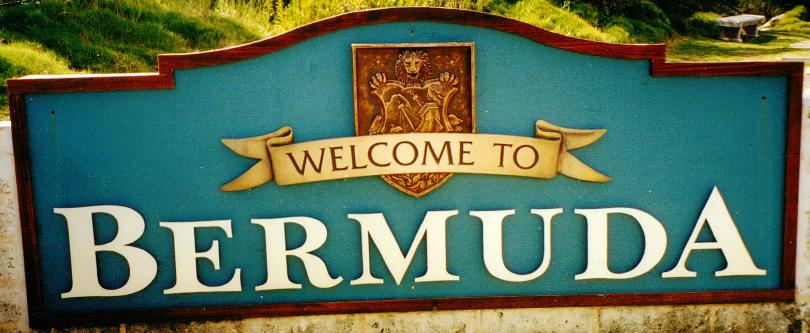 Click on graphic above to navigate the 165+ web files on this website, a regularly updated Gazetteer, an in-depth description of our island's internally self-governing British Overseas Territory 900 miles north of the Caribbean, 600 miles east of North Carolina, USA. With accommodation options, airlines, airport, actors, actresses, aviation, banks, beaches, Bermuda Dollar, Bermuda Government, Bermuda-incorporated businesses and companies including insurers and reinsurers, Bermudians, books and publications, bridges and causeway, charities, churches, citizenship by Status, City of Hamilton, commerce, communities, credit cards, cruise ships, cuisine, currency, disability accessibility, Devonshire Parish, districts, Dockyard, economy, education, employers, employment, environment, executorships, fauna, ferries, flora, former military bases, forts, gardens, geography, getting around, golf, guest houses, highways, history, historic properties, Hamilton, House of Assembly, housing, hotels, immigration, import duties, internet access, islands, laws, legal system and legislators, main roads, marriages, media, members of parliament, money, motor vehicles, municipalities, music and musicians, newcomers, newspaper, media, organizations, parks, parishes, Paget, Pembroke, performing artists, residents, pensions, political parties, postage stamps, public holidays, public transportation, railway trail, real estate, registries of aircraft and ships, religions, Royal Naval Dockyard, Sandys, senior citizens, Smith's, Somerset Village, Southampton, St. David's Island, St George's, Spanish Point, Spittal Pond, sports, taxes, telecommunications, time zone, traditions, tourism, Town of St. George, Tucker's Town, utilities, water sports, Warwick, weather, wildlife, work permits.

Bermuda's transportation options for residents
Hugely expensive to own and operate private cars, motor cycles, mopeds, scooters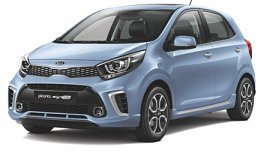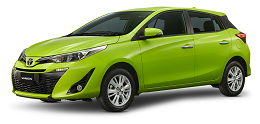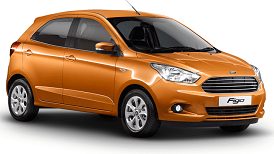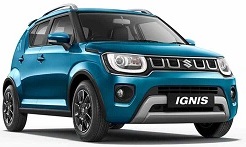 By Keith Archibald Forbes (see About Us)
Automobile (car) ownership in Bermuda
Automobiles in Bermuda are imported at a Government import duty rate of up to 150%.

Adults with a qualifying local residence may own and drive only one private car for their household. Only one (pre-approved for size and engine capacity) private four-wheeled vehicle per person or family or household unit is allowed in Bermuda - and only when the person concerned can qualify by both residence and appropriately registered home or apartment unit. Residents include locals and Work Permit approved newcomers and their dependents, and those buying or leasing a property or retired. The only exceptions are the Premier, Governor and US Consul General who may have larger and more powerful cars for their official use.

Residency means being resident for a minimum of 30 consecutive days and planning to stay resident indefinitely if a Bermudian or for the Work Permit duration or Permanent Residency qualification if not a Bermudian. You need to personally and physically live in Bermuda and register where you live with the TCD both when applying for a local drivers license and to purchase an automobile (car). To register where you live, quote your unique residential house or home or apartment assessment number. (TCD assessment number records will say whether or not you are entitled to own a single automobile (car) or if one has already been registered to that assessment number address). Presently, there is no limit on the number of mopeds or scooters a family may have.

A private car must be a cabriolet, saloon, sedan, hatchback, or station wagon. Light trucks, pickups, trucks, vans and other vehicles that carry freight are NOT private cars but "commercial vehicles" and may NOT be owned by individuals, only by qualifying local Bermuda marketplace businesses, not international or exempted companies. This ruling effectively deprives any newcomer from abroad from owning any kind of truck or pickup or van.

Only local medical doctors may own a second car.

If acquired locally second-hand instead of new, the current owner have the vehicle "tested for transfer" before selling it to the new owner to immediately register it. All drivers must have current private car driver's licenses.

All cars must comply with stringent local qualifying standards in maximum length (169 inches); maximum width (67 inches); maximum engine capacity (2,000 c.c.) and maximum power to weight ratio of 10.5 kilograms per kilowatts - with paint designs approved by the Transport Control Department. (Overseas, there are no such size, length or width restrictions.
Private importation of cars. To bring in a car privately instead of buying a new model from a dealer in Bermuda, the importer must be the first owner and the car must be proved to be less than six months old prior to the date of arrival in Bermuda. Demonstration models and classic cars do not qualify, they are considered used or previously owned. The car must not exceed the current maximum allowable length including bumpers, maximum allowable width, maximum allowable engine capacity of 2,000 cc and maximum power to weight ratio. Any designs, such as splash paint, must be below the bumper. The Transport Control Department must be informed in advance, in writing via a personal letter from the importer, of the specific make and model, with an example of any paint design (if necessary), and a manufacturer's showroom brochure showing the vehicle's power to weight ratio and other specifications.. Applications are scrutinized very carefully and then referred to the Private Car and Cycle Committee and Bermuda's Minister of Transport. Applicants must give the Transport Control Department a bill of sale, certification of ownership, and vehicle registration in the jurisdiction the vehicle is registered, with the owner's manual and vehicle brochure. Applicants must pay the Bermuda Government import duty. There is an initial 75 percent rate on the first $12,000 of the vehicle's value, then 150 percent on any amount exceeding $12,000. As prices are appreciably lower in the UK, Canada and USA for new vehicles, those planning to bring them to Bermuda if they fit the length, width, cc and other measurements, should ask whether prices in those countries apply, not those in Bermuda. Applicants must pay the cost of shipping the vehicle to Bermuda and clearing it through Customs. Vehicles must be equipped with set belts for every passenger. This has been required by law since 2001.
In Bermuda cars are about twice the cost of those in the UK. Bermuda is one of the most expensive places in the world to purchase and operate any motor vehicle, partly because of extremely high import duties on motor vehicles. Plus, there are high annual costs of vehicles - more than twice those imposed by London, 4 or more times the cost of most American cities. All prices are in Bermuda or US dollars. If bought new, prices include import duty but not for initial registration, license plates, registration fee and inspection, and third party or comprehensive insurance costs. Owners of vehicles pay hugely more per square mile for annual licensing of their vehicles than anywhere else in the world.
Bermuda's salt air is corrosive to cars, especially when they are not garaged at night. When newcomers live in places without garages they should select a car with a three year guarantee or warranty.
Some current models beyond Bermuda of cars are too long or too wide or too powerful for Bermuda. Exceptions are for taxis, the Governor; the Premier and Government Ministers whose official cars (for example, GP 1 which carries the Premier and his chauffeur) owned by the Bermuda Government are not subject to the same rules.
The only American vehicles on Bermuda's roads are the automobile used by the US Consul General; fleet of ambulances operated by King Edward VII Memorial Hospital and made by Chevrolet; funeral cars and hearses operated by funeral directors to transport caskets and coffins; tractor trailers used to haul containers to and from the shipping docks; and a few disabled who can afford special and approved below maximum size vehicles.
The local cost of gasoline (petrol in the UK), is more than three times the consumer cost of gasoline in the USA.
Warranties on cars are shorter than in the USA, Canada, UK, Europe, etc.

Bermuda's road traffic authority for Bermuda Drivers Licences issue and more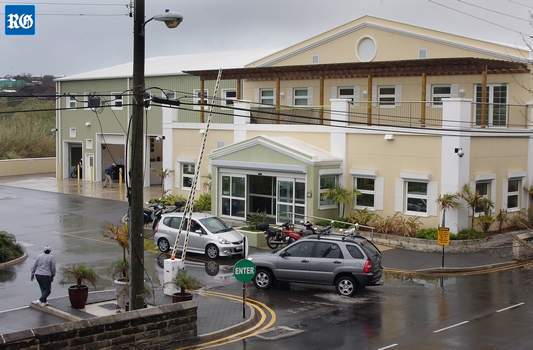 Transport Control Department (TCD) - an agency of the Bermuda Government - administers the operation of all motor vehicles on the roads. The Department regulates and controls the size, number and quality of vehicles on Bermuda's roads as well as their operation. It alone is the authoritative regulatory authority in Bermuda for all aspects of private and public transport. The Department is also responsible for the regulation and control of the public service vehicles and their operations.
The TCD is equivalent to the Department of Motor Vehicles (DMV) in every US state. (Bermuda gets about 85 percent of its visitors from the USA with the rest coming from Canada (4%) the UK (4%) and rest of the world (2%).
Apply for a Bermuda Driver's license from the TCD above by going in person to the TCD at 11 North Street, Hamilton HM 17, Post Office Box HM 718, Hamilton HM CX, telephone (441) 292 1271. You may find you will have to wait and queue and take a number before you can be served. All persons driving cars in Bermuda must have a valid Bermuda-issued driving license, issued only to Bermudians or residents (see above). Non-local drivers' licenses - those issued outside Bermuda by any country - are not valid in Bermuda.
A Bermuda Driver's licence must be obtained for every resident who drives any motor vehicle. It is issued in photo ID format meeting international standards. It also contains numerous security features, such as micro-printing, images visible via ultraviolet light, and a holographic image of the Bermuda crest. It will show whether the holder is licensed to drive a car or scooter or moped or other vehicle. The full Bermuda residential address must be given as Post Office Box numbers and businesses addresses are not accepted. The correct Land Valuation Assessment Number of the residential property concerned must be shown, before a license to drive a car at that address can be issued
Non-Bermudian applicants for a public service or commercial vehicle license - distinct from a private car license - must have a permit from the Department of Immigration. A Driving Test is required to be taken, arranged by appointment only (via telephone numbers 292-2255 or 292-1271) and must be confirmed by 12:00 noon on the previous working day or will be subject to cancellation.
The Driving Test is in two parts, practical - with an official Examiner with you, on the road, to assess your skill - and written. A separate appointment is required for the written part, which will test your knowledge of the local Highway Code. (A booklet is available at moderate cost as a guide). Both parts of the test are carried out by the Examinations Section of the Transport Control Department, on North Street in the city of Hamilton. Newcomers must pass both parts to be issued with an automobile's registration, licensing and a current Bermuda driver's license (recognized by most overseas jurisdictions for up to six months).
Applicants for a driver's licence can take the test on an ATM-like touch-screen computer terminal that will automatically record the answers selected and grade the test. Each test is individually constructed in a random fashion from a database of over 250 questions. This makes certain that no two test applicants ever get the same test, and goes a long way in protecting the integrity of the tests by virtually eliminating cheating.
Bermuda drivers' licenses are now valid for up to ten years for most applicants, when they expire automatically. They, and the vehicle's annual registration, expire on the applicant's (owner's) birthday. When there are co-owners as well, the owner or co-owner with the first birthday during the calendar year is the one selected for the vehicle's annual registration date.
Bermuda has no reciprocal arrangements with the United Kingdom or Canada or USA or any Caribbean island for mutual recognition of driving licenses. It means that when Bermudians or non-Bermudian newcomers go to the UK to work or study, they are not allowed to have the same arrangements there as do those holding driving licenses from Australia, Barbados, British Virgin Islands, Canada, Cyprus, Gibraltar, Hong Kong, Japan, Malta, New Zealand, Singapore, South Africa and Switzerland. However, in some overseas jurisdictions, on a discretionary basis, Bermudians and Bermuda residents may be allowed to drive on their valid Bermuda licenses if they are visitors for up to a certain period. In all cases they should check this out in advance with the authority of the country they wish to visit. But the same gesture is not extended by the Bermuda Government to newcomers retiring or working or visiting Bermuda.
Newcomers from abroad may have to wait for a few weeks before they can get a local license and in the meantime are strictly forbidden to drive any 4 or 2 wheeled vehicle until then, except a rental moped or scooter. To obtain a local driving license, an application form must be completed, handwritten in block capitals, with acceptable proof of identity and age (such as birth certificates or passports) presented as well. The application includes a Declaration on physical fitness of the applicant which must be signed by a local medical practitioner. This necessitates a medical appointment with one at the applicant's cost.
If your Bermuda Driving License has expired, bring it with you and contact directly the Transport Control Department about when it expired, your age and driving record abroad, whether it can be renewed without testing, what time limits apply if applicable and what the fee will be. Be prepared to wait at TCD until your turn comes to be served.
Senior citizens (over 65).
At 65 years of age, a driver's licence is renewed every 5 years. After the age of 75, the licence has to be renewed every 2 years.
To renew a licence the applicant must have a medical examination by a locally registered medical practitioner. The medical form is found in Section C of the Drivers Licence Application. This can be obtained from the information desk at the Transport Control Department, at a doctor's office, or downloaded from the TCD website. Once completed and signed, the medical form is only valid for 3 months. Applicants come in any morning by 8:30 AM with their completed medical form to be tested for licence renewal. Note: Senior testing at 8:30 AM is available without appointment. Applicants will be required to take a driving examination to demonstrate their driving competency. (When arranging a driving test please notify the examination clerk whether an applicant wishes to do a zigzag/reversing test or a road test).
Types of licenses
A license granted to drive one type of vehicle (for example, a private car) does NOT automatically qualify the applicant to drive any other type of vehicle. Separate Driving Tests are required for all other types of vehicles. Details of other types of vehicles for which you have passed the appropriate tests and are licensed to drive are entered on your Driver's License.
Other Bermuda Government entities involved
On November 26, 2016, Bermuda's Parliamentarians approved legislation to allow tiny 2-seater rental minicars introduced in Bermuda for the first time. The Motor Car Amendment (No 2) passed without any objections in the House of Assembly. Government MPs maintained that the small covered vehicles, capable of carrying a maximum of two passengers, would offer business opportunities for entrepreneurs and safer options for visitors. Until the laws were relaxed, visitors to Bermuda were not allowed to rent cars under any circumstances.

Bermuda's Road traffic conditions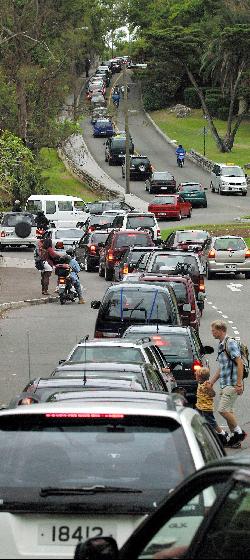 All aspects of road traffic are the control and administration of the Transport Control Department - e-mail tcd@gov.bm - of the Ministry of Transport of the Bermuda Government. It manages and regulates public and private transportation in Bermuda, including the airport, weather services, buses and ferries.
All residents of Bermuda are allowed only one automobile (private car) per household. In the meantime, motorists must live at the same address at which their car is registered. People are prohibited from having more than one registered vehicle per household. Residents are required to prove they are entitled to have a car at their residence, with owners of buildings or landlords of leased or rented premises held accountable. Landlords who use an assessment number for their own family's use before renting out an apartment and so prevent the renter from having a car will be prosecuted. Those breaking the law face having their vehicle registration cancelled and prosecution. Government can and will impound unlicensed and uninsured vehicles, or those not licensed to a specific approved property and also where a driver is disqualified or without insurance. A demerit points system bans legitimate motorists for any serious or too many infractions.
Many businesses - for example, those that deliver groceries to a home, visitor at an efficiency unit or business - are allowed only one truck. Overall, the traffic situation is so bad - so crowded - that 120 proposals are being studied for possible implementation. They include further limiting car ownership - already long reduced to a maximum of one per household - by any or all of the following:
Despite the above, density per square mile of motor traffic on the roads is the highest in the world - more than 2,300 vehicles per square mile. (Most tourists don't commute during rush hours, so don't see the traffic chaos then). Also, many tourists on mopeds - one behind the other as two abreast is a no-no - go well below the speed limit, which makes locals want to pass them.
Motor vehicle density:
49,300 registered vehicles in Bermuda in 2019 (when last counted) compared with 6,000 on March 1, 1951.

The current figure includes 4,597 privately-owned cycles under 55 cc, 1,582 livery cycles (rent units), 15,677 motorcycles over 50cc, 22,600 private cars, 4,074 trucks, tank wagons and 600 taxis.
The figures above are the equivalent of over every member of Bermuda's adult population having a motorized vehicle on the roads.
Government needs to find ways to deal with Bermuda's increasingly clogged roads. Expatriates working in Bermuda may have to be targeted in the future. Action is taken to curb abuse of assessment numbers with landlords leaving apartments empty to allow their family to run more than one car. There are also some huge anomalies. Some government ministers, through their use of GP (government) cars, are the leading exemplars of the abuse of the one car per household rule in Bermuda. Would all Ministers give up their most obvious perk? Unlikely. Should expatriates, who cost the Government no votes, be targeted? No, not unless Bermuda is to apply even more restrictions on expatriates already facing more restrictions in Bermuda than in any other jurisdiction. A better policy on car ownership would be a points system, in which age, family, length of residence in Bermuda, physical needs and the like were all taken into account, and which applied to Bermudians and non-Bermudians alike. Thus, a 25-year-old single person would have less right to own a car than a couple in their 30s with two school-age children.
Road traffic accidents and their causes
Bikes illegally and offensively far too loud
Bikes speeding along the left hand side of cars
Entering road carelessly
Driving in an imaginary third lane
Driving side by side to chat
Failing to give left or right turn signals
Following too closely
Inattention
Inexperience
Not giving way on roundabouts
Not stopping at a crosswalk or pedestrian crossing to let pedestrians pass
Overtaking improperly
Swerving between cars
Using cell phones when in transit
All the above are among the extremely dangerous habits of residents that should be avoided at all costs by tourists.
In its total land area of 21 square miles, Bermuda has more vehicle accidents per square mile than anywhere else in the world. More than a thousand unsuspecting visitors end up in hospital each year because they have accidents on these vehicles.

Motor vehicle annual inspection procedure
All private cars over three years old or with more than one owner must undergo and pass a rigorous annual inspection, for which a cost is involved, at the Bermuda Government's Transport Control Department (TCD) at North Street in the City of Hamilton by prior appointment which may be made up to three months on advance, to qualify for annual registration and annual licensing. The TCD does not undertake this, it is contracted out to a third party. Unlike in UK, USA, Canada, where signs of rust won't fail, in Bermuda they signify failures. Annual re-licensing must be done by the date of anniversary of birth of the owner or of the first-named co-owner. Only brand new private cars, after their initial inspection prior to registration and licensing, need not be inspected the next year. Owners or co-owners or their garages must bring in the vehicles for the inspection process. A checklist of what to look for and correct is available from the TCD. Inspectors check safety features and paint work carefully. Obvious signs of neglect, bodywork dents, rust, or illegally tinted windows, will cause a vehicle to fail its inspection. Rust spots must not be greater than the size of a quarter, with no more than one corrosion spot per panel and no more than three rust spots in total. Vehicles must not be able to roll when the handbrake is applied. Paintwork must match, with a maximum of three colors. Tints must be non-reflective. Only when vehicles pass inspection can they be re-licensed.
Emissions testing
Carried out by a TCD-approved entity only
Motor vehicle examination, licensing and registration costs
Annual examination for all vehicles. Book a time with the Bermuda Government's Transport Control Dept.
Annual licensing and registration and examination. World's most expensive by far. See https://www.gov.bm/online-services/renew-your-vehicle-licence. Costs vary greatly, depending on the licensing class of the vehicle. Classes A to H apply. All costs shown are annual, in Bermuda/ US $ and depend on the dimensions of the vehicle. Costs are payable to the Bermuda Government's Accountant General. Vehicles must be inspected and passed beforehand and be covered by a prepaid Insurance certificate. Once the applicable annual fee shown below is paid, a decal is placed on the windscreen and the registration goes in the accompanying pocket. (Only qualified Bermuda senior citizens qualify for a discount on the one car they own.
Motor vehicle licensing costs of Automobiles (Private cars)
For residents only, not visitors
Costs of annual registration and licensing or licensing of private cars and other vehicles in Bermuda vary greatly, depending on the licensing class of the vehicle. See Classes A to H.
Private car Class A. Peugeot 107.
Private Car Class B. Daihatsu Sirion HB, Fiat 500, Fiat Panda, Hyundai i-10, Kia Picanto 1100.
Private Car Class C. Daihatsu Materia, Hyundai Getz, Mini Cooper, Nissan March, Suzuki Swift, Suzuki Jimmy, Toyota Yaris.
Private Car Class D. Chevrolet Aveo. Ford Fiesta, Honda Fit, Mazda 2, Mini Clubman, Peugeot Bipper Tepee, Suzuki Ignis, Volkswagen Polo.
Private Car Class E. Daihatsu Terios SUV, Fiat Grande Punto, Ford Fusion, Kia Rio, Kia Soul, Mini Countryman, Peugeot 207, Renault Kangoo.
Private Car Class F. Nissan Tiida, Suzuki SX4 & Vitara, Peugeot 207, Volkswagen Beetle, Volkswagen Golf.
Private Car Class G. Chevrolet Optra, Honda FR-V, Hyundai i-30, Kia Rio Sedan, Peugeot 308.
Private Car Class H. BMW cars, Fiat Bravo. Hyundai Coupe & Tucson, Jeep Cherokee, Jeep Patriot, Kia Cerato. Kia Sportage, Mazda 3, Nissan Qashqai, Nissan Tiida, Peugeot Partner Tepee, Subaru Impreza, Toyota Yaris Sedan, Volkswagen Eos Cabriolet.
| | | |
| --- | --- | --- |
| Licensing class of all vehicles | Length of vehicle or cc other measurement | Available to |
| Airport Limo 1 | N/A | Bermudians only who qualify |
| Airport Limo 2 | N/A | Bermudians only who qualify |
| Boat trailer | for use by bona fide clubs or members | only those who qualify |
| Boat trailer | for commercial use | Bermudians only who qualify |
| Bus, community service | N/A | Bermudians only who qualify |
| Bus, mini | N/A | Bermudians only who qualify |
| Cycle - Auxiliary | no more than 50 cc | anyone who qualifies |
| Cycle License plate | N/A | anyone who qualifies |
| Cycle - livery | N/A | tourist or newcomer usually |
| Community Service | N/A | Bermudians only who qualify |
| Duplicate Vehicle License | | |
| Farm tractor (FT) | | Bermudians only who qualify |
| Fuel tanker | From June 2011 maximum weight of fully loaded fuel tankers went up 50 percent, from 22,000 pounds to 33,000 pounds | Bermudians only who qualify |
| Hearse | N/A | Bermudians only who qualify |
| Heavy trailer | SP & HT | Bermudians only who qualify |
| Heavy truck, class A | From June 2011 the upper limit for Class A trucks went from 14,000 pounds to 18,000 pounds | Bermudians only who qualify |
| Heavy truck, class B | From June 2011 the upper limit for Class B trucks went from 20,000 pounds to 22,500 | Bermudians only who qualify |
| Heavy truck, class C | N/A | Bermudians only who qualify |
| Heavy truck, class X | N/A | Bermudians only who qualify |
| Intermediate trailer | N/A | Bermudians only who qualify |
| Intermediate truck | N/A | Bermudians only who qualify |
| License Plate (non cycle) | N/A | |
| Light trailer (LT) | N/A | only those who qualify |
| Light truck | N/A | Bermudians only who qualify |
| Mini Bus | N/A | Bermudians only who qualify |
| Motorcycle | 51-100cc | anyone who qualifies |
| Motorcycle | 102-125cc | anyone who qualifies |
| Motorcycle | 126-150cc | anyone who qualifies |
| Motor Taxi | N/A | Bermudians only who qualify |
| Private Car Class A | Up to 138 inches long | anyone who qualifies, one per household |
| Private Car Class B | 138 to 144 inches long | anyone who qualifies, one per household |
| Private Car Class C | 144 to 150 inches long | anyone who qualifies, one per household |
| Private Car Class D | 150 to 156 inches long | anyone who qualifies, one per household |
| Private Car Class E | 156 to 162 inches long | anyone who qualifies, one per household |
| Private Car Class F | 162 to 166 inches long | anyone who qualifies, one per household |
| Private Car Class G | 166 to 169 inches long | anyone who qualifies, one per household |
| Private Car Class H | More than 169 inches long | anyone who qualifies, one per household |
| Special garbage collection vehicle | From June 2011 the upper limit rose from 30,000 pounds to 36,000 pounds. | Bermudians only who qualify |
| Tractor trailer | N/A | Bermudians only who qualify |
| Vehicle Registration Transfer Fee | | |
| Water truck, class B | N/A | Bermudians only who qualify |
| Water truck, class C | N/A | Bermudians only who qualify |

Automobile and other 4-wheel dealers
Auto Solutions
Sales of Daihatsu, Honda, Hyundai, Mazda, Mitsubishi, Nissan, Subaru, Suzuki, Volkswagen
61 St. John's Road, Pembroke. Phone 295-5000
Bermuda Motors
Sales of BMW, Fiat, Ford, Kia, Lexus, Mini, Toyota, Kymco motorbikes and scooters.
63 Church Street East, Hamilton HM 12. Phone 292-0893
Bermuda Rental Car Ltd
Rental of electric 2 seater vehicles
Phone 236-2453
Bermy Car Rental
Rental of electric 2 seater vehicles
18 Happy Valley Road, Pembroke HM 19. Phone 504-7197
Continental Motors Ltd
Sales of Peugeot vehicles
12 Curving Avenue, Pembroke HM19. Phone 296-9337
Current Vehicles
Rental of electric two-seater Renault Twizy

7 Mills Creek, Pembroke HM 05 . Phone 296-8949

Eco Electric Vehicles
Sales of 4 seater ECO EVI A-class
Middle Road at Frank's Bay, Southampton. Phone 232-8499.
Eurocar Limited
Sales of Renault vehicles
2 Woodlands Road, Pembroke HM 07. Phone 292-3240
Evolution Motors
Rental and sale of electric 2 seater Zuojun Z60 and Levdeo i5.
Addendum Lane, Pembroke
Executive Autos Ltd
Sales of Mercedes Benz
2 Woodlands Road, Pembroke
Noble Automotive
Sales of Peugeot vehicles. Acquired Continental Motors
North Shore, Pembroke
Prestige Autos Ltd
Sales of Jeep Compass, Jeep Patriot, Jeep Renegade

4 Woodlands Road,

Pembroke

HM 09

. Phone 278-2535

RayClan Chevrolet
Sales of Chevrolet (small size, right hand drive, from South Korea)
8 Addendum Lane, Pembroke.
Rugged Rentals Ltd
Rental of small 2 seater electric Hummer HXT.
Tiger Bay, St. George's. Phone 705-7368.
Technics Auto Centre Ltd
Sales of Motor cycles & trucks
Unit 9c, Southside, St. David's. Phone 297-5005
Ultimate Motors
Sales of vehicles, associated with Bermuda Motors
63 Church Street, HM12. Phone 292-0893

Automobile and other vehicles insurance
Rates can vary considerably in Bermuda, where only a Bermudian insurance company can insure a vehicle.

Bermuda has by far more vehicles per square mile than anywhere else in the world - all of which must be insured for at least 3rd Party liability by a Bermudian insurance company licensed and registered to offer insurance business. Comprehensive coverage is required for people paying a bank or other lender for their vehicles.

Insured persons have the choice of insuring for comprehensive insurances less excesses if there is no loan on the vehicle, or third party only - which means no insurance payout to the owner, only to an appropriate third party. An extra insurance is levied on all vehicles but it does not include any payment to persons whose vehicle is stolen.

All newcomers should get their new vehicles U-Marked by the police, working with the dealer, before they take delivery, even if they have to wait longer. It is also essential that not just one but two good locks be bought and used religiously. When a claim is made from a theft is reported to the insurance company involved, there is at least a two week waiting period while the insurance company checks with the Bermuda Police to see that a theft was reported. Of bikes are not recovered during that time, the insurance company will issue a settlement check. If bike parts are stolen, there will be at least a $200 excess. Because of the alarming rate of theft, it is virtually impossible to get third part, fire and theft for a reasonable price.

Auxiliary cycles (including mopeds, scooters) and their procedures, sales and rentals
Available from a number of dealers

Bermuda Automotive Distributors Association
A local trade group of automobile dealers.

Bermuda Automobile Dealers Association
They also handle commercial vehicles imported at a lower Bermuda Government import duty rate. They include light vans, pickups, trucks, buses. Limited to registered businesses and often with only one per business.

Bermuda Drivers' License holders renting automobiles (cars) abroad
Newcomers who obtain Bermuda car licenses should know in advance that when they go abroad on vacation or business they may have difficulty renting a car in certain countries. The Royal Gazette has reported how some Bermuda driving-licence holders have had problems. Where and when this has happened is because Bermuda has always declined and has never reversed this to date - to participate in those international road traffic conventions that provide for reciprocal recognition of driving licences between countries and states. Sometimes, car rental companies abroad assume that a Bermuda licence is acceptable. However, this might not reflect the actual legal position in the country, which can have very bad consequences. These can include being denied access to a car that was being relied upon for a trip, or prosecution overseas for driving without a valid licence. Most seriously, someone could find themselves personally liable for a major compensation claim abroad in the event of an accident, and it transpiring that insurance was invalid because of the driver not having a valid licence. Bermuda licence holders have had such problems in Massachusetts, Azores and Canada, among other places. These risks will increase from January 1, 2021, when Britain will be no longer subject to European Union driving-licence laws as a result of Brexit. At that time, British licence holders may need to obtain an International Driving Permit (IDP) to drive within the EU. This increased scrutiny of British licence holders may have a knock-on effect on scrutiny of the holders of Bermuda licences as a British Overseas Territory. Unfortunately, Bermuda driving-licence holders cannot get an IDP because Bermuda is not signed up to any of the international conventions. If and once Bermuda signs the international road traffic conventions then Bermuda licence holders to drive throughout most countries in the world. In return, Bermuda will have to reciprocate by allowing new residents to use foreign driving licences for the first six months of residency, and to allow visitors to use their foreign licences — eg, if they borrow the car of a local family member they are staying with. It would not require Bermuda to introduce car rentals. But in the meantime there will likely be opposition from driving-licence instructors and taxi drivers who benefit from the red tape stopping people from driving in Bermuda short term with a foreign licence. It needs to be noted that visitors who are denied the right to rent cars in Bermuda will likely go to a Caribbean island instead where there are no such problems.

Boats
Private oat owners are required by the Department of Environment and Natural Resources to obey safe zones to discharge sewage from their vessels.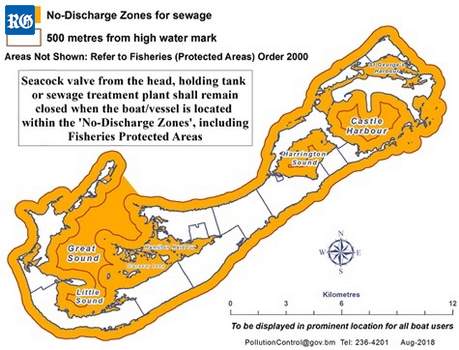 Sewage is permitted overboard outside of no-discharge zones, beyond the near shore area — or greater than 500 metres from the nearest land. Waste is not allowed overboard in the enclosed areas of Great Sound, Little Sound, Harrington Sound, Castle Harbour, Hamilton Harbour or St George's Harbour, as well as fisheries protected areas. A spokeswoman said that the Water Resources (Prevention of Pollution by Sewage from Boats) Regulations 2018 had come into force in August 2018. The restrictions cover the owners and operators of recreational boats, as well as live-aboard boats, charter vessels, and all other boats that sail or motor in and around Bermuda. Disposal options include certain marinas, shore-side sanitation trucks, or moving outside of the no-discharge zones. A brochure outlining regulations is available from Marine and Ports. Regulations also require an instruction sticker showing no-discharge zones to be visible adjacent to toilets on board. The discharge valve from the toilet or sewage holding tank should be set to closed whenever vessels are moored or at anchor in no-discharge zones. The instruction stickers and brochures are available from either the Department of Environment and Natural Resources in the Botanical Gardens, or from the boats and mooring section of Marine and Ports Services, in the old Paget Post Office at Middle Road, Paget. For more information, call 239-2356 or 239-2303, or e-mail pollutioncontrol@gov.bm
Includes pleasure yachts and other pleasure craft. See under "Boats" in Watersports. There is no restriction on how many, size or type a person may have, but all must be licensed annually and some require licensed moorings. Expect to pay from $79,000 for a 20' 6 inch boat new. Customs Duties (import duties) on all new boats were reduced from 55% to 22.25% from April 1, 2009. All boat owners who claim on their insurance for damage should be prepared to offer their insurer proof that their mooring has recently been inspected - every year or every other year depending on mooring and insurer. Mooring certificates are required.
The Maritime Offences Procedure Act 2006 provisions include giving Police officers, Marine and Ports Services Officers and Fisheries Inspectors the power to issue tickets for a wide range of offences. The recipient will be able to pay within seven days without the need for the matter to go to court. Among the on-the-spot fines that could be issued are:
For plying a boat for hire without a licence.
For navigating a boat within 100 meters of the shoreline in excess of five knots.
For throwing rubbish into the water.
For taking a lobster without a licence.

Driver's Abstracts
Common in USA and Canada but not generally available in Bermuda. When beyond-Bermuda employers or their jurisdictions want Driver's Abstracts as part of the credit or driving history investigations of Bermudians working abroad or non-nationals who once worked in Bermuda, they should consult Bermuda's TCD mentioned on the third line above of this web page.

Demerit points system
A system is in effect covering all types of violations.

Distracting devices such as cell phones (mobile phones) are banned
It is against the law to drive while using a distracting device such as a cell phone.
With narrow roads, blind corners and nervous tourists, Bermuda does not need distracted drivers adding to the dangers. The legislation creates an offence for drivers/riders driving while holding a cell phone in their hand either to talk on or to text. The law fines miscreants up to $500 for people caught using cell phones or other devices while driving.

Driving under the influence
Roadside breath tests apply and are a priority for the Government. The police can stop anyone at any time for any issue that they feel raises suspicion. They can stop you to check your licence or if there is some safety issue with your car. They already have general power to stop persons. Whatever is done, it is to stop people from dying. It's not to interfere or make it inconvenient for people to move around and enjoy themselves. It is only being done to stop the high level of deaths and collisions being experienced. Police doctors are authorized to take blood samples from suspected impaired drivers. Motorists including visitors convicted of drink-driving are referred to Drug Treatment Court by judges
Drivers in Bermuda of cars or auxiliary cycles or motorbikes or any other type of vehicle caught under the influence of alcohol (the legal limit of alcohol is 80 mgs in 100 mls (mL) of blood) or drugs merit on conviction automatic suspension of all driving privileges for a year or longer and also a $1,000 fine.

Driving unlicensed vehicles
Illegal. Will incur a fine of from $2,000 plus penalties including demerit points and likely disqualification. But innocent motorists pay a penalty too, a surcharge on their insurance rates, as most jurisdictions abroad also impose. (See Motor Insurers Fund).

Driving without insurance
Illegal. Abusers are disqualified from driving.

Electronic Vehicle Registration (EVR)
The TCD has island-wide deployment of an Electronic Vehicle Registration (EVR) system. Based on radio frequency identification (RFID) technology, EVR is used to maintain an accurate registration of the island's 47,000+ 4-wheel or more vehicles and motorcycles. RFID tags on each vehicle interact with strategically placed readers around the island to ensure that all vehicles are properly registered, insured and inspected. The system operates similar to electronic tolling, popular in high volume traffic centers around the world and combats vehicle owners who break the law by driving around with no license or insurance. The Government does not include motorcycles and mopeds in EVR.

Emissions testing
The TCD, via the entity it has contracted, commenced vehicles examinations in April 2009, testing exhaust emissions to reduce pollution. Fees are from $45 for vehicles with four or more wheels, and from $31 for those with less than four.

Ferries - public transportation
Available for working commuters as well as visitors. See under "Ferries" in Transportation for Visitors.

Bermuda is one of the most expensive places in the world for gasoline (petrol). Bermudians, locals and visitors pay per liter (more than 4.5 liters per gallon) what US consumers pay per gallon. It is due to an extremely high Bermuda Government import duty on all motor fuels.

Helmets on 2-wheeled vehicles
Required. Also a source of revenue for the government as expensive import duty is payable on them.

Medical Reference Committee
A Bermuda Government committee under the Motor Car Act 1951 to determine the fitness or otherwise of licensed Bermuda drivers, especially those over 75 years old. See Bermuda Government Boards.

Motor cycles
Allowed only if under a certain cc. Powerful ones are too big for Bermuda. Individual driver's licenses are required, irrespective of whether an owner already has a local license to drive an automobile. Like automobiles, mopeds and scooters must be inspected, insured for at least Third Party liability, licensed and registered annually. The average price for a new model, with extra locks and basket as extras, is well over $3,000. Newcomers to Bermuda should be aware that while they can be fun to drive, instead of a car - and can be parked outside apartments and homes which do not allow another car to be registered there - they can be treacherous in rains and gales; much more dangerous than a car; and hugely more liable to theft. The theft rate is over 70%.

Motor Insurers Fund
Established on July 1, 1990 at the initiative of local insurance companies who agreed with the Bermuda Government to establish a method of compensation for people injured by uninsured drivers or untraced drivers in "hit and run" cases. All drivers who buy or renew motor insurance in Bermuda pay into the fund. However, the maximum payout the fund can make is $250,000. Exists because of a serious problem of uninsured and unlicensed vehicles despite police searches and periodic traffic delays for the purpose. An uninsured vehicle on its own and with a rider are a burden for the Motor Insurer's Fund should they cause an accident or bodily harm to another individual.

Road Safety Council
Bermuda Government appointed under the Motor Car Act 1951, members are shown in Bermuda Government Boards.

Seat belts in 4-wheel vehicles
Required.

Speed Cameras to limit speeds
Now in use. A speed limit of 35 kilometers per hour (21 mph) is the maximum speed allowed on all Bermuda's roads; less in marked built-up zones. All caught speeders are fined heavily. In local waters, many places have a 5 knot maximum and wake limits.

Used car buyer's checklist
There are no consumer laws in Bermuda offering consumers any protection on used cars. Before buying a used car, take certain precautions. It's hugely important to get from the person selling the car that he or she is in fact the present sole legal owner of the car and can prove this by production of not only the registration certificate but the insurance certificate both in the same name as the owner and his or her driving license. Always insist on the present owner, not you as a possible buyer, getting and paying for a transfer-test for that vehicle from the Transport Control Department. But do not rely in this alone, as it is largely limited to paintwork and lights. Always get a good garage to make a thorough inspection for roadworthiness and make an offer conditional on this. It will cost you to do this but is well worth the cost. Then, get an indication from your insurance company on the present insurance value of the vehicle as an indication of market price. And ask or do the following:
Be wary about high-mileage vehicles especially.
Check the maintenance records. Do they show when and where the vehicle was serviced and mileage at each servicing? Be very wary of any vehicle without such records. Do not accept it if an owner states there are no maintenance records because he or she has done the servicing himself or herself or a friend has done it.
Has the vehicle has been involved in any accidents or collisions?
Mismatched colors on vehicle's body?
Gaps between panels uneven?
Body lines straight on vehicle's exterior?
Evidence of repairs, good or bad?
Engine or transmission repairs?
Aerial in good shape?
Leaks from engine?
Engine dirty and oily?
Suspicious sounds from engine, or smoke?
Acceleration delay?
Where is the vehicle kept at night. In a garage or out in the open? If in the open it could have salt spray discoloration or some other flaw on the roof.
Do air-conditioning, heater, stereo, etc. work?
How does driver's seat fit?
Only buy a vehicle "transfer tested" less than a month earlier by the Transport Control Department and by the person or persons legally selling the vehicle as theirs. Make sure the transfer test does not expire before you take possession.
Even when cars have passed their superficial transfer test, it is merely an indication it can be re-licensed for a year by the new owner. It is not an endorsement of the vehicle.
Check with your motor insurance company before you buy to see what the vehicle is worth as a model and in mileage; and if possible whether it has been involved in any accidents.
Note that if and when you buy a second-hand private car instead of a new vehicle, it will be your only private car for your household. It must be insured, licensed and registered in your own name.
Once you make an offer to buy a vehicle in writing, you will be held to it.

Taxis
See Get Round.

Tyres
Available brands include Bridgestone, Dunlop, Goodyear and Kelly. Sizes for automobiles are 12-17 inches. Most cars in Bermuda are front-wheel drive.

Weekday Rush Hour Traffic restriction
Drivers of large or slow vehicles are reminded not to use roads during weekday rush hours. The Transport Control Department issued guidance today stating that tractor trailers and self-propelled construction machines — vehicles used for building and maintenance work — are banned from roads between 7.45am and 9.15am, as well as 4.30pm and 6pm, every Monday to Friday. A Government spokeswoman said the restriction does not apply to container trucks when no container or container trailer is attached. For more information, contact the TCD on 292-1271.



Authored, researched, compiled and website-managed by Keith A. Forbes.
Multi-national © 2020. All Rights Reserved