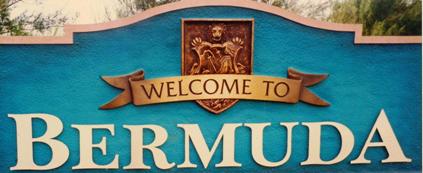 165+ web files, a regularly updated Gazetteer, overall an in-depth description of our island's internally self-governing British Overseas Territory 900 miles north of the Caribbean, 600 miles east of North Carolina, USA. With accommodation options, airlines, airport, actors, actresses, aviation, banks, beaches, Bermuda Dollar, Bermuda Government, Bermuda-incorporated businesses and companies including insurers and reinsurers, Bermudians, books and publications, bridges and causeway, charities, churches, citizenship by Status, City of Hamilton, commerce, communities, credit cards, cruise ships, cuisine, currency, disability accessibility, Devonshire Parish, districts, Dockyard, economy, education, employers, employment, environment, executorships, fauna, ferries, flora, former military bases, forts, gardens, geography, getting around, golf, guest houses, highways, history, historic properties, Hamilton, House of Assembly, housing, hotels, immigration, import duties, internet access, islands, laws, legal system and legislators, main roads, marriages, media, members of parliament, money, motor vehicles, municipalities, music and musicians, newcomers, newspaper, media, organizations, parks, parishes, Paget, Pembroke, performing artists, residents, pensions, political parties, postage stamps, public holidays, public transportation, railway trail, real estate, registries of aircraft and ships, religions, Royal Naval Dockyard, Sandys, senior citizens, Smith's, Somerset Village, Southampton, St. David's Island, St George's, Spanish Point, Spittal Pond, sports, taxes, telecommunications, time zone, traditions, tourism, Town of St. George, Tucker's Town, utilities, water sports, Warwick, weather, wildlife, work permits.

Bermuda's working newcomers: what they need to know upfront
Unique Government restrictions apply to non-citizens on this densely populated 21 square mile island
By Keith Archibald Forbes (see About Us) exclusively for Bermuda Online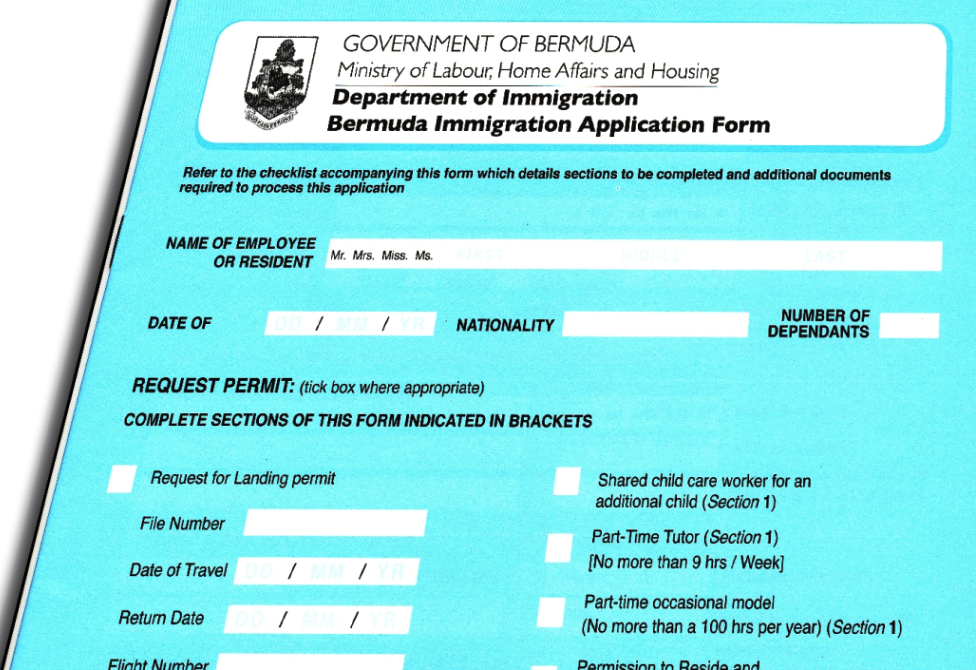 Bermuda Immigration Application Form for all non-Bermudian applicants for residence, retirees, work permits, etc.

Introduction
Are you looking for a change of locale, working in Bermuda for 3-6 years only, not with any expectation of making it your permanent home (see "No entitlement to Permanent Residency below"), on a Work Permit, not to emigrate? If so, you could well have a great time here, so long as you are fully aware in advance of Bermuda's unique set of restrictions applicable to all non-Bermudian newcomers. If you are looking for a "permanent" relocation the only way you may be able to qualify is you marry a Bermudian, live with your spouse for at least 10 years and more. If not a Bermudian and not in a position to marry one of the opposite sex, accept beforehand that you may never be able to advance with unrestricted upward mobility based on merit alone, and will never be able to own your own property at the "Bermudian-only" prices, or vote. Nor will any children born to you and your spouse - unless one is Bermudian - ever be Bermudian himself or herself or be eligible for any local scholarship or award. Bermuda can best be described for relocation purposes as a good place for temporary (perhaps a few years), not permanent, career and financial prospects, for those academically and/or professionally qualified who seek well-remunerated employment. With that will come a high quality of life with the ability to beat the incredibly high cost of living, a good climate and geography, nice natural environment and decent local infrastructure. But if you are not in this elite category of high income earners, you should think twice about coming to Bermuda.

This is not to put you off from coming here to work, but purely to let you know what to expect. Know ahead of time that when some employers or recruiting agencies say the "job duration is a 2-year minimum, open-ended" they should tell you that any offer of employment and its duration are always subject to Bermuda Immigration work permit approval when the employee is not Bermudian.

Bermuda is a 21 square mile (56 kilometers) in total land area cluster of mostly-interconnected small islands in the north west Atlantic Ocean. It has about 65,000 residents and about 500,000 visitors mostly from cruise ships. It is located about 600 miles due east of the nearest mainland, the USA's North Carolina. It is not in the Caribbean but 900 miles north of it. There are no regular airline or shipping services between the Caribbean and Bermuda, only with the USA, Canada and Britain. It is Britain's oldest British Overseas Territory, self-governing, with its own laws including those on citizenship, commerce, customs duties, employment, finance, health, insurance, investments, hospitalization, immigration, taxation, trade, welfare, etc. It is not part of the European Community, unlike Britain. Despite its small size it is an important offshore business centre, particularly for insurance and reinsurance companies. The World Bank - see http://data.worldbank.org/country/bermuda - rates it as one of the top jurisdictions in Gross National Income per capita. The cost of living is very high.

2019. July 5. Business leaders', both local and international, confidence in Bermuda has plummeted for a second successive year. The Bermuda Business Confidence Index fell 23.6 points to 62.8, completing a drop of more than 42 points over the past two surveys. The 198 respondents from a broad range of business sizes sectors appeared to have more confidence in the future of their own enterprises than in the Bermudian economy as a whole. The index hit its lowest point since the survey began in 2014. The results of the survey, conducted by Total Research Associates partnering with Canadian firm Narrative Research, were presented at sponsor HSBC's Harbourview building yesterday morning in front of a business audience. Members of Government were also present, including Curtis Dickinson, the finance minister, and Wayne Caines, the national security minister. Also revealed was a 13-point fall in consumer confidence to 84, as measured by Total Research's long-running Omnibus Survey. Taxation and tax increases was the top issue for businesses, cited by 43 per cent of respondents. Taxation was not mentioned as an issue in the first survey in 2014. This was followed by the cost of doing business (38 per cent), government and politics (33 per cent) and poor immigration policies (27 per cent). Only 41 per cent of business leaders believed the economy was moving in a positive direction or stable, down 43 points from 2018, while 31 per cent were confident in the island's economic future, down 18 points. But the falls were less pronounced when leaders were asked about their own expectations for next year's revenue, as 69 per cent expected it to be stable or to increase, down eight points from last year. Furthermore, 72 per cent said they expected capital expenditure for the next year would be unchanged or higher, down six points from a year ago. Asked which changes would improve the business environment, the top answer was immigration and work permit process improvements, cited by 39 per cent of respondents, followed by business development, growth and foreign investment (31 per cent), better taxes (22 per cent) and better government leadership and political stability (20 per cent). Margaret Chapman, a partner at Narrative Research, who made the results presentation said that the survey period — March 19 to April 10 — came just after Bermuda had been blacklisted by the EU over a drafting error in its economic substance legislation. To gauge whether the timing had an effect and with Bermuda now off the list, Ms Chapman said her researchers had carried out a "pulse survey" this week, which produced results that were nearly unchanged. A panel of businesspeople reflected on the challenges of their sectors and stressed the need for more discussion and collaboration between the business sector and the Government. Chris Maybury, a board member of the Bermuda Economic Development Corporation, said: "Those figures were terrible, there's no doubt. Certain sectors are going to have a difficult time, retail especially. We've got to be innovative and landlords have got to cut rents. And Bermuda has the double challenge of the Amazon phenomenon, home delivery, which is going to hit us later than everywhere else." He added that red tape had been removed and support for start-ups had grown from organisations like the BEDC and the small business incubator, Ignite. "There's never been a better time for someone who has an idea and is prepared to work hard to start up," Mr Maybury added. The need for collaboration with the Government shone through in respondents' comments. "We need to get that dialogue going, as a business community, and we need to be specific, not just say, 'it's not good'," Mr Maybury said. "The onus is on us to make sure we have asked the right questions in the right form to the right people." Dennis Fagundo, president of the Bermuda Chamber of Commerce, said the survey results were "not a surprise. The sentiment in the community is somewhat negative," Mr Fagundo said. "There's a lot of external pressures that we don't have a lot of control over, with economic substance and public ownership registries being two examples." He added that policy actions to address business challenges needed to be carefully thought through. "You can't take a broad-brush approach without considering the details," Mr Fagundo said. "Now is the time for careful contemplation for considered moves and we need to work together and make sure the moves we are making are moving us in the right direction and not making bigger problems for us down the road." Simon Tully, president of the Construction Association of Bermuda, said high-end residential business was holding up because of immigration changes that gave Permanent Residency Certificate holders greater property rights, sparking renovation and rebuilding work. "We need to breed wealth, we need people to come here and have the confidence to buy an expensive piece of property," Mr Tully said. "Contractors are feeling the pinch from the rising taxes and overheads are really biting into margins of small businesses in all sectors." People were struggling to find qualified people to work, with many Bermudians more interested in going into financial services than the trades, he added. Andrea Jackson, a Bermuda Business Development Agency board member and deputy head of trust services at Conyers Trust Company, highlighted challenges that were out of businesses' control adding to uncertainty. She said the trust sector had been "under attack for over a decade". "The trust industry is demonized all the time," Ms Jackson said. "We're labelled a tax haven, the French call us a 'coconut jurisdiction. We're used to dealing with that and making the argument that we're complying with international standards, but we're never going to win that argument with the press and the man in the street onshore. Our industry has been drowning in compliance costs and we can't pass those costs on." She backed up Mr Tully's view that young people gravitated towards financial services creating skills shortages in the local workforce in other sectors. "Bermuda has really benefited from reinsurance, but it's also been disadvantaged, because that's what young Bermudians aspire to and those are the salaries they aspire to and that's not realistic for the rest of the economy," Ms Jackson said. "That's a real challenge." She urged the business community to discuss concerns with the Government, and added: "I know it's difficult sometimes to get out of the office, but we all have to get out of our silos and do that." Bermuda's blacklisting by the EU for a two-month period had created a knock-on effect in international business, she said. "Getting off the blacklist was critical, but now we're a few months behind in the clarity that we need for businesses to make decisions: are we staying or are we going?" she said "How do we make decisions in this uncertain environment?" Nick Kempe, the shadow finance minister, who was among the audience, said the "increased size of the government machine" was being shouldered by taxpayers. "The more you tax people, the less they have to spend and it becomes more difficult to run a business as the costs go up," he said. "And the recent healthcare moves shifted $20 million of government claims history onto the private sector and its workforce." Mr Kempe said the Government needed to adopt a more business-friendly approach. There's an unwillingness to tackle government spending and passing the buck onto the private sector and there's also the rhetoric vilifying the private sector for simply looking to get a return on risk." Immigration reform needed to be tackled with urgency, Mr Kempe added. "There's two sides to it: the first is getting new people here, having companies want to transfer jobs here and that comes down to the cost of doing business," he said. "The more you tax, the less competitive Bermuda is. The other half is that you have job and wealth creators who have been here ten or 20 years. Why would they stay and spend their savings if they're not afforded some mechanism to anchor themselves here? Government's burying its head in the sand on both of those."
No entitlement to Permanent Residency
All guest workers and work permit holders in Bermuda irrespective of rank or seniority are required to sign a declaration acknowledging that they are not entitled to permanent residency on the Island. Those already in Bermuda were required to sign the declaration by April 30, 2013. The declaration policy was introduced to allay fears of a potential surge in permanent residency applications from guest workers who can, if their work permits to do so are renewed, now remain employed in Bermuda indefinitely. But not if they are not in work-permit approved employment or if their work permit is revoked.
Bermuda Jobs presently available include
See http://www.theroyalgazette.com/section/jobs.
Do you own your own home in your home or adopted country? If so, and are being offered a position locally, ask specifically whether the rented accommodation here is going to be bigger and better than in what you have now (specify it and what you seek). And what its price is likely to be to you. And compare it. If you not currently own your own home, you may be more flexible. But if you do, you will presumably expect the same standards and at no higher than the current cost to you. Know in advance that if you do already own your own 2-4 bedroom home, with a garage, in USA or Canada or UK or Europe, it will not be realistic for you to be offered a 1 bedroom rented apartment in Bermuda. Instead, to continue your upward mobility and in recognition of your academic and professional qualifications, ask for a house of similar standard to the one you have now. See Homes.
Bermuda has a high-cost economy. The World Bank rates it as # 3 in the world in GNI - Gross National Income. Most of its money comes from being an International Business center or offshore jurisdiction - some would say tax haven for corporate entities (not for their employees). It is also a long-established tourism resort. It has no natural resources of its own in its 21 square miles, no oil, no gas, no heavy industry. It is one of the most isolated yet highly populated places anywhere in the world and one of the most regulated, with controls on what non-nationals cannot do that no other jurisdiction in the world imposes. Lack of citizenship to newcomers except after 10 years of continuous and living-together marriage to a Bermudian, lack of citizenship to children of non-nationals, plus their consequences of inability to vote, inability to buy property except in certain circumstances only, are merely some of them. All these mean that for most non-Bermudians including all from Britain who come to Bermuda to work in jobs Bermudians cannot or will not do or want, there can be little chance of staying beyond their Work Permit term, with no security of tenure, no prospects of citizenship, no opportunity to buy a house or condominium at the same price levels as Bermudians. But for their international business employers, it is a different story. Many were either incorporated in Bermuda or have moved their corporate headquarters to Bermuda, for international tax reasons. Why? Because Bermuda levies no taxes on their world business activities. So far, Bermuda offers them far more in assets than in liabilities. It pays them to come here, for as long as Bermuda's advantages as an offshore jurisdiction outweigh those of competing jurisdictions. It continues to do so for the international corporate entities, but not to their non-Bermudian employees for the reasons given above. Plus, it it is not true to say Bermuda has no taxes. It has no capital gains tax, true, but the other direct and indirect taxes it levies on managements, their staff, business visitors and tourists are many and they can be so very heavy that overall Bermuda's cost of living is one of the highest in the world, if not the highest, nearly three times more than in the UK and nearly four times more than in the USA. They include a direct income tax, in the form of a former Employment now Payroll tax, payable by employers and employees. It is based on what is earned from employment. It is currently nearly 15% with employers paying some and employees paying the balance. Bermuda Government Customs Duties averaging 35% of wholesale costs, translating into 100% or more at retail level, and Bermuda Government Annual License Fees on automobiles averaging $590 per auto. These are merely a few examples of why Bermuda has an appreciably higher cost of living than direct taxed and indirect taxed jurisdictions.
Nationals of countries like the USA, Canada, UK, Philippines, etc who live and work in Bermuda are liable to taxes in their countries on their Bermuda income over a certain amount. A form of taxation treaty with the USA, enacted in 1986, gives USA resident taxpayers in Bermuda a more than $80,000 discount off their US taxes payable, partly because the overall cost of living overseas - in places like Bermuda - is recognized as much higher than in the USA. But it and the USA's IRS require US taxpayers resident in Bermuda to file. There is also a UK requirement for UK citizens resident in Bermuda, under the Tax Information Exchange Agreement in place between Bermuda and the United Kingdom since December 2007. One of the purposes is to detect individual and corporate tax dodgers.
Importing workers from developing nations is difficult or impossible because of a requirement that the UK, US or Canada must first issue a transit visa, even after they are granted work permits by Bermuda Immigration. Without transit visas they cannot come. Neither the Governor nor Deputy Governor can help as issuing transit visas did not involve Government House and that they have no influence over it. The USA is also withholding transit visas for some workers bound for Bermuda. The US Immigration Department states that in order to get a transit visa via the USA applicants must demonstrate strong social, economic and/or family ties outside the United States.
These collectively show the realities of working in Bermuda for potential employees who are not Bermudian. They are not shown in any other website. They need to be known and understood well in advance. There are many advantages of course - if you are paid appropriately - but also some matters about which newcomers should be well aware. One is that because Bermuda is so small - less than 22 square miles overall - and so isolated - more than 600 miles from the nearest mainland, North Carolina, USA - the cost of living in Bermuda is exceedingly high and there are many restrictions in citizenship, buying real estate and voting that are not found anywhere else in any western democracy.

If you're professionally qualified and are offered employment on contract to a public or private sector employer and are paid enough to more than compensate you for the tiny size of Bermuda (less than 22 square miles), Bermuda can be a wonderful place to live and work.
A good Bermuda employer will welcome you and treat you well. There are some major advantages to living and working in Bermuda - especially if you like the ocean, sun and beaches.
But before you accept any employment, the first thing you need to know are the two different main types of Bermuda-based employers. They are, respectively, Bermudian companies and partnerships beneficially owned and managed by Bermudians, trading mostly if not exclusively in the local marketplace, namely offering goods and services to the Bermudian and non-Bermudian general public in Bermuda; and non-Bermudian but Bermuda-based entities trading mostly abroad or with each other but not trading locally. If you are not Bermudian yourself (see "Citizenship") you will have to be employed by one of either group, you won't be allowed to go into business for yourself unless you form your own international company and until you go through all the Bermuda Immigration Work Permit procedures.
Basics
Costs, cost comparisons, limitations and restrictions are important to note. They are some of the reasons why this author - who has done price comparisons between Bermuda, USA and United Kingdom - says that although there is only one direct tax on income in Bermuda (the former Employment now Payroll Tax on salaries split by employers and their employees), indirect taxes amount to substantially more taxation overall and make the cost of living in Bermuda 380 percent more than the USA and 280 percent more than in Canada and the United Kingdom. As a few examples to prove this point, take alcoholic drinks, annual licensing of a car, rents of an apartment or house, cost of food, cost to consumers of government, cost of electricity, cost of gasoline (petrol), cost of telephoning from Bermuda compared to the cost of telephoning from the USA to Western Europe, cost of Internet service, cost of owning and operating personal transportation and more. The average resident spends US$ 16,800 a year just in direct and indirect Bermuda Government taxes, fees and import duties.
Accommodation - Apartment or condo or house renting
Many international companies fork out huge housing allowances to keep executives happy because they are intent on maintaining a presence in "one of the world's most important centres for reinsurance." The island attracts well-paid executives whose rental homes can come with a monthly price tag of $24,000. Foreign managers or senior executives in international insurance and finance companies typically receive a monthly allowance in the region of $5,000 and $10,000. For the lower sum, you can get a two-bedroom, two-bathroom condo, but this would have no frills, probably no view, and the closer you get to Hamilton, the more you pay. Many foreigners come to the island with specific requirements. They want views of the ocean, a swimming pool, an old traditional house or a modern place. And, more often than not, they want something with easy access to Hamilton, near schools for their children. It is rare to find a place that matches every expectation. Bermuda is sophisticated but it's small and what many people don't understand when they arrive is that means there is not a large choice and therefore they have to be flexible. Many homeowners use their property today for additional income instead of investing in the stock market. There is often very little on the market and while there is no lengthy commuting like in London or New York for the women who don't work it can be a big shock. Here they are in a strange, expensive place, on a small island and often immigration laws mean they cannot work. There is a serious lack of schooling for boys and some newcomers will have trouble with their landlords, an additional worry.
In your own best interests, negotiate this as part of an employment package. A good employer will either provide accommodation for a newcomer or should be asked to find a suitable place and secure a lease or monthly rental beforehand. Appropriate housing is extremely expensive to rent - as much as $32,000 a month - and can be very hard to find. Basic rents for a condominium or apartment range from $3,000 a month to $32,000 a month. Some good employers avoid the frustrations to newcomers of answering advertisements for places to rent, especially in their first month or two or three of employment, by putting them up for a time at employer's expense or with the expense shared, at guest houses or small hotels or efficiency units up to 20 minutes away by road. Will your employer offer you a monthly housing allowance to help pay your rent? An increasing number of international companies and some local companies do so. A local bank may offer a housing allowance up to 30 percent of an employee's salary if the job offer warrants it. In November 2013 the average rental price of a single-family property was $4,543; a one-bedroom apartment $2,378; a two-bedroom apartment $3,576; a three-bedroom apartment $5,514. Average price usually means not in the best residential areas and the longest distance from town.
Apartment or condo or house leasing. If you lease instead of own an apartment or condominium or home, note carefully that you will not rent by the month but will lease for a specific, mutually-agreed time. Leases are legal and breakage of a lease should not be attempted without risk of a severe penalty.
If an employer, not a professional newcomer employee, signs a lease, great care should be taken by the employee not to put the employer at risk. The employee will still be liable to the employer for payment of utilities, conduct and care and interior maintenance of the leased propertyNote that renting an apartment or condo for $4,500 a month will require a salary of at least $120,000 a year.
A house renting for $11,000 a month will require a salary of $308,000 a year.
To get a realistic idea of what monthly rent you can afford if you rent an apartment by yourself and get no housing allowance, take no more than 28 percent of your gross annual salary pro-rated monthly.
Another factor to remember is always to ensure the telephone number, electricity and cable TV at the property are in your name when you arrive and are disconnected from your name when you leave.
Expatriate employees should try not to spend more than 30 percent of their gross salary on where they rent. It should be large enough to accommodate a visiting family member from overseas.
The Bermuda Government finds unfurnished and/or furnished accommodation for its contract officers (one bedroom for a single or married person, three bedrooms for a family with two children), with rent in excess of 25% of the contract officer's salary is fully subsidized. These Bermuda Government employed contract officers are expected to remain at the accommodation provided for at least three months but thereafter may choose to move into accommodation of their own choice. Rent in excess of 25% of the employee's salary will continue to be subsidized within reason.
All accommodation for all Bermuda Government contract officers is handled by the Ministry of Works and Engineering and Housing Residential Accommodation Officer.
Advance negotiations for employees
Discuss all these with your employer before you sign any contract.
Ask your Bermuda employer before you arrive if it will either contact Bermuda Customs to confirm you will not have to pay for, or will refund you in full for, any customs duties you have to pay to Bermuda Customs on goods such as a laptop, digital camera, or cell (mobile) phone, DVDs and other personal effects that you bring with you. Have your employer clarify what if any Bermuda Customs Duty will apply on goods exceeding your $100 per household - not per person - allowance. Bermuda Customs now charges 35% of assessed value for all personal imports exceeding the $100 per household allowance.
Will you be paid for your two-way airline travel during your employment? How often? For example, only once, once a year for annual vacation?
If married and a parent before you arrive, for your spouse and issue too?
Will you receive a housing allowance in Bermuda? Many good Bermuda-based employers offer this. If so, attempt to negotiate with your employer whether it will cover 100% of your rent and utilities or only a portion, with you expected to pay for the balance.
Will you receive an electricity allowance, as Bermuda's electricity costs are more than three times the costs of the USA and Canada? Some employers offer this.
Will your employer pay for a car for you or receive a car allowance in Bermuda? Will it include annual licensing costs which, in Bermuda, are the highest by far in the world? For annual licensing costs per vehicle see under http://www.bermuda-online.org/wheels.htm. And petrol (gasoline) costs, as these are as high as they are in the UK, 4 times more than in USA and 3 times more than in Canada? Some employers do.
Will you receive an allowance for a live-in or live-out maid? Some employers offer this.
Allowed and not allowed in Bermuda
Bermuda, the world's wealthiest country according to the World Bank, limits its citizens and residents returning home to $100 per household (no longer per person) in duty-free allowances per trip, with a 35% import duty slapped on everything in excess, including shoes, clothing, etc. It was $100 per person per trip until October 2011. Until 1989 it was US$400 a person, reduced in 1990/91 to US$250 a person before they pay duty on items they bring. Visitors - non-residents - have an allowance of $30 over and above their personal effects (see below). Items brought in by visitors and residents that are not within their duty free category incur an import duty of 35%. Produce receipts from a retail store satisfactory to the Customs Department of actual purchase price of the items or be prepared for the Customs Department to assess items for your payment of duty at much higher Bermuda prices. This is applied vigorously. To avoid being arrested and having goods confiscated, do not try to import goods into Bermuda without paying the duty. If at a hotel and with nothing illegal and with no items to declare, visitors may be waved through. If at a private home, you may be inspected. Visitors may bring in, duty free for personal use only while they are in Bermuda, their clothes and articles like cameras, golf bags, 50 cigars or 200 cigarettes or 0.454 kilos (1 pound weight) tobacco; 1 liter of liquor or wine and a $30 gift allowance. If they bring in any more in gifts or their value, they can be charged a heavy rate of duty - 35% of value - unlike in USA, Britain and Europe, where it does not matter whether your gifts are for yourself or a member of your family or associate or a complete stranger.
Why are Bermuda Customs revenues are so high? Because they are the biggest source of revenue for the Bermuda Government.
Compare the following:
Normally, in the USA, for visitors or returning residents, the duty-free allowance or exemption from Customs Duty is $400 per trip, but from November 4, 2002, it was raised from November 4, 2002 to $800 (from $400) for those who have not used the exemption in 30 days.
Note very carefully Illegal Imports. Bermuda operates a sensible strict ban on all illegal narcotics, in the Bermuda Government's Misuse of Drugs Act 1972 and Misuse of Drugs (Controlled Drugs) Order 2001 enacted on August 1, 2001. To avoid arrest for illegal narcotics like liquid ecstasy, marijuana, cocaine, heroin, etc. don't import them. There is a zero tolerance policy.
Most employees from overseas have incoming airfare paid by employers for themselves and their spouses or children as part of a contract of employment. Employers have the right to and often hold return airline tickets for the initial life of a contract or until the tickets expire, whichever is sooner. Some employers will also pay some or all of annual vacation and compassionate leave fares, not just at the beginning and end of a contract.
Arriving and settling in
Arrange to be met, if on a Work Permit. You may detained at the airport for a while longer than other passengers and may have your suitcases searched thoroughly by Immigration and Customs officials. See list of airlines and airport. Your first impressions will include seeing how colorful and bright the houses are, in pastels; the turquoise color of the sea and the prolific vegetation. Your first impressions of the City of Hamilton will be interesting. Newcomers from the UK or Ireland will not find any typical UK or Irish high-street-style stores except for a Marks and Spencer. Newcomers from USA or Canada will not find any American mega stores like Wal Mart, K-Mart, Target and more. Bermuda has none of these huge retail outlets. No stores are allowed in Bermuda unless they are at least 60% owned by Bermudians. As you walk down the street, it's quite the norm for people to nod good morning or good afternoon, or whatever. Tell Bermudian shop assistants "Good morning" or "Good afternoon" before they assist you, it's the custom. Don't expect Bermudians to have a British accent. The most common local accent is not at all like the sing-song of the Caribbean islands 1,000 miles to the north. Instead it is similar to American or Canadian accents.
Air mail, surface mail and packages
In normal conditions, from North America or Europe can take more than a week to arrive and is sometimes delayed for longer. Most of the incoming mail comes from the USA. Some mail from the USA is being imported by Federal Express by arrangement with the US Postal Service, but by no means all. The local Post Office has no control over incoming airmail, only outgoing airmail.
Always use first class air mail or courier service or secure electronic mail. There are several courier services operating to and from Bermuda. Cheaper services are not reliable.
Only car ships - no freight ships or scheduled aircraft - go between the Caribbean and Bermuda. Surface mail - when available from the USA and Canada, no longer available by letter or parcel to or from Bermuda and the UK - can take many months, especially when misdirected/directed to places with no passenger shipping or airline connections to Bermuda. Mail problems usually occur more frequently from October to March when, in more normal circumstances, air services from the USA to Bermuda are fewer in number and with smaller aircraft. Because of this, regular air mail from the USA for Bermuda has been sent to London first, then redirected to Bermuda on British Airways on the three days a week winter service. To help avoid such problems, all Christmas airmail to Bermuda residents and visitors should be sent no later - and ideally much earlier than December 8.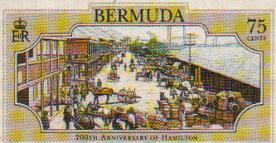 Outgoing - going overseas - Christmas mailing of cards, letters and parcels. No information about this appears on the Bermuda General Post Office website. Instead, details are printed annually in a printed brochure from Post Offices. Deadlines apply, varying hugely by country. As merely a few examples, the deadline in 2003 for Australia, New Zealand, Asia, Africa, etc was October 3; for Europe October 17; the UK November 7 and USA November 17. The brochure will give details of deadlines for all countries.
Packages sent to recipients from Bermuda by courier are treated in a different way to regular airmail. Recipients must always give their full physical postal addresses, postal codes and telephone numbers. Costs will include:
Courier charge
Bermuda Government imposed courier service fee per package
Customs duties on imports at prevailing rates per item
The overall effect is that a US$39 pair of trousers from a good US retail store like Land's End could end up costing the recipient over US$90.
Alcoholic drinks
Hugely expensive. A 1-liter bottle of rum or Scotch whisky or rum or vodka or other spirits costs from US$ 27 locally, even more than in UK. Beer by the case is more than twice the US price - about $40. There is a very high Bermuda Government import duty on all liquor. Wines are very substantially more than in the USA or Canada and more than in the UK.
Animal imports
See Pets.
Annual Licensing of a car
For more information see under "Annual Vehicle License Fees" in http://www.gov.bm/portal/server.pt?open=512&objID=253&&PageID=477&mode=2&in_hi_userid=2&cached=true. Costs are the highest in the world by a very wide margin for private cars. Up to 10 times more costly than in the USA or Canada and appreciably more expensive than in the UK. Unlike in the UK, in Bermuda new smaller environmentally-friendly cars do not have free annual licensing. Plus, in Bermuda only one car per household is allowed, with new ones at about twice USA prices. Tourists may may only rent tiny 2-seater electric cars and visitors who have driver's licenses in their home countries cannot use them in Bermuda to drive cars belonging to their Bermuda-based relatives or friends. Nor is car leasing allowed.
Automobile Insurance. Based on a reputable local insurance company written quote of $1,894.26 annually for comprehensive coverage with a deductible, for a very small car. Actual premiums can vary wildly. Rates can vary considerably in Bermuda, where Only a Bermudian insurance company can insure a vehicle. For a list of Bermudian insurers see under "Insurance Companies, Local" in Bermuda Employers.
Annual Salary and Salary Comparisons
To achieve some measure of a salary comparison between what you earn now, away from Bermuda, figure on the overall cost of living being 280% more in Bermuda than in the UK or Canada and 380% more than in the USA. Then see from which jurisdiction you will be better off.
2017 Median average income also grew by around one per cent, rising from $63,712 to $64,250.
Also see under Gross National Income per capita, below. The highest average salary was in the international business sector at $111,938 while the lowest averages were in the retail ($42,000), hotel ($35,898) and restaurant ($35,664) sectors and the overall average $60,559. Non-Bermudians with no spousal ties to Bermudians were heavily employed in the professionals occupation group. Positions in that category include actuaries (123 jobs), lawyers (103) and certified accountants (490). They were also some of the better jobs with median salaries of $189,263 for actuaries, $184,902 for lawyers and $98,229 for certified accountants. Other positions with large numbers of work permit holders, which also paid above the national median salary included junior accountants (174 jobs, $96,346), secondary school teachers, (153 jobs, $85,500) and registered nurses (490 jobs $67,598). Bear in mind that basic salaries mentioned in job vacancies are the same, whether for Bermudians, others resident here and non-Bermudians who have not yet arrived. All salaries are annual.
Insurance companies don't always necessarily follow the figures below but because the Bermuda Government is by far and away Bermuda's largest employer, most private-sector companies don't pay any more. The trend is usually for positions to be advertised based on what they are worth to the employer, not what individual qualifications or backgrounds or personalities are worth.
Be aware of substantial Salary Deductions (see separate heading)
Annual vacation (holidays)
If you are from the USA or Canada, this is quite normal, but if you are from Britain, Ireland or rest of Europe, don't expect any vacation for at least six months, if not twelve as it is normal procedure to take your vacation only after you have earned it. North Americans who are not executives should expect vacations of two or three weeks a year for the first five years, rising to 3-4 weeks a year after 5 years. Bermuda has the American pattern of holidays or vacation, not British. Holiday laws in Britain do not apply in Bermuda. Britons and Europeans should not expect and will not get - long annual vacations of 4-6 weeks.
All expatriates working in Bermuda will want to establish an account with one of these banks. Many larger Bermuda employers in other areas of commerce will pay salaries directly to bank accounts. Bermuda banks are often much more sophisticated in their services than banks in rural parts of Canada, Caribbean, UK and USA, etc. But they are expensive and don't give the same legal protections - such as FDIC insurance - to depositors as they do in Europe and North America. They are also much more expensive.
Basics, clothes, food, footwear, furniture, household appliances, etc.
Visitors from the USA tell this author that what costs them $25 back home will cost them, on average, over US $100 here in Bermuda. Food alone is usually double or triple the price in the USA, United Kingdom, etc. As merely one example, fresh whole milk is over US$ 3.30 for half a gallon in Bermuda but only 99 pence (US $ 1.53) for 2 liters in the United Kingdom or the USA. Duties average 30 percent at wholesale level (but are much higher for boats and cars) and are often pushed up by local (Bermudian or mostly Bermudian) retailers, making most goods much more expensive than in the USA from where most were exported.
Bermuda Employment Laws and Employment Rights
Employment law in Bermuda comprises local legislation (statutes enacted by Parliament) and English and Bermuda common law (case law decided by courts over the years). The relevant legislation, under Bermuda laws is The Employment Act 2000 (as amended), see http://www.bermudalaws.bm/Laws/Consolidated%20Laws/Employment%20Act%202000.pdf and http://www.bermudalaws.bm/Laws/Annual%20Laws/2006/Acts/Employment%20Amendment%20Act%202006.pdf respectively, which applies to all employees working wholly or mainly in Bermuda, including foreign employees. They set out minimum statutory entitlements, including notice of termination rights and various leave benefits (vacation, sick leave, maternity, bereavement, public duty leave, etc. They mandate that there be a written contract ("Statement of Employment") in place setting out fundamental terms of the employment relationship. If the contract contains more favorable terms than the Act, then the contract prevails. Parties cannot contract out of the Act's minimum requirements. It provides that an employee can only be dismissed for a valid reason, such as ability, performance, conduct or business operational requirements (redundancy); that statutory redundancy pay ("severance allowance") must be paid if conditions of redundancy are made out (capped at 6 months' wages). It protects employees from disciplinary action or termination ("unfair dismissal") on human rights related grounds or for being a whistle-blower. It defines constructive dismissal (also "unfair dismissal") and provides compensation for same based on the employer's unreasonable conduct. It provides for a mandatory warning process for employees engaging in misconduct (short of serious misconduct) or unsatisfactory performance and time to improve (employees engaged in serious misconduct related to the employment relationship can be summarily dismissed). It has a complaint process for breach of the statute to an Inspector and then to the Employment Tribunal, with a 3 month limitation period. Compensation is limited to 6 months' wages or reinstatement. It shows that either side can terminate the contract for any reason and without notice during a contractual probation period (if there is one, the contract must state whether there is one or not). It gives priority to an employee's claims for unpaid wages and accrued vacation pay in a winding up action.
Note that The Bermuda Immigration and Protection Act 1956 (as amended) provides that employees who are not Bermudian or a spouse of a Bermudian or a Permanent Resident's Certificate (PRC) holder must have a work permit issued by the Department of Immigration to work in Bermuda. These can range from 3 months to 10 years in time (the latter subject to several stringent criteria) and are renewable. The time for processing is approximately 8 to 10 days (for "fast track" or "temporary permits") or 6 to 10 weeks (for standard permits of 1 year or more). A work permit will not be issued where a qualified Bermudian, spouse of a Bermudian, non-Bermudian dependant of a Bermudian, Permanent Resident Certificate holder or other person with a qualifying connection to Bermuda applies for the position. Employees are generally subject under Bermuda immigration policy to a maximum of 6 years of working under a permit in Bermuda ("terms limits.") Certain positions can be deemed "key" to a business and the holder of that position can be exempted from term limits or receive an extension of to their term limit of up to 3 additional years. Other grounds for exemption can be made out (e.g. worldwide shortage in that industry, company hardship, etc.).
Bermuda's Human Rights Act 1981 prohibits discrimination and harassment in the employment sector on the basis of race, place of origin, colour, ancestry, sex (gender), marital status, disability, legitimacy, religious belief or political belief. Sexual harassment is also prohibited and made a criminal offence.
Bermuda's Labour Relations Act 1975 & the Trade Dispute Act 1992 provide for the hearing of a labour dispute by the Minister or an Arbitration Panel/Trade Disputes Tribunal. Governs strike actions. This applies to unionized employees (note that virtually all employees of international companies in Bermuda are non-unionized).
Bermuda's The Worker's Compensation Act 1965 provides for compensation by employers to workers who are injured on the job, regardless of fault. If negligence on the part of the employer is involved, the employee can sue in the Court for damages.
Common Law Courts. An employee elect to pursue a breach of employment contract claim (including wrongful dismissal) in the Courts for damages. The limitation period is 6 years. The damages obtainable are dependent on common law principles derived from Court decided cases over the years.
Miscellaneous:
There is no statutory minimum wage in Bermuda. Wages are determined by agreement between the parties as set out in the individual contract of employment or collective agreement (if unionized);

Employers must provide a health insurance plan for their employees and each employee's uninsured dependant (spouse or child) at the minimum "hospital insurance benefit" standard. Many employers provide a higher level "major medical" coverage, paying 50% of the premium;

Employers must provide a private pension plan for Bermudian employees and employed spouses of Bermudians at the rate of 10% of "pensionable earnings" as defined in the relevant Act 5% can be deducted from the employee's earnings;

Social insurance (government contributory pension) is also payable at a minimum fixed amount per month;

Payroll tax is payable on salary and benefits; the percentage rate depends on the total remuneration payable to employees in the company. Generally tax on remuneration is around 14 to 16% of the remuneration package and the employer can claw back 5.25% from the employee.

The typical work week is Monday to Friday from 9 a.m. to 5 p.m. with an hour for lunch. At least 24 hours of consecutive rest must be provided each week.

Overtime pay is mandatory for hours worked in excess of 40 hours at 1.5 times basic pay unless the parties have contracted out of the requirement or unless the employee is professional / managerial whose contract states that the salary has been calculated to reflect that over 40 hours a week will be required on occasion;

Non-competition clauses are only enforceable to the extent that they are reasonable to protect the employer's legitimate business interests (e.g. trade secrets or key personnel). Non-solicitation clauses (of the former employer's clients and employees) are more readily enforceable;

Employers cannot conduct involuntary drugs test on applicants or employees. It is up to the employee/applicant as to whether they agree to submit to it in order to become/stay employed; and

There are no Bermuda laws that specifically protect an employee's right to privacy. The employer's policies should be clear in setting out the employer's right to monitor and act on employee communications.

There are no Bermuda laws that stipulate what an employer may and may not do re use by an employee of the Internet, World Wide Web and Social Media.
This includes all branches plus quangos and facilities like Bermuda International Airport, Bermuda Land Development Corporation, Bermuda Ministry of Education, Bermuda Police Service, Bermuda Regiment, Bermuda Weather Service, King Edward VII Memorial Hospital, and more. Be aware of its priority policies to employ qualified Bermudians first, qualified spouses of Bermudians second; qualified non-nationals third; and to limit in time the Work Permits of non-nationals in the fourth category, to, generally speaking, no longer than 6 years. In all other countries, these racial guidelines and regulations apply only in the public sector. But the Bermuda Government applies them in the private sector as well.
Bermuda restrictions and limitations applicable to non-Bermudians
The cost to companies of bringing someone to Bermuda is very high and once here the cost to the new employees of traveling abroad is very high. It's hard for them to make a career move because they can't stay here forever. Spouses may not be able to get work and could be frustrated, with repercussions. Children, even when born in Bermuda of non-Bermudian parents, will never qualify for scholarships available locally, or be eligible for citizenship. Life on a very small island with limited resources and a limited-by-immigration controls labor pool tends to drive up prices.
Bermuda Vehicle License holders renting cars abroad may have difficulty
Newcomers who obtain Bermuda car licenses should know in advance that when they go abroad on vacation or business they may have difficulty renting a car in certain countries. The Royal Gazette has reported how some Bermuda driving-licence holders have had problems. Where and when this has happened is because Bermuda has always declined and has never reversed this to date - to participate in those international road traffic conventions that provide for reciprocal recognition of driving licences between countries and states. Sometimes, car rental companies abroad assume that a Bermuda licence is acceptable. However, this might not reflect the actual legal position in the country, which can have very bad consequences. These can include being denied access to a car that was being relied upon for a trip, or prosecution overseas for driving without a valid licence. Most seriously, someone could find themselves personally liable for a major compensation claim abroad in the event of an accident, and it transpiring that insurance was invalid because of the driver not having a valid licence. Bermuda licence holders have had such problems in Massachusetts, Azores and Canada, among other places. These risks will increase from January 1, 2021, when Britain will be no longer subject to European Union driving-licence laws as a result of Brexit. At that time, British licence holders may need to obtain an International Driving Permit (IDP) to drive within the EU. This increased scrutiny of British licence holders may have a knock-on effect on scrutiny of the holders of Bermuda licences as a British Overseas Territory. Unfortunately, Bermuda driving-licence holders cannot get an IDP because Bermuda is not signed up to any of the international conventions. If and once Bermuda signs the international road traffic conventions then Bermuda licence holders to drive throughout most countries in the world. In return, Bermuda will have to reciprocate by allowing new residents to use foreign driving licences for the first six months of residency, and to allow visitors to use their foreign licences — eg, if they borrow the car of a local family member they are staying with. It would not require Bermuda to introduce car rentals. But in the meantime there will likely be opposition from driving-licence instructors and taxi drivers who benefit from the red tape stopping people from driving in Bermuda short term with a foreign licence. It needs to be noted that visitors who are denied the right to rent cars in Bermuda will likely go to a Caribbean island instead where there are no such problems.
Better Business Bureau
None in Bermuda, unlike in the USA.
Births
Expatriates (all non-Bermudians) should note that when any of their children are born in Bermuda, they are not Bermudian unless a parent is as well. See Citizenship notes. Being born in Bermuda may entitle them to British Overseas Territory Status until they are 18 if they are not British, but being British does not confer citizenship of Bermuda. Persons who are British but are not also Bermudian are regarded as foreigners in Bermuda - like any other nationality - and may not vote or own property or switch from job to job or be eligible as teenagers for educational scholarships or own local businesses in the same way Bermudians can..
Boats
See under "Boats" in Watersports.
Cats
See Pets.
Cell or mobile phones
Most are the USA type, not European type. Their use is as common in Bermuda as it is in USA, Canada, United Kingdom and Europe. If you are from North America, bring your cell phones which should work here with a local cellular account. But if you are from a country with a GSM system, be sure to bring or buy a GSM cellphone. UK newcomers should not bring their GSM mobile phones (cell phones) until they have double-checked that they can be used in Bermuda.
Effective April 1, 2014 all Bermuda cell phone users saw a few extra cents added to their bills because of an increase in the Government licence fee for a mobile line. The monthly fee (tax) rose from $7 to $7.35. Bermuda is one of the few countries to have such a tax.
Children
Unlike in the UK, Bermuda does not provide any kind of financial allowance to non-Bermudian parent or parents when a child is born. Unlike in the USA, Canada, UK, etc where a child is deemed to be a citizen when born there, a child born in Bermuda is not and will not be deemed a Bermudian unless one of the parents is Bermudian. See Citizenship.
Christmas cards and gifts to or from overseas
There is a Christmas season surface airlift mailing system from Bermuda to most parts of the world but to take advantage of it, use the permissible latest dates provided by the Bermuda Post Office to send Christmas mail, usually by October or November depending on the distance. If you expect to receive cards or packages by Christmas, tell your friends or family overseas to send them at least a month beforehand, or face a high risk of not getting Christmas letters, cards and presents until the second or third or fourth week in January or later. If parcels received from abroad by post contain gifts valued at over $30, a customs duty will be payable.
Citizen's Advice Bureau
None in Bermuda, unlike in the UK.
Commuting
If you live in the easternmost parishes - St. George's or Town of St. George area - or westernmost parishes such as Sandys - both 11 miles from the City of Hamilton - and need to be at work there by 8:30 or 9 am, leave from where you live no later than 7:30 am. Traffic is often that bad. It is often even worse for western parish dwellers if traffic breaks down on Harbour Road So are the late afternoon rush hours from 4:30 to 6 pm. If you are on a scooter or moped instead of a car and value your life, do not follow the irritating and dangerous Bermuda habit of overtaking stopped or slowing car traffic and going to the front of the line. 4-wheeled vehicles, not those with 2 wheels, have the right of way.
Computers
It is suggested that all newcomers bring laptops or notebooks with them when they first arrive. Make sure you ask your new employer beforehand to check for you to see if you will be expected to pay Customs import duty on at at the airport on arrival. If so, ask for this to be reimbursed as the import duty will be be 35% of the value. Be sure to bring a receipt with you from the supplier of the equipment. After you've arrived and become a resident, if you travel abroad and come back with laptop or notebook computers, etc. know that Bermuda Government import duties (averaging 35 percent) will levied by the Government on your arrival. The local costs of computers and peripherals are about three times higher in Bermuda than USA and more than twice UK prices. Also note that Bermuda prices are usually without lots of extras including a printer, scanner, choice of software options and 1 year free ADSL (Broadband) Internet access.
Consumer Price Index (CPI)
Issued regularly by the relevant department of the Bermuda Government.
Consumer Protection Act 1999 and Sale of Goods Act 2002 apply
This became law in Bermuda on December 1, 2000. A few areas covered by the Act are truth in advertising; unfair business practices; product recalls; product safety; unconscionable consumer representations and penalties for non-compliance, for regular and disabled or physically handicapped visitors and locals. Customers in Bermuda are often perplexed about why guarantees aren't always honored. A lot of retailers aren't buying into the manufacturers warranty because their customs duty doubles. They pay duty when they ship it in and they pay duty when they ship it out. Some companies do buy into the warranty to a point. They don't buy the full coverage. Guarantees or warranties are often far shorter in Bermuda than in North America or UK. A case in point is for automobiles where most warranties are usually for one year only, not three except in specific cases.
Bermuda is the most expensive place in the world in which to live, visit, work and retire. Overall, the cost of living in Bermuda is nearly three times more than in most of the UK or Canada and well over times more than in the USA.
Credit Cards
If you are from the USA or Canada or Europe or Australia, it is recommended you retain your current credit cards from those countries as their benefits, services and card member's coverage may be better there than Bermuda-issued credit cards. Very often, Bermuda-issued credit cards offered for purchases to be sent to Bermuda are not accepted by many American retail and wholesale stores. Also, when traveling abroad from Bermuda, only US residents - not Bermuda residents - may enroll in the American Express Premium Baggage Protection Plan. Nor will American Express give you, if you have a Bermuda-issued card - the same insurance liability coverage when renting cars overseas that you get if a resident of other countries. However, certain credit cards - for example, MasterCard with 1 800-307-7309 - have a toll-free number that works from Bermuda - an exception to the general rule of most 1-800 numbers from Bermuda.
Criminal Injuries Compensation
Covers only dependents, low by international standards. In other countries - but not Bermuda - compensation can be significant for criminal injuries or death. In the USA, families of victims of September 11, 2001 in New York received up to US$5 million. In Bermuda, on July 3, 1996, when 17-year old Canadian tourist Rebecca Middleton - see by name in Bermuda Laws at www.bermuda-online.org/legal.htm - was tortured, raped repeatedly, sodomized, knifed 32 times and murdered, her family had to wait 10 years before being awarded in 2006 the nominal sum of US$2,300.
Customs Duty on household and personal effects for newcomers
Check with your Bermuda employer. By doing so you may be exempted from paying certain charges. For example, in the USA household effects are duty-free. These include such items as furniture, carpets, paintings, tableware, stereos, linens, and similar household furnishings; tools of the trade, professional books, implements, and instruments. In the USA you may import household effects you acquired abroad duty-free if you used them for at least one year while you were abroad and they are not intended for anyone else or for sale. In the USA, note that clothing, jewelry, photography equipment, portable radios, and vehicles are considered personal effects - not household effects - and cannot be brought in duty-free as household effects. However, duty is usually waived in whole or in part on personal effects more than one year old brought in by working newcomers.
But not always in Bermuda. If your employment contract allows you to ship all your household goods including furniture at your employer's expense, bring as much as you can of everything you may need. But be aware that if, once you arrive in Bermuda you then change employers, your original employer may not be liable.
Once you are a Bermuda resident, each time you travel for over 3 days, you can claim the $100 per household allowance on what you buy abroad or lump all such allowances together if you're returning to Bermuda as a family. But retain in your possession and produce if necessary the receipts for clothes, personal effects and goods you purchase abroad, in case their value declared by you is challenged by a Bermuda Customs officer. Some goods are duty free, such as books and computer business software (not games). The mere $100 per household duty free allowance you are allowed by the Bermuda Government as a returning Bermuda resident does not compare well with the present per person duty free allowance applicable in the United Kingdom for purchases outside the European Union (EU); the much more generous rate for travelers within the EU; $300 for Canadians returning to Canada; and $800 in the USA for US residents visiting Bermuda; or US$600 when US visitors return from most non-USA islands in the Caribbean more than 900 miles to the south; or US$1,200 for US visitors returning from American Samoa, Guam, Puerto Rico or US Virgin Islands.
Also - unlike US citizens or registered aliens returning home to the USA after a vacation or business trip who qualify routinely for a further US Customs exemption of up to $100 per day of bone fide goods shipped from abroad, for their own personal use - Bermudians or residents do not get the same consideration from the Bermuda Government.
All duty-paid valuable articles should be taken to be registered with the Customs Department at any of its facilities prior to owner's departure if temporarily exported for personal use, on Customs Form 52a to avoid having to pay duty again on re-entry. All articles should be readily identifiable.
Dentists and dental insurance
By no means a standard inclusion in Heath Care and Major Medical Insurance. Only the better employers have it and with varying degrees of coverage and exclusions. Newcomers should ask their prospective employers whether they are covered and for what dental benefits. Before they arrive in Bermuda, newcomers should have their teeth checked out thoroughly.
Departure Taxes
Applies for every holiday or vacation or visit beyond Bermuda, payable by every resident. Was $30 until August 2015, now $78 since early 2016.
There are none in Bermuda, except to a few Bermudians whose complete lack of real estate and any regular income qualify them.
Dogs
See Pets.
Dress Code
More business-like than you might expect. Men have the advantage here, with their Bermuda Shorts.
Newcomers who work in or retire to Bermuda will need to obtain Bermuda driving licenses. They cannot use those from their own countries, There are no reciprocal arrangements with the United Kingdom or Canada or USA or any Caribbean island for mutual recognition of driving licences. Many countries - but not Bermuda - have such reciprocal arrangements. It means that when Bermudians or non-Bermudian newcomers go to the UK to work or study, they are not allowed to have the same arrangements there as do those holding driving licences from Australia, Barbados, British Virgin Islands (BVI), Canada, Cyprus, European Union countries, Gibraltar, Hong Kong, Japan, Malta, New Zealand, Singapore, South Africa and Switzerland. Even with overseas driving licences, newcomers must take and pass full Bermuda written and driving tests that Bermudians have to pass before they can drive a car or motor cycle or scooter or auxiliary cycle in Bermuda. It is up to Bermuda to make similar reciprocal arrangements and so far this has not been done. Bermuda does not yet have the same driving license standards for international businesses based here and their employees imported from overseas as the major international business countries.
If you have children, you have a choice of a public or private school. At a public, or Government-run, school, your child will be educated in a multi-racial environment. Unless you are from Bermuda, you may not know that Bermuda is mostly black. There may come a time when only private schools will accept children who are not local citizens. This has already happened in the Cayman Islands.
Electricity in Bermuda is provided solely by the Bermuda Electric Light Company Limited (BELCo). It is a government-approved monopoly. It does not have off-peak rates. In addition to published monthly charges, it imposes a significant fuel surcharge tax not published but very real.
The voltage system is 120 volts, 60 cycles - same as in North America. If from there, bring small electrical appliances (hair dryers, shavers, etc.) for your stay. Some larger appliances use 220/240 volts, smaller ones and lights use 110 volts. If from the United Kingdom, note that none of the UK-produced consumer appliances will work properly or at all in Bermuda. If returning to the UK from Bermuda after a 6 or 9 year employment contract or earlier, try to sell or give away your US-type appliances before you go.
Electrical power is NOT hydroelectric or solar or nuclear or wind generated, or offered by a choice of organizations (as in the United Kingdom or Europe). There, In Bermuda, the above alternatives are impractical or too costly and the architecture of most Bermuda homes don't allow them, so fuel oil - by far and away the most expensive way to produce electricity in the developed countries - is used exclusively. It is piped directly into the central electricity generating plant owned by the utility on Serpentine Road in Pembroke Parish, west of the City of Hamilton, via a mile underground pipe from the oil docks terminal at Ferry Reach, St. George's Parish.
Electricity is not included in the rental price of most apartments, condos or single family dwellings and is very high compared to most USA, Canadian and European cities, based on imported fuels which have a huge Bermuda Government import duty (As a comparison, in one of the New England states, the average family with children might use about 6,400 kWh on an annual basis (including room air conditioning in the summer) for approximately $63 a month). In Bermuda, the same cost could be $480 a month for a three-bedroom house with more than one air conditioner. You will need air conditioning, it will be too hot or humid for eight months a year without it. These are general estimates which vary depending upon family size, electrical appliances and overall usage. Try to get overhead fans where you live.
Recommended to all locals and newcomers are energy-efficient light bulbs and consumer electric appliances such as air conditioners, refrigerators, freezers and washing machines with an Energy Efficiency Recommended logo or North American equivalent.
There is no central heating in most Bermuda homes and apartments. Some winter days and nights can be damp and chilly for non Bermudians accustomed to seasonal central heating. Some homes have a fireplace, while others may have a ductless split heat pump system with reverse cycle heat during the winter and air conditioning in summer. If not, electric heaters and separate air conditioning units for winter and summer comfort levels are available commercially.
Emigrating to Bermuda is not possible for the following reasons
Newcomers who are not Bermudian won't be emigrating to Bermuda but going there on Work Permits which don't give you permanent residency or security of tenure and won't ever give you voting rights or citizenship. Most if not all Work Permits now have a maximum length of 6 years with no further renewals except in certain pre-stated cases. But you may find other aspects very appealing, particularly so if you get on well with mixed races with black being 70%, will keep out of political issues and plan on using Bermuda as a springboard for travel or emigration to say Canada or USA or Australasia. If you are not married yet but want to and come to Bermuda with a partner of the opposite sex, you may wish to marry before you leave for Bermuda. Why? Because usually when one person who is not married arrives in Bermuda, any non-spouse visiting him or her is generally limited to a maximum stay of three weeks, not three to 6 months as most other countries allow. Over-staying has very serious repercussions.
Employment for your spouse and any older children may be impossible or restricted
Certain jobs - mostly non managerial and non-professional office and retail clerical areas, secretaries and receptionists, etc. - are closed entirely to non Bermudians unless they are spouses (not personal partners) of Bermudians and with 5 years or more of continuous residence as such. This is a Bermuda Government Immigration policy and is very strictly enforced. If your spouse has a good Business or Commerce or Economics degree or equivalent, especially a graduate degree, and is professionally qualified, his or her prospects for working in Bermuda may be better but cannot be guaranteed by the employer of the first spouse and are always dependent on (a) the employer of the second spouse; (b) Bermuda Government Immigration and (c) only if a similarly qualified and capable Bermudian is not available at the time and question and/or at any later date. If you have non Bermudian children who will be 14 years old or over while you are here, they will probably never be able to get full time or seasonal jobs as students. They can do so in larger countries with fewer restrictions. Non-Bermudian persons who are not spouses but partners or significant others or friends or are engaged to non-Bermudians should be prepared to spend a maximum of 3 weeks visit before having to leave and risk severe problems to themselves and their loved ones if they try to get employment while in Bermuda.
Partners - but not husbands or wives - should not come to live, only to visit for 3 weeks or less. Why? The following are among the reasons:
Only non-working spouses - not partners - qualify for medical insurance from the employers of the employed man or woman. Having such insurance is critical in Bermuda.
Often landlords stipulate how many can occupy an apartment and have the right to decide to refuse couples who are not married.
Unless a newcomer who is married and brings his or her spouse is extremely well paid by Bermuda standards, two incomes, not one, are essential in Bermuda because of the extremely high cost of living.
Employment Rights
Employment (Maternity Leave Extension and Paternity Leave) Amendment Act took effect January 1, 2020. Bermuda-based businesses must ensure that their organizations are compliant with the new legislative amendments. They
Extend maternity leave to thirteen (13) paid weeks for employees who have worked for one continuous year. The current allowance for maternity leave is eight (8) weeks paid leave and four (4) weeks unpaid leave. Employees who have not worked for a full year will be entitled to thirteen (13) weeks of unpaid leave;
Provide five (5) paid days paternity leave for employees who are becoming fathers and who have worked for one continuous year by the expected date of birth. Employees who have not worked for a full year will be entitled to five (5) days unpaid leave; and
Provide a measure of flexibility in the use of that vacation leave, as employees will now be entitled to one week's holiday after the first six (6) months of employment.
Following the passage of the legislation in September Minister Foggo said, "The provision of maternity and paternity leave is a key element in enabling parents to forge bonds with their babies. While maternity leave has become standard in most countries around the world and in Bermuda, the provision of paternity leave globally has been neglected. Paternity leave helps foster better child relationships. We want to ensure fairness and equity. So, essentially, this Act amends the Employment Act 2000 to provide for vacation leave after the first six months of continuous employment, the extension of maternity leave and the provision of paternity leave. As the Minister responsible for labour, I was pleased to be able to guide this legislation through passage in the House of Assembly. I encourage all of our businesses to familiarize themselves with the new legislation so that they can ensure a fair and equitable workplace for all."
Under the Employment Act 2000, employees are entitled to legislated benefits from employers. They include two weeks holiday (vacation) after one year; no unauthorized docking of salaries or wages; a written contract after one week's employment; a 40-hour week; time and a half, or time off, after 40 hours, with possible exemptions; paid Public Holidays; a rest period of at least 24 consecutive hours each week; 8 days paid sick leave per year; unlimited time off to attend ante-natal classes for pregnant employees; 8 weeks paid and 4 weeks unpaid maternity leave after one year; statutory notice period; bereavement leave of 3 days unpaid or 5 days unpaid if traveling abroad; disciplinary procedure; time off for court duty, voting, meeting of Government Boards, Bermuda Regiment, Reserve Police, Senate or House of Assembly; notice of 1 week if weekly paid, 2 weeks if bi-weekly paid, 1 month in any other case; employers cannot sack employees for complaining about their treatment; an employees can take an employer to the Employment Tribunal for unfair or constructive dismissal.
Employment workforce
39,786 – The total workforce number at the end of 2012.
18,758 – The number of black Bermudians in that workforce — 47.3%

12,330 – The number of non-Bermudians in the workforce — 31%

6,467 – The number of white Bermudians in the workforce — 16.3%

2,131– The number of mixed/other Bermudians in the workforce — 5.4%
Exemptions from overseas taxes are limited
You will probably not be exempted from your own home country's taxation policies when you work in Bermuda, as Americans, Canadians, those from the Philippines and United Kingdom citizens who still own real-estate back home have discovered.
If you're a citizen of the USA, or US resident aliens or US long-term Bermuda residents, you may be able to claim a percentage (subject to a maximum) of your Bermuda earned income if, before and so long as you file your Foreign Earned Income Exclusion - Form 2555 and tax return, as recognition by the USA of the much high cost of local living and higher rate of local taxation overall in countries beyond the USA. If you don't file properly, you get no exclusion. Also note IRS Contribution limits and that for a US belonger and taxpayer in Bermuda who qualifies, there is a Section 529 Savings Plans for College incentive.
Employment Tax
Now referred to in Bermuda as the Payroll Tax.
Expatriate Economic and Quality Rankings
October 9, 2012. Bermuda has the second highest salary for expatriates — just behind Singapore, one of the Island's main competitors. According to HSBC's fifth annual Expat Explorer survey, Bermuda ranked second overall in Economics League table, as well as whether expats feel the Island is a wealth hot spot, and ranked first in disposable income. Expat Economic findings reveal how economic situations differ for expats around the world and how countries compare with one another. The survey is the largest survey of expatriates around the world, interviewing 5,300 expatriates from 100 countries, across the globe, including Bermuda, making it the largest ever sample to date. A sample size of 30 or more respondents was needed from each country to be included in the results and as such, only 30 countries qualified. The Island ranked in the middle of the pack for overall experience (15th spot), with Cayman Islands (1), Singapore (4), Switzerland (7), Bahrain (11) and Hong Kong (12) ranking higher. Bermuda ranked 14th for the ease with which expats can set up here and ranked in the ninth spot for quality of life which fell from fifth in 2010. Bermuda was not included in the 2011 survey due to lack of participants. Bermuda ranked close to the bottom of the pile, in the 29th spot, for the ease at which expatriates integrate into the local community. Bermuda also ranked in the top ten for the local weather, commute to work, work/life balance, social life and sports. Meanwhile, the Island ranked close to the bottom regarding access to quality healthcare, organizing schools for children, access to shops, availability of entertainment and finding accommodation. "This is the fifth year we've run the Expat Explorer survey and the quality and depth of the findings continue to provide a wealth of information for the expat community," said Dean Blackburn, head of HSBC Expat. "Not only is our online interactive tool a valuable and trusted resource for expats, the insights also help us as a business offer advice to those looking to grow and protect their wealth while living or working abroad." The survey revealed that Southeast Asia has come to the fore as a leading destination for expat earning potential. Four additional countries in the region also make the top ten, including Thailand (3), Hong Kong (4), China (7) and Vietnam (10). Expatriates in Southeast Asia continue to benefit from increased earnings with Singapore holding the largest proportion of wealthy expats of any country. More than half (54 percent) of Singapore-based expatriates who took part in the Expat Explorer survey earn more than $200,000 per year, compared to a global survey average of only seven percent..
Expatriate Organizations in Bermuda
Quite a few, including:
Alliance Francaise en Bermudes. The organization for French nationals and French-speaking locals. With a strong presence on 14 July and other days. Voice mail 291 4758 or Mariette Savoie at 236-6483. Registered charity 537.
American Ladies in Bermuda (ALIB). Despite its name, it provides information, support and fund-raising activities for new residents of all nationalities. Meets third Sunday each month at Royal Bermuda Yacht Club, 2-4 pm. For further information call Gail Adcock at 236-6881. Registered charity 103.
Association of Canadians in Bermuda. P. O. Box HM 2071, Hamilton HM HX. A non-profit organization for Canadians in Bermuda, to help keep the Canadian culture alive. Founded in 2000. Registered charity 566.
Barbados Association of Bermuda. An organization of Barbadians living and working in Bermuda. Includes an annual show of Bajan dishes cooked by men. About 300 Bajans work in Bermuda, including teachers, Police, chefs, lawyers, judiciary. Registered charity 401.
Bermuda Branch of the British Conservative Party. Contact Neil Hitchcock, The Glebe House, 17 Glebe Hill, Tucker's Town, HS 02, Bermuda.
Bermuda Newcomers Inter-varsity Club. Every Tuesday, 8:30 pm, Docksiders Pub, Hamilton. Social and sporting club for new residents. Phone 292-9018.
Caledonian Society of Bermuda. A Scottish society founded in Bermuda in 1936. Phone Liz Adderley at 296 2671 for membership information. It has frequent ceilidhs and other events such as the Annual Burn's Dinner in January and St. Andrew's Ball in November.
Circulo Hispanico. Informal bi-weekly gathering of people in Spanish/Central or South American/language and culture. Beginners to native speakers. Alternate Thursdays 6 pm at Wesley Methodist Church Hall, Church Street, Hamilton. Phone 295-7506 by day or 238-0724 evenings.
Club de la Boule Gourmande. Petanque or boule every second Sunday of the month, 1-3 pm. Bermuda College. Call Riquette at 296-5676 for further information or fax 296-5678.
Emerald Isle Society. Meets third Friday of each month. Phone 292-6889 evenings. Primarily for Irish nationals resident in Bermuda. Dolores Graham-Lunn is the 2002 president. Always celebrates St. Patrick's Day at La Coquille with a fine, black-tie 5-course dinner, with everything in green, white and gold and an Irish entertainer flown in.
English Speaking Union. The Cedars, Cedar Avenue, Hamilton HM 10. Telephone 292-7684. Not a union at all but a cultural organization established in England in 1918 to promote understanding and friendship. The Bermuda branch was established in 1922 and held its first meeting at the long-gone Hamilton Hotel. It has about 165 members.
Jamaican Association (Bermuda). An organization of Jamaicans living and working in Bermuda. Contact via its President, Winston G. Laylor, or Judith Swan (telephone 291-4398).
New Islanders group. Phone Sonja at 293-0925. It has monthly get-togethers for new female residents. A way to meet new women and participate in sporting activities. Affiliated with the International American Women's Club but not confined to Americans.
West Indian Association of Bermuda. An association for nationals of the Caribbean living and working in Bermuda. Current President is Trevor W. Fyfe, phone 293-3452. Other officers Philippa Burke, Vice President, phone 234-0919, Caroline Burgess, Secretary, Douglas Joslyn, Treasurer. Dr. Edward Harris, Assistant Secretary. Committee Members: Shurnett Caines, Inola Hull, Aideen Fletcher, George Rock, Chandra Persad, James Archibald. Registered charity 514.
Foreign Account Tax Compliance Act (FATCA) of the USA and how it affects Americans, Bermudians and those with US business connections
See http://en.wikipedia.org/wiki/Foreign_Account_Tax_Compliance_Act. For how it affects those living in Brmuda see under Banking.
Those likely to be affected by FATCA include US citizens and green card holders resident in the US and living abroad such as Bermuda who have foreign financial bank accounts, financial interests and other holdings; US residents for income tax purposes (those who do not have a US passport or citizenship but have resided in the US long enough to meet the substantial presence test), and others with US connections such US owned foreign entities. Also liable are US-classified foreign financial institutions and non-financial foreign entities including all those with US proprietary investments, US account holders, or other US financial dealings. FATCA cooperation is both encouraged and enforceable in Bermuda because Bermuda has signed Tax Information Exchange Agreements (TIEAs) in the last few years with the United States and other countries. TIEAs, tax treaties, and Intergovernmental Agreements all aid in mutual information exchange cooperation. In cases where tax evasion, etc, is suspected or determined, the US Internal Revenue Service has profound regulatory powers (agreed on by the TIEAs and tax treaties) to request detailed significant confidential information on specified US individuals and related parties.
Foreign Currency Purchase Tax
See http://www.gov.bm/portal/server.pt?open=512&objID=275&&PageID=231425&mode=2&in_hi_userid=2&cached=true. All who work in or have business dealings in Bermuda or who visit should note that Bermuda, uniquely in the economies of the international business centers, has a Foreign Currency Purchase Tax (FCPT). It applies to the purchase of all non-local currencies including the US Dollar. On February 26, 2010 the Bermuda Government doubled this tax, from one half of 1% to a full 1% per transaction. This includes all purchases of foreign currencies for travel and business purposes and all telegraphic (wire) transfers of monies from Bermuda to individuals and businesses abroad. In addition to bank charges built into the cost of wire transfers, the Bermuda Government charge consumers $1,000 for every $100,000 taken or wired abroad. There is no Government Receipt given for this FCPT charge.
Garages - private, at houses, apartments, condos, flats, to protect vehicles
Whether buying or renting, an apartment of any size or house with a garage is essential for a car or moped or scooter. Those without one should be avoided because vehicles not stored in them just do not stand up to Bermuda's salt-laden air, constant winter gales and periodic hurricanes. Do not leave your vehicle outside at night without being garaged. Even rust-proofing is only partly effective for garaged vehicles.
Bermuda, at over US9.50 a gallon, is one of the most expensive places in the world, three times more expensive than in the USA, more than double what it is in Toronto, nearly as expensive as in London, England. The web site tells why.
Gross National Income and Highest Salaries
Bermuda is Britain's oldest British Overseas Territory, self-governing, with its own laws including those on citizenship, commerce, customs duties, employment, finance, health, insurance, investments, hospitalization, immigration, taxation, trade, welfare, etc. It is not part of the European Community, unlike Britain. Despite its small size it is an important offshore business jurisdiction, the registered corporate home of many multinational business entities, particularly for insurance and reinsurance companies. The World Bank rates Bermuda as one of the top three jurisdictions in Gross National Income per capita.
How they compare, according to October 2013 World Bank figures:
According to the World Bank:
1. Monaco
2. Liechtenstein
3. Bermuda
4. Norway
5. Switzerland
6. Luxembourg
7. Australia
8. Denmark
9. Cayman Islands
10. Sweden
11. USA
12. San Marino
13. Canada
14. Isle of Man
15. Netherlands
16. Japan
17. Austria
18. Singapore
19. Finland
20. Belgium
21. Kuwait
22. Germany
23. Andorra
24. Iceland
25. UK
Highest salaries
Reinsurance underwriters are now earning almost double the salary of lawyers, while the number of international business workers is outstripping civil servants by more than 500, according to August 2012 statistics released by Government's Employment Briefs report.

The underwriters top the league table for high-earning occupations in the administrative and managerial sector, with annual earnings of $314,310. Finance general managers ($306,875) and re/insurance brokers ($263,750) come in second and third respectively. Medical pathologists lead the way in the professional and technical stakes at an annual salary of $292,500, followed by actuaries ($207,367) and lawyers ($160,031) to complete the top three. Judges were back in fourth place with $125,142, while quantity surveyors ($103,500), civil engineers ($102,273) and dentists ($102,273) also merited a place in the first 10.

There was also disparity between male and female earnings, with men raking in $300,000 as finance general managers and women $114,000, and $140,000 as general administration general managers versus $88,286 for women. Male personnel managers drew in $129,000 compared to $103,000 for females.
Guide to Bermuda taxes, for newcomers
See http://www.gov.bm/portal/server.pt?open=512&objID=275&&PageID=231345&mode=2&in_hi_userid=2&cached=true
From the Office of the Bermuda Government's Tax Commissioner
Before they arrive, all visitors, new residents and working newcomers - including those from the UK - are advised to get medical and travel insurance for the duration of their Bermuda stay. British National Health Service (NHS) provisions don't apply. Bermuda is not one of the countries or islands that has a reciprocal plan. See http://www.nhs.uk/NHSEngland/Healthcareabroad/countryguide/NonEEAcountries/Pages/Non-EEAcountries.aspx. The European Health Insurance Card is not recognized. There is no reciprocal health insurance arrangement with Britain or USA or Canada or Europe or any other country. For senior citizens living in Bermuda, whether Bermudians or other citizens, medical services are three times more expensive than in USA under any Obamacare plan in any state. For other locals, healthcare costs are also more expensive than in the USA, with medical services not as extensive.
Professional working newcomers will find their Bermuda employers will have its own healthcare plan. There is no alternative option. New non-working retirees must enroll in a local plan, either government or private.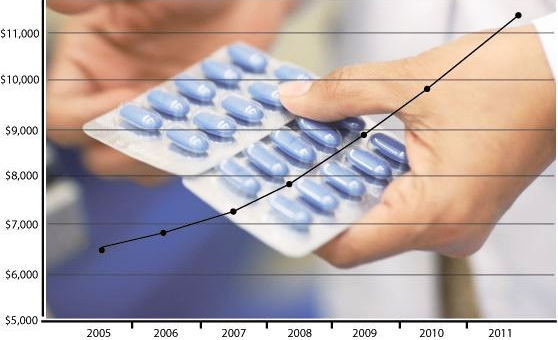 Rising Healthcare costs in Bermuda per year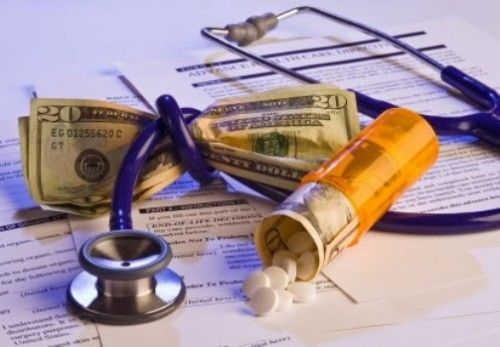 Also see details about
Household Income statistics
Houseboat homes and rentals.
More than a third of families' spending in Bermuda is now going on housing — nearly double that of the US. Households spent more than $740 million on housing in 2010. The corresponding figure for housing in America is just 18 percent.
Household Income
2016. June 23. Bermuda recorded its seventh consecutive year of job losses as the total number of posts held fell by 156, according to government statistics released today. The total number of jobs in the island's economy was 33,319, down from 33,475 in 2014, a fall of 0.5 per cent. The rate of job losses slowed markedly from the 802 jobs lost in 2014. The figures show that the island lost more than 4,000 jobs between 2011 and 2015. There were 257 fewer jobs held by Bermudians in 2015 than the year before, while non-Bermudians held 105 more. The bulk of the job losses could be attributed to the public sector, as the Bermuda Government's cost-cutting measures took effect. An ongoing hiring freeze and voluntary early retirement scheme may have contributed to the net loss of 227 jobs in the public administration sector, as well as a near ten per cent cut in the number of public-school teachers employed from 753 to 679. The financial intermediation sector was the biggest gainer, adding 116 jobs. The hotel industry recorded a net loss of 113 jobs. The wholesale trade industry saw a loss of 70 jobs, while retail had 46 fewer jobs and international business had 37 fewer positions. Jobs held by black people fell to 17,823 from 18,105, while employment among whites rose to 10,780 from 10,736 and mixed/other races advanced to 4,716 jobs from 4,634. The median gross annual income for employees working in organisations with ten or more staff fell by $240 to $63,657. Women earned more than men and the pay gap widened to nearly $4,600 last year. Median gross income for women was $65,927, compared to $61,330. Women's pay climbed 1 per cent last year, while men's fell 2 per cent. The breakdown according to race showed that blacks' median gross income was $57,673, more than $30,000 less than the $88,405 earned by whites. Mixed and other races earned $54,949. The highest-paying sector was international business, whose employees made median gross income of $128,871, up 3 per cent from 2014 and more than double the island's median gross income. Neck and neck in a distant second place were financial intermediation ($80,473) and the electricity, gas and water sector ($80,400). The hospitality industry was the lowest payer, with restaurant, café and bar workers seeing median gross income of $34,988, down 1 per cent from 2014, while hotel workers earned $36,883, up 3 per cent year over year. The figures were revealed in The Bermuda Job Market Employment Briefs, which highlights the findings of the 2015 Annual Employment Survey.
Human Rights in Bermuda
US companies suing or being sued for Human Rights cases will not have their cases heard under Bermuda Human Rights laws. One reason is Bermuda Human Rights laws are for Bermudian individuals only, not corporations local or international. Another is because, as a US judge ruled in Los Angeles in August 2003 in a Unocal case affecting a USA-operating corporation, a non-Bermudian corporation cannot conduct business in Bermuda even though it is based here.
Hurricanes
2016. June 1. The 2016 Atlantic Hurricane season formally begins today with two named storms already on record. And while seasonal forecasts by the American-based National Oceanic and Atmospheric Administration have predicted a near-average season with between ten and 16 named storms, even a single storm can have devastating consequences. So far this year two named storms have been recorded — Hurricane Alex, which passed through the North Atlantic in January, and Tropical Storm Bonnie, which weakened to a Tropical Depression before making landfall in South Carolina this weekend. In advance of any storm the public is urged to take precautions, making sure insurance policies are up to date and stocking up on medication, drinking water and non-perishable food. Before any forecast impact, the public should check on elderly neighbors to ensure they are safe, secure outdoor furniture and block down pipes on Bermuda roofs to prevent salt water contamination of the water tank. The public should listen to the Government Emergency Broadcast Station on FM100.1 MHz for updates. Stay away from windows and sliding glass doors and it is also recommended to keep one window on the leeward side of the building a few inches open. Once the storm has passed, the public should clear their driveways and streets — unless there are downed power lines in the area — check on any elderly neighbors and continue to listen to the radio for further updates.
Immigration Approval required for promotions and offers of business partnerships to non-Bermudians
Newcomers should note that only in Bermuda - not in any other country - employers are required to seek approval from the Bermuda Government's Department of Immigration before any non-Bermudian can be offered a business promotion or partnership in a law office or accounting or consulting or any other kind of entity. Only in Bermuda are local citizens given such power over expatriates. Only in Bermuda can they challenge if they wish to, with official government backing, such offers of promotions or partnerships based on merit.
Importing small animals
See Pets.
Insects
Newcomers are advised to be meticulous in their household cleaning, primarily for their own protection against ants (everywhere) cockroaches (everywhere), mould and mildew. Plus, the high average humidity year-round and the lack of moving air and sunlight in your rented home or apartment mean items such as leather may be affected.
Insurance on cars, homes and contents
For Bermuda-based homes, properties, motor vehicles, etc. only licensed local Bermudian majority locally owned and managed (not merely Bermuda-based) insurers with a Bermuda-based office that can settle claims locally can legally offer this. Home insurance in particular is very expensive in Bermuda compared to rates in the USA, Canada and UK. In Bermuda, homes are insured for their replacement value, not their market value. Re motor vehicle insurance you may be able to qualify for a no claims bonus if you can produce evidence from your former insurer overseas. But when you return to or go to say the UK, your no claims bonus in Bermuda may not qualify because Bermuda is not part of the European Economic Community.
So-called because they are exempted from having to be Bermudian. They are also based here - some are incorporated here - but do business strictly beyond Bermuda. Although they include local offices of some of the world's best-known insurance firms - those offering medical, health insurance, insurance and re-insurance - and investment firms, they are not allowed to offer their products or services in the local marketplace because they are not "local companies." Collectively they now bring in more revenue for the Bermuda Government and Bermuda generally than tourism.
International investments bought locally
What will cost you $8 per trade in the USA, or via an overseas online investment broker, will be about US $29.95 if bought here, an accurate reflection of the differences in the cost of living.
Available island-wide in ADSL or Broadband coverage and speeds.
It is often assumed, wrongly, that the UK British legal system applies in Bermuda because it is a (nominal) British colony. No UK/British laws apply, all laws are local and can sometimes have major differences between them and American British or Canadian laws. A classic case is Bermuda's Constitution. Unlike other constitutions, its Human Rights and other provisions cover Bermudians only, not those who are not even if they are born here and do not have a Bermudian parent.
Legal obligations of Bermuda-based employers to their Bermuda-based employees
They specifically include: Section 20 of the Health Insurance Act 1970 stipulates that an employer must provide an active health insurance policy with a licensed insurer (or approved scheme) for him or herself, all employees and their non-employed spouses. The Health Council monitors and enforces employer compliance with this Act. The Contributory Pensions Act 1970 authorizes DOSI to manage the public pension fund and authorizes the Pension Commission to monitor and ensure integrity of all private pension plans available on the island. Through regular monitoring and enforcement of these Acts, it is often discovered that employers are unsure of their full responsibilities to their employees." in 2015, the Health Council investigated 1,016 reports of employers with inactive health insurance policies, representing 3,039 employees without health insurance coverage. Following investigations, 787 employers settled their arrear and re-established policies, giving coverage to 2,115 employees.
Libraries
In addition to the Bermuda National Library - a public library shown by name in the City of Hamilton - with its Adult, Reference, Mobile and Youth outlets, there is also the open-to-all Bermuda College Library at the Bermuda College. Phone 239-4033 or e-mail dva@bercol.bm. Persons employed at major law firms will find that they too have extensive libraries - not public, for their staff.
Limitation on number of children who are not Bermudian
Employers will not be allowed to import into Bermuda any prospective employer and a spouse neither of whom were born in Bermuda or do not have Bermuda citizenship or status if they have more than two children. This is a Bermuda Government Immigration policy for all in the private sector. Children born in Bermuda of non-Bermudian parents are not Bermudian.
Limitation on length of time of visits by a person not a spouse or child
Visits of up to three weeks are fine but special permission by applicants is needed from Immigration, with reasons why, for any longer.
Littering of residential premises
The Waste and Litter Control Act 1987and its penalties may apply, but only if the litter from yours or another person's rented or leased or owned apartment or condominium or house is visible from a public place, for example, from a main road or estate road, park, etc. This type of litter should always be reported first to the Bermuda Government's Department of Works and Engineering for investigation.
Local companies and their definition
Must be Bermudian by law - in other words at least 60% beneficially owned by Bermudians - to trade in the local marketplace, with the option of doing so overseas too, from a Bermuda corporate base. They buy goods or services or both from overseas, mostly the USA. Many have Bermuda Government contracts. In 99 percent of cases, they operate only in Bermuda. Notable exceptions are the two biggest of the three banks, with offices in various other parts of the world; and some accounting and audit companies with Bermuda-owned local offices and international affiliates. Again, be aware of the Bermuda Government's priority CURE policies now applicable to all local and international employers to employ qualified black Bermudians first, qualified other Bermudians second, qualified spouses of Bermudians third; qualified non-nationals fourth; and to limit in time the Work Permits of non-nationals employed in the fourth category to, generally speaking, no longer than 6 years.
Maternity & Maternity Leave
2019. September 30. Working mothers and their newborn babies will be able to benefit from more time together after MPs passed legislation to extend paid maternity leave. Women will have the chance to take 13 weeks' paid leave after childbirth if they have worked at the company for 12 months continuously before the expected date of delivery. Fathers were also recognised in the Employment (Maternity Leave Extension and Paternity Leave) Amendment Act 2019, as it provided for five days' paternity leave. Lovitta Foggo, the Minister of Labour, Community Affairs and Sport, told the House of Assembly on Friday: "The provision of maternity and paternity leave is a key element in enabling parents to forge bonds with their babies, and while maternity leave has become standard in most countries around the world, and indeed here in Bermuda, the provision of paternity leave globally has been neglected. Paternity leave helps foster better father-child relationships, and fathers need the chance to adjust to their new addition just as much as mothers. Studies have demonstrated increased benefits for children whose mothers have longer periods of maternity leave. Those benefits include better cognitive and academic development, as well as greater health benefits through longer breastfeeding periods. Additionally, maternal health is enhanced, with psychological distress significantly less likely for mothers who have more paid maternity leave." She explained that the existing allowance for maternity leave was eight weeks' paid and four weeks' unpaid leave. Ms Foggo added that mothers who had not worked continuously for 12 months will be entitled to 13 weeks' unpaid leave. Employees applying for paternity leave will be expected to provide a medical certificate confirming the pregnancy. Paternity leave can be used only once in a 12-month period, starting on the date of the child's birth, and may be used at any time within the next 14 weeks. Ms Foggo added: "This will provide fathers with the flexibility to use their leave when it is most needed, whether that is in the first few days following the birth, or in the first week of mother's return to work." The five days will be paid if the father has worked at the company continuously for a year, and unpaid if not. Ben Smith, the shadow minister of sport and social development, said the One Bermuda Alliance "wholeheartedly" supported the Bill. He explained that studies showed paternity leave allowed fathers to connect with their children in their first weeks. Mr Smith added: "They are seeing that fathers are actually tending to be more involved with the child's life once they've started that bond right from the early stages. It also is helping to keep family units together." The legislation also provided for employees to take a week's holiday after their first six months of work at a company. Ms Foggo explained that workers are entitled at present to two weeks of annual paid leave after a full year of employment. She added that holidays were important to reduce stress, and that the change "may prevent burnout and optimize a healthy work environment".
2019. July 5. Paid maternity leave could be extended by five weeks before the end of the year, the House of Assembly heard today. Labour minister Lovitta Foggo, the labour, community affairs and sports minister, told the House of Assembly that maternity leave will be increased from eight weeks to 13 weeks for women who have been employed for a year or more. Fathers, who had no provision for paternity leave, will be entitled to five days paid paternity leave and five days unpaid. Ms Foggo also said Government will aim to adopt zero tolerance of violence and harassment in workplaces. These new provisions will apply to both public and private sectors employees.
Medical doctors
All medical doctors in Bermuda must be licensed locally before they qualify and - with the exception of those working at the two hospitals - all are private.
Mobile phones
See under Cell Phones as they are known in Bermuda. There are several local suppliers. The Bermuda Government levies a tax or fee (same thing) on all who have one or more.
National Pension Scheme Act and corporate Pension plans
2019. November 20. National Pension Scheme (Occupational Pensions) Amendment Act 2019. Legislation that will allow employees to take out a quarter of their private pensions as a lump sum on retirement was passed by MPs on Friday. The will now require non-Bermudian workers to pay into their occupational pension, along with self-employed workers. Curtis Dickinson, the Minister of Finance, told the House of Assembly that there was concern that the need to make pension contributions for Bermudian but not for non-Bermudian workers had affected employment opportunities for Bermudians because the situation made it cheaper to employ overseas workers. Mr Dickinson said: "We have tried to, in our work here, be very balanced in our approach to ensure that we are not causing undue stress on employers while, at the same time, being mindful that we want to promote the culture of self-sufficiency and so encouraging people to provide for themselves in their later years by saving during the years they are earning income." Scott Pearman, the Shadow Minister for Legal Affairs, said that the One Bermuda Alliance supported the draw down part of the Bill. But he feared that the ability to do so could deprive people of a "rainy day fund later". Mr Pearman said: "That risk will fall upon the community as a whole. So we need to map out what happens when that happens." He said that a requirement for non-Bermudians to pay into an occupational pension fund was "thorny" and would "increase the cost of doing business in Bermuda". He added: "Making Bermuda more expensive is not a good idea because it will lead to job losses." Mr Pearman said that small and medium-sized businesses would be hit hardest by the change. He added: "It is those Bermudian employers who are now going to have to dig into their pockets." David Burt, the Premier, said the legislation would not be popular among companies that had a majority of non-Bermudian staff. He added: "It's not only the right change, but it makes sense to put Bermudians on an equal playing field with non-Bermudians." Mr Burt also reiterated that the Government hoped to bring some of the $3 billion invested into the pension scheme back into Bermuda by allowing employees to access a portion of their funds for specific investments. He said: "We believe that people should be trusted with their money. If you like it where it is, leave it where it is."
1998. Bermuda National Pension Scheme (Occupational Pensions) Act 1998 was enacted, for implementation in 2000. It and its regulations are known as Bermuda's local pension regime. The 1998 Act requires Bermuda private-sector employers to establish or participate in pension plans for employees who are Bermudians and spouses of Bermudians. Prior to the 1998 Act, there were no statutory obligations on Bermuda's private-sector employers to provide employees with pensions. However, pension funds established in Bermuda were required to comply with the Pension Trust Funds Act 1966 unless the employer benefited from an exemption. Registration of pension funds under the 1966 Act does not exempt private-sector employers in Bermuda from their obligations under the 1998 Act. However, plans registrable under the 1998 Act are not required to be registered under the 1966 Act. The 1966 Act is now largely utilized by international employers wishing to provide non-Bermudians regulated plans that may facilitate members' receipt of tax effective retirement benefits in their home jurisdictions. A quirk of the local pension regime is that it focuses on the obligations of employers and administrators and not on duties of plan trustees. The 1998 Act defines "administrator" as the persons that administer the pension plan. "Administrators" of local plans have statutory duties to exercise the best standards of management to protect and promote members' interests in the administration and investment of the plan fund, provide information to members and file annual reports and financial statements with the Pension Commission. However, in practice, many regard administrators as delegates of trustees, owing contractual obligations to the trustees but not owing fiduciary duties to members. Local plan service providers should be mindful of the distinction. Several entities may provide services to one plan and all have obligations under the 1998 Act when providing their services. Investment managers may establish financial institution pension plans and manage plan investments, maintain records and report to the Commission. The intention may not be to impose duties on trustees to exercise ultimate discretion over plan investments or for the trustees to fulfill the reporting obligations of an "administrator" under the 1998 Act. The trustees intended role may essentially be to perform their fundamental duty to safeguard plan assets and, secondly, to implement investment managers' directions. Trustees should ensure that the plan documents do not impose duties on them that they did not expect to perform. Administrators must register amendments to local plans with the Commission within 90 days in order for them to be effective. The Pension Commissioner may properly consider that amendments to investment and other delegation agreements must be registered. Many employers have decided to close plans offering pensions based on final salary and years of service. There have been numerous English court cases where employers believed they amended or closed such defined benefit plans only to find that they failed to comply with the trust deed or secure members' agreement. Consequently, years later, employers have been ordered to make significant contributions to, and facilitate payments from, such plans based on the plan rules in place prior to the purported amendment. These issues also apply to Bermudian defined benefit plans. Bermuda's employers are not required to enroll non-Bermudian employees, who are not spouses of Bermudians, in local plans. However, most employment contracts with such employees require employers to make contributions to savings plans. These savings plans often entitle employees to receive lump-sum payments from the plan upon cessation of employment. Non-Bermudian employees have occasionally been registered as local plan members. These members benefit from the Commissioner's oversight but their benefits are largely locked in the plan until retirement. However, it is understood that the Commissioner has in certain circumstances authorized such members' accrued entitlements to be released upon such members permanently leaving Bermuda. The Commissioner has facilitated the introduction of local plans that are compliant with United States' "section 401(k) plans". This has assisted local plan members, who are US citizens, to defer US tax on their interests in local plans as they would under section 401(k) plans. The local regime provides the Commissioner discretion to approve "prescribed retirement products". Subject to factors including the employer's connection with Bermuda and the investment sophistication of members, prescribed retirement products may not be subject to all of the investment and other restrictions imposed by the local regime. The extent of the Commissioner's discretion may be tested further. Pensions registered under the local regime, including prescribed retirement products, are exempt from reporting under certain international agreements that require financial institutions to report information on accounts holders. The quirks and perks of Bermuda's local pension regime should be considered by service providers and those wishing to establish a presence in Bermuda.
See the Bermuda Government's The Pension Commission. Not Social Security (see separately), but private pension plans. The National Pension Scheme Act 1999 became effective on 1st January 2000. All employers, whether local or international or exempted must comply, for every employee whether Bermudian or a non-Bermudian spouse of a Bermudian of from 23 years of age who works a minimum of 720 hours per calendar year. Employers may, however, offer more generous eligibility provisions to employees by allowing them to become members of their pension plan at an earlier age and with fewer numbers of hours worked. While 65 for men and women is when those eligible in Bermuda will get Social Security, private pension plans can be more generous and in lesser age as well. Note that the Act specifies private pensions only for Bermudian and international or exempted company employers employing Bermudians or non-Bermudian spouses of Bermudians. There is no requirement to establish pension plans for guest workers, which may come as a shock to the latter. Non-Bermudian employees should ask local and international companies and or the Bermuda Government employing them what, if anything, they offer as private pension plans or equivalent, so they know where they stand and what they can expect to take with them when they leave Bermuda.
For those who qualify under the Act for pension eligibility, the pension scheme (plan) can be offered only by approved local insurance companies, not the "exempted" or "international" variety registered in Bermuda but not "corporate citizens" as they are often referred to, inaccurately.
The Act removed many of the anomalies and restrictions that since the 1970s for "approved private pension plans" had existed in some with 15 or more years service but had severely restricted or totally excluded others, for example all those with say 12 years service with the same employer by retirement age. The current Act creates some portability for plans of all employers and employees. But for some people close to retirement age when it came into effect, it was far too late to ensure that once they become senior citizens and retire from working, they will have an adequate income without hardship.
Minimum contribution rates are based on pensionable earnings per year. At January 14, 2012 Approved Pension Plan Administrators under the Act were:
BF&M Life Insurance Company Ltd.

Bermuda Life Insurance Company Ltd (Argus).

Bermuda Investment Advisory Services Ltd.

Colonial Pension Services Ltd.

Freisenbruch-Meyer Insurance Services Ltd.

Cooper Young & Associates Ltd.
Owning and operating a business in Bermuda
Non-Bermudians, who include all Britons who don't hold Bermuda Government-certified Bermuda Status and are not Bermudians by local family ties and residence, are not permitted to go into the local market place to work for themselves. They can probably do so however once (a) their Bermudian spouse - not partner - is officially given a minimum of 60% of the business entity in the local market place and (b) if/when Bermuda Immigration issues the appropriate entry and work permit for that specific business entity. However, a non-Bermudian not necessarily resident in Bermuda may, after approval by the Bermuda Monetary Authority as the relevant regulatory agency form a Bermuda-incorporated international company not trading in the local market place but solely overseas from a Bermuda base.
Owning and operating personal transportation in Bermuda
See Bermuda Transportation for Residents. If you are not well paid by Bermuda's standards - below the average Bermuda Government salary of $55,000 - figure on at least US $19, 800 (compared to 7,300 pounds or US$ 11,600 in the United Kingdom) for a good Class A (least expensive to license) 4 or 5 door model. The cost is appreciably more than in the USA, United Kingdom, Canada, Europe, etc.
The import duty alone on a more expensive one than this can exceed $13,000. Second-hand ones can be acquired for as low as $6000, but for all cars above a Class C, factor in a further $60-$80 a month for annual licensing by the Bermuda Government. Light or pick-up trucks are not allowed in Bermuda to anyone who does not own and operate a local business. (Beyond Bermuda, they are allowed as alternatives to or as well as automobiles). Find out whether or not it will be economical or practical to ship your car back home at the end of your contract. Expect to pay about $2,600 for new scooter or moped in lieu of a car. Get one equipped with an electronic anti-theft device.
Bermuda strictly limits the size (length, width and horsepower); type (for example, pick ups and other vehicles are confined to local businesses); number (only one per household or family); and who can drive them (licensed local residents only, never visitors). A moped or scooter may be the most practical form of transport for singles or late teens. If married with a family, you'll need both a car for family use and a moped for commuting. Pick-ups, which in many countries are the most useful form of transport, are not allowed to be owned by individuals, only by locally registered and approved businesses. If single and sharing accommodation, be aware you won't be allowed to have an automobile if someone already has such a vehicle registered at that address.
Overseas travel to and from Bermuda by air
Cheap or discounted airfares between North America, Britain and Europe, at a cost to appeal to expatriate newcomers from these countries, are rare. For example, the cost of a round trip air ticket from Bermuda to London is nearly three times more than the cost of one from New York or Boston to London and return. Premium prices are charged by the airlines serving Bermuda to get you to far off destinations or your relatives here to visit you. No charter flights fly from Bermuda to North America or Europe - only to the Caribbean 1,000 miles to the south - and no airlines have direct service between Bermuda and the Caribbean.
Payroll Tax
About 16 percent of gross salary. Half is borne by employers and employees respectively.
Pensions
See under "National Pension Scheme" and "Social Security."
Permanent Residents Certificates
2018. June 1. Legal Opinion. By Attorney Jessica Almeida, an associate and a member of the Dispute Resolution Team at Appleby. "A shift in the interpretation of a key section of employment and immigration legislation has put the onus on companies to justify why their senior executives should qualify for a Permanent Resident's Certificate. Currently, the only pathway to obtain PRC status is through the Incentive for Job Makers Acts 2011 and 2013 (Job Makers Act), which amended section 31A of the Bermuda Immigration and Protection Act 1956 and inserted section 3B of the Economic Development Act 1968 (Economic Development Act). The Job Makers Act provides exemptions to senior executives or those responsible for creating job(s) for Bermudians and who are critical to the continuity of the company in Bermuda, from needing a work permit. While there have been no updates to the legislation since 2013, since the current government came into power in 2017 there has been a shift in the interpretation of section 3B. Section 3B(2) of the Economic Development Act sets out the requirements that a company must meet in order for its senior executive employees to be eligible for exemption. These requirements are that the company:
has at least ten persons with Bermudian status on its staff;
has persons with Bermudian status employed at all levels in the company, subject to the availability of suitably qualified Bermudians;
provides entry-level positions for persons with Bermudian status;
has programmes in place for developing and promoting persons with Bermudian status; and
exercises employment practices that have not regularly required the intervention of labour relations officers under the authority of the manager of Labour Relations or the Human Rights Commission.
The shift in interpretation comes into play in respect of section 3B(3) of the Economic Development Act, which provides that the minister may, after taking into consideration various criteria, lower the number of persons with Bermudian status that a company should have on its staff for the purposes of section 3B(2). Under the previous government, section 3B(3) was used as a catch-all discretionary section for government to investigate further into a company whose application did not quite meet the criteria for the exemption under section 3B(2). Currently, under the new government, where a company does not meet the criteria for the exemption under section 3B(2), such company must provide submissions as to the criteria set out in section 3B(3), namely:
the size of the company;
the significance of the company to the economy of Bermuda;
the existing or likely economic situation in Bermuda;
the protection of local interests; and
generally, the interest of the community as a whole.
Personal partners who are not spouses
Note that in Bermuda an unmarried personal partner of a Bermudian or non-Bermudian is not a spouse and has no legal standing or spousal rights with that other person. Any non-Bermudian personal partner but not a spouse and all other non-Bermudian visitors including tourists are not permitted by Bermuda Immigration to stay in Bermuda beyond their specified vacation or holiday unless there are very special and compelling circumstances reported in advance to Bermuda Immigration.
Pets and their importation
Bermuda does NOT have a quarantine period. You can personally import and export animals, usually from the USA but also from Canada and the UK, with sufficient notice (which can be as high as 6 months). A proviso is that they must be licensed and micro chipped and are free from any problems. For all personal importers of pets, there is a strict import and export procedure for their documentation and certification. In this context, pets include all dogs (including guide dogs for the blind, whether visiting by cruise ship or for the duration of an employment contract) and cats.
A formal application must be made in advance to the Ministry of Environmental Protection. See ApplicationForPermitToImportSmallAnimals.pdf.
This relates only to legally importing and exporting a cat or dog and licensing a dog. It does not confer permission to keep either. Permission is normally given when the animals concerned are micro chipped, are from FMD-free areas and can be disinfected and certified in advance by a kennel service approved locally. Bermuda is one of 28 rabies-free places that have been added to the Pet Travel Scheme. For more information, visit the British/UK Ministry of Agriculture and Fisheries (MAFF). But it is the moral and possibly legal responsibility of any pet owner to go back home with any imported pets. They should never be left in Bermuda as stray orphans when you leave. The airlines serving Bermuda will give you current prices to import animals when you arrive and export animals when you leave. If you are not prepared to pay for their export too, don't import them, as Bermuda already has a problem with feral cats, wild dogs and stray chickens.
Not all pets are suitable for Bermuda because of its humidity and dampness. Dogs are covered under the Dogs Act 2008 enacted in July 2008 which amended the Dogs Act 1978 amended September 2000. Anyone wanting to own a dog must have their property vetted prior to being granted a licence. Whether or not you are allowed to keep a pet is at completely the discretion of landlords. There may be an added security deposit for pets. Unlawfully bred dogs can be seized. A potential breeder must apply for a Breeding License beforehand and show it to prospective buyers. Persons wishing to keep more than two dogs in any building or part of it must have a multiple Dog Permit. Many landlords will NOT allow cats or dogs. Dog owners need yard space to exercise as dogs may not roam, they must be leashed - and always kept inside when postal employees deliver mail. Although there is a law that dogs be kept on a leash or in secure premises, it is not always obeyed. Penalties for non-compliance can be severe but not severe enough to deter some people with dogs to comply, to avoid injury to humans or cats. Dogs are not permitted on any public beach from April 1 to October 31 of each year.
Organizations for pet dogs are:
Bermuda All Breed Club. PO Box HM 23, Hamilton HM AX.
The Dog Training Club of Bermuda. HM 1406, Hamilton HM FX.
Organizations for cats are
Bermuda Cat Fanciers Association. Phone 295-5723 or 238-0112. P.O. Box 1306, Hamilton HM FX, Bermuda.
Bermuda Feline Assistance Bureau. Helps to catch and spay or neuter many stray cats and find homes for them if possible. Formed 1992. P. O. Box WK 91, WK BX. Phone 291-1737. Registered charity.
Post Office Boxes
It is strongly recommended that new residents rent a post office box from their parish post office, when one is available. This is because delivery to home addresses is often non-existent or unreliable. Also, when they do deliver mail, postal workers do not do so on weekends.
Qualifying Recognized Overseas Pension Schemes (QROPS)
Of potential interest to expatriate Britons. As yet it seems there are none in Bermuda.
Racial issues
Do not come to Bermuda to work or on holiday (vacation) if you are anti-black. Bermuda is 70% black and race issues are taken seriously.
Repatriation of remains of a non-Bermudian to home country
Submitted in the event of the unexpected death in Bermuda of an expatriate who has no roots here. Before the remains can be transported home, the following specific items of paperwork are among those that will need to be made available.
Birth certificate of deceased.
Death certificate, available from the funeral home or King Edward VII Memorial Hospital or the Coroner or Registrar General, as the case may be.
Funeral home affidavit, if/when applicable.
Certification of non-contagious disease.
Be aware that even when not prior-authorized by the then-living person or any member of the deceased's family, organs may be removed illegally from the dead person who died in Bermuda before repatriation of the remains.
Rust
Can be a major problem in the constant humidity of Bermuda.
How they rate locally versus in USA, Canada, UK and Europe in terms of discounts, pensions and services. For example, in the USA, age 62 is the earliest, but it will be 67 for those born in 1960 or later. In Britain and Europe, benefits start at 60, not 65 for men. In Bermuda, it is 65.
Social security
Began in 1972. (In contrast, in the United Kingdom the Old Age Pensions Act was enacted on August 1, 1908).
In Bermuda, this means solely a senior citizens' pension from the Bermuda Government in direct proportion to the premiums paid in by an employee and employer, not the multitude of other provisions included in the Social Security provisions of the USA. There is a compulsory contributory pensions plan administered by the Government for all employees of private sector employers, with employers and individual employees employed for more than four (4) hours a week each paying 50% of the premium. It pays benefits to qualifying retirees. The Contributory Pensions plan, its proper name, is exactly what it implies - a pension plan for people who contribute to it. As such, it is their entitlement, not a charity. Nor is it confined to only Bermudian employees. Non Bermudian employees are eligible and required to be covered as well and are fully entitled to whatever benefits they accrue under the plan's provisions. The Contributory Pensions plan maximum payout per month to fully eligible beneficiaries is at a far lower rate than in the USA or Canada even though the cost of living overall in Bermuda is over 300% higher.
Bermudians resident in the UK and UK nationals also living there who once worked in Bermuda and while working in Bermuda paid individually and through their employers enough contributions from 1972 to qualify presently receive their payments via the UK's Crown Agents, who charge both a commission to recipients and require them, at their additional expense, to obtain certified confirmation from a notary public or similar of where they live. The Crown Agents state, wrongly, this can be obtained from a local Police station or council office.
However, the system below will be changing, most likely to take effect in 2019/2020. In the 2018 Throne Speech, the Government announced that Bermuda's social insurance system will be changed from a fixed-rate contribution to one based on a percentage of income. Contribution increases will be delayed until the actuary completes the modelling to effect this policy objective.
| | | | |
| --- | --- | --- | --- |
| Category of insured person | Payable weekly by Employee in BD$ | Payable weekly by Employer in BD$ | Total |
| Employed person over school leaving age and under 65 | $35.92 | $35.92 | $71.84 |
| Employed persons over 65 | - | | $35.92 |
| Self-employed persons over school leaving age and under 65 | $71.84 | - | $71.84 |
| Self-employed persons over 65 | $35.92 | - | $35.92 |
2018. July 5. Vulnerable Bermudians will carry less of the burden of sustaining the pension system under a "more progressive system" to be introduced next year. David Burt, the Premier, said the Bermuda Government will begin to move away from a flat rate as part of its plan to create a fairer tax system. It comes after Government announced people would face a 4.2 per cent increase in social insurance contributions from August 1. Mr Burt noted seniors received a pension benefits increase of 1.7 per cent last December, backdated to the previous August. He said: "To maintain the long-term viability of the Social Insurance Plan, whenever benefits are increased, contributions are increased as well. However in 2017 the Ministry of Finance was sensitive to the fact that contribution rates had already been set by employers for the current fiscal year, therefore, the increase in contributions was delayed until August 2018. Government will keep our pledge to our seniors by ensuring their pension benefits keep up with the increase in Bermuda's cost of living. Next year, in conjunction with our pledge to create a fairer tax system, Government will begin the process to change pension contributions from a flat rate to a more progressive system ensuring that our most vulnerable Bermudians will carry a lower share of the burden of sustaining our pension system." The current combined rate per week for both employer and employee is $68.94 or $34.47 each. From August 1, this will be increased to a combined rate of $71.84 or $35.92 each
2016. After August 1, Bermuda's seniors will be getting a 5 per cent raise in their pensions as of August this year — the first increase for five years. However, the hike will come at a cost for employees and employers. Minister of Finance Bob Richards told the House of Assembly that contributions would go up by 7.5 per cent — meaning the worker will have to pay an extra $2.40 each week, the same as the employer. "After carefully reviewing the Contributory Pension Fund 2014 Actuary Report, I propose to increase CPF benefits and contributions by 5 per cent and 7.5 per respectively, effective August 2016, when benefits under the plan are traditionally amended," said the minister. The maximum benefit is currently about $1,399.14 per month, said Mr Richards. Altogether, some 12,365 seniors currently receive benefits. Mr Richards noted that the cost of living had increased by 7.9 per cent since August 2011, when the last increase was granted. He said: "Although the benefit increase does not fully cover the prevailing rate of inflation, the Government is of the view that this increase should meet the important policy objective to assist our seniors and strikes the right balance between fiscal and social responsibility. The 7.5 per cent increase in the contribution rate is based on actuarial advice and is intended to maintain the long-term viability of the CPF. The current policy is to increase contributions by 2.5 per cent more than any benefit increase awarded. The 7.5 per cent increase represents a rise in contributions of $2.40 per week payable by the employee and an increase of $2.40 payable by the employer. The employer would be responsible for submitting the total weekly increase in contributions of $4.80 and would have the authority to deduct up to $2.40 from each employee. As at March 31, 2016, the fund had total assets of over $1.623 billion, representing approximately 11.7 times the annual value of benefits paid in the 2014-15 fiscal year." He noted the next actuary review of the CPF was scheduled for the period ending July 31, next year. "I wish to assure members, and more importantly, current and future pensioners that the Government is sensitive to the challenges facing pension plans of this nature and will endeavour to take the appropriate steps to enhance the benefits paid from the scheme as well as ensure the fund has the ongoing ability to pay for such benefits." Mr Richards also told MPs that the financial performance of the CPF had exceeded expectations of the last three years. That, he said, was because of "higher investment returns, lower administrative and investment expenses, lower levels of inflation and lower net benefit/contribution cash outflow". He explained the main purpose of the 2014 Actuarial Review had been to "consider the implications for future contribution rates of maintaining benefits at their present levels in real terms and to consider the long-term sustainability of the fund. The review includes projections of contribution income and expenditure (on benefits and administration), projections of the fund balance (allowing for an assumed rate of investment return), and projections of the number of years' outgo secured by the fund." The Contributory Pension scheme played an important role in Bermuda's pension arrangements, he said, "providing a first tier or basic pension to more than 10,693 seniors and other beneficiaries the majority of whom live in Bermuda. There are also disability pensions, and non-contributory benefits. Even though the actuarial review is an excellent tool in overall pension management, it is important to recognise that the financial projections for future years are based on reasonable assumptions and they should not be taken as forecasts of the outcome. The projections should be updated at successive actuarial reviews in light of the latest information available." The main findings of the actuarial review was that the fund's contributor base fell by 3 per cent due to the downturn in the economy. And both the benefit and contribution rates remained unchanged during the three-year review period 2012 to 2014 except contribution rates were increased in August 2012. "Based on the population projection figures, the pensioner support ratio has declined marginally since the last review. The ratio was 4.4 in 2011 versus 3.9 in 2014. The ratio is projected to decline to 1.5 over the next 50 years. The comparative ratio using the actual contributors and beneficiaries of the fund declined by 11.8 per cent from 3.4 in 2011 to 3.0 in 2014. This was due to the decline in the number of contributors as a result of high unemployment in the 2010/2011 period. Contribution income ($107.4 million) decreased by 8 per cent and benefit expenditure ($133.7 million) increased by 16 per cent over the three years since the last review. Total expenses for the three years averaged 0.52 per cent of the average fund, down from 0.66 per cent over the previous three years. Pure administrative expenses averaged 0.24 per cent of the average fund over the three years and were 0.19 per cent of the average fund at the review date. As a percentage of contribution income, total expenses have been relatively stable over the last ten years at 7.7 per cent. The net assets of the fund grew 18 per cent over the three years from $1,532.8 million to $1,802.3 million. This was 2.9 per cent above the projected value from the previous review. The fund earned a nominal rate of return of 7.2 per cent per annum and a real rate of return of 5.0 per cent per annum over the three years since the last review (6.6 per cent and 4.4 per cent respectively if investment and administrative expenses are excluded). This compares with the real rate of return assumption of 3.5 per cent per annum. The Asset/Expenditure ratio is a static measure of the size of the fund to annual expenditure or the number of years cover provided by the fund based on the current annual expenditure. This ratio increased over the three years from 12.3 years to 12.6 years. Compared with 14 other regional social security schemes in a 2013 study, Bermuda's ratio is better than 9 of these countries (average 7.5 years). By comparison, the ratio for the Canada Pension Plan in 2013 was 4.98 years. The viability of the fund in the short to medium term is good with the fund being able to cover at least 12 years of the current expenditure and being positive for the next 25 years. However, recognizing the long-term challenges of the fund the ministry will continue to closely monitor the performance of the fund."
There is a Contributory Pensions Appeal Tribunal.
See Bermuda Government Boards.
NB: When private corporate pensions are offered, they are in addition to the Government administered Contributory Pensions plan shown above.
According to the Bermuda Olympic Association, only persons who are Bermudians in their own right can represent Bermuda at the Olympics, Pan Am Games or Central American & Caribbean Games. But this qualification is unfair to persons not born in Bermuda, or born in Bermuda but not with a Bermudian parent, or a non-Bermudian spouse of a Bermudian.
Spouses
Spouses (not personal partners who are not legally recognized as such and have no legal rights in Bermuda) of incoming non-Bermudian working newcomers who are non-Bermudian will get a friendly and practical welcome from the International American Women's Club. Despite its American name, it is not solely for newly arrived Americans. It is as active on behalf of other incoming nationalities. It will offer you useful advice, suggestions and tips to make your island life more pleasant. For further information, call (441) 236 5465 or (441) 291 0761. Non-Bermudian spouses arriving with their also not-Bermudian husbands or wives must find their own form of employment (See Working in Bermuda for non-Bermudians). It is not the responsibility of the employer of the husband or wife to find employment for the non-working spouse. This has to be done individually. Those from overseas who arrive married should note that in the event their husband or wife also from overseas separates from or divorces them in Bermuda, one of them may have to leave Bermuda prematurely. If they have children while in Bermuda but later separate or divorce, the Bermudian spouse will normally get preference in child custody, under Bermuda law. A non-Bermudian married to a Bermudian will have to wait 10 years to apply for and meet certain conditions to obtain citizenship. In any other country, they can obtain citizenship rights within three years.
Taxes, direct and indirect and deductions from salary or wage
Bermuda is often touted as a low tax jurisdiction by the global media, politicians, and both local and overseas tax regime revenue authorities. This image is misleading. Head hunters and recruiters often mislead potential new employees from overseas and say or imply that none of the following apply. The truth is there is a bewildering complexity of largely hidden, but every day present, cost to the residents of Bermuda in innumerable stamp duties, consumption taxes, Foreign Currency Exchange tariffs, fuel surcharges, real property and trust conveyancing taxes, estate duty fees and so on. With all these taxes assessed at point of importation, layered on to foreign exchange transactions, added to mark-ups on retail purchases and mandatory on conveyancing of real estate and contracts, all these and more so-called tax duties translate to a minimum of 25 to 35 percent average tax on every working (and non-working) adult in Bermuda. Flat tax assessments predominate these revenue raising programs which means that those in lower income brackets absorb a disproportionately higher ratio of tax to earnings. From the year 2010 there may well be even more or increased taxes on the horizon, from the effects on the Bermuda government of the economic depression of 2008 and 2009. If so, they will hit struggling retailers, hoteliers, restaurateurs, downsized international businesses, construction companies, and landlords. Most likely candidates for higher taxes include foreign exchange, payroll, customs, stamp duty as well as implementing new taxes on dividends, rental income and other income sources, possibly even the introduction a new income tax regime.
the employee's share - up to 50% - of the employers and employees Bermuda Government's Payroll taxes levied on all employers. A direct income tax on salaries and wages, paid by employers and employees. The more you earn in salary, the more the employer pays in Payroll Tax. It is a very substantial expense to Bermuda-based but international employers and their employees. Yet some recruiters still say, incorrectly, that Bermuda has no direct taxes. Ask your proposed Bermudian or Bermuda-based international employer before you sign your employment contract and ask specifically about how much you will have to pay for: this. Everyone working is required by law to be covered. Make sure contributions are made by your employer, fifty percent of which you pay for from your salary earnings. Unfortunately, some Bermudian (note that Bermuda-based but international employers are not Bermudian) and hotel local employers cheat both the government and employees by not paying up.
the employee's share - 50% - of the employers and employees Bermuda Government administered employers private pension plan. This can vary hugely from employer to employer but for some hotels can be $0.33 per hours worked.
the employee's share - 50% - of employers and employees contributions to the Bermuda Government's Social Security (Contributory Pensions) Plan for all employers and employees, in effect since 1970, currently (since August 1, 2006) $26.80 a week. It pays, on retirement age, appreciably lower Social Security pensions benefits than in the USA or United Kingdom or Canada) - and without any benefits before retirement if you as an expatriate become physically or mentally disabled and have assets over a certain dollar figure. (Disability benefits in Bermuda do not exist for non-Bermudians).
the employee's share - which can also be 50% - of the employers and employees private Health Care Insurance Plan often (but not always) including Major Medical and Dental. Employees are not given a choice in this, they must go with the plan approved by the employer underwritten by a Bermudian insurance company. If an employee has an unemployed spouse, the employer concerned must bear part of this cost and may share the cost of insuring the spouse with the employee. The same cost responsibility and cost split applies in the case of dependent children of the employee. Expect to pay an ever increasing amount of the health insurance cost from your own pocket. In early 2006, health insurance premiums rose by 18 per cent, on top of 13 and 11 per cent rises in the past two years.
Union dues. If applicable, if so from $10 a week.
Bermuda cell phone users pay a monthly tax included in their costs.
Tax Information Exchange Agreements
See section by this name in Economy. This has potential income-reporting to the tax authorities of their home countries implications for all non-Bermudians living and/or working in Bermuda.
Taxes payable overseas even if you live in Bermuda
If you are a US citizen or green card holder or resident living and working in Bermuda, you will have to complete regular US tax returns and may be liable to US taxes. If you are from elsewhere, check with your country of citizenship or residence, not only for tax implications if any but also, such as in the UK, re pension and national insurance. Be aware that the Bermuda Government has signed tax information exchange agreements with many countries which gives them the right to demand certain information from both the Bermuda Government and your Bermuda bank and/or depository.
Transferring money
Expatriates, unless they work for certain US companies, are normally paid their salaries in Bermuda Dollars. If they wish to send money to friends of family in their home countries in a foreign currency they can do so by going to one of the local banks, paying the market price for foreign exchange conversion and either buying a draft or arranging to have the money wired. The Bermuda Government charges a 1% value of the amount being transferred fee for all personal and corporate foreign exchange transactions.
Warranties
On all Bermuda-bought products, they are much lower than in North America or Europe. In the USA, some warranties on vehicles now extend as long as 10 years. Most are for 3 years. But in Bermuda, most expire in 1 year.
Welfare benefits
None in Bermuda for non-Bermudians. Those who are from the UK will not find any UK-like benefits in Bermuda for giving birth to and raising children, or for unemployment and seeking work, or disability.
Women
Expect to feel somewhat isolated initially. It is estimated expatriate men outnumber expatriate women by 2:1. If you are an expatriate male or female know that marriage to a Bermudian does not bring you any citizenship or voting rights until you have been both married and living together as man and wife for at least 10 years and have satisfied all other conditions. Note that marriage to a Bermudian who is a homeowner does not give the non-Bermudian spouse, on divorce, any automatic rights or half-rights to any real estate because of unique-to-Bermuda real estate laws re ownership of property by Bermudians and their non-Bermudian spouses. If you are an expatriate male or female, know that Bermudian men and women don't believe in shared custody of children after separation or divorce and will invariably demand that their children live in Bermuda. Which means you'll need to fight this if you live outside Bermuda. Also know that if you divorce or separate from a Bermudian you could lose your Work Permit and residency at the request of the aggrieved Bermudian party. There are many Bermudians who in the past have been instrumental in getting the Bermuda Work Permits of their separated or divorced spouses revoked.
Single women who come to Bermuda to work should take due precautions. If you are female, expect lonely strangers to offer to buy you drinks. It is very expensive to drink alcohol in Bermuda. Be extremely careful as drinks could be and often are spiked. Under no circumstances should any female accept a ride or lift from anyone she does not know. There have been some gruesome horror stories, such as the case of Rebecca Middleton (see under "Rebecca Middleton" in Legal).
Records - court cases and the lack of them, or their verdicts - indicate serious problems. Visitors and residents have been raped and murdered with no long-term repercussions to the guilty. When court cases are held, jurors who are mostly men find the accused not guilty. Single women, or those who go places alone in Bermuda, do so at their own risk. Sexual assault is the most difficult crime to prosecute in Bermuda. A man's past criminal record for this is not permitted under Bermuda law to be brought up. A woman's defence can be turned into a character assassination of her. Bermuda shares with Britain the infamous developed world record of having less than 4% of rape allegations resulting in convictions. Unlike in the USA where this is routine, there are no specially trained rape prosecutors. (In the USA, they have improved rape convictions to a rate now 75%). Nor is there any dedicated Rape and Abuse Support group. The British and Bermudian rate of convictions would not be tolerated in the USA.
Work Permit violations and penalties
In June 2013 Home Affairs Minister Michael Fahy announced plans to strengthen the Department of Immigration's enforcement powers on work permit violations. The Chief Immigration Officer now has specific authority to impose civil administrated penalties. The objective is to introduce progressive disciplinary measures for employers who violate the Act. Two specific civil penalty regimes now apply. This includes the establishment of absolute offences which will be dealt with as ticketable offences and also non-ticketable offences wherein civil penalties will be pursued by the courts. Fines for less serious offences will be up to $5,000 for work permit violations. The courts however, have the authority to issue fines up to $25,000.
Working from home in Bermuda
NB: Non-Bermudians who work from home for Bermuda-based employers are required to have Work Permits, if they don't already have them for their employer at their place of work.
In the USA, Canada, Europe, etc it has long been accepted and even approved by their tax authorities that working from home, using computers and the internet or in other ways digitally or otherwise, is not a privilege but a right. In Bermuda, it is regarded legally as a privilege, not a right.
Workmen's Compensation
Expect to be insured locally for this as the responsibility of your employer.


Last Updated: March 31, 2020
Multi-national © 2020 by Bermuda Online. All Rights Reserved