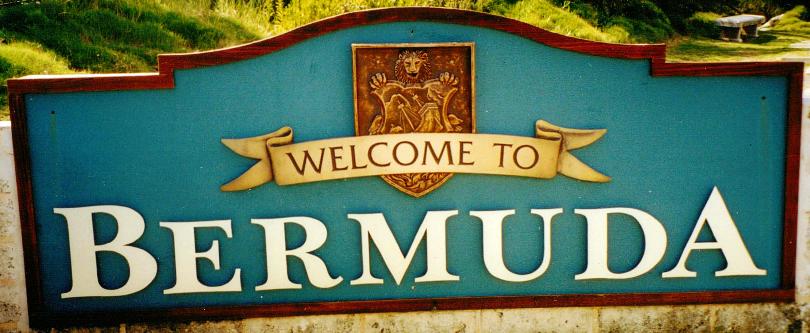 Bermuda Online E-Mail Guest Book Years 2011 to 2006
Your comments about our Islands were welcomed and appreciated

By Keith Archibald Forbes (see About Us).




They are sought and valued. When they meet internationally-accepted standards we publish them below with the flag of your country (where you live) and show by date of receipt. Send them in plain text please, using subject "Bermuda Online Guest Book" - to https://www.royalgazette.com/contact-us/ Please give your name, email address and name of town or city or its zip or postal code, where you live (a standard online request). We reserve the right to modify or shorten comments and cannot use any deemed offensive. (Please do not send photographs without asking us first as our system automatically blocks all unauthorized attachments). We comply with international data regulations and will not hold or show or retain or use your email address or pass it on to any third party.
Guest Book years
Comments for this 2011 Guest Book

I write with three purposes. First, to compliment Bermuda Online (BOL) unreservedly for the often-unique, and sheer quantity and quality of your many files. Second, as you obviously have such a commanding role in supplying all the information about Bermuda any visitor or newcomer could possibly want to know, why is Bermuda Online is not included on the Media Council of Bermuda listing? Entities with less clout than you have been so recognized. Three, I note with both approval and satisfaction how you welcome links from and will gladly reciprocate links to other Bermuda-based organizations but don't link to hotels or other organizations that don't or won't link back. Good for you, there's no point at all in providing any link to or indeed any in formation at all about any entity that won't link back unless they are prepared to pay for an advertisement or presence on your excellent website. Let's hope you'll soon be deleting all those places that can but are not presently paying their way by either reciprocating the link to you or being charged for it. Raymond Challis, The Mall, Southgate, London N14, England, 14th December 2011.


Let me begin by thanking you for such a spectacular website about Bermuda! My wife and I have wanted to travel to Bermuda for years but always put it off for someplace else. FINALLY, 3 years ago we made it and have been back every year. In preparation, I've read many books on Bermuda, but your website has been invaluable. I do have a question that may be of interest to you. Just tonight, while looking at Bermuda related material, I came across a postcard for sale on Penny Mead and they had a postcard for sale labeled Abbotsford, Bermuda. I've attached the photo of the card from their website. I have not been able to find anything regarding this place in Bermuda. Are you familiar with this place? Thanks again. Sincerely, Gordon Sweinhart, Fredericksburg, PA 17026, USA, November 16, 2011.


Found your Bermuda Online website when I was researching a trip to Bermuda. In 1966, at the age of 19, I was on a Royal Navy ship called HMS Dainty. I painted the ship's crest on the end of a large diesel tank on the jetty. In 1976, I returned to Bermuda on another warship, HMS ESKIMO, and discovered that the original crest had been removed. I then painted HMS Dainty's crest again on the side of a building in the dockyard. You can see both of these crests online. A colleague who visited recently, took a picture of the second crest, now in a worn and sun-bleached state. I am now fit and health at the age of 64, and I would like to return to Bermuda to repaint this crest - this shouldn't be a problem because, as a British citizen, I do not think I shall require a visa. I do not know who I should approach, to obtain permission to do this. I am hoping you may be able to help me with this? Philip Blagden, Germoe, Cornwall TR20 9AA, UK, 15th November 2011.


Thanks very much for your impressive Bermuda Online narrative of Mark Twain's presence in Bermuda; it is a valuable resource on the web. I am a scholar of nineteenth-century American literature curious about Twain's archival materials from his Bermuda days. I wonder if you can describe for me (or, if you would kindly direct me for more information about) the materials related to Twain that are held in the Bermuda Archives? I'm grateful for any insight you are willing to offer. Emily E. VanDette, Ph.D. Assistant Professor, English SUNY Fredonia, 259 Fenton Hall, Fredonia, NY 14063, 17 October 2011.


It was interesting - but significant too, in a less flattering way - Bermuda has once again been named 'Best Island in the Caribbean/Atlantic' by readers of Condé Nast Traveler. It was noteworthy but not entirely true in all ways when Tourism Minister Patrice Minors was presented with the award for Bermuda at Condé Nast Traveler's annual Readers Choice Ceremony in New York by NBC Today Show host Jenna Wolfe. Condé Nast Traveler and NBC must surely be aware that Bermuda is now rated as not best island in the Caribbean/Atlantic but worst by far in one major respect - duty-free customs allowances for returning residents. I've made a point of verifying that without exception all the other islands, all much less affluent than Bermuda, are generous compared to Bermuda with their customs duty-free allowances for returning residents. Only in Bermuda are returning residents allowed only a paltry $100 per person until November 3, after which I've read it will be further reduced to a really stingy $100 not per person but per household. I understand it used to be $400 a person. Not an incentive to want to re-visit already very expensive Bermuda compared to elsewhere. Here in the USA, residents can claim up to $800 duty-free when they return home from Bermuda or elsewhere after a trip and friends of mine in Canada tell me they can claim up to CA$ 750 when away for more than 7 days or $450 for less. Even visitors from Britain, when they visit to York and then fly home, get a British customs duty concession similar to Canada's. New York-based electronics stores that sell a load of stuff to people who live in Bermuda are not pleased but angered that the goods they sell in and are taxed by New York are now going to be further taxed at the rate of 35% by Bermuda Customs. The Mayor of New York, whose salary is paid by New York taxpayers, should object. But he won't because he has a conflict of interest, he has a luxury home in Bermuda. Thomas B. Smith, Brooklyn, NY 11208, October 7, 2011.


I am about to take my fifth or sixth commercial cruise to Bermuda next month and I had the occasion to consult your Bermuda Online web site. It is just terrific....obviously a labor of love, full of relevant information about Bermuda. I truly benefited from the information that you have assembled. Thanks a lot for providing this service. Larry Doff, living and cruising aboard Voyager, Virginia, USA, September 14, 2011.


Re Bermuda's proposed new National Tourism Plan, I agree 100% with the comments of Thomas J. Greene. I think it's important to get the feed-back and suggestions of those seeking to vacation or those who have vacationed in Bermuda. After all, they are the folks, not those who reside in Bermuda, who give Bermuda her tourism bread, butter and jam. Here's another comment. To me - and I'm sure to many other US visitors - open and transparent government, including the ability to contact local legislators by phone or email or text, has long been a democratic and political fact of life irrespective of political party affiliation in every state of the union and as such should be an integral part of any national tourism plan. It's disconcerting that this is not the case in Bermuda. I urge your legislators to make it so. I'm glad you guys at Bermuda Online have noted this. Well done! Donald J. Jackson, Wayne, NJ 07470, USA, September 4, 2011.


I write to express my sincerest thanks for your constructive Bermuda Online contributions to Bermuda's proposed new National Tourism Plan. Yes, I'm an outsider looking in, not a Bermudian (thanks for the correct word, not the uncouth Bermudan) but an American, a frequent world traveler including to Bermuda. I too don't think it is primarily Bermuda's fault that the industry has suffered from the closure of hotels and guest houses as well as a decline in tourist numbers. Rather, I too believe Bermuda's tourism problems have been largely the result of severe economic problems here in the USA from where you in Bermuda get 85% of your tourism business. I believe you did a huge service in focusing on specific issues in the way you did. Yes, accentuated by the present great economic challenges in the USA especially, and because of the latter an increasing USA and worldwide emphasis on tourism value for money, to refine, re-develop and sustain Bermuda's tourism image as one of the pre-eminent and envied tourist destinations of the world. Your Tourism people should revise their tourism methodology and instead ask all the major Bermuda-based and if not Bermuda-based then Bermuda-focused/Bermuda-interested web sites to agree to hyperlink (link) to each other. I believe this would be a huge step forward and be in Bermuda's best interests. Presently, Bermuda is badly served, not well-served, by websites that don't look at the big picture, namely to project Bermuda uniformly and well. Instead, so many individual Bermuda websites refuse to link to each other, when by doing so they could hugely improve Bermuda's tourism prospects. For example, Bermuda's Tourism website does not link to the Royal Gazette newspaper (RG) or your Bermuda Online (BOL), despite the fact the RG and BOL have huge files Tourism and other Bermuda sites don't have. Who loses out from this unnecessary prejudice? Bermuda and your potential visitors. Your hotels and guest houses are not doing themselves any favors by not linking or linking only to inferior sites. Thanks for stating you at BOL will immediately and gladly link to Tourism, other Bermuda websites and all hotel sites when they link to BOL as your additional contributions to Bermuda's future tourism success. And yes, yes, yes! you highlight your concern over Bermuda's lack of free WIFI at any of Bermuda's ports terminals, for the benefit of cruise ship passengers, most of whom now bring with them their own laptops or notebooks. Yes indeed, Internet-savvy cruise passengers now routinely get free WIFI in Internet-enlightened ports, cities and towns in the Caribbean, Europe, Singapore, South Korea and beyond. Bermuda must offer at least the same level of service, to help justify the costs incurred by cruise ship operators and their passengers. Having free WIFI at Hamilton, Dockyard and St. George's, at their port terminals, would be terrific free tourism promotion plugs for Bermuda. I too very much doubt that gambling would be good for Bermuda. I believe Bermuda can earn an enviable cachet by being gambling-free. Bermuda's ports should certainly be duty-free, to compete with the likes of St. Thomas, USVI, etc. Well done and keep up the great work on your fabulous website. Thomas J. Greene, Philadelphia 19151, USA, August 25, 2011.


Re your Bermuda Online. I have been trying to locate Lone Palm Drive in Pembroke Parish and should be greatly obliged if you could help. I have a copy of the Dept of Tourism "Handy Reference Map" but Lone Palm Drive is clearly too small to feature. Could you tell me the nearest main road? (Or a Google Earth reference would be ideal). I have visited my sister on the island some 26 times over the years, even holding a Bermuda driving licence for a time, but I'm afraid age has caught up with us all and I don't think there will be another visit. Don Brealey, Guildford, Surrey, GU3 3LX, England. 23rd August 2011.


I write to express my regret if Bermuda, one of the places I've long wanted to vacation in, like the rest of the USA suffers negative financial implications following Standard and Poor's reduction of the US credit rating. But it had to be done, to fairly highlight at long last the mess the US economy is in due to the abject failure of US Senators, Congress and Treasury to address and correct the problems in timely fashion. Regretfully, in Bermuda's case it may well have repercussions for now in visitor arrivals due to the increased overheads of so many Americans already far less affluent than you guys. But it could be a silver lining in one way, to help stimulate creation of opportunities as never before to give US visitors and other visitors noticeable value for money, especially when compared to competing jurisdictions. I really believe this, more than any other incentive, will now be the key incentive driving both US visitors to places like Bermuda and folks from your island and elsewhere to the USA and elsewhere. Robert Adams, Water Street, New York, 10041, USA. August 6, 2011.


I read in your superb Bermuda Online and in the island's Royal Gazette newspaper how, once again, the Bermuda Government's failure to offer a timely death certificate is causing a huge problem for a widow. When I was in Bermuda in August 2007 - four years ago - I noted at that time with horror and subsequently wrote about it in a column I issue for elderly readers back home how delays in issuing death certificates were causing legal and financial problems for bereaved widows and widowers trying to claim on their spouses' pension and life insurance policies or get mortgages paid off. I reported at that time how " a massive backlog of case files has built up because the island does not have a specialist coroner's investigation unit. Instead, regular police officers investigate the circumstances of certain deaths on top of their regular duties. Only once an investigation has been completed to the satisfaction of Senior Coroner Archibald Warner can a death certificate be issued. Assistant to the Coroner Sergeant Adrian Cook said there were a number of factors causing a delay in death certificates being issued but that a manpower shortage was a key factor. Sgt. Cook said police officers "have to compete for time during their regular street duties to try and complete and assemble a relatively complex report. And I can tell you that writing and compiling the covering report is an intimidating task and takes a lot of time and concentration." Sgt. Cook pointed out that his office does not issue death certificates but reports to Mr. Warner, who is also Senior Magistrate, or one of three deputy coroners who in turn complete the necessary documentation required for a death certificate to be issued by the Registry General. Sgt. Cook said, adding that a form would then be sent to the Registry General which will issue a death certificate. When asked why it took so long for the report to be completed, Sgt. Cook said that, because of the two positions he holds, assistant to the Coroner and officer in charge of the Judicial Support Unit, there was simply never enough time. "Both jobs compete with time for each other," he said. He noted a death certificate is usually issued to a family within two to three weeks, but the more factors that press upon the case, the longer it will take. There may be a wait up to six weeks for toxicology tests, something required by law in cases in which the nature of death in unknown, or needs further investigation. Only then, he said, could he send a final report to the Coroner who would have to sign off on it. And even that, he said, could take a few months." All this is pure BS compared to the speed - days, not weeks or months - death certificates are issued in the USA and I believe in Canada and the UK as well. Lack of manpower and any closure or reduction in funding of any office for budgetary reasons are not acceptable excuses. As an American Society of Retired Persons (AARP) member for many years all this makes me very nervous about once again visiting Bermuda, knowing if I died there it could take many months for my family to get a Bermuda Death Certificate and with this problem not having been resolved in four years. Others I know in my age group will feel similarly apprehensive. And that's not good for your tourism promotion. Dorothy M. Smith, Newton, MA 02458, USA, August 3, 2011.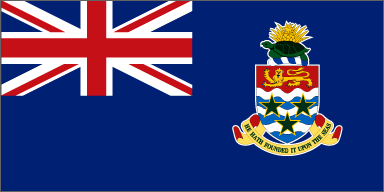 Cheeky this may be, but it is nonetheless sincere, coming from a territory competing in every way with Bermuda in international business and tourism. All of us here in Grand Cayman, Cayman Brac and Little Cayman are truly envious of the manner, expertise, extent, quality and quantity of the 125+ web business, commerce, tourism and everything-in-between files of Bermuda Online. We would really like to have something similar here if you feel so inclined to help us. We hope your site is getting the financial support it richly deserves from your government, principal media and Bermuda generally. If not, we'd love to meet with you. J. Bodden, Grand Cayman, July 17, 2011.


Thanks a million, Bermuda Online! I'm physically handicapped from New Jersey, hoping to go with my similarly physically handicapped wife to Bermuda for our wedding anniversary in September 2011. Together, we are firm believers that people with disabilities should not allow their disabilities to stop them from enjoying themselves on cruise ships and when visiting new places via cruise ships. I've read with great appreciation and interest your file on disability conditions in Bermuda. I'm dismayed to note it's the only one at this time with any really useful information of specific interest to the disabled. You've done some great research in this, both in your information and in your recommendations. Other local websites that claim to have disability-related information don't link to it. Thanks for replying to my gripe about this and saying you'll be happy to offer a free courtesy link to any Bermuda site that links back but that it just isn't practical to link to any site that won't reciprocate the link. Understood completely. Is it possible, please, to use your influence to get all Bermuda disability-informative websites to link to each other? It will be a huge service to disabled visitors if this can be done. As an earlier visitor to Bermuda noted, which you - thank you for doing so - did not omit to mention, it's just not affordable or practical for any disabled tourist to be limited to an expensive taxi to see Bermuda. Buses must be made more disabled-friendly. It's good ferries are, on their main floor. Thomas J. Graham, Jackson, NJ 08527, USA, July 16, 2011.


As a retired news editor who has visited Bermuda often I've many good reasons to be thankful for the quality and quantity of the material contained in your excellent Bermuda Online. With my background, I've been reading with some amusement and concern the hot topic of the media on both sides of the Atlantic, the press coverage given to the News Corp revelations both in London and New York. It's my considered view there never was any corporate policy condoning or encouraging phone hacking. Instead, it was most likely the efforts of individual journalists to be the first to have scoops. For politicians to act as witch-hunters, particularly in the UK, is disgraceful. They should first clean up their own excesses when it comes to ripping off taxpayers. Politicians are paid by taxpayers and the public surely has every right to know almost everything about them in the interests of political transparency. Thanks to the efforts of the News of the World and other Murdoch-owned newspapers and journals - including the All Street Journal - the world is a far better place, with corporate, political and other scandals properly aired. In Bermuda, your Media Code is admirable in many ways but under Privacy in addition to telephoning I respectfully suggest you ask your media representatives to add "phone hacking", not currently stated, as something specific to avoid at all costs; and to be more specific in regard to telephoning, such as by stating by line or cell or mobile phone. Kevin J. Morgan, Cambridge, MA 02139, USA, July 15, 2011.


I'm really grateful that Bermuda, which I plan to visit soon thanks to your website but not from the UK instead via Europe and USA, does not follow the UK habit of jacking up travel and other taxes by leaps and bounds but instead takes a more measured approach and puts them up in moderate amounts US-style to be more acceptable to consumers. It's totally outrageous how our British government taxes everyone to death, with over 300% increases in Air Passenger Duty in three years and so much more, and expects visitors to pay through the nose on passenger fares by tube and rail, especially when compared to fares in Europe. I hope Bermuda is a huge beneficiary of travel in 2012 especially by those who won't go to the Olympics in London to get further ripped off. The Americans had the right idea with their 1776 Revolution, so did the French with their Bastille Day. I'm not proud to be British but ashamed and hope Bermuda becomes American instead of staying British. David Mitchell, Palmer's Green, London N13, UK. 12 July 2011.


Hi Bermuda Online! I write to express my sincere thanks, and those of many others in the Philadelphia physically challenged community who have expressed interest in vacationing in Bermuda, for your thoughtful, in-depth, honest and frank portrayal of disability conditions in Bermuda. I agree 100% with your May 20, 2011 correspondent from Sarasota. It's great you publish all these facts in ways other websites and organizations in Bermuda don't. You've summarized the situation extremely well. Let's hope the Bermuda Government, prompted by it's National Office for Seniors and Physically Challenged, whom you refer to in your website but who unfortunately don't have their own website, will soon follow your recommendations that Bermuda enacts legislation similar to ADA laws instead of that UK garbage which so disappointed and disgusted us when a bunch of us went to the UK and Europe last year. You're spot-on in noticing that and so right in saying Bermuda should follow the USA, not Britain, in effective disability laws that help the disabled. When appropriate disability laws are enacted in Bermuda as we hope they soon will be we'll be very happy to arrive en masse or in groups or as singles or couples and enjoy Bermuda's facilities known to be so nice in so many ways for the non-disabled and agile. In the meantime, it is just not affordable or practical for any disabled tourist to be limited to an expensive taxi to see inland Bermuda. Thomas R. Brown, Philadelphia PA 19151, USA, June 30, 2011.


Thank the Lord you guys at Bermuda Online give such factual information about Bermuda not found elsewhere! I'm physically challenged, knew from a similarly-handicapped friend in Bermuda of the existence of the Bermuda Government-staffed and operated National Office for Seniors and Physically Challenged and hoped it would have its own website with good up-to-date info on Bermuda for people like me. Sadly, no, but it was great to find your disabled in Bermuda website with all the wealth of information it has, even if it confirms Bermuda does not yet have many services for the disabled. You are so right, Bermuda needs it's own version of the USA's Americans with Disabilities Act (ADA), with all its repercussions in so many related areas, plus effective policing to ensure physically handicapped conditions are protected. Bravo for for not hesitating to note (which did surprise me!) that the English Disability Discrimination Act (DDA) is a piece of totally useless crap (pardon my plain speaking, typical of many of us with limited or no mobility) compared to ADA. I can personally attest to that from having visited England and Scotland in 2010 and been disgusted by what the Brits don't have in their DDA that we have with our ADA both nationally and here in Sarasota. James A. Duncan, Sarasota, Florida 34238, USA, May 20, 2011.


Your Bermuda Online website is amazing! So packed with impartial, consumer-oriented, up-to-date and accurate information on so many unique aspects of Bermuda. I hope you are extremely well compensated for the quality, quantity and variety of information you provide on your website. It's no wonder so many people from all over the world regard you as a textbook example of a fine-tuned online encyclopedia. As a reasoned and seasoned IT specialist who prefers accuracy and reliability to flash I really like it that you go the reliable-information route rather than the fancy gismos one, using standard and not specialist online software. I've also noted with great interest and huge approval in your Links and Mentions sub-site how in your concise descriptions you've gotten the topic of the purpose and nature of websites, why they should always be managed from within instead of from without by non-management. You got the principals, practice, purpose and prudent application of electronic linkage exactly right. Clearly, you offer great expertise on these matters. I hope your advice is valued and followed. I for one - and I'm sure there are many others too - follow your links carefully, will stay at places you link to but not at places you don't. I hope your hotels, guest houses, B&Bs, apartments, businesses, civic groups and government offices will all take due note and that your government's Tourism agency will also make a point of linking to you for all the quality information you carry on Bermuda that their own websites does not. When it does so it will be a major milestone in its own credibility and impartiality. And it will acknowledge another service you provide that it does not, namely, it seems you invariably answer your emails the same day or day after at the latest, even on weekends and public holidays. David A. Morgan, Central Park S at 7th Avenue, New York NY 10019. May 19, 2011.


I really appreciated all the valuable information Bermuda Online (BOL) provided me with over the course of my research! Using BOL again today reminded me that I needed to send this to you! In late 2010, I was awarded my PhD for my study of maritime heritage in Bermuda, with my thesis approved by my examiners 'without corrections.' This followed my earlier M.Phil degree in 'Archaeological Heritage & Museum Studies' for which I received Cambridge's highest graduate mark of 'High Pass with Distinction.' Beyond my contact with all of you, I am also very privileged to have received the Bank of Bermuda Foundation Sir John W. Cox Scholarship for Postgraduate Studies; attended the University of Cambridge within the renowned Department of Archaeology there and studied Bermuda in-depth focusing on the personal and collective heritage uses that shape our lives and community. Considering all this support and opportunity, it is only right that I share my work. Now based back in Bermuda, I am most fortunate to be working again with the National Museum of Bermuda and on an exciting new exhibit featuring Bermuda's early history, from discovery in 1505 to the wreck of the Sea Venture in 1609 and resulting settlement, to the lead up to the maritime revolution in 1684; earliest shipwrecks and the underwater archaeology and related community heritage and museum methods which explore, preserve and share them. Charlotte Andrews, PhD, Consultant-Researcher-Curator of Heritage-Museums-Culture, Consultant Curator to the National Museum of Bermuda, April 15, 2011.


I found Bermuda Online while looking for information on the Smith's Parish coat of arms for an article that I'm writing. I was very happy to see on this page the following text: "The Bermuda Government appoints a Parish Council for each Parish. The chairperson or members of each will give further information about the crest to students and others, including meaning of the motto." However, I couldn't find an e-mail address (or site address) for the Smith's Parish council. I did find a postal address elsewhere on the site. So my question is - do they have an e-mail address and/or a website? Any help will be appreciated. With my best wishes from Israel, Nahum Shereshevsky, English to Hebrew Translations, POB 3214, 31032 Haifa, Israel, April 14, 2011.


I write to say how much I like the way you have updated and added more information on your nice Bermuda Beaches website. I'm glad you have accentuated the fact that Bermuda beaches are both public and private as it was clearly the case that many visitors were under the impression all Bermuda beaches are public. It's good you have made clear that not all of the public beaches are shown on various online maps. Well done on giving a decent mention of those off the tourist beaten track. Also finally, now, thanks to you, there's a decent and I believe accurate grading of Bermuda beaches! I chuckled over how you've revealed some facts about Bermuda beaches that some of us who have often been to Bermuda and sampled the Tucker's Town and Coral Beach, etc. private beaches in the past have long known - that some of them are in fact of a higher standard than the best Bermuda public beaches and their hotels have restaurants as good as and often better than the non-hotel restaurants. I'm sure that most if not all the private beach hotels will give a warm welcome to visitors not actually staying with them at the time of their visit but perhaps later. Keep up the good work! Kevin C. Doyle, Third Avenue, New York, NY 10158. April 7, 2011.


In your Royal Gazette newspaper and also reported in your excellent Bermuda Online I read with interest and concern how American Citizens Abroad (ACA), which claims to be "the voice of Americans overseas," recently sent a statement in response to President Barack Obama's editorial in the Wall Street Journal (WSJ), 18 January 2011, "Toward a 21st-Century Regulatory System." I'm an American citizen not abroad but in the USA, as are all the folks in my organization (affiliated with the AARP). None of us agree with ACA. All of us believe absolutely that the Foreign Account Tax Compliance Act (FATCA) is both much-needed and long overdue. There is no way they can be truthfully described, as ARA rants, as "discriminatory to American citizens living abroad." We further believe that those American citizens who live in Bermuda the world's wealthiest country or other tax havens should be keeping very quiet about this, not bleating their protests to further incite matters. We want to be able to visit you all in Bermuda one day, when we can afford it, not be alienated by the comments of a minority of Americans living abroad who avoid or evade the taxes the rest of us have to bear. FATCA finally rights wrongs. I'm one person, and I know there are millions more of us, who wholeheartedly support President Obama's efforts to streamline the nation's complex and often redundant regulatory system and believes serious reform must have measures including FATCA. Doris G. Edwards, Columbia, MO 75201, USA, March 11, 2011.


As a potential visitor, I've been following your Bermuda Online and Royal Gazette newspaper reports on Bermuda's economy with much interest. With most if not all who live in Bermuda having incurred quite severe economic problems of one type or another, just like us here in the USA, would it not make sense for you guys to drop your massive import duties that so inflate the cost of living in Bermuda for residents and visitors and instead seriously think of having a direct income tax? It isn't as if you all are tax-free, after all you have your payroll tax, in effect already a tax on employment income. If it was increased somewhat to compensate for the withdrawal of import duties (which you guys quaintly refer to as customs duties, I gather) wouldn't it serve as a much-needed stimulus, while at the same time make costs of living for residents less expensive and trips to Bermuda cheaper for tourists? Plus, introduction of a direct income tax could mean recognition of it in countries like the USA, Canada, UK, Europe, etc and possible avoidance of tax problems in these countries and here by Bermuda-based international insurance and other entities licensed to operate in various US states. Donald S. Talbot, Boston MA 02222, USA, February 25, 2011.


Your interesting and comprehensive Bermuda Online article about the RN base in Bermuda has been of great use to me researching one of my direct ancestors who was transported to Bermuda from UK in July 1840. I understand that convict records of the time are in the Kew National Archives, not in Bermuda, but I wonder if I could take a moment of your time with a general question. You state that the great majority of the convicts transported to work on the RN base either went to America or back to UK at the end of their sentence. In the case of those returning to UK, would the authorities have provided their passage or would perhaps they be required to work their passage home? My great-grandfather returned home (otherwise I might be writing this from Bermuda!) and I am trying to piece together as much as I can about his history. Max Double, Amesbury Wiltshire UK, 10th January 2011.


I write to say how glad I am that you alone on Bermuda Online - alas, not on other Bermuda or Bermuda Tourism websites - have accentuated the need for all hotels, guest houses, bed and breakfast premises and apartments (I believe "self catering to the Brits) to let you and their guests know they are WIFI Internet-friendly. Yes indeed, properties must state if they offer Free WIFI or WIFI or other Internet services to their clients. Yes, it is hugely important to offer wireless (WIFI) Internet either as a standard or an optional extra in guest quarters, giving clients the ability to send and receive not only emails but ftp files and attachments including digital photographs they want to take during their Bermuda stay. Yes, many clients assume they will have this same ability during their business visits or vacations via laptops they bring, as they now mostly all do in their homes and places of employment. But some Bermuda properties may not routinely offer WIFI or other Internet-connectivity. Yes, their guests or prospective guests who travel to wonderful places like Bermuda want to be able to email photos, including where they stay of course, back home to their families, friends and colleagues. Yes, if they cannot, it's a significant opportunity wasted for both clients and properties in terms of publicity and more clientele. And oh-my-yes, it's noted that while some guests write nice web reviews of Bermuda overall they invariably also state whether or not they've had WIFI or other Internet access at where they stayed. This is hugely important to laptop or tablet-carrying guests and has often materially affected their reviews. Well done in stating all this so well on all your Bermuda Accommodation pages! Having these facilities are vital to people like me. Eugene B. Blake, Boston MA 02222, USA, January 10, 2011.

Comments for this 2010 Guest Book
We were reading with great interest a part of your Bermuda Online website regarding Restaurant information. Noted you wrote expect to pay 17% service charge on top of your food bill in restaurants. Our question to you, does that apply to the tip, or the tip is on top of the 17% service charge? We are preparing our itinerary and choosing places to dine. Our first time vacationing in Bermuda Dec. 21-29 celebrating our 26th anniversary. Look forward to your reply. Mr. & Mrs. Aubrey Palsgraaf, Nanaimo, B.C. V9T6B5, Canada, 14 December 2010.

As a former Canadian teacher I've followed with concern the wanton destruction caused by British university students in London. Don't they know how lucky they are that their university education and staffing and upkeep of universities are mostly paid for by taxpayers? This is not the case on this side of the Atlantic. In your Education in Bermuda file you noted that in November 2006 tuition fees were drastically cut for Bermudians studying at colleges and universities in the United Kingdom. Annual fees – then nearly $19,000 – were reduced to about $5,700 from the next academic year. Bill Rammell, then UK Minister for Higher Education, announced the move as part of a drive to encourage people from British Overseas Territories (BOTs) to study in England. Mr. Rammell said at that time that students from all BOTs, including Bermuda, would be charged home rate fees for further education and undergraduate degree courses in England from September 2007. Now that the UK's economic situation has required the UK Government to inflict huge cuts in students' financial privileges (not rights), are Bermudian students still getting UK home rates for their UK university courses? It seems wrong that they should. If so, does the UK government exempt them from the new contingent liabilities imposed on every student to pay back when they can? Or do they now have to pay in full? Mary Bradshaw, Toronto, Ontario, Canada, December 10, 2010.


All who work in or have business dealings in Bermuda or who visit there on vacation should note that Bermuda, uniquely in the economies of the international business centers, has a Foreign Currency Purchase Tax (FCPT). It applies to the purchase of all non-local currencies including the US Dollar. In theory the Bermuda Dollar is on a par with the US Dollar but in in fact it is worth less. Why? Mostly on account of the FCPT, also because of Bermuda bank currency processing charges, in addition to the FCPT applied on every transaction. On February 26, 2010 the Bermuda Government doubled this tax, from one half of 1% to a full 1% per transaction. This includes all purchases of foreign currencies for travel and business purposes and all telegraphic (wire) transfers of monies from Bermuda to individuals and businesses abroad. This means that in addition to bank charges built into the cost of wire transfers, government alone will now charge consumers $1,000 for every $100,000 taken or wired abroad. To the best of my knowledge and belief no Government Receipt is issued to the customer/consumer incurring this FCPT charge. The local-only Bermuda Dollar is not exportable. It is not used by traders world-wide. It is not cashable or exchangeable by any foreign banks. It is used only by local citizens and residents - not by international companies based in Bermuda (all of which use US dollars). I have several questions about this FCPT. As the US$ is Bermuda's only legitimate international currency, is it legal for the Bermuda Government to charge FCPT? Surely, as the owner of the US$, the USA, not Bermuda, should impose this tax, if payable? If legal for the Bermuda Government, not US Government, to impose it then surely the Bermuda Government should at least issue an official receipt for when the tax is paid? People living abroad like me, in a direct-tax jurisdiction thousands of miles from Bermuda, whose family lived, worked and died in Bermuda, may have to pay Capital Gains Tax (CGT) or other taxes to the UK Government when we receive our inheritances. If we have to pay an FCPT to the Bermuda Government we should surely be able to claim the cost of that FCPT as a tax-deductible expense? But we'd need an official receipt to do so. One should be issued. Any comments? Bertram Miles, Inverness, Scotland, November 30, 2010.


It's great you at your superb Bermuda Online encourage debate among tourists and others, past, present and future. I'd like to add my dime's worth, as a businessman who goes to Bermuda periodically on combined business and a short vacation, then proceeds directly to Amsterdam via London before flying back to the USA, New York, then home to Delaware. I write to suggest that Bermuda, with its World Bank ranking as the most affluent of all world countries, seriously consider creating its very own airline, say Bermuda Airways, initially serving Bermuda, J. F Kennedy in New York, Boston's Logan and if all goes well then Bermuda to Amsterdam, bypassing London completely. I mean no disrespect to British Airways but with the British Government's completely asinine and shamefully profiteering decision to further increase in just a year by another 50% the Air Passenger Duty taxes on all long-haul flights into and out of the UK, who wants to go to the UK any more? Especially on a British airline that has no option but to inflate its prices despite its recorded objections to its passengers being ripped of by a tax-greedy British government in every conceivable area of UK business and commerce. If one must go to London or wherever else in the UK, let it be via a short-haul flight from a major European city, which will attract a much lower UK tax. I believe the creation of Bermuda Airways that will avoid UK airports at all costs and instead go directly to western Europe could revolutionize your tourism and international business industry. I know that a few years ago a German airline was interested but to have a Bermuda Airline involved would add a unique must-have cachet. Bernard Matthews, Wilmington, Delaware 19801, USA, November 4, 2010.


Your Bermuda Online website was terrific and fabulous in getting my step-son a good deal in great employment in Bermuda as a senior IT specialist for the next few years. Thanks to your sensible information and advice on employment conditions there and cost of living, he succeeded in getting a far better employment contract than the one he was originally offered, plus a partly employer-subsidized housing allowance. I know he's going to thank you personally when he settles down but in the meantime I just wanted to say thanks, now his dad and I get to go to Bermuda too to visit him for a couple of weeks! Call me a grateful mom. Marylou Harris, Winchester, Virginia 22601, USA, October 18, 2010.


I am writing a biography of my great grandmother who was married to an English Army Surgeon Major. They spent 10 years in India and 5 in Nassau. Their last posting was to Bermuda in 1888-1891. I am finding it very difficult to get an impression of what Bermuda would have been like at that time. Could you point me at any literature or photographs? Anything to do with the army, where it would have been located, accommodation for wives and families, day to day life, social life, etc etc would be my focus. Eve Gillmon, JP, MA, FRSA, FSSAT, Woodriding, Hale, Hants, UK SP6 2QZ. 4th September 2010.


I'm really pleased and grateful that in your fine Bermuda Online encyclopedia on all things Bermudian (not "Bermudan" as the Oxford English Directory, Webster's, New York Times etc so wrongly say) you mention the appalling state of affairs relating to the huge - 4+ months - time delay in getting Certificates of Death in Bermuda. You are quite right when you state they are issued promptly here in the UK, you obviously have a good source of information on UK matters. I sincerely hope this wrong will be righted shortly. I have had long-term friends living in Bermuda before they died whose families have been much affected by this. I understand you have an Age Concern in Bermuda. This should surely be a matter for them to take up with your government. Or perhaps your Royal Gazette newspaper? Richard Prescott, Haymarket Yards, Edinburgh, Scotland, EH12 5BH, UK, August 5, 2010.


I am from the Chartered Institute of Environmental Health in the United Kingdom. Do you happen to have an email address for the Department of Environmental Protection in Bermuda? Paul Prior, Chartered Institute of Environmental Health, Chadwick Court, 15 Hatfields, London SE1 8DJ. Telephone 020 7827 9929. Fax 020 7827 5865. 7th July 2010
Editor: No email address seems to be published on the Government web site, only the postal address and phone number.


I have a question that I can't determine from your Bermuda Online map on the Railway Trail. We will be in Bermuda from the 11-16 of July and will be staying at Grotto Bay Resort. Is there a way (with out navigating thru to much traffic) to get from Grotto Bay Resort to part of the trail? It looks like it goes close, but I can't tell even from Google Earth what would be the best way. I would like to ride (peddle-bike) some of it while we are there. We have a similar type of trail here in Missouri that runs some 250 miles across the state. I enjoy riding parts of that and think this would be a fun way to explore the island. Thanks for your time and effort providing the information that you do have on the Railway Trail. I find things like this are what makes a trip more interesting getting to know a place from off the beaten path. Jim Lowary, 610 Wildrose Place, Columbia, MO 65201 USA, June 27, 2010.


I was hugely intrigued by your Bermuda Online link to your daily newspaper report of June 18 2010 that trade relations between Bermuda and the US were worth $64 billion during the global economic crisis of 2008/09 and that in US-Bermuda relations since 2007 two-way trade and investment between the two countries has averaged at least $60 billion annually. For such a small island of only 21 square miles in total land area you guys have a lot of economic clout. It would be hugely interesting to have a comparison between the USA and Bermuda figures and those between UK and Bermuda. My guess is that the latter are only a tiny fraction of the former. I believe this has been the case for many generations. I wonder if any thought has been given to Bermuda relinquishing its UK links and becoming American so that it joins the likes of Hawaii, Puerto Rico, St. Thomas, St. Croix, etc? Could the overall impact of this mean huge potential economic and tourism benefits for both Bermuda and the USA and further enhance the incredible socio-economic benefits already enjoyed? Michael Dawson, Providence, Rhode Island 02903 USA, June 20, 2010.


I'm cruising in July and was reading all about the different beaches in Bermuda Online. I'm docking at Royal Naval Dockyard and was wondering if I should take the bus on Wednesday to Warwick Long Bay (you mentioned personal favorite and superb)? On Thursday, bus to Horseshoe Bay (I know it is popular and maybe crowded) but I'm with my two teens and I know they'll want a lot of people around them. On Friday, we will take a snorkeling excursion to one of the shipwrecks. I thought that would be a treat for them and the best snorkeling under supervision. Would you suggest taking a ferry to the beaches instead of buses? I only have 2 1/2 days in Bermuda and thought this would be a good start for a family that loves beaches and snorkeling. Joanne Botwina, Third Avenue, New York, NY 10158. June 10, 2010.


I just enjoyed a nice read of "Mark Twain and Bermuda" which I found on Bermuda Online after doing a quick search on Twain and Bermuda. I was in Bermuda last week on a cruise holiday and happened to stray into the Fairmont Hamilton Princess where I bumped into Mr. Twain sitting on a bench in the lobby. I was born in Hartford, CT and grew up just north of there and have always been a big admirer of Twain. His Hartford home at Nook Farm is an amazing piece of architecture well worthy of a visit by anyone whether or not they appreciate Twain's work. I knew he had been to Bermuda but didn't realize that he'd spent that much time there. When I'm next back on the island I'll investigate some of the other Twain "sightings" as outlined in your piece. Thanks again for an interesting overview on Mr. Twain. Well done. Richard Rabbett, Boston, MA, USA, June 8, 2010.


I'm coming to Bermuda as a cruise ship passenger aboard NCL's Spirit. Although your Bermuda Online site says that there no free wifi sites in St. Georges, Hamilton or West End, I posted a request for info about free WiFi sites to one of the travel boards and somebody responded that they were able to find a free WiFi site that they could access from their stateroom's balcony facing shore. So I'm wondering if there are currently any free WiFi sites at the West End. The cruise ships get a huge amount of money to use their communication systems, so it would be very nice to be able to avoid using them at least while on shore. One thing that I did not see mentioned is availability/quality of cellular service. My prepaid includes international calling so I'd like to be able to at least text folks at home. Joyce Keay, 90 O'Donnell Avenue, E. Falmouth, MA 02536. April 28, 2010.


As your excellent Bermuda Online is so clearly the definitive website on Bermuda as well as its only gazetteer, I write to ask some questions about your Bermuda about which I've heard and now read (thanks to your site) so much and would very much like to visit one day. Why is it that Bermuda is never mentioned in the travel sections of any of the principal UK newspapers, only on websites such as yours and British Airways? I've looked in vain in the Times, Daily Telegraph, Daily Express, Daily Mail, even the Observer. Surely your tourism authorities are interested in luring more people from the UK? Or is it because your people feel there's no point in doing any Bermuda advertising at all anywhere in the UK when this present rip-off UK Government taxes people to death for going to Bermuda? I'm sure you in Bermuda all know that the recent UK Budget for the period April 2010 to 31 March 2011 confirmed that a family of 4 leaving the UK for a holiday in Bermuda now incur Air Passenger Duty 325% higher than in 2006. Now, in Air Passenger Duty alone, this family of 4 can no longer realistically consider going to Bermuda. Instead, the beaches of Spain or Italy are more UK tax-friendly. And, frankly, for the same reason because the same taxes will apply for your nationals going back home from London or elsewhere in the UK, there's no longer any incentive for anyone from Bermuda - or anywhere else in the world - to visit the UK, the most heavily and viciously taxed country on earth. I'm so ashamed, not proud, to be British, wish I was American or Australian or Canadian. If ever any of you folk want to stop being British Overseas Territory citizens and become American instead, I'll applaud you. Gilbert Talbot, Grant Way, Isleworth, Middlesex TW7 5QD England, 6 April 2010.


I write to commend you for your hugely informative and fantastic Bermuda Online website. I understand from UK-based news-media authoritative sources that your daily Royal Gazette newspaper has been repeatedly and constantly denied any Bermuda Government advertising while a newspaper that is only twice-weekly gets it all, is the Official Government Gazette and has been so for years. Here in the UK, such discrimination and inequality would not be allowed, it would be deemed anti-democratic. Your people in Bermuda may not know that here in Scotland - and I believe in England, Wales and Northern Ireland too - local and national authorities have made a complete u-turn on plans to stop advertising in newspapers. Moreover, they are obliged to be fair to all, not to select some for favourable treatment but to discriminate against others. Public authorities are obliged to put all statutory notices in newspapers, specifically including daily as well as weekly and somewhat more frequently. It seems so daft and petty, not a good advertisement for Bermuda at all, that your government takes such a hostile line. Your tourism motto is "Feel the love" but isn't your government actually saying "Feel the hate" with this kind of vindictiveness against not only your national daily newspaper but also your visitors? This is what my business contacts in Bermuda say. It is hurting Bermuda's international business prospects and reputation, with actions more like a banana republic than a world-class business centre. By any standards, according to them, the Royal Gazette is a world-class newspaper, trusted everywhere outside Bermuda and provides a uniquely valuable service. Plus, of all the news-media and websites on Bermuda it has the biggest surfing readership by a huge margin. Even when UK newspapers are fiercely critical of the UK's national and local politicians, newspapers are not ignored and prejudiced against. Andrew Innes, Dunkeld Road, Perth PH1 3AA, Scotland, UK, 31 March 2010.


In my capacity at the Consulate General of Canada, New York, I'm writing a Canada-Bermuda brochure along the lines of the Canada-NY one I wrote, with similar pieces for Canada-CT and Canada-NJ). I'm eager for any Canadian-Bermuda information that addresses the kinds of things I touch on, i.e. Canada-Bermuda import/export, mutual tourism, academic info, case studies of Canadian businesses in Bermuda and vice versa, that kind of thing. I've read thru your entire Canada-Bermuda website and found some intriguing and very useful historical background on the relationship, but I'm wondering if there's any current info on hand that I might make use of in the brochure. Can you lead me to any sources? Thanks in advance for any advice. Jeff Breithaupt, Head, Communications & Culture, Political/Economic Relations and Public Affairs, Consulate General of Canada in New York, 1251 Avenue of the Americas, New York NY 10020-1175, USA, 8 March 2010.



I was surfing the Internet and came across your Web Sites on Bermuda, in particular the one on Bermuda's War Veterans. As an ex-Bermudian, I was really pleased to see this. I also checked out a few of your many other sites. Just wanted to say "Well done. Take care. Kenneth G. Doe, Toxicology Laboratory Environment Canada, Science and Technology Branch, Environmental Science Centre, P.O. Box 23005, Moncton, New Brunswick E1A 6S8, Canada, 13th January 2010.

Comments for this 2009 Guest Book

Thanks so much for the information on disabled access you posted on your Bermuda Online website. My husband and I have traveled through over 60 countries around the world, and 14 months ago we had our first child. Our real adventure has begun with the birth of Leo. He has severe cerebral palsy. He is now medically stable and we chose to take our first international trip to a wealthy, tame country because we thought (wrongly it turns out) that there would be adequate disabled access. We were saddened and angered to be lectured by a Bermuda bus driver who told us that he could reject us as passengers, even when Leo was accompanied by two able-bodied adults, because Leo's foldable stroller was large (it still fit in the container). The absence of sidewalks was also a problem. I just did a quick search and found your website. I am working with the Harvard Program on Disabilities and if you come to Boston one of these days, it would be great if you want to give a talk at Harvard Law School. If there is anything we can do to help advocate for access, please let us know. Of course, we are still fighting many battles in the US, too. Cora True-Frost, Climenko Fellow and Lecturer on Law, Harvard Law School, 1525 Massachusetts Ave., Griswold North 102, Cambridge, MA 02138, USA, December 28, 2009.


I read with great interest in your Royal Gazette newspaper linked on your always-fabulous Bermuda Online website how Bermuda's Premier Ewart Brown in Copenhagen joined leaders of the other British Overseas Territories in calling for urgent action to address climate change - and how a local environmentalist says Bermuda "must practice what it preaches." I gather Dr. Brown joined leaders from Anguilla, the British Virgin Islands, the Falkland Islands, Montserrat, the Pitcairn Islands, St Helena and Tristan de Cunha for the United Nations Climate Change Conference.

A press release issued stated they were "gravely concerned that climate change poses the most serious threat to the survival of peoples and the very existence of several countries around the globe, notably small island states, while undermining their efforts to achieve sustainable development goals - and alarmed that emerging scientific evidence shows that the effects of human-induced climate change are worse than previously projected and that the impacts of climate change such as sea level rise, more frequent and extreme weather events, ocean acidification, coral bleaching, coastal erosion, and changing precipitation patterns, will further intensify." Finally, the leaders said they were "profoundly disappointed by the slow pace and apparent lack of ambition within the international climate change negotiations to protect particularly vulnerable countries, their peoples, culture, land and ecosystems from the impacts of climate change." They called upon the international community, especially developed countries, to undertake urgent action to significantly reduce the emission of greenhouse gases and to support more vulnerable countries in adapting to the adverse impacts of climate change. As the World Bank has declared that Bermuda is the world's wealthiest nation - far more wealthy than the USA or UK, etc by a very wide margin - I call on both Bermuda's Premier and environmentalist Stuart Hayward of the Bermuda Environmental and Sustainability Taskforce (BEST) to publicly pledge and back respectively that Bermuda will give the lion's share. As Hayward quoted: "If Bermuda is to achieve legitimacy in our preaching to the rest of the world, we must set an example and practice here at home what we preach abroad." Bermuda can afford it, the rest of the world cannot. John B. DeSilva, America Street, Providence, RI 02903, December 15, 2009


I have been searching the web for sources and came across the Bermuda Online site. We (Dr. Robert Brownell, National Marine Fisheries Service and I) are trying to sort out strandings of whales that occurred in Bermuda. Two events that seem to be confused supposedly occurred on 15 January 1971 and 15 January 1981. Both are reported to have involved multiple individuals of goose beaked whales. Unfortunately there have been a number of other years proposed for the these events. Can you confirm for us if there were indeed two strandings each on 15 Jan, in years 1971 and 1981? If so, could you provide references (newspaper articles etc?).

Also, I see that the US Naval base had its own publication, "Tide-ings." Do know if copies of this publication are preserved anywhere? Does the library have a microfiche copy? Any other reports of marine mammal strandings in Bermuda would be greatly appreciated.

Sincerely, Charles W. Potter,

Marine Mammals, National Museum of Natural History,

Smithsonian Institution,

Washington, DC 20560, November 16, 2009.


I've noted from your excellent Bermuda Online files how Bermuda 80+% depends on American tourists compared to less than 20% from the entire rest of the world. I'm personally so sorry Bermuda, once a truly lovely place, is therefore still so badly affected by the USA's continuing depression compared to the end of the depression in Europe with the notable exception of the United Kingdom whose own ridiculous taxes most notably recently its new 150% Airport Passenger Duty excesses and 73% gasoline tax rip-offs, attempts to hike the price of liquor to unprecedented levels when the root causes are the enormous excesses and expenses of all its legislators and other government cost increases ad nauseam that are all now the major contributors by far to its own well-deserved decline from a one-time world leader to a 5th-rate undemocratic power. But it has to be said there are also some problems not outwith but within Bermuda that are adversely affecting both tourism and international business prospects. Unfortunately, the word has gotten out and has spread like wildfire that Bermuda is playing a race card at official levels. It has to stop before it ruins Bermuda. When Americans, mostly white by a huge margin, by overwhelming majority decision can peacefully elect on his merit at long last a hugely talented black man as our President without it causing any kind of horrific earthquake, it's high time for Bermuda to get rid of its monumental official government anti-white prejudices and both elect and trust people from Bermuda on merit irrespective of color. When this is done, Bermuda you'll once again be a truly unique place for all the right, not wrong, reasons. Henry B. White (my name not my color), Baltimore, Maryland 21212, November 15, 2009


I lived in Bermuda from 92 - 95. I was 11 the day I arrived, and 14 the day I left. I remember stepping off the plane when we first arrived, what I was wearing, and how HOT it was! (Moved there from Maine.) We were fortunate enough to live in one of the 3 houses which were located right on the beach, very close to Clearwater Beach. I have such fond memories of my time there - the island, the people I met, the things I did...It was just amazing. I talk about it often. Living on a small island certainly creates a bond between those who shared time there with you. I do keep in touch with many of my peers from my time there. I remember the Wharf Tavern, St. George's, Hamilton (shopping along the road by the ocean where the cruise ships docked), taking the bus around the island, the moped, snorkeling, the crystal clear ocean water, how warm it always was, etc. What a wonderful time! Emily Link, daughter of John R. Link, (CDR at the time), Callaway, MD 20620, November 2, 2009


I am trying to gain information regarding the state of waste water treatment in Bermuda. I have come across reference to secondary treatment facilities at West End Dockyard, but in other places have seen that "there are no wastewater treatment facilities in Bermuda." I am wondering if you have a reference web-site that would describe what, if any, facilities are available? Thank you in advance for your assistance. Jonathan Turvey, Senior Manager, Auditing, Training and ISO 14001 Certification, Holland America Line, 300 Elliot Ave, Seattle WA 98119, October 22, 2009.


Have just come across your Bermuda Online website. The photographs of Bermuda, the Dockyard and the Ships crests certainly brought back some memories. I was stationed on the island at H.M.S. Malabar from May 1981 until August 1983, my rate was LRO (G), I left the island as a Radio Supervisor. My family and I had some wonderful times on the island. One of my daughters (Amy) was born on the island 13 March 1983. After I left the Royal Navy we went back in March 1989 for a holiday which also included Amy's 6th birthday, Sunday brunch at the Elbow Beach hotel (brilliant). If I could I would love to visit the islands once more, you never know, it could happen one day. If I don't make it memories of the islands will always remain with me. Ian Macfarlane, Chatham, Kent. ME5 8UX. England, 19 October 2009


I am writing an academic paper about naval hospital buildings, their staffs' contributions to medicine and surgery, and new uses for the buildings once they are no longer naval hospitals. I note your reference to the hospital in the British base in Bermuda. Could you let me know its date, who built it, and what it is used for now? A photograph would also be much appreciated. Best wishes, Celia Clark, University of Portsmouth, 8 Florence Road, Southsea, Portsmouth PO5 2NE, England, 8th October 2009.


As a Scottish avid web browser and mature student of aviation history I write to say how thrilled I was to find Bermuda's Aviation history and Pioneers on your brilliant and comprehensive Bermuda website. It deserves a special international award for the enthusiasm, time, patience, perseverance, photographs and energy that went into it and how well it is maintained and updated. How truly mean your Bermuda Government's Department of Civil Aviation is not to link or refer to it. Nor does the DCA show any of the facts or figures or accounts on its website that the author Forbes show on yours. Bravo for giving such a unique and factual account of how Bermuda, a tiny island of only 21 square miles, blazed such an an amazing aviation trail in the 1900s. Paul Watson, Aberdeen AB10 1SH, Scotland, UK, October 3, 2009


I write to compliment Bermuda for having a decent and equitable way of handling taxes on your homes. I have a nephew working in Bermuda. I gather from your excellent Homes in Bermuda web file that the taxes on Bermuda homes, whether single-family or flats or condominiums don't get arbitrarily jacked up when they change hands. But here in rip-off Britain they do. In my area of the UK, the Highland Council is the regional tax authority and levies the Council Tax - equivalent to your land tax. People who have been here since the 1990s pay their Council Taxes at the 1993 evaluations. But those who buy in say 2009 will pay a far higher rate. Their tax rate automatically goes up when a house is sold, even when no improvements have been done. Newcomers don't just pay higher taxes than 1990s residents on their homes, they also have to pay higher prices for their water (now averaging over £1 a day now just for water, supplied solely by Scottish Water, a government entity) and their waste water/sewage. This two-tier system, instead of one uniform system, ought to be illegal. It is discriminatory, unfair, not democratic but autocratic. But then no one can ever claim accurately that the UK is or ever has been a democracy. Plus, your house taxes in Bermuda are less than half ours here in Inverness. Richard Mackay, Inverness, Scotland.


Re your Bermuda Online, I am a radiologist constantly combing the web for information about internet speeds in foreign lands because I can do my work from afar that way. The information is rare and your web page was a welcome reprieve as you do such a nice job informing the world as to the capabilities of Bermuda in being 'wired." Thanks so much!! I would ask if you know of any hotels or resorts on the island that offer broadband with downloads speeds of anything approaching the 6Mbps that BTC offers. I could actually work with most speeds over 3MBS. Thanks again! James Fleckenstein MD, E Plus Cancer Care, Nashville, TN, September 9, 2009


Comment: I think the Bermuda Online website is brilliant! I was born in Bermuda on 19th November 1984 to Fiona Baxter and left around the age of 18 months old, I haven't been back since but Bermuda Online helps me learn about the little place that feels like home. Thank you! Tizzie-Elizabeth Baxter, Sevenoaks, Kent TN13 3NQ, England, August 19, 2009
Note: Hope you can come back soon to our island once your home.


I read with huge dismay in your excellent Bermuda Online files on the City of Hamilton and St. George's how your government wants to get rid of the Corporations of both Hamilton and town of St. George. Why! In both the UK and USA and I believe in Canada too, important cities and towns have always had their own mayor, councillors and aldermen or equivalent. St. George's had its own system of governance before the Bermuda Government itself was formed. For Bermuda to invite folk from Admiral Sir George Somer's historic town of Lyme Regis in Dorset, England, to the Town of St. George for its 400th anniversary only to be greeted by government-wanted abolition of the historic form of administration of the town, is an insult, not an invitation. If part of the reason was to make the town and city more transparent to the public, I suggest you start with your government which with its total lack of Freedom of Information and Right to Know makes a complete mockery of democracy in Bermuda. Cindy Marsden, Farnborough, Hampshire, England, 27 July 2009.


I came across your Bermuda Online site whilst I was researching information about Sir George Somers. The reason being is my daughter is a direct descendant of Sir George Somers. Unfortunately, my daughters father Benjamin Summers died some years ago. However, I am hoping to explore the Summers family tree with my daughter further. I intend to visit Bermuda with Talia my daughter and her Uncle Henry Summers and was curious to know if there are any special ocassions or events relating to the history of Sir George Somers that would be of interest. I look forward to hearing from you. Claire Dinmore, Poole, Dorset, England BH12 3LD. 21 July 2009.


I am a Bermudian teacher working for the Ministry of Defence, in Northern Germany at one of their schools. I have been a regular visitor to your Bermuda Online web site over the years and I would like to take this opportunity to thank you for preserving and constantly adding to such a detailed history of the island. I am continually fascinated by the content and enjoy the photographic glimpses of the past. All the best with your endeavours. Sincerely, Russell David, Bishopspark School, BFPO 22, Germany. 18 July 2009


Thanks to the link from your terrific Bermuda Online I read in the Royal Gazette newspaper how visitor spending plunged more than 45 percent in the first three months of 2009.

The numbers for the first quarter reveal the brutal economic impact of the huge drop in visitor arrivals in the January to March period. The way things are going now, with that revolting news of how terrorist Guantanamo detainees have been allowed by your government to settle in Bermuda, that figure, not just from the economic decline but from your government's incredible stupidity will plunge even further in the second quarter of 2009 and become zero by the third and fourth quarters. How dumb can you get, Bermuda! It was a massive miscalculation, only someone determined to crucify your tourism industry would have allowed it. Is this what being British means? Who on earth wants to spend their hard-earned dollars in a location that welcomes terrorists! I did once, but no more! Your advertisements say "feel the love" but all I sense is "feel the hate" of a place that clearly would rather have non-paying terrorist rejects having far more enjoyment from Bermuda than honest hardworking, tax-paying visitors. Lorna Dixon, Englewood Cliffs, NJ 07632, June 22, 2009


I am taking this opportunity of dropping you a quick line to say what a pleasure it has been to relive my time spent as a resident of Bermuda by reading your Bermuda Online web site. From 1978 to 1982 I was the Supply Officer, Royal Navy, HMS Malabar, who had his office at the entrance to the dockyard. My home was at Prince Alfred Terrace, Ireland Island. The memories have come flooding back, as not only did I have the pleasure of representing the island at field Hockey, at various events, both at home and abroad, but I have a life long affinity with Bermuda, as it is the birth place of my son, Charles. I even still have the Royal Gazette sports match reports, edited by David Pethan, who at that time was part of the finance department of the paper. It is my intention to visit the island in the not to distant future. Maybe we could meet up? Again thank you for affording me the opportunity to reminisce. Kind regards, Barry James, Gosbecks, Colchester CO2 9PS, England, 22 June 2009.


Dear Bermudians, I have been to your wonderful island 5 times in the past and would like to visit again. However I was put off by the fact the local government has accepted these Guantanamo "detainees". I can't imagine what would possess you to do such a thing. To me its seems like a marketing blunder of epic proportions! Perhaps it's time to strongly express your opinion to your government. Until these people leave the island I will travel elsewhere I'm afraid… I'm sorry. Brian Kelly, Warwick, NY USA, June 15, 2009


My family and I used to be regular Bermuda visitors and were planning another vacation there. But I read in your daily newspaper that Bermuda's political leader had no authority or right to ask for or agree to accepting those released by the US from Guantanamo. Under no circumstances will any of us ever go again to a country or stay at its guest accommodations where known terrorists, now forbidden for cause to ever enter the USA again, are given official shelter by an arrogant and clearly greedy foreign entity looking for handouts in return for accepting, without proper authority, our nation's rejects who were trained as terrorists. Unfortunately, it reflects equally badly on our own President, Secretary of State and government for either not knowing as they should have, a huge and unforgivable oversight, or deliberately and maliciously overlooking the fact that Bermuda is not an independent country as the State Department well knows but a British Overseas Territory with Bermuda not able to make decisions like this, only Britain (in the same way as local politicians in Puerto Rico, St. Thomas and St. Croix do not make international decisions about their islands, only the USA does). Our State Department completely failed to comply with normal protocol and consult beforehand with the British Government in London, or with the British Ambassador in Washington DC or the British Governor in Bermuda who represents the British Government. It seems our Republican US Consul General in Bermuda must have played a leading role in this debacle, should accept the blame and be replaced for the international offense and concern caused. Kevin A. Jackson, Montview Place, Pittsburgh, PA 15218, June 14, 2009.


Greetings. I am researching certain aspects of Bermuda's maritime history from 1804 to 1811 for publication. I came across the following entry for 1810 May 4 in your Bermuda's History for 1810. "A Royal Navy Captain of H.M.S. Swiftsure jumped overboard, "in a fit of temporary derangement" and was drowned, off the Bermudas." This was Captain John Conn, I would very much appreciate knowing the source for this piece of information, if it was published in the local press, and if any further details are available. Professor Clive Caplan, 133 Guilford Avenue, Oakdale, NY USA, 11769-1915. June 12, 2009.


I found your story about a Luscombe airplane on Bermuda's Aviation History and Pioneers. The caption states "2008. June. Wing Commander E. M. Ware's old Luscombe 8a Silvaire(1946) in pieces in a Bermuda garden" and "Can somebody find it a home until it can be restored as an exhibit. Don't let go to the dump. Combining the parts from the Luscombe at Colin Plant's house with this fuselage would make a fabulous exhibit." I am restoring a 1947 Luscombe 8E and would like to find out what happened to that Bermuda Luscombe. Did it find a home or end up in the dump? If you are still looking for someone to restore it let me know. Thanks, Greg Murray, Napa, CA 94558, May 25, 2009.


We recently visited Bermuda and your beautiful Botanical Gardens. We were fascinated by the Garden for the Sightless. Can you please tell me something about the history of the garden - whose idea was it, when it was created, any background information? I am an ophthalmologist from Australia and think that there should be more of these gardens. Minas Coroneo, Professor & Chairman, Department of Ophthalmology, University of New South Wales, Sydney, Australia, May 24, 2009.


Re your Bermuda Online, relatives of mine who live in Bermuda (St Georges) celebrate their golden anniversary in August and I would like to give them a suitably special or exotic plant or shrub. Could you perhaps suggest something, and also let me have the name and web address of any nurseries you can recommend. Thank you for any help you can give. Tom Haddon, Uplands Road, Saltford, Bristol BS31 3JJ, United Kingdom, 20 May 2009.


I was reading your Bermuda Online post on the website titled " Bermuda's Senior Citizens." I found the site to be very informative; however, regarding the topic on Future Care, which states that seniors are entitled to long-term skilled nursing in their homes. While this is partially true, seniors are entitled to skilled nursing care, but only 12 visits per policy year. Twelve visits per year would not be considered long-term to most seniors who would consider long-term to mean someone would come as often as they needed them, which could mean daily visits. Your statement while partially true, could be confusing for some seniors looking for information on Future Care. Joerether Chandler Simons, Senior's Program Director, Aerie Foundation, P. O. Box CR 330, Hamilton Parish RC BX, Bermuda, May 18, 2009.


I write as a UK parent with a son working in Bermuda for a multi-national insurance company. I have to say I hope he leaves soon. I'm appalled by the racial climate in Bermuda and the nastiness of your government to your hugely internationally respected and only daily newspaper. None of the present generation of white Bermuda natives or those who are not local but work there to contribute hugely to your local economy had any part in the racial injustices of the past. Is Bermuda really a British Overseas Territory international business centre or a sleazy tax haven run by an absolute dictator? You may have been reading of the horrible revelations in the UK's Daily Telegraph of how UK Cabinet Ministers and Members of Parliament have been milking the far-too-patient British public for far too long, complete with detailed facts and figures on cooked taxpayer-paid expense reports. That newspaper does what a free press in a democracy is supposed to do. No British Government, even when whipped by the free press, would ever dare take the action your Premier Ewart Brown has taken against the RG for not going nearly as far. Your government seems so spiteful, anti-newspaper, anti-business and anti-tourism in comparison, especially since the recent hits on Bermuda as a "grey" tax haven. The Daily Telegraph has not had its government advertising stopped and its access to government restricted or denied out of spiteful racial malice. It continues to have the same access as other media to all government sources of information. The UK pretends to be a democracy, it isn't and never has been, it's an autocracy compared to the USA, Canada, Australia, etc. But it is far more democratic than Bermuda which has become a dictatorship with a British Governor clearly too feeble and to unwilling to act, just as the US Consul General in Bermuda is too feeble and too unwilling to act. It's my guess the present Bermuda government would go crazy with rage, racial riots and vendettas if the Royal Gazette tried to find out in Bermuda what the Daily Telegraph has done in the UK, namely, expose some Cabinet members and Members of Parliament as corrupt thieves. But is is surely time this happened in Bermuda as well. Too much has been covered up for too long, you have no Freedom of Information or Right To Know rights as other countries do to act as checks and balances. It's about time you did, if you want Bermuda to be regarded as a decent place by the international community in business and tourism. Jane Simons, Great Russell Street, London WC1B 3DG, UK, 14 May 2009.


I read with great professional interest in your excellent Bermuda Online, in your aptly named Newcomers to Bermuda web file, that in 2009 Bermuda signed a series of similar Tax Information Exchange Agreements (TIEAs) with Australia, Denmark, Faroe Islands, Finland, Germany, Iceland, Greenland, New Zealand, Norway and Sweden. These supplement the TIEAs already signed with USA, UK, etc. More yet are planned. You stated that these TIEAs are part of a joint campaign by the parties to stop tax evasion and will enable the authorities to access information about anyone seeking to evade payment of tax on income and capital investment and help disclose assets that have not been reported in their home country. I'm curious to know how the Information to be exchanged, said to include information on beneficial ownership of companies in the whole ownership chain; settlers, trustees and beneficiaries of trusts, and information held by banks and financial institutions, will work in practice. I know you said the process will enable tax authorities in Bermuda and all the countries mentioned above to access information about tax evaders and disclose any assets not reported in their home country. Is it really going to be a two-way deal, with Bermuda volunteering the information to foreign tax authorities? If so, how will the Bermuda Government get that information? Or will it actually be a one-way deal, merely with the IRS in USA, etc. having the legal right to access all bank, trust, finance etc. corporate records in Bermuda for those deemed by the IRS to be suspected of tax evasion? Pray tell. Richard Johnson, Pittsburgh, Pennsylvania 15218, USA, April 16, 2009.


I write as a Briton hugely impressed with quality, quantity and variety of your astounding Bermuda Online. I've been considering a partnership with a friend from the USA in the prospective purchase of a home with some sea frontage in Bermuda and really like the way you've dealt with the matters of costs and systems in your Bermuda Homes report. I also noted how you dealt so adroitly with how Bermuda homes don't have mains water or waste water or sewage systems but have septic tanks. Speaking of sewage, you must be so truly thankful you there in Bermuda don't have the sewer-rat system we in once-Great Britain now have here, which is so disgusting. I refer to the fact that from 1 December 2008 every property in the UK must have a Home Report paid for by the person or family selling the property. A Home Report is a new document designed to provide buyers with more information about homes they are thinking of buying before they submit an offer. It is part of a series of measures said to be introduced across Europe reflected in legislation to help cut out carbons emissions and tackle climate change. The Home Report is reputed to provide a measure of the overall energy efficiency of the home and its environmental impact and is required whenever a building is built, sold or rented out. The property's performance is rated in terms of energy use per square metre of floor area; energy efficiency based on fuel costs and environmental impact based on CO2 emissions. You or more likely your selling solicitor will be required to have a copy before your home is advertised for sale and to make a copy available to interested buyers of your home. The Home Report includes three separate reports; the Property Questionnaire; the Single Survey; and an Energy Report. Bermuda, keep to the American way of doing things. They don't do things that way. Don't become as horrible and bureaucratic as our irresponsible government is here. Kind regards, T. H. Davis, Robertsbridge, East Sussex, TN32 5HP, England, April 4, 2009.


First I must compliment you on your incredible Bermuda Online website! What an amazing wealth of information—and clearly a trusted source of unbiased material.

I just wanted to let you know that there is an outdated link under "Referrals" for The Johns Hopkins Hospital.

It would be wonderful if you could update the link for the main site, but there is also a special site fo If there's anything further I can do to help, please don't hesitate to contact me.

Kind regards,

Lindsay Roylance Rothstein,

Marketing Manager,

Johns Hopkins Medicine International,

5801 Smith Avenue,

McAuley Hall, Suite 305,

Baltimore, MD 21209, April 1, 2009.


Question: Re your www.bermuda-online.org/wheels.htm I have relatives in Bermuda who own a car. I am Canadian with a valid driver's licence. Am I legal to drive their car during a visit? I know visitors are not allowed to rent cars but are we allowed to borrow a car and drive it? Thanks very much. Alexandra Eadie, Toronto, Ontario, Canada, March 29, 2009.
Bermuda's policy is to allow only Bermudians or residents with valid Bermuda Drivers' Licenses to drive automobiles in Bermuda, not visitors with non-local drivers' licenses. For further details visitors should check the Bermuda Government's Transport Control Department referred to at the top of the above-captioned website.


Re your website on St. George's Parish and the former Club Med, I have been looking for information as to why the Club Med actually closed. There is a great deal of information about attempts to reopen but no information about why it closed. I understand it was damaged by Hurricane Emily and then repaired but no details are given as to why it closed. I have heard number of rumors ranging from the property was trying to set up a nude beach, which was denied to the property, also it only wanted operate seasonally and the lease did not allow for that. Do you have any insight? Also do you know why it closed as a Holiday Inn or Loews? Or was the simply property (leasehold interest) sold? Christopher Cylke, REVPAR International, Inc. 4 West Las Olas Boulevard, Suite 504, Fort Lauderdale, Fl 33301, March 27, 2009


Can Bermuda Online verify if the radio station ZFB 1230 am is currently on the air in Bermuda? Since Nov 1999, they have been airing The Salvation Army radio program, Wonderful Words of Life. However, we have not been successful in reaching the radio station. We would appreciate any status information you can provide. Thank you! Janet Kelly, The Salvation Army, Radio Ministries, 1424 Northeast Expressway, Atlanta GA 30329., Phone (404) 728-6700 ext. 485, Fax (404) 728-1398. March 27, 2009.


I remember checking the Bermuda Online site as far back as 1997 (I think). I just referred to this site again for government information and once again I am so pleased with the manner information is made available for all who wish to be informed. Thank you once again for being so consistent in the upkeep of relevant information. This is still one of the best reference sites for information on Bermuda. Carol-Anne Stines, Executive Assistant to the GM, Bermuda Housing Corporation, Hamilton, Bermuda, March 17, 2009.


My name is Kota Inoue, and I am a sales staff member at Sumitomo Corporation, Tokyo Japan. I am in charge of exporting Japanese car to Bermuda, and I would like to study the Bermudian market as much as possible. Your homepage Bermuda Online has been very helpful to deepen my understanding of the market. About the content in one of your other pages, Bermuda's Personal Transportation Options for Residents I would like to ask a question. From your information, I learned that the only one vehicle per household is allowed in Bermuda. Your information says there are 47,000 registered vehicle in Bermuda, and the break down for the number is 14,500 motorcycles, 22,600 private cars and 1,800 trucks. I suppose the regulation is for private cars only. Therefore, there are 22,600 households in Bermuda? Also, what is the grouping for the rest of 8100 vehicles? I would be very grateful if you could answer to my question. I will be waiting for your reply. Best regards, Kota Inoue, Sumitomo Corporation EHWHZ section, Tokyo, Japan, 13th March 2009.


As a Scot - one of the many I gather who thinks your Bermuda Online is Bermuda's veritable Bible of reliable and always up-to-date information not covered by other sites - I congratulate you on such a comprehensive and rapidly evolving website that I consult often. I also have a question to ask. Why is it that British insurance companies that have or have transferred their domicile from the United Kingdom to Bermuda are authorised and regulated by the UK's Financial Services Authority (FSA), as they say on their websites? It was always my understanding that the FSA's remit covered only the operations conducted in the UK. See the websites of the excellent companies Catlin, Hardy Underwriters, Hiscox and Lancashire as cases in point. Bermuda is fortunate to host them but they all note they are authorized and regulated by the FSA, without any provisos re non-UK operations. Shouldn't this be made clear? As they are Bermuda-registered shouldn't the Bermuda Monetary Authority, not the FSA, be the relevant government authority and regulation agency? Any comments? Bertram Forbes, Inverness, Scotland, 8th March 2009.


I am in the process of writing brief biographies of the war dead of the village where I was born, Norton Nr Evesham Worcestershire, England, with the intention of displaying them in the local church or library. I think it is also appropriate to include the crew of a Royal Canadian Air Force Wellington bomber which crashed onto the village 1st March 1945 shortly after taking off from nearby Honeybourne. Amongst the crew was Flying Officer J/43783 Frank Scott, the son of Arthur Havelock and Rena Scott, Tucker's Town, Bermuda. I would be very grateful if any of your Bermuda Online readers could provide me with any additional information or a photograph of him. Yours sincerely, A. W. Stephens, 22 Brookedale, Harvington, Near Evesham, Worcestershire, UK, 23 February 2009.


I write as a proud Canadian, with my own coterie of friends and fellow-travellers who feel the same way. I sincerely hope someone from Canada will want to fly our flag with both your truly excellent Bermuda Online and the government folks in Bermuda Tourism. Once, many Bermuda hotels and tourist properties used to have Canadian reps. I was one of those who answered their calls. I accept what you say, that only a very small number annually of all Bermuda's business and tourism visitors come from Canada but, as you also state, the plus factors, seemingly as yet unexploited, are many. Yes indeed, they include that because Canada's banking systems and economy generally are in much better shape overall than the USA (with over 90% of Bermuda's business visitors and tourists traditionally coming from there), there ought to be considerable scope, especially now, for far more potential from Canada. I believe Bermuda should be spending just as much, if not more, in Canada as it is in New York, Boston, Philadelphia and Washington. Also, as many Bermudians go to universities in Canada as they do in USA and more Bermudian cabinet ministers were born in Canada than in USA. Yes, in 1996 a teenager Canadian tourist visiting your island was raped, sodomized and murdered by Bermuda men in the most brutal way that has happened to any woman anywhere in the world and her parents received only a nominal sum by way of compensation from your government. But that was 13 years ago and hopefully Bermuda has paid the price and learnt in all ways from that. What can and should be done by Bermuda to attract and retain significantly more Canadian tourists to Bermuda, to have the same numbers from Canada as the governments of Antigua, Barbados, Grenada, St. Lucia etc., all so much further away from Canada than Bermuda, claim? They all say that somewhere between 15% to 25% of their visitors come from Canada, compared to Bermuda's mere 5% or so. I gather there were more tourists to Bermuda from Canada in 2008 but it seems they made little difference in actual percentages of Canadian visitors. I know we Canadians are known as TACs because we are careful with our money but I don't think it is solely because Bermuda is very expensive compared to the Caribbean. Elaine J. Mackay, Halifax, Nova Scotia, Canada, 18 February 2009.


I've enjoyed reading your expensive Bermuda Online articles on every aspect of Bermuda for quite some years now. My wife and I try to visit at least once a year and we've been doing this now since 1987. It's become an event before each visit to brush up on anything new and search around for something new to explore. We're coming back this June along with 6 others and the topic of Club Med has come up, we all remember the building from previous trips. We all watched the implosion last August and again as a one hour special on the Discovery channel a week or so ago. I've read your articles on Club Med and have one question.....when was the building constructed and when was it first opened for business? I have searched quite a few websites and unless I overlooked it, no article has mentioned a construction date. Can you give me a figure? Paul Poleski, Bayport, New York 11705-1315, February 17, 2009


Although I've just begun to explore your wonderful Bermuda Online site, a question arises you may be able to answer if you would be so kind. The second entry at Bermuda History 1900-1951 is about Sister Jean de Chantal Kennedy. One of the Bermuda books you cite her as having written is about one of my ancestors, Hezekiah Frith. Would you know what became of Sister Kennedy? Thank you so much for assisting me however you can. William Brewer, Owego, NY 13827, February 17, 2009.


FYI, I just checked with USA3000 (2/11/09) and they have cancelled their service entirely to BDA this season. The announcement is not on their website yet, but the agent I talked to said a memo just went out about it. You might want to update your own Bermuda Online website. Which, may I add, is an excellent product. I will soon be doing a post on Bermuda (we were there for the triangle challenge last month) and will be linking to your site. Congratulations on having created an extremely useful resource. Steve Blakely, Galesville, Maryland, USA, February 11, 2009.


We would like more detailed information on whether Bermuda is handicapped accessible for my husband who uses a 3 wheel motorized scooter to get around. Will he be able to use the scooter while in Bermuda? Will we be able to get to a local beach during our stay? We have planned a cruise to Bermuda but are not sure that it will work with his physical limitations and the information we saw on another website. Any information you can give would be great as we want to be sure to have a safe, enjoyable vacation. Susan Romanoski, 1 Danube Dr. Niskayuna, NY 12309, USA, February 1, 2009.


Well done on creating a permanent record of Bermuda's history! I drove round the dockyard with my mother last July and was sorely disappointed at the state of the crests (and of the Malabar office building where my dad used to work). Your pictures have the crests in remarkably good order. I presume you took them a while ago or have they been recently fixed up again? I was in HMS Arethusa in 69 and thought we painted our crest too but I did not see it in your pictures and did not specifically look for it on my drive I must admit.

Thanks again for creating the site.

Yours aye,

Paul Barton,

605 Victoria Ave,

Victoria BC, V8S 4M9, Canada

, sometimes of

Widdecombe,

Seabright Avenue, Paget DV04, Bermuda

, 30 January 2009.


I wanted to say thank you for the information and photos about NAS Bermuda on your Bermuda Online website. They brought back wonderful memories. I was stationed there from 1989-1990 as a Navy Journalist at the base radio & television station (it was located directly behind the hospital and the two buildings were actually connected by a breeze way).

I retired from the Navy in 2006 and have to say Bermuda was one of the best places I was ever stationed. The people of Bermuda were wonderful while I was there. It was a great place to live and work. I hope someday to return for a visit and show my wife the places where I used to live and work.

Thanks again,

Mike Murdock,

Marketing and Events Coordinator,

Central Washington Homebuilders Assoc,

3301 W. Nob Hill Blvd, Yakima, WA 98902, January 26, 2009


Bermuda Online and its US Military Personnel Based in Bermuda. Wonderful sites for a wonderful island. I would like to supply more info if you'd like on Kindley AFB during my two years there. I also have a "squadron history" book from my father (Capt. Russell A. VerNooy) on the 53rd Weather Squadron that flew the WB-29s during the early 1950s. I can add more names for you and a lot of information on our perceptions at the time. I attended both Cavendish School (still have photos of the Maypole events and students) and Lyceum in the 1951-1953 timeframe. What would you like from me? Russ VerNooy, Plymouth, MA 02360-7751, USA, January 22, 2009.


You have a terrific Bermuda Online, and great Guest Book. In yesterday's inauguration speech, President Obama said: "And those of us who manage the public's dollars will be held to account - to spend wisely, reform bad habits, and do our business in the light of day - because only then can we restore the vital trust between a people and their government." It is time to tell our politicians that this is the attitude we're looking for in our leaders." So why, then, in the UK, are MPs tomorrow going to vote to change the law to keep their expenses secret after all, just before publication was due and after spending nearly a million of UK taxpayer's pounds and seven months compiling the data. Is it because they want to keep autocracy not democracy in their government and opaqueness instead of transparency? And why does the Bermuda Government have to follow the UK's bad example, instead of the USA's? J. P. Waterman, Baltimore, MD, January 21, 2009


Thanks to your Bermuda Online and its link to The Royal Gazette newspaper, I read with huge interest that in the new Administration's report on tax havens it states the 100 largest US corporations have a combined total of 229 subsidiaries in Bermuda, with the GAO stating 83 of the 100 companies have at least one subsidiary in there. It was revealing to read Citigroup has 19; Wachovia 18; ConocoPhillips 17; Chevron 16; Merck 14; Caterpillar 13; PepsiCo 13; AIG 5; General Motors 3; Bank of America 2; AIG 5, Merrill Lynch 2; and Morgan Stanley 2. From my own quite extensive knowledge of US corporations which have practised corporate inversions in tax havens, many others are obviously not reported here. It is significant that senators have estimated abusive tax havens and offshore accounts cost the US government at least $100 billion a year in lost taxes and the US Treasury is quite rightly clearly dissatisfied by the GAO's methodology with the latter's Deputy Assistant Secretary for International Tax Affairs Michael Mundaca having expressed his concern. I bet the Obama Administration will shortly be preparing the legislation to effectively cancel or limit all Federal funding given to US corporations headquartered offshore. I hope the Bermuda public will not regard this as anti-Bermuda, merely to ensure the USA funds onshore corporations as a matter of priority and encourages corporate deserters to return, possibly with tax inducements, to stimulate our economy and help put our citizens back to work. Only with a healthy economy and long-term prospects for employment security will we be able as a nation to once again return to vacationing in Bermuda, to resume the statistics you quote of Americans being your best customers by a margin of over 85%. Arthur B. Anderson, Seattle, WA, USA, January 21, 2009


What a top website you are running. Bermuda Online contains such a wealth of information - one could hardly ask for more! I came upon your website as an Australian Chartered Accountant who is looking for a sea-change. I found an advertisement for an accounting job in Bermuda in a local Australian website. This caused me to research Bermuda. It will be much appreciated if you will forward me details of the website addresses of recruitment agencies servicing accounting and finance professionals. Sincerely, David Elliott FCA, Chartered Accountant, 45 Rembrandt Street, CARINA, Queensland, Australia 4152, January 20, 2009


With one of the many unique aspects of your superb Bermuda Online website being comparisons in costs of living and costs of homes, I thought it would interest you to compare Bermuda with various parts of the USA, your main tourism market by far - about 75% based on your findings. The median household income amounts for each city are based on my personal late 2008 estimates given the statistical data supplied by their states. Their median home values for the third quarter and annual prices are based on economic downturns estimates for January 6, 2009.
Boston. Median household income: $50,476. Median home value: $352,429
Chicago. Median household income: $45,505. Median home value: $234,643.
Cleveland. Median household income: $28,512. Median home value: $120,259
Dallas. Median household income $40,986. Median home value $123,248
Denver. Median household income: $44,444. Median home value: $206,669
Detroit. Median household income: $28,097. Median home value: $80,140
Las Vegas. Median household income: $55,996. Median home value: $195,825
Los Angeles. Median household income: $47,781. Median home value: $466,630
Miami. Median household income: $29,075. Median home value: $238,708
New Orleans. Median household income: $38,614. Median home value: $135,128
New York. Median household income: $48,631. Median home value: $584,761
Phoenix. Median household income: $48,061. Median home value: $176,176
San Diego. Median household income: $61,863. Median home value: $393,029
San Francisco. Median household income: $68,023. Median home value: $766,985
Seattle. Median household income: 57,849. Median home value: $416,028.
Washington, D.C. Median household income: $54,317. Median home value: $354,069
Again, thanks for your terrific Bermuda website, I believe the only one of its type in the world to date in its honesty, accuracy, objectivity and impartiality and intended to give pretty much all the information every visitor needs to know instead of just some. Anthony B. Foster, Greenwich, CT 06830, USA, January 7, 2009
Fascinating information, much appreciated, a lot of thought and time went into this I know, thanks very much.

Comments for 2008 Guestbook

I simply can't let December 2008 go by without thanking you unreservedly for Bermuda Online being the top Bermuda information website for both general and specific information. It is of huge benefit to every tourist, professional newcomer and business visitor. I know I've gained hugely from your always up-to-date information on every aspect. You cover Bermuda superbly and professionally from A to Z. If there are ever Bermuda Gold awards for being such a good ambassador in every way for Bermuda, you'd win them all, congratulations! Don Saunders, 21 Shaftsbury Avenue, Toronto, Ontario M3T 3B4, Canada, December 21, 2008


Congratulations Bermuda Online on being Bermuda's biggest asset by far as a constantly reliable and updated impartial and purely factual website information on Bermuda from A to Z. With websites like yours to set such a fine example, Bermuda's relationship with the new President Obama Administration here in the USA should be a smooth one. Yes, there are issues to work out and I expect in due course all those US entities that have undergone corporate inversions in Bermuda will no longer be eligible for any US defense contracts. I'm told there will also be some major changes in the US-Bermuda Tax Act 1986. Very likely too, American taxpayers will no longer have to bear the burden carried for so long of subsidizing insurance losses incurred by Bermuda-based but mostly American owned multinational insurance corporations. We here in the USA need every cent we can get to fund our new Administration almost bankrupted by failed economic policies of the past and we have to come up with new ways to create more employment with long-term prospects. But I hope that in other respects there will not be much pain and Bermuda will benefit from renewed healthy income from American visitors. I'm giving you my new address from January 20, 2009. Ron Perlman, Lachine Court, Upper Marlboro, Maryland, USA, November 21, 2008.


Thank you for providing this wonderful Bermuda Online source of information about Bermuda! I've been attempting to learn more about the Bermuda Building and Life Safety Codes. I looked through your files about homes, apartments, etc. but did not see any specific references. My immediate concern is learning what are the Bermuda requirements for smoke detectors in rental properties, and if this is a legal requirement, how it is enforced. Any assistance you could provide in learning more about this would certainly be appreciated! Ron Harelstad, Port Captain, R/V Atlantic Explorer, Bermuda Institute of Ocean Sciences, Inc. Ferry Reach, St. George's GE 01, Bermuda. October 18, 2008.


I read with some concern in your excellent and unique Bermuda Online that your Bermuda bank savings are not guaranteed at all by your Bermuda Government. To help protect and not hurt Bermuda as an international business jurisdiction in this time of world economic uncertainty and bank failures I recommend your government agree to do what the American, British, German, Irish and many other governments of world trade centers have done, namely guarantee the savings of your bank depositors. I believe in view of the World Bank's review of Bermuda as the wealthiest country on earth your government should at least match the new FDIC guarantees of US$250,000 per account, and not follow the unfortunate new UK-British guarantee of only £50,000 sterling per account, so paltry in comparison. Should the complete lack in Bermuda presently of any similar to the USA and UK , etc. bank deposits/depositor insurance guarantee/warranty worry international investors with Bermuda bank accounts and Bermudians/local residents, especially if Obama gets on the presidential toilet from 2009 and craps on Bermuda as an international business center/ tax haven? Hope this will be taken seriously. Anthony J. Johnson, Maiden Lane, New York, USA, October 6, 2008.


Many thanks for your insight into the Astor house at Ferry Reach, St. George's Parish. I think that you are most likely correct - local architects were selected because they understood indigenous building techniques - and besides, it would be hauling coals to Newcastle. A local firm would have also understood local ordinances and how to gather the requisite permits - besides, for all the building that went on between Vincent and Helen Astor over the course of their 25 year marriage, they rarely worked with an architect a second time. As per your suggestion, I will contact the Bermuda National Trust - I am very grateful for your attention to my questions and I do hope you will contact us when and if you come to New York City. If not for individuals like you, my work would be diminished a good deal, and a good deal lonelier. Kind regards and thanks, Derek Ostergard, New York City, USA, September 30, 2008
Mr. Ostergard very kindly contributed his knowledge as an art historian to add valuable new information to the former Astor estate mentioned in the captioned Bermuda Online separate website.


I have recently spent a fair amount of time with Bermuda Online. It is a well designed and comprehensive site. Very impressive. I am involved with a renewable energy company in Stamford, CT, USA and we are very interested in the Bermuda market. Through your site I've learned of Belco's interest in this area (large scale renewable energy projects) and the high cost of electricity on the island in general. I also found information on new business creation with regards to Bermudian ownership rules & regulations. At first glance, our business would not fit Belco's SOI for large projects nor does it fit the category for the small business. Do you have any suggestions for obtaining information on starting a medium sized, energy related business on Bermuda? Regardless, great site. Sincerely, Tony Eason, Tern LLC. P.O. Box 207, Westport, CT 06881, USA, September 29, 2008.


Thank you for offering and maintaining a thorough and professional Bermuda Online website. Lately, my wife and I have been wondering whether a trip to Bermuda would suit us. Thankfully, your site anticipated our initial questions and concerns about climate (especially humidity), and presented the information in a useful and informative manner. We will return to the site to further explore what Bermuda has to offer. Again, kudos for providing this service. Dennis Fitch, 734 Glenwood Drive, Ashland, Oregon USA, September 4, 2008.


Have been visiting your Bermuda Online (BOL) site for several years, and find it absolutely fabulous. My wife Margaret & I have visited Bermuda about a dozen times since 1972, and feel so "at home" with BOL. We even have a pen pal via e-mail, and are members of FOBA (Aquarium). BOL is a great credit to Bermuda, and is second to none in its informative capacity for Bermuda's past and present. We follow the news via The Royal Gazette website, and noted how you are right up to date with the demolition of the Club Med. Actually, we remember it from the time it was a Holiday Inn, although we never stayed there. We did stay at the old Belmont, back in 1972, however, thereafter found comfortable accommodations in various guest houses and apartments, and have met many real Bermudians, instead of expat hotel staff. Lately we have been gazing at the gorgeous photos on Google Earth and other websites. Eagerly looking forward to our next visit. Best regards, Margaret & Omar Jette, 4890 Cumberland Avenue, Montreal, Quebec, Canada H4V2N6. September 3, 2008.


I have been reading the Royal Gazette for about three years from the link on your Bermuda Online web site. Let me start by saying it was your site that brought me to the island (Bermuda) three times in the last three years in a row. Very good web site for information, job well done. I stayed at Munro Beach Cottages (behind Port Royal Gulf course) two times. Can you tell me what is going on with this property? I read some things in the Royal Gazette about improvements to the place and a bid for it. Kay and Dawn at Munro were so nice to me that I want to know what happen to their place and them. They told me before I left they were going to sell it. I saw a chain link fence up at entrance when I left and that is when they told me they were closing the day after I left. Anything you could share with me about this would be greatly appreciated. Can you recommend another place to stay on the island like Munro Beach cottages? Would love to stay again on the island. Derek Blackwell, East Palmetto Street, Florence, South Carolina 29506, August 27, 2008.
Comments about why the place closed and what it has become will be welcomed here. It had a truly unique place in Bermuda and everyone who stayed there loved it.


Thank you for such a great Bermuda Online resource. My great-great grandfather Richard Brackey and family were in Bermuda with the 42nd Regiment (Black Watch) 1847-1851. They had a son Richard born Bermuda in 1850 but I think he must have died there as there is no further record of him. So it's possible that a distant relative of mine lies mingled with Bermuda's soil. Eva Berriman, 18 Bowtell Dve, Highfields, Toowomba, Qld 4352, Australia, August 25, 2008
All surviving members of the Black Watch in Bermuda, including their wives and children ( born in Bermuda or otherwise) were transported back to the UK. Suggest you contact the Black Watch HQ in UK, they will have a record.


Thank you for creating such a comprehensive portal on Bermuda! As someone who visits the island each year (I teach a course at BIOS). I was searching in the BOOKS section for a new book that I just published on Bermuda and did not see it listed. I wanted to let you know about it so you might include it in your book list. It is called Coastal Bermuda 10 Walks and 73 Plants...you'll see along the way, written by me. There was a review of the book in the July 18, 2008 issue of the Royal Gazette in the Lifestyle section. Copies are available at the Bermuda Bookstore, BIOS, BAMZ gift shop, Book Cellar, A.S. Cooper, and the Bookmart. If you have any questions I can be contacted at the address and phone below. Thanks very much for maintaining such a valuable online resource. Amy K. Pearson, BioQuill Publishing Co. PO Box 157, Princeton, MA 01541. Phone: 508 847-9910, August 6, 2008.


I have looked at your extensive Bermuda Online, and I wonder if you have any advice about this special circumstance. L.A.D. Reporting is a court reporting company (stenotype court reporters). One of our clients -- a law firm -- is considering asking us to send a stenographic reporter to Bermuda sometime in the near future to record and transcribe depositions of one or more persons who reside in Bermuda. The reporter will be performing work in Bermuda, but will be working for a U.S. firm (L.A.D. Reporting). I have not been able to find elsewhere whether any kind of special visa or work permit may be required for this circumstance. In addition, the Reporter would bring her stenographic machine (the "writer") with her and would not wish to encounter delays or penalties. If you have information about "doing business in Bermuda" where that business is for an American firm, I would greatly appreciate your insight. Richard Pedersen, Executive Assistant to Lisa A. DiMonte, L.A.D. Reporting & Digital Videography, A Merrill Communications Company, Worldwide Court Reporting, Videography, Videoconferencing and Document Management. One Church Street, Suite 601, Rockville, Maryland 20850, USA, August 4, 2008.
A Work Permit should always be applied for before anyone who is not Bermudian performs any work or service in Bermuda. (This is stated in our Employment in Bermuda of non-Bermudians).


Your Bermuda Online got it right - as usual - but Forbes Magazine from right here in the USA is so wrong in this particular matter! In the Bermuda Royal Gazette daily newspaper, Business Section, of yesterday Forbes Magazine was quoted as saying Bermuda was the business jurisdiction of choice as it had no income tax. Excuse me but it does, it's had it for many years. It does not call it an income Tax but it is a direct tax on income from employment for sure, the Bermuda Government tax on income called the Payroll Tax. See the Bermuda Government's own weblink. Has Forbes Magazine acknowledged its error? Not to my knowledge. Scott R. Harris, Lachine Court, Upper Marlboro, MD, USA, July 15, 2008.


I commend you for your wonderful Bermuda Online site. My husband and I dearly love your beautiful island and are blessed to come to Bermuda every August. Several years ago we purchased the Bermuda Heritage Pass...it was great as we could visit our favorite places with just a pass. The past two years we have had no luck …I have even contacted the Bermuda Office of Tourism. I have yet to hear from them. I would greatly appreciate any insight about the Heritage Pass. Date of visit August 8-16. Cottage 50, St. George's Club. Thanking you in advance, sincerely, Mrs. Michele L. Grangier-Webb, Powellville Road, Pittsville , MD 21850, USA, July 14, 2008
Replied with a website link to the Bermuda Heritage Passport, believed to be still in operation.


On reading your Bermuda Online pages, I came across the item about television licences. In the UK and Isle of Man, from 1st April 2008 the cost for a colour set will be £139.50 per year. I don't have a TV myself, but until recently got a threatening letter, in red ink usually, about every six weeks. With the aid of an MHK I think I've got those stopped. I know that one of the teams that go round catching people visited a sheltered housing complex covered by a blanket licence and intimidated a 90-year-old woman at 10pm. I have never visited Bermuda as yet; I have the aim to get away from the Manx winter, which is very dull and windy, to somewhere warmer but not too warm, maybe in the 60s. But Madeira and Malta sound likely, and cheaper, candidates! Thank you for providing the pages, they are excellent. John H Atkinson, Douglas, IM2 5LJ, Isle of Man, July 5, 2008.


I am an American sailor who has been lucky enough to sail to your wonderful Bermuda on more than a dozen occasions. While I was there on vacation last week (a little break after the Newport-Bermuda Race) I was amazed to come to find out that Bermuda has no plastic recycling facilities. How can this be? I spent some time touring the BIOS center as well as visiting a number of the nature preserves and I find it difficult to believe that an island that is so dedicated to the preservation of its natural resources could possibly have no way of recycling plastics. I'm sure that this is an issue that's been raised on more than one occasion, but as a sailor and nature lover I am wondering if there is anything that I could do to rectify this situation. I am not an "environmentalist" by training or trade, but I would be more than happy to do anything I could to help Bermuda retain its natural beauty. I can't accept the idea that one person cannot make a difference, so please let me know, if you're able, who I would need to be in contact with to bring this matter to the attention of those who might be able to do something about it. Thank you and I look forward to hearing from you. I am a resident of Newport, RI, USA, hence my deep interest in seeing what I might be able to do among the local sailing community to rally behind a way to keep Bermuda beautiful. Jay Sharkey, Newport, Rhode Island, USA, July 2, 2008.


Re Bermuda Online I write from Newfoundland in my capacity as a member of the organizing committee for the Winterset in Summer Literary Festival, which is held in Eastport, Newfoundland, on the second weekend in August each year. For our 2009 festival we plan a program reflecting upon the 60th anniversary of Newfoundland becoming part of the Canada. As part of that exploration of writing, we plan to invite a writer from each of three other parts of the British Commonwealth (Scotland, Tasmania, Bermuda) to talk about the role that national identity and place has in their writing. We chose Bermuda because of its strong ties with Newfoundland: the Anglican Bishop of Newfoundland was Bishop of Newfoundland and Bermuda from 1839 until 1919; several Newfoundland families including the Harveys, the Outerbridges and the Goslings carried on business and had branches of their families in both places; the Atlantic fishery; J. B. Hand; Sir Francis Forbes. This, coupled with the hope of the part of your Keith A. Forbes as a Bermudian writer in 1975 and some Canadian and British politicians that Bermuda would one day become part of Canada, and its decision to retain separate status within the British Commonwealth, in effect a small island state going it alone, make Bermuda an ideal choice to be part of this literary festival. Can you suggest some writers, preferably fiction writers, whose work lends itself to our discussions and who might be interested in making the trek north next August? Any assistance will be greatly appreciated. Yours truly, Bert Riggs, Head, Archives and Manuscripts, Queen Elizabeth II Library, Memorial University, St. John's NL, AIB 3Y1, Canada, June 27, 2008.


I always turn to your Bermuda Online website first for Bermuda information. I read with great interest and increasing concern the Royal Gazette story of how a Mr. Palmer who died recently in Bermuda was found to have had his organs missing from his corpse before his planned burial in the United Kingdom. I'm distressed to learn that no satisfactory answers seem to have been given to date. Was it done by your hospital, as there is a standard policy at all hospitals to remove organs immediately at death or within minutes afterwards, to give them the best chance of being re-used? Or is there an illegal trade in body parts in Bermuda? Or has the Bermuda Government quietly both agreed with and implemented the 2007 plan backed by UK Prime Minister Gordon Brown to boost organ transplant donations by automatically taking organs from the dead, without the explicit consent of next of kin? If so, is this what folks from the USA can expect if their mothers or fathers or children die in Bermuda while visiting, to have remains shipped home minus organs? I gather the policy of "presumed consent" in Britain means that unless people opt out of the donor register or family members object ahead on time, hospitals would be allowed to take their organs. Sir Liam Donaldson, England's chief medical officer, has been quoted in the British press as saying he too will back the findings of the British Government's taskforce on organ donation, but wants to go further and introduce a new system of donation because the shortage of organs is so severe. Liberal Democrat MP Dr Evan Harris, chairman of the All-Party Kidney Group and a member of the British Medical Association's Medical Ethics Committee, described the Prime Minister's support as "good news" for patients, donors and relatives. He said: "I am delighted that Gordon Brown now backs this plan after the Government blocked my amendment to the 2004 Human Tissue Act, which would have introduced the scheme." Junior Health Minister Ben Bradshaw said the proposals could save thousands of lives and reduce medical costs in the future. He said he had "no problem" with presumed consent, but acknowledged that some people did, and that an inquiry was being undertaken into presumed consent by the Organ Donation Task force which would report back in the summer. He believes that around one thousand lives could be saved per year as a result of Government proposals into organ donation, which could also result in a reduction in medical costs as less people need services such as kidney dialysis. Hal Anderson, Boston, MA USA, June 20, 2008.


I have just found your Bermuda Online portal web site while looking for information on Bermuda. My father, General Jack G. Merrell, commanded Kindley AFB in Bermuda from 1949-1951. I just wanted to have your correct his rank and the spelling of his last name. He retired as a 4-star general in September 1972 and the last name is spelled MERRELL. Thanks for updating this information. It is always interesting to find things like this. I recently found a photo of my Father that was taken from a flight tower in England during WWII. My husband and I will be visiting Bermuda this fall. It is my husband's first time there, but I have been back 4 times since we were stationed there. Thanks for making this correction. Suzanne Merrell Wright, USA, June 18, 2008.


Re your Bermuda Online, I was stationed at the old US NOB (later the US Naval Air Station) in Southampton between the spring of 1962 and the fall of 1964. My rank was ETN3 and I worked at the Tudor Hill, Underwater Sound Lab. Commanding officer was Com Pinning. Frank Morrison was a Master Chief I first worked with. This past week I returned to Bermuda on a cruise and revisited the base locations I remembered only to find them closed and barricaded, which was sad but things change. I have so many good memories and experiences of Bermuda that will always be with me. I hope someone I was stationed with will contact me. Gary P. Brown, USA, June 18, 2008.


As an American, thanks to your excellent Bermuda Online web pages and your sensitive profile of Bermuda's veterans, I now believe I understand the difference between our Memorial Day in May, a hugely emotional experience for many of us, and your Bermuda Remembrance Day in November. I'm sure most of my fellow Americans believed you also have a US-style Memorial Day. I also want to thank you for your tributes in your US Personnel Based in Bermuda to our gallant airman, soldiers, sailors, Marines and Coastguard, many of whom have now died and were commemorated yesterday, Memorial Day, with much sadness. How truly nice to see them recalled in Bermuda this way. Arthur Jackson, Augusta, Maine, USA, May 27, 2008.


Re your Bermuda Online I think it is appropriate that I link Bermuda and Memorial weekend together, for it all started with an account of my participation in a life saving mission flown out of Bermuda on July 21, 1952. The story appeared in the May 2008 issue of the Air Rescue newsletter. I was the navigator on an SB-29 which flew 1000 miles out of Bermuda and acted as the Bombardier to make a night drop of Blood Plasma on the deck of a Swedish freighter to save a seaman's life. At that time I was a Captain with the Air Rescue Flight based at Kindley Air Force Base in Bermuda. Because of the story I received two telephone calls this week from Tom McGrain (navigator) and George Welch (commander). It had been 57 years since I last spoke to them at Kindley where I was based from 1951 to 1954 with my wife Rae and my six month old son, Michael. Two months later we added a boxer pup to the family. Highlight of my tour in Bermuda was escorting President Eisenhower's aircraft to and from a Bermuda conference. My wife's highlights were sitting through several hurricanes with son, Michael., while we evacuated the aircraft to a safe place. The tour was exciting, the people and scenery were beautiful and friendly and I was promoted to Major as I was leaving. Now I'm 92 and with Rae, my wife of 60 years live at I retired as Lt. Col. in 1973 after 30 years chock full of excitement. We raised four children in Louisiana, South Carolina, Massachusetts, New Mexico, Virginia, Naples, Italy and Utah. I flew 44 missions in WW II and did a year in Vietnam. I served five years in the Pentagon and a year in the nuclear test series at Christmas and Fiji Islands. Our best wishes to the wonderful folks in Bermuda. Hal Susskind, 2602 Deerfoot Trail, Austin, Texas. May 23, 2008.


Your Bermuda Online website is such a gem! It ought to be copied for its honesty, accuracy, energy and integrity by both all island and mainland destinations, for giving the whole picture, not just the obvious sales points. As a UK potential visitor, one who goes regularly to the Chelsea Flower Show, I'm amazed that Bermuda has never had a garden there. This year, Jamaica is reaping the benefit with its lovely garden seen by hundreds of thousands of Chelsea Flower Show visitors as a captive and captivated audience. Barbados has also been a regular attraction, I believe St. Lucia and Grenada as well. No wonder they are favourite places for British tourists. Bermuda, perhaps a good dose of Chelsea Garden Show gardening will help make Bermuda one of the favourites too, instead of not being listed at all as a favourite place. Kate Anderson, Palmers Green, London, N13, England, 20th May 2008.


First, let me say I really appreciate your extensive, amazingly impressive Bermuda Online website. Wonderful work. Now to my question. I hope you can help me or at least aim me in the right direction. My wife and I are avid pedal-bikers/triathletes living in Los Angeles. For our anniversary this year we're vacationing for a week in Bermuda, coincidentally during the Tour de France. (My wife grew up spending every summer in Bermuda because her granddad was a resident.) Do you happen to know if there's a central location on the island where pedal bike fans will be gathering to watch the Tour de France? I've been trying to find our though the various Bermuda Cycling and Triathlon clubs, but haven't had much luck so far. Of course, we'll be able to watch the Tour at the house we're renting, but we figure it would be much more fun to watch it at a pub or restaurant with a bunch of fellow rabid enthusiasts. Peter "Stoney" Emshwiller, Silver Lake Boulevard, Los Angeles, California 90026, USA, May 18, 2008.


Having studied your particularly informative Bermuda Online very carefully I write as a prospective professional newcomer from the United Kingdom offered an opportunity to work in Bermuda, or Caymans, or Turks and Caicos, or USA in a middle-management capacity for a Lloyd's underwriter with international offices. I like the prospect of Bermuda but will not pay customs duties on arrival on my UK-bought laptop, digital camera, Ipod, mobile phone, clothing and more. I understand some new arrivals in Bermuda have had to pay more than £250 or $500 on arrival. I gather these costs would not apply in the Caymans, Turks and Caicos or USA. Are you able to throw any light on why Bermuda appears to be the only country that applies these duties on goods on which full UK taxes have already been paid? Lawrence Bates, Guildford, Surrey, UK, 14 May, 2008.


I appreciate your Bermuda Online website & consult it often! One of my books - (self-published) Pink Sand Poems - is listed in the book section. I published a second book in 2007 - Bermuda On My Mind - it is also a collection of poems about Bermuda & I would love to see it listed in the bermuda-online book section to complement the earlier one. These books are in the Bermuda National Library & also are carried by A.S. Cooper's, The Bermuda Art Centre at Dockyard & in Hamilton at Brown & Company BookMart. Jane Barcroft, Memphis, TN 38117. May 7, 2008.


Your website about Bermuda Online has been a wonderful discovery for us. We have linked your site to ours and want to be sure we have complied with any requirements you have for such. We have three photos on our site of unknown origin, showing an abandoned RR station in Bermuda. We would like a comment from someone familiar with that station to tell us its location and continued existence. We do not have a date for the photos. Since there is a request on your site for no attachments with emails, we would like to refer you to the website, listed below and ask that you go midway down the body of text to find the word Photos for the link. Thank you for any help you may offer. Mary M. Lehr, 1944 Marsh Oak Lane, Seabrook Island SC 29455, President, Charleston Chapter, National Railway Historical Society, April 18, 2008.


Dear Bermuda Online. I'm writing from a BBC TV series in the UK called Who Do You Think You Are?, which traces celebrities' family trees. I'm currently researching a tree which includes a British Army surgeon who was Principle Medical Officer to the army in Bermuda in the 1880s. I want to find out whether he left any trace in Bermuda, although he can only have been there for at most 5 years. But I believe there was a dengue fever epidemic in 1882 which might have made him more important - or you never know, he might have built a particularly impressive house! I wanted to run this past you in case you had heard of him, or could recommend other people/institutions who might have. Here's some more information about him: John Ogilvy, born Aberdeen, Scotland 1831, died Frimley, Sussex, England 1899. Entered the army in 1853 as assistant surgeon, retired before 1885 with the honorary rank of Surgeon General. Listed in the Army List as Principal Medical Officer to Bermuda, 1882. Published 'An Account of Bermuda, Past and Present' 1883. I would be very interested to hear if you have any leads for me, or any further suggestions as to where else I should go in Bermuda with this question. Jo Foster, Researcher, BBC1 Who Do You Think You Are? Tel: + 44 20 7241 9322 * Fax: + 44 20 7267 5292, England, 27 March 2008.


I really admire what you write in your Bermuda Online about your island and am so sorry to hear your legislators are so constantly hostile to your independent daily newspaper The Royal Gazette in its search for news. Even in Britain - not exactly any bastion of democracy despite what it claims to the contrary - politicians treat the media with respect, not hostility. Here in the USA, such hostility would be quickly dealt with, by enforceable laws to prevent that injustice to journalists and their newspapers or other media. Even when we don't agree with what a newspaper or magazine writes, we treat it with respect, not hostility. I understand Canada does the same, to be expected. Your government needs to be sharply reminded that it owes its bread, butter and jam to the goodwill of the tourists who visit your shores and the corporations from the USA, Canada and Britain who have used Bermuda for their corporate inversions. This is a warning to your politicians, to be circumspect and civilized to your media from now on or risk losing the goose that lays your golden eggs. In the jurisdictions actively competing with Bermuda such as the Cayman Islands, BVI, USVI, Luxembourg, Monaco, Andorra, Liechtenstein, Channel Islands etc. governments respect human rights and press freedom laws, have more class and exhibit no such crassness and frankly such blatantly racial unpleasantness. If Bermuda is to be seen as a civilized and internationally accepted international tourism and business center it has to abide by internationally accepted laws governing codes of conduct to the free press by all including legislators. David F. Jones, Maiden Lane, Manhattan, New York, USA, March 18, 2008.


Your Bermuda Online website is very well done and I find it very useful. Thank you for your efforts. I regularly visit Bermuda and will be there again this June, arriving on a yacht participating in Newport Bermuda Race. It will be my sixth Bermuda Race. I have been studying the history of Bermuda during The Second World War the last few years for a novel I'm writing, it will be my first. I'm looking for some local knowledge to help me get the facts right. Could you help me find a local historian or a person with good knowledge of those times, who could help me answer a few details and general questions, in order to help me more accurately understand those times and events. I would like to start an email dialog with them and hopefully talk with them in person when I arrive in June. I have made numerous attempts to contact others in Bermuda who I hoped would connect me with an eager local historian but all but one of my emails have gone unanswered over the last five months. I'm very concerned about getting Bermuda's history accurate for my novel. I continue to be impressed with the vast effort and sacrifices Bermudians contributed during the war, as I dive into the details of this part of your Island's history. Any and all help would be greatly appreciated. Dwight Jennings, Marblehead, MA, March 13, 2008.


I was most interested in your Bermuda Online comment that Bermuda is one of the nine smallest places in the world, in total land area. 21 square miles or 53 square kilometers, compared to the USA's 9.629 million square kilometers. I was not sure whether to laugh or weep at your dry comment that on the basis of departure tax per square mileage of Bermuda, the cost of the Bermuda departure tax is now $1.66 per square mile. Calculated on the same basis, what do you suppose would be the reaction of visitors to the USA and citizens each having to pay $6.359 million dollars in departure taxes? There would be no more visitors or citizens vacationing beyond our shores. We'd have another revolution! Winifred Rogers, America Street, Providence RI 02903, USA, March 1, 2008.


I read with great interest on your superb Bermuda Online site and in your Bermuda's Links with Great Britain how you are expecting a delegation of British Members of Parliament in March. Also, you reported on the recent Bermuda Government Budget proposals. Perhaps not in all respects but certainly so in one major respect, the British MPs should take some lessons from Bermuda in basic integrity and democracy. I gather your House of Assembly will be debating its 2008-2009 Budget very shortly, over a week or two, which I'm told includes a continuing grant in a bigger amount for the local branch of Age Concern. In complete contrast, the Highland Council, our regional Scottish authority covering an area of well over 4,000 square miles, gave only six days notice of its intentions, to Highland Councillors only, not the general public. It then cut out completely its £98,000 (BD$196,000) budget to Age Concern Scotland and rushed all its budget into one day. Bermuda is generous in Age Concern grants to its senior citizens compared to the nastiness and lack of democracy, only arrogant, outrageous and unfair autocracy, of the Highland Council. Please help spread word of this around. Well done, Bermuda! I hope this truly shames those British MPs visiting Bermuda including Scots Sir Ming Campbell, MP of Edinburgh. Bertram Forbes, Inverness, Scotland, February 22, 2008.


I am writing to thank you for a wonderful Bermuda Online collection of information on the history, people and beauty of the island of Bermuda. Your historical files are treasures. On each of my four visits so far to your country I have never failed to find and enjoy some new adventure. St George's is my favorite destination (Hi, E Michael Jones) by far, but the other villages are quickly catching my favor as well. I plan on visiting again this year, maybe twice. Daryl Brown, Old Town, ME 04428, USA, January 29, 2008.


I write to congratulate you on your unique set of Bermuda Online files on the military personnel or units once based in Bermuda. In posting them you uniquely show aspects of local history and military and social life, of much interest and value to those once stationed at the former Bermuda military bases and the friends or family who visited them (as we did). Your files and the memories and people they invoke give us many reasons to go back to Bermuda on vacation, either regularly or periodically. Sincerely, Robert A. Blake and family, Providence, Rhode Island, USA 02903, January 26, 2008.


A North London resident, I read with great interest in the prominent Daily Telegraph by columnist Nick Trend an October 20, 2007 article on why travelers who are already taxed simply for flying out of a British airport have to face more taxes when they return home. Even £290 (Editor's note, the British Government's Customs duty-free allowance from 1 January 2008 for residents returning from North America) won't buy much. Then I read with some horror in your excellent Bermuda Online how Bermuda's Customs duty-free allowance for returning residents is only US$100 (£50) and how so rigorously this is applied in Bermuda that there are customs duty payment machines at your airport. In case you did not already know this, there are an increasing number of organizations now world-wide rating tourist destinations on the quality of their governments based on two things, their customs duty exemptions for returning residents and the cost to motorists of petrol at the pumps. Sorry, Bermuda, but you get a failing mark to tourists for being so mean to your residents. Jonathan Snaith, Palmer's Green, London NI4, England, January 9, 2008.

Comments for 2007 Guestbook

Just wanted to thank you for your website on Bermuda Online and mention of the former NAS bases. I was stationed there for 4 very formative years - married and had a child there. I lived on the base for 2 years and off base for 2 years – lived on Texas Road in St. David's, renting from a John DeSilva.

The pictures on your website bring back such memories of a time when I was so young. Arrived from the state of Oregon , US when I was 19 in 1982. So long ago! Seeing that the buildings are no more, that the base is no more, makes me very sad. But life goes on.

I salute you for your site and the nostalgia it brings!

Elizabeth Knapp, Nashville, TN, November 25, 2007.


It recently was brought to my attention that in your first Bermuda History file the Susan Constant, one of the three ships that transported English colonists to Virginia in 1607 is spelled as Susan B. Constant. This should be with no middle initial. Also, I noticed that Jamestown is described as the "second permanent English settlement in the New World." As the chronology mentions, there was an attempt in the 1580s to establish an English settlement in Virginia, but Jamestown, founded in May 1607, is considered the first permanent English settlement in the Americas. The Popham colony in Maine was planted later in 1607 and was abandoned in 1608. Debby Padgett, Media Relations Manager, Marketing and Retail Operations, Jamestown-Yorktown Foundation, P.O. Box 1607, Williamsburg, VA 23187. November 16, 2007

Editor's note: Corrected, with thanks.


I only recently became aware of your excellent and very thorough Bermuda Online website. I had been seeking a resource that would provide information on what might have happened to Ft. Bell. You provided an extremely complete answer. In 1943 a street at what was originally Ft. Bell was named for my father, Brig. Gen. Kenneth N. Walker, and I was curious to learn if any of the original streets still survived. I realize that's very unlikely as the airport now occupies much of that area. In any event, I'll ask you the question: do any of Ft. Bell's infrastructure and/or its streets survive to this day? Douglas P. Walker, P. O. Box CT 1655, New Canaan, CT, USA, November 12, 2007
Editor's note: Mr. Walker was referred to the Government-owned Bermuda Land Development Corporation, under the jurisdiction of which of all the land once held by the US Military bases in Bermuda is administered.


Your Bermuda Online pages generally and golf page particularly, especially with your history of the sport, have proved very popular with US golfers. Some of us, who in the past have always gone to Hawaii to combine it with an exotic vacation, are traveling down to Bermuda for a few days to see the PGA Grand Slam. We assume that for this event at least that part of Bermuda, the most magnificent part according to insiders, the South Shore coastline of Tucker's Town normally closed to all visitors and residents who don't live in that gated area, will be open to all golfing visitors as part of the hospitality of your government and Mid Ocean Club. Many of us want to enjoy the beaches and coastal views from there, in addition to watching the Grand Slam. Adrian D. Childs, Baltimore, Maryland, USA, October 14, 2007


Many of us in the financial arena with offices here in New York, plus London, Paris and beyond were saddened to read the news reports in our financial newspapers and in your Royal Gazette newspaper of what is now happening in Bermuda. Yes, many senior executives are so concerned about Bermuda's current political climate and work permit problems we are not just reviewing but planning our Island exit strategies. It is not pre-election "scaremongering" but a fact. We can relocate off Bermuda as quickly as we came aboard. Yes, we cite political turmoil and difficulties caused by work permit time limits and delays in getting applications processed. Also, the racial attitude of your government is dreadful. A new law to fine companies up to $50,000 if they block the progress of black Bermudians in the workplace is racial prejudice with a vengeance, planned by racists. If that Workforce Equity Act 2007 is legislated to give your Government powers to review and copy corporate records to investigate compliance, it will be the last straw. Bermuda already imposes restrictions and controls on our operations, our non-local imported staff, that no other international business center in the world does. The nasty catalog of concerns affecting every employee who is not Bermudian not only applies to work permits and their six-year maximum validity but potentially being denied the use of a personal automobile; not being able to buy a home at all; being charged grossly profiteering rents for offices and places to live; being denied citizenship at all unless non-nationals marry a Bermudian and then only after 10 years; and their children, if born there, not being citizens unless a parent is. None of these restrictions apply in the democratic countries. With its horrific costs and expenses compared to other jurisdictions on our offices and petty anti-democratic bureaucracy for imported employees on our payroll, Bermuda is no longer nearly as attractive for corporate inversions as it once was and we are actively seeking to go elsewhere. A pity, but necessary unless changes of policy, racist attitudes and petty restrictions are reversed and fast. It is a sad but true business fact of life, Bermuda is now rapidly becoming an unacceptable domicile of fast-diminishing returns. It needs far more than a change in government, it needs a wholesale change of attitude. Bermuda needs all of us who are internationals far more than we need Bermuda. Charles M. Taylor, Maiden Lane, New York, September 27, 2007


In your Bermuda Online and this well-used Guest Book, I agree with Mr. Lewis 100% re fine dining on cruise ships as the single most important reason for going on a cruise ship that merely crawls at about 23 miles an hour en route to Bermuda. There is no substitute for being able to go right into a local port where the stores and services are and other facilities and services are easy commutes. I also agree about Invergordon, in the UK. Only complete fools would pay US$100 a bottle for premium Scotch that in Nassau costs less than a third of that as we found out in a trip my husband and I took to Europe and Scotland including Invergordon last year. With the bus journey passengers have to take from that miserable 1950s excuse for a port to get anywhere, it was no surprise so many passengers stayed on board and had good lunches and dinners for free. Also, trying to rent an automobile there and paying $2 a liter for gasoline was a real rip-off in a country that is an oil producer! I would add other things re Bermuda, namely the importance of duty-free shopping of the type cruise ship passengers can easily get in ports such as Nassau, Curaçao, Puerto Rico, etc. It would be a huge plus to Bermuda to have duty-free shopping there. Bermuda, when you make yourself more accessible to passengers in port services in Hamilton or St. George, shorter distances for passengers to take less-crowded buses, automobiles for rent and duty-free shopping, you'll have word-class facilities for cruise passengers. Christine M. Taylor, Buffalo, New York, September 15, 2007


I refer to your Cruise Ships in Bermuda files. Nice piece in your superb Bermuda Online, the bible of Bermuda surely! I write on behalf of a large group of like-minded potential and past cruise ship visitors to Bermuda. We want to be able to dock in Hamilton or St. George's (winds permitting) as before. It was one of the major attractions of your very nice city and attractive historic small town to compensate for Bermuda's high taxes included in cruise ship prices - already believed to be the highest in the world by far - to be able to stroll off the ship moored so conveniently close to the sights of Bermuda and walk just a few hundred yards into stores and sightseeing attractions near and regional, then unhurriedly make our way easily back to the ship for our breakfasts, lunches and nice dinners, all paid for in the cost of our cruises. With these incentives Bermuda had terrific advantages. We don't appreciate, don't want and won't go on cruises which will no longer go to those ports but to the Dockyard many miles and at least an hour away each way, journeys which will not enable us to eat leisurely eat our meals on board at times to suit us and during which we can plan our trips in comfort but instead make us put up with a standard of Bermuda cuisine probably not so high and certainly far more expensive, due to long journeys on crowded buses or expensive taxis or unsafe mopeds or relatively infrequent ferry boats. Being served elegant meals on board is a key part of the whole cruise ship experience! We don't accept the rationale that all cruise ships these days are too big to dock in Hamilton or St. George. Other cruise lines seem to have no difficulty in obtaining vessels that (a) go alongside cities or towns in the Caribbean, Central and South America and (b) charge far less than cruises to Bermuda. If this massive new costly inconvenience in Bermuda is part of the "contract-ship" deal the Bermuda Government has with major cruise lines favoring Bermuda then we need to tell the latter and Bermuda we'll go elsewhere. Bermuda Government Tourism - put Hamilton and St. George back on your cruise ship ports of call, please, and keep our business, or face the loss of your cruise ship business through greed. Have more respect for and appreciation of cruise passengers. Don't turn unique Bermuda into another unnecessarily expensive and inconvenient Invergordon, Scotland. Charles S. Lewis, Back Bay, Boston, MA USA, September 7, 2007


You have a great Bermuda Online site and I visit it often. I was stationed with the 1934th Communications Squadron in Bermuda from Aug 1960 to June 1963 as an air traffic controller. I was a single airman and lived in the pink barracks across from the commissary. My rank was A1C. This was the greatest place I have ever lived and I will never forget the time I spent in Bermuda. I sent you picture of the Tower /Rapcon/Center that I worked in and one of me in the tower (great view). I recognize several of the people who have written to you. I am retired. Robert Cress, PO BOX 246, Solomon, AZ 85551, July 28, 2007.


I am in the process of creating a website to market the Banana Dolls which I make. In the process of researching local websites I came across your Bermuda Online. I must tell you I was extremely impressed by the vast, up to date and accurate facts about Bermuda in it. I will have a page on my website called 'About Bermuda' and have decided to put a link to your website on there. I will let you know when this takes place. While browsing the site I found to my delight a reference to my doll-making. I hope you do not mind if I let you know that my name is spelled incorrectly. I spell it the old-fashioned way, i.e. DEIRDRE FURTADO. (As you know if the spelling is incorrect you loose search engines picking you up, Horrors!). Thank you and do keep up this great site. Deirdre Furtado, Hamilton, Bermuda, July 18, 2007.


In your Bermuda Online you were nice enough to link the perfect vacation spot for my son and I. We just recently returned from our stay at Munro Beach Cottages and you could not have been more spot on so we would first of all wish to thank you for that. It is a lovely spot and I believe one of few resorts where you can enjoy the stunning beauty of the island without feeling like you are in a large hotel setting. Perfect!! Unfortunately I'm told the property was sold the day after we left so we can only hope the new owners will continue with the same unique charm, but we shall see. The other reason I'm contacting you again is because I was stung by a Portuguese Man of War. It actually wrapped it's tentacles around my ankle and I now have a scar that looks like an ankle bracelet : ) I actually was looking for a shirt that says "I survived the Portuguese Man of War" ha . . ha. . . but my question is that I'm not sure of the nature of this sting. I was stung two weeks ago this Friday and the pain subsided over the course of the day and I felt completely fine the next day. The only remnants were the scar. At the time I put vinegar on the sting and I was told to swipe it with a credit card to get the tentacles out which I did. I did not see any tentacles come out, but they said you will not always see them. So last night the site of the sting was itchy and I scratched it which caused the area to become raised and swollen right around the sting. Is this normal? I'm thinking maybe some tentacles are still in there. I resist going to a doctor here in the US because they are just not used to seeing this sort of thing and I'm not sure they could add much care or advice. So what do you think? Doreen Melillo, Two Gateway Center, 4th Floor, Newark, NJ 07102, July 18, 2007


Thank you for this valuable service.. It was through this site I was able to re-connect with my former Sgt at Kindley AFB. I was stationed at Kindley AFB from June 29, 1967 to June 29, 1969, assigned to the 55th ARRS as an airborne nav aids repairman. I worked on the C-130H's and the "base pig" the old WWII C-54 which was always broken and in need of repair. I was an E-4, married, and lived just outside gate 2 across the Severn Bridge on Stokes Point Road at Byway Lower. I just visited Bermuda June 1-4, 2007 for a nostalgic trip. Much has changed but my old Nav Aids shop building is still there at the base of the cliff upon which the Air traffic Control tower sits. The island is still very beautiful. Thank you for this opportunity to re-connect with former buddies. Fred Beyersdorfer, 16202 Kinrush Court, Houston Texas 77095, USA, June 28, 2007


I have noted with great interest your articles on Senior Citizens of Bermuda. Why is it that only in Bermuda, not in the UK or in any other country either to the best of my knowledge and belief, persons aged between 65-74 years require a medical and competency certificate every third year and those 75 years or older require an annual medical and competency certificate. I believe this should be stopped immediately as chronic age discrimination. As Government has passed a bill to raise the mandatory retirement age for civil servants and also made provision for them to be re-employed by Government without losing their pension benefits, the same should surely apply to vehicle licensing benefits, to eliminate for the reasonably healthy over 65s and over 75s the highly discriminatory vehicle licensing restrictions that now apply to them only.
Why is it that despite the fact that the World Bank has rated Bermuda as the world's most affluent country by far since 2005 in gross national income and per capita income, they treat their seniors with far less respect than the far less affluent UK, countries of Europe, Australia, etc? I refer to two particular areas, Social Security and medical prescriptions. I can confirm that in the United Kingdom and elsewhere in Europe, anyone over the age of 60, not 65, qualifies for entirely free prescriptions and without any need for senior citizens to enroll in any government plan such as the Bermuda Government's Hospital Insurance Plan (HIP), to qualify. Even when they have HIP, it only allows for four visits a year, and only up to $1200 a year in prescriptions, unlike in the UK where the National Health Service offers seniors free and unlimited visits to their doctors. Most of the senior citizens can use this up in one month. Plus, there is no dental care offered on HIP, unlike in the UK where senior citizens who qualify for the National Health Service (NHS) Tax Exemption Certificate can also receive fee unlimited dental and many other supplemental health services. It must be said that by comparison, wealthy Bermuda is mean and uncaring to its seniors.
Re the Bermuda Government's Special Person's ID for both seniors and the disabled, to enable them to travel free on buses and ferries, there is an added humane factor now in effect in the UK and Europe, that Bermuda should copy. It is that persons under the age of 60, when travelling as a registered companion of an over 60 or disabled or an over 60 and disabled person, can also ride free. In many cases here in the UK, the elderly are so feeble or with greatly restricted mobility or effectively disabled that the only way they can go out at all on most buses, ferries and trains is with the active help and kindness of an able travel companion. They can register for a special ID card for both themselves and an under 60 companion. I gather none of the points above have been made public in Bermuda, I believe they ought to be, and that Age Concern Bermuda and the Bermuda Council on Aging should follow the example of Age Concern England, Age Concern Scotland, Age Concern Wales and Northern Ireland and the UK equivalents of the Bermuda Council on Aging who were the leading spokespeople here in the UK to get them legislated. Bertram Forbes, Inverness, Scotland, UK, June 25, 2007.


Much appreciate your Bermuda Online. Why is it that Bob Geldof and Bono are so ignorant of economic world affairs? At the G8 leaders conference in Heiligendamm, Bob Geldof called them "creeps" and denounced their work as a "total farce." "The richest countries in the world, trillions of dollars swirling around that table, smiling in that stupid tent chair with the candy stripes. Do me a favour: get serious. This wasn't serious, this was a farce, a total farce," he said. Bono, Geldof's fellow rock star and campaigner, accused the leaders of deliberate "obfuscation" and said the summit's final declaration masked their failure to reach a consensus on helping Africa. The pair singled out the Canadian and Italian prime ministers, Stephen Harper and Romano Prodi, for blocking pledges for more aid. Geldof and Bono and their pathetic ilk should get real, recognize that the world's richest nations are not the USA or Canada or UK but Bermuda, Luxembourg, Liechtenstein, Monaco, Cayman Islands, etc. When Bermuda goes politically independent, as many from Bermuda apparently hope, it will surely want to satisfy the likes of Geldof and Bono and other trouble-causing, carping, misguided activists. I really resent how those two, purely for their own cheap personal publicity reasons, have slammed Canada and the G8 in their own ignorance. They should realize how much in aid the G8 countries already give, despite many global concerns, to the developing world that the world's wealthiest countries in per capita income and the world's holding-to-ransom principal oil-producing countries like Saudi Arabia, Iran, Venezuela, Nigeria, etc. do not. Bob Martin, Toronto, Canada, June 9, 2007.


In your unique stable of Bermuda Online files, you've done yet another a huge service to all not only in Bermuda but elsewhere too. So many organizations omit this type of information yet it is often crucial for the elderly to plan properly where their assets will go. Organizations such as AARP (American Society for Retired People) and its counterparts in Britain such as Age Concern, Help the Elderly, etc. could and should do much more in this area. Sincerest congratulations for your considerable research and information. My only surprise is that you have to be Bermudian, but I guess I should not be given your island's very small size yet very large population per capita that necessitates stricter controls on home ownership. Roderick Jackson, Grand Junction, CO 81506, USA, May 20, 2007.


With the sheer quality as well as quantity of your hugely informative Bermuda Online, I hope that this wish, echoed I am sure by most visitors from the USA, will bear fruit. You so rightly point out that over 85% of all Bermuda's tourists come from the USA and Bermuda is deemed to be in the Western Hemisphere, with the USA, not Canada or Britain or Europe, its closest neighbor by a huge margin. Why then does your government not insist on showing the price of gasoline in gallons, not liters? It confuses all Americans on vacation, especially those who rent scooters. There seems to be a huge inconsistency in this, after all every one of your stores show their prices in pounds, not grams, liters or kilos. None of the locals I've met in Bermuda want anything to do with the metric system. Nor so we as tourists. John Martino, Rhode Island 02903, USA, May 8, 2007.


I just returned from a wonderful trip to Bermuda. Your Bermuda Online information was very helpful in preparation, and I'm enjoying rereading sections now that I have been there. Perhaps it is a part of the British Honours category that I missed, but where can I find about initials and titles which I found used frequently in publications and newspapers? Examples include JP, MP (which I assume is Member of Parliament although the legislative branch consists of the House of Assembly and Senate), OBE, MBE, and several others. Also, what is the ranking ("pecking order" to use a slang expression) and duties for persons called Sir, Lord, Worshipful, Lady, Dame, and others? Thanks for your assistance. I'm looking forward to my next visit to Bermuda. Frank Jonasson, USA, May 1, 2007.


Thanks for a great Bermuda Online site! I just did a web search for "Bermuda soil" and found your web site on Bermuda's gardens and noticed that you describe Bermuda soil as being "limestone in origin." In fact, the majority of Bermuda's soil is derived from African dust which has been transported via the atmosphere and accumulated over long time scales of many 10's of thousands of years, particularly during periods of widespread glaciation (ice ages). There are minor inputs to the soil from the local geology and decaying plant matter. Regards, Dr. Andrew J. Peters, Bermuda Institute of Ocean Sciences (BIOS), Ferry Reach, St. George's GE01, Bermuda, April 25, 2007.


Macmillan Education are publishing the above new schools book for Bermuda and I have been trying to obtain hi-res images of the following for reproduction inside. I have tried several contacts at The Royal Gazette but am having difficulties obtaining even low- res images for selection purposes.

I wonder if you have any of the following image or any contacts who may have:

1. Any picture showing Bermudan (sic) children (or failing that, adults) cleaning up a marine environment.
2. Guy Fawkes fireworks display in Bermuda.
3. A house (or houses) in Bermuda decorated with Christmas (i.e. fairy) lights.
4. Some people carrying out the Bermudan (sic) New Year's Eve custom of onion dropping.
5. Some Bermudan people voting in an election
6. The interior of Sessions House, the Bermudan (sic) Parliament, showing some MPs debating.
7. Some people on a nature walk in Bermuda

Ginny Stroud-Lewis, Macmillan Education, UK, 17th April 2007
Editor's comment: I can help you with anything contained in the 125+ files of Bermuda Online but not, I regret with your enquiries. Suggest that for your new educational schools book on Bermuda you ask Bermuda's Ministry of Education. It would be the central clearing house for getting all the requested photos from government entities and consents from other organizations. There is not, and never has been, any word "Bermudan" (no matter what the Oxford Dictionary claims incorrectly) - the correct word is Bermudian, like Canadian, Floridian, Grenadian, etc. There are no Guy Fawkes fireworks in Bermuda and have not been for 50 years. I'm a Bermudian but have never heard of onion dropping. (Bermudians are referred to locally as onions). Good luck in your quest, hope the Ministry of Education can help.


When visiting Bermuda in March we shopped at Dockside Glass in St. George's and inadvertently left our credit card and a few other cards behind after we purchased a rum cake. We spoke with Ann Stewart, the manager, and she promptly airmailed our cards back to us. I had wanted to alert the Chamber of Commerce and the Tourism Board about this wonderful, honest citizen but could not find either site on your web page. So, please pass on the information to the powers that be that we were very grateful for Ann's honesty. The world would be a better place if there were more individuals like Ann Stewart. Linda Chapman, Rupert, Vermont USA, April 17, 2007.
Editor's comment: Bermuda Online (BOL) will gladly return the courtesy link to organizations that link to BOL.


I read in your superb Bermuda Online about how Zoom Airlines expect to start services between London Gatwick and Bermuda on 8th June. That's good. But it is not good that Zoom says on its website that "our toll free numbers are

North America: 1-866-359-9666;

United Kingdom 0870-240-0055

and France: 0800-213-266." North America and France may indeed have these toll-free numbers but here in the UK, 0870-240-0055 is definitely not a toll-free number nor even a geographical (standard number beginning with 01 or 02) but a premium rate number that costs consumers up to 8 pence (16 US cents) a minute. 0870 numbers are rip-offs, similar to British Airways 0870 number that once ended up costing me £3.20 (US$6.40) mostly in just waiting and waiting and waiting ad nauseam to be served. I for one will not be using it to call Zoom to make any booking to Bermuda. When it will accept reservations on its alternative geographical numbers of 0141 2040888 or 0141 2047249, I will consider it, not before. Use this quoted website to find an alternative number - as I did here - and if it does not have one, my advice is don't bother to make the reservation. Sally Field, Islington, London, England, 16th April 2007.


I read in your excellent Bermuda Online site and so did my elderly friends originally from Bermuda who came to live here in Florida, how Bermuda driving licenses are so restrictive to senior citizens compared to Florida and I gather all other US states too, plus Britain, Canada and Europe. Please tell your authorities that they should not prejudice against seniors in the way they do by making them take a medical after they become 65 to continue their driving licenses, and also restricting the time of their renewals after the medicals. We are in the American Society of Retired People believe this attitude of your government is wrong, should be discontinued, is not an inducement to seniors to visit your island and if not corrected should form the basis of an AARP report. Helen C. Armstrong, Miami, Florida, April 5, 2007.


Your Bermuda Online website is the most detailed and organized site I have seen. Your updating daily for key topics was a big plus as well. I have physical limitations with walking, and your information regarding Bermuda and the handicapped was extremely helpful. Your cross references and subject names to refer to were absolutely marvelous. We will be first-time visitors to Bermuda, and traveling also for the first time by cruise, using Royal Caribbean. So far, we have not chosen a date, but are leaning towards going in May. This was a gift to us from my husband's parents for all our efforts in helping them, as well as our dealing with the physical difficulties of my elderly parents (91 and 95 years old), who now are in a nursing home and receiving good care that I was no longer capable of doing for them. With a sincere thank you and best wishes. Jean Baker, USA, March 25, 2007.


I recently (and happily) discovered your site. My family was stationed in Bermuda. An article about us appeared in the Royal Gazette around the last week of May 1961. Following is information re my father's assignment in Bermuda . From July 1958 to May 1961, Lt. Col. Thomas J. Connair, Jr., was stationed at HQ 1604th Air Base Wing. Initially, he was the Base Executive Officer, and later the Base Inspector General. He and his partner, Sgt. Leamon Keel, were Kindley doubles badminton champions 3 consecutive years (1959-61), and he was the runner-up to Sgt. Keel in singles competition during the same period. He also competed in tournaments on the Island . He couldn't resist taking up golf while in Bermuda and it became his favorite pastime. He was very involved in Kindley activities. He was on the Board of Governors for the Officer's Club, President of the Holy Name Society, Secretary of the Kindley Little League, President of the Kindley Boy's Club, and organized the youth basketball program. He and his wife Wilma, enjoyed attending various functions at the Governor General's residence to celebrate English & American holidays, etc. He retired from the Air Force in 1962 after 22+ years, including service in New Guinea & the Philippines during World War II. As a civilian, he was an editor for McGraw-Hill, Inc., and later worked as a volunteer teacher. He died on July 2, 1989, and was buried in the Dayton, OH, National Cemetery. Tom Connair (III), 116 Sotir Street, Ft. Walton Beach , FL 32548-4320. March 20, 2007.


I've noted with some dismay from reports in The Royal Gazette how many thefts have occured from hotels and other guest units in Bermuda in recent months and how the Bermuda Police won't identify them. In contrast, here in the USA, in all States, the State Police must reveal such details of who, what and where the premises and locations are and I believe the Mounties in Canada, the 47 Police services in Britain and those in the European Union are required to do so as well. I believe Bermuda should do the same in view of the importance of its main industries, international business and tourism. We need and have a right to know the information omitted. Please pass this on to your authorities in the hope they will bring Bermuda up to international standards in this respect. John Macdonald, Dorchester, Boston, MA, February 4, 2007.


I write to say how much I appreciate your year-round Bermuda Weather statistics in your outstanding Bermuda Online site. You provide a weather and information service that the United Kingdom's otherwise good Daily Telegraph service does not provide for Bermuda, and should. I recommend this be looked into by the UK people who promote Bermuda Tourism. I find it amazing that in its Holiday Weather, the Telegraph does not mention Bermuda at all but reports the weather in Algarve, Athens, Bahamas, Barbados, Cape Town, Corfu, Costa Blanca, Costa del Sol, Crete, Cyprus, Dordogne, Eilat, Hawaii, Jamaica, Los Angeles, Madeira, Majorca, Malta, Mauritius, Miami, New York, Paris, Rhodes, Rio de Janeiro, Rome, San Francisco, Sardinia, Seychelles, Sicily, Sydney, Tenerife, Venice and Wellington. James Robertson, York, England, January 28, 2006.


I'm hugely appreciative of and constantly amazed by your excellent and invariably accurate, up-to-date and uniquely comprehensive Bermuda Online site. Could you please suggest to your tourism officials that they copy your accuracy and use you as a source? When it's officials claim in their blurb on Bermuda that there are 10,966 flights a week from Bermuda, they are so way off base that it is laughable. Right now, I reckon there are only 16 to 18 flights of scheduled commercial aircraft a day coming and the equivalent number going. That makes 252 flights a week in total, not 10,966 a week. Sincerely, John T. Anderson, Philadelphia, PA, January 18, 2007.



Enjoyed reading Bermuda Online. I was stationed there with the 303rd Air Refueling Squadron from 1956 into 1959 (3 year tour). Our family was started with our two children being born in the new Kindly AFB Hospital Steven March 22 1957 and Sandra March 8 1959. Your article states that the 303rd formed there in 1960. I am not sure of the date of the activation of the unit but it was fully operational when my wife and I arrived in July 1956. We had a wonderful time living on your island and enjoying the Bermudians. We lived in Normar Cottage next to Captain Stan Burns the Harbor Master. The 303rd ARS is planning its final reunion in Colorado Springs September 22, 2007. I would like to post your article for all to read. Could I be of assistance in providing you with accurate dates of operation for my old unit? Again congratulations on a very interesting piece of research. I look forward to our future communications. Troy L. Hanson Lt.Col. USAF, Retired. Colorado Springs, CO, USA, January 12, 2007.


Your correspondent Mr. Watkinson is so right. I too read about this in your superb Bermuda Online, my bible on Bermuda. Normally from Aberdeen in Scotland but based for a while at Inverness, I have to fly from there to London Gatwick on 21 February. British Airways have issued me an e-ticket showing fare details of GBP 54.00 for the round-trip non-refundable INV LGW fare + Tax/Fee/Charge GBP 97.80 = GBP 151.80. Merely for this domestic journey, the taxes are now nearly three times the fare! It is outrageous! Because my oil company has an insurer based in Bermuda and I'm on standby to go there from Gatwick, I enquired what the least it would cost a day later. Fare Details: GBP 468.00 + Tax/Fee/Charge GBP 258.80 = GBP 726.80. I don't want to buy British Airways, I just want a decent and competitive fare, not a total British Government rip-off on the taxes over and above an already inflated fare compared to other destinations such as Barbados and Jamaica much further away than Bermuda but less expensive in overall fares and taxes to get to than Bermuda because there is only one airline going there, unlike in Barbados, Jamaica. etc. I hope the dammed Labour Government of Westminster but not Scotland disappears for good into the haar soon and that the next government will pledge to lower taxes hugely to consumers and travellers or they don't get my vote. Edgar Corbett, Aberdeen, Scotland, 12 January 2007.


I have been looking at your very comprehensive and impressive Bermuda Online website on all aspects of Bermuda. I would love to learn more about what went on in cable and postal censorship during World War II. The reason for this is that both my parents worked on this in Bermuda during this period (Reginald & Vera Buckley, nee Bidston, British) and while we have a few photos of their life there, very little else has survived. They are now both dead and my sisters and I would love to know more about what they actually did there and how they lived (It is possible one of my sisters may actually visit Bermuda later this year). If you know of a website, book or individual who could provide us with more background on their life in this time, I would be very grateful. Kind regards, Peter Fraser Buckley, London, England, 12th January 2007.


As a prospective UK visitor, I was really dismayed to read in your Bermuda Online how Chancellor Gordon Brown of the UK has now made it more expensive than ever to fly to Bermuda, by doubling - not just increasing it with the rate of inflation - the Air Passenger Duty (APD). I agree fully with William Walsh, CEO of British Airways that this just another UK Government rip-off, a UK Government revenue-raising measure with no direct environmental benefit, instead of being used in full on emissions-reducing renewable projects to offset airlines' emissions. I hope Mr. Walsh gets huge publicity internationally for noting that Chancellor Brown's latest rip-off tactics will now make BA passengers (those to Bermuda must now pay an additional £40 ($80) each way to Bermuda), cough up more than four times the cost of offsetting the CO2 emissions from the airline's entire world-wide fleet of aircraft. John Watkinson, London WC2 7RH, England, 8th January 2007.


I'm writing you at 1:15 am on Jan.2 because I had trouble sleeping so I decided to Google Summerhaven and managed to find the link for your report on Bermuda's accessibility and services for the handicapped and disabled. I'm 19 years old and did community service at Summerhaven in my senior year at Mount Saint Agnes Academy. Living close to John Smith's Bay, I've always been aware of Summerhaven's existence but was never exposed to any of the personalities who lived there. I befriended many residents while doing the mandatory year long service but felt as if my service there was unfinished. The facilities there were less than admirable and while noticing injustices, it became apparent to me that this issue of less than ideal conditions for the physically disabled was an island wide problem with no visible solution to it. It's embarrassing to think that an island that prides itself in economic and political advancement is capable of being satisfied with less than efficient facilities for the least of their own. Aren't we, as members of a community, responsible for ensuring equalities for those incapable of doing so? Is there a logical explanation to why the physically disabled are denied public transportation or the ability to enter a recently built building if necessary? In terms of feedback from you, Sir, I'm not looking for direct answers for these questions but would like to hear from you if you have any suggestions for me in terms of involvement with an organization, charity, or colleagues who have the same concerns as I do regarding this situation. Even if you are willing to do an interview or share some advice, I'd greatly appreciate it. I'm currently attending Brock University in St.Catherine's, Ontario, Canada and am due to fly back on Saturday, January 6 but I'm keen on being heavily involved during the summer if I can do enough research on topics concerning ideal physically handicapped conditions. Thanks again for your in-depth research posted online. It was informative, honest and useful. May this new year be prosperous for you. Sincerely, Tiago Garcia, 8 Talbot Lane, Smith's, HS01, Bermuda, 2nd January 2007.

Comments for 2006 Guestbook

I am writing to request your advice about doing historical research in Bermuda. I am a professor of history at the University of Pennsylvania in Philadelphia, and have focused my research and writing on modern French history. I am beginning a book project that examines the islands of the French Caribbean, particularly Martinique, in the decades following the Second World War, after these islands voted to become regular Departments of France. In the course of my research it has become clear that this project would be enriched greatly by a comparative approach that would include perspectives from a former colony of Great Britain that is still an integral part of the United Kingdom. I have spent some time at the National Archives in Kew looking at files on Bermuda from the Colonial Office, and now would like to pursue my research in Bermuda itself. I have been very impressed with the Bermuda Online website you have created, and have profited from looking through your numerous entries on Bermuda's history, as well as other links to organizations and resources. I have telephoned and e-mailed the Bermuda Government Archives, but so far have not received a response as to their holdings, opening hours, or holidays. If you would be able to suggest any specific person for me to get in touch with there or could offer any advice on undertaking this project, I would greatly appreciate it. I imagine you get many requests, so I apologize in advance for this imposition. Thank you for your consideration. Sincerely, Kristen Stromberg Childers, Philadelphia, PA, December 27, 2006.


I wanted to write you a note to say thank you. Bermuda Online has been very helpful for me, even prior to moving to the island. What a great resource! Thanks again and perhaps we will run into each other at our favorite watering hole!. In fact it would be my pleasure to meet you in person! James Laitinen, Account Executive, CCS Group Ltd, Mintflower Place, 8 Par-La-Ville Road, HM 08, Bermuda, December 7, 2006.
Compliment appreciated, thank you.


I have read with great interest your amazing and detailed Bermuda Online website and I was wondering if you could advise me as to whether there is yet a committee or organization charged with celebrations of the 400th anniversary (in 2009) of the settlement of Bermuda ? Some colleagues and I are very interested in bringing a project to the island around that time and you appear to be the website who knows everything when it comes to Bermuda . John Dalston, St. Martin's Lane, London WC2 7RH, England, 7 December 2006.


As the widow of one of the former soldiers of the British Army who served in Bermuda for a specified time, I write to to thank you unreservedly for your superb and sensitively written web pages, which my granddaughter printed out for me, on the British Army in Bermuda, Bermuda War Veterans and history of Bermuda during the Great War and World War 2. They were particularly poignant reading during our Remembrance Day ceremonies in London and in every village, town and city in Britain. It's nice to know you take the time and trouble to acknowledge them and the roles they played in the British Army, Royal Navy, Merchant Navy and Royal Air Force in your article. In sincere appreciation, Mrs. Sally Turnbull, Palmer's Green, London, November 15, 2006.


As a US citizen I commend your Bermuda Online for allowing constructive criticism of Bermuda and encouraging far more interesting comments on your Guestbook than just the usual tourism hype. Congratulations for having a measured, responsible, independent and responsive website. I agree completely with the US Department of State and your own assertions that all Americans going to any foreign country, including Bermuda, by air or cruise ship, should have valid passports. It has always amazed me that some of my fellow citizens are dumb enough to believe that driver's licenses or certified copies of birth certificates should be sufficient. I have to say that some recent developments in Bermuda have discouraged me from coming back to Bermuda. One is the constant harping and carping about political independence in Bermuda by natives. The main reason we Americans come to Bermuda is because you are British. It makes you a class act compared to the Bahamas, Barbados, Jamaica, Mexico, etc. You are not being held back in any way by the United Kingdom. It may be a sadly flawed country in many ways - such as in the compulsory TV Licensing per household of $260, the same rate as for hotels and with a huge penalty for non-compliance - but overall it has far less flaws and more political, religious, work permit and other freedoms than most, including Bermuda itself. When far bigger places like Puerto Rico, the US Virgin Islands and Quebec in Canada, to name but a few, are not actively seeking independence, why is Bermuda? To add even more costs to residents and visitors? Bermuda is already hugely over-taxed by your government and this reflects greatly in the costs to visitors of goods and services. Another is the disclosure your government is so stingy in customs duty-free allowances to returning natives and visiting tourists, especially when compared to less wealthy jurisdictions that are far more generous. A third is the disclosure from US judicial sources Bermuda is the principal tax haven of concern and worry to the average American. I'm no bleeding liberal Democrat, normally a conservative Republican interested in the November House of Representatives election yet I firmly believe the US Bermuda Tax Act must be repealed by the USA. We Americans must immediately amend our tax laws to create far more tax incentives in the USA, far fewer anti-trust provisions and far less legal bureaucracy to attract back, make welcome and retain those companies that have established themselves in the tax havens. The time for corporate inversions in tax havens is over. It is an insult to all tax-paying Americans that we should allow ourselves to issue tax exemptions and tax freedoms to US corporations that want to have their conventions outside the USA in tax havens. We need to re-establish the industries we once had. I belong to the all-party group pressing for this. It is high time justice replaced injustice. I hope you will publish this comment. Simon Martino, East Providence, Rhode Island 02915, USA, November 1, 2006.


As a UK citizen who likes to travel as frequently as I can and write about it, I was extremely interested in your Bermuda Airport file and your cheerful disclosure on how much easier and less bureaucratic it is to enter the USA from Bermuda than from the UK or Europe. I believe it is a fact that the Bermuda Tourism authorities should use to good advantage here in the UK, where there is no travel promotion at all for Bermuda in any of the better newspapers I get. Not at all a compliment to Bermuda though is how mean your government is in Bermuda Customs duty-free allowances to visitors and residents compared to what is allowed here in the UK both from EU and non-EU countries. I understand the duty-free allowance, instead of increasing as it has in USA and Europe in recent years, has dropped from $400 when I was last in Bermuda in the 1980s to $100 now, with a 30% Customs Duty rate on any excess. In comparison, it is $800 in the USA, with a 10% duty rate on any excess! Yet Bermuda, according to the World Bank, not the USA, is the world's most affluent country in per-capita income! I also have to say that I think the USA is dead-wrong, highly discriminatory and actively pursuing an anti-tourism policy in allowing very small numbers of people from Bermuda, the Bahamas and Canada to enter the USA so easily from their countries but creating such monstrous mayhem, bureaucracy and huge queues for millions of visitors to the USA from the UK and European Union countries at US Immigration on their arrival in the USA. In my view and those of hundreds of thousands from the UK and European Union countries, the special pre-clearance facilities at Bermuda, Bahamas and Canada should cease unless the USA can provide the same in its best friend in the world, the UK and the USA's other NATO and European allies. Surely they are far more important to the USA's economy and well-being than the small tax havens of Bermuda and the Bahamas or the Canadians. Jonathan Smythe, Islington, London, England, October 22, 2006.


I often recommend your website Bermuda Online to tourists and students alike as it contains such great information! In my 'unofficial' opinion, as I am not writing on behalf of the Bermuda National Library but as a fellow researcher, it is a wonderful online resource. A small correction for the Public Service Commission (PSC) entry – the PSC legislation is found within the Bermuda Constitution Order 1968 – section 81. (Ref: information located within the Government Boards listing on your website). Thank you for helping promote Bermuda and to educate both our visitors and residents! Ellen Jane Hollis, Assistant Librarian, Technical Services, (Local Studies), Bermuda National Library, Hamilton, Bermuda, October 6, 2006.


Thank you so much for reporting in your excellent Bermuda Online web site and Airlines Serving Bermuda web file that British Airways charges tourists based in the UK and wishing to go to Bermuda double the fares of those living in Bermuda and wishing to come to the UK. I too have done a comparison of airfares on the BA web site and you are perfectly correct. Bermuda's Tourism Minister Dr. Brown performed a valuable public service in bringing this to the attention of the press. Unfortunately, British Airways has not corrected the situation. If corrected, it might help considerably to raise Bermuda's image as a nice place to go for Britons and Europeans instead of being perceived as far more expensive to go than anywhere much further away in the Caribbean. This may be the main reason why Bermuda is never mentioned as a travel destination in the UK newspapers. Let us hope that another UK-based airline will give BA come competition and cause fares to Bermuda for UK tourists to be reduced hugely. Kate Stanton, London SW1, England, August 15, 2006.


Your web file on Citizenship in Bermuda was most interesting and was duly confirmed by the Foreign and Commonwealth Office (FCO) in London. It may interest you to know that from the information I received from various people connected with the Island Games, the facts reported re citizenship and eligibility in Bermuda for participation as an athlete were the main reasons the Isle of Wight, not Bermuda, received the nod as an upcoming Games venue. But when Bermuda allows law-abiding Britons, Americans, Canadians, Europeans and others on Work Permits to obtain citizenship if they wish in 5 years, or 3 years if their spouses are local citizens, and allows them to qualify automatically as citizens if they are born there irrespective of nationality of parents, then many of us will be very happy to visit Bermuda as an Island Games host. In the meantime, we were shocked to discover that Bermuda no longer gives citizenship at all to anyone not born there unless they marry a local citizen, and then after 10 years (not 3 years as is the case in USA, Canada, UK, Europe, etc); or to anyone born there unless a parent is a citizen. John Thompson, Newport, Isle of Wight, England, July 15, 2006.


A quick note to introduce myself and to say thank you for your excellent Bermuda Online site. I've just taken up the role of e-Government director. We've moved here from the UK so your site has been a eye-opener in the best sense. It has helped us plan realistically for the move and the culture shock.

I wondered if you would like to meet up to discuss things online. Let me know if you are in Hamilton .

Cheers,

Nick Jones,

Director, Department of e-Government, Ministry of Telecommunications & e-Commerce, Bermuda Government

, Bermuda, July 7, 2006.

I was looking at your Bermuda Music file listed on your fine Bermuda Online website. I just wanted to let you know it was really helpful and thank you for listing my father Jay Fox as one of the Bermuda 's local Singers. He is a very fine singer. If you want an update on what he is doing nowadays feel free to email me and I can forward you his email address and his recent music. Julie Peets, Flatts Village, Bermuda, July 5, 2006.



I sincerely appreciated your informative web pages on Bermuda Online and on Bermuda's accessibility and services for handicapped and disabled. Last summer my husband and I celebrated our 20th anniversary on this lovely island. Next month we are taking our entire clan...2 sets of grandparents and my three children, the youngest of which is physically disabled. Joshua will be 11 years old next month. He was born with spina bifida and is restricted for the most part to a wheelchair. Although the voyage to Bermuda on Royal Carribean's Explorer, I suspect will be mostly accessible, I was disappointed to read that Bermuda has no formal accessibility standards such as the A.D.A. in the States. After reading your web page, it sounds as though the ferry and the taxicabs are the best modes of transportation around the island. We really wanted to visit Horseshoe Bay again. I remember them having lounge chairs & rafts to rent, but wasn't sure if they had beach wheelchairs. I tried doing a search on the net for such a rental and could not come up with anything. You mentioned Shelly Bay as a somewhat handicapped accessible beach, however, we loved the rock formations at Horseshoe Bay. Is Shelly Bay just as picturesque? I realize if there are not any beach wheelchairs, we will have to carry Josh and his wheelchair (hopefully only a few feet) down to the waters edge. (Thank goodness my older sons are going...15 & 17 years of age!) Is there any more you can tell me about the beaches and accessibility? Are you familiar with Snorkel Park at Kings Wharf-Dockyard. Is this somewhat accessible by wheelchair. Our older boys would like to go snorkeling and frankly, if its right off the beach, I can't imagine why Josh couldn't put on a floatation device and go snorkeling with us! Another issue is the glass bottom boat cruises. Do you know if they have a ramp to allow wheelchairs to go onboard? Josh, being 11, is only 65-70 lbs, so I guess he could also be lifted into the boat first, and then his chair. Again, any additional information you could tell me would be most sincerely appreciated as it's hard to find anything on the web (besides your wonderful web page!) on disability access. Thank you for advocating for the disabled. Sincerely, Kim Gladfelter, USA, June 26, 2006.

I write from Texas to say how amazed I am with and thankful for the caliber, quantity and quality of Bermuda Online. No other country in the world seems to have its equivalent. The depth and detail in it is phenomenal. It covers accurate aspects about Bermuda no other Bermuda website seems to have, in a truly honest portrayal. What gives it an additional panache is your extraordinary coverage from inception to conclusion of the former American military bases and comments from thousands of US Military Personnel once stationed there. On behalf of all Americans, thank you so very much, we all most grateful. I'm recommending your site for an international award. James D. Williams, Amarillo, Texas, USA, June 6, 2006.



I read with great interest the Royal Gazette stories on the visit of your Premier and his entourage to Washington DC. As one of the many who have long been dissuaded from wanting to visit Bermuda by many commonly known things about Bermuda, I sincerely hope they were included in the agenda for discussion and abolition in the Capitol, to help make Bermuda more savory to discerning American visitors. I will start with your citizenship system, wherein you allow individuals in to work on Work Permits, sometimes for decades, but won't allow them to have the basic human right of citizenship at all if they don't marry a local, and then only after 10 years. In complete contrast, lawful newcomers to the USA (and all the democratic countries worldwide, including in all the countries of the Caribbean, but excluding Bermuda) can obtain full citizenship in 5 years and 3 years if they marry an American or local in their country. In some other parts of the world, such as Grenada, Australia and New Zealand, full citizenship for lawful immigrants are granted in 3 years. Also, no wonder Bermuda is so hugely expensive to visitors, when you have 35 extremely well-paid by world standards legislators and 11 senators in only 21 square miles. And why is the Bermuda Government, when Bermuda has to import virtually everything, so dreadfully mean to its own returning locals and all visitors in allowing only $100 of merchandise Customs-duty-free, then a 30% duty on top of that, when we here in the USA allow $800 duty-free, then only a 5% duty? The World Bank here in DC says Bermuda is the richest country in the world in income per capita. It should show it, instead of its government acting as if it is one of the poorest and needs to bleed its citizens and visitors. Surely the State Department's US Consul General in Bermuda knows these things, or does he have chronic blinkered vision? As Britain is obviously so undemocratic too, and continues to allow such abuses, the only logical course left to your government is to plead with the USA to become American and more democratic, instead of considering political independence from Britain. I just hope you are democratic enough to publish this. Michael A. Thompson, Georgetown, Washington DC, USA, May 24, 2006.

Re Bermuda Books, and your fine inclusion of my comprehensive book on all aspects of fishing in " Fishing in Bermuda," many thanks for making the correction of my surname to FAIELLA. I find the Bermuda Online web site absolutely invaluable in every way, and of great interest, in researching information for the books I write/edit. Graham Faiella, 5 Newton Rd, Wimbledon, London SW19 3PJ, UK. May 10, 2006.


Is your Bermuda Online too fair on Bermuda? I lived in Bermuda for four years and a more corrupt regime I have not seen anywhere on the planet. I have lived in many countries and done business in most. I cannot think of a less regulated, more one sided business regime for Bermuda residences over all others than Bermuda! Charles D. Flynn, 405 Kings Road, Chelsea, London, SW10 0BB, UK. April 27, 2006.



Your incredibly impressive Bermuda Online sites are a veritable plethora of fascinating Bermuda-ilia are on the web. They are like a never ending succession of interlocking Aladdin's caves, each of them so jam-packed with goodies even more exciting than the last that one scarcely knows where to begin or end. From my standpoint I now realize that you are the one and only man for me to approach to ask if you would possibly be kind enough to try to help me with my enquiry. I do hope you will be able to. I have been commissioned to research and write the history of a Victorian Royal Navy officer, one William David Jeans, who from 1845 – 1853 was Secretary successively to Vice Admiral Sir Francis Austin, KCB, Vice Admiral Sir Thos. Cochrane, GCB and Vice Admiral Sir George F. Seymour, GCH, as Commanders-in-Chief the North American & West Indies Station. Amongst W.D. Jeans's effects we have come across the drawing of a building which, thus far, it has not been possible for us to identify. Originally we thought it might be the Royal Naval Hospital at Stonehouse ( Plymouth ), but it is not. We then thought it might be some official building in Halifax, Nova Scotia — but it isn't. But it now seems just possible that it might be some official Bermudian edifice. What do you think? Would you possibly be able to give me some lead on it? Michael George, 49 Enys Road, Eastbourne, East Sussex, England, BN21 2DN, April 13, 2006.
It could be the 1850s Admiralty House building in Pembroke Parish, demolished decades ago.


This is an exceptional Bermuda website. I must have spent over an hour looking at the links yesterday, and went down all of the beaches listed as well as the senior information. Your site is incredibly comprehensive and is very matter-of -fact when it comes to issues confronting the citizens of Bermuda, and a comparison of those challenges to the benefits of, and obstacles to living in other countries. I was interested in the whole wastewater treatment issue too. I can see how no one wants this as a neighbor, but frankly, there are worse things, like a coal fired power plant. I have to figure that "grey-water" recycling is already in place and has gone to its maximum usage there to reduce municipal flow. As to the restaurant grease - well that sounds pretty heinous in the way it's described. Anyway, I also found, thanks to you, a website on "kindermusic" which is run by a local music teacher. Should be of great interest to my sister who teaches the same age groups, and I'm sure that I will be back to your site many more times to read all of those related links. Thanks for the courtesy of your prompt response. Skip Pearre, Gray & Associates, LLC, 410-539-7901. Baltimore, MD, 12th April 2006.


I am going to be one of the many cruise ship passengers in Bermuda in June, and I've had a lot of fun looking at your Bermuda Online website this morning. Here's my question - Are there any hotels that accept day visitors to use the beach, restaurant, and rest rooms? I'd gladly pay for it. I'm coming with older relatives in their late 70's and '80's, and beach access without these items is something that will deter them from leaving the ship. My only alternative is to book a hotel room for the two nights that we are in Hamilton, and I'm sure that any hotel limits the number of guests per room. Now, my parents may have friends there already as we are from Baltimore, but I am trying to be the good son here and come up with a plan B in case their plan A falls through. Our ship arrives in Hamilton for the 27th and 28th. Any suggestions would be greatly appreciated. Skip Pearre, Gray & Associates, LLC, 410-539-7901, Baltimore, MD, April 10, 2006.


Am much enjoying browsing in Bermuda Online - was born and brought up in Bermuda, in St George's. Brings it all back! John M Stow, Somerton, Somerset, England. April 7, 2006.


Thank you for Bermuda Online! My love affair with Bermuda began in April of 1938, when my Mother, Father and I arrived aboard the cruise ship 'Reina Del Pacifico.' My parents had a head caretakers' position on Tucker's Island. Those years were truly fantastic to a 9 year old girl, it didn't take me long to get over my homesickness for England, I was in a brand new world, and even though there were no other children on the Island, I was never lonesome, for companions I had a gorgeous Great Dane - Caesar - a dear Welsh Corgi - Millie - and a cantankerous small donkey, - Jack - complete with small cart, to me that was heaven on earth. We lived there until about six months after the War broke out, and when my Dad discovered the English Navy considered him to old the rejoin the Navy, he applied, and was accepted into the Police force on the Dockyard. We lived at first on Boaz Island, then moved to Victoria Row on Ireland Island. Dad advanced in the Police Force, in fact he ended up as Police Commissioner of the English section, maybe some one who reads this may remember him - his name was A.V. Curnock, or as his friends called him, 'Dick." My mother worked at the grocery store on Ireland Island, as cashier, then later in one of the offices up at HMS Malabar as a typist. Me, well I went to school, first at Sandy's Grammar school in Somerset, then HMS Dockyard school on Ireland Island, then Bermuda Commercial school near Southampton and finally The Bermuda High School outside Hamilton. Yes, I have a love affair with Bermuda, and always will, both my parents are buried at St James in Somerset, so I will always be connected to that lovely Island. My name then was Averil Curnock), I live in a small Oklahoma town and yes, I still get homesick, even as old as I am. Averil Cawthon, Enid, Oklahoma, USA, March 21, 2006.


What a great job you do with your Bermuda Online web pages, my only complaint is that one thing leads to another and I spend far too much time reading them! I have certainly learned things I didn't know. Could I ask you to make a few small changes to the 2006 references you make of the Garden Club. For your information the dates for the 2007 Open Houses and Gardens are April 25, May 2, 9 and 16. Kind regards, Janet L Owner, President, The Garden Club of Bermuda, 6th March 2006.
Changes made as requested,.


Your Bermuda Online web site is wonderful! It's everything we've always wanted to know about Bermuda, but were afraid to ask. We do have a question for you, though. We are going to be in Bermuda at the St. George's Club as of Saturday, March 4th. We would like to bring some dry foods with us, namely, cereal, coffee, pancake mix and such. Is there any restriction? Any help you can give us would be a great help. Thanks so much, Maria & Tom Felten, Long Island, NY, February 28, 2006.
Bermuda does not usually prohibit visitors from bringing in such dry foods for their vacation or charging them import duty on them.


My wife and I have visited Bermuda 5 times in our 25 years of marriage so far and plan on visiting as often as possible in the future. We used your Bermuda Online website this past year when planning our 25th Anniversary and found it very useful in searching for accommodation. We had cruised to Bermuda twice and stayed in hotels (Castle Harbour in 1978 and Sonesta in the late 1980s but I really believe that the rental property we found on your website fitted us like a glove. Situated in Southampton Parish we were able to visit all the beaches we so love in only a 5 or 10 minute drive on a moped. I'm not saying that there are no good hotels in Bermuda but for us we think this was our best stay. We visited Dockyard for the music festival and also travel to the Swizzle Inn for lunch one day. Bermuda is our favorite vacation spot and we have been to many isles of the Caribbean. The short flight from Boston left at 9:00 am and you can be on the beach by 1:00 pm. Thanks for the all the good information and history. I just read your article on Mark Twain. I think he might have been right when he joined in to try banning of the automobile in Bermuda, although they are not nearly as dangerous as the mopeds that seem to have a fatality every time we're there. We are very careful driving to the beaches on ours and rarely drive them at night. I still would suggest renting one to any visitors as it does afford some independence getting around even though the transit system is very good in my opinion, just a little confusing for first- time visitors and the taxis are expensive to take on a regular basis. Kevin & Mary Jo Richards, Massachusetts, USA, February 20, 2006.


We have gone into your Bermuda Online website and have found so much valuable information. My husband and I will be traveling to Bermuda for our first time in mid-June. The one thing we can't seem to find is the dress attire for most restaurants. We understand that the finer restaurants require Smart Casual but we don't really know what that means and if there is a more casual dress attire that is acceptable for the typical sandwich/pizza restaurant during the day while site-seeing. Can you help to clarify this for us? Thanks. We look forward to our trip. Becky Bouton, King, North Carolina, USA. January 23, 2006.


Your Bermuda Online is head-and-shoulders above any other Bermuda website for providing information for professional newcomers from Canada - where I am from - or USA or UK or Europe. So often, recruiters give you information to lure you, but don't give the whole picture. You do, in your Employment in Bermuda for Non-Nationals, Newcomers to Bermuda and other files. You give facts and figures galore and balance them well so that newcomers know and have a much more complete idea of what to expect. Through you, I'd like to suggest to your motor vehicle authority that because Bermuda is advertised as the world's premier international business jurisdiction, Bermuda scrap its present requirement that a newcomer get a local driving license. Why? Because in truly international business jurisdictions - Canada, the USA, the UK, Europe, Australia, etc among them - newcomers can drive cars with their current overseas-issued full driving licences for a year. There are already more restrictions against newcomers in Bermuda than anywhere else in the world. Relaxing some of them will create more incentives for non-nationals to work in Bermuda. As Bermuda-issued full current driving licenses are acceptable to Canadian authorities when renting or using a car here - and I guess in the USA, UK, Europe and elsewhere too - surely foreign-issued ones ought to be valid in Bermuda for professional newcomers? Sincerely, John Cooper, Toronto, Canada, 15th January 2006.


First, I much appreciate your work on Bermuda Online. I write a series of mystery novels, each based on a different island. I'm currently at work on the third one, BERMUDA SCHWARTZ. And in doing my Internet research, virtually all searches eventually wind up with references to Bermuda Online. Thanks so much for providing a wonderful resource. Now, if I might burden you with a quick question: Is it possible to buy dynamite in Bermuda? I haven't been able to find the answer to that anywhere. I am working on a scene in the book that involves planting big palm trees in the backyard of a Bermudian estate and I am thinking that some sort of explosive might be necessary to make quick work of the limestone. And, of course, the dynamite might have other applications later on. In any event, if you might point me in the right direction for answering this question I'd greatly appreciate it. Many thanks, Bob Morris, author, "Bahamarama" and "Jamaica Me Dead " Caribbean mysteries. Winter Park, Florida, USA, January 7, 2006


Authored, researched, compiled and website-managed by Keith A. Forbes.
Multi-national © 2021. All Rights Reserved.