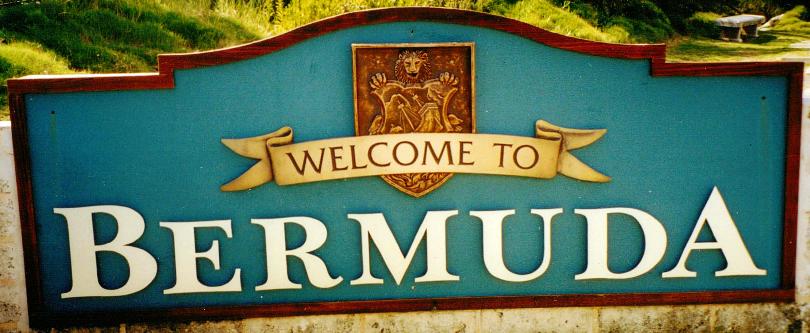 Click on graphic above to navigate the 165+ web files on this website, a regularly updated Gazetteer, an in-depth description of our island's internally self-governing British Overseas Territory 900 miles north of the Caribbean, 600 miles east of North Carolina, USA. With accommodation options, airlines, airport, actors, actresses, aviation, banks, beaches, Bermuda Dollar, Bermuda Government, Bermuda-incorporated businesses and companies including insurers and reinsurers, Bermudians, books and publications, bridges and causeway, charities, churches, citizenship by Status, City of Hamilton, commerce, communities, credit cards, cruise ships, cuisine, currency, disability accessibility, Devonshire Parish, districts, Dockyard, economy, education, employers, employment, environment, executorships, fauna, ferries, flora, former military bases, forts, gardens, geography, getting around, golf, guest houses, highways, history, historic properties, Hamilton, House of Assembly, housing, hotels, immigration, import duties, internet access, islands, laws, legal system and legislators, main roads, marriages, media, members of parliament, money, motor vehicles, municipalities, music and musicians, newcomers, newspaper, media, organizations, parks, parishes, Paget, Pembroke, performing artists, residents, pensions, political parties, postage stamps, public holidays, public transportation, railway trail, real estate, registries of aircraft and ships, religions, Royal Naval Dockyard, Sandys, senior citizens, Smith's, Somerset Village, Southampton, St. David's Island, St George's, Spanish Point, Spittal Pond, sports, taxes, telecommunications, time zone, traditions, tourism, Town of St. George, Tucker's Town, utilities, water sports, Warwick, weather, wildlife, work permits.

Bermuda's History July, 2007
Noteworthy and quote-worthy news and significant events for the seventh month of this year

By Keith Archibald Forbes (see About Us) exclusively for Bermuda Online

See end of this file for all of our many History files

July 2. Thousands of people flocked to the US Consulate's Independence Day celebration on Saturday — believed to be the biggest event of its kind outside America. Preliminary estimates indicate that between five and six thousand revelers took part in the festivities at Moresby's Plain, Somerset, which included games, live music and fireworks. Once the full figures are known, the event could see Bermuda entered in the Guinness Book of Records for the biggest July 4 event outside the US. The day, hosted by the American Society and US Consulate, was also special in that two members of the US Congress flew in for the party — Congressman G. K. Butterfield, whose father was born in St. George's, and Congresswoman Diane Watson, a friend of Premier Ewart Brown since his days in Los Angeles. Both spoke of their high regard for Bermuda, with Congresswoman Watson noting that the relationship between the Island and US was an important historic one for economic and security reasons. On the topic of bringing a US Coast Guard presence to the Island, she said: "I hope we can negotiate the return of a US base." That plan was discussed during bilateral visits paid to Washington DC by US Consul Gregory Slayton along with former Premier Alex Scott last year and with Dr. Brown last month. Mr. Slayton said of the potential of a base coming: "We've been talking about it for quite a while and it's still at a very preliminary stage." Congresswoman Watson also spoke of her long friendship with the Premier, saying: "I was fortunate to meet Ewart many years ago when he was a young man when he came and settled in L.A. as a doctor, when he was very involved in delivering the kind of care people they deserved. When he moved back here he gave up his US citizenship because he wanted everyone to know that he was a native of Bermuda. This was a work in progress over the decades, that one day he would become the Premier of his homeland." Meanwhile Congressman Butterfield spoke of his family roots in Bermuda and the beauty of the Island. Dr. Brown commended US Consul General Gregory Slayton for organizing the day as well as his recent trip to Washington DC, which enabled him to meet many friends of Bermuda. Extra public transport provided by the Ministry of Transport helped ease the traffic jams to the west end of the Island.

July 2. Environment Minister Neletha Butterfield employed "disgraceful" tactics in allowing soil imports for Bermuda's flagship cricket venue, according to Opposition critics. It is anticipated that regulatory changes made by the Minister will improve the sub-standard pitch at the National Sports Centre to a level where international games can be hosted once more. The step has long been anticipated by the Bermuda Cricket Board, with chief executive Neil Speight saying earlier this year it would be "music to the ears" of his organisation. However, the United Bermuda Party has repeatedly highlighted concerns that importing soil could run the risk of introducing alien species and dangerous plant diseases to the Island. They have cited the example of the cedar blight that wiped out Bermuda's national tree in the 1940s through an imported scale insect. This weekend, Opposition MPs called for Ms Butterfield to resign amid allegations she pushed the new regulations through on Friday at the end of the season's parliamentary session with no announcement or opportunity for debate. The Minister tabled the changes through a process called negative resolution, meaning information was made available to MPs, but the topic was not listed for debate. The Parliamentary process allows the Opposition 21 days to list the matter for debate if it has concerns. However, according to Grant Gibbons of the United Bermuda Party, the fact Ms Butterfield tabled the resolution on Friday — on the final evening of the final session of the House until November — means this cannot happen. Shadow Environment Minister Cole Simons branded the move "disgraceful" and "unconscionable". Mr. Simons claimed a year ago that there was a Cabinet split over the issue, with Ms Butterfield opposing the change but then-Sports Minister Dale Butler and then-Deputy Premier Ewart Brown backing it. He said on Friday: "She has not got the attention of her Cabinet colleagues and she cannot convince them to protect our environment... I know she's committed to the environment, she had me most of the time, but today she lost me." Adding his voice to the criticism last night, Shadow Minister for Sport Jon Brunson accused the Minister of reversing her own position voiced a few months ago. "That she did so without explanation or public notice should concern any Bermudian who wants the Government to be upfront in its decision-making," he said. "That the Minister did so in a manner that prevented debate in the legislature, and just minutes before it rose for the summer break showed a lack of fortitude in managing a controversial measure and disrespect to the public. Her disregard for the legislature was premeditated. We note that Ms Butterfield signed the amendments to import soil on June 21, meaning they could have been debated last Friday." Mr. Brunson claimed the wording of the amendments is loose, and MPs should have been able to scrutinize this to ensure greater control and accountability. Describing the venture as a "very dangerous exercise," he added: "Soil is a particularly dangerous media. Nothing else contains more bacteria per unit volume than soil. That is why we have permanent embargoes on various foreign fresh food crops because of the pests that could accompany them." In addition, he said his party was not satisfied that local options to improve the cricket pitch have been properly investigated. Debate over the problem pitch at the National Sports Centre in Devonshire has rumbled on since July 2004, when the Island hosted the Americas Championship. Batsmen from all the competing countries complained about how quickly the pitch deteriorated as well as problems with the uneven bounce. Later in the year, the International Cricket Council's (ICC) pitch consultant Andy Atkinson condemned it as "more suitable for growing carrots on" and advised that it must be re-laid with top-quality soil from overseas. According to Government, Bermuda Cricket Board officials, National Sports Centre Trustees chairman Gerald Bean and head groundsman Trevor Madeiros, the Island does not have local soil good enough to produce wickets of international class. In May this year, head of development at the ICC Richard Done said it was "crucial" for Bermuda's future One Day International status that it has the necessary facility available by next year when it is slated to host several Intercontinental Cup and One Day International matches. In a statement that month, Sports Minister Randy Horton told this newspaper the regulatory amendments would be made soon after Parliament reconvened on May 4.

July 2. A documentary highlighting the potential environmental impact from the proposed Jumeriah Southlands hotel development will be shown on Bermuda Broadcasting Company's ZBM channel 9 this evening.

The 30-minute programme looks primarily at the Southlands project, but also other recent hotel development proposals. Bermuda Environmental and Sustainability Taskforce (BEST) have put together the programme, which was borne from a comment made at a town-hall meeting in March when a media cameraman suggested the information being discussed by the panel that night would be worthy of TV exposure to inform a wider audience on the Island. Former Bermuda chief conservation officer Dr. David Wingate, Department of Planning veteran Rudolph Hollis and high school students Jessica O'Doherty and Caitlin Rego were speakers at the meeting. The subsequent programme, which includes excerpts from the town hall meeting and additional footage, takes a more detailed look at the issue of hotel development at Southlands and along the South Shore, airs this evening at 8.30 p.m. In March environmentalist and BEST chairman Stuart Hayward presented a 3,200-signature petition to Environment Minister Neletha Butterfield requesting her not to issue a special development order for the Southlands project. As of today no SDO has been granted. Mr. Hayward said the programme gives the wider Bermuda population a chance to hear from "two significant spokesmen" who had analyzed the situation — Mr. Hollis and Dr. Wingate.

July 2. "The Special Development Order (SDO) for Southlands could prove to be a disaster of momentous proportions," said Anglican Bishop Ewen Ratteray. "It would take up all of that green space if it happens. The Minister of Environment has not approved it yet and I hope she says no." The Bishop's comments were made during an interview following his announcement he will retire next year. With his usual straight-forward demeanor and with the conviction of his prayer and faith, he tackled many of the social and moral issues currently facing the Island — see the Monday Interview for the full coverage. The topic of overbuilding is one that truly concerns the Bishop because of the threat it poses to Bermuda's culture and he feels that the Island might lose its identity.

July 2. The Anglican Bishop has called for a Truth and Reconciliation committee to resolve the polarization of society on the Island.

Bishop Ewen Ratteray feels the scandal that has erupted over the Bermuda Housing Corporation investigation has led to a country more divided along race lines then ever before. And in an interview with The Royal Gazette after announcing his retirement to take place next year, Bishop Ratteray said the recent legal wrangling is just prolonging the polarization and lack of reconciliation in the country. "The investigation has polarized the Island more than I have ever seen it in my time and I think some people have become unthinking," he said. " "We tend to cut down race lines when there is a scandal. PLP MP Renee Webb talked some time ago about a Truth and Reconciliation Committee and I was very supportive of that. It appears to be dead in the water here but something of that nature needs to be done here. We can and must do this." The investigation into the leaking of a Police report on the BHC corruption scandal began after ZBM and the Mid-Ocean News published extracts on May 23 and June 1 respectively from the dossier. The leaked dossier — said to run to thousands of pages — reportedly revealed that Dr. Brown, former Premier Jennifer Smith, former Ministers Renée Webb and construction boss Zane DeSilva were investigated by Police looking into allegations of corruption at the Government quango. Police Commissioner George Jackson and Attorney General Philip Perinchief then launched legal actions against the Island's media asking for a ban on the so-far unpublished sections being reported. Their request was ruled out by Chief Justice Richard Ground on June 19 and upheld by the Court of Appeal on June 25, but will now go to the Privy Council in London. Following the ruling by the Chief Justice both the Premier and Mr. Bascome, the former Health Minister, filed their own writs in the Supreme Court against the media outlets though neither have brought a case yet. And Saul Froomkin QC, representing The Royal Gazette and its sister paper the Mid-Ocean News, had said the decision to send the appeal to the Privy Council could take between eight and 12 months to be heard. But this week, Bishop Ratteray said eight months to one year was too much time for the Island to sit in limbo and would only lead to further problems for Bermuda.

July 3. The Human Rights Commission has produced an on-time annual report — for the first time in five years.

The document was tabled in the House of Assembly by Community and Cultural Affairs Minister Wayne Perinchief on Friday in accordance with the Human Rights Act. Annual reports for 2002, 2003, 2004 and 2005 were not produced until December last year — a delay which led, in part, to former HRC executive officer David Wilson being asked to resign last summer. The commission now has a new executive officer, former journalist and Government press officer Ayo Johnson, and a new chairman, lawyer Venous Memari. The 2006 annual report reveals that 21 formal complaints were made and, of those, ten were investigated. The number is a huge drop from 2003, when 86 complaints were investigated. Four of the ten cases in 2006 were successfully mediated, four were closed or dismissed (including two unsuccessful mediations) and two are ongoing. Four of the complaints were related to race, ethnicity or origin; two to sexual harassment; two to family status; one to disability and one to a criminal record. The Commission referred 379 complaints to other Government agencies and 86 to non or quasi-government agencies. Mr. Perinchief told MPs the HRC had two mandates: to educate the public on human rights protections available to them and human rights in general and to conciliate, investigate and settle allegations of unlawful discrimination. He said a voluntary mediation programme introduced in 2005 was continuing to be a successful, confidential and cost-effective method of resolving disputes.

July 3. Minister of Public Safety and Housing David Burch has hit back at allegations that Government has treated Police officers contemptuously over stalled pay negotiations.

Confirming salary talks relating to the 2005-2007 Police contract are likely to go to arbitration, Sen. Burch said: "The Ministry reiterates that it holds all of its Police Officers in the highest esteem, and their welfare is considered a priority of this Ministry. As such it will work with all parties involved to ensure that an amicable resolution is reached that will benefit all concerned." According to Friday's edition of the Mid-Ocean News, the Police Association held an emergency meeting last week over stalled salary negotiations and delays on a new station for Hamilton to replace the condemned building on Parliament Street. The newspaper said it understood the officers are requesting a rise of around two percent above that on offer. It reported association chairman Carl Neblett as saying the Police cannot take industrial action because of their essential role in society.

July 3. A religious service yesterday aimed to heal rifts in the community provoked by allegations of corruption at the Bermuda Housing Corporation.

Acting Premier, Minister of Social Rehabilitation Dale Butler, joined Opposition Leader Michael Dunkley and representatives of various faiths to emphasize love and unity in the face of conflict. In yesterday's The Royal Gazette, Anglican Bishop Ewen Ratteray said he felt the recent political fall-out over the BHC scandal had led to the country becoming more divided on racial lines.

July 3. The Bermuda Department of Civil Aviation (BDCA) plans to set up regional offices countries such as Russia and Singapore in order to enlist the necessary technical staff to oversee the industry.

According to Premier Ewart Brown, the news comes after a period of "overwhelming growth and success" for the department, which administers aviation regulations. In 2005 there were 198 aircraft on the register. In 2006 we had 258 aircraft on the register, an increase of 30 percent year over year. And as of 2007, there are 291 aircraft on the register. The BDCA anticipated this growth and, five years ago, began the design and development of the Aircraft Information and Records System (AIRS) — a web database system, which went live January this year. The system is meeting its objectives of reducing paperwork, and adding efficiency to the registry and airworthiness processes. However, with the current growth of our aircraft registry, with this remarkable growth, comes an increased work load. Obtaining the necessary qualified and experienced technical staff to oversee the aircraft is becoming increasingly difficult. Aviation is a global competitive business and there is need to be as efficient and effective as possible to maintain the competitive edge. As such, steps are now underway to implement regional offices in various locations around the world. They will allow BDCA representatives to be more appropriately positioned geographically and be more responsive to clients in those regions. Dr. Brown said that it is anticipated that the first regional office will be in Russia and would handle the growing number of western built aircraft on the Bermuda register being operated by Russian airlines. Other areas being considered for regional offices are the UK, US and Singapore. Dr. Brown also highlighted the BDCA's recent certification by the international regulatory agency, Air Safety Support International (ASSI). ASSI, a subsidiary of the UK Civil Aviation Authority (CAA), has declared that the Bermuda Department has successfully met all the safety, readiness and proficiency standards required of an Overseas Territory civil aviation entity.

July 3. Bermuda has a new representative in the UK Foreign and Commonwealth Office (FCO) following the recent election of Gordon Brown as British Prime Minister.

Following his succession from Tony Blair, Mr. Brown undertook a widespread reshuffle that saw former Under Secretary of State with responsibility for British Overseas Territories Lord David Triesman replaced by Meg Munn. Mrs. Munn, a former Minister for Women and Equality, has been a member of the British Labour Party since she was 15 years old and is a trained social worker. In addition to the Overseas Territories, she will also hold responsibility for FCO business relating to the Caribbean and Central America and South East Asia.

July 3. The mother of murdered teenager Rebecca Middleton has welcomed moves to boost prosecutors' rights to appeal judges' decisions — something deemed to have helped defeat justice in her case.

With today marking the 11th anniversary of her daughter's death, Cindy Bennett told The Royal Gazette she believed legislation proposed by Shadow Minister for Justice John Barritt could help other families in future. "I believe there's a purpose and a reason for Becky's death, and it's going to mark some changes for the better. Maybe the changes won't help in our case but I do think some of the changes that come will be beneficial for Bermuda's law," she said last night. Mr. Barritt highlighted the Middleton case when he asked the House of Assembly on Friday to allow the Director of Public Prosecutions to launch appeals on more than simply questions of law alone as at present. He wants the Court of Appeal to be able to hear appeals based on the facts of the alleged crime, a mixture of law and fact, or any other ground it deems sufficient. The current legal restrictions were highlighted in the Middleton case when they stopped the Privy Council — the highest court of appeal for Bermuda — from overturning the controversial decision of a judge to throw out a murder case against one of the accused. Rebecca was found dying at a remote spot in Ferry Reach, St. George's on July 3 1996, having been raped and stabbed while on vacation from her home in Canada. The fact that no-one has been brought to justice for the slaying sparked negative publicity about Bermuda's judicial system both at home and abroad. Kirk Mundy — a Jamaican then aged 21 — and Justis Smith — a Bermudian then aged 19 — were arrested days later. Mundy was allowed to plead guilty to a lesser charge of accessory after the fact before forensic tests were complete, and was jailed for five years. When new evidence later came in allegedly linking him to the killing, the Privy Council rejected a bid by prosecutors to have him face a fresh charge of murder. Meanwhile, the murder case against Smith was thrown out before a jury had chance to consider it by Judge Vincent Meerabux, who said there was no case to answer. The Privy Council later criticised him for this "surprising" and "perhaps astonishing" decision, saying there was strong circumstantial evidence. Nonetheless, it ruled the decision could not be overturned and a re-trial ordered because in Bermuda there is no right of appeal by the prosecution following a finding by a judge of 'no case to answer' on the facts. An appeal can only be heard on a matter of law alone. It is this issue that Mr. Barritt, a lawyer with Mello Jones and Martin, hopes to tackle through his proposed amendment to the law. "This is not about re-visiting the Rebecca Middleton case, but it is about learning an important lesson from that particular case and re-capturing some of the reputation that was lost by that particular case. It's not about having a re-trial — but that we learned something like that there ought to have been a right of appeal," he told the House of Assembly. Mr. Barritt told The Royal Gazette his proposed law change would see the Director of Public Prosecutions first make a decision whether to pursue an appeal. The Court of Appeal would then have to decide whether they ought to allow it. Asked whether the recommended change could see a fresh attempt by the DPP to get Smith re-tried, he said this was possible, but added: "I expect that the court might be reluctant to apply it retrospectively to cases prior to the amendment becoming law. There is a strong principle of law that when it comes to criminal matters, like for example the creation of new offences, or new criminal sanctions, they ought not to be applied retrospectively." Giving her view on the proposal, Mrs. Bennett said: "This could open up the possibility (of an appeal) in cases from now on, and that's a good thing." After Junior Justice Minister Michael Scott opposed the law change on Friday night, Progressive Labour Party MPs succeeded in delaying a vote on it for six months. Mr. Barritt — who believes his proposal has some backers on the Government benches — reacted by accusing Government of attempting to "stifle" debate on the topic. Mr. Scott had said the plan made dangerous inroads into the rights of defendants not to be unfairly pursued by the prosecuting authorities, describing them as "an egregious assault" on the double jeopardy principle which bans someone from being tried twice for the same crime. As part of their campaign to get justice for Rebecca, the Middleton family argued at a Judicial Review hearing in April that although Bermuda's laws also ban someone from being tried twice for murder, fresh charges of serious sexual assault, torture or kidnap could be considered against Mundy and Smith. The bid was rejected by Chief Justice Richard Ground, but Rebecca's father Dave Middleton and his lawyer Kelvin Hastings-Smith indicated they plan an appeal. Neither could be reached for comment yesterday.

July 3. Farmers have attacked Government for committing "environmental suicide" by allowing soil imports for Bermuda's flagship cricket venue.

They fear foreign pests could destroy crops across the Island, while the introduction of chemicals to combat disease could upset the balance of the whole country's ecology. About 15 farmers held an emergency meeting last night after hearing how Environment Minister Neletha Butterfield had pushed through new regulations to improve the sub-standard National Sports Centre pitch with foreign soil. They claim the move could see dangerous plant diseases and alien species introduced to the country and refer to the cedar blight of the 1940s which wiped out 95 percent of Bermuda's national trees. "I found out on Saturday and I felt stunned and betrayed," said farmer and environmentalist Tom Wadson. "We are on the front line and obviously we are worried about ourselves, but this is about the whole country — it's about the entire ecology. We have a delicate horticulture here and this could affect us very badly. It's just really foolish, really silly and really high-risk. This is just environmental suicide. I don't know how much it is going to cost to bring this soil in. How much are we paying to shoot ourselves in the foot?" Fellow farmer Carlos Amaral warned about the possible effects on the Island. "We are worried about disease that might be present despite whatever treatment they bring. We have no idea what effect the organisms can have on our environment here in Bermuda," said Mr. Amaral. "In Bermuda, we are lucky because we don't have to fumigate the soil like in the US. Bringing in foreign soil may mean we have to use more chemicals which will be less environmentally friendly." Yesterday, Ministry of Environment Permanent Secretary Kevin Monkman conceded it was impossible to be 100 percent sure all imported soil would be disease-free. However, he pledged all supplies will face a string of vigorous tests both overseas and in Bermuda, while every available measure will be taken to kill any contaminants. He added that the legislation would not open the floodgates to unlimited amounts of soil coming into the Island. "We have tried to take every step possible to ensure anyone who wishes to import soil has to put forward strong reasons for bringing it in," he said. Ms Butterfield has faced calls for her resignation by the Opposition United Bermuda Party after tabling the legislation despite allegedly opposing the move a year ago. The Minister was also attacked for giving the Opposition no chance to debate the matter by putting the resolution forward last Friday — the final evening of the final session of the House of Assembly until November. Mr. Monkman defended the timing of the Minister's move, claiming action was taken "as soon as realistically possible" after the law was approved by Cabinet. He said it had been anticipated the parliamentary session would not conclude until Friday, July 6, meaning that the Opposition would have had chance to list it for debate. Bermuda Cricket Board has long been calling for the legislation, hoping it will allow Bermuda to produce a pitch good enough to host international games. The Island hosted the Americas Championship in July 2004, but batsmen from all the competing countries complained about the fast deterioration of the pitch and problems with uneven bounce. The International Cricket Council's pitch consultant Andy Atkinson suggested it would have been more suitable for growing carrots on. A statement from the Ministry of Environment reads: "It has been determined, after an exhaustive search, that there is no soil in Bermuda which has the characteristics required to construct a wicket of the required standard. As a result, a request was made to import soil which could be used to construct the wicket. "The amendment regulations still prohibits the importation of soil, but provides the Minister with the discretion to issue a permit, under very strict conditions, for the importation of soil." Ms Butterfield is off the Island and has been unavailable for comment since the weekend.

July 3. Tentative hopes have been expressed by Bermuda Broadcasting Company and the Bermuda Industrial Union that ongoing industrial action at the ZBM/ZFB TV and radio broadcasting station is heading towards resolution.

A "work to rule" has been in place at the company since mid-June and further staffing problems have led to curtailment of some broadcasting output, including the Sunday evening TV news bulletins for the past two weekends. The departure of news anchorman Gary Moreno followed by long time sports reporter Mike Sharpe, has also reduced the pool of on-camera staff for broadcasts. Senior broadcaster Sangita Iyer has also been off air for the past week. Ms Iyer was unavailable for comment, but a source told The Royal Gazette the station's lead news presenter will be returning to work later this week. A letter from the BBC directors addressing numerous staff complaints and requests has been sent to the BIU and the union is preparing its response. The industrial unrest is rooted in alleged poor working conditions and pay levels. Staff have been refusing to work beyond their contractual obligations since the dispute escalated on June 19 with a walk-out by staff at the studios in Prospect, Devonshire. The company runs two TV channels and three radio stations. Bermuda Industrial Union president Chris Furbert said: "Progress has been made. We have had a letter from the board and we met with the staff there last Thursday. The letter from the board addresses some of the concerns of staff. We will be responding to the letter." Both Mr. Moreno and Mr. Sharpe had announced their intentions to leave the company before the present dispute blew up. Job adverts for a replacement to Mr. Sharpe on the sports desk were issued in the second half of June. BBC's TV and radio broadcasting manager Darlene Ming said: "The work to rule continues and the management continues to make every effort to bring the changes that the staff have asked for." She said the lack of a Sunday TV news bulletin for the past two weeks was more to do with a shortage of available staff members than directly a result of the work to rule. Ms Ming said she expected the Sunday news to resume as of next weekend. The lack of a sports reporter has meant using the services of IslandStats to provide sports news. Ms Ming said: "We have an arrangement with IslandStats and they are providing well-balanced and well-rounded sports news. We are quite happy with that arrangement." She added: "We are extremely hopeful of a resolution soon. We need to get back to the business of broadcast in all its facets. The management is reacting to the requests and complaints from our unionized staff."

July 4. A unique St. John Ambulance vehicle will double up as transportation for wheelchair-bound seniors who would otherwise be confined to their homes.

The new $127,000 ambulance — specially-built and said to be the only one of its kind in the world — has enough room to lock in three wheelchairs as well as all the usual St. John first aid equipment. Once enough drivers have been assigned to the project, people with mobility difficulties will be able to ring the charity and be taken to the place of their choice for a small fee. Wheelchairs can be raised to the vehicle by a lift, the driver will have access to a TV screen so he can keep an eye on passengers in the back, while they will also be able to communicate via an intercom system. "There's an awful lot of seniors physically not able to get about, especially if they're on four wheels," said St. John executive director Jacqueline Browne. "We felt we might be able to work not only for emergency services but also to support our seniors who have limited physical capabilities. It's amazing what a difference it can make to them to get out and about even if it's just for an hour's drive. The ambulance can also be used to take people with physical difficulties to and from the airport. "We had to replace one of our ambulances because it was dying, so this was designed with the community in mind. The manufacturers say it's the only one of its kind in the world." The ambulance was bought by American International Group, which said it wanted to give something back to the community in Bermuda. "We were very fortunate that AIG came forward," said Ms Browne. Organizers have already contacted a number of groups about the scheme, including Age Concern. Governor Sir John Vereker and his wife Lady Vereker had a look at the new ambulance at an official unveiling yesterday. Two fund-raising tag days will take place on Friday and Saturday, with the first tag handed to the Governor yesterday to mark the initiative. It will be the last time Sir John performs the St. John tag role before he leaves Bermuda later this year to be replaced by Sir Richard Gozney. St. John Day will be celebrated at a service at St. John's Church on Sunday.

July 4. Eleven years on from her brutal death, the legacy of murdered teenager Rebecca Middleton will be honored by a programme to protect other young women.

The Rebecca Middleton Foundation, a charity promoting victim support and crime prevention, has bought 50 personal alarms to be distributed through the Women's Resource Centre. Rebecca, a 17-year-old Canadian tourist, was raped and murdered in July 1996 after accepting a lift on a bike from strangers after a night out in St. George's. The failure of the criminal justice system to secure a murder conviction has been branded a botched job by relatives of the teenager. While the Foundation has helped the family to campaign fresh legal proceedings against suspects in the case, it also works toward protecting other young women in Bermuda. Kim Smith, a volunteer with the charity, said the personal alarms feature a siren and security light and are designed for women to carry when they feel vulnerable — although they are not intended to lure them into a false sense of security. When they arrive on the Island within the next two weeks, they will be delivered to the Women's Resource Centre in the first link-up between the two charities. Kathy Harriott from the Centre said they will go to any client who wants one. She welcomed the partnership with the Foundation, commenting that together: "We can reach more people and have more of a flow of information back and forth." The personal safety devices have been ordered through the Lucie Blackman Trust, a British charity promoting education and safety that gave a discount price to the foundation. Ms Blackman, a 21-year-old woman from Kent in England, was working as a bar hostess in Japan when she was found murdered near Tokyo in 2001. Japanese businessman Joji Obara, 54, was cleared earlier this year of involvement in her death but jailed for life for raping nine women, one of whom died. Prosecutors are to appeal against the acquittal. Ms Smith said that the Lucie Blackman Trust has made overtures to the Rebecca Middleton Foundation in terms of a linked working relationship in future due to the similarity of the cases. Welcoming the prospect, she said plans are in the very early stages but more news should be available soon.

July 4. The world's leading pitch expert has launched a fierce assault on the opponents of plans to import foreign soil to relay the National Sport Centre's infamous square — labeling the dissent "a bunch of political claptrap". International Cricket Council's pitch consultant, Andy Atkinson, the man who famously labeled the soil contained in the pitches at the NSC as "more suitable for growing carrots", last night poured scorn on the arguments of both the United Bermuda Party and local farmers, who maintain Government could be recklessly endangering the environment by giving the Minister discretion to grant permits to those wishing to bring in soil from overseas in exceptional circumstances. The Englishman, who was responsible for monitoring the preparation of all pitches at this year's World Cup in the Caribbean, first visited the Island in late 2004 to advise NSC staff on what could be done to improve the dire quality of the pitches — which were giving cause for concern as far back as 2003 because of their uneven bounce and alarmingly rapid deterioration. And last year he was back in Bermuda again, collecting soil samples and conducting tests along with NSC head groundsman Trevor Madeiros — before concluding in a report that there was no local soil available which could withstand the rigorous beating endured during international matches. Bermuda have not played an official ODI on home soil since being granted the status after qualifying for the World Cup in 2005. Richard Donne, the ICC's high performance manager, has already stated publicly that the Island faces the prospect of losing ODI status prematurely if not in a position to play home games by next summer. Despite knowing of the severe local resistance to the rule change, Atkinson was sticking resolutely to his guns yesterday, highlighting several examples of where soil was imported successfully in other countries and stressing that in light of the research he had conducted, there was "simply no other option". "If you want pitches that last longer than a day and are capable of hosting international games in the future, then importing high-quality soil is the only answer and all the controversy being stirred up at the moment seems like a bunch of political claptrap to me," he said. "The square at the Sports Centre is good enough for club cricket, but when you're talking about One Day Internationals or longer games then I'm afraid it's a no-go. The soil in Bermuda, no matter where you look, is just not strong enough, it's too sandy and won't hold together. I've been out there, I've done the research, Trevor (Madeiros) and I tested soils from all over the Island. I've now written two big reports on it and I met in London not so long ago with all the top-brass (of the Bermuda Cricket Board) and we kept coming back to the same solution: imported soil. There are no short cuts. Soil can be imported safely and has been in other countries. As long as you are strict about sterilizing it at it's place of origin as well as when it arrives in Bermuda then there won't be a problem. I cannot understand what all the fuss is about. The US, for example, are very strict about that sort of thing but during my time it has happened there with cricket pitches, soil has been taken from South Africa and imported for use on the pitches in India as well as in England without any problems and as long as all the proper precautions are taken there shouldn't be an issue. Now I don't know where they are intending to get the soil from, but I would suggest they get it from England because we have very few problems with pests or parasites over here. But I've tried everything that I know and I've been preparing pitches all over the world for the best part of 30 years. If you want to build a house, you've got to make sure it is built properly and with the right materials — otherwise it will fall down. You've got a lovely facility there at the Sports Centre which would be ideal for hosting international cricket — it was possible World Cup venue at one stage after all. But you need a proper square there and there's only one way that is going to happen. I don't mean to upset people but I can only give my honest opinion and no matter what anybody else tells you, the soil is just not good enough."

July 4. Fears that imported soil for cricket wickets could lead to "environmental suicide" have been overblown, according to the Minster of Environment.

Minister Neletha Butterfield said she had no intention of heeding the Opposition's call for her resignation and added that the naysayers were giving her Ministry very little credit. On Friday it was announced at the House of Assembly that foreign soil could be imported for use on the National Sports Centre cricket pitch. Since then environmentalists and UBP politicians have bemoaned the decision and said it could lead to foreign pests destroying crops across the Island. They have also argued that the introduction of chemicals to combat diseases found in the soil could upset the balance of Bermuda's ecology. But yesterday Ms Butterfield — who is currently abroad at a CARICOM conference — said there would be many checks and balances to ensure that such dire predictions did not come true. She said: "To me, this entire issue is about managing risk, something many in Bermuda should understand. We in the Ministry of the Environment, Telecommunications and E-Commerce are doing and will do everything in our power to manage the risk and keep it to an absolute minimum. Something Bermuda residents perhaps fail to understand is that the people employed in the various Departments responsible for safeguarding Bermuda's environment are passionate about what they do. They don't want to see the environment impacted in a negative way at all. The new regulations call for specific treatment and extensive testing at many stages in the import process, and only when any imported soil has been fully cleared will it be allowed to enter the island. Highly qualified scientists will monitor the process from beginning to end to ensure risks are managed every step of the way." She added that there appeared to be misinformation regarding the situation and pointed out that large amounts of plants, fruits, vegetables and potting medium were already imported to the Island daily. These items also pose a risk to the environment but that the Ministry's thorough inspections helped reduce the risk. Christmas trees are imported every year and are sometimes sent back following inspections which reveal pests. The Island's nurseries, farmers and even private individuals import thousands of live plants and animals every year but vigorous inspections ensure that, to date, we have managed to keep foreign pests from destroying Bermuda's fragile ecosystem." The Minister also said it was wrong to compare this decision to the situation in the 1940s, when a foreign pest imported on Juniper trees killed local Cedars, because unlike today there were little regulations in place 60 years ago. Moreover, she believed that while many people were concentrating on the possible environmental costs they had failed to address the social costs associated with the issue. "We must look at the cost of not importing soil, for example, for use in the wicket of the cricket pitch of the Bermuda National Stadium. It is vital that the cricket pitch be certified by the International Cricket Board for use in officially sanctioned international cricket matches. This will contribute to Bermuda's economic and social environment in many ways, including valuable experience for our national cricket team and increased tourism to watch cricket matches. Indeed, at the recent Cricket World Cup, of the 16 competing countries, Bermuda was the only one without an accredited home ground." It is anticipated that regulatory changes will improve the sub-standard pitch at the National Sports Centre to a level where international games can be hosted once more. In today's Sports Section International Cricket Council's pitch consultant, Andy Atkinson, backs the Minster's decision.

July 4. An arbitration hearing on a long-running dispute over teachers' pay began yesterday — with a decision expected from the tribunal panel early next week.

The closed hearing at the Department of Labour heard evidence from Bermuda Union of Teachers (BUT) and Ministry of Education officials on failed negotiations on a pay rise for public school teachers. Teachers claim the Ministry reneged on a promise to give them a 4.5 percent rise for two years. Talks broke down when the union recently rejected a final offer from Government for 4.5 percent for the first year and 4 percent for the second. The ongoing wrangle means teachers have not had a pay rise since 2005. Lawyer Larry Scott is chairing the arbitration hearing, with Gary Phillips and Armell Thomas as arbitrators. Mr. Scott said last night he hoped the hearing would conclude this week and that if it did he expected to hand his final report to Education Minister Randy Horton early next week. He described the decision of the arbitration panel as final and binding. Mike Charles, general secretary of the BUT, told The Royal Gazette*p(0,12,0,10,0,0,g)> : "We have started today and we are hoping for a speedy resolution. As far as we are concerned, they reneged." He said the union would make a proposal to the panel for a rise deemed acceptable by teachers but could not say what that would be while arbitration was ongoing. Meanwhile, Mr. Horton held talks on Monday with representatives from the BUT, the Association of School Principals and Bermuda Public Services over changes planned to the public school system. The three unions met under the auspices of the Trade Unions Congress (TUC) last week to discuss members' concerns that they were being left out of plans for educational reform. The reform, starting in September, follows recommendations from a team of education experts who described the Island's public schools as "on the brink of meltdown" earlier this year. An interim executive board has been set up to implement the changes. Mr. Charles, who is also general secretary of the TUC, said members of all three unions "had questions as to what's going on, simply because everything seems to be done in secrecy". He added: "People were worried about their jobs. Some of it was cleared up in meetings that were held with the Minister yesterday. There are still questions that need to be answered but he did promise the dialogue will get better and we will hold him to that. That's the only thing that I think we got out of the meeting yesterday. At least there was some dialogue, which there wasn't before." The Ministry had no comment on the arbitration or the Minister's meetings yesterday.

July 4. Three hundred families will see their rent slashed to a quarter of their income after the Bermuda Housing Corporation moved to make their monthly bill more manageable.

And the BHC will take an additional ten percent of their earnings and hold it in a special savings account. Meanwhile another public/private partnership, similar to Loughlands in Paget, is on the cards. Housing Minister, Sen. David Burch, took to the airwaves last night and gave an in-depth update on Government's housing initiatives. In the broadcast he gave anticipated start and completion dates for many developments that have been in the works for years and unveiled ambitious new plans. He announced: "The staff of BHC last week began the process of converting every tenant, whose rent is current, to geared to income status. This is a major shift for the Corporation as it means direct assistance to the over 300 families who fall into this category. Bermuda lags behind most developing countries in providing housing assistance of this type to its citizens. The concept is to asses the income of families and whatever a quarter of that amount becomes their rent. This is direct and immediate assistance to families where they live. A further assessment of the families' economic status occurs every two years. Since the introduction of this concept in April 2007 we have begun further discussions to increase the amount to 35 percent of household income to ensure families can create savings. Twenty-five percent will remain the rental amount and the addition 10 percent will be placed in a family savings account held by the Corporation." He did not elaborate on how the families would be able to access their savings accounts. Geared to income housing was first introduced at the Butterfield Lane development in December 2006 when Government created eight new units on the Sandys site. Sen. Burch explained that if a family's financial situation changed an immediate reassessment would occur. He added that families' participation in geared to income housing will not be eligible for other financial assistance but said the move would return "dignity" to Bermudians in that they will not have to "bear their soul" to various Government agencies to gain financial assistance. Another announcement was that after the "overwhelming" response to the Loughlands development more public/private partnerships could be expected. The partnership with Gilbert Lopes began in March 2006 and will see 96 units built in Paget for purchase by first time home owners. The first 21 units will be completed by December. Over 500 people signed up for the development. Last night Sen. Burch said: "This is the first of several public/private partnerships that is progressing expeditiously and you can expect to see more in the future. Discussions with another developer have recently concluded and once we have signed a memorandum of understanding which I anticipate before months end a public announcement will be made at that time." The Senator also outlined housing developments currently underway.
Perimeter Lane: In April 2007 demolition of existing buildings began in Pembroke to make way for 38 units, currently they are building a retaining wall and construction of the houses should begin in September.
Rockaway Senior Development: The Government gave land to the Bermuda Housing Trust for the construction of 100 affordable housing units for seniors in Southampton, 24 are currently occupied and the rest will be filled by August.
Harbour View Village: Construction is expected to begin in September on 108 units in Southside after a massive diesel underground tank is removed.
Westcott Road: Ground was broken on the other Southside development in May. The 54 condominium development is a $3.8 public/private contract with Trinity Construction.
Ireland Island: 100-unit affordable housing complex for residents at Victoria Road and Albert Road, as well as new tenants. Construction is expected to begin in "the third quarter of 2007".
Ewing Street: Construction on the 24-unit commercial and residential building will not being till development on Perimeter Lane is "well underway".
July 5. Concern about the arrest of Auditor General Larry Dennis has been raised in Britain's House of Parliament.

Shadow Trade and Foreign Affairs Minister Geoffrey Clifton-Brown asked the UK Government what assessment had been made of the implications for law and order in Bermuda following the arrest and detention of Mr. Dennis. The question was brushed off by Government MP Meg Munn who said as Mr. Dennis had been released on Police bail in connection with an ongoing criminal investigation by Bermuda Police it was "not appropriate to comment further". Reacting last night United Bermuda Party Leader Michael Dunkley said it was clear during his party's visit to London last week that there were serious concerns about the allegations of widespread corruption related to the BHC scandal and their impact on Bermuda's stability and reputation. He added: "The issue has registered with Members of Parliament in the United Kingdom and it is a matter for ongoing observation by the Minister for Foreign and Commonwealth Affairs. It is encouraging that we are not alone in trying to make sure that the concerns raised by the BHC scandal are, at the end of the day, managed in a way that strengthens our system of governance — particularly in terms of checks on the conduct of public officials — and leaves intact Bermuda's reputation for integrity." He said his party would continue to press for a Royal Commission into the Bermuda Housing Corporation investigation to help clear the air and answer the many outstanding questions that fester in the community.

July 5. Calls for a massive clean-up at Bermuda's former Baselands were re-ignited yesterday as an investigation continues into claims lethal defoliant Agent Orange was dumped at Kindley Air Force Base in the 1960s.

A huge opportunity for development is being missed while the sites continue to be plagued by vast quantities of oil and other hazardous wastes, according to former Opposition Leader Grant Gibbons. Bills of up to $65 million were estimated to remove materials including asbestos, jet fuel, paint, batteries, chemicals and oil left behind when Kindley AFB and Southampton Naval Annex — now known as Morgan's Point — were handed back to Bermuda by the US in 1995. The US paid an $11 million settlement a few years later, but large areas remain a no-go zone because of dangerous substances, including thousands of gallons of viscous oil and sludge at Bassett's Cave, Morgan's Point. Dr. Gibbons, involved at the bases as Management and Technology Minister in the 1990s, said he was "enormously frustrated" that no development had taken place at the sites. Ten years ago, a Jack Nicklaus signature golf course looked set to be built at the former Naval Annex, and Dr. Gibbons said its construction would have involved developers paying to remove waste materials. However, it was one of a string of initiatives to fail to get off the ground. "We have wasted ten years of the use of property which could be of enormous benefit for Bermuda," said Dr. Gibbons yesterday. "There was tremendous enthusiasm. You are looking at 250 acres of prime Bermuda property up at Morgan's Point and 415 acres at Southside which could be used. Morgan's Point could have been used very beneficially as a brand new tourism product. It could have brought career opportunities with the potential for small businesses there. The opportunity lost is quite extraordinary. It's a tremendous disappointment." Last week, US Army veteran Ronald Slater claimed around 200 barrels of toxic waste — including Agent Orange, now said to cause horrific disfigurements and illness to those exposed to it — were dumped and burned at Kindley before he was instructed to bulldoze the remains into the sea at Annie's Bay. Since then The Royal Gazette has been contacted by a number of veterans about work carried out at the base. Phil Spurlin, of Mississippi, a Staff Sergeant in charge of Aircraft Towing Operations for the 303rd Air Refueling Squadron from 1960 to 1962, spoke yesterday about the disposal of waste oil. "They had a wash rack where they washed the tankers," said Mr. Spurlin. "The engines on these planes must have slung quite a bit of oil on the cowling and wings which would be washed off whenever they washed the plane. Because of the high corrosion caused by the salt spray from the ocean, these planes were washed much more often than those in the States. "I'm just guessing, but all the grease, oil and hydraulic fluid washed off the plane probably went down a drain into the ocean." Mr. Slater believes his poor health, including Type Two diabetes, is a result of exposure to Agent Orange. He is awaiting a hearing before a veterans' board and hopes to be awarded compensation, although the US says it does not recognize that the herbicide was used anywhere other than South East Asia. Government is investigating the state of the land at Kindley amid fears that, if Agent Orange was dumped there, it could have caused permanent damage to the environment. Works and Engineering says evidence from previous tests suggests the substance is not present. Results from a new probe specifically looking for Agent Orange are expected shortly.

July 5. Inflation has touched a 16-year high in Bermuda, driven by higher oil and energy prices and more expensive hotel room rates overseas biting into the pockets of Island residents.

The monthly inflation rate leapt 1.4 percent between April and May, putting Bermuda in the unenviable position of having a higher rate than the US, UK or Canada. Bermuda's heavy reliance on goods and services from the outside world has been identified as the main driver for the rocketing consumer price index figure. The last time Bermuda had a higher monthly inflation rate was July 1991. More expensive domestic energy and rising costs in the transport and vehicle sector were the two biggest contributors to the new high. Both can be linked to the effect of global oil price rises and that was something warned about by Finance Minister Paula Cox when she presented the Budget earlier this year. A Finance Ministry spokesperson said the Bermuda domestic economy is not being viewed as overheating at the moment and the underlying 12-month inflation rate remains close to the three percent desired track, sitting at 3.3 percent up to May. "The headline inflation rate is a reflection of price pressures in the overseas energy and vehicle supply markets. Government indicated in its Budget statement that the outlook for inflation would depend very much upon oil prices," said the spokesperson. "If the pressures in the oil markets continues it will propel the underlying inflation rate to a higher level, and this would not be a welcome development." The fuel and power sector of the economy saw prices rise 7.6 percent, with higher electricity costs resulting from the fuel adjustment clause in household bills rising by 17 percent. Belco senior vice-president and treasurer Andrew Parsons underlined the effect of the escalating cost of oil globally on the Bermuda market, pointing out that in January the "landed" price of a barrel of fuel, which includes shipping and tax, was $68, and in May it had risen to $84. The current price is higher still at $96. Mr. Parsons said factors influencing the price Belco pays per barrel are volatility of supply and consumption on the world market. The cost of overseas hotel rooms also affects Bermuda's inflation rate, accounting for 2.7 percent of the "basket of goods and services" used to measure the Island's inflation. The cost of overseas hotel accommodation used by Bermudians rose 4.2 percent. Cheryl Hayward-Chew, vice-president, corporate development and travel at Meyer-Franklin Travel, commented: "As the global community gets smaller and leisure and business travel increase, we have seen an increase in hotel rates overseas which is consistent with the travel industry predictions. "Vacations are a priority for Bermudians and people's tastes seem to be getting more expensive and this includes hotels. There are so many exciting places to travel today and Bermudians are certainly taking advantage of that. They used to go to Boston for the weekend but, for example, with lower airfares and an increase in the number of flights, we now we see people travel to Las Vegas or Hawaii." That heavy overseas influence on the inflation rate is the reason the Finance Ministry does not believe the domestic economy is overheating. A Ministry spokesperson said: "The economy is buoyant and strong but cannot be said to be overheating, solely on the basis of consumer price index readings, which are sensitive to external price markers. "Bermuda has an open economy subject to the influence of rising commodity prices that are set in external markets and imported into Bermuda. "These externally-based price trends are not a reflection of domestically-generated price markers." With that in mind, Government does not at this point see the need to take action to modify the domestic economy in order to rein in inflation. "The Ministry's heat-gauge on the economy is stable. In other words, there is a reasonable balance between the demand and supply of goods and services in Bermuda's marketplace. Therefore, the Ministry of Finance considers it would be premature and economically unwise to take any policy measures that would have the effect of shedding jobs, reducing business sales turnovers, or slowing investment outlays." A breakdown of the economy also shows higher automobile costs. Food prices declined slightly (0.6 percent) with frozen spare ribs dropping 10.4 percent, and eggs and potatoes also falling. The current inflation rate means a basket of goods and services that cost $100 a year ago now costs $104. The May inflation rate in the US was 2.7 percent, in Canada it was 2.2 percent and in the UK it was 4.3 percent.

July 5. Premier Ewart Brown has made a cheeky offer to new British Prime Minister Gordon Brown — lean on us if things get difficult.

That gesture was made in a congratulatory letter sent to the new British leader who took over from Tony Blair last week. Dr. Brown wrote: "Of course a Prime Minister faces seemingly unrelenting challenges on any given day. If at any time you believe the Government or people of Bermuda can help as you take on those challenges please call on us." The Premier also praises Mr. Brown for his expert stewardship of the UK's finances during his ten years as Chancellor of the Exchequer. While Dr. Brown has been at odds with British-appointed Governor Sir John Vereker he says in the letter that Gordon Brown's Labour Party and the Progressive Labour Party have long enjoyed a kinship of ideals which he hopes will continue. And the Premier goes on to praise Mr. Brown's dynamic new Cabinet. He wrote: "I make particular note of Baroness Scotland who was a trusted ally to Bermuda and all Overseas Territories during her time in the Foreign and Commonwealth Office. I have no doubt she will serve the United Kingdom well in her new role as Attorney General. I expect Baroness Scotland will also embrace her additional responsibility as a role model to many."

July 5. Teachers' union leader Mike Charles is calling on Government to issue clear statistics on the number of students graduating from the two senior public schools. The general secretary of Bermuda Union of Teachers (BUT) spoke out after figures released by the Berkeley Institute and CedarBridge Academy last week indicated an overall pass rate this year of almost 82 percent. The figure represents a huge leap from 2006 — when just 48 percent made the grade.

Mr. Charles told The Royal Gazette that the Ministry of Education's silence on the dramatic improvement did not help people to make sense of the figures. "Somebody needs to come up to the wicket and say why the figures this year are so different," he said. "What have they done so differently. " To make such a drastic leap, what have they done?" He questioned whether this year's figures had been collated differently. "Is this the way they should always have been collating it?" he said. The Ministry has failed to answer questions on this year's soaring graduation rate, with a spokeswoman simply attributing it to brighter children in the class of 2007. But Mr. Charles said: "I think that's a ridiculous statement. All of a sudden they ate clever soup! It's confusing. "We have a lot of bright kids in the system but there are things that need to be done." He said the rise was particularly perplexing considering that changes planned for the public school system following a review earlier this year have yet to be implemented. The review team, led by Professor David Hopkins, found public schools to be "on the brink of meltdown" and claimed one of the two senior schools was failing. "Nothing has been done yet," said Mr. Charles. "We do have things to correct." This year's rate — based on 173 graduates out of 212 senior four students — has been calculated by The Royal Gazette>using the same method that the Ministry of Education apparently used last year. It said in January that 148 S4 students graduated from the class of 2006 out of a possible 309, giving a 48 percent rate. Attempts to find out why there were almost 100 fewer students in S4 this year have failed. Mr. Charles said he thought measuring the rate based on how many students started S4 and how many left with a Bermuda School Certificate was the fairest method. "I can't see how you can blame the school for kids who started four years ago unless you are tracking them and the Ministry is not tracking them," he said.

July 5. Bermuda's squad for the Pan-Am Games has been announced — and it's been revealed a rule change in the number of team officials allowed to accompany athletes has threatened to jeopardize the Island's chances in Brazil.

Organizers have reduced the number of accredited officials each country can to take to 40 percent of their athletes travelling to Rio, which has thrown a potential spanner in the works for Bermuda. The term "officials" refers to coaches, trainers, horse grooms, vets, and physiotherapists, with the Bermuda Olympic Association having to relocate those over the percentage threshold to hotels outside the Games Village. John Hoskins, president of the BOA, has admitted the revision of the rules has given them "major difficulties" due to the number of sports in which they are competing. "Organisers have limited the officials you can take which is fine if you're competing in a few sports, but Bermuda is in eight and therefore require trainers and coaches in each," he said. "Thankfully they have relaxed the ruling a little allowing our three equestrian grooms to be given a reduced accreditation. But it's caused us major difficulties and we've had to accommodate some officials outside the Pan-Am Village — it's a strange situation. "It's the first time this has happened at a Pan-Am Games, but Rio is an attractive place and the organizers felt they had to limit officials at the Village. Not having all of our officials at the Village can't help our chances but hopefully it won't greatly affect them either." Michael Cherry, president of the Bermuda Equestrian Federation, said the rule change could pose his team problems as horses required more care than your average athlete. "We need a large support team and thankfully our grooms have been given a reduced accreditation which does at least allow them into the training areas. "It does hamper us as at the moment our vet's accreditation doesn't allow him access to the actual event. He is also show jumper Jill Terceira's trainer but these things often sort themselves out and we're very upbeat about our chances. Our best medal hope probably lies with Annabelle Collins in the dressage. This will be her biggest competition and her first at an international tournament representing her country." Bermuda will be represented by 18 athletes, subject to wildcards, from eight sports at the 2007 Games, which start on July 13. Athletes from track and field, bowling, cycling, diving, equestrian, sailing, swimming and triathlon will be travelling to 'The Marvelous City' for the multi-sport event — which is held every four years. Newly-crowned national cycling champion Tyler Butterfield will be competing at the Games after qualifying via a wildcard. There had been no doubts whether the pro cyclist would be able to go to due to the complications surrounding the accreditation changes. Hoskins has his fingers crossed that Bermuda's equestrian team can qualify for the 2008 Beijing Olympics, with Pan-Am included as a qualifying meet. He is also predicting good performances from sailor Malcolm Smith and teenage triathlete Flora Duffy. "Our best chance of medals probably comes in the sailing with Malcolm Smith and triathlon with Flora Duffy," he said. "We don't know what sort of standard the equestrian will be but there's a good chance we could do well and we're hoping they can qualify for a place at the 2008 Beijing Olympics. There's also the bowling team who have sprung a few surprises in the past so there's always a medal hope there as well. It's a very good standard of competition and represents an opportunity for Bermuda's best athletes to test themselves at a high level. The only sport that can be bit a weak is track and field as America does not always send its best team due to other competition commitments." The only gold medal Bermuda has won at the Games was in equestrian by Mary Jane Tumbridge in 1999 in Winnipeg, Canada. She won the medal in eventing — a discipline no Bermudian athlete had qualified for in Rio. The Pan-Am Games are a continental version of the Olympic Games and are always conducted one year before the Olympics. The Games were first held in 1951, in Buenos Aires, Argentina. This year's competition, which runs from July 13 to 29, will see 5,500 athletes from 42 countries compete in 33 different sports.

July 6. Bermuda's so-called "education crisis" could have been overstated due to misleading graduation statistics in previous years, a highly placed source claimed last night. The source — a leading education figure on the Island — said the apparent dramatic increase this year in the percentage of students achieving a Bermuda School Certificate (BSC) was likely to be down to the way figures were calculated in the past. The overall pass rate for 2006, based on 173 graduates out of 212 senior four students, is almost 82 percent — representing a leap of nearly 34 percent from the previous year. The results seem to contradict the findings of a $250,000 inquiry earlier this year which concluded that one of the two senior schools was failing and that the system overall was "on the brink of meltdown". The source said that the Ministry of Education previously measured the graduation rate by comparing the number of passes against a starting group of students, which included some who had moved from the Island, gone to other schools or dropped out of the system. "We were so bad at calculating data before that I know the rate was deflated," they said. "Students were counted that were no longer in the system; students that had withdrawn or gone to other schools. We were never in the deepest of crises that we were led to believe." The source said that figures issued by the Ministry in January helped to undermine public belief in the state-run school system. "I don't think that was ever the intention," they added. "But this continual banging of the drum that we are in a crisis has done just that. There is great room for improvement but it's not as bad as we thought." Some have suggested that the huge rise in the percentage of students graduating from the Berkeley Institute and CedarBridge Academy this year is due to last year's pass rate of 48 percent being based on the number of graduates compared to the number of students who started out in S1 in 2002. But Education Minister Randy Horton said in January that the 48 percent figure was based on "the number of students who begin the final S4 year". "The failure of half of the students who commence the S4 year is a totally unacceptable situation," he said, adding that if the figure had been calculated based on the number starting S1 the pass rate would only be 38 percent. And yesterday the Ministry confirmed that the 2005/2006 graduation rate was based on the number of students entering S4. This year's 82 percent pass rate was calculated by The Royal Gazette based on statistics given out by the principals of the two schools last week. CedarBridge head Kalmar Richards said that 107 out of 135 S4 students — or almost 80 percent — graduated. Michelle Simmons, principal of Berkeley, said 66 S4 students passed out of a possible 77, representing almost 86 percent. But last night Action Education Minister Dennis Lister said The Royal Gazette's>figured could not be confirmed because the Ministry includes students who pass summer school in their calculation of graduation rates. He said: "It should be noted that the figures presented by Principals Mrs. Michelle Simmons and Mrs. Kalmar Richards are based on the achievement of students at the end of the 2006/7 school year. The figures released by the principals were not official figures. In both cases the principals were celebrating their school's success and the Ministry applauds each and every one of their students for their achievements." The Ministry will not release the official graduation rates for Bermuda's two public high schools until September, after the summer school programme has concluded.

July 6. Street art is returning to two main City of Hamilton thoroughfares, thanks to a newly-formed partnership between the Bank of Bermuda and local art societies. The Bank announced yesterday that, by joining forces with the Bermuda Society of Arts, the Bermuda National Art Gallery and the Masterworks Museum of Bermuda Art, local artists will have an opportunity to paint and display their artwork along Front and Reid Streets, thanks to its new 'Art in the Street' competition. Local artists who are members of the named societies are being invited to enter the 'Art in the Street' competition, with successful applicants being asked to paint their submissions on hoardings around the Bank's Harbourview construction site running between Front and Reid Streets. The 'Art in the Street' competition follows a similar initiative earlier this year when members of the Bermuda Society of Arts had photographs of their artwork displayed on fencing around the former Trimingham's building site. Some 57 images were displayed by 35 artists over several months as the Bank of Bermuda progressed with its redevelopment plans. Chief Executive Officer Philip Butterfield noted that since the development of the Harbourview site began, the Bank has used the empty site to display the artwork of local artists. "As we were awaiting planning approval, we took the opportunity to promote the work of local artists and charities in the windows of 39 Front Street. As a result, over 50 pieces of local art were sold, and various community events were promoted," he said. "Then, earlier this year we invited members of the Bermuda Society of Arts to submit photos of their art to be displayed on fencing erected around the construction site. Now with wooden hoarding surrounding the site, we are once again in a position to promote local art while at the same time making the worksite more aesthetically pleasing as construction plans progress." A panel from the Bank of Bermuda will select 26 successful applicants to paint their submission on four foot by four foot marked out areas on the wooden hoarding on Sunday, August 26 with a rain date of Sunday, September 9. A first, second and third place winner will be selected from the participants. The deadline for entries of July 20. To sign up, please e-mail the Bermuda Society of Arts at BSoA@ibl.bm, the Bermuda National Art Gallery at director@bng.bm, or the Masterworks Museum of Bermuda Art at mworks2@ibl.bm

July 6. Human rights officials last night backed calls for a Truth and Reconciliation committee for Bermuda.

Retiring Anglican Bishop Ewen Ratteray, in an interview with The Royal Gazette earlier this week, said he felt Bermuda was polarized along race lines more than ever due to the prolonged legal wrangling over the Bermuda Housing Corporation (BHC) investigation. He said he thought the only way to resolve the racial divisions was a Truth and Reconciliation committee. And though Venous Memari, chairwoman of the Human Rights Commission, said she was unable to comment on the investigation into the BHC, she supported the idea of a Truth and Reconciliation committee. She said: "I think, in principle, the concept is one method by which the issues of racial differences can be addressed and resolved in a constructive manner. If it were successful in carrying out its mandate, it would assist the HRC in better resolving complaints of racial discrimination." Ms Memari did recognize that there are currently several bodies such as CURE, CURB and the Bermuda Race Relations Initiative (BRRI) working to address race relations in Bermuda. Nonetheless she supports a truth and reconciliation committee. The challenge she believes would be in its composition and structure. In her opinion the racial differences in Bermuda are unique because of the Island's history and therefore a truth and reconciliation committee should be comprised of Bermudians. It is not the first time a Truth and Reconciliation committee has been proposed as PLP MP Renee Webb raised the issue last year and the Bermuda Independence Commission Report from 2005 also brought it up. The difference this time, according to Bishop Ratteray is that he has received far more support and response then when he has spoken on the topic in the past. Just this week the Catholic Bishop Robert Kurtz, said he supported a Truth and Reconciliation committee, depending on the mandate and Rolfe Commissiong, consultant to the Premier for race relations, said he fully backed the concept. While UBP Leader Michael Dunkley said he would support the process as well as bring the process forward and in an effort to do just that met with the Bishop on Wednesday. Mr. Dunkley said: "We had a very good discussion. I am very serious about this process and I am committed to moving it forward. But it is something that needs to not be part of one political party or the other. "I will, however, be part of the process."

July 6. Leading Police officers from the UK are now in Bermuda carrying out a review into how Bermuda Housing Corporation documents got into the hands of the media, Police Commissioner George Jackson said yesterday.

Chief Superintendent Steve Harris and David Stevens, of Kent Police force, are providing help and support to Bermuda Police Service as the probe into the BHC affair continues. At a press conference yesterday, Mr. Jackson said the British officers had been specifically briefed to report on "the integrity and independence from outside influence" of the Police inquiry. "I wish to assure the public that we are aggressively investigating this matter to ensure that the public retain their confidence in the Bermuda Police Service," he said. Last month, The Mid-Ocean News ran a story from a leaked Police dossier centering on allegations of corruption at BHC. The documents reportedly revealed that Dr. Brown, former Premier Jennifer Smith and former Minister Renee Webb were all investigated by Police looking into the BHC allegations. Mr. Jackson and Attorney General Philip Perinchief then attempted to gag the media over reporting information from the leaked document, which they claimed had been stolen. Supreme Court and Bermuda's Court of Appeal both turned down their request, stating that freedom of the press to report on the BHC probe outweighs concern that the documents are confidential. The matter has now been referred to the Privy Council in London, with the media temporarily gagged.

July 6. Environmental campaigners say Government needs to "wake up" over the Island's reliance on oil imports.

With inflation at a 16-year-high, Government has singled out soaring global oil costs, but environmentalists say Ministers are not doing enough to action alternative energy sources. Yesterday however, the Director of Sustainable Development said Cabinet is ready to approve up to 150 comprehensive measures in as little as three weeks. Erica Smith told The Royal Gazette: "We are now revising the final draft Sustainable Development Strategy and will place it before Cabinet later this month. Hopefully then Cabinet will feel it is good to go." The timing is critical, as the price of an imported barrel of oil has now reached $96 — a rise of almost 50 percent since $68 in January. The cost of living increased 1.4 percent from April to May, taking inflation to 4.5 percent — higher than the UK, US and Canada. Residents and businesses are already feeling the pinch through a 17 percent rise in their electricity bills. Last year, the Government opened up public consultation on the Island's reliance on imported oil with the Sustainable Development Strategy and Implementation Plan. In 'Charting Our Course: Sustaining Bermuda' it states: "Our size and relative isolation makes us uniquely vulnerable to changes in the global economy and uniquely strong in being able to adapt quickly." However Andrew Vaucrosson, vice president of environmental campaign group Greenrock, said Ministers were not adapting quickly enough. "Bermuda really needs to wake up and realize our dependency on fossil fuels has caught up with us," he said. "It is making the cost of living very expensive. Then there is the issue of global warming. Greenrock is a strong advocate of sustainable development. Bermuda has always been fortunate enough to not feel the economic impact of our consumption, but this inflation index is a clear indicator that things are not likely to improve. Electricity bills have increased dramatically over the last few years and that trend will continue with our dependence on fossil fuels. If the Government implements the Sustainable Development Strategy we'll be in a good position, but at the moment it seems as if nothing is being done." Greenrock held a 'green' festival last month powered by biodiesel and which offered an electric scooter as a raffle prize. On the organization's website (www.greenrock.org) it gives residents tips on how to reduce energy usage, such as through using low voltage bulbs and water heater timers. Mr. Vaucrosson said that since purchasing an escooter four months ago, his fuel costs have dropped from $13 a week to zero. "These scooters have a low voltage recharger which draws the same power as your computer, so that's quite a low wattage," he said. But he said more action was needed by Government to encourage consumers to use eco-friendly products. "We need to re-look at our customs and tariff rates and introduce lower duties for imported energy efficient goods," he said. Mr. Vaucrosson said a member of the public had wanted to install solar water heating panels but found that only the panels were duty free. "If someone is looking at alternative ways of getting energy in their home, then they should be able to bring in a kit which is duty free. At the moment there don't seem to be any clear guidelines at Customs. Importers and consumers need an incentive. We also need to look at how we can encourage greener technologies. We need to see more active pressure on Belco to look at alternatives. I don't think the Government is being proactive enough at the moment." He described the Sustainable Development Strategy as a "crucial document". "Greenrock's goal is to keep the focus on this document and keep this current Government and any future one accountable to it" he said. "The Government spent hundreds of thousands of dollars compiling it and showcasing it to the public. What is missing right now is transparency and a follow-up commentary." Yesterday however, the Director of Sustainable Development told The Royal Gazette that the Government was about to put its words into action. "This Government is absolutely committed to the Sustainable Development Strategy," said Mrs. Smith. "Cabinet has been committed to the proposed actions in the plan. A third of them have already been addressed or are being addressed." She highlighted the establishment of the Economic Empowerment Zone in north Hamilton as an example, and said she was "confident" all the 150 proposed measures would gain approval. "We have also been working with Belco to address these issues, and have been talking about how we can work in partnership to develop an alternative energy for Bermuda. But this has been written as a five year strategy and so is a much longer term policy. I therefore feel the public needs to stay tuned, as there will be some very innovative things happening in the near future. It is a concern that we have a finite resource of oil and also, the impact of these fossil fuels on the environment. This is an area which does need to be highlighted in Bermuda, but I feel confident that these issues will be addressed over the next five years. The Strategy will cover everything from solar panels to building strategies but some things will be implemented faster than others. Belco is also working on its own strategies for the future. I think Bermuda is ideally placed to take advantage of alternative energy sources. The fact that we are sunny for most of the year is an option to explore and we should also reconsider Belco's strategy on wind turbines." Belco — the Island's energy provider — used nearly one million barrels of oil in 2004. The company's senior vice president Andrew Parsons was off Island last night and unavailable for comment. However, this year's annual report discusses alternative energy sources such as solar panels and wind turbines. It states: "Over time, these small-scale renewable energy sources have great potential to reduce demand on the Island's electricity system, while also increasing self-sufficiency and sustainability." In January, Belco began a public consultation on alternative energy with a telephone survey. Last year it also signed an agreement with Current to Current Bermuda Ltd to purchase up to 20 megawatts of power with the world's first underwater power generator. Situated off the south coast, this would harness the ocean's currents to provide at least ten percent of the Island's electricity. However, Stuart Hayward, chairman of Bermuda Environmental and Sustainability Taskforce (BEST), said: "One difficulty is that Bermuda's energy policy is being decided almost entirely by Belco, which is then expected to merge its private, corporate agenda with the varied needs of the community. In those areas where the interests of Belco shareholders and those of the larger community merge, we are generally well served by the company. Where the interests diverge, it is less likely that community interests will get priority. Our Government could do much more to practice and encourage energy conservation and provide incentives for renewable energy sources."

July 6. The captain of casino ship Niobe Corinthian will lose his career if he is convicted of importing gaming machines on the vessel, his lawyer claimed yesterday.

Elizabeth Christopher was urging magistrate Khamisi Tokunbo to find Panamanian national Fermin Alfonso Reyes not guilty of breaching Bermuda's anti-gambling laws. Reyes, 30, and the ship's alleged managing director George Kezas, 72, have been on trial since last September in a court process that has been adjourned on numerous occasions. The Niobe Corinthian arrived in Bermuda on July 24 2006, and was raided by Police on August 11 when she was moored at Marginal Wharf, St. David's. The officers seized 100 slot machines, with Reyes arrested that day and Kezas two days later. According to the charge the defendants now face, they either imported the machines or caused them to be imported with the intention of doing so, but they deny any wrongdoing. During the trial their lawyers have argued they are not guilty for reasons including that the ship was only in Bermuda in transit and it was not intended that the machines should be used on the Island or in its waters. In her closing speech to the magistrate yesterday, Ms Christopher said the word import was capable of "any number of meanings" under Bermuda law, and Mr. Tokunbo should not adopt a meaning that would penalize Reyes. Describing the captain as "a person who did what he did innocently," she said a conviction would render him unable to work as he would not be able to secure visas. "Captain Reyes should have the benefit of any doubt caused by doubtful law," argued Ms Christopher. Kevin Bean, representing Kezas, argued his client was not even in Bermuda on July 24 when the ship arrived. "Mr. Kezas was under the belief that the vessel's next port having left Santa Domingo was to have been Antigua, and he was surprised to learn that it was en-route to Bermuda," said Mr. Bean. He claimed his client could not be guilty of importation if he never intended to bring the ship to the Island. Earlier in yesterday's proceedings, Reyes concluded evidence in his own defence by being cross-examined by Senior Crown counsel Carrington Mahoney. In answer to questions from Mr. Mahoney, he confirmed he met someone named Neil Inchcup when the ship came to Bermuda for the first time in 2005, and again after he was released from Police custody in August 2006. He agreed with Mr. Mahoney that he had on a previous occasion described Mr. Inchcup as "the guy acting as the owner" of the Niobe Corinthia and Mr. Inchcup introduced himself as such. Reyes also told the court he had telephone contact with a woman named Cheryl Albouy, with her asking how everything was on the ship and whether any provisions were needed. Asked by Mr. Mahoney whether he had intended to dock the vessel in Bermuda, he replied: "I was instructed to do so." Asked whether he brought the vessel into port on July 24 2006 knowing gambling machines were on board, he replied that he did. Mr. Tokunbo — who revealed he has filled eight notepads with his record of the evidence during the trial — will rule on the case on July 20.

July 6. Broadband internet access has now reached Pembroke through CableVision's Broadband Link service.

Customers in Hamilton and the surrounding areas can now get high-speed data service using CableVision's high-capacity, fibre-based broadband network. The service has gradually been working its way, parish by parish, from the East End and has now reached the middle of the Island. Trench work and cable laying will now continue into Paget during August as the service spreads out to the west. CableVision is promoting the service as providing greater speed and a super-reliable connection that does not require a phone line and allows customers to keep their current e-mail addresses. On-Island Internet Service Providers Transact, Logic and North Rock are offering full 2 MB service to take advantage of CableVision's Broadband Link service. Customers can choose which internet access speed they want on the package they purchase from their ISP. The service is now available in St. George's, St. David's, Hamilton Parish, Smith's, Devonshire, and Pembroke. CableVision will make the service available in Paget some time in August. Rollin Nathan, Sales Manager, Bermuda CableVision, said: "Users tell us that Broadband Link is the difference between driving down a back road and soaring down a super-highway. "In addition, we are making it easier than ever for customers to get connected, and have streamlined the process and paperwork." Customers pay for $35-per-month for CableVision Broadband Link, in addition to the internet package bought from an ISP. The company claims installation can be performed within three business days of a request for service.

July 9. Bermuda's new and stringent drug laws showed no mercy against an American drug addict who was sentenced to jail and received a $20,000 fine after admitting to one count of importing $9,150 worth of cocaine and another for possessing drug equipment.

Meryl M. Kaplan, 44, of Gordiva Way, New York City, drew the attention of a drug-sniffing dog at the L.F. Wade International Airport's Customs arrival hall on July 4, Magistrates' Court heard. Kaplan elected for the charges to be heard in Magistrates' Court rather than the Supreme Court after being told the offences were indictable. Vacationing with her husband, she arrived just after 2 p.m. and was subsequently subjected to an Ion scan by Customs inspectors, which detected the presence of cocaine on her hands. Then, her luggage, which consisted of five bags and a set of golf clubs, were searched and examined by suspicious Customs officials. Shortly afterwards, Kaplan pointed towards a white, plastic, square case that was inside her Louis Vuitton purse. Traceable amounts of a white, rock-like substance was found on other items, including a metal pipe. One chopstick, which she admitted using to push the cocaine around with, was also discovered along with two prescription bottles inside a black handbag that contained white, rock-like material. Both bottles had her name on it and a closer look revealed a small, black, Gucci toiletry pouch containing a glass pipe and a white, rock-like substance inside a small Advil bottle, mixed with tablets. When asked what the substance was, she told officers, "It's not crack, it's cocaine cooked down with baking soda." And, a further rummage of Kaplan's bag exposed another pipe containing burned residue, along with another chopstick covered with the same. Moving on to her black suitcase, a silver-coloured pipe and a silver-stemmed pipe with a wooden head, all with traces of similar burned deposits, were fished-out from her clothing. Astonishingly, steel wool and a white sock containing a metal drill-bit with a white, rock-like matter on it were also recovered from another pouch belonging to her. In total, four pipes were found, but only three of them tested positive, by a Government analyst, to having traces of the drug, which weighed a total of 29.41 grams. In court, duty counsel Leo Mills said Kaplan had a "fairly substance abuse problem that was only for her personal use and not to sell, distribute or affect the community." Senior Magistrate Archibald Warner called the offences "trafficable" and underscored its seriousness, especially following the passing of harsher amendments by Government, to the Misuse of Drugs Act. Introduced under former Attorney General Larry Mussenden, in Magistrates' Court, the new sentences are a maximum of ten years imprisonment and a fine of up to $500,000 or a maximum of three times the street value of the drug, or whichever is greater or both. Instead, Mr. Mills asked Mr. Warner to use his discretion and pass a suspended custodial sentence or a fine instead of imprisonment, saying Kaplan, whose husband was present, will seek treatment upon her return to New York. "It would not be a slap on the wrist and you would not find Mrs. Kaplan before our courts again," Mr. Mills pleaded. "She realizes that she has brought considerable embarrassment to herself and her family and I ask that the court not impose a custodial sentence." In his lengthy judgment, Mr. Warner stated: "This is a case of which a substantial amount of cocaine that is clearly a trafficable amount and on the face of it, attracts an immediate jail sentence of 12 months." He considered Kaplan's "remorseful" demeanor and the fact she had no convictions within Bermuda's jurisdiction and her "personal circumstances," before sentencing her to three months imprisonment. Additionally, following her prison sentence, Mr. Warner handed down a $20,000 fine, before Kaplan started crying hysterically, shouting: "I have children!" "I have children!" She was immediately taken into custody by Prison and Police officers, before being transported to confinement.

July 9. 2007 Games medals won by Bermuda team in Rhodes, Greece (Bermuda came 9th, compared to 5th in 2005).

Athletics
Xavier James 100m - bronze, 200m - bronze
Melissa Clarke 100m bronze, 200m - silver
Shianne Smith 200m bronze, 400m - silver
Terrance Armstrong - men's half marathon - gold
Albert Donawa - men's half marathon - bronze
Dawn Richardson - women's half marathon women - bronze
Half marathon team men - gold
Half marathon team women - gold
4X400m women's relay team - bronze
Basketball
Men's team -silver
Women's team - bronze
Cycling
Geri Mewett - men's individual road race - bronze, men's individual town centre criterium - silver
Garth Thomson - men's individual time trial - bronze
Deanna McMullen -women's individual road race - silver, women's individual time trial - bronze
Men's time trial team award - bronze
Women's team road race - bronze
Women's time trial team award - silver
Football
Golf
Laura Robinson - ladies individual - gold
William Haddrell -men's individual - gold
Nicholas Mansell - men's individual - bronze
Men's team event - gold
Ladies' team event - bronze
Sailing
Stephen Dickinson -laser radial rig - silver
Swimming
Ashley Aitken - women's 100m butterfly - bronze, women's 100m individual medley - bronze, women's 50m breast sroke - silver, women's 50m butterfly - gold, women's 50m freestyle - bronze
Women's 4X100M freestyle relay - silver
Women's 4X50m freestyle relay - silver
Women's 4X50m medley relay - silver
Tennis
Andy Bray and Jenson Bascome - men's doubles - gold
Andy Bray - men's singles - silver
Men's team event - silver
July 10. A Pubwatch scheme in which bar staff and licensees will join forces to tackle drink-fuelled violence is set to be launched within the next month. About 16 venues in the City of Hamilton have now signed up to the project, according to Bermuda Police Service's liquor licensing officer P.c. Scott Devine. P.c. Devine said the link-up — which bar managers have been discussing in a series of meetings for the past six months — had already had a positive impact on efforts to combat trouble, particularly in the Front Street area. It is expected staff will have radios so they can warn each other in advance of disorderly groups who may be heading their way. Licensees will draw up a code of acceptable behavior which can be applied across the board, with serious offenders facing being banned from all participating bars. P.c. Devine said yesterday: "We expect it to be up and running by the end of this month, or in the first week or two of August. "It's taken longer than I thought because it's been a little difficult moving things ahead, particularly at this time of year. But we are getting there now and I'm pleased with the way it's going." Venues signed up include Cafe Cairo, The Pickled Onion, Bermuda Bistro At The Beach and Docksiders pub, in Front Street; The Hog Penny, in Burnaby Hill; and the Spinning Wheel, in Court Street. Philip Barnett, president of Pickled Onion and Hog Penny, said: "The concern for many operators of bars and pubs is ensuring that they have a safe, enjoyable atmosphere for all. "There are so many trouble-makers out there, who will cause trouble in one place and then go somewhere else. This is about saying enough is enough. If you're trouble at Pickled Onion, good luck getting in the Spinning Wheel. If you're trouble at Robin Hood, you won't be going to Fresco's Wine Bar." P.c. Devine first spoke to bar owners last year about creating an action group based on the Pubwatch scheme which has been successful in his homeland Scotland and the rest of the UK. Further down the line, it has been suggested Hamilton-wide dress codes and ID-checking systems could also be implemented, while bar managers could also push collectively for official training initiatives for bouncers.

July 10. The Government and the Opposition have welcomed plans for an inquiry into British Overseas Territories - with the latter planning to use the review to press its case for a Royal Commission into the Bermuda Housing Corporation scandal.

The Foreign Affairs Committee (FAC) of the UK House of Commons will begin the comprehensive inquiry into all 14 territories in November, looking at standards of governance, transparency and accountability, the role of governors and regulation of the financial sector. Anyone can submit evidence to the inquiry - and Opposition Leader Michael Dunkley said yesterday that his party looked forward to presenting "our good governance plans". Premier Ewart Brown said he "very much welcomed" the audit, adding: "The FAC review will provide a useful and timely channel for dialogue with the UK parliament on many issues of importance to Bermuda and other Overseas Territories." Khalid Wasi, spokesman for the All Bermuda Congress (ABC), a new political party hoping to win parliamentary seats at the next general election, said he too would make submissions, including a request for a referendum on independence. Mr. Dunkley's party has called for a Royal Commission into an investigation of corruption at Bermuda Housing Corporation, which led to allegations against the Premier and other Progressive Labour Party politicians. The United Bermuda Party leader - who was in London for talks with Foreign and Commonwealth Office (FCO) officials last month - said he felt the FCA inquiry was "timely and highly relevant". "Although we understand the inquiry by the Foreign Affairs Committee includes all UK overseas territories, we think its focus on standards of governance, transparency and accountability are in keeping with Bermuda's immediate needs and concerns," he said. "Regardless of the committee's work, we remain firm in our belief that a Royal Commission is the best way to clear the air and provide a process to answer the many outstanding questions stemming from the BHC investigation and its handling. That was the position we laid out in meetings at the House of Commons two weeks ago and it may well be something the committee recommends following its inquiry here in Bermuda." It is not yet known if the review will see members of the committee - which includes Labour Party backbencher Andrew Mackinlay, who has called for the abolition of conscription in Bermuda - visit the Island. Deputy Governor Mark Capes said: "In the course of conducting such an inquiry, we would expect the FAC to visit one or more of the Overseas Territories but that is entirely a matter for the FAC to decide." He added: "Like other select committees, the FAC is one of the key structures to ensure accountability in the Westminster system of parliamentary democracy. It plays an important role in monitoring the policies and performance of the FCO." The main focus of the inquiry, the first such in nine years and due to start in November, will be security and good governance. The work of the Overseas Territories Consultative Council will also be considered, plus procedures for the amendment of constitutions; human rights; the application of international treaties, conventions and other agreements to the Overseas Territories; and relations between the Territories and the UK parliament. Dr. Brown said the review was in keeping with issues raised at last year's meetings of the Overseas Territories Consultative Council (OTCC) in London. Back then, he called for Governor Sir John Vereker to take a greater public role in policing and urged, along with other Overseas Territories' leaders, that governors be barred from future OTCC meetings. The announcement of the FAC inquiry comes less than two weeks after the Foreign and Commonwealth Office reissued a 2003 paper giving guidance on good governance in the Overseas Territories. The UK National Audit Office is also carrying out a review of the effectiveness of the FCO's work in relation to the Territories, with a report expected in the fall. Mr. Wasi said the inquiry was excellent news. "I don't think anyone should take this as any kind of colonial move," he added. Mr. Capes said: "Anyone can volunteer to submit evidence to the FAC, orally or in writing. But the FAC can request - or 'send for' - UK government officials to attend sittings of the committee to answer questions. The FAC can also consult any individual or organisation on issues relevant to their inquiry. The committee decides what use to make of any information it receives." For more information on submitting evidence visit www.parliament.uk/parliamentary_committees/foreign_affairs_committee.cfm.

July 10. Soil samples are to be shipped overseas as Government continues its investigation into claims Agent Orange was dumped and burned at Kindley Air Force Base.

Speaking at a press conference today, Works and Engineering Minister Dennis Lister said a local company would collect specimens of soil but that Bermuda does not have the technology to carry out the necessary tests. Batches will therefore be sent abroad, thought to be Canada, with results expected by September 4. It comes after US Army veteran Ronald Slater alleged the lethal defoliant - now said to cause horrific disfigurements and serious illness to those exposed to it - was disposed at Kindley in the 1960s. Mr. Slater said numerous barrels of the toxic substance were poured into deep pits before being set on fire, sending thick smoke over nearby St. David's homes. He said he was then instructed to bulldoze the remaining waste into the sea. Mr. Lister told the press conference: "I fully expect that the results of the current testing will be similar to the tests taken at the time of the US departure from the Baselands. As indicated, those extensive tests did not reveal any measurable levels of contaminants."

July 10. Premier Ewart Brown believes the decision to hold the PGA Grand Slam of Golf outside the US for the first time has been justified with tickets doubling from last year's sales.

The much-anticipated tournament will be hosted at Bermuda's Mid Ocean Club from October 16 to 17, with 2007 US Open Champion winner Angel "the duck" Cabrera already confirmed. Dr Brown said the rise in ticket sales and early hotel bookings were clear indicators that holding the event in Bermuda was a positive move. "Bermuda's golf courses are stunningly beautiful and uniquely challenging," he said. "In October the world will see what we've known all along — Bermuda is an unmatched golfers' paradise." Cabrera, who became the second first-time qualifier into The PGA Grand Slam of Golf last month, will join fellow first-time qualifier Masters Champion Zach Johnson in the elite four some. The remaining two spots will be determined at the British Open at Carnoustie, Scotland, and the 89th PGA Championship at Southern Hills Country Club in Tulsa, Okla. David Charles, director of the PGA Grand Slam of Golf, said: "We are pleased with the excitement and energy the PGA Grand Slam of Golf is creating in Bermuda. If ticket sales are any indication, it's clear that there are many golf enthusiasts on the Island who are looking forward to experiencing the toughest tournament in the world to qualify for."

July 11. Drivers and sailors have been warned to use caution when navigating Longbird Bridge due to construction work. A replacement bridge is being erected alongside the original, which was built by the US Army in 1953. The only link between St. George's, the Airport and the rest of the Island, the bridge is suffering from rust and problems with its electrical system. Traffic has been restricted to one-lane traffic for almost two months after it was deemed unsafe due to storm damage. The intention is for the replacement bridge to ease traffic, while a five-year programme of maintenance work is carried out by the Ministry of Works and Engineering. A press release issued by the Ministry yesterday advised the public to be careful while travelling in the area as there will be increased construction activity while the replacement is built. "Marine traffic should use caution when travelling through the channel as their passage may be temporarily restricted at various times during construction. The public is also reminded to adhere to all posted traffic lights and signs while travelling over Longbird Bridge and to yield to construction traffic as required," said the statement. Motorists have experienced lengthy tailbacks since the lane closure in May, and the press release added: "The Ministry apologizes for any inconvenience to the public and asks for the public's patience while we work to restore two-lane traffic."

July 11. Fears have been raised over the increase in overseas spending and the impact it will have on Bermuda's retail market, according to chairman of the retail division of the Chamber of Commerce, Kristi Grayston.

This follows the latest Retail Sales Index report released by the Government's Department of Statistics which revealed a 10.5 percent rise in purchases abroad in May 2007 compared to the same time last year. And Ms Grayston said the traders' biggest concern was the $0.6 million increase, year on year, resulting from declared overseas purchases of $6.3m for May 2007. "It is a bit of frustration really for the retail sector," she said. "There is a great deal for us to look at, but it doesn't tell us what we really want to see. Our biggest concern is the overseas spending which has seen a steady increase. And that is only what is being declared, so it is not reflective of overseas spending online and what is not declared." She went on to voice her concern about the limited amount of retail space left on the island and the knock-on effect inflation was having on rising food prices. "Two of our department stores (Trimingham's and Smith's) merged and then went under two or years ago, so there is a huge amount of retail space free and that has impacted on things," she said. But Ms Grayston expressed her satisfaction at seeing car sales making a good recovery. "Car sales went up this time, so it looks like they are coming back up again," she said. And she is backing the Buy Bermuda campaign to improve the financial situation in general for retailers. "We are trying at the moment to relaunch it, so we will hopefully have something coming out in July." The report showed that consumers spent an estimated $97.2m on retail sales in May 2007, representing a $0.3m (0.4 percent) decrease from the $97.5m recorded the previous May. The 0.4 percent fall in retail sales came after two consecutive months of sales gains, but on the other hand the $97.2m spent on retail sales was the highest level of spending so far this year. The main contributors to this were the food stores, apparel and all other stores sectors. After adjusting for the annual retail sales rate of inflation, measured at 3.2 percent in May 2007, the volume of sales dropped 3.5 percent reflecting an overall decline in the total quantity of goods sold. On the plus side grocery sales remained strong as a result of a 5.4 per cent increase in gross receipts for food stores in May 2007 compared to the same month last year. The upward movement in sales receipts was mainly down to the 3.9 per cent rise in the price of food. Similarly liquor sales were on the up again, rising to 4.2 per cent following a 0.3 per cent decline in the previous month to make it the fourth increase so far this year. The 'all other stores' sector, which includes furniture, appliances, electronics and pharmaceuticals retailers, has now seen positive sales gains consistently since March 2007, with gross revenue flow improving a further 2 percent during the month of May. Car salesmen also had reason to be cheerful with motor vehicles sales arresting a double-digit decline from the previous month, reporting a 2.6 percent increase in May 2007 from the same month last year. Stronger sales can be directly attributed to increased consumer demand along with higher stock levels of current vehicle models. In line with that, clothing retailers registered their fifth consecutive sales gain for the year, with gross revenue flows advanced by 7.7 percent in May 2007, improving on a 3.8 percent rise in April. This sales increase represents the 10th consecutive month of positive gains dating back to August 2006. In contrast to the rest of the construction industry, building material and hardware retailers reported a 31.7 percent decline in revenues for the month of May. This marks the fourth month this year that revenues have fallen short of 2006 levels and can be attributed to failing to repeat the large contract sales of the previous year.

July 12. A 53-year-old tourist collapsed and died despite the frantic efforts of a doctor and police officer. Yesterday afternoon the man was seen sitting at the edge of the water at John Smith's Bay, in Smith's, at about 2.25 p.m., before he collapsed backwards.

It was witnessed by Scott Nicholls, an ex-police officer, and his family who are in Bermuda visiting his sister-in-law, a speech therapist on the Island. When the man fell, Mr. Nicholls with the help of two other men, managed to pull him back from the water. Then Mr. Nicholls and a doctor on the beach began CPR. He said: "A doctor who is from the hospital was doing the CPR and I was working with the defibrillator. I'm an ex-cop so I have some training with these devices." Mr. Nicholls' wife, Jayce, said she thought the man had been swimming for about half an hour before he started feeling sick and came back onto the beach. "He was snorkeling for about half an hour and his family, I think, was sitting over by the rocks, but he came and just plopped down in front of us," she said. "It was all very shocking and terrible." After performing CPR and using the defibrillators for a few minutes, Mr. Nicholls said four Police cars and an ambulance arrived on the scene. A Police spokesman said the 53-year-old visitor was rushed to the King Edward VII Memorial Hospital and was pronounced dead at 3.08 p.m. by an on call physician. The Nicholls' family praised the response by Emergency Services, but were upset by what they perceived as a lack of interest and training on behalf of the lifeguards. "That was quite a response with four Police cars and an ambulance. They came so quickly, basically when the lifeguards got there," Mrs. Nicholls' added. "We were waving on the lifeguards and they just gave a sign saying one minute and then had to put on their t-shirts before they came down to the beach. And then they didn't know how to use a defibrillator." Thoughts of the few left on the beach, however, remained on the family of the deceased saying how sorry they were for the family's loss. "We feel very sorry for the family. Our hearts go out to them," said Martha Hoehn, Scott Nicholl's mother-in-law. The Police spokesman added that the next of kin had not been notified so no further information could be given at the time of going to the press.

July 12. Bermuda's highest court of appeal has indicated it may take "a good deal" to convince them to gag the media over the leaked Bermuda Housing Corporation (BHC) dossier.

The Privy Council is due to hear the matter after both the Chief Justice and Court of Appeal turned down an application from the Attorney General and Police Commissioner for an injunction against the press. Three Law Lords from the Privy Council agreed — during a hastily-convened hearing minutes after the Court of Appeal ruling on June 26 — to grant a temporary news blackout until they can hear the case in full. Their reasons for this were released yesterday, in a statement pointing out that they only heard from a Queen's Counsel representing Attorney General Phil Perinchief and Commissioner George Jackson and not from a lawyer for the media organizations named in the action. The statement said if there had been a "full inter partes argument" at that time — a legal term meaning all parties have been notified and are able to make submissions — "it might have taken a good deal to persuade them that the Chief Justice erred in the exercise of his discretion, and that the Court of Appeal was wrong to dismiss the appeal". The full hearing, with arguments from both sides, could take between eight and twelve months to take place. The leaked Police file concerns an investigation into alleged corruption at the BHC. Said to run to thousands of pages, it reportedly reveals that Premier Ewart Brown, former Premier Jennifer Smith, former Minister Renee Webb, construction boss Zane DeSilva and others were investigated by Police looking into the allegations. Sen. Perinchief and Mr. Jackson first applied for an injunction against the Island's newspapers and broadcast organizations after the Mid-Ocean News published stories on June 1 containing details from the BHC file, and ZBM television news broadcast extracts on May 23. Dr. Brown launched a stinging attack on the justice system after the Court of Appeal refused to gag the media over the leaked dossier. He has accused the Opposition of engineering the leak in a pre-election bid to destabilize his Government, and initiated libel action against the media over published extracts from the dossier. According to a statement from his spokesman Glenn Jones last month, if the Privy Council bid fails to gag further publications: "Bermuda's long standing supremacist oligarchy would be vested with legal license to intensify the ongoing UBP/media tyranny." The Police investigation into the source of the leaked dossier has seen three arrests, including that of Auditor General Larry Dennis, the Government's fiscal watchdog. No one has been charged.

July 12. An independent group charged with helping to oversee the future development of Hamilton has been reconvened, the city's Mayor announced this morning. The Mayor's Commission was originally set up by former Mayor Jay Bluck a year ago as an independent body responsible for undertaking a wide-ranging review of the management and development of the city. This morning, current Mayor Sutherland Madeiros said he wanted to bring the Commission back because its 14 members represented a wide variety of experienced business people from different sectors, which could help the City of Hamilton. As well as identifying and assessing commercial, residential and other development issues impacting the city, the Commission will be charged with reviewing the Hamilton City Plan 2001. The plan is increasingly under pressure as developers want to build office or apartment blocks above the existing height restriction. "I would like to thank the members of the Commission for agreeing to continue this very important work for the City of Hamilton. The City of Hamilton plan was approved six years ago and during that time Hamilton has evolved at a rapid pace," said Mr. Madeiros. "I am pleased that this group will be reviewing the plan and a wide variety of other matters affecting the City. I look forward to receiving their recommendations." The Commission members include J. C. (Kit) Astwood, as the Chairman, Henry Ming as the Deputy Chairman and Peter Adwick as the Secretary. Other members include Wendall Brown, Teresa Chatfield, Zane DeSilva, Alan Dunch, Barbara Finsness, James Gibbons, James Jardine, Julie Marshall, Donna Pearman, Belcario Thomas and David L. White.

July 12. Bermuda's current account chalked up a surplus of $186 million in the first quarter of this year — an increase of $28m on the same period last year.

The figure represents the difference between the money flowing into the Island from overseas and that flowing in the opposite direction. And even though the amount of money leaving Bermuda rose by $69m in the January through March period, that was more than offset by the extra $97m that flowed in. A key factor in the rise was the fact that the value of goods imported dropped by $19m to $282m. Exports also fell by $1m to $6m, leaving the Island's goods deficit at $276m. The money injected into the Island's economy by the growing international business sector shows up clearly in the figures released yesterday by the Department of Statistics. Employee compensation paid out by international businesses to residents totaled $263m, an impressive 30 percent of the Island's total receipts. The $16m rise on the same period last year indicates an increase in the number of companies and employees, as well as an increase in salaries. Receipts for business services totaled $260m, while $100m was spent overseas by resident companies and individuals on business services, amounting to a surplus of $161m — up $31m on the first quarter of 2006. There was a 37 percent rise in the amount paid out by residents for transportation services, in the first-quarter — $89m compared to $65m in 2006. Meanwhile transportation receipts fell by half to $8m. The government services surplus remained unchanged at $37m, as did the amount paid out overseas for government services at $6m. Investment income surplus boosted the Island's coffers by $91m, compared to $100m a year earlier. The Island's financial account saw a large swing, from a net inflow of $160m last year to a net outflow of $652m in the first quarter of 2007. While portfolio investments and direct investment both enjoyed a healthy increase in inflow compared to 2006, the category of 'other investments' registered a net outflow valued at nearly $1.3 billion, compared to an inflow of $274 million last year. All transactions associated with changes of ownership in foreign financial assets and liabilities of the economy are included in the financial account. The first-quarter rise follows a huge leap in 2006, when the year-end surplus totaled $901m — up $347m on 2005.

July 12. Phil Barnett, president of the Chamber of Commerce and head of the Island Restaurant Group Ltd, believes the decline of the dollar is a double-edged sword for Bermuda's economy.

On the one hand it will have a big impact on the labour market and the level of worker employers are able to attract to the island, but on the other they have been able to take advantage of favorable costs when trading with the United States, according to Mr. Barnett. "The value of the dollar is impacting from a labour point of view," he said. "The fact is that employers employ 12,000 people on work permits in Bermuda and part of the reason we have been able to attract these individuals is because of the relative value of working in Bermuda compared to working in their own countries. With the dollar falling in value to two specific currencies, the euro and the Canadian dollar, its impact, from what I have heard from our members, has affected our ability to recruit because it is not nearly as beneficial to be in Bermuda as it was and the issues of housing and work permits have also had an impact." Mr. Barnett reckons the drop in value of the dollar is forcing employers to look further afield than places such as Canada, to the likes of India and China for their labour. "We have to go further abroad to get individuals that see Bermuda as a viable place to work," he said. But on the flip-side he believes the weakness of the dollar will boost Bermuda's buying power in America. We import a lot of goods from the US, so we are seeing an increase in buying power and because the prices are a lot more reasonable its gives us an opportunity to maximize that side of things," he said. From the perspective of a restaurateur, Mr. Barnett is also experiencing mixed fortunes, with the cost of European goods rising and yet being able to get more value for money from the American market. "In the restaurant trade the European wines have increased dramatically in price, but now when you look at the Californian wines they are much more reasonable in price," he said. "But it is impacting on other fronts as well. A lot of goods are coming from North America and we need to be more creative and make sure we source as much as we can from the US. Additionally we generate a lot of our power from diesel and oil, which comes from abroad and electricity bills are the highest in our business and the price of propane gas is astronomical at the moment."

July 13. Swimmer Kiera Aitken will carry the Bermuda flag tonight in the Opening Ceremony of the Pan American Games in Rio de Janeiro. Bermuda will not have that many athletes marching in the Opening Ceremony at the famed Maracana Stadium. Aitken is one of two swimmers representing Bermuda in Brazil — the other being Roy Allan Burch. She has competed for Bermuda in the Athens Olympics, the Commonwealth Games last year and has also competed in previous Pan American Games and World Championships. Over the past year Aitken has based herself in Barcelona, Spain training at the Club de Natacion for these Pan American Games. And she is also hoping to qualify for the 2008 Olympics in Beijing at the Games in Rio. A large number of Bermuda's contingent will not have arrived in Brazil by the time this evening's ceremony starts. The island's two show jumpers, Patrick Nesbitt and Jill Terceira, will leave with their horses from Europe on Monday and Bermuda's sailing team will leave for Rio on Sunday and Monday. Deb Gravelle from the Bermuda Sailing Association and who is the sailing official for the Games, said yesterday: "Most of the sailors will leave Bermuda on Monday although (Sunfish sailor) Malcolm Smith will leave on Sunday." It is Smith who represents Bermuda's best chance to win a medal. He already has won two silver medals in previous Games and is a multiple World Champion in his class. Bermuda Olympic Association president John Hoskins, who has been in Rio all week attending Pan Am Congress meetings, said: "Malcolm is a medal contender and we never know with the bowling. They won a medal in the Commonwealth Games (in Malaysia). And of course there is Flora Duffy." Of the Games themselves, Hoskins said he has been impressed with the Brazilian hosts. "They have spent a lot of money and have made a very big effort. They are really going to town on it as their long-term plans are to host the Olympics and World Cup." While most of the island's athletes will be forced to wait a number of days before competing, two others will be in action this weekend — triathlete Flora Duffy and equestrian Annabelle Collins. Collins, who will be competing in the dressage, will ride her 10-year-old German stallion, Medici, on Saturday or Sunday depending on how today's draw turns out. Duffy will have her race on Sunday. But there is one thing that all the athletes will be happy about — the new Athletes Village which Mike Collins, Annabelle's father and the Chef d'Equipe, said "was the best he has ever seen at a major Games". Collins and her father Mike were some of the first to arrive in Rio. And they have been very impressed with the preparations and facilities. Mike Collins said: "The Equestrian Stadium is magnificent and the stabling is brand new — in fact many of the facilities are brand new." And Collins was also impressed with the Athletes Village — often a source of controversy at major Games. He said: "The Athletes Village is very smart. In fact it is probably one of the best I have ever seen. Normally the Athletes Village (at major Games) is used for low cost housing after the Games have finished, but this time it looks as if it will be high cost housing. All the apartments have balconies and there are swimming pools and underground parking. That is something you do not normally see. It is a really nice Village." The Village is located in Barra da Tijuca, a fancy neighbourhood. And the Village is also located within a 10 kilometer radius of more than 60 percent of the competition locations. The apartments have one, two, three or four bedrooms, and even the beds have taken into account the athletes' height. The restaurant can serve 4,000 people at one sitting and there are also large leisure and entertainment facilities for the athletes. Collins said that his daughter's dressage horse arrived safe and sound. "The horse arrived pretty well and it looks alright. It is not eating as well as we would like at the moment but hopefully that will change." But it took a long trip from Europe to get to Rio. He said: "It flew from Frankfurt (Germany) and the plane refueled in Senegal of all places. Then it flew on to San Paolo and then by road to Rio. In fact the road trip was probably the worst as the transport was not that good. The driver was not familiar with driving horses. By all accounts he thought he was racing a Formula One car!" Not surprisingly the weather in Rio can be hot. "We try and train in the mornings when it is cool," said Collins. The vet check for the dressage horses is today as is the draw to see the order of competition. "We will not know whether we will be competing on Saturday or Sunday which is when the first tests are spread over. Normally the teams draw their order and then the individuals (like Annabelle) have to configure around the teams. But we are all settled in so now it is off to the races this weekend." Show jumper Nesbitt said this week from Europe: "We fly to Rio on Monday. The horses will leave from Luxemburg." Nesbitt, who spoke to the Mid-Ocean News this week while on a boat crossing the English Channel following a competition in Belgium, said: "Jill (Terceira) is flying with the horses on the same plane. But so far everything is good. I have been doing a few shows in the build-up to the Games and have had some decent results. We are getting excited — the build-up is amazing. It can be a bit anxious at the moment as we are both hoping our horses stay sound and in good condition." Nesbitt's horse, Antille 8, has never flown before but he was confident that it would not be a problem. "Horses generally fly quite well . . . but I suppose we will find out," he said. Security will be at a premium for the Games in Rio which does have some very bad areas. The Brazilian army has been training hundreds of police officers from outside the city to act as armed escorts for sports teams and other guests. Authorities will place a total of 18,000 police officers and security force personnel on patrol in the city to maintain order, with a budget of almost $300 million. The plan to protect participants and spectators is a joint effort of the national and state security departments. Meanwhile, a security crackdown in the shanty towns known as the German complex near Rio's international airport has been continuing for more than a month after two police officers were killed. Police have maintained a strong presence in the area trying to stop the movement of drugs and weapons, and occasional gun battles have occurred.

July 13. Bermuda's Pan Am team, 20 athletes in 8 sports:

Bowling
Bobbie Ingham

Patrice Tucker

David Maycock

Kevin Swan
Cycling
Equestrian
Annabelle Collins

Jill Terceira

Patrick Nesbitt
Sailing
Brett Wright

Katrina Williams

Stevie Dickinson

Leatrice Roman
Swimming
Kiera Aitken

Roy Allan Burch
Diving
Track and field
Arantxa King

Tyrone Smith

Dion Brangman
Triathlon

July 13. The redevelopment of the Hamilton and St. George's waterfronts could get underway within the next two years. Pending Cabinet approval, the Ministries of Tourism and Transport are set to embark on a feasibility study within the next six months, looking at removing the container dock in Hamilton and proceeding with the Corporation of Hamilton's multi-million dollar Waterfront Development plan.

That's according to Transport Ministry Consultant Larry Jacobs, who this week said discussions were already underway between the Ministry of Transport and the Corporation of Hamilton to redevelop the Hamilton Ferry Terminal. Mr. Jacobs added that the Ministry was also looking at the feasibility of building a dock at Murray's Anchorage to cater to post-Panamax, or mega-cruise ships in two years' time - something which has the full backing of the Corporation of St. George's. Why the accelerated agenda? Because as of 2009 cruise ships will no longer call in Hamilton and St. George's as the majority of small, Panamax cruise ships are being sold off to European markets and being replaced with post-Panamax ships like the Freedom of Seas — each capable of carrying more than 4,000 passengers and crew. 'Panamax' is a classification in shipping meaning that the vessel is within the dimensions capable of fitting through the locks of the Panama Canal. 'Post-Panamax' is the designation for over-sized ships which cannot presently navigate the Canal. As for next year's tourism season, so far only 11 casual callers have signed up to drop anchor in these two ports, many for the last time. In the meantime construction on the new pier in Dockyard, which will cater to two post-Panamax ships, is earmarked for completion in 2009. However, Government's decision to only cater to cruise ships in Dockyard has been met with skepticism from the business community across the island. They claim that the loss of cruise ships in Hamilton and St. George's will cripple the already struggling retail industry. About 60 members of the Chamber of Commerce - from Hamilton, St. George's and Dockyard - met with Transport Ministry Consultant Larry Jacobs earlier this week to air their concerns. One solution seems to be increasing the amount of public transport - ferries, buses, minivans and taxis - and in anticipation of the reduction of ships in the two ports, the Ministry has continued to expand the ferry system. "Currently we have six non-stop trips from Dockyard to St. George's return and one non-stop commuter trip in the morning from St. George's to Hamilton, and one in the evening peak back to St. George's that is also non-stop," he explained. "We also have 25 trips between Hamilton to Dockyard and also use the 650 passenger tender Bermudian when large cruise ships are in port. In September, we will be receiving another 350 passenger high-speed catamaran. This new boat will be used in 2008 and beyond to provide even more high-speed service between Hamilton-Dockyard and St. George's. We are confident that when the new cruise pier opens in 2009 that we will have enough ferry lift to meet the demands." Buses are also expected to operate on major routes every 15 minutes throughout the day, while the Ministry has licensed another mini-bus company to provide service, primarily in the West End. When cruise ships are located in Hamilton or St. George's many visitors come off the ship, go back onboard for lunch or dinner and may stay on the ship after that," he said. "But when the ship is not in close proximity, cruise visitors tend to stay longer at the place they are visiting, including eating lunch in local restaurants." Using an example, Mr. Jacobs referred to the Explorer of the Seas which arrived at Dockyard on Tuesday and departed on Wednesday evening. He said the ferry that left Dockyard at 10 a.m. and arrived in St. George's at 10.50 a.m. was almost full. "After exploring the Town, many of these visitors ate lunch at area restaurants, something they would not necessarily do if the ship they were on was docked in St. George's. After lunch they either return to Dockyard on the ferry, or many of them see other attractions in the East End, such as Crystal Caves. So not having the ship docked at your front door has some advantages. The challenge is ensuring that we have sufficient transport lift to meet the demands." Regarding tours to the East End and such other attractions as the Bermuda Underwater Exploration Institute and the Aquarium, Mr. Jacobs said the Ministry was coordinating with the tour agents to use the ferry to transport those cruise guests on tours to Hamilton, where they catch the bus and taxi tours, while the ferries will also be used for tours originating from St. George's to East End attractions. As for the redevelopment of the Hamilton and St. George's waterfronts, Mr. Jacobs pointed out that the physical presence of such a large ship(s) in Hamilton, or St. George's would make it difficult to improve the respective waterfronts. "It is my understanding the Corporation of Hamilton would like to revisit their waterfront development plans and having cruise ships lined up along Front Street would make it difficult to accomplish this. So the withdrawal of the smaller and older cruise ships by the cruise lines provides us the opportunity to move in the direction of providing first-class waterfronts at all three ports," he added. "Which brings me to the Hamilton Ferry Terminal. We have started discussions with the Corporation of Hamilton to enlarge the Hamilton Ferry Terminal to load more boats simultaneously. Also, we will be improving the land-side infrastructure to provide better interface between buses, ferries and taxis," he said. "With two cruise piers at Dockyard we need more space at the Hamilton Ferry Terminal to handle the demands. Incidentally, expansion of the Hamilton Ferry Terminal can be more easily accomplished if we don't have ships docked Number One Terminal." Mr. Jacobs added that these improvements would hopefully be completed for the 2009 cruise ship season. Meanwhile Co-chairman of the Chamber of Commerce's Retail Division, Somers Cooper warns that 2008 will be a rough year for retail business, not only in Hamilton, but across the island. He said St. George's would be better off than Hamilton, at least next year, as at least two cruise ships are ensured in this port for the 2008 season, thanks to the Norwegian Cruise Lines, while Hamilton only has 11 "casual callers" for next year. Mr. Cooper said the Dockyard ships have proven to be ineffectual in the retail world as they only docked in Bermuda for a day and many of these tourists were more interested in seeing the island, or just going to the beach, than shopping. But, he said, with the Ministry rearranging the schedule in Dockyard, many of the post-Panamax ships are now scheduled to stay in Bermuda overnight. He warned that businesses will also have to change their "focus" from cruise ship passenger to hotel guest. "Businesses will have to look at that. There won't be any cruise ships here (and) it's speculation as to how many visitors we'll get from Dockyard on a daily basis. So we will have to modify our buying merchandise and selection and ways we present it," he said. Mr. Cooper said over the years the look of Front Street has changed to include high-end boutiques, while many shops are renovating to improve their appearance, including the major revamp of his own store, A.S Cooper & Sons. "I'm working with the Finance Minister to reduce duty requirements on renovating stores. Right now if a restaurant wants to renovate, they have duty concessions they can capitalize on to make it a more efficient renovations. As you know, construction and renovation is very expensive in Bermuda. If we are successful with that, it will help raise the level of our presentation and what we have to offer our visitors," he said. However all this construction has had a negative effect on the way tourists see Hamilton: "There is a lot of construction going on .... now we have the Bank of Bermuda construction going on and in a few weeks the old Harbour Front restaurant will be going down, so there will be major construction happening on Front Street, which in the long run will benefit Front Street, but right now it has a feeling of disjointedness. Hamilton lacks that warm and fuzzy colonial feel it had before. The general feeling is that Hamilton is not a welcoming place for tourists at this point in time and international business has taken over to the extent that some people think it's just high rises and a few stores scattered around and we need to change that," he said, adding that redeveloping the Hamilton waterfront would help lure tourists back to Hamilton."

July 13. After being found unanimously guilty by a Supreme Court jury, a Jamaican national was sentenced to 14 years behind bars yesterday.

Leighton Horace Griffiths' lengthy sentence for cocaine possession with intent to supply follows less than a week after another Jamaican man was sent to prison for 18 years for importing $300,000 worth of heroine and cannabis. Griffiths, 33, of King Street, Pembroke, was convicted Wednesday of having in his possession 480.52 grams — $144,500 street value. He was arrested on July 1, 2005 when he went to the LF Wade International Airport to collect an air compressor stuffed with drugs Griffiths — father of two young children — was represented by defence lawyer Mark Pettingill while Robert Welling represented the Crown. The defence contended Griffiths was merely picking up the drugs for another person. During the sentencing yesterday, Crown counsel Nicole Smith argued Griffiths should get 12 to 14 years for attempting to "shred this community of its social fibers". Ms Smith pointed out punishment for such an offence could be life imprisonment, a fine of $1 million dollars or payment of three times the street value of the drugs. She said society needs to be protected from individuals like the defendant. Mr. Pettingill argued his client should not get more than ten years because the man for whom he was picking up the package was not charged. "It's startling that a charge was not brought against the other person," Mr. Pettingill said. "That individual is walking away scot-free. It's not like we have an unknown player here who has skipped off." How is it that in our system, the key player, the man with convictions, a known drug dealer is out there and a man with two young children and no convictions is going to jail because he went to pick up a package for that man? Why was that man not here facing justice?" In delivering the sentence, Puisne Judge Charles-Etta Simmons told Griffiths he was clearly involved from start to finish and penalties for drug offences are severe. He was sentenced to 14 years at Westgate Correctional Facility.

July 13. Bermuda is still heavily reliant on foreign workers according to the latest Government Employment Briefs report.

Non-Bermudians account for 31 per cent of the labour market, most of whom work in the higher-income bracket.

Over a four-year period the percentage of Bermudian workers has steadily declined from 73 percent (27,722) in 2002 to 69 percent (27,356) in 2006.

In that same time the number of spouses of Bermudians has remained at five percent (from 1,799 to 1,992) and the figure for permanent residents has stayed at one percent (from 286 to 525) since 2004.

But the total of other non-Bermudians has peaked at 25 percent (9,813).

Bermudians are also lagging behind in terms of median gross annual income, although they saw a substantial increase from $43,559 in 2005 to $47,266 in 2006.

While Bermudians still make up the biggest group of workers who qualify for an annual bonus (7,128), mortgage subsidy (1,923) and stock options (2,037), 'other non-Bermudians' also represent a high proportion of those eligible for an annual bonus (2,998), housing allowance (1,439) and stock options (916). Spouses of Bermudians similarly accounted for a fair slice of annual bonuses (593).

On the whole, one in four jobs in the Bermudian job market was occupied by a contract worker in 2006.

Of the 739 new jobs in Bermuda in 2006, non-Bermudians with no marital ties to a Bermudian accounted for 553 (75 percent) of these new positions.

The statistics also show a high reliance on imported labour in the professional, technical and related occupations group. Occupations such as qualified accountants, registered nurses and secondary education teachers were largely filled by guest workers. Two out of three (617) qualified accountants were other non-Bermudians, as were more than half of the 454 registered nurses.

Contract workers were similarly employed to meet sizeable shortages in demand for Bermudian computer programmer/analysts (104), lawyers (117), physicians (71) actuaries (105), insurance underwriters (206) and accountants (273).

But on the flip-side employment opportunities exist for Bermudian teachers in the local secondary schools in English, mathematics, social studies, design and technology, foreign language and learning support, according to statistics revealed by the Department of Education.

In addition they is plenty of employment promise for qualified Bermudians within the administrative and managerial occupations sector.

But at the top of the reinsurance and insurance fields, the incidence of non-Bermudians is still very high, with 73 percent occupying the management and directorship positions. That figure is slightly lower in the administrative and managerial categories, with non-Bermudians taking up 58 percent and 67 percent of the managers/directors and sub managers of finance positions.

However Bermudians take up the lion's share of the clerical positions, with only 35 percent of guest workers filling legal secretarial placings and the nationals seeing a rise in the number of posts in the sales occupations such as brokers (68), investment officers (52) and trust officers (22).

The service sector continued to rely on guest workers filling the positions, with sous chef/second chef (90 percent), waiter/chef de rang (86 percent), chef de Partie/cook (83 percent), executive chef/head cook (74 percent) and general waiter (71 percent) topping the list.

Non-Bermudians also dominated the nursemaid/nanny, beautician and dish and pot washers.

Finally 70 percent of all workers in agriculture and husbandry were non-Bermudians, filling posts such as farm workers, gardeners and landscape gardeners.

2006 saw an increase of 559 vacancies over the 1,338 in 2005. The industries with the highest number of vacant positions included public administration (390), financial intermediation (232), hotels (204) and international business activity (176).

Public administration experienced the most significant change, as the share of vacancies increased by 11 percentage points, while the hotel industry rose to 165 vacant positions.

In terms of the share of youth employment (24 years old and above), the labour force participation rate stood at 43 percent for 2006, occupying seven percent of all positions with 2,780 jobs.

Interestingly, female participation was dominant, occupying 1,443 posts, 106 more positions than their male counterparts.

The majority of males were employed in the production, transport and related occupation sector with 648 jobs, while the large share of women took up clerical jobs (704). Laborers (168) and longshoremen (46) also proved to be popular professions.

In the young working population, the median income was high for those working in the professional, technical and related roles, reaching $46,684, with the median for the sales industry of $25,864 significantly lower than most.

July 13. Further protection for the hundreds of shipwrecks in Bermuda's waters will soon be in the hands of more than 20 marine inspectors.

The Historic Wrecks Act 2001, classifies the sunken ships into two categories — open and restricted — as well as stipulating that inspectors be appointed to ensure the sites' protection. On Wednesday, Dame Jennifer Smith, who is the chairwoman of the Historic Wrecks Authority, introduced the first 23 officials who would ensure the guidelines for the open and restricted sites are followed. "The Act also stipulates that inspectors be appointed to safeguard the wrecks and I am happy today to announce the appointment of the first 23 inspectors," she said at a press conference. "They are already active stakeholders in safeguarding our maritime heritage and are nearly all engaged in maritime activities, be they dive boat operators, fisheries wardens and coral reef scientists and the Marine Police." Five of the new inspectors are Fisheries Wardens, four are from Conservation Services and 14 are from the Marine Police division of the Police force. Shipwreck inspectors will ensure that those given permission from the Historic Wrecks Authority to dive on the restricted sites do so without disturbing the site. They will also check to make sure anyone they see diving on a restricted wreck has the proper documentation. Maximum fine for diving without permission is $25,000 or the guilty party can expect one year in prison. Divers hoping to go on the restricted sites will have to apply for a licence from the Historic Wrecks Authority, while the open sites will be available for all recreational divers. Environment Minister Neletha Butterfield, however, stressed that the classification of shipwrecks would enable the Ministry to open further sites in the future. "It is our intention that the Historic Wrecks Act 2001 will protect this precious resource by imposing strict guidelines for the treatment and exploration of shipwrecks, but that it also encourages the development of new generations of researchers and ensures access to these unique and momentous pieces of our history," she said. Receiving the certificates for the Fisheries Wardens was the head of Fisheries John Edmunds, Dr. Philippe Rouja for Conservation Services and Inspector Venning, the head of the Marine Police.

July 13. The Ministry of Works and Engineering has been praised for preserving one of St. George's historic landmarks and turning it into a multimillion dollar rest home.

The Bermuda National Trust (BNT) commended the Ministry and awarded it with the highest architectural honour for a corporation, the Clipper Award, for efforts in restoring two 19th Century British barrack buildings and incorporating them into the new rest home, the Sylvia Richardson Care Facility. Derek Morris, the BNT's executive director, said: "On behalf of the National Trust it means a lot to us and the people of Bermuda to hand out these awards.'" Mr. Morris commended the new $25-million facility and said: "It's absolutely gorgeous, they did a heck of a job. I think it was absolutely well done. What a first class facility we have now." He added: "A lot of care and attention to detail went into that. I can almost say I look forward to getting old and hanging out there." The costly initiative was criticised in the past by Shadow Health and Seniors Minister Louise Jackson who said: "I find it frightening that we have spent $25 million for 43 people." But Minister of Works and Engineering Dennis Lister said seniors needs have been one of the primary concerns of the Progressive Labour Party since1998. "Now we have set a new standard of senior health care in Bermuda," he said. Lucy Chung, a Works and Engineering architect, called the Ministry's effort a "wise move" and said: "Usually it is simpler to demolish and rebuild because one does not have to deal with existing conditions such as floors that are weak or walls that are not straight and level etc. "We like to think about all that Bermuda stone that's still in the building and not at the dump — the walls were 24 inches thick— that's a lot of material to simply throw away." She continued: "The Ministry said 'let's do the right thing. Let's work with what we have'. There was no requirement to save the building, which is what makes the decision so significant." The award was presented to the Ministry on Wednesday outside the Sylvia Richardson Care Facility, where a cedar tree was planted in honour of the event. Guests — including Minister of Health Michael Scott and Chief Medical Officer John Cann — toured the new facility, which is currently housing 16 seniors. The facility can house up to 43 residents, including both self-sufficient seniors and those needing full care, and also has an Alzheimer's unit. In addition the building is equipped with 24-hour surveillance, has both double and single rooms, an in-house doctor's office and physio-therapy equipment, a salon, small chapel area, library and cafeteria.

July 13. Employment in Bermuda has reached an all-time high according to the latest figures released by the Government's Department of Statistics yesterday.

The 2007 edition of the Employment Briefs shows the annual change in the level of employment was the highest recorded since 1999. The survey provides an extensive count of the jobs in the Bermuda labour market by demographics, industry and occupation and is used to analyze employment trends. According to the latest Employment Survey results Bermuda's employers reported an increase of 739 new jobs last year, a near two-percent rise from 38,947 the previous year to 39,686 in 2006. Following the dip in the number of filled jobs down from 37,815 in 2002 to 37,686 in 2003, that total has soared steadily up to last year. The number of jobs for males and females increased by 473 and 266 respectively from 2005, while those positions held by Bermudians and spouses of Bermudians remained stable last year. The average divide in pay equates to just over $3,000 per annum, with men earning a median of $52,349 or three percent above the overall median to women's $48,838 or four percent below the overall median. Meanwhile the quantity of non-Bermudians and permanent residents rose by 553 and 114 respectively from 2005. Professional, technical and related administrative and managerial occupations posted big increases in employment for 2006, going up by 385 and 311 jobs respectively. Production, transport and related occupations followed with an additional 183 jobs, with service occupations falling by 234 jobs since 2005 in contrast, as police officers/detectives (-78) and waiters/chefs (-58) accounting for the majority of the losses. Administrative and managerial jobs were also on the rise, shooting up by more than 300 from 5,631 in 2005 to 5,942 last year. Of particular interest in the findings were the fact that jobholders aged 16 to 24 accounted for seven percent or 2,780 of total filled jobs, while the international business, business services and the construction industry created 655 new jobs in 2006. The average annual income of employees has increased by five percent to $50,686 from 2005, representing a year on year increase in employment income exceeding the annual average inflation rate of 31 per cent last year. This can be put down to the negotiated wage settlement increases and the addition of around 300 high salary level jobs in international business. The employment trends in public administration and the international business sector have similarly made interesting reading, with international business jobs rising incrementally year on year from 2002 to 2006 from 3,587 to 4,489. The public administration positions, however, peaked in 2004 at 4,104, after starting at 3,896 two years previously, before ending at 4,069. Of all the business sectors, international business, business services and the construction sectors experienced the strongest growth in employment on the island during 2006, indicating Bermuda has a firm and robust economy. The business service sector, which provides computer, business consultancy and accountant services, increased its market share of jobs, with an additional 220 posts being filled in 2006, as the international business community saw the need for consultancy and accounting services as they continued to outsource in 2006. But in contrast to this the hotel industry suffered a seven percent slump or 219 fewer jobs in its sector last year compared with 2005. This is partly due to the closure of larger resort properties across the island for renovation. 2006 was however a good year for international reinsurance companies, with a number of new firms starting up in Bermuda in the wake of the devastation caused by Hurricane Katrina the previous year. As a result 276 new jobs were created with the addition of 45 qualified accountants, 32 underwriters and 15 brokers taking up posts on the island in 2006. The thriving construction industry is reflected in the sound of cranes and trucks echoing throughout the City of Hamilton as the landscape of the city undergoes a major face lift, which, in turn is adding 159 new workers to its labour force last year. The industry has benefited from the every growing need for commercial office and business space, with 112 masons, 35 carpenters and 25 electricians coming on board. One worrying trend over the four-year period from 2002 to 2006 are reverses the sales and services occupations of 274 and 176 jobs respectively, while the retail trade and repair services and manufacturing industries showed minus figures of 397 and 142 jobs respectively. Those to boost their staff base the most were the professional, technical and related, production, transport and related and administrative and managerial sectors, which took on increases of 847, 795 and 722 respectively. International business activity and construction grew by an additional 902 and 736 jobs respectively over that period.

July 13. Cricket bosses came out firing yesterday in response to a group of disaffected affiliates who have questioned their competence — accusing the group's leader Ellsworth Christopher of embarking on a malicious campaign of misinformation.

In a strongly-worded statement, Bermuda Cricket Board secretary Marc Wetherhill said they "utterly rejected" most of the grievances contained in a list handed to them by former Board president Ed Bailey in the aftermath of a stormy meeting between the two sides on Tuesday night. Neither side have made that list available to The Royal Gazette and it is therefore unclear what specific complaints the rebel group have. Wetherhill also vehemently denied Christopher's suggestion in today's story that the new BCB constitution had not been properly ratified — pointing to a March 15, 2006 special general meeting held at Charities House, at which Christopher was present, where a new constitution was passed with the required two-thirds majority. He was keen to stress also that the two-thirds majority was achieved despite the entire executive committee abstaining from the vote. "We at the Board are utterly appalled by what is going on and the unadulterated rubbish which is being bandied about by the ringleaders of this group," said Wetherhill. "We are now in possession of their issue list, which is in some places simply misleading and in other places totally inaccurate and untrue. It is difficult for me to put into words quite how disturbed I and the rest of the executive committee are by this whole episode and the way some members of this group have conducted themselves. We will be doing everything we can to ensure that the personal agendas of a few individuals do not prevail and do not further damage and undermine the state of Bermuda cricket, both now and in the future. This whole thing has been a very unwelcome distraction from the business of running the sport on the Island, but now that we have their issue list, we are going to meet with representatives from every single club so that we can defend ourselves against the accusations and listen to any comments or concerns they might have. Once that process is complete and all the affiliates are in possession of the facts — rather than the untruths and misinformation which is being circulated — we will call a special general meeting and deal with the matter in an organized and democratic manner." Wetherhill also moved to provide the BCB's take on the events that led up to the meeting between the two parties on Tuesday, which reportedly descended into chaos when a row broke out between the BCB secretary and others on the opposing side. "We received a letter from this group of June 25 stating they were unhappy with the way in which the Board was conducting itself and requesting a special general meeting to discuss their grievances. We responded to the letter saying we were concerned by their apparent dissatisfaction and wanted to listen to what they had to say. We agreed to call a special general meeting, but stressed that as per our bye laws we needed them to provide us with a detailed agenda of what was to be discussed, so that we could arrive at the meeting prepared to answer their concerns. A couple more letters went back and forth between then and when the meeting eventually took place on Tuesday, but we were not any stage provided with the required agenda. We then made it clear to them both before and after the meeting that it could not be considered a Special General Meeting under the law because of their failure to provide an agenda. But the meeting was not a harmonious one by any means, and the priority now has got to be to get this sorted out as quickly as possible."

July 14. The Rubber Duck Derby was once again a success, providing the local charity Agape House with over $150,000. This year's Derby raised $158,000, largely with the help of the Island's corporations, which raised $105,000 and bought a record-breaking 704 corporate ducks. The major supporter for the event, Garry Madeiros, president and CEO of BELCO Holdings Ltd, said: "We thank the corporate community for once again giving generously to the event through the purchase of corporate ducks, which significantly contributes to the success of Agape House annual Rubber Duck Derby." Many people came out for the event held on June 3 at Ordnance Island — marking the 11th anniversary of the fundraiser, and while kids enjoyed the fun castle and face painting, the entire family were entertained by a series of dances, including the St. George's Original Dancerettes, In Motion Dancers, Bermuda African Dance Company, Filipino Dancers, Portuguese Dancers and the Gombeys. Gertie Barker, Friends of Hospice president, explained that it was the public who helped to make the event a success each year. She said: We would also like to thank the public for their support, as the Derby has grown in its popularity not only as a major fund-raiser for Agape House, but also a great way to spend a Sunday afternoon with friends and family while being entertained and enjoying a variety of foods." Agape House is a 12-bed hospice which provides support services for the terminally ill, and operates on the principle of "caring, not curing". All of the money raised in the Rubber Duck Derby goes towards purchasing items to make their patients comfortable and providing staff with needed equipment. People are encouraged to support the Agape House by "adopting a duck" each year and when a ticket is purchased the individual is assigned a Lucky Number that coincides with a rubber duck. There are four different races, including the 'Youth Duck Race' , the 'Pamper Me Race', the 'Family Race' and the 'Corporate Ducks' — costing between $5 for a child and $150 for a corporation. There were over a 100 prizes awarded at this year's event, including a family-of-four trip to London, washer and dryer and a gas barbecue.

July 14. Eight months after Premier Dr. Ewart Brown announced the closure of the Medical Clinic, the doors were finally closed yesterday. Here is a break down of the events that led to the closure.
November 3, 2006: Newly elected Premier Brown gives his first Throne speech where he announces the closure of the previously named "indigent clinic". He explained it was because the patients are denied dignity having to go to a clinic because of their financial status.

February 7, 2007: The Royal Gazette publishes a Letter to the Editor where Dr. Catherine Wakely, a doctor at the Medical Clinic criticizes the decision to close it.

February 8, 2007: Dr. Wakely was asked to relinquish her duties at the Medical Clinic by the Bermuda Hospitals Board amid claims her actions went against a confidentiality code.

February 9, 2007 Dr. Wakely tenders her resignation.

February 14, 2007: Former opposition leader Wayne Furbert, in a televised address, calls for Dr. Brown to reconsider the closure.

February 23, 2007: A petition is started to keep the clinic doors open by Jenny Brookes after she hears from patients of their concern about losing their health care.

February 26, 2007: In the House of Assembly, Premier Brown reiterates his reasoning for closing the clinic saying that its patients were denied dignity, and added that it had "the worst financial rationale that one could imagine".

March 8, 2007: Fifty protestors march on Parliament over the closure. Premier Brown left an in-progress session to answer questions about doctors for the patients and when the clinic was to close.

April 11, 2007: A petition with 3,564 names on it was given to Acting Health Minister Phillip Perinchief after protesters walked from the flag pole on Front Street, Hamilton to the Cabinet building. He said consultation would continue.

May 23, 2007. The Ministry of Health mails a pamphlet to every resident on the Island explaining that clinic patients will be place on the Government's Health Insurance Plan (HIP).

May 30, 2007. Six months after announcing the closure of the clinic, Dr. Stanley James, Attending Physician at the Medical Clinic, held a closed meeting for patients.

June 27, 2007: A second closed meeting for the 512 patients who regularly use the clinic was held. About 40 attended the closed meeting where Dr. James again tried to address concerns.

June 27, 2007: New Minister of Health Michael Scott announces that the clinic will remain open for an extra two weeks to give patients more time to line-up a doctor.

July 13, 2007: Medical Clinic closes its doors.
July 14. The latest air carrier to arrive on the Island is not so much Zoom as 'Gloom' for some passengers.

Complaints of delays, ticket cancellation penalties and incorrect website information are among the gripes to The Royal Gazette. The low-cost carrier is currently waiting clearance to fly the most direct route between Bermuda and London, across the Atlantic. Until air regulators in the UK give the go-ahead, its pilots must take a longer flight path up the US east coast, across Greenland, past Iceland and then down through Scotland. As a result the twice-weekly flights from Bermuda and London Gatwick have taken nine hours — two hours longer than British Airways. However, some passengers have endured additional delays of several hours. George Sutherland said his partner Fiona Robertson's sister and two children endured a lengthy delay at L.F. Wade International Airport on July 10. The flight to Gatwick then took ten and half hours. He said: "They arrived at the airport at 5.30 p.m. to check in and were told the flight was delayed by an hour. We were then told the flight had taken off and would be landing at 7.30 p.m. I left but on returning home, received a call from my partner's sister who was distraught. She said that the flight had not in fact left JFK as stated. It didn't get in until 9.30 p.m. and then departed at 10 p.m." Mr. Sutherland said Morven Garroway, 46, and Max, 14, and Lucy, 9, did not arrive at Gatwick until 12.30 p.m. the following day, due to a diversion. "The pilot had to land in Manchester because his air time had run out" He said although Zoom gave the passengers free return tickets as compensation, the family were "very tired". "It doesn't mitigate my original point that people are buying tickets under false advertising on the website," he said. "It says the flight time is six hours when it is really nine hours. I welcomed the competition to British Airways but I'm very disappointed. I would have expected something better than this." Mr. Sutherland, Deputy Head teacher of Warwick Academy Primary School, added that due to the delay, the family also missed their connecting flights to Edinburgh. They had already rebooked the domestic flights after hearing that the Gatwick arrival time would be 9 a.m., not 6 a.m. as advertised on the website, and so wasted $350. "They rebooked with BA and so lost all the money," he said. "The website still says it lands at 6 a.m. but this is a smokescreen, because the flight doesn't actually land until three hours later. The advertising is all wrong." Another person to complain described the operation as "shambolic". In a letter to The Royal Gazette, 'IDT' of Pembroke referred to the diversion to Manchester on July 10, saying: "One month on it appears that Zoom is unable to run a single flight without lengthy delays. Judging from the comments I hear, and my own personal heresay, they need to come clean on flight times and sort themselves out." Mother-of-two Teresa Tse, 33, has also complained about Zoom's cancellation policy. She said she cancelled her family's flights to London on July 7 after being diagnosed with chicken pox. She telephoned the company's call centre in Scotland but was told that if a flight was not cancelled within 29 days she could not get a refund. "I thought it was terrible customer service," said Mrs. Tse. "The flight was not full yet they were inflexible about the cancellation penalty. I told them I was putting their passengers' health ahead of myself and even offered to give them an extra $500 to fly out the following Saturday. It was like I was being penalized for doing the right thing. If the flight was fully booked I would have accepted the penalty, but it was only half full." Mrs. Tse, of Smiths, said she paid $2,300 for flights for herself, her husband Lawrence, and daughters Aimee, four, and Layla, aged 20 months. Although she booked online she asked C Travel, Zoom's agent on Bermuda, to help her and they negotiated a 75 percent refund. She is now flying to London this weekend on British Airways. "I felt they gave me no choice," she said. "I could have booked another ticket but they were even discouraging me from that. I was quite offended. The children almost missed their summer holidays to see their grandparents in the UK." However, Carl Paiva, chief executive officer of C Travel, said that most airlines would not have refunded Mrs. Tse in the circumstances. He said Zoom had been "more than generous". "They helped her extremely well by giving her this refund, because on any other carrier a non-refundable ticket is a non-refundable ticket. So they bent all the rules. I've been in this business for 35 years and we've had death certificates and airlines have refused refunds." He pointed out that Zoom also sells insurance on its website to protect customers from flight cancellation charges. Mr. Paiva said the airline was in the process of updating its website and that it had expected to gain route clearance across the Atlantic a lot sooner. Without ETOPS from the Civil Aviation Authority in the UK, the airline is unable to fly a route more than 60 minutes from an emergency or diversion airport. Mr. Paiva said that once regulators gave clearance, the flight time would be cut to between six and seven hours. "They haven't changed the times on their website because they were led to believe by the UK authorities that the most direct route would be forthcoming very quickly. As this has been longer than expected they are now changing the website." Mr. Paiva said: "There are teething problems that have unfortunately lasted longer than anticipated. Zoom are hoping to hear something within the next three weeks." Jonathan Hinkles, managing director of Zoom Airlines, said: "In terms of flight delays, the main cause of delay has been the longer flight times. However, we have also suffered from delays at New York JFK and these have been the result of chronic congestion there, which is affecting all airlines. We've extended the scheduled flight time on all flights between London Gatwick and Bermuda to incorporate the longer flight times up to and including August 1. We are hoping that we will hear from the UK Civil Aviation Authority about the shorter routings fairly shortly. Where customers have contacted us arising from any problems with Zoom flights, I believe that we have addressed any issues arising to their satisfaction and have had a number of complimentary notes both about the flights themselves; and about our customer service recovery on occasions where things have gone wrong — as they periodically will with any airline." Zoom operates flights to Gatwick on Tuesdays and Saturdays, at $249 for a one way ticket, tax included. The airline's inaugural flight was on June 8.

July 20. Bermuda's leading role in providing reinsurance cover to the USA was underlined by the latest-to-date report from the Washington DC-based Reinsurance Association of America (RAA). It reported the US ceded $54.7 billion in premiums to offshore reinsurers in 2006 and ceded recoverables of $114.2bn. The largest markets for unaffiliated premiums ceded and recoverables due were Bermuda, the United Kingdom and Ireland, Germany, Cayman Islands, Switzerland and Barbados. One concern raised by the RAA was the possibility that US companies may be at risk because of offshore reinsurance deals. "It is especially important in light of the current public policy debate regarding the reduction in collateral requirements for unlicensed, unauthorized reinsurers that are not subject to US regulatory and solvency requirements," states the RAA. "The outcome of this policy debate could have significant implications to the solvency of US companies, as reinsurance recoverable from offshore companies continue to increase." The RAA prepared a comprehensive report, entitled the Offshore Reinsurance in the US Market: 2006 Data, which tracks trends in the buying of reinsurance as it impacts the US and aims to provide policymakers and the public with data and analysis about the US reinsurance market. Figures show there has been a 11.9 percent decrease in the level of premiums ceded from the US to offshore reinsurers between 2005 and 2006, and a 7.8 percent decline in recoverables. "Offshore companies' share of US unaffiliated reinsurance premium increased to 53.1 percent from 51.8 percent, while the market share of offshore companies and US subsidiaries of offshore companies decreased to 84.5 percent of US unaffiliated reinsurance premium from 85.4 percent," said the RAA. The organisation notes that total US premiums ceded to affiliated offshore reinsurers decreased by 16.3 percent to $32.5m while net recoverables due from affiliated offshore reinsurers increased 2.8 percent to $70.8bn. The RAA warns: "Data suggests the current US regulatory environment and 100 percent collateral requirements for unauthorized reinsurers is not a significant barrier for offshore companies as they account for more than half of the US unaffiliated reinsurance market. "An offshore company can participate in the US market by becoming licensed in the states in which it does business, by establishing a US affiliate licensed in the states in which it does business or by posting collateral in the US. In 2006, offshore companies and US subsidiaries of offshore companies accounted for 84.5 percent of the US reinsurance market."

July 16. The Portuguese consulate in Bermuda, which has been closed for more than two weeks, is to re-open today.

Eddie DeMello, a prominent member of the Portuguese community, said people have been frustrated in their attempts to deal with visa and passport issues while the consulate has been out of action. He has been lobbying the government in Portugal to get it reopened, and has now been informed that will happen after the weekend. Mr. DeMello said Portugal had recently closed a number of consulates across the world and there were fears among the local community that the Island's could be permanently scaled down. "We have a large Portuguese community," said Mr. DeMello. "These people have been trying to get their visas and passports, but they have been getting really fed up."

July 16. Attorney General Larry Mussenden yesterday defended a decision to award $2,840.63 in compensation to the family of a teenager brutally raped and murdered while vacationing on the island. Rebecca Middleton, a 17-year-old Canadian, was killed a decade ago. Two men were accused of the crime – Kirk Mundy, a Jamaican, pleaded guilty to being an accessory to the murder after the fact and was jailed for five years. Justis Smith, a Bermudian, was tried for murder. The Supreme Court ruled there was no case to answer based on the evidence provided. Rebecca's mother, Cynthia Bennett, applied to the Criminal Injuries (Compensation) Board for $100,000 for pain and suffering. Public outcry followed both here and in Canada, after it was revealed she had been awarded less than $3,000. According to a Government spokesperson, Senator Mussenden described the situation as tragic but said that the amount available for compensation is limited under the Criminal Injuries (Compensation) Act 1973. Senator Mussenden explained that the Act only allows the Board to compensate for the financial loss suffered and expenses incurred by the person responsible for the maintenance of the deceased victim. "With regard to the application for compensation by Mrs. Cynthia Bennet [sic] following the death of her daughter Rebecca Middleton, Senator Mussenden said Mrs. Bennet [sic] had claimed $100,000 for 'pain and suffering'. "The Board recognised that compensation for 'pain and suffering' cannot be claimed under the Criminal Injuries (Compensation) Act 1973. The Board did, however, award Mrs Bennet [sic] her full claim of $2,840.63 for expenses which she incurred as a result of her daughter's death, and used their discretionary power to award $1,000 of her $5,870 claim for legal costs."

July 16. Closure of much-liked, private, exclusive, romantic but also family-friendly Munro Beach Cottages, nestled between the world-famous Port Royal Golf Course and a lovely private beach at Whitney Bay. They were sold by the Munro family to American real estate investor Sam Byrne who hopes to develop them. The investment firm Mr Byrne founded, CrossHarbor Capital Partners, specializes in real estate investment and distressed loans. It manages $5.5 billion in assets for its own account and on behalf of pension funds, and institutions. The 5-acre premises looked out westerly on the Atlantic Ocean guaranteeing spectacular sunset views. There were various types of accommodation, all with ocean views, air conditioning fan, TV, radio and safe. The units consisted of a bedroom/living/dining room with separate kitchen and bathroom with shower and tub. The kitchens were fully equipped with refrigerator, microwave, stove, oven, coffee percolator and toaster. Barbecues and a daily maid service were also provided. Munro Beach Cottages were quite secluded, but that was one of their main selling points. It was a 1km walk to the bus stops on Middle Road, but guests received a complimentary lift to Oleander Cycles where they could hire a scooter or moped. If they did not fancy their own cooking every night inside or using the barbeque facilities provided then one of Bermuda's finest restaurants, the Cedar Room at Pompano Beach Club was very close by as was Greg's Steakhouse at the Port Royal Golf Course. Munro Beach Cottages welcomed children. Families could rent out one or two or more units, as required. A unique feature of the beach was that at low tide it was possible to wade out 300 feet to the reef line. Tennis courts and water sports were not far away, at both at the Port Royal Golf Course and the Pompano Beach Club Watersports Centre.

July 16. An expatriate hotel director accused of sending a racially-charged email will leave the Island voluntarily next week.

He resigned from his job yesterday. He handed his notice in yesterday and plans to fly back to the States next week, eventually followed by his fiancée. "We were supposed to get married here in November; now we won't bother," he said. "My board wants me to stay, my friends want me to stay, but I just don't feel comfortable. People now look at me differently. I don't like it. I have a lot of good friends and their feelings are hurt." He believes the email was taken by someone he left alone in his office with access to his computer but has not yet reported the theft to Police.

July 16. Car clamps have arrived on the Island to be used in the Hamilton car parks — but first a decision has to be reached on who will do the clamping. In May, Hamilton Mayor Sutherland Madeiros revealed that 20 clamps were being brought to Bermuda to crackdown on illegally parked cars. Now the 20 clamps are on the Island and Attorney General Phillip Perinchief has given the legal 'green light' to use them in the car parks. The Corporation of Hamilton, however, is still looking into whether they can be used on the street. "They have arrived and now we are putting together a plan for the implementation,'" said Mayor Sutherland Madeiros. The clamps could be part of a wider plan to cut down in illegal parking as last month, Mr. Madeiros revealed the Corporation is also looking at the possibility of installing electronic gates on car parks in Hamilton. Though details are still being hammered out, Mr. Madeiros previously revealed the Corporation could hire City Rangers to clamp cars. The Rangers would be a new department within the Corporation. Mr. Madeiros says he does not relish the new measures, but added: "It is all more punitive than I would like, but parking is being abused in the city. Just recently I saw a taxi parked in a handicapped parking space on Church Street. "If we were in the United States that taxi would have been hauled away. The laws are there, we just need to enforce them." As part of a wider enforcement, the Attorney General, Senator Perinchief announced a "crackdown" on 8,000 unpaid parking fines. Those with outstanding fines had until June 30 to pay them or face a summons. On Thursday, a spokesperson for the Senator said the number of people paying their fines had increased, but that summonses were also being prepared. She said: "I can confirm that summonses are now being prepared and are being sent out to those who have not paid their fines. When persons appear in court they will be given an opportunity to plead to the offence and the law allows the Magistrate to impose a heavier penalty than the initial $50 fine."

July 16. The man who directed an acclaimed documentary on Bermuda's Theatre Boycott passed away on Saturday.

Errol Williams, the writer and director of 'When Voices Rise' had just begun shooting his newest project, a film on the Bermuda Industrial Union, when he became ill and was admitted to hospital two weeks ago. He died as a result of complications arising from cancer treatments. Though Mr. Williams, 56, began his career in Bermuda as a teacher at Robert Crawford in 1976, family and friends say he always loved telling stories and was driven to get to the bottom of a story. His interest in stories that focused on overcoming adversity was a long running theme in his life. In 1998 he received accolades for 'Echoes in the Rink: The Willie O'Ree Story', a documentary on the triumphal life story of the first black player in the National Hockey League who remained unnoticed in history books despite his achievement. But it wasn't until the release of his Bermuda based documentary 'When Voices Rise' about the 1959 Theatre Boycott that his talent was fully realised on the Island. Speaking to The Royal Gazette in 2002 before the documentary debuted at the Bermuda International Film Festival, Mr. Williams said: "It deals with the many attempts to dismantle segregation in Bermuda. The most successful attempt was organized by the Progressive Group. Working in secret they organized a boycott of the cinemas in 1959. This triggered mass support from the public and resulted in unprecedented change for the Island. "I developed a passion for this story especially when I discovered that the people who helped bring about such momentous changes were still around to tell their story. It is a story of quiet determination; it is a story about people working together; and, it is a story of triumph." Mr. Williams spent two years making the film, collecting hundreds of hours of interviews with the surviving members of The Progressive Group and other boycott leaders. His hard work resulted in the film winning the BIFF Audience Choice Award and the film went on to be shown at festivals around the world. The local response to 'When Voices Rise' was immediate with screenings being sold out — tickets for the final screening at the film festival went in just 40 minutes. Additional screenings were run after the festival at the Liberty Theatre. His daughter, Kitwana Williams, spoke yesterday of his passion for film and his legacy. She said: "I helped him out when he was making that film but I didn't understand how big it was until I saw the film on its opening night. It was something that needed to be done, I think it was definitely something that Bermudians, young and old, appreciated. I hope that people start to talk more about Bermuda's history, what the Island has gone through and what we have overcome." She added that she hoped final touches to her father's follow up documentary, 'Walking on a Sea of Glass' — which was debuted in the 2006 BIFF — would be done and that his latest project on the BIU would be completed." He would have wanted that," she said. "He had already started speaking to people who were involved in forming the BIU and were influential, like Dame Lois Evans Browne (who passed away in June). He was just starting to shoot some things when he fell ill." Ms Williams — who is studying Hospitality at Niagara College in Ontario and will graduate next year — said she will always remember her father as an amazing man, who was her hero. "He was the most engaging person I have ever met," she said. "He wasn't just my father but my best friend and I am going to make sure I do what I can to make him proud. That's what he would have wanted." His business partner Rotimi Martins said one of Mr. Williams' strengths was his fascination with facts, which made him a consummate documentary maker. "He was a great man who lived his life doing what he loved," he said. "He loved facts, when he heard a story he wanted to know exactly what happened and who the people involved were. He was thorough and an amazing researcher." Cathy Stovell, one of Mr. Williams best friends, said she found it remarkable that a man born in Guyana and raised in Canada was the person to highlight a milestone moment of Bermuda's history. She said: "He was so fascinated in the things that have happened in Bermuda. It is amazing that it took someone for Guyana to make a film about the Bermuda Boycott. I think a lot of Bermudians are not interested in their history. I think what he did is special, to come to a country and realize how important their history is and make a film about it. He was always an advocate for Bermudians working in the field here and elsewhere, he was eager to show them what they could do in telling their own story."

July 16. A judge will decide if the Ministry of Immigration was right to revoke the work permit of a Canadian construction worker who was involved in a heated row with a Government MP.

Today a Supreme Court judge will hear the appeal of Curtis Macloed, who was booted off the Island after a fight with PLP MP George Scott. He is appealing Minister of Immigration Derrick Burgess' decision to revoke his permit on the grounds that he did not get a fair hearing and the Minister was not just. In January The Royal Gazette revealed that Mr. Macleod would be leaving the Island as a result of a row with Mr. Scott in October 2006. Mr. Scott, who is also a union organizer, has said he showed up on a Global Construction building site to investigate a complaint against Mr. Macleod. An argument between the two men ensued. It is alleged words such as "racist", "ignorant" were used and Mr. Scott's children were called uneducated by Mr. Macleod, who denies saying anything about the children. He also denied knowing that Mr. Scott was a Bermuda Industrial Union representative or MP. Mr. Macleod, who is black, admitted "losing his cool" and shouting at the MP after asking him to leave the property three times. He says he did not know who he was speaking to and was reacting to alleged racial comments Mr. Scott made. The MP denied making any racial comments. Soon after the spat Mr. Macleod's employers received a letter from the Ministry of Immigration informing them that he was under investigation because he "conducted himself in the workplace in a manner that is offensive" and mentioned comments made during Mr. Scott's October visit to the Church Street site. In an interview with The Royal Gazette>in January, Mr. Scott said the disrespect shown to him was appalling and that he attempted to give Mr. Macleod his business card so the foreigner could realize with whom he was speaking but that Mr. Macleod refused to accept the card. Mr. Scott admitted: "After he said what he did about my children I said 'you do not know who I am, but I will see you off this Island'. I am a member of Government. Nowhere else in the world would he be able to get up in the face of an MP. If I was another staff member of his he could have got away with it. It will be an example to anyone who is a guest worker in this country that they better respect what is here, the people and the Government." Soon after Mr. Scott's interview the Bermuda Industrial Union held a press conference and announced that they had also received several complaints about Mr. Macleod's behavior from workers prior to Mr. Scott's visit to the work site. And Minister Burgess said that the complaint went through all the proper procedures and abided by the laws. However, the complaints mentioned in the press conference were never revealed to Mr. Macleod and he said he was appealing because he did not have a fair hearing and did not have a chance to defend himself. Yesterday, his lawyer Richard Horseman would not go into the particulars of the case but said he was optimistic. He added that Mr. Macleod is currently in Canada but hopes to return to finish off the remaining time on his work permit.

July 17. A Canadian construction worker whose work permit was revoked after a row with a Government MP has won his appeal fight.

Curtis Macleod is now free to return to Bermuda as his permit is valid for another seven months. His victory comes after the Ministry of Immigration admitted it made an unlawful decision when pulling the permit. This was because the Minister had taken into account incidents other than the one outlined to Mr. Macleod. Yesterday the original orders were quashed by Puisne Judge Ian Kawaley. Although Mr. Macleod's work permit has been reinstated, Mr. Justice Kawaley said the Ministry of Immigration had the right to reconsider the matter. Mr. Justice Kawaley also praised Government lawyer Martin Johnson and the Minister of Immigration Derrick Burgess for conceding that the decision was wrong. He said: "I should add in this case Mr. Johnson has to be commended for upholding the rule of law. Having received information that he (Mr. Macleod) had not been given full disclosure he took the course of advising the Minister to concede the present application. Concessions in cases of this nature have not been common and it is mistakenly often felt that making a concession could be seen as a sign of weakness but in my opinion this is a strength. It shows that the Government will follow the letter of the law." Mr. Macleod, and his bosses at Global Construction, have waged a five month battle to keep him on the Island, he left in February after his appeal of the Minister's decision was rejected but can now return The saga began on October 26, 2006 when Government backbencher and Bermuda Industrial Union representative George Scott showed up at the Church Street site Mr. Macleod ran. It is alleged that Mr. Scott was there on union business but Mr. Macleod has stated that he was not aware of that and did not know who Mr. Scott was. Mr. Macleod alleges that he overheard racist comments being made during a discussion Mr. Scott was involved in with other workers and asked him to leave three times — Mr. Scott denied making any racist comments. An argument between the two men ensued during which Mr. Macleod called the MP a "racist" and "ignorant" and allegedly called Mr. Scott's children uneducated, though Mr. Macleod denies bringing children into the argument. The MP is alleged to have replied: "You are not from here and you don't know what it is like to be a black Bermudian. You do not know what it is like to be a black man. You are a black man with a white man's heart." Mr. Scott denied making those comments but admitted saying: "You do not know who I am, but I will see you off this Island." Soon after the verbal altercation a letter was sent to Global Construction informing them that Mr. Macleod was being investigated and referred to the incident with Mr. Scott. In January when Mr. Macleod heard that his permit was being revoked he went public because he believed the decision was a result of a personal vendetta. But Mr. Scott said the disrespect shown to him by Mr. Macleod justified the deportation. Later, he added that he had received numerous complaints about Mr. Macleod's behavior for several months prior to his argument with the Canadian. However, Mr. Macleod was never made aware of these complaints until after his permit was revoked and his appeal to the Cabinet Tribunal was rejected. His lawyer Richard Horseman made the submission for a judicial review on that basis, that his client had not received a fair hearing because he was not aware of the full allegations against him. Mr. Horseman said he was happy with the outcome and that his client planned to return to Bermuda to finish his remaining time on the contract. His employer Dennis Desilva, vice president of Global Construction, said he was delighted with the outcome and would be talking with Mr. Macleod this week. The Ministry did not respond to questions about the case and would not say if they planned to reconsider the matter. Mr. Macleod was not available for comment yesterday.

July 17. The Bermuda jobs market has been hit hard by the falling value of the dollar, according to one of the Island's specialist recruitment agencies.

They reckon that potential employees are being lured away to places such as Canada and Dublin in Ireland because of the strength their respective currencies, the Canadian dollar and the euro, and the bigger financial rewards and packages companies in these places can offer. Yesterday sterling was trading at $2.03, the euro exchange rate was close to $1.38 and the Canadian dollar hit a 30-year high of close to 96 US cents. Chris Bailey, business development manager at Expertise Ltd., owners of Bermuda Jobs, based in Hamilton, admitted it is becoming increasingly difficult to attract new staff, particularly from the UK. He said: "Definitely trying to attract UK candidates to Bermuda is becoming more difficult because of the exchange rate (of the dollar to the pound). I would say that the UK candidates are expecting the same salary as they are earning in the UK." Mr. Bailey, whose company offers human resources outsourcing, while Bermuda Jobs looks after the recruitment side of things, claims that recruiters have trouble competing with the Canadian and Dublin markets and are being forced to look further afield for new staff as a result. "We therefore find that attracting people from the Canadian and Dublin marketplace and getting people coming in from places like the Philippines and Australia and the like is proving frustrating — employers are finding it hard to get references and screening processes done," he said. It is just about finding out how qualified these people are in terms of working out what the equivalent is to the qualifications from their own countries. The Bermuda market has some competitors like Dubai and Vermont, which are attracting candidates from the Island, so to retain and sustain is what we need to focus on as an industry." They are similarly struggling to source employees from the US because of the income tax Americans who earn above $80,000 per annum incur back home while working in Bermuda, which often does not make it worth their while relocating. "The problem of recruiting from the US is that there is not a good tax advantage for American employees — they are still taxed in the US if they work here," he said. "So there is a not a great call from the US and we actually tend to find that unless a company is relocating from the US to Bermuda that hiring from the US is harder than from Canada and Dublin." He believes that all of the professional sectors have been worst hit by the decline in the power of the dollar. "Any of the professional skills markets have been affected," he said. "The accountants and actuaries and other such professionals are a commodity anywhere in the world and it makes it harder to attract them because of these outside factors." But Mr. Bailey sees a silver lining to the situation, in terms of what Bermuda has to offer as an environment to live and work in. "Bermuda is a great place to live and there is definitely an attraction to work on the Island." And he said Bermuda Jobs is counteracting the problem of recruiting by promoting themselves overseas in some of these rival hot spots. "We have actually got offices in Canada and Dublin and New York, specifically set up for Bermudians who are finishing their studies there to attract them back to the Island and also to generate other customers and we have done a campaign with other accounting firms aimed at that. We are trying to attract them to the Island in that they are a commodity here to us in terms of their skills and the jobs they can do. The market is very buoyant, although recruitment is going to be a steady industry in terms that there is always going to be a turnover of staff." A similar picture is painted over in the Cayman Islands, with the strength of overseas currencies against the dollar, coupled with inflation, impacting on the country's attraction as a tax-free workplace. The value of major foreign currencies has risen by almost 60 per cent against the dollar and the Cayman Islands dollar, which operates at a fixed 1.25/1 exchange rate to the US currency, over the past five years, with inflation increasing by more than 14 percent. In order to keep pace with this, salaries have shot up by around 70 percent since 2002.

July 17. Bermuda has been plunged into another controversy concerning freedom of speech and the rights and restrictions on non-Bermudians.

This is a difficult issue, especially in a diverse society where racism remains a highly sensitive problem. The problem is heightened when the large majority of non-Bermudians are white. That places a demand on non-Bermudians to be sensitive to their surroundings, to the Island's history and to be cognizant that they are guests in someone else's country. Most non-Bermudians are all of these things, but there are always exceptions. The question that arises is when a non-Bermudian says something that is offensive to the community at large, what rights of censure does the community have, and what rights does the non-Bermudian have? These controversies almost always concern an expatriate — usually white — making a remark about black Bermudians. It would be interesting to see what happened if a black expatriate, for example, made an insulting or offensive comment about white Bermudians. Nonetheless, the question arises: Does the Government have the right to deport someone from the Island if he or she makes a derogatory comment about Bermudians, or does the expatriate, who is covered while on the Island by the same constitutional protections Bermudians take for granted, have the freedom to make such remarks, no matter how offensive? It must be remembered that freedom of speech is the freedom to make remarks that are unpopular, not comments that are generally well received. If the latter situation was the case, there would be no need for a constitutional safeguard. It may well also be that an employer has broader rights to fire or withdraw a work permit than the Department of Immigration does, given that employment contracts can be more tightly drawn. Government demonstrated this quite nicely when it sacked a non-Bermudian doctor for having the temerity to criticize the closure of the Medical Clinic, a decision which shocked many, but apparently fell within the Hospitals Board's rights. Be that as it may, Bermuda needs to decide if it is the kind of place that tolerates freedom of speech, even if we find the opinions being expressed are repugnant, or if it is happy with policies that punish those who speak rashly or hold views that are contrary to the norm. The latter, so easy to accept at the outset, is a slippery slope. Once expatriates are expelled for holding unpopular views, who will be next? One person who understood the importance of freedom of expression better than most was Errol Williams, who died this weekend at an age when he was still realizing his full potential as a film maker. Mr. Williams, a black West Indian who made Bermuda his home, was perhaps the leading light in a small but growing coterie of local filmmakers who have been developing a part of Bermuda's culture that has long been neglected. Mr. Williams will no doubt be best remembered for "When Voices Rise", which told the story of the Theatre Boycott of 1959 which brought about the destruction of segregation in Bermuda. A loose sequel, "Walking on a Sea of Glass", traced the tumultuous life of Kingsley Tweed, a prime spokesman for the Boycott who later exiled himself from Bermuda, and Mr. Williams examined the career of the first black player in the National Hockey League, "Echoes In The Rink: The Willie O'Ree Story". All of Mr. Williams' films told, in one way or another, stories of marginalized people who triumphed over adversity and enriched the black experience. The next production was to be a history of the Bermuda Industrial Union, which, to some extent, would have explored the same theme. Film as a vehicle of expression can be tremendously powerful and enables the audience to go on a journey with the filmmaker. Mr. Williams' films are his legacy to Bermuda and it is a tragedy that we will not have the opportunity to see where he was going to take us next.

July 17. Divers helped drag up tons of trash from the sea during a clean-up in Sandys on Saturday.

Keeping Bermuda Beautiful recruited Bermuda Sub-Aqua Club to help clear the water outside Messina House camping facility on Boaz Island. KBB executive director Rich Lathan said the 20 volunteers filled a truck with rubbish, pulling up 11 pedal cycles, rolls of carpet and a scooter. "We were quite happy with the work that was done," he said. "The gratifying part was that several people from the area came out and thanked the divers. One of them bought them a bunch of drinks." Mr. Lathan urged the public not to dump their bulk waste in the sea and instead call the Government's free pick-up service on 292-7454. Andrew Raine, from the Sub-Aqua Club, said: "We are hoping it's going to be the first in a series of clean-ups between the Sub-Aqua Club and KBB."

July 17. At least one beach is without lifeguards this summer because of staffing shortages according to the Ministry of Environment, Telecommunications and E-Commerce.

And The Royal Gazette understands this is due to the Ministry of Labour and Immigration failing to approve applications from children of Bermudian residents. Permanent Secretary of the Ministry of Labour and Immigration Robert Horton had not replied to a request for comment at the time of going to press yesterday. At least one long-term resident — the father of a lifeguard — alleges that incompetence at the Immigration Department has forced his non-Bermudian daughter, who worked for the Department of Parks last year, to sit idle this summer. "My daughter applied for permission sometime in March or April this year. I called immigration this morning and an official there said they had only received the application on July 11 and would be processing them with all of the other applicants," he said. "If they are going to be processed with the other permits, then by the time they come through the kids will already be back in school. It is already a month into the summer and I had warned somebody at Parks it will take something serious to address this issue." The confirmation of staffing shortages comes after an American tourist died at John Smith's Bay last Wednesday, July 11. David Longenette, 48, was pronounced dead on Wednesday at King Edward VII Memorial Hospital after an Emergency Services team responded to the call that a man was lying unresponsive on the beach at roughly 2.25 that afternoon. Visitors Scott and Jayce Nicholls told The Royal Gazette that while the Emergency Services response to the incident had been very quick, lifeguards had not responded as quickly and had not seemed to know how to use a defibrillator. Both the account of the Nicholls family and an email from a second eyewitness sent to The Royal Gazette on Friday, reported that the lifeguards were negligent. A spokesperson for the Ministry denied these allegations, saying what the tourists saw were standard actions by trained lifeguards and confirmed that the Lifeguard Superintendent, Dean Bottomely, who is a trained investigator interviewed both lifeguards, the victim's family members and the attending nurse. All of their accounts were the same. However, a Ministry spokesperson did acknowledge that 20 lifeguards are necessary for coverage of the usual beaches, but only 13 lifeguards were employed this summer. "It is anticipated that we need approximately 20 lifeguards per season. At present we have 13 full time lifeguards. Currently, Turtle Beach is the only beach that normally has Lifeguard service that does not at this time," according to a spokesperson for the Ministry of Environment, Telecommunications and E-Commerce. "The policy of the Ministry of the Environment, Telecommunications and E-Commerce, is to hire as many Bermudians as possible, however, without sufficient applications, we accept applications from non -Bermudian residents, and work closely with the Department of Immigration to ensure that we carry out the proper process." In an effort to recruit more lifeguards, the Ministry had placed an ad in the Bermuda Sun's Friday edition and in The Royal Gazette yesterday. The ad says it is looking for 'Dynamic Individuals" to be lifeguards during the summer session, which runs until October 2007 and the next training session was expected to start yesterday. According to the Ministry spokesperson: "This course is approximately 56 hours for new lifeguards. It involves class room modules, as well as practical training on the beach and in the water. They are trained and certified in First Aid, CPR, Oxygen administration, AED usage, surf rescues with various equipment including rescue boards, rescue cans and rescue tubes. They are also taught underwater recovery from shallow water."

July 17. Motorists will gain full access across the Causeway in time for Cup Match, Government said yesterday. Minister of Works and Engineering Dennis Lister said a temporary replacement crossing for Longbird Bridge will be up and running by August 2. Up to 30 workmen have been employed on installing the steel structure over the past three weeks, working ten hour days. With just over two weeks until Cup Match the pressure is on, but engineers remain confident. Works and Engineering Permanent Secretary Dr. Derrick Binns said yesterday: "We're doing everything we can to get two-way traffic before Cup Match — that's the objective." Longbird Bridge and the Causeway form the only access road between St. George's, LF Wade International Airport and the rest of the Island. With Cup Match in the East End this year, smooth traffic flow is critical. The bridge was constructed by the US Army in 1953 but is now at the end of its life span due to age, problems with rust and storm damage. Work in 2001 on the main structure, electrical and mechanical equipment extended the life of the bridge for another six years, but this May, engineers concluded it would be unsafe to continue use. The bridge was restricted to one-lane traffic, resulting in long tailbacks — and fuming motorists. Engineers are examining designs for a new bridge, to be completed in the next four years, but will use the temporary structure as a stopgap. The structure consists of two steel platforms on a bed of reinforced concrete, with rollers to absorb and expand in the heat. Mr. Lister said: "Longbird Bridge has served Bermuda well over the years but an inspection on May 4 concluded that due to the age, deterioration and state of the bridge, we should close it to two-lane traffic and that all mechanical operations would cease, pending a further structural investigation. We're really at the point where the work done in 2001 is as far as it can go, so the decision was made to provide an alternative crossing. A new crossing however, is far off — we're looking at another four years, so we had to do something to accommodate traffic flow at this time. The location to the north of Longbird Bridge is now being restored to enable the use of two 150-ft replacement bridges. This site was used previously to divert traffic when rehabilitation work was completed for Longbird Bridge. The existing abutments are being upgraded to support the new bridges. They will also be raised to move the bridge away from the corrosive environment near sea level and to prevent further restrictions to vessels under the bridge. The approach roads on each side of the bridge will be realigned to facilitate access onto the temporary bridges. This will require adjustments to the roundabout, and approach ramps will be constructed to access the bridge. BCM McAlpine has prepared the abutments for the replacement bridges, which arrived in Bermuda on July 8. The Ministry of Works and Engineering has also been on site completing the required earthworks." He added that the two 150ft steel platforms would each be able to carry a weight of 40 tonnes. "Given the pace of works we fully expect that both bridges, providing two-lane access, will be restored before Cup Match. We are quite pleased with the progress which is taking place," said Mr. Lister. "Once we have used the temporary bridge here we can dismantle it and store it, and use it elsewhere in the future. It has a future value." However, he could not say how much the structure and the eventual replacement for Longbird Bridge would cost. In 2003 then Works and Engineering Minister Alex Scott estimated it could cost between $15-$30 million. Although Longbird Bridge has been closed to marine traffic, small boats will be unaffected by its permanent closure.

July 17. Almost 3,000 homes in the East End were without power for at least ten hours yesterday after a high voltage cable was damaged by Belco workers.

The electricity supplier said in a statement that one of four transmission cables which service the East End was damaged by a crew working near the Flatts substation yesterday morning. Belco spokeswoman Linda Smith added: " At that point no one lost power. However, as of early this afternoon, two of the three cables remaining became overloaded and stressed resulting in further faults. "At that point the Belco Operations Centre conducted a controlled de-loading of a majority of the circuits feeding the East End in order to prevent the entire East End of the Island from losing power." She said about 2,800 customers across the East End were without power from just after 1 p.m. Power was expected to be restored by about 11 p.m. last night. Areas affected included Tucker's Town, Mullet Bay, Harrington Sound and Shark Hole. The town of St. George, L.F. Wade International Airport and Grotto Bay Hotel still had power. Ms Smith said: "The cause of the accident will be investigated."

July 18. Internet users in Bermuda pay amongst the highest prices to receive some of the slowest connectivity in the developed world, according to new comparisons.

If you live in Japan the cost of broadband internet per megabit per second works out at $0.22, while in Turkey it would cost $81.13. In the US the price is around $3.18 and is only marginally dearer in the UK at $3.62. And Bermuda? Somewhere around $90, although the Computer Society of Bermuda has come up with its own estimate of a staggering $184. That figure, which admittedly is said to include access provider and ISP service costing, is misleading according to one of Bermuda's Internet Service Providers (ISPs) which claim they in turn are hammered by the sky-high costs they are forced to pay for bandwidth carrying capacity from the likes of Cable & Wireless and TeleBermuda International. North Rock Communications states it is paying 35 times the price for the same carrier service it can buy on the US mainland. Bermuda's isolated location is a further reason for internet access to cost significantly more than elsewhere in the world. A consortium of Bermuda ISPs; North Rock, Transact and KeyTech, are currently seeking to break the carrier duopoly of the C&W and TBI by bidding to lay a new $25m undersea cable that will allow them to bypass the big two. An imminent re-structuring of the Bermuda's telecommunications sector should allow for a more open market with greater freedom and competition. It could be up to a year-and-a-half before a new cable is brought into play and cheaper and faster internet arrives for Bermuda. The Computer Society of Bermuda estimates the average speed of internet for the Island's market is a relatively sluggish 0.840 kilobits per second, compared to the fastest average market speed enjoyed by Japan at 61 megabits per second. The Organisation for Economic Co-operation and Development (OECD) has carried out a global survey of OECD countries and found that Sweden has the cheapest entry level broadband per month costing $10.79, while in the US it is $15.93. And while Bermuda chugs along with a sub-1Mbps market average for its internet service, Sweden, Japan, Korea and Finland offer net users speeds of up to 100Mbps, ten times the OECD average. Bermuda is not an OECD country and so does not figure in the report, but has been compared to the others through calculations of the Computer Society of Bermuda. Jamie Thain, a founding member of the Bermuda ISP consortium AccessBermuda, which is seeking to win the contract to provide a new submarine telecommunications cable from the US to Bermuda, agreed the speed of the average speed for internet on the Island is around the 0.840kbps suggested, but the price per month for 1Mbps would figure around $90. "One of the things going on is that we have to buy bandwidth from our competitors (C&W and TBI) and we are being charged 15 times or more what is charged in the US," he said. The prospect of the ISP consortium controlling its own cable to the Island opens up the possibility of cheaper internet in Bermuda and faster connectivity. "Even if it does not massively reduce prices at least we can increase the bandwidth," said Mr. Thain, CIO of Transact parent Igility. He said the consortium is anxious to end the duopoly of C&W and TBI in the carrier cable stakes. "We do not see any reason for C&W and TBI not to sell bandwidth near to what they sell it to commercial customers. At the moment we are trapped because we have to buy bandwidth from them 'upstream'." Customers faced with paying around $29 a month for 128k bandwidth, staggered upwards to $119 for 2Mbps, opt for the lowest package because they only want email and light surfing on the internet, explained Mr. Thain. "What happens in the US is it does not matter what speed you take because you can buy upstream bandwidth fairly cheaply, like 5Mbps for $29." He said if Bermuda ISPs could buy their bandwidth upstream from the same carriers in the US they could lower costs. Bids to install a new submarine telecommunications cable from Bermuda to the US were invited, as of last week, to submit their tenders before September 6. "AccessBermuda believes it has an excellent business case," said Mr. Thain. "Bandwidth will go up, although it is too early to determine the price cost." Why is it still likely to cost more for Bermuda web users than others around the world? Because the investment cost of putting in undersea cables, such as the proposed $25m new one, must be recouped over time. And if the restructuring of Bermuda's telecommunications sector leads to a rule that carriers such as C&W and TBI must sell bandwidth at wholesale prices, won't that do away with the need for a new cable run by the ISPs? "They could still put the wholesale price up to what they want it to be," points out Mr. Thain. Che Baker, marketing manager for North Rock Communications, added: "In Bermuda, North Rock pays 35 times the rate for bandwidth compared to what we pay in the US. "North Rock has requested direct access to bandwidth in order to decrease prices for over seven years. Fortunately, the Ministry of Telecommunications is now seeking to address the issue. In addition METEC have issued the tender to allow a new undersea cable to be built. We have seen a sharp decrease in internet rates over the last two years. Once access to international bandwidth has improved, we expect that pricing will further decrease as bandwidth availability increases dramatically."

July 18. While no one other than the Premier can predict when it will be held, pundits from all sides agree on one thing — the coming election could well be the nastiest ever. Political scientist, pollster and prospective PLP candidate Walton Brown said: "I think it is going to get very ugly."

He said the Bermuda Housing Corporation Police report leak was a political ploy based on rehashing five-year-old accusations on the assumption there would be a July election. And he said the UBP's sustained attack on the Premier had created a "blacklash" — an entrenchment of black support for Dr. Brown. "For me, and I want to see a society where people aren't voting on racial lines, the UBP have done that to a far greater extent than anything we have seen for years." Former UBP MP Jamahl Simmons, who now sits as an Independent agreed Bermuda was in for a rough ride. He said: "I suspect this is going to be the nastiest election ever. The release of the BHC files has set the standard for the election of what is acceptable. It has opened the door for a lot more attacks on people's personal lives. We are entering a new era in politics in that regard. I think this is the first election where we will see issues really pushed to the bottom. When the UBP goes negative it galvanizes the support base of the PLP. You might get a fellow who says he is p*ssed off at Ewart Brown and he is p*ssed off with the PLP, then when the attacks come he says you are attacking my cousin, my friend. Suddenly someone who decided he wasn't going to vote feels very motivated." Mr. Simmons said the moment the issues go racial, the UBP lose. "The problem is credibility," he said. "That's a long-standing issue. The election is called, they go on the attack, the issue gets twisted against them and bam, they are in the same predicament." Mr. Simmons, who is retiring at the coming election, thinks the PLP will win again, with the vote count closer to the seat count. While he thinks the UBP could pick up some new seats he thinks the Opposition could lose MPs David Dodwell and Suzann Holshouser. He says unless it pulls out a platform which really catches fire the party will probably end up with 12 seats as the PLP makes a net gain of two, giving it 24. But with recent polls showing only a small minority of black voters were backing the UBP, a breakthrough is unlikely. He said last time the UBP didn't go negative as it was felt it would only drive the PLP's numbers up. "So the focus was on what we would do. There was a lot of emphasis on the housing plan. For four weeks we ran pretty much unopposed. In the final two weeks, the PLP came out with their campaign and buried us. They ran essentially a two-week campaign while we ran a four-week campaign. My sense in retrospect is we peaked too early. They were able to come out after we had said everything we had to say and had become competitive and monotonous so then the ground was fertile for people to listen to them." He said aggressive tactics merely hardened support from loyal voters in both parties but didn't win the 20 percent of voters who were making up their minds. "If you go on the attack, it tends to drive numbers down. It tends to remind people of how ugly politics is. I haven't seen any direct appeals for the swing voters which has always been the women voters, heads of households." Both parties were focusing on their base, said Mr. Simmons, with the UBP hoping to do well if PLP voters stayed home. He said the UBP's focus on good governance wouldn't necessarily appeal to the undecideds whereas housing and better opportunity rather than abstracts might be a better way to go while the PLP's focus on race with the 'Big Conversation' was locking in its base but did little for swing voters. Mr. Brown said the last poll by his firm Research Innovations Ltd, had shown Dr. Brown's support plummet among whites but increase among blacks while support for the PLP was up. Asked how he thought the Premier would play the election, he said: "Being schooled in American-politics, the approach is always more aggressive. "His approach is direct, in-your-face, American-style politics. He will cut to it and talk about what the issue is and that generates, in some segments, a very negative reaction. People vote against someone rather than for someone — that's the rule of thumb for most political strategies worldwide. I happen to have questions about that but the pundits will say this is what helps to win elections." He said in North America it was common for 85 percent of the costs of a political campaign to be spent on negative publicity. "But I hold the view you can hold a campaign which focuses on what you can accomplish and separates you apart form your opponent but I suspect I will be in a minority. We will see a lot of negative campaigning. It has started and it's by no means over." Former UBP campaign manager David Sullivan said it was difficult to predict how the PLP would run this campaign. "The Premier is well-steeped in American party politics, not necessarily of a conservative nature," he said. "It's an untested water — what kind of ideas will he bring from across the pond to make his campaign work?" Both sides had shown over the last two years how negative they could get and this campaign would be no different, said Mr. Sullivan — possibly adding to voter cynicism. He said: "I travel in strange circles, I have noticed in the last ten months, really since the debacle that occurred within the PLP last November, a growing amount of voters at all levels saying 'You know what? I am not going to bother.' That's a very dangerous thing in Bermuda because, if you look at the last election, there were very few votes which actually separated the UBP and the PLP from being Government." But he said, with seats hanging on a knife-edge, every vote counted. Mr. Sullivan said voters were sick of the name-calling and blaming and didn't want leaders who lead by looking in the rear-view mirror but wanted forward-looking policies. "The question is what are we doing for our future generations?" The parties are now in full-fundraising mode with the PLP firing mail shots at businesses soliciting contributions with suggestions starting at $1,000 and going up to $25,000. And Mr. Sullivan voiced dismay about what the coming campaign would cost. "It's ridiculous — the over-expenditure of funds," he said. "It's in the millions. Let's say they are both in for a million and a half, you are talking a $3-3.5 million national campaign. That's a lot of money." Despite the millions being splashed out, Opposition leader Michael Dunkley is putting his faith in some old-fashioned campaigning by knocking on doors as he takes on Patrice Minors in Smith's North, regarded by some as a PLP stronghold. Walton Brown said that approach still had mileage. "I think there is still a large segment of Bermuda voters who want to see people — which is interesting because it implies you are prepared to make a decision on who should represent your constituency and who should run your country based on who knocks on your door. "I just hope that is not the case but there is a compelling desire many people have to see their would-be MP on their doorstep." And Mr. Simmons believes some seats will come down to the strength of the candidates, although that might not be enough to save Mr. Dodwell or party leader Michael Dunkley in Smith's North. "It's a tough area to make inroads in. Dunkley is the strongest candidate with a chance of making inroads, I don't think anyone else could go in there and have a chance but I don't believe he will take it." With the election yet to be officially called the issues are still in the background. But Mr. Simmons said he expects Government to take a hard-line on immigration. "That will be one of the turning points," he said. "Last time that was one of the issues that hurt us." Even though immigration has risen under the PLP, he said the Government, rather than the Opposition, stood to gain from anger from black voters who felt dispossessed as the UBP's were seen as pro-immigration because it was the business party. "You can't serve two masters, you can't appease the business community and those who want tougher controls," he said. "Because of the polarization right now, it is going to be a very difficult task to sell diversity. It's going to be more about what you are going to do for me. I think an opportunity has been lost. In 2003, I felt the public gave the Government a warning shot. It was 'I would like to see you improve' but to the Opposition it was 'I like what you are doing. Keep doing what you are doing'. It will be very interesting to see what the outcome will be in this regard. My sense from talking to voters is people aren't quite ready for a change. It's not enough of a motivating factor. The economy is going well, there is a lot less anger directed towards the Government from its traditional supporters. I think they will get another term — the questions are over the popular vote and turn-out."

July 18. Former United Bermuda Party campaign chairman David Sullivan believes his party is doomed to failure at the coming election.

He believes his party can only pick up a maximum of 17 seats — two short of what's needed to govern. And Mr. Sullivan, who ran the UBP's campaign from 1998 and 2002, believes voters are becoming sick of the way both parties are bypassing the important issues. He told The Royal Gazette the most his party could achieve this time around was to become a more effective Opposition. He said: "I don't see any more than 17 seats for the Opposition party. It will be better for Bermuda to have a stronger Opposition, which is a good thing for Bermuda." He forecast the UBP should pick up at least one seat in St. George's, possibly with Kim Swan unseating Dean Foggo, although it could lose St. David's in a parochial fight while the PLP's Dame Jennifer Smith should survive despite her wafer-thin eight-vote majority. He said the Opposition could gain one more seat in Warwick but UBP tourism spokesman David Dodwell has a tough fight retaining Southampton East Central, particularly if the All Bermuda Congress run a spoiling campaign, given the unlikelihood of it taking any seats. "If the ABC go into a Dodwell/DeSilva seat and become the difference — and only the difference — then what have they achieved, other than possibly electing the wrong person with their 25-40 votes they have scooped off the top?" He said a tight win for the PLP nationally would make it pretty tough for it to conduct business and could curb ministerial travel in order not to lose crucial votes in Parliament. "That might be the win-win scenario that comes out of this," he said. "People might call that heresy and say I am wishing bad luck on the UBP. I am not. But it's a simple matter of numbers you have to deal with. If we have a 17-19 House, it won't be five years until the next election. I can tell you that. I think the United Bermuda Party has a certain amount of time to spend in, for want of a better word, purgatory. But I am not one who subscribes to the theory they had 30-35 years of unbridled power and that sort of nonsense. History will show there were at least two attempts where the Progressive Labour Party could have become Government. The fact is they never did." Eventually the UBP had run out of gas but now there was widespread disappointment with the PLP's spell in power. There were hopes displayed last time around that perhaps the Progressive Labour Party would at last become a labour party and not an adjunct of the United Bermuda Party's 30 years of service." But, said Mr. Sullivan, the first five years of the PLP was just an extension of UBP rule. "It is difficult even today to draw a sharp line as far as policies and programmes which the current Government undertakes. I think that's why we are seeing a growing dissatisfaction amongst the electorate waiting for the PLP to do something different. It is talked about at social gatherings that the best United Bermuda Party government we ever had was in the last eight years because there isn't a single programme that the current government hasn't added onto from the former government." He the PLP had buried long-held principles such as income tax, immigration and Bermudianisation and the best which could be said about its time in power was garbage is now picked up twice a week and families aren't hit with death duties. Mr. Sullivan said there was now a growing cynicism with both parties as voters asked themselves whether their needs were being addressed. At the 2003 election, he said, few knew what the PLP stood for because it only released its platform at the final moment. "If we are going to run a campaign on less corruption I don't think that is enough to energies voters to go to the polls. Tell me you really have a plan for housing, education and for small business — then I am interested in what you have to say. Otherwise you are just talking the same gobbledegook you have been talking for the last nine years as Government and as far as the Opposition you don't seem to have anything for us either so I guess you like being opposition. "There aren't the things that will resonate with people such as education, health, housing and business from either side at the moment."

July 18. Bermuda Youth Counselling Services has begun a ten-week pilot programme aimed at reducing substance abuse and involvement among the Island's males aged 19 to 24.

The programme, which is being run in conjunction with the Probation team of Court Services, seeks to increase participants' ability to weigh the consequences of being involved with substance abuse and its related behaviors. It's also aimed at providing them with the wherewithal to begin the process of reducing involvement in substance abuse and will assist with the building of positive peer relationships and increased involvement in pro-social activities. Among the techniques used by the facilitators are Rational Emotive Therapy, Motivational Learning and Social Learning Approaches. Dale Butler, Minister of Social Rehabilitation, said: "The programme will provide participants with the skills needed to live more meaningful productive lives. And, free from the dangers associated with substance abuse and the illegal drug trade."

July 18. An environmental campaigner claims the Jumeirah Southlands resort would be "doomed to failure" due to the erosion of the Island's coastline.

Stuart Hayward, who is chairman of BEST, said yesterday: "Any beach front construction at Southlands invites disaster for the development itself as well as difficulties for nearby beach front owners." However, developer Craig Christensen of Southlands Ltd. said the proposed resort had undergone extensive research using Hurricane Fabian as a model. "No other property has come under more scrutiny with respect to the protection of the foreshore than Southlands," he said. In arguing against the Southlands development, Mr. Hayward referred to a recent article in The New York Times which reported that homes in Siasconset (Sconset), Nantucket, are having to be moved away from the shoreline due to erosion. The south and east coasts are eroded by an average 10 ft each year. According to the newspaper, homeowners are also investing $25 million to save their properties from the sea. Residents in the Sconset Beach Preservation Fund are seeking permission to dredge 2.6 million cubic yards of sand from offshore and pump it onto a 3.1 mile stretch of beach. Erosion of coastlines around the world is expected to worsen as sea levels rise due to global warming. Mr. Hayward said the situation in Nantucket was an example of why further coastal development on Bermuda should be stopped. He said the stretch of South Shore earmarked for Jumeirah Southlands would suffer the ravages of the ocean, and that a resort on the shoreline, almost at sea level, was "unprecedented". "For something like this to get approval would fly in the face of decades of best practice and technical advice in Bermuda," he said. "There are several parallels between the Nantucket story and the hotel construction planned for Bermuda's South Shore at Southlands. It is evident, and Nantucket isn't the only example, that attempts to convert the dynamic nature of a beach into static man-made structures of any kind are doomed to failure. A beach is ever-changing as part of its function. Attempts to prevent that fluidity are an invitation to disaster, either for the local structure, or for nearby beachfronts." Earlier this year, the Government's Advisory Architectural Panel recommended a "full scale environmental impact statement" was needed prior to planning approval. Members were concerned about the amount of construction proposed for the foreshore. But a report has not yet been undertaken. By requesting a Special Development Order (SDO) from Environment Minister Neletha Butterfield, developers were able to bypass a comprehensive environmental review — and so speed up construction. According to a Government report, the development would be located on an area of the South Shore deemed at 'high' risk of erosion. The 'Bermuda Coastal Erosion Vulnerability Assessment Final Report' (2004) also states: "The highest wave heights occur on the South Shore." Consultants Smith Warner International (SWI) also prepared coastal protection and development planning guidelines. The recommendations, in November 2004, were based on observations and the aftermath of Hurricane Fabian the year before. The Government's State of the Environment Report 2005 says: "SWI's report entitled 'Coastal Protection and Development Planning Guidelines for Bermuda' stresses the importance of establishing appropriate setbacks from the coast for development (based on wave height, storm surge and inundation level calculations), the adoption of a community approach to shoreline defence and the importance of achieving a balance between ensuring the functional integrity of a shoreline defence system and its aesthetics." However, Mr. Christensen told The Royal Gazette that Jumeirah Southlands would be constructed with due diligence to the environment. "We are building above the current cliff face, and our engineers will put in place a properly designed and enforced foreshore protection. In the absence of that, the cliff sides would suffer further damage and storm erosion, so we have extensive engineering to protect the shoreline. For example, you have to secure your reinforcement and armament at the base rock and built up from there. You also need to ensure you have an over-topping so the waves won't overtop and pull the reinforcement out, which happened 50 percent of the time for smaller reinforcements when Fabian hit. Southlands will be entirely protected and safe. We have looked at this extremely carefully because we don't want to put anyone in harm's way or put in buildings we thought would be risky. We looked at Fabian and used it as a base. This was the strongest hurricane to hit Bermuda's shores in the last 400 years, bar the 1839 hurricane. We are significantly higher than the danger level from a hurricane as strong as Fabian. We have looked at Southlands extremely seriously and will ensure our buildings are engineered carefully, so if people talk about the possibility of a Category Five hurricane, I think Southlands would be of minimal concern. Nowhere else has been subjected to a higher degree of level of scrutiny than Southlands."

July 18. Government appears to have granted a Special Development Order for Southlands.

Last night a senior official at the Ministry of the Environment said: "Sufficient environmental information was presented for development of the SDO." However, this was the only official response to rumors that Cabinet had approved the 37-acre South Shore resort. Environment Minister Neletha Butterfield, who has the final say, made no comment yesterday. Craig Christensen of developers Southlands Ltd. had also not had a response. "We would have known if an official decision had been made," he said. The controversial application for the 497-bed resort has provoked strong feelings on both sides. Government says Jumeirah Southlands is needed to cater for the Island's rising tourist numbers. It would be the first 'luxury resort' constructed in Bermuda for 35 years. Environmental campaigners however, say the development will destroy one of the Island's last remaining areas of open space. More than 3,200 people have signed a petition by Bermuda Environmental and Sustainability Taskforce (BEST) to 'Save the South Shore'. Concern to protect the natural coastline was heightened last month when the Government approved an SDO for a nine-storey hotel next to Southlands, on the Golden Hind site. The 220-room Grand Atlantic Resort and Residences by Atlantic Development covers 13.1 acres. Jumeirah Southlands would offer tourist accommodation in a variety of suites and condominiums. The 300-suite cliff side resort would feature five restaurants and bars, a nightclub, spa, swimming pools, equestrian centre and conference centre. Dubai-based Jumeirah Group wants to open the resort by next summer, pending the SDO and approval of building permits. Mr. Christensen, one of three owners of Southlands Ltd., said the complex would employ 590 full-time staff, with Bermudians given priority. An "unofficial" advertisement on the company's website has already attracted more than 40 applicants. Last night the chairman of BEST, Stuart Hayward, urged members of the public opposed to the development to lobby Premier Dr. Ewart Brown and Environment Minister Ms Butterfield. "Recent events lead us to believe that the Bermuda Government is about to issue an SDO for the Southlands proposal," he said. "Not only does this fly in the face of common sense, given that one nine-storey hotel has been given permission via SDO to be built next door, but it would fly in the face of every consultative opinion, all expert advice and centuries of wisdom. And it would do so in a fashion that effectively shields the Government from being held accountable. It is outrageous that this Government, any government, would consider making such a major decision when an election is imminent; that would be a derogation of responsibility. Any such decision, purposefully made by any government at the tail end of its tenure, would be an unprecedented dereliction of duty. The entire community is aware that an election is imminent. However, once an election is called, the entire Cabinet ceases to be. So who will be left to be accountable for this decision? Who will answer to the ire and outrage of people who know what folly this decision will be? It would be unthinkable for a government in Bermuda to conduct itself so dishonorably," said Mr. Hayward. "We are highly suspicious that Premier Dr. Brown's Cabinet would try to stave off public outcry by making this decision on the eve of an election, then folding its tents in the dead of night and stealing away. Thus we are in a state of high vigilance and wish to put the community on alert to what their Government might be planning to do. BEST calls upon the Government to make a decision that is in concert with, and can be supported by, the evidence and advice that has been formally presented. Moreover, BEST calls upon the Government to give its decision in a way that is honorable and responsible. BEST also strongly encourages the public to voice their opinion to the Minister of the Environment, Neletha Butterfield (nbutterfield@gov.bm), and Premier Dr. Brown (ebrown@gov.bm) by phone call, email or fax." A round-robin email by BEST also encouraged campaigners to "voice your protest against this decision now." It reads: "We believe a decision by the Minister of the Environment issuing an SDO for the Southlands development is imminent." BEST is to broadcast the documentary 'Southlands and South Shore' on Sunday, July 22, at 7 p.m. on VSB.

July 18. The United Bermuda Party is six points ahead of the Progressive Labour Party according to the latest poll.

The Research.bm survey puts the Opposition on 40 percent compared to 34 percent for the ruling party while 26 percent are still undecided. Twice as many voters in the majority black population are still to make up their minds with nearly a third saying they didn't know. Race voting is still the largest factor in Bermuda politics with 83 percent of whites backing the UBP and just one percent backing the PLP while 16 percent are undecided. Among blacks 55 percent are backing the PLP, 13 percent are for the UBP while 32 percent are still undeclared. Men are more inclined to vote UBP — 42 percent favour them compared to 31 percent backing the PLP while the UBP has a slim 38-36 percent lead among women. But an equal amount of voters from both genders are still undecided. And the older people get, the more likely they are to vote UBP. In the 18-49 year-old age group, the PLP has a slight edge with 38 percent of the vote compared to 34 percent for the UBP but Government support had shrunk to only 25 percent of the 50-64 year-olds and 27 percent of those aged 65 and over. Married people are far more likely to vote UBP than single people according to the survey. The poll of 401 Bermuda residents, conducted between July 9 and July 16, shows UBP leader Michael Dunkley ahead in the popularity stakes with 65 percent approval rating compared to 47 percent for Premier Ewart Brown. The Premier is approved by 68 percent of blacks and 16 percent of whites while Mr. Dunkley picks up 93 percent approval ratings from whites while 48 percent of blacks are favorable. Younger people are slightly more likely to give a favorable rating for Dr. Brown than older people while the over 50s are more enthused about Mr. Dunkley than the under 50s. The poll, which has a five percent margin of error, differs from a May poll done by Research Innovations Ltd which showed the PLP leading with 38.7 percent compared to the UBP's 28.3 percent. The chances of an August 16 election are fading. The Opposition had claimed a leaked memo had shown this date had been earmarked by PLP strategists but its understood that with around five weeks needed for an election campaign and the Premier not due back to the island until later this week that time has run out for an August 16 poll.

July 19. US companies with registered offices in Bermuda, such as world-leading consultancy firm Accenture, face being barred from all US Federal Government contracts as "punishment" for reaping tax advantages by being based offshore. In a proposed further eroding away of US firms' ability to benefit from setting up so-called "shell corporations" in offshore jurisdictions in order to avoid paying federal taxes, Democrat Senator Carl Levin is seeking to bar all such companies from being awarded federal government contracts in future. The Michigan politician has previously succeeded in outlawing off-shore registered US companies from winning contracts in four federal departments, namely; Homeland Security, Transportation, Treasury, Housing and Urban Development. His sights are now set on a government-wide ban on such contracts being awarded to US companies that have set-up offshore to escape federal taxes. The giant Accenture, which split from Arthur Anderson LLP in 2000, and established its legal address in Bermuda the following year, would be one of those impacted by such a law should it be passed. Its consulting contracts with the US government are estimated at more than $1 billion a year.

July 19. Business-types who go everywhere with their BlackBerry have one more thing to remember each time they leave and return to Bermuda — a yellow registration slip for Customs.

Forget to carry that document of proof of ownership and you face paying a tax duty levy or possibly having your BlackBerry taken away. It has been reported that two BlackBerry cell phone owners had their precious handsets confiscated as they came through Customs because they were not carrying a "yellow slip" proving they had owned the device previously before leaving the Island. With many thousands of BlackBerry owners working in Bermuda's international business sector the need to have documentation for the hi-tech cell phone device will affect many who may have thought that carrying a BlackBerry — or any other cell phone — did not require the yellow slip Customs pass. The two confiscations have been reported by the Bermuda Chamber of Commerce, which is warning its members to ensure they have the relevant registration paperwork for their BlackBerry when they go off Island. The Chamber of Commerce is advising its members to take "the necessary steps" to ensure their Blackberry is safe. "The Chamber has been advised by the Bermuda Customs Department that they will confiscate any BlackBerry device found on any persons re-entering the country that do not have the relevant registered paperwork," said the Chamber through its Newsline newsletter. It also claims two customers of M3 Wireless had their BlackBerrys confiscated at Customs in the past two weeks. However, a spokeswoman at M3 Wireless said she had not heard about that, but added that all cell phone owners needed to register their phone as an electronic device using the 52A form. The notice from the Chamber has had an immediate impact within the business community. Collector of Customs Winifred Fostine De-Silva said yesterday there has been a large number of requests from organizations for the 52A form. All electronic devices must be registered with Customs if they are arriving on the Island for the first time or have been purchased in Bermuda, otherwise the owner faces paying tax on the item each time they bring it back onto the Island. Blackberrys and cell phones are no exception. Ms Fostine De-Silva confirmed that the yellow slip is required for all cell phones. Phone owners should register their device at Customs in Hamilton or at the baggage terminal at L.F. Wade International Airport. She said it was not enough to argue that a cell phone with a Bermuda telephone number was proof that it originated in Bermuda, as SIM cards can be transferred into a new cell handset bought overseas thereby giving an opportunity to try to dodge the tax duty. Ronnie Viera, who heads the Chamber of Commerce's business technology division, said his employer Capital G was changing its procedures to ensure that all new phones for staff were registered with Customs at the time they are purchased. He admitted that some people might find the requirement to register their BlackBerry and carry the registration slip on all overseas excursions a bit inconvenient. Ms. Fostine De-Silva said she had laminated her yellow slip and kept it with her BlackBerry — previously she kept her cell phone registration slip with her passport.

July 19. Premier Ewart Brown's political campaigner is contracted to receive $400,000 of taxpayers' money to set up ten faith-based tourism events in a year, according to a document received by The Royal Gazette.

However, neither Andre Curtis, the Premier nor the Department of Tourism could point to any events which have either taken place or are in the pipeline for 2007-08, other than a women's conference next February. Dr. Brown, who is also Tourism Minister, denies allegations that he set up the scheme to get cash to Mr. Curtis as a thank you gesture for running his constituency in Warwick South Central. Mr. Curtis has repeatedly refused to answer questions over the initiative. Last night, former Opposition Leader Wayne Furbert reiterated his call for Mr. Curtis or the Premier to come clean over how the cash is being spent and asked: "What are these ten events?" A draft contract forwarded to this newspaper, dated February 20 this year, states Harvest Investment Holdings — of which Mr. Curtis is chairman — is being paid $400,000 to set up ten get-togethers in a 12-month period. That figure was confirmed by the Ministry of Tourism. The document includes a breakdown of the cash payable to the company — with a quarter of it due immediately on the signing of the contract. It states that Mr. Curtis must deliver 2,200 visitors to Bermuda through a minimum of ten faith-based multi-day events between April 1 this year and March 31, 2008. At least one event, it says, should take place in April, May, July, August, September, October, February and March. It adds that information on each should be provided to the Department of Tourism six months in advance, and posted on bermudatourism.com. The only faith-based project mentioned on bermudatourism.com is a women's conference in Hamilton, featuring speakers from Oklahoma, from February 14 to 18, 2008. When contacted by this newspaper, Mr. Curtis said he was in a meeting. When asked if the reporter could call back later, he said not if it was about faith-based tourism. Under the terms of the contract, Mr. Curtis is barred from speaking to the media about faith-based tourism. Despite being asked for information a number of times this week, the Department of Tourism has failed to reveal how many events had been organized, with a spokeswoman saying she was seeking information on an itinerary. Dr. Brown, who has previously refused to discuss the matter further until the next Parliamentary session begins in November, is currently off the Island and unavailable for comment. His Press Secretary, Glenn Jones, said he was unable to say whether anything had been set up or was due to take place. Mr. Furbert, a professed Christian who says he strongly believes in the principle of faith-based tourism, said: "I don't think the money given by the Ministry to Curtis has been accounted for and spent wisely. "He is supposed to deliver ten events. What are they? How much of that $400,000 has he received? As far as I'm concerned, this whole thing is a thank you gesture to Curtis for helping out the Premier. People want answers. The Minister himself should come forward." A Ministry of Tourism spokesman said: "The agreement between the BDOT and Harvest sets out a regime of deliverables and objectives which must be met before any payments can be made under the contract. Those deliverables are verified by the BDOT at each stage and payments made in accordance with established practice." He explained Mr. Curtis had been chosen to spearhead faith-based tourism because of the success of a number of "tremendously popular" events when he was chairman of the Tourism Board last year. These included the Bermuda Super Soulfest, the Bermuda SonFest, the Bridge The Gap Convention and Taking It To The Streets. "Mr. Curtis dedicated tremendous energy and enthusiasm to this project and, with the generation of 2,500 visitors, the BDOT naturally believed it was important to continue the momentum of this success," said the spokesman. He said that 1,000 faith-based visitors had already been to Bermuda this year, but was unable to confirm whether those figures referred to this financial year (since April, when Mr. Curtis' contract began) or this calendar year (since January). Mr. Furbert disputed the statistics, saying: "I question whether they have had 2,500 visitors coming to these events last year and there's no churches that have had any functions bringing 1,000 people this year."

July 19. Foreign soil will not be imported into Bermuda for the Island's flagship cricket venue until MPs have had a chance to debate new regulations in the autumn, the Senate heard yesterday.

Attorney General Philip Perinchief told Senators that Environment Minister Neletha Butterfield "will be content to entertain a debate on the substance of the regulations" when the House of Assembly reconvenes in November. "No soil will be imported into Bermuda pending the completion of the legislative process," he said. Critics berated Ms Butterfield earlier this month after she tabled the new regulations in the House to allow the sub-standard pitch at the National Sports Centre to be improved to a level where international games can be hosted. The Opposition, environmentalists and farmers claim importing soil could run the risk of introducing alien species and dangerous plant diseases to the Island. But the poor quality of the square at the National Sports Centre means Bermuda has not played an official One Day International on home soil since qualifying for the World Cup in 2005 and could lose ODI status prematurely if it is not in a position to play home games by next summer. Ms Butterfield has said that fear over imported soil has been overblown and has insisted that everything will be done to minimize the risk of foreign pests destroying crops across the Island. Mr. Perinchief said yesterday that because the Agriculture (Control of Plant and Pest) Amendment Regulations 2007 were tabled in the House of Assembly on the last day of the parliamentary session, giving the Opposition no opportunity to ask for a debate, the Government was prepared to have that debate in November. Shadow Environment Minister Cole Simons said: "It is important to remember that the Government's approval for the Government to import soil remains in place — a plan that is recognized as highly dangerous by experts world-wide. The only ray of light in the situation is that the Government has bowed to the serious concerns expressed by people across the island. We must remain vigilant on this issue because it represents a threat to the Island's ecosystem and, quite frankly, I don't trust this Government to make the right decision regardless of the arguments and information put before them. It will be up to all concerned citizens to make common sense prevail in this matter." The Environment Ministry did not respond to a request for comment last night. No one from Bermuda Cricket Board could be contacted.

July 19. Nearly three quarters of all voters believe the public should know the full contents of Police files from a corruption investigation into the Bermuda Housing Corporation before an election is held. That is the result of an independent poll done by Research.bm. earlier this month which showed 74 percent wanted full disclosure.

No date has yet been set for the election although with the Progressive Labour Party ramping up its campaign a late August vote could be on the cards. Allegations from the files made headlines last month however the press have been gagged from further reporting the leaked Bermuda Housing Corporation (BHC) dossier pending a hearing by London's Privy Council which could be at least a year away. Said to run to thousands of pages, the BHC files reportedly reveal that Premier Ewart Brown, former Premier Jennifer Smith, former Minister Renée Webb, construction boss and new PLP candidate Zane DeSilva and others were investigated by Police although none were ever charged. The poll of 401 Bermuda residents conducted between July 9 and 16 asked them to agree or disagree with the following statement: "Voters should know what's in the BHC files before they are asked to vote in the next general election." A total of 74 percent agreed while the sentiment got the backing of 99 percent of white voters and 60 percent of black voters. There was little difference in the genders but the older people got, the more inquisitive they were about the documents. In the 18-49 year-old age bracket 73 percent agreed, 74 percent of the 50-64-year-old group took that stance while 81 percent of those 65 and older wanted the books opened up. The same firm also got 71 percent backing to the statement: "Government corruption hurts average Bermudians by reducing the amount of money available for affordable housing and social programmes." And the same survey showed support for Independence is down with only one quarter of voters backing a split from the UK. The poll showed 63 percent were in favour of the status quo, 25 percent wanted change while 12 percent were undecided. The sample of 401 Bermuda residents conducted between July 9 and 16 is in line with most other polls on the subject although one survey two months ago — by rival firm Research Innovations Ltd — showed those wanting sovereignty had hit 34.7 percent. Last month Premier Ewart Brown declared Independence would not be on the Progressive Labour Party's agenda for the coming election. The new Research.bm poll shows blacks and younger voters are more likely to support breaking with Britain than whites and older voters. Earlier this week the same firm said the United Bermuda Party was six points ahead of the Progressive Labour Party with the Opposition getting the support of 40 percent of voters compared to 34 percent for the Government while 26 percent were undecided. Two months ago Research.bm had both parties even on 38 percent. The poll, has a five percent margin of error, and differs from a poll done two months ago by Research Innovations Ltd which showed the PLP leading with 38.7 percent compared to the UBP's 28.3 percent. However, Research.bm said it makes an effort to weed out people who declare they are unlikely to vote.

July 19. Marine traffic access between Ferry Reach and Castle Harbour will be closed starting at 8 a.m. today due the placement of a new bridge across the Causeway. Longbird bridge will also be closed to marine traffic on Saturday.

Marine Police will monitor the start of the work and the area throughout the day to ensure mariners adhere to the safety warning. "The closure is to ensure the safety of marine traffic while the replacement bridges are being launched into the final position," said a press release from the Ministry of Works and Engineering.

July 19. Government has called on the Island's media to be more responsible in its reporting of current events and not to sensationalize them to the point of causing a "major riot in the summertime".

Government Senator Wayne Caines brought up the issue during yesterday's motion to adjourn in the Senate. Sen. Caines said the community was becoming more polarized lately, sometimes due to a steady diet of inaccurate information that's fed by certain media organizations, which some people then interpret as "the gospel". And he feared the combination of high emotion during an election season — which he says "does not have to be dirty as some predict" — has the potential to fuel antisocial behavior and possible race riots. "We've seen a number of sensationalized headlines over the recent months and after canvassing and talking with constituents, I've noticed that we've become very polarized," Sen. Caines explained. "Both sides need to be heard with balanced writing. When we talk about riots being in Bermuda, no one is suggesting that a race war will take place at the end of the summer. But we are seeing people 'going into their corner' like in a boxing match and we have to be careful that we are not creating the petrol in which this blaze will burn — whenever you go through an election period passions are at a fever-pitch. There's a lot of disquiet on both fronts and it's our responsibility to manage the challenges that we have as a community, have open dialogue and honest debate. As politicians we have a responsibility to ensure that we talk about the issues without sensationalizing them and that includes sending around chain emails or saying things that are blatantly untrue." When pressed to give an example of media sensationalism, he added: "Newspapers have a responsibility as well and the responsibility of newspapers and all of the media is not to sensationalize challenges." In particular, he targeted the Mid-Ocean News, The Royal Gazette's sister paper, suggesting it has the propensity to spin and slant the news. "When you look at the Mid-Ocean News and you look at the way specific things that I will not go into, have been handled, I think often times there is a specific spin or a specific slant that certain political news coverage takes. I think that the press has to be more responsible in the way that they disseminate information because they have the opportunity to create thought — most Bermudians rely very heavily on the print media for their source of information." Also in the Senate's motion to adjourn, Government Senator and Attorney General Phillip Perinchief warned while the media has a duty and freedom to inform the public, "that freedom is not unlimited." He echoed Sen. Caines' sentiments on his belief that the media must be held accountable — just as Government is or any other sector is held. And, claims by some that the Island is sliding into a dictatorship are "virtually impossible" due to Bermuda's Constitution, Sen. Perinchief discredited. "The whole question of a dictatorship should be really looked at along the lines within the context of the constitution," he responded.

July 19. Teachers and other education workers threatened Government with industrial action yesterday if they continue to be left out of plans for reform in public schools.

The warning shot was fired at a press conference held by Bermuda Union of Teachers, the Association of School Principals and Bermuda Public Services Union about the implementation of recommendations from the Hopkins Report, a damning review of public education released earlier this year. The three unions said they had come together as one for the first time in history to voice concerns that their members were being deliberately left out of a strategy to improve education. Armell Thomas, president of the BPSU, which represents civil servants, said members of the unions would decide whether to take industrial action. "The mood right now is that their hands are up in the air and they ready to put their sneakers on," he said, in an apparent reference to members being willing to strike. "They are very frustrated." The three unions, acting under the umbrella of Bermuda Trade Union Congress (BTUC), are angry at a decision to appoint Bank of Bermuda chief Philip Butterfield as chairman of an interim executive board charged with kick-starting an overhaul of the failing education system. The appointment of the board was one of ten recommendations made in the Hopkins Report, compiled by UK professor David Hopkins and a team of education experts after a review commissioned by Education Minister Randy Horton. The review cost almost $[1/4] million — with half the cash coming from the Bank of Bermuda. Yesterday, the BTUC claimed that experienced educators and others recommended by the three unions should have been appointed to the board — but instead have been left out of the process. BTUC president Anthony Wolff, described powers given to Mr. Butterfield to appoint a consultant executive officer for the Ministry of Education as a "circumventing of the established protocol". BPSU general secretary Ed Ball added that it was wrong that applications for the post — which is currently being advertised — were to be sent to Mr. Butterfield and questioned why a person from the private sector had been given the authority to make appointments to a government department. The new officer is being brought in for two years on an undisclosed salary to implement the education reforms. Lisa Trott, BUT president, said teachers were unclear as to what they would be doing. "There is some confusion," she said. The validity of the Hopkins Report was questioned yesterday, with Mr. Wolff claiming it made damning and sweeping statements unsupported by scientifically collected data. "The review was concluded in five days," he said. "Insufficient data was gathered to substantiate the findings listed in the review." The Hopkins Report called for radical reform at the "poorly led and mismanaged" Education Ministry, including an immediate change of senior personnel. Permanent secretary Rosemary Tyrrell was moved to the Ministry of Justice in May and former chief education officer Joseph Christopher has now retired following a stroke last year. Mr. Thomas said most senior positions in the Ministry were being filled by staff "acting up". "They can't be the problem," he said. "If they are acting up, then the persons have gone." Government has not yet appointed a new permanent secretary or chief education officer. Policy analyst Alberta Dyer-Tucker is acting PS. Robert Horton, acting education PS while Ms Dyer-Tucker is on leave, said the Education Minister had carefully considered the questions and concerns expressed by the BTUC and would "in time offer a response".

July 20. Who will be the third champion to book his place at this year's PGA Grand Slam of Golf? Well, Bermudians will find out on Sunday when the winner of the British Open is known following the final round at the tough layout of Carnoustie in Scotland.

He will join US Open winner Angel Cabrera and Masters victor Zach Johnson for the 25th edition of the 36-hole tournament. The final spot will be taken by the winner of the PGA Championships — the fourth major of the year. The 89th PGA Championship will be staged at Southern Hills Country Club in Tulsa, Oklahoma from August 9-12. This year's Grand Slam of Golf will be staged at the Mid Ocean Club from October 15-17, and televised by TNT to an audience of 89 million US homes, along with an international audience of more than 100 countries in a prime-time telecast. TNT has already sent down their film crew to shoot the course, hole-by-hole, and also the rest of Bermuda. David Ezekiel, the vice president of Mid Ocean Club, said this week: "Things are going well on the organisation side — Turner Sports were here two weeks ago to do the helicopter aerial shoot and they were drooling as they got a perfect Bermuda day. So the hole-by-hole of Mid Ocean and the shots of the rest of the island are going to show Bermuda at its very best to the worldwide viewing audience. We have three months to go, though it feels like three weeks!" Ezekiel will be watching the British Open from Scotland closely to see who will be the third major winner of 2007. And like many others he is hoping Tiger Woods comes out on top. "We'll all be watching the remaining majors with interest and Carnoustie should be a real treat to watch especially with Tiger trying for three (British) Opens in a row — I think the transition from 'Carnasty' to 'Carnicety' — as the British Press are describing the set-up — will actually help him as he can do wonders with anything that offers any sort of shot, whereas the deep gorse was a great equalizer last time and brought the whole field into play. Of course we all want to see Tiger here, though from my point of view the organizational requirements will take a quantum leap if he is in the field, as not only will the numbers jump but we will get a lot of non-golfers turning up to watch, and that will certainly bring its own challenges. Having said that, it will be a real thrill to have him in the field and I will be cheering him on as will most of us in Bermuda. If it's not him it would be good to get a 'banner' name to join Zack Johnson and Angel Cabrera though I think both of these two will really entertain the fans — especially Cabrera who has an easygoing swashbuckling style and hits it a mile." Ezekiel added that so many golfers would make this year's Grand Slam of Golf an amazing event. "Phil (Mickelson) is playing well as is Ernie Els and either of these or Vijay Singh, who has arrived there real early, or Goosen, Donald, Furyk, Garcia, Monty, Harrington or Rose etc will be great to get." Asked his prediction of who will win the British Open, Ezekiel said after a moment: "My prediction? Vijay. But no matter who comes, the Bermuda event — weather permitting — will be very special for all of us here. There is certainly already a real buzz and the Corporate Hospitality and Ticket Sales are selling out fast." The PGA Grand Slam of Golf purse is $1.35 million, with the winner receiving $600,000; second place $300,000; third place $250,000; and fourth place $200,000. Tickets for the 25th PGA Grand Slam of Golf may be purchased by calling either 800-PGA-GOLF (800-742-4653) or (561) 624-7601 as well as by visiting www.PGA.com. A limited amount of tickets are available to witness golf's major champions compete for the title Champion of Champions. PGA Grand Slam Week begins Monday, October 15 with the Champions Clinic and Pro-Am. The Champions Clinic features the major champions demonstrating various golf skills and insight on how they execute their shots. The clinic will be televised by the Golf Channel — on Bermuda cable channel 51. The Pro-Am features amateur groups composed of officials, VIPs and guests of the PGA of America, TNT and Bermuda, who play alongside the major champions. Cameras and autographs are only allowed on Monday. Tuesday and Wednesday — October 16-17 — are the competition days, where the limited gallery will experience the major champions up close, as inside-the-fairway access will be enjoyed by all spectators. Season tickets for Monday, Tuesday and Wednesday, October 15-17, are available for $150, and come in the form of three individual day tickets. Daily tickets for individual attendance are available for $50 on Monday for the Champions Clinic and Pro-Am; and $75 each day for the Tuesday and Wednesday competition days. All tickets include a sleeve and lanyard that must be utilized for clearly displaying tickets at all times while on property at the Mid Ocean Club.

July 20. Ongoing moves to redevelop the long-derelict Club Med resort in St. George's were evident this week as a delegation that included a representative of Starwood Hotels, an assistant of golf legend Nick Faldo, and international developers and architects visited the site.

The history of "on-off" redevelopment proposals for the former Club Med is lengthy, but the appearance on Island of such a cast of important figures adds credibility to the latest proposed scheme. Demolishing the present monumental edifice and replacing it with a low-rise hotel and guest cottages, along with residential and fractional ownership units, is the intention of developers Bazarian International. Tourism Board chairman E. Michael Jones, who accompanied the visitors, said: "The developers are well on their way to concluding with Government the signing of the legal documentation so they can go forward with planning and implementing the new hotel." It is anticipated the main building of the new hotel will be no more than two or three storeys high. The golf course that surrounds the property is to be revamped and redesigned with input from one of the most successful golfers of all time Nick Faldo. The three times winner of both the Open and US Masters Golf Championships was represented in the visiting delegation by Nick Edmonds. "They are attempting to redesign the course, which is known as a short course, and making it more challenging and adding innovations. Nick Faldo has been here previously," said Mr. Jones. If all goes to plan the new hotel is expected to be run by the prestigious St. Regis Hotel group, which also operates the famous New York St. Regis Hotel. The delegation included Virginia Cobb, from Starwood Hotels and Resorts Worldwide, parent company of St. Regis. Developer Carl Bazarian and other representatives of Bazarian International, as well as two architects, completed the group who carried out a reconnaissance of the property and visited other locations in the East End and elsewhere on the Island. "They looked at other properties to see what else is available," said Mr. Jones. "They were looking at architecture and things like how best to manage the sewage system and fresh water supplies. They also met with Belco to discuss possible requirements so they can plan for the future." The visiting group also talked with local MPs Dame Jennifer Smith, Dean Foggo, St. George's Mayor Mariea Caisey and the Corporation of St. George's Aldermen and officials. Historian Dr. Edward Harris, with extensive knowledge of the forts and artifacts around the property, also spoke with the delegation of developers. Another question that was mulled over during the past week was what will happen to the rubble from the demolition of the current hotel building, which dominates the East End skyline, and how it might be transported from the site or possibly reused at the location. There was also a meeting with the planning department. Mr. Jones, a former St. George's town mayor, said: "They would like to get started as soon as possible once the permits have been approved." He described the visit of so many of the lead people involved in the project as "fabulous" and added: "It looks like they understand and have a real handle on the project. These people are significant players in the industry. Carl Bazarian has put together a team that is second to none. Things are well under way now and everything seems extremely positive."

July 20. The hearing of Bermuda Aviation Services Ltd.'s (BAS) legal case against the Government moved a step closer after the Attorney General filed a petition on the Government's behalf.

The company and its subsidiary Aircraft Services filed a writ against Premier Ewart Brown, in his role as Minister of Transport, and Attorney General Phil Perinchief, with the company claiming a breach of its exclusive rights to provide private jet services at L.F. Wade International Airport. According to BAS, their exclusivity deal has been extended to 2014, but new competitor the Sovereign Flight Support Ltd. has been given the green light to offer a rival service. BAS chief executive Kenneth Joaquin exclusively told The Royal Gazette yesterday the wheels had been set in motion for court proceedings. He said: "We have not had a response from the Premier, but the Attorney General has filed a petition on the Government's behalf and our lawyers were in court this morning. We expect to hear back from the Attorney and see how we stand from there. I know Government submitted their petition to determine how to proceed, so we are waiting to hear back from our Attorneys." A date for the hearing could be set as early as next Monday. In the meanwhile the Sovereign Flight Support Ltd. is going ahead with the conversion of a former US Air Force building on Southside into a private jet passenger terminal, according to the company's co-founder Sheldon Steede. "We are working on it at the moment, but right now it is a little bit premature to say anything in particular," he said. The building has a 275,000 square-foot apron where private jets can be parked in addition to parking for 13 cars.

July 20. Education Minister Randy Horton yesterday admitted communication between Government and teachers could have been better over plans to reform the public education system.

At a press conference, Mr. Horton responded to threats of industrial action by attempting to reassure teachers that they would be consulted in the process. The Minister of Education said: "Certainly as we move forward we will be working with the unions and keeping them informed. We can't have success without everyone involved. We will improve our communication." Teachers and schools staff claim they are being kept in the dark over plans to implement reforms in the wake of the Hopkins Report. The damning review of Bermuda's public school system by British professor David Hopkins and a team of experts called for a "major restructuring" of the Ministry of Education and a temporary external executive board to oversee changes throughout the education system. The Interim Executive Board includes business leaders and meets once a week to draw up measures to meet the report's recommendations. Teachers and school staff however have accused the Board of operating secretively and leaving them out of the process. On Tuesday, the Bermuda Union of Teachers, Association of School Principals, and Bermuda Public Services Union united under the Bermuda Trade Union Congress to voice concerns that their members were being ignored. President of the BPSU, Armell Thomas, said members were "very frustrated". Lisa Trott, BUT president, said teachers were unclear as to what was planned for the new school year in September. BTUC president Anthony Wolff also questioned the validity of the Hopkins Report, saying it made sweeping statements from just five days' worth of data, which was "insufficient". Yesterday Mr. Horton attempted to reassure teaching staff and members of the public. He said: "The BTUC has asserted that insufficient data was gathered to substantiate the findings listed in the review. It would be useful for me to remind the Bermuda public at this juncture that the review process was headed by Professor David Hopkins of the Institute of Education at the University of London, one of the world's leading centres for educational research. Noting that Professor Hopkins was assisted by four other individuals with outstanding backgrounds in their fields, including two highly trained Bermudians, the Government had, and has, no reason to question the integrity of the review process or the suitability of those who lead it. Furthermore, we are confident that the review findings confirm that our education system is in urgent need of reform." Mr. Horton said: "In its statement yesterday, the BTUC expressed concern about the composition of these working groups. I am pleased to confirm this afternoon that teachers, principals, parents and other stakeholders will comprise the working groups. The people of Bermuda may be assured that our Premier, my Government colleagues and I, associate ourselves unequivocally with the BTUC's view that 'all stakeholders (teachers, parents, principals, administration and community) must be included in the change process. During the days and weeks ahead, the people of Bermuda will see the manifestation of that commitment." He said the establishment of "a number of working groups" to address "specific aspects of education reform" would be announced next week. "The Interim Executive Board established to oversee the review process has been hard at work for the past two months. Next week, we shall be communicating a number of initiatives designed to strengthen Bermuda's public education system. I want to state emphatically that the consultation process will continue and that we look forward to meeting with teachers, parents, principals, education officers and other stakeholders as we, collaboratively, effect the required improvements in our education system." Commenting on the frustration of union members, the Minister said: "I'm sorry if they felt that way. I sat down in good faith with each group and most certainly didn't do that to keep those groups divided, but to keep them in touch. Next week there will be a communication of where we are going in the next few weeks and months. The working groups have a very wide range of people of different colours, races and backgrounds. There's quite a cross-section of people involved and I think those there will serve us well." Mr. Horton said: "I hope we will be putting in place some of the recommendations in September, but we are moving a little slower than expected. Once the person leading the reform (the Consultant Executive Officer) comes on then we'll look at where we're going to start change." Last night Grant Gibbons, Shadow Education Minister, said: "I feel very strongly that the school principals and BPSU had every right to raise their concerns. Unless we have trust among the stakeholders and good communication, the reform process is doomed to failure. Without these shareholders it will be very difficult to install education reform. I am also concerned that there doesn't seem to be a sense of urgency. It's one thing to produce a diagnosis but another to implement reform."

July 20. Solid as a rock — that was the message last night for hundreds of Progressive Labour Party supporters at a pre-election rally.

Green t-shirts, banners, balloons and placards flooded the grounds of West Pembroke School, turning it into a "sea of green". While Government MPs took to the stage to introduce their candidates, this was a constant reference along with tributes to the "shining stars" of former Party stalwarts such as Dame Lois Browne Evans. The three hour rally saw speeches from Wayne Perinchief, Neletha Butterfield, Jamahl Simmons, Laverne Furbert (Constituency 20), as well as Dame Lois's son Donald Evans. Premier Dr. Ewart Brown proved 'The Main Event', issuing a rallying cry to supporters with his closing speech. The other key moment of the night was the introduction of pollster Walton Brown as the PLP candidate for Constituency 19. Drawing on the Party's legacy, Mr. Brown said: "We are here tonight because shining stars in the past have laid the foundation stones." Referencing social justice, trade union rights and an end to racial segregation, Mr. Brown said Dame Lois and other Party leaders had "set out the battles we have to fight." "I stand before you tonight on the very grounds where I had an excellent education, the best primary school, taught by caring teachers. I stand within 100 metres of the house where I was born, and more importantly as a candidate for the PLP in Pembroke West. I am committed to extend this quest for social justice, for economic growth and stability. I want to see a Bermuda where the colour of a man or a woman's skin is no more significant than the colour of their eyes. I want to see a Bermuda where young people leave school with a solid education. I want to see a Bermuda where our seniors who have given their entire adult life to improve our country are respected far into their retirement. I want to see a criminal justice system that understands why people get caught up in crime but which has zero tolerance for violence." A video tribute to Dame Lois, the "grande dame of Bermuda's politics" was played out to supporters while Gombeys and local artists also kept the crowds entertained. Music was a major feature of the night, with speeches punctuated with the campaign theme song 'Solid as a Rock'. Community and Cultural Affairs Minister Mr. Perinchief arrived on stage to the theme from 'Rocky', while Environment Minister Neletha Butterfield chose Sister Sledge's 'We Are Family'. Premier Dr. Ewart Brown sang along to Bob Marley and the Wailers' 'Get Up, Stand Up' before making his closing speech. "We must continue to move this country forward." July 20. The United Bermuda Party yesterday clarified its stance on Independence, saying it would not become a priority if it is returned to Government at the next General Election. Opposition Leader Michael Dunkley said there were more pressing issues facing Bermuda at the moment — and whether the island should or should not break ties with Britain was not of prime concern to his party. He stressed, however, that under a UBP Government, voters would make the ultimate decision on the matter. "Independence is not an issue that we will pursue if elected. There are other more important issues that the people of Bermuda want us to take up on their behalf and our plan for tackling those issues is set out in our 2007 platform. However, I want to take this opportunity to reaffirm our commitment to a decision by referendum on major constitutional issues such as Independence for Bermuda and, in doing so, will implement good governance measures to enable the people of this country to have not only a voice but a vote on such matters." The Opposition has long expressed its view that a referendum is the best means for resolving the Independence issue but an official party line has not been forthcoming. Instead, UBP officials have stated a belief that MPs should be able to take an individual stance on the matter. Said former UBP leader Grant Gibbons in 2005: "We don't believe we should be telling our members which way to vote on Independence. A decision on Independence is irrevocable, unlike an election vote that can be changed at the next election. So, effectively a decision on Independence is a question of conscience." That outlook lies in contrast with the Progressive Labour Party's repeatedly stated desire to make Bermuda an independent nation. Premier Ewart Brown declared Independence his goal for the island only last month. Speaking to reporters following a meeting of the Caribbean Overseas Territories in the Cayman Islands, he said that the timing had to be perfect in order for it to become a reality. "It is a matter of timing and political sense as to when that issue is put before the electorate. It is my personal belief that all living things should seek to be independent. Those people who would like to see such a vote (for Independence) or other method lose, would like to rush into it tomorrow. Those of us who would like to see it succeed, will take our time and try to choose the correct time." And he declared a similar objective last March when speaking to the Caribbean Media Corporation in Trinidad: "You might know that in 1995 there was a referendum in Bermuda that actually failed — people voted against Independence. "Of course, my party abstained, but when we go again we will win and we cannot risk the chance that we would lose the vote for Independence. Undoubtedly for me, Independence is inevitable. Bermuda will not be isolated in that regard. Our political development says that one day our country will be politically independent." The most recent poll on Independence, taken by Research Innovations in May, revealed 34.7 per cent of Bermudians support of sovereignty, with 54.7 per cent against.

July 20. A comprehensive survey of the senior population will be undertaken by the Department of Statistics.

The survey, which will assess the immediate and long term needs of the ageing population, will question more than 850 people over age 64 about their lifestyle and the services of which they avail. The initiative is being spearheaded by the Ministry of Cultural Affairs, Department of Human Affairs, National Office for Seniors, Cabinet Office and the charity Age Concern. Known as the Seniors' Test for Ageing Trends and Services (STATS), it will use the data collected to match seniors' needs with specific services and identify trends that will assist with long term planning. Minister of Cultural Affairs Wayne Perinchief said: "By international standards, Bermuda is considered to be an aged population. A population is considered to be aged if the segment that is over the age of 64 comprises of more than seven percent. Bermuda's elderly population in 2000 accounted for 11 percent of the population. This group of the population outpaced other cohorts with a surge of 25 percent over the last 10 years." Chief Statistician Valerie Robinson-James said her department was already well underway in organizing the survey which will take place in October 2007. She said: "Seniors will be asked a broad range of questions such as their health conditions, the need for health and medical equipment, the extent of their health insurance coverage, use of home care services, living arrangements, computer access and use, transportation and mobility, and home safety and security." She added that the survey would include seniors with a pension and those without one. Executive Director of Age Concern Claudette Fleming said the individual information gathered would be kept confidential but the data will be used to shape policy and better educate other non-profit organizations. She added: "It is anticipated that in subsequent years, the STATS initiative will lead to a full assessment of every senior citizen on the Island so that we will know what every senior needs in order to direct resources accordingly." The parties also signed a memorandum of understanding.

July 20. Golf legend Nick Faldo and luxury hotel chain St. Regis were represented during a reconnaissance of the former Club Med resort in St. George's by developers Bazarian International.

A high-powered delegation toured the long-derelict site this week in the company of Tourism Board chairman E. Michael Jones, as behind-the-scenes negotiations continue towards sealing a re-development deal that is anticipated will bring a prestigious St. Regis hotel resort to the East End. After a number of aborted attempts to breathe fresh life into the former resort, which closed almost 20 years ago, the current scheme is being headed by Carl Bazarian, who was himself part of the group that looked around the old hotel and also familiarized themselves with other aspects of Bermuda. Also amongst the party was Nick Edmonds, representing Nick Faldo, raising the prospect of a new golf course being incorporated in the redevelopment and being endorsed by the golfing hero. St. Regis Hotels, which markets itself as being in the "top tier" of the world's luxury hotels and has the famed 1904 New York St. Regis Hotel as its flagship, is believed to be the hotel group that will eventually operate the new hotel and resort. Virginia Cobb, from St. Regis' parent company Starwood Hotels and Resorts Worldwide, was another of the Club Med visitors this week. The plan is to demolish the Club Med property and replace it with a low-rise hotel and a variety of guest cottages, apartments, residential and fractional units. Tourism Board chairman Mr. Jones said the developers would like to get started on the project "as soon as possible" and are awaiting permits and the signing of legal documentation.

July 20. A new law aimed at ensuring foreigners do not elbow Bermudians out of the housing market is penalizing Islanders married to expatriates, according to lawyers and realtors.

The Bermuda Immigration and Protection Amendment Act 2007 — which became law last month — requires Bermudians and their foreign spouses to obtain a licence in order to buy a piece of the rock if the spouse benefits at all from the property or contributes towards its purchase. Lawyers are also interpreting the legislation to mean that Bermudians married to expatriates are barred from owning more than one property. It is not clear if the Act is retrospective but those who flout it face imprisonment of up to five years or a fine of up to $1 million — penalties which critics describe as draconian. Real estate agents and conveyancing attorneys say the legislation — aimed at outlawing the practice of "fronting", whereby non-Bermudians gain land or property here using a Bermudian "front" — is badly worded and confusing and is causing major headaches. One realtor, who asked not to be named, told The Royal Gazette that Bermudians with spouses from overseas were losing the chance to get on the property ladder because sellers won't wait the four to six months it can take to get a licence. "Are we seeing this on a regular basis? Yes. You go to the vendor, the person selling the property, and—the vendor is going to say: 'I can't wait four to six months. I have a full Bermudian couple who will buy this and I can close in 30 days'. I don't think that the person who drafted this legislation thought this was going to happen. I just don't think they thought it through." The realtor described the penalties as harsh and said the law targeted bona fide Bermudian families in need of housing simply because one member was non-Bermudian. "It's unfair, absolutely and unequivocally unfair." Conveyancing and property lawyer Harry Kessaram explained that the new law introduced the concept of appropriation — prohibiting any "restricted person" (i.e. without Bermudian status) from deriving any benefit from Bermudian property or land or contributing towards its purchase without permission. "If you are married to a foreigner and you want to buy a house just in your name but with the financial help of your spouse, the Government has to approve it," said Mr. Kessaram. "Having a non-Bermudian spouse assist with household finances could be construed as financial assistance which could require the home-owning, mortgage-paying Bermudian spouse to have a licence. You seemingly can't even save up with your foreign spouse to acquire a house in just the Bermudian's name without being required to pay Government for a licence for the privilege. I think there may quite frankly be a human rights issue here, not under our Human Rights Act but possibly under the European Convention on Human Rights which extends to Bermuda. The Act treats Bermudians married to foreigners in a different class. It is saying: 'Your property rights are limited'." Buddy Rego, from Rego Sotheby's International Realty, said he did not support the Act. "I don't think it accomplishes what it's trying to accomplish. The biggest problem is that it inhibits those Bermudians who are married to non-Bermudians from doing what Bermudians who are married to Bermudians enjoy. The effect on the real estate industry is that it has certainly limited the number of transactions that otherwise would have taken place. There are certainly more hoops to go through in order to purchase property." Housing Minister David Burch said he would not be drawn into the debate regarding the Act. "I am confident that the Ministry of Labour and Immigration will adequately address any grievances being expressed by some sectors of our community about the Immigration and Protection Amendment Act," he said. "Our key focus at the Ministry of Public Safety and Housing is ensuring that Bermudians in need are housed and those on the Bermuda Housing Corporation list are a top priority." The Department of Immigration did not respond to requests for clarification on the law or comment. This newspaper understands that immigration officials are working to reduce the processing time for a licence to about a month.

July 20. A 46-year-old Bermudian risked losing his dream property because of the new law.

The man — married to a non-Bermudian for nine years and nine months — has been advised by his lawyer that he must get a licence to purchase a home in St. George's, even though his wife is not named on the deeds or a signatory on the mortgage. He described the news as "devastating" and said he feared the seller of the property he wants to buy won't be prepared to wait for the licence to come through or for his wife to gain Bermudian status. The man — who did not want to be identified — was initially told the licence could take four to six months but has been advised that the Department of Immigration is trying to reduce that time to three weeks. His wife will be able to get Bermudian status after they have been married for ten years — but the man said that process could take three to nine months. "I don't know how many Bermudians are married to non-Bermudians, but I think that any law that, in effect, discriminates against the Bermudian half is wrong," he said. "The new law is ill conceived and the effect will make property ownership much more difficult and expensive." He added: "If the law is retroactive, there are going to be a lot of people mad as hell. It's a mess. It's so confusing and it needs to be cleared up. There are seriously heavy fines if you don't do it properly. Sometimes the law is an ass."

July 20. Robert Horton, Permanent Secretary at the Ministry of Labour and Immigration, provided this explanation of the law late last night:

"Where a non-Bermudian spouse provides financial assistance to the Bermudian spouse to acquire or hold land in Bermuda, that non-Bermudian spouse acquires an interest in the property. The Bermudian automatically becomes the trustee of the non-Bermudian spouse's equitable interest in the land [a 'constructive land trust']. That interest is a real one and part vi of the Bermuda Immigration and Protection Act 1956 Act ['the 1956 Act'] requires the Bermudian to obtain a licence as trustee, even though the non-Bermudian spouse's name does not appear on the deed of conveyance. The rule that limits a non-Bermudian to one parcel of licensed land, restricts to a single property the amount of land in which a non-Bermudian spouse can have an interest. Bermudians are free to acquire any number of properties in Bermuda provided they use their own resources to purchase them and do not rely on the wealth of their non-Bermudian spouses. One can argue that the non-Bermudian spouse has rights to all of the Bermudian's property because of the marriage. However, in our view, this is a right contingent upon divorce or death and is not an interest in land that we would insist was licensed. Should the non-Bermudian spouse receive a benefit from the additional unlicensed properties, such as the receipt of rents or by occupying the property, then that person would be appropriating the land and would be in breach of section 78. It should be remembered that the restrictions on the non-Bermudian spouse of a Bermudian are limited to the time when they have not yet obtained Bermudian status, for which the non-Bermudian spouse becomes eligible after ten years of marriage and an aggregate of seven years of residence in Bermuda during the marriage. The only fee that a non-Bermudian spouse of a Bermudian has to pay is the application fee, which is currently $1,271. They do not pay any land-holding charge. All non-Bermudian spouses who, before 22nd June, 2007 held an interest in land, including as beneficiary of a constructive land trust, and continue to hold such an interest in land, require a licence or need to dispose of the land. Such persons have until June 21, 2010 to comply. Where the non-Bermudian spouse has no interest in the land, no licence is required."

July 20. Bermuda Immigration and Protection Amendment Act 2007 ("the Act"). Lawyers and other professionals are still trying to come to grips with the far-reaching consequences of this new legislation. Essentially the changes were brought about to put an end to the so-called practice of "fronting", whereby Non Bermudians (called "Restricted Persons" under the Act) gained control of Bermuda land by use of trusts or other arrangements that might have no basis in written documents. By law, Restricted Persons require a licence from the Immigration Department in order to acquire or hold land in Bermuda: that was the case before the Act and remains the case. Restricted Persons with no connection to Bermuda (e.g. not being married to a Bermudian), can only acquire certain high-end properties and condos, and then only with a licence from the Immigration Department, for which a hefty fee is payable.

In the recent past, the Immigration Department noticed a drop-off in licence fees being collected and attributed this to schemes being set up which allowed Restricted Persons to benefit from Bermuda land by having the property owned by Bermudian "fronts". In some cases these arrangements were illegal but hard to prove, and in other cases they were legal but may have breached the spirit of the old Act. As a result, Government acted. The opinion of some is that it over-reacted. Certainly with the recent legislative changes, it may be that the Government has inadvertently created a new set of problems for some Bermudians. There are far too many changes in the Act to detail here. The main one though is the introduction of a new concept of "appropriation", detailed in Section 78 of the Act. Appropriation is a prohibited activity. The Act states that "No restricted person shall appropriate land in Bermuda with the intention of occupying it, or of using or developing the land for profit at any time whether for his own benefit or for the benefit of another person." A person is deemed to appropriate land in the Act if he assumes at any time any of the rights of an owner of the land, whether at law or in equity. (sub-section 3). Section 78 goes on to say that a Restricted Person is deemed to have the intention to appropriate land if he provides financial assistance for the acquisition of the land, and "financial assistance" under the act has a very wide meaning. It can mean lending money, guaranteeing a loan or "any other direct or indirect provision of value to or for the benefit of another person". Section 78 does not apply if a Restricted Person or trustee holds a licence or "deferral certificate" in respect of the land. The Act precludes a person from holding property for the benefit of a Restricted person without a licence (or deferral certificate), and "benefit" is defined to mean "an indirect benefit, an eventual benefit and a potential benefit". In the case of a Bermudian married to a Non Bermudian (let's call such marriage a "mixed marriage" for ease of reference), under the Act now, in order for the Bermudian to buy a house even just in his name with financial assistance from his foreign spouse, he needs a licence from the Immigration Department. Very often sellers do not want to wait for a buyer to obtain a licence and so end up selling to other Bermudians who can buy without the need to obtain a licence. The Immigration Department is acutely aware of the fact that mixed marriages are being prejudiced in this way and have agreed to try to arrange to process licence applications within four weeks. Hopefully they will be able to do this so that no more Bermudians in mixed marriages lose out on opportunities. Perhaps even more prejudicial to those Bermudians in mixed marriages is the fact that the Immigration Department has a policy that non-Bermudians can only have a licence for one property. The knock-on effect is that Bermudians in mixed marriages may be precluded from owning more than one property, because of the need to obtain a second licence for their financially contributing non-Bermudian spouse, which will not be granted because of the policy. Indeed, it may be that in order to comply with the new law, the Bermudian spouse of a mixed marriage couple owning say, two properties where the foreign spouse is helping to pay, may have to dispose of one in order to fall within the new law. It is hard not to form the conclusion that Bermudians in mixed marriages are discriminated against by the Act. The irony is that there are undoubtedly some Members of Parliament who are married to Restricted Persons and who own more than one house whereby the foreign spouse benefits. Perhaps that will be the impetus to resolve any problems with the Act regarding the "foreign spouse" issue. In any event the Immigration Department has promised guidelines which will hopefully soon be published to help resolve some of the uncertainty that the Act has created. These are desperately needed so that everybody knows where they stand.

July 20. MP Jamahl Simmons — famous for being in all three of Bermuda's main political parties — switched again last night as he re-joined the PLP to the delight of cheering green-clad faithful.

In a racially charged speech Mr. Simmons, who quit the United Bermuda Party after claiming bigots in his Pembroke West branch were about to dump him, said the UBP party had not changed. He said: "The leopard doesn't change his spots. We can't go back to the days when people's mortgages are pulled if you stand up for the truth." He said in the days of slavery the slave owners would attack the strongest slaves to scare the rest. "The tactics haven't changed. The game has changed. They will try to destroy all of your leaders because they want to try and pick the type of people they want." Mr. Simmons, who earlier this week had claimed the coming election would be "the nastiest ever", launched a thinly-veiled broadside against United Bermuda Party chairman Shawn Crockwell, who famously stole drugs from a Supreme Court cell and did a lengthy jail term before becoming a lawyer. Mr Simmons declared that Mr. Crockwell's opponent in Pembroke West, Walton Brown, was a hardworking honest man. "Unlike some candidates he didn't have to get punished by the law to learn to be honest. Walton Brown will never say to you that you need to toughen up and learn to take criticism from white people." Mr. Simmons urged PLP voters to get out and vote or else risk taking the country backwards. Asked about the attack on Mr. Crockwell, Mr. Simmons, whose father was a PLP MP, told The Royal Gazette afterwards: "He called me lazy so I think it is pretty fair. I couldn't really care less about who runs for the UBP there. That part of my life is over. But I will tell you this, the lowest person, other than a pedophile, is a person who puts drugs into the community and I don't think you would want someone who was sent to jail for being a pedophile to go into parliament and that's how I feel. It doesn't matter whether you are PLP or UBP, a drug dealer is the lowest form of life there is - above a pedophile. I think the people of Bermuda deserve better and Walton Brown is a man of integrity." Mr. Simmons began his political journey in the PLP but then switched to the National Liberal Party where he made a name for himself before joining the United Bermuda Party where he was quickly given a safe seat. But earlier this year he became an independent after claiming party bosses did nothing to turf out white racists who wanted to replace him with Erwin Adderley who is also black. Asked about his credibility after making yet another switch Mr. Simmons said: "I was interviewed on the radio once and was told 'I never understood why you were over there with those people considering the way you talked about empowerment.' "I think what has happened is the UBP I quit is the UBP my father fought against when he was a member of the PLP - it has reverted back to type. When Dr. Brown approached me he said 'Your philosophy is in line with ours considering the way you speak. You are committed to the same things. Why wouldn't you want to be with us?' Basically I took him up on his invitation." Last September Mr. Simmons questioned whether the PLP Government had any real commitment to empowering black people — despite its radical rhetoric — and he said at that time: "They are good at talking black but they are not good at acting black. In some ways they are out-UBP-ing the old UBP in their practices." Asked about his volte face he said: "What I think now is very critical is there has to be forward momentum. Black people have suffered the most it is time for them to advance. That's where I am coming from." He said Ewart Brown had approached him a number of times over the years but nothing had been official or formal. "This was one of those things where in the past several weeks things came to a head. I have been thinking about it a long time. For the past year I have become very out of touch with the mainstream United Bermuda Party, they have become very much more conservative." Asked about his future plans with the PLP he said: "I haven't been offered anything, I haven't been promised anything and I haven't asked for anything. Right now I prefer to be behind the scenes."

July 20. Bermuda's leading role in providing reinsurance cover to the USA has been underlined by the latest report from the Washington DC-based Reinsurance Association of America (RAA).

The RAA reports the US ceded $54.7 billion in premiums to offshore reinsurers in 2006 and ceded recoverables of $114.2bn. The largest markets for unaffiliated premiums ceded and recoverables due were Bermuda, the United Kingdom and Ireland, Germany, Cayman Islands, Switzerland and Barbados. One concern raised by the RAA is the possibility that US companies may be at risk because of offshore reinsurance deals. "It is especially important in light of the current public policy debate regarding the reduction in collateral requirements for unlicensed, unauthorized reinsurers that are not subject to US regulatory and solvency requirements," states the RAA. "The outcome of this policy debate could have significant implications to the solvency of US companies, as reinsurance recoverable from offshore companies continue to increase." The RAA has prepared a comprehensive report, entitled the Offshore Reinsurance in the US Market: 2006 Data, which tracks trends in the buying of reinsurance as it impacts the US and aims to provide policymakers and the public with data and analysis about the US reinsurance market. Figures show there has been a 11.9 percent decrease in the level of premiums ceded from the US to offshore reinsurers between 2005 and 2006, and a 7.8 percent decline in recoverables. "Offshore companies' share of US unaffiliated reinsurance premium increased to 53.1 percent from 51.8 percent, while the market share of offshore companies and US subsidiaries of offshore companies decreased to 84.5 percent of US unaffiliated reinsurance premium from 85.4 percent," said the RAA. The organisation notes that total US premiums ceded to affiliated offshore reinsurers decreased by 16.3 percent to $32.5m while net recoverables due from affiliated offshore reinsurers increased 2.8 percent to $70.8bn. The RAA warns: "Data suggests the current US regulatory environment and 100 percent collateral requirements for unauthorized reinsurers is not a significant barrier for offshore companies as they account for more than half of the US unaffiliated reinsurance market. "An offshore company can participate in the US market by becoming licensed in the states in which it does business, by establishing a US affiliate licensed in the states in which it does business or by posting collateral in the US. In 2006, offshore companies and US subsidiaries of offshore companies accounted for 84.5 percent of the US reinsurance market."

July 21. The Panamanian captain of casino ship Niobe Corinthian has been fined $15,000 for illegally importing 100 gaming machines into Bermuda. Fermin Alfonso Reyes, 30, was found guilty along with the ship's manager George Kezas, 72, after a trial that first began last September. Kezas, like Reyes, faces a maximum penalty of two years in jail, a $100,000 fine, or both for breaking the law banning gaming machines from Bermuda. He will be sentenced next month. Despite yesterday's double conviction, lawyer Llewellyn Peniston, acting for the owners of the ship, said they still plan to operate it out of Bermuda in future. Mr. Peniston blasted Bermuda's anti-gambling laws and said the owners — who he declined to name — plan to circumvent the importation ban by using gaming machines already on the Island from prior to the ban and operating them once in international waters. The Niobe Corinthian has long been at the centre of controversy. She first came to the Island in 2005, and was raided by Customs officials. However, Mr. Peniston, acting on behalf of Estrellas Management British Virgin Islands Ltd. — the company behind the ship — obtained a Supreme Court injunction to have them removed. The ship had been scheduled to be used as a floating casino once she sailed out of the jurisdiction of Bermuda and into international waters 12 miles offshore but left in early 2006 without having accomplished this. According to evidence Mr. Peniston gave during the trial, that was again the plan when the Niobe Corinthian arrived back in Bermuda on July 24 2006. However, the vessel was raided by Police on August 11 when she was moored at Marginal Wharf, St. David's. The officers seized the 100 slot machines on board, with Reyes and Kezas later arrested. They were charged with importing the machines or causing them to be imported, but maintained their innocence throughout their trial. Their lawyers argued the ship was only in Bermuda in transit and it was not intended the machines should be used on the Island or in its waters. Kezas said he was managing director and general manager of the ship "in title only" and had nothing to do with bringing it to Bermuda. Reyes said he had no idea it was against the law to bring the machines in. However, finding the pair guilty yesterday, Magistrate Khamisi Tokunbo said of Kezas: "I do not accept him or anything he says as a witness of truth." Of Reyes, he said ignorance of the law was no excuse. Reyes' lawyer, Elizabeth Christopher, was unsuccessful in persuading Mr. Tokunbo that her client should be handed an absolute discharge, which would not be recorded against him as a criminal conviction. She said a conviction would threaten his career by blocking him from obtaining visas for ports of entry where he plies his trade. Speaking after the hearing, Ms Christopher said she will appeal the fine. Reyes declined to comment, although Kezas protested his innocence as he left court, and his lawyer Kevin Bean called for the law on gaming machine importation to be made clearer. Ms Christopher had asked the Magistrate to ensure any fine handed to Reyes should be one he could afford — prompting Mr. Tokunbo to reply that Reyes could serve prison time in default or "maybe some nice principal out there will take care of it" in an apparent reference to the ship owners. Mr. Peniston confirmed after the hearing that the owners would indeed pay the Captain's fine — but declined to say who they are. Their identity has been shrouded in mystery throughout the court proceedings. In evidence during the trial, Mr, Peniston said he was instructed by two businessmen who were the beneficial owners of Estrellas, but that he was not at liberty to disclose who they are because their interest is held behind two trusts — the Circus Trust and the William Trust — which are represented by banks in Bermuda. He refuted the suggestion of Senior Crown counsel Carrington Mahoney that he himself was "the man behind the whole scheme". In answer to questions during the trial from Mr. Mahoney, Reyes said he met Neil Inchcup when the ship came to Bermuda in both 2005 and 2006. He agreed with the prosecutor that he had in the past described Mr. Inchcup as "the guy acting as the owner" of the Niobe Corinthian, and Mr. Inchcup introduced himself as such. Mr. Inchcup declined to comment on this when contacted by The Royal Gazette earlier this week. Last night, a woman who answered his cell phone said he was unavailable for comment. Reyes and Kezas are the only people prosecuted in relation to the ship's arrival in Bermuda last summer. Last night, former Inspector Nicholas Pedro, who headed the investigation but has since left the Police, told The Royal Gazette: "We know who the owners are but the ownership is cloaked in trusts. We obtained documentation from the British Virgin Islands regarding the companies. However, the fact that the beneficial owners were cloaked in trusts made it difficult to present a case against the owners. There was nothing to pass to the office of the Director of Public Prosecutions."

July 21. British prosecutor Rory Field is Bermuda's new Director of Public Prosecutions (DPP).

Mr. Field fought off competition from more than 50 applications before being appointed Vinette Graham-Allen's successor by Governor Sir John Vereker. He will take up his appointment in late August, replacing Magistrate Juan Wolffe, who is currently serving as Acting DPP. Mr. Field was unanimously selected by a panel chaired by Deputy Governor Mark Capes and also including Chief Justice Richard Ground, Civil Service head Kenneth Dill, Deputy Police Commissioner Roseanda Young, Assistant Cabinet Secretary Judith Hall-Bean, and legal consultant Kulandra Ratneser. The new DPP has previously worked in a number of jurisdictions, including Belize, where he served as DPP from 1999 to 2001. He also worked as legal adviser on organized crime for the Organisation for Security and Co-operation in Europe. This included a focus on reform of the criminal justice system and capacity building in the prosecution service in Serbia, where he was primary adviser to the Serbian Chief Prosecutor. Sir John said: "I am delighted to appoint such a well-qualified and experienced prosecutor as Bermuda's Director of Public Prosecutions. I am grateful to the panel for their selection and recommendation."

July 21. The Niobe Corinthian casino ship will still operate from Bermuda in future with the blessing of the Attorney General — despite its captain and managing director being convicted of criminal offences.

That was the claim last night from lawyer Llewellyn Peniston, a vocal opponent of the Island's anti-gambling laws, who acts for the owners of the vessel. He handed The Royal Gazette a letter from Attorney General Philip Perinchief, dated April 12 this year, in which the AG says: "I can see no problem with what you intend to do." According to Mr. Peniston, this was a response to a request from the ship owners to operate the ship from port in Bermuda in the same way as cruise ships — operating gaming machines once in international waters 12 miles offshore. In the letter, addressed to Cheryl Albouy of Corinthian Ltd, the local company managing the ship on behalf of the owners, Mr. Perinchief warns that such gaming machines must be inoperative while within the jurisdiction of Bermuda, because they are banned from the Island. It is this ban that led the Niobe Corinthian to be raided last summer while she was moored at Marginal Wharf in St. David's. A total of 100 slot machines were seized by Police, and remain in the custody of the Crown. The vessel's captain, Fermin Alfonso Reyes, and managing director, George Kezas, were yesterday convicted of illegally importing the machines. Reyes was fined $15,000 with Kezas to be sentenced later. The legal action kicked off under the Premiership of Alex Scott, a strong critic of the>Niobe Corinthian who made it clear he did not want it using the Island as its home port. However, Mr. Peniston said of the recent letter from the AG: "This is the position requested some time ago, and only after the politics of the previous administration was removed, the issue at last was viewed with a more liberal perspective." Describing the prosecution of Kezas and Reyes as an "unnecessary saga," he said the ship has remained at Marginal Wharf since last summer's raid, and the owners still intend to operate it as a casino in international waters, sailing from Bermuda. Mr. Peniston revealed the owners — who he refused to name — plan to circumvent the 2001 ban on importing gaming machines by using equipment brought in prior to that. He also criticised the current law as "a haphazard and conflicting piece of legislation," commenting: "Gambling is legalized already in Bermuda. We have got betting shops offering cash prizes on the British Open (golf) at Carnoustie, we are shortly about to have two days of unbridled Crown and Anchor at Cup Match, right now on the television we have games of bingo for cash prizes. That's the point I make about the hypocrisy." In the past, Mr. Peniston has argued that taxes on gambling could help Government pay for social programmes and said the Bermudian people should be able to choose whether to gamble or not. However, former Police Inspector Nicholas Pedro offered a different view — while stressing that he was speaking in general terms and not about the Niobe Corinthian case. "From a law enforcement perspective, gambling has always brought with it certain types of criminal activity, one of those being money laundering. Bermuda does not have the regulatory framework with which to monitor for that type of criminal activity ..."

July 21. The Premier has promised a public holiday in honour of Dame Lois Browne Evans if Government is re-elected.

Dr. Ewart Brown said the Progressive Labour Party would memorialize its former leader if it is returned to power at the polls. While he refused to name the date for the forthcoming election at Thursday's PLP rally, Dr. Brown staked his mandate to the people, promising better health care, social benefits, education reform, affordable housing and even stronger economic performance. He also promised more hotels. Speaking at 'The Main Event' at West Pembroke School Field, Dr. Brown said: "Solid as a rock, protocol has been established. Good evening family. I thank you for being here tonight and thank you most of all for your support of this Government, for the party, for the PLP. Thank you very much for this warm welcome. This, my friends, is not what our detractors have in mind." Referring to reports that he and former Premier Dame Jennifer Smith, and former Minister Renée Webb, were all investigated by Police looking into allegations of corruption at the Bermuda Housing Corporation, Dr. Brown said: "As you have gathered by now, the nefarious allegations, the rumor mongering and the anthrax email were orchestrated in a menacing symphony to send you running for cover. They were designed by our opponents to tear us apart. They have done the opposite. Here you stand as a resolute group, united as ever, as solid as a rock. They are traumatized by our steadfastness and are reeling from our unwavering unity. Our detractor expected us to cower and shuffle when they accused members of our Government of baseless senselessness, stupid things that we would not even contemplate, much less do. They expected to find a damaged leader, a weakened party, a boy bent over. They did not expect to find a man standing tall, backed up by strong proud men and women with a common origin, and the wisdom and resolve of our ancestors who shout out to us across the centuries. Stand, stand, stand, and don't let nobody turn you around. As I look out over this sea of green I see defiance and unity. I see the PLP solid as a rock, I feel your tremendous energy and your excitement. The surge of self identity and new consciousness among PLP supporters and potential supporters is electric. Tonight I am proud to be your brother in this effort, I am honored to be your leader. Thank you for your support, it has meant everything to me, to Cabinet, to your parliamentarians, to your senators and to our party. It means everything to every day men, women and children to have a Government in power which comes from the people and not from Front Street. You are all here for one simple reason — because you want to help the Progressive Labour Party move Bermuda forward. The PLP Government has a host of accomplishments under its belt. We promised you a new Bermuda and we have delivered. Business is booming even though the Opposition lied and said that business will flee if we won the Government. More and better jobs have opened up for Bermudians, incomes have been rising higher than ever before. Try to get a hotel in Bermuda and find out the real truth about tourism. It is off the charts. Even though they accuse us of fixing the figures, we don't have to fudge the figures. All you have to do is look around you — tourism has rebounded. We have more people than we can accommodate and we will have even more when we get additional hotels under the next PLP Government. There is still work to be done. We need to continue the business of reforming education, of building more affordable accommodation, of lessening the financial burden on our seniors, of continuing to revitalize tourism. We need to continue the business of rebuilding the health care system and of social transformation. We need to continue the business of encouraging and facilitating the business of black entrepreneurship, because every Bermudian was not equally disadvantaged by the vestiges of slavery. We need to continue the business of improving race relations so we can move Bermuda forward as one united by our common heritage. But we can't get there by spraying cologne on fertilizer. To do all these things we need your support. There are those in opposition who will want to take your vote and who will do almost anything to get it. They covet the strength and unity of the PLP." Referring once again to the BHC scandal and its coverage in the international media, Dr. Brown said: "Their (the UBP's) attacks are increasing in ferocity, they will continue to attempt to subvert and sabotage and to give the world a negative image of Bermuda. That is their diabolical strategy. They will recklessly damage Bermuda's good name around the world to get your vote. They will create baseless allegations to get your vote, but you must resist the filthy Mcnasty campaigning exhibited by the Opposition." The Premier then attacked United Bermuda Party leader Michael Dunkley, suggesting he had been insensitive to the feelings of the people on the death of Dame Lois Browne Evans. For one thing the party is led by a man who can't give you a straight answer," said Dr. Brown. "He won't or can't give you the answers you deserve. He can't even bring himself to answer this simple question: Should there be a public holiday to honour the life of Dame Lois Browne Evans? His response: Well, I'm not sure. I say throw out the sour milk with the rest of the garbage. Tell everyone you are lactose intolerant. We don't want a leader who is unwilling to sense the will of the people. We don't want leaders who do not care, who can casually go off the Island on a business meeting when our beloved Dame Lois was being laid to rest. We don't want a leader who would do that, a leader who does not know us. I say you can't truly lead us if you do not know me. We don't want leaders who will not acknowledge that we need a holiday to memorialize the passing of Dame Lois, because she mattered so much to us as a leader. What we want is a leader who can say yes, there should be a permanent recognition of Dame Lois's life." Dr. Brown said: "Under the next PLP Government there will be a permanent recognition Dame Lois's life. She deserves nothing less. Dame Lois spent every ounce of her energy reaching out and educating others and now we must ensure her selfless contribution to this country is never forgotten. There is still plenty of work needed to spread the lessons and love of our country's matriarch, our national hero. Why I know this is a truth is that on the day of Dame Lois's funeral her casket was draped in the very flag (the Union Jack) that could not fly at half mast up on a hill, so clearly we have work to do. That a public holiday in her honour cannot be greeted warmly by all sectors of this community means we have more work to do." He said: "The PLP started down a very important road but we have to reach our destination. We must work to reach that destination and be united on our quest. We must be solid as the rock to collectively move Bermuda forward. There will be adversity and I expect the resistance to be strong. Adversity is a normal part of our existence and we know that without pain there is no gain. We know what it means when the UBP leader (Mr. Dunkley) says he born in 1958 and therefore doesn't understand racism. You can't fix it if you can't face it. We understand that the combined opposition has decided that this election is their last stand, their last chance of ever governing this country again. They have designed the most expensive and filthy campaign Bermuda has ever seen. Using their filthy Mcnasty smear tactics they have devised a campaign which says 'if we kill the head the body will die'. But it is not working. I am here tonight to tell you as long as you're the body and I'm the head and God is willing, we will not die. We shall take the hits and dust off our shoulders but we will not hide, not shuffle or bow down. We will stand up again, again and again, we will stand up, raise our swords and slay the lying, vile, underhanded and vengeful UBP dragon. And if you think the UBP isn't vengeful, then ask Maxwell Burgess." The Premier said: "We have conducted the people's business and will need your support to continue the mandate. I ask you to stay the course, unwavering and as solid as a rock. The UBP and all the king's horses cannot turn this tide. The tide turned in 1998 and there is no turning back. We must continue to move this country forward as we bring each and every one of our brothers and sisters along. That is the essential difference between us and the UBP, while they want control of everyone's livelihood and everything else, the PLP wants to empower every Bermudian, that is our mission. Let's make it three straight victories in the Dame's (Dame Lois Browne-Evans's) memory. Remember that a sturdy resolve is required. You must stay strong and keep your eyes on the prize and expect more lies and garbage from our opponents. But in the end, when that glorious election day arrives you must go to the polls as you have never done before and you must re-elect a Progressive Labour Party government. Like proud kings and queens let us go forth now to the battle ahead. Bermuda now belongs to all of us. We want to keep it that way. We will never go back, we have come too far from where we have started from. Nobody told us the road would be easy, but it is our road. We will create our own destiny guided by our creator not our former master. We will stand, we will stand, we will stand." Yesterday, UBP leader Michael Dunkley was unavailable for comment. The Premier was also unavailable for comment, but his Press Secretary Glenn Jones said: "The Premier declared last night (Thursday) that the next PLP Government will find an appropriate way to permanently honour Dame Lois' selfless contribution to the community. A public holiday will undoubtedly be one of the options to consider." Asked about plans for more hotels, Mr Jones said: "It has long been the Premier's position that a plan to revitalize tourism must include new hotel inventory."

July 23. A Long Island couple have visited the Island almost 50 times since their first trip in 1978.

Al and Janice Duncan of Levittown, New York have seen Bermuda 47 times and will celebrate 50 trips next year. Their first trip, in 1978, was for their honeymoon and they never got tired of the Island's 21 square miles. For their honeymoon the couple flew in but they have cruised in on Celebrity Cruise Line ever since. "We chose Bermuda because of the beautiful beaches, nice people, the scenery and the golf," Mr. Duncan said. "We liked it better back then because it was less inhabited and less expensive. Basically, it was less crowded." Mrs. Duncan said they used to enjoy renting mopeds to travel from one end of the Island to the other but, because they are getting older, they have stopped. "The first time we came, we rented then and when we went back home, I went out and bought one," she said. Her favorite thing to do is going to the Aquarium and Zoo while Mr. Duncan enjoys golfing. "I love the way it's set up with the animals and the art on the floor," Mrs. Duncan said of BAMZ. They also love the beaches — especially Horseshoe Bay. They said they went up to Long Bay on Wednesday. Among the differences the couple has noted are the changes in the ferry system and Clock Tower Mall. "When we first came, the ferries were smaller and didn't have air conditioning," Mrs. Duncan said. "The mall was like a flea market. It had a big tent inside with little concession stands with people." The Duncans come to Bermuda on average three times a year, but sometimes make four visits. Even though they have traveled all over the Caribbean and to Mexico they still name Bermuda as their top vacation spot.

July 23. New Director of Public Prosecutions Rory Field faces a tough job, with pressing needs including reforming the justice system and addressing a history of discontent within the department.

That was the reaction from members of the legal community to news that the highly-experienced British lawyer will take over from Bermudian Acting DPP Juan Wolffe next month. According to defence lawyer Larry Scott, Mr. Field's background in the UK and overseas — including a stint as DPP in Belize between 1999 and 2001 — may not have prepared him for the task ahead. "Mr. Field has got to come and experience the Bermuda environment. If he comes from the more sophisticated environment in terms of the development of the system of justice in the UK, he's coming to an old system. He's going to be a little out of depth on that, and scratch his head and think 'this must be the outback,'" speculated Mr. Scott, who claimed that "a lot of criminal law is out of date in terms of how criminal jurisprudence has evolved in the UK". Along with overseeing prosecutions, the DPP also advises the Police and other Government departments and assists with law reform. In this context, Mr. Scott pointed out that the Police and Criminal Evidence Act (PACE) is only partially implemented, despite being passed into law in December 2005. Enacted in the UK in 1984, PACE will eventually replace the antiquated Judge's Rules that govern the way the Bermuda Police Service operates, and modernize arrest and detention procedures and the searching and questioning of suspects. "PACE is still pending and is only going in piecemeal at the moment, and he's obviously going to be accustomed to that," said Mr. Scott. "He's going to come to the conclusion 'this is really the outback and really the colonies' and 'I thought you should have got rid of this a long time ago'. "My advice to him is to quickly modernize the system and not be frustrated...he should work with the Attorney General with a view to modernizing the criminal jurisprudence in Bermuda for the benefit of us all." The last DPP, Vinette Graham-Allen, was appointed in May 2004 by the Governor. A condition of her three-year contract was that she identified and trained a suitable Bermudian as a potential successor. However, Mrs. Graham-Allen, a Jamaican national, had a bumpy ride with a hard-hitting report in 2005 recommending buying her out of her contract and replacing her with a Bermudian. The report, by the Government Department of Management Services, saw her employees criticize her for an "autocratic" management style and complain of alleged favoritism in a department riven with division and periodic unrest. One observer said the legacy may be that Mr. Field finds handling his own staff his biggest challenge. "Some of the Bermudians in the department have got attached to Mr. Wolffe, although they knew he was only there in the interim period (but) most people look forward in anticipation to the coming of this new individual. What I can observe is the fact that Mrs. Graham-Allen is gone has provided a more positive atmosphere in the office. Everyone seems to be more bubbly and upbeat." However, said the source, Mr. Field could encounter problems if he fails to win the support of staff working below him and address long-standing divisions. "People are waiting with bated breath to see what happens, even though he's quite competent, whether there will be pockets of alienation - the Bermudian corner and the non-Bermudians." The observer also said staff shortages may be a problem. The second-in-command position of Principal Crown Counsel remains vacant after the last two occupants quit within 48 hours of arrival and the department also lacks two Crown Counsels and has a number of relatively inexperienced Bermudian Junior Crown Counsels not yet ready to handle Supreme Court trials. "The DPP is going to have his work cut out...the Bermudians are going to have to come up to speed quickly," said the source. Another source said a structured programme of training Bermudians for senior positions is necessary, to replace what they condemned as a culture of "cronyism" and neglect of this under Mrs. Graham-Allen. "It's Bermudianisation — young Bermudians coming in and not being disappointed," said the source. "I know quite a few people would return to the office of the DPP if the situation improves and others would be interested in joining, but even though Vinette Graham-Allen has gone it's almost like a poisoned well there at the moment." Despite the potential challenges, former Attorney General Larry Mussenden expressed confidence that Mr. Field will be equal to the task. Having met him on a training course in Belize some years ago, he recalled him as being "a pleasant person who was easy to get along with". He added: "I understand that Mr. Field has been practicing in the UK and so it seems a practical approach to appoint him for a period of time since under my time Bermuda enacted a raft of legislation modeled on UK law such as the Bail Act, incorporated the UK Theft Act into our Criminal Code, passed bladed weapon legislation, updated the Misuse of Drugs Act and passed the PACE Act which now awaits being brought into force — something I would have done along with the Codes of Practice earlier this year without reservation," he said. "I expect that Mr. Field will have extensive experience in all of these areas and that he will assist in a continued review and reform of our criminal law." He also expressed hope he will successfully train a Bermudian to take over from him. Mr. Field was picked from a list of more than 50 applicants by a selection panel, including Chief Justice Richard Ground and Deputy Police Commissioner Roseanda Young, which recommended him to Governor Sir John Vereker.

July 23. Bermuda's gay community last night questioned the awarding of a lucrative tourism contract to a man who vociferously opposed Rosie O'Donnell's doomed gay and lesbian cruise earlier this year.

They said it was ironic that Andre Curtis — whose comments have been described as landing Bermuda a global reputation as a homophobic island — was now contracted to receive $400,000 of taxpayers' money to set up ten faith-based tourism events in a year. The Rosie O'Donnell trip was cancelled in April after United By Faith chairman Mr. Curtis, who opposed it, warned: "We may just choose to pick them (the passengers) up by bus and bus them to our church, to different denominations, and have the pastors pray for them." Campaigners say the comment — and Mr. Curtis' subsequent claim that the cancellation was a "victory for God" — could lose Bermuda thousands of potential tourists among human rights supporters as well as gays. Mr. Curtis runs Premier Ewart Brown's constituency in Warwick South Central, but Dr. Brown denies allegations that he set up faith-based tourism to get cash to him as a thank you gesture. However, neither Mr. Curtis, Dr. Brown nor the Department of Tourism have been able to point to any faith-based tourism events which have taken place or are in the pipeline for 2007-08, other than a women's conference next February. Last night, Alex Cabral, 27, from Warwick, a member of Bermuda's gay community, said: "It's ironic that someone's been chosen to bring one set of tourists to the Island when they outwardly spoke against another set of tourists that wanted to come to the Island. The fact Rosie O'Donnell got so much publicity when it was cancelled meant people could see we still have discrimination based on sexual orientation in Bermuda. It's not only gay tourists who are going to be affected by what happened. There are also a lot of affluent people who believe in equal rights who may not support a certain segment of the population being discriminated against. You get a lot of straight families who are outraged at the fact Bermuda publicly spoke against gay people." Rosie O'Donnell's company, R. Family Vacations, cancelled the July visit to Bermuda out of concern the Norwegian Cruise Line ship would be met by protests from the Island's churches. It feared a repeat of an incident in Nassau, the Bahamas, in 2004, when children on board were upset at dockside anti-gay chants by religious groups. The cancellation quickly became the hot topic on gay websites around the world, with many labeling it an example of homophobia in the 21st century, and PinkNews.co.uk, Europe's biggest gay news website, declaring Bermuda a homophobic island. Last week, The Royal Gazette published details of a draft contract explaining how Mr. Curtis' company Harvest Investment Holdings was being paid $400,000 to set up ten multi-faith events between April 1 this year and March 31, 2008. However, the only faith-based project mentioned on bermudatourism.com, the website on which they are supposed to be listed, is a women's conference featuring speakers from Oklahoma from February 14 to 18, 2008. Opposition Leader Wayne Furbert, a professed Christian, has repeatedly called for Dr. Brown or Mr. Curtis to come clean over how the money is being spent and to give details of the ten events he is supposed to have organized. Last night, former Tourism Minister Renée Webb, now a Government backbencher, said: "Normally there are certain things that have to take place before you are paid. Payment is based on the number of bookings that are made and the number of people that come to Bermuda. I would hope that is the case here." Mr. Curtis, whom the contract states is prevented from speaking to politicians or the press without written permission from the Department of Tourism, has repeatedly refused to answer questions on the subject. Dr. Brown denies the scheme is a thank you gesture but has refused to speak further until the next Parliamentary session begins in November.

July 23. Opinion is divided over the impact next year's cessation of contract cruise ships docking in Hamilton will have on business in the city.

Government revealed its plans for the 2008/09 cruise ship schedule at a special meeting of the Chamber of Commerce earlier this month, which will see two contract ships (Norwegian Majesty and Norwegian Dream) dock in St. George's each week and three disembark in Dockyard (Explorer of the Seas, Grandeur of the Seas and the Norwegian Dawn), with none stopping in Hamilton in 2008. In fact, Hamilton will only see 11 occasional callers all season next year. But, on the plus side, all contract ships will be overnighting for between one and three nights, which will allow visitors to spend more time on the island and to spend more money. The following year, in 2009, St George's will receive only one contract ship, with Hamilton, again, taking occasional callers. Members of the Chamber of Commerce are split over the issue, with some arguing that it will have a detrimental effect on businesses, while others claim it will even boost trade. Phil Barnett, president of the Chamber of Commerce and head of the Island Restaurant Group, said that members believe it is a double-edged sword. "The issue has, to a certain extent, got the membership split," he said. "There are some members that do believe that not having a cruise ship in Hamilton is going to have impact on their business and there are some that believe it is going to be very good for their business. So in the absence of any mandate it is going to be very hard to take one side or another." He went on to point out that from a restaurateur's point of view it could be a blessing in disguise, with passengers more likely to spend their money in Hamilton if they make the journey out from their base in St. George's or Dockyard. "From the restaurant trade point of view, we know there is going to be a lot of concern from some of our members," he said. "It is hard to compete against the free food and drinks and Broadway style shows on the cruise ships, so, what the hope is that, by putting the cruise shops in an area, say, for instance, in Dockyard, it would encourage people to make plans to come into the town and partake in things, because when they berth right in town they can jump straight back on the ship and use the facilities there instead." Mr. Barnett added that he, along with other members, is keen to see the redevelopment of the waterfront in Hamilton, a chance which may be afforded in the absence of cruise ships docking in the city. "The big thing that we do want to see from a Chamber of Commerce point of view, is that it sounds like it is going to be a very good opportunity to see what happens with the waterfront and I think, if anything is going to kick-start the development of the waterfront, then this is going to be it," he said. There is such a great need to create something new like a grand promenade for people to walk and gather or markets and that sort of thing - we don't really have that and I think that is really a crying shame." Fellow Chamber member and chairman of retail division, Kristi Grayston, echoed Mr. Barnett's sentiments. "The retail division is divided on the issue," she said. "There are some people who are desperate to have a small, maybe, purpose-built cruise ship come into Hamilton and there are those who feel the development of the waterfront is the most important thing. To be honest with you, you know that if there is a cruise ship in Dockyard and it was only here for a couple of hours, the passengers will probably try and get on the fast ferries and come to Hamilton, so I think there will be cruise ship passengers coming to Hamilton anyway." But Ms Grayston admitted she, too was divided on the subject. "My personal opinion and the Chamber's opinion is divided on it. There are some retailers who really feel it is going to effect their business dramatically and some who don't believe that is the case. In the past there has always been two ships who are regular cruisers coming into Hamilton every week and my understanding is next year there will be 11 occasional callers. I think really for a lot of people it is about the fear of the unknown - when was the last time Hamilton was without a regular cruise ship? But Hamilton has been doing a lot of things to attract business to the city, so hopefully the retail community will continue to attract more people into Hamilton in the evening and make it an even more vibrant place to be." But the Mayor of Hamilton, Sutherland Madeiros, was fiercely opposed to losing the cruise ships visiting the city. "I think it will have a significant effect on business in the city," he said. "Effectively having ships in Hamilton means we have a captive audience." He added that a large number of crew members on the cruise ships use Bermuda, and Hamilton, in particular as a base for banking and shopping. "Also, there is the fact that the crew members on the ship, whose numbers are significant, use Bermuda as a base - they open their bank accounts in Bermuda and they buy shoes and clothes in Hamilton as well. We have had a tradition of ships in our country throughout history and I think it would be short-sighted to eliminate them." Mr. Madeiros also countered claims that passengers would make the visit to Hamilton if they were moored out in St. George's or Dockyard. "They might make the day trip out if they are in those places, but if they are in Hamilton they will make the day trip out," he said. "With the single day ships, because they arrive in Bermuda and go on a tour, few of them go on shopping trips because they are here for a short period of time. I think they are an important part of the economy in Hamilton." Larry Jacobs, transportation coordinator for the Ministry of Tourism and Transport, presents his view on the impact of the loss of cruise ships to Hamilton in tomorrow's Royal Gazette .

July 23. A stem cell research centre is to open in Bermuda later this year after Premier Ewart Brown and his wife Wanda teamed up with American company Stemedica Cell Technologies.

Dr. Brown, the president of Bermuda Healthcare Services, told a press conference today that the announcement was one of the most exciting developments in healthcare on the Island in recent times. It could ultimately lead to scores of patients a year flying to Bermuda to receive revolutionary treatment that could help cure illnesses such as Alzheimer's, Parkinson's and spinal cord injuries. The company stresses it will use adult stem cells technology, and will not involve the destruction of embryos which has attracted opposition from church groups across the world. The clinic, named Brown-Darrell after the Premier's parents, will be on the site of the former Winterhaven property in Smith's, which is owned by Dr. Brown and is currently undergoing refurbishment. It will initially be staffed by at least three Bermuda Healthcare physicians and two Stemedica physicians. To begin with it will focus solely on research, but eventually hopes to be able to treat one or two stem cell patients a week. Dr. Maynard Howe, CEO of California-based Stemedica, said Bermuda was chosen because of its location near to the US and its surroundings which would provide an ideal environment for patients to recover. "We are thrilled to have made the connection and are looking forward to a very successful partnership" said Dr. Howe.

July 23. Irishman Padraig Harrington became the third player to book his place at the PGA Grand Slam of Golf in Bermuda this October after winning in hugely exciting fashion at the British Open yesterday.

Tournament leader Sergio Garcia of Spain was one stroke ahead of Harrington on the final hole, but after missing a nasty, downhill ten-foot putt for par, the tournament went to a play-off between the two Ryder Cup team-mates. Perhaps still smarting from having squandered a lead he had held since the end of Thursday's first round, Garcia was well below his best over the four play-off holes and Harrington, who was also chasing his first major, won handily. Harrington, undisputedly one of Europe's best players, is the highest profile golfer so far to qualify for the Grand Slam, which is to be hosted at the Mid-Ocean Club. Little-known American Zach Johnson triumphed in the Master's this year while Angel Cabrera of Argentina recently claimed the US Open title. The British Open was Harrington's first major, but as a former European Order of Merit winner, there's no doubt his presence will add some star-quality to what had looked an undeniably bland field up to yesterday. The man everybody involved with the Grand Slam is desperately hoping will win a major this year, Tiger Woods, struggled with his game in Scotland this week, finishing 15th. The world number one was seeking to become the first person to win three British Opens in a row since Australian Peter Thomson in 1956. Woods has finished runner-up in two out of the three majors so far this year and only has one more chance to qualify for the Grand Slam: at the PGA Championship in next month — a tournament Premier Ewart Brown will be attending. Commenting on Harrington's victory yesterday, Brown said: "Now three-quarters of our scorecard is filled. The addition of Padraig Harrington is a huge plus for Bermuda tourism because above all else this tournament is about marketing our outstanding tourism product on TV to 100 countries around the world. To have a player like Padraig from Europe provides outstanding new marketing opportunities for us . . . I plan to be at the PGA Championship and you'll have to forgive me if I'm cheering for Tiger Woods. He's the biggest marketing presence out there so he's the one we hope to see. Also when I talk to golfing fans here in Bermuda they all tell me they want Tiger."

July 23. Premier Ewart Brown's political campaigner Andre Curtis today hit back at his critics by insisting he has lined up ten faith-based tourism events to justify his $400,000 payment of taxpayers' money. Mr. Curtis also launched an attack on former Opposition Leader Wayne Furbert, who has repeatedly questioned how the cash is being spent and suggested the scheme is the Premier's way of getting cash to his campaigner as a thank you gesture. At a press conference, Mr. Curtis finally broke his silence over the issue by providing brief details on ten scheduled events, between May 2007 and March 2008, to which he said a total of $200,000 had been allocated. He also produced a document stating that $200,000 was being spent on salaries for faith-based tourism during 2007-08. "Government or the Premier can't just write you a cheque for $400,000," said Mr. Curtis. "They have a list of criteria that you have to meet before anyone can just give you money." Mr. Curtis then produced a copy of his contract spelling out the conditions of the payment to his company Harvest Investment Holdings. These include signing an agreement listing details of ten events, providing copies of letters from sponsors and giving written updates and a final report summarizing the initiative. However, a breakdown of how much Harvest Investment would get paid for meeting each condition was omitted. Mr. Curtis offered to repay $2 which he claimed Mr. Furbert had contributed to a collection at a multi-faith event at the National Sports Centre last year. "Mr. Furbert said that... he felt like he was taken advantage of," he said. "In watching the DVD of the event, during the collection time I watched Wayne Furbert put a crumpled up $2 bill in the offering plate. I have here $2 and I will mail it to him because I do not wish him to feel taken advantage of as he indicated." He added that his family had been hurt by the recent allegations, stating: "I have a daughter that's in college, sitting her final exams. This has badly shaken my family and traumatized us. It's very hurtful and very painful and unwarranted."

July 23. Beware of the law of unintended consequences.

That's the lesson behind the Immigration legislation that is now putting Bermudians who are married to non-Bermudians at a disadvantage in the Bermuda economy. This, of course, is not the first time this has happened. Under the United Bermuda Party, Bermudians with non-Bermudian spouses were often prevented from returning home due to work permit restrictions. Common sense prevailed then, and the legislation was changed in the early 1990s, when spouses of Bermudians were given, in effect, equal rights with Bermudians in the workplace. Now a similar act of discrimination towards Bermudians married to non-Bermudians has arisen, largely out of Government's justified enthusiasm to stop the practice known as fronting in which Bermudians pretended to be the owners of homes actually owned by non-Bermudians. But in doing so, the Ministry of Labour and Immigration has spread its net wide and has forced Bermudians and their non-Bermudian spouses to get a licence when they wish to buy a property. There's nothing wrong with that, except that the dead hand of bureaucracy means getting the licence can take months, thus giving a Bermudian buyer an advantage in the market. Government says it is working to cut the length of time it takes to issue this licence down to three weeks, but skeptics will be rightly dubious that the Immigration Department, already burdened with passport applications, key employee applications and the usual wave of other immigration paperwork, can achieve this. The more serious act of discrimination concerns the limitation on Bermudians with non-Bermudian spouses from owning more than one property. This legislation is based on the limitation on non-Bermudians owning more than one home, which is generally accepted. But the effect of this policy is to discriminate against Bermudians, purely because they happen to have fallen in love with someone who was not born here. Government has been quick to note that the restriction does not apply once the couple has been married for ten years and the non-Bermudian spouse has received Bermudian status. But ten years is a long time to wait, and it is not at all clear whether the restriction on home ownership applies to, for example, a house with a built-in apartment, which is still one of the most common ways for homeowners to pay their mortgages in Bermuda's overheated housing market. The key point to remember here is that this legislation discriminates against Bermudians, who, because they chose to marry a non-Bermudian, are now at a disadvantage compared to other Bermudians who are either single or have happened to marry another Bermudian. That makes no sense, and may well drive Bermudians out of their own country as a result.

July 24. If you have noticed a green substance in Hamilton Harbour, don't panic — aliens have not landed. On parts of the Island, Bermuda's usual pristine aquamarine water has turned into a murky pea soup, but this is simply due to the presence of algae. A Government spokesman said: "We think this is a plankton bloom. The green is the chlorophyll (photosynthetic pigments) of plankton cells in the water, i.e. algae. It is normal for plankton to 'bloom', to multiply quickly, in spring and early summer as the water warms up and nutrients are available for them to grow and divide. Why it is so pronounced this year is unknown, but could be related to water temperatures being between 1.5 to 2 degrees Centigrade cooler than normal this year. This may have suppressed the bloom a bit so that when it did occur it was more pronounced." Tests by the Bermuda Institute of Ocean Sciences have concluded the algae poses "no significant health risk", however, some children may experience an allergic reaction. The Government is therefore advising children to swim beyond bloom areas, under supervision. BIOS sea water samples collected on Friday did not show "any significant levels of sewage contamination". The Government spokesman said: "I understand that there is some concern that it could be caused by sewage but this is unlikely as there are no known sewage outfalls that discharge directly into Hamilton Harbour. Sewage from Hamilton and the surrounding areas is either treated and pumped deep underground or discharges via a submarine outfall onto the South Shore 900m from the shoreline, at Seabright Point near Hungry Bay. Although blooms such as this are normal, it is probably wise to advise not swimming in them until the species causing the bloom is identified or at least until the bloom has 'decayed' or diluted down." The green algae has also been spotted at White's Island Beach. However, it is most common at Mills Creek, because the water is generally warmer and has the highest nutrient concentrations of the inshore bays. It also has the lowest flushing rate — the weakest flow of water in and out of a bay or harbour.

July 24. North East Hamilton is in the process of its long-awaited revitalization — backed by a strategic design plan implemented through Government's Economic Empowerment Zone (EEZ) initiative.

Updating the country on its progress at a Court Street news conference yesterday, Deputy Premier Paula Cox revealed: "The EEZ has been activated! Businesses are sprucing up their premises, with Government itself contributing paint. "Cabinet has approved the North East Hamilton EEZ and Use Strategy and Design Guidelines Plan that's sure to 'bring North East Hamilton to life. The aim is to empower those that live, work and visit the EEZ as well as residents, property owners and the like" Ms Cox explained. "Throughout the year I, as Minister of Finance, with responsibility for the Bermuda Small Business Development Corporation (BSBDC), have sought to keep you abreast of progress made. The BSBDC commissioned the services of the Department of Statistics to conduct thorough surveys in the Zone, of both the establishments and the households. Continuing to work at invigorating the local economy in the EEZ, while expanding the economic pie to ensure that entrepreneurs are included and empowered, the Payroll Tax Act was recently amended. This was done to allow an unprecedented benefit to new small businesses in the Zone and they are now relieved from payroll tax liability for up to five periods." Recently, the Industrial Development Act 1968, now the EEZ, was amended to include the EEZ as an "approved scheme" in order to allow property owners to benefit from special concessions. They included; Customs Duties deferrals up to five years as well as long leases on certain forms of property development. "Government is of the strong belief," continued Ms Cox, "that a strong, sustained community empowerment endeavor cannot happen through the effort of Government alone. Accordingly, the Government provided funding in the amount of $250,000 each to the Uptown Market Association (UMA) and Youth on the Move (YOTM) to supplement their financing needs to progress their respective plans for the further development of the EEZ." BSBDC General Manager, Michelle Khaldun, told The Royal Gazette: "The BSBDC has been working closely with all the partners mentioned by the Minister. Along with the recommended land use and planning statement emanating from this plan, BSBDC is creating specific opportunities. They are tools that can be utilized by both the new and existing entrepreneurs to leverage themselves financially and management wise to create increased profitability and success." The announcement came after Elmore Warren, owner of the Fresh TV channel based on Court Street and the chairman of the UMA previously called on business and political leaders not to discount the area. And Mr. Warren acknowledged particular areas such as Court Street faced the task of getting rid of what some perceive as a negative image that reflects of crime and drugs. When contacted regarding Government's upbeat campaign, Mr. Warren refused to speak to The Royal Gazette, but had stated in the past: "Crime is a national issue, and it has nothing to do with just Uptown. "Your back yard is an area of crime dealing and drug selling. That's an antiquated question today."

July 24. A campaigner angry over a new housing law that affects Islanders with foreign spouses, last night called for Bermudians to fight for their rights.

New legislation means Bermudians and their foreign spouses now have to apply for permission to buy property if the spouse in any way benefits from or contributes to payments for the home - even if they are not named on the deeds or the mortgage. Lawyers and realtors say the Bermuda Immigration and Protection Amendment Act 2007 is unfair and that the licenses can take between three and six months to obtain, meaning house sales often fall through, as reported in The Royal Gazette last week. Ronald Viera, who last night announced the creation of a lobby group to amend the law, said the changes were unfair and infringed on the rights of all Bermudians regardless of their political position. "The group is really not intended to be political," he said. "This law affects those in the PLP as much as it does those in the UBP. This is purely a fight for our rights as Bermudians. No one knows who they are going to marry or for that matter who their children might marry. Even if you're a Bermudian married to a Bermudian, we don't know who our children will marry." Anyone interested in joining the group can contact Mr. Viera at bermudian2007@hotmail.com. Adding his voice to those opposed to the law was Shadow Labour and Immigration Minister Trevor Moniz, who last night described the law as "quite severe and draconian" and said the licensing waiting time needed to be shortened. He said those trying to get on the property ladder typically had a 30-day window to close the deal - but Bermudians with spouses from overseas would be unable to made that deadline because of the lengthy processing time for licenses. "Government needs to address that," he said, adding that pre-approval for such couples should also be brought in, rather than the licence pertaining to a specific property. The new law is aimed at outlawing fronting — the practice whereby non-Bermudians gain land or property on the Island using a Bermudian "front" — and Mr. Moniz said its intention was laudable. "We needed to do something about fronting," he said. "I tabled questions in the House of Assembly in 1999 pointing out to then Immigration Minister Paula Cox that we had a very serious problem. Here we are eight years later with this quite severe and draconian legislation trying to deal with what has gone from a molehill to a mountain." He said the new law put restrictions which were not necessary on Bermudians with expatriate spouses. "It needs to be fine tuned and tweaked so as not to produce injustice," he said. "But what they (Department of Immigration) are doing is quite complicated, to be fair. Right now we are not quite sure how Government is going to enforce this. We need some form of guidance notes. The long-term effect is going to be a softening of both the condominium market and a softening of the real estate market in the next three years." The licence for buying property costs $1,271 and the Department of Immigration is understood to be trying to reduce the processing time to less than a month.

July 24. A new law aimed at ensuring foreigners don't elbow Bermudians out of the housing market is penalizing sellers as well as buyers, according to a local father-of-one.

The 38-year-old, who works in retail, told The Royal Gazette how he and his wife had been affected by the Bermuda Immigration and Protection Amendment Act 2007, which became law last month. The legislation means Bermudians married to expatriates now need to obtain a licence in order to buy a home, even if their spouse is not named on the deeds or the mortgage. Permission can take up to six months to obtain. "My wife and I currently live in a rented home in Paget," said the man, who asked not to be named. "We currently own a condominium nearby. We decided earlier this year that we wanted to sell our property because we have one child and are planning to expand our family and want to own a home we can grow into. The condo would not be big enough for our family so we wanted to sell in the hopes of purchasing a larger home. We placed our condo on the market and received several offers. When we started negotiating a closing date, both parties were surprised by the new law. All our interested purchasers were Bermudians married to non-Bermudians and all were going to have to apply for a licence to purchase the property. We were hoping to close the sale within 30 days but were told we would have to wait at least three months for the purchasers to obtain the required licence." The man said that before the law came into effect he and his wife could probably have closed the deal in a month and reinvested their money in a new property. We are now forced to wait an estimated three to six months in the hopes that our purchaser is able to obtain a licence to own property," he said. "If they are not able to obtain the licence, then we have to start back at square one and put the condo back on the market. In the meantime, our tenant's lease will expire, we will be paying interest on our mortgage and have lost the opportunity to purchase properties that are currently available.

July 24. Owning a second home on the Island could soon be a thing of the past for Bermudians married to expatriates — as expectant mother Monika Burrill has just discovered.

The 32-year-old accountant owns a condo in Paget and recently bought a new property in Southampton with her Canadian husband Phil, 36. The couple assumed they'd be able to rent the first property out and use the income to help towards the mortgage on their new three-bedroom home. But under the Bermuda Immigration and Protection Amendment Act 2007 — which became law last month — that may not be possible after June 2010. The new law requires Bermudians and their non-Bermudian spouses to obtain a licence for any property which the expatriate partner benefits from or contributes to financially. Lawyers are interpreting the legislation to mean that such couples will only be able to get a licence for one property. Any additional homes which are rented out are likely to be viewed as benefiting the spouse and are in breach of the law. Mrs. Burrill said she and her husband, who already have two Bermudian children, now expect to have to sell the two-bedroom Paget condo before June 21, 2010 — the deadline Government has set for couples who owned property benefiting the foreign spouse before the new law came into effect. She said: "I'm currently trying to rent my first house but these rent monies are going to come to us. Of course he (her husband) is benefiting financially, unless I was taking the rent and sticking it in a separate fund. We are not selling it until we have to, but we assume we will have to." Mrs. Burrill said she and her husband were especially annoyed because he sold some land in Canada in order to buy the second property. "We have lost the land in Canada and now we'll lose out again. Do they want us to invest money overseas? Why can't I invest in my own country? I have Bermudian children. The reason we did it was to set them up. Selling a house is not cheap. And guess who will benefit from the sale? The Government — which will get stamp duty." She added that countless couples would be affected by the change in the law. "We are not the only ones in this position so I think we are going to sit it out a little and see what happens." Immigration Permanent Secretary Robert Horton explained last week that Bermudians with foreign spouses could own as many homes as they liked — so long as they used their own money to pay for them and did not rely on their partner's wealth. He said foreign spouses could only have an interest in a single property — so if they lived in another property or received any of the rent for that property they would be breaking the law.

July 24. Premier Ewart Brown's political campaigner Andre Curtis yesterday hit back at his critics by insisting he has lined up ten faith-based tourism events to justify being paid $400,000 of taxpayers' money.

Mr. Curtis also launched an attack on former Opposition Leader Wayne Furbert, who has repeatedly questioned how the funds are being spent and suggested the initiative is the Premier's way of getting cash to his campaigner as a thank you gesture. At a press conference, Mr. Curtis finally broke his silence over the allegations by providing a list of ten scheduled events, between May 2007 and March 2008, to which he said a total of $200,000 had been allocated. Of these, Mr. Curtis conceded two or three would have taken place anyway without his faith-based tourism project. He provided only brief details of the events, with one earmarked for March 20 to 25 described simply as "Conference". He did not specify exactly how the other half of the $400,000 was being spent, but he did produce a document stating that $200,000 was being spent on salaries for faith-based tourism during 2007-08. He revealed his company Harvest Investment Holdings expected to receive a cheque from Government at the beginning of August but stressed he had to meet certain criteria to get the cash. Mr. Curtis, who runs the Premier's constituency in Warwick South Central, has previously refused numerous requests for comments or information on the subject. At the conference — which was littered with lengthy silences in front of a media instructed not to ask any questions — Mr. Curtis opened by stating: "This is a very, very sad and very, very difficult time for me. Let me first apologize to you, Bermuda, and also to the pastors of this country. I ask for your prayers for me and I ask for your prayers for the people who are spreading the venom against me." After providing a complicated explanation as to how the money was accounted for, Mr. Curtis turned his attention to the former Opposition Leader, stating: "So, Wayne Furbert, I ask you to please stop the spreading of this, I don't know what to call it. Allow these events to go on. They are very difficult to put together. They take time and they take time to put together. And we could do without your unfair tax. Wayne Furbert and his cohorts have contacted my family to try to dig up something on me. I don't understand the logic behind it. This has badly shaken my family and traumatized us. It's very hurtful and very painful and unwarranted. I had a very close family member say that hurting people hurt people. I watched Wayne Furbert go through a couple of months ago, when the UBP sacked him, and he was crying on national TV, and my hurt belonged to the brother and I prayed for him. And I have already forgiven him for what he is doing to me or attempting to do to me today and also hurting the church." Mr. Curtis offered to repay $2 which he claimed Mr. Furbert had contributed to a collection at a multi-faith event at the National Sports Centre last year. "Mr. Furbert said that . . . he felt like he was taken advantage of," he said. "In watching the DVD of the event, during the collection time I watched Wayne Furbert put a crumpled up $2 bill in the offering plate." Clutching an envelope, he added: "I have here $2 and I will mail it to him because I do not wish him to feel taken advantage of as he indicated." Mr. Furbert told The Royal Gazette he puts more than $2 into collection plates and described Mr. Curtis as a joker. He said previously: "As far as I'm concerned, this whole thing is a thank you gesture to Curtis for helping out the Premier." After the press conference, Mr. Curtis rejected that suggestion, telling this newspaper: "This is hard work. If Ewart Brown wants to give me something, tell him not to give me hard work." Asked whether some of the ten events he listed would have taken place anyway regardless of the faith-based tourism initiative, he said: "I would say three out of the ten would have happened without faith-based tourism, but the rest no. I wouldn't even say that, I would say two."

July 24. Being able to buy a ready-to-eat cheeseburger, or tuck into favorite Bermuda comfort food like macaroni and cheese or a fish sandwich, has been near impossible for the residents of Hamilton Parish — until now. Colleen Bean has been well aware of the gap in the market and that's why she has opened up her new venture, BeanZ Cafe, on The Crawl, a simple cafe that dishes up a short-order menu of tried-and-trusted Bermuda favorites. She set herself up in business by saving pay cheques from her previous employment until she had enough to bid to run the cafe concession. Little more than two weeks since opening for business, next door to the Hamilton Parish Workman's Club, off North Shore Road, trade looks good. "I've lived in Hamilton Parish all my life and I know you could never get a hamburger or find any Bermudian food. Sometimes people just want to have a fry or a cheeseburger," she explained, as she prepared take-away food for a group of mid-morning customers. Fries, burgers, peas, fish sandwiches, nuggets — these are the staples that make up the BeanZ Cafe menu board. Bacon and cheese burgers, macaroni and cheese, peas 'n' rice and the fish sandwiches are amongst the most popular orders. Ms Bean said: "The schools want nuggets for their summer camps but they can't find them anywhere in Hamilton Parish." By her own admission she is in her "duck feet" spell, finding her way as a business operator and learning what works and what doesn't. Before opening BeanZ Cafe she was a cashier with HWP. Her ultimate ambition is to open and run her own "men-only" hair salon. "This is a stepping stone. It is my first cafe and the first time I've run my own business." Her mother Jean Bean was short-order cook at the Southside Baselands and sometimes as a little girl she would help her mother by fetching items from the freezer room at the base kitchen. A picture of the late Mrs. Bean is hung on the wall of the cafe. "I always wanted to own my own business. This is for her," said Ms Bean, who while at church felt a burning drive to take the step into business and put her pay cheque savings from her day job to good use. For the moment she is ploughing income generated by the cafe back into the business to build it up. The BeanZ Cafe is open most days from 10 a.m. until late, although Ms Bean saves Sundays as her religious day off.

July 25. A pricing war could be sparked in the wake of the launch of Logic Communications Ltd.'s latest internet service deal. Logic's deal will see existing customers on the 1Mbps contract upgraded to 2Mbps, with the price being slashed by $10 down to $99.95 per month. But competitor Transact has hit back at Logic's latest offering, claiming that they are the real innovators in the Bermuda internet service marketplace. Bill Dickinson, senior vice-president of Transact, countered Logic's move to offer a faster internet service at a reduced price, pointing out that his company will remain to be competitive in the market by reducing their current two megabyte by two megabyte service to $99.95, while its 1Mbps service would come in at $89.95 and the 600kps, 300kps and 150kps would be aggressively priced for all customers regardless of whether they are CableVision, DSL or M3 Wireless users. He explained that new DSL and CableVision customers would also receive the first month free, subject to conditions. Mr. Dickinson went on to stress that Transact have been offering 2Mbps for $109 when all of the other ISPs were offering it at $189 and were responsible for lowering the price and not just following Logic. Among the other innovations introduced by Transact, according to Mr. Dickinson, his company are the first to:
Introduce symmetrical speeds back in 2003 when all other ISPs were offering upload of 128k regardless of download.
Increase symmetrical speeds to 150k, 300k and 600k compared to their competitors' offers of 128k, 256k and 512k.
Offer any speeds higher than 512k when they introduced a 1Meg offering in 2006.
Offer 1.5Meg speeds when all others were not offering more than 512k.
Interconnect with CableVision and offer a 2Mbps service at $80.00 per month less than their competition.
Offer high speed accelerated dial up in 2004 in response to expensive local Telco DSL prices.
He added: "Transact will continue to offer speeds and pricing that we can afford (based on expensive off-island capacity that we are still forced to buy) and that customers demand. We would love nothing more than to offer real high speeds at more aggressive prices, but until something significant changes with the regulatory situation, we are stuck paying premium rates to our upstream providers." Che Barker, marketing manager at fellow rival Northrock Communications Ltd., said his company would match Logic's deal. "We are already matching that," he said. And he predicts other competitors will follow suit. "I think everyone in this industry will be matching that price," he said. Mr. Barker admitted that not many customers had taken up the deal because they are not interested in the higher internet speed. "There has not been a large amount of people coming forward," he said. "It seems that everyone thinks that people want two megabytes of higher speed, but we find that the majority of our customers in the lower range prefer a low price to the higher speeds.

July 25. Auditor General Larry Dennis is investigating how faith-based tourism boss Andre Curtis is contracted to spend hundreds of thousands of taxpayers' dollars.

Mr. Dennis yesterday said he suspects a list of ten events — provided by under-fire Mr. Curtis to justify being paid $400,000 this year — has been made up. He has asked to see the contract presented by the Department of Tourism to Mr. Curtis, who is Premier Ewart Brown's political campaigner for his Warwick South Central constituency. The Premier and Mr. Curtis both deny allegations Dr. Brown set up faith-based tourism as a means of getting cash to Mr. Curtis as a thank you gesture. On Monday, Mr. Curtis attempted to silence his critics by producing a list of ten faith-based tourism events which he said he had set up for 2007-08. According to a draft contract received by The Royal Gazette, details of all the events are supposed to be provided on bermudatourism.com. However, the only item mentioned on the website is a women's conference earmarked for next February. Yesterday, Mr. Dennis told this newspaper: "Those events are supposed to be on the Internet. They are not there. To me, they must be made up. If they are legitimate, they would already by on the Internet." Mr. Dennis said he had contacted the Department of Tourism, which is required to explain how it ensures money for the project is accounted for. He said he decided to act after reading newspaper articles stating Mr. Curtis has $400,000 taxpayers' money to spend on faith-based tourism this year, and a further $200,000 for 2006-07. "I'm asking for the agreement to see what it's all about," he continued. "The Government should have the agreement explaining what Mr. Curtis has to do. I want to see what the agreement says he has to do for the $600,000. We look at all the grants throughout the year. The recipient has to agree to provide financial statements to support what they are doing." Mr. Curtis responded last night: "I can't help what the auditor is saying. I report directly to tourism. He's welcome to contact them and speak to them." Asked why only one event was on bermudatourism.com, Mr. Curtis said: "They are getting there. It takes time." Over the past three weeks, former Opposition Leader Wayne Furbert has repeatedly questioned how much cash Mr. Curtis receives for his role in faith-based tourism, and how that money is being spent. Mr. Curtis refused to comment until holding a press conference on Monday — and even then told the media they would not be allowed to ask any questions. During the press conference, he produced a complicated explanation for where the money was going and stated: "In order for Government to give the company money I have to satisfy a list of conditions." He said $200,000 had been allocated to the ten events, and provided very brief details on each, with one described simply as "Conference". Offering a clue where the other half of the $400,000 is going, he also produced a document stating faith-based tourism salaries for 2007-08 came to $200,000. After the conference, he conceded that two or three of the events would have taken place anyway without the help of faith-based tourism. Last night, Mr. Furbert said: "Yesterday's press conference only deepened my concern that we will not get the answers that many people want. I found it hard to swallow that Mr. Curtis could hold a press conference to answer questions about his handling of the faith-based funding only to say he would not take questions on the matter. My colleagues and I grew more concerned about the situation when Mr. Curtis stated that a complete breakdown of how money was spent was sent to us. We have received no such document." Mr. Furbert disputed Mr. Curtis' claim that the Premier had answered Parliamentary questions on the subject posed by Opposition Leader Michael Dunkley. Mr. Dunkley last night said he had received no such response, while Dr. Brown has stated he will not answer the questions until the next Parliamentary session in November. Backing Mr. Dennis' involvement, Mr. Furbert continued: "I challenge Mr. Curtis to allow an independent auditor to clarify the situation. If my concerns are proven to be unfounded, I will issue a public apology." Responding to Mr. Curtis' offer to repay $2 he claimed Mr. Furbert had contributed to a collection last October, Mr. Furbert said: "I challenge Mr. Curtis to produce the DVD and show it on television." This newspaper has asked the Department of Tourism for details of faith-based tourism events on numerous occasions this month but received no response. Yesterday, a request for information again went unanswered.

July 25. Premier Ewart Brown has dropped a legal action against the Island's media - but launched another one against The Royal Gazette, its sister paper and an Opposition-supporting Internet blogger.

The first writ for libel and slander was issued last month against all three of the Island's newspapers and two broadcasting companies over revelations from a leaked Police file on the Bermuda Housing Corporation scandal. But this week a notice of discontinuance was sent to lawyers for this newspaper and the Mid-Ocean News, which are both owned by Bermuda Press Holdings Ltd. The Supreme Court notice, dated last Friday, says that Dr. Brown "wholly discontinues" the action. Former Health Minister Nelson Bascome is suing the same media organizations - Bermuda Press Holdings, the Bermuda Broadcasting Company, DeFontes Broadcasting Company and the Bermuda Sun - over the same revelations, though no papers have yet been served on The Royal Gazette. The Premier issued another writ last Friday against Bermuda Press Holdings, The Royal Gazette>and its editor Bill Zuill, Mid-Ocean editor Tim Hodgson and Christian Dunleavy, a United Bermuda Party member who runs the politics.bm website. The nature of the latest complaint is not known as no papers have been served. The Premier's press secretary Glenn Jones said last night he had no comment on why the first matter was dropped or what the new writ was about. Mr. Bascome, who appeared in court last month charged with corruption in a position of public office, refused to comment yesterday on whether he planned to pursue his action. "You'll have to talk to my lawyer," he said. It was not possible to contact his attorney, Victoria Pearman. The Mid-Ocean News first ran a story from the leaked Police dossier at the beginning of June and ZBM television news broadcast extracts on May 23. The Mid-Ocean story claimed the document revealed that Dr. Brown, Mr. Bascome and other former Ministers were investigated by fraud squad officers looking into allegations of corruption at BHC.

July 25. The fate of Bermuda Aviation Services Ltd.'s (BAS) case against the Government over an alleged breach of its exclusive rights to provide private jet services at L.F. Wade International Airport could be decided as early as today.

BAS CEO Kenneth Joaquin said his attorneys were in court yesterday afternoon for a hearing to discuss how to proceed with the case, whether it be to go to court or be decided by arbitration. The company and its subsidiary Aircraft Services filed a writ against Premier Ewart Brown, in his capacity as Minister of Transport, as well as Attorney General Phil Perinchief last month after it was claimed new competitor Sovereign Flight Support Ltd. was given the go ahead to offer a rival private jet service. Sovereign, meanwhile continue to convert a former US Air Force building on Southside into a private jet passenger terminal. Mr. Joaquin said: "We should know where we stand after today and hopefully after that we will be able to make a decision whether to go to court or to arbitration. Our preference is to get this matter over as fast as possible and if that means going to court then so be it."

July 25. The Health Ministry yesterday rebuffed criticisms that it failed to provide sufficient information about the closure of the Medical Clinic, but admitted it faced difficulties because civil servants only found out about the closure days before it was announced in the Throne Speech. On October 27 last year, Dr. Ewart Brown won the leadership battle against former Premier Alex Scott. Dr. Ewart Brown was sworn in on Monday, October 30 and after much rewriting, the Governor read the speech on Friday, November 3 one week after Premier Dr. Ewart Brown took office. In his Throne Speech, the newly elected Premier said the closure of the Medical Clinic, formally known as the indigent clinic at the King Edward VII Memorial Hospital, was to save the patients' dignity and to end the practice of health care based on a person's financial status. Permanent Secretary of Health Warren Jones said yesterday that any confusion that persisted was only due to circumstances and the Ministry has worked diligently with a joint committee to organise the closure on July 13 as seamlessly as possible. "The Premier came into the office with initiatives that he wanted to see through," said Mr. Jones. "In a normal situation we would have been working on the change behind the scenes before the speech. But the Premier is the Premier and with a change of leader there was a change of direction. As the civil service we had to recognise this. We heard the direction of the Government and we set out delivering it." While a committee composed of 13 members of the Bermuda Hospitals Board and eight Government employees met on a weekly basis to discuss issues with the clinic and the patients, confusion persisted in the public. Jenny Brookes, who organised both a petition and a walk on Cabinet after speaking to scared patients had said information was what people wanted. Though the Government released a pamphlet in May of this year, questions remained. Mr. Jones sought to clarify any misconceptions there may remain for the public and patients. According to Mr. Jones only two things will change for active patients, meaning anyone who visited the clinic in the last year for a doctor. One is that those who visited doctors at the clinic will now be able to visit any of the 21 doctors on the Government's list of participating physicians and streamlining the financial assistance process is the second. Now those considered indigent will be able to receive assistance for housing, rent, food vouchers and medical care all in one place- The Department of Financial Assistance in The Global House. And those who previously received supplies will continue to access them without cost from the Hospital stores as will those who visited the King Edward VII Memorial Hospital for medications. Finally, aiming at campaigners who warned that the Emergency Room would be inundated by patients, Mr. Scott revealed that the Ministry was monitoring the department and said there had been no striking increase in visits since the closure on July 13. "We have monitored it (the Emergency room) for any impact and, at this point, there has been no spike in the former indigent clinic patients, but we will continue to monitor it, " he added. "The closure of the clinic is about the culture we are trying to create. It is the culture to which the Government continually refers to which is the one of doing good."

July 25. Opposition leader Michael Dunkley's decision not to attend Dame Lois Browne's funeral will cost him his parliamentary seat, predicts United Bermuda Party backbencher Maxwell Burgess. And he forecast the Government would maintain its hold on power after saying his own party would pay the price of downgrading economic empowerment as a policy. Mr. Dunkley has moved out of his safe Devonshire seat to fight Patrice Minors in Smith's North, part of which was in Dame Lois' old Devonshire North constituency. Mr. Dunkley has explained that he could not attend Dame Lois funeral because he had private business to attend to in Atlanta which could not be avoided but in retrospect he regretted not being at the ceremony. One UBP strategist admitted to The Royal Gazette that Mr. Dunkley's no-show decision was a "colossal mistake". And Mr. Burgess told The Royal Gazette: "He clearly showed where his interests lie and I think the Bermudian public have taken note of it. Certainly those in the seat which Dame Lois represented are painfully aware of where his priority was and is. I think Patrice Minors will return to that seat." And Mr. Burgess predicted his party would lose for the third successive time because it was not appealing to what voters wanted. "At this point people are going to vote for a Government they believe understands them. You have to understand the needs of black people if you want to represent them. You have to have that old fashioned connect. I am afraid three visits to my house isn't going to give it to you. It's fair to say economic empowerment is not a prominent as it once might have been but I am extremely keen and interested in that. In between that and getting education right a lot of other problems will fall away." The United Bermuda Party had championed economic empowerment a while back with recent defector Jamahl Simmons leading the charge but Mr. Burgess said he didn't know who was the party spokesman on the issue now. Certainly the most recent utterances have not given me an indication that it's front and center on their agenda. "I think the temptation to believe that the PLP will fall on its sword can cause you to lose focus." He said it was vital to educate people properly to give them a chance to participate in Bermuda's economic miracle as it was a critical component of social stability. But economic empowerment had been downgraded in the UBP before Mr. Dunkley took over as leader from Wayne Furbert in April, said Mr. Burgess. "I, like other people, have not seen any utterances to make me believe it's a burning issue of theirs." But he said the election could turn on this. "We have a widening gap between the haves and have-nots. People, I believe, will vote for the party that understands the problem as it is and can do something about it." Lately the UBP has been vocal on the Bermuda Housing Corporation scandal. But Mr. Burgess said: "While one might want to keep a watching brief if one gets consumed by this they might find themselves playing to the wrong audience. And then there is the issue of housing. How are we going to close the gap between those who desperately need homes and those who are in a position to afford them? If we don't tackle that soon we are going to pay the price, I think we will see social unrest." However Mr. Burgess, who like Mr. Simmons is retiring as an MP at the coming election, said he would not be following his former colleague into the PLP. Mr. Burgess said: "I think Jamahl Simmons has spoken with his feet. I think he's bright, political and he's got a lot more years ahead than I have. And I think it was a reasonable question to ask himself - 'If I really believe I can contribute, where am I best doing it?' He answered it. I think the UBP should have engaged in outreach a long time before it did and the PLP is the beneficiary of a young man who I think who has a lot more in his future." Mr. Burgess added: "I think it is going to be one strangest elections I ever have seen. I don't think you are going to see a major shift in the number of seats but we will see a shift in some of the seats that come home for the two parties. I think there will be two or three surprises." Asked for his response Mr. Dunkley said of his decision to miss Dame Lois' funeral: "In hindsight I am not too proud to say I believe it was a mistake. I should have shifted my schedule in spite of the inconvenience to other parties." He admitted there had been concern in the community but he lamented the fact that the PLP were trying to make an election issue out of it. And asked on his thoughts about Mr. Burgess' thoughts on economic empowerment he admitted the pair had differing views on some things. "He has not been in caucus for some time and would not be aware of our plans or our platform." But Mr. Dunkley said more would be revealed nearer the election which has yet to be called. He said it wasn't too long ago that Mr. Burgess had been very vocal on the Government's poor performance. "My, how things have changed, although the Government's performance hasn't changed. We saw Jamahl Simmons stand up and support the PLP and I think anyone who has moved away might come out with the same type of thing. It's politics. These type of things happen." Last night, UBP colleague Pat Gordon Pamplin said: "It is painful to me that one of my most valued colleagues would negate my presence at Dame Lois's funeral as our party's representative. I believe, based on feedback, that my own contribution was appreciated by many of those present, and the countless others who witnessed the event via television." She said she trusts that Smith's North residents will look past "what they might regard as a slight against Dame Lois, but which, in fact, was a pre-arranged obligation by the leader". Mrs. Gordon Pamplin also questioned if the United Bermuda Party leader had been black, if his absence would have been criticised. "It is sad to think that in this day and age, with the advances of blacks in a very real way, that we would still look for validation from a white person," she said. "Had our leader been black, would his absence be criticised as intensely? Dame Lois' name has been used in a shameless way in this election campaign to mask the real issue — that of a government who believes that lack of accountability is appropriate because they govern a population that is predominantly black. Since when must black equate with acceptance of mediocrity?" Mrs. Gordon Pamplin concluded: "Let us not hide misdeeds behind the corpse of a giant of a woman who certainly deserves better than this scandalous abuse of her memory." Explaining that while she "does not have a crystal ball" to predict the outcome of the Smith's North seat in a General Election, she applauds Mr. Dunkley's "coming out of his comfort zone to contest a difficult constituency". She added: "Representation of a constituency should be based on the ability to represent people's interest, for which Michael has more than proven his worth."

July 25. Plans for a nine-floor hotel inched a step closer after the Corporation of Hamilton signed documents agreeing to the project. The five-star venue, earmarked for the site of the Par-la-Ville car park, will feature 160 rooms and suites plus 77 luxury apartments of one, two and three bedroom units.

The Corporation has revealed it has signed a development agreement and agreement for lease with Par-la-Ville Hotel and Residences. Mayor of Hamilton Sutherland Madeiros said: "We are pleased to have reached this important milestone in bringing a five-star hotel to the city. "The development agreement is an important step but just the first of a series of events that must take place prior to any development of the site." Environment Minister Neletha Butterfield previously approved a Special Development Order for the project. Facilities include two restaurants and bars, a spa, gym, swimming pool and roof garden. There will also be a 15,400 square foot conference hall and 20,000 square feet of retail space, with boutiques along Church Street and Par-la-Ville Road. The hotel is expected to be run by the prestigious Ritz-Carlton group and should create 330 jobs and inject $200 million into the economy. It is planned primarily as a business hotel and will have a commanding position in the heart of the city's financial district — directly across from the Bermuda Stock Exchange. There will also be spaces for up to 500 cars on three underground parking levels. Where the hotel backs onto Par-la-Ville Park, a small amphitheatre and fountain area will add to the landscaping.

July 26. The Premier accused taxi drivers of allowing standards to slip. Yesterday Premier Ewart Brown unveiled the second quarter tourism statistics which he said indicated that the industry was thriving and new hotels were required to meet the demand for rooms.

But he also pointed out that various sectors within the industry needed to improve, particularly taxis which he believes are vital to the success of tourism. He spoke after receiving complaints from three hoteliers this week, who said performance standards had slipped and taxis were routinely turning up late for jobs. Premier Ewart Brown, who is also the Tourism and Transport Minister, said: "Once again I am appealing to taxi operators to ensure that Bermudians and visitors are properly served. "If we cannot service the current visitor sector, what will happen when the number of visitors is almost double? What will service levels be like when new hotels are in place? mAnd the Premier's Press Secretary Glenn Jones said Dr. Brown viewed the "mounting complaints is indicative of an industry not fully committed to their customers or is unable to fully serve them."

July 26. Transport coordinator Larry Jacobs believes the imminent major cutback in the number of cruise ships docking in Hamilton may have a positive impact on business in the capital.

Cruise visitors who arrive at Dockyard and take a ferry to Hamilton were more likely to spend time and money and have a meal than passengers whose ship was moored alongside Front Street, said Mr. Jacobs, who works for the Ministry of Tourism and Transport. Plans for the 2008/09 cruise ship schedule, which included no contract ships docking in Hamilton and a reduced number stopping in Dockyard and St. George's, were revealed by Government at a Chamber of Commerce meeting earlier this month. "Not having a high number of cruise ships available in Hamilton will impact the Corporation's revenue by reducing the amount they receive in port dues," Mr. Jacobs said. "Beyond that, we believe not having cruise ships docked directly adjacent to Front Street could have a positive impact. Our experiences have shown that when there are larger ships at Dockyard people will still visit a destination if there is a reason for them to do so. Currently, the 650-passenger Bermudian shuttles cruise visitors to and from Dockyard and Hamilton and the 350-passenger Warbaby Fox shuttles cruise visitors from Dockyard to Hamilton and St. George's. We have found that many of these cruise visitors will actually spend more time and money, including having lunch, because their ship is not as easily accessible." And Mr. Jacobs believes passengers will still visit and spend money in Hamilton regardless of where their ship disembarks. "There are 25 daily ferry trips from Dockyard to Hamilton not including the Bermudian, which makes an additional four trips. Our ferry service makes it easy and cost effective for cruise visitors to travel from Dockyard to Hamilton or St. George's." Mr. Jacobs said there were two factors why there will be fewer cruise ships stopping in Hamilton in 2008 and beyond. He pointed out that, firstly, the cruise lines are selling their older and smaller ships and moving them to new emerging markets. The Norwegian Crown and the Empress of the Seas will move to other markets next year. In addition, Mr. Jacobs said that Bermuda cruises face competition from destinations such as Alaska and Europe. With a favorable exchange rate, the strong euro has resulted in European land-based holidays being expensive for the North American market. Cruises, however, are sold in US dollars, which makes a cruise less expensive than a land-based holiday. Consequently, cruise lines have been redeploying ships to Europe in increasing numbers. Indeed, the Azamara Journey will be re-deployed there in 2008. Resulting from this, there will be no contract ships calling in Hamilton for 2008. But he added: "However, we have secured 11 occasional calls for 2008 for Hamilton. Simply, there are no smaller cruise ships that are available that can safely and reliably dock in Hamilton for 2008. The Corporation of Hamilton has known for a number of years that there will be fewer cruise ships available to dock in Hamilton." Mr. Jacobs went on to explain why contract cruise ships will be docking in St. George's as opposed to Hamilton, which can take the same size ship. The Norwegian Majesty is under contract to dock in St. George's through 2009 and next year Norwegian Cruise Line will also deploy the Norwegian Dream to St. George's for three days. St. George's relies more on cruise ships than Hamilton for their livelihood so the cruise product is important to them," said Mr Jacobs. "Also, Norwegian Cruise Line was asked if they would like to spend at least one day in Hamilton. Their preference was a three-day stay in St. George's." Mr. Jacobs said the decline in the amount of cruise ships could offer an opportunity to redevelop the waterfront in Hamilton. "In 2005 the Premier established the Waterfront Task Force, including members from the private sector, the Corporation of St. George's, the West End Development Corporation (Wedco) and the Corporation of Hamilton," he said. "For the six months the Corporation of Hamilton declined to participate on the Task Force. It was made clear that in the future the number of cruise ships in Hamilton and St. George's would decrease and the opportunity would exist to redevelop the waterfronts at each port. The Corporation of St. George's has been working on their plans as has Wedco. The expansion of the Hamilton Ferry Terminal is an important element of the plan to provide more ferry service to Hamilton for commuters and visitors. This will be difficult to achieve if cruise ships continue to line Front Street. We see an opportunity for Hamilton to develop a first-class waterfront experience, something that would be difficult if not impossible if cruise ships continue to block the waterfront." Mr Jacobs said that plans were under way to develop a second cruise pier at Dockyard for 2009. He claimed that this pier would be able to dock the same large ships that currently call in at Dockyard. Also, Cabinet will be requested to approve a feasibility study for a cruise pier in the Murray's Anchorage area. He said: "It is not our plan to increase the number of cruise visitors moving forward but to re-deploy then away from Hamilton and St. George's because of the move towards larger cruise ships."

July 26. Lawyers for Bermuda's media appeared in London yesterday in an attempt to persuade the Privy Council to hear an appeal on the gag order preventing the media from reporting on the leaked Police dossier into the BHC investigation as soon as possible.

The Bermuda Government took legal action last month to prevent all Bermudian media from reporting on any new information from the leaked dossier, which names several Cabinet Ministers including the Premier throughout the course of the investigation. Two Bermudian courts have already ruled against the injunction. The Attorney General and the Commissioner of Police appealed to the Privy Council against the decision, however due to a summer recess, the Privy Council will not hear the appeal until October 29. In the meantime a temporary injunction remains in place. Yesterday QC Saul Froomkin, acting for the Mid-Ocean News and , argued that with a general election "imminent", the Bermudian electorate had a right to know as much as possible of what was in the dossier. He himself did not know what it contained, he admitted. "It's unknown what material is yet to come. I don't know (what information is contained in the Police files), I haven't been told," he said, adding that his client no longer had access to the 1,000-plus pages. "It is the belief (of the defendants) that an election is imminent," he told the Privy Council. "These are serious allegations regarding the conduct of members of the Government of Bermuda," he said. "In a matter like this, where the Government's integrity is being attacked, the public has a right to know before an election." However QC James Guthrie, acting for the Commissioner of Police and the Attorney General, said there was nothing to substantiate the claim that Premier Ewart Brown was attempting to delay the hearing in order to hold a general election before the contents of the files became public knowledge. Using the election to force the Privy Council to hear the appeal during its summer vacation was "unfair", he said, adding that it had never been raised before yesterday's hearing. He also noted that none of the Bermuda Government's legal team would be available for the first three weeks of August. The Privy Council was unpersuaded by Mr. Froomkin's arguments, leaving the date for the hearing at October 29. They did however agree that the hearing need take no longer than one day. Mr. Froomkin was representing Bermuda Press Holdings, Ltd which owns and its sister paper, the Mid-Ocean News. Bermuda Broadcasting Company, Defontes Broadcasting Company Ltd., the Bermuda Sun Ltd., and Defontes Broadcasting Television Ltd. have also been named as defendants in the case.

July 26. Two CedarBridge Academy staff who believe they have been made ill by mould at the school have been fired for using up all their sick leave. The women one an administration assistant and receptionist and the other a secretary were given letters of termination from the school's board of governors last week. The Bermuda Public Service Union plans to appeal the sackings on behalf of the pair, both of whom have been signed off work by their doctors for an extended period due to illnesses believed to have been caused by the school environment. BPSU general secretary Ed Ball said last night: "We did receive notification that two employees were being terminated for exhausting their sick leave. s far as we are concerned, the matter is not finished. Naturally, we will pursue it on their behalf." He said he did not yet know the full details of the women's illnesses but added: "All their sick leave was certified." CedarBridge Academy the Island's largest public school was closed due to mould infestation last November and a $40 million clean up was carried out. The Devonshire campus reopened in January after getting a clean bill of health but complaints of sickness from staff and students have persisted. An independent inquiry into the crisis discovered that one student nearly died and at least 13 others suffered illnesses "very probably" caused by the mould. Some sick teachers have sought legal representation though no case has gone through the courts yet. A source at the school told The Royal Gazette that the two female members of staff had been absent from work "off and on" for some time and that both blamed their ill health on the mould. "They (the board) is trying to make it sound like a dereliction of duty," said the source. "But that's totally unfair." This newspaper understands that one of the sacked workers a 57-year-old grandmother has suffered chronic asthma and bronchial problems which doctors suspect was caused by her working environment. The other woman, aged 50, is understood to be waiting for test results to confirm the reasons for her various medical problems. The letters of termination apparently came as a shock to the two workers, both of whom are believed to have asked to return to work in unaffected rooms at the school or be transferred elsewhere. Mr. Ball said Education Minister Randy Horton had promised publicly to be understanding of staff concerns about health. The BPSU official said such matters needed to be handled with sensitivity and a recognition of all the circumstances. George Scott, chairman of CedarBridge board of governors, said the women's sick benefits had expired and that the school had gone "above and beyond" the call of duty in keeping the pair employed despite long periods of absence. He questioned whether there was any proof that their illnesses were due to mould, adding: "If the union has to bring a grievance, we'll welcome it. They have a process that they can use and we'll see where it ends up." Mr. Scott, who is also a Government MP and chief organizer of Bermuda Industrial Union, said: "I don't think we are unjust employers; far from it. Their benefits have run out."

July 26. The 1970s band the O'Jays are the latest stars to be added to the Bermuda Music Festival which has seen "brisk" ticket sales, according to Premier Dr. Ewart Brown. He said band will play at the Fairmont Southampton Beach Club on October 3.

Horseshoe Bay will host the Beach and Sizzle Fest! at the end of August, with the Sunset Beach Party. At Warwick Long Bay, Movies on the Beach will play Pirates of the Caribbean, Cars, plus Casino Royale. The Premier also said LeVar Burton, the Bermudian actor who played Kunta Kinte in Roots and Geordi LaForge in Star Trek: The Next Generation, has directed the latest Bermuda Tourism commercial. Filmed in Detroit and Bermuda, it runs on a 'Conversations' theme and emphasizes that the Island is only two hours from the US East Coast. The PGA Grand Slam of Golf would also bring visitors in their thousands, said Dr. Brown. "Bermuda has been on the lips of every golf enthusiast; from Europe to the UK; from North and South America to the Caribbean," he said. The tournament on October 16-17, is to be televised in 89 million US homes and more than 100 countries. Already, it has created a "continued buzz", said the Premier.

July 26. A website all about pensions has been launched. The Pensions Commission has created pensioncommission.bm where anyone can find out all the information necessary about pensions.

With links including Employer Information, Employee Information, National Pension Scheme and Act and Regulation, the site is filled with everything one would need to know about a pension, a Government statement said. Forms are available online along with a section for frequently asked questions, and public information. The commission plans to update the site regularly and specific suggestions and recommendations can be directed to the Commission at 295-8672 or by e-ail at info@pensioncommission.bm.

July 26. Software to electronically process Government's health insurance claims should prevent backlogs that have been as long as two years, Minister of Health Michael Scott said yesterday.

But he admitted that such a system should have been put in place sooner. Earlier this year, former Acting Minister of Health Sen. Phillip Perinchief hired more staff to deal with claims backlogs of as much as two years that had forced doctors to demand upfront payment from patients. Mr. Scott said: "Automation is an effort to move to support HIP claims and help manage tedious codes and claims. It should have been with us much earlier than now, but hopefully it will confidence to the doctors of the system and comfort them that claims will be coordinated." Since May the Government's Information Technology Office (ITO) has requested proposals for software to implement the claims automation for the Department of Social Insurance. The closing date was originally scheduled for July 6, however, the deadline for proposals was extended until the end of this month. Permanent Secretary of Health Warren Jones, however, said the extension would not lead to a delay in processing claims electronically which should be in place in 2008. In the request for proposals, the ITO states that of the 4,500 health insurance policies that they administer, they receive 135,000 claims a year. Manual processing of these requests has led to a lack of claims history necessary to oversee their health insurance product. Shadow Health Minister Louise Jackson yesterday criticised the failure to implement electronic processing sooner, considering at least 300 more patients from the former medical clinic may be added this year. "Of course this automation is important. ... Many, many Bermudians did not go to doctors because they can't afford the HIP payment and the up-front payment," she added. "But it was all a matter of what the Government thinks is important for the people of Bermuda."

July 26. Premier Dr. Ewart Brown unveiled the latest tourism figures yesterday, declaring there was 'No Vacancy'.

Dr. Brown, Tourism and Transport Minister, said the arrival of more air carriers to the Island was resulting in demand for hotel rooms outstripping supply, and that greater investment in accommodation was needed. At a press conference yesterday, the Premier also announced that Zoom Airlines have now gained UK Civil Aviation Authority approval to fly shorter routings. The flight corridor across the Atlantic to the UK will take effect from August 10. "This will cut Zoom's flight times down from the present 8 hours 30 minutes to the standard 6 hours 45 minutes," he said. Dr. Brown summed up the second quarter tourism statistics as: "No Vacancy. "If there was one overwhelming theme for the months of April, May and June, it's the fact that there was 'no room at the inn' during some periods of our second quarter. In some instances trying to book a room was near impossible." He said hotel occupancy levels had risen to 84 percent, compared to 78 percent last year an increase of 6 percent. This is however, a drop on the buoyant 20.9 percent jump recorded in April, when Dr. Brown reported on the first quarter figures compared to January-March 2006. The Premier said more tourist accommodation was badly needed. "The lack of hotel inventory also had a trickle-down effect on our visitor arrival numbers, with our prospective visitors unable to book a Bermuda vacation," he said. "As a result, air arrivals for the second quarter were down slightly by 1.5 percent, with 99,594 visitors arriving on Island this quarter, compared to the 101,133 during the second quarter of 2006. "The fact is, Bermuda has almost 11 percent fewer hotel rooms during this quarter over the same period last year." Dr. Brown said this was partly due to the "closure of the Harmony Club and Wyndham Hotels for redevelopment". He added that the average stay had also fallen from 5.87 nights in the second quarter from 6.04 nights at the start of the year. However, hotel occupancy rates were up by 84 percent compared to 78 percent last year. Visitors were also spending more. Second quarter expenditure fell between $127.1 million and $146 million, compared to $115.1 million to $133.9 million last year. Breaking it down, this equated to $1,276-$1,466 per person, compared to last year's figures of $1,138-$1,324. Dr. Brown said cruise arrivals had increased by 6.32 percent on last year the equivalent of another 7,744 visitors. The total for the second quarter was 130,304 arrivals by cruise ship, and 232,806 visitors overall to the Island. "Combined total visitor arrivals were up by 1.77 percent for the second quarter of 2007, with 232,806 visitors coming to the Island during this time compared to 228,768 last year," said the Premier. In April, Dr. Brown reported the first quarter results as showing visitor arrivals up 23 percent a much bigger increase on the previous year. Air arrivals for the first quarter were also up 17.8 percent compared to 2006. Reiterating the need for more beds and greater choice for tourists, Dr. Brown said: "We are now finding ourselves in the midst of a mass transition period of hotel redevelopment. This second quarter showed the effect of what a limited hotel inventory can have on a vacation destination. "As the global tourism industry continues to raise the bar of excellence in hospitality standards, with bigger properties featuring luxury amenities, and new and emerging regions getting into the tourism business, it has become apparent to our local industry partners that in order to maintain their competitive edge they must keep pace with the demands of our growing industry." Dr. Brown said that several hoteliers had made "that much needed capital investment in their hotel product". He referenced the $3.2 million refurbishment at the Fairmont Hamilton Princess; the upgrading of rooms at Willowbank; and the renovations at Cambridge Beaches. This all pointed to a "hotel development renaissance", said Dr. Brown. Hinting at more hotels on the horizon, he said: "We are confident that by 2010 we will see exceptional new infrastructure that will make a substantial contribution to enhancing and modernizing our tourism product. In just a little over two years from now we will have reached our optimum goal of 10,000 hotel beds. "We expect that when new properties like Newstead, Harmony, Ariel Sands and the Ritz Carlton are completed, we will have raised our hotel competitiveness to new heights," he said. Dr. Brown said he wanted to put "the 'Bermudian' back in Bermuda Tourism'". "I am talking about the charm, the genuine hospitality, and the very essence of what makes Bermuda tourism so special," he said. The Ministry of Tourism is now working with the Ministry of Education to include tourism in the school curriculum. "The future is with our children. They have the interest, the desire and the hunger. Our job is to add fuel to their fire, so that the fire doesn't die out," said the Premier. Summing up, the Premier said: "Bermuda Tourism is proving to be a force to be reckoned with, a solid Second Pillar, generating on average between $358 and $427 million a year for Bermuda's economy. "Our challenge in the months and years ahead will be to maintain this success. In order to do that we must not rest on our laurels, instead we must redouble our commitment and effort to remain at the top of our game. These are exciting times for Bermuda tourism, and significant opportunities await us."

July 26. Auditor General Larry Dennis yesterday backed down from questioning the legitimacy of ten events organized by faith-based tourism boss Andre Curtis.

Mr. Dennis also denied a report that he was launching an investigation into the $400,000 contract awarded to Mr. Curtis by the Department of Tourism to run the initiative. He said in the future his team would look to see if the terms of the contract were being met. On Monday, Mr. Curtis responded to questions over his role in the initiative by announcing a list of ten events he said he had lined up for 2007-08. Yesterday, Mr. Dennis was quoted as saying those events appeared to have been made up as they were not mentioned on bermudatourism.com, the website on which it is understood they are supposed to be listed. However, Mr. Dennis said in an e-mail to Cabinet Secretary Marc Telemaque, which he later sent to this newspaper: "The quote as to the legitimacy of the faith based events is not accurate." Yesterday's article also said Mr. Dennis was investigating Mr. Curtis' contract and reported that Mr. Dennis had asked the Department of Tourism if he could see the contract. His comment to the reporter was: "I'm asking for the agreement to see what it's all about." On this point, the Auditor General said in his e-mail to Mr. Telemaque: "I am not launching any probe into the Curtis contract. As such, I have not asked for the Curtis agreement, nor have I or my staff been in contact with the Acting Director of Tourism or her staff." Explaining that Mr. Curtis' contract would be audited in the course of time, Mr. Dennis' e-mail continued: "As is normal audit procedure, they will be included in our normal audit testing when we audit Government grants. At that time we would be looking to see that the request for the disbursement of public funds by a civil servant is supported by an agreement or contract, the terms of the agreement or contract are met, and proof that the grant has been used for the purpose for which it was given and has been obtained by the authorizing person or Department." The e-mail chain reveals that earlier in the day Mr. Telemaque had written to Mr. Dennis, questioning if the quotes were accurate, particularly whether he had contacted Tourism for the agreement and the quote ""if they are legitimate (the faith based events) they would already by (sic) on the Internet...". Mr. Telemaque also wrote that he had spoken to the acting director of Tourism who denied that she and/or her staff had been contacted.

July 26. Planning officials have approved a ten-storey office block in Front Street.

Seon Place will house more than 400 people in offices overlooking Hamilton Harbour. It comprises nine storeys plus a tenth floor of office space built into the roof. The building will also house a gym, cafe and two underground parking levels with room for 89 cars and 150 motorbikes. The Development Applications Board approved the office block but stipulated it must be landscaped and feature Bermuda stone on its western wall along Reid Street. A public art feature has also been recommended "in the interest of public amenity". Seon Place has been designed by architects Linberg and Simmons for property developer, former Premier Sir John Swan. It is thought to be the tallest office building ever to be constructed in Bermuda. Seon Place is located at East Broadway, at 139-143 Front Street, and lies to the west of a two-storey Listed building. However, the report states that despite original objections to its height and structure, the Corporation of Hamilton "were happy with the design". The development opposite the docks features two self-contained buildings joined by a central atrium housing the elevators. Total site coverage is 15,540 sq. ft. Visual amenities include an outside garden area, palms planted along Front Street plus public seating. A water feature is planned as the piece of 'public art'. Although planning permission has now been granted, the DAB has stated a building permit must also be approved prior to construction. The development was originally refused by the DAB in December as it violated the City of Hamilton Plan 2001. However, this was overturned on appeal, with Minister of the Environment Neletha Butterfield giving it the go-ahead earlier this year. At the time, the Minister's Permanent Secretary Wayne Carey explained: "The City Plan allows for a maximum five storey development at that site. However, where a development extends through an entire city block, the maximum height of the development is determined by the higher grade. In the case of Seon Place, this means a seven storey building (plus use of roof space) is allowed under the City Plan, since Reid Street is two storeys higher than Front Street at that location."

July 26. A Special Development Order has not yet been granted to the Southlands property but a presentation about the planning procedure will air tonight on all of the Island's TV and radio channels. The Ministry of Environment said the SDO had not been granted yesterday but did not say when the final decision would be made. Plans have been submitted to build a luxury hotel on the 37-acre site.

The show, "Balancing Conservation with Development", has been produced by the Government. Minister of Environment Neletha Butterfield will host it but Premier Ewart Brown, Minister of Works and Engineering Dennis Lister and Minster of Labour and Immigration, Derrick Burgess, will appear. Ms Butterfield said: "It is important for everyone in Bermuda to watch this show so that they may gain a better understanding of the balance between conservation and development. The public will also gain a better understanding of the Special Development Order process in terms of why they are applied for and the conditions for their approval." It is believed by some that the The half hour programme will air at 8 p.m on all TV and radio channels.

July 26. A visiting American man who sent cannabis to Bermuda inside a postal package addressed to himself ahead of his visit to Bermuda escaped prison time after a judge declared him to be "too stupid."

In an unusual Magistrates' Court episode yesterday, Russell Coppola, 28, of Westchester Avenue, New York, pleaded guilty to importing 1.92 grams worth of cannabis on July 16. Coppola was fined $1,500, with three months in prison by default. Crown counsel Takiyah Burgess said at around 9 a.m. that day, Police patrolling the LF Wade International Airport's arriving mail section with a drug-sniffing dog, were alerted to a small brown box. It was addressed to "Russell Coppola, 56 Church Street, Hamilton, Bermuda, in care of an employee of the Postal Service. When opened, it contained a variety of packaged brand-name candy and an amount of plant-like material was found in between. Shortly later, officers allowed the box to be delivered to the Hamilton Post Office in an apparent sting operation and showed up there to speak to the employee who the parcel was in care of. Police quizzed the postal worker about its contents and origin, who told them they had no knowledge about it. On July 20, Coppola called the Hamilton Post Office inquiring about the package and once told it had arrived, he went there to collect it. However, Police had already begun surveillance and subsequently visited the Fairmont Southampton Princess, where they located Coppola in his room and questioned him. Coppola, on the Island for a business conference, admitted to the investigators he had sent the package here while in New York and confessed the cannabis belonged to him. Senior Magistrate Archibald Warner appeared baffled when asking Coppola to explain his rationale, while conspicuously trying to keep a straight face. Coppola explained that the cannabis was only for his personal use while on the Island, saying: "I'm very sorry about it, it was for a business trip, we are staying here for a conference at the Fairmont Southampton." His explanation prompted Mr. Warner to demand that the charges be carefully re-read, to help him in his deliberation in sentencing Coppola. "You called from abroad and told the people you were posting a package here? You are dopey, foolish and immature for 1.9 grams of cannabis?" Mr. Warner said. Coppola revealed the incident has already landed him in hot water with his boss, who is sending him back to the US for further disciplinary action. "Man, you are too stupid for me to lock you up!" concluded Mr. Warner.

July 27. Bus service will be suspended this morning at 11 a.m. in order "to facilitate the resolution of certain issues of mutual concern to the Bus Operators and Allied Workers Division and the Department of Public Transportation", Government announced yesterday. The parties will be attending a meeting at noon, a press release from the Premier and Transport Minister Ewart Brown and Bermuda Industrial Union president Chris Furbert advised. Bus service will be interrupted from 11 a.m. until the meeting's conclusion. "In apologizing to the travelling public, the two leaders agreed that this meeting would be brief and was necessary to ensure the broadest possible agreement on several matters, which once sorted would lead to a safer, more efficient bus operation," said the press release.

July 27. The construction firm hired to build Bermuda's first new luxury hotel in 35 years has had its contract terminated a year before the projected completion date for the development.

Somers Construction Ltd (SCL) has been working as project manager for the $100 million Tucker's Point Hotel and Spa on the site of the former Castle Harbour Hotel for the last two years. It was expected to remain on site at the five-star facility, where rooms will cost guests between $600 and $2,000 a night, until its completion in mid-2008. But a source close to the project told The Royal Gazette that the agreement had ended prematurely. Peter Parker, executive vice president of administration at Tucker's Point Club (TPC), confirmed the partnership was over. "We have now reached the critical milestone of completion of major structural components," he said. "SCL has executed this critical portion of the work with the degree of expertise and quality they were employed to provide. As often exists on a project of this nature, there are a number of design-related issues outstanding on the project that are currently impacting the efficient execution of the work. For that reason it has been determined that TPC's direct management of the project would provide a more expedient path through to completion of the facility." Andy Gordon, general manager of Somers, said: "We agree with the statement made by Tucker's Point." He would not comment further. This newspaper understands that Tucker's Point Club invoked a clause in the contract allowing it to be terminated "at the owner's convenience" on July 16. Somers has worked on the Tuckers Town hotel since building began, overseeing the project and managing sub-contractors for a monthly fee. Those sub-contractors will now report directly to Tucker's Point Club. Some laborers laid off by Somers after the contract ended are understood to have been taken on by Tucker's Point. The five-storey Georgian-style hotel has been built around the existing steel structure of the cliff top Castle Harbour Hotel, which opened in 1931 and closed in 1999. Financed in part by an $85 million loan from the Bank of Bermuda, the largest loan ever given by the bank, its high-end rooms are costing $1 million each to create. They will feature luxury bathrooms and terraces with views of Castle Harbour and Harrington Sound and there will also be a 10,000 square foot spa, a 12,000 square foot yoga and tai chi lawn, a 5,000 square foot conference centre, two restaurants and two swimming pools.

July 27. Bringing European visitors to the Island is the focus of a coordinated tourism initiative that also hopes to start a direct flight from mainland Europe.

The Bermuda Department of Tourism (BDOT), the Bermuda Hotel Association and the Bermuda Alliance for Tourism's marketing and airline committee have agreed on a plan for significant investment in Europe, particularly in the German and Italian markets. Mike Winfield, chairman of the Bermuda Hotel Association, co-chairman of BAT and chairman of the BAT airline committee, said full details of the plan will be released at a later date, but the effort hopes to eventually lead to demand for a direct flight from mainland Europe. "We have been putting our toes in the markets for years and now we are creating a consistent programme of awareness. At one point in the year 2000 we had almost 2,000 visitors. Some of those were of a substantial group, but we think 2,000 is a reasonable target for Italy. We are working toward an objective of 5,000 visitors from Germany a year. The coordinated team has now agreed on a plan that is designed, first to significantly increase the awareness of Bermuda in the German speaking markets, thus leading to improved arrivals from those markets over the next three years, to the point where it will become clear to potential airline partners that a regular direct flight from mainland Europe to Bermuda will be sustainable." In 2006, the number of visitors from Germany rose from 1,051 in 2003 to 1,467 or 39.9 percent. The number of visitors from Italy also increased between 2005 and 2006 from 601 visitors to 969, a rise of 61.2 percent. Mr. Winfield yesterday warned that while these visitor numbers seem small, European visitors often spend double or triple the amount of time North American visitors spend in Bermuda, making it far more profitable in the long run. Expanding into the European markets will also make Bermuda less reliant on the North American visitors who tend, Mr. Winfield said, to have stopped travelling in September and October whereas Europeans generally continue. The participating properties include the Fairmont Hamilton and Southampton Princesses, Cambridge Beaches, Elbow Beach Hotel, Grotto Bay, Ariel Sands, Aunt Nea's Inn and Granaway Guest House. Investments by these properties earlier this year, meant Bermuda's new representative, Walter Langenberger of East Tourism Group, could prepare promotional material, establish relationships with tour operators and travel agencies. Bermuda also has a new representative in Italy, Ferdinando Parallo of Destination Srl, who Mr. Winfield recently met on a trip that took him to both Germany and Italy with Glenn Bean, the Director of Sales and Marketing for Tourism.

July 27. Road safety officials hope legislation implemented by the end of this year, including a point system for wayward drivers will curb the culture of impunity on Bermuda's streets. Returning to her post after a two-year hiatus, Road Safety Council Officer Roxanne Christopher voiced her dismay at the recklessness that she sees continuing on the road. Yesterday, Ms Christopher outlined some of the initiatives she hopes to bring online soon and concerns she has about the upcoming holiday weekend. "There have been nine fatalities this year on the road," she said. "Last year there were only five, so this is a significant increase. We have also had 55 collisions that involved alcohol so far this year. We know people will consume, but we must have zero tolerance for drinking and driving. Compared to this time last year, there has been a slight decrease in collisions due to speeding and other factors, but fatalities have significantly increased. So I'm not sure if the incidents have decreased or just less people are getting caught. My predecessors started a road safety campaign, but we're in the middle of starting a campaign that will be more Internet-based because the youth are all on Facebook and MySpace so we're going to push for that." In February this year, Acting Road Safety Council Officer David Minors launched, along with the Police and the Ministry of Tourism and Transport, a programme warning youth about the consequences of speeding. Survivors of road fatalities shared their concerns and memories during a meeting in March that left tears in everyone's eyes and a renewed energy to create an advocacy group to help ease the after effects of road accidents. That meeting led to the creation of a support group, Remembering our Loved Ones, which hopes to implement a day of remembrance in September or October of this year. Also coming later this year will be a points system, according to Ms Christopher, which will award drivers points for varying offences from speeding to being caught drunk driving. When a person receives 12 points, their licence will automatically be revoked for a period of time. The Road Safety Council has also recommended a ban on cell phones while driving and a graduated system for giving driver's licenses, which will mean 16-year-olds will have to experience six months, after receiving their licenses, where they cannot give someone else a ride or drive after 11 p.m. "The average age for collisions is 33 years old, so it is a behavior that is getting progressively worse. Respect for the road needs to start at a very young age and at the ground level," she added.

July 27. A protestor opposing a tough new housing law which penalizes Bermudians married to foreigners has received 100 responses in just over two days from people wanting to join his group.

Ronnie Viera, 44, launched his campaign on Monday evening after The Royal Gazette revealed that the Bermuda Immigration and Protection Amendment Act 2007 prevented Islanders with expatriate spouses from buying property without a licence or purchasing more than one home if their partner benefits from or contributes to the property. He said yesterday: "There have been a hundred people that have responded, so probably a hundred couples, and quite a few of them are already affected by the Act. They have either tried to buy or in one or two cases the sale has fallen through. Lots have complained about not being able to buy investment homes." Critics have denounced the Act which became law last month as draconian and unfair on locals married to non-Bermudians. The new legislation has been introduced to combat so-called "fronting" a practice involving non-Bermudians gaining property or land here using a Bermudian as a "front". But in order to ensure that foreigners can gain an interest in only one property or piece of land, it requires couples comprised of a Bermudian and a non-Bermudian to adhere to strict rules in relation to property or face imprisonment and/or a hefty fine. The couples must obtain Government permission to buy a home, even if the foreign spouse is not named on the deeds or the mortgage. That permission can take up to six months to obtain. And, if they own any other properties which they rent out and the partner benefits from that income, they will be in breach of the law after June 2010. A source in the industry told this newspaper yesterday that Government was likely to soften its stance when guidance notes on the Act for lawyers, realtors and homebuyers are issued. "I think they are working on them (the guidelines) now and I have a feeling they are going to take a lot softer stance," said the source. "They are going to have to because it's going to be discriminatory. There are two classes of Bermudians those who have property rights governed by marriage and those who don't." Bermudian newlywed Jessika Fiedler-Johnson said she and her American husband Chris had put in an offer on a home but despaired of completing the sale because of the length of time it takes to get a licence from the Department of Immigration. "My husband and I were looking forward to the prospect of finally owning our own home," said the 27-year-old. "We went to the bank, got our pre-approval and then, once we called our lawyer to tell him that we were bidding on a property and may require him to do the sale and purchase, we got a nasty shock. When property sales occur so quickly usually a one month closing how can we ever get into the property market? And what if we wanted to buy a second property with an inheritance that I may receive? It would appear that my human rights are being ignored and that as a Bermudian married to a foreigner I am not on a level playing field with my fellow Bermudians." The legislation could affect the Premier and Deputy Premier both of whom have been married to non-Bermudians for less than ten years (spouses can gain Bermudian status and full property rights after a decade of marriage). Premier Ewart Brown married New Yorker Wanda Henton in 2003. The couple live in Gombey House, on AP Owen Road, in Smith's. Deputy Premier Paula Cox lives on Green Hill Lane, Smith's. She married Germain Nkeuleu, who is from Cameroon, less than a decade ago. Neither would comment this week on whether they own other properties on the Island. But the Premier's press secretary Glenn Jones said: "If the Premier's life as a private citizen is applicable to this new law then it will affect him the same way it affects all other Bermudians married to non-Bermudians." Mr. Viera will hold a public meeting with expert speakers in mid-August. In the meantime, he can be contacted at bermudian2007@hotmail.com.

July 27. Labour and Immigration Minister Derrick Burgess yesterday defended a new housing law which critics say discriminates against Bermudians married to foreigners.

The Minister spoke at a press conference in reaction to complaints that the Bermuda Immigration and Protection Amendment Act 2007 prevents Islanders with expatriate spouses from buying more than one home if their partner benefits from or contributes to the property. Mr. Burgess told the media it had been vital for Government to act as more and more land was being owned by foreigners and that he was not put off by accusations of unfairness against one section of the population. "A staggeringly high 37 percent of residential land in Bermuda is already owned legally by non-Bermudians," said Mr. Burgess. "I repeat, 37 percent of residential land in Bermuda is already owned legally by non-Bermudians. "We are not persuaded by those Bermudians who complain that they are being discriminated against because they are not permitted to purchase a second residential property with their non-Bermudian spouses. The Government is more concerned about preserving residential properties that might be purchased by Bermudians who do not already own a home in Bermuda. Home ownership by as many Bermudians as possible is a principle goal of the Government." Stressing the importance of home ownership for Bermudians, he said: "How can citizens be expected to contribute to and take care of their communities if they don't own the land and the homes in which they live?" Explaining the importance of bringing the new law, he said: "In the absence of this legislation, there is nothing to stop a Bermudian who marries a wealthy non-Bermudian from acquiring as many properties as he or she likes to the detriment of Bermudians without access to such riches, and this is simply unacceptable to this Government. Without the new legislation, with its restriction on the number of residential properties that can be owned by non-Bermudians, including non-Bermudians who are married to Bermudians, it will be possible for a Bermudian and his or her non-Bermudian spouse to own 100 or more houses in Bermuda. "You can easily imagine the dire impact that this situation would have on the ability of Bermudians to own residential properties in Bermuda."

July 27. Government is set to revitalize North East Hamilton with the goal of reawakening the entrepreneurial spirit which once thrived in the area. Yesterday, the Bermuda Small Business Development Corporation (BSBDC) unveiled detailed and ambitious plans which will see a new Economic Empowerment Zone split into 13 districts to support the implementation of strategic goals borne out of consultations with area residents and business owners. The EEZ scheme won't just be a glorious paint-over but a total revitalization, BSBDC staffers said. The area once served as the hub of black entrepreneurship within the central area of the Island until it saw its target markets scatter with the introduction of integration. But integration ultimately made it harder for those businesses to continue to operate when faced against well-funded competition that existed outside of the black community. "I'm not saying that integration wasn't good, but these effects were probably off-shoots of it that weren't necessarily anticipated," BSBDC general manager Michelle Khaldun said. Explaining plans for the EEZ with the help of artists' impressions of how the area will look once developed, Ms Khaldun said the plan is at heart a grass-roots movement. "It started more than two years ago by actually going straight to the people in the community themselves," she said. "We engaged a consultant to actually walk the streets of North Hamilton. We talked to business people, the residents, people we would call the area's influences social and church leaders and got from them in their own words, what they want from North East Hamilton. We then called in the Uptown Market Association (UMA), one of the area's entrepreneurial and social advocacy groups, to sift through our findings to see if we could get some common themes from the data. Those themes came out of the UMA's 'nine strategic goals' and we helped them to articulate their business plan. But we realised that all we had was these words. And we know that words can simply describe what the area 'can' look like, so we asked a group of architects and designers in Bermuda, especially those that live and work in the EEZ, if they could tell us how we can create this sort of environment from a Planning perspective." More than ten architects and designers volunteered their time and came together over a period of roughly a year to brainstorm, producing detailed designs and architectural sketches. However, said Ms Khaldun, the plans must still go through a finalization period that also requires the approval of other parties such as the Corporation of Hamilton and legislation to make certain provisions and ensure a smooth transition. "The second thing they came up with," added Ms Khaldun, "is that we need some design guidelines that will actually facilitate the creation of this revitalization. In design you can create regulations and policies that will allow certain commercial uses, open space and all these things are what you need to have for a vibrant community. It's been wonderful because we can always say that it has actually been a collaboration, not just a Government initiative, but collaborative with the community itself." Starting in November, the BSBDC will launch a media blitz that will inform the public about the detailed proposals through various advertising and public round-table discussions. And, during this period, expected to be roughly 60 days, the public is invited to view all of the imagery and architectural illustrations and submit feedback, added Maryem Biadillah, BSBDC development officer. "Our presentation will be the result of all of our hard work and in addition to having it available for the community to come and look at, we have the vignettes for the area. This will be in addition to all of the legislation and amendments that have happened to procure this project. The summary of this plan is going to be available in different areas, we're going to speak on the talk shows, speak to the media and try to make sure that anybody that has an interest and feedback is heard and collected. You can tell us any way you feel comfortable as we are getting the information because this is just the beginning for this consultation process it's a product for the community built by the community. The Minister of Finance Paula Cox, responsible for the BSBDC, has said many times that Government cannot always do things on its own and the community should feel empowered enough to talk and submit feedback and we agree." When asked how Government will track the scheme's progress, that will provide low-interest loans, grants totaling around $10 million, as well as tax exemptions, Ms Biadillah said through surveys. "We have benchmarks and will conduct surveys on a regular basis in order to compare the findings to the benchmarks that we put together," she said. The Ministry of Finance has granted the UMA and Youth on the Move (YOM) $250,000 each, as touted by Minister Cox during a Court Street news conference last week. It's earmarked to help with the associations' budgets for the district and will see a number of social programmes created. However, the groups will not be just handed a cheque to spend without restraints, as they must submit details of their yearly budget to account for their operational expenditures, Ms Khaldun said. "We (BSBDC) were not architects of those financial plans but we looked at their budgets carefully, vetted them and saw that they were sound and were sanctioned for the purpose of revitalization," she continued. "Out of our initial focus group that I spoke about, was the issue of youth development and regarding the YOM, it fit with what the community said and the has the programmes that they are planning to implement." Bank of Bermuda HSBC has shown serious interest in helping to develop within the Zone through a range of proposed loan designs, The Royal Gazette was told.

July 27. Cabinet has approved a Special Development Order for Southlands but Environment Minister Neletha Butterfield has not yet signed it.

However, the Minister showed she was on the verge of rubber-stamping the document by singing the praises of the controversial Jumeirah hotel scheme in a television broadcast last night.

Describing the 37-acre South Shore luxury resort as a "facility that we will all be truly proud of", Ms Butterfield said the show was intended to highlight its importance to the future of tourism in Bermuda. The programme also featured endorsements of the project from fellow Cabinet members Premier and Tourism Minister Ewart Brown, Works and Engineering Minister Dennis Lister and Labour and Immigration Minister Derrick Burgess.

Environmental campaigners later hit out at the broadcast, saying it did not ease their anger that the scheme will destroy one of the Island's last remaining areas of open space.

Filmed sitting on a bench at Southlands, Ms Butterfield opened the programme by stating: "After months of consultation and negotiation, a Special Development Order has been drafted which will provide planning permission to develop a resort and residential complex here at the Southlands property in Warwick.

"The SDO was recently approved and supported by the full Cabinet but I have not yet signed the order, as I wanted to have the opportunity to address the public to explain what a Special Development Order is, and why it is required for this development to proceed."

Rumors have been circulating for some time that Cabinet had approved the SDO, which would speed track construction and forgo any comprehensive environmental review, but no confirmation was offered until last night's broadcast.

Noting the opposition to the move, the Minister continued: "I have to tell you that this has not been an easy process of decision for me. I have read the objections that were submitted. I have heard the voices of environmentalists and I share their love of Bermuda's open spaces."

But she added: "As a member of the Cabinet, I have another responsibility to balance the need for conservation with the need for development."

She stressed that planning permission was subject to conditions, with measures being taken to mitigate adverse environmental factors including the habitats of animals, impact of construction traffic on neighbours and transportation of employees brought into Bermuda during construction.

Taking his turn in front of the camera, Dr. Brown said his Ministry was committed to returning the tourism industry to its glory days of 25 years ago.

"The Southlands project would be the centerpiece of a nationwide tourism revitalization project," said the Premier.

He pointed to Jumeirah's global reputation and said it was 35 years since Bermuda's last new hotel was built.

Mr. Lister made assurances over the hotel's underpasses, while Mr. Burgess, who formerly worked in the hotel industry, said he believed the project would have numerous benefits for the Island, including job and training opportunities for Bermudians.

Concluding the broadcast, Ms Butterfield said: "This new hotel will show that we have balanced conservation with the future development needs of our tourism product. The Government truly believes that we have made the right decision and that this will be a new facility that we will all be truly proud of."

More than 3,200 people have signed a petition by Bermuda Environmental and Sustainability Taskforce (BEST) to "Save the South Shore".

A statement from the group released late last night said members were "outraged" at the approval of the SDO.

"The draft SDO was soundly discredited by planning, architectural and environmental experts," said the statement. "In addition, in the short period of time that was allowed for objection, thousands of Island residents signed a petition against the SDO and hundreds marched in protest and sent letters of objection to both Minister Butterfield and Premier Brown.

"What has followed is inexcusable. To the best of our knowledge, prior to today's broadcast, neither the Minister, nor any member of her staff, have responded to those objections, which leaves us to believe that her request for feedback from her own advisors and the Bermuda electorate was not genuine."

The group vowed to continue its fight against the development and urged disgruntled residents to make their voices heard.

BEST member Jim Butterfield said: "My wife and I were horrified to see what they were going to do. We have so many derelict properties in Bermuda, like the Holiday Inn, yet we take a virgin piece of land and destroy it."

July 28. Angry bus drivers stormed out of the Bermuda Industrial Union (BIU) building after a three-hour meeting failed to address concerns over the bus terminal so work to rule remained.

Bus service was halted at 11 a.m. for what was supposed to be a quick meeting to end at 1 p.m. between the operators, allied workers and Department of Public Transportation. However, at 3 p.m. after members of the division, bus drivers, the Police Commissioner George Jackson, Assistant Police Commissioner Carlton Adams, PTB Director Dan Simons and his deputy Jonelle Christopher entered the BIU headquarters, the meeting was adjourned without resolution. Mr. Furbert said if the workers seemed unhappy, it was because they did not feel their concerns were taken seriously and a meeting was left until the last minute. "These issues have been going on for a while and the staff thinks their needs are not being listened too and the meeting was called at the eleventh hour," Mr. Furbert explained, "They think those at the meeting are not serious about dealing with these issues. "Some of their concerns need to be addressed by the Corporation of Hamilton, but we welcomed the Commissioner of Police coming to the table and the assistant commissioner being at the table to basically share some clarification." The bus driver and allied workers division have five concerns about the area of the central bus terminal in Hamilton City which they initially raised at a meeting on July 25 with Mr. Jackson and the Corporation of Hamilton Secretary Kelly Miller. While the workers have come to agreement on two of their demands, three remain outstanding. These include a solution to shelter for dispatchers from inclement weather, the legality of reversing from the terminal and hatching lines from City Hall up to the bus terminal to reduce congestion. Mr. Furbert said he understood that the Corporation has agreed to remove the parking bays and management is ready to have two supervisors helping with the reversing of the buses, until more employees can be hired. The other issues are unresolved which means work to rule will remain and Mr. Furbert yesterday apologized again for any inconvenience the long meeting may have caused. "The meeting was approved by the Premier and we tried to keep it within the hour that we were allotted. We apologize to the public for the inconvenience, but people needed to know what was going on," he added.

July 28. Frustration mounted at the central bus terminal when over fifty people were left stranded for hours waiting for drivers to finish a meeting with officials. Yesterday morning, BIU President Chris Furbert and Premier Ewart Brown gave the go-ahead for bus drivers and the allied workers division to down tools. Pat Darrell who was trying to go home in St. David's said she had not heard about the stoppage until she was on the bus going to Hamilton and then it was too late to turn back. "In the last few months it feels like this happens every Friday. I am disgusted. I didn't know until I got on the bus and I need to get home because I'm on medication." Others who were stranded miles from their homes expressed similar sentiments after already sitting in the heat for two hours waiting for a bus when The Royal Gazette stopped by the terminal at 1 p.m. Buses stopped running at 11 a.m. with the meeting starting at 12 and was planned to complete at 1 p.m. Continued disagreements, however, meant the meeting lasted until 3 p.m. Drivers then returned to work. These issues, however, were no comfort yesterday for four elderly women who had also heard nothing of the work stoppage despite it being in the media. "We've been here for over an hour," one lady said, "It's very inconvenient. They should have advertised the fact that they're not running. How was I going to get back when I only found out when I was already on the bus?"

July 28. Southlands protesters are demanding an apology from the Premier after he suggested they were misleading the public over the South Shore development.

Members of the Bermuda Environmental and Sustainability Taskforce (BEST) say Dr. Ewart Brown made "highly derogatory" remarks during his Brown Bag lunch on Thursday. Dr. Brown implied campaigners were wrong to suggest residents would have to drive through a tunnel to cross the 37-acre development, and that the only people using it would be hotel guests. Later that day a Government television broadcast showed Works and Engineering Minister Dennis Lister describing the tunnel, contradicting what the Premier had said. The 30-minute broadcast also featured Environment Minister Neletha Butterfield explaining why Cabinet approved the Special Development Order (SDO) for Southlands. BEST committee member Lisa Vickers said: "Before the Premier reassured the public at his Brown Bag lunch about the Southlands tunnel, perhaps he should have looked at the development plans that were about to be broadcast to the entire Island that same evening in a Government TV programme that he himself also appeared in. "These plans clearly showed that South Shore Road will be going under several tunnels. In the broadcast the Minister of Works and Engineering also described the tunnels in depth and completely contradicted what Dr. Brown had said earlier in the day. The fact that he is so mistaken about the tunnels leads me to beg the question: has he actually seen the plans for this resort that is apparently of 'national importance'?" BEST chairman Stuart Hayward said: "We are responding to the Government's broadcast and the Premier's comments, which were highly derogatory. He accused environmentalists of misleading the public by saying there was going to be a tunnel. Less than half an hour later his Minister was describing the tunnel. "As the Premier used this as an opportunity to denigrate the people concerned about this development, we think he owes us an apology. He has made false statements about environmentalists in general. We have looked at the plans and the tunnel is quite clear, so to suggest we are trying to mislead the public is outrageous." Last night, a spokesman for the Premier admitted: "The Premier may have misspoken at a recent public event on the proposed road plan for the Southlands Resort. The Premier indicated that hotel guests would have to go under South Road to get to the beach. That statement is incorrect. The road plans call for hotel guests to go over South Road on a pedestrian overpass. I hope this clarifies any confusion." Government says the Jumeirah Southlands resort is needed to cater for the Island's rising tourist numbers. It would be the first 'luxury resort' built in Bermuda for 35 years. Environmental campaigners however, say the development will destroy one of the Island's last remaining areas of open space. More than 3,200 people have signed a BEST petition to 'Save South Shore'. The 497-bed resort in Warwick now awaits the rubber-stamp of Ms Butterfield. In the television broadcast she said the resort would be a "facility that we will all be truly proud of". BEST has accused the Minister of riding roughshod over public opinion. In an official statement, they said: "In the short period of time that was allowed for objection, thousands of Island residents signed a petition against the SDO and hundreds marched in protest and sent letters of objection to both Minister Butterfield and Premier Brown. "What has followed is inexcusable. To the best of our knowledge, prior to this broadcast, neither the Minister, nor any member of her staff, have responded to these objections which leaves us to believe that her request for feedback from her own advisors and the Bermuda electorate was not genuine. Where were the next stages of consultation?" Campaigners say they may now take their battle to 'Save South Shore' to a judicial review. Mr. Hayward said: "A judicial review is something we are still exploring. The SDO has not yet been published in the Official Gazette and so there is still the a window of opportunity for the Minister to do the right thing. Clearly the public sentiment by the volume of letters she's received is not supportive of this project. We are of the opinion that the Government has not yet made a case for this particular hotel. Unfortunately it now appears the Government is using public funds to promote a commercial enterprise, through this television broadcast." Last night, the Bermuda National Trust called for a moratorium on all SDOs. In a statement it said: "Once again Bermuda is presented with an enormous environmental cost for a promised future benefit and we question whether this price is too high. We believe that the debate on the use of SDOs for purposes such as Southlands extends further than any single project and it is only ever possible to fully understand the impact of these developments when considered in total. As such the Trust appeals to the Minister to place a moratorium on issuing any further SDOs for similar projects until such a time when the impact those Orders already granted, five in the last year alone, can be adequately assessed to determine how their impact on the Island has been absorbed." The organisation also called for an Environmental Impact Assessment for public review on all major projects, plus regular public forums. "We believe that the challenge of balancing the economic and environmental needs of the Island is best met by encouraging public participation in that debate to the greatest extent possible." Southlands protesters are to hold a candlelit vigil at Astwood Cove tomorrow between 8-9 p.m.

July 28. Government TV will be coming in September along with other initiatives for educating Bermudians on their history, according to Premier Ewart Brown.

Speaking to about 30 people at an Open Mic night that started an hour late and ended a half-hour earlier then advertised, the Premier last night answered questions about tourism, the new homeownership law, gangs and education. Responding to a question about educating youth more about the struggle black Bermudians had in this country and what was to be done for the generation who are already out of school, the Premier said a reading list and Government TV would be a start. "I have been talking about it for a while. It's (education about the struggle) a void and some say it's already in the curriculum and I don't believe it is," he said, "Without that curriculum we are weak in a certain way. "Randy Horton has a $150 million budget so we can have well-informed students for free. What we're adding to the existing curriculum will be the mandatory readings in all of the schools." In response to the question of the older generation, the Premier said: "The Government Television is going to be open in September. We'll satisfy your appetite." Questioned about how he would increase the number of Bermudians who would take jobs in the hospitality business, which currently pays lower wages than that of the international business arena- he said things were in the works and to contact his party after the next election. But what seemed to cause the most confusion for both the Premier and the audience at Greg's Steak house was the clear concern expressed by the young Bermudians over their ability to buy a house if they marry a foreigner. Recent legislation has made it mandatory for any Bermudian married to a non-Bermudian to apply for a licence before purchasing the house and would make it illegal for any residency mixed couple to own more than one property, if the non-Bermudian spouse benefited from it. The Premier said he couldn't get into specifics because he did not have the law in front of him, but supported the legislation because where 37 percent of the land is owned by non-Bermudians something had to be done and challenged the questioner for a better idea. "My wife can only own the piece of one residence and she understands," he said, "I don't want to get into specifics but you can purchase one (residence) together." Finally someone asked how the PLP could have accepted Jahmal Simmons, who was present at the open mic night, back into the party, saying they and their peers were "taken aback" at the decision. "That's where he started," the Premier added, "The PLP has had a rough way to go. If he was excluded from the party that would be a story, but a person may change political choices all the time. But that is a sign of growth in Bermuda that you could raise a questions with Jahmal in the room. Who says we're too polite?"

July 30. Wellington Slip Road will be closed to traffic on game days during Cup Match.

The St. George's road will be closed to all non-resident vehicles from 9 a.m. until 7 p.m. on Thursday and until from 9 a.m. until 9 p.m. on Friday. There will also be no parking on Mullet Bay Road, Swing Bridge to the western boundary of the Town of St. George's, Wellington Hill, Wellington Street to Suffering Lane, and Wellington Street to Wellington Back Road from 8 a.m. till 9 p.m. on Thursday and Friday. Pedestrians can use the West Gate, Main Gate or Wicket Gate near the Main Gate to access the St. George's field. And the bus service will extended to the East End and run from 9 a.m. till 9 p.m. The laybys near Mullet Bay Park on Mullet Bay Road will be clearly posted "Buses Only". Cars can be parked at Mullet Bay Park and Penno's Wharf. There will be no parking facilities inside Wellington Oval or along Wellington Slip Road.

July 30. Police have issued a warning to motorists and Washington Street Bus Terminal users about safety.

The advisory comes in the wake of Friday's bus schedule shutdown and noontime meeting between drivers, the Public Transportation Board, Police and the Corporation of Hamilton in which unionized drivers expressed concerns about the layout of the year-old station and the danger posed by its use as a throughway. Over the next few weeks, officers will monitor the terminal for "any traffic related offences which may occur" particularly during peak hours. The release continued: "Motorists should be aware that there are parking restrictions on Washington Street and that the street is primarily for the use of Government buses. "We are asking for the motoring public's cooperation so that buses can maneuver safely both into and out of the terminal. Any motorists found in contravention of the signage concerning parking or vehicles travelling along Washington Street can expect to be ticketed."

July 30. The Department of Civil Aviation (DCA) has reached a milestone in Bermuda's aviation history with the news that number of aircraft listed on the Bermuda Registered Aircraft reaching 300.

The DCA recorded the number on July 18 and according to Premier, Transport and Tourism Minister Dr. Ewart Brown, it translates into approximately $13 million in revenue for the Island's economy. In 2005 and 2006 there were 198 and 258 aircraft on the register, respectively, which represents roughly a 30 percent increase year over year. Additionally, this rate of growth is expected to continue and the end of 2007 should see the number of aircraft on the list to be around 325, Government has predicted.

July 31. Curtailing the number of cruise ships in Hamilton will "severely impact" the city's image, Mayor Sutherland Madeiros warned last night.

Mr. Madeiros claimed that having just 11 occasional callers and no regular ships visiting the capital next year would have a dramatic effect on its ambience and international reputation. "Losing Trimingham's and Smith's took some vitality out of the city of Hamilton," he told The Royal Gazette. "Losing cruise ships in addition would severely impact the way in which the city is seen. Cruise ships create a certain amount of vitality." Hamilton currently has three contract cruise ships docking in its harbour regularly each week from May to October: Empress of the Seas, Norwegian Crown and Celebrity Journey. But cruise ship companies are now replacing such vessels with far larger versions - known as post-Panamax ships. Hamilton will not have any contract ships in 2008 or 2009, according to a schedule published by Government earlier this month. Mr. Madeiros said the Corporation of Hamilton disputed a claim made last week by Larry Jacobs, transportation coordinator for the Ministry of Tourism and Transport, that having no regular callers could be a positive thing. "Mr. Jacobs provided no data or even anecdotal evidence to support his assertion," said Mr. Madeiros, who was sworn in as Mayor of Hamilton last October. The Corporation of Hamilton's position is that there is a clear need for regular cruise ships to call in Hamilton in order to sustain a solid economic base for shops and businesses and retain the vitality of the city. Despite the apparent dwindling inventory of regular-size cruise ships world-wide, we know that there are appropriate vessels that would be interested in cruising to Bermuda and tying up alongside in Hamilton." He said the Corporation had offered to help Government look for cruise companies with smaller ships which could visit Hamilton. "Local shipping-industry insiders have also encouraged us to seek out niche cruise lines and introduce them to Government," he said. "However, thus far, Government has discouraged the Corporation from embarking on such a search or, indeed, to have any direct discussions with cruise-ship principals." Mr. Madeiros also rejected what he described as an "implication" by Mr. Jacobs that the Corporation was indecisive and had not been working on waterfront regeneration plans. He said the Corporation had been actively involved and had produced a set of proposals which were presented to the public more than a year ago. "The Corporation will move forward in a measured way with its waterfront plans and continue discussions with all interested parties - including Government and the voters of the City of Hamilton - with a view toward a phased redevelopment project," he said. The Chamber of Commerce has expressed ambivalence about the new cruise ship schedule with some members believing it could boost business because a captive audience of passengers will leave their ships at Dockyard and St. George's and come to the capital to spend money. Other retailers believe it could have a devastating impact on sales.

July 31. Bus drivers and the allied workers division last night called off their "work to rule" after receiving a commitment that safety at the central bus terminal will be addressed.

The decision is a turnaround from Friday's three-hour meeting between the division members and the Police Commissioner George Jackson, Assistant Police Commissioner Carlton Adams, PTB Director Dan Simons and his Deputy Jonelle Christopher, where angry workers stormed out. Last night the workers were meeting to decide whether their dispute over safety had finally come to the point of arbitration or continuing the work to rule. Instead, Chris Furbert, Bermuda Industrial Union (BIU) president said the workers felt after 15 to 18 months of discussions over the bus terminal they were finally being heard, so they decided to resume their normal duties. "The bus drivers and the allied workers division decided to lift the work to rule and leave it in the hands of the BIU executive officers and the division officers. "We have a window, now with the Police and the Public Transportation Board (PTB) to address the safety concerns at the central bus terminal. There are some challenges and we will have to address them, but workers felt they were being heard so ended the work to rule." The meeting which lasted an hour and 45 minutes and was attended by about 80 bus drivers and the allied workers, was a definite change in direction. On Friday only two of five issues were resolved. The remaining three: a solution for shelter for dispatchers from inclement weather, the legality of reversing from the terminal and hatching lines from City Hall up to the bus terminal to reduce congestion remained disputed. Yesterday, Police confirmed they would monitor Washington Street and Mr. Furbert last night said a sign at the entrance of the street was changed on Saturday to clearly indicate that the public should not use it as a thru-street. These commitments convinced the workers, their very real safety concerns were going to be addressed, according to Mr. Furbert, however, updates will have to be given. "We will have to report back in 15 days to update them on what is being done and in 30 days we will have to give them a full report," he added. "Others will have to do whatever they need to do to make it safe. We need to see a commitment, for example, from Works and Engineering as to when they will change the shelter. They need to give a timeline in writing so the workers can see the commitment."

July 31. To judge success simply on medals won would be an injustice to Bermuda's athletes, who can return to the Island proud of their performances at the 2007 Pan-Am Games in Rio.

At the highest level of competition many achieved personal bests, shattered national records and delivered displays beyond their initial expectations. Take 17-year-old Arantxa King - arguably the Island's standout athlete - who came eighth in the women's long jump final in her Pan-Am debut. In front of a partisan crowd at the Joao Havelange Stadium and against some athletes nearly twice her age, King achieved a season's best distance to fulfill her remit of a top eight finish, once again proving she can hold her own at the top level. Swimmers Kiera Aitken and Roy Allan Burch may not have qualified for a final but both broke national records to ensure their Games can also be deemed a success. They may not have threatened the podium but two athletes who arrived in Rio both searching for confidence boosting finishes were Flora Duffy and Tyler Butterfield. The pair who were voted Bermuda's male and female athletes of year have been plagued by fatigue related illness and endured turbulent season's. Despite being tipped for a potential podium place teenage triathlete Duffy publicly jettisoned any medal hopes because of her poor recent form. And while she may still be missing her "fifth gear" the 19-year-old earned a respectable 12th place finish, suggesting the worst of her troubles are now behind her. Professional cyclist Butterfield also enjoyed a positive performance finishing less than a second behind the race winner in 32nd in a bottlenecked race. The 24-year-old now aims to resurrect his career with Team Slipstream and secure a second season with the pro outfit. Bowler David Maycock also got to grips with the synthetic surface of Barra Bowling's lanes to qualify for the men's individual 8s. With Bermuda's lanes made from wood, the entire bowling team faced an uphill struggle and are hoping synthetic surface lanes can be installed at their training HQ in Warwick. An elated Annabelle Collins celebrated claiming a top-10 spot in the dressage in her Pan-Am debut, while show jumper Patrick Nisbett finished a steady 17th. Fellow show jumper Jill Terceira showed true character to recover from a dismal first outing which ended her hopes of a top ten finish, to ride a clear round on the final day of the competition. But the main disappointment of the Games was Bermuda's hotly-tipped sailors with none of the contingent qualifying for the medal round. Malcolm Smith's absence was a shock with the former world champion unable to follow up the silver medal he won four years ago at Pan-Am in the Dominican Republic. Maybe the fact the sailing endured a number of postponements to races had an adverse effect in allowing him to find rhythm. Bermuda's chef de mission Phillip Guishard described the Games as a "positive experience" for the athletes and praised Rio for their job as hosts. "I believe we had good representation and encouraging performances in some of the events," he said. "I also believe Rio did a reasonably good job as hosts. But if these Games are to be used as a pre-curser for the 2016 Olympics they will need to provide more English speaking assistance which was a real problem."

July 31. The owners of Southlands say protesters have little chance of buying the South Shore property from developers. At a meeting on Sunday night, campaigners were urged to club together to buy the 37-acre site in Warwick. Environmentalist David Wingate told more than 100 protestors: "Let's help to build a war chest for the purchase of open spaces." However, last night Craig Christensen of Southlands Ltd. said the land was not for sale. Commenting on the possibility of the community purchasing the land earmarked for development, he said: "I wouldn't give it much hope. It would be very doubtful." Welcoming Cabinet's approval of a Special Development Order for Jumeirah Southlands, Mr. Christensen said: "I personally think it's great that they have collectively seen the benefits of tourism and the need for upgraded units for our visitors, and that they've recognized Jumeirah as one of the leading, if not the best, hotel operator in the world." Mr. Christensen said he could not disclose how much the land was worth, but real estate agent Jeff Payne of Roderick DeCouto said: "A price of about $35 million has been bandied about as what the developers paid for it." Mr. Payne said: "There is a huge variance here in that firstly, the land is valued according to the zoning. If it was a piece of land of 37 acres and zoned Residential One, which could be divided into 150 little lots, it would be worth a fortune. However, in its present state it's got nothing like the development power of a Residential One zone. There are half a dozen properties, such as little cottages and the main house, but all around there is green space, woodland and planting land. The area across the road which is the cliff top carries its own restrictions." Cabinet announced the SDO for Southlands on Thursday, following weeks of rumors. Environment Minister Neletha Butterfield, who is responsible for rubber stamping SDOs, said last night that a final decision is "soon." Jumeirah Southlands would offer tourist accommodation in a variety of suites and condominiums. The 311-suite cliffside resort would feature five restaurants and bars, a nightclub, spa, swimming pools, equestrian centre and conference centre. Up to 135 of the suites will be for sale as fractional vacation units, with the remaining 176 as hotel accommodation. Mr. Christensen said last night that if the public could gain access to the beach without going over "private" hotel property they would be entitled to use it. "It will be like Cambridge Beaches, The Reefs and Tucker's Point, in that you can't walk across the resort property. But if you can get to the beach another way, such as by boat, then there's nothing to stop people using it," he said. Dubai-based Jumeirah Group wants to complete the first stage of the 497-bed resort by next summer, with completion in 2010. Government says the hotel is needed to cater for the Island's booming tourism. Jumeirah Southlands would be the first "luxury resort" constructed in Bermuda for 35 years and would offer 590 full-time jobs. Environmental campaigners however, say the development will destroy one of the Island's last remaining large areas of open space. They claim the resort will also wipe out natural habitats and increase traffic congestion. Concern to protect the natural coastline was heightened last month when the Government approved an SDO for a nine-storey hotel next to Southlands, on the Golden Hind site. The 220-room Grand Atlantic Resort and Residences by Atlantic Development covers 13.1 acres. Accusing the Government of not listening to the people, Shadow Environment Minister Cole Simons said yesterday: "Last March, I said the Government's request for public comment on the plan for a hotel at Southlands would be nothing but an empty exercise. We cannot, and must not have, major hotel development decisions made in the hallowed halls of Government only. As previously predicted, nothing said by the United Bermuda Party, nothing said by environmental activists, nothing said by the people of Warwick, nothing said by anybody was going to make a difference. This SDO will change the face of Warwick forever. If we look at Southlands, along with the Special Development Order for the nearby Golden Hind property, the residents of South Shore Road, Dunscombe Road, and Rocklands Estate will see the one of the largest tracts of open space in Warwick wiped off the map. There will be an additional 800 employees and 1,500 tourists, added to the 6,000 residents already residing within the two square miles of residential area. Adding to which, there will be the additional burden of continued traffic gridlock. The Southlands-Golden Hind developments will create a hotel strip that the people of Warwick fought hard against more than ten years ago, and they continue to do so. Their aggravation is now acerbated by the fact that the current Government has taken them for granted, and have not had the courtesy to meet and share their ideas, and listen to their concerns. The United Bermuda Party supports the resurgence of Bermuda's Tourism and new hotel development. We support initiatives to improve or redevelop existing hotel properties so that we can succeed as a premier tourism destination. We have and will continue to invite tourism investment dollars to this Island, and so we welcome Jumeirah Group. We welcome the Atlantic Resort Group. But we must look out for Bermuda's garden state and our limited land resources. We can not have hotel development sites springing up like mushrooms. If Bermuda has unbridled hotel development, the result will be a disaster. If we don't move to preserve the land, we stand to lose a quality of life that has always been with us. Preservation of our open spaces is about keeping Bermuda beautiful. It's about preserving the Island as we know it, not just for ourselves, but for generations of Bermudians not yet born."

July 31. After weeks of one-way access over Longbird Bridge, replacement structures will now allow traffic to travel over the Causeway in two lanes. Longbird Bridge was restricted to one lane in recent weeks because its infrastructure was deemed unsafe following damage from storms and the environment. Motorists had complained the lane closure led to lengthy traffic jams, while the queues have also been blamed for flight delays at the nearby L. F. Wade International Airport. Yesterday a spokesman for the Ministry of Works and Engineering announced the replacement bridges at Longbird Bridge would be open for two-way traffic just in time for Cup Match. The spokesman said: "The Ministry of Works and Engineering would like to announce that the replacement bridges at Longbird Bridge are open for two-way through traffic. The public is reminded to adhere to the new posted signs and road markings and should note that the speed limit is 25 kph over the bridges." However, pedestrians are advised to continue using Longbird Bridge for access over the Causeway while the five-year programme for maintenance is carried out. There remains a limit on vehicle weight over the bridges which is 40-tones though that should be adequate to accommodate all heavy vehicles on the Island.


Authored, researched, compiled and website-managed by Keith A. Forbes. Last Updated: July 8, 2020
Multi-national © 2020. All Rights Reserved