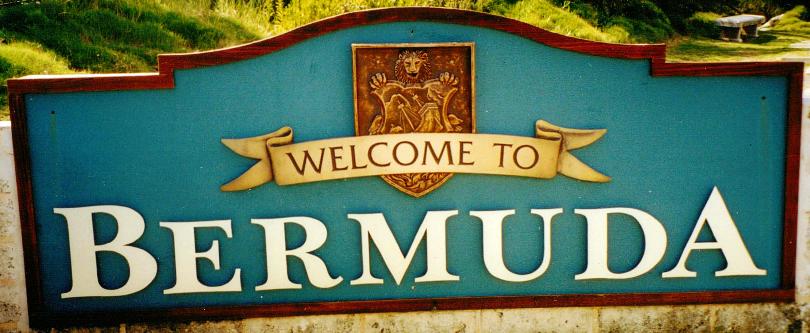 11165+ web files about Bermuda, regularly updated as a Gazetteer, focusing on this internally self-governing British Overseas Territory 900 miles north of the Caribbean, 600 miles east of North Carolina, USA. Accommodation options, aircraft & shipping registers, airlines, airport, America's Cup 2017, actors/actresses/musicians/singers/ performing artists, banks, beaches, Bermuda Dollar, Bermuda Government, Bermuda-incorporated international and local businesses and companies including insurers and reinsurers, Bermudians, books and publications, bridges and causeway, charities, churches, citizenship by Status, City of Hamilton, commerce, communities, credit cards, cruise ships, cuisine, currency, disability accessibility, Devonshire Parish, districts, Dockyard, economy, education, employers, employment, environment, executorships, fauna, ferries, flora, former military bases, forts, gardens, geography, getting around, golf, government, guest houses, history, historic homes, Hamilton, House of Assembly, housing, hotels, immigration, import duties, internet access, islands, laws, legal system and legislators, location, main roads, marriages, media, members of parliament, money, motor vehicles, municipalities, music, nearest mainland, newcomers, newspaper, organizations, parks, Paget Parish, Pembroke Parish, residents, pensions, political parties, postage stamps, public holidays, public transportation, railway trail, real estate, religions, Royal Naval Dockyard, Sandys Parish, Smith's Parish, Somerset Village, Southampton Parish, St. David's Island, St George's Parish, senior citizens, Somerset, Spanish Point, Spittal Pond, sports, taxes, telecommunications, time zone, traditions, tourism, Town of St. George, Tucker's Town, utilities, water sports, Warwick Parish, weather, wildlife, work permits.

Bermuda's 2018 May History and Newspaper Reports
Events that made newspaper headlines in the fifth month of the current calendar year
By Keith Archibald Forbes (see About Us) exclusively for Bermuda Online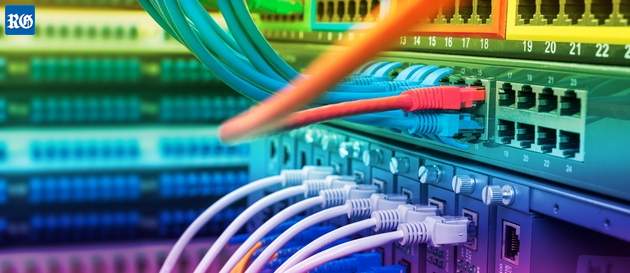 Benefit of website linkage to Bermuda Online while traveling
See at end of this file all our many History files
Bermuda's Royal Gazette newspaper is not published on Sundays or Public Holidays but sometimes has some Sunday news online.
May 21

A law to give limited partnership rights to same-sex couples is unconstitutional, a lawyer said today. Mark Pettingill, representing gay Bermudian Rod Ferguson, said the Domestic Partnership Act, which will replace full marriage rights at the start of next month, was discrimination and designed to remove a right from gay people in Bermuda. Mr Pettingill told the Supreme Court: "We have come so far down the road. We are not talking about walking a step forward. "We are talking about going back a step. A big step." Mr Pettingill said the DPA was intended to placate people on both sides of the same-sex marriage argument, but it created a subclass of people instead. He also disputed the suggestion that any discrimination caused by the act would be trivial. Mr Pettingill compared the fight for equal rights to marriage to past civil rights campaigns. Mr Pettingill said: "You have to sit in the back of the bus, but you still get to go on the bus. You have to sit up stairs in the movie theatre, but you still get to see the movie. It's a thin point, but it's still discrimination." Last year the Supreme Court ruled in favour of gay couple Winston Godwin and Greg DeRoche, who took legal action against the Registrar-General in the wake of a refusal to post their wedding banns. The ruling opened the way for other same-sex couples to marry on the island. But Parliament passed the DPA, which was created to replace same-sex marriages with partnership arrangements open to both gay and straight couples, last December. The DPA was later given Royal Assent by John Rankin, the Governor. Mr Fergusson launched his case against Attorney-General Kathy Lynn Simmons in February. His aim is to get the court to declare the legislation void on the grounds it is in breach of fundamental rights set out in the Constitution.

Ross Webber has stepped down as chief executive of the Bermuda Business Development Agency. The BDA announced today that Mr Webber left his position last Thursday but will continue to work with the agency in a consultancy role "through the transition to new leadership". Sean Moran, the agency's head of business development, will take responsibility while the board searches for a replacement for Mr Webber. The Royal Gazette reported this month how Mr Webber had been placed on administrative leave. The reason for that has not been made public. Mr Webber, a Bermudian, was at the helm of the BDA since August 2014. He said: "Having been integrally involved with the BDA since its inception, I am proud of what we've built and accomplished to date. I will continue to support the agency during this transition, and I have great faith the BDA team will continue its excellent work." BDA board chairman Paul Scope said the board will launch an executive search to identify a replacement for the CEO role. Mr Scope said: "I thank Ross on behalf of the BDA. Under his leadership, the company has been transformed into a true business-development agency which the country can be proud of. We wish him well in the future. The agency remains committed to its focus on proactive business development, jurisdictional advocacy, supporting our stakeholders, and fostering an environment to encourage economic growth on the island. We have every confidence the dedicated and strong BDA team will continue to execute the BDA's strategic priorities." The BDA declined to comment when asked if Mr Webber had been paid during his suspension, or whether he will be on the payroll as a consultant during the transition period.

A 31-year-old American visitor pepper sprayed by police after a fight on Hamilton's Front Street was fined $1,250 today. Magistrates' Court heard that Bryan Wood, in Bermuda for a family wedding, got involved in a fight in the Dog House pub which spilt out on to the street. The brawl broke out after Wood took offence at comments made to his girlfriend at the bar. The court heard police were forced to use pepper spray to subdue Wood, of Fort Lee, New Jersey and that it took several officers to control and arrest him. The fight happened just after midnight on Saturday. Wood, who admitted fighting and resisting arrest, told the court he was in Bermuda for his brother's wedding. He apologized to the court and the people of Bermuda for his actions. Wood added: "My judgment was severely lacking. I've never been in trouble before." Magistrate Tyrone Chin fined Wood $500 for fighting and $750 for resisting arrest.

A 20-year-old American visitor spent part of his honeymoon in jail after a bullet was found in his backpack. Magistrates' Court heard that the live ammunition was discovered as James Latham tried to re-board cruise ship Anthem of the Seas. The court heard that the bullet was discovered by security personnel as Latham tried to go on board on Saturday. Latham, of Virginia, admitted the offence this morning. He told the court he had been to a shooting range at home before he started his trip and was unaware that the round was in his bag. He told the court that he was on his honeymoon with his new wife when he was arrested. Latham said: "I am truly sorry." He added the one night and two days he had spent in jail was "very scary". Latham said: "This won't ever happen again." Magistrate Tyrone Chin said Latham's honeymoon had been memorable "for all the wrong reasons" and fined Latham $350.

A man who had drug charges against him dropped has lost an appeal to get back $33,770 of cash seized by police 16 years ago. Tito Smith argued before the Supreme Court that he earned the money by painting houses and selling a car, but Puisne Judge Stephen Hellman ruled that the money was more likely the proceeds from the sale of crack cocaine. Mr Justice Hellman said: "Mr Smith produced no documentary evidence that he had ever had a car, let alone that he had sold one. This is the sort of evidence that he might reasonably have been expected to gather shortly after he knew that the cash had been seized." The court heard Mr Smith was arrested in 2002 after a search of his home revealed cash, cannabis and more than 100 grams of crack cocaine. But the Supreme Court heard the case became dormant and the Department of Public Prosecutions decided in 2016 not to proceed with charges. Mr Smith filed an application to recover the seized cash later that year. The application was refused on the grounds that the money was still suspected to be proceeds from the sale of drugs. Mr Smith said in an appeal to the Supreme Court last month that the money came from legitimate sources but that he could not supply records because of the time that had passed. He told the court the bulk of the money came from painting, carpentry and maintenance work and $8,000 came from the sale of a car. Mr Smith said he sold the car for cash to a woman named Nicky but was unable to track her down. He admitted that some of the cannabis found in his home belonged to him, but said he knew nothing about the crack cocaine. Mr Smith said his apartment was attached to the family home, and people would come through his bedroom on their way into the main home. Police officers also provided evidence that there was no record at TCD of Mr Smith having sold a vehicle before the search and there were no records of payroll tax or social insurance payments in Mr Smith's name. Mr Justice Hellman ruled that the crack cocaine found belonged to Mr Smith. He wrote: "The crack cocaine was found inside what I am satisfied were most likely his boots and his black leather jacket. There is no evidence that anyone else put it there." Mr Justice Hellman said he attached no weight to the lack of payroll or social insurance payments and that many self-employed carpenters and painters were in the same position. But he pointed out: "He did not explain how his painting and carpentry business, which he accepted consisted of doing odd jobs, was able to generate the largest part of the seized cash." Mr Justice Hellman said he was satisfied that the money was the proceeds of the sale of illegal drugs. He added: "I find that explanation for its provenance more probable than the alternative explanation given by Mr Smith."

A 31-year-old man pleaded guilty to a Front Street attack which was caught on video and circulated online. Treadwell Smith, of Devonshire, pleaded guilty to assault causing bodily harm. The video clip showed Smith land a barrage of punches on a man before he kicked him in the head as he lay on the sidewalk. Magistrates' Court heard that the victim was choked and thrown over a bench and struck several times by Smith before he was kicked. Smith told the court that the violence was sparked by sexual comments made to him by the victim. Smith added: "My behavior was wrong." Magistrate Tyrone Chin deferred sentence until June 29 for reports on Smith. Smith was released on $1,500 bail and ordered to have no contact with the complainant. Smith was also fined a total of $550 and 13 points added to his driving licence for two unrelated traffic offences.

May 20, Sunday

Two men were arrested, with a court appearance expected tomorrow, after police responded to a fight on Front Street at around 8pm on Thursday. Also anticipated in Magistrates' Court is a man arrested early this morning after a fight in The Dog House bar spilt out onto Front Street. Both fights were widely shared on social media. The first incident broke out between two local men, believed to be aged 25 and 31, near the junction with Burnaby Street, by the No. 1 car park. Officers and EMTs found one man "visibly injured", a police spokesman said, but both declined medical treatment. As of this afternoon, both remained in police custody, the spokesman added. The second incident, at 12.20am today, involved at least two people tussling in the bar, with the disturbance spreading out into the road. Inquiries continue and witnesses, particularly persons with photos or video footage of the altercation, are asked to contact the main police telephone number at 295-0011.

The Bermuda Sloop Foundation's signature vessel headed off early today from St George's to Philadelphia. The Spirit of Bermuda is to take part in the city's Memorial Day Festival, from Friday to May 28. It marks the ship's first visit to the city, with a four-day passage expected to the Delaware Bay and up the Delaware River, to Penn's Landing. The Spirit will be open to the public for four days, along with other tall ships — including square riggers from Portugal, and the educational vessel Oliver Hasard Perry from the US. The sloop will return home on June 3, bringing a new 16ft bowsprit and rigging to replace the one damaged in a collision last year. As well as representing Bermuda, the trip will give training to apprentices seeking the role of watch leader for the 2018/19 middle school voyage programme. The Foundation announced that all three existing watch leaders are moving on to tertiary education and overseas training overseas this autumn. Bermudians in the Philadelphia area are encouraged to visit Spirit of Bermuda during her stay. For more information, contact Branwen Smith-King, at 737-5667 or e-mail executive.director@bermudasloop.org.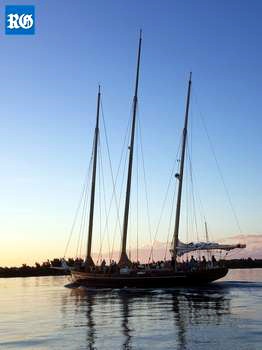 Spirit of Bermuda, see above.

May 19

The Government is to switch to an online version of its official gazette, MPs heard yesterday. Lovitta Foggo, government reform minister said the change would remove an "administrative burden" that cost the taxpayer $319,000 a year. Ms Foggo told the House of Assembly that a move away from newspaper advertising of official notices to an online version was part of how "communications channels have evolved over time". Ms Foggo said: "Some government notices, particularly those that are time sensitive or require wider distribution, may continue to be published in the traditional and/or social media." She said the Government would also consult the public over the change, which she said was expected "prior to the end of the third quarter". Michael Dunkley, the shadow minister, signaled the Opposition's support. Rolfe Commissiong of the Progressive Labour Party said that continuing to read print media was a sign of "getting somewhat old", and that many younger people did not.

Bermuda can "confidently" stake a claim as the jurisdictional home and future of financial technology, national security minister Wayne Caines told Parliament this morning. Mr Caines updated legislators on the island's attendance at the fintech industry's Consensus 2018 Conference in New York this week. He added tech innovator ConsenSys has selected Bermuda for a summit to be hosted on the island next month. Mr Caines added: "A memorandum of understanding signed with the blockchain network Shyft will include a partnership with the local firm Trunomi."

A Dunkley's Dairy truck involved in a crash that killed a 21-year-old model should not have been on the road, two experts said yesterday. Rupert Knight, the Bermuda Police Service head mechanic, told the Supreme Court that the inside of the truck's front right tyre was worn, which was caused by a defective kingpin bushing — but he also said this would not have affected the truck's steering. Mr Knight added: "If I walked out and saw this, the driver would never, ever leave my compound with this vehicle. Reason being, with that type of excessive wear on the inside of the tyre, it is suggesting to me that there was an issue on that side of the vehicle that is causing that kind of wear." Mr Knight said: "If it was a police vehicle, no way would it have been on the road." He insisted that the worn tyre would not have affected the steering of the truck but agreed that it could have caused a loss of traction on a rainy day. But he added: "I can tell you that definitively, it would never have a problem cornering on a dry day when there is no rain." Mr Knight was called as an expert witness in the trial of Clinton Smith, 41, who denies causing the death of Sophie Fraser-Smith by careless driving on July 18 last year. He explained that he found the abnormal wear on the tyre after being asked to check if the truck's steering had locked up. Mr Knight said he had spoken to Richard Thompson, a mechanic at Dunkley's Dairy, to find out if the vehicle had a steering problem. He said Mr Thompson said it did not and that the only reported faults were a leak in the cabin and a problem with the transmission. But Mr Knight said: "Even though he told me that everything was OK, I had to prove to myself that the truck wasn't locking up or was locking up, either way. I had to cover myself as the mechanic of the police garage, given the job I was given to do, where a person's life depends on my answers, I had to make sure that I was right." Mr Knight said that the truck did not lock up when he tested it and that the power-assisted steering worked "perfectly". He stressed that if loose steering had been a problem on July 18, it would also have been a problem when he tested the truck because it would have been caused by worn parts. He also emphasized that it would not have been an intermittent problem. Mr Knight's evidence came after police Sergeant Preston Gill said Mr Smith told him after the crash that he had informed his employer about a steering problem with the truck. Two company managers, however, told the court on Thursday that they could not recall Mr Smith complain about a steering problem. The court had also heard from witness Glenn Woods, a former emergency medical technician, that Mr Smith told a bystander after the crash that he thought he had "dozed off". Colin Emery, an examiner at the Transport Control Department, also told the court yesterday that he would not have passed any vehicle with a tyre in that condition. Mr Emery said: "Uneven wear on the tyre is cause sometimes by the steering alignment being out. When the steering is completely aligned both tires will be wearing at the same time." After being shown a picture of the tyre, he added: "It appears it could be out of alignment." Mr Emery said it was also possible that the steering could have appeared loose if the tyre did not have a proper grip on the road. But Mr Emery added that the steering had not appeared loose when he tested it and that he could not tell if the steering was out of alignment. Mr Emery said: "It seemed fine while driving". The trial continues.

BBC London. After their marriage today at at St. George's Chapel, Windsor, England, with much of the world watching, her grandson Prince Harry of Wales, who has visited Bermuda, and his American bride the former Ms Meghan Markle have assumed the title of Their Royal Highnesses the Duke and Duchess of Sussex.

The family and friends of a man killed in a double-fatality road crash are organising a Bermuda Day Parade party truck in his memory. Demarcvjai "Marvin" Williams died with Marco Salema when their motorcycles collided on Marsh Folly Road in Pembroke in March. The family have asked anyone who has lost a loved one to the roads to join the float and bring photographs of them to display. Mr Williams's family hope that, as well as a final send off for him, the float will be a reminder to road users to drive with care. Mr Williams's sister Sharon Gibbons said: "Marvin loved to party so we decided to have a big trailer with his picture on it. Then we thought maybe we should ask everybody who had lost people on the road if they would like to bring photos of them to include — just to give back to the community which Marvin loved to do. It's called Marvin's Party Truck — we will have music, it will be decorated in red and white because he was a Manchester United fan and there will be a banner with pictures of him with different family members and his friends. The pictures we get from other family members we will put around the palm leaves on the truck. We will only have pictures from families who agree to it." The idea for the truck came at a celebration of Mr Williams's life about two weeks after his funeral. Ms Gibbons said the family felt it was important to offer everyone whose loved ones had been killed on the roads the opportunity to be a part of the day. She added: "It is something that we feel everybody should recognize — it might have been their fault, it might not have been their fault but they all still need to be remembered because they are still part of our family. The crash rate is very high here and I feel everyone needs to pay more attention. We need to try to be more careful when overtaking and not overtake on the corners because people don't know what is coming. "Some of the videos that I am seeing online are crazy — you have to not only look out for yourself but you have to look out for the next person." Mr Williams's other sister Wendy Williams added: "So many people are being lost and then the loved ones get lost in the fold because people forget about it so we thought it would be nice to have a little remembrance float. We wanted to do something where everyone is remembered. If they want to wear their own family members T-shirts or bring photos, that is fine. They have lost loved ones too." Anyone who wants to have their loved ones included on the Williams float should contact Ms Gibbons on 534-4065.

Violent video footage of a man being punched and kicked on Front Street went viral yesterday. Two recordings of the daylight assault, believed to have been recorded within the last two days, have spread widely. In the videos a man is in an altercation with a woman when a second man intervenes. The second man grabs the first by the throat, delivering repeated punches before walking away. The man then returns and is shown kicking the dazed man in the face. A police spokesman confirmed that officers are aware of the footage, but could not provide further comment.

May 18

Bermuda can "confidently" stake a claim as the jurisdictional home and future of financial technology, national security minister Wayne Caines told Parliament this morning. Mr Caines updated legislators on the island's attendance at the fintech industry's Consensus 2018 Conference in New York this week. He added tech innovator ConsenSys has selected Bermuda for a summit to be hosted on the island next month. Mr Caines added: "A memorandum of understanding signed with the blockchain network Shyft will include a partnership with the local firm Trunomi."

Court witnesses will be able to give evidence through a video link after legislation was passed in the House of Assembly this morning. Kim Wilson, the health minister, said the change would "improve the administration of justice in Bermuda by reducing costs, modernizing court processes and encouraging better case management". She added the legislation will also protect vulnerable witnesses. Similar video links have been in use in the UK and elsewhere for several years. Ms Wilson steered the Evidence (Audio Visual Link) Act 2018, which won cross-party support, through the House of Assembly.

A judge has rejected businessman Wendall Brown's attempt to have a government lawsuit against him and one of his companies thrown out. The civil action accused Mr Brown and Zane DeSilva, a Progressive Labour Party MP, of profiting from their former positions as trustees of Port Royal Golf Course by "causing or permitting" construction contracts at the publicly owned course to be awarded to their own companies. Mr Brown is alleged to have been the owner and one of the "controlling minds and wills" of SAL Ltd when it supplied concrete to another firm which had won a contract to build cart paths at Port Royal in 2008 as part of a $24.5 million taxpayer-funded refurbishment project. The Government claimed Mr Brown did not disclose his interest in SAL and failed to remove himself from discussions about the contract. It is further claimed he did not get permission from the Government to contract with the board and made a profit because of his position as a trustee. Puisne Judge Stephen Hellman disagreed with the grounds for a strikeout of the government case. He said it was "properly arguable" that Mr Brown owed fiduciary duties to the Government, as a trustee of Port Royal. The legislation governing Bermuda's public golf courses requires trustees to act on behalf of the Government and for the board to follow ministerial instructions on the spending of public money on capital development. The judge said: "I am satisfied that, in light of the provisions in the Golf Courses (Consolidation) 1988 Act, it is properly arguable that Mr Brown owed fiduciary duties to the Government." He added he was satisfied that on the material before him that it was also properly arguable that Mr Brown, the president and a director of SAL, had an interest in SAL. SAL is accused of "dishonestly assisting Mr Brown in the breach of trust by entering into the contract for the supply of concrete, and is therefore liable to the plaintiff". Saul Froomkin, representing Mr Brown and SAL, both of whom deny any wrongdoing, argued at a May 9 hearing that the case against his clients should be thrown out for being "scandalous, frivolous and vexatious" or "otherwise, an abuse of process". He said Mr Brown, as chairman of Port Royal's board of trustees between 2007 and 2009, did not owe a fiduciary duty to the Government, as alleged in papers submitted to the court, but to the board itself, a body corporate with the power to sue. Mr Froomkin also denied that Mr Brown had an underlying beneficial interest in SAL and said that even if he did, the contract to build the cart paths was with a different company. The Government's lawsuit also alleged that Mr Brown and Mr DeSilva "caused or permitted" a fourth defendant, fellow former trustee Delano Bulford, to have received a $10,000 "secret commission" payment from the board in relation to another contract. Norman MacDonald, from the Attorney-General's Chambers, alleged that board members approved the commission payment and attempted to conceal it from the Government and had acted in breach of their individual fiduciary duty to Government. Mr Froomkin said as the board acted collectively its decisions could not give rise to individual liability. Mr Justice Hellman ruled: "Suffice it to say that I am satisfied that the plaintiff's position is properly arguable." A lawyer for Mr DeSilva was present at the May 9 hearing, but did not make representations. The fifth defendant in the case is Mr DeSilva's Island Construction, which is accused of "dishonestly assisting" him to "secure the award of contracts to it". Mr DeSilva, who resigned as a Cabinet minister in January, earlier pledged to fight the lawsuit "to the end", insisting the board of trustees "did everything by the book".

A total of 53 people have been trained in hospitality through a Government training programme, education minister Diallo Rabain announced this morning. Mr Rabain said three groups have undergone training at the Fairmont Southampton and the Hamilton Princess. He added: "Nine trainees were hired from the first cohort by the Fairmont Southampton. "Those persons from cohort two are presently in the recruitment phase, with four preliminary hires for the Fairmont Southampton and one with The Reefs Hotel. A total of seven trainees were hired from the third cohort with the Hamilton Princess Beach Club." Mr Rabain said that the Department of Workforce Development "Continues to assist participants, and is sourcing opportunities with other local hotels".

Teekay Corporation Ltd shares plunged as much as 16 per cent yesterday after the Bermuda-based energy group reported a larger than expected loss. Teekay posted a first-quarter loss of $20.6 million, or 21 cents per share, after reporting a profit in the same period a year earlier. The company, said its oil tanker subsidiary Teekay Tankers had eliminated its quarterly dividend to preserve cash in a weak tanker market. Kenneth Hvid, Teekay's chief executive officer, said: "While tanker rates are expected to remain weak in the near-term, we are anticipating a gradual improvement in fleet utilization and tanker rates from late-2018. With significant operating leverage, we believe Teekay Tankers has considerable upside from a cash flow and valuation perspective as the tanker market strengthens." The company was more upbeat about its liquefied natural gas shipping subsidiary, Teekay LNG Partners. "In Teekay LNG, over the past seven months, we have taken delivery of seven LNG carriers, all on long-term charters," Mr Hvid said. "We believe Teekay LNG is in the early innings of a multi-year cash flow ramp-up with an additional 11 LNG carriers and a regasification facility scheduled to start-up through early-2020, which we expect will also allow us to naturally delever our balance sheet." Teekay predicts strong growth in demand in the LNG sector in years to come. Teekay Corporation's shares closed down 89 cents, or 9.9 per cent, at $8.11 on the Nasdaq Stock Exchange yesterday.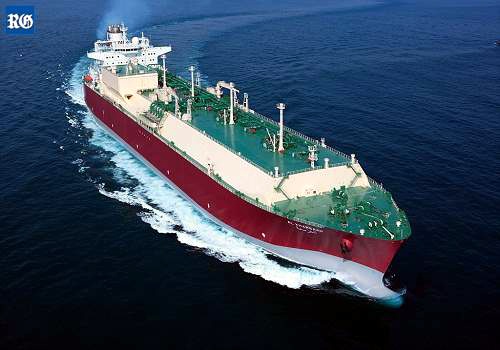 Teekay Corporation Bermuda-flagged tanker, see above

A partnership between a Bermuda charity and a US hospital group has delivered "cutting- edge" cancer treatment, a visiting expert said yesterday. Mark Davis, executive director of strategic initiatives and business development at Dana-Farber/Brigham and Women's Cancer Centre, said that the treatment provided by Bermuda Cancer and Health Centre in partnership with his organisation represented the "shining example" of what was possible. Dr Davis said: "We have been able to provide truly cutting-edge care to people — people that would never have gotten it before, or people who might have gotten it but would have to spend a month or two away from their family and friends." Dr Davis was speaking at a press event to mark the first anniversary of the radiation therapy unit at BCHC. Chris Fosker, radiation oncologist at BCHC, said the provision of radiation treatment on-island had been "hugely positive" for the care of people with cancer. Dr Fosker said: "It's been an incredible team effort, and everyone who's been involved has made a difference." A memorandum of understanding between the two organisations was signed in 2015. Dr Fosker said that the collaboration between BCHC and DFBWCC delivered "world-class care". He added: "Every single patient here has had personalized, world-leading radiation care." Dr Fosker said the collaboration between BCHC and DFBWCC had sparked interest around the world, including the US, Canada, Australia and the Caribbean. Mr Davis said that any of the staff at DFBWCC, which provides cancer treatment at its 12 centres, would feel "absolutely comfortable" having family members treated at BCHC. He explained: "This is the cutting-edge level of care that we would all expect and hope for anybody in need." Mr Davis added: "I point to this as the way that it should and could be done." David Kozono, radiation oncologist at DFBWCC, said that he had treated a number of Bermuda residents for lung cancer in Boston before the radiation unit at BCHC opened. Dr Kozono added: "It's clear looking at their eyes and talking with them how painful it is to be separated from family, friends and other loved ones for the six to seven weeks it takes to treat typical lung cancer. Being able to care for people right here in their neighborhood and in the company of people they know cannot be overstated." A total of 130 patients have been treated at the radiation clinic free of charge. Treatment costs are covered by fundraising efforts, including the annual Relay for Life event which is to be held tonight and tomorrow. Judy White, president of the board of directors at BCHC, said that more than $2 million had been raised by the event over the past four years. Ms White added: "We urge Bermuda to continue to support these events as the money raised allows us to provide universal healthcare. No one will be turned away because they cannot afford to pay."

Cancer care experts have backed a ban on sunscreen linked to the death of coral reefs. Bermuda Cancer & Health Centre said it was aware of evidence that big-name brands of sunscreen which contain oxybenzone and octinoxate had been linked to coral bleaching — and could also pose a risk to users. Azuree Williams, event and programme manager at BCHC, said: "The research we have come across shows it can be harmful to humans as well as the environment. We support any of the groups that are out there practising and promoting eco-safe behavior. If it's safe for the environment, that means it's going to be safe for humans too." She said sunscreen was an important factor in the prevention of skin cancer, but the public should use sunscreens that use zinc oxide as its active ingredient. "Sunscreen is important because sunburn leads down the road to skin cancer. One severe sunburn as a child tends to put you at higher risk for being diagnosed with skin cancer when you are older. Sunscreen is one of the most important things that people can do if they are going to be in the sun for a long period of time. That doesn't just mean at the beach. If they are playing sports or doing any outdoor activity, sunscreen should be used, especially during the hours of 2pm to 4pm when the ultraviolet index tends to be highest." Ms Williams was speaking after oxybenzone and octinoxate were linked to coral bleaching in a recent scientific study. The two compounds are used in sunscreens to filter UV rays and help other ingredients to be absorbed into the skin. Researchers found high levels of the chemicals in the water near popular swimming beaches in Hawaii and the Caribbean. Studies suggested the chemicals poison coral, contribute to coral bleaching and prevent healthy coral development. Hawaii has passed a Bill to ban the sale of sunscreens containing the chemicals. The Bill, if signed into law by Hawaii's governor, will come into force in 2021. Jonathan Starling, executive director of Greenrock, said the charity would support examination of a similar ban in Bermuda. He added the charity's main concerns about the island's reefs were the preservation of key predators such as rockfish and planning to protect the marine environment, as well as plastic waste pollution. Mr Starling said: "However, inasmuch as the literature seems to be pointing towards these chemicals in certain sunscreens posing a threat to corals, we certainly think it's worth looking into. Whether that be a ban on the problem sunscreens or lifting the customs duty for the 'coral friendly' sunscreens, there are options that could be considered."

Dunkley's Dairy managers told a court yesterday that they could not remember an employee accused of causing death by careless driving complain about a steering problem with his truck. Kyle Dailey, sales manager at the company, said Clinton Smith had told him about a problem with the door and the reverse gear the day before the crash in which 21-year-old model Sophie Fraser-Smith lost her life. He added: "I don't ever remember him telling me about the steering or having any kind of conversation about that." The evidence came after Sergeant Preston Gill, of the Bermuda Police Service, said Mr Smith told him after the crash on July 18 that he had informed his employer about a steering problem with the truck. Mr Smith denies causing the death by careless driving of Ms Fraser-Smith on July 18 last year. Mr Dailey told the Supreme Court that Mr Smith came to see him on July 17 last year. He said: "He came to my desk following the completion of his route. Clinton asked me how to request maintenance to be done on his truck. I told him I would show him where our vehicle-repair request forms are located." Mr Dailey said he asked Mr Smith what was wrong with the truck while they walked. "He said that occasionally the driver's side door would leak when it was raining and that when he put the truck into reverse, the engine made a revving sound." Mr Dailey said he showed Mr Smith the form and the tray where he should leave it once completed. He agreed with defence lawyer Elizabeth Christopher that this was the first time that he had spoken to Mr Smith about the form. Mr Dailey also agreed that drivers "sometimes" told him about problems verbally and that he would try to help. He said he would direct them to fill out the forms, which also told drivers to contact the fleet manager if they thought there was a serious problem. Ms Christopher, however, showed him a different vehicle-repair request form, dated June 1, which detailed problems with the front left loading door. The form had the names of Mr Dailey and Mr Smith written on it, but it was not signed by Mr Smith. Mr Dailey agreed that he had filled out the form and said it "appeared" that he had not directed Mr Smith to the form at that point. Ms Christopher also suggested that Mr Smith told him two weeks after starting work at the company that the steering was loose on his truck, and repeated his concerns two weeks later. Mr Dailey said: "I don't remember that." He also denied he had a vested interest in avoiding liability for the company because he was married to a member of the Dunkley family. Paul Spring, beverage brand manager, denied a suggestion by Ms Christopher that the service department had told him about a problem with the truck's steering. Mr Spring agreed that it was important to him to keep trucks on the road, but said a spare one was available if there was a serious problem with a vehicle. He also told the court that Mr Smith called him about 3.20pm on the day of the accident. Mr Spring added: "He said, 'Spring, I messed up. I must've blacked out. I hit a girl on a bike'." He added that Mr Smith also told him that he hit a wall and that the girl was in "serious bad shape". Mr Spring said he told Mr Smith that he could not get to the scene, but would contact general manager Stephen Dunkley. He added he spoke again to Mr Smith about 3.30pm for an update and they had a conversation about the girl's condition. Mr Spring denied suggestions by Ms Christopher that Mr Smith always called Mr Spring "Paul" and that his recollection of Mr Smith's statement after the accident was inaccurate. The trial continues.

A 67-year-old man who sprayed a neighbour with insecticide was sentenced yesterday to probation. Harold Smith, of St George's. previously pleaded guilty to the assault that occurred in November. Magistrates' Court heard that the complainant was assaulted over the condition of a common bathroom area, which Smith believed he had left dirty. Smith later admitted to police that he had sprayed his neighbor's face with insecticide for "about 15 seconds". The complainant was treated in hospital for his injuries. Magistrate Khamisi Tokunbo sentenced Smith to 12 months probation for the offence.

May 17

A review of the threat of dirty money damaging Bermuda's reputation found "no evidence" of terrorism financing, the Premier said yesterday. However, David Burt added money laundering from the drugs trade presented the most serious threat to Bermuda. The news came as Mr Burt unveiled the island's first public review of money-laundering and terrorist-financing risks to the island. Mr Burt said that donations to charities are regarded as high-risk elsewhere in the world but the threat through island charities was assessed as "medium". The report was issued in the run-up to an assessment of the island's ability to combat financial crime by the Caribbean Financial Action Task Force scheduled for September. Mr Burt said regulation of the island's betting sector "has been transferred to the Casino Gaming Commission". He was speaking after an article in yesterday's edition of The Royal Gazette. The article reported that Richard Schuetz, the former chief executive officer of the commission, highlighted "glaring deficiencies" in the regulation of local betting shops when he resigned from the body in July 2017. Mr Burt said he could not comment on the report's findings on the betting sector. He added: "I find it rich that Mr Schuetz would say there is no regulation of betting shops, when their department refused to regulate betting shops. That has now been done." The report said crimes that presented a "high threat" of money laundering in Bermuda included offences outside the jurisdiction such as "international tax crimes, market manipulation, international fraud and external corruption or bribery". The report added that the sectors most vulnerable to money laundering were "those whose products and services have the highest risk of being used by people committing the high- threat crimes, which would include banks, companies in the securities sector and businesses such as law firms and corporate service providers". Mr Burt added that regulated industries must be informed of risks and had been asked to develop countermeasures. He said: "Every Bermudian should take the time to recognize these risks because they can impact the companies in which they work or the requirements imposed on them by regulated companies. Bermuda has a reputation for being well regulated, transparent and co-operative. Our goal is to maintain that reputation which is an important part of our strategy for greater economic growth and more jobs for Bermudians."

Police are to boost their presence on the streets and use their stop-and-search powers after a gunman fired into a crowded bar in the early hours of yesterday. Chief Inspector Na'imah Astwood said that members of the public could expect high-visibility police patrols in the wake of a gunshot being fired at the busy Docksider bar on Hamilton's Front Street. Ms Astwood added that people "should not be surprised if stop-and-search powers are being used". She said that police had not ruled out a gang-related motive for the incident. Ms Astwood was speaking yesterday after an unknown gunman fired through a window of the bar and a bullet hit the ceiling. Reed Young, managing director of Docksider, said: "The incident itself was unrelated to any patrons that were in the establishment at the time. Unfortunately, it seems the individuals being targeted were in proximity to Docksider and ran into Docksider to seek refuge." The shooting incident happened just after midnight and Mr Young said staff were co-operating with a police investigation. No one was injured in the attack. Mr Young added: "The police have been provided with CCTV footage from our state-of-the-art system. This is the first incident in 25 years of operation that comes even close to this level of seriousness. It has come as a complete shock to our staff and patrons alike. We are co-operating fully with the police and hope the perpetrator will be brought to justice and dealt with accordingly. We are thankful no one was injured. We do not, and have never, condoned antisocial behavior and will strive to make Docksider the safe establishment it has always been considered." Ms Astwood said police were investigating the possibility the shooting might be related to an incident on Reid Street over the weekend in which a 34-year-old man suffered knife wounds after a brawl outside the Vasco Da Gama Club. Ms Astwood added: "We are not ruling out anything. It may be connected, it may not be connected. But naturally, as a police service, we do respond to incidents that happen, hence why we are saying to members of the public to be aware that we may be using stop-and-search powers and we may be in areas in high-visibility patrols. We do not wish for this to escalate." Videos posted on social media channels showed what appeared to be bullet holes in the ceiling of the restaurant. A compilation of Snapchat clips also shows the road in front of the bar closed off by police. Wayne Caines, the Minister of National Security, said in a statement last night: "Bermuda has enjoyed a relatively peaceful period for six months, with no gun violence since November 3, 2017. Therefore this matter is particularly disheartening. The Gang Violence Reduction Team is actively engaged with community stakeholders, implementing an holistic strategy to eventually eradicate gang violence and all related behaviors." Mr Caines added: "The Bermuda Police Service are actively investigating this matter. Reducing and ultimately ending gun violence is an ongoing challenge and we will continue to focus our time, resources and attention to this effort. We do not want our safe spaces such as social clubs, bars, nightclubs, restaurants and other public spaces put in jeopardy. We want Bermuda to be a safe place to live and have fun, for residents and visitors alike." Michael Dunkley, shadow national security minister, said the incident was "shocking". He added: "The island is now at the start of what is predicted to be a busy tourism season by air and sea. Meanwhile we continue to work hard to promote Bermuda around the world as a place to visit and do business. Shocking incidents like this, and any gun violence, have the potential to harm all the hard work and impact in a negative way every Bermudian." Police have appealed for witnesses.

Representatives of the US firm trying to buy out Ascendant Group have been in Bermuda this week, answering questions from the Bermuda company's shareholders. Their visit comes in the run-up to Ascendant's annual shareholders meeting on Friday. The Royal Gazette revealed two weeks ago that Twenty First Century Utilities had tabled a bid and that it was rejected by the board of Ascendant, parent company of power utility Belco. The day the story was published Ascendant announced in a filing with the Bermuda Stock Exchange that its board had received an "unsolicited, highly conditional, expression of interest" from TFC Utilities, but it had decided not to pursue it after taking legal and financial advice. The news prompted Ascendant shareholders to seek more information on what had been offered, said Joe Garcia, senior adviser on TFC's management team — hence he visited the island this week to speak with some of them. Dennis Lister, Speaker of the House of Assembly, also confirmed his involvement with TFC's interest in Ascendant — a link that had been suggested by sources cited by The Royal Gazette in an article last November. Mr Lister, who has long held an interest in the application of green technologies in Bermuda, said he had approached TFC two years ago and urged the Washington, DC-based firm to take a look at the island's energy market. Mr Garcia said yesterday that the all-cash bid had been for $15 per share, a near 50 per cent premium to Ascendant's price on the BSX at the time of the offer about five weeks ago. "We're over here to make sure that people know and understand that we did make an real offer, a cash offer for all the shares, a fully funded offer," Mr Garcia said. "The reason that we're here now is that shareholders asked us to explain what the offer was and to understand more about it." Mr Garcia, a former US Congressman who has served on America's National Association of Regulatory Utility Commissioners, declined to say whether TFC was lining up another bid. He added that the company would have no representation at tomorrow's Ascendant shareholder meeting. What happens next with the utility would be "a decision for Bermudians", Mr Garcia added. Based on the number of shares outstanding quoted by the BSX, the offer valued Ascendant at about $153 million and was fully funded, with backing from Fortress Investment Group, a New York-based investment house with more than $43 billion of assets under management. Fortress, which was last year bought out by Japanese technology giant Softbank, has also been appointed manager and general partner of the Bermuda Infrastructure Fund, an entity set up last November with the target of raising $100 million from Bermudian-based insurance companies to fund island infrastructure projects. Mr Lister and Mr Garcia stressed that Fortress's work with the infrastructure fund and the money in the fund was entirely unconnected with the bid for Ascendant Group. Mr Garcia said TFC's approach was based on investing in energy efficiency and renewables, creating a decentralized grid that was shaped by the preferences of customers. He was confident that such an approach could be successful in Bermuda and bring down electricity prices and produce cleaner power. Over the past two years, TFC has met with regulators and government officials, among other interested groups, to discuss its interest in the electricity sector in Bermuda and its ideas. Belco has been given the go-ahead by the Regulatory Authority to build the North Power Station to install new, more efficient generators to replace decades-old engines at its Pembroke plant. The utility has put forward its energy vision for the next 20 years in its Integrated Resource Plan Proposal, with several suggested scenarios and a preferred option based on a switch to natural gas as the principal generating fuel, growth in the contributions from renewables and an energy efficiency drive. The Regulatory Authority is seeking public feedback on the IRP proposal, with the 60-day consultation period running through July 2. Mr Garcia said TFC had no plans to make a submission to the RA. Ascendant's annual meeting will start at 9.30am tomorrow at the Bermuda Underwater Exploration Institute.

Legal Opinion. By Attorney Janine Carey, an associate and a member of the Corporate Team at Appleby. Now more than ever, company directors must understand and appreciate not only the duties and obligations that accompany their role but also the exoneration and indemnity mechanisms available to them and the limits to such provisions. That is because international standards of corporate integrity and transparency are growing features of cross jurisdictional financial initiatives. The result is an increased level of legal and regulatory compliance and accountability for companies, which must adapt their practices in response to the added responsibility. In connection with the global effort to support effective levels of managerial transparency, the Bermuda Proceeds of Crime Amendment Act 2016 was amended recently resulting in the insertion of a provision for a register of directors in the Companies Act 1981 [Companies Act]. The amendment requires that a Bermuda registered company file with the Registrar of Companies [Registrar] a list of its directors to be maintained by the Registrar and kept available for public inspection. A company's register of directors must reflect a complete and current record of its directors and will include the full name and address of individual directors or the company name and registered office address in the case of corporate directors. The amendment is in connection with Bermuda's compliance with the current Financial Action Task Force requirements and recommendations. FATF is an inter-governmental body that aims to set regulatory standards and develop procedural measures to counter money laundering, terrorist financing and other misuses of the international financial system. Ultimately, directors have certain duties that are owed to the company as a whole. In exercising such duties, directors are responsible for, among other things, ensuring that the company operates soundly and within its applicable legal framework. In doing so, directors must be fully informed and free from conflicts (unless otherwise disclosed and where they may continue to act in accordance with a company's bye-laws) when making decisions in respect of the company so as to avoid being held liable for not satisfying their duty of care or acting with an improper motive. The Companies Act provides for certain circumstances where directors can be liable for civil and criminal penalties and the increased scrutiny on companies and their operational responsibilities makes it vital that directors be aware of and understand these statutory liabilities. Statutory liabilities under the Companies Act include loss suffered by subscribers of shares in connection with untrue statements made in a prospectus; loss, damages or costs suffered by a prospective shareholder where a director knowingly contravenes, permits or authorizes the contravention of provisions of the Companies Act relating to the allotment of shares; and receiving loans from a company without the approval of the shareholders. Certain other statutory liabilities apply to companies in liquidation including failing to disclose or deliver assets to a liquidator; falsification of books and records; and knowingly conducting business with the intent to defraud creditors. Statutory protections can be afforded to directors in limited circumstances via indemnity provisions and insurance. The Companies Act permits a company to exempt and indemnify its directors by including in the company's bye-laws or in any contract or other arrangement between the company and the director a provision for exemption from, or indemnification in respect of, any loss arising or liability attaching to the director arising in respect of any negligence, default, breach of any duty or breach of trust. However, such indemnity provisions are limited and will not apply to any liability attaching to a director arising in respect of any fraud or dishonesty. Subject to the limitation above, this exemption will cover all liabilities, loss, damage or expense and may also cover any liabilities that the director incurs defending any proceedings where relief is granted, where the director is acquitted or where the director is awarded a favourable judgment. Additionally, companies are permitted to purchase a policy of insurance for directors providing protection against any liability incurred as a result of a director's conduct and in particular for failure to exercise their duties of care, diligence and skill as well as any liability arising from any negligence, default, breach of duty or breach of trust of a director with the exception of contraventions connected to fraud or dishonesty. Any supplementary limitations on the scope of the insurance will be found within the policy. Although such protections and safeguards are available to directors, it is important to note that they are not limitless. Further, given the increased initiative on a global level to implement sound corporate and financial policies and procedures, there is a greater public demand for good corporate governance, transparency and responsibility on the part of management. Directors should therefore take a proactive approach to exercising their duties given the current impact of international standards of governance on financial centres and companies.

Major marine predators including groupers and snappers are endangered, a scientist has warned. Thaddeus Murdoch, chief scientist at the Bermuda Reef Ecosystem Assessment and Mapping programme, added that if the problem is not dealt with, it is "highly likely" the island's reef system will erode away. Dr Murdoch explained that Bermuda's low predator count had led to an explosion in the number of coral-killing damselfish, whose population has doubled in the area since 2010. He added that had reduced reef quality across an area bigger than Bermuda's landmass. Dr Murdoch said: "Large predators like black grouper carry out important work by managing the numbers of small and large parrotfish on the reef. Smaller predatory fishes such as red hind, coney and grey snappers do much more than just provide a source of food, as they keep coral-killing damselfish from increasing and causing damage to reefs. Bermuda's coral reefs protect the island, give us food and provide exciting experiences for locals and tourists alike. However, our reefs, along with those across the world, face destruction from an increasingly acidic ocean and increasingly violent storms. Our reefs can face these serious threats, but only when predatory fishes like grouper and snapper, as well as plant-eating fish like parrotfish and surgeonfish, are abundant, marine seaweeds are sparse, and hard corals are healthy. We oversee the condition of our reefs as if they are primarily a fisheries concern. Reef condition is a tourism and coastal protection issue, and should be managed accordingly." He was speaking after the release of a report into the health of the island's reefs and fish population in 2016 was released. The report was prepared by Dr Murdoch and a team of researchers through the Bream programme. Dr Murdoch said Bermuda could restore the predatory fish population by restrictions on the commercial and recreational catch of groupers and snappers and a limit on the sale of predators during spawning season. He added an expansion of the seasonal prohibition and increase in protected spawning areas where necessary, as well as improved marine resource enforcement would also help. Dr Murdoch said: "Our centuries-old Bermuda reef fishery, and the multigenerational livelihoods that it provides, can only persist if we maintain the numbers of our breeding groupers and snappers. If we fail to protect our fish and coral reefs, then bigger waves will hit the shore, and our beaches will change from pink sand to rocky rubble." The report contained information collected from 2004 to 2011 and compared it to updated data collected by a fresh survey of the reefs in 2015 and 2016 by Dr Murdoch and his team. Bream measured the amount of corals, marine plants, plant-eating fish and predatory fish at 38 reefs. The Department of Environment and Natural Resources did not respond to a request for comment. The Bream report is available at www.bermudabream.org.

Zameer "Ronnie" Baksh, a popular clothes shop owner, has died. He was 51. A self-made businessman whose shop, The Edge, has been open for more than 25 years, Mr Baksh helped to run fashion shows and Bermuda Heroes Weekend celebrations. Known as Ronnie, he was originally from Trinidad & Tobago but moved to Bermuda as a youngster in the 1970s. He married Giselle Winchell and had two daughters, Raven and Dacotah. His daughters called him compassionate, selfless, "an incredible person and an even more incredible father", who taught optimism and humour. A joint statement said their father "helped to shape us into women who are always seeking to learn, to laugh and to be open-minded". They added: "In our upbringing, fairness and balance were always key. He encouraged us to be humble, kind and well-versed in life. The women that we are today is a true reflection of the man that he was." They said their father would "live on in us" from "his smile and his eyes, to his style and taste in music and films". His daughters added Mr Baksh's death at the weekend "left a gaping hole in our hearts". They said: "The love that one man can exude has enough force to make a community stand still. We are extraordinarily proud to call him our daddy. We will always love him." Robert Horton, acting principal at the Berkeley Institute when Mr Baksh arrived in 1978, said he was "enormously popular and admired by his peers and teachers". Mr Horton added: "Zameer, as I knew him, was a model student and a joy to teach." He said: "He was always neat as a pin and impeccably turned out, so it was no surprise when he opened a clothing boutique." Mr Horton added: "We are all proud to salute him as a Berkeleyite par excellence. People are reeling in shock." Dwayne Caines, press officer for the Bermuda Police Service, said that he and his brothers got to know Mr Baksh "simply as lovers of fashion". Mr Caines added: "What I received in return was much more valuable — friendship, counsel, compassion, jokes but most of all love. If you were a customer, Ronnie had the uncanny ability to make you feel like you were the most important person in the world." Mr Caines said that Mr Baksh had told him that money meant little to him compared with the happiness of the people around him. He added Mr Baksh wanted his store to run without him so that he could "travel the world and help needy people". Damian Brewster, the president of the West Indian Association of Bermuda, said Mr Baksh "embraced his roots from Trinidad". He said: "He was very generous and very much minded about the association's success. At Ronnie's store, he welcomed tickets for any of our events, and his store was often the main venue." Mr Brewster said Mr Baksh's mother, Patsy Procter, was "loved dearly" as a longstanding member of the association, and the group took advantage of his flair for co-ordinating events. Gavin Smith, executive director of the Chewstick Foundation, said Mr Baksh's death was "heartbreaking". He added Mr Baksh was one of Chewstick's "most longstanding supporters and participants" and his musician daughter Raven got her artistic start there. Mr Smith said: "He was incredibly big hearted and he would help us with anything. Most people knew him for fashion but he was passionate about working with his hands in whatever needed to be done." Mr Smith said: "He really figured out the local balancing act of being an entrepreneur in a small market. In most of my performances, if I looked good it was because I'd go and check Ronnie and he would hook me up with something special and make me look like a million bucks."

May 16

Blockchain technology company Shyft has pledged to invest up to $10 million in Bermuda over a three-year period, creating new jobs, helping to re-skill workers and investing in local businesses, education and infrastructure. Those are some of the highlights of a Memorandum of Understanding signed by the company and the Bermuda Government in New York City. The company has also signed a separate MOU with Bermuda-headquartered Trunomi, which aims to leverage Shyft's blockchain technology with its expertise in consumer consent frameworks to support Bermuda in the implementation of an electronic ID framework. The memorandum with the Government was signed by David Burt and Joseph Weinberg, chairman of Shyft. Mr Weinberg said: "Shyft has an ambitious objective of building a global digital identity ecosystem that gives all citizens the opportunity to participate. We have a goal of leveraging new technology to make positive and inclusive change. We have found a similar intent and aspiration with the Government of Bermuda." In a statement, Shyft said it was "thrilled to support Bermuda's vision of leading the world in digital asset regulation by leveraging Shyft's expertise in know-your-customer, anti-money laundering and blockchain based identity verification." Other highlights of the memorandum include a pledge that Shyft will collaborate with the Government and all necessary oversight agencies in the development and improvement of a robust legal and regulatory framework. It will also support training of Bermudians in blockchain technology and software development. The Premier said: "The Government of Bermuda has decided to lead the way and build interoperability into the government legislation, in essence, approach regulatory frameworks with exportability in mind. This is our Bermuda jurisdiction as a service, the high level of exportability 'stack' that includes technology, regulation, process and protocol that we have built with assistance and commitment of modern companies like Shyft with expertise in handling KYC and AML compliance. As a result, the country is able to accelerate economic growth, create jobs and attract global interest." Mr Burt added: "We're leading the world in digital assets regulation, there's no other country that provides comparable certainty and progressive regulatory environment." Regarding the MOU with Trunomi, Bruce Silcoff, chief executive officer of Shyft International, said: "I'm proud to announce that as a result of this partnership and its strong synergies, entrepreneurs, enterprises, and blockchain companies all over the world will be able to leverage Shyft and Trunomi technologies to launch new products and services in Bermuda and globally." Shyft states that it is building the world's first modern, secure, multi-stakeholder blockchain-based digital identity solution that enables KYC/AML attested data transfers.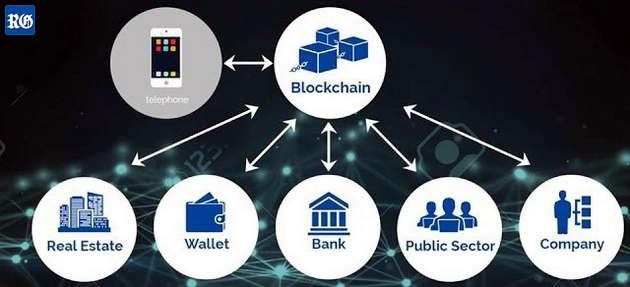 Blockchain articles above and below

A 20-strong delegation from Bermuda has been in New York City promoting the island's pioneering work to regulate the global blockchain industry. Premier David Burt has been at the forefront of the efforts. As he ended two days of activities in the city, The Royal Gazette asked the Premier how he would measure whether it had been a worthwhile endeavor. "We measure the success when the companies, like today, provide employment for Bermuda and investment. That's the proof of the pudding," he said. Mr Burt was referring to Shyft, a company involved in blockchain technology. A few hours earlier it had signed a Memorandum of Understanding with the Bermuda Government. The MOU included a pledge to invest up to $10 million in the island over a three-year period, creating new jobs, helping to re-skill workers and investing in local businesses, education and infrastructure. The island's contingent in New York comprised members of the Bermuda Government, the Bermuda Monetary Authority, the Bermuda Business Development Agency, and industry, including several Bermuda law firms. Wayne Caines, Minister of National Security, who has a key role in the island's blockchain initiatives, was also part of the delegation. New York is celebrating "Blockchain Week", and Mr Burt spoke at the three-day Consensus 2018, which attracts 8,000 attendees it is one of the world's largest cryptocurrency conferences. He also spoke at the separate Ethereal event, and gave interviews to BBC Online, Bitcoin Magazine, Coindesk Nasdaq and Bloomberg Radio. Talking points included Bermuda's Digital Asset Business Act 2018 and Initial Coin Offering Act, which have raised the island's profile in the cryptocurrency and blockchain sector. At the Consensus event, Bermuda had a suite where it could meet with individuals, companies and organisations interested in learning more about what Bermuda was doing and what it could offer. Mr Burt said the suite was "flooded" with interested parties, including companies that said they had planned to set up business elsewhere, but had now changed their plans after learning more about Bermuda. Mr Burt said: "A year ago Bermuda was not even in this space. Now we are pushing for the leadership." It is about far more than cryptocurrency, with blockchain breakthroughs set to solve problems and make people's lives easier. For example, Shyft has signed a separate MOU with Bermuda-headquartered Trunomi, which aims to leverage Shyft's blockchain technology with its expertise in consumer consent frameworks to support Bermuda in the implementation of an electronic ID framework. At Consensus, Don Tapscott, the keynote speaker, author, and executive director of the Blockchain Research Institute, said: "The Government of Bermuda — all the way up to the Premier himself — is showing remarkable leadership in the blockchain space. "Bermuda is attempting to figure out an environment that enables both an innovation economy and entrepreneurship, on the one hand, and protecting the interests of consumers and investors on the other. Our institute intends to collaborate much more closely with Bermuda in the future." Sean Moran, the BDA's Head of Business Development, said: "It's impressive to see the volume of people who have come through our meeting suite. It has been non-stop. I've talked to dozens of groups that want to launch their ICOs out of Bermuda; they want to establish service-provider companies in Bermuda that would help support the growth of our digital asset industry." Mr Burt said success could be measured by companies committing to bring jobs to Bermuda and providing investment to the community. Describing his time in New York as "hectic", he said: "The fact is Bermuda had to catch up and we have caught up. This is not the beginning of the end, this is the end of the beginning. We still have regulations to put in place. This is part of a wider strategy." The Premier and the Bermuda group were also invited to the Manhattan offices of global law firm Norton Rose Fulbright. Mr Burt addressed an audience of about 100 of the firm's lawyers, some via videoconference in Toronto, London, Munich, Frankfurt and the Middle East. Norton Rose Fulbright is ranked in the top five global law firms in the world. Norton Rose Fulbright Partner Mina Matin, who previously worked in Bermuda, said: "We learnt first-hand about the island's new legislative and regulatory framework for digital assets, and we really hope this event will encourage premiere businesses to move to Bermuda through our global network." Joseph Lubin, co-founder of cryptocurrency Ethereum and founder of blockchain giant ConsenSys, who was also at the conference, said: "It's great to see Bermuda's presence at this conference, and even greater to see the activity you've put into understanding the cryptocurrency space, the blockchain space, and into moving forward aggressively to write legislation and enable companies like us to come to Bermuda and build businesses there." Craig Swan, managing director, supervision (insurance) at the BMA said the Authority had studied blockchain and virtual currencies and come up with legislation its believes addresses many issues. He said: "We're seeing that clarity is an attraction to many who realize they need to be in a well-regulated jurisdiction with credibility to transition to the mainstream. The new legislation serves to provide that." The Consensus 2018 conference concludes today.

Premier and Minister of Finance David Burt said today that betting shops are now under the purview of the casino gaming commission and they will regulate that area as necessary. Betting shops are to be regulated by the Bermuda Casino Gaming Commission in the future — but the commission is not in charge of them yet. Jamahl Simmons, the Minister of Economic Development and Tourism, told the House of Assembly on February 9 that responsibility for managing and regulating betting shops would soon be transferred to the commission. He said it was expected that all gaming would eventually be regulated and supervised by the body under the leadership of new commission chairwoman Cheryl-Ann Mapp. A week later, ministerial responsibility for the betting shops was shifted from David Burt, the Premier and Minister of Finance, to Mr Simmons. The latter has yet to table an amendment to the Casino Gaming Act 2014 to bring betting shops under its umbrella. In the meantime, bookmaker's and pool betting agent licences are still being dealt with by the Betting Licensing Authority, with Mr Simmons's ministry responsible for carrying out financial background checks on licence applicants. The Royal Gazette asked the Premier, the Ministry of Economic Development and Tourism, and the BCGC a raft of questions about regulation of the betting industry last month. A spokeswoman for Mr Burt said on April 5: "The Bermuda Casino Gaming Commission remains under the Ministry of Economic Development and Tourism. Additionally, betting will fall under the gaming commission." A Ministry of Economic Development and Tourism spokeswoman said on April 17: "We don't have anything further to add at this point. I believe the best group to answer these questions is the gaming commission." Deborah Blakeney, general counsel for the commission, said on April 27: "The Bermuda Casino Gaming Commission does not regulate betting shops and, as such, we respectfully direct you to address your questions to the chair of the Betting Licensing Authority." Authority chairman Juan Wolffe was unavailable for an interview.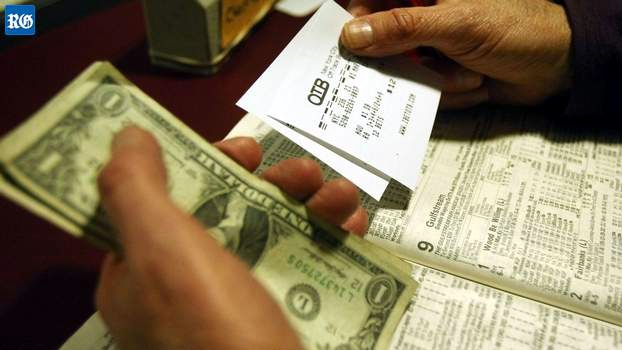 Betting in Bermuda, see above item

Backgrounds checks are not always being done on those who profit from Bermuda's multimillion-dollar betting shop industry, according to an investigation by The Royal Gazette. Public records held by the Betting Licensing Authority show that non-Bermudians have held shares in betting shops on the island, as have anonymous trusts, but little to no information appears to have been gathered on them. A disclosure under public access to information, meanwhile, reveals that bookmaker's and pool betting agent licences have been issued by the licensing authority without due diligence being done on applicants' financial histories by the Ministry of Finance, in potential breach of the law. Warnings about the absence of controls to prevent "dirty money" transactions within the betting industry have been made repeatedly to the island's leaders, including by former Bermuda Casino Gaming Commission executive director Richard Schuetz. Mr Schuetz, in his resignation letter, described "glaring deficiencies in the anti-money-laundering regime of this island's betting sector" and suggested there was a "lack of respect in making a reasonable effort to adhere to generally accepted international standards for anti-money-laundering activities within its existing betting products, in particular the betting shops". The findings of our investigation come as Bermuda awaits a critical review of its money-laundering and terrorism-financing countermeasures by the Caribbean Financial Action Task Force. There is no suggestion that any of the people involved in the island's betting industry have done anything illegal. But experts, including Mr Schuetz, have said the lack of safeguards could create a loophole for criminals to exploit. CFATF officials will arrive in September to carry out their assessment. In the meantime, David Burt, the Premier and Minister of Finance, has ordered a review of betting industry regulation to determine if tighter controls are needed. Mr Burt, who recently shifted responsibility for the industry from the Ministry of Finance to the Ministry of Economic Development and Tourism, said last November: "Bermuda must assess the money-laundering risks within the betting sector to determine if anti-money-laundering/antiterrorism funding laws need to be put in place." While Opposition leader, he raised concerns about the industry in Parliament, pointing out that the Bahamas had been faulted in 2016 over money-laundering issues with its betting shops, and questioning what measures were under way to protect Bermuda's reputation. Bob Richards, Minister of Finance at the time, agreed, describing the betting shops as a "significant risk factor" in relation to money-laundering. The island has six betting shops that are taxed each year by the Government at 20 per cent on the amount they take in bets. Collectively, the shops paid $1.7 million tax in the financial year 2015-16, suggesting at least $8.5 million was placed in bets. One shop is in tax arrears, according to a government spokeswoman. Those who apply for a bookmaker's or pool betting agent's licence to the Betting Licensing Authority are required, under the Betting Act 1975, to first get a certificate from the minister responsible for betting, stating he is satisfied with their business reputation and financial stability. The ministry responsible for betting is supposed to conduct due diligence on an applicant's background before a certificate is issued. But minutes of a January 2016 licensing authority meeting — when Mr Richards was finance minister — show that has not always happened. The minutes, released to The Royal Gazette in response to a Pati request, state: "All members shared a common concern that in the past there might have been less scrutiny of the operations of betting-licensed premises, particularly in respect [of] the scope of activity taking place in the betting-licensed premises. Having reviewed all of the relevant files, it was discovered that each file did not have (i) a Certificate of the Minister of Finance stating that the minister is satisfied as to the business reputation and financial stability of the betting licence holder ... or (ii) a financial guarantee, as required under section 12 of the Act." Even when due diligence is conducted on behalf of the minister and a certificate is issued, it often does not involve the actual owner of a betting shop. The law disqualifies "any person who has been convicted, whether in Bermuda or elsewhere, of an offence of which dishonesty is an element" or an undischarged bankrupt from holding a licence, but it does not refer to betting shop owners. The legislation, which Mr Burt has described as "outdated", requires scrutiny of the licence applicant only, who may simply be an employee of the owner. Paperwork seen by The Royal Gazette shows that Gametime Ltd, which has shops in Hamilton, St George's and Somerset, amalgamated with another company, Elite Sport Book, in 2013. The shareholders of Gametime then became Bermudians John Tartaglia and Rick Olson, along with Dana Holdings BDA Ltd, an unregulated exempted company whose "ultimate beneficial owners" were based overseas, according to a letter from Gametime's lawyer Michael Smith, of Smith & Co law firm. Mr Tartaglia is one of the owners of MM&I Holdings, the company named in The Royal Gazette's Special Report on casino gaming last October as having lined itself up to land a hugely lucrative government casinos contract. Mr Olson is the owner of the Bermuda Bistro, on Front Street, and the operator of the concession at Horseshoe Bay. Dana Holdings BDA held 40 per cent of the shares in Gametime, according to Mr Smith, who was a member of the Betting Licensing Authority at the time he was representing Gametime. A 2015 e-mail from Mr Wolffe to the licensing authority's secretary, regarding Gametime licence applications for Somerset and St George's, notes that "Michael Smith might be conflicted". In Mr Smith's 2013 letter, he named the ultimate beneficial owners of Dana Holdings BDA and gave their addresses in the United States. There is no indication on the file held by the authority that background checks were conducted on those individuals. The registered office of Dana Holdings BDA is listed as being with St George Corporate Services Ltd. The corporate services company, owned by former One Bermuda Alliance MP and lawyer Mark Pettingill, was appointed secretary of Dana Holdings BDA in April 2015. Mr Pettingill, of Chancery law firm, also represents MM&I Holdings and was Attorney-General when the Government entered into a memorandum of understanding with the company. Bermudian Albert Steede, a former teacher and Bermuda cricket captain, now holds all the shares in Gametime, according to records provided by Smith & Co. Mr Steede also owns Seahorses, the Queen Street bookmaker, which has been closed for renovation since the end of May 2017. Mr Steede bought two thirds of the shares in Stonley Ltd, the parent company of Seahorses, in November 2016. In January 2017, Mr Steede changed the name of Stonley Ltd to Seahorses Ltd as he negotiated purchase of the final third of the shares, which were owned by the Clarien Trust, as trustee of the Plantation Trust. The Plantation Trust is not registered with the Registrar of Companies, according to that office, and its beneficial owners are not known. A Clarien Bank spokesman said: "Our policy would not allow us to share any confidential client information." RoC records show that Paradise Games, on Court Street, is owned by former Progressive Labour Party leader Marc Bean and his wife, lawyer Simone Smith-Bean. Triple Crown Racing, meanwhile, is owned by businessman Wendall Brown, the chairman of BGA and a former director of Argus insurance company and Butterfield Bank. Mr Brown is being sued by the Government for allegedly profiting from his position as a trustee of the publicly owned Port Royal Golf Course. Senior magistrate Juan Wolffe was chairman of the authority in 2016 and still is. He was sitting in the Supreme Court and unavailable for an interview for this article. Questions sent yesterday to him to be shared with the other three board members — Elizabeth Christopher, Andre Heyliger and Peter Barrett — did not receive a response by press time. Economic development minister Jamahl Simmons did not respond to requests for comment about foreign ownership and suitability checks in the betting shop industry. Neither Mr Steede nor Mr Smith could be reached for comment.

Bermuda-based insurer Colonial Group International Ltd is set to broaden its market presence in the Caribbean after it acquired a minority interest in Beacon Insurance Company Ltd of Trinidad and Tobago. The partnership agreement, which is subject to regulatory approval by the Central Bank of Trinidad and Tobago, is expected to generate significant growth opportunities for both insurers, the companies said in a joint statement today. The agreement will provide Colonial with access to additional Eastern Caribbean markets where Beacon is licensed to operate — Trinidad and Tobago, Grenada, St Vincent, St Lucia, Dominica, St Kitts and Nevis and Barbados, expanding its presence to 12 jurisdictions across the Caribbean region and diversifying its risk profile. Beacon will be able to leverage Colonial's support to strengthen its product offerings in health and introduce new and innovative products related to life and pension services. Naz Farrow, Colonial's chief executive officer, described the agreement as "perfect symmetry" for the two insurance groups. "We are thrilled to partner with Beacon. This partnership will bring together complementary qualities that will strengthen product lines and expand and deepen our market presence — all for the benefit of our existing clients and new customers," Ms Farrow said. "Integral to this new partnership is a mutual people-first approach to service, in which the two companies take pride in promptly meeting our customer commitments. We are particularly keen to be working with Beacon's strong and experienced management group. They have shown across decades that you can build a successful business by putting people first, which is precisely the approach we take here at Colonial." Gerald Hadeed, Beacon's chief executive officer, said the Colonial-Beacon partnership was based on similar business cultures. "Our motto at Beacon sums up our approach to business: 'Insurance is a promise to pay and at Beacon we keep our promises. In Colonial we see the same commitment, and their track record of being 'first on the ground, first to settle' proves it. We are delighted to join with them to continue serving our clients and growing our business through shared know-how, skills and resources."

A major fundraising drive to replace the island's ageing hospice is to be launched. Friends of Hospice said it wanted to create a new building for Agape House, the island's only hospice, and its charity fundraising arm. Cathy Belvedere, executive director for Friends of Hospice, which provides financial support for Agape House and bereavement services, said the present facility, near King Edward VII Memorial Hospital, was not up to modern standards. Ms Belvedere added: "Our facility has eight beds and, unfortunately, they are in shared rooms. We have one isolation room for those with infections that require isolation. Our facility is ageing and it is truly not designed to be used as a clinical space. She said: "We would like to be able to fundraise and build a new purpose-built facility which will provide our patients and their families with the best medical care and privacy that they deserve at this difficult time. We would like to give our staff a facility that is modern and safe to work in." The charity announced the campaign, a joint effort with the Bermuda Hospitals Board, at a meeting of Hamilton Rotary Club yesterday. Ms Belvedere said a survey carried out by the campaign committee had found overwhelming support for a bid to build a new hospice. Ninety-seven per cent of those canvassed said they would back a fundraising campaign. George Cook, a Rotary Club member, said his late son had been treated at Agape House and pledged $2,000 to the campaign on the spot. He added that although his son got good care at the hospice, it needed a new home. Mr Cook said: "In terms of public funding Agape House is at the end of the line. There is need for a specialized, purpose-built facility to do the things that they want to do. We can help with the work that the Friends of Hospice are doing. I would hope that members of this organisation would reach out and become a friend of the hospice." Sharon Alikhani, BHB's director of palliative care, highlighted the services available at Agape House and quashed some of the myths about the hospice. Dr Alikhani said one of the main misconceptions was that doctors had given up and patients going to Agape House would not receive active treatment. She added: "This is certainly not true. We are able to provide the same treatment at Agape as acute care wards such as antibiotics, IV fluids, pain control via a whole host of delivery methods, chemotherapy, artificial nutrition, physiotherapy and occupational therapy." She added that people still stigmatized the institution because the hospice was built in the expectation of an AIDS epidemic in the 1980s. Dr Alikhani said, however, the hospice cares for people with a range of illnesses, from organ failure to cancer. She added that many also believe people go to Agape House to die. She said that about 20 per cent of the hospice's patients are able to leave and return home. Dr Alikhani added: "Agape House is a place that we can choose to have our care with dignity and compassion dictated by our own dreams and wishes."

A massive chunk of concrete from an HSBC building in Hamilton crashed into the sidewalk below this morning. Now the bank has shut the Reid Street entrance to its Harbourview building as the cause of the incident is investigated. A poster on Facebook who saw the incident said: "I was about to go in the building to the ATM and heard a loud bang. I looked only to see a massive concrete slab had fallen off the building and only missed someone who had walked by not even five seconds earlier." The poster added: "If it was lunch time with more people walking in the street I hate to think what would have happened. Big bits of the slab fell onto the side walk along with glass that had shattered. The building should be closed until it is fully and thoroughly inspected." The incident at Harbourview, which opened eight years ago this week, happened at about 6.30am. A spokeswoman for the bank said: "The cause of the incident and full extent of the damage is currently being investigated. The safety of our employees, customers and the general public are of the utmost importance to the bank and we ask that the area be avoided by pedestrians and that all customers and employees access the Harbourview Building via the Front Street entrance until such time that it is deemed safe to use the Reid Street entrance. We apologise for any inconvenience this may cause."

A 36-year-old tourist caught with five rounds of live ammunition was fined $800 today after she begged the courts to let her return home. Julie Martin, a real estate agent from Kentucky, said she had forgotten about the bullets discovered in her handbag by an X-ray machine as she returned to her cruise ship. Martin admitted having the 9 millimeter rounds without a licence in Dockyard on Monday when she appeared in Magistrates' Court this morning. The court heard that Martin, who had won the cruise to Bermuda, left the Anthem of the Seas twice on Monday and took her handbag with her both times. Cindy Clarke, Deputy Director of Public Prosecutions, said the bullets were discovered when she returned to the ship the second time. Ms Clarke said Martin told officers that she had put the ammunition in her bag when she moved to a new office several weeks ago and forgot it was there. Martin told police that she carried a firearm in the US because she had been threatened on her job. Martin said in court it was common for people to carry a firearm in Kentucky. But she added: "I do apologise for being so negligent. I am not typically as forgetful as that. I beg that my husband and I get to go home because our two babies need us." Defence lawyer Richard Horseman said Martin had no intention of bringing the ammunition to Bermuda. He added: "This was a complete accident on her part." Mr Horseman said Martin had already spent a night in jail and argued the offence did not require a prison sentence. He added that Martin had now missed the return leg of her cruise but Magistrate Khamisi Tokunbo said that was her own fault. Mr Tokunbo, however, agreed that a prison sentence was not required but emphasized that the penalty had to be a deterrent. He added that the bullets could have posed a risk to Bermuda. Mr Tokunbo said: "Some people out there would like to get those five live rounds." Mr Tokunbo fined Martin $800 and ordered her to pay the fine before she left the island.

No work permit application has been received for controversial entertainer R. Kelly, said Walton Brown, the Minister of Home Affairs. According to a ministry statement, Mr Brown "takes very seriously any allegations made continuously over a number of years regarding a person's character". Calls for protest brewed two weeks ago at rumors that the R & B performer, who has been linked to numerous accusations of sexual abuse, would perform on the island later this year. Mr Brown said this afternoon that in considering the granting of a work permit, the minister was "required to take into consideration the character of the person". He added: "I would normally not comment on individual cases but, due to the heightened public concern, I feel compelled to comment in this instance." R. Kelly is not facing any criminal charges, but has been persistently entangled in controversy since allegations of sex abuse surfaced in 2002

Opinion, by Michael Fahy, a former Minister of Home Affairs, Minister of Tourism, Transport and Municipalities, and Junior Minister of Finance under the One Bermuda Alliance government. Last week, I witnessed what could have been a horrendous accident. Traveling west, not far from Harrington Hundreds Road at 10.15am, I watched a livery scooter with a driver and a pillion passenger lose control in the eastbound lane and hit a wall. They tumbled to the ground. Both elderly tourists were fortunately conscious, suffering from road rash. There were obvious broken bones and heavy bruising and cuts. The attendees at the scene all did their bit, from lending comfort, gathering the scattered belongings of the tourists, redirecting traffic and calling emergency services. It struck me when I was holding the hand of the female victim that they were incredibly lucky not to have been killed. I am pleased to say that the victims were transported to hospital quickly and did not suffer from life-threatening injuries — ribs, arms and an ankle were broken or cracked between the two. This is the second time I have been on the scene of a bike accident that was relatively serious. You may recall that one of the reasons I was a forceful advocate of the Twizy was because of its ability to provide our tourists with a safer transportation option — this because in 2010 I came upon a terrible incident in Dockyard, where one tourist ended up losing her leg. While introducing the Twizy, I ran into forceful and vocal opposition from a large number of taxi drivers who were convinced that allowing Twizys on the road would affect their livelihood. I was not convinced by the arguments against the Twizy, and I remain unconvinced. Having witnessed the recent accident and vaguely recalling the incident from a number of years ago, my ten-year-old son asked me: "Dad, why did they not just rent a Twizy?" Well, what could I say? Not a lot, sadly, since I had no real answer. I did not bore him with information that while the Government completes a Transport Plan, no additional Twizy vehicles can be licensed to increase the livery available to the public. I did not get into protectionist attitudes appearing to be more important than road safety. I did not explain to him that as we continue to drag our feet, more people will die and more visitors will leave Bermuda with life-changing injuries. It is all so very frustrating. All I said to my son was that things need to change and attitudes must evolve before people realize how dangerous it is for tourists to ride livery cycles. And now you are thinking: if a ten-year-old knows, then why do others not also grasp the problem? Indeed. I've said it before that my one year as transport minister was one of the most frustrating experiences I have ever had in dealing with the absoluteness of bureaucracy. Layer upon layer of it. And each layer means it is less likely something will be done. So where are we on all the road-safety initiatives that are spoken about year after year? Where is the voice of the new chairman of the Bermuda Road Safety Council? Where is the Transport Plan touted by the Minister of Transport and Regulatory Affairs as the savior to all our problems almost ten months into the first year of government? Remember that there are still fewer vehicles on the road now than ten years ago. Here are my top three things that must happen and can happen in a short space of time when there is little or no political opposition to oppose:
Lift the apparent moratorium on importation of Twizys and other related vehicles for rental by tourists, and stop giving into the special interest groups.
Install speed cameras, which can be done using, to a large extent, existing infrastructure. A public-private partnership would be sensible here — installation costs for a percentage of fines collected. Keep it simple
Have the police conduct random roadside sobriety testing and let the court decide whether such a move is unconstitutional.
Every day that we work on studies, plans and consultation documents that take years to finalize and approve, more people are injured or die on our roads. It seems to me that if the Government can draft legislation for blockchain and fintech in record time, then surely these three items can be done at the wave of a hand. The issues in transport do not relate to Twizys or other vehicles. They relate to a taxi industry largely resistant to change and a bus service that is equally resistant to change. A strong minister with a 24-12 majority in Parliament, and with the unions in his pocket, can make things happen. On an entirely different note, we must support the Government in its efforts to defend Bermuda's economic interest and push back strongly on any attempt to undermine our constitutional rights. And I'm talking here specifically about public beneficial ownership registers and the requirement that if any Overseas Territory does not introduce a publicly accessible register of the beneficial ownership of companies, the British Secretary of State must, by December 31, 2020, prepare a draft Order in Council requiring it to do so. Such a move would be unprecedented for Bermuda. I also agree that the failure of the British Parliament to include the Crown dependencies in its legislative directive certainly has the look and feel of colonialism gone mad, with a measure of racism to boot. The issue, however, is that the May Government is weak and divided and the power of the Marxist caucus of the opposition Labour party will continue to make life difficult. The Premier will have to fight very hard against a British Parliament and its double standards — but, I am sorry to say, given the hypocrisy of our government to date, I'm sure he can manage.

A truck driver accused of killing a 21-year-old model through careless driving told a bystander that he fell asleep at the wheel, a court heard yesterday. Glenn Woods, a former emergency medical technician, told the Supreme Court that he heard truck driver Carlton Smith tell a woman after the crash that caused the death of Sophie Fraser-Smith that he thought he "had dozed off". The jury also heard from a crash investigator who said there was no evidence either vehicle braked before the collision. The crash happened on Middle Road, Southampton, on July 18 last year, the day of the General Election, and Mr Woods told the court that he was at the polling station at Heron Bay Primary school. He said: "I heard a loud crashing sound — there were two in rapid succession." Mr Woods said he saw the truck up against the wall and someone lying in the street. "That's when I ran towards the person. When I got closer to where all the debris was, I noticed a young lady lying in the road. There was a bike partly on her." Mr Woods said he spoke to Ms Fraser-Smith, but there was no response and that she struggled to breathe. He said Genevieve Masters, a nurse he knew from the hospital, arrived to help. Mr Woods said Ms Fraser-Smith stopped breathing "at least five times" while they administered first aid. He said he stepped back when the EMTs arrived, and crossed the street, where he saw a man leaning against the wall. Mr Woods added: "I just said to myself, 'I wonder if that's the driver?' A young lady came up to him and indicated, 'what happened?'. "I was just a few feet from him. His words were: 'I think I dozed off'." Mr Woods said Smith then moved his hands in a steering motion and added: "He said to her, 'I think something locked up'. "That's all I heard. I left them there talking and went back to the polling station." Mr Smith, 41, denies causing the death of Ms Fraser-Smith by careless driving. Defence lawyer Elizabeth Christopher suggested to Mr Woods that her client had said 'the steering is f****d up'. Mr Woods said that was not the case. The court also heard evidence from Sergeant Preston Gill of the Bermuda Police Service, who arrived at the scene after Ms Fraser-Smith was taken to hospital. Sergeant Gill explained he approached Mr Smith, who was visibly upset and refused medical attention for scratches to his leg. He said Mr Smith told him that the truck did not respond as he meant it to when he approached the bend near the school. Sergeant Gill added that Mr Smith started to cry and told him that he "tried to stop and avoid her". He added Mr Smith said: "The truck, the steering — there is an issue. I informed my job about it." Ms Masters told the court how she and Mr Woods battled to save the life of Ms Fraser-Smith, who was "unresponsive". Sergeant Olasunkanmi Akinmola, a police traffic collision investigator, said Ms Fraser-Smith's bike came to a stop almost 19 metres (about 62 feet) east of where the impact took place and the truck crossed back into the eastbound lane and hit a wall. She added: "As the driver negotiated the left-hand bend, available information suggests that the truck crossed the centre yellow line onto the opposing lane, which at this point suggests that the driver may not have been in control of the vehicle at the time." The jury also heard from an autopsy report that Ms Fraser-Smith died of massive internal injuries and multiple fractures, including to her spine. A statement from Nicole Hart, an emergency room doctor at the King Edward VII Memorial Hospital, said Ms Fraser-Smith was pronounced dead at the hospital about 3.40pm.
Mary Patricia "Patsy" Phillips, a keen horsewoman and former president of the Bermuda National Trust, has died. She was 85. She led the Trust from 1990 to 1993 and supported the organisation in various roles, including as a co-ordinator. Ms Phillips also assisted in running the Trustworthy shop, which she helped to set up in 1990. The charity recognized her contribution with the creation of the Patsy Phillips Bermudiana Award, the Trust's top accolade in the environmental category. Mrs Phillips was a driving force in the modernization of the Trust. She brought in new rules to govern its operations and ran its fundraising efforts on business lines. Ms Phillips told The Royal Gazette when she retired: "I really enjoyed the job. It was probably the greatest challenge of my life. I don't think people realize what a challenge it is." Mrs Phillips added that she took pride in her hard-nosed approach to fundraising. She said it was "vital for the Trust if it is to fulfil its mandate — to preserve open spaces and historic buildings." Ms Phillips was succeeded as president of the BNT by David White, then editor of The Royal Gazette and a good friend. Bill Zuill, the executive director of the Trust, called her impact on the organisation "immeasurable". Mr Zuill, another former editor of the Gazette, said: "Patsy will be remembered by many for her extraordinary fundraising ability, which was shown to greatest effect in the very successful capital campaign she helped to oversee; the proceeds are still helping the Trust today." He added: "She was an inspiration to the Council and staff alike and her presence has been greatly missed during her long illness. We all offer our sincere condolences to Michael and Chris and their families." Mrs Phillips was an animal lover who was also president of the SPCA and defended the traditional local carriage horse industry. She shared a philanthropic spirit and love of Bermuda's open spaces and heritage with her late brothers, Sir David Gibbons, the former premier, and E. Graham Gibbons II, the late former mayor of Hamilton. In particular, the family gifted Locust Hall in Devonshire to the BNT. Her two sons were from her first marriage to veterinarian Paddy Heslop, who died in 2008. Her second husband was the late John Phillips. In her later years, Mrs Phillips was known to residents and visitors for her beloved donkeys called Thelma and Louise, who were stabled at home on Pitts Bay Road, Pembroke. Complete with a vintage donkey trap, Mrs Phillips and her donkeys were a frequent sight during Sunday trips around the island. Mrs Phillips spent much of her life at the Pembroke property, which included a barn and stables, although she spent some time in Britain and a year in Tanzania. In 2006, she chronicled her donkey adventures in a 2006 children's book The Escapades of Thelma & Louise. Proceeds from sales were donated to the Trust. Mrs Phillips was a strong supporter of the preservation of Bermuda's green spaces and she warned in 2000 that there was "no greater issue facing us". She said then: "It is essential that we preserve these spaces because I believe it is important a child should grow up knowing what a cow looks like and to be able to see and grow fresh vegetables."

May 15

Bermuda's pioneering work to regulate the global blockchain industry was praised by delegates to one of the world's largest cryptocurrency conferences, as New York celebrates "Blockchain Week". David Burt, the Premier and Minister of Finance, accompanied by national security minister Wayne Caines, led a 20-strong delegation from Bermuda to Consensus 2018, a three-day midtown conference running from May 14 to 16 that has attracted more than to 8,000 delegates encompassing a wide array of industries and government entities. The island's contingent comprises members of the Bermuda Government, the Bermuda Monetary Authority, the Bermuda Business Development Agency, and industry, including several Bermuda law firms. "It's gratifying to go to an event like the one today, when people already know what's going on in Bermuda," said the Premier, who also sat down with BBC Online, Bitcoin Magazine, and Coindesk, a news site specializing in virtual currencies, which also organizes Consensus. "People we've met want to find out more about what we're doing, how we're moving forward. We certainly have a story to tell — and a very good one." The Premier addressed a full auditorium of attendees before a midday panel on regulation, highlighting the island's quick progress to become a global hub for fintech enterprises and innovation through ground-breaking recent legislation to govern regulation of digital assets. "The Government of Bermuda — all the way up to the Premier himself — is showing remarkable leadership in the blockchain space," said Don Tapscott, the keynote speaker, author, and executive director of the Blockchain Research Institute. Mr Tapscott, a leading authority on the impact of technology on business and society, added: "Bermuda is attempting to figure out an environment that enables both an innovation economy and entrepreneurship, on the one hand, and protecting the interests of consumers and investors on the other. Our institute intends to collaborate much more closely with Bermuda in the future." Bermuda delegates were deluged throughout yesterday by inquiries on setting up businesses and launching initial coin offerings from the island. Meetings were held in a Bermuda suite, where a networking reception also attracted entrepreneurs and technologists looking to leverage the island's respected regulatory environment and sophisticated infrastructure. "It's impressive to see the volume of people who have come through our meeting suite," Sean Moran, the BDA's Head of Business Development, said. "It has been non-stop. I've talked to dozens of groups that want to launch their ICOs out of Bermuda; they want to establish service-provider companies in Bermuda that would help support the growth of our digital asset industry. "Everyone is excited by what they view to be a jurisdiction that would offer a positive and welcoming environment for new businesses in the blockchain space." Consensus continues today, with the Premier slated for interviews with Nasdaq and Bloomberg Radio, among other media. The Bermuda group will also visit the New York offices of law firm Norton Rose Fulbright to give a presentation on Bermuda's economy and the island's innovative approach to business over many decades.

Bermuda's bid to attract digital currency business sparked conflict in the House of Assembly last Friday. Michael Dunkley, of the One Bermuda Alliance, said his questions to the Government over the speed of its adoption of blockchain technology remained unanswered. Mr Dunkley told MPs: "The reason why my colleagues and I continue to watch this space is because, clearly, initial coin offerings are a new fad. It's now the most common way to finance cryptocurrency ventures — there are now more than 1,600 of these ventures throughout the world." Mr Dunkley said that watchdog organisations had shown that 92 per cent of ICO's "fail". The Shadow Minister for National Security and Government Reform said that "quite vociferous comments" had followed his remarks on May 4. Wayne Caines, the Minister of National Security, told Mr Dunkley that he should have raised his questions during a consultation meeting. Mr Dunkley said: "The meeting was to discuss the ICO legislation, which on the surface we had no concern about." He added the meeting "had not been arranged to discuss any memorandum of understanding". Mr Dunkley said he wanted to know where any digital assets exchange "could actually be owned by Bermudians". He also questioned what costs might be attached, and asked whether David Burt, the Premier, had been aware that Gabriel Abed, the Bitt founder who has an agreement with the Government, also had an interest in Medici Ventures, which has its own memorandum of understanding with the Government. Scott Simmons, a Progressive Labour Party MP, accused Mr Dunkley of being "mischievous". Mr Scott added: "This industry is fast moving. As a result, I was satisfied this government has moved at that same pace." Michael Scott of the PLP said Mr Dunkley should "cease and desist from wanton disfigurement" of blockchain legislation. Rolfe Commissiong, a PLP backbencher, said the OBA's concern over blockchain "rings a little hollow". He added that the island was "constantly reminded of the reputational damage being done to our economy on the part of the European Union and now in the UK, with respect to companies that are domiciled here but have no physical presence". Mr Commissiong said that Scott Pearman, who was unveiled last week as the OBA candidate for the Paget East by-election, was a "prominent lawyer and scion of the Pearman family" and linked to the legal firm Conyers Dill & Pearman. Mr Commissiong told the House that CD&P was among those island law firms that carried out the business that had drawn international criticism. He asked: "Where are the voices on that side when it comes to the reputational damage of these law firms to Bermuda's well-being?"

Chief Justice Ian Kawaley made the wrong decision in the landmark Bermuda Bred case which gave same-sex partners the same rights to live and work on the island, the Court of Appeal has said in a written judgment. The Appeals Panel found that the Bermuda Immigration and Protection Act had priority over the Human Rights Act. Appeal Judge Geoffrey Bell said: "If it had been suggested to Parliament in 1981 that the effect of the Human Rights Act was to take precedence over the regulation of employment by the minister under the BIPA, the answer would have been swift and strong to say that was not Parliament's intention." He added the issue was now only one of "academic interest" due to the passing of the Bermuda Immigration (No 2) Act last year, which spelled out the primacy of the BIPA. The comments came as the Court of Appeal overturned a separate Supreme Court ruling, which was based in part on the Bermuda Bred case. In the Bermuda Bred case, Mr Justice Kawaley ruled that same-sex partners of Bermudians have the same right to live and work in Bermuda as spouses of Bermudians. The ruling was based on the view that the Human Rights Act had primacy over immigration law. The Bermuda Bred case was quoted in the later Godwin-DeRoche case which paved the for the introduction of same-sex marriage in Bermuda. In the present case, Marco and Paula Tavares, long-term Bermuda residents, had applied for indefinite permission to work in Bermuda but were refused. Ms Tavares is a British Overseas Territories citizen born in Bermuda and Mr Tavares her husband. Puisne Judge Stephen Hellman earlier found the minister had unlawfully discriminated against Ms Tavares by treating her less favorably than someone whose parents had Bermudian status. The Minister of Home Affairs, the Governor and the Attorney-General's Chambers argued the island's immigration legislation has primacy over the Human Rights Act — contrary to the ruling in the Bermuda Bred case. All three members of the panel backed the appeal. They found in a judgment handed down on April 20 that the Chief Justice had erred in the Bermuda Bred ruling Mr Justice Bell said: "The HRA does not operate so as to render the provisions of the BIPA subject to the discrimination provisions of the HRA. To hold otherwise would, in my view, be to ignore the fact that the Constitution expressly recognized the need to discriminate against persons who do not belong to Bermuda in the regulation of employment." Fellow appeals judge Sir Christopher Clarke supported Mr Justice Bell's ruling and said immigration legislation was "inherently discriminatory". He said: "If the regulation of engagement in gainful occupation of non-Bermudians is to be regarded as the provision of a service by the ministry, I find it difficult to see why the regulation of entry into, and of stay and residence within, Bermuda are not also the provision of such a service. By this logic it would be unlawful to refuse to allow a non-Bermudian with no links whatever with Bermuda to enter, remain and work in Bermuda. To do so would be direct discrimination. The UK citizen would be at liberty to come, reside, and work in Bermuda without restriction, in company with the citizens of any other state." Sir Scott Baker added he was unable to avoid the conclusion that the Supreme Court had been incorrect in its decision. He said: "The minister, in exercising his powers through an immigration officer under section 60 of the BIPA, is quite simply not supplying goods, facilities or services."
A drug manufacturer has come under fire in Britain for allegedly diverting $1.35 billion through Bermuda to avoid taxes. A report in London's Evening Standard said pharmaceutical firm Napp has funneled cash through its Bermuda-based Mundipharma offices for more than 25 years. Napp, which manufactures painkiller OxyContin among other drugs, and Mundipharma are controlled by the billionaire Sackler family. The UK's NHS Digital, which provides data to the National Health Service, said Sackler drugs make up 68 per cent of the volume of the oxycodone market in England and 29 per cent of the entire $356 million opioid market. The newspaper report, published last week, said the company manufactured drugs in Cambridge, England, and has paid taxes on drugs sold to the NHS. The report added sales to other parts of the world were routed through Mundipharma's office on Par-la-Ville Road in Hamilton. The story said: "This would have allowed profit to be taken on the island nation, where no tax is payable. According to our sources, Mundipharma bought the drugs from the UK at one price and sold them to Mundipharma entities for a lot more — keeping the profit made in Bermuda. However, the products were shipped directly from the UK to the country where they were sold and did not go anywhere near Bermuda." Napp's turnover for international sales totaled $182 million in 2015. The report said: "Over 25 years, our sources said, the amount of profits diverted to Bermuda from Mundipharma Europe and Australasia was well over £1 billion. If the 2015 profit had been taxed in the UK, where the drugs are manufactured, it would have attracted corporation tax of 20 per cent, which equates to £30 million." Over the 25 years the scheme has operated, this may add up to the avoidance of hundreds of millions of pounds in corporation tax. Bermuda's role was reduced in 2015 due to changes in UK law, with profits being repatriated through the UK. The report quoted a tax expert who said the process used by Napp was not illegal or considered tax evasion "provided the transfer pricing arrangements with Bermuda could be commercially justified". The unidentified expert said: "One way to add value is for the offshore company to hold the intellectual property and charge a fee for this, but in this case it appears the IP for OxyContin is held by Napp in the UK, and their larger trademark portfolio is held by Mundipharma AG in Switzerland. So it is hard to see, at least on the facts supplied, what activity in Bermuda added the value to justify the higher pricing." The expert added that it was possible that the company entered into an advance pricing agreement with HM Revenue and Customs. The expert said: "Before 2015 this was relatively easy, as such arrangements were often difficult for HMRC to challenge successfully. The introduction of diverted profits tax in 2015 made it harder for multinationals and this may be why the arrangements changed so radically in 2016." In a joint statement, Napp and Mundipharma said they had a long history of paying taxes in the UK, including $90.7 million between 2013 and 2016. The statement said: "Napp and Mundipharma independent associated companies based in the UK are transparent in the disclosure in their public accounts of their dealings with independent associated companies and in their dealings with HMRC. We follow HMRC's guidance in full. We pay all taxes that we owe."

SOUTHAMPTON, Bermuda — Coral reefs, mangroves and even some fish could soon have their own insurance policies as the industry seeks new ways to boost protection for those affected by the ocean changes wrought by climate change. Warmer sea temperatures have led to more intense storms in the Atlantic Ocean, contributing to $320 billion in disaster losses from weather and climate-related events last year, according to the World Meteorological Organisation. Only about a quarter of these were insured. But despite high payouts, industry experts speaking at the Ocean Risk Summit in reinsurance hub Bermuda said so-called "ocean risk" — which encompasses storms and hurricanes as well as marine diseases and declines in fish stocks — can present opportunities for insurers if the risks are modeled correctly. One way to increase coverage is to devise new financial instruments to insure "green infrastructure" — such as coral reefs, mangroves and salt marshes that act as natural barriers against storms and can reduce devastating losses on land. "There is a new role for insurance companies in the context of development strategies for countries most vulnerable to ocean risk," said Falk Niehörster, director of Climate Risk Innovations, a risk management consultancy. Niehörster has urged the creation of new insurance products to cover the $1.5 trillion global "blue economy" including fisheries, marine transport and other sectors. Mark Way, a former reinsurance official who helped Swiss Re implement a policy for dozens of miles of coral reef and beach in Mexico this year — a world first — said his charity was inundated with calls from other insurers after the concept was announced. "There's a lot of capital looking for investment opportunities so there are incentives to find innovative new ways to provide cover," Way, head of global coastal risk and resilience for The Nature Conservancy, told the Thomson Reuters Foundation on the sidelines of the summit last week. Governments also have a keen interest in such insurance policies since they can reduce the human and infrastructure losses on land that devastated parts of the Caribbean last year. Kedrick Pickering, Deputy Premier of the British Virgin Islands, which was hit by Hurricane Irma last year, said reef insurance was something the country would consider. The Mexican reef insurance model works by automatically triggering payouts once storm-force winds hit a certain level. The same concept theoretically could be applied to damage to fish stocks causes by El Niño, based on changes to water current. Payouts would go to fishermen in that case. "There is a whole host of ideas and we are just scraping the surface," Way said. However, some risks — such as pollution and over fishing, which scientists say could contribute to the loss of as much as 90 per cent of global reefs by 2050 — are not covered under the novel Mexican insurance model. And many species that have an enormous value to ocean ecosystems, such as crucial oxygen-generating bacteria, do not have easily quantifiable benefits to humanity, so are difficult to insure. "Insurance can't solve all the problems and we need to be mindful of the blind spots," said Rashid Sumaila, director of the fisheries economics research unit at the University of British Columbia Fisheries Centre. But so far even clearly identified threats to established markets remain largely uninsured. The nearly $23 billion a year northeastern US fisheries market, which includes high-value species such as lobster, scallops and cod, is expected to suffer from rising sea temperatures but so far remains largely uninsured, for instance. Experts say more data and research on the oceans, such as plans to map the ocean's resources as well as an ambitious project to create an ocean risk index by the end of this year, may help provide the missing pieces for insurers. "Insurers are already developing products in response to ocean risk but an index could accelerate and deepen their engagement," said Robert Powell, a senior consultant with the Economist Intelligence Unit, which is formulating the risk index. Creating insurance products for marine assets could also build incentives to protect them against threats, or at least the ones local communities can control, Way said. "If you can make the case successfully that its worth investing in an insurance policy then why spend that money if you are going to kill the reef through nutrient run-off or pollution?" he asked. Still, conservationists say there is a limit to what insurance can do and other protection will have to come from regulation, such as reducing illegal fishing and implementing a UN goal to transform 10 per cent of the world's oceans into protected areas by 2020. Another shortcoming is that insurers, who tend to offer policies on short time horizons, are only likely to be interested in providing coverage against ocean risks in milder global warming scenarios. Under the Paris Agreement on climate change, countries aim to hold average global temperature risk to "well below" two degrees Celsius, with an aim of 1.5 degrees. So far, however, inadequate global plans to cut emissions suggest temperatures could rise three degrees or more. "At three to four degrees (temperature increase) you are looking at a structural challenge for billions of people and that creates a whole new level of economic and social challenges for which insurance may not have all the answers," said Rowan Douglas, head of capital, science and policy practice at global advisory firm Willis Towers Watson.

A horror head-on collision that claimed the life of a 21-year-old woman was relived by witnesses in Supreme Court yesterday. Sophie Fraser-Smith died after her bike was in collision with a truck driven by 41-year-old Clinton Smith on Middle Road, Southampton. Ernie Ogalesco told the court he was riding his bike east to go shopping at Heron Bay and shouted warnings to the truck in front of him as he saw it veer into the wrong lane. He said: "I thought he was going to go straight and hit the wall, but I saw the black bike coming and I saw the head-on collision." He added the truck "took up the whole right lane" and struck Ms Fraser-Smith's westbound bike "face on". The crash happened on July 18 last year, the day of the General Election, and police at the nearby polling station in Heron Bay School were first on the scene. Mr Ogalesco said he went to help the injured girl but was told by police not to touch her. He added: "I saw the driver come close to the girl." Mr Ogalesco showed the court how Mr Smith held his hands to his head before he sat down at the roadside. Defence lawyer Elizabeth Christopher questioned his memory of the point of impact. Mr Ogalesco said he was "100 per cent sure". Mr Smith denies causing the death by careless driving of Ms Fraser-Smith, a model. He was driving a Dunkley's delivery truck when the collision happened just after 3pm. Crown counsel Nicole Smith told a jury Mr Smith's "standard of driving fell well below the standard of a careful and prudent driver on Bermuda's roads". Ms Smith added: "You may hear the accused allege that something was wrong on the steering on the truck. The Crown's case is that the truck was examined subsequent to this event, and there was no fault found with the braking or the steering." Ms Smith said that a traffic collision investigator would tell the jury that the fault lay "wholly" with Mr Smith. Another witness broke down in tears as she told the court about efforts to save Ms Fraser-Smith. Krystal Rodrigues, said she had noticed a woman motorcyclist just ahead of her car as she headed west on Middle Road to vote. Ms Rodrigues, whose boyfriend was a passenger in the car, added traffic was light, with "hardly anyone" on the roads. She added: "There was nothing much to observe — she was not riding in any way that would call my attention." Ms Rodrigues said she "heard the crash" as she approached the Jehovah's Witness Kingdom Hall on Middle Road and saw "the top of the truck and pieces of debris in the air". She added: "By the time I got around the corner the truck was passing us, and I was fearful the truck would hit us." She said it "felt like forever" but "it could not have been more than a couple of seconds". Ms Rodrigues said she saw Ms Fraser-Smith "falling directly in front of us, and the bike fell on top of her". Ms Rodrigues added she ran to help Ms Fraser-Smith but people from the polling station tended to her, so she helped her boyfriend call for an ambulance. She said she saw the driver of the truck "walk up to Ms Fraser-Smith". Mr Rodrigues added: "He just kept asking if she was going to be OK." She told the court that an emergency medical technician on his way to Port Royal stopped and asked to borrow her phone to call the ambulance. She said: "He said that they needed to get there pretty quickly". The trial continues.

A tourist couple who thanked people in Bermuda for helping them to search for their lost passports have found their travel documents. Corinne and Steve White said the passports had been found in a bag after they had slipped down a tear in the lining. Ms White said: "We're a bit embarrassed as we feel we were very thorough looking for them, but apparently they had fallen down behind a torn lining in our bag and the tear escaped our inspection." The couple, regular visitors to the island, thought they had lost their passports just after they arrived on the island last Tuesday. Ms White feared the passport holder had fallen out of a backpack which had not been zipped closed when they left a taxi at their holiday accommodation in St George's. Friends and area residents joined in a flashlight search for the passports, while host Julian Wheddon drove to the airport to check if a taxi driver had found the passports in their cab. Mrs White said the missing passports were found on Sunday after the couple searched their luggage again. Ms White said: "It was a wonderful Mother's Day gift. We were scheduled to begin the replacement process on Monday morning at the US Consulate." The New Hampshire couple again thanked members of the public for their help in the search for the missing passports. Mrs White said: "We are most grateful to our friends, the folks in St George's and the people of Bermuda for their kindness and concern."

May 14

Pepper-sprayed protesters fear a judicial review will not uncover the events behind the civil disorder outside Parliament 18 months ago. One source close to the application for a judicial review of the Police Complaints Authority report into the disturbances on December 2, 2016 said he feared that the retirement of Commissioner of Police Michael DeSilva and the replacement of Ginny Ferson, who was Acting Governor at the time of the protest, would hinder any review. The source said: "My concern about this whole process is we see key players off to retirement or elsewhere and it doesn't seem the level of accountability sought by the Joint Select Committee will be forthcoming." The source was speaking after a judicial review request hearing scheduled for last Thursday did not go ahead. The insider said: "There needs to be a level of official accountability. I would like to see those who did take the action outside of orders to face disciplinary action, up to and including being terminated from the police force because it was an abuse of power. There should not be a double standard in terms of officers enforcing the law; they should not be above the law. I would also want to see some higher level of training. I know how pepper spray is supposed to be used and what I saw that day was not the way it should be done. In crowd containment, if force is being used, the protesters usually have an avenue to get away, but everyone was blocked off. There was no space to get away from the action." A PCA inquiry into the incident criticized police leadership and planning, but no individual officers were found to be at fault. The inquiry came after protesters blockaded the House of Assembly to demonstrate against controversial plans to redevelop the island's airport through a public-private partnership. The Progressive Labour Party, which was then the Opposition, also called for the public-private deal with the Canadian Commercial Corporation and developers Aecon to be scrapped. The plan was approved in the House of Assembly in February last year and David Burt, as the Opposition leader, asked the Senate to block the deal. A combination of One Bermuda Alliance and independent senators, however, backed the deal the same month. Mr Burt commissioned a report by consultants LeighFisher after the PLP won power last year, which found the cost to axe the deal only months into the project would have been huge. The Premier said the price tag would have been a minimum of $196 million and that it would be "fiscally irresponsible" to axe the contract. The LeighFisher report said that, after talks with the Bermuda Airport Authority and airport operator Skyport, consultants had identified about $15 million in "enhancements for Bermuda and Bermudians" that could be negotiated. But the source said: "The Government still has options to remove itself from the contract if we examine other territories that have had Aecon and CCC. They have filed official complaints with the Canadian Government which is in charge of CCC, and the Canadian Government has called for these contracts to be voided or altered. There is still space for the Government to maneuver, but they would need some assistance from the private sector for creative financing to, in effect, buy the airport back." The insider said: "I think a compromise could be made in terms of the scenario and the inclusion of elements that were not in the Aecon build proposal. The Causeway is still an issue and a rise in sea levels is still an issue."

In a bid to help small and medium sized businesses, debt consolidation micro loans of up to $20,000 are being offered by the Bermuda Economic Development Corporation. In addition, the BEDC has increased its ability to act as a guarantor for bank loans taken out by a small and medium sized businesses on the island. It had previously been able guarantee 50 per cent of a loan, but can now do so for 65 per cent, up to a maximum guarantee amount of $200,000. The ability to do this is thanks to an increased funding commitment from the Bermuda Government that has lifted the agency's capitalization from $1 million to $1.65 million. That allows the BEDC to leverage its capitalization six times to write $9.9 million in loan guarantees — up from $6 million — and increase total direct lending from $500,000 to $625,000. Jamahl Simmons, Minister of Economic Development and Tourism, said increasing the loan guarantee percentage "addresses a long standing barrier for many entrepreneurs to access bank loans, thus closing the gap created by a lack of collateral to secure bank financing". Regarding the debt consolidation micro loan programme, Mr Simmons said: "For years, local entrepreneurs have spoken of the challenges they have experienced in getting the capital needed to start-up, sustain, or grow their local business." He said that due to Bermuda being a costly place to live and do business, some entrepreneurs without "the proper channels of support" had been forced to close down or operate below their potential. "Entrepreneurs told us that a debt consolidation micro loan programme would be a tremendous help, allowing them to consolidate small debts, reduce their carrying costs, and thereby increasing business cash flows. The BEDC and the Government have listened and taken action," he said. The micro loan programme will help businesses consolidate back debts between $5,000 and $20,000 that have accumulated during the past three years. The BEDC has $200,000 allocated for this programme.
Information about the programmes can be obtained from the BEDC by calling 292-5570, e-mailing to info@bedc.bm, and visiting the website bedc.bm.

April storms caused $2.3 billion of economic damage in the US, with public and private insurers including those in Bermuda expected to pay at least $1.5 billion in related claims, according to a report by Aon Benfield. Five separate storm systems caused severe thunderstorms across the US during the month, the strongest of which affected the Plains, Midwest, Southeast, Mid-Atlantic, and the Northeast, with nearly 70 tornado touchdowns and up to baseball-sized hail that damaged residential and commercial property and vehicles. The same system led to snowfall in the Upper Midwest and New England, while dry conditions behind the storm caused major wildfires in the Plains, notably in Oklahoma. Impact Forecasting, Aon Benfield's catastrophe model development team, presented the details on its monthly Global Catastrophe Recap report. Aon Benfield is the global reinsurance intermediary and capital adviser of Aon plc. Michal Lorinc, an analyst within Impact Forecasting's Catastrophe Insight team, said: "As the peak of the severe weather season approaches in the United States, it is worth highlighting the impact of the thunderstorm peril in Europe. As in the US, hail has been particularly damaging to European residential and commercial property, as well as vehicles, with several historical events prompting insurance payouts in excess of a billion euros. Given this risk, Impact Forecasting will soon release a hail model that includes coverage for several European countries, to help our clients better prepare for the potential events." Around the world there were a number of other natural disaster events in April, including flooding in Kenya which killed at least 78 people, and caused extensive water damage to homes, cropland, and infrastructure. Regional governments indicated that total economic damage would near $350 million. Further flooding and casualties were noted in the African nations of Somalia, Tanzania, Ethiopia, and Rwanda, damaging more than 10,000 homes. Extended cold and snow in China affected nearly 1.54 million acres of cropland. Total economic losses were estimated at $1.5 billion, primarily to the agricultural sector. Winter weather in the Canadian provinces of Ontario and Quebec resulted in total combined economic losses in excess of $360 million, with insurance losses expect to exceed $180 million. Torrential rainfall over the Hawaiian Islands led to widespread flooding, with at least 532 homes damaged or destroyed. The state government allocated at least $125 million to flood repairs. Tropical Cyclones Josie and Keni impacted the Fijian islands. Combined damage to physical property, agriculture and infrastructure was estimated at more than S10 million.

Munich Re has ploughed $330 million of capital into a new Bermudian-based vehicle that will reinsure some of its life business. The island-based entity, to be known as Munich Re Bermuda, has been assigned a financial strength rating of A+ by AM Best. Munich Re Bermuda was formerly named Princeton Eagle West Insurance Company Ltd and was authorized to operate property and casualty business, all of which was in run-off. The company was renamed Munich Re of Bermuda in March 2018 and was repurposed as a Class C insurer by the Bermuda Monetary Authority in order to serve as an authorized reinsurer of the Munich Re group. Its main purpose will be as a vehicle to place Munich Re's related US life reinsurance business. Munich Re will support the newly repurposed entity by providing an excess of retention and excess of loss reinsurance treaty, as well as the initial $330 million capital injection.

Flora fever helped to generate an unforgettable atmosphere at the World Triathlon Series in Bermuda, one of the sport's top writers has said. Liz Hichens, senior digital editor of Triathlete magazine, gave a glowing review of the island's efforts in its hosting of the event last month. Thousands of people lined the streets to cheer Flora Duffy as she raced to a sensational win on home soil. The victory came after she won gold in the triathlon at the Commonwealth Games on the Gold Coast in Australia. Duffy notched up yet another big win on Friday night at World Triathlon Yokohama, in Japan, which propelled her to the top of the ITU WTS table. Ms Hichens wrote: "I settled in at The Dog House and enjoyed a post-race meal before watching the elite men's swim from the bar — yes, triathlon was on every television Then I hopped out to the sidewalk to watch the bike and run. I repeated this same sequence to watch the women's race. The crowd had grown exponentially by then, with everyone pumped to watch their home-town hero race on Bermudian roads — it was an experience I'll never forget. How often do you get to see thousands of people get so excited about triathlon? Bonus: Bermuda's own Flora Duffy is the best female triathlete in the world and every Bermudian is super stoked about it. Almost the entire country came out to cheer her on and it's a sight every triathlete will appreciate. Ms Hichens admitted: "Yes, I cried with the crowd when she won." Ms Hichens also took part in the age-group ITU WTS Bermuda race as an amateur while on the island. She said: "It was awesome. Like many ITU-affiliated events, this event won't be around for ever. This was the first of a three-year agreement that will see Bermuda on the race calendar as part of the World Triathlon Series circuit." She added: "The vacation part of the 'race-cation' idea should be the main reason you head to this event. The island of Bermuda is only 20.6 square miles, but it's a unique country full of beauty and culture, and 65,000 residents who welcome tourists with open arms. So often the triathlons that take place in amazing places are relegated off the beaten path to avoid costly road closures in busy tourist locations. The majority of the WTS Bermuda action, including the entire run, takes place right on the iconic Front Street."

John Wight has been elected to serve a third year as president of the Bermuda Chamber of Commerce. Mr Wight, who is also chief executive officer of BF&M Ltd, became president of the Chamber in early 2016 and was re-elected last year. At the Chamber's annual meeting, held at the Hamilton Princess last week, he was again re-elected. He said: "I thank the members for their endorsement. There is much to be positive about in 2018, including major new construction projects, growing visibility of the island through premier sporting events, and the prospect of new start-up companies — all of which help to generate business and consumer spending for our members. "Conversely, there are challenges facing the island, including the CFATF [Caribbean Financial Action Task Force] review of Bermuda and the large government debt, forecast to increase as our spending for 2018/2019 is set to surpass what we take in." He added: "The Chamber plays an important leadership role for its members and for all of Bermuda. I am encouraged by the tone of constructive and open dialogue set by Government and I look forward to another year of bridging perspectives of all our stakeholders."

Three men were stabbed in two separate incidents over the weekend. A man was arrested on Sunday night after two others were stabbed in a brawl at a West End bar. Police said the incident happened after two men became involved in an argument with two others at Woody's Sports Bar in Sandys Parish about 11.30am. The injured men — one aged 47 and the other aged 45 and both from Sandys — were treated at the King Edward VII Memorial Hospital and later released. A police spokesman said a 27-year-old Sandys man had been arrested in connection with the incident and remained in police custody. The spokesman added that officers continued to work to trace the fourth man involved. A 34-year-old man earlier suffered knife wounds after a fight at the Vasco Da Gama Club on Hamilton's Reid Street spilt out on to the sidewalk. The injured man, from Warwick, went to hospital on his own and was treated and discharged. The incident happened about 1.45am on Sunday morning. Police have appealed for witnesses to both incidents and for people with information that could assist the inquiries.

A former Bermuda High School pupil was today named as Bermuda's Rhodes scholar for 2018. Deirdre Collins, of St George's, was awarded the honour after a grueling application process for the prestigious award. Ms Collins will use the scholarship to pursue a Master's degree in environmental change and management at Hertford College, Oxford. She graduated from Georgetown University in Washington, DC, last May with a BSc in biology. She left St Paul's School in New Hampshire with distinctions in science and humanities in June 2013 after BHS. Ms Collins went to work with NY Green Bank as an investment and portfolio management analyst after leaving Georgetown. The New York State-sponsored fund researches clean energy technologies. Ms Collins spent two months crossing the Juneau Icefield in Alaska to conduct research on geology, climatology and glaciology in 2016. She presented her findings at the American Geophysical Union conference in San Francisco in December of that year. Ms Collins is also a former research intern at the Bermuda Institute of Ocean Sciences where she conducted surveys relating to recovering coral reefs in Castle Harbour. She also spent a summer as an intern at The Royal Gazette. While at Georgetown, Ms Collins worked in various capacities with school's newspaper, The Hoya. She also danced in a number of school performances, and was a member of the school's cross country team. Ms Collins also volunteered with the Georgetown University After School Kids Programme.

Some photographers dread shooting demanding people, but Alistair Morrison relishes the challenge. He has spent 40 years shooting celebrities and has captured everyone from Dame Judi Dench to Bruce Springsteen with his lens. "It might not sound like fun, but anyone who is very difficult is always great," the London-based portrait photographer said. "Psychologically, you have to try and get them around. If you get a good photo out of them, you feel you have conquered." He recalled one memorable shoot with acting legend Bette Davis. "She was fascinating," he said. "When I photographed her at the Savoy Hotel in London, she had this little salvo of cigarettes and she smoked in that very flamboyant Hollywood way. I had to get her approval of the photos. The next day I came back and she had some scissors and an eye loupe on the table. I said: 'What are those for?' And she said: 'How many pictures do you need, Alistair?' I said: 'Six, Ms Davis'. She said that was what she was going to give me. She proceeded to look at them and gave me the six that I wanted. She cut out the rest. She took an hour to do it. I was 24, and that was probably two years before she died." Since then he has exhibited worldwide. Eighty-two of his portraits are displayed in London's National Portrait Gallery. Actors' Last Supper, his take on Leonardo da Vinci's Last Supper, put 13 of Britain's best actors around a dinner table; Great Britons highlighted 90 notable Brits in honour of the Queen's 90th birthday two years ago. This week he takes on Bermudian Legacy. The photograph will feature 13 outstanding members of our community. "I wanted to do something that related to my own legacy," said the 61-year-old, who came up with the idea and brought British Airways and the Hamilton Princess & Beach Club on board. "I have kept a keen interest in those Bermudians who have made significant contributions in sport, music, charity, environment and conservation, art, history and culture. Many have been honored on the international stage. I am also very aware that there are many unsung heroes on the island and I wanted to ensure that we also honored them." Mr Morrison's mother, Aileen Wingate Morrison, is Bermudian. His Scottish father, James, came to the island when he was 18 to work for Cable & Wireless. "He used to see this beautiful young girl coming down the street," the photographer said. "He eventually plucked up the courage to ask her out. They were married within the year. His work took him to South America — so I am one of five boys who was raised there. I was born in Peru, then [we went to] Argentina and Chile." He visits Bermuda often. His mother moved back home 20 years ago, after his father died. Two of his brothers, David and Philip, live here along with other family members including his uncle, retired conservationist David Wingate. At the moment, he is excited to start shooting Bermudian Legacy. Sporting greats Clarance "Nicky" Saunders and Flora Duffy have been confirmed; Mr Morrison is in the process of selecting the rest of the group. Nominations can be made on his website, alistairmorrison.com/bermudian-legacy before June 15. "I'm here right now doing some researching and looking at locations," he said. "I would like it to be 13 individuals, because the very first of my Legacy [series] images was the Actors' Last Supper, which included 13 actors." Mr Morrison was 21 when he decided to make photography his career — he found the idea of being his own boss appealing. Initially, he shot whatever he could for magazines and newspapers in London. He remembers once driving hours to shoot a swimming cat, who did not really want to swim that day. His breakthrough came unexpectedly. "There was an old Fleet Street picture editor who suggested to the art editor they should send me out to go and photograph Sting and The Police. I remember the art director thinking I was too raw and not experienced enough to do the shoot but the editor decided he'd give me the job. I arrived in Atlanta and got a good cover shot with the guys." Still, he was not satisfied. The group's manager, Miles Copeland III, suggested he hang around for a while. Mr Morrison spent two days with them, capturing their personality so well that he became known as a portrait photographer. Once completed, Bermudian Legacy will hang at the Hamilton Princess. Nominations for subjects can also be mailed: Bermudian Legacy, P O Box HM 2969, Hamilton, HM MX.

May 13, Sunday

Two young Bermudians have won backing at a Commonwealth youth forum to give UK Overseas Territories delegates voting rights. Ryan Robinson Perinchief and Russell Lister proposed a motion to amend the Commonwealth Youth Council constitution to allow Overseas Territories to have full membership and vote in council debates which passed by a vote of 67 per cent to 33 per cent. Mr Perinchief said: "We were grateful to receive majority support for our recommendation to give Overseas Territories voting rights in the youth council and we hope it will pass the next stage at the next General Assembly so that we can have a full seat at the table." The conference, organized as part of the Commonwealth Heads of Government Meeting in London last month, was designed to bring together young people to discuss their problems. The group has met twice a year since it was founded in 2013 and was the second attended by representatives from Bermuda. Mr Lister said: "The CYF brought together a diverse group of young people from around the Commonwealth and provide an opportunity to build cross-cultural connections and discuss the challenges facing young people and ensure we have a voice in our future. During the conference we were selected at attend a joint session between the Youth and Business Forums to discuss the need for youth empowerment and increasing opportunities for social entrepreneurship." Mr Perinchief added: "It was heart-warming to be able to foster relationships with some of the youth leaders from other island nations, from as far away as Papua New Guinea to our Caribbean cousins in places like Anguilla and St Vincent and the Grenadines. Overall it was a great experience and we look forward to collaborating with other countries on common interests to effect positive change in the future."

May 12

Developer Gilbert Lopes was accused yesterday of "making an illegal operation legal" over a plan to introduce a quarrying operation next to the Grand Atlantic development on South Shore. Lawrence Scott, the Government Whip, told the House of Assembly that the work near the apartment complex was a health risk to area residents. Mr Scott said: "Anything that starts wrong can only end wrong." He also called on Mr Lopes to "withdraw his retroactive planning application". The notice, published in the Official Gazette on April 27, asked for approval for "a temporary facility for the processing of Bermuda stone into sand". Mr Scott said: "It is illegal, and the whole country knows that it's illegal." He added that a quarry built decades ago at Cobbs Hill had tainted home water tanks with sediment and had been implicated in the death of a resident. Mr Scott said: "Their medical records showed that their cancer was most likely attributed to their water and sediment in that water." He added that nearby residents on South Shore had spotted "trucks showing up with rubble and leaving with sifted sand. I want Gilbert Lopes to know that everyone on the hill is watching you and what you do." He added that yesterday was the deadline for objections to the project and that residents had already submitted a petition against it. Mr Scott said: "You want to talk about neighborhood watch — we have a constituency watch." Mr Lopes branded the attack yesterday as "a vendetta against a successful contractor". The developer said: "When I was up there doing Grand Atlantic, we had a processing permit for aggregate and sand. When we finished, we couldn't do that processing any more because it was just for that development." Mr Lopes said the area was used to store equipment and rubble from an excavation job in Hamilton. He added: "We haven't processed anything. I have my stuff on my property, not realizing that I needed a permit. We applied for a permit to continue to store and then process what we had up there. It's less than a year's job. There is a shortage in Bermuda of aggregate and sand that would otherwise have to be imported. It keeps construction going, keeps people surprised and keeps costs down. I have not received complaints from residents in the surrounding area. Mr Scott's complaint doesn't surprise me".

Tourists Corinne and Steve White were horrified when they lost their passports just after they arrived on the island. The couple said yesterday they were overwhelmed when Bermudians mobilized to help search for the missing travel documents, even though a search failed to trace them. Ms White said: "We are long-time visitors here and know firsthand how absolutely lovely the folks are in Bermuda. We have witnessed Bermudian kindness, courtesy, and compassion played out over many years, but these traits were especially evident during our time of need. We know in our hearts that if our passports were going to be turned in, it would be here in Bermuda." Mr and Ms White, from New Hampshire, arrived on the island on Tuesday and caught a taxi to their accommodation on Needle & Thread Alley in St George. Ms White said: "We were running luggage up and down the alleyway as quickly as possible as we were blocking a road. In the process, I had my passport carrier out to pay the driver, after which I tucked the passport into my backpack. After our driver left, I hurried up the lane to help my husband. Apparently, I did not zip the flap completely closed on my backpack and the passports must have fallen out along the lane." She added the couple did not discover they had lost their passports until later. Ms White said: "It was like something out of a very bad dream where we became increasingly panicked as we furiously unpacked case after case and they weren't there. Needless to say, we must have inspected those cases and backpacks a dozen times. We also did due diligence looking in the yard and the cottage." The couple called friends and they began to search the road with flashlights, while host Julian Wheddon drove to the airport to ask taxi drivers if they had found passports in their cabs. Ms White added: "Others heard of our plight and joined the search. Some joined in the search who didn't even know us. Looking back, it was almost comical with a mob of us out there in the dark with flashlights prowling up and down the back lanes and alleyways of St George's." Ms White said although the search was unsuccessful, the couple were overwhelmed by the number of strangers who came out to help. She added: "We would like to extend our heartfelt thanks to the people of Bermuda, our friends, and the folks in St George's for being so kind, caring and considerate during our time of absolute panic."

Opinion by Martha Harris Myron. What is cryptocurrency? According to the Bermuda Virtual Currency Business Act 2018, virtual currency means a digital representation of value that: is used as a medium of exchange, unit of account, or store of value; is not fiat currency, whether or not denominated in fiat currency. Great legal descriptions, but what it mean to the layperson? Let's start at the beginning.
From physical to digital to ethereal currency. We live in a physical world filled with things such as stone, wood, metals, plants, animals, and water. These are tangible, visible, and mostly things of value. Way back when, our ancestors used barter: you have a horse I need, I will trade you for the gold chain you want. Both were valued items, both were used in the exchange of items on a physical basis. Commoditised money such as minted gold and silver coins were launched into circulation. That meant an individual no longer had to drag his horse 100 miles to barter for a necklace. Fiat currency — mostly paper money — became the next step. Fiat currency is issued legal tender backed by governments, such as the US government-backed dollars, the European Central Bank-administered euro, and the Bank of England-issued pound sterling. Generally, fiat money, is valid buy is not backed by any commodity, such as gold. It is backed only by the faith of the bearer government. However, it is still tangible and touchable. Digital, eMoney, and credit and debit cards arrived to represent efficient storage of individuals' underlying personal cash and assets in digital format in a financial institution with verification available on printed matter and electronic files. In 2007, the first virtual currency technology emerged in a decentralized private register format — bitcoin. It appeared that an unknown private citizen, a computer programmer, had created a currency that could exist without governmental, institutional, regulatory or financial hierarchy involvement. Just a group of unattached, decentralized global citizens and their computers building a new world exchange that could produce a currency, raise funding, and trade for value. Virtual currency has no minted coins (some collectable designs exist), paper formats, or touchable, tangible qualities except for your fingers negotiating the electronic interface into the world of buying, selling digital coins. Thus, owning electronic access equipment is a total necessity.
The concept of centralized versus decentralized authority. Virtual currency is constructed on a computer platform with a decentralized register. No centralized government (organisation) is involved in the production, sale and redemption of Bitcoin, or as with hundreds of emulator virtual currencies. Conventional centralization in the control of currency is what we are accustomed to. Governments, financial institutions, and like entities have the ultimate central control (and contradictory roles) of money flows. This comes with intrusive "know your customer" taxation regulations, interest rates, accounting, reporting, and custody of liquid personal and business assets. It is rare to meet an individual or business that does not have bank or custody accounts. Generally, those exceptions that deal only in hard cash tend to operate under the radar because government interference is resented, or it is to avoid taxes, or hide illicit activities and avoid scrutiny.
Decentralized technology involves many computers and programmers around the world, all of whom are linked together to the computerization of the transaction processes, and without the intervention of any central authority or financial intermediary. All records are updated virtually simultaneously; operations and customers are anonymous; the software is open-source; and all activity employs cryptography.
Bitcoin, the original virtual currency and blockchain operational technology, is a new global financial disrupter. We are only just experiencing the beginning of these innovative financial concepts.
Virtual currency can be used for good and for corrupt practices.
Bermuda's Virtual Currency Business Act 2018 recognizes our country's reputation and the financial integrity risks involved; risks that are addressed in depth regarding the proposed or pending operation of virtual currency businesses in Bermuda. Serious details, such as regulatory supervision over public disclosure requirements, anti-money laundering and terrorist financing, fraud prevention, coin price manipulation, and integrity of owners are encompassed within the body of the Act. Under Section 39 of the Act, "disciplinary measures" regarding the power to impose civil penalties for breach of requirements, it states that "Except as provided in section 12, 57, 66 and 7, every person who fails to comply with any requirement or contravenes any prohibition imposed by or under this Act shall be liable to a civil penalty not exceeding $10,000,000, as the Authority considers appropriate, for each such failure." For those interested in studying further, I encourage you to take the time to read both of these illuminating documents. One thing is for sure, cryptocurrency and blockchain technology is not going away, nor will it replace conventional money. There is still so much to explore about these ground-breaking initiatives. Stay tuned. I intend to have these crypto-related features appear on the second Saturday of each month. Future questions to be explored are:
How are crypto coins made?
Why do we want it, or not? What place will it have in our lives?
How do we buy it, convert to it, sell it off and what is the investing risk? Will I get my money back?
How well capitalized are virtual currency exchanges?
And please send me your own questions on the topic.
Useful resources
Bitcoin History — the Complete Timeline. Visit historyofbitcoin.org.
What Is Bitcoin, and How Does It Work? The New York Times, by Nathaniel Popper October 1, 2017.
An Explanation of Initial Coin Offerings. The New York Times, by Nathaniel Popper, October 27, 2017
There are several more linked excellent articles. You will need a The New York Times subscription to access them, but for a world perspective the paper is worth it. Visit nyt.com
Bermuda Monetary Authority: Consultation Paper, Regulation of Virtual Currency Business.
Bermuda Virtual Currency Business Act 2018
Martha Harris Myron CPA CFP JSM: Masters of Law — international tax and financial services. Pondstraddler Life, financial perspectives for Bermuda islanders and their globally mobile connections on the Great Atlantic Pond. Finance columnist to The Royal Gazette, Bermuda. Contact: martha.myron@gmail.com

Flora Duffy showed just how much she has improved as a runner, by powering away from the competition at World Triathlon Yokohama last night and moving to the top of the ITU WTS overall standings. Once upon a time, the final of the three triathlon disciplines was considered Duffy's weakest link, but the Bermudian powered away from the competition on the run after finishing the bike among a group of nine. It was a stark contrast to almost total domination of that unforgettable afternoon in Hamilton at MS Amlin World Triathlon Bermuda two weeks ago, but the 30-year-old ended up crossing the line in her customary first place in a time of 1hr 53min 25sec; 33 seconds ahead of Katie Zaferes, of the United States. Non Stanford, of Britain, was third in 1:54:41. "Coming off a big high in April with Commonwealths and Bermuda, it was definitely a stretch and a push to get here, but I'm very happy with my race," Duffy said. "I think I often don't get enough credit for my running." Duffy came out of the water first in a time of 18:33, one second ahead of American Summer Cook. However, she finished ninth fastest on the bike and ended up in a pack of nine going into the second transition. It was then that Duffy made her most significant strides. Gone was the Flora who was well beaten on the run in the 2016 Olympic Games in Rio de Janeiro, where she finished eighth with American Gwen Jorgensen taking gold, instead leaving Zaferes and the rest in her dust. Indeed, her run was the fastest yet again — in 33:26 — after she became the first woman in WTS history to complete the fastest times in all three disciplines. To confirm her status as arguably triathlon's top runner, she ran faster than Ashleigh Gentle — highly renowned in the discipline and the only woman to beat Duffy in a race she has completed in the past 18 months — by a walloping 28 seconds. And Duffy was almost in disbelief at becoming the new leader, despite her crash in the opening race in Abu Dhabi in March. "That was not the goal; it was just to get a good score and set myself up for the series," the two-times world champion said. "But if I'm top then I can't complain!" She seems to be getting used to her dominance after her tenth WTS win in almost two years. Yeah it is a little freaky I suppose," she said." I was thinking about it today. I was like: 'I haven't [not] finished first or second in a long time'. I came into this race a bit tired and wasn't sure how it would go and I freaked myself out a little bit, but at the same time it's pretty cool."

The wife of a senior island churchman is on a mission to help young moms. Fiona Dill, married to Anglican Bishop of Bermuda Nicholas Dill, has worked for many years as a doula — a non-medical birth companion. She said she became aware of the problems struggling young mothers faced and took to the internet to mobilize a support network. Mrs Dill, a mother of six, said: "Originally, about three or four years ago, I saw an ad on Emoo asking people for items for young moms. I made a connection with Sakina Ible, who was a teen mom herself, and who started an organisation called Pregnant with Purpose. I have a lot of clients who contact me to say they no longer need an item, but they don't want to sell it and would rather give it away, so I pass it on to Sakina, and she gives it to teen moms." Mrs Dill said she had been able to create a list of contacts through Facebook to supply specific items. Now she gets requests from people across the island, including health visitors, Teen Haven and churches, and does her best to supply the needed items. She was speaking as Bermuda prepares to celebrate Mother's Day tomorrow. Mrs Dill said: "Because of my connection with the Church, it has raised my awareness of so much need. We get a lot of people in real desperation, unable to feed their families, unable to make ends meet and on financial aid, but it's just not enough. I feel very privileged to be a conduit who can match those that want to donate to those that need donations. It's a very privileged place to be because it takes very little effort and I'm just able to make it happen." Mrs Dill, a qualified nurse and a childbirth educator, said she was aware how important it was to support mothers because of her own children, Miriam, Sam, Hannah, Phoebe, Rachael and Ben. She said she became a certified doula when she was pregnant with her last child. Mrs Dill explained she wanted to help women through pregnancy and birth, and has since supported 330 mothers through their births. She said that many had started to see her as a mother figure, and with her knowledge base she has been able to guide women to make informed choices during their pregnancy and birth. Mrs Dill said: "There is a mothering element to what I do. When I first started 11 years ago I'd just finished having my last baby, and I wasn't that far off the age of the women I was supporting. Now I'm supporting women closer to the age of my eldest daughter, so now I am finding myself as a bit of a mother figure." She added her work as a doula had helped to build relationships beyond the birth. Mrs Dill explained she is on call throughout the pregnancy and provided postnatal help with breastfeeding and making sure that everything is on track with both mother and baby. She said: "One of the things that I feel when I am a doula is I so want the best for this woman, and I so want to enable them. You're in a bubble during those hours of labour and you are solely there for them, just the way you would be with your own children." She has been contacted years later by clients for help with marriage advice and tips on child discipline and how to improve relationships with children. She said she was pleased to see more support develop for mothers on the island, including medical assistance with problems like postnatal depression. Mrs Dill added: "I feel like there is a good network of people where women really don't have to suffer in silence. There needs to be an honesty about motherhood and I want people to know that support networks are available, where people can be honest about their struggles." Mrs Dill also makes donations to fund a "safe motherhood project" in Sierra Leone, Africa, an educational programme designed to provide information to pregnant women and mothers on nutrition, safe practices and childbirth education.

Giovanni De Braga has been hooked on tall ships since he first sailed on the training vessel Spirit of Bermuda. The 17-year-old Sea Cadet has now been chosen to take a trip to New York on the research vessel Corwith Cramer. He said: "It's such an amazing opportunity and I was so lucky to have this opportunity with the Sea Cadets." Giovanni, from St George's, added: "It's going to involve more sailing training in ten days from here all the way to New York. I'm very excited. They were saying that they would teach me about the stars, different water displacement and water depths. They are going to teach me anything to do with the water, and I'm extremely excited to learn." Giovanni, who is now home-schooled, explained that he first sailed on the Spirit when he was at middle school. He said: "That was the tall ship that I've been on and I've loved it ever since." Giovanni said he loved everything about the experience, from the teamwork and respect shown to the permanent crew, to being out on the water. He added: "It's such an amazing atmosphere to be in." Giovanni, who also sailed on the Blue Clipper as part of the Tall Ships Bermuda Festival last year, was given a tour of the Corwith Cramer by Captain Jason Quilter on Thursday. He said: "He was showing me all around the ship — the different science labs, the lower deck, everything involved with oceanography and water displacement." Giovanni explained that Michael Frith, Lieutenant Commander of the Bermuda Sea Cadet Corps, approached him about the journey after a planned trip to Australia was cancelled. He said: "My Lieutenant Commander has been so helpful, given me so many opportunities and I couldn't say no." Giovanni transferred from the Royal Bermuda Regiment junior leaders programme to the Sea Cadets about 2½ years ago. He said: "It teaches you so much. Everything is coming at you — different experiences, how to do rope work, sailing, water sport activities. It's amazing." Giovanni explained that he plans to join either the Royal Navy or the US Navy. He added: "Ever since I was younger, I've always wanted to serve and actually try to help people." The Corwith Cramer, which is on a five-week research voyage as part of its marine biodiversity and conservation programme, arrived in Bermuda from Nassau in the Bahamas on Monday. Captain Quilter explained that Giovanni would help stand watch, navigate, steer, work in the research lab and pitch in with cleaning and cooking alongside the rest of the student crew. He added: "I hope he takes away an appreciation for the ocean and for the discipline, hard work and the attention to detail it takes to have a successful voyage." Lieutenant Commander Frith said Giovanni was chosen because he was a "committed, enthusiastic and positive" senior Sea Cadet. He added that Giovanni would make the most out of this great opportunity. Mario Thompson, pilot warden, said the voyage was the result of several years of talks with the Sea Education Association, which owns the ship, to take a young Bermudian on an ocean passage. Mr Thompson, a friend of the crew and captain, added: "This is a wonderful opportunity that has been afforded to this young man. He is an up-and-coming Sea Cadet, who was chosen to make this northbound trip because of his attitude and positive outlook on life." The Corwith Cramer is to depart St George's at 3pm today and will host an open day from 10am to 1pm.

May 11

The next round of legislation to develop a financial technology business in Bermuda is to be tabled today in the House of Assembly. David Burt, the Premier, said the Digital Asset Business Act 2018 was "an exciting, landmark achievement". He added a team made up of people from both the private and public sector, as well as staff from the Bermuda Monetary Authority will enable the BMA to regulate and protect digital asset business. Mr Burt said: "In February's Budget statement, this Government promised the people of Bermuda that it would be more than transactional. We promised to be transformational as we expand and grow this economy for the benefit of all Bermudians. This legislation lays the foundation for growth in an area that Bermuda can and will lead." The Bill will be debated at a later session of the House of Assembly. Also up for discussion today are retirement benefits for government workers, as the Public Service Superannuation Amendment Act 2018 goes before MPs. A proposal for the amalgamation of departments for the library service and the Bermuda Archives will also be up for discussion. MPs will also hear a report from Walton Brown, the Minister of Home Affairs, on the Nekton Mission I, XL Catlin Deep Ocean Survey, which uncovered new species in the ocean off Bermuda. Diallo Rabain, the education minister, will give an update on the 2018 to 2022 strategic plan for the island's public schools.

"Sugar tax" legislation has been tabled in the House of Assembly. The Customs Tariff Amendment (No. 2) Bill includes several changes to import duty rates relating to sugar and sugar products. A Government spokesman said: "This follows the Sugar Tax Consultation Interim Report of March 2018 which concluded that there was community support for the proposed sugar tax and that fruit juices and milk products should be excluded. There was also public support for a duty rate of 75 per cent and that the tax should include dilutables (cordials and powders). Additional feedback from the consultation regarding chocolate and diet sodas will be included in future updates to the customs tariff, as it requires further adjustments to the tariff codes." The Ministry of Health also released the final report of its Sugar Tax Consultation online. The report found that 52 per cent of the 345 respondents supported taxing the included items. 10 per cent supported the tax, but believed certain items should be excluded, including raw sugar, coffee mate, yoghurt covered raisins and non-alcoholic beer. The report found 44 per cent of respondents were against the tax. Some of the reasons for opposing the tax included the fact there were other foods with sugar that were not part of the tax, concerns about Government regulating food and the inclusion of sports drinks which are used by athletes.

Enforced use of trash bins could help combat a rat population explosion on the island, environmental charities said yesterday. Anne Hyde, Keep Bermuda Beautiful executive director, said householders — particularly those who use communal trash areas — should consider buying a bin with a lid "that you can mark with your surname or house number". She added: "This investment will help keep rats and other pests to a minimum and the container will help keep trash where it belongs — in the bin — instead of scattered." Jonathan Starling, the executive director of Greenrock, added: "In other jurisdictions people use these wheelie bins. In fact, often the state provides a standard sized one and if you want additional you pay for it. These wheelie bins reduce the risk of vermin and general littering, keeping neighborhoods cleaner. Perhaps that is a system we should move to." They were speaking after the Government's Vector Control service warned that reports of rats were on the rise in communal trash areas since the switch to once-weekly pick-up and reminded people to put trash out only on collection days. Mr Starling said a change to wheelie bins, would need alterations to trucks so they could pick up and empty the plastic bins, adding that a switchover would take time. But he said: "However, we may find it leads to cost-savings in the long term, in terms of littering, vermin and even stress for workers." Lieutenant-Colonel David Burch, the Minister of Public Works, announced last month that once-weekly garbage collections would be extended until June 29. Once-a-week trash collection began in February after garbage collectors ended a work-to-rule over concerns about the lack of staffing and a shortage of trash trucks. Ms Hyde said the switch to once-weekly trash collection meant garbage was collected on time. She explained: "Previously, trash might have sat out for long periods of time, even days, waiting to be collected because the ageing trash truck fleet experienced many breakdowns and delays." She added that the switch to once-a-week collection might be hard to adjust to for some, but people would find it easier if they recognized the benefits. Ms Hyde said: "The threat of a sharp rise in the rat population and the dangers of rat-borne diseases might just be compelling enough to persuade many of us to change." Ms Hyde added families should also make an effort to reduce the amount of trash generated between collections. She said people should use washable pans and dishes instead of disposable items and make sure they are recycling glass bottles and metal cans. Ms Hyde added: "Just these two actions might make a big reduction in the amount of trash you put out for the Works & Engineering trucks on collection day. In many other countries trash is collected once a week and everyone is required to use a trash bin. They may have grumbled when those regulations first began, but now it is accepted as normal. If these measures help reduce the rat population, can we learn to live with once-a-week collection that gets collected promptly and help encourage our neighbors to buy and use trash bins with lids?" Ms Hyde said an added incentive would be if stores offered a discount on bins — "a once a year sale, perhaps". For more information, or to report a rodent problem, contact Vector Control at 278-5397 or e-mail envhealth@gov.bm. Garbage collection days, according to the Bermuda Government: Mondays: All of Sandys Parish. Western Southampton Parish down to and including Church Road. Tuesdays: East of Church Road, Southampton, to and including Cobbs Hill Road, Warwick. Wednesdays: East of Cobbs Hill to Trimingham Hill and Crow Lane, Paget. Pembroke — west of Blackwatch Pass, Barnard's Park, the junction of Court Street and North Street and Woodbourne Avenue. Thursdays: Pembroke — east of Blackwatch Pass, Bernard Park, the junction of Court Street and North Street. East Paget from Trimingham Hill. All of Devonshire Parish. Smith's Parish up to Devil's Hole Hill. Western end of Hamilton Parish up to and including Flatts. Fridays: Hamilton Parish from Flatts to the Causeway. Smith's Parish from Devil's Hole to Pink Beach. All of St George's Parish.

Nearly seven out of ten people approve of David Burt's performance as Premier, according to a new survey. The Bermuda Omnibus Survey, conducted by Total Research Associates, also shows both blacks and whites are both increasingly satisfied with Mr Burt. It found 69 per cent of residents are satisfied with the Premier, up from 55 per cent last December. Among blacks, 84 per cent are satisfied, up from 71 per cent six months ago. Among whites, 54 per cent are satisfied, up from 32 per cent last December. The survey also found the economy is considered the island's most important issue, followed by employment. It was based on a telephone sample of 400 adults, conducted from April 4 to April 12. It is accurate to +/- 4.9 percentage points, in 19 out of 20 samples.

A mix of energy resources using natural gas as the principal generating fuel came out on top in an evaluation of the options for the future of Bermuda's electricity supply. This is revealed in the Integrated Resource Plan Proposal, which compares four different energy mixes to achieve the estimated power needs of the island over the next 20 years. The natural gas scenario proved most expensive over the two-decade period as a whole, because of necessary investments in new infrastructure and engine conversions — but from 2031 it was the option producing the lowest-cost electricity because of its lower fuel costs. However, the study does not specify what the different scenarios would mean in practice for customer rates. Belco submitted the IRP Proposal to the Regulatory Authority in February, as the utility is required to do by law. Last week the RA published the 59-page document on its website and launched a consultation, which gives the public an opportunity to give feedback with a submissions deadline of July 2. The RA staged the second of two town-hall meetings this week in Hamilton last night, to explain the importance of the plan for Bermuda's energy sector and how the consultation process will work. The proposal, produced by Belco in conjunction with US engineering consultants Leidos, compares four scenarios — pared down from seven in a 2016 initial study — and grades them economically and by a range of qualitative factors including supply quality, environmental sustainability, security and cost resilience, logistics and economic development. The first scenario is the status quo, with fuel oil remaining the principal generating fuel. The other three scenarios all feature cost-effective utility-scale renewables as well as increased energy efficiency measures and increased adoption of electric vehicles, while each features a different principal fuel — fuel oil, natural gas or liquefied petroleum gas. The natural gas scenario had a score of 96.9 per cent, edging out fuel oil plus renewables at 96.4 per cent, LPG at 95.5 per cent and the status quo at 94.8 per cent. The proposal states: "Based on the overall scoring from the production cost dispatch analysis and the qualitative evaluation of base cases for the four scenarios, the full conversion to NG (Scenario 3) ranked highest. Additionally, the scores for all four base cases were tightly grouped, falling within 2.1 per cent of each other." The IRP Proposal adds that the preferred plan "will address key objectives related to cost of power, reliability of supply, exposure to high fuel cost, increased renewable resources, capability to burn diverse fuels and reduced carbon footprint". The report states: "While the NG scenario is more capital intensive than the other scenarios, it is less sensitive to increasing fuel commodity prices when compared to LPG or fuel oil scenarios. In addition, the NG scenario introduces the potential for NG to serve other uses in Bermuda via a piped distribution network." The proposal builds in many assumptions for the 20-year study period, such as fairly flat electricity demand, seen as closely correlated to economic growth, and average inflation of 2 per cent. Analysis of the natural gas option assumes that liquefied natural gas would be shipped from the US, and that offloading, storage and regasification facilities would be built in St George's, near existing fuel storage depots. A gas pipeline would also need to be built along the route of the existing fuel pipeline to Belco's Pembroke plant. The new infrastructure would take about 3½ years to build, from the start of engineering and design work. The LPG option would involve shipping in bulk ocean tankers from the US and the building of offloading and storage infrastructure, but transport to the Pembroke plant would be by road tanker. Also mentioned in the IRP Proposal is the assumption of a new power plant at Marginal Wharf, as has been proposed by the Bermuda Land Development Company, to be operated by an independent power producer. Belco has included in the IRP Proposal a 1.5-mile pipeline for fuel delivery to the new power station, although the BLDC's request for quotation for the new power station does not specify a type of fuel, nor a pipeline. Renewables are expected to make up more than 18 per cent of the island's energy supply mix within five years, by which time the new solar farm to be built on land near LF Wade International Airport, is expected to have come online. Continued growth in private solar installations is also taken into account. Energy efficiency measures are expected to ease both peak and total energy demand over time. An expected increase in electric vehicle use is not expected to measurably impact peak demand, because of anticipated "charging and usage behaviors". After the consultation, the RA will analyze and take account of submissions, which may include proposals from alternative prospective power producers, as it finalizes and approves a long-term energy plan for the island — something the regulator hopes to finalize before the end of this year. The IRP is designed to be a living document to be revisited every few years to take account of new technologies and changing circumstances. A new IRP Proposal will be requested from the Transmission, Distribution and Retail licensee — which is Belco — every five years or less, with timing determined by the RA, in compliance with the Electricity Act 2016. The process is currently at the IRP Proposal stage. Following this 60-day public consultation stage and submission of additional generation proposals, the RA will then review and analyze submissions before drafting Bermuda's Electricity Plan (the IRP). The IRP will be drafted and published by the RA.

Richard Branson believes the Caribbean can show the rest of the world how to minimize the damage being done to the climate and the world's oceans. The billionaire businessman, who founded the Virgin Group, spoke to attendees of the inaugural Ocean Risk Summit in Bermuda. He was not at the event, but addressed the audience at last night's closing dinner via an internet connection. He expressed optimism that changes are under way, but he also feels that action needs to happen quicker. The role the insurance sector and wider business community can play has been the focus of the summit, which has XL Catlin as its presenting sponsor. Sir Richard, who lives in the British Virgin Islands, spoke of the devastation caused by Irma, the Category 5 hurricane that smashed through the BVI and other islands in the region last year. He also gave an update on recovery efforts. José María Figueres, founder of Ocean Unite and former president of Costa Rica, asked Sir Richard what role he saw for the private sector in creating "climate smart zones". Sir Richard said: "The Caribbean is one area that is going to be most affected by climate change. We have to set an example. We have to become one of cleanest parts of the world, because then we can start lecturing other bigger countries in the same way the Maldives did very smartly some years ago. Business can play a big role. People like Bill Gates and others have said they will help fund the Caribbean and get it back on its feet. Funds have been set up to help with the riskier aspects of moving to cleaner energy." He said there was plenty of solar and wind energy in the Caribbean that can be harnessed, resulting in saving money. "On Necker Island a three-year payback is all it has taken to move from dirty energy to clean energy," he said. He added: "Energy is very expensive and it takes a lot to get energy to these islands. The quicker we can move the Caribbean and power it with green energy, the better." Sir Richard said businesses like his own, people like Microsoft founder Bill Gates, and a number of other funds and organisation can help stand behind governments in moving the Caribbean towards such wholesale use of alternative, sustainable energy. In 2004, Sir Richard established the Virgin Group's non-profit foundation Virgin Unite, which has incubated a number of organisations, including Ocean Unite. He also supports ocean conservation with the Ocean Elders. Speaking to summit attendees about the global picture and addressing ocean risk, he said a lot can be achieved by lobbying governments and educating leaders about the legacies they can leave behind by, for example, creating marine reserves to protect ocean species. He said if 30 per cent of the world's oceans were protected — a goal speakers at the Ocean Risk Summit have said could be achieved by 2030 — it would lead to "sustainable fishing for centuries to come for twice the population there is today". Mr Figueres asked if corporations are moving fast enough to help address ocean issues. Sir Richard said there was more work to be done and businesses would need to spend money. He mentioned a move by California to make it law for all new homes to have solar panels, and the banning of many plastic items, such as single-use bags. Sir Richard said it appeared many governments are moving to help protect the oceans. When asked what individuals and companies can do to help, he said it required lobbying and pushing, He said that while it may fail with one government, the next one might succeed, adding: "It is fascinating what a difference a few key organisations with the right lobbying at the right time can make." Earlier in the day, Prince Albert II of Monaco spoke at the summit, which was held at the Fairmont Southampton. He has helped to increase awareness of climate change issues. Yesterday, he called for a rethinking of choices and a changing to business and lifestyle models that do not imperil the environment. "It is possible and desirable. We must lay the foundations for responsible growth," he said, explaining that climate change can be combated by a series of measures that act as incentives, while also limiting greenhouse gas emissions that cause ocean acidification and rising sea levels. He said the response to the perils faced by the world's oceans cannot be limited to regulations. Urging businesses to launch themselves to the challenge of new growth, he said: "Invent an economic model capable of reconciling long-term needs of the seas, with the short-term goals of men and women who live here now. To stimulate this new growth we should draw upon renewable energies with their unlimited potential. In this way we would be responding to the main damager confronting the oceans — the threat of hydrocarbons." A recent estimate of the size of the world's blue economy was put at $440 billion. Prince Albert said there is a need for a more balanced exploitation of marine resources through sustainable fishing and aquaculture. He added: "It gives me pleasure that the insurance industry has decided to concern itself closely with the oceans and working to raise awareness." Another speaker was Ambassador Marlene Moses, permanent representative of Nauru to the UN. Addressing the conference delegates involved in the insurance sector and other businesses, she said: "You are the de facto regulators. In the absence of policy, finance will determine what gets built and what does not; gas-fired power plants or wind turbines, rails or roads. It is an awesome responsibility." Meanwhile, at the conclusion of the event, Mr Figueres said there was a lot of hope among the attendees at the summit. He asked Sir Richard what gave him hope. Sir Richard replied: "Ninety-nine per cent of countries are committed to doing something about it and hopefully we can get the US back on board." He noted that a lot of individual states of the US are doing well introducing measures to lessen their impact on the environment. He added: "A lot of marine zones are being created by countries. I have a lot of optimism that we can keep this going and protect the high seas so the oceans can have a future."

The island is to host an international medical summit next month. The Pink and Teal Conference on Breast and Ovarian Cancer will bring a "who's who" of specialists to Bermuda from June 13 to 15. William Keegan, president of Innovative Medical Conferences and the event organizer, said the conference would be more than triple the size of the first "pink conference" on breast cancer held on the island in 2013. The 2013 meeting attracted about 200 medical experts and physicians. The conference, which will run on June 14 and 15 at the Fairmont Southampton Hotel, will feature experts in the treatment and prevention of breast and ovarian cancer. Mr Keegan said: "IMC is committed to again offering free attendance to Bermuda's medical and nursing community. Those in attendance will be able to listen to and interact with some of the finest medical specialists in cancer care." Invitations have been sent to Bermuda College nursing students, as well as medical staff at King Edward VII Memorial Hospital. Mr Keegan said guests would also be able to log professional credits through their attendance. Francis Arena, an oncologist based in New York, is to moderate the conference and veteran cancer specialist Franco Muggia will be the keynote speaker. The group has also invited women and family members affected by cancer to a public forum at 10am on July 12 at City Hall in Hamilton.

Top British photographer Alistair Morrison is to return to Bermuda to focus on people who have made a difference to the island. Mr Morrison, whose grandparents moved to Bermuda in the 1930s and whose mother still lives here, said the photographic project would also help him to learn more about his own heritage. The photographer, who has shot portraits of stars like Tom Cruise, Sir Elton John, Dame Judi Dench and Bruce Springsteen, aims to get 13 Bermudians on camera for a piece called Bermudian Legacy, with two of the subjects chosen by public vote. The project is a collaboration between Mr Morrison, British Airways and the Hamilton Princess Hotel, where the finished work will be displayed. Mr Morrison's grandparents moved to the island in the 1930s and had four children in Bermuda. Mr Morrison said: "My mother and uncle, along with a number of other members of my family still live here, so this beautiful island is very much a part of my heritage and where I spent many summers with my family. When British Airways first suggested the idea to me back in January, I was instantly intrigued and am delighted to see it come to fruition." Mr Morrison has previously tackled several other "Legacy Photograph" projects which featured famous actors, sportsmen and musicians. The photographer has already selected 11 subjects for the project but the public can nominate others who "have contributed greatly to the strength of the Bermuda community". Nominations can be made online at Mr Morrison's website, alistairmorrison.com/bermudian-legacy until June 15. Written nominations can be submitted to Bermudian Legacy, PO Box HM 2969, Hamilton, HM MX. Each entrant can make up to three nominations and must specify why they should be included.

May 10

Optimism exists that damage to the world's oceans, including over fishing, pollution, rising sea levels and ever more powerful hurricanes driven by warmer temperatures, can be reversed. Bermuda's signature international business — insurance and reinsurance — is seen as one of the brightest hopes for positive change. Discussions about how the industry and wider business community can assist the plight of the world's oceans got under way at the inaugural Ocean Risk Summit in Bermuda. The creation of an ocean risk index could be one of the most significant outcomes for the summit. Whether that happens is not a certainty, but The Economist Intelligence Unit and delegates will be working towards that goal. Mike McGavick, chief executive officer of XL Catlin, which is the presenting sponsor of the summit, was one of the speakers on the opening day. He said: "Tomorrow we will be joined by the Economist Intelligence Unit who want to work with the group collectively to see if we can figure out how to create a genuinely meaningful index of the ocean risks. We can start using numbers to explain the objectives." Such an index could be a tangible and accessible way to promote a wider understanding of the risks faced by the world's oceans, and to show progress in mitigating and reversing those risks. The importance of addressing the plight of the world's oceans was highlighted by experts from the spheres of science, conservation and business. Queen Noor of Jordan, who works internationally on environmental issues with a focus on water, ocean health and human security, said: "Ocean impact has no borders, climate change has no borders and will impact us all." She spoke about how millions of people around the world are being put at risk by rising sea levels combined with increasingly powerful storms, and how warmer oceans are spreading dangerous bacteria across wider regions. Queen Noor mentioned the loss of about half of the world's mangrove forests, which are highly effective at capturing carbon dioxide from the atmosphere, and protecting coastlines from storms. She said increasingly acidic ocean waters are bleaching and killing coral reefs, which are home to 25 per cent of marine life and protect coastlines and islands. José María Figueres, founder of Ocean Unite and former president of Costa Rica, said: "An ocean in trouble means that all of us are in trouble." He said the challenges demand a multisectoral response, and added: "Insurance companies have been at the front line dealing with ocean-related hazards for many years. This year will stand out as the year the risk management sector really began to mobilize around rising ocean threats." Mr Figueres said the best weapons against ocean risk are knowledge, innovation and collaboration; three elements that the summit is designed to generate. "Insurance has already proven it can play a catalytic and transformational role in mitigating and minimizing these risks. And we should bear in mind when we devise solutions that we ourselves will have to take risks, test new ideas and share our experiences and expertise," he said. Peter Thomson, the United Nations' special envoy for the ocean, said a quickening cycle of decline has been brought upon the health of the ocean by the accumulating effects of harmful human activities. However, he is confident that by 2030 the negative cycle of decline will have been reversed due to comprehensive plans to save the ocean. He mentioned the 2015 Paris climate agreement and UN sustainable development goals. He also pointed to mounting public concern about plastic in the oceans that has led to major food and beverage corporations and retailers pledging to make their packaging recyclable or compostable. Mr Thomson added: "We should not underestimate the powerful attraction of the sustainable blue economy, whether by way of aquaculture, offshore energy, green shipping or eco-tourism. It's clear that almost limitless business opportunities lie ahead in the sustainable economy. The sustainable blue economy is on the cusp of great advancements. It is our greatest route to success, but only if the private sector, in partnership with government and science, is fully engaged. It will have to incorporate the global insurance industry to attract massive investment augmented by philanthropic funding." How the insurance sector can assist was discussed by Mr McGavick, and by Rowan Douglas, of Willis Towers Watson. Key factors are the risk-modeling capabilities and innovation that the sector has demonstrated and refined during the past three decades. Mr Douglas, head of capital, science and policy practice at Willis Towers Watson, said he believes the ocean blue economy agenda is going to leapfrog the wider green climate sustainability agenda because of "intellectual engineering that is going to be done right at the beginning". He said the trick was to make capital sensitive to risk. He added: "The final thing is to blend insurance and risk thinking with mainstream finance. Bermuda [in the 1990s] was also a hotbed for innovation around how science, analytics, indices and data were used to create brand new financial instruments. Bermuda can be the laboratory with our new friends in the ocean community to take these innovations through the ocean and blue economy." Kathy Baughman McLeod, global environmental and social risk executive at Bank of America, noted that green bonds have been a successful strategy and are currently oversubscribed because there are not enough projects to go with the interest. She spoke of the possibility of blue bonds, or resilience bonds, driving change and practices related to the ocean, such as sustainable aquaculture businesses. Responding to that suggestion, John Huff, CEO of the Association of Bermuda Insurers and Reinsurers, said capital captivity is at record levels in the private insurance market. He said: "There is certainly capacity and capital available to meet these demands. It is critical to define and price the risk out there." Meanwhile, in her speech to the conference, Queen Noor said: "We have faith that together we can defend and build upon the encouraging global climate initiatives of the past several years. If we are going to be successful it is absolutely vital that we have citizens, governments and business leaders who understand the complexity of these issues and are motivated to take bold and urgent action. We need each of you individually, and collectively as an industry, to help us reverse the damage we have inflicted upon our absolutely vital life support systems. Human health, security and prosperity depend on it. You have a voice, an influence as well as the ability as an industry to help drive the change that we so desperately need. The next ten years may be the most important in the next 10,000 for us to secure an enduring future for ourselves. We can not do it without you." The Ocean Risk Summit , which has a website at oceanrisksummit.com. is being staged at the Fairmont Southampton. It concludes today.

Businessman Wendall Brown asked a judge yesterday to throw out a lawsuit brought against him and one of his companies by the former One Bermuda Alliance government. The civil action accused Mr Brown and Zane DeSilva, a Progressive Labour Party MP, of profiting from their former positions as trustees of Port Royal Golf Course by "causing or permitting" construction contracts at the publicly owned facility to be awarded to their own companies. The case, involving a taxpayer-funded $24.5 million refurbishment of Port Royal, was filed by former Attorney-General Trevor Moniz in February 2017, when the OBA was still in power. It has been under review since the summer by Kathy Lynn Simmons, who replaced Mr Moniz as Attorney-General after the PLP's General Election win, with some speculating that the case could be dropped. A chambers hearing before Puisne Judge Stephen Hellman dealt only with Mr Brown's strikeout application, which was opposed by Norman MacDonald of the Attorney-General's Chambers. A lawyer for Mr DeSilva was present but did not make representations. Saul Froomkin, representing Mr Brown and his firm SAL Ltd, said his client, as chairman of Port Royal's board of trustees between 2007 and 2009, did not owe a fiduciary duty to the Government, as alleged in papers submitted to the court, but to the board itself, a body corporate with the power to sue. He said if a person was hit with a golf ball on a publicly owned golf course, they should sue the board of trustees of the course, not the Government, for compensation. Mr Froomkin argued the board of trustees should have brought an action against Mr Brown — if there was a case to bring. But Mr MacDonald said that the Attorney-General could be sued on behalf of the Government or another public authority, if a complainant was not sure of the correct name to bring the action against. The two attorneys also locked horns over whether the board of trustees of Port Royal was actually a government board. Mr Froomkin said it was not because "government board" did not appear in the Golf Courses (Consolidation) Act. Mr MacDonald said Mr Froomkin's argument was "gobbledegook" and added it was the very definition of a government board as set out in the Interpretation Act. The lawsuit involves a contract for the construction of cart paths at Port Royal, awarded to a company called Richold Construction in 2008. Richold used concrete supplied by SAL Ltd and it is alleged in the writ that Mr Brown did not disclose his interest in SAL to the Government or withdraw from discussions about the contract. SAL is accused of "dishonestly assisting" Mr Brown to "secure the award of contracts to it". Mr Froomkin said the board of trustees did not enter into any contract with SAL and Mr Brown had no interest in Richold. He added that SAL was 100 per cent owned by a company called Phillips Holdings and Phillips Holdings was owned by two other companies, which were themselves owned by other companies. Mr Justice Hellman suggested that Mr Brown, who is president and a director of SAL, could have an "indirect beneficial interest if, at the end of the ownership chain, he is the ultimate beneficial owner". Mr Froomkin said: "It would be so indirect as to not be beneficial." Mr MacDonald pointed out that Mr Brown was also president and a director of Phillips Holdings. He said: "If he is the president and the director of the company that essentially owns SAL, that's enough. I shouldn't have to go any further." He added: "It would be in Mr Brown's interest to get the best possible deal for SAL." Mr MacDonald said the case should be allowed to proceed to the discovery stage, when the beneficial ownership of SAL would be revealed, and potentially to trial. Mr Froomkin told Mr Justice Hellman that the profit on the cart paths contract was about $20,000. But Mr MacDonald said: "Even if it was only one dollar's worth of profit, then we are entitled to have that one dollar handed over." Island Construction, owned by Mr DeSilva and also listed as a defendant in the case, is accused of "dishonestly assisting" Mr DeSilva to "secure the award of contracts to it". The politician was deputy chairman of Port Royal's board of trustees at the time. A fifth defendant, former trustee Delano Bulford, is accused of receiving a "secret commission" of $10,000 — described as a "finder's fee" — from the board of trustees in connection with a contract awarded to a company called Miracle Steel. Mr Brown and Mr DeSilva are alleged to have "caused or permitted" Mr Bulford to receive the payment. Mr DeSilva, who resigned as a Cabinet minister in January, has pledged to fight the lawsuit "to the end" and has said the board of trustees "did everything by the book". Mr Justice Hellman reserved judgment on the strikeout application and his decision will be handed down at a later date.

Justin Mathias and Scott Pearman were unveiled by the One Bermuda Alliance this afternoon as the Opposition's candidates for Warwick North East and Paget East respectively. They will square off against Progressive Labour Party candidates Curtis Dickinson and Curtis Richardson on June 7, when voters head to the polls for double by-elections. The selections were triggered by the retirement from politics of Opposition MPs Jeff Baron and Grant Gibbons. Paget East, vacated on April 30 by Dr Gibbons, has been held by the OBA for the past two General Elections. In 2017, Dr Gibbons held the constituency by 307 votes when Mr Richardson ran for the PLP. In 2012, Dr Gibbons retained the seat by 456 votes against the PLP contender Dawn Simmons. Warwick North East is historically more of a borderline constituency. In 2017, Mr Baron won the seat against the PLP's Kathy Lynn Simmons, squeaking by at 65 votes. In 2012, Mark Pettingill of the OBA beat PLP contender voter Dale Butler by 141 votes. Jeanne Atherden, the Leader of the Opposition, said the announcement marked "just the beginning in our process of rebuilding". She added: "This by-election, and in general, the focus of the OBA is to strengthen our elected team with new ideas, skills and attributes, which will expand our ability to serve you, our constituents. Both of these candidates do just that. They were respectively born and raised in their parish that they now want to serve. They have an invested passion in growing our community. They want your input — about your concerns, hopes and desires. They will be your voice to direct positive action." Mr Pearman is a lawyer and director for the charity Family Centre. Mr Mathias, the deputy chairman of the party, heads the OBA's youth wing and was appointed senator last year.

A top official at the Corporation of Hamilton was suspended on full pay yesterday after it was revealed that he is to appear in court in connection with the failed Par-la-Ville Hotel deal. Charles Gosling, the Mayor of Hamilton, confirmed yesterday that Edward Benevides, the corporation secretary, had been served with a summons to appear in Magistrates' Court on June 4 in relation to an escrow account which held funds for the project. Mr Gosling said: "It was decided in this afternoon's meeting of the corporation's council to follow best practice and that Mr Benevides would be placed on administrative leave." Mr Gosling added: "This matter is to do with the releasing of funds from an escrow account to be used in seeking a permanent major investor for the Par-la-Ville Hotel project almost four years ago." He said: "On assuming office three years ago, myself and the newly elected council members were made aware of the release of the escrow funds and the guarantee that the corporation was said to support. We have spent many hours correcting the actions of the prior council, including taking action to void the guarantee as this was outside that council's legal remit. We are very familiar with the situation. If we had discovered any criminal action during this time frame, we would have acted on this prior to the summons being issued." Mr Gosling said the dispute over the funds continued with cases before courts in New York and Britain, and an appeal to the Privy Council due to be heard in October. The corporation, under an earlier administration, agreed in 2014 to guarantee a bridging loan of $18 million made by Mexico Infrastructure Financing to Par-la-Ville Hotel and Residences Ltd. The money was supposed to be used to secure long-term financing for the development of a hotel on the grounds of the Par-la-Ville car park. The funds were placed in a New York escrow account and withdrawn in October that year, with the majority of the money sent to Gibraltar-based Argyle Ltd. PLVHR defaulted on the loan two months later and MIF took the corporation to court, as guarantor, in a bit to claw back its $18 million plus interest. But the Supreme Court and Court of Appeal found that the corporation had acted beyond its powers when it offered the guarantee, so it was not valid. MIF later launched legal action in the Supreme Court of New York. The loan firm alleged that the money was withdrawn through "fraudulent and negligent misrepresentations".

Taylor Canfield and his US-One team-mates continued their dominance on day two of the Argo Group Gold Cup in Hamilton Harbour yesterday. The American entry chalked up four more points in the shifty ten to 15-knot breezes to complete the round-robin stage of the $100,000 regatta with an unblemished 10-0 record and earn the right to choose their opponent in the quarter-final. Canfield was victorious at the Congressional Cup in Long Beach, California, last month and appears to have carried the momentum into the Gold Cup, which he won in 2012. "We are really looking forward to continuing the progress we made as a team at Congressional Cup," said Canfield, who is also a former World Match Racing Tour champion. We just try to keep sailing as best we can, hit the shifts and never let a small deficit get to us. You have to keep pushing when you're ahead because it can turn bad at any moment." Canfield is one of two past Gold Cup winners advancing to the quarter-finals as two-times winner Johnie Berntsson, of Sweden, also took route one to the knockout stage after posting a 9-1 record, his only defeat coming against the red hot Canfield. Berntsson is attempting add his name to those who have lifted the prestigious King Edward VII Gold Cup three or more times. He has brought along with him the same team he last won the showpiece in 2014. Denmark's Joachim Aschenbrenner (8-2) and Sweden's Nicklas Dackhammar (6-4) were the remaining two skippers advancing to the last eight yesterday. The remaining seven teams led by skippers Lucy MacGregor (6-4), Torvar Mirsky (5-5), Charlie Laulimere (4-6), Marek Stanczyk (2-8), Ettore Botticini (2-8), Sam Gilmour (2-8) and Chris Poole (1-9) have been left to battle in the repechage round where the top four will advance to the quarter-final. "You can come from 500 metres behind and win a race in these conditions," Gilmour said. Laulimere (3-0), MacGregor (2-0), Mirsky (2-1) and Botticini (1-1) occupy the top four spots after the first three of seven scheduled flights in the repechage round, which concludes today. MacGregor is the Women's Open match race world champion, while Mirsky is the reigning Men's Open match race world champion and a former Gold Cup winner. The quarter-final starts tomorrow.

Colin Selley, a former Director of Tourism during the island's golden years of the industry, has died. He was 90. Mr Selley was also a keen tennis player, umpire and founding president of the Bermuda Lawn Tennis Association. He championed Bermuda as a destination and created crowd-pleasers such as College Weeks and organized royal visits. His family said he was known as "Mr Tourism", and presided over the heyday of island tourism. He began tourism promotion in 1950 and headed the Bermuda News Bureau. The office was a forerunner of the Department of Tourism, which he directed from 1975 to 1984. Bryan Darby, a veteran broadcaster who worked with Mr Selley at the bureau, said he was an "efficient, well-organized and pleasant" promoter of the island. Mr Darby added: "He left a legacy. Colin was one of those Bermudians that understood the island as a tourist attraction and put together the most amazing marketing. Every idea he came up with was a success." Mark Selley, Mr Selley's son, traced his father's gift in hospitality back to his early days in the family's grocery business. Fresh from the University of Pennsylvania, Mr Selley worked at the store chain OR Loblein before he moved on to work in radio broadcasting. But Mark said his father's "whole life was tourism". He added: "He lived and breathed making this island — he just got it." Mark said his father's secret was his ability to attract young people to Bermuda and keep them returning year after year. The family home at Point Shares in Pembroke was often filled with travel agents and other visitors, and Mr Selley, an executive member of the professional association Skal International, traveled the world to cultivate industry relationships. He often took local artists such as Hubert Smith and the Talbot Brothers on overseas trips to help sell the island's attractions and insisted on wearing Bermuda shorts wherever he went. Mr Selley worked as a consultant for island destinations worldwide, where he was much in demand because of Bermuda's success, after he retired as tourism director in 1984. His daughter Sue Kemp said: "Dad's whole life was tourism, and it was about quality, not quantity. The lengths he went to were unbelievable — he became a rock star for Bermuda." Doug Selley, another son, added Mr Selley was "a larger than life personality. He had a great sense of humour, always telling stories and always holding the floor." But Mr Selley's intensive work came at a cost. He told The Royal Gazette in 1998: "In those days, there was no leisure time to worry about kids. I was going from city to city. I went nine years once without taking a vacation." Derek Singleton, long-serving tennis pro at the Coral Beach Club, said Mr Selley was "Mr Tennis in Bermuda". He added: "He was a wonderful sportsman and tennis administrator who was not only a first-class player, but an umpire who used to umpire the US Open at Forest Hills, New York City, in the 1970s. Colin represented Bermuda at the Pan American Games in the 1960s, and he managed the Bermuda team for the Games in Winnipeg, Canada in 1967, where I was the number one player for Bermuda. He set a very high standard for everybody to follow. He was one of the greatest sportsmen that Bermuda ever produced." Mr Singleton said Mr Selley incorporated the sport in his promotion of tourism and worked "night and day for Bermuda tourism and tennis".

An innovative six-hole tournament is to be launched at Belmont Hills Golf Club in an effort to widen the game's appeal and help reverse a decline in participation on the island. The Bermuda Golf Association is hoping the Corona Golf Super6 tournament will also spark interest in the sport among those not classed as traditional fans. Craig Brown, the BGA president, said the event is in line with shifting patterns towards shorter and more dynamic sporting formats such as Twenty20 cricket, rugby sevens, and super-sprint team triathlons. Players of varying levels can sign up for the tournament, which will involve teams of four competing for points every Thursday from May 17 for six weeks in a relaxed and fun environment. There will be a week off on May 24 because of Bermuda Day. "The BGA has been keeping abreast of global patterns in the game," Brown said. "Globally, the golf landscape is changing, and Bermuda is no different. The number of rounds played per year are decreasing, our membership numbers are reducing and golfers are finding less available time to enjoy a traditional full round of 18 holes." Brown believes the event, a dramatic break from tradition in local golf, will attract social golfers, with players being encouraged to wear team shirts or football jerseys. The maximum gross handicap will be 24 for men and 30 for women. "The inaugural Corona Golf Super6 is open to all golf clubs, community clubs, sports clubs, corporate companies and groups of friends," Brown said. "We want to encourage people to come together, have fun and enjoy golf in a fun, alternative format. It is our intention, the Corona Golf Super6 will appeal to a large cross-section of our community and bring some fun activity to the local golf scene." Six-hole golf has been elbowing its way into the mainstream, with Ireland winning the second edition of the European Tour's GolfSixes at the Centurion Club in St Albans, England, last weekend. Another sign of golf's attempt to modernize came at the Zurich Classic of New Orleans last month, which included a two-man format for the second successive year. "On both sides of the Atlantic, over the last few weeks, we saw both of the two major golf tours hosting new formats of the game," Brown added. "The Golf Sixes in Europe and the two-man team event at the PGA Tour stop in New Orleans were introduced last season, both designed to inject fun and engage with a younger audience." The BGA intended to launch the competition, which will feature modified Stableford scoring, a 75 per cent handicap adjustment, and a shot clock, last summer but delayed plans as the island's focus was on the 35th America's Cup on the Great Sound. Brown emphasized that the BGA remained committed to protecting the traditional 18-hole format and will continue rolling out its full calendar of major amateur championships. "While we fully understand purists of the game may have a different outlook with a new format, we feel in order to grow, we need to adapt," said Brown, who added that additional points will be awarded to teams including female players. The BGA still offer a full, traditional golf calendar, hosting the major amateur championships, and our monthly medals throughout the island." The team entry fee is $1,200 for six registered players, including 36 holes, green fees and a cart. Any four of the six registered players can represent the team. Special guests, including visitors to the island, can play for a team and register on the day of play for $100. All proceeds will go towards the Bermuda Golf Foundation in aid of the BGF Golf in Schools and Young Pro Programmes. The event is sponsored by Corona Extra, Premier Tix, Belmont Hills, Divots and APEX Physio. The two best net scores on each hole will count for points. The accumulated total of modified stableford points over the six holes will produce a team total for the week. Each team will receive points dependent on their weekly six holes and placement in the field. Ten additional bonus points are available for mixed teams. Week one to three will be straight points. Week four to six will be double points. The champions will be the team that accumulates the most overall points. Points
Double Bogey +1
Bogey +2
Par +3
Birdie +4
Eagle +5
Albatross +6

May 9

A 28-year-old man was charged with threatening the Premier and making demands for money yesterday. It was alleged in Magistrates' Court that Jared Gordon sent David Burt a series of messages between October 2 last year and March 28 to demand unwarranted items and cash. Mr Gordon was also charged with two counts of sending threatening messages to Mr Burt. Crown prosecutors alleged that Mr Gordon sent a menacing message to Mr Burt on October 12 last year. The message is alleged to have said: "Ignoring me asking for a budget is driving me to a point of wanting to tell you this to your face ... I would really put a hole in your head." The defendant was also accused of sending a message to the Premier on March 28 that included a threat of "pulling you out of your house and chopping your head off with a hacksaw". Mr Gordon was not required to enter a plea to the charges as the case has to be heard in the Supreme Court. Magistrate Khamisi Tokunbo released Mr Gordon on $5,000 bail on condition that he avoid contact with Mr Burt. He was also ordered to report to Hamilton police station three times a week. The case was deferred to the Supreme Court on June 1.

A multimillion-dollar lawsuit filed against three former trustees of Port Royal Golf Course by the One Bermuda Alliance government is back on the Supreme Court list. A hearing on the case is scheduled to take place before Puisne Judge Stephen Hellman in chambers this morning. The Royal Gazette requested permission to attend and Mr Justice Hellman agreed, subject to representations from lawyers for both sides in the case. The civil case was launched by former attorney-general Trevor Moniz against Progressive Labour Party MP Zane DeSilva and others in February last year. It alleged that Mr DeSilva and two other Port Royal trustees, Wendall Brown and Delano Bulford, breached their fiduciary duties and took part in "self-dealing" during construction work at publicly owned Port Royal between 2007 and 2009. A key claim was that the trustees of the Southampton golf course failed to adopt a system to avoid conflicts of interest in the project. Papers submitted to the court alleged: "Some trustees actively sought to promote the interests of trustees over other contractors." A report by the parliamentary Public Accounts Committee found the taxpayer-funded refurbishment cost almost $20 million more than the original $4.5 million budgeted. An earlier report by Heather Jacobs Matthews, then Auditor-General, said the final bill was $24 million, compared to an original price of $4.5 million. The Auditor-General's report added the work was blighted by extensive cost overruns, a lack of oversight and "total disregard" for rules on government expenditure. The project was also scrutinized by a 2016 Commission of Inquiry, which was set up to probe the misspending of public funds. The commission heard how the board of trustees paid $10,000 of public money to a company awarded a contract for goods, so the company could pay the cash to Mr Bulford as a "finder's fee". Sir Anthony Evans, the commission chairman, said the transaction was "straightforward fraud". The civil lawsuit filed by Mr Moniz was taken off the Supreme Court list in August last year for review by Kathy Lynn Simmons, who replaced Mr Moniz as Attorney-General after the PLP's General Election win. Ms Simmons, also Government Senate Leader, told a press conference that month that the legal action — and a separate lawsuit brought by Mr Moniz against the Lahey Clinic — were "very sensitive" and had been handled in a an "unprecedented and concerning" way. She said there were no litigation files in the Attorney-General's Chambers for either case, which was "highly irregular". Mr Moniz, now Shadow Attorney-General, said at the time: "In respect of the Port Royal matter, during my time as AG, the litigation file was maintained by the Deputy Solicitor-General." Michael Scott, a PLP MP, told Parliament in September that the lawsuit was still under judicial consideration and could not be discussed in the House of Assembly. Mr Moniz said the public was "probably interested" to know if the case was "in a temporary limbo" or had been abandoned altogether. The Shadow Attorney-General urged David Burt, the Premier, to "take a firm position on improprieties of past governments" and press ahead with the litigation. Backbencher Mr DeSilva, who was PLP social development and sport minister for six months before he resigned in January, said yesterday he was not aware of today's hearing and planned to contact his lawyer for more information. The lawsuit listed Mr DeSilva, Mr Brown and Mr Bulford as defendants, along with Mr DeSilva's Island Construction company and Mr Brown's firm SAL Ltd. Neither Mr Brown or Mr Bulford could be contacted for comment. The Attorney-General's Chambers did not respond to a request for comment.

Tourist air arrivals rose for the ninth consecutive quarter, the Bermuda Tourism Authority revealed yesterday. Rough weather at sea created a near 50 per cent fall in cruise ship arrivals in the first three months of the year. Kevin Dallas, BTA CEO, said 26,316 visitors flew to the island between January and March, 21.3 per cent more than in the same period in 2017. Visitors also spent more, contributing $32.7 million to the local economy — a 25 per cent increase year on year, Mr Dallas said: "With reduced hotel inventory and cancelled flights there was no shortage of challenges to overcome in the first quarter, but our industry has proven resilient once again. Double-digit per cent increases in leisure air arrivals and spending are further steps in a long growth trajectory that is built on solid marketing fundamentals put in place by the BTA." Mr Dallas explained much of the air arrivals increase was due to higher capacity — particularly between the island and Boston. Air capacity on flights from Boston went up 117 per cent during the quarter, which led to 73 per cent more air arrivals from the city. Mr Dallas said: "We see the same positive impact from Boston we saw out of New York when the air capacity increased at JFK. When supply and choice increase, demand goes up too and the net result is more travelers to Bermuda." He said the BTA had entered into a three-year joint marketing agreement with airline JetBlue to promote the carrier's flights to the island. Bermuda will get increased airlift and year-round service in return. Mr Dallas said: "They invest and we invest and we go to market together to promote their service to Bermuda. It is not a revenue guarantee, it is not a payment to JetBlue. It's an agreement that we will invest a bit under $1 million a year to promote JetBlue service specifically to Bermuda." The increase in air arrivals was offset by a 49.5 per cent decline in cruise ship arrivals due in part to a series of winter storms. Mr Dallas said: "We had three cruises that had to be cancelled, one of which was rescheduled. In a quarter, that small movement can make a big difference. That brought down the total number of cruise visitors in the quarter significantly." He added that hurricanes in the Caribbean last autumn had lingering effects on the cruise ship schedule. "A large number of ships that traditionally go from a summer in the Mediterranean to a winter in the Caribbean didn't make the migration last fall and are therefore not making the transition back. We saw a large decrease in transient yachts that were stopping by between the Caribbean and the Mediterranean. We don't believe there is anything structural here. This is not about the America's Cup. It's most likely due to the hurricanes and their impact." Mr Dallas said the number of available hotel rooms fell in the quarter because six of the island's hotels had rooms unavailable for renovations. He added hotel occupancy rose by 1.9 per cent and revenue per available room increased by 6 per cent compared to the same time last year. Mr Dallas said: "We are still not at a point where they are profitable in the winter months, and that remains our goal. We really do want to get to a point where our hotels are profitable year round rather than just in the peak summer months, so we have more work to do." Mr Dallas said that visitor arrivals increased among all age groups, with the largest increases in those aged under 24. The number of visitors under the age of 17 increased by 45.8 per cent, while those between 18 and 24 rose by 40.9 per cent. Mr Dallas said: "In visitor stats, in media coverage and on social media, couples with young children are a constant, so we want to align stakeholders to ensure we're growing this market segment and serving it with well-suited on-island experiences." He said the island will host the Family Travel Association Annual Summit in October, which will bring about 200 family-focused tour operators and travel agents to Bermuda.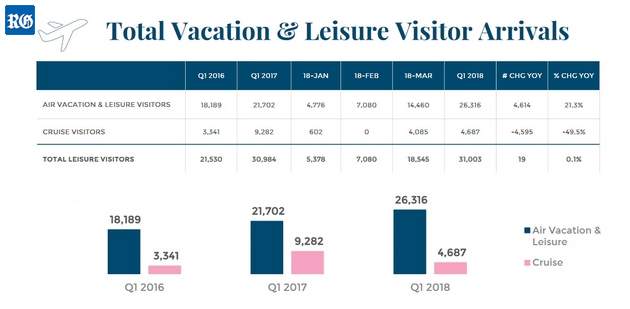 Experts attending the inaugural Ocean Risk Summit in Bermuda have spoken about the importance of the event and what they hope it will achieve. Two new reports on ocean risks warn of unprecedented changes occurring in the ocean and the need for business, government and the insurance industry to work together to address potential impacts. The reports were released yesterday. Climate change, warming and increasingly acidic oceans, illegal fishing and depleted fish stocks, pollution, coastal flooding and more powerful maritime-driven storms are among concerns that will be discussed at the summit, which got under way with a reception last night and concludes tomorrow. There will be a focus on how governments and the business sector should respond to the risks of existing and projected changes in the oceans. Other issues being covered include threats to global food security and human health, the impacts of hurricanes on communities, ecosystems, businesses, migration and national security. Featured speakers include Prince Albert II of Monaco, Queen Noor of Jordan and John Podesta, former counselor to President Barack Obama and White House chief of staff to President Bill Clinton. Another speaker is José María Figueres, founder of Ocean Unite and former president of Costa Rica, who spoke about the event ahead of its official opening today. He said: "This is a perfect setting to have a discussion about how a changing ocean is and may effect the world of insurance." As an analogy of the damage being done to the world's oceans, Mr Figueres described a person suffering kidney failure after being reckless with their health; their quality of life going down and their insurance premiums going up. He said: "I want to say that the ocean is really the kidney of the planet. Just as the kidneys purify our blood stream and are essential to our life, the ocean purifies our planet allowing life." Mr Figueres said oceans have absorbed more than 90 per cent of the heat increase due to climate change, about 25 per cent of carbon emissions, and provide 50 per cent of the world's oxygen. "But the ocean, because of our recklessness is in decline," he said, adding that as oceans decline storms are becoming more violent causing damage to infrastructure, higher insurance premiums. "We need to move the oceans to a path of recovery, and that requires building environmental and financial resilience, that lowers the risk on a personal and collective level. The Ocean Risk Summit is all about that." The summit at the Fairmont Southampton is sponsored by XL Catlin, in partnership with organisations that include Bermuda Institute of Ocean Sciences, the International Union for Conservation of Nature and Ocean Unite. XL is involved with the new reports released yesterday. It commissioned Ocean connections: An introduction to rising risks from a warming, changing ocean by the International Union for Conservation of Nature, while the report Ocean Risk and the Insurance Industry was led by Falk Niehörster, director of XL Catlin's Climate Risk Innovations. Charles Cooper, chief executive, reinsurance at XL Catlin, explained the company's longstanding involvement with the study of oceans and ocean risk. He said it is something that resonates with the company and is interconnected with the risks faced every day by XL Catlin's customers "such as warmer sea temperatures resulting in more powerful hurricanes, flooding risk". Mr Cooper said the company has a commitment to sustainability and the environment, was a founding member of the risk prediction initiative at Bios, and has conducted a number of surveys, including the XL Catlin Deep Ocean Survey in 2016. When asked what it is hoped the summit will achieve, Chip Cunliffe, XL Catlin's director of sustainability, said there was a need to understand that the oceans are driving change, to create a bigger picture and show those links. "Secondly, it's a multisectoral approach to understanding and creating solutions. The second day of the summit is solutions-based. One of the areas we are looking at is the potential creation of an Ocean Risk Index," he said. Mr Cunliffe said the summit is bringing together people who do not ordinarily have an ocean focus, and showing that there are opportunities for public-private partnerships to help mitigate risk, working across sectors to build resilience in communities that need it most. Meanwhile Dr Niehörster spoke about Bermuda's "blue economy", which includes coastal tourism and is dependent on marine ecosystems, such as coral reefs, that provide a service. He said: "You understand it's a valuable asset and you want to insure it. Developing countries especially, small island nations and coastal countries need to understand that they can protect themselves and make better decisions in a sustainable way once they look at that risk. "The insurance industry will play a much bigger role in the future in those development strategies for those countries at risk." Mr Figueres said the summit is bringing together a community of policymakers, financial, insurance, environmental experts, non-governmental organisations and the business community with the aim of "beginning to find solutions and answers to how we deal from a risk perspective to a changing ocean". He added: "Climate change and ocean are two sides of the same coin. So far in this world we have been concentrating on climate change. What is coming over the horizon in the environmental space is our ocean, intricately linked to climate change. To broaden understanding with respect to that issue is something I would hope would come out of this summit. The second thing is, this is not only about how do we mitigate the risks through insurance. More than that, it is how do we then put the ocean on a path to recovery so that it supports our life on the planet."

The son of MP Craig Cannonier appeared to be targeted unfairly last week by police, Mr Cannonier told the House of Assembly. The Opposition MP recounted how his son, a prominent commentator on social media, had been pulled over and questioned by three police officers who never asked him for identification. "He is a pretty docile fellow who never really had any issues with authority," the Devonshire South Central MP said of Trae Cannonier, cofounder of the site It's That Type of Party. Two days after the first stop, the junior Cannonier was pulled over for speeding and ended up arguing with police — who in fact had pulled over the wrong motorist, he said. "We're looking at some pretty irresponsible behavior out there," Mr Cannonier said. Wayne Caines, the Minister of National Security, pledged to look into the matter with the officers responsible and consult with Mr Cannonier. Mr Caines added: "There are specific ways that you stop a person — you can't just do that willy-nilly." The minister also addressed reports that emerged this week on ZBM that the confidentiality of police examinations had been breached. The broadcaster had also carried reports that police officers were concerned at the selection of the next Commissioner of Police. "There are mechanisms in place where we raise issues," Mr Caines told the House. "For me to hear of such significant and potentially damning events on the 7 o'clock news — well, that's not how things go."

Third Point Reinsurance reported a net first-quarter loss of $26 million as investment valuations fell — but gross premiums more than doubled. The Bermuda-based company, whose investments are managed by Dan Loeb's Third Point LLC hedge fund, said the loss broke down to 26 cents per share, compared to earnings of 98 cents per share in the first quarter of 2017. Diluted book value per share decreased by 26 cents, or 1.7 per cent, to $15.39 as of March 31, 2018, down from $15.65 as of the end of last year. "During the first quarter, we generated premiums written of $378 million, an increase of 159 per cent compared to the prior year's quarter," Rob Bredahl, Third Point Re's chief executive officer, said. Our combined ratio for the quarter was 104.5 per cent, compared to 106.3 per cent in the prior year's first quarter. We experienced significant premium growth in the first quarter compared to the prior year, driven by new business and the timing of certain renewals. We were pleased with the business written during the quarter, which was generally at improved terms and underlying pricing. We expect this to contribute to an improvement in our underwriting results as this premium is earned. Our investment returns and overall return on equity reflected a modest loss for the quarter, however, we remain confident that the improvements in our underwriting results as well as Third Point LLC's proven track record will generate attractive returns to our shareholders over time."

Somers Ltd's first-quarter profits rose on the back of an increase in the value of the companies in which it invests. The financial-services holding company and owner of Bermuda Commercial Bank, said net income for the first three months of the year was $18.5 million, up from $4.1 million in the first quarter of 2017. The Bermuda Stock Exchange-listed company's net asset value per share was $19.91 at the end of March, compared to $18.55 six months earlier. Somers reported a $16.4 million gain on its investment portfolio during the three months — principally due to an increased valuation of the company's holding in Australian lender Homeloans Ltd due to a stronger financial performance. The bulk of Somers' investments are in three companies — Homeloans at $138.2 million, BCB at $101.8 million and UK wealth manager firm Waverton Investment Management Ltd at $91.2 million, which together represent 83.9 per cent of total investments. BCB made a profit of $0.8 million during the six months and a capital ratio of 23.3 per cent. Homeloans reported normalized profit after tax of A$12.9 million ($9.94 million) for the six months ended December 31, 2017 and assets under management of A$11.1 billion. Waverton has assets under management of £5.3 billion ($6.7 billion), while PCF, a UK specialists bank in which Somers has a 65.7 per cent stake, has retail deposits of £100 million ($135.7 million). The Somers board declared an interim dividend of 21 cents per share for the six months of the company's financial year. Warren McLeland, chairman of Somers, said: "The investee companies continue to perform strongly with excellent financial results. In particular, assets under management growth at Homeloans and strong deposit and loan growth at PCF has been pleasing. While markets are currently more volatile, our investments continue to produce strong operating earnings. The company's valuations have also been positively impacted by an increase in the value of sterling in the quarter which more than compensated for the slight fall in the value of the Australian dollar." Somers' net foreign exchange gains were $2.7 million for the quarter. During the three months, the UK pound appreciated 3.9 per cent versus the US dollar while the Australian dollar depreciated by 1.6 per cent. Mr McLeland added: "Post the quarter end we agreed to sell our investment in Merrion Capital and it is anticipated that this transaction will complete later in 2018." Somers' share price ended the period at $14.25 — where it remained on the BSX yesterday — a discount of 28.4 per cent to the company's net asset value per share.

Bermuda's income inequality is "appalling", but has not got worse in recent years, economist Robert Stubbs said yesterday. Mr Stubbs, a former head of research at the Bank of Bermuda, added: "I'm not making any excuses here for Bermuda's status quo. "Our income inequality on the island is nothing short of appalling. But the inequality statistics I've compiled show that while our income inequality is at extremely high levels, over our crisis period it hasn't worsened any." The 2016 Population and Housing Census Report, released last week, showed that the median personal income for black people in Bermuda dropped 13 per cent between 2010 and 2016, but increased for white people by 1 per cent. Mr Stubbs said "perverse incentives" in the island's tax structure had contributed to the disparity shown in the statistics. He said: "Personal income includes both capital and labour income. If white people hold a disproportionate amount of capital and the returns to capital increase relative to labour, as my research shows it has, then white personal income will perform relatively well. According to our GDP data, from 2010 to 2016 our compensation to employees fell 10 per cent while corporate profits rose 79 per cent and income from rents increased 66 per cent. These numbers highlight the perverse incentives inherent in our tax structure. Bermuda's current tax system penalizes the creation of jobs while providing incentives encouraging the excess accumulation of commercial and residential property. Today, we have over 600,000 square feet of vacant office space in Hamilton." Mr Stubbs also said the changing figures could also be linked to better public compliance with the census. Improved compliance meant more people involved in the island's "informal" economy were included in the 2016 census than in the 2010 census. The informal economy comprises people in what is termed precarious employment. These are people who do not have stable employment. They have no benefits, no guarantee of full-time work and quite often no employment contracts. I think it's a fair assumption that such people have relatively low incomes and if the income of such people falls relatively significantly, as it typically does in economic crises, and black people comprise a greater proportion of such workers, then the personal income of black people reported in the census will reflect a bigger decline. The census results underlined the need for more frequent and better quality economic statistics and research to develop solutions. The Bermuda Monetary Authority and our Ministry of Finance do a very poor job of providing the Bermuda Government and our public with prescient and insightful research regarding our economy. For various reasons, the Bermuda Government in the past has resisted being transparent with ourselves and the outside world. This secrecy has hurt us badly. It has allowed our problems to fester and resulted in a crisis of historic proportion. As I've been saying for three years now, our economic problems really are of a structural nature. They're deep. And if we're going to turn this country around, now is the time to be open and honest with ourselves and the outside world."

Lloyd Smith admits that there is much work to be done within cricket after Bermuda were relegated to the ICC World Cricket League Division Five in the first few months of his Bermuda Cricket Board presidency. Smith concedes that other teams have been improving while Bermuda have been in a decline since qualifying for the World Cup in 2007. "When I came on board all the focus was on this tournament, where it was going to take us and then re-evaluate where we were going as soon as the tournament was over," Smith said yesterday. "Now we know we're in Division Five, funding isn't going to be as good as it has been so far. The next Division Five tournament is about 18 months away. The T20 tournament that we qualified for in Argentina is before that as well, so we have to look and reassess how we are going to approach things going forward. We introduced Open cricket to try to improve our domestic game. We will have to look at what went wrong in Malaysia and decide how we can improve. There will be some strategic planning taking place after this tournament; better sooner than later. We did have some outstanding performances by our younger players, which was a plus. I can speak of Charles Trott, who acquitted himself pretty good." New captain Terryn Fray led the batting with 190 runs from five innings, the fifth highest in the tournament, while Kamau Leverock scored 150 after missing the first two matches for disciplinary reasons. Janeiro Tucker and Okera Bascome were the only other two batsmen to pass 50, with Tucker's 55 and Leverock's knock of 61 rescuing the team from 37 for six in their final match against Malaysia when chasing 258 for victory. The pair added 97 for the seventh wicket. "It's very concerning, but our cricket has been going that way for a while," Smith added. "We have to start doing things different; we can't keep doing things the same way and expect a different result. That's why my biggest thing was getting Open cricket back, to get the players playing longer cricket. Smaller things like that have to take place over the next couple of years if Bermuda's cricket is going to go in the right direction." Smith admits the future of the national team rests with the younger players like Fray, Trott, Bascome, Tre Manders and Cejay Outerbridge. Tucker's international future is uncertain, with the former Bermuda captain turning 43 recently. "Okera did well, he made some runs, Terryn batted well and was one of the most consistent batsmen in the tournament so there are some positive things going forward," the president said. "It's just a matter of getting everything right." Bermuda never recovered after losing to Denmark and then Uganda by eight wickets and 189 runs respectively. They beat Jersey by 58 runs in the match that Leverock was recalled, but then lost to Vanuatu and Malaysia. "We had a hard time bowling teams out," Smith said. "Janeiro is a very talented cricketer and you can't dismiss his talents. He shows up at tournaments and does his best. I just hope we can change, to make a better situation so younger players want to play. We need to bring the youngsters through in an environment where they enjoy playing for the national team. In the next year we need to decide which way we're going to go and how we're going to groom this team into getting better. We still have to play international cricket so we can't just scrap the team and just go with youngsters. We don't have a large pool of players, so we need to make sure we have programmes to develop players to play at international level. That's why we entered two teams in the Evening League, to take the under-17s and get them ready for the [ICC] Under-19 Tournament next year." Smith was himself a product of the highly touted Shell Youth League more than 30 years ago, a league that helped develop many of the top young players in the 1980s. "We don't have young players playing as much cricket as when we had Shell, they have a lot more [sports] options now," he said.

May 8

A 28-year-old man was charged with threatening the Premier and making demands for money yesterday. It was alleged in Magistrates' Court that Jared Gordon sent David Burt a series of messages between October 2 last year and March 28 to demand unwarranted items and cash. Mr Gordon was also charged with two counts of sending threatening messages to Mr Burt. Crown prosecutors alleged that Mr Gordon sent a menacing message to Mr Burt on October 12 last year. The message is alleged to have said: "Ignoring me asking for a budget is driving me to a point of wanting to tell you this to your face ... I would really put a hole in your head." The defendant was also accused of sending a message to the Premier on March 28 that included a threat of "pulling you out of your house and chopping your head off with a hacksaw." Mr Gordon was not required to enter a plea to the charges as the case has to be heard in the Supreme Court. Magistrate Khamisi Tokunbo released Mr Gordon on $5,000 bail on condition that he avoid contact with Mr Burt. He was also ordered to report to Hamilton Police Station three times a week. The case was deferred to the Supreme Court on June 1.

The impending double by-election for Warwick North East and Paget East marks a challenge and an opportunity for the One Bermuda Alliance, the Opposition leader has said. Jeanne Atherden emphasized that the OBA was "taking steps to create a party strengthened by our common goals and principles", in a 2½ minute video posted on social media platform YouTube on Monday. The Opposition has still to announce its contenders for the seats, vacated by OBA MPs Grant Gibbons, who retired from his Paget East seat last month, and the resignation of Jeff Baron from his Warwick North East seat days before. Ms Atherden said the twin by elections were "a challenge, especially at this time" but also as "a tremendous opportunity" for the party. She said: "On November 18, I was elected the leader of the OBA. In my campaign speech, I told you of my commitment to the OBA, my determination, passion, and willingness to work hard and learn from our mistakes." Ms Atherden added she had pledged to grow "diverse membership" as well as "supporting and mentoring our younger members". She also promised "a party that will be responsive to the needs of the Bermuda community by listening, gathering information and creating solutions". Ms Atherden said the OBA would nominate candidates that would "make us a strong Opposition to ultimately regain the Government". Curtis Dickinson was unveiled by the Progressive Labour Party as its candidate Warwick North East last week and Curtis Richardson was announced as the Paget East candidate yesterday.

Curtis Richardson was announced this afternoon as the Progressive Labour Party's candidate for Paget East in the June 7 by-election. He was introduced by acting party leader Walter Roban, who said that in the July 2017 General Election, Mr Richardson "obtained the most ever votes for the PLP in Paget East, and narrowed the margin with the Opposition". Mr Roban added: "Mr Richardson knows the issues that are near and dear to the people of Paget East, and is willing to roll up his sleeves and do whatever he can to ensure the concerns of the people are heard." Constituency 22 had been represented since 1994 by Grant Gibbons of the One Bermuda Alliance, who announced his resignation from politics on April 27. Paget East has stood as a stronghold for the OBA and the United Bermuda Party before it: in 2017 Dr Gibbons retained the seat at 704 votes to 397 for Mr Richardson. The margin slimmed from Dr Gibbons' win in the 2012 election against PLP contender Dawn Simmons, when he held the constituency by 699 to 243. Mr Richardson called for residents who failed to go to the polls last year to "stand up and participate", and said he had contacted most of the roughly 300 people who had not voted. "Your vote matters, and I would like to connect with you. Ask yourself if the One Bermuda Alliance candidate deserves to inherit a seat or work hard for it." The candidate said his window of time for canvassing last year had been "about half as much as we have right now". Education and the economy were the top issues on voters' minds, Mr Richardson said.

Bermuda's children are at risk from an "epidemic" of cyber-bullying, sexting and online sexual images, experts warned yesterday. Deana Puccio, a New York specialist invited to speak at a conference organized by island online safety group Cyber Tips, said youngsters could leave themselves open to serious risk online without realizing it. Dr Puccio, a former criminal prosecutor and co-founder of The Rap Project, set up to promote online safety for teenagers, highlighted the risk of online grooming of youngsters by sexual predators. She said: "We can be a lot more bold when we are hiding behind the screen. When you ask someone to follow you on social media and you don't know who they are, you are giving them access to information that you wouldn't in person. That is worrisome. Set your boundaries and only give access to people you know and trust, and people you can actually see. Predators know what you listen to and what shows you watch — they build a relationship with you and then they ask to meet you or meet via a live streaming app. You find out they are not who you thought they were but the problem is you are already emotionally invested. Always follow your gut instinct." She was speaking at a conference at CedarBridge Academy in Devonshire attended by about 600 pupils from across the island. The event was organized by Cyber Tips, a joint effort by Government's Department of ICT Policy and Innovation, the Bermuda Police Service and other concerned organisations. Sloane Wilson, from the Department of ICT Policy and Innovation, said she had worked with Cyber Tips for about four years. She added she has seen and heard about widespread instances of cyber bullying, sexting and online porn or sexual images in Bermuda. Ms Wilson said: "We are seeing a lot of things like cyber-bullying and online porn where people post videos without realizing the effect it can have on themselves or someone else. They are not thinking that once you post something you can't take it back — it is searchable and it is out there for ever. We wanted to bring awareness to the students to help them to understand that the things that they are doing now could have long-term consequences and affect their future in getting a job or going to a school they want to attend. It's also important that parents have open conversations with their children." Ms Wilson said one of the most important lessons for children to learn is that legal action can be taken against offenders. She added: "I think there is an understanding that these things are wrong and that victims have a recourse for action. Often they think that cyber-bullying or negative online behaviors are just things that happen and you should get over it but understanding that they do have a recourse has empowered them. It also forces them to make better digital decisions themselves." Ms Wilson explained, while there were many experts for pupils to get information from during a series of workshops, including one run by Wayne Caines, the national security minister, pupils should share their experiences and come up with their own solutions to online risks. She added: "The point of today is to bring them all together and given them information and also give them a voice."
From target, to snitch to survivor: one bullied Bermudian teen's tale Teenager Noah Brady Soares's life was made a misery by school bullies who harassed him at school and online. But the Mount St Agnes pupil, now 18, said his decision to stand up to his tormentors changed his life — and theirs. Noah, who is co-chairman of the social committee of online safety group Cyber Tips, explained bullies started to target him in his first year at high school. He said bullies picked on him because he was "socially different" and did not want to get involved in illegal activities like some of his schoolmates. Noah added: "I was a lot smarter than a lot of people in my class and I was struggling in social groups. "There were people who wanted to go and do drugs but I didn't want to do that stuff. There was a lot of peer pressure. I was bullied because I didn't want to do it, because I wasn't getting girls' attention, because I wasn't cool enough going out with those guys. I just stayed home and studied. It was everything from coming to school and being called names to notes being left in my locker, to messages on the class group chats being roasted. By the end of grade 10, I was really low and super angry." Noah was speaking at the Digital Leadership Conference, designed to help youngsters avoid online pitfalls, held at CedarBridge Academy yesterday. He said his mother found out about the way he was being treated after she found abusive messages on his phone. She contacted his school and discussed the problem with staff — but although the bullies laid off for a short time, the harassment began again. Noah said: "They said I was a snitch. At the end of grade 10 I stood up to them — it took a lot. I was about 15 almost 16 and I'd had enough. It was probably the greatest thing I have done in my life. I felt like a person and wasn't invisible any more. I felt like I was being listened to and being paid attention to and for me I had never experienced that before — being left alone and not being made fun of. I could go to school and breathe and not worry about what people were saying about me. I said if you don't stop I am going to let the police know — you are bothering me, this is harassment. I am ready to take it to the next step. This kind of stuff is serious. For me the biggest thing for me to do was to stand up, rise up and overcome. Now the people who bullied me I'm friends with, we talk, we got past it and I have forgiven them. Something has happened to them as well." For more information about Cyber Tips or how to organize a digital workshop, call 294-2774, e-mail cybertips@gov.bm or visit cybertips.bm.

The growing economic divide has put a growing number of black families at risk of poverty, according to Lynne Winfield. Ms Winfield, president of Citizens Uprooting Racism in Bermuda, said the latest Census results highlight the cause of many of Bermuda's social woes. She said: "The trauma of losing a job or having hours cut back put many families into poverty, which was compounded by the painful knowledge that blacks were being targeted unfairly and yet their voices remained unheard. Stress on families increased, as did domestic violence. Families broke up and had to separate in order to live with other family members or friends. There were too many that lost homes, or had to finally leave their home to venture overseas in the hope of a better life. This resulted in increasing anxiety and frustration, which culminated in the unrest during 2016." Ms Winfield said the 2016 Population and Housing Census Report, released last week, "validates what black Bermudians have been saying for almost ten years". She added: "Curb will be reviewing in far more detail the results of the 2016 Census Report but the figures clearly show the extreme disparity and there can be no argument that this divide is predominantly based on race. It validates the increasing feedback Curb has received from the black community that they have felt discriminated against, marginalized and sidelined for opportunities and promotion and/or denied access to job opportunities. It was clear even in the 2010 Census that black Bermudians were being fired first, made redundant more often, paid less and were experiencing increasing economic intimidation in the workplace." Ms Winfield supported comments made by independent commentator Denis Pitcher that the figures only show part of the story. But she added that the racial disparity shown must not be dismissed as "inflammatory". Ms Winfield said: "The fact the differential is not just a couple of points but well into double-digits shows that something far more than a manipulation of statistics or a reflection of statistics only showing part of the story. Instead, it speaks to the root cause of so many of the inequities in our community, and the outcome of institutional racism still embedded in our systems and thought processes. Instead of running from the evidence shown by these statistics we should be working to dig deeper into the statistics." Rolfe Commissiong, Progressive Labour Party MP, said Mr Pitcher's argument that high-earning non-Bermudians in the international business sector could skew the figures is "extremely dubious". Mr Commissiong said: "The individuals in that sector are part of the resident population, and their incomes have a significant impact, especially as it relates to the growth of income inequality which statistics show has a significant impact upon low income Bermudians, particularly black Bermudians, who are disproportionately represented in the relevant low income bands. These types of comments are pernicious in that they can have the effect of undermining the public's confidence in the integrity of our highly trained and extremely professional civil servants at the Department of Statistics who have simply laid out the facts in question that now appear to have become inconvenient truths to some."

The author of a book on the 1970s assassinations that rocked Bermuda has made a return to the island to sign copies of his 2010 work. Mel Ayton wrote Justice Denied: Bermuda's Black Militants, the 'Third Man' and the Assassinations of a Police Chief and Governor on the murders of Governor Richard Sharples and Commissioner of Police George Duckett, for which Erskine "Buck" Burrows was convicted and hanged in 1977 and Larry Tacklyn was hanged for the murder of a shopkeeper. Mr Ayton, a former prison officer at the old Casemates jail, set out a case for a "third man" involved in the killings. He said the book, published five years ago, had been a success. He said: "I was very impressed — Bermuda's an island of 65,000 people, and for that it has sold remarkably well." Mr Ayton added: "I imagine some tourists bought them, those who are interested in the island's history. But most of them are more interested in what Bermuda has to offer. The sun, the sand and the beaches." Mr Ayton said he came to the island on holiday after a visit to his US publishers about other projects. These included an adaptation of his book Hunting the President on US presidential assassinations, for a 12-part television series and a new edition of The Forgotten Terrorist, on the 1968 murder of Robert F Kennedy, which will include a foreword by famous lawyer Alan Dershowitz. Mr Ayton signed copies of Justice Denied at the Bookmart last Wednesday. He said: "We thought while on holiday why not hop in a ship, come to Bermuda? After 35 years, it's a fantastically nostalgic trip." Mr Ayton said he planned to take another look into the assassination of Martin Luther King Jr for his next book and research James Earl Ray, the man convicted of Dr King's murder, and his time in prison.

A police officer was arrested today by the officers of the organized, economic crime department on suspicion of offences under the Bribery Act 2016, a spokesman announced this afternoon. The officer was described as a 33-year-old Smith's resident and serving police constable. The spokesman added: "An investigation has commenced and further enquiries will follow. The Bermuda Police Service wishes to make it clear that it takes any allegation of bribery and corruption among its officers and staff extremely seriously and that all allegations will be thoroughly investigated and dealt with according to law."

Hiscox's chief executive officer says "good sense is receding" in the reinsurance market, meaning rate rises in the wake of last year's huge catastrophe losses are likely to be short-lived. The Bermuda-based company reported more than 20 per cent growth in its gross written premiums in the first quarter of the year to $1.16 billion, largely driven by strong growth in its reinsurance and insurance-linked securities division. Bronek Masojada, the group's CEO, said: "After a costly year for catastrophes in 2017, our London Market and reinsurance businesses mobilized quickly to grasp the opportunity and grew strongly. "Sadly, discipline and good sense is receding in the market, so for the rest of the year growth in big-ticket business will be more measured. Our long-term strategy of investing in less volatile retail lines continues to provide balance and opportunity for growth." For Hiscox Re and ILS, gross written premiums increased in constant currency by 42 per cent to $363.1 million, compared to $269.3 million in the first quarter of 2017, as prices improved. The bulk of this increase was written on behalf of Hiscox's ILS and quota share partners. Net written premiums grew by 31 per cent. Assets under management in the Hiscox ILS funds now exceed $1.5 billion. In its interim statement, Hiscox said: "Growth in US property catastrophe and excess of loss business, where rate improvement has been most significant, has been hard fought. We will maintain our disciplined approach and grow where returns are attractive. We have seen increasing demand for our suite of risk excess of loss products, where we have been market leaders for some time." Hiscox noted some positive movement in rates during the first quarter, but said this had not been widespread and added that April 1 renewals were generally flat. "As we look ahead to further midyear renewals in June and July, we see little prospect of rate improvement as an abundance of capacity from traditional and alternative sources remains a feature of the market," Hiscox added. The company has developed a new product to meet growing demand for coverage of cyber-risks — a cyber industry loss warranty (ILW), the first of its kind, the company claimed. "The cyber ILW helps re/insurers address uncertainty around cyber tail risk by allowing them to take out coverage based on the total insured industry loss, rather than their own specific loss," Hiscox stated.

A sinkhole that appeared near Shelly Bay last month is still a mystery. A Ministry of Public Works spokeswoman said an investigation found the hole, which appeared on North Shore Road on April 2, was not the result of a pipe leak. She added caves are also found in that area. But she said: "The full reasons remain inconclusive." The sinkhole was about a foot wide and several feet deep. It was later filled in by a public works crew. The ministry said it continued to monitor the area. Anyone with questions or concerns should call 501-3200.

The principal of Dellwood Middle School has returned to work after a period of administrative leave. Tina Duke was placed on leave on March 2 while the Department of Child and Family Services carried out an investigation into unspecified allegations against her. The Bermuda Public Services Union said Mrs Duke was cleared of any wrongdoing. The union said: "Mrs Duke is gratified that she can now return to the business at hand — leading Dellwood Middle School. She would like to take this opportunity to thank the DMS family including staff, parents and students who pulled together and continued to work hard to ensure that there was little disruption to teaching and learning during this period. The union will continue to fight for a greater balance between the need to protect our children and reputational damage educators suffer during periods of investigation." Mrs Duke and three other staff members at Dellwood were placed on administrative leave in March over allegations that have not been made public. Mike Charles of the Bermuda Union of Teachers said yesterday he was pleased to hear Mrs Duke has been able to return to the school. But he said he awaited an update on the other staff members placed on leave. Mr Charles said: "As an educator, it's good to hear that she has been exonerated. We are pleased to hear that. I just hope the other teachers at Dellwood will also be returning to school soon. We are still waiting to hear something from somebody. I don't know where the investigation is at this point in time, but it's good to hear that some one has gotten back to work. They were all in the same meetings, so hopefully we will hear something soon."

Alexander "Sandy" Mitchell, a Paralympian who founded the WindReach centre in Warwick for those with special needs, has died aged 74. Mr Mitchell, born in Edinburgh, Scotland, had cerebral palsy diagnosed early in life, and his determination to defy the label of "disabled" helped inspire Jessica Lewis. Ms Lewis said: "He never let his disability stop him from anything." Mr Mitchell was turned down for agricultural jobs as a young man in Canada. But he tracked down a farm for adults with Down's syndrome and was inspired to start the first WindReach farm in Canada. Mr Mitchell was approached at the dedication of the Canada farm in 1989 by friend and fellow Bermuda Lions member Dudley Cottingham, who urged him to create a similar set-up in Bermuda. WindReach Recreational Village opened for guests of all ages and abilities ten years later on Spice Hill Road, Warwick. Lance Furbert, who became executive director of WindReach in 2005, said Mr Mitchell was "an incredible guy" whose first question was: "When can you start?" Mr Furbert added: "There were those who, as a result of his cerebral palsy, tried to treat him differently. The easiest way of getting Sandy to do something was to tell him he couldn't do it. He was a Paralympian in his sixties. That's the kind of determination he had. He was an excellent rider, and an inspiration to others, not just at WindReach." Ms Lewis said she met Mr Mitchell through horse riding at WindReach — although he pursued sports as varied as cross-country skiing and scuba diving. In 1996, Mr Mitchell attended the Paralympics in Atlanta as a spectator. He competed in equestrian events at the 2000 Paralympics in Australia and in Athens, Greece, in 2004. Ms Lewis said: "I had the honour of watching him compete in the Beijing Games in 2008. He just had the best sense of humour, which would help anybody that needed encouragement to compete at that high level. It was an amazing thing, and something I will treasure. His visions and his following through, to create WindReach here and in Canada, has changed the lives of so many. It shows us that people with disabilities can be anything they want." Mr Mitchell qualified for the 2012 Paralympic Games in London, but had to withdraw because of health problems. Ms Lewis went on to represent the island instead in wheelchair races. She said: "He helped me to become motivated and to push hard to qualify." Mr Cottingham said: "Generations have been impacted by Sandy's vision and action. It is a legacy that will continue to make a difference in a world that Sandy was determined to make better for those with special needs of all ages and the communities they live in." Mr Mitchell was awarded an MBE in 2000 and emigrated to Canada in 2004. Chrissie Kempe, executive director of WindReach, said she met Mr Mitchell last year at WindReach in Ashburn, Canada. She said: "Sandy's determination, passion, sense of humour and love of life was infectious. Sandy's full and enriching life clearly stem from his infamous phrase 'of course we can'." Stewie Ritchie, chairman of WindReach Bermuda, added: "Notwithstanding Sandy's health difficulties in recent years, he retained that same sense of humour and mischievous twinkle in his eye that endeared him to everyone he met. Sandy was a truly remarkable individual and the best way we can pay homage to his memory is by continuing the work he started — by celebrating people of all abilities." Mr Mitchell served as president of Hamilton Lions Club from 2001 to 2002 and was chairman of all island Lions Clubs from 2002-03. Mr Cottingham said: "He was an inspiration to me and all the members of the club and he is fondly remembered by us all." Mr Mitchell died on Saturday in Uxbridge, Ontario. He leaves behind two sisters, Esther Lewis and Maggie Balfour, as well as his wife, Sally Mitchell, and son Vincent Mitchell from a previous marriage to Christine Mitchell. A celebration of Mr Mitchell's life will be held at WindReach in Canada on Monday and a similar ceremony will be held in Bermuda on a date still to be announced.

Madelyn Moore was in scintillating form at the South West England Regional Championship in Plymouth, England, at the weekend. The Bermuda swimmer earned five medals, three individual and two relay, with her Plymouth College team-mates, as well as setting national and age group records. Moore topped it off by achieving the qualifying standard for the Central American and Caribbean Games in Barranquilla, Colombia, in July and August. The teenager won gold in the women's 17 and over 50 metres freestyle with her time of 25.95sec in the qualifying heat eclipsing her own national record and personal best, which previously stood at 26.10. The time she achieved in the 50 freestyle preliminary heat met the qualifying standard for the CAC Games and was also the fastest achieved by a Bermuda swimmer at the event. She also won gold in the 50 butterfly, setting a Bermuda 17-18 age group record with a time of 28.04 in the final. Moore's time of 30.26 en route to capturing silver in the 50 backstroke was also a Bermuda age group record, as was her time of 1:05.24 in the qualifying heat of the 100 butterfly. She also earned gold in the 4x100 freestyle relay and silver in the 4x100 medley relay. Moore took exceptional delight in her record time in the 50 freestyle, which would have met the qualifying standard for last month's Commonwealth Games on the Gold Coast, Australia, where she had hoped to compete for Bermuda. She came within four-hundredths of a second of the Games mark in the 50 freestyle at last November's English Schools Swimming Association National Relay Championships at the London Aquatics Centre but was unable to make further inroads in her bid after recovering from an illness. "I knew I was capable of getting the time but periodic ill-health since November was making it harder to be consistent in my training," said Moore, who has also already met the qualifying standard for Youth Olympics in Buenos Aires. "I was so disappointed to miss the qualifying time for Commonwealth Games but now I have proved to myself that I can do it. I felt an overwhelming sense of happiness and relief. I broke the 27-second barrier when I was 13 and five years of hard work, lots of disappointments but continued perseverance has brought me to this next level. When I looked up and saw the time I was ecstatic. I made the qualifying standard for CAC Games, which is amazing, and met the A standard for the Youth Olympics. However, I cannot rest on my laurels as I hope to be fast enough to bring medals back to Bermuda in up-and-coming competitions." Bermuda's Emma Harvey also competed at South West England Regional Championships for Millfield School in Somerset.

May 7

The choice of lawyer Narinder Hargun as the next Chief Justice was assailed in the House of Assembly. Announced last month, the appointment of Mr Hargun to succeed Ian Kawaley in the post drew sharp criticism that same day from David Burt, the Premier. Mr Burt denounced the selection made by John Rankin, the Governor, which he said had run contrary to the Government's wishes. On Friday, that was echoed by Progressive Labour Party MP Derrick Burgess, who alluded to Mr Rankin as "the occupant of the largest house on Langton Hill". Mr Burgess told Parliament he recalled the tenure in the 1920s by Governor Willcocks, who he said branded local police "unreliable because blacks comprised most of it. It seems to us that the representatives sent out here by the Foreign and Commonwealth Office use their power when it's convenient," Mr Burgess said. The Hamilton East MP told Parliament that there "never would be three consecutive black Commissioners of Police" or consecutive black Chief Justices. Mr Burgess charged that Mr Hargun had "violated the rules of the Commission of Inquiry", in which the two men clashed in 2016 when Mr Hargun was counsel for the investigating body. Mr Burgess told MPs that Mr Hargun had cross-examined witnesses, which went against the procedural rules announced for the commission. PLP backbencher Zane DeSilva repeated the critique, but Trevor Moniz, the Shadow Attorney-General, objected that Mr Hargun had been examining witnesses on behalf of the commission, and not cross-examining. Mr DeSilva also questioned why Mr Hargun had represented the Commission after its chairman, Sir Anthony Evans, described a payment by trustees of the Port Royal Golf Course as "straightforward fraud. That was before they interviewed anyone," Mr DeSilva said. "If he was a man of integrity, he should not have represented them."

The Bermuda Government has confirmed it will introduce an electronic gazette because publishing notices in the newspaper represents a bygone era, government reform minister Lovitta Foggo said. Legislation was tabled on Friday so that an e-gazette can be installed on the Government's online portal. Ms Foggo said the switch is expected to happen in the second half of 2018. The Government will seek feedback before moving online, and some official notices will continue to be published in other media. A questionnaire seeking input is now online at the Government site.

More than 100 new marine species have been discovered during a deep sea exploration off the coast of Bermuda. The findings of the Nekton Mission I, XL Catlin Deep Ocean Survey were presented to Walton Brown, the Minister of Home Affairs, today. Alex Rogers, scientific director of the Nekton Oxford Deep Ocean Research Institute and Professor of Conservation Biology at the University of Oxford said: "Considering the Bermuda waters have been comparatively well studied for many decades, we certainly weren't expecting such a large number and diversity of new species. "These discoveries are evidence of how little we know and how important it is to document this unknown frontier to ensure that its future is protected." The discoveries included small animals, such as tanaids, to dozens of new algae species and black wire coral that stand up to two metres high. Gardens of twisted wire corals and sea fans were found on the slopes of the Plantagenet Seamount, locally known as 'Argus', just off the coast of Bermuda. There were also communities of sea urchins, green moray eels, yellow hermit crabs and other mobile fauna feeding off zooplankton and algae drifting off the summit and settling on the deep seabed. The exploration of the deep ocean off the coast of Bermuda began in the summer of 2016. Scientists from more than a dozen marine research institutes teamed up to analyze 40,000 specimens and samples, as well as 15,000 liters of water samples, since September 2016. The XL Catlin Deep Ocean Survey documented the deepest recorded evidence of lionfish globally which reveals the spread of the invasive species is greater than at first thought. The first peer-reviewed scientific papers have been published from the XL Catlin Deep Ocean Survey and the complete results are expected to be published by September. Patrick Tannock, CEO of XL Bermuda Ltd/Insurance and chairman of XL Catlin's philanthropic foundation, which funded the XL Catlin Deep Ocean Survey, added: "As a future-focused, innovative insurance and reinsurance company, we at XL Catlin believe that preparing for emerging and unknown risks is imperative. Given that there is still much to be learnt about how changes to the ocean will impact businesses, communities and society in the future, we are extremely interested in the findings from the XL Catlin Deep Ocean Survey and look forward to receiving the published report of the amalgamated results and scientific papers."

Executives of mortgage insurer and reinsurer Essent Group Ltd said that the company's Bermuda structure still gives it a tax advantage — even after US tax reform reduced the benefit. Essent reported first-quarter profits of $111.1 million last Friday, or $1.13 per share, up from 72 cents per share a year earlier and beating the $1.10 consensus forecast of analysts tracked by Zacks. The company is based in Bermuda and has a Bermudian-based reinsurer, Essent Re. The US tax reform, passed late last year, had a punitive impact on reinsurance transactions between US-based insurers and affiliated reinsurers based outside the US through its base erosion abuse tax. In a conference call given by Essent executives after the results were released, Sean Dargan, an analyst with Wells Fargo Securities, asked: "Would it be fair to say that pre-tax reform, that your targeted returns were a point or two higher than your onshore competitors because of the tax advantage?" Mark Casale, Essent's chief executive officer, replied: "I wouldn't say targeted returns. I would say, we generated stronger returns because of the tax advantage, yes. But I think we still target mid-teen returns. We never used our lower tax rate as a tool from a pricing perspective. We price competitively, and we always will continue to price competitively. The lower tax rate allowed us to achieve higher returns." Lawrence McAlee, Essent's chief financial officer, added some detail. "The corporate statutory rate [in the US] is 21 per cent, and you still see that we do receive a benefit from our Bermuda structure," Mr McAlee said. "Our estimated rate for this year is about 16.5 per cent. So there still is an incremental benefit that we generate from the Bermuda structure and having Essent Re in place." Essent posted revenue of $167.5 million during the first three months of the year, up from $127.6 million in the same period a year earlier. Essent said it generated a 23 per cent annualized return on equity. On Friday, the company released its results before US markets opened, after which its shares rose $1.22, or 3.6 per cent. Essent's shares have fallen about 18.7 per cent on the New York Stock Exchange in the year to date.

One in five children under the age of six months was not vaccinated last year, the Department of Health has revealed. The news sparked concern among children's health experts. Richard Fulton, a pediatrician, said the drop should be a concern for the entire population of the island. Dr Fulton explained: "When you think about vaccinations, most people think about vaccination to protect the individual from infection, but there's also vaccination to protect the population. If you have vaccination rates below 80 per cent, you are at the stage where you are losing your herd immunity. Basically, if you vaccinate enough people, then you can protect the population at large, but if you drop below 80 per cent you are risking losing that. But if there is an infection of something like measles or polio coming into the country and you have enough people who are not vaccinated, it means that it will spread easier and affect a much larger portion of the population." Dr Fulton spoke out after a Department of Health spokesman said vaccine coverage for infants up to six months of age fell from 94 per cent to 79 per cent in 2017. But the spokesman added the decline may not just be due to parental refusal to vaccinate their children. The spokesman said: "While the Department of Health is concerned, the change may be a result of a combination of factors. Parents delaying their child's vaccination, persons declining vaccines altogether for themselves and their family or changes in health-seeking behavior as the risk of the diseases are perceived to be low. The Department of Health also can't rule out that some children expected to be vaccinated may have left the island." Dr Fulton said there was a trend where parents delayed or refused vaccinations for their children. He added that some parents were worried children were given too many vaccines too young. But he emphasized there was no scientific evidence to support that view. Dr Fulton said: "I often get parents who come in and say they have done their research. As someone who has spent the better part of their adult life studying vaccinations and having these conversations about vaccinations three or four times a day, it's a little galling. It's difficult because as a parent you can find all this information. You can find reams and reams of information by pseudo-scientists and people who sound like they know what they are talking about and there's nothing to back up what they say." He said the situation was worsened because younger generations do not have the same kind of experience of potential killer diseases that their parents had. Dr Fulton said: "My background is working in intensive care in the UK. "People often say to me they don't want to get their child vaccinated against chickenpox, but when I was in the UK I looked after two children who died because of chickenpox. I have treated children with tetanus. I have seen children die of measles. I think this generation has been immunized against immunization because they don't know people who died of these infections. The other issue is social media and a lot of fake news around this topic." Lynn Jackson, child health co-ordinator at the Department of Health, said the decline affected the entire community. She said: "When more people choose not to vaccinate the risk of getting the disease is greater, especially for the most vulnerable — infants and the elderly. But when 95 per cent of all children receive the vaccines as recommended it will help protect those who can't be vaccinated or who are too young to be vaccinated. The practice of delaying vaccination for infants and young children merely delays their protection from the disease." Ms Jackson added reputable scientific evidence underlined the importance and safety of vaccination. She said: "The safety and effectiveness of vaccines are under constant study. Because vaccines are designed to be given routinely to children, they must be extraordinarily safe. "Safety testing begins as soon as a new vaccine is contemplated, continues until it is licensed, and is monitored indefinitely after being licensed."

An East Ender has been elected to a prestigious post at his school in Scotland. Liam Peniston was named president of the Bute Medical Society at the University of St Andrews in Scotland. The 20-year-old said he was "proud and honored" to have been chosen for the post. The appointment lasts until next May. The society, established in 1915, is one of the oldest affiliated with the school. It organizes events to introduce its members to wider aspects of medical science, as well as raising funds and awareness for charities. Mr Peniston said: "I am looking forward to the opportunity to be a part of the history of the teaching of medicine at the University of St Andrews, as well as working with other members of the committee to bring high-quality events to members of the society." Mr Peniston described past presidents as "dedicated and hardworking" people. He added: "The growth of the society over the last few years has been incredible as a result." As president, Mr Peniston said he is responsible for helping to coordinate Fresher's Week activities. He added: "Throughout the rest of the year, I am responsible for chairing meetings and representing the society publicly." Mr Peniston said the society had won a number of distinctions at the school — including best society, and hosting the best event. He said: "I am incredibly proud to be carrying on the tradition of excellence." Last summer, Liam said that he spoke with medical industry professionals while on summer placements at the Bermuda Hospitals Board about working on the island in the future. He explained: "I have been told that to return to Bermuda it is important for me to get a few years of training under my belt in a larger healthcare system. Whether the option to come back to Bermuda will be available to me at the time that I qualify — we'll just have the wait and see. Bermuda is my home, and I am motivated to return to contribute to the provision of healthcare for all Bermudians."

A man whose drunken behavior caused a flight to divert to the island was this morning fined in Magistrates' Court. Craig Dibby, from Leeds, admitted being drunk, acting recklessly and behaving in a disorderly manner on a TUI Airways flight on Friday. Dibby, 32, apologized for his actions, saying he was drinking before the flight to celebrate and did not remember much of the incident. He said: "I don't drink usually, but because it was my birthday and I was on vacation, for some stupid reason I thought I would start drinking at 9.30am. I'm not a violent individual. My partner and my daughter are waiting for me in Cancun." The court heard Dibby was a passenger on a flight from Manchester, UK, to Cancun, Mexico on Friday afternoon. Airline staff noticed him drinking heavily from a bottle of French Vanilla Vodka that he had brought on the plane. At some point during the fight, he began to argue with his partner, loudly calling her a tramp and grabbing her by her neck. He then cursed at a passenger who interjected. The airline staff took the vodka from him, but he continued to loudly curse, demanding they return the bottle. The pilot diverted the flight to Bermuda, where officers boarded the plane and arrested Dibby. As he was being removed, he loudly told his daughter and partner to leave the plane with him, but they refused. The court heard the maximum fine for being drunk on an aircraft was £1,000, while acting recklessly and behaving in a disorderly manner both carry fines of up to £2,500. Dibby apologized, asking the court for leniency, but magistrate Khamisi Tokunbo said Dibby had terrorized his family and fellow passengers. He added: "That is not acceptable at all, and that comes with a price." Mr Tokunbo fined Dibby a total of $2,500, ordering that he pay the full fine before being allowed to leave the island."

Bermuda's community came together for the annual Festa do Senhor Santo Cristo dos Milagres festival this weekend. Hundreds of revelers took to the streets — and Bermuda Athletics Association — to participate in the religious celebration of Jesus Christ. Richard Ambrosio, deputy chairman of the Portuguese Cultural Association, said: "Santo Cristo itself is a very old festival that dates back to the 1700s in the Azores." He explained that people from the Azores took the tradition, which involves the veneration of the image of Christ, in their own diaspora. Mr Ambrosio added that the celebration had become an important date in the calendar. The two days of festivities began with a mass on Saturday, followed by a concert headlined by Portuguese singer José Malhoa at BAA. Sunday's celebrations continued with a church service at St Theresa's Cathedral and a parade through Hamilton carrying a statue of Jesus. Revelers then moved to BAA, where the festivities continued with more music, raffles and Portuguese food for sale. Gloria Tucker joined in the festivities to enjoy the atmosphere. She said: "This is the second time I've seen it. I really enjoy the way they get together, participate and march." Ms Tucker said the procession through Hamilton was "beautiful — especially the young people that took part". The event, organized by Vasco da Gama, the Portuguese Cultural Association and the Santo Cristo Committee, raised funds for the Portuguese School and the Portuguese Pastoral Council of the Catholic Diocese.

It was a test of endurance under sunny skies on Saturday, but the smiling faces of thousands of participants told the story of another successful XL Catlin End to End. Those on land put feet and rubber to the road, while in the water they swam, paddled and rowed to raise money for four local charities. Matt Katzsch, 34, was walking for the second time. The Pembroke resident has previously taken part in the event by bicycle. Mr Katzsch added: "The last five miles on the bike you wish you weren't biking." He said that he had decided to switch it up to experience the charity initiative from a different perspective. His girlfriend, Lucy Foster, 35, of Smith's, who was taking part for the first time, said it had been a fun experience. She added: "I thought there'd be alcohol but there's not." She said she and Mr Katzsch had loaded up with water and sandwiches before setting off. It was also the first End to End for event photographer Amir Ming. The 29-year-old Southampton resident said the experience had been great. Mr Ming added: "Everyone's got a lot of energy, everyone's having fun." He said he enjoyed the community aspect of the event. Mr Ming added: "No one knows anyone — but everyone's just happy to be here enjoying Bermuda." DJ Christian Hanwell, 9, of Paget, helped keep participant spirits high with a soca-heavy soundtrack at the XL Catlin water stop. It was his first time helping out with the event. His dad, Andrew, said he had volunteered at the water stop for a couple of events. Mr Hanwell, 42, explained: "It's such a great cause. I want to support it any way I can. I think it's really great to see all the island come out." Akajae Mills, 15, was also taking part in the event for the first time. She said: "It's kind of tiring — but I'll do it." The Pembroke resident said the best part of the experience was getting to spend time walking with her friends from Bermuda High School. She said she decided to take part this year "for a good experience" and to "do something outside her comfort zone". Sheri Burgess, 37, of Smith's, said she had taken part in the event for a couple of years, each time cycling. Ms Burgess said it was good exercise and a great social event. She said the described the best part of this year's event as the people. Ms Burgess explained: "A lot of smiling and familiar faces." Paget resident Barbara Frith helped to keep participants safe acting as a crossing guard across a stretch of South Road. The 79-year-old said it was the second time she had volunteered in the role. Ms Frith said the event "was something worthwhile for the community". She added: "I enjoy meeting people." Ms Frith was helped by Joan DeSilva-Smith, age 74. The Devonshire resident said she also enjoyed the chance to meet people through the event. Ms DeSilva-Smith added that she liked "helping to a put a smile on a person's face". She explained: "You never know who needed that smile." Asked whether she planned to volunteer for next year's event, Ms DeSilva-Smith said: "God willing, I'll be here." Anne Mello, event organizer, said the event had been "incredible". Ms Mello said that the event complemented well with last weekend's dominating win by Flora Duffy. She explained: "Last week was really great as a spectator event. This is an event where people can participate. Coming off of that, I think it's great because it gives people the motivation that 'I too could be an athlete in my own way'." Ms Mello said the work that went on for months in advance of the event itself was for her the best part. She added: "When we put these plans in place and then actually see them play, that's the rewarding part." Money generated by this year's event will benefit the Bermuda Diabetes Association, Bermuda School of Music, Bermuda Sloop Foundation and Pals.

Like anything, writing fiction has its challenges. One of them, according to Liz Jones, is finding a way "into the minds of characters who are not you". It's what she did with A Dark Iris. The novel was a finalist in Code Burt Award, a Caribbean competition for young adult literature; Mrs Jones thinks it's evidence that she managed to write authentically. "The judges don't know the race of the authors," the 68-year-old said. "All they know is the country they are from. If you say that you can't write about someone who is not of the same race as you, that is the most appalling kind of censorship. Maybe people will be angry that I've written this book. I have to take that anger on board and judge it for what it is. If I have written a bad book, then I should be blamed. What I don't like are books that are written about countries where the writer hasn't spent much time." In A Dark Iris, 12-year-old Rebekah Eve is able to time travel through the art she creates. After a meeting with Sally Bassett, an 18th-century slave burnt at the stake for attempting to poison her owner, she gains a better understanding of the social pressures in her own time, 1973. "In 1970s Bermuda, slavery wasn't something people talked about," said Mrs Jones, who knew nothing about the island's history, culture or racial tensions when she arrived in 1973 to marry her husband Michael. "If pressed, white Bermudians would admit there had been slavery, but they'd insist it was benevolent. There certainly wasn't a statue of Sally Bassett on the Cabinet House office grounds back then." On March 10, seven weeks after her wedding, news broke of assassinations at Government House. "I was shocked that Governor Richard Sharples had been shot, but really shocked that aide-de-camp Hugh Sayers had also been killed," she said. He was a good friend of my husband Mike, and they'd been at school together. That really hit home on a personal level." When she started teaching at the Berkeley Institute that September, nobody talked about the assassinations, but staff gently educated her on some of the uglier realities of Bermuda life. "At 23, I was very young and inexperienced," she said. "The staff and students at Berkeley were so kind to me. I was shocked to learn Bermuda had ended the property vote so recently because it had ended in Britain so long before. I had no idea segregation was so recent in Bermuda's history. I thought Bermuda was British and would have the same history. I was extremely shocked when Erskine Burrows and Larry Tacklyn were hanged for the assassinations in 1977 — there was no capital punishment in England at that time." As a teacher at Berkeley and at the Bermuda College, and while writing for publications such as The Bermudian, she learnt about local history and culture by reading, researching and talking extensively with Bermudians. Today, she feels the island is her home. "I was just 23 when I left England," she said. "Going back to visit, I don't really feel that I fit in there, and they don't think I'm one of them either. Of course, when you leave a country and move to another, there is always something of the observer about you." Over the years she tried to write from the point of view of a white expatriate, but didn't like it. "It felt like I was writing about an enclave, not about Bermuda," she said. So, when she set out to pen A Dark Iris, she created a black Bermudian preteen. The book was one of three finalists chosen from 37 entries in the Code Burt Award. Imam Baksh of Guyana was ultimately named the competition winner, at Bocas Lit Fest in Trinidad, on April 25. Mrs Jones was presented with CAD$2,000 ($1,556) and a plaque. Her novel will be published in the coming months. "This is just so wonderful," she said. "I've wanted to publish a novel since I was seven years old." She grew up in Breamoe, a tiny village in Hampshire, where she was a voracious reader and loved Johanna Spyri's Heidi. "Maybe it's genetic," she said. "Both my parents loved to write. I dreamt for years of visiting Switzerland. When I grew up I did. I hope that Rebekah becomes Bermuda's Heidi. She has a deep love for her country." She started writing A Dark Iris several years ago. Feedback from a Community & Cultural Affairs workshop with Trinidadian writer Lynn Joseph in 2011 helped her to feel more confident. She is extremely grateful to Bermuda's folklife officer Kim Dismont Robinson for organising it and similar workshops.

May 6, Sunday

The Bermuda Economic Development Corporation has launched a new competition, with five local vendors winning a chance to showcase their products in New York. The "Vend 2 Win" competition will offer the best vendors an all-expense paid trip to New York, hotel accommodations, and the chance to take part in The Reserve, a large shopping and networking event in June. Ondreyah Rochester, BEDC Trainee Economic Development Officer, said: "BEDC is pleased to be able to provide micro enterprises on the Island this fantastic opportunity to raise the bar and participate on an international level in the Big Apple. Rather than just offering this sponsorship to businesses we were familiar with, we decided to try something new and host the Vend 2 Win Competition. This is a fair way for us to assess which vendors are ready to represent the island overseas and can make the most of the opportunity, added exposure and knowledge that comes from taking part in The Reserve. We also want entrepreneurs to know that vending isn't only a side hustle, it can be a primary source of income when executed and marketed properly." The competition will begin at the upcoming Vend 2 Win Vendors Market, to be held at the Bermuda Athletics Association Hall on May 19 between 2pm and 6pm. All those looking to enter the competition must take part in the free market. A secret panel of judges will walk through the market, rating vendors on their booth presentation, customer service, packaging and the buying experience. Erica Smith, the Executive Director of the BEDC, said she was pleased to provide five local entrepreneurs with the chance to experience a vendor market overseas and gain an awareness of what it takes to grow and scale their businesses internationally. "We consider this an educational experience for local entrepreneurs and expect for them to come back inspired, ready to take their ventures to the next level." To sign up for the free vendors' market on Saturday, May 19, e-mail info@bedc.bm or orochester@bedc.bm. You will be sent an application form, which allows you to confirm your spot in the market.

May 5

David Burt vowed a public register of beneficial ownership will not be imposed on Bermuda as he delivered a broadside against the British Government today. The Premier said the UK Parliament's demand for Overseas Territories to make public their registers of company ownership by 2020 amounted to a "direct assault" on their conduct of business. He said it showed "wanton disregard for the unique constitutional position of Bermuda". Mr Burt said the legislative power of the UK Parliament over Bermuda can only be done with the consent of Bermuda's legislature, and cited the example of the abolition of capital punishment. He added that Bob Richards, the former Minister of Finance, had also expressed "his well stated views on this undue act of aggression by the British. There will be no public register of beneficial ownership in Bermuda until this honourable House, elected by the people, votes to implement one," Mr Burt said, to approval from both sides of Parliament.

Premier David Burt said that his government would provide the jobs promised by the One Bermuda Alliance administration. Mr Burt said: "We will not be distracted, we will continue to meet these investors, we will continue to provide hope and opportunity to give the people the jobs that they promised and that this government will deliver." The comment came after accusations that the Government had been "way too cozy" with purveyors of digital currency. Opposition MP Michael Dunkley also told the House of Assembly that the Government's first agreements in the emerging new industry failed "the initial test of scrutiny". Mr Dunkley's remarks came after a week in which Mr Burt signed memorandums of understanding with Binance Group and Medici Ventures. It followed an agreement with Gabriel Abed, founder of BITT as well as Digital Asset Fund, to advise the Government on digital assets and blockchain technology — and came one week after legislators approved a Bill for an initial coin offering. Mr Dunkley said that while he shared skepticism, "we should work on this opportunity — and be real about it, without promising the world". He pointed out that Binance Group, which pledged to place its global compliance base in Bermuda, "appear to be seeking any place to do business which will welcome on their terms", saying the company came with "a questionable record of wanting a sound regulatory environment". Mr Dunkley said a conflict of interest loomed, with the company collaborating with the Government to develop regulations. Mr Abed has pledged to work with Bermuda regulators at no cost to the taxpayer, but the former premier said that "nothing in life is free". Calling for more information, the One Bermuda Alliance MP and former premier said that "hype has outpaced substantive, sober discussion". It followed questions from Cole Simons of the OBA, who raised legal issues reported internationally that had been faced by Binance in other jurisdictions. The Premier responded that there were "no countries in the world" with laws on cryptocurrency. "We are going to position Bermuda to become the first," Mr Burt said, telling Mr Simons he was asking questions that the media had already posed on law suits, that Binance had dealt with. The venture capital firm Sequoia brought a suit against Binance CEO Zhao Changpeng last month. Questioned on the legal action last week, when he signed the agreement with Mr Burt, Zhao told local media that the suit had been quashed. Mr Dunkley's remarks drew a scathing rebuttal from Wayne Caines, the Minister of National Security who championed the effort to bring of blockchain technology. Mr Caines noted that the Government's consultation had included a meeting with the Opposition in which Mr Dunkley "said nothing". He accused Mr Dunkley of sniping from social media and trying to "unravel, undermine and undercut" the Government's efforts to develop the new industry. Mr Caines added: "It's very easy to upset the apple cart — but guess what you're doing now? You're affecting Bermuda, incorporated. No one is scared of the question, of the accountability. We're saying that when you have the opportunity to do so, do it. Don't hide behind Twitter and don't hide behind this House." Progressive Labour Party MP Zane DeSilva suggested the Opposition were incompetent, adding that he "could not believe my ears" when Mr Dunkley queried the soundness of the deal.

Fintech businesses will get immediate approval for five work permits within the first six months of gaining a business permit, according to Walton Brown. Mr Brown, the Minister of Home Affairs, said in order to be eligible, fintech companies must present a plan for the hiring, training and development of Bermudians. He told the House of Assembly that closed job categories would not be included. Mr Brown said: "The Fintech Business Work Permit Policy, which almost mirrors Immigration's New Business Work Permit policy, allows a fintech company that is new to Bermuda to receive immediate approval of five work permits within the first six months of obtaining the first fintech Business Work Permit. Jobs which are deemed to be closed or restricted positions, such as a front office receptionist, or which are entry level, graduate or trainee positions, cannot be applied for as a fintech Business Work Permit." Mr Brown said training opportunities will me made through the Department of Workforce Development and Bermuda College, making it easier for Bermudians to achieve certification in various blockchain technology areas. "The intent is to offer educational offerings that range from basic understanding of blockchain technology to more advance programming certifications. In two weeks, we will host a global training company in Bermuda to discuss the potential to set up training facilities here in Bermuda as well as the various courses that can be in place to benefit Bermuda from as early as high-school aged to those who may be looking to jump start a new career path. Providing opportunities for Bermudian to take advantage of these exiting new technologies is of paramount importance to us. Mr Brown added that a new policy and application form will be accessible in due course. In the past week Government has signed two Memorandum of Understandings with fintech businesses, both promising jobs on the island. Binance Holdings, the operators of the worlds largest digital currency exchange, promised to create at least 40 jobs in Bermuda, with at least 30 for Bermudians. Medici Ventures — a subsidiary of Overstock.com — will create 30 jobs in Bermuda over the next three years. Both companies have also promised to support training opportunities for Bermudians, with Binance committing up to $10 million in sponsoring university-level training in blockchain technology and regulatory compliance.

New Census data will help Bermuda meet the needs of its population, government reform minister Lovitta Foggo told the House of Assembly. Ms Foggo said entrepreneurs, job providers and groups helping seniors can all make use of the information in the 2016 Population and Housing Census Report, which was released on Wednesday. She told MPs: "The 2016 Census data can be used in a variety of ways. For example, the data can be used to substantiate claims made in research papers and reports, provide facts for general education and facilitate evidence-based decision making. More specific possible uses include assessing current and future resources to meet the needs of an ageing population, determining an ideal location to start a business based on an area's demographics and identifying high-paying occupations held by large numbers of non-Bermudians as a guide to possible opportunities for qualified Bermudians. By no means are these examples exhaustive but illustrate just some of the ways that the 2016 Census data can be a valuable resource."

St George's should not be treated the same way as Hamilton, an East End councillor said. Liz Christopher said: "I think most people would agree that St George's, a town, should not be legislated the same way as Hamilton, a city." Ms Christopher's comment came during a town hall meeting held at Penno's Wharf last night to discuss the future of the Corporation. The meeting was the first as part of a six-month public consultation period. Future meetings will focus of the Corporation of Hamilton. About 35 people took part in the East End event. Participants formed five groups to discuss six questions focusing on what the ideal relationship between constituents, the Corporation and the Government would look like. Better communication and autonomy were mentioned by multiple groups. Ms Christopher, spokeswoman for one of the tables, said that residents had a "great deal of affection" for St George's as a municipality. Renee Ming, MP for St George's North, served as spokeswoman for another table. She said that participants felt that the relationship between the corporation and the Government "should be a more supportive role". Ms Ming added: "It shouldn't be adversarial. It should be more of support, where needed, not a takeover role. That was very clear." Walton Brown, Minister of Home Affairs, in March tabled the Municipalities Amendment Act 2018 in the House of Assembly. The Bill would defer the next municipal elections until next year, as well as allow public officers to attend corporation meetings. It would also allow the Government to give directions and take stewardship or temporary control of a corporation in certain circumstances believed to be in the best interests of Bermuda. Mr Brown said he was pleased by the first town hall. He said: "We had good, sustained discussion. We got a lot valuable input from the members of the public. A lot of very good ideas came forward." Mr Brown said the input of residents from the town hall events would have a "tremendous" impact and "help drive" the revised framework that is developed. He said: "We want and we value the input of the public. So it's a very serious undertaking." Mr Brown said the desire for autonomy reflected by event participants provided for an "interesting concept". He explained: "On the one hand there is a financial dependence, and then there is a call for autonomy. So it creates a bit of a challenge. We'll have to work through that."

Banker Curtis Dickinson will represent the Progressive Labour Party in Warwick North East in the June 7 by-election. Mr Dickinson, an executive vice-president at Butterfield Bank and chairman of the Bermuda Hospitals Board and the Board of Education, will challenge for the seat vacated by Jeff Baron. He told a press conference at Alaska Hall it was an "honour" to be selected to represent the PLP. The father of three, 52, said: "I am now at a point where I am prepared to step forward to work as part of this Government to deliver sensible, fiscally sound and effective public policy." Mr Dickinson said he looked forward to joining the "imminently capable" PLP team to deliver on the Government's mandate. He said he hoped to build on the "significant inroads" in the constituency by Kathy Lynn Simmons, the Attorney-General, who was the PLP candidate in Warwick North East in last year's General Election. Warwick North East has been an OBA seat since constituency boundaries were changed in 2012. That year, Mark Pettingill defeated Dale Butler by 527 votes to 386, a lead of 141 votes. In 2017, Mr Baron defeated Ms Simmons by 493 votes to 428, a lead of 65. Mr Dickinson has worked at the Bank of Butterfield for the last 11 years and currently serves as executive vice-president and group head of private banking. He is also a former vice-chair of the Bermuda Economic Development Corporation and former treasurer for the Centre for Philanthropy. David Burt, the Premier, said that Mr Dickinson was a candidate of the "highest quality" who was "committed to his community". Mr Burt said: "Curtis was among the PLP members responsible for forming the economic policies that were articulated in our Budget replies, our election platform, and that have served us well during our first nine months in Government." On his canvassing plans, Mr Dickinson said: "I'm going to tell the story of kid of who grew up not far from here, who was encouraged to go to school and to work hard." Mr Dickinson said he would share his experience with moving overseas and working in New York, of the support he had received in pursuing his education, whose mother had him when she was just 17 years old, and who had managed to work in international finance "at the highest levels". He added: "I think that is a very good narrative, and I think it speaks to my willingness to work hard to get things done." Asked how he planned to claim the seat for the PLP, Mr Dickinson said: "Hard work." Mr Baron announced his retirement last Wednesday to spend more time with his family. Two days later, Grant Gibbons, who was the Paget East MP since 1994, said he would step down to make way for fresh blood. A by-election to replace Dr Gibbons will also take place on June 7. John Rankin, the Governor, issued a writ of election for the by-elections to take place. Nomination Day for both constituencies will be on May 24. The polling stations will be Bermuda College Student Centre for Paget East, and Bright Temple AME Church Hall for Warwick North East. Registration for voters will close next Friday at 5pm. Voters can register online at www.elections.gov.bm or at the Parliamentary Registration office in Craig Appin House, 3rd floor, 8 Wesley Street, Hamilton.

Peter Wickwire captured a fourth International Race Week title as the Chester Nova Scotia IOD Fleet tightened their stranglehold on the Bacardi-sponsored invitational regatta. The Canadian helmsman held a seven-point lead in the classic International One Design fleet going into yesterday's final day of racing in the Great Sound and did exactly what he had to do to finish the deal. Wickwire and his youthful crew produced a 2-1 record on the day to claim the Richard Kempe Memorial Trophy for winning the B series, and the Vrengen Gold Cup for overall honours, to complete an impressive sweep having secured the A series earlier in the regatta. It is the fifth successive year in which a team from the Chester Fleet have won overall honours. "We tried to keep the streak going and it worked out," Wickwire said. "It has been fantastic week. The sailing has been amazing and the race committee incredibly strong. Somers Kempe, who is a past commodore of the Royal Bermuda Yacht Club, did a great job running the race committee and the boats were great. The Bermudian IOD fleet did a fantastic job providing 13 great quality boats to race." The multiple Race Week winner praised his crew which included Emily Merry, Hilary Grantmyre, Chris Veinot and Dan MacMillan. "I think it was the crew that really carried the momentum in this event," Wickwire added. "There weren't too many errors around the racecourse. They were just consistently strong throughout the event and so much fun to sail with." Wickwire and his team-mates clinched the overall series after overcoming a shaky start in the penultimate race and the B Series in the next. Peter Rugg and John Burnham, of Fishers Island Yacht Club, finished second in both the B Series and overall series. "If you look at our scoreline we had some ups and we had some downs and some races were better than others," Burnham, a past IOD world champion, who shared the helm with Rugg throughout the regatta, said. We feel pretty good about the way we sailed but Peter Wickwire just took it to another level in the middle of the week. He won three of the last four races and it was no accident." Rounding off the podium in the B series and overall series was Bermuda's Martin Siese, who competed under the Sandys Boat Club banner. "Overall third is probably what we deserved," said Siese, who won yesterday's opening race — his second of the regatta. "We had good and bad days and weren't consistent enough. When we were good, we were really good. But when we were bad, we were too bad." Siese finished tied on points with Wickwire in the A series, but he was pipped by his Canadian rival for the BW "Jordy" Walker Memorial Trophy on a tiebreak.

May 4

Premier David Burt is expected to tell MPs today whether Bermuda will take legal action against the UK over a move compelling the island to make its company ownership registry public by the end of 2020.The Premier and Minister of Finance is likely to make a statement to the House of Assembly on the issue, days after he criticized the British Parliament for voting for the measure, which will also affect the other British Overseas Territories but not the crown dependencies of Jersey, Guernsey and the Isle of Man. MPs in the House of Commons gave the green light to the amendment on Tuesday. It states that if any OT doesn't introduce a publicly accessible register of the beneficial ownership of companies, the Secretary of State must, by December 31, 2020, prepare a draft Order in Council requiring it to do so. Lawyers here have been considering the legality of the amendment. Tim Marshall, a consultant at Marshall, Diel & Myers, said the UK Parliament was able to make Orders in Council that affect its territories, including Bermuda, but would normally only do so after consultation. He said obtaining the consent of the territories, though preferable, was not a prerequisite to Britain "exercising their legislative power". Mr Marshall added: "Our constitution [itself] is an Order in Council, made pursuant to the Bermuda Constitution Act 1967. The UK can amend that or repeal it any way they see fit. "They don't exercise that supreme power with any degree of frequency but in special circumstances they certainly have, Turks & Caicos being a case in point." Mr Marshall said in the case of the company ownership registry, it was his belief that Britain could impose its will "if this is something that they feel absolutely compelled to do". But he questioned whether it was the right thing to do or whether any "real or actual problems" with regards to tax compliance actually existed and needed addressing by the amendment. "This seems to be taking a hammer to a very small nail," he said. "There are treaties that allow them, in appropriate circumstances, to gain access to who the beneficial owners of companies are." He described the amendment as "draconian" and said it was "really irresponsible" for MPs to approve it "without any real thought as to how it's going to damage" the affected territories. Peter Sanderson, head of litigation at Benedek Lewin, said there had been a convention for the last 150 years that the UK parliament did not interfere with Bermuda's internal laws. "On Tuesday, although not quite yet interfering, the UK Parliament threw down a gauntlet," he wrote, in a Letter to the Editor. "Of course, this might not come to pass. The UK Parliament might have less of an appetite for interference in 2020 when the time comes to vote on the order. However, this is a threat that has been made, and one that Bermuda ought to take seriously." He said if the UK was allowed to get away with this once it would "only get bolder with their interference in future" and praised Mr Burt for his "strong statement" on the issue. "This is the appropriate response from Bermuda and our jurisdiction should refuse to implement any such 'requirement' imposed by the UK and, further, refuse to enforce the law if the UK imposes it on Bermuda. More immediately, our government could inform the UK authorities that, on principle, they will not even entertain any discussion of a public register, or further co-operation on related matters, until the UK law 'requiring' them to do so has been repealed." Mr Sanderson said Bermuda could also have remedies under international law, including the International Covenant on Civil and Political Rights, Article 1, which protects the self-determination of people to freely pursue their economic, social and cultural development.

Former finance minister Bob Richards has accused British MPs of betraying an inherent bias by forcing Bermuda and the other Overseas Territories to be transparent on company ownership. Mr Richards described the British Parliament's decision on Tuesday to make the OTs reveal the owners of all their registered companies by the end of 2020 as a "huge retrograde step and totally unacceptable". He added that it was obvious why the Crown dependencies of Jersey, Guernsey and the Isle of Man were not being told to take the same measures, likening it to Britain's "kith and kin" policy towards the former Rhodesia under the rule of white leader Ian Smith. "In other words, because the Rhodesians who were in charge of Rhodesia were the descendants of the white British, they were kith and kin. They had a different approach towards kith and kin. The folks in the Isle of Man, Jersey and Guernsey are also kith and kin." The retired One Bermuda Alliance politician, who lost his seat at the last General Election, took particular exception to a remark made by Labour MP Liam Byrne during the parliamentary debate. Mr Byrne said: "Have we not learnt that dark money will move to wherever the law is darkest? If we bring transparency to the Overseas Territories, most of the money is simply going to be relocated to the Crown dependencies, unless we change the law to cover them, too." Mr Richards said: "This is an affront to us. It's an affront to our democracy. It's an affront to Bermuda in every way you can think." He added: "The reference to 'darkest' was an unfortunate one in the broader context. The broader context is that, notwithstanding the points being made by certain Members that say that the Crown dependencies should have been treated the same as OTs, the fact is that the UK Parliament, overall, voted to exclude them, after strong lobbying. Taken in this overall context, where the residents of the Crown dependencies, who are indeed kith and kin of the majority of British citizens, escape these sanctions, while the residents of the OTs involved in financial services, who are by and large not kith and kin, do not escape, leads one to the inevitable conclusion of net bias in the UK Parliament. After all Bermuda has done over the past 20 years to be early adopters of the ever-evolving global standards of transparency and co-operation, the statement that we are, and have been, an epicentre of 'dark money' is not only a display of profound ignorance, and crass stereotyping, but an example of the kind of scapegoating, for UK-specific political purposes, we have had to endure in recent years." Britain first raised the idea of requiring the OTs to make their beneficial ownership registers public in 2013, during Mr Richards's time as deputy premier and finance minister. The Bermuda Government got a legal opinion from a London barrister, who Mr Richards said was "very clear that the decision by the United Kingdom can't stand scrutiny in the courts". Mr Richards said: "The Bermuda Constitution is different to the other Overseas Territories. An order in council [by the UK Parliament], having to do with matters that are clearly the responsibility of the local government — which the beneficial ownership thing is — is not allowed in the Constitution. Our self-governing powers in the local constitution are more advanced than that of other Overseas Territories." He said the Bermuda Government had access to the legal opinion and he was "totally confident" it would challenge the UK decision and be successful. The debate on Tuesday centered on an amendment to an anti-money laundering Bill put forward by Labour MP Margaret Hodge and Conservative MP Andrew Mitchell, which won the support of a majority of the House of Commons. Mr Richards said the politicians' claim that the British OTs were tax havens and were harboring illicit funds was "purely rhetoric to try to embarrass the Conservative Government. Unfortunately, we are being made a whipping boy for political issues in the United Kingdom," Mr Richards said. "I think the opposition party in London will try to do anything to embarrass the Government. They are also playing to a false narrative that places like Bermuda are taking food from the mouths of starving babies in Africa. This whole argument in the UK is about their tax." Agreeing that Bermuda was a competitor to London in the financial-services sector, he said the island's registry was "hugely superior" to Britain's and company ownership information was provided to overseas tax authorities swiftly. "We have always demanded to know who the human beings were behind a company," he added. The UK's Guardian newspaper reported that the amendment did not apply to the Crown dependencies because Parliament did not have the legal right to impose its will on them. Mr Mitchell was quoted as saying that in light of the amendment's success, Parliament would expect the Government "to make the point persuasively, that we hope that the Crown dependencies embrace the same ethical position and equal transparency". Mr Byrne could not be reached for comment by press time. An assistant at his Birmingham constituency office explained he was busy with local elections yesterday.

NEW YORK (Bloomberg) – It was the last day of the World Economic Forum in Davos and Wayne Caines, Bermuda's national security minister, was about to head home after an exhausting week. But before leaving, he told a group of blockchain enthusiasts, "If you are really serious about advancing this space and working with us, meet us in Bermuda on Monday." Then it actually happened. A handful flew to the British territory on their own dime with the same suitcases they had brought to Switzerland, and spent the day with Bermudian government officials laying out a road map to embrace the nascent industry. "It was the coolest thing I've ever been involved with," Mr Caines said in an interview at Bloomberg yesterday. "There was just so much brilliance in the room and people were so passionate. What I like about people in the blockchain space is they actually want to change the world." Less than three months later, Bermuda's lower house of parliament approved rules to regulate initial coin offerings, and the government signed an agreement with Binance, the world's largest cryptocurrency exchange, promising investments in blockchain companies, jobs and education for Bermudians. Bermuda is already at work on a new law, the Digital Asset Business Act, to encourage and regulate investment in the distributed ledger technology and cryptocurrency businesses. There are so many projects in the works that David Burt, the Premier, jokingly refers to Mr Caines as the "minister of blockchain". "We are building an ecosystem here," Mr Burt said. "Bermuda is already an innovation hub, thanks to the reinsurance industry." At the meeting with the group from Davos, the focus was on the technical aspects of blockchain and how it could fit into regulation, said John Narraway, an emerging technologies consultant at the Bermuda Business Development Agency. "It was just markers out with the smartest people I've ever been in a room with," he said. "We mapped it out within, I think, probably five hours." Bermuda already is putting property records on the blockchain, and counts about another dozen businesses underway or looking at investing. Patrick Byrne, the chief executive officer of Overstock.com, an online retailer that accepts payment in Bitcoin, also signed an agreement with the government, to set up a blockchain "laboratory" there. The key to turning Bermuda into an incubator for fintech companies is to build on the country's legal and regulatory structure, which is key to the success of its reinsurance industry. The government's "sandbox" will allow companies to work on emerging financial technologies, while communicating directly with regulators. Bermuda's strategy isn't without risk. Regulators worldwide are struggling with how to handle ICOs, which raised about $6 billion worldwide last year, often with little or no documentation and frequently providing no return to investors. Binance, founded last year in Hong Kong, has had troubles of its own. The company is opening an office in Malta after pulling out of Japan to avoid a clash with local regulators, chief executive officer Zhao Changpeng said in an interview last month. Japan's Financial Services Agency issued a warning to the exchange for operating without approval. The exchange's troubles mirror those faced by other crypto firms that are trying to figure out how to operate without concrete guidance from regulators. The US Securities and Exchange Commission has said that platforms serving as trading venues for digital assets deemed to be securities will need to register with the agency as a national exchange, or qualify for an exemption. The regulator also subpoenaed firms and individuals behind coin offerings it believes might be breaking the law, a person with direct knowledge of the matter said earlier this year. Binance signed a pact with Bermuda, agreeing to spend as much as $15 million to offer college classes on blockchain and invest in companies working with the technology. The courses will start as early as this summer and will focus on compliance and software engineering, Mr Burt said. Professors will be paid to come and teach in Bermuda. "We're hoping this fintech push mirrors the success we had with the insurance industry in the 1980s," said Sean Moran of the BDA. "You have to continue to find what's next."

The Department of Health has been ordered to reconsider its refusal to release health and safety records for the island's childcare facilities under public access to information. The department, which rejected a 2016 Pati request from The Royal Gazette on the grounds that disclosing the records would create too much work and could affect the "commercial interests" of the businesses involved, has been told by Information Commissioner Gitanjali Gutierrez to issue a new decision by June 11. Ms Gutierrez, in her decision on the matter, rejected the department's claim that processing the Pati request would substantially interfere or disrupt its work. She said: "Disclosure of the ... records may assist the public with selecting safe, hygienic providers for their children. It will also inform the public of the steps taken by the department to monitor and ensure public health and safety for one of the island's most vulnerable populations: preschool age infants and children. These parents and other caregivers trust that a facility's licence and inspection by the Department of Health provides meaningful assurance of its safety and qualifications." The Royal Gazette submitted a Pati request to the department in February 2016, asking for the date on which every childcare establishment was last visited by environmental health inspectors and the report from that visit, as well as a list of complaints received about childcare providers for the previous five years and records on the safety of play equipment. The department refused the request, prompting us to narrow it to the previous 12 months. The narrowed request was also refused, as was an additional request for details of any accidents that had been reported at childcare provider premises in the last year. Health permanent secretary Jennifer Attride-Stirling upheld the refusal after an internal review. She insisted that the Department of Health lacked the staffing resources to process the request, as inspection, investigation and safety records were maintained in individual files for each childcare provider and there was no central database where the information was stored. We appealed her decision to Ms Gutierrez, whose investigation revealed there were 126 files to retrieve, relating to 55 registered nurseries, daycare centres and preschools and 71 registered homecare facilities. They care for about 2,500 children during the working week. The commissioner accepted the department's estimate that it would take more than 16 hours to retrieve the files and process them for disclosure, but said this did not amount to "substantial interference". A Ministry of Health spokesman said yesterday: "The ministry's position has been stated before and is not changed by the ICO's decision." Health minister Kim Wilson said in March that the Ministry of Health has been swamped with Pati requests. She told Parliament the volume of inquiries had used up "a tremendous amount of staff time". She said: "The impact of Pati has been significant and highly detrimental."

Workers who lost their jobs in the banking sector will benefit from the Bermuda Government's agreement with the Binance Group, Premier David Burt said today. Mr Burt told the House of Assembly middle-aged women who once worked in banking have been deemed overqualified. He said: "Their skills are easily transferable to compliance. That is precisely the jobs that Binance will create in Bermuda." Bermuda signed a memorandum of understanding with Binance, a global cryptocurrency trader, last month. Binance plans to develop a global compliance base on the island, which Mr Burt has said would create 40 jobs, at least 30 of them Bermudian. Binance's foundation will spend up to $10 million on training for Bermudians in blockchain technology development. The trading company's labs will also make up to $5 million available for investment in new Bermudian blockchain business.

Government will introduce an electronic gazette because publishing notices in the newspaper represents a bygone era, government reform minister Lovitta Foggo said today. Legislation is due to be tabled so that an e-gazette can be installed on the Government's online portal. Ms Foggo said the switch is expected to happen in the second half of 2018. The Government will seek feedback before moving online, and some official notices will continue to be published in other media. A questionnaire seeking input is now online at the Government site.

NEW YORK (Bloomberg). American International Group shares dropped to the lowest level in almost two years after first-quarter profit declined and fell short of analysts' estimates. Insurance results were hurt by catastrophe costs and a decline in net premiums written, the company said. AIG has said it's making progress in its turnaround, but investors aren't seeing the results they want yet. Chief executive officer Brian Duperreault, who's been in charge about a year, has re-organized the company, replacing senior executives and announcing a $5.56 billion deal to buy Bermudian-based reinsurer Validus Holdings Ltd to expand abroad and enter new businesses. AIG expects to report an underwriting profit by the end of this year, Duperreault said in a conference call yesterday. "We need to get to an underwriting profit in this place and we're going to do it," he said. The combined ratio for general insurance was 103.8 per cent, meaning AIG lost 3.8 cents for every premium dollar after claims and expenses. Duperreault said getting the combined ratio under 100 per cent would produce a good return on equity. AIG fell 5.3 per cent to $51.94 in New York yesterday. The shares had declined 8 per cent this year through Wednesday. AIG's net income fell to $938 million, or $1.01 a share, from $1.19 billion, or $1.18, a year earlier. Adjusted after-tax income per share was $1.04, missing the $1.25 average estimate of 14 analysts surveyed by Bloomberg. Book value was $69.95 at March 31, down from $72.49 as of December 31. The underwriting loss was $251 million.

Fund administrator Equinoxe's Bermuda platform has been rebranded by its parent company as Apex Insurance Fund Services. The acquisition of Equinoxe Alternative Investment Services by Apex Fund Services was announced in May last year at the same time as private-equity firm Genstar Capital provided Apex with extra capital to fuel expansion. The Apex Group was founded in Bermuda in 2003 by Peter Hughes. It has grown into one of the world's largest fund administrators with offices in 38 locations. Apex said the rebranding was part of its plan to leverage the insurance-linked securities expertise it gained through the acquisition of Equinoxe Bermuda. Apex Insurance Fund Services is led by Matthew Charleson, who joined the group last year as head of insurance fund services. He previously worked as head of fund administration services at Kane LPI Solutions. Mr Charleson said the rebranding highlighted "the seamless integration" of the wider Equinoxe business into the Apex Group. "The combined team allows us to offer unrivalled expertise and to better serve insurance funds both locally and beyond," Mr Charleson said. Mr Hughes, chief executive officer of the Apex Group said: "Providing a full-service offering in Bermuda to vehicles investing in insurance fund products and insurance-linked securities underscores Apex's commitment to always delivering client focused services locally."

More than 1,000 Bermudians emigrated from the island between 2010 and 2016 — but 1,613 Bermudians moved back. The 2016 Population and Housing Census Report said 7,360 people moved to the island and 1,424 left over the six-year period. Of those that left, 1,061 were Bermudian, 354 were non-Bermudians and nine were not stated. The report said: "The Bermudian emigrant population had a similar emigration pattern as the total emigrant population. "Bermudians emigrated most frequently in 2014 and the least in 2011. In contrast, emigration for non-Bermudians dipped between 2012 and 2013 and increased thereafter. Furthermore, 2015 was the leading year of emigration for non-Bermudians and 2011 was the lowest year." The census said people who left Bermuda to settle abroad for more than a year were listed as emigrants, but those who went overseas for medical treatment, vacation or education were not. The report also said 1,613 Bermudians and 5,747 non-Bermudians moved to the island between 2010 and 2016. The report said: "Excluding 2016, which contains a partial year of data, the greatest immigration occurred in 2015 and the least in 2011. "Bermudians were most likely to have immigrated in 2014 and 2015 and least likely in 2011 and 2012. Non-Bermudians most often immigrated in 2015 and least in 2011. Bermudian immigration was relatively stable with slow growth since 2011 whereas non-Bermudian immigration increased more rapidly since 2011." The report added the island's population dropped by 458 over the report period from 64,237 to 63,779.

Progressive Labour Party MP Rolfe Commissiong said the Census statistics highlighted the issue of the "two Bermudas." "They place in sharp contrast the growing chasm when it comes to racial disparity with respect to the income divide that is Bermuda today between black and white. It is important to note, however, that these trends are not new. What is surprising is that we are clearly going in the wrong direction. We are not closing the gap, but rather witnessing it increasing as income inequality in Bermuda continues to expand." Mr Commissiong said the decline reflected a "post-recession environment" and the consequences of austerity measures by the OBA. He said the Government was implementing measures to address the disparity, such as a policy announced in the Budget to use 20 per cent of capital spending to promote equality of opportunity with regard to disability, gender and race. Mr Commissiong said: "The recent decision to enact an affirmative-action policy by the Government when it comes to procurement is welcome and long overdue. Black Bermudian-owned businesses, along with those in the categories of 'gender' and 'disabilities', will be able to access the opportunity to obtain a share of the estimated $150 million the Government annually spends on good and services locally. As it stands, it is estimated more than 80 per cent of those contracts go to white-owned and/or dominated companies and have been for decades." Mr Commissiong, the chairman of the living wage committee, added: "It has been no secret that outside of the low-cost foreign workers who are earning the lowest — in some cases poverty-level wages in Bermuda — it has been mostly black Bermudians who have shared in bearing the cost of that burden. Our work, which is near completion, ahead of the tabling and discussion of the final report in the House of Assembly, will propose recommendations that will enhance the pay and conditions which have marginalized Bermudian, particularly non-college educated, black Bermudian workers." He said the committee's work was not race-specific, but statistics showed black Bermudians had been disproportionately affected by the island's economic challenges.

Long-term care residents at the hospital will be able to enjoy more outdoor activities this summer thanks to the American Society of Bermuda. The society — a group of US citizens who live in Bermuda — donated a tent and crafting supplies to the residents at the King Edward VII Memorial Hospital. Club president Ellie Najac said: "We asked what was needed and then went shopping. We've donated a 12ft by 12ft tent, a glue gun with accessories, construction paper, crayons and games. I also added a large box of chocolates." Activities coordinator Capri Smith said the tent would allow her to move some activities outdoors and would provide much needed shade for the senior participants. The society makes donations to various groups on the island every quarter. Ms Najac said: "Our focus is on seniors and children. This is our second donation this year, earlier we gave to Age Concern." Louise Franks, the oldest resident, was on hand for the presentation on April 20. The 105-year-old regularly enjoys participating in arranged activities. Granville Russell, clinical director of long-term care at BHB, said: "We truly appreciate the donation by the American Society of Bermuda. It's the thoughtfulness of groups and individuals like Ms Najac, Ms Smith and Ms Stovell, that allow us to continue to provide engaging activities for our residents helping to improve their quality of life even in their twilight years."

A US company yesterday confirmed that it and a group of investors had made an offer to buy Ascendant Group Ltd, the parent company of power utility Belco. Twenty First Century Utilities, which is based in Washington DC, was previously linked with interest in Ascendant in an article in The Royal Gazette last November. A source, who asked not to be named, said this week that a $15-per-share bid for Ascendant had been tabled. Joe Garcia, senior adviser on TFC's management team, confirmed the bid yesterday, but not the amount. "I can confirm that a fully funded consortium, led by Twenty First Century Utilities, did make an offer to the board of Ascendant Group Ltd," Mr Garcia said. Mr Garcia, a former US Congressman who has served on the National Association of Regulatory Utility Commissioners, declined to elaborate. Last night, Ascendant confirmed that it had received correspondence from TFC. "Ascendant Group Limited has received an unsolicited, highly conditional, expression of interest from Twenty First Century Utilities LLC (the Letter)," the company told The Royal Gazette in an e-mailed statement. "Ascendant's board of directors considered the Letter and, having taken appropriate legal and financial advice, unanimously determined not to pursue the Letter further, and that it is in the best interests of Bermuda and Ascendant's customers, shareholders and employees, to continue to execute on its existing strategy." Ascendant's plans include the building of the new North Power Station, which will replace ageing generators with new ones, reducing the cost of electricity for customers, and to secure debt financing to modernize its generating plant and distribution grid. Ascendant's closing share price on the Bermuda Stock Exchange yesterday was $10.75. Its book value, an accounting measure of the company's assets minus its liabilities, was $27.37 per share at the end of last year, according to Ascendant's 2017 annual report. The source who told of the TFC offer said: "Unfortunately the offer was flat out rejected by the Ascendant board. Shareholders were not informed about this purchase offer, nor were they consulted about the opportunities presented by Twenty First Century Utilities." TFC is "proposing to revolutionise energy production and generation in Bermuda", the source added. "Their model is based on taking capital and investing in energy efficiency and renewable energy, as opposed to fossil fuel-based energy production." It is understood that the bid was made about four weeks ago and that TFC has been researching Ascendant and the Bermuda power sector over the past two years. According to its website, TFC owns and operates moderate-sized regulated utilities "in a manner that produces the lowest practical cost and highest levels of customer service. What clearly sets us apart is that our approach proactively embraces customer-facing clean energy resources and energy-saving technologies, incorporating and balancing them with utility-scale grid resources for optimal value," the website adds. Larry Kellerman, a former partner at investment bank Goldman Sachs, is a founder and managing partner at TFC Utilities, and has a background of investing in the energy sector. He has spoken before of his mission to transform regulated utilities, by driving the adoption of clean energy, and "to evolve the grid in a manner that is shaped not by our will but by the will of our customers". November's article cited sources saying that local investors were teaming up with TFC in the Ascendant bid. It also quoted a spokeswoman for Ascendant, who said the company was aware that TFC had met with representatives of the Bermuda Government, the Regulatory Authority and the executive of the Electricity Supply Trade Union.

Leisure air arrivals from Canada climbed 20 per cent in the first quarter of 2018. Bermuda Tourism Authority chief executive Kevin Dallas announced the jump as officials celebrated the 70th anniversary of Air Canada's service to Bermuda yesterday. Mr Dallas said the island had enjoyed "a comeback of Canadian visitors after several difficult years". He told a press gathering at the airport: "In 2017, Bermuda experienced a 19 per cent increase in leisure air visitors from Canada. That is sizeable year-over-year growth and we think the island is well positioned to see further growth from Canada. Indeed, while our full results won't be available until next week, we can reveal that in the first quarter of 2018 leisure air arrivals from Canada continued to climb — up 20 per cent over the same quarter a year ago." Mr Dallas said Bermuda had partnered with Reach Global Marketing to bring more Canadian passengers to the island. He said: "A member of the Reach team was at the gate in Toronto this morning participating in an event much like this one — making sure Canadians know about this milestone." Transport minister Walter Roban said: "In May 1948, Trans Canada Airlines began twice-weekly service to Bermuda. It was with pride for Canadians, as the service began with the first commercial aircraft built entirely in Canada — a 40-seat Canadair plane. Today, Trans Canada is now Air Canada and it carries up to four times as many passengers to Bermuda on a single trip. Aviation has changed substantially. But a few things remain true. This link has served many — including Bermudians and Canadians — successfully, steadfastly, safely. Here in Bermuda we are very grateful for that."

Bermudian James Birch has been announced as Fairmont Southampton's new marketing and communications manager. Mr Birch will be responsible for managing the hotel's digital presence, and assisting the group, leisure, food and beverage, golf, spa, and marketing teams with identifying opportunities to grow the resort's presence, reputation and reach. "We are thrilled to welcome James to our sales and marketing team," Shelley Meszoly, regional director of sales and marketing, said. "With his diverse experience and outstanding personality, we foresee Mr Birch taking our efforts to promote Bermuda and The Fairmont Southampton on social and local media to new levels." Mr Birch has a wealth of knowledge about the destination and joins most recently from Premier Tickets where he was marketing and technology manager for events and the group. Previously he also worked for the New York marketing firm McMillian, and locally Total Marketing and Communications. "I've always enjoyed sharing Bermuda's beauty and heart so this role gives me that opportunity with a much wider audience. I think I partly won my beautiful wife's heart by showing her my love of Bermuda and our cultures," Mr Birch said. "My main motivation to represent the resort and Bermuda is knowing there is a large responsibility to Bermudians and our economy. I will use the good fortune and privilege of being Bermudian for the benefit of Bermuda."

May 4. Racial income inequality must be addressed, but political commentators warned that statistics only tell part of the story. The 2016 Census revealed that annual personal income by black workers fell by 13 per cent from 2010 to 2016, while personal income for whites rose by 1 per cent. Denis Pitcher said there is obvious income inequality on the island, but he argued figures are often skewed because of Bermuda's reliance on expatriate workers. Mr Pitcher said: "Too often we sensationalize misleading statistics without accepting that they tell an inaccurate and incomplete story. The vast majority of our statistics and trends are published comparing black and white or Bermudian and non-Bermudian. Our reliance on a large expat workforce can distort these numbers and turn people against the very things that could help address the root causes of our problems. Unfortunately, we rarely compare statistics and trends by race and status, such as comparing black Bermudians to white Bermudians. By not doing so, we distort the picture of true income inequality, which makes for an easy target for short-term political gains but an impossible problem to solve in the long term." Mr Pitcher said the island was reliant on foreign investment and skilled labour to create jobs, skewing figures. Giving an example, he referred to the Government's recent agreement with Binance, which was promised to bring at least 40 jobs to the island. Mr Pitcher said: "It has been suggested that 30 of those jobs will be Bermudian, so ten of them will be non-Bermudian. The likelihood is that the majority of those ten non-Bermudian jobs will be highly skilled, highly paid positions filled predominantly by white people. While Binance has made a very welcome pledge to invest in training and education, that will take time and the 30 Bermudian jobs are more likely to be support roles. Those support roles are likely to be more representative of our local demographics, but they are unlikely to be as well paid as the non-Bermudian jobs." Mr Pitcher argued that such trends could make racial income disparity appear greater even as more black Bermudians find work. He said: "Solely comparing black and white is a poor means to measure our racial income inequality problem when we rely on foreign investment and workers, who distort those numbers. Instead, we need to focus on measuring the Bermudian racial inequality problem so we can identify whether or not we're achieving our aim of reducing racial income inequality." Mr Pitcher said addressing racial income inequality must be a goal for any Bermudian government. "We cannot solve global inequality, but we can most certainly do more to solve Bermudian inequality. As such, I am very encouraged and hopeful that the pledges to incorporate funding and support for educating Bermudians on this proposed new fintech industry will do more to provide opportunity for all Bermudians and help narrow the gap." Charles Jeffers, a political commentator and deputy chairman of Age Concern, suggested some of the declining income in the black community could be because of a growing number of seniors leaving the workforce. He said: "I wonder how much that has to do with the people who were 60 or 62 at the time of the last census and who have since turned 65. Their income would have decreased drastically." Mr Jeffers said this is reflected in the employment figures for the public sector, where the number of employed fell from 3,819 people in 2010 to 2,628 in 2016. He said: "Within the last five years, the OBA was offering early retirement. In some cases it wasn't just early retirement, but not filling jobs when people left. We have heard in some areas there was quite a bit of short staffing. I guarantee if there was a survey done now you would see those numbers jumping up again." Mr Jeffers said that allowing seniors to remain in the workforce longer might help to address the issue. He added: "We are not helping people by forcing them out of the workforce and then giving them financial assistance."

May 3

Black people have suffered a sharp income drop while white people saw a small increase, the latest census report revealed yesterday. The Population and Housing Census Report for 2016 showed black workers had an average 13 per cent decline in income between 2010 and 2016. But white workers had a 1 per cent increase in personal gross income over the same period. The average personal gross income fell from $58,466 to $53,716 although inflation rose by 12 per cent between 2010-16. Bermudians felt the brunt of the decline as their average personal gross income fell by 9 per cent, compared with non-Bermudians, who had an average drop of 1 per cent. The report said: "The sole increase in median annual personal gross income during the intercensal period for racial groups occurred among whites, driven largely by white males who experienced a 2 per cent increase in median income. Blacks had the largest decrease at 13 per cent, as the income levels of both black males and females experienced double-digit percentage declines over the period. Black males experienced the largest decrease in median income of 13 per cent — $7,281 — followed by black females of 12 per cent — $6,569." The census also showed the median annual household gross income fell from $103,657 to $93,713, a drop of 9.6 per cent. The report said part of the overall decline was the result of an increase in single-person households. The report explained: "A greater proportion of households occupied the lower income bands compared with six years prior. The percentage of households in the lowest income band, $1 to $36,000, increased four percentage points during the 2010 to 2016 period, while the highest income band, $144,000 and above, decreased by four percentage points over the same period." The average household size fell from 2.39 people to 2.26 people during the six-year period. Unemployment rates remained unchanged at 7 per cent, but white unemployment fell from 5 per cent to 3 per cent between 2010-16. Unemployment among black people remained steady at 9 per cent. Young people were also the most likely to be unemployed. The report said: "In 2016, the unemployment rate of 23 per cent for persons 16 to 24 years was the highest among all age groups, 1 percentage point higher than the rate in 2010. The age group 25 to 34 had the second highest unemployment rate of 8 per cent. The lowest unemployment rate of 4 per cent was reported for persons 65 years and older." The public sector suffered the largest number of job losses, falling from 3,819 people in 2010 to 2,628 people in 2016. Manufacturing, transport and communications, financial intermediation, and real estate and renting services also had employment declines. But several industry categories reported an increase in jobs — the number of people employed in education, health and social work fields rose by 826 from 4,338 to 5,164. Hotels and restaurants, business services and international business sectors also had an increase in employment. Average incomes declined for both men and women. Men were hit with an average 9 per cent drop and women with an 8 per cent fall. However, men still, on average, earn more than women with an average personal income of $55,419 compared with $51,752 for women — a $3,667 gender gap. But that difference was flipped when only those with full-time jobs — 35 hours or more per week — were looked at. Women in full-time positions earned an average income of $66,496 in 2016, 5 per cent more than in 2010, while men with full-time jobs earned an average of $64,283, a decline of just under 1 per cent. The report said much of the change appeared to be related to a decline in average income for black men. The report said: "Analysis by race and sex showed increases across every category with the exception of black males who experienced a decline in median annual gross income from their main job. White males, the highest income earning group among the working population, earned a median income of $96,824. This level was nearly one and a half times higher than the median income for the entire working population and 11 per cent more than was earned in 2010. The income level of white males exceeded those of black males by 70 per cent and was 17 per cent higher than the income level of white females." The report also revealed that employees spent 40 hours a week at their main job in 2016, compared with 41 hours a week in 2010. Women were more likely to work part-time in their primary job, while men were more likely to work full-time with overtime. The survey also found that 8 per cent of people in the workforce had no formal academic certificates and 37 per cent had a high school certificate.

The founder of the Barbados-based financial technology firm Bitt is to be a digital currency consultant to the Bermuda Government. David Burt, the Premier, announced the appointment of Gabriel Abed to the role yesterday. Mr Burt added the assistance will come at no cost to taxpayers. Mr Burt said: "Mr Abed is a digital assets and blockchain technology expert who I met earlier this year. However, I have been following his work long before then. Mr Abed is a recognized Caribbean authority on digital currencies, math-based protocols and blockchain technology. I am pleased to announce that Mr Abed has agreed to provide his advice and expertise to the Government of Bermuda on digital assets and blockchain technology." The Premier added: "The significance of the agreement is that Mr Abed brings his extensive knowledge to Bermuda at no cost to the tax payer. I am extremely grateful to have his expertise as Bermuda moves forward with our fintech strategy." Mr Abed also founded Digital Asset Fund, based in the British Virgin Islands. Bitt last month got a multimillion-dollar investment from internet retailer Overstock.com. The Government announced on Monday that it had signed a memorandum of understanding with Medici Ventures — a subsidiary of Overstock.com. Medici Ventures promised at least 30 jobs in Bermuda over the next three years and to work with the Government and regulators to create a "robust legal and regulatory framework".

Shadow ministers in the One Bermuda Alliance have been forced to double up on responsibilities after two MPs quit the House of Assembly. Michael Dunkley, a former premier and government reform shadow minister, has taken on responsibility for national security after the departure of Jeff Baron. Leah Scott, deputy Opposition leader and tourism and transport shadow minister, has taken over economic development after Grant Gibbons announced his retirement from politics. Opposition leader Jeanne Atherden said the current Shadow Cabinet represented the best options for the positions given the party's depleted numbers. Ms Atherden said: "I do believe it's the best representation until such time as I have more flexibility with the new members." She added that she would evaluate the "expertise and skills" of any new MPs after the two by-elections. Ms Atherden said the public should view the departures of Dr Gibbons and Mr Baron as opportunities for her party to get fresh faces into the House and Shadow Cabinet. She added: "They should be looking forward to it with anticipation." Ms Atherden dismissed the idea that the OBA had failed to be a strong Opposition. She explained: "The Government has carried out a lot of the policies that we started. So in that respective we have been supportive. Some of the new initiatives have been good for the country and if they're good for the country we want to be supportive. You will find that as the next round of new initiatives comes out that the Government has as their priorities that you will see us being more vocal." Mr Dunkley said that the responsibility of covering two shadow portfolios would present "no issue". He added: "I served as premier and minister of national security for a couple of years at the same time. To be shadow for national security and government reform is not going to be an issue for me." Mr Dunkley took on the government reform portfolio more than two months ago in the wake of Craig Cannonier's departure from the Shadow Cabinet. Mr Dunkley said: "Because we only have ten members in the House, it's natural that somebody is going to double up." He said it was not unusual for him to take both portfolios. Mr Dunkley explained: "Government reform — I was doing that when I was the premier. I have background in it, so it was a pretty easy fit." He added that he had been minister of national security for a "significant" period of time. Mr Dunkley said: "I had been a shadow minister before that, so it was easy to step up. Going forward, I'm happy to do what is required to allow our Opposition team to be the strongest possible. That's the approach I will continue to take." Ms Scott said that she had not had the opportunity to set priorities for the economic development role. However, she added: "I am watching the fintech space very closely, in terms of its ability to generate jobs and bring good revenue to Bermuda. I serve at the pleasure of the leader and will be happy to assume any portfolio or duty that she assigns."

XL Group Ltd made a profit of $152.6 million, or 58 cents per share, during the first quarter. The result closely matched its performance during the same period last year, when it achieved $152.8 million, or 57 cents per share. Natural catastrophe pre-tax losses, net of adjustments, were $73.2 million, compared to $96.1 million a year ago. While net favourable prior year development was $9.1 million, contrasting with an adverse development of $24 million in the first three months of 2017. Mike McGavick, chief executive officer of the Bermudian-based company, said: "We are pleased with our solid start to 2018, in-line with our expectations. During the first quarter our performance reflected benefits of our market leadership, focus on underwriting discipline, strong culture of innovation, continuous improvement, and efficiency." Mr McGavick noted that XL grew its gross premiums written by more than 6 per cent compared with the corresponding quarter in 2017, and continued to improve the insurance loss ratio, excluding prior year development and the impact of catastrophe losses. XL's operating net income was $214.4 million, or 82 cents per share, compared to $136.1 million, or 50 cents per share, in the first quarter of 2017. "We did see a lower reinsurance margin in the quarter, largely driven by our strategic initiatives including a shift in portfolio mix towards lower volatility and an increase in outward reinsurance protections," Mr McGavick said. "With respect to pricing, we are pleased to have achieved broad rate increases throughout our insurance and reinsurance portfolio, which will earn into our results over the rest of the year. Also during the quarter we had strong contributions from the investment portfolio, and we continued managing our expenses." Mr McGavick added: "As we look forward to the next phase in XL's journey, with the proposed combination with AXA, we believe there is substantial opportunity to continue realizing the potential of what we have built." In its property and casualty operations, XL's gross premiums written were $4.92 billion, up from $4.62 billion a year ago. The P&C combined ratio edged slightly higher to 95.3 per cent, from 94.3 per cent during the same period of 2017.
Business owners in St George are joining a team effort in the East End to market new features the town has to offer while also embracing its history. The Hub 1 Steering Committee, which involves multiple organizations in promoting the cultural and visitor attractions of St George's and St David's, has garnered significant buy-in from the business community. Kristin White, the Hub 1 tourism manager of St George's, discussed the importance of each business and their role in telling their own historic story to enhance the unique experiences the town has to offer. "The new generation of people coming along and some of the old ones who are already here are now seeing the town differently," Ms White said. "We are ushering in an era of celebrating stories in a new way. I think that's what's making St George's and what's to come really exciting." Entities such as the Corporation of St George, the Bermuda Tourism Authority and the Bermuda Economic Development Corporation are all involved in making the town more marketable for both visitors and locals. With transportation being identified as a problem in the past for both St George and Dockyard, the Corporation of St George has moved to address the issue. "The Corporation has stepped up by investing in Hunter's Wharf, by creating a transport hub, which will be a space for multiple ferries, a space to sell tickets for guests, and new initiatives there," Belcario Thomas, chief experience officer of Beach Boys Ltd, said. The BEDC supports the east, as parts are within the economic empowerment zone with its micro loan programmes, entrepreneurial workshops and business advice. Historic signage and event calendars for visitors will be placed to identify the history of buildings and discover St George's in a 360-degree view including being able to know what events and entertainment will be in the area. "There is plenty to do in St George's," Ms White said. "We have different tours such as my Bicycle Food Tour, where I take a group around St George's and teach them about the culture and history of the island while sampling different foods. Belcario is doing tours that walk you from the town to Tobacco Bay which gives you history and the beach. Wild Herbs and Plants does a tour as well." Besides the tours the town has more to offer including new shops, a weekly calendar of events such as daily horseback riding and jet skiing. "The BTA has been really helpful to the destination as well. There are activities for everyone, adventure seekers, active families, and the luxury market. St George's can meet all the demands," Mr Thomas said. Facilities have been upgraded at Clearwater Beach, where there is now wi-fi availability, improved restrooms and a gift shop. When asked what makes St George's different, Ms White said: "St George's is both a huge residential and visitor area. Tourists say we don't want to go where the visitors go, we want to go where you go. People who drive the industry live and work at their business in the town. The owners are very involved within their shops and restaurants. It's a different energy. You don't find that in other places." Mr Thomas added the area was fertile ground for start-ups. "St George's is a great place to kick-start people's hobbies and turn them into a business," he said. "We want more residents here in St George's. You don't have to have all the answers, you can come live here and have a hobby that you can turn into a business." The friendly nature and support of the St George's community is evident and they would love to see more locals enjoy the experience as well as tourists. "You can 'staycation' on island if going away is not within your budget. It is a good getaway," Mr Thomas said. Ms White added: "The amount of places down here you can go — I think people are not seeing the full potential of St George's."

The Family Centre yesterday took over the former headquarters of children's home charity the Sunshine League. Social development minister Michael Weeks had to wipe away tears as he prepared to open Family Centre's new home. Mr Weeks said: "A lot of my friends and family spent much time at Sunshine League." The minister added that his mother had once worked as a cook at the children's home. He said: "I have a very profound connection." The move came a year after the Sunshine League announced that it was to give its vacated house to Family Centre. Mr Weeks said the new tenant would carry on as "a beacon of hope for many Bermudian parents and their children". Martha Dismont, executive director of Family Centre, introduced June Hill, a descendant of Agnes May Robinson, a founder of the Sunshine League in 1919. Ms Dismont told guests, who included Ginny Ferson, the Deputy Governor: "This is a very sacred mission — it is so important that we are good in the lives of children." She said the months of preparation had been "overwhelming, because so many people are bringing forward their stories of this place". Dr Hill said the Sunshine League had been founded almost a century ago at a time of "rampant unemployment with many impoverished families incapable of caring for their own children". She added that boys roamed Hamilton's waterfront to eke out a living and a group of women joined together with a vision of starting a children's home. Dr Hill remembered fundraising for Sunshine League as a youngster and playing on the swings on the lawn where she stood yesterday. She said: "I'm standing here and I feel that Aunt May is smiling." The Sunshine League was forced to close because of rising operating costs and changed priorities in the way at-risk children were treated. Dr Hill explained: "It is felt that children are much better off in a family setting. Times changed and our ways of looking after children in need changed. I couldn't think of a more worthy organisation to carry on Aunt May's vision." Ciara Burrows, a volunteer of Family Centre, said: "I know from experience that hope is a catalyst for success — a crucial ingredient that young people need to thrive." Leah Scott, the deputy leader of the Opposition and a director at Sunshine League, fought back tears as she spoke about its closure and the decision to give the building to Family Centre. She said: "We decided there was great synergy. We couldn't think of anybody else that could demonstrate the love you have shown our community." Sunshine League bought the building in 1950 and opened the home three years later. The name remains on the building. Bonnie Claggett, Family Centre's director of operations, said the new premises "fits right in with our strategic work in the North Hamilton area, where we have been trying to make an impact for several years". Ms Claggett added that Family Centre at King Street would offer "a place for young people to drop in with no judgment. It's multi-purpose and real life." Ms Claggett added that young people could use Family Centre to learn cleaning and cooking or interview skills, or do their homework. Justin Freisenbruch, chairman of Family Centre's board, said that 2017 had been "challenging — in addition to taking on the building, we had one of our most ambitious years. That seemed organizationally crazy, but we almost couldn't help ourselves." Mr Freisenbruch added it was "deeply concerning that last year's waiting list for counselling had ranged from five to 25 families. It genuinely keeps all of us up at night. It's a really challenging balancing act." The charity still has a further $60,000 to raise to fund its work. Ms Dismont thanked donors, from Jim Butterfield who covered the cost of a "friendship bench" outside the building for members of the community to sit and talk to staff, to Spanish Town Entertainment, which provided the PA system for yesterday's opening ceremony, and Lambert and Lambert Rentals, which offered their tent for guests. An avocado tree was planted on the grounds to mark the new chapter in the building's history. Ms Ferson said she looked forward to returning one day to sample its fruit. Her husband, Mel, added: "This is an organisation with the most enthusiastic staff I have ever come across."

Neighbours of the island's biggest dairy farm called foul yesterday on claims that a stink from the operation had lessened. A spokesman for the residents, who asked not to be named, said the claims had created "much frustration and confusion". He explained that on the same day it was reported that the smell had been reduced, a resident who operates an Airbnb business had guests arrive and leave on the same day because they could not stand the smell. The spokesman added: "They had booked to stay at the accommodation for one week, resulting in a financial and reputational loss to the Airbnb owner." He was speaking only days after it was reported action had been taken by the owners of the Green Land Dairy Farm, on Store Hill in Smith's, to address the smell. Farmers Valter and Lidia Medeiros said that the treatment of manure with enzymes over the past few months had led to a "dramatic change in odor" in the area. The Department of Health said that "significant improvements" had been made. However, neighbors of the farm dismissed the claims. The spokesman said: "The surrounding residents have not yet been surveyed or asked their opinions regarding any 'changes' or 'improvements' as a result of the operations at the farm." He said the area around the farm continued to suffer problems, including a foul smell, manure runoff, flies, pigeons and rats. The spokesman added that it appeared the claims of nuisance reduction were "quantified on the basis that there has been a reduced number of complaint calls recently made to the department, rather than the collection of qualitative evidence". Neighbours were also concerned by a health department statement that steps had been taken to "mediate a resolution" of the problem and news that the farmers had ordered a waste "digester" to process raw manure. The spokesman added that there had been "no process of active mediation" between the farm and residents and that plans for the digester had not been publicly discussed. He added: "To our knowledge no application for planning permission has yet been made. There is no indication that the Department of Planning will support the plan." The spokesman said proposing a digester as a solution to the problem was "premature and warrants a full investigation". He added that, although many residents had stopped complaining about the farm, "that does not mean the problem has been resolved or improved". The spokesman said residents looked forward to an update from the health department and the minister on what "is now one of the largest environmental health and property value concerns on the island".

May 2

Relations between the UK and its Overseas Territories have taken "a significant backwards step" following a move to compel the OTs to make their company ownership registries public by the end of 2020. That was the reaction of David Burt, the Premier, after hearing the outcome of a debate in the UK's House of Commons. If Bermuda and the other thirteen UK Overseas Territories do not make their company ownership registers public they face having the requirement imposed by Britain. A debate in the House of Commons, in London, saw the UK government accept an amendment to the Sanctions and Anti-Money Laundering Bill. The Bill had previously passed through the House before being turned back by the House of Lords in January. Mr Burt was asked for his response, and in a statement said: "The action taken in the UK Parliament today signals a significant backwards step in the relations between the United Kingdom and the Overseas Territories. In the case of Bermuda, it is ironic that in the very year we celebrate the 50th Anniversary of our Constitution, Bermuda is confronted with this regrettable 'about face' which fails to acknowledge this long history of full internal self-government. The Government of Bermuda has a strong constitutional position and the people of Bermuda can rest assured that we will take the necessary steps to ensure our Constitution is respected." The key new clause in the Bill, which was accepted by the UK government, states that: "For the purposes of the detection, investigation or prevention of money laundering, the Secretary of State must provide all reasonable assistance to the governments of the British Overseas Territories to enable each of those governments to establish a publicly accessible register of the beneficial ownership of companies registered in each government's jurisdiction. The Secretary of State must, no later than 31 December 2020, prepare a draft Order in Council requiring the government of any British Overseas Territory that has not introduced a publicly accessible register of the beneficial ownership of companies within its jurisdiction to do so." An Order in Council is effectively a decree from the UK and must be approved by both Houses of Parliament. Mr Burt said: "This attempt to legislate for Bermuda from London is a return to base colonialism and is an action that has no place in 2018. It is especially telling that the Crown Dependencies are not included in this amendment which is restricted to the Caribbean OTs and Bermuda." Bermuda has had a central beneficial ownership registry for about 70 years, and under tax transparency agreements it is obliged to share such information with authorities in the UK and many other countries. However, it has been argued that making the Bermuda registry public, when few other countries do, would damage the island's international business sector. During yesterday's debate UK Foreign Office minister Alan Duncan acknowledged "the will of the House" and said the government would not vote against the new clause. He said the UK government was "acutely conscious of the sensitivities in the overseas territories and of the response that the new clause may provoke". Sir Alan said: "I give the overseas territories the fullest possible assurance that we will work very closely with them in shaping and implementing the Order in Council that the Bill may require. To that end, we will offer the fullest possible legal and logistical support that they might ask of us. Alongside that, we retain our fullest respect for the overseas territories and their constitutional rights, and we will work with them to protect their interests." Margaret Hodge, an opposition Labour Party MP, was one of the two principal backers of the amendment. The UK introduced a company ownership public register in 2016, however Dame Margaret accepted that the UK's registers need to be improved. She said: "That is not an either/or; it is a both/and. We need both to improve our registers and ensure transparency in our overseas territories. To those who argue that the money will transfer to other tax havens, I say this: there may well be some leakage, but our tax havens play a disproportionately large role in the secret world that makes tax havens". Some MPs argued that the UK should not legislate on the issue for its overseas territories. Dame Margaret said: "I agree that it would be far, far better for all of us if those overseas territories willingly enacted public registers, but we have now had five years, and it is clear that they will not act without real pressure from us. Our new clause gives them a further three years — until the end of 2020 — to adjust to a transparent regime. The present practice is unsustainable. The fifth anti-money laundering directive from the EU will bring in public registers across the EU by the end of 2019." Countries across the world, from Nigeria and Afghanistan, are beginning to commit to public registers, she said, adding: "We should be showing leadership on this, not trying to be the last man, or the last woman, standing against what is morally right." Sir Alan said the UK was the first G20 country to establish a public register of company beneficial ownership, and that it is committed to seeing the overseas territories and Crown Dependencies take further action. He noted that significant progress has been made through "consensual joint action", and that four of the seven overseas territories with significant financial centres have central registers or similar arrangements that are able to provide UK law enforcement authorities with access to information at short notice. With the new clause attracting wide support among MPs from different parties, including 19 on the government's side who signed the amendment, Sir Alan said: "We do not want to legislate directly for the overseas territories, nor do we want to risk damaging our longstanding constitutional arrangements, which respect their autonomy. However, we have listened to the strength of feeling in the House on this issue and accept that it is the majority view of this House that the overseas territories should have public registers ahead of their becoming the international standard, as set by the Financial Action Task Force. We will accordingly respect the will of the House and not vote against the new clause." The clause does not apply to beneficial ownership of trusts. A separate clause would have seen the Crown Dependencies — the Channel Islands and Isle of Man — treated in a likewise manner. Helen Goodman, an opposition Labour MP, brought that amendment. However, she did not press it to a vote, explaining that the clause was linked to the EU's fifth anti-money laundering directive and added: "I think we can reach an agreement on how to proceed on these matters."

Former Premier Michael Dunkley has increased his responsibilities by taking on the role of Shadow Minister for National Security. The former premier and present One Bermuda Alliance MP for Smith's North confirmed yesterday that he had been asked to take the job by Jeanne Atherden, the Opposition leader, after the departure of Jeff Baron last week. Mr Dunkley said he made the decision to accept "to support a strong Opposition". He will combine the duties with the government reform portfolio he accepted more than two months ago, following Craig Cannonier's departure from the Shadow Cabinet. In July, after the OBA's landslide defeat in the General Election, Mr Dunkley told then interim party leader Patricia Gordon-Pamplin that he did not want a shadow portfolio. He explained yesterday: "I made it clear at that time since we only had 12 MPs and three senators that I was happy not to have a shadow portfolio to allow others, especially new politicians, to have the opportunity. As an experienced politician and former premier I would help where required." Mr Dunkley was tight-lipped when asked to comment on the performance of the OBA in its role as Opposition. He said: "That is a question best answered by the Opposition leader." Justin Mathias, communications officer for the OBA, said that Leah Scott would take over as the shadow for economic development after the resignation of Grant Gibbons this week. He added: "There will be a reshuffle after the by-elections."

Dozens of people took part in a Bermuda Trade Union Congress march for workers' rights with a focus on affordable, accessible healthcare yesterday. The BTUC recognized International Workers' Day in the May Day march through Hamilton, starting at Victoria Park. BTUC president Jason Hayward said May Day recognized the achievements, fights and struggles of workers across the world. He continued: "Accessible and affordable healthcare in Bermuda is a concern. It is a theme because we simply do not have accessible and affordable healthcare in Bermuda. Brothers and sisters — our end game is universal healthcare coverage for all. Healthcare should be deemed to be a human right. Healthcare should not be viewed as a commodity." The BTUC said the cost of Bermuda's healthcare was alarming to all workers and their families, and implored all stakeholders to commit to finding solutions to Bermuda's healthcare crisis. Mr Hayward said the Government should ensure that it had a proper health plan with appropriate regulation that sets reasonable healthcare costs for providers. "Providers need to ensure that they provide quality care and we also need our insurers to come on board. The premiums that Bermudians pay are simply unaffordable and so as a community we have to commit to work together to ensure that we reduce the healthcare costs in this country." Mr Hayward said that the BTUC was advocating for a sustainable and improved healthcare system and for all stakeholders to work towards universal coverage in Bermuda, so that all residents have access to basic health insurance coverage, that healthcare coverage contributions are affordable and that all residents have access to healthcare services. The Progressive Labour Party joined the BTUC in recognizing International Workers' Day with David Burt in attendance as well as his Cabinet. The Premier said: "The matter that is being brought before us is an important one. Healthcare is something that needs to be right and this government is committed to getting us to the place where we can afford healthcare." Health minister Kim Wilson described the theme as "the most fundamental goal of my ministry and of our national health plan". She added: "In the past week, I've met with over 120 health system partners and stakeholders to update them on the progress made and the next steps under the health plan. I stressed to everyone that affordable and accessible healthcare for all is the number one priority for me and we will bring about the reforms needed to make this happen. I want everyone to have access to preventive healthcare to avoid problems and resolve issues before they escalate."

Three days' advance notice has been agreed for future industrial action at the docks after a dispute over a dismissed worker was settled with management. The resolution was announced yesterday by Chris Furbert, the president of the Bermuda Industrial Union, six months after port workers downed tools over the termination of a longstanding employee. The division "accepts the fact that this situation could have been handled differently before they downed tools, so they apologise for that action", Mr Furbert said. Workers in October had unloaded essential items from ships, but left non-essential cargo on board, after Antoine Tacklyn, an assistant superintendent, was let go after 27 years with Stevedoring Services. Mr Tackle's position was not covered under the collective bargaining agreement with the BIU, but Mr Furbert cited the close relationship developed with staff over 25 years before his promotion. Workers felt the termination was "unfair, while recognizing that there had been some shortcomings in him fulfilling his management responsibilities", the president added. Mr Tacklyn "should have been offered another position", Mr Furbert said — "something they have done in the past on at least two occasions". The issue, which had been about to head to arbitration, heated up when port workers suspended overtime on April 5 — but that dispute was lifted last Friday, Mr Furbert said. At a preliminary hearing two weeks ago, the arbitration panel "suggested that the parties might want to have a discussion", the BIU head added. Mr Tacklyn has been offered the more junior position of holdman at the docks, and will retain his seniority as it relates to benefits, as well as getting paid for eight weeks out of the 27 since the dispute began. Workers "understand that management have the right to have who they want on the management team", Mr Furbert said. Warren Jones, chief executive of Polaris Holding Company, told The Royal Gazette: "We're very pleased to have come to a resolution which will determine how we manage disputes in our relationship going forward. Mr Tacklyn, who had not previously been named, was reported in October to have begun working at the docks in 1990, and promoted to management in 2015.

A woman who claims she was sexually assaulted by her teacher when she was 17, relived the incident in court yesterday. However, the accused, who was extradited to Bermuda from the United States to face the charges, denied having any physical contact with her. The accused also told Magistrates' Court that after he was told a complaint had been filed and that the police were coming, he left the island that same day because he was "frustrated and overwhelmed". Neither the complainant nor the defendant can be identified for legal reasons. The defendant denies sexually assaulting the girl, who was 17 at the time, in May 2007. Taking the stand, the woman described her fear when the man allegedly pulled her on to his lap and repeatedly touched her body. The complainant told the court that the alleged sexual assault happened when she was in high school, where the defendant was teaching. She said that she asked to stay behind to complete a project for another class and that the defendant agreed. The complainant added: "He closed the door to the classroom. I thought it was a little strange, but I paid it no mind." She told the court that she went to sit at a computer and that the defendant approached her from behind. The complainant said he started to run his fingers through her hair and touched her "all the way down my back" before picking her up "like a baby" and repeatedly lifting her up and down. She added: "I was a little afraid that he was going to drop me, so I gripped his forearm and shut my eyes. I started to pray. I knew something wasn't right." She told the court that she started to shake and the defendant put her down, only to pick her up again and position her against the front of his body. She said the defendant put her down when she started to "shake really bad", but then repeatedly pulled her on to his lap and touched her body again. The complainant added: "From there, I was afraid; I was very afraid. My whole body started to shake once again." She said he let her leave after she told him repeatedly that she had to use the bathroom. The complainant said she called her mother and sister before seeking her best friend, who walked her to the principal's office. She was given an appointment for 2pm. She reported what had happened and the police were called. She later made a statement at Hamilton police station. The complainant told the court that she had first met the defendant through his daughter, whom she befriended in middle school. She said: "I met him at his house when I used to go over and see his daughter to spend time with her." Defence lawyer Liz Christopher accused her during her cross-examination of having a crush on the defendant. The complainant denied this, but confirmed that she had called the defendant's daughter from New York to discuss bringing him a present upon her return. She also agreed that her friendship with the defendant's daughter ended because of the phone call. But she denied Ms Christopher's accusation that she had made up the allegations as a ploy to get the attention of the defendant and his family. She told prosecutor Larissa Burgess that she had viewed the defendant as a "father figure" and had wanted to buy him a gift. Taking the stand, the defendant said he did not know what that statement meant and that he did not have any affectionate relationship with the girl. He remembered the complainant being present in his classroom that day but told the court that he recalled no discussion between them about a project. The court heard that towards the end of the day he was told that the principal wished to speak with him. He said that he was informed that a complaint had been made against him and "the police were coming to speak to me". He said that he had been "overwhelmed. .I didn't know what was going on — I was told I was being suspended from my job," he added. He gathered his possessions and went home, where he felt troubled because "my relationship with my wife was crumbling and I had just lost my job". He added: "I decided that I didn't want to be here any more. I didn't want to deal with the negativity that could come with me and my wife arguing about what was going on in my life. I was frustrated and angry. I wanted to go home." He told the court that he took a cab to the airport and bought a ticket home to the US, where his children joined him two months later. He and his wife were divorced the next year. The trial continues in Magistrates' Court on May 14.

It took a while for Chris Blandford to understand the significance of Stonehenge. Granted, he was 8. Scrambling over the stones and going for an ice cream were more his speed. A lot has changed. At 70, he is president of World Heritage UK. It is his job to protect Stonehenge from the ravages of more than a million visitors a year. It means keeping people at a distance from the once clambered-upon stones. His newborn grandson will probably never have the experience at the prehistoric monument that he did. "That's a bit regretful, but I'm OK with that if it means preserving the stones," Mr Blandford said. "A lot of them are great places for children to run around and learn about the world." He's visiting the island this week as part of a review of Unesco World Heritage Sites. He oversees 30 in Britain and also the Town of St George in Bermuda "Bermuda is on par with the pyramids of Egypt," he said. "All World Heritage Sites are equal. All these sites have outstanding universal value. The report will probably get circulated to most of the UK agencies who are partly responsible for World Heritage Sites. I will be looking to find examples of good practice. Hopefully, it will influence the UK Government to support World Heritage Sites more." He became World Heritage UK's first president last June, after working with them as a consultant for 30 years. "I'm not a historian, but a retired landscape architect and master planner," Mr Blandford said. "I started out studying geography. I love looking at the cultural significance of a historical spot. Because of my background it's easy for me to understand the issues and assist on planning. When World Heritage UK asked me to be their president I said yes because I have a great passion for the subject. Now, a lot of my work is advocacy to get the UK government to support the sites more fully." He is currently looking at a proposal to put a high-rise building next to the Tower of London. Some think it might improve the economy of the surrounding area; he worries it would ruin the ambience. "I've often been accused of holding up progress," he admitted. At community meetings, things can get pretty heated between stakeholders. "There tends to be very polarizing views on development," Mr Blandford said. "It can be difficult to get the two sides to come together." He spends a lot of his free time tramping over World Heritage Sites around the world. Some aren't always in the best condition. He hesitates to name a favorite, explaining that they are "all totally different".

May 1

A move to require Bermuda to make its register of company ownership public by the end of 2020 has been described as a backwards step in relations between the UK and the UK Overseas Territories by David Burt, the Premier. A debate in the House of Commons, in London, saw the UK government accept an amendment to the Sanctions and Anti-Money Laundering Bill, requiring Bermuda and the other 13 UK Overseas Territories to make their company ownership registers public. The bill had previously passed through the House before being turned back by the House of Lords in January. Mr Burt said: "The action taken in the UK Parliament today signals a significant backwards step in the relations between the United Kingdom and the Overseas Territories. In the case of Bermuda, it is ironic that in the very year we celebrate the 50th anniversary of our Constitution, Bermuda is confronted with this regrettable 'about face' which fails to acknowledge this long history of full internal self-government. The Government of Bermuda has a strong constitutional position and the people of Bermuda can rest assured that we will take the necessary steps to ensure our Constitution is respected. This attempt to legislate for Bermuda from London is a return to base colonialism and is an action that has no place in 2018. It is especially telling that the Crown Dependencies are not included in this amendment which is restricted to the Caribbean OTs and Bermuda." The key new clause in the Bill, which was accepted by the UK government, states that: "For the purposes of the detection, investigation or prevention of money laundering, the Secretary of State must provide all reasonable assistance to the governments of the British Overseas Territories to enable each of those governments to establish a publicly accessible register of the beneficial ownership of companies registered in each government's jurisdiction. The Secretary of State must, no later than 31 December 2020, prepare a draft Order in Council requiring the government of any British Overseas Territory that has not introduced a publicly accessible register of the beneficial ownership of companies within its jurisdiction to do so." An Order in Council is effectively a decree from the UK.

The Ministry of Home Affairs is to release interim reports concerning immigration reform, it was announced yesterday. A spokeswoman said public meetings would also be held as "specific milestones" were reached. It came after pressure group Supporting Fair Immigration Reform warned that the island could face problems similar to those in Britain over the Windrush generation — people who moved there after the Second World War and were named after the first emigrant ship to arrive from the Caribbean in 1948. Migrants and their descendants were threatened with deportation from Britain this year after they were told they were in the country illegally because of a lack of paperwork. The ministry spokeswoman said: "The Ministry of Home Affairs will be issuing interim reports on progress with regards to immigration reform, in addition to holding public meetings as we reach specific milestones." The spokeswoman said the committee was using a report released last year by the Consultative Immigration Reform Working Group as it continued to recommend reforms of the Bermuda Immigration and Protection Act and its relevant policies. The report set out principles and made recommendations relating to mixed-status families, permanent-resident certificates and Bermudian status. The spokeswoman said: "It should be noted that the bipartisan committee on immigration reform are looking at a much broader set of issues regarding immigration reform such as work permit legislation and policies, land ownership and establishing key definitions such as 'domicile' and 'ordinary residence'." She added that the committee, made up of home affairs minister Walton Brown, Progressive Labour Party MPs Renée Ming and Christopher Famous and One Bermuda Alliance MPs Leah Scott and Ben Smith, had met regularly "to move this work forward". The spokeswoman said: "Immigration involves a wide range of issues and will not be resolved in one fell swoop. Therefore, because of the complexity of immigration issues, the public will have the opportunity to review those issues in a series of interim reports."

Bermuda is to reach for the stars and create legislation to govern space exploration mission control centres on the island. Walter Roban, the Minister of Transport and Regulatory Affairs, added the island would forge ahead with laws and regulations to cover the establishment of asteroid mining. Mr Roban said: "We will be moving forward in formalizing our current process in the form of earth station regulations. This will ensure transparency and consistency. Companies are interested in establishing earth stations in Bermuda and a well-organized process is welcomed. There is a practical aspect in this as well in that Bermuda should proactively identify appropriate sites where earth stations can be located." Mr Roban was speaking in the House of Assembly as he delivered a report on last week's trip to a space symposium organized by the Space Foundation in Colorado. He added: "Companies such as Planetary Resources, for example, which is actively pursuing asteroid mining can only do so within a legislative framework that is in its infancy at this time." Mr Roban said: "In addition to space mining, we identified in-orbit satellite servicing as a new activity with potential commercial purpose. Earth observation, while not new, has a commercial component separate from the expected military purposes that has also sparked great interest in the industry. We believe there could be legal, regulatory and administrative roles for Bermuda in supporting these new and emerging technologies and business models." Mr Roban added he had also had talks with space agencies for several countries, including the UK, France, Canada and European organisations, which had highlighted the need for science, technology, engineering and maths education on the island. He added he had also highlighted the island's ties to the Nasa space programme dating back to the 1960s, which continued to the present with Nasa's mobile tracking station on Cooper's Island. He said: "One of our biggest challenges will be raising awareness about Bermuda's space activities and changing the way people think about our island. As part of growing our space economy, we will be concentrating on getting people to recognize Bermuda as a space-orientated and space-capable jurisdiction. We are optimistic about the prospect for success."

Ross Webber, the chief executive officer of the Bermuda Business Development Agency, has been placed on administrative leave. The reason for the decision has not been made public. The BDA, and its chairman Paul Scope, declined to elaborate on the move at this time. Mr Webber, a Bermudian, has been at the helm of the BDA since August 2014; before that he was permanent secretary of the Ministry of Economic Development for two years. He has also worked in Bermuda's insurance sector. Mr Webber was part of the Bermuda delegation that promoted the island at the Risk and Insurance Management Society annual conference and exhibition in San Antonio, Texas, last month. The BDA is majority funded by the Bermuda Government, with supplemental funding generated from the private sector. The Royal Gazette has made an inquiry with the Ministry of Finance, under which the BDA falls, regarding the issue of Mr Webber being placed on administrative leave.

Richard Branson, one of the world's most successful businessmen, will be involved "virtually" in next week's Ocean Risk Summit in Bermuda. The island is hosting the new event, which will be attended by leaders of governments and the economic, environmental and risk management sectors. Featured speakers include Prince Albert II of Monaco, Queen Noor of Jordan and John Podesta, former counselor to President Barack Obama and White House chief of staff to President Bill Clinton. The three-day summit, which begins on May 8, will cover issues from threats to global food security and human health, to the impacts of hurricanes on communities, ecosystems, businesses, migration and national security. Sir Richard, founder of the Virgin Group, in 2004 established the group's non-profit foundation Virgin Unite which has incubated a number of organisations, including Ocean Unite. Sir Richard supports ocean conservation with the Ocean Elders, and although he will not be at the summit in person he will speak to attendees at the closing dinner via an internet connection. The summit is sponsored by XL Catlin, in partnership with organisations including Bermuda Institute of Ocean Sciences, the International Union for Conservation of Nature and Ocean Unite. Mike McGavick, XL Catlin's chief executive officer, said: "Ocean risk is an evolving and unpredictable field. We believe the insurance industry should take the lead in stimulating global, constructive debate and help identify solutions to this major global challenge. That is why as part of our Ocean Risk Initiative we are proud to host, along with our sponsoring partners, the first Ocean Risk Summit in Bermuda." The summit will focus on how governments and the business sector should respond to the risks of existing and projected changes in the ocean that until recently have been poorly understood. The event comes in the midst of rising concern from governments and businesses across the globe about the threats related to changes in the oceans. In 2016 the United Nations recognized insurance as a key vehicle to enable the risk sharing and transfer solutions that are required for greater global climate resilience. Another featured speaker is José María Figueres, founder of Ocean Unite and former president of Costa Rica. He said: "The ocean's value to all life on earth and its potential to drive sustainable economic growth and employment are being jeopardized. This summit will bring together a group of leading experts to look at how we can build resilience; resilience in the ocean from the threats that it faces and resilience in societies so that the negative impacts of ocean change are minimized." Other speakers will include Peter Thomson, the United Nation's special envoy for the ocean; Craig McLean, chief scientist, US National Oceanic and Atmospheric Administration; Amal-Lee Amin, chief of climate change division at Inter-American Development Bank; Annette Detken, head of sector policy unit at KfW Development Bank; and John Huff, CEO of the Association of Bermuda Insurers and Reinsurers. For information on the summit go to OceanRiskSummit.com

Greater-than-expected losses from last year's Hurricane Irma hit Blue Capital Reinsurance Holdings' first-quarter earnings. The Bermuda collateralized reinsurance provider made net income of $0.5 million, compared to $4.1 million in the first quarter of 2017. The company reported rate increases averaging 12 per cent at January renewals, but revenues slumped by almost one third to $12.5 million from $17 million a year earlier. Michael McGuire, Blue Capital's chairman and CEO, said: "The first-quarter results were adversely impacted by an increase in reported losses related to Hurricane Irma as claim settlements and related loss adjustment expenses were greater than originally expected. Pricing continues to show positive momentum, and as we previously reported, we achieved improved pricing during January renewals The market improvements coupled with our strategic alignment with Sompo International Holdings has enabled us to construct an improved portfolio year over year with higher return expectations and a lower risk profile." Combined ratio for the quarter was 98 per cent compared with 56.5 per cent in the same period a year ago. Blue Capital said the deterioration in the period's combined ratio was driven by higher loss and loss adjustment expense ratios. Loss and loss adjustment expenses of $4.5 million rose from $1.8 million reported a year ago, stemming from an increase in estimated losses related to Hurricane Irma which made landfall in Florida in September 2017. Reinsurance acquisition costs for the current quarter were $1.9 million compared to $2.7 million a year ago, reflecting lower premium earnings and profit commissions. General and administrative expenses for the current quarter were $1.1 million compared to $1.3 million a year ago due to lower performance fees in the current quarter.

A Bermuda link to a Caribbean influx to Britain 70 years ago has surfaced after a scandal erupted in the UK about the treatment of the emigrants. The BBC said the liner HMT Empire Windrush, which took hundreds from the Caribbean to Britain in 1948, took aboard 139 passengers who gave Bermuda as their last place of residence. The broadcaster reported a total of 1,027 passengers on the vessel, including two stowaways, which brought a wave of West Indian people to help rebuild the country after the Second World War. The ship gave its name to the Windrush generation and also the recent controversy over migrants and their families being denied benefits or threatened with deportation because of a lack of official documentation. The late journalist Ira Philip documented eight Bermudians who threw in their lot with the emigrants in 1948 and made their way on board as stowaways. Mr Philip, writing on the 60th anniversary of the Windrush voyage, recorded one Bermudian stowaway who said that "it was only by the grace of God that he is alive today to tell his story". Mr Philip, who named the man only as "Roger", wrote: "He is a respectable, low-profile Christian gentleman, a married man who operates the business that he owns." He added that "there were so many black faces the authorities could not tell one from the other. But one of the stowaways was caught before the ship got out of the channel and was put aboard the pilot boat and returned to shore." Another was named as Arthur "Sweetie" Rochester, a drummer and accomplished Gombey dancer who came from Somerset and remained in the UK until his death in 1999. The Windrush dropped anchor at Grassy Bay on June 8 and spent a few days in Bermuda before it headed to Tilbury Docks in London. Dr. E. F Gordon, a Bermuda union leader and politician, who was born in Trinidad, helped organize assistance for the passengers while the ship was anchored off the island. Roxanne Christopher, president of the Jamaican Association of Bermuda, said her parents met aboard a similar voyage in 1955. The majority of Caribbean people on the island are new residents and "their relationship is very different with that time period", Ms Christopher said. Her Jamaican mother, Hazel, met her Bermudian father, Boyson Christopher, on a different liner that followed the Windrush route a few years later. Ms Christopher said: "My mother and a girlfriend were on their way to the UK and she had never really heard of Bermuda. My father and some ace boys got on board, and my parents met and fell in love." The couple married and lived in London, where they rented out rooms to Bermudians who had come to Britain. Ms Christopher said: "It was 14 or 15 years before they came back to Bermuda with my siblings in tow — I was the only one born on the island." She added that prejudice against West Indians was common in Ms Christopher's childhood and that she suffered anti-Jamaican insults in the school playground. Ms Christopher said her own family had faced similar problems to those faced by West Indian emigrants to Britain from years ago, who fell foul of bureaucracy because of a lack of paperwork — some of which had been destroyed by the British government. She explained her British older brother "still has a very difficult time getting his passport renewed". Ms Christopher added: "It's always a hard time and a difficult conversation. He has to prove himself." Ms Christopher's mother went on to found the island's Jamaican Association with Shurnett Caines.

Whether at a party or the grocery store, people have no hesitation in sharing their most intimate problems with Charles Dyer. Urinary tract infections, incontinence, prostate trouble — the questions are the trappings of the 77-year-old's profession. "Of course, they always say they have a friend who has an issue when they mean themselves," laughed the urologist, who retires this month after 52 years in medicine. He'll most miss the people. "Over the years I've probably seen thousands of clients. In medicine, you have to be a people person, especially in something like urology or gynecology. You're dealing with things that are sometimes so personal, about a part of the body that is only visible in private." There are now two others but, until 2014, he was the only urologist on the island. He'd get at least one call from the hospital every night. "I usually didn't have to go in, just give advice to the hospital staff on how to handle a particular case," he said. Dr Dyer grew up in Pembroke, the third of seven children. His father Leslie was an electrical contractor. His seamstress mother, Kathlyn, died last year, just a few days short of her 102nd birthday. Both parents emphasized learning and reading, and they worked hard to make sure their children were well educated. "I was always interested in science and didn't really want to go into the arts," Dr Dyer said. "My eldest brother, Edward, did general nursing in Exeter and then went into mental health nursing. He eventually became Commissioner of Police. My younger brother, David, became a dentist. I decided I'd rather go into medicine than dentistry." He enrolled in St Mary's Hospital Medical School in Bristol, England, traveling there from Bermuda in 1957 on a banana boat. His cabin porthole was at water level. "When we crossed into the Bay of Biscay, which is always rough, I was sleeping underwater," he said. Arriving in Plymouth was a bit of a shock. The Bermuda temperature was in the mid-80s; in England it was 55F, and raining constantly. "That was 12 years after the war ended so there were still a lot of bomb sites," he said. "There was still some rationing going on. The cost of living was quite cheap. A newspaper was a penny, and people could buy a single cigarette for a penny — not that I ever smoked." In Bristol, he lived at the Young Men's Christian Association. "Accommodations were pretty basic," he said. "I had a single room and there was a communal shower down the hall. Rent was £50 a month. I lived there for three years, and it was actually fun. There were six other people there from other countries and we got to be friends. There was also a pool room with several pool tables." He qualified as a doctor in 1966 and, after a year as an intern, he went into general surgery. He met his wife, Sandy, while working at Hillingdon Hospital in Middlesex. "I was treating an elderly patient who had burns to his shins," Dr Dyer said. "She was a nurse, and all I saw at first were her eyes over the mask." They were married on July 1, 1972 in Chelsea, London. For five years the couple lived and worked in Yorkshire, and had two children there, Alison and Jean-Paul. Meanwhile, Dr Dyer was still a little undecided about his career path. "I thought about pediatrics because I liked children," he said. "I also thought about urology because I would still see a lot of kids, but would also work with adults." A urologist friend helped sway his opinion. "I never really had any intention of returning to Bermuda. But in 1978 the same friend suggested I come back to Bermuda. At the time, Bermuda didn't have a urologist and a doctor was visiting the island every three months. In my life, I'm most proud to have helped people. You can't help people completely all the time, but you can be there as a resource for them." In February, he started the process of winding down his practice at the Ridings on Point Finger Road. Urologist Mike Czerwinski will take over the business. As for his immediate plans, Dr Dyer is thinking of getting an online degree. "I'm thinking maybe medical law," he said. "I wouldn't practise it, it would just be something interesting to do. When I tell people I'm thinking of going back to school at my age, they think I'm crazy. I might also look at something in the arts. I've always liked writing. I'm also interested in airbrushing. It's important to keep your mind active."

Young Flora Duffy was not the fastest runner, her former PE teacher revealed yesterday. But Mark Thorne, head of physical education at Warwick Academy, said the teenage athlete was dedicated and focused — although he admitted he never dreamt she was a potential world-beater. Mr Thorne said: "She was tenacious, she was destroying people in cross- country runs, she was on the swim team." He added: "She didn't have a lot of speed, so early in her career we had to tell her she had to break them before the finish because the track people would use their speed. I didn't expect her to be a world champion, but I figured she would go far and to see her do this well is absolutely awesome." He was speaking as "Flora fever" broke out at Warwick Academy, the former school of Duffy, who won Commonwealth gold in the triathlon in Australia last month, and Clarance Saunders, who took the top spot on the Commonwealth podium and Bermuda's first gold medal in the competition in New Zealand 28 years earlier. Mr Thorne said Duffy has been an inspiration to pupils at the school and showed them what they could accomplish. He added: "The students are blown away. Someone made a joke online recently that all the parents are going to be upset because all the kids are going to want to be triathletes, which means getting up at 6am and going to Clearwater Beach." Mr Thorne said: "Through her story we can say it's not easy. She has spoken about the ups and downs, about how she almost gave up but got back on track and persevered." Shelly Grace, health teacher at the school, added that both Duffy and Saunders seemed poised for success. Ms Grace said: "Flora was a very enthusiastic student. She was always very determined. She was very determined to be an athlete and focused on her athleticism. I remember going on a Washington trip and hearing her tell someone she was going to be in the Olympics — she was 14." Ms Grace did not teach Saunders, but he would often take part and help in her health classes. Ms Grace said: "He was involved in everything at the school. He always had the smile and attitude that he has today. He was participating quite heavily at the time and was doing very well. I don't think I ever thought either he or Flora would be world champions because you never think someone is going to be a world champion, but I did know that they would both be successful in their field." Warwick pupils agreed Duffy's success was a huge encouragement to excel. Swimmer Jesse Washington, 18, said: "She's amazing. She's an inspiration not only to the junior athletes but to everyone. She shows how we can achieve even if we come from a small island." Adriana Argent, 11, tested her skills at the duathlon for youngsters the day before Duffy's race. She said: "After I watched her, I wanted to do a triathlon even more. I'm on the swim team and I do a lot of running, so it means I have to do more biking." Katya Williamson, 12, added: "I like how she smiles when she's running and biking. She has inspired me to do more swimming and she has helped teach us that we have to really believe in ourselves." Warwick Academy primary pupils backed their older schoolmates. Mila Medeiros said: "I think she helps people believe in themselves and follow their dreams." Kiara Crockwell added: "She's good at what she does. She's an inspiration." Nina Guishard said: "I think she inspires a lot of people. I hope to be like her one day because she does what I want to do."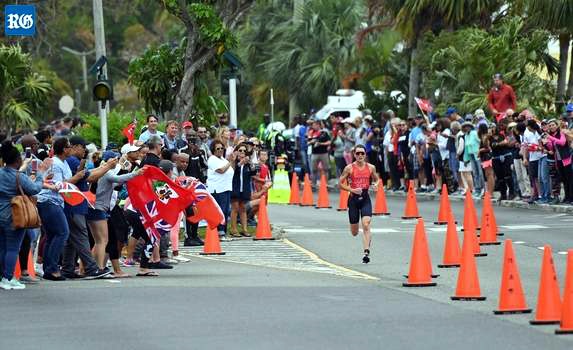 Flora Duffy and Clarance "Nicky" Saunders got a heroes' welcome from thousands of supporters yesterday. Crowds came out in force for a motorcade through Hamilton to mark their gold medals at the Commonwealth Games — 28 years apart. Duffy, who won gold on the Gold Coast in Australia last month, was joined in the procession by high jumper Saunders, who at the 1990 games in Auckland became Bermuda's first Commonwealth champion. Cheers, car horns and Bermuda flags made for a celebratory mood as the motorcade set off from the Hamilton Princess Hotel and Beach Club to the grounds of the Cabinet Office yesterday morning. Workers came out of their offices to cheer the pair as the procession went past. David Burt, the Premier, presented Duffy and Saunders with certificates of achievement for their successes. Both athletes were also presented with $10,000 incentive awards to mark their victories. Duffy, still basking in the glory of her sensational win on Saturday in the World Triathlon Series, said she was amazed by the outpouring of affection. She said: "I never thought I would be driving around town in a fancy car with people cheering at me and wanting to wave at me. It's a very special moment, and I'm happy to be able to share it with Nicky. He set the tone. He won the medal 28 years ago. Seeing all the children out there, how inspired they seemed watching the race yesterday, I'm hoping it gives them the platform to follow their dreams." Saunders said it was a great occasion, not only for himself, but for all of Bermuda. He said: "I always think that this record is not just mine. It belongs to all of us." Louise Shue wanted to come out in support of Duffy after she swept the board in Saturday's race. She said: "There's been this energy around. It's not often that someone is able to come from a small island like Bermuda and make a name for themselves on the world stage. For her to then come home and put on the performance that she did, it's impressive." Mr Burt told Duffy: "You made us so proud and there are so many people who were just so happy on Saturday and will continue to follow your exploits. Your work is not yet done. You have much more to do. Your career is still going and we look forward to hopefully having you repeat as ITU champion this year. You are a champion in all of our eyes, the young and the old." Mr Burt added that Saunders had never been honored with an official reception at the Cabinet Office in the wake of his gold medal win. He said: "So 28 years later we are going to correct that historic wrong and recognize Bermuda's first Commonwealth Games gold medallist, Clarance 'Nicky' Saunders, whose record still stands." The motorcade began at the Hamilton Princess, traveled along Pitts Bay Road, up Queen Street, along Church Street and turned right at Court Street to finish at the Cabinet Office. The two athletes went on to Warwick Academy, where both were educated. Pupils and staff lined the streets outside the school to greet Duffy and Saunders and waved pink "We are with Flora" flags. Nila Samuels, a primary pupil, said: "She shows us that we need to put in the hard work. If I could say anything to her it would be she has done a good job and I would give her a lot of money."

Retail sales rose by 2.5 per cent in February compared to the same month last year, boosted by an increase in building materials demand. After inflation was taken into account, volume rose 0.2 per cent for a second successive month of real growth after January's 1 per cent increase. Building materials stores saw the largest sales volume increase, with a 13.1 per cent rise, as a result of higher demand for supplies for ongoing residential and commercial projects. In value terms, retail sales rose 2.5 per cent year over year to $81.6 million. In addition, returning residents declared overseas purchases valued at $3.3 million, which was 6.5 per cent higher than February 2017, fuelled by higher declarations of clothes and footwear. Apparel stores saw sales volume rise 2.4 per cent in February, while service stations saw a 0.1 per cent volume increase, as the value of fuel sales grew 4.8 per cent, while the price of fuel rose 4.7 per cent. Sales volume in liquor stores fell 4.8 per cent and in food stores fell 1.6 per cent. Motor vehicle sellers recorded 3.6 per cent decline in sales volume. Excluding Sundays, there were 24 shopping days during the month, the same as in February 2017.


Last Updated: May 22, 2018
Multi-national © 2018 by Bermuda Online. All Rights Reserved