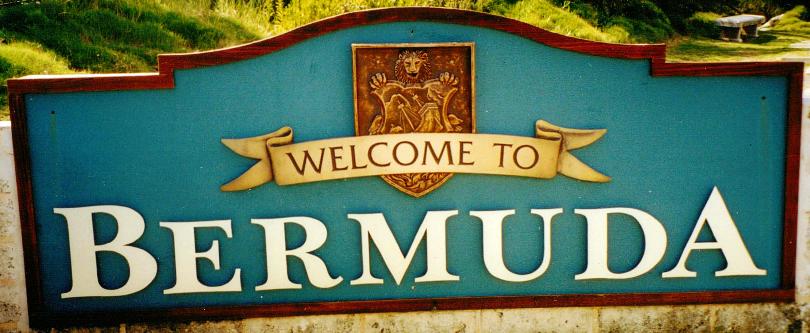 Click on graphic above to navigate the 165+ web files on this website, a regularly updated Gazetteer, an in-depth description of our island's internally self-governing British Overseas Territory 900 miles north of the Caribbean, 600 miles east of North Carolina, USA. With accommodation options, airlines, airport, actors, actresses, aviation, banks, beaches, Bermuda Dollar, Bermuda Government, Bermuda-incorporated businesses and companies including insurers and reinsurers, Bermudians, books and publications, bridges and causeway, charities, churches, citizenship by Status, City of Hamilton, commerce, communities, credit cards, cruise ships, cuisine, currency, disability accessibility, Devonshire Parish, districts, Dockyard, economy, education, employers, employment, environment, executorships, fauna, ferries, flora, former military bases, forts, gardens, geography, getting around, golf, guest houses, highways, history, historic properties, Hamilton, House of Assembly, housing, hotels, immigration, import duties, internet access, islands, laws, legal system and legislators, main roads, marriages, media, members of parliament, money, motor vehicles, municipalities, music and musicians, newcomers, newspaper, media, organizations, parks, parishes, Paget, Pembroke, performing artists, residents, pensions, political parties, postage stamps, public holidays, public transportation, railway trail, real estate, registries of aircraft and ships, religions, Royal Naval Dockyard, Sandys, senior citizens, Smith's, Somerset Village, Southampton, St. David's Island, St George's, Spanish Point, Spittal Pond, sports, taxes, telecommunications, time zone, traditions, tourism, Town of St. George, Tucker's Town, utilities, water sports, Warwick, weather, wildlife, work permits.

Bermuda's 2016 July History and News
Events that made the newspaper headlines in the seventh month of this calendar year
By Keith Archibald Forbes (see About Us).

See end of this file for all of our many History files
Bermuda's Royal Gazette newspaper is not published on Sundays or Public Holidays. There was a two-day Cup Match Public Holiday on Thursday, July 28 and Friday, July 29.
July 31. Bermuda's deep sea waters are being studied with submersibles by the international Nekton ocean exploration team, as part of Nekton's XL Catlin Deep Ocean Survey. Work has included mapping seamounts off the island's coast, where Nekton scientists have studied rich ecosystems far below the waves. The expedition will run through the middle of August, charting waters 200 metres and more beneath the surface. Founded by Oliver Steeds and James Wallace, the Nekton Foundation brings together scientists from around the world. The local mission, launched earlier this month, is part of a continuing study exploring the effects of pollution and climate change. The scientific findings will be released as part of the XL Catlin Deep Ocean Survey.
July 30. OJ Pitcher, the St George's captain, breathed a sigh of relief after the challengers snatched a draw from the jaws of defeat. With Somerset moving in for the kill and St George's holding on for dear life, tail-enders Stefan Kelly and Justin Pitcher hung around just long enough to leave the champions insufficient time to chase down their target after being dismissed in their second innings. Last pair Kelly and Pitcher, a cousin of the St George's captain, added 22 runs for the tenth wicket but more importantly gobbled up just enough overs to ensure that Somerset would not bat a second time. "You have to give credit to Stefan and Justin because they came in and done a job for the team," Pitcher said. "They hung around for five or six overs which done a world of good for us." At one stage it seemed imminent that the two captains would get together and concede a draw after the final 20 overs came into play at 6:30pm. However, Somerset's hopes of a third straight victory were re-ignited after a lower order collapse saw three St George's wickets fall for just one run. "It got to a point where we started to get a little worried because we lost wickets fairly quickly and the wickets we lost were the guys we are used to seeing hang around and battle it out for us," Pitcher said. The St George's captain admitted that his team's batting was not up to par in both innings. "Our batting is something we definitely have to work on," he said. "It was a batsman's paradise, perfect to bat on and some of our shot selection was a little off. First innings we were like 15 for four before Allan [Douglas] and Lionel [Cann] showed their class as well as the young colt Sinclair [Smith] and Macai [Simmons] our vice-captain. To come back the way we did in the first innings was exceptional. Second innings we got a good start and then fell off in the middle and so that's something we definitely have to work on." Pitcher also acknowledged that coming up shy of the team's bid to win the match for late team-mate Fiqre Crockwell, who was fatally shot last month, was hard to swallow. "I am disappointed but at the same time we didn't lose so I am sure Fiqre would be proud of us," Pitcher said. "But we'll take a draw on Somerset's home turf. Yes, we wanted to win it for Fiqre. But we have to give credit where it's due and Somerset deserve credit because they played extremely good game both days once again and we just have to come out stronger next year."
July 30. Somerset Cricket Club (Somerset won toss; final day of two): Somerset drew with St George's. Two days of exciting cricket that ended yesterday failed to produce a winner in the end as the match at Somerset ended in a tame draw just as the stage was being set for a thrilling run chase in the final hour of the second day. St George's were precariously placed at 162 for six when the mandatory final 20 overs began at 6.30pm. At that stage their lead was only 56 with Somerset desperate to take the final four wickets for as little runs, and in as few overs, as possible. Three quick wickets kept the anticipation level high as Allan Douglas, playing one extravagant shot too many, skied a shot off spinner Derrick Brangman to mid-wicket where Jordan DeSilva, the Somerset captain, held a good catch to end a flourishing partnership of 43 with Rodney Trott. Douglas, elegant and bold in his strokes, smashed a four and three sixes in his knock of 33, but it looked to be in vain when Trott was caught at slip next ball by Jekon Edness — who had given the wicket keeping duties to Chris Douglas — to leave St George's staring defeat at 177 for eight with 18 overs still remaining. In the next over Justin Donawa, on as a substitute fielder, put down a chance off George O'Brien in the covers, before O'Brien was bowled next ball as St George's slumped to 178 for nine. Patience was required and Stefan Kelly and Justin Pitcher provided it, as they added a match-saving 22 for the last wicket which also ate up some vital overs, before Pitcher was dismissed for 20 when he lofted an off-drive and Brangman ran some distance before taking a good low catch to end the innings. It also signaled the end of the game as only 7.4 overs were left and two more overs would have been lost in the changeover, leaving Somerset little more than five overs to score 95 runs for victory. DeSilva decided it would be a futile run chase and pulled up one of the stumps to indicate he wouldn't take up the challenge of scoring 19 runs an over. "By the time we ended up getting them out the game was a draw," DeSilva said. "When they lost the last wicket OJ [Pitcher] called out to me and asked 'what do you want to do' and I said 'that's it', but the umpire put the stump back in." DeSilva admitted Somerset needed to take the last few St George's wickets quicker in order to give themselves more overs to chase, but Kelly and Pitcher batted sensibly to frustrate the champions. Also playing a crucial role with the bat for St George's in the second innings was Sinclair Smith, the colt, who followed up his 31 in the first innings with 42 in the second after being promoted to No 3 after Treadwell Gibbons, who made 32, and Oronde Bascome, with 28, posted 43 for the first wicket.
July 30. In the 2016 Cup Match at Somerset that ended in a draw yesterday, Janeiro Tucker bowed out of Cup Match in a manner befitting arguably the classic's greatest player of all time. The Somerset all-rounder ended his illustrious Cup Match career with a bang, curbing his natural aggressive instincts to achieve a maiden century at Somerset and record fifth overall. A century on home turf had eluded Tucker for more than two decades. However, he would not be denied on this occasion as he reached the milestone before lunch on the second day off 172 balls in 239 minutes. The former Somerset captain became the first batsmen to score five centuries in the classic after flicking a Stefan Kelly delivery down the legside and scampering through for two runs. The sight of Tucker dropping to his knees at mid-crease pretty much summed up how much achieving the milestone in front of the home crowd meant. "It was special to get a hundred at Somerset for the first time," Tucker said. "Twenty-one years of playing Cup Match, I finally got a hundred in Somerset." Tucker's moment of glory almost never happened as he was dropped by Justin Pitcher in the covers when on 93. It proved to be the only flaw in a marathon innings of the highest quality. "I lost my concentration for that split second, fatigue was setting in because it was getting hot out there," Tucker said. "But I am glad he [Pitcher] dropped it so I could go on and get my hundred, which was chanceless all the way up to 93. It wasn't any real pressure on me. It was just a matter of staying focused in the moment and not looking forward to the hundred. I was just taking it one run at a time to get to that milestone, and I didn't really want to play any big shots. My mind set from yesterday [Thursday] when I went in was to bat all day and as long as I could this morning [yesterday]. I wasn't aggressive, I played each ball as it came and if it was in my slot then I take you and if it's a good ball then I respect it. It was no aggressive hitting, just concentration, block my wicket and score a hundred. I knew my role in the team and I was going to bat through, just playing straight up and down and make them bowl to what I wanted. I wasn't going after nothing rash and if you look I hit one six and that was after I made my hundred." Tucker went to bed unbeaten on 76 at stumps on the first day and returned the next morning to resume his innings facing the second new ball. "I was glad they took the new ball on Thursday because I knew they were not going to get nothing out of it." Tucker said. "Once they took the new ball it worked to my advantage and they probably stood a better chance taking it the [following] morning. I told Jekon [Edness] if they take it tonight [Thursday] then we are going to be all right in the morning which is what happened. Once I saw Jekon's first over this morning it was just straight through, a little bounce but no sideways movement, so it was just making sure you got in line with the ball back and across and make them bowl to me. If you are not bowling on my stumps I don't have to play." Tucker featured in two partnerships that laid the foundation for Somerset's first innings total of 336 for nine declared. He added 113 runs for the fourth-wicket with Stephen Outerbridge and a further 109 runs for the fifth-wicket with Edness, before he played on a delivery from Allan Douglas.
July 30. Local dignitaries and the top brass of the Bermuda Police Service turned out in celebration of Frederick Bean's 80th birthday on Monday. The retired Commissioner of Police, affectionately known as "Penny" to his close circle of friends, was lauded for his outstanding achievements during his 35-year career. His 1981 appointment as commissioner was indeed a watershed moment in history; he was the first born Bermudian to have the role and he held the post for nine years. Prior to his appointment, police commissioners were appointed under the auspices and authority of the Foreign and Commonwealth Office in London. The current commissioner, Michael DeSilva, and retired commissioners Clive Donald, Jonathan Smith and George Jackson were present for the festive occasion, along with a large contingent of officers who served under Mr Bean. Mr DeSilva congratulated him on reaching the milestone. The event preceded his actual birthday, which he celebrated with family yesterday. Mr Bean's impact upon his former colleagues was legendary. According to Mr DeSilva, members of the police service still speak fondly of him and respect him greatly. He presented him with a silver pocket watch bearing the crest of the Bermuda Police Service in honour of the occasion. It was a most enjoyable evening and in appreciation, Mr Bean regaled his former colleagues with captivating accounts highlighting his career, some of which he confirmed could only be told to fellow police officers. It all began in June 1956 when Frederick "Penny" Bean joined the Bermuda Police Force at the tender age of 19. It was during that period in our history when there was a highly discriminatory practice with no special training for local recruits, although recruits from England received three months' training in Mill Meece, Staffordshire. Mr Bean's basic training included a week reading through law manuals under the direction of Inspector "Tug" Wilson. He was subsequently posted to a watch in Central Division, Hamilton Police Station. Local recruits were often posted there, covering some of the roughest areas in Hamilton at that time — Reid Street East, Court Street and the "back of town". In March 1959, Mr Bean was posted to CID as a detective constable, and he worked under legendary Inspector "Bo" Swainson. He worked on a team under the command of another excellent detective, Milton Murray Marsh, along with Sinclair Bean, Leon Bean, John Joe Sheehy and other CID officers. In 1962 Mr Bean attended a detective training course in London and was also attached to New Scotland Yard for extra training. On returning from the UK he was promoted to detective sergeant and transferred to the Western Division, where Mr Marsh was the detective inspector. In December 1965 Mr Bean was transferred to the newly formed narcotics department as the officer in charge. He and his team were successful in arresting several major drug dealers, mainly for marijuana offences. Mr Bean rose rapidly through the ranks and was promoted to chief inspector in 1971 and simultaneously transferred to Special Branch. Two years later he was put in charge of that department and promoted to superintendent. During his long career, Mr Bean attended numerous overseas courses including one at Bramshill in the UK. For his outstanding contributions and dedicated service, Mr Bean received an OBE in 1991. Additionally, he was awarded six commissioner's commendations, one from the Supreme Court; the Long Service and Good Conduct Medal; the Colonial Police Medal for meritorious service and the Queen's Police Medal. Now formally retired, he remains very active and performs community service working with senior citizens and the sick and shut-in.
July 29. Champions Somerset fought back to hold the advantage after the first day of Cup Match, with Janeiro Tucker closing in on a first Cup Match century in Somerset. The experienced batsman, who is competing in his final Cup Match, batted patiently for 76 not out as he moved towards his fifth century in the Classic. The holders will look to press home their advantage in the morning session tomorrow, as they trail St George's by 45 runs with six wickets in hand. Getting a comfortable lead and having Tucker complete another century will be Somerset's priority when play resumes on the second day on a wicket that favors disciplined batting. St George's failed to show that after being put in by Somerset as they slumped to 15 for four after just 27 minutes. Treadwell Gibbons was caught at third slip on the fourth ball of the second over of the match when Greg Maybury got the breakthrough with only three runs on the board. In the next over captain OJ Pitcher was also caught at slip, playing at a wide delivery and edging to the opposing captain Jordan DeSilva to make it five for two.
July 29. The cricket may still be up for grabs in the West today, but at the other end of the island Somerset is already toasting victory in another sport. While the eyes of many were fixed on Somerset Cricket Club yesterday morning, the annual Cup Match Pilot Gig Race for the Raines Family Trophy took place in St George's. Pilot gig James T Griffiths, bearing the Somerset flag, emerged victorious over the pilot gig Jemmy Darrell, bearing the St George's flag, in the race along Ferry Reach to the Swing Bridge finish line. Both gigs are named after Bermudian pilots. Gigs are a centuries-old Bermudian tradition: the wooden boats once greeted incoming ships and guided them in to port. The Cup Match race, in only its second year, is already a main feature of the gig racing calendar after the sport made a return in popularity in recent times. Long and narrow, gigs were built for speed, and the element of competition is nothing new: the boats once ranged far offshore with the hope of beating others to be the first on board an arriving ship. They were also renowned for rescuing passengers and goods from vessels in distress. Yesterday, James T Griffiths, was coxed by Anson Nash and Jemmy Darrell by Roger Gillett, with crews representing the respective ends of the island. The Somerset gig had a lead of just over a boat length for most of the race and despite their best efforts the St George's crew could not claw their way back. Somerset takes the trophy of a large cedar thole pin where it will be displayed in the West End of the island until next summer. This makes it one victory apiece since the inaugural race last year. Ronnie Chameau of the St George's team said: "This can only bode well for the continued friendly rivalry between the teams. I heard one St George's rower vowing to get their well-trained team together for 2017. I am sure Somerset will be ready to meet them fair and square." Frank Raines, a regular visitor to Bermuda from Washington for 30 years, and his family donated the trophy and a cash prize to be given to a charity chosen by the victorious team. Somerset: Anson Nash (cox), Mario Thompson, Christiane Bosson, Pamela Mahoney, Lawrence Bird, Christopher Smith and Andrew Morille. St George's: Roger Gillett (cox), Debbie Jones, Michael Jones, Cammie Simmons, Leeanne Cox, Sende Semos and Ronnie Chameau.
July 29. Smokers are being reminded that the Tobacco Control Act comes into effect tomorrow. Flavored tobacco products will no longer be sold, electronic cigarettes will only be available in pharmacies and there will be new restrictions on where people can smoke. Department of Health director David Kendell said these are some of the changes that are being implemented to reduce smoking among children along with exposure to chronic disease risk factors. "It's taking smoking and making sure it's not normalized," he told The Royal Gazette. "In the early months of this being implemented, our goal is to communicate. Because the boundaries have shifted, we want to let people know where the new boundaries are. There are going to be some things which are going to be immediately apparent, they'll notice that some things will no longer be for sale." Flavored tobacco products, excluding menthol flavors, will no longer be available and descriptions such as "mild", "light" and "ultralight" will be banned. New controls will be placed on the promotion of tobacco brands and products and tighter rules on the display and sale of tobacco products mean they can no longer be displayed within three metres of candy and toys.
July 28. Spirits are as high as the summer sun this Thursday afternoon at the opening day of the Cup Match 2016. Revellers from near and far crammed into the grounds of Somerset Cricket Club to enjoy the game, the entertainment and the atmosphere of a country coming together regardless of sporting rivalry. And police and emergency services say the festivities have been mellow thus far, with one officer telling The Royal Gazette: "The most exciting thing to happen so far was the seven wickets!" One family traveled from Spain to soak up the holiday atmosphere and visit relatives and friends on the island. Tanny Kindelan, who is half Bermudian, brought his whole family to Bermuda for the celebrations. He told us: "It's been beautiful. We've been gambling on Crown and Anchor — the children couldn't bet so we bet for them. We lost, but it was really exciting for them." "Violin fashionista" Hikari "Violin" was on the island from Vancouver shooting a music video. As luck would have it, she and her team had been unaware that Cup Match was happening, but the Emancipation celebration will now be featured in their film. Hikari, dressed in Julien Fournie haute couture, said: "I have always loved Bermuda. It's like living a dream. I've been coming back and forth for over a year and wanted to draw attention to Bermuda and help with its economic troubles." Joseph Best and Kimberley Caines, hoping for a Somerset win, turned out dressed in full red and blue regalia. "It's been amazing so far," Ms Caines said. "This brings out the best of Bermuda — go Somerset! We've been here and made it for the first ball; we're looking forward to keeping the Cup in the West. But also we can't forget the true meaning of Cup Match: emancipation, which is still a process." Meanwhile, Candiss Steele had her hopes set on a St George's win. "I was born and raised in St George's, and I have faith in my team," she said. "I think they are starting to wake up." Ray Ming and his brother Glad, of Bermuda Strollers fame, never miss a Cup Match. Ray told us: "It's been fantastic, and we are looking for a repeat today of the Somerset win. I never miss a Cup Match. I love the atmosphere and how it brings us all together, visitors and Bermudians."
July 27. Bermuda-based XL Group beat analysts' estimates for second-quarter earnings, but profits were hit by catastrophe losses and expenses related to its integration with Catlin Group. The company, which this month completed its re-domestication to the island from Ireland, said operating income from the April-through-June period totaled $106.4 million, or 37 cents per share, compared to the 23 cents per share consensus forecast of Wall Street analysts. This was down from $245.8 million in the same period last year. The company said the decrease was driven by $52.1 million in integration costs and $240.1 million in catastrophe losses. "XL Catlin's second quarter results were significantly impacted by global catastrophes, reducing operating earnings per share by 84 cents," XL's chief executive officer Mike McGavick said. "In the face of these events and challenging markets, we demonstrated progress in our underlying performance. We generated gross premiums written of $3.6 billion, P&C underwriting profit of $102 million, and an accident-year, ex-catastrophe P&C combined ratio of 90.3 per cent. The benefits of our integration are emerging and we are committed to the hard work and execution required to succeed." The company, which markets itself as XL Catlin, recorded a combined ratio - the proportion of premium dollars spent on claims and expenses - of 96 per cent in the second quarter compared to 89.9 per cent in the corresponding period of last year. Net income was $43.8 million. This includes the impact of the Greycastle Life retro arrangements. Annualized operating return on equity on a year-to-date basis was 3.6 per cent, when unrealized investment gains and losses are included, or 5.1 per cent when integration costs are excluded. The company wrote more business, with property and casualty gross premiums increasing 17.6 per cent compared to the prior year quarter as a result of the combination with Catlin. Net investment income for the quarter was $215.4 million, compared to $223.2 million in the prior-year quarter and $205.9 million in the first quarter of 2016. Share buybacks totaled 9.7 million shares, or $328.3 million, during the quarter, At June 30, 2016, $815.8 million of ordinary shares remained available for purchase under XL's share buyback programme.
July 27. Bermuda-based reinsurer Everest Re has struck a deal to sell its also Bermuda-based Heartland Crop Insurance subsidiary. CGB Enterprises, a provider of transportation and storage services, agreed to buy Heartland to expand its offerings to the agriculture industry. The terms of the deal were not disclosed, but Everest said it would continue to have exposure to the crop insurance business through a reinsurance arrangement with CGB. The coverage protects farmers against weather-related setbacks or lower-than-expected revenue and is backed by the US government. Everest bought Heartland for $55 million in 2011. Ownership has been shifting in the crop insurance industry as volatile commodity prices and pressure on government subsidies boosted risk for insurers. Wells Fargo & Co, Monsanto Co and Deere & Co are among the giant publicly traded firms that have retreated from the market in recent years. The buyer sells crop insurance and services to farmers in 38 states and will expand its reach and diversify its risks with the deal. "We look forward to collectively accomplishing many of the goals we share together," Ron Miller, president of insurer CGB Diversified Services, said in the statement. "Our combined strength will make us a significant force in our industry in the years ahead." Everest Re also posted second-quarter earnings late Monday that topped analysts' estimates for operating profit and revenue.
July 27. Lancashire Holdings made after-tax profits of $31.5 million for the second quarter of the year — down $7.4 million on the same quarter last year. Gross premiums written for the period totaled $199.8 million, an increase of $20.5 million on the $179.3 million recorded for the second quarter of 2015. Alex Maloney, group chief executive officer of the Bermudian-domiciled company with its head office in London, said: "Our return on equity of 3.2 per cent for the second quarter and 7.1 per cent for the half-year represent an excellent result achieved during challenging times. "I have previously talked about our commitment to maintain a strong core book of business serving the needs of our valued clients and their brokers, whilst also bringing down overall risk levels in line with our view of the underwriting opportunities. These results are clear evidence that our stated model is working." Diluted earnings per share totaled 16 cents for the quarter, compared to 19 cents for the second quarter of 2015, while total investment return was 0.9 per cent. Mr Maloney said: "At a time when premium rates and insurance policy terms and conditions are under pressure, our model has helped not only to deliver the underwriting service which is expected of us but also to insulate our balance sheet against a string of small to medium-sized natural catastrophe and specialty market losses. We are starting to see evidence of the insurance industry sustaining a series of net losses during the first half of 2016. Against this background, it is reassuring to note that Lancashire's reinsurance purchasing strategy has enabled the group to reduce our net liabilities by about $20 million when compared to the reinsurance programme purchased in 2015. On the investment side, the return of 0.9 per cent for the quarter is a strong return, proving our strategy remains appropriate for our business. Our conservative approach to our investments allows us to maintain our focus on the fundamentals of good underwriting and risk management." Total investment return, including net investment income, net other investment income, net realized gains and losses, impairments and net changes in unrealized gains and losses was a gain of $17 million for the second quarter, compared to a lost of $0.3 million for the same period in 2015.
July 27. Hacking, cyber attacks, call it what you will. The phenomenon has been evolving for decades. And today, more than ever, it is imperative that businesses protect themselves robustly. With that in mind, Buddy Doyle, chief executive officer of Oyster Consulting LLC, has given a number of key pointers for businesses to consider when creating a cyber security programme. He said that in the early days the biggest reason for confidential or valuable information ending up in the wrong hands was the clumsiness of what he termed "boneheads". Hapless mistakes and errors, such as having a company laptop stolen from the back seat of a car, were the primary source of data breaches. Today, the scenario has flipped and it is malicious attacks by "bad guys" that now account for almost half of all data and cyber security breaches. The rest are split between human error and system glitches. Mr Doyle has substantial experience with data and cyber security. He addressed the topic at The Oyster Regulatory Compliance Seminar, held at the Royal Hamilton Amateur Dinghy Club yesterday.
July 27. The City of Hamilton Plan 2015 offers more flexibility to developers, according to the director of the Department of Planning. Aideen Ratteray Pryse told The Royal Gazette that it places greater emphasis on repurposing buildings than new development and also focuses more on "community gain in the public realm". The plan, which was rubber-stamped by senators on Monday, replaces the 2001 one for the city, with the exception of Northeast Hamilton, which as a distinct area has its own designs under way. "This plan is more a plan of our current time with also the ability to guide development that may come along depending on how our economy goes," Ms Ratteray Pryse said. "At the time of the 2001 plan, there was a lot of pressure for development in Bermuda and the buildings that you see now came up during the late nineties and early 2000s. That was fine for that time but we don't have that same economic environment now. We really had to look at what flexibility we could provide in the plan for people who had buildings that were under-utilized or people who wanted to develop but felt that some of the restrictions that had applied in the 2001 plan, it would be better if they had opportunities both from a design point of view and a financial viability point of view to do things a little differently."
July 27. Long-term care in Bermuda is still in a "crisis" situation, according to Age Concern director Claudette Fleming. Speaking at the annual Summer Leadership Conference at The Fairmont Southampton yesterday, Dr Fleming said that while progress had been made since the Sixties, more co-ordination was needed. "Since 1978, we still haven't sufficiently resolved this issue of long-term care," she said after giving healthcare leaders an overview of its history on the island. "I don't think we need to add anything else. What we need to do is stop, look at what we have and co-ordinate. We've made all this progress, had all these studies, looked at things over and over again but we're not working. You have to question whether or not we've actually improved the lives of seniors, which is what we are attempting to do in the first place." Noting our ageing population, Dr Fleming spoke about the different approaches that had been taken, from rehabilitation, institutionalization and decentralization to integration, and highlighted recommendations made in many studies concerning the elderly since the Sixties. She also provided a snapshot of the situation now, highlighting some of the progress made. She pointed to the more than 20 care homes and nursing homes, 19 daycare programmes, ten registered home care agencies and about 100 home-care professionals and two assisted-living programmes, as well as community nursing, social clubs, volunteer services and housing units for the elderly. But she also highlighted the high demand for places in care homes, the elderly taking up hospital beds for long durations, and a lack of respite beds.
July 27. The Bermuda Health Council is looking at alternative payment models amid concerns that patients are not always getting "bang for their buck". According to health economist Ricky Brathwaite, life expectancy is not on par with the amount of money being spent and affordability is still a growing problem. Speaking at the Summer Leadership Conference this morning, he told healthcare leaders at The Fairmont Southampton: "If you're going to spend a lot of money, you expect your life expectancy to increase or it to be top-notch. What we're seeing is that our life expectancy here in Bermuda is not on par with the amount of money that we are spending in the same way that is going on in the US. We're spending a lot of money, but we're not getting the bang necessarily for the buck that we're spending, which has led to this whole idea of moving from this fee-for-service to more interesting or alternative payment models that really reward performance and value for payment." He added that affordability is "becoming a bigger and bigger issue", with segments of the population unable to afford the cost despite the Bermuda Government putting a lot of money into healthcare. According to Dr Brathwaite, the average annual healthcare expenditure in 2013 was $11,000 per person, which is "probably three or four times what an average island nation would have. It's an unsustainable thing that we are looking to reverse." Dr Brathwaite, who explained the role of the health council and gave an overview of Bermuda's healthcare system, said 35 per cent of the population has a chronic condition and 13 per cent has diabetes, compared with the global average of 8.9 per cent. He also noted Bermuda's ageing population, adding that by 2050, an estimated 25 per cent of the population would be over 65 and more than 50 per cent would be over 40.
July 27. An abrupt decision by Massachusetts no longer to accept Bermudian driver's licences has left local travelers in ire. According to the United States Consul General in Bermuda, holders of local licences can no longer rent cars or even drive in the state. It is believed to be the first time that any state has made such a decision. The Massachusetts Motor Vehicle Agency has confirmed that Bermuda is not a signatory to the Convention on the 1943 Regulation of Inter-American Automotive Traffic, as well as a 1949 United Nations Convention on Road Traffic. However, the island never was included on these treaties — making it unclear why Massachusetts authorities have now undertaken to exclude Bermudians. The state is popular with residents for educational and medical reasons as well as recreational travel, and the unannounced move has taken many by surprise. Queries are now in place with the Ministry of Transport.
July 27. A venerable ocean research vessel docks this morning at the East End: the Canadian Coast Guard's Hudson is making its last call on the island. The St George's visit is part of the 53-year-old ship's first stretch of an oceanographic trip from Halifax to Bermuda. Described as Canada's premier deep water oceanographic vessel, she was the first ship to circumnavigate the Americas from pole to pole. The 296ft Hudson has also played a key role in numerous search and rescue missions. With roughly 30 scientists on board under the command of Captain Rick Cotie, the latest mission covers everything from sea sponges to the Gulf Stream. Her stop at the Olde Towne on the cusp of Cup Match is a routine port of call before the Hudson heads back north. It is momentous journey, as the ship is nearing the end of its working life and is scheduled to be replaced.
July 27. A 29-year-old man has denied possessing cannabis worth $22,500 and three items of drug equipment. Gervel Seymour was apprehended on December 16 last year, and is alleged to have had 450.06 grams of cannabis in his possession. This morning, magistrate Khamisi Tokunbo released the defendant on $12,000 bail and ordered him to attend Southside Police Station every Wednesday until he returns to court for mention on August 12. Also in Magistrates' Court today, a 57-year-old man pleaded guilty to possessing 25.29 grams of cannabis. Police officers executed a search warrant on February 11 at the George's Bay Lane, Sandys residence of Ricardo Davis. Davis admitted to an officer that he had cannabis in his pocket. "It's for personal use. I got a good deal on it," he added. Mr Tokunbo ordered a social inquiry report and a Bermuda Assessment and Referral Centre report for the defendant, as well as ordering him to attend drug treatment court from August 2. He extended Davis's bail and adjourned sentencing until September 15.
July 27. A Bermuda College course launched in 2012 to address a shortage of nurses on the island has yet to produce a single qualified nurse. Seventeen students have so far graduated from the college's Nursing Pathways Programme with an Associate Degree in Science (Nursing) (ADN) but none has yet sat the formal exams needed to become a registered nurse and none have applied for a licence to practise on the island. The course still has to be accredited by an overseas body, though it first applied to the US-based Accreditation Commission for Education in Nursing three years ago. Former registered nurse Meredith Ebbin, who is also a retired journalist, told The Royal Gazette she flagged up concerns about the course last year when the college's overall accreditation with the New England Association of Schools and Colleges was up for review. "The accreditation committee invited comments in writing from members of the public," Ms Ebbin said. "My comments were passed on to the college, with my permission. I heard nothing more. The college retained its accreditation status. My comments were specific to the nursing programme. I said that if a college is accredited, then its students have a right to expect that its programmes are in good standing. The nursing programme is not accredited and there has been silence on which licensing exam the graduates will take in order to qualify as registered nurses. It is my opinion that the college is being less than forthright about the standing of its nursing programme and was doing a disservice to the nursing students." College spokeswoman Evelyn James-Barnett said eight students who graduated in 2015 and nine who graduated this year were in the "testing phases" to write an exam which allows nurses to become licensed in the United States.
July 27. Mahesh Reddy, a physician partnered with former Premier Ewart Brown at Bermuda Healthcare Services, has launched a lawsuit against the Bermuda Police Service. Dr Brown told The Royal Gazette on Wednesday that the writ had been filed, adding that he could not comment further until the court had seen the documents. The former Progressive Labour Party politician has alleged that the police acted unlawfully when Dr Reddy was arrested and his home searched in May as part of an ongoing "financial investigation". Dr Brown has previously said that police had begun questioning Dr Reddy's credentials as a physician — and likened the matter to a state of war. A public access to information request by this newspaper subsequently revealed that a five-year investigation into claims of corruption against Dr Brown had cost more than $2.2 million to date.
July 27. OJ Pitcher hopes St George's can turn negatives into positives as they try to win Cup Match for former team-mate Fiqre Crockwell. The East End community was rocked by Crockwell's shooting last month and controversy even surrounded the selection process as the challengers made six changes, including bringing back Oronde Bascome, a former captain, who was chosen despite not playing in the final trial match. "I'm really pleased with the team, we definitely have a winning combination, pace, spin, batsmen who can hit the ball around or can hang in if needed," said Pitcher, who suffered defeat last year in his first year as captain when he replaced Bascome. Now Pitcher has Bascome and another former captain, Lionel Cann, in the team along with cousin Justin Pitcher, Allan Douglas Jr and Rodney Trott. It was not an easy team to pick, compared to Somerset, after the selectors spent about four hours deliberating the selections.
July 26. International terrorism could boost Bermuda's aircraft registry. Julie McLean, a director at law firm Conyers Dill & Pearman and an expert in the area, said that the island's registration marks were seen as neutral and "low profile", while also recognized as high standard and internationally accepted for both commercial and private aircraft. She said: "Any time you see an N registration mark, you know the aircraft is registered in the United States. In certain jurisdictions now, Americans are not looked at that favorably. A Bermuda registration is seen as being less obvious — that's seen as something which is positive. Many jurisdictions maintained a log of registrations, which was easily accessible, plus flight details, while the Bermuda registry was not available to the public. In certain jurisdictions, you can go on to the internet and you can get all the information about who owns the aircraft. If you are a high-net-worth individual worried about kidnapping, you wouldn't necessarily want that known. It's seen as a positive in that regard as well." Ms McLean was speaking after prestige London magazine The Lawyer published an article by her on the advantages of registering aircraft on the island. She said there were around 770 aircraft registered with Bermuda's VP-B and VQ-B marks, with 135 of those registered private aircraft. Ms McLean added: "In today's world, privacy and security can be critical to the safety of the individuals concerned. The ability of a third party in the public domain to find out who owns an aircraft, when it is in flight and its flight path can cause security concerns. In Bermuda the name of the company in which the aircraft is registered only appears on the certificate of registration, however this information is not publicly available on the Bermuda Department of Civil Aviation website. The Bermuda register and the certificate of registration issued in respect of the aircraft will record certain descriptive particulars relating to the aircraft, the date of its registration and the name of the company in which the aircraft is registered. All other records relating to the owner and the aircraft are treated in confidence by the BDCA.
July 26. Chubb Ltd's second-quarter net income was $726 million, down from $942 million in the same period last year. Earnings per diluted common share were $1.54. Earnings adjusted for investment costs were $2.25 per share. The consensus forecast of analysts tracked by Yahoo Finance was $2.22. Gross written premiums were $9.27 billion, up from $6.5 billion year-on-year. Ace Ltd acquired The Chubb Corporation in January, creating Chubb Ltd. The company is headquartered in Switzerland. Chubb's property and casualty combined ratio — the proportion of premium dollars spent on claims and expenses — was 91.2 per cent for the quarter compared to 87.7 per cent in the second quarter of 2015, when calculated as if Ace and Chubb were one company in 2015. Evan Greenberg, chief executive officer of Chubb said: "Chubb produced very good operating results in the quarter despite a greater level of industry natural catastrophe losses globally than has occurred in recent years, though industry insured losses appear in line with longer-term historical averages. After-tax operating income of $2.25 per share was down 6.3 per cent over prior year and included $0.66 of after-tax catastrophe losses. For illustrative purposes, excluding the catastrophe losses, operating EPS for the quarter was up 7 per cent from prior year and up 11 per cent for six months, demonstrating the underlying health and earnings power of the new Chubb and depicting the accretive nature of our merger. Our earnings were driven in particular by strong underwriting margins as reflected in the published P&C combined ratio of 91.2 per cent, or 90.2 per cent excluding purchase accounting and other temporary merger-related items. The P&C current accident year combined ratio excluding catastrophe losses was 88.9 per cent versus 88 per cent when comparing results as if we were one company last year.
July 26. Hiscox is ready to restructure in response to Britain's impending departure from the European Union — but Brexit is unlikely to do any harm to Bermuda as an insurance and reinsurance jurisdiction. That is view of Robert Childs, chairman of Hiscox, who was speaking with The Royal Gazette after Hiscox announced half-year profits that rose 52 per cent to £206 million. Some of the increase was down to the weakness of the UK pound after Britons voted to leave the EU in a June 23 referendum. In the interim earnings statement, Mr Childs said Hiscox was ready to set up a new European insurance company, if necessary. While the company's head office is at Wessex House, in Reid Street, it writes a large proportion of its business through the Lloyd's of London market. "For us, Brexit is a structural rather than a strategic issue," Mr Childs said. "Theresa May [Britain's new Prime Minister] says Brexit will happen but no one knows what it will look like yet." Hiscox was preparing for either "Brexit light" — a scenario in which the UK retained full access to the EU market and free movement of people and good continued — and for "Brexit heavy", in which market access became limited by the loss of "passporting rights" that allow British-based companies to trade without restriction in the EU. "As we said before the referendum, we were, in a corporate sense, agnostic about the vote," Mr Childs said. "We have a big European operation that generates $260 million worth of business. We're in Spain, France, Germany, the Benelux countries and Germany, so we're already there. So we could easily set up a new insurer in Europe if we needed to. We would probably look to decide by the first quarter of 2017 in which country we would want to set up and it would take about 12 months to do that, so about 18 months to it actually starting up."
July 26. Postmaster general Wayne Smith has been elected as secretary general of the Caribbean Postal Union. The CPU, which consists of 30 member countries, was established to provide technical support to its members to assist them with becoming more efficient, effective, modern and sustainable. The secretary general's role is to oversee the running of the CPU Secretariat and to support the management board, conference and council in carrying out their mandate. Mr Smith was appointed acting postmaster general in Bermuda in 2011 and made substantive in 2013. He served as chairman of the CPU management board from 2014 to 2015 and as a regular board member from 2015 to 2016. A press release yesterday said that, under his leadership, the Bermuda Post Office team has streamlined the post office, cutting the budget deficit from $10 million to $5.7 million; and during the 2015-16 fiscal year, the BPO generated a 6 per cent revenue increase.
July 26. The City of Hamilton plan that includes provisions for cycle lanes, increased city living space, better traffic flow and parking has been approved in the Senate. Senator Georgia Marshall presented the proposal, which provides the strategic direction for future development and contains detailed policies on permitted uses, building heights, setbacks and parking for the majority of the city. Ms Marshall said that community consultation was a "high priority" in drafting the plan, with input sought from key stakeholders, visitors and the general public through a variety of means including community meetings, questionnaires, surveys, a city plan booth, as well as through e-mails, social media and the Department of Planning website. Key findings and recommendations were summarized in an accompanying document to the plan, the Report of Survey. Ms Marshall outlined the vision of the plan during yesterday's Senate session. She said: "The vision is to support Hamilton in its role as Bermuda's capital city and leading commercial and tourism centre; to ensure the provision of a range of activities and facilities to meet the needs of people who live in, work in, shop in and visit the city; to ensure that new development is supported by adequate infrastructure and services. To encourage the growth of a sustainable, community-oriented city environment through mixed-use development, city living, universal design, energy-efficient design and a high-quality public realm; to support adaptations to climate change and address the issues of increasing temperatures and greater risk of flooding, such as by creating more green spaces and landscaping within the city; to provide a city environment which is vibrant, dynamic, comfortable, enjoyable and safe during the day and at night. To protect the city's heritage and key landmarks and enhance the city's distinctive character; to secure a high quality of design in new buildings and landscape spaces; to facilitate the efficient and safe movement of people and traffic into and within the city by improving accessibility and connectivity for pedestrians and the less mobile, encourage increased use of public transport and improving traffic-management measures. To promote the generation and enhancement of particular areas of the city through the programme of action plans for key areas including the waterfront and lower Reid Street; to support the economic and social regeneration and environmental improvement of North East Hamilton." Detailed policy for the North East Hamilton district will be presented in a separate plan and was not up for debate.
July 26. Postmaster general Wayne Smith has been elected as secretary general of the Caribbean Postal Union. The CPU, which consists of 30 member countries, was established to provide technical support to its members to assist them with becoming more efficient, effective, modern and sustainable. The secretary general's role is to oversee the running of the CPU Secretariat and to support the management board, conference and council in carrying out their mandate. Mr Smith was appointed acting postmaster general in Bermuda in 2011 and made substantive in 2013. He served as chairman of the CPU management board from 2014 to 2015 and as a regular board member from 2015 to 2016. A press release yesterday said that, under his leadership, the Bermuda Post Office team has streamlined the post office, cutting the budget deficit from $10 million to $5.7 million; and during the 2015-16 fiscal year, the BPO generated a 6 per cent revenue increase.
July 26. A website that goes live this week is aiming to provide a platform for commentary on Bermuda's current affairs. On TalkWell.org, all contributors will be named and the goal is to stimulate "useful, solution-led dialogue". In the lead-up to this week's public launch, invitees have been posting articles on the site, covering topics ranging from immigration and public education to the economy and same-sex marriage. TalkWell.org is an apolitical, non-profit enterprise managed through the Bermuda Community Foundation, a registered charity that invests private and corporate donations for the good of the community. The blog site was created by Cummings Zuill, Tony McWilliam and David Zuill, with support from Myra Virgil of the Bermuda Community Foundation. Mr Zuill, a retired bank executive who founded the Centre on Philanthropy, said: "For years I've been frustrated by the tone, poor quality and ineffectiveness of our public discussions, so I am excited to see TalkWell launched as a well-managed platform to facilitate concise, focused and constructive dialogue.
July 26. Three students have completed the Bermuda Hospitals Board's first culinary internship. Jai-Onni Outerbridge, 18, Farah Ming, 19, and Chioma Lawrence, 17, of Bermuda College, were awarded their certificates of completion at a small reception in the lobby of King Edward VII Memorial Hospital. The 12-week programme began this year after Jerome Swainson, BHB hotel services manager, and Lynn Fubler, food services manager, learnt that as part of their training, the college's culinary students had all completed work placements at various local businesses. BHB's human resources department and the college together formed the internship programme at the hospital. Three students were then selected after an application process. "The internship relationship with the Bermuda College and the Bermuda Hospitals Board was established only a few months ago — we pulled it together very quickly," Mr Swainson said. "We took on three interns who were only focused on the culinary arts and we brought them into the hospital. A rotational schedule was designed and implemented to give the students maximum exposure to patient and staff meal preparation and service. We were looking to have young people who had great ideas, were innovative and who had some grounding in the culinary arts. Many people do not think about the hospital as somewhere that you would come to work as a chef."
July 25. Bermuda is officially home for the XL Group Ltd after it completed its re-domestication to the island today, a move that was announced at the beginning of the year. The international insurer and reinsurer started operations in Bermuda in the mid-1980s, and has maintained offices on Bermudiana Road. However, its holding company was always domiciled in the Cayman Islands until the firm moved to Ireland six years ago. The company's historical link to the island, and Bermuda's success in obtaining Solvency II third-country equivalency from the EU, were factors in the decision to move from Ireland to Bermuda. Last year XL Group strengthened its Bermudian links when it acquired Catlin Group. The company now operates under the XL Catlin brand. In January, Mike McGavick, XL's chief executive officer said: "Given, in particular, our longstanding and substantial operations in Bermuda that have been bolstered by the Catlin Group Ltd acquisition, and Bermuda's position within the international re/insurance market, including Bermuda's recent achievement of Solvency II equivalency, we believe a change in the country of domicile of our parent company to Bermuda will be advantageous to the company and its shareholders." The company has previously said it did not expect the re-domestication to have any impact on its effective tax rate or financial results. XL Group also expected staffing levels in Bermuda and Ireland to be unchanged by the move. In a statement today, the company said it had "completed its re-domestication to change the place of incorporation of the ultimate parent holding company to Bermuda from Ireland. As previously announced, the name of the new holding company is XL Group Ltd". The company's shares will trade on the New York Stock Exchange and it is expected it will be included in the S&P 500 Index. XL Group has a market capitalization of $9.5 billion, and is due to report second quarter earnings on Wednesday.
July 25. The Times newspaper in London has sung Bermuda's praises in a 20-page supplement devoted to the island. Published on Thursday, the section offers a comprehensive look at the past, present and future of a "tiny nation" with a "big role on (the) global stage. Everyone, from the country's leaders, politicians, business and tourist chiefs down to fishermen and road sweepers, believes it is time for the world to sit up and take notice of Bermuda," writes Tony Dawe. Despite suggesting that it is "often forgotten" and muddled together with its Caribbean neighbors, Mr Dawe commends the island's economic muscle due to its insurance and reinsurance sectors. He also argues that the America's Cup next year will help place Bermuda back in the international spotlight, after conceding that it has not kept pace with "more proactive holiday hotspots". In a separate article, he expands on the island's attempts to modernize its tourism product — moving it definitively away from the "newly wed and nearly dead" markets. This includes everything from hotel renovations to restaurant weeks championing local cuisine to promoting Bermuda as a getaway training location for sports teams. Mr Dawe quotes Bill Hanbury, Bermuda Tourism Authority chief executive, who says: "We are no longer in a downward spiral; we are beginning to move the tourist numbers in the right direction." Elsewhere, the supplement delves into subjects such as Bermuda's history, food and drink hotspots, telecoms and the local job market. In an article entitled "Land of poetry, prose and pink sands", Robin McKelvie paints Bermuda as a popular celebrity haunt with fans including Rod Stewart, Alicia Keys, Samuel L. Jackson and John Travolta. "Author Mark Twain, a plethora of US presidents and a volley of British royals have all fallen under the archipelago's subtropical spell," he writes. Referring to Hamilton as "an engaging, bijou capital", Mr McKelvie nods to St George's Unesco World Heritage status, waxes lyrical about the island's beaches and name checks Johnny Barnes. In a piece on the America's Cup by Ron Lewis, British sailing great Sir Ben Ainslie speaks highly of Bermuda. "I've been there many times over the years and they are always very welcoming," he says. "It's a fun place. Sailing is a big part of life ... we're in for a really terrific contest." To read the supplement online, visit www.thetimes.co.uk/static/bermuda.
July 25. The Bermuda Government must "detoxify the political environment" as Bermuda strives to move forward, according to Premier Michael Dunkley. Addressing the public in a pre-Cup Match speech this evening, the Premier agreed that "politics should bring people together, not drive them apart," and admitted "that has been the tendency here for too long." But he also listed a number of government achievements, pointing to the St George's "revival", National Training Plan and Career Pathways, among others. His full speech was as follows: "Hello Bermuda. It's Cup Match time! One of the biggest holidays of the year — when we gather to celebrate our unique way of life. On the field, we will see the island's best cricketers battling for victory. We will see teamwork and players stepping up. There will be setbacks and comebacks, and moments of glory. The struggles and triumphs that characterize Cup Match resonate throughout this special holiday, as they have across centuries of Bermudian life. Emancipation Day celebrates freedom from slavery; teaching us that freedom — and the opportunity and equality that make it real—– are not givens; that they must be fought for and protected. Struggle is the one constant that reveals who we are as a people — our shortcomings, our goodness and our everlasting hope for a better tomorrow. Somers Day commemorates the perseverance of our first settlers, finding new life in a new world. Each generation of Bermudians works hard to overcome the particular challenges it faces; and like Cup Match, there are setbacks and comebacks, but the push is always for a better Bermuda. Every Government shares this goal. Our focus has been to restore opportunity — turning back an economic crisis that hurt thousands and threatened our future. We have made progress. The economy is growing, confidence is returning, hotels are developing, tourism is reviving, and businesses are hiring. St. George's is on the verge of revival with the return of cruise ships, higher revenues for civic improvements and a new hotel. We have taken care to prepare people through the National Training Plan, Career Pathways and small business support such as micro-loans. Community life is stronger for Cash Back grants, Team Street Safe and the GREAT programme that has graduated more than 600 children. Seniors have further protections through pension hikes; home care help and financial assistance. We have outlawed forms of discrimination, and the work for equality under law will continue. We have also used our time to make Bermuda more transparent and accountable — to grow participation, protect people and ensure good governance. We are making progress, but there is always much more to do. The goal is one people — equal, prosperous and safe. We can all play a part in this national effort, and I invite everyone to consider what you can do for a better Bermuda. For this Government, it means doing a better job communicating, and we're working hard every day to do that. In addition, we will endeavour to detoxify the political environment, to make it more collaborative, compassionate and civil. Politics should bring people together, not drive them apart, but that has been the tendency here for too long. We will do more to prepare people for the opportunities coming our way, in all sectors of the economy. And we will continue working hard in communities across the island, to break the cycle of violence that is hurting so many, and to help young Bermudians find their way. Progress on these big challenges will depend on our willingness to work together. We live in an age of hypercriticism and quick judgment, which sows division and discord. I believe it is better to be civil and positive and to give the benefit of the doubt. In breaking with negativity, we will see that we have much more in common than we thought. Which brings me back to Cup Match — an excellent time to celebrate our identity as Bermudians, our life together and our faith in a better Bermuda for all. And let us also use this moment to honour Fiqre Crockwell with a great Cup Match that demonstrates the competitive spirit he always brought to the game. In closing, I want to extend thanks and appreciation to Somerset Cricket Club president Alfred Maybury and his members. I visited them last week and they have done a great job preparing the club and grounds for what promises to be two days of first-class cricket. And to everyone, no matter where you spend this holiday, let's show our visitors true Bermudian hospitality and spirit. Happy Cup Match Bermuda."
July 25. Bermuda should reposition its tourism product stringently according to visitors' needs and wants, a travel expert has claimed. Gary Kent-Smith, senior travel adviser at Trip Bermuda, suggested that the island's tourism sector had an "attitude problem" when it came to meeting holidaymakers' demands. "We tend to tell visitors, 'This is what we have, and you're going to have to settle for that', rather than asking what they would like here. Has there been a survey done to find out what tourists want when they go on a vacation?" Mr Kent-Smith argued that a long-term concern for the island was giving vacationers value for money during their stay here. "At times I question whether the overall Bermuda experience is worth what the tourist is being charged. You can get a hotel in a major American or Canadian city for around the same price as you pay here, but there's more to do there, so the overall experience has more value." Mr Kent-Smith denied that the post-Brexit currency fluctuations would have any significant effect on Bermuda's visitor numbers, as suggested by statistician Cordell Riley. In a Royal Gazette opinion piece last week, Mr Riley asserted that the United Kingdom's decision to leave the European Union could have a noticeable impact on dollar-based destinations such as Bermuda. He said that the weakening of the Euro and British pound essentially put "the whole of Europe on sale" to American tourists, while also dissuading Europeans to visit Bermuda as their money would not go as far as before. "It's just one more challenge to our tourism industry. I personally think the impact will be minimal once the pound settles." However, Mr Kent-Smith said that he agreed with Mr Riley's idea that Bermuda could formulate a "Brexit package" to offset any potential decline in tourists. This package, according to Mr Riley, might include air fare, hotels, transfers and restaurant discounts. "That actually makes sense, let's make lemonade out of lemons," Mr Kent-Smith said. Regarding possible Brexit repercussions, Glenn Jones of the Bermuda Tourism Authority said that the organisation was "reviewing impact scenarios and preparing strategies to mitigate any negative effects. A devalued currency in the UK is certainly a headwind for the Bermuda tourism industry, as we move through the second half of the year," Mr Jones said, adding that US visitor numbers were nonetheless up 16 per cent from 2015.
July 25. Bermuda's Governor George Fergusson has reflected on his four years on the island as he prepares to pack his bags and return to the UK. The demonstration marches on Government House and having to accept the resignation of a Premier, he said, were among the most difficult times. But there were also many memorable highlights. Mr Fergusson's appointment in May 2012 came shortly before a narrowly won election — followed by four acrimonious years in Parliament. Some of his decisions were furiously challenged: the appointments of the Information Commissioner and Director of Public Prosecutions, for instance, and his rejection of a motion to establish a Commission of Inquiry on the history of Bermudians being dispossessed of their property. Punched by a robber and blinded in one eye just a month before replacing Sir Richard Gozney, Mr Fergusson could have been forgiven for regarding his appointment as ill-fated. However, as he prepared to wrap up his duties on August 2 and head to London with his wife Margaret, Mr Fergusson looked back on an intriguing time in a "spellbinding island" that has lived up to its reputation for hospitality. "Get out and about," is his suggestion for his successor — thus far still unknown. "I find Bermudians extraordinarily approachable. Get out, meet people, get around the island, beyond things a Governor would conventionally be invited to. It's more fun. It's also useful for the job." Once in London, Mrs Fergusson will delve full-time into her work for the British Council. However, Mr Fergusson has not yet settled on his next calling, but expects his next role to be within the civil service. "Our children have said it's time to grow up, stop being nomads, come home, and be nearer them." Asked what he would take back from his four-and-a-half years in Bermuda, Mr Fergusson said: "A lot of memories of Bermuda. It's a fascinating place: the layers of history, the amount of things going on whether culture or sports — we will have some quite personal memories. Four years seem to have gone by very quickly. My granddaughter was two months old when we arrived. She starts primary school this September. She took her first steps here. Another daughter got engaged here. We will be taking away those memories." There would be no suitcases of purloined sea glass, he said. Mr Fergusson was notably relaxed in his role, and made a point of mingling — sometimes in moving ways: in August 2012, in need of a haircut, Mr Fergusson called on Jason's Barber Shop, a North Shore establishment still reeling from the shooting of Joshua Robinson that June. "As a new member of the community, in a small way, I wanted to show my support," Mr Fergusson told this newspaper at the time. Gratified and surprised, proprietor Dean Fox initially took the appointment booking for a prank call. Grassroots activist Cleveland Simmons found the Governor approachable and keen to walk with him twice through North Hamilton, meeting residents and businessmen and hearing their concerns. "It's a fascinating job; the Governor gets involved in an enormous number of things, and it's very satisfying being able to make a difference in things — I hope for good," Mr Fergusson said. It comes with faintly surreal side as well. While Mr Fergusson maintained that with "anything you do politically, anything that involves other people, you have to be yourself", he conceded there was "a bit of theatre" to it. "When you're doing parades or formal things, you need to try and play that formal role. Even if sometimes you would prefer to take the hat off and run back into the crowd and watch from there. But when you are not being formal, being yourself is much more rewarding." Being recognizable means that "you have to behave — but by and large that's not very difficult". Bermuda, he said, is safe, and its people friendly. The Fergussons have enjoyed walking and cycling, falling in love with scenic and historic locales such as Clarence Cove by Admiralty House. In the course of getting out and about, Mr Fergusson is often approached by people he knows. "The most interesting conversations, also the most moving conversations, have sometimes been with complete strangers," he added. "We have thoroughly enjoyed ourselves. Bermuda is fascinating, with a lot going for it. It has more than its fair share of the good things in this world, as well as quite a share of challenges — most of which are solvable."
July 25. Bermuda-based reinsurer Everest Re Group Ltd's second-quarter net income was $155.7 million, down from $209.1 million in the same period last year. However, earnings per diluted common share were $3.67, easily beating the $2.85 consensus forecast of analysts tracked by Yahoo Finance. Gross written premiums were $1.4 billion, up 8 per cent year-on-year, and would have been 10 per cent had it not been for "unfavourable foreign currency fluctuations". Reinsurance premiums were up 1 per cent, on a constant dollar basis, and insurance premiums were up 32 per cent. Everest's combined ratio — the proportion of premium dollars spent on claims and expenses — was 95.1 per cent for the quarter compared to 88 per cent in the second quarter of 2015. The company was hit by catastrophe losses from the Fort McMurray wildfires in Alberta, the Ecuador earthquake, and Texas hailstorms, which totaled $149.1 million, offset by reserve releases on several 2011 events. The net impact of these losses, after reinstatement premiums and taxes was $105.4 million. Net investment income rose almost $8 million to $132.7 million. "Everest's six month annualized operating return on equity of 9.4 per cent is an excellent result given the number of catastrophe loss events, the impact of foreign currency movements around the world, and the continued low interest rate environment," said Dominic Addesso, Everest's chief executive officer. "It remains a challenging environment but the strategic actions we have taken to position Everest for continued success are borne out by these results." During the quarter Everest repurchased 544,728 of its common shares at an average price of $184.37 and a total cost of $100.4 million. The company can buy back up to 3.1 million of its own shares under its existing share repurchase allocation. Shareholders' equity ended the quarter at $8 billion, up 5 per cent since the end of 2015. Book value per share increased 7 per cent since the end of 2015 to $190.66 at June 30. Everest Re shares yesterday rose 18 cents to close at $181.44 before the company announced its results.
July 25. Butterfield Bank yesterday reported second-quarter profits of $29.8 million — up $6.5 million on the same period last year. The figures are equivalent to a 27.7 per cent increase in profit quarter on quarter and diluted earnings per share of 5 cents, up 1 cent on the same quarter last year. Michael Collins, the Butterfield chief executive officer, said: "Complementing organic growth in our key businesses, we continue to see the positive financial impact of acquisitions that have expanded our trust and wealth management platform in our core markets of Bermuda, Cayman and Guernsey, where we understand the environment and can build economies of scale. "As we focus on jurisdictions in which we have significant market share, Butterfield has also accelerated the wind down of our London-based private bank, which is now nearing completion. The bank will maintain a residential property lending business in the UK, but our deposit taking and investment management businesses will be discontinued in line with previously communicated plans." The bank bought back $1.2 million worth of its shares during the quarter. Mr Collins said: "We continue to deploy capital to directly benefit shareholders through share buybacks and dividend payments." The bank also completed the takeover of the private banking trust and investment management business of rivals HSBC in April, which contributed to a $1.6 billion increase in Bermuda deposits and generated additional fee and commission-based revenue. Michael Schrum, Butterfield's chief financial officer, said: "Against a backdrop of limited economic expansion in our core markets and low interest rates, the bank generated year-on-year core earnings growth, inclusive of earnings from acquired businesses, of over 15 per cent. Recent acquisitions have improved our capacity to generate non-interest income as improved margins drove improvements in net interest income during the quarter. Across the group, non-interest income for the quarter improved by $3.4 million year over year." Mr Schrum added that year-over-year increases in net interest income — before provision for credit losses of more than $5 million — were largely the result of previous rate adjustments on the corporate loan portfolio, introduced in line with US Federal Reserve benchmark rate increases last December, as well as increases in lending volumes in that portfolio during the quarter, which was complemented by lower deposit costs. "The impact of improved margins on loans was offset by declines in loan balances of about $100 million from year-end. The decline stemmed from continued weak consumer credit demand in key markets and currency-conversion of our pound-denominated loans following the UK's June 23 Brexit vote that precipitated a considerable decline in the value of the pound. The quality of our loan book remains strong, though provisions for credit losses were increased year-on-year to $3.4 million from $1.9 million due to a specific provision established for a loan on a single Bermuda commercial property, as well as adjustments to our general provisions. The latter resulted from changes to sovereign credit ratings in the UK and Bermuda, which impacted our provisioning formulae." Core operating expenses for the second quarter increased by $0.7 million over the same quarter in 2015, put down largely to an increase in the costs of compliance work. Expenses as a proportion of core revenue, however, decreased, with the core efficiency rating measured at 61.8 per cent for the quarter, compared to 66.7 per cent in the second quarter last year.
July 24. The Bermuda Hospitals Board has imposed a smoking ban on the grounds of the King Edward VII Memorial Hospital and the Lamb Foggo Urgent Care Centre. Starting on Monday, August 1, it will be an offence to smoke anywhere on these properties. "The BHB is collaborating with the Ministry of Health and Seniors to institute the ban in compliance with the Tobacco Control Act 2015," said a spokesperson. "The Act mandates that no smoking will be allowed inside or outside health facilities. It also stipulates that cigarette, cigarette products and smokeless tobacco cannot be sold in health facilities. Patients, visitors and staff will all be bound by the Act. BHB will erect no smoking signage and hospital security staff will take appropriate action with violators." KEMH Chief Operating Officer Scott Pearman added: "As healthcare professionals we are well aware of the risks associated with smoking. We also recognise that the change will prove a major adjustment for many smokers, but believe all will understand that it is entirely the right action to take. At BHB part of our vision is to build healthy communities. This is another step in that direction" Meanwhile, the Board have advised that Lamb Foggo Urgent Care Centre (UCC) in St David's will be open throughout the Cup Match holiday. On Thursday and Friday the facility will be open between 4.00pm to midnight, on Saturday and Sunday from noon to midnight. "Please note that if your condition is serious, you should go straight to the Emergency Department of King Edward VII Memorial Hospital (KEMH)," said a BHB statement. "There are very limited diagnostic imaging (x-ray) and laboratory testing capabilities at the UCC. The UCC offers services to assess and treat minor illnesses or injuries that need immediate attention, but are in no way life threatening and are not likely to need surgery or sophisticated diagnostic equipment. This includes sprains, strains, scrapes, cuts, coughs, colds, earaches, bumps and bruises. The UCC is open every weekday from 4pm to midnight. Regular Saturday and Sunday hours are from noon to midnight. BHB also reminds the public that KEMH Emergency Department physicians see and treat patients based on the seriousness of their conditions, not in order of arrival. Emergency Department staff will tell you your level and expected wait time when you arrive." Below are the approximate wait times for each level of severity:
Level 1: Immediate
Level 2: 10 to 15 minutes
Level 3: 30 to 45 minutes
Level 4: 1 to 2 hours
Level 5: 2 hours or more
Persons wanting to contact the UCC, can call 298-7700. To contact the KEMH Emergency Department, call 239-2009.
Renovations to Agape House have been completed and patients are now back in their rooms. In February, the hospice's operations temporarily moved inside the hospital so that repairs, including electrical, plumbing and flooring upgrades, could be undertaken. All patients were relocated to the renovated building last Thursday.
July 23. NEW YORK (Bloomberg) — Ironshore Inc, the insurer purchased by Chinese conglomerate Fosun International last year, has filed for an initial public offering in the US. The company filed with an initial offering size of $100 million, an amount used to calculate fees that will change. Fosun will receive all of the proceeds from the offering, the filing shows. In December, ratings firm AM Best announced a review of Ironshore, and in June assigned a negative outlook on the company because of "the drag related to the credit profile and high debt leverage measures of Ironshore's ultimate parent." For insurance companies, downgrades can make it harder to win customers. Ironshore provides specialty commercial insurance coverage, protecting policyholders against environmental and political risks and offering liability coverage to corporate executives and healthcare providers. The company previously filed to go public in 2014. Last year, Fosun — the investment arm of China's biggest closely held conglomerate, led by billionaire chairman Guo Guangchang — announced its plans for a $1.84 billion merger with Ironshore by buying up the shares it didn't already own. Fosun also considered pursuing a sale of Ironshore, a person familiar with the matter said earlier this year. In June, the parent company submitted an application seeking approval for a proposed spin-off and US listing of the business, according to a filing in Hong Kong. Ironshore was founded in December 2006 with more than $1 billion in private equity backing. Two years later, chief executive officer Kevin Kelley and president Shaun Kelly joined the property-and-casualty insurer from American International Group.
July 23. Concerns of asbestos contamination have risen in the aftermath of a conflagration in Hamilton that burnt down one of the city's oldest buildings. Sources told The Royal Gazette that firefighters had flagged up the issue, given the building's age, and its proximity to restaurants. Asbestos exposure is generally only considered serious if the dust goes airborne. The material was once widely used in construction. Mayor Charles Gosling said that no worries had been communicated to City Hall. A government spokeswoman last night said the matter remained under investigation. "At this time it is not certain whether the claims are accurate or not. The Department of Health is liaising with the Bermuda Fire and Rescue Service to ascertain the facts and plan necessary steps accordingly."
July 23. The predawn fire on Thursday that gutted businesses on a section of Front Street also deprived Hamilton of a vintage historic building. The city lost one of two Georgian era buildings, which was one of Front Street's first three-storey edifices covering a 50ft lot, according to the Bermuda National Trust. In a statement, the Trust said it was "extremely saddened" at the destruction of 77-81 Front Street. "Our thoughts go out to all the owners, occupants and users affected," added Dorcas Roberts, the director of preservation. Nearing 200 years old, it was built in 1821 as residences on the upper floors with stores and shops on the ground floor. When built, it would have been quite different to all the other buildings on the street, as it did not have a veranda and also due to its plain architectural features, typical of the Georgian style." Largely wooden, it was home to Thomas J. Tucker, a merchant; in the late 19th century, its upper storeys were leased to the Royal Bermuda Yacht Club, which moved to Albuoy's Point in 1933. Later businesses included the J.B. Astwood cycle store and J. Howard Cooper's provision store. Its reliance on wood ultimately fuelled its undoing, as fire tore through the structure for hours until firefighters quelled the blaze.
July 23. Bermuda did what it does best — pulling together yesterday in face of adversity following the fire that all but destroyed one building and damaged several others. Messages of support poured out on social media, fundraising initiatives sprang into action and businesses took in those employees who found themselves with no offices left to work in. A community effort prevailed as owners and staff sought to relocate and assess the damage incurred. Michael Branco, chief executive officer at Fireminds Technology Solutions and landlord of Ideation House on Pitt's Bay Road, invited Bermuda Executive Services, Atlantic Caregiving and Island Bargains — all part of Queen Management Services — to come and work from his building as theirs had been destroyed in the blaze. Dawn Zuill, owner of Queen Management Services, told The Royal Gazette: "Our location is our most pressing matter. Fireminds and Waterfront Properties generously gave us some space at one of their buildings on the waterfront for two days. We have had an extremely kind offer from another business for some more medium term space — we are still in the process of wrapping up the final details on that. They are not the only ones who have offered to give help to us. It is so heartening and affirming to see how Bermudians and the Bermuda community reach out to help people when they are in difficulty. We have been part of helping other people in the past and now we are facing our challenges. It is unbelievable to experience. If there is a silver lining in all of this it is that Bermuda is a wonderful, giving community for people in need." As news began to emerge that Chewstick, which was putting the final touches to two years of renovations following a tireless fundraising drive only to have it burn down, the Bermuda Musical and Dramatic Society quickly turned its youth open mic night, Yoot Hoot, into a fundraiser for the arts charity. As soon as the hostess at the BMDS event, Emily Ross, heard the news she reached out to her co-host Charles Doyle to say "we've got to do something for 'Chew' tonight, we can't just go up without acknowledging this". Mr Doyle messaged her back to say he was just about to suggest the same thing. Ms Ross said: "Chewstick and BMDS both mean a lot to us personally. Chew only really got up and running this month. "We've seen how hard everyone at Chew had worked on the space all year, all the challenges they've come up against ... and now to be burnt to the ground just when everything was coming together. We were all heartbroken. I went to get in contact with [event organizer] Chris Broadhurst about a fundraiser and found my inbox was full of messages from members of BMDS brainstorming how to help. You don't have to be a part of the arts community to see how painful this situation is, but I think the arts community has a special understanding of what Chewstick means ... what the Hub meant. I've seen first-hand the passion Chewstick's founders and members have for not only furthering creative arts on the island (especially in the form of outreach to at-risk youth), but fostering a sense of community, connectivity and communication between historically divided groups of people. Chewstick and BMDS are like a kind of home for their members — safe spaces where art in all forms can be celebrated. To lose that home ... it was easy for the BMDS community to understand how devastating that is." Alvin Minglana, chief financial officer at Fireminds, works out of a separate office to Ideation but on finding that his Reid Street location was damaged by smoke he and his colleagues switched to disaster recovery mode and headed straight to Mr Branco's location on Pitt's Bay Road. With the help of the technical team at Ideation House, they managed to offer a ceaseless service to its customers. Mr Minglana recalled: "Our company has a WhatsApp group and when I woke up at about 6.30am I already had 50 or 60 messages with the message 'fire'. We have a Disaster Recovery plan prepared and I am one of the team leaders. Automatically we knew what the plan was. Everybody went to a remote site — the data centre at Ideation House. All of our Bermuda staff were there before 7.30 in the morning to start working. We are a technology company so we make sure all our servers were operational, all our telephone lines are operational. Even before 9am office hours we were all set up — all our DR plans working as normal. We host some of our clients' data in our facility so we made sure that everything was intact. There was no disruption. I only joined the company about two months ago. I was so impressed. Mike was kind enough to open up our building to let access to the Bermuda Fire Service rescue team — they used our floors just to pump in water. We also do Premier Tickets. There was no disruption there and our overseas offices kicked into high gear as well. Before Bermuda Executive Services came to our site, the technical guys hooked up the connection for internet, for servers, for telephone and that is why they were up and running. They are not even our client. We were calling and coordinating with BMDS to help out with Chewstick. I cannot take credit because I just joined the company but witnessing it first-hand I have to give credit to the team."
July 23. Two Cabinet ministers appear at odds over whether the six-figure salaries earned by hospital executives should be made public. Home affairs minister Patricia Gordon-Pamplin told The Royal Gazette she stood by a statement she made as health minister in 2013 that the wages and other perks should be disclosed. But health minister Jeanne Atherden said she was satisfied the Bermuda Hospitals Board had been transparent and "provided the appropriate information" with the release of broad salary bands. As well as the salary bands, the board has revealed how much its chief executive officer earns but has not released the salaries for the rest of its executive team, despite a public access to information request from The Royal Gazette. And BHB chairman Peter Everson this week maintained that releasing the individual information is not mandated and violates their employees' privacy. Weighing in as former Minister of Health, Opposition MP Zane DeSilva revealed how he was persuaded to "keep a lid" on the salary details in 2011 but personally believed such information "should be posted" when taxpayers' cash was involved. He noted the BHB received more than $145 million annually from the public purse — the largest payout to any public authority by the Government — and said: "The subsidy they get is large. I don't have any problem with publishing any wage." The salaries paid to the executives who run King Edward VII Memorial Hospital have long been the subject of speculation and, while in Opposition, the One Bermuda Alliance pledged to reveal them. Ms Gordon-Pamplin said in January 2013, as Minister of Health, that the "BHB legislation requires full disclosure". She conceded that "there are some things that may need to be relatively confidential" but added: "When we are spending public money, we have an obligation to let the public know where that money is going." She stood by her statement this week, telling this newspaper: "I've not changed my opinion. On the financial statements, they have listed specifically the salary of the CEO but they also indicated that there were ten positions above that, that had not been specifically listed. It is still my contention that auditing practices and best accounting practices should require disclosure and it should require detailed disclosure. I think this is a matter for the new Minister and also a matter for the Auditor-General. But that's the position I took then and, in the absence of any new information to the contrary, it's the position I still hold." Ms Atherden said according to the Bermuda Hospitals Act 1970 the "scales of salaries and wages paid to officers and servants of the board" should be released as part of BHB's annual financial statements. I believe that this is a matter of public accountability and transparency," she added. "I am also acutely aware that one must balance personal privacy with transparency. I am satisfied that BHB has provided appropriate information in the salary bands released on May 16 of this year, well in advance of the recently released annual report 2011/2012. BHB's reporting is consistent with or exceeds similar information from other quangos and includes the CEO salary as part of the information released." In 2011, Mr DeSilva refused to divulge the salaries in the House of Assembly. He told MPs that publicly-funded quangos were under no obligation to share individual salary information and said claims by Louise Jackson, his counterpart on the Opposition benches, that executives earned up to $800,000 were "pie in the sky". Mr DeSilva said this week: "My personal view is that when you have taxpayers' money [involved] ... everybody's wage should be posted." He claimed he was persuaded by the hospitals board and his Ministry of Health advisers that the salaries should be kept secret. "The reason I supported the advice I was given was because it was the hospital. The advice I was given was that, in terms of health, they convinced me that this is not something that you want to put out there." Asked who convinced him, Mr DeSilva replied: "The board, the technical people, my permanent secretary. I said 'look, let's just put it out there'. They said 'listen, Zane, you have spent a lot of time in the private sector. This is very delicate and confidential information. Our advice to you is that it shouldn't be put out there'. I took that advice. They said it could very well harm any negotiations in the future with regards to replacements of executive staff. I said 'OK'. Sometimes you look at information that's given to you and you have to make a decision based on the information received." The Progressive Labour Party backbencher said the hospitals board was "adamant" the salaries shouldn't be disclosed, naming former CEO David Hill, former chief of staff Donald Thomas and current CEO Venetta Symonds as among those who persuaded him of their view. "They said 'it's best to keep a lid on it'. I said, 'OK'." He suggested Ms Atherden should ask questions of the hospital and her Ministry team about why full details of the executive team's compensation packages have still not been revealed and whether they now ought to be. "I think the public wants to know," he added. Mr DeSilva, who was Minister of Health from 2010 to 2012, said he was a businessman who was always able to make his own decisions when in Cabinet but was also a person "who takes advice". Given the same advice again, he added, he might still decide not to disclose the information. BHB's disclosure in May revealed that Ms Symonds, a Bermudian, received annual total compensation of $469,979, compared to the $650,536 package given five years ago to Mr Hill, a guest worker. As well as the CEO, there are six other members of the executive team at BHB. This newspaper's Pati request asked for details of all their salaries. We have appealed the BHB's failure to release the information to the independent information commissioner. Mr Everson maintained this week that releasing the individual information is not in the public's interest and violates their employees' privacy. "The public disclosure of individual salaries for BHB's staff members is not mandated by the Act, does not serve the public interest and violates our employees' privacy." He said the release of salary data, which included information for each of the salary bands and also included details of the CEO's annual salary, in May, was "in accordance with the Bermuda Hospitals Board Act 1970". This states the scales of salaries and wages paid to officers and servants of the Board' should be released as part of our annual financial statements. BHB's release of banded salary information puts the organisation in line with, or ahead of, other local quangos. The Minister of Health and Seniors has approved this format."
July 23. Land Rover BAR, the British Challenger, made a statement of intent after producing a dominant display on the opening day of the Louis Vuitton America's Cup World Series in Portsmouth yesterday. The home team coped best in the light and shifty breezes that kept the racing fleet on their toes, posting two victories and as many thirds in the four official practice races, to get their campaign off on the front foot. Sir Ben Ainslie and his crew won the first race from wire to wire, the second after pulling through from the middle of the fleet, before posting solid thirds in the final two races of the day. "It was great to be back racing in Portsmouth again with these fantastic crowds," Ainslie, the Land Rover BAR skipper and team principal, said. "We were happy with how we sailed today." While encouraged by the day's results, the two-times King Edward VII Gold Cup winner and four-times Olympic gold medal winner said there was still room for improvement. "We made a few small errors that we need to go and iron out for the rest of the weekend, but we're really excited about the days to come," Ainslie said. Land Rover BAR are second behind leaders Emirates Team New Zealand in the overall World Series standings, level on points with Oracle Team USA, defenders of the "Auld Mug". The British challenger of the 35th America's Cup, to be held in Bermuda next June, are gunning for a third regatta victory on the World Series circuit, and second straight on home waters after winning last year's opening event in Portsmouth. Also thriving in yesterday's conditions were Softbank Team Japan, who won the day's third and final race to give themselves some early momentum heading into today's official first day of racing on the Solent, venue of the first America's Cup race in 1851. "Last year the crowds that turned up on the Saturday were just unbelievable," Dean Barker, the Team Japan CEO and skipper, said. "It seems the momentum is starting to build around BAR and the America's Cup being here, so I think it's going to be huge tomorrow and I'm really looking forward to it." The fleet racing regatta features all five America's Cup challengers as well as Oracle Team USA. The Louis Vuitton America's Cup World Series concludes tomorrow with the points doubled.
July 23. Jim and Kristy Hinze-Clark's 100-foot monohull Comanche, the first racing yacht to finish this year's Newport Bermuda Race in record time, was scheduled to embark on a record-breaking attempt from New York to Britain yesterday. The supermaxi was scheduled to depart New York last night and point her bow East to Britain after a weather window promising fast conditions with strong wind, great angles and flat seas all the way to Europe opened up. The yacht's world-class crew will be without several regulars, including Ken Read, the skipper, and Jimmy Spithill, who are both involved with this weekend's events in Portsmouth. Read is commentating, while Spithill is the skipper of Oracle Team USA. Comanche set a new Newport Bermuda Race elapsed time record after completing the 635 nautical mile course in 34hr 42min 53sec, slashing nearly five hours off the previous record of 39:39:18 set by George David's Rambler in 2012.
July 23. The Caribbean Football Union elects a new president in Miami today and whoever wins an increasingly bitter election takes on a body in "dire financial straits". That is how Concacaf described the CFU's affairs after a financial audit obtained by World Soccer, which shows liabilities of more than $1 million. The audit was carried out after the CFU told Concacaf in December 2015 and January 2016 that it was unable to make what the confederation describes as "timely repayment" of a $230,000 loan. Concacaf responded with the audit, which unearthed that monthly payments of $45,000 to support the CFU's administrative and overhead expenses had been made into a different account set up in Antigua and Barbuda on November 10 2015. According to more documentation seen by World Soccer, Concacaf suspended the monthly CFU subvention, or grant, and began paying the union's staff directly. On March 10 2016, Ted Howard, the Concacaf acting general secretary, wrote to Gordon Derrick, the CFU's Antiguan president, insisting any documentation relating to grants must be sent by May 2015 to New York law firm, Sidley Austin. Howard specifically insisted documentation relating to Concacaf grants was not to be destroyed and threatened unspecified "sanctions" for non-compliance. On May 31, Derrick and Neil Cochrane, the CFU general secretary, met with Concacaf representatives in Miami but had only provided "some of the documentation" according to a letter dated June 14, 2016. In the second Concacaf letter, also obtained by World Soccer, Howard described the CFU's current financial situation as "grave" after the confederation produced a financial statement review, which posed a number of serious questions. Concacaf asked the CFU to identify "miscellaneous payables" of $247,514 and queried unidentified "bonus payments". Details of annual events-related expenses of $934,044 were also requested by Concacaf, which wanted details on expenses of $317,500 on the Club Championship, $295,424 of Men's Caribbean Cup, and $250,000 of television rights payments. In this review dated June 3, Concacaf asked for details on the "timing of the $1.2m of Deferred Liability", for audited financial statements for the last two fiscal years and details of an "unplanned" cost of $750,000 for a CFU women's tournament. "Concacaf is certain that just restoring the historical practices of the monthly subvention [grant] won't resolve the root causes of the problem," wrote Howard on June 10, when he described the liabilities as of an "urgent and alarming nature". On June 28, Cheney Joseph, the CFU vice-president, also sent an e-mail to Cochrane and Derrick, which has also been obtained by World Soccer, saying: "It has been brought to my attention that the CFU is facing Tax Liabilities issues in Jamaica and that the CFU is indebted to the government of Jamaica some $80,000 on taxes. If there is any truth in this matter, I wish to have some clarity on this." David John-Williams, president of the Trinidad & Tobago Football Association, who is vying with Derrick for the CFU presidency, said the audit showed "poor financial management." He said: "The key is to restore confidence and transparency so as to bring back sponsors, secure a television contract for all our competitions, manage the new grant that Fifa will be giving to the Union in a proper manner and most of all plug the leakage of funds. "One example I will give. Fifa purchased a building for a CFU Headquarters in Jamaica for over $500,000 some three years ago but we are still paying thousands of dollars in rent annually." The CFU has previously defended the opening of a new bank account in the name of Caribbean Football Union, Inc. The union said this was because the previous account was held in the Cayman Islands, home to Jeffrey Webb, the disgraced former Concacaf president, who faces racketeering charges in the US. Derrick did not respond to World Soccer's requests for a comment but in a recent article for Play The Game accused Concacaf of trying to dilute the CFU's power. In May 2016, Concacaf elected Victor Montagliani as its third president in a year, but Derrick was unable to run after falling foul of a new ethics check only brought in four months earlier. Derrick was ruled out by Fifa's ethics committee after being censured for his role in the 2011 Bin Hamman bribery scandal and a notorious Antiguan Fifa Goal project, which has swallowed up $1.3 million of Fifa money since 2000 without ever being built. The incumbent CFU president is appealing against this ruling to the Court of Arbitration for Sport. Derrick pointed out that Horace Burrell, of Jamaica, was also banned over the Bin Hamman saga but after his suspension is now a Concacaf vice-president and on Fifa's Olympic football committee. Concacaf certainly appears to be making moves to restrict the CFU's influence with three new seats on its executive committee for independents. As a result, despite the Caribbean providing 31 of Concacaf's 41 members, the region's only representatives on the Concacaf Council are Burrell and Sonia Bien-Aime, the Turks & Caicos president. Concacaf did offer to fund accommodation and travel costs for delegates from all CFU members to a meeting in Trinidad to discuss a proposed Caribbean Professional Football League, but this only added to the acrimony over the CFU presidential election. The meeting was called by John-Williams and staged before the CFU presidential nomination deadline. This led to suggestions he is Concacaf's preferred candidate, although John-Williams insisted he called the meeting as a member of the CPFL task force. The other candidate is Hillaren Frederick from the US Virgin Islands, who earlier this year ruled out David Nakhid — the Caribbean's only candidate — from the Fifa presidential election by nominating the Trinidadian and Jerome Champagne. Hillaren is already on the CFU Exco. In addition to trying to retain this role, he is seeking the presidency and the role of a vice-president. Hillaren did send his manifesto to World Soccer, which called for annual payments of $150,000 from Concacaf to all members and $1 million to the three regional federations. Hillaren's manifesto called for annual payments of $150,000 from Concacaf to all members and $1 million to the three regional federations. He told World Soccer: "Football has governance issues. Leaders do not have proper governance and of there is not proper governance, the leaders will take all the power. With the new governing structure, we want to be part of that and show we have changed." Concacaf did not respond for requests for a comment on the audit but Cochrane insisted the confederation's audit had no bearing on the election. "All of the questions posed concern confidential information regarding the business of the Caribbean Football Union and not the elections, and I am sure it will come as no surprise that my response is it would be highly improper for me to attempt to respond to any of your questions," wrote Cochrane in an e-mail.
July 22. Premier Michael Dunkley will return to Bermuda tomorrow after the Pre-Joint Ministerial Council Meeting concluded in the Turks and Caicos Islands. The Premier met with fellow Overseas Territories leaders to discuss matters, including Brexit and the 2012 Overseas Territory White Paper. The meetings serve as a precursor to the upcoming OT Joint Ministerial Council meetings hosted by the UK Government in October. OT leaders discussed the threat posed by the Zika virus to Caribbean countries, and noted both the health risks and the potential impact on tourism. Other issues included healthcare for OT citizens, the prospective upgrade to pay index-linked pensions and a review of the partnership with the UK Government. Mr Dunkley was accompanied on his visit by the Secretary to the Cabinet Derrick Binns and Kimberley Durrant, UK representative and director of the London Office.
July 22. The Bermuda Hospitals Board has released information about the basic pay and incentives for its chief executive officer. The data pertains to the fiscal years ending in 2010 and 2011, and comes after the quango released some "compensation data" in May. "On 16 May 2016, Bermuda Hospitals Board publicly disclosed the chief executive officer's annual salary for the previous five fiscal years through FY2015/16. "Today we provide the basic pay plus incentives for the chief executive officer position for the two years prior to the period already disclosed: FY2009/10: $441,000; FY2010/11: $474,000." For more information, visit www.bermudahospitals.bm.
July 22. A seminar to discuss Bermuda's new anti-money laundering requirements, cyber security and conducting investment advisory business in the US, will take place on Tuesday. Oyster Consulting (Bermuda) Ltd is hosting its inaugural Regulatory Compliance Seminar, and Buddy Doyle, Oyster Consulting LLC's founder, will present a discussion on cyber security and key steps to protect information. Meanwhile, Oyster's Henry Komansky will review Bermuda's Anti-Money Laundering/Anti-Terrorist Financing requirements and what firms can and should be doing to remain compliant. This discussion comes in the wake of the Bermuda Proceeds of Crime Amendment Act 2015, which became law at the beginning of the year. Hank Sanchez, Oyster Consulting LLC's managing director, will speak about the US Regulatory environment, the Securities and Exchange Commission focus for 2016, and what firms can look for in 2017 and beyond. Oyster Consulting (Bermuda) provides compliance, operational and consulting to financial services and related firms. The seminar will be held between 8am and 12 noon on July 26, at the Royal Hamilton Amateur Dinghy Club, Paget. The event is invitation only.
July 22. Island insurer BF&M will pick up the tab for the fire that tore through a Front Street store and offices in the early hours of yesterday. But the insurer declined to speculate on the likely cost of the blaze, which virtually destroyed the building, or who owned it. John Wight, president and chief executive officer of BF&M, said: "I can confirm that in respect of the dangerous fire this morning, BF&M is the insurer of the property however we cannot disclose details that relate to a client matter." He added: "Events are unrolling and these matters are sometimes difficult to deal with. "What I can say is that the response of the Fire Service to this incident was tremendous, and they need to be commended for controlling the blaze and preventing it from spreading further than it did, and causing potentially catastrophic damage that would have affected other buildings as well." The building was home to Onion Jack's and the Queen Management companies, made up of Bermuda Executive Services, Atlantic Caregiving and Island Bargains, and the cultural centre Chewstick. The fire also caused extensive smoke and water damage to insurance company Freisenbruch Meyer, which is based next door to the affected building. William Madeiros, general manager of Freisenbruch Meyer, said the company would operate from the Chubb building on Hamilton's Woodbourne Avenue from 9am today until repair work had been carried out on the firm's offices. He added: "The wall that faced the conflagration is damaged and the windows on that side of the building are burnt out. Our building is full of water and smoke — but we have a disaster recovery plan and we're moving forward. All our data is safe and all our staff is safe. We expect the office to be out of commission for an extended time. It's a real mess — thank heavens it's not worse, but it's a real mess. All of our clients' data and records are secure and we will be operational as of 9am on Friday as part of our disaster recovery plan. We will be serving our clients from Woodbourne Avenue until it's safe to come back home. Freisenbruch Meyer insured itself against damage. We have reason to believe they will be swift and fair in the settlement of their client's claim. The good news is that from a structural perspective, the building is there, although there is a small section of roof damaged by fire. This will be of some significance, but certainly, very generally, not a life-altering event." And he also praised the Fire Service for preventing the spread of the fire to adjoining buildings on the tightly-packed Front Street. "To do what they did is just unbelievable. These guys are first class. We are very fortunate, we're very blessed. The Fire Service did us proud this morning. The building next door, sadly, is categorized as being gone." Businesses on Front Street and Reid Street, forced to close as sections of the streets were cordoned off as a result of the fire, may have also claims if they have business interruption insurance. A spokeswoman for insurers Argus said: "At this time, Argus does not appear to have any direct exposure to this morning's fire on Front Street. It is still too early to determine the extent of the damage and it is possible that Argus clients may have experienced smoke damage or other issues as a result of the fire." She added that any Argus clients affected should contact the firm's customer service centre on 298-0888 to discuss their situation. And the spokeswoman said: "As always, we will handle all inquiries promptly and efficiently in an attempt to minimize further inconvenience resulting from this distressing event. We extend our sympathies to the businesses that were affected and wish everyone involved a safe and smooth recovery." A spokesman for Colonial Insurance said: "We have a number of businesses insured in the area of the fire. We have spoken with our clients but it is too soon to provide any assessment of the property damage or consequential loss."
July 22. The fire that ravaged Front Street will go into Hamilton's history books, joining other landmark blazes that inflicted heavy damage but could have been worse. Bermuda's last major fire was the inferno of August 8, 2011 that engulfed the HWP's body and paint centre, on St John's Road, Pembroke. Yesterday's tragedy was arguably the island's most serious fire since the Chesley White department store was burnt to the ground on October 8, 1970. That business, which stood where Washington Mall runs today, threatened to take out a block of Reid Street before being contained. A keenly felt loss for Hamilton came on December 23, 1955 when the Hamilton Hotel was razed by fire. The site is home today to the City Hall car park. The infamous Bermudiana Hotel fire followed on September 4, 1958, destroying another classic hotel on Bermudiana Road, later home to XL Insurance. In October 1982, the Butterfield & Co warehouse on East Broadway went up in flames: that location is today occupied by the Bermuda Underwater Exploration Institute. Other notable fires for the city include a blaze at the old Horse and Buggy pub on Queen Street.
July 22. Employment income in Bermuda increased by $9.4 million, or 1 per cent, during the first three months of the year. International business contributed the largest value increase of $3.9 million, reflecting higher salaries and bonuses. The business services sector recorded the largest percentage increase in remuneration of 4.5 per cent due to increased employee numbers, salaries and wages. Employment income increased in all sectors, except for public administration and defence, and transport and communication. Total employment income for the quarter was estimated to be $922.6 million. The data is included in the Bermuda Government's Quarterly Bulletin of Statistics. Imported goods increased year-on-year by $6 million, or 2.8 per cent, to $222.1 million. The value of imports increased for all commodity groups, with the exception of machinery and finished equipment. The largest increase was recorded in the basic materials and semi-manufactured commodity group, which rose $4.8 million driven by imports of iron and steel. Imports of food, beverages and tobacco rose $4 million due mostly to higher imports of beverages and spirits. Imports from the US increased by $11.9 million to $157 million, while imports from Canada, Britain and the Caribbean declined. Residents declared overseas spending of $12 million, an increase of 8 per cent compared with the same period last year. The biggest increase was a 28.9 per cent jump in household items, furniture and appliances.
July 22. Preparations are under way for Latin America's third biennial Alarys risk-management conference in Bermuda in September. Early-bird registration and hotel rates are being offered through a new website alarys.bm launched by lead sponsor Bermuda Business Development Agency. The three-day event, to be held September 25-27 at the Hamilton Princess & Beach Club, will be opened by Michael Dunkley, the Premier, and will feature a full slate of speakers, including Ross Webber, chief executive officer of the BDA, and Jorge Luzzi, president of Fundación Latinoamericana de Administración de Riesgos Alarys. More than 150 delegates are expected for the event, geared to risk managers from throughout the Latin American region. It will be the third time the Fundación Latinoamericana de Administración de Riesgos Alarys has chosen Bermuda as host country for the trilingual conference; the Latin American Congress on Risk Management and Insurance was held previously in 2004 and 2010 in Bermuda — the only non-Latin venue in its 20-year history. "Fundalarys is looking forward to hosting the conference in Bermuda," said Luzzi, who also serves as executive vice-president of the International Federation of Risk and Insurance Management Associations. "This is a unique opportunity to interact with specialists of all areas of the industry. We have confirmations for top-level participants, from economists and politicians to regulators and executive members of the insurance and reinsurance community." Early-bird rates for hotel accommodation and event registration are being offered through August 31 via the website, which also details speakers, agenda details, hotel and travel information, and package options for sponsors and exhibitors. "The fact Fundalarys selected Bermuda for the third time illustrates our close ties to the LatAm region," said Jereme Ramsay, BDA business development manager. "With the increasing number of Latin American companies incorporating captive insurers and other structures in our jurisdiction, specifically from Mexico, Colombia, Chile and Peru, Bermuda's hosting of fundalarys provides a great opportunity to showcase our jurisdiction." Sponsors of Alarys Congress 2016 include PwC, Appleby, HSBC Bermuda, Brokers Link, Estera Services (Bermuda), Butterfield Bank, Artex Risk Solutions (Bermuda), ASW Law, Armour Group Holdings, KPMG, Conyers, AON (Bermuda), Citadel Management Bermuda, R&Q Quest Bermuda, and JLT Insurance Management. Eduardo Fox, Appleby's Latin America manager, said: "As the LatAm representative of one of the Bermuda firms that has greatly benefited from Alarys in the past, I can highly recommend industry professionals attend this very relevant conference, as it offers opportunities to meet and listen to some of LatAm's most influential risk-management and reinsurance advisers and business providers." Meanwhile, Nicole Conrad Morrison, BDA conferences and events manager, said: "We're encouraged by the strong industry support we've received for fundalarys. Our BDA committee, together with industry partners and the fundalarys executive, have developed a strong agenda with influential speakers from Bermuda, Latin America and globally. We have seen a lot of interest from the LatAm region, and are encouraging guests to arrive early and enjoy our beautiful island."
July 22. The holding company of Caribbean financial services giant Sagicor has completed its move to Bermuda. The firm has discontinued as a Barbados company, where it has been based for 170 years, and redomiciled to Bermuda. David Cooke, of legal firm Conyers Dill & Pearman, who advised Sagicor on the move, said: "Sagicor's choice of Bermuda has reaffirmed Bermuda's position as an attractive jurisdiction and domicile of choice in the international financial services industry." Sagicor made the move after it was hit by a downgrading of Barbados' sovereign credit rating to B from BB+ last year by ratings agency Standard & Poor's. The downgrade meant that Sagicor Life's rating also dropped from BB+ to BB-, while Sagicor Finance's $150 million ten-year senior unsecured notes were rated B as ratings on life insurers are capped at two notches above the sovereign rating of the country of domicile. Sagicor would have earned a sovereign credit rating of BB+ based on its own performance. The company said Bermuda had a "stronger and more stable" credit rating, which would mean an upgrade for the firm to BB+ and a reduced cost of capital and increased attraction for potential investors. But Sagicor, which operates in 22 countries, including the Caribbean, the US and Latin America, said it would maintain its headquarters in Barbados and continue to be taxed there, although it will have an address and resident representative in Bermuda. Sagicor looked at several countries, including Britain, Ireland, Switzerland, Luxembourg, Canada, Trinidad & Tobago and Holland before deciding on Bermuda. Sophia Greaves, also part of the CDP team that advised on the redomicile, said: "It was a pleasure to advise Sagicor on this important transaction. We look forward to a long relationship with the group."
July 21. Bermuda's non-reliance on British government aid places it in a sturdier position post-Brexit than some Overseas Territories, Premier Michael Dunkley has said. The Premier spoke to The Royal Gazette from the Turks & Caicos Islands, where he is attending the Pre-Joint Ministerial Council alongside other OT leaders. Brexit arrangements were a key topic of discussion at the annual forum, which serves as a precursor to October's OT Joint Ministerial Council meetings, hosted by the British Government. "While there are some uncertainties and some unknowns with Brexit, we believe we're in a reasonable position compared to other OTs, some of whom receive a significant amount of aid," Mr Dunkley said. The Premier, who arrived on Tuesday night and will return tomorrow, revealed that the participating leaders had agreed to engage with the British Government individually on the issue. "Because we all have somewhat different circumstances, we'll engage the UK bilaterally to ensure we can each put our own concerns across," he said. However, he said that the Overseas Territories leaders enjoyed a mutually beneficial unity with one another in other areas. "The OTs have been very successful over the past few years in working together, to the point where we can leverage our strength with the UK. Because of the relationships that we have built, the UK now looks at us as a very strong partner whose concerns on this issue need to be taken on board." Other topics at this week's sessions will include child safeguarding, financial-services tax and transparency. Yesterday, the Premier led a discussion on sustainable economic development, economic diversification and tourism — explaining the Bermuda Government's attempt to redevelop L.F. Wade International Airport, a project that has met with controversy. After the Pre-Joint Ministerial Council, Mr Dunkley will visit the UK in September to meet newly appointed ministers. While there, he will aim to ensure that the British Cabinet fully understands Bermuda's interests and appreciates the island's economic contribution to the UK economy. "All Overseas Territories realize that there's a tremendous amount of work to be done, but we're committed to doing it," Mr Dunkley said.
July 21. Law firm Appleby was an adviser in a $8.7 billion merger of two freight container leasing corporations. The merging of Triton Container International Limited and TAL International Group Inc, created a Bermuda-based holding company with $8.7 billion in revenue-generating assets. It is the second multibillion dollar merger deal closed in the space of a week that involved a Bermudian-based law firm and resulted in the holding company domiciling on the island, despite one of the combining companies having a previous connection with Delaware. And the deal is being seen as proof that Bermuda "continues to be a preferred jurisdiction for public companies". Triton International Ltd is now the world's largest lessor of intermodal freight containers and chassis. It has an estimated global market share of 25 per cent. During the deal Appleby was the Bermuda counsel to Bermudian-based Triton Container International, which was formed in 1980. Triton, with a fleet portfolio of $4.55 billion, was marginally the larger of the two merging companies. Delaware-based TAL had a fleet portfolio of $4.12 billion. The Triton deal was announced last year and closed on July 12. It resulted in the formation of Triton International Ltd, which is now listed on the New York Stock Exchange. In a statement, Appleby said it advised on all Bermuda aspects of the transaction, working closely with US counsel and Triton to identify potential challenges and devise solution-driven strategies. "This matter was innovative and complex as it involved a listed US company and a Bermudian company coming together through two separate mergers (one US and one Bermuda) under a single newly formed Bermuda parent company that is now listed on the NYSE," said Steven Rees Davies, a Bermudian-based Appleby partner who led the firm's deal team. TIL is the world's largest lessor of intermodal freight containers and chassis. With a container fleet of nearly five million 20-foot equivalent units, TIL's global operations include acquisition, leasing, re-leasing and subsequent sale of multiple types of intermodal containers and chassis. The Triton deal has striking similarities to last week's merger of IHS Inc and Markit. That deal was brokered by Conyers Dill & Pearman and resulted in the formation of IHS Markit, with $3.3 billion in revenue. One of the combining companies had a previous connection with Delaware, however the newly-formed holding company domiciled in Bermuda. That transaction was hailed by CDP's Niel Jones as enhancing "market confidence in Bermuda public companies". Taking note of the latest mergers involving Bermuda, Ross Webber, chief executive officer of the Bermuda Business Development Agency, said: "Bermuda continues to be a preferred jurisdiction for public companies and this is due in large part to the strength of the service-provider community and Bermuda's unique, elite jurisdictional reputation. "The continuing trend of high-level, complex and sophisticated corporate activity underscores Bermuda's ability to provide a safe harbour for global business amid a fast-changing international regulatory landscape. Bermuda offers a sustainable blue-chip solution."
July 21. The importance of the insurance-linked securities industry to Bermuda's economy has been underlined in a report on the island's ILS market. It is estimated that Bermuda-based ILS funds have a total economic impact on the island of $734 million. At least 400 jobs were created in Bermuda during 2015 by the industry, a 30 per cent increase on the previous year. That is one of the findings of an economic impact study commissioned by the Bermuda Business Development Agency. The research report, titled Leading the Way: Bermuda's ILS Market 2016, also found the industry sphere was responsible for more than $100 million in payroll, with those employed in the sector representing 9 per cent of all people working in the island's globally operating companies last year. Jobs included 209 people employed by 15 funds and 188 jobs at 25 companies supporting the ILS industry directly, including all "big four" accounting firms and all top five insurance brokers. Bermuda has the world's largest share of cat bond listings, with more than $20 billion in assets under management, or three-quarters of global capacity, according to the report, confirming current statistics from the Bermuda Monetary Authority. Before 2009 there were no insurance-linked securities domiciled in Bermuda. "That year, in a move exemplary of the collaboration between government, industry and regulator, Bermuda introduced legislation allowing the creation of special purpose insurers — specifically designed to attract ILS and collateralised insurance companies to the island," said Ross Webber, chief executive officer of the BDA. "Since then, Bermuda has become the market leader and the recognized hub for this sort of innovation and product development." The study found that the island is the most popular jurisdiction to establish insurance-linked fund managers, with 38 per cent of fund assets managed by managers with head offices in Bermuda, it also noted that 26 Bermudian-based ILS deals were issued during 2015. The survey was carried out by InsuranceLinked.com and Acumen Group. Adam Alvarez, principal of InsuranceLinked, said: "The findings confirmed our hypothesis that Bermuda is the world's number one choice for ILS fund managers and service providers. We also found Bermuda is continuing to win the war on talent. This continued inflow of new expertise will ensure Bermuda leads the way for the global ILS market for many years to come." Greg Wojciechowski, CEO of the Bermuda Stock Exchange and head of ILS Bermuda, said: "This report crystallizes the success of those efforts and illustrates Bermuda's strengths, its innovative nature and importance to domestic and global clients." The study identified three key pillars within the convergence sector, namely insurance-linked fund managers and funds, insurance-linked assets, and service providers that work with both. Twenty-four ILS companies from a total of 34 registered in Bermuda participated in the study, representing each of the main sub sectors. Polled on the future of the global ILS market, participants were confident, identifying the biggest opportunity as new products that could be accessed by ILS funds. Respondents were also optimistic about Bermuda's ILS market, ranking it first among jurisdictions, followed by London and Zurich in joint second place. Richard Hartley, managing director of Acumen, said: "The report demonstrates what an important part of the economy the ILS market has become to Bermuda in a relatively short space of time." The study arose from discussions during the BDA's annual ILS strategy session with stakeholders. Jereme Ramsay, business development manager at the BDA, said: "We developed a plan to measure the economic impact of this innovative asset class. The findings provide a benchmark to track Bermuda's performance, compare against competing jurisdictions, and also market the sector and its impressive intellectual capital." Meanwhile, Mr Webber said: "The results of the study are certainly positive, proving the convergence sector has quickly become a pivotal and multiplying contributor to Bermuda's overall economic health. The study is not exhaustive, so data gleaned presents a picture of the minimum contribution." The study can be accessed at: http://bit.ly/29R5cPV.
July 21. Air arrivals, one of the coveted indicators for the Bermuda Tourism Authority, rose 11.3 per cent for the first quarter of the year according to the Department of Statistics. Bermuda hosted 32,233 air visitors during the first quarter of 2016, although the increase in visitor spending was more modest, at 2.7 per cent year on year. Air visitors are estimated to have spent $37.5 million — $2 million less on food and accommodation but $3 million more on shopping, entertainment and transport. Meanwhile, four cruise ships during Q1 brought in 3,314 passengers who spent an estimated $400,000. Just 319 cruise passengers came in the same period for 2015. There was a drop in hotel employment over the course of 2015 — 74 fewer Bermudian workers were counted for that sector, which acquired 12 additional non-Bermudians. At the end of January 2016 there were 2,292 hotel workers counted. Hotel gross receipts in Q1 rose by 7.2 per cent over the previous year's figure, to a total of $36.2 million — $1.4 million of which was attributed to increased sales of food and alcohol.
July 21. Onion Jack's owner Richard Lines has spoken of his devastation after his family business went up in flames this morning. Up to $300,000 worth of goods might have been inside the shop when it was destroyed, Mr Lines said. The owner received a call at 5.20am from Bermuda Security Group informing him of the incident, and said he told them to gain access by breaking the glass. He told The Royal Gazette: "By the time I got to Front Street, it was definitely a monster at that point. I just felt overwhelmed. I didn't know whether to scream or grab a fire extinguisher. I was dumbfounded. There were these big embers flying up it was like you were in a movie; it was surreal — unreal." Mr Lines said that on reaching Paget from his home in the West End, he could see the smoke "bellowing above" the popular tourist shop, and tried to think whether anyone could be inside the building. His main concern was the office of Bermuda Executive Services above the shop, but it was confirmed no one was in there. Mr Lines, 40, estimated there was up to $300,000 worth of goods inside if the full stock was in there, although Mr Lines said the business was insured. He said his aunt, his late father's sister who worked at the shop with him, was devastated at the news. "My father was a real workaholic. He wanted to keep the business in the family; I was going to leave it to my kids. My aunt's not good; she was very close to my father, she's very upset. This is Bermuda history in the making. I have never seen a fire like this in Bermuda in my lifetime." Onion Jack's, which has been running for 21 years, was previously owned by Mr Lines's late father Francis, Bill Carr and, Mr Lines believes, Teddy Tucker.
July 21. A major fire destroyed the Onion Jack's shop in Hamilton this morning. Firefighters spent more than six hours tackling the blaze from about 4.30am, with nearby buildings including the Freisenbruch-Meyer Group perilously close by. For several hours throughout the morning, flames, black smoke and ash could be seen pouring directly from the roof of Onion Jack's. Crews remained at the scene at 8pm as hot spots continued to smoulder. More than $300,000 worth of stock at Onion Jack's is feared to have been destroyed, Chewstick is also severely damaged, as well as Queen Management, which consists of about seven businesses including Bermuda Executive Services, located above Onion Jack's, which fears it has lost "18 years of work". Freisenbruch-Meyer has reported that its team is safe, while the emergency services has not received any calls of missing people. At about 2.15pm, the fire service said Front Street would reopen shortly, but that Reid Street would remain closed between Parliament Street and Burnaby Hill. Motorists are advised to be particularly mindful of hoses and ramps. Motorists heading to town from the west reported severe traffic delays throughout the day. The cause of the fire has not yet been established. Numerous firefighters have been at the scene throughout the day, having tackled the incident on both the ground floor and upper floors simultaneously. They were using two handheld hoses to shoot water into the ground floor, with vehicle-mounted hose tackles for the upper floors. Their efforts were temporarily assisted by heavy rainfall from a thunderstorm that began at about 7am. By 7.30am the heavy rainfall had subsided, and the fire service continued to tackle the blaze using seawater pumped from the ocean. At 8.30am, firefighters were on the adjacent roof, with smoke subsiding and a rental crane in use to assist the fire service. By 9.30am, it was announced that the fire was surrounded and "knocked down." At about 9.30am, assistant chief fire officer Dana Lovell told the media he could not confirm whether anyone was in the buildings but that the emergency services had not received any calls of missing people. "There was a major structural fire in Hamilton at 75 and 77 Front Street, the buildings that house Onion Jack and Chewstick," Mr Lovell said. "Since the original call, the seat of the fire extended throughout the structure of the Onion Jack's, building totally destroying it. The firefighters made very serious efforts to contain the fire and we are pleased to announce the fire has been surrounded and the fire has been knocked down. We are knocking down the remaining hotspots and we anticipate the fire will be completely under control later this morning. A fire zone has been created between Burnaby Street and Parliament Street. Within those areas we are not allowing access or general retail activity to take place until we feel that it is safe. It is an active fire zone with many fire personnel on the scene, it would be relatively unsafe for the average person to walk through. We would like to take this opportunity thank all of our friends in the community — Freisenbruch-Meyer were kind enough to provide some of the refreshments. I can confirm there have been no injuries to any firefighters; at this time they are quite exhausted. But we are pleased to say they are safe. We have not been able to provide a preliminary cause of fire. There has been significant heat and smoke damage to the surrounding buildings." Asked whether he could confirm whether there were any people in the buildings, Mr Lovell replied: "We can not rule anything out until we actually can get fire crews into the building." Speaking on whether the structures could collapse, Mr Lovell said: "There is always that concern certainly with the casualty building." Russann Francis, spokeswoman for Bermuda Fire and Rescue Service, said at 6.55am: "The fire service is still trying to extinguish the fire and protect surrounding buildings. That is our main concern, to contain the fire. Front Street and Reid Street are currently blocked off between Court Street and Burnaby Hill, and will be for some time. We encourage people to leave for work earlier, because we will be here for a while." Sergeant Delton White said in a statement: "We responded to a three-storey fire on Front Street where there were visible flames and smoke seen emitting from the building. On our arrival it was discovered flames in an alleyway between the buildings. We responded with 16 vehicles and over 30 personnel. We are currently using all resources and efforts to extinguish the fire." William Madeiros, executive vice-president of Freisenbruch-Meyer Group Insurance, stood watching firefighters tackle the blaze. "I received a phone call at around 5am from the fire service to say that there was a fire at our building. They asked us to attend as quickly as possible and we're here. They're doing their best to knock it down and minimize the spread of the fire. As far as we're aware, no one has been hurt." Asked about his concern that the fire may spread to his building next door to Onion Jack's, he added: "Fire doesn't stay in one nice, neat little spot. The fire service are fully engaged, fingers crossed they can do what they need to. Thank god for the emergency services." Patrick Outerbridge, customer liaison manager and building manager at Freisenbruch-Meyer, was going for a run near by when he was stopped by an acquaintance and informed of the fire. "I sprinted down here," he said. Referring to the Onion Jack's building, Mr Outerbridge said: "It's old wood in an old building. Wooden floors, wooden stairwells: it's like stepping back in time. They said that the flames were getting in the back of our second and third floor, and there's a lot of smoke damage. It's really shocking. We're just hoping that we don't have that much damage, but the amount of smoke will be a problem. It's our filing room, our servers." Mr Madeiros said in a statement on behalf of Freisenbruch-Meyer at 7.25am: "The fire service are doing the best they possibly can to put the fire down. The good news is that our team is safe, our data and our clients' data and records are safe, and we're going to do the best we can to get up and running as quickly as possible. We're very anxious to get back in our building, and we have a disaster recovery plan." However, Bill Zuill, a director at employment agency Bermuda Executive Services, which is located upstairs from Onion Jack's in the same building, said: "It's devastating to watch. That's 18 years of work, everything is in that building." Senator Jeff Baron, the Minister of National Security, told The Royal Gazette: "We are reminded of the dedication, hard work and bravery of the men and women of the Bermuda Fire Service who attended the scene and contained the fire. Obviously, there was major disruption to traffic and people going about their daily lives. It is really tragic and my heart goes out to the business owners. Many of us patronize their businesses to buy Bermuda and experience Bermudian culture. My heart goes out to them and I hope that, with the help of the community, they will see a rise and return to their businesses as quickly as possible." In a formal statement, Mr Baron commended the "exceptional professionalism and tremendous stamina" of fire fighters. The men and women of the BFRS demonstrated the worth of their countless hours of training today and their actions kept damage to adjoining buildings to a minimum. Thankfully no injuries or loss of life were sustained in this fire. Those businesses who had disaster recovery plans and enacted them have shown the value of being prepared for events such as this. The scene will continue to be managed to ensure maximum safety in the aftermath so we ask for the motoring public's continued patience as we move to secure the site and reopen roads. This area of Hamilton will return to normal soon and the hope is that affected businesses will reopen and the public will be kept advised as updates are available."
July 21. Former employees of the now defunct White's grocery stores will receive 70 per cent of the money they are owed, liquidators have revealed. Mike Morrison and Charles Thresh of professional services firm KPMG made the announcement last night, adding that employees who had already provided bank details would receive their payment early next week. The Warwick supermarket White and Sons Ltd closed in August 2012, with all staff forfeiting their jobs. The Southside store followed suit, as did the Hayward's supermarket. A KPMG spokesman said that employees' claims for wages in arrears, accrued vacation and statutory severance totaled approximately $1.1 million. He attributed the high figure to a large number of long-serving staff at White's stores. In total, there were 75 employee creditors. "Given the claims and the cash available in the estate, the joint liquidators have determined that a dividend of 70 per cent can be paid," he added. Yesterday evening, during a meeting in the Bermuda Industrial Union's headquarters, employees were informed of the decision, which was agreed by the committees of inspection for the companies. Any affected workers can contact Sahima Choudhury by calling 295-5063 (extension 337) or by sending an e-mail to sahimachoudhury@kpmg.bm to make further arrangements.
July 21. A 24-year-old Pembroke man has been fined $500 for possessing counterfeit money. Appearing in Magistrates' Court this morning, Zakee Govia pleaded guilty to having 14 fake Bermuda $50 notes in Pembroke on May 29. Prosecutor Alan Richards told the court that Govia was stopped on a traffic matter and the money was found after a search at Hamilton Police Station. He was asked if he wanted to pay his $200 fine with the money, but declined and officers then noticed that the notes all had the same serial number. "I sold this guy a chain and this is the money he gave me," Govia said. During an interview, he repeated that the unknown man had given him two real $50 notes along with the counterfeit money, which he recognized to be fake. He said he kept it to show other people that $50 notes were being counterfeited, adding that he did not alert police because he feared he would get in trouble. Govia also told the officers that he was not the only person who had received the fake notes. Mr Richards added that the Bermuda Monetary Authority later confirmed that the notes were counterfeit.
July 20. Allied World Assurance yesterday reported net income of $153.4 million for the second quarter of the year — up nearly $144 million on the same period in 2015. The figure is equivalent to $1.70 per share, compared to ten cents per share for the sane period of last year. Scott Carmilani, president and chief executive officer of the Swiss-based firm, which maintains a Bermuda arm, said: "I am very pleased with our results this quarter, which were attributable to strong performance across both the underwriting and investment portfolios. In particular, with a combined ratio of 92.3 per cent, our North American insurance business is showing the strength and results of our focused build-out." Gross premiums written for the quarter amounted to $800.3 million, a 3.1 per cent decrease, compared with $825 million in the second quarter of 2015 as all three segments — North American insurance, global markets insurance and reinsurance — declined. Allied World showed $20.9 million in catastrophe losses for the quarter, compared with $25 million in the same quarter in 2015. An April hailstorm in Texas cost $6 million on the reinsurance side, while the Fort McMurray wildfires in Alberta amounted to losses of $10.3 million. In the North American insurance segment, losses of $4.5 million came from the Texas hailstorm.
July 20. A 41-year-old crew member from the Norwegian Breakaway has died after being injured in a marine incident shortly before noon. The Filipino national was one of four crew members who were rushed to hospital after a lifeboat broke from its tethering and fell into the water during the ship's weekly safety training drill. A police spokesman said: "At 11.59am today, first responders attended King's Wharf in Dockyard to an incident on board the cruise ship Norwegian Breakaway. Four male crew members were on-board the lifeboat and were injured during the fall. The Bermuda Police Service is very sad to report that one crew member died as a result of his injuries. The 41-year-old Filipino man will not be further identified until after next of kin have been informed. The other three crew members are being treated for their injuries." The spokesman added that government health and safety officers had been informed, and an inquiry had commenced into the circumstances of the incident. According to a Bermuda Maritime Operations spokesman, the lifeboat was left hanging from one wire, resulting in the four crew members falling into the water. The injured parties were recovered and attended to by ambulances from Port Royal, as well as King Edward VII Memorial Hospital. He added that an investigation is now under way in tandem with the Bermuda Police Service. Grant Gibbons, the Acting Minister of Tourism, Transport and Municipalities, said the Government remained in touch with Norwegian Cruise Line on the tragedy "The Department of Maritime Administration in their capacity as port state inspectors, and the Department of Marine and Ports Services, will work closely with the cruise liner to assist as necessary," Dr Gibbons added, giving condolences both to the crew member's family and the broader NCL family. The Norwegian Breakaway arrived at Heritage Wharf in Dockyard this morning from New York. The vessel, which carries 4,300 passengers, is expected to return to the East Coast of the United States on Friday. A statement released by NCL this afternoon said: "On July 20 while Norwegian Breakaway was alongside in Bermuda, an incident occurred involving the ship's rescue boat during a routine drill, affecting four crew members. "The ship's medical team provided immediate care on-board the vessel and the crew members were transported to the local hospital for further medical treatment. The company is providing full support and care to the crew members involved and is working closely with the relevant authorities to investigate the incident." The ship is expected to depart Bermuda as scheduled.
July 20. Lawrence Minors, a popular member of Bermuda's shrinking fraternity of veteran calypso artists, has died at the age of 73. The bassist played with the Bermuda Strollers, one of the island's internationally known acts that grew out of the heyday of performers on the local hotel circuit. "Lawrence was my buddy; he had the finest personality in the world, really comical," recalled Ridgley Darrell, a drummer for the group. The Bermuda Strollers went on to travel extensively through college towns and clubs in New England and Canada. Mr Darrell recalled early days at Elbow Beach, where the group performed for college crowds, and used material from the hotel's "prettiest curtains in the world" for their first sets of trousers. "We went from there to the Forty Thieves for years, and places like Casey's. We had a ball." Led by Ted Ming with John Ming, the group featured Stan "Lord Necktie" Seymour and Rudy Ford; musicians such as Lance Furbert also played with the Strollers, whose sound was billed as rock calypso. Mr Minors had come from an earlier group, the Sprites. Mr Furbert, taken on as a drummer with the Bermuda Strollers, recalled him as a highly accomplished player. "An inventive, very solid player who held the band together," Mr Furbert said. "He actually partially taught me to play the bass. When he got tired of touring he was kind enough to stay on and coach me." Mr Minors was "a terrific bass player who was doing things that later became popular; for example, he was one of the first guys I saw thump to the bass with his thumb". Mr Furbert added: "Minors was the kind of guy who, when you least expected it, would come out with something really funny. He had a quiet sort of way; you never knew what he was going to say." A resident of Roberts Avenue in Devonshire, Mr Minors moved to Lorraine Rest Home. Mr Seymour described him as "a hell of a nice guy, likeable, very talented and a very good performer — we got along well. I will always remember him. He did a lot for entertainment in Bermuda. A lot of the guys I worked with are gone. I just turned 87; I hope they are not calling me. We had a fantastic time singing on the cruises, working all the hotels. As I said, most are gone. Time will do that."
July 20. More than 100 suggestions have been submitted on how to use the nine acres of reclaimed land in Dockyard after the America's Cup next year. But the Cross Island Legacy committee — tasked with generating ideas for the future of the land — want at least another 50 before the deadline closes in less than two weeks. Committee chairman Wayne Caines spoke earlier this week at the Chewstick Open Mic session and will do again this Sunday, appealing to young Bermudians to get involved. "We have addressed many stakeholders, such as BEST and the Chamber of Commerce, and we have been extremely active in reaching out to people on social media," said Mr Caines. "However, we want to be inclusive in this process and I thought it was important to engage as many young people as possible which is why I went to Chewstick. We want to create a legacy that will help Bermudians for years to come." After the deadline for submissions, the committee members will score each idea against agreed weightings on a series of objectives. They are:
Economic — provides economic benefits to Bermuda
Environmental — that it is sensitive to the environment, surrounding historical significance, and marine habitats
Financial — that it delivers a good Return on Investment (ROI) for Bermuda
Whether it is financially viable
Social/Cultural — whether it is connected to Bermuda's heritage and culture and whether it provides social benefits to Bermuda
Structural — is it a good fit for the location, physical site, and exposure to weather and elements?
Financial is weighted 16; economic is weighted at 25; environmental 20; social and cultural is 19.5, and structural is also 19.5. The committee will then recommend the best ideas, or the best combination of ideas, to Wedco, whose board will review and shortlist the ideas further to form part of a public RFP process. Mr Caines said he was convinced that Wedco was committed to carrying out an inclusive and transparent RFP process. "We're not asking for your proprietary business secrets," he said. "The ideas we are looking for are at a high level, not necessarily hugely detailed. The detail will come with the RFP submissions. We are being as open and transparent about this process as we can be because we want to engage the community in generating ideas but we also want to see and hear discussions about those ideas. We want to hear what you would support — and you can see them all so far, even an idea for a brothel, on our Facebook page, 'Cross Island'."
July 20. RG Editorial. "Picture this if you will. A kitchen window pane, spider-webbed with cracks spreading out from where a stray .45 calibre bullet has punched a hole through it early on a summer night. A table directly in front of the window is empty now, but wet rings left by a bowl of ice cream attest to the fact that one of the house's residents had been sitting there just minutes earlier having an after-dinner snack. On other evenings at this time, the same room is often filled with children who flock to the unofficial neighborhood "tuck shop" for frozen treats when the mercury is high and the air is still. Now try to picture what could have happened if some of those youngsters had dropped by this home last Monday for an ice cream or a sherbet. Death was cheated last week on Pembroke's Rambling Lane when an armed criminal firing at a fleeing target managed to spray three houses in the congested neighborhood with random gunfire. This close-run thing could hardly have been much closer and it was only thanks to a combination of luck and providence that no one was fatally injured. Yet our collective reaction to this near-deadly affair bordered on ambivalence. A few of the usual soothing platitudes were mouthed, but most of us shrugged off the whole business, donned our "What can you expect?" expressions and did our level best to forget it had ever happened. Societies can certainly become inured to deadly violence to a degree that it can almost become accepted as a necessary evil. But no one ever expected Bermuda — a community that used to bill itself as "The Isles Of Rest" a few short years ago — to go this route so relatively quickly. Bermuda, of course, experienced a lethal and completely unprecedented period of gang warfare just a few short years ago. Expedited by the brisk underground trade in illegal firearms and fuelled by everything from feuds over drug turf to homicidal exercises in score-settling to pathetic romantic rivalries turned deadly, a spiral of shootings terrorized Bermuda and at one point threatened to rock the island's social structure to its foundations. The worst of the violence occurred even as the recession and its aftershocks were causing all manner of other convulsions throughout the Bermuda community. And there was a certain degree of cause-and-effect involved: after all, an imploding economy causes all manner of repercussions not necessarily gauged in terms of gross domestic product figures or employment statistics. It is not entirely coincidental that a period of renewed economic growth — anaemic growth, for sure, but measurable growth nevertheless — has led to a sharp drop-off in gun crime. Gunplay is certainly a much rarer occurrence in Bermuda than it was just three or four years ago. But we deceive ourselves if we think the guns ever fell completely silent. They didn't. And we again seek the balm of false comfort if we think — as too many of us do — that the only casualties have been those who chose a criminal lifestyle; those who got what they deserved. In other words, those who fell victim to precisely the same rough justice they themselves would have been only too happy to mete out on the streets. For the fact remains that no one is authorised to play judge, jury and executioner in a society based on the rule of law. Street justice can never be even tacitly accepted as a substitute for the criminal justice system, even for the worst who dwell among us. Whenever an individual is killed by one man or by a gang, in cold blood or in the heat of passion, in an angry burst of violence or in response to violence he might have visited upon others, the whole island is degraded, the whole basis of our society is eroded. And the grim reality is there have, of course, been victims of mistaken identity among the injured and dead, along with wholly innocent bystanders who happened to be in entirely the wrong places at the wrong times. Innocent blood was very nearly shed last Monday night, although too many of us seem prepared to turn a willfully blind eye to what happened on Rambling Lane. But the reality is we simply cannot afford to tolerate deadly violence that ignores our common humanity, along with our claims to be a sophisticated, compassionate and law-abiding society. We cannot, as Robert F. Kennedy warned shortly before he himself was felled by a killer's bullet, ever afford to be unmindful of the fact that violence only begets further violence. We cannot afford to forget that this short life can never be ennobled or enriched by hatred or revenge. And we must never, ever succumb to a common desire to retreat from one another at the very times when we need to be pursuing common goals for the common good. It is inarguably one of those times when large-calibre bullets start punching through the kitchen windows of random Bermuda homes."
July 20. An employment dispute between Lawrence Scott and JetBlue Airways is likely to be dealt with by the Human Rights Commission and not the courts, according to the Opposition MP. Mr Scott told The Royal Gazette that although he started legal proceedings for wrongful dismissal in the Supreme Court against his former employer this year, he now expected the matter to be handled by the HRC. "The only update is that they [JetBlue] didn't want it to go to Supreme Court because all of the evidence would have been public knowledge," said the shadow transport minister. "The HRC is investigating the grounds [for complaint]." Mr Scott was suspended from his supervisor role with JetBlue in March, pending an investigation into his conduct. He was fired from the post in April, after ten years with the company. He claimed at a press conference at Alaska Hall in May that he lost his aviation job because of his stance against the controversial airport redevelopment. But JetBlue countered with a statement insisting his sacking was based on his "non-compliance with JetBlue policies" and his claims to the contrary were an attempt to "mislead the community". The Human Rights Act outlaws discrimination on the basis of political opinions, including by employers, and the HRC investigates such complaints. Its officers are bound in law to keep its investigations confidential. Mr Scott said in May the official reason he was given for his termination was related to a "charitable donation" of air tickets he made in 2015, though a leaked copy of his termination letter suggested otherwise. The letter outlined four reasons for his removal: lying or providing false statements during an investigation; violation of safety and/or work rules; conduct detrimental to JetBlue's best interests; and incompetence and/or misconduct, including professional misconduct. The Warwick South East MP has been backed by the Progressive Labour Party in the dispute, with acting Opposition leader David Burt condemning "this unjust targeting of Mr Scott". Asked to comment, JetBlue spokeswoman Elizabeth Ninomiya referred this newspaper to the company's previous statement in May. She added: "JetBlue does not intend to engage in public arguments on this matter." HRC executive director Lisa Reed declined to comment.
July 19. Randall & Quilter Investment Holdings Ltd has acquired a Bermudian Class 3 insurer in run-off. R&Q, which is also based in Bermuda and listed in London, said yesterday that it paid $1.4 million in cash for Agency Program Insurance Company Ltd (Apic), a segregated accounts captive insurer with 28 cells. Apic, which is writing no new business, has a total net asset value of $2.4 million and reserves of about $8.6 million, R&Q stated. The company generated a profit before tax of $0.6 million in 2015. Ken Randall, chairman and chief executive officer of R&Q, said: "This transaction, which grows R&Q's balance sheet, demonstrates our ongoing commitment to continue to acquire legacy insurance assets and also continues to expand our acquisition activity in the North America, Bermuda and Caribbean region." Apic reinsures Sparta Insurance Company, Discover Reinsurance Company, Nova Casualty Company, Hartford Insurance Company, AmTrust International, Wesco Insurance Company, PMA Companies and Arch Insurance Company pursuant to various insurance and quota share agreements for workers' compensation, general, commercial auto, inland marine, property and auto liability exposures. R&Q's head office is in the FB Perry Building on Church Street, Hamilton.
July 19. The Premier is in the Turks and Caicos Islands this week for the UK Overseas Territories Heads of Government Pre-Joint Ministerial Council meeting. As well as taking part in discussions about the British referendum on the European Union, Michael Dunkley will lead a panel discussion on topics including sustainable economic development, opportunities and challenges for small economies, and infrastructure development. Held annually, this week's meeting takes place tomorrow and Thursday, and is being hosted by Rufus Ewing, the Premier of the Turks and Caicos Islands. The British referendum, exit from the EU and the effect on overseas territories will be a specific area of discussion. The Turks and Caicos meetings are a precursor to the Overseas Territories Joint Ministerial Council meetings, which will be hosted by the British Government in October. The Premier, who is due to return on Friday, is accompanied by the Secretary to the Cabinet, Derrick Binns, and Kimberley Durrant, UK representative and director of the London Office.
July 19. Heritage Wharf will be reconveyed "imminently" from the West End Development Corporation to the Bermuda Government, according to public works minister Craig Cannonier. Speaking in the House of Assembly on Friday, the minister said the 2.76 acres of land would then be leased back to Wedco for a maximum of 21 years. The quango will retain the day-to-day management of the cruise ship berth and facility operation. Mr Cannonier said approval was granted in 2009, before construction of the cruise ship berth was finished, to transfer the land to Wedco under the Land Reclamation Act 1964. "Government subsequently conveyed the freehold interest in Heritage Wharf, Dockyard, to Wedco for the nominal sum of $1 on completion," he said. "The conveyance document stated that Government had an irrevocable right to reconvey the lands at the same nominal sum if required. Following the conveyance of the land, the Auditor-General then raised concerns that having the asset removed from Government's balance sheet could materially weaken the financial position of Government's Consolidated Fund. It was further recommended that the asset should be conveyed back to Government." It was agreed that this would be done in the 2015/16 Budget year and a lease granted back to Wedco. It was pushed back a year because of delays in preparing the draft conveyance. Mr Cannonier said $28.6 million worth of repairs and upgrades were made to the wharf, which had an initial capital outlay of more than $50 million, to prepare for the Norwegian Breakaway's inaugural call and to address damage caused by Hurricane Igor in 2010. "This amount is being carried on the Government balance sheet as a 'work in progress asset. If the reconveyance is not made, Government will have to grant the increased value of the asset to Wedco in this fiscal year. In addition to the capital outlay for the construction and repair of Heritage Wharf, it should be noted that the liability of insurance and repair have been maintained by Government. Once the wharf is reconveyed, Wedco would be granted a lease for a maximum period of 21 years to "continue the day-to-day management of the cruise ship berth and facility operation. It is anticipated that the reconveyance and the lease agreement will be completed imminently." In response to questions from Shadow Attorney-General Michael Scott and Dennis Lister, the Shadow Minister of Public Works, about how this would affect Wedco, Mr Cannonier said the quango would not lose wharfage, with the reconveyance being an "exercise of keeping proper financial records. We're not looking to be punitive at all, the wharfage will not be touched. The operation itself will still maintain as it is today. As far as the tax is concerned, all those things will still continue to come to Government, and the wharfage to King's Wharf as well as Heritage Wharf, will continue to go to Wedco. Details would be finalized in the lease agreement about splitting other maintenance and operational costs between Wedco and the Government."
July 19. A deep ocean research mission is set to begin off the coast of Bermuda tomorrow. Conducted by multidisciplinary organisation Nekton, the scientific programme will create a new standardized methodology to be used by marine biologists for measuring physical, chemical and biological indicators to assess the function, health and resilience of the deep ocean. The island's waters are said to be the "perfect location" for the mission, as Nonsuch Island is where deep ocean exploration began. Oliver Steeds, Nekton's mission director and founder, said: "From 1930 to 1934, the island was the base for William Beebe and Otis Barton's record-breaking descent into the ocean using the Bathysphere, a spherical chamber lowered by cable from a ship. They reached a depth of 3,028 feet, or 923 metres. "The deep ocean is the beating heart of our planet which regulates our atmosphere, water, food and climate. Yet we've invested only a tiny fraction of the trillions spent on space research on deep ocean research. It's a race against time to explore and understand this critically important ecosystem before it's too late." The mission is sponsored by reinsurer XL Catlin and partnering with the Ministry of the Environment. The scientific findings will be released as part of the XL Catlin Deep Ocean Survey. The international team will work together from two research vessels, the Baseline Explorer and the Canadian coastguard ship Hudson, and will include scientists from the environment ministry and the Bermuda Institute of Ocean Sciences. Alex Rogers, Nekton's principal scientist and conservation biology professor at the University of Oxford, said: "By working together and developing a common scientific approach, we will develop a better understanding of ocean health. The XL Catlin Deep Ocean Survey will create the first standardized methodology for marine biologists across the world to build on." The mission will be using manned submersibles and remotely operated vehicles to explore the ocean and, like XL Catlin's previous ocean research programmes, they have committed to making the data freely available for scientists to use. This partnership is confirmation of our commitment to actively learn more about potential emerging risks," said Patrick Tannock, chief executive of XL Catlin's Bermuda Insurance Operations and chairman of the XL Foundation. Collecting and sharing reliable and impartial data is imperative. As a reinsurance company there is an immediate need to accelerate our knowledge of how the oceans are changing. We need to understand the risks that businesses, society and ecosystems will face in future."
The Bermuda Tourism Authority is hosting the launch of the mission today at 5.30pm at the BUEI's Tradewinds Auditorium. Tickets are complimentary but there are limited spaces available. For more information call 294-0204 or visit BUEI's gift shop.
July 19. Customs and land tax duty relief will be granted to the Hamilton Princess for the conversion of an office block into staff accommodation — despite opposition from the Progressive Labour Party. During the House of Assembly debate on the Hotels Concession (Hamilton Princess & Beach Club) Order 2016, PLP backbenchers Diallo Rabain and Wayne Furbert raised concerns that rental units around the island would lose out on business. However, One Bermuda Alliance MPs stressed that most of those who would occupy the old HSBC Bermuda branch — that straddles Par-la-Ville Road and Bermudiana Road — are living at the Fairmont Southampton. According to Mr Rabain, the planning application indicated that "the hotel currently houses approximately 100 staff in various rented properties throughout the island. That's the rationale the hotel has given for doing this. They're taking 100 people at least from rented properties throughout the island and putting them in a dormitory. We're taking that funding out of the private sector and causing hardship for the people whose apartments they're not going to be renting any more." Mr Rabain also said the "dorms that are being created don't have kitchens", which he believes will lead to grocery stores losing out, too. I'm not against hotels building accommodation, I'm against the Government paying them to do it at the expense of Bermudians," he said. Economic development minister Grant Gibbons countered that the "Government isn't paying out any money, it is simply not collecting money, which it wouldn't have got if the project didn't go ahead anyway". He added: "This way at least Government gets some money out of this. We also get construction, we get a building which has been reconditioned and strengthens the overall hotel property." Dr Gibbons said "the lion's share of these individuals" have been living at the Fairmont Southampton, adding: "It is a shift of rooms that are not in the community per se, into these new accommodations and probably has a net positive benefit because we may have more capacity at the Southampton Princess." According to junior tourism minister Kenneth Bascome, the building's top four floors will accommodate 139 staff in 55 rooms and the ground floor will be general office space, with the basement used for storage. With the proposed investment totaling $20 million — $5 million for the property and $15 million for the refurbishment — Mr Bascome said the order provided a "capped amount of relief for land tax of no more than $200,000 per year" for a five-year period, while also providing full customs relief until the first anniversary of the opening date. The Hotel Concessions Amendment Act 2016 was passed on Friday, changing the definition of "hotel" in the Bermuda Concession Act 2000 to include "staff accommodations, administrative offices and storage facilities that may be external to the hotel property" and making way for the order to be approved.
July 19. Bermuda must strengthen its rules on enforcement and investor protection before it can become eligible for its European Union funds "passport". That is the view of the European Securities and Markets Authority (Esma) , which was considering the island's application — and that of eight other jurisdictions — for approval for island-based alternative funds to freely market their services throughout the 28-country bloc. Esma delayed its opinions on both Bermuda and the Cayman Islands, while its review came up with "no significant obstacles" preventing hedge funds and private-equity firms based in Canada, Guernsey, Japan, Jersey and Switzerland from being awarded passports in the EU. The Paris-based regulator also backed passports for some types of US funds. The passports are part of the Alternative Investment Fund Managers Directive, which is intended to help create a single European market for financial services. Whether a fund qualifies largely depends upon the regulations in its home market. The European Commission said it will consider Esma's recommendations. In findings published on its website today, Esma concluded: "Esma is of the view that there are no significant obstacles regarding competition, market disruption and the monitoring of systemic risk impeding the application of the AIFMD passport to Bermuda. With respect to investor protection, Esma is of the view that no definitive advice can be provided until the final version of the AIFMD-like regime referred to in the paragraphs above are available. With respect to the assessment of the effectiveness of enforcement, while Esma is also of the view that no definitive advice can be provided until the review mentioned in paragraph 223 is adopted, Esma is not in a position to provide the Parliament, Council and Commission with a more thorough assessment than the one presented in the paragraphs above, due to the nature and timeline of the assessment." Esma mentioned in its report that the Bermuda Monetary Authority, the island's financial regulator, had said it expected an "AIFMD-like regime to be finalized and put in place in the coming months". The report also referred to extra teeth given to the BMA for enforcement actions against funds that break the rules. "The BMA indicated that one of the more urgent aspects relates to enforcement in the funds sector on which they expect adoption of the legislation by July of this year," the report states. "This review would notably aim at adding the following powers to the enforcement toolkit related to the investment fund sector: application of civil penalties, injunctions, public censure and prohibition orders against individual directors and officers." These improvements were passed into law earlier this month after both the House of Assembly and the Senate passed the Investment Funds Amendment Act. But it came too late for Esma to assess it for the purposes of today's report. Tonight the BMA said Bermuda's candidacy for an EU funds passport had taken "a step forward", in that Bermuda had met three of the five criteria to be assessed. Jeremy Cox, chief executive officer of the BMA, said: "The Authority commends Esma on releasing their detailed report in such a timely fashion and looks forward to demonstrating the strengths of Bermuda's AIFM regime — notably the recent legislative approval of the Investment Funds Amendment Act which gives the Authority additional enforcement powers. We remain fully committed to Esma's assessment process because it will benefit Bermudian-based investment managers with products and services for the European fund industry." Mr Cox said since May 2013, when Esma approved agreements between securities regulators from the 28 EU countries for the AIFM framework, the BMA had developed its own AIFM regime, which was due to "come into force shortly". Like the Solvency II third-country equivalency that allows Bermuda insurers to compete for EU business on a level playing field, the AIFM funds passport will allow unhindered access to the massive EU market for alternative asset managers based on the island.
July 19. Horseshoe Bay was closed to the public yesterday after onshore wind conditions caused an influx of Portuguese man-of-war. The beach, popular with tourists, was closed at 12.53pm. "Lifeguards have hoisted a purple flag at the tower indicating the presence of a marine life hazard," said a statement from the Department of Parks. "Portuguese man-of-war signs have been placed along the beach and lifeguards are advising beach patrons through informal contact. We wish to advise the swimming public to take extreme care while in or near the ocean over the next few days. Portuguese man-of-war can be identified by their bluish, gas-filled float on top of the water, but their long tentacles are often not seen under the surface. Portuguese man-of-war can cause extremely painful stings. The public are advised to stay away from them and avoid touching them, even on land, as the tentacles can be very venomous."
July 19. Belco reported that some 6,000 residents were without power shortly after 1pm yesterday but it was restored just after 2.30pm. The outage followed a load shed caused by the shutdown of an engine. It was the second time within 24 hours that homes had suffered power cuts. Those affected were in the areas of Camp Hill, Fort Hamilton, Flatts, Fractious Street, Harrington Sound, Parson's Lane, St George's and Tucker's Town, a Belco spokeswoman said. On Monday night cuts affected about 7,000 residents when three engines shut down. The outages occurred at about 7pm, causing loss of power in some of the mentioned areas. Extra engines were brought online, restoring electricity to the 14 circuits affected by about 8.15pm.
July 18. Financial Ramblings from the Rock. By Nathan Kowalski CPA, CA, CFA, CIM, chief financial officer of Anchor Investment Management Ltd. Views expressed are his own. "Years ago I read a book called Who Moved My Cheese?: An A-Mazing Way to Deal with Change in Your Work and Life by Spencer Johnson It's an excellent book that tells an interesting allegory about dealing with change. Two characters in the book adapt to change well and move forward while two other characters struggle to change and wallow in frustration and un-acceptance. Lately I can't help but consider how Bermuda seems to be really struggling to accept and embrace change in a number of areas. We all want the economy to improve. We all want the job market to levitate and offer more opportunities and wage gains. We all want an improved and vibrant tourism product. But all these wishes won't just happen. They require change. The recent legislation brought forward to introduce smaller rental cars seems to be poignant example of a necessary change for enhancing the tourism product on the island. In a recent e-mail from the Bermuda Tourism Authority, a very compelling analysis suggests it would be very beneficial to our tourism product. "Visitor research commissioned last year by the Ministry of Tourism and Transport showed 53 percent of visitors were interested in renting an electric minicar in Bermuda," the BTA stated. "That's significantly more than the 31 percent who said they would be interested in renting a scooter. Bermuda is one of the only destinations in the world not offering some sort of car rental programme. Having this new capacity will improve Bermuda's marketability and positively impact the tourism economy. More specifically, the BTA believes this new offering will make us more competitive as a destination, it will significantly enhance safety for visitors not entirely comfortable on a scooter, it will increase visitor spending and it will build entrepreneurial opportunities for our community. All of these benefits can be achieved without negatively impacting the taxi and minibus industries because the size of rental vehicle proposed means a user would be required to travel without luggage and with only up to two vehicle occupants, similar to a typical scooter." Of course there is opposition from various groups on the island. Which brings me to an economic concept. Rent-seeking. "Rent-seeking" was described in an Anne O Krueger paper, "The Political Economy of the Rent-Seeking Society". In economic theory, rent-seeking is essentially the attempt by a group or individual to enhance their share of the existing pie without creating greater new opportunities or wealth. Any industry, for example, that offers licences or regulations that somehow restricts free competition or invites excessive lobbying to maintain the status quo could be considered a form of rent-seeking. Rent-seeking, if prevalent and dominant, can reduce innovation and productivity by restricting new entrants and/or competing business developments. This can lead to further entrenchment and ever increasing resistance to change which, I believe, could ultimately harm the greater good of the island and its progression. There are various forms or permutations of rent-seeking that seem to have developed in Bermuda that may be holding us back from having a more vibrant economy. The issues, however, are very complex and their historic connotations and considerations immense. The 60/40 rule and immigration are two significant policies Bermuda will need to address in time, in order to move more fully in line with our changing world. Some flexibility of these two are likely to be increasingly necessary if we are to deal with the diversity of the economy and our "denominator problem" (rising obligations and entitlements paid for by a shrinking base of people). Failing to change only increases the risk of fostering a sclerotic social and economic environment unable to advance. Rather than resist and rebuke those who are moving the cheese or have moved the cheese, Bermuda needs to accept change and foster an environment of expanding acceptance and flexibility. We need to all work together rather than becoming increasingly polarized and antagonistic. In doing so the whole nation will benefit to a much greater degree both economically and socially. As Spencer Johnson notes: "Being in the uncomfortable zone is much better than staying in the cheese-less situation."
July 18. Campaigners supporting the Bermuda Government's Pathways legislation are calling for immigration talks to encompass those born on the island or who arrived at a young age. The We Support Pathways Facebook group is voicing concern at Progressive Labour Party MP Walton Brown's suggestion that the topic would not be part of the next stage. Their statement comes ahead of a series of public meetings on mixed-status families, beginning today, organized by the Consultative Immigration Reform Working Group, which is examining immigration policy after protests sparked by the controversial Pathways to Status legislation. We Support Pathways welcomed last week's passing of the Bermuda Immigration and Protection Amendment (Adoption) Act, which means adopted children with at least one Bermudian parent can apply for status if the application is made before their 16th birthday and completed before their 18th birthday. However, the group said the status of people born in Bermuda or who arrived at an early age was bound up with the question of mixed-status families. A "particular urgency" applied to them because many were at or near adulthood with their futures here still in doubt, the group added. A timetable passing them over would be at odds with the compromise letter agreed on March 17, which envisaged reforms to child and family pathways by 13 May; 15-year pathway to Permanent Resident's Certificates by the end of the summer, and 20-year pathway to Status by November or December. "Urgent consideration" should be given to its call for persons born on the island or arriving before the age of 6 to apply for status upon turning 18. Meetings, set to run from 6pm to 8pm, are set to commence today at Francis Patton Primary School, tomorrow at the Berkeley Institute and on Thursday at Dalton E. Tucker Middle School. Anyone unable to attend can make submissions via a drop-box on the ground floor of the Government Administration Building on Parliament Street, by calling 500-4664 or by sending an e-mail to immigrationbda@gmail.com.
July 18. The president of the Bermuda Chamber of Commerce has hit out at taxi drivers who may have created a bad impression for tourists by withdrawing their labour over the weekend. John Wight pitched in to help residents minimize disruptions caused by the industrial action, with potential chaos further reduced when minibus drivers dropped their threat to stop working. However, drivers sent a message of discontent by taking part in a procession around the island, with several taxis displaying signs saying "no rental cars", in reference to the Motor Car Amendment (No 2) Act, which would allow tourists to rent minicars. The Bill was put on hold on Thursday by Senator Michael Fahy, the Minister of Tourism, after a storm of complaints from taxi and minibus drivers. But Leo Simmons, the president of the Bermuda Taxi Owners and Operators Association, insisted the action went ahead anyway because of safety issues. Reacting, Mr Wight told The Royal Gazette: "At a time when we all need to work collaboratively to strengthen our reputation and encourage more visitors and foreign investment to Bermuda to create jobs for Bermudians, these types of disruptions set us back greatly. I was upset to learn on Friday evening that there was disruption to the taxi services, affecting the experience of our guests on the island. I contacted several hotels and transported many tourists myself to and from their hotels and the airport Friday evening and Saturday. Every guest who I had the pleasure of meeting and assisting had nothing but good things to say about this lovely island and the friendliness of the Bermuda people. I was distraught, however, to think that their first or last memories of Bermudians wonderful hospitality might have been that no one cared enough to assist them to make their flights. In the age of social media, we have to be especially careful about how we treat the very people who we invite to our island, as good news, and especially bad, travels so quickly and extensively. We need to find a way to deal with these types of issues more effectively. We need to do better, Bermuda." Members of the public encouraged motorists via social media to assist when they could. The Anthem of the Seas arrived in Dockyard on Saturday, carrying 4,853 passengers and the Norwegian Dawn arrived yesterday, with another 2,500 passengers. However, there were no long queues in the West End on Saturday, with many visitors redirected to the bus and ferry services, and there was no shortage of taxis at L.F. International Airport. About 30 drivers demonstrated against the plans for minicars outside the House of Assembly on Friday, with talks taking place with Mr Fahy late in the evening. On Saturday, Bermuda Minibus Association president David Burgess and Somers Isles Minibus Association president Kevin Bean said they had decided at an emergency meeting that "no further action was warranted at this time because the issue had been put off until the House sits again in September. Consequently, the minibuses were in service the entire day providing cruise ship visitors and visitors at the L.F. Wade International airport with transportation to various destinations on the island," their statement said on Saturday evening. We look forward to working with the Minister to address our concerns about the proposal to have rental cars in Bermuda." One tourist seeking transport from Dockyard on Saturday, Sarah Kramer, from New Jersey, said West End Development Corporation staff had been very helpful and that she did not have to wait long to catch a ride to Horseshoe Bay. "We were a little bit panicked because we didn't want to be left behind although there are worse places to be stranded than Bermuda." Holly Kanfer and her daughter Billie were also waiting in the taxi and minibus area. "We've been here now for 26 minutes," Ms Kanfer said. While they were slightly frustrated by the wait, she added that they were used to public transport. There were no more than 30 people waiting in the taxi and minibus area between 10am and 11am, and there were no long queues at the bus or ferry stop. Olivia Gracie, who works in Dockyard, said: "Normally the whole area is full of taxis and there are taxis parked out back. "They may have got lucky with the rain this morning. I was expecting it to be a lot worse." Ms Gracie witnessed the procession of about 30 taxis and minibuses that left Dockyard at 9.30am, as about 100 people looked on. She said the vehicles circled around the pier before being moved on by the police. The procession, which was moving at about 20km/h, continued into the afternoon across the island, passing by the Fairmont Southampton and the Hamilton Princess. Ms Gracie said minibuses and trains quickly arrived to take people where they wanted to go. According to minibus driver Darrenn Millett, about three quarters of the usual minibus drivers were on the roads. "I understand the situation they're all crying about but economically I can't afford to take the day off," he said. "If I don't work, I don't get paid." Another driver said that while he supported the action taken by the BTOA, he could not support penalizing visitors who had come to Bermuda on a one-day cruise. But he added that he would have been "downing tools" if the action had been on any other day, stressing that he believed rental cars for tourists would jeopardize the livelihood of taxi drivers. A minibus driver, who also asked not to be named, said that while he supported the action, the timing was not right. He added: "I've got to make money and I don't think it makes sense striking if it [the Bill] does not go to the House until November." He would be out on the roads until the ship left and departed with a bus full of tourists going to Horseshoe Bay. Meanwhile, Mr Simmons defended the action taken by the taxi drivers, saying he wanted to make it "perfectly clear" that they were protesting because they were concerned about the safety implications and environmental effects, and that the Bill could open the door to allowing larger rental cars on the island. "A lot of people think we are protesting just to protest. It's not about money, it's about safety for everyone," he said. "This Bill will affect the everyday life of locals. We are looking at this not just from a taxi point of view. It may affect 10 per cent of our business but we're looking at the safety generally of our people on the road on a daily basis. This is not political. Do we really want people in rental cars? Do we, as a country, really want to open this door?" Mr Simmons said about 25 drivers took part in the motorcade procession, with another 30 calling him to say they had also withdrawn labour. While no further protests took place on Sunday, the same amount of cars remained off the roads. "It's having the desired effect," Mr Simmons said, adding that they wanted to bring the issue "to the forefront so that people can see what we are doing, that we are making a concerted stand, not just for us but the public as a whole. The intent was also to make tourists aware of what the Bermuda Government was trying to do and while some locals passing the motorcade had made obscene gestures, tourists had been supportive, with many saying they would not want to drive here. Others, he said, suggested the drivers start a petition that they would sign. Mr Fahy yesterday thanked all the drivers who remained on the road, as well as Wedco and Transport Control Department officers for their commitment. "I am looking forward to further discussions and believe we can find a way forward," he said. "I will be reaching out to industry partners to form a stakeholder group as agreed to iron out a number of issues that I have heard about over the last few weeks in addition to review the Motor Car Amendment (No 2) Act 2016."
July 18. MPs engaged in sometimes terse goodbyes on Friday night as the House of Assembly closed for the summer. Sly digs, open accusations and litigation threats flew during the Motion to Adjourn, before agitated Speaker of the House Randy Horton brought matters to an abrupt end. A prevailing topic was the controversy over rental minicars, which prompted taxi drivers to protest outside the House before a weekend-long withdrawal of labour. Progressive Labour Party MPs Lawrence Scott and Jamahl Simmons called for transport minister Michael Fahy to resign, and pointed out that he had also been Minister of Home Affairs during March's widespread protests against immigration reform. "I was called every name but my Christian one by the Government in 2014 when I talked about how they wanted to bring in rental cars," said shadow transport minister Mr Scott. "Two years later, I can say that I had my facts straight. They owe me an apology." One Bermuda Alliance backbencher Glen Smith condemned Mr Scott for insinuating that his car dealership might engage in "insider trading" with minicar purchases, calling his comments "utterly false, slanderous and potentially damaging to my company. I have hired legal counsel, and [Mr Scott] will be receiving correspondence from them," he added. Mr Horton then became irked during a speech by education minister Wayne Scott. Mr Scott accused PLP MP Zane DeSilva of missing multiple House sessions to play golf, which Mr DeSilva angrily denied, and implied that Opposition members had pilfered $100 million of taxpayers' money during their time in charge. "I'm going to close this House in a minute," the Speaker told the House. Shadow tourism minister Jamahl Simmons then delivered a scathing attack on the conduct of Government MPs, saying: "I have listened to the cackling, the catcalling, the name-calling and the childish behavior from an organisation that is supposed to be about elevating the conviction of our people." Mr Horton halted the Motion to Adjourn and adjourned the House until September 9.
July 18. A Bill to protect the personal information of Bermuda residents has been passed in the House of Assembly. The Personal Information Protection Act 2016 "captures the very latest privacy rights and principles found across the world" and "marks a pivotal moment in our history and a landmark in the evolution of human and informational rights in Bermuda", said Grant Gibbons, the Minister of Economic Development. "We live in a small, caring community where being neighborly and sharing information is a natural part of life," he added. "Although we may know a lot about each other, we all have expectations of privacy." He pointed to situations where personal information had been shared by a staff member without the knowledge or the consent of the individual concerned, as well cyber security incidents. "The introduction of the PIPA Bill will precipitate a culture shift within this small community of ours," he said. "It will change the way we perceive personal information and its value. Both individuals and organisations will start thinking about personal information in the same way we think about money — it is a precious commodity and should be protected. You should never leave it around. This new-found confidence within the community will also have a positive impact on the business sector." Dr Gibbons said highlights of the Bill included that personal information would be used fairly and lawfully, and for limited, specified purposes. Personal information will be adequate, relevant and not excessive in relation for the purposes for which it is used, and will not be kept for longer than necessary. It will also be accurate and kept up to date where necessary and will be used in accordance with the rights of individuals. It will be kept securely and will only be transferred to third parties, where there is a "comparable level of protection". PIPA will give people the peace of mind that the use of their personal information is "limited and secure", he added, while also providing the ability to have incorrect personal information held by an institution amended. "Privacy will be the right of the island's residents and their families and Bermuda will be recognized internationally as a jurisdiction that can be trusted with personal information." Recognizing that there will be a "learning curve", Dr Gibbons said implementation would be delayed for about two years, although the appointment of a privacy commissioner "will be enacted soon after the passage of the legislation" to help organisations prepare. Opposition MP Jamahl Simmons said the Progressive Labour Party was very pleased to support the "very important, very significant and very timely" legislation. "In a community this small, privacy and the keeping of privacy resonates," added Mr Simmons, the Shadow Minister of Economic Development, while also applauding the consultative process followed. One Bermuda Alliance backbencher Susan Jackson called it a "complex piece of information to legislate" and Independent MP Shawn Crockwell also applauded the minister and his team, saying he was "surprised by the extent of the legislation." Acting Opposition leader Walter Roban echoed Mr Crockwell's sentiments, and PLP backbencher Walton Brown also supported the Bill, saying that although identification theft had been somewhat suppressed in Bermuda, it could become a "greater issue of concern. This legislation will make it less likely," he added. Shadow Attorney-General Michael Scott welcomed the protection afforded to children and Jeanne Atherden, the Minister of Health and Seniors, said it balanced off the Pati legislation, which had raised some concerns about personal information.
July 18. A long-running police investigation into claims of corruption against former Premier Ewart Brown has cost more than $2.2 million to date, The Royal Gazette can reveal. The amount has been disclosed after a public access to information request from this newspaper to the Bermuda Police Service. The response from the BPS reveals that the true cost of the continuing five-year inquiry will be higher than $2.2 million, but police say they can only calculate it from the date a dedicated investigation team was set up, in February 2013. The dedicated team includes three consultants, one inspector, one sergeant and one constable, with their salaries making up the bulk of the spending. The senior consultant earns $104,640 a year, while two consultant investigators are on $91,688 each. The inspector heading up the team is on an annual salary of $117,640, while the sergeant earns $107,388 and the constable $92,325. If those salaries are tallied up for the past three years and five months, the total figure comes to a little more than $2 million. The remainder of spending on the case is $168,000 on accounting and $30,561 on travel. Allegations of corruption against Dr Brown, who served as leader of the Progressive Labour Party and the country from 2006 to 2010, were made under oath in the Supreme Court by disgraced financier David Bolden in June 2011. They prompted a police inquiry, as reported by this newspaper on June 16, 2011, when Michael DeSilva, the Commissioner of Police, confirmed detectives had "commenced inquiries to determine whether any criminal offences have been committed." BPS information officer, Inspector David Geraghty, wrote in his response: "The investigation is being conducted from a government premises and there are no additional costs to the Bermuda Police Service in relation to rent. It must be noted that although the officers and investigators are currently assigned to this investigation, they remain active police officers and have been used at times for other policing duties." Asked to clarify when the inquiry was launched, Mr Geraghty replied: "Following the allegations made by David Bolden in 2011, an investigation was commenced by officers of the financial crime unit, led by a detective inspector. Towards the end of 2012, when the full scope of the investigation had been ascertained, a decision was made to set up a dedicated investigation team. This team commenced enquiries in February 2013. It is therefore a relatively straightforward task to determine the cost of the investigation from 2013 onwards. However, prior to 2013, the allegations were being investigated by officers as part of their normal duties. It is not feasible to determine how much of their time was spent on this investigation and therefore not possible to assign a cost to it." This newspaper's Pati request was for the cost to date of police enquiries prompted by Bolden's allegations. We asked for the number of officers involved, as well as their salaries and ranks, plus details of the names and salaries of consultants. Mr Geraghty said no single record answered all the questions and some of the records containing relevant information would probably have to be "extensively redacted" before being released, so instead he provided written answers on the costs. The officer did not identify the consultants, as he said such information was "considered to be an exempt record. We are able to demonstrate that in the past, persons involved in investigations, especially sensitive ones such as this, have been targeted both physically and in social media. Therefore, we are applying Section 22 (1) of the [Public Access to Information] Act and exempting this record as being a health or safety concern." The police inquiry into Bolden's claims came under the spotlight in May, with the arrest and subsequent release on bail of Mahesh Reddy, the medical director of Dr Brown's practice, Bermuda Healthcare Services. Dr Brown called a press conference on June 16, during which he described his employee's arrest as "an extension of the witch-hunt that has followed me for years. If there are charges, let me face them now," he said, suggesting that millions of dollars had been spent by police so far. Earlier this month, he likened the continued investigation of Dr Reddy to a state of war.
July 18. The sixth annual Groundswell Lionfish Tournament has been hailed a "fantastic" success, with a record-breaking 153 lionfish caught by more than 150 participants. "It was fantastic, it went really well," Selange Gitschner, of Groundswell, told The Royal Gazette. "We were just really happy with the turnout." Fellow Groundswell founder Matt Strong said 153 fish had been caught, adding: "Over 150 participated, which is probably a record as well, making us one of the largest fishing tournaments in Bermuda. "The great thing is, every fish you remove from the reef, you're preventing it breeding. Everyone should feel proud that they've gone out and helped the environment. Most importantly, we were able to show the general public that this is something we are going to have to deal with forever." Although the lionfish invasion in Bermuda is not as bad as elsewhere, Mr Strong said a long-term solution was teaching those who dive, snorkel or fish to become conservationists, while those who were not keen on culling could still make a difference by buying the fish, ordering it in restaurants and asking fishermen to catch the species. "This is the only fish you can eat and it's actually helping the environment," he said. Ms Gitschner said she was also delighted that in the run up to the event, 65 people took part in courses to obtain their culling permits. About 1,000 people enjoyed the event, held at the Bermuda Institute of Ocean Sciences on Saturday, and took the chance to taste the fish and learn how to handle them safely. Ms Gitschner and Mr Strong extended a special thank you to chef Ryan Solien and his Island Restaurant Group team for preparing the lionfish. "They made up some amazing lionfish ceviche," Ms Gitschner said, adding that they also made lionfish tacos and chowder for the first time. And while Mr Strong said that people had previously been a little "reluctant and unsure" about eating the fish, "now people just can't get enough". The duo also thanked the community and all the cullers for participating and also expressed their gratitude to title sponsor Gorham's, as well as CellOne, Hiscox, IRG, BIOS, Marine Locker, Two Rock winery, La Garza, Bush Made and Gosling's for their support. All the funds raised by the tournament will be tallied and will go towards lionfish research and culling efforts. Competition winners. Top prize for the biggest fish at 47cm: "Rev" from Team Oracle. Special Prize for the most fish deep dive: Team Ocean Support Foundation consisting of Gretchen Goodbody Gringley and Alex Chequer, who caught 49 Fish. Most fish caught by an individual: Chris Cabral, who caught seven fish. Most Fish caught by a team: Team Bob Marlin, who caught 17 fish free diving. Smallest Fish at 15.6cm: Vicky Jibaja from Team Dive Bermuda.
July 18. Motorists could face delays on Harbour Road tomorrow as Belco carry out overhead and underground work between Chapel Road and Valley Road from 9am to 5pm. "Traffic controls will be in place," said a Belco spokesperson. "With the exception of residential access, it is recommended that motorists use alternative routes. Belco thanks motorists for their patience and apologizes for any inconvenience while this essential work is carried out." Police warned this afternoon that a utility pole has been brought down in the road in the area of South Road and Cataract Hill in Paget. Belco has been notified and are in the process of rectifying the situation.
July 16. The Bermuda Government has already spoken with British Government officials regarding the UK's withdrawal from the European Union. But Premier Michael Dunkley told the House of Assembly yesterday that the implications of Brexit remained unclear. Having already written to Britain's new Prime Minister, Theresa May, to offer congratulations on her appointment, the Premier said he had outlined Bermuda's significant economic contribution to Britain. He added that he would be travelling to the Turks and Caicos Islands next week to join other Premiers and Chief Ministers at the Pre-Joint Ministerial Council, where Brexit will be discussed. "Our discussions will focus on our relationship with the European Union, in view of Brexit. It is a priority that we assess the future of overseas territories within the EU and our collective priorities within UK negotiations. Among the many topics to be discussed, we will focus on the global tax and transparency agenda attached to our financial services industry, child safeguarding and sustainable economic development. I will have an opportunity to lead the discussion on the latter topic. These discussions are prudent and timely, as we prepare to engage with new UK ministers across Whitehall." Joining Mr Dunkley will be Cabinet secretary Derrick Binns and the island's UK representative, Kimberley Durrant, who acts as Bermuda's Sherpa in the Joint Ministerial Council. "The Prime Minister has indicated that she will respect the wishes of the UK voters and will proceed to withdraw the UK from the European Union," the Premier said. "This will not be completed quickly and there remains much to be understood in this regard. In consideration of the potential impact of the UK decision on Bermuda, the Government has held discussions with officials within the UK Government and also among key officials within the Bermuda Government. I can inform this House that a great deal of uncertainty remains within the UK with regard to the implications of and process for the UK's withdrawal from the EU. Prime Minister Theresa May will have responsibility for activating Article 50 of the European Union Treaties, triggering the steps required for the UK to formally sever its membership in the EU. Until the date of entry into force of the withdrawal agreement, the UK remains a member of the European Council, and as such the relevant EU law continues to apply to and within the UK. The European Council met on June 28 and 29 and agreed under the legal basis of Article 50 of the Treaty of the European Union that once notification has been received from the UK, the European Council will adopt guidelines for the negotiations of an agreement with the UK. The Council has already determined that any agreement, which will be concluded with the UK as a third country, will have to be based on a balance of rights and obligations. Access to the Single Market requires acceptance of all four freedoms. If no agreement is reached within two years of the UK activating Article 50, the UK would leave the EU without any new agreement being in place. The Overseas Territories Department within the Foreign Office has actively engaged the Europe Directorate to immediately identify the issues as it relates to overseas territories. A new EU unit has been established within the UK Cabinet Office that will oversee the negotiations for the UK to leave the EU and the subsequent relationship of the Foreign and Commonwealth Office to the EU. Our team, alongside other overseas territories and the Foreign Office, has already identified priority complex issues to be forwarded to the EU unit within the UK Cabinet Office. The details of the UK's plans to manage its consultation and negotiation process remain unclear at this stage. However, we are preparing alongside the Foreign Office to ensure that priorities relating to the overseas territories are streamed within the negotiation structure. We will, of course, be keenly interested in the impact on any existing treaties in which Bermuda has an interest, particularly those covered by the Overseas Association Decision, and also on the impact of the free access across Europe by most Bermudians under the Schengen Agreement. The legal position is clear: the UK remains a member of the EU and the full range of rights and obligations afforded under the treaties still apply."
July 16. Visitors arriving in the West End were not faced with transportation chaos this morning despite some a withdrawal of labour from taxi drivers. Although many went ahead with their protest, the impact was reduced when minibus associations dropped their threat to down tools for the weekend, following an emergency meeting with transport minister, Senator Michael Fahy, last night. It meant there were markedly less vehicles on the cruise ship pier, but those tourists on board the Anthem of the Seas faced only a short wait for some of the vehicles that were still running or were redirected to the bus and ferry services. There was no shortage of taxis at LF Wade International Airport, although drivers did send a message of discontent with a procession around the island, with signs saying "no rental cars". The action follows a row over the Motor Car Amendment (No 2) Act, which would allow tourists to rent minicars, that was put on hold by Mr Fahy amid a storm of complaints from taxi and minibus drivers. Despite late talks with Mr Fahy yesterday, Leo Simmons, the president of the Bermuda Taxi Owners and Operators Association, insisted the withdrawal of labour remained necessary, insisting they needed to make a stand because of safety issues raised by the Bill. But in a statement this afternoon, Bermuda Minibus Association president David Burgess and Somers Isles Minibus Association president Kevin Bean said they had continued providing service all day because the Government had put the issue off until the House of Assembly sits again in September. "The Bermuda Minibus Association and the Somers Isles Minibus Association wish to jointly advise the public that at an emergency meeting last night, it was the decision of our members, in light of the Government's decision to put the issue of the rental cars in abeyance until the September sitting of the House, that no further action was warranted at this time. This decision of our membership was communicated to Mr Leo Simmons, president of the Taxi Association, at the end of our meeting. Consequently the minibuses were in service the entire day providing cruise ship visitors and visitors at the LF Wade International airport with transportation to various destinations on the island. We look forward to working with the Minister to address our concerns about the proposal to have rental cars in Bermuda." One tourist seeking transport from Dockyard today, Sarah Kramer, from New Jersey, told The Royal Gazette that the West End Development Corporation staff had been very helpful and she did not have to wait long to catch a ride to Horseshoe Bay Beach. "We were a little bit panicked because we didn't want to be left behind although there are worse places to be stranded than Bermuda." Holly Kanfer and her daughter Billie were also waiting in the taxi and minibus area. "We've been here now for 26 minutes," Ms Kanfer said. And while she said they were slightly frustrated by the wait, she added that they are used to public transportation. "We live in New York City. You've got public transportation, you get the right change and you figure it out." The Anthem of the Seas arrived in Dockyard this morning with 4,853 passengers on board. Tourists started disembarking at about 8.20am and were still trickling off the ship by noon. However, there were no more than 30 people waiting in the taxi and minibus area between 10am and 11am, and there were no long queues at the bus stop or by the ferry stop. Olivia Gracie, who works in Dockyard, said: "Normally the whole area is full of taxis and there are taxis parked out back. They may have got lucky with the rain this morning. I was expecting it to be a lot worse." Ms Gracie also witnessed the procession of about 30 taxis and minibuses that left Dockyard at about 9.30am this morning, as about 100 people looked on. She said the vehicles circled around the pier and Dockyard before being moved on by police. That procession, which was moving at about 20km/h, continued into the afternoon across the island. But Ms Gracie added that minibuses and trains quickly arrived to take people where they were headed. According to minibus driver Darrenn Millett, about three quarters of the usual minibus drivers were on the roads. "I understand the situation they're all crying about but economically I can't afford to take the day off. If I don't work, I don't get paid." Another driver, who asked not to be named, said that while he supports the action taken by the BTOA, he could not support penalizing visitors who have come to Bermuda on a one-day cruise, many of whom are visiting for the first time. But he added that he would be "downing tools" if the action had taken place on any other day, stressing that he also believes rental cars for tourists would jeopardize the livelihood of taxi drivers. Another minibus driver, who also asked not to be named, said that while he also supports the action, the timing is not right. "I've got to make money and I don't think it makes sense striking if it [the Bill] does not go to the House until November." He said he would be out on the roads until the ship left and departed with a bus full of tourists headed to Horseshoe Bay.
July 16. Taxi drivers are refusing to work this weekend after transport minister Senator Michael Fahy declined to take his controversial minicar Bill off the table. The move could have a serious impact on thousands of tourists, as the cruise ship Anthem of the Seas arrives in Dockyard today, and will be joined by the Norwegian Dawn tomorrow. However, it is believed that not all taxi drivers will be participating in the action, with some expected to work as normal. About 30 drivers demonstrated against the Motor Car Amendment (No 2) Act 2016 at the House of Assembly yesterday, vowing to withdraw their labour if legislation allowing tourists to rent minicars was not withdrawn. After talks with Leo Simmons, the president of the Bermuda Taxi Owners and Operators Association, Mr Fahy addressed the demonstrators at 6.45pm, accompanied by his One Bermuda Alliance colleague Jeff Sousa. Mr Fahy, who also spoke to the drivers at a meeting the previous night, told them: "The Bill is not being debated today. It's not going to come back to the House until we've done some consultation, I've made that very clear. I'm not going to do anything by stealth. I could pass this tonight but I'm not going to do that. I apologies. We've made a mistake [and] we got it wrong in terms of how people would react." One driver responded: "Our point is, we want it quashed completely. Then if you want to sit down and talk to us, maybe we can work together." During the occasionally heated exchange, another driver said: "Surely you can understand our lack of confidence in what you've been saying. You've been our minister for all of five minutes, and the first thing we're getting from you is definitely going to threaten our livelihood." After about 15 minutes outside, Mr Fahy and Mr Sousa returned to the House of Assembly to discuss the matter further. During this time, Lawrence Scott, the Shadow Minister of Transport, addressed the crowd alongside his Progressive Labour Party colleague Diallo Rabain. "My political instincts tell me — and I hope [Mr Fahy] proves me wrong — that he's going to say for some reason they're not going to pull the Bill," he said. After Mr Simmons resumed further talks inside with Mr Fahy and Mr Sousa, he was told that the Bill would not be withdrawn — meaning that it can be tabled again when the House of Assembly resumes in September. Speaking to The Royal Gazette afterwards, Mr Simmons said that he planned to meet with members over the issue, and did not rule out further demonstrations against the Bill in future. "With the House finishing up today, it gives us time to reflect. They feel that they've offered an olive branch to us. I would like to have seen more of our drivers out today, to let the Government know just how strongly we feel about this. We will follow through with our action until Monday; the dispatch companies will not be open, and we're encouraging taxi drivers not to work in a solidarity protest." Earlier, Mr Fahy said he was "extremely disappointed" by the action, but added that work is under way to ensure that there is a minimal service disruption. "This was especially disappointing given that in no uncertain terms yesterday the Government advised it would carry over the Bill. It was also agreed that a committee be struck to examine the said Bill and other long outstanding issues in the transport industry. With that said, I remain hopeful that the drivers who are withdrawing their services will reconsider. We are working to ensure that cruise ship passengers, air passengers and our visiting hotel guests are not affected and we are doing everything we can to minimize disruption to services overall." Part-time taxi driver Shari-Lynn Pringle said not all drivers supported the action or could afford to, and that there would be taxis on the roads over the weekend. She also emphasized that the BTOA did not represent all taxi drivers, noting that not even half of all of the island's taxi drivers were present at the meeting on Thursday. "I just think it's political," she said. While she said she understood they were upset, she added: "I don't think that this issue is at the point where they need to do something like that. There will be drivers working all weekend, that I know for sure. These guys are not unionized. They have no money coming in if they're not working." She added that the public could use the Hitch.bm application instead of calling dispatch.
July 16. The Society of Non-Mariners is inviting lovers of all things "silly, wacky and just plain fun" to take part in the 44th Non-Mariners Race. Set to take place on Sunday, July 31, the last day of the Cup Match holiday, the event at Mangrove Bay will include a few "departures from tradition. The 44th Non-Mariners Race will kick off in Mangrove Bay just before noon this year, with the Non-Calypso Pipe Band leading the Non-Committee in parade to Mangrove Bay Beach to observe the construction of this year's Non-Craft," the society stated. "From political satire to outrageous costume, there is something to see all the way to the official Non-Prize giving just before 6pm. Those who prefer doing to watching are encouraged to get some friends together and come up with their own Non-Craft. The rules are pretty easy: if it shouldn't be floating as a single unit then it probably is a Non-Craft. Departures from tradition include reversing the direction of the Non-Parade and starting it a little earlier, the addition of a few more Non-Events at the dock — don't worry kids, there still is a Non-Noodle race, one for boys and one for girls — and the announcement of a Non-Colours art competition for each future Non-Event. While hanging out at the raft up is lots of fun, you should make sure to come visit the actual scene and enjoy the antics of the Non-Committee and those who have been caught up in the chaos and friendly mayhem that make this event so special." Admission to the Sandys Boat Club will cost $5 for adults and $2 for those under 18. Adults must be wearing a wristband to purchase beverages and are reminded to bring identification. For more information, visit the Sandys Boat Club's Facebook page or their website.
July 16. Legislation paving the way for the first pensions and benefits hike in five years for more than 12,000 seniors has been approved by senators. The Contributory Pension Order 2016 will take effect from next month and involves increases of 5 per cent for benefits and 7.5 per cent for contributions. Seniors getting $982 a month will see their benefits rise to $1,029 under the order that was debated by the Senate. Senator Renee Ming, of the Progressive Labour Party, said her party supported the Bill, adding it would provide "much needed relief" for seniors. Independent senators James Jardine and Joan Dillas-Wright also backed the increase. Mr Jardine said: "For many seniors this pension payment is a very important part of their remuneration. We continue to have electricity and food increases, which makes it difficult for seniors to make decisions of AC or fan and this or that food item. I am supportive of this increase." Senator Georgia Marshall, of the One Bermuda Alliance, noted Bermuda's declining population and maintained that the island still needed more working people to contribute to the pension scheme. Senators also passed legislation providing the Bermuda Monetary Authority with enhanced powers to regulate the investment fund industry. The Investment Funds Amendment Act received support from both parties as well as the independent senators. The America's Cup Amendment Act 2016 was also passed, providing tax relief for merchandise, logos and uniforms associated with the America's Cup.
July 16. The Corporation of Hamilton's latest financial statements showing the city made a profit of just over $500,000 in 2015 have been welcomed by Mayor Charles Gosling. But Mr Gosling lamented the hemorrhaging of lost parking fees and the $18 million guarantee owed to Mexico Infrastructure Finance as significant threats to the corporation's financial sustainability. In 2015 the corporation's revenue exceeded expenditure by $529,808, while total revenues had increased from 2014 to 2015 by $1 million thanks in large part due to the reinstatement of wharfage fees. "It is clear Bermuda has begun its slow recovery out of the recession, evidenced by the increase in wharfage revenues. That alone should give some cheer to the entire community. Our challenge on taking office has not disappeared. The council is committed to resolve the repayment of the $18 million guarantee entered into by the previous administration and ensuring our staff's employment is not directly threatened by the legal issues surrounding that particular issue." The Corporation is in negotiations to acquire a bank loan to settle this debt. However, in June it submitted an application to the courts to overturn the summary judgment of $18 million made in May 2015 by the Chief Justice on the basis that the transaction with MIF was outside the remit of the Corporation. The 2015 increase in wharfage revenue was partly offset by a significant decline in car park revenue as a result of the Chief Justice's ruling in November 2014 that removed the Corporation's ability to clamp vehicles. Car park revenue was down $903,000 from $4.3 million in 2014 to $3.4 million in 2015, and continues to decline in 2016. Mr Gosling added: "While we have been able to increase our borrowing capacity by 50 per cent, we continue to be gravely challenged with our ability to repay any new debt out of income. We have yet to recover the parking revenue lost by the amendments to the Municipalities Act in 2013 and a court case which arose from those changes. Unless we succeed in curing this trend, the hemorrhaging of lost parking fees through the lack of meaningful enforcement will continue and we will ultimately have to go to the rate payer to make up the loss. That in my mind is unacceptable but we are being limited in our choice of realistic revenue streams as our choices in this matter are ultimately being determined by others. The Corporation continuously seeks ways to manage and reduce operating costs but, as they say, 'the devil lies in the details', or in our case lies mockingly unclamped across several parking bays."
July 16. A local restaurant owner has described his terror as he and his family fled the devastation of Thursday night's truck attack in Nice. Chef Jean-Claude Garzia, who owns Beau Rivage, was on holiday when he found himself in the middle of a "massacre" that claimed scores of lives. More than 80 people, including children, died when a truck driven by Mohamed Lahouaiej Bouhlel careered into crowds gathered in the southern French city for Bastille Day celebrations, in what political figures have described as a terror attack. Mr Garzia, who moved to Bermuda in 1981, spoke to The Royal Gazette from Nice yesterday and described his "panic and fear" as police fired shots at the truck to bring the bloody rampage to an end. "It was terrible. It was brutal. I don't have the words to describe it," he said. "The truck just drove right at the people and there were bodies flying everywhere. I was watching the fireworks with my sisters, nieces and nephews and we heard shots that were different from the fireworks. Then we heard screaming and people started shouting 'run, run, it's an attack'. I could see the truck about 100 yards from us but we just kept running. Some people jumped in the sea, some people jumped over fences. It was total panic. I have never seen something like that. There were bodies everywhere. The memories are still in my head. It was a massacre." Mr Garzia described the city as "empty and quiet" the day after the attack. "There are barricades around Nice. No one is going into the city. The shops are all closed. It is a very strange feeling. Everyone has taken the highway around the city. The police and the army are here now. I will be very happy to be back in Bermuda on Wednesday." Last night, his wife Veronique told The Royal Gazette that she had spoken to her husband on the phone just moments after the attack. "He told me he had thought he was about to die and that people were running everywhere," she said. "I did not believe what he was saying, it seemed impossible at first." The death toll after the attack stood at 84 last night with more than 50 others in critical care. The Alliance Française des Bermudes group had been celebrating Bastille Day at Verdmont when news of the atrocity broke. "Our thoughts turned quickly to the four Bermudian students who are studying in Cannes, not too far from Nice," Marc Morabito, the group's president, said. "We were able to contact all four students on WhatsApp messenger chat very quickly to confirm that they were fine, which was a huge relief. Everyone was shocked and saddened to hear what had happened in Nice. It certainly put a somber note on everything." The Governor, George Fergusson, who also attended the group's Bastille Day celebrations, added: "This is an appalling and terrifying event, in a month that has already seen terrible large-scale attacks on civilians in Baghdad and Istanbul and elsewhere. The news from Nice burst in on this happy occasion. I was pleased to be able to express the solidarity which I know will be felt across Bermuda and my disgust at an act which so clearly runs against those French values which we and many others share and admire." Mr Morabito, whose cousins Jacques and Gilbert Barrichella run Barrichella's jewellery shop in Nice just yards from where the attack took place, told The Royal Gazette he had been unable to contact his family members in the city. "I have tried to contact my cousins but have not been able to yet. Their shop is just yards from the Promenade des Anglais where this attack took place. I know Nice very well and my mother came from Nice. I have tried to contact other family members in the city as well but am still waiting on word. I think that if anything would have happened to them I would have heard by now. If this was a terrorist attack then it is a profoundly cowardly attack on innocent people." French Prosecutor François Molins said no group had admitted carrying out the attack but that it bore the hallmarks of jihadist terrorism. French President François Hollande said the attack was of "an undeniable terrorist nature". The French Consul in Bermuda also expressed horror at the Bastille Day attack. Nicole Haziza said: "This is a horrific attack on innocents. Our deepest thoughts go to the victims and the families of the victims. More than ever, our thoughts are with our country and the values of our country — liberty, equality and fraternity." Yesterday, flags outside some businesses in Hamilton flew at half-mast as a tribute to the victims of the attack. A spokeswoman for Bacardi said: "As a mark of respect for the tragic event in Nice last night, we have hoisted the Tricolour of France and the Union Jack half-mast today. No other flags will be raised. Our thoughts are with our French colleagues, both here and in France."
July 15. Attorney General Trevor Moniz has presented a draft consultation copy of the Bribery Act 2016, which details plans to modernize Bermuda's laws on corruption and bribery. Mr Moniz, the Minister of Legal Affairs, noted that, through the Office of the National Anti-Money Laundering Committee, he had committed to tabling consultation draft legislation in July of this year. The Bribery Act 2016 was modeled largely on the UK's Bribery Act 2010, said Mr Moniz. "The Act would provide a modern and comprehensive scheme of bribery offences, in order to allow investigators, prosecutors and the courts to tackle bribery effectively whether committed in Bermuda or overseas. The Act would help to enhance Bermuda's international reputation for the highest ethical standards." Outlining the Bribery Act in the House of Assembly this morning, Mr Moniz said it would create the following new offences:
one general offence of bribery covering the offering, promising or giving of a financial or other advantage;
another general offence covering the requesting, agreeing to receive or accepting of a financial or other advantage;
a specific offence of bribing a foreign public official;
a specific offence of failure by a commercial organisation to prevent bribery, although it is a defence if a commercial organisation can prove — on the balance of probabilities — that it had 'adequate procedures' in place to prevent persons associated with it from bribing;
a specific offence of failing to fulfil a duty to report bribery, such duty arising where a person exercising functions on behalf of a public authority is offered or receives an advantage which may constitute bribery; and
a specific offence of interfering with such a duty to report bribery.
He continued: "The Bribery Act 2016 would also create a new National Anti-Corruption and Bribery Committee (or "NACAB") comprised of public officials charged with, (1) advising the Minister generally on the detection and prevention of corruption and bribery, (2) reviewing the operation of the Act, and (3) periodically evaluating the existing legislative and administrative measures in place in Bermuda to combat corruption and bribery. "Tabling a consultative draft copy of the Bribery Act 2016 will facilitate industry and stakeholder review of the legislation." Submissions concerning the proposed legislation are welcome no later than Monday, August 15, 2016, and may be sent to the Office of the National Anti-Money Laundering Committee on the 4th Floor of Global House on Church Street, or electronically to info-NAMLC@gov.bm. Government is rightly proud of its efforts to modernize the law on bribery and corruption. By enacting new legislation which is based on an international gold standard in the UK's Bribery Act 2010, Bermuda is signaling to the rest of the world its serious intentions to meet and surpass the highest standards as a place in which to do business. I look forward to continuing to update this Honourable House and the people of Bermuda on all efforts in this regard."
July 15. Progressive Labour Party MP Wayne Furbert has vowed to bring his rejected Human Rights Amendment Act back to the House of Assembly, but is now willing to entertain the possibility of civil unions. Yesterday, the Senate sent back the Bill, which aimed to solidify marriage as being solely between a man and a woman. Immediately after the Bill was defeated by a vote of 6 to 5, a defiant Mr Furbert told The Royal Gazette: "I respect democracy clearly. This is why we have two chambers: the House and also the Senate. We will bring the Bill back. I am sure that the House will overwhelmingly again support it." Asked whether he was disappointed with the outcome of the vote, Mr Furbert said: "I'm not disappointed because I respect people's views. I am surprised; I did expect one individual to vote yes, but they didn't. I listened very closely to the arguments made by those for and against. As you will notice, unfortunately, it was almost broken down by race also, which bothered me. It is disappointing but it is based on our cultural upbringing — that is why the African countries are against same-sex marriage and the Western countries are for it. There is a cultural aspect. I do not support civil unions. However, I believe that there are some decent arguments with regards to that and I will speak to my colleagues in a harmonious situation with the OBA and Preserve Marriage and the Rainbow Coalition together, to come up with some rights that everyone can feel comfortable with." Meanwhile, One Bermuda Alliance Senator Jeff Baron declared himself "absolutely" pleased by the outcome. "I've said consistently that this Bill should be rejected and it's not because of my belief in marriage equality and it's not because of religious reasons," he said. "It's because the Human Rights Act of this country must never move backwards and that is precisely what this Bill tried and failed to do." OBA MP Mark Pettingill, who opposed the Bill in the House and is representing Winston Godwin and Greg DeRoche as they become the first gay couple to argue in court for the right to marry in Bermuda, told this newspaper: "This was a victory for the human family, a victory for common sense and justice, for good law, for true democracy, which must by its very nature protect minority rights. We will now continue the fight through the courts to ensure the protection of all rights equally for all people." This morning, Michael Dunkley, the Premier, who was the only MP to abstain in the House, said in a statement: "Through the course of a very busy day, I was able to listen to some of yesterday's Senate debate. I commend all the Senators — Government, Opposition and Independent — for their very detailed and thoughtful presentations. Based on yesterday's outcome and the non-passage of the Human Rights Amendment Act — it now continues to be critically important for the Government to find a way forward on this very emotive and at times divisive issue. Yesterday demonstrates that there is still much work that has to be done. It is my commitment that this government will work closely with everyone in the community to find a way forward for all concerned while ensuring the protection of human rights. In the meantime I urge everyone to exercise patience, understanding and continuing goodwill towards each other."
July 15. The Senate yesterday rejected amendments to the Human Rights Act aimed at solidifying marriage as being between a man and a woman. Senator Michael Fahy, Senator Georgia Marshall, Senator Jeff Baron and Senator Lynne Woolridge of the One Bermuda Alliance, Senator Kim Wilkerson of the Progressive Labour Party and Independent Senator James Jardine all voted against the Bill, which they labeled regressive and an infringement on Bermuda's human rights laws. Support for the Bill came from Senator Marc Daniels and Senator Renee Ming of the PLP, OBA Senator Vic Ball, Independent Senator Joan Dillas-Wright and Senate president Carol Ann Bassett, meaning it was beaten by six votes to five. The Bill, tabled by Progressive Labour Party MP Wayne Furbert, passed in the House of Assembly last Friday but has been strongly criticised by the Human Rights Commission. It states that the Human Rights Act cannot override the provisions of the Matrimonial Causes Act, which provides that marriages are void unless they are between a man and a woman. Mr Furbert remained upbeat last night, immediately pledging to bring his legislation back to the House — and raising the possibility of talks over civil unions. The Act can now either be altered and returned to the Senate or left for 12 months before taking effect in its current form. Either way it must win approval from Parliament for a second time. A key turning point in yesterday's seven-hour debate proved to be the speech from Ms Wilkerson, who became only the third PLP politician to reject Mr Furbert's Bill. The lawyer described it as an attempt to "degrade rights rather than affirm them", adding that if the Bill passed it "has consequences which cannot be turned around". Ms Wilkerson also likened the issue to the historical discrimination of black people, saying: "I believe the feeling must be the same." That point was reinforced by Ms Woolridge, who noted the irony that many black people who have experienced discrimination were still pushing this legislation. Ms Woolridge said she cringes when she reflects on experiences of black men and women and that, as a black woman, she cringes at the thought of anyone wanting to infringe on human rights. The OBA senator described the Human Rights Act as sacrosanct and said any changes should be progressive, yet the proposed changes are "regressive and disclusionary. I feel that Bermuda has lost its compassion in supporting this Bill. " Mr Fahy, the OBA Senate leader, criticised his own government for "failing to adequately articulate to the community" that a civil unions Bill would be appropriate before last month's same-sex referendum. He said he opposed Mr Furbert's approach to tackling the issue through the Human Rights Act, which is designed to protect minorities. But he disagreed with comparing same-sex marriage with the civil rights movement, saying he had not heard of any members of the LGBT community being prevented from voting, entering certain restaurants or having to sit at the back of the bus. Mr Jardine said his religious beliefs "hold the sanctity of marriage between a man and a woman". However, he said that the Bill failed to address a lack of legal framework for people in same-sex relationships, rendering it "cart before the horse" legislation. "If we pass this Bill today, the legislature might lose interest in addressing the rights of a certain section of the community," he warned. Ms Marshall said legislation with primacy should not be allowed to be changed by the majority of people, as it may well oppress the minority. Mr Furbert's Bill was a bad piece of legislation, she said, that would enshrine the notion of "equal but different in our community". Ms Marshall added: "We should not hesitate to cut it in half and send it to the dump." Mr Baron said the amendments had sprang from "fear, uncertainty and doubt", but pointed to his own changing views on the issue. "There was a time when I struggled to accept gays and lesbians as equal members of our society. But I have evolved," he said. Those senators voting in support of the Bill spoke of the need for more to be done for the LGBT community. Mr Daniels, the PLP Senate leader, said: "I'm not anti-gay but I am pro-marriage and there is a distinction." He said only a combination of masculine and feminine energies "can bring forth life", saying that he wanted to protect, preserve and honour the institution of marriage. "Man, woman and child is of the highest order," Mr Daniels said. "That union cannot be mimicked by any other combination. I'm not coming from a position of hate, I am coming from a position of love. If marriage is just a flippant title then the rights are all you need. If marriage means something let it have its true meaning. Let it be." Mr Ball said: "It comes down to culture. It's not only because we believe in the Bible." He said the Government should arrange a legal framework "for our friends in the gay and lesbian community". Ms Ming said: "I do not believe in discrimination. As someone who has been discriminated against, I do not take it lightly." However, she pointed to last month's non-binding referendum, which drew a turnout of less than 47 per cent; of those who voted, 69 per cent were against same-sex marriage and 63 per cent were against civil unions. "The people that voted sent us a message, and it would be foolhardy of us to ignore that message. I support democracy and I've always believed in the democratic process," Ms Ming said. Ms Dillas-Wright said that same-sex couples should be afforded the same rights as heterosexual couples under the law without redefining marriage. MPs approved the Bill last Friday by 20 votes to ten, with 12 PLP MPs and eight from the OBA voting in favour. How they voted:
FOR
Vic Ball (OBA)
Carol Ann Bassett (Ind)
Marc Daniels (PLP)
Joan Dillas-Wright (Ind)
Renee Ming (PLP)
AGAINST
Jeff Baron (OBA)
Michael Fahy (OBA)
James Jardine (Ind)
Georgia Marshall (OBA)
Kim Wilkerson (PLP)
Lynne Woolridge (OBA)
July 15. Legislators have approved an Act toughening Bermuda's anti-money laundering and anti-terrorism regime — even as Opposition MPs decried the appearance of an international double standard. The Proceeds of Crime Amendment (No 2) Act amends the principal legislation by adding real estate and dealers in high-value goods to the scope of supervision. The House heard that as jurisdictions toughen their legislation, those seeking to launder cash are turning to new avenues such as property and valuables. Saying he could not recall ever seeing anyone prosecuted under the island's regime, Independent MP Shawn Crockwell questioned whether Bermuda's laws were "just window dressing" — and Progressive Labour Party MP Walton Brown told the House that while compliance was a must, "we should ensure there is no hypocrisy. HSBC engaged in money laundering on an epic scale in Mexico," Mr Brown said, noting that the bank had paid a steep fine but avoided getting charged. "A big company can get away with it." Trevor Moniz, the Attorney-General, told MPs that Bermuda "acquits itself extremely well" but was obliged to keep up with regulatory standards. Several Opposition MPs queried the inclusion of the Governor to the list of those to whom permitted disclosures could be made for investigation, with Mr Brown most strongly opposed to the adding of a politically appointed official. However, Mr Moniz said it was part of the Governor's executive responsibility with respect to international law.
July 15. Bermuda Hospitals Board's annual report for 2012 shows how managers battled to improve quality in tough economic conditions, according to chairman Peter Everson. The report, delayed after the Auditor-General called for a review into its financial statements of 2011-12, was released today and reveals an unqualified audit was achieved for that year. "The challenge became about continuing to improve quality while cutting costs," Mr Everson said in a statement. "I am pleased we have been able to complete our financial obligations for the 2011-12 fiscal year and publish the annual report. We have, as promised, included salary data in the annual report, although salary data from 2011-12 up to 2015-16 was publicly released earlier this year. 2011-12 was a financially difficult year for BHB although much was achieved, including a successful accreditation, quality improvements and new specialities being offered. BHB was under the stewardship of a different CEO, chairman and board, and it was the first year that BHB felt the serious effects of Bermuda's economic downturn. Efficiency measures prior to this year were being implemented as part of BHB's preparation to meet the financial obligations of the new Acute Care Wing once it was completed in 2014." Mr Everson said the original plan was to pay for the new wing through a 1 per cent fee rise above inflation plus a 1 per cent efficiency saving within BHB per year, for a period of five years. However, he said the inflation plus 1 per cent fee rises could not be met due to the economic climate, and the focus became on making savings so that BHB could meet its obligations without hurting the Bermuda economy. He added that, on top of a low fee rise in 2011-12, BHB had to manage a write-off of Government debt of about $17 million and revenue restrictions imposed by memoranda of understanding with local insurers that lost about $20 million in revenue. "These were required restrictions due to the financial struggles of Bermuda, as they helped control escalating healthcare costs that no one on the island could afford," Mr Everson stated. "The story of how the previous and current boards began to turn the tide so that we could afford the ACW payments — as has been achieved in the fiscal year 2015-16 — will be covered in subsequent annual reports, although regular updates from BHB have described the budgetary constraints and Modernisation Project, which saw a number of major efficiency projects completed." Explaining the delay in the report, Mr Everson said: "While we are obviously disappointed to be behind on our reporting, the delay was initially caused by a review of the 2011-12 financial statement. The Board made a summary of the Auditor-General's review of 2011-12 available in October 2013, and diligently implemented recommendations to strengthen due process and governance while finalising the auditing process. We are very pleased that our financial statements for this year are unqualified, and recognise that we must continue to maintain and improve our standards to ensure the next few years can be worked through as efficiently as possible so the audited financials can be presented to the public." Venetta Symonds, BHB CEO, stated: "I am very pleased to see this annual report released. It represents the first step towards getting all our financial reporting obligations up to date. Despite BHB feeling the harsh realities of the economic downturn, it was an important year where we achieved hospital-wide accreditation, made improvements to medication management, introduced cutting-edge screening for cervical cancer, and completed the ward renovation project in the General Wing. A new CT scanner went live, thanks to a generous donation from the Hospitals Auxiliary of Bermuda. Construction of the new Acute Care Wing continued, and work started in earnest to prepare for the safe transition of services once it was completed. The story of the year perhaps was the impact of the economy, but within BHB the story became about the heart and passion of our staff, who sought every way to cut costs while ensuring the services they provided kept pace with continually changing international quality and safety practices. Like an actual storm, BHB does not have the luxury of ceasing or restricting services no matter what the challenges, and our accreditation process requires us to continually improve. When people are hurt or unwell and need care, our doors must be open, and this remains our commitment to care for our community." The full 2012 Annual Report can be accessed on the BHB website at www.bermudahospitals.bm/bhb/pdf-downloads/annual-reports/AnnualReport-2012.pdf.
July 15. A significant increase in rates of diarrhea and vomiting illness has prompted the Ministry of Health to issue a high-level warning. The Epidemiology and Surveillance Unit raised the alert because the number of cases of gastroenteritis is unusually large compared with the five-year average for this time of year. The ministry said there was no single common cause in the lab-verified cases that had been reported. A spokeswoman said: "If you become ill, you should contact your healthcare provider if you are concerned about your symptoms. Your doctor may wish to test for the cause. Seek prompt medical attention if you or a person in your care is severely ill due to the risk of dehydration. This is especially important for young children and seniors." Members of the public can help to prevent the spread of infection by staying at home until they are well. A ministry advisory says: "Those who have symptoms of vomiting and diarrhea should not go to work and should not handle or prepare food for others while ill. Professional food handlers and caregivers should consult a physician or the Department of Health before returning to work. Children with diarrhea and/or vomiting should not attend a summer camp or daycare centre until 48 hours from the last episode of diarrhea. Children in diapers with diarrhea should not use wading/swimming pools. While you are ill or caring for someone who is ill, wash your hands thoroughly with soap and water, especially after using the toilet, and before eating; hand sanitizer may be used if the hands are not visibly dirty. Flush or discard any vomit and/or stool in the toilet and make sure that the surrounding area is kept clean. Disinfect contaminated surfaces, eg, kitchen counters, bathroom surfaces. As a general precaution, cook and store food appropriately, keep hot food hot (at 140ºF), and cold food refrigerated (at 40ºF or below.) Use bottled water when travelling in countries where the water supply might be unsafe. In Bermuda, the Department of Health recommends that tank water be disinfected before it is used for drinking or food preparation — common methods include boiling, ultraviolet light, and chlorination." The Department of Health advised that thorough hand washing was an important way of reducing the risk of transmitting illness.
July 15. By Lawyer Max Tetlow is an Associate within the Corporate Department and lawyer Ashley Fife is a Senior Associate, in the Private Client and Trusts Department at Appleby. A copy of this column is available on the firm's web site at www.applebyglobal.com. "Bermuda has a longstanding reputation as a high-quality jurisdiction in which to domicile an offshore fund, whether as a stand-alone vehicle or the now-familiar master/feeder structure. What follows is an overview of some recent changes, current developments and those anticipated in the near future, all of which are intended to ensure that this reputation is preserved. After collaboration between the Bermuda Government, Bermuda Monetary Authority (BMA) and industry stakeholders, a 2013 amendment to the Investment Funds Act 2006 introduced two new classes of exempt funds: the Class A Exempt Fund (Class A Fund) and Class B Exempt Fund (Class B Fund). The defining features of a Class A Fund are light touch regulation and speed to market. Subject to certain eligibility requirements (broadly experienced/high value investors with a manager licensed in a recognized jurisdiction or with $100 million of assets under management) the fund can be launched immediately upon filing with the BMA. If the Class A Fund qualifications surrounding the investment manager are not met, a Class B Fund may be appropriate. Class B Funds also benefit from a less onerous regulatory regime, although an application to the BMA is required. Bermuda is one of the few jurisdictions where legislation permits the appointment of managing trustees. A managing trustee, who may be an investment manager, may be appointed as co-trustee with another trustee (often referred to as a custodian or administrative trustee). This enables the trust instrument to provide the managing trustee with exclusive control over management of the fund's investments with the administrative trustee not liable for the acts or omissions of the managing trustee. During 2014, Bermuda introduced a regime to provide for reservation of powers in trusts. In a unit trust investment fund context, Bermuda's reserved powers regime enables investment and other powers to be reserved or granted to an investment manager without the investment manager being regarded as a trustee. The legislation provides that the trustee shall not be liable for a breach of trust simply because it implemented the directions of the person (e.g. the investment manager) to whom the powers have been reserved or granted. Bermuda's managing trustee and reserved powers regimes enable investment managers, respectively as managing trustees or as non-trustee power-holders, to make and implement investment and other decisions quickly without having to persuade a licensed trustee or co-trustee that the transaction is in the interests of the unit holders. Amendments to Bermuda's partnership law (Partnership Amendments) came into force in December 2015. The Partnership Amendments include an extension to, and clarification of, the safe harbour provisions of the Limited Partnership Act 1883 by setting out a more comprehensive description of the specific acts that do not amount to engaging in the conduct of the business of a limited partnership so as to avoid a limited partner incurring liability. Partnerships are now also able to convert into companies and companies into partnerships. On March 28, 2016 the Bermuda Contracts (Rights of Third Parties) Act 2016 became operative. The legislation allows persons who are not a party to a contract to enforce its terms. Of particular interest from a funds perspective is that fund documentation that often contain indemnities in favour of third parties, such as investment management agreements, can now be enforced directly by such third parties. The Companies Act 1981 has been amended to provide for the requirement that a Register of Directors of Bermuda companies must be lodged with the Registrar of Companies, where it will be publicly available for inspection. The Register of Directors must contain the following information with respect to each director of a Bermuda company:
• An individual, his present first name, surname and address; or
• A company, its name and the address of its registered office.
Although an additional requirement, it is not as onerous as some of those found in other offshore jurisdictions where there is a requirement to be registered or licensed with a governing body, in some instances pay certain yearly fees, and thereafter be subject to extensive disclosure and regulatory requirements. Legislation, drawing upon Delaware law, has been approved by MPs in Bermuda to introduce limited liability companies (LLCs). Such vehicles would be broadly similar to Delaware LLCs and therefore familiar to those who currently operate in the asset management space. The Bermuda LLC should allow for consistency across the constitutional documents of onshore and offshore vehicles within a fund structure. Additionally, the European Securities and Markets Authority (ESMA) intend to assess certain non-EU countries, inclusive of Bermuda, for their eligibility to be extended the Alternative Investment Fund Managers Directive Passport. Such recognition would enable the managers of Bermuda funds to market their funds and services throughout Europe without the need to undergo further approvals in each member state. Bermuda is dedicated to working together with ESMA to show that it is deserving of such recognition. It is evident that Bermuda is committed to further developing its status as a high quality jurisdiction for funds, which is good news for investors and fund managers alike. "
July 15. The legal obligations of employers to their employees will be the focus of a panel discussion hosted by the Bermuda Chamber of Commerce this morning. The panel, the result of a collaborative effort with the Bermuda Health Council, the Department of Social Insurance, the Pension Commission and the Health Insurance Department, will provide an overview of employer responsibilities under the law. A statement by the Chamber explained: "Section 20 of the Health Insurance Act 1970 stipulates that an employer must provide an active health insurance policy with a licensed insurer (or approved scheme) for him or herself, all employees and their non-employed spouses. The Health Council monitors and enforces employer compliance with this Act. The Contributory Pensions Act 1970 authorizes DOSI to manage the public pension fund and authorizes the Pension Commission to monitor and ensure integrity of all private pension plans available on the island. Through regular monitoring and enforcement of these Acts, it is often discovered that employers are unsure of their full responsibilities to their employees." Last year, the Health Council investigated 1,016 reports of employers with inactive health insurance policies, representing 3,039 employees without health insurance coverage. Following investigations, 787 employers settled their arrear and re-established policies, giving coverage to 2,115 employees. The panel discussion provides an opportunity for employers to be informed of and ask questions about their legal obligations to their employees. Ian Cameron, compliance officer of the Health Council, said: "This inter-agency panel discussion will provide a good opportunity for employers to familiarize themselves with the specific requirements of the Health Insurance Act 1970 and the Contributory Pensions Act 1970 as investigations have often revealed that employers' delinquency with health insurance is in tandem with delinquency in pension contributions as well. "This has long-term implications for employees who are often unaware that contributions are not being made by their employer. This discussion will assist employers in gaining a better understanding of their responsibilities and allow for improved fiscal planning." The panel discussion will take place today at 8am in the Chamber of Commerce offices.
July 15. Five Bermuda-based shipping operators were yesterday honored for helping to save lives at sea by the US Coast Guard. US Consul General Mary Ellen Koenig presented the representatives of the organisations with pennants for their 15 ships and letters of appreciation on the US Coast Guard cutter Eagle, which is docked in Hamilton. Mr Koenig said all of them were part of the voluntary automated mutual assistance vessel rescue network, used by search and rescue authorities around the world to help ships and aircraft in distress at sea. Ms Koenig added: "AMVER saves lives. It has proven itself time and time again. I want to thank these Bermudian companies, their ships and their crews for participating in the AMVER safety programme during 2015 and for continuing this practice into the future." The organisations honored were the Bermuda Institute for Ocean Sciences, which owns the Atlantic Explorer, Neptune Group, owner of the container ship Oleander, and Frontline/Golden Ocean Group, Bernhard Schulte Ship Management and Teekay Shipping. The AMVER programme was established in 1958. In 2005, 3,004 ships participated but just ten years later the total number of vessels taking part had risen to 7,776. The system works by plotting submitted course plans to the AMVER computer centre, indicating port of departure, expected arrival at their destination, course and speed. Ships report every 48 hours during their voyages so AMVER is able to project the position of ships in relation to ships or aircraft in trouble on the high seas, which allows them to divert the closest vessels to an emergency. In 2005, an average of 3,159 ships were on the plot each day compared to an average of 8,083 last year. A spokeswoman for the US Consul General's office said: "AMVER improves the chances for aid in an emergency and can reduce the time lost for vessels responding to calls for assistance by coordinating a rescue response, utilizing ships in the best position or with the best capability, thus eliminating unnecessary diversions by other vessels. She added: "Regular AMVER reports compress the area of a search if a ship is unreported or overdue, because AMVER position reports verify that a ship arrived at a certain point on its voyage at a particular date and time." The scheme is open to ships of all flags and is free of charge. The Eastern Confidence, a bulk carrier flagged in the Philippines, in April altered course after being alerted by the Greek Coast Guard of a migrant ship in distress in the Mediterranean and rescued 41 people.
July 15. The Bermuda Tourism Authority's public relations officers generated editorial content worth more than $26 million in advertising during 2015. The BTA said yesterday that much of that content came from 108 journalists who visited the island last year and worked with its sales and marketing team. "BTA worked with partners and specific media outlets to introduce a new generation of travelers to Bermuda," said chief sales and marketing officer Victoria Isley. "The success we saw last year is a direct result of our team putting Bermuda in front of editorial decision makers. We had compelling stories to share about the re-emergence of Bermuda as a youthful, adventurous, culturally rich destination and the journalists who came to the island were able to experience island life for themselves." Earlier yesterday, junior tourism minister Kenneth Bascome had revealed details on the cost of the journalists' visits in the House of Assembly, in response to questions from shadow minister Jamahl Simmons. Mr Bascome said the BTA had allocated $15,000 on air tickets, $38,000 on accommodation, $30,000 on meals, $39,000 on excursions and amenities and $56,000 on transport to host the reporters. Mr Bascome was unable to detail the terms and conditions attached, but pledged to provide the information to Parliament once he obtained it. The BTA said Bermuda was named Best Island by Outside Magazine in its Best of Travel issue last year, Wall Street Journal called Bermuda the "new destination for adrenalin junkies" and the island was on the cover of the romance issue of Condé Nast Traveller. Robb Report, Triathlete Magazine, Climbing Magazine and Scuba Diver Life were some of the other media outlets to feature Bermuda in at least one article in 2015. In North America alone, it is estimated consumers were reached more than one billion times with editorial content about Bermuda online, in print or otherwise, according to the BTA. Last year, the authority spent $180,168 hosting journalists in Bermuda. "When measured against the advertising value of $26.4 million, the BTA earned $146 of marketing exposure for every $1 it spent on journalists," noted the BTA. "Additionally, 92 per cent (or $165,149) of the money spent hosting journalists in 2015 was spent on-island at local restaurants, hotels, attractions and transport companies. In addition, some island stakeholders contributed to the efforts through complimentary hotel rooms or discounted pricing. The BTA's public relations team is working to maintain its print and online momentum in 2016, while at the same, generating greater exposure for Bermuda on television. In the first quarter of 2016, more than $2 million in advertising value was realized; ten journalists visited over that three-month period. This summer it was revealed Travel & Leisure readers rated Bermuda one of the top ten islands in its annual World's Best Awards Survey." Ms Isley added: "Public and media relations is one of the tools in BTA's integrated marketing toolbox. Telling stories through third party partners is an excellent way to build credibility. We are proud of the results of our efforts, and grateful to the many local partners that work with us in sharing Bermuda's mystique, character and hospitality with media partners and ultimately travelers. One of the most recent integrated media partnerships includes NBC's 1st Look programme which will air again in New York on July 16. Leisure air arrivals year-over-year for 2016 are on a positive track, up 9 per cent through May 31."
July 14. Developers have unveiled the first design images for the proposed redevelopment of Bermuda's airport. The new steel and glass terminal building will be set back at the far west or Stone Crusher Corner end of the present runway and will be built on higher ground to reduce the risk of flooding. The facility will continue to house pre-clearance for US customs and immigration as well as enclosed passenger bridges to aircraft. Bob Richards, the Minister of Finance, and Senator Michael Fahy, the Minister of Transport and Tourism, joined Martin Zablocki, president of Canadian Commercial Corporation, and Steve Nackan, president of Aecon Concessions, for the official unveiling of the renderings at the Bermuda Underwater Exploration Institute. Mr Nackan described the design as "smart and beautiful" and maintained it was "consistent with Bermuda's global brand and identity". He also revealed plans for a putting green and nature trail outside the airport, adding: "Bermudian culture is on display throughout, including kites and indigenous birds suspended from the ceiling. The airport will be surrounded by lush landscaping using indigenous flora compatible with and complementing Bermuda's ecosystem, as well as sustainable water features to create an invigorating outdoor experience that travelers can enjoy on an expansive patio. Plants will be sourced and grown on the island and landfill will be repurposed from the existing property. The design we are unveiling today marks an important milestone in the project's progress as it represents a shared vision resulting from many months of collaboration and consultation with community stakeholders." Mr Nackan said the project would be a "vital generator of local employment opportunities" both in construction and operations "where the majority of employees will be Bermudian". Mr Zablocki insisted the project would be delivered "on time and on budget". Mr Richards described the latest development in the airport redevelopment project as a "very good day" for the island. He maintained that ground would be broken on the $250 million project by the end of the year and said that the new facility should be operational 40 months later. "I encourage everyone to come out and meet some of the people involved and ask questions so that you can truly understand the unique value of the proposals and the design," Mr Richards said. Mr Fahy added: "We're not just designing an airport, we're building Bermuda's future." The new airport designs will be on display at the Bermuda Underwater Exploration Institute today and Saturday between 9am and 5pm. They will be then be moved to the Port Royal Golf Course on July 18 from 5.30pm to 8.30pm and on to Penno's Wharf in St George on July 19 at the same time.
July 14. Bermuda law firm Conyers Dill & Pearman has brokered a $13 billion merger between two specialists in information and analytics. The deal to merge IHS Inc and Markit to form IHS Markit, represented by CDP and registered on the island, has created a global company with $3.3 billion in revenue. Niel Jones, a director in CDP's corporate department, said: "Certainly, this year it's the largest capital markets transaction for Bermuda. What is significant about this transaction is that this is the second transaction in less than a year where there was an existing connection with Delaware, yet the combined groups have decided to have a Bermuda holding company. We are expecting another similar transaction to close next year. It enhances market confidence in Bermuda public companies. It's been a very good project for Conyers and we are delighted to have received instructions from Markit to act for them in this significant transaction." The new firm, to be known as IHS Markit, was designed to create a global leader in critical information, analytics and solutions. The new combined company has more than 50,000 key business and government customers, including 80 per cent of the Fortune Global 500, as well as the world's top financial institutions. Mr Jones said: "We have acted for Markit since they came to Bermuda in 2014 when they put a Bermuda company as the top holding company and listed on Nasdaq." He added that the two companies' faith in Bermuda underlined its solid reputation in world markets. Mr Jones said that the decision by the XL Group to redomicile from Ireland to Bermuda and the island's award of Solvency II equivalence by the European Union were other clear markers that Bermuda had a rock-solid reputation as a place to do business. He added: "These are all signals that the market has confidence in groups using a Bermuda company to be the top-level listed holding company." Jerre Stead, chairman and chief executive officer of IHS Markit, said: "This merger is such an important milestone for our company, colleagues, customers, shareholders and the entire business information industry. With our unique positions in energy, financial services and transportation, the sky is the limit in terms of the analytics and next-generation solutions we will provide to customers worldwide and across industries, as the new global information leader." Lance Uggla, president of IHS Markit, which will retain its London base, said: "IHS Markit will leverage best-in-class technologies to enhance the way our customers access information, analytics and solutions. Our expertise in the industries and markets that drive the global economy will allow us to provide our customers with the tools they need to make better decisions and gain a clear competitive advantage."
July 14. Centaur Fund Services has opened an office in Bermuda, after being impressed by the island's welcoming attitude and professional approach to attracting new business. Centaur is headquartered in Dublin, with offices in London and New York. The fund administrator provides services to client groups who manage in excess of $40 billion. Setting up in Bermuda was a logical choice for the company for a number of reasons, according to Eric Bertrand, one of the three founding partners. He worked on the island during the 1990s and 2000s, with Hemisphere Management, which was acquired by Bisys Group and which in turn was snapped up by Citi. Mr Bertrand and his business partners, who were based in Ireland, decided to branch out on their own. Battered by the global economic downturn, Ireland in 2009 was a relatively low-cost jurisdiction in which to start up a business, and it was also a country where Mr Bertrand and the other co-founders of Centaur had existing clients. "The jurisdiction was going through difficulties, so we were able to start off with low costs, which was important," said Mr Bertrand. Centaur has since grown from a handful of staff to now employing 70 in Dublin, and with offices in London and New York. "We started selling in the US from day one, but we've become more aggressive in the last few years. We felt it was time to set-up operations in a similar time zone to New York as more clients and potential clients pushed us in that direction. When it came to deciding on a jurisdiction we had a look, but it was no contest as far as choosing Bermuda," said Mr Bertrand. Not only had he previously worked in Bermuda, so had his business partners. We love Bermuda as a place to live and work. We have a history here and a lot of former contacts that we can go to." The final decision to choose Bermuda as the location for a new office was cemented by the way Centaur was treated by the Bermuda Business Development Agency. As part of its mission, the BDA endeavors to attract new business to the island and provide a seamless and smooth experience as they go through the process of establishing a presence on the island, and conforming to the necessary rules, and regulations. Mr Bertrand praised the way the BDA achieved that, recalling that Sean Moran, BDA business development manager, met with him initially last November. "We were incredibly impressed by how welcoming everyone was, and that made us feel even more certain that we had made the right choice." In the space of just eight months Centaur had been able to formally open an office in Bermuda at Ideation House on Pitts Bay Road. "The BDA cleared a path to help us start the licensing process, to understand the hiring process in Bermuda and to meet with government ministries and agencies as we put our plan together. They have been very good and have constantly followed up with us." Mr Moran, of the BDA, said: "We're very excited to see a new fund administrator company set up in Bermuda, and very happy to have assisted in making that happen." He said the BDA's concierge service and a collaborative approach with other organisations, including the Bermuda Monetary Authority and the Ministry of Economic Development, had played an important part in Centaur's decision to come to Bermuda. "Everyone was co-operative and collaborative, and Centaur felt well treated and welcome." Centaur is now looking to build a local team. Marc Weaver, who has previously worked with Mr Bertrand, is chief operating officer. Mr Bertrand said: "We will be adding to our team in Bermuda, and our global team," said Mr Bertrand, although at this stage he could not say how many people may be hired in Bermuda. However, the company was working on converting new clients and is also interested in the strong ILS sector in Bermuda. Mr Bertrand is confident Centaur will also be a good addition for Bermuda. He said the company brings a level of quality service delivery that has proven successful elsewhere. Centaur has won a string of awards from The Hedge Fund Journal and at the HFM European Hedge Fund Services Awards. "We can be more flexible and provide that higher level of service. We have converted most of the business we service from other administrators and we continue to grow successfully by adding reputable clients and talented professionals," said Mr Bertrand. "Bermuda is not only a jurisdiction for service providers, it has become a market in its own right with more asset managers in ILS and private equity."
July 14. A Bill reforming the process by which adopted children can obtain Bermudian status has been passed in the House of Assembly. The Bermuda Immigration and Protection Amendment (Adoption) Act 2016 specifies that adopted children with at least one Bermudian parent can apply for status if the application is made before their 16th birthday and completed before their 18th birthday, according to the Attorney-General. Speaking on behalf of home affairs minister Patricia Gordon Pamplin, Trevor Moniz explained that presently an adopted child can apply for status between the ages of 18 to 22 if he or she was ordinarily resident in Bermuda for five years immediately preceding the application and was deemed to possess and enjoy Bermudian status for that same period. The new amendments, however, will allow non-Bermudian children, who are Commonwealth citizens, to obtain Bermudian status, if they are under 18 and were either adopted in Bermuda under the Adoption of Children Act 2006 or outside of Bermuda under The Hague Convention on the Protection of Children and Co-operation in Respect of Intercountry Adoption. In both circumstances, one of the child's adopted parents must be Bermudian and domiciled on the island on the date of adoption. "For a child to be eligible for the automatic acquisition of Bermudian status, the adoption process must be initiated before the child's 16th birthday, and must be completed before the child turns 18," Mr Moniz said, adding that the Bill "will give security for the automatic privilege of Bermudian status to adopted children". He also noted that it was the first legislative reform under the Pathways for Status initiative and was based on recommendations by the Consultative Immigration Reform Working Group. Acting Opposition leader Walter Roban said the Bermuda Progressive Labour Party supported the amendments and PLP MP Walton Brown, who is a member of the working group, provided context to how the act came about. While defending the role of civil disobedience in forcing the Government to collaborate during the protests that brought legislative proceedings to a standstill in March, he also expressed hope "that we can have this kind of collaboration on critical issues going forward because unilateralism doesn't do well for anyone". Mr Brown detailed how the working group had reached its decision on adoptions, which he described as a "very rigorous process" that does not lend itself to abuse. He pointed out that on average about five or six foreign-born children are adopted yearly in Bermuda, saying that the "numbers are low enough that it creates no fundamental challenge". Mr Brown also noted that the Act was the "first part of an ongoing process of collaboration" and that the group would now focus on mixed-status families.
July 14. The introduction of minicars as a rental option for tourists, due for debate tomorrow in Parliament, is "strongly" supported by the Bermuda Tourism Authority. The environmental group Greenrock gave guarded support for the legislation, although the organisation said the initiative should be confined to electric vehicles, and called for more public consultation to be undertaken. Greenrock also said it was unclear whether an environmental impact assessment had been carried out. The legislation got a poor reception earlier in the week, criticised as a surprise change that could prove detrimental to taxis. However, in a statement issued this afternoon, the BTA said that while the structure and regulation of such a product merited "very careful scrutiny", electric minicars stood to enhance the island as a destination. The statement continues: "Visitor research commissioned last year by the Ministry of Tourism and Transport showed 53 per cent of visitors were interested in renting an electric mini car in Bermuda. That's significantly more than the 31 per cent who said they would be interested in renting a scooter. Bermuda is one of the only destinations in the world not offering some sort of car rental programme. Having this new capacity will improve Bermuda's marketability and positively impact the tourism economy. More specifically, the BTA believes this new offering will make us more competitive as a destination, it will significantly enhance safety for visitors not entirely comfortable on a scooter, it will increase visitor spending and it will build entrepreneurial opportunities for our community. All of these benefits can be achieved without negatively impacting the taxi and minibus industries because the size of rental vehicle proposed means a user would be required to travel without luggage and with only up to two vehicle occupants, similar to a typical scooter. We appreciate that the public may have concerns over congestion, but with 3,500 fewer licensed vehicles on the road over the past seven to eight years perhaps we have more capacity than we think. Leisure air arrivals year-over-year continue to track on a positive trend line, up 9 per cent through May 31, 2016. If we are to continue building on this momentum of growth we must remain open to new products and experiences across our tourism industry. It's what our visitors are telling us we need to do." Greenrock's statement follows: "Greenrock was surprised to learn about the proposal to introduce car rentals through the Motor Car Amendment (No. 2) Act 2016. We recognise that there are pros and cons to the introduction of rental cars in Bermuda, and feel it is important to give our initial thoughts on this matter from a sustainability perspective."
Focus on Public Transport. It is our belief that an efficient public transportation system should be the focus of transportation policy in Bermuda. We believe this is the best approach for the island to:
Reduce the potential for traffic congestion overall;
Reduce the public health hazards associated with fossil-fuel based transport;
Reduce Bermuda's greenhouse gas emissions relating to transportation;
We also note that Bermuda needs an updated National Transportation Management Plan. It is our understanding that the last such plan dates from 2002. Such a plan should consider what the carrying capacity for vehicles in Bermuda is, as well as facilitate the transition to zero or low emission vehicles.
Traffic Emissions. Traffic emissions are the most concerning source of air pollution in Bermuda. If car rentals are to be introduced, they should be restricted to zero emission vehicles only, such as electric vehicles. While electric vehicles still rely on energy production — such as fossil fuels from power plants — they greatly reduce the rate of air pollution and are a more efficient use of energy production. While we understand it is the intent of this legislation to be restricted to electric vehicles, we do not believe this is made as explicit in the Act as it should be.
Sustainability Impact Assessment. It is our belief also that all policies of the Government should be subject to Sustainability Impact Assessments — and where necessary, such as regards transport in this case, an Environmental Impact Assessment. It should be noted here that the 2006 Sustainable Development Action Plan (SDAP) explicitly called for all policies to be subject to Sustainability Impact Assessments. It is not clear whether such an assessment has been undertaken with regard to this proposed policy — we believe this is a critical step that needs to be undertaken before proceeding with this legislation.
Public Consultation. Finally, public consultation is important for identifying potential problems with proposed legislation and ensuring community/stakeholder buy-in. Institutionalising public consultation in the policy process and embedding good consultation practice is important to ensure an inclusive and sustainable Bermuda where decisions are fully informed. In this regards, the public consultations surrounding Public Access To Information (Pati) and the more recent Personal Information Privacy Act (PIPA) set the standard that should be aspired to. We would support legislation — such as this proposed amendment — being subject to a more proactive public consultation approach.
July 14. Chief Justice Ian Kawaley has released a full judgment explaining why he didn't stop the referendum on same-sex relationships from going ahead despite it being held in a "somewhat shabby and shambolic fashion". The 44-page verdict expands on Mr Justice Kawaley's reasons for rejecting a legal bid by the Centre for Justice to stop the June 23 referendum or postpone it to a later date. He wrote that the referendum could be held without offending the Constitution or the Human Rights Act and though it would "likely interfere with some freedom of expression and freedom of association rights" it was not to the extent that merited stopping it from happening altogether. "In the context of deciding whether the referendum . . . should or should not be restrained, the rule of law, in fact, required the court to respect the fact that political judgments are for politicians, not judges, to make. There is room for judicial activism when entertaining applications to enforce statutory human rights. There is a need for judicial restraint when courts are invited to thwart the lawfully articulated will of Parliament." He added it would be inconsistent with established principles governing the relationship between the judiciary and the legislature for the "judiciary to trespass on the proper domain of the executive and judicial branches of government"; to do so, he said, would be unconstitutional. Elsewhere in the judgment, the Chief Justice said the application for judicial review by the Centre of Justice "raised complicated issues of considerable public importance which were argued and decided within a necessarily compressed timeframe". The referendum asked voters if they were in favour of same-sex marriage and if they were in favour of same-sex civil unions. The turnout for the non-binding ballot was 46.89 per cent and, of those who voted, 69 per cent were against same-sex marriage and 63 per cent were against civil unions. Mr Justice Kawaley described the referendum as being "organised in a somewhat shabby and shambolic fashion with little or no apparent regard for good referendum practice" and suggested the Premier should have set up a committee to oversee how it was run. But in relation to the Centre's claim that it was "repugnant to certain fundamental rights of individuals at common law," he concluded there was no reason for the courts to intervene to stop it. "Bermuda's Parliament is competent to override common law rights by clearly drafted legislation, subject to three important caveats," he wrote. The caveats, he said, were that Parliament's law making powers were subject to the Constitution, could not be exercised in a way which conflicted with any UK laws which extend to Bermuda and "cannot effectively be exercised in a way with conflicts with the Human Rights Act 1981, unless Parliament expressly provides that the relevant law is not subject to the primacy provisions of the 1981 Act". He said it was open to any interested party to challenge the referendum results. The judgment refers to an earlier observation made by the Chief Justice that "Bermuda appears to be under a positive international law duty under article of the ECHR (European Convention on Human Rights) to create some coherent legal framework for the recognition of same-sex relationships formed by Bermudians". Mr Justice Kawaley said those observations formed no part of his decision in the Bermuda Bred Company case, in which he ordered that same-sex partners of Bermudians be given the same immigration and employment rights as heterosexual spouses, and which was "solely concerned with the Bermuda domestic law position."
July 14. The chairman of the Bermuda Casino Gaming Commission has accused parliamentarians of potentially deterring "hundreds of millions" of dollars' worth of investment in the island by Caesars Entertainment Corporation with their "political theatre." Alan Dunch said questions raised in the House of Assembly last month about an exploratory visit to Bermuda by representatives of the casino operator — including the former wife of commission executive director Richard Schuetz — may have put paid to hundreds of jobs for Bermudians. In a lengthy statement issued yesterday, Mr Dunch said he and Mr Schuetz personally appealed to Michael Dunkley, the Premier, the Cabinet and the Opposition last year to "not make us a part of the toxicity that often surrounds the political discourse of this island" and to visit the commission's office if they had questions. Mr Dunch said statements made in Parliament on June 24, and further comments to The Royal Gazette by Progressive Labour Party MP Zane DeSilva, made clear "they did not honour or respect our request, nor take up our invitation". In the House, Mr DeSilva queried why Mr Schuetz "invited Caesars to Bermuda to set up business", while party colleague Rolfe Commissiong questioned whether Mr Schuetz's background in Las Vegas could "invoke potential conflicts of interest, bearing in mind that Caesars has been invited to look at the Bermuda market". PLP backbencher Derrick Burgess referred to the Caesars team that came here, including "Mr Schuetz's wife". The Caesars representative referred to by Mr Burgess was Jan Jones Blackhurst, a former mayor of Las Vegas and executive vice-president of government relations and corporate responsibility for Caesars. She and Mr Schuetz divorced more than a decade ago, according to Mr Dunch, who said that they had no children together or financial dealings with one another but remained friends. The chairman said he and Mr Schuetz met Ms Jones Blackhurst in her office at Caesars Palace in Las Vegas in September 2015, when they discussed the island's "fledgeling effort ... to introduce integrated resort casinos" and invited Caesars to visit Bermuda. The meeting resulted in Ms Jones Blackhurst and another Caesars representative paying a visit to the island to "explore it as an investment opportunity". Mr Dunch said: "The two representatives of Caesars traveled to Bermuda at the expense of Caesars. They also stayed at a hotel in Hamilton; again, at the expense of Caesars." He said they met Shawn Crockwell, the tourism minister at the time, as well as Mr Schuetz, Garry Madeiros, the commission's deputy chairman, and its outside legal counsel. "All individuals involved in these meetings were aware of the fact that Mr Schuetz and Ms Jones Blackhurst had at one time been married and to suggest otherwise is either a function of bad memory or an effort to deceive," Mr Dunch said. "The commission is bewildered as to how anyone could conclude that the relationship between Mr Schuetz and Ms Jones Blackhurst could constitute a conflict of interest. Such a suggestion has no basis." Mr Dunch, a lawyer, said Caesars was "heavily regulated in a great many jurisdictions" and the comments in Parliament would invite scrutiny that could be costly, time-consuming and potentially damaging to the company's 68,000 or so employees. "Those who wish to criticize should ensure they have their facts right before casting aspersions. We are confident that should any regulatory entity feel compelled to look into Mr DeSilva's statements, it will quickly come to understand those statements for what we believe they were: namely, political theatre." Mr Dunch was unwilling to answer further questions put to him by The Royal Gazette last night.
July 13. A group of about 15 protesters gathered outside the L.F. Wade International Airport this morning to protest against the airport development, immigration and new legislation permitting rental cars on the island. The protest was organized by Move — a group of concerned citizens. Chairman of the group, Willie Ferguson, was handing out leaflets and issued an official statement outlining their cause. It said: "We say shame on OBA for rewarding the people of this island with extreme poor leadership which has dashed their hopes, their dreams and aspirations for a better quality of life." Among the issues raised are education, immigration, institutional racism, the airport, employment, seniors' quality of life and the Motor Car Amendment Act. The statement continued: "We find this island being led as if by drunken sailors with no moral compass. We are betrayed by stealth legislation, brought forward, so that kith and kin will benefit at the expense of hardworking Bermudians. We are referring to the Motor Car Amendment Act of 2016 which is a slap in the face of every taxi driver, the cycle livery businesses, buses, ferries and even gas stations island-wide with the introduction of electric rentals. We hold our breath as we watch Premier Michael Dunkley speak about job creation and yet have no control over his Cabinet ministers as they carry out their own agendas. Shame on you for promising us hope when the OBA's own betrayals continue to cause despair among residents all over this island. The people of Bermuda are deserving of superb and equitable service. These have been the shortcomings of the OBA since taking office in December 17, 2012. Therefore, you have failed the leadership test miserably. We shall remember this at the 2017 election poll." Promotional literature being distributed to passer-bys is titled For Lease: By the Bermuda Government to the Canadian Commercial Corporation Company" under a picture of the airport.
July 13. Legislation for visitors to rent out minicars has come under fire from the Opposition and taxi operators, as well as raising tempers within the already tense ranks of the One Bermuda Alliance. That Bill, debated last night within the ruling party, is scheduled to go ahead in Friday's session of Parliament — the last sitting until November. It introduces the possibility for liveries to issue small electronic or gas-driven cars to tourists. Transport minister Michael Fahy said details for the proposal would be announced at 11am today, and described it as a measure to make roads safer as an alternative to rental bikes. "These are small," Senator Fahy said. "They have no luggage space so they won't compete with taxis. I doubt you would be able to get your golf clubs in there. You will have to have a livery, so there won't be thousands of extra vehicles coming on to the roads. A lot of people are told not to use rental bikes because they aren't safe. This is about trying to give options to our visitors." However, shadow transport minister Lawrence Scott questioned why the legislation appeared to have been "brought in under the radar" last week, while OBA sources said some Government MPs were left feeling "blindsided". Meanwhile, Tafari Outerbridge of Bermuda Island Taxis said the revelation yesterday had left taxi drivers in shock, and that a general meeting was planned for tomorrow night in an effort to get the Act halted. The legislation, which came before legislators during Friday's House of Assembly, initially appeared a rehash of the Motor Car Amendment (No 2) Act 2015, tabled in December 2015. It came with a footnote for the minister to amend the citation to 2016. Grant Gibbons, the Minister of Economic Development, tabled it with the brief remarks that customarily accompany the first reading of a piece of legislation. However, the new Act's contents are far removed from its namesake, which pertained to various classes of trailers. "The old Bill was about raising the charges on trucks, but we worked with the then-minister, Shawn Crockwell, and it got pulled," Mr Scott told The Royal Gazette. "Myself and Zane DeSilva met with Mr Crockwell and a technical team. We discussed concerns, we decided it wasn't the right time, and they did not bring it. That's the type of consultation we want. This current bill has a lot more potential negative implications. They are attacking the taxi industry, one of our pivotal service industries, and adding competition during the peak months without consultation." Mr Scott added: "The scary thing is that it is Michael Fahy as minister now. If the government does not learn from past mistakes, they are going to have the same response as they did for immigration." Party sources said the Bill was unconnected with the previous legislation, but in fact dated back to discussions on allowing rental cars back in 2014. However, the news appeared to take some OBA MPs by surprise, while a community group dubbed Move Bermuda, calling itself a grass-roots group of concerned citizens, sent out a statement criticizing the bill as "stealth legislation". Mr Outerbridge said it had come as "a total surprise to every single taxi driver. It's something we are getting used to with our current Government. I don't understand why things have to happen in the dark." Taxi drivers are to hold a general meeting at 7pm in Warwick Workmen's Club to discuss their next steps. Mr Scott pointed out that OBA MP Glen Smith also runs a car dealership, which could arouse suspicions of "insider trading". However, Mr Smith said last night that the Opposition MP had "failed to do his research. They can't be more than 150cc. The smallest that I bring in is 800cc, so we are nowhere within that category. These are basically two-seaters, similar to golf carts, and nothing that we would have in our portfolio. I can categorically tell you we don't bring them in. This legislation opens the market up to entrepreneurs to be in the business." Mr Smith said the vehicles that might be used could be comparable to the Renault Twizy, a compact "four-wheel buggy". Approached with taxi concerns over the lack of consultation, Mr Fahy responded: "This does not compete with the taxi industry. At the height there were thousands of livery cycles for rent. A lot of those businesses have closed, and a lot of that is the result of the decline in tourism. Right now we have increased visitors and the taxi industry is doing much better. One has to ask if we believed it would have a detrimental effect on taxis, but it won't. We are talking about expanding the ability to have some type of small vehicle representing a much safer option for visitors." If the legislation passes, Mr Fahy said prospective liveries would be able to start on applications, while a regulatory framework with vehicle specifics could then be developed.
July 13. Michael Fahy, Minister of Tourism, Transport and Municipalities, has announced the details of a plan to introduce rental cars to the island. While the move has already come under fire, the senator said the One Bermuda Alliance were taking a "very conservative" approach with the initiative and that the vehicles will be strictly regulated. "We currently have short listed about ten makes of vehicle which we feel would be appropriate for this purpose, all of which are private car A-class in size or smaller in terms of dimensions. However, the engine sizes and horsepower of the vehicles for consideration, as outlined in the Bill, essentially mean that they will be unable to take more than two passengers and have little to no capacity for carrying luggage of any kind. Whilst we have called the vehicles livery motor cars they are more akin to quadri-cycles, although three-wheeled vehicles are not excluded from consideration. The proposed Act is very clear that the design or build of the body of a livery motor car will be regulated and controlled so as to be conducive to road safety in Bermuda; and so as to preserve as far as possible the amenities of Bermuda. They will have to go through rigorous testing in order to be deemed suitable." Mr Fahy said he has reached out to the two largest taxi operator associations this morning to discuss the matter and denied allegations that the bill was brought to benefit anyone in the OBA. He also denied that the vehicles will have a detrimental effect on the taxi industry, saying: "The types of vehicles we are talking about are small and as I have outlined the cc's of the vehicles under consideration simply would be unable to handle any more than a driver and a passenger. In fact, visitor numbers are increasing and in my view they will continue to do so. Any small number of persons that may use one of the new vehicles will be offset by the rising numbers of tourists very easily." Mr Fahy refuted the suggestion that the bill was brought by stealth, saying that there had been discussions for years about widening the variety of vehicles available for tourists, adding that the bill would provide new opportunities for Bermudian entrepreneurs. I am confident that this initiative will benefit Bermudian entrepreneurs and be an asset to our tourism product," he concluded.
July 13. The Governor, George Fergusson, has no plans to force Bermuda's hand on the contentious issue of same-sex marriage. A statement from Government House said it was "unlikely" for a Governor to turn down legislation passed by Parliament specifying that no element of the Human Rights Act could allow same-sex marriage. "The UK Government has taken a policy position in support of same-sex marriages and legislation to that effect has been passed in England and Wales [and, separately, in Scotland, although not in Northern Ireland]. But it is not something required by the UK's and Bermuda's international obligations or by the Bermuda Constitution. It is therefore unlikely that a governor would withhold assent from a Bill on the lines of the one currently before the Legislature, if passed by both Houses." Mr Fergusson confirmed Bermuda and Britain had the same obligations under the European Convention on Human Rights. He said there was no plan or request from Bermuda at present for Britain to send assistance from the Government Equalities Office, as it did before the 2013 amendment to the Human Rights Act, which prohibited discrimination based on sexual orientation. But the Governor added: "It would certainly be considered if requested."
July 13. Preserve Marriage believes the Human Rights Commission is overstepping its boundaries by going against the European Convention on Human Rights in relation to how it applies to Bermuda. The group, which is against same-sex marriage and civil union on the island, reiterated the opening paragraph the Bermuda Human Rights Act 1981: "Whereas the European Convention on Human Rights applies to Bermuda — by declaration of the United Kingdom under Article 63 of the Convention. The rest of the statement reads: This is quite concerning as their mandate is to uphold the Convention, not go against it; and to uphold our Human Rights Act 1981 and not to supersede it. In addition, Chief Justice Kawaley just released his judgment this past Monday, July 11, 2016 in the case, Centre for Justice vs Bermuda Government with Preserve Marriage Bermuda Limited intervening, that to hold a referendum does not trample on anyone's human rights. He struck down their claims on all three arguments that same-sex marriage is a human right by ruling against their attempt to prove a referendum will trample on human rights according to the Bermuda Constitution 1968, Human Rights Act 1981 and Common Law. Pertaining to the request of the Bermuda public and the Bermuda Parliament to fortify marriage in Bermuda, we must take into account the ten irrefutable facts of the European Court of Human Rights, Bermuda law and documented world truth:
Same-sex marriage is not a human right under the European Convention of Human Rights [based on the past seven cases before the European Court of Human Rights]
The European Court of Human Rights reiterates that it will not put an obligation on governments to grant a same-sex couple access to marriage. [Oliari and Other vs Italy 2015 paragraph 192]
The ECtHR confirmed the decision of the French Supreme Court (Cour de Cassation), affirming that there is no discrimination if the state denies the right to marry to two adults of the same sex." This ruling was unanimous. [Summary of the Chapin and Charpentier v France June 9, 2016 ruling].
The European Court of Human Rights observes that marriage has deep-rooted social and cultural connotations which may differ largely from one society to another. The court reiterates that it must not rush to substitute its own judgment in place of that of the national authorities, who are best placed to assess and respond to the needs of society [ECtHR, Schalk and Kopf v Austria, Application no 30141/04, judgment of June 24, 2010.]
In recent years, 13 contracting states under the European Convention have recently fortified their legislative frameworks to retain the definition of marriage between a man and a woman, which is simply what Bermuda is trying to do now. "The most recent constitutional amendments (Latvia, Hungary, Croatia, Slovakia, FYR Macedonia) are aimed at preventing the introduction of same-sex marriage either by way of legislation or jurisprudence. This is why they define marriage as "a unique union between a man and a woman" (Slovakia) instead of simply guaranteeing "to men and women" the right to marry and found a family ..." [Gregor Puppinck, PhD, Director of the European Centre of Law and Justice, Strasbourg, April 20, 2015]. In contrast, only 11 contracting states have redefined marriage
In the June 2016 Centre for Justice vs Bermuda Government case, Mr Justice Kawaley ruled that in Bermuda it is legally permissible to hold a referendum that might result in the "diminution or extinction of rights ... under the Human Rights Act 1981 through a change in the law." [Centre for Justice v Bermuda Government, June 10, 2016 Paragraph 16 (c)].
Bermuda is in step with 193 countries (more the 90 per cent of the world) that still retain marriage between a man and a woman. This includes all of Africa (except South Africa), all of the Caribbean, all of the Middle East, all of Asia and all of the Far East and almost all of South America and Western Europe. This demonstrates that across a wide range of races, ethnicities, political frameworks, cultures, and religions there is a common view of marriage being between a man and a woman. The overwhelming majority recognise that the redefinition of marriage leads to a reordering of society
Only one country in the world that has redefined marriage did so by the judiciary against the will of the people and against democracy. Bermuda should not do the same. [The Alliance Defending Freedom Landesgerichtsstrabe 18/10 Vienna, Austria, Report, December 15, 2015, Paragraph 27]
When the Human Rights Act 1981 was amended to add "two words and a comma" the Attorney-General then, Pettingill, and education minister Wayne Scott said that this would not lead to the redefinition of marriage in Bermuda. In addition, the present Cabinet is trying to fortify marriage based on the Bill they also have laid down. The present legislation only holds them accountable for their words. The HRA, in particular, needs to be fortified as it is more commonly seen as the Act superior to all others. This will minimize further taxpayer dollars being spent on court cases whereby the Government is continually sued.
The truth is benefits are available to all people without having to introduce same-sex civil unions, which legally leads to same-sex marriage, or same-sex marriage, whether for seniors that live together for economic reasons, married or single persons who need hospital visitation rights, medical decisions that have to be made through a power of attorney, property inheritance by a will, medical rights for dependents who require it, or beneficiary rights in a pension. These can be summarized legally, which is in process by Preserve Marriage Bermuda and will be presented to the Bermuda Government.
July 13. A young Bermudian told yesterday how he and his fiancé wanted to help "make a difference" by becoming the first gay couple to argue in court for the right to marry here. Winston Godwin, 26, who grew up in Sandys and now lives in Toronto, told The Royal Gazette: "This is something that can impact and affect so many people in a positive way. I would love to be able to come back to Bermuda and work and contribute to a place that has given me so much. Unfortunately, as it stands, it's one of those things that's just not possible at the moment. I would just like to have our marriage recognized as just as equal as anybody else's." Mr Godwin got engaged last month after his boyfriend, Greg DeRoche, 29, proposed to him on a visit to the island. The couple, who have been together for a year and a half, were enjoying a romantic walk along the beach at Cooper's Island, skipping rocks across the waves, when Mr DeRoche popped the question. "We had talked about it a little beforehand and joked about it. I said, 'Are you being serious? If you are being serious, then, yes, absolutely!' I couldn't imagine spending my life with anyone else." Soon after their engagement, Mr Godwin saw an appeal on social media from campaigner Tony Brannon for a gay couple to come forward to test the law of the land in relation to same-sex marriage. Mr Godwin said: "We had never really considered Bermuda because of it not being legally recognized but we said, 'Why not? It would be kind of cool to do'. It's something that's bigger than both of us. We could easily have gotten married in Canada, no problem, no questions asked, but we figured if there was something we could help to do to make a difference, why not try to fight for that?" Lawyer and former Attorney-General Mark Pettingill is now representing the couple, pro bono, and he filed notice of their intended marriage with the Registrar-General last week. The application was rejected and Mr Pettingill has since filed a writ with the Supreme Court seeking a declaratory judgment on whether the Registrar's refusal to provide the couple with the service of marriage on the basis of their sexual orientation breached the Human Rights Act. Mr Godwin said he and Mr DeRoche were preparing affidavits to support their case and were willing to come to the island to testify in court if necessary. In the meantime, he had a message for those who say they don't believe in same-sex marriage. "It's not something for you to believe in. I'm not Santa Claus or the Easter bunny. This is me. I'm a real person, a human being, expressing human feelings. "I'm a person, just like you and how can you tell me I'm less than you because of who I love? I don't say 'who I choose to love' because it's not a choice. My being gay: I have as much choice in that as I do being black. It's like being left-handed or right-handed; being a woman versus a man." Mr Godwin, an aquarist who works at Ripley's Aquarium of Canada and the recipient of several local scholarships and awards, said he was an example of a young Bermudian who was part of the "brain drain" from the island, pursuing a career elsewhere after having "so much invested into them" here. "Bermuda still feels like home," said the former Saltus Grammar School student. "I would eventually love to come back and give back to an island that has given me so many opportunities. I'm never ever ruling Bermuda out of the question. But, as it stands right now, I can't do that and be happy." He compared life in Toronto, where he and Mr DeRoche can walk unnoticed hand-in-hand down the street, with being in Bermuda and "not being able to be completely ... yourself because society tells you that you are less than them". Mr Godwin went to boarding school and university in Canada and said it was always possible for him to "escape" from the island. But he added: "A lot of Bermudians that might be in a similar position, struggling to come to grips with themselves, they don't really have that escape. It's tough living in that sort of climate 24/7." That knowledge, he said, spurred him and his fiancé on to get involved with Mr Pettingill's legal challenge. Describing his involvement in what could be an historic case, he admitted: "It's nerve-racking, for sure. It's something that ruffles a lot of feathers. It's something that people aren't used to. It's something that's out of the norm. It shouldn't be, because it's just an equal rights thing."
July 13. Finance minister and Deputy Premier Bob Richards believes gay couples should have all the same legal rights as heterosexual spouses — but they should not be granted the right to marry. Mr Richards is one of several One Bermuda Alliance politicians to give his opinion on same-sex marriage following a successful vote to amend the Human Rights Act to solidify marriage as being between a man and a woman. National security minister Senator Jeffrey Baron, MP Suzann Roberts Holshouser and MP Mark Pettingill all gave varying views on the outcome of the vote and the issue of same-sex marriage in Bermuda. Mr Richards voted for the amendment, brought by Progressive Labour Party MP Wayne Furbert, to go ahead but he has been a vocal supporter of civil unions in the past. He acknowledged that civil unions do not grant equal rights but said that was something that could be ironed out on in the future. Mr Richards told The Royal Gazette: "Marriage is intrinsically, in its very nature, between a man and a woman and I don't think it can be reformed into something it is not. This is not a religious standpoint — a lot of people have an opinion as it relates to religion. I am a Christian, I go to church. You look in the bible and it is replete with examples of people being married who aren't Christian. Look at the world we have today there are not just Christians . . . every religion, every culture has marriage between a man and a woman. Marriage is a construct by the human species to do two things — to obey the dictates of nature, to procreate, and to socialize children. That is what marriage is about when you step back and look at it in totality." Mr Richards added that except for the right to be granted marital status, same-sex couples should have no fewer rights. "I think that gay couples should have all of the rights and privileges provided under law for married couples. I don't want to deny them those legal structures. Civil union does get us there to a certain extent but those things can be fixed. We haven't even got to civil unions yet so let's not run before we can walk. I am disappointed it didn't get to civil unions. I have always been of the opinion that gay people should have their civil rights. We live in a pluralistic society and we have to take account for people that are different from us and I think that is key. It is who we are as humans and I believe I am maybe the only person in my party with this point of view." The amendment is yet to be approved by the Senate and will then have to be signed off by the Governor. OBA senator and Minister of National Senator Baron has already said that he intends to vote against the amendments in the Senate on Thursday, saying: "I respect the fact there are strong opinions on this issue. In my view, human rights are indivisible and this is an issue of human rights. Every single Bermudian and persons who call Bermuda home — gay, straight, lesbian, bisexual, transgender — every one of them deserves to be treated equally in the eyes of our laws and in the eyes of our diverse society. It is, for me, really that simple. I support same sex marriage and as I have previously stated, will vote against the bill passed in the House when it comes before the Senate". Ms Roberts-Holshouser could not vote in the House on Friday night as she was Acting Speaker, but told this newspaper she would not have supported the amendment. "I certainly would have voted against the bill," she said. "I do not understand how individuals are able to be selective in what one would discriminate against. You can't be selective and it is very sad. I certainly would have voted against the bill to change the Human Rights Act, absolutely. One of the things that is necessary to understand is that it was a conscience vote and as a result you have to respect one another. The one thing that is beneficial about the One Bermuda Alliance is the ability to recognise and accept the fact that people think differently and we have a right to think differently and have a responsibility to not follow like sheep. We are a group of individuals who are different and diversified." Mr Pettingill has been an active supporter of same-sex marriage and believes that, regardless of whether the amendment is ultimately approved, there could be a constitutional argument to overrule the decision. He said: "The bill has constitutional issues that clearly prevent it from being valid. The Senate, in properly performing its function, should address that."
July 13. Today is the last day residents can complete their 2016 Census forms online. The forms can be submitted through a laptop, tablet or computer. People can log on using the password found in a letter sent by the Department of Statistics to all households. If a password has not been received, residents can call 297-7761 or e-mail statsupport1@gov.bm with the subject line 'e-Census Password request' including: full name, home address and assessment number. The password request must be received by noon tomorrow. Those without a password can call the Helpline at 297-7761. For those who do not have access to a computer, they can be found at the Department of Statistics on CedarPark Centre, 3rd Floor, 48 Cedar Avenue, Hamilton between 9.30am and 4.00pm. By law, every household must complete the census questionnaire so that the Department of Statistics can produce a demographic, social and economic profile of Bermuda. Details can be found at www.census.bm.
July 13. New legislation paving the way for a modern and transparent disciplinary system for the island's police service has been approved by MPs. The Police Amendment Act 2016 was debated in the House of Assembly on Wednesday, when it received bipartisan support. The Act will reform disciplinary and sick leave procedures within the Bermuda Police Service in line with a model established in England, Wales and the Isle of Wight. Michael Dunkley told the House the changes would boost public and police confidence in the outcomes of cases "because they are quicker, more transparent and focused on modifying behavior for the future. Implementation of the modernized system will be enabled through the delivery of training for all supervisory ranks within the Bermuda Police Service," the Premier said. The new framework comes after Victor Marshall, a leading UK authority on improving professional standards within police services, visited Bermuda at the end of last year. Mr Marshall met with the Governor, George Fergusson, as well as the Ministry of National Security and assembled a working group to look at proposals to modernize the management of police performance and misconduct arrangements. The total cost for the project including training is $38,060 and did not require additional funding, Mr Dunkley said. He added: "While the proposed changes are focused on reforming the disciplinary system and introducing a performance management system, there is naturally a link to the police complaint system which will need to be considered to ensure all the arrangements interact where necessary. The new arrangements are designed to focus more on learning and improvement rather than blame and punishment. This will be reflected in the police complaint system. Mr Dunkley described the existing framework as a "blunt instrument" designed to punish offenders who were found guilty of discipline offences rather than addressing unsatisfactory performance and misconduct. He said: "The proposed changes to the present disciplinary procedures, the introduction of performance management procedures and changes to the complaint and appeals processes will result in improvement in personal and professional standards at an individual and an organizational level. The reforms advocated in this Bill and the concurrent Orders will modernize the arrangements for the management of misconduct and performance in the Bermuda Police Service and bring the processes in line with modern employment practice."
July 13. The Bermuda Energy Summit 2016 has been hailed an "unqualified success", by Grant Gibbons, the Minister of Economic Development. The event that was held on June 29 at the Hamilton Princess and attracted 110 attendees with over 20 panelists sitting in five panels. Dr Gibbons told the House of Assembly the summit looked at a range of topics including the department's energy policy, fuel technologies and energy storage. He also confirmed that the selection of a developer for the solar farm facility at The Finger will begin at the end of 2016. "We hope to make this an annual event by continuing to engage public, Belco, fuel suppliers, potential investors, developers and environmental interests — all of which have a major interest in Bermuda's energy sector," Dr Gibbons said. The summit also looked at the CETO system that employs a technology that harnesses ocean swell movement to actuate a submerged buoy, which drives a generator to produce electricity. "CETO has potential for use in Bermuda and is anticipated to be tested in a pilot version," Dr Gibbons added.
July 13. A power cut resulted in a fault at the sewage treatment plant at Grotto Bay Beach Resort and Spa, causing a stench around the area. Smoke was also seen emanating from the air-conditioning unit at the nearby Blue Hole gas station. The outage, caused by a cable that had broken away from the overhead line feeding the circuit, took place at about 7.40pm on Friday and affected Blue Hole Hill and Crystal Cave Road, according to Kerry Judd, Belco's corporate communications manager. Seventeen customers were affected, some losing power completely and others experiencing one or two outages. Electricity has been restored to the sewage treatment plant at the hotel but a smell remains. JP Martens, the hotel's general manager, said: "The plant is up and running but it needs to be brought back to life. It is hard to forecast how long that will take. We had no electricity coming into the plant so we could not inject any air into it and it caused the plant to go bad on us. It was immediately fixed but it takes time to recover. The problem was dealt with quickly, the partial power outage was Friday night, the plant failed on Saturday night and it was fixed by 8am on Sunday. We have had no complaints. We have been able to continue our services as normal despite the challenges. We apologies for this but it was beyond our control and we are doing everything to get the plant up as quickly as possible." Jermaine Simons, the sales manager for Rubis Energy Bermuda, said there was an internal investigation into the smoke caused by the outage at the gas station. Mr Simons told The Royal Gazette: "When one leg [of power] goes down you go from three-phase power to single-phase power, which is what your computer, TV and things like that run on, but if you try to run a heavy duty air-conditioning unit on a single phase the motor is going to overwork. The motor had strained and created smoke, which set off our alarms. Our fuses and trips did activate when the load got too much. The matter is under internal investigation, so we are reviewing the situation and if there are any lessons we can learn from it, we will implement them as quickly as possible." Ms Judd added: "As a safety precaution, any time customers experience partial or split power, Belco always recommends that power be turned off at the fuse box and to call 955."
July 12. Validus Holdings' second-quarter losses from extraordinary events were $60 million, led by costs from wildfires in Canada, the company has stated. The wildfires, which were centred on the Fort McMurray region of Alberta, resulted in an estimated net loss attributable to Validus of $26.9 million. Other major losses include an estimated $15.3 million attributed to the Kumamoto earthquake in Japan, a $10.3 million loss from Texas hailstones, and a $7.5 million loss from the Jubilee Oil event. In a statement, Validus said the $60 million loss allocated by segment sees Validus Re shoulder $38.7 million, Talbot takes a $19.2 million loss, AlphaCat takes a $1.5 million hit and Western World a $600,000 loss. The company said the estimates may vary from the preliminary information given.
July 12. Alan Dunch, the chairman of the Bermuda Casino Gaming Commission, has spoken out in defence of the organization's executive director, Richard Schuetz. In a statement released yesterday afternoon, Mr Dunch said: "The commission deplores the fact that Richard has been the subject of disparaging comments based upon unsubstantiated, aged and unproven allegations, as well as innuendo. The commission makes no apology for speaking out on his behalf; it is the right and proper thing to do. Richard came to Bermuda to assist us in creating a new industry for the island, new job opportunities for our people and a new investment/tourism product. He did not come here to have his integrity, professionalism and reputation maligned." The statement comes after The Royal Gazette reported that a formal, sworn complaint against Mr Schuetz was filed with the state's Fair Political Practices Commission in July last year, less than two months before he came to Bermuda to head up the publicly funded regulatory body. Jay Wierenga, the FPPC's communications director, told this newspaper that the investigation was still under way. Mr Schuetz had also come under fire in the House of Assembly over questions about the commission's travel expenses and a visit to the island by representatives of Caesars Entertainment Corporation. Responding to the issue of the complaint, Mr Dunch said that in July 2015, before he was hired by the commission, Mr Schuetz had notified him of the initial press release containing the allegations of an investigation into his travel expenses while working as the California State Gambling Control commissioner. Mr Dunch subsequently contacted officials in California about the issue. "I discussed my findings with my fellow commissioners, and on the basis that all of my inquiries gave me no cause for concern, I entered into an employment contract on behalf of the commission with Mr Schuetz," he said. He questioned why a year-old story had resurfaced, suggesting that "a person or group with ulterior motives" was attempting to damage the integrity of both Mr Schuetz and the commission. Mr Dunch noted that the commission and Mr Schuetz have been working with authorities locally and internationally about Bermuda businesses potentially operating in violation of US money-laundering statutes and had raised concerns about the "apparent absence of responsible and competent anti-money laundering controls" by those operating gaming products on the island. He added that the commission had proposed the introduction of an anti-corruption measure that would limit the participation of employees and servants of the Government in the gaming sector. "It is the belief of the commission that this is a common best practice of those gaming jurisdictions that are serious about offering a robust and efficient anti-money laundering regime," he said. Mr Dunch concluded the statement saying that further releases will be made to address other issues raised in the media, and the commission will host a press conference to allow questions on the matter once the series of releases has concluded.
July 12. Trevor Moniz, the Attorney-General, misrepresented the conduct rules for barristers when he asked fellow One Bermuda Alliance MP Shawn Crockwell to avoid cases against the Government, according to independent legal council. In resigning from the OBA as an independent MP, Mr Crockwell characterized the June 3 letter from Mr Moniz as "economic intimidation". The Attorney-General later told the House that his letter had been a suggestion in relation to a particular case, which involved the time spent as AG by Mark Pettingill, Mr Crockwell's business partner. However, Mr Moniz also told this newspaper that their past histories in Cabinet presented "a constant red flag" when it came to cases against the Government. Mr Crockwell, the AG noted, had vowed to seek a legal opinion from Queen's Counsel. Yesterday's response, from Jerome Lynch QC, maintained that Pettingill & Co Ltd were "not in breach of any rules of the Barristers Code of Conduct". Obtained by The Royal Gazette, Mr Lynch's letter said that Mr Moniz had made too much of Mr Pettingill's previous role. The QC also said it was "misconceived" for Mr Moniz to impose a kind of "blanket ban". Mr Lynch said the legal rules, as cited by the AG, were designed to stop a barrister from taking unfair knowledge of a former client relationship. Mr Pettingill, the QC added, is "simply not in possession of material information, which would not properly have become available to him in his new capacity". The basis for their client's complaint against the Bermuda Police Service predated Mr Pettingill's appointment as Attorney-General, leaving "simply not enough to fall foul of the Rule of which you complain. If there is some specific material that you maintain Mr Pettingill is seized of that is both relevant and confidential then please identify it." Mr Lynch's opinion maintains that Mr Moniz had read "too much" into the rules cited. The letter calls for the Attorney-General to reconsider his position "on mature reflection".
July 12. The number of Bermuda property sales hit a five-year high last year, real-estate firm Coldwell Banker said yesterday. A total of 302 properties sold last year, up from 250 in 2014, with sales volume hitting more than $324 million, a slight rise on five years ago. And commercial-property sales were also up, with 16 sales recorded for the year with a total value of nearly $20 million — the highest figure since 2009. Susan Thompson, the agency manager for Coldwell Banker, said that the America's Cup, due to be held next year, had injected money into the economy. But she added: "After June 2017, we don't know what will happen with the America's Cup, who will win and whether it will stay here. We do have smaller companies coming to Bermuda, but we still have a lot of vacancies when it comes to commercial property, so we obviously need to work on filling that space if we can. And we will be heading towards an election — whenever there is a potential change in the world as we know it in Bermuda, it can make people a little uneasy. Coming up to an election, people hold off on making major decisions, regardless of the outcome. We have had some increases and we need to continue to increase in that direction. I can't predict what's going to happen, but I believe 2016 will be a better year than 2015. I think we're in a positive era at the moment. People in general are feeling very positive about things." She added that changes in the rules governing property purchases had increased the number of Permanent Resident Certificate holders entering the property market, while there had also been more buyers from overseas. Coldwell Banker said the average price of a single family home in Bermuda for the calendar year last year was $1,073 million, while the average condominium went for $714,000. Plots of land sold with an average price tag of $400,000. Single family homes totaled 38 per cent of the market, condos 27 per cent, and land sales a distant third at 8 per cent. But Ms Thompson said: "While the percentage attributed to land may seem small, it is interesting to note this percentage has increased by 5 per cent in the last 12 months." Luxury properties, the top 10 per cent of the residential market, saw eight homes that sold for prices of more than $3.5 million. While encouraged by the upward swing in the number of sales transactions, we still have a long way to go to get a healthy, sustainable real-estate market. 2016-17 will present some challenges" as inventory levels start to adjust and pent-up demand slows."
July 12. Government and Opposition politicians past and present packed the Anglican Cathedral for the funeral of Jacqueline Swan, the late wife of former premier Sir John Swan. Sir John greeted distinguished guests at the doorway as hundreds turned out in their best to pay respects to Lady Swan, popularly known as Bermuda's First Lady. In the front rows along with Sir John and his family were Charles Gosling, the Mayor of Hamilton, Michael Dunkley, and the One Bermuda Alliance Cabinet. Reflecting Lady Swan's many philanthropic causes, the representatives of numerous charitable organisations also attended, along with members of the judiciary and former Progressive Labour Party premier Ewart Brown, who has spoken warmly of his friendship with Sir John. Tributes came from former MP Kim Young, along with Pauline Richards, a personal friend who served with Lady Swan on two charitable organisations, as well as Tom Butterfield of Masterworks. The obituary was read by retired civil servant Robert Horton, who spoke of Lady Swan's spirited West End upbringing, and her later interest in the young man at the wheel of a red sports car, John Swan. Schooled in the UK at Brighton Teacher Training College, she came home in June 1965. The couple married that August, moved to a new home in Paget, and Lady Swan began teaching at Heron Bay Primary that September. Her experience as an educator guided her care for her young daughters, Mr Horton said, noting that she championed them through dyslexia, little understood at the time. Sir John rose to Premier in 1982. His wife, though essentially private, "assumed the role of First Lady with admirable dignity", and her philanthropy and love of art flourished. Lady Swan also served as her husband's "compass through his years in office" — but welcomed his retirement in 1995. Although cancer was diagnosed in 2014, she spent the last of her 71 years in quality time with family and friends, Mr Horton said — and she will "forever be remembered for the cultural, educational, philanthropic and ancestral legacies that she left to her beloved island home".
July 12. Independent MP Shawn Crockwell criticised the One Bermuda Alliance for not sending any Cabinet representatives to the funeral of his cousin Fiqre Crockwell who was fatally shot last month. Speaking in the House of Assembly on Friday evening, Mr Crockwell recalled how close to 1,000 members of the community turned out to celebrate the life of the Bermuda cricketer. He said: "The point is here was this young man and you have all these mourners representing the entire island but there was no one representing the Cabinet there. I was disappointed to see that the Minister for National Security [Jeff Baron] was not there. We need to show we care not just by sending a letter but by showing up and touching the black community." Michael Dunkley, the Premier, addressed Mr Crockwell's statements towards the end of the parliamentary session to say: "I explained the reasons why I wasn't there. I reach out to this community probably unparalleled with anyone else in this honourable chamber and so when people question where I was and what I was doing I take it to heart. When families struggle we need to be there and show them that we care and show them the support that they need. I am not going to stand in this house and justify it. I don't appreciate the criticism. Nobody is happy about what took place and I am glad that the community came out and provided support to the family." Mr Crockwell said the Government needed a clear strategy to tackle gun crime speaking of a "growing crisis of gun violence and loss of life of young men" in Bermuda. He said: "If we don't have a strategy then this issue will have a real negative impact." The Premier added: "Where do we go from here? We have many of the solutions in place — the police are going to do their work, the Government has put in teams within the community to ease these tensions to work within the community and work with private organisations. We need to have the community stand up and say enough is enough. People know what goes on in this community but all of a sudden the courage we have to speak out disappears when something happens. Fear takes over and fear cannot be allowed to stop our progress in dealing with these types of challenges."
July 12. An amendment to the law which will provide relief on customs duty for materials for a new marina in St George's has been passed in the House of Assembly. The Customs Tariff Amendment Act 1970 will allow temporary relief for materials and goods needed for the structure and facilities of the St George's Marina Development Project. Speaking in the House on Friday, Minister of Finance Bob Richards said: "The desire for a marina in St George's relates principally to the retention of its Unesco World Heritage status and it is part of developing a more sustained financial model for the Corporation of St George. The marina is expected to reduce the impact from storm surge and provide a general revitalization of economic activity in the Olde Towne. An auxiliary benefit is expected to be that the St George's marina and the St George's Resort Development are likely to complement one other. "This is part of an ongoing effort to assist the Corporation of St George with schemes that help it to achieve revenues commensurate with its needs. The Government seeks to further assist them to enhance its revenue-raising capacity through appropriate duty relief and other measures not forming part of this bill. The ultimate aim is to reduce Corporation of St George's need for any future government funding." Shadow Minister of Finance David Burt welcomed the development of a marina but pushed Mr Richards to release more details about the project. "What are the plans for the St George's marina? How advanced are the plans? This is not something that we have heard much about. Shed some light on what we are giving approval for." Junior Minister for Tourism Kenneth Bascome retorted: "This is something that has been talked about for the past six or seven years. This is something that has been in the pipeline for a number of years. I am hopeful that all the members will come on board and support this." Municipalities minister Grant Gibbons went a little further to explain that the project will begin soon. He said: "There are going to be a couple of phases to this. The America's Cup in 2017 has been a catalyst for this — it has provided some additional wind beneath the wings — at this point we are looking at almost a record number of super yachts coming in 2017, probably over 90 of them at this point and we don't have the capacity to be able to handle that number. In addition we are also getting the sense we could have well over 300 other yachts coming in as well so I think the timing couldn't be better. The Corporation itself will benefit from revenue down the road. It will reinforce and underscore the maritime portion of St George which has been historically part of its life blood." Mr Richards added: "One of the things they [the developers] are waiting for is this piece of legislation to pass so they can import the materials duty free."
July 12. David Burt has accused the Bermuda Government of being "either tone-deaf or stupid" when it tried to "push down the throats of this country" the Pathways to Status Bill. The acting Opposition leader told The Royal Gazette the proposals that sparked protests outside Parliament this year were "inflammatory" in light of past attempts by the United Bermuda Party to add more whites to the electoral roll. "It was the most irresponsible action that the country has ever seen from a government. It was absolutely 100 per cent irresponsible. This is what the United Bermuda Party did in the 1970s and 1980s to consolidate their political power: they gave status grants to persons who they knew would be more favorable to vote for them so they could continue to promulgate their power. That's what happened. This was a naked play to do the exact same thing." Mr Burt claimed the Government's actions threatened the stability of the country, laying much of the blame on Cabinet ministers Trevor Moniz, the Attorney-General and Minister of Legal Affairs, and Senator Michael Fahy, the former Minister of Home Affairs. "They knew there would be absolute howling from the people, but they, I guess, thought that they would be able to endure the howling. They literally went to brinkmanship. But the protests ultimately proved positive because it gave Bermudians a chance to stand up for their rights." With tears in his eyes, he admitted that speaking to the demonstrators outside Sessions House with his infant daughter in his arms was "very, very emotional. It's very gratifying for the frontline politician to see the support of the grass roots, to put themselves in the line of fire to support your position." His own views on immigration, he revealed, were passionately informed by the "painful situation" that he was in when he returned to the island as a highly educated graduate in his mid-twenties and could not find work. He applied to 23 companies on the island and received only two responses, resulting in one interview. "It is a difficult thing to know what it's like looking for employment inside your own country and you cannot find it, and see persons who are not from your country working. That's the experience that a lot of us young Bermudians have. It's the same thing that is happening now ... the despair." Mr Burt eventually found work as a consultant with the Government and now co-owns an IT and small business consulting firm, which has only ever hired Bermudians. He believes that more categories of jobs should be closed to non-Bermudians, particularly in the trades, and that the island needs to consider "whether or not our immigration systems are rigorous enough. You can't emigrate to America to clean floors, so why can you emigrate to Bermuda to clean floors? That's not to say that I want Bermudians cleaning floors. That's not to say that I want my children, or my constituents' children, to aspire to a life where the only job they can have is to clean floors and that we shouldn't allow people into the country who are cleaning floors because that will take jobs away. I recognise that there are more jobs in Bermuda than we have Bermudians to fill them and there will always be a need for expatriate workers." Mr Burt, the son of a Bermudian father and Jamaican mother, said Bermuda needed a "balanced" immigration policy that did not give "blanket status grants to persons who may not be productive factors in our economy. If you came to Bermuda to be a waiter, you shouldn't be a waiter for 20 years. You shouldn't be getting to the place where there is a legitimate expectation that you should remain. We need to come up with an immigration policy that is fit for purpose in the 21st century." The shadow finance minister said the real key to job success for Bermudians would be diversification of the economy — "more and different industries in Bermuda" — plus a tax system that makes it more attractive for businesses to base more of their workforce here."
July 12. By Wayne Caines, chairman of the Cross Island Legacy Committee. "It is very rare in Bermuda that nine acres of land suddenly appears on the market waiting for an entrepreneur, or entrepreneurs, to come along. But that's what is happening at Cross Island, at the Royal Naval Dockyard, and this presents an unheard of opportunity to create a legacy for Bermuda that will benefit the community for decades to come. I accepted an invitation to become the chairman of the Cross Island Legacy Committee because I feel passionately about this country and its future, and saw in this a chance to help to create a game changer that could benefit Bermuda economically and culturally. Cross Island will be the home of the America's Cup Event Village next year and there is always the possibility that the "Auld Mug" will return to Bermuda in the future, using the same land. However, at some stage, there will be a need for a long-term use and it would be foolish not to plan for that now — and that is what the committee is doing, by asking for the input of the entire community. So far we have had some brilliant ideas: a sports centre, conference centre, a shipping container city for small businesses, a fish farm, and a sailing centre to build on the America's Cup legacy. All these, if they went ahead, would provide jobs and help to bring investment to the island. That is why this opportunity — I call it "nine acres of opportunity" — is so exciting because it has the potential to further boost Bermuda's economy, thereby creating jobs and wealth for all of us. Helped tremendously by Deloitte, the committee has been, and will be, asking stakeholders, community groups, professional groups and everyone in between for ideas. If you have not contributed already, you can via www.surveymonkey.com/r/CrossIsland. Importantly, we do not want just your ideas, we also want your input on other people's ideas — ideally, we would like to get a really good conversation going. You can see and comment on many of the ideas on our Cross Island Facebook page. Please tell us which ideas you support and why, and help us to improve and to develop the ideas that others have already submitted. I also want to emphasise that this process is not necessarily about finding one big idea, one big development. The best solution may be lots of small ideas, so it is inclusive, allowing the average Bermudian a chance to participate and to benefit. The deadline for your submission is July 31. The work of the committee will then start in earnest as we begin to digest and to analyze all the ideas. My fellow committee members are Andy Burrows, from the Bermuda Tourism Authority, Joanna Cranfield, the business development manager at West End Development Corporation, Kirk Outerbridge, from the Department of Works and Engineering, Aideen Ratteray-Pryse, from the Department of Planning, Philip Seaman, of Pj Designs and a member of the Wedco, Elena Strong, from the National Museum of Bermuda, and Jonathan Starling, the executive director of Greenrock. We will all work towards delivering workable ideas to Wedco. The committee will evaluate the benefits and costs of each idea against the following key objectives:
Economic. Provides economic benefits to Bermuda
Environmental. Is sensitive to the environment, surrounding historical significance and marine habitats
Financial. Delivers a good return on investment for Bermuda; is financially viable
Social/cultural. Is connected to Bermuda's heritage and culture; provides social benefits to Bermuda
Structural. Is a good fit for the location, physical site, and exposure to weather and elements
Once that is accomplished, we will pass our short listed recommendations to the Wedco board, which will then review and shortlist the ideas to form part of a public request for proposal process. We are confident that Wedco is committed to carrying out a transparent and inclusive RFP process in the next phase of this exciting endeavour. This is a conversation worth having. It is a once-in-a-generation opportunity and I hope we will receive 60,000 ideas."
July 12. The tournament designed to tackle the threat that lionfish pose to Bermuda's native fish species is to take place this Saturday. The sixth annual Groundswell Lionfish Tournament is due to be held from 2.30pm to 7.30pm, with the weigh-in at the Bermuda Institute of Ocean Sciences in Ferry Reach. Divers are invited to take part in an event that aims to raise awareness of the threat posed by the invasive species and to help strip some of them from the island's reefs. Selange Gitschner of Groundswell said: "Invasive species represent one of the largest threats to global biodiversity (only second to habitat destruction) so it is vitally important we do our best to control the numbers of these fish in Bermuda. Lionfish specifically are a threat because of their voracious appetite and scientists fear that important native fish and marine creatures, not recognizing the lionfish as a predator, will be reduced in numbers which will in turn diminish their ability to maintain a healthy reef ecosystem. We are seeing this happen on reefs to our south so we expect the same to happen here if we do not act. Lionfish are here to stay and until we fully understand their impact, we need to study them and come up with practical solutions to manage their numbers before they become a problem. One of our solutions to this is the Groundswell "Eat 'em to Beat 'em" campaign where we are encouraging fishermen to target the lionfish over any other fish species and asking consumers to ask for lionfish from their favourite fishermen, grocer and restaurant in an effort to generate a market for these fish. The good news is they are safe and delicious to eat so we are optimistic we are on to a good thing." All participants in the competition must have a valid lionfish culling licence and pay the tournament entry fee of $25. Friends and family not hunting can attend the event for free. Entertainment will include lionfish handling sessions, lionfish tasting, live music by the Simons Brothers, children's arts and crafts, a bouncy castle and information kiosks. Stratton Hatfield of Strativist has designed this year's T-shirt and tournament flyers. All proceeds from the event will go towards lionfish research and culling efforts. The weigh-in takes place at 3pm.
July 12. Former premier Ewart Brown has likened the continued investigation of Mahesh Reddy, chief medical officer at his business Bermuda Healthcare Services, to a state of war. "This is a legal matter; it has to be handled carefully," Dr Brown said, telling the press that police are "now questioning whether Dr Reddy is really a doctor", and examining his credentials. Dr Brown called it "ridiculous" that after 16 years' service and thousands of patients tended, Dr Reddy's qualifications would be subject to question. "However, this is the nature of war," Dr Brown concluded. Little has emerged of what police described as "a financial investigation" after Dr Reddy was arrested and questioned in May. Dr Brown has characterized the moves as politically motivated harassment — challenging authorities to either "put up or shut up".
July 12. Gunshots were fired in the Rambling Lane and Fentons Drive area of Pembroke last night. No one was injured. Officers were alerted at 10.55pm and a heavy police presence remains at the scene. A police spokesman said: "Upon police arrival, it was forensically ascertained that a firearm had been discharged in the Rambling Lane/Fentons Drive area. However, at this juncture, it does not appear that anyone was injured. The area has been cordoned off and the relevant officers are processing the scene and an investigation has commenced." Police are interested in hearing from anyone who may have seen two males acting suspiciously in the area to call police at 295-0011 or the confidential Crimestoppers hotline at 800-8477.
July 12. A court case for same-sex marriage could still be won regardless of "regressive" amendments that were passed by MPs on Friday night, according to lawyer Tim Marshall. Mr Marshall also argued that politicians had abused their powers by attacking the human rights of an historically oppressed minority group by approving the Bill from Progressive Labour Party MP Wayne Furbert. Mr Furbert's legislation, aimed at strengthening marriage between a man and a woman, is due for debate in the Senate on Thursday. It states that the Human Rights Act cannot override the provisions of the Matrimonial Causes Act, which provides that marriages are void unless they are between a man and a woman. Mr Marshall, a human rights lawyer, said the amendments offend the Constitution because they are grounded in religion — although Attorney-General Trevor Moniz believes the Bill poses no Constitutional problems. Mr Marshall told The Royal Gazette: "There is a very strong argument that the type of legislation that Government passed in the House on Friday offends the Freedom of Conscience and Religion provision of the Constitution because it is imposing a law that is quite clearly based on a religious view. "If the Supreme Court saw merit in that argument it could strike down the amendment to the Human Rights Act, and you can call it a regressive amendment, and strike out any attempt to prevent same-sex couples from getting married. This is probably the main constitutional protection that can be advanced." Lawyer Mark Pettingill, an OBA MP who voted against the Bill, has said that despite the vote he would pursue his case on behalf of a gay couple seeking to marry on the island. Mr Marshall added that Bermuda's Parliament "misused its powers" by diminishing the Human Rights Act. "This marks Parliament's first counterattack against the advancement of human rights and the dignity of a historically oppressed minority group, the gay community. Parliament imposed a dominant and restrictive religious view of morality on the people of Bermuda on Friday evening and to accomplish that they misused their power and cut down the Human Rights Act. I would like to believe that the Supreme Court will give effect to our Constitution and strike down the imposition of any law that imposes a particular religious order upon our society." Mr Moniz, who made amendments to Mr Furbert's Bill before voting against it on Friday, said: "The Bill that has passed represents no constitutional difficulty. To the best of my knowledge there would be no reason for the Governor not to give the assent. Others are entitled to the view. Either you are suggesting it is contrary to our Constitution or it is not and it is not my belief that it is. I don't think we need to go any further than that. I don't see the UK government getting involved in this issue. We come under the European Convention and the most recent cases from the European Courts of Justice have not given any legal right to same-sex marriage there are other rights for same-sex couples but not marriage. There is no breach of the convention or our constitution. That is my legal opinion." On Friday night, the Bill won by 20 votes to ten, with backing of eight One Bermuda Alliance MPs and 12 from the PLP.
July 11. Bermuda will host the island's first aviation industry conference later this year, attracting air-finance and aircraft registration experts from around the world, the Bermuda Business Development Agency announced today. The sixth annual Offshore Aircraft Registration event, hosted by aviation summit organizer AeroPodium at the Hamilton Princess on October 10 and 11, is expected to attract up to 100 industry delegates. Premier Michael Dunkley will officially open the event. "This is a significant milestone for our jurisdiction as we work to develop this important industry sector," said Ross Webber, BDA chief executive officer. "Bermuda's aviation register is growing, and as a top-tier global financial centre, the island also has much to offer to the air-finance business and its support services. Attracting aviation industry executives here to see first-hand how our market operates will only help drive home that message." Industry sessions will explore a variety of issues, including advantages of Bermuda certification for aircraft, market dynamics affecting buyer demand, the effects of the "Panama Papers" on offshore aircraft registration, and risk management for the industry, including best practices for surveys, pre-purchase inspections or repossessions and protection of third-party interests. "We're excited to have brought this conference to Bermuda for the first time," said Kevin Richards, BDA business development manager for the sector, who has been working closely with Bermuda-based industry and the Department of Civil Aviation (DCA), which is currently transitioning to become a semi-autonomous body called the Bermuda Civil Aviation Authority (BCAA). "Bermuda has the largest offshore register in the world and we are continually working to innovate our approach and improve our service offering to the international community." Bermuda-based speakers at the conference will include Thomas Dunstan, director of the DCA, and Martin Amick, CEO of Longtail Aviation. "This is a great opportunity for Bermuda to present itself as a key centre for the aviation industry," said Dunstan. "It also allows all Bermudian-based industry stakeholders to get together, discuss issues around aviation, and promote what we offer." AeroPodium CEO and founder Panagiotis Panagopoulos agreed Bermuda's aircraft register and the island's reputation as a top-tier international financial centre were key reasons the business and commercial aviation conference organizer had selected the island. "Bermuda was chosen as the venue of this year's conference because of the increased importance of this jurisdiction for aircraft registrations and the interest of the market in holding the event on this island," said Panagopoulos, who also manages annual events in London, Switzerland, Malta, South America, the Baltic, and the Middle East. "The market research indicated there's a high interest in a networking event in Bermuda where delegates will be able to explore the latest developments, enhance their knowledge and network with leading experts," he added. "The geographical location of Bermuda is ideal for an international event that will attract delegates from both sides of the Atlantic." To register for the Offshore Aircraft Registration event in Bermuda, go to aeropodium.com/oar.html.
July 11. A source within the One Bermuda Alliance has said the party is not concerned about the possibility of Mark Pettingill becoming an independent MP in the wake of a heated debate on same-sex marriage. Mr Pettingill, who has repeatedly spoken out in favour of same-sex marriage, had told The Royal Gazette that he was "galled and completely ashamed" of his party after numerous party members voted in favour of an amendment intended to maintain marriage as between a man and a woman. While he said he would consider his position with the party over the summer, a party source said yesterday there was little fear of Mr Pettingill leaving the party over the same-sex marriage rift: while many within the OBA were rankled by the "poorly-written" legislation, Mr Pettingill was said to be the only vocally angry MP. The source added that it was highly unlikely that the former Attorney-General would follow his colleague Shawn Crockwell in becoming an independent. Should Mr Pettingill — or any other OBA MP — choose to become independent, it would leave the House with 17 OBA MPs and 17 Progressive Labour Party MPs, along with two independent members. A total of 20 MPs voted in favour of the amendments to the Human Rights Act, including eight OBA members and 12 members of the PLP. Pettingill said: "Quitting is not an option. I will support the Premier and the Government in doing the right things that bring about positive change for Bermuda." Meanwhile seven OBA MPs voted against the amendments, along with Mr Crockwell and two PLP members. Michael Dunkley, the Premier, abstained from the vote, while Opposition leader Marc Bean and PLP backbencher Zane DeSilva were absent. Suzann Roberts Holshouser and Susan Jackson of the OBA were unable to cast votes on the issue as they were serving as Acting Speaker and chairperson of the Committee of the Whole House respectively. Last night David Burt, the acting Opposition leader, criticised Mr Dunkley's decision to abstain from voting on the issue, calling it a demonstration of "weak leadership. Instead of stepping up to the plate when a leader should, he has cowered in the shadows afraid of making tough decisions, while hiding behind poor excuses. While the public may take issues with the stances taken by some MPs, the real dereliction of duty has come from the premier."
July 11. David Burt has revealed his long-term intentions for the leadership of the Progressive Labour Party. "There is no vacancy in the leadership at this time, so it's not something to discuss," he told The Royal Gazette during an exclusive interview. "But if there was a vacancy, I could certainly see myself putting my name forward." Mr Burt said he is enjoying the challenge of being acting Opposition leader while Marc Bean is on medical leave in the wake of suffering a stroke and has been working hard to get the party ready for the next General Election. In a wide-ranging interview at the Opposition leader's office, the shadow finance minister also spoke about his vision for the economy, his opposition to same-sex marriage and civil unions, the need for immigration and education reform, and how to tackle the scourge of the island's young black men killing one another. He could not say when Mr Bean would return from medical leave, but insisted "there was no pressure inside the party for him to come back before he was ready. When he is prepared to return, he'll return. On certain issues, we may casually speak, but, by and large, the [party] constitution grants the acting leader complete powers of the party leader in his absence. He's on medical leave and, as a party, we respect his privacy and his medical leave, and I'm sure that at the point in time when he is able to return, he shall." The PLP is not due to hold a leadership election until October 2018. But Mr Bean's ill health and the mass resignation of seven of his shadow cabinet last December, including public criticism of him by outgoing shadow tourism minister Zane DeSilva, sparked speculation that his time in charge of the Opposition could be coming to an end. Mr Burt would not comment on Mr Bean's future; nor would he give a "yes or no" answer when asked if he fully supported the party leader. He said: "It's very simple: Marc Bean is the leader of the Progressive Labour Party and as long as Marc Bean is the leader of the Progressive Labour Party, he will continue to retain my support. That's the most important thing. People will always have challenges and when you aren't able to resolve your challenges internally is when things happen like you saw with MP DeSilva. What's most important, inside a party or inside any organisation, is that you have things that are in place in order to preserve things because you are going to have conflict internally. The sign of a mature organisation and the sign of mature leadership is basically getting past those aspects and moving forward." The 37-year-old Pembroke West Central MP insisted that "ambitious" was not the right word to describe him and nor was it correct to assume, as many people do, that he was a protégé of Ewart Brown, simply because he served as PLP chairman when Dr Brown was party leader and premier. Asked if there was a rift in the party between those who back the former premier and those who do not, he responded: "I don't think that things in the party are about Dr Brown. He hasn't been party leader since 2010 and being focused on Dr Brown is sometimes misguided and wasted energy. The people of this country want us to focus on the problems which they face on a daily basis." Mr Burt said he often told constituents that he felt most despondent about Bermuda's future on a Friday, when he attended the House of Assembly, owing to the level of debate. "I love policy a lot more than I love the cut and thrust of politics and I really wish that as a country we would be able to focus more on the solutions that are needed to fix and to heal the country itself." He revealed that his brief since taking charge of the Opposition had been to get the party "election-ready" and that it was now "more ready than we were four months ago." He predicted the resignation of government backbencher Shawn Crockwell will result in the country going to the polls sooner than expected. "The Government's majority is very tenuous right now; it just is," he said. "They now have only 18 votes in Parliament which they can count. That means that when we go into committee [and the Deputy Speaker takes the chair], if there is 17 votes against, they can't pass a Bill out of committee. I'm not a constitutional scholar, but if a government reaches a point where they have difficulty passing their legislation, or they can't put things in place that the government supports, that is a point in time that either they have to consider whether they need to seek a new mandate from the people of this country or whether or not the Governor needs to say that it doesn't look like the Government continues to command a majority." He admitted that although the PLP's aim, stated in its constitution, was to gain the numbers to form a government in Parliament, it was "hard for people to imagine" Mr Crockwell having an "overnight conversion" and crossing the floor. "We have core principles, which we are committed to, and people should join our party only if they are committed to those core principles," said Mr Burt, who noted Mr Crockwell's time as chairman of the United Bermuda Party, the "marriage of convenience" that led to the formation of the One Bermuda Alliance and now, as an independent, the Southampton West Central MP's "relentless" attacks on the PLP's term in office. Still, he added: "The prospect of the defection of Shawn Crockwell makes an early election more likely than it would have been before." He said the PLP "owned" its mistakes from its last term in office and had spent the past three years researching policy, formulating specific plans of action and focusing on how to transform the island's economy. "We have very sound policies that we spend a lot of time putting together. Sound policies that we can put to the electorate. We continue to do our work in recruiting our candidates and making sure that we keep in touch with the people on the doorstep and we are doing work to make sure we can have the funds in place to compete in an election." The divisions that resulted in the shadow cabinet resignations, he said, had "dominated the party's energy" instead of it being spent on election preparation. But he insisted that had changed. "There is more in common than divides us," he said. "What you have to remember is that in any political party or in any political organisation, you are always going to have people who have different views. What you will find inside the PLP is there is far more inside of the room that unites us than divides."
July 11. RG Opinion. "If Premier Michael Dunkley did not feel particularly isolated in the House of Assembly by his own refusal to vote on the Human Rights Amendment Act 2016 on Friday, the fallout from the vote has left him on a veritable Gilligan's Island. Not only has the Premier been thrown under the bus with the eight One Bermuda Alliance parliamentarians who allowed the amendment to pass, thus mandating that marriage stays as solely between a man and a woman, but his trusted and adhesive former aide, Senator Jeff Baron, has vowed to "defeat this hateful law" when the Senate resumes with a special sitting this morning. Notwithstanding that government backbencher Mark Pettingill appears to have made it his life's ambition to see same-sex marriage legalized in Bermuda, pronouncements on no fewer than two occasions since 2013 that the Government and the party believe marriage to be between a man and a woman are as convincing as Marcus Junius Brutus claiming to love Julius Caesar as he plunged a dagger into his back. Pettingill, like a dog with a bone, will not go quietly into the night on this issue. Nor, on the other side of the political fence, will Walton Brown, who is so fired up in his disappointment with the vote that he has re-ignited the call for Bermuda to gain independence from Britain. But first with Pettingill, who admitted that he was embarrassed to be associated with anyone in the OBA that could not see the vote on Friday the way he did — that's eight people plus the leader of the country whose noses will be bent out of shape by having their sense of morality challenged. The Warwick North East MP, whose constituency contributed to one of several one-sided regional votes against same-sex marriage in the referendum last month, is perhaps a misplaced word away from taking his toys and relocating them in the same independent toy box that hosts legal colleague Shawn Crockwell. With such a slender majority to run the Government in the first place, these are worrying days for Dunkley and those closest to him — he can ill afford another dissident jumping ship. Stalling for more time on the vote on Friday, in the hope of getting a steer from the Human Rights Commission this week, has not gone down well. Wayne Furbert was never going to agree to have his amendment delayed when he knew he had the votes to pass it immediately — the "dog with a bone" analogy again — so the Premier has been caught with his pants down. Either way, especially after stating at referendum time that he believed marriage to be between a man and a woman, Dunkley was going to take some flak. Now he must try to rescue the situation before the Supreme Court is brought in to play judge, jury and executioner. That could start as soon as today in the Upper House. Dunkley is in favour of civil unions and what seems most apparent is that he has not been able to get all of his party onside, especially the likes of Pettingill and Crockwell. In the least, most who are in favour of same-sex marriage should see that civil unions is a workable compromise. It has been established by the European Court of Human Rights as recently as last month that the right to marry is not a human right for anyone, but couples in long-term relationships — whether they be heterosexual or same-sex — should be afforded the same rights as would be gleaned from traditional marriage. That is what was most disappointing from the referendum results. The near 2:1 ratio on the first question was wholly unsurprising, given the Bermudian culture and the historical primacy of religion on the island — anyone surprised must be living in a restrictive bubble of like minds, giving more credence to the term "two Bermudas", and oblivious to the mentality of the majority. What is unfortunate and disappointing is that the majority appears to have taken both questions to mean the same thing, thinking one leads to another. Opponents of same-sex marriage made certain to promote that fear in their campaign, and, regrettably, it worked. Without the possibility of civil unions, even, this means that a segment of our community will be treated differently. That cannot be right. Gays bleed as we all bleed, they cry as we all cry. They are born Bermudian and are partners of Bermudians. Our people. Our flesh and blood. And they will continue to live together. We let them down as badly as though we had ignored the cries of a helpless infant. The politicians inside the House of Assembly were given the chance to show their humanity and they have failed. Dunkley's perhaps self-imposed brief was to rally his OBA troops with a view to getting civil unions' foot in the door, but he failed. With them, plus Michael Scott and Walton Brown from the PLP, he could see off Furbert and give Bermuda's gays at least some of the equality they seek. But, alas, it was not to be. So Chief Justice Ian Kawaley, who does not want to be typecast as the big bad wolf, may have no option but to accept his role and then huff, puff and blow this House down."
July 11. Friends and former colleagues have paid tribute to Ann Cartwright DeCouto, who died at age 71 and was buried at St Anne's Church in Southampton. Attorney-General Trevor Moniz recalled the lawyer, former United Bermuda Party minister and Deputy Premier, as a principled and uncompromising person who sought simply to contribute. She served in Cabinet for 12 of her 18 years in Parliament. "I admired Ann long before I met her," said Mr Moniz, who as a novice lawyer worked with Mrs Cartwright DeCouto and her colleague Wendell Hollis. "Many of her sterling contributions such as the fish pot ban have been noted. The importance and success of the ban was only widely appreciated years later but with no great public recognition. In that dispute, she was picketed and faced personal threats. But as usual she showed that steely determination. Ann was a great speaker in the House and had unbelievable stamina in those long and exhausting overnight sessions so common in those days when there were no time limits on speeches." Her mother died when she was young, he said, and she became a mother to her family on their sprawling rural property in Southampton. Former Progressive Labour Party Premier Dame Jennifer Smith said she enjoyed her relationship with Mrs Cartwright DeCouto through her friendship with her political mentor, the late Dame Lois Browne Evans. "There were not a lot of woman lawyers, and her perspective was that we had to stick together and look out for each other," said Dame Jennifer, who added that the popular image of MPs as constantly bickering was incorrect. "Ann was someone with a strong sense of integrity. When she took a position, she was going to stick by it. Ann was also brilliant. We had some great minds in the House — you could just sit and listen to them." Mr Hollis remembered his old colleague as a formidable divorce lawyer and accomplished cross-examiner, a "jack-of-all-trades in all the aspects of the practice of law, and a mater of them all. She was one of Bermuda's best litigators in her heyday, defending in criminal cases some of the most unpopular defendants.. Many of Bermuda's best-known law firms owe their genesis to their founders working with Ann. But Ann's greatest success in life was her family. She enjoyed a long and loving marriage with her husband Roddy, who predeceased her, and I feel that she never really recovered from the loss she suffered in his passing." One Bermuda Alliance senator Georgia Marshall said Mrs Cartwright DeCouto had been a trailblazer and a mentor to her. "I joined Ann Frith Cartwright Chambers as a newly qualified attorney 30 years ago," Ms Marshall said. "By then, Ann had established her reputation as the undisputed Queen Bee of matrimonial law. Contrary to urban legend, Ann represented both men and women in equal portion." Mrs Cartwright DeCouto, she said, was "a fiercely private person, not prone to public displays of emotion or affection — but in her own way, she encouraged, she set the bar high. I will always be grateful to this great lady."
July 11. A Canadian national has been remanded into custody after being accused of importing an estimated 4kg of cannabis. Marcus Snow, 40, from Toronto, was charged of both importing the controlled drug on July 8 and possessing the drug in St George's with intent to supply. Mr Snow was not required to plea as the matters must be heard by Supreme Court. Senior Magistrate Juan Wolffe remanded Mr Wolffe into custody, scheduling the matter to appear before the Supreme Court during the September arraignments session. Also appearing in court was New York resident Toby Smith, who admitted importing two cannabis cigarettes. The 62-year-old visitor was stopped at LF Wade International Airport on the afternoon of July 8 for a search and the two cigarettes — containing 2.1g of the drug — were subsequently found in the toiletry section of his checked luggage. Addressing the court, Smith apologized for his actions explaining that he has used the drug to help his appetite but did not have a prescription. "It was a very foolish attempt on my part," he said. "It's something I would never do again." Mr Wolffe fined Smith $250 for importing the drug and a further $250 for possessing it.
July 11. A Canadian who drowned in a swimming pool in Paget has been named by police as Ashwin Bhandarkar. Mr Bhandarkar was swimming in the pool at Dawkins Manor in Paget at 6.30pm on Saturday when he got into difficulty, a police spokesman said. Members of the public pulled him out of the pool and initially performed CPR until EMTs arrived on scene and continued with life-saving efforts. The 38-year-old was rushed to King Edward VII Memorial Hospital in an ambulance, but was pronounced dead at 7.05pm. A Family Liaison Officer has been assigned to assist Mr Bhandarkar's family and an autopsy will take place in due course. The spokesman added: "The Bermuda Police Service would also like to thank those members of the public that came to the aid of Mr Bhandarkar."
July 9. Amendments aimed at solidifying marriage as between a man and a woman were passed in the House of Assembly last night, despite vocal opposition. And in the wake of the vote, One Bermuda Alliance backbencher Mark Pettingill said he is ashamed of his party. "How it will affect my position [in the One Bermuda Alliance] over the summer, I don't know," he said. The amendments, tabled by Wayne Furbert and further amended by Trevor Moniz, the Attorney-General, state that nothing in the Human Rights Act would override the provisions of the Matrimonial Causes Act 1974, which provides that marriages are void unless they are between a man and a woman. A total of 20 MPs voted in favour of the amended Bill with ten, including Mr Moniz, voting against it. Michael Dunkley, the Premier, abstained from voting, telling the House that he had asked Mr Furbert to set back the Bill for a week so he could discuss the matter with the Human Rights Commission. Marc Bean and Zane DeSilva were not present, while Deputy Speaker Suzann Roberts Holshouser was unable to vote because she was serving as Speaker at the time. The vote came after almost two hours of debate in which parliamentarians spoke out strongly on both sides of the issue. Mr Pettingill, the Progressive Labour Party's Walton Brown and independent MP Shawn Crockwell voiced vociferous opposition to the legislation, which they argued was a retrograde step for human rights on the island. Opening his speech by reading the opening paragraph of the Human Rights Act, Mr Pettingill said that everyone on the island deserved the same rights, regardless of sexual orientation. "It's a human rights issue because of what our Human Rights Act says," he said. "That every human being is entitled to the same service as any human being." Mr Crockwell, meanwhile, said that the amendments being debated were in themselves discriminatory. "We are in breach of the Human Rights Act if we pass this," he said. "We will look regressive, we will look unfriendly and we will look intolerant." And Mr Brown said that human rights should not be trampled by the will of the majority, calling the legislation offensive. "If we don't do it, the courts will do it anyway," he said. "How embarrassing would that be? Our responsibility is to lead. We cannot allow the courts to do it because we don't have the conviction." They were joined by several other OBA members, including Grant Gibbons, Glenn Smith and Patricia Gordon Pamplin, who spoke out against the amendments. However, Mr Furbert was joined by Craig Cannonier, Sylvan Richards and Wayne Scott, who said the matter was not one of human rights. Mr Furbert told the House that while the recent referendum may not have been officially answered, it clearly showed the direction the public want to go in. Noting the Premier's insistence on speaking with the Human Rights Commission before casting a vote, he said: "I heard the people say loud and clear where they want to stand. I'm not listening to three people when 10,000 people already said no." He further stated that same-sex marriage is not a human rights issue, saying the majority of legislation states under the European Convention of Human Rights had established marriage as between a man and a woman. Stating his opposition to same-sex marriage, Mr Cannonier also cited the referendum. "When the people speak, we must listen to bring good legislation to the table," he said. And Mr Scott said that when he brought forward amendments to the Human Rights Act to prevent discrimination on the grounds of sexual orientation, the intent was not to allow same-sex marriage. Mr Pettingill, who as a lawyer represents a gay couple seeking to marry on the island, said the vote would not deter him from pursuing the matter through the courts. However he told The Royal Gazette he was ashamed to see members of his own party vote against the matter. "I generally knew the PLP would vote that way," he said. "Walton Brown and Michael Scott were courageous. You have got to expect nothing less; they are intellectuals. I'm galled and completely ashamed of members on my side of the House. They didn't have the sensibility to stand up on this issue. A lot of that was driven by the fact that they are just looking at the political position on votes and that's equally disgusting. I'm reflecting on this. I feel very bruised right now and saddened and, frankly, astounded that I'm associated with so many narrow-minded people; people I consider to be my friends. It's astounding to discover that people can be that narrow-minded. This hurts me, I feel very hurt that this is what our Parliament has chosen to do. I don't necessarily believe that the Governor will assent to this nonsense, given the UK's position on this. It's not law yet. This doesn't impact on the position on the matter still going to court [Godwin and DeRoche marriage application]." How they voted over issue:
Voted Yes
Jeanne Atherden (OBA)
Kenneth Bascome (OBA)
Derrick Burgess (PLP)
David Burt (PLP)
Craig Cannonier (OBA)
Rolfe Commissiong (PLP)
Lovitta Foggo (PLP)
Wayne Furbert (PLP)
Dennis Lister (PLP)
Diallo Rabain (PLP)
Bob Richards (OBA)
Sylvan Richards (OBA)
Walter Roban (PLP)
Leah Scott (OBA)
Wayne Scott (OBA)
Lawrence Scott (PLP)
Jamahl Simmons (PLP)
Cole Simons (OBA)
Michael Weeks (PLP)
Kim Wilson (PLP)
Voted No
Walton Brown (PLP)
Shawn Crockwell (IND)
Grant Gibbons (OBA)
Patricia Gordon Pamplin (OBA)
Trevor Moniz (OBA)
Nandi Outerbridge (OBA)
Mark Pettingill (OBA)
Michael Scott (PLP)
Glen Smith (OBA)
Jeff Sousa (OBA)
Abstain
Absent
Marc Bean (PLP)
Zane DeSilva (PLP)
• Speaker Randy Horton was absent, meaning Suzann Roberts Holshouser (OBA) was Acting Speaker and did not vote. Susan Jackson (OBA) was Committee Chair and did not vote.
July 9. A claim by Shawn Crockwell that the One Bermuda Alliance Government targeted his business was "incorrect", according to Trevor Moniz, the Attorney-General. Mr Moniz categorically denied that he ordered his former Cabinet colleague not to pursue any cases against the Bermuda Government. However, Mr Crockwell shared the June 3 letter with this newspaper, pointing to language that he said warned him and his legal colleagues off such cases. In his resignation speech on July 1, which followed his March 16 departure from Michael Dunkley's Cabinet, Mr Crockwell said he had been the victim of "economic intimidation. I was astonished to be told by a former Cabinet colleague that I cannot freely practise my profession in my country." Mr Crockwell is in a legal practice with Mark Pettingill, the former Attorney-General. Rising yesterday in the House, Mr Moniz said he had sent the letter to Pettingill & Co Ltd objecting to their representation of a client who had a contract with the Government, which he said potentially breached the Barrister's Code of Professional Conduct — since Mr Pettingill had served as AG from late 2012 to mid-2014, a time when the contract would have passed through his chambers. He said both MPs could have applied to the Bar Council to be exempted from a prohibition against acting for a client in a situation where a lawyer had previously gained inside knowledge. "This cannot be said to be an instruction or intimidation," Mr Moniz told MPs. Taking issue with the letter, Mr Crockwell had replied on June 7 stating that the firm had taken on Queen's Counsel to look into the matter. "I have not received a copy of the QC's opinion which was promised me," the AG added, calling himself "more than surprised" at the accusation. But Mr Crockwell then approached The Royal Gazette, highlighting language that he said implied a total ban. Mr Moniz had invited "you, your firm and anyone working for your firm, to remove yourselves from this matter" — and also to avoid representing "any other person against the Government in future". Speaking during the Motion to Adjourn last night, Mr Crockwell said that the matter at the heart of the legal case occurred in July 2012, months before the OBA was elected, and so there could not have been a conflict of interest. "You can't invite me blanketly not to represent anyone against the Government in the future. There was no consideration about my business. No consideration about my ability to earn a living in my profession in my country. That doesn't concern the Attorney-General. Why invite me not to freely practice my profession as he has had the opportunity to do throughout his entire career."
July 9. The Ministry of Health and Seniors has warned of an illness which has increased over the last two weeks. The infection is causing diarrhea and vomiting and the ministry has now issued a 'medium alert'. And the Epidemiology and Surveillance Unit within the Ministry of Health has asked those who are experiencing the symptoms to contact a doctor. "Your doctor may wish to test for the cause," said a ministry spokesman. "Seek prompt medical attention if you or a person in your care is severely ill, due to the risk of dehydration. This is especially important for young children and seniors." To prevent the illness spreading, the ministry has offered the following advice:
Those who have symptoms of vomiting and diarrhea should not go to work and should not handle or prepare food for others while ill.
Professional food handlers and caregivers should consult a physician or the Department of Health before returning to work.
Children with diarrhea and/or vomiting should not attend a summer camp or Day Care Centre until 48 hours from the last episode of diarrhea.
Children in diapers with diarrhea should not use wading/swimming pools.
While you are ill or caring for someone who is ill:
Wash your hands thoroughly with soap and water, especially after using the toilet, and before eating. Hand sanitizer may be used if the hands are not visibly dirty.
Flush or discard any vomit and/or stool in the toilet and making sure that the surrounding area is kept clean.
Disinfect contaminated surfaces, e.g.: kitchen counters, bathroom surfaces.
As a general precaution:
Cook and store food appropriately. Keep hot food hot (at 140F or above), and cold food refrigerated (at 40F or below.)
Use bottled water when travelling in countries where the water supply might be unsafe. In Bermuda, the Department of Health recommends that tank water be disinfected before it is used for drinking or food preparation — common methods include boiling, ultraviolet light, and chlorination.
Further updates will be given if the alert level rises or if a specific cause of the diarrhea and vomiting is identified. For more information visit www.gov.bm/sites/default/files/Diarrhea-and-Vomiting-Illness-2015.pdf.
July 9. The Department of Planning is to run with minimal staff next week, from July 11 to 14, as most of its members go through IT training. The department's IT system, which is coming to the end of its working life, is to be upgraded to the EnerGov system over the next 12 to 13 months. According to a spokeswoman for the Ministry of the Environment, the department "apologises for any inconvenience in the short term, but wishes to assure the public that there will be significant long term benefits that result from the switch to EnerGov".
July 9. Johnny Barnes, famed for bringing cheer to locals and visitors, has died at the age of 93. Michael Dunkley today hailed him as "the quintessential ambassador for Bermuda". Mr Barnes, who had become an icon for the island, passed away in the early hours of this morning in King Edward VII Memorial Hospital, with his wife, Belvina, and members of his church at his side. "I join with all Bermuda in expressing our sadness," the Premier said, calling Mr Barnes "a remarkable, original man whose life gave life to the love we all have in our hearts, and who, from his roundabout perch each morning, expressed that love to all who passed by — friend, acquaintance, stranger, it did not matter, because Johnny Barnes embraced the human race." Mr Dunkley noted his international following, which had "countless visitors to our Island making it a priority to meet an greet Johnny during their stay. Not too long ago, I had the special privilege of spending a little time with Johnny and his family, and during our conversation I was reminded of his love and appreciation for Bermuda and her people. He was a man of resounding faith, love and compassion who always tried to see the goodness and positive in life. He was truly and inspirational figure who will be greatly missed. On behalf of the Government, our thoughts and prayers are with Johnny's loved ones and friends during this time. God bless Johnny Barnes. May he rest in peace." The Royal Gazette spoke this morning with Kenneth Manders, president of the Bermuda Conference of the Seventh-day Adventists, who was Mr Barnes's pastor for 13 years at the Hamilton Seventh-day Adventist Church. "Brother Johnny Barnes represents what has become known as the spirit of Bermuda," Mr Manders said. "His life, his love, his legacy has touched thousands of people in our community and those who have visited our country. His ministry has blessed people who were in need of prayer in the early morning. He was a Christian man and always tried to show the love of God and demonstrated that to all of mankind. He will be sadly missed." Mr Barnes was known for his trademark "I love you" greetings which he bestowed on hundreds of commuters every morning from about 5am until 10am at the Crow Lane roundabout. His inexhaustible drive to wish well on his fellow man was something Mr Barnes traced back to his childhood. In 2008, he recalled for The Royal Gazette how he, as a youngster, was sent by his mother Christine Mills to take a message to an elderly lady. Young Johnny duly delivered the message and returned home thinking it was a job well done. He was wrong. "I delivered it but I didn't speak to her," explained Mr Barnes. "My mother said never, never, let no one come to her and say that I didn't speak to them. She said I must speak to everyone." A bronze statue by Desmond Fountain of Mr Barnes, arms raised in greeting, was erected a short distance from the roundabout in 1998, and in December 2015 a replica was put in place at the Guelph Collegiate Vocational Institute in Ontario — a testament to the international fame that came to him later in life. "Amen, amen — it's a blessing, and I thank God for it," Mr Barnes said at the time. "Everything belongs to God and nothing belongs to us. He has not allowed me to have boys and girls so he has given me statues." He was also the subject of a film, Mr Happy Man by Matt Morris Films, and immortalized by numerous photographers and artists over the years. Johnny Barnes was born on June 23, 1923. His parents came to Bermuda from St Kitts in the West Indies. He was an electrician by trade, working for Bermuda Railways. In 1948, after the railways closed down, Mr Barnes became a bus driver. It was his calling as a well-wisher to all that later became his true vocation, however. As Mr Barnes grew older, a bench and railing were placed at his traditional calling spot: in 2012 concerned commuters had pushed for a permanent seat, after an ambulance was called when he lost his footing and had difficulties regaining his feet. In his usual fashion, Mr Barnes made light of any health troubles: the ambulance was unnecessary, he said, as he had merely tripped trying to get out of a hole that developed through the years of him standing on the same patch. He had been greeting commuters from the roundabout since 1986. Mr Barnes had been absent since December after he developed leg problems. "When you get to 92 you have to slow down a little bit," he told this newspaper at the time. "When you have an old bike, you can put oil on the wheels to make them go, but I can't put oil on these knees." As retirement loomed he said he wanted "everyone to know that I will always love them and I am thinking of them. I hope people continue to look up and keep saying yes. But for me sometimes you have to listen to your body."
July 9. A visitor to the island, identified by police as a 38-year-old Canadian male, appears to have drowned in the swimming pool of the Dawkins Manor property in Paget today. Police have not released further information, until the deceased man's next of kin have been notified. A spokesman said that the man had been swimming at the guesthouse when he ran into difficulty at about 6.30pm. Paramedics arrived and attempted CPR, but the visitor was pronounced dead at King Edward VII Memorial Hospital.
July 9. A visiting statesman has recalled the day he sat among the enemies of apartheid, as well as its diehard supporters, in a historic gathering hosted by Bermuda. For William Payne, a former member of the New Jersey General Assembly, the so-called Lantana Talks of April 1990 struck a chord with his own role in the civil rights struggles of the United States, which claimed the lives of friends such as Martin Luther King Jr. Although he remembers no open hostility in the Bermuda forum, Mr Payne told The Royal Gazette: "One Afrikaner could have been a Nazi — these were the ones keeping apartheid in place." He had come from prominence in the National Association for the Advancement of Coloured People to find himself sitting next to a staunch, "rabidly prejudiced" believer in South Africa's racist regime. "He was a brash type of person," Mr Payne said. "Smoking, and then blowing the smoke at people." Mr Payne, who turns 84 this week, had come with United States delegates for secret talks in Bermuda organized by the Aspen Institute on the fate of the crumbling apartheid regime. It was the second round of covert discussions at the Lantana Colony Club, following on from a forum in March of 1989. Mr Payne attended with his brother, the late Congressman Donald Payne. "The Aspen Institute brought members of Congress and Senators to discuss issues of national importance, away from their offices and across party lines," he said. "In this case, we met with leaders from South Africa, from both sides, under the radar." A media blackout protected both meetings between members of South Africa's National Party and the African National Congress. At that time in 1990, a ban on the ANC had only just been lifted with the freeing of Nelson Mandela, the jailed revolutionary and opponent of apartheid who would become president of South Africa in 1994. Mr Payne, who returned to the island this week to visit his daughter Gina Payne-Scott and her family, had been coming to Bermuda for decades. "The Aspen Institute identified those people in South Africa who were either fighting apartheid or were part of it, and they brought those adversaries together. We had discussions with the fighters for freedom and the Afrikaners who were defenders of apartheid. They didn't have the opportunity to speak freely in South Africa, and in Bermuda they were able to have frank discussions." Apartheid backers "questioned whether these people trying to eliminate apartheid were equal to them — they had a deep-rooted feeling that this was their country, and that it was an intrusion on their rights". Bringing ideological enemies into the same room without courting disaster was a testament to the power of Dick Clark, the director and moderator from the Aspen Institute — remembered by Mr Payne as a persuasively soft-spoken man. Having joined the NAACP at the age of 18 and becoming the chairman of its Youth Work Committee, Mr Payne was personally acquainted not only with Dr King, but Malcolm X and Medgar Evers, the Mississippi civil rights activist who was assassinated in 1963. Mr Payne recalled speaking with Mr Evers over the rumours that he was being targeted by white supremacists, only to be told that the activist was determined to go back and make Mississippi "safer for his children". He was shot dead in the driveway of his home. "One thing that kept me going was that I personally know people that gave their lives," Mr Payne said. Delegates spent four nights at Lantana, changing seats each night. "People got to know each other better, even that guy who was such a crude individual — I'm not sure his attitude changed, but I can't imagine it was an easy task to convince them to come in the first place," Mr Payne said. "There was less rancor. Obviously it was extremely valuable, especially for those who were in favour of apartheid to have a more intimate knowledge of those who were against it. It was also valuable to be removed to a place where the pressure was not on them." Mr Payne served on the New Jersey General Assembly from 1998 to 2008. Among the legislation passed under his tenure was the state's banning of racial profiling by police. He serves today on the Amistad Commission, which incorporates black history into the American school system.
July 9. Bermuda's Indonesian community has been brought closer together by helping their countrymen who lost everything after a maritime accident. Ayu Trisna-Simons, of Pembroke, praised her fellow Indonesians and the island as a whole for rallying together to support the 16 stranded sailors. "I was really amazed by the response both from the Indonesian community, other Asian communities and also the Bermudian people," the 40-year-old told The Royal Gazette. "Everyone chipped in and did whatever they could, gave whatever they had to spare. I'm very proud." Captain Zi You Wong, a Chinese national, and his 18 Indonesian crew members, one of whom later died, were rescued by bulk carrier K Coral after their fishing vessel went up in flames. The crew was dropped off in Bermuda on June 24, and one of the men, who was in a critical condition, was flown to the United States for medical treatment accompanied by another crew member, while the others found shelter at the Bermuda Sailor's Home. Upon hearing about their situation, Ms Trisna-Simons reached out to the small Indonesian community in Bermuda via Facebook. "I asked them if they would be willing to donate anything because as far as I knew at that time, they did not have anything, no clothes — they had to leave everything on the boat. It's very touching how they reacted and how they responded to this," she said, adding that donations included clothes, shoes, toiletries, food and money. Ms Trisna-Simons, who is married to a Bermudian, added: "We learnt a lot by just doing this. Indonesians here work different jobs, different shifts — we don't see each other much, especially me. This actually brought us together. We just tried to help them as much as we can because that's how we want to be treated when something like that happens to us. I know not all the Indonesians here have that much to begin with but they are willing to give whatever they have and it makes you feel so fortunate. It makes you think that all of your problems are really not that important when it comes to a matter of life and death and not having anything. It makes you appreciate what you have." Ms Trisna-Simons dropped off donations to the men, visited them daily and through her company, the CellOne employee also made sure they could call their families. "They felt more comfortable telling me in our language everything that happened," she said. "They told me they thought they were going to die." Ms Trisna-Simons said they started to feel better by about their third day on the island. "I tried to take their minds off of what happened, have them move forward. I tried to distract them with all of the other activities." Ms Trisna-Simons took the sailors to Harbour Nights and also helped organise a birthday party complete with cake for the youngest crew member who turned 18 while they were here. "He couldn't thank us enough for that," she said. "They were a little bit overwhelmed because they said this was the first time that they got this type of response from people. I was really proud of everyone here on the island." She added that the sailors were "unbelievably" grateful for all their help and were hopeful that they would one day be able to visit the island again under different circumstances. Five of the crew men departed on July 1 while the rest followed on July 2. They left with mixed feelings, Ms Trisna-Simons said. "They said they were sad because the time they spent here in Bermuda, getting all of this attention and getting to see how nice people are, is different for them." Ms Trisna-Simons hopes to stay in touch with her new friends, and has even agreed to help one of them learn English. She said the unexpected detour had motivated the men to learn the language, with many wondering what would have happened had they not met any local Indonesians.
July 8. Finance minister Bob Richards stands by his claims that financial instructions were fully adhered to with regards to the Bermuda Government's deal to build a new airport in light of a new memo that surfaced at the last Public Accounts Committee meeting. A fresh war of words on the controversial multimillion dollar airport deal is expected to erupt in the House of Assembly today, when acting Opposition leader David Burt takes the Deputy Premier to task over the memo. The document dated March 16, 2016 was sent from Accountant-General Curtis Stovell to financial secretary Anthony Manders and reiterates claims from Mr Stovell that when he gave permission for government to pursue a deal with the Canadian Commercial Corporation (CCC), he was not agreeing to the entire project, merely the early stages. It read: "I was initially of the understanding that it was CCC who introduced Aecon to this transaction. My read of this is that Aecon was the intended construction partner, which was not my initial understanding when the CCC Letter Agreement was provided to me." Speaking on the memo PAC chairman David Burt said that this was because the Ministry of Finance did not provide complete information which he described as "extraordinary. What reason would the Minister of Finance have for not providing the information to the Accountant-General?" Mr Burt queried. "All I can speak to is the fact that the information was not provided. I think it's an indictment of the Minister of Finance and the entire airport deal. It's astounding." However, Mr Richards asserted that while lessons could be learnt in retrospect in terms of better communication going forward, the document signed off by Mr Stovell described the entire process. Mr Richards told this newspaper: "Quite frankly I cannot account for what the Accountant-General thought I can only account for what is written on a particular document that authorised the whole process and has his signature on it. What he thought and what he didn't think is a matter for him — I can be held accountable for the dictates of financial instructions and we have fulfilled those requirements. If he had a misunderstanding he should have asked questions certainly." Asked whether there could be a better system put in place to avoid such confusion in the future, Mr Richards responded: "To some extent this has been a learning process for everyone. I don't think anyone in Bermuda knew about the CCC model — knowing what we know now perhaps we could have explained it better but I don't think that really counts for much here." Mr Richards went on to describe the issue of whether CCC or Aecon showed an interest in an airport deal as a "red herring" saying: "The transaction is a transaction between two governments and therefore irrespective of who said what in Canada to whom, that was not the transaction. The transaction didn't start until officials from the Bermuda Government heard about this model and traveled to Toronto to find out about it. If Aecon was reading my budget speech which said that we want to redevelop our airport or someone in Canada Googled it, who cares because that person never contacted the Bermuda Government. Anything else was irrelevant. Aecon never contacted the Bermuda Government or me before I went to Toronto I didn't even know they existed quite frankly. We had to sign this letter of agreement to set about getting that waiver and we got it so as far as I am concerned its case closed — anything else is just politics and political rhetoric for what that's worth and I don't think it's worth much." Mr Burt, Acting Opposition Leader, said he planned to raise the issue of the memo in the House today. "This is a public document. Absolutely I plan on making an issue of it because I find it absolutely extraordinary. The Accountant-General is saying I was provided with incorrect, incomplete information, when the Minister of Finance was clear in knowing that Aecon brought the deal to the table. "It calls into question the very essential, legal basis of this contract." The shadow finance minister said the memo showed the Accountant-General, whose permission is necessary to bypass official financial instructions, was "in no way shape or form in the loop".
July 8. Conservationists have warned of the disastrous consequences snakes could have on Bermuda's wildlife after a species of kingsnake was captured in Sandys. The Peublan milk snake, which is a non-venomous reptile, was spotted slithering across a back yard on Monday evening by a homeowner who quickly reported the sighting. The report prompted a fruitless search of the surrounding area by wildlife experts, however on Wednesday the snake was spotted again and captured in a bucket by a member of the public. The latest snake capture is believed to be the third in four years and comes after a Black Racer was picked up on the Tucker's Point golf club in 2013. Wildlife ecologist Mark Outerbridge told The Royal Gazette that milk snakes were common pets in other parts of the world and the one found in Sandys had probably escaped from captivity. "It is illegal to bring snakes into Bermuda either as a business or a private citizen so under these circumstances it is likely that this animal was brought into Bermuda illegally, kept as a pet and somehow escaped," he said. "The Black Racer found on the Tucker's Point golf course three years ago was likely brought in accidentally in a visitor's golf bag. "Either way ecologically it could be disastrous for us if snakes were able to establish themselves on our island. Bermuda's wildlife has been innocent of snake predation. The consequences would be like having a lionfish on land. Kingsnakes have a very broad diet that could include frogs, lizards, small mammals and even birds; Bermuda has an abundance of these creatures so the effects would be disastrous for some of our native wildlife." BAMZ staff traveled up to Sandys on Wednesday to pick up the snake, which was later humanely destroyed at the Bermuda Aquarium, Museum and Zoo. Dr Outerbridge praised the swift response of the community to the sighting of the reptile. "I was very impressed with the vigilance of the local community in this case. They reported the sighting extremely quickly and acted in an extremely proactive fashion." The Department of Environment and Natural Resources recommends that if a member of the public sees a snake or any other unusual animal, the Bermuda Police Service should be called, and the BPS will in turn contact the Department's Animal Control Section. For injured wildlife contact the Bermuda Aquarium, Museum and Zoo at 293-2727.
July 8. Shawn Crockwell's departure from the One Bermuda Alliance may prove costly in a constituency that firmly backs the ruling party. While Mr Crockwell still enjoys support, some voters in Southampton West Central told The Royal Gazette that Constituency 31 was no safe seat for an independent. A survey of the district, beginning in an affluent neighborhood off Church Road, started with an OBA supporter admitting to feeling "let down that he did leave; I was hoping he would stick around with the party". Characterizing himself as voting by party rather than candidate, he believed Mr Crockwell to be a man of good character and strong values who would have been unhappy with the OBA's handling of the same-sex marriage referendum. New to the area, he had not voted for Mr Crockwell in 2012 — and needed to learn more about his MP's stance before deciding if Mr Crockwell would be stronger as an independent unfettered by party lines. But a nearby resident said that Mr Crockwell's citing of race-based tactics in his resignation at last Friday's House of Assembly had brought up issues that were already common knowledge among black Bermudians. He said he had voted in 2012 and not for the OBA, but preferred to choose by candidate rather than party. In his speech, Mr Crockwell accused the party of adopting the strong-arm tactics typical of the United Bermuda Party, including coercing black people who challenged the status quo. "These are things that have been said throughout the black community for years," the voter said. "The only reason why he says it now is he's gone through it. Many of us have; it doesn't come as a surprise. To us, that's what happens." He likened the charge that the OBA "embraced the methodology of the UBP" to the adage that "if you put lipstick on a pig, it's still a pig". Asked if Mr Crockwell was thus stronger as an independent, he said: "Politics in Bermuda is changing, because people recognise that they have a voice. What's pushing us is that, once upon a time, you sent your child to school and they were guaranteed a job. That's gone." Class trumped race as a grouping factor for voters, but white Bermudians still tended to do better than blacks, he said, and for many, the backlash over proposed status and permanent residency for long-term residents had been the final straw. Ultimately, Mr Crockwell could be stronger if an issue came down to a crucial vote, but he said the Westminster system was wrong for Bermuda. "If you get six or seven independents, that's strong. One or two, that's not strong." At a residence off Middle Road, sporting a Portuguese flag, a young woman voter admitted to a blissful ignorance of political issues, saying she didn't even know Mr Crockwell. In an upscale seaside home farther west, a ten-year resident from overseas who has a local partner said that while he couldn't vote, he preferred the OBA's policies — and said going by party or by candidate made little difference since MPs toed the party line in the end. Mr Crockwell's decision was "probably not going to help make a difference — but it might be easier for him to at least voice his opinion". Up on Granaway Heights, a black male voter said that group thinking inevitably took over in politics, independent or not. "I wasn't surprised to see him leave, particularly after he stepped down as minister. I always thought he would leave the party or join forces with the PLP. I would never vote for Shawn, even as an independent; I am strictly PLP." Calling it the "OBA/UBP", he said the party had demonstrated that its policies favored the fortunes of whites. He called it "galling" that the party wanted to court foreign workers without getting unemployed Bermudians working again first — and said Mr Crockwell ought to have resigned with his colleagues caught up in the Jetgate scandal. As for the charge that Mr Crockwell had been singled out as a black man, he said Mr Crockwell had wrongly believed "they won't do that to me. Shawn means well, but it's the end of his political career. There's no way, come the next election, that he can stand as an independent in an OBA/UBP stronghold." He cited Stuart Hayward as an example of an independent MP who thrived, being able to speak out on environmental issues, but maintained that an independent would still have to throw in with the existing parties to get anything done. A woman on Southampton Road, declaring herself "not OBA", said Mr Crockwell's departure was no surprise — and that Mr Crockwell had never responded to her family over an issue they had flagged: "I don't think he cares about this side of the constituency. It's very disheartening to know you can't reach your MPs. They are so busy arguing between parties." Southampton West Central remained an OBA stronghold, she added. "I've been here a long time. We've never had a PLP representative elected." Asked if an independent MP could be stronger, she said: "Definitely not. He needs to decide what he is going to do. United we stand, divided we fall. I can't remember one independent that has been elected for some time."
July 8. Opposition MP Wayne Furbert has confirmed he intends to take up his Bill, the Human Rights Amendment Act 2016, in today's House of Assembly session. The amendment intends to see marriage defined as being between a man and a woman which will come to a vote in the House. Mr Furbert originally brought the Bill to the House in February to amend clause 2 of the Act which pertains to discrimination. Mr Furbert told this newspaper: "I will take it back up tomorrow. I rose and reported progress on one principle only — the Government at that time had laid down a motion to amend the Matrimonial Causes Act and the act said that despite what the Human Rights Act said marriage shall be defined as between a male and a female. They have never taken it up so I gave them time and now that the referendum has made it very clear that the majority of Bermudians do not want same-sex marriage, I will pursue it."
July 8. An application by a gay couple to get married in Bermuda has been rejected by the Government. Bermudian Winston Godwin, 26, and his fiancé Greg DeRoche, 29, who live in Toronto, filed notice of their intended marriage with Registrar-General Aubrey Pennyman on Monday. The application was accompanied by a letter from the couple's lawyer Mark Pettingill, which asked Mr Pennyman to make clear his "intentions" within two days as to whether he would post notice of their marriage. The Royal Gazette understands that Mr Pennyman has written back to Mr Pettingill, telling him he is not prepared to post the marriage banns, in accordance with the Marriage Act. The Registrar's letter is believed to cite the Matrimonial Causes Act, section 15 of which says a marriage is void if the parties are not male and female. The matter is now likely to go before the Supreme Court, with Mr Pettingill expected to seek a declaratory judgment to determine exactly what the position is in law. He will also probably apply for a court order which, if issued, would require Mr Pennyman to perform his statutory duties and allow the men to marry. Government backbencher Mr Pettingill, a former Attorney-General, has previously said that since the Human Rights Act bans discrimination on the grounds of sexual orientation and has primacy over all other laws, gay couples cannot be denied the service of marriage. Mr Pennyman's letter, it is understood, made no reference to the Human Rights Act. Last month, a referendum was held on same-sex relationships with a voter turnout of 46.89 per cent. Of those who voted, 69 per cent were against same-sex marriage and 63 per cent were against same-sex civil unions. Michael Dunkley, the Premier, said the day before the ballot: "Any outcome is the will of the people and will guide their elected officials accordingly. As we have said in the town hall meeting[s], if there is a 'no' vote it will potentially open up challenges in the courts and the courts will ultimately decide." Human Rights Commission representatives are due to meet with Mr Dunkley early next week to discuss how Bermuda will recognise same-sex relationships. Chairwoman Tawana Tannock told this newspaper the meeting would focus on "next steps", adding: "Legislation is one of the things that we will be discussing." "We have some suggestions," she said. "Right now, we are trying to ascertain what the Government's timeline is for ensuring that same-sex couples have legal recognition." She said the HRC had, before and after the referendum, carried out its mandate to educate and raise awareness about equality issues. "Regardless of the referendum, we always have a mandate to ensure that rights are protected. Our main goal always remains advancement for all rights issues. The result doesn't change government's legal obligation. Something needs to be implemented to reflect government's legal obligation." It wasn't possible to reach Mr Pennyman, Mr Pettingill or the couple for comment before going to press last night.
July 7. Confiscated and abandoned imports are set to be auctioned online by the Customs Department in a new initiative starting this Monday. Goods will be put up for sale every Monday morning at www.customssales.com with a minimum reserve price, and offers will be accepted up to 4pm each Friday. Customs will e-mail the highest bidder, who can collect their selected item the following working day from Custom House on Front Street. Finances raised will be used to recover duty owed on imported goods that have been seized or abandoned to the Crown. Interested parties can subscribe to updates from the website or send questions to customsauctions@gov.bm.
July 7. Poor communication between the Bermuda Government and applicants for civil servant posts were targeted by the Ombudsman in her most recent report. According to the 2015 Annual Report, the Ombudsman wrote that her office received a complaint from an applicant who had never been hired for a civil servant position despite a university education and "hundreds" of applications over a period of years. The report stated: "He had been unsuccessful for all and further claimed to have received limited, if any, feedback on his applications. Now nearing retirement age, the professional, who had a university education, wanted to find out why he had been unsuccessful on every attempt." The applicant stated that he wrote to the Permanent Secretary, who referred him to two government officers, but he received no response from either after two years. The report said that after being contacted by the Ombudsman's Office, the post-holders agreed to meet with the applicant to advise him about the hiring process and why he might have been unsuccessful. "What seemed to be a simple matter of unresponsiveness was actually an opportunity to provide answers to questions that had troubled the professional for a long time," the Ombudsman wrote in her report. "It provided insight into how initiative may be taken to assist persons who are actively seeking positions within Government. It also provided an example of how an easy problem to remedy may lead to a significant outcome for the complainant. By addressing unresponsiveness, our office was able to provide an avenue for the professional to gain closure." In a separate incident, a jobseeker complained that he had been told he had won a government position and submitted two professional references upon request. However, despite several further e-mails about the next step, he received no response. He later discovered that the position had been filled by someone else. "When we reached out to the authority, it acknowledged that its officers had overlooked the job seeker's e-mail address initially — mistaking it for spam — but that the job seeker's references had been received and considered," the report stated. "The authority asserted it had not informed the job seeker that he was the successful candidate but rather that he was short listed as a recommended candidate. The authority also acknowledged that the short listed candidates had not been notified that their applications had been unsuccessful — an aberration from its procedure. As a result of our inquiries, the authority voluntarily apologized to the jobseeker for the collective oversights and formally informed him that the position had been filled. Additionally, the authority implemented new procedures to prevent an applicant from confusing being short listed with being chosen for a post." The report concluded that the authorities must make sure to use clear and unambiguous language and be mindful to avoid miscommunication and failures to respond. "In this case, the authority could have reduced the likelihood of this complaint arising had its officers responded to the complainant's e-mails in a timely manner."
July 7. The US Coast Guard training vessel Eagle is set to return to the island next week with a new cadre of cadets. The 295ft sailing vessel, originally built for the German navy but claimed by the United States as a war reparation after the Second World War, is set to arrive on Front Street on Wednesday next week. A spokeswoman for the US Consulate said: "The Eagle crew last visited Hamilton in 2015. After departing Bermuda, Eagle crew will set a course for Norfolk, Virginia, following the same route charted by Eagle crew members when first the Barque came to the United States 70 years ago. "While in port, cadets from the Eagle will engage in several community projects with Habitat for Humanity Bermuda and Keep Bermuda Beautiful." The Eagle has served as a classroom at sea to future Coast Guard officers since 1946, offering an at-sea leadership and professional development experience. A permanent crew of six officers and 55 enlisted personnel maintain the ship and train up to 150 cadets at a time in the skills of navigation, damage control, watch-standing, engineering and deck seamanship. The Summer 2016 deployment is scheduled to last five months and include visits to 11 ports, including Bermuda and three European ports. The vessel will also be open for tours while moored along Front Street. Tours will begin on Wednesday, running between 1pm and 4pm, and continue on Thursday and Friday between 10am and 7pm.
July 7. St George's MP Kenneth Bascome has accused the Progressive Labour Party of hypocrisy after its calls to reinstate a police station in the town. Both senator Renee Ming and MP Walter Roban have been vocal in calling on the Bermuda Government to reestablish a station in St George or bolster police presence in the town in light of a recent spate of crimes including robberies. However, Mr Bascome pointed out that the police station in the town " was closed down under a PLP administration. The-then shadow minister for transport and tourism maintained that a permanent police apparatus" was needed in the town. The Opposition is attempting to make hay because the Minister for National Security has stated that a police station is not the focus at present. My question to the PLP is why did they close the station down all that time ago? I continue to talk with the minister in an attempt to cause him to see the significance of putting a police apparatus in the town of St George. I understand that police presence and visibility is an option, however on a daily basis I am being stopped by residents in the community and asked to continue to push for a police apparatus." At the beginning of the month Jeff Baron, Minister of National Security, announced that the contract for expanding the island's CCTV network to St George's had been agreed. However, he maintained that police presence enhanced safety as opposed to "a bricks-and-mortar structure". Mr Bascome added: "When I say apparatus I mean a physical building where police can go to make daily reports, have some down time, or even have their lunch. It seems hypocritical to me that the very administration that shut down the police station are now calling for it to be reestablished."
July 7. Upcoming legislation that will boost the monitoring and credibility of healthcare providers has been welcomed by the Bermuda Health Council. Tawana Wedderburn, council CEO, said the Bermuda Health Council Amendment Act 2016 would improve quality of care and enhance public trust in the island's health services. If passed by legislators, the Act "will require a licence to operate for health service providers, and permission to import high-risk health technology" such as nuclear scanners, Ms Wedderburn said. It will also prohibit "financially vested referrals and self-referrals", she said — although in certain cases self-referrals remain appropriate, such as in specialist care. "Part of why we are looking at financial referrals is about protecting the public from unnecessary testing, and in cases with financially vested self referral has to be made, it is done with transparency." Ms Wedderburn cautioned that the council "does not want to interfere with patient choice. What we're saying is that when you choose, you should do so based on information that is accurate, you should choose care that is safe, and that care should be delivered in facilities that have met basic standards. One of the things that the legislation proposes is that the council will issue a code of practices, which will guide providers in making appropriate referrals." Improving efficiencies in healthcare stands to decrease costs, Ms Wedderburn added, while boosting transparency will increase trust. Some facilities will not be governed by the legislation: yoga and fitness instructors will get a pass, for example, while wholesale importers of pharmaceutical and medical equipment, and tattoo and body piercing facilities, will also be exempted. The council issued an invitation in 2015 for healthcare providers to get registered: so far, 245 have signed on, and are listed on the Bermuda Health Council's website.
July 6. A gay couple have applied to be married in Bermuda and their lawyer has warned that they will take the matter to court within days if they are not given permission to wed. Bermudian Winston Godwin, 26, and his fiancé Greg DeRoche, 29, who live in Toronto, filed notice of their intended marriage with Registrar-General Aubrey Pennyman on Monday. A letter accompanying the application, from their lawyer Mark Pettingill, asked Mr Pennyman to make clear his "intentions" within two days in relation to whether he would post notice of their marriage. "If we have not heard from you within that said timeframe we will assume you are unwilling to immediately act in accordance with section 13 [of the Marriage Act 1944] and we will proceed to institute proceedings in the Supreme Court of Bermuda for the appropriate relief," wrote Mr Pettingill. The One Bermuda Alliance MP and former Attorney-General told The Royal Gazette: "We don't want to waste any more time. Enough time has been wasted on this issue. We have asked the Registrar to please indicate promptly if they intend now to abide by the provisions of the legislation and post the banns. We have also put the Attorney-General's Chambers on notice." Mr Pettingill vowed after last month's referendum that he would not rest until there were equal human rights for all. He said his aim was to have the issue of how Bermuda should recognise same-sex relationships decided by the courts, rather than the legislature. The backbencher previously represented a different gay couple who applied to be married here last year: Bermudian Ijumo Hayward and his American partner Clarence Williams III. Mr Pennyman did not post notice of their intended marriage, telling Mr Pettingill that he was taking advice from the AG's Chambers. In the covering letter for Mr Godwin and Mr DeRoche's application, Mr Pettingill wrote that his clients were of the view they were legally entitled under the Human Rights Act to have the service of marriage provided to them and that failure to post notice of their marriage would breach that law. He asked Mr Pennyman to enter the details of the intended marriage in the Marriage Notice Book, post notice in the Registry-General for two weeks and ensure a notice of marriage was published in the newspaper, in accordance with the Marriage Act. "In the light of your reluctance in the past to perform these services and [having] deferred the matter to the Attorney-General, with the consequential delay, kindly inform us of your intentions with the next two days," wrote the lawyer. Mr Pettingill told this newspaper that if Mr Pennyman did not post notice of the marriage, he would apply for an order of mandamus in the Supreme Court, which, if issued, would order the Registrar to perform his statutory duties. "Our position will be that the Human Rights Act has primacy and sexual orientation isn't a bar to being provided with services," he said. "That's clearly what conducting a marriage is. Consequently, they have the right, under the law as it stands, to marry." A lesbian couple represented by Mr Pettingill are also expected to file a notice of marriage in the coming days. The Bermuda Government tabled an amendment to the Matrimonial Causes Act earlier this year which would allow discrimination on the basis of sexual orientation in relation to weddings. It remains on the order paper at the House of Assembly but if it is not debated before Parliament breaks for the summer, it could simply "fall off" the list, as some have predicted. Asked whether the Registrar would post notice of the intended marriage of Mr Godwin and Mr DeRoche, a Ministry of Home Affairs spokeswoman said: "We do not comment on individual applications. Any queries about an application may be directed by the couple or their agent directly to the Registrar-General." It was not possible to reach the couple for comment yesterday. The turnout for the June 23 referendum was 46.89 per cent. Of those who voted, 69 per cent were against same-sex marriage and 63 per cent were against same-sex civil unions.
July 5. BBC News, London. Britain's Pound Sterling fell to its lowest foreign exchange rate in 36 years yesterday. It was good for UK-based exporters but bad for US and Bermudian visitors and UK consumers who pay more for goods and services they acquire from abroad.
July 5. Air passengers arriving in Bermuda for the July 4 weekend were left frustrated and angry when they were forced to wait more than two hours to clear the airport. Those waiting for loved ones to get through L.F. Wade International branded the delays "shambolic", while visitors waiting for their luggage described how tensions rose inside the airport. A spokesperson for the Ministry of Transport told The Royal Gazette that the unexpected delay had been caused by multiple flights arriving at the same time. "Passengers arriving on weather-delayed flights Saturday afternoon had a prolonged wait for their baggage," the Ministry spokesperson said. "The unexpected delayed arrival of several flights resulted in staffing limitations for the ground handler who, under the circumstances, and to the satisfaction and understanding of the airline involved, responded as best they could in a difficult circumstance. Unfortunately, the situation was further exacerbated by a shortage of taxis, resulting in extended waiting periods for our arriving passengers. Obviously, no delay to our passengers is ideal and every effort must be made to avoid them. Thus, to that end The Ministry of Transport will be reaching out to the various agencies and associations in question to discuss Saturday's delays." Bermudian Emma Farge, who was waiting for her husband, Jean-Francois Huertas, to arrive from New York, said she felt embarrassed by the whole saga. "It was shambolic and I was embarrassed on behalf of all Bermudians, especially since one of our selling points is how quickly you can get here from the east coast," Ms Farge said. "I live in West Africa and the service in Bermuda seemed very third world to me. Visitors arriving for the July 4 holiday had to wait for up to two hours to clear the airport. Those without pre-booked transport then faced similar waiting period for taxis. Several flights arrived simultaneously from the States causing huge queues for customs and immigration. Angry passengers shouted at local luggage officials and demanded explanations. Some locals took pity on the visitors who were waiting for hours under the sun by offering rides in their cars. Taxi drivers at the scene said the problem was caused by taxis being up at Dockyard for the cruise ship." Mr Huertas added: "Many passengers waited an hour and a half for their luggage to be unloaded from the plane and it seemed there was just one ground handler working on four or five different planes. The queues in immigration went back into the arrivals hallway, but that was not as bad as the baggage reclaim area. Several people got very frustrated by the delay saying it was their worst experience and they could not believe having to wait so long. When the bags finally arrived several people applauded because they had been waiting so long."
July 5. Stephanie Choate of Florida hooked a 625lbs marlin in the Bermuda Billfish Blast yesterday, taking home a jackpot prize of more than $340,000. Because the first day of the Bermuda Billfish Blast coincided with the World Cup Blue Marlin Championship, Ms Choate was simultaneously competing with anglers from around the world. Her catch yesterday was the second largest worldwide, but the biggest in the "Optional Blue Challenge Category" so she takes home a hefty purse. The winning fish was taken on-board the chartered Reel Addition with Captain Cragin Curtis at the helm. There are 30 teams fishing in the Bermuda Billfish Blast, 19 visiting game boats, three local private boats and eight charter boats with guests from the United States, United Kingdom, Canada and Russia. The Bermuda Tourism Authority is a sponsor of the Billfish Blast and its two sister events this summer which make up the Triple Crown. Stephanie Choate won the World Cup Blue Marlin Championship from Hawaii two years ago, and is a world record holder and world class angler. Her success in Bermuda this week has helped reaffirm Bermuda waters as having produced the second most winning catches in the history of the World Cup Blue Marlin Championship.
July 5. "She never sought limelight or reward, but she touched the hearts and minds of many." This was the touching tribute from Sir John Swan yesterday as he paid tribute to his beloved wife, Jacqueline, who passed away on Saturday at the age of 72 after a 15-month battle with lung cancer. The former Premier told The Royal Gazette that he, together with the couple's three children, Alison, Amanda and Nicholas, were at Lady Swan's bedside at Johns Hopkins Hospital in Baltimore when she "took her last breath. When we first met in Hamilton in 1961 I was struck by what a dignified, reserved and pleasant person she was," Sir John said. "She went on to touch the hearts and minds of so many people both locally and internationally. In the process she has left a good mark on this people and this community that embraced the values and standards she lived by. Her legacy is me. She did not suffer fools and she had a quiet word or look that was either approving or disapproving. But I would not be the person I am, or have become, without her being there to be a signpost and a conscience for my endeavors in all aspects since I met her." Lady Swan was born in Bermuda in 1943 to William and Delores Roberts. One of six siblings, she grew up in Somerset Bridge. After finishing her teaching qualifications in England, Lady Swan and Sir John married at St James' Church in Somerset on August 26, 1965. She went on to work at Heron Bay Primary School for seven years before she left the profession and devoted herself to her family and a raft of community programmes. "She became a big volunteer for service in the community, that is her hallmark," Sir John said. "She helped many endeavors in the community and maintained that pleasant dignity that defined her throughout her life. That work also helped define Bermuda as the country it is today. She never projected herself into the public, but behind the scenes she made sure she did everything to ensure things were right, respectful and dignified. She never sought limelight, reward or award. But she felt she had the opportunity to have exposure and experience as a result of the work I did in the community and overseas. When I became Premier, everything I did on a social basis, she was the one behind the scenes organising it all. I never wanted for anything, all I did was show up. It made it very easy for me, I was never second guessing. She knew everything about what I was going through, but no one can ever say she spoke everything." Lady Swan had cancer diagnosed in September 2014 and continued to fight the disease until she was forced to return to hospital in the US at the end of last month. Sir John added: "We were fortunate that we were able to have that time after the diagnosis together. We enjoyed vacations overseas and spent time with our family and friends in Bermuda. She was also able to spend time with her three grandchildren whom she loved dearly." Michael Dunkley described Lady Swan as "one of our island's most respected and influential women, representing Bermuda with poise, grace and pride". "While she welcomed royalty, prime ministers and presidents, perhaps Lady Swan's greatest legacy will be her compassionate and noble service to those important charitable causes that sought to uplift the lives of our community's most vulnerable," the Premier said. "She was considered one of our island's fiercest philanthropic advocates, and her dedication and commitment enriched the lives of so many. Lady Swan was a woman of quiet strength and dignity, and she has left a lasting impression on our country and our people." The Governor, George Fergusson, added: "Margaret and I were very sad to learn of the death of Lady Swan. She was impressive by any standards — compassionate, highly intelligent, fun and courageous. She was a pillar of the Lady Cubitt Compassionate Association, with many in the community owing much to her wise advice in the LCCA's work. She faced her illness bravely and calmly. We send our condolences to Sir John and her wider family."
July 5. Bermuda's political parties have paid tribute to Patrick Manning, the former Prime Minister of Trinidad and Tobago who died on Saturday aged 69. Mr Manning led the People's National Movement for 24 years and had two stints as the country's Prime Minister — from 1991 to 1995 and from 2001 to 2010. Michael Dunkley, the Premier, today extended his condolences to Trinidad and Tobago's serving leader Keith Rowley. He wrote: "Mr Manning served his country well. His overall contribution and leadership throughout the Caribbean community and region will be remembered. Bermuda keeps you in our thoughts as you mourn this distinguished statesman, patriot and leader of vision." A Progressive Labour Party spokesman called Mr Manning "a friend of Bermuda". He added: "We were honored to host him as our keynote speaker at the PLP Annual Banquet back in the 1990s. "Our prayers, thoughts and best wishes are with his family, the PNM and the people of Trinidad and Tobago."
July 5. The St David's community was rocked yesterday after two people were shot at Gombeys Restaurant and Bar. A lone male walked into the bar, located next to Clearwater Beach, and opened fire at around 11.45pm on Sunday. Both victims were hit in the body and were taken to King Edward VII Memorial Hospital with wounds to their abdomen: one by private car and one by ambulance. Yesterday, both were in a stable condition. Sources have indicated that there were around six people on the premises, thought to mainly be staff, when the incident happened as the venue was closing for the night. The suspect, said to be between 5ft 7in and 5ft 9in, reportedly left the scene on a motorcycle. The area outside the bar remained cordoned off throughout yesterday morning as officers carried out their investigation, although it was able to reopen by noon. St David's residents expressed shock and surprise at the incident, telling The Royal Gazette no part of the island is immune to the threat of gun violence. One man, who asked to be referred to only as Kenny, said: "It's terrible. These are the things that don't happen here. Gombeys isn't that kind of place. There's no trouble down there." He noted the fatal shooting on National Heroes Day of St David's cricketer Fiqre Crockwell, whose funeral took place on Sunday. "People are still upset about Fiqre," he said. "That hurt us. That hurt the community, and this is just making things worse. Things have changed here just like the rest of the island. Bermuda isn't another world any more." Another St David's resident said she had hoped that the trend of gun violence had slowed down, but the recent spate of firearm incidents, which also includes the murder of Patrick Dill in Pembroke on May 21, proved otherwise. "I thought that things were dying down, but things like this show they haven't really," she said. "Nothing has changed." She said she did not believe that the culprits were from the St David's community, saying that a "bad element" had come to the area in recent years. "I'm thankful that no one was killed," she added. "There are a lot of tourists that go down there now with Clearwater and the beaches on Cooper's Island. If something happens to one of them, then you can forget about the America's Cup." Another area resident, however, said: "The bridge doesn't stop anything. People are up to the same things here as everywhere else on the island. I'm just glad no one was killed. These people don't seem to care about their lives." Anyone with information should contact Sergeant Dean Martin on 295-0011 or Crime Stoppers hotline on 800-8477.
July 4. By Nathan Kowalski CPA, CA, CFA, CIM, chief financial officer of Anchor Investment Management Ltd, email nkowalski@anchor.bm "The people have spoken ... the b*****ds" — American political consultant said after his candidate lost an election. "In the United States, a Liberal is almost a communist; in Europe, a Liberal is a kind of conservative; but in Canada, as I would tell foreigners whenever they asked about the difference, you're a good Liberal when the left says you're on the right and the right says you're on the left" — Jean Chretien, Canada's former Prime Minister. There has been a myriad of different commentaries over the past few weeks in which many experts have shared their thoughts on Brexit. Many are making claims about what it means for the financial markets, but to be honest, no one knows anything with absolute certainty as there are just too many variables and permutations. In the short term, questions involving Britain's risk for a recession or whether or not other countries will secede from the EU are difficult to answer. What follows are my thoughts, not so much on the specifics, but more focused on the deeper signals that the Brexit may portend among all this noise. The socioeconomic and demographic divide. The Brexit also has highlighted the growing socioeconomic and demographic divide developing in the world. Dissecting voting results reveals that poor-educated and/or lower income strata in Britons were much more likely to vote Brexit than the higher educated and higher paid. Income inequality also seems to have benefited Bernie Sanders's drawn out election campaign and helped Donald Trump to win the Republican nomination. The result is more obvious: an increase in polarized opinions, especially among those who feel they are not benefiting from the current world order. For example, most Trump supporters likely want their American identity reaffirmed, living-wage jobs returned, constitutional rights protected and public safety re-established. The focus they desire is for government to concentrate more on the problems of Americans and less on other countries — effectively a "withdrawal" strategy in foreign policy. Part of this divide is just the cultural and social isolationism between members of our society and various income strata. The elite's world revolves around like minds. This is why they were likely so shocked at the outcome. It was pretty inconceivable for them that a majority of people would actually vote to change, probably because everyone they socialize with maintained the same thought that Brexit would be highly unlikely. Group think at its finest. They also probably failed to appreciate that narrative often trumps numbers. In the Brexit debate, it is likely that the Leave side had the more compelling story (of a return to an old Britain that some voters found appealing) and while the Remain side argued that this narrative was simply not plausible in today's world, its counter-argument consisted mostly of numbers (the economic costs that Britain would face from Brexit). The distance between elite and the increasingly displaced lower- and even middle-class in society is becoming one of the defining characteristics of our time. What once may have been a more dismissive attitude by the elite is likely to change as countries around the world begin to appreciate the larger and less fortunate majority. While direct democracy may be seen as a problem for many who do not trust the majority to make the "right" decision, the will of the people will still need to be respected. The focus may shift away from austerity towards more fiscal expansionary polices, protectionism and/or policies of equalization demanded by a growing frustrated group of constituents who will continue shunning the "experts" if they feel that their other desires are not being acknowledged or delivered. Moreover, it will become increasingly necessary and popular to restore increased social mobility and economic growth that translates into rising wages. It is also crucial to develop an education system that works for all regardless of wealth. To do this it will be important to consider dismantling privilege by exposing incumbent or monopolistic companies to competition and breaking down restrictive practices. Brexit also revealed the growing generational divide — the older voters opted more frequently to leave, while the vast majority of younger voters preferred to stay. In this case, the young were happy with the portability the EU offered, while the older generation (some out of their working years) were sick and tired of being told what to do. The boomers versus the millennials. This is setting up to be one long epic battle. The boomers who will be consumers of entitlements and less concerned with global opportunities and job prospects will be battling against an even bigger group, the millennials, who will be forced to pay an ever increasing burden of these payments, many of which they will never see. Furthermore, the millennials are more likely to have less of a national identity and would prefer even greater liberties and integration than the older generations. A barbell world is evolving with two large sets of demographic generations that are likely to have ever increasing differences in opinion. Entitlements will be challenged, freedoms will be questioned and compromises will have to be made. The assault on globalization. The social divide as noted above has an even more direct victim — globalization. Liberals, myself included, believe that the benefits of free flow of goods, ideas, capital and people is essential for prosperity. The power of a limiting and discriminatory state is a threat to human happiness. The virtues of tolerance and compromise are conditions for people to realize their full potential. But, as Brexit shows, when people feel as if they do not control their lives or share in the fruits of globalization, they strike out. The distant, baffling, overbearing EU makes a near irresistible target. Unless the role of globalization is perceived as benefiting the majority, the Brexit event may be a catalyst for the unraveling of the prosperity it has created. Recent slips by policymakers and systems that have evolved over the past decades have, in many cases, provided fuel to question globalization benefits. I am a staunch supporter of globalization, but one does have to consider that there are some pretty decent arguments that question its merit. The EU's assumption of a restrictive single currency and the financial bailouts are two events that many do not benefit from and offer little to those that may have found it hard to be employed or dig themselves out of debt. Open borders and immigration polices has enlarged the supply of labour for many nations and the use of outsourcing has been perceived to have reduced the number of well-paying blue or white collar jobs, resulting in stagnation of employment opportunities in some local markets. Even when circumstances have seemed to show little argument that globalization has been beneficial, say in the variety of goods and services for a consumer, policymakers have done little to help the losers and/or those who benefit little. Trade with China has, for example lifted hundreds of millions from poverty, but almost assuredly resulted in lost manufacturing jobs in certain countries. Investment implications. Again, there are many but let's just consider three for further thought. 1. Financial market volatility. Markets, of course, handle good news well. Ironically they can also digest bad news quickly and effectively. It is uncertainty that tends to weigh on markets to a greater degree. When markets are unsure of the effects of geopolitical events and/or contagion from them, they tend to exhibit much higher levels of volatility. Brexit will surely heighten this aspect as the dislocations are not yet clear. Where once the market focused almost to obsession on all central bank prognostications, the shift now seems to be on politics. For participants more comfortable discussing balance sheets and income statements, a shift to the more emotional and cultural permutations of the world's voting populace is surely to cause increased angst and lower confidence in the outcome. Especially when experts and the financial elite continue to be shocked by some outcomes. Asset prices, as witnessed recently, will likely exhibit much larger swings and investors will need to look through much more distraction to discern value. 2. Animal spirits. Uncertainty also tends to dampen economic activity. If you don't know the rules because they were changed or are changing you are unlikely to commit meaningful sums to an investment or consumption. The unknown paralyses commerce on the margin. Generally, economic sensitive investments will suffer as overall world growth ticks down a notch. Those companies and/or investments that are more "self-help" in nature or part of an almost unassailable secular trend that is not dependent on general growth will become increasingly valuable. Look for these assets to be bid up even more for their more reliability in a world starved of certainty. 3. Inflation. As discussed above, there is growing nationalist and protectionist sentiment globally. Building walls and restricting the free flow of goods and services tends to be inflationary. Globalization and the optimization the world has witnessed, coupled with the division of labour has been a boon to a longer period of low inflationary conditions, which in turn has helped to usher in a period of more stable prices globally. Erecting barriers changes this. Tariffs, immigration restrictions and other forms of controls in trade limits the supply and the number of inputs, which, in effect has a tendency to raise the cost of doing business or inputs and exerts pressure on overall prices. But supply side restrictions are not the only potentially inflationary impetus. Persistently slow growth rates and financial chaos may encourage policymakers across the world to embark on fiscal expansion programmes or other forms of policies which raise demand, employment and in effect boost wages. If such measures are sizeable, they too could ignite inflationary pressures. Currently inflationary expectations over the longer term are quite low. If one looks at the US ten-year breakeven (a gauge of future inflation expectations over the next ten years), current values of around 1.4 per cent are trading near levels not seen since the Great Financial Crisis. In the decade to come, inflation may surprise many to the upside. History has shown that large shifts in attitude and philosophy are not unheard of. Globalization and social stratification has been challenged before. At the end of the 19th century the world embraced a broader role for the state, realizing that political and economic freedoms are diminished if basic human needs are unmet. In the 1970s many liberals concluded that the embrace of the state had become smothering and oppressive. That rekindled an interest in markets. The Brexit may have only alerted us to the deeper signals within all the noise that may be the beginning of impactful and long lasting change."
July 4. Flora Duffy laid down a marker for the Olympic Games in Rio with a stunning display of solo racing in Stockholm on Saturday. Duffy stormed to her first gold medal at the Vattenfall World Triathlon Stockholm, finishing in 2hr 3min 38sec, some 20 seconds ahead of Andrea Hewitt, of New Zealand. Helen Jenkins, of Britain, was third in 2:04:06. Jenkins, and her British Olympic team-mates Non Stanford and Vicky Holland, had no answer to Duffy's performance. Neither did Sarah True, the defending champion from the United States, who was bidding for a hat-trick of Stockholm titles, but wound up in sixth place in 2:05:06. Gwen Jorgensen, the American, who is an overwhelming favourite for the gold medal in Rio, was not part of the 36-strong elite field. Victory further cemented Duffy's lead at the top of the world rankings, moving her on to 3,491 points. Hewitt moved to second on 2,599, while Jodie Stimpson, of Britain, who began the day second in the rankings but was unable to finish Saturday's race drops to third on 2,513. The gold medal completed Duffy's collection of medals for the season, following on from the bronze she won in Abu Dhabi and the silver she took in Leeds. It also hinted at the continued progression of the Bermuda triathlete, who has learnt to race on her own while athletes from other countries can invariably work as teams. Not that going it alone bothered Duffy on Saturday, she negotiated the tricky cobblestones of the Swedish capital for 40 kilometers at the front of the pack and at one stage had built up a lead of more than a minute on the rest of the field. Duffy completed the 1,500 metres swim in 20:08, the 40km cycle in 1:07:37 and the 10km run in 34:28. She ran alone too, and had time to high-five members of the crowd as she approached the finish line. "I have been trying and trying to win one of these and today when I was out there on the front of the bike I had no idea how it was going to play out," Duffy said. "But I got off and felt strong on the run and just ran as best as I could. But obviously it is a bit scary with Helen [Jenkins] and Andrea [Hewitt] chasing me." At times Duffy questioned her own decision to push ahead on the nine laps of Stockholm. "I managed to ride a bit more controlled today, I have learnt from Leeds," Duffy said. "It is so much more technical here and that is my strength, so I just tried to gain as much time as I could in the technical sections and then ride smooth for any straight-aways. It was just how it worked out to ride solo. I came out of the swim with a few girls and I was hoping they would come up behind on my wheel but they didn't, and then I was in no-mans land, so there were times where I was questioning what I was doing out there, but I just stuck to my plan and it worked out today." Hewitt earned her second podium finish of the season by out sprinting Jenkins over the closing uphill section of the run. "The course is really tough, there are a lot of turns. That first lap on the bike was a bit sketchy just getting around some of the corners and the run with the cobbles, it was a difficult day. It was crazy, Duffy had over a minute at one stage, and on the run I don't think we put much time on her so she was the strongest today." The women's race was welcomed by choppy waters that rocked the starting pontoon, and Katie Zaferes, of the United States, excelled in the tough conditions, getting an early lead over the field. However, True, Juri Ide, of Japan, and Duffy were able to stay just a few seconds behind. After the leading four entered through the first of two transition areas, Duffy wasted no time in taking advantage of her dominance on the bike, and pushed ahead to set her own pace. With True, Zaferes and Ide fading behind, Duffy was left to ride alone. Although Duffy continued to increase her lead after each lap, reaching a gap of a minute at one point, the trio of True, Zaferes and Ide ended up being caught by a larger pack for a 15-strong chase. A group that included Hewitt, Holland, Jenkins, Nicky Samuels, Stimpson, Mari Rabie, and Taylor Knibb worked to cut into Duffy's lead. In the second half of the cycle, while the group lost a few riders, including Stimpson who suffered from stomach cramps and was forced to withdraw, a huge fifth lap saw them shave ten seconds off the gap. That gap was down to just 15 seconds as the women headed into the second transition area, putting Duffy within reach. However, the Bermuda Olympian showed no sign of weakness in her legs, and was able to surge on in the run to maintain her lead. While Hewitt and Jenkins nibbled away at the time distance on the final two laps, she never held them off long enough to get to the blue carpet first. Slowing only slightly for a few high fives, Duffy grabbed the winner's tape for the first time in her elite career. The win from Duffy meant that she became the seventeenth female in the history of the WTS to win a title, while Bermuda became the tenth country to also get the gold. "I am really happy to get on the podium today," Jenkins said. "I made life hard for myself, I had a terrible swim, but I felt good on the bike and on the run I just kind of hung in there, but I am really happy to come away with a podium. Flora is so strong at the moment. I am actually really happy for her to get the win, I mean obviously I would like to, but she deserves it the way she raced today."
July 4. Jacqueline Swan, wife of former Premier Sir John Swan, has died at the age of 72. Lady Swan passed away on Saturday night surrounded by her family at Johns Hopkins Hospital in Baltimore, Maryland. She had been suffering from lung cancer for 15 months. She was known for her strong community spirit — raising funds for causes including Packwood nursing home and the King Edward VII Memorial Hospital. Paying tribute in a statement today, Michael Dunkley, the Premier, said: "On behalf of the Government and people of Bermuda, I wish to extend my sincerest condolences to Sir John Swan and his entire family on the passing of Lady Jacqueline Swan. Lady Swan was one of our island's most respected and influential women, representing Bermuda with poise, grace and pride. While she welcomed royalty, prime ministers and presidents, perhaps Lady Swan's greatest legacy will be her compassionate and noble service to those important charitable causes that sought to uplift the lives of our community's most vulnerable. She was considered one of our island's fiercest philanthropic advocates, and her dedication and commitment enriched the lives of so many. Lady Swan was a woman of quiet strength and dignity, and she has left a lasting impression on our country and our people. I ask that all of Bermuda keep Sir John, Alison, Amanda, Nicholas and the entire Swan family in their thoughts during this very difficult time. Lady Swan will be greatly missed, may she rest in peace." The Governor, George Fergusson, stated: "Margaret and I were very sad to learn of the death of Lady Swan. She was impressive by any standards: compassionate, highly intelligent, fun and courageous. She was a pillar of the LCCA, with many in the community owing much to her wise advice in the LCCA's work. She faced her illness bravely and calmly. We send our condolences to Sir John and her wider family."
July 4. Two men are in hospital after a gunman opened fire in Gombeys Restaurant and Bar late last night. Police say a lone male walked into the bar, next to Clearwater Beach in St David's, at about 11.45pm and discharged his gun on several occasions. Both victims were hit in the body and were taken to King Edward VII Memorial Hospital with wounds to their abdomen: one by private car and one by ambulance. At noon today, police said both were in a stable condition. Police say there were a number of staff in the premises at the time of the incident, which happened as the venue was closing for the night. The area outside the bar was cordoned off after the shooting while officers began their investigation. The suspect is said to be between 5ft 7in and 5ft 9in and left the scene on a motorcycle. Police are appealing for anyone who saw him to contact Sergeant Dean Martin on 295-0011 or the confidential Crime Stoppers hotline on 800-8477.
July 4. Belco is asking residents to provide up to date and accurate information as their workers prepare for another hurricane season. And they also want those who are dependent on electricity to run life support systems to make sure they are on the company's medical priority list. Belco has advised customers to review their most recent electricity bill to ensure that contact information is correct. "During outages, especially those related to storms and hurricanes, customers are often directed to call 955 during the restoration efforts", states Kerry Judd, Belco's Corporate Communications Manager. "When they do call, if the phone number keyed in for the property experiencing the outage does not match the phone number already in Belco's system against the account for that property, the customer may get a response from the system to this regard. As we continue our preparations for the 2016 hurricane season, we want to ensure that all contact information in our system, especially telephone numbers, is accurate and completely up to date." Mr Judd urged that customers who are dependent on electricity to run life support systems (life support/oxygen systems, body lifts for paralysis, etc) are named on the medical priority list. And they also must provide a letter from their physician confirming the medical condition and the dependency on electricity for care "It should be noted," continued Ms. Judd, "that in the case of a severe storm/hurricane and a major or extended power outage, Belco may advise medical priority customers to attend the King Edward VII Memorial Hospital due to the severity of the damage to the transmission and distribution system in the affected area. For example, if the customer's property is fed from a branch line, but there is major damage to the main line upstream from which their branch line feeds, repairs must be completed on the main line first in order for their branch line to then be restored. Customers who need to provide updated telephone numbers or who have questions regarding being placed on the medical priority list should call Belco's Customer Care Department on 299-2800 or e-mail info@belco.bm. Safe and timely power restoration to all of our customers, and especially to our special needs customers will always be a focus for Belco. We remain committed to responding to our customers needs as quickly and as safely as possible."
July 4. A 15-year-old Bermuda High School student has been awarded this year's Mervyn White Shield after attending the Nonsuch Island Natural History Camp. Freyja Kermode was given top marks following a week studying on the island. The Nonsuch Camp Spirit Award was won by Maia Steele, 16, who is home schooled. The camp, which ended on July 1, offers students aged 15 to 18 a unique opportunity for hands-on learning about natural history from local experts. Students are based on Nonsuch Island and learn about Bermuda's terrestrial and marine environments with field trips to a wide range of habitats. The camp is run by Bermuda Audubon Society and Bermuda Zoological Society with the support of the Department of the Environment and Natural Resources, which allows use of Nonsuch Island as the camp base. It is funded by XLCatlin, PartnerRe and the Garden Club of Bermuda.
July 4. Shawn Crockwell's resignation from the One Bermuda Alliance was regrettable but understandable, backbencher Mark Pettingill has told The Royal Gazette. However, Mr Pettingill said he would not follow his business colleague's suit, and planned to remain an OBA member despite tensions with the party over his professional life. Speaking yesterday about Mr Crockwell's departure, he said: "I'm sad about it, but I also understand what his reasons were. "He's a person of great integrity, and he felt very strongly about the issues that he raised." On Friday night, Mr Crockwell announced to the House of Assembly his plan to run as an independent MP. During his speech, he accused the OBA of targeting both his business and personal life after he publicly criticised the party for being bullheaded and disconnected from the wider community. The Southampton West Central MP said he agreed with the former Premier, Ewart Brown, that when a black man stood up to the powers that be, "they come after you". Firstly, a letter was sent by Attorney-General Trevor Moniz to his workplace, the law firm Pettingill & Co Ltd, banning all lawyers from representing any client against the Government. Then, last week, Mr Crockwell endured a raid on his house by three immigration officers over an alleged illegal worker hired as a cleaner. Mr Crockwell dismissed the banning letter as "totally absurd", labeling the move "economic intimidation. The Government is the largest entity and employer in Bermuda. If this instruction is followed, it will completely paralyze (Mr Pettingill's) practice and destroy at least 60 per cent of mine." Mr Pettingill agreed that the incident was "complete nonsense. To confirm that, we sought the independent opinion of a Queen's Counsel, who characterized it as absolute rubbish. There are a number of Attorney-Generals over the years who have acted in cases for and against the Government. I was surprised that tack was taken." However, Mr Pettingill stated his belief that the Government would not pursue the matter with his company. "I think it would be folly to do so. I don't think the right-thinking members of Cabinet agree with that position, and I'm confident the Premier doesn't agree with that position either." Regarding the immigration controversy, Mr Pettingill revealed that he was with Mr Crockwell when the officers descended on his house. When asked if he believed the raid was coincidental or connected to Mr Crockwell's denunciation of Government, he replied: "I don't believe in coincidences, let's put it that way. But my own view is that the Premier didn't have any knowledge of it." Discussing his ongoing membership in the OBA, Mr Pettingill said he planned to "participate fully and contribute as much as I can. I think it's a very significant time for Bermuda, and it's important that we continue to progress. I also foresee a bright future for Mr Crockwell as an independent MP. He's certainly an intellectual luminary in the House of Assembly. I think he'll be diligent in his duty as a parliamentarian, as he always been, and I have no doubt he will continue to bring a lot to the table."
July 4. Beachgoers have been warned by the Bermuda Government not to light bonfires without adhering to a strict policy set by the Ministry of the Environment. According to environment minister Cole Simons, there have been reports of illegal bonfires on certain beaches which have left behind dangerous debris. A Ministry statement said: "Frequently, dangerous debris is left behind that could hurt other beachgoers. Anyone holding a bonfire must apply for a permit from the Department of Parks in advance and agree to the bonfire policy before receiving a permit. A strict beach bonfire policy must be observed and the following beaches may be subject to further restrictions: John Smith's Bay; Elbow Beach; Horseshoe Bay Beach; Whale Bay Beach and Tobacco Bay. Bermuda's beaches fall under the protection of the Bermuda National Parks Act 1986 and The Bermuda National Parks Regulations 1988. The bonfire policy states, in part, that:
Bonfires must be lit on beaches only
Fires must be housed in or on a metal apparatus (eg, a metal barbecue)
Burning fully assembled pallets is strictly prohibited
Bonfires must be under the care and direction of a competent adult
All bonfires must be thoroughly extinguished and properly disposed of by the end of the period granted by the permit.
The Ministry of the Environment encourages all beach users to ensure that Bermuda's national parks remain a place of recreation and enjoyment for everyone," added the statement. "Responsible disposal of any debris from beach bonfires will keep our beaches safe for all."
July 4. Yesterday marked the twentieth anniversary of one of Bermuda's most heinous crimes — the rape, torture and murder of Canadian schoolgirl Rebecca Middleton. Although Ms Middleton's family still celebrate her birthday on June 27, her father David chooses not to commemorate the day she died. "When the calendar flips over, I know what day it is. I don't have any memory loss there," he told The Royal Gazette. "But I don't want it to get me. I want to be positive; we've still got a great family and Becky is still part of it. We're not afraid to say her name, it's just that she's not there." The 17-year-old from Belleville, Ontario, was found lying near bushes on Ferry Road, St George's, early on July 3, 1996. An autopsy revealed that she died from shock and haemorrhage as a result of 35 stab wounds. Ms Middleton, a sailing and skiing enthusiast, was visiting Bermuda on a six-week vacation and staying with friend Jasmine Meens at her family home in Flatts. After drinking at The White Horse Tavern on July 2, the girls went to friend Jonathan Cassidy's home, from which they called three taxis in the early hours of the morning. No cabs showed up, however, and the pair were eventually approached as they waited outside the house by men on two motorcycles, who offered them a lift home. While Ms Meens made it back safely, Ms Middleton was subjected to her horrifying ordeal and left to die. Justis Smith, 17, and Kirk Mundy, a 21-year-old Jamaican national, were accused of the killing. Mundy received five years in prison after admitting being an accessory to the crime, although DNA evidence later showed that he had raped the victim. Given his previous guilty plea for the lesser offence, an updated murder charge against him was dismissed. After a protracted and clumsy legal case against Smith, Puisne Judge Vincent Meerabux ruled there was "inconclusive evidence to link the defendant with the commission of the crime". A retrial also failed to secure a murder conviction, drawing both local and international wrath. The incident is remembered as one of Bermuda's darkest moments, and led to a drop in tourism due to negative publicity and boycotts by those who believed a gross miscarriage of justice had occurred. To this day, Mr Middleton believes that the powers that be in Bermuda were more concerned with protecting the island's reputation than securing justice for his daughter. "The legal system is a joke, and almost everyone in Bermuda was so embarrassed by what happened in the courts. Just about everything that could go downhill, did go downhill. The Attorney-General (Elliott Mottley) told me he hadn't lost a case in 10 years and was going to get a conviction, and he left town two weeks before the trial." Despite the trauma Mr Middleton associates with Bermuda, the grandfather-of-three was impressed by the generosity of the island's inhabitants in the aftermath of the killing. "I was there often enough to develop some real friends, who really helped me out and made me feel at home. That was much appreciated," he said. However, through his occasional conversations with people in Bermuda and visits to The Royal Gazette website, Mr Middleton believes that not enough has changed in the two decades since his daughter's murder. "When people ask me about Bermuda, I say it's a beautiful place with very caring and kind people. But they are being short-serviced by the criminal justice system," he said.
July 4. Leaking roofs, rats, rust and graphic footage of storm damage were aired last night in a Bermuda government documentary on the state of the island's ageing airport terminal. Describing the existing terminal for L.F Wade International Airport as an "old, tired, crumbling structure in a poor location", the 30-minute film was put together by the government television station CITV. The proposal to build a fresh terminal in a new location has been under political fire since the deal for a public-private partnership with the Canadian Commercial Corporation was announced. Town hall meetings on the proposal have drawn often emotional members of the public. But the film, titled On Borrowed Time, features substantial time with Aaron Adderley, general manager for the Department of Airport Operations, who points out that an airport master plan was in the process of completion when he joined the DAO in 2006 — and it "concluded that the existing building had reached its life expectancy". Mr Adderley describes the terminal as "70-plus years old" and still bearing the scars of 2003, when Hurricane Fabian brought in 3ft of seawater that leaves its escalators "often out of commission" today. A film taken by a Customs officer after Hurricane Fay in 2014 shows extensive flooding from a burst pipe, as sodden roof tiles fall from the ceiling. Wendell Burchall, the manager of maintenance and engineering, testifies to recurring problems in public areas, while Eugene Crockwell of Cedar Aviation speaks of leaks, vermin, soot and heat in behind-the-scenes facilities. "It is fair to say that the budget allocation that we have today is simply insufficient to address shortcomings from a maintenance standpoint," Mr Adderley tells the camera. The facility's history, dating back to the 1940s, is described as one of piecemeal add-ons that fit together poorly, resulting in a terminal plagued by leaks: floods in the arrivals corridor can reach a depth of 6in, according to Mr Burchall, with soot-laden winds of 50 - 60mph whipping in. According to Mr Adderley, upwards of 800,000 passengers a year pass through the existing terminal. "There's a tremendous amount of strain placed on this building's infrastructure," Mr Adderley adds, while the documentary cuts frequently to reports from 2006 and 2008 by the HNTB Corporation that concluded the terminal's time was up — and that redeveloping the existing site would be a more expensive option. The film, presented by the Ministry of Tourism, Transport and Municipalities, aired last night on ZBM and will show also on the CITV station.
Sunday. July 3. Dozens of Canadians flocked to Warwick Long Bay yesterday to celebrate Canada Day, which traditionally falls on July 1. While many enjoyed the sea, sand and sun, there was also the ACIB Canada Day barbecue, with the day ending with a spectacular firework display. A national holiday, Canada Day celebrates the anniversary of the July 1, 1867 enactment of the Constitution Act, which united the three separate colonies of Canada. Originally called Dominion Day, the holiday was renamed in 1982, the year the Canada Act was passed. Celebrations take place throughout Canada, and are also held throughout the world by Canadians living abroad.
July 2. The first pensions and benefits hike in five years, effective next month and covering some 12,300 seniors, has been approved by Parliament. "Looks like an election is coming," responded David Burt, the Shadow Minister of Finance, who said the Progressive Labour Party administration had consistently kept seniors ahead of the rate of inflation. However, Grant Gibbons, the Minister for Economic Development shot back that it was "easy when you're spending somebody else's money". The increases of 5 per cent for benefits and 7.5 per cent for contributions were announced by Bob Richards, the Minister of Finance, last month after a 2014 actuarial review of the Contributory Pension Fund. Seniors getting $982 a month will see their benefits rise to $1029, which Mr Richards said struck "the right balance" — though he acknowledged that the cost of living had increased by nearly 8 per cent since August 2011. Mr Burt said the increases fell well short of the 8.3 per cent rate of inflation over the five-year period, and he pointed out that healthcare costs, which hit seniors the hardest, had climbed 30 per cent. During an at times heated debate PLP MP Derrick Burgess maintained the Government needed to do more to help the island's seniors. Meanwhile PLP MP Zane DeSilva added: "This increase is overdue and fantastic for our seniors, but it falls woefully short." Mr DeSilva condemned the Government for finding money for referendums, BTA staff bonuses and a Commission of Inquiry when he said that money should have gone towards seniors. PLP MP Jamahl Simmons also questioned whether the move was motivated by an upcoming election saying: "We have to do better for our seniors, not just when it is election season." However Mr Richards rounded on the Opposition rejecting the notion that the increase was prompted by an upcoming election. He said the decision was based on: "prudent judgment based on facts."
July 2. New legislation providing the Bermuda Monetary Authority with enhanced powers to regulate the investment fund industry has been passed by MPs. The Investment Funds Amendment Act received bipartisan support as it was debated in the House of Assembly on Friday afternoon. Bob Richards, the Minister of Finance, told MPs that the amendments would bring Bermuda in line with international standards. "The Bill introduces the same enhanced enforcement powers and procedures to the investment fund industry in Bermuda and is necessary in order to achieve uniform applicability of enforcement powers across all financial sectors in Bermuda," said Mr Richards. "It makes provision for such matters as the issuance of directions; the imposition of civil penalties; the making of a prohibition order; and the power to publish information about any matter to which a decision notice relates. It also makes provision for the BMA to issue and publish a statement of principles which sets out the manner in which it will or proposes to act in relation to such matters. The Bill makes further provision for associated procedures designed to achieve due process."
July 2. Two men have been arrested and a firearm seized after an attempted home invasion in St George's. Police descended on the area of Barracks Close just after 3pm yesterday after reports of an aggravated burglary. "It was reported that two males entered a home making demands," a police spokesman said. "They then left the area. Multiple police units responded and shortly thereafter police stopped a vehicle on Mullet Bay Road. As a result, two individuals have been arrested on suspicion of aggravated burglary. Police have recovered what appears to be a firearm. Crime scenes are presently being processed and an active investigation under the direction of Detective Chief Inspector Na'imah Astwood of the Serious Crime Unit is being conducted into the circumstances surrounding this aggravated burglary." Anyone with any information should call the Serious Crime Unit on 247-1285 or the Crime Stoppers hotline on 800-8477.
July 1. Thousands will gather in a quiet corner of northern France today to remember the brave soldiers who paid the ultimate sacrifice in the bloodiest battle of the First World War. Among the crowd who will mark 100 years since the start of the Battle of the Somme will be two Bermudians representing relatives who endured the mud, artillery shells and gunfire. Captain Paolo Odoli, Aide-de-Camp to the Governor, and Alex Conyers have also traveled to Ulster Tower in Thiepval to honour the Bermudian soldiers who fought and died on the battlefield. Hundreds of soldiers from the Bermuda Militia Artillery and the Bermuda Volunteer Rifle Corps clashed with German troops at the Somme, while many more served in other regiments. The first 89-strong BVRC contingent, known as "Bullock's Boys" after then Governor Lieutenant General Sir George Bullock, arrived in Europe in June 1915. They went on to fight at the Somme but numbered less than 20 after they suffered heavy losses during the capture of Gueudecourt three months into the Somme. By the war's end, the first and second BVRC contingents had lost over 75 per cent of their combined strength. Forty soldiers had died on active service, many at the Somme. The 260-strong BMA contingents, which served primarily in ammunition supply, at dumps, and in delivering ammunition to batteries in the field, also saw action at the Somme. Bermudian military historian Seán Pòl Ó Creachmhaoil told The Royal Gazette that he had been able to trace at least 21 Bermudians who died during the infamous battle. "The most important date for Bermudians was September 25, 1916 and the capture of Gueudecourt. The BVRC First Contingent had been whittled down to about forty by the start of this, and they lost more than half, either killed or wounded at Gueudecourt. The survivors could not form a company any longer and were merged with the newly arrived Second Contingent and retrained as Lewis gunners. The First Bermuda Contingent of the Royal Garrison Artillery arrived in France at the Somme on June 24, 1916, and the Somme was their baptism of fire." The Battle of the Somme ran from July 1 to November 18, 1916, with neither the Allies or the Germans gaining any significant advantage. It was the largest battle of the First World War on the Western Front. More than one million men were wounded or killed, making it one of the bloodiest battles in human history. One of the Bermudian casualties was Second Lieutenant Walter Neville Conyers. He enlisted directly into the Royal Berkshire Regiment on March 9 1915 and went to the Western Front on January 13, 1916. Second Lieutenant Conyers was killed in action at the Battle of the Somme near Bazentin-Le-Petit on August 18, 1916 at the age of 26. His great nephew, Alex Conyers, will be attending the centenary memorial of the battle in France today. "It has been a strange experience researching my great uncle, retracing his steps 100 years later and learning more about the First World War and Bermuda's part in it. After the research I've done and people I've met with, this was, above all, a sad moment in history, a time when warfare took on a scary and nasty reality due to the scale on which it was waged. Yet it is not only the horrific acts that make me sad but also the reasons for it being fought. Things like intense nationalism, belligerent patriotic agendas, xenophobia, and the incitement of revolutions — all things that today don't seem too far off. If there is anything that I hope this centenary provides it is that we use this time to remember where these things can lead when taken to the extreme." Mr Odoli told The Royal Gazette he was attending the Somme commemorations as a descendant of Corporal John Walter Drew who fought in the battle with the Bermuda Contingent — Royal Garrison Artillery in 1916. "I first learnt of my familial links to the Battle of the Somme almost by accident. The Governor was trying to locate descendants from the BMA and BVRC for months and on the final day for entry of names to London I spotted the last name Drew on the list. My grandmother passed away in February and an aunt had kindly provided a family tree soon after her funeral. John Walter Drew, uncle to Grace Beatrice Drew, my grandmother, fought at the battle of the Somme and returned home in the summer of 1919. I feel extremely honored as a currently serving officer of the Royal Bermuda Regiment to be able to attend such a momentous occasion." Governor George Fergusson added: "Both Bermuda's regiments of the time were involved and suffered casualties, and other Bermudians served with British and Canadian units. I am delighted that Bermuda has been invited to send two family representatives of Bermudians who fought in the battle and that great-great-nephews of two brave Bermudians, one of whom was killed, will be present with others from across the Commonwealth, as well as France and Germany, at the commemoration of the start of the battle."
July 1. The City of Hamilton 2015 Plan has been tabled in the House of Assembly by Cole Simons, the Minister of the Environment. The plan is designed to support Hamilton and develop the city as a tourism centre and residential community. "I am confident that this new City of Hamilton Plan will help to secure a prosperous and sustainable future for our capital," said Mr Simons. The City of Hamilton Plan 2015 contains detailed policies on permitted uses, building heights, setbacks and parking for the majority of the city. It also identifies three sites as special study areas for which additional public input and studies will be prepared: the Waterfront, Par-la-Ville car park and City Hall car park. This new plan is the product of years of consultation and research, but does not contain detailed policies for North East Hamilton. Mr Simons added: "We recognise that North East Hamilton is a unique urban area with a variety of commercial businesses. There is a tight knit residential community and it truly must have its own local plan." Aideen Ratteray-Pryse, Director of the Department of Planning added: "We also recognise that the draft North East Hamilton Economic Empowerment Zone Local Plan prepared in 2011 needs to be updated in light of changes in the economy. We want to hear from residents, business owners and property owners so you can help us shape your neighborhood. We anticipate the updated plan will be ready in draft form towards the end of this year. In the meantime, the City of Hamilton Plan 2001 will stay in place as the operative plan for North East Hamilton".
July 1. Shawn Crockwell is resigning from the One Bermuda Alliance to become an independent MP, according to sources close to the party. The Royal Gazette understands that Mr Crockwell intends to announce his resignation in today's sitting of Parliament. The Southampton West Central MP has grown increasingly discontented with the OBA, but is said to have reached his limit after a raid on his house this week by immigration officers over an alleged illegal worker hired as a cleaner. The OBA's handling of same-sex marriage, which Mr Crockwell supported, also fuelled his alienation from the party leadership. Mr Crockwell's loss from the OBA ranks would strike a blow to the ruling party's tenuous majority in the House of Assembly — cutting its numbers to 18, against the Progressive Labour Party's membership of 17. Although the PLP loses one vote to Randy Horton's position as Speaker of the House, the OBA's lead would be further thinned during debates in committee, when Suzann Roberts-Holshouser takes her seat as the Deputy Speaker. Mr Crockwell made his feelings plain in March, when he resigned as Minister of Tourism Development and Transport to a backdrop of demonstrations and industrial action. Citing "the inability of the Government to listen and to appropriately gauge the temperature of the community", Mr Crockwell called the OBA out of touch with black Bermudians in particular, and faulted the leadership of Michael Dunkley. On that occasion Mr Crockwell ruled out leaving the party, saying that "if the OBA starts to lose numbers then you have an unstable government". However, according to sources close to the OBA, Mr Crockwell has since become further disaffected, and planned to declare himself an independent MP today in the House. A sense of disenfranchisement has appeared especially strong among black MPs within the OBA, as shown by an internal e-mail that entered the public domain in February after the OBA's defeat in the Devonshire North Central by-election. It is understood that Mr Crockwell still feels the party is out of touch with the community and lacks strong and decisive leadership, but alleged personal attacks from within the OBA may have proved a tipping point in his decision. Contacted last night by The Royal Gazette, Mr Crockwell declined to comment.
July 1. The executive director of the Bermuda Casino Gaming Commission is under investigation in California for allegedly failing to declare travel payments. A formal, sworn complaint against Richard Schuetz was filed with the state's Fair Political Practices Commission in July last year, less than two months before he came to Bermuda to head up the publicly funded regulatory body. Jay Wierenga, the FPPC's communications director, told The Royal Gazette yesterday that the investigation was still under way. According to official documents obtained by this newspaper from the FPPC, Mr Schuetz was made aware of the complaint on July 29 and was told an investigation had been launched on August 12. His contract in Bermuda began on September 1 and the commission began work on October 1 at its premises in Crawford House, on Church Street. The complaint against Mr Schuetz was filed by Jason Krause, founder of a group called Examine California. Mr Krause alleged that Mr Schuetz, then a commissioner at the California Gambling Control Commission, "may not have fully reported travel payments on his annual Statements of Economic Interests" in violation of the Political Reform Act. Public officials in California have to file a "Form 700" detailing relevant financial interests, such as property, business positions, business ownership, investments, income and gifts. They must report gifts worth more than $460, including gifts of travel, although some travel payments are not reportable. Certain other travel payments are reportable, but are not subject to the $460 gift limit. Form 700 is required, according to the FPPC, to "give the public the ability to see the financial interests of their public officials to ensure the officials are making decisions to best serve the public and not acting in their own financial interests". The FPPC investigates alleged violations of the Act and can issue administrative fines to officials of up to $5,000 if it concludes that a violation has been committed. Mr Krause's complaint, submitted under penalty of perjury, claimed that in 2012, 2013 and 2014, Mr Schuetz may have failed to report travel payments. It compared a list of 30 of his "known trips" with his Form 700 for each year and claimed 24 of the trips were not reported. "Commissioner Schuetz has taken a large number of trips, some in connection with giving a speech," Mr Krause wrote. "If any of the trips were paid for by any of the inviting entities, and the costs were above the reportable threshold, they would be reportable on the commissioner's Statements of Economic Interests. The purpose of a statement of economic interests is to ensure the public is aware of any potential conflicts of interest a public official may have. If financial disclosure statements are not complete, the public is deprived of that information and conflicts of interest can go unchecked." The complaint was filed on July 9 last year and on July 29, the FPPC's chief of enforcement, Galena West, wrote to Mr Schuetz to tell him it was considering an investigation. She wrote again on August 12 to say that because his response to her first letter did not include evidence to rebut the allegations an investigation had been initiated.
July 1. Ann Cartwright DeCouto, a former Deputy Premier and Minister under the United Bermuda Party, has died at the age of 71. The veteran politician and lawyer was known for her tenacity as Minister of the Environment, holding her ground in 1990 when she enforced a ban on fish pots that was highly unpopular — but ultimately revived the island's flagging fish stocks. As Minister of Social Services in the mid-1980s she oversaw Bermuda's first responses to the HIV epidemic, as well as the commissioning of a new prison to replace the ageing Casemates. Mrs Cartwright DeCouto also took a strong stand against the independence referendum put forward by then Premier Sir John Swan. In 1994, she resigned from Cabinet because of it, telling this newspaper: "In the Cabinet you're either in the boat and go along with the consensus, or you get out of the boat." She also took a stand against the move to bring the McDonald's franchise to the island, bringing the Prohibited Restaurants Act to Parliament. She left politics in 1998. The wife of the late Roderick DeCouto, Mrs Cartwright DeCouto lived by Grape Bay but represented the voters of Pembroke West Central. This morning's session at the House of Assembly began with a minute's silence in honour of Mrs Cartwright DeCouto. Michael Dunkley, the Premier, said in a statement: "I wish to pay tribute to the life of a true public servant, a fearless advocate and a woman of high ideals and principles. "I'm sure that all honourable members are saddened to learn of the passing of Ann Frith Cartwright-DeCouto who served in this House from 1983 until 1998 and was a Minister in the UBP Governments of that time.

History & daily newspaper reports

Authored, researched, compiled and website-managed by Keith A. Forbes.
Multi-national © 2020. All Rights Reserved