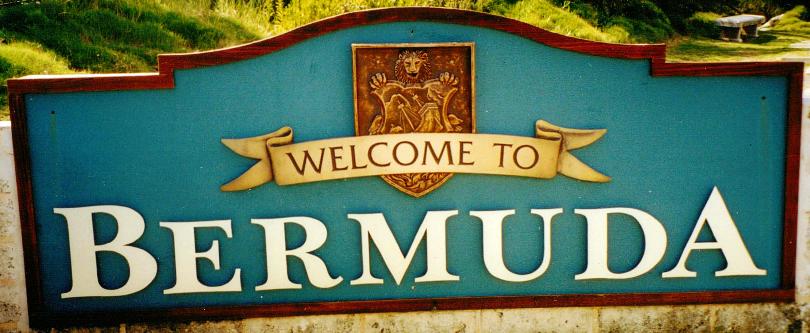 11165+ web files, a regularly updated Gazetteer, overall an in-depth description of our island's internally self-governing British Overseas Territory 900 miles north of the Caribbean, 600 miles east of North Carolina, USA. With accommodation options, airlines, airport, actors, actresses, aviation, banks, beaches, Bermuda Dollar, Bermuda Government, Bermuda-incorporated businesses and companies including insurers and reinsurers, Bermudians, books and publications, bridges and causeway, charities, churches, citizenship by Status, City of Hamilton, commerce, communities, credit cards, cruise ships, cuisine, currency, disability accessibility, Devonshire Parish, districts, Dockyard, economy, education, employers, employment, environment, executorships, fauna, ferries, flora, former military bases, forts, gardens, geography, getting around, golf, guest houses, highways, history, historic properties, Hamilton, House of Assembly, housing, hotels, immigration, import duties, internet access, islands, laws, legal system and legislators, main roads, marriages, media, members of parliament, money, motor vehicles, municipalities, music and musicians, newcomers, newspaper, media, organizations, parks, parishes, Paget, Pembroke, performing artists, residents, pensions, political parties, postage stamps, public holidays, public transportation, railway trail, real estate, registries of aircraft and ships, religions, Royal Naval Dockyard, Sandys, senior citizens, Smith's, Somerset Village, Southampton, St. David's Island, St George's, Spanish Point, Spittal Pond, sports, taxes, telecommunications, time zone, traditions, tourism, Town of St. George, Tucker's Town, utilities, water sports, Warwick, weather, wildlife, work permits.

Bermuda's 2020 February History and News
Events that made newspaper headlines in the second month of this calendar year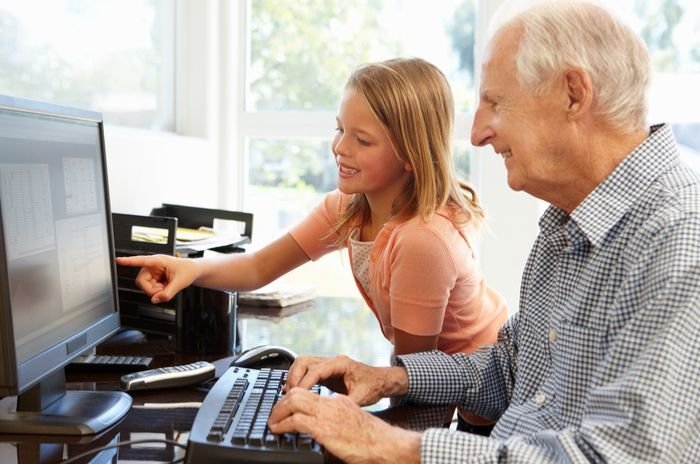 By Keith Archibald Forbes (see About Us) exclusively for Bermuda Online.
See at bottom of this page a listing of our many History files
Bermuda's only newspaper, the Royal Gazette, from which most reports below originate, is not published on Sundays or Public Holidays but sometimes has some Sunday and/or Public Holiday news online. Latest news are published first, in descending chronological order.
February 26

February 25

Immigration reform could be back on the agenda within weeks, the finance minister said yesterday. Curtis Dickinson said concerns related to the thorny issue had been "front and centre" for Wayne Caines, the Minister of National Security. However, he would not put a time frame on the matter at a post-Budget press briefing at the Cabinet Office. Mr Dickinson said immigration was a "complex and emotive" issue in Bermuda and that reform "needs to be done in a way that is sensitive to all the concerns expressed by various stakeholders". He told the media: "It's difficult to do, and I think [Mr Caines] in the time that he has had this portfolio ... has been working this issue really hard, trying to be sensitive to all the various stakeholders. I'm confident that within the coming weeks something will materialise where we will table something. I don't want to get ahead of the minister in terms of forecasting what his exact timing is going to be." Mr Dickinson was asked whether he thought the island's economy needed more people. He replied that Bermuda "needs more activity. If more people lead to more activity, then yes," he added. Mr Caines postponed amendments to the Bermuda Immigration and Protection Act 1965 related to mixed-status families last July when he said there were "important elements that remain unresolved". He said last November that the bipartisan immigration committee had met "every single day for weeks" in a bid to make progress. Mr Caines added at the time: "We're struggling on the piece around mixed-status families and creating more Permanent Resident's Certificates in Bermuda and what that looks like long term." Mr Dickinson said the Budget was "designed to provide relief to those people that need it most as well as get the economy moving". He added: "The best way to get the economy moving is by increasing employment and also ensuring that people have more money available to spend. This Budget aims to create an environment for growth that will increase economic activity while striking the correct balance between fiscal and social responsibility." Mr Dickinson said that the payroll tax relief would "put money into the pockets of 75 per cent of employees in Bermuda". He added that payroll tax relief for small and medium-sized businesses would allow them to "expand their employee base". Mr Dickinson said: "This is a fiscally prudent Budget — one that ensures all Bermudians benefit while we grow this economy." He earlier spoke to Bermuda's business community as a panel member at the Chamber of Commerce's Budget Breakfast. Mr Dickinson told the press conference that the Budget was "fairly well received" by those who attended. He added: "This is my second Budget, of course, and I think, similar to last year's, people were pleased with it. They thought it was balanced." Mr Dickinson said that there were no concerns expressed about immigration fees being raised by 5 per cent. He added that the money would be used to make the operations of the immigration department more efficient.

Finance Minister Curtis Dickinson was pressed on topics ranging from burgeoning government debt to immigration policy, as he spoke about his Budget before a business audience yesterday. The finance minister, speaking on a panel at the Chamber of Commerce Budget Breakfast at the Hamilton Princess & Beach Club, also defended the proposed flipping of the 60:40 rule to 40:60, while retaining the requirement to have a 60 per cent Bermudian board of directors. Pushed on why the Government has chosen to run a deficit of nearly $20 million for 2020-21, adding to its $2.65 billion debt, Mr Dickinson said his focus was on stimulating the economy and on making badly needed infrastructure upgrades. Arthur Wightman, moderator of the panel and territory leader of PwC Bermuda, the event sponsors, set the tone for a frank conversation with his opening remarks. "There is universal recognition that a bigger population, more equitably participating in more jobs is one of the primary solutions to the challenging circumstances Bermuda faces," Mr Wightman said. "A component of this broader solution is immigration reform. Much work has been done to sensitively and appropriately consider the social and economic issues. Based on feedback from the business community this morning, they are looking to the Government to move with speed on this issue. That all being said, the business community also needs to step forward to help to identify and develop investment opportunities to grow and diversify the economy." Mr Wightman said a lack of substantive economic growth was creating "a good deal of fear among Bermudians and immigrants alike". He added that it was clear "investment, foreign or local, and diversification of the economy are sorely needed and we must have strategies to create myriad opportunities, not just a handful. This requires a greater collaboration between the public and private sectors to achieve meaningful progress. Responsible economic growth will improve the lives of Bermudians." Mr Dickinson said the Government had increased its budget by about $5.7 million to "help some of the most vulnerable in our society". The Government had chosen to borrow to fund a $20 million increase in capital expenditure to help pay for maintenance of roads and public buildings, as well to build IT systems to improve efficiency. Mr Dickinson said this would prove to be money well spent. "We decided to borrow some money to make these long-term investments," he said. "If we don't do it now, we run the risk of borrowing greater amounts to fix these issues later." Nathan Kowalski, chief financial officer of Anchor Investments Ltd, said international businesses in particular were concerned by the size of the debt burden. Bermuda still had an A+ sovereign debt rating and could refinance its debt at a decent rate, he said, but "we're still not paying it down. What happens when we do need fiscal stimulus as the economy contracts and we want to go out and spend?" Mr Kowalski said. "I think we should be, as the Fiscal Responsibility Panel suggests, running a surplus of about $50 million a year." Mr Dickinson said: "If we can get this economy moving and grow the size of the pie, that's the best strategy to tackle the debt. I know I cannot come out tomorrow and say we'll raise an additional $100 million of taxes from all of you. It wouldn't work. It would seize the economy up. So I have to use the tools I have to effect the outcomes I want. I want surpluses. We missed this year. I can't fixate on that. I have to try to keep the economy moving and if that happens then the other things I want are more likely to happen." The proposed changes to the 60:40 rule also generated discussion. Mr Kowalski said: "I can see people thinking, 'I'm putting my money into this company, but I'm not really getting control at board level'. I think it's a partial fix." Mr Dickinson said: "Today, anyone who wants to make an investment greater than 40 per cent in a local company can do so. All they have to do is contact my office and make a request for an exemption from the 60:40 rule. I can tell you that people aren't beating paths to my door. I don't accept that Bermudian directors of a company majority owned by someone not from Bermuda cannot put their national interests aside to exercise their fiduciary responsibilities." The intention was to ensure local representation on the board, he added. Panellists also had introduced immigration into the discussion. Kirsten Beasley, head of healthcare broking, North America, at Willis Towers Watson, said international business's principal concerns were in the areas of immigration, heathcare and payroll tax. On immigration, Ms Beasley said any effort to increase the population to help the economy was not simply about headcount gain, but about increasing the working population. Referring to a survey conducted by the Association of Bermuda International Companies, Ms Beasley said: "Fifty per cent of international business leaders view immigration policy as an obstacle to job creation. I think we need to be viewing our immigration policy from a position of balance. It needs to be contextually grounded. It needs to be a policy that accounts for Bermuda's history and Bermudians' legitimate concerns. And it needs to provide Bermuda's businesses the much needed flexibility to support growth and innovation to everyone's benefit." She cited the BermudaFirst group's recommendations as offering insight into how a balanced immigration policy that addresses the needs of business and serves the interests of Bermudians might look. Mr Dickinson said he was well aware of Bermuda's demographic trends and the need to address the situation. "The challenge is that there is a rich history in Bermuda around issues like immigration that need to be addressed. We are having conversations that are reflective of the concerns expressed by a large number of people in Bermuda that they have not been able to take part in Bermuda's economic miracle. How do we address that? That part of the conversation is essential. People are concerned that they have not been taking part and that they're not part of the future of this country and, as a result, the gulf that exists between those who have and those who have not is only increasing. It's a difficult challenge, but I think we're making progress. We are facing challenges from the decreased birth rate and ageing population." Edward Ball, general secretary of the Bermuda Public Services Union, said that in light of the declining birth rate, which meant fewer people over the years, "one way or the other — and the immigration minister may be surprised to hear me say this — we need more people from somewhere to keep the economy ticking". He added: "There has to be balance and the BPSU is happy to work with the Government to help come up with a solution with the balance necessary to ensure that Bermudian rights are adhered to." Having said that, he added that he hoped Bermuda would not open up to the extent that the Cayman Islands had. Many Caymanians, Mr Ball said, would argue that they had "sold the country". Mr Wightman said there appeared to be a consensus that the social issues were as important as the economic ones. "What the business community is saying loud and clear though is that we need speed, because the absence of certainty here is impeding the economy's ability to thrive," he added.

Finance Minister Curtis Dickinson said yesterday "it is not the job of the Bermuda Government to step in and bail out retail." He was speaking during the annual Budget Breakfast panel discussion hosted by the Bermuda Chamber of Commerce. He added that Government had a role to play to support the sector, but could only be part of the solution. It was later revealed that Mr Dickinson has accepted an invitation from Paula Clarke, the chief executive officer of Gibbons Company, to visit one of Bermuda's leading retail operations. The minister's comments were in response to a written question from the floor asking what more could be done by the Government to support the retail sector, which has seen monthly sales figures decline, year-over-year, in 19 of the last 21 months. Mr Dickinson said the Government has supported the sector with payroll tax breaks, duty deferrals, and an expansion of items that could be imported duty-free. But he said the Government was only "one participant" in efforts to support the sector. Addressing attendees at the breakfast event, Mr Dickinson said: "The other group is all of you. I can't go into the stores and buy all the goods. Retail needs to figure out a way of encouraging more people to occupy their stores. We can do a piece of it. At times it feels as though the solution that retailers are looking for is for the Government to step in and bail out retail. That isn't our job. I may be unpopular for saying that. It's interesting that people want Government out of their lives a lot of the time and other times they want to let Government in. We're trying to provide some sort of relief to assist, but we are just one part of the solution." He called for a "fundamental rethink of the retail model. It may not be the way it's always been — people's buying patterns are changing. And to not take into account people's changes in behaviour, we run the risk of failing. The idea to tax more of those who use a courier service to bring in goods is not the solution for retail, as far as I'm concerned. It is a competitive landscape and people need to adjust to it. Bermuda has a rich history of facing competition head on and dealing with it." Afterwards, Ms Clarke said: "The minister plans to visit Gibbons Company to allow him a greater understanding of our retail operation, its employees and the importance of retail in our community. What I hope he will gain from this is that he will see first-hand that the retail industry is very advanced in its technology; how streamlined our systems and methodology is; our high level of customer service; how we reach customers; and how we respond to their needs. Retail is an essential part of the social fibre of any community, especially Bermuda, and if it fails, it will have an enormous social impact to Bermuda. I look forward to welcoming him to Gibbons Company very soon."

The lifeline of Longbird Bridge, at the eastern end of the Causeway linking St George's and the airport to The Main, is finally on its way out. The twin-carriageway bridge has gradually succumbed to the elements — and was shut to traffic 12 years ago, with twin Bailey bridges built alongside it. Longbird Bridge was constructed in 1953 by the US Army Corps of Engineers, and maintained by the US Navy from its takeover of the US military base in 1970 until 1998, when it was turned over to Bermuda. It was originally a moveable bridge to allow high vessels through, but has been degraded by salt-water corrosion and storms. The structure received a little extra time in 2001, with an electrical and mechanical upgrade, but is now at the end of its life. The passage is closed to marine traffic until the removal is completed in April.

Bermuda is set to reap benefits from the merger of Estera and Ocorian, which happened this month. That's the view of Alison Dyer, managing director of Ocorian's Bermuda office. There will be no impact on jobs at its office in Bermuda, which has a 74-strong team, and its operations are likely to strengthen and grow as a result of the merger. "At Estera and Ocorian people are our biggest asset. It's really about maintaining a combined merged brand rather than try to amend it in any way," Ms Dyer said. "Of course, in other jurisdictions there may be some rationalization if there are duplications, but not in Bermuda." Estera was spun off from law firm Appleby in 2015, and from its office in Victoria Street is a corporate, funds and trust services provider across the region. It is now under the brand name of Ocorian. The merger of the two businesses created a corporate and fiduciary service and fund administration business with $260 billion of assets under administration. According to Ocorian, which has its roots in Jersey and strong links to the Middle East, Africa and beyond, the combined entity is the seventh-largest corporate, funds and trust player in the offshore world by revenue. Speaking about the significance of the larger global presence and scale, Ms Dyer said: "It gives us flexibility to use more jurisdictions. They [Ocorian] are in further jurisdictions than we are, so we grow from about 12 jurisdictions to 18. I'm particularly excited about Asia. Bringing private wealth money and services to Bermuda, through Bermuda, and the region." She added: "The level of expansion is quite significant and also potentially doubles us in size. It gives us the opportunity to access people in other jurisdictions where Ocorian is, where we weren't, and the other way round. It makes us one of the leaders in the CSP and Trust space in the offshore world." Because there is no overlap with the Ocorian brand in Bermuda, there are no expected changes "on the ground". The merger gives the Bermuda office access to services and other clients in strategically important locations, Ms Dyer said. When asked if the Bermuda operation could grow as a consequence, she said: "I do think so. Bermuda as a jurisdiction is very interesting. It's a very mature jurisdiction, it is not growing like it was in the 2000s, and in the 1980s and prior to that. It's growing in different ways. It's not really growing from a structured account perspective. It is growing from an AUA perspective, so it is a very interesting jurisdiction to work with." She added: "As far as growth here, yes, but I'm not sure it would necessarily generate structures, but it would definitely generate work services for us to be able to facilitate within the jurisdiction." Estera has a track record for involvement in and support for community events, and that is set to continue as Ocorian. "Absolutely, we are fully committed to the jurisdiction," Ms Dyer said. "One of the things that I am extremely passionate about is ensuring that we stay committed to Bermuda, and that we understand the jurisdiction — I am Bermudian. I feel that's very important for us as a service provider and a sizeable employer of Bermudians on the island, that we maintain that and grow that." She said the company is looking at going in to more schools and explaining what it does and why it offers a good career path. It is such an important cornerstone to the financial services industry in the jurisdiction," she said. It is incredibly important that Ocorian stay connected with and supportive of the jurisdiction."

Royal Gazette Editorial. In Our Opinion. "Bermuda's history has been inextricably tied to its economy. With no natural resources and situated 700 miles from the nearest land, its people have always known that economic growth is not just desirable — it is a matter of survival. From early efforts to grow tobacco in the 1600s to the salt trade and shipbuilding in the 1700s and 1900s, to the exploitation of agriculture and the construction of military bases in the 1800s and 1900s, to the development of tourism and then the international business sector in the 1900s and the early part of this millennium, Bermuda has been able to move from one industry to another. These transitions were neither seamless nor inevitable. The advent of steam engines in the 19th century sounded the death knell for shipbuilding and the ability of small islands like Bermuda to oversee large trading networks. Similarly, the sight of crates of rotting onions sitting on the Hamilton docks with their US export market cut off by US protectionism in the early 1930s was a vivid demonstration that economic change can be painful and that Bermuda is vulnerable to dramatic changes of course over which it has no control. As much as we would like to determine our own destiny, fate, as Bermuda's motto says, sometimes determines our future for us. Since the 2008 financial crisis, Bermuda has been at a similar economic crossroads to those that came before. And charting future economic directions is as difficult now as it was then; possibly more so in an increasingly interconnected world. Despite the best efforts of the Bermuda Tourism Authority, it is impossible for Bermuda to return to tourism's heyday of the 1970s and 1980s, although a smaller and more focused industry can be viable. Similarly, the rapid growth of international business that occurred in the 1990s and early 2000s is over. While reinsurance should remain a critical sector for Bermuda, many of international business's other legs; trusts, banking, mutual fund administration and investing, are much smaller than they were before 2008. There are many reasons for these changes. Some are global and others, notably the long uncertainty over immigration, but also the island's high costs and rising tax burden for employers, are within our means to change, but are not without short-term political costs. Nonetheless, the diagnosis is clear — Bermuda's economy is sickly. Politicians and business leaders of all persuasions are generally agreed on the need for diversification. The problem comes not in the diagnosis but in the cure — what industry or industries can complement international business and tourism? The first decision must be determining to what degree governments and policymakers should try to pick individual industries, as opposed to the more hands-off approach of creating the conditions in which different types of business can thrive and then to let the market decide who will do that. This is not to say that Government should have no role; indeed, Bermuda's historic successes have often had public involvement, including the controversial creation of Tucker's Town through forced purchases while insurance has been a model of co-operation between Government, regulators and industry. However, other efforts have been less successful and argue against governments picking winners and losers. The Government's attempt to create a free port after the Royal Navy closed the Dockyard was an abject failure. The jury is still out on the Premier's efforts to turn Bermuda into a financial technology centre, but despite massive efforts, there has not been less growth than hoped for. Instead, Government needs to consider what general criteria Bermuda needs to look for in a successful industry and what needs to change to give these industries the best chance of success and in turn to generate jobs and opportunities for Bermudians. Finance minister Curtis Dickinson's announcement that the 60:40 ownership rule is to be reversed is one example of this, although early reaction shows that this is not as simple as it seems. One Bermuda Alliance finance minister, ET "Bob" Richards, made a similar Budget announcement in 2014 and then found the change was harder to implement than he thought — Mr Burt announced a review two years ago as well. What this demonstrates is that change is difficult when people are not sure what the future holds. Bermuda also needs to recognise that work is changing dramatically as technology and automation disrupt more and more industries. Some repetitive jobs are already endangered or disappearing, there are fewer receptionists, personal assistants, typists or filing clerks than there were in offices 20 years ago, but increasingly more skilled, but still repetitive jobs will disappear as well. What will be left are highly skilled and highly creative jobs, along with relatively low-skilled jobs that cannot necessarily be easily carried out by a machine, and this means that adaptable employees with transferable skills will be in growing demand. This is not an altogether bad thing for Bermuda given its limited population, but it does mean that Bermuda and Bermudians must invest heavily in education and training or risk being left behind. In general, Bermuda needs to attract industries that do not require high levels of labour, because of the island's small population and its high costs. If a Bermudian company is depending on low labour costs for its competitive advantage, it is likely doomed and this is the major challenge for tourism which remains a labour-intensive industry. Bermuda still has many advantages, notably its geography, poised at the "eye of all trade" to borrow the book title, its historic application of light-touch regulation and co-operation between business and government, its flexibility and ability to change quickly as circumstances change, and its traditional approach to low taxation. However, some of these advantages have eroded over time. While it continues to have an advantageous position, its embrace of regulation and compliance has sometimes been overenthusiastic compared to other jurisdictions, while pressure on its tax system and the need to restore balanced budgets have also made Bermuda less attractive. Then, too, the Bermuda Government has become more of a stumbling block than an enabler. Decisions can take months and permits for businesses can take months to be approved. More broadly, the Government's own size is the main reason for tax rises and needs to be contained. So what industries should Bermuda pursue? Premier Burt's arguments for financial technology made sense, given that this is indeed a low-labour industry and is also likely to be at the heart of economic change. So why has it not taken off? In part because of Bermuda's own lack of skilled labour and because its IT infrastructure is limited and, as has been reported, among the most expensive in the world. Limited tax breaks and some immigration concessions may not be enough to solve those problems. But more focused education, government support for faster internet speeds and duty breaks for IT equipment would all help. Running in parallel with this should be the effort to pursue other progressive industries such as alternative energy and in this context, last week's Budget is welcome. This is not simply a matter of helping to arrest climate change, although that would be in Bermuda's own interests and worth it on its own, but also because the purchase of oil is a tremendous drain on Bermuda's foreign exchange reserves. While this would not be a foreign exchange earner, it would be equally beneficial by reducing foreign exchange outflows. Bermuda can also look to encourage other international businesses that are well suited to the island, especially those that are genuinely international in nature, as opposed to being primarily active in one or two countries. Natural fits for this are global transport businesses like shipping and logistics businesses and international communications companies. Bermuda can also be a home for family offices of high-net-worth individuals, and again, the Budget highlights this as a growth area. While some of these industries will need specific legislation and policy changes to be successful, broader policy prescriptions are also needed. These include better education, especially for information technology, better and more affordable infrastructure, reduced taxation for imports and for employment, more encouragement for foreign direct investment and yes, relaxed immigration policies. Bermuda should not consider finding a replacement for international business or tourism, but other industries that will help Bermuda to diversify and be less vulnerable to a decline in a core industry. Bermuda also needs to dispense with the idea that when a non-Bermudian comes to the island to work, they are preventing a Bermudian from getting a job. Bermuda needs foreign direct investment and the opportunities for investment improve when investors know they have a stake in the future of the community. Bermuda needs to accept the reality that it is no longer in a position to dictate terms to investors. For that reason, relaxing the 60:40 rule may help. However, some care needs to be taken with this, especially for Bermudian small-business owners who can have years of effort upended by unscrupulous new entrants into business sectors. Nonetheless, with foreign direct investment, Bermuda's economy can grow and all members of the community can benefit. Without it, Bermuda is doomed to continuous stagnation or worse."

A British man accused of importing almost half-a-million dollars worth of ecstasy and cannabis was remanded in custody yesterday. Edward Odell, 53, was charged in Magistrates' Court with the importation of cannabis resin and MDMA, commonly called ecstasy. He was also charged with possession of resin with intent to supply and possession of MDMA with intent to supply. The incident was alleged to have happened last Thursday in St George's. Mr Odell, from Aylesbury, Buckinghamshire, did not enter a plea because the case must be heard in front of the Supreme Court. Senior magistrate Juan Wolffe ordered Mr Odell to appear in the Supreme Court arraignments session on April 1 and remanded him in custody.

John Barnes, the former Liverpool UK Football Club ace, has teamed up with Bermuda legends Shaun Goater and Clyde Best in an initiative designed to influence positive social change among the island's young people. The star trio have agreed to mentor students at Berkeley Institute, CedarBridge Academy and Victor Scott Primary School and will also be involved in various other social gatherings taking place from March 6 to 7. The initiative is part of a programme known as the Sports Mentoring Initiative being organised by the Official Liverpool Supporters Club Bermuda. "The make-up of the Official Liverpool Supporters Club Bermuda is a diverse make up of Bermuda and we are acutely aware of the social ills that have befallen our community," said Calvin Smith, one of the programme's founders and Police Officer "The programme is specifically geared towards using sports as a means of connecting with underserved, vulnerable young men in Bermuda. It is well known that sport is a catalyst for change in communities. Recognizing this, OLSC is looking to mobilize, among others, professional athletes and coaches to help us in engaging our sidelined young men. The goal is to teach them about the important role that sports plays in the development of leadership skills, academic success and emotional wholeness. As part of our strategy, the OLSC has been in negotiations with three known English Premier League football legends; John Barnes, of Liverpool, and Bermuda's own success stories Shaun Goater, of Manchester City, and Clyde Best, of West Ham United. We plan on having John, Shaun and Clyde to share their life experiences with our youth and discuss with them, among other things, how sports and education can be a vehicle towards greater opportunity and inclusion. The aim of our action plan is to cause sustainable positive social change and open opportunities for Bermuda's youth through sports." Goater and Best are both looking forward to the upcoming series of events, which also includes social functions at Police Recreation Club. "Truly excited to come home and be a part of it," said Goater, who netted 84 goals in 184 appearances for City between 1998 and 2003. "A couple of days of events happening but one of the important parts for John and myself coming back to Bermuda is to pass on the message of education and sports for the youngsters. We are going to a couple of schools and have a chat with the children along with obviously watching the live game and some other activities that will be happening throughout the week, so an exciting week ahead." Best, who netted 47 goals in 186 appearances for West Ham between 1968 and 1976, added: "I think it is a great idea. Sports does so much for everybody and when you see people trying to use initiatives to further people, what better way to do it than sport? It's a healer for so many different things and anything for young people I'm for because that's our future and we have to make sure that they are guided properly and given the opportunities that they need." Barnes netted 84 goals in 314 appearances for Liverpool between 1987 and 1997 and won the First Division (now Premier League) and the FA Cup twice. He was also capped 79 times for England and in 2005 was inducted into the English Football Hall of Fame. The former winger also had coaching stints at Celtic, Tranmere Rovers and the Jamaica national team, having been born on the Caribbean island before moving to London with his family at the age of 12. "The thought of bringing down someone who would have an impact, not just for our members but also for the community, was really cool," said OLSC spokesperson Jennifer Ward. "The guys had the thought of bringing down John Barnes because he's very kind of prolific in football in general and is a very good speaker and, teaming up with Shaun Goater and Clyde Best, has a great story to tell for youth and for black males coming up. Obviously what the three had to deal with along the way, racism-wise and all that stuff in the game, is quite interesting. So they are going to be talking about that and how they broke through and did so well with their careers and I think it's pretty exciting to hear them talk about that kind of stuff. I think it's important for children, especially teenagers, to hear people that may be in the same situation as them having done well and overcome it." For more details visit the website inspired.bm/olscbda-legends or call 717-0454.

February 24

The Government's multimillion payout on the stalled Caroline Bay development at Morgan's Point was highlighted in last Friday's Budget speech. Finance Minister Curtis Dickinson said that $182.4 million had been borrowed to date. However, Mr Dickinson insisted that the Government maintained a "legitimate expectation" that it would recover the cash. A $165 million government guarantee in 2016 with the developers of the villa and hotel development on Morgan's Point was set up by the previous One Bermuda Alliance Administration. Mr Dickinson said work on the project stopped in February 2018 and was still "fully suspended", which meant the Government was forced to pay back the project's lenders after it received notices of default in June and August of last year. He added that Bermudian construction firms left unpaid for their work were also compensated after the Government "purchased the claims from project contractors". Mr Dickinson said that further payouts over the project would mean that debt service costs for 2019-20 were expected be $2.7 million above the estimated figure of $116.5 million. Mr Dickinson explained that this would push the revised estimate of Bermuda's overall deficit to $14.6 million — $22.0 million more than the $7.4 million surplus projected. The Government may cover the $14.6 million through borrowing or through the Consolidated Fund. The island's debt service costs for the coming fiscal year are projected to be $121.4 million — about $7.9 million of which is related to the troubled resort. Mr Dickinson said that interest rates were "relatively low" and that it was planned to refinance the Government's loan agreement on Caroline Bay.

A million-dollar plan to boost economic projects in the North East Hamilton area must have a high level of accountability, a former Progressive Labour Party minister said yesterday. Dale Butler added that a $1 million grant to the Bermuda Economic Development Corporation to boost the area centred around Court Street sounded "good on paper". But he said: "There are lots of these plans that sit on shelves and there's no activity or accountability for the finances that are spent. We need to see benchmarks which clearly and in a timely fashion speak to exactly where the money has been spent. We need to actually see an outline of what the issues are, then tackle them and immediately indicate what the results are so people feel confident that change is taking place. Yes, there might be a mistake or two, but they have to be corrected early." Mr Butler was speaking after Curtis Dickinson, the Minister of Finance, announced the plan on Friday in his Budget Statement for the next financial year. Mr Dickinson said: "The BEDC has received a capital grant of $1 million towards the establishment of the Uptown Development Authority. The mission of this BEDC subsidiary will be to implement the new North East Hamilton Development Plan and drive residential development projects in North East Hamilton." The area includes Court Street, Union Street and Angle Street. Mr Butler said that the project would also require accountability from businesses who asked for financial backing. He added: "We're going to need the people of the area to really step up and work with the BEDC, the Corporation of Hamilton, the churches and anybody else in the community. They have to demonstrate that they've pressured the Government for years to move in this direction, they have the necessary skills and knowledge and that they know what to do. If that's demonstrated, then I have no doubt that the Government will continue with such a plan." Mr Butler said that he had seen "massive improvements" around the area in the past five years and trusted "the expertise within the BEDC". He also commended Mr Dickinson for the grant to help assist the area against a backdrop of "very difficult economic times". Mr Butler added: "Hopefully, the people will work with and not against the organisers to ensure success. We need less criticism and more assistance to get this done so we can all walk up that hill with great pride, rather than constantly being pushed down by a volley for criticisms that don't help anybody." Cleveland Simmons, a community activist who lives near the area, said that the grant was a boost that many in the north east of the city thought was long overdue. He explained: "There are a lot of things that need to be done with the physical infrastructure of Court Street. There's only a certain amount of people who shop around here because of what it looks like. There are some entrepreneurs here that are trying to come together and look at the changes to come. What they've said is that the money that's being allocated is a drop in the bucket." Mr Simmons added that he did not think the $18.7 million given to the Ministry of Labour, Community Affairs and Sport would be enough to make an impact on social problems. He suggested that community programmes, such as the Hustle truck, which provides employment opportunities and training for the jobless, and the Caravan, Mr Simmons's project that travels the island to educate people on social affairs, should get more backing. Mr Simmons said: "There needs to be some social development — there's a bunch of things that we need to do."

Bermuda-based Argo Group International Holdings Ltd made a $103.3 million loss in the fourth quarter, which resulted in a $8.4 million loss for the full year. For the quarter it was equivalent to a loss of $3.01 per share. The GAAP combined ratio was 126.7 per cent for the final three months of 2019, and 109.1 per cent for the year. In the same quarter in 2018, Argo made a loss of $43.6 million, while finishing with a full-year profit of $63.6 million. Kevin Rehnberg, who was confirmed as Argo's new chief executive officer this month, said: "We believe our organisation has great potential, but our results for 2019 are not indicative of our future direction. "Immediately upon my appointment as interim-CEO in November, we started a review process of all of Argo's operations. That review process is ongoing. The company has a strong foundation of specialty insurance and reinsurance businesses, focused largely on the most attractive specialty market — US domiciled risks. The core of this foundation is not going to change, but it can certainly be enhanced. Some of our businesses are performing very well today, while others are not meeting return expectations. We are acting swiftly to address areas where the available return prospects are not achievable in the near term and do not fit our focused strategic direction." It has been a testing 12 months for this re/insurer. It endured a bruising proxy battle, an SEC investigation and the sudden and immediate resignation of Mark Watson as CEO in November. Chairman Gary Woods will retire at Argo's annual meeting on April 16, and is set to be replaced by chairman-elect Thomas Bradley. For the past year, activist shareholder Voce Capital Management has been calling for changes to the board. The San-Francisco hedge fund has jointly agreed with Argo on board nominees Bernard Bailey and Fred Donner ahead of the annual meeting. Carol McFate, also championed by Voce, joined the board earlier this month. Argo's gross written premiums increased from $702 million to $712.8 million for the quarter, which ended on December 31. Mr Rehnberg said: "Going forward, we are insisting upon a culture of results and accountability, as well as a set of operating principles that will help us to be a more focused and efficient organisation. We are eliminating unnecessary spending and will deploy capital more strategically going forward. We believe Argo has an excellent specialty platform and world-class talent. We intend to work together to aggressively pursue our financial targets and deliver an improving return on equity over the near and long term. We look forward to sharing more about this strategy on our earnings call tomorrow and throughout the rest of the year."

Two veterans of the island's captive insurance sector have been added to the Captive Review Hall of Fame. David Ezekiel and Roger Gillett are among the three new hall of fame people named this year. At the same time, a number of Bermudian-based insurance leaders have made it into the latest power list for the captive insurance sector. Among them is Julie Boucher, a managing director of Marsh, who leads Marsh Captive Solutions practice. She features at No 18 in the Captive Review Power 50 list, published by Captive Review magazine. The magazine had this to say about her: "As a practice leader for the world's largest captive manager, Boucher is highly respected in her field. Boucher is responsible for the growth and development of the Bermuda captive offices. As head of office in Bermuda, Boucher ensures a steady hand in delivering high-quality captive management and services in the state." David Gibbons, PwC Bermuda captive insurance leader, is at No 22 on the list. The magazine said: "Responsible for overseeing PwC Bermuda's captive insurance group, Gibbons has extensive experience in captive-focused internal audit services to clients. Having previously chaired the Bermuda Captive Conference, Gibbons is highly respected on the island by service providers and captive insurance companies alike." Another Bermuda-based executive on the list is Brian Quinn, founding director of Granite Management Ltd. He is placed at number 37. Captive Review said: "Regarded in the community as an employee benefits expert, Quinn provides influence and experience to multinationals planning to set up global captive programmes. With prior experience building General Motors' employee benefits captive, Quinn is a trusted and well-respected expert in the business. With employee benefits only growing bigger and bigger, Quinn is sure to have a busy 2020." The list was topped by Lorraine Stack, managing director, Marsh. More than 10,000 votes were cast to help London-based Captive Review compile its list of the most powerful and influential individuals globally within the captive insurance industry today. In addition to the annual list, the magazine announced that Mr Ezekiel and Mr Gillett have been added to its Hall of Fame. Regarding Mr Ezekiel, it said: "Long-time captive figure in Bermuda, Ezekiel first was partner in one of the most well-known accounting practices in the country for many years, being he established International Advisory Services Ltd in 1981. Running IAS for many years, and holding board positions in Bermuda as well, IAS was acquired by Marsh in 2009 and Ezekiel became chairman of the new Marsh IAS. He retired in 2016." With regard to Mr Gillett, the magazine said: "With a career than spans three decades in captive insurance, Gillett is one that knows the history of Bermuda's industry better than most. After 20 years at Johnson & Higgins, he went on to be the president of Ace Risk Management International for a decade. A recipient of the Bermuda Insurance Development Council's lifetime achievement award in 2013, he championed the domicile and provided expert analysis on all aspects of the industry." Meanwhile, PwC's Mr Gibbons said: "Congratulations to the two Bermuda Hall of Fame inductees and to all of the island's captive industry leaders who made the annual Power 50 list. With reinsurance markets hardening, the use of existing captives and interest in new captives formations are becoming daily discussion points and it is an honour to be included on a list with such prominent industry contributors, who will help drive this growth in the market."

Fairmont Southampton Hotel and its team is making positive contributions to the environment, while also providing benefits to guests and the community. Through its actions, and as members of Planet 21 — the Accor-wide sustainability programme, the hotel has achieved the Planet 21 Gold Level. The programme challenges everyone, from guests to hotel colleagues, partners and property developers, to take actions to minimise every hotel's impact on the planet. Accor has announced a commitment to the global elimination of single-use plastics in the guest experience by 2022. "Taken together, small actions can make a big impact in every part of our business. All our initiatives firstly involve engagement and training, with our colleagues trained on eco-friendly actions specific to their jobs such as reducing paper waste and being proud ambassadors of Planet 21," Kiaran MacDonald, regional vice-president and general manager Fairmont Southampton, said. The hotel offers guests options by recommending re-use of bedding and towels for stays longer than one night. "Last year, through Accor's Plant for the Planet programme, Fairmont Southampton was able to donate $8,300 from this guest initiative to reduce unnecessary washing of linens in the hotel. These savings were then donated to planting 7,300 trees at a Colombian coffee plantation thus assisting international communities as well." Actions in the past year included the annual railway trail cleanup with KBB and volunteers; Earth Day cedar tree planting, support of community causes such as Beyond Rugby, Family Centre, education sessions with guests and a class from Heron Bay Primary School; and participation in Earth Hour with Greenrock. Last year, the resort introduced a moveable sheep pasture in partnership with Wild Island Farm for the sustainable land management of Turtle Hill. Executive chef Harris Sakalis and his team, working with local partners, have implemented food waste-reduction programmes and vegetable scraps being collected weekly by a local farm to be composted. Safe-to-eat food is donated to The Salvation Army's food programme. The culinary teams have worked to ban the use of threatened fish species, creating low-waste menus, and reusing vegetable and fruit cuttings for decoration and vinegar production. More vegetarian and vegan options have been added to menus of all the hotel's restaurants. Fairmont Southampton is also able to supply honey from its six beehives and offer a variety of vegetarian food options for catering events. David Packer, director of facility operations, said: "Working towards more sustainable facilities, we understand that our buildings have an effect on the environment. Therefore, it's important to do what we can to lessen the impact while still providing our guests with an exemplary travel experience. To do this the resort regularly measures and analyses water and energy consumption, comply with standard flow rates for showers and taps. Water is recycled on the resort for non-potable uses and also helps irrigate the golf course. LEDs or energy-efficient light bulbs are in wide use across the property."

As the years pass, memory fades and sometimes, photographs, too. Worried by that, Nicky Gurret decided a book would help preserve the art she and others had created in sand over the years. Beach Art: Bermuda Beach Therapy is an ode to the designs they drew between the high and low-tide marks; a rake and imagination their only tools. The creations all featured in the Bermuda Beach Art Festival, an annual event Ms Gurret started in 2011 and ran for six years. "I did the book because I've always wanted to do a book [and] it's a topic that's so unique," said the architect, who has a passion for floral design and "all forms of art. Not many people could do a book like this and I was not doing the beach art festival any more. I decided to stop doing it and wanted a memory of it." Her husband, Tyrone Chin, got her interested. On the tube in London, England, he'd spotted a newspaper article detailing the worldwide competition of "this thing called beach art" in Jersey, the largest of the UK's Channel Islands. "He came home and said, 'Nicky, I have something for you, I think you'd be interested.' Beach art is drawing on the beach between high tide and low tide on a flat piece of sand that nobody's touched if you get there early enough. In the article was images of what these artists had drawn on beaches all over Jersey, beautiful pieces of art. I said, 'My gosh, we've got to do that in Bermuda where the beaches are so beautiful.'" She read articles and watched videos and then, "just went out there and tried. You do it with a stiff garden rake, it's not that complicated. I love design, I love art, I do all forms of art and this was another form I could explore." At the time, she was president of L'Alliance Française des Bermudes and, as it so happened, the winner of the competition in Jersey was French. Ms Gurret brought him in to speak to the group; a workshop offered lessons to anyone with an interest. From there came the idea of an annual competition with prizes and a ceremony. As the rising tide limited the life span of each design, people would e-mail pictures for judging. As participation grew, Ms Gurret took on a partner, Lynne Matcham. "She would come to my house at 4pm and we would look at all the pieces and decide and then we would go to Elbow [Beach] and have a ceremony. So it was really quick." Apart from the nightmare day when internet provider North Rock Communications didn't work for an hour, the event was a success that usually pulled in about 50 people from around the island. Beach Art: Bermuda Beach Therapy features many of their contributions as well as some by guest artists that visited the island and taught workshops over the years: Sam Dougados, Andy Coutanche, Andres Amador and Tony Plant. According to the book's synopsis: "Beach art is a process of drawing patterns and images in the sand between the high and low-tide marks, with nothing more than an ordinary gardening rake, to create beautiful works of art. Beach art presents a moment in time of ephemeral art, captured with the lens of the camera, before the tide rises and the washes it all away. Nicky Gurret has compiled some photos of hers and her friends and guest beach artists over the years on Bermuda beaches for all to enjoy, intermingled with contemplative quotes that not only reflect on the nature of a Bermuda beach, but beaches all over the world." Beach Art: Bermuda Beach Therapy is available at Masterworks Museum of Bermuda Art, the Bookmart at Brown & Co and Bermuda Book Store. Said Ms Gurret: "I've done it. I'm relieved and happy about it. I have a sense of fulfilment, finally."

February 23, Sunday

Bike theft in Bermuda is at its lowest level in 20 years, the police commissioner said today. Stephen Corbishley said that motorcycle theft "has seen a decrease in Bermuda and the last three years have seen the lowest reported number of thefts since 2000". He was speaking in response to a letter to the Editor published in The Royal Gazette last week. The author highlighted a friend who had their new bike stolen just a few days after she bought it and said that the problem of bike theft was "totally out of hand". Mr Corbishley said that he understood public concerns and that motorcycle theft was a problem police took "very seriously". But he added: "In 2014 there were 830 recorded bike thefts but in 2019 it had fallen to 584. Additionally, we see an average of three persons a month arrested for this type of crime and nearly half of all motor vehicles stolen, including bikes, are recovered. Despite this fact the BPS recognise the significant impact to owners when their bikes are taken and we encourage all to invest in good locks and other crime prevention devices that will put off perpetrators." Mr Corbishley said with information about bike thefts should contact police or Crime Stoppers.

Police recruits will hold a carwash next weekend to raise funds for a man facing hundreds of thousands of dollars in medical bills. All the cash raised by Recruit Foundation Course 80 will be donated to Dandre Outerbridge. Mr Outerbridge has racked up more than $300,000 in bills for treatment at Mount Sinai Medical Centre, in Miami Beach, Florida. He was hit by viral encephalitis while on holiday last November. Jeanna Scott and Andre Woods, his parents, only found out that he did not have overseas coverage on his health insurance after they arrived in hospital. Mr Outerbridge is still in the Florida hospital. The event will be held at the Rubis gas station on Warwick's South Road on Saturday from 8am to 4pm.

February 22

The Government plans to spend $19.8 million more than it takes in over the next 12 months, which will push the country's total debt to almost $2.68 billion. Interest payments will amount to $121.4 million in the 2020-21 financial year, about $332,600 per day. If debt servicing were a government ministry, it would be the fourth most expensive behind health, education and national security. Net debt is almost ten times the amount it was in 2008 and is equal to about 37 per cent of the island's gross domestic product. The Government's aim to make inroads in the debt mountain over the past year were scuppered by a payout on a guarantee for the Caroline Bay project, which forced it to borrow $182.4 million. The extra debt more than offset the $180 million that was paid off during the year. Curtis Dickinson, the Minister of Finance, revealed the figures in his Budget Statement in the House of Assembly yesterday. He said that Caroline Bay-related obligations accounted for $7.9 million of the coming year's $121.4 million debt servicing costs. Mr Dickinson promised more refinancing moves to take advantage of financial market conditions and cut interest costs. He said: "It is well recognised that interest rates are relatively low and the ministry will therefore use the opportunity not only to finance the 2020-21 deficit, but also to refinance the loan agreement arranged to facilitate the Caroline Bay obligations and to refinance existing more expensive government debt at a more favourable interest rate, therefore reducing debt service pressure on the budget." The medium-term forecast for the next three years shows net debt hit a peak at $2.677 billion in March 2021 then edged slightly lower to $2.662 billion by March 2023. The prediction depends on projected Budget surpluses of $7.7 million in 2021-22 and $21.1 million in 2022-23. The Government said it expected to record a deficit of $14.6 million, as opposed to the $7.4 million surplus Mr Dickinson had projected in his budget last year, in the financial year end in March. Mr Dickinson said revenue of $1.111 billion fell 0.7 per cent short of projections, "due mainly to lower than expected stamp duty, hotel occupancy taxes and fees for sale of land to non-Bermudians". Operating expenses of $940.2 million were $10.3 million, or 1.1 per cent higher, than forecast. Mr Dickinson said: "This was primarily due to a strategic decision to provide financial support of $3 million to secure winter air service from New York and Boston and subsidy funding of $7.8 million for the Bermuda Hospitals Board as part of the block grant provided to the hospital in relation to the healthcare reform." Operating expenses also included a 2.5 per cent pay rise for many civil servants. Mr Dickinson explained: "As this amount was unbudgeted, departments have had to find savings from within their existing budget allocations." The Government said it expected to spend $1.141 billion, $30.9 million, or 2.8 per cent higher than last year's Budget estimate, in 2020-21, while revenues are predicted to increase by $3.7 million, or 0.3 per cent, to $1.122 billion. The Government will run a deficit of $19.8 million after interest payments and capital expenditure. Capital expenditure will be ramped up by about $20 million in 2020-21 to $85 million, as the Government increases maintenance work on roads and public buildings and acquires new IT infrastructure in a bid to bolster efficiency. Payroll tax will be the biggest contributor to government coffers next year, raising $467 million, or 41.6 per cent, of total revenue, followed by customs duty, which will bring in $235 million, or 20.9 per cent of the total. Health is the biggest-spending ministry at a cost of $243.3 million, or 21.3 per cent of total expenditure, followed by education on $137.5 million, or 12 per cent, and national security with a budget of $134.8 million, or 11.8 per cent.

The 2020-2021 Bermuda Government Budget - see http://www.royalgazette.com/assets/pdf/RG415606221.pdf - was designed to find ways to put more money in the pockets of Bermudians, the finance minister said yesterday. Curtis Dickinson told The Royal Gazette that a proposed cut to the payroll tax rate on income up to $48,000 and no new taxes were included in the Budget to give the man and woman in the street a break. Mr Dickinson, speaking after he presented the Budget, added: "We are trying to provide some relief to people, we are also trying to figure out ways to get the economy moving. One way of doing that is having more money in your pocket to spend." Selective tax cuts were also proposed, aimed at reducing payroll taxes for those earning $96,000 or less, with the tax relief partly offset by "modest increases" in the employee portion of payroll tax for those earning more than $96,000. The payroll tax rate applied to income up to $48,000 is to be halved from 4 per cent to 2 per cent. There were proposed rises in the three higher payroll tax bands, with the largest a 2 per cent increase for people who earn between $48,001 to $96,000. Mr Dickinson said the net effect was that anyone who earned $96,000 or less would see a reduction in payroll tax. A budget deficit of $14.6 million is now projected for the current financial year, which ends on March 31. A surplus of $7.4 million had been thought possible a year ago. For the 2020-21 financial year, a deficit of $19.8 million is projected for the 2020-21 financial year. Mr Dickinson said a deficit had to be balanced against the need to boost the economy. He explained: "The way I look at the whole budgeting picture is, I can't afford to overly focus on any one dimension at the exclusion of all the others. It's a multifaceted view across several different measures. The deficit is one thing, but what I'm trying to do with this Budget is spur some economic activity, to get the economy moving by making spending money. The likelihood of Government actually raising revenue through taxes actually increases, so if we can get the economy moving I'm hopeful we can actually produce a smaller deficit. We have purposely taken the decision not to borrow to fund operating expenses. We are borrowing to fund capital investment. Long-term investment, long-term debt. I'm a financier by training, and the way you do these things, if you are funding a long-term asset, you do so with capital or long-term borrowing, so you have matching principal. It's a small amount of money, it's a deficit. Ideally, I would rather not have one, but I want the economy to grow and so I'm taking some steps that will help to promote economic growth." Mr Dickinson added that the Budget Statement had several themes, including provision of relief to customers, and the a prudent approach by the Government to how it spends money.

The decades-old 60:40 rule designed to guarantee Bermudian majority ownership of companies is to be axed and no new taxes will be imposed. Curtis Dickinson, the Minister of Finance, said in his Budget Statement that the 60:40 numbers would be reversed, which would allow up to 60 per cent foreign ownership of island-based businesses in an attempt to boost overseas investment in Bermuda. However, he added that the requirement for boards of directors to be at least 60 per cent Bermudian would remain. Mr Dickinson said legislation to mandate the change would be tabled in the House of Assembly in the 2020-21 financial year. He told MPs that "a series of selective tax cuts" would be introduced to reduce payroll taxes for people earning less than $96,000 a year — and bring the tax rate in the band up to $48,000 "to its lowest level ever" — from 4 per cent to 2 per cent. Mr Dickinson said: "The objective of this initiative is to put money into the pockets of the approximately 75 per cent of the employees in Bermuda. The cost of this tax relief will be partially offset by modest increases in the employee portion of the payroll tax for those earning more than $96,000." Mr Dickinson added that progress on a plan announced in last year's Budget to set up a pilot mortgage-guarantee programme with private-sector banks had been "slow". However, he said a 15-month deal had been struck with a Bermuda bank to deliver lower finance costs for people looking for mortgages of $750,000 or less. He added that a union deposit company, which would offer mortgages, was also under consideration and that $250,000 had been earmarked for the creation of a business plan. Mr Dickinson added that start-ups and co-ops set up to supply groceries at lower cost in partnership with Financial Assistance were also being looked at. New legislation will mean grocers must report their prices to the Government, which will release the information to the public in a mobile app. The government department with the biggest cut is the Bermuda Police Service, which will have $4 million trimmed from its previous $65.8 million budget for the 2019-20 financial year, a 6 per cent reduction. Mr Dickinson said that the Ministry of National Security had started a drive to "better align funding with strategic and operational priorities". He added: "This has been achieved by reallocating funds from the Bermuda Police Service, while still fully maintaining frontline police levels and capabilities at current levels." He highlighted a $1 million saving from lower costs for public safety radios. Mr Dickinson added that the Government would "restructure" the Bermuda Tourism Authority to "focus more directly on its sales and marketing role", and "devise and introduce a slate of annual events that drives visitors to Bermuda and better reflects our claim to be a luxury destination". He told the House of Assembly that the gross public debt was expected to be more than $2.71 billion on March 31, the end of the 2019-20 financial year. Total debt, net of the sinking fund, will be more than $2.67 billion — only $72.4 million below the debt ceiling. Mr Dickinson revealed that the total Budget for the next year will be just over $1.14 billion — a $30.9 million, or 2.8 per cent, increase over the original estimates for the last financial year. He said: "Revenues are forecast to rise by a modest 0.3 per cent, or $3.7 million, and the current account balance, before interest on debt and capital expenditure, is budgeted to be a surplus of $186.6 million." Mr Dickinson added that the current account balance, after interest, was expected to produce a surplus of $65.2 million, a "slight decrease" in the $6.9 million compared with the 2019-20 Budget. He said that meant a Budget deficit of $19.8 million. Mr Dickinson estimated that government revenues in the new financial year would be just over $1.12 billion, a "modest" $3.7 million, or 0.3 per cent, higher than the original estimates for last year. He told MPs: "The most significant increases will be in relation to taxes on cruise ship passengers and uplifts to immigration fees." However, he added: "Other than these adjustments, there are no new or increased taxes contained in the Budget for the upcoming year. Rather, we will be providing payroll-tax relief to workers and to small and medium-sized businesses. We will also extend payroll-tax relief to employers with payrolls of $500,000 and above for the creation of new jobs in Bermuda." Mr Dickinson said the total impact of the payroll-tax cuts for employees and the small to medium-sized business sector was expected to be about $6.4 million. For people earning between $48,001 and $96,000 a year, the rate will be increased from 6.5 per cent to 8.5 per cent, but the reduction on the first $48,000 will mean an overall cut in tax paid. Those earning from $96,001 to $235,000 will pay 1.25 percentage points more, an increase from 7.75 per cent to 9 per cent. The biggest earners — people who take home more than $235,000 a year — will see their rate increase from 8.75 per cent to 9.5 per cent. Mr Dickinson said the changes were expected to cut the Government's take from payroll tax by about $3.8 million. Payroll-tax relief will also be extended to employers with payrolls of $500,000 or more for two years in an attempt to stimulate jobs growth. Employers with wage bills of $200,000 to $350,000 will pay a 3.5 per cent tax rate — a 50 per cent reduction. Firms with a payroll of $350,000 to $500,000 will pay the tax at a rate of 6.5 per cent. Mr Dickinson said that the Government also planned to help the struggling retail sector through an expansion of the zero rate of customs duty to cover more imported hardware for the renovation and refurbishment of stores. He added that the customs duty deferral process would be made more "user-friendly". Mr Dickinson explained: "This will assist retailers with their cash flow, as customs duty will not be paid up front, but rather after they have sold at least a portion of their goods. Appropriate checks and balances will be put in place to mitigate the risk of non-payment of deferred duty." Mr Dickinson said the sugar tax had raised an extra $4.7 million up to the end of last year and that the cash was expected to be used for health promotion. He added: "Although monies were earmarked for programmes to assist with healthy choices, the needs and demands for additional funding in the areas of mental health, public education and additional support services for young Bermudians who have aged out of the Department of Child and Family Services are considered higher priorities for the Government." However, he said extra cash from the tax had been allocated to the Ministry of Health to pioneer a drive to add nutritional information to restaurant menus. Mr Dickinson added that a two-year review had been due of charges for government services, such as car licensing and a variety of permits, which went up 5 per cent in 2018. He said that "this government will not add to the cost of government services for the people of Bermuda. So, for the first time in 24 years, I am happy to let the people of Bermuda know that the Government will not be asking you to pay more to license your car". Immigration fees, however, will go up by 5 per cent, although international company fees will not increase, in order to maintain the island's competitiveness. Operating expenditure is expected to be $935.6 million in the new financial year, an increase of $5.7 million, or 0.6 per cent, over the previous year's estimate. Capital expenditure — the cost of bricks and mortar investment — is expected to be $85 million in 2020-21, up $20.3 million from the estimate for the last financial year. Mr Dickinson said that the most significant item was the $3.2 million cost of the renovation of Sessions House and the relocation of the courts. Other major building upgrades are expected to cost $3.1 million, while $3 million will be spent sprucing up schools. Roadworks over the year are expected to account for $2.8 million. Mr Dickinson said: "While most of the planned investment is related to construction projects, there is a capital acquisition provision of $24.9 million, which includes IT developments across government ($9.1 million), new public buses ($4.1 million), and ferries ($2 million) and other vehicles to support public-service delivery."

A co-operative fishery was pledged $1.5 million towards its setting up costs. The cash — spread over two years — will be used to create a fishing industry base at Southside, St David's. The project, to be managed by the Bermuda Economic Development Corporation, was part of finance minister Curtis Dickinson's "largest capital spending plan in a decade". John Barnes, a former director for the Department of Agriculture and Fisheries, and a fisherman, said he saw "nothing wrong" with the proposal. However, he added: "This is nothing new, either." Mr Barnes said the Government had ran the Sargassum Project Fisheries Centre on the former United States base at Morgan's Point between 1979 and 1991. Mr Barnes added: "It worked well for a while. There was a freezer room and they made shaved ice — the best thing that came out of it was the use of ice, which improved the quality of the fish a lot." The business folded after the Government ended funding. Mr Barnes said he doubted a co-operative model, where staff share ownership and the profits, could work in the fishing industry. He added: "Fishing is very much every man for himself — everyone's watching what the other one is doing. Fishermen don't co-operate in that sense. A lot of people have tried." He said Southside might also have a problem attracting fishermen from other parts of the island. He added: "The Sargasso Project at the West End was something you could get to relatively easy. But you would still not see people from St George's up there." Mr Barnes said the Government had promoted longline fishing for high-value catches such as bluefin tuna to boost the industry, but "there are still only one or two people doing it". A proposal for a commercial fishing base at Southside was made in 2009 under what was then the Department of Environmental Protection, at Ship's Wharf, also known as Marginal Wharf, but it never materialized.

Young people who get too old for the island's care system could soon be supported by a halfway house to help them deal with the move into adulthood. Curtis Dickinson, the Minister of Finance, told MPs: "In the 2020-21 year, a transitional living regime for children who are too old for the care of child and family services will be established. At the age of 18, children in care, most of whom have spent the majority of their childhood receiving services from the department, shift from being dependent on support from the department to depending on themselves. Many are not ready for the transition to adulthood." The news came as he announced that an extra $750,000 will be given to programmes in the Department of Child and Family Services as part of a $1.06 million increase in legal affairs ministry's budget. Mr Dickinson said residential and community-based programmes would be offered at the new centre. He explained: "The residential programme will ensure housing stability, while the community-based programme will provide case management support, guidance, and connection to educational, vocational, mental health services and life skills coaching. It is essential to ensure that the needs of these children are addressed to improve the quality of their lives and afford them the opportunity to be successful contributing members of our community." Concerns have been raised in recent years about a lack of aftercare for young people who grow out of the child protection system. Last December, The Royal Gazette reported that a 24-year-old man was struggling to adapt to adult life after being in the care of DCFS, including at treatment centres overseas, as part of its Who Cares? series. A woman who looked after the young man's welfare said that he was "having a hard, hard time because we don't have a place for transitional living". Gina Spence, a community activist, explained last April that former foster children were often at risk of becoming homeless. She said at the time: "A lot of young adults actually find themselves parentless and homeless after they age out of the system. A lot of young men in particular just go from house to house where they're just staying with a friend or someone's letting them sleep in their basement or the cellar." David Burt, the Premier, planned to tell the House of Assembly last November that the next Budget would include funding support for "a repurposed group home for those of our citizens who have aged out of the Department of Child and Family Services system and who need a managed, residential programme to thrive in Bermuda". However, he was unable to deliver the whole statement — called "Throne Speech 2018 and Beyond" — because he was ordered by Dennis Lister, the Speaker, to stop reading. The Inter Agency Committee for Children and Families, a group of social services organisation, yesterday welcomed the proposed funding boost. A committee statement said: "DCFS is tasked with the vital role of safeguarding the children in our community. That responsibility requires adequate resources to ensure service providers can meet the needs of their clients. This increase in budget demonstrates a welcomed acknowledgement by the Government of the importance of increased resources to support our service providers in critical areas." Mr Dickinson said yesterday that the Ministry of Legal Affairs would receive $50.1 million in 2020-21, an increase of 2 per cent on this financial year. He added that "a portion will be allocated to the Psycho-educational Programme, which has been underfunded for several years". Mr Dickinson explained: "The programme provides children and youth with protection, care and nurturance by licensed overseas therapeutic facilities. It was developed to focus on children who could not be effectively treated in Bermuda or those who had exhausted all available local therapeutic treatment services." The Gazette's Who Cares? series reported that governments on both sides of the political divide spent more than $33 million over the past ten years to send hundreds of children to overseas institutions. Only a fraction of the youngsters had independent legal representation before they were sent away. Mr Dickinson added that part of the $137.6 million budget for education would be used for "the provision of key wraparound services needed for students who exhibit severe behaviours in public schools" and who needed "consistent, daily intervention and support". Mr Dickinson added: "Accordingly, two support centres will be introduced in the public school system for the primary school level and the middle/senior school level at a cost of roughly $520,000. Full-time professionals that include education therapists and school counselors will be hired."

The One Bermuda Alliance Senate leader tipped as the party's rising star has quit to pursue new opportunities abroad, it was revealed yesterday. Nick Kempe, who is also shadow finance minister, will stand down and move to Spain. Mr Kempe said: "As a result of an opportunity overseas, I will no longer be able to directly lend my energy, work and thoughts to political public service." He added: "Since becoming politically active in 2011, I have served Bermuda in various capacities from parish councils and government boards as well as the One Bermuda Alliance from caucus chair through to senator." Mr Kempe said: "I was not able to perform any of these roles alone. Accordingly, I would like to thank all those who advised me and gave their time or financial support during election campaigns and other endeavours. I would also like to thank all those who welcomed me into their homes and shared their perspectives, hopes and fears about Bermuda." Mr Kempe, the former president of family shipping firm Bermuda Forwarders, thanked OBA leader Craig Cannonier for "bringing me back into the OBA fold and showing so much confidence in me". The OBA said Mr Kempe would be replaced by Marcus Jones as Senate leader and Jarion Richardson, the head of regulatory and compliance firm Certainty, would join the Senate team. Patricia Gordon-Pamplin, who sits in the House of Assembly, will be the new shadow finance minister. Mr Kempe said: "I would like to see Bermuda prosper in a way that benefits all through the empowerment of those that need a hand up as opposed to tearing down those deemed as enemies. I would like to see a more tolerant Bermuda of those that look, think or love differently. I would like to see a political environment that is more welcoming and collaborative, where not only those immune to bullying can thrive. Marcus will do a great job in the leading the Senate and Mr Richardson is an excellent appointment." Mr Kempe went to high school and university in Spain and is a fluent Spanish speaker. OBA leader Craig Cannonier said: "Nick has been an extraordinary servant to both the OBA and the people of Bermuda and, as Senate Leader for the OBA, he has been a consistent thorn in the side of the Government. I hope that this is more a case of 'au revoir' than goodbye. There will always be a place for Nick Kempe within the OBA leadership team. However, we now look to the future and I have every confidence that Marcus will continue to hold this Government's feet to the fire in the Senate. I am also delighted to welcome Mr Richardson to the OBA family. With Dwayne Robinson, we have a fine Senate team." Mr Richardson is a former police officer, who served in the intelligence department. He also served in the Royal Bermuda Regiment, including overseas attachments with the British Army. Mr Richardson later worked at law firm Appleby and the Bermuda Monetary Authority. He started Certainty in 2016. Mr Richardson said: "The country is contending with an oversized debt, crippling healthcare costs, cost-of-living and a failed immigration policy. Multiply that with an as-yet unresolved racial heritage and crumbling social institutions. In the future, my daughters will ask what role I played in the hard decisions to be made in the present. I don't have an answer yet, so I've joined the Senate to make one."

The Bermuda Tourism Authority was "ready to learn more details" of government intentions on its future, the body's chief executive said yesterday. Kevin Dallas was speaking after the Budget Statement was delivered in the House of Assembly by Curtis Dickinson, the finance minister, where he said the Government would "restructure the BTA to focus more directly on its sales and marketing role". Mr Dallas said: "We stand ready to learn more details of the Government's intentions for the BTA related to the finance minister's Budget Statement today. The BTA team is proud of the collaborative success we've achieved with our community as a public-private authority and our record of achievement for Bermuda's tourism industry. That includes record-breaking numbers for total vacationers for three years in a row, a 26 per cent increase in leisure air arrivals since our inception in 2014, and the second-highest number of leisure air arrivals in 2019 since 2006. The BTA has achieved a balanced budget and an unqualified audit from the Auditor-General for each year of our existence, and has set the bar for transparency. Our stakeholders are engaged, more Bermudian entrepreneurs are receiving the support to succeed, visitor services and experiences have been enhanced, and investment in Bermuda's hotels and tourism product is on the rise. We have made clear the short-term challenges, including airlift and inventory, but we remain positive our island's tourism industry is moving strategically forward." Mr Dickinson said the 2020-21 financial year grant of $22.5 million to the BTA had been maintained at the same level as the previous year. However, he warned "the pending restructuring of the BTA may cause some of this grant to be redirected as a result of the restructuring". Mr Dickinson told MPs that Bermuda must "devise and introduce a slate of annual events that drives visitors to Bermuda and better reflects our claim to be a luxury destination". He added that the country also had to "renew the efforts of air service development to expand airlift capacity from key markets". A former non-executive director of the BTA denied yesterday that the organisation needed tinkering with. Peter Everson, who served two terms from 2014 until he left last December, said the BTA had "achieved phenomenal results harnessing the energy of Bermuda stakeholders and the almost wholly Bermudian staff". Mr Everson added: "It has planted the seeds for future growth while highlighting the impediments. It is data-driven and exclusively focused on driving tourism in Bermuda for the long-term benefit of all Bermudians." Mr Everson highlighted a 40 per cent increase in hotel gross receipts between 2014 and 2018 and said hotel occupancy had risen "from 52.6 per cent in 2015 to 63.7 per cent in 2018, and declined to 61 per cent in 2019". He added that 2019 was the "third-best year for leisure arrivals since 2002", and that the 6 per cent drop last year compared to 2018 was due to a decline in air service capacity from New York and Boston, Bermuda's two largest markets, as well as problems over investment at the Fairmont Southampton hotel. Mr Everson said: "The Fairmont Southampton ... is the sole location for substantial group business. The hotel had been for sale for some years and the previous owners failed to make the investments in maintaining its competitive edge and, as each year went by, it became harder and harder to secure group business. These headwinds were well-flagged within the industry. The combination of these factors makes the 2019 outcome very credible. The BTA knew of these problems and drove increased cruise arrivals to make up for this hit on our economy. They succeeded — overall tourist spending increased by $13 million." Mr Everson said that, rather than a restructure at the BTA, the Government should concentrate on the provision of alternative transport methods for the island's visitors. He added: "The No 1 issue for visitors is transportation and this is entirely under government control. They are a monopoly provider of bus and ferry services. They regulate taxis, bike and car rentals. Our visitors cry out for alternatives but the Government has been a staunch defender of the status quo." Mr Everson agreed that Bermuda needed a renewed push to boost air service to the island. He said: "The former Department of Tourism stopped doing this prior to 2013. The BTA asked for this important task to be devolved to them, but were unable to persuade relevant ministers until recently." Mr Everson added: "Now, a seasoned international consulting practice has been engaged by the BTA and the airport authority. However, air service development has a long lead time. An added headwind is that many of our North American airline partners are currently struggling with fleet management due to the grounding of the Boeing 737 Max aircraft." Mr Everson said Bermuda's tourism industry this year would "continue to be impacted by the reduced airlift from the USA. The Fairmont Southampton will close at some point for renovation. When that happens, there will be a significant impact because it represents 25 per cent of our hotel capacity."

Police are to get their smallest budget for nine years after a $4 million cut yesterday. Figures released as part of the Budget Statement showed that the amount allocated to the island's law enforcers for 2020-21 was $61.8 million. The original and revised figure for the 2019-20 fiscal year was $65.8 million. Sources said that senior members of the police service were stunned by the reduction. The news came after Ben Smith, the shadow national security minister, raised fears about a $4 million "slash" to the BPS budget last week. He said yesterday: "It gives me no joy to say I was correct, as I think the police budget should have been protected — if not increased. While no frontline posts are to go, there are other issues that need addressing, which could greatly affect frontline policing. Officers I have spoken to say they are being increasingly tied up in administration and court appearances. Despite that, they are still working hard to catch the criminals, but I fear they are being stretched and risk suffering burn out." Mr Smith, a One Bermuda Alliance MP, added: "Cutting money will not help with the administration burden, so either solutions are found for that issue or extra money is made available to allow the addition of more officers." Curtis Dickinson, the Minister of Finance, told the House of Assembly: "The Ministry of National Security has been provided with a budget of $134.8 million, the same as last year." He added: "The Ministry of National Security has embarked on a reallocation initiative within the ministry to better align funding with strategic and operational priorities. This has been achieved by reallocating funds from the Bermuda Police Service, while still fully maintaining frontline police levels and capabilities at current levels. In particular, the department will benefit from more than $1 million in savings as a result of lower costs for its public safety radios." Budget books showed that current account expenditure estimates for police in the years from 2012-13 to 2018-19 ranged between $64.4 million and $71 million. The Bermuda Police Service declined to comment.

The newly appointed shadow finance minister highlighted the Government had delivered a Budget deficit after it promised a surplus. Patricia Gordon-Pamplin also said she was concerned by a plan to increase capital spending by $20 million while the island's debt continued to grow. Ms Gordon-Pamplin added that a claim by Curtis Dickinson, the finance minister, that the Civil Service had shrunk over the past few years was wrong and claimed numbers were forecast to increase to more than 5,000. Ms Gordon-Pamplin, who returned as the One Bermuda Alliance's finance spokeswoman yesterday after the resignation of Nick Kempe, said: "They boasted loudly about a projected $7 million surplus, but somehow oversaw a $14 million deficit. The OBA has no problem on spending on capital projects, but we do not think the money should be borrowed unless there are returns that justify the borrowing. Instead of reining in capital spending to help balance the Budget, they actually overspent." Ms Gordon-Pamplin also singled out a $20 million increase in spending on professional services. She said: "There were opportunities to balance the budget, but they were ignored." She was speaking after Mr Dickinson said that the number of people on the Government payroll had dropped from 4,470 in December 2016 to 4,446 in December 2019. Ms Gordon-Pamplin argued the number of civil servants had increased and highlighted the number of "full-time equivalent employees" listed in the Budget book for 2020-21. She said: "In 2016-17, the actual number of government employees was 4,707; 2017-18 it was 4,764; for 2018-19 the number is 4,806; for 2019-20 it is 4,942 and for 2020-21 they are forecasting 5,076 employees." Mr Dickinson did not respond to a request for comment yesterday on the difference in the numbers in the Budget Statement and the Budget book. Ms Gordon-Pamplin said that the Budget had failed to take measures to resuscitate the economy and that there were no plans to help the struggling retail sector. The Paget West MP added: "The minister blames retail for being antiquated and tells them to modernise, but Government itself has not modernized and simply hires more people to try and solve problems. People are becoming angry — people wanted to hear a Budget that gave them hope, that would stimulate the economy and create jobs."

The government plan to boost foreign investment by turning the 60:40 rule designed to guarantee Bermudian control of island companies on its head is doomed to failure, a former Premier predicted yesterday. Curtis Dickinson, the finance minister, said in his Budget speech that overseas interests would be allowed to control up to 60 per cent of companies that operate on the island under proposed new legislation — but that boards of directors would still have to be 60 per cent Bermudian. However, Sir John Swan, a businessman and the country's longest-serving premier, said: "Directors run the company. If I put in 60 per cent of the capital, and Bermuda needs capital, I should be able to say who represents me on the board. Sixty per cent of Bermudians will control the 60 per cent capital of the investor. It's giving something on one hand and taking it back with the other." Sir John added: "We say 'Bermuda is open for business'. We want people to come here and invest their money. But we are saying 'give us your money, we will let you have four directors'. But the other six directors will decide the policy of the company." Companies that do business in Bermuda, with some exceptions are at present subject to the 60:40 rule, which requires that at least 60 per cent of a company's shares are owned by Bermudians. Sir John was speaking after Mr Dickinson told the House of Assembly: "In this Budget session, we will introduce a Bill that will reduce the required ownership of a local company from 60 per cent Bermudian to 40 per cent Bermudian, while maintaining the requirement for the board of directors to be at least 60 per cent Bermudian." Sir John said it appeared that the Government was trying to appease two groups with opposing viewpoints. He added: "I have a mindset problem with it. We have got to stop talking out of both sides of our mouth. Sir John asked: "Where else in the world does this exist? I don't know of anywhere in the world that it does. It's an anachronism." He warned: "The financial position we are in makes it harder to get capital and this won't change it very much."

The Bermuda Chamber of Commerce said the proposal to flip the 60:40 rule that guaranteed majority Bermudian ownership of companies to 40:60 "requires more examination". Curtis Dickinson, the Minister of Finance, said in his Budget speech yesterday that the Government intended to make the change, but that companies' boards of directors would still need to be at least 60 per cent Bermudian. Kendaree Burgess, the chamber's chief executive, said: "The chamber would support a more structured relaxation of the rule as it applied to specific industries." Ms Burgess backed a number of points in Mr Dickinson's speech, including the simplification of duty deferment for retailers, the creation of a green energy fund and a focus on solar energy and sustainability and the creation of an economic diversification department. The chamber also supported the creation of a competent person register for planning works and a crackdown on those who had outstanding taxes such as payroll taxes and stamp duty. Ms Burgess said: "We also liked the potential factoring of the debts owed and changes to payroll tax bands to stimulate hiring by small to medium-sized businesses." Ms Burgess added that several of the proposals in the Budget speech tied into the chamber's diversification report by Executive Master of Business Administration students from Cornell University in the US and Queens University in Canada. She said: "Other positives were the future efforts to stimulate the real estate market. Overall the chamber is pleased with the direction the minister is going in and we applaud his efforts to be more collaborative." Ms Burgess added: "We still would like continued efforts to lower the overall cost of Government so the business community can be assured that taxes will not be increased in the future." She thanked the finance minister for his willingness to consult and for the Pre-Budget Report. Ms Burgess said: "The chamber has taken advantage of this opportunity to discuss and provide information to the ministry regarding the consequences of these proposals to enable more informed decision-making," she said. The consultation that resulted in no new corporate services taxes and the managed service tax idea being discarded is also positive. Overall, the chamber is pleased with the direction the minister is going in."

February 21

Chief Justice Narinder Hargun has granted a plaintiffs' application for specific discovery, ordering that a Bermuda-based life insurer provide documents as part of a civil case involving hundreds of millions of dollars. Mr Hargun ruled that a current officer of Credit Suisse Life (Bermuda) Ltd must, by February 25, file and serve an affidavit verifying the discovery of documents by the defendant. The affidavit must confirm that a range of documents in the possession custody and power of CS Life have been searched for and discovered, as well as confirm that the defendant has requested documents from the bank, Credit Suisse AG, which the defendants assert managed the assets at issue in the proceedings. The court heard expert evidence regarding whether the defendant is entitled to obtain documents under Article 400 of the Swiss Code of Obligations. It found that, subject only to the issue of relevance, that the defendant has the power to call the bank to provide, and the bank has an obligation to provide, all documents within the categories set out in the court order. The plaintiffs' claim against CS Life is for losses suffered by two unit-linked life insurance policies. The plaintiffs are a mix of policyholders and ultimate beneficiaries of the proceeds of the policies. The plaintiffs allege that they entrusted $755 million to CS Life by way of lump-sum insurance premiums. The policy assets were invested in accounts with bank Credit Suisse AG, but in 2015 the plaintiffs discovered losses to the policy assets that they allege are in the region of $400 million. The ruling follows a two-day hearing held on January 21 and 22.Patrice Lescaudron, formerly a credit adviser at the bank, was sentenced to five years imprisonment by a Geneva court in February 2018. The court found that he was guilty of serious fraud and forgery in his handling of former clients, including former Georgia Prime Minister Bidzina Ivanishvili and Russian oligarch Vitaly Malkin. The Swiss court said that Mr Lescaudron, 54 at the time of sentencing, had made a personal gain of some $30 million.

Thomas Gallagher has been elected chairman of the council (board of directors) of the Bermuda Stock Exchange. Mr Gallagher succeeds outgoing chairman David Brown, who will remain on the council as deputy chairman, replacing Jeff Conyers. The new chairman is also chairman and chief executive officer of Miami International Holdings Inc, which last year acquired a majority interest in the BSX. Mr Brown, the outgoing chairman, said: "Tom brings a wealth of knowledge to the team and I look forward to continuing as deputy chair and working with Tom, the board and the excellent staff at the BSX to continue to expand our offerings both in Bermuda and for issuers around the world. I would also like to thank Jeff Conyers for his invaluable service on the BSX board." Greg Wojciechowski, president and chief executive officer of the BSX, said: "We are pleased to welcome Tom as the new chairman of the council. His expertise in the exchange sector will be invaluable to the BSX, providing the leadership necessary to implement our long-term growth strategy and vision." He added: "The BSX management team is very excited to be part of the next chapter in the BSX's development as we work with MIAX to bring new opportunities to the BSX and continue our efforts to develop Bermuda's domestic capital market." Mr Gallagher said: "It is a privilege to be elected by the council as the incoming chairman. On behalf of the council, I would like to thank David Brown and Jeff Conyers for their service and contributions over the past 20-plus years as chairman and deputy chairman, respectively. Through their guidance, the BSX is in a position to take full advantage of opportunities such as the Bermuda Government's recently enacted Digital Asset Business Act, or Daba, which will enable us to move into new products and asset classes in the digital asset space." David Burt, the Premier, said: "The MIAX Exchange Group has deep-rooted experience in developing, operating and trading on exchanges. Their investment in the BSX and specific interest in utilizing opportunities provided by Bermuda's Digital Asset Business Act is a testament to Bermuda's fintech efforts. The BSX is well placed to provide a critical part of the infrastructure necessary to support the development of the industry. MIH's selection of Bermuda for their investment demonstrates that Bermuda continues to be a business-friendly jurisdiction with a stellar reputation. It also showcases the interest that exists in the quality regulation and structures we have put in place to accommodate growth in the digitisation of financial assets. The Bermuda Government welcomes the BSX and MIH taking advantage of this innovative fintech regulatory framework and looks forward to the BSX advancing its offerings into the new era of digital assets." Mr Wojciechowski, who will continue to serve as president and chief executive officer of BSX, has also been appointed president of MIAX Global, LLC. MIAX Global focuses on MIH's merger, acquisition and joint venture activities as well as the company's trading, technology and other projects based outside of North America, initially focusing on Europe and to expand into Latin America, the Middle East and Africa. Mr Gallagher said: "I look forward to working with the other council members and management and we intend to initially focus on growing BSX's existing debt and insurance-linked securities listings by offering a competitive exchange venue and enhancing BSX sales and marketing efforts. We are also actively pursuing new opportunities to bring innovative products to the BSX and further exploring synergies with MIH now that its acquisition of a controlling interest in the BSX has been finalised." Barbara Comly, executive vice-president and general counsel of MIH, said: "Both MIH and the BSX look forward to jointly working with the Bermuda Monetary Authority's executive chair Jeremy Cox, deputy chief executive officer Craig Swan, and the rest of the BMA on a variety of new projects."

The loss of TN Tatem Middle School is "like a death", a former teacher said yesterday. The teacher, who asked not to be named, said that current and former teachers were "heartbroken" by the decision to permanently close the Warwick public school. She said: "There have been teachers who cried. It's a sad, sad time. We love our school. It is an amazing school." The teacher, who said that there was a "legacy" that surrounded TN Tatem, continued: "It is a huge Warwick icon. There's now a huge hole in Warwick. There's a huge part of Warwick Parish missing now." Diallo Rabain, the education minister, announced yesterday that the school had been permanently closed. The teacher said that turnout for consultation meetings was low because involved parties believed the decision to permanently close the school was a foregone conclusion. They added: "It was them just going through the motions. It was just a façade." Mr Rabain insisted at a press conference yesterday that the decision was not a foregone conclusion. Mr Rabain explained: "We committed to a consultation. The decision could have gone either way." On the plan to accommodate all public middle school pupils in four middle schools, the teacher said: "It's not in the best interest of our children to have 25 students in a classroom. It is not best practice." The Bermuda Union of Teachers did not respond to a request for comment by press time yesterday.

TN Tatem Middle School has been permanently closed. Diallo Rabain, the education minister, said all of the island's public middle school students will now be accommodated in four middle schools. Mr Rabain held talks with staff from the Warwick public school and middle school principals in separate meetings at CedarBridge Academy on Wednesday. He said that a meeting with TN Tatem parents was cancelled "due to lack of attendance". The minister told a press conference: "The decision is being communicated to them today in writing. They will also be invited to send any questions about the decision to the ministry." He said the four remaining schools could cope with the move because of a decrease of enrolment in the public school system, meaning staffing levels and physical space would be adequate. However, a former TN Tatem teacher said that it was not "in the best interest of our children to have 25 students in a classroom". Mr Rabain was also guarded on whether more public schools would be closed in the future. He said that the closure decision came after a "difficult process for many in our community, including students, staff, parents and alumni". Mr Rabain said that a total of 25 people had turned up for five consultation meetings held between November 8 and December 20, last year. The ministry received 53 responses on a 29-page consultation document released last November, which said that a temporary closure had shown middle school pupils could be accommodated in the other four middle schools. It added: "Enrolment at the time of the temporary closure, as well as the continued system-wide decrease in enrolment, indicate that TN Tatem Middle School is no longer required to serve as a middle school." A decision on the school had been expected by January 29, but was delayed by a grievance last month. The minister explained: "I decided to delay making a decision on TN Tatem until I was able to consider the points in the grievance that were specific to the consultation. This helped to ensure that the consultation process was fair, and that any decision taken would be in the best interest of the Bermuda public school system." Mr Rabain said that the ministry and education department would develop a "detailed implementation plan", that focused on enrolment of current Primary 6 pupils, reinvestment of resources, transition and integration of pupils and staff, transportation, and "honouring the Warwick community and history". He added: "The department will engage first with principals in order to develop the implementation plan. However, there will be opportunities for input from other critical stakeholders in the coming weeks. Once the implementation plan is finalised, it will be made public and regular progress updates will be given." Mr Rabain said that the school building would now fall under the Ministry of Public Works. He added: "They will be the ones to decide what happens." Lieutenant-Colonel David Burch, the Minister of Public Works, said earlier that proposals included a boxing ring, a carpentry shop, after-school programme and a cookery and baking kitchen for budding entrepreneurs. Albert Wilson, who served as the president of the school's Parent Teacher Student Association until last year, said that he hoped the building would be used for the benefit of children in the community, going forward. Mould concerns forced pupils and staff to be relocated to Clearwater Middle School, in St David's, for several weeks beginning in December 2016. The school was closed again over mould problems last April. Mr Rabain said in May that pupils would not return to the school after their summer break. He said at the time that work to tackle the mould and other issues would take at least ten months to complete and cost $3 million. An online petition to block the permanent shutdown of the school, launched on website Change.org, was signed by more than 150 people. The school, originally called Warwick Secondary School, first opened its doors in 1967, at Warwick Camp, with 120 pupils. It moved to its current location, on marshland at the foot of Pearman's Hill, one year later. It was renamed and reorganized as Spice Valley Middle School in 1997, and renamed TN Tatem Middle School in 2006, for the school's founding principal Thomas Neville Tatem. Lucille Parker-Swan, Mr Tatem's daughter, said yesterday that seeing her father's name on the building had always given her a "warm feeling". She said that her father had been honoured when the school was renamed for him, but he was motivated by his work as an educator, rather than accolades. Ms Parker-Swan said that her father would "100 per cent" back changes to public education that benefited pupils. Cole Simons, the shadow education minister, backed the decision to permanently close the school. He said: "It was clearly a sick building and the safety and health of staff and students should be paramount."

A dramatic moment in Bermuda's history in which a group of enslaved ship passengers won their freedom is up on display at the Bermuda National Library. The exhibit commemorates a 19th-century court case after the American ship Enterprise reached Bermuda in February 1835, after a storm threw her off her designated journey between Alexandria, Virginia and Charleston, South Carolina. Aboard the vessel were 78 enslaved people, many of them children, who were freed by a Bermuda court in a precedent-setting ruling, because slavery had been abolished on the island seven months earlier. Scores of Bermudians can trace their heritage to the milestone 185 years ago. The free exhibit, produced by the Department of Libraries and Archives and the Bermuda Tourism Authority, uses artefacts and multimedia to tell the story. Glen Jones, the BTA's chief experience officer, said the exhibit highlighted "legendary" Bermudian hospitality alongside the legacy of the island's legal system, and showed American visitors another cultural link with the island. He added: "This milestone anniversary also overlaps perfectly with Black History Month in the United States. Since most of our visitors come from the US, we're glad to have this new and relevant cultural tourism experience and we appreciate the Government's collaboration." The limited-time exhibit is also being promoted from the BTA's Hamilton Visitor Services Centre. Inside the one-room exhibit, a ten-minute excerpt from Bermudian filmmaker Lucinda Spurling's The Lion and the Mouse documentary explains the story of Enterprise, including how the ship came to land in Bermuda and what local Friendly Societies did to win the freedom of enslaved passengers. Artefacts from the Bermuda Archives include documents from both the Enterprise and the court case that ultimately set free those in bondage. An enlarged display of the 1835 Royal Gazette coverage of the Enterprise and a photograph of Chesley Trott's sculpture "We Arrive" are part of the exhibit. In addition, a popular Saturday bus tour of black heritage sites recommends the exhibit to customers when the excursion ends a block away from the library. Students from CedarBridge Academy were among the first to experience the display. The Enterprise Exhibit is open at the library, on Queen Street, Monday through Saturday until March 31.

Brides and others seeking dresses for the upcoming season have been warned to expect delays on future orders due to factory closures in China related to the coronavirus. René Hill, owner of Rene Hill Originals, said brides, bridesmaids and graduating students should order their dresses soon if their wedding or formal event is scheduled for any time this year. Ms Hill said: "Our suppliers have taken several approaches to the problem. Some have stopped taking rush orders and have extended delivery times from four months to six months. Another one has stopped taking future orders as they cannot guarantee delivery times. Basically, you have to order from what is currently in stock. The general consensus is that if the item is not in stock, we should expect delays in delivery." The delays are impacting all product lines carried by the company, including wedding gowns, bridesmaids' dresses, prom gowns, evening wear, bridal accessories, shoes and children's formalwear, she said. Typically, Ms Hill said, a bride should order a wedding gown four to six months in advance to allow time for the gown to be manufactured and altered to fit her body. "Bridesmaids' dresses will be the biggest challenge as brides tend to want very specific colours and styles," Ms Hill says. "Then there is the issue of sizes." Though all dresses are not manufactured in China, Ms Hill said the lace, fabrics or other integral components may have a Chinese connection, adding that the virus is affecting the fashion industry supply chain globally and causing major uncertainty in the industry.

February 20

Cuts could be made to the price of prescription drugs if the Government worked with other countries to negotiate better rates, the health watchdog's chief executive said yesterday. Dr. Ricky Brathwaite, head of the Bermuda Health Council, explained that the organisation was looking at how to save money on drug procurement. Dr Brathwaite said: "The global market is pretty volatile when it comes to prescription drugs, especially if you don't have leverage. One of the things that the Pan American Health Organisation always says is that countries by themselves will never get the best prices for drugs … they say the best way to get good prices for drugs, is to partner with other countries and purchase with them. Not only do we not partner with other countries in purchasing, but even within Bermuda, we have individual pharmacies purchasing, or we have a small pharmacy group purchasing, or we have BGA. So we're never going to get, from a volume standpoint, the best prices for drugs unless we do it cooperatively." Dr Brathwaite added that raised the question of whether the Government needed to "step in to help in the procurement process to negotiate from a country to country standpoint, instead of a private business to country standpoint. It doesn't happen currently, but it's something that we do recommend — that the Government does get a little more involved in the procurement of drugs. People may say it's 'more government involvement', but the reality is that a government ... is always going to get more leeway in terms of negotiation than a private business, especially when it comes to these kinds of big things. For example, in the eastern Caribbean there must be eight, nine or ten countries that work together in purchasing and they've achieved 20 per cent savings in their drugs." Dr Brathwaite said that Bermuda was "totally dependent on the global market for drugs". He explained that unless there were strong relationships or negotiating arrangements with pharmaceutical companies, buyers were prone to price hikes. Dr Brathwaite said: "The Pan American Health Organisation (PAHO) does bulk purchasing for multiple countries, on some drugs. There is huge benefit to co-operative procurement. We haven't even touched the surface of our ability to effect and impact our drug prices, in a positive way, by doing that. We're spending a lot of money on prescription drugs and we're expecting to spend a lot more money on prescription drugs, not only as the market for prescription drugs becomes more modern and they offer more drugs for more things, but as our population ages. Since we haven't started in the best place when it comes to chronic disease and it takes a while for a population to get healthier, we anticipate that the need for prescription drugs is going to increase." The Paho explained on its website that its Strategic Fund was set up in 2000 "to facilitate the acquisition of strategic public health supplies" for its member states. The website added: "Through technical support in procurement, the fund promotes the continuous availability of quality strategic supplies at low cost." It highlighted that 33 countries in Latin America and the Caribbean had signed agreements with Paho by June 2018 to use the fund. Bermuda was included on its list. Dr Brathwaite said that education was needed to make people aware of the importance of taking medication as prescribed. "When you don't take your drugs, even if you miss a day, the outcome that the drug is supposed to provide gets impacted and that leads to all kinds of other complications." The health economics expert added: "We have to get people healthier in general so that they don't need prescription drugs in the first place." He said that drugs procurement was among several areas of law that the health council hoped to see updated in the coming year. Other areas included regulations about what information must be included in health insurance claims and legislation that related to artificial limbs. Mark Selley, the Bermuda Healthcare Advocacy Group chairman, said he heard about proposals for the island to work collaboratively in the procurement of prescription drugs about two years ago from the former BHeC chief executive Tawanna Wedderburn. He added: "I support it 100 per cent, I just need them to get on with it. It would be a huge advantage to patients. Everybody will save. People like me who need medication for life — it's a huge benefit in saving. So many are taking shortcuts with their meds to save, instead of taking every day, they're taking every other day and trying to stretch them out, not understanding the full ramifications of what that means." The then One Bermuda Alliance administration's 2015 Throne Speech said that the Government would run a pilot programme to increase access to key drugs, in efforts to help people who could not afford the medication they need to treat chronic conditions. The Throne Speech said: "The programme is based on joining the Pan American Health Organisation's Strategic Fund to procure selected drugs for Government programmes at favourable rates." A spokeswoman for the Ministry of Health said that the ministry had joined the fund, which was used by the Bermuda Hospitals Board to obtain medicines. She added: "The Minister of Health is conscious of the difficulties many people in our community are having, as it relates to the high cost of healthcare, and the purchase of prescription drugs is one part of that high expense. For this reason, the health council is working on initiatives to make medications more affordable, with the ministry's full support."

Inflation averaged 1 per cent last year — the lowest annual average rate in the increase in the cost of living in more than a decade. The revelation came in the Consumer Price Index, released by the Department of Statistics today, which showed that the December inflation rate fell to 0.5 per cent, down 0.4 of a percentage point from November. The health and personal care sector was the largest contributor to the year-over-year change, increasing 4.1 per cent, driven by the higher cost of health insurance premiums. Food prices rose 2.6 per cent year over year, while tobacco and liquor prices were up 3.7 per cent. The CPI's all-items index stood at 105.4 in December. This means that the basket of goods and services that cost $100 in April 2015 now costs $105.40. The month-to-month analysis showed that prices of many goods and services fell between November and December last year. Fuel and power prices fell 1.5 per cent, as the fuel adjustment clause fell 4.5 per cent in December. Transport and foreign travel prices dipped 2.8 per cent, driven by a 10.7 per cent dip in airfares, a 3.7 per cent fall in overseas hotels, while overseas car rentals fell were down 1.7 per cent. Food prices fell 0.1 per cent from November, with cookies (down 11.3 per cent), flour (down 3.4 per cent) and mayonnaise (down 3.1 per cent), some of the items to see price declines. Rent prices remained static, after three successive monthly falls.

Three entrepreneurs who met at Ignite Bermuda have launched an innovative on-demand grocery business that promises to reduce food costs. Mandela Caesar and Dwain Smith of ICSS Bermuda have teamed up with Colin Rego of food delivery business Sargasso Sea, to launch Pantry Box, which offers a range of boxed grocery packages at prices they say are 10 to 40 per cent lower than what is charged by grocery stores. Grocery orders will be delivered via Sargasso Sea's existing crew of independent contractor delivery agents. Pantry Box was announced yesterday in the Ignite hub on Wesley Street, Hamilton, and goes live today. The entrepreneurs say they recognise that the traditional grocery store model is an expensive proposition in a place as remote as Bermuda. By employing an on-demand model of taking grocery orders, importing the goods, and delivering them on arrival, they eliminate the need for warehouse space, or staff. "We have leveraged an existing infrastructure and distribution model, thereby lowering our costs and passing those savings on to the customer," Mr Caesar said. Mr Smith said the new service is a modified version of a model that has been operated by First Church of God in Pembroke for more than three years. "It was popular, so we thought it was time now to scale up and offer it to the entire community," congregant Mr Smith said. "We had an 'a-ha moment'." Added Mr Caesar: "We took the more popular boxes, and changed them to make them more appealing." Shoppers choose from eight "menu boxes", including "for the family", "yard bird special", "plant power", and "surf 'n' turf". Groceries are a mix of brands that are familiar to Bermuda consumers, such as Tyson, Purdue, Eggo and Brown 'N Serve, as well as some brands not normally available on-island. The 27lb family box includes salmon, turkey burgers, bacon, Eggo pancakes, mixed vegetables, broccoli, shrimp, New York strip steaks, luncheon meats, Breyer's ice cream, strawberries, and more. Prices for the boxes range from $45 to $155. "We like to think there is a little bit of something for everyone," Mr Caesar says. "But we are keen for feedback so that we can enhance our offering. We will do whatever it takes to meet demand." Customers may order via the Sargasso Sea app, which can be downloaded from The App Store or Google Play, or by calling 538-FOOD (3663) having reviewed the range of menu boxes at website sargassosea.app/en/list by clicking on "Groceries" and then "Pantry Box". Orders made by March 4 will be delivered on March 16. Orders received by March 1 will receive a 10 per cent discount. The frequency of the service will depend upon demand, Mr Caesar said. The business partners met during the first Ignite cohort in 2019. "Pantry Box was definitely sparked by the Ignite programme," Mr Caesar said. Mr Rego added: "We would never have met if not for Ignite." Added Sean Reel, executive director of Ignite: "You have got to innovate to solve problems, that is what entrepreneurs do."

Bermudian Quinton DeShield moved to Angola to start a business, but soon got distracted by a cause. Bothered by the piles of trash on the beaches outside Luanda, the capital city of the southern African nation, he decided to put "planet over profit". With the help of investors in England, he hired 15 Angolans and spent a day clearing the Praia Amélia shoreline. Many people out enjoying the beach on Luanda Day, a national holiday on January 25, joined in picking up trash and hauling bags away for disposal. "We were able to feed everyone and give them the equivalent of two or three times the average daily rate over here, which is $2 a day," said Mr DeShield, who moved to Luanda last month to set up GFox Soluções. Now helping Angola find investment and build its economy, he hopes to expand the business to Bermuda. "We filled up 260 black bags in five-and-a-half hours. We only got about 150 metres done, but we cleared a lot where the children were playing." The 42-year-old was working as a civil engineer in England until he decided to study actuarial science to further his business dream. He returned to the island in 2012 and joined BCM McAlpine to save money to fund his degree. Once back in university in England, he registered his company, but found it hard to get it off the ground in 2018; his belief is that people were unwilling to invest in new companies in the shadow of Brexit. In knocking on embassy doors however, he found a handful of African countries were open to his idea. Also helpful was that João Lourenço had been working hard to encourage foreign investment apart from Angola's main industries of oil and diamonds since becoming president in 2017. "I met the Angolan ambassador in London and he said, 'Go to Angola, that is the place to do business'," Mr DeShield said. "I came out in January 2019 and, within minutes of meeting government ministers, I thought this is a perfect place for British investment. The talent is here on the ground, it is just the management and the knowhow that is needed. My main role is to bring investment into the country. I look at Angola as the client. We want to train the local staff to international standards so that it is easy for British and European countries to come and do business here. I am one of the first British businesses to come under this new system outside of oil. As the UK looks to strike trade deals with a number of countries on the continent of Africa, and [because of] the positive influence the UK has in Angola in regards to removing the landmines to return the land to agriculture and mineral-based resources, we are now perfectly placed to work with investors on the ground to manage their investments minimising some of the risks." He started wondering how he could improve the beaches after a downpour at the start of the rainy season. It washed out key electrical equipment in the city and Mr DeShield spent more than 24 hours in the dark. "When it rains here, it really pours," he said. "I was surprised that the rain comes down so hard. When you go into the shanty towns, the roads are impassable; there is flooding through people's houses. The infrastructure isn't set up correctly, so it is not really taking the water away from the people, it is actually pushing it towards them." He believes the combination of poor drainage mixed with poor waste management is why the beaches are in the state they are in. According to Mr DeShield, those used by tourists and wealthy Angolans are kept pristine, but many near the city are covered in trash. "I wouldn't swim there," he said. "Being from Bermuda it's just too dirty. There is a lot of trash on the beach, but people are in there swimming all the time. They are used to it." The effort at Praia Amélia caught the attention of the local media. "We ended up going on national radio," said Mr DeShield, who is "slowly but surely" picking up Angola's official language, Portuguese. "We got to tell the Angolan people why we were doing the clean-up, promoting GFox and our project. We used all the funds we raised in the UK. Everyone enjoyed it and they are looking forward to finishing off the beach."

February 19

Bermuda has been removed from the European Union's "grey list" on tax matters and added to the "white list" of co-operative jurisdictions. EU finance ministers made the decision yesterday, while at the same time adding the island's offshore rival the Cayman Islands to its blacklist of countries deemed to be non-cooperative on tax matters. Panama, the Seychelles and Palau were also added to the blacklist. Turkey was given more time to avoid being listed, an EU document stated. Bermuda was on Annex II of the list, also referred to as the grey list, which covers jurisdictions with pending commitments, and which were given deadline extensions to pass the necessary reforms to deliver on their commitments. Bermuda and 15 other jurisdictions joined the white list, after they "managed to implement all the necessary reforms to comply with EU tax good governance principles ahead of the agreed deadline and are therefore removed from Annex II", the European Council's Economic and Financial Affairs Council said. In Bermuda's case, Ecofin was satisfied that the island had delivered on its last remaining economic substance commitment, dealing with EU concerns over collective investment vehicles. David Burt, the Premier, said: "The recognition of Bermuda as co-operative is welcome validation of the global blue-chip status to which we operate, described by some as the Bermuda Standard. This is a positive follow-on to the very strong ratings that Bermuda attained in the recent assessment of our regime to combat money laundering, terrorist financing and proliferation financing, which, based on all such assessments done globally to date, placed Bermuda as No 1 for overall technical compliance and No 7 in effectiveness. The Ecofin decision completes a journey for our island, placing us in pole position to maintain our global competitiveness as a service and finance centre, including in fintech, for our world-class client base and other stakeholders." The other 15 to be delisted were Antigua & Barbuda, Armenia, Bahamas, Barbados, Belize, British Virgin Islands, Cabo Verde, Cook Islands, Curaçao, Marshall Islands, Montenegro, Nauru, Niue, Saint Kitts & Nevis and Vietnam. Cayman was added to the blacklist because it "does not have appropriate measures in place relating to economic substance in the area of collective investment vehicles", Ecofin said. Alden McLaughlin, the Premier of the Cayman Islands, said the EU decision was "deeply disappointing", because it did not consider changes on funds rules already passed. But he conceded the overhaul was enacted a few days after an EU deadline had lapsed. Cayman, one of the world's largest hedge-fund centres, had agreed last year to address EU concerns over the economic substance of collective investment vehicles before the end of 2019. However, the necessary amendments to legislation were not passed until the end of last month. Mr McLaughlin added: "It appears that the listing stems from Cayman's legislation not being in force by February 4, which was the date of the EU's Code of Conduct Group meeting to advise the EU finance ministers, prior to the finance ministers' decision regarding the listing today." Bermuda had a two-month spell on the blacklist last year, after a mistake in its economic substance regulations was corrected too late to meet an EU deadline. Curtis Dickinson, the finance minister, said: "Today's announcement reflects the tremendous team effort between the Ministry of Finance, the Registrar of Companies, the Bermuda Monetary Authority, the Attorney-General's Chambers, and industry stakeholders. I would like to thank all stakeholders for their co-operation and support. We delivered on our commitment to implement all the necessary reforms to comply with EU tax good governance principles ahead of the agreed deadline, addressing all of the EU's concerns. Today's announcement is a testament to the hard work that goes into maintaining Bermuda's status as a co-operative jurisdiction and a global leader in international tax transparency." Meanwhile, Turkey, which failed to execute automatic transfers of tax information with all EU states, was granted more time to fulfil its commitments, because it has adopted legislative changes to allow data sharing, the Ecofin statement added. Other jurisdictions on the blacklist are Fiji, Oman, Samoa, Trinidad & Tobago, Vanuatu and the three US territories of American Samoa, Guam, and the US Virgin Islands.

Business leaders have hailed Bermuda's return to the European Union 'white list' of fully co-operative tax jurisdictions. The decision was made by EU finance ministers at the meeting of the Economic and Financial Affairs Council in Brussels this morning. Bermuda's global industry groups have welcomed the news and applauded the efforts of the Bermuda Government in securing a successful result. The private sector worked collaboratively with government officials, along with the active involvement of the Bermuda Monetary Authority, to implement reforms specifically relating to collective investment vehicles. Bermuda's Economic Substance Amendment (No. 2) Act 2019 came into effect at the start of 2020 to address EU requirements. Roland Andy Burrows, CEO of the Bermuda Business Development Agency (BDA), Bermuda's independent economic development public-private partnership, said: "This outcome is testament to Bermuda's commitment to meet and exceed the highest international standards of regulatory compliance and economic substance. Combined with our world-leading achievements in the Financial Action Task Force assessment, together with Bermuda's EU Solvency II equivalence and status as a NAIC Reciprocal Jurisdiction in the US, Bermuda's blue-chip transparency and outstanding offering to global business is second to none. I thank Bermuda's government, regulator and all our industry stakeholders for continuing to ensure Bermuda maintains its world-class regime." Stephen Weinstein, deputy chairman of the BDA, said: "Ecofin's decision is a positive step that will benefit consumers and communities worldwide, reinforcing their efficient, level playing field access to the Bermuda's unrivalled risk management expertise and substantial financial capacity. We appreciate the efforts of Bermuda Government officials, from the Cabinet to the professional staff of its world-class agencies, who have engaged to educate global stakeholders regarding Bermuda's regulatory standards and market practices." Bermuda's global industry associations, representing sectors ranging from re/insurance, captive insurance, trusts and family offices to asset management, echoed those comments and welcomed the EU decision: John Huff, CEO of the Association of Bermuda Insurers and Reinsurers, said: "The Bermuda Monetary Authority, Bermuda Minister of Finance, Bermuda Government and Bermuda business community once again demonstrate internationally-recognised regulatory enforcement. From EU Solvency II equivalence, US Reciprocal Jurisdiction status, Financial Action Task Force compliant anti-money laundering regime and now EU Economic Finance 'white list' designation recognizing Bermuda's solid work on EU tax good governance and our economic substance framework, Bermuda's robust regulatory environment is world-class." Patrick Tannock, chairman of the Association of Bermuda International Companies, said: "A key component of our value proposition as a jurisdiction is our commitment to transparency and compliance and the collaborative mindset of key stakeholders to ensure that Bermuda remains an international business domicile of choice. The Government, industry and regulators have worked collaboratively over the past two years to build on Bermuda's proven record to meet the EU requirements for economic substance. Today's announcement is further confirmation that Bermuda is a high-quality international business jurisdiction, recognised as meeting and exceeding international standards in compliance, regulation and transparency." Ronnie Klein, executive director, Bermuda International Long Term Insurers and Reinsurers, said: "Biltir is very pleased with the announcement today that Bermuda is officially off of the Ecofin 'grey list'. We applaud the Council's reasonable approach of using facts to make its decision. Along with recent affirmations of being NAIC qualified, Solvency II equivalent and a leader in the fight against anti-money laundering, Bermuda continues to shine as a beacon for the growing life insurance and reinsurance sector." Sarah Demerling, chairwoman of Bermuda's Alternative Investment Management Association, said: "Aima Bermuda has been working with the BMA and the Registrar of Companies in recent months to ensure that Bermuda's funds regime complied with EU standards. This morning's news, recognizing Bermuda as fully compliant, was very welcome for the jurisdiction and is testament to the hard work of the Committee and also reflects the importance that the jurisdiction places on its commitment to tax transparency and EU tax good governance principles worldwide. It also follows the recent 'excellent' endorsement from the Caribbean Financial Action Task Force in the global fight against money laundering and terrorist financing. We are very proud of these successes." Leah Scott, president of the Bermuda Association of Licensed Trustees, said: "Balt is pleased to learn that Bermuda has now been removed from Annex II ('grey list') and added to the 'white list'. It is impressive that, as a jurisdiction, we have honoured our commitment to fair taxation by implementing, ahead of the agreed deadline, all the necessary reforms to comply with EU tax good governance principles. Congratulations to the Minister of Finance, and all those who have provided the necessary expertise, skill and support to get Bermuda back to her place of prestige."

The Auditor-General has called on the Government to take action over publicly funded bodies that have failed to release their audited financial statements. Heather Thomas revealed 29 public authorities were in arrears of more than 100 years of financial statements between them, including the Bermuda Hospitals Board, which was criticized last week for being five years behind in its audited accounts. Ms Thomas said the lack of audited financial information meant politicians and officials could not make effective decisions on how to spend public money. She was concerned about the absence of transparency and accountability and noted that in her published reports she "urged Government to take all necessary steps to correct this situation". Ms Thomas told The Royal Gazette: "The specific steps needed are as individual as the organisations in arrears. There are some organisations struggling, sometimes because of limited capability or capacity to prepare financial statements that comply with financial reporting, in accordance with generally accepted accounting principles. However, the ministers responsible for organisations in arrears and the respective boards of governance need to ensure that appropriate effort and resource is available to support these organisations. While there has been progress with many organisations ... there is still much work to be done." Independent senator James Jardine, who highlighted the BHB failings in the Upper House last week, said that the operations of hospitals needed to be scrutinized as Bermuda aimed to cut healthcare costs. The board provided The Royal Gazette yesterday with unaudited accounts data from 2017 to the third quarter of last year (see separate story) and pledged to release those figures quarterly from now on in light of the delay in publishing audited financials. Ms Thomas, the island's independent fiscal watchdog, said: "The lack of timely and audited consolidated financial statements is not to be taken lightly. Indeed, the requirement for the Bermuda Hospitals Board to produce audited consolidated financial statements on a timely basis is a cornerstone of public accountability and transparency. It provides an important opportunity to demonstrate that the public interest is being served and that public money is being well managed. Without this information, decision-making is compromised, as legislators and officials cannot make effective and robust decisions regarding the allocation of resources and effective management of the resources at their disposal." She acknowledged the BHB had taken steps in addressing its auditing challenges and said financial statements had been finalised for 2015 and 2016, while the 2017 statements were in the final review stages. But she said: "The usefulness of the consolidated financial statements is impaired if the audited consolidated financial statements are not made available to the board, the legislators and the citizens of Bermuda within a reasonable period. The audited consolidated accounts become accounts of historical interest only and assessing accountability diminishes." Ms Thomas said that in addition to BHB, there were 28 organisations in arrears of about 117 years of financial statements. "This is unacceptable," she said. A BHB spokeswoman said yesterday: "BHB's 2015 annual report has been submitted to the Ministry of Health to start the legislative process. The 2016 financial statements were signed off by the Auditor-General last week. BHB is pleased to note that both fiscal years have received unqualified audits. "The 2016 financial statements are being presented to the BHB's finance and audit sub-committee this month ... after which the annual report will be laid out with a management report. Focus will now be on completing the auditing process for fiscal years 2017 to 2019." She said that the board was following its mandated auditing process for the financial statements and would release them once completed. "Our unaudited financials and where we are in the audit processes are reported every month to the finance and audit sub-committee and then on to the board to ensure transparency and accountability," added the spokeswoman. She said: "The board and BHB leadership have discussed how best we can inform the public about the management of BHB finances while we work hard to complete the process of having up-to-date audited financial statements. Our main focus is still to complete the auditing process, which is mandated in our Act. However, we will share unaudited financial data for the fiscal years up to 2018-19, given the current delays and commit to sharing it quarterly going forward. This information is already shared with staff and with the ministry [of Health], and we hope it will give the community insight into our financial position, although the data is not final until it has been through the full auditing process." William Madeiros, the BHB chairman, said: "The board expects BHB to do all that is necessary to be in alignment with its Act in regards to the annual reporting of audited financial statements and hard work is under way to achieve this goal. It is premature to comment on the process but we look forward to sharing full audited financials and reports as they are completed." A ministry of health spokeswoman said: "The 2014-15 draft annual report was received on February 3 and is in the final stages of completion for tabling at the earliest opportunity." She said that it marked a key step in "publishing the next five outstanding annual reports to bring BHB in line with its legislated requirements over the course of the coming fiscal year". The ministry spokeswoman added: "The minister has regular meetings with the chair and CEO and is kept appraised of progress towards completion of the outstanding audits." The other 28 organisations in arrears are the responsibility of various government ministries. A spokeswoman for the Ministry of Finance conceded last night that delays in financial statements had "plagued successive governments". She said: "The BHB is making good progress in bringing their accounts up to date. I expect that other relevant government entities will play their part to rectify this problem by bringing all outstanding accounts up to date and delivering them in an auditable state to the Office of the Auditor General. Additionally, in many cases, management accounts have already been prepared." She added that "specific measures" addressing impediments in putting out financial statements would be announced in this Friday's Budget statement. John Rankin, the Governor, said: "I have seen the response from the Auditor-General, of which I am fully supportive, and have no further comment."

Longbird Bridge will be closed to marine traffic for several weeks as workers remove the old bridge. A spokesman for the Ministry of Public Works said the bridge would be closed for boats from Friday until April 13. He said: "The closure will facilitate the removal of the old Longbird Bridge structure no longer in use. Further updates will be provided as they are available. The ministry encourages the public's full co-operation and apologizes in advance for any inconvenience." Longbird Bridge, a 60-metre twin-carriageway bridge at the eastern end of the Causeway, was built in the 1950s. It was closed to traffic 12 years ago with twin Bailey bridges installed adjacent to it to allow motorists to bypass it. The Bailey bridges, intended to be a stopgap solution while a permanent resolution was found, are still in use.

The Bermuda Hospitals Board has made public its unaudited financial information for the past three years, revealing that its annual salary bill has risen to almost $200 million. A statement from the board said that between 2017 and 2019, salaries and benefits, including overtime and casual staff costs, as well as regular salaries, rose 3 per cent from $188.7 million to $194.3 million. The statement said: "Comparing the three full fiscal years between 2017 and 2019, total revenue rose from $324.7 million to $329.8 million between fiscal year 2017 and 2019, a rise of $5.1 million or 1.5 per cent over three years. The dip in revenue for 2018 represents a one-off $25 million cut in hospital subsidy. Total expenses rose from $316.8 million to $329 million over this time period, representing $13 million or 3.9 per cent in total. A substantial increase was experienced in repairs and maintenance, which increased from $18.9 million to $26.9 million, which is 42 per cent or $8 million. This reflects the increasing cost of keeping the ageing King Edward VII Memorial Hospital general wing and Mid-Atlantic Wellness Institute facilities safe for patient care." The statement added: "In the fiscal years 2017 to 2019, BHB revenue was substantially made up of fee-for-service charges, with the addition of a MWI grant and a partial grant for long-term care. In June 2019, BHB moved to a fixed government grant of $322 million." The board was criticized last week in Parliament by independent senator James Jardine for failing to release audited financial statements to the public for the past five years. Auditor-General Heather Thomas told The Royal Gazette that the quango was one of 29 publicly funded bodies whose financial statements were in arrears. Yesterday's statement from the hospitals board said: "BHB is releasing internal management accounts data from fiscal year 2017, up to and including the third quarter of fiscal year 2019, the latest quarter available. These represent the data shared with staff and the board, but are unaudited. BHB will continue to provide internal management accounts data quarterly and update information online, as BHB does with its quarterly posting of quality patient safety data, annual plan of projects, statistics by fiscal year, and patient satisfaction data by fiscal year." She said the board's website provided further statistics, details of projects and strategy documents. The spokeswoman noted that the BHB published a clinical services plan in 2018 to "address improving the health and care of Bermuda's community, with better community management of chronic illness, and a stronger safety net after discharge, to reduce the need for expensive hospital services". She said it had also developed a financial recovery plan to manage the $25 million cut in hospital subsidy in the financial year 2017-18. The board is pursuing legal action to keep the six-figure salaries of its top executives a secret after the Information Commissioner ordered it to disclose the total cost of each position, within $10,000 bands.

Bermuda-based Triton International, the world's largest lessor of shipping containers, says it expects the coronavirus-driven slowdown in Asian shipping activity to continue at least until mid-March. The company announced fourth-quarter 2019 net income of $77.5 million, down 14.4 per cent from the corresponding period of 2018. For the full year, net income was $339 million, up slightly on 2018. Brian Sondey, Triton's chairman and chief executive officer, said Triton's performance was solid in 2019, although impacted by "soft global economic conditions and disruptions caused by the trade dispute between the United States and China". He had a cautious outlook for the first quarter, given that it traditionally represents the slow season for dry containers. Mr Sondey said Triton was paying close attention to developments with the coronavirus outbreak, which started in China. The global death toll rose to 1,875 yesterday, with more than 73,000 cases reported. "First and foremost, we are focused on the health and safety of our employees," Mr Sondey said. "Despite the challenges presented by the current situation, we remain fully operational. At the same time, we expect the current slowdown in shipping activity in Asia to extend for at least the next month. Beyond then, the impact of the coronavirus outbreak on our business is unclear." Mr Sondey said Triton had been seeing a pick-up in business during December and January, after progress in US-China trade negotiations. Container utilization averaged 96.9 per cent in 2019, Triton said. Triton repurchased 6.9 million of its common shares during last year, or about 8.8 per cent of the outstanding total at the start of 2019. Triton's board of directors announced a quarterly dividend of 52 cents per share.

A little more than ten years after setting up in Bermuda with four employees, Athene Holding Ltd could soon be knocking on the door for inclusion in the S&P 500 index. Being listed among the largest 500 companies on stock exchanges in the US would make more investors and analysts sit up and take notice of the company. The Bermuda-based retirement services company more than doubled its profit last year to $2.136 billion. There was a significant boost in the fourth quarter with net income of $432 million, or $2.42 per share, compared to a loss of $104 million for the same period in 2018. The full year net income was up 103 per cent, from $1.083 billion. The company said the increase was primarily driven by favourable changes in the fair value of reinsurance assets reflecting a decrease in US Treasury rates, tightening credit spreads, and higher adjusted operating income. Athene reported its earnings yesterday, and Jim Belardi, chief executive officer, told The Royal Gazette: "Our earnings were very good for the fourth quarter, but I think the best is in front of us. The more attention we get, the better for us. And getting in the S&P 500 would certainly be consistent with us getting more attention and analysis which is what we want. The more the asset managers know about us, the better for us." There is an increased opportunity for Athene to feature in the S&P 500 as it concludes a "strategic transaction" with its partner Apollo Global Management. The transaction is expected to close in the coming weeks. Among other things, it will eliminate Athene's multi-class share structure, increase Apollo's economic ownership of Athene and add about $1 billion of incremental excess capital for Athene. The company said the transaction will broaden its investor appeal and enhance eligibility for inclusion in a major S&P index, such as the S&P 500. Mr Belardi said getting on the S&P 500 would be huge. "At a minimum, all these index funds would have to be owners of our stock, which is great. And then you would have active managers in those index funds and they would get more focused on our fundamentals. Our task is to get more people to look at our track record and operating history. The more managers that see that, will see we are way undervalued and the market is not fully appreciating our earnings power." If Athene gained a place among the top 500 it would cap a remarkable story that started in 2009 when it was founded in Bermuda by Mr Belardi and Frank "Chip" Gillis. "We purposely wanted to headquarter the company in Bermuda. On day one we had four people in Bermuda, we have close to 90 people there now and growing. We are taking bigger office space as we speak," Mr Belardi said. Athene began trading on the New York Stock Exchange in December 2016. Its initial public offering raised $1.1 billion, making it the third largest IPO of the year. Its subsidiaries largely issue, reinsure and acquire retirement savings products and liabilities. Last year, Athene closed about $6 billion in total pension risk transfer transactions, including its first in the UK, where it reinsured a block of pension benefit liabilities through its subsidiary Athene Life Re International Ltd. The company is bullish on the pension risk transfer market in the UK. "Compared to the US, the UK pension risk transfer market is bigger and less competitive. It's still competitive, but not as competitive as the US. That's a good combination, it's bigger and less competitive than the US," Mr Belardi said. "We are still very active and bullish in the US pension risk transfer market, but we feel there's a bigger opportunity in the UK, so we are happy to get our first deal done, and we would like to do more there." Athene's book value per share at the end of the year was $76.21, while adjusted book value was $54.02. Between December 2018 and yesterday it repurchased $927 million of its common stock. It has a remaining share repurchase authorization total of $640 million. During a conference call with investors yesterday, Mr Belardi said: "Our undervalued stock is one of the best investments we can make. We expect to restart the activity tomorrow." He said the company had marked its ten-year anniversary last year, with the past decade seeing it grow to become a public company with more than 1,300 employees, hundreds of thousands of customers, and managing $120 billion of net invested assets. Speaking to the Gazette he said Athene loved being in Bermuda and was spending time in philanthropic and educational efforts on the island. One of these is a scholarship programme at Bermuda College, announced in October, which provides free college education to ten students. It is hoped the programme will expand in coming years. "We love Bermuda. I think we have a fantastic relationship with the regulators, and I think we are one of the best corporate citizens in Bermuda. We are trying to make the island better for citizens and we are going to continue doing that," Mr Belardi said Mr Gillis, executive chairman of the board of Athene Life Re Ltd, last year said Bermuda could lead the world in life insurance. When asked if he agreed, Mr Belardi said: "We may be the largest life insurer on the island now. We have huge growth prospects. The best is in front of us. I'm more optimistic about our prospects going forward. From zero to $120 billion in ten years. We'll double our size in a fraction of the time it took us to get to $120 billion, without sacrificing returns. Our business model is very developed, and we have a great combination between organic and inorganic [growth], and a great combination in partnership with Apollo. We have no legacy issues, because we started after the financial crisis, and we have a lot of capital, probably more than any company to execute our business plan. We can act when prices are appropriately cheap. It's hard work. There is no substitute for hard work. We pay attention to detail. We think we have successfully pivoted to become a solutions provider, especially for the restructuring that is going on in the insurance industry We are perfectly positioned to take advantage of appropriately priced businesses that other companies don't want."

HSBC Holdings plans to shed about 35,000 jobs — 15 per cent of its global workforce — over the next three years, the bank said yesterday. Any potential impact on HSBC Bermuda is not yet clear. "There is no geographical breakdown regarding potential job losses," an HSBC spokes- person said yesterday. We refer to the global announcement on hsbc.com." The job cuts announcement came as HSBC announced a pretax profit of $13.35 billion for 2019, down by one third from the year before. HSBC said it planned to merge its private banking and wealth businesses, and axe European stock trading. In the United States, it intends to cut about a third of its 224 US retail branches and target only international and wealthier clients. Noel Quinn, the group's interim chief executive, told Reuters: "The totality of this programme is that our headcount is likely to go from 235,000 to closer to 200,000 over the next three years." HSBC Bermuda's profitability may count in its favour when decisions are made on where cuts are to be made. Although its 2019 results have not yet been released by the group, the local branch generated adjusted net income of $140 million for 2017 and $139 million in 2018. Mark Watkinson, then chief executive officer of HSBC Bermuda, told The Royal Gazette two years ago: "If you look at our record, we remain an important part of the group. Our adjusted return on equity is 17 per cent, which is above the 10 per cent target for the group." He added: "For us, Bermuda is a good market."

The Masterworks Museum eatery in the Botanical Gardens in Paget has a revamped look and a new name — its old one. Homer's Café opened on Monday, again, after 18 months as the Salty Lime. Salty Lime chef Jorge Lucero Navarro took over the running of Homer's Café, after Salty Lime owner Teresa Humphrey left the island recently. "Ms Humphrey wanted to keep the Salty Lime brand, so we went back to Homer's Café," said museum curator Elise Outerbridge. "Homer's had kind of a niche following." Some things will carry over from the Salty Lime, such as the place's Mexican flavour. Eighty per cent of what's on the menu was there from before, but I have added a few things," Mr Lucero Navarro said. Most of the changes are of a practical nature. Previously, everything was made fresh to order at the café. You can still get fresh food, but now there are a variety of pre-made sandwiches in the fridge if you're in a hurry, as well as a wide range of pastries. "We are a café for Masterworks and we want to cater to every single person that wants to have a small meal," Mr Lucero Navarro said. "We have three different salads, fruit, yogurt bowl, healthy sides and rice and beans that is also in the bowls and tacos. We also have sandwiches and a couple of toasts such as avocado toast and smoked salmon toast. We also have a couple of specials and pizza." The smoked salmon toast is a particular favourite of his. "The combination with salmon and goat cheese is very good," Mr Lucero Navarro said. Mr Lucero Navarro said the cooking space at Homer's is tight, so the food area has been reworked to be more efficient. The fridge has been expanded, for example. "People keep asking for soda, because not everyone wants something fresh," he said. "Unfortunately, in Bermuda, fresh means expensive." So if you just want a coffee and a pastry, or a soda and a snack, or a mojito with some chips and freshly made guacamole, Homer's Café has you covered on all counts. Mr Lucero Navarro said a large portion of their customer base are mothers and small children. With that in mind, all the attractive cacti on the tables are plastic. "We had real cacti but they weren't growing well," Mr Lucero Navarro said. "They needed more light. Also some of the children were pricking themselves on the cacti, so we got plastic." Growing up on Mexico's Pacific coast, Mr Lucero Navarro's father was a fisherman who ran a fish market. "Since I have had memory I have worked with him," Mr Lucero Navarro said. "Starting at ten I was cutting fish and making ceviche." He graduated from culinary school in Mexico when he was 21 and came to Bermuda a few years ago to work at the Beluga Bar in the Washington Mall as a sushi chef. Mexican food and sushi are Mr Lucero Navarro's dual culinary passions. "I like sushi because the techniques that Japanese people have are very precise," he said. "Things have to be done the way they have to be done. When you are talking about Mexican food, it is very open as long as you get the flavors right." He started cooking for the Salty Lime at Masterworks 1½ years ago, and said he loves the hours, 9am to 4pm, Monday to Saturday. "The hours working here are amazing," he said. "I personally as a chef never experienced that because I always worked all day with a small break." He had so much free time he started taking art classes at Masterworks and found he loves painting portraits. But he said even when he's cooking there is an artistic side to him. "I like cooking so much and I try to make everything, even a simple sandwich, look pretty." Homer's Café had a soft launch on Monday. They will be holding a launch party for the café on Saturday from 10 to 4pm. The grand opening will include free mojito for the adults, art activities for the children and admission to the museum.

February 18

Bermuda has put itself into the frame to be the first landing hub for submarine communication cables in the Atlantic. New cable systems are being planned, and the Submarine Communication Cables Act 2020, which was approved by MPs on Friday, is seen as strengthening the island's hand as it looks to attract transatlantic cables and operators. At the same time, Bermuda is seeking to follow best practice with a protected landing zone for the cables, which carry internet and telecommunications thousands of miles beneath the ocean. It is doing this through consultation and advice from international geophysical survey company EGS Survey Ltd. There are three landing hubs in the Pacific, but none in the Atlantic. Bermuda is aiming to be the first, and potential benefits and opportunities range from attracting submarine operators' head offices, to captive insurance for those companies, and additional revenue from fees and permits. Companies heavily involved in building submarine cables include global tech giants. They could potentially demonstrate economic substance on the island as a result of their involvement with cables that land here. Cable systems that currently land in Bermuda are GlobeNet, Challenger and Gemini. There are many more that transit around the island, and by becoming a landing hub the aim is to attract some of those other cables, and new ones, to use Bermuda as a staging post. Why would a cable operator want to do that? "There are many cables that transverse the North Atlantic. The US-Europe market is well serviced by various fast, low-latency networks," said Fiona Beck, a director of the Bermuda Business Development Agency. However, with technology changes, cables are looking to transverse from Latin America to Europe, and South Africa to the US. The hub concept picks up traffic linking Africa and Latin America with the US and Europe." Ms Beck has an extensive background in the industry. She is a former chief executive officer of Southern Cross Cable Network and is a past president of the industry body Sub Optic. She is board chairman of South Atlantic Express International, a submarine cable system being planned to connect South Africa with the US. Ms Beck said companies are looking for a hub to manage traffic capacity and where that traffic can be conveniently split for different destinations, such as the US, Europe, Latin America and South Africa. It would also provide a way to manage data sovereignty by providing a route to avoid sending data through certain locations. In addition, for technology companies with global intellectual property companies in Bermuda, a hub would provide further economic substance for them. Last month, Ms Beck attended PTC, a telecommunications conference in Hawaii that attracted more than 7,900 attendees. She spoke about Bermuda's "best practice approach with the development of a submarine cable protection zone". She also held meetings with tech companies such as Google, Facebook, Microsoft and Amazon. Bermuda's protection zone legislation provides for two cable landing sites, one at Annie's Bay, in St George's, and the other at Devonshire Bay. The zone has been designed to best practice standards using advice from EGS Survey and taking account of the approach of the International Cable Protection Committee — a body which the Regulatory Authority has applied to become a member. A survey of the zone, and consultations with organisations including the Marine Resources Board, Commercial Fisheries Council and Ports Authority, considered the potential impact on the marine and land environments. "The result is a protection area that has minimal impact to sensitive habitats, fisheries, marine heritage and boat users; while still adhering to the industry standards necessary for the development of a first-class system," Ms Beck said. "When cables land, they will still need to undertake a detailed marine route survey of their landing to ensure all environmental issues and commercial regulatory issues are managed." In the House of Assembly, MPs passed the second reading of the Submarine Communication Cables Act 2020. Walter Roban, Minister of Home Affairs, said the "one-stop shop" regime for approving permits could boost a new industry for the island as a centre for companies installing the communications cables. In terms of business opportunities for Bermuda, the BDA is also focusing on attracting submarine cable companies to relocate head offices to Bermuda; the "energisation of a captive solution" for the industry, cable marine maintenance requirements; and green initiatives for the generation of electricity for companies' own data warehousing requirements. Ms Beck said: "This is a new and growing industry for Bermuda. It strongly supports economic substance and the Government's agenda with fintech initiatives. It is targeting large global tech companies who build such infrastructure. Annual fees (for 25 years) are typical in this industry along with other licensing fees/permits which will bring revenue. These fees are currently being benchmarked to conform with industry standard." With large tech firms building about 70 per cent of new submarine cable systems around the world, Ms Beck said: "Having critical infrastructure that lands in Bermuda supports their global network and provides additional presence and economic substance for them in Bermuda." In the wake of the Act passing its second reading in the House of Assembly, Ms Beck said: "A new cable can take easily two or three years to plan and two years to build. Systems are being planned now, and this legislation provides the entrée to market Bermuda. Building and planning a submarine cable is not a quick business, but it is a business that is around for a very long time. The technical life of a submarine cable is 25 years."

Three health insurers have confirmed that they had no involvement with Patients 1st movement. They were responding to claims by David Burt, the Premier, that insurers were running the group. Patients 1st has raised concerns over the impact of government healthcare financing reforms. In the House of Assembly last Friday, Mr Burt took a swipe at Patients 1st, saying: "How is it possible that we have had an organisation that has existed for three months and nobody knows who is running it?" He added: "It's being run by the insurance companies. And they are not going to show their faces, because they are trying to protect their profits." Patients 1st described Mr Burt's statement as "absolutely untrue" and added that it had never received funding from any insurer, nor had there been any involvement from any insurance company representatives. The Royal Gazette reached out to health insurers for comment. John Wight, chairman and chief executive officer of BF&M, responded: "As is indicated in the Patients 1st statement, BF&M denies any involvement with Patients 1st. However, much like Patients 1st, we are acutely concerned about the potential impact of healthcare funding reform for our customers and the broader community. In that regard, we are proud of the fact that we took an industry lead to educate our policyholders about such a complex and critical issue. We will continue to engage with the Government and with our customers, providing valuable input to the discussion." A spokesperson for Argus said: "As Bermuda's healthcare environment evolves, Argus remains committed to helping to drive down health costs while maintaining access to quality care through working with the Government and other stakeholders. However, Argus has no involvement with Patients 1st." Naz Farrow, the CEO of Colonial Group International, said: "Like many people in the community, we are extremely concerned about the possible impact of Government's health care reform on the community, however it is wrong to suggest that we are involved in running Patients 1st. She added: "We continue to be happy to engage with the Government over their proposals." A meeting held by Patients 1st in Queen Elizabeth II Park on February 7 attracted hundreds of people, who heard speakers express concerns that the Government's plans would limit healthcare choices for patients. Since then, government backbencher Jason Hayward, as well as Mr Burt, have each attacked the group, labeling it "Profits First".

A review team to assess proposals for tackling chronic disease in Bermuda is being sought by the Bermuda Health Council. The BHeC announced last year that $2 million was available to fund brainstorming on tackling Bermuda's high costs of non-communicable chronic disease, such as diabetes, high blood pressure and heart disease. The maximum awarded for ideas submitted is $200,000. The first round of suggestions has been approved, according to the council's chief executive, Ricky Brathwaite. Prospective members of the review panel will be required to work with a team and hold relevant knowledge or qualifications. A council statement said suggestions would be considered on a "continuous basis". But the Chronic Disease Innovation Programme is also being held to a timeline. For more information on the Chronic Disease Innovation Programme, call 292-6420 or e-mail healthcouncil@bhec.bm.

Dellwood Middle School pupils are expected back at their desks this morning after teachers took industrial action yesterday, when two long-term substitute teachers had their positions discontinued more than a month early. Parents were summoned to Dellwood just after 2pm to collect their children after teachers held an emergency meeting. A Bermuda Union of Teachers spokesman said last night: "The action was triggered and informed by the sudden termination of two long-term substitute teachers, who had been contracted to be at DMS until March 27." The BUT spokesman continued: "Staff were outraged at the strain this shocking and unwarranted early dismissal put upon the remaining staff and acted in solidarity with their beloved colleagues. No staff member at DMS could understand the sudden dismissal of the contracted individuals as their job performance was never in question at the school and they were very much still needed in the classroom." The spokesman added: "The BUT commends the staff of DMS for their resolve in the face of what can be described as almost abusive behaviour by the ministry and we will support our members in similar endeavours at every turn. We are a reasonable union and we will not stand for our members being treated unreasonably." One parent outside the school, who asked not to be named, said that he received a call from his child about the early closure. The man added: "The principal is with the kids in the assembly hall. That's as much information as I have been given at this point." A spokeswoman for the Ministry of Education confirmed that action "short of a strike ... led to the interruption of classroom instruction and early dismissal of students from the school". She added: "The Department of Education has reached out to the Bermuda Union of Teachers and the Department of Labour Relations to bring an immediate resolution to the action taken by teachers. The action today has unfortunately hindered the students' learning at Dellwood and we are working to resolve the situation. She added: "The department will issue a notice regarding when the school will reopen." The BUT spokesman said: "We look forward to working with the Ministry of Education towards a speedy resolution of this matter."

Parents at Dellwood Middle School have raised "grave fears" over staff and scheduling problems and their impact on pupils. But a spokeswoman for the Department of Education said the school had "surplus staff". The school's PTA executive said that there was a "lack of communication between the various administrative layers within our public school system that hinders a productive teaching environment for our children". It added that executive members had met with Diallo Rabain, the Minister of Education, Tina Duke, the school's principal, Dellwood teachers, and Department of Education representatives in response to the events. The statement said: "We have voiced our grave fears over scheduling and related manpower issues and their impact on student learning, with the principal and most recently the staff. We share many of the same concerns." Pupils at the Pembroke school were dismissed shortly after 2pm yesterday after teachers took industrial action. A spokesman for the Bermuda Union of Teachers said that the action was triggered by the "sudden termination" of two long-term substitute teachers. A spokeswoman for the education ministry confirmed that action "short of a strike ... led to the interruption of classroom instruction and early dismissal of students from the school". She added that the Department of Education had reached out to the BUT and the Department of Labour Relations in a bid to "bring an immediate resolution to the action taken by teachers". The PTA executive said that it took "a degree of comfort" in Mr Rabain's immediate response to Monday's events, "in particular the hand of conciliation extended by the minister to bring resolution to this matter, at least until the school year has ended". The group added that it had seen the release issued by the BUT and that it respected the union's right to "protect its members". But it added: "For clarity, however, it is necessary to state, as parents, our common interest in this matter is to support the teachers in ensuing the scheduling and related human resources are congruent for the remainder of the school year. We strongly believe the issue warrants working with the minister, department, the commissioner, principal and teaching body in good faith in the days ahead. We therefore look forward to working with these parties towards immediate resolution to these concerns so that our children can return to the best teaching environment that can be provided, given the circumstances." The PTA executive said that an impasse would not solve the problem and asked all involved to resolve the issues "as soon as possible in the best interest of our students". A Department of Education spokeswoman said that children "must come first and be at the heart of all adult decisions". She added: "Dellwood school is adequately staffed and the principal and the scheduling team at Dellwood are presently working on the master schedule with the aim of making necessary adjustments based on what is best for children." The spokeswoman said that Dellwood in fact had "surplus staff". She explained: "This is due to the fact that the department wanted to ensure that TN Tatem teachers were employed for September 2019." The spokeswoman added of the concern of the PTA executive on impacted pupils: "The department has received no data or evidence from the school about this, prior to yesterday."

Bermuda's public education system has failed for decades to equip schoolchildren with the skills to qualify them for top jobs, economists have claimed. Peter Everson and Robert Stewart said the problem went back through at least six governments. Mr Everson, a businessman and former president of the Chamber of Commerce, said that recent economic policies designed to tackle the high cost of living and low wages were "wrong and doomed to failure. Pursuing them will cost us several years before we right our course and the primary group to suffer will be the younger members of our community, because they will be left with an ever-larger debt to be repaid from a weaker economic base. Our generation has failed them repeatedly and it is time that we fixed the problems or get out of the way." Mr Everson said that if the focus shifted to training provision, struggling Bermudians could earn more and economic conditions for Bermudians could be improved. He explained: "Bermuda has always had more jobs than people, and so the key requirement of the education system is to provide all Bermudians with the appropriate skills to fill the most productive roles they can. For at least the past 25 years, the United Bermuda Party, Progressive Labour Party and One Bermuda Alliance governments have all failed in this most important task — providing a good and robust public education together with encouraging the appropriate skills training and retraining for adults. The primary reason why Bermudians are dissatisfied with their current economic position is that they cannot earn enough money. We have more than enough well-paid jobs, but the reality is that many able-bodied Bermudians have been failed by the public education system." Diallo Rabain, the Minister of Education, committed to "challenging the status quo" when he introduced Plan 2022 more than two years ago and a government spokeswoman said Saturday that the blueprint continued to be followed in efforts to "transform education to improve teaching outcomes". Mr Everson has extensive experience of public service, including stints on the boards of the Bermuda Tourism Authority, the Bermuda Hospitals Board and the Association of Bermuda International Companies. Mr Everson explained: "The tale of two Bermudas is correct, but perhaps, not as politicians would have us believe. There are those of us who do get by and who do earn enough to survive and more. Sadly, there are also those who were failed by the education system and have had inadequate resources made available to them to recover and seek out jobs that would provide for a good wage." He claimed that "cries for change" had been ignored and highlighted the Review of Public Education, or Hopkins Report of 2007 and the resignation of the late Mark Byrne as chairman of the Board of Education in 2009 because of what he said was a lack of "political will" to improve the system. Mr Everson also highlighted last year's call from the BermudaFirst advisory group for an independent education authority. Mr Rabain said in November that the Government was considering that recommendation. Mr Everson added that the island's children must be able to "communicate with people from different backgrounds and cultures" in a world where jobs were "portable" between countries. Mr Everson said: "By failing them so early in their learning, we are harming them. We must stop and seek a better way. We cannot continue to have education policy determined by insiders who have ingrained biases towards the status quo. We have too few Bermudians to pay our debts. To handicap some of our children by not providing them with the fundamental skills to participate fully in our community is unforgivable. If we do not change our thinking, the two Bermudas of the future will be between those Bermudians who have the skills to move overseas and those who do not." He was backed by Mr Stewart, a former teacher, who said: "For the past 25 to 30 years, probably longer ... the government educational system has been a disgrace because the politicians have not paid any attention to improving the system. If people don't make very much money because they're badly educated, the people to blame are the politicians." Mr Stewart, who is the author of two books on the island's economy, claimed "two Bermudas", outlined by David Burt, the Premier, when he was the Opposition leader in 2016, was a "fiction. It's a strategy to divide people into supporters and opponents. It's a childish mechanism, it doesn't stand up to any scrutiny from anybody who's got any financial knowledge. Clearly, there are people in Bermuda who do reasonably well and people who do reasonably badly and there are many people in between, the majority of Bermudians, I think, are in between." A Ministry of Education spokeswoman said on Saturday: "The Department of Education's Plan 2022, a community-driven and community-based strategic plan, is the blueprint for what the Bermudian public wants from our education system. The Department of Education will continue to implement strategic priorities and areas of action identified in Plan 2022. Everything the ministry and department is doing is tied to Plan 2022, and we will follow this blueprint as we transform education to improve teaching outcomes and provide our children with the best education experience." The Royal Gazette also asked a number of economic experts, including Craig Simmons and Robert Stubbs, to look at the idea of "two Bermudas" and its potential impact in the run-up to the annual Budget, due to be delivered on Friday.

The future of a mould-plagued middle school closed last year will be revealed tomorrow. Diallo Rabain, the Minister of Education, will meet staff from TN Tatem Middle School, in Warwick, at a meeting at CedarBridge Academy to announce his decision. The meeting was confirmed in an e-mail seen by The Royal Gazette. It said that Mr Rabain "would like to meet with you to inform you in person ..." The meeting is one of three planned for tomorrow — separate talks are to be held with parents of TN Tatem pupils and middle school principals. The ministry released a 29-page consultation document last November as it considered the permanent closure of TN Tatem. The document said that a temporary closure had shown that middle school pupils could be "accommodated in the other four middle schools. Enrolment at the time of the temporary closure, as well as the continued system-wide decrease in enrolment, indicate that TN Tatem Middle School is no longer required to serve as a middle school." The ministry said that if a decision was made to keep the school closed a "significant portion" of the school's budget would be reinvested in other middle schools, and that no TN Tatem staff would be made redundant. The document added a decision on the school would be announced by January 29. Lieutenant-Colonel David Burch, the Minister of Public Works, told MPs in the House of Assembly last November that several proposals for the school were under consideration. He said these included a boxing ring, a carpentry shop after school programme, and a cookery and baking kitchen for budding entrepreneurs. The ministry announced last October that talks would be held with parents and teachers over the potential axing of the school, which was closed over mould problems last April. Mr Rabain said last May that pupils would not return to the school after their summer break. He said at the time that work to tackle the mould and other issues would take at least ten months to complete and cost $3 million. An online petition to block the permanent shutdown of the school was launched on website Change.org. It had more than 150 signatures last night.

More than 30 soldiers yesterday began two weeks of intensive training at the start of their careers as Royal Bermuda Regiment soldiers. The island trainees were joined by five officer cadets from the new Cayman Regiment, who are in Bermuda to learn as much as possible before they go on to further education at the British Army's Sandhurst training college and become the nucleus of the officer corps at home. RBR Private David Pinto, 26, said: "It teaches discipline and tactics. I've been in university and I've just finished, but I've always liked military things and I'd like to apply to become an officer later on." The information technology specialist at power group Ascendant added: "I'm here to improve my discipline so anything that does that, I'm looking forward to. I'm hoping it will help build my character. It's a good way to prove you can surprise yourself, go further than you thought and go beyond." Private Matthew Daniel, 18, who works at the new St George's golf course in preparation for further education, said: "I joined for the financial benefits, but also for the new experience and meeting other people. I also want to help Bermuda and give back for all the things it's given me. I did the Junior Leaders programme when I was younger, so I'm used to the format and how they do things." Corporal Dijon Arruda, a five-year veteran of the RBR and an instructor for the two week Recruit Camp, said: "It's so far, so good. I like the enthusiasm I've seen. Some are a little nervous, but that's typical." The 31-year-old from Warwick added: "I'm excited to be training the new Cayman Regiment as well." Cayman Officer Cadets Halston Farley and Gabe Rabess, who will go through basic training with RBR soldiers, said they were happy to be in Bermuda. Officer Cadet Farley, 35 said: "I'm looking forward to seeing how things are done here because we have to go back and start our regiment up." The primary schoolteacher from Bodden Town on Grand Cayman, who has some previous military experience in Barbados and was Regimental Sergeant Major in the Cadet Corps in the Caymans, added he would welcome the "adventurous activities and re-familiarization with the weapons system" in his time in Bermuda. Gabe Rabess, 48, from the Cayman's capital George Town, said he was a police officer in the Royal Cayman Islands Police Service and an ex-firefighter in London so his previous training had prepared him for the rigors of military life. Officer Cadet Rabess added: "I'm not really nervous. I'm looking forward to the weapons handling and map reading because I haven't done that for a while." He added: "Bermuda is lovely. It's a beautiful place — clean, although it's a bit cold for us." Corporal Arruda, who works in purchasing at the Hamilton Princess Hotel, added it was "a privilege" to get the opportunity to help train overseas soldiers. He added: "At the same time, it shows what the RBR can produce, not only for our own, but from others looking for that kind of training. All going well, and it should, there will be other Overseas Territories looking to start a regiment and I would be happy to be a part of that package."

A Warwick Academy "teaching legend" who has died aged 83 took up the profession only after he missed out on a career in the British Secret Service, his family has revealed. Gabriel Rodriguez was approached by the Secret Service after he started at Cardiff University in his native Wales, where he earned a Bachelor of Science degree and a master's degree in education. His family said it was a "big disappointment" to him when, despite passing preliminary tests, a background check revealed he had a communist relative in Spain. The revelation ended his hopes of a career in the Secret Service. A statement from his family thanked residents for their expressions of condolence and added: "He was a wonderful father — kind, supportive and infinitely patient. Mr Rodriguez, who held the school's long-service record, retired in 2002 after 41 years. The school said Mr Rodriguez was "a huge influence to so many alumni and staff" in a social-media post. Mr Rodriguez taught maths and physics and also served a stint as acting head teacher after the 1987 retirement of principal Joseph "Zacky" Marshall. He began his teaching career at Barry Grammar School in Wales, where he worked for two years before a successful application for a post at Warwick Academy, which he joined in 1960. He met a Scottish art teacher, Jean Rose, at the school — the couple married in 1961 and had two children, Caroline and Fiona. Mr Rodriguez was also one of the founders of Teachers Rugby Football Club and became captain and president. He earned the nickname "The Hawk" as a player — an avian theme extended from his nickname "The Eagle" as a basketball player at Cardiff University. Mr Rodriguez acted in several Gilbert & Sullivan productions and he was a keen carpenter who crafted cedar furniture and rocking horses. He was born in the Welsh village of Abercraf to Pablo and Bermuda Rodriguez, who were of Spanish origin, in 1936 and won a scholarship to attend a private grammar school.

Family members have accepted an honour given by the Queen to a former One Bermuda Alliance and United Bermuda Party MP who died six years ago. Louise Jackson was appointed an Officer of the Most Excellent Order of the British Empire by the Queen for her years of public service and her work for Bermuda's seniors in the 2014 New Year's Honours List. Mrs Jackson, who was 83, died on January 2 that year, a few days after the appointment was announced by Government House. Susan Jackson, her daughter and also an OBA MP, accepted on her mother's behalf at Buckingham Palace last month. The gong was presented to Ms Jackson by the Princess Royal. Louise Jackson was earlier made a Member of the Most Excellent Order of the British Empire. Her husband, the late Albert Jackson, a former Senate president, was also appointed an MBE and OBE. Ms Jackson, who represents Pembroke South West, said that the example set by her parents had pushed her "to step up and participate at the highest level I could in the Bermuda community". She added: "To be able to go and receive that honour on her behalf, to me, was almost like an initiation. It was challenging me to do better." Louise Jackson said at the time of the investiture that the OBE was "a reflection of the way in which the community has worked with me as a MP". Mrs Jackson added: "Together, we have addressed issues and challenges in the delivery of health services and the care of our seniors. The dignity of seniors, in particular, has been my focus and the most important aspect of my political career." Louise Jackson, who retired from politics in 2012, was a teacher for most of her adult life. Originally from Pennsylvania, she founded the Jackson School of Performing Arts in 1953 and was its director until 1999. Mrs Jackson was also the founder of the National Dance Theatre of Bermuda, chairwoman of the Bermuda National Gallery, and a member of the programme committee of the Bermuda Festival.

Residents highlighted greater support for the underprivileged, seniors and people with mental health problems as areas for improvement as The Royal Gazette hit the streets of Hamilton to canvass views on the Progressive Labour Party's performance in government. Kobe White said: "Based on what I'm hearing, it seems like they're doing OK, but people are saying the economy's not really going up or down, it's not changing, so I don't know, is that good or bad? We're not losing money, but we're not making any." The 21-year-old said that events such as MS Amlin World Triathlon Bermuda had helped people to feel "included". However, he was split on whether Bermuda was working for Bermudians. Mr White, from Pembroke, said: "Once you're established, it's a good place because other Bermudians will come to you, but trying to start a business or being a young person trying to get into business, I would say no. People don't want to take the risk, even though you're a young Bermudian." The chef added: "I do culinary, so my prospects are pretty good. I have a lot of potential." One woman said the PLP's approach had failed to support her. She explained: "As a middle-aged lady looking after a senior, there aren't many benefits that will assist me with helping her out. The pension scheme is not great at all — with the cost of living, it's not enough to assist looking after a senior citizen." The 46-year-old, who asked not to be named, said Bermuda was not succeeding. She added: "I work in health and there isn't anything in place that assists people that have mental illness, so that they can be successful out here in society. I think mental illness is stepped over, and seniors, those two things I think they need to work on." The woman said she thought that young people could find more opportunities than her generation only through a move abroad, which was "worrying". She added she was no better off under the PLP than she had been under the previous government. The woman said: "I think I'm the same as I was with the One Bermuda Alliance." A taxi driver said the PLP's approach had "not entirely" worked for him. He explained: "The underprivileged — there's nothing been done for them, for us." The taxi driver added: "I think more focus has to be on the people who need the help, not so much as giving them handouts, but a way to make it up, and I don't see anything being done in that regard." The 57-year-old, who also asked not to be identified, said: "I wasn't looking for miracles, but I think it's time for something to be shown, especially for the underclass." He added that he did not think young people today would benefit from better opportunities. The man said: "When you look around the world and see how things are going on, it's hard to imagine that happening. I'm hopeful, though." He added: "That's not something just in Bermuda; that's a worldwide problem." The man said: "I do think I am better off under the PLP than I was under the OBA government because, as a black man in Bermuda, I don't feel I stood a chance with what they were promoting." Maria Medeiros highlighted "too many taxes" as the reason the PLP's approach had not worked for her. The 62-year-old said: "No ... I think they're catering to certain groups. It's not the whole of Bermuda." Ms Medeiros, an office manager from Devonshire, added she was not optimistic about the chances available to young people "the way things are going. There's fewer people on the island and because of that there are fewer opportunities. A lot of people are leaving the island." Ms Medeiros added that she did not feel "better off" under the PLP. She said: "No, I was hoping that they would make things better." Ms Medeiros added: "They haven't handled the immigration thing at all; they're going on three years now." She said: "I also think that they're trying to control everything." Ms Medeiros singled out the Government's attempt to abolish the two municipalities and its plan to overhaul healthcare finance. However, King Simons said the PLP administration was working and that "they've done a lot more than the OBA". The 41-year-old added that it took time for a government to "fix things that are broken". Questions were based on those posed by David Burt in November 2016 when he gave his Reply to the Throne Speech as Leader of the Opposition: "Has the OBA government's approach ... worked for you? Do you feel more included and more a part of our island's success? Do you truly believe that Bermuda is working for those whom it should? Do you believe your children will have more opportunities and greater success than you? Are you better off under the OBA?" Eight months later, Mr Burt's party secured a landslide victory in the 2017 General Election.

February 17

Premier David Burt has challenged the pressure group Patients 1st to reveal its identity and meet with him over its campaign against proposed changes to the health insurance system. Speaking in the motion to adjourn in the House of Assembly on Friday, the Premier called the group "Profits First". He told MPs: "How is it possible, that we have had an organisation that has existed for three months, and nobody knows who is running it?" Mr Burt added: "It's being run by the insurance companies. And they are not going to show their faces, because they are trying to protect their profits." In a response yesterday, the group called the statement "absolutely untrue", and said it had "never received funding from any insurance company". Nor was there any involvement by insurance company representatives, although the statement said it would "welcome them into our discussions". Patients 1st added: "We wish to come together with the insurance companies and Government, to arrive at real solutions to improve delivery of healthcare to the underinsured and uninsured, without reducing the quality of care and broad cover that the population of Bermuda has come to expect." In his remarks on Friday night, Mr Burt threw down the gauntlet to the group, challenging its leaders to "come to my office" this week. "Tell me when you want to come," Mr Burt said in the House. "Let's sit down and have a talk. Show your face." Mr Burt said that Kim Wilson, the Minister of Health, had reported being contacted by the group in an e-mail asking to meet at the end of March. He added: "Bring it. Let's have that chat." Patients 1st acknowledged it had "privately and purposely invited consultation with the Minister of Health last week as noted by the Premier for a meeting in March". The statement yesterday added: "The purpose of which is to work together on solutions with a representative present from every healthcare dimension — something that the medical community has asked Government for on numerous occasions, and to date have been refused." The group came forward last November in opposition to the Government's draft Bermuda Health Plan 2020. Patients 1st said yesterday it was a collaboration, without leaders, of more than 12,000 "concerned patients, community groups, private citizens, physicians, pharmacists, dentists, chiropractic doctors and allied healthcare workers encompassing all socioeconomic groups".

Finance Minister Curtis Dickinson will discuss his second budget before a business audience next week. He is scheduled to present the 2020-21 Budget Statement in the House of Assembly on Friday. He will appear on an expert panel at the Chamber of Commerce's annual Budget Breakfast. The chamber said next Monday's event at the Hamilton Princess & Beach Club is nearly sold out. The breakfast is sponsored by PwC Bermuda and will follow the same panel format as previous years. This year's breakfast will feature Mr Dickinson, as well as panellists Nathan Kowalski, chief financial officer of Anchor Investment Management, Edward Ball, the Bermuda Public Services Union's general secretary, and Kirsten Beasley, head of healthcare broking, North America at Willis Towers Watson. Arthur Wightman, PwC Bermuda leader, will moderate the panel discussion. Kendaree Burgess, the chamber's chief executive officer, said: "We welcome the opportunity to present a forum for the Bermuda business community to connect and participate in discussions surrounding the Budget Statement." PwC's Mr Wightman said: "PwC's 2020 Global Annual CEO Survey highlights record levels of pessimism in the global economy. Bermuda is faced with its own mounting challenges, not least to jump-start the economy and make sure it works for all. "With ten years to go to achieve its shared vision to end poverty, rescue the planet and build a peaceful world, the United Nations is calling on more governments, civil society, businesses and all people to make its 17 sustainable development goals their own. The key to achieving sustainability in Bermuda is a collective and common focus on those things that will enable social, economic and environmental prosperity." Tickets for the Budget Breakfast are available at the Chamber of Commerce.

A move to rename the second day of Cup Match in honour of abolitionist Mary Prince has been approved by the House of Assembly. The Public Holidays Amendment Act will change Somers Day to Mary Prince Day. Lovitta Foggo, the Minister of Labour, Community Affairs and Sport, said it was fitting to honour the legacy of Mary Prince on Cup Match given its ties to emancipation in Bermuda. She told the House on Friday: "Mary Prince is recognised on the world stage for the critical role she played in the abolition of slavery in the British Empire by telling her story about her life as a slave. It's only fitting that the second day of Cup Match be renamed for her." Ms Prince, a slave born in Bermuda, wrote about her experiences in servitude on the island and in the Turks & Caicos. Her autobiography, published in 1831, helped the case of abolitionists in Britain. Slavery was abolished in the British Empire in 1834. Ms Foggo told MPs that plans were in train for a statue to honour Ms Prince's memory. She said an undisclosed location had been picked and artists will be tasked with creating a figure that would be "emblematic of Mary Prince". The holiday had been named after Admiral Sir George Somers, whose shipwreck off Bermuda in 1609 led to British settlement. The move was celebrated by both sides of the House. Rolfe Commissiong, a Progressive Labour Party backbencher, said Ms Prince's story destroyed the myth of "benign" slavery in Bermuda and the Caribbean. Mr Commissiong said: "She graphically illustrated how horrible slavery was in Bermuda. Our slavery was different but, as she illustrated, no less dehumanizing to those caught up in its grip." Craig Cannonier, the Leader of the Opposition, said it was important for Bermudians to be aware of their past. He added: "This is one of the things where we can find a way to ensure Bermudians understand clearly their history and how they have gotten where they are today." Trevor Moniz, of the One Bermuda Alliance, said he supported the move, but that there was no need to denigrate Sir George. Mr Moniz said there was no record of Sir George being a slave owner and said Bermuda could find a way to celebrate both his contributions and those of Ms Prince. He added: "We can walk and chew gum." Mr Commissiong and Christopher Famous, another PLP backbencher, responded that Sir George had captured slaves and burnt down towns in Venezuela as a privateer. Mr Famous said he had pushed for two years to have Sir George's name removed from the Cup Match holiday and Ms Prince was a perfect candidate to replace him. He said: "On one hand, you have a privateer who burnt down cities and captured slaves for quick, substantial profits. On the other hand, we have a young lady who set the wheels in motion for the abolition of slavery in the UK and the Caribbean. It's pretty simple to me." The legislation also changes the Bermuda Day holiday from the last Friday of May to the Friday before the last Monday in May. Ms Foggo said the change would help prevent confusion. Until 2017 Bermuda Day was held on May 24 — and was often called the May 24 holiday — but the date was changed to prevent it falling midweek. With the new legislation, the holiday will occasionally fall on May 24, with the next occasion to take place in 2024. Patricia Gordon-Pamplin, the Shadow Minister of Home Affairs, supported the move. Ms Gordon-Pamplin said it would not have been necessary if the Government had accepted an amendment put forward by Andrew Simons, an OBA senator, in 2017 to do the same thing.

"Changes are coming", potentially at the board level, for the island's independent tourism overseer, Zane DeSilva warned the House of Assembly on Friday night. The Bermuda Tourism Authority was blasted for its 2019 statistics showing record tourism numbers, even as visitor air arrivals last year fell by 6 per cent. "Am I happy with these figures? Hell, no," the tourism minister told MPs. "Some changes are coming. I want to lay down a marker tonight." Mr DeSilva was backed by David Burt, the Premier, who said switches may include giving the minister "power to remove tourism board members at this point in time". The salvo came one year after Mr DeSilva praised the island's high numbers in cruise tourism, but told the BTA it was "time to focus our efforts on growing leisure air arrivals". Boosting air visitors, which yield substantially higher visitor spending, have proved elusive for the BTA, which was unveiled in December 2013 as a shot in the arm for the ailing sector. Mr DeSilva, who said there were "some hard-working people in the BTA", added: "We have a board, and some members have done well, some will continue to do well." However, Mr DeSilva said under the authority's founding legislation, brought by the One Bermuda Alliance, "the minister can only do so much". He did not elaborate, but told the House changes could come as "as soon as this week". The threat of greater ministerial control echoed the Progressive Labour Party government's move at the end of 2017 to reduce the independence of the Bermuda Casino Gaming Commission, which sparked the resignation of Alan Dunch as chairman. A spokeswoman for the BTA declined to comment last night. Mr DeSilva's remarks during the Motion to Adjourn also criticized Skyport, the company running LF Wade International Airport under the OBA deal to build a new airline terminal. He said the agreement would have had Skyport paying any fees to airlines to increase airlift to Bermuda, but added: "It ain't the case. Skyport are not doing their part." Mr Burt agreed, saying the Government was left footing the bill for MRGs, minimum revenue guarantees paid to airlines, while Skyport was "taking all the money to the bank". Last night, a spokeswoman for Skyport responded: "Skyport has maintained its commitment to work closely with Government and the BTA in allocating significant resources to support new air service development initiatives."

Prosecutors will set their sights on tackling financial crime, its director said. Larry Mussenden, the Director of the Department of Public Prosecutions, said that his department needed more administrative staff to handle an influx of financial crime and other criminal cases. He added that the DPP hoped to find specialists that dealt with "vulnerable person cases". Mr Mussenden spoke on Friday as the judiciary and lawyers marked the start of the legal year at Sessions House in Hamilton. The ceremony was attended by members of the profession, the Judicial Department, and John Rankin, the Governor. Mr Mussenden said that an analysis conducted by the Caribbean Financial Action Task Force showed that Bermuda had an "excellent rapport" for investigating "money laundering and terrorist financing". He also called for the department to be given the power to see information during the investigation of a crime instead of waiting until a person was charged. Mr Mussenden added: "We look forward to that legislation being put in place." Several defendants, including some from overseas, have appeared in court on bank fraud charges over the past year. Tiberiu Gavrila, 45, of Romania, and Radu Asavei, 32, of Britain, were the latest to be sentenced after they admitted conspiracy to remove stolen money from the island. The pair were jailed for a year on January 10. Mr Mussenden said that the DPP had also seen an increase in vintage sex assault cases where incidents were alleged to have taken place as many as 40 years ago. Mr Mussenden attributed this increase to the work of child protection agencies who educate the public in recognizing sexual abuse. Mr Mussenden added: "Our department, together with the police's Vulnerable Persons Unit, treat victims with care so that they can feel assured that any complaints will be investigated properly and prosecuted appropriately." Mr Mussenden said that prosecutors had attended a "child-safeguarding training seminar" as a result of these increased sex assault cases. He added that several prosecutors had visited schools during career fairs and spoke to children about online safety.

An "indiscriminate" gun attack was condemned yesterday after bullets were fired at an apartment, in the island's fourth shooting into a residence in less than two weeks. No injuries were reported, but area residents said a one-year-old boy was typically present in the home, part of a government housing facility, off Field View Lane, off Parsons Road, Pembroke. It is was the island's sixth gun incident this month. Police announced that three people had been held, with one arrested and then released on police bail, after a search warrant was executed at a home on nearby Peat Lane. It came after two suspects on a motorcycle approached the Bermuda Housing Corporation building shortly before 8am and launched "multiple" gunshots, police said. Wayne Caines, the Minister of National Security, said: "We will not let the destructive few wreak havoc in our community." Mr Caines said "all of Bermuda should be outraged", calling it "a somber reminder" of work to be done. Commissioner of Police Stephen Corbishley branded the daylight attackers "evil, irresponsible and completely dismissive of the value of life". Forensic evidence was collected, and Mr Corbishley was "confident" arrests would be made "imminently". He said of the shootings: "Four of them have been indiscriminate, into buildings and through windows, through doors. Bullets are going into houses with real risk of hitting anybody from a child to a senior. An innocent person could die as a result." The neighborhood stands a short distance from Happy Valley Lane, where a bullet through a window on Thursday night wounded a 21-year-old man in the shoulder. Mr Corbishley said officers included outreach as part of an intensive effort over the past week, dubbed Operation Nimbus. He described it as "the largest deployment of police officers since my appointment as commissioner". Mr Corbishley said: "We are starting to understand what's taking place, and some of the arguments ongoing between gang members." He implored the community to assist, adding: "It's not snitching to stand up and stop this violence; it's not snitching to say where guns are so we can remove them from our streets." Calling the circumstances "shocking", Mr Corbishley described a scenario of "families getting up in the morning, having breakfast, and bullets coming through the door, through the window. That's why this level of violence has gone into a new theme; that's why we've got to deal with it quickly." Speaking at a press conference called near the scene, he added: "What if a toddler had been behind that door this morning, and we were dealing with a death which would be catastrophic across the whole of Bermuda?" There had been no indication of "any disturbance at the house beforehand", he said. Inquiries included checking security cameras, and the commissioner said a description of the suspects would be released when necessary. "We work closely with pastor Leroy Bean on the gang reduction team," he said. "We do have some inroads with gangs, former gang members who not only are there to give advice, but clearly it would be in their interests to stop this violence." Mr Corbishley said people were "not just tired of it — they're extremely scared and extremely worried". Police voiced concern that the community could become desensitized to violence, putting innocent lives at risk. The spate of shootings came on the heels of 2019 standing out as the first year in more than two decades without a homicide. Mr Caines said the Gang Violence Reduction Team had been "busy this weekend" reaching out to residents in affected neighborhoods. Mr Caines added: "I echo the police commissioner's plea — as a community, let's band together to fight against the elements which seek to destroy our community, because the bleak reality is that these random acts of cowardice will end up causing serious injury to, or the death of, an innocent person, and we just simply cannot allow that to happen." Witnesses to Sunday's crime are urged to call the Serious Crime Unit at 247-1739 or the confidential and anonymous Crime Stoppers hotline at 800-8477.

Several beacons around the island are unlit, according to marine navigation warnings. A spokesman for the Ministry of Tourism and Transport said other mechanisms are in place to ensure marine safety. The spokesman said: "Despite our best efforts, equipment does fail, at times, due to general wear and tear. Unfortunately, the remote marker and beacon locations coupled with poor weather conditions, financial constraints and manpower shortages does make effecting repairs a challenge. However, despite some beacons not in operation, the Department of Marine and Ports has in place alternative technologies to ensure marine traffic can continue to safely and efficiently navigate Bermuda's waters." The light on the Eastern Blue Cut beacon was listed as "extinguished" on January 20. Similar warnings were made about the Chub Heads beacon and the Northeast Breaker beacon last September. Maritime warnings, broadcast every four hours, also warn that the North Rock beacon is "weak". The spokesman said that the Department of Marine and Ports broadcast the navigational warnings regularly as part of international best practices. He said: "Navigational warnings are transmitted every four hours by BMOC on VHF channel 27, Single side band 2582 kHz and NAVTEX 518 kHz to all marine traffic. It should also be noted that BMOC actively contacts vessels that enter within 30 nautical miles of Bermuda, to collect their Vessel Traffic Service or VTS information. This enables us to provide active monitoring and navigational advice for vessels in our waters." The spokesman added that all offshore beacons have a virtual automatic identification system, which provides information to electronic navigational systems to boats in and around Bermuda's waters. The spokesman said the maritime navigation warnings also include a post from the International Maritime Organisation to avoid certain areas around the island. The spokesman added: "The public should be aware that the IMO established the areas around Bermuda to be avoided in the early 1980s. As such, the information is not new or out of the ordinary. The areas of avoidance have been in place for almost 40 years."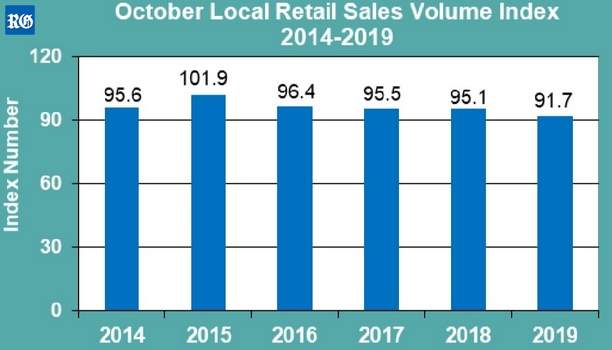 Retail sales fell in both September and October to continue their downward trend. Motor vehicle sellers saw the biggest fall with an inflation-adjusted, year-over-year sales dip of 26.9 per cent in September and 21.4 per cent in October. Others to see double-digit falls in both months were building materials stores (falls of 19.2 per cent and 14.3 per cent) and apparel stores (16.6 per cent and 14 per cent). Overall, the Department of Statistics reported that sales volume fell 4.4 per cent in September and 3.6 per cent in October, which was the 18th month out of the past 20 to record a year-over-year sales decline. The Retail Sales Index is normally released around the midpoint of each month. There has been a two-month gap since the release of the August 2019 report, which showed a 7.6 per cent plunge. Wayne Furbert, the Minister for the Cabinet Office, said: "The reason for the delay in these reports is because I wanted to drill down on the numbers. Additionally we should ensure some context behind the numbers. As an example, it should be noted that the decrease in retail sales reported in September 2019 when compared with September 2018 can be partly attributed to the shortened opening hours of retail establishments on September 18 and 19 due to the passing of Hurricane Humberto. Additionally, motor vehicle sales are significantly down due to myriad factors. Firstly, buyers are choosing to bypass dealerships and purchase directly from overseas markets (i.e. taxi operators). Secondly, there is an emerging second-hand car purchasing market that also circumvents the direct sales from distributors. Additionally, people are keeping their cars much longer." Mr Furbert said the Government had taken steps to assist struggling retailers, including lowering the payroll tax for employers from 10.24 per cent to 7 per cent, reducing duty on textiles and shoes and removing payroll tax obligations for start-up companies. Mr Furbert added: "The Government will continue to dialogue with retail to find ways to assist them. But, residents can greatly assist our retailers by supporting their businesses and purchasing items and products right here in Bermuda."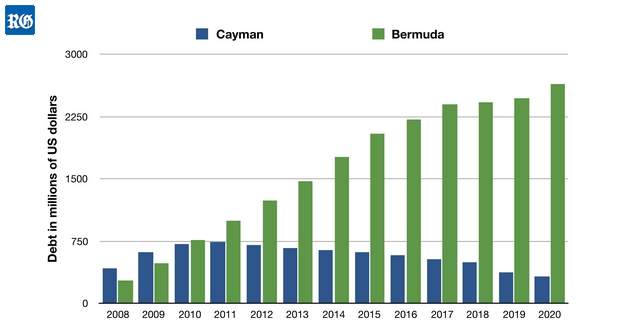 Royal Gazette Editorial. "Last week's series on the Cayman Islands' growth story sparked considerable debate among readers about how Bermuda can reinvigorate its own economy and raised some fundamental questions. Cayman and Bermuda have many similarities, as fellow British Overseas Territories, with small land areas and similar populations, whose prosperity depends largely on financial services. However, there are major differences too: Bermuda's economy is more mature than that of Cayman and it has less room for additional development. Quantitatively, Cayman outperforms on almost every metric. Cayman has seen a net gain of more than 12,000 jobs over the past decade, while Bermuda has logged a net loss of 4,300. Cayman's population has climbed more than 23 per cent since 2010, while Bermuda's headcount has shrunk. Real gross domestic product growth over the past five years has averaged 3 per cent in Cayman, versus 0.1 per cent in Bermuda. The growth has generated hefty government surpluses that have allowed Cayman to whittle down its debt to a fraction of Bermuda's $2.6 billion burden. The consequence is that Cayman has funds it can invest in public infrastructure, growing public services and generous pay rises for civil servants without increasing the tax burden on its community. Curtis Dickinson, who is preparing to present Bermuda's 2020-21 Budget Statement on Friday, has no such luxury. However, the series also made clear that Cayman is not all milk and honey. Some Caymanians feel they are being marginalized in their own country as a result of policies that allow foreigners to buy property without restriction. Some say too few locals have benefited from the development, partly because of a lack of planning. Poverty is clearly an issue, too, with the underprivileged and low paid falling further behind in an inflationary environment that has seen rents rise nearly 20 per cent in a year. Cayman's public education system appears to face challenges similar to Bermuda. Tasked with preparing young people to participate in a knowledge-based economy, the vast majority of its schools are not meeting expected standards, according to the territory's own Office of Education Standards. So can Bermuda learn anything from Cayman? Perhaps, first we should be asking what we want for Bermuda. Do we want to grow the population by 23 per cent in ten years and open the doors to foreign property buyers to spur hundreds of millions of dollars worth of new development? No, thank you. Do we want to achieve stronger economic growth, diversify our economy and strengthen our fragile public finances? Yes, absolutely. Adopting the bold Caymanian approach in its entirety would not be politically palatable in Bermuda. However, some ingredients of their secret sauce would surely help us to spice up our economy. If there is one underlying difference between the policy approach of the two jurisdictions, it's that Cayman is more open to the world. More open to foreigners working and putting down roots in their country and more open to foreign investment. A good example is its immigration policy. Cayman's clearly defined pathway to citizenship allows workers who have proved their value to employers and the community over the long term to apply for permanent residency after nine years and then for Caymanian status after 15 years. From a business standpoint, this makes it easier to attract and retain valuable employees, and in turn, makes Cayman more attractive to start-ups. Foreign workers can also feel that they "belong" in the community and so will be more likely to invest locally. With no such pathway in Bermuda, expatriates are incentivised to send home every cent of their savings, contributing to the outflow of money earned here that leaves the economy — an outflow that totals between $3 billion and $8 billion over the past ten years, according to David Burt, the Premier, citing the Financial Policy Council. There is plenty of evidence that the business-friendly environment in Cayman is creating opportunities for locals. Unemployment among locals is lower in Cayman than it is in Bermuda and underemployment — where people are working part-time when they would like to work full-time, for example — is significantly lower among Caymanians than Bermudians. Cayman levies no payroll tax, but does charge employers with substantial, upfront work permit fees instead, providing a tangible benefit when hiring locally. The Fiscal Responsibility Panel and BermudaFirst alike have stressed that immigration reform, based on bringing in the talent the island needs and maintaining the labour force within an ageing population, is key to stimulating growth. Cayman could be used as a case study to illustrate their point. Furthermore, Cayman has other categories of permanent residency for wealthy individuals and for those who invest substantially in local businesses. The potential impact of even a single wealthy resident on a small economy can be extraordinary, as shown in Cayman by Kenneth Dart, who has invested more than $1.5 billion in development projects. Openness to foreign investment is helping Cayman's efforts to diversify its economy. An embodiment of that point is Health City Cayman Islands, owned and operated by Indian healthcare giant Narayana Health, which has created a whole new medical tourism industry, with 40 per cent of the 109-bed hospital's patients coming from overseas. Devi Shetty, who heads HCCI, predicts Cayman "will emerge as the capital of medical tourism for the entire western hemisphere within the next five to seven years". Would Bermuda have been so accommodating to Dr Shetty, had he wanted to build the new hospital here? It's a hypothetical question, but it's worth considering in light of potential future opportunities. It must also be said that Cayman could perhaps learn one or two things from us. It seems to be lacking a voice for labour, with no trade unions that we could find, although a law to accommodate the formation of unions does exist. Bermuda has a rich organised labour history, which has played a role in enshrining workers' rights in law and preventing exploitation by unscrupulous employers. Cayman does have a minimum wage of CI$6 ($7.20), equivalent to less than US$15,000 a year, based on a 40-hour week. However, it is set at such a low level — in a country where the cost of living is nearly as expensive as Bermuda — that it perhaps serves to make measly wages appear more acceptable, rather than to protect the interests of workers. Cayman's unchecked growth has led to accusations of a lack of planning, in terms of either development or future labour force needs. The aforementioned rocketing rents and high property prices in a market with no restrictions on foreign buyers, is pricing many locals out of buying their own "piece of the rock", we were told. It could be argued that Cayman had little alternative but to "open up", as they've had a gun pointed at their head since 2011. It was then that Cayman agreed to strict controls on its public finances imposed by Britain, in return for permission to borrow more, so dire was their situation in the wake of the global financial crisis. The gun to Bermuda's head today is of a different nature: the combination of a rapidly ageing population and a $2.6 billion debt means that some serious policy changes have to occur and quickly, or our economic decline is all but assured. As Sir John Swan aptly put it: "Wake up, Bermuda". Copying the Cayman model in cookie-cutter fashion would not be feasible for Bermuda. But maybe a "Cayman-lite" solution would help us. We can learn from economic stimulants that have worked for them and use them in a planned way, for example with a maximum population target and a regularly updated assessment of skills the island needs to inform immigration policy. Cayman has showed us how a small island economy can reverse its flagging fortunes in a short space of time. In our predicament, we would be wise to learn something from that."

Opinion. By Philip V. McHarris, a writer and PhD candidate in sociology and African-American studies at Yale University. "If former New York mayor, part-time Bermuda resident and multimillionaire Democratic presidential candidate Mike Bloomberg was missing from action in the Iowa caucuses and the New Hampshire primary, his campaign has been attracting significant attention elsewhere, including in southern states where black voters have decisive electoral power. He has been endorsed by several black mayors, polled at 15 per cent support nationally and has been endorsed by a handful of swing district members of Congress. But Bloomberg's play for black voters may have hit a hurdle: his record on policing. In a recently resurfaced video, Bloomberg is heard explaining his "stop, question and frisk" policies at a 2015 Aspen Institute event. Bloomberg states that "95 per cent of your murders — murderers and murder victims fit one M.O. You can just take the description, Xerox it and pass it out to all the cops. They are male, minorities, 16 to 25. ... The way you get the guns out of the children' hands is to throw them up against the walls and frisk them." His remarks seemed to suggest that profiling and harassing young black and Latino men was OK. Bloomberg has recently apologised for the programme. But for a candidate telling voters he has the "record and the resources" to win the presidency, an actual look at his record shows that his administration promoted policing tactics that deepened the racial inequality that plagues the US criminal justice system. Under his tenure as mayor, stop-and-frisk increased dramatically from 97,296 documented cases in 2002 to 685,724 at the height of the practice in 2011. His 2015 remarks suggest that he believed labeling and targeting young black and Latino men as inherently criminal was good policy — but the data shows that that is not true, and the historical record shows the dire consequences that racial profiling has had on black and Latino communities. Arbitrary stops, harassment and abuse by police in black neighborhoods across the country were rampant even before the 1960s, and they were a major contributing factor to the nationwide riots of the 1960s. The specific term stop-and-frisk was coined in New York in 1964 when the first law was passed allowing police to stop, interrogate and frisk any person who they believed to be involved in criminal activity and in possession of a weapon — all based on reasonable suspicion, a lower standard than the probable cause demanded for a search warrant. And although stop-and-frisk was never limited to New York — Terry v Ohio in 1968 was a key case in establishing legal precedent for stop-and-frisk policies — New York was a critical battleground for the practice. In 1968, when New York's version of stop-and-frisk landed in the Supreme Court, the justices ruled in Sibron v New York and Peters v New York that the practice did not violate constitutional rights. That green light meant that stop-and-frisk continued in the decades to follow. In the early 1990s, as crime began to drop precipitously in New York after record highs, Rudy Giuliani, as mayor, and police commissioner William Bratton expanded the practice, combining it with a new theory of "broken windows" policing and new technology, notably the CompStat system in 1994. CompStat used new computer technologies to crunch crime data to locate hotspots, or places where alleged crime and criminals were most concentrated. Using data from CompStat, the city argued that it could ramp up stop-and-frisk in hotspot areas. Asserting that the practice violated their civil rights while failing to make their neighborhoods safer, however, black communities brought legal challenges against stop-and-frisk. In a 1999 New York class-action lawsuit, a federal judge ruled in a settlement that as a result of the racially disparate impact of the programme, the New York City Police Department must release data on stops quarterly. When Bloomberg succeeded Giuliani in 2002, he continued to promote the stop-and-frisk programme as a means to reduce crime, and under his tenure, the programme ballooned. Along the way, New York City served as a trendsetter for police departments across the country, such as the one in Newark, where stop-and-frisk rates soared. Data served as a justification and driver of the programme, and many people today may wonder if the programme simply targeted high-crime areas, as Bloomberg's remarks seem to suggest. But the New York Civil Liberties Union showed that the NYPD targeted innocent black and Latino New Yorkers at an alarming rate, and the federal courts agreed in 2013. When a federal judge examined the data, she found that black and Latino people were more likely to be stopped in neighborhoods across New York, even after controlling for other factors such as reported crime rate. Black people were more likely to be arrested than their white counterparts for the same suspected charge, as well as more likely to be subjected to the use of force. Moreover, the judge wrote, "the city's highest officials have turned a blind eye to the evidence that officers are conducting stops in a racially discriminatory manner. In their zeal to defend a policy that they believe to be effective, they have willfully ignored overwhelming proof that the policy of targeting 'the right people' is racially discriminatory and therefore violates the United States Constitution". In response to the decision, Bloomberg told The New York Times: "You're not going to see any change in tactics overnight." Faced with the data demonstrating that the policy was unconstitutional, he wanted to allow stop-and-frisk practices to continue through the end of his administration anyway because "I wouldn't want to be responsible for a lot of people dying", he said. But although city and police leaders always argued that the strategies were reducing crime, crime had already begun to drop dramatically after the early 1990s — a phenomenon, known as the great crime decline, which occurred throughout the country. The data also revealed that the programme was a failure; in nearly 99 per cent of the time, no weapon was found. There was also no demonstrated link between stop-and-frisks and New York's falling crime rate. But the data does show the deep harms of stop-and-frisk policies. The effects go beyond inconvenience and harassment. Studies showed that young men who lived in neighborhoods with high stop-and-frisk rates experienced high rates of nervousness, feelings of worthlessness and emotional distress, as well as anxiety and symptoms of post-traumatic stress disorder. Stop-and-frisk also reduced engagement with other city of New York entities, leading communities to avoid reaching out for help from the city via 311 calls. Bloomberg has targeted black voters for support throughout his presidential campaign, but he only recently apologised, seemingly out of political expediency, for stop-and-frisk after two decades of advocating for the programme. Some black voters and leaders still continue to support Bloomberg despite this record, including former Philadelphia mayor Michael Nutter. But the 2015 video reveals that Bloomberg didn't just increase stop-and-frisk during his time as mayor. He also supported targeting young black and Latino men, citing that they are disproportionately prone to criminality, and that harassing and humiliating large numbers of them was a non-issue as well as a way to make New York a safer place. He even went as far as saying that the police didn't stop black and Latino people frequently enough. He made these comments even after the courts had ruled that the programme was unconstitutional. Today in New York, a modified programme continues on a smaller scale — but smaller though it may be, it is still being carried out in a racially disparate way. As mayor, Bloomberg showed a stunning disregard for the civil and constitutional rights of millions of the city's residents, rolling back stop-and-frisk reluctantly only as a result of lawsuits. If Bloomberg — or any candidate without a strong commitment to anti-racist polices — becomes president, we have to wonder if he will recognise that the constitutional and civil rights, which the president must swear to uphold, apply to all, including black and Latino people."

Cullen O'Hara has had a lifelong love affair with surfing and skateboarding, but it wasn't until he attended university in California that he realised he could turn his passion into his vocation. Mr O'Hara, 36, owns Isolated Surfboards, which sells surfboards, skateboards, wetsuits and top apparel brands for participants in both sports, while also doing surfboard, paddleboard and windsurf repairs. The business is located in a stunning, 4,000-square-foot, second-floor loft space in the historic Baker Building on the south side of Reid Street, just east of King Street, in Hamilton. The space was designed by Mr O'Hara's wife, Kaitlyn, and is available for special event bookings. A projector and screen add to the surf and skate vibe by showing top events from around the world, while a skateboard ramp is available for skaters to work on their moves until they get them on lock, and for lessons. Mr O'Hara grew up surfing on Bermuda's south shore, at Hungry Bay and "various reefs in the central parishes", he says, adding: "It was obsessive. I knew once I started that it was all I wanted to do." Following graduation from Mount Saint Agnes Academy, Mr O'Hara made a pilgrimage to Santa Cruz, the city that gave birth to American surf culture, to study earth sciences at the University of California, where he captained the surfing team. "I was working with people who were taking surfing and skateboarding more seriously, who were thinking of it as a career," Mr O'Hara recalls. "I decided to do the same as them because everything I did had the goal of being able to surf and skate more often, and surf with purpose." He opened Isolated in 2009, giving surfing lessons and building surfboards in his garage. "I began making boards because I broke all mine and couldn't get them here," he says. "I created my own supply and realised that other people were in the situation that I was." The business moved to its current premises in January 2015, where Mr O'Hara built a workshop for the shaping and laminating of boards. He makes fiberglass boards for sale, while also bringing in softer boards more suited for beginners. The location also has a screen-printing facility to make apparel. Two months ago, Isolated added a retail component, while opening up the skateboard ramp to the public for the first time since it was built in 2015. A dedicated crew of skaters drops in. "It's $10 to ride the ramp for two minutes or all day — it depends on you," Mr O'Hara says. "Our youngest regular is nine years old, but they go up to my age and older." He added: "I have been skateboarding my entire life, I am really good at falling. It's not easy, but it's enjoyable, healthy and a challenge. You are only competing against yourself. We all want people to achieve their goals. We see someone trying a trick 100 times and when they get it, everyone celebrates." Mr O'Hara remains an active surfer, here and elsewhere. He took several of his new board designs to El Salvador last April for testing purposes, where he tore up a knee, requiring surgery in Bermuda. He left the boards behind to be enjoyed by young Salvadoreans. While some people express surprise that there is a surf culture on-island, Mr O'Hara says they exist worldwide. "Years ago, a common reaction was 'you can't surf here'," he says. "There are surf cultures in places like Israel, France, the Great Lakes. If there's a wave, people are surfing, and Bermuda is no different. While it's not California or Hawaii, it's not trying to be, either." Mr O'Hara says there was a solid surfing crew of locals and expats in the 1990s. Interest waned a bit thereafter, but today "there has been a resurgence among younger Bermudians, children who took the place of people like me as a 'grom', a younger person who surfs or skates". He added: "People are on it when it's good in the fall, winter and spring. You might see as many as 20 or 30 people in the water at one time. Typically, much less, though." This year in Tokyo, surfing and skateboarding will make their debut as Olympic sports, a development that is applauded by Mr O'Hara, who says: "They will finally be seen as a sport as opposed to a hobby." Mr O'Hara, a participant in the Ignite Bermuda "light" programme of workshops and guest speakers, said the retail side of the business has been "going well". He added: "We are very humbled by the support we have received thus far. I knew it was going to work. I can't say why, sometimes you've just got to trust yourself. We are really pleased with the support, and want to continue to keep growing and be aware of the needs and demands of our clientele, and produce quality products. We produce Bermudian-manufactured goods. Where they are made is where the heart and soul of a product lies."

February 16, Sunday

Legislation covering Bermuda for the United Kingdom's departure from the European Union was passed in the House of Assembly on Friday. Premier David Burt said that the EU Withdrawal (Consequential Amendments) Bill 2020 would "ensure continuity now that the UK has left the EU in key areas of company law and investment business". He added: "Honourable members will be aware that whilst the UK has left the EU, there is currently a transition period during which a number of arrangements are being negotiated, particularly on trade and other regulations. As such, there may be a need to make further amendments to Bermuda's laws to preserve our competitive advantage in financial services to ensure we meet international obligations." Mr Burt said the Bill would be deemed to have come into effect on January 31, in line with Brexit. He called the situation "new international ground". Mr Burt explained: "Negotiators on both sides have found there is much to do and a very short time in which to get it done. This Bill will ensure that Bermuda is ready and able to adjust, whatever continues to be decided in this transition period, and will provide the framework for our continued responsiveness to this change in this relationship between the UK and the EU." Craig Cannonier, the Opposition leader, said the "compulsory" amendments needed to be made "to ensure that business carries on as usual. They need to be done ASAP. We don't have any reservation. We support this wholeheartedly."

Passport problems that have plagued some Bermudian travellers are being addressed, the Premier said. David Burt told MPs in the House of Assembly that the issue was one the Government was "continuing to engage on". He said: "It is my hope that we will have final resolution by the time of the Joint Ministerial Council meeting, which is going to take place at the end of March." But he added: "What I can say, however, is the transition will take a while. I'm not certain that it will be immediate, but I am hopeful that it will be able to resolve prior to the end of this year." Mr Burt was speaking at Premier's Questions in the House of Assembly on Friday. Craig Cannonier, the Opposition leader, said that he had heard "more and more reports" of travel problems. He asked Mr Burt to detail what was being done to solve the problem "and relieving the stress that many of our Bermudians who love to travel are having". The British Government took over responsibility for printing passports for Overseas Territories citizens in June 2016 because of security concerns. A new code on the documents has caused problems for some Bermudians traveling through the United States from outside the island. The Premier highlighted that passport changes were made under the former Government. Mr Burt said that the UK had advised the Government that Bermuda was entitled to have its own passport code. But he added: "The challenge is this was taken away from us without our permission — and they are asking us to pay approximately $1 million for the privilege of returning it back. We are continuing to press this issue and we're expecting that it will be resolved." Mr Burt said that he did not believe that the House should appropriate money to pay to get the passport code back. He added: "We will hold firm on our position — and I am grateful for the members of the Opposition in their support — in that we do not believe that Bermuda taxpayer dollars should be made to pay for something that we had no choice in losing in the first place." Mr Burt was also questioned about the block grant awarded to the Bermuda Hospitals Board. Patricia Gordon-Pamplin, the shadow health minister, asked how the $330 million amount had been decided "given that the BHB has failed to provide audited statements for the last five years". The Premier said: "That was a discussion between the BHB and the Ministry of Health." James Jardine, an independent senator, highlighted the five-year lag in the audited accounts for the BHB, the island's largest quango, in the Upper Chamber last week. Mr Jardine said that situation was "totally unacceptable" and called on the Government to push for the audited accounts to be released "as soon as possible, and for the hospital board to be put on notice that they must complete audited accounts within the time frames allocated to them".

A Bill promoting Bermuda as a "landing hub for transatlantic submarine cables" carrying internet and telecommunications has won approval from both parties in the House of Assembly. Walter Roban, the Deputy Premier, said on Friday that the "one-stop shop" regime for approving permits could boost a new industry for the island as a centre for companies installing the communications cables. The three existing landing points are run by the companies GlobeNet, Challenger and Gemini, but an offshore protected area on the South Shore could accommodate up to six cables. Leah Scott, the Deputy Leader of the Opposition, gave her support, saying she was "always in favour of something that's going to diversify our economy". Cole Simons, the shadow education minister, told the House he was "delighted that the Progressive Labour Party is picking up the responsibility of moving this industry forward". Wayne Caines, the national security minister, recalled his own experience as a "newly minted lawyer" helping set up undersea cables with the locally based company Global Crossing. Noting the island's experience in the industry, Mr Caines said: "This Bill is fit for purpose — we have an opportunity to be at the vanguard of something this country is known for."

February 15

Not a single penny has been paid into a fund that promised to train Bermudians for careers in financial technology, Parliament heard yesterday. David Burt, the Premier, told MPs that no money had been paid into the Fintech Development Fund so far. Mr Burt explained: "We do have commitments that have been made by companies in Bermuda which have recently been approved to operate." Mr Burt added: "We will be making those announcements in the near future. Those persons have asked for us to wait for the time being, but I have received the commitment for $100,000 to be given to that fund on Monday." Mr Burt was speaking at Premier's Questions in the House of Assembly. Parliament approved creation of the fund to raise cash from partner companies to support education and training related to the fintech field in 2018. Cryptocurrency firm Arbitrade pledged in 2018 to donate $1 million to the Government for a fintech incubator site. Jeanne Atherden, a One Bermuda Alliance backbencher, said that Arbitrade had been touted as a company to launch a cryptocurrency exchange and train Bermudians for 400 jobs on the island. She added that Victoria Hall, on Victoria Street in Hamilton, had been bought as the company's base. Ms Atherden said: "To date, there have been no jobs announced and the building remains empty. I'd like the Premier to indicate what went wrong and why has this not occurred." Mr Burt said that he did not believe that Arbitrade had been granted a licence by the Bermuda Monetary Authority. Ms Atherden asked Mr Burt if he knew why the company had not been given a licence. Mr Burt said that there were "firewalls" in place between the BMA and the Government. He added: "All I can tell you is that the company name does not have a licence issued under the BMA." Michael Dunkley, another OBA backbencher, asked whether Arbitrade or any affiliated companies had been granted licences, by the Government or the BMA, to conduct any type of business in Bermuda. Mr Burt said: "I don't believe the answer is yes." He added: "To the best of my knowledge, I do not know, but I am not aware of what other associated companies someone may have. What I do know is that Arbitrade has not been granted a licence by the BMA to conduct digital asset businesses in Bermuda." The Premier said that he was "uncertain" whether property taxes were up to date on Victoria Hall. Mr Burt added: "I'm happy to ask the Minister of Finance." Arbitrade took control of the seven-floor office block in October 2018. It acquired it through an amalgamation with a Bermudian company — but has not been occupied since. The company told The Royal Gazette this week: "Arbitrade is considering options to either partner with strategic parties for the purpose of promoting blockchain development or to dispose of the property to a similar strategic party." The Royal Gazette also asked the company, whose website is no longer active, if it was still in business. The company said in an e-mailed response: "With ongoing delays in mining and the suspension of initial coin offering application, the company is considering all options."

A total of 14 people have been quarantined so far in the battle to protect Bermuda from a killer strain of coronavirus. The Ministry of Health warned anyone returning from China or other areas with person-to-person transmission of Covid-19 would be required to stay in their homes and be monitored for 14 days. Bermuda has not recorded any cases of Covid-19 and ports of entry screening has not identified any travellers with a risk history in the past three days. Cheryl Peek-Ball, the Chief Medical Officer, said yesterday: "Ports of entry screening resulted in a cumulative total of 14 individuals being self-quarantined with direct monitoring for 14 days. This number has now reduced to five individuals undergoing current active monitoring." Anyone who becomes ill after traveling to mainland China or neighboring countries should call their GP for advice before going into any healthcare centre. Dr Peek-Ball said: "The best protection from this disease and all respiratory illnesses is good hand hygiene. When ill, stay away from others. Do not attend work or school and, again, seek medical advice by phone in advance of going to a healthcare setting."

Young people are to get the chance to voice their views to Premier David Burt at a public meeting next week. The Premier said he had gauged interest in the event on his Twitter feed before he announced it will take place on Tuesday from 5.30pm. The "open conversation" was arranged with social media company Bermemes and is expected to be broadcast live. Mr Burt tweeted on Tuesday: "I read a lot of concerns from young Bermudians on Twitter. Would you attend a town hall meeting where I listen and respond to issues of concern to those aged 18 to 35?" He posted a poll that attracted 370 votes — 83.2 per cent responded "for sure" and 16.8 per cent said they were "not interested". Some people added comments and offered suggestions, including that young Bermudians should host the event. Mr Burt wrote on Thursday: "Following my recent Twitter poll, I have decided to partner with Bermemes to host 'Your Island. Your Voice. Conversations with the Premier 2020' live. Spaces are limited so please RSVP to confirm your attendance. I look forward to seeing you there." Qian Dickinson of Bermemes, who will moderate the event, said: "We are excited that the Premier has reached out to us with the opportunity to partner by utilizing our platform for this event." Mr Dickinson continued: "We see this as a great outlet for young people to not only voice their ideas and concerns for a better Bermuda, but to stimulate a mindset that they need to be a part of the process." He added: "We will also have a team working with the Government to create a great atmosphere for those in attendance, and to monitor and submit questions received in real-time through our online platforms." The event, which will start with networking before the discussion at 6.30pm, will be held at the Visitor Services Centre in Hamilton.

Top lawyers called for a beefed-up Family Court service yesterday and an on-island residential treatment centre for troubled children. Juan Wolffe, the senior magistrate, said people called to Family Court should have better access to legal aid and psychiatric help, as well as "in-house mediators". He also highlighted the need for a "multi-purpose residential treatment centre" where children can be looked after instead of being sent to overseas institutions. Mr Wolffe added an online child-support payment system should also be introduced. The island's top magistrate was speaking as the judiciary and lawyers marked the start of the legal year at Sessions House in Hamilton. The ceremony was attended by members of the profession, the Judicial Department, and John Rankin, the Governor. Mr Wolffe thanked social workers at the Department of Child and Family Services and court services for their commitment to families and people with psychological problems. He said: "Day in and day out they comprehensively interface with our most precious commodity — our people. We appreciate the high level of professionalism that you exhibit in the court proceedings. Most importantly we appreciate your empathy, sympathy, profound care and love that you routinely show towards our children." Mr Wolffe criticized "irresponsible media coverage" of cases related to the Family Court and the Department of Child and Family Services. "Each and every subject of those stories that had been splashed across the print and electronic media have, at some time or another, appeared in the Family Court, civil court or criminal court. To have their dire circumstances exploited, is beyond inconsiderate and shapes a dangerous narrative, which may have led to a negative perception of those who are deeply dedicated to addressing the mental and emotional harm of our most vulnerable persons." Elizabeth Christopher, the president of the Bar Council backed Mr Wolffe and singled out Eron Hill, a youth activist who has credited his time abroad on a government programme as a major influence on his life, as an example of the good work of the DCFS. Ms Christopher said: "It is time that we get together and have some rational conversation about this. We have a duty, a responsibility, as members of the Bar to bring some calm and common sense to the issue." Ms Christopher added that lawyers and campaigners should focus on speeding up the court process. She added that "access to justice" was difficult for many because of a lack of defence lawyers available for criminal cases. "We have a dwindling senior defence Bar, as a result of changes to regulations and changes appear to have been made on a cost-analysis basis, without regard for the many needs of the criminal justice system. The result has been that most defendants appear underrepresented or unrepresented, or trials are facing delay, and more of our vulnerable persons are falling through the cracks. This is an issue that needs to be addressed by the Government before it is broken beyond repair. It is not only the criminal defendant who cannot access criminal justice, but also the victims of crimes, who are put through an endless ordeal of multiple court delays and dates." Chief Justice Narinder Hargun said that the Judicial Department would do more to ensure that trials were arranged as fast as possible. He added that the loss of Sessions House courtrooms for Supreme Court cases would slow the speed at which trials could be held. Mr Hargun said: "We are softly emphasizing to the public works department, that any such move should only take place when the Judicial Department has replacement facilities in the Dame Lois Browne-Evans Building." Dennis Lister, the Speaker of the House of Assembly, announced in August last year that the Supreme Court would not return to Sessions House after its renovations. Mr Hargun said that the Judicial Department hoped to centralize all services except civil cases, in one location to improve efficiency. He added that amendments to the Legal Aid Act 1980 might be needed to encourage a larger pool of defence lawyers. Mr Hargun said: "There were 32 new cases brought before the Supreme Court arraignments between March and December 2019. Of these cases, 18 were assisted persons, representing 56 per cent, who were represented by Legal Aid counsel."

Bermuda recorded its highest tourism numbers last year, but visitor air arrivals dropped by 6 per cent. The increase to more than 808,240 tourists was fuelled by a record 535,561 cruise ship passengers, up 51,222 on the previous year, or 10.6 per cent. Air arrivals, however, fell by 12,280 from 203,697 to 191,417 over the same period, although the Bermuda Tourism Authority highlighted it was still the second-highest air arrival figure since 2006. There was a total of 770,683 tourists in 2018. Total visitor spending last year increased by $6.5 million or 1.6 per cent to $417.5 million. Kevin Dallas, the chief executive of the BTA, said the authority predicted a drop in air numbers at the start of last year. He added: "On the upside, our long-view gains were more robust than anticipated, so the industry and all of Bermuda should feel upbeat about that. Sustained double-digit growth in air arrivals and spending through 2018 positioned us well to respond to short-term challenges and we continue to see green shoots fuelling the island's tourism resurgence. Investors, for example, are showing clear confidence in our tourism product, which is moving the island strategically towards growth." Bermuda Tourism Authority figures for 2019 showed a 5 per cent drop in air capacity after two airlines cut flights from New York. Flight schedules from Boston were also reduced. The BTA report said the total number of tourist arrivals was up 4.9 per cent year on year, and that 2019 marked the third consecutive year with record-breaking numbers. Mr Dallas added airlift capacity was expected to fall more this year, which could hit growth prospects. He said a decline over the past 12 years in business travel and people visiting friends and family in Bermuda contributed to difficulties in getting enough airline service. Mr Dallas added: "Achieving strong airlift demands growth in all our markets; leisure travel, business travel, friends and relatives travel and residents travel. It's a delicate balance and when one or more of these sectors suffers, especially in non-summer months, it hurts the overall picture. Bermuda is in a far better position to attract more capacity when we have growth across the board." Mr Dallas said that air capacity was a "worldwide challenge", but the BTA had joined forces with the Government and airport operators Skyport to hire air service development consultants. He added: "Global competition remains fierce. Maintaining our strongest air routes and building on already established relationships with key airlines will be critical to our success." The BTA report said that the biggest growth in cruise ship arrivals happened outside the traditional summer peak months. It added, the 15 per cent growth in the off season showed the authority's strategy of using cruise travel to boost numbers for winter, spring and autumn had worked. January and February 2019 both saw major increases in cruise ship arrivals; 8,253 cruise ship visitors came to the island in those two months in 2019 compared to just 602 in the year before. November also saw an increase in cruise ship passengers, from 18,620 to 28,155, but that increase was countered by a decrease from 7,996 to 872 in December. The BTA said there were several other potential sources of tourism growth. The body highlighted the new airport terminal and hotel projects, such as Azura Bermuda and the Bermudiana Beach Resort/Tapestry Collection by Hilton, both Warwick and the St Regis hotel development in St George's. The BTA said the recently announced sales of the Fairmont Southampton and the St George's Club showed investor confidence in the tourism industry. The report added the BTA will continue to promote the island through media collaborations and multiyear partnerships with the US Open, the PGA Tour and the Clipper Round the World Race. New legislation designed to encourage superyachts to spend more time in Bermuda also came into force this year. Mr Dallas said the national tourism plan would continue to guide the work of the BTA in the long term. He added: "It continues to engage Bermuda stakeholders and point a collaborative way forward — from infrastructure improvements to greater year-round visitor balance and greener, more sustainable approaches. That should keep us all focused on fruitful longer gains amid near-term challenges."

A tearful mother who has already lost a son to gun crime begged for help yesterday, after another of her children was shot and wounded in an attack at the family home. Nicole Fox made an emotional plea for support, hours after her house in Pembroke was targeted. She said: "I can't bury another son." Ms Fox was speaking after a police appeal for information on the incident, which left her 22-year-old in hospital on Thursday night. Ms Fox said: "I'm very disturbed right now. This has been the second time my home has been hit with bullets. Many of you can say you understand, but I don't think you honestly do. This is a nightmare for a mother. My son, Zackary Fox, was targeted in 2018 when 16 bullets hit my house. He didn't get hit in that room that night. But I asked people in higher places, can you remove him out of the country until — because he has a case pending — and they said it's not an option. So I asked, if you can secure him, and they told me, 'no, we don't have the funds'. So, for a year plus months, my son has been on curfew. He's never once broke his curfew ... everyone's made mistakes and he's made a few, but he's always been a sitting target. Last night was the ultimate, because, this time, the bullets hit him." Ms Fox was wearing a T-shirt bearing images of another son, Ricco Furbert, who was shot dead in a double murder inside the Belvin's Variety store on Happy Valley Road in January 2013. She explained that she had worked to combat gun violence. The co-leader of Mothers on a Mission Bermuda, a support group for women affected by violent death, said: "I need help from the system. I need you guys. I need help from the police. I know you guys are doing the best you can but, sometimes, if you could just push a little harder, in every area. I'm just asking for a little bit more. Step outside the box because staying in this little box that you all are in, it's not working. Look at it as if it was your child. What would you do for your child? How can you save your son from this if he was in it? This is a cry, a plea from not just me, but from probably many mothers." Ms Fox said she feared for the welfare of her son. "He's tough, but that's the persona he has; no one knows the real Zackary but me. I'm his mother. I see his tears, I see his pain and I see his struggle." Ms Fox said she was the "rock" of her family, but that she felt weak yesterday. She added: "I'm broken today. Our lives matter, these young black boys' lives matter. Whether they are the ones holding the gun or the one receiving the bullet, their lives matter." She told other mothers: "Let's pull together. Let's unite so we can unite our sons, because if the mothers can't unite, how do we expect our boys to?" Detective Sergeant Jason Smith said earlier that police officers responded to a report of gunshots on Happy Valley Lane at about 7.16pm on Thursday. He added: "It was subsequently confirmed that a firearm was discharged in the area and that a 22-year-old male received injuries as a result. The victim was taken to hospital, was treated for his injuries ... and he was later discharged." Mr Smith said police wanted to hear from witnesses or people who saw anything suspicious in the area of Happy Valley Lane or Tribe Road Number 3 in Pembroke around the time of the incident. He added: "We are also interested in persons and members of the public that would have seen two persons on a motorcycle acting suspiciously in and around the area." The detective said that there was still an open investigation into the earlier incident at the house, which happened in September 2018. He added: "Certainly it is concerning for us that the same residence has been shot at twice." Anyone with information that could help the inquiry should contact Detective Sergeant Jason Smith on 717-0864 or call the main police number 295-0011. Tips can also be passed on at the confidential and anonymous Crime Stoppers hotline on 800-8477.

The Royal Bermuda Regiment's first woman Recruit Camp drill instructor will take to the parade ground this weekend. Colour Sergeant Shanté Arnold, the chief clerk of the RBR, will put the latest intake of 36 raw recruits, including five Officer Cadets from the new Cayman Islands Regiment, through their paces. Colour sergeant Arnold, a full-time soldier, and responsible for RBR administration, said: "Once you get to Colour Sergeant, your goal is to do the drill course in England — it's a rite of passage. People fight to get on that course and it was my turn last year. It's something new. You're used to doing the drill movements, but teaching other people how to do it and breaking it down to step by step is difficult." Colour Sergeant Arnold said there was a woman drill instructor about 30 years ago, but she would be the first to teach recruits the basics of drill. The 20-year veteran of the RBR added: "It's a bit of pressure on my shoulders. "But at the end of the day, no matter what job you're doing, it's what you put into it. Every day, put your best foot forward and get the job done." Major Duncan Simons, the RBR Adjutant, said the recruits, including the Caymanian Officer Cadet contingent, could expect to be challenged over the two-week camp, which starts on Sunday. He said: "This is their introduction to military life and the Caymanian soldiers will fall in alongside the RBR recruits and do the same training." The RBR's intake of 31 soldiers includes two women recruits and six foreign residents. Major Simons said: "It's a good figure. We're looking to take in 60 to 80 a year, which is ideal, so we're hoping to get at least 30 for the summer Recruit Camp. We're looking to diversify our ranks so the opportunity is there for women, or indeed anyone, to step into leadership or senior training roles or get a commission as an officer. People often reference their Recruit Camp experience as a transformational one and they often approach the challenges in their lives differently once they've gone through it. They will also make friends and connections as they go through it which can last a lifetime. It is a testament to the quality of training we provide that the Cayman Islands has chosen to send the soldiers who will lead their regiment to us."

The natural splendor and history of the Spittal Pond Nature Reserve was shared with 245 children, teachers, camp leaders and parents who joined the Bermuda National Trust's Annual Children's Nature Walk. The 64-acre conservation area on South Shore in Smith's features extensive wetlands and Bermuda's largest bird sanctuary. Its history and significance was outlined by Dörte Horsfield of the BNT and Jamie Bacon and Alex Amat from the Bermuda Zoological Society explained pond biology and chemistry. Alison Copeland from the Department of Environment and Natural Resources gave a talk on the pond's plant life. David Wingate and Devika Mather of the Bermuda Audubon Society showed the resident and migratory birds that live in the reserve. Bermudian artist Ronnie Chameau told the story of Jeffrey, an escaped slave who hid in a cave at Spittal Pond and explained how he might have made a fish trap from palmetto leaves. Meredith Ebbin, an author and historian, told the story of Portuguese Rock, the oldest evidence of human presence on the island. Robbie Smith, curator of the Natural History Museum at the Bermuda Aquarium, Museum and Zoo, explained the formation of the reserve's chequerboard geological formation of marine limestone. The area's dairy farming was the subject of a talk at the end of the walk, held on Thursday, by Tommy Sinclair, the government agriculture officer, and Charna Stowe, the government veterinary assistant, with the help of dairy staff. Spittal Pond is owned by the Bermuda National Trust and the Bermuda Government. The trust's walk was supported by sponsors Arch Re, Barritt's, Butterfield & Vallis, and numerous volunteers.

February 14

Heritage Month will have the theme "We are Bermudian" to help the Government promote the island's cultural identity. Cultural affairs minister Lovitta Foggo urged people to reflect on their commonalities throughout the month of May. She told the House of Assembly: "It is a time to think about what it means to be Bermudian, and what makes our cultural identity unique." Ms Foggo said that the Department of Community and Cultural Affairs had long advocated for Bermuda's cultural heritage to be celebrated all year long. She added that the Department of Community and Cultural Affairs would acknowledge the theme for the entire calendar year. The minister said: "Especially given the strong emotions surrounding cultural identity, this theme provides our citizenry with the opportunity to give consideration to what it truly means any time that anyone makes the proud declaration, 'We are Bermudian.' The Bermuda Day Parade will carry the theme "Celebrating our Caribbean Connections", which Ms Foggo said would focus on one of the root cultures that forms the base of the Bermudian identity. She said: "Bermuda's connections with the Caribbean are profound on a number of levels: historic, familial, and cultural. One of the commonalities that we share with our Caribbean cousins is a culture which reflects a wealth of diversity. Like Bermuda, the islands of the Caribbean have never been homogenous, and one has only to look, for example, at our traditions of celebration, architecture, food, music, art and family customs, passed along from generation to generation, to appreciate the various racial and ethnic pools from which our culture is composed."

Environmental charities said on Wednesday that they were considering their options after the home affairs minister confirmed a decision to allow a controversial quarry operation in a sensitive area. Alana Anderson, the president of the Bermuda National Trust, and Karen Border, the president of the Bermuda Audubon Society, said they were "extremely disappointed" by Walter Roban's decision to allow a commercial quarry on Judkin Lane in Hamilton Parish. The quarry proposal, approved by the Development Applications Board last October, sparked opposition and was appealed by the BNT. However, Mr Roban confirmed the DAB decision last week, despite a recommendation by an independent inspector hired by the Government who said permission should be withdrawn. The charities said in a joint statement: "In spite of the inspector's recommendation to overturn the board's decision to approve the quarry development, the minister has upheld the board's position and the BNT, with the support of the BAS, is considering its options." They added: "This decision overturns the protection of Bermuda's open space afforded by the Bermuda Plan 2019 and would result in the permanent destruction of a large section of woodland on a highly visible hillside in an area of significant environmental value." The groups said the Government should create a long-term plan for roofing slate to be provided from "acceptable development zones. The current approach is too damaging to our long-term future. The ongoing piecemeal loss of Bermuda's places of natural beauty, so essential to the wellbeing of the entire community, including our tourism product, is alarming. It flies in the face of the growing global understanding that we must do more, not less, to protect woodlands as part of the global fight against climate change." Mr Roban said in a four-page letter sent to the BNT last week that he was satisfied that the planning assessment was carried out "in accordance with the statutory procedures and development plan policies" I am not persuaded, on balance, that the quarry operations of a short duration, in this case for one year, would be detrimental to the degree suggested by the appellant and the inspector." Mark Hornell, the independent planning inspector, wrote in his 20-page report: "I believe that it is reasonable to conclude that the board decision to approve the application for a proposed commercial excavation for the quarrying of roof slate is not supported by the information and planning assessment presented by the Department of Planning." The BNT and BAS said they were "pleased" with Mr Hornell's report. The quarry application for the land, owned by Nelson Cordeiro, was made by quarry operator Shawn Perott. A separate planning application for a building permit to construct a house and apartment on the land, along with a garage, pool and deck, was also made. The application for the house is still under review.

A Bill to grant access to information collected by the Department of Statistics was questioned by an Opposition senator this week. Nick Kempe said that he was unclear on the purpose of the Statistics Amendment Act. The One Bermuda Alliance senator said: "I fail to understand how disclosing what supermarkets sell bread at which price is going to assist Cabinet in reducing the cost of business. I could understand if it was something being shared as a comparison tool to the general public, so that shoppers can make more informed decisions, but I struggle to see how sharing it only to Cabinet is something that is going to assist in decision making, other than there's some underlying agenda to target certain supermarkets, or something along those lines." Mr Kempe was speaking as senators passed the amendment, designed to permit information collected by government statisticians to be used for policy development by the Cabinet. Wayne Furbert, the Minister for the Cabinet Office, told MPs in the House of Assembly this month that the amendment was "specifically talking about grocery stores". Ianthia Simmons-Wade, a Progressive Labour Party senator, told the Upper Chamber that the amendment would help the government to deliver on its promise of lowering the cost of living. She explained: "For this important task to be undertaken, and ultimately achieved, Government ministers must have access to pertinent public information." Mrs Simmons-Wade said that the information could also be provided to the public. She added: "A decision as to how it's going to be done has not been determined at this time. We don't anticipate there will be any additional cost." James Jardine, an independent senator, said that he supported the Bill, but had questions about the Bill's "long-term purpose". He added: "I think what Government is trying to do is to help the general public, I assume, by publishing prices of a basket of goods at various places around the island." Mr Jardine said that he was pleased that the Bill only covered information in the public domain. He explained: "This is information that isn't secret. I don't think this is seeking to make public, private information, and I take comfort from that." Senators also passed two other Bills. The Motor Car and Road Traffic (Miscellaneous) Amendment Act 2020 made it illegal for one motorbike to tow another, and will prevent two motorcycles carrying loads between them. It also increased the amount that could be collected from the owner of an abandoned vehicle from $250 to $1,500, and made increases to the size and power output of minicars. The Mortgage Registration Amendment Act 2020 clarified that only the function of recording and registering of mortgages and other conditional conveyances of land under the Mortgage Registration Act 1786 was transferred from the Registrar-General to the Land Title Registrar by the Land Title Registrar (Recording of Documents) Act 2017.

The latest Bermuda Development Agency year end review reveals 2019 was a year of triumph and challenge. Despite a challenging economic environment, the BDA directly assisted in the incorporation of 31 new entrants in Bermuda last year, from a number of key target industries: insurance, technology, high net worth services and infrastructure. BDA chief executive officer Roland Andy Burrows said significant achievements were made, with Bermuda being granted reciprocal status by the United States insurance regulatory body, while external factors, including EU economic substance requirements and Brexit, required focused attention to mitigate any potential impact on Bermuda's economy. "In light of the current business environment, I am encouraged by what the BDA has achieved domestically and internationally for the benefit of Bermuda," Mr Burrows said. "As we move into 2020, the island's gold-standard regulatory regime and outstanding reputation continues to give us a competitive edge over other markets. We have seen that most recently with the results from the Financial Action Task Force assessment. I thank all of our stakeholders for their ongoing support as we work together to achieve further growth for the island." A spokesman for the company said in 2019 the BDA worked with public and private sector stakeholders to champion Bermuda as a world-leading financial jurisdiction in key markets, connecting with prospective investors, international businesses and important institutions. "The UK, the US and Canada have always been significant target markets for the BDA's activities given the longstanding and successful economic relationships that exist and close proximity with direct daily flights, but 2019 also saw an enhanced strategic focus on key governmental and commercial centres such as Brussels, Singapore, Hong Kong and Mexico City," the BDA revealed. Another area of focus for the BDA in 2019 was in working collaboratively with Government, industry and the Bermuda Tourism Authority to increase the number of business visitors to the island. For its part, the BDA hosted 18 on island conferences, attracting 880 international guests which resulted in 2,879 hotel nights booked and an estimated visitor spend of $2.88 million. Recently released BTA figures show business visitors to the island increased by 1.4 per cent in 2019 versus 2018, with the estimated average spend per business visitor up 9.5 per cent to $1,523.75. New events established by the BDA included the country's first Tech Week, hosted in partnership with FinTech Bermuda, which saw five days of industry events focused on emerging technologies. The event also featured the Bermuda Technology Education Summit, which was aimed at encouraging middle and high school students to consider future career opportunities in this increasingly important sector. The BDA worked closely with industry and Government to advance critical legislative reform in 2019, assisting with the formulation of seven new pieces of legislation across the year. Notably, 2019 saw the introduction of:
a new and popular corporate vehicle into the Bermuda market, the Incorporated Segregated Accounts Company, by way of the Incorporated Segregated Accounts Companies Act 2019
the Superyachts and Other Miscellaneous Act 2019, legislation designed to attract more high-end players from the lucrative superyacht market to the island
the Digital Assets Business Amendments Act 2019, legislation aimed at expanding the scope of the licensing regime to include digital assets derivatives, digital asset benchmark administrators and digital asset trust service providers
the Submarine Communications Cables Act, draft legislation to facilitate Bermuda's ambition to become a leading hub for subsea cables.

Bermuda and the Cayman Islands should work together to address external threats, says the head of the body representing Cayman's financial-services industry. Jude Scott, chief executive officer of Cayman Finance, said as fellow offshore financial centres, the two territories were frequently having to deal with the same international pressures. Mr Scott was speaking in an interview days before the Financial Times reported on Wednesday that the European Union is to put Cayman on its blacklist of jurisdictions deemed non-cooperative on tax matters next week. "I would like to work with industry peers in Bermuda," Mr Scott said. "Many of the threats are common. There's an aspect of us not being understood and an aspect of competitive unfairness, as some use these threats as tools to compete against us. Our voices need to be heard, we can't do it from one press release or trip. I think we need to work together and use the talents that are in both jurisdictions to find better ways to address some of these threats and turn them into opportunities, to share the good news about jurisdictions like ourselves." He suggested that such collaboration could take place not only at industry level and between promotional bodies Cayman Finance and the Bermuda Business Development Agency, but also at political and civil service levels. "Even though, historically, Bermuda and Cayman have seen themselves as competitors, I think there are enough differences between us that we would benefit hugely from working together," he added. Cayman specialises in investment funds and financing, while re/insurance is Bermuda's flagship industry. Bermuda-Cayman collaboration could be a starting point for potential closer relations between a wider group of offshore financial centres, he said, showing a united front to counter threats that were sometimes designed to "divide and conquer". Mr Scott added: "There's so much in common between Cayman and Bermuda, that it would be great for us to be working together. I think then others would look to participate more readily, if they see partnership and trust working. We can either work together, or face being permanently damaged and separated by these threats." Both jurisdictions have had to enact economic substance legislation to address EU concerns over tax avoidance and both are being pressured by Britain to make beneficial ownership registers public. The Organisation for Economic Development's proposal for a "global minimum tax rate" represents more international pressure coming down the pipeline. At the same time, Britain's departure from the European Union has also deprived the Overseas Territories of representation in Brussels. Mr Scott argues "many of the threats have no fundamental basis", but that they have to be dealt with systematically. He said: "The biggest risk to successful jurisdictions like ourselves are one, if we're complacent; two, if we think it's someone else's responsibility to better understand us, or stop being unfair; three, we have to ensure that we're always providing value, we're always upholding high standards and we're always demonstrating that we don't cause tax harm. If we forget these things, then that's when we start putting at risk the amazing industries that we've built." Communication is key when countering the "tax haven" accusations. Clarity and using data-supported, factual information are two essential elements, according to Mr Scott. "Us having that information does not do any good unless we're proactively expressing it," he said. "When there is an attack on the jurisdiction, we view that as an opportunity for us to explain to the world how that is incorrect and how we provide value. The irony of it is, when I look at jurisdictions like Cayman and Bermuda, these are the top-tier financial centres, G-20+ countries. We have high standards and generate tremendous value to the global economy. The three key pillars are that we provide value, we follow global standards and we do not cause tax harm." He was confident in the future of Cayman's financial-services industry, which he said employed 7,000 people, about half of them Caymanians. "We're focused on our role as a very efficient neutral hub, connecting parties around the world," he said. "As long as the world needs investment capital and financing, then there will be a role for the work we do. The fundamentals that we've built in terms of skill sets and infrastructure and expertise will always be needed. The barriers are the threats we're seeing now."

In the final part of the Royal Gazette's five-day series on the Bermuda compared to Cayman Islands' economic growth story, we feature the territory's largest developer and investor. A publicity-shy billionaire whose family made their fortune from foam cups is the driving force behind the extraordinary development that has changed the face of the Cayman Islands over the past two decades. American-born Kenneth Dart, 64, who renounced his US citizenship in 1994 and moved to Cayman, owns a group of companies that holds a significant proportion of all Caymanian real estate. The Dart Group has developed new hotels, office buildings, a park in each of the territory's five districts, a school and even the new town of Camana Bay, whose master plan includes many more phases that will take multiple decades to complete on the 685-acre site close to Seven Mile Beach. Dart Real Estate estimates that it has developed about US$1.5 billion of real estate in Cayman, with at least another US$1 billion in the pipeline. With some 800 employees across the group, Dart is one of the islands' largest employers. Mr Dart's net worth has been estimated at about $5.8 billion by Bloomberg. The foundation of his wealth was his interest in the family business, the Dart Container Corporation of Mason, Michigan, a pioneer manufacturer of polystyrene foam cups. Global investments in real estate development, finance, retail and hospitality have added to his wealth. Mr Dart has also profited from his interests in vulture funds, which buy the distressed debt of governments in crisis for cents on the dollar and then go through the courts to force those governments to pay out much more on the debt. Greece, Argentina and Brazil are among the sovereign debt issues he has profited from. Mr Dart prefers to shun the limelight. He last gave a press interview in 1993, the New York Times reported last year. He lives in a grand beachfront home that was once a hotel known as the West Indian Club, which he bought in 1994. A year later, he bought the Coral Caymanian hotel, which came with 236 acres of land, an area that would go on to form the basis of Camana Bay. Another key purchase came in 2011, when Dart acquired the Courtyard Marriott Hotel, which had been closed for about three years. With the agreement of the Government, he then built a new road, redirecting West Bay Road to allow the redevelopment of the former Courtyard site. The road was widened from two to four lanes and it was extended through Camana Bay, via an underpass, built with the intention of allowing pedestrians to walk from the town centre to the beach without crossing the highway. On the site of the demolished Courtyard, Dart built the Kimpton Seafire Resort and Spa. When it opened in 2016, the AAA Five Diamond resort was Cayman's first new hotel in a decade. In the same year, Dart acquired the former Hyatt Regency hotel, which had never fully reopened since Hurricane Ivan in 2004, a site at the northern edge of Camana Bay. Dart also bought the Ritz-Carlton, Grand Cayman in 2017 and added the Comfort Suites at Seven Mile Beach to its hospitality portfolio last summer. Dart's signature project is Camana Bay, the town it is building from scratch. After a decade of planning, ground was broken in 2005 and the town centre was built first. Today, Camana Bay has a business community of more than 2,000 people and is home to some 40 shops and restaurants. Butterfield Bank opened a new banking centre there this month. Michael McWatt, who leads Butterfield's Cayman operations, said Dart's hotel investments and real estate development made it a "a huge contributor to Cayman's success. They've elevated the product, whether it's commercial offices, the tourism product or infrastructure," Mr McWatt said. "That all helps when people or entities are looking to invest in Cayman. They also have a very good relationship with the Government and are involved in many public-private initiatives." Demand is such that Dart is building a new office building and a residential apartment building in Camana Bay, having received planning permission in December. It is also working on Olea, a project that will add 124 condominiums, townhouses and duplexes to the new town, to be built in four phases. Dart is also adding a CI$60 million (US$72 million) extension to its Children's International School that is close to the new neighborhood. At the same time Dart is developing at full throttle, it extols the virtues of sustainability. Two of the office buildings at Camana Bay were built to Leed Gold standard and the group's Kimpton Seafire hotel, which boasts a large array of solar panels, achieved Leed Silver status last year. Leed is an internationally recognised green building certification. "Sustainability underpins everything we do," Mark VanDevelde, chief executive officer of Dart Enterprises, said. "We are committed to Cayman and its sustainable future. At Dart, we are directing our attention and resources to creating exceptional opportunities, places and experiences that enrich lives now and for future generations." Decco, Dart's construction company, last year won a government contract to deal with Grand Cayman's eyesore of a garbage dump, the summit of which is Grand Cayman's highest point and which is known ironically by the locals as Mount Trashmore. Decco will cap the landfill with the intention of turning it into a green space, and will build and operate a trash-for-energy and composting facility to deal with about 95 per cent of new trash. Dart also prides itself on its community support, having provided grants and donations worth about $6 million since 2013. While much of Cayman's development is focused on the high-end market, developers are also responding to a growing demand for affordable housing as the population expands. Randy Stafford, of Bermudian business Stafford Flooring, which opened a Caymanian operation in 2011, said: "The developments on this island are amazing. I've got to think they're got something like 500 condominium units under development right now. They're not big — 500 or 600 square feet — and it's a different market from Bermuda. These units sell for less than US$300,000. Build it and they will come — that's the way it is. Cayman's on fire right now." Availability of land will limit future development. Grand Cayman comprises 76 square miles, about a third of which is marshland. However, Dart is showing no signs of taking its foot off the development accelerator as it looks to build upwards, as well as outwards. The developer has proposed a new skyscraper hotel in Camana Bay, something that would require changes to planning laws that restrict building height to ten storeys. Justin Howe, executive vice-president of real estate development and operations for Decco, said at a Chamber of Commerce event last June: "An iconic tower has the potential to be more than just a building. It can become a symbol of Cayman's standing on the world stage." The tower would help to attract high-net-worth visitors who have "a disproportionately positive impact on the economy and government revenues", Mr Howe added. Mr McWatt said he was confident that Cayman's growth spurt could be sustained. "We do have the infrastructure and the land to grow," he said. "So we do have the potential to grow the population. I don't see anything in the economy that gives me pause. We're still very much tied to the US economy, so that could have an influence." Speaking before news broke that Cayman is set to be placed on a tax blacklist by the European Union, Mr McWatt added: "There are always going to be headwinds from regulatory and international pressures. But I think the Cayman Government has been very proactive in addressing those issues. I think there's a good chance we're going to see that growth continue over the short to medium term."

The Bermuda office of international law firm Appleby has the most lawyers on-island ranked in the insurance and dispute resolution categories in the 2020 edition of Chambers Global, the firm said. Chambers is a leading reference and ranking guide for law firms and lawyers based purely on client feedback. The firm said two additional lawyers are ranked this year, partner Tammy Richardson-Augustus and counsel Hannah Tildesley. Appleby's insurance practice is "a cut above the rest", and ranked in Band 1, the firm said. The "renowned" practice includes partners Brad Adderley, Band 1, and Alan Bossin, Band 2. Mr Adderley is "one of the most notable insurance lawyers, both in Bermuda and internationally". One source explained: "Brad is very sensitive to commercial realities in the insurance industry and he has given us actionable advice." Tim Faries, Bermuda managing partner and global head of insurance, is an "eminent practitioner" and regarded as "very eloquent and knowledgeable of the law". One commentator said the team is "responsive and very client-oriented". Appleby's dispute resolution practice has a "deep bench of experienced practitioners" with John Wasty, global co-head of dispute resolution and head of Bermuda's dispute resolution practice ranked Band 1 for his "ability to balance his legal expertise with the commercial aspects of rendering advice to clients". John Riihiluoma is a "senior statesman", while partner Steven White is ranked Band 3 and described as a "very effective" advocate, and Ms Tildesley is an "up and coming" lawyer. Sources say: "They have a very strong dispute resolution and insolvency team. They have the respect of their peers and good rapport with the Bermudian judges." Appleby's "prominent" corporate practice is recognised for a range of transactional work, with partner Clive Langley ranked Band 2, and partners Steven Rees Davies and Tammy Richardson-Augustus ranked Band 3, the firm said. Clients say the firm "inspires confidence in their knowledge and expertise". Mr Langley has a "very strong aircraft financing practice", while Mr Rees Davies is noted for his "very good, intelligent" counsel on corporate mandates. Ms Richardson-Augustus is highly recommended for her "analytical" approach to complex international transactions, the firm said. Clients say: "She understands our needs and it makes communication very easy."

American International Group has reported a profit of $922 million, or $1.03 per diluted common share, for the fourth quarter. That compares to a net loss of $622 million, or 70 cents per share, in the prior-year quarter. The company said the improvement was primarily due to the favourable impact of general insurance underwriting and reinsurance actions, favourable net prior year loss reserve development of $153 million (pre-tax) compared to unfavorable net. In addition, there was a reduction in pre-tax net catastrophe losses of $385 million year-on-year, and an increase of $833 million (pre-tax) in net investment income. For the full year, net income was $3.3 billion, or $3.74 per share, compared to a loss of $6 million, or one cent per common share, in 2018. Brian Duperreault, AIG's chief executive officer, said: "Our financial results for the fourth quarter and for full year reflect the significant progress we made over the course of 2019 to position AIG for long-term, sustainable and profitable growth." He added: "As we look to 2020, we will continue to be laser focused on executing on our strategy to position AIG as both a leading insurance franchise and a top-performing company and we remain committed to achieving a 10 per cent adjusted ROCE by the end of 2021. In addition to continued work as part of the turnaround of general insurance, AIG 200 will be a top priority. AIG 200 is our multiyear, enterprise-wide transformation programme focused on the long-term strategic positioning of AIG and designed to achieve operational excellence. I remain confident we are on the right path at AIG and am very proud of what our colleagues accomplished since I joined the company in 2017. We entered 2020 with great momentum and excitement about what the future holds for AIG."

Opioids and cannabis are hot topics for the insurance industry, and both present challenges for brokers and risk managers. Some of those risks and emerging risks were brought into focus by two US-based experts from global law firm Dentons, who spoke at a seminar hosted by Axa XL's Bermuda insurance claims team. Keith Moskowitz, partner at Dentons US, talked about current state of US litigation involving opioids, and the complexity of how those cases are working through the US judicial system. "The ability to process the claims is complicated because you have different levels of government entities," he said. He explained how, in the US, there is the federal and state systems, and at the state level there is a multiplicity of entities, from the state itself, to cities, counties, and municipalities. This means "different actors" in the state system can file individual actions against the same group of defendants, creating complexity. "It complicates the ability to get a resolution. You have this group of government stakeholders and a class of defendants trying to figure out if and how they can work together to get a resolution. In a way that ties up all the liabilities and claims," Mr Moskowitz said. A comparable situation is what happened with US tobacco litigation. "There are two differentiators, one is that only the states themselves, through their attorneys general, brought that litigation; none of the political sub divisions were involved as litigates. As a consequence, there was a much smaller group of actors on the plaintiff side bringing the case. The second distinction is that in tobacco there was a far smaller universe of companies that were the subject of the litigation. In opioids, you have such a wide range of defendant actors; big manufacturers, big distributors and large retailers, but also a multiplicity of much smaller retail entities." When asked how this information could be useful to brokers and risk managers, he said: "Insurance markets were insurers of the companies that were involved in the manufacturer, distribution and ultimately prescription of the product. Clearly the liabilities are novel, we would say hard economic losses, and not the types of losses that should be subject to insurance. But all the insurance industry has been put on notice of the losses, there is litigation revolving around whether and to what extent insurance is available." Meanwhile, the subject of cannabis was discussed by Eric Berlin, also a partner at Dentons US. He said that in the US, all but four states have legalized cannabis "to some extent", and one of those four had decriminalised it. "So it is only truly, fully illegal in three. At the same time, cannabis remains federally illegal. That creates a unique dynamic as to how all the laws and risks play out in the insurance industry and otherwise." He said there is a lot of confusion about what is legal and what's not, particularly in respect to the legalisation of hemp. In the US, hemp — defined as cannabis having no greater than 0.3 per cent THC [a psychoactive compound] — is legal, which has resulted in multibillion dollars of sales. "On the other side you have cannabis, which is a much larger market, but much more controversial," Mr Berlin said. "New York is looking to legalise. Mexico is looking to legalise. If both of those do, seven of the 10 most populated North American cities will have legalized cannabis." He said revenue generated from legal sales last year was between $13 billion and $20 billion, and some people project that sales globally could reach $75 billion. "There are going to be risks arising, not just the risk of violating federal law, but all the other insurable risks, and how those play out will affect this industry significantly," Mr Berlin said. "It's not a substance that will kill you, so we are not likely to see the opioid litigation that we are having. But we don't have our arms around all the safety profiles and benefits and all that sort of thing. In many ways we have the law getting ahead of the scientific knowledge, and what risks will arise from that is unclear, but there are things we should keep our eyes open to." So what types of risk are out there? Mr Berlin said risks that exist in traditional farming, in many ways apply to cannabis and hemp farming. In addition, risks arise in the extraction of and ingredients put into the products, together with their distribution and sale. "You have hundreds of thousands of vendors selling into the industry; packaging, labeling, their additional ingredients. There are risks that arise from any of those activities that apply,' Mr Berlin said. "It's a substance that is far more benign than opioids, but it is not 100 per cent safe in all aspects." The discussion was held at Axa XL's O'Hara House, on Bermudiana Road. Kim Wilkerson, vice-president, regional head of claims for insurance at Axa XL in Bermuda, said: "The room was full. There is a lot of interest. For Axa XL, this event was put on by our claims department. Our aim is to be thought-leaders. These issues, (and) we also had a section on auto liability and outrageous verdicts, are issues that impact the whole of the market place. We want to generate knowledge, so when we are in conversation with our market peers and having market responses, then we have the same level of knowledge of the risks that we have to respond to as a market place." She added that the event was for the education and enrichment of the Bermuda market as a whole.

Disposing of Victoria Hall is an option being considered by Arbitrade Ltd, which took control of the seven-floor office building in October 2018. It acquired the property through an amalgamation with a local company, and it was to be its world headquarters. However, the building on Victoria Street appears to have been unused during the past 1½ years. When asked by The Royal Gazette if there are any plans for the use of Victoria Hall, the company said: "Arbitrade is considering options to either partner with strategic parties for the purpose of promoting blockchain development or to dispose of the property to similar strategic party." We also asked if Arbitrade was still in operation, as its website is no longer active, with the domain name arbitrade.io expired. In an e-mailed response, Arbitrade said: "With ongoing delays in mining and the suspension of ICO [initial coin offering] application, the company is considering all options". The company once claimed it had "title" to 395,000 kilograms of gold, worth about $19 billion at current prices. The gold was to be used to back four crypto tokens. However, in August it said it had terminated its gold trading agreements with Sion Trading FZE and divested itself of all interests in the gold which was provided to it by Sion under the agreements. Three months earlier, the company said its acquisition of sister company Cryptobontix had never been completed, and therefore it had never owned that company nor assumed any liabilities for its four ingot tokens. Stephen Braverman, the former chief operating officer of Arbitrade Exchange (Bermuda) Ltd, is now president of Delaware-headquartered Dignity Gold LLC, which, along with Dignity Mining Group, acquired Cryptobontix and its family of tokens, which are said to be backed by Sion Trading FZE's "gold in Dubai". One of those tokens is called dignity. It reached a peak value of about 27 cents in 2018. Yesterday, amid a warning about irregularities in trading, its value fell to 0.0083 of a cent, as recorded by CoinMarketCap.

A Florida-bound British Airways flight was forced to make an emergency diversion to Bermuda yesterday because of smoke in the cabin. A spokesman for the Bermuda Fire and Rescue Services said they received a call about the diversion at around 4pm. He added that the flight en route from London to Florida was diverted because of "an electrical problem causing smoke in the cabin". The spokesman said 12 fire engines and 17 firefighters were sent to the scene. He added: "The aircraft landed safely at the LF Wade International Airport at 4.22pm. All passengers disembarked safely. The cause of the electrical issue is under investigation at this time." A police spokesman said the plane had 241 people on board. He added that access roads to the airport were blocked off for a short time as a precaution. A spokeswoman for airport operators Skyport said the passengers waited in the US departures lounge as the plane was examined. She added: "The aircraft departed Bermuda at 6.23pm with no further issues."

February 13

Opposition to the renaming of Somers Day to honour a Bermudian hero of the abolition of slavery movement in Britain was "mind boggling", a government minister has said. Lovitta Foggo, the Minister of Labour, Community Affairs and Sport, said that the planned change to the second day of the annual Cup Match holiday in favour of Mary Prince over Admiral Sir George Somers, whose shipwreck off Bermuda in 1609 led to British settlement, was appropriate. Ms Foggo added the change, part of a legislative amendment tabled in the House of Assembly last month, had sparked "negativity" online. She said: "The fact that people do not want to celebrate this, or look at this in any negative light, is disappointing." She also said: "I would think, because history belongs to all of us, this is something all persons would want to celebrate. When you look at the UK and European countries, with all their villains and heroes, they know their complete history. I find it mind-boggling when we have an effort to recognise a very important piece of history by naming the second day of Cup Match after someone who was so pivotal, given the whole purpose behind Cup Match. I wonder why there would be anyone who is not accepting of this." The change, scheduled to come into force next year, will pay tribute to Ms Prince, a former slave whose autobiography, published in 1831, helped the case of abolitionists in the UK, where slavery was abolished in the British Empire in 1834. The end of slavery is marked by Emancipation Day, the first day of Cup Match. A survey launched by the ministry in December for public views on how to improve race relations ended on January 31. Ms Foggo said submissions were being examined. She added: "I promised on the floor of the House of Assembly that we would look at the data and use it to help shape how we continue to address issues of race relations. We will get back to the public in terms of our next steps." A ministry spokeswoman thanked "all members of the community who reached out to offer their views on how to bridge our differences". Ms Foggo added the public holiday legislation also moved the Bermuda Day holiday from the last Friday in May to the Friday before the final Monday of May. She said the "No 1" reason was to bring the long weekend closer to the United States Memorial Day holiday, observed on the last Monday in May. Ms Foggo said: "That would encourage people to take a quick trip to the island."

Royal Gazette's comparison of Bermuda and Cayman Islands, continued. In the fourth day of a five-part series on the Cayman Islands' economic growth story, we hear concerns about some of the side-effects of rapid development and population increase. Unease is growing among Caymanians over the pace and scale of development and the problem of those on low pay being left behind in the fast-growing economy That is the view of Roy Bodden, an author, historian, former labour minister and retired president of the University College of the Cayman Islands, who believes the path his country is taking may lead to social unrest. "Many Caymanians are alarmed now, because they realise the development is spinning out of control," Dr Bodden told The Royal Gazette. We're on a treadmill — and if you're on a treadmill and don't know what you're doing, you're likely to fall off. We are not in control of the forces that run the economy. And we know that he who pays the piper calls the tune. The agenda is in reality not set by the elected legislature, but by the movers and shakers who shape the economy. The perennial question for me is: for whom are we developing?" This has long been a concern for Dr Bodden: he wrote a thesis on it as an undergraduate in 1978. The historical root of the problem is Caymanians have long been selling land to foreigners, on an absolute title rather than leasehold basis, he said. Decades ago, all Caymanians had owned land and considered it a common commodity, Dr Bodden said. Foreigners moved in and bought waterfront areas that were regarded as almost useless by locals. "Beach land had no worth," he said. "We used it as a place to tend to our animals in mosquito infestation season and to beach our boats. You couldn't grow cassava, bananas or plantains on it. We were not a people of a leisure class, therefore it had no value to us. When the North Americans and Europeans came, the beach land was the first thing that attracted them. They made overtures and many sold it to them." Such land sales had resulted in established Caymanians being "marginalised and disenfranchised" in their own country, Dr Bodden argued. He gave the example of an ongoing legal challenge by Caymanians to establish public rights of way to Seven Mile Beach, an area in which property is predominantly owned by non-Caymanians. The access to the beach was a right Caymanians had enjoyed for centuries, but now they were having to go to court to re-establish that right, he said. Dr Bodden referred to Andrew Morris Gerrard, who was Commissioner, or Governor, of the Cayman Islands from 1953 to 1957, and who "warned us about selling our birthright for a mess of pottage" and urged that development should be carefully planned. "He warned us of the dangers of over-development, but we didn't heed that," Dr Bodden said. Cayman's population has grown to more than 68,000, swollen by foreign workers recruited by the burgeoning tourism and construction industries. The influx has exacerbated a shortage of affordable housing. "We have more people on work permits than we have established Caymanians working," Dr Bodden said. "We are importing people for whom we have no proper housing. Developers are building for the high end and not the middle income people. So many people are being left behind and this will end in social upheaval. If people don't have decent shelter, they become risks. If a man doesn't have a house he can retreat to, he has no stake in the society, then he has nothing to lose." Many of the work permit holders are Labourers from poorer parts of the Caribbean region, such as Jamaica, Honduras and Haiti. In recent years, more have come from the Philippines and India. "Nobody knows how many of these workers we'll need, as there is no plan — it's all harum-scarum," Dr Bodden said. "So you get communal living and these people will work for very low wages, driving down the standards. It's a cauldron ready to boil over." Inflation is a side-effect of the booming economy that disproportionately hurts those at the bottom of the economic ladder. The Government itself had recognised this with its latest "cost-of-living adjustment" for public-sector workers, giving them a 5 per cent rise from January 1 this year. But wages in the private sector, particularly at the lower end, have failed to keep pace with inflation, something admitted by Alden McLaughlin, Cayman's Premier. Last November Mr McLaughlin said that a panel of experts was reviewing the national minimum wage to "look at the opportunity for an increase in real terms". While the boom has boosted government revenues, critical issues still had to be addressed, Dr Bodden said. In its latest budget, presented last November, the Government had allocated more to social welfare for the poor and vulnerable. "We have grossly underfunded public pensions, we have healthcare costs spiraling out of control because we have a large number of indigent people who cannot be covered by health insurance, for whom the Government has to be responsible," Dr Bodden said. "So I'm saying we are measuring our progress as a prosperous society on a faulty report card." Poverty in Cayman was "an inconvenient truth that we try to, if not outright hide, pretend that it doesn't exist on the scale it exists". Among the six books Dr Bodden has written is The Cayman Islands in Transition, in which he references the impact of development on the Caymanian identity. He said established Caymanians — those who have been there for generations — are losing out to what he calls the "new elite", people who have entered the community since the 1990s and who have "more money and more economic power, placing everyone else in the society at a disadvantage". The outstanding example, he said was Kenneth Dart, a billionaire who renounced his US citizenship to take Caymanian, Belizean and eventually also an Irish passport. He has been estimated to own between a fifth and a quarter of all Caymanian real estate, but "no one really knows how much he owns", Dr Bodden said. Dr Bodden has long advocated the idea of small island communities with similar economies and challenges coming together to pool the knowledge of academics and technocrats to formulate ideas on how to shape their futures. "We are too small to exist alone and so we have to find a system in which we can learn from one another and cooperate and collaborate with each other for best results," Dr Bodden argued. He cited the example of transport policy, an area in which he said Cayman could learn much from Bermuda, which has a one car per household policy. Cayman has no such restrictions. "Every month, we import about 300 cars," Dr Bodden said. "The roads are congested, accident rates are skyrocketing, soon insurance costs will be going through the roof. Yet, some people think the solution is building more roads." At high school graduation time, vehicle sellers blitzed young people with advertising to tempt them to get their own car, he said. "It's become a Frankenstein, it's really beating us up. How do you tell someone with four cars that now they can only have one or two?" Asked what advice he would give the Government to stop the development from "spinning out of control", he recommended a manpower needs assessment survey to determine the skills that Cayman would need over the next five or ten years and to act accordingly. He said he was encouraged by young Caymanians who are campaigning against plans for a new $240 million cruise port in George Town harbour. The government-approved project will be put to a referendum this year and will be scrapped if a majority of voters opposes it. If and when social unrest comes, it will emanate from young, university-educated locals, frustrated by not being able to get the jobs they had been educated for, Dr Bodden said. "Revolution doesn't start among those on the fringes, it comes from frustrated young professional class," he said. "These are the people who will blow the door off its hinges."

Despite the Cayman Islands' booming economy, poverty remains a substantial problem. The Government's Needs Assessment Unit gave financial support to 2,059 families in 2018, including rent money for 543 families and paying electric and water bills for 570. Tara Nielsen sees the harsh reality behind the statistics. Since founding charity Caymans Ark (Acts of Random Kindness) in 2006, Ms Nielsen, who moved to Cayman 21 years ago from Britain, has seen the lives of those left behind by the ongoing economic boom. "Most people would not believe the poverty that exists in the Cayman Islands," Ms Nielsen said. Ark helps the poor in several ways. It aids those living in dire conditions, funding the renovations necessary to bring their homes up to a habitable standard under the Casa programme. Its Reconnect Cayman programme helps families who have been disconnected from their electricity or water supplies, helping them to pay off utility bill arrears, especially in cases where children are involved. Its Mentor-Educate-Reinforce programme helps struggling students from underprivileged families through intensive academic intervention. Ms Nielsen estimates the number of families in poor housing is "in the high hundreds" and said the problem emanates from Hurricane Ivan, the Category 5 storm that devastated Cayman in 2004. "As a result of Ivan, we have many people living in dire conditions, because they were not in a position to repair their homes," Ms Nielsen said. "After the storm, many families were given a stipend of about CI$10,000 (US$12,000) but in many cases that didn't scratch the surface of the repairs that were necessary. Some ended up living off the money. I see walls covered in black mould, homes without electricity or running water and homes where they have to put buckets on their beds every time it rains to catch the water. It's difficult for Ark to make a serious impression on the problem because the resources needed are so great and the projects taken on by the charity, one at a time, can each take months to complete. Many of the volunteers who help clean up the homes are expatriate workers, something that creates goodwill towards foreigners among the Caymanians in those neighborhoods. Ark helps the poor to navigate the NAU, the government welfare system. Those who get approved for government housing support then have to find a landlord of an affordable property who will accept them as tenants — not easy. And then they have to reapply for aid three months later. I would prefer to see a government system that's more empathetic, " Ms Nielsen said. Ark's funding comes from companies, local and international, and supportive individuals. She does not work with the Government. Her fundraising efforts are mainly through Cayman Ark's Facebook page and letters to prospective donors. "I post pictures on Facebook and ask for help," Ms Nielsen said. "The corporations and businesses are incredible, they're really stepping up. The last house, I launched the picture and in three minutes CI$7,000 had been pledged. And there are a lot of regular Joes, who donate $25 and $50 here and there." Strong economic growth has fuelled inflation, widening the inequality gap between the large number of wealthy and well-off people in Cayman and the marginalized poor, she added. Children of struggling families were turning up for school unfed, unbathed and not in a state of mind for learning, she said. That's why Ark's MER programme tries to target such children, take them aside and use a private tutor to assist with their educational development. In its first year, the programme is seeing encouraging results, working with 12 children and funded by donors including the Dart group and law firm Walkers. Next year, Ms Nielsen hopes to expand it. She added that the public school system was failing children, some of whom came out of school not equipped "even to do a cashier's job", she said. Cayman's Office of Education Standards annual report for 2019 found that only six schools out of 25 were found to be performing at the expected level of "good", or better. Five of the six were private schools.

Many seniors have fears about their financial security, Bermuda's newest senator said yesterday. Ianthia Simmons-Wade explained that older island residents were worried that they may not be able to live off their savings and pensions with a rising cost of living, as well as the possibility that they could need long-term care. She added: "There are also concerns with their health coverage and support that may be required as a result of their declining health, which includes disabilities and chronic diseases." Mrs Simmons-Wade was speaking as she delivered her maiden speech in the Upper Chamber. The veteran healthcare worker and widow of former Progressive Labour Party leader, the late Frederick Wade, is also the chairwoman of the Ageing Well Committee. Mrs Simmons-Wade said that she was "very committed to improving the lives of Bermuda's seniors" and that the Ageing Well Committee's vision was for the island "to be a society for all ages, that celebrates and prepares responsibly for the ageing process". She added: "We aspire towards a life span of optimal heath, fulfilment, wellbeing, independence, interdependence, care, participating and dignity. We envision a Bermuda that recognizes, embraces and supports the ageing adults in all aspects — economic, social, cultural, community and life." She said that everyone in Bermuda had a role to play and a responsibility to work towards the goals of the Ageing Well Committee. Mrs Simmons-Wade is a former administrator at the Summerhaven assisted living centre for the disabled in Smith's. She has also worked at the Matilda Smith Williams Home for the elderly in Devonshire. Mrs Simmons-Wade has a degree in communications from Howard University in Washington DC, as well as a master's degree in health service administration from George Washington University, also in the US capital. She later carried out postgraduate studies in medical law and ethics at De Montford University, in Leicester in the UK. She told senators that she was "deeply humbled" by her appointment and promised to work hard to create "a better and stronger future" for Bermudians. Mrs Simmons-Wade added: "I promise to listen, I promise to care, I promise to work tirelessly, I promise to leave no stone unturned, and finally, I promise to speak with enthusiasm and courage on behalf of the ageing population. This is my pledge to you."

A veteran Bermuda teacher and education administrator has lost her Supreme Court bid to have the appointment of the Commissioner of Education quashed. Gina Tucker claimed that she had "not been fairly treated or properly considered" for the job, which was given to Kalmar Richards, a former principal of CedarBridge Academy, in 2018. However, Assistant Justice John Riihilouma said that he was not convinced. He said in a written judgment that the accepted test to determine bias was whether a fair-minded, reasonable, informed observer would conclude there "was a real bias on the part of the decision-maker". Dr Tucker said that her relationship with Valerie Robinson-James, the permanent secretary at the education ministry, had soured after a disagreement over a decision to offer the Commissioner of Education post to Paul Wagstaff, a British education expert, in 2016. Mr Justice Riihilouma said that affidavit evidence from Curtis Dickinson, the former chairman of the Board of Education, Loren Wilson, the board's former deputy chairman and Ms Robinson-James showed that Dr Tucker "verbally attacked the permanent secretary and Mr Wilson" after a 2016 lunch where Dr Tucker was told her bid for the job had been unsuccessful. The attack on the permanent secretary continued out into the street at the conclusion of the lunch. Mr Wilson, Mr Dickinson and the permanent secretary considered Dr Tucker's behaviour an unfortunate overreaction to bad news and put it behind them." He said that Dr Tucker's first affidavit said that Ms Robinson-James had treated her "coldly" after the meeting, but that this was denied by the permanent secretary who said in her affidavit that the two had resumed a "normal working relationship". Mr Justice Riihilouma added: "The permanent secretary exhibits e-mails from Dr Tucker with smiley-face salutations in support of her claim. Dr Tucker's reply affidavit does not challenge this aspect of the permanent secretary's affidavit." Dr Tucker said in her affidavit: "It is my view that the permanent secretary has orchestrated this entire matter." However, Mr Justice Riihilouma ruled: "Leaving aside the fact that the permanent secretary was not the decision-maker, I do not find that a reasonably well-informed person would conclude that there was a real possibility that the permanent secretary was biased based on the affidavit evidence of what transpired at the luncheon in June 2016 and what transpired after." Mr Justice Riihilouma said in his 19-page decision that Dr Tucker "did not raise bias as ground for impeaching Ms Richards's appointment in her grounds for relief, nor did she amend her grounds for relief". He also disagreed that the legislation and regulations that governed the appointment of the Commissioner of Education had been breached by the Board of Education and the Public Service Commission. "I can find no actionable fault in the process used by the Board of Education in its role in recommending Ms Richards to the Public Service Commission for the post of Commissioner of Education. It follows that I find there is no fault in the process that would vitiate the Public Service Commission's recommendation of the appointment of Ms Richards as Commissioner of Education to the Governor. For the reasons set out above, I dismiss Dr Tucker's application for judicial review." The civil case against the Public Service Commission and the Board of Education was filed in November 2018, two months after Ms Richards was appointed to the post after she had been acting commissioner for nine months. Dr Tucker asked the court to quash Ms Richards's appointment and an order made for the application process to be held "fairly and in accordance with the Education Act 1996 and the Public Service Commission Regulations 2001", as well as costs.

Bermudian Michael J. A. Darling has been promoted to managing director at Morgan Stanley Wealth Management in New York. Mr Darling, 59, of Warwick, runs the Island Group, an experienced group having more than 115 years of combined industry experience, serving an international clientele that includes wealthy families, ultra-high net worth individuals, foundations and public and private businesses. The group functions in the style of an elite, independent family office, the global financial services company said. Mr Darling attended Saltus Grammar School. He holds a bachelor's degree in business from Indiana University (Bloomington), graduating in 1984, and has worked in the wealth management business since 1985. He is president of the board of trustees of the American Friends of the National Museum of Bermuda Inc, a fundraising body. He lives in New York with his wife, Mary and two children.

Troy James Hogg has been named in two lawsuits filed in Los Angeles. The complaints allege breach of contract and fraud, with one brought by film producer Tommy Alastra, who is seeking damages of at least $200,000. The second complaint has been brought by Chicago Seven Holding Company LLC, and Cross Creek Media LLC, and seeks compensation for damages of at least $2 million. Jury trials are being demanded in both complaints, which have been filed at the Superior Court of California in the county of Los Angeles. Mr Hogg, a Canadian, is a defendant in both cases, and at last check did not have an attorney listed on the court documents. The Royal Gazette tried to contact Mr Hogg for comment, but was unable to reach him. The filings have been made at the Stanley Mosk Courthouse in central Los Angeles. The court cases were first reported by Offshore Alert. Mr Hogg's connection to Bermuda is through Bermudian-registered Arbitrade Ltd, a cryptocurrency exchange and mining company that in October 2018 acquired Victoria Hall, on Victoria Street. Mr Hogg created the concept and was an early developer of the project that became Arbitrade. He was a major shareholder and consultant for the company. The US lawsuits do not involve Arbitrade.

A pair of pitbulls that savaged family pets have still not been found, a Government spokeswoman said today. The Ministry of Home Affairs spokeswoman confirmed that the dogs had not been found, despite a search by animal wardens, who have worked with the Bermuda Police Service. The dogs killed one cat and one dog, and injured at least two other animals in the Bailey's Bay area of Hamilton Parish last Wednesday. The spokeswoman also warned that anyone found to be harboring the dogs could be liable for court action. It is an offence to keep a dog that has caused death or injury to a person or animal under the 2008 Dogs Act. It is also illegal to fail to pass on information in connection with an offence committed under the dogs legislation.

Police have launched a back-to-the-future bid to get police closer to the people they serve in the wake of a string of shooting incidents. Commissioner of Police Steven Corbishley said that a walkabout held in Hamilton yesterday was part of an effort to create more engagement with the public. He added: "I think it achieved what was sought, which was speaking to people as part of a longer-term plan that I want to put together where we're a lot more visible, particularly with community leaders, talking to people." Mr Corbishley was speaking as he and Wayne Caines, the Minister of National Security, toured the Court Street area of the city and spoke to staff in stores and members of the public. The tour came after a total of four gun incidents in the space of 24 hours on February 3. A 26-year-old man was shot several times near a bus stop on North Shore Road, Devonshire, between the junctions with Dock Hill and The Glebe Road, at about 2.30pm. It is understood that the man was hit in both arms and both legs after two men on a motorcycle drove up and opened fire. Two other firearms incidents happened in the Khyber Heights Road area of Warwick that night. There was also an earlier report of a gun being used in the Morgan's Road area of Warwick. Police said it was believed that the incidents were related. Superintendent Nicholas Pedro said last Thursday that a 17-year-old boy had been arrested in connection with the Devonshire shooting. Mr Corbishley said the following day that three other men had been arrested in connection with the shootings and that more arrests were expected "over the next 24 to 48 hours." He confirmed yesterday that several more arrests were made over last weekend and added that the "primary suspects" had been released on bail as inquiries continued. Mr Corbishley added that it was thought the shooting spate was not an indication of increased gang tension. He said that another walkabout in the Smith's Avenue area of Warwick had been planned for yesterday, but was cancelled due to schedule problems. Mr Corbishley added: "We're looking at doing some more of them in the future, so we'll go over to Warwick at that time."

A cruise ship re-routed to Bermuda after a scare over a deadly coronavirus strain delayed its scheduled trip to the Bahamas tied up in Dockyard yesterday. Minibus operators waiting for the Anthem of the Seas said taxi numbers in Dockyard were down despite reassurances the virus, which had claimed more than 1,100 lives, was not on board. One driver said "a lot of people were scared" earlier this week. But he added: "They're not going to send a boat to Bermuda with sick people." Passengers coming ashore at Heritage Wharf from the Royal Caribbean liner included Zane DeSilva, the Minister of Tourism and Transport, who boarded the ship at 4.30am from a pilot boat as the vessel neared the island. Mr DeSilva said the mood on the ship was "fantastic". He added: "People are glad to be here. No one had any concerns. Our concern is for our people, and I am confident the US health officials have done their job." Mr DeSilva added: "I am disappointed with a lot of the social-media posts about this ship that were based on misinformation." He said he "did not think" the Covid-19 outbreak, which has hit several cruise ships worldwide, would hurt cruise business to Bermuda. Mr DeSilva added: "Most people will cruise like these folks have done. Health officials have done what they have to do." In a statement, Mr DeSilva said "all fears have been put to rest" and said staff on the ship had "gone above and beyond the norm". Carnival Cruise Lines announced yesterday that travel bans on ports in China, where the outbreak originated in Wuhan province, would affect cruises elsewhere in Asia and hit its financial performance. The MS Westerdam, a Holland America Line ship, was given permission to dock by Cambodia yesterday after five other countries turned it away over fears one of its passengers might have the illness. Boeing also warned that the drop in air traffic to Asia would have an impact on deliveries of new aircraft in the first quarter of this year. The Anthem of the Seas, with a capacity of 4,825 passengers and crew, was scheduled to cruise from New Jersey to Florida and the Bahamas. A couple from Lancaster County, Pennsylvania said "a lot of people bailed" after the cruise shortened and switched to Bermuda. The man said: "We weren't expecting to be here, but we're just glad to be somewhere." His wife added: "It's probably better than most cruises we've been on — they treated us great." The ship was held up last week in its home port of Bayonne, New Jersey, as four passengers on board an earlier cruise were tested and later cleared of infection with the new coronavirus strain. Passengers for the trip to Bermuda were allowed on board on Sunday. The ship is scheduled to leave Bermuda for New Jersey at 3.30pm today.

The Hong Kong office of international law firm Appleby has closed due to concerns related to the coronavirus. The virus has killed more than 1,100 people worldwide since emerging as a health threat in the Chinese city of Wuhan in December. A statement on Appleby's website reads: "Due to the coronavirus, our Hong Kong office is closed until further notice as we prioritise the health and wellbeing of our colleagues in Asia. We will continue to provide uninterrupted legal and fiduciary services to our clients either via our Hong Kong personnel who will work remotely or via our worldwide network of offices. Please e-mail your usual contact in the Hong Kong office of Appleby and they will respond as soon as they can." The firm declined further comment. Bermudian lawyer Cameron Adderley, who formerly worked in the firm's office on-island, is managing partner of Appleby's Hong Kong operation.

The body of a man was found at a derelict house in Pembroke yesterday. A police spokesman said "officers were alerted to a foul smell from an abandoned building in the Parsons Road area at about 8.20am. Upon investigation they discovered the partially decomposed body of a black male. An on-call doctor attended the location a short time later and certified death. The site has been cordoned off for processing and efforts are under way to identify the deceased as well as confirm the circumstances of his death." The police spokesman said that identification of the man would be difficult because of the "advanced state of decomposition". Investigators in face masks were seen outside the house yesterday and uniformed police were also in the area. Residents and people who work in the neighborhood said they had detected a foul smell in the area on Tuesday. It was thought the abandoned building has been used for shelter by homeless people for some time.

February 12

Payouts for injured workers are to increase from April 1, more than nine years after the hike was approved by the House of Assembly. Lovitta Foggo, the Minister of Labour, Community Affairs and Sport, said payments would go up from a maximum of $170 a week to two thirds of a worker's earnings at the time of their injury. The legislation for the change was passed in 2011, but a ministry spokeswoman said the Bermuda Employers Council had asked for "an extended timeline so that their members could have time to make the necessary arrangements regarding increased employee benefits and insurance changes". Ms Foggo said the new compensation package had been scheduled to begin at the start of the year, but that businesses had been given an extended deadline to prepare. She added: "Some will be doing this for the first time." Ms Foggo said that workers with questions should "reach out to the labour relations office". She added: "You get good legal advice and if the sides cannot come to agreement, they can have a tribunal settle it. It's at no cost to you. If you choose to settle in court, everybody pays." Ms Foggo was speaking last week after Cordell Riley, a statistician, was appointed to head the Wage Commission responsible for setting the island's living wage and minimum wage. She estimated the commission's research would take "a minimum of six to nine months' work". Ms Foggo said: "To actually say when the wage itself will come into effect, I can't give a date. We need to get recommendations coming from the in-depth and difficult work that lies ahead." Ms Foggo said the Government could not afford to continue with a situation "where so many Bermudians are unable to work in certain environments because the rate of pay is so low". She highlighted an advertisement last year that asked for a live-in carer for a senior to work "five days a week, 12 hour days, being on call for the other two days" at $10 an hour. Ms Foggo said: "Research shows in countries that operate with a minimum wage and living wage that having such things imposed has encouraged employee loyalty." She added that mandatory minimums for pay could also cut absenteeism and create "increased productivity in the workplace". Ms Foggo said: "The legislation is such that since something like this is implemented, should things go awry, it allows for very quick changes to be made. The main thing is that no one will want to see any negative impact on the economy. The thrust behind this is to come up with a figure that creates a win-win."

Opinion. By Andreas Kluth, a member of Bloomberg's editorial board. He was previously editor in chief of Handelsblatt Global and a writer for The Economist. "A somber feeling is spreading among Germany's elites as the long-term implications of Brexit sink in. Of the European Union's 27 member states, Ireland obviously has the most to fear from Britain's departure. But Germany may be second. That is because Brexit changes not only what is left of the EU, but also Germany's role within it — and in ways the Germans have for half a century been trying to avoid. European integration, starting in the 1950s was, for West Germany, a way of atoning for its own nationalist and belligerent past. Its citizens were eager to subsume part of their identity in a "post-nationalist", rules-based, non-militarist and largely mercantile entity, in return for being accepted again by their neighbours. Occupied by three of the Allied Powers, they didn't have full national sovereignty, so they didn't worry about ceding more of it to Brussels. To move this European project forward, the Germans relied on different kinds of support from the Allies. To build the structures that later became the EU, they needed France. The French, however, especially under President Charles de Gaulle, saw "Europe" differently: as reconciliation with Germany, yes, but also as a new vector to project French power, the better to keep the mightier "Anglo-Saxons" at bay. Those Anglo-Saxons were, of course, the United States and Britain, the other two powers the West Germans needed. The US protected them against the Soviets, and kept international order generally. And the British were basically a smaller, more familiar — and European — version of the Americans, and thus a welcome counterweight against the French. In fact, German Francophilia was always less a phenomenon than a policy, imposed top-down; by contrast, German Anglophilia spread from the bottom up — even if it wasn't often reciprocated. It helped that the British after the war competently ran and rebuilt northwestern Germany — the ancestral homelands, as Germans noted, tongue-in-cheek, of the Anglo-Saxons and the Hanoverian kings of England. Once the Beatles showed up in Hamburg, it was basically love all the way. The West Germans also had political motivations for wanting to hug Britain inside the European club, against the stubborn resistance of De Gaulle. Germany and France have always had clashing economic traditions. The French one, called dirigisme, is based on state intervention and looks askance at free markets and free trade. The German one, called ordo-liberalism, is based on restricting the state to narrow functions, such as antitrust, and otherwise leaving markets and trade pretty free. The Germans thus saw the British, like the Dutch, as more naturally aligned in values than the French. Having Britain in the club meant that the "north" could gang up in the Council of Ministers — the body in Brussels where member states decide policy. And it did. A fluid "Nordic" bloc has usually had enough votes to veto "southern" ideas it didn't like, even as the European club expanded its membership. Projects driven primarily by the British and Germans include the single market, rigorous competition policy and liberal trade deals. Projects they successfully prevented — at least until now — include a European "industrial policy", which tends to be French code for coddling national champions. Brexit means that the centre of gravity in the EU has now shifted southeast, in the European Parliament but above all in the Council. With Britain, the north — defined as Germany, Sweden, Denmark, Finland, Ireland and the Netherlands — had a blocking minority of 36.8 per cent. Without Britain, that share has dropped to 27.8 per cent, too small for a veto. Even when Austria and the Baltics are included, the north can now be overruled. Other fault lines crisscross this political geography that are just as treacherous for Germany. They run not only between north and south but also between west and east. For example, the Visegrad four — Poland, the Czech Republic, Slovakia and Hungary — have joined to reject the EU's migrant policy, which they see as dictated by Germany after the refugee crisis of 2015, and they have rallied support from Germany's traditional partners, such as Austria. Depending on the issue, other alliances are constantly taking shape, often aimed against the largest member state, Germany. Geographically and politically, Germany thus finds itself, once again, squeezed in the uncomfortable middle. Historically, this tension is known as the German Question and has repeatedly led to troubles. Owing to its "awkward scale", as one former West German chancellor put it, Germany was always either too weak in the 17th and 18th centuries or too strong in the late 19th and early 20th for the Continent to be stable. Other powers either ganged up against it or were dominated by it. As the writer Thomas Mann memorably put it, the Continent is for ever condemned to choosing between "a German Europe" or "a European Germany". Having Britain in the EU mitigated that dilemma. Britain was weighty enough — economically, demographically, militarily — to balance Germany, France and the Continent. And no one was happier about being balanced than the Germans, for the last thing they want is to be forced to lead, knowing that this will invariably rekindle old resentments against them. Brexit means that balance is gone again. The German Question is back. The British shouldn't have been surprised that Germany was not more forthcoming during Brexit negotiations; for Germans, the cohesion of the EU, and the relationship with France, simply takes precedence. Nonetheless, many Germans have regrets. Some are pushing for a German-British Friendship Treaty to complement whatever deal the EU and Britain come up with. Unspoken is an almost primal plea: Dear Britain, please don't leave us continentals to ourselves."

The Progressive Labour Party has elected its first female party chair. A PLP spokeswoman announced that Dawn Simmons was elected to fill the post at the reconvening of the party's Annual Delegates' Conference on Monday night. She added that Steven Robinson was elected to fill the role of Assistant Organiser, Central, while Tulani Bulford will fill the role of Assistant Organiser, West. "While the PLP has had three female party leaders, we must note that Ms Simmons will be the first female chair of the party, and we congratulate her on this achievement," the spokeswoman said.

The tourism minister will board a ship at the centre of a scare over a deadly strain of coronavirus when it arrives today. Zane DeSilva, the Minister of Tourism and Transport, said he would get on the Royal Caribbean Anthem of the Seas from a pilot boat before it arrived in port to help alleviate public concerns. Mr DeSilva said: "Recently there has been much speculation and misinformation surrounding the Anthem of the Seas arrival in Bermuda. In efforts to put to rest any lingering doubt or uncertainty around the safety of this ship, I will board and journey with all passengers and crew into Dockyard and be the first to set foot in Bermuda. They say actions speak louder than words and, so, I hope that my actions will be heard by all and we will know that the ship, its crew and passengers are safe, the Government has taken the necessary precautions and Bermuda has nothing to fear." The Anthem of the Seas made international headlines after four passengers on an earlier cruise were taken to hospital last week amid fears they might have the potential killer coronavirus strain. However, tests, confirmed by the US Centres for Disease Control, later showed none of the passengers had the virus. Bermuda's Ministry of Health and port authorities have said they are prepared for the ship's visit. Dragan Pavkovic, the manager of Dockyard's Frog & Onion Pub and Restaurant, said he and his staff had no fears over the visit. He added: "It's created unnecessary drama; people get jumpy as soon as they hear somebody is sick. They had a few sick passengers, they tested them, they proved negative on the coronavirus and life goes on." He added that the staff were on good terms with crew members and looked forward to welcoming them. Mr Pavkovic said: "We've had parties for them, so I'm sure those crew members are very happy to come to Bermuda. It's unfortunate for the passengers that they couldn't go to the Bahamas because they're delayed, but I think it's fortunate for us." He added that the restaurant was geared up for an influx of customers. Mr Pavkovic said: "It's been a quiet season, so it's going to be a little wake-up call. We have to be on our game the whole year. It'll just be another day in the office." A spokeswoman for the operators of Dockyard Glassworks and the Bermuda Rum Cake Company admitted that staff had some concerns about potential risk of sickness after the scare in its home port of Bayonne, New Jersey. The spokeswoman added: "You have to trust your government. If it's clear, it's clear." She said: "It's in the back of your mind, but we just have to trust what we have to trust." A colleague at The Dockyard Glassworks added: "We'll take our own safety precautions, but I don't want anybody to panic over it. We shouldn't be panicking about this, not if it's a non-event. People don't need that kind of stress." The virus, which first appeared in Wuhan, China, has killed more than 1,000 people and infected more than 42,000 in the country. A total of 27 countries have recorded cases of the new coronavirus strain.

A construction firm head is to sue another group in the sector over an alleged attempt to sell an insolvent business. Jason Smith, of Smith Hauling & Excavation, filed a writ in the Supreme Court against Dennis Correia, Correia Construction and Corcon Limited for $192,000 plus profits on jobs carried out for Mr Correia's construction empire. Correia Construction's closure was announced in The Royal Gazette on Monday and Mr Correia, its chief executive, blamed a "huge shortfall in cash flow" of $3.4 million. The statement highlighted the stalled Caroline Bay development at Morgan's Point for a failure to pay up $750,000 for work done on the project in 2018. The company has handled a variety of construction projects, including Heritage Wharf in Dockyard and the Hamilton Princess & Beach Club marina, as well as docks and residential work in the Caribbean. Mr Smith's writ, filed on January 6, claimed that Mr Correia "induced" him to begin negotiations on or around March 1, 2018 to buy Correia Construction. The document added that Mr Smith later approached Butterfield Bank for finance for the deal. After a purchase price, which was not revealed in the writ, was agreed, Mr Correia was said to have informed Mr Smith that he could no longer afford to keep the company afloat. The writ claimed that Smith Hauling & Excavation agreed to handle three Correia Construction projects: excavation work at the Botanical Gardens and at Bermuda High School, as well as transport, equipment rental and storage of aggregate and sand for the new Belco North Power Plant. It alleged that Mr Smith and his business "commenced fulfilling the contracts", based on an assurance of repayment of the $192,000 paid to Correia Construction plus profits from the projects and "made a series of transfers" to the firm's account. The writ claimed Mr Correia told Mr Smith that Correia Construction was insolvent and that he needed to "shuffle" the assets of Corcon Ltd into the company for a "balancing of the books". Mr Correia is listed online as a co-director of Corcon with Danielle Correia, his daughter. The writ claimed Mr Correia ran Correia Construction while it was insolvent, and tried to use Corcon for "novel contractual arrangements" using Correia Construction equipment with "the express purpose of usurping the statutorily enshrined requirement to cease operating a company when it becomes insolvent". The court document added that Mr Correia aimed to injure Mr Smith and had been "unjustly enriched" at Smith Hauling & Excavation's expense. Mr Smith and his business, represented by law firm Forensica Legal, asked the Supreme Court for an injunction to stop Mr Correia from removing assets from the island, as well as a block on operations by Correia Construction and Corcon until a ruling from the court. The plaintiffs also seek damages for "intentional economic loss". Mr Correia said yesterday that "we are strongly contesting their claim". He apologised to Correia Construction staff and creditors in Monday's advertisement and added that he planned to work with liquidators to settle the company's debts. A spokesman for Mr Smith said yesterday that he intended to pursue Mr Correia "to the fullest extent of the law, including but not limited to seeking a court order for the seizure of any company and/or personal assets up to the value of the sums owed to us".

New technology to reduce pain and discomfort from mammogram examinations has been introduced at a clinic. Alaire Godfrey, managing director at Ultimate Imaging, said: "This innovative technology is at the forefront of women's imaging and provides an in-depth examination for the radiologist and creates a comfortable experience for the client." Ultimate Imaging, based in Hamilton's Bermudiana Road, said it had bought a Senographe Pristina 3D ICAD Profound AI and a Pristina Dueta, built by tech firm GE Healthcare. The Senographe Pristina was designed by women healthcare engineers to offer improved comfort for mammogram patients. The Senographe Pristina Dueta is a "remote control" to allow women to manage compression during breast examinations.

Royal Gazette's comparison of Bermuda and Cayman Islands, continued. In the third part of a five-day feature on the Cayman Islands' growth story and what Bermuda can learn from it, we gauge views on the business environment in both territories. Bermuda can learn something from Cayman about creating an environment in which business can thrive and the economy can grow, says a businessman who operates in both jurisdictions. Randy Stafford has run Stafford Flooring in Bermuda since 1987 and opened a Cayman branch in conjunction with a Caymanian business partner in 2011. In the nine years since, dividing his time between the two territories, he has seen significant differences in their business environments. "Because I spend so much time away, when I come back to Bermuda I really notice the changes," Mr Stafford said, speaking from Cayman. "The energy in town does not seem so dynamic ­— people don't have the spark or the joy we used to have. How do we get back to that? Bermuda and Cayman are two very different countries and not everything they do in Cayman works like a charm. But there are aspects we can learn from. In Cayman, it's more 'can do'. They empower and enable businesses to make it happen. In Bermuda, it's not as easy to do business as it was before." He gave a few examples of the differences. One was the clearing of imported goods: in Cayman the Customs warehouse is open on a Saturday, while in Bermuda a business would have to wait until Monday to get its goods. Another is the bureaucracy surrounding use of commercial vehicles in Bermuda. "Companies bigger than mine have been taken through the rigours of proving they need a vehicle," Mr Stafford said. "You can't build a business if you can't equip it properly." Add to that the need to acquire a permit from the Transport Control Department to use the vehicle on a Sunday. In Cayman, he said, there are no such impediments. In acquiring work permits, there is a "world of difference" between the two territories, he said. Cayman is more helpful and speedy in issuing short-term permits, for example, he said. "We are contracted to do jobs and sometimes we have to bring in people with skills not available here," Mr Stafford said. In Bermuda, as well as in Cayman, Mr Stafford says he always prefers to hire locals. "If there are no people with the skills and knowledge I need, I can't hire locally," he added. "It all comes back to the education system, but we always want to hire locally. So what am I supposed to do? Expats should not be frowned on. We bring them in because we need them for our businesses. Our high standard of living was created by that. We don't want to go back to fishing and farming." In Cayman, Stafford Flooring is based at Governors Square at Seven Mile Beach, which has been a hotbed of luxury property development over the past decade. Mr Stafford saw the possibilities for growth when he set up in Cayman nine years ago and the business has worked out well. It also serves as a base for serving clients in the wider Caribbean region. Whenever Mr Stafford returns to Bermuda, businesspeople from many different sectors ask him about Cayman. "Why?" he said. "Because Bermuda is shrinking — the population is not going in the right direction. In Cayman, the population is heading north. Business is the engine that can help Bermuda recover. And if business is choking, which it is, it's going to get flu, and at that point, the whole dynamic of Bermuda changes. Down in Cayman, people say to me, 'Bermuda used to be the crown jewel'. Well, it's not the crown jewel now and it's time to roll our sleeves up and get our hands dirty. We've got to get back to the nitty-gritty of making business work. You can't impede it. We need to become dynamic again." The Government needed income to fund public services and that revenue could only come from the taxation of a thriving private sector, he added. "If you have individuals or entities saying 'we want to come and invest', the Government needs to be in a position to work with them," he said. "They need to talk to everyone. Sometimes it makes sense, sometimes it doesn't. I want Bermuda to succeed. It doesn't have to always be the best, it just needs to work so you can build affluence on it."

Tension over race and the presence of large numbers of expatriates is much less evident in Cayman than in Bermuda, according to a retired Bermudian insurance executive who ran a business there. Glen Gibbons was sent to Cayman in 2016 to take the post of general manager of Island Heritage, a company acquired by his employer BF&M four years earlier. After 29 years working with BF&M in Bermuda, his mission was to advance the integration of the Caymanian insurer into the group and he went, not knowing what to expect. Having done the job for about three years before retiring, he said that many things were similar to Bermuda, such as the good quality of the local talent pool. One thing he found different was the level of feeling over the presence of foreigners and racial divisions. "It's a very integrated population," Mr Gibbons said. "I did not feel the racial tension that we feel in Bermuda. And, as the first time in my life being an expat, I did not feel expat tension." Caymanians he spoke with generally understood the link between immigration and economic growth, and the benefits for Caymanians in terms of income and opportunity. The consensus local view, Mr Gibbons said, was: "'As long as we, young home-grown Caymanians, can get a piece of the pie for ourselves, then we're all for it — if we get blocked out, then that's a different matter', but it was very muted, not like it is in Bermuda. One of the disappointing things from my perspective, as a Bermudian, is how divisive the politicking can be in Bermuda in terms of expat bashing and racial tension and the way it is manipulated for political purposes. When I was down there, I remember sometimes Caymanians would say: 'Gibbons, what's wrong with you Bermudians? Your island is beautiful, you have a great GDP and you have reinsurance. What's going on?' It was frustrating to see that and how they could make it happen. In Cayman, the community was integrated a lot sooner than it was in Bermuda, and that may be one of the keys to their success." Another major difference is in immigration rules that map out a clearly defined route to basic rights for long-established expatriates in Cayman. Foreign workers can apply for permanent residency after nine years and for citizenship after 15 years, something Mr Gibbons said had benefited the Caymanian economy and could work for Bermuda too. "They have a pathway to residency and status down there," Mr Gibbons said. "It's well designed and I fully support that. Recognizing my position as a Bermudian and my daughters' position as two young Bermudians, you're not looking to give away the country, but to identify the guidelines and stick to them. I think it comes down to the fact that if you want someone to invest in Bermuda, then you need to have a clearly defined path to ensure that both parties benefit from the relationship." The Cayman Government was also smart with its work permit policy, allowing companies to address short-term skills or labour shortages, he added. "They can entice overseas investment and use it to their advantage and the investor's," Mr Gibbons said. "An employer can bring in an employee on a six-month work permit and then they leave. That happens a lot in the hospitality industry." Mr Gibbons stressed his belief that Bermuda has been successful, particularly in its international insurance industry, and added that the island still had a larger GDP than Cayman. However, confidence in the future — a critical ingredient for economic success and prosperity — was in much greater supply in Cayman, he added. "They're very gung-ho, there's a lot of confidence on the island," Mr Gibbons said. "Where does that confidence come from?" One reason might the presence of Ken Dart, an American-born billionaire who has made Cayman his home and whose companies have invested hundreds of millions of dollars into multiple developments. These include Camana Bay, a brand new waterfront town, complete with residences, offices, restaurants and leisure facilities. "Do people follow his investment and his confidence in the island?" Mr Gibbons said. "I made the mistake of saying that once to Caymanian, who said: 'I was here long before Mr Dart'." Tourism makes up a larger part of Cayman's economy than it does Bermuda's. In 2018, visitor numbers climbed 11 per cent from 2017 to 2.38 million, comprising 1.92 million cruise-ship visitors and 463,000 air arrivals. The thousands coming off the ships have an outsize impact on the Caymanian capital of George Town, where most of the passengers come ashore, as Mr Gibbons saw for himself. "On any given day they have five or six massive cruise ships, parked out in the sound," he said. "They shuttle the tourists back and forth into the city and the city comes to a standstill. A drive from one end of town to the other that normally takes three minutes can take 25 minutes when the cruise ships are in, because of congestion. Caymanians sometimes get upset at that, but at the same time they understand that the tourism dollar really helps to drive their economy." Tourism's greater scale in Cayman is reflected by its range of hospitality offerings. "I thought Bermuda was very good in terms of nice restaurants," Mr Gibbons said. "If Bermuda has about ten, then Cayman has about 20 or 30. In terms of price it's just as expensive as Bermuda, I'd say, but there are more options and many different kinds of cuisine." The atmosphere in restaurants was "upbeat, the servers really wanted to serve you", though he added it was clear that the vast majority of the servers appear to be non-Caymanian.

Royal Gazette's comparison of Bermuda and Cayman Islands, continued. Medical tourism is showing promise as an extra pillar for the Cayman Islands economy. At the heart of this relatively new industry is Health City Cayman Islands, which is owned and operated by Indian healthcare giant Narayana Health, and which opened in February 2014. Under the leadership of Devi Shetty, a cardiologist, entrepreneur and philanthropist, the 109-bed facility in the East End district of Grand Cayman specialises in tertiary care, that is complex procedures by highly trained specialists. Providing high-quality medical care at a lower cost than nearby countries is a key factor for the success of medical tourism and Narayana, which also operates 31 hospitals in India, has become expert in cost-efficient healthcare. As Dr Shetty says on HCCI's website: "A solution is not a solution unless it's affordable." The facility is expanding, building a multimillion-dollar cancer treatment unit, which it is hoped will be completed some time this year. HCCI derives 40 per cent of its patients from overseas and Dr Shetty, speaking to the Cayman Compass in July last year, predicted a bright future for Cayman's healthcare tourism industry. "Cayman will emerge as the capital of medical tourism for the entire western hemisphere within the next five to seven years," Dr Shetty said. "It is a natural extension for Cayman. It is the ideal destination for skilled people to settle down. That is one extremely important reason. Not many islands offer the security, First World infrastructure and extremely supportive government. "It is safe for doctors to bring up their families. These people have options. They can go anywhere in the world." Cayman Enterprise City is another example of the territory's efforts to diversify beyond its staple sectors, financial services and tourism. Ground was broken on CEC's 50-acre campus between George Town and South Sound in November 2018. Its zones include Cayman Tech City, Cayman Commodities and Derivatives City, and Cayman Maritime and Aviation City. Cayman has rolled out the welcome mat to the exempt companies looking to set up there, who can obtain "renewable five-year work visas within five days", says the CEC website, and be fully operational within four to six weeks. CEC companies receive a Special Enterprise Zone trade certificate, whose benefits include "exemption or partial exemption from aspects of the immigration law, the trade and business licensing law, Customs law and other legislation", according to the Cayman Resident website. In particular, there is no need to advertise job opportunities within the SEZs and no import duty is payable on many items, including computer equipment. CEC claims to have attracted 250 companies since its launch.

European Union ambassadors have voted to put the Cayman Islands on the EU blacklist of jurisdictions deemed non-cooperative on tax matters. The Financial Times reported this afternoon that the decision was based on the failure of the British Overseas Territory's economic substance legislation, passed last year, to meet EU concerns over tax avoidance. Cayman will join Oman, Fiji, and Vanuatu on the nine-strong blacklist, the FT reported, citing European diplomats. The move, which comes less than a month after Britain's exit from the EU, is expected to be confirmed by European finance ministers when they meet in Brussels next week. The statuses of the Cayman Islands and the British Virgin Islands, another British Overseas Territory — were up for review by the EU this month. Both were placed on a "grey list" that gives authorities time to introduce legislation to address tax deficiencies identified by Brussels. An EU official said Caiman's substance law was found to be "deficient", the FT reported. The territory, a major offshore funds centre, had also been asked to adapt its legislation on investment funds to bring the rules closer to EU standards. Bermuda, which is on the EU grey list, was also temporarily blacklisted in March last year, after a "drafting error" in planned economic substance regulations submitted to the EU. Two months later, the island was moved back to the grey list after amending the legislation. The Cayman Islands Government issued a statement today, saying that it had yet to be notified of the EU ambassadors' decision. "We believe that we have introduced the appropriate legislative changes to enhance our regulatory framework, in line with the EU's requests," the statement read. "Over the past two years, the Cayman Islands Government has adopted a number of fundamental legislative changes to enhance tax transparency and co-operation with the EU, fully delivering on our commitment to strengthen our regulatory regime and addressing the concerns reflected in the EU Council conclusions of March 12, 2019. The Cayman Islands Government has offered to make itself available for further dialogue or clarification with the Commission and the EU ministers of finance." The Cayman Compass reported that in order to avoid inclusion on the tax blacklist, Cayman had agreed last year to address EU concerns over the economic substance of collective investment vehicles before the end of 2019. Caymanian legislators passed such amendments at the end of January 2020. "Whether the delay in passing the legislation has caused the move is not clear," the Compass reported.

An aborted US rocket launch expected to be visible from Bermuda last Sunday could lift off later this week, it was revealed yesterday. The National Aeronautics and Space Administration said the launch had been rescheduled to 4.43pm Bermuda time on Friday. A spokesman said the new date was set to take advantage of an improved weather outlook and so that replaced equipment could be tested ahead of the mission from the Wallops Flight Facility in Virginia. Chuck Grant, the mission engineer at the Nasa tracking station on Cooper's Island, said last week that residents might see "a little speck with dust flying off it" a few minutes after the launch. He explained that Bermuda was well placed to assist with "public safety" after teams in Virginia would no longer be able to monitor the spacecraft because of the curvature of the earth. Mr Grant said: "Nasa needs to ensure that the spacecraft reaches orbit safely. The Bermuda site is situated such that we can track the vehicle all the way into space and we can destroy it if need be." He explained that could happen if the spacecraft went off course or if there was "some anomaly on board". Mr Grant added that tracking sites worked on "line of sight". He said: "After our facility in Virginia loses the line of sight, Bermuda picks it up." Doug Voss, the deputy chief of the Wallops range, highlighted the key role played by the tracking station in St George's when he visited last week. He said: "It's important to note that Wallops Flight Facility and Nasa are really thrilled to be working with the Bermuda Government so well and to rebuild this relationship and to re-establish this tracking site for the benefit of the agency and for Bermudians; this is how we like to do business." Nasa built the station in St David's in 1961 to help spacecraft launched from the Wallops range and the Kennedy Space Centre in Florida. It supported the Gemini space programme that year as well as every manned space flight that Nasa flew, a total of 118 missions including the historic first Moon landing flight of Apollo 11. The station was closed in 1997. The revamped facility was opened in 2018 after a $5.3 million renovation project. Mr Voss said: "We anticipate that the Bermuda station will become important for the Space Launch System which is Nasa's newest, largest rocket that's part of the Artemis programme to go to the Moon and beyond to Mars." Mr Voss said Nasa's relationship with the Government meant that the space agency could help to deliver science, technology, engineering and maths educational programmes, assisted by the US Consulate. He explained: "We've worked with the Bermuda Government to set up activities for Bermudian teachers here and we've sent our educators and technical experts out here to work with them and help teach them how to develop programmes to inspire their students to get involved in engineering, science and space research." Nasa was expected to launch Northrop Grumman's Antares rocket and Cygnus spacecraft at 6.39pm last Sunday. However, just after the scheduled take-off time, it was announced the attempt had been cancelled because of "off-nominal data from the ground support equipment". An update on the space agency's website said yesterday: "Northrop Grumman and Nasa have set the next launch attempt for February 14 to take advantage of an improved weather forecast, to provide time for testing the replaced ground sensors, and to allow for refresh of critical late load science. The weather forecast calls for 80 per cent favourable weather conditions." The mission was set up to deliver about 8,000lb of research equipment, crew supplies and hardware to the International Space Station. Northrop Grumman named the Cygnus spacecraft Robert H Lawrence in honour of the first African-American to be selected as an astronaut. The US Air Force chose Major Lawrence in 1967 as one of the third group of aerospace research pilots for the manned orbiting laboratory programme. However, Major Lawrence was killed in a training flight a few months later. Nasa TV coverage of the launch will begin at 4.15pm Bermuda time on Friday.

Butterfield Bank has reported a profit of $43.9 million, or 82 cents per share, for the fourth quarter. That's down from the $46.2 million, or 87 cents per share, it made in the same quarter of 2018. For the full year, the bank's net income was $177.1 million, or $3.30 per share, down from $195.2 million, or $3.50 per share, year-on-year. However, core net income was almost $1 million higher at $197.9 million. During the past year, Butterfield acquired the ABN Amro (Channel Islands) banking business. "With a relatively small market share in the Channel Islands, we are now pursuing growth to complement and balance our profitable and well-established banking franchises in Bermuda and Cayman," Michael Collins, Butterfield's chairman and chief executive officer, said. "With the acquisition, we now have a larger and more diversified balance sheet supported by investment grade credit ratings from S&P, Moody's and KBRA." He said the US dollar interest rate environment had been challenging in the latter half of 2019, and the bank had achieved "strong and stable" core net income. During the quarter, the bank completed its 2.5 million common share repurchase programme, and authorized a new programme for the repurchasing of up to 3.5 million shares. Mr Collins said: "Continued share repurchases helped achieve a core net income per diluted share improvement of 5 per cent and core return on average tangible common equity remained at industry-leading levels. Throughout the year, we continued to emphasize cost management initiatives and furthered our plans to leverage Group service centres, which helped us achieve a core efficiency ratio1 of 62.2 per cent in 2019." Mr Collins also congratulated the bank's team in Cayman for opening the Camana Bay Banking Centre, in Grand Cayman, this week. "Camana Bay is a fantastic location and a great start to the roll out of our updated Butterfield brand. We are confident that this investment will solidify and grow our retail and imaret corporate banking market share in the Cayman Islands for years to come. Our investment in this new branch signals our confidence in Cayman and the desire to further enhance our offerings in this important market." Fourth quarter highlights included a return on average common equity of 18 per cent, and a net interest margin of 2.59 per cent. Non-interest income for the quarter was $49.7 million, up from $45.7 million a year ago, however non-interest expenses were higher at $93.9 million from $83.5 million in the same period during 2018. The non-performing loans ratio for the year was 1 per cent, down from 1.2 per cent in 2018. Looking ahead, Mr Collins said: "As we enter 2020, Butterfield's strong balance sheet, capital efficient fee businesses, thoughtful capital management, and selective acquisition strategy should continue to provide long-term value for our shareholders. Finally, I would also like to thank our existing and new customers for their business and partnership with Butterfield during 2019 and to all Butterfield Group employees for their commitment to excellent customer service." The bank has declared a 44 cents quarterly dividend to be paid on March 11. Before the release of the earnings statement, the bank's shares closed at $34.51, up 0.58 per cent, on the New York Stock Exchange, and unchanged at $34.25 on Bermuda Stock Exchange.

When Karen Brine started in real estate, three decades ago, most people got married, had a family and bought a house. Today's generation is turning everything on its head. "Millennials are career oriented," she said. "They want to travel. They don't necessarily get married. They live together first. Then they will buy their home." She feels millennials are happy to get into the market but they are not jumping in with both feet due to the current bank financing climate. With banks now requiring 20 per cent down, it's harder for young people to save up to buy a home. But she said banks are trying to be creative. "The banks are looking for guarantors and what they have as collateral," she said. "It is a little more trying of a time for people to get into the market." She started out in real estate doing vacation rentals at Collier Real Estate. After four years she moved to Jones Waddington to become manager of the rental department. "It was still a fairly small firm, but much larger than Collier," she said. "As a rental manager there was one other person with myself." She had to balance the books by hand, there were no computers, and find and rent properties. "It was a lot of work, but I enjoyed it," she said. What she loves about the business is seeing the expression on a first-time buyer's face when she hands over the keys. She did rentals for several years until a colleague convinced her to go 100 per cent into sales. "Working on commission was a bit of a risk," she said. "I had a young family at the time and lots of expenses coming online, but I took the risk." Then in the 1980s Jones Waddington merged with Coldwell Banker Bermuda Realty. "It was a bigger family," she said. "We were still a young group and we all had young families. Now my children are 32 and 34 and most of my colleagues have children the same age. I have done vacation rentals, long term rentals, sales, and in the last nine or ten years, I am still doing sales. Now I have joined back in to do vacation rentals. I have gone full circle from where I have started." She is now sales agent and vacation consultant at Coldwell Banker Bermuda Realty. Last month, she and Heather Chilvers were recognised for 30 years of service to the company. Looking forward, Ms Brine feels the next generation coming on are city livers. "They don't want to be mowing the grass or painting," she said. "They are happy to pay the homeowners' association fees. They are happy to lock the door when they leave and not be responsible for anything. If anything is needed they call their HOA. We will probably see some more city living developments come about in the next five years or less." She thinks we might see a lot more unoccupied commercial buildings being turned into residential units. "When John Swan built Atlantis (a luxury 8-floor condominium development on Parliament Street), everyone was like well who is going to live in there?" she said. "He took the risk, and that paid off well." And she thinks more older people may also be interested in downsizing from a house in the suburbs to an apartment in the city. "As I enter into my 60th year, I am looking to downsize," she said. "I don't need the big family home any more. My children are grown up. Unless you have an income to subsidize this property, you are spending lots of money on landscaping and land tax. You don't need all this. The next developers who come on board will also be more inclined to make city apartment spaces a little bigger. If you are in city living you don't need a big kitchen, but you may want a bigger bathroom. I think we will see some design elements from what has already happened in city living occur. The market is always evolving." She thinks 2019 could have been a better year for sales, although the statistics aren't fully in yet. "It certainly won't compare to any of our years where there was the big developments coming on the market," she said. "We may see 2020 being a good year. With Belco shares selling we may have another influx of cash in the market, the way we did when the Bank of Bermuda sold in 2004. 2020 will hopefully be a better year than 2019."

Kite enthusiasts clashed with those upset by their noise at a public meeting last night. About two dozen people attended the meeting at Francis Patton School, along with representatives from the Bermuda Police Service and the Department of Public Prosecutions. Gary Moreno, police spokesman, said the goal of the public meeting was to find a happy balance. While all those who spoke said they appreciated Bermuda's kite-flying tradition, attendees were divided on the issue of the noise they produced. Several kite flyers said that making the most possible noise was a part of the hobby and that flyers had moved beyond traditional paper hummers. However, they said they did not support flying kites after dark or near schools when classes are in. One said: "We love what we do and we are kite enthusiasts. We also serve our community; we hold workshops and we try to keep the tradition of kite flying in Bermuda." Others said the noise from kites had hindered their quality of life. JP Martens, general manager of Grotto Bay Beach Resort, played a recording of loud kite noise recorded on a recent weekend at the resort. He added: "That goes on for hours in a row. I think that kite flying is great, it's the noise that's the problem." Cindy Clarke, Deputy Director of Public Prosecutions, said there is a law that specifically prohibits nuisance kites with a maximum fine of $2,880, or a period of imprisonment. She added: "It's not one that is often enforced, but it's there." Ms Clarke said there were also laws that cover the broader issue of loud noises, but she was not sure if kites were loud enough to be applicable.

February 11

A controversial decision to allow a quarry operation in an environmentally significant area has been upheld, despite the recommendation of an independent inspector. Walter Roban, the Minister of Home Affairs, said that the decision to allow a commercial quarry on Judkin Lane, Hamilton Parish, would stand — even after the outside inspector hired by the Government said permission should be withdrawn. The application, approved by the Development Applications Board last October, sparked outcry and was appealed by the Bermuda National Trust. But Mr Roban confirmed the DAB decision in a four-page letter sent to the BNT last week. He explained: "I am satisfied that the planning assessment was carried out in accordance with the statutory procedures and development plan policies. I am not persuaded, on balance, that the quarry operations of a short duration, in this case for one year, would be detrimental to the degree suggested by the appellant and the inspector." However, Mark Hornell, an independent planning inspector, said the decision should be overturned. He wrote in his 20-page report: "I believe that it is reasonable to conclude that the board decision to approve the application for a proposed commercial excavation for the quarrying of roof slate is not supported by the information and planning assessment presented by the Department of Planning." The quarry application for the property, owned by Nelson Cordeiro, was made by quarry operator Shawn Perott. A separate planning application for a building permit to construct a house and apartment on the property, along with a garage, pool and deck, was also made. The application for the house is still under review. Mr Hornell said that he found the argument made by the BNT that approval of the quarry application prejudged that the board would later approve the development application "very persuasive". He added: "The analysis presented in the board report, and subsequently reconfirmed in the director's case, indicates an assumption on the part of the Department of Planning that the board will subsequently give final approval to the application. The assumption about a dire shortage of roofing slate in Bermuda as a consequence of increased demand to repair roof damage from Hurricane Humberto, combined with pre-existing in-principle approval for a modest residential development on site, and a conclusion that the site contained no significant environmental attributes subsequent to its wholesale clearing, resulted in the department presenting an analysis to the board that did not adequately address the overriding environmental policy objectives of the Bermuda 2018 Draft Plan for lands zoned open space reserve with woodland reserve and agricultural reserve conservation overlays." Mr Hornell said that the "lack of any attention to the surrounding context of the site, located in an area of significant environmental value ... constitutes, in my view, a significant omission in the planning analysis. As a consequence, the impression reasonably arises that the use of the site for a quarry was a foregone conclusion, insofar as the base assumption of eventual residential development is presented as given. As a consequence of this view, the only issues presented to the board as relevant to their decision, had to do with managing operation impacts in the short term, and site preparation for future development and landscaping. In the sequence of decision-making, this is to put a subordinate decision — the nature of the excavation — before the primary decision — the extent, form and character of any residential development in an environmentally sensitive area. At the very least, any decision on site excavation and quarrying should have been tabled until such time as final planning approval had been rendered for proposed residential development on the site, when decisions on excavation and quarrying could have been made in scale with an approved residential development footprint. A sufficient case has been made by the appellants to justify overturning the board's decision to approve." A ministry spokeswoman confirmed last November that an independent inspector had been hired to examine the plan and the appeal. She added: "Mr Hornell was contracted to visit six sites, not the Judkin Lane site alone. The total cost for the preparation of reports for all six sites, inclusive of flight, hotel and transportation, is $11,307.60."

A cruise ship due to dock in Bermuda after it was at the centre of a scare over a deadly strain of coronavirus is no more a threat than any other vessel, the health minister said yesterday. Kim Wilson said that no passengers or crew on the New Jersey-based Anthem of the Seas had been found to have the new 2019-nCoV coronavirus and that four passengers who became ill had been cleared of infection by the strain. Armell Thomas, a senior environmental health officer, confirmed that ferry pilots had "aired concerns and opinions" over the transportation of cruise ship passengers. Mr Thomas added: "They were very concerned because they are on the front line; they are satisfied at this time." Cheryl Peek-Ball, the Chief Medical Officer, said people concerned over the potential importation of the virus "will know almost as soon as we know". She added: "We are not in the business of keeping back information about public safety. Information that comes in to us has to be verified and digested before it is sent out. It's very important that social media not get ahead of the actual facts and evidence." Dr Peek-Ball admitted that screening at ports or at the airport required people to volunteer information about their previous travel and possible exposure. She said: "We have to accept we are relying on people to be open and transparent with us." She was speaking as the Government acted to allay fears over the virus, which first appeared in Wuhan, China, and has killed more than 900 people in the country and infected more than 40,000. The Royal Caribbean cruise liner was held up in its home port of Bayonne over the weekend as it prepared to travel to the Bahamas. The ship's departure was delayed because four passengers became ill and the destination was changed to Bermuda. Ms Wilson emphasised that the decision to reroute the vessel to Bermuda was taken to "provide a better experience for passengers whose cruise time was shortened" because of the delay. She added: "This was simply a logistical decision taken by the cruise line and rumors to the contrary should be ignored." After tests, confirmed by the US Centres for Disease Control, it was found that one of the sick passengers had influenza. Different times have been given in news reports on the incubation period for the new coronavirus. But Dr Peek-Ball said: "The fact is, it appears that until you're having symptoms, until you start getting sick, you do not pose a risk to others." Travellers arriving in Bermuda will undergo a travel risk assessment by a health officer, and could have their health monitored and movement on island restricted for up to 14 days. Patricia Gordon-Pamplin, the Shadow Minister of Health, said: "While New Jersey may be comfortable that there are no episodes of the virus in that state at this juncture, the truth is that they really just don't know, and unfortunately, this is a situation where only time will tell the real story. The confirmation by another jurisdiction as to their health and safety is in no way a guarantee that Bermuda will be protected, and that we have the ability to manage this challenge should even one incident of the coronavirus surface."

A female police officer was charged yesterday with unauthorized access to police information and drug-related offences, police said. Commissioner of Police Stephen Corbishley said Lakila Hart was arrested in June last year on suspicion of defeating the course of justice and has been suspended since then. Mr Corbishley said: "As I have stated previously, the BPS has recently invested resources into its Professional Standards Department, which has responsibility to ensure the service acts with integrity and professionalism." But he insisted: "However, these matters are small in number and do not represent the hard work, ethical standards and professionalism displayed by police officers and staff that work tirelessly each day to keep Bermuda safe. In fact, the number of officers suspended is just 1.5 per cent of the service and is not representative of the hard work and honesty of staff." Mr Corbishley added: "That notwithstanding, it is essential in securing the public's confidence in our services that we act when serious wrongdoing by police employees is identified." Ms Hart is expected to appear in Magistrates' Court on March 10.

Royal Gazette's comparison of Bermuda and Cayman Islands. In the second part of a five-part series looking at Cayman's growth story, and whether we in Bermuda can learn anything from it, we analyze population growth, the role of immigration and make-up of Cayman's labour force. More than 30,000 people in the Cayman Islands are there on work permits: a remarkable statistic for a territory with a total population of 68,000. The spike in incoming guest workers — permit numbers rose 3,000 between February and November last year alone — is a reflection of the rising demand for labour from a fast-growing economy. In Bermuda, the statistics tell a contrasting story. In 2018, the number of work permits issued fell by 10 per cent to 9,369, the Bermuda Government revealed this week. That is down more by 40 per cent from the figure of 15,648 work permits in 2009. Meanwhile, official estimates of the island's population remain just below the 2010 census level of 64,000 people. Construction and tourism are the leading users of Cayman's imported labour. That is not surprising given the ongoing property development boom and visitor numbers that climbed to 2.4 million in 2018. Business-friendly immigration policies, based on ensuring that the economy's labour needs are met where local talent cannot be found, have fuelled population and economic growth. Furthermore, Cayman provides a defined pathway to citizenship for foreign workers aimed not only at attracting and retaining foreign talent, but also at growing the population — a target of 100,000 has been mooted. Foreign workers who have lived in Cayman for nine years can apply for Permanent Residency. Another category of PR offered to the wealthy is the Certificate of Permanent Residency for Persons of Independent Means. And those who invest substantially in Caymanian businesses can also apply for PR. People who have lived in Cayman for 15 years, provided they have had PR for five years, can become naturalized, become a Caymanian citizen and get a British passport as an British Overseas Territory Citizen. Steve McIntosh is one of those to have attained Caymanian citizenship. Born and raised in Scotland, he arrived in Cayman in September 2001 as a chartered accountant. Three years later, he founded recruitment firm CML, which specialises in finding employees for financial-services firms. Cayman's economic fortunes depend heavily on inward investment, he said, and for those starting companies there was "nothing more toxic than being told whom you can hire and whom you can't". He added: "We are fortunate in that in Cayman we have a great availability of talent. The Government has a view that if you can't find talent locally, then it's okay to bring it in." Employers always preferred local staff, he said, because they came with local relationships and local knowledge, and required no work permit. Government's policies were "heading in the right direction" from a private-sector hiring perspective, Mr McIntosh said. He added: "Bermuda, being further along the development cycle, has given Cayman a lot of lessons in what not to do in recent years." He said economies in smaller countries like Bermuda and Cayman were far less complicated than those of larger countries — and therefore it was easier to see the impact of government policies. Mr McIntosh said that for the most part, the community understood the link between a business-friendly immigration policies and a flourishing economy. He added: "Over these past 18 years we have been through a few cycles. We are always in either a virtuous circle or a vicious one. The voices of protectionism are always there, and they are at their loudest when we're in a vicious circle. It doesn't matter how much economic success we have — those voices persist." Protectionism could only worsen economic difficulties, he argued, adding that its proponents in Cayman saw everything as "zero-sum: any benefit to you comes at a cost to me". Some have reservations about the consequences of an open immigration policy. Kenneth Bryan, an opposition Member of the Legislative Assembly, says some Caymanians are being left behind amid rapid growth and inflation. Mr Bryan first stressed: "Caymanians have always been an open and welcoming people — we have never been anti-expatriate." While that remained true, he added, "people are beginning to understand how immigration policy can affect their lives. It's becoming concerning, not because of the expatriate individuals, but because of the impact of bringing in cheap labour on the work structure," Mr Bryan said. He gave the example of a Filipino with an associate degree being willing to work for the Cayman minimum wage of CI$6 ($7.20) an hour, giving businesses the chance to recruit a high quality of labour for a low price. Meanwhile, a Caymanian who had returned home after earning a degree overseas, could not afford to accept such a low wage. The overall impact was that wages were being driven down, even as the cost of living soared, he argued. Mr Bryan is also concerned that the Cayman Government is not planning adequately for the continued development. "What I find concerning is that the Government has taken this approach to grow, grow, grow — more businesses, more taxes — but without a proper evaluation of what this will do for the people. There are projections for Cayman to have another 7,000 to 10,000 work permit holders. Do they have any data as to what this could mean for our traffic problem? Or to the cost of housing?" The Royal Gazette has requested an interview with a representative of the Cayman Government for this series, but so far no one has been available to comment. Jude Scott, chief executive officer of Cayman Finance, a body that represents the territory's financial services industry, said many Caymanians directly benefit from international business. "We have about 7,000 people working in the financial-services industry and about 50 per cent of that is local talent. For those Caymanians and their families and dependents, they have a direct understanding of the benefits of the industry. People who are not in the industry sometimes do not have a good understanding of it. Cayman Finance has gone directly into schools to get its message across and to provide high school graduates a better pathway into the industry. The programme comprises a series of workshops in students' last year explaining the industry and career opportunities. We pair them up with mentors from the industry and then provide them with one month's work experience with one of our member firms," Mr Scott said. "We've found that to be very successful in helping educate the next generation of professionals to have a good understanding of the industry." Between 50 and 70 students benefit each year, he added. The Government is also proactive in trying to match Caymanian job seekers with prospective employers through its JobsCayman online system run by Workforce Opportunities and Residency Cayman, which also probes immigration and work permit complaints with a team of nine investigators. Cayman recorded 116 work permit offences in 2019 in the first 11 months of last year. Given the growth in work permit numbers, Alden McLaughlin, the Premier, quoted by the Cayman Compass, said "we have to rely on technology as a major tool to assist us to know whether or not employers are treating Caymanian applicants fairly when they apply".

Cayman's fast-growing economy is heavily reliant on foreign labour. More than half of the workforce is non-Caymanian, the territory's Economics and Statistics Office reported in November. The largest group by nationality are Jamaicans, of whom 12,788 are on work permits. Filipinos are another large group with 4,578 on permits. Britons and Americans are well represented, but the diverse workforce, comprising people from about 130 countries, has seen greater numbers coming in recent years from countries including India (1,461), Nicaragua (550) and South Africa (437). In Bermuda, the 2019 Employment Briefs survey found that non-Bermudians earned a mean gross annual income that was nearly $20,000 above the Bermudian worker's average of $61,500. However, in Cayman, the Spring 2019 Labour Force Survey shows that non-Caymanians are dominant in the lowest salary bands, of up to CI$3,600 per month, while Caymanians are the dominant group at higher income levels. Cayman has no payroll tax. Instead it levies large work permit fees, effectively meaning that employment taxes are aimed exclusively at foreign workers. The higher paid the role, the higher the work permit fee. The employer of an accountant brought in from overseas to work at a bank, for example, would pay an annual work permit fee of CI$13,650 (US$16,380), while the permit for a marketing executive would be CI$10,400 and CI$18,200 for a senior legal counsel, or CI$27,675 for a chairman. Many educational roles from school principals and teachers to school janitors and kitchen helpers are exempt from work permit fees. Work permit fees earned the Cayman Government CI$87.3 million (US$104.8 million) in 2018. The industries employing the largest shares of the workforce are wholesale and retail (12.6 per cent), construction (11.7 per cent), financial and insurance activities (8.9 per cent), followed by professional, scientific and technical activities (8.8 per cent).

Arch Capital Group Ltd posted net income of $316 million for the fourth quarter. The Bermuda-registered re/insurer said the profit, up from $126 million in the corresponding period of 2018, broke down to 76 cents per share and represented a 12 per cent annualized return on average common equity. For the full year, net income more than doubled to $1.59 billion from $713.6 million in 2018. After-tax operating income for the fourth quarter was $308.4 million, or 74 cents per share, exceeding the 68 cents per share consensus estimate of analysts tracked by Yahoo Finance. Arch said pre-tax current accident year catastrophic losses, net of reinsurance and reinstatement premiums were $30.4 million. Favourable development in prior year loss reserves totaled $54.7 million. Arch's combined ratio — a measure of underwriting profitability representing the proportion of premium dollars spent on claims and expenses — was 81.4 per cent. Book value per common share was $26.42 at the end of last year, a 3.2 per cent increase for the fourth quarter and a 22.8 per cent increase for the year.

Hamilton's iconic City Hall will mark its 60th birthday today with one of the craftsmen involved in its construction. Tools used on the job by George L. Burt, who laid the cornerstone of the building in June 1958, will be put on display as part of the celebrations of the anniversary and Black History Month. Mr Burt, 86, said: "The cornerstone is the very first stone laid for a building. It is usually in the northeast corner, but there was too much building material in that area, so we laid it on the southeast corner of the west wing, where the theatre is." The veteran builder, who has demonstrated traditional Bermudian building methods at Harbour Nights and worked on several other landmark Bermuda buildings, said the City Hall was one of the largest projects he worked on. Mr Burt said: "We had a tower crane that ran on a track, like train tracks, it had a boom that stretched across the width of the building. City Hall was the first and likely largest truss roof I have ever worked on. I worked on the site for nine to ten months and then moved on to another job." Mr Burt's tools will remain on display at City Hall until the end of February.

February 10

Four government vessels listed on a marine brokers website are not for sale, the Government said. It was reported last week that two tugboats and two ferries were advertised online for a combined price of $1.9 million. A tourism and transport ministry spokesman said later: "The Ministry of Tourism and Transport and Department of Marine and Ports Services is aware of news reports concerning website information that identifies two tugboats and two catamaran-style ferries for sale that are owned by the Bermuda Government. This information is incorrect as the boats are not for sale, and as such, the information should not have been visible to the public. The website administrators have been contacted and instructed to remove the content." He added: "As part of obtaining a value for its assets, the Government has in the past consulted brokers for assistance. It was not intended for the vessels to be put on the market. As the public are aware, these continue to be working vessels. The ministry will provide updates on these matters as they are available." The vessels appeared on the SeaBoats website, where sister tugs Powerful and Faithful were listed for $375,000 each. Two fast ferries, the Venturilla and another which was thought to be the Tempest, were listed for $1.15 million. The two entries for the tugboats no longer appeared to be on the SeaBoats website, although an entry for two catamaran ferries remained visible. The ministry spokesman said: "The public will be aware that the Bermuda Government adheres to certain processes and procedures for the sale of government assets. Should the time come when the Government decides to sell the boats, these processes and procedures will be followed."

Bermuda's gambling watchdog spent more than $160,000 on consultants in the second half of last year. The cash was largely spent on an effort to tackle problems with finding a bank in Bermuda with links to a corresponding bank overseas that was willing to accept casino-generated deposits. Julie Grant, the Bermuda Casino Gaming Commission chief financial officer, said on Friday the consultants' fees outlined in Parliament by Curtis Dickinson, the finance minister, reflected the commission's work with Bermudian-based Rose Investment. Ms Grant said the work with the consultants, taken on in September last year, had gone "very positively". The new industry has had trouble finding a Bermuda bank doing business with a corresponding overseas bank that would accept casino earnings. The breakdown of figures, in response to questions from Michael Dunkley, an Opposition MP, revealed that the publicly funded regulator spent a total of almost $840,000 from July 1 to December 31 last year. Mr Dickinson said $381,101 went on salaries and wages, with $161,309 on consultants' fees during the six-month period. The BCGC also spent $52,758 on rent, $112,186 on administration, $49,364 on general overheads and $82,136 on "other" expenses. The commission last published details of its contracts valued at $50,000 or more in the Official Gazette just over a year ago. Ms Grant said the salaries and wages numbers included payroll tax, medical and social insurance, and pensions. The figure for administration costs covered office supplies, communications and legal services to the commissioners' fees. Ms Grant said that general overheads comprised maintenance, land tax, utilities and building service charges, while "other" represented bank fees. Mr Dickinson told MPs the BCGC got a $500,000 grant from the Government for this financial year on top of the $3.2 million budgeted. Ms Grant said the latter figure represented a projected budget. She added: "The BCGC does not anticipate spending this amount in actual costs." Ms Grant said the actual figure was estimated to total about $2.5 million. Mr Dunkley said that Mr Dickinson told Parliament last July there were three priorities for the gaming commission, filling the post of executive director, finding a corresponding banking partner and progressing legislation. Mr Dickinson said a candidate for the director's role had since withdrawn and the commission had "re-engaged the management services recruitment firm to identify a capable and qualified executive director", to replace former director Richard Schuetz, who left the six-figure salary job in 2017. The minister added there had been "considerable progress" on the banking front. Mr Dickinson said that work on gaming legislation had also gone well. He added: "We are, by and large, done with the framework. There's additional work to be done on betting and that will be coming in the coming months." The BCGC was set up in 2015 to establish and regulate a casino gaming industry in Bermuda. The quango was expected to eventually be funded entirely by fees for casino licences — but none have opened. The BCGC received $5.4 million in public funding between 2015 and 2018. Mr Dickinson told the House last July that the commission cost more than $2.5 million to run for the 15-month period from April 1, 2018 to June 30, 2019 — an average of $167,545 a month. The commission had six full-time staff in June last year — a chief financial officer, a director of problem and responsible gaming, a legal analyst a business analyst, and two administrative staff. Ms Grant added the BCGC had five staff last month and that employee numbers had fluctuated between six and seven staff over the six-month time frame reported on in the House of Assembly.

The Government must do more to remove barriers to equality, a government backbencher and former trade union leader said yesterday. Jason Hayward told the Progressive Labour Party's Founders Day lunch that the island's healthcare system was among the areas that had to be changed. Mr Hayward took a swing at Patients 1st, a pressure group against proposed changes to the health insurance system, which he said would be better called "Profits First". Mr Hayward said he had campaigned for changes to cut healthcare costs and to get coverage for people who struggled to pay premiums. He added: "Their voices were missing. Now the 'Profits First' group wants to pop up and act like they care?" Mr Hayward claimed that the campaign group intended to mislead the public to protect the profit margins of the medical profession, but pledged the Government would continue to work to benefit the Bermudian public. The lunch was held at CedarBridge Academy cafeteria yesterday. The Pembroke Central MP elected last November and the ruling PLP's newest representative in the House of Assembly, is the former leader of the Bermuda Public Services Union. Mr Hayward said the unions and the PLP were natural allies and should work closely together. He said: "Unions have put themselves on the front line when some of us have not been bold enough to take a stand. Let's capitalize on the relationship, including them as genuine stakeholders. The unions must understand we may differ at times, but our constituents are one in the same." Mr Hayward said white privilege is real, and it continues to create visible and invisible barriers that protect the economic power of a minority of Bermudians. He added: "We must first understand economic prosperity is not a birthright of the white community." Mr Hayward said there is a "dire need" to ensure equal access to job opportunities, pay equality and the implementation of a living wage. He added that the Government must continue to make meaningful progress or it could lose the faith of the public.

Deaths in Bermuda outnumbered births for the first time in at least 80 years in 2017-18, statisticians revealed yesterday. The Bermuda Digest of Statistics 2019 said a record low of 530 births and a record number of 532 deaths were logged over the period. The digest said: "This year was the first occasion since Digest of Statistics records began in 1940 that the number of deaths has exceeded the number of births, resulting in a population decline of two." The number of marriages increased by 8 per cent to 473, a reversal of a downward trend over the past ten years and the number of divorces fell by 36 per cent compared with 110 divorces in 2016-17. The number of schoolchildren at private schools rose slightly and Bermuda College enrolment increased by 8 per cent, but the number enrolled in government schools also hit a record low. The digest said: "Primary school enrolment has never been lower with significantly decreasing numbers of births since 2007 being a contributing factor. Middle school enrolment declined each year between 2009 and 2017 before stabilizing this year. After four years of increasing decline, secondary school enrolment figures rose in 2018." Statisticians also found that the number of filled jobs increased every year since 2015 — a total of 491 more jobs over the period. The number of work permits fell by 10 per cent — but the average duration of a work permit increased. The digest said: "With regards to the private sector, the most common duration of work permit issued was three months between 2009 and 2013. As of 2015, permits with a length up to a year became the leading type of private sector-work permit issued." Wayne Furbert, the Minister for the Cabinet Office, said the statistics would be useful in research work, marketing and business planning. He said: "The digest is structured into ten sections and contains brief analyses, quick facts and charts for each section. There are more than 60 statistical tables which provide a wealth of data about Bermuda's social, demographic and economic conditions." The number of work permits fell by 10 per cent — but the average duration of a work permit increased. The digest said: "With regards to the private sector, the most common duration of work permit issued was three months between 2009 and 2013. As of 2015, permits with a length up to a year became the leading type of private-sector work permit issued." The number of traffic collisions increased by 17 per cent in the year. The digest said: "Historically, the main causes of road traffic accidents have been inattention followed by inexperience. Together, they caused more than one-quarter of reported accidents in 2018. Over the past year, non-fatal road casualties increased by 20 per cent while road traffic fatalities decreased at the same rate." Bermuda's agricultural industry grew in 2018 because of the increase in produce costs. The industry's total output in 2018 was estimated to be worth $5.8 million — the highest for the past decade. The digest said: "This was a result of period high values for domestic vegetables, fruit and honey. In particular, honey's value of $300,000 was the highest since data collection commenced in 1977." Mr Furbert said the statistics would benefit research work, marketing and business planning. "The digest is structured into ten sections and contains brief analyses, quick facts and charts for each section. There are more than 60 statistical tables which provide a wealth of data about Bermuda's social, demographic and economic conditions."

Royal Gazette's comparison of Bermuda and Cayman Islands. In the first of a five-part series running every day this week, the Royal Gazette runs the rule over the economic growth story playing out in the Cayman Islands in an effort to discover what Bermuda can learn from our fellow British Overseas Territory. Bermuda is often compared with offshore rival the Cayman Islands — but the evidence of the past decade suggests their economies have been moving in opposite directions. On measures of economic growth and job creation, Cayman has comfortably outperformed. Real gross domestic product growth has been trending at an average of 3 per cent over the past five years, compared to 0.1 per cent in Bermuda. In the Caribbean territory, jobs are being added, unemployment is low and chunks of government debt are being paid off year after year. The data show a spectacular rebound from two devastating events in the early years of the century. First, the visit of Hurricane Ivan, a Category 5 storm that caused severe damage to about two thirds of homes in 2004, causing a temporary exodus of about 8,000 people. Barely had the territory had chance to rebuild itself when its economy was brought to its knees again by the global financial crisis which caused Cayman's flagship hedge fund industry to be battered amid a rush of redemptions. The impact on government finances forced the debt-saddled government to go cap in hand to the British Government to request permission to take out a CI$50 million ($60 million) bank loan. Since recovering from that double blow, Cayman has been on a growth streak, recording eight successive years of real GDP growth — expected to become nine when the 2019 figure comes in. In contrast, Bermuda's economy has suffered a dismal decade economically, with contraction of real GDP in eight out of the last 11 years recorded. The only year during that period in which expansion topped 1 per cent was 2017, helped by a boost from hosting the America's Cup. In real terms, the island's economy is smaller than it was in 2006. Bermuda's nominal GDP of $7.26 billion in 2018, is still higher than Cayman's US$5.48 billion, but Cayman has been closing the gap. There is no more stark illustration of the divergence between the two economies than their records on job creation. Just ten years ago, Bermuda had 38,097 people employed, ahead of Cayman's 34,983. Since then, Bermuda has lost nearly 4,300 jobs, while Cayman has added 12,600. Cayman government data show 47,622 people were employed as of March 2019 — about 11,000 more than in Bermuda, according to the Employment Survey carried out in 2018. Cayman's unemployment rate is 3 per cent, compared to 5.2 per cent in Bermuda, while the jobless rate among Caymanians is 4.8 per cent and among Bermudians, 5.6 per cent. A major difference between the two labour forces is the number of people categorised as underemployed: 16 per cent in Bermuda and just 3.3 per cent in Cayman. These are people in "involuntary part-time work", that is they would like to work more. Job creation is much easier when the population — and demand for goods and services — is rising. Cayman's population, which was 55,000 in 2010, has risen to above 68,000, while Bermuda's headcount has fallen slightly from 64,237 in the 2010 census to an estimated 63,919 in 2018. As in Bermuda, the biggest contributor to Cayman's economy is international business, primarily financial services. However the mix is different with Cayman specialising in investment funds, while it is second only in the world to Bermuda as a captive insurance domicile. Financial services and the legal and accounting firms that support them contributed more than half of Cayman's GDP in 2018. The financing and insurance sector grew 2 per cent in 2018 and the business services segment expanded by 4.4 per cent. Tourism is also booming in Cayman, which welcomed about 2.4 million visitors in 2018, as air arrivals jumped 10.7 per cent to 463,000 and cruise ship visitor numbers climbed 11.1 per cent to 1.92 million. Gross value added in the hotel and restaurant sector was up 5.1 per cent in 2018, adding to its 4.3 per cent gain in 2017. Demand for commercial, residential and public infrastructure is rising and the construction industry is growing as it tries to keep pace. Value added by the construction sector grew 8.3 per cent in 2018. Amid the property boom, real estate is also enjoying prosperous times. In 2018, Cayman recorded 2,290 property transfers worth US$1.37 billion, an increase of nearly 38 per cent from a year earlier. The value of annual transactions has almost doubled since 2014. Bermuda marks a stark contrast. In its real estate newsletter last month, Coldwell Banker Bermuda Realty said the number of residential property transactions in 2019 was expected to come in at less than half of what a "normal market" should produce. Michael McWatt, managing director of Butterfield Bank (Cayman) Ltd, has a good view of the Caribbean territory's economy. He is well known in Bermuda, having worked for Butterfield on the island between 2000 and 2007 during better economic times. "We're seeing the benefits of population growth," Mr McWatt said. "We've seen good growth in clients and volumes. The growing economy has resulted in an active and strong real-estate market, both for owner-occupied properties and investment properties. We continue to see growth in our mortgage book and really good asset quality, as unemployment is about 3 per cent." Butterfield generated 29 per cent of its net revenue in Cayman in 2018, compared to 57 per cent in the bank's home base of Bermuda. The fund flows through investment funds and the captives are strong, Mr McWatt added, and the growth in professional services on the island is increasing demand for premium and private banking. Local business is thriving too. "We've seen really good growth on domestic volumes, with very strong performance from retailers, grocery stores and tour operators," he said. In Bermuda, retailers are struggling, with retail sales volume having fallen year over year in all but two of the last 18 months recorded and the sector's contribution to GDP having shrunk by an average of 0.4 per cent over the past five years. Paula Clarke, chief executive officer of Gibbons Company, has argued that "the economic outlook for retail is based on population" and for 2020 the industry's outlook is "not very bright". The situation in Cayman presents a complete contrast. Butterfield has three Caymanian locations and is about to open a fourth in Camana Bay, a new business, tourism and residential development, described as "a small city" by Mr McWatt, and built by the island's largest developer, Dart Real Estate. The new branch at One Nexus Bay was scheduled to open as early as this month. Camana Bay is situated near swanky Seven Mile Beach, the epicentre of luxury development on the island, north of George Town. This area has seen property valuations swell, Mr McWatt said. "That's primarily driven by overseas purchasers, particularly from the US, but also Canadians and Europeans. There's been significant development of high-end condos to the point where there's little more room for development along Seven Mile Beach." From executive mansions to more affordable homes, the development continues unabated. The absence of barriers to foreign buyers is a big driver of demand, Mr McWatt said. "Anybody can come to Cayman and buy a vacation home and there are no impediments — anybody can buy a property any time," Mr McWatt said. "Second homes have been a big driver. Over the last five years, there's been a path to citizenship and one of the criteria is owning property in Cayman. As we've seen a wave of residents going through that process, then they've really looked to move from renting to buying." The latest economic report, for the first quarter of 2019, found that GDP continued growing at the 3 per cent annualized rate it has averaged over the past five years. The three sectors to see strongest growth were hotels, restaurants and bars, up 7.9 per cent; wholesale and retail, up 5.9 per cent; construction, up 5.8 per cent; and real estate, 5.2 per cent. Bermuda's economy also managed a strong growth rate in the first two quarters of 2019, more than 3.3 per cent annualized. Much of this was down to gross capital formation, related to work put in place at the new LF Wade International Airport terminal, Belco's new North Power Station and hotel developments on the island. However, the governments of both Bermuda and Cayman have said they believe growth cooled off somewhat in the second half of last year.

A deadline for a decision on the change of control of Belco to Canada's Algonquin Power and Utilities Corporation has been extended to October. The Regulatory Authority will issue a final decision on the change of control application. A Bermuda government notice states that Walter Roban, Minister of Home Affairs, has concluded that there is "good cause to waive the deadline" due to the complexity of the statutory process to access the application, and the national significance of the proposed transaction. The new deadline to assess the application is October 4. In August, shareholders of Ascendant Group approved a takeover by Algonquin. Algonquin offered $365 million for the shares in Ascendant, which includes electricity supplier Belco Ltd, AirCare Ltd, iEPC Ltd, IFM Ltd and Ascendant Properties Ltd. In a statement about the deadline decision change, Ascendant said: "In light of this substantial extension, the company will continue to work with the minister and the RA to ensure that final consideration of the application is completed as expeditiously as possible. The Ascendant board of directors is confident that the sale will ensure Bermuda and Belco's customers are well served with reliable electricity that will be cleaner, more efficient and more cost-effective. Algonquin has committed to reducing Belco's operating costs by $5 million, with no company-initiated job reductions in connection with the sale, to benefit the customer, investing $5 million to launch the Sustainable Bermuda Foundation with the purpose of advancing and promoting renewable energy, conservation and sustainability in Bermuda, and investing $300 million into renewable energy in Bermuda through a competitive process. These commitments are in addition to Belco's pre-existing $250 million investment in capital infrastructure upgrades. These commitments are expected to benefit all our stakeholders — our employees, customers and the Bermuda community."

Beginning with the Iowa caucus, The Royal Gazette in conjunction with The Washington Post News Service and Bloomberg News will live-stream the major events during this 2020 US Presidential election year. Voters will head to the polls on Tuesday in New Hampshire, potentially narrowing the Democratic presidential field. Since the Iowa caucuses last week, candidates have spent most of their time campaigning in New Hampshire before the primary. The Washington Post's Libby Casey hosts live coverage from New Hampshire, with news and analysis from Post reporters in New Hampshire and Washington. The Post will bring you the latest results and put them in context as America heads into a very busy couple of weeks in the race for the White House. Heading into the primary, the top four Democratic contenders are former South Bend, Indiana mayor Pete Buttigieg, Bernie Sanders, the independent senator from Vermont, former vice-president Joe Biden, and Elizabeth Warren, the Democratic senator from Massachusetts. New Hampshire is 92 per cent white and the least racially diverse of the early states, with most of its black, Latino and Asian voters concentrated in a few mid-sized cities. In 2016, Sanders won by a landslide, but according to polling, no 2020 candidate has built a lead outside the margin of error since July. Also competing in the state are Amy Klobuchar, the senator from Minnesota who left the Iowa caucuses with a national delegate; entrepreneur Andrew Yang; billionaire activist Tom Steyer; Michael F. Bennet, the senator from Colorado; representative Tulsi Gabbard, of Hawaii; and former Massachusetts governor Deval Patrick.
Full list of events
February 3: Iowa caucus.
February 11: New Hampshire primary.
March 3 (Super Tuesday): Alabama, Arkansas, California, Colorado, Maine, Massachusetts, Minnesota, North Carolina, Oklahoma, Tennessee, Texas, Utah, Vermont, Virginia primaries.
March 10: Idaho, Michigan, Mississippi, Missouri, North Dakota, Washington State primaries.
March 17: Arizona, Florida, Illinois, Ohio primaries.
April 28: Connecticut, Delaware, Maryland, New York, Pennsylvania, Rhode Island primaries.
July 13 to 16 Democratic National Convention (Fiserve Forum, Milwaukee, Wisconsin).
August 24 to 27: Republican National Convention (Spectrum Centre, Charlotte, North Carolina).
Dates TBD: three presidential debates.
Dates TBD: one vice-presidential debate.
November 3: Election night.
January 20, 2021: Inauguration.

A British former politician and journalist claimed at the weekend the Queen rejected an appeal for clemency from a man sentenced to hang for the murder of a Bermuda Governor. Chris Mullin alleged in an article published in the UK's Mail on Sunday - part of the Daily Mail group that has a Bermuda exempted company - that the Queen dismissed the plea — and that she had highlighted the killing of Sir Richard Sharples's dog. He wrote: "When, in 1973, the killer of Sir Richard Sharples, the Governor of Bermuda, had his appeal against the death sentence rejected, his last hope was a plea to the Queen for mercy. A Privy Counsellor of my acquaintance was dispatched to the Palace with the relevant paperwork. Needless to say the advice was 'reject'. She duly signed away the culprit's life, remarking as she did so: 'Fancy appealing to me for mercy. Do you know he even shot the dog?'" Government House declined to comment on the story yesterday. But the royal prerogative of mercy is not the monarch's decision, as convention dictates that the head of state must follow the recommendations of the government of the day. The article does not name "the killer" — but the only man convicted of the murder of Mr Sharples never appealed his death sentence. Erskine "Buck" Burrows was convicted of the murder of Sir Richard and his aide-de-camp, Captain Hugh Sayers. The two were shot dead as they walked the grounds of Government House along with the Governor's Great Dane, Horsa, in 1973. Burrows was also convicted of the murder of Commissioner of Police George Duckett, who was shot outside his home six months before the Government House killings, and of the murders of Victor Rego and Mark Doe, who were shot dead in an armed robbery at the Shopping Centre in Hamilton. Burrows, who confessed to the murder of the Governor, did not appeal against either his conviction or the sentence. Larry Tacklyn, his co-accused, was convicted of the murders of Mr Rego and Mr Doe, but acquitted on the other murder charges. Tacklyn appealed against his conviction but the appeal was rejected. The Bermuda Prerogative of Mercy Committee advised that neither of the men should be reprieved — a decision accepted by the Acting Governor. A petition for clemency for both men was signed by about 6,000 Bermudians, but the committee still advised against a reprieve. David Owen, then the Labour Party's Foreign Secretary and later Lord Owen, said in a memo at the time: "I can only advise the Queen not to allow the law to take its course if I think there has been a miscarriage of justice. I am satisfied that there has been no miscarriage in this case. I am therefore submitting the petition to the Queen with the advice that it should be rejected and that the law should be allowed to take its course." The executions of the pair on December 2, 1977, sparked the worst riots in Bermuda's history.

February 9, Sunday

A ship at the centre of a scare over a killer strain of coronavirus is to arrive in Bermuda on Wednesday. Royal Caribbean's Anthem of the Seas had four passengers taken to hospital amid fears they may have the virus after the ship returned to its home port in Bayonne, New Jersey, last Friday. Tests later showed none had the virus. The Ministry of Health and port authorities said this morning they were prepared for the ship's visit to Dockyard. The ship, scheduled to leave the island on Thursday, was rerouted to Bermuda from its intended trip to the Bahamas because of its delayed departure from New Jersey. A health ministry spokeswoman said: "Bermuda will apply the necessary protocols upon arrival. Residents should be assured that health and port authorities are prepared and equipped to deal with the vessel in accordance with our established protocols. Royal Caribbean has enacted their own stringent protocols with regards to the screening of passengers prior to boarding." The cruise line said last Friday: "None of the four guests showed any clinical signs or symptoms of coronavirus while they were on-board our ship. One had tested positive on-board for influenza A. Our records indicate the guests had not been in China since January 26 — 14 days ago." Royal Caribbean added that other passengers had been allowed to disembark as usual, but that the ship had delayed its departure for one day so the cruise line could get "conclusive test results from the US Centers for Disease Control." Kevin Dallas, the CEO of the Bermuda Tourism Authority, said: "Bermuda benefits from the Anthem's change of plans, as the ship's delayed departure from New Jersey - after crew and passengers were cleared by the US Centers for Disease Control - has prompted the cruise line to switch ports and choose the Royal Naval Dockyard for its stopover this week. The island welcomes the passengers and Bermuda offers a fantastic alternative to their previous itinerary. We also encourage cruise business stakeholders to take advantage of this additional winter ship call to extend their excursions and services." The new strain of coronavirus, which emerged in China, has infected tens of thousands of people in the country. But 270 cases have also been recorded in another 24 nations.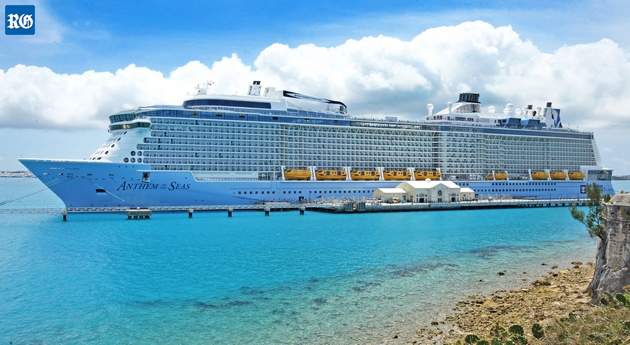 Cruise ship Anthem of the Seas

Discussions about the possible sale of PartnerRe have been confirmed by the company that owns the Bermuda-based reinsurer. Exor, the Italian investment firm controlled by the Agnelli family that paid about $6.9 billion for PartnerRe in 2016, in a statement said: "Exor confirms that it has entered into exclusive discussions with Covéa regarding a possible all-cash acquisition of PartnerRe. These discussions are ongoing and there is no certainty that they will result in a transaction. Exor will refrain from further comment until the final outcome of the discussions is known." Covéa is a French insurance company. Last week, The Insurance Insider cited an unnamed London banking source in its report of discussions about the possible sale of the reinsurer. On Friday, The Royal Gazette contacted PartnerRe, which has offices on Pitts Bay Road, and was told it does not comment on speculation in the press. We also contacted Exor to inquire about the matter. The discussions with Covéa were confirmed by Exor in its statement, which was released today. According to a Reuters report a source "familiar with the matter" said the deal could be worth about $9 billion.

February 8

A total of 14 people are being monitored as a precaution against the deadly coronavirus, the Ministry of Health said yesterday. The Government also advised people against trips to mainland China and added the virus strain, 2019-nCoV, to its list of communicable diseases. The World Health Organisation's situation report on the outbreak yesterday said that more than 31,480 cases were confirmed, with 270 of those across 24 countries outside of China. Three people in the UK have been diagnosed with the virus. Only one death out of the 638 so far recorded has been outside China, in the Philippines. The WHO declared the coronavirus a global health emergency last week and worldwide risk remained "high" yesterday. A spokeswoman for the health ministry said: "Updating the notifiable diseases list is both a routine and a precautionary measure. There are no confirmed cases of 2019-nCoV in Bermuda at this time, and no individuals meeting the criteria of 'suspect case'." But she added: "There are several individuals under observation due to relevant travel history." The ministry spokeswoman said yesterday: "As of today, 14 individuals are being monitored, as per the Centres for Disease Control guidance and individual case management based on risk assessment. However, this number will change as those individuals reach the 14 day mark." She was speaking after the health ministry published an advisory for Bermuda residents on the government website. The advisory said: "Travel to mainland China should be avoided at this time due to the risk of the novel coronavirus. Residents returning from mainland China will undergo a travel risk assessment and may be subject to movement restriction and health monitoring for up to 14 days." The notice said that the Government had also put a restriction on direct flights from China, which will affect private or corporate aircraft. The notice told visitors: "If you have spent any time in mainland China in the past 14 days, travel to Bermuda is discouraged. Arriving visitors will undergo a travel risk assessment by a health officer. Depending on risk assessment, they may have their health monitored and movement on island restricted for up to 14 days. The Epidemiology and Surveillance Unit and health officers assisting in the prevention and control activities for novel coronavirus are utilizing the guidance from the US Centres for Disease Control for conducting risk assessments on travellers. As this is a rapidly evolving situation, this above information is subject to change at short notice based on updated risk assessments and recommendations." The Government's Official Gazette online showed that the new coronavirus strain was added as a "communicable disease of the first category" to the Public Health Act 1949. Other illnesses listed included measles, tuberculosis, smallpox and whooping cough. Coronavirus was also added to the Quarantine (Maritime and Air) Regulations 2017 list of communicable diseases. The new virus, a relative of the Sars and Mers viruses, which were blamed for killing hundreds of people in dozens of countries, causes fever, cough, shortness of breath and, in severe cases, pneumonia. The Ministry of Health said last week, that the WHO had defined specific criteria that would mean someone could be classified as a "suspect case". They included "a relevant travel history risk or contact risk". Health updates can be found at: www.gov.bm/health-data-and-monitoring.

Hundreds of people gathered in a Hamilton city park yesterday in a protest over a controversial plan to overhaul the health insurance system. Speakers at the event, organised by campaign group Patients 1st, said efforts should be made to improve the existing healthcare system rather than a major change. Ronda James, a dentist, said she had backed healthcare reform, but felt "bullied" into a healthcare system that focused more on money than its patients. Dr James added: "All we are getting from the Ministry of Health these days is a push for a single-payer scheme. I'm disappointed. The ministry started a conversation that had the potential of making real and positive change for the health of Bermuda. Instead, that conversation has been pushed aside for a scheme that not only doesn't help to make us healthier, but also takes away our choices and carries the potential of limiting access to healthcare that people may need. These people don't treat patients, don't provide patient care and they don't see a patient suffer. Doctors are prepared to work with the Government to improve healthcare, but that the medical profession appeared to have been ignored. I don't see how changing my insurance policy is going to improve healthcare. In fact, I see a greater likelihood of it doing the exact opposite." Dr James was speaking after the event, held at Queen Elizabeth II Park on Queen Street. Janie Brown, also a dentist, said a unified health plan is not the same as a universal healthcare plan and that it will not help the 10 per cent of the population that had no health coverage. She said: "Most of our citizens would have a healthcare plan — I can't say all because the same 10 per cent would likely not be able to afford the unified plan any more than they can afford HIP." Dr Brown added that under a unified health plan the Government would control the cost of premiums and the services provided. She said: "Most unified healthcare plans have preventive care and emergency care, nothing more. All other procedures are paid out of pocket by patients, or through expensive supplemental insurance. This type of system requires large sums of money to fund to success, which means heavy taxation. We believe we can achieve universal healthcare without dismantling the present system, which works. We want to just make changes to make it better." Burton Butterfield, a GP, said: "Bermuda does not need to make wholesale changes to a system that has been working so well. Right now, most of us have access to the best of care, we have access to secondary and tertiary care at some of the best institutions in the world. Government has been making changes without involving the stakeholders." Dr Butterfield added that up to 45 per cent of the island's healthcare costs were linked to the cost of the acute care wing of the King Edward VII Memorial Hospital. He said: "The major issue we have, at this particular time, are the few people who have either no insurance or not enough insurance. Maybe that's all that needs to be addressed, at this point in time, instead of wholesale changes to the whole system." A spokeswoman for the health ministry said the Government was pleased by the broad support for its proposals. She added: "This shows that the organisation shares the Government's goal to ensure everyone in Bermuda can access the healthcare that they need. It was encouraging to see a large turnout at the event, as healthcare is a topic which affects everyone, and change in this sphere is something which does, and should involve, all of us. This Government is committed to achieving access to healthcare for all and bringing down the costs of healthcare in Bermuda, which are unsustainable." Kim Wilson, the Minister of Health, added a speech by Martha Dismont, the executive director of Family Centre and the final speaker at the event, struck a chord with her. Ms Wilson said: "She highlighted the need to work through differences together. I welcome the opportunity to have dialogue, real, actual, meaningful dialogue, with Patients 1st, on our shared goal for universal healthcare. I believe we have more in common than differences and, as Mrs Dismont said, we will find the best solutions together."

Three more men have been arrested in connection with a string of gun incidents this week, police said yesterday. Commissioner of Police Stephen Corbishley added that more arrests are expected. Mr Corbishley said: "So far, we have four persons in custody that we believe are directly involved in the shootings. There are other arrests planned which will take place over the next 24 to 48 hours. This is a very dynamic investigation where new information is coming to us all the time." Mr Corbishley did not reveal the ages of the three arrested, but said they were "young men". He added that police had also seized "several" mobile phones. Mr Corbishley said: "We believe that those contain evidence related to this. That kind of material will be absolutely essential to understand where people are, where they've been, and what communication has taken place." He was speaking after four gun incidents took place in the space of 24 hours on Monday. Superintendent Nicholas Pedro announced on Thursday that a 17-year-old male had been arrested in connection with the daylight shooting of a 26-year-old man in Devonshire on Monday. The victim was shot several times near a bus stop on North Shore Road, between the junctions with Dock Hill and The Glebe Road, at about 2.30pm. It is understood that the man was hit in both arms and both legs after two men on a motorcycle drove up and opened fire. Two other firearms incidents took place in the Khyber Heights Road area of Warwick on Monday night, as well as an incident in the Morgan's Road area earlier that day. Mr Corbishley thanked the public for the information they had provided to investigators. He said: "When we go into communities, people are worried about saying something. They know what's happened, they don't want it to happen, in fact they're sick of it happening, but they're afraid." Mr Corbishley said that people could trust police to keep tip-offs confidential. He added: "We will not expose their identity, we will make sure they are looked after." Mr Corbishley said that his officers would not rest until everyone involved in the incidents was in custody. "I do want people who are committing these offences to be afraid and actually to be worried. Because, if they choose to act in this way, if they choose that life, then the Bermuda Police Service will deal with them, and there's likely to be only one place they end up."

The Royal Bermuda Regiment's top training officer has been named its new Commanding Officer, it was revealed. Major Ben Beasley, the RBR training officer and Acting Commanding Officer, will take over from Lieutenant-Colonel David Curley. The former Royal Air Force officer said "I am honoured and humbled to be selected for this position. The field of potential candidates was impressive and speaks to the quality of officers serving in the Royal Bermuda Regiment," the Commanding Officer designate said. The future of the RBR is a bright and exciting one, as we expand into the Coast Guard and work in more collaboration with the other Overseas Territories while still conducting civic and military operations at home, as we have done for 55 years," he said. Major Beasley, who is expected to take over as colonel in March, added: "All serving members are indebted to the public's continuing support, especially those who employ our soldiers and support them through their careers. Mostly, it is to the families that sustain the homestead when the soldier in their life leaves for camps, training, or in times of peril, nobly putting the needs of the country before their own. And for that, I am fortunate to have such a family and could not accept this position without acknowledging the sacrifices my wife Kirsten has accepted to make this possible." The news was announced by John Rankin, the Governor and Commander-in-Chief of the RBR. Mr Rankin said: "I am delighted that Ben Beasley will be taking over as Commanding Officer of the regiment. The regiment plays a key role in ensuring the safety and security of Bermuda, as seen most recently in its work in helping to get the island back on its feet following Hurricane Humberto in September. The regiment has also shown its ability to meet new challenges, including, most recently, the development of the Bermuda Coast Guard. Major Beasley will bring much experience to his new role, gained both within the regiment and from his former service in the Reserve Police and in the Royal Air Force. I look forward to working with Major Beasley as he prepares to lead the regiment into the future." Lieutenant-Colonel Curley has been on leave from the RBR since last October.The Royal Gazette reported last month that he was understood to be linked to a police investigation into how a prominent lawyer acquired weapons from the RBR. Justin Williams, whose law firm, Williams Barristers and Attorneys, formerly provided legal advice to the regiment, said then that he received two deactivated weapons from Warwick Camp for display purposes and that he did not pay for them. The regiment confirmed there was an "ongoing investigation" after a Pati request from the Gazette, which asked for "records showing the sale or loan of any weapon belonging to the RBR to any individual or organisation since February 2016" — when Lieutenant-Colonel Curley took over as CO. It said that a "law enforcement exemption" applied to the information requested. Mr Williams's home in Fairylands, Pembroke, was raided by police in November last year.

Opinion. By Dwayne Robinson, an Opposition senator with the One Bermuda Alliance. "We are heading into the budget period and I am certain we will hear about a lot of new initiatives from the Government, but I would like to take this opportunity to state what I hope to see. The Progressive Labour Party can dismiss the Opposition's concerns as doom and gloom, but what about concerns from non-political sources? Real estate property slumped in the second half of 2019, according to an industry newsletter, and a leading retail stakeholder said it appeared that the Government was not prepared to budge over relief for the sector. While all this back-and-forth is going on, the thing I have yet to see at the forefront of any discussion is: how will we get young and working-age Bermudians to stay in Bermuda? How will we get young people to return? Many have left or are positioning themselves to leave — I am constantly bumping into old friends from school, peers and colleagues who are preparing to go. Far too often I receive "How are you?" messages from friends I haven't seen in a while, only to find they have started a better life for themselves elsewhere. Qualified, creative, and/or highly educated under-30-year-olds gone just like that. Those of us who remain, struggle to live on our own, struggle to pay for education, struggle to start our businesses, and struggle to support our families. How will this government improve life for them? Who will pay to sustain a unified health system, all these government social initiatives and this immense debt if my peers continue to leave? I am fully aware that everyone is struggling, but the reason I have prioritized the under-30s is because they are the taxpayers of tomorrow. Without them, everything halts. Yet there isn't nearly enough emphasis on keeping them on island. The PLP had $800,000 to loan to Savvy Entertainment; I wonder what the Bermudian teams behind Wednesday Night Vibes or Bermemes could have achieved with a fraction of that. We had $1.2 million to give to the already wealthy Ewart Brown. What could the young team at BermyEats Café & Catering have done with a fraction of that? The money could have been spread among many young innovative entrepreneurs, keeping them in Bermuda. There are young Bermudians who are pioneering New Age businesses and who could be employing other Bermudians who have yet to get a single hand-up. It's time we invested creating a framework for our artists and creatives to build an industry for themselves. It is very possible in the digital age to be able to operate overseas or receive profit worldwide off your craft while living in Bermuda. Fostering creativity and innovation would show marked improvement in our tourism product and our reach overseas. I urge this government to show real commitment to the future of our island — the youth — in this Budget. If it does not, there will be not be enough people left in Bermuda to pick up all the bills."

Mt Zion AME Church will celebrate an important milestone in their history on Tuesday. February 11 marks 30 years since its congregation moved into the current building. Initially located right next door, the original church was demolished as a result of Hurricane Emily, which caught the entire island off guard in 1987. Reverend Samuel Hayward, the pastor of Mt Zion at the time, woke to find the building in complete ruin. The only thing still standing was the pulpit. This unfortunate circumstance led the congregation and wider community to rally together to build a new facility — which the congregation still worships in today. Reverend Jahkimmo Smith, the current pastor, shared how the church will commemorate the anniversary next week Sunday. "Part of what we want to do for the 30th anniversary celebration of worshipping in this particular space is that we want to, one, celebrate what God has allowed this community of faith to do, but also, we want to remember and celebrate all those persons who participated in the rebuilding." The celebration will include a march from the Emmanuel Methodist Church on Middle Road, Southampton up to Mt Zion on Whale Bay Road. This is a re-enactment of what took place in 1990 when the members of Mt Zion went to worship in their new building for the first time after three years of temporarily worshipping a short distance away at Emmanuel Methodist. After the march, a service will be held in the "new" sanctuary where Reverend Trevor Woolridge, former pastor of Mt Zion, will address the congregation. Walter Brangman, Sinclair Richards, Donald Wellman and Albert Bean are among the people who will be honoured for giving their time and talent towards the new build. "It's really just a celebration of our history as we move towards the future God has called us to," Mr Smith said. "We want to give thanks to God for what He merged out of the aftermath of Hurricane Emily. It just proves again that truly, out of hardship, God can turn things around. And it's not just about remembering our past. Because as we look at our past it gives us encouragement to look forward to what is possible in the future for this congregation. The best is still yet to come." Mr Smith has been leading Mt Zion as pastor since 2009, with his wife Reverend Lashonna Smith at his side. He is grateful for the journey with Mt Zion so far and is excited for the journey ahead. "We strive to bring the kind of atmosphere where you can be safe. That is very important for me. No matter where you are on your life journey, you are welcome here. My wife and I are in our tenth year of service at Mt Zion and we are enjoying it! We look forward to what God will continue to do." There are several opportunities for people to worship or study with Mt Zion. Aside from their regular Sunday service, Mr Smith hosts Bible studies on Wednesdays at 12pm at Mt Zion as well as Thursdays in the city at St Andrew's Presbyterian Church. He also hosts an online Bible study on Wednesdays from 7.30pm to 8.30pm. "We say every Sunday that Mt Zion is the best place to be and it is a place where you will be welcomed and loved. It is part of our mission to advance the Gospel of Jesus Christ in a safe and loving environment. We are absolutely convinced that God is not through with us yet. We still have lives to touch. As long as we are here, we will continue to welcome, witness and worship."

Branwen Smith-King will take up her new post as secretary-general of the Bermuda Olympic Association on Monday. The former track and field athlete, whose career in athletics spanned 35 years when she represented the island at Pan Am, Commonwealth and the Carifta Games, will take on the full-time position from Stanley Douglas who served in the same position on a part-time basis for three years. He has been named second vice-president. "Due to the increased demands on the BOA's administrative team in managing relationships with global sports organisations and their associated committees, Mrs Smith-King will work full time as secretary general," the BOA said yesterday. Smith-King served as the executive director of the Bermuda Sloop Foundation since 2017, an organisation she joined working at Tufts University where she served as head women's track and field/cross-country coach and assistant director of athletics. She has also held several NCAA committee sport leadership positions during her career which helped establish programmatic and policy protocols for its membership. Smith-King holds the distinction of winning Bermuda's first medal at the inaugural Carifta Games in Barbados in 1972 where she won the gold in the shot put. She later attended Springfield College in Massachusetts and LSU for undergraduate and graduate studies. She has also served as an athletic trainer for several of Bermuda's national sports teams. Judy Simons, BOA president, welcomed Smith-King to the BOA, saying: "We are so pleased that Branwen has agreed to take up the post of secretary-general. With her background as an athlete and coach, and latterly as an executive in a local charitable organisation, she has the perfect background and experience to fill the demands of this important role and help the BOA continue to assist in the development of Bermuda's elite athletes and ensure their participation at major international sports festivals. We look forward to having Branwen on board. I would also like to take this opportunity to thank Stanley Douglas for his many contributions to the BOA as secretary-general. We are pleased that he will continue to be part of the BOA executive team." Meanwhile, the Bermuda Olympic Association Athletes' Commission will hold an athletes forum next Sunday from 11.30am to 4pm at the National Sports Centre north field pavilion. The forum, which is intended to become an annual event, is open to all local athletes and coaches and will provide detailed information about new trends in athlete development, the BOA Stars programme and funding opportunities that are available through Olympic Solidarity. There will be four panel discussions, the IOC/Pan Am Sports Presentation, the Olympic Solidarity Funding, Athlete Development and New Trends in Sport. The panellists will included Smith-King, former athletes, diver Katura Horton-Perinchief, swimmer Julian Fletcher, track and field athletes Brian Wellman and Hazel Clark and luge competitor Patrick Singleton. Also on the panel are Brenda Dale, a BOA executive, Donna Raynor, president of the Bermuda National Athletics Association, Peter Dunn of the Bermuda Bicycle Association and Craig Brown of the Bermuda Golf Association. "Following the very successful conference on athlete development the BOA held last month for national sports governing bodies, this forum brings information about new trends and ideas in athletes' development, plus information about funding opportunities directly to our young athletes and their coaches," Simons said. "It's a great opportunity to hear how the BOA can help them on their journeys to success." Those interested in attending the forum should RSVP to Olympics@ibl.bm. The athletes' forum is open to members of the public and national sports governing body members.

A community band will celebrate its 90th anniversary with a concert today. The Somerset Brigade Band will commemorate the milestone at its annual Festival of Music, at St James Church Hall, Church Hill, Sandys. The band won fame over the past nine decades for its performances at parish and national events, including church bazaars, tea parties, birthday celebrations, commemorations, funerals, state and municipal parades. The event will be conducted by the band's director of music, Cher-Ann Brangman and Major Leslie Lowe. The event will be compèred by Glenn Bascome. Performers will include Conrad Roach, Max Maybury, Graham Maule and Malinda Jennings. The event will start at 7.30pm and tickets are available at Caesar's Pharmacy, from band members and at the door.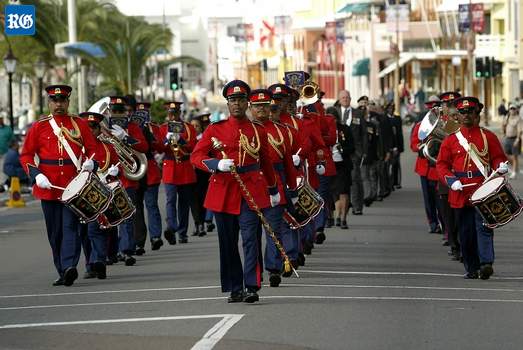 February 7

Royal Gazette's comparison of Bermuda and Cayman Islands. Bermuda's economic struggles have caused many to look about 1,300 miles to our southwest and compare our state to that of a fellow British Overseas Territory that is on a growth streak. The Cayman Islands outperform Bermuda on almost every metric, with an economy growing at a 3 per cent average inflation-adjusted rate over the past five years, while Bermuda has managed just 0.1 per cent. In stark contrast to Bermuda, Cayman has created thousands of jobs over the past decade as its population rises. A global powerhouse hedge fund industry, a booming tourism industry and flourishing construction and real-estate sectors have fuelled Cayman's prosperity. In a five-part series starting on Monday, Jonathan Kent, Royal Gazette's Business Editor, runs the rule over the Cayman growth story in an effort to discover the Caribbean offshore financial centre's "secret sauce. We will analyze and compare key data, detail government policies that have created an environment for growth and examine the side effects of rapid development on the community and the environment. We gauge the views of businesspeople, including several who have experience of both jurisdictions, as well as Caymanian politicians and community activists, as we strive to find out what Bermuda can learn from the Cayman growth story."

Four new members have been appointed to the board of the Bermuda Business Development Agency. They are Susan Pateras, Barclay Simmons, Marc Telemaque and Leon Thomas. "We are very pleased to welcome Susan, Barclay, Marc and Leon to the board. Each new member brings with them a wealth of knowledge and experience that complements the skill set of our current board members and we look forward to their contribution," Paul Scope, chairman of the BDA board, said. "We are confident they will provide valuable insights, fresh perspectives and vigorous oversight supporting the BDA's mission to advocate for Bermuda's economic development domestically and worldwide, encourage inward direct investment to benefit Bermuda's economy and work with our stakeholders to ensure Bermuda's legislative and regulatory framework remains the gold standard. We bid a fond farewell to Jessel Mendes, David Cash and Lydia Dickens, all of whom have chosen to retire from the board, and I extend my sincere thanks for the stellar service they have provided. They have been, and continue to be, huge supporters of Bermuda, and the BDA, and we appreciate all of their hard work and commitment." Mrs Pateras is an insurance industry expert with more than two decades of experience across London, New York and the Bermuda marketplace. She was appointed chief operations officers of Liberty Specialty Markets (Bermuda) in 2018 and is responsible for driving business support and development, strategic initiatives and operational change across the organisation. She previously worked as a senior vice-president at Integro Bermuda Ltd and Willis Bermuda Ltd, and was vice-president for Marsh New York's Global Broking Healthcare Unit. She also serves on the board of the Association of Bermuda International Companies and Ironshore Insurance Ltd. Mr Simmons was an investment banker with Goldman Sachs in New York and returned to Bermuda in 2006 as managing partner of ASW Law Limited. Previously chairman at Butterfield Bank, he is currently chairman of the Public Funds Investment Committee, with responsibility for advising on the investment of Bermuda's pension funds, and chairman and CEO at Rose Investment Limited, an advisory firm. Mr Telemaque was sworn in as Secretary to the Cabinet in 2018, a position he served previously from 2006 to 2010. He has been a member of the Civil Service executive for more than seventeen years. During that time, he has served as Secretary for National Security and Permanent Secretary with the ministries of tourism and transport, public safety and housing and health. He joined the public service as Aide-de-Camp to the Governor in 2000 and was awarded the LVO [Lieutenant of the Royal Victorian Order] in 2009. Mr Thomas has spent more than 20 years advising governments and international businesses on policy, regulation and corporate strategy. As head of the Business Development Unit for the Government of Bermuda, he is responsible for policy and legislative programmes to support and grow the country's international business sector. Prior to joining Government, He gained significant experience in North America and the Caribbean working for a multinational professional services firm.

A US space launch scheduled to take place this evening has been cancelled. The National Aeronautics and Space Administration's launch of an Antares rocket and Cygnus spacecraft was expected to be visible from Bermuda. But shortly after the scheduled launch time, it was announced the launch attempt had been cancelled because of "off-nominal data from the ground support equipment". The Northrop Grumman rocket was expected to take off from Nasa's Wallops base in Virginia and monitored live by the agency's Bermuda tracking station on Cooper's Island. The mission was set up to deliver about 8,000lbs of research equipment, crew supplies and hardware to the International Space Station. The space station is a laboratory designed to boost knowledge of engineering and physical sciences, biology, the earth, and the universe through research and technology demonstrations. It also provides the foundation for future human space flight outside low-Earth orbit.

Global re/insurer Chubb saw its strongest premium revenue growth in five years in the fourth quarter of last year and its Bermuda underwriting operation saw strongly higher pricing. In a conference call with analysts, Evan Greenberg, chairman and chief executive officer of Chubb, said: "Rates in our Chubb Bermuda business were up 33 per cent." The Hamilton-based operation is based on Woodlands Road and its insurance products include excess liability, professional liability, excess property and political risk. It also writes a broad range of reinsurance business. Mr Greenberg said of the market: "The pricing environment continued to improve quarter on quarter with the rate of increase accelerating and spreading to more classes of business and risk types. Fundamentals suggested that the strengthening in prices would continue. The environment we see is the environment I imagine will continue for some time. It's rational. And there are many reasons for it, and there's nothing that I see that tells me the momentum will slow. If anything, it's picked up and it is spreading more broadly. Industry needs rate and needs it in quite a number of classes and across the globe. And then you're in a low-interest rate environment, and you can hardly rely on investment income to bail you out, and the industry needs rate because rate has just not kept pace with loss cost trend for quite a number of years. The math is so simple. People seem to over-intellectualize this." New business was up 10 per cent in the fourth quarter for the Zug, Switzerland-based group. Mr Greenberg said: "We continue to benefit from the flight to quality. More business continues to meet our underwriting standards and new and existing customers choose Chubb." Chubb's full-year net income for 2019 totaled $4.5 billion, up 12.3 per cent on 2018, while the group's combined ratio — the proportion of premium dollars spent on claims and expenses — was 90.6 per cent, matching 2018's figure. For the fourth quarter, net income rose to $1.17 billion compared to $355 million in the same period of 2018, helped by a fall in after-tax catastrophe losses to $353 million from $506 million a year earlier. In the call, Mr Greenberg said: "Half of our total cat losses in the quarter were from one event, a tornado that destroyed a mile-by-1.5-mile affluent neighborhood in the suburbs of Dallas, where Chubb had significant market share. What are the odds? But that's our business." Asked by Paul Newsome, an analyst with Piper Sandler, about Chubb's potential for Asian losses related to the impact of the coronavirus outbreak, Mr Greenberg said: "We imagine modest impact from everything we can tell, from economic slowdown or economic activity, but time will tell in that regard." Chubb has a "very small, almost nonexistent accident and health business in China", Mr Greenberg added.

PartnerRe may be up for sale, according to a report that cites a London banking source. The Bermuda-based reinsurer was bought four years ago by Exor, the Italian investment firm controlled by the Agnelli family. Exor paid around $6.9 billion to buy the company, which has offices on Pitts Bay Road. In a report by The Insurance Insider, French company Covea is said to be a possible buyer of the business, according to an unnamed banking source. In response to an enquiry about the article, PartnerRe told The Royal Gazette it does not comment on speculation in the press. Exor has also been contacted about the report, and the Royal Gazette is awaiting a response.

The co-worker of a murdered man said he had started to move away from the woman charged with his killing. Katherine Fisher, who worked with Marcus Gibbings, said he had obtained a new apartment and started to move out of the home he shared with Katrina Burgess. Ms Fisher added that Mr Gibbings had left the office early in the days before his death to "avoid conflict". She told the court: "We usually work until 5pm and then overtime as required, but he told me he was going early to deal with personal things at the old apartment." Ms Fisher said she knew Mr Gibbings had been in a relationship with Ms Burgess, but that he had removed a picture of her from his desk before his death. She agreed that the couple were in the process of breaking up. Ms Fisher added: "Most people don't move out if they are not." She also told the court Mr Gibbings had mentioned a new woman in the weeks before his death — although he did not mention that his new romantic interest was married. Ms Fisher said: "We had discussed our holiday plans because we couldn't both be off the island at the same time. He discussed with me his plans on going with her and her children to Disney Land for Christmas and asked if that would work for me." Ms Fisher added that Mr Gibbings seemed to be happy about the new relationship. She said: "He had changed for a while. He was usually a happy-go-lucky guy. When he started talking about her, the happy-go-lucky guy came back." Ms Fisher said that on October 25, 2006, they were supposed to test a video conferencing system for a client, but he had cancelled at the last minute. She said that he did not turn up for work the next day. Mr Gibbings, 32, was found dead later that day at the home in Derwent Lane, Devonshire, he had shared with Ms Burgess. Ms Burgess, Mr Gibbings's former girlfriend, and Cleveland Rogers, her half-brother, are alleged to have committed the murder. Both deny the charge. The prosecution earlier alleged that Mr Gibbings was lured to the apartment and was stabbed to death by Mr Rogers. The trial continues.

Two years ago termites invaded Stephen Mayor's apartment. He tried everything from special dusts to spraying and spot treatments. "Nothing worked," he said. In the end he had no choice but to fumigate. Calling around he quickly learnt that there was only one company on the island that tented for termites, and they had a long waiting list. "I said to my friend, Will Lewis, this is a seriously underserved market in Bermuda," Mr Mayor said. In October, he and Mr Lewis, and Mr Lewis' father AJ Lewis, opened Eco Pest Bermuda on Zuill's Park Road in Smiths, offering fumigation and general pest control. Bug-killing products include natural options such as concentrated natural oils and soaps. They go after everything from termites, roaches and ants, to cinch bugs and rodents. "Bermuda has a massive rat and mouse problem right now," Mr Mayor said. "The most effective solution is bait. While this is done in Bermuda today, the bait boxes are often poorly placed and are not monitored or replenished enough. We use an additional attractant on the inside of the tamper-proof bait boxes to lure the rodents in and feast on the bait. This makes baiting more effective." Mr Mayor works full time in corporate banking and works for Eco Pest in his spare time. Will Lewis, who was formerly a full-time quantity surveyor and consultant in the construction industry, is now managing the business with his father. "A.J. has owned his own construction business for over 30 years and has been a huge help in getting everything together," Mr Mayor said. "We all have different roles and the dynamic has been really strong for the two years we've been on this journey together." They called themselves Eco Pest because they believe Bermuda deserves an economical option to its pest problems. The Eco Pest website states: "Our name reflects our commitment to providing competitive and fair pricing, giving you access to industry leading products for general pest control and fumigation." But it's also about ecology. Mr Lewis said their natural solutions kill bugs just as well as more mainstream means and are less harmful to the environment. The only downside is that some of the natural solutions don't last as long. Mr Mayor said it has been a long road since they first started laying out the business almost two years ago. "The first challenge was getting fully immersed," Mr Mayor said. "We were green in terms of knowing what the industry was and how it worked." To educate themselves, they went to industry trade shows, and Mr Lewis, his father, and Eco Pest head technician, Chris Davies, attended a weeklong intensive course at the University of Florida School of Structural Fumigation in Fort Lauderdale, Florida. "It is the only programme of its kind in the world," Mr Lewis said. "It opened up our basic knowledge of the industry. It helped us understand what we were getting into." The Department of Health also put them in touch with Florida pest control expert Pete Elbert, who has become their mentor. He worked in the industry for more than 45 years and is a consultant with the Health Department. Regulations stipulate that Eco Pest must do 20 supervised fumigations, before they can work on their own. Mr Elbert travels to Bermuda almost every other week to help train Eco Pest employees and supervise fumigations. So far, Eco Pest has done seven fumigations and have another 20 on the roster. But Mr Mayor said the weather could be a real stumbling block. People in the industry can not do fumigations when the wind is above 20 knots. But the business has taken off since they opened their doors. "Both fumigation and general pest control has really exceeded my expectations," Mr Mayor said. "Every day we get more and more calls for quotes." Next, they want to build up the commercial side of their business. "We are offering businesses, hotels and restaurants a fully integrated pest management programme," Mr Mayor said. "This involves us meeting with facilities management of the commercial client and doing a full-scale proposal for how we would tackle their problems. We know that pest control for commercial clients is an important thing for them to get right, which is why we usually set out a plan for both the client and the Eco Pest team to follow. We work early mornings for clients in the hospitality space 3am to 5am, and either early morning or late evening for businesses. We've taken on some very large commercial clients so far and have received great feedback." For more information see website ecopestbermuda.com or call 296-7378 or e-mail info@ecopestbermuda.com or check them out on Facebook @ecopestbermuda

February 6

The Government is to boost its capital spending to about $85 million, using revenue such as new cruise ship taxes, to revamp the island's infrastructure in the 2020-21 fiscal year. Curtis Dickinson, the Minister of Finance, made the revelation after opening a meeting this evening on the Government's pre-Budget report. He said the numbers of civil service workers had declined over the last five years and said it would be "irresponsible" to make further cuts. Present in the audience were various MPs, including David Burt, the Premier, and Deputy Premier Walter Roban, as well as senators. Mr Dickinson said his hope was for "a truly consultative process", saying that "inevitably, no one is going to like everything" and that decisions would have to be made. "There's been a lot of concern expressed over the levels of debt over the last four to five years," Mr Dickinson said. He said fairness in the island's tax system would factor into budgetary decision making — as well as "fiscal discipline and prudence". The economy is "slowing down" despite some positive developments, including moderate inflation and jobs growth over the last two years. Mr Dickinson also refuted charges that the Progressive Labour Party was a "tax and spend Government". He said the present fiscal year would close with about $2.644 billion in the national debt. The minister noted the Government had to borrow $182.4 million to pay off its obligations on the stalled development at Morgan's Point. Mr Dickinson said the obligations over the project also included having to buy the claims of local contractors who had not been paid for their work on the development. Government expenditure will be kept "relatively flat" and tax collection is to be boosted. A tax break is under consideration for workers earning up to $48,000 a year. A dividend tax, which Mr Dickinson conceded was "not perfect", could be raised, while temporary payroll tax breaks for job creators are likely to continue, as well as relief for small businesses. There will be no increase in land taxes in the 2020-21 Budget. At 6.30pm, Mr Dickinson opened the question and answer session for the audience on the Progressive Labour Party's fourth pre-Budget report. Responding to questions over unpaid taxes, Mr Dickinson said there was probably "$150-plus million" in arrears and that the Government was working to hone its enforcement. A woman suggested "maybe what can be looked at is increasing productivity in Government jobs", Mr Dickinson said increased efficiency had been brought to the Department of Immigration using technology, which could be "used as an example" to the rest of Government. One man asked to hear the best-case and worst-case scenarios regarding the Caroline Bay development. Mr Dickinson said it was a "rather fluid" situation, adding: "What I can say is fairly limited." He said developers "should have scaled back the size of the project" when it became clear it was not fully financed. "We are considering a wide range of options — we are talking with the developer, who is sharpening his pencil, trying to figure out how to make this work." He said he wanted to "get his money back" and protect the interests of the people of Bermuda. Asked about the perception that businesses in Bermuda were "drowning in taxes", Mr Dickinson said: "I do not think we are over taxed. I think we can probably do more to streamline." He said his preference for boosting government revenues was "to grow the economy". The meeting is being held in the Goodwin C. Smith Hall at the Heritage Worship Centre, Dundonald Street. A spokeswoman for the Ministry of Finance said of the pre-Budget report: "It is a consultation document which allows the public to understand spending and revenue proposals for the new fiscal year and provides an opportunity for public input before the 2020-21 Budget is finalised." The pre-Budget report can be found on the government portal at gov.bm/prebudgetreport. Comments can be sent by e-mail to openbudget@gov.bm.

Ship owners and operators are feeling the effects of disruption caused by the coronavirus outbreak. From oil tankers and bulk carriers, to container ships and cruise ships, there are virus-related issues impacting day-to-day operations in some parts of the world. Bermuda is home to a number of shipping operators, including Frontline, B+H Ocean Carriers, Nordic American Tankers, and DHT Holdings. Jens Alers, group director of Bernhard Schulte Shipmanagement (Bermuda), which has offices on Par-la-Ville Road, has spoken about the problems and potential issues faced by the maritime sector as a result of the health alert and restrictions now being imposed. Crude oil prices have fallen 20 per cent from their 2020 peak last month, and that is being attributed to the impact of coronavirus. Travel restrictions in China and the extended closure of factories, offices and schools in the country where the virus outbreak began, together with suspension of some flights to and from China, has reduced the demand for oil in the country, which is the world's biggest importer of crude. On the basis that the world's daily oil consumption is about 100 million barrels, and that consumption has been reduced by two million barrels as a result of the virus, "that is a significant factor", Mr Alers said. "Not all of this oil moves by sea, but if you were to translate this into seaborne traffic, two million barrels is what one VLCC [very large crude carrier] carries. So every day one load is lost. That's 30 VLCC loads in a month. In a fleet that has about 600 or 650 ships, it is a significant factor." Tanker markets entered the year in an optimistic mood, but large oil tanker rates have now fallen swiftly, and the impact of the virus outbreak extends to other parts of the maritime sector. "Any country that has a possibility of being contacted by something that has just come from China has already taken action," Mr Alers said. Certain restrictions have been imposed on ships that have recently departed from China. "Australia has a directive to put every ship that has come from China into a two-week quarantine," Mr Alers said. He pointed out that a bulk carrier traveling directly from China to Australia would likely be at sea for 12 days. Those days at sea will be taken into consideration under regulations imposed by Australia. Port authorities in the country, which has important trade links with China, will delay pilotage services to vessels that have come directly from China if they have spent less than the required 14 days in self-isolated quarantine, such as being at sea for that length of time. Mr Alers said: "Millions and millions of tonnes of iron ore and coal move from Australia to China. You can imagine what disruption this could cause, because the ships come back empty to pick up more iron ore and coal to take back to China. This whole cycle could be disrupted." A report by UK-based Argus Media on Tuesday said shipping queues at a number of Australian ports were lengthening, and there could be problems for energy and mineral shipments from busy ports that use complex schedules to maximize access. However, among the disruption the possibility of a silver lining exists. Mr Alers said: "If you take that much capacity out of the market — that you actually have to 'park it' at an anchorage for two weeks — that could lead to a massive hike in rates." Beyond its 14-day quarantine rule, Australia requires mandatory pre-arrival reporting of human health on-board vessels heading into its territorial waters. The most widespread disruption to shipping is at ports in China, where the switching of ship crews is either forbidden or limited. "If you are trying to do crew changes in China with other nationalities, forget it," Mr Alers said. He added: "The Philippines is one of the largest providers of maritime labour on-board ships and has just issued severe restrictions on anyone coming from China. So a lot of these day-to-day logistic operations, such as crew changes, are coming to a standstill. Seafarers are being told there is either no plane going, or you are not allowed to go on it anyway." Among cruise ship operators, many have suspended operations in Shanghai, while some have imposed restrictions on passengers allowed to board and others have suspended services to certain ports in China. The International Chamber of Shipping has issued guidance in line with the World Health Organisation, with recommended measures to be taken. It also said that there should be no "unnecessary restrictions of international traffic". Yesterday evening the total number of reported cases of coronavirus worldwide was 24,632, of which 24,405 were in mainland China. There had been 494 deaths reported, and 1,029 patients reported to have recovered from the virus.

A social worker asked the Government yesterday for proof that its use of overseas institutions for vulnerable Bermudian children was successful in the wake of the death of a Bermudian teenager in the United States. Tiffanne Thomas, who has acted as an independent advocate for more than 30 children involved in Family Court proceedings since 2014, was speaking after police released a report that found that 17-year-old Kirsta Simons took her own life in November at a residential institution in Utah, about 2,500 miles from home. Ms Thomas said: "I cannot ignore the fact that it seems as if the more questions that are asked, the more questions there are. The death of one child is one too many and it is not unreasonable for a family to want to seek answers; that's a part of making sense of their loss. Any suggestion to the contrary is completely insensitive and outrageous." Ms Thomas added the definition of insanity was "doing the same thing over and over again and expecting a different result". She said: "How then do we define the practice of continuing to send our most vulnerable citizens, our children, to another country under the guise of treatment, yet we have no proof that this intervention is successful? According to previous reports published in The Royal Gazette, when children are sent overseas, we are to believe it is a last resort because the child is presenting with needs that cannot be met locally." An article in the Salt Lake Tribune on Monday reported that Kirsta's mother said she had struggled to get answers about why her daughter was sent to Utah or what treatment she received there. The mother added Kirsta had been in foster care for most of her life and in the care of the Department of Child and Family Services since 2010. Ms Thomas highlighted that $33 million had been spent by the DCFS on overseas treatment for youngsters over the past decade, as revealed by The Royal Gazette's Who Cares? investigation in December. She said: "Yet we have been told that there is no evidence or data to suggest that this approach to treatment has been successful. How can we truly justify continuing this practice in the face of a lack of empirical evidence? There is no longitudinal data that suggests that three, six or nine years post-intervention the person continues to demonstrate an improvement. Further, the notion that releasing any data would breach confidentiality is absurd. There is absolutely no way releasing statistical numerical data would reveal the identities of those who received the services, even in a society the size of Bermuda, yet when this rationale is provided we are just supposed to accept it. That is unacceptable. This issue is not political, it is about our children." Ms Thomas suggested that as well as reassessing the practice of sending children overseas, Bermuda should be working with the institutions abroad to try to provide comparable services on the island. "After so many years of sending children overseas, it is safe to suggest that Bermuda has developed some level of relationship with the treatment providers. Why haven't we explored the possibility of sending Bermudians overseas to cross-train or having a team from overseas come here to train our local service providers? Surely there must be a more sustainable way of ensuring that we are meeting the needs while being diligent with our resources. We have a responsibility to reconsider our current practices and no one who demands answers or strives to ensure accountability ought to be shunned or ostracized. A society is judged by how it treats its most vulnerable. We would be naïve to think that our geographical location means that our thoughts, attitudes and treatment of our most vulnerable are not known beyond our shores. While we consider ourselves to be a sophisticated society by many standards, when it comes to the treatment of our most vulnerable there is room for significant improvement."

Police in the United States were unable to confirm how long a Bermudian teenager who took her own life was left alone by staff at a residential treatment institution because security cameras were switched off. Kirsta Simons died at West Ridge Academy in West Jordan, Utah, last November after she was sent there by the Family Court at the request of the Department of Child and Family Services. A police report into the 17-year-old's death said that statements made by centre staff to officers revealed that Kirsta had "attempted suicide multiple times in the past". The 21-page report said Kirsta was on suicide watch and under constant supervision from West Ridge staff, except when she showered and used the toilet. She also slept in a main common area so she could be observed throughout the night. Detective Tyrel Shepherd, the lead officer in the case, reported that a staff member told him that Kirsta had a ten-minute shower on November 14 and when told her time was up asked to use the bathroom. The employee told the officer that Kirsta was given two minutes before she was checked on — but it was too late. The woman staff member and a male colleague performed CPR on the girl before medics arrived and took over. Kirsta was taken to a nearby hospital before she was transferred to Primary Children's Hospital in Salt Lake City, but died the next day. Mr Shepherd wrote: "In the halls and main living area, there were cameras observed. I asked if I could get a copy of the footage to corroborate the times Kirsta was alone while she showered and used the restroom ..." He added: "On November 21, 2019, I responded to West Ridge Academy to receive security footage." He added that he spoke to Amy Whittaker, the West Ridge clinical director, who told him the DVR system "had been unplugged since September, so there was no footage of the incident". Sergeant JC Holt, of West Jordan Police, confirmed last week that Kirsta's death was "ruled as a suicide and the case has been closed". A spokeswoman for the Utah Department of Human Services, the licensing authority for West Ridge Academy, said yesterday that its investigation into Kirsta's death was still under way. She added: "Facilities licensed as residential treatment centres in Utah are not required to have security cameras." Mr Shepherd said in the police report that he was informed that Kirsta had attempted suicide in the same way two days before she died and an incident report was logged by the school, which he was shown after her death. He added that he was told the teenager had tried to take her own life by a different method earlier on the day she made her final attempt to kill herself. Detective Bria McElreath said in the report she interviewed three witnesses — one of Kirsta's roommates and the two employees. The roommate said she was sitting with staff as Kirsta showered and heard her say "OK" after she was told it was time to get out of the shower. Ms McElreath wrote that the roommate had told her that she talked to the staff members for about three more minutes, but added that "I'm not sure how long we kept talking". The roommate told the police officer that she noticed Kirsta was still not out of the shower, so she ran to check on her. The girl told the police that Kirsta "never stops talking" about suicide. The male staff member who performed CPR told Ms McElreath that Kirsta "would talk about wanting to kill herself and that no one loved her". Tiffanne Thomas, an independent social worker, urged the Government last night to rethink its use of residential treatment overseas for vulnerable children in the care of the DCFS. Ms Thomas said: "The death of one child is one too many." Kirsta's birth mother said in an interview with the Salt Lake Tribune on Monday that her daughter had been in DCFS custody since 2010, that she had no idea how long Kirsta had been in Utah and had no say in the decision to send her there. She also told Fresh TV last month that she had no idea why her daughter was sent abroad. The woman, who asked not to be identified to protect her younger children, told the Tribune her oldest daughter spent much of her life in foster care because of choices the mother made that she "wasn't proud of". She added that she found out where Kirsta was just a month before she died, but was not allowed to contact her. The Tribune reported that West Ridge's licence was up to date but that it had to submit a "corrective action plan" to the Department of Human Services in 2017 after a spot check found the institution had failed to make a required notification about two allegations of a boy having sexual contact with other residents. West Ridge Academy and the DCFS did not respond to requests for comment yesterday. Bermudian children have been sent to overseas institutions by the DCFS at least as far back as 1984. The Ministry of Legal Affairs said in December that nine children were in placements abroad as part of the department's psychoeducational programme. Janet Farnsworth, the West Ridge executive director, told The Royal Gazette the same month that "out of home" placements for children were most effective when families could be closely involved.

Two dogs that attacked pets throughout Hamilton Parish yesterday were still not found as of 1pm today. A woman whose cat was savaged and killed by the two pitbulls was left devastated by the attack. She said that the dogs came into the grounds of her home yesterday, in the Trinity Church Road area, and snatched her elderly cat, Emily, from the porch. The woman, who asked not to be named, added: "They were silent, and they were swift, and they were brutal. One grabbed her by the neck and one grabbed her by the tail end. Together they ran through the bushes with her." The woman said she chased the dogs "roaring like a lion — thinking I might scare them off". She added: "I finally caught up with them midway across the next yard. They continued to savage her." But the dogs dropped the cat a short time later and ran off. The woman said: "By the time I got to her, I wasn't able to save her." The woman added: "I couldn't save her, which is heartbreaking." She said it was the first time she had seen the dogs in her area. But the woman said: "They've been all over the neighborhood." The Ministry of Home Affairs said the two dogs had killed cats and dogs in the region of Abbott's Cliff and Trinity Church Road areas of Hamilton Parish. Dog wardens were alerted and a notice sent out at 1pm yesterday advised residents to take their pets inside "immediately", as the dogs remained on the loose. Another resident said the animals had also killed another dog and left a second one badly mauled. The woman, who also asked not to be named, said the dogs had jumped into her back garden at around 10am and chased her dog and housekeeper, who were able to get inside safely. She added: "These dogs are obviously vicious. They jumped into my back garden twice. They were unafraid of me — they are on a killing streak. It's frightening, because who knows how many other animals they have gone after. It could be a child." Concerned residents highlighted the dogs' rampage on social media. A spokeswoman for Home Affairs said dog wardens were "in the area working with the owner to locate the dogs". She added: "The dogs — one male, one female — are described as brown/tan pitbull type dogs." She said members of the public should call police if they spotted the animals. The spokeswoman said: "Although the dogs are not believed to be aggressive towards humans, members of the public are advised not to approach the dogs." Under the Dogs Act 2008, the owner of a dog that causes death or injury to a person or animal is liable for damages under the Dogs Act 2008. Anyone found guilty of an offence under the Act is liable to up to six months in prison, a fine of up to $10,000, or both. A fine of up to $20,000 can be imposed for a second or subsequent conviction.

A plaque to honour the craftsman who created two massive chandeliers for the foyer of Hamilton's City Hall was unveiled yesterday. The late George Trott carved the two wooden chandeliers, which weigh in at 500lb each, in 1959 at his carpentry shop in North Village. Mr Trott's family, including his son, George Jr, attended the ceremony, part of the commemoration of the 60th anniversary of the building, which opened in February 1960. George Jr, 72, a computer technician and craftsman, said: "It took us about three months to make it. Everybody in the shop worked on it — my whole family worked on it. It was a big project." He added that he had carved one of the chandeliers' decorative tassels when his father brought work home from the shop. Philip Trott, grandson of George Trott and a graphic designer and teacher, said: "I don't know how to explain how proud I am of my grandfather and his work. Every time we walked in here, my parents made sure that I know. It's really great to let the rest of Bermuda know. It's especially meaningful right now, as I am going to be a father in two months — I can bring my son in to see what his great-grandfather has done. It's going to mean a lot to me and my family." Charles Gosling, the Mayor of Hamilton, said: "These two chandeliers, everybody asks about them. I could have sworn these were made of marble or stone, but it is carved wood. It was Mr Trott, a wonderful craftsman, who built these." Mr Gosling added: "They really take your breath away. It's a wonderful example of what a true Bermudian craftsman can do." The chandeliers, which can be operated by a pulley system, were designed by William Harrington, carved from Canadian pine and cost £690 (about $900).

February 5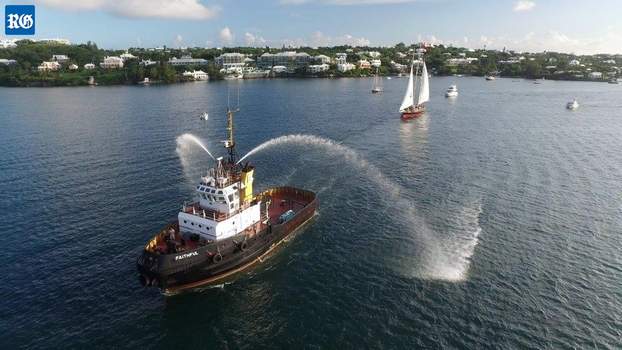 The Bermuda Government has denied that two ferryboats and two tugboats are for sale and say they were shown as such in error. Four government vessels shown as listed for sale with a combined price of $1.9 million are not up for grabs, the Government said today. Two tugboats and two ferries were advertised on the SeaBoats marine brokers website. The site explained that sister tugs Powerful and Faithful were built by Cochrane Shipbuilders in Britain in 1988 and 1990, respectively. They were listed for $375,000 each. The site said: "They are in fully operational conditions and ready for any test. Both are capable of supplying fuel, water and supplies to vessels in protected waters as well as offshore. They also have advanced fire- fighting capabilities, oil recovery tanks, oil-dispersing booms and automatic towing winches. They are able to proceed to sea in favourable conditions, if required for towing rescue work." A separate entry on the site listed the two passenger catamaran ferries for a total price of $1.15 million, as reported by Bermuda Broadcasting Company last night. SeaBoats said the vessels were 77ft 5in long with a beam width of 25ft 9in. They were designed by Teknicraft Design in Auckland, New Zealand, and built by North West Bay Ships in Tasmania, Australia. The website said that full load for the "tourist ferries" was 177 passengers and two crew. It added: "Voyages around Bermuda are short with many stops so the high level of maneuverability provided by the twin water jets is important to speed up passenger transfers and maintain service schedules." The ferries were reportedly bought for about $2.65 million each. They were launched in Bermudian waters in July 2004 after their 8,000-mile ocean crossing from Tasmania aboard the CEC Light container ship. The pair was among a fleet of six fast ferries acquired over several years. Terry Lister, when he was the transport minister in 2010, said that the vessels were "constructed for a 20-year service life". He added: "There are no plans to sell any of the fast ferries before the end of the estimated useful life of their hulls." Providing details of problems encountered with the six catamarans over their three to nine-year life span, he said that the Tempest and Venturilla suffered issues with their cylinder ram and drive shaft seals on all four water jet units. The Government's 2019 Transport Green Paper included, in a list of stakeholders' thoughts: "Sell current ferry fleet, eg the Venturilla and Tempest class vessels, and purchase a new more cost-effective, low-carbon fuel fast-ferry fleet." The marine police patrol ship MV Guardian was sold for $69,000 last year, after it was bought for $1.7 million in 2006. It spent much of its career tied up at Dockyard, where it required regular maintenance because of its complex electronics. A Government spokesman said today that the information posted online was "incorrect". He added: "The boats are not for sale, and as such, the information should not have been visible to the public. The website administrators have been contacted and instructed to remove the content in question." The spokesman said that if the Government decided to sell the boats in the future, due process and procedure for the sale of government assets would be followed.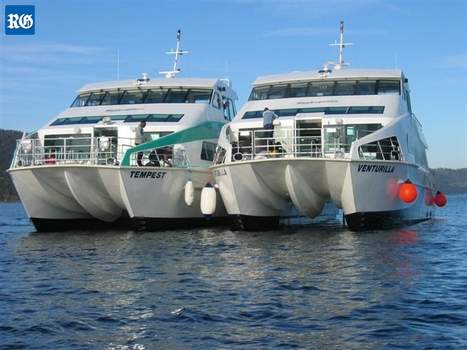 Ferries listed for sale in above report

Britain's exit from the European Union should not affect free access to Europe by Bermudians, the Governor said yesterday. John Rankin told the Hamilton Rotary Club that visa-free travel in Europe will be retained for British Overseas Territory citizens even after the transition period ends on December 31, 2020. He said: "At the moment, BOTC passport holders enjoy visa-free access to the Schengen area of 26 EU member states. That 90-day visa-free access will not change. It will remain both during the implementation period and thereafter. So there is no effect on the ability of British Overseas Territory Citizens to travel to Europe as they now do." Mr Rankin added that British passport holders would be able to continue to live and work in the EU under membership access terms until the end of the transition period. He said Brexit would also not affect Bermuda's Solvency II equivalence status, vital to allow Bermudian-based reinsurers to write policies for European markets. Mr Rankin added: "Solvency II equivalence for Bermuda's reinsurance industry exists independently of UK membership of the EU and will continue. In that respect, Bermuda will retain its own important relationship with European insurance companies, which benefits both people in the EU, and the people of Bermuda, alike. Bermuda-based reinsurers write some 20 per cent of European property catastrophe reinsurance and in the past 20 years have paid over $72 billion to EU policyholders. So there is every reason for believing that Solvency II equivalence, backed by excellent regulation under the Bermuda Monetary Authority, will continue for the future." Mr Rankin added that Bermuda did not get EU subsidies, so the island's bottom line would not be affected, and tariff changes would have little effect because the country exported very little to Europe. He added that he would continue to represent Bermuda's interests to the UK and that Lord Ahmad, the UK minister with responsibility for the Overseas Territories, had pledged that the priorities of Britain's territories would be considered in negotiations with the EU. "While there may be challenges ahead, there are also opportunities of which I believe Bermuda is well placed to take advantage as this island continues to meet and beat the highest international regulatory standards. The recent Caribbean Financial Action Task Force assessment of Bermuda, placing us top of the class in the region and beating most other countries globally in our measures to combat money laundering and terrorist finance, is testament to what has been and can be achieved by Bermuda."

A proclamation backing marriage this morning on the grounds of Cabinet included a demonstration of about 20 people in support of same-sex marriage. The marriage equality event was organised online on the Facebook page Bermuda Pride supporters. Walter Roban, the Minister of Home Affairs, joined Allan and Mildred Hunt, the founders of Heart-To-Heart Marriage Mentoring Ministries, in declaring the celebration of International Marriage Week. Mr Hunt said afterwards: "I welcomed them here and said hello — I don't have a problem with them. If they want to protest, that's their right." The Hunts will celebrate the 50th anniversary of their own marriage this July. Marriage week is marked from February 7 to 14. Mr Hunt said: "It was not adversarial. I do not get involved on that level — we operate with the love of God."

A forensic expert told a court that prints from three different shoes were found in blood at a murder scene. Janice Marie Johnson, a forensic analyst based in Florida, said yesterday that seven shoe impressions were found near the body of Marcus Gibbings, with three different types of impression. Ms Johnson said: "At least three different types of impression indicates at least three different types of shoes. Two of them were nondescript. There were no identifying characteristics that would assist identification." But she said the third impressions shared "class characteristics" with a pair of brown work boots sent to her by the Bermuda Police Service for testing. The body of Mr Gibbings, 32, was found in a pool of blood inside an apartment on Derwent Lane, in Devonshire, on October 26, 2006. Katrina Burgess, Mr Gibbings's former girlfriend, and Cleveland Rogers, her half-brother, are alleged to have committed the murder. Both deny the charge. The prosecution earlier alleged that Mr Gibbings was lured to the apartment, which he had shared with Ms Burgess, and was stabbed to death by Mr Rogers. Ms Johnson told the Supreme Court that she attended the scene of the crime to assist Bermuda Police Service crime scene investigators. She said the investigators spotted blood drops just inside the entrance to the apartment. Ms Johnson said: "The blood source from which this was created was inside. Most likely, the person was attacked right near the entrance and the blood was projected towards the outside." She added that the team found evidence of a struggle inside the apartment with a series of smudges and shoe impressions in blood. Ms Johnson said blood found on a set of kitchen drawers suggested an impact nearby. She explained: "That puts whatever is being struck, beaten or stabbed near the drawers at the time of the offence." The court heard that there was a pool of blood around Mr Gibbings's body, and spatters nearby suggested he had fallen into the blood. Ms Johnson said: "Outside of the scene there was a trail of dropped blood. Also, there was a blood impression that appeared to be consistent with a knife blade, with the tip of a knife, on the porch." The trial continues.

A woman whose cat was savaged and killed by two pitbulls is devastated by the attack. She said that the dogs came into the grounds of her home yesterday, in the Trinity Church Road area, and snatched her elderly cat, Emily, from the porch. The woman, who asked not to be named, added: "They were silent, and they were swift, and they were brutal. One grabbed her by the neck and one grabbed her by the tail end. Together they ran through the bushes with her." The woman said she chased the dogs "roaring like a lion — thinking I might scare them off". She added: "I finally caught up with them midway across the next yard. They continued to savage her." But the dogs dropped the cat a short time later and ran off. The woman said: "By the time I got to her, I wasn't able to save her." The woman added: "I couldn't save her, which is heartbreaking." She said it was the first time she had seen the dogs in her area. But the woman said: "They've been all over the neighborhood." The Ministry of Home Affairs said the two dogs had killed cats and dogs in the region of Abbott's Cliff and Trinity Church Road areas of Hamilton Parish. Dog wardens were alerted and a notice sent out at 1pm yesterday advised residents to take their pets inside "immediately", as the dogs remained on the loose. Another resident said the animals had also killed another dog and left a second one badly mauled. The woman, who also asked not to be named, said the dogs had jumped into her back garden at around 10am and chased her dog and housekeeper, who were able to get inside safely. She added: "These dogs are obviously vicious. They jumped into my back garden twice. They were unafraid of me — they are on a killing streak. It's frightening, because who knows how many other animals they have gone after. It could be a child." Concerned residents highlighted the dogs' rampage on social media. A spokeswoman for Home Affairs said dog wardens were "in the area working with the owner to locate the dogs". She added: "The dogs — one male, one female — are described as brown/tan pitbull type dogs." She said members of the public should call police if they spotted the animals. The spokeswoman said: "Although the dogs are not believed to be aggressive towards humans, members of the public are advised not to approach the dogs." Under the Dogs Act 2008, the owner of a dog that causes death or injury to a person or animal is liable for damages under the Dogs Act 2008. Anyone found guilty of an offence under the Act is liable to up to six months in prison, a fine of up to $10,000, or both. A fine of up to $20,000 can be imposed for a second or subsequent conviction.

Opinion. By Sir John Swan, businessman, Premier of Bermuda between 1982 and 1995. "If we in Bermuda have a date with destiny, then it does not look too promising now. But it does not have to be that way! There are many external forces that we can do nothing about; however, many of our most festering wounds such as economic and immigration policies are self-inflicted. Entrenched, vested interests by segments of the diverse community are the greatest inhibitors of growth. Out of perhaps fear, and regressive thinking, they get the most attention and therefore policies that are protectionist in nature are implemented, holding back the rest of the island. The squeaky wheel gets the grease. With this mentality, we run the very great risk of pushing Bermuda into economic annihilation where the country will be unable to support its people, all its people. It is time for the silent majority of Bermudians, black or white, rich or poor, to stand up and speak out. We should no longer tolerate being led by the blind or ignorant and start listening and acting with common sense, lest we all be dragged down farther into economic and social decline. The Government, the Opposition, independent agencies and financial institutions need to tell us where we are, without window dressing, so that we can have a constructive, transparent conversation about what we need to do to save Bermuda. We need to recognise the canary in the coalmine is dead and we need to take drastic measures and apply some out-of-the-box, creative thinking and innovation to better our conditions. Bermuda has two fundamental economies: local and international. Tourism accounts for only 16 per cent of the economy. This leaves all the heavy lifting of propping up the local economy to the international business sector, which continues to contract through consolidations and outsourcing. Despite the America's Cup blip, the local economy has been in steady decline since 2008 across most sectors, notably residential and commercial real estate, and virtually all areas of retail. Our xenophobic, antiquated economic policies no longer have a place in today's technological world. To get the economy stimulated, we must create an environment where doing business is beneficial to all. The 60:40 rule has served its purpose. In today's world, why would someone invest their time and resources if they can own only 40 per cent of a business? Retail businesses are closing every week. Why is the entire City of Hamilton not an economic zone to assist these businesses? Instead of assisting, more taxes are levied that hinder or destroy businesses, and yet no one says anything about it. They simply close their doors and walk away. In addition, depending on who you are talking to, we have lost between seven and ten thousand foreigners, and more Bermudians are leaving the island than ever before. The video that went viral lamenting the high cost of living is not new news. Hard-working, talented Bermudians are emigrating quietly in droves because they cannot afford to live here and because there are better opportunities elsewhere. This mass foreign and local exodus has had a profound effect on our economy. We seem to think that immigration policies have no bearing on our economy, but the two are intertwined. Our immigration policies do nothing to encourage more people to settle on our shores. Our basic means of paying our way has been severely impaired, yet we stand here with our head in the sand and, in fact, we do everything we can to put up barriers or, worse, turn them away. We don't even try to hold on to people who were born here and lived here their whole lives. Just because their parents' nationality is other than Bermudian, we tell them they cannot live here. On top of that, our birthrate is so low that our population will not replace itself. For a population to replenish itself, it requires a 2.1 fertility rate; Bermuda is at 1.6 fertility rate. Compounding the issue is that we have a 10,000-plus population of age 65 and over. When are we going to wake up and realise that soon there may not be enough people to pay taxes, pay healthcare, contribute to pensions, pay for education, provide senior services and make charitable donations? If we do not allow more international people to come to Bermuda and inject some new, fresh capital, our economy and all sectors of our community will continue to suffer and eventually become stalled. Who is to blame? We are all to blame because we are either in denial or afraid or unwilling to speak the truth. We are living our lives captives to our own folly. I have seen the enemy and he is me. We all need to start becoming activists, influencing and criticizing our political masters on both sides of the aisle. Quo Fata Ferunt. Wherever the fates lead us. Right now, they are leading us off a cliff. Wake up, Bermuda!"

On a chilly day Shannon and Lindsey Philpott's handiwork pops up all over Bermuda — hoodies with BDA or Devil's Isle printed on them, T-shirts, woolly hats carrying a Bermuda map design. The couple started BermuniTees five years ago to offer Bermuda themed products. "We wanted to make locals feel like they had a product made for them," Mr Philpott said. "It was not that there was a lack of Bermuda-themed products, but there were none that captured a local perspective and connected to Bermudian pride in the way that we wanted to or offered the higher quality that we aimed to achieve." The response from the community has been positive since the day they started. BermuniTees' products are popular with visitors, but the bulk of their customers are locals. Since 2015, the Philpotts have gained more control over the manufacturing process. "We started out printing our designs on pre-made blank T-shirts," Mr Philpott said. "Now we choose everything from the fabric to the cut to the finishings on the product," Mr Philpott. They are also doing a lot more business to business sales. We have done some collaborations with some schools," Mrs Philpott said. "We just finished one with Saltus Grammar School to help them launch their new logo. Now we are working with other schools and some hotels, to grow a little bit that way. We've done jerseys for the FC Rhinos in the Corona league." Mrs Philpott said one of their big challenges has been shipping. "It's the logistics of a small island," she said. "We have a lot of online inquiries from Bermudians living abroad in the United States, Canada and the United Kingdom, and we are currently working on getting our shipping rates down so we can better serve those customers." Their retail partners include Brown & Co, the duty free shop LF Wade International Airport and Luxury Gifts Bermuda. Mr Philpott previously worked at the hospital, and Mrs Philpott in marketing. They went full time with BermuniTees in November 2018. "It was scary to make that transition," he said. "In the beginning you tend to want to continue to work after 5pm. As you continue, you realise you have to make time for your family, as long as you set aside specific times to do certain tasks." After the couple had a daughter, Isla, in 2017, they had to learn to delegate a lot more. "I would say, I have her, you go do this," Mrs Philpott said. "We'd delegate that way. We have been learning which aspect of the business each of us does better at. I focus on design and creating new product ideas. Shannon focuses more on inventory, the back end." Mrs Philpott said social media, particularly Facebook and Instagram, has been extremely important to their business. "We also have a pop-up shop every November in the Washington Mall," she said. "That is when we get a feel for our customers hands on. We are surprised that the variety of customers that we have." They thought about opening a physical store but the cost was too prohibitive. Instead, they've focused on wholesale, online sales and their annual popup. "We have been able to grow in that way," Mrs Philpott said. Mr Philpott said they grateful for continued local support. "Without that our businesses wouldn't be growing and we wouldn't be able to do what we do," he said. Every year they donate part of their proceeds to charity. So far they have given to the Family Centre and they are getting ready to give to the Reading Clinic. "We hope to do more," Mrs Philpott said. "As we have been growing we have had more spending." For now, they are focused on keeping their products special to their customer base. It is about being able to offer something that is just a little bit unique," Mr Philpott said. "It is about being able to offer different colours or better quality that allows us to differentiate ourselves."

A cultural tour has been launched to show off the rich heritage of one of Bermuda's oldest churches. Cobbs Hill Methodist Church, in Warwick, which was built mostly by moonlight by enslaved black people and free black Bermudians in the 1820s, is now part of a special tour designed to highlight the country's rich African heritage. Titan Express, a bus tour operator, offered the tour to mark Black History Month. The Department of Community and Cultural Affairs became involved and provided an online booking service. Glenn Jones, of the Bermuda Tourism Authority, said: "As tourism industry developers, our goal is to inspire experiences that fill gaps in the visitor experience and stimulate spending. Cobbs Hill Methodist Church, Titan Express and the Department of Community and Cultural Affairs are filling a cultural tourism gap with this offering. It is online bookable and easy to access." The church has been part of the African Diaspora Heritage Trail since 2002, but until now visitors on the trail have not often been able to see the inside of the church or hear the story of its history. The new tour, along with an existing one by Bermuda Island Tours, will let tourists and residents become more engaged and better informed about the church. The tour came after the BTA organised a dinner last month where guests were given a short tour of the church's sanctuary and Bermudian actors recounted the origins of the place of worship. Mr Jones said: "On the heels of our event with Cobbs Hill Methodist Church, we are delighted to have a new experience that gives visitors easy access to this part of Bermuda's fascinating history." Lovitta Foggo, the community affairs minister, added: "Bermuda has a rich and exciting heritage that we believe should be experienced by all visitors who travel to the island. The legacy of Cobbs Hill Methodist Church forms a critical foundation of our history." The Titan Express tour, which costs $15 per person, runs on Saturdays this month and next month. Other stops on the tour include the Sally Bassett statue at the Cabinet Office and the pre-emancipation graveyard at the landmark rubber tree at Khyber Pass in Warwick.

A Bermudian architect, artist and craftsman who left his mark on the island's skyline has died. Simon Hodgson, whose worked included the Loren resort at Pink Beach in Tucker's Town, was 54. Friends paid tribute yesterday to Mr Hodgson, who was found dead outside a house in Southampton last Thursday morning. Duncan Simons, a former president of the Institute of Bermuda Architects and the Royal Bermuda Regiment's adjutant, said Mr Hodgson had given him his start in the profession at SHY Architecture in 2008. Major Simons added: "Design and architecture were his passion and his focus. He was a genuinely nice guy who loved to do great work and was passionate about his profession. With architecture, the things you leave behind build your legacy. Although he may be gone, his work is still there. SHY Architecture was the first place I cut my teeth in the profession as an intern architect as I worked towards registration. At the time, SHY was considered one of the most progressive firms on the island and Simon was very much at the forefront of these efforts. He had an innate passion and capacity for design and he embraced any technology that furthered this passion. As architects, we are privileged to be able to leave behind a built legacy all over the island. The condominium buildings at 6 and 10 Dundonald Street are part of that legacy." Lisamarie Masters, president of the IBA, said: "As a long-standing respected architect member of the IBA, Simon contributed a refreshing perspective to the architectural landscape of Bermuda. His talent will be missed. We extend our most sincere condolences to his family and colleagues at this time." Mr Hodgson, a father of one, was a member of the Bermuda Society of the Arts. He juggled an arts career with architecture. His art featured in the RG Magazine in 1997, where Mr Hodgson said he was a "Jack of all trades, master of none". Mr Hodgson had spent four years creating "utilitarian" artwork using wood and metal. He took a welding course at the Bermuda College as a young architect in 1989 and kept up his studies as he worked towards a master's degree in architecture at Edinburgh University in Scotland. He set up a workshop in 1992 and made artisan furniture and lamps. He told RG Magazine: "I would come up with the ideas at work and come home and try to make them in the evenings." Mr Hodgson explained: "In architecture, you have to solve all the problems on paper. There's no room for discovering design flaws while you are building." Mr Hodgson was also interested in renewable energy. He obtained the island's first planning permit for a wind turbine at his father's home in Somerset in 2007 and incorporated energy efficiency into his condominium designs. Gilbert Lopes, a developer, worked with Mr Hodgson on the condominiums on Dundonald Street in Hamilton. He said: "Simon was a cool guy, easy to sit and deal with. He listened instead of telling you what you should have." Mr Lopes said he recommended Mr Hodgson to Stephen King, owner of the Loren, after he asked for advice on architects for the resort. He added: "Simon was the only architect. He designed the whole thing. We worked two years with him. He set up office right on the site and ran the whole job from there. It's got to be one of the biggest jobs he did on his own. Everybody liked him. He will be a big miss."

February 4

Minister for the Cabinet Office Wayne Furbert released the 2019 Environmental Statistics Compendium from the Department of Statistics. It includes 2017 to 2018 highlights. They include:
Respiratory diseases accounted for 86.8% (4,833) of the total reported cases of environmentally-related diseases in 2018.
The amount of rainfall increased by 4.8% over the period 2017 to 2018 (52.6 in. to 55.1 in., respectively).
Total fish landings totaled 295.5 metric tonnes in 2018, a decrease of 7.9% from the previous year.
Total electricity consumption in 2018 fell significantly to approximately 568 million kWh from 585 kWh in 2017.
There were 2,102 fires reported in 2018, an increase of 3.4% from 2017.
In 2018, visitor expenditure increased over the period 2014 to 2018 with the largest increase in absolute terms occurring between 2017 ($468.0 million) and 2018 ($544.2 million) recording a $76.2 million increase.
The Minister explained, "The compendium is structured into 13 sections and contains brief analyses, tables and graphs for each section. There are more than 40 statistical tables which provide a wealth of data about Bermuda's environmental conditions. This publication is an excellent tool for research, school projects and promoting awareness about issues affecting Bermuda's environment." Copies of the 2019 Environmental Statistics Compendium are available online at www.gov.bm/environmental-statistics-compendium.

A flotilla of derelict and beached boats on the shoreline has sparked a call for mandatory haulage insurance for owners. Concerned residents said that owners should be forced to move their damaged and abandoned boats before they become an environmental and navigational hazard. Alistair Border, 57, said: "Government should have the power to say 'these boats need to be taken off the rocks and either trashed or put back on their moorings at the owner's expense'." Mr Border, from Warwick, was speaking after he spotted several derelict boats around Coney Island in St George's and Ely's Harbour in Southampton. He said that the boats started to wash ashore after Hurricane Humberto hit the island last September. But Mr Border added that derelict vessels had been a problem for years. He explained: "There's one in particular I've seen for maybe the last four years or so. It's a bit bizarre to me because these boats are not cheap, so surely people who can afford those kinds of boats can also afford to get them refloated and repaired. And they're not improving with age — the longer you leave them, the more they're going to get bashed around." Jay Riihiluoma, who lives near Riddell's Bay in Southampton, confirmed that derelict boats had also been a nuisance in the area for years. He added that, despite a clean-up effort in 2018, numbers had "steadily increased. They build up and nothing gets done, so they just become more and more of an eyesore. It's trash — they're just huge pieces of litter all over the island and it's unfortunate because our shoreline is so beautiful and it's being affected by these boats." Mr Riihiluoma said that he suspected some of wrecked boats had obstructed vessels using the harbour. He is also worried about the potential threat pollution from the boats could pose to the environment. Anne Hyde, the executive director of Keep Bermuda Beautiful, said the number of abandoned boats went up after hurricane seasons when damaged boats were discarded by their owners. She confirmed that the wrecks could leak hazardous chemicals or break down into "unsightly hazards that are dangerous for humans and marine life". Ms Hyde added that rules existed to clean up abandoned boats, but the law could be strengthened. She said: "A boat is a motorized vehicle and for all of our other motorized vehicles you must have insurance and you must carry insurance in order to relicensing every year. There should be some way to improve the legislation around this so that people who want to take on the responsibility of being a boat owner can do so without this residual problem." A spokesman for the Ministry of Tourism and Transport said that there were 57 abandoned boats around Bermuda in January 2018, but that the number had probably increased since then. He admitted that the Government could not remove derelict boats without the owner's consent unless the vessel blocked a major waterway. The spokesman added: "Given the legal ramifications and disposal cost of a vessel that is not covered by legislation, Marine and Ports and the Department of Environment are working to find solutions that address this issue. This may involve amending the legislation to ensure the full cost of salvaging sunken or discarded vessels is borne by the boat owners and not by government."

Police are "robustly and actively" investigating after four separate gun incidents took place in 24 hours, noted the police commissioner. Stephen Corbishley described the shootings as "extremely serious incidents where the loss of life was a very realistic scenario". Mr Corbishley said: "We've had four firearms incidents in 24 hours. For me, nothing could be more serious." The commissioner said that a "significant number of investigative resources had been deployed. It concerns me greatly that we don't have other retaliatory incidents that take place as we go forward." Superintendent Nicholas Pedro, with the Serious Crime Division, said that the first happened on Morgan's Road, Warwick, at about 1am. He said that incident was reported to police yesterday morning by the 60-year-old woman who lived at the residence with her son, aged 20. Mr Pedro added: "They discovered that a firearm had been discharged into the house." A 26-year-old year old man was shot several times in broad daylight near a bus stop on North Shore Road, Devonshire, between Dock Hill and The Glebe Road. It is understood that the man was hit in both arms and both legs after two men on a motorcycle drove up and opened fire. It happened at about 2.30pm. Mr Pedro said the victim had undergone surgery and remained in hospital. The third and fourth gun incidents took place in the Khyber Heights Road area of Warwick about four hours later. Mr Pedro said that officers were called to a house on Scott's Lane South where they found that "about five rounds" had been fired through a kitchen door. He said that two brothers — aged 25 and 21 — were at home at the time. He added that it was believed that other people were also present. Mr Pedro said that while investigating police learnt that a man had been shot at a short time earlier. He said that the scenes of all four incidents had been processed for evidence. Mr Pedro added: "We have a full gambit of resources looking at these issues. We have a full press of officers available to respond and address these types of incidents, and indeed we had officers on each one of these scenes very quickly." He added that it was "vitally important" that witnesses contact police with their information. Mr Corbishley said that uniformed patrols had been put in the areas involved. He added: "We looked at four incidents that have taken place in rapid succession that we believe are all connected." But he stopped short of saying the incidents were related to gangs. Mr Corbishley said: "The issue around gang violence is often put forward to us as a fallout or friction between two gangs. I think sometimes that's an easy thing to say. We've got to understand what the motivation is for this, what the fallout is for it, because it actually gives us opportunity to try and resolve, disrupt and prevent." Mr Corbishley said that he was "confident" that those involved in the incidents would be found by police. But he added: "I don't want to be in this situation. I want to be in a situation where such incidents don't take place and we prevent them. Taking one gun or one bullet off the streets saves one life." Ben Smith, the shadow national security minister, appealed for "calm in the community". He also called on witnesses to come forward. The One Bermuda Alliance MP said: "You know who the culprits are — you must play your part and ensure those responsible are put behind bars." Mr Smith said that people knew how guns and ammunition were coming in to the country. He added: "Those people need to come forward and help police."

A gunshot victim cheated death after he was hit several times yesterday, but managed to run away and flag down a passing driver. One nearby resident fled indoors with her baby after she realised a series of bangs were gunshots. The woman said: "I was sitting outside with my six-month-old. "I heard the noises and I automatically ran inside. I just heard bang, bang, bang. I actually thought it was a bike backfiring until I saw the gentleman running across. It happened so fast. I have three young kids that like to come outside and play — that's not going to happen for a while. I was just telling my husband last night that we don't have to worry about break-ins because of the neighborhood, but then this happens. It's very scary." She was speaking after the 26-year-old man was shot in broad daylight near a bus stop on North Shore Road, Devonshire, between Dock Hill and The Glebe Road. It is understood the man was hit in both arms and both legs after two men on a motorcycle drove up and opened fire. The incident happened at about 2.30pm. A good Samaritan motorist the wounded man flagged down took him to the King Edward VII Hospital, where police said he had emergency surgery. One man ran down Dock Hill to check on a relative after he heard "bang, bang, bang, bang". He said that he saw what appeared to be cartridge cases on the road. Another woman resident said that the area was "nice". She added: "I've never experienced anything like this before." The woman admitted she was too frightened to look out her window or even get up to lock the door when she heard gunshots. She added: "I just stayed put — then when I heard the police siren, that's when I knew it was a shooting." The woman added: "It was scary. I was a bunch of nerves." A police spokesman said detectives had launched a hunt for the two men on the motorbike. He added that two men on a motorcycle approached the man and "discharged a firearm". The spokesman said: "He was hit multiple times and ran off in an easterly direction attempting to flag down vehicles. He was subsequently taken to hospital in a private vehicle and at last check was under- going surgery." The crime scene was cordoned off yesterday afternoon as police examined the scene. Anyone who saw the incident or who has information that could help the inquiry should call Detective Inspector Kenten Trott on 717-2345 or the Serious Crime Unit on 247-1739. Witnesses can also contact the confidential and anonymous Crime Stoppers hotline on 800-8477 or by through the website crimestoppers.bm.

Shots were fired at a house last night, police said. A police spokesman said several shots were fired at the property, but no one was injured. Officers examined the scene, in Scott's Lane South, just off Khyber Heights Road in Warwick. Police were alerted to the gunfire at about 6.50pm — less than 4½ hours after a man was shot and wounded in Devonshire. But they said there was nothing to suggest that the Warwick incident was related to the earlier shooting. It was understood that police also received reports of more gunshots near by, but no further details were available by press time.

Opinion. By Michael Dunkley, a former Premier of Bermuda, an Opposition backbencher and the MP for Smith's North (Constituency 10). "So far the sugar tax is nothing more than a tax grab by the Progressive Labour Party. In Parliament on Friday, I asked questions of the finance minister, Curtis Dickinson, in regards to the amount raised since the inception of sugar tax on October 1, 2018 and the increase in government spending, focusing on health education and health-related initiatives. The minister, in answering the questions, informed the House of Assembly that since its inception, more than $5.4 million has been raised through the increase in duty on certain sugary items; first at 50 per cent and then increased to 75 per cent in April 2019. This is a significant amount of money that has been raised by taxing food items and increasing the cost of foodstuffs on the island.
When asked how much the sugar tax had contributed to the increased cost of food and the cost of living, the minister remarked that this would be engaging in speculation
When asked if he believed the sugar tax is a regressive and unfair tax, the minister said he had not thought about it
When asked to provide details of the increase in government spending, including the specific allocation to health, education and related areas that the sugar tax revenue has facilitated since its implementation, the minister replied that funding was not allocated to sugar tax, health-related programmes in 2018-19 and, it appears, the same goes for 2019-20
So, in the 16 months since the inception of the sugar tax, no significant, health-related initiatives have been launched, the Government is unable to provide a dollar amount spent on the promised programmes, but more than $5.4 million has been raised through increased taxation! This is not putting Bermudians first! Then, in a weak attempt to show the tax is working, the Minister of Finance and the Minister of Health use dated information, which they have taken out of context, showing that sugary-drink consumption has declined since 2014. While it is correct that sugary-drink consumption has declined, the sugar tax came into effect only in October 2018, so using this study is not a reinforcement of this government policy! The consumption of sugary drinks in Bermuda, and in other countries such as the United States and Canada, has decreased, and further back than in 2014, but it is a very difficult argument to make that it is because of a sugar tax, especially a tax that came into effect only in 2018. In Canada, soft drink sales have decreased as far back as 2004 when between that year and 2015 per capita soft drink sales have fallen 27 per cent. And what happened to Canada's BMI over that time? Adult BMI increased, so the evidence contradicts claims that a reduction in soft drink consumption would cause a decline in BMI. (Source: "Sweet Nothing" November 2017.) This study also shows that consumers make decisions based on behavioral, biological, societal and geographic reasons; thus, taxation, even at this very high level, will not be effective in changing food-purchase choices. Here in Bermuda, the sugar tax has proven to be regressive; lower-income families will spend a greater portion of their income on food. And it is also an unfair tax in that it punishes the healthy for having an occasional soft drink, chocolate bar or for using protein powder. Sadly, a well-intentioned initiative to reduce obesity has to date resulted only in a tax grab for the PLP, while Bermudians have been burdened with increased taxation by the Government in many areas, a declining economy and a lack of opportunity. Studies have shown there are much more effective ways to tackle obesity, such as portion control, reformulation, high-calorie food availability, weight-management programmes, parental education and school curriculum to name a few."

Teaching assistants have been given hope of a pay rise after their job descriptions were finalised by the Bermuda Union of Teachers. The BUT said it was "reasonably optimistic" that a wage increase for para-educators and educational therapists would be announced in the Budget later this month. The union said it has been pushing for better pay for the group for the past 17 years, but had struggled to make their case while their role in the education system was not properly recognised. A spokesman said: "The Bermuda Union of Teachers is proud to announce that, after 20-plus years of struggle and negotiation, para-educators and educational therapist assistants have seen a full job description finalised. This is a small step towards justice and fair-mindedness for a group that has laboured under unacceptable and tenuous conditions for decades on end now — front line workers who represent an absolutely indispensable cog in the Bermuda public education system." The spokesman said the union was "determined to have our para-educators and ETAs recompensed at a rate that is fair and reflective of their considerable contribution to the daily functionality of each and every school in Bermuda". He continued: "Our negotiations for a pay raise for this group have plodded on for some 17 years now and there is no reason for our employers to continue to question their value to our students, staff and, ultimately, our entire society. With this in mind, we are reasonably optimistic that the repeatedly promised move to an increased pay band for paras and ETAs will be reflected in Government's 2020-21 fiscal budget for education in Bermuda." The union also pledged to push for annual contracts for Bermudian paraeducators and educational therapist assistants. The spokesman said: "As always, the BUT will fight for what's right for our members, ensuring that all stakeholders get the very best the Bermuda public education system can offer. If the Government sees fit to implement new requirements for employment, then compensation scales must be reflective of these new measures. This is logical, fair, and decent, which is the kind of treatment this union has always sought, demanded and expected for our members."

Patients 1st Bermuda, a pressure group with 10,000 supporters to improve healthcare reform, is hosting a 'Health Plan Talk in the Park' this Friday Feb 7th. The group was started by concerned medical professionals and has now grown to a community force of patients, pharmacy owners, dentists, chiropractors, community leaders, business owners, charities and natural healers. Patients 1st Bermuda is now a community group working to ensure that the health needs of the already vulnerable are not further at risk from the unforeseen consequences of health reform financing, as set out in Bermuda Health Plan 2020. The movement has attracted people from all parts of the community beyond health care because of a community concern that Bermuda is at a crossroads on many volatile issues. In addition to healthcare, the community is concerned about immigration policy, energy regulation, international business, gaming, tourism, education, and criminal justice. A Patient's 1st organizer said; "With faith in each other and love in our hearts, we must now create an approach to healthcare reform that protects the vulnerable without reducing the quality of care. Friday's lunchtime event is open to all, regardless of your view about healthcare reform. The Talk in the Park is a way for people to be heard and to learn more about what health reform means to them. Everyone seems to have questions and this is an opportunity to share solutions. This event will pay tribute to our 10,000 supporters by putting patients first, not politics." The public is invited to bring their lunch to listen, share and learn at Par-la-Ville Park, Queen Street (now named Queen Elizabeth Park) - next to the Bermuda National Library - at 12.30pm to help shape the future of the Bermuda Health Plan 2020 for good. Speakers for the lunchtime event include community leaders, natural healers, performing artists and medical practitioners.

The age of the circus as a display of captive wild animals is, thankfully, over. And so is the age of the big top, with ringmaster and death-defying trapeze artists. Hogwallops is new circus entity, a medieval-style domestic narrative with physical performance built in. The stage setting was sparse, domestic and everyday: a table, microwave, tumble dryer; festoons of washed clothing hung from an overhead line, various containers lay scattered about. There was a set of conga drums and background scaffolding, which rose 20ft or so. Background music consisted of 1920s Bessie Smith blues numbers. The main cast members, two female and three male, and an unobtrusive keyboard and saxophone-playing musician, gradually introduced themselves. We learnt that it was the birthday of the only named actor, mustachioed and flat-capped Fred, and that his prized present was a banana. Whenever he held it aloft, a dazzling spotlight shone and a loud burst of angelic music sounded. A female actor emerged from the tumble dryer. Fred took over the congas. Cast members, some in green and red motley, slowly piled microwave, dryer and boxes on the table until it was some 20ft. They then performed a series of rapid backflips, shoulder stands, leaps and dives and climbed to the top of the structure before starting a slow, ballet-like ensemble while introducing a basket containing an egg. Motley "Frederico" then commenced examining it while Fred and others walked by, depositing more eggs on the table. Frederico then began to juggle with his feet, hands, arms, shoulders, back, neck and so on, up to a count of seven eggs. Transition sequences continued to flow one after the other, each containing different types of physical feats to show the sheer athleticism and precision of these performers. Sometimes Dada-like nonsense was followed by highly skilled ballet and trapeze work. Most memorable to me was the failed, desperate CPR work done on the skin of a recently eaten banana, followed by an incredible series of moves with a flying zimmer frame. Hogwallops was a unique spectacle combining modern techniques with medieval narratives which had us all enthralled. Hogwallops (Lost in Translation Circus) performed at Ruth Seaton James on Saturday and Sunday as part of the Bermuda Festival of the Performing Arts.

February 3

New legislation to allow the sharing of data on food prices will help the Progressive Labour Party deliver on its pledge to lower the cost of living, the Minister for the Cabinet Office claimed. Wayne Furbert said the Government would be able to provide people with more information on purchasing decisions thanks to an amendment to the Statistics Act, which passed in the House of Assembly on Friday. Mr Furbert told MPs the Statistics Act previously did not allow for data collected by the Department of Statistics to be disclosed by the minister that identifies "any individual person, business or organisation, to any person". He said: "This restriction impedes the decision-making process pertaining to policies." Mr Furbert said that the amendment passed on Friday, which allows data to be shared, was "specifically talking about grocery stores". He explained: "In order to implement policies, the minister responsible for the Department of Statistics should be able to share with Cabinet colleagues information in the public domain that was collected by the department. For this important task to be properly undertaken, and ultimately achieved, Government ministers must have access to pertinent public information and data." Leah Scott, the deputy Opposition leader, said that the definition of public information in the Bill was "very broad". She asked: "What information are they specifically looking for? And how will the data that is obtained be utilised?" Ms Scott also asked what, if any, limits would be put on who had access to the data. She asked whether the Government was interested in entering the grocery business. Craig Cannonier, the Leader of the Opposition, said he was "left at a loss" about the purpose of the Bill. He added: "It's still not clear where the minister is attempting to go here, and how the public are going to benefit." Mr Furbert said the Bill allowed the Government to provide the public with more information that could be used to inform purchasing decisions. He added: "We cannot access that information right now from the Department of Statistics." Two other Bills were passed by MPs on Friday. Zane DeSilva, the transport minister, said that the Motor Car and Road Traffic (Miscellaneous) Amendment Act 2020 updated "antiquated" legislation. The Bill will mean one motorbike is not allowed to tow another, and will prevent two motorcycles carrying loads between them. It also increases the amount that could be collected from the owner of an abandoned vehicle from $250 to $1,500. Mr DeSilva added that the Bill also allowed for an increase to the size and power output of minicars "albeit by small increments, in both categories". He said that the Bill was "the first of a series of changes to the Acts and Regulations that govern the operation of motor vehicles on Bermuda's roads with the intent of making the legislation consistent with current trends and practices". Walter Roban, the home affairs minister, said the Mortgage Registration Amendment Act 2020 clarified that only the function and recording and registering of mortgages and other conditional conveyances of land under the Mortgage Registration Act 1786 was transferred from the Registrar-General to the Land Title Registrar by the Land Title Registrar (Recording of Documents) Act 2017. He added: "The function of recording and registering mortgages and other conditional conveyances of property other than land under the Mortgage Registration Act 1786 remains with the Registrar-General." Mr Roban said that the Bill was a "clarification amendment". He added: "It's not changing anything ... It's making it clear where those responsibilities lie."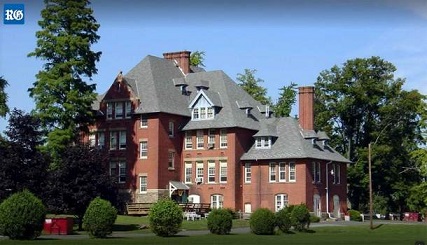 The Government has refused to disclose how many boys from Bermuda were sent to a controversial reform school in the United States over a period of more than 30 years or whether any complained of mistreatment. But it has revealed that disgraced Glen Mills Schools in Pennsylvania received almost $1.6 million from Bermuda's taxpayers between 2001 and 2019, including one year alone when it was paid close to $306,000. Jasmin Smith, the Acting Permanent Secretary at the Ministry of Legal Affairs, told The Royal Gazette it was "not in the public interest" to release information about complaints from children who had attended Glen Mills since the late 1980s. Ms Smith also said the Department of Child and Family Services' records management system meant it was not possible to give a figure for how many boys were sent to the school until 2017, when the last child from Bermuda was admitted. She said she could not share details of visits to inspect the facility and check on students' welfare by DCFS staff, partly because of records management and partly because the department was prevented by law from disclosing the information. Glen Mills Schools, which is about 30 miles from Philadelphia, was shut down last year because of the abuse and mistreatment of children. The closure came two months after the Philadelphia Inquirer newspaper ran a special report featuring interviews with 21 past and present pupils and counselors and containing allegations of serious assaults by staff on children. A raft of lawsuits from former students have since been filed against the school, including five last week which alleged rape, sexual assault, beatings and death threats from staff members. Two Bermudian men who suffered abuse as teenagers at Glen Mills went public with their stories last year, telling how they were beaten and humiliated by teachers, with one alleging he would lie in bed at night hearing students raping other children. Alvone Maybury, 33, and Ezra Ararat, 34, initially told their stories anonymously and later agreed to be identified as part of The Royal Gazette's Who Cares investigation into how the island's at-risk and vulnerable children are treated. The Royal Gazette asked the DCFS for records it held about Glen Mills in June last year. The department did not respond within the 12 weeks allowed by the Public Access to Information Act. We appealed the lack of a decision to the Permanent Secretary at the Ministry of Legal Affairs, which is responsible for the DCFS, but did not get a response within the legislated six-week time frame. The matter was then appealed to Information Commissioner Gitanjali Gutierrez, who ordered the department to give a decision by January 16. Ms Smith's response was provided by the department's information officer on January 24, along with an apology for the delay. The disclosure shows the total paid to the school by the Bermuda Government over the course of 18 years was $1,578,255. The highest amount paid in a year was $305,774 in 2014-15. The final amount of $124,941 was paid for the financial year 2018-19. Ms Smith said she was unable to access financial records before April 2001. She explained the amounts paid to Glen Mills varied each year, depending on the number of children enrolled and the number of months in a year they spent at the facility. The permanent secretary wrote that "after extensive search of records" it was not possible to give an accurate figure for the number of students sent to Glen Mills because DCFS's records management system was not designed to historically capture where children were placed. The Royal Gazette asked for records showing any incidents reported at Glen Mills involving students from Bermuda, including abuse and sexual assault allegations. Ms Smith wrote: "After review of each of the records located, I find that the requested records are exempt from disclosure under the Public Access to Information Act 2010 — section 37 — because they reveal information which DCFS is statutorily prohibited from disclosing under section 11 of the Children Act 1998." She said they were also exempt because they contained personal and confidential information, adding: "It is not in the public interest to disclose this information." A DCFS spokeswoman previously told us in April last year: "DCFS has not received any information related to any children sent to Glen Mills being abused or mistreated." The Philadelphia Inquirer report revealed that Glen Mills overhauled its staff training and safety programmes in 2000 after eight children told inspectors they had suffered physical abuse. We asked the DCFS for any communication it had with Glen Mills that year about the corrective plan. Ms Smith responded that the department's records showed no such correspondence. She said she could not share any contract between the school and the department because none existed at present and previous contracts were individual ones for children who attended the school. The permanent secretary added that those contracts contained information which the department was not allowed by law to disclose, making them exempt from Pati. The DCFS spokeswoman said last year that DCFS staff had weekly conference calls with children at overseas schools and a social worker visited every child every six months from admission date. She said Alfred Maybury, the director of the DCFS, had a face-to-face visit with all children at least once a year, in addition to the staff visits. Ms Smith said she could not share information on staff visits because they were held in individual client files and contained information which could not be disclosed by law. She added: "In addition, the department cannot provide accurate information ... due to DCFS's records management system not being designed to historically capture where clients are placed." The Royal Gazette has appealed Ms Smith's decision to the Information Commissioner. Glen Mills denied the allegations against it in an appeal filed with the Pennsylvania Department of Human Services Bureau of Hearings and Appeals last year. It is now under new leadership but remains closed.
Bermuda Government payments to Glen Mills since 2001.
2001-02: $10,237
2002-03: $20,060
2003-04: 0
2004-05: 0
2005-06: $39,190
2006-07: $76,100
2007-08: $62,070
2008-09: $172,290
2009-10: $153,845
2010-11: $94,235
2011-12: $52,237
2012-13: $4,378
2013-14: $284,106
2014-15: $305,774
2015-16: $95,172
2016-17: $52,009
2017-18: $31,594
2018-19: $124,941
Total: $1,578,255

The company buying the St George's Club has pledged to complete renovations and reopen the venue by early next year. Hotelco Bermuda SGC Ltd, which is also behind the St Regis development in the Olde Towne, confirmed today it intends to purchase the St George's Club, which announced its closure after 25 years last Friday. Laura Purroy, the general manager of Hotelco, said in a statement: "Today we are pleased to share with you that Hotelco Bermuda SGC Ltd has the intention to acquire the property known as St George's Club, once the leases have been assigned. Current obligations towards timeshare members, creditors and vendors will be honoured." Ms Purroy continued: "Our plans are to renovate and redevelop this much beloved property in the same spirit as we are developing the neighbouring St Regis Bermuda Resort — one that celebrates the town of St George's and its culture and history. The progress made at the St Regis Bermuda Resort development has been significant and the continued support of the East End community and Government has proved to be equally significant. We are excited about the opening and reopening of both hotels in April 2021." Up to 25 staff members were made redundant at the St George's Club last Friday, when the company announced it would hand back its lease to the Bermuda Government. Sally-Anne Kyle, the president and CEO of the St George's Club, blamed the closure on the demise of the St George's golf course, increased costs, the recession and members defaulting on their contracts. Ms Purroy remained optimistic the East End has a bright future. She said: "The intended acquisition of the St George's Club — and our plans to redevelop it — signifies our confidence and our conviction that St George's has begun to re-emerge as a tourist destination and a favourite for Bermudians alike. We've already seen interest of local businesses, restaurants and residents in investing in their products and property. Like them, we aim to invest in the future of St. George's and in doing so create more opportunities for Bermudians and more attractions for our visitors who choose Bermuda as their destination of choice."

A heroin addict admitted breaking into two homes and stealing more than $100,000 of jewellery and valuables to fund his habit. Vincent Burch, 44, pleaded guilty to stealing more than $60,000 of goods from one property and $40,000 of items from a second. Magistrates' Court heard on Friday that he raided a home in Longford Road, Warwick, on December 17 and broke into a safe. A workman hired to paint the home's roof saw Burch leaving the property with two knapsacks that afternoon. The workman, who told police he had seen the defendant ride a motorcycle up and down the road earlier that day, chased Burch, who fled on foot. The workman found the motorcycle Burch had been riding and stayed with it until police arrived. Police contacted the motorcycle's owner, who said Burch had called him that morning and asked to borrow the bike so he could visit his daughter. The owner said Burch later told him the bike had broken down on Longford Road and had been taken by police. The court heard Burch also broke into a home on Pokiok Crescent, Smith's, on January 22. The homeowner told police he discovered his bedroom safe missing when he returned home that afternoon. Police arrested Burch on January 28 and, in a search of his Devonshire home, found items that had been taken from both the homes. Burch admitted both burglaries. He added that he had taken the safe stolen in the second break-in to South Shore and opened it. He took what he thought he could sell and dumped the rest into the sea. Burch said he had traded some of the stolen jewellery for half a gram of heroin. Senior magistrate Juan Wolffe questioned the prosecution about the value of the stolen items — said to have included a $20,000 ring and a $12,000 ring — and directed the Crown to find out if documents to confirm their value could be produced. Mr Wolffe said: "Let's get that information so when I sentence him, we know we are sentencing him for the right value. He could get from 12 months up to five years — depending on the value of that could be different." The magistrate also ordered a social inquiry report and a drugs assessment on Burch and referred him to a sitting of the Drug Treatment Court this week.

Parents were urged to keep their children off school if they showed signs of whooping cough after two confirmed cases of the highly contagious illness. Staff at Somersfield Academy announced a string of precautionary measures yesterday in efforts to limit the spread of the respiratory disease. An e-mail to parents on Saturday revealed that the Department of Health told the Devonshire school that two cases of pertussis — whooping cough — were confirmed in a single primary year group. It added: "The identified students and families have been quarantined and the students have each been given a course of antibiotics." A letter from Jennifer Wilson, a nurse epidemiologist in the epidemiology and surveillance unit, which comes under the office of the Chief Medical Officer, was attached. She told parents: "Pertussis is preventable with vaccination and the appropriate public health response to a case is to determine the immunization status of the contacts and to refer them for care and vaccination if needed. Pertussis is a highly contagious respiratory illness and usually spreads by coughing or sneezing while in close contact with others. Indirect spread through the air or contaminated objects may rarely occur. Exposure to the pertussis bacteria can be very dangerous and lead to death in young children or people with a weakened immune system." Ms Wilson explained that the disease usually started with "cold-like symptoms and a mild cough or fever". She said that after a week or two, severe coughing could begin. Ms Wilson added: "Pertussis can become a series of coughing fits, following by a high-pitched 'whoop' that continues for weeks." The nurse explained that the disease was "generally treated with antibiotics and early treatment is very important to help prevent spreading the disease to close contacts". She said the best preventive measure was vaccination, which meant "the infection is usually less severe, if it occurs at all". Parents were asked to exclude their child from school and to contact their doctor if they noticed that the child had symptoms of whooping cough. They were advised to tell the physician about the school's notification, and to have their child immunized if they were not already vaccinated. Carlos Symonds, Somersfield's head of school, sent an update e-mail yesterday when he outlined a number of actions being taken "out of an abundance of caution". He said: "All assemblies of students, including the International Day Celebration and group practices, have been postponed until after the midterm holiday." Mr Symonds wrote: "In co-operation with, and under the guidance of, the Department of Health, we will continue to monitor the health of all students and staff and take the respective precautions to avoid the inadvertent spread of the infection. Please note that the incubation period for pertussis is seven to ten days. During the first stage of the disease, the symptoms are mild and may go unnoticed or be confused with the common cold or influenza. As such, any student or staff member who displays a cold or flu-like symptoms this week will be respectfully 'advised' to see their physician." He said that vaccination records of pupils were under review and that parents were "strongly recommended to ensure that their child's immunizations" were up to date. Mr Symonds added: "This is especially critical if they plan to travel, as a resurgence of whooping cough has been observed worldwide, despite broad vaccination coverage." He thanked parents for their "critical co-operation, patience and understanding". A Ministry of Health spokeswoman said: "The Ministry of Health can confirm that the ESU is aware of cases of pertussis at a single school and is working with the school administration, parents and private physicians to put necessary infection control and prevention measures in place. Involved parties have been contacted. As always, we take this opportunity to remind the public to assure all childhood and adult immunizations are up to date as pertussis is a vaccine preventable disease."

Bermuda-based mortgage insurer Essent Group has acquired $495.9 million of reinsurance coverage from the capital markets for mortgage insurance policies it has written. The insurance-linked securities transaction was done through Radnor Re 2020-1 Ltd, a newly formed Bermudian special purpose insurer. This was the fourth time fast-growing Bermudian-based Essent has tapped the capital markets and the largest deal so far. The fully collateralised excess of loss reinsurance coverage boosts Essent's capacity for writing mortgage insurance, while protecting its own balance sheet. Radnor Re 2020-1 Ltd has funded its reinsurance obligations through the issuance of six classes of mortgage insurance-linked notes, with ten-year legal maturities, to eligible third-party capital markets investors in an unregistered private offering.

NCB Financial Group Ltd, the controlling shareholder of Bermudian-based Clarien Bank, has reported net profit attributable to stockholders of $5.9 billion Jamaican, or $42.37 million Bermudian, for the fourth quarter of 2019. The figure is a 21 per cent, or J$1.5 billion ($10.77 million), decline from prior-year results, which included a one-off gain of J$3.3 billion ($23.7 million) from the disposal of NCB's interest in an associate company, the organisation said. Excluding that gain, net profit for the quarter would have increased by J$1.7 billion ($12.2 million), or 42 per cent, over the prior year, NCB said. Operating profit increased to J$9.9 billion ($71.1 million) for the quarter, the company's best-performing quarter to date. That was an increase of J$5.1 billion ($36.6 million), or 105 per cent, over the December 2018 fourth quarter. Operating income was J$33.3 billion ($239.1 million). The company reported a 16 per cent return on equity, and a 1.93 per cent return on assets.

Chris Faria caught the farming bug while working as a greenhouse manager at Aberfeldy Nursery and as a farm laborer for Amaral Farms. A trip through Asia gave him insight into farming in agrarian communities where small-scale farmers grow food for income, but also to feed their own families. "Their whole lives are surrounded by agriculture," said Mr Faria, 36. "Travel exposed me to different farming cultures." After being introduced to the "grow bio-intensive" method of farming, also referred to as "mini-farming", he is on a mission to see the method adopted in Bermuda so that residents take responsibility for their food security and begin to grow their own food sustainably. Mr Faria is the founder of Agra Living, which he runs with Alba Fernandez and Kim Fisher. He is developing the organisation's business plan in Ignite Bermuda, the island's privately funded business accelerator, The group's goals are to increase the supply of locally grown food, improve the quality of food in Bermuda with a chemical-free approach to farming, and make food more affordable. Achieving those goals, Mr Faria said, would produce a better quality of life in Bermuda. "People would have a healthier diet, and it would be very good for the environment," he said. "One thing that is vital for reversing the effects of climate change is moving to sustainable farming from what we consider traditional farming." Mr Faria said growing by bio-intensive methods increase soil fertility by helping plants to gather nutrients and water while also maintaining the level of organic matter in the soil. With bio-intensive farming, you are using natural biological processes that already happen in the soil and above the soil, using what already happens in nature, to grow food. It is growing food with nature, instead of against nature, which often happens in larger commercial-scale farming. What we teach is how to grow your complete plant-based diet on as small a space as possible while building the soil." Mr Faria and his Grow Agra colleagues are seeking investors as well as a partner with land measuring half an acre to an acre in size for the setting up of an "education hub". There, the group would hold workshops and multi-week courses to teach people how to grow food in small spaces, take on interns, grow crops for sale at farmers' markets, and operate a nursery selling endemic species and fruit trees. Crops would include lettuce, green onions, carrots, mangolds, squash, tomatoes and tomatillos, Mr Faria said. Agra will also produce and sell salsa verde and tempeh, an Indonesian food made from soya beans. He said a 600-square-foot demonstration garden planted in Spanish Point proved the concept, adding that research conducted by a friend in California shows that crops planted on a one-acre plot can support a plant-based diet for 43 people. That works out to 1000 square feet per person. "The data we collected at the demonstration garden shows a significantly higher yield than traditional farming methods," Mr Faria said. "Imagine what we could do with a quarter of an acre, or half an acre, or what we could do in Bermuda with the 750 acres that is zoned arable land. Only 350 acres are being farmed. I am trying to connect with the other 350 acres or more, people who are using the land as lawns and don't see the value in it. We are in conversations now with several land partners, and we will continue those conversations in the hope that one of them is the right person." Mr Faria was runner-up in the Bermuda Economic Development Corporation's Rocket Pitch competition in November in the green pitch category. At Ignite, he has learned to tailor his pitch to potential investors in terms they understand and appreciate. "The pitch is now less talking about how this approach will impact the community, and more so working out the numbers," he said. "The more food that is grown locally, the less money will be going out of Bermuda to pay for the logistics and shipping of food to the island. We want to show that we will make an impact financially on an island-wide scale." He added: "Agra Living will make a profit through our workshops and market vegetables, but we will also be training people who want to grow food in their yard, as well as others like us operating small-scale sustainable farms growing food for themselves and also for sale to the public. Those commercial crops are what will save Bermuda money." Mr Faria, who works full-time at Aberfeldy Nurseries' Somerset plant-growing operation, spends Mondays in the Ignite hub. "I would like to spend more time at Ignite because it's a really energizing place. It is great to collaborate with everyone. There are other people in the cohort who are either in food production or distribution and so it is good to work with them to achieve the same, or similar, goals. At Ignite, what you gain is the confidence to believe in your ideas."
• Mr Faria will be raising awareness about grow bio-intensive farming methods at a lunch-and-learn session presented by the Lifelong Learning Centre. That talk, from 12.30pm until 1.30pm on February 24 in Brook Hall Room B146 at Bermuda College, is free to attend.

February 2, Sunday

Rising costs for health insurance and food were two of the main drivers of inflation in October. Consumers paid 0.7 per cent more in October 2019 than they did a year ago for the basket of goods and services included in the Consumer Price Index, the Department of Statistics revealed today. The level of inflation declined 0.1 percentage point from September 2019. Between September 2019 and October 2019, the average cost of goods and services in the CPI decreased 0.2 per cent. The all-items index was 105.9 in October. This means that the basket of goods and services that cost $100 in April 2015 now costs $105.90. Prices in the health and personal care sector gained 4.1 per cent over the year, with increased health insurance premiums being the main contributor. The average cost of dentist visits jumped 10.3 per cent from September. Food prices rose 2.3 per cent year-over-year, with the price of dining in restaurants up 2.4 per cent. However, food prices compared to September fell 0.1 per cent, with lower prices reported for onions (down 14.7 per cent), pineapples (down 10.4 per cent) and spare ribs (down 6.1 per cent). Fuel and power prices fell 4.2 per cent in the month from September, thanks to the fuel adjustment clause on Belco bills falling by 12.7 per cent in October.

February 1

A group designed to boost business development was announced in the House of Assembly yesterday. David Burt, the Premier, told MPs that Cabinet has approved the creation of an Economic Development Department. Mr Burt said: "Bermuda is at an economic crossroads. Historic norms of our economy have been challenged almost to the breaking point." He added new department would "concentrate energy, resources and expertise in order to stimulate growth and diversify our economy". Mr Burt said that problems had affected the retail sector and that job outsourcing and automation had also presented economic threats. He added that the department would combine ICT policy and innovation unit, the business development unit and the fintech business unit and would not create any new civil service posts. Mr Burt said the new department, promised in the Progressive Labour Party's 2017 economic manifesto, would become operational "in the coming months". It will also be included in the 2020-21 Budget, which will be presented to the House on February 21. Mr Burt said the Government's management consulting services section had been asked to conduct the review to put together the new department. He added that the department's work would include promotion of Bermuda as a test market for new products and industries and also provide "a concierge service for new companies". Mr Burt said ministers had been responsible for economic development in the past, but the sector had never been co-ordinated by a single government department. He added: "Sadly, this has led to duplicated efforts, companies being lost to other jurisdictions and activities being advanced without the necessary foundation to ensure success." Mr Burt said the new department would not "start from scratch". He added it would also make use of a 2018 report "Vision for Bermudian Economic Growth", known as the Cornell-Queens report. which was commissioned by the Chamber of Commerce.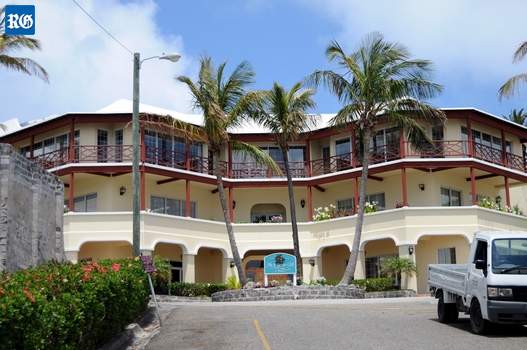 The St George's Club shut its doors yesterday after a quarter of a century in business. Sally-Anne Kyle, the president and chief executive of the club on Rose Hill Street in the Olde Towne, said yesterday that staff at the hotel had been made redundant and the company would hand back its lease to the Bermuda Government. The club declined to say how many staff were affected, but it is understood it could be up to 25. But Ms Kyle added: "The news is not all bad as Hotelco Bermuda SGC Ltd, who are part of the group developing the nearby property to open as a St Regis Hotel, will take over the St George's Club. They will reopen the club after a period of much needed refurbishment and update." Ms Kyle added: "We wish to thank all our very loyal staff for their efforts over the years and our remaining members who have been supportive of the club." She blamed the closure of the St George's golf course, increased costs, the recession and members defaulting on their contracts as reasons for the closure, along with the problem of operation as a timeshare with "changing legislation". Ms Kyle added that all current timeshare memberships would be honoured. Zane DeSilva, the Minister of Tourism and Transport, said closure of any tourism business was a concern, but that he was optimistic about the future of the club. He added: "Not only do we possibly lose a tourism product but, of course, one has to think about the Bermudian workers who are out of a job. The good thing is that I do know that something is happening with regard to the club and I'm really hopeful that some positive news will come soon." Kevin Dallas, the CEO of the Bermuda Tourism Authority, said: "While our thoughts are with staff impacted in the short run by this move, we are delighted the St George's Club will now receive the investment it needs. We thank Hotelco for its deep commitment to Bermuda's tourism future and we look forward to working with its team to continue to revitalize the East End." The 71-cottage St George's Club was said to be close to a sale in 2016. Members at the club were told that the potential buyer had promised to invest in renovations and improvements — but the club would have to pay off $3.5 million of debt first. Management at the club said they would focus their attention on turning the property into a cottage hotel when the deal failed to materialise. The club said at the time that the property was already operating "more than 50 per cent" as a hotel. The club also offered a "buy-out" to members, but not all accepted the offer. Remaining members complained in 2017 that their fees had jumped, but Ms Kyle said the increases were needed to cover operational costs.

Somers Day is to be renamed Mary Prince Day after a once enslaved Bermudian who became a hero of the abolitionist movement in Britain. The legislation, which was tabled yesterday, will also move the Bermuda Day holiday from the last Friday in May to the Friday before the final Monday of May. Bermuda Day was switched in 2017 in a bid to cut absenteeism when the public holiday fell before a weekday. But it had to be moved last year to keep it closer to the United States Memorial Day holiday, an opportune long weekend for the island to court tourists. Lovitta Foggo, the community minister, said the commemoration of Mary Prince, created a national hero in 2012, was "symbolically important". She added that the two-day Cup Match holiday's link to the emancipation of the enslaved in 1834 had been enshrined in its first day, Emancipation Day. The second day of the Cup Match holiday was named after Admiral Sir George Somers, who ran aground in Bermuda on July 28, 1609, which led to the permanent British settlement of the island. It was a one-off official holiday in 1931, and incorporated into the two-day Cup Match public holiday in 1947. The amendment, which will come into effect on January 1 next year, deleted his name from the date and substituted "Mary Prince Day". Ms Foggo told the House of Assembly that Ms Prince was "recognised on the world stage for the crucial role she played in the abolishment of slavery throughout the British Empire". Her autobiography, The History of Mary Prince, published in 1831, was a first-hand account of the brutality of slavery in Bermuda. Ms Foggo said she recognised there were "some who will not be in favour of this change. It is an unfortunate reality that because of our country's history of racial discord that some Bermudians do not always see the history that celebrates the accomplishments and contributions of black Bermudians as belonging to them also." She added: "I think it is important to note that the history of Sir George Somers and the founding of Bermuda does not belong to white Bermudians alone — it is the history of all Bermudians. Likewise, the history of Emancipation and more importantly abolition does not belong to black Bermudians alone. It too is the history of all Bermudians." The move was backed by Progressive Labour Party backbenchers Christopher Famous and Rolfe Commissiong, who had called for the change. Mr Famous, who started to petition for the name change in August 2018, said he was "very proud to see this come to fruition". He added: "It is time for historical truths to be told. Mary Prince led the fight for the freedom of enslaved Africans throughout the Caribbean. It is only fitting that we recognise her during our Emancipation celebrations." Mr Commissiong praised Mr Famous's campaign to remove Sir George from the calendar. He said: "Without his advocacy for the removal of Sir George Somers, it would never have created the space for what I was advocating — having Mary Prince honoured that day". Mr Commissiong added that Ms Prince was "a witness to history and a major figure in the liberation movement". He said her book "refuted the perverse notion, perpetuated by white historians such as Terry Tucker, that slavery in Bermuda was benign". Mr Commissiong added: "Some would say that in certain quarters of Bermuda, that misrepresentation of the past still has currency. Bermuda never had a plantation economy, not from want of trying during the earliest days of settlement. But that in and of itself, as Prince demonstrated, did not mean the conditions that existed then were benign for those who were enslaved. This was Prince's greatest gift to us in Bermuda today."

A flight from St Maarten to Montreal made an emergency landing in Bermuda after a medical crisis. A Skyport spokeswoman said the Sunwing flight diverted to Bermuda because a 64-year-old man needed medical attention. The spokeswoman said the aircraft landed in Bermuda just before 6pm on Thursday. She added: "The passenger, accompanied by his wife, was transported to King Edward Memorial Hospital for treatment. Following confirmation of a maintenance issue with the aircraft, passengers were offloaded and accommodated in the airport departures lounge while a relief aircraft was flown in by Sunwing. The 161 remaining passengers eventually departed for Montreal at 1.44am this morning on the relief aircraft." The spokeswoman said the original aircraft was still on the ground at LF Wade International Airport yesterday afternoon.

The acting chief executive of the Bermuda Health Council has been appointed to the role on a permanent basis. Dr Ricky Brathwaite, who has held the top job at BHeC since the controversial dismissal of Tamara Wedderburn in December 2018, was confirmed in the position on January 14. He said: "It is important that we keep pushing for improvements in every part of our health system. There are a lot of headwinds to combat related to population ageing, chronic disease and the global economy. The role of the health council is to provide expert strategy, programmes and advice on guiding the health system through these winds." Dr Brathwaite, who has more than 15 years' experience in healthcare and biomedical research, joined the health council as the programme manager of health economics in 2014 and later became the director of health economics. He oversaw the health council's management and operations in his stint as acting CEO. The health council said the CEO position had a salary of between $168,652 and $219,289 and that Dr Brathwaite was chosen after a "three-month comprehensive search and interview process". The council added that he had led an international effort to develop solutions to help hospitals and medical practices in their delivery of life-saving care. Dr Brathwaite said: "While there are very specific goals that we have for regulating, co-ordinating and enhancing the delivery of health services here, we also have a great opportunity to be an international example and training ground for Bermudians to become leaders on health system issues globally. I am excited to continue this journey, and hope that the amazing work that our board and secretariat do will positively impact each member of our 64,000-person community." Dr Brathwaite said the health council would be searching for other Bermudian candidates for other positions within the council.

A US boatyard has dropped its legal action against the charity that runs the sail training ship Spirit of Bermuda. The Bermuda Sloop Foundation said it paid almost $45,000 to Rockport Marine "under duress" days after the lawsuit was launched last October. A dismissal notice was filed in the case last Saturday. The not-for-profit organisation added that it was "blindsided" by the lawsuit, lodged after an engine refit did not go to plan. It said that programmes for young people suffered as a result of delays while repairs were carried out in the US. Lawyers for Rockport Marine, in Rockport, Maine, later filed a complaint in a District Court in Portland. They asked for a judgment in the company's favour against the foundation "in the amount of its damages, together with interest, costs and reasonable attorney's fees". Court staff confirmed on Monday: "On January 25, a notice of voluntary dismissal was filed by the plaintiff. The case is now closed." Jay Kempe, a founding member of the foundation and a director, said that the Spirit of Bermuda underwent a "major" ten-week refit at the Maine boatyard and that the company was paid $200,000 for the work last year. He explained that after the vessel left Rockport Marine, it became apparent that there was an "overheating" problem, thought to be caused by misalignment of a new engine. Mr Kempe said that it was agreed with the company that Fairhaven Shipyard, in Massachusetts, "the best option in Spirit's then vicinity", would perform remedial work. He claimed that the arrangement included the proviso that the bill for the work would be sent to Rockport Marine. Mr Kempe said: "Only after bills began to increase significantly at Fairhaven did Rockport renege on this process, filed its lawsuit and instructed Fairhaven to send its bills to BSF and not to Rockport, as had earlier been agreed with Rockport. Fairhaven eventually solved the overheating problem through the proper alignment of all related moving parts." He explained that the charity was "blindsided by the legal action", which he said was launched while the Spirit of Bermuda was at the second yard "seeking a remedy to engine-related overheating problems with the full blessing of Rockport". Mr Kempe added that the BSF believed the fault was a result either of "failure by Rockport to oversee the new engine installation properly or substandard work by subcontractors". He said: "Fairhaven fulfilled its remedial brief and BSF paid its bills — $40,716.52 — before Spirit finally left for home. Spirit was also at risk of being prevented from leaving the US until the final Rockport bills — $44,543.40 — were paid so we paid them too under duress and protest." Mr Kempe added: "BSF's focus is and always will be our youth programmes, which were suffering due to these difficulties and delays and we could not allow the foundation to get caught up in litigation in the US." It was alleged in the complaint that the BSF asked Rockport Marine, which built the sloop, "to perform services, supply equipment and/or make repairs to the SV Spirit of Bermuda". The document claimed: "Rockport Marine did perform the work and provide the equipment and materials requested of it by BSF. Said services and work were carried out within the State of Maine. Despite demand, BSF has refused, and continues to refuse, to pay all amounts due Rockport Marine for the costs of the repairs, services and supplies. The total amount owed Rockport Marine by BSF as of October 14, 2019 is $44,543.40." The purpose-built sail training ship, based on schooners built between 1810 and 1840, was launched in August 2006 and became a national icon. The BSF said last year that the ship's "very significant marine regulatory compliance refit" came after 13 years of successful operation. The ship's main purpose is to provide five-day coastal expeditions for third-year middle school pupils. The youngsters learn by experience, build social and emotional skills and get a good grounding in science, technology, engineering, arts and maths. The foundation's website added that the training trips were "embedded in the cultural and historical significance of Bermuda". Rockport Marine declined to comment this week and calls and e-mails to their lawyer were not returned.

A circus designed to combine the drama of theatre with the thrills of the big top is coming to town this weekend. Massamiliano Rossetti, the director and a performer with the Lost in Translation Circus, is looking forward to seeing how the island reacts to the show. Mr Rossetti said: "I'm very excited, but also a little bit terrified because I don't know what the audience here is like. We have done this quite a lot before — we have performed in many places that they have never seen theatre and circus together in the way we do it. The reaction is always positive at the end of the show, but I'm just waiting to see how they react here. That's exciting for me." The Lost in Translation Circus, based in Norwich in England, features an international cast who tell a story through circus acrobatics and stunts. Mr Rossetti said the concept was based on the Italian theatre tradition of commedia dell'arte. He said: "I started out in theatre and made my way into circus when I was 23. I was always inspired by commedia dell'arte and describing emotions through the physicality of acrobatics. That brought me to start to thinking more about the theatre concept of how a story could be told through what we do physically." He added that the company's shows were constantly changing and evolving. Mr Rossetti said: "The research and development never stops — it never ends because every show is a challenge and the physicality of the circus is a challenge every time." The company will perform their show Hogwallops as part of the 2020 Bermuda Festival. Mr Rossetti said the family friendly show was inspired by the 1976 Italian film Ugly, Dirty and Bad and the Roald Dahl book The Twits. He said: "We created this dysfunctional family of five members. Usual things are happening in the household, but all in unusual ways because that's how this dysfunctional family functions." Mr Rossetti added: "What we do is very high skill with a high wow factor — we are a high-performing circus with a strong theatrical narrative — but it's a family show for everyone. You can be 3 or 103. It's a very silly show. Everyone can see it, everyone can watch it, everyone can enjoy it."
• The Lost in Translation Circus performs at the Ruth Seaton James Centre at CedarBridge Academy in Prospect at 4.30pm tomorrow and Sunday with a Sunday matinee at 2pm. Tickets, $40 for general admission and $30 for students, are available online at website pix.bm.

Nahki Wells took to social media to offer thanks to former UK clubs Burnley and Queens Park Rangers after joining Bristol City. The Bermuda striker has joined the Sky Bet Championship side for £4 million on a 3½-year deal and was unveiled at Ashton Gate on Thursday night after completing a medical earlier in the day. Wells scored 15 goals in all competitions on loan at QPR this season before being recalled to facilitate a sale in advance of the January transfer window closing yesterday. In an open letter to QPR, posted on social media, Wells wrote: "As my time at the club looks to have come to an end, I want to firstly thank everyone who had a hand in bringing me back to the club last summer. After basically spending 18 months at the club, you made me really feel at home. I promised after a mediocre first season that I had something to prove this season and was determined to right those wrongs. [It] feels a lot better now knowing you got to see the real me and that sits better in my heart. A big thank you to Mark Warburton [the QPR manager], who has had a big part to play in getting the best out of me this year. I wish nothing but the best for the club moving forward. Big thank you to the fans, my team-mates and more importantly [the owners]. QPR will for ever hold a special place in my heart. Love NW21." Wells joined the West London outfit last August on a season-long loan after a 2018-19 campaign in which he scored nine goals in 48 appearances. City faced competition for Wells's signature from second-tier rivals Nottingham Forest and Wigan Athletic. QPR were also keen to sign the player on a permanent basis but were ruled out after manager Mark Warburton admitted they could not afford him. Wells could make his debut for City, who are sixth in the table, against his former club today at the Kiyan Prince Foundation Stadium. The former Dandy Town player also thanked Burnley, where he made ten substitute appearances in all competitions in 2017-18 after joining from Huddersfield Town that season for £5 million. In a statement he posted on social media, Wells wrote: "Thank you to @BurnleyOfficial for giving me the opportunity to fulfil my childhood dream of playing in the Premier League. I wish the club nothing but the best for the future." Wells follows Shaun Goater as the second Bermudian to join Bristol City. Goater, who netted 45 goals in 81 appearances for the club from 1996 to 1998, has no doubt City is a good fit for Wells. "He'll be such a perfect fit and would really enjoy it there," he said. "I can't speak highly enough it being a perfect match. It's almost the best club for a Bermudian player to be at, from the people who are so welcoming, to the style of football." Earlier, Warburton expressed his disappointment over losing the services of his leading scorer. "There was no shortage of desire [to sign Nahki permanently]," Warburton told QPR's website. "Firstly, we know what a good player Nahki is. He was a pleasure to work with and all of us had a great relationship with him. He scored goals, he enjoyed his time back here and I saw the message that he sent out; it showed how pleased he was to have shown the fans here what a good player he is. Everyone won from that and we were disappointed to lose him. We had no desire to see Nahki go but that is football sometimes." Wells signed a three-year deal with Burnley for £5 million in August 2017, making ten substitute appearances for the Premier League side before going out on loan at QPR last season, where he scored nine goals in 48 appearances. "Entering the last 18 months of his contract, Burnley wanted value and we wanted to buy Nahki," Warburton added. "We can't afford the fees that are being paid for Nahki Wells, though. Unfortunately, it's as simple as that. I read some comments about 'lack of ambition' and made 'mid-table security' — Lee [QPR chief executive Lee Hoos] has been very clear about Financial Fair Play and we have abided by it to put the club on firm foundations. We can't go and spent £3 million, £4 million, £5 million on a player. We'd love to have had Nahki here permanently, but he was a commodity that we can't afford at the moment." Today represents an almost instant return to West London for Wells, but not in the blue and white hoops of the home side. "It's a bit of an odd one, of course, to be playing against your former team a few days later, but that's football, of course," Wells told the Bristol City website. "I've joined for the right reasons and am looking forward to the future and the ambitions of the club moving forward. Unfortunately, QPR are the first stop. I will be back to a familiar ground and familiar faces, but it's still the same desires, and I'm sure there will be a lot of talk and banter about the weekend."


Last Updated: February 26, 2020
Multi-national © 2020 by Bermuda Online. All Rights Reserved