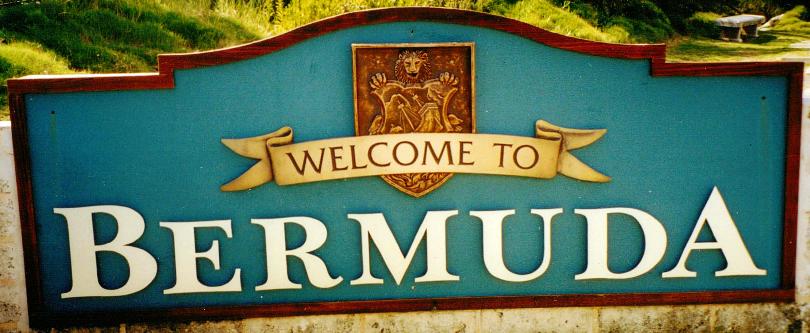 11165+ web files, a regularly updated Gazetteer, overall an in-depth description of our island's internally self-governing British Overseas Territory 900 miles north of the Caribbean, 600 miles east of North Carolina, USA. With accommodation options, airlines, airport, actors, actresses, aviation, banks, beaches, Bermuda Dollar, Bermuda Government, Bermuda-incorporated businesses and companies including insurers and reinsurers, Bermudians, books and publications, bridges and causeway, charities, churches, citizenship by Status, City of Hamilton, commerce, communities, credit cards, cruise ships, cuisine, currency, disability accessibility, Devonshire Parish, districts, Dockyard, economy, education, employers, employment, environment, executorships, fauna, ferries, flora, former military bases, forts, gardens, geography, getting around, golf, guest houses, highways, history, historic properties, Hamilton, House of Assembly, housing, hotels, immigration, import duties, internet access, islands, laws, legal system and legislators, main roads, marriages, media, members of parliament, money, motor vehicles, municipalities, music and musicians, newcomers, newspaper, media, organizations, parks, parishes, Paget, Pembroke, performing artists, residents, pensions, political parties, postage stamps, public holidays, public transportation, railway trail, real estate, registries of aircraft and ships, religions, Royal Naval Dockyard, Sandys, senior citizens, Smith's, Somerset Village, Southampton, St. David's Island, St George's, Spanish Point, Spittal Pond, sports, taxes, telecommunications, time zone, traditions, tourism, Town of St. George, Tucker's Town, utilities, water sports, Warwick, weather, wildlife, work permits.

Bermuda's 2019 October History and News
Events that made newspaper headlines in the tenth month of this calendar year
By Keith Archibald Forbes (see About Us) exclusively for Bermuda Online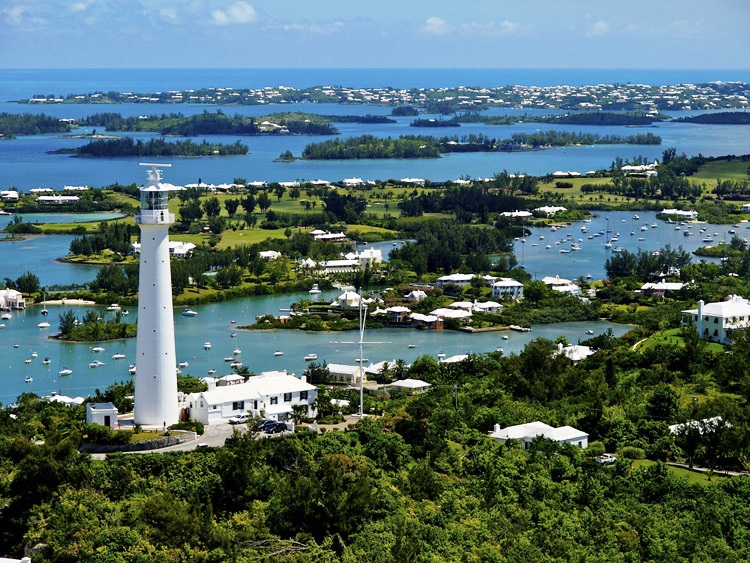 Benefit of website linkage to Bermuda Online while traveling
See at bottom of this page a listing our many History files
Bermuda's only newspaper, the Royal Gazette, from which the majority of the reports below originate, is not published on Sundays or Public Holidays but sometimes has some Sunday and/or Public Holiday news online.
October 14

October 13, Sunday

Police have reported a second serious collision in the space of four hours in the wake of an incident on Middle Road, Southampton. It came quickly on the heels of a Warwick crash that sent three people to King Edward VII Memorial Hospital, a police spokesman said: "At about 12.10am Sunday, police, fire and ambulance personnel were dispatched to a reported serious collision on Middle Road in Southampton near Hawthorn Lane." The spokesman added: "It appears that a male motorcyclist and a male 50cc scooter rider traveling in opposite directions along Middle Road collided in the vicinity of the Wok Express." One of the riders was transported to hospital via ambulance for treatment of an apparently serious but not life-threatening leg injury. The scene was processed and inquiries continue. Any witnesses are encouraged to call the main police telephone number 295-0011.

Five motorists were injured in a pair of serious traffic collisions that happened on Saturday night. A police spokesman said: "At about 9.30pm, police, fire and ambulance personnel were dispatched to a reported serious collision on Cobbs Hill Road in Warwick near the junction with the Railway Trail." Further details are limited at this time, but it appears that two men on a motorcycle and a female on a 50cc scooter were involved. All three were injured and transported to King Edward VII Memorial Hospital via ambulance for treatment. An update on their conditions is expected in due course. Traffic diversions were in effect for approximately three hours while the scene was processed. Less than four hours later, police responded to the scene of a separate collision on Middle Road in Southampton. The spokesman said: "At about 12.10am Sunday, police, fire and ambulance personnel were dispatched to a reported serious collision near Hawthorn Lane. It appears that a male motorcyclist and a male 50cc scooter rider traveling in opposite directions along Middle Road collided in the vicinity of the Wok Express." One of the riders was transported to hospital via ambulance for treatment of an apparently serious but not life-threatening leg injury. The scene was processed and inquiries continue. Any witnesses to either of the collisions are encouraged to call the main police telephone number 295-0011.

The Bermuda softball season came to a close on Thursday with Docksiders and FIU Scared Hitless crowned champions. Docksiders added the postseason championship to go with their play-off trophy as they beat Paraquet Flyers 18-8. Paraquet held an early lead after scoring three in the first inning with Steve O'Flynn (4-4), delivering the first of four extra-base hits with a double. Shortstop Steve Simons (4-4) drove home the first of his three RBIs. Paraquet added two more in the third to extend their lead to five with Simons scoring O'Flynn, who had tripled. Docksiders finally got on the board after captain Richard Medeiors (3-5) hit a three-run homer plating Shawn Furlong (4-6) and pitcher Danny Cook (3-5, 3 runs). They took the lead in the fourth as they batted around, scoring five runs with both Furlong and Jaylynn Hines (2-4) smashing home runs. The team would pile on eight more runs in their last two at bats with Mike Sakata (3-5, 7 RBI) hammering two homers that would score six team-mates. Second baseman Adam Birch went 5-5 while Paulo Arruda (3-5) picked up four RBI in the victory. O'Flynn figured heavily in Paraquet's final three runs scoring twice and hitting a two-run shot in the top of the seventh. The opener saw FIU Scared Hitless in control early but was gutted when Marcus Johnson (2-4) blasted a walk-off three-run homer in the bottom of the fifth. PHC won 16-14. FIU led early 6-3 after two innings thanks in part to leadoff man Marcellus Thomas (3-5) setting the table. He would score two of his four runs in those frames. Kyle Ball (2-4) drove home the first of three team-mates. PHC's bats finally woke up in the third inning as they plated 11 runs and sent 14 people to the plate. Johnson was in the thick of things here too as he started things off with a double. Ari Tucker (3-3) followed up with a single, and the parade of Zebras galloping around the bases was on. Chris Pitcher (2-3) powered a grand slam to clear the bases, but timing hitting by Zakiah Lee (2-3) and Tawana Fox (3-4, 3 runs) keep the score ticking along. PHC was leading 13-10 heading to the top of the fourth, but FIU had fight still in them as they came right back to take the lead by plating four runners. Dwight Jackson (2-4, 3 runs) hit a two-run shot while Troy Pitcher (2-4) also plated Kyle Ball. After a 1-2-3 fifth — the game was shortened because of time - the contest was set up for a dramatic finish. Down 14-13, Fox and Tarirah Hill both singled before Johnson took the ball over the fence for the come-from-behind triumph.

October 12

Tributes to the late Walton Brown included heartfelt reflections from friends and schoolmates. Michelle Simmons, an independent senator, recalled teaching Mr Brown chemistry at the Berkeley Institute. "Walton struck me as a highly intelligent young man who loved to debate just about anything, with a twinkle in his eye and a bit of mischief as well," she told the House of Assembly. She said Mr Brown initially planned to study economics at university and get a law degree, but "the lure of political science and everything associated with it was too great for him to ignore". Ms Simmons said her sister, Sonia Grant, also taught Mr Brown, while fellow teacher Robert Horton described him as one of the school's favourite sons on his final report card, and predicted he was "simply destined for a magnificent future". Lovitta Foggo, the Minister of Labour, Community Affairs and Sport, recalled Mr Brown as a schoolmate first. Ms Foggo said: "In fact, the class of 1977 can brag a piece of history, because I think it's the only time in history that three graduating members of that class, Walton Brown, Michael Weeks and myself, not only sat in Parliament together, but sat in Cabinet together." Mr Weeks, a Progressive Labour Party backbencher, called the session devoted to tributes "a somber and surreal" occasion. He recalled Mr Brown's support for gay rights, telling the House that after he had spoken over his misgivings on the Bermuda Pride march, Mr Brown had told him: "Good speech. But I support the parade." Mr Brown's close friendship with Kim Wilson, the Minister of Health, was noted by several MPs, including deputy OBA leader Leah Scott, who said her first reaction on hearing the news was: "Where's Kim?" Minister for the Cabinet Office Wayne Furbert said he would often spend time with Mr Brown and Ms Wilson. He joked: "They would drink wine and they drink wine and they drink wine. I drink Perrier with Rose's lime. And then they split the bill three ways. That's why they are good economists." Mr Furbert said the three were supposed to travel to New York last weekend, but the trip was cancelled after Mr Furbert's wife was unable to attend. National security minister Wayne Caines said that when the Cabinet learnt of Mr Brown's death there was "shock — there were cries, there were screams. We sat there consoling each other. It hit me that we are family. We sat in the room grieving the loss of our brother. Our beloved Walton is the sixth PLP Member of Parliament to die while in the service of the people of Bermuda since 1998." An emotional Ben Smith, the shadow minister of sports and social development, spoke of his 15-year friendship with Mr Brown. Mr Smith told the House: "Our differences are what makes Bermuda strong. We have to accept that, and communicate with each other with respect. That's what Walton did. I am going to miss my friend, but I will always remember him. I will live to live up to what he taught me." PLP backbencher Michael Scott spoke of Mr Brown's passion to find justice for black families who suffered as a result of land grabs. Mr Scott praised the "politician, professor, pollster and progressive" who was "a prophet for Bermuda independence", as well as father to three sons: Taryq, Jarrod and Dominique. Scott Simmons, of the PLP, said Mr Brown had "taught me much". Mr Simmons added: "He traversed all sides in the House, all sides in Bermuda. He took the time to not understand his own experience, but to take the time out to understand the experiences of others throughout our community." Renée Ming, of the PLP, said she first met Mr Brown at a family picnic at Clearwater. She said that she had considered wearing a black dress for yesterday's session, but instead chose a bright red, white and orange dress. "We are not mourning at this time. We are celebrating the life of a person who was amazing. Walton was really not a black-dress person. He was as colourful as you can get."

He was an activist with a firebrand streak, but even Walton Brown's political opponents regarded him as more friend than foe. Members on both sides of the aisle shed a light on the personality behind the politician as they took part in a 3½-hour special sitting of the legislature at the House of Assembly yesterday. Mr Brown famously called for a "campaign of civil disobedience" as an Opposition MP in 2015, when protesters interrupted the Senate debate on immigration legislation. Jamahl Simmons, the Minister without Portfolio, called his colleague "a freedom fighter in Opposition" and said that occasion might have been the first time in history that demonstrators shut down the Upper House. Kim Swan, a Progressive Labour Party backbencher, drew laughter when he spoke of Mr Brown's calm during debates. He added: "I'm trying to take a page out of his book and be a little more quiet spoken." Opposition MPs Sylvan Richards and Patricia Gordon-Pamplin commended Mr Brown's ability to "disagree without being disagreeable". Ms Gordon-Pamplin told the House: "Walton showed that civility is possible even if we are divided." She said she would make "a concerted effort to change even my approach". Michael Dunkley, a One Bermuda Alliance backbencher, said: "Walton and I sat on different sides of the aisle. But I always had respect for the former minister." Mr Dunkley said he had seen the House become "more acrimonious, more divisive and less respectful at times". He continued: "But the former member was not like that. One of the things that always struck me about Walton — he was never personal." As the shadow immigration minister during the OBA's time in government, Mr Brown was frequently at odds with the administration. Crystal Caesar, a PLP senator, said Mr Brown's passionate discussions about the Pathways to Status legislation inspired her to get involved. She said: "Through that meeting, I developed a connection with Walton that has actually brought me here to stand as a senator today. He, myself and two others came up with the ideas for some of the protests at more of the public meetings that had been held. I'm not a morning person, but he convinced me to get up early one weekday morning and stand down on East Broadway and interrupt traffic to make the island understand and note what this legislation could possible mean to the country." Tinée Furbert, the Junior Minister of Disability Affairs, remembered "how he felt about us giving allegiance to the Queen. Every time, I would look up to see what he would do. Deep down I knew where our allegiances should lie." Renée Ming, a PLP MP for St George's, said Mr Brown was "cool, calm and collected" and had encouraged her in her pathway to politics. But his refusal to stand for God Save the Queen at the Peppercorn Ceremony had caused her "heart attacks". "I almost died," she said. "I said, 'What are you doing? You are in St George's. You have to act proper. I was fit to be tied. I was having about five heart attacks, telling people to hit him." She said two days later they spoke about his decision and explained his reasoning. Ms Ming said: "I came to respect that position and understand the 'why' behind it, and that led to further conversations about independence and immigration." Despite his strong opinions, Ms Ming said Mr Brown would always listen to others, which helped him build relationships with those on all sides of the political spectrum. Kathy Lynn Simmons, the Attorney-General, said the description of Mr Brown as a "gentle giant" was far from the whole story. She said: "The 'gentle giant' that you have all portrayed is unknown to me because in debating that legislation in a private conversation with Walton he shouted at me and insulted me and called me a 'back seat protester'. I didn't sleep that night, and I was actually a consultant down at the Cabinet Office. I went to work the next morning and corralled the staff and we marched up at the House, and from that moment I was branded a troublemaker. But I'm happy to stand in this chamber and be a troublemaker because that's what we are chosen to do, what we are called to do."

Danté Leverock, the Bermuda captain, admits his side's heavy defeat against Mexico in the Concacaf Nations League was "tough" to swallow. "This is League A, we're playing a powerhouse in the region and it's a good experience," Leverock said. "I think we are going to take all the positives from it and learn from our mistakes. I don't think we gave up. We continued to fight, even though it's tough when you concede five goals. That's never nice, especially for a defender, but we continued to fight. We had some good periods. We had chances and that's encouraging to have chances against a powerhouse in the region. But again you can't make individual mistakes at this level. I think it comes down to individual mistakes and their quality. At this level when you do make those individual mistakes you will get punished. It's tough." Bermuda goalscorer Nahki Wells said he and his team-mates demise owed much to their "lack of experience" at this level. "Just another difficult evening against a really tough opposition, lack of experience at times proved the difference," he said. "We commend them. They were the better side but we also know it shouldn't be that scoreline." Wells admitted the goal Bermuda conceded just before the break was a major turning point in the match. "We worked so hard to stay in the game and then to concede again on the 45th minute just deflates you. We came out with our heads held high but we can't climb too big of a mountain against sides like this. We just ain't good enough so we have to take this one on the chin and learn from it. We are still a young group at this level and these occasions will only help us in the long run." As for his strike, the Queens Park Rangers striker said: "I knew if I could get the ball in and around the box on either foot I had chance. It got to me and I executed."

Bermuda 1 Mexico 5. Mexico showed their superior class to comfortably beat Bermuda in their Concacaf Nations League group B match last night at the National Stadium. A near-capacity crowd of 4,003 watched as the Gold Cup champions showed why they are the top team in the region as Bermuda struggled to match their opponents. The visiting side, twelfth in Fifa's world rankings, were held at bay by Bermuda for the first 25 minutes of the match when a brilliant pass by Hirving Lozano from 35 yards out opened up the Bermuda defence for Uriel Antuna to race into the box and round goalkeeper Dale Eve before scoring. Mexico, quicker to settle into their rhythm, almost took the lead ten minutes earlier when captain Héctor Herrera, who plays for Spanish side Atlético Madrid, had his shot from 25 yards saved by Eve low to his left. Bermuda earned their first corner a minute later as they began to settle down. However, Mexico continued to look the more dominant as the half wore on with their midfield providing some good service for their front men José Macías and Uriel Antuna. A lob into the Bermuda box by Christian Calderon was half cleared before midfielder Sebastian Cordova followed up and tested Eve with a shot from the edge of the box that the goalkeeper saved to his left. Bermuda were briefly down to ten men when Mexico doubled their lead in first half stoppage time. Left back Jalen Harvey was off receiving treatment, with sub Calon Minors warming up to replace him. However, before that substitution could be made, Mexico scored their second when a long ball into the left side of the box was headed into the middle by Cristian Calderón for Macías to drive a first time effort past Eve. Minors did replace Harvey at the start of the second half as Bermuda came out determined to get an early goal to get back into the game. Three goals did come in a frantic first 15 minutes of the second half, but only one for Bermuda who, by the hour mark, were now facing a three-goal deficit at 4-1 down. A pass out of the Bermuda box was intercepted with Macias adding his second when he scored from the rebound after Antuna's shot was parried by Eve. A good finish at the other end three minutes produced a huge roar from the Bermuda fans when the home team got on the scoresheet through the in-form Nahki Wells. Zeiko Lewis took the corner on the left, this time a short one into the box, and Wells snapped a left-footed shot into the roof of the net beyond the stretched arms of goalkeeper Rudolfo Cota. Unfortunately hopes of a fightback were brief as Mexico struck again on the hour mark to reclaim their three-goal advantage, this time Lozano getting on the end of a ball into the box from the left side and driving his effort under the body of Eve who knew he should have done better with that effort. Bermuda had just replaced Willie Clemons with Osagi Bascome a minute earlier for their second substitution. Minutes later Mexico were awarded a penalty when Jaylon Bather was blown down for a handball, but there was a huge sigh of relief in the Bermuda camp when Lozano sent Eve the wrong way with his spot-kick only to see his effort hit the outside of the post. They did get that fifth goal five minutes later — arguably the best of the game — when Donte Brangman was blown down for a free kick on the left. The free kick was touched short for captain Herrera who drove his shot into the far top corner. Bermuda made their final change when both teams brought on their final substitutes in the 76th minute, with Justin Donawa coming on for Lewis and Ivan Rodríguez for Carlos Rodríguez in the Mexico midfield. Erick Aguirre, another substitute, almost got in on the scoring act ten minutes from time, his shot from outside the box bringing off a save from Eve who tipped the ball over. Then Wells was denied a second goal when his free-kick from the right of the box was tipped over the bar. The last Bermuda chance on the night fell to substitute Bascome, who curled another free kick just wide.
SCORERS
Bermuda: Wells 56
Mexico: Antuna 25, Macia 45+2, 53, Lozano 60, Herrera 70
TEAMS
Bermuda (4-5-1): D Eve — D Brangman, D Leverock, J Bather, J Harvey (sub: C Minors, 46min) — L Simmons, D Brangman, Z Lewis (sub: J Donawa, 76), W Clemons (sub: O Bascome, 59), M Butterfield — N Wells. Substitutes not used: J Hill, Q Hunt, C Basden, R Lee, P Douglas, C Robinson, T Ming, L Evans, D Richardson.
Mexico (4-4-2): R Cota — J Sanchez, N Araujo, H Herrera, C Saicedo — S Cordova (sub: E Aguirre, 63), C Rodriguez (sub: I Rodriguez, 76), H Lozano (sub: D Lainez, 72), C Calderon — J Macias, L Artuna. Substitutes not used: R Gudino, J Hernandez, G Arteaga, A Mozo, J Gonsalez, R Alvarado, J Vasquez, L Romo, R Pizarro.
Referee: H Bejarano (Costa Rica).

October 11

MPs and senators are paying tribute to Walton Brown today at a joint session of the legislature. Mr Brown, a Progressive Labour Party backbencher and former Cabinet minister, died suddenly on Tuesday, aged 59. Walton Brown would have been the "guiding hand" and "stabilising force" to help lead Bermuda to independence if he had not died, according to former premier Alex Scott. Mr Scott told The Royal Gazette that Mr Brown, who was chairman of the Committee for the Independence of Bermuda in the 1990s, never lost hope that the island would reach a point when it was ready for self-determination. "My great regret is that I left the job undone for the next generation," said Mr Scott, who was Progressive Labour Party premier from 2003 to 2006. "Walton is part of that next generation. Our greatest regret is that Walton is gone too soon. He is someone we would have needed to be a guiding hand and articulate advocate for the way forward. With the fortunes of Great Britain now in turmoil, Bermuda can no longer look to the UK and say, 'there's a stabilizing force'. Walton would have been the person we would have wanted to be the spear point." Government backbencher and former Cabinet minister Mr Brown died suddenly at the age of 59 on Tuesday. Mr Scott said the thread that ran though all of Mr Brown's thinking, before and during his "outstanding political career", was a focus on readying Bermuda for independence. He recalled how, as a young student, Mr Brown would come home to Bermuda during the summers and visit Dame Lois Browne-Evans, then the leader of the opposition PLP, at her Front Street office. "There was this young, handsome, but very bright and articulate student, Walton Brown, who would always make a courtesy visit to Mrs Browne-Evans and they would engage in a respectful back and forward on issues of the day. It would invariably come round to independence and sovereignty." Mr Scott said when Mr Brown returned to the island permanently, his interest in independence continued. "It wasn't a rhetorical approach to independence; it was a reasoned and intellectual approach. It carried echoes of the student who sat across the desk from Mrs Browne-Evans. Now he was putting into verbal practice and political practice, policies and issues that he didn't just arrive at; that he had long since thought out." The former premier said independence, a central tenet of the PLP's party constitution, remained a logical next step for Bermuda. He said of Mr Brown: "He would have been a stabilizing force, in that he wasn't one who took to the podium to rabble rouse with rhetoric. He reasoned with his intellect and knowledge. I think Bermuda, right across the board, would have been more responsive in the days ahead if we had Walton. It's not something that happens on a day; it's a process. It's most important that you take the country with you, as opposed to lead them over. You have to inform and educate." Mr Scott said the late politician's speeches and essays on the topic would likely become highly sought after in the coming years. "I think history might just record that was one of his most significant contributions, in that folks will recall now what he said. They'll be looking for his speeches and his writings and probably giving them attention that, while he was with us, we didn't cherish and value enough. Our party, our government and certainly Walton's family have lost a man of tremendous integrity. He's one of those folks who are qualified for the adage 'he walked quietly, but carried a very large intellectual stake'. To his family, we acknowledge the loss; we mourn in empathy and sympathy." Mr Brown told Parliament in July that a debate on independence was crucial in the face of recent British meddling in Bermuda's affairs. "I know there is a lot of fear out there just to raise the topic itself, but we should have no fear of such an important issue," he said. "We should take the bull by the horns and address the issue forthrightly."

Magistrate Khamisi Tokunbo told a policeman he was not driving a car that crashed over an embankment, a court heard yesterday. Yet, the officer believed the veteran former prosecutor had been at the wheel and arrested him on suspicion of impaired driving in the incident on January 19. Mr Tokunbo, 64, has denied a charge that he refused a breath test after the crash on South Road, near the public entrance to Elbow Beach. Police constable Colin Mill told Magistrates' Court yesterday that he attended the incident at about 7.50pm, when he found a dark BMW, which he recognised to be the judge's car, "completely off the road and resting in shrubbery". Mr Mill explained that he could see a man, who he knows now was Allen Robinson, propped against the wall of the embankment and bleeding from his forehead and face. The policeman added that when he asked the man's name the answer was an indecipherable mumble. Mr Mill told the court: "I then saw Mr Tokunbo emerge from the back end of his vehicle, and I asked him if he knew the male's name, which he gave me and provided his age to me." He said he could smell "intoxicating liquor" from the judge's breath as well as from Mr Robinson. Mr Mill added: "I then asked Mr Tokunbo who was driving the vehicle; he pointed at Mr Robinson and told me, 'he was'." The policeman said he was "beckoned" by a John Jefferis who was on the road. He explained: "I went over to him, he informed me that when he attended the collision that he pulled Mr Robinson out of the passenger seat of the car. He did not say that Mr Tokunbo was in the driver seat of the vehicle." Mr Mill said that Mr Jefferis, who the court heard drove a taxi, later added that he had lifted Mr Robinson out of the passenger side window. The court heard that Mr Tokunbo, from Warwick, said at the scene that he was not the driver of the crashed car. Mr Mill added: "Mr Tokunbo, by this time, was stood on the roadside with the drop of approximately three feet on the side behind him. He was swaying, on multiple occasions. I had to ask him to move away from the edge, as I feared he may fall over the embankment." The policeman said: "He admitted to me that both him and Mr Robinson had been drinking whilst visiting Deborah Blakeney, at Mosquito Hill in Devonshire. With the information that I had received from John Jefferis, and my observations of Mr Tokunbo, I had reasonable and probable grounds to believe that he was the driver, and I arrested him on suspicion of driving whilst impaired and cautioned him, to which he made no reply." Mr Mill said that he requested breath samples for analysis and pointed out to Mr Tokunbo that if he was unable to do so because of a cut lip he had sustained, then a demand would be made for blood. He added: "Mr Tokunbo stated that he could blow, and he was then placed in the marked police vehicle." Mr Mill said that at Hamilton Police Station, later, he was made aware that Mr Tokunbo had refused to take a breath test. Then, at about 11pm, the court heard, the constable was told that "new information had come to light". Mr Mill explained: "As a result, I attended the hospital to arrest Allen Robinson on suspicion of driving whilst impaired." On questioning by Charles Richardson, for the defence, Mr Mill confirmed that he had dealt with Mr Jefferis in his position as a police officer and had once been a jailer when he had been arrested, but could not say what the matter was. Mr Richardson asked Mr Mill if he had taken Mr Jefferis's "credibility" into consideration. The policeman confirmed he did not. He told the court that although it was "unlikely" he would operate a body camera in the case of road crashes, he did so on this occasion because of the "ambiguity" over who was driving. Mr Mill added: "I believe that Allen Robinson was incapable of driving a motor vehicle." He acknowledged that the body camera footage, which was played in court, did not include any statement from Mr Tokunbo that he had been drinking with Mr Robinson. Mr Mill added: "That was prior to that." Mr Richardson suggested: "He never said it to you; you made that up." Mr Mill replied: "That's not correct." The court heard yesterday that a woman made a 911 call to police after the crash, which Mr Mill said he followed up the next day. Mr Richardson said: "When you called her, and asked who was driving, she told you it wasn't the judge, didn't she?" Mr Mill replied: "That's correct." The police officer maintained that he still believed Mr Tokunbo had been at the wheel, and he agreed with Mr Richardson when the lawyer asked: "So you believe it, even though you don't have the information to prove it?" Mr Richardson questioned Mr Mill about his written accident report, where the policeman confirmed he had listed Mr Robinson as the driver. During re-examination by Mark Diel, for the Crown, Mr Mill said that he wrote that information "on instruction". The court later heard evidence from Sergeant Olasunkanmi Smart Akinmola, who was the custody sergeant on the night of the incident. He explained that, following procedure, he requested a breath sample from Mr Tokunbo, who, according to the officer, replied that he had "no reason for it". Mr Akinmola said: "Consequently, I asked Mr Tokunbo that, are you refusing to take the test, sir? To which he said, 'yes'." Mr Akinmola added: "Then, I explained to him, that refusal to take the test is an offence, to which he replied, 'I understand'." The trial, before Cayman Islands magistrate Valdis Foldats, continues.

Three East End ambassadors were recognised as part of Unesco's World Tourism Day celebrations. Kristin White, the owner of Long Story Short bookstore and a tour guide, Dennie O'Connor, the co-owner and operations director for Tobacco Bay and Clearwater Beach, and Alfred Konrad, the chef and co-owner for Wahoo's Bistro and Patio, were honoured as ambassadors by the Corporation of St George. The Bermuda Tourism Authority also donated a bench in memory of Phillip Anderson, a former councillor for the Town of St George, who died last year. Ms White won the award in the cultural tourism category, Mr O'Connor in experience tourism and Mr Konrad in hospitality tourism. All four were honoured at a presentation in St George's last Friday, attended by George Dowling III, the Mayor of St George, town administrator Courtney Trott, Bermuda Tourism Authority chief operations officer Karla Lacey and area MP Renée Ming. Mr Trott said: "The activities committee came up with some names through consultation and then we created an online poll to select the winners." The bench for Mr Anderson is outside the former Visitors Information Centre on King's Square, where he served as a tourism ambassador. Ms Ming, who is Mr Anderson's great-niece, said: "Is it possible to sum up Phillip 'Phoopa' Anderson? We are here today because he was a lively character who displayed his love for tourism in its present state and was always exploring ways to move it forward for our island home, especially within St George's. He always said he was looking out for the future generations of St George's." The award was the fifth tourism recognition for Mr O'Connor this year. He said: "The East End has been a hidden gem for the beach economy for years. The experiences we are creating for our guests at Tobacco Bay and Clearwater have been well received and we thank the community for their continuous support as it takes a collaborative effort to win. It is our goal to create a standard of excellency throughout the island so, no matter which beach you wish to visit, you will receive first-class Bermudian service."

Companies that could help to build two East End crossings have been given more time to provide details of their services, according to documents published on the Government's website. A request for information to replace Longbird Bridge and Swing Bridge was issued on June 7, but an addendum showed that the deadline for submissions was extended from August 30 to November 1. It was earlier predicted that the existing structures in operation in St George's would reach the end of their useful lives in 2021. Information provided in the additional document, which was published in August, indicated that designs for the bridges were, at that time, 90 per cent complete. It was announced in December 2017 that three British companies, Ramboll, the lead consultant, as well as Knight Architects and Eadon Consultants, would work together on the replacements. The RFI explained that the Ministry of Public Works sought organisations to supplement the design team "in regard to financing, fabricating and building" the structures. A request was made for further information and drawings to help companies put together "initial budget information". The Government responded that Approval In Principle documents were included in the additional material. It added: "Note that the bridge detailed design is 90 per cent complete at this moment, as a result of a three-phase design process. At this stage, the AIP documents should give sufficient information to help understand the scale of the project." The Government was asked to provide "the current programme for the detailed design and for the construction" of the bridges. It answered: "No further information can be released at this stage." In reply to another question, the Government explained that pricing information was not needed for a response to the RFI. It added: "This RFI is released for the purpose of collecting information and advertising the project on the construction market." The reply said more specific requests would be available on the government website and advised respondents to visit the portal regularly. In its RFI, the ministry explained: "Feasibility studies and past experience indicate that a high level of prefabrication can lead to a low-risk economical solution. Pre-fabrication and heavy infrastructure expertise is therefore desirable." It sought "international experts" and invited expressions of interest from disciplines, including general and professional contractors, bridge or steelwork fabricators, financiers, project management, independent checkers, trades and other suppliers.
Construction time for the Swing Bridge from St David's to St George's Island was expected to be 30 months.

Bermuda Broadcasting Company's channels will now be available on Digicel's Fibre TV service after an agreement announced by the two companies today. In addition to the local content featured on BBC's ZBM TV9 and ZFB TV7 channels, the new arrangement also includes the overseas programmes provided by BBC's exclusive network affiliates, CBS and ABC. This gives Digicel customers access to popular shows including The Young & The Restless, Jeopardy, America's Got Talent, Modern Family and Criminal Minds. Ian Rawlins, programme director and special projects at Bermuda Broadcasting, said the deal would broaden the audience for the BBC's content. "We work hard to provide local news and informative, engaging programmes every day," Mr Rawlins said. "Digicel recognizes the value of our local content and we are pleased to work with them. Our affiliates CBS and ABC have fully endorsed Digicel's new platform and have allowed our exclusive, network content to be carried over Digicel's Fibre TV platform directly into the homes of Bermudians. Bermuda Broadcasting recently won back-to-back government tech awards and the kind of collaboration we have achieved with Digicel, along with changes to the regulatory landscape, will help us to continue to innovate." Donn Foggo, marketing and product manager at Digicel Bermuda, said: "Digicel places our customers at the forefront of everything that we do. Getting local channels on our Fibre TV platform has been a direct request from the Bermuda community, and we couldn't be happier to welcome Bermuda Broadcasting to the Digicel Family."

A "legend" and dedicated employee who worked at The Royal Gazette for more than 50 years died at the weekend. Lawrence Sealey was 86. The Warwick resident retired from the organisation in 1999. Beverley Sealey, Mr Sealey's wife of 51 years, said he was kind and soft-spoken and "always willing to help someone". She added: "He was hard-working and thought a lot about his family." Mrs Sealey said that her husband was a quiet man with a sense of humour who "liked to crack a joke". He was also a passionate gardener. Mrs Sealey said: "If you visit our house you will see all the stuff that he planted." She added that her husband also loved to bake. Mrs Sealey said: "Banana bread was his favourite." Bill Zuill, the former Editor of The Royal Gazette, said that Mr Sealey's death was a "great loss". He added: "He's one of the legends of the paper and one of the unsung heroes." Mr Zuill said that Mr Sealey's contribution to the newspaper over the years was critical. He explained: "Although a lot of attention does get put on the reporters and editors and so forth, the fact is that if you don't print the newspaper, well you certainly hear about that. A lot of that pressure fits with the production team." Mr Zuill said that Mr Sealey's tenure at the newspaper spanned several technological changes to the production process, as well as moments that shaped Bermuda. He added: "He would have literally been a witness to history watching the front pages come off the press over the years." Mr Zuill said that Mr Sealey had played a key role to train several generations of Bermudians in the paper's pressroom. He added: "Lawrence was really good at passing his knowledge on. I think that may be his biggest legacy; he left a group of people behind him who were very professional and very good at printing a really high-quality newspaper." Jamie Cann, the production manager at the Gazette, said that he began working with Mr Sealey in the early 1990s. Mr Cann described his mentor as a dedicated and "no nonsense" man. He added: "He had total command of our pressroom. He just had the eye for it. Printing was in his blood; he had a natural ability." Mr Cann said that co-workers affectionately knew Mr Sealey as "Uncle Lawrence" and he credited his tutelage for helping to shape the man and manager Mr Cann is today. He added: "He was the man." Mr Cann said that Mr Sealey would be remembered as a family man and a hard-working, dedicated worker. He asked: "How many people can say that they worked for a company for 51 years?" Mr Sealey was father to six children: Vaughan Simons, Michael Sealey, the late Arthur Sealey, Karen Sealey, Katherinann Sealey and Janice Sealey-Khan. He had seven grandchildren.

October 10

Tributes were paid yesterday to Walton Brown, a Progressive Labour Party MP who died at 59, with former premier Ewart Brown saying he had lost "a cousin and a political comrade". Dr Brown added: "Bermuda has lost a visionary who wanted political maturity for his fellow countrymen. May his mother and his siblings find peace during this difficult time." The flag at the Cabinet Office was lowered to half-mast out of respect for the Pembroke Central MP, who was found dead at his home on Tuesday. A joint session of the legislature is set for tomorrow, so that members of the Senate can join MPs in paying tribute. Starting today, a book of condolence will be available for people to sign at the Cabinet Office every weekday until Mr Brown's funeral, from noon to 4pm. David Burt, the Premier, who directed that the flag be lowered, said: "We continue to keep the family in our thoughts and prayers during this difficult time." Government business has been suspended in the wake of Mr Brown's passing, which shocked the community. MPs will not debate legislation tomorrow in the House of Assembly, but dedicate the sitting to tributes to Mr Brown. Stephen Todd, chief executive of the Bermuda Hotel Association, commended the late former Minister of Home Affairs for his positive relationship with the industry. Mr Todd said the organisation had enjoyed "a very positive and amenable working relationship" with Mr Brown, in his home affairs capacity as well as his tenure as Minister responsible for the Cabinet Office. Mr Brown was appointed Minister of Home Affairs after the PLP's victory in the General Election of July 2017. He held the portfolio until November 2018, when he was switched to the Cabinet role. Mr Todd said yesterday: "The former minister had always welcomed and sought input from the association on matters specific to labour relations and immigration, prior to implementing any changes which directly impacted the hospitality and hotel industry." Mr Todd said the relationship had fostered "co-operation and understanding". Karl Outerbridge, a former international cyclist for Bermuda and activist for persons with mental illness, said the island had lost "a big advocate in the area of mental health and learning disabilities". He added: "In 2014, Mr Brown started working with me to help me gain a voice and open doors where he could as it related to these issues." Even in disagreement, "one of us always found some common ground to put our minds together to find a solution", Mr Outerbridge said. "Mr Brown kept pushing me to be the face and voice of those with mental health and learning disabilities." Mr Outerbridge said: "Everything I do moving forward will be to make sure I do not waste the time he invested in me and the vulnerable people of Bermuda."

An investigation into Bermuda's history of "land grabs" has taken a step closer with confirmation from the Government yesterday that a group of people were asked to form a Commission of Inquiry. It came after a social justice advocate said the official investigation into property thefts would form part of the late Walton Brown's legacy. A government spokeswoman said: "The Cabinet Office today confirmed that a chairman and members of the COI into historic land losses have been invited to serve. "A further announcement will be made at the next regular session of the House of Assembly." Judith Chambers, who runs the Dispossession in Bermuda Facebook group, wrote on the social media page that the death of Mr Brown, who was the Progressive Labour Party MP for Pembroke Central, on Tuesday was "very sad news". She said: "I first reached out to him when I heard about the then pending motion calling for a Commission of Inquiry into the historic wrongs of dispossession and land theft, the 'land grabs', and will remember him for his passion on these issues." Ms Chambers added: "My thoughts are with his family and friends, and my hope is that the planned and long-awaited Commission of Inquiry will proceed swiftly. It would help to form part of the large legacy left by the late Walton Brown." Ms Chambers explained that she did not know the MP as a friend, but he had at one time been her lecturer at Bermuda College. She said more recently the pair had corresponded electronically as well as meeting in person. Parliament passed a motion, tabled by Mr Brown, to ask the Governor to set up a Commission of Inquiry into all known claims of property loss or dispossession in July 2014. However, George Fergusson, who was then in charge at Government House, rejected the request, claiming that the "serious concerns" raised were not "clear or urgent enough to require a commission of the type proposed". The decision sparked a peaceful march on Government House, an Opposition demand for the Governor to be recalled and a PLP boycott of Parliament. It also led to a change in the law that gave the Premier power to appoint a Commission of Inquiry without the Governor's approval. David Burt, the Premier, announced in June that he would establish a five-member Commission of Inquiry, expected to be made up of a judge, counsel with experience in conveyancing, an ex officio land title officer and two lay members. He said its scope would include an invitation to investigate "historic losses of citizens' property in Bermuda through theft of property, dispossession of property, adverse possession claims, and/or such other unlawful or irregular means by which land was lost in Bermuda". The Premier acknowledged then the "significant efforts" of Mr Brown, who he said "championed this cause whilst in Opposition and has quietly kept attention to it since we assumed the mantle of Government". Mr Brown welcomed the move in an opinion piece published in The Royal Gazette later that month. He wrote: "We have an opportunity to help to correct some of the wrongs of the bad old days, when justice was a fleeting illusion for many, and the rich, powerful and connected acted with impunity. While some have dismissed land-grab claims as urban legend, or even disparaged them as fairytales, Bermuda's working-class community knows that some of our courts, some of our banks and some of our lawyers have not always operated in an honest and just manner. For the families who have long felt that their voices were not being heard, this presents an opportunity for their stories to be told. For the families who have felt that justice has been denied them for so long, this presents a potential opportunity for justice to finally be done." Mr Brown added: "This commission should not be viewed as an opportunity for payback or revenge, but as an opportunity for all of us to learn the truth about our history and for some measure of a healing process to begin. It is unlikely that everyone will be happy with the results of this commission. But that doesn't negate that it must be done. Our living elderly, and those who have passed on, deserve this Commission of Inquiry for all they sacrificed."

Shadow finance minister Nick Kempe has questioned whether David Burt misled Parliament when he launched a "verbal tirade" against The Royal Gazette over a sport betting company's decision not to open an office here. The company pulled out of Bermuda, according to a speech given in the House of Assembly by the Premier, because a small story ran in The Royal Gazette's business section about a job advert it placed to recruit six "sports trading operators". Mr Burt began his parliamentary remarks on February 15 by claiming the newspaper had "joined hands" with the One Bermuda Alliance to "cast doubt and irreversibly tarnish this government's work in the diversification of this economy." The Premier said: "I speak specifically of the fintech industry." Mr Kempe said yesterday: "The Premier took to his feet and proceeded with a verbal tirade against the media, and, in particular The Royal Gazette. He attempted to enjoin the OBA and The Royal Gazette and portray them as the catalyst that led to the departure of the company now known as Game Theory Ltd, rather than acknowledge that, to date, fintech, which was widely promoted as the great revenue driver, job creator and source of infrastructure investment, is abysmally languishing somewhere in cyber space." The company, a self-described "investment house that places bets on investing in sports businesses", was not named in the page 11 business story or by Mr Burt. The Royal Gazette later reported that it was a recently incorporated exempt company called GTL Atlantic Limited. Disclosures made by the Bermuda Business Development Agency in response to a public access to information request have since revealed that it incorporated in Guernsey as Game Theory and told officials here that it did not view itself as a fintech firm or a business that needed to be regulated. As reported on Tuesday, a company representative told the BDA in an e-mail: "I'm happy for Game Theory to be an unnamed employer in the fintech space if it helps from a political point of view, but don't want to be seen as holding ourselves out as a fintech business (in the strictest sense we are not, in my opinion)." Mr Kempe said the comments were "disconcerting to say the least". He said: "So this is how business is now done in Bermuda. If it doesn't work one way, let's create a façade to make it work another way." Game Theory sought help from the BDA to gain statements from the Bermuda Monetary Authority and the Bermuda Casino Gaming Commission confirming that it did not need regulation. The former provided such a statement, according to the correspondence, but the latter did not. Mr Kempe said: "Why would the Premier support any business that does not want to come under any form of regulation, particularly in the areas of sports betting, artificial intelligence or fintech? Bermuda prides itself on being a first-rate jurisdiction, not the wild, wild west." The Opposition Senate Leader added: "At the very core of the matter, though, is did Premier Burt mislead the House when he made allegations about the reasons Game Theory Ltd left the island? Because it appears that the reasons spouted by the Premier may not ring so close to what the actual truth is." He said Tuesday's article revealed "multiple and significant concerns about business ethics and leadership". Mr Burt told a press conference on Monday that the fintech sector had so far created "eight active offices with 31 new jobs". Game Theory planned to hire between six and ten people locally, according to the correspondence. The Pati disclosure made by the BDA, amounting to more than 600 hard-copy pages, had almost all names and job titles removed from the documents. In a decision shared with The Royal Gazette on Monday, BDA chief executive Roland Andy Burrows said he would release the names, job titles and functions of two elected officials who were involved "to assist the public in understanding what transpired". Mr Burrows wrote: "My reason for reaching this conclusion is based on my view that the controversy created by the Premier's speech is of great public interest." He wrote: "I am satisfied that a public interest issue arises, namely from what appears to be a verbal attack made by the Premier of Bermuda on The Royal Gazette. This, in turn, raises the issue of whether the elected leader of this island has engaged in an attack on the freedom of the press and its right to freedom of expression, as guaranteed by Section 9 of the Bermuda Constitution Order 1968. While it is not my place to decide the propriety of the Premier's action, the reporting ... does, in my judgment, require my heightened consideration of the public's interest in obtaining the disclosure of the records held by the BDA concerning GTL." Mr Burrows said the information would not be disclosed until the individuals had the opportunity to appeal his decision to the Information Commissioner. It is understood they have until November 22 to do so. The Premier said on Monday the public "can be confident that each and every company is properly vetted and confirmed as suitable to do business in Bermuda". Mr Burt said last night: "There is no truth or substance to any of the suggestions made by the Opposition in this case and no amount of speculation will give credence to what they have said. The facts are very simple: jobs and opportunities were lost and this government is focused on ensuring that damage is repaired and hopefully does not happen again." A BMA spokesman declined to answer questions about why the authority viewed Game Theory as not needing regulation. The spokesman said: "The Bermuda Monetary Authority is restricted under section 67 of the Digital Asset Business Act 2018 from disclosing any information submitted to it in accordance with such Act."

The Cayman Islands - Bermuda's main competitor in the international companies business - intends to introduce a public beneficial ownership register. The Government of the British Overseas Territory announced that it would introduce open access to information on true owners of companies at the same time as countries in the European Union. The news marks a policy shift for Bermuda's offshore financial-services rival, which had previously shared the stance of the Bermuda Government — that it would make beneficial ownership information public only when it became an international standard. Alden McLaughlin, Cayman's Premier, said the introduction of the UK's public beneficial ownership register, the EU 5th Anti-Money Laundering Directive and similar actions by other jurisdictions represented a shift in the global standard and the practices used to combat illicit activity. Corresponding legislation is expected to be introduced in 2022, the Cayman Compass reported. Cayman's commitment is similar to that made by the British Crown Dependencies earlier this year. Britain has been pressuring its territories to adopt public beneficial ownership registers since David Cameron, the former British Prime Minister, proposed the idea in 2012 in an effort to clamp down on tax evasion. Bermuda has opposed the idea ever since, on the grounds that if other countries are not required to do the same, it would cause the island economic damage. Bermuda has maintained a beneficial ownership register, though not accessible to the public, for more than 70 years and has tax information exchange agreements with many countries. Britain will issue an Order in Council in December 2020, requiring OTs to establish public registers. The Bermuda Government has argued that the order would breach the Bermuda Constitution. On a visit to Bermuda in April this year, Lord Tariq Ahmad, Britain's Foreign Office Minister for the Overseas Territories, said the UK was pushing for public registers to become an international standard by the 2023, the same deadline being imposed on Bermuda. Mr McLaughlin added: "I am proud that the Cayman Islands has worked so well with law enforcement and tax authorities the world over, and that the level of transparency of our regime has been recognised by key international bodies and other governments. The timeline we have announced today recognizes the work necessary to create a register that is sufficiently robust, capable of suitable levels of interoperability and that will avoid the redesigns that the UK now has to undertake." Cayman Finance, a body representing international business, backed the Government's move. "Now that the UK and EU are establishing an emerging global standard for ownership registers to be public, the Cayman Islands financial services industry will work closely with the Cayman Islands Government to ensure we meet that standard also," Cayman Finance stated. A Bermuda government spokeswoman said last night: "Bermuda has strong and sophisticated laws that protect against money laundering and terrorist financing. Bermuda's position on the adoption of a public register of beneficial ownership has been consistent over several years. We are committed to implementing any properly adopted international standard for public registers and will continue to work with bodies like the Organisation for Economic Co-operation & Development and the Financial Action Task Force to combat money laundering."

The Bermuda Health Council ("Council"), in collaboration with the Ministry of Health, has started to gather views on the proposed Bermuda Health Plan. The Council remains committed to collaborating with stakeholders and ensuring health system sustainability for everyone. Since the beginning of the health system reform community discussions, the Council has seen an increase in the attendance in-person and online using ZOOM, which is a teleconferencing option provided to the public. Every meeting is open to the public to allow for open discussion on the scope of the proposed health system reforms and to have in-depth conversations on supporting changes that will need to occur to achieve better public health. The topics discussed to date include Early Childhood Health and Pediatrics, Ensuring Maternity Care and Midwifery, the Conversation on the Unified System Transition Roadmap; and the Single Payer/Unified Model Implications. Dr. Ricky Brathwaite, Acting CEO/Director Health Economics, states, "These conversations have been very insightful and extremely helpful as we lay the transitionary pathway for system improvements. It's truly important to hear from those on the ground that we have gaps in our development programmes for kids, or that our maternity care is underutilized, or the diverse views that are held about profitability in healthcare and the concepts of shared sacrifice. We have to have these tough conversations if we are going to ensure that the chosen system will be successful. One thing that has been made clear from all the discussions recently, is that the public is definitely engaged and determined to contribute to the maintenance of our good health system parts and the improvement of our weak points." A full slate of topics are scheduled to occur at least three times each week during the upcoming months. After each meeting, there will be information published on the Council's website giving details from the meetings of the community discussions presented. Those interested in attending in-person are encouraged to RSVP as space is limited. In addition, those who cannot attend a meeting in-person are welcome to find us online using ZOOM. The online teleconference service will allow you to hear the discussion and participate by sending your questions and feedback, live. Ad-hoc meetings for interested stakeholder groups can also be arranged. These requests must be made at least five (5) working days in advance and will be scheduled based on availability. Topics that have been discussed during one of the sessions, but need further depth of discussion, will be automatically added to the schedule. To see the Health System Reform Community Discussions schedule or to RSVP, visit the link here: http://www.bhec.bm/bermuda-health-plan-2020-consultation/

The former chief executive of the Bermuda Health Council was told that the organisation's decision to sack her could not be judged as a matter of public law. Tawanna Wedderburn applied for a judicial review in the Supreme Court, alleging that the termination of her employment last December, was politically motivated. She took action against the health council, its former chairwoman Alicia Stovell-Washington, Kim Wilson, the Minister of Health, and David Burt, the Premier. The allegations were vigorously denied during a one-day hearing last month, when Assistant Justice David Kessaram heard arguments on whether Ms Wedderburn's case involved matters of public law, suitable for a judicial review, or private law, where an alternative legal remedy could be sought. A written ruling on the preliminary issue was handed down by the judge yesterday. Mr Justice Kessaram said in the judgment: "I am inclined to find that, if what the applicant alleges is true, she would have a compelling case that the council and the minister acted for improper purposes and in bad faith towards her as CEO of the council. But is that enough to give rise to a right of judicial review of the decisions that resulted in her dismissal?" He found that Ms Wedderburn's "analysis of the facts leading to her firing" did not fit with the Bermuda Health Council Act 2004. Mr Justice Kessaram said the former chief executive's statement that the council had a duty to "recommend" the health minister that her employment was terminated suggested it was the minister who made the decision. He added: "This does not seem to me to be a correct analysis." Mr Justice Kessaram wrote: "What is remarkable about the relief claimed is what is not sought. There is no relief sought in the way of damages for wrongful dismissal, or for an order for reinstatement in her position as CEO, or a declaration that her employment continues until properly terminated in accordance with the Act and her contract. Damages are sought, not for compensation for loss arising out of any breach of her contract of employment, but against the Premier, the Minister of Health, the chairman of the council and the council for misfeasance in public office, a tort." The ruling showed it was agreed that Ms Wedderburn was not a public servant or holder of a public office and that her employment terms were not regulated by statute or regulations. Mr Justice Kessaram wrote, it was argued on her behalf that there was a public law element to her role, in that there was a statutory requirement for the health minister to approve any decision to terminate her contract. He added: "It is said that this fact makes the decision to terminate amenable to judicial review. I do not agree." The judge noted that he made "no finding as to the lawfulness of the termination" of Ms Wedderburn's employment. He said: "It may very well be the case that the decision of the council and the decision of the minister were made in bad faith and for improper purposes. Those are issues which, if they are to be decided in these proceedings, can only be decided after hearing the evidence." Mr Justice Kessaram found there was no public law element to the termination and that it was "not amenable to judicial review". He said in court yesterday that he expected the parties to "collaborate with each other" about how to proceed in terms of the remaining issues in Ms Wedderburn's claim and adjourned the matter until a later date.

Next week's Bermuda Tourism Summit will look back on achievements during the National Tourism Plan's first year—and challenges and opportunities on the horizon. Hosted by the Bermuda Tourism Authority and titled, "The Long View," the 2019 event takes place at the Fairmont Southampton Tuesday, October 15, 8:30 am–6:30 pm. Attendees are invited to join local and international influencers in a full day of informative sessions, active breakouts, and networking opportunities exploring all facets of Bermuda's tourism industry. Tourism Minister Zane DeSilva and BTA CEO Kevin Dallas will officially open the summit, which is expected to attract up to 300 registrants. "We're one year into the six-year National Tourism Plan, so it's time to take stock of what we've accomplished so far, anticipate changes already shaping up, and adjust our strategies and outlook accordingly," said BTA CEO Kevin Dallas. "This iteration of our annual summit will therefore take a longer-term view—thinking through strategic goals, checking in on success indicators, and setting priorities for 2020 and beyond." Among agenda highlights is a kickoff presentation by Adam Sacks, founder and president of Tourism Economics, who will examine Bermuda in the context of global economic and travel trends. Other spotlight sessions include "deep dives" into superyachts, frictionless travel, teams & groups and vacation rentals, plus insider look-a-heads to hotel projects and the island's new airport debuting in summer 2020. A closing session features Bermudians abroad—branding executive Daren Bascome, journalist Clare O'Connor and hotelier Richard Tucker—who return to share diverse experiences, successes and advice. The Bermuda Tourism Summit is open to everyone. Advance registration of $40 by credit card (Mastercard or Visa only, no cheques), or $50 at the door, includes seminars and breakout sessions, breakfast, lunch and refreshments, and a Tourism Tech Connect networking reception in partnership with the Bermuda Business Development Agency (BDA).

A trip by the tourism minister to entice billionaire boat owners to visit Bermuda is "blatant hypocrisy", an Opposition MP said. Leah Scott, the shadow tourism minister, said that Zane DeSilva's trip to the Monaco Yacht Show showed "the irony or blatant hypocrisy displayed by David Burt and his Government". She said the Premier had no qualms allowing Mr DeSilva to "spend our taxpayer dollars on a trip, to cosy up to and solicit business from billionaires". Ms Scott said: "The Progressive Labour Party didn't consider the superyachts that attended and spent hundreds of thousands of dollars in Bermuda during the AC35 event to be part of the silver bullet that boosted our economy, in 2017 and beyond, but the PLP Government is sure chasing that silver bullet now, with the hopes of being able to find, at least one to load into the chamber of this stalling, stagnant economy." Mr DeSilva was part of a Bermuda delegation of six people who attended the yacht event held from September 23 to 26. The island was represented at the Bermuda Breakfast, an event hosted by the Ministry of Tourism and Transport and the BDA, in collaboration with luxury yachting lifestyle magazine Boat International. Mr DeSilva also delivered a speech at the Superyacht Finance Forum. He told the audience: "Most people in this room will know that Bermuda hosted the 35th America's Cup in 2017 and it was a great success, for both the event and for the island." Ms Scott said that the America's Cup had been "a whipping post for the PLP". She added: "However, AC35 is what enabled the PLP to inherit a much stronger and stable economy in 2017 — an economy that was much greater than what the OBA was left with in 2012." Ms Scott questioned why six people were needed on the trip. She said: "I, and I am sure many others, are keenly interested in learning the rationale behind that, as well as what the total cost of the Monaco trip was, including the category of seating for air travel, hotels, transportation, daily per diem, entertainment and any other miscellaneous items that come with these trips. While I understand the need for the Government to do what is necessary to keep Bermuda at the forefront, six people on a trip to Monaco, on the government dime, is excessive." Ms Scott said that it was "curious" that no representative from the Bermuda Tourism Authority was at the event. A spokesman for the Ministry of Tourism and Transport said on Tuesday, that "branding materials" had been provided by the BTA for the Monaco trip. Kevin Dallas, the chief executive of the BTA, said that the quango opted not to attend the event "given Bermuda was well represented". He added: "We're focusing our limited resources on other marketing opportunities to engage brokers and captains, and developing a working group this fall to jointly plan future activity around superyacht opportunities that align with the National Tourism Plan." A request for comment sent to a representative for Mr Burt was not responded to by press time yesterday.

An Opposition MP who is part of the bipartisan immigration reform committee has assured residents that the group is doing all it can to "get it right". Leah Scott, the deputy leader of the One Bermuda Alliance, said members were taking a "measure twice, cut once" approach to make sure that there were no unintended consequences as a result of any legislation. She was on the panel at a public forum last month when it was revealed that a Bill designed to ease the plight of mixed-status families would not be tabled in Parliament the following day as expected. Wayne Caines, the Minister of National Security, had earlier planned to introduce the legislation to Parliament in July. He told an audience at the Berkeley Institute in September that, after a meeting that day, "there was no way" that the Bill could be tabled hours later. Ms Scott said that no single issue stood out, but that there were concerns that "we hadn't covered all the bases in terms of what all the mixed-status permutations were comprised of". She added: "We don't want to pass law that creates unintended consequences and results in having to go back and make amendments. Let's take time and get it right." Ms Scott hoped that as far as possible the legislation would be something that all residents can "live with". She said: "Unfortunately it's just one of those things that we're not going to get 100 per cent right, and we're not going to make all the people happy. I would rather take licks at the beginning for trying to get it right than take licks at the end for having screwed it up." The deputy Opposition leader added: "We want people to recognize that it may seem like it's taking really long, but we're just trying to do the best job that we possibly can." Although Ms Scott was unable to offer any concrete timeline for Parliament, she said: "I know that our goal is to have it done as soon as possible. To be honest, we're so close." She is joined on the committee by Progressive Labour Party MPs Renée Ming and Christopher Famous, as well as Ben Smith, an OBA MP. Ms Scott explained: "The most important thing that has come out of this is that it has truly been a bipartisan effort. The OBA and PLP members have worked together in ensuring that we have something that's representative of what we think Bermuda needs, it's not party specific." Collin Anderson, the national security permanent secretary, said at the meeting last month that mixed-status families, where a parent has Bermudian status or a permanent resident's certificate but a child or spouse of the individual has neither, stood out as an area with "tremendous consensus" in the community. He presented four example "problems" in which status differed between generations and even siblings. For each, he indicated how legislation and subsequent amendments created various scenarios, and how the Government intended to make sure that status or a PRC could be provided to those affected. Ms Scott said she had received feedback about a comment she made on the night, regarding non-Bermudians who come to the island and "live better than the people in Bermuda". She said last week: "If it caused offence, it was not intended, but it's also the reality of many people in Bermuda." Ms Scott added that opportunities should be equal and said that the Government was considering ways to boost apprenticeship programmes and succession planning for Bermudians.

Sweeping changes to Bermuda's pensions regime, including the right to cash in a chunk of a job pension on retirement, are being watched closely by the insurance industry. The amendments, if voted into law, could have "significant repercussions for individuals as well as for companies administering pensions", according to John Wight, the chief executive of insurer BF&M. The legislation, tabled last month in the House of Assembly, will allow employees to take out a quarter of their private pensions as a lump sum on retirement. It will also require non-Bermudian workers to pay into their occupational pensions, along with self-employed workers. Mr Wight said yesterday that the insurance firm was "generally supportive of steps being taken that align Bermuda further with best practices adopted by other countries, such as enacting access to 25 per cent of pension balances at retirement". The company also gave its backing for stronger governance for pension plans, including "vetting and approving pension trustees to ensure that employees receive full pension benefits to which they are entitled", Mr Wight said. He added: "When there is more certainty around what is passed into law and the associated timelines, we will, of course, be reaching out to inform our clients." Nick Kempe, the shadow finance minister, saw no pitfalls in workers cashing in a portion of their pension on retirement. "I have no problem with that," Mr Kempe said. "People can already take it out for hardship. I see no issues." But he said the National Pension Scheme (Occupational Pensions) Amendment Act 2019 "adds another layer to the cost of doing business". Mr Kempe was skeptical that requiring expatriate workers to pay into occupational pensions would level the playing field. I don't think it's a consequential amount of money when you factor in costs such as work permits and repatriation," he said. "I would be curious to see any data to support the belief that pension contributions make businesses hire guest workers." He added: "Also, it means that money, when taken back, will go to a retirement overseas. I don't think that's a good idea at all." The One Bermuda Alliance senator said the 35 pages of legislation came with "a raft of additional fees which will, of course, get passed on. It seems like it's justifying beefing up the Pensions Commission. It just feels like more cost and more red tape. Businesses are being asked to bow to an awful lot of additional expenses. It's not having a beneficial effect on the local business community." Robert Stewart, an economist, called the legislation "a band-aid on a broken leg. There's a major problem with the Government's contributory pension plan, which everyone buys into. It's bankrupt; the last time I looked it was 45 per cent funded, which means it has less than half of what it should. Another big problem is that there is no mechanism for enforcement of the occupational pension. The funds are run by insurance companies like Argus and BF&M, that's the one that you can take out your lump sum. But many people and many employers do not pay into it, and there is no mechanism whereby the Government can check." Mr Stewart also supported enabling the withdrawal of a quarter of a pension upon retirement. That means if you have a pension of $500,000, you can take $125,000 out as a lump sum to pay off your mortgage or any debts you may have. It's your money; you should be able to do that. You're left with $375,000 and that money is invested on your behalf by insurance companies. It rises and falls depending on how it is invested. The problem few people pick up on is that the insurance company takes a fee of about 1 per cent of your assets for running your retirement account. That fee is really very high by international standards." Mr Stewart called the legislation "a step in the right direction", but said the island needed a more realistic plan to contend with its high costs. He added: "The money is there, but it is not adequate. Most people have not made adequate provisions for their retirement. At age 65 or retirement, ideally the situation should be that the employee should have sufficient funds to provide them with at least 50 per cent of their working income. The reality is that insufficient funds are put in there in the first place, so that will never be realised for the majority of people. The money is not there, which is why there is more realistic legislation needed."

October 9

Ewart Brown, the former premier, has paid tribute to the Progressive Labour Party MP Walton Brown, who has died at age 59. Dr Brown said in a statement this evening: "I have lost a cousin and a political comrade. Bermuda has lost a visionary who wanted political maturity for his fellow countrymen. May his mother and his siblings find peace during this difficult time." Mr Brown, a political commentator who rose to MP in 2012 and served as Minister of Home Affairs from 2017 to 2018, was recalled last night as a man committed to social justice. Rolfe Commissiong, a fellow Progressive Labour Party MP, said his colleague "gave so much to this country". The Pembroke South East MP said: "He was a giant among my generation and the pride of black Bermuda — of that there can be no doubt. His intellectual rigor and commitment to social justice placed him head and shoulders above many of us. Often we say of some men and women upon their passing that they are irreplaceable. As regards Walton Brown, that would not be an empty phrase. In fact, it would be highly applicable and well earned." Mr Commissiong said they had both been born in Spanish Point in Pembroke, affectionately known as "Key West". He added: "I just find it to have been an honour to have served with him as a Member of Parliament over the last near eight years or so. My condolences go out to his dear mother and family." Bill Zuill, a former editor of The Royal Gazette, recalled Mr Brown as an astute surveyor of politics in Bermuda. He said: "My professional involvement with him came shortly after the General Election of 1998, which the Progressive Labour Party won. Walton had been polling for The Bermuda Sun, and he predicted the election result pretty much to the seat. It was very accurate — for what it's worth, the Gazette was not. The election result was not a surprise, but the margin was. When I became editor, Walton began doing polls for us until 2007, when he became a senator and had a conflict of interest that was inescapable. Over those years, his polling was always extremely good. He was probably the most accurate pollster for politics Bermuda has ever had. He understood the electorate and could form questions well to make a very accurate prediction. He did a great service to Bermuda." Mr Zuill added: "I always found Walton to be extremely open minded. He had strong political views and was willing to engage in good discussions and see and recognize different arguments. He has been taken too young, and it is obviously a great loss to the Government, to the PLP, and to Bermuda."

Walton Brown's own words.
"There is no economic or political reason why Bermuda should not be independent today. There is no logical reason why we are not independent. We have not seen it because we have not seen the type of leadership to take us to independence." — Walton Brown Jr explaining his stance on independence in 1992. He had formed the Committee for the Independence for Bermuda in 1990.
"The British flag, God Save the Queen, and the Governor's plumed hat are outmoded and oppressive relics in Bermuda today: a biracial, multicultural, ethnically diverse society." Rallying support ahead of the referendum on independence in 1995.
"Our campaign for Independence didn't start with John Swan's referendum. This was a very important turning point. We're in midstream." — in the wake of the 1995 referendum, which was turned back by voters. Just days before, Mr Brown had said "it wouldn't take a rocket scientist" to predict the pending defeat.
"I don't want to make it personal but her party said for 30 years it was wrong to have those awards and now they are giving them out. I accepted that principal for all my adult life. My view doesn't change just because the PLP is in power." — Reflecting on Dame Lois Browne Evans accepting a Damehood from Britain in 1999.
"We are cousins, we are close, we talk a lot. I am someone who doesn't know anything other than to speak his mind. When I have concerns, I share them and he listens." — After his cousin, Ewart Brown appoints him to the Senate in 2007.
"Those who embrace human rights for all have to know that such rights are not meant to be applied selectively. The struggle for gay rights should be a struggle we all embrace." — Pledging his support to a rally calling for homophobic discrimination to be outlawed in 2011.
"Many families have had their land taken from them, particularly in the 1950s, 60s and 1970s, through a series of illicit practices by a cabal of lawyers, real estate agents and banks. These victims did not pursue their claims to recover this land because they were either fearful because there were strong political ties among this cabal, did not have money to pursue their just claims or had their quest for justice halted by legalism." — Explaining why he called for a Commission of Inquiry to investigate the historic theft of property from Bermudians in 2014.
"We have to fight this onslaught of the UK Government as much as we can. It is untoward, it is inappropriate and it is highly offensive and we need to come together to address this issue. I know there is a lot of fear out there just to raise the topic itself, but we should have no fear of such an important issue. We should take the bull by the horns and address the issue forthrightly." — Making fresh calls for a discussion on independence amid claims the UK was forcing social and financial policies on Bermuda in July 2019.

Urology specialist, Dr. Jonathan Makanjuola, will be available at Northshore Medical & Aesthetics Centre from October 21 to October 25, 2019 in order to address general Urological issues with patients.
Symptoms You Should Never Ignore. Some conditions are silent, and you might not be aware that you have a problem until it is revealed through tests. However, there are some extremely important symptoms you should never ignore as they could possibly indicate a Urological problem. When should you see a urologist? While there are some conditions that are exclusive to men, the following symptoms should never be ignored by women or men:
Blood in your urine
Consistent pain or burning while urinating
Frequent urinary tract infections
Frequent need to urinate or difficulty urinating
Incontinence
Conditions exclusive to men:
Erectile dysfunction
Infertility
Change in your prostate-specific antigen (PSA)
Abnormal prostate exam
Testicular swelling with pain
In its early stages, prostate cancer, the most common cancer in men, often has no symptoms. It is recommended that men start having their prostate checked at the age of 50 with a PSA test repeated every two to four years. Urinary incontinence and urinary tract infections are two conditions that afflict women but any urinary problem in women can be treated by a urologist. Dr Makanjuola is a member of the American Urology Association, the British Association of Urological Surgeons, and the European Association of Urology. He will be at the North Shore Medical & Aesthetics Centre from October 21 to October 25, 2019. For more information, call 293-5476.

Bermuda has its first forensic physician, Amne Osseyran. St George's born and bred, it is there that she has always wanted to set up her practice. In March, she joined Andrew West as a GP at Adler Lodge, his offices on Water Street, St. George's. Time in Kingston, Jamaica, helped prepare her for the role; it is where she gained hands-on experience in hospitals, rural health centres and pediatric clinics. "I knew I wanted to come home and serve," said Dr Osseyran, the first Bermuda-born physician to practise in St George's. I grew up in St George's; my whole family went to the doctor in St George's and I still live there now. I knew there were only two people who practiced there and that opportunity could exist for me. I wanted to be able to give back to my country. It sounds like a cliché, but that's it. I got a lot of scholarships, I had a lot of people looking out for me and who were proud of me ... I wanted to be able to give back." Getting there was not an easy road. That she studied forensic science and forensic medicine before pursuing her medical degree did not sit well with everybody. "It's not the traditional route," said Dr Osseyran, who earned her degree from the University of West Indies in 2015. "The traditional route is medical school and then a speciality. Mine was backwards, which seems to make it difficult for people to understand that I have specialized, seems to make it difficult for my qualifications to be respected. It has impacted my confidence at times. When the public and colleagues don't respect the knowledge or expertise you have earned because you haven't done it the way or in the order that they know things to be done, it is somewhat discouraging and frustrating." Some might say it is particularly hard for Dr Osseyran, an overachiever with a passion for science. She began volunteering in the pathology lab at King Edward VII Memorial Hospital shortly after she left the Berkeley Institute in 1999. "That was my real introduction to being involved in healthcare and I got hands-on experience," she said. "I was always into science; a lot of things came naturally to me, but that's when I decided I wanted to be involved in medicine." Initially supervised, before she knew it she was handling samples and doing lab work on her own. "I was there for the introduction of ThinPrep, when Bermuda switched from conventional pap smears to a liquid pap test," she said. "They trained me on the machine and I trained the full-time staff." In the UK, at the University of East London, she studied forensic science before pursuing a master's degree in biomedical science. Following that, she did a master's degree in forensic medicine before joining the UWI Jamaica campus to study medicine and surgery. "I knew I wanted to do forensic medicine. I was initially interested in forensic pathology," she said. "Forensic pathology is a great field, there is a ton of work — just not in Bermuda. I knew I wanted to come home and serve and so just doing forensic pathology wouldn't work for me." In the meantime, she joined KEMH where she became involved in human papillomavirus research. "With women, we say HPV causes cervical cancer. With men, HPV is linked with anal cancer, linked with penile cancer, linked with some throat cancer, but no definitive causal statement existed. I wanted to figure out what can we do for men and it popped in my head — let's try urine. And it worked. "I tested male urine samples to see if that could provide a viable screening method. Women get pap smears; they're screened, but men are not. The strains related to cancers aren't symptomatic STD where you're itching [so you know you have a problem]. There's not enough being done with men. They are vulnerable too." She submitted her findings to a journal. As a result, she was invited to a conference where Harald zur Hausen, the German scientist who discovered the link between HPV and cancer, was the guest speaker. "I went up and introduced myself and invited him to Bermuda to speak — I didn't know how he was getting there. I didn't know how I was paying for it." Panic only set in once the 2008 Nobel laureate agreed to come. With the help of Clyde Wilson, now KEMH's chief of pathology, Dr Osseyran brought him here in 2009. "I don't think anyone ever thought that a student from a 21-square-mile island would have personal interaction, a personal reference from and endorsement, from someone who discovered the popular virus that causes cancer," she said. As thrilled as she was to facilitate the opportunity, she was disappointed not to have the funding to further her own HPV research. "And then I went on to medical school and these things were put on the back burner," Dr Osseyran said. "It costs a lot for research and you have to have people who believe that what you're doing is useful. I was probably the youngest to have done research on that scale in Bermuda. When you're bringing ideas, just because you're from a tiny island and there's familiarity — you know my aunt or granny, just because you haven't heard of the topic yet or because it's a newer field doesn't mean what I'm saying isn't valid. Here, we're not trusting children or young people and the ideas they bring. I hope to change that. Over ten years ago, we could have been catapulted into global research opportunities, but I had to fight and beg for this particular opportunity. I couldn't get the money. You don't get a Nobel Prize person here every day; you don't get to work with a Nobel laureate every day and I facilitated that."

Water issues at the island's schools after Hurricane Humberto have been fixed, according to the Department of Education. A Government spokeswoman said this morning that school tanks were chlorinated and checked between September 24 and 26. She said: "In the wake of Hurricane Humberto, the Department of Education advised students to bring drinking water to school while all school water systems were checked. The department has confirmed that all water system checks are complete, and students and staff have resumed use of school provided drinking water as normal."

The volume of retail sales fell in June by 6 per cent in volume when compared to a year ago. The fall is all the more striking as June 2018 saw the biggest drop in retail sales volume — at 9.1 per cent — of the past four years. The figures are inflation adjusted. In June the retail sales rate of inflation was 0.7 per cent. It is the fifteenth month out of the last 16 that has seen retail sales fall. Six of the seven retail sectors recorded lower sales volumes with apparel stores the biggest faller, down 16.8 per cent. Building material stores recorded a 12.3 per cent contraction in the volume of sales, motor vehicle stores and "all other store types" were both 7.8 per cent lower, while liquor store sales dropped 13.5 per cent, and food sales were down 2.8 per cent. However, sales at service stations were up 0.5 per cent. Lorraine Shailer, co-chair of the retail division of the Bermuda Chamber of Commerce, said: "These figures continue to confirm what has been clear for some time now, that the retail industry is certainly struggling. Online shopping, changes in our customers shopping habits, needs and demands, declining population, the high cost of doing business and living in Bermuda are all contributing factors. Many retailers realise that there needs to be changes to their retail models in order to survive, but how these changes are made, in an already struggling business are challenging. The conversations that are held at our Retail Division meetings, certainly indicate a want and a determination to survive and keep the 4000 Bermudians that we employ in employment." The Retail Sales Index figures released yesterday were produced by the Bermuda Government Department of Statistics. Wayne Furbert, Minister for the Cabinet Office, in a statement said: "Imports via courier decreased $300,000 to $11.1 million. Imports by households via sea decreased $700,000 to $800,000 In contrast, declarations by returning residents via the airport rose $300,000 to $4.5 million while imports via the post office remained unchanged at $500,000." In value terms, retail sales were down 5.3 per cent at $98.9 million.

A lawyer appeared in court today to face charges of assault and wounding. Kamal Worrell, 38, had failed to appear for a Magistrates' Court hearing yesterday, meaning that a warrant for his arrest was issued. After a brief hearing today, Magistrate Maxanne Anderson adjourned the matter until October 21 and extended Mr Worrell's $5,000 bail. Mr Worrell, from Warwick, previously pleaded not guilty to the assault and wounding of Chavelle Dillon on June 1 in Warwick.

October 8

Bermuda's leadership in the development of its fintech industry can attract start-ups seeking to make the island a "domicile of choice", according to David Burt. The Premier urged local participation in the inaugural Bermuda Tech Week 2019 that kicks off next Monday: five days of "industry-driven events" focused on emerging technologies. The summit, hosted by the Hamilton Princess & Beach Club, will deliver "insightful deliberations about the future opportunities presented by emerging and disruptive technologies", Mr Burt said yesterday. It has been organised by the Bermuda Business Development Agency in partnership with FinTech Bermuda, but Mr Burt emphasised that "technology is not limited to fintech". He added: "Technology, and not just fintech, will be important for Bermuda's growth and development. Our vision is to have the island recognised globally as a stable and well-regulated location for all technologists and technology companies." So far the fintech sector has created "eight active offices with 31 new jobs", he said. But Mr Burt said the island could benefit from disruptive technological change in fields ranging from hospitality to financial services, telecommunications and insurance. He cited legislation tabled last month for submarine telecommunications cables that could push the island as a digital hub in the Atlantic. "We are looking to attract companies that are focusing on data to Bermuda," Mr Burt said. "There's going to be persons from Google that will be here as part of the events next week. They've been here previously. There's a wide range of companies that we're looking to attract to Bermuda, to take advantage of a unique ecosystem of innovation. A lot of companies are attracted to Bermuda because of insurance. They are innovative technology companies which may have things like self driving cars that they're figuring out how to insure. They come to Bermuda for insurance and they realise that our ecosystem is that much bigger than just insurance." Technology has emerged as one of the drivers of consolidation in the insurance industry, but Mr Burt said the island would still have to keep to the fore. People were nervous about the invention of electricity," he said. "The fact is that we cannot stop the pace of technological change. The only way Bermuda is going to be successful in navigating that is if we embrace it and have companies here focused on providing these solutions to the world. Clearly, technology is going to result in automation, and that is something we are going to have to contend with. But the only way Bermuda is going to continue to be successful and have jobs that remain in the country is if we have those new jobs focused on support of AI, how you do compliance better, how can you handle the exceptions. Those are the jobs of the future." About 200 people have registered so far for Tech Week, with roughly one third coming from overseas.

Walton Brown, an MP, former minister and longstanding member of the Progressive Labour Party, has died at the age of 59. Police confirmed this afternoon that Mr Brown was found unresponsive at noon at his Ferrars Lane, Pembroke residence. His death, which was certified at the scene by an on call doctor, was not viewed as suspicious, and a police spokesman said that a cause was under investigation. David Burt, the Premier, said he was "totally devastated" by the news, adding: "My personal association with Walton goes back many years and I learnt so much from him through his wisdom, experience and guidance." John Rankin, the Governor, said he was "shocked and saddened" to learn of Mr Brown's death. Mr Rankin added: "As Governor I was pleased to engage with him both as a Member of the House of Assembly and as a Minister. I always found him to be a most thoughtful individual and I give thanks for his service to Bermuda. I offer my sincere condolences to his family and friends on his passing." Mr Burt said of his colleague: "He struggled alongside us in Opposition, locked arms with us in front of the House of Assembly and spoke passionately in the House on the issues that mattered so much to him and so many Bermudians." Mr Burt added: "In him, Bermuda had a writer, a teacher, a human-rights activist, a champion for Bermuda's sovereignty, and a fighter for Bermudian workers. But our loss cannot match that of his family who now mourn a father, a brother and a son. On behalf of the Government and people of Bermuda, our thoughts and prayers are with his family and my hope is that in the difficult days ahead they draw strength and comfort from the sacrifice and commitment Walton brought to serving the people of his beloved Bermuda." Craig Cannonier, the Leader of the Opposition, offered condolences to Mr Brown's family, as well as the Premier and the PLP. Mr Cannonier added: "They have lost a Party stalwart and an excellent MP who always put Bermuda first. As I started to get involved in politics, Walton took the time to give me some political perspective on Bermuda. His insights were, and continue to be, a tremendous help and I will always be grateful. Later, Walton and I used to meet often for breakfast where I had the privilege of discussing with him the direction of Bermuda, regardless of political outlook. It is a sad day for Bermuda and Walton will be tremendously missed." Damon Wade, the chairman of the PLP, issued the following statement: "The Bermuda Progressive Labour Party today joins with Bermuda in mourning the passing of Walton Brown JP, MP. A longstanding passionate advocate for social justice in Bermuda, his association with the PLP goes back to the mid-80s. During his time as a PLP Member and Supporter, he served as the Chair for Pembroke Branch and was appointed to the Senate by Premier Ewart Brown. In the 2007 General Election, he carried the PLP banner in the historical UBP stronghold, Pembroke West. In 2012, MP Brown was successfully elected to Parliament as the representative for Pembroke Central. He was re-elected in 2017 and appointed to Premier Burt's first Cabinet as Minister of Home Affairs and later as Minister for the Cabinet Office. The PLP will miss Walton and his strong advocacy for Bermuda's sovereignty, his determination to strengthen immigration on behalf of Bermudians, his political insight and perhaps most importantly, his friendship. We are thankful for having known Walton Brown and grateful for his work and sacrifice. Bermuda is richer for his commitment to our island and our people. Yet as the PLP family mourns the passing of a beloved comrade at arms, his family, his loved ones and his friends are also mourning his loss. We are committed to standing with his family and encourage all of Bermuda to stand with his family during this time of bereavement." Mr Brown, a prominently left-leaning member of the party, was elected MP for Pembroke Central in 2012. He stepped down as Minister for the Cabinet Office in April. Previously he held the portfolio of Home Affairs, which he lost in a Cabinet shuffle last November. He was a former senator for the PLP, statistician, political observer and staunch advocate for Bermudian independence. He also pursued a broadcast career, with the radio show Bermuda Speaks. Mr Brown taught history and politics at Bermuda College from 1988 to 2000. He was a keen researcher into social issues the author of several books. A graduate of the Berkeley Institute, Mr Brown studied political science at Queens University in Canada, followed by York University. He operated an online news site, Bermuda Network News, as well as a polling firm, Research Innovations, which he set up in 1991. The shock news follows a report from police that the body of a 59-year-old man was discovered at noon at a Pembroke residence.

Magistrate Khamisi Tokunbo said he was not comfortable being prosecuted by his friend and former boss, a court heard yesterday. Mr Tokunbo has denied a charge that he refused a breath test on January 19. Yesterday his lawyer, Charles Richardson, argued in Magistrates' Court that lawyer Saul Froomkin should not represent the Crown because he has a history with Mr Tokunbo. Mr Richardson said: "The bottom line is this: my client is simply not comfortable with being prosecuted and cross-examined by his former boss, his former lawyer and his friend." He told the court that until recently the defence believed the Crown would be represented by Crown counsel Alan Richards. However, Larry Mussenden, the Director of Public Prosecutions, had sought to bring in overseas counsel to handle the case, a proposal rejected by the Bermuda Bar Council, after local counsel had recused themselves. Mr Froomkin, who does not usually sit for the Crown, was then brought in to handle the case. Mr Richardson said Mr Tokunbo did not object to the use of a local prosecutor, but the court must be careful to avoid perceived conflicts of interests. He added: "There is too much at stake for my client." Mr Froomkin objected to the application by Mr Richardson. Cayman Islands magistrate Valdis Foldats, brought to the island to oversee the case, adjourned the matter until tomorrow for the council to make more detailed submissions. Mr Foldats was Called to the Bar in Canada in 1984 and prior to moving to the Cayman in 1999.

More than 100 soldiers returned home at the weekend after a tough two-week exercise in the UK designed to test their public order and internal security skills. The Royal Bermuda Regiment troops were based at Lydd training camp in Kent, where they used realistic villages to hone their public order techniques against opposition proved by professional soldiers from the Royal Anglian Regiment. The RBR contingent also worked with Royal Army Veterinary Corps dog handlers and their specially-trained protection dogs and spent time on hi-tech British Army firing ranges. Corporal Dijon Arruda, 31, from Warwick, said: "Active Shield was different – I learned a lot of new things. I'm a basic public order instructor and I learned a few tips and tricks. It was interesting having the dog unit involved and seeing how things changed because of that." Cpl Arruda, who works in purchasing at the Hamilton Princess, added: "I've enjoyed it very much. Being able to be in the village in an urban setting really opens up your eyes and we learned a lot of things we can bring back home. Based on the feedback, my group did very well on Active Shield and achieved what we set out to achieve." Private Owen Chisnall, 25, from Southampton and a project manager with air conditioning firm BAC, said: "The exercise was great. There were a lot of good experiences out there. We definitely learned some new skills The public order training was really fun and you can't go wrong spending a couple of days on the ranges." Pte Andrea Burrows, 21, from Pembroke and at 5ft 1in the smallest and lightest soldier on the exercise, held her own against repeated onslaughts by the Royal Anglians during the public order phase Pte Burrows, who works at hardware store Gorhams, said: "I'm taller than my shield when it's resting on the ground – but not by much. I was nervous at first because it was something new to me, but once I got used to it, it became second nature and I enjoyed it. I got first hand experience of what it's like on the front line and got to see what soldiers and the police do to protect their country. I was part of something bigger than myself, but I'm looking forward to the nice warm weather at home." Lieutenant Travis Stevens, an information risk manager at professional services firm KPMG, who commanded an Operational Support Unit platoon, said: "Some of our soldiers came in to the RBR as late as February and they were able to pick up skills, drills and tactics you would expect to see in more senior soldiers. I was very pleased with their performance and, more importantly, with their ability to self-motivate in sections and platoons. I have never seen morale so high on an exercise like this. When they were getting hit with Molotov cocktails or rubber bullets from as close as ten metres away, they showed a level of maturity that really impressed me. This was a very worthwhile exercise." Lt Stevens highlighted the support shown by his own firm and others to soldiers who commit their time to the RBR. He said: "They are good corporate citizens and Regiment service helps to develop individuals and their companies as well. Good employers recognize the benefits of having individuals who are immersed in an environment that forces leadership – that translates into the workplace as well." Sergeant Major Chauncey Durham, a 32-year veteran of the RBR, was Company Sergeant Major for the exercise, in charge of discipline, standards and administration. Sgt Maj. Durham, a Customs officer in civilian life from Southampton, said: "The soldiers worked very well out of their comfort zone, got stuck in grasped the training. They learned professionalism, and learned the job of a soldier is not fun and games. It's hard work, but it's rewarding hard work." Major Preston Gill, who had overall command of Active Shield, added: "The Royal Anglian Regiment said that, in comparison to the British Army Reserves, we can hold our own. Our troops were rated competent in public order and we are now the only Reserve unit that has been assessed for public order duties and assessed positively." Maj. Gill added: "They gave us an indication of areas where we can develop and equipment we could acquire. It was extremely valuable and not the kind of thing we could do at home. The British soldiers were very tough on us and that's hard to replicate in Bermuda."

There was standing room only last Thursday evening at the official residence of the US Consul General, Mrs Constance Dierman, on Wilkinson Avenue, Hamilton Parish. The Women's Resource Centre (WRC), held a kickoff public discussion, in a series of public conversations for women titled 'Women's Empowerment Discussions'. The cross-section of representation, the venue, the intimacy, sumptuous refreshments, the generous hospitality of US Consul Dierman, and the obvious thirst to engage in effective and meaningful conversation, allowed for an evening of candid discussion on diverse issues facing women and families in Bermuda today. "The evening reflected the kind of spirit that is desired, but not often achieved, in a community convening. It was exciting to have women from all walks of life not only gracing us with their presence, but participating in the robust discussion" stated Elaine Butterfield, Executive Director of the Women's Resource Centre. "I was pleased to provide a platform for this special panel. The Women's Resource Centre is an impactful organisation that supports women in reaching their full potential. The panellists engaged the audience with key issues that concern all women and young girls in Bermuda, and I thank each one of them for taking time to challenge everyone in the room to engage." The dynamic discussion was moderated by Ms Jasmine Patterson and panellists included Ms Toni Daniels, Renee Ming, JP MP, Rev Paulette Burrows and Mrs Jennifer Outerbridge-Smith. The panel led the discussion around defining success, how to encourage one another as women, self judgment and judgment of others as well as how to inspire the next generation. A large part of the evening included audience participation. Upcoming discussions will include the Criminal Justice System in Bermuda and Women and a candid discussion with Parliamentarians on the state of Women in Bermuda. For further information visit the WRC on Facebook or contact it at wrc@wrcbermuda.com or tel 295-3882.

A publicity-shy company, which scrapped plans to open an office in Bermuda after media interest in its activities, offered to be categorised as a fintech firm "if it helps from a political point of view". Records released under public access to information show that Guernsey-based Game Theory Ltd did not view itself as a financial technology firm, but made the suggestion as it sought help from Bermuda Business Development Agency, to set up shop here, obtain work permits and liaise with regulators. The company, a self-described "investment house that places bets on investing in sports businesses", ultimately opted not to open an office on the island, after a small story ran in The Royal Gazette's business section about a job advert it placed to recruit six local employees as "sports trading operators". The decision led David Burt, the Premier, to claim in a parliamentary speech in February that The Royal Gazette and the One Bermuda Alliance were to blame. He alleged the newspaper had joined forces with the Opposition to derail any success in Bermuda's fledgling fintech industry. Mr Burt said politicians were subject to "justifiable media scrutiny", but private businesses had a right to "keep their affairs private". The BDA released more than 600 hard-copy documents it held about Game Theory, or GTL Atlantic Ltd, the name it incorporated under here, in response to a Pati request. The records include correspondence between the company and the BDA, beginning from when Game Theory approached the agency for help in quickly establishing a presence on the island in 2018, to when it ditched its Bermuda plan in February this year. Almost all of the names and job titles have been removed from the documents, a decision which The Royal Gazette has challenged with BDA's chief executive, Roland Andy Burrows. In an e-mail from November last year, which appears to have been sent to a BDA official, a company representative wrote: "Regarding the fintech point … it was my understanding from my visit to Bermuda … that we will not be considered a fintech business (and we don't want to be, as there is regulation attaching to this). I'm happy for Game Theory to be an unnamed employer in the fintech space if it helps from a political point of view, but don't want to be seen as holding ourselves out as a fintech business (in the strictest sense we are not, in my opinion). I'd be interested to hear your thoughts." A reply sent on December 6, seemingly from the BDA official, said: "I wanted to make sure that you do not apply for work permits directly but do so through the [Government's] FinTech Business Unit … as they will submit the request on your behalf so that they can legally track it and accelerate the processing of the documents." The Game Theory representative responded the next day at 11.02am, to confirm the work permit applications would be made through the FinTech Business Unit, "if this is correct, given that we have been told we are not to apply for fintech permits, but instead for new incorporation permits". In an e-mail the same day at 3.20pm, it was stated the work permit applications would be made through the "BDU": the Government's Business Development Unit. The BDA connects companies to that unit. The unit offers a "concierge service" to international businesses setting up here, helping speed up their regulatory and work permit applications. Since coming to power in July 2017, the Government has sought to position Bermuda as a leader in the global fintech space, aiming to entice executives to relocate to the island and create local jobs. The FinTech Bermuda website encourages new technology companies to set up here and benefit from the "unique environment that prioritizes regulatory certainty, investor confidence and compliance with international know your customer and anti-money laundering regulations". Game Theory is described in the correspondence released under Pati as an "artificial intelligence company" and a "private investment firm for a family". Its job advert was for "sports trading operators"; sports trading is a term generally understood to mean betting on the movement of sporting odds. Finance minister Curtis Dickinson told Parliament in March this year the law needed to be changed to ensure the island's betting sector was "regulated thoroughly". He said regulatory responsibility for betting shops would transfer from the Betting Licensing Authority to the Bermuda Casino Gaming Commission. In its e-mails to the BDA, Game Theory said it did not believe it needed to be regulated by either the Bermuda Monetary Authority or the BCGC, providing legal opinions to that effect (the opinions are redacted from the Pati disclosure). In an e-mail in September last year, a company representative sought help from the BDA in obtaining agreement from the BMA and the BCGC that Game Theory did "not need regulating". An e-mail later that month mentioned "applying some gentle pressure on the BMA and BCGC". According to the correspondence, Game Theory obtained a written statement from the BMA stating it did not consider that the company needed to be regulated, but it was unable to get the same from the gaming commission. Mr Burt, though he did not name Game Theory, told the House of Assembly the company negotiated a lease for 2,000 square feet of office space on Pitts Bay Road that had been available for some time. The Pati disclosure shows that Game Theory met with a realtor and that the company was looking for "commercial office space to house six to 12 staff", with "top-of-the-range internet/telecommunications connections". A company representative wrote: "Preferably, I like properties on the top floor, away from other tenants." The Royal Gazette business story ran on February 11 and Mr Burt gave his speech on February 15. The Pati disclosure includes an e-mail dated February 19, which appears to be from a BDA official responding to a suggestion from a FinTech Business Unit official that some "damage control" be done. The BDA official wrote: "They've left and Bermuda is no longer an option. There are differences of opinion on whether or not the RG did anything wrong and it's descended into a very political issue now, which we would prefer not to step into." In response to questions, Mr Burrows said on Sunday: "Respectfully, I am unable to specifically answer your questions given that the current Pati request [is] under way. Please note, however, one [of] the BDA's primary roles is to provide a concierge service for Bermuda inbound clients, which is an introduction to the Government Business Development Unit's concierge programme and private sector companies, as appropriate." He added: "The inbound clients are new business opportunities in line with our mandate and one would suggest that Game Theory was an opportunity." Mr Burt said last night that the BDA "manages a critical part of business development for Bermuda and engages with hundreds of companies and interested investors annually". He added: "Each company has unique needs and insofar as is possible the BDA is determined to meet them. That work is made more difficult when those needs are disrespected and subjected to unwarranted intrusion into corporate affairs." Mr Burt said that the public "can be confident that each and every company is properly vetted and confirmed as suitable to do business in Bermuda". He added: "Where other interests, for their own political or other agendas, seek to disrupt that process, Bermuda loses. Jobs are lost; opportunities are lost; economic growth is stymied." There was no response to an e-mail sent to Mike Richards, of Game Theory.
Who is who in the failed recruitment of Game Theory Limited/ GTL Atlantic. Game Theory Limited is a Guernsey-registered company which describes itself as an "investment house that places bets on investing in sports businesses". It incorporated as an exempted company in Bermuda in January with the name GTL Atlantic Limited. Its principal business was described to the Registrar of Companies as "data analytics". It is described in correspondence released under Pati as an "artificial intelligence company" and a "private investment firm for a family".
Bermuda Business Development Agency The BDA is a publicly funded agency which helps companies start up, relocate or expand their operations on the island. Its website describes it as an "independent, public-private partnership" which connects international companies" to "industry professionals, regulatory officials, and key contacts in the Bermuda Government to assist domicile decisions".
Bermuda Monetary Authority. The BMA regulates Bermuda's financial services sector. Its website says it "develops risk-based financial regulations that it applies to the supervision of Bermuda's banks, trust companies, investment businesses, investment funds, fund administrators, digital asset businesses, money service businesses, corporate service providers and insurance companies. It also regulates the Bermuda Stock Exchange and Bermuda Credit Union".
Bermuda Casino Gaming Commission. The BCGC was set up to establish and regulate a sustainable casino gaming industry in Bermuda. There are not yet any casinos on the island. Curtis Dickinson, the finance minister, said in March: "It is the intent of Government to transfer the regulatory responsibility of betting shops from the Betting Licensing Authority to the [gaming] commission." The minister said the law needed to be updated to "ensure this sector is regulated thoroughly and to a level or standard equivalent to mature regulatory jurisdictions", adding that the commission would complete the legislative framework for the licensing and supervision of betting and other non-casino gaming activities this year.
FinTech Business Unit. A government unit set up to oversee the evolving financial technology sector. David Burt, the Premier, told Parliament in July that 19 jobs had been created so far in fintech, with more to follow.
Business Development Unit. The Government's BDU works with the BDA to provide "concierge services" to international businesses looking to set up in Bermuda. It helps set up meetings with government officials and speed up regulatory and work permit applications.

An arrest warrant was issued for a lawyer yesterday after he failed to appear in court over assault charges. Kamal Worrell, 38, did not attend Magistrates' Court despite an order to appear before Magistrate Maxanne Anderson. Mr Worrell, from Warwick, had appeared in court on August 28 when he denied assaulting and wounding Chavelle Dillon on June 1 in Warwick. Ms Anderson released him on $5,000 bail and ordered him to stay away from the alleged victim. She adjourned the case until October 7.

The BDA released more than 600 hard-copy documents it held about Game Theory, or GTL Atlantic Ltd, the name it incorporated under here, in response to a Pati request.
Unnamed BDA official, in an e-mail on July 17, 2018: "What's the latest with Game Theory? I recall following our earlier conversation with [name redacted] that you were going to have a sidebar conversation with [name redacted] at the Gaming Commission and perhaps tee up the conversation with the RoC [Registrar of Companies] to ensure there would be no issues if/when they applied to register the company."
Unknown sender, in response to the above: "I spoke with the Gaming Commission who said that they were much too busy getting the commission up and running to respond to individual queries like mine. I think that the client feels (understandably) that it has been quite hard to make any progress and they want to assess whether it is viable to continue to pursue Bermuda as an option."
Unnamed Game Theory representative, e-mail dated August 10, 2018: "We are not an insurance business but a private investment office for a family."
Unnamed BDA official, e-mail dated August 30, 2018: "Game Theory has been working with [name redacted] to incorporate an artificial intelligence company in Bermuda to support an existing business in Guernsey."
Game Theory's description of its business, as provided to the Government's Business Development Unit: "We are an investment house that places bets on investing in sports businesses. We recently set up in Guernsey — 20 to 23 people were hired in a period of 6 months. Now we're looking for a second jurisdiction to target sporting events in the US — we want to transition the company more firmly into the investment world and away from the sport and gaming side. Our company started with horse racing but we are now using fintech and AI to guide investment decisions. We are looking to have staff on the ground in Bermuda. Non-Bermudians will train the Bermuda-based team. Looking to hire 10 to 12 people to be trained as data analysts focused on trigger events."
Unknown sender, e-mail dated September 19, 2018: "Could you look to respond to me on the other points in my e-mail, including applying gentle pressure on the BMA and the BCGC as we'd like to get the green light from both."

Unnamed BDA official, e-mail dated October 16, 2018: "[Name redacted] from Game Theory will be visiting Bermuda next week and would like to meet with the RoC while he is Bermuda. [Name redacted] is looking to incorporate an artificial intelligence company in Bermuda to support their sister company in Guernsey and their approach is to ensure that all players on the ground have visibility to their objectives so that things go smoothly when they execute. I met [names redacted] in London with [redacted] and we think they will hire 5 to 10 people very quickly once they incorporate and that this business will diversify the type of technology offering we are seeing establish in Bermuda.

Game Theory representative, e-mail dated November 6, 2018: "As you're aware, the BMA have been very communicative and helpful regarding the non-regulatory nature of Game Theory's proposed activities in Bermuda. The BCGC, however, have not been as helpful so far and did not want to meet with me during my recent trip or speak to me over the phone on previous attempts (I appreciate they may have been busy). Despite this, we're keen to ensure we've ticked every box with regards to regulation and would like to receive a formal written response from the BCGC, confirming that they do not wish to regulate Game Theory's proposed business in Bermuda. Could I ask you, together, to reach out to the best person at the BCGC to obtain this formal response. I've copied into this e-mail [name redacted] who has been very helpful and welcoming to Game Theory, and who previously requested to be kept in the loop should we hit any bumps in the road, in terms of obtaining regulatory responses."

Unknown sender, e-mail dated November 19, 2018: "My sense from speaking to the Gaming Commission is that they do not want to engage with us because this would set a president (sic) that companies should reach out to them to get approval. They have confirmed that we do not fall under their purview and I would be delicate about how you approach them to get confirmation, as I felt that it was clear that Game Theory do not come under their area of responsibility."
Unnamed Game Theory representative, e-mail dated November 23, 2018: "I'm happy to accept your advice but I would say it's a little disappointing, given that an equivalent body (the BMA) has provided a written statement that they do not consider us to need to be regulated."
Unnamed Game Theory representative, e-mail dated November 23, 2018: "[Name redacted] and the FinTech Business Unit will be your most critical partner in the processing of work permits and because [name redacted] has met with the relevant stakeholder you should be in good shape to incorporate and begin setting up your operation in Bermuda with the full support of the Bermuda Government."
Unnamed Game Theory representative, e-mail dated November 23, 2018: "I'm happy for Game Theory to be an unnamed employer in the fintech space if it helps from a political point of view but don't want to be seen as holding ourselves out as a fintech business (in the strictest sense we are not, in my opinion)."
Business story in The Royal Gazette, February 11, 2019: "Six Bermudians are to be hired as 'sports trading operators' by an international algorithmic trading company which is setting up an office on the island."
Unnamed BDA official, e-mail dated February 14, 2019: "As it pertains to Game Theory, I think a personal call to [names redacted] would be the best approach. They specifically said that they do not want to see any more press, including an apology from The Royal Gazette. It is important to remember they are a [redacted] and value privacy over all else, and because we violated their request for privacy, a request they made to [redacted], the BDA and The Royal Gazette, it is important that we do not violate that request again by including them on any apology. A call to [redacted] would be a great touch and would encourage them to revisit Bermuda as a jurisdiction that they can expand to in the future."
David Burt, the Premier, parliamentary speech on February 15, 2019: "It is now crystal clear that The Royal Gazette has joined hands with the Opposition One Bermuda Alliance in a concerted effort to cast doubt and irreversibly tarnish this Government's work in the diversification of this economy. I speak specifically of the fintech industry."
Mr Burt, same speech: " ... this week Bermuda has suffered a significant loss of business and the responsibility for that lays directly at the feet of The Royal Gazette."
Mr Burt, same speech: "The disappointment felt in the voice of Mr Kevin Richards [BDA's business development manager], that all of his hard work over the past 6 months ... was derailed ... was palpable."
Whatsapp message from unknown, assumed to be to Mr Richards, February 16, 2019: "What was the business of the company that decided not to come to Bermuda after the RG intervention? [Name redacted] referred to you in the House yesterday. Must make you feel kinda cool, huh? I think it's really cool that he recognised you."
Reply, believed to be from Mr Richards: "The company was Game Theory. And no, I would have preferred to not have been named in yesterday's speech."
Unnamed FinTech Business Unit official, e-mail dated February 19, 2019: "We need to follow up with Game Theory and do some damage control. What is their contact information? [Name redacted] is willing to do this."
Unnamed BDA official, in response to the above: "My $0.02 on the Game Theory situation. What damage control? We know what happened and [name redacted] spoke to [name redacted] at Game Theory last week (after discussing with [redacted] and [redacted] over here), then he made his remarks in Parliament on Friday. The damage has already been done and, at this point, I don't believe we can or should be reaching out to Game Theory."
FinTech official: " … if you think it's a done deal and there's no need to follow up or reach out to them, we can leave it alone. What's their final answer or final position? Is Bermuda not an option any more or is anything salvageable?"
BDA official: "They've left and Bermuda is no longer an option, There are differences of opinion on whether or not the RG did anything wrong and it's descended into a very political issue now, which we would prefer not to step into. If [name redacted] has spoken to Game Theory and presumably urged them to reconsider, and they still have decided to leave, then I feel there's nothing more we can do."

An industry expert took issue yesterday with a government announcement that emergency permits had been processed to allow contractors to cut slate. Shawn Perott, a quarry operator with 21 years' experience, said: "If that's the case, and you did that, I should have been working. I'm still waiting." Mr Perott said that he had been hamstrung in his efforts to assist in recovery efforts in the wake of the Category 3 Hurricane Humberto which damaged roofs across the island. Mr Perott added: "I've helped this island out in all the hurricanes since 2003. So I don't see why I should have my hands tied in my own country and can't produce slate for the citizens of Bermuda." Mr Perott was speaking after a government representative said that emergency permits had been processed for slate cutting. A spokeswoman for the Ministry of Home Affairs said that the Government was "aware of, and concerned about, the plight of homeowners who have lost roofs and suffered damages as a result of Hurricane Humberto". It came after The Royal Gazette reported yesterday how hundreds of hurricane-damaged homes could face long waits for repairs because of a slate shortage. Mr Perott previously estimated that as many as 500 homes damaged by last month's hurricane could wait up to three months for repairs because of the shortage. The spokeswoman said that "a number of steps have been taken to determine sites that could be used to obtain slate". She added: "This includes liaising with the Construction Association to determine sites as well as liaising with the quarry operators who have existing licences to cut slate to ensure that there are adequate amounts that are being produced." The spokeswoman identified five sites that were actively being quarried or where the landowner had requested permission to cut slate. They are:
Bermuda Slaters, St George's
Butterfield & Vallis near the Bermuda Athletic Association
Barritt's Soda Company
St Regis, St George's
Radnor Estate Road, Hamilton Parish
She said that a single site could provide anywhere from 300 to 500 piece of slate per day. The spokeswoman added that the current wait time for customers was about 1½ to 2 weeks. She added that small roof repairs could require as many as 500 pieces of slate while a full roof replacement could require between 1,500 and 2,500 pieces. But Mr Perott said that some of the numbers provided by the Government were "inaccurate". He took issue with the wait time for customers for slate provided by the spokeswoman. Mr Perott also disagreed about the amount of slate that a site could provide in a day. He said: "A quarry operator that has got his equipment together can produce anywhere from 2,000 to 3,000 pieces a day." Mr Perott said that of the list of five sites provided by the Government only one — the Butterfield & Vallis site — was operational. He said of the other locations: "There's nobody at these sites."

Police are reminding members of the public to be on the lookout for scams after suspicious calls over the weekend. The new appeal comes after police received several complaints about possible fraudulent phone calls made on Saturday. A police spokesman said that the calls came from 441-405-9999. He added: "Callers stated that the person calling from that number claimed they were conducting a census and asked for personal information such as name and date of birth. Calling the number back results in an automated message stating that your call cannot be completed as dialed." The spokesman said that anyone who received a similar call from that number or another should ignore the calls and report them to the Financial Crime Unit on 247-1757 or via e-mail at fraud2@bps.bm.

Arch Capital Group Ltd expects a hit of up to $75 million from catastrophes in its third-quarter results. The Bermuda-based re/insurer said today that the bulk of the losses relate to Hurricane Dorian, which devastated parts of the Bahamas last month, and Typhoon Faxai, the strongest storm to hit Japan in 60 years. Arch said the pre-tax loss estimate, which is in the range of $65 million to $75 million, was net of reinsurance recoveries and reinstatement premiums. "At this time, there are significant uncertainties surrounding the scope of damage for these events, as well as the other global events," Arch said. The loss estimates exclude the operations of Watford Holdings Ltd, in which Arch owns an 11 per cent equity stake.

Garden and pet supply store Animal and Garden House is back in business as a web-only operation. Owner Jennifer McCarron closed her bricks and mortar shop on Cemetery Road, Pembroke at the end of June citing rising costs, and a drop in sales that she attributes to a road closure made to facilitate construction at Belco. But, at the urging of her loyal customer base and with the support of her family, Ms McCarron says she had a rethink. "We closed June 30, but stayed another month to pack up, and paint and clean," she said. "The doors were closed, we were packing up, but customers kept coming. They told us 'don't go out of business', and they came up with ideas about how we could stay in business. That's how it evolved, that we would stay in business, but do it differently. That's how going web-based came up, which is a fantastic idea because that's how people are shopping these days." Although the seed of the idea was planted in July, it wasn't until another few weeks had passed that the plan germinated, Ms McCarron said. At the time, a job search was proving difficult. "It was probably in August that we decided," she said. "I was still waiting for a job to come through when me, my daughter, Elysse, and my son, Matthew, did this rethink and came up with this." Ms McCarron said the move to an online operation will eliminate the crippling overhead that she faced on Cemetery Road, where monthly rent for the 8,000-square-foot space was $6,500. Adding service charges took the monthly obligation to nearly $10,000, she said. "I can be a lot more competitive with pricing now," Ms McCarron says. The business will also offer a weekly rodent maintenance programme for residential and business customers, as well as a fruit tree maintenance operation. Ms McCarron will run the resurrected business with her mother, Jeanette Vieira. The twosome ran the Cemetery Road store with the help of one additional employee, who will not be joining the online operation. Ms McCarron and Ms Vieira have four cats, two dogs and four chickens. "This was our dream," Ms McCarron says of the store. "My father was in business, too. Having pets and a garden is our passion." She says the business will import the best-selling pet and garden supply product lines, while accepting special orders for other products. Ms McCarron expects the website to be fully operational by week's end, and in the meantime she is taking orders by e-mail, phone or via Facebook. Customers can collect their orders from a storage location in Warwick or, if the order is large enough, the business will deliver, she says.
Animal & Garden House can be reached at 292-3705, by e-mail at animalgardenbda@outlook.com, or on Facebook. The web address is animalgardenbda.com.

A popular city worker, union stalwart and Gombey captain has died at 60. Willis "Mr Front Street" Steede, who worked as a skilled laborer for the City of Hamilton for 23 years, was known for his friendly demeanor. He was the captain of Allan Warner Gombeys and also danced with Gombey Evolution Troupe. The City of Hamilton posted on its Facebook page: "It is with deep regret and sadness that the City of Hamilton announces the sudden passing of Willis Steede. Fondly referred to as 'Mr Front Street', Willis was known to many in the community as his smiles and waves were a common sight along Front Street." The city described Mr Steede as a "true ambassador for the city" and noted he took great pride in his work, particularly his attentive care to the waterfront. The statement said Mr Steede was a dedicated family man and friend, and passionate Gombey. It added: "Willis loved to dance. The city mourns a dear friend, colleague and treasured staff member and sends its most sincere condolences to Willis's loved ones during this solemn time of loss and reflection. May he rest in peace, yet never stop dancing, waving and smiling. Willis, you will be missed and never forgotten." Mr Steede was also known for his a strong support of the unions. Chris Furbert, president of the Bermuda Industrial Union, said: "It is really shocking news. He was a very active member of the union as far as making sure he participated in his divisional meetings for the City of Hamilton. He made sure he was out there supporting workers' rights whether it was during the Labour Day march or protests about different issues. He will be a big miss in the union and I would like to send my condolences to his family." A message was also posted on the Gombey Evolution Troupe Facebook page to say: "Rest well Willis 'Old Man' Steede. Thank you for all your contributions to the culture ... you will be missed."

October 7

A rise in waste dumping fees which angered landscape gardeners has been postponed until the end of this month. Lieutenant-Colonel David Burch said that finance minister Curtis Dickinson had agreed to delay the increase, which he conceded was "implemented late and without proper notice". The rise means truckers who previously had to pay $25 at Marsh Folly Dump will now have to pay between $25 and $125, depending on the size of their vehicle. Colonel Burch, the public works minister, said amendments to Government Fees Regulations were passed by the House of Assembly in March, without objection from the Opposition. They were intended to become effective on April 1, but were not implemented for six months because of a computer programming problem. The glitch was finally fixed and the new fees implemented without warning last Tuesday, which shocked truckers who were disposing of waste from Hurricane Humberto. Colonel Burch said: "I understand from the Ministry's technical officers that, as a result of a computer programming problem, those fees were unable to be programmed into the system at that time and so they were not implemented as expected by me and by the Legislature who had considered and passed the fees. Several public officers have been working to correct the problem but none made senior management of the Ministry aware of the issue. It took six months to solve the problem and, without notice, the fees were activated on October 1." Colonel Burch said Mr Dickinson is responsible for the Government Fees Regulations. He continued: "I have consulted with him and can confirm that he has agreed to continue with the original fees to October 31. Thereafter, the revised fee structure will come into effect." The fee was changed from a standard $25 per load to:
Light truck: $25
Intermediate/heavy truck (IN/HA): $50
Heavy truck (HB/HC): $75
Heavy truck (HX): $100
Tractor trailer dumpster (TT): $125.
Disposal of construction waste, white goods and metals at the Airport Waste Management Facility was also increased from $20 per load to $30 per load.
Colonel Burch said the fees "cover a variety of government services not just tipping fees" and noted that they had not been increased in several years. He added: "The operations at both locations are heavily subsidised by the taxpayer, even with the marginal increases. The fees for services at Marsh Folly have been staggered to better reflect the amount of foliage being delivered there in order to bring equity between an intermediate trucker and a trailer truck, all of whom pass the haulage fees on to the customer. In this case, I wish to apologise for the inconvenience and confusion caused especially in the wake of the recent hurricane and all the work ongoing to restore Bermuda's beauty."

Customers selling excess electricity generated from their renewable energy systems to the Bermuda Electric Light Company, will be paid at a higher rate from today. The 30.4 per cent increase means customers will now receive 22.65 cents per kilowatt hour they sell to Belco. Previously they received 17.36 cents per kWh. The announcement was made by the Regulatory Authority of Bermuda. The feed-in-tariff for Bermuda's solar PV distributed generators is the predetermined rate that Belco pays to residential or commercial solar distributed generators for the excess electricity they generate and feed into the grid. In Bermuda, distributed generators are primarily small-scale solar customers with renewable energy systems below 500kw, but may also include wind or other renewables generation sources. The RA said the feed-in-tariff will be reviewed again before 2022. For more information, see the FIT decision and order at www.ra.bm

The One Bermuda Alliance has a "government in waiting" with a diverse team that is ready to run the country, its leader claimed a year after he resumed the role. Craig Cannonier believed the country is ready for him to return as Premier. But Justin Mathias, a former OBA chairman, feared the Shadow Cabinet failed to generate much interest among supporters (see separate story), while commentator Phil Perinchief said the Opposition leader suffers from an image problem as a "pawn of the white oligarchy". Mr Cannonier said: "I can assure you that the team we have right now is a government in waiting. We certainly have the members, we have a Cabinet, we have a very capable team who are smart, who are at the table, who understood what it meant to get the economy up and flourishing. We also have the right people in place to recognize that when it comes to the social matters of this country, then we need to be listening very keenly to how we bring about equality and equity for those who are in need." When asked if the island was prepared for him to be Premier, he replied: "I believe Bermuda is ready, yes." Mr Cannonier first led the OBA from 2011 to 2014 but resigned after he stepped down as Premier following the Jetgate scandal, which erupted over a trip to the United States in a private jet owned by an American business tycoon. He was sworn in as Opposition leader again in September 2018 after a motion of no-confidence in Jeanne Atherden from eight of the OBA's 11 MPs. Mr Cannonier took the reins of the party later and said last week that "significant changes" have been made. He believed it was important to work out why the OBA was ousted so convincingly by the Progressive Labour Party in the 2017 General Election. Mr Cannonier explained: "The OBA was, a year ago — and for some still — coming to grips with exactly how is it that we lost, what exactly happened to us. I believe that up until a year ago there were still emotions that were running high among party members and among MPs, still trying to grapple with what is it that we should be doing. One of the first things that was imperative and important to us was to be responding far more quickly and with more intent on how we felt about issues." The Opposition leader said: "In understanding what is it that we missed, we also recognised that we could have handled some of the more topical issues a hell of a lot better, immigration, right off the bat. I believe we could have handled some of our communicative skills better, when it came to issues like the airport." He admitted there was "more work to be done" to connect with voters, but it was of greater importance for people in Bermuda to know its government. Mr Cannonier said his parliamentarians were a mixture of "well-seasoned individuals" and others who joined the political scene in 2011 or 2012, "now willing and ready to move forward with running this country". Mr Cannonier said: "We're a varied bunch from every different background you can think of on this island. That's proof we can come together so we need to get our messaging out there to the people that this really is about you, and not political power." He said the party was "keenly aware that an election could be called at any time" and talks with potential new candidates were taking place. Mr Perinchief, a political scientist, argued that the former Premier was challenged by a perception that his leadership lacked autonomy. He said: "Craig suffers a great deal from an image problem that he is simply untrustworthy and a pawn in the white oligarchy's pawnshop to be fronted and used as and when required. Political prostitution is never a good look. Jetgate only cements and signposts that conclusion. As such, and in a community and body politic as small as is Bermuda, there really is no coming back from, or redemption for, such a branding." Mr Perinchief, who is a former attorney-general for the Progressive Labour Party and an independent General Election candidate, also pointed to the Devonshire South Central constituency, to which Mr Cannonier was first elected in 2011. The OBA leader won a former United Bermuda Party stronghold after John Barritt resigned to create a possible House of Assembly seat. Mr Perinchief said: "Whether or not the perception that Craig's business interests were or were not assisted by the Jetgate debacle, it is enough that many people think he was so favored. That coupled with the fact that he would win a seat in Parliament only if he ran in the safe, legacy and time-honoured UBP seat he is in currently, works in favour of the conclusion that 'Craig is for ever their boy' no matter the vehemence of his protestations to the contrary. Politically, he's done. In many people's minds, he is a means to any end his political handlers wish to pursue." Mr Cannonier responded: "What have I done that's untrustworthy? There's nothing out there." He explained that he sought advice from the Attorney-General, who was Mark Pettingill at the time, before the pair, along with then tourism minister Shawn Crockwell and Mr Cannonier's business associate Stephen DaCosta, took a flight aboard tycoon Nathan Landow's private jet. The trip raised questions in Parliament about whether Mr Landow had been offered a quid pro quo, such as a gaming licence or development deal. The Opposition leader said last week: "I have already stated the facts, the reason we went is because the A-G saw no problem. I sought the advice that was necessary to ensure we were doing the right thing." Mr Cannonier added: "I don't hide behind anything, that was a major blow for me and a major lesson to be learnt. As a huge target, as someone who has already won an election, I expect to have pundits. I don't expect that everyone is going to be in favour with the OBA, or me necessarily. What I can promise Bermuda is that I will always do what is in the best interests of Bermuda, and not Craig Cannonier." The Opposition leader added: "Where is the oligarchy right now, in the OBA? They're on the back bench. It just doesn't make any sense, if anyone's been fighting them it's me."

A former chairman of the One Bermuda Alliance claimed that the party's Shadow Cabinet stimulated little excitement among supporters. Justin Mathias acknowledged that members of Parliament were speaking up more often but claimed residents felt this could be replicated to a greater extent within the wider community. He said last week: "From being an outsider in the last year, I have seen glimmers of hope seeing some MPs being a little more vocal than what was the case under previous administrations. The Senate team has really outshone their lower house colleagues, but that's due in large part to the leadership of senator [Nick] Kempe. But it also still stands that there's a back bench that is being under-utilized for superficial reasons and a Shadow Cabinet that doesn't inspire much enthusiasm from our supporters or reflects a realistic government in waiting." Jeanne Atherden, Michael Dunkley and Trevor Moniz were sidelined last year after their eight colleagues backed a motion to oust Ms Atherden from her role as Leader of the Opposition and replace her with Craig Cannonier. Ms Atherden, a former United Bermuda Party chairwoman, lost her shadow finance brief to Nick Kempe, who also became Opposition Senate Leader. The national security and legal affairs portfolios were taken away from Mr Dunkley and Mr Moniz respectively. Both are former UBP MPs. Mr Mathias admitted he had not been involved in the party for almost a year, so could not comment on its inner workings. He said: "What I have heard from my constituents and members of the community is that they want to see an Opposition that is more vocal and present within the community. This is also nothing new and I sympathize with the current leader in his efforts to bring about those voices and teach his members how to be Opposition members because it was the same struggle for the two leaders before him. It's not easy being in Opposition and the leader cannot do everything on his or her own and I hope that his members are finally realizing that and are waking up to their sworn duty." Mr Mathias believed there were opportunities to unite the party and make it stronger. He said: "There are so many people that want to get involved, but are repelled by the tactics of the past and they are now weighing whether it is constructive to get involved with the party or start anew I hope for the party's sake that he executes on those opportunities sooner rather than later." However, an OBA insider said Mr Cannonier had taken a "fragmented" party and pulled members together under a strong leadership. The source added: "We've got a huge fight ahead of us and it's going to take somebody like Craig to lead us and to also lead the country ... the country needs us." When asked if the party was united, the well-placed insider said: "We're still a family. Are we united 100 per cent? We still have our issues as most families do, but it's a whole lot better than what it was." The Royal Gazette asked the Progressive Labour Party to offer any comment on the state of the Opposition since Mr Cannonier took over as its leader. A spokeswoman said: "The leadership or lack thereof of the One Bermuda Alliance is something for their MPs and membership to discuss. The Progressive Labour Party is focused on delivering on the mandate given to us in 2017. We are steadily working our way through delivering on our campaign promises while tackling other topical issues which have arisen. There is much to be done to make our country fairer and we are solely focused on delivering on that promise. The One Bermuda Alliance, during its term in power, did all that it could to increase the divide in Bermuda, and we are acutely focused on doing what we can to reduce the divisions and create more opportunities for Bermudians."

Hundreds of hurricane-damaged homes could wait months for repairs because of a slate shortage, one industry expert claimed yesterday. Shawn Perott said that he estimated that "close to 500" roofs had been damaged by Hurricane Humberto. Mr Perott said a lack of workers cutting slate meant that many island homeowners could be left waiting for their materials. He said: "In reality, they're looking at between two and three months, I would estimate. The longer that roof stays open to the elements, the more damage it is going to incur. And I think this is the general concern of the public." Mr Perott, a quarry operator with 21 years' experience, said that he had been "inundated" with calls after the Category 3 storm on September 18. He said that he was told by "multiple contractors" and members of the public that they were not able to get slate for needed roof repairs. Mr Perott said he visited the Government Quarry at Bailey's Bay and discovered "the slate was exhausted". He said that the current slate shortage had been a situation in the making for about 18 months, and he had not worked in the field himself for about that time. He explained: "It's because guys haven't been able to cut. The long, drawn-out process for rezoning land is the reason why we haven't been cutting. It shouldn't have taken this long." Mr Perott said that he had warned the Government of the potential problem if the island was hit by a storm. He explained: "Government at any given time is supposed to have a supply of slate for the island for emergencies. They got caught with their pants down, basically." He took issue with updates that had been provided on the situation by the Government. Wayne Caines, the Minister of National Security, said after Humberto that he was unaware of shortages in the island's supply of roofing slate. Mr Perott said other politicians had made similar statements, while the Government had also pledged to relax red tape for planning permission for hurricane repairs. He said: "In reality, what's going on up at the planning department, they're dragging their feet. That's why we're not working. It's three weeks past the storm. We should have been in the quarry the Saturday after that storm." Etta Pearman, of Beacon Hill Road, Sandys, said that her entire roof needed to be replaced due to damage caused by Humberto. She said that she had been told after the storm that the island was low on local slate. Ms Pearman added: "Because of the slate shortage I actually made the decision to go with a totally different product." Another West End resident who said his home sustained "extensive" damage said he had also been advised of the shortage. The man, who lives on Rockywold Road and asked not to be named, said that his contractor had asked if he had a preference whether repairs were made with Bermuda slate or another product. He said: "I said give me quote for both." Mr Perott said that he was aware of attempts to import a manufactured slate product to the island, but cautioned against its use. He explained: "Those same contractors that are going to put that foreign slate on your roof, they will not put it on their own roof." Mr Perott noted the Government had issued a call for action, after part of the Bahamas chain was devastated by Hurricane Dorian early last month. He asked: "How could we do that as an island for a sister nation, but we have our own Bermudian people suffering now and the Government turns its back on them?" Questions sent to the Government about the slate supply were not responded to by press time yesterday.

The sights and sounds of the Gombey will return to the spotlight next weekend at the 2019 Bermuda International Gombey Festival. This year's event, hosted by the Department of Community and Cultural Affairs, will feature panel discussions, a documentary, an open mic night and the festival showcase, which will include five troupes demonstrating their skills. Lovitta Foggo, Minister of Labour, Community Affairs and Sport, urged the public to come together in celebration of the event. She said: "The Gombey is undoubtedly our most iconic cultural symbol. Its history is reflective of Bermuda's blend of African, indigenous peoples, Caribbean and British cultures. In recent years, the popularity of the Gombey Festival has grown considerably, and we have enjoyed expanding the festival events to provide continued exposure to our folk art traditions and cultural heritage." All of the events are free to the public and are aimed to be engaging. So, next week we hope to see as many people as possible supporting these events." The Bermuda International Gombey Festival will run from October 10 to October 13 and will include a range of events including:
Gombeys in the Gardens Community Art Project. Between October 10 and October 12, the Chewstick Foundation will be continuing work to install art depicting Gombeys on the side of the Jack King Building at the Bermuda Botanical Gardens.
Bermuda Folklife Documentary: Traditional Bermuda Games and Crafts. On October 10, the Specialty Cinema will screen the documentary which focuses on traditional games and crafts that entertained Bermudian children. The screening will begin at 6pm and free tickets are available at specialtycinema.bm.
Dance of the Diaspora Discussion. On October 11, the Leopard's Club will host a round-table discussion on the impact of the African diaspora on the dance, drum and dress of the Bermuda Gombey and the historic links between Bermuda and Africa. The discussion will begin at 5.30pm.
Bermuda International Gombey Festival Showcase. This year's showcase will be held on October 12 at Bermuda Botanical Garden's main ring, starting at 5pm and concluding at 9pm.
Ayo! Open Mic! Presented by Nadanja. On October 13, Place's Place will host a "night of pure creativity" sponsored by the Department of Community and Cultural Affairs with live music, poetry and dance.

A historic trove of Bermuda Police Service artefacts is getting its own museum at the Police Headquarters in Prospect, Devonshire. The BPS museum got a "soft opening" last Wednesday night with a tribute to Edward "Bosun" Swainson, the first black police officer to be promoted to Inspector. See Lifestyle] Roger Sherratt, a former chief inspector who runs the Bermuda Ex-Police Association, said that Stephen Corbishley, the Commissioner of Police, and Assistant Commissioner Martin Weekes, had been discussing creating a place of pride for the various items from the history of the service. Mr Sherratt said that the exhibits would be gradually compiled into a gallery of police memorabilia that the public would also get to admire. On Saturday, the penultimate day of Police Week, a gymkhana was held at Police Field.

Charles "D.O." Simons, Jean Vickers, Edward "Bosun" Swainson; such names might have one day been forgotten by everyone except their families were it not for Roger Sherratt. Eight years ago he started a website, expobermuda.com, to help the Bermuda Ex-Police Officers' Association keep in touch with its members. It became something of an obsession for Mr Sherratt, a retired officer and "Bermie Ex-Po's" president. He meticulously maintains the contact details of the hundreds of former officers listed on the site, has written dozens of stories about policemen who have died but whose contributions merited inclusion in its Hall of Fame, and he encourages others to share pictures and details of their lives before and after retirement. According to Mr Sherratt, it's a way of documenting lost history. "The records of Bermuda Police prior to the Sixties was appalling," the 77-year-old said. "They were kept in a basement where they went rotten and were thrown away. So one of my aims was to try and record the history of the Bermuda Police through the words of our police officers. "[The Hall of Fame stories] can only be done with the assistance of family. I have managed to capture some fascinating members. For the past eight years, I've tried to pick out people I thought were exceptional. I would approach the family and ask them to help me write, but I can't keep up. I haven't done everybody. It's impossible. I'm getting older and I've got a list of people I want to speak with, people I admired as a policeman. I would like to think with the increased interest in our past history there would be families who would be willing to do the research and provide old photos and any information they can. I'm happy to help them access police records, edit stories and publish." It's how Bermie Ex-Po was able to document the contributions of Charles Edward "Detective Officer" Simons. The former head of the Criminal Investigation Unit got involved with the Bermuda Police Force in 1902 when he filled in for his traveling father. Three years later, he became a full-time constable and in 1919 was officially named the island's first Detective Officer. Mr Sherratt learnt of the story in 1979, at the Bermuda Police Service's 100th anniversary reunion celebrations. "He came along at a time when black policemen were not promoted. He was, for a while, the only detective and was a natural leader. He retired in '34 or '35. But that really set me off thinking that there's got to be a lot of stories of police officers who excelled; we know little about them." The stories of Oliver "Chief" Trott, Maurice "Syke" Smith and Peter Stubbs are among the 36 who have made it into the Hall of Fame so far. Edward "Bosun" Swainson is one of the more recent entries. "He scored the first century in Cup Match, in 1937, and he was the first black police officer to be promoted to Inspector, in 1959, and was the grandfather of Gina Swainson," Mr Sherratt said. "Other than that, there was not much about him." He enlisted the efforts of George Rose, a retired detective superintendent, in hopes of learning more. It turned into a lengthy investigation. "He used his detective skills and spent two years researching his life and has written a very comprehensive article for the Hall of Fame," said Mr Sherratt, who served three years with Staffordshire County Police in his native England before joining the BPS in 1964. "We needed eyewitnesses, stories written about him. With Bosun, the vast majority of information was from archives — The Royal Gazette and the Bermuda Recorder. It was difficult to find people who knew him. George found out about his extensive cricket career, his cases as a detective. We were somewhat hampered by the fact that there are literally no police records dating back to the years when Bosun was a serving police officer. George took up the challenge and he has spent countless hours during the past two years in the Bermuda library and elsewhere, conducting meticulous research [and] in doing so he has unearthed a treasure-trove of valuable information about this remarkable man." Mr Rose's efforts were sidetracked by the information he found on Bermuda's "coloured" cricket teams whose members — one of whom was Mr Swainson — had huge success playing in the US against people from the Caribbean who had emigrated there. As a result, the article is "the most extensive" published by Bermie Ex-Po. As explained on the site by Mr Sherratt: "We felt that it would be of interest to cricket lovers and to future historians to provide some insights into the cricket scene throughout an era when Bermuda produced many legendary players such as Warren Simmons, Charles 'War Baby' Fox, the incomparable Alma 'Champ' Hunt, Arthur Simons, Edward 'Bosun' Swainson and many others." Finding photographs proved "one of the greatest problems". The retiree remains hopeful that more will be unearthed. "We believe there are photos out there somewhere," Mr Sherratt said. "If anyone has any of Bosun Swainson up till he stopped playing, we'd be keen to obtain them." He said that Mr Swainson's grandson, Brandon "Pickles" Robinson, had been a huge help, donating the bat and pads his grandfather used when he scored his century in 1937 as well as a cricket ball and trophy from one of his tours. The items are now on display at the Bermuda Police Service Museum, which opened last week in the Senior Officers' Mess Hall in Prospect. The Bermie Ex-Po site also includes articles on a range of BPS activities: the boxing team, tug o' war team, the drama group, the former 40 Thieves Club and officers' involvement in the Belco riots. "The February 2 '65 Belco riots have always been viewed through the lens of the people striking — and quite rightly," Mr Sherratt said. "But police were there and there are some misconceptions about what they did that morning. A former police officer, who went on to become a university history professor, Dave Mulhall, wrote quite an insightful article on his experience. There's also a section called Keeping in Touch. [Through it former BPS members] all over the world let us know what they're doing and where they are." Co-ordinating it all has kept him busy. "I'm at it every week, sometimes every day, doing research or speaking to people. It is an obsession almost, but a great hobby. I get a lot out of it," Mr Sherratt said. The Bermuda Ex-Police Officers' Association website, www.expobermuda.com, is open to the public. Members wanting to share information and families interested in having the stories of their loved ones published, should e-mail info@expobermuda.com.

A strong balance sheet, consistent net gains, and a diversified product portfolio and geographic operations have won BF&M Ltd an approving nod from rating agency AM Best. The Bermudian-based insurer's catastrophe reinsurance protection and approach to risk management, mitigating the financial impact of losses in the Bahamas from Hurricane Dorian, was also highlighted by AM Best as it affirmed the financial strength rating of a number of BF&M's operating units. The BF&M Life Insurance Company Ltd, the BF&M General Insurance Company Ltd, and the Island Heritage Insurance Company Ltd, all had their financial strength rating of A (Excellent) affirmed. In addition, the A- (Excellent) financial strength rating of Insurance Corporation of Barbados Ltd, of which BF&M is a majority shareholder, has also been affirmed by the agency. The outlook for all ratings is stable. John Wight, group chairman and chief executive officer of BF&M, said: "BF&M holds the highest ratings consistently given to a domestic insurer in the Caribbean year after year. This endorsement of our financial strength and consistent track record over the long term will serve to further strengthen our position as an insurer of choice for our customers and partners."

A long-serving teacher and a lifelong reading advocate died at the weekend. Darnell Wynn, née Todd, was 62 years old. Ms Wynn spent more than two decades teaching English and literature at the high school and middle school levels. She also served at the Education Officer for Reading at the Ministry of Education, the president of the Bermuda Reading Association and as a columnist for The Royal Gazette. Llewellyn Simmons, the director of academics at the Ministry of Education, said Ms Wynn had an "indomitable spirit". He added: "She was a fighter. She was never fearful of speaking her mind — not just giving her opinion, but citing evidence to support her claim." Mr Simmons said that Ms Wynn had always known she would be a teacher. He added that Ms Wynn had a "commitment and dedication to always leaning". Mr Simmons said: "Her commitment to excellence was transferred to the many students she taught." Ms Wynn told The Royal Gazette in an interview in 2008 that it was critical that parents foster a passion for reading in children. She said: "Books, magazines and newspapers must be as normal as the television sets in the home. Children need to see the significant adults in the homes reading and writing as a natural part of life — just as eating and sleeping. Literacy is not a school-only related event." Ms Wynn was also a passionate runner who refused to let ovarian cancer prevent her for participating in the sport she loved. In 2012, she took part in the Bacardi 8K road race just two weeks after she completed a round of chemotherapy to tackle the disease. Ms Wynn said at the time: "I had major surgery and chemo for four months. I kept my sanity by walking and doing some running. When I was told I had cancer it was a huge shock. Running gave me the right mindset to deal with it." She credited running and walking for helping her during some of the "really dark moments" that came with chemo and her fight against cancer. Ms Wynn completed the Partner Re 5K two years later with a group of supporters to raise awareness for ovarian cancer. She said in 2014: "If I can raise awareness and get one woman with symptoms to go to the doctor, it will be worth it." Ms Wynn said that she had run whenever she could before and after treatment. She added: "We all try to hold onto something that makes you feel in control and you are normal. The doctors were saying that I needed to cut back, but I wanted to hold onto something." Ms Wynn and fellow runner Donna Mae Arorash organised the Break The Silence 5K run in support ovarian cancer awareness in 2015. Ms Wynn, who at the time was undergoing her second treatment for ovarian cancer, was one of more than 100 walkers who took part in the event. Scott Neil, a runner and The Royal Gazette's race reporter, said that Ms Wynn "was always smiling and spreading happiness". He added: "She was widely known and highly respected among the island's running community and was a regular at road race events. She will be greatly missed."

October 6, Sunday
Athene Holding Ltd. ("Athene") (NYSE: ATH) and its subsidiary Athene Life Re, announced a new scholarship program in partnership with Bermuda College – the largest of its kind at the college. The Athene Scholarship will be awarded to 10 students at Bermuda College each academic year starting in 2019 and will pay for the cost of each student's two-year degree program and required books. Candidates must be pursuing degrees in any of the following fields of study: Accounting, Actuarial Science, Business, Economics, Finance, Human Resources, Information Technology, Insurance & Risk Management, Legal Studies or Mathematics. The scholarships will be awarded based on academic merit and financial need, and recipients must demonstrate achievement of the minimum GPA requirement at the end of each semester to continue receiving support. "Today's announcement of 10 full scholarships for Associate Degrees in business-related studies supports Athene's commitment to develop Bermudian talent," said Chip Gillis, Executive Chairman of Athene Life Re. Ltd. "We are pleased with our internship and work study programs currently in place with Bermuda College and look forward to expanding programming in the coming years." Dr. Phyllis Curtis-Tweed, Vice President of Academic and Student Affairs, added, "On behalf of Bermuda College, I would like to thank Athene, and in particular Mr. Chip Gillis, for this profound investment in Bermuda's future. The scholarship program will make a significant difference in the lives of the recipients as they pursue higher education. The work study programs and internships provide experiential learning that best equips students for success in the workplace. This partnership is of great benefit to our community." The Fall 2019 Athene Scholarship Candidates and their areas of study are as follows:
Cairi D. Albuoy, Associate of Arts (Business Administration)
Jordan L. DeSilva, Associate of Science (Computer Information System)
Atiya A. Furqan, Associate of Science (Actuarial Science)
Ne Quae Jones, Associate of Arts (Business Administration)
Samaria L. Paynter, Associate of Arts (Business Administration)
Nisha S. Smith, Associate of Science (Actuarial Science)
Tanzania D. Thomas, Associate of Arts (Business Administration)
Ken-nie Z. Trott, Associate of Arts (Business Administration)
Skye C. White, Associate of Arts (Business Administration)
Stefan L. Wilson, Associate of Science (Actuarial Science)
Along with the scholarship, Athene is working closely with Bermuda College to develop a paid internship program to help students gain necessary professional skills to fill the talent gap in the actuarial and financial services industry. Scholarship recipients for the 2019-2020 academic year and their families will be honored at an upcoming reception.

October 5

Tourism minister Zane DeSilva and a Bermuda delegation visited Monaco to encourage billionaires to bring their superyachts to the island. One local industry expert, who attended the Monaco Yacht Show from September 23 to 26, believed that the efforts to tap into the lucrative market could result in "revenue that Bermuda has never had before". Mr DeSilva delivered a speech at the Superyacht Finance Forum. He told the audience: "Most people in this room will know that Bermuda hosted the 35th America's Cup in 2017 and it was a great success, for both the event and for the island." The politician was joined at the forum by Nicholas Sansom, the chief business development officer at the Bermuda Shipping and Maritime Authority. The website for the forum lists the BSMA and Bermuda Yacht Registry as the lunch sponsor. Andy Burrows, the chief executive of the Bermuda Business Development Agency, and Mark Soares, the owner of Bermuda Yacht Services, were also in Monaco. Questions sent to the Government and the BDA about the trip, including costs, were not responded to by press time yesterday. Mr DeSilva told attendees at the forum that the 2017 sailing race had "attracted close to 100 superyachts to Bermuda". He added: "Fifty-one of those superyachts participated in the superyacht programme that was created especially to support this internationally recognised event." Mr DeSilva used his speech to tout the Superyachts and Other Vessels (Miscellaneous) Act, which passed in July to encourage superyachts to visit Bermuda. The Bill creates new transit and cruising permits for pleasure craft and superyachts, along with charter permits for superyachts, and removes passenger departure tax for pleasure craft. Similar regulations designed to allow superyachts to charter out while docked in Bermuda were relaxed for the America's Cup, but the changes were temporary and ended with the conclusion of the competition. Mr DeSilva said the legislation was anticipated to take effect in January. He added: "Bermuda is committed to growing our island's tourism economy, and the new superyacht programme represents an exciting opportunity for us to do that. So please join us in Bermuda." Mr Soares said that the island was also represented at the Bermuda Breakfast, an event hosted by the Ministry of Tourism and Transport and the BDA in collaboration with luxury yachting lifestyle magazine Boat International. He said that key industry representatives, including charter brokers and superyacht owners, attended the event at the Monaco Yacht Club, where details of the new superyacht laws were shared. Both Mr DeSilva and Mr Burrows spoke at the event. Mr Soares said the event was "well received". He added: "I had quite a few questions afterwards. There was a lot of interest from the charter brokers." Mr Soares said that the new law to make superyachts more welcome in Bermuda's waters "only makes sense". He added: "I don't expect we are going to turn into a massive charter destination overnight, but it's certainly a step in the right direction and another pillar of tourism for Bermuda." Under the new legislation 6 per cent of the gross charter fee will go to the Government. Mr Soares said the any cost to the Bermuda taxpayer borne by to the trip by island representatives was likely to provide a good return. He explained: "One of my clients who's very keen to come next summer and do a couple weeks of charter, he charters for $365,000 a week. So do the 6 per cent math on that and you'll see how quickly the money comes back and how this is actually a revenue earner for the Government. You get a couple of boats, literally a couple of boats doing a couple of weeks, and you're talking revenue that Bermuda has never had before." Mr Soares added: "We also know that boats of that size can be spending anywhere up to $100,000 a week into the economy. So it's a bit of a no-brainer." Mr Soares said that whatever amount the Government had spent on the Monaco trip "will easily be recouped by a few charters taking place in Bermuda — which is an absolute reality".

St David's residents were left stunned yesterday after a well-known figure who slept in an area of farmland off Cashew City Road was wounded in a shooting on Thursday night. One area resident told The Royal Gazette: "He is very well liked in St David's — he has a bit of a history, but you never heard of him being in any trouble." She added: "He is someone who mows peoples' yards. You'd see him walking around or catching the bus. Everybody here is in shock." The 64-year-old was stable in the Intensive Care Unit after being shot in the shoulder shortly before 10.30pm. Police descended on the neighborhood, which is next to the woodland near Little Head Park at the north end of St David's Island. According to a police spokesman, the victim was treated at the scene by EMTs and transported, conscious, by ambulance to King Edward VII Memorial Hospital. Early yesterday morning, police could be seen combing a wooded area just north of the final turn in the road, where a path led to a small patch of farmland. Residents said the victim had been given permission by the land's owner to shelter there after the house where he had been living was sold. Another said: "The general consensus around here is that they got the wrong guy — it was mistaken identity."

A senior denied allegations that he sexually touched a young boy more than 40 years ago. The 84-year-old defendant, who cannot be identified for legal reasons, was accused of indecently assaulting a child, unlawfully causing the child to commit an indecent act and committing an indecent act in the child's presence in June 1977. He maintained in Magistrates' Court that he had never been alone with the child and suggested his accuser had made up the story to get money from him. The complainant told the court that in the summer of 1977, when he was still under 14, he stayed at the defendant's home for several weeks. He alleged that on one night the defendant told him to undress. He then touched the boy, and had the boy touch him. The court heard on another occasion that same month the defendant took the boy to the home of one of the defendant's friends, where he was shown pornography. On another occasion he said another of the defendant's friends attempted to sexually assault the boy at the defendant's home. The complainant said he screamed for help, but the defendant did not come to his aid. The defendant told the court all of the accusations were lies. He said: "It's all made up. It's all lies because he never stayed with me." The senior told the court that he knew the complainant's family well and would regularly see him at the boy's family home, but they were never alone together. He said at the time of the allegations he was working multiple jobs and had very little free time. The defendant said he was friends with the two people the complainant described, but said he had never taken the boy to the friend's home or showed him pornography. He said: "I never took him to his house or anybody's house. I never showed him any pornography. I will go to my grave saying that." The defendant also said he had no explanation for how the boy could have known where his friend lived. Asked by Maria Sofianos, Crown counsel, why the complainant would make up these accusations about him, the defendant said he believed he wanted money. Ms Sofianos, in her closing remarks, said the suggestion was "absurd", and the defendant's evidence supported elements of the complainant's story. She said: "How else would a young boy be able to speak of the friends that the defendant had in the summer of 1977? How else would he know where the defendant's good friend stayed? All of these things support the evidence given by the complainant, who we say has come here with clean hands." Ms Sofianos said the complainant reported the crimes in 2017, 40 years after the incidents, but what happened had been "drilled into his memory". Bruce Swan, the lawyer for the defendant, said the identity of the defendant's friends and where they stayed were common knowledge. And he said there was no evidence to collaborate the allegations against the defendant. "There are allegations being put before the court out of the blue. It's these random occurrences being put before the court to just accept. The defendant has come before the court. He has not changed his words. He has come to court and has been very straightforward about what he said transpired." Mr Swan added: "This particular case is one the court should feel unsure about, with doubt in its mind about if these incidents did occur." Magistrate Craig Attridge adjourned the matter until November 18, when he will deliver a verdict.

Albert Row, an historic terrace of homes outside Dockyard must either be refurbished or face the wrecking ball, according to the West End Development Corporation. The quango announced that the only other option was to leave the ageing buildings standing, which would be "not only unsightly but also dangerous and unhealthy", according to Joanna Cranfield, Wedco's business development manager. In a statement this weekend, Ms Cranfield said that bringing Albert Row up to modern standards would cost more than $10 million, which was "not a financially viable project". She added that a developer for the buildings had been sought for "at least 15 years". Organisations including the National Museum of Bermuda, the Bermuda National Trust and the Naval Dockyards Society in the UK have declined to assist. Albert Row has 16, two-bed homes arranged in four blocks. Wedco has stipulated that any plan must include the repair and re-roofing of the buildings, including maintaining their historic appearance. Attempts with various organisations to restore Albert Row date back to 2004. Signs were erected at Albert Row in July to attract developers, with a renewed appeal in September. Ms Cranfield said that Wedco held out hope for "people or organisations out there who will read this and come forward with workable solutions, inclusive of financial commitment". But she said that without an offer within "a reasonable time frame", Wedco would have to either leave the buildings derelict, or apply to have the buildings delisted and then apply for a demolition order. She added: "Whilst this is not our preferred choice it now does appear to be the only suitable and sustainable solution." Wedco provided a timeline showing its restoration efforts:
2004 — 2006 Wedco attempted to strike a deal with Habitat for Humanity.
August 2010 — Asbestos assessment and testing was undertaken by BWC on behalf of Wedco.
July 2013 — All tenants were vacated or relocated due to the poor condition of the buildings. Wedco could not justify the cost of the required upgrade in order to return them back to residential inventory, which was under rent control with rents between $850 and $1200.
June 2014 — Wedco released requests for Expression of Interest and received a proposal from a local construction company, which was unable to secure funding.
September/October 2015 — Wedco contacted the Bermuda National Trust who declined to take on the restoration project due to the economic viability and staffing constraints.
December 2015 — Wedco's general manager wrote to the Naval Dockyard Society in UK asking for assistance with funding and delivering the project but the society did not offer financial help.
February 2016 — A budget cost estimate was again secured and supported previous estimates that the cost of renovations would be in the region of $10m if every unit was connected to Dockyard infrastructure and brought to Planning code.
February 2016 — A Development Opportunity was advertised and new signage was erected on site. Some proposals were received but all lacked self-financing.
June 2018 — Wedco received a proposal from a local construction company looking to lease and restore Albert Row. After a few months of discussion the financing was not available to complete the restoration.
August 2018 — Wedco received a proposal from local real estate company. The proposal was for Wedco to finance and restore the units and the local real estate company to be offered the sole agency for sales.
Wedco was interested but once again did not have the funds to finance this project.
July 2019 — New signage was erected advertising the development opportunity with a new campaign instigated to attract developers.
September/October — Wedco announced a new appeal for developers to come forward.

Pupils witnessed a human in flight yesterday as a British jet-suit inventor took to the skies. Richard Browning flew above Warwick Academy, powered by five gas-turbine jet engines strapped to his body. About 450 high school students gathered in the school's sports field to watch the stunt. Mr Browning is the founder and chief test pilot of the British company Gravity Industries, which creates the cutting-edge technology. He flew for just under a minute, and landed on a moving truck during his flight. The technology allows people to fly at up to 50mph for ten minutes. The inventor said he performed the flight to inspire students to embrace science, technology, engineering and maths education and to test the boundaries of innovation. Students watched in awe as he hovered above the school grounds before making a perfect landing on a picnic table. Kristy Sanchez, 15, a Bermuda High School pupil, said: "I think it was pretty surreal. You watch the Marvel movies and it makes sense in the cinematic universe, but when you think about the physics around it, it is pretty wild. I love learning about chemistry, physics and biology and how they all work together. Physics is hard to understand ,but it is really cool once you do know it." Chevron Hunt, 15, of the Berkeley Institute, said: "I thought it was really cool to see that high level of engineering. I am very interested in Stem. It has inspired me to do more research and try to enhance my level of engineering as well." Ozahri Broadley, 16, who also attends the Berkeley Institute, added: "It shows that you can do anything if you put your mind to it. I enjoy physics and I was inspired. Imagine if I could make my own jetpack and instead of taking a bike or car I could fly somewhere." Mr Browning will speak at the TEDx Bermuda Conference at the Fairmont Southampton today. He officially launched the jet suit in April 2017 and this is his 89th public flying event in more than 30 countries. After the flight, he told the students: "We are a self-funding organisation that managed to turn a quite ludicrous idea into something that is working quite well. If you get an opportunity, go down that pathway and try to do something that shouldn't work — every major invention and breakthrough in the world has taken the same journey. It has been where somebody has not been afraid to go and explore the supposedly impossible." Mr Browning explained that some practical uses of the technology have included military and search and rescue exercises. He is also working on an international race series. One Communications funds the student outreach aspect of the conference each year. Dave Horan, the Warwick Academy principal, said: "Bermuda punches well above its weight when it comes to the experiences that students can get and this is quite an exceptional one." Mr Browning came to Bermuda after Mathew Joseph, the son of TEDx Bermuda organiser Sophie Mathew, reached out to him via Instagram. Mr Joseph, 25, a former Warwick Academy student, is the team lead for an interactive mapping tech company. He explained: "I found him on Instagram and sent him a message. I have always been interested in flight and this was the newest technology. I trained with Richard for a day at his facility in London and it was exhilarating." TEDx Bermuda takes place today, from 1pm to 5pm at the Fairmont Southampton.

A children's re-enactment of the historic Gunpowder Plot of 1775 has been hit this week with its own case of missing gunpowder. Now charities involved in the education field trip for primary school students have pleaded for the return of the historical props. Becky Ausenda, executive director of the Bermuda Education Network (BEN), balked at saying the three antique-style replica barrels, which belong to the Carter House museum in St David's, had been stolen. "All we know is that we were away from them for 15 minutes and when we got back, they were gone from outside the Gunpowder Tavern," Ms Ausenda said. "They are expensive replicas and we are pleading for their return." BEN collaborated with the St George's Foundation, the Bermuda National Trust and the St David's Island Historical Society for the Gunpowder Plot field trip in St George's. Students from P5 at nearly a dozen primary schools take part in BEN's Horizons Programme series, which takes them on a variety of out-of-class expeditions. For three days this week, the nine-year-old students learnt about the night of August 14, 1775, when Bermudians sympathetic to the North American Revolution robbed the British Army gunpowder magazine at Fort William in St George's and delivered its casks to rebel ships waiting off Tobacco Bay. Students were taken to historic locations in the Olde Towne where the plot was hatched, then to the old magazine where the replica casks were brought out. Finally they carried the more than 100 barrels of gunpowder over the hill to Tobacco Bay — in the form of balloons, which would explode if dropped, much like the explosive kegs. But when Wednesday's group, from Somerset and West End Primary schools, returned to the Fort William which once housed the no-longer-existing Gunpowder Tavern, the replica barrels had disappeared. Ms Ausenda said: "The children were sad that they had been taken. We managed to use a couple of Gosling's wine barrels for the final expedition the next day. It could cost us $500 to replace them. "We would really appreciate it if whoever has them could return them, or just drop them off at the St George's Foundation."
To arrange the return of the barrels, contact the St George's Foundation at 297-8043, or the St David's Island Historical Society at 293-5960.

October 4

Struggling businesses will feel the pain from a sharp rise in waste dumping fees, the shadow public works minister said yesterday. Craig Cannonier, the Leader of the Opposition, warned that the charges could stunt the growth of small landscaping companies. He added that the lack of small businesses could slow down necessary spending on the island. Mr Cannonier said: "Bermuda's economy is very fine and because it is such a small economy, the impact on any slight adjustment is impactful on all of us. With the increase of fees it seems like, as stated by Patricia Gordon-Pamplin, you can't even come home and drown out your misery by patting your dog because your dog licensing fee has gone up." Mr Cannonier spoke after new charges were implemented at Marsh Folly Dump on Wednesday. Under amendments to Government Fees Regulations, passed in March but introduced this week, the fee was changed from a standard $25 per load to:
Light truck: $25
Intermediate/heavy truck (IN/HA): $50
Heavy truck (HB/HC): $75
Heavy truck (HX): $100
Tractor trailer dumpster (TT): $125
Disposal of construction waste, white goods and metals at the Airport Waste Management Facility was also increased from $20 per load to $30 per load. Numerous truck drivers and landscapers complained that they had not been properly warned before the charges were increased. Mr Cannonier noted that the fee increases came at a time many landscapers were continuing to clean up after Hurricane Humberto. He said that this could push landscapers who could not afford the fee increases to dump their waste illegally. Mr Cannonier explained: "The way to incentivise people is to offer relief so that they don't feel burdened and that they do the right thing. But if you put businesses under pressure, unfortunately there are some out there who should not be breaking the law but will." The Ministry of Public Works did not respond to a request for comment in time for publication.

A social worker who is suing the Government for $2.6 million over its alleged failure to pay her wages is unable to leave her role as an independent advocate in a case because no replacement has been appointed, her lawyer claimed this week. Mark Diel, who represents Tiffanne Thomas, explained that an application was made to the Family Court on Monday for her to step down but the matter was adjourned until next month. He said it was understood that the Government was putting together a panel of litigation guardians to represent vulnerable children. Ms Thomas, an independent social worker, revealed she intended to resign her position as a litigation guardian from 11 active cases involving 17 "at risk" minors last November. She later filed a civil action against the Attorney-General and Accountant-General in the Supreme Court for payment for her work since 2014. Ms Thomas claimed she should be paid $2,621,720, or an amount the court rules is reasonable in the absence of a figure being set out in a legally enforceable contract. It was understood she was still not being paid for her services as a litigation guardian. Mr Diel explained: "Since November, no one has come along to replace her and the court has taken the view, certainly in these proceedings, that she can't just walk away, as she was appointed she has to be discharged or there has to be a replacement. With that in mind, we attended on Monday and said, yes, she does wish to be discharged provided of course that the outstanding issues of her fees are resolved and that these children are protected with a replacement litigation guardian." A Court of Appeal ruling in June found that the Government showed a "flagrant disregard" for children by failing to pay for them to have independent legal representation. It made declarations that ministers had been in breach of obligations under the Children Act 1998 for some time because they failed to introduce a scheme to fund litigation guardians. As a result, the court found that children in specified proceedings had been denied effective access to, and participation and representation in, court proceedings, breaching their human rights. The Royal Gazette asked to attend the closed-doors hearing in front of Puisne Judge Nicole Stoneham this week but no permission was granted. Mr Diel said after the hearing: "We have learnt that hopefully, in the next few weeks, the minister will appoint a panel from which the court can select litigation guardians. Who they are and how much they're getting paid remains a mystery. We should hopefully find out within the next month." He added: "We have heard this before, that they're going to get around to making replacements, and nothing has happened. We will wait and see. At the moment, Ms Thomas is the one with the most experience and certainly should be on that panel. In fact, we're surprised that we haven't been approached in regard to this at all. One could be forgiven for thinking that the Government seems to be wanting to keep her off the panel for the temerity of asking to be paid for her services for the last five years." The lawyer said the court heard that four potential panel members were going through a vetting process. He explained that proceedings were adjourned so that Brian Moodie, counsel for Kathy Lynn Simmons, the Attorney-General and Minister of Legal Affairs, could take advice about a proposal to pay Ms Thomas's fees in the case from which she applied to withdraw. The Government was approached for comment but none was provided.

Bermuda's working population can expect to paying out twice as much on healthcare in 20 years as they do today — and that's if the island's healthcare costs remain the same. That is the view of Ricky Brathwaite, acting chief executive officer of the Bermuda Health Council, who was speaking about the impact of demographics on the healthcare system. Total annual healthcare spending on the island is about $700 million, or $11,300 per person, Mr Brathwaite said during a panel discussion at the Bermuda Insurance Market Conference, organised by the Bermuda Insurance Institute. "The number of working individuals to every senior is 3.9 — in 20 years that number's going to shrink to 1.7," Dr Brathwaite, a health economist, said. "That means that even if we stayed at $700 million, and unless we want seniors to pay more, that 3.9 to 1.7 means a doubling of the cost for those contributing." The panel, which also featured Michelle Jackson, senior vice-president, group lines health and life at BF&M, and Michael Richmond, chief of staff at the Bermuda Hospitals Board, agreed that the Bermuda healthcare system needs transformational change as it faces pressures from the growing prevalence of chronic diseases and an ageing population. "The burden of the population not growing, but ageing, will fall on you," Dr Brathwaite added, referring to a relatively youthful audience. "Solutions have to be arrived at now, or you will face the results of non-action. Unless something is done in the next ten to 15 years in transformational ways, you're going to bear the cost of a system that didn't adjust to deal with higher levels of chronic conditions. That has a huge effect on productivity and on the economy." Dr Richmond joined the BHB two years ago, having previously worked in Qatar, where he said the health system's challenge was dealing with 20,000 more people every month. He expected Bermuda, with its stable population, to be less challenging, but soon discovered the island's complexities. "The demographics facing Bermuda are simply quite staggering, the growth of chronic disease is staggering, the lack of integration in the health system is staggering, the lack of information is quite staggering, and we have a primary care and community care system which is under enormous pressure," Dr Richmond said. He added that the pressures on the healthcare system had shifted from infectious to chronic diseases over recent decades. In the US, he said the obesity rate had gone from 11 per cent in 1973 to 70 per cent today. In Bermuda, 75 per cent of people are obese or overweight, according to research cited by the BermudaFirst group. The management of chronic disease should be much more in the domain of primary care than the hospital, Dr Richmond said. "The role of the hospital is when those chronic diseases get out of control," Dr Richmond said. "Have we reached that point?" asked Kim Wilkerson, the panel moderator, who is head of claims at Axa XL in Bermuda. "We reach it every day," Dr Richmond replied. Asked about the impact on the hospital of the ageing population, Dr Richmond said an increase in chronic diseases, such as diabetes and dementia, could be expected in an older population. "If nothing were to change, we would need another 70 to 80 inpatient beds at the hospital," he said. "That's an enormous cost and it's also not a very good plan." Most other jurisdictions facing similar issues had looked to increase community care provision, he added. Ms Jackson said the solutions to the healthcare challenge had to be comprehensive. Blaming particular parties, such as insurers, the Government or physicians, was not the way forward, she said. "The system is multifaceted and we need a multifaceted solution," Ms Jackson said. "We all have a part to play." The solution had to encompass technological, educational, social and regulatory components. "You can't achieve transformational change with one magic bullet," she said. Ms Jackson defended the health insurance industry against the notion that they took too much out of the system in profits. "All of the health insurers have diversified businesses, so to think that the financial statements of these companies are all about health insurance is missing the point," she said. "It's not a high-margin business — quite the opposite. The margins are really slim and if you're profitable, you're lucky. To suggest that health insurers are making out like bandits in this environment is way off the mark." The medical loss ratio of the government health insurance plans was about 140 per cent, she said, meaning that for every dollar in premium, $1.40 was spent on claims. "If the private insurers did that, there would be no private insurance available," Ms Jackson said. "If you think of the risks and the extreme probability of high catastrophic claims that are absorbed, it's a very challenging business." Mr Brathwaite said naturally private insurers were in business to make a profit, but posed the question of whether healthcare should be regarded as a social service, rather than a profit-making business. He added: "There's only a certain amount of money in healthcare and if some of that money that could be going towards prevention is going on profit, then you have to take a step back and ask: are we benefiting the population in how we allocate the money? So it's not a question of whether health insurers should make a profit, it's a question of are we using all the money we have to spend on healthcare in the best way for the people?" Ms Jackson said health insurers contributed through the valuable data they provided to the regulator and through the incentives they provide to clients to live healthier lives, she added. "The health insurance business does better when people are healthier," Ms Jackson said. "So the insurers on the island spend a lot of time trying to put together packages to try to get people to live healthy lifestyles. It's simply good business for health insurers in a business where frankly, the demographics are not in our favour." The BermudaFirst group has proposed a change from the "fee-for-service" approach to an outcome-based system. Dr Brathwaite said: "Are there incentives within physician practices to make money based on the number of services provided? Yes. Are there individuals who may take advantage of the opportunity to do so? Yes. That doesn't mean that they're wrong. It means that the system is set up for them to be able to do it." He said the outcome-based approach needed everyone in the industry to work together and agree to the same set of standards. Ms Jackson said: "The vast majority of physicians on the island are high quality, but there are perverse incentives within the Bermuda healthcare system. There are tremendous conflicts of interest where physicians own additional services — labs, or pharmacies, for example. I think there are some fundamental things there that we have to address to eliminate those conflicts of interest."

Member companies of the Association of Bermuda Insurers and Reinsurers (ABIR) saw their headcount rise in Bermuda last year in a workforce that was nearly three-quarters local. ABIR said in a statement tonight that 24 members made a direct economic substance contribution to Bermuda of nearly $815 million last year, down from $843 million in 2017. The spending included travel, business, charity giving, construction expenses and compensation paid to Bermudian-based employees. "Abir members continue to be the leading contributor of economic activity in Bermuda," said Albert Benchimol, chief executive officer of Axis Capital and chairman of Abir. "Abir members have proudly invested in training and development and the results are clear — they are reporting the highest share of Bermudian team members at their companies in the history of our 14-year survey, with record median salaries for Bermudians." Highlights of the 2018 survey results showed Abir members contributed:
$637 million in payroll to Bermudian-based employees
$6.5 million in charitable contributions
$93.4 million on construction, real estate, housing, and office space in Bermuda
$59.3 million on legal, accounting, actuarial, temporary services and other consulting services
$18.7 million on hotels, airfare, restaurants, taxis and catering
Abir members employed 1,530 full-time staff in Bermuda (up 35 people from 2017), of which 1,135 were Bermudians, spouses of Bermudians, or permanent residence certificate holders — an increase of 4.4 per cent since 2017. Now at over 74 per cent, the percentage of Bermudians employed in Abir members' Bermuda operations is at the highest since 2009. Notably, the median annual salary and benefits paid to Bermudians by Abir member companies now tops $184,400 — the highest since this metric was established in 2007. Abir members continue to invest in a vibrant local workforce and provided 57 internships to Bermudians in 2018. Educational scholarships in Bermuda by Abir members increased in value by 40 per cent from 2017, to $1,595,400, the highest amount since 2012. Five Abir members offered graduate training programmes for Bermudian employees and half have established internships; members also reported other training and development opportunities available, such as tuition reimbursement and leadership training. All Abir members have licensed operating companies in Bermuda, and more than 58 per cent have an ultimate holding company in Bermuda. Outside Bermuda, Abir members reported the top-five locations for their global operations were: United Kingdom, United States, Switzerland, Ireland and Luxembourg. John Huff, Abir's chief executive, said: "Abir members are proud of their investment — economic substance — in Bermuda's economy. Bermuda is a world-respected platform for global business that welcomes top-quality corporate brands. As a global underwriting centre, Abir member companies are committed to delivering economic substance in Bermuda."

ThinkFest 2019 is to end on Monday, October 7 with a presentation of researcher Cordell Riley's evaluation of the performance of the Bermuda Tourism Authority. The talk entitled "Getting beyond the spin. Is tourism better under an Authority?" was originally supposed to take place in September but was postponed as a result of hurricane Humberto. Interest in Mr Riley's research is growing and a contingent from the BTA itself is planning to attend. In what is the first independent assessment of the performance of the BTA since it was established in 2014, Riley will present data and performance metrics on Bermuda's tourism before and after the establishment of the BTA. Now the institutional researcher for the Bermuda College, Mr Riley has served as a government statistician, market research officer for the Department of Tourism and for many years ran his own firm, Profiles of Bermuda conducting human resource assessments, training and development, as well as market, business and tourism research. He said: "I want to look at things like contributions to GDP, I want to look at proportion of the budget to salaries, things of that nature to get a real feel of the outcome. For instance, the budget itself — I'll have to bring that up to real terms so I'll probably use 2016 and 2017 dollars so we do a fair comparison." ThinkFest is Bermuda's first seminar series featuring an all Bermudian cast of outstanding academics and independent thinkers. Ayo Johnson, founder of ThinkMedia which is producing ThinkFest, said: "We were happy to accept this presentation proposal because policy and programme evaluation is rarely done in a public setting if at all. All residents should be interested in an objective assessment of how well this relatively new institution is performing." The newest event on the Bermuda calendar, ThinkFest is an opportunity for the island to celebrate and acknowledge Bermudian academics and independent thinkers, a platform for networking with potential employers, funders, other academics and researchers and a forum for discussing the latest research in a wide variety of fields. Each of the ThinkFest presenters dive deeply into a single topic for an extended period, followed by a chat with a host and audience Q and A. This year's festival of Bermudian thought leaders has hosted artists, writers and academics such as Joanne Ball-Burgess, Theodore Francis, PhD, Ajala Omodele, and Catherine Draycott, DPhil. Tickets for ThinkFest 2019 events can be purchased online at think.bm/events or at the door. Visit the website for more information. All ThinkFest events take place at the Bermuda College.

Artex Risk Solutions yesterday announced that it has reached agreement to acquire Horseshoe Insurance Services Holdings Ltd. The transaction, which significantly strengthens Artex's insurance-linked securities operations, is subject to regulatory approval and expected to complete before the end of the year, the company said. Horseshoe specializes in providing insurance management, fund administration, advisory and corporate services to ILS and alternative fund markets. Founded by Andre Perez in 2005, Horseshoe is headquartered in Bermuda, with operations in London, Grand Cayman, Sri Lanka and Charlotte, North Carolina. Upon completion, Mr Perez and his associates will continue to operate from their current locations under the direction of Peter Mullen, chief executive officer of Artex, the company said. Mr Mullen said: "The combination of the Artex and Horseshoe teams and technology will provide our clients with the opportunity to find all insurance management, fund administration and advisory services under one roof." He added: "Andre and his team mirror our culture at Artex. They will be a terrific fit and will help further our goal of becoming the best service provider to the world's risk capital." Upon completion, Artex said, Horseshoe will become the global brand of ILS services for Artex, which will operate as one global team across multiple jurisdictions "to better serve its clients and provide consistent delivery of services regardless of the domicile". Mr Perez, chief executive officer of Horseshoe, said: "We are excited to join forces with Artex. For more than 14 years, Horseshoe has been the leader in the ILS services industry and together we will have quite a formidable team dedicated to servicing the ILS market." He added: "Being part of a larger organisation will give us the opportunity to better serve our clients by accessing worldwide resources, and accelerating the development of bespoke solutions and products for ILS." Mr Mullen said: "At Artex, we are proud to be ranked as the world's third largest insurance manager. The addition of Horseshoe will position us to continue evolving and pushing the boundaries of what a global, top-tier insurance provider looks like."

Telecoms industry veteran Vicki Coelho has been appointed chief executive officer of the recently merged advertising agency AAC and online ticketing and events solution company Ptix. In a statement, the company said that Ms Coelho "is an experienced executive board member with a strong business development background and is skilled in business planning, IT strategy, organizational leadership, and execution". Michael Branco, chairman of AAC and Ptix, said: "Vicki is a successful strategic leader with a strong track record of management, sales and marketing and a deep understanding of Bermuda's market — all of which are critical for the leadership of the newly merged company." He added: "Vicki has been a supporter of the companies we've built over the past ten years and I am confident that she will be the strong visionary AAC and Ptix need to thrive locally and internationally. Each time Vicki is involved in our companies we see growth and increased services for our clients." Ms Coelho has more than 20 years of experience in the technology industry, including 15-plus years at Logic (North Rock Communications) where she served as general manager and CEO. Ms Coelho, the company said, is a strong advocate for coaching and developing information technology leaders in Bermuda, adding that she accomplishes this via her directorship roles at the Technology Leadership Forum, E-Commerce Advisory Board and the Bermuda Chamber of Commerce. Ms Coelho said: "I am so excited to join the talented team at AAC and Ptix. The environment Michael and the group has built is one of collaboration, and my role will be to support and empower the Bermuda-based team to continue to deliver quality products and services for our clients." Ms Coelho will be located at 29 Front Street, Hamilton, the offices of the combined AAC and Ptix operations. AAC and Ptix, which merged in August, is a full-service advertising agency and digital marketing company specializing in communications strategy, creative and graphic design, web development and hosting, e-commerce, event and conference management, digital marketing and management, as well as offering the Ptix ticketing portal services. AAC is owned by Premier Tickets. AAC and Ptix will continue operating under their brand names. They are part of the Celeste Group of Companies, which also includes IT provider Fireminds and Innovation House. Ms Coelho served as non-executive chairwoman of Fireminds from January 2015 until September 2017. The news of Ms Coelho's appointment is the second announcement concerning a chief executive officer in Bermuda this week. On Monday, in a filing with the Bermuda Stock Exchange, Bermuda Aviation Services announced that CEO Leslie Rans is to step down at the end of the month and will "take a leadership role with another Bermudian business". Ms Rans, who declined to comment about her future plans, is a former chief financial officer of both One Communications and KeyTech Ltd.

Fado is Portugal's traditional folk music, Alfredo Gago da Câmara is one of its finest players. A musician, poet, teacher, author and composer, he's travelled the world entertaining. Tomorrow night, courtesy of the Portuguese Cultural Association, he'll perform in Bermuda with Mário Fernandes and Ricardo Melo, fellow musicians from the Azores. He was asked "What is fado music?" And answered by offering the following to various questions: "The best translation that I can come up with for the word fado is destiny. Fado describes our very lives through poetry which, instead of being recited, is sung and interpreted with soul and feeling. It is accompanied by the sounds of a Portuguese guitar, and the rest by a classical guitar. Is it popular throughout Portugal? Fado originates from Lisbon in the mid-19th century. Fado at first was a simple style or song originating with the people and the poor, and was initially performed on the piano. At that time, it was a form of music accompanied by dancing and sensual melodies, including movement of the hips. In the early 20th century, fado came to be accompanied by Portuguese and classical guitars. In the city of Coimbra, there emerged a new style of fado which was very different — a fado of love, in the style of a serenade. A few years ago, it was declared by Unesco to be a part of the Intangible Cultural Heritage of Humanity. Fado for Portugal is like how tango is for Argentina, how country music is for the USA, how morna is for Cape Verde and how samba is for Brazil. At what age did you know you wanted to become a career musician? I was still a kid. It was not easy to be a professional musician in the Azores because the market did not allow it — I actually think that there were none. I was a banker, a teacher and I did a lot of things in life; I even drove a taxi at night in order to earn some change. But I was always learning from those who knew more, and I became qualified as a professional Portuguese guitar performer in Lisbon. I was fortunate to become acquainted with and perform with most of the great Portuguese fadistas of my generation. How were you introduced to fado music? At the age of 16 I went to Lisbon and I became part of a professional group with Carlos Paião as singer, but my passion was fado. In the meantime, fado had lost some of its lustre after the April 1974 revolution. I was feeling nostalgic and a bit homesick and so I returned to my homeland where I joined a fado group which, among a number of amateurs, included the late Herminio Arruda. I performed with him until his death. This was when I opened a casa da fados (house of fado) in São Miguel called A Taverna when I was 32. I met, became familiar with, and performed guitar for many professionals including some of international renown. At what age did you learn to play the guitar? I grew up watching my uncles playing various instruments. I already started to play in primary school and I would secretly take my older brother's guitar to train myself. Then I took a broken-up guitar which my cousins had in their attic and put in fishing line which I tuned for practice. I understand you also play the viola de terra. Hard to learn? Any instrument is difficult when you want to play well. I learnt the viola da terra after learning how to play the fado viola and I even taught this instrument at the Ponta Delgada Regional Conservatory. I still play a little viola da terra, but I didn't really dedicate myself much more to it. One of the musicians that will accompany me on bass and guitar in Bermuda, Ricardo Melo, was a student of mine of the viola da terra and today he plays the instrument much better than me! Do you play any other instruments? I also play the accordion, cavaquinho (a small four-string guitar from Portugal, similar to the ukulele), organ and piano. I've never had much to do with wind instruments, except for the flute and harmonica which I have played since I was two or three. Will this be your first time in Bermuda? Yes. I have performed in other countries with significant Portuguese communities such as the United States, Canada, Brazil and even Venezuela and I am very grateful to Richard Ambrosio [the PCA chairman] and the rest of the Portuguese Cultural Association for having invited me. Did you know about the historical link between the Azores and Bermuda? Yes, I did. I know there is a large flow of Azorean emigration that began around 1850 to the present day. I know that most of this emigration comes from the Azores and mainly from São Miguel Island, with a large percentage of people from Água de Pau and Vila Franca do Campo. Are you known for any songs in particular? I have composed, I think, about 200 songs of different styles. In terms of "marchas" [upbeat, festive music that tends to accompany a parade or a procession] alone, it has been more than 80. I also created a lot of fados and songs. Choosing a composition is complicated because it is almost like choosing a favourite child. However, I have some "marchas" that became better known and were sung in parades and processions elsewhere in the country. Of the fado songs I have written, perhaps the best known is Onde Moras Senhor Fado or the História da Saudade. These two will be part of my set, and I intend to perform them in Bermuda." See Alfredo Gago da Câmara in concert at Vasco da Gama Club tomorrow night, following dinner at 7.30pm. Tickets, $90 for adults and $50 for children, are available at the club. Funds will go towards the Portuguese School of Bermuda and the Vasco Youth Programme. For more information: info@portuguesebda.com or 292-7196.

DropIt Delivery, the island's grocery delivery business, has announced a $1 annual membership offer for the nearly 5,000 members of Age Concern during the month of October. The cut-price membership is effective for a year. Beginning on November 1, the membership will cost $49. DropIt offers customers access to more than 10,000 items from the inventory of Lindo's grocery store in Warwick. Customers choose a two-hour window during which to have their groceries delivered, or they can pick them up. Age Concern members who become DropIt members pay an $18.99 delivery fee on top of the price of their food order, or can pick up their groceries for a fee of $12.99. Under the partnership between the two organisations, Age Concern will give away a $200 grocery voucher to someone in need, aged 50 or over, who has been nominated by a member of the community. DropIt will waive the delivery charge for the recipient. The deadline for nominations is October 31. To nominate someone, you must 'like' DropIt on Facebook, 'follow' the business on Instagram, and e-mail the business at info@dropit.bm with a short description of why your nominee should be chosen, DropIt co-owner Leanne Evans said. DropIt will select the nominee, who will then be vetted by Age Concern, the organisations said. Membership fees for Age Concern are $25 annually for people 50 and over, and are free for people 80 and up. Fees for members 50-79 are due to increase slightly in 2020. Claudette Fleming, executive director of Age Concern, said the group's 4,848 members receive discounts or concessions from more than 70 companies. "We try to encourage local businesses in the community to be creative in how they interact with the 50-plus age group as most of their needs are met in the marketplace. We love being introduced to entrepreneurs — we take time to know who they are, get to hear what they are offering, and then introduce them to our membership. That link is important because new entrepreneurs have perhaps not had the time to establish that relationship, and the 50-plus age group would not have had the time to get to know the new entrepreneur, and their product or service. Some people just can't get out to shop — as we have an older population, that is becoming more and more of a reality." Orders for food delivery or pick-up are normally made online at website dropit.bm. However, Ms Evans said the business is taking telephone orders from customers who may not be tech-savvy, or who do not have access to the internet. A live-chat capability on the DropIt website, which provides immediate responses to questions, is popular, she said.

October 3

A sharp rise in waste dumping fees has angered landscape gardeners who fear it could ruin their businesses. One company owner, who asked not to be named, said that an increase in charges introduced yesterday would hit firms and could drive many owners to sell or close their landscaping businesses. She said: "It's quite expensive. I have people who are seniors and have been doing this business for over 50 years; a lot of them are thinking of taking the early retirement." The business owner spoke after she said the Marsh Folly Dump had increased fees from $25 for every truck to as much as $125 for the largest trucks. She told The Royal Gazette that she learnt of the increase after a truck driver she employed complained about the price increase. She explained that the fee increase was the result of a mandatory order by the Ministry of Public Works. The business owner added that a spokesman from the Department of Public Works had confirmed the increase and said that it was mentioned in an edition of The Royal Gazette. But she said: "I didn't see anything — I look at the paper every day. I've spoken to a few other people; they also look at the paper every day and they don't recall seeing it." The woman said that she would be forced to increase her service charges and risk deterring potential clients. She added that the increases could effect company workers and force owners to scale back their benefits or let employees go. She said: "You can't double and triple the prices and not expect it to have an affect on consumers and employees." A search through The Royal Gazette archives showed no articles that warned of an increase in dumping fees. The business owner was one of several landscapers and homeowners that complained to the paper. Tony Cabral, a trucker for Cabral's General Contracting, said that his original dumping fee of $25 had doubled. The increase came at the start of a clean-up job he was hired for that will take the rest of the week to complete. Mr Cabral said: "I don't know why they've done it now right after a hurricane — I'm still cleaning up hurricane damage. Now I have to go back to the client and tell him that the fees have gone up. He might not be too happy about that." Mr Cabral said that independent truckers were explaining to clients how the fee increase will affect their rates. He estimated that the increase could raise service fees to at least a few thousand dollars. A driver for Q&H Trucking, who asked not to be named, complained that his dumping fees went from $20 to $100 overnight without warning. He explained that he was unaware of any announcement to changes in fees and would probably see a drastic affect on his business. He added: "If I only charge $80 for a load and then I have a $100 fee, then I'm done. Especially if I took the money up front — I can't go back to the client and say 'look, I'm going to need more money'. They'll tell me to eat that cost." A 55-year-old independent trucker, who also asked not to be named, said that the rigidity of the prices would have a large affect on business. He explained: "We're not going to get full loads all the time — you're going to get a quarter of this, but it's still going to be $75. What's going to happen to them when I tell them 'Look, I've got a quarter of a load but I've got to charge you $75 plus 10 per cent administration fee on top of that.' What do you think they're going to say?" John Kaufmann, 85, said that before the increase he had hired a landscaping crew to clean his Southampton home in the wake of Hurricane Humberto. Now, he explained, the company was concerned it would have to increase its charges. Mr Kaufmann said that many people would turn to burning their trash and other illegal methods to avoid the costs. He added that other elderly clients would be the most affected by the increases because they relied on landscaping companies to clear their property. Mr Kaufmann said: "Luckily, I could handle it, but I should think that for a number of homeowners an extra $50 per load is a lot." The Ministry of Public Works did not respond to a request for comment in time for publication.

The story of an enslaved woman accused of a plot to poison slave masters is one of the highlights of a "robust" calendar of events launched to showcase the culture and history of Bermuda. Residents and visitors can look forward to theatrical performances and behind-the-scenes museum tours as well as the Gombey Festival and Taste of Bermuda weekend. The Bermuda Tourism Authority has packaged activities around five categories — black heritage, art and architecture, the way we live, history and festivals. Glenn Jones, its chief experience development officer, explained: "Bermuda's culture is what sets her apart from other destinations and we're doubling down on culture this fall with a robust calendar of brand-new and reimagined cultural experiences." He said the "headliner" black heritage experience was a weekly theatrical performance at the Cabinet Office. Mr Jones explained: "Visitors and locals can gather at 7pm for a free 30-minute dramatization of the final moments of Sally Bassett's life. The actors will perform an excerpt from the Bermudian play Trial By Fire. Sally Bassett was an enslaved woman accused of a plot to poison slave masters. She maintained her innocence defiantly but it didn't help; she was executed, burnt at the stake." Mr Jones said the Cabinet Office and the Department of Community and Cultural Affairs had joined the BTA to offer the event four times throughout October, starting last night. Each performance will be preceded by a black-heritage bus tour from Titan Express, which will leave the Visitor Services Centre in Hamilton at 6pm. Mr Jones said walking tours in Dockyard and St George's would offer more insight into the island's art and architecture. He added: "We're promoting an exhibition opening at Gallery 117 tomorrow and secret collections from the Masterworks vaults, which will open to art lovers as part of a special guided experience to see artwork not on display to the general public." Mr Jones explained that a series of tours under the "way we live" heading will invite visitors into Bermudian homes and neighborhoods. He said: "Government House, Sandymount, Carter House, Prince Alfred Terrace, Springfield House and the Cox home are all opening their doors. If there is a place on that listed that you haven't visited before, I encourage you to take this opportunity, we certainly expect visitors will do so." Mr Jones said that in the history category, special attention would be given to the Town of St George and St David's. He added that the Gombey Festival and Taste of Bermuda were scheduled for the weekend of October 11, which coincides with a long weekend for many people who visit from the northeast US. Tourism entrepreneur Kristin White explained that her work helped to "celebrate and elevate" black women's voices, artistry and businesses. This included the launch of her brand Untold Stories, "highlighting the journeys of dope black women from around the globe". Ms White explained that she has started curating trips to the island to welcome other black women and share what she loves about Bermuda. These include an event co-hosted by Monroe Steele, a New York-based lifestyle and fashion influencer and blogger, in the coming days. Ms White explained: "A small group of women will be joining us on island next week for an itinerary focused on highlighting Bermuda's amazing history, culture and style, and will specially feature black female entrepreneurs and thought leaders." She said that the trip included an art tour, shopping in Hamilton, dinner at a private home and visits to spots on the African Diaspora Heritage Trail, with residents and other visitors invited to take part. Lovitta Foggo, the Minister of Labour, Community Affairs and Sport, recalled that a number of events were hosted by the Department of Community and Cultural Affairs in August to commemorate the 185th anniversary of the abolition of slavery in Bermuda. Ms Foggo said: "As you can certainly appreciate we value the importance of highlighting Bermuda's historical legacy and we value those community partners like the BTA who join with us in raising awareness." Sally Bassett's story is one that is poignant and painful but it is a story that needs to be shared with our residents and visitors because it is a story that significantly shaped our history. Ours is a long and rich heritage that we pull from and the stories of Sally Bassett and Mary Prince are the kinds of stories that Bermudians need to know and claim as a way of bolstering our national pride, and bolstering our identity and purpose."
For more information visit gotobermuda.com/events or for activities hosted by Ms White e-mail hiya@kristindotcom.

A Bermudian woman has been jailed for four years in Britain after attempting to smuggle cocaine through Gatwick. Shaketa Raynor, 44, was caught with more than 4kg of the drug in her luggage after a flight from Costa Rica on June 23, according to the Hull Daily Mail. Sentencing her on Monday in Croydon Crown Court, Judge Deborah Charles called Raynor a courier who made a "stupid decision to try and make money by importing drugs" after moving to Britain with her son and his family but struggling to find work. The West Hull resident pleaded guilty to importing drugs worth about £316,000 — nearly $390,000.

The Regulatory Authority is seeking to increase fees on electricity providers and telecommunications companies to fund a $1 million-plus increase in its budget for the next financial year. In its work plan consultation document for 2020-21, the RA estimates total expenditure at $7.43 million, up from $6.29 million in 2019-20. Special projects in both electronic communications and electricity — the two industries the RA oversees — are the main drivers of the 18 per cent jump in expenditure. These include the first phase of a pre-feasibility study of an offshore wind farm, as detailed in the Integrated Resource Plan, the RA's blueprint for the future of Bermuda's electricity supply. The study will be commissioned by the RA "to determine the level of offshore wind resource available together with the business case and the environmental impacts". A radio frequency study will feature on the electronic communications side, to determine whether cutting-edge technology, such as a 5G network, would be appropriate for Bermuda. The independent regulator is funded by the fees its levies on the two industries and receives no funding from the Government. To fund the increased budget, the RA proposes an increase in the Electronic Communications Regulatory Authority fee, to 1.9 per cent from 1.75 per cent. On the electricity side, the RA suggests that the regulatory fee of $0.00475 per kilowatt hour that appears on Belco customers' bills remain unchanged. However, the regulator wants to increase levies on bulk electricity generators at varying levels depending on their scale and how the power is generated. Utility-scale electricity generation providers like Belco, with more than 25 megawatts of installed capacity, would face an increase of $5,500 per megawatt — up to $6,500 from $1,000. Renewable and waste-to-energy suppliers, with 0.5MW to 25MW of installed capacity would deal with a $500 increase to $2,000 per MW. The plan adds: "The RA also recommends to the Minister of Home Affairs that there be no increase in the current level of Government authorization fees imposed on the electronic communications and electricity industries under the Government Fees Act 1965, until the RA has completed a taxation review." The RA's proposed budget for the electronic communications segment of its work is $3.76 million for 2020-21, up 8 per cent on 2019-20, while $3.75 million will be needed for the electricity budget, up 31 per cent. In its work plan, the RA says it has 18 employees, led by Denton Williams, its chief executive officer, with three additional positions open. The RA has submitted its work plan to the Ministry of Finance, seeking approval of its budget for the year. The regulator is seeking public feedback on the work plan. The consultation period is open until October 31.

An historic entertainment hall on the North Shore, which crumbled to an eyesore after a fire almost 18 years ago, faces demolition. The Clayhouse Inn in Devonshire became a top venue after the late Choy Aming Sr leased it 1967, but it was shuttered after the blaze in January 2002. Plans were announced in 2009 and 2015 to replace the dilapidated establishment, but now a roadside banner declares simply "Demolition Site". For its neighbours on Foothills Road, the news could not come soon enough. A female resident of 54 years said fragments of the building had toppled into North Shore Road during Hurricane Humberto last month. She added: "It will a blessing to be rid of it. And it will be a relief when we have storms. I always think the roof will come off and blow this way. But it has so many holes, a lot of the wind just howls around and escapes. It's like the adage about leaving a window open in the lee." In its heyday, the Clayhouse was just "part of the view", she said. "It was well maintained. It had a bit of a nuisance factor with noise and traffic, but Choy Aming was accommodating and empathetic towards neighbours if we made a complaint. It's awful now. Believe it or not, it looks worse from the water. It will be a pleasure to have it down, even if it's an open lot." Ten years ago, Clayhouse Renaissance Ltd pitched ambitious proposals to build a four-storey apartment block on the site with a two-storey commercial building and a restaurant and offices. The woman said: "They had plans for a massive building. I don't know if that was a pipe dream. That would change my view as well." To the west, a senior resident, who said she had lived there ever since Mr Aming's establishment started up, remembered the days of regular shows there. She said: "It's going to fall down, so they have got to do something. It would be nice if they put something back there. It's an eyesore." Farther up the hill, a 65-year-old woman said she had lived in the house there since she was two. She recalled her mother boarding the 1950s American duo The Miller Sisters when they visited the island. "We used to hear all the music up here. They had magic shows and ventriloquism acts." But she said neighbours had vigorously opposed the 2009 development plans, including petitioning the property owners. "We thought it was going to come down when they first put the fencing up. But it's been like that ever since. I thought the last hurricane might knock it down. There are trees growing through the roof. I just hope when they do knock it down, the rats don't come up here." Dale Butler, a former Progressive Labour Party minister and music historian, said Mr Aming had made the Clayhouse "first class". Mr Butler said: "He packed it with international stars and brought in the passengers off the cruise ships in Hamilton. He was ahead of his time. It's a pity. It's like the Canadian Hotel and many other buildings around, that the families who own them simply cannot afford to sustain." Carnival dancers, the "Not the Um Um Show", novelty acts and international artists from Ziggy Marley to Roberta Flack performed at the Clayhouse. Mr Aming recalled for The Royal Gazette in 2001: "I looked at the Clayhouse and I looked around Hamilton and I saw there were 14 nightclubs which were all full, with lines outside waiting to get in. Every hotel had a nightclub too. I said, this is the place for me." Clayhouse Renaissance Ltd could not be reached yesterday for comment.

Six months after Digicel Bermuda moved its customer care team to the island from Trinidad, some customers are still taken aback when an agent with a local accent answers their call. "There were a lot of customers who wanted to speak to a local voice, someone they could relate to and who was based here," said Laura Husband, head of the customer care team that answers calls on behalf of Digicel and its partner company, BTC, explaining the move. "Now, we are here, we are local — and some people are surprised, saying things to our agents like 'I know your mother'." Adds agent Timika Smith: "Using landmarks for directions is better now. If someone asks me where the Digicel store is, I can say it's upstairs from Boyle's, whereas someone from Trinidad wouldn't know that." The move created five jobs, three for agents and two for managers, taking the team to 18 agents and three managers. Ms Husband said: "Our customer care manager, Kijana Millett-Pratt, was an incredible addition to our team, and we are continuously receiving customer compliments about Kennai Burchall and Timika Smith, as well as the other members of the team. People write in, or call in, to tell us of their efforts, which we highly encourage. I couldn't be prouder." Ms Smith said: "It's about letting the customer know that we care, we understand, and we appreciate them." Donn Foggo, marketing and product manager at Digicel, said: "Our customers have been asking for this for a while. This was a good opportunity to not only contribute to economic growth, but support young Bermudians and put our customers first." Periodically, Mr Foggo said, a Trinidad-based agent will answer a customer's call — for example, during extremely busy periods, or when a storm hits. "That was the case during Humberto," Mr Foggo said, "as we wanted our employees to be safe at home, but we also wanted to make sure customers could contact someone immediately." Ms Husband is joined on the team by Ms Millett-Pratt, quality assurance manager ZacQuaya Butterfield, and customer care agents Ronesha Christopher, Shirl-Ann Taylor, Deanaé Burgess, Janae Minors, Renika Anderson, Ky'Anah Outerbridge, Taisheka Talbot, Tierra Souza-Wolffe, Aubrey Mayes, Valerie Simmons, Aisha Robinson, Julita Looby, Ian Mcpherson, Christopher Wellman, Kyrresha Tucker, Edwin Dill, Mr Burchall, and Ms Smith.

Thaao Dill has been appointed the new chief executive officer for the Media Council of Bermuda. He succeeds Don Burgess, whose three-year term ended on October 1. He will remain part of the Working Group as an ex office member. Mr Dill said, "I'm excited and grateful for the opportunity to participate in the ongoing growth and development of Bermuda's media industry and the talented journalists, producers and personalities that do great work therein. The Media Council's fundamental role is to ensure that the content delivered to our community via print, radio, television and the web is accurate, accessible, entertaining and informative. A vibrant, active, responsible press corps is a non-negotiable necessity for a country to be truly free – the Media Council understands this fact and is committed to its further propagation. I'm looking forward to being part of the process by continuing the marvelous work of the outgoing CEO, Don Burgess, in improving the relationship between the professionals that populate the industry specifically and our collective audience(s) generally." Mr Dill was one of the five original people who helped shape the formation of the Media Council in 2011. He has had stints at both the Bermuda Broadcasting Company and Inter-Island Communications at HOTT 107.5. He currently serves as the recruitment officer at Bermuda College. Mr Burgess said, "Thaao has an outstanding vision to help progress the Media Council forward in this age. He brings a measured, reasoned voice to help lead Bermuda's media."
To find out more about the Media Council of Bermuda, please go to website mediacouncilofbermuda.org

The local qualifier for the upcoming Bermuda Championship will take place at Port Royal Golf Course as originally planned, tournament organisers announced yesterday. Mid Ocean Club stood prepared to host the qualifier after tree damage caused at the Southampton course by Hurricane Humberto. However, the Bermuda Championship tournament committee said speedy clean-up of debris by dedicated ground crews has ensured that Port Royal will be ready to host the 36-hole qualifier on October 16 and 17. The qualifier will determine the final two local participants for the inaugural tournament from October 31 to November 3, also at Port Royal. "It is a testament to the hard work of the grounds team that we can bring the local qualifier home to Port Royal Golf Course," said Patrick Horgan III, the tournament executive director. "The work completed to date to get the course back in tournament condition following the succession of storms and inclement weather is remarkable. That said, we remain extremely grateful to the Mid Ocean Club for offering to accommodate us at such short notice." With more than 40 downed trees and piles of debris removed, maintenance staff have now been able to refocus on the 80 bunkers that are being restored at Port Royal. Work is set to be completed by the end of this week. Entries for the local qualifier are open to professional golfers, amateur golfers and applicants for reinstatement. To be eligible to compete in the local qualifying event, participants must meet the following criteria:
Must possess Bermudian status
Must be a member in good standing of the BGA or BPGA and not subject to any disciplinary process or sanction of either association
Amateurs and applicants for reinstatement must have an up-to-date handicap index, or equivalent handicap issued from an international body of golf, not exceeding 1.4 under the USGA Handicap System
Entries officially opened yesterday and the fee is $250 for all eligible competitors. Players wishing to enter the event are asked to visit the BGA website at www.bermudagolf.org to access the online application and review the Conditions of Competition.

The Stationery Store, a fixture on the corner of Reid Street and Burnaby Hill since 1972, has moved around the corner. The shop, owned by Bermuda Press (Holdings) Ltd, is now located on Burnaby Hill, between Reid and Front Streets, next to the Hog Penny. It will share the lower level space with Bermuda Press Digital. Jonathan Howes, chief executive officer of BPHL, said: "Unfortunately, the Stationery Store, like many retailers on the island, has struggled to remain viable in the current economic climate. Changes in customer behaviour as technology changes the way we work and the way we buy things, combined with the decline in demand due to contraction in the local economy are affecting most retail businesses in Bermuda. In an effort to reduce costs and ensure the viability of the store we have relocated into the lower level of the Roger Davidson Building. The relocation has allowed us to combine the operations of Bermuda Press Digital and the Stationery Store into one space. The combined operation allows us to better engage with our customers. We are now able to provide creative solutions through a full range of printing services, stationery and art supplies all in one location. We look forward to introducing new products and services in the coming months as we settle into our new home alongside our sister company." Bermuda Press (Holdings) Ltd is the parent company of The Royal Gazette.

October 2

Cabinet ministers spent almost $140,000 on overseas trips during their second year in power, according to the Government's online travel calendar. The amount was about $4,800 less than the total for the previous 12 months of Progressive Labour Party leadership and about $26,000 more than the total for the final year of the One Bermuda Alliance administration. A spokeswoman said the Government was pleased to report that travel spending was forecast to be down this year by about 3 per cent. She explained: "As with previous administrations, key travel by ministers is necessary to manage and oversee key national objectives that affect Bermuda. An example of this was travel conducted by the Premier of Bermuda and the Minister of Finance to address the European Union listing earlier this year. In other areas, overseas travel was necessary to promote Bermuda as a premier leisure and business destination. Additionally, ministers travelled to support Bermuda's athletes representing Bermuda on the global stage." According to details published on the Government's website, ministers spent $139,912.76 on 35 trips from August 2018 to July 19, 2019, when the present PLP administration marked its second anniversary in power. In the previous 12-month period, the total cost was $144,712.88 for 45 overseas visits. On the same site, the former OBA government published expenses totaling $113,864.29 relating to 25 overseas trips during its final year in power. The spokeswoman said: "To date, the overall travel spending is less than last year, and travel is, and will continue to be necessary to ensure that Bermuda maintains our reputation and grows our economy." Among the highest costs for a single trip during the second year of this government was $12,476.63 when David Burt, the Premier and then Minister of Finance, took part in a series of engagements in Europe in September 2018. The online travel calendar shows the six-day tour included the OECD Blockchain Policy Forum in Paris. In Vienna, Mr Burt took part in a Eurofi conference that covered regulatory developments impacting the global financial sector, the future of the European Union after Brexit, cryptocurrencies and economic substance matters. He gave remarks at the 2018 Abir Conference in Brussels and met a number of top officials. The Premier also took a trip to New York and Boston for an "HSBC Road Show" that had zero expense for the Cabinet Office. He and Curtis Dickinson, the finance minister, travelled for meetings that related to "the successful refinancing of Bermuda Government's debt which reduced Bermuda's interest expense", according to the travel calendar. The information online shows that airfare, accommodation and incidentals during the visits in November were paid by HSBC. Entries for Mr Dickinson include a trip that cost $11,649.08 for meetings related to economic substance and Bermuda's "blacklisting". The website says: "The minister and a delegation of Ministry of Finance officials, accompanied the Premier to Britain, Brussels and Germany, for a series of meetings with overseas officials regarding the removal of Bermuda from the list of non-cooperative jurisdictions for tax purposes." A trip taken by Lovitta Foggo, the Minister of Labour, Community Affairs and Sport, to the Carifta Games in the Cayman Islands in April cost $5,310.06. She also attended the International Labour Conference in Switzerland, where more than 6,000 delegates gathered in June to discuss challenges ahead in the employment sphere. Expenses for that trip totaled $6,730.41. Ms Foggo reintroduced the ministers' travel expenses page in October 2017 in a commitment to "full transparency". Zane DeSilva, the Minister of Tourism and Transport, attended the Seatrade Cruise Global conference in Miami in April, with the trip costing $1,838 overall. His visit to New York in February came with a $995.37 price tag, to cover air travel and accommodation while he took part in the Bermuda Tourism Authority's "marketing blitz". The calendar explains: "More than 150 New York City-based meeting planners, travel agents, tastemakers, media types and influencers attended a Bermuda-inspired evening reception to encourage year-round travel to the island."

A new Bill designed to boost the economy could displace Bermuda residents, an Opposition senator warned today. Nick Kempe, with the One Bermuda Alliance, said that all the Economic Development Amendment Act 2019 seemed to do was "shift the shells around". He added: "What this Bill seems to do is gentrify the economic empowerment zones." Mr Kempe was speaking as senators debated the Bill in the Senate. The Bill provides for amendments to the Economic Development Act 1968, the Bermuda Immigration and Protection Act 1956 and the Companies Act 1981. Among its measures is a provision for local and exempted companies with a physical presence on the island — with the consent of the Minister of Finance — to acquire or hold residential valuation units in approved schemes for no longer than 131 years through lease or tenancy agreements. Changes to the Immigration Act would allow non-Bermudians and other "restricted persons" to buy residential units in an approved scheme "without restriction", which is applied at present to freehold property, condominiums, tourist accommodation and rental homes. The amendments would allow the minister responsible for economic development to approve a scheme for economic development in any part of Bermuda, including the EEZs, subject to certain criteria. That approval would be published in the Government's Official Gazette. Mr Kempe said the exemptions in the Bill were geared towards landholding by permit companies and international business, and "lowers the threshold for purchase" by guest workers. He added: "So we've got on the one hand — and this is a little bit where the irony is — a Government that is stalling the most basic of immigration reform, but on the other hand saying your money is good enough." Mr Kempe said that the island's EEZs in North East Hamilton, Somerset and St George's "should be about empowerment, not displacement". He added: "Whilst I commend the idea to allow guest workers to further cement their connection to Bermuda financially, it seems at odds with the absolute stagnation on the comprehensive immigration reform front, and it also seems somewhat at odds with the spirit and philosophy of the EEZs when they were set up." James Jardine, an Independent senator, said that he viewed the Bill differently. He explained: "I see this an opportunity, perhaps, to see some development." But he said the Bill was "somewhat at odds" with the island's current immigration policy. Mr Jardine added: "I am ever hopeful that the current Government will look at the current immigration policy which they have said they will do, and we'll see some changes there, so we can encourage more development in Bermuda, more people coming to Bermuda bringing business with them and jobs with them, in particular. So I see this as a step forward as opposed to a step back." Marcus Jones, an OBA senator, said that he worried small businesses in the EEZs would be forced to compete with "deep pockets — companies with sophisticated expertise". He added: "My concern is that we don't want to displace or push out those that have been there all this time." Vance Campbell, a Progressive Labour Party senator, said the intent of Bill was "to facilitate property owners access to investment and capital to improve and expand what they have". He added: "The intent is to create new opportunities and not take away from what exists — new businesses, new residents, new activities, more visitors, greater opportunities. And that cycle can continue indefinitely with all benefiting." Jason Hayward, of the PLP, accused Opposition senators of "scaremongering" instead of focusing on the positive benefits to the EEZs. He said that investment was needed in the North East Hamilton area. Mr Hayward: "I fully support this piece of legislation, and I'm sure that the businesses that will have increased residential traffic in the area will also support this legislation." The Bill was passed without objection. Senators also debated four other Bills. The Digital Asset Business Amendment Act 2019, the Employment (Maternity Leave Extension and Paternity Leave) Amendment Act 2019, the Merchant Shipping Amendment Act 2019, and the Tourism Investment Amendment Act 2019 were also passed without objection.

The director-general of the Bermuda Civil Aviation Authority won global recognition in the 2019 Business Worldwide CEO Awards. Thomas Dunstan was crowned Aviation Industry Executive of The Year (Global) for his outstanding leadership through times of change. Business Worldwide CEO Awards identify and honour the most respective C-suite executives around the world, from a variety of sectors. The global civil aviation industry has been subject to significant changes over recent years, with a shift from state ownership to privatization. Mr Dunstan and his team "have approached the switch with enthusiasm and creativity", the publication said. "As a semi-autonomous administration, BCAA has executed the perfect balance between state control and private-sector innovation." Mr Dunstan has a bachelor of science degree in aviation management and flight operations and has attained his FAA and Canadian commercial pilot licences with multi-engine instrument and instructor ratings. Having spent ten years at Bermuda International Airport, his leadership skills, knowledge and commitment to safety led him to become manager of air operations at the airport before joining the then Bermuda Department of Civil Aviation, which later became the BCAA. Business Worldwide said in the first six months of the organizational change, Mr Dunstan created a new business plan, focusing on staff hiring and processes, building brand awareness and planning for market growth. In 2018, BCAA launched a marketing campaign to highlight its personal approach and customer-centric business model, using the tagline, "Putting you at the centre of everything we do". The campaign highlighted BCAA team members from various departments and gives insight into different roles and personalities in a down-to-earth, friendly way. Customer experience and safety is at the core of the authority's agenda, Mr Dunstan said. In May of this year, Bermuda Aircraft Registry added its 900th aircraft, a significant milestone which seals its reputation as a responsible, stable and growth-orientated organisation. Mr Dunstan said: "Becoming an authority has given us more financial autonomy while allowing us to be more customer focused. We work hard to establish trusted relationships with our global partners, and this is how we have been able to achieve building our current registry."
• For more information, visit www.bcaa.bm or www.bwmonline.com/2019/08/17/bcaa-governing-the-business-of-aircraft-registration/

Skyport and Aecon Airport Constructors today advised the public that 20 artists have been short-listed after the Public Art RFP process. After careful consideration, Skyport and Aecon have recommended potentially 20 artists' pieces for placement within the new passenger terminal building at the LF Wade International Airport. Those artists on the short list will be contacted for further input and clarification of their submissions. Short listed artists will be asked to resubmit their proposals by October 25 at 3:00pm.The final selection of artwork to be displayed within the new passenger terminal building will be decided by November 7 at 5pm. For more information, please contact Carrie Thatcher at 293-2470.

The developer behind the new resort at the defunct Grand Atlantic site has said the project could woo investors for other properties sitting idle around Bermuda. Contractors will start work this month at the Warwick housing complex, with a view to having 70 hotel rooms ready at the Bermudiana Beach Resort for the summer of 2020, according to Robert MacLellan, developer for the site. "Bermudiana is bigger than the one project," Mr MacLellan said on Friday. "If this can work, there are other shuttered properties in Bermuda which could follow a similar business model." Mr MacLellan, who is the managing director of MacLellan & Associates, a leading Caribbean tourism firm, added: "We have had approaches from other people saying they're watching closely and we hope this works, because we're considering similar things." The developer, who was relocating from the hurricane- damaged Grand Bahama when he spoke to The Royal Gazette, declined to reveal specific firms contemplating following suit. He said: "That's up to individual developers. I think they're all going to watch and see what happens." More than five years after his firm signed an agreement with the Bermuda Government, Mr MacLellan said the project was moving ahead under a "co-developer approach, where the property is retained in the ownership of a Bermuda Housing Corporation subsidiary and the benefits primarily go to BHC". Mr MacLellan described a swapping of risk and reward to ensure the conversion of a white-elephant development. Grand Atlantic was acclaimed as affordable housing when it opened in 2011 under the Progressive Labour Party government. Only two out of its 78 condos were sold. The project became fodder for recriminations between the PLP and One Bermuda Alliance administrations, especially over claims when the OBA was in opposition that the adjacent cliffs were unstable. Lieutenant-Colonel David Burch, the Minister of Public Works, said at a Bermudiana ribbon-cutting ceremony in July that the project had been a victim of "sabotage". Mr MacLellan said the top headache had been securing viable financing for a resort along what he called "the golden mile" for hotel development on the South Shore. Under the present arrangement, BHC, which committed $7.4 million to get the project under way, is to reap 82 per cent of the profits in condo sales. Mr MacLellan said the arrangement would assign "the marketing, the design and the operations expertise" to co-developers, comprising MacLellan & Associates and architects OBMI Bermuda with Coldwell Banker, until "all of the condos are sold and operating as hotel inventory". He added: "Once the hotel is completely up and running, and all of the condos are sold and operating as hotel inventory, then the co-developers take over the ownership of the ongoing company so that BHC, through its subsidiary, has no ongoing liabilities. They are not in the hotel business. That's how we have balanced the risk and rewards. That's the long term. In the short term, while you're selling condos, then the profit from any hotel operation goes to BHC as well. That covers it both ways: money coming in from the hotel, money coming in from condo sales. That we see as a 3½ year period, so we will be in this scenario where the company is both a developer and a hotel operator, until they are all sold. Those that are not sold will be used as hotel inventory, until they are sold." Condos sold as vacation homes would have a maximum of 90 nights per year owner occupancy, but owners derive a portion of income from their hotel use. Mr MacLellan was optimistic that the agreement would bring swift results. He said: "I've been in the islands 22 years doing resort development. A lot of it has been this condo-hotel model, which is easier to finance." Asked if the arrangement would cover the build cost of the original property, Mr MacLellan conceded: "We'd be lucky. But it certainly goes a long way to recovering all of that. Plus, Bermuda is the beneficiary of the mid-market hotel that would be very difficult to achieve in any way." Mr MacLellan said the project had been "value engineered to death". He added: "The big thing that anybody's made a mistake with in Bermuda is not knowing the cost of what they were doing and then running over on their budget." The developer said he also took comfort in having "the big Hilton machine behind us" of the global hotel chain. "The Hilton franchise gives us access to the global sales reservations, and the loyalty programme," he said. "Hotel loyalty programmes are very important, because people tend to spend their air miles and their hotel points in the quieter parts of the year, when they can fly farther and stay longer, using their points. That's of great benefit to us."
The Bermudiana Beach Resort in Warwick will convert the 78-condo Grand Atlantic development into a mid-market boutique hotel. Robert MacLellan, the developer, described the condos, priced between $400,000 and up to $1 million, as "an investment as well as a vacation home". Kitchens and bathrooms are being redone for holiday accommodations — and elevators are being added to each block. Mr MacLellan envisaged a hotel price level similar to the Coco Reef Resort or the Grotto Bay Beach Resort. "Flexibility of accommodation" was key to the design, he said. One-bedroom condos will become, as hotel inventory, one-bedroom suites with a sofa bed in the sitting room and a king sized bed in the bedroom. Two-bedroom units come with an additional wall bed, allowing the suite to accommodate three — potentially catering to sports events such as the World Rugby Classic. Three-bedroom units are divisible into two four-person units, or can sleep eight if combined. The ground floor of block F, at the west, will hold a reception area plus a meeting room, bar, restaurant and kitchen. For the C block by the road, the ground floor will hold a spa as well as housekeeping space. Beach access is to be delivered by a "Hill Hiker" outdoor elevator, with a second as back-up. A bar-restaurant will be added at beach level. There will be generators on site. The resort's target market is gateway cities in the American northeast, with direct flights to Bermuda

A Bermudian will get the opportunity of a lifetime as an 'ambassador crew' on board Bermuda's debut team entry in this year's Clipper Round the World Yacht Race. Bermuda is a host port and team partner for the 40,000-nautical-mile sailing race, now under way as eleven Clipper 70 ocean-racing yachts cross the Atlantic in the first leg from Portugal to Uruguay. Under the Clipper Race partnership, the Bermuda Tourism Authority is offering a local resident the chance to compete in the final leg next summer as crew on board GoToBermuda. Applications are now open and should be submitted to clipper@bermudatourism.com by October 10. The selected candidate will join GoToBermuda in New York on June 22 next year, racing with the GoToBermuda team first to the island by early July, then to Derry-Londonderry, Northern Ireland on July 9 and on to the grand finale in London on August 8. "Crew need to be team players, willing to roll up their sleeves and tackle any task required, on deck or below deck," said Della Parsons, the Clipper race crew recruitment director who added that Clipper Race teams are made up of a professional skipper and mate, and crew from all over the globe. "Everyone is trained to do all duties in a watch system around the clock, and living conditions are fairly basic," Parsons added. "Crew also need to be reasonably fit because the race will be demanding, as will the four weeks of training." The BTA is working with the Clipper race and numerous local organisations, including sailing clubs, the Bermuda Sloop Foundation, Endeavour programme, Bermuda Sea Cadets, Raleigh Bermuda, Outward Bound, the Bermuda Police Service and Royal Bermuda Regiment, to identify individuals who have what it takes to participate on the trans-Atlantic voyage. Candidates must be 18 or older, and while sailing experience is a plus, it is not necessary. The successful crew member must undergo four levels of rigorous training in the UK next month. "It will be a very challenging, but incredible, adventure and a fantastic opportunity for a Bermudian to wave the flag for our island," said Kevin Dallas, the BTA CEO. The BTA will cover the cost of the crew member's entry fee, travel, and accommodation costs, along with medical insurance, visas, and any additional needed kit supplies. Clipper Race representatives made a site visit to Bermuda last week, meeting BTA team members and touring the City of Hamilton, including the Royal Bermuda Yacht Club (RBYC), where the race fleet will be berthed during its stopover. Hamilton is one of 15 host ports, along with Portimão, Portugal; Cape Town, South Africa; Fremantle, Australia; and Qingdao, China. "Bermuda has a vivid sailing heritage and a wealth of knowledge in hosting such high-profile events, so we know we are in good hands," said Laura Ayres, Clipper race head of partnerships. And our partnership with Bermuda goes beyond the stopover in July 2020. "Over the course of eleven months, the crew on the GoToBermuda team will be flying their adopted country's flag as they sail around the world."

Opinion. By Scott Pearman, Shadow Minister of Legal Affairs and the MP for Paget East (Constituency 22). "First, let's start with the positive. Kim Wilson, the Minister of Health in the present Progressive Labour Party government, has the ability to tackle the island's very real healthcare problems. She is demonstrably intelligent, personable and, as an accomplished barrister, she is clearly skilled at "managing her brief". But, as lawyers know, some "briefs" are more persuasive than others. For those present at St James' Church Hall in Somerset on the Monday before the hurricane, the minister's healthcare "brief" was really quite shocking. Driven by her government's commendable desire to "do something" about the increasing cost and inadequate scope of healthcare, Ms Wilson was rolled out to explain the "something" the PLP has decided to "do". The answer: the PLP intends to dismantle the existing healthcare system. Yes, that's right. Had you not heard yet? Under the PLP plan, your healthcare system will be dismantled and replaced. Ms Wilson revealed that by "Fall 2020", the PLP will eradicate the healthcare system as we know it and introduce the PLP's new "Basic Plan". Given the impact of this proposal upon Bermudians, a number attended from the Opposition, including Shadow Minister of Health Patricia Gordon-Pamplin, One Bermuda Alliance senator Marcus Jones, former OBA senator Lynne Woolridge and me. Here's what we have learnt:
Everyone must pay for the Basic Plan
The choice of coverage will not be your decision
The Government will decide for you — one size fits all
Everyone must pay a fixed fee — intimated at $514 per month for adults and $178 for children
All additional coverage will be at your cost
The extent of the coverage in the Basic Plan is still to be determined
The health minister said she did not know yet who will run the Basic Plan
The learned attorney clearly did not choose the name "Basic Plan". She wisely spent the evening trying to rebrand, finally landing upon "Standard Plan". I don't fault her advocacy — "basic" is not the word Bermudians would choose for preferred healthcare. Describing it as basic was an early own goal by the Government, no doubt its new plan will be swiftly renamed. Yet, Bermudians are right to explore ways to fix the problems with our healthcare system. It is clearly too expensive. Most agree there is considerable overuse. There are Bermudians who are not only underinsured, but uninsured. Whether you consider universal coverage to be a right or an aspiration, our healthcare system has very real shortcomings. These must be addressed. And there are solutions, including solutions identified by healthcare experts, by local health insurers, and I declare my interest, and, more recently, by the BermudaFirst Report commissioned by the Premier, David Burt. Interestingly, these various and variable solutions do not involve dismantling Bermuda's existing healthcare system. Instead, they seek to enhance what Bermuda has at present: a healthcare system envied by most other countries. But from Ms Wilson we learnt the PLP has decided to dismantle our existing system. The PLP's Basic Plan is coming — like it or not. Much will be written, and said, in the next 12 months about the Basic Plan. Yet the information available already raises considerable concerns. Will the cure prove worse than the disease? Is Bermuda headed for a course of bad medicine? But it is not my views that should sway you, nor Ms Wilson's advocacy. Far better if you ask your doctor ..."

Operations of a Bermuda-based liquefied natural gas tanker company have been disrupted by US sanctions. Teekay LNG Partners said its joint venture shipping natural gas from Northern Russia to China was "blocked" because of ties to Chinese shipping company Cosco — accused by the US of carrying Iranian crude oil. The Yamal LNG joint venture was termed a "blocked person" under the sanctions, Teekay said, because its partner China LNG Shipping (Holding) is half-owned by Cosco Dalian. "As a result of CLNG's 50 per cent interest, the Yamal LNG Joint Venture also currently qualifies as a 'Blocked Person' under OFAC rules," Teekay said, referring to the US Treasury Department's Office of Foreign Assets Control. "Teekay Group has not traded and will not trade with Iran and will not act in contravention of any trading sanctions," Teekay said. The news triggered a more than 10 per cent fall in shares of Teekay LNG on New York's Nasdaq Stock Exchange this week. Parent company Teekay Group also postponed the investor day in New York that it had planned to host today, "in order to fully focus on avoiding undue disruption to Teekay LNG's business" as a result of the sanctions' impact, the company said. Teekay said it was "working with its joint venture partner to expeditiously resolve this issue". The Yamal LNG Joint Venture owns six Arc7 LNG carriers, icebreaker tankers designed to operate year-round transporting gas from the plant on the Yamal peninsula in northern Russia and to break up sea ice up to eight feet thick. Teekay LNG is the world's third largest independent owner and operator of LNG carriers, with a fleet of 56 double-hull tankers. Teekay's head office is in the Belvedere Building on Pitts Bay Road.

Law firm Cox Hallett Wilkinson Ltd has achieved Tier 1 status in the latest International Financial Law Review 1000 rankings. The rankings year-on-year are compiled by a team of specialist legal journalists. First published in 1982, the IFLR is the only publication of its kind to focus on the leading law firms for corporate finance worldwide. The firm's managing director, Ernest Morrison, was recognised as "highly regarded", while senior associates Kathleen Moniz and Janice Gutteridge were described as "rising stars". Mr Morrison said: "We are very happy that CHW continues to be internationally recognised in the financial and corporate sectors. Such international recognition is a strong indicator of our first-class capabilities and a reflection on the long hours, hard work and great service delivered by all of our fee earners and support staff at CHW."

A homeless man stole a Dunkley's Dairy truck while staff were making a delivery and went joyriding in the vehicle. Ernest Smith, of no fixed address, pleaded guilty yesterday to aggravated taking of a vehicle in connection with the May 27 theft. The 42-year-old took the truck from Reid Street, near Washington Lane, while its two staff members made deliveries. Later, police recovered the vehicle unoccupied in Riviera Road, Southampton. The Supreme Court heard the vehicle had suffered $3,000 of damage. The theft also cost the dairy $391 of merchandise. Charles Richardson, defending Smith, questioned if his client could be penalized for the cost of damages to the contents of the vehicle under the charge he admitted. He added: "You cannot cry over spilt milk. He took a joyride in a milk truck and we are in Supreme Court." Puisne Judge Charles-Etta Simmons ordered Smith, who was already remanded into custody, to return to the court on Friday to be sentenced. The appearance was one of several during the monthly arraignments session. Winston Paynter, 38, denied charges that he conspired to import heroin to Bermuda between an unknown date and April 11, 2019. The Devonshire resident also denied possessing heroin with intent to supply and possessing ammunition on the latter date. Mr Paynter was released on bail until October 17, when the matter is expected to return to court to set a trial date. Mrs Justice Simmons warned that a date might not be available until next year because of the lack of available court rooms and the sitting of the Court of Appeal in November. She said: "The court can only work with the physical plant available to it and, as we know, [Supreme Court 1] is not available for trials." Also appearing was 33-year-old Mikado Burchall, who has been accused of the unlawful killing of Adrian Hassell, 24, with an alternative charge of causing his death by reckless and dangerous driving. Mr Burchall, from Smith's, is also charged with operating a boat while impaired. He was not required to enter a plea to the charges and was released on bail until the matter is next mentioned.

The Bermuda Cancer and Health Centre announced the official start of Breast Cancer Awareness Month yesterday. The cancer health charity is highlighting the importance of early intervention through the theme of "Hey Breast Cancer, let me tell you something". Lynne Woolridge, the chief executive of the Bermuda Cancer and Health Centre, said that the centre would also offer a new breast cancer education programme called Know Your Lemons. She explained that the campaign helps to highlight risk factors, signs, symptoms and screening guidelines for men and women. Ms Woolridge added: "In collaboration with the Global Education partner behind the Know Your Lemons campaign, we now have staff trained to provide interactive hands-on presentations. Presentations are free and can be requested through our website." The announcement was made during a press conference at the Bermuda Cancer and Health Centre in Devonshire. Ms Woolridge said that the centre had received enough donations towards their Equal Access Fund to give mammograms to 222 women who would not have been able to afford the procedure. She added that the fund also assisted with biopsies and radiation treatments for those without health insurance. Ms Woolridge also announced the 23rd annual BF&M Breast Cancer Walk on October 16 at Barr's Bay Park in Hamilton. John Wright, the president and chief executive of BF&M, said: "Initiatives like Breast Cancer Awareness Month and the walk help us all in the fight to prevent, detect and treat cancer. As the leading healthcare provider in Bermuda, we at BF&M are committed to playing our part in promoting wellness in the community and encouraging people to take control of their health." Jason Hayward, the junior health minister, urged women over 40 years old or with a family history of breast cancer to have regular screenings. He added: "It is important to know that you don't have to wait until you reach screening age to start learning about cancer."

Paintings of some of Bermuda's leading figures and natural scenes have been featured in a biography of Canadian artist Bernard Poulin. Mr Poulin has painted members of royalty and prominent politicians from around the world and spent many years visiting the island to paint. His book, Bernard Aimé Poulin — A Portrait, written by Benoit Cazabon, was launched this week at the Jean-Claude Bergeron Gallery in Ottawa. Mr Poulin is hoping to host a separate book launch in Bermuda in the near future. The artist's Bermuda commissions include Dame Jennifer Smith, a former premier, Stanley Lowe, a former Speaker of the House of Assembly, and Dame Lois Browne-Evans, a politician, lawyer and the country's first female attorney-general. He has also painted William Boyle, Sutherland Madeiros, and Jay Bluck, former mayor of Hamilton. Outside of Bermuda his subjects have included Prince William, son of the Prince of Wales, and Jean Chrétien, a former Canadian prime minister. Mr Poulin told The Royal Gazette: "Bermuda encouraged my creativity for 46 of my 50 years as a painter. It would have been horrible to not give Bermuda and Bermudians a place in my book. My last recall is that there are at least 36 images of Bermuda related paintings included in the book. I have been painting around the world so there are paintings of Bermuda, Canada, Italy, France, Jerusalem — all of these due to the art shows I have been commissioned to produce over the years. The book is published by one of the most renowned art book publishers in Canada, Marcel Broquet. He has published art books for most of the best known artists in Canada." The book speaks to the childhood, adolescence and professional life of the artist and includes a large portfolio of his works. It includes passages about how he first came to Bermuda and fell in love with the island. Mr Poulin was exhausted from teaching children with learning difficulties for many years and concerned friends treated him to a holiday in Bermuda in 1967. Mr Cazabon writes: "He didn't know it then, but the vacation was a sign: Bermuda became one of the painter's favourite places."
The book is available at bernardpoulin.com and amazon.com

A pedestrian suffered potentially serious injuries after being hit by a truck in Southampton. The incident happened on Middle Road, in the Whale Bay area, this morning. Traffic was reduced to one lane in the area while the scene was processed.

October 1

A man held behind bars for more than 2½ years on cannabis charges has been set free after the Supreme Court ruled that his constitutional rights had been breached. Assistant Justice Delroy Duncan ordered the retrial of Dennis Robinson be stayed after he found the defendant's right to a fair hearing within a reasonable time had been breached by repeated delays. But the retrial of his co-accused — Rebecca Wallington, who was on bail for the period Mr Robinson was in custody — will go ahead. Mr Robinson and Ms Wallington were arrested on November 15, 2016 and charged with the possession of 418.7 grams of cannabis. Ms Wallington was charged also with simple possession of 4.93 grams of the controlled drug. Mr Robinson, who had been released on licence by the parole board not long before his arrest, was recalled and put into custody until the matter could be resolved. Both denied the charges against them in February 2017, with Shawn Crockwell hired to serve as their lawyer. Their trial was due to start in June 2017, but the trial was set back and Victoria Greening replaced Mr Crockwell as counsel. The trial was set back repeatedly, with trial dates in October 2017 and January 2018 being passed before the trial began in Magistrates' Court on May 31, 2018. The last of the evidence was heard the next day, but closing statements were not heard until July, with the decision to be handed down in August. Magistrate Archibald Warner said he would release a judgment in October after a delay, but on October 5 he recused himself from the case because of a conflict. A retrial before a new magistrate, Khamisi Tokunbo, was set for January 2019, but before it was heard, lawyers for the defendant raised constitutional concerns that the delay had breached the rights of the defendants. Mark Pettingill, who represented the defendants with Ms Greening, argued Mr Robinson had been in custody for longer while waiting for his trial than he would have been had he been convicted and sentenced. Mr Pettingill said Mr Robinson would have faced a maximum sentence of about 12 months, but Tanaya Tucker, for the Attorney-General's Chambers, said an appropriate sentence would be between 18 months and two years. When the Supreme Court hearing began in May, Mr Robinson had already been in custody for two years and six months. While Ms Wallington was not in custody, it is argued her bail conditions had affected her life, too. "Although on bail, she has been unable to visit her young daughter in the UK or have surgery overseas on her back," Mr Pettingill said. Mr Justice Duncan, who presided over the Supreme Court hearing, said in his September 13 judgment that the case did not appear to be complex. He said the timeline of events did not suggest the plaintiffs or their counsel attempted to delay the trial. He found that Mr Robinson and Ms Wallington had suffered an "unreasonable delay" in their prosecution and their right to a fair trial within a reasonable time had been broken. In the case of Ms Wallington, he said: "Although the anxiety she has suffered pending the outcome of her charges is a relevant factor of prejudice, such prejudice as she has experienced can be mitigated in the remedy the trial court can impose at the conclusion of the criminal proceedings — for example, by way of reduction of sentence. For this reason, despite my decision that [Ms Wallington's constitutional right to a fair trial had been breached, I do not order that her retrial be stayed or discontinued." But Mr Justice Duncan found that the more than two years that Mr Robinson had served behind bars made his case different. He said the breach could not be rectified by a reduced sentence if Mr Robinson was convicted. Mr Justice Duncan said: "In my view, the traditional remedies are not sufficient to address the situation [Mr Robinson] faces. I accept Mr Pettingill's submission that expedition of the trial and reduction of sentence cannot compensate for the fact that he has been in custody for two years and seven months for a matter for which he would traditionally have been released on bail."

Legal and financial advisory fees related to the sale of the Ascendant Group Ltd totaled $4.62 million in the first half of the year, contributing to a net loss of $1.9 million for the six-month period, the company reported. The loss compared to a profit of $3.1 million for the same period in 2018. The details were included in a filing with the Bermuda Stock Exchange. Ascendant announced on June 3 that it had signed an agreement with Algonquin Power & Utilities Corp for the sale of the company for $36 per share, subject to shareholder and regulatory approval. Shareholders gave the two-thirds approval of the total issued and outstanding shares of the company at a special general meeting on August 9. The company is now awaiting approval from the Regulatory Authority and the Ministry of Finance. In a letter to shareholders that accompanied the six-month earnings report, chairman Peter Durhager said those approvals "may take several months". Ascendant's year-to-date core earnings from operations before corporate expenses were $7.5 million for the first half of 2019, compared with $11.1 million for the same period a year ago. The company said that was due in part to Belco's base rate electricity sales falling by $3.9 million. Belco's total expenses increased, the company said, with depreciation associated with new assets higher by $600,000 and service allocations from Ascendant increasing by $700,000. Those expenses were offset by salary savings of $800,000 compared to the same period in 2018. Ascendant said the company's non-utility businesses continued to grow, with core earnings increasing $500,000 over the prior year. The group's core earnings year-to-date in 2019 were $2.7 million, compared to $4.1 million a year ago. Corporate expenses dropped by $2.2 million in the first six months of the year, Ascendant said, as cost saving measures led to reduced personnel, directors' costs and consultants' fees. Cost recoveries from affiliates increased by $800,000 during the period. Cash flow from operations, excluding the effect of working capital charges, totaled $9.8 million for the first half of 2019, compared to $14.1 million for the same period a year ago. Capital expenditures for the first half of 2019 were $73.1 million, compared with $36.5 million for the same period of 2018. The company said this increase reflected spending associated with Ascendant's capital plan. Construction of the 10-megawatt battery storage system was completed, and construction of 56MW of replacement generation continues, the company reported. Ascendant said a rate case was submitted in April 2019 to the Regulatory Authority in respect of the retail tariff methodology released by the RA in October 2018, which provided clarity on future rate-setting methods and timing. "With these accomplishments, the company has laid the groundwork for Bermuda's energy future," the statement said.

Bermuda's soldiers today took part in a large-scale exercise designed to test their skills in protection of key points and casualty evacuation. The troops tackled armed insurgents, protected a building designated as the seat of government and dealt with angry residents as well as with people seriously injured in a massive gas explosion. They also got instruction in trauma treatment from a specialist from the Royal Army Medical Corps earlier in the day. The soldiers were taught to use tourniquets to stop serious bleeding, how to deal with chest wounds and how to use field dressings on arm and leg injuries as Exercise Active Shield entered its second week. They were also shown the newest stretchers used by the British Army, including a collapsible one designed to be carried in the field before they put their training into practice with casualties with realistic injuries and fake blood. Corporal Dijon Arruda, 31, who commanded a section for the scenario, helped deal with the casualties, which included a double leg amputation, victims with serious burns and others with shock and minor injuries. Cpl Arruda said: "Even though it's training, getting in a situation and looking at it, there is a pause. But all things we've learnt in the lessons we've had kicked in. Having the lessons was very informative. We learnt a lot and of new things and we will be able to adapt some of that training to back home." Cpl Arruda, from Warwick and who works in purchasing at the Hamilton Princess Hotel, added: "The equipment the British use is very modern and easy to use and travel with." An RAMC woman Lance Corporal, who cannot be named for security reasons, said after the day's training that the RBR contingent had thrown themselves into the scenarios. The 28-year-old added: "They're actually quite good on the trauma side of things. The leadership of the Junior Non Commissioned Officers in organising caring for and giving first aid to the victim with serious leg injuries was quite good as well." She said: "They played the game well — everyone who was involved has worked very hard." The medic added: "They're dead keen — you could see they took a lot of pride in it and their discipline is pretty good as well." The RBR soldiers earlier practiced house searches for firearms and other contraband items in a purpose-built training village, setting up vehicle check points and searches of people and vehicles. Pte Alex Godet, 24, from Paget, said: "It was all new to me — everything we've done this week has been. It's been very exciting. We learnt a lot on the house searches by missing things — we've had a lot to cover in a short period of time, which is the best part of the exercise. Here, we're in the classroom then out in the field immediately afterwards and learning by doing things." Cpl Ahmed Hall, 28, from St David's, who works for building supplies firm Baptiste, added: "The house clearing was the first time for many of the troops. But they learnt fast and they will remember what they were taught." Sergeant Craig Davitt, a 15-year British Army veteran from the Royal Anglian Regiment's Vikings battalion and an instructor for Active Shield, said: "There are a few 'work on' points. But from the start of the exercise, there has been a great improvement in their overall situational awareness and how they look at things tactically. The private soldiers have improved over a short period of time, which is great." Sgt Davitt added: "I have enjoyed working with the RBR and I would welcome the chance to work with them again, in the UK or in Bermuda." The RBR troops on Monday worked on night patrols in urban and open areas, designed to support the police by deterring crime, gathering intelligence and reassuring the civilian population. Colour Sergeant Peter-Paul Taylor, 29, from Smith's, a tractor trailer driver in civilian life, commanded an Operational Support Unit during the exercise. He said: "There are few areas in Bermuda we can do this kind of training without disrupting civilians. We have definitely capitalized on the training areas out here, which are much more realistic than we could provide at home. They are much more versatile. The soldiers have worked together for several days and they are understanding each other better, they're listening to their leaders and really enjoying it. Despite getting cold and wet and wearing a lot of kit and equipment, they were determined to keep working. I'm proud of all of them."

More than 20 partners and sponsors have come on board for the inaugural Bermuda Championship. The PGA Tour event is scheduled for October 28 to November 3 at Port Royal Golf Course. Bermuda Tourism Authority is the tournament's title sponsor, while Digicel is the official telecoms partner and the Fairmont Southampton is the official hotel partner. The founding partners are Butterfield Bank, Caliburn, Hamilton Princess and Beach Club and Island Construction. Sean Sovacool, the tournament director, said: "The success of any PGA Tour event relies upon investment from the local business and corporate community. We are delighted to form partnerships with so many organisations in such a short timeframe. We are grateful to every business leader and company who have lent their support to this historic new event, the community and our participating charities." Other sponsors are:
Programme Sponsor: BF&M
Junior Ticket Sponsor: Butterfield & Vallis
Skybox Hospitality: Clarien Bank, Liberty Special Markets, and Oil Casualty Insurance, Ltd.
Ocean Club Hospitality: Allied World, Anchor, Ashley Gillis, Bermuda Economic Development Corporation, CAT Entertainment Services, Neon, Willis Towers Watson
Pro-Am: AIG, Bruno Event Team, Pompano Beach Club.

Compliance specialists The TLC Group are to offer a Bermuda-focused data privacy and cybersecurity course in partnership with the Bermuda Economic Development Corporation. The four-week course, to be held every Tuesday from 9.30am until noon, begins next week in the training room at the BEDC, Church Street, Hamilton. Attendees will discuss the similarities and differences in Pipa (Bermuda), GDPR (EU), CCPA (California) and other privacy legislation; explore how data privacy and cybersecurity affects the transfer and joint-liability of customer and staff data across borders; learn practical steps to ensure that privacy, cookie and cyber policies are in line with legislation and industry best practice; and gain an understanding of the impact of data breaches and cyber attacks. A spokesperson for The TLC Group said: "As October is National Cybersecurity Awareness Month in Bermuda, this course provides a great opportunity for individuals and organisations to gain a greater understanding of their data privacy and cybersecurity rights and responsibilities. "The TLC Group recognizes there may be a challenge for many of Bermuda's organisations to meet global data privacy and cybersecurity standards, so we've created a course designed with local culture in mind."

Armour Group Ltd has appointed Yulia Bruskova as chief risk officer. Ms Bruskova will assume her new position in November and will report to the group CEO and appropriate governance committees. Ms Bruskova is an experienced reinsurance risk executive having previously served as group actuary for RenaissanceRe. Most recently, she served as the chief risk officer for Bermudian-domiciled F&G Re. Ms. Bruskova also previously led Deloitte's Bermuda actuarial practice and is a qualified actuary and fellow of the Institute and Faculty of Actuaries, UK. Brad Huntington, Armour's chairman and chief executive officer, said: "We are delighted that Yulia has agreed to join Armour as Group CRO. She brings a wide range of technical and practical experience and knowledge to our group. Ms Bruskova said: "I am excited to join Armour, particularly in light of the company's significant growth and development opportunities." Armour is a Bermuda-based group of re/insurance and service companies which specialize in the creation and implementation of solutions and acquisitions within the run-off insurance marketplace.

The Bermuda offices of international law firms Appleby and Conyers have achieved Tier 1 status in the latest International Financial Law Review 1000 rankings. The rankings year-on-year are compiled by a team of specialist legal journalists. First published in 1982, the IFLR is the only publication of its kind to focus on the leading law firms for corporate finance worldwide. Appleby managing partner Tim Faries and partners Brad Adderley and Alan Bossin were recognised as "highly regarded", partners Matthew Ebbs-Brewer and Jerome Wilson and associate Josephine Noddings were tabbed as "notable practitioners", and partners Clive Langley, Sally Penrose and Steven Rees-Davies were described as "rising stars", the firm said. Conyers said the IFLR guide recognised ten lawyers in its Bermuda office: Marcello Ausenda, Graham Collis, David Cooke, Guy Cooper, Sophia Greaves, Neil Henderson, Niel Jones, Chiara Nannini, Jason Piney. and Anthony Whaley.

A Bermudian chaplain hopes to dispel myths that the mentally ill are possessed by demons with a lecture next month. Althea Winifred warned that mis-labeling psychological problems as a spiritual failing could lead to negative stereotypes in religious congregations. Dr Winifred, the dean at the Substance International Institute Faith School in Georgia, believes the stigma can cause mental tensions to spiral into breakdowns or suicide. She will give a "Minds Emotions" lecture and workshop on the subject during Mental Health Awareness Week at the Heritage Worship Centre, Dundonald Street, Hamilton, on October 10. Dr Winifred told The Royal Gazette: "Lots of times the way that people with mental illnesses are reacting, and their behaviour, could give the look of a demonic possession. Somebody could be squirming on the floor or vomiting or doing lots of other things. We have put those behaviours down as demonic possession, but lots of times these are people who are just plain sick." Dr Winifred believes unaddressed mental health issues are widespread within many Christian church communities. She will address the issue at her lecture and share how congregations can understand and support those with mental illnesses. Minds Emotions also aims to break down negative stereotypes around mental illness, particularly the belief that their behaviours are caused by demonic possession. Dr Winifred explained that a study conducted by LifeWay Research, a research division of the LifeWay Christian Resources organisation, had revealed that 84 per cent of churchgoers were dealing with mental health issues, including depression and suicidal thoughts. She added that the same study found that 4 per cent of church leaders failed to address mental health issues in members of their congregation, despite having prior knowledge, before they committed suicide. She said: "From my experience and research, churchgoers typically refrain from speaking with leadership about their mental struggle. This is usually because the churchgoer doesn't have a firm grasp on what is happening themselves and can't communicate it in a way that doesn't make them sound crazy. Others simply don't trust that they will receive the level of care required or that their leadership couldn't offer the proper guidance." Dr Winifred also said that this lack of discussion, combined with a lack of mental health training and resources, led to negative stereotypes about mental illness persisting. One of these stereotypes, she explained, included the belief that those who were ill suffered from demonic possession. Dr Winifred said: "If you go to church and somebody did not take their medication and is erratic, all of a sudden we'd say, 'Oh, my God, that person's demonic.' No, they just haven't taken their medication. This issue happens quite a bit because we don't understand that people are going through some issues." Dr Winifred said the stigma made those with mental illnesses less likely to open up about their personal struggles. She added that this could lead to mental health problems worsening and result in increased breakdowns, more erratic behaviour and suicide. Dr Winifred said that education and an open dialogue about mental health would not only break down negative stereotypes, but show the church community how to help sick members. She explained: "I firmly believe in educating, empowering and equipping people within all local churches and all religions about mental health in the church. As Christians, we must be a part of the solution and not a problem for people struggling with mental health disorders."
Mind Emotions will run from 6pm to 9pm on October 10 at the Heritage Worship Centre in Hamilton. For more details, call 400-5364


Last Updated: October 14, 2019
Multi-national © 2019 by Bermuda Online. All Rights Reserved