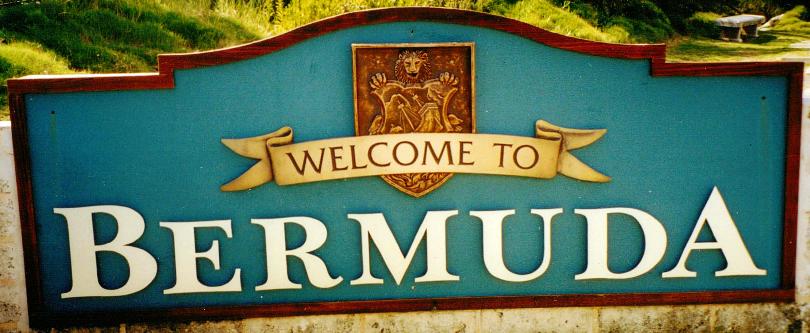 Click on graphic above to navigate the 165+ web files on this website, a regularly updated Gazetteer, an in-depth description of our island's internally self-governing British Overseas Territory 900 miles north of the Caribbean, 600 miles east of North Carolina, USA. With accommodation options, airlines, airport, actors, actresses, aviation, banks, beaches, Bermuda Dollar, Bermuda Government, Bermuda-incorporated businesses and companies including insurers and reinsurers, Bermudians, books and publications, bridges and causeway, charities, churches, citizenship by Status, City of Hamilton, commerce, communities, credit cards, cruise ships, cuisine, currency, disability accessibility, Devonshire Parish, districts, Dockyard, economy, education, employers, employment, environment, executorships, fauna, ferries, flora, former military bases, forts, gardens, geography, getting around, golf, guest houses, highways, history, historic properties, Hamilton, House of Assembly, housing, hotels, immigration, import duties, internet access, islands, laws, legal system and legislators, main roads, marriages, media, members of parliament, money, motor vehicles, municipalities, music and musicians, newcomers, newspaper, media, organizations, parks, parishes, Paget, Pembroke, performing artists, residents, pensions, political parties, postage stamps, public holidays, public transportation, railway trail, real estate, registries of aircraft and ships, religions, Royal Naval Dockyard, Sandys, senior citizens, Smith's, Somerset Village, Southampton, St. David's Island, St George's, Spanish Point, Spittal Pond, sports, taxes, telecommunications, time zone, traditions, tourism, Town of St. George, Tucker's Town, utilities, water sports, Warwick, weather, wildlife, work permits.

Bermuda's 2018 March History and Newspaper Reports
Events that made headlines in the third month of the current calendar year
By Keith Archibald Forbes (see About Us).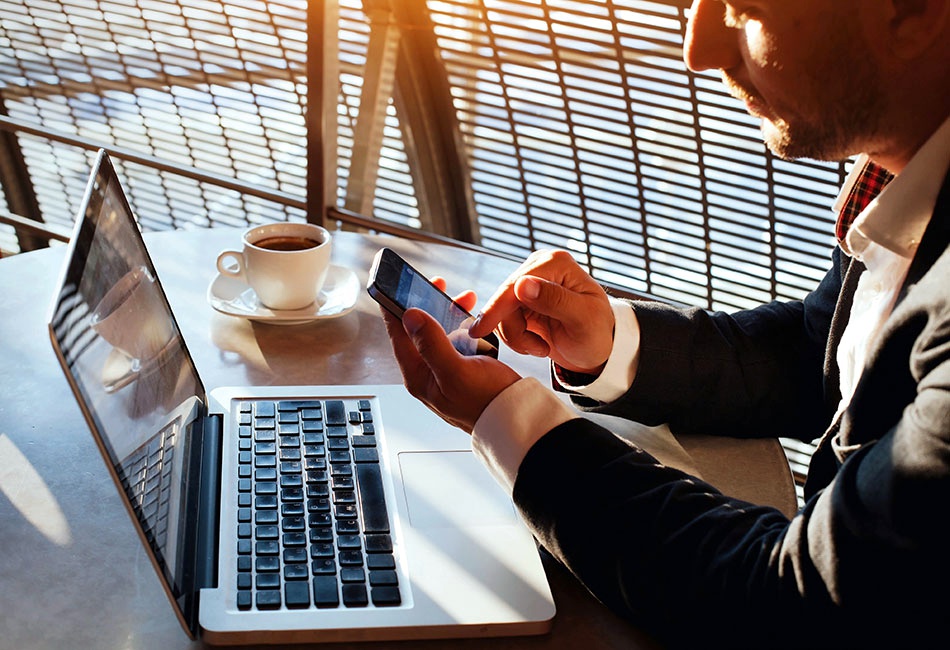 Benefit of website linkage to Bermuda Online while traveling
See at end of this file all our many History files
March 31

The lack of wind was not kind to kite flyers but residents got into the Easter spirit as they gathered across the island to celebrate Good Friday. At Horseshoe Bay, Karla Aitken and her friend Kirsten Bruun invited passers-by for fishcakes and a drink at the sculpted sand "bar" they create every year to mark the festivities. "I've made friends all over the world this way," Ms Bruun said as guests from countries as diverse as Jamaica and Denmark sat down for a free snack. "Every time Good Friday comes around, they will call me if they can't make it." It was a perfect day for the outdoors, with bright skies and lots of sun. The two friends normally spend a few hours digging and shaping their cubby in the sand for their traditional beach picnic. Over the years, their generosity with food and beverages to the many who accept their hospitality has gradually attracted the attention of the Bermuda Tourism Authority. "We had help from friends this year," Ms Bruun added, handing a fishcake to one of their impromptu guests. Ms Aitken added: "It's a donation in the Easter spirit." Their home-grown tradition was inspired by a creative Facebook post nearly ten years ago. At Horseshoe Bay, hundreds of people were out for the traditional kite-flying gathering — which many marked by taking to the ocean, when the breeze failed to lift their kites. Hannah Emmerson and her boyfriend Mikal Thomas, both champions of the Bermuda Sand Castle competition, got in the spirit with an Easter bunny shaped from sand. "I was hoping there would be more kites, but not in this wind," Ms Emmerson said, helping 12-year-old Eliana Pinardi with her sand creation. "I try to build something every weekend. Last weekend at Elbow Beach it was two giant kites. This weekend we're here." The long religious holiday has local traditions that have dwindled over the years: neighborhood championships with marbles, for example. For Ms Emmerson, Good Friday is about "kites and family". "It's a nostalgic Bermuda tradition from when you're little and flying kites is the best thing in the world," she said. "Your dad would help you make it; you get to see it going up, and the beach is the best place for that." Along the length of the island, in yards, parks, clubs and beaches from St George's to Dockyard, Good Friday parties and community gatherings brought people out for a day of sunshine and, for some, the first swim of the year — waters being just under 65F (18C). At St David's County Cricket Club, the festivities honoring the memory of longstanding president Gilbert Lamb have grown over more than 20 years into one of the main attractions of the day. Along with codfish cakes and hot cross buns, kites are the quintessentially Bermudian commemoration of Good Friday — whether the store-bought plastic variety, or the kaleidoscopic traditional models with colored tissue paper and wooden frames.

Opinion. By Dr Edward Harris, founding executive director emeritus of the National Museum of Bermuda. "In recent pages of The Royal Gazette, the Mirrors charity announced another field day at Paget Island, St George's Parish, with the intention of continuing the restoration of the magnificent and unique Fort Cunningham, much neglected for the past 25 years since archaeological work in the early 1990s. The fort is one of the military sites of Bermuda's World Heritage Site, so designated by Unesco, among only 800 others worldwide, so that the Mirrors group is to be commended for their initiative in undertaking work normally the responsibility of the Government. As noted in the newspaper, Kimberley Jackson, programme manager for Mirrors, said: "We have started discussions with the St George's Foundation and are looking forward to expanding the partnership for restoring the fort. It makes sense to have all the key partners at the table to develop the long-term restoration plan." Michael Weeks, the Minister of Social Development and Sport, stated that the proposed April 7 event was "a great opportunity to simultaneously support the preservation of Bermuda's heritage and culture and also learn about the incredible history of this historic site. It's a great event for families to connect and also for young people to gain community service hours". The project is being sponsored or assisted by XL Catlin Bermuda, Outward Bound, the National Trust, the National Museum, Keep Bermuda Beautiful and the Government's Departments of Parks, and Youth, Sports and Recreation. The job is very large and all are to be congratulated, especially the Mirrors group, for the coming efforts to save one of Bermuda's finest military monuments and the potential outstanding park that is Paget Island. The philistines among us will doubtless complain about the project, failing to understand the value to our essential tourism economy of such monuments, which, being unique, are one of the main reasons why the discerning visitor wishes to visit Bermuda or any other destination with cultural and heritage treasures. Most such visitors stay in land-based accommodation, which remains the foundation of the tourism economy, despite the numbers of arrivals by sea. It is the discerning hotel and guesthouse visitor that has the spending power to continue to fund our lifestyle, as they have done for over a century. Included in such visitors are the British and United States military that, up until the end of the Cold War in 1995, pumped billions into Bermuda, leaving behind monuments like Fort Cunningham that now allow us to make even more money off the military by exploiting such sites for the cultural tourism trade. In that regard, the publication of a new booklet, Defenses of Bermuda 1612–1995, is to be welcomed as it is a comprehensive but inexpensive summary of the wonders of Bermuda's military history. The booklet would not have happened without the passion that American Terry McGovern and his family have had for Bermuda over a generation. Terry was heartened to hear during the recent launch of the volume that the Mirrors group had formed a battalion of volunteers to assault the invasion of Fort Cunningham, and indeed Paget Island, by invasive and destructive trees. So as the old mariner would say at the start of a long voyage: "Godspeed and following seas" — in this case to Mirrors and everyone who is willing to do their bit to preserve an important aspect of the long and honorable (and vitally economic) military history of this stationary aircraft carrier, as it once was for a period."
Fort Cunningham from the air, artist impression of what it once looked like

A 24-year-old man has appeared in court charged with the importation of almost $500,000 worth of drugs. Edward Albuoy, from Southampton, appeared in Magistrates' Court on Thursday charged with six drug-related offences. They included the importation of ecstasy, cannabis and cannabis resin. Mr Albuoy is alleged to have imported 2,956.8 grams of ecstasy, 1,643.4 grams of cannabis and 12,095 grams of cannabis resin. He was also charged with two counts of conversion or transfer of criminal property. The court heard that the total street value of the drugs was estimated at $498,250. The offences are alleged to have been committed last September. Mr Albuoy did not have to enter a plea because the case must be heard in Supreme Court. He was released on bail of $150,000 for a further appearance on May 1. Magistrate Khamisi Tokunbo ordered the defendant to hand over his passport and not to leave Bermuda without notifying the court. Mr Albuoy must also report to Hamilton Police Station three times a week.

A 53-year-old man appeared in court charged with sex offences against a minor two decades ago. The Pembroke man, who cannot be identified for legal reasons, was charged with two counts of sexual exploitation and one count of unlawful carnal knowledge of an under-age girl. On Thursday, Magistrates' Court heard that the alleged offences occurred between June 15, 1997 and September 15, 1998. The defendant was not required to enter a plea because the case must be heard in Supreme Court. The man was released on bail of $10,000 for a further appearance on May 1. Magistrate Khamisi Tokunbo also ordered the man to have no contact with the alleged victim and to report to Hamilton police station every week.

March 30. Good Friday Public Holiday

March 29

Roadside breath tests and speed camera regulations were highlighted in a public survey designed to help steer a new-look transport policy. The transport ministry said both were among areas "strongly brought to our attention" by road safety campaigners as part of a survey that will be used to prepare a Green Paper on the future of public transport, roads and safety standards. The ministry has also interviewed roads experts and said their views "will most definitely be addressed" in the transport blueprint. The 64-question survey also covers how to improve driving standards, as well as canvassing opinion on increased penalties for some motoring offences. The Royal Gazette's Drive for Change road safety campaign has called for roadside breath tests, speed cameras and a graduated licensing programme for young drivers to better prepare young drivers for the roads. The survey also covered electric minicars, road surface quality, street lighting and bad behavior on the roads. Participants in the survey can also make their own suggestions on ways to improve transport services and road safety. Other questions were designed to gauge interest in increased payment options on public transport, better traffic management and the use of electric minicars. One question asked for opinions on whether some smaller bus routes like Spanish Point and St David's should be privatized. The survey can be found at: www.gov.bm/transportsurvey and views can also be sent by e-mail to transportgreenpaper@gov.bm. The closing date for the survey is next Wednesday. More information on the Drive for Change campaign and its objectives can be found at driveforchange.rg.bm

A community shift on attitudes towards alcohol is needed in Bermuda, the Acting Minister of Social Development and Sport said yesterday. And a focus must be placed on educating youth on the dangers of drinking. Lovitta Foggo said: "We cannot simply sit back and hope that our children will get through it." She was speaking at a press conference to highlight Alcohol Awareness Month, which will run throughout April. The theme for this year's campaign is "Changing Attitudes is not a Rite of Passage." Ms Foggo said that statistics from the National School Survey 2015 showed that among middle and senior-level students 52 per cent had tried alcohol, with 18 per cent drinking alcohol in the previous month. The survey also showed that 10 per cent of students said they had been in a car driven by someone who had consumed alcohol. Ms Foggo said the figures were of "grave concern" and that it was "imperative that we address them". She said the community must "pay close attention" to underage drinking. "We can accomplish this by ensuring that young people in our lives receive the necessary education and resources to make informed choices when it comes to alcohol. We can be an advocate for change." Anthony Santucci, chairman of the Council on Alcohol and Drug Abuse, said the organisation had completed a report on the best ways to deal with alcohol abuse and misuse in 2008. The report was based on information collected over a ten-year period, beginning in 1997. Mr Santucci said that more than 15,000 patients had been admitted to hospital in the decade since the report was completed. He added: "Recommendations from the report are still being discussed. Decades of discussion and inaction and still the carnage continues on our roads." Mr Santucci said the time had long passed for a cultural change on alcohol in Bermuda and called for the adoption of all the recommendations made by the group in its 2008 report. Recommendations included roadside breath tests and the creation of an alcohol control bureau. He added: "The question is simple: can we afford another two decades of inaction?" Nandi Outerbridge, a One Bermuda Alliance senator, said that parents must "change the narrative" on youth and alcohol. She added: "This is not a dialogue about the good old days, but rather a call to the community to come together to refocus and redefine the rites of passage for our young people. If we do nothing, it's simple: nothing happens." Sarah Lagan, a senior reporter at The Royal Gazette, said the paper's Drive for Change campaign backed alcohol awareness month. Ms Lagan said: "We are extremely encouraged to see Cada drawing attention to the impact alcohol has on our high road death and injury rates." She said that at least 75 per cent of the island's road fatalities included either alcohol or drugs. Ms Lagan added that about another 200 people suffered injuries for every death. She said that since the Drive for Change campaign launched in January it had been "inundated" with comments and letters. Ms Lagan also encouraged people to fill out the Government survey on public transport and road safety. Shari-Lynn Pringle, campaign manager for A Piece of the Rock, said that it was her job to "sound like a broken record and repeat hard facts". Ms Pringle said that 16-year-old motorcycle riders were the most likely to be involved in a crash. Riders between the ages of 21 and 25 years old were the most likely to be killed on the roads. She added: "Males are seven times more likely to die in a road crash than females. Black males have a 60 per cent higher risk than other males of death in a road crash. It's my job to sound alarms when something is impacting my community, the black community, at a disproportionate rate than other communities." She said the campaign would continue to call for changes including roadside breath tests, stricter enforcement of drink-driving penalties, and the introduction of graduated licensing.

The $23 million transformation of a failed housing complex in Warwick into a condo hotel was welcomed by a business owner yesterday. Jay Correia, owner of the Swizzle South Shore right across South Shore Road from the Grand Atlantic development said: "It's great for Bermuda, but especially for businesses in that area. We'd welcome the opportunity to have more visitors on our doorstep." Mr Correia said he was "cautiously optimistic" but said that several hotel developments slated for the area that had stalled in the past. He said the conversion of Grand Atlantic to a condo hotel appeared to be "a good concept for Bermuda, with family accommodation". He was speaking after Lieutenant-Colonel David Burch, the public works minister, announced plans to repurpose the development into the Bermudiana Beach Resort, scheduled to open to guests in two years. The resort team was led by Robert MacLellan of MacLellan & Associates, which launched the Bermudiana concept in 2014 but struggled to secure finance for the project. Mr MacLellan added that the revival of the plan was delayed so Grand Atlantic could be used as accommodation for competitors in the 2017 America's Cup which he said was "a worthwhile one-year delay". Colonel Burch said the conversion work would start in May and provide about 70 construction jobs. He added the resort would employ about 100 people when up and running. The minister said the site would include resort amenities and a "Hill Hiker" lift to the beach below. Colonel Burch said there had been "extensive negotiations over the past seven months" to modify the business plan with the Bermuda Housing Corporation which owns the property. The minister said the new arrangement included "more cost-efficient project financing", which would help the BHC to "clear the debt on the site" and focus on housing. Colonel Burch added that the redevelopment would happen under a wholly-owned subsidiary of the BHC with co-developers architects OBMI Bermuda and Bermuda Realty Company Limited. Hotel operations and commercial management will be provided by MacLellan & Associates, with 71 of the condos to be refurbished. The remainder will be converted into a reception area, a bar and restaurant and an operations centre. Mr MacLellan emphasized the high cost of building from scratch in Bermuda and said Grand Atlantic was "a very sound structure and well-built building". He added: "The biggest challenge in all islands is the low season. The high season looks after itself, but the off season is longer." Mr MacLellan admitted that "financing is a major challenge" but said that the cash available for the Bermudiana was "absolutely adequate to carry the project all the way through". The Grand Atlantic development was criticized by environmental groups and area residents over the stability of the cliff after it was built by a previous Progressive Labour Party administration. But criticism of the site as prone to erosion was dismissed as motivated by politics. Colonel Burch said: "Certainly, we have maintained all along that all the investigation and research into the cliff face supported our belief from the very beginning, that the construction and the site was sound." Grand Atlantic, billed as affordable housing, featured 78 condos for sale when it opened in 2011, but only two homes were sold.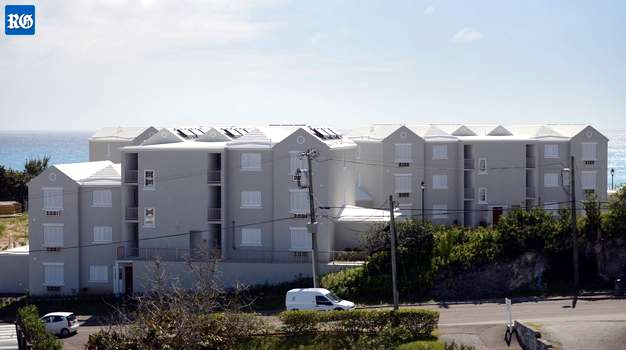 Grand Atlantic condo project, see above

A motorcyclist caught on camera holding on to the national security minister's official car as it drove through Hamilton said yesterday that he was sorry for the embarrassment he caused. Marvin Woolridge apologized for the bad publicity the video had generated for Wayne Caines and put his actions down to a bad decision. "I am very sorry that I even put minister Caines in that position," Mr Woolridge said. "I am very sorry for that and I apologize to Bermuda and I apologize to the traveling public. It's not something that I do every day. But in the little defence in me, I rode motocross. I'm not saying I'm the best rider in the world, but I can ride. I didn't put anybody in danger. The conversation that I was having, opposed to the law that I was breaking, doesn't justify me doing it, but definitely overrides that because the conversation — and he didn't mention that but I'll mention that — was about the violence. I've lived a street life and everybody that knows me knows I have lived a street life. I have children that's come up in that street life. It was a bad choice of mine. And I live by that there — in life, you have choices. And out of those choices you only get two things: you either reap the benefits or suffer the consequences. It was a bad choice that I made and once again I apologise to minister Caines and I apologise to the traveling public." The video showed Mr Caines's official GP plate car driving through Hamilton, including Victoria Street, with the bike beside the car. The bike rider leant into the driver's window several times while appearing to hold on to the door. The video attracted hundreds of comments and Mr Caines defended his actions on his personal Facebook page, posting that he had tried to stop the rider and told him his actions were illegal. Mr Woolridge posted under the video using the name "Manga Duke", admitting he was the rider and apologizing to Mr Caines. He added yesterday that Mr Caines told him several times to stop riding next to him. Mr Woolridge said: "Caines didn't do anything wrong. Stop trying to make it look like this man was encouraging me to ride along and talk. He wasn't. Caines is a good man, he is a good politician and he means well for Bermuda. It was really just my bad choice to continue riding and finishing my conversation. I just wanted to finish what I was saying quickly and I just did not think that it would have caused this much attention and blown up like this." He added: "There's a lot of things I would have done different. I would ask him next time, 'Let's pull over' or call him. It was just the fact that I saw him. What country in the world can you just roll up on your politician like that? What I do realize is when you are a public figure, the little things are all that people [critics] look for, especially when it's party against party." Mr Woolridge said he still planned to follow up on the conversation. A Bermuda Police Service spokesman said on Tuesday: "We will look at the evidence, with input from the Department of Public Prosecutions, to determine whether any offences are disclosed." No update was provided by press time yesterday.

Bermuda Rentals is under new ownership and is in the process of moving to a new home. Last August, the 30-year-old company was bought and taken over by business man Ray Beaulne. Mr Beaulne decided to buy the business when the previous owner was about to retire as he saw great potential for an investment. "When I brought the business I realised there was a need for significant capital investment," Mr Beaulne said. "The previous owner was looking to retire, so in buying it, our mission was to invest capital and keep people employed, which we have done. We had to replace a lot of equipment to bring back customers who were fed up, because things kept breaking down when they rented under previous ownership. People rent to have something that starts and does what it has to do. We have been aggressively buying and forging relationships — people are coming back." In addition to event and party supplies, the company rents out items such as tents, power tools, lawn care equipment, carpet cleaners and grills. The items are sourced from Canada, Sweden, Germany and the US. Mr Beaulne admits that the most popular items for rent are carpet cleaners. "We replaced all of those three months ago," he said. "The simplicity of delivering cleaning and storage makes renting a very welcomed option for professional chefs and grilling enthusiasts alike," Mr Beaulne added. "We take pride in having the largest and most diverse asset inventory for rent on the island." Before becoming the new owner of Bermuda Rentals, Mr Beaulne was the managing director at Universal Electric where he spent over 20 years. He acquired Bermuda Interiors Ltd in 2012 and started Calabash Trucking and Crane Service in 2015. Calabash BAG-IT Division will now be under the Bermuda Rentals offering of services, suited to the project with space restrictions or extended time on the ground. Bermuda Rentals has more changes within its senior team, including the promotion of Phyllis Glasgow, who is the new manager. Ms Glasgow worked as an office clerk at Bermuda Rentals from 1994 and when Mr Beaulne took over the company he interviewed her to fill the management position. "When I bought the business, I interviewed employees and I asked Phyllis what would she do if it was her business to run. I liked what she said," Mr Beaulne added. Bermuda Rentals has an all-Bermudian staff of five full-time employees. The company is located on Serpentine Road, Pembroke, but will move to 18 Bakery Lane, Pembroke on May 1. "We look forward to our upcoming move, continuing to upgrade our assets and starting a marketing and sales campaign to let people know we are here to help," Mr Beaulne said. He added: "We invite new and repeat customers to experience our willing-to-please attitude and our investment in the asset inventory." For more information, visit bagit.bm and bermudarentals.bm.

Barbara Cooper, known as "Tuppy", has died at the age of 84. Ms Cooper, a member of the Bermuda Rose Society, edited Roses in Bermuda, the authoritative guide. She was a key figure in the design of the society's revamped garden for rare and classic Bermuda roses at the Bermuda National Trust headquarters in Paget, which opened in 2001. Born Barbara Hutchings, she married her late husband, Peter, in 1955 and joined one of the island's iconic retailing families. The Coopers ran the Hamilton department store AS Cooper and Sons, with Mr Cooper hailed as "Front Street's last man standing" when he died in 2016. Ms Cooper was descended from one of the island's prominent seafaring families, her great-grandfather was master mariner Captain William Smith Hutchings. Ms Cooper also played a role in the Tiny the Tree Frog book series by Elizabeth Mulderig. She helped edit Tiny's adventures and also helped shepherd the diminutive cartoon character into print. Ms Mulderig said last year: "Tuppy Cooper was the first one who taught me how to trust someone else with my work." Mrs Cooper's memorial service will be held today at St Paul's Church in Paget.

March 28

Bermuda has fallen seven places in the world's top financial centres rankings and been leapfrogged by Cayman Islands, according to a report published by the City of London. The 23rd Global Financial Centres Index which is compiled by the Z/Yen Group and updated every six months, ranked Bermuda 36th out of 96 centres. The list features a mixture of countries, jurisdictions and individual cities. London, New York and Hong Kong remain the top three financial centres in the rankings, while Cayman Islands, at 22, is now the highest placed centre in the Latin America and Caribbean region, replacing Bermuda at the top of the pile. The report revealed that all financial centres in the region ended with lower GFCI ratings, except for Cayman Islands. An unnamed investment fund director based in Miami is quoted in the report as saying: "The Caribbean is not a great place to be at the moment. Hurricanes and now a loss of confidence." Bermuda is placed between Munich and Bangkok in the overall ratings, and is ahead of many other offshore centres, including Jersey, Guernsey, Bahamas, Isle of Man and the British Virgin Islands. The ratings are calculated taking into account 103 instrumental factors measured by a variety of international bodies, such as the ICT Development Index, and Telecommunication Infrastructure Index, and the Government Effectiveness rating supplied by the World Bank. In addition, thousands of financial centre assessments are factored in to the ratings, based on continuously running online questionnaire. The report noted an overall increase in confidence for the leading centres, and stated: "Signs of a bias towards stronger and more established centres are evident with the top 25 centres all rising in the ratings. Ratings fell for all of the lowest 50 centres."


A new $300 million-plus power plant and cargo port could generate a fresh role for Marginal Wharf in St David's. The two schemes, expected to cost more than $150 million each and take several years to complete were announced yesterday by Lieutenant-Colonel David Burch, the public works minister. Colonel Burch said: "Our island's current energy infrastructure is nearing the end of its life cycle and more energy resources are needed to improve stability and reliability, especially during times of peak demand and energy situations. He added the new power plant would provide at least 20 megawatts of power, compared with Bermuda's capacity of 160 megawatts in April last year. Colonel Burch said the Marginal Wharf area, also known as Ships' Wharf, was "the last commercial port available for redevelopment and was "a great opportunity for all of Bermuda". He added that the Bermuda Land Development Company had launched two requests for qualifications to help explore the redevelopment ideas. Colonel Burch said: "Through these RFQs, BLDC will invite local and international investors to submit their qualifications for the design, build and operation of these two major infrastructure projects." The announcement marks the end of a 3½-year "exploratory period" for the BLDC. The BLDC called in 2014 for expressions of interest to develop the dock at Southside largely unused for several years. Colonel Burch said redevelopment of the dock area, handed back to Bermuda by the United States Navy in 1995, would boost shipping capacity and "allow diversification into other services". He added: "The location could also accommodate bonded warehouses on site that would facilitate the breakdown of containerized goods at the port, enabling the transporting of goods in smaller vehicles on Bermuda's roads." Fish processing, suggested as another possibility for Marginal Wharf, has been branded an eyesore by area MPs. The minister was joined by Francis Mussenden, CEO of the BLDC, who said the request for qualifications would be open until May 23. Mr Mussenden did not give details on the type of fuel for the new power plant and said that financing would be sought "locally and internationally". Grant Gibbons, the Shadow Minister of Economic Development, said the BLDC's redevelopment plans went back several years. He added: "Any proposal would have to be included in the overall integrated resource plan." Dr Gibbons said: "The size of the facility and the cost of electricity would need to be included in that. Obviously there are issues with the kind of fuel to be used." Dr Gibbons said there was "nothing new here" and called it "a continuation of the process", other than the request for qualifications. Marginal Wharf's potential as an alternative to Hamilton docks was suggested earlier this month after the island's primary port was forced to close for repairs. Mr Mussenden said the East End wharf may need to be dredged to accommodate cargo vessels. A handful of businesses and boatyards operate at Marginal Wharf and the BLDC said it planned to meet its tenants tomorrow. The tenants' meeting will be followed by a community meeting at Clearwater Middle School at 6.30pm on April 5.

Large numbers of a jellyfish-like marine animal have washed up on Bermuda's beaches in the last few days. The Department of Environment and Natural Resources said the numbers of Velella velella had been boosted by stormy weather at sea over the past month. A spokeswoman for the department said the creatures had been mistaken for Portuguese man-of-war jellyfish. She added: "They are abundant now because the ocean around us is experiencing its spring bloom. The stormy weather of the past month has brought up nutrients from the deep water, which stimulates the growth of plankton. "Consequently, the V. velella benefit from having more food and begin to reproduce at a fast rate at this time of year. High winds can blow the V. velella inshore." The spokeswoman said: "We can expect the small by-the-wind sailors to stick around for a while and we should also see the number of Portuguese man-of-war jellyfish increase over the next month or two, all dependent on the wind and its prevailing direction." V. velella are highly adapted to survive well by drifting around the open ocean. They catch prey on the surface with their short tentacles. The are said to be largely "benign" to humans, although people may respond in different ways to contact with their toxin. People are advised to avoid touching their face or eyes after handling V. velella. An itch may develop on parts of the skin that have been exposed to V. velella nematocysts — or stingers on their tentacles.

A popular restaurant and bar is closing down after 10 years in business. Victoria Grill Restaurant and Rumbar Lounge, located on Victoria Street, will be closed for business effective this Saturday. The restaurant and bar are part of the Island Restaurant Group, one of Bermuda's largest chains of restaurants. Philip Barnett, president of group, said the business had completed its 10-year lease at the location. "Having been open since 2008, we are at the end of our lease and have decided not to renew. The directors have made the strategic decision to discontinue full service restaurant and bar service," he said. Other restaurants in the group are Frog & Onion pub and Dockyard Brewery, Hog Penny Pub, Barracuda Grill, and The Pickled Onion. The group also provides full off-site catering services. "These operations will be getting our complete attention and focus as we continue to build on our Bermuda and global reputation of excellence in casual through fine dining restaurants outlets, and which will ultimately allow us to deliver improved shareholder value and return on investment," said Mr Barnett. He also mentioned that the group is currently in negotiations with the landlords of the Victoria Place building to re-lease the space currently occupied by the Java Jive café. Mr Barnett added: "Java Jive is very popular and well utilised by both tenants and visitors to the Victoria Place complex, as well as the whole business and residential neighbourhood. We are looking forward to servicing all our valued regulars and clients, and will continue to operate under normal hours." Mr Barnett said no jobs will be lost, adding: "Our people are our number one asset." All staff who are currently at Victoria Grill and Rumbar will be transferred throughout the group's associated outlets. Whilst no one ever opens a restaurant with a plan to close it, we are saddened that we have to do just that even if after ten long years of continuous operation. Our sincere thanks and appreciation goes out to all our past and present patrons, for whom it was our pleasure to come to work every day to welcome and serve. The team can't wait to welcome and serve you in their new outlets." said Mr Barnett. "This restaurant and bar may be closing but The Pickled Onion, located on Front Street, has completed a front of house renovations. Subcontractors, all Bermudian, did a brilliant job. Pickled Onion has been there for 20 years and people expect a lot from us. We want to make sure we are raising our bar to deliver value," said Mr Barnett. The renovations have cost $500,000. The menu will be the same, but with a few additions such as introducing more vegetarian and vegan options. There will be a soft opening although no date has been set.

The man suing the Government over the axing of same-sex marriage has filmed a video designed to attract financial backers for his legal fight. Rod Ferguson said the Domestic Partnership Act 2017, which replaced same-sex marriage with domestic partnerships, was a "legal booby prize" for gay couples in the one-minute recording. Mr Ferguson said in the video: "Bermuda made headlines this February when it passed a law that took away the right of same-sex couples to marry, replacing it with domestic partnerships, the legal booby prize for couples whose love for one another is just a little bit ... hmmm." He added he was "tormented" for most of the 18 years he grew up in Bermuda "on the suspicion of my being gay". Mr Ferguson said: "The reason this case is important is that Bermuda already made same-sex marriage legal through a court case less than a year ago, so this legislation, bowing to the homophobic will of the majority, is actually a step backward. Many advocated a boycott of Bermuda but the best way to help correct this injustice is to help fund the legal fight to invalidate this discriminatory law. Please support the Crowd Justice campaign with any amount that you can." The video was produced by Crowd Justice, the online crowdfunding platform for legal action where donations can be made towards Mr Ferguson's campaign. A total of 174 people had pledged £34,287 — about $48,537 — towards the £50,000 target by yesterday afternoon. Mr Ferguson's effort came as marriage equality in Bermuda continued to spark debate in the United Kingdom. Boris Johnson, the British Foreign Secretary, was asked by Labour MP Chris Bryant last week why no British government minister had told Bermuda not to abolish same-sex marriage. Mr Johnson said during a session of the Foreign Affairs Committee that he had a "long conversation" on the subject with David Burt, the Premier, last month. Mr Johnson added: "I made the point to him — what I passionately believe — that one of the reasons why this city of London, of which I used to be Mayor, one of the reasons why it's a fantastic place to live, is people feel like they can live their lives in any way they want providing they do no harm to others and that it is a great economic benefit to show that spirit. That was the argument I made to him." Mr Burt confirmed the phone conversation took place. He said yesterday: "No new ground was covered. However, I reiterated the Bermuda Government's position on the matter, which was passed in both houses of the Legislature and given the assent of the UK's appointed Governor." Mr Bryant has raised the Domestic Partnership Act in the House of Commons several times. He asked last month why Mr Johnson "allowed Her Majesty's Governor of Bermuda to assent to a bill that will abolish same-sex marriage in Bermuda". Harriet Baldwin, Minister for the Department of Development, said that the foreign secretary decided "it would not be appropriate to use the power to block legislation, which can only be used where there is a legal or constitutional basis for doing so, and even then, only in exceptional circumstances". She added: "It is important to recognize that the regime for domestic partnerships implemented by Bermuda in its Domestic Partnership Act can also meet the European Court of Human Rights requirement for legal recognition of same-sex relationships." Ms Baldwin wrote in a March 1 letter to Mr Bryant, which he later posted on Twitter: "We must ... recognize that major attitudinal changes cannot be imposed from outside." The BBC reported on Monday that Carnival Corporation, the cruise firm that owns P&O and Cunard, faced a boycott from LGBT travelers after gay weddings on its Bermuda-registered ships were cancelled. Human rights lawyer Jamison Firestone wrote an open letter to the company and accused Carnival of "colluding with a homophobic government by continuing to register its 24 ships in Bermuda". P&O has said it is opposed to the new law.

Social media posts made by members of the public are fair game for journalists, a representative with the island's media council has confirmed. Don Burgess, executive officer of the Media Council of Bermuda, said that there was a misconception that posts made on social media platforms — including Facebook and Twitter — were private. Mr Burgess said that members of the public could have "no reasonable expectation of privacy when you post to a Facebook group or push out a tweet and hashtag a well-known celebrity in it. The news media don't have to ask for your permission to use what you posted, as it is already in the public domain." Mr Burgess said that most people had not read the service terms for the social media sites they used. He explained: "The terms of service of most social media platforms do allow you to retain rights to the content you create, but it also stipulates that it can be used by the media." The comments follow complaints received from members of the public in the last few months about their social media posts finding their way into multiple news stories. Mr Burgess said one of the complaints investigated dealt with a Twitter post directed at Ellen DeGeneres. The message also incorporated a hashtag. He said the combination of using a public social media platform combined with the use of the hashtag and addressing it to Ms DeGeneres — who has more than 70 million Twitter followers — meant that the author "can't really expect to have any rights to privacy". Mr Burgess added: "It would be like standing on the street corner in Bermuda with a megaphone broadcasting it to everybody." He said that anything posted to a personal Facebook page, which has restricted privacy settings, is generally safe. But Mr Burgess cautioned that if privacy settings have not been restricted people were exposed to having their information used. "Private citizens generally are given more leeway than Bermudian public figures, which include but are not limited to politicians, entertainers, sports figures and business people. But even private citizens should be wary of having your 'friends' taking a screenshot of what you posted and passing it around." Mr Burgess said that people concerned about social media musings finding their way into news articles should follow a simple guideline. He explained: "If you don't want it out in the public, you probably shouldn't have posted it on social media in the first place."

Charity Age Concern is to bring back free health checks for members for a second year. The charity will host its first event today and there is still time to sign up. Anita Furbert, a registered nurse and Age Concern's education officer, said: "We did three in total last year and this year we are taking the same route. "We didn't want to do a one-off. We wanted to make this a staple for the community. We wanted to have health checks available at various points through the year so that people who had difficulties could go to these health checks. We found that a lot of members, a lot of participants, did not know their health status because they did not go to the doctor just to check on that. The health check was a way to give them information on their specific issues so that they can go more specifically to their private providers to have those things followed." Age Concern members who attend will get a range of checks, including blood pressure, blood sugars and weight. Ms Furbert said: "We have a nutritionist or dietitian who will tell them about what those numbers mean." There will also be eye checks, as well as dental screenings. Ms Furbert added: "And we have asthma and emphysema screening so, we have Open Airways with us. That's new this year." She explained that health professionals will be able to advise people on what steps to take at the end of their health check up. Ms Furbert said: "That's the step that we want people to be engaged and involved in — making a difference for themselves. If they don't have a doctor, we can refer them to the health clinics for their blood pressures and blood sugars and those kind of things and they can get referred from there." Ms Furbert said the checks were also used to compile statistics on Bermuda's senior population. But she emphasized that all information gathered is confidential. The first screening last year saw about 80 people take part. Ms Furbert said 40 people had signed up to this session, which will be held at insurance firm Chubb on Hamilton's Woodbourne Avenue. She added that the deadline for registration is 2pm on Tuesday. The checks will run from 10am to 3pm. Shuttle services will run from Bulls Head and City Hall car parks from 9.30am to 2.30pm.

March 27

A new energy plant and a cargo port are being planned for Ship's Wharf in St David's. The energy facility will generate 20 megawatts for the island's power grid, a press conference heard this afternoon. Bermuda's energy capacity as of April 2017 stood at 160 megawatts. Lieutenant-Colonel David Burch, the Minister of Public Works, invited local companies to develop both the infrastructure proposals. The Request for Qualifications goes out today and closes on May 23. Francis Mussenden, CEO of the Bermuda Land Development Company, said the cost of both projects will exceed $150 million. Colonel Burch described both schemes as projects of national interest. "Since the current energy infrastructure is nearing the end of its life cycle, an additional energy facility would help improve stability and reliability, especially during times of peak demand and emergency situations," he added. A new cargo port could potentially allow for two ships, paving the way for services such as trans-shipping, which would allow the island to act as an intermediary to process cargo for other destinations. Colonel Burch said: "The location could also accommodate bonded warehouses on site that would facilitate the breakdown of containerized goods at the port, enabling the transporting of goods in smaller vehicles on Bermuda's roads." Adjoining Southside, the stretch of dock is also known as Marginal Wharf, and at present hosts a few small businesses and boatyards.

The Minister of National Security has come under fire after a video circulated showing him driving his government car while a motorcyclist held on to it for more than two minutes. Wayne Caines defended his actions, posting online that he had tried to shake the rider who was talking to him through his car window. The footage shows GP7 driving through Hamilton, including Victoria Street, with the bike beside the car and the rider repeatedly leaning into the driver's window while appearing to hold on to the door. The video, which was seemingly taken from a car behind Mr Caines, lasts two minutes 25 seconds. It has been shared on Facebook, with commenters either criticizing or defending Mr Caines's driving. Responding on Facebook, Mr Caines said: "I drive GP7. Today I was driving on Parliament Street, a man rode up to me and started to chat. "The man had a significant concern and wanted my guidance. I pulled over on Victoria Street and had a chat with him. I informed the rider I was late for a meeting and asked him to come by my office later. I also asked him to call or e-mail me." Mr Caines said he drove on but the rider continued to ride beside him. He added: "I asked him stop riding and chatting into my window as it was dangerous and illegal. The rider continued to talk. At one point he held on to the car passionately sharing his story." Mr Caines said he again asked him to stop by his office and added that the man eventually agreed. A man's voice can be heard on the video saying: "The whole stretch from stop light to this stop light, this guy has been right there, where he is, behind this government vehicle. That is what you call a serious conversation. I think that's pretty disgusting. I don't know who is driving GP7 but you should be ashamed of yourself." At the Victoria Street junction with Cedar Avenue, the rider continues to speak to the driver and drives off at the same time, still alongside the car. Both vehicles then turn right onto Washington Street and the video ends after they turn left on to Dundonald Street. Michael Dunkley, a former premier and national security minister, also shared the post on his Facebook timeline. One commenter under the name "Manga Duke" posted that he was the rider of the bike. He wrote that Mr Caines told him not to ride next to him and talk to him because it was illegal and he also told commenters to "stop trying to make a good man look bad". He also apologized to Mr Caines for putting "him on blast" and said they were talking about how to stop gun violence. A Bermuda Police Service spokesman said: "We will look at the evidence, with input from the Department of Public Prosecutions, to determine whether any offences are disclosed." He urged witnesses to call 295-0011. Dwayne Caines defended his twin brother's driving and shared his explanation on his Facebook timeline. Mr Caines, who stressed he was speaking in a personal capacity and not as the public relations manager for the Bermuda Police Service, wrote: "To the uninitiated it looks like Wayne is an active participant in the blatant incident. I want to affirm you Wayne Michael Caines and let you know your family and community support your commitment to Community. There are many who will use any opportunity to discredit positive leadership and motion under the guise of wanting accountability and transparency." He added: "However, they too have a voice in a democracy." Mr Caines quoted Jesse Jackson: "When you live in a glass house you should expect stones."

The board of a stalled hotel construction project at Morgan's Point has been changed as Government said it was in discussions with the developers over their need for more finance. Craig Christensen and Nelson Hunt have quit the board of George's Bay Ltd, an arm of Morgan's Point Ltd. Andy Burrows, chief investment officer of the Bermuda Tourism Authority and Nancy Duperreault, wife of board chairman Brian Duperreault, have replaced them as directors. David Burt, the Premier and Minister of Finance, said: "This project is an important one for Bermuda and the Government's principal objective is to protect the taxpayers of this country in light of the existing Government Loan Guarantee of $165m. We now understand that George's Bay Ltd have experienced difficulties with certain requirements of the loan guarantee agreement since June 2017 and so some restructuring of the Board and the approach to this project was suggested and changes have been made to the Board of George's Bay Ltd." Mr Burt added that Mr Burrows' appointment would "ensure the Government's interests are safeguarded during this critical phase." The news came after The Royal Gazette exclusively reported on Tuesday that work on the hotel phase of the resort, due to be run by Ritz-Carlton Reserve, had been suspended for financial reasons, a move that affected about 150 workers on the site. A spokesman for George's Bay Ltd said: "First-phase construction activity at Caroline Bay has been reduced ... due to construction costs outpacing the existing financing of the project." He added: "George's Bay Limited is working to strengthen and extend the project financing so that construction can resume to prior levels as soon as feasible, and is committed to resuming the prior pace of first-phase construction once the necessary financing is in place. The resort and residential project owner looks forward to the successful completion of this unique Bermudian destination resort and residential project at Caroline Bay." The spokesman said the company appreciated the "engagement and ongoing support" shown by the Government and that hotel giant Marriott International, parent of Ritz-Carlton Reserve, that it remained committed to the development. Mr Burt added: "There is a significant human element to our discussions also and that surrounds the hardworking men and women whose hours may have been cut or employment jeopardized by this reduced work stream. As a Government, we will keep their livelihoods at the forefront of our discussions and we will do all that we can to minimize the impact of this necessary action on them and by extension their families. With a restructured board and more direct Government coordination we will maintain strict oversight of the management of this project as the new leadership team strengthens and extends the project's financing." The first phase of the development, branded as Caroline Bay, includes 35 Ritz-Carlton Reserve residential units and a 79-room Ritz-Carlton Reserve hotel. He added: "The hotel remains an important priority and will receive ongoing work within current financial resources. Most construction will now focus primarily on completion of the first residential building. Construction will include that building plus the utility infrastructure for it, the road access from Middle Road down to the residential site area, landscaping, parking, and beach." Jamahl Simmons, tourism minister, said: "This is a location of great promise and we believe that a formula can be identified quickly to resume the pace of work on the development. Ultimately, Bermuda's product offering will be enhanced by this development's completion and our discussions with the company are targeted on achieving that result."

Work at a resort development at Morgan's Point ground to a halt yesterday after workers were told the hotel construction phase was on hold "until further notice". About 150 construction staff were affected by the decision. The news came after three different contractors contacted The Royal Gazette about the decision, said to be driven by the need to "strengthen and extend" financing for the development. Construction will, however, continue on residential units at the resort, which is being built on the brownfield site of the old US Naval Annex in Southampton. Charles Dunstan, president of the Construction Association of Bermuda, said: "We have been told that the hotel portion is being suspended for the time being." He added that work will continue with only "limited work to take place on the residences". One contractor, who asked not to be named, branded the sudden shutdown as "ludicrous". He said: "I thought it was a joke. We heard this morning that work needs to be suspended by the end of the day. These people have families." Another contractor claimed that the managers of the project had "not sold enough residences to continue financing the project". Mr Dunstan said that the economic bubble generated by the 35th America's Cup may have led to unrealistic expectations. He added: "It's interesting that they've gotten so far down the line. Usually if they stall, it happens in the initial phases." Mr Dunstan said: "I can't imagine they could afford to leave it sitting there for any length of time — they need to move it forward in some way." He added that the workforce were taken by surprise by the news. Mr Dunstan, who is also managing director of construction firm Kaissa, said: "Yes, I would say so. Having been in this industry for 30 years, I've seen these things happen. The news has come as a blow to construction staff — including some of his own workers. Mr Dunstan said: "These are skilled guys for the most part. There isn't going to be a lot of work for them. This is a big project, a major deal — these sort of large hospitality infrastructure projects are large scale for Bermuda and they absorb a lot of resources. For one to stop like this is not good." The hotel, with 79 suites, two of them presidential suites, is scheduled to be operated by the upmarket Ritz-Carlton Reserve brand. The directors of Morgan's Point Ltd, including chief executive Craig Christensen, could not be contacted. The Morgan's Point development was hailed as a major boost for the island's struggling construction sector.

A pornographic film star's interview on American television provided an unlikely publicity boost for Bermudian beverage firm Goslings. Stephanie Clifford, who struck a $130,000 deal to keep her silence over an alleged affair with US President Donald Trump, spoke with 60 Minutes on Sunday evening in the current-affairs show's best-watched edition in ten years. As the New York Times explained: "Ms Clifford's interview — which made for the most anticipated episode of 60 Minutes in recent memory — was something of a national event, one marked by viewing parties and 'Dark and Stormy' cocktail specials at bars, a nod to her professional name, Stormy Daniels." The trademark Dark 'n' Stormy cocktail is made with Goslings rum and ginger beer. USA Today also reported: "As denizens of Donald Trump's favorite swamp waited to watch Anderson Cooper's 60 Minutes interview with porn star Stormy Daniels, bartenders across the District of Columbia prepared for a Dark and Stormy night." Malcolm Gosling, chief executive officer of Gosling-Castle Partners, said yesterday: "I've been getting e-mails about this all day. We did not activate these drink specials, that just happened in the bars in New York and DC and elsewhere. There were also some private Dark 'n' Stormy parties that I heard about." He added that Ms Clifford's interview was certainly not something the company had strived to be associated with. "What it does show is how the Dark 'n' Stormy is front and centre in people's minds," Mr Gosling added. "So it certainly does not do us any harm."

A new diabetes centre will offer affordable medication and education under one roof, the Bermuda Diabetes Association said yesterday. Debbie Jones, executive director of the association, said the organisation was "acutely aware of the urgent need to improve our healthcare offerings and to make diabetes healthcare more accessible and affordable". She was speaking after a 2017 report into patients with diabetes highlighted how chronically sick Bermudians fare worse in comparison with British diabetes patients. Local residents and health IT specialists Sean and Jenny Riddell commissioned the study, which they said "clearly shows Bermudian diabetics are not receiving the effective preventive care they should". Ms Jones said "the first and foremost problem is that healthcare is so expensive". She added: "To this end we have embarked on an ambitious project of purchasing and renovating a building which when completed will be the Hilton Hill Diabetes Centre. It will house our enhanced pharmacy, which provides medicine for those with diabetes at an affordable price, and our diabetes education centre under one roof. Bermuda is a small island and it should be possible to make this island of ours an example of what good affordable accessible healthcare is all about." Ms Jones also backed the call for an island-wide electronic medical record system that would enable better monitoring — and risk assessment methods to identify at-risk patients before they got more ill. She said: "An electronic health record is so important in so many ways. Ms Jones added: "In the UK there are guidelines called the Nice guidelines. These guidelines dictate what standard care patients should expect to receive and based on what is actually delivered to patients provides the basis for what physicians will be paid. Physicians have to fill out records of that visit in order to receive payment. However, that is the NHS and Bermuda is private but there should be some reporting mechanism in place that indicates whether the person with diabetes has received the standard of care." Ms Jones said standards of diabetes care were revised each year by organisations such as the American Diabetes Association, Diabetes UK and Diabetes Canada. She added: "For example if a patient smokes and we know that smoking and diabetes is a 'double whammy' that patient should be sent to smoking cessation classes. That referral would be part of the electronic record. Similarly a newly diagnosed patient with type 2 diabetes should be sent for diabetes education and dietary advice. The electronic health record would provide the mechanism for monitoring. An electronic record had been talked about for years but "certain sectors" were reluctant to go ahead with it. The Bermuda Diabetes Association tried to introduce a diabetes electronic record years ago and the cost of implementation was given as the reason physicians' offices were reluctant to do it. Legislation could and should alleviate that burden." Diabetes educator Sara McKittrick added that the report raised the issue that current structure does not reward GP practices for prevention and education which is grossly undervalued. "This all becomes very relevant when we look at current healthcare costs being so high while not achieving the desired health outcomes that we could expect when it comes to diabetes management," she said.

US Consulate staff have been trained in child sexual abuse prevention. Nineteen employees took part in the Darkness to Light Stewards of Children training run by charity Scars. Mary Ellen Koenig, the US Consul, said: "I think all of us were startled by some of the statistics shared by the Scars trainers. On some level, we all know that abuse against children takes place regularly but when it is quantified, it is truly sobering." Ms Koenig said the training gave her staff materials and tools to use, as well as contact information if they know or suspect abuse. She added: "As parents, grandparents, aunts, uncles, churchgoers, coaches, we each have a responsibility to watch out for the children — who simply don't have the experience to deal with inappropriate relationships or incidents. Our consulate staff, all of whom have various roles throughout the community, are better equipped to be aware and know how best to take action if needed, as a result of this training." Ms Koenig added other organisations should take advantage of the training, which she said was "excellent. The need to protect those who are more vulnerable than ourselves is not limited to the workplace While the US Consulate does not regularly deal with children on a professional basis — and when we do, it is always in the company of their parents or guardians — this training is designed for everyone who lives in Bermuda." Debi Ray-Rivers, Scars executive director, said: "We are so grateful to the whole consulate team for providing us with the opportunity and for taking part in the training. Even if you are an organisation that is not entrusted with the care of children on a daily basis, it is still important to be able to prevent, recognize and react responsibly to child sexual abuse." Ms Ray-Rivers, who led last week's training, added: "This is a great example of leading from the front. Scars is grateful beyond words to the US Consul for training her staff."

Car giant Honda has warned the public of a potential killer defect in some airbag systems. The company said the affected cars were all Fit, FR-V and CR-V models manufactured between 2001 and 2016. Owners of cars which might be at risk of an airbag malfunction should contact Honda dealership Auto Solutions to check their vehicle identification number to see if their vehicle is affected. Repairs will be done free of charge and will take about an hour. About 20 people worldwide have died as a result of a fault in Takata-manufactured airbags fitted to vehicles made by 19 carmakers mostly from 2002 to 2015. No known incidents have happened in Bermuda as a result of the defect. Glen Smith, Auto Solutions general manager, said most of the deaths have happened in humid countries like Bermuda. A chemical inside the airbag inflator has been found to become unstable after years of exposure to moisture and temperature changes. Takata used an ammonium nitrate-based propellant without a chemical drying agent. The inflator can blow apart in the event of a crash and shoot metal fragments into the passenger cabin, which can cause serious injury or death. There are about 1,500 of the cars in Bermuda though some may no longer be on the road. Auto Solutions said about 850 have been accounted for so far and that the firm was working with the Transport Control Department to compile a full list including those off the road. The recall has affected more than 37 million vehicles in the US — the biggest single motor vehicle safety recall in the country's history. Terry Heilbron, service manager at Auto Solutions, said: "It doesn't affect every car — it depends on the Vin, better known as the chassis number. We have a dedicated person in place with a dedicated telephone number and e-mail address. Owners can either call or e-mail and they must include the Vin number so they can tell exactly which recall is to take place on the car. Some of the vehicles have one air bag to be replaced and some of the cars have two to be replaced — on the driver's and passenger's side." Mr Smith said every effort had been made to alert owners to the recall. "Safety is our main concern at the end of the day. We have gone out using social media, Facebook. We have done radio and newspaper ads. TCD has been very helpful with this and will be getting us the latest numbers. It is the largest recall ever in the automobile industry worldwide — it is not just Honda that is affected there are other brands that use the same airbag." The problem was first detected in 2014 and recall notices are regularly repeated. Owners of the Honda models at risk should contact Auto Solutions with their Vin number to find out if work is needed. Honda owners should call Janeen Daley on 295-5000 or e-mail hondarecall@autosolutions.bm.

A top engineer at US space agency Nasa told island schoolchildren to reach for the stars. Sarah Milkovich said youngsters should not let fear stand in the way of their dreams. The 39-year-old science system engineer at the Jet Propulsion Laboratory added she knew first-hand that failure can be the best teacher and that "it is OK to fail as long as you've been trying". Dr Milkovich, who is on the island this week to speak to Bermuda High School pupils about her work exploring the solar system, said: "One thing I've talked to the girls about, which is something I wish somebody had told me when I was their age, is if you have something that interests you, but you think it's going to be hard and that makes it kind of scary, to ignore that little voice in the back of your head that might be telling you, 'oh that's scary, you can't do that, don't do it'. Just try it, just ignore that voice. Even if you make mistakes, that's how you learn." Dr Milkovich said this was one of the lessons she learnt at the JPL, where she is the science operations development lead for the Mars 2020 Rover, which will look for signs of ancient life on the planet. She said: "We test everything — we test the parachutes, we test the operations processes and we learn more when the test goes wrong. It's OK to fail as long as you've been trying. If you stick with it and persevere, you can go on to have all these great adventures and to do all these cool things. Don't let yourself stand in your own way." Dr Milkovich has worked at the Mars Science Laboratory, on the Mars Phoenix Lander, the Cassini-Huygens mission to Saturn, and the Mars Reconnaissance Orbiter. Her job was to bridge the gap between scientists and engineers "to get the best possible science data within the engineering constraints of the space craft. It's about understanding the technical challenges in both but also being able to communicate." She added that a job at Nasa was a childhood dream and she wanted to show pupils that they can achieve their dreams as well. Dr Milkovich said: "Even if you don't want to do science or engineering but you have a vision in your mind of something that you want to do or be, have the fortitude to stick with it and make it happen." Dr Malkovich was invited to speak at BHS by Jennifer Burland Adams, the director of advancement, as part of a series of speakers recruited to introduce pupils to lesser-known careers. Ms Burland Adams said: "Bermuda is such a small bubble and you don't know if you are going to be passionate about something or want to study something or want to go into a career unless you've heard about it." Charlotte Esperon, a year six pupil, was in one of the classes that heard about Dr Milkovich's "amazing experience studying Mars with Nasa". Charlotte said: "This woman is definitely a role model for all girls around the world due to her work with the Rovers that have experienced Mars's atmosphere and for following her dreams." Pupils from all public and private high schools have been invited to hear Dr Malkovich talk about her work at an assembly today. Dr Milkovich will also give a free public presentation, "Is there life on Mars?" — a question that she said had driven the exploration of the planet.

The inflation rate fell to 1.6 per cent in January, down from 1.9 per cent in December. However, food, tobacco and liquor, and items in the education, recreation, entertainment and reading sector all cost more. The food sector was up 1.2 per cent, with condensed milk costing 8.5 per cent more, fresh and frozen pork loin was up 5.2 per cent, and rice was 5 per cent more expensive than in December. The tobacco and liquor sector was up 0.3 per cent, while the education, recreation, entertainment and reading sector edged 0.1 per cent higher. The fuel and power sector fell by 1.5 per cent, with the fuel adjustment clause dropping by 4.7 per cent. There was also a notable fall in the transport and foreign travel sector, which was 1.9 per cent lower, mostly due to a fall in the average cost of air fares of 11.5 per cent. Year-on-year figures showed the fuel and power sector increased by 9.1 per cent, with the major driver being the introduction of a Regulatory Authority of Bermuda recovery fee. The all-items index slipped to 103.8 in January, meaning that a basket of goods and services that cost $100 in April 2015 now costs $103.80.The Consumer Price Index figures were produced by the Bermuda Government's Department of Statistics.

People seemed so welcoming when David Garland arrived in Bermuda in 1961 he instantly fell in love. He soon got to see the darker side of things. On February 2, 1965, he had the dubious honour of being the first officer injured in the Belco riots. He was working in the police garage that morning when an inspector came running in and ordered him to put on riot gear. "I'd been in a car accident while on vacation back in Britain," said the 80-year-old who was born in Leven, East Yorkshire. "When I came back to Bermuda, I was healing from two broken ribs. I shouldn't have gone because of my injury, but I did." The unrest began after Belco management refused electrical workers the right to hold a secret ballot determining whether or not they would join the Bermuda Industrial Union. Police were called in to break up picket lines. "We went to the entrance at the far end of the Belco property," Mr Garland said. "The inspector said to lock your arms and close off the gate and if anyone wants to come in to work let them in. Typical me, I said to this inspector, how do you think I'm going to defend myself when that mob around there comes around the corner?" Police were outnumbered by the crowd and had very little riot training. "We were very naïve," said Mr Garland. One of the protesters walked right up to him and punched him in the side, breaking another rib. He was one of 18 people injured. One officer, Ian Davies, received a traumatic brain injury and was never the same again. "It's unfortunate being a police officer," Mr Garland said. "You're always the jam between two slices of bread. You can leave home in the morning innocent as hell, kiss your children goodbye, then an hour later you're dealing with an angry mob coming around a corner. Most people are fortunate to have no idea what it is like to be in the middle of such a violent disturbance. People stamp on your feet, push you, spit in your face and kick you in the ankles in an attempt to make you start the riot. It's horrible." Mr Garland grew up on a farm and, as a young man, dreamt of becoming a building inspector. Instead, he was called up for national service at 17. After two weeks with the Royal Army Service Corps he switched over to the Royal Military Police when a career officer told him his height of 6ft 1in made him ideal. After doing his required 18 months of service, he started as a civilian officer in Bridlington, on the Yorkshire coast. He applied for a job here because he "was tired of the cold night shifts in Britain" and convinced a friend, Derek Jenkinson to join him. They spent their early days investigating reports of stolen boat engines and break-ins of homes on the islands around Bermuda. "I thought it was crazy that there was no marine section in Bermuda," Mr Garland said. "There were 6,000 to 8,000 boats. I put a report in to the Commissioner." He and Mr Jenkinson soon found themselves building the force's first boat — with £120 pounds and plywood donated by the Corporation of Hamilton. "They made me acting sergeant and I was promoted to sergeant six months later," Mr Garland said. "In those days, we'd go out to the banks. The fisherman called us the porgies. I took down all the names of the people living out on the islands, and we'd do regular walk abounds to make sure things were all right." He worked in a number of areas over the next 15 years and, in 1974, started teaching piloting and navigation courses. Two years later he left the service. "I went home one night and told my wife, Sue, I'm getting out," he said. "I'd done 22 years in uniform including the army, police in Britain and here. I had another job within three days, as director of security at the Southampton Princess." For the past 40 years he has taught a pilot licensing course and other marine-related subjects at the Bermuda College. "I have taught around 700 people," he said. "In between, I have also taught a couple of courses for the Royal Yachting Association of Offshore Skippers." He met his Welsh wife, Sue, when she came to visit friends in Bermuda. They married on May 1, 1969 and have two children, Chris and Caitlyn, and two granddaughters. "We celebrate our 49th wedding anniversary this year," Mr Garland said. In my life I am most proud of my family, 100 per cent. There is no doubt about it. It gives you great confidence to know you have good people behind you who love you. Nothing can replace that."

An artist's journey into his Bermuda roots is on display this month at the prestigious Whitney Museum of American Art in Manhattan, New York City. American artist Cy Gavin appears in the Whitney Museum's Between the Waters exhibition alongside several artists including Lena Henke and Demian DinéYazhi. The show explores "the precarious state of the environment through a personal lens", according to a Whitney Museum statement. Mr Gavin delves into the Bermuda landscape and his family roots on the island, into the experiences of his enslaved ancestors. The painting The Future of Tucker's Point references the slave cemetery and black community that once thrived on the resort's land, imagining the site reclaimed by vegetation. Reflecting on the subtle use of incorporated materials into his work, Mr Gavin told The Royal Gazette in 2016 that "the painting is a kind of time capsule or at times, a reliquary".

Spring Garden Restaurant and Bar has closed after 20 years. The popular spot on Washington Lane yesterday held its final closing out sale of items, including tables, storage racks and other fittings. The Bajan restaurant and bar, named after an area in Barbados, opened in February 1998, taking over the space that had been occupied by the Beergarden until it closed in late 1997. Yesterday, a manager at Spring Garden declined to comment to The Royal Gazette about the closure of the business.

A book written by a former teacher who claims she was inspired to put pen to paper after mould in her school made her sick is now on sale. Wendy Robinson wrote God's Love Letter to Humanity as she recovered from major surgery and spent thousands of dollars to have it self-published. The book, a summary of the Bible which includes scenes of Bermuda and a chapter on good living, is available at island stores for $25 a copy. Mrs Robinson, who retired from CedarBridge Academy on medical grounds, has made a number of appearances at the Bermuda National Library signing copies of the book. She will also be signing copies at Front Street's Brown & Co on Wednesday and Thursday between noon and 2pm. CedarBridge was closed for a clean-up of mould in November 2006 and an inquiry later found that one student almost died and at least 13 others suffered sickness "very probably" caused by the environment, as well as an unknown number of staff. Mrs Robinson's personal injury lawsuit against the Ministry of Education and the school's board of governors continues.

March 26

Staff shortages in the court system are slowing up justice, the Attorney-General has warned. Kathy Lynn Simmons, the Government Senate leader, told the Upper Chamber of Parliament "serious" shortages had led to a "constriction of the public's constitutional right of access to justice". Ms Simmons, speaking on the budget for the Ministry of Legal Affairs in the Senate on Friday, revealed that only 37 of the 70 posts in the department were filled. She added: "The current staffing shortages throughout the department have reached very serious levels, the repercussions being the constriction of the public's constitutional right of access to justice. The inability to retain post holders and attract new recruits from the private sector, has inhibited the forming of and indeed the preservation of an unshakeable foundation which the judiciary requires to efficiently service the public." She said 2017-18 had been another challenging year for the judicial department "as reported by the Registrar and the Chief Justice". Ms Simmons added: "Those of you who actually tuned in to the opening of the legal new year ceremony would have heard some of the concerns articulated by the Chief Justice." She said the pay for positions such as court clerks, court associates and administrative officers could not compete with the salaries and benefits offered by the private sector. Ms Simmons added that this made it difficult "for us to recruit at times, thus losing quality Bermudian workers, a position which is unsustainable given the need to boost the development of the Bermudian workforce within the civil service. This is basically the result of the structure we have." Ms Simmons said department managers had taken on an increased "administrative remit in managing the judicial department administratively, while the registrar continues to make all efforts to fully discharge her statutory and delegated judicial remit". She added: "Efforts are under way for the assistant registrar post to be transformed into a quasi-judicial post. We hope these issues can be addressed immediately in order to stabilize the current, untenable status quo."

Stark new figures reveal how chronically sick Bermudians fare worse in comparison with British diabetes patients. However, the Bermuda Wellness Foundation sees hope through tweaks to the island's healthcare model. Two proposals emerging from a "groundbreaking" report include ditching the outdated fee-for-service billing model, and adopting an island-wide electronic medical record system. Evidence in the QResearch study, commissioned by local residents and health IT specialists Sean and Jenny Riddell, was "shocking", according to Ms Riddell. "We've known that there's a problem, but this is evidence showing the extent of the difference between how diabetes is managed in Bermuda and elsewhere," she said. Findings in the October 2017 report include:
Bermuda's diabetics are on average eight years younger than in the UK, at 57 versus 65 years
Local patients confront the most serious complications at an earlier age
Kidney failure strikes Bermudian diabetics at a markedly higher rate
Fewer Bermudian patients avail themselves of simple medical tests to avert serious complications such as kidney disease
The Riddells declared their interests to the Gazette: in 1989 the couple helped develop extensive electronic medical records in the UK. They have since retired, and commissioned the local report free of charge for the Bermuda Wellness Foundation. Although familiar with the island, the couple were "amazed that it was probably the most expensive place in the world to do healthcare", Mr Riddell said. "We discovered a shocking health outcome for the amount of money spent." The study used 2016 data, stripped of personal details, to compare British records with Bermudian patient data mined from insurance claims. Calling diabetes "a national crisis", the Riddells said the report "clearly shows Bermudian diabetics are not receiving the effective preventive care they should". Bermudians are considerably ahead of the UK when it comes to kidney failure: almost 10 per cent of locals over 75 show signs of renal failure. In addition, the cost of medication may deter Bermudian patients from obtaining treatment: the island's patients lag significantly behind Britain in the use of prescribed insulin and oral hypoglycaemic drugs. Bermudian patients were eight times more likely to have an MRI or CT scan — but still trail behind the UK for much cheaper blood tests to spot early stage kidney disease. Mr Riddell noted: "What we're finding is the fee-for-service model does not reward doctors for preventive care and education. It rewards them for more tests than necessary. It baffled us at first, but we have concluded that fee-for-service is a massive obstacle." Bermuda needs a paradigm shift to a "fee-for-value" approach, the couple said: switching to a fee-for-value model based on health results and quality indicators. Mr Riddell added: "We also feel that diabetics should not have copay for diabetic primary care medication." Insurers would likely embrace the shift, Ms Riddell said, predicting that "the biggest resistance will come from doctors ... doctors don't like to be guided". Acknowledging that it was "early days" in effecting change, Ms Riddell said they had shared their pro bono report with David Burt, the Premier, as well as the Ministry of Health. In addition, pooling the island's patient records in an easy to access electronic system would enable better monitoring — and risk assessment tools to identify the patients most at risk, before they get sicker. Michael Richmond, chief of staff for Bermuda Hospitals Board, said that BHB supported adopting electronic health records. Dr Richmond said the benefits ranged from "improving the quality and co-ordination of care for patients, to improving available data on the health of Bermuda. Having an accurate understanding of who has diabetes, who might be pre-diabetic, and who also might be at risk will help us prevent and manage diabetes better with more focused care," he said. Tackling chronic disease in Bermuda is challenged by the fact that "our knowledge of the population is a bit like an iceberg". "We only know what we can see," Dr Richmond said. "What is below the water is often not managed, or not managed well. This raises the increased risk of severe and sometimes life-limiting complications." The benefits of electronic health records "also extend to patient experience and outcomes as it will help care to be co-ordinated across the system, reducing duplication and delays". However, changing the system could be a tall order. Dr Richmond conceded it was "an expensive and complex project that will require involvement and support across the healthcare system to implement successfully".

A television crew from Germany yesterday filmed the island's defence force going through their paces. The team from Franco-German television company ZDF Arte toured Warwick Camp and captured soldiers in action as part of a series on British islands. They were invited by Governor John Rankin, the Commander-in-Chief of the RBR, who was also interviewed by the crew about his role on the island. Arte producer Kristian Kaehler said: "We're making a portrait of the island and the different jobs — bus driver, boat builder, the ocean sciences institute and even the Governor." Mr Kaehler added: "The soldiers seem to really like what they do. They're devoted to it and like their service. They are the people's army. It's for the benefit of the country which is great. Their spirit is nice and that's quite nice to see." The TV crew filmed soldiers on the firing range, the RBR Band and Corps of Drums, first aid training and ceremonial duties. The team has already produced films for the series, called the Queen's Islands, on places like Jersey, the Isle of Man and the Outer Hebrides off Scotland. Mr Rankin said: "They are making a documentary film about Bermuda, essentially showing the beauty of the island and what visitors might expect here. They also wanted to find out about the work of the Governor and I thought it was important that as part of what they did they came to Warwick Camp and learn a bit about the RBR, its history and what they do to support the defence and security of the island." He added: "The documentary should help potential visitors to the island to see what goes on here and to see a lot of the good things that happen on the island — and hopefully boost tourism." Mr Rankin told the Arte crew: "This is a modern jurisdiction, a modern business place, but also a place where the roots with the United Kingdom still run deep." RBR Commanding Officer Lieutenant-Colonel David Curley added: "Most of the soldiers they've seen are our new recruits from January. We're an open organisation and we welcome visitors interested in the work we do to protect Bermuda. I'm pleased our soldiers responded with so much enthusiasm and showed how much they enjoy their service." A Regiment career offers recruits opportunities to travel, acquire skills useful in civilian life, test themselves to their limits and competitive rates of pay, as well as a $500 bounty for new volunteers. For more information, call 238-1045 or visit bermudaregiment.bm.

America's Cup Bermuda Ltd has begun final windup proceedings after completing a final audit. The ACBDA, the administrative team for the showpiece sailing event that came to Bermuda last summer, said it has completed all its objectives and come in under budget. Chairman Peter Durhager, who noted many people predicted Bermuda would not meet the required standards, said he took pride in a job well done. The board met for the final time on March 14, when final reports were presented by CEO Michael Winfield and CFO Andrew Cox. Mr Durhager: "They reported that all goals were accomplished, significantly under budget and that the company could now be placed into voluntary liquidation. "The board was unanimous in praising both of the company's senior officers for their performance throughout the project and wished them well in the future. This was an exceptionally tough project with demanding time frames, a wide group of stakeholders and a skeptical marketplace. With help from many, the ACBDA assisted in creating nine acres of new land on which the America's Cup Village was constructed, it facilitated the building of team bases, installed the necessary infrastructure, organized transportation to the event, and managed security, utilities, created a unique Wi-Fi structure, serviced significant demands to ensure a world-standard global network broadcast and assisted with the delivery of all of the events both on water and on-site in the event village." Mr Durhager said: "When Bermuda was announced as the host location for the 35th America's Cup, many stated that Bermuda would not be able to deliver to the required standards. Following the event, praise was virtually universal with many saying that was the best America's Cup in its 160-plus year history. This was a significant accomplishment and we take pride in a job well done." Mr Durhager said the board had "provided guidance, ensured effective and meaningful governance and never hesitated in reminding us of our primary objective of engaging Bermudians in the America's Cup experience". He said: "When we review the research surveys and saw Bermudians praising the event, they also can be proud of our shared accomplishments. Our board was exceptional, and I know Mike Winfield joins me in thanking them for all their hard work and diligence. There were many, many who contributed to the success of Bermuda's America's Cup. The America's Cup has shown what Bermuda can do with events on the international stage, we hope those efforts will lead to continued success in the future."

March 25, Sunday
Caribbean Journal. Luxury hotel brand Rosewood is set to unveil the results of a dramatic re-imagination of the former Rosewood Tucker's Point. The re-launched property, now known as Rosewood Bermuda, is in the final stages of a $25 million renovation project that includes a complete redesign of the hotel's guest rooms. The renovation is also upgrading Rosewood Bermuda's beach club, golf clubhouse and Sense spa, along with an enhanced meeting space and new food and beverage concepts. The property is slated to reopen in April, according to the Bermuda Tourism Authority. Rosewood Bermuda has long been one of the top Bermuda hotels.

March 24

The Senate approved the purchase of the failed Sandys 360 sports centre for $1 million yesterday. The Purchase and Sale Agreement Between the Trustees of Sandys Secondary Middle School and the Government of Bermuda was passed with no objections. Andrew Simons, of the One Bermuda Alliance, and James Jardine, an independent, did raise questions about the future management of the centre and liability for unpaid wages. Mr Simons said there had been a "sad legacy of mismanagement". He added that the building's life span was also limited to as short as ten years because it is made of metal. Mr Simons also pointed out Sandys 360, which closed in 2013 after it was unable to pay its way, was within walking distance of another community centre. Anthony Richardson, Progressive Labour Party, said the Government had made no decision on who would manage or operate the centre. He agreed that there were other community centres in the area and that consolidation could be explored. Vance Campbell, also of the PLP, said a report on the financial state of the centre by professional services firm KPMG was not commissioned by the Government and therefore it did not have the authority to release it. The education ministry provided $1 million towards the centre's construction costs and, according to disclosures made to The Royal Gazette by the Ministry of Finance under public access to information legislation, further payments from the public purse totaled $4.3 million.

The reopening of Bermuda's office in Washington DC has been delayed because of "increasing threats" from the European Union, the Senate heard yesterday. Vance Campbell, a senator for the Progressive Labour Party, said the island had to increase its representation in Brussels and would be represented in Washington by lobbyists in the meantime. His comments came after Senate president and independent senator Joan Dillas- Wright asked why the opening was deferred and how many staff would work at the Brussels office. David Burt, Premier and Minister of Finance, announced in February that Bermuda would open an office in Brussels to protect the island's interests as Britain prepared to leave the European Union. Mr Campbell, the Junior Minister of Public Works and Government Reform, said: "With the increased pressure from the European Council through the published list of non-cooperative tax jurisdictions, it is evident that Bermuda needs to enhance its representation in Brussels." He added: "With the increasing threats coming out of the EU and the need to better represent Bermuda in those areas and put our case forward, there is a focus on the EU. Although we will still have our eye on Washington and the US, there is the need to shift some of that focus to the EU. But we will have representation in Washington during this transitional phase through lobbyists." Mr Campbell was speaking as he delivered the Budget brief for the Cabinet Office, He said: "Initially there will be one full-time resource to get it started and they will be supported by the team in the London office as well as consulting resources. The office will, among other things, provide for a broad-based dialogue on economic and trade co-operation between the European Council and Bermuda. Steps will be taken to enhance knowledge and understanding between Bermuda and the EC on issue of economic and social development." Government Senate leader Kathy Lynn Simmons, the Attorney-General, added that the AG's chambers would be "providing a resource" to the Brussels office to make sure "that knowledge remains in Bermuda and we build our knowledge base here."

Public servants and the Bermuda Civil Aviation Authority have signed a three-year collective bargaining agreement. The BPSU said the backdated agreement was signed on February 27 and was effective from April 1 last year. It will expire at the end of March 2020. The BCAA became a government quango by act of Parliament in 2016 and replaced the Department of Civil Aviation. BCAA staff voted to become a new bargaining unit of the BPSU after it was hived off. Both parties entered into negotiations with a recognition that the agreement needed to balance the remit of the quango with the legislative requirement that the terms and conditions of employment were no less favourable than those applied before the Act came into force. The BPSU said: "The parties are pleased that the final agreement successfully addressed the key issues facing employees and ensured the creation of a working environment where officers can focus on providing exceptional service that meets stringent international standards."

The Bermuda National Trust's annual Palm Sunday Walk will take participants on a historic tour through Hamilton Parish tomorrow. The five-mile walk will start at the Wilkinson Memorial Park on Coney Island Road and take walkers to sites usually closed to the public. A trust spokesman said: "While providing breathtaking views throughout, this year's walk will visit spectacular sites of national significance, historic neighborhoods, a secluded nature reserve and pass several historic houses and buildings. "As always, the route will take participants to places that the public does not normally get to explore and a map will highlight some points of cultural and natural interest along the way." He added: "The Trust encourages all locals and visitors to come and participate in this great community event. All are welcome and there is no charge for participation, although donations would be greatly appreciated." The event is sponsored by insurance firm Sompo International. A company spokesman said: "A supporter of the Bermuda National Trust and their role in preserving the island's open spaces and rich heritage, Sompo International is proud to sponsor their 2018 Palm Sunday Walk. Sompo International supports numerous local services, projects and events that benefit the broader Bermuda community and looks forward to the annual spring walk as a way to promote both environmental awareness and physical and mental health." The event also marks the culmination of "March Through March" with participants who have completed 25,000 steps this month eligible for a free Trust membership. The walk will start at 2pm and take about two-and-a-half hours to complete. The trust said the route is not suitable for baby strollers or dogs and asked road users in Hamilton Parish "to exercise care, as walkers will be on the road for most of the afternoon". Refreshments will be provided and walkers are encouraged bring drink containers.
The woman crowned Bermuda's queen of fishcakes said she was shocked by her win. Valerie Pethen explained: "I consider myself a hit-and-miss cook at everything. Fishcakes are one of the few things that I do, and I enjoy doing." The 72-year-old Paget resident claimed the title for best fishcakes from a female competitor at the annual Bermuda National Fishcake Competition held at the Leopards Club on Thursday night. Mujib Swan took the title for best entry by a male participant. Ms Pethen said she only cooked the island favorite once a year and that she never followed a recipe. She added: "I'm not one of these people who just get a charge out of cooking. I cook minimally." Ms Pethen revealed her secret ingredient was sweet potatoes. She said: "It's just ironic that in today's paper there were two articles extolling the virtues of sweet potatoes." She added the idea for the starch substitute was inspired by a friend more than two decades ago as they both began diets based on their blood types. Ms Pethen said: "One Good Friday she called and said 'Val — we can make our fishcakes with sweet potatoes'." She added: "I just hope I have started a trend for people to at least try it. The taste is different, but it is so lovely." Ms Pethen added that almost everything in her fishcakes was Bermudian. She said the sweet potatoes were bought at the farmers market at Botanical Gardens. The parsley, thyme and onion came from her garden and lemon juice came from the tree in her yard. Ms Pethen added: "It's not Bermuda fish, but it's in a package called Bermuda's best." Nasturtiums from behind her garden and a friend's loquat chutney were used as part of her plate presentation. Ms Pethen said she was inspired to enter this year's competition after a chance meeting with Rodney Smith, one of the competition's organizers, last week. Mr Smith was handing out fishcakes in the Court Street area to promote the competition. She said she admired both Mr Smith and Dale Butler for "trying to keep the tradition alive". Ms Pethen said she decided to enter "to support the effort, but I never expected to win". Mr Butler, the founder of the competition, described this year's event as a smash. He added: "It was very well attended. I would say it was a successful evening." Mr Butler said there were about a dozen entries in this year's running. All entries were assessed on criteria including colour, taste and presentation by a panel of five judges. Mr Butler said that crowning two new champions this year was "very important" for the competition. He explained: "We want the legacy to continue." Mr Butler and Mr Smith had won the National Fishcake Competition since it began in 1992, but both decided to step back from this year's battle. Mr Butler explained: "If you don't pass on an opportunity to others, they'll lose interest." He said that the island favorite food was something that had "removed barriers" and united the community. Mr Butler added: "If you want to get a group of people together, say you're having a fishcake party and everyone comes."

Hundreds of mourners packed the island's Catholic cathedral yesterday to remember tragic American teenager Mark Dombroski. Mr Dombroski's family joined the multi-faith congregation to remember their son and brother, who was found dead on Monday after he disappeared when on a night out with rugby team-mates last Saturday. His brother, Kevin, said after the service: "It's very, very emotional and it will remain that way for a while, unfortunately. This is a very emotional time. We could not be any more appreciative. We were blown away by the support and care the entire community showed and the service was beautiful and very well done." His brother John, known as JJ, delivered a eulogy for university rugby player Mark, 19. John said: "The police have been fantastic, the regiment came out, the Governor and the whole community. It really means a lot." He also singled out Bermuda's rugby community for its support. John said the family had been inundated with phone calls, texts and e-mails from "friends, family and strangers" since Mark's body was discovered at the bottom of a 35ft drop in the dry moat at Fort Prospect in Devonshire on Monday afternoon. He added that one stood out from Mark's middle school basketball coach, who Mark had contacted when the coach suffered a health crisis. The coach said the message had "warmed his heart" and that Mark was the only one of a few hundred youngsters he had coached to send his best wishes. John choked back tears when he remembered a "terrible" water-skiing accident where he almost lost an arm. He said: "I came to, floating in the water. One of the first images I saw was my brother Mark jumping in to try and get me out. That's really the person Mark is — really selfless and always trying to help out." He added: "This is still very much an active investigation, so if anyone knows anything we would greatly appreciate any information they might have." Mark, from Pennsylvania, was in Bermuda to compete in a rugby tournament with his team from St Joseph's University in Philadelphia, which is run by priests from the Catholic church's elite Jesuit Order. Bishop Wieslaw Spiewak, leader of the island's Catholic church, said Mark's "passion" for rugby had brought him to Bermuda. He added the island was "the place of his last game" and "his stairway to heaven". Bishop Spiewak, who is originally from Warsaw in Poland, said the Polish-descended Dombroski's surname meant "oak man" in Polish. He added the wood was prized for its strength and durability. Bishop Spiewak said: "That's not just a name — it's a mission." He told the congregation: "What is amazing is we're here and there is no difference in race, religion, whatever. We are here because we want to be. We are able to go beyond divisions, beyond races, beyond religions, beyond nations. It would be great if we could remember this day." A visibly moved Superintendent Sean Field-Lament of the Bermuda Police Service, also a stalwart of the island's rugby scene, said after the service: "It's sad that we have to have a moment like this to come together, but I am proud of Bermuda, proud of the rugby community and my thoughts are with the family."

March 23

Bermuda's economy expanded at a healthy pace in the third quarter of last year — and revisions to past data show the economy grew more than previously reported in the three quarters before that. Gross domestic product rose 3.9 per cent in the July through September period — or 2.4 per cent after inflation is taken into account — according to a report released yesterday by the Department of Statistics. This followed real GDP growth of 3.1 per cent in the second quarter of 2017, during which the island hosted the America's Cup, revised upward from 1.5 per cent. In last year's first quarter, real GDP growth had previously been reported as negative 0.1 per cent — but that was revised to positive 0.7 per cent in yesterday's report. And real GDP growth in the fourth quarter of 2016 was also revised upwards from 0.7 per cent to 0.9 per cent. In its report, the Department of Statistics stresses that data are temporary and subject to revision as additional data becomes available for the latest quarters, which is used to replace existing estimates. During the third quarter of 2017, quarterly GDP at constant prices was estimated at $1,117.9 million. The main driver was a $31.6 million increase in the external balance of goods and services. Household final consumption increased by 0.3 per cent to $624.2 million. Increased expenditure on accommodation and catering services were offset by lower consumption of electricity and air transport services. Government consumption decreased 0.2 per cent during the third quarter. Gross capital formation, or investment in fixed assets, decreased $7.2 million, or 4.2 per cent, reflecting lower investment in machinery and equipment such as boats and related equipment. Capital formation related to construction also registered a small decline during the period. The net surplus on trade in goods and services increased $31.6 million or 30.7 per cent, due to the combined effect of higher receipts for exports of services and lower payments for imports of services, the report adds. Receipts from the exports of goods and services rose $30 million due mostly to increased tourist expenditure. Imports of goods and services, which have a downward effect on GDP growth, fell 0.4 per cent reflecting lower payments for air transport services and professional and management services.

From this date, all Bermuda companies and limited liability companies, except those that are expressly exempted from the requirement, must establish and maintain a beneficial ownership register at their registered offices (or, with the Registrar of Companies' permission, a place in Bermuda convenient for inspection by the Registrar of Companies). Similar obligations have been placed on Bermuda partnerships, exempted partnerships and limited partnership as of 23 March 2018. Again, the law provides for a transition period of six months, meaning that such entities have until 23 September 2018 to comply. The law provides for a transition period of six months, meaning that such entities have until 23 September 2018 to comply. Entities that are exempted from the requirement to establish and maintain a beneficial ownership register include those whose shares are listed on the Bermuda Stock Exchange, or other appointed stock exchange; certain financial institutions (including those licensed under Sections 4 or 10 of the Insurance Act 1978 (insurers, insurance managers and intermediaries)); permit companies and certain entities operating close-ended investment funds. The beneficial ownership register must include minimum required information in respect of every registrable person. A registrable person means a beneficial owner or relevant legal entity. A beneficial owner is an individual (or individuals) who owns or controls more than 25% of the shares, voting rights or interests in a company through direct or indirect ownership or, failing that, an individual who has control over the company or LLC as applicable by other means. Where neither applies, the individual who holds the position of senior manager of the company or LLC as applicable is considered to be the beneficial owner. The key is to note that the threshold of share ownership is more than 25%, not at 25%. A relevant legal entity is any legal entity or legal arrangement that would be a beneficial owner if it were an individual. This information must also be filed with the Bermuda Monetary Authority but is not publicly available.

The northbound lane of Wesley Street between Park and Victoria Streets will be closed for the remainder of today as asphalting takes place. The work is expected to be completed tomorrow, weather permitting. Motorists are currently being directed to make a left turn onto the southbound lane of Wesley Street from Victoria Street. A spokesperson for the City of Hamilton said: "The City apologizes for any inconvenience caused during this time and thanks the public for their continued patience while these important upgrades to the MS Amlin World Triathlon race course are carried out."

The parents of tragic American teenager Mark Dombroski were told last night that Bermuda had embraced them in their grief. Stanley James, an elder at the Seventh-day Adventist Church, said: "Mr Dombroski and Mrs Dombroski, you have lost a son, but today we tell you that you have gained a nation. We cannot give you back your son, but we can give you our family and we will stand and be the best as we can be as Bermudians." Dr James was speaking at a special vigil service to remember the six people who have died on the island since last Friday. Dejon Simmons died on Wednesday after he was assaulted in Hamilton in the early hours of last Sunday morning. Roman Edwards Easton died at a daycare centre in a private home on Monday at the age of just three months. Mr Dombroski's body was found in the moat at Fort Prospect in Devonshire on Monday after he went missing after a night out with friends last Saturday. Demarcvjai Williams and Marco Salema died in a double motorcycle crash last Friday and Anthony Easton was found dead in his apartment later that night. About 200 people gathered at the vigil in Hamilton's Victoria Park, including David Burt, the Premier, John Rankin, the Governor, members of the clergy and representatives of the Bermuda Rugby Football Union. Mark's father, John Dombroski, said his wife, Lisa, broke down in tears when she heard Dr James's words He said: "Bermuda is a loving country. It is just a shame that we have this memory. Mark came here before and his comment was 'mom, dad, let's come back here on a family vacation. It is beautiful, I want to live here'." Mr Burt honored those lost and said that Bermuda showed its strength in the most difficult of times. He added: "These were all sons, fathers, uncles and as our families are mourning, it is the strength of our community to comfort those who need our comfort and be with those who need our strength. The best of Bermuda can be seen when we come together at times like this — times of tragedy." Mr Rankin added: "As a parent myself of three young adults, I can only begin to imagine the pain that must be felt by the families and friends both here in Bermuda and overseas. I therefore offer my condolences to family and friends both as Governor but also on a personal basis. I also pledge my support to all those in government uniformed services, the social services, the clergy and everyone here more widely who are working in the community to help prevent such losses in the future."

Contributions by island residents have helped a crowdfunding campaign set up in memory of tragic American teenager Mark Dombroski to beat its $10,000 target. Christine DeBraga said she wanted to be part of the fundraising drive to create a foundation in Mr Dombroski's memory "as a way of showing my support". Mr Dombroski, a 19-year-old student from Pennsylvania, was found dead on Monday afternoon in the dry moat at Fort Prospect, Devonshire after he went missing in the early hours of Sunday morning. Ms DeBraga, 42, from Devonshire, said she had a 19-year-old son of her own who is also a student. She added: "My heart hurts for his family as I can't help but put myself in their shoes. I don't think I have cried this much over someone I have never met." Another Devonshire resident said she donated to the fundraising campaign to show Mr Dombroski's family and friends that "Bermuda was totally behind them". The 54-year-old woman, who asked not to be named, added she did not know Mark or his family. She said: "I just felt very bad for the family and friends who would have been the last to see him." The woman added she also wanted to combat "negative comments on social media about Bermuda on Monday" after Mr Dombroski's death was announced. Ms DeBraga said Bermudians had come together to show support for Mr Dombroski's family and friends "in many ways". She added: "You can feel the sadness and love all around us. We all come together at times like this. It's just what we do." Pete D'Amico, an assistant coach for Mr Dombroski's university rugby team, created the crowdfunding page on March 19. Mr D'Amico said that he wanted to help the Dombroski family through this "awful time". He added: "They've decided to use the money to start a memorial fund for their son." The campaign passed its $10,000 goal yesterday afternoon.

There was no evidence of foul play in the death of American teenager Mark Dombroski, a top forensic pathologist said yesterday. Christopher Milroy said the 19-year-old university rugby player died from a fall and that "I found no evidence of foul play in my post-mortem examination". Dr Milroy added he performed a "very detailed analysis". He said: "My conclusions from my examination are that Mark died from a fall from a height." Dr Milroy said a toxicology examination would also be performed. He added: "Like a lot of things, that's not something you can do instantaneously. It will take a little while." Dr Milroy said it was "absolutely standard procedure" to do toxicology in these types of cases. He added: "I'm hopeful that when the tests are done it will be speedy and it will be expedited." The Canadian pathologist said he performed his examination of Mr Dombroski's body on Wednesday. The 19-year-old was found at about 4pm on Monday in the dry moat at Fort Prospect, Devonshire, a day and a half after he disappeared after a night out with friends in Hamilton. Superintendent Sean Field-Lament said yesterday that Mr Dombroski was found at the bottom of a 35ft drop. Mr Field-Lament dismissed some media reports that claimed Mr Dombroski could have been murdered. He said it was "unfortunate that certain aspects of this case were taken out of context". He added that Mr Dombroski's body was found by police accompanied by his brothers and an account of the scene that circulated on social media had been "unguarded" and based on "a very traumatic encounter. Those initial impressions were not true. Investigation into the death continued. We are still open minded and accept all evidence that can be gathered. As such, we will be exhausting all avenues at the scene to try to determine, if we possibly can, what happened. There may be questions that we'll never be able to answer. There was no indication that Mr Dombroski had been pushed. We don't have evidence of that. The truth is we may not ever find out how he came to fall. I cannot comment on whether Mr Dombroski had climbed a fence around the moat or gone through a gap. The matter is still under investigation. We will exhaust every avenue we possibly can forensically at the scene. To guess at how or why he got there, based on hypothesis and not on fact, would be a dangerous thing to do." Mr Field-Lament said he was not sure if Mr Dombroski had been to the Alexandra Road area before the early hours of Sunday morning. He added that the US Federal Bureau of Investigation, which sent agents to the island, had been "extremely helpful. They are advancing certain aspects of this investigation. The FBI would help to collect statements from overseas witnesses, as well as explore the very challenging aspects of getting forensic information" from Mr Dombroski's mobile phone and speed up the toxicology report. Investigation by the Bermuda Police Service was carried out in a thorough and professional manner. I think that we dealt with this matter as per protocol, based on best practice." He added the BPS is more than capable of dealing with these types of investigations. He said: "We are a professionally trained department. My men and women that have been out there working around the clock are amazing and they are all of the highest standard." Mr Dombroski, from Pennsylvania, was captured on CCTV as he walked alone along Alexandra Road at 1.30am on Sunday. He was last seen by friends at the Dog House bar on Hamilton's Front Street just after midnight on Saturday. He was spotted on CCTV at the east end of Front Street at about 1am and ten minutes later on Middle Road, Devonshire. Mr Dombroski was in Bermuda with a team from St Joseph's University in Philadelphia to play in the Ariel Re Bermuda International Sevens tournament last weekend.

Two food festivals will take place in Hamilton this year. The City of Hamilton is pleased to announce that 2018 will see not one but two Food Festivals in Hamilton. The spring edition will take place from April 12 — April 15. Events over the weekend will include a chocolate and wine pairing, an Absolut Elyx Experience, a Chef's Table event and the ever popular Just Desserts, Cake Edition. Senior Event Coordinator, Thomas Lightbourne, said of the Festival, "We are excited to host two Festivals in the City this year that can respectively showcase the seasons they fall in. We hope that the new format of the Festivals and the additional events will continue to tempt the taste buds of our foodies out there." The Chocolate and Wine Pairing event speaks for itself — wine accentuates any meal and chocolate is no exception. Some say it can't be done, pairing wine with chocolate, but if you choose the right wine to complement the right chocolate it can be a remarkable pairing experience whether you are pairing the sometimes subtle, creamy nuances of a delicate white chocolate or the lively bold tones of dark chocolate with a favorite wine. However, with a bit of flexibility and delicious experimentation, you are sure to find remarkable wine and chocolate pairings that find the balance and seamless synergy of a well-paired union. Absolut Elyx is the luxury expression of Absolut vodka, the spirit that carved out a niche for itself by always doing things differently. By developing relationships with fellow cultural pioneers, Absolut vodka grew in stature and with its single-minded commitment to quality matched only by its passion for hospitality, it wasn't long before this little 'water' from Sweden became the global icon it is today. Born out of a desire to create a truly luxurious embodiment of this global icon, Elyx is forged from the same DNA as Absolut vodka. The Festival has worked closely with the Hamilton Princess and the chefs from Marcus' to create the Ultimate Absolut Elyx Experience for ticket holders — a tantalizing 5-course dinner with paired vodka cocktails. Tickets to the dinner are $149, inclusive of gratuities. The Chef's Table event will showcase local chefs and their culinary skills as they prepare meals in an intimate setting for their guests. Inspired by current and classic culinary trends from around the world, the Chef's Table menus are composed of seasonal ingredients and exciting culinary techniques. Our professional chefs from island-wide restaurants will provide hands-on instruction and support as groups work together to craft delicious appetizers. Settle into the kitchen counter for a communal dining experience while enjoying wine and spirits provided by Goslings. Just Desserts is a fun-filled afternoon where you can sip wine, enjoy desserts, listen to music, and socialize with friends. It is a showcase of over-the-top desserts created by pastry artists from bakeries and restaurants throughout Bermuda. The event will feature special guest, Your Cake Diva, seen on the popular Cake Wars. She has made multiple celebrity cakes for rappers, actors and actresses and more. She travels around the US sharing her story and teaching other home bakers how to price, decorate and master the business aspect of running a home-based business. She also speaks on how to increase business and achieve much needed work/life balance as an entrepreneur. Just Desserts, Cake Edition will feature plenty of sweet treats to sample. The City Food Festival is thankful to once again partner with its longtime sponsor, Goslings. Or more information, visit the City's website at cityofhamilton.bm.

Lost in the Triangle's "never frozen" policy has helped it win two 2018 Restaurant Weeks People's Choice Awards: one for lunch and one for dinner. It is the first restaurant to win both People's Choice Awards in the same year. The lunch category was added to Bermuda Restaurant Weeks for the first time in 2017 when LITT also took the top prize. Pat Phillip-Fairn, chief product and experiences development officer at the Bermuda Tourism Authority, said: "The objective for introducing a People's Choice Award has always been about incentivising and rewarding Bermuda inspiration and storytelling in the culinary experience. It's fitting LITT would come out on top as locally caught Bermuda fish is what the restaurant and its owner Delvin Bean are best known for. When locals endorse a place it carries a lot of credibility with visitors because they want to eat where locals eat." Mr Bean added: "At our restaurant we pride ourselves on freshness — our seafood is freshly caught, our vegetables are freshly harvested. In the kitchen we believe in never frozen. It takes dedication to maintain that level of quality and I am very proud that the public is responding well to the LITT team's commitment to be the best at what we do." LITT, in Hamilton, offers a "sea to table experience" where visitors can go fishing by day and eat what they caught by night. Bermuda Restaurant Weeks 2018, which took place from January 11 to February 4, had a record 53 participating restaurants.

A former primary schoolteacher at Saltus school carried out sexual assaults on pupils, it was alleged yesterday. The school has launched an investigation after it was said the unnamed male teacher "touched students in a sexual manner". A letter from the school to parents and alumni said the teacher was said to have exhibited grooming behavior in the 1970s and 1980s. Deryn Lavell, the head teacher at Saltus, wrote that the school had nothing on record to indicate complaints, but that an investigation was under way. The letter added: "The teacher left Saltus and Bermuda many decades ago." The school has hired T&M Protection Resources, an American-based investigation firm, and has asked anyone with information or who were victims of sex abuse to come forward. T&M has set up a hotline at (646) 445-7645 and people can also e-mail SaltusGrammar@tmprotection.com with information. The letter added: "We are working with T&M because we want to ensure that the investigation is handled professionally and confidentially. Anyone who comes forward can be confident their privacy will be protected." The letter said: "We will share the results of their investigation with the Saltus community as soon as they become available and will remain in contact with Bermuda authorities throughout this process." Ms Lavell said yesterday it was "difficult to respond to allegations from so long ago", but that the school had no reason to doubt the people who had come forward. She said it was "our intention to open our doors to this conversation". Ms Lavell added: "Society is transforming and there is growing awareness that abuse, no matter when it occurred, should not remain in the shadows. We are grateful to those who came forward and we have invited anyone with information that may be helpful to the investigation, to contact T&M in confidence. In order to protect the privacy of those involved, and as we are at the beginning of our investigation, there are no further details that can be shared at this time." Ms Lavell emphasized that the safety of pupils was the school's main concern and that it planned to release the investigation's findings "as soon as they are available". The school declined to provide further details on the suspect teacher.

Businesses and companies looking for ways to reach customers with details of discounts, sales and special promotions can now do so through the Click n Save website. It is a digital evolution of a coupon booklet, called Clip n Save, that was produced seven years ago and distributed to households. The booklet was popular with residents, who cut out the coupons to claim discounts at stores and business, however it was discontinued due to the rising costs of printing and distributing. "It went to every home. It went well, but in the end it was not feasible due to the rising costs," said Sharon Azab-Jones, communications manager at Hamilton-based AdVantage Ltd. The Click n Save website platform offers some new ways for businesses to present customers with special deals. There is the option to have a printable coupon that can then be presented by the customer. Alternatively, the website can be used as a landing spot to which businesses can direct customers to discover details about a sale, discounts or promotions. It can also be used to offer deals for tourists, such a promotions on vacation activities. Ms Azab-Jones said: "People from the US and Britain are quite used to using coupons [for special deals]." The website is now live and it is being promoted as "the easiest way to build a loyal customer base, entice new customers, or reward existing customers". Click n Save only features local businesses or organisations offering discounts, sales and promotions. The new venture is open to suggestions and feedback from potential advertisers. "Businesses can talk to us about their ideas and give input about the site. They can let us know what would attract them to buy a spot," said Ms Azab-Jones. Companies and organisations can book a promotion slot through the website at clicknsave.bm or call 295-6900.

A 30-year-old woman was charged with causing the death with a vehicle of a mother of two while there was a dangerous drug in her system. Collisha Burch did not enter a plea in Magistrates' Court as the case will be tried in Supreme Court. Magistrate Khamisi Tokunbo released Ms Burch on $10,000 bail until a further court appearance on May 1. Kerry Hollis, 38, died after a crash on Middle Road near Five Star Island, in Southampton, last September. She left behind two daughters.

March 22

Small business owners are encouraged to attend a public meeting with Cabinet ministers Lovitta Foggo and Jamahl Simmons. The politicians will give information about the new rules for doing businesses with the Bermuda Government at the session about the Code of Practice for Project Management and Procurement. It will be hosted by the Bermuda Economic Development Corporation at the Cathedral Hall, Church Street, next Tuesday, from 8.30am to 10am. According to a press release, Ms Foggo and Mr Simmons will "stress the importance of fair and equal job opportunities for small and medium-sized businesses". A similar meeting was held last month for Chamber of Commerce members, and earlier this week for BEDC contractors, suppliers, and vendors. Ms Foggo, who has the responsibility for the Department of Procurement, said: "Government is committed to empowering small and mid-sized businesses to gain access to public sector opportunities. "The Code also sets out the requirements and procedures for the procurement of goods and services for the Government that must be met and followed by all public officers. So, during next week's presentation, BEDC members will receive information about key aspects of the code and their potential impact on the commercial interests." For more information call 292-5570, or register at info@bedc.bm.

Members of Parliament were reminded last Friday that they must attend House of Assembly sittings and committee meetings. Dennis Lister, the Speaker of the House, said it had been brought to his attention that some politicians had not been attending committees. Mr Lister asked members at the end of the session on Friday to reflect on the House's standing orders. He said: "Every member is bound to attend the meetings of the House and its committees, unless notice of leave of absence has been given, in advance and in writing, to the Speaker. It has been brought to my attention that members have not had a good record of attendance on committees. That is not acceptable, just like your non-attendance at this House is not acceptable and I ask all members to reflect on that during the time they are away from here." Parliament will reconvene on April 13.

Walter Higgins, the former chief executive officer of Ascendant Group Ltd, has taken on one of the most challenging jobs in the power utility world. The utilities veteran was this week named as CEO of Prepa, the Puerto Rico electricity firm — six months to the day after Hurricane Maria devastated the Caribbean island leaving some without power to this day. Mr Higgins, 72, served as CEO of Ascendant, parent company of Belco, from 2012 to 2016 and has had more than 40 years' experience in energy industry management roles. He will now be tasked with overseeing restoration of power to the remaining 7 per cent of customers — or about 100,000 people — who are still in the dark, as well as continuing repairs to the distribution system after the devastation of last September's category four storm. In addition, he will be dealing with a tough corporate situation, with Prepa having filed for bankruptcy in July last year and going through the process of being sold off to the private sector. Prepa is also deeply unpopular in the US territory of Puerto Rico, after all 3.4 million of its customers were cut off after Maria, and nearly two-thirds of homes and businesses were still without power as recently as January. "The Puerto Rico Electric Power Authority has become a heavy burden on our people, who are now hostage to its poor service and high cost," Governor Ricardo Rossello said two months ago when he announced the utility would be sold off. What we know today as the Puerto Rico Electric Power Authority does not work and cannot continue to operate like this." Mr Higgins, a retired US Navy captain and former nuclear submarine officer, is not one to shy away from a challenge. A Forbes report on one of his previous roles states: "Walter M. Higgins III thought he had left Sierra Pacific Resources in great shape when he took off in early 1998 to run Atlanta Gas Light. But two years later its Las Vegas utility, Nevada Power, called him back out of desperation. It was then the height of the western power crisis. Anxious casino executives were pleading with Higgins to help fend off the rolling blackouts that were hitting California: a dark half-hour on the Strip could mean tens of millions of gaming dollars lost, not to mention a security nightmare. To keep current flowing, Nevada Power had to buy juice from companies like Enron." Mr Higgins has replaced Justo Gonzalez, former interim director for Prepa.

Muriel Archer, a missionary who survived a Japanese prisoner-of-war camp in the Second World War, has died aged 96. Ms Archer smuggled bibles into countries where preaching Christianity was forbidden and was dedicated to prison teaching and fellowship in Bermuda. She revealed little of her experiences as a prisoner of war. A close family friend, who asked not to be named, said Ms Archer was "treated very badly, but survived" after being captured in Hong Kong. A member of St John's Church, Ms Archer belonged to the Christian-based group Educational Services International, and taught English overseas, particularly in China. She had extensive teaching experience in Russia at a time when the activities of foreigners were strictly monitored. Ms Archer told The Royal Gazette in 1995: "We are not allowed to preach the gospel there. But I did find that people wanted me to teach them how to pray." Ms Archer worked with the downtrodden in countries all over the world, particularly people addicted to drugs. She traced her "second life" as a missionary and charity worker back to the death of her only son, Christopher, to leukemia when he was 19, as well as the early death of her husband William "Bill" Archer. Ms Archer decided to "go where I am needed", including Bermuda's prison, as a member of the Prison Fellowship. Born in Britain, she spent much of her childhood in China, where her parents were missionaries. Her missionary work there was often conducted undercover. Her friend said: "She was a very understanding, smart, educated and worldly woman who had suffered and been around, and she was great at getting on with people. Anyone in need here in Bermuda could come around to her home and she would help them."

A man who died yesterday after sustaining injuries in a fight on Front Street at the weekend has been named by police as Dejon Simmons. Mr Simmons, 30, was assaulted at about 3.15am on Sunday. He was rushed by ambulance to the King Edward VII Memorial Hospital, where he remained in critical condition in the intensive care unit until he died yesterday morning. Chief Inspector Na'imah Astwood said the Bermuda Police Service extended their condolences to his family and friends. Ms Astwood said she could not comment on the cause of death. She added: "We are going to be conducting an autopsy, so we can't say at this time. An overseas forensic pathologist is currently in Bermuda and will perform an autopsy." She added that a 25-year-old arrested in connection with the incident had been released on police bail before Mr Simmons's death and had not been charged. "At that time we were unsure of how his injuries would play out. However, I would like to mention that he has been on police bail and he has got an electronic monitoring device so we are aware of his movements. I don't want to say what we are going to do but it is important that we have focus and direction when we deal with investigations and we have all information at our hands before we make decisions when it comes to charge approval, which ultimately lies with the Department of Public Prosecutions." Ms Astwood called on witnesses with any footage or photographs of the incident, which took place near the Cosmopolitan nightclub on Front Street to contact police or the Crimestoppers hotline. She said: "We know that there were copious amounts of people in the area at the time and we also know that typically in these types of situations people often bring out their phones to take footage and to take images."

A bank that has allegedly lost more than $4,000 of a customer's money has told him it will take six to eight weeks to investigate where it went. Cleon Scotland, the former St George's Cup Match and Bermuda cricketer, said he was still without his funds more than two weeks after a wire transfer from his HSBC Bermuda account to his British HSBC account went awry. Mr Scotland described the bank's customer service as "unbelievable" after it initially told him it would charge him $50 to recall the funds or launch an inquiry into the missing money. The fee was eventually waived after a call to him from an HSBC representative in Toronto, but he is still without his $4,175 and in the dark about where his money has gone. HSBC Bermuda refused to comment on the case yesterday because of customer confidentiality. It would not be drawn on why Mr Scotland was initially asked to pay the $50 fee or why the inquiry was expected to take so long. Mr Scotland told The Royal Gazette: "It's like a joke. The incompetence of HSBC is mind-blowing. It has been 17 days now and I am still without my money. It's just morally wrong." The former cricket commentator, who moved to Britain with his family four years ago and lives in South London, initiated the wire transfer online on March 5. He regularly transfers money between his HSBC account in Bermuda and his account in the UK, using a saved transfer template and simply changing the amounts each time. The transfer was accepted and a confirmation advice appeared on the screen, showing his name and his British account number in the beneficiary fields. Mr Scotland shared a screen grab of the confirmation, including the transaction reference number. His money never appeared in his British account, so he complained via the online HSBC Bermuda mail platform. He said he received two responses explaining that if he wanted the bank to look into where the funds had gone, he would have to pay a $50 fee. The call from HSBC in Toronto came after he complained about the fee. "The lack of customer service is unbelievable," he said. "I received one call and that originated from Canada on Friday. That's when she [the representative] told me she would waive the $50. I wasn't even told how long it would take. It was only when I asked that I was told six to eight weeks. She got an earful from me. The transfer was on March 5 and I have got to wait six to eight weeks? It's going to be May." On Sunday, an HSBC customer service representative told Mr Scotland via e-mail: "We are sorry you have yet to receive a response. We have escalated this further to advise to treat this enquiry in urgency. We appreciate your patience and understanding." Yesterday afternoon, Mr Scotland said there was still no sign of the missing money and no further word from the bank on its inquiry. Further messages from him on the bank's online platform and tweets to @HSBC_BDA had failed to prompt a response. An HSBC spokeswoman said: "HSBC takes the issue of customer confidentiality very seriously and as such is not able to discuss any matters with respect to customers or purported customers. With respect to investigations relating to wire transfers, from time to time fees will apply where additional work is required. If in the course of an investigation we determine there was bank error, we would not charge a customer for the research."

A woman has blasted the courts for a "catastrophic" failure to clamp down on the owner of a dangerous dog. Amy Ponnampalam's dachshund, Annie, was mauled to death in 2014 by a dog owned by the same family whose boxer killed Cole Simons's King Charles spaniel last week. Ms Ponnampalam said: "I am so incredibly sorry for what the Simons family are going through, and it is tragic that this has been allowed to happen a second time. "The failure of the DPP [Department of Public Prosecutions] and courts in protecting the public interest has been absolutely catastrophic in this case and the consequences will now be felt by another bereft family for many years. I just hope that this time a fitting penalty is issued so as to put an end to this degree of negligent dog ownership such that this will never happen again." Ms Ponnampalam's comments came after Simons's 12-year-old spaniel, Venus, was killed in the attack last week. Mr Simons, a One Bermuda Alliance MP, found the family pet dead in his backyard, with blood visible and evidence of another dog in the area. Neighbours told The Royal Gazette that the offending dog was owned by John Tomlinson, who lives near by. His wife, Sarah Tomlinson, later confirmed that the dog was Mr Tomlinson's and had been put down. Ms Ponnampalam said she believed the same dog that killed her dachshund and critically injured her other dog was responsible. She said: "I spent three years pursuing a criminal case against Mr Tomlinson following the attack on my two dogs in which one was killed; charges which Mr Tomlinson pleaded guilty to yet was astonishingly allowed to walk free by the courts last year." Mr Tomlinson maintained not guilty pleas to the charges relating to the fatal dog attack for more than two years and over several hearings but changed his plea on the day he was to stand trial. Magistrate Archibald Warner imposed an absolute discharge allowing Mr Tomlinson to walk free from court and imposed no sanctions on the dog responsible for the attack. Larry Mussenden, the Director of Public Prosecutions, said: "The DPP's office will not comment on a matter that may be under investigation." Mr Tomlinson could not be reached for comment.

Inmates have produced items for the Ag Show. It came after exhibition director Antwon Albuoy donated tools to Westgate Correctional Facility for its vocational workshop programme. National security minister Wayne Caines said: "The Department of Corrections is pleased to accept this kind donation which has come about as a result of a positive private-public partnership. We are pleased that the Department of Corrections can do its small part in ensuring that the 2018 Ag Show is a success."

A motorcyclist was taken to hospital today after a crash involving a van and a car. The incident happened on North Shore Road, Pembroke, near to the First Church of God, at about noon. The van appeared to have struck the wall. At 12.30pm, the road was blocked with diversions in place.

March 21

Government reallocated $2.5 million to bolster four ministries in the 2017-18 financial year. The funds moved were already appropriated so do not constitute an overspend. The Ministry of Education received the biggest supplementary injection of $1 million which went towards the operational grant to the Berkeley Institute. David Burt, the Premier, said the government would spend less than originally allocated in the budget, despite the move. The cash transfers were detailed in supplementary estimates passed in the House of Assembly last week. Wayne Furbert, junior finance minister, said funding by the former One Bermuda Alliance government was "insufficient". The extra funds bring the total contribution to Berkeley to $13,240,000, which makes up 95 per cent of the school's costs. Cole Simons, shadow education minister, attempted to make a comparison with the spending private schools require per pupil, but was shouted down. He also called on the Government to demand more transparency on day-to-day spending. Mr Burt said it was "rich" for Mr Simons to ask for transparency when his government had not addressed the situation. He added that after the Progressive Labour Party won last year's election, a meeting was held with the Berkeley board of governors to ask for more openness. About $400,000 went on cleaning up materials at the airport finger, designated as the site of a solar farm, to make it more attractive to bidders and $657,746 extra went on redundancy payments to employees at the tourism and transport HQ. An extra 500,000 was spent on the Bermuda Infrastructure Fund. The Supplementary Estimate No. 2 for Financial Year 2017-18 was passed in the House with no objections. Government overspent by $4.3 million in the financial year 2016-2017 largely because of a legal settlement to a police officer exposed to toxic mould. A court awarded damages of $5.4 million to Emmerson Donald after mould at Somerset and Hamilton police stations caused chronic health problems. The extra funds, which came out of the budget for the Ministry of Public Works, was $4,230,840 according to supplementary estimates passed in the House of Assembly on Friday. An extra $71,000 was spent from the Department of Tourism Development and Transport HQ's budget for a Corporation of St George grant, which brought the total overspend for the financial period to $4,302,839.

Britain would have to apply for regulatory equivalence — just as Bermuda has already successfully managed — in order for its insurers to access European Union markets on a level playing field with continental competitors, under the EU's latest draft Brexit proposal. Many insurers have already conceded that the UK would lose "passporting" rights for financial services that enable Britain's banks and insurers to serve clients across the EU. But bodies representing them are pushing for a system of mutual recognition as they want a set of rules that is more durable and not subject to unilateral withdrawal. The EU will consider offering the UK "improved equivalence" for its financial services, according to the latest draft of the bloc's negotiating position, obtained by wire news services Bloomberg and Reuters. Under equivalence, the EU will only let UK financial services firms access its market for as long as it considers British rules to be equivalent to the bloc's. Bloomberg reported yesterday that the use of the word "improved" in the draft is intentionally vague, according to an EU official who declined to be named. "Regarding financial services, the aim should be reviewed and improved equivalence mechanisms, allowing appropriate access to financial services markets, while preserving financial stability, the integrity of the single market and the autonomy of decision making in the European Union," the draft reads. "Equivalence mechanisms and decisions remain defined and implemented on a unilateral basis by the European Union." Britain's impending departure from the EU was triggered by a referendum in June 2016. Many Bermudian-based insurance groups have operations in London whose ability to access European markets could be jeopardized by Brexit. Most have not waited for the outcome of the complex negotiations to ensure they have a European hub to continue to service EU clients, whatever happens. Bermudian-headquartered Hiscox, for example, is setting up a base in Luxembourg and XL Group has opted for Ireland. Sian Hill, a partner and Brexit insurance lead with KPMG in the UK, said in an interview with The Royal Gazette last November that Bermudian-based groups had an added option, thanks to the island's third-country equivalency with the EU's Solvency II insurance regulations. "It might be possible for some Bermuda-based groups to write European business directly from Bermuda in the future, because the licences already exist, even if they don't do that currently," Ms Hill said. "It's hard to say how that's going to pan out, but Bermuda is a recognized Solvency II-equivalent jurisdiction, which means that the Bermuda Monetary Authority is regarded as a good group supervisor." Bermuda won third-country equivalence two years ago, the culmination of a six-year effort led by the BMA, the island's financial services regulator. Ms Hill added: "It's not yet clear whether the UK would be recognized as an equivalent jurisdiction. It's something that would have to be granted by the EU, as opposed to being automatic." Ms Hill added that Brexit would also have repercussions for groups with an EU platform outside Britain looking to write business in the UK. A Bermuda-based firm writing EU business out of Ireland, for example, may also have a UK branch, but Ms Hill said an extra step may be needed in future. "The current expectation is that they would need to get that UK branch separately authorized in the UK," she said. "So you wouldn't necessarily need to change your legal structure, but you would need to have a locally regulated branch."

Bermuda's shipwrecks are to be featured on American television this week. PBS News Hour's art and culture segment will highlight The Bermuda 100 Challenge — a joint project between the Department of Environment and Natural Resources' Marine Heritage Section, Look Bermuda and University of California San Diego's Cultural Heritage Engineering Initiative. Local project leader Philippe Rouja, the Custodian of Historic Wrecks, said: "The aim of the Bermuda 100 project is to document 100 or more historic shipwrecks and distinct natural habitats in the waters surrounding Bermuda in order to enhance conservation efforts and open the sites to both real and 'virtual' tourism from interested students, researchers and travelers from around the world. "Local divers, scientists and archaeologists are teaming with students and faculty from University of California San Diego's Cultural Heritage Engineering Initiative to document and disseminate digital reconstructions of shipwreck sites and marine conservation areas using modern technologies to collect, process, analyze, visualize and disseminate 3D data and visualizations from known shipwrecks and still to be located remains." Dr Rouja added: "PBS News Hour has an average 1.1 million viewers nightly and therefore this filming presents an incredible opportunity for Bermuda to showcase this work to the world." Jeffery Brown, PBS NewsHour's senior correspondent and chief arts correspondent, spent two days in San Diego with lead professor Falko Kuester at the California Institute for Telecommunications and Information Technology Virtual Engineering Labs and three days in Bermuda in February with Dr Rouja. A government spokeswoman said: "Mr Brown was able to view the shipwrecks and artifacts in super resolution via virtual reality in San Diego and then experience them in person in Bermuda, demonstrating the promise of this new and developing technology." PBS NewsHour can be seen on Cable Vision channel 5 and online at https://www.pbs.org/newshour/video. For more information on the project, visit http://bermuda100.ucsd.edu/.

More than half a million dollars was spent on salaries for permanent and contract staff at the failed sports centre Sandys 360 in its final year of operation, the organization's unaudited financial statement has revealed. The centre paid $404,928 in wages to permanent employees, including "benefit expenses", plus $111,968 to non-permanent workers. The figures were detailed in documents filed by Sandys 360 chairman Stanley Lee with the Registry-General in August 2016 and were the centre's biggest expense. Its next biggest outlay was for electricity — $111,705 between January 31 and December 31, 2013. The news came as senators are expected to agree on Friday to a government scheme to bail out the trustees of Sandys Secondary Middle School and buy the centre with $1 million of public money. The buyout bid was set up despite no plan being tabled in Parliament for how much it will cost to run the centre in the future. Taxpayers have already forked out at least $5.3 million on Sandys 360, according to limited disclosures made under public access to information. The trustees still owe an unknown amount in unpaid land taxes, payroll taxes and social insurance, and have yet to return an $807,000 government grant made by mistake. The financial statements at the Registry-General cover the "closing period" of Sandys 360, up to June 30, 2014. The centre on Broome Street was open from 2009 to October 2013, when it closed its doors because it was unable to afford its high operational costs. In a letter accompanying the paperwork, Mr Lee said Sandys 360 paid rent to the trustees of Sandys Secondary Middle School, who held the $9.5 million mortgage on the property. He added a downturn in the economy in 2011 led to "declining income" and an inability to pay the rent "which in turn affected trustees' ability to meet their mortgage requirements". Mr Lee said the charity accepted $2 million from the Government in April 2013, the first installment of a promised $6 million grant to "assist the trustees with their commitment". He wrote: "During the ensuing year, because of low income and high overhead, Sandys 360 was also challenged in meeting its obligations. Belco had no choice but to shut off power to Sandys 360 because of inability in paying its bills". The letter detailed how another $500,000 was given to Sandys 360 by the Government in December 2013, with the condition that it agreed to an independent business review by the professional services firm KPMG. Mr Lee wrote: "An early review of our status provided the obvious — we were insolvent." Successive governments have failed to make the KPMG report public and the Information Commissioner, Gitanjali Gutierrez, is reviewing whether it should be released. Sandys 360 had $1.3 million in liabilities by June 2014, including more than $260,000 owed in staff wages, the financial statement showed. Mr Lee and Sandys 360 managing director Melvyn Bassett, both trustees of Sandys Secondary Middle School, have declined to answer questions from The Royal Gazette. The Ministry of Public Works, which is spearheading the purchase of Sandys 360, has stonewalled repeated questions on the centre. The Royal Gazette asked for the total amount of public funds spent on Sandys 360 to date and for the release of the KPMG report last month. A government spokeswoman said: "It is unlikely the ministry will offer comment." She later added that was because "it has yet to be debated in the House of Assembly". The purchase was debated and approved by MPs on March 2, but there has still been no response from the ministry. A Belco spokeswoman said: "Electricity service to Sandys 360 was disconnected in October 2013; however, we cannot disclose information on individual customer accounts based on Belco's confidentiality policy."

The American coauthor of a new book on the military defences of Bermuda from 1612 to 1995 is to give a lecture at the Bermuda Underwater Exploration Institute tomorrow. Terry McGovern, who helped develop the National Museum of Bermuda, had his interest sparked in the island's fortifications when he first visited the island in 1970. He has co-written the book Defences of Bermuda, 1612-1995 with the museum's former executive director Ed Harris. Mr McGovern said the defensive works were "some of the best in the world". His lecture, The Coastal Defences of the Western Atlantic during World War Two, will focus on the British, Canadian and American efforts to build and man coastal defences during 1939 to 1945. He said there will be a special focus on the defence line running from Newfoundland to Puerto Rico, with an emphasis on Bermuda as the war effort transformed the island. The defences were constructed to deal with German surface warships and U-boats in the Battle for the Atlantic. Mr McGovern shares an interest in military fortifications with Mr Harris, who he met in 1989 while organising a tour in Bermuda. Mr McGovern said: "I have been studying modern fortifications, especially American defences, since the 1980s, as a hobby. As well as publishing and editing over a dozen books and journals, I have tended to focus on American defences located outside the continental USA." He has studied defence networks in Panama, the Philippines, Newfoundland, Hawaii, and Bermuda. During Mr McGovern's time in Bermuda, he worked with Mr Harris and then Curator of Forts Lance Furbert, who arranged for him to visit 90 forts and batteries. Mr McGovern said: "It is through this tour that I became more involved in studying Bermuda's defences, including researching Bermuda's American Second World War and cold-war installations in the National Archives in Washington DC." Over the next ten years, Mr McGovern visited the island several times to assist Mr Harris in researching Bermuda's fortifications and helped in the development of the National Museum of Bermuda. Mr McGovern said: "I believed that a short, economical book on Bermuda's defences would be of value and help raise local interest in the preservation and interpretation of these historical sites. I was able to convince Edward Harris to assist me in creating this book and, more importantly, convince the publishers, Osprey, to agree to add this title to the fortress series. I hope that both Bermudians and tourists can use this book to explore these unique defences that provided the primary economic well-being for the island from the 1790s to the 1990s. By learning and visiting these sites, I believe that Bermudians will embrace the 200 years of their military heritage." Mr McGovern will also visit some island fortifications to confirm what defences were built and where, compare with records in the archives and check the physical conditions of the structures. The lecture at the Bermuda Underwater Exploration Institute starts at 7.30pm and costs $20 for members, $25 for non-members and $10 for students.

The residential area where an American university rugby player was last captured on CCTV is more than a mile from the bar where he had enjoyed a night out with friends. Mark Dombroski was filmed by a CCTV camera on Alexandra Road, Devonshire, at 1.30am on Sunday. It is the last known image of the 19-year-old Pennsylvania student, who was in Bermuda for a rugby tournament as part of his university team. Alexandra Road lies past the eastern boundary of the Arboretum and is accessible to vehicles only from Fort Hill Road, off Middle Road. A handful of buildings on the west side of the road back on to the dry moat where Mr Dombroski's body was found on Monday afternoon. Chain-link fencing could be seen yesterday along the rear of some buildings that back on to the moat. Viewed from Fort Prospect on the opposite side of the moat, police tape was visible across a stretch where the fencing appeared to end. Superintendent Sean Field-Lament would not comment yesterday on where Mr Dombroski's body had been discovered in relation to the fencing. Mr Field-Lament said: "Obviously that forms part of the investigation. The facts will come out in the wash."

Pirates of Bermuda lived up to their tough reputation after they braved blustery conditions for charity. More than $133,000 was raised for the Bermuda Sloop Foundation's education and character development programme on board its training ship the Spirit of Bermuda. Pirates in full regalia seized their hostages and the public had to commit to payment of a ransom to have them saved or sunk. Unfortunate hostages were plunged into the frigid waters of Albuoy's Point. One pirate dressed as Napoleon Bonaparte 'arrested' John Rankin, the Governor, roped him up and made sure he met a watery fate at the weekend. David Goodwin, chair of the Bermuda Sloop Foundation, said: "We were very happy that the event went off despite the rain. We are delighted that so many people came and participated. We are very thankful to the hostages who were going to get wet anyway. A significant amount of money was raised and will go towards supporting our youth development training." Mr Goodwin added: "We are excited that the event continues to grow from strength to strength."

A man sentenced to 25 years in jail had his conviction overturned yesterday. Trevone Saltus was convicted in May last year of the murder of Lorenzo Stovell in Sandys in 2012. Puisne Judge Carlisle Greaves sentenced Saltus to life with a minimum term of 25 years. The Court of Appeal yesterday ordered that Saltus, 29, should be retried. Saltus was remanded in custody pending a new trial date.

March 20

A grant paid to two healthcare clinics in the wake of cuts in fees for MRI and CT medical scans was funded through a vacant post, the Senate heard yesterday. Progressive Labour Party senator Crystal Caesar said no extra money was paid to the health ministry to fund the $778,000 payment to the Brown-Darrell Clinic and Bermuda Healthcare Services. She said: "No projects were put on hold in order to give this grant and the funding was from a vacant post, so the money was found within the health budget elsewhere. I think we are trying to make a narrative which is not correct. It's not that these are additional monies that could have gone somewhere else. These monies had been budgeted. They were moved from one area that would not have been used otherwise to rectify this particular situation." Ms Caesar was not able to say which post the funds came from. She was speaking after One Bermuda Alliance senators Andrew Simons and Justin Matthias raised questions about the grant during the Budget debate on health. Mr Simons said: "That number of $778,000 is larger than all of the other grants except for the grant to the Lady Cubitt Compassionate Association. It is an enormous amount of money to have been doled out." He added: "Surely, $778,000 could have been spent on nurses, dentists, technical officers — there is a cost to that grant in services that were not rendered to enhance public health." Ms Caesar defended the Government's decision and pointed out that $1.8 million was paid to Bermuda Hospitals Board, which was also affected by the fee cuts. "The fact of the matter is that both of these entities, the hospital and the Brown-Darrell Clinic provide a very essential service for the Bermuda community as a whole. Because the fees in a particular area were decreased, which did not make either entity viable in those particular areas, a grant was determined and given, not through a supplemental, to these entities so that they could continue to service the Bermuda community." She added: "The $778,000 is for June 1 to March 31 of 2018. There was no supplementary required for this." The Government was asked yesterday what post the cash came from, but there was no reply by the time of press. Ms Caesar added that a $100,000 allocation in the grants for the fiscal year 2018/19 was a "place holder" that had not been earmarked for the Brown-Darrell Clinic. The Bermuda Health Council reduced the fees that could be charged for MRI and CT scans last year. Ewart Brown, the former premier and owner of the Brown-Darrell Clinic, said the cuts left the business unsustainable and the CT unit was shut on January 31. Ms Caesar also announced that new health insurance rates and medical fees would not be ready by April 1 and would instead be implemented by June 1. She said: "This is due to the long-needed conversion of the BHB fees to a rational methodology to standardize fee levels at an internationally accepted standard, based on the relative value of procedures. We are undertaking this initiative as we speak." Ms Caesar added: "I can advise at this time, however, that while the impact of the new relative value unit or RVU fee structure, will be revenue neutral for BHB, we anticipate an increase to the standard premium rate due to continued increases in utilization of hospital services." Mr Simons said: "That really undermines the argument that was used earlier this year that we should have used that methodology, if it's not ready now."

Specialists with a track record of tackling failures in mathematics, English and science were taken off the job, according to the Bermuda Union of Teachers. Secretary General Mike Charles said teachers were "flabbergasted" that the education ministry removed content specialists when they were beginning to make progress in areas in which pupils in the public sector have struggled. Mr Charles was speaking after Cambridge curriculum assessors highlighted poor practices in Bermuda's schools amid concern over examination results. Mr Charles told The Royal Gazette the specialists were put in place more than three years ago and that the concept was supported by former education commissioner Freddie Evans and former acting commissioner Lou Matthews. Mr Charles said they were removed at the start of this school year. He added: "These people were making significant progress in these areas. They had identified the challenges and they were making significant progress with teachers and students. However, those people no longer exist in the ministry. They disappeared at the end of the last school year. They were doing a fantastic job. There weren't enough of them, but they were beginning to see progress. These people were underground, going from school to school every day. We have no one working with teachers, working with students. Teachers were flabbergasted that these positions were being cut out." The Cambridge experts were brought to the island after poor results in checkpoint exams last April. In maths, the Bermuda P6 national average score was 2.4, compared with the international average of 3.8. The Bermuda M3 average was 2.1 compared with 4.2 internationally. English and science were also cause for concern. Mr Charles argued the results were not a fair comparison because they pitched Bermuda's public schoolchildren against elite private schoolchildren in Britain. He said: "We are really comparing apples and oranges. He added assessments over many years, including the Hopkins Report in 2008, had shown failures in the system. Mr Charles said: "Most of the stuff they identified, we already knew." Recommendations from the Cambridge assessors included an increased pace of learning, ensuring pupils complete more work, and encouraging teachers to do less and engage pupils more in talking, thinking and reflecting. The education ministry did not respond to a request for comment.

The owner of the bar where Mark Dombroski was last seen alive said the teenager was not drunk when he left. Frank Arnold, owner of the Dog House bar on Front Street, said: "He was not sober, but he was not intoxicated. "That's why we allowed him to come back and forth. He was trying to co-ordinate his friends to get going back to the barracks where they were staying." Dombroski, 19, from Pennsylvania, was found dead yesterday afternoon at Fort Prospect in Devonshire, close to police headquarters. Mr Arnold was speaking before the grim discovery was made. The St Joseph's University student was in Bermuda to take part in the Ariel Re Bermuda International Sevens rugby tournament. He was last seen at the Dog House at about midnight on Saturday and caught on CCTV a little more than an hour later on Middle Road. Mr Dombroski was reported missing by his family later on Sunday morning after he failed to return to Warwick Camp, where he was staying with team-mates. Mr Arnold said that he had a "personal interaction" with Mr Dombroski shortly before he left. He explained: "He was going in and out of the bar with his friends. Some were inside, some were outside." Mr Arnold said he and another manager spoke to Mr Dombroski. He added: "He was fine. He was not incoherent in any way." Mr Arnold said that Mr Dombroski had not been seen drinking inside the bar and that he was with his friends the entire time. Mr Arnold added: "He wasn't talking to anyone else." He said that Mr Dombroski's parents had been to the bar on Sunday to look through hours of CCTV footage. Mr Arnold said: "He did look agitated in the video that we saw, but we figured from the interaction it would seem like he was agitated because he wanted to go back to the barracks — not because he was angry with anybody. There were no altercations." Mr Arnold added that he expected detectives to record the bar's CCTV footage from Saturday night. He explained: "We have multiple cameras throughout inside and outside." Mr Arnold confirmed that photos of Mr Dombroski seen on social media were captured by the bar's CCTV system. He added: "Those photographs were taken maybe two minutes before he was last seen." Mr Arnold said that he had contacted other Front Street bar owners to see if they had additional information about the missing man but had no success.

A missing American teenager was found dead at the bottom of a "significant drop", police revealed yesterday. However, Superintendent Sean Field-Lament dismissed claims that 19-year-old university rugby player Mark Dombroski had been tied up. Mr Field-Lament said: "Contrary to some social-media posts, Mark's body was not bound." He said social media was a "double-edged sword" in police investigations. Mr Field-Lament explained: "It can be a tool that assists us, and it certainly assisted us in the early stage of this investigation, but what can happen is that untruths are spread." Mr Field-Lament added that Mr Dombroski's wallet and mobile phone were found with him, but he declined to rule out foul play. Mr Field-Lament said: "We have an open mind. Nothing has been ruled out. We work on facts and we are waiting for the forensic pathologist, the highest level of pathologist that we can get, to give insight on injuries that Mark has." The overseas pathologist is due to arrive in Bermuda today. Mr Field-Lament also confirmed that the Federal Bureau of Investigation had joined the inquiry. He said the island's police service were in touch with the US law enforcement agency "very early on" in the investigation. He said: "They reached out to us and that's part of the protocols that we have in place with US citizens." Mr Field-Lament said FBI agents were expected to "provide reassurance to the family". Mr Dombroski, from Pennsylvania, was captured on CCTV as he walked alone on Alexandra Road, Devonshire, at 1.30am on Sunday. His body was discovered in the dry moat at nearby Fort Prospect at about 4pm on Monday. Mr Field-Lament said police believed Mr Dombroski ended up in the area after going for a walk. He added: "I understand that he had gone for a walk the night before around the Warwick Camp area, but we really just don't know why he was walking up there. To say anything otherwise would be speculative." Mr Field-Lament said he could not speculate if Mr Dombroski had intended to meet anyone. He added: "If people have that information, the onus is on them to phone us." A CCTV image of Mr Dombroski just after 1am on Front Street appeared to show him making a telephone call on his mobile phone. Mr Field-Lament also declined to say if they had traced anyone he may have spoken to. "We are not going to release something like that at this stage of the investigation. We're trying to determine what took place." He said that detectives were keen to speak to residents in the Alexandra Road area who "may have heard or seen anything" between 1am on Sunday and 4pm on Monday. Mr Dombroski was last seen by friends at the Dog House bar on Hamilton's Front Street just after midnight on Saturday. It was revealed yesterday that he was spotted on CCTV at the east end of Front Street at about 1am and ten minutes later on Middle Road, Devonshire. Mr Dombroski was in Bermuda with a team from St Joseph's University in Philadelphia to play in the Ariel Re Bermuda International Sevens tournament over the weekend. St Joseph's University Rugby posted on Facebook: "Terribly saddened by the loss of our team-mate Mark Dombroski who was our friend, our team-mate, and our brother. A true champion of the game. Our sincere condolences to the Dombroski family and friends. A huge thanks to the many people of Bermuda for all their help and support over the past couple of days. RIP #7." The Philadelphia Inquirer reported several hundred St Joseph's students and staff learnt of Mr Dombroski's death at a vigil in the university's chapel. Mary Brown, a Latin professor, said: "There's deep grief. Everyone's very, very shaken by the loss."

A missing American teenager was found dead yesterday. Mark Dombroski, 19, was found at Fort Prospect, Devonshire, yesterday afternoon, a day and a half after he disappeared in the wake of a night out in Hamilton with friends. Acting Assistant Commissioner of Police James Howard said yesterday: "Foul play is not ruled out." Mr Howard added that an update on the inquiry into the circumstances of the Pennsylvania student's death would be issued today. He said: "The Bermuda Police Service extend our heartfelt condolences to his family and friends, and to the community." Mr Howard said Mr Dombroski's body was found in the moat at Fort Prospect, near police headquarters. He added that the area had been cordoned off and that investigators were examining the scene. "We expect an autopsy to be carried out in due course." Mr Howard declined to say who found the body. He added: "I'd rather not say that at this particular time, other than there were police officers there." A police spokesman confirmed that members of Mr Dombroski's family and members of the Royal Bermuda Regiment were part of the search team that made the grim find. Police said earlier yesterday that Mr Dombroski had been captured on CCTV and appeared to be using a mobile phone. Mr Howard said yesterday that details of the call were not available "at this time". Confirmation of Mr Dombroski's death came just hours after his mother, Lisa, made a heartfelt plea for the safe return of her son. Mrs Dombroski told a press conference: "We deeply love our son, we cherish our son. We love him dearly and want him back." Mr Dombroski, on the island for the Ariel Re Bermuda International Sevens tournament as part of a team from St Joseph's University in Philadelphia, was last seen at the Dog House bar on Front Street shortly after midnight on Saturday. He was spotted on CCTV on East Broadway at about 1am and ten minutes later on Middle Road in Devonshire. The Bermuda Police Service and the Royal Bermuda Regiment announced yesterday afternoon that they would carry out a search in the area for Mr Dombroski. Mrs Dombroski thanked Bermuda residents for their "shoulder to shoulder" support at the press conference held just hours before her son's body was found. She added: "They're helping us, they are with us." Mrs Dombroski said that Monday was the feast day of St Joseph. She explained: "My son is a freshman at St Joseph's University. It would be a wonderful thing if on St Joseph's feast day, God please would reunite us with our wonderful son." Mrs Dombroski was joined at the press conference by Mr Dombroski's father John, and brothers John and Kevin. Police said at the conference that Mr Dombroski was filmed by a CCTV camera on Middle Road, near Shelton Road. He was headed east — the opposite direction from where he was staying at Warwick Camp. Officers also carried out searches in the Crow Lane and East Broadway areas, while police from the marine unit scoured Hamilton Harbour. Mr Howard said police were also conducting an "extensive review" of the island's CCTV network. Mr Dombroski was reported missing by his worried family early on Sunday morning. He had been due to leave the island with his parents later that day. Local rugby clubs launched a search of the Railway Trail and other areas for Mr Dombroski. Mr Howard thanked members of the public for their efforts and interest. Pictures showing Mr Dombroski in Hamilton on Saturday night had circulated on social media. David Burt, the Premier, described the news yesterday afternoon as the "saddest possible outcome". Mr Burt added: "I know that I speak for all of Bermuda in expressing our heartfelt condolences to the Dombroski family at such a devastating loss. This young man was full of promise and this tragic end to his life will be mourned by his team-mates and friends in Pennsylvania. In the difficult days ahead, my hope is that his family will draw strength from the memories of his life and comfort in knowing that the people of Bermuda continue to extend their thoughts and prayers across the seas." Opposition leader Jeanne Atherden said: "The Bermuda community has been greatly impacted by the number of tragic losses of life over the past few days. The One Bermuda Alliance, like the rest of the community, are extremely saddened by these unimaginable losses of life and would like to send our heartfelt condolences to the families of these loved ones and all of those who have been touched by these tragedies. We would like to also acknowledge with appreciation those persons who worked tirelessly to respond to these situations." Anyone with photos, videos or any other information that could assist the inquiry should contact police.

March 19

The final cost of legal action against the US-based Lahey Clinic will top $1 million, the Attorney-General said last week. Kathy Lynn Simmons added that the Bill stood at just under $999,000, but about $100,000 in legal bills to the overseas law firm hired by the Government to act in the case had yet to be settled. Michael Scott, a former Progressive Labour Party attorney-general, told the House of Assembly last week that the bill was "bound" to reach $4 million. Ms Simmons said yesterday that costs would have risen to between $3 million and $4.5 million if the matter had gone to a full hearing. She added: "However, the matter did not proceed to full hearing as the case was dismissed. Notwithstanding the dismissal, the cost to date of the litigation was still substantial at $998,883." Earlier this month, American federal Judge Indira Talwani threw out the case that alleged Lahey conspired with Ewart Brown, a former premier and a doctor, to defraud the island of millions of dollars in healthcare charges. Judge Talwani said the case could not be considered because Bermuda had suffered no loss in the US. But she added: "It may well be that Bermuda's allegations as to Lahey's commission of various predicate acts would suffice for criminal charges ... or civil enforcement proceedings brought by the Attorney-General. However, the focus of this motion is whether Bermuda, as a private party, may bring these charges." Ms Simmons said the case was part of the Government's asset recovery programme, but that "Government is yet to recover any assets from this scheme". Ms Simmons has said the case against Lahey will not be pursued.

Salaries paid to members of the legislature are to remain unchanged, Parliament heard on Friday. David Burt, the Premier, told MPs that the board appointed to review salaries every two years had not met since 2011. Mr Burt said a new set of ex parte members, drawing on the professional expertise of the community, had been appointed, and that he looked forward to seeing its report as required by law. Annual salaries include $30,367 a year for senators, while MPs are paid $56,023.

A government Bill was passed in the House of Assembly on Friday night despite a drafting blunder that had technical officers and members of the legislature scrambling to clarify. Kim Wilson, the Minister of Health and spokeswoman for legal affairs, was attempting to pass the Proceeds of Crime (Miscellaneous) Act 2018, which sets out the island's compliance with international financial reporting requirements, when the confusion ensued. The Bill addresses Financial Action Task Force and Economic Co-operation and Development guidelines for transparency. Bermuda's submission on this is due this week and is dependent on the Bill passing. Friday's House session was the last sitting before April 13. Ms Wilson admitted that some of the amendments had been finalized just that morning, while pieces of paper were being handed to the minister so she could complete her reading of the Bill. Deputy Opposition leader Leah Scott rose on numerous occasions to say she felt uncomfortable passing a Bill that did not appear to be fully prepared. Shadow Minister of Economic Development Grant Gibbons said: "This is remarkably indulgent. In the 20 years I have been coming to the House, I have never seen insertions for Companies Act amendments when there is no reference to the Companies Act in the Bill." At one point it was even suggested that the House be forced to resit today in order for the Bill to be properly dealt with but eventually it was worked through and passed with no objections. It is still subject to Senate approval. The Proceeds of Crime (Miscellaneous) Act 2018 made amendments to the Proceeds of Crime Act 1997, the Trustee Act 1975, the Proceeds of Crime (Anti-Money Laundering and Anti-Terrorist Financing Supervision and Enforcement) Act 2008, the Proceeds of Crime (Anti-Money Laundering and Anti-Terrorist Financing) Regulations 2008 and Companies Act 1981. Ms Scott raised concerns about trustee obligations. She raised the point that the average lay person may have difficulties in understanding the stringent guidelines which could inadvertently put them in breach of the law. Ms Wilson assured Ms Scott that a lawyer would be responsible for making clear the laws on trustee obligations. "Some might find it onerous," Ms Wilson said, "but it is important to get through the mutual valuation."

The Premier has called for an investigation into former attorney-general Trevor Moniz. David Burt accused Mr Moniz of an abuse of power over his handling of the Bermuda Government lawsuit against the US-based Lahey Clinic during Friday's motion to adjourn in Parliament. He also claimed that Mr Moniz broke the law by obtaining information from government departments without a court order. Mr Moniz repeatedly denied the allegations and accused the Premier of "misleading the House". Government MPs continued to demand answers from the Shadow Attorney-General about the suit, which named Ewart Brown, a former premier and a doctor, as a co-conspirator with Lahey to defraud the island's healthcare system of millions of dollars — a case that was dismissed by a US Federal judge. Mr Burt said: "The facts are that the former attorney-general abused his power. He abused his office and I sincerely hope that the members of the Bermuda Police Service are listening, the members of the DPP that are listening and the persons in Government House and our newly appointed Deputy Governor will launch an investigation into the abuse of power of the former attorney-general." Mr Burt added: "He obtained government files unlawfully because he did not obtain a court order before he got access to those government files in a civil recovery investigation and he mishandled that information because he did not have any rules by which that information could be held. He also used the information of which he gained contrary to law because the only way of which he could have done it was through a civil recovery proceeding and that would have been here in Bermuda or he could have filed an external one underneath our mutual legal assistance treaty. But he did not." It came after Mr Moniz, who was kicked out of Parliament on March 9 amid a row over files relating to the lawsuit, gave a personal explanation in which he denied shredding documents or using documents from a parallel criminal case to support the civil case. The One Bermuda Alliance MP also dismissed claims that he had breached the Mutual Legal Assistance Treaty between the US and Bermuda. He added: "Everything in the Lahey civil complaint was sourced from locally available evidence owned or maintained by the Government of Bermuda." But Mr Burt said: "The only legal method for an attorney-general to obtain government files in the pursuit of a civil recovery investigation is under section 40 of the Proceeds of Crime Act. And the former attorney-general did not do that, he has broken the law." Mr Burt read a request for information from the former attorney-general to the Information Technology Office, which he said showed that Mr Moniz referred to a "transitional clause" that was not in the Proceeds of Crime Act before he went "on to compel public officers to hand over terabytes of data without a court order". Mr Moniz repeatedly denied that he had done anything unlawful and accused the government MPs of "misdirection". He said the MPs who asked him where he got the information should instead be "concerned with the substance of the allegations". His comments came after national security minister Wayne Caines, Government Whip Lawrence Scott, and PLP backbenchers Michael Scott and Zane DeSilva challenged him to explain where he got the information used in the case.

Taxi drivers, people with disabilities and new business owners will benefit from financial relief after The Payroll Tax Amendment Act 2018 was passed in the House with no objections. At the same time, payroll tax on notional salaries in owner-managed businesses is set to be tightened up reaping in an estimated $10 million for the Government. There were congratulations from both sides of the House with regards to the amendments outlined in the 2018-19 Budget by David Burt, the Premier and Minister of Finance. Notionals are applied to "deemed employees" receiving an income partly or wholly through sharing the profits of the business instead of only through salaried remuneration. The Payroll Tax Act 1995 is now to be amended to require them to declare all income received on a cash basis. The second phase of the payroll-tax increase put forward by the former One Bermuda Alliance government will not be implemented under the amendment, while taxi drivers and those with disabilities and their employers will also receive concessions. There will be a tax relief for lower-income workers with a break for those earning less than $96,000 a year. Opposition leader Jeanne Atherden said the measures were "very encouraging". She made special mention of how concessions for the disabled will help to boost the local workforce. Regarding the exception of payroll tax for new entrepreneurs in the first year of business, Ms Atherden advised that the employee should remain in the position for that year in order for the exemption to be carried for the period. Junior Minister of Disability Affairs Tinée Furbert was particularly pleased with the incentive for those with disabilities. She said that attitudes needed to change with regard to the value of disabled people in the workplace. "I'm very excited and thankful for the leadership of the financial team. There is a very low rate of employability," she said. She said she wanted to encourage employers to be comfortable with hiring people with different abilities. The Premier said that in making the amendments, his party was fulfilling its promise to "build a better and fairer Bermuda. We are doing the work that needs to be done."

Business owners were quick to pitch in as fire swept across Devonshire Marsh on Saturday, looming precariously close to warehouses and shops. Winds fanned flames across the reserve and a barrage of embers and sparks kept the fire going despite firefighting efforts on several fronts. Alarm bells went off early for David Frith, whose Middle Road home borders the marsh by Brighton Hill. The personal trainer was one of the first to evacuate his home as flames threatened to engulf the property. Mr Frith said he heard "nothing" when he drove his wife to the airport at about 7.30am, then headed to work. By 9am he learnt that flames were outside his house. "My neighbour was telling me play by play; it was getting worse and worse." Mr Frith rushed home and scrambled to get "as much valuables as I could out of the house" — but his cat took fright and bolted. Roadside palmettos burst into flames and firefighters rushed to put out smouldering patches where the fire jumped Middle Road. The fire continued eastward towards Bermuda Stripping & Refinishing where it became a race against time to stop it igniting a yard full of wood and flammable materials. Business owner Anthony Madeiros, who joined his staff in the fight, said it had been a narrow escape. We just rushed in with forklifts and moved the pallets and containers of wood," Mr Madeiros said. "If it gets to the shipping container with the paint, it's game over." Outside Noah's Ark pet and feed store, staff trained hoses on to vegetation as flames neared the verge of the business park. The doors were locked and firefighters went up to the upper levels and trained their hoses on to the blaze. One said: "This is going to burn all day. The only good thing I can say is that it happened now, when it's still green and we've had all that rain. If it was summer, this whole place would have lit up." Fires are a common occurrence at the marsh, where forest long ago gave way to saw grass, fern and cow cane. According to former conservation officer David Wingate, the "great marsh fire of 1914" was the turning point, converting it to "a fire climax habitat" accustomed to burns. The Bermuda Audubon Society owns part of the reserve, and society president Andrew Dobson said any fire there was cause for concern. "Devonshire Marsh is a hugely valuable wetland area for the ecosystem services provided," he said. "The society has four nature reserves in Devonshire Marsh and the fire burnt much vegetation in two of them ­— Freer Cox and Winifred Gibbons nature reserves." Bermuda's highly limited wetlands are "vital" to the island, Mr Dobson said, with only about 100 acres of peat marsh left. "The marsh will take time to recover from the fire and recolonisation by wildlife."

Police have identified Demarcvjai Williams, 29, and Marco Salema, 34, as the two men killed last Friday night after their motorcycles collided head-on at about 9.30pm on Marsh Folly Road. Their deaths mark the second and third road fatalities of 2018. The Royal Gazette understands that the last time there was a double road fatality incident was in 1999 when Bermudians Damon Spencer, 19, and Graham Steede, 20, who were both on the same motorcycle, died in a crash on Spanish Point Road. According to a police spokesman, Mr Williams was riding a motorcycle in the eastbound lane while Mr Salema, also on a motorcycle, was traveling in the opposite direction. Apparently after the two motorcycles collided, one of them hit a light truck in the westbound lane. Despite life-saving efforts at the scene, which continued as they were rushed to King Edward VII Memorial Hospital in separate ambulances, the men were pronounced dead. The light truck driver, believed to be a 55-year-old Devonshire man, was unhurt. A family liaison officer has been assigned to assist the two men's families. All three damaged vehicles were impounded. Traffic was diverted away from the area for approximately five hours while police processed the scene. Speaking in the House of Assembly on Friday, David Burt, the Premier, said: "There are two families that are mourning. So I would like to extend the condolences on behalf of all honorable members to the families of the two persons that passed recently in a road traffic accident. Recognizing the fact that we do have a lot of work to do on that particular issue, we will be discussing that in our next session." An investigation continues and officers are keen to hear from anyone able to assist in tracing the last two hours of Mr Williams and Mr Salema leading up to the crash. Any witnesses are urged to contact Constable Derek Simmons on the main police telephone number, 295-0011.

Seniors and children will have free entry to the Ag Show for all three days this year. Sponsors Axis Capital and HSBC have made the gesture to ensure as many people as possible can enjoy the cultural and agricultural heritage on April 19 to 21. Axis Capital Chief Operations Officer Richard Strachan said: "The Bermuda Ag Show plays an important role in the Bermuda community, helping to bring together people from all over the island to share in its rich cultural and agricultural heritage." HSBC Bermuda CEO Mark Watkinson said: "This is a very important event for Bermuda, showcasing the talents of many of the people in our community and educating us on the important historical and cultural aspects of the island. Everyone should be afforded the opportunity to attend and enjoy this important cultural exhibition, and we at HSBC are pleased to help in making that happen." The Exhibition Office is open Monday to Friday, 9am to 4.30pm. For more details, call 236-4812 or visit www.theagshowbda.com.

A 19-year-old American visitor, Mark Dombroski, is being sought after going missing on Saturday night in Hamilton. The teenager, from Pennsylvania, came to the island on a rugby tour with St Joseph's University. He is 6ft tall and was last seen at the Dog House on Front Street at about 1.05am. Anyone who knows of his whereabouts is asked to contact police on 295-0011.

March 18

Tyler Butterfield and Flora Duffy were crowned Male and Female Athlete of the Year for the fourth straight year at the Fairmont Southampton as triathlon again took home the top prizes in the Bermuda Government Sports Awards on Saturday. It was the seventh award for Duffy, who was the overwhelming favorite after winning the ITU World Triathlon Series for a second successive year last year as well as the Xterra World Championship for a fourth time in a row. She was also won the award in 2006, 2007 and 2012. Sailor Paula Lewin is the next most successful female with five titles between 1996 — the first year there were separate male and female winners — and 2003. Butterfield has the most wins for a male with six, followed by jumper Brian Wellman on five. Like Wellman, Butterfield has also now won five years in a row. Butterfield beat out long jumper Tyrone Smith — a two-times winner in 2011 and 2012 — and middle-distance runner Shaquille Dill for the 2017 award. Both Butterfield and Duffy are overseas preparing for the Commonwealth Games on the Gold Coast, Australia, next month. Also unable to attend the ceremony was Delray Rawlins, who came away with the Junior Male Athlete of the Year award, as well as an Achievement Award and the Minister's Award. Rawlins is in Barbados for a three game North-South Series at Kensington Oval. Rawlins, who plays for Sussex, has also been chosen in the Marylebone Cricket Club's squad that will face Essex, the English County Championship First Division champions, in the Champion County Match under floodlights at Kensington Oval between March 27 and 30. His parents are in Barbados to watch him play so his sister Kimmisha received his awards on his behalf. "I was told Del was nominated for one award; I didn't know I had to come up [on stage] three times, but I'm thankful," she joked. "I had to WhatsApp Del and say, 'Yo, I think this is bigger than we thought'. He told me to thank everyone once again, the BCB, also the sponsors and everyone who has supported him. He told me he will continue to do everyone proud and will try his best to get into Sussex's first team this season." Sakari Famous, who will represent Bermuda at the Carifta Games in Bahamas next month, was named the Junior Female Athlete of the Year after her outstanding year, which included a bronze medal at Carifta Games in Curaçao 12 months ago. She was also third at the Youth Commonwealth Games in Bahamas last summer. "I'm very excited about this award; it's a fantastic award," said the Berkeley student, who will be a freshman at the University of Georgia in September on a scholarship. "I can't wait to go to Carifta and compete in Bahamas again and I'm definitely looking forward to getting another medal. I'll be going to the University of Georgia and it's going to be so exciting, a new experience for me. Hopefully the coaches will take me to another level. The future is going to be bright thanks to the support of Bermuda, my family and my coaches. I'm 18 now and will have one more [Carifta] next year, but I don't know if I'll be competing as I'll be in college." Famous is co-captain of Bermuda's Carifta team as she goes in search of a sixth medal. "I'll definitely carry the team and make sure they all have the right attitude," she said. The theme for this year's Sports Awards was women in sports, "Victorious: today's Girls, Tomorrow's Future", with female athletes from the past and present presenting awards along with junior male and female athletes. The presenters included Olympic diver Katura Horton-Perinchief, Sonya Smith, whose javelin record in Carifta Games still stands from 1979, triathlete Karen Smith, former track and field athletes Latroya Darrell, Allison Outerbridge, Debra Saltus, Takeisha Welch, Donna Raynor, Mia Black, Nadine Henry, and Dominique Richardson, the Bermuda netball captain. Also receiving Junior Achievement Awards were Matthew Oliviera (cycling), Cecilia Wollmann (sailing), Erica Hawley (triathlon), Azhai Smith (sailing) and triathlete Tyler Smith who, like Hawley, Butterfield and Duffy, will represent Bermuda in triathlon at the Commonwealth Games. Senior Achievement Award winners were Tyrone Smith, Rawlins, Wollmann, Dill and parathlete Jessica Lewis. Appreciation Awards were presented to KPMG for their sponsorship of the Front Street Mile, Bermuda Dressage Group and the Bank of Bermuda Foundation for their sponsorship of youth cricket. Special Achievement Awards went to Anthony Mouchette, a former football referee, Troy Harvey, also for football, and James Michaelson, a veteran equestrian announcer. Stephen West (cricket), the Somerset Trojans football team of the 1960s, Somerset cricketer Joe Bailey and Ashton Thomas, a softball manager for the Devonshire Diamondettes and the Big Blue Machine, received Citations. Special Recognition Awards went to the Bermuda under-17 women's football team and the Bermuda Red Bull sailing team, which competed in the Red Bull Youth America's Cup on the Great Sound last year. Other Minister's Awards went to Brianna Ray for cricket and Danni Watson and Ian Coke for football. Watson is the captain of the under-17 girls team, while Coke was last season's top scorer and MVP as a player for Boulevard.

A 24-year-old man who shot himself in the hand by accident with a home-made gun has been jailed for six years. Shayne James was earlier convicted by a jury of two charges — handling a firearm and discharging it. Larry Mussenden, the Director of Public Prosecutions, said that Crown counsel Karen King had requested a six to eight-year prison sentence, while defence lawyer Elizabeth Christopher asked for four to six years. Mr Mussenden added that Puisne Judge Carlisle Greaves had taken into account James's age, character references and reports. Mr Justice Greaves also considered "that there was a marked difference between the home-made firearm and manufactured firearms that wreak havoc on the community". Mr Mussenden said the sentences of six years on each charge imposed on Thursday would run concurrently. He added that time spent in custody would be taken into account. James was remanded in custody in September last year after a Supreme Court jury found him guilty of the offences, which happened in August 2016. The court heard that James arrived at King Edward VII Memorial Hospital at about 1.20pm with a single gunshot wound to his left hand. He claimed he had been sitting on Fentons Drive in Pembroke when a man approached him and pointed a gun in his face. Detectives from the Serious Crime Unit launched an investigation but their findings cast doubt on James's version of events. Prosecutors said at the trial that James was evasive when asked about the incident and unable to provide officers with a description of the alleged shooter. A police canine unit was sent to the scene after James was questioned in hospital and officers found a pool of blood on Fentons Drive and a spring coil in the blood trail. Police followed the trail and found a home-made firearm — a pipe gun — hidden in a banana tree near by. They also discovered a bullet head in a wall, which appeared to have lodged there after it was fired. James was arrested the day after the incident and questioned by police. Forensic samples were also taken and an empty Winchester .357 cartridge was found inside the weapon. Tests showed that samples found on the pipe gun matched James's DNA and he was charged with handling and discharging a firearm. James denied both charges, but a jury found him guilty by a majority of 10-2.

A controlled burn on Hinson's Island this morning has resulted in several calls to emergency services. Lieutenant Russann Francis of the Bermuda Fire and Rescue Service said a number of calls had come in, but that the fire was horticultural waste being burnt by residents. She added: "It is important that when anyone plans to burn horticultural waste, which is the only waste that members of the public are allowed to burn, that they contact the fire service's dispatch centre at 296-7559, informing them when they intend to start, and when they intend to finish. "That way the BFRS can know in advance, and know if the fire continues beyond its allotted time to investigate it as a possible incident."

A bus shelter by Shelly Bay park was heavily damaged on Saturday after being struck by a car. According to police, the crash occurred at about 1.25pm near the junction with Doctors Lane, when a car in the eastbound lane of North Shore Road came off the road. The driver, an 84-year-old Hamilton Parish woman, was apparently uninjured, but taken to the hospital as a precaution. She was later discharged. The car and the bus shelter took heavy damage, however, and the public are advised not to use the shelter until it has been repaired. Works and Engineering staff attended, installing temporary supports. Any witnesses to the crash that have not yet spoken to police are asked to ring the main police number at 295-0011.

March 17

Bermuda's controversial contract to build a new airport has won an international "deal of the year" award. The public-private partnership contract was awarded 2017 North American Deal of the Year at a ceremony in New York organized by London-based IJGlobal Magazine, a top specialist publication in project finance and construction. Bob Richards, the finance minister in the last One Bermuda Alliance government, who spearheaded the project amid public protests, said last night the news had "put a smile on my face". Mr Richards, who lost his Devonshire East seat in last July's General Election, said: "I hope Bermudians now understand the difference between facts and political spin. It was so controversial here and I'm glad it's got the recognition it deserves." The award was presented at the IJGlobal Awards gala at New York's Mandarin Oriental Hotel on Thursday. The airport deal will also now appear in the spring edition of the magazine alongside other winners. Mr Richards said he knew the deal with the Canadian Commercial Corporation and developers Aecon was even in the running only when a friend in New York phoned him yesterday to tell him the airport deal had won. Mr Richards said: "I'm extremely pleased. I'm very proud and it's an indication of the good work we did. It's not just vindication — it's really good, it's an international award, away from Bermuda and Bermuda politics." He added: "It's a confirmation of the good work we did and proof of what we've been saying all along." The deal was opposed by the Progressive Labour Party and sparked public protests. A report by overseas consultant LeighFisher released last month said cancellation of the deal only months into the start would have cost more than $100 million. It added that the island's struggling economy would have suffered even more damage if the Government had pulled out of the contract, with job losses, "economic damage and instability, international reputational risk, threat of credit rating downgrades and negative impact on tourism". The report found that the terms and conditions of the contract were "broadly consistent" with similar public-private deals and the interest rate for long-term debt and the return on equity for Aecon were "within market range". But the LeighFisher report said the project was not competitively tendered, which could increase negotiating leverage, maintain competition and lead to best value for money. But Mr Richards said at the time that a competitive tender would not have worked for such a small project because Bermuda could not have compensated unsuccessful competitors for the work they put into a detailed bid. David Burt, the Premier, announced the contract would not be cancelled because it would be "fiscally irresponsible" and cost at least $196 million. The report identified about $15 million in "enhancements" that could be negotiated and Mr Burt said he would work to get "the best possible outcomes from this situation". An independent Blue Ribbon Panel set up by the OBA last year to examine the deal found it was "commercially sound and reasonable and likely to meet the Government's stated objectives of long-term sustainability and increased traffic volume and revenue". The panel was made up of five on-island financial experts chaired by Malcolm Butterfield, a retired managing director at professional services firm KPMG. Mr Butterfield said: "Overall, the panel's view is that this is a good deal. It's not perfect." A protest against the redevelopment in December 2016 turned violent when police officers clashed with demonstrators who blocked entry to the House of Assembly. Officers used pepper spray on the crowd outside Sessions House. Mr Burt, who was then Opposition leader, Derrick Burgess, Lovitta Foggo and Lawrence Scott were among the PLP MPs who showed up to picket Parliament. At least 26 complaints were made to the Police Complaints Authority by members of the public in the wake of the demonstration. The Bermuda Police Service said 14 of their officers were assaulted. The Premier did not respond to a request for comment.

Former attorney-general Trevor Moniz denied last night he had shredded documents connected to the government lawsuit against the US-based Lahey Clinic. Mr Moniz added that he had never used evidence from a parallel criminal case to support the civil case, which named Ewart Brown, a former premier and a doctor, as a co-conspirator with Lahey to fleece the island's healthcare system of millions of dollars — a case that was dismissed by a US Federal judge. The One Bermuda Alliance shadow attorney-general also dismissed claims that he had breached the Mutual Legal Assistance Treaty between the US and Bermuda. Mr Moniz said: "It was insinuated that I or others at my direction destroyed documents relating to the Lahey lawsuit. Let me categorically state that this is false. No documents of any value were shredded during my time as Attorney-General, by me or at my direction. I have no idea why anyone would allege that I was shredding documents in a case which I was supporting." Mr Moniz said that documents were forwarded to the overseas legal firm Cooley LLP for storage, most of them in electronic form. "My own concerns for the safe custody of sensitive material led me to the decision to entrust these files to Cooley. I acted in a way that I felt would maintain the integrity of these investigations and to protect the underlying evidence that supported them." Mr Moniz told MPs that there had been a leak of "highly sensitive correspondence" from the Attorney-General's Chambers last year He said: "It is alleged that I breached the Mutual Legal Assistance Treaty between Bermuda and the USA. This is false — there never was any breach of the treaty." Mr Moniz added: "The US Department of Justice did write to us on February 15, 2017. However, let me be clear — when I was Attorney-General, neither I nor any lawyer on behalf of the Government of Bermuda used material from a criminal investigation to support the proceedings. Everything in the Lahey civil complaint was sourced from locally available evidence owned or maintained by the Government of Bermuda." Mr Moniz said he had written back to the US Department of Justice the next day. He added the Justice Department wrote back: "I am in receipt of the Attorney-General's letter. Please thank the Attorney-General for his prompt response. Because of the letter, I don't think we need to have a telephone conference call. I have forwarded the letter to the Assistant US Attorney in Boston and my supervisors here. I think this letter addresses the concerns raised by the AUSA and our office." Mr Moniz told Dennis Lister, Speaker of the House, that he had seen "the full chain of correspondence", and that he was sure he would agree any treaty concerns were dealt with. He was speaking after he apologized "unreservedly" to the Speaker in a row over the Lahey case that led to Mr Moniz being ordered out of the House of Assembly last Friday. Mr Moniz added: "Any suggestion that I somehow orchestrated my removal from the House is ridiculous. I intend to confront the allegations made against me head-on." Mr Moniz said MPs were told last week that the cost of the Lahey lawsuit could reach $4 million. He added: "It was stated that I approved the payment of $3 million, insinuating that this was all earmarked for the Lahey case, which is not true. I do not know what the final costs will be as I've been out of office since July last year. However, before the 2017 General Election, Cabinet had authorized up to $2 million for payment to Cooley in support of a comprehensive programme of civil litigation and recovery of the proceeds of crime. This programme involved 12 separate cases. The entire programme was paid out of the Confiscated Assets Fund. This fund was set up as part of Bermuda's efforts to deprive criminals of their ill-gotten gains. Monies from the Fund can be used for law enforcement purposes but cannot be used for general government expenditure. Mr Moniz added that an attorney-general who is a political appointment is not responsible for criminal prosecutions, which are carried out by the Director of Public Prosecutions, but that the Attorney-General did protect the legal interests of the Government. Mr Moniz said: "Let me be as emphatic as I can about a specific point before it is even raised. At no point was I ever involved in any operational or investigative decision by the Bermuda Police Service or in any charging decision by the DPP. In addition, the allegation that I have a former member's bank accounts or other personal files is absurd and untrue."

Experts highlighted poor practice in Bermuda's schools and unchallenging assignments for pupils, the education minister told MPs yesterday. Cambridge curriculum assessors conducted a review of public schools after Cambridge Checkpoint results showed island pupils were lagging behind their international peers. Diallo Rabain told MPs: "A primary observation pointed out to the department was the missed opportunities for our students to engage in deeper learning in many of the classrooms. Some of the practices that we have been implementing have not been the best practices. We recognize this, and now we endeavor to improve the practices to do better. Thus the Cambridge representatives have put forward a number of recommendations regarding teaching and learning at the primary and middle school levels." The assessors recommended:
An increased pace of learning;
An increased quantity of work that pupils complete;
More challenging assigned work;
A greater focus on conceptual rather than procedural understanding;
That teachers should do less and engage pupils more in talking, thinking and reflecting;
Teachers should give pupils more challenging work;
Teachers should scaffold less so that students build independent skills and
Give pupils a bigger stake in their learning.
Mr Rabain said teachers had been advised to focus their lesson plans to improve fluency, reasoning and problem solving, particularly in maths. The maths checkpoint, completed last April, found the Bermuda P6 national average score was 2.4, compared with the international average of 3.8. The Bermuda M3 average was 2.1 compared with 4.2 internationally. Results in English and science were also a cause for concern. Cambridge International representatives Abigail Barnett and Alison Borthwick spent last week on the island observing teachers and providing intervention training for selected maths teachers at primary and middle schools. They visited ten schools, and observed 500 pupils from P1 to M3 in their classrooms. Mr Rabain said the Cambridge report was not all bad news. He added: "It was pleasing to know that the first impression given to our Cambridge representatives as they reported, was that Bermuda has world-class public school students who are eager, intelligent, willing, keen, and who want to learn. They shared that our teachers are hardworking and that there was clear evidence of the Cambridge curriculum being taught in classrooms. This professional development training for our teachers in mathematics was needed. We will endeavor to ensure that this type of training is ongoing as we move ahead. It is recognized that providing our teachers with constant professional development will help to enhance and build on the standard of teaching and learning in the classroom; and, ultimately improve the Cambridge score results for our students." Mr Rabain said the Department of Education expected to get a written report from the Cambridge representatives within three weeks. He said a comprehensive delivery plan based on the report would be developed that included action steps, timelines and accountability measures for the improvement of mathematics tuition. The department will report maths progress on a monthly basis.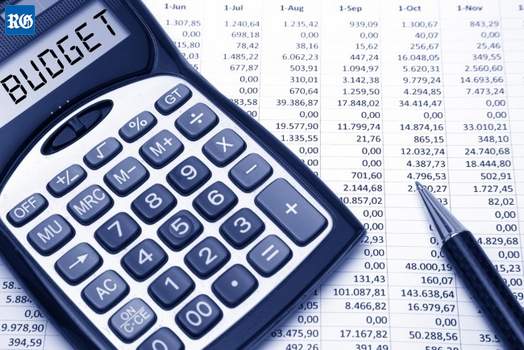 Opinion, by Martha Myron, Moneywise Now that all the pomp and circumstance, experienced pundit reviews, and scrutiny by the public (in the papers, of course) is long gone, it is now the turn of a lowly Bermudian financial planner — who writes for the people — to opine on the Government's Budget for fiscal year 2018-2019. A budget is a mathematical exercise that includes a set of correlated projections and estimates to define the amount of money that one will receive and what one wants to spend in a year. At the end of the year whether calendar or fiscal year (for the Bermuda Government of April 1 to March 31) the actual income received and expenses incurred are compared to the estimated budget numbers. It is always hoped that actual income is higher while actual monies spent are cumulatively less than the budgeted amount. The most desired outcome is that budget and actual are balanced, that is evenly matched, or heavens, if we are blessed, there is a financial surplus. Individuals and their families who decide to manage their finances within a budget have a significant incentive to vigilantly track the results. Why? Because, there is little to no recourse if they overspend. They may not be able to borrow a penny to cover a shortfall, or in other troubling situations, may take to running up completely devastating credit card debt. Under the Rule of 72 — with credit card repayment interest rates as high as 20 per cent or more, original charges of $3,000 (with only minimum monthly payments) can balloon to more than $6,000 in only four years! Business for profit entities run even more rigorous budget controls. Revenue down, operating costs up, numbers are slashed across the board to achieve efficiencies with redundancies, capital investment pullbacks, tighter purchase controls, employee buyouts and CEOs leaving with the proverbial excuse "to spend more time with family". This is commerce at its lowest, or at its finest, depending where you are in the economic industrial cycle. But readers, you know all this stuff. That is how budgets are supposed to work. While it is not unusual for us ordinary folk to fall off the budget slope, we fully expect our government, an entity that is loaded with finance people, actuarial people, project managers and the like, to present a defined budget and stick to it. They have the means and the authority to actualize this mandate. However, governments, across the globe it seems, including our own very tiny government, although ridiculously huge per capita of the Bermuda population, cannot seem to stick to a budget. Not only is the budget not a balanced budget where revenues match expenses, but more often the original budget estimates do not coincide with the actual financial results. What do governments due to make up the shortfall? Why, they issue more debt! Readers, I like facts, real (not fake, the new buzz word) number facts that are truthful, verifiable, and supported by third-party authentication. Fact verification is also a demanding process undertaken by Bermuda's Auditor-General, Heather Thomas, CPA, COMA, every year. Her finance mission provides credibility (or not) to the entity that is the Bermuda Government.
Illumination and education
The Government of Bermuda issued a 2018/2019 Pre-budget Report prior to the actual budget speech. Page 28, the Historical Economic and Fiscal Information, is the most illuminating snapshot of our Government's fiscal condition for the ten years prior to fiscal year 2017/2018 — that is not included within this report (see this page attached to this web page under the heading, Related Media). The ten years, 2007 to 2017. Let's take a look, shall we, at just a few very key numbers, otherwise you will be bored to tears. Many numbers on a page have a habit of doing that to people, particularly those that are math intolerant.
Population: dropped by 2,500 residents from 2007/08 to 61,695 in 2016/2017. According to media, it continues to decline. Less people requiring services should ideally mean less government expense.
Unemployment: rose rapidly from 3 per cent in 2007/08 to topping out at 9 per cent then remaining at a 6 per cent rate.
Revenues and expenditures: revenues started at $928 million at the start of the period, dropping to high $860-880 million then rising again above $950-980 million. Revenues never topped $1 billion until fiscal year 2017/2018 (America's Cup?). Expenditures went well over $1 billion every single year in the chart.
Deficits: thus, every single year resulted in a funding deficit. Research of budgeted versus actual results further back to fiscal year 2003/2004 was the inception of a very small funding deficit ($9,967). All in all, our government has run a negative balance for more than 16 years. Some deficits came in under budget, others ran way over — but, make no mistake, they were all deficits in the millions. Just an endless litany of overspending.
Interest expense from borrowings: of course, these escalated along with the deficits as more and more foreign funding was sought.
Total debt: increased from $345 million in 2007/2008 to the elephant in the room today of more than $2.6 billion.
Guarantees: the total debt number does not count guarantees of $1.2 million increasing to $500 million. Guarantees of what, I need to research, but one assumes quangos and other related indirect government-backed debt. Someone kindly enlighten me, if my assumption is incorrect.
Capital expenditures: decreased in volume and dollars from $155 million to $43 million in fiscal year 2015/2016 as government's austerity programme continued. A small ray of sunshine saw some capital project upswing in fiscal year 2016/2017. Our infrastructure is acutely diminished.
Net percentage of debt (not including guarantees and unfunded pension liabilities) to nominal gross domestic product: increased from 4.5 per cent to a staggering 39.1 per cent in ten years. Need I say more. The reigning party in Bermuda has a huge challenge ahead.
Hope is not a realistic, or mathematical fact. However, we hope that the most recent Budget, for fiscal year 2018/2019, while still projecting a deficit of $90 million and planned new borrowing of $135 million, will continue to eventually return the Bermuda Government Budget to a fiscally, strong, conservative surplus territory.
Sources
Bermuda Government Budget Books (estimates of revenue and expenditures) all the way back to 1992.
PricewaterhouseCoopers Bermuda budget reports
Deloitte Bermuda budget reports
Bermuda.io at the website, www.bermuda.io
• Martha Harris Myron CPA, JSM: Masters of Law — International Tax and Financial Services, Pondstraddler Life™ Financial Perspectives for Bermuda islanders and their globally mobile connections on the Great Atlantic Pond. Contact: martha.myron@gmail.com

Alan Leigh, a schoolteacher and former principal at Heron Bay and Port Royal primary schools, has died, aged 84. Neville Tyrrell, Warwick South Central MP, offered condolences to Mr Leigh's family and his wife, Jennifer, yesterday in Parliament. Mr Leigh, who lived in Warwick, was an avid rugby fan, and one of the founding members of the Teachers Rugby Club in 1961. Along with Gabriel Rodrigues, Alwyn McKittrick, Ted Pearson and Carey Maddern, he pulled together a team at first made up of expatriate teachers. Mr Leigh refereed for many years and became a major influence on the sport's development on the island. He was also a former president and general secretary for the Association of School Principals. Mr Leigh was a strong supporter of parents, especially men, being involved in the education of their children. Mr Leigh told The Royal Gazette when he retired in 1998: "We as a society have gotten to thinking an awful lot about the material things, like a TV in every room. That's not as important as sitting with a child and talking or reading to each other." Mr Leigh, originally from Britain, started teaching in 1957. His Bermuda career began in 1960 at the Gilbert Institute. Mr Leigh returned to the island after a stint back home and at first worked at Northlands Primary School. But he had his sights set on becoming a principal. He worked and trained in Kingston, Ontario, and was appointed head teacher at Port Royal in 1979. He simultaneously headed Heron Bay for two years before settling exclusively at Heron Bay, where he remained until retirement. Daughter Jayne Leigh Kendall called him her "full-time teacher, mentor, protector, caregiver and friend" in an online tribute. She said her father was a disciplinarian who could put youngsters in their place with "the look", but proud of his pupils and the adults they became.

Police have identified Demarcvjai Williams, 29, and Marco Salema, 34, as the two men killed last night after their motorcycles collided head-on at about 9.30pm on Marsh Folly Road. Their deaths mark the second and third road fatalities of 2018. According to a police spokesman, Mr Williams was riding a motorcycle in the eastbound lane while Mr Salema, also on a motorcycle, was traveling in the opposite direction. Apparently after the two struck, one of the motorcycles hit a light truck in the westbound lane. Despite life saving efforts at the scene, which continued as they were rushed to King Edward VII Memorial Hospital in separate ambulances, each man was pronounced dead. The light truck driver, believed to be a 55-year-old Devonshire man, was not hurt. A family liaison officer has been assigned to assist the two men's families. All three damaged vehicles were impounded. Traffic was diverted away from the area for approximately five hours while police processed the scene. Speaking in the House of Assembly yesterday, David Burt said: "There are two families that are mourning. So I would like to extend the condolences on behalf of all honorable members to the families of the two persons that passed recently in a road traffic accident. Recognizing the fact that we do have a lot of work to do on that particular issue, we will be discussing that in our next session." An investigation continues and any witnesses are urged to contact Constable Derek Simmons on the main police telephone number, 295-0011.

March 16

The Bermuda Monetary Authority Amendment Act 2018 and the Cost of Living Commission Amendment Act 2018 were both passed without objection in the House of Assembly on Monday night. David Burt, the Premier, provided the second and third readings of both Bills. Mr Burt said The Bermuda Monetary Authority Amendment Act increased the number of non-executive members of the BMA from ten to 11. He explained: "The purpose of this increase is to provide the Minister of Finance the capacity to appoint persons not only with experience in traditional finance services, but also with experience in emerging technologies such as fintech and distributive ledger technology." He added that the BMA had been consulted and had "no objection" to the Amendment. Mr Burt said the Cost of Living Commission Amendment Act changed the number of commission members from three to between seven and 12. He said the additional members would help "formulate ideas and suggestions on how best to reduce the cost of living". Jeanne Atherden, Leader of the Opposition, questioned the size increase. Ms Atherden said: "I just wonder why we have to go that high of a number." A number of Bills were also passed last week. The Financial Services Tax Amendment Act 2018 was approved and passed in the House on Friday, as was the Exchange Control Amendment Act 2018. Wayne Furbert, the junior finance minister, said the former clarified that money services businesses would no longer have to pay financial services tax on incoming money transmissions. He said it also clarified the definition of "gross premiums". Mr Furbert said there had been questions from "the financial service providers in the insurance sector" about what this meant since the Financial Services Tax Act came into force last year. The Regulatory Authority (Service Fees) Regulations 2018, Electricity (Regulatory Authority Fees) Regulations 2018, and the Electronic Communications (Regulatory Authority Fees) Regulations 2018 were also approved.

A Green Paper is being drafted to seek ways to reduce drug abuse and increase rehabilitation. The Department for National Drug Control is putting together the document in line with a Throne Speech pledge by the Progressive Labour Party. It is expected to be completed by July. Policymakers will be given information related to: drug control infrastructure; the drug situation in Bermuda; public perception on substance misuse and abuse; policy and legislative framework; and areas of priority. Social development minister Michael Weeks said: "For an approach to be effective and lead to a solution for drug-abuse-related problems, it needs to be comprehensive, multidisciplinary, and well balanced. Such an approach must be based on robust nationwide and inter-agency collaboration at all levels. This Paper represents an important step forward in addressing the challenges presented to us concerning substance misuse and abuse in Bermuda. The Green Paper, along with other publications of the DNDC, will provide a clear body of evidence that speaks to the way forward for drug control in Bermuda." Mr Weeks invited members of the public to be a part of the process, ask questions and "support the DNDC". Information-gathering on the public's perception of substance misuse and abuse has already begun and is expected to conclude on April 20. The DNDC will hold one-on-one meetings with community and sports groups, government officials and many other individuals. Focus groups will engage young people, people who are in recovery from substance abuse, families and friends of people that have experienced addiction, and people who are battling substance abuse addiction. The department will launch a survey on public perceptions towards substance misuse and abuse. Anyone wishing to share their opinion on reducing substance abuse and increasing rehabilitation is invited to e-mail the Department for National Drug Control at dndc@gov.bm or call 292-3049 between now and April 20.

Trevor Moniz is expected to be back in the House of Assembly today. The order paper for today said the Shadow Attorney-General will give a personal explanation. The news came after Mr Moniz was ordered to leave Parliament on Friday in the wake of a row over files on the Bermuda Government's lawsuit against the Lahey Clinic. During the motion to adjourn, national security minister Wayne Caines said the Attorney-General, Kathy Lynn Simmons, had to deal with not having all the case files, as well as "allegations of documents being shredded". Mr Moniz, on a point of order, insisted that the files were all with the law firm that handled the US case. When Mr Caines pressed him as to why files were being kept out of the country, Mr Moniz said: "The case was in Massachusetts. Wouldn't the files be in Massachusetts? That's where the case is." Mr Caines said that there should always be copies of files kept in the country. Mr Moniz said the national security minister was "misleading the House" and that the files were always available. Dennis Lister, the Speaker of the House, told Mr Moniz: "I think you've stretched your point." Mr Moniz said: "Let me finish, Mr Speaker." Mr Lister warned: "Member, you continue your game and that door is going to be yours." Mr Moniz said: "Well, that's fine, Mr Speaker." Mr Lister then told him to leave.

The public are to fork out $1 million to pay off the mortgage on the failed Sandys 360 sports centre and lender HSBC has agreed to write off more than $8 million. Lieutenant-Colonel David Burch, minister of public works, told MPs that HSBC was prepared to take $1 million as "full and final settlement" of the $9.24 million still owed by the trustees of Sandys Secondary Middle School. The deal, approved without objection in the House of Assembly and due to be rubber-stamped by senators on Wednesday, will take the total amount of public money spent on the now-shuttered Sandys 360 Sports, Aquatic and Enrichment Centre to at least $6.3 million — but the real amount is likely to be higher. Those behind the project still owe the Government $800,000 for a duplicate payment made by mistake, plus an unknown amount in unpaid land taxes, payroll taxes and social insurance contributions. The $6.3 million covers known payments from the public purse and does not reflect how much money was received for and spent on the centre by the trustees. The Government has refused to make public a report into the finances of Sandys 360 carried out by professional services firm KPMG and the Information Commissioner's Office is reviewing that decision. As well as grants and payments from the public purse and the original $9.5 million loan from HSBC, hundreds of thousands of dollars were donated by corporate sponsors and community members towards the construction of the Broome Street building, which opened in 2009. Construction firm BCM McAlpine, which built the centre, is still owed more than $1 million. Former Sandys 360 staff also claimed they were not paid all they were owed before the centre became insolvent and closed its doors in late 2013. Craig Cannonier, a former premier, said in the House of Assembly there was "no argument" from the One Bermuda Alliance about the purchase of the property by the Government. He added that the trustees had "great intent" and some people "mortgaged their homes and the likes". Mr Cannonier, a One Bermuda Alliance backbencher, said when he was public works minister in 2016 and the OBA government proposed buying the centre for $1 million, one of the "stumbling blocks" was that "the bank was looking for the Government to pretty much finance the debt". He added: "People have tried to, in the past, bring up all kinds of things, double payments and the like. You know what, we don't even need to get into all of that stuff. This is Sandys 360, who started out trying to do a good job and found themselves in trouble. People were coming to me at the time saying 'they are not giving up their financials' and the likes. Completely unnecessary for people to carry on in that manner when we were seeking out an opportunity to save that area." Colonel Burch asked the House of Assembly on March 2 to approve the move to buy the centre. He said the original mission for Sandys 360, which has a 25-metre indoor pool, a basketball court, a gymnasium and gym classrooms, was to help develop "healthy and positive young people" and provide the area with a social centre. But he added the operating costs of the centre "exceeded the revenue and donations received to support it". Colonel Burch said successive governments provided grants and other financial contributions to try to keep the centre open until it was forced to shut its doors five years ago. He added: "At that time, the trustees took advice and it was determined that to keep the facility open and operating would incur an annual shortfall of between $500,000 to $1 million. Funding was not available to meet this shortfall going forward." Colonel Burch said the trustees owed $9.24 million to HSBC Bermuda but were "unable to service the debt". He added: "The bank had initially offered the debt to Government, extension of the memorandum of a capital grant to the trustees, and the offer of the bank to sell the debt secured against the land for $6 million. All were declined. The Government considered options in relation to the property and are of the view that the property is of such operational significance to the school that Government should purchase it from the trustees. The land used to secure the original $9.5 million loan from HSBC Bank of Bermuda to build the centre includes part of the school playing field and some school buildings. At present, Government owns the land on which the majority of the school sits and the Government will be acquiring the remainder through this purchase." Colonel Burch said the 2.56 acres of land occupied by the centre and school buildings would be conveyed to Government and the first priority would be to give Sandys Secondary Middle School pupils access to it, followed by the community. But he added there was no guarantee the pool would be retained due to "significant" running costs. An HSBC spokeswoman said: "HSBC takes the issue of customer confidentiality very seriously and as such is not able to discuss any matters with respect of customers or purported customers." Gitanjali Gutierrez, the Information Commissioner, confirmed last night that the Government's denial of access to the Sandys 360 financial report, as well as "decisions by the Ministry of Finance concerning additional records related to Sandys 360's finances", were still under review.

More than half of people support the plan for a sugar tax, health minister Kim Wilson revealed today. Ms Wilson gave the House of Assembly details on feedback from the 345 members of the public who responded during consultation over the proposal. She said an interim report showed:
52 per cent of people were in favour of sugar tax, with 44 per cent against;
29 per cent believed 100 per cent fruit juice should be included in sugar tax;
37 per cent believed milk-based items should be included;
47 per cent believed dilutables should be taxed;
60 per cent believed candy should be taxed;
43 per cent believed the tax should set at 75 per cent.
Ms Wilson said the impact on the baking industry of a tax on raw sugar has been taken into account. She said: "This concern will be considered further as the consultation feedback is analyzed, and we refine the policy direction. Options may be available to help us advance the policy objective to reduce sugar consumption, without disadvantaging local businesses. I'm certain we will be able to find the right balance to promote healthier eating among our residents."

A controversial contract to redevelop Hamilton's waterfront never got the needed approval from the Corporation of Hamilton's board, a source said yesterday. The news came as Michael MacLean, whose Allied Development Partners Limited was later stripped of the contract, threatened fresh legal action for compensation on constitutional grounds. But an insider said the December 2012 development agreement, which covered both the waterfront and into Hamilton Harbour, did not get the needed approval to go ahead. An e-mail was sent by then mayor Graeme Outerbridge to his administrative team just a month before the ADPL deal was signed that emphasized any outside deals had to get board approval. Mr Outerbridge's e-mail written in November that year read: "Dear CoH managers, please take note that all leases and contracts with third parties must go before the CoH board for approval. The CoH passed a resolution to this effect some time ago. If you have any questions concerning this resolution, please contact me for clarification." It added: "It is most important that this resolution is followed as the board will not recognize any agreement made that ignores this resolution." The source said the ADPL contract had not followed the rules. The source backed a hard-hitting report by Arlene Brock, then the Ombudsman, published in 2013 that said there had been "dazzling, infinite, relentless" maladministration at Hamilton's City Hall. The former One Bermuda Alliance administration stepped in that October and tore up the contract with ADPL. Mr MacLean's case went to an arbitration panel, but he later challenged the process and withdrew. The Government made a successful petition to the courts in November 2017 to have the arbitration dropped. Mr MacLean has since promised to bring a fresh case on constitutional grounds.

A killer dog that savaged a family's pet spaniel to death has been put down, The Royal Gazette can confirm. The news came after Cole Simons, a One Bermuda Alliance MP, said his family were heartbroken after their little spaniel was mauled by another dog. Mr Simons found Venus, his 12-year-old King Charles spaniel, dead in his backyard — with blood visible and evidence of another dog in the area. Mr Simons, who lives in Smith's, said: "I didn't see what happened. When I arrived home that evening, I just found my dog mauled in the back garden." Mr Simons lodged a complaint with the dog warden service and the environment department. He said he had no idea who was responsible for the stray dog that carried out the attack. But neighbors told The Royal Gazette that they believed a dog owned by John Tomlinson, who lives near by, was responsible. Mr Tomlinson, who in 2014 admitted charges in connection with a fatal dog attack, declined to comment on the mauling of Venus, which happened on Tuesday. He said: "I have no comment on that. You might want to speak to dog wardens or someone like that." However, his wife, Sarah, later confirmed the dog, believed to be a boxer, was her husband's and added: "The dog will be euthanised as soon as possible." It is believed the offending dog was put down this morning. The attack on Venus came after Mr Simons called for the island's dog legislation to be updated during the Budget debate on environment in the House of Assembly on Friday. Mr Simons said Bermuda's dog legislation needed to be updated "to address these types of concerns and issues". He told MPs: "When I was in that seat I made that issue a priority. Legislation was drafted … I am still confused as to why it has yet to come to this House, ten years later. Is there a will to bring it to this House? We have to get this done as quickly as possible because it's causing anxiety for the staff in the ministry, dog owners, and the animals themselves. We have an enforcement issue with regulations being made and complaints that the inspectors are being partial. And I'm saying this because if we had the regulations tied down, there would be no discretion allowed. And everyone's interests would be protected, including the department's. I am rising today to make sure that this is a top priority." Mr Simons added that it was "not good enough" to be operating under a 40-year-old Act. He said: "We have taken advice from the canine community, from vets, and other people in the industry. And yet we are where we are today. This is not acceptable." A spokeswoman for the Department of Environment and Natural Resources confirmed yesterday that a formal complaint had been received. She added that the incident was being investigated.

About 80 businesses attended a meeting designed to create jobs for unemployed people last night. National security minister Wayne Caines urged interested candidates to sign up at the Department of Workforce Development before attending a jobs fair on March 26. The Ministry of National Security has teamed up with the Department of Workforce Development for the programme, which aims to find 100 jobs for 100 jobless Bermudians.

Two leading police officers have been honored at Buckingham Palace. Retired Assistant Commissioner of Police Carlton Adams was awarded an MBE for outstanding service to the community and Commissioner of Police Michael DeSilva received the Queen's Police Medal for distinguished service. The awards were presented by Charles, the Prince of Wales at a ceremony in February. Mr Adams joined the Bermuda Police Service in 1968 and retired in 2009. Mr DeSilva joined in 1985 and has been Commissioner since 2009.

March 15

Information from the Paradise Papers is to be examined by a European Parliament committee. The 45-member special committee has been created to focus on financial crimes, tax evasion and tax avoidance. Among areas it will examine is how European Union value added tax rules "were circumvented in the framework of the Paradise Papers and to evaluate in a more general way the impact of VAT fraud and administrative co-operation rules in the Union". Millions of documents stolen from offshore law firm Appleby became known as the Paradise Papers and were mined for stories of tax avoidance by global media last year. Beyond the Paradise Papers, the European Parliament's special, temporary committee will also "analyse and assess the third-country dimension in tax avoidance practices, including the impact on developing countries; to monitor improvements and existing gaps in the exchange of information with third countries in this respect, with particular attention to be given to the Crown Dependencies and Overseas Territories". In a statement released by the European Parliament, the committee's mandate is said to include examining "national schemes providing tax privileges", VAT fraud and the problems of ensuring tax compliance in the digital economy. The special inquiry will hold its first gathering on March 22 when members are expected to select a chairperson and officers. The committee's 45 seats are distributed roughly in proportion to the political representation within the European Parliament. The committee has a 12-month mandate.

A decision to allow Belco to replace ageing generators was necessary for safety and the security of electricity supply for Bermuda, the Regulatory Authority of Bermuda has said. Last week it was announced that the Authority had issued an order for the replacement of aged generation assets permitting Belco to start installation of four new dual-fuel generators, capable of a combined output of 56 megawatts. The Authority also gave approval to a system for battery energy storage. Aaron Smith, interim chief executive of the RA, said: "Much of Belco's current generation capacity has gone beyond its normal life expectancy and this had become a critical issue in terms of safety as well as the security of supply for Bermuda, which were major factors in our decision to approve this replacement generation." The RA is currently in the process of developing an Integrated Resource Plan — a wide-ranging plan for the future of electricity supply in Bermuda. The IRP will be ready for approval later this year. Mr Smith said: "The decision to allow the new generators does not in any way pre-empt the IRP, which will take a comprehensive view of Bermuda's energy system taking into account its needs and requirements. We expect a final plan to be ready later this year, after public consultation." The Authority has just embarked on consultation on the methodology used to decide the retail tariff for electricity — the formula for determining the rate that the consumer pays. Mr Smith added: "Until we finalize the methodology, which must take into account issues such as economic efficiency and affordable prices to end users, it would be inappropriate to speculate on what the future tariff may be. The approval of the replacement of assets was not an approval for an increase in rates. Despite our approval for the new generators, there will be no decision on what the tariff will be until the methodology is set and a retail tariff review using that methodology has been completed." The retail tariff consultation document is available on the Authority's website, www.rab.bm. Responses may be submitted by going to the "Consultations" drop down menu and selecting "Submit Your Response". Comments should be submitted before 5pm on March 29.

Constance Dierman will serve as the next United States Consul General to Bermuda. Mrs Dierman, a senior career diplomat, is currently Deputy Assistant Secretary in the Bureau of Human Resources at the Department of State. She will arrive in Bermuda in mid-June to replace Mary Ellen Koenig, who leaves on April 30. Mrs Dierman has served in Kabul, Baghdad, Bridgetown, Canberra and Geneva. Her Washington, DC assignments have included tours in the Bureaus of Human Resources, Near Eastern Affairs, South and Central Asian Affairs, European and Eurasian Affairs, Overseas Buildings Operations, Protocol and the Office of the Secretary. In her current position, she manages global human resource services, the administration of the Foreign Service retirement system, and employment policies for more than 56,000 locally employed staff at US missions overseas. According to a press release from the US Consulate, she "cares deeply about public service, promoting American interests, and building security, economic, educational, and cultural ties abroad". Mrs. Dierman was born raised in Cleveland, Ohio, and lives in Delaware with her husband, Roger Dierman. They have five adult children. She said: "I am honored to have been selected to serve as the next US Consul General to Bermuda, as the United States and Bermuda share an important common history and deep ties. I look forward to getting to know the people of Bermuda, exploring the country's rich and vibrant culture, and building on the great efforts of Consul General Mary Ellen Koenig to strengthen and expand our special relationship."

Tourists have been warned against drinking tap water in Bermuda by the United States Centres for Disease Control and Prevention. The information was highlighted by Esme Benjamin, wellness editor for online blog the Culture Trip, in her article "Don't Drink the Tap Water When You Visit These Countries". She wrote: "Growing up in the West, with its strict sanitation standards and streamlined infrastructure, leaves you extra vulnerable once you step into an environment that's less meticulous about cleanliness. This is because your microbiome — the bacteria, viruses and yeast that inhabit your body and lay the foundation for your immunity — simply isn't as diverse as that of the local people. In other words, you are much more likely to get sick, even brushing your teeth or eating salad rinsed in water that isn't 100 per cent free from contaminates. Your tummy might even take issue with water that is technically clean, but has a high mineral content it isn't used to." Bermuda was included in the list of countries in the Americas, which included Mexico, Belize, Guatemala, Honduras, Costa Rica, El Salvador, Nicaragua and all the Caribbean islands. The information was based on advice from the CDC. The CDC said under the "eat and drink safely" section for Bermuda: "Unclean food and water can cause travelers' diarrhea and other diseases. Reduce your risk by sticking to safe food and water habits." It urged visitors not to drink tap or well water, ice made with tap or well water, drinks made with tap or well water and unpasteurised milk. Elaine Watkinson, a senior public health analyst, said warnings had been issued before. She told The Royal Gazette in 2016 that householders should treat untreated or "raw" water like raw meat. The Department of Health's Guidance on safe tank water, revised last year, recommended disinfecting tank water used for drinking and food preparation.

Almost 80 per cent of the population of Bermuda wants to see improved motorcycle training, a survey has revealed. The poll showed that 78 per cent of people were in favour of better training and only 22 per cent said there was no need for improvements. The Global Research poll also found that 77 per cent of people said they had received sufficient training. Orthopaedic surgeon Joseph Froncioni has campaigned for the introduction of a graduated licensing programme for almost 20 years. The measure is supported by the Bermuda Police Service, EMTs, anti-alcohol abuse charity Cada and road safety campaigners. Project Ride which is confined to a car park and is only mandatory for Bermuda's young riders, is the only extra programme available at present. Dr Froncioni, a former chairman of the Bermuda Road Safety Council, said an internationally recognised qualification through an extensive graduated licensing programme was needed. He said: "It is a no-brainer. I am happy that people realise that riding a motorbike is not an innate skill — it is a learnt skill. Other jurisdictions make you jump through training hoops to give you a motorcycle licence. It is irresponsible to put 16-year-olds on a bike without proper training and, as I have said before, Project Ride is not proper training. Dr Froncioni added: "We lobbied for years and years — the Government came out with the Bermuda youth licence which went into effect on April 1, 2010. The problem is they took what is a tried and tested method of dealing with new young road users and they diluted it. We have it on paper but it is unlikely to be doing anything significant because it doesn't have the strength of the real intervention. The recommendations that we had through the Bermuda Road Safety Council as a White Paper was handed to the previous government and so all of the details of our recommendations have now been put in the hands of the new government." Dr Froncioni said it would be easy to change the Bermuda system for young and inexperienced riders to a "tried and tested" graduated licensing scheme. He added: "We have to fix the problems with our Bermuda youth licence and introduce a real motorcycle-riding course run by professionals. We do have a young Bermudian, Antoine Richards, who has taken the time and spent the money to go away and be certified by the Royal Society for the Prevention of Accidents as a fully licensed professional motorcycle instructor. He has B-Moto — the Bermuda Motorcycle Academy. If the Government doesn't avail itself of the necessary components that I and many road safety lobbyists have been asking for for years, it would be criminal."

A new deputy governor will take over from Ginny Ferson, the Governor announced today. Alison Crocket, an expert in anti-corruption work, will replace Ms Ferson in August. Ms Crocket said: "I am very excited at the opportunity to serve Bermuda and its people in the role of Deputy Governor. "I have already begun learning about the issues that are important to Bermuda and familiarizing myself with my constitutional responsibilities. "My family and I look forward to meeting new friends from all backgrounds and across all walks of life in Bermuda." Ms Crocket joined the Diplomatic Service in 2001 after a career in local government social services and the children's charity Barnado's. Her present post is head of the anti-corruption unit in the Foreign Office. She played a leading role in drafting international aspects of the British Government's anti-corruption strategy. She earlier served in Vienna, Austria, where she worked on counter-narcotics programmes, justice reform and international organized crime, as well as HIV prevention and public health programmes. Ms Crocket, who has two adult daughters, will be accompanied by her long-term partner, Pete.

Dockyard welcomed its first cruise ship of the year yesterday. The Cunard Line's Queen Victoria arrived at Heritage Wharf in the morning and departed in the evening. Bermuda Maritime Operations Centre said the visit made up for a planned call in January that was cancelled because of bad weather. The Queen Victoria had been due to visit the island with sister ship Queen Elizabeth. They were to be the first official cruise ship visits of the year, but storms in the North Atlantic forced them to abandon the plan and bypass the island. It would have been the inaugural visit for the Bermuda-registered Queen Elizabeth. The Queen Victoria made her first visit to the island on April 2, 2011. Visitors at the time ranked Bermuda as the best destination on their transatlantic voyage. The ship's arrival kicked off the cruise ship season in the West End. The MSC Cruises' Divina is expected to arrive at Heritage Wharf this morning and leave this evening.

The MSC Divina has cancelled its Bermuda visit today because of bad weather. The cruise ship was scheduled to arrive at Heritage Wharf in Dockyard this morning and depart this evening. The Bermuda Maritime Operations Centre duty officer said the ship arrived at the pilot station on schedule at 7am. He added: "But the captain assessed the weather conditions and with the winds at the time, not less than 35 kts, decided for the safety of the vessel to cancel the call into Bermuda. The vessel continued its voyage onwards to the Azores." It was to be the ship's first of two visits this year and Dockyard's second cruise ship of the season. The Bermuda Weather Service said strong southwesterly winds are expected to increase to "occasional" gale force by Friday before easing on Saturday.

Bermuda is to find safe homes for two endangered native species of snails bred in captivity in Britain. The Department of Environment and Natural Resources wants to put the snails on islands without major predators. A spokeswoman said: "In 2004, and again in 2015, two species of endemic land snails were sent to the Zoological Society of London. "The captive breeding efforts at the Zoological Society of London has produced so many snails — thousands — that they gave some to the Chester Zoo. Staff at the Department of Environment and Natural Resources are now identifying locations, all near-shore islands without major predators, to begin reintroducing those captive-bred land snails." The number of Poecilozonites circumfirmatus snails were believed to be in rapid decline when some were sent to the Zoological Society of London. Poecilozonites bermudensis was thought to be extinct until the species was rediscovered in a Hamilton alley in 2014. The department has been sending some of the most threatened endemic species — found only in Bermuda — overseas for several years as part of the lifeboat programme. The spokeswoman said the move was designed to "safeguard those species because they are either extinct in the wild or are experiencing dramatic declines in the wild". She added: "It's an insurance plan of sorts. If a species completely disappears from Bermuda, at least there will be a few overseas that could be brought back to the island when conditions are more favourable for them. Chester Zoo has become a major partner by virtue of the fact that they are now caring for four of Bermuda's endemics. Other organisations have one or two." The spokeswoman said the Governor Laffan's fern, which was extinct in the wild, was sent to the Henry Doorly Zoo in Omaha in 2002. She added that "hundreds of young ferns have subsequently been returned to Bermuda and are being reintroduced into the wild". Bermuda killifish were sent to the Vienna Zoological Gardens in 2008 and Chester Zoo received some in 2016. The Bermuda Biodiversity Project said there are two types of killifish in Bermuda that live in nine small, isolated ponds across the island. The spokeswoman added that Chester Zoo also took on Bermuda skinks in 2013, which began breeding last year. She said: "Plans are currently being made to send a shipment of Bermuda crickets to the Chester Zoo so that they can be bred as a food source because we know that young skinks love to eat crickets." The spokeswoman added that all of the plants and animals involved in the programme "have been very well cared for and all have successfully reproduced in captivity". She said: "Some of our partner organisations have even created how-to guides which contain information that can be used to help inform local captive breeding efforts."

Opinion. By Steven L. Hall, who retired from the CIA in 2015 after 30 years of running and managing Russian operations. "By now, it really should not come as much of a surprise that yet another Russian has been attacked in Britain. Opponents of Russian President Vladimir Putin have been showing up dead in and around London for more than a decade. In some cases, the trail clearly leads back to Moscow with the use of such gruesome chemical agents as polonium (Alexander Litvinenko in 2006) or, in the most recent incident, a nerve agent (Sergei Skripal and his daughter, who both survived the poisoning but remain in serious condition). In other cases, the evidence is subtler (Boris Berezovsky, found dead under suspicious circumstances in 2013). While Britain is not the only place where those who have run afoul of Putin have died, a troublingly high number of such deaths have happened there. We can quickly dispense with the blathering of Russian officials about the latest case as just that: blathering. Putin's public policy plan for this type of thing can be summed up as, "Lie bigger, lie harder; sooner or later, the West will forget." It's a plan that often works. Why the Russian Government decided to make the attempt on Skripal is not a difficult question. News reports have indicated that Skripal is a former Russian intelligence officer who was sent to a Russian prison in 2006 for selling state secrets to British intelligence. He was freed in 2010 in exchange for Russian intelligence officers arrested in the United States. Putin apparently decided to send a strong message to current and future members of the Russian intelligence services: If you co-operate with the West, we will find you and kill you even if you end up living outside Russia. The use of poisons in attempted assassinations (most likely performed by the Russian external intelligence service, the SVR, or possibly the military service, the GRU) has an added psychological element. In effect, Putin is saying: Not only will we find and kill you, we will do it in particularly gruesome fashion. Your family may also be targeted. If you'd like a glimpse of the agony that Putin is trying to impart to potential spies, take a look at the online photographs from the last days in the life of Litvinenko. That so many of these attacks have occurred on British soil puts Prime Minister Theresa May and her government in a difficult position. They are now well past the standard diplomatic response: Call in the Russian ambassador, express grave concerns and perhaps expel a number of Russian personnel from the embassy in London (which would almost certainly prompt a reciprocal expulsion of British diplomats from Moscow). London could also consider unilateral financial sanctions, but the rub there is that, given the amount of Russian business and investment in the United Kingdom, this could significantly hurt British interests as well. Putin has shown himself to be expert at understanding the difficulties that open Western societies have when it comes to punishing Russia for illegal acts. Whether it is annexing part of another country, as he did with Crimea, or having the Russian intelligence services attempt assassinations on foreign soil, Putin has calculated that Russia can weather any storm the West can come up with in response. Yes, Russia paid something of a price in sanctions after the annexation of Crimea, but not enough to really worry Putin and his oligarchs, who by and large simply pass the suffering along to the Russian people. The Kremlin knows that eventually the sanctions will be lifted. Putin also knows that the West is not eager for direct military confrontation. That leaves him with plenty of room to maneuver. And yet a significant response is required. This was a not only a Russian attack on Skripal but, as May put it, "an illegal use of force" that endangered scores, if not hundreds, of British citizens in their own country. And it is clear that strongly worded messages are not the language Putin understands best: Actions, in these situations, speak louder than words. So, what are the options? If Britain acts unilaterally, its best response probably is economic. Finding a way to freeze or otherwise immobilize Russian capital in the British financial system would be effective, especially if a key group of Russian oligarchs were targeted. Another measure could be to cancel British visas held by a list of Russian oligarchs — which might not hurt the Russian economy that much but would send a strong message by upending the lives of a group of people Putin does pay attention to. Hopefully there are creative statesmen and economists in London who can figure out methods to target the only real power group in Moscow that could threaten Putin: his oligarchs. But the West should also rally behind Britain — quickly, publicly and unequivocally. Putin has been clever by using his intelligence services in this attack, thus robbing Nato and the United Nations of a specific casus belli against Russia. Yes, using a military-grade nerve agent that only Russia could have produced does have a military element to it, but this was not a full-on military attack against Britain. It has the deniability all Russian active measures have. Still, it's not out of the question for Nato to invoke Article 5, declaring that this attack didn't threaten just Britain but all Nato countries. Again, though, Putin has probably already gamed this out. It would be difficult to get all Nato countries on board with this plan, and, after all was said and done, what would it mean? Would Nato launch a military attack? That is unlikely. There are other options the United States and the international community should consider. They would be highly controversial, but at some point, our global structures must be used to punish horrific, illegal behaviors by those who want to participate in the international system. The first would be to consider banning official Russian use of the Swift international banking system. This would have an immediate impact on Putin, his oligarchs and the Russian economy in a more significant way than just economic sanctions. Russian officials have said in the past that such a measure would be tantamount to war, an indicator of how seriously they would take the threat. Another option would be to at least raise the issue of suspending or removing Russia from the UN Security Council, under the premise that a country that undertakes extraterritorial assassinations or illegally annexes parts of neighboring countries has forfeited its right to be on the council. All these approaches have one thing in common: They are fraught with difficulties and would test the resolve of Western democracies, which are currently divided along sociopolitical fissures the Russians have worked hard to exacerbate. (President Trump, meanwhile, said on Tuesday morning that "as soon as we get the facts straight, if we agree with [the British assessment], we will condemn Russia or whoever it may be.") But if the West cannot muster a serious response to the use of chemical weapons on British soil to target someone Russian officials apparently viewed as a traitor for his work with British intelligence, what else will Putin try? If not now, under what circumstances would the West engage in serious measures designed to push back at Putin? What exactly would it take beyond international assassinations and illegal annexations to trigger a serious response to which the Kremlin would pay attention? Putin has already engaged in actions that should outrage the international community. What more will that same community let him get away with?"

Bus services ground to a halt yesterday in what was said to be a show of support for mechanics who had earlier downed tools. The problem, which began at lunchtime, was resolved before 3pm, when vehicles headed back out with school runs the priority. Drivers waited outside the bus depot in Devonshire while talks were held with management. One driver talked about "difficult conditions" endured by garage staff. Transport minister Walter Roban said in October that 14 maintenance positions had been left vacant — "almost half" the required staff. He spoke out after a rash of bus cancellations disrupted travel across the island. The reasons for the dispute could not be confirmed by unions or management yesterday. A department spokeswoman apologized to the public and said there had been an "agreed commitment to work on the issues".

March 14

The Chief Justice has revealed why he barred the media and public from a court hearing involving an attempt by the island's gaming commission to silence its former executive director. The chambers session on March 7 in the matter of Bermuda Casino Gaming Commission versus Richard Schuetz was held behind closed doors, despite a request from The Royal Gazette to attend and report on the civil proceedings. Chief Justice Ian Kawaley said in a decision released on Monday that Richard Horseman, the lawyer representing the publicly funded commission, convinced him there was a "sufficient risk of damage to the plaintiff" if the regulatory body's application for an injunction against Mr Schuetz was held in open court and if Mr Schuetz himself was aware of it. A temporary injunction was later granted and Mr Schuetz is now barred from talking about his time at the commission on the grounds that he breaches his contract by doing so. The gagging order obtained by the commission, in the absence of any counsel representing Mr Schuetz, bars the former executive director from any disclosure "whether directly or indirectly, and/or to further use the confidential information that is either in his custody, or care or possession or control or he has access to, or at all". It states Mr Schuetz could be jailed, fined or have his assets seized if he breaches the order, as could "any other person who knows of the order" who helps or permits him to breach it. In his decision on the need for a secret hearing, Mr Justice Kawaley said: "Excluding the press from the ... hearing was, in my judgment, justifiable on the facts of this particular case. The private hearing was reasonably required both to support a claim designed to protect confidential information and to protect the authority of the court. "Whether the right balance has been struck will not always be a straightforward question and this is par excellence the difficult sort of issue upon which reasonable judges and reasonable journalists are likely to differ." The Chief Justice added: "The plaintiff adduced what was on its face credible and cogent evidence that the defendant had in recent months flagrantly breached [his] contractual obligations and had embarked upon a concerted campaign to undermine the plaintiff's operations. In part because of this evidence, it was not obvious to me what further contractual breaches might be triggered by giving the defendant notice of the injunction application. However, Mr Horseman eventually persuaded me that a sufficient risk of damage to the plaintiff flowing from further disclosures and/or disparaging remarks was made out to justify proceeding with the merits of the application in private." The writ filed by the commission against Mr Schuetz was available to the public last week, according to lawyer Jordan Knight, of MJM law firm, who obtained a copy from the Supreme Court. The Royal Gazette has applied for a copy but has yet to receive it. Mr Schuetz resigned from the commission in July and left Bermuda in December to return to the United States. He was an outspoken figure while here and has commented since his departure on the potentially bleak outlook for the island's fledgling casino industry. In his resignation letter, he said the island lacked the "political will" to address the "glaring deficiencies in the anti-money-laundering regime of this island's betting sector. From my experience on this island over the last 22 months, I believe that Bermuda should seriously consider not having casinos and other forms of gaming," he wrote. Neither the commission nor Mr Schuetz responded to requests for comment.

Dockyard has proven itself as a viable alternative port to Hamilton's docks — although strong winds hampered the offloading of containers yesterday for safety reasons. The West End prepared at short notice for the MV Oleander, which was able to unload bulk and flatbed items. Fifty-knot gusts from the west limited further unloading until conditions improved. Meanwhile, imports are expected to resume at the Hamilton docks tomorrow, after critical repairs to the port's surface were fast-tracked. Hamilton had been originally slated for a full week's refurbishment by Stevedoring Services because of health and safety concerns for staff. An accelerated work schedule was on course to have the fresh dock ready for shipping tomorrow, when the MV Bermuda Islander arrives. The Dockyard relocation marked a collaboration between Stevedoring Services, West End Development Corporation and Bermuda Container Lines. Thanking the Stevedoring Services staff and their stakeholder, Warren Jones, the chief executive of Polaris Holding Company, said that while it would not be "a normal week in terms of imports", the contingency plan allowed critical goods to be docked. Mr Jones added: "Bringing this to fruition also allows us to document the steps and timeframe for the creation of a contingency port for Bermuda in any emergency where Hamilton would not be an option."

Hamilton mayor Charles Gosling has held his fire on the option of a protest resignation over impending legislation that would defer city elections and confer extra powers on the Bermuda Government. According to electoral rules, this May would mark the end of three-year terms for Mr Gosling and Quinell Francis, the Mayor of St George, who were chosen by voters on May 7, 2015. However, the Municipalities Amendment Act, tabled last Friday, would extend that term by 12 months to allow "an extensive consultation period on the municipal reform process" on a new deal in which Walton Brown, the Minister of Home Affairs, would receive added say in the affairs of both corporations. "It would have been nice to have the decency of being asked," Mr Gosling told The Royal Gazette yesterday. The mayor said he had spoken with the minister, and was prepared to await the results of this Friday's parliamentary debate, when MPs decide whether to approve the amendments. Asked if the surprise one-year extension would prove cumbersome for Hamilton's team, Mr Gosling said it "depends on the amount of commitments you have". "There might be one or two people where this will have no impact. There are others who put in considerable time making sure they do a good job." The mayor called it "infuriating" to get blindsided with "nothing about wanting to extend your term by a year and appreciating what this means in terms of your professional life and family". The pace of the legislation raised questions for Opposition MPs, with shadow economic development minister Grant Gibbons questioning "the Government's intent to bulldoze these amendments through in one week." Friday marks the last session of the House until Parliament returns in May. We queried the ministry last night on the timing of the municipalities debate, but received no comment by press time. The present mayoral term marks the first under a voting system in which rate-paying businesses were granted representation along with municipality residents, but Mr Gosling called it "disheartening" that few eligible businesses within the city had registered. "Just over 300" out of a pool of roughly 1,200 qualifying businesses had signed up, he said. "While it might be a slightly onerous process to register, you're probably talking about an hour's worth of paperwork and maybe 20 minutes to exercise your right to determine the future of the city. If you're not going to bother to register, you don't have the right to complain."

After 25 years, the self-proclaimed kings of fishcakes will step down to make way for a new king or queen. Dale Butler and Rodney Smith have won the National Fishcake Competition title since its inception in 1992. Mr Butler, who created the competition a quarter of a century ago, said: "I started a small little fishcake competition and really didn't think much of it until Mr Smith heard about it some years later. "What we decided this year, on the 25th anniversary, was to step out of it and to organize the whole thing, which will allow someone else to step forward and either be crowned the king or the queen." Mr Smith, who has won the title 14 times and is reigning champion, said: "We are convinced that there are a number of very good chefs in Bermuda. Unknown individuals who just make delicious food and we want to challenge them to come, participate and be a part of the competition. We look forward to giving the honour to other Bermudians." The event is set to take place on March 22 at the Leopards Club from 6pm to 9pm. There is a youth category, for people aged 16 and under, with $15 entrance fee, and an adult amateur and professional category, with $25 entrance fee. All entrants get a supper. Entries will be judged by panel of five and must be submitted by 7pm for judging. There will be more than just bragging rights up for grabs for this year's champion. Mr Smith said: "This year the winner will have the opportunity to make their fishcakes at La Trattoria and to serve them at a Four Ways Inn brunch as well." The event will also honour two Bermudians who "perpetuate Bermuda heritage". Mr Butler said: "We're pleased Eugene O'Connor will be honored; he's kite master of Bermuda. We're also honoring a prolific historian who has perpetuated Bermudian heritage in the North Village area, written plays, produced books, and is in charge of the Bermuda Heritage Museum in St George's. Her name is Joy Wilson-Tucker." Admission is free, vendors will be present selling goods and there will be a performance by The Brothers in Music from CedarBridge Academy.

A flying taxi is being developed by a company led by Bermuda's John Narraway. Design details have been revealed and work is under way to create a scaled, working prototype to take to the sky, possibly as early as this summer. Airis Aerospace has designed an all-electric, five-seat aircraft that takes off and lands vertically. The company hopes that with sufficient funding from investors its AirisOne vehicle can reach the market by 2025. Mr Narraway has a background in new technologies, and is consultant for emerging technologies at the Bermuda Business Development Agency. AirisOne has been in development since the second half of last year after peer-to-peer ride-sharing company Uber announced its Elevate flying car programme. Uber plans to have an aerial taxi service by 2020. Around the world there are about 20 companies developing flying car plans, including Boeing, Airbus, and a number of small start-ups. In Bermuda, Airis Aerospace has an office on Cedar Avenue, while its design centre is in Duluth, Minnesota. It is designing the AirisOne with a view to participating in ride-sharing air taxi programmes. "For the first time in the history of aviation, the various technologies required to make eVTOL [electric vertical take-off and landing] a reality are converging into a safe, viable and efficient combination," said Mr Narraway, co-founder and chief executive officer of Airis. "The industry is poised to accelerate exponentially from here and we are pleased to be at the pioneering stage for this new and exciting mode of urban transportation." The AirisOne is designed for short distance flights in urban environments. The production model will be capable of transporting five passengers up to 200 miles at a top speed of 175 miles per hour. It will have zero-emissions and will use dual coaxial lift fans for take-off and eight articulating thrusters for winged flight. The vehicle will have a high level of autonomous operation, utilizing autonomous avionics systems. The level of flight autonomy will be customizable based on individual jurisdiction's airspace regulations. Airis Aerospace said its aircraft will feature "real-time emergency landing routing, ballistic parachutes and fully redundant systems to ensure safety for the passengers and communities it operates in". Ray Mattison, an aviation designer, is the co-founder of Aris Aerospace and chief design officer. He said: "A unique feature of the AirisOne design is that it would be one of the world's only fully wheelchair accessible aircraft. This is a design feature we think is critical in providing transport solutions in urban settings. Having an aircraft design that is customer experience focused from day one is a philosophy we will take into future products we design." Mr Mattison is also the founder of US-based Design Eye-Q, an industrial design firm focused on the future of automotive and aviation. Meanwhile, Mr Narraway said: "We are building out our engineering team and to date have been self-funded. Now that we have achieved our first milestone, we are beginning the process of raising capital to build our flying demonstrator models and invest into the artificial intelligence systems for autonomous avionics." He said that based on funding "we should be in the air with a scaled prototype by the summer. This would allow us to conduct the test flights required to collect massive amounts of flight data to make a full size test aircraft." Mr Narraway said there has been a lot of interest from investors in the development of air taxis, and in the AirisOne project. "We are beginning our seed round in a few weeks, and we have tremendous interest all ready for the Series A round [of fundraising] later this year." He added: "With the amount of successful funding and acquisitions already taking place, we have a high level of confidence in our ability to execute on our strategy, and plan to be in market by 2025 with a major ride-sharing provider."
Airis Aerospace has a website at airisaero.com

A new enterprise called Bermuda Food Tours has launched and is offering the opportunity to eat, drink and explore restaurants in Hamilton. The three-hour walking food tour includes tastings at seven establishments in Hamilton. Stops include Devil's Isle, Little Venice, Bulli Social, L'Oriental, Beluga Bar, La Trattoria, Flanagan's, Hog Penny pub, Ruby Murrys, Milan Milan, and The Astwood Arms. Guests on the small group tours can sample food and drink at all seven venues, while also learning about historical, cultural and architectural points of interest along the way. Cheri Davenport and Heather Lamb are the team behind Bermuda Food Tours. Ms Lamb is a local who has a background in hospitality, having worked in the hotel industry for many years. She said: "This food tour is for anybody who is seeking out a new and personal experience, because the tour sizes are so small, it's an intimate setting. It's great for corporate team building, family reunions, guest visiting for destination weddings, and locals love to eat and for people who haven't been to the restaurants listed. We highlight diversity." Bermuda Food Tours are certified tourism ambassadors working with the Bermuda Tourism Authority, and the business prides itself in hiring local tour guides. Mrs Davenport and her husband Mark are fractional owners of the Newstead Belmont Hills Hotel. They bought into Newstead to have a place in Bermuda they could stay throughout the year. Mrs Davenport is from Rochester, New York, and fell in love with the island the first time she visited. She mentioned the idea for the food tours came to her during a visit to California. She said: "My husband and I were looking for things to do and stumbled upon a walking tour. We thought this would be a great business idea for Bermuda." She believes Bermuda has a challenge in showing people, especially tourists, that there are other restaurants besides Front Street and she wanted to highlight this through the food tour business. "When I visited the island initially, I never knew there was anything off of Front Street. We wanted to do something that included food, taking people in many different walkways and seeing neat things and places to explore." The food tour agency launched last week. Mrs Davenport and Ms Lamb said the feedback has be great and everyone is enjoying the experience. They are currently marketing by word of mouth, social media and flyers in different locations and hotels. The food tours accommodate dietary issues. The website offers booking options for those with food allergies or restrictions. All ticketing is done through the website, and each tour is limited to 12 guests. Currently the tour dates are Thursdays to Saturdays from 11am to 2pm.

A witness has described the "carnage" as she helped in the aftermath of a crash in which six people were injured on Monday night. The woman recalled seeing an overturned car, a man stumbling in the road and several bodies, including a young woman lying near the centre of the road with a severe injury to an arm. She told The Royal Gazette's Drive for Change campaign: "Because it was dark and raining I didn't see it until I was right on it. It was so surreal — the only way I can describe it is carnage. It was horrific." The crash happened on Middle Road, Smith's, near Whitney Institute, when the car hit a wall and flipped over at about 10.20pm. The driver, a 25-year-old Warwick man, was arrested under suspicion of impaired driving. He remained in police custody yesterday after being treated for injuries, but was released on bail today, pending further inquiries. One 18-year-old female passenger was in a stable condition in the intensive care unit of King Edward VII Memorial Hospital, and another 18-year-old female passenger was stable and expected to be admitted to a general ward. A 19-year-old male passenger, described as stable, was being moved to a general ward, and two male passengers, aged 25 and 27, were treated and discharged from the hospital. The witness, a mother of two who asked not to be named, was driving her car east along Middle Road when she was one of the first on the scene. She said: "The first thing I saw was a vision of a male who was kind of staggering around, and I could see blood on his arm and face. It started to connect that there had been a severe automobile accident. The car was upside down and I could see bodies — I saw the young lady in the middle of the road. I spent a lot of time with her. She had been thrown a couple of feet from the car and was lying in the centre of the road. There was another young lady who was trapped in the back. I could see her through the back window because it was gone. The other two gentlemen were in the car as I parked and ran to the car and do my best to survey the scene." As she could not use her mobile phone, the witness asked local residents to call an ambulance. She said her main focus was the injured girl in the road. "The young lady in the road was just saying 'please help me, please help me'. There was blood everywhere — it was mixing with the rain and the oil. We had some towels and I put my jacket on her to keep her warm." She said she was "truly relieved" when first responders arrived. "I was worried that this poor child was going to bleed to death. You sort of go into autopilot and I think being a mother really helped me. Somebody had got an umbrella — one lady was literally praying over her because her injuries were so horrific. I was trying to get her to stabilize her breathing and keep her eyes open and stay focused. You have to stay calm. Myself and two other ladies worked as a team." The crash left both lanes blocked and littered with debris near Flatts Post Office, as police processed the scene for several hours. The overturned car was badly damaged and has been impounded by police. A section of wall was knocked down along the southern verge of Middle Road and a light pole at the pedestrian crossing was also damaged. Witnesses should call police on 295-0011.

Workplace policies are more successful than legislation when it comes to stopping sexual harassment, a union leader has said. Jason Hayward, president of the Bermuda Public Services Union, said employers must commit to zero tolerance of sexual harassment at work. It came after home affairs minister Walton Brown announced a forum on sexual harassment and sensitivity towards sexual orientation at work, saying tough new rules were needed to crack down on harassment. Mr Hayward, who is also a Progressive Labour Party senator, said: "Legislation is good. However, I believe that workplace polices are far more effective in supporting victims and changing negative organizational cultures which support and encourage the negative behaviors. Employers must commit to a zero tolerance of sexual harassment in the workplace." Mr Hayward said the BPSU recognized that bullying and harassment, including sexual harassment, remained a "major concern in many workplaces throughout the island. Many incidents went unreported and the negative behavior became organizational cultural norms, with sexual harassment the least reported form of harassment." Mr Hayward said the union had dealt with a small number of cases but that he could not say how common the problem was because of a lack of data. He added: "However, I am clear that it does exist throughout the island. There were also very little" reports of people being harassed based on sexual orientation. This could be because people were not willing to make complaints because the "process can be very uncomfortable for victims". Mr Hayward hoped the talks would lead to more awareness of the issues, support for victims and the promotion of workplaces free from sexual harassment and discrimination. A series of talks on the topics will be held this week, with government officials, trade union leaders, business leaders and human rights groups invited to take part. The events will finish with a public forum tomorrow at CedarBridge Academy. Minna Salami, a Nigerian-Finnish writer, blogger, speaker and founder of the feminist blog, MsAfropolitan, was invited as the guest speaker. Ms Salami, who has been researching, writing and speaking about sexual politics and related topics for a decade, said the law should reflect "no tolerance to sexual harassment and discrimination against women and LGBT people in the workplace". She added: "It should require that employers take all reasonable steps to prevent harassment and workplace discrimination." Ms Salami said her knowledge of the situation on Bermuda was "limited in a historical context". She added that "sexual harassment against women and LGBT people in the workplace are problems that have not been solved anywhere in the world, there is a long way to go. The starting point in eliminating discrimination and harassment is fostering a deeper understanding of the issues. And so enabling these conversations in public discourse are an important step in the right direction." John Wight, president of the Bermuda Chamber of Commerce, said there had been much focus globally on the problem of sexual harassment in the workplace. He added: "We would be naive to think that this does not occur here in Bermuda. It is every employer's duty to ensure that employees work in a safe and trusting environment. Any behavior in the workforce that causes employees to feel pressure to tolerate sexual harassment is morally and legally wrong. Well-respected organisations foster strong and respectful values, and tolerance for anything less ultimately threatens the core culture of a company."
The public meeting will be held tomorrow at the Kalmar Richards conference room at 5.30pm

March 13

A top-level shake-up of the Civil Service is to cost taxpayers an extra $40,000, Lovitta Foggo told Parliament yesterday. The government reform minister said the increase was because the post of Cabinet Secretary and Head of the Civil Service had been split. Derrick Binns stepped down as Cabinet Secretary in January to be Head of the Civil Service and Marc Telemaque was sworn in as Cabinet Secretary last month. Ms Foggo said the salary estimate for Cabinet Office for the new financial year was about $3.6 million, an increase of $40,000 compared with 2017-18. She added: "This increase is owing to the restructuring of the Cabinet Office at the senior level — that is the combined post of Secretary to the Cabinet and Head of the Civil Service has now been separated and two posts have been re-established." The two roles were combined in 2010 until Dr Binns's appointment in 2013. The Government announced in January that the posts would be split in line with a recommendation from the 2013 Sage Commission on spending and efficiency and that funding for the post would be allocated in the next Budget. Michael Dunkley, then a One Bermuda Alliance backbencher, warned that the move would cost taxpayers more money and Leah Scott, the deputy Opposition leader, called on the Government to clarify whether it intended to create an extra $200,000-plus post. Ms Scott said at the time: "The Government has not indicated whether Ms Cherie Whitter, who currently serves as the Deputy Head of the Civil Service, will remain in that role. With Dr Binns assuming the role of the Head of the Civil Service, will the role of the Deputy Head of the Civil Service be redundant or will we now have three six-figure posts?" Ms Foggo told MPs yesterday: "The deputy head post remains in the structure and this post holder will continue to serve a dual role in fulfilling the obligations of the permanent secretary post for the Cabinet Office ministry." Ms Foggo also revealed that the manpower estimates for the Cabinet Office included an extra eight employees compared with last year. But she said the two posts in the Washington Office were not expected to be filled because "a decision has been taken to defer the reopening of that office at this time". Ms Foggo added: "The additional posts include the reintroduction of support posts for the office of the Premier, as well as administrative support services for the Ageing Well Office." She also announced an increase of $767,000 in the professional services budget. Ms Foggo said: "This increase represents shifts in funding from the Ministry of Finance to the Cabinet Office to support UK and European public relations efforts as well as representation in Brussels. Funding for this activity was formerly included in the Ministry of Finance budget. There is also an increased allocation for the Washington DC lobbyist, as well as funding to support specialist consulting services by the policy and strategy unit for project management and implementation teams. With the increased pressure from the European Council with the published list of non-cooperative tax jurisdictions, it is evident that Bermuda needs to enhance its representation with Brussels. We have already heard that a representative office in Brussels is planned. The office will, among other things, provide for a broad-based dialogue on economic and trade co-operation between the European Council and Bermuda."

Premier David Burt wants to run "a government of action and not of talking" to tackle Bermuda's epidemic of road deaths and injuries. To back up those words, the Premier said he intends to introduce roadside breath tests and increased penalties for impaired drivers "before Cup Match". He said: "We have an epidemic and if we are not going to be serious about taking measures that are going to attempt to change destructive behavior inside of our communities then we are going to continue to have those particular challenges. Government has responsibility to make sure that our environments are as safe as possible so from that perspective we look forward to implementing that before Cup Match and putting it into effect shortly thereafter." Mr Burt was speaking to The Royal Gazette's Drive for Change campaign, which backs roadside breath tests, speed cameras and a graduated licensing programme. He said the island's drink-drive rate was "not an easy culture to break. Culture is what is accepted, it is what people do and it is without question a challenge that we have to change. I think there are very few Bermudians who have not been affected by losing someone close on the road. It is a constant experience whether it is your constituents, whether it's your friends, whether it is your family and it is not just death because there is also serious injury." Mr Burt added: "I know there are members of my family who have had serious injury and their life has been impacted for ever. They are technically disabled for ever and those are the type of things that we see. Clearly we have to take steps to address that and roadside sobriety is one of our pledges and I believe that it will have a positive effect on attempting to change behavior. We have to make sure that we are vigilant with enforcement." Bermuda's roads are treacherous for new motorcycle users and 16-year-olds have one of the highest crash rates of all age groups. Motorcycles are also one of the highest risk vehicles in the world and the most common vehicle used in Bermuda. Road safety campaigners, including the Bermuda Police Service and EMT services agreed with Drive for Change and its partners at A Piece of the Rock that the Project Ride programme for young bikers needed improvement. The former One Bermuda Alliance government was presented with a white paper by the Bermuda Road Safety Council last summer that backed a Bermudian-tailored graduated licensing programme, including on-road training, for new riders. But Mr Burt said: "The first mention that I know about this graduated licensing is what you are telling me now. Certainly, we can look into further enhancing our graduated licensing programme now — the last time the PLP was in government there was a graduated licensing regime put in place with the Bermuda youth licence. If you say there are recommendations to enhance that, I am sure that the Minister of Transport if prompted will, if he feels it is necessary, bring it forth." Mr Burt added: "We have identified road safety as something that we want to improve — you have one of my Cabinet ministers, Walter Roban, with an interview on how it affects all of us and we want to takes steps so that fewer families have to go through pain and trauma that many families have already experienced." Mr Burt admitted that he does not ride a motorcycle in Bermuda. He said: "I try my best not to." Mr Burt was asked if he would be confident putting his children on a bike with existing levels of training. He said: "Responsibility cannot just be from the Government — responsibility can also be for parents. But if there are thoughts and ways for improvements to be made and if there are suggestions that come and if there are things that need to be done, we will want to be a government of action not of talking." Speed cameras were not budgeted for this financial year but he did not rule out their introduction before the next Budget. He said: "One of the mistakes that governments get into is over promising and not delivering and I'm not trying to give unrealistic expectations. At this point in time, our only commitment when it comes to road safety as it was spelled out inside of our Throne Speech is roadside sobriety testing and increasing penalties for persons who may be driving while impaired. The issue of speed cameras is something that we are not going to rule out but the fact is that it is not budgeted for currently and it has to be balanced against all other priorities inside of our budget."

Ewart Brown, a doctor and former premier, said last night that he was "very pleased, but not at all surprised" by a United States court's decision to throw out a civil case against the American-based Lahey Clinic in which he was alleged to be a co-conspirator. The suit was brought by the Bermuda Government under Trevor Moniz, the former One Bermuda Alliance attorney-general, and filed against Lahey. But Dr Brown, a Progressive Labour Party premier, said the complaint and subsequent statements to the media included "defamatory lies" about him. He added that Mr Moniz had been ordered out of Friday's sitting of Parliament after a clash with Wayne Caines, the Minister of National Security, over the handling of the case. Dr Brown said the now Shadow Attorney-General had "intentionally provoked his own ejection from the House so that he would not have to face the music of his own mendacious making". He accused Mr Moniz of "frittering away $4 million of the people's money" on the case and of causing damage to the Lahey Clinic. Dr Brown added that the cost of the case was footed without Cabinet approval or attention to financial instructions. He said it was a constitutional requirement that when the Attorney-General's post was held by a member of the House of Assembly that all criminal matters "shall exclusively fall under the control of the Director of Public Prosecutions". Dr Brown has also been the subject of a criminal investigation by the Bermuda Police Service. He said: "No information — like my personal e-mails and bank balances that can only be derived from a criminal investigation — should have ended up being included in a civil complaint the former AG takes credit for filing." Dr Brown called for an investigation into the conduct of the case. He claimed that the former attorney-general had "colluded" with members of the police service in police raids on his two medical clinics. Dr Brown said it was not "mere coincidence" that his clinics were searched on February 12 and 13, 2016 and the Lahey suit was filed on February 14 that year. He added: "Only last week did I hear that, recently — over seven years after I left office — two Bermuda police officers traveled to Washington DC still in pursuit of a criminal prosecution of me." Dr Brown said there had been a "wilful transgression of the Bermuda Constitution" as well as abuse of process. He added that the US case and police investigation were part of an "unrelenting vendetta" based on racism. Dr Brown said that "it cannot be right that we live in a country where only black and PLP politicians, members and sympathizers are pursued, investigated and criminally prosecuted".

The end of conscription will be "a death knell" for the island's defence force, a group of former commanding officers warned yesterday. The Nine Colonels, who battled against plans to end conscription into the Royal Bermuda Regiment, said it had predicted not enough volunteers would be found to maintain numbers at Warwick Camp. Lieutenant-Colonel Allan Rance, speaking on behalf of the group, said: "We argued that it was unlikely that sufficient volunteers could be attracted from our small and shrinking population to maintain the numbers needed for the Regiment to fulfil its responsibilities. We warned that the regiment had a critical mass and that if manning fell significantly below the accepted optimum strength of 420 at all ranks, a process of collapse would begin which, in a few years, would result in the collapse and disappearance of the Royal Bermuda Regiment altogether." But John Rankin, the Governor, said that the RBR planned to enhance its capabilities and recruitment would continue to maintain an effective force. Wayne Caines, the national security minister, dismissed the group as "relics from another era". Mr Caines, a former regiment officer, added: "We must look at the battalion with a clinical eye. It is myopic and bereft of creativity to simply rely on conscription. This is proof positive that the Nine Colonels have a very limited understanding of what will make Bermuda better, and the Regiment stronger." Mr Caines said that some might suggest from the last Recruit Camp that the RBR might have problems in the future, but that was not the case. He added: "This is where the opportunity lies. We must look at the constituent parts of the Regiment, at what is working and what is not. The regiment has been given an opportunity to revamp and re-organize and come back as a stronger, more focused battalion." Colonel Rance said the group had backed the idea that Bermuda should try to keep up its numbers by recruiting volunteers. He explained: "We felt it was an experiment that needed to be tried to establish once and for all whether it could work." But Colonel Rance said the group thought it would be a mistake to legally abolish conscription. He added: "We thought that we should try volunteerism by simply changing to a recruitment policy while leaving a possible resort to conscription in our laws. If not, conscription would be there as a back-up option." Colonel Rance said the group was "delighted" when former premier Michael Dunkley suspended conscription for 2015 recruitment but left it on the law books. He added: "We have now been through three recruitment cycles since that debate. The numbers have unfortunately got worse every year." Colonel Rance said the regiment needed 120 new soldiers every year to maintain its strength, although that would vary depending on the numbers who leave each year. He added that the RBR attracted 65 recruits in 2015, 60 in 2016 and 40 this year. Colonel Rance said: "The regiment intends to have another drive for recruits for a summer intake but it is unlikely that many more volunteers will come forth." He added that the regiment numbers stood at 344 across its ranks, but that it needed 420 soldiers and the organisation was already unable to fulfil all its roles. Colonel Rance said the Progressive Labour Party government had promised to remove conscription from the island's legislation — against the advice of a National Security and Defence Review panel in 2014. He said the review panel, appointed by George Fergusson, the former governor, "recommended in the strongest terms" that conscription should be retained "to preserve the now Royal Bermuda Regiment and thereby the safety and security of all Bermudians". Mr Rankin said: "As Governor and Commander-In-Chief, I remain fully committed to maintaining the capacity of the Royal Bermuda Regiment to perform its duties in supporting the defence and security of Bermuda in line with modern requirements. In 2017, the Regiment played a key role in supporting the security arrangements for Bermuda's successful hosting of the 35th America's Cup and in deploying to the Turks and Caicos islands to assist in hurricane relief operations. Planning is now under way for the Regiment to undertake Inshore Coast Guard functions and to further enhance its humanitarian and disaster relief capability. Active recruitment to the Regiment will continue in support of these goals, providing a well-trained and professional force to meet this island's security needs." Mr Caines added: "Trying to keep up with a regiment of 400 people is now a nonsense. We have a very clear mandate to allow our young men and women to see the Regiment as a legitimate opportunity for employment, like the Bermuda Fire Service, to create clear opportunities for leadership roles and to provide for their families. The Regiment's Lieutenant-Colonel David Curley has realised this."

Opinion, by Michael Fahy, a former Minister of Home Affairs, Minister of Tourism, Transport and Municipalities, and Junior Minister of Finance under the One Bermuda Alliance government. "A Bill to provide greater supervision of the corporations of Hamilton and St George was debated in the House of Assembly on July 10, 2015. You may recall I brought forward that legislation as Minister of Home Affairs during my tenure as steward of the Corporation of Hamilton. This was brought as a direct result of certain matters I uncovered with regard to standards of good governance at the corporation. During the ensuing debate of the Bill I tabled, Walton Brown said: "If we pass this Act, we will be making a mockery of democracy because we will create a sham of structure." He went on and said: "We will have members elected to the Corporation of Hamilton ... through a process which involves expenditure of public funds. They will sit and deliberate, but their decisions will never be valid unless, and until, it has the approval of the Government. So why really have the corporation? Why have it ... if their decisions are not their own?" He continued saying that people will "be elected and hold office, but be completely neutered when it comes to the possession of any power to do anything. It renders the time, the effort of the Corporation of Hamilton ... completely useless." All in all, it was clear that Brown wished both to preserve the absolute, independent decision-making of the corporation and keep at arm's length the control that government could have over the operations of the corporation in certain defined circumstances. Fast forward almost three years to March 9, 2018 and the full hypocrisy of Brown — and the Progressive Labour Party — is yet again exposed. On Friday, he tabled further amendments to the Municipalities Act 1923 by way of the Municipalities Amendment Act 2018 to further increase the supervision of the Bermuda Government over the Corporation of Hamilton and, by extension, St George. The complete about-face should be surprising if it were not so absolutely terrifying and predictable given Brown's absolute disregard for his previous positions, for example with respect to same-sex marriage. I honestly don't know how, given all the things Brown said against the One Bermuda Alliance, he is able to look at himself in the mirror in the mornings. The Bill is in fact yet another example of the PLP magic show of "look at my right hand while I do tricks with my left". I say this since the Bill was tabled on Friday to be debated in one week — highly unusual for a controversial move such as this — at the same time as the Lahey judgment was being debated. This was presumably done to bury the true reasons for introducing the Bill. The Bill was introduced without any consultation whatsoever with the corporation — giving less than 24 hours' notice of a Bill does not qualify (even my criticized record was better than that). Without even asking if the present members of the corporation wish to continue in office; and under the guise of consulting to reform the corporation completely during the next year. Brown explained that his very short Bill is being brought essentially because the Government feels disrespected and offended by a Taiwanese mayor making a "courtesy mayor to mayor" visit in Bermuda. How dare the Government say direct contact was not made with it first. The Government is also, we are told, fed up with the alleged, and as yet unsubstantiated, failings of the corporation to consult with "relevant" government departments before commencing major infrastructure projects. The latter is a joke when one realizes that major infrastructure projects need Department of Planning approval — in circumstances where the Department of Planning has on its board an ex officio member from the corporation. In addition, for example, major road closures necessitate the Police being notified first. The Bill seeks to postpone the next Hamilton municipal election from 2018 to 2019 and changes the test for interference by the minister from one of "public interest" to that of "in the interests of Bermuda". While the Bill is short, it is not short on irony or danger. I, for one, find it very hard to believe that elections need to be postponed to permit consultation necessary for municipal reform. In fact, you may recall that even while the Corporation of Hamilton was under my stewardship, elections were still held. The biggest issue with the minister's approach is that it is totally undemocratic for the electorate to be told that those they voted in for a three-year term are now given four years. Even if you like the incumbents, this just is not right. It seems to me that as a result, the incumbents should resign at the end of their three-year term. So what is the real reason for this amendment? Is it because Brown is not satisfied that enough people he is desirous of serving on the corporations are available or ready to run? Is the minister desirous of appointing his own board to ensure that the corporation is merely an extension of the Government and that he can take control of its coffers? Is the minister really so obtuse that he believes this action will not add further fuel to the fire that the Government is incompetent? Is this the grab for the waterfront? Only time will tell. Reform of the respective corporations can happen without postponing elections and without changing the legal tests regarding ministerial interference. I suspect that anyone who tries to fight these changes will be accused of attempting to be un-Bermudian or trying to protect the "oligarchy" — notwithstanding that previous changes protected the vote of the residents of the respective municipal areas. Brown has yet again demonstrated his absolute ability in practising convenient amnesia, his willingness to rewrite history and his tendency to easily forget why things were done. Nothing that the minister cited in his explanation for tabling the Bill justifies this ill-considered foray into these anti-democratic measures. There have been no allegations of mismanagement, theft or any other nefarious activity at the corporation. It simply makes no sense. It appears there were no meetings or conversations with the incumbent councillors and mayors. This is indeed a pity and a demonstration of a failure to manage matters effectively. The mayors' teams and I had many meetings, and while we did not always see eye to eye, we always discussed matters. The present administrations have made great strides in managing their respective corporations, and should not be disrespected in this manner. They don't deserve that. American political journalist Michael Gerson has said that political hypocrisy is the "conscious use of a mask to fool the public and gain political benefit". He is not wrong."

The Supreme Court has ruled that Mission Road is a public road in a long-running dispute over a garage. Mark Sousa, who operates Cardoza's Limited on the road, argued the Paget road is private because the order making the road public was not properly gazetted. But Chief Justice Ian Kawaley said: "In my judgment it would be an absurd result to hold the 1963 order is invalid for a failure to publish in an appointed paper first raised over 50 years after the statutory instrument was made otherwise validly, and published as part of Bermuda's laws." The question of the road's status came as part of a dispute between the garage and neighbors. Mr Justice Kawaley said: "The parking of cars on the roadside in the environs of the garage, combined with emissions from garage operations, has provoked the ire of neighbors for several years. This ire has, in turn, stimulated regulatory action by various government authorities resulting in satellite court proceedings." The Minister of Public Works in 2015 served an abatement notice on Mr Sousa under the Public Lands Act, enforceable in the Magistrates' Court. Cameron Hill, who represented Mr Sousa, argued that the road was private and as a result the Crown had no right to regulate it. A 1963 order was intended to make the road public, but Mr Sousa said the order was not properly gazetted, as it did not appear in an appointed newspaper as required by the law at that time. Mr Justice Kawaley said the application, if successful, would remove "at least one legal basis" for the Government's abatement notice. He said that neither party were able to produce a copy of the order printed in the appointed newspaper. His judgment, dated February 23, said: "The failure of the defendant to adduce positive evidence of publication to contradict the bare assertion that no publication occurred would, on the face it, support an inference that it was more likely than not that no publication occurred. The position might be otherwise if it was not possible to search the relevant newspapers because the records had been damaged or lost." The Chief Justice ruled in Mr Sousa's favour that the order had not been properly gazetted. But he said it had appeared in the official gazette, in Bermuda Laws online and in the Revised Laws of Bermuda in 1965. Mr Justice Kawaley said: "As attractively as these submissions were put, in my judgment such general notions cannot trump the doctrine of parliamentary sovereignty." He ruled that the entire length of Mission Road is a public highway.

Bermuda-based insurer and reinsurer Argo Group has acquired Italian speciality insurer Ariscom. Last year Argo acquired reinsurer Ariel Re and added a new team of property underwriters from Ironshore. Mark Watson, chief executive officer of Argo Group, said: "Ariscom provides an established platform that we can use to efficiently expand our presence in continental Europe. "Italy is one of Europe's largest and best-performing P&C insurance markets. We're also eager to tap into Ariscom's existing broker and client network throughout Italy, with longer-term opportunities to develop capabilities across Europe — particularly in Spain and Portugal." Matt Harris, head of ArgoGlobal's European and Asian operations, has assumed the role of Ariscom managing director. ArgoGlobal will re-brand Ariscom to highlight "the strength of the new combined organisation". Jose Hernandez, head of Argo Group's international segment, said: "We are planning an aggressive re-launch strategy and intend to deploy some of the company's proven digital solutions to enhance the value we provide to clients."

Real estate brokers and agents are invited to attend an outreach session tomorrow afternoon. It is being hosted by the Bermuda Government's Superintendent of Real Estate at the Cathedral Church Hall on Church Street, starting at 2pm. Topics of discussion will include summary findings of the national risk assessment impacting the real estate sector; an update on implementation of AML/ATF supervisory framework in real estate; international typologies and indicators for real estate; and suspicious activity reporting obligations and how to report to the Financial Intelligence Agency. There will also be a question-and-answer session on implementation of AML/ATF obligations for real estate brokers.

March 12

The cost of the Bermuda Government's lawsuit against American-based medical group Lahey could reach $4 million, a former attorney-general has warned. Progressive Labour Party MP Michael Scott, a lawyer with legal practice Browne, Scott, told Parliament on Friday that costs had already topped $3 million. He was speaking after Kathy Lynn Simmons, the Attorney-General, announced that the lawsuit, which alleged that Lahey conspired with Ewart Brown, a former premier, to defraud the island of millions of dollars in healthcare charges, had been dismissed by a United States judge. Ms Simmons, who signaled the Government would not pursue the case any further, said that although the cost of the case had not been assessed, it had run up a bill of "well over $1 million". But Mr Scott said: "I have taken time to research and ask questions of my colleagues as to what we have paid to a law firm called Cooley LLP." He added that Trevor Moniz, then One Bermuda Alliance Attorney-General, approved more than $3 million for the Boston law firm. Mr Scott said: "It is bound to reach $4 million. How much could we have done with $4 million?" He added that the dismissal confirmed the view that the case was "a strategically and politically motivated suit aimed at harming black leadership in this country in general, and in particular aimed at harming the Progressive Labour Party pre the General Election". During Friday's motion to adjourn, Moniz, the Shadow Attorney-General, was kicked out of the House of Assembly amid a row over the files connected to the case as the dismissal on technical grounds of the Government's legal action against the Boston clinic in a US court dominated proceedings. Zane DeSilva, a PLP backbencher, said the lawsuit was a "personal, racist vendetta against Dr Brown". He added that the OBA had an "endless pocket of money for witch-hunts" and that "today, we saw where a lot of that money went — down the drain". PLP backbencher Derrick Burgess said: "These guys really want to kill this man. That's the objective of it. This country needs to leave Dr Ewart Brown alone. He's done a lot for this country." Jamahl Simmons, economic development and tourism minister, added that the people of Bermuda had to pay for this "cockamamie revenge scheme". Shadow government reform minister Michael Dunkley, who was the Premier at the time the case was filed, said he would not "run from decisions or actions that were taken". He added: "As the Premier at the time, I'm willing to take all the flak from members on that side and the people of Bermuda for decisions we made. But, Mr Speaker, I can assure you, that we made decisions which at the time we thought in the best interest of moving this country forward." OBA MP Patricia Gordon-Pamplin added: "I take responsibility for actions for which I am responsible. Because I take responsibility, I don't just read one excerpt from something and assume that it is the whole. If we get to a stage in which there is full disclosure, and that disclosure dictates something that would indicate that I have made a decision collectively with my colleagues which was wrong, I am woman enough to stand and say so." But David Burt, the Premier, said: "The former government could not find it within them to put the country's interests ahead of their own narrow political self-interests."

The airport deal was the best Bermuda could hope for, the former finance minister and a prime mover behind the controversial contract has said. Bob Richards said competitive bidding would not have worked for such a small project and the island's inability to compensate unsuccessful competitors for the work they did on their bids would have doomed the process before it got off the ground. Mr Richards added: "There had been no successful procurements for revenue-based, public-private partnership projects for airports of similar small size to Bermuda's by way of a bidding process. None." He explained: "This 'loss of pursuit costs for unsuccessful bidders' means that in larger countries, governments would be required to refund unsuccessful bidders for some or all of the money they spent in making the detailed bid. The questionable financial condition of the Bermuda Government at the time would have made prospective bidders hesitant to spend a lot of money making a substantial bid in such circumstances. This is one of the reasons the bidding process for P3s for small countries had never worked." Mr Richards was speaking after the Progressive Labour Party government, which fought the deal in opposition, revealed the 25-page $187,000 review of the contract by international consultants LeighFisher. He added: "In being so specific about the narrowness of the remit provided by the Government, LeighFisher has provided the reasons why the OBA government proceeded along the sole source route as opposed to the competitive bid process, which is the main bone of contention of the present government." Mr Richards said: "The findings of the report were in no way a surprise to me." David Burt, the Premier, said last month that the controversial deal to redevelop LF Wade International Airport would not be cancelled. The LeighFisher report put the cost of scrapping the deal at more than $100 million. Mr Richards said that much was made by Mr Burt about the "inability to cheaply terminate the deal" and the "lack of ability to do major tinkering". He said: "To state the obvious, a deal is a deal." Mr Richards added: "It should also be remembered that there is $284 million being loaned to this project, without a government guarantee. The deal stands on its own. If it depended on a government guarantee, the Government would have more flexibility to alter it, but this deal does not encumber the government balance sheet." He said the lenders must have "reasonable assurance" that their money would be repaid and that their investment would remain safe despite possible political changes. Mr Richards explained: "Without that assurance, in a small market whose air traffic numbers have been in decline for 30 years, the risks would have been unacceptable and the deal would not have been able to be financed." The LeighFisher report said that "the majority of P3 deals in mature P3 markets are competitively procured by government agencies or sponsoring authorities for the purpose of securing the best value for money". But Mr Richards said Bermuda was not a mature market in terms of P3s. He explained: "Since there have been no P3 deals similar in size to Bermuda's, the 'majority' reference would not include the size of deals like Bermuda. It's comparing apples to oranges. Bermuda is not a mature P3 market. If we were, this deal would not have been controversial." Steve Nackan, president of developer Aecon, said the company would continue to "work collaboratively" on concerns raised by Mr Burt. Mr Nackan added: "However, we are pleased to see that global independent P3 experts, LeighFisher, has found that the agreement is balanced and consistent with industry norms, that all key financial metrics are well within market range and that airport revenues are being appropriately managed and used strictly to pay for airport construction, operations and maintenance as well as the servicing of investments. With regard to the noted absence of a variation procedure, as LeighFisher finds, the inherent difficulty in privately financing an airport with fewer than 1 million passengers and a history of traffic decline resulted in a complex financing structure which inhibited changes to the agreement. In any event, variation procedures in P3 contracts only exist to enable small, technical improvements that are paid for by the client. There have now been numerous independent reviews of the agreement, by multiple independent global experts and by the well-respected members of the Blue Ribbon Panel and they have all concluded that the agreement is balanced and consistent with industry norms. The airport agreement provides a solid platform for us to continue making great progress in delivering a world-class airport Bermuda can be proud of — on time, on budget and without increasing Bermuda's debt or impacting its credit rating." Denis Pitcher, an independent political commentator, said that the report did not provide a "compelling argument" that competition in the bidding process would have netted Bermuda a better deal. Mr Pitcher added: "It does note that 'the majority of P3 projects in mature P3 markets' benefit from competition. However, we clearly aren't a mature market for public-private partnerships." The LeighFisher report said that after talks with the Bermuda Airport Authority and airport operators Skyport, it had identified about $15 million in "enhancements for Bermuda and Bermudians" that could be negotiated. Mr Pitcher said that the "incremental improvements" were not what the people were promised. He explained: "Incrementally improving the OBA's deal doesn't suggest it was bad to begin with." Mr Pitcher said that the success of the America's Cup and the review into the airport deal put against the "heavy rhetoric" that was used to oppose them by the now government "erodes some of the trust and confidence that the PLP puts Bermudians first versus party first". He added: "The PLP cannot keep riding on the OBA's failures and kicking a frankly very dead horse. The PLP needs to recognize that they will be judged by their own successes." Mr Richards said that the America's Cup and airport deal, as well as new hotels, were the legacy of OBA policies to boost the economy. He added: "They have put many Bermudians back to work."

Three drug treatment programmes have been awarded international accreditation, the Minister of Social Development and Sports said today. Michael Weeks told Parliament that the Women's Treatment Centre, the Men's Treatment Centre and Turning Point Substance Abuse Treatment Centre had all received a three-year award from the Commission in Accreditation of Rehabilitation Facilities International. Mr Weeks said this was "the highest level of achievement". He explained: "In 2009, the Women's Treatment Centre was the first facility in Bermuda to meet the standards of CARF International. In 2011, the Turning Point Substance Abuse Treatment Programme earned their international accreditation and in 2015, the Men's Treatment programme earned theirs. All these programmes were awarded the gold-star, three-year award, which speaks to the high quality of care being provided locally." Mr Weeks said the Women's Treatment Centre was awarded for community housing and residential treatment, while the Men's Treatment Centre was awarded accreditation for residential treatment. Both are operated by the Bermuda Government through the Department of National Drug Control and are based at the Nelson Bascome Substance Abuse Treatment Facility in Sandys. Mr Weeks said the Turning Point, run by Bermuda Hospitals Board as part of the Mid Atlantic Wellness Institute, was recognized for detoxification/withdrawal management, intensive outpatient treatment and outpatient treatment. He added: "CARF not only assesses treatment programming but also assesses the physical environment, governance, leadership, strategic planning and outcome evaluation systems. Service providers, such as ours, earn accreditation by demonstrating conformance to Carf's standards through documented policies and procedures, as well as by providing proof of processes via a rigorous on-site survey, which includes interviews with persons served and external partners." Mr Weeks explained that the National Drug Control Act requires government treatment facilities be subject to international accreditation. He added: "These achievements show Government's commitment to providing quality rehabilitation services to those suffering from drug and alcohol abuse and to returning health and productive citizens back to our community. This achievement also supports one of the action plans of the National Drug Control Master Plan 2013-2017." Mr Weeks said ensuring high quality treatment services also went a "long way" towards meeting the 2017 Throne Speech goal that the "Government has a duty to seek ways to reduce drug abuse and increase rehabilitation".

ATN International, the telecoms company that has a controlling interest in One Communications Ltd, has reported full-year revenue from its Bermuda operations of $127.2m, that is up from $83m in 2016. The figures are in a year-end report filed with the US Securities and Exchange Commission. The US-based company took a controlling stake in One Communications in 2016. Last month ATN reported full-year revenue of $481.2 million, or $2.71 per share, an increase of five per cent year-on-year. ATN said the net revenue increases were mostly due to the full-year impact of its acquisitions in Bermuda and US Virgin Islands during 2016. However, for the fourth quarter ATN's revenue was $107.7 million, down 16 per cent on the same period in 2016, after hurricane damage to Caribbean networks. One Communications intends to issue its annual report on or before April 30.

The VW motor vehicle franchise in Bermuda is moving from Auto Solutions, but it's unclear who is taking over the franchise. In a letter to customers, Auto Solutions said it had been informed by VW that it intended to move the franchise to Ascendant Group Ltd. However, this afternoon a spokeswoman for Ascendant, the parent of Belco, said the company does not have an agreement with VW. Auto Solutions announced the change as it welcomed the newest version of the electric Nissan Leaf to the island. Nissan is one of seven car brands that are represented and serviced by the company in Bermuda. Glen Smith, managing director of Auto Solutions, said in a letter to customers that the company would do its best to carry out repairs and immediate service requests for VW vehicles until the end of May. Mr Smith said: "We have been informed by Volkswagen (Latin America) that they intend to make The Ascendant Group of Companies (the owner of Belco) their local representative in Bermuda. While we learnt of VW's decision in early February, they have yet to inform us what arrangements have been made with Ascendant to service VW cars going forward. However, to ensure that your immediate service and repair needs are met, we will do our best to service VW vehicles until May 31, which is when our access to VW's diagnostic equipment is due to expire. Thereafter, it will be for VW Latin America or their new representative to provide the necessary infrastructure and support to maintain the VW brand. While we are sad to say farewell to the VW brand, we wish their new representative well." But a spokeswomen for Ascendant Group said: "We cannot speak to Auto Solutions' own relationship with Volkswagen; however, can confirm that AGL does not have an agreement with Volkswagen, or any other automotive manufacturer, to retail or service cars at this time. We regret that customers of Auto Solutions are being advised otherwise." Mr Smith, speaking to The Royal Gazette late this afternoon, confirmed that his company had been told on three occasions by VW about the intended switch of the franchise to Ascendant, and said it had also been mentioned at the Transport Control Department. Auto Solutions represents and services the brands Suzuki, Hyundai, Mazda, Mitsubishi, Nissan, Honda and Daihatsu. Mr Smith, said "We are really excited about with our 2018 line up of cars including the introduction of the all-electric, zero-emission Nissan Leaf, named 'Best Electric Car' in London's 2018 What Car Awards. Our first shipment of Nissan Leafs arrived last week and we are confident this spacious four door hatchback will be a hot ticket item in the local car market. Many customers have already been in touch requesting test drives and have expressed a keen interest in switching over to Auto Solution's Leaf. The EV market is upon us and we are happy to lead the way. Our priority is to continue to be the leading car dealership in Bermuda. We believe that our high level of customer care and attention, our great staff and our exciting line-up of 2018 and 2019 cars, including award-winning electric cars, will keep Bermudians and residents rolling with us."

A message in a bottle found on a beach at the weekend was set adrift more than a thousand miles off the island almost four years ago. Joseph Vallis stumbled across the unusual find as he helped to clean up mounds of trash at Bailey's Bay on Saturday. The 12-year-old Warwick Academy pupil, from Sandys, now hopes to hear back from the writers after he contacted them by e-mail. He said: "It was cool. We were just picking up trash and it was there. It was a green bottle. There was a big plastic bag inside that was rolled up." With the help of his father, Boyd Vallis, he uncorked the bottle and found the note inside, which contained e-mail addresses and a message in several languages. The message explained that the bottle was thrown overboard in April 2014 from a French sailing yacht crossing the Atlantic Ocean. The authors asked anyone who found it to get in touch by e-mail and added, "it could be fun". Joseph said: "We did but they haven't responded yet. We sent it to them last night." Joseph and his dad took the letter home and looked at it under a black light because the writing was so faded. They were able to make out enough of the co-ordinates to work out that the bottle had been put in the water in the northeast Atlantic, more than 1,000 miles east of Bermuda. Mr Vallis said it must have gone south and the pair drew up a map of the route it may have taken based on their knowledge of the currents in the area. But they had no idea when the bottle made landfall in Bermuda and how long it had been buried under trash at the bay. Joseph made the discovery as about 12 school pupils, alumni and staff gathered at the small cove for Saturday's clean-up event. They picked up "buckets and buckets" of trash and Mr Vallis said he had never seen such a thick layer of small plastic pieces littering the beach. Jane Vickers, director of development at Warwick Academy, appealed for volunteers on Friday after a friend highlighted the mounds of garbage at the cove on Facebook. Ms Vickers said: "It was unbelievable. The plastic and garbage was staggering. There was everything from milk crates, to plastic buckets, to plastic cutlery, tooth brushes, combs — it was frightening. Anything and everything you could imagine was down there." Other pieces appeared to have come from a boat and Ms Vickers said people in the area told the group that debris was washing up from a vessel that had broken its moorings. Local resident Jennifer Hind told The Royal Gazette in January that the Trojan had been grounded west of the pedestrian bridge for a "couple of months". She said bits of the boat, including foam cushions and sheets of plywood and plastic, had started to wash up on the beach. But Ms Vickers said the most disturbing part was the amount of small bits of plastic. Ms Vickers added: "There is literally feet of tiny pieces of plastic. At first you think it's our beautiful pink sand and as you look you realize it is tiny bits of plastic." They bagged up all the trash and will take it to the incinerator today.

Police have issued another warning about fraudsters getting personal information through phone calls and e-mails. Residents have reported telephone calls from unknown persons claiming to represent global technology companies such as Microsoft and Apple, as well as local communications companies Logic and North Rock. The deceptive calls are not genuine and are believed to come from overseas. A police spokesman said: "The intent of the unknown callers is to convince contacted persons to provide remote access to their computer — using the excuse that the computer has some type of problem, which the caller states they will fix — in order to log in to the unsuspecting resident's electronic banking, where funds are eventually stolen. In the event an unknown caller's computer access request is challenged or refused, the fraudster is known to make threats — including suggesting that the contacted person could be sent to jail for not co-operating. If you are unsure whether or not a local business is contacting you for legitimate reasons, hang up on the unknown caller and then call the business in question to verify. But in general, it is strongly recommended that such unsolicited phone calls or e-mails be ignored." The spokesman added personal information, including access details of home computers, should never be relayed over the internet or phone to unknown persons. Suspected internet fraud should be reported to the Financial Crime Unit on 247-1757 or via fraud2@bps.bm.

March 11. Sunday

The Bermuda Government was threatened with fresh legal action today over the axing of a contract to redevelop Hamilton's waterfront. Michael MacLean, head of developers Allied Development Partners, said that he would bring a case on constitutional grounds against the Government after it refused to take part in settlement talks. Mr MacLean said: "Allied Development Partners Ltd appreciates that the PLP government did not cause this debacle, however they were elected to lead and address the issues they inherited. "ADPL have made several attempts to resolve this matter swiftly and amicably to avoid further expense to the public purse with further litigation. ADPL have sent over six formal pieces of written correspondence to The Government of Bermuda — The Premier, The Attorney General and the Minister of Home Affairs — in an attempt to arrange a meeting with the purpose of amicably resolving this matter. "To date, there has been absolutely no response forthcoming regarding the matter despite the Premier and Minister of Home Affairs' indication to the public that they 'continue to move the issue forward' 'in a way that addresses the legitimate concerns of someone who had a contract voided along with maintaining proper and judicial control over the public purse. As a result of this Government's refusal to engage in settlement discussions, ADPL have been left with no choice but to launch our constitutional case against the Government of Bermuda regarding the voiding of the waterfront lease. A summons will be filed in short order." Mr MacLean also said that he would also be taking legal action against Mr Brown. He referred to comments made by Mr Brown on a radio show where he is alleged to have said he would represent Mr MacLean in the matter, and a later statement in Parliament, when he denied any dialogue or negotiations with Mr MacLean. Mr MacLean said: "I have been duly informed by the Bermuda Police Service that a complaint has been made by Minister Brown alleging extortion. It is noteworthy that Minister Brown has not taken any civil legal action alleging slander or libel in relation to my disclosures. However, I take great exception to my character and reputation being attacked and I will be taking action against Minister Brown. Mr MacLean added that a lawyer's letter would be sent to Mr Brown "shortly". The Government has been contacted for comment. Full story in tomorrow's edition of The Royal Gazette.

A Bermudian teenager stabbed to death in England was honored by his family in his favorite park at the weekend. His mother Keishaye Steede, 35, who lives in Bulwell, Nottingham, and other family members went to Vernon Park in nearby Old Basford on Saturday to release red balloons to remember 17-year-old student Lyrico Steede and "to touch the ground where he used to be." The memorial event happened as police revealed more people may have been involved in the attack on February 13 than the three teenagers charged with his murder. Detective Inspector Becky Hodgman, of East Midlands Police Special Operations Unit, said investigators had not ruled out that others took part in the attack and appealed for witnesses. Police also want to trace Lyrico's missing phone. Ms Steede said: "I want people to come forward because if they do not, they are going to have to live with this for the rest of their lives. He is not coming back but at least they can sleep at night knowing they did something." Lyrico, known as Rico, suffered multiple stab wounds after was chased and attacked by a group of people on February 13 in Bulwell and died in hospital six days later. Ms Steede, 35, of Bulwell, Nottinghamshire, relived her horror when officers told her son had been attacked. She said: "I found out when the police knocked on my door, it was horrible. Everything was a blur. It was just like a dream. My brain started burning immediately but I had to keep my composure. In hospital, his pupils were dilated. They stuck tubes in him but he wasn't responding." She added: "I thought he was going to wake up. I was never angry. I was just focused on him waking. I just wanted him to hear my voice and feel my touch every step of the way." Ms Steede said: "I just want him to be remembered how he was. I didn't want people to see him in hospital even though he just looked peaceful." She added: "I'm just upset he could not live and become a man." Lyrico's older sister, Lyric, 20, said: "The last few weeks have been horrible. He was not a troublemaker, he did not deserve this at all. He was an amazing person. He loved boxing, music and his family and he always stuck up for the people he loved." Lyrico, a college student in the Nottingham area, moved to England aged 12 to stay with family. A family GoFundMe site set up to raise funds to bring Lyrico home for burial said he had moved to be with Lyric and his father Jermaine. His mother joined the family in the UK later. Kesharn Campbell, 19 and two 17-year-olds who cannot be named for legal reasons, are expected to be tried for Lyrico's murder on October 2. A 17-year-old girl, who also cannot be named, has been charged with assisting an offender and is expected to appear at Nottingham Youth Court on April 3.

A JetBlue flight from Mexico to New York tonight diverted to Bermuda after it was feared a fire had broken out in the cargo area. Bermuda Fire and Rescue Service personnel and fire trucks met the aircraft when it landed just after 6pm. The 207 passengers and crew were evacuated and firefighters checked the hold for signs of fire. The Airbus 321 landed on the island after it reported possible smoke in the cargo hold.

March 10

The lawsuit undertaken by the former One Bermuda Alliance government against the Lahey Clinic put Bermuda's treaty relationship with the United States at risk, the Speaker of the House said last night. Dennis Lister said: "Our treaty relationship was in threat based on what I have in front of me." Mr Lister's statement came after reading an e-mail he was presented by David Burt, the Premier, during the Motion to Adjourn in the House of Assembly. Mr Burt had sought to read the e-mail during his address to Parliament. But Mr Lister warned Mr Burt against reading the letter. He explained: "If it's sensitive, I don't think it should be made public." Mr Lister said he would read the last line from the e-mail. He read: "This is a very important matter which can have an impact on our treaty relationship. I am available to speak with you at your convenience. And it's singed by the individual." Mr Lister said that he would not read the full content of the e-mail nor identify the persons named. But Mr Lister said: "It did come from a senior officer in the US Criminal Justice Department." He said the email was addressed to former Attorney-General Trevor Moniz's chambers.

Shadow Attorney-General Trevor Moniz was kicked out of the House of Assembly last night amid a row over files regarding the Bermuda Government's lawsuit against the Lahey Clinic. He was told to leave after he repeatedly accused national security minister Wayne Caines of "misleading the House" and after Dennis Lister, the Speaker of the House, warned him that he would have to leave if he continued "his game". Mr Moniz responded: "Well, that's fine, Mr Speaker." Mr Lister then told him to walk. The dismissal of the Government's case against the Boston clinic in a US court on technical grounds dominated last night's Motion to Adjourn. The row broke out after Mr Caines said the Attorney-General, Kathy Lynn Simmons, had to deal with not having all the case files, as well as "allegations of documents being shredded". Mr Moniz, on a point of order, insisted that the files were all with the law firm. Mr Caines responded: "Why would any government minister, why would anyone in charge of justice have files outside of a government office? What type of country do we live in when we do not have files where they can be checked, where they can be managed, where they can be looked at?" But Mr Moniz said: "The case was in Massachusetts. Wouldn't the files be in Massachusetts — that's where the case is." In response to Mr Caines stating that there should always be copies of files kept in the country, Mr Moniz again insisted that he was "misleading the house" and that the files were always available. Mr Lister said: "I think you've stretched your point." Mr Moniz responded: "Let me finish, Mr Speaker." Mr Lister said: "Member, you continue your game and that door is going to be yours." Mr Moniz said: "Well, that's fine, Mr Speaker." After his ejection, PLP MP Michael Scott accused Mr Moniz of deliberately getting himself thrown out of the Lower House. Mr Scott said: "That Member, the chief law officer, has by calculation and device arranged for his self-ejectment from the house so that he does not have to answer." He added that Mr Moniz's actions told "a thousand tales of the absence of accountability". The heated debate came after Mr Moniz said in a statement earlier last night that he was disappointed that the Government's case was thrown out on technical grounds. Mr Moniz defended his decision to launch the case last year and said Judge Indira Talwani's statement suggested criminal acts may have been committed. Judge Talwani said in her ruling: "It may well be that Bermuda's allegations as to Lahey's commission of various predicate acts would suffice for criminal charges … or civil enforcement proceedings brought by the US Attorney-General." Mr Moniz added: "In other words, the federal judge is saying that criminal acts may have been committed. She pointedly noted that American institutions such as Johns Hopkins may have a valid domestic injury claim against Lahey within the US." Kathy Lynn Simmons, the Attorney-General, said yesterday that the case would not be pursued in Bermuda. The case was dropped because the judge found that Bermuda had suffered no loss in the US. Mr Moniz said the US Supreme Court had narrowed its legal test after the Lahey investigation had started. He added: "The dismissal of the Government's civil case against Lahey Clinic comes as a disappointment. As Attorney-General, I made the decision to issue proceeding following an exhaustive investigation. Throughout the entire process, I acted on the basis of legal advice and in the best interests of the community. Ultimately, the case was dismissed on a technical ground, namely that there is insufficient domestic injury in the US to bring a case before the American courts. This is a fast-moving area of the law, with the US Supreme Court only deciding to narrow the relevant legal test in the summer of 2016, well after the investigation into Lahey's affairs began. A further appeal would be needed to clarify this point. It is important to point out that the case was based on compelling evidence and that the complaint was meticulously well-sourced — in many instances, with the very words of those involved."

New cash for the island's tourism quango will be earmarked to prepare Bermudians for the hospitality workforce. Jamahl Simmons, Minister of Economic Development and Tourism, said: "Tourism growth and success must include Bermudians at every level of our tourism industry, and provide not just employment opportunities, but career pathways as well." Mr Simmons on Monday announced that the budget for the Bermuda Tourism Authority would be increased by $1 million to $26 million. He said that $400,000 of the extra cash would be used to train Bermudians for tourism-based employment opportunities. Mr Simmons added that $500,000 would be used to match funds for marketing partnerships "to open up new opportunities for Bermuda". He added: "These initiatives may be geographic, targeted at a specific visitor segment or event opportunity." He said the funds would give the BTA added "credibility as they pursue business tourism development on behalf of Bermuda". Mr Simmons added: "A separate accounting of these funds will be given to government." The remaining $100,000 will be used to back new businesses as part of the BTA's attempt to boost activities on the island's beaches. Mr Simmons said a plan for improved visitor services and environmentally conscious economic activity in a "limited number" of Bermuda's National Parks had received "broad buy in from stakeholders". Mr Simmons explained the cash would help get the initiative "up and running". He added: "Overall, our tourism industry contributes 23 per cent of total government revenue, 5 per cent of our Gross Domestic Product, and 8 per cent of total jobs. Given this contribution, it's encouraging to see the tourism industry moving in a positive direction, because whether you are part of the tourism economy or not, a good performance by this key pillar of our economy stands to benefit all Bermudians." Mr Simmons said staff at the BTA, along with the Bermuda Business Development Agency and the Bermuda Economic Development Corporation, were doing "phenomenal work" for the people of Bermuda. He added: "We look forward to even bigger and greater things in the years ahead."

Legislation designed to regulate Airbnb-style vacation rental property is to be introduced. Jamahl Simmons, Minister of Economic Development and Tourism, said: "The regulatory framework is under review and being considered in consultation with stakeholders as we work on the 2018 national tourism plan." He made the announcement during debate on the Budget for his ministry on Monday. Mr Simmons said the legislation would be "light touch" and would allow visitors to choose properties with confidence. Leah Scott, deputy Opposition leader and shadow tourism minister, asked if a tax or licence fee would be involved. She added: "Would there be any additional requirements that would have to be met by those who have vacation rentals?" Mr Simmons did not provide additional information on the legislation.

Three pieces of legislation were passed without objection in the House of Assembly this week. Members of Parliament approved the Companies and Partnerships (Fees) Act 2018, the Motor Car Amendment Act 2018 and the Auxiliary Bicycles Amendment Act 2018. Wayne Furbert, Junior Minister of Finance, introduced the second reading of the Companies and Partnerships (Fees) Act 2018. The Bill increases certain fees charged under the Companies Act 1981, the Limited Partnership Act 1883, the Exempted Partnership Act 1992, and the Overseas Partnership Act 1995. Mr Furbert said: "The Government believes a 5 per cent increase represents a sound balance between the Government's need for additional revenue and the ability of companies to absorb." He said the highest dollar fee increase was $1,647. Mr Furbert said the fee increases were expected to raise $2 million in additional revenue. Jeanne Atherden, Opposition leader, said: "We understand the housekeeping element." Grant Gibbons, Shadow Minister of Economic Development, asked if there had been an impact from last year's increase in company permit fees. Mr Furbert said that six of about 260 permit companies in Bermuda had "decided to move on". The Motor Car Amendment Act 2018 raises the cost of a number of permit fees by five per cent. Dr Gibbons asked: "Essentially, this is raising all fees by 5 per cent straight through? The reason I ask is because I was looking at livery mini cars and that licensing has only been in place for nine months." Mr Roban, Deputy Premier and Minister of Transport and Regulatory Affairs, said "it made no sense" to increase fees for the mini cars. The Auxiliary Bicycles Amendment Act 2018 increases the annual licence fee for auxiliary cycles and livery cycles. Mr Roban said the fees have historically been increased by five per cent every two years. He added: "These fees have not been increased since 2012." The fee for an auxiliary cycle is increased from $58.40 to $61.32 and the livery cycle fee moves from $83.95 to $88.20. Leah Scott, deputy Opposition leader and shadow tourism minister, said: "Since it's been six years since the fees increased, and the fee increase is reasonable, we have no objections."

Ruth Paynter, a businesswoman and icon of Hamilton Parish known as Aunt Ruth, has died, aged 94. Her sister, Eva Hodgson, a historian and social activist, said the owner of Landfall restaurant and Clear View suites and villas was also a devout Christian. Dr Hodgson added: "She was very strong-minded, very determined and an extremely active person, always working on projects." Ms Paynter, the oldest of six children, acted as a mother for her younger siblings when their mother died. Dr Hodgson called her "more or less mother" to former Progressive Labour Party minister Arthur Hodgson. Jelani Hodgson, Ms Paynter's nephew, said she was "a matriarch and a legend — in my father Arthur's words, a great woman has died. She was a leader in the community, and thousands knew her as I knew her — Aunt Ruth. She was generous and kind, loving and forgiving, and devoted to Jesus. She is the main reason I am a committed Christian." He added that Ms Paynter was known for her style. Mr Hodgson said: "At 94, the only shoes she had were high heels." Progressive Labour Party MP Derrick Burgess led tributes yesterday in Parliament. Mr Burgess said Ms Paynter was "an icon in the Bible Belt of Hamilton Parish" who would be missed by "the Crawl Gospel Hall family". Kim Swan, a PLP MP, added that Ms Paynter was "the epitome of elegance and grace". Fellow PLP MP Wayne Furbert said Ms Paynter had taught him at school. He added: "She was 94 and still driving and she was always working. It's going to be a huge service there at Crawl Gospel Hall." Opposition MPs Grant Gibbons and Michael Dunkley joined in the tributes. Dr Gibbons said Ms Paynter was "a matriarch of her family".

A taxi, a police car, an ambulance and a hearse parked outside City Hall yesterday with a huge sign asking members of the public: "How are you getting home tonight?" The stark message marked the launch of The Royal Gazette's Drive for Change Impaired Driving Awareness Month. Bermuda's main road safety campaigners were front and centre — the Bermuda Police Service, the EMT services, the Ministry of Transport and Regulatory Affairs, the Bermuda Road Safety Council, and anti-alcohol abuse organisation Cada. The Pearman Funeral Home, which, along with the other funeral homes in Bermuda, is well aware of the human cost of dangerous and careless driving in Bermuda, was also represented. Campaign partners A Piece of the Rock were present as well as the Bermuda Taxi Association, Cada's Let Us Drive and the HomeSafe driver service to share information about alternatives ways to travel if under the influence. The DUI Education Programme was also on hand to highlight existing counselling and education. Minister of Transport and Regulatory Affairs Walter Roban spoke about the Government's commitment to road safety and the imminent introduction of roadside breath tests in Bermuda. Mr Roban said: "This is a crisis that our country faces with road safety. It is the responsibility of everyone to address this issue and take responsibility from the Government right down to the average citizen." Charles Gosling, Mayor of Hamilton, who introduced the event, called on restaurants, bars, hotels and other businesses that profit from alcohol sales to support the movement for road safety. His own family firm Gosling's Rum sponsors Cada's Let Us Drive free night transport service along with drinks distributor Burrows Lightbourn and title sponsor Bacardi. Mr Roban said in a past interview with Drive for Change that he would consider joining forces with the private sector to help reduce a problem that contributes to the majority of road injuries and fatalities in Bermuda. The best estimate is that 75 per cent of road fatalities and injuries involve alcohol or drugs. But orthopedic surgeon Joseph Froncioni, who surveyed medical colleagues, said they thought the figure was probably much higher. Dr Froncioni said at the event that the island would have a much better idea of the true figure if existing laws to allow police doctors to demand blood, urine and other fluids from patients were enforced. The event came the day after Howard Charles became the first road fatality of 2018, although there was no indication that the incident involved impairment.

March 9

A United States judge has dismissed a case against American-based medical group Lahey that alleged it conspired with Ewart Brown, the former premier, to defraud the island of millions of dollars in healthcare charges. "From our perspective, the case is closed, and we do not intend to pursue it any further," Kathy Simmons, the Attorney-General, said this afternoon. The Attorney-General's remarks came in the wake of the decision by Judge Indira Talwani of the US District Court in Massachusetts allowing Lahey's motion to dismiss. The ruling, made on Thursday, was "exactly what I had anticipated from the beginning", Ms Simmons said. The Government opted to pursue the matter "given the politically charged nature" of the case, she added, saying it had been important for the decision to come from "an independent assessor". No final cost for the case has been tallied, but Ms Simmons said it had run up costs "well over $1 million". The Lahey Clinic responded by issuing the following statement: "Lahey Hospital & Medical Center has a 25 year track record of caring for the people of Bermuda while maintaining the highest ethical standards for all business relationships. We were confident that the claims made in the suit were baseless and are pleased with this dismissal. Our team of physicians looks forward to continuing to improve the health of Bermuda residents, create programs to address significant public health issues and provide the care the people of Bermuda need and deserve." In her decision, Judge Talwani said that a claim under the federal American Racketeer Influenced and Corrupt Organisations Act could not be considered because Bermuda had suffered no loss in the US. Judge Talwani said in her ruling: "Bermuda has not shown that it suffered any injuries in the United States as a result of the alleged scanning scheme. Without such an injury, Bermuda's RICO claims as to the scanning scheme arise out of extraterritorial injuries and must be dismissed." Another claim for damages over the FutureCare insurance plan was also dismissed because it was nothing to do with the US. Judge Talwani said: "The Kurron Bermuda project involved developing the 'FutureCare' public insurance plan. Bermuda alleges that 'Brown used his influence and connections to ensure that Lahey was favored over other potential US healthcare providers, including Johns Hopkins, for lucrative contracts relating to 'FutureCare'." But she added: "As FutureCare is a Bermudian public insurer which reimburses healthcare costs of Bermudian residents, the court cannot, without more, find any injury from these contracts to business or property in the United States. While entities like Johns Hopkins, whose domestic profits were competitively injured by such contracts, might have a valid domestic injury claim, Bermuda does not." The judge added: "The question presented in this case is whether Bermuda may bring an action for the various injuries alleged under RICO'S private right of action. It may well be that Bermuda's allegations as to Lahey's commission of various predicate acts would suffice for criminal charges ... or civil enforcement proceedings brought by the Attorney General ... however, the focus of this motion is whether Bermuda, as a private party, may bring these charges. That depends on whether Bermuda has alleged domestic injuries to business or property caused by Lahey's conduct. The injuries in this case are assessed in turn." Judge Talwani added: "Bermuda also brings claims under Massachusetts General Laws c. 93A, § 11 for unfair business practices and common law claims under theories of unjust enrichment, civil conspiracy, and fraud. Given the early stage of this litigation and the fact that the parties have not yet begun the arduous task of discovery, retaining jurisdiction over Bermuda's pendent state law claims would not serve such interests. Accordingly, Bermuda's state-law claims are dismissed without prejudice." The case, started under the former One Bermuda Alliance Government, claimed Dr Brown, the owner of Bermuda Healthcare Services and the Brown-Darrell Clinic, used his position as a Government minister to promote Lahey's interests in Bermuda and the hospital paid him "bribes disguised as consulting fees". It was alleged the arrangement led to Lahey gaining contracts with King Edward VII Memorial Hospital and to it becoming the "service provider of choice for Bermudians, both on the island and in the United States". The civil suit also claimed Dr Brown's clinics in Paget and Smith's conducted "excessive, medically unnecessary and frankly dangerous scans" in order to increase payments received from health insurers. The claim also alleged that Dr Brown paid Lahey a portion of the reimbursement for reading each scan, making the hospital millions of dollars and that Lahey "stayed silent" about the "extreme level of unnecessary and possibly dangerous scans" because it was "blinded by its desire to keep its 'consulting' relationship with Dr Brown intact". Other allegations included that Dr Brown and his "surrogates" successfully pressured government officials to increase the remuneration paid for tests and that he "offered and paid kickbacks" to island doctors, disguised as commissions, to refer patients for scans to his clinics. The Government submission to the court said that the level of testing conducted at Dr Brown's clinics led to Bermudians becoming "among the most scanned patients in the world". Reacting in a statement today, former Attorney-General Trevor Moniz said: "The dismissal of the Government's civil case against Lahey Clinic comes as a disappointment. As Attorney-General, I made the decision to issue proceeding following an exhaustive investigation. Throughout the entire process, I acted on the basis of legal advice and in the best interests of the community. Ultimately, the case was dismissed on a technical ground, namely that there is insufficient domestic injury in the US to bring a case before the American Courts. This is a fast-moving area of the law, with the US Supreme Court only deciding to narrow the relevant legal test in the summer of 2016 – well after the investigation into Lahey's affairs began. A further appeal would be needed to clarify this point. It is important to point out that the case was based on compelling evidence, and that the complaint was meticulously well-sourced – in many instances, with the very words of those involved." He noted Judge Talwani had not discounted the possibility criminal activity took place, adding: "The federal judge is saying that criminal acts may have been committed. She pointedly noted that American institutions such as Johns Hopkins may have a valid domestic injury claim against Lahey within the US. Finally, it was a great blow to the case that members of the former Opposition, including the present Premier and Deputy Premier, filed objections to the case proceeding."

Elections will be deferred for a year in Hamilton and St George's amid concerns over a lack of accountability. Home affairs minister Walton Brown said "proper due diligence" was not carried out in the awarding of contracts and pointed to millions of dollars going missing. Mr Brown told the House of Assembly consultation would now take place on "the most appropriate way to strengthen and modernize municipal governance for the benefit of Bermuda". He said the Municipalities Amendment Act 2018 would allow the minister to direct the corporations to undertake projects for the benefit of the island, and intervene in cases such as the closure of the Hamilton docks. It will push back the next municipal elections by a year until May 2019. Mr Brown said: "Further governance reform of the municipalities is now necessary as a result of failures of accountability and proper due diligence and governance in the awarding of contracts. Honourable members will recall that the proposed Hamilton waterfront and Par-la-Ville hotel developments resulted in a highly critical report by the Bermuda Ombudsman, legislative intervention by the Government of Bermuda, the assumption of temporary stewardship, and an arbitration that has cost many millions to the public purse. This saga continues in the case of the Mexico Infrastructure Finance vs the Corporation of Hamilton [case] where, as you will recall, $12 million went missing. The case is now headed to the Privy Council." Mr Brown also said protocol was breached when the Corporation invited the Taiwan government to contact the Bermuda Government to enter into a tax information exchange agreement without first speaking to the Premier and Minister of Finance. He spoke of a lack of adequate resources on infrastructure, including the proposed upgrade to the sewerage system in Hamilton. He said policy and operations need to be aligned with Government policies and legislation, and said there was a lack of consultation about infrastructure with the relevant Government departments. In response to Opposition questions, Mr Brown said the corporations had been informed of the bill "within the past 24 hours". Mr Brown said that "impetus for changing this arrangement has never been strong", but that there would be extensive consultation going forward. One Bermuda Alliance MP Grant Gibbons queried the extent of consultation with the municipalities. Mr Brown responded that there was "minimal consultation, precisely because we were not clear on the direction we wanted to take — but we will now commit ourselves to expensive consultation". Dr Gibbons asked if the minister could comment "as to whether the corporations are supportive of the amendments in this particular bill". Mr Brown responded: "I have no comment on that."

Any move to legalize cannabis must be examined with care, the Minister of Social Development and Sport has said. Michael Weeks said "great pains" must be taken as the island looks at the use of cannabis. Mr Weeks told The Royal Gazette: "If we are to go legal, it's going to take a lot of study, research and dialogue." The social development ministry has launched a public awareness campaign in the wake of the Misuse of Drugs (Decriminalization of Cannabis) Amendment Act, which passed in December. The Act removed criminal offences for simple possession of seven grams or less of cannabis. Mr Weeks said that "a lot of the average men you bump into" now believed the drug was legal. He added: "It's still illegal to smoke cannabis, in any amount." A green paper now being prepared by the National Drug Commission will include a study of the misuse of marijuana. Mr Weeks told the House of Assembly that the awareness campaign running this month "will likely be extended through April and May". He said that cannabis remained a controlled drug, and it is not legal to "consume, cultivate, traffic or import" any quantity. Police officers still have legal authority to seize cannabis of any amount from a member of the public. Mr Weeks said the law change was designed "to prevent our young people, in particular young black men, from being placed on the proverbial stop list, and having their lives completely altered by virtue of not being able to travel to the United States". The Act does not guarantee that anyone attempting to travel to the United States will not be stopped, including if they hold a prior conviction for possession of cannabis. Mr Weeks was questioned on whether he had held talks with the United States Consulate on the problem. He said he had not yet spoken with the American Consul-General to discuss the "stop list".

A solar farm could be up and running at LF Wade International Airport before the end of this financial year. Walter Roban, Minister of Transport and Regulatory Affairs, said work to prepare the site was scheduled to start within weeks. Mr Roban added: "The Department of Energy will work with the Ministry of Public Works to facilitate the development of the six megawatt solar farm at the munitions pier of the LF Wade International Airport. The site clearing and preparation will begin over the next few weeks. This project is targeted for completion in this fiscal year, at which time up to 13 per cent of peak demand will be met by clean solar power." A ministry spokesman said yesterday he could not identify the potential developer because discussions were still ongoing. He said: "We are in final stages of negotiations with the preferred bidder and cannot announce anything further until final agreements are signed. We will make a press statement at the appropriate time in the process." Environmental charity Greenrock said that it was delighted to hear the long-discussed project was moving forward. Jonathan Starling, the charity's executive director, said: "Renewable energy technology, and particularly battery technology, are increasingly changing the dynamic in favour of increased renewable energy integration into our power system. With the impact of human-induced global climate change increasingly affecting us, this development is a great first step for Bermuda in reducing its fossil fuel dependence. Along with switching increasingly to renewable energy sources, which battery technology is increasingly helping to smooth out supply and demand issues, we also need to increase energy efficiency and conservation." He said the charity looks forward to the project being completed and hopes to see a greater focus on renewable energy as the island works to reduce its dependence on imported fossil fuels. Plans to erect a solar farm on the munitions pier, also known as "the finger", have been discussed for several years under both the One Bermuda Alliance and Progressive Labour Party administrations. The former OBA government put out a Request For Proposal for the site in December 2016, with the goal of selecting a developer by April, 2017. The RFP proposed the Government should fund site preparation, which would be recovered from the rental income for the estimated 15 acres that will be leased to the developer. There were 29 submissions, of which 19 met the criteria, with potential bidders from Bermuda, Canada, Spain, the United States, Germany, Britain and Australia.

It has been a busy start to the year for mergers and acquisitions involving companies in Bermuda's insurance space. In January, American International Group announced its $5.6 billion acquisition of Bermudian-based Validus. This was followed on Monday by French multinational Axa's move to buy XL Group for $15.3 billion. There are several more Bermudian-based companies that could prove attractive for mergers or buy-ups, and this year is shaping up to be a positive environment for such deals, according to research by Deloitte. The company has released its 2018 Insurance M&A Outlook report, which examines trends seen during the past two years and identifies key expectations and challenges for this year that may help insurance executives pinpoint M&A drivers and plan their strategy accordingly. John Johnston, chief executive officer of Deloitte Caribbean and Bermuda, said: "Bermuda companies continue to be highly sought after in the ongoing consolidation of the global insurance and reinsurance industries. The two headline deals announced this year — AIG's acquisition of Validus and Axa's plan to purchase XL — are striking examples of this. "There are several other Bermuda companies who would prove to be highly attractive merger partners or outright acquisition targets based on the strong businesses they've built, and there are buyers from different corners who appear willing to fully recognize that value in pricing." Mr Johnston said there are also some Bermuda companies for whom a transaction might be more of a strategic necessity, due to a desire for increased scale or need for diversification. He added: "We expect more M&A activity globally in the remainder of 2018 and we certainly expect the Bermuda market to feature prominently in that." The Deloitte report looks at the continuing evolution of the deal landscape and identifies key drivers for insurance sector M&A activity, including modernization of the value chain, tax reform and regulatory policy, valuations, foreign investment in the US market and insurtech. The outlook report is aimed at giving insights to insurance executives so they can made confident decisions.

Belco has been given approval to build four new generators. The Regulatory Authority approved the company's application to install four dual-fuel engines with a total power output of 56 megawatts. The company will also build a battery energy storage system with a ten megawatt output. The new machines will be built on Belco's existing site on Pembroke's Serpentine Road. Sean Durfy, president and chief executive of Belco, said: "I am extremely pleased the authority has recognized the urgency of proceeding with the development of the replacement generation. "Given that 50 per cent of our existing generation capacity will be retired over the next two years, the order will allow Belco to continue to provide Bermuda with a reliable electricity supply." Mr Durfy added: "In addition to the creation of new jobs during the construction phase of the North Power Station, and the assurance of our employees' ongoing safety, there are numerous benefits that will be realized by our customers once the replacement generation is commissioned."

A billionaire venture capitalist has been invited to join the global advisory board of the Bermuda Digital Asset Exchange as the Bermuda Government drives forward its ambitions in the blockchain and cryptocurrency space. Tim Draper met with a delegation from Bermuda at the technology and innovation-focused Montgomery Summit in California this week, and showed enthusiasm for Bermuda's plans in the blockchain technology space. Mr Draper comes from a family line of venture capitalists. His father was an early investor in Skype. In addition, two start up enterprises at the summit in Santa Monica have indicated a commitment to coming to Bermuda. Wayne Caines, the Bermuda Government's Minister of National Security, spoke about the breakthroughs on the second day of the summit. He is part of the island's team that mixed with hundreds of venture capitalists and representatives of tech-based start-ups. Blockchain, cryptocurrencies, and artificial intelligence were among topics of discussion at the summit and in meetings held in conjunction with the event. The Bermuda delegation was organized by the Bermuda Business Development Agency, and took part in panel discussions, presentations and on-on-one meetings during the two-day event. Yesterday there was a Bermuda-sponsored breakfast meeting, followed by a mid-morning panel discussion, titled Bermuda- The New Value Equation. Speaking to The Royal Gazette, Mr Caines said: "We had a good discussion with Tim Draper and he was enthusiastic about Bermuda's plans in this sector. We've invited him to join the global advisory board of our Bermuda Digital Asset Exchange as we work to develop blockchain-based cryptocurrency initiatives for the island. "It was one of several informative and productive discussions we held over both days of the conference. We also had numerous opportunities to promote Bermuda as a top-tier jurisdiction — and the sensible choice for both start-ups and investors to consider for their global projects." Mr Caines said he had used an analogy of Bermuda's innovation from the days when Bermuda's sloops pioneered new sailing techniques, to the evolution of insurance and reinsurance on the island and onwards into the world of blockchain technologies. Among those who have met with the Bermuda team was Brian C. Mulligan, former co-chairman of Universal Pictures who has also previously worked as an executive with Deutsche Bank Securities. Among the Bermuda group is Chris Garrod, partner, Conyers, who has helped some of the first digital-token issuers launch a corporate presence in Bermuda. He also serves on the Government's Blockchain Legal and Regulatory Working Group, and noted the high quality of the attendees at the event and the interest in Bermuda's collaborative approach towards attracting new business. That was also commented on by John Narraway, who heads Bermuda Government's Blockchain Business Development Working Group. He said: "There is the start-up community here; emerging technology companies that we are interested in. They are looking to raise additional capital. There are 100 start-ups at difference stages of growth who are looking at how they can operate globally. We are having conversations. We talk about managing customers around the world and data privacy. It's about listening, it's about what they are seeing and what they are saying." Aron Dutta, founder and chief executive officer of Vaphr, a Bermudian-based blockchain accelerator that last year selected Bermuda as its global platform hub, has given Bermuda a further boost with his presence at the summit. He said: "Blockchain gives us a tool to reconstruct the economy. The next generation are not going to care about banks." He said he had come to Bermuda with his business venture because of the island's integrity, and said his participation alongside Bermuda at events connected to the World Economic Forum in Davos, Switzerland in January, and at the Montgomery Summit "shows that there are enterprises who are here [in Bermuda] that are committed". Also flying the flag for the island was Bermudian Gina Pereira, of Dana Philanthropy. She is based in Los Angeles and works with private clients to advise on philanthropy. She is also a member of STEP Bermuda and works with the BDA on policies that might affect the philanthropy sector. Ms Pereira said she was attending the summit to support the BDA and Bermuda, and also to learn about opportunities for investing in technologies to "help humanity's challenges" and the potential of artificial intelligence to be used in the field of conservation. Meanwhile, Mr Caines said the summit had exceeded expectations and been a phenomenal experience for Bermuda.

An invitation to interview Cambridge curriculum assessors on a trip to the island was withdrawn at the eleventh hour yesterday by the Department of Education. Llewellyn Simmons, the Director of Academics at the education ministry, invited The Royal Gazette to interview the Cambridge representatives, who were invited to Bermuda after poor maths results were revealed last month. The invitation to interview the experts was withdrawn yesterday by an education department official. Dr Simmons said the visiting team were "conducting observations and training with our math teachers". He was sent a number of questions last month on the poor Cambridge Checkpoint results for Primary 6 and Middle 3 students for the 2016-17 school year. He said Cambridge representatives would be at CedarBridge Academy yesterday from 8.30am to 4pm and today from 8.30am to 3.30pm. Dr Simmons said in his e-mail: "If you are interested in having your questions answered, you may interview them during this time." A time was set to meet the Cambridge representatives in the school's training room yesterday afternoon, but Dr Simmons sent another e-mail yesterday morning to ask The Royal Gazette to contact a spokeswoman with the Department of Education to "make your request to interview". An e-mail was sent to the spokeswoman to request the interview, but the spokeswoman later sent an e-mail that the interview had been cancelled — no reason was given for the change of heart. Several questions were sent to the spokeswoman yesterday about the Cambridge Assessment representatives and their work on the island. The spokeswoman said: "The Department of Education and representatives from Cambridge International are this week conducting training with teachers of core subjects in Bermuda's public school system. Prior to the arrival of the overseas facilitators, a full schedule was mapped out for the week with the training sessions as a priority." The 2017 Bermuda public school system report released last month showed that P6 and M3 students failed to meet a Department of Education target set for maths of 3.0 — equivalent to a C grade. The results of the International General Certificate of Secondary Education examinations sat by senior-level students last year were also published. The results revealed that only 18 per cent of the 445 students that took the maths examination scored a C grade or better. Sergio Pitcher, founder of tutoring service Planet Math, said the results of last month's report were expected. Mr Pitcher said: "This is not a new problem and will take dedication and hard work from everyone to make a real change." He said that student struggles with maths were not specific to Bermuda. Mr Pitcher explained: "This has been a major issue for many countries, including the United States." He said that a number of factors had led to problems in the subject, including the way maths is taught, which he described as "counterproductive". Mr Pitcher explained: "We teach students several formulas they 'need' to memorize and introduce a litany of abstract symbols, then we strive to find application of what we have taught with meaningless word problems. What we should do is get real-world problems that interest the students. Give them an opportunity to try to develop their own strategies for solving the problem first." Mr Pitcher said maths instruction would also benefit from "dynamic maths specialists" who only taught the subject. He added: "If from primary school, maths is made fun and useful, then the attitude that students have will be more positive all the way through." Mr Pitcher said Bermuda's public school system had a "wealth of experienced, successful maths teachers. What can be done to help is utilize these exemplary teachers to assist teachers that aren't having as much success. By doing this, we build up the system and make it better. Responsibility for the current maths problem falls on everyone, including students, teachers and parents. Students must be serious and focused. They have to behave properly in class and try to learn as much as possible every day. Additionally, they need to get their homework done and practice. Teachers must provide top-notch lessons every day by being enthusiastic, clear and teaching the material in a way so that the students understand". Diallo Rabain, the education minister, said last month that the Cambridge personnel would "conduct walk-through observations to gain first-hand data about teaching and learning experiences in our primary, middle and senior schools". Mr Rabain said the information would be shared with principals and teachers "and advise on the mathematics teaching strategies to best address any observable deficits".

An online row erupted after comedian and TV star Ellen DeGeneres launched a Twitter broadside against Bermuda. Ms DeGeneres who is married to a woman and has more than 77 million Twitter followers, attacked the island's Domestic Partnerships Act. She wrote: "Bermuda just banned marriage equality, I guess I'm canceling my trip. Anybody else?" Responses ranged from pleas against a tourism boycott to condemnation of Ms DeGeneres, whose talk show attracts almost three million viewers an episode. Some backers of same-sex marriage have asked for a Bermuda boycott over the legislative removal of same-sex marriage, but others criticized the call. The Royal Gazette understands that the Ministry of Economic Development and Tourism, along with the Bermuda Tourism Authority, has liaised with some global media organisations since the Act was passed by legislators in December 2017. The BTA declined to comment yesterday. The tourism ministry referred to a statement last week by tourism minister Jamahl Simmons on handling "the international media coverage of the Domestic Partnership Act". Mr Simmons said work was in train to "formulate the proper response that ensures travel consumers know Bermuda is a destination welcoming to everyone, including the LGBT community". The DeGeneres tweet linked to the CrowdJustice campaign of Rod Ferguson, a gay Bermudian who has mounted a challenge in the Supreme Court against the new law. Mr Ferguson said he did not support the attempt to boycott the island. He added: "Neither can I ask LGBT foreigners to visit a place that has made such a publicly hostile statement to the world on how the majority, but not all, of its population feels about them." Mr Ferguson said: "Unfortunately, you reap what you sow. My focus is the legal challenge and helping with fundraising for it. If the challenge succeeds, maybe we'll have some better PR." He added Ms DeGeneres's tweet raised awareness of the island's "ban of marriage equality", but that the clicks had not translated into support for his campaign. Mr Ferguson said: "It hasn't had much of an impact on the crowd funding. There was one very generous anonymous donation today, from someone who thinks in Bermudian or US dollar amounts, but I doubt if that donor was doing so in response to a tweet." Attempts yesterday by The Royal Gazette to reach Ms DeGeneres were unsuccessful. Mr Ferguson said he had not heard from the TV host. He added: "If I did, I'd encourage her to speak with representatives of organisations such as OutBermuda, the Rainbow Alliance of Bermuda, and Same Love Bermuda, who are more informed of the situation on the island, and have ideas of how to help make things better for queer Bermudians and address the problem of homophobia in Bermuda. I disagree with Bermudians who would blame any negative consequences to tourism and Bermuda's economy on those raising awareness of what the Bermuda Government has done. Any blame rests squarely on the Bermuda Government and those who put them in power. People are going to vote with their feet based on the information they have and they're probably not going to do a lot of research on how Bermuda compares to other islands. That may not be fair, but that's the world we live in. Twitter isn't built for nuance." Leah Scott, the shadow tourism minister said she had not supported the Domestic Partnership Act and "wholeheartedly" disagreed with the reversal of the May 2017 court ruling that paved the way for same-sex marriage, on the basis that "the intentional deprivation of anyone's rights is unjustifiably unfair". She added: "I am against the termination of the legal recognition that same-sex couples enjoyed; it was wrong. The court made a ruling and notwithstanding my own personal beliefs, I am of the view that the said ruling should stand." Ms Scott said: "Gay & Lesbian Alliance Against Defamation president Sarah Kate Ellis and screenwriter Peter Paige are encouraging people to boycott Bermuda through their tweets, using the hashtag #BoycottBermuda. Nowadays, consumers are making personal consumption choices by how they feel about ethical issues. The cost of a social issue and economic boycott on Bermuda's tourism product, based on the passage of the DPA, could be socially and economically devastating." She said that support for LGBT tourism could bring "positive impacts to Bermuda that go way beyond the economic benefits. Bermuda is an inclusive jurisdiction; our culture is one that embraces the differences in people. Collectively, we can create a sustainable, quality tourism product that includes everyone". In response to Ms DeGeneres's tweet, OBA MP Jeff Baron wrote that the Government, rather than Bermuda, had overturned same-sex marriage, and that he was among "thousands of Bermudians who will keep fighting for equality for all". Former World Wrestling Entertainment champion John Layfield called it "disappointing the Government had decided to legalize discrimination. Welcome to the dark ages." Winton Brangman also replied to Ms DeGeneres's tweet. Mr Brangman said he was an "openly gay manager at Rosewood Bermuda" and offered to be interviewed by Ms DeGeneres. He added: "I hope that you see this and we can collectively fight for the small LGBT family in Bermuda." Hannah Collins called herself a fan as well as being a "queer Bermudian" and added that "this really hurts". She wrote: "Don't #BoycottBermuda. Use your power and privilege to help." Another said: "Come and support us instead of hating on us, The fight goes on."

March 8

The former executive director of the Bermuda Casino Gaming Commission was barred yesterday by a court from any discussion of his time in charge of the regulatory body. Lawyers acting for the BCGC won a temporary order from Chief Justice Ian Kawaley in Supreme Court against Richard Schuetz after a private hearing in chambers. The injunction forbids Mr Schuetz from any disclosure "whether directly or indirectly, and/or to further use the confidential information that is either in his custody, or care or possession or control or he has access to, or at all". The judgment quoted Mr Schuetz's 2015 employment agreement. The injunction added that Mr Schuetz could not "whether directly or indirectly, make publish or otherwise communicate any disparaging or derogatory statements, whether in writing or otherwise, concerning the commission or any person to whom powers and duties have been delegated by the commission or government bodies, departments or ministries with which the commission works". The injunction also ordered Mr Schuetz to "make full disclosure" of any confidential information "belonging to his former employers" obtained during his time at the BCGC, and to return it to the organisation. The injunction came after the BCGC launched a civil action against Mr Schuetz, who quit his post last July and left the island in December to return to the United States. An application by The Royal Gazette to attend the hearing yesterday was denied by Mr Justice Kawaley. The Chief Justice said the evidence presented to the court indicated there was sensitive material involved and to hold the hearing in public could prejudice the plaintiff's case. Mr Schuetz, who was not represented in court, can apply to Supreme Court to "vary or discharge this order". Yesterday's chambers hearing at the Supreme Court was for the judge to hear an "ex-parte application", which usually involves a request for a temporary order by the plaintiff, often in the absence of the respondent's counsel. The civil case and the names of the parties involved were listed on a court schedule issued on Tuesday afternoon. But an amended court schedule released yesterday morning had the names of the parties removed. Mr Schuetz has been an outspoken figure in Bermuda's emerging casino industry. He recommended that the former One Bermuda Alliance government ditch an agreement it entered into to give local company MM&I Holdings a lucrative contract for a cashless gaming system. Mr Schuetz criticized a forum held by the Progressive Labour Party on gaming last year when in Opposition, featuring MM&I's American business partner, Banyan Gaming. He also spoke out against an amendment to gaming legislation to bring the commission under ministerial control. Mr Schuetz suggested in his resignation letter that Bermuda should "seriously consider" ditching gaming altogether — or risk its reputation as a clean financial jurisdiction. He wrote: "My primary reason for resigning is that I have lost confidence that the Government of Bermuda and its legal system can provide the necessary protections to offer well-regulated casino gaming on the island. I sincerely believe that this island will prove incapable of keeping people with questionable backgrounds and behaviors away from the industry." Mr Schuetz added: "The Bermuda I have come to know has indicated a lack of respect in making a reasonable effort to adhere to generally accepted international standards for anti- money-laundering activities within its existing betting products, in particular the betting shops." Lawyer Timothy Marshall represented The Royal Gazette at the Supreme Court yesterday. He said: "We made the arguments that the public should have access to this matter, which is of considerable public interest. The Chief Justice said he had considered the material filed and was satisfied that there was a prima facie case to have an ex-parte hearing in the absence of the public. He disagreed with our argument that the process of whether a hearing is going to be public or private should be held in open court. He determined that that is not the correct manner in which he determines these types of applications." Jordan Knight, a lawyer at MJM law firm, also spoke during the proceedings. He said he was not there to represent anyone, but had obtained a copy of the writ filed by the commission from the court. Mr Knight said that any member of the public could do the same and that there could be no justification for holding the hearing in private. A court official said: "The hearing is a private hearing not open to the public. The plaintiff has requested a private hearing and the Chief Justice has acceded to this request. The grounds on which he has made this decision are themselves confidential and cannot be disclosed at this time." Mr Justice Kawaley has said in the past that "the basic legal premise is that the public have a right of access to any hearing unless there is a good reason to exclude them. The fact that it's in chambers doesn't limit that access". The publicly funded commission was represented yesterday by Richard Horseman of law firm Wakefield Quin. The gaming commission has advertised for a replacement for Mr Schuetz as executive director. Neither the BCGC nor Mr Schuetz replied to a request for comment on the lawsuit by press time.

Hospital fees are to be adjusted in a move that will raise some costs and lower others, the health minister told the House of Assembly yesterday. Kim Wilson told MPs the changes will be "revenue-neutral to the hospital" and said the relative value method used was a "rational system" in line with reviews. Ms Wilson said: "At present some BHB fees are priced higher than international benchmarks, while others are priced much lower. "The intent is to remove this discrepancy by applying a rational, internationally accepted standard to set BHB's [Bermuda Hospitals Board] fees. The purpose of this change is as a first step to deliver on the Government's promise to review healthcare costs, which, in the long term, will allow us to contain insurance premiums. At present we know how much we are spending overall — $701 million in total, or just over $11 thousand per person, are the most recent figures. But we don't know if we are spending it wisely, or whether we are paying fairly. To enable us to understand truly what we are spending on, measure whether we are spending it properly, we need a rational fee system." Ms Wilson added that the relative value method would "move us in the right direction, and provide us a stronger foundation for evaluating our services and programmes". The same relative-value scale has already been introduced for diagnostic imaging, where fees for procedures like mammographies went up while others, like X-rays, went down.

Alfred Augustus, a senior member of the family who own Augustus Funeral Home, has died at the age of 95. A former teacher and probation officer, Mr Augustus's charitable roles included heading the Bermuda Special Olympics committee and serving as secretary for the Physical Abuse Centre. He was a panelist for the Family Court, chairman of the Bermuda Family Council, served on the Injuries Compensation Board, and was a prominent member of the Mount Zion AME Church in Southampton. Walter Roban, the Deputy Premier, said in the House of Assembly yesterday that Mr Augustus was "a wonderful gentleman". Mr Augustus started out in the newspaper business. His father David was one of the founders of the Bermuda Recorder, the island's only black-owned newspaper, which closed in 1975. Mr Augustus was recruited at the Bermuda Recorder to sweep floors and fold newspapers. He was skilled in shorthand, later graduated to Linotype, the complex typesetting machines used in the pre-digital age, and was sent overseas to train as a Linotype operator. He also obtained a bachelor's degree in physical education at Howard University in Washington, where he won a swimming scholarship. Mr Augustus is said to have credited his father for his early swimming ability because he threw him into the water at Devonshire Dock. Mr Augustus graduated with a degree in physical education at Springfield College in Massachusetts and qualified as a teacher at the District of Columbia Teachers College. He met Juanita Taylor at Howard and the couple married in 1952. The couple lived in Washington, where Mr Augustus worked at the US Government Printing Office. Mr Augustus returned to Bermuda in 1973 and taught at Prospect Primary School. He married for the second time to June Masters, a journalist and managing editor at the Recorder, who went on to found her own magazine, Fame. Ms Masters died in 2006. Mr Augustus worked in the probation service for eight years and retired in 1987. He was also secretary to Devonshire Recreation Club. Mr Augustus was given a government award in 1993 for his work with the Bermuda Special Olympics. He told The Royal Gazette at the time: "Sometimes, the person who finishes first goes back and helps the person coming in last."

The introduction of multihulls to the Newport Bermuda Race will help to enhance the event's profile and boost the number of participants, according to Bermudian Olympic sailor Glenn Astwood. For the first time catamarans and trimarans will be allowed to compete in the new Multihull Division during this year's 51st edition of the biennial 635-mile classic. "It will be good having multihulls competing in the Newport Bermuda Race," said experienced offshore sailor Astwood, who has competed numerous times in the ocean race and also raced in the former Olympic class Tornado catamaran. "Multihulls seem to be doing a lot more racing now with the big cruising multihulls and Gunboats instrumental in promoting large multihull racing. It will be good to see a different class racing in the Newport Bermuda Race. The multihulls are catering to a different breed of sailor; guys who want to go fast. They just did the Caribbean 600 and more than likely a lot of the boats that did that race are going to be now doing the Newport Bermuda Race. It will be amazing to have more boats racing in the Newport Bermuda Race and the more boats the merrier." The Multihull Division will feature boats ranging in size between 58 and 100 feet to be sailed by a crew new fewer than six. The new division is the culmination of a collaboration between the Offshore Multihull Association and the Bermuda Race Organising Committee. Multihulls are not the only new feature to the race as the Open Division is now open to yachts with vertical-lift foils. These appendages slide out horizontally from the hull and provide the boat with considerable lift and power. Other foil arrangements are allowed in the Open Division, but with some restrictions in place. The Gibbs Hill Lighthouse division is also now allowing canting-keel and water-ballast boats that were previously placed in the Open Division. It is anticipated that this allowance will increase the number of entries in the division. The Newport Bermuda Race starts June 15 in Newport, Rhode Island, and will see up to 220 yachts competing for honours among eight divisions. There is no overall winner, although the winning boat in the St David's Lighthouse Division featuring amateur sailors is regarded as the race's top boat. The Newport Bermuda Race is part of the three-race Onion Patch Series, which also includes the New York Yacht Club Annual Regatta and the Royal Bermuda Yacht Club Anniversary Regatta. The Newport Bermuda Race was founded in 1906 and is organized by the Cruising Club of America and the Royal Bermuda Yacht Club.

It is unlikely that there will be significant job losses in Bermuda's insurance sector as a result of US tax changes, however direct investment flows from the US could fall. Those are among the thoughts presented by Moody's Investors Service, part of the ratings and research organisation, in its new report Sovereigns — Global: US tax reform will have marginal impact on exposed low-tax sovereigns globally. It said direct investment flows from the US into low-tax countries are likely to fall, in some cases meaningfully, as a result of the US tax overhaul, which generally disincentivises multinationals from keeping assets and operations in low-tax jurisdictions. While the impact on the sovereign level would be generally minimal due to governments' limited reliance on taxes levied on US multinationals and the importance of non-tax motives for maintaining local presence, foreign direct investment flows from the US may decline markedly in some cases. Moody's assessed the general impact on Bermuda and eight other sovereigns, including Cayman Islands, Ireland, Bahamas and Switzerland. It said Bermuda is among the most exposed sovereigns, given the large cross-border asset ownership and its notable level of service exports to the US. According to Moody's, the introduction of the Base Erosion and Anti-Abuse Tax in the US will likely force Bermudian insurers to transfer capital to, or keep the capital at, their US subsidiaries because the latter will no longer be able to cede premiums to their affiliated reinsurers in Bermuda without incurring the additional cost because of the new tax. Moody's noted: "However, its competitive human capital base and regulatory regime mean that Bermuda is unlikely to experience a significant loss of jobs in the insurance sector." As in the case of Bermuda, the most likely impact of the tax reform for the Cayman Islands will be on its insurance industry. Similar to Bermuda, Moody's expect the Cayman Islands' insurance sector to remain competitive even after the change in relative tax rates. FDI flows could materially decline for Ireland. While annual investment inflows are a fraction of the outstanding stocks (at an average of 16 per cent over the past five years), they are nevertheless material, amounting to 20 to 30 per cent of Ireland's GDP between 2012 and 2016 and around 25 per cent for the first three quarters of 2017. The report goes on to show that in some cases, exposure to the US tax reform is within an offshore sector that is not integrated into the sovereign's local economy and generates minimal revenue for the government. In other cases, US multinational corporations are likely to maintain their activities to benefit from regulatory regimes conducive to investment, competitive labour forces or favorable geographic locations. The most exposed sovereigns without established non-tax competitive advantages may resort to offering additional tax incentives to prevent re-shoring. Moody's research subscribers can access the report, Sovereigns — Global: US tax reform will have marginal impact on exposed low-tax sovereigns globally, at http://www.moodys.com/researchdocumentcontentpage.aspx?docid=PBC_1113795.

A delegation from Bermuda is meeting with investors, entrepreneurs and corporate executives at a leading innovation conference in California. Technology-related topics such as blockchain, cryptocurrencies, and artificial intelligence are being featured at the Montgomery Summit on Santa Monica. The Bermuda delegation, which has been is taking part in organized by the Bermuda Business Development Agency is taking part in two days of panel discussions, presentations and one-on-one meetings. The event attracts an estimated 1,200 invited attendees. Wayne Caines, Minister of National Security, is among the group. He said: "It's been interesting to meet people who already know a lot about Bermuda and our reputation in the business community but want to learn about growing opportunities in our tech space. We are encouraging them to look at Bermuda for any business need, specifically some of the new initiatives related to cryptocurrencies and blockchain. It is also a beneficial opportunity to meet thought leaders, to understand the direction the world is headed in technology — and, importantly, to see we are on the right track." In an interview with Nasdaq at the event, Mr Caines underscored Bermuda's centuries-long history of innovation and entrepreneurism — from sloops, shorts, and onions to pioneering insurance products. Today, he said, that same spirit of ingenuity is driving solutions to new ventures in the fast-developing digital economy. John Narraway, BDA consultant for emerging technologies, in another video interview that was distributed to summit attendees, said: "The big value we see here is the ability to talk to early-stage start-ups, as well as those investing in them, about what Bermuda can offer — particularly our respected regulatory environment and the certainty our domicile can provide for ventures looking to expand internationally. Mr Narraway, who also heads Bermuda Government's Blockchain Business Development Working Group, said: "A lot of the industries we're looking at are high-growth companies and they're accelerating at a speed for which they really do need to contemplate an international strategy." Chris Garrod, Partner, Conyers, who has helped some of the first digital token issuers launch a corporate presence in Bermuda, and also serves on the Government's Blockchain Legal and Regulatory Working Group, said: "People have been very responsive to the fact Bermuda is tech-friendly and pushing things forward through the collaborative efforts of our public and private sectors. Bermuda is being recognized here as a place that, through responsive, nimble yet respected regulation, is ensuring it keeps its reputation intact as a blue-chip jurisdiction — a place where quality is always going to trump quantity." The Bermuda delegation was due to host a breakfast meeting for invited guests, including investors and start-up executives, to be followed by a midday panel discussion open to all summit attendees, titled "Bermuda: The New Value Equation." The panel was to be moderated by Mr Narraway, and feature Mr Caines, Mr Garrod, and Aron Dutta, founder and chief executive officer of Vaphr, a Bermuda-based blockchain accelerator that last year selected Bermuda as its global platform hub. Also representing Bermuda at the summits is Bermudian Gina Pereira, CEO of private-client advisory firm Dana Philanthropy.

A serial sex offender was jailed for 18 years yesterday after a sexual assault on a tourist in her hotel room. Lonnie Trott, 56, climbed into the second-floor room at the Grotto Bay Resort, stripped naked and assaulted a woman while she slept. The attack came less than two hours after he broke into another room at the same hotel and terrified a couple. Trott had previously been convicted in 1990 for the rape of a tourist while awaiting trial for a previous rape. Puisne Judge Carlisle Greaves said: "Trott is on the top shelf, in my opinion, among the most dangerous sexual offenders in the country, and his sentence must be such that society feels some comfort." He called Trott a cunning, determined predator focused on getting what he desired even after being stopped once. Mr Justice Greaves ordered that Trott be placed on the sex offenders list and that he serve a minimum of nine years before he is eligible for parole. He told Trott: "This court considers you such a dangerous predator that really you ought not be released until you serve the entire sentence, but I am bound by the law and restrained by that." The judge added he "shuddered" at the idea of Trott being released while he is still young enough to climb. On the night of the attack, Trott parked his motorcycle outside the resort and walked on to the property. He then climbed the outside of a building and opened an unlocked door to gain access to a room where a visiting couple were sleeping. The couple woke and confronted Trott, who ran away, but he returned to the area a short while later. He stashed his bike in some nearby bushes, re-entered the property and climbed into another room occupied by a single woman. Once inside, he went to the bathroom, took off his clothes, and assaulted the guest. He fled when the victim fought back, but he left his underwear at the scene of the crime. Trott admitted going into the woman's room, but claimed he did so only to defecate. He maintained his innocence throughout a Supreme Court trial, but was convicted of one count of sexual assault and two counts of burglary with intent to commit sexual assault. Prosecutor Larissa Burgess said Trott had shown absolutely no remorse for his crimes and continued to maintain his "bewildering" version of events. She detailed Trott's previous convictions, both of which came after he climbed up to a second-floor room at the Club Med resort in St George's and attacked the guests inside. Trott was sentenced to a total of 20 years for the offences, but was released on December 18, 2007. Ms Burgess said Trott was at a high risk of re-offending. She said: "The defendant knew what he was doing was immoral because he has already been convicted on very similar circumstances." Trott himself told the court he was innocent of all charges and requested his sentencing be adjourned so he could secure a new lawyer. Mr Justice Greaves refused the application, labeling it an attempt to stall the process. He said: "The evidence showed an extremely determined individual carrying out this sexual assault and these burglaries that night. And a cunning one at that. He has the presence of mind to hide his motorcycle along the highway and walk the journey on foot to the hotel and changing around his clothes to alter his appearance, turning his shirt inside out. Even after his first encounter, after he had been unsuccessful in achieving that which he desired and after leaving the property, he returned with even more determination."

A Pembroke businessman pleaded guilty yesterday to failing to pay a former employee $4,000. Robert Sousa, 64, owner of RJS Auto Marine Repair, admitted he did not comply with an Employment Tribunal order. The company had been ordered to pay a former employee cash owed to him. Magistrates' Court heard that the amount of $4,000 had been agreed to by Sousa and the former employee. Magistrate Khamisi Tokunbo adjourned sentence until May 8.

March 7

The Shadow Minister of Sport and Youth Development has called on the Government to do more to help Bermuda's athletes reach their goals. Ben Smith told the House of Assembly that a "small increase" in funds for national sports governing bodies was "not enough" and questioned the amount allocated to the Bermuda Sports Anti-Doping Agency. Speaking during Monday's Budget debate on sport, Mr Smith said: "We spend a lot of money on our police, we spend a lot of money on our prisons. We need to spend equal amount of money for youth and sport so that we can prevent some of those issues happening later on." Derrick Burgess, Deputy Speaker, pointed out that there was an increase of almost $160,000 in grants. Mr Smith said: "I'm not saying there isn't an increase — I'm saying that's not enough. I understand it's a small increase but a small increase isn't really moving us in the direction that we need if our children are important to us. There are a lot of initiatives within the Department of Youth and Sport that are extremely important to the future of Bermuda. To continue to have a lack of funding in this particular ministry is, in my opinion, as was stated by then shadow minister, a travesty." Michael Weeks, the Minister of Social Development and Sport, said he stood by his comments as shadow minister that more money should be put into development than enforcement. He told Parliament that this was why they had tried to increase the budget overall. Mr Weeks explained grants and contribution for the Department of Youth, Sport and Recreation would total $2,775,000 in the next fiscal year — an increase of $18,000. He said $1.3 million would be allocated among the 34 national sports governing bodies, including $650,000 for the Bermuda Sports Anti-Doping Authority. Mr Weeks said the BSADA was "one of the most important financial items within the sports development section". He added: "Without the functional presence of this organisation in Bermuda, it would simply mean that Bermuda would not be able to participate in any international sporting events abroad or host any international sporting events locally." While Mr Smith agreed that the BSADA was "important", he questioned why it was granted "such a large number on the budget line. You have to start to wonder, are we producing enough athletes to match that number? When we are not giving the funding to our athletes but we are giving a lot of money to drug test those athletes, it seems that we are missing the boat. There are way too many athletes that need this help." His comments were echoed by One Bermuda Alliance MP Patricia Gordon-Pamplin who said: "I have a significant challenge with the balance of where we are putting money when we look at the administrative expenses for the BSADA versus the testing output. I am not going to say for one second that BSADA is not important. But when we look at the grant to BSADA, as against the overall grants and contribution for the ministry with the 34 national sports governing bodies and a minuscule amount being allocated to the amount that is bringing the best results, I just question the allocation." Mr Weeks also revealed that $300,000 in grants would go to the Bermuda Football Association, $25,000 to the department's swim team, and that youth grants would total $200,000. He added that $150,000 would go towards sports incentives and awards, while the National Sports Centre trustees would receive $800,000. Mr Smith asked how many public schoolchildren were using the National Sports Centre, what programmes were run there and how the centre could be used better. He said: "I can speak from personal interactions — renting the facility is costly." Mr Smith said it was cheaper for his swim team to attend camp overseas than to stay in Bermuda. "I bring this up because for renting that same facility, we bring in teams from overseas who actually get the cost of using that centre supplemented by the Bermuda Tourism Authority. So, here our young people don't get the access because they have to pay, but we bring in people from overseas and we pay."

Home affairs minister Walton Brown wants new labour laws to crack down on sexual harassment in the workplace. Mr Brown is bringing London-based feminist Minna Salami to Bermuda as he instigates debate on harassment, as well as the importance of appropriately handling sexual orientation at work. The Ministry of Home Affairs has invited government officials, trade union leaders, business leaders and human rights groups to talks next week on Sexual Harassment in the Workplace: Men in Power and Sensitivity Towards Sexual Orientation Within the Workplace. The events will conclude with a public forum next Thursday at CedarBridge Academy, where Ms Salami will be guest speaker. Mr Brown said: "Employees need to be given the tools to decipher what harassment looks like and the confidence to report it. "Likewise, employers and employees need to be educated on what is acceptable and what will not be tolerated within the workplace. Ms Salami is more than suited to conduct these vital talks as her knowledge of the main issues, concepts and theories concerning sexual harassment and sexual orientation is in-depth and up to date to the highest standard. "It is my opinion that Bermuda's labour legislation needs to be amended to target such harassment and I welcome Ms Salami's thoughts and insight in this regard." Ms Salami, a Nigerian-Finnish writer, blogger and speaker, is the founder of the feminist blog, MsAfropolitan. She has spoken on international platforms including Yale University, TEDx, the Oxford Union, the BBC, Channel 4, Deutsche Welle, TV Ontario and SVT. The forum will take place at the Kalmar Richards Conference Room next Thursday, at 5.30pm.

The man fighting the repeal of same-sex marriage has described the intention of politicians to try to increase LGBTQ tourism to Bermuda as "pretty ballsy". Rod Ferguson reacted after Jamahl Simmons, the Minister of Economic Development and Tourism, told the House of Assembly on Monday of the importance of attracting the LGBTQ community to the island only three months after MPs voted to stop same-sex marriage by introducing the Domestic Partnership Act. Leah Scott, Deputy Opposition Leader and shadow tourism minister also voiced her support for targeting the demographic. Ferguson, 38, who has launched a legal challenge to the new Act, said yesterday: "I think they really need to work on their messaging if they want to say that a segment of the population is not quite fully human, but that we would like to take their valuable dollars. It's very silly to say to the world that we would like to profit from LGBTQ tourists at the same time as we are discriminating against them." During the Budget debate on Monday, Mr Simmons promised initiatives to attract LGBTQ visitors would be "rolled out over the next couple of months". Ms Scott said that while she did not support same-sex marriage "the LGBTQ community spends money, and they spend big money". Mr Ferguson said the island had made a "damning statement to the world" by enacting the legislation. He added: "I don't think anyone's thought of the fact that it might be a boon to tourism. You might get just a rush of bigots who want to support Bermuda." He said Ms Scott's stance on not supporting same-sex marriage, while at the same time wanting to attract LGBTQ visitors, was "the new playbook of the Right". Mr Ferguson explained: "Bigotry with compassion is the way that I describe it. It was used in the Preserve Marriage campaign by one of my classmates from school, saying we can love our lesbian and gay brothers and sisters but we don't have to agree with them. But they don't recognize they are saying it's a disagreement about the value of a human being." Winston Godwin, who won the right to marry his partner Greg DeRoche after a legal battle last year, said the Domestic Partnership Act was a "direct contradiction" to the calls made by Mr Simmons and Ms Scott. Mr Godwin added: "You are essentially saying we don't agree with who you love, and we don't believe you should have the right to marry, but we recognize your worth as a community and we welcome you and want you to spend money here." Mr Godwin said that the aspects of the LGBTQ community that Bermuda wanted to accept could not be cherry picked. He explained: "We are a packaged deal; us, our rights and our money. Mr Godwin said that "little to nothing" was done to make the local LGBTQ community feel welcome. He added: "How can we possibly be targeting other demographics?" A spokesman for the Rainbow Alliance of Bermuda said the group was "shocked by the contradictory comments" made on Monday. He said: "If the Government seeks to make Bermuda more hospitable for the LGBTQ community, it should start with its own citizens. With the recent passage of the Domestic Partnership Act, the Government of Bermuda has made it patently clear that it has little interest in the well-being of LGBTQ individuals." He described the exchange in the House of Assembly as "disingenuous at best and hypocritical posturing at worst". The spokesman added: "The Domestic Partnership Act has created a stigma that Bermuda will likely never be able to completely rid itself of. In an industry in which word of mouth both makes and breaks success, the Bermuda Government has failed not only Bermuda's LGBTQ community first and foremost, but the Bermuda hospitality industry as a whole." Kevin Dallas, chief executive at the Bermuda Tourism Authority, said that the organization's efforts were not about specifically targeting LGBTQ tourism for Bermuda. Mr Dallas explained: "Our research indicates many companies, consumers and travelers, including the overwhelming majority of the younger visitors powering Bermuda's growth, care about LGBTQ equality. Our response to the Domestic Partnership Act is therefore designed to reassure a much wider target audience that Bermuda's tourism industry is inclusive and committed to treating every visitor with respect." Mr Dallas said that Mr Simmons had been briefed in New York about "the actions the BTA can take to make sure that all visitors, including LGBTQ visitors, feel safe and welcome in Bermuda". He said that the BTA's decision to, last year, join the International Gay & Lesbian Travel Association was part of the quangos outreach. The Domestic Partnership Act was passed by Parliament in December and given Royal Assent by John Rankin, the Governor, last month. It was created to stop same-sex marriages and replace them with partnership arrangements open to both gay and straight couples. The law is due to come into effect on June 1.

Tina Duke, the principal of Dellwood Middle School, has been placed on administrative leave along with three members of staff. Mike Charles, secretary-general of the Bermuda Union of Teachers, confirmed that the union had been informed that "the principal has been put on administrative duty, as have three staff". Mr Charles said the three "indicated that they received letters from the ministry placing them on administrative leave until [the Department of] Child and Family Services can do their investigation at the school". Mr Charles was unable to give details of the suspensions, but said it was standard procedure for teachers when the Department of Child and Family Services got involved at a school. He added: "I just hope that the ministry can shed some light on the situation before rumors start flying." In response to a query from The Royal Gazette, a spokeswoman said that it was the education department's policy that personnel matters were not discussed with the media.

A non-dairy milk that is made from vegetable ingredients will be launched in Bermuda today by Jared Dylan Petty. The Bermudian discovered the product, called Veggemo, while living in Canada and invested in the company that produces it, Global Garden Group. That led to him speaking with the chief executive officer about bringing the item to Bermuda. An agreement was made and Mr Petty now has the exclusive international distribution rights for the product in Bermuda. Mr Petty, 27, told The Royal Gazette how his business venture, Live Plus Bermuda, took shape. When he was 14, he and his family moved to Canada. He said: "I finished high school I returned to the island and worked in the construction industry, but I realized I didn't want to continue down that route so I went back to school in Canada." Although he did not complete the last year of a human services degree course, he was able to land a job with the Canadian government working with at risk youth. "I really enjoyed my job, and the money was good. I love working and being a positive role model for people." Mr Petty became friends with a colleague who was a strict vegan and who told him about Global Gardens Group. He suggested investing in the company while it was still young. Mr Petty said: "I started to live a healthier lifestyle myself, and decided why not invest in a company that I can benefit from. I put in a chunk of my money and watched the product, Veggemo, grow [in popularity] in Canada, America and China." Veggemo is a milk made from yellow peas, tapioca from cassava and potatoes. It is dairy-free and gluten-free, and contains no nuts, soy, or GMO ingredients. Mr Petty said the milk is rich in calcium and vitamin D, with six grams of protein per serving. It is also a source of vitamin B12. Being business-minded, and already having shares in the company, Mr Petty met with the CEO of Global Garden Group and expressed an interest in marketing the product in Bermuda. "I thought why not speak with the CEO and ask about branching out. He agreed to take a chance on me," Mr Petty said. He returned to Bermuda in his new role as the rep for Veggemo, and started to get the ball rolling by contacting a few grocery stores. Lindo's in Devonshire agreed to create a platform for Mr Petty to launch and sell the product at the supermarket. This will be daily and starts today from 8am to 12pm. Mr Petty will give out samples and offer a 'buy one, get one free' special promotion. For more information visit the Facebook page Live Plus Bermuda or instagram @Live Plus Bermuda. There is also a website at https//veggemo.com.

Herbert Tatem, who chronicled his war experiences in the memoir As You Were, has died at the age of 95 after suffering from dementia. He died in the Elder Home Care nursing residence, according to Carol Everson, a caseworker with the Bermuda Legion. Mr Tatem helped to defend the island during the Second World War after he added an extra year to his age when signing up as a 16-year-old. He served in the Bermuda Volunteer Rifle Corps, the Bermuda Volunteer Engineers, on board HMS Malabar and was the cipher officer at Admiralty House. Ms Everson said: "Mr Tatem was a highly accomplished machine gunner who asked to be posted overseas, but was kept on the island because of his proficiency as a signalman at Admiralty House. Herbert was an absolute gentleman. He was very bright, very kind, and very concerned for the welfare of his fellow war veterans." Ms Everson added: "He and his wife, Dorothy, were regulars at veterans' functions and he helped us with our poppy appeal on many occasions. His book shows the scope of his talents and wartime activities." Mr Tatem's memoirs also depicted a prewar Bermuda where it was possible, at the age of 12, to purchase ammunition for a new Buckhorn rifle out of a shop on Front Street. That was in 1934, when Mr Tatem trained in the cadet corps. He went on to garner fame among fellow soldiers for his accuracy with a machine gun. His autobiography, published when he was 84, showed his power of recall. Mr Tatem told The Royal Gazette in 2007: "When you live something, it should stick in your brain," he said. "I was very close with the chaps." When war broke out in 1939, the soldiers used boiling water to strip off the packing grease from their weapons. While the home guard was vigilant, Mr Tatem later said there would have been little chance of local forces repelling an invasion. He was transferred to the Bermuda Volunteer Engineers in 1943, moved on to Admiralty House followed by a spell at the BVE station at Prospect. Among his duties was signaling and telephone repair. He was discharged in March 1946, and returned to his prewar job at H. A. & E Smith & Sons. Arthur Harriott, captain of the BVE, officially commended him for "fine work" in the signal section, adding that "those of us who had to sit the war out in Bermuda know the utter monotony of keeping on the alert for an enemy that may have struck at any unknown moment and I strongly commend your patience and high morale during these past years for it was this spirit that kept our unit a going concern". Mr Tatem remained close with his old colleagues and proudly supported the Legion, Ms Everson said. In later life, Mr Tatem advocated for veterans who were denied pensions. More recently, as dementia took its toll, his wife Dorothy's challenges supporting him illustrated the plight of seniors struggling with dementia, and the Legion's efforts to secure them full-time residential care. Mr Tatem's memoirs joined other historic articles that were placed in a time capsule in 2013 at the War Memorial in the grounds of the Cabinet Office. "It's an honour to have my book among the troops, as it were," Mr Tatem told the Gazette as the capsule was put in place.

Ironshore Inc has expanded its partnership between Bermuda-based Iron-Starr Excess Agency Ltd with Oil Casualty Insurance Ltd to underwrite property lines. Iron-Starr has underwritten coverages on behalf of Ocil, a subscribing insurer for financial lines since 2016. In a statement, Ironshore said the broadened relationship with Ocil will enable Iron-Starr to deliver an increase in syndicated capacity for commercial property risks, including natural catastrophe perils, within the Bermuda market. Ian Smith, Ironshore senior vice-president and head of Bermuda Property, said: "Iron-Starr's newest agreement with Ocil strengthens our capabilities for delivering greater capacity for commercial property lines, where we have seen growing demand in the Bermuda marketplace. We are pleased to incorporate property risk within Iron-Starr's increasingly diverse product portfolio." Ocil's expanded relationship with Iron-Starr will focus on further building its presence in the direct & facultative property insurance sector. Iron-Starr is authorized to underwrite D&F insurance with limits separate and distinct from coverage offered directly by Ocil's property team, led by Rolf Fischer. Jerry Rivers, chief operating officer of Bermudian-based Ocil, noted the longevity and strength of its relationship with both Ironshore and Iron-Starr. He said: "Our partnership allows us to tap into Ironshore's underwriting expertise, technological efficiencies and production sources, thereby extending our goal to diversify the Ocil business portfolio."

March 6

Fierce winds and waves battered Bermuda yesterday as a powerful winter storm swept past the north of the island. Schools and government offices remained open, while the Causeway was expected not to close, as it lies in the lee of powerful westerly winds. Winds peaked last night with gusts intensifying to hurricane strength. The worst of the winds coincided with last night's high tide, although only a modest surge was forecast. Strong to gale-force northwesterly winds were forecast to continue today, gradually abating to moderate to strong by tonight. Ferry services have been called off "until further notice", while the storm also affected power supplies, with hundreds of Belco customers without power at 9.30pm last night. Belco spokeswoman Kerry Judd said: "As of 9.05pm, Belco had 250 customers without power in various areas across the island. The largest outage has been in the Collector's Hill area. "Six crews are working to restore power for the outages, with the exception of one where repairs were deemed to be too dangerous to undertake in the conditions. The crews will continue restoration efforts into the evening as long as it is safe to do so and until they are stood down for the night later tonight.

Regulations for casino gambling are to be introduced "without further delay", tourism minister Jamahl Simmons told the House of Assembly yesterday. Mr Simmons blamed past members of the Bermuda Casino Gaming Commission for delays leading to a "stumbling block" to finalizing regulations. Alan Dunch, the former commission chairman, told The Royal Gazette that the "real stumbling block in terms of moving matters forward was beyond the curtilage of the commission itself". Mr Dunch said the commission had completed its work a year ago and that he was surprised it had taken the Government so long to proceed. Mr Simmons told Parliament: "Under new leadership, the Bermuda Casino Gaming Commission is working with the Attorney-General's Chambers, via my ministry as the instructing government body, to ensure that these regulations are enacted without further delay." He added: "In fact, the Attorney-General's Chambers and the commission have agreed that for expediency and without sacrificing due diligence in the drafting process, the prudent way forward would be to complete the drafting and enactment of the regulatory package, under the negative resolution procedure, in three phases." Grant Gibbons, the shadow economic development minister, asked why it had taken so long to finalize the regulations. Mr Simmons replied: "Part of the delay was the unwillingness of members to work together to get a set of regulations that both the Gaming Commission and the Attorney-General's Chambers could agree on. Once we began having a communication between those two bodies, things moved apace." Mr Dunch resigned as gaming commission chairman last November after Mr Simmons tabled legislation to give himself the power to oust him. Mr Gibbons told MPs: "My understanding was that the regulations that the former government had done were pretty much finalized and were ready to go." Mr Simmons said: "The regulations that were sent over to the Attorney-General's Chambers, to the previous government, were not legally acceptable based on their ruling at that time. When we took office, the same position held under the new Attorney-General and their group. There had to be co-operation between the two bodies to move past that. At one point you had the Casino Gaming Commission saying, 'the regulations are fine, they are perfect'. You had the Attorney-General's Chambers saying, 'hold on, these need to be adjusted'. And so that has been adjusted." Mr Dunch said he found the suggestion that progress had stalled under his chairmanship "puzzling at best. With the exception of the phasing suggestion, there is nothing new in the detail provided by the minister and, indeed, one is left wondering why it has taken a further eight months to progress work that was in effect completed almost a year ago." Mr Dunch said the commission submitted a draft memorandum with 19 sets of regulations to Cabinet on May 31 last year, that the commission wanted to have "approved and tabled before Parliament pursuant to the negative resolution procedure, as provided for by the Act. The regulations, produced with the help of international gaming experts, were "entirely in keeping with industry standards. They were presented in a manner which should have enabled immediate tabling before Parliament so as to have a comprehensive regulatory process in place prior to the licence applications process being completed." He explained that the commission was later asked to prepare a policy document for the Attorney-General's Chambers that outlined policy considerations for each of the proposed sets of regulations. Mr Dunch said this was completed on June 29, by which time the General Election had been called and Parliament dissolved. He added: "Between the date of the election and the date of my relinquishment of the leadership of the commission, numerous efforts were made to move the regulatory process forward, all to no avail. The last that I heard was that the Attorney-General's Chambers were reviewing the policy document and that the draft Cabinet memorandum would not be processed pending the review. On any basis, it would therefore seem that the real stumbling block in terms of moving matter forward was beyond the curtilage of the commission itself." Mr Simmons said in a ministerial statement yesterday that the regulatory framework designed for Bermuda was "in line with industry standards and with industry expectations". He added the first phase would include regulations that must be completed immediately "for the commission to commence the suitability stage of the licensing process". The second phase will consist of regulations that must be in force before casino construction can start and the final phase would need to be enacted before construction was completed and the casino opened. Mr Simmons and the Bermuda Casino Gaming Commission did not respond to requests from The Royal Gazette for more detailed information about which industry standards were being used as a model for the regulations, what the regulations would contain or when they were expected to be completed. The Royal Gazette also asked when Bermuda's first casino was expected to open and whether a bank had agreed to back casinos on-island but got no response. Cheryl-Ann Mapp, the new chairwoman of the BCGC, said last month that the BCGC had asked counterparts abroad for advice on alternatives to the island's three banks, none of which have yet agreed to become involved in the industry.

Improved public transport could be in the pipeline after the Government launched a consultation. Transport minister Walter Roban told the House of Assembly a green paper on transport would bring "forward-thinking solutions" by early June. He said more than 50 local and overseas groups had been consulted and a general consensus had emerged on upgrades to public transport and the use of technology such as digital tickets. A social media campaign and two surveys are shortly to be launched, with the results to be published in June. The policy document is the first since the National Transportation Management Report released in 2002. Mr Roban told MPs: "The plan is to identify realistic and fiscally prudent recommendations that will be presented to Cabinet."

Criminal records are to be stored electronically and shared with British police forces, the Minister of National Security said last week. Wayne Caines said a member of the Association of Chief Police Officers Criminal Records Office, the criminal records service for England and Wales, will be seconded to Bermuda for three months to help to digitize priority records such as sex offenders, gang members and "high-harm offenders" with Bermudian or UK passports. Mr Caines said: "Acro will also be given remote electronic access to these records so they can conduct their own searches. "The Commissioner of Police has confirmed that this arrangement will reduce the demands on the staff, and speed up the information-sharing process. The data contained within records management systems will remain the property of the Bermuda Police Service at all times. ACRO use will include searching, printing and exporting information, with users subject to BPS auditing." Mr Caines was speaking in the House of Assembly as the debate on the Budget continued. Bermuda Police already has an information sharing agreement with ACRO, but the island's criminal records office has only two staff and about 20,000 paper records, some dating back to the 1930s. Mr Caines told MPs the cost of the secondment will be about $4,000 and digitized records will mean officers will have access to offender information 24 hours a day, rather than be limited by the police record office's normal hours. He added the digital records could also be shared with other authorities such as the Department of Public Prosecutions and the court service. Mr Caines said: "The BPS will now have the ability to research prolific priority offenders based on criminal convictions." He added that digital records would also cut down the risk of important information being destroyed by accident. Mr Caines said: "This positive use of an established international relationship will assist in modernizing a significant feature of criminal justice administration and improve the efficiency of the Bermuda Police Service in this critical area of criminal record-keeping."

Initiatives to attract LGBTQ travelers to Bermuda are coming, the House of Assembly heard yesterday. Jamahl Simmons, the Minister of Economic Development and Tourism, said: "Bermuda has to be a place that welcomes all. It has to be a place where all can feel included and a part of a great experience." Mr Simmons said that the Bermuda Tourism Authority had held meetings in New York specifically focusing on LGBTQ tourism. He added: "There will be some initiatives rolled out over the next couple of months." The comments came during a debate on the Budget for Economic Development and Tourism. Leah Scott, deputy Opposition leader and Shadow Minister of Tourism and Transport, said that the LGBTQ tourism market was one that Bermuda needed to tap into. But she said: "I don't know how we are going to do this with the Domestic Partnership Act." Ms Scott repeated that she was not in support of same-sex marriage. She added: "However, what people do with their lives and in their houses is their business. At the end of the day, the LGBTQ community spends money, and they spend big money." Ms Scott said LGBTQ tourism was worth $211 billion per year worldwide. She added: "This is an area that we need to get with the programme on. This is an area that we actually need to pursue and investigate." Mr Simmons said that Ms Scott "has it right". Referencing the controversial Domestic Partnership Act, Mr Simmons said: "When you compare Bermuda to many of the destinations in the Caribbean, Bermuda is far in advance of many of our competitors." He added: "Bermuda has now done something that many of our competitors have not done: guaranteed statutory rights for same-sex couples. When I have somebody e-mail me and say 'I'm canceling my trip and I'm going to Jamaica', then clearly we have a better message to deliver." The Domestic Partnership Act was passed by Parliament in December and given Royal Assent by John Rankin, the Governor, last month. The law has yet to come into effect. It was created to stop same-sex marriages and replace them with partnership arrangements open to both gay and straight couples. A Supreme Court challenge on the law will be heard on May 21 and 22.

The impact on jobs at XL Group is expected to be limited after it is acquired by French multinational insurance company Axa in a $15.3 billion deal. Although no figures have been mentioned, Mike McGavick, chief executive officer of XL Group, believes staff at both companies will be affected "less than ordinarily expected in such advanced integration" because there is little overlap in operations. Axa is buying Bermuda-based XL Group in a deal that will be completed in the second half of the year, subject to shareholders' and regulatory approval. The XL Catlin brand is set to continue under the Axa umbrella, however it is intended that XL Group will be de-listed from the New York Stock Exchange. Axa is transitioning from being predominantly focused on life insurance and savings to becoming the number one global property and casualty commercial lines insurer based on gross written premiums. The integration of XL into Axa will achieve that shift. Insurance accounts for two-thirds of XL's operations, with the remainder reinsurance. The transaction will give Axa access to capital markets through the reinsurance sector, while XL will have the opportunity to take its specialty products to a greater client base through Axa's extensive market reach. Gérald Harlin, deputy CEO and group chief financial officer of Axa, at a press conference in Paris yesterday, responded to a question about cost savings and the impact on jobs. Referencing the intention to de-list the company, he said: "XL is a listed company, which means a lot of [that] structure and infrastructure will be no more needed." Mr McGavick said XL has a staff of 7,400 globally, with more than 30 offices and a presence in 50 countries. It writes $15 billion in premiums each year, and has grown rapidly since the $4.1 billion merger with Catlin in 2015. He said: "In terms of key business lines, we are a premier specialty platform. We think of the specialty business as an important strategic element. The reality is that change is coming to the insurance market, change is accelerating. Nothing in life is standing still and our clients' risks don't stand still either. Being a leader in specialty and a leader in reinsurance is precisely how you drive that change forward." Referring to the transaction, he said: "In terms of immediate benefits, the ability to sell the products we have across the Axa platform will be one of the quickest sources of growth and additional profit." Mr McGavick and Thomas Buberl, chief executive officer of Axa, have known each other for a number of years having met through the Geneva Association, an international think tank on insurance and risk management issues. In November, they met at Mr Buberl's office in New York and discussed the direction of the industry. That meeting and follow up discussions paved the way for yesterday's announcement. Mr McGavick drew a parallel with the position XL Group and Bermuda-based insurer Catlin found themselves in before they merged. He said: "It was the recognition that scale matters more and more in insurance operations. Operating globally is essential and that is a very expensive infrastructure to maintain. And second, capital is made very dear by Solvency II and other regulatory pushes around the world. If you think about those two things alone, you realize that scale makes a huge difference in competitive position. We gained greater scale through Catlin, but the reality was that we were not in the final group, the top group in the world. While our board was not looking to sell, when Thomas came forward and outlined a vision for maintaining the brand, maintaining the strength and accelerating its progress from being part of this more powerful group, it was a very compelling vision." Mr McGavick said the deal was exciting as it was a complementary fit between companies with similar approaches to customer service, similar cultures and focus on innovation. "When you add that together and realize that the overlaps are not that large, so the impact on XL people and Axa people will be less than ordinarily in such an advanced integration, this is incredibly exciting for all of us. That convinced our board and management this was the right thing to do," he said. The merger agreement has been unanimously approved by the boards of Axa and XL Group. XL will be combined with Axa Corporate Solutions, with Greg Hendrick, XL president and chief operating officer, to be appointed CEO of the combined entity. Mr Hendrick was also at the Paris press conference. He said there were a number of synergies between the companies, such as the opportunity for XL's specialty products, such as those in professional, environment and cyber lines, to be "combined with the power house that Axa is in the small commercial market space and sell to a whole new customers and distribution that we have not had access to before — particularly the smaller brokers in Europe and even some of the Axa agents. Axa Corporate Solutions has a great franchise in Europe; the benefit from the US underwriting expertise that we will bring to the table will only enhance the positions that ACS has with its customers and really move forward to a lead position." Mr Hendrick expects opportunities to leverage XL's footprint in the US and bring AXA's expertise to more potential clients. Regarding the future of the XL Catlin brand, he said: "We are still working together on how exactly the brand should go. We have said the XL name and the Catlin name will move forward within the Axa organisation. We have to work out the specifics of how we are going to do that best." In an earlier statement, Mr Buberl said: "The transaction offers significant long-term value creation for our stakeholders with increased risk diversification, higher cash remittance potential and reinforced growth prospects. The future Axa will see its profile significantly rebalanced towards insurance risks and away from financial risks." At yesterday's press conference, he said it was intended to de-list XL Group "if possible" and create an internal advisory board. Mr McGavick will become vice-chairman of the entity created by the combining of Axa Corporate Solutions and XL Group, which will be a "sixth pillar" of the Axa group. Mr McGavick will also be special adviser to Mr Buberl, with regard to integration-related and other strategic matters. Commenting on the deal, Ross Webber, CEO of the Bermuda Business Development Agency, said it "continues to show how attractive the Bermuda market and its companies are. Bermuda has yet again proven itself to be a domicile where companies can grow from the seeds of necessity-driven innovation in the mid-1980s to highly desirable multi-billion-dollar targets more than 30 years later. Larger, stronger companies — in this case creating one of the world's largest P&C carriers — are beneficial for both the market and the industry. We continue to see new companies launching in Bermuda, and we expect this to continue." XL shareholders will receive $57.60 per share under the terms of the transaction, which represents a 33 per cent premium on Friday's closing price.

Residents of St George's are happy with the progress being made on the St Regis hotel — and at being able to reach the beach. Quinell Francis, the Mayor of St George, said that despite early concerns, the public had embraced the project. She said: "Access to the beach, which was a primary concern, has been clearly identified and people are quite happy they can still reach the beach even with the construction going on. Everyone is positive, everyone is anticipating a great project and we are looking forward to the summer to see how the parking works when people come to utilize the beach." She added the Corporation of St George has been in talks with the Government about ensuring quality public facilities at St Catherine's Beach. Ms Francis said: "Ideally, the facilities there will be an upgrade from the porta-potties. If you have a five-star hotel, you should have some good public facilities as well. They have assured us they will be working on that as well. I'm hopeful that happens sooner rather than later." The hotel is not the only construction project taking place in the East End. Ms Francis said the Corporation of St George is working on several projects and a comprehensive town plan to improve the municipality. She said: "We are still improving the infrastructure of the ferry terminal at Hunters Wharf. We are just putting in a few parking bays for private cars as well as a drop-off for the buses and taxis down there. We didn't complete it last year due to the construction of the seawall running over. We are also moving the stocks to Ordnance Island. The idea is we will make Ordnance Island more of a recreational spot and draw more people over there, with the Deliverance being at centre stage." As part of the plan, she said the corporation is looking to pedestrianise Ordnance Island. Traffic flow in the town could be further altered next year, with vehicles diverted farther from King's Square. Ms Francis said: "A longer-term plan we are considering is the pedestrianisation of King's Square. We are hoping to have that done for next season and we are doing a traffic assessment looking into how we can move our taxes and minibuses through. We like the idea of people coming down Water Street and flowing into a pedestrian area rather than a highway. If we move the stocks, we can create a roadway coming right over on to Bridge Street." The mayor said the corporation also planned to revitalize Somers Gardens to make it more "vibrant". She said the corporation is in discussions with the Ministry of Public Works to modernize the wastewater system. Ms Francis said: "The recommendations have come in from the overseas company contracted to do the study and we are waiting for Cabinet papers so we can move forward. The whole waste water plan involves utilizing BLDC [Bermuda Land Development Company], with their system expanded, so the entire island of St George's can be added to that.

A former Corporation of Hamilton alderman was found not guilty of the attempted murder of an alleged gang leader yesterday. A jury also cleared Carlton Simmons, 40, of wounding Jahkeil Samuels with the intent of causing grievous bodily harm. Cheers, which were silenced by Puisne Judge Charles-Etta Simmons, broke out in Supreme Court immediately after the unanimous verdict was announced. Mr Samuels, 32, who was said in court to be a kingpin of the Parkside gang, was stabbed repeatedly in a fight at Ambiance Lounge, a Hamilton club part-owned by Mr Simmons, on August 12 last year. Mr Simmons admitted attacking Mr Samuels but said he feared for his life. The incident was captured by the club's CCTV footage and was shown to the jury several times during the trial. Prosecutor Nicole Smith told the jury during the trial that the footage "clearly shows that the behavior and circumstances surrounding the altercation were such that the accused either intended to kill Jahkeil Samuels or, at the least, wounded him with the intent to cause him serious harm". Mr Simmons told the court he had met Mr Samuels through his gang- intervention efforts and knew he was the leader of the Parkside gang. He said Mr Samuels had approached him at the bar and said he was the only one stopping people from killing Mr Simmons. He said he later saw another man pass Mr Samuels an object, which he tucked in his pants. Mr Simmons said he told Mr Samuels to leave, but as they reached the steps outside the club, Mr Samuels turned and said: "F**k this. We are going to do this right here." He claimed Mr Samuels punched him in the face, threatened to shoot him and then began to pull up his shirt as if he was reaching for something in his pants. Mr Simmons told the court: "At that point, I panicked. Out of fear and instinct to survive, I attacked him. My intention, the only intention I remember, is to prevent him from getting the gun. That's the only emotion I remember having." He said he could not recall much of the attack and that he remembered stabbing Mr Samuels with an unknown object but little else. During their deliberations, the jury asked to see again a section of CCTV footage that showed Mr Samuels lifting his shirt moments before the stabbing began.

A trial date has been set in England for three teenagers charged with the murder of 17-year-old Bermudian Lyrico Steede in Nottingham. Kesharn Campbell, 19, and two 17-year-olds who cannot be named for legal reasons are expected to go on trial on October 2. The three are charged with stabbing Mr Steede in the Stock Well area of Bulwell on February 13. Mr Steede died in hospital six days later. A 17-year-old girl, who also cannot be named, has been charged with assisting an offender and is expected to appear at Nottingham Youth Court on April 3. Mr Steede had moved to Nottingham five years ago to live with family, and his Bermudian relatives have organized a GoFundMe campaign to bring his body home for the funeral. The family's appeal had broken the £10,000 mark

The Government has set a target of 100 jobs for 100 unemployed Bermudians, Wayne Caines announced yesterday. The Minister of National Security said a jobs fair would be held this month in an attempt to match people with work. Mr Caines added: "Quite simply, '100 Jobs' seeks to connect 100 unemployed and underemployed Bermudians with 100 employers. We see this as an excellent way for business people, corporate entities and small and medium-sized businesses to help to employ their fellow citizens." Mr Caines said: "We are of the belief that if a person is able to provide for their family and make a positive contribution to society they are less likely to engage in antisocial behavior." The Ministry of National Security has teamed up with the Department of Workforce Development for the programme. Diallo Rabain, the education minister, said jobseekers should add their names to the department's list. He added: "We cannot refer your name unless you come to our department to sign up for the unemployment register." The two ministers were joined by Pastor Leroy Bean, gang violence reduction co-ordinator, for the launch. Mr Bean said a meeting for employers would be held at the Police Recreation Club in Prospect on March 15 from 5.30pm to 6.30pm. Mr Bean added: "It is our goal to host a jobs fair on Monday, March 26, at the Hamilton Seventh-day Adventist Youth Centre from 4pm to 7pm." Mr Caines emphasized that "no specific demographic" was to be targeted. He added: "The challenge is not getting people that need jobs. The challenge is to get employers in the room." The minister said the jobs programme was open to all businesses, from professional companies to trades firms.

A photography company that has been featured in top magazines both locally and internationally has expanded its services and offerings. Two & Quarter Photography Ltd was established in 2012 by couple Ally and Mark Tatem and is located in the Town of St George. "We have both been photographers for as long as we can remember, but started Two & Quarter as a part time venture in 2012. In 2015 we both took the leap by quitting our jobs, incorporated to a limited liability full time operation, and opened our first brick and mortar location on Bridge Street," said Mr Tatem. The business has seen success and has continued to grow and develop, which caused the Tatems to move to bigger locations due to limited space. "We are strong believers in St George's and have always been based in there. We live there too. The Olde Towne is the perfect home base for us offering all of the scenic backdrops we could ask for just out of our front door. Being in St George's also means that we enjoy the benefit of a close knit and supportive small business community. We're now at our third St George's location," said Mr Tatem. Having opened on Bridge Street in 2015, the Tatems moved in February 2016 to a larger premises on Duke of York Street. They eventually outgrew that location as well. "This past August we completed a full renovation of our third and hopefully final space at 16 Water Street. We started as a small office and retail space so that we had a dedicated place to base our operations out of and a reason to get out of our Pjs and found that we quickly had the 'Out on a Shoot' sign on more than the doors were open. It was apparent that we needed to bring on some help and our new 1,850 sq ft waterfront location is now staffed 10am to 6pm, Monday to Friday and is home to our studio space, client meeting lounge, offices, print lab, and framing workshop." The business specializes in offering photographic services such as weddings, portraits, school portraiture, corporate portraiture and brand identity projects, passport photos, photo printing and framing. "Our most major expansion has been on the e-commerce side of our business and a strong focus on our print services. Our various e-commerce platforms really suit our retail component for gift certificates and ready-made frames making it possible for us to offer a convenient solution to our customers while reducing the need to take up square footage in the studio. Our print services also take advantage of an e-commerce platform where customers can directly upload image files to us from our website, and our dedicated ordering galleries have reinvented our school photography packages doing away with the 'blind ordering' of the past, and these are also utilized for our portraiture clients who are able to order physical prints from their sofas." Mr Tatem added: "We are such staunch believers that photos should be printed. We wanted to find a way for folks to produce prints easily. It's really exciting for us to see a resurgence in demand for physical photography products like prints and custom-made albums." Two & Quarter also offers luster paper and canvas prints up to 44 inches wide. "Any image we create for clients can be printed this large, and we're always happy to advise customers on the best print size for their supplied files. We also offer an instant photo print kiosk at our location and at our industry partners Frameworks Ltd at their Paget Plaza location for those of us wanting to stick closer to town, and likewise we offer custom framing options out of our studio in St George's for those customers wanting to stay in the east." The business has also extended its portrait offerings. "Our new boudoir portraits, Allure, is a for-women-by-women series captured by Ally that is designed to celebrate women by creating stunning imagery that encapsulates their most beautiful self. While boudoir sessions are commonly booked to create imagery for a spouse or wedding day gift, women have also treated themselves to Allure sessions to celebrate milestones like birthdays, reaching a fitness goal, or beating an illness." Mr Tatem mentioned that maternity and newborn portraits are a huge part of our business, and this past year with his wife Ally's pregnancy and the birth of their son, they have been inspired to expand the offerings in that category. For more information visit the website twoandquarter.bm or phone: 400-2140.

March 5

Parliament has approved legislation to update the regulation of psychologists. The Psychological Practitioners Amendment Act 2018 replaces 20-year-old legislation governing the profession. Anyone not registered in Bermuda will now be prohibited from practising as a psychologist. Practitioners also have to get indemnity insurance against claims of negligence and malpractice. The updates were made in consultation with the Bermuda Psychologists Registration Council, which will become the Bermuda Psychologists Council. Jeanne Atherden, the Leader of the Opposition, and shadow health minister Susan Jackson backed the legislation. Tinée Furbert of the Progressive Labour Party said the updates were "succinct as regards psychology".

There is no money in this year's budget for a review of the Southlands estate management plan. Lieutenant-Colonel David Burch, the Minister of Public Works, said: "I indicated in the brief that there's no funding in this year's budget for it." He was speaking after Sylvan Richards of the One Bermuda Alliance asked about money earmarked for the National Park in Warwick. Colonel Burch added: "It is a huge task that generates, just by the mere mention of those words, considerable public interest." He said that there had been "initial discussions" in the Parks Department about the property but added "Southlands has not had a high profile. I can honestly admit that". Colonel Burch said he routinely drove past the estate and was "a little discouraged by the state of it". He said a plan for Southlands, drawn up in 2014, would "form the basis of some internal discussions" within the ministry "to see how we can put some meat on that plan. It's probably a bit of an exaggeration to call it a plan. It's probably better to call it an outline plan. Public consultation will follow. I expect for that first and second phase of this process to be completed by the end of summer." He said that existing ministry resources would "immediately" be utilized "to do some work up there without having to incur additional costs". The property on South Shore, Warwick, was designated a National Park last December. Ewart Brown, a former PLP premier, signed an agreement on behalf of the Government of Bermuda ten years ago with Southlands Ltd to swap 80 acres of land at Morgan's Point for 37 acres of land at Southlands. The property was handed over to the Government in 2012.

A "complete reassessment" of the use of government vehicles will take place. Lieutenant-Colonel David Burch told Parliament that the proliferation of government vehicles had been a source of "significant irritation". He said: "I noted in the last couple of years that GP plates had sort of vanished and you now have 'M' plates. I thought, 'Well, that's a trick shot to try to camouflage the number of GP vehicles'." Colonel Burch had previously said the number of government vehicles in use could be gauged using the number on the licence plate. Colonel Burch raised the subject during debate on the parks department budget last Friday. He added: "We have just concluded and had the approval of Cabinet, and there will be a public announcement shortly about new space standards in government, and accommodation for civil servants. The next item on the agenda is vehicles. So after you hear the squealing about space standards, then you're going to hear the squealing about vehicles."

Legislation aimed at removing drink-drivers from Bermuda's roads is to be introduced. Walter Roban, the Minister of Transport and Regulatory Affairs, told the House of Assembly on Friday: "In the near future, I plan to introduce a Bill to support the implementation of roadside sobriety checks." Mr Roban said the move was aimed at reducing road deaths and changing unsafe behavior. He added: "Road safety is a fundamental human right. I know that accidents through human error will always happen, but I am counting on all of our road users to share responsibility for road safety. I encourage all members of our society to work with us. Our mutual efforts will improve road safety for our citizens and visitors. The Transport Control Department was committed to reviewing Project Ride, which includes the test-taking process and procedures. The Road Safety Council would work with stakeholders including Cada and A Piece of the Rock to launch a "comprehensive road safety programme. The Government continued to be interested in moving towards a cashless payment system for public transit and that a new bus schedule had been created with the intention to bolster service when and where it is needed. The schedule was still going through the consultation process." On the water, Mr Roban said Bermuda was expecting 20 additional cruise ship calls in the coming year. The island will also host 11 inaugural cruises. "This means that Bermuda will receive an estimated 49,000 more cruise ship passengers compared with last season." The minister also mentioned the return of the solar-rebate programme. "The precise mechanism of the rebate has yet to be finalized yet the fund has been created to allow for a more inclusive programme to allow ordinary homeowners to avail themselves with this technology." Grant Gibbons, the Shadow Minister of Economic Development and Tourism, sought clarity about the initiative, including the persons who would be eligible, and the types of technologies included. Mr Gibbons said: "The question is how's it going to work." He added that it would be "nice to know" when the cashless payment system for public transit would be introduced. Mr Gibbons said: "I think having the cashless system would make it a lot easier on visitors and also local people as well." He said that he was concerned about the amount of money that was being spent on maintenance and refurbishment of the island's buses. Mr Gibbons also questioned why hybrid and electric buses were not being considered for the fleet. He said: "Bermuda does not have the same problem that other jurisdictions do with electric buses in the sense that we don't have to go very far here, so I think electric buses would make a lot of sense here." Mr Roban responded that the Government was not "married to Mann", the supplier of Bermuda's buses.

HSBC Bermuda's value to the global banking group was underlined by a 38 per cent improvement in profits during 2017. The full-year results also give an insight into Bermuda's economic activity and confidence levels. The bank's non-performing loans dropped from 17.8 per cent to 14.7 per cent of its book, residential mortgages were steady, and personal loans for items such as boats, cars and bikes were up 24 per cent. "Small business loans were up about 40 per cent; that's an encouraging sign," said Mark Watkinson, chief executive officer and director of the bank. "We are seeing an uptick in international business and we are growing our retail business." He has been at the helm of the bank for two years, and he described the 2017 results as strong, with all lines of business up from prior years. Mr Watkinson said there has been a "nice recovery of the business" with more resilience in the local market. HSBC Bermuda kept its staffing levels stable, even as it reduced operating costs by about 5 per cent. The bank reported full-year net income of $162 million, an increase of $45 million. Once the impact of notable and one-off items were deducted, the adjusted net income was $140 million, up 22 per cent for the year. Loan impairment charges fell from $19 million to $1 million, and this was attributed to an improved economic environment and a number of recoveries. Phil Alvey, chief financial officer, said the bank's revenue had increased by 3 per cent. When asked for thoughts on the Bermuda Government's Budget, announced last month, Mr Alvey welcomed the focus put on the tax base of the economy, while Mr Watkinson described it as "balanced" and said things of particular interest included the proposed raising of building height restrictions in the Hamilton Economic Empowerment Zone, and changing the 60:40 rule that restricts the level of overseas ownership allowed in many businesses. Mr Watkinson said: "If we are to make the economy grow, we have to look where to start. Sixty-forty is a somewhat contentious issue; when Bermuda was performing well, I could understand the desire for some ring-fencing of businesses." But he noted that times change, and for some older business owners now looking to sell their business because they had no family succession plan, a relaxing of the 60:40 rule could be helpful. David Burt, the Premier, also announced in the Budget that there would be consultation on expanding the types of banks that can operate in Bermuda. Details are scant, however Mr Watkinson believes it would be positive if it meant attracting quality banking sector brands to the island. "From my perspective, I would welcome it. If we could persuade JP Morgan, Wells Fargo, and Citigroup to open shop here that would be a good thing; they are strong brands that would add credibility to our market," he said. HSBC Bermuda's adjusted total operating income in 2017, before loan impairment charges, was $280 million, a rise of $8 million due to higher net interest income. Its consolidated operating expenses were $139 million, consistent with 2016. The bank has issued credit card customers with cards that include an integrated circuit on a chip, which is a card authentication security feature widely used in many parts of the world. The bank is moving to introduce the same technology to its debit cards. Another technology introduced is Touch ID, which uses fingerprint or facial recognition to give customers access to mobile banking on iPhone 5S and newer models. Beyond its core operations, the bank and its staff engage with the local community, most significantly supporting The Eliza DoLittle Society, which helps those in Bermuda who are "food-insecure and hungry". The partnership between HSBC Bermuda and Eliza DoLittle has been in place for two years, and in the last three months of 2017, HSBC staff served 1,300 hot meals and distributed groceries to 9,000 families and individuals. Mr Watkinson said the programme is open to all bank staff, and is conducted on the bank's time. He added: "We have a 93 per cent participation rate. People can do cooking, serving or food distribution. Last year we served 10,500 meals. We want the staff to feel they are playing a part. It is also a good opportunity for team building and a time for people to relax." Looking to the future of the bank in Bermuda, Mr Watkinson said: "If you look at our record, we remain an important part of the [HSBC] group. Our adjusted return on equity is 17 per cent, which is above the 10 per cent target for the group." He said the bank was performing well and returning value to shareholders. He added: "For us, Bermuda is a good market."

XL Group is being bought by French multinational insurance company Axa in a $15.3 billion deal.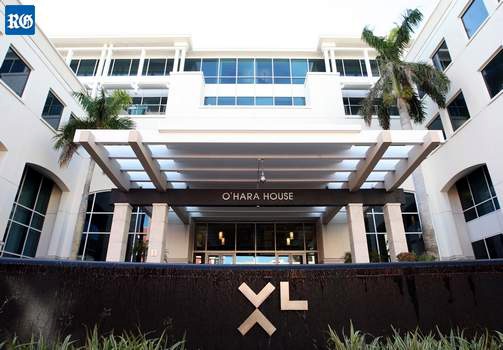 The merger agreement has been unanimously approved by the boards of Axa and Bermudian-based XL Group. XL shareholders will receive $57.60 per share under the terms of the transaction, which represents a 33 per cent premium on Friday's closing price. Mike McGavick, chief executive officer of XL Group, said: "Today marks an unrivalled opportunity to accelerate our strategy with a new strength and dimension. With every confidence in how we have positioned XL Group for the future, it is a substantial testament to Axa's leadership and commitment to maintaining the XL Group brand and culture that we have come to an alignment. We are excited at the opportunity to build the scale, geographical footprint, product portfolio, and the unmatched commitment to innovation that relevance in the global insurance industry requires. In Axa we have found like-minded partners committed to the absolute necessity to innovate and move this industry forward." In a statement outlining the agreement, the companies said the combination of Axa and XL Group "will propel the group to the number one global position in property and casualty commercial lines with combined 2016 revenues of €30 billion and total P&C revenues of €48 billion". Thomas Buberl, chief executive officer of Axa, said: "This transaction is a unique strategic opportunity for Axa to shift its business profile from predominantly L&S business to predominantly P&C business, and will enable the Group to become the number one global P&C commercial lines insurer based on gross written premiums. The transaction offers significant long-term value creation for our stakeholders with increased risk diversification, higher cash remittance potential and reinforced growth prospects. The future Axa will see its profile significantly rebalanced towards insurance risks and away from financial risks. "XL Group has the right geographical footprint, world-class teams with recognized expertise and is renowned for innovative client solutions. Our combined P&C commercial lines operations, will have a strong position in the large and upper mid-market space, including in specialty lines and reinsurance, and will complement and further enhance Axa's already strong presence in the SME segment. The two companies share a common culture around people, risk management and innovation, positioning Axa uniquely for the evolving future of the P&C industry." When the transaction is complete, the combined operations of XL Group, Axa Corporate Solutions, which is Axa's large commercial P&C and specialty business, and Axa Art will be led by Greg Hendrick, currently president and chief operating officer of XL Group, who will be appointed CEO of the combined entity and join Axa Group's management committee, reporting to Mr Buberl. Mr McGavick will become vice-chairman of the combined P&C commercial lines operations and special adviser to Mr Buberl, to advise on integration-related and other strategic matters. Completion of the transaction is subject to approval by XL Group shareholders and other customary closing conditions, including the receipt of required regulatory approvals, and is expected to take place during the second half of the year.

Obituary. By Jonathan Young. one of four children to Kim Young. She also had two stepchildren. "We lost Kim Young today, a woman whose life was defined by love, dignity, compassion, generosity and laughter. She had electric blue eyes and rainbow-colored toenails and a laugh that filled the room. She had a rare integrity — at home in any household with friends in every walk of life. She led by example in every way and rarely spoke about herself and never advertised her many accomplishments, a picture of humility. Through her actions, she showed us how to treat others with respect and compassion and how to champion those who needed it. Born in Australia to a schoolteacher, she traveled the world as a nurse — a profession she was designed for — eventually finding a home on our little island and leaving this world an undeniably better place than she found it. She fell madly in love with our dad, Ward, and set a gorgeous template for marriage. They had 52 years of rarefied love together and created a family that would become her enduring passion. Her former students from Teen Services would stop her on the street throughout her life and they would share a laugh like old friends. She truly cared and gave her energy, her smarts, and her love to help others, whether as a Human Rights commissioner, a member of the Family Court or through the strangers who were given her name as someone who would listen. Her public life was defined by her leadership on behalf of the rights of women and children. At the Women's Resource Centre, she counseled women in their worst hour with effortless compassion. As president of the Women's Advisory Council to the Premier, she fought to create a world where we no longer needed a women's advisory council but had more women leaders of our own. She became one of those leaders as an MP for Paget East and a Cabinet minister. In the House, she fought for and won rights to equal pay for women and equality for the rights of children of Bermudian women. She saved a woman's life in front of me, providing life-saving CPR to a tourist in a bike accident without a moment's hesitation. And without any hesitation (or even asking my dad), she appeared one day with a foster child whom she loved as one of her own. She unofficially adopted many women who had lost their mothers or who just needed someone who would be there for them and accept them for who they were. She was a goofball, too, who was herself no matter who the company. She would lip-sync Fats Domino to my dad, get into a water fight with her grandchildren and teach countless unwilling participants to loosen up and learn the Electric Slide. With many others, she holds the world record for the most number of people performing the Macarena. She would never see herself this way, but she was an intimidating presence: a beautiful, classy, vivacious, stylish lady with perfect diction. But after a moment with her, you felt safe and fully accepted. One of the many kind notes we received today said "even though I am nobody, she always made me feel I was someone". We were fiercely proud to share Mum with so many other people but it doesn't mean we got less because the role that truly defined her was as an impeccable wife, mother, and grandmother. Children were drawn to her. She could sense who needed a hug, who needed to talk, who needed a tickle, and who needed her first-class chocolate chip cookies. We are so very proud to be her kids. She was the best listener in the world and a loyal Mama Bear to her cubs, always in our corner. In her final days, she never showed anything but gratitude and spent much of the time giving specific instructions on how to help those she was leaving behind. Ever the mother, she asked for her final resting place to be with her daughter, Jeness, who we lost too soon. The arc of her life was ultimately a love story between two smart, funny, caring, and goofy people who deeply appreciated and respected each other and worked each day to love one another. She had an amazing life and was grateful for all of it. Every night before she would go to sleep, she would kiss my dad and say: "Thank you for a wonderful life." If you wish to honour her memory, please give your time and love to someone who needs it."

Kim Young, a former United Bermuda Party Cabinet minister, has died aged 75. Mrs Young, a nurse and human rights activist, passed away in the Bahamas yesterday after suffering a severe stroke while in hospital with a fractured spine. Her son, Jonathan Young, said last night that her life was defined by love, dignity, compassion, generosity and laughter. Mr Young said: "If you wish to honour her memory, please give your time and love to someone who needs it." Mrs Young was MP for Paget East from May 1997 until her political retirement at the General Election in July 2003. She was appointed Minister without Portfolio in May 1998, a few months before the UBP's tenure in government came to an end. While in Opposition, she served as Shadow Minister for Health and Family Services and spokeswoman for Environment and Women's Issues. She retired from politics so that she could travel with her husband, Ward Young, after he sold family businesses The Phoenix Group and BGA. Mrs Young was born in Australia and arrived in Bermuda in 1966, aged 22, to work as a nurse at King Edward VII Memorial Hospital. She served on the Human Rights Commission for two years from 1995, as well as a host of government boards and committees. These included the Sexual Assault Review Committee and the Women's Advisory Council, which she chaired, the Bermuda Hospitals Board, Fairhavens Christian Care Centre, and the Task Force on Women's Issues. In 1998, Mrs Young said her time working at Teen Services had sparked her interest in social conditions and encouraged her to enter politics, telling The Royal Gazette: "There are a variety of issues involving single young women who have children. It pricked my social conscience." During her time in politics, Mrs Young was a frequent voice for human rights and helped win equal pay for women and equality for the rights of children of Bermudian women. She said in 2000: "Most people feel all is right on the women's front in Bermuda because our political parties are headed by women and our Attorney-General is a woman. Many of our women have reached great heights and deserve the highest accolades, but there are still women suffering." She also called for the Human Rights Act to be amended to ban discrimination on the grounds of age and sexual orientation. Mrs Young also spoke on the racial divide in Bermuda politics. Announcing her impending retirement from politics in 2002, she said: "When I came in 1966, I associated with people of both races and I never felt any discrimination until I went into the House of Assembly. "That's the first time I really felt that people were prejudiced — they think because I've got blue eyes and white skin, therefore you must think a certain way." Mrs Young had four children, Shannon, Jonathan, William and Jeness, who died in infancy, and was stepmother to Ardleigh and Ward Jr. Paying tribute in a statement today, the Progressive Labour Party said: "In her personal capacity, we thank her for her service to Bermuda as a nurse at KEMH, and for her contributions to the Human Rights Commission, Teen Services and the Bermuda Hospitals Board, among others. We extend our condolences to the Young family during this time. May their memories of her comfort them."

Shelly Bay lost a chunk of land as Storm Riley lashed Bermuda over the weekend. The Hamilton Parish beach and playground was severely flooded by crashing waves and strong winds. A retaining wall was smashed at Coney Island bridge, while hundreds of people lost power as a result of fallen utility poles. As of 6.45pm yesterday, 72 Belco customers were out of power, down from 1,300 residences at 11.30am. Ferry service has been suspended "until further notice" as high winds continue to batter the island. The Bermuda Emissions Control Southside Testing Facility in St David's was damaged in the storm and will remain shut until repairs can be carried out. Residents were urged to brace themselves for more stormy weather this evening with gusts of 70mph expected. Wayne Furbert, the MP for Hamilton West, said that Shelly Bay had taken "a beating". He added: "There is a lot of cleanup that has to be done." Mr Furbert said he would discuss those efforts with Lieutenant-Colonel David Burch, the Minister of Public Works. Michael Dunkley, the former premier and MP for Smith's North, said that a fair amount of debris remained in the Shelly Bay playground last night. Mr Dunkley said that he had been in touch with Colonel Burch about beach erosion and other damage, and had requested assistance in cleaning up. Mr Dunkley said he had checked in with his constituents throughout the weekend. He said: "We weathered the storm well." A spokeswoman for the Ministry of Public Works said yesterday: "As is the normal process following a severe storm, the Ministry of Public Works will assess any resulting damage and take corrective action." Ken Smith, meteorologist with the Bermuda Weather Service, said that the main driver for the gale and storm-force winds was a "large, deep, slow-moving low-pressure system moving by to our north". Mr Smith said the same system was responsible for bringing similar winds and snow to the United States. He said a gale warning remained in effect through this afternoon. Mr Smith added that winds between 51mph and 57mph, with gusts up to 74mph, are expected this evening. He said there was also the chance of thunderstorms and the potential for hail. Mr Smith added: "A storm warning has been issued for late Monday afternoon through Monday evening. "A gale warning will then again be in effect for Monday night through Tuesday morning." Mr Smith said winds were expected to gradually ease tomorrow and Wednesday, before building again on Wednesday night. He added: "Despite the more 'normal' conditions with only moderate winds on Wednesday, we expect a small-craft warning to be in effect for the remainder of the week." A damaged utility pole in Belmont, Warwick, was responsible for more than 800 power outages yesterday, according to Belco spokeswoman Kerry Judd. Meanwhile, residents in Hamilton Parish suffered loss of power after a pole was damaged on Radnor Road at about 8am. Mr Furbert said: "Belco was on the scene pretty fast and replaced the whole pole. So we're quite grateful." According to the Windguru website, Bermuda suffered winds of between 35mph and 38mph yesterday, with stronger gusts. Ms Judd said last night: All overhead-related planned work for tomorrow will likely be cancelled and crews will be assigned to storm response." On Saturday, ferry routes were suspended until further notice. The Bermuda Government urged the public to use care and caution when traveling on the roads. The Emergency Measures Organisation is monitoring the weather. This morning, the Transport Control Department confirmed that the emissions testing facility in St David's had been damaged and was "unable to operate until repairs have been completed". A spokesman said: "It is unknown at this time when it will be safe to reopen the East End facility."

Sunday, March 4

NEW YORK (Bloomberg) — Axa SA is in advanced talks to buy Bermuda-based XL Group Ltd, people familiar with the matter said. A deal could be announced in coming days, said the people, who asked not to be identified because the matter isn't public. Property and casualty insurer XL has also attracted interest from insurers including Germany's Allianz SE, Bloomberg reported last month. A final deal hasn't been reached and another bidder may yet emerge or talks may fall apart, the people said. Representatives for XL Group and Axa didn't respond to several requests for comment. A spokesman for Allianz declined to comment. Buying XL, which sells insurance to other insurers, would bolster Axa's casualty coverage business in the US, and mark the biggest insurance deal since 2015, according to Bloomberg data. Such firms have become ripe takeover targets as policy prices begin to increase after firms booked heavy losses last year due to a spate of natural disasters. Some $17.5 billion in deals have been stitched together so far this year, according to data compiled by Bloomberg. The biggest of the takeovers so far has been American International Group Inc's January agreement to buy Validus Holdings Ltd for more than $5 billion in cash. XL shares have advanced 23 per cent this year in New York, giving the Hamilton, Bermuda-based company a market value of about $11 billion. Axa has gained 1.3 per cent in Paris so far this year, valuing the company at €61 billion ($75 billion). XL's chief executive officer Mike McGavick, who expanded the insurer in 2015 with the $3.9 billion deal to buy Catlin Group Ltd, last month said he was optimistic about "where we are going" on the back of a solid capital position and growth in premiums. Still, catastrophe losses might spur more consolidation for Bermuda reinsurers this year, while the US tax overhaul has diluted the pricing advantage the companies enjoyed with Bermuda's low rate, according to a Fitch Ratings report. Axa's chief executive officer Thomas Buberl, who took the post less than two years ago, has said one of his preferred areas for growth is P&C commercial lines segments. Europe's second-largest insurer is shedding some assets as it plans to focus its expansion on fewer countries, with scale being an important factor as he seeks to simplify the business. The Paris-based insurer plans to list a minority stake in its US businesses, including its Life & Savings unit and its 64 per cent stake in AllianceBernstein, in the first half of this year. Proceeds from the initial public offering will be used to fund acquisitions or returned to shareholders.

March 3

Hundreds of people lost power as a result of strong winds this weekend. And a Storm Warning has been issued for tomorrow afternoon and evening. Ken Smith, meteorologist with the Bermuda Weather Service, added that a Gale Warning would again be in effect for tomorrow night through to Tuesday morning. Mr Smith said winds would increase to between 51mph and 57mph with gusts to 74mph later tomorrow afternoon and into the evening. At 6.45pm today, 72 Belco customers remained out of power as heavy waves from Winter Storm Riley lashed the island. That number was down from 1,300 at 11.30am. A damaged utility pole in Belmont, Warwick, was responsible for more than 800 of the outages, according to a Belco spokeswoman. Meanwhile residents in Hamilton Parish suffered outages after a pole was damaged on Radnor Road, Hamilton Parish, at about 8am. Workmen were at the scene this morning. Further damage includes a retaining wall at Coney Island bridge, which was smashed apart, and a chunk of land at Shelly Bay which vanished due to wave action. According to the Windguru website, Bermuda can expect winds of between 35mph and 38mph today, with stronger gusts. They are forecast to peak at 52mph, with gusts up to 62mph, by tomorrow evening. The Belco spokeswoman said repairs were under way on the utility poles. She said: "All others are smaller outages, mostly due to trees being in the lines. We have all available crews out right now and they will continue restoration efforts throughout the day. We anticipate continued outages throughout the day and all available crews are working to restore the various outages across the island." Yesterday, ferry routes were suspended until further notice. The Bermuda Government urged the public to use care and caution when traveling on the roads. The Emergency Measures Organisation is monitoring the weather.

The Royal Bermuda Regiment's annual overseas training exercise has been cancelled in a cost-cutting move. Wayne Caines, the Minister of National Security, said the money saved would go towards the creation of a full-time coastguard-style service and to boost disaster relief capability. Mr Caines told the House of Assembly yesterday: "The cancellation of the overseas camp will realize a saving of between $300,000 and $450,000 through the elimination of an aircraft charter and camp operational costs." He added: "The decision to cancel the camp has been made as a result of identifying better value for money and the need to invest in activities that are operationally focused — putting the Royal Bermuda Regiment back on the map." Mr Caines said the regiment would use the savings to develop a "professional, credible, full-time, inshore coastguard". He added: "Additionally, the regiment seeks to enhance its humanitarian and disaster relief and military aid to civil authorities capability." Mr Caines also revealed that the regiment had found a home-based alternative for the overseas camp and two training sessions are to be held. He said: "The first part will take place in May 2018, with the RBR remaining in Bermuda to conduct a regimental six-day exercise that focuses on confirming fundamental skills and fully preparing for the 2018 hurricane season. The second part will take place in October 2018, and will be a five-day inter-agency joint-venture exercise in Bermuda, which will focus on improving interoperability with the other uniformed services." Mr Caines said the regiment remained committed to its mission "to support the civil authority with the security of Bermuda, its people, property, livelihood and interests in order to maintain normality". He added: "The elimination of conscription has presented the regiment with a golden opportunity to change how they recruit, retain and invest in our people to better achieve its missions and roles. I am confident that the cancellation of the 2018 overseas training camp will allow the regiment to realign its focus and emerge better equipped to provide valuable security and disaster relief services for Bermuda."

About 20 MPs, including David Burt, the Premier, were evacuated from Sessions House after a fire alarm at about 4pm yesterday. They returned to the building about 20 minutes later, after Bermuda Fire and Rescue Service conducted a search of the building.

Artists and designers presented the Bermuda story to potential clients in New York as part of a marketing blitz. An evening style event was laid on at a lower Manhattan hotel to give guests a feel for island life, tourism minister Jamahl Simmons told the House of Assembly. He said Bermuda was "impeccably represented" by artist Alshante Foggo, sculptor Stratton Hatfield, jewellery maker Elissa Stubbs, fashion designers Rebecca Hanson, Cary Butterfield and Patricia Borland, musician Raven Baksh, DJ Damon DeGraff and perfumery business owner Isabelle Ramsay-Brackstone. Mr Simmons said: "The destination event planners that attended really had their imaginations opened and I know they're excited about bringing their wedding, corporate and other group clients to Bermuda. This same model of event marketing moves next to Boston, then to Philadelphia and then onto Washington, DC." On the trip, Mr Simmons was accompanied by Bermuda Tourism Authority CEO Kevin Dallas and other marketing professionals from his New York-based team. He said the campaign aimed to inspire travel to Bermuda and attract media and trade partners who can help share the Bermuda story. Mr Simmons added: "I also spent a great deal of time in the Bermuda Tourism Authority New York office, getting up to speed with the public relations and social media teams, particularly as it relates to the international media coverage of the Domestic Partnership Act. Over the past several months my Ministry has been working with the BTA to formulate the proper response that ensures travel consumers know Bermuda is a destination welcoming to everyone — including the LGBT community. The in-person meetings in New York were valuable to take note of where we are to date on this issue from a tourism perspective — and I will stay abreast of further developments in consultation with our partners at the Bermuda Tourism Authority."

Alternative docks could become available in the West End as a back-up when Hamilton docks close for a week of urgent repairs between March 11 and 18. Andrew Dias, the general manager of West End Development Corporation, said that as the landlord for Dockyard, the group was "keen to assist where we can". Dockyard emerged this week as a likely alternative for cargo to be unloaded while Hamilton's docks were off limits to shipping. Mr Dias said Wedco "should have a final decision no later than Monday". Barry Brewer, president and chief executive of Neptune Group Management, said Bermuda Container Line Ltd is also seeking a separate port to unload the Oleander that week. He added contingency plans will be issued by the company early next week.

HSBC Bermuda made a profit of $162 million last year, an increase of $45 million, or 38 per cent, year-on-year. Once the impact of notable and one-off items were deducted, the adjusted net income was $140 million, up 22 per cent for the year. Adjusted total operating income, before loan impairment charges, was $280 million, a rise of $8 million due to higher net interest income. Loan impairment charges fell from $19 million to $1 million, and this was attributed to an improved economic environment and a number of recoveries. Non-performing loans decreased from 17.8 per cent to 14.7 per cent of the bank's total portfolio. Consolidated operating expenses were $139 million, consistent with 2016. Mark Watkinson, chief executive officer and director, said: "All our core businesses delivered revenue and profitability ahead of the prior year and the bank's capital and liquidity potions remain robust." He added the strong US economy was likely to have a positive spillover effect for Bermuda's economy. Mr Watkinson said: "The recent tax changes in the US have caused some initial uncertainty in the international business sector and this is going to need close monitoring." Mr Watkinson added the fight against financial crime remained a top priority for the financial sector in Bermuda. He said: "While banks across the local market have sought to mitigate the customer impact, the importance of a strong review by the Caribbean Financial Action Task Force later this year to cement Bermuda's reputation as a top-quality financial centre cannot be over-emphasized." HSBC Bermuda's total assets at the end of 2017 were $9,027 million, a drop of 7 per cent year-on-year, while total loans and advances to customers were in line with the previous year at $2,281 million. One-off and notable items last year, which the bank said were not reflective of its underlying performance, included a $22 million gain on sale of an equity shareholding to another member of the HSBC Group, a $55 million increase in legal provisions recorded in operating expenses for last year and $23 million from four months of contribution and the gain on sale of its private banking operations, included in the profit for 2016.

Golf champion and veteran professional Frankie Rabain died on Thursday. He was 85. Mr Rabain trained as a tiler in his youth and later became an accomplished guitarist, performing with top musicians such as Lance Hayward. But in adulthood, he was synonymous with golf and its development in Bermuda. Mr Rabain became an ambassador for the sport at home and abroad and coached countless golfers. A professional golfer for decades at Ocean View Golf and Country Club and then Port Royal, Mr Rabain was made an honorary member of the Professional Golfers Association in Britain in 2005. A former president of the Bermuda Professional Golfers Association, he was also the first Bermudian to qualify and play at the Open Championship. MPs across the House of Assembly paid tribute to Mr Rabain yesterday. Kim Swan of the Progressive Labour Party said Rabain was a "trailblazer among that great group of golfers, the first generation that played in an integrated Bermuda". He added that Ocean View in Devonshire was the club that broke Bermuda's colour barrier as "the only course where anyone could play", including black people and Portuguese people. Mr Swan, himself a professional golfer, said Mr Rabain was a latecomer to the sport and was coached by his late wife, Alora. He added: "Because he started as a tradesman, which he learnt from someone else, he believed in upgrading throughout his life. Frankie and his contemporaries worked hard and gave it their all at whatever they did." Mr Swan said Mr Rabain was a "traditional golf pro, a concessionaire and businessman" who ran the books at the club. Mr Rabain won the Bermuda Open twice, in 1973 and 1977. Mr Swan also recalled his "award-winning smile" and humour. He said: "He couldn't remember names, so everyone was 'Champ', and he made you feel like a champ. And over the last 20 years as I knew him, he liked to be called François." Diallo Rabain, the education minister, remembered golf lessons from his great-uncle and Opposition leader Jeanne Atherden hailed the "musician and very patient teacher" who became known as "Mr Port Royal". She added: "Whenever he went anywhere, he represented Bermuda more than himself." PLP MP Rolfe Commissiong said he had known Mr Rabain as a youngster through his family's musical roots during "the golden era of tourism" when local entertainment thrived. Mr Rabain was remembered by Dexter Smith, Editor of The Royal Gazette. Mr Smith said: "Frankie Rabain was a gentleman of the game of golf and will be sorely missed. As a young boy looking for a hustle as a caddie in the early Seventies, he was the first person at Ocean View to allow me to carry his bag. What lives with me for ever whenever I think about 'Pro' is him informing me at about age 10 when I was looking for my tip that a round of golf is more than nine holes." Opposition MP Michael Dunkley called Mr Rabain "a true gentleman and a class act at all times". He added: "He always had a smile on his face and could put a smile on your face. He helped put golf and Port Royal on the map and he nurtured so many young Bermudians. May he rest in peace. He will never be forgotten." Friend and Ocean View colleague Harrison Simons said he had given Mr Rabain "the key to our pro shop" when he became president of the club in 1972. Mr Simons added: "He was an excellent professional who taught many young people the game. As a manager we could not have asked for a better personality. Very firm, very strict, and positive. The island's golfing fraternity has lost a stalwart. He will be a very big miss." Mr Rabain kept active in retirement and earned top-level coaching certifications in 2007 at the age of 75. He told The Royal Gazette at the time: "I always try and keep the mind alive by challenging myself with new things." Cheryl-Lynne Thompson, president of Ocean View Golf and Country Club, said Mr Rabain was a "magnificent trailblazer" who was schooled by another Ocean View legend, Herman Bascome. She added: "He was encouraged to expand upon his knowledge internationally and extended his experience to tourists, visitors and young people in Bermuda while promoting the sport. When Mr Bascome retired at Ocean View in 1964, Frankie became professional/manager, serving until 1976. Many times he worked tirelessly with the members who would dedicate themselves to improving every component of the golf facility. Frankie was the first professional from Ocean View to play in the Goodwill tournament. That was indeed an accomplishment for him but the members of Ocean View will never forget the impact that Frankie had on establishing and dedicating his time and attention to the junior programmes at the club. In closing, in Frankie's own words, 'it was through perseverance and extraordinary commitment' that he was as successful as he was in golf. Mr Rabain was an amazing man who made an invaluable impression and created lasting influence on many."

March 2

A fresh attack on Britain's decision to stop passport printing in Bermuda has been launched by the Minister of Home Affairs. Walton Brown said that the change, made two years ago, had led to delays and travel confusion for Bermudians traveling to the United States from outside the island because the new passports are coded with the British GBD rather than the former Bermudian BMU. Mr Brown told MPs in the Budget debate on Wednesday night that if the British authorities "were not so obstinate, we would have that code back in place tomorrow". He said he had met UK officials on a recent trip to London and that they had been "sympathetic" but that "to date there had been no concerted action". Mr Brown added that, although security concerns were the original reason for the change, there had been no security issues with Bermudian-issued passports. The minister spoke after Patricia Gordon-Pamplin, former One Bermuda Alliance home affairs minister, asked what was being done to resolve the problem. Opposition MP Trevor Moniz also noted a "bizarre" drop in budgeted passport revenues. Mr Brown told the House that money had been budgeted for 2018-19 for the push to secure the right code for island passports. He added: "There is a remedy to deal with the British. The question is whether or not we have the fortitude."

Criminal records are to be stored electronically and shared with British police forces, the Minister of National Security said today. Wayne Caines said a member of ACRO, the crime records service for England and Wales, will be seconded to Bermuda for three months to help digitize priority records like sex offenders, gang members and "high harm offenders" with Bermudian or UK passports. Mr Caines said: "ACRO will also be given remote electronic access to these records so they can conduct their own searches. The Commissioner of Police has confirmed that this arrangement will reduce the demands on the staff, and speed up the information sharing process. Moreover, this proposal adheres to information management best practices, enables proportionate access to law enforcement agencies and provides clear lines of accountability. The data contained within RMS will remain the property of the BPS at all times. ACRO use will include searching, printing and exporting information, with users subject to BPS auditing." Mr Caines was speaking in the House of Assembly as the debate on the Budget continued. Bermuda Police already has an information sharing agreement with ACRO. But the island's criminal records office has just two staff and about 20,000 paper records, some dating back to the 1930s. Mr Caines told MPs the cost of the secondment will be about $4000 and digitized records will mean officers will have access to offender information 24 hours a day, rather than limited by the police record office's normal hours. He added the digital records could also be shared with other authorities like the Department of Public Prosecutions and the court service. Mr Caines said: "The BPS will now have the ability to research prolific priority offenders based on criminal convictions." He added that digital records would also cut down the risk of important information being destroyed by accident.Mr Caines said: "This positive use of an established international relationship will assist in modernizing a significant feature of criminal justice administration and improve the efficiency of the Bermuda Police Service in this critical area of criminal record-keeping."

Upgrades to public transport could be in the pipeline after government launched a consultation. Transport minister Walter Roban told the House of Assembly a Green Paper on transport would bring "forward thinking solutions" to the public by early June. He said more than 50 local and overseas stakeholders have been consulted so far, and a general consensus has emerged on upgrades to public transport and the use of new technology such as digital tickets. A social media campaign as well as two surveys are shortly to be launched with the results tabulated around April 23. The policy document is the first undertaken since the National Transportation Management Report released in January 2002. Mr Roban told MPs: "The plan is to identify realistic and fiscally prudent recommendations that will be presented to Cabinet. The publication of the transport Green Paper is to include forward thinking solutions, and will be published in early June." Submissions can be sent in at transportgreenpaper@gov.bm.

Bermuda will face an "unprecedented" week without a shipping service as Hamilton's docks shut down this month for urgent repairs. The decision to resurface the dock area took distributors by surprise. Jim Butterfield, owner of food distributors Butterfield & Vallis, said that a week's shutdown at ten days' notice had "never happened in my lifetime". The shutdown was said to be essential for the safety of dock workers. However, Mr Butterfield warned it would have "a significant impact" on imports of perishable goods like fresh produce. He added that the island had coped with delays of two or three days because of storms, but he had seen nothing like the planned shutdown in 40 years of business. Warren Jones, chief executive of Stevedoring Services, said the company faced "no alternative" to closure for resurfacing between March 11 and 18 Mr Jones added that the company's concerns had been "consistently expressed since March 2017". He said that a combination of factors, ranging from the extra demand for imports throughout the 2017 America's Cup to budget shortfalls with the Corporation of Hamilton, which owns the docks, meant the infrastructure at the docks had "steadily decayed". Mr Jones said alternative docking at Marginal Wharf in the East End could be considered. He added: "That would be a question for shipping lines. Certainly if there is a decision to bring cargo in any other port, we are more than willing to work." Mr Jones emphasized that alternatives were "outside our control — but it's possible". Other options were under review last night. Barry Brewer, head of Neptune Group Management, which manages Bermuda Container Line, said the company was busy "evaluating the best course of action". The West End Development Corporation, which manages Dockyard, confirmed that BCL had contacted them. A spokeswoman for the Bermuda Land Development Corporation, which runs Marginal Wharf in the East End, said the group was "open to any discussions", although it had not been contacted. The spokeswoman added that the wharf "has been utilized to receive goods via cargo shipment in connection with the airport construction and is currently a viable port facility". Joe Simas, vice-president of the Meyer Group of Companies, said that Penno's Wharf and Dockyard could offer alternatives, with stevedoring equipment or cranes from the island's major construction companies taken there by barge. He added: "It would not be ideal, but it would work in a worst-case scenario." He said Penno's Wharf was scheduled to host a cruise ship on March 16 — which made Dockyard the best candidate if needed. The Corporation of Hamilton, landlord for the Hamilton docks, has contracted East End Asphalt for the work, and Mr Jones said Stevedoring Services would welcome another firm to join the firm if it meant the work was finished faster. Mr Jones added: "We don't care who does it. We're not the landlords. It's the Corporation. We're just looking to get it done." He described stevedoring as "consistently ranked among the most dangerous industries for workers" and said wear and tear to the docks presented potential life-threatening risks to staff. Mr Jones said: "It would be contrary to everything that we have been trying to achieve to delay these repairs any further." He added that slow periods on the waterfront like Christmas or January might have been a better option. Edward Benevides, chief executive and secretary of the Corporation of Hamilton, said the city had lacked the budget last year to tackle the issue when it had "started off small". He added that the Corporation had a 2018 budget for asphalting the docks which was "established to address the work to be completed". Mr Benevides said the Corporation had been working with Stevedoring Services and shipping lines to find the best time for the work to go ahead. He hoped that the work could be completed quicker than the planned one week timeframe.

The construction firm that built the failed Sandys 360 sports centre is still owed more than $1 million almost nine years after work was completed. BCM McAlpine was never paid in full after being hired for the $10 million job and its smaller subcontractors also lost out as they struggled during tough financial times. Public records held by the Registry-General revealed the contractor's fight to get paid by those behind the failed venture in Somerset. The documents also showed how high running costs at the fitness centre and indoor heated swimming pool made it unsustainable. The Government announced last week that it plans to buy the now-shuttered Sandys 360 Sports, Aquatic and Enrichment Centre from the trustees of Sandys Secondary Middle School for $1 million. The Ministry of Public Works said it planned to carry out a survey and renovate the building for an as-yet-unknown sum. If the deal goes through, it will mark the latest in a string of payments from the public purse for Sandys 360, so far known to have totaled at least $5.3 million, but which could be far more. Payments included one made by mistake in August 2011 for $807,000, which was never paid back by the trustees, who include former Sandys 360 managing director Melvyn Bassett, Stanley Lee, Travis Gilbert Sr and Valerie Dill. Records released under public access to information showed how taxpayers' cash was used to bail out the trustees after they struggled to pay bills and rent on the property. The last Progressive Labour Party administration agreed in 2012 to provide a $6 million capital grant from the Ministry of Government Estates and Information Services to the directors and board of trustees. Only $1.5 million of it was handed over before the PLP lost the General Election that year. The One Bermuda Alliance government then paid another $1 million to the trustees and, according to comments made in 2015 in the Senate by Michael Fahy, who was then home affairs minister, continued to contribute towards keeping the pool water circulating after Sandys 360 was forced to close its doors in November 2013. The OBA administration refused, under Pati, to make public a report into the finances of Sandys 360 carried out at the Government's request by professional services firm KPMG. The PLP government has also not released the document and a request for its disclosure made to the Ministry of Public Works went unanswered this week. The correspondence regarding payment for construction included letters to Sandys 360 trustee Mr Lee from Michael Ewles, the chief executive of BCM McAlpine. The first, in April 2011, revealed that the outstanding balance for the building work stood at $1.2 million. Mr Ewles wrote: "We continue to be supportive of Sandys 360/Sandys Secondary School Trustees and will actively help to find a solution for the current financial shortfall." He said that BCM McAlpine would fund a new wood floor for the gym after it was damaged by water at a cost of about $70,000 "in order to help the facility generate more revenue". That sum was to be added to the bill, with the total amount to be paid back to BCM McAlpine once Sandys 360 received enough money from "sponsors, government, additional borrowing or any other source". Mr Ewles wrote again in July 2012, and highlighted a "total indebtedness to BCM McAlpine of $1.3 million". He referred to an announcement by the Government in February of that year to give Sandys 360 a $2 million grant and asked for "a firm commitment on the timing and value of payments to clear our outstanding balance in full". Mr Ewles wrote: "We have maintained our support for your efforts in trying to raise funds and have resisted adding interest that contractually we could apply to the outstanding balance. However, we have now reached a point whereby we can no longer rely on vague promises and discussions that are reportedly taking place." The final letter on file at the Registry-General from Mr Ewles was dated September 2012. He wrote to Mr Lee to say the $1.3 million balance was still outstanding and added: "We are coming under increasing pressure from our subcontractors to settle their long overdue accounts." After the change in government, Mr Ewles contacted public works minister Trevor Moniz the following April to ask for help. He said in an e-mail that BCM McAlpine had received $100,000 from HSBC, on behalf of Sandys 360, in November 2012 as a "gesture of good faith" but $1.2 million was still owed. Mr Ewles added: "I field regular calls from subcontractors who desperately need their funds in these difficult economic times. BCM McAlpine firmly believes that Sandys 360 is a good resource for Bermuda and, accordingly, we have been extremely patient in this matter. We have had no wish to resort to a legal approach to recovering our funds but clearly our patience has a limit and we must act responsibly in relation to our subcontractors." The file held by the Registry-General showed that the minister shared the email with his permanent secretary Randy Rochester, who forwarded it to financial secretary Anthony Manders and acting Registrar-General Thelma Trott. Mr Rochester wrote: "This is a matter of some concern for the ministry. No telling what else might be out there outstanding ..." Mr Moniz said yesterday he was sympathetic to BCM McAlpine's plight. But he said the Government ceased all payments to Sandys 360 after the KPMG report showed the state of its finances. "It was unsustainable with the albatross of the mountain of debt and with no way to even pay the monthly electricity bill," said the Shadow Attorney-General. "There came a point in time where it became clear that it was unsustainable and had to be shut down in an orderly fashion. The trustees were irresponsible in continuing to operate it in that fashion." Mr Ewles told The Royal Gazette this week: "While we do not wish to be interviewed for your piece, we can confirm that the balance you note remains outstanding." Attempts to get comment from the trustees were unsuccessful. Dr Bassett, who became the salaried managing director of Sandys 360 after retiring as principal of Sandys Secondary Middle School, said in an e-mail: "Sorry, I do not speak for Sandys 360." Mr Lee, who was acting chairman of Sandys 360 when it closed its doors, said: "I have no comment in regard to Sandys 360 — not until anything has been discussed, nothing at this point. You can ask those questions later, when more information comes out." He then hung up on the telephone call. Mr Gilbert and Ms Dill could not be contacted.
Where the money went
The Bermuda Government paid out millions of dollars to Sandys 360 between 2007 and 2013. Based on public access to information disclosures made by the Ministry of Finance and the Department of Public Lands and Buildings, the total sum is at least $5.3 million. But the true cost to taxpayers of the failed project is likely to be much higher. It is not yet clear if there were payments from the public purse made outside of the 2007 to 2013 timeframe and to entities other than Sandys 360, which went towards the now-defunct sports centre and swimming pool. What is known is that Sandys 360 is in debt to the Government in relation to payroll taxes, land taxes and social insurance contributions. The Ministry of Finance refused to reveal the amount in response to a Pati request. Those behind the Somerset facility were also given customs rebates by the Government for building materials, totaling hundreds of thousands of dollars. The $5.3 million figure is based on the following disclosed payments:
A $1 million capital grant from the Ministry of Education and Development towards the construction of the sports centre and 25m indoor swimming pool
$61,355 in subsidies for use of the centre paid by various departments in 2009
A $627,000 capital grant from the Government Reserves paid by the Ministry of Finance in April 2011
A $180,000 capital grant from the Government Reserves paid by the Ministry of Finance in July 2011
An $807,000 capital grant from the Consolidated Fund, paid by mistake by the Ministry of Finance and never recovered, in August 2011
A $2 million capital grant from the Consolidated Fund paid by the Ministry of Government Estates from the 2012-13 budget in four installments of $500,000 each. The payments were made in June 2012, August 2012, November 2012 and March 2013
A $500,000 capital grant from the Consolidated Fund from the 2013-14 budget paid by the Ministry of Public Works in November 2013
$192,345.50 in subsidies for use of the facility by "seniors, youth etc" paid by various departments between 2010 and 2013.

Enstar Group Limited has reported consolidated net earnings of $311.5 million, or $15.95 per share, for 2017. That is up from $264.8 million, or $13.62 per share, for 2016. The Bermuda-based insurance group said its shareholders' equity at December 31, was $3,136.7 million, which was up from $2,802.3 million year-on-year.

Ship Finance International Ltd has reported fourth quarter earnings of $20.1 million, or 20 cents per share. The Bermuda-based company's earnings, adjusted for one-time gains and costs, were 24 cents per share. The results fell short of Wall Street expectations. The average estimate of three analysts surveyed by Zacks Investment Research was for earnings of 25 cents per share. The company has 14 oil tankers, 22 dry bulk vessels, 24 container ships and nine offshore vessels. It posted revenue of $96.1 million in the period. For the year, the company reported profit of $101.2 million, or $1.06 per share. Revenue was reported as $380.9 million. Ship Finance shares have dropped 3.5 per cent since the beginning of the year. The stock has climbed slightly more than 2 per cent in the last 12 months.

Bentley Friendly Society has lobbied David Burt, in his capacity as finance minister, to allow it to sell motor insurance policies covering third-party liability. The organisation is encouraged by the Progressive Labour Party government's support for co-operative economics, exemplified by friendly societies, whose members are also owners. In e-mail correspondence with Bentley late last year, Mr Burt made clear that the society had the Bermuda Government's support in insuring first-party risks of its members — but added that it would have to be licensed by the Bermuda Monetary Authority in order to cover third-party liability risks. The Transport Control Department stopped accepting motor insurance certificates issued by Bentley Mutual Insurance in April 2014. Kevin Bean-Walls, one of Bentley's founding members, claimed existing laws — namely the Friendly Societies Act 1868 and the Insurance Act 1978 — allowed Bentley to offer motor insurance. Section 57 of the Insurance Act states that "insurance business carried on by a friendly society registered under the Friendly Societies Act 1868 ... shall be deemed not to be insurance business within the meaning of this Act". For its part, the Friendly Societies Act enables a society to make good "any loss sustained by the members by fire, collision, tempest or shipwreck, or by any contingency whereby they sustain any loss or damage to their motor bikes, autos, real estate or boats" provided that investment of each member accumulate or be employed for the sole benefit of the investing member, their spouse or their beneficiaries. Mr Bean-Walls shared e-mail correspondence between fellow Bentley trustee Craig Walls and Mr Burt in December last year, imploring the Premier to instruct the TCD to accept Bentley motor insurance certificates. Mr Burt responded: "You can provide first-party insurance for your members and continue to do so. I hope that you expand the offerings to your members and continue to offer them mutual assistance and making good losses for their property. If you wish to insure third-party risks, which is not the property of your members, but liability which may be incurred by your members to another party, please follow the process of being licensed as an insurer by the BMA to offer third-party risks." Bentley had issued 47 motor insurance certificates before the TCD stopped accepting them, Mr Bean-Walls said. "All we are asking is for the handcuffs to be taken off and for us to be able to go back to providing the service to our community that we were providing before," Mr Bean-Walls added. "The for-profit insurers are among the wealthiest people on the island. Our belief is that there should be persons of colour who can participate in this area of the economy and we believe that the law entitles us to do so." He said he believed Bentley Mutual Insurance was the first black-owned insurer to issue a motor insurance certificate in Bermuda. He argued that pressure from established insurers had led to the TCD action. He cited a letter from the lawyers for the Motor Insurers' Fund, sent to the Attorney-General's office on March 28, 2014, just a week after the BMA's statement of concern was issued. MIF was established by agreement between the Ministry of Transport and insurers in Bermuda to provide an indemnity for victims of uninsured drivers. The letter, from Jeffrey Elkinson of Conyers Dill & Pearman on behalf of MIF, expressed concern that Bentley had been providing motor insurance. "It is our view that there has to be a clear expression by either the Attorney-General or the Registrar General that the Friendly Society is entitled to act as an insurer," the letter stated. It concluded: "The matter is most urgent, as without exaggeration, every person in Bermuda is at risk whilst insurance policies are being issued by this unregulated entity." In December 2014, an effort to repeal parts of the Insurance Act to impose industry-standard regulations and fees on trade unions and friendly society insurers failed to pass in the House of Assembly amid confusion over the "yea or nay" vote. Bentley went to court in June 2016, seeking declaratory relief to oblige the TCD to accept their motor insurance policies. Judge Stephen Hellman turned down Bentley's request, but said there was no in-principle reason why friendly societies should not carry on insurance business within the meaning of the Motor Car Insurance (Third-Party Risks) Act 1943, provided they had authorization from the Governor. In his judgment, Judge Hellman noted that before granting such approval, the Governor would be likely to consider whether Bentley would be able to satisfy a large third-party claim — such as one in the sum of $1 million. Judge Hellman added: "The members have the opportunity to inform themselves as to the regulatory position and take an informed decision whether to take out insurance with an unregulated provider. Third-party beneficiaries of cover provided by a friendly society would have no such opportunity." Mr Bean-Walls said Bentley plans to reach out to William Spriggs, the newly appointed director of co-operative economics, to explore potential expansion of the organization's offerings. For more information about Bentley Friendly Society, e-mail wallscraig@gmail.com

A 17-year-old boy appeared in a Nottingham youth court today, charged with the murder of 17-year-old Lyrico Steede. According to the Nottingham Post, the unidentified boy will go before the Crown court on Monday. He was remanded in custody. The newspaper reported last night that two 17-year-old males were to face charges, while a 17-year-old female was charged with assisting an offender and is expected to appear in court on April 3. Nottinghamshire Police have reportedly arrested a 19-year-old man, but an 18-year-old man previously arrested in connection with the fatal stabbing has been released. Mr Steede, 17, was stabbed in the town of Bulwell in Nottingham at about 7.30pm on February 13. He died in hospital six days later. Known to friends as Rico, Mr Steede had lived in the country for five years and his family are now raising funds to bring his body home for the funeral.

A tax on high-sugar sweet products will have a sour effect on small businesses, the owner of a bakery in St George's warned yesterday. Kamilah Cannonier, of Sweet Saak Bakery, said the Government should reconsider the tax and predicted it would drive shoppers to buy "even worse food alternatives" than home-made, baked goods. Ms Cannonier was speaking after the Government's consultation on the proposed increased taxes for candy, soda and other "non-nutritive, luxury items" ended yesterday. The professional baker said: "It will become an impediment to the development of small business at a time when our economy desperately needs job creators. It will incentivise consumers to look to cheaper, imported goods which contain more additives, dyes, coloring and preservatives and it will result in a business like ours having to make difficult decisions in order to continue to operate." The health ministry launched an eight-week consultation in January on the proposed sugar tax designed to help people to be healthier and discourage importers from bringing in high-sugar products. Ms Cannonier said: "The implementation of this sugar tax will affect my business but my overall objection to this tax stems from the absurd rationale of financial penalties levied on corporations to curb the dietary decisions of abusive individuals. There is no correlation from any country that similar taxes had improved community health, reduced healthcare costs or improved public education on diet choices. The history of financially penalizing, or rewarding, one sector in the hope of obtaining an obscure desired enhancement of another is an archaic approach to governance." She explained that sugar was already the bakery's most expensive ingredient "on a per unit basis" and that a tax on sugar would increase their raw ingredient costs. Ms Cannonier said this could be passed onto the consumer but would "certainly result in the need to consider the longevity of this local productive small business. An increase to the costs of our business will result in the business having to make difficult decisions around expenditure, employment and growth. The proposed tax ignored pre-mixes and other store-bought processed baked goods that also contain sugar and less healthy sugar alternatives such as high- fructose corn syrup. Government's plan would make baked goods much more expensive than store-bought goods, which would drive people towards even worse food alternatives than home-made baked goods". Ms Cannonier also disagreed that the tax would not affect low-income families, but encourage wholesalers to stock healthier options. "It is historically proven that any inflated taxation, regardless of its harmless intention, will always adversely affect low-income families." Ms Cannonier added that a sugar tax would affect all food makers because sugar was already an expensive ingredient. This directly affects not only business overhead, but also low-income families who support local businesses." A health ministry spokeswoman said: "The ministry has invited comment from stakeholders, so we welcome all views and perspectives on this important issue. The consultation document considers the impact on low-income persons and concludes that, in fact, low-income persons are more adversely affected by the consequences of obesity and chronic disease, so this has to be weighed against the impact of any potential tax." She added that all views would be considered before the Government moves ahead with firm proposals on the tax.

March 2. Flora Duffy said the opening ITU World Triathlon Series course in Abu Dhabi was "dangerous" after crashing out during the second lap of the bike stage yesterday. The two-times defending world champion said that she was "fine" after the incident on a corner that claimed several other riders during slippery conditions in the United Arab Emirates. The Bermudian was, typically, in the lead when she went out. Maria Czesnik, of Poland, Canadian Joanna Brown and Katie Zaferes, of the United States, also crashed at the same section of the course. "Tough way to end my race especially as I felt 'oh so good'," Duffy said on her Instagram account. "Super slick (and in my opinion dangerous) course. My wheels literally went from under me through a corner. And I was being cautious. Body was fine to carry on but bike wasn't. So disappointed. But at least I could tell the form was there." Rachel Klamer was first over the line in 1hr 0min 43sec for the Dutchwoman's first WTS race win. She finished 14 seconds ahead of Jess Learmonth, of Britain, with Australia's Natalie van Coeverden third, in 1:01:00, beating American Kirsten Kasper to the bronze in a photo-finish. However, there was controversy, with eight triathletes not finishing. The course for the age-group races was changed and Klamer herself said that the crashes affected her own strategy. "I was quite scared on the bike because the last few months I have been training on only straight roads and didn't do any corners," she said. "There was a lot of women crashing so I just decided to take it easy, ride hard, but just go easy through the corners. I ended up sitting behind a couple crashes, which wasn't smart so I had to chase one whole lap to get back to the front pack. But I am happy I stayed on my bike." Jarrod Shoemaker, the 2009 duathlon world champion from the US, was scathing in his criticism of the ITU on Duffy's Instagram page. "ITU does not do enough for athlete safety and this was another example of it," he wrote. "To race on a car racetrack in the wet in a place it barely rains is not putting athlete safety first." Duffy was second out of the water, officially out at the same time as Learmonth in 9:06, with American Summer Cook and Zaferes one and four seconds behind, respectively. The Bermudian and Learmonth went clear on the bike, before Duffy stretched out for a solo attack and was nine seconds ahead of the Briton after the first cycle lap in 16:39, before crashing. The section would later claim Brown, who was in sixth position, and Zaferes, also in the leading group at the time. Kasper led a group of four after the bike section in 43:48. Klamer, Learmonth and Van Coevorden were also in the leading pack at the start of the run, virtually ensuring a new name would be added to the WTS winners' list, which would end up being Klamer's. Van Coeverden was the first to drop out of the running, followed by Kasper and finally Learmonth as Klamer claimed her maiden WTS victory in impressive fashion. Duffy missed last year's season-opening race in Abu Dhabi with a hip injury. However, that did not stop her winning her second consecutive world title, so there is still all to play for. The 30-year-old's next destination is Gold Coast, Australia, for the Commonwealth Games before the WTS returns on April 28 and 29 in Bermuda.

March 1

The Government plans to push ahead with a crackdown on loan sharks, the home affairs minister said yesterday. Walton Brown added the Ministry of Home Affairs also planned to introduce regulations for debt collection agencies through updates to the Consumer Protection Act. Mr Brown said this was one of five initiatives outlined in the 2017 Speech from the Throne that his ministry planned to complete in the next year. He said they would "introduce regulations for debt collection agencies and regulate payday lenders who lend money at extraordinary interest rates under the umbrella of an updated Consumer Protection Act. It will introduce legislation that will grant the Consumer Affairs section oversight within the financial marketplace such as banking, to ensure that consumer and financial service providers are held accountable for their actions and consumers are treated fairly". Mr Brown was speaking during the Budget debate on his ministry in the House of Assembly. The last Progressive Labour Party government made a similar pledge in its November 2012 Throne Speech, but lost a General Election a few months later. Patricia Gordon-Pamplin, former One Bermuda Alliance home affairs minister, welcomed the announcement of regulation for debt collection agencies and payday lenders. She said: "That is highly important for the protection of our consumers and it's one that we support. There is nothing worse than somebody being exploited — if they need to have money, they go into the marketplace to try and find loans and the minister has indicated they are going to introduce legislation for debt collection agencies." Mr Brown said the other Throne Speech initiatives his ministry planned to complete included the creation of a bipartisan committee on immigration reform. Updated labour legislation to ensure that labour disputes are handled better and labour rights are protected is also in the pipeline. Mr Brown added the ministry would also introduce legislation to increase enforcement and introduce penalties for people who breach planning regulations then ask for retroactive approval.

Same-sex couples will be able to marry until the end of May, the home affairs minister revealed yesterday. Walton Brown said the introduction of the Domestic Partnership Act had been delayed to June 1 to allow planned same-sex marriages in Bermuda, and on island-registered ships, to take place. He added that same-sex couples could still apply for a marriage licence until May 12, but can only apply for a domestic partnership after that date. Mr Brown said: "Commencement has been delayed to allow for any same-sex marriages that have licences already issued and have been scheduled to be conducted in Bermuda, or on-board Bermuda-registered ships, to actually take place." Mr Brown, speaking during the Budget debate on Home Affairs, added: "The Registry General will continue to accept applications for same-sex marriages until May 12, 2018. Any application submitted by a same-sex couple after that date must be for a domestic partnership under the new Act, not a marriage under the Marriage Act 1944 or the Maritime Marriage Act 1999. The Registrar certificate for marriage, issued by the Registrar-General, under either of these Acts on or before May 12, 2018, will be treated as a licence for domestic partnership if the couple do not marry on or before May 31, 2018." Mr Brown added that anyone interested in becoming a domestic partnership officer should contact the Registry General at 297-7739 or 298-7199 for more information. His remarks came as One Bermuda Alliance MP Patricia Gordon-Pamplin noted the budget drop in expected maritime licensing fees for the upcoming fiscal year, from $200,000 to an estimated $150,000 for 2018-19. She asked Parliament if the island's failure to allow Bermudian-registered ships to conduct same-sex marriages had caused the downturn. However, Mr Brown was unable to respond during the 20 minutes remaining to field Opposition questions. The Domestic Partnership Act was passed by Parliament in December and given Royal Assent by John Rankin, the Governor, on February 7. The Royal Gazette reported yesterday that a date has been set in the Supreme Court to challenge the new law designed to replace same-sex marriage with domestic partnerships open to gay and straight couples. Chief Justice Ian Kawaley will hear the civil case brought by gay Bermudian Rod Ferguson, 38, against Attorney-General Kathy Lynn Simmons on May 21 and 22. The Domestic Partnership Act reversed a Supreme Court decision last May that enabled gay people to wed on the island and on Bermuda-registered cruise ships around the world. The move sparked international criticism, including from Theresa May, the British Prime Minister, who said she was "seriously disappointed".

Work-permit holders with "serious" criminal records unknown to the Department of Immigration have been found on the island, the home affairs minister said yesterday. Walton Brown said the requirement for employers to submit police certificates was started last year because Bermudians "were, and are not, being considered for work because of prior convictions". Mr Brown said: "Since that time, while the police certificates proved that the majority of applicants are of good character and conduct, we have identified a number of instances where applicants have had convictions. The department would not have been aware of the existence of convictions unless those documents were submitted by employers." Mr Brown was speaking during the Budget debate in the House of Assembly. Opposition MP Patricia Gordon-Pamplin, who was a former One Bermuda Alliance home affairs minister, called for the exact number of applicants turned away because of a criminal past. Ms Gordon-Pamplin added: "And what is the outcome? Is it instant denial? Is it a slap on the wrist?" Mr Brown also revealed that revenue from work permits was expected to increase by $1,932,000 to a total of $14,564,000 in the next year. He attributed the extra revenue to additional work-permit applications because of a predicted increase in economic activity in the upcoming year, as well as increases for work-permit fees which come into force at the start of April. Ms Gordon-Pamplin pointed out that for full-time work permits, the increase was estimated at $2.5 million, which she said "would account for a significant number of issuances of work permits". She said: "I know that we are looking to bring additional business into the country and I know that we are looking at a change in the 60:40 rule to a 40:60, which may help to generate additional business, but $2.5 million, which is approximately 25 per cent of the budget and certainly a 35 per cent increase on last year, seems to be a significant difference." She asked Mr Brown to explain the difference after the pledge to ensure more opportunities for Bermudians. Opposition MP Trevor Moniz also queried whether the projected rise in work permits was realistic. The revised number of permits for the current year reached 9,212, he said — but the projection for next year was for "1,000 more work permits", he said. Mr Moniz said it seemed to "fly in the face" of the new labour government's policies. Mr Brown said the proposed increase "has to do with the confidence this government has in the growth of the economy". He added that more work permits were "not a give and take, or a zero sum" when it came to boosting jobs for Bermudians. Mr Brown said: "That's why this is called a projection. That's our goal, and that's what we intend to accomplish.

The bill for four new buses exceeded $1 million, the Minister of Transport and Regulatory Affairs said yesterday. Walter Roban said that the buses, the first of which arrived in Bermuda last month, cost $1,004,515. Mr Roban said shipping and duty were additional. The information came in a written response to questions from Leah Scott, the Opposition spokeswoman for tourism and transport. Ms Scott also asked when the Department of Public Transportation bus schedule would be put to arbitration. Mr Roban said: "There is no labour dispute with the Bermuda Industrial Union which would result in the bus schedule being put to arbitration at this time." A government spokesman said last month that the additional three buses were expected "within the next four months". David Burt, the Premier, pledged $3 million to help bolster the island's battered bus fleet in the Budget Statement last month. Mr Burt said the $3 million would be used to purchase eight new buses.

Consultation on a proposed new sugar tax ends today. Taxes will be increased on candy, soda and other "non-nutritive, luxury items" to promote healthy living and discourage importers from bringing in high-sugar products. Supporters, including the Bermuda Diabetes Association, said the move would help tackle the island's diabetes epidemic. But opponents, including soft drinks producer John Barritt & Son, argued the best way to fight obesity and diabetes was through education. Customs duty will be eliminated on items such as vegetables and some revenue from the sugar tax will be earmarked for educational programmes

A bar owner charged with attempted murder told a court yesterday he feared alleged gang leader Jahkeil Samuels was armed with a gun when he stabbed him. Carlton Simmons, owner of the Ambiance Lounge in Hamilton, told the Supreme Court: "I was afraid. I was in a panic. I was in fear of my life. "I had just been threatened by someone who I know is more than capable of killing, who I knew has killed, who I knew is a leader of a gang that has killed many people. For the first time, that threat was directed at me." However, Crown prosecutor Nicole Smith challenged Mr Simmons's claim that he did not know where the weapon he used came from and said that he had pulled the weapon from his pocket moments before the stabbing. Mr Simmons denies the attempted murder of Mr Samuels, 32, and an alternative charge of wounding Mr Samuels with intent to do grievous bodily harm. Mr Simmons testified that he first met the victim in 2009 when he worked to combat gang violence. He said Mr Samuels admitted being the leader of the Parkside gang. Mr Simmons said: "At that time we had numerous conversations about whether or not there would be violence. By his own admission, it was his decision if there would be violence or not." He said that Mr Samuels had told him several times that he carried firearms. Mr Simmons claimed Mr Samuels told him on one occasion: "I don't fight people. I kill people." But the two remained on speaking terms until 2014 when Mr Simmons said they fell out when he refused to lend Mr Samuels money. Mr Simmons said he was going to work at about 3am on August 12, the day of the alleged stabbing, when he saw Mr Samuels going into Ambiance on the city's Angle Street. Mr Simmons added he sent a text message to the Commissioner of Police, which read: "Jahkeil Samuels is on island. We should talk ASAP please." He said he called Hamilton Police Station minutes later, told an officer that Mr Samuels was at the club and asked if they could send police to the area because customers felt unsafe. Mr Samuels waved Mr Simmons over to him later that morning and the pair spoke over the bar. Mr Simmons said the conversation began with Mr Samuels voicing respect for him. But as the chat continued, he claimed Mr Samuels said that people wanted Mr Simmons dead and he was the only one stopping them. Mr Simmons told the court: "Basically, he was saying if I didn't take care of him, then he's not going to stand in the way." He said he told Mr Samuels to meet him by the kitchen and that Mr Samuels was already inside with another man when he got there. Before Mr Simmons could go in, he saw the second man pass Mr Samuels an object, which he tucked into the waist of his pants. Mr Simmons said: "I didn't enter the kitchen. At that point I didn't feel safe. I held the door open and asked them to come out." The three men walked towards the steps leading out of the club, but at the foot of the stairs Mr Simmons said Mr Samuels stopped and said: "F**k this. We are going to do this right here." Mr Simmons said they were joined by a fourth man as Mr Samuels began to threaten him. He added: "He was saying he could have me killed and his people want me killed. I have got to pay up. I have got to give them money." Mr Simmons said Mr Samuels punched him in the face and reached towards his pants as if to pull out a weapon. He added Mr Samuels told him: "I'm going to shoot you right here. I will f**king blow your head right off." Mr Simmons said that after what he had seen in the kitchen, the threats made him feel certain that Mr Samuels had a gun. He said: "At that point I panicked. Out of fear and instinct to survive, I attacked him. My intention — the only intention I remember at that time — is prevent him from getting the gun. That's the only emotion I remember having." Mr Simmons said he remembered landing the first blow, but little else. He added he had suffered several injuries, including a head wound that required more than 30 staples. Mr Simmons denied being comfortable around Parkside members, but said some did come to Ambiance. He said: "The first year they were not allowed to come in at all." But he added that after some "continuously lobbying" and protests that they had not caused fights or problems people linked to Parkside were allowed to visit the bar. Mr Simmons said: "There were some exceptions made for some individuals who were not directly involved in proven crimes. I will say it like that." The prosecutor suggested CCTV footage showed Mr Simmons pulling something from his back left pocket moments before the stabbing. But Mr Simmons maintained he did not know where he found the weapon, or what it was. He said: "I don't know where it came from. At some point clearly I had it. I do recall stabbing him with an object. I cannot identify if it was a knife. At one point I thought it was a bottle." The trial continues.

A man who admitted he spray-painted obscenities on a Dunkley's Dairy truck on the day of last year's General Election has been referred to the Mental Health Court. Magistrate Khamisi Tokunbo also ordered a social inquiry report on 25-year-old Khayriek Woolridge, who pleaded guilty to causing wilful damage. Magistrates' Court heard Woolridge was arrested after police received a report of a man burning One Bermuda Alliance election placards near Kilderry Estate in Devonshire on July 18 last year. He was later taken to the Mid-Atlantic Wellness Institute, where he is an outpatient. Police were told of graffiti spray-painted on a truck at Dunkley's Dairy, also in Devonshire, later the same day. Woolridge, who was recorded on CCTV at the scene, was later traced to Elliot School and admitted vandalising the vehicles. The court heard he told police he painted "Go PLP" and "F**k OBA" on the side of the truck because he "wanted to tell Dunkley that PLP were going to win".

Bermuda's lifeline docks will shut down for a week this month for "critical" repairs. The impact the closure of the Hamilton docks will have on shipments to Bermuda was unclear last night. A letter to transport firms, HM Customs and the Corporation of Hamilton from Polaris Holding, the operator of the Front Street cargo terminal, said the closure was caused by "safety and health issues" on the roadway area of the dock used by machines that service ships and tractor trailer trucks. Warren Jones, the Polaris chief executive, said the "critical nature of the work" meant that repairs would start on March 11. Mr Jones's letter added: "The work is anticipated to take seven days to complete, weather permitting. It should also be noted that there is no way to undertake ship or truck operations while the main portion of the work is being done. Therefore, the dock will have to close between Sunday, March 11 and Sunday, March 18 for this to occur. We apologize for any inconvenience this causes to the industry but believe we have no alternative than to take these steps in the interest of the safety of our staff." Mr Jones told customers that the Corporation of Hamilton had arranged for East End Asphalt to carry out the needed work "as soon as possible". Mr Jones told The Royal Gazette yesterday that the dock was the island's only cargo port. "Ninety-eight per cent of everything that comes into Bermuda comes through the dock." Mr Jones referred further questions to the company's marketing firm, The Brand Lion. Zina Malcolm, of The Brand Lion, said that "due to the critical nature of this issue", a press conference would be held this afternoon. Mr Jones added that he would discuss the likely impact of the closure on the island at the conference. A spokeswoman for the Corporation of Hamilton did not respond to questions on the closure by press time.

Liberty Mutual has reorganized its operations — including its Bermuda-based insurer Ironshore — to better address the needs of brokers and clients. According to Mitch Blaser, who will assume the title of vice-chairman of Ironshore Bermuda, the changes will only benefit the island-based part of the business. Under Liberty's restructuring, its newly formed Global Risk Solutions will be divided into four segments, one of which is Liberty Special Markets, which will operate the group's specialty business outside the US and Canada — including Ironshore Bermuda and Ironshore's Pembroke Syndicate 4000 in the Lloyd's of London market. LSM will bring together Liberty's and Ironshore's specialty operations in Bermuda, South America, the Asia-Pacific region and Europe under a single management team in London. The other three segments of GRS are National Insurance, including US large commercial lines and middle-market business, North America Specialty, the US and Canada specialty business including Ironshore's North American components, and Global Surety, which includes surety business worldwide. Ironshore's management team of Steve Horton, the Iron-Starr CEO, Susan Pateras, the Bermuda chief operating officer, and Ian Smith the Bermuda property CEO, will report to Ironshore veteran Mark Wheeler, who has taken on the position of president of international markets, with responsibility for co-ordinating LSM's international business outside the UK. Mr Blaser, formerly CEO of Ironshore Bermuda, will assume the role of chief transformation officer of GRS, with responsibility for co-ordinating "operational excellence" efforts across the group. He will report to Dennis Langwell, president of GRS. Mr Blaser said the changes were effectively "moving around puzzle pieces" to better serve clients and brokers. "Ironshore Bermuda is not really changing, but the reporting line will now be to Mark Wheeler," Mr Blaser said. "I'll retain a Bermuda role as the vice-chairman. Everything will be intact, it's not a case of being merged into something. So the starting point is that you are where you were yesterday, except the reporting line has changed. They get the added benefit of what Mark brings to the table from these other operations, which could bring business they haven't seen before. It's all additive. It's not as if we're taking anything anywhere else, we're just bringing more in." An added bonus for Bermuda has been the island's popularity as a venue for Liberty Mutual meetings, as an alternative to New York or Boston. "You're less likely to get snowed in and the airfares to Bermuda are the same or less than some of those shuttle flights," Mr Blaser said. Ironshore Bermuda employs about 60 staff and operates from offices at 141 Front Street. Mr Blaser expressed confidence in Mr Wheeler who, he said, had built the Pembroke syndicate into a strong business. "Ironshore Bermuda has been a highly profitable and innovative platform and under Mark's leadership, I'm confident that we will continue to drive new product development and expansion," he added. Mr Wheeler said: "I am excited to work more closely with the strong and talented teams we have in Bermuda. Combining our international specialty businesses creates a segment with over $1 billion of premium and helps us better meet the needs of brokers and clients by seamlessly providing a wide array of specialty products across the globe." In his role as GRS chief transformation officer, Mr Blaser said his focus would be "how we work together across the platforms and the geographies to make sure that we present the best operational excellence and support to our brokers and clients". Efficiency and communication with the market were key aspects, he added. "The business that comes into Bermuda is largely from the US, but we also have business coming in from the UK, the Caribbean and the Asia-Pacific. All that business will still come to Bermuda, as well as other business we may attract as part of Liberty Mutual. A big feature of this new company structure is the cross-selling opportunity to clients who are Liberty Mutual but have not been with Ironshore. So it could bring more business to Bermuda and we have already started to see that." Liberty Mutual's large balance sheet — the sixth biggest in the industry — and strong ratings were additional attractions for clients, Mr Blaser said. As part of Liberty, Ironshore Bermuda is a US taxpayer and so is seeing no negative impact from the US Tax Cuts and Jobs Act. So what's the advantage of having an operation in Bermuda at all? First, Bermuda is a vibrant marketplace and you have to be where your brokers and clients need you to be," Mr Blaser said. "Bermuda is the third-biggest insurance marketplace in the world, so we certainly want to be here. The second reason is that Ironshore has got a successful, 11-year track record here, and we've built a great underwriting team. We've developed a lot of Bermudian talent and that's part of our culture here on the island. The third reason is that Bermuda is a great market for innovation and speed to market and has a strong regulatory environment. So it's a place where you can be creative and develop new products that are additive to the Liberty Mutual global business. The package of those three things give us a great laboratory for development that we want to continue to build on." Aside from his full-time job, Mr Blaser serves as a member of the Bermuda Government's Tax Reform Commission.

Maiden Holdings' chief executive officer acknowledged there is a risk of a ratings downgrade after the Bermuda-based reinsurer posted its fourth net loss in the last five quarters. But Art Raschbaum is hopeful that even if that occurred, clients would remain loyal. The company reported a fourth-quarter 2017 net loss of $133.6 million compared to a net loss of $74.7 million in the same period of 2016. Operating earnings per share for the quarter were negative $1.65, missing the 20 cents earnings expected by analysts tracked by Yahoo Finance. Maiden's shares plunged 16.7 per cent to $6 yesterday after the results were released on Thursday evening. During yesterday's conference call with analysts, Matt Carletti, from JMP Securities asked Mr Raschbaum about the likelihood of a downgrade. Maiden has an A (excellent) financial strength rating from AM Best. "Obviously, we're in constant dialogue with all of our constituencies, rating agencies as well as our regulators. We're not at liberty to communicate the details of our discussion. I'd say, with the kind of activity we've seen, certainly, there's a risk of a downgrade. I think an important differentiator in our business model is — and we've done this since pre-Maiden days — we've collateralized the obligation for clients. And they're collateralized to the full expected ultimate. And so repeatedly, we've had many customers that have remained very focused and committed to us because of that collateral. We see no change in that process." The company had previously been able to grow with an A- rating, he added, though he conceded that a downgrade now would bring with it "noise" and challenges. The main driver of Maiden's fourth-quarter loss was the performance of the AmTrust Reinsurance segment. Its combined ratio deteriorated to 131.1 per cent in the fourth quarter of 2017 from 108.1 per cent in the same period of 2016. The segment experienced adverse loss development of $139 million due primarily to workers' compensation and general liability lines of business. Maiden has a multiyear quota share agreement with AmTrust Financial Services, which produced $1.8 billion of the reinsurers net premiums earned in 2016. During the conference call, Mr Raschbaum addressed speculation that Maiden's major shareholders may have plans to take the company private. "As you know, AmTrust's founding shareholders recently announced their plans to take the company private," Mr Raschbaum told analysts. "While there has been speculation from some that Maiden could similarly be acquired by our founding shareholders, we have no such plans currently under way." For the full year of 2017, Maiden reported a net loss of $199.1 million compared to a net income of $15.2 million in 2016. "While we are disappointed with our results for the fourth quarter, we believe we have taken significant steps to strengthen our reserves for losses which will help to accelerate a return to profitability in 2018 and beyond," Mr Raschbaum said in a statement. "Our reserve actions in the fourth quarter reflect a more aggressive response to observed development in the quarter and throughout the year on the AmTrust Reinsurance segment as well as our Diversified segment."

British Airways is offering a 25 per cent discount on round-trip economy fares from Bermuda to London. The offer applies to travel between May 1, 2018 and February 19, 2019 in the airline's World Traveler seats. The fares include all taxes, fees and carrier charges. The discounted fare is non-refundable and requires a seven-day minimum stay. The offer ends on March 14, 2018. British Airways celebrated 80 years of service to the island last year. Flight tickets can be purchased through travel agents, via the website www.ba.com, or by phoning 1-800-AIRWAYS.

The evening gave us a chance to celebrate the talents of two Bermudian musicians on the brink of stellar careers: Kerri Dietz, mezzo soprano, and Leidy Sinclair, violin. The Bermuda Festival of the Performing Arts programme commenced on Monday with Dietz singing How Pure a Light from Gluck's Orpheus and Eurydice. The aria describes Orpheus's emotions as he first enters the magical realm of the spirits, and is punctuated and supported by a richly textured string and piano accompaniment. Dietz's voice is powerful and perfect for this role. Kathleen Ferrier, whose interpretation of Orpheus remains definitive, comes to mind. Next came Benjamin Britten's Winter Words, Op 52 — eight songs from poems by Thomas Hardy, with piano accompaniment. The Hardy poems are miniature masterpieces, glimpses of different worlds through apparently trivial, but highly significant moments. They are all irrevocably and uncompromisingly sad, if not downright gloomy. For instance, At the Railway Station, Upway shows a little boy with a violin trying to comfort a chained convict while the warden looks on with a benevolent smirk. The piano accompaniment is highly emphatic and complex, alternating dramatic chord work with complex liquid arpeggios. Although brilliantly executed, Maya Soltan's was a fraction too dominant for us to concentrate on the songs themselves. Dietz finished the first half with Igor Stravinsky's The Faun and the Shepherdess, Op 2, which she explained was composed as a gift from Stravinsky to his first wife, Katya Nosenko. Sung in Russian by Dietz, it's thematically rather similar to an Ovid metamorphosis but ends with the heroine's death by drowning after a prolonged pursuit. The second half included String Quartet No 14 in D minor, Death and the Maiden. Introduced by Leidy Sinclair, it allowed Halcyon Quartet to show us their superb teamwork and expert musicianship. Halcyon's version was the best I have heard of this sad, transcendent, sublime work. The concert finished with Dietz singing Ernest Chausson's Chanson Perpetuelle Op 37. This is an interesting and well executed song, but not an ideal finale because it ends with another drowned corpse we can sadly lay out and grieve over alongside Eurydice, the Shepherdess, Britten's Choirmaster and, of course, Schubert's Maiden.

Flora Duffy will been keen to lay down a marker when she starts the defence of her world title at the ITU World Triathlon Series Abu Dhabi in the United Arab Emirates tomorrow morning. The two-times defending WTS women's champion is among a record field of participants from 51 countries including Olympic and world champions. A nagging hip injury ruled Duffy out of last year's event but she is healthy this time around and champing at the bit to compete the iconic Yas Island course for the first time. "I was disappointed to miss the Abu Dhabi race last year due to an injury," the Bermudian triathlete told triathlon.org. "I've heard a ton of great things about Yas Island course so I can't wait to tackle it — especially the bike course which looks like it's really suited to my aggressive style of racing." Duffy has her work cut out as nine of the world's top-ten ranked women triathletes are also among the field, including New Zealand's Andrea Hewitt, the event's defending champion, and Australian Ashleigh Gentle, who finished runner-up behind Duffy on the WTS overall championship leaderboard. The WTS season opener will see the world-class field tackle a 750-metre swim, 20-kilometre bike and 5km run. Despite missing the first two races of last year's WTS, Duffy won six of the seven remaining events to retain her ITU world title. She also won a fourth consecutive Xterra World Championship crown, as well as the Island House Invitational in the Bahamas. Duffy, who pocketed nearly $300,000 in prize earnings alone last year, opted not to defend her title at the Xterra South African Championships in Grabouw last weekend, choosing instead to focus solely on today's event. "It was tentatively on my schedule but with my first WTS race in five days I decided to skip the Xterra to focus on Abu Dhabi," Duffy told The Royal Gazette. Duffy romped to her fourth straight women's title at last year's Xterra South African Championships to get her 2017 season off to a flying start. But it came at a price as she was forced to withdraw from the season-opening WTS Abu Dhabi a week later because of the hip injury. The 30-year-old will compete in the individual triathlon, mixed team relay and mountain biking at the Commonwealth Games on the Gold Coast, Australia, next month. Duffy, who will be competing at her third Commonwealth Games, will join Tyler Butterfield and teenage triathletes Tyler Smith and Erica Hawley in the mixed relay team.

Bermuda's boxing chances of reaching the 2020 Olympic Games in Tokyo are on the ropes after the IOC suspended all funding for the crisis-hit International Boxing Association. It is now doubtful whether the Bermuda Boxing Federation will be able to send Andre Lambe and Tyler Christopher to Tijuana, Mexico, for the Central American and Caribbean Games qualifiers next week after the loss of subsequent funds from the Bermuda Olympic Association. Despite hosting a successful amateur event at CedarBridge Academy 12 days ago, where Lambe and Christopher both claimed wins, the BBF remains short of the required target to send both fighters and their support team to the qualifiers, which run from March 9 to 18. The BBF had banked on financial assistance from the BOA, which has had no choice but to pull its funding after the IOC's decision to shelve all Olympic Solidarity boxing-related activities until further notice. Boxing could be excluded from the Tokyo Games unless AIBA resolves long-term governance problems, the IOC has warned. Nathan Dill, the BBF president, has since reached out to Michael Weeks, the new Minister of Social Development and Sport, and long-term sponsors in an effort to cover the costs of sending its team to Tijuana. Lambe and Christopher have two opportunities remaining to qualify for Tokyo 2020, at the CAC Games in Barranquilla, Colombia, this summer, and the Pan American Games in Lima, Peru, next year. "It is most upsetting to have learnt through the Bermuda Olympic Association that, due to ongoing issues with international body AIBA, all funding will be pulled from boxing and specifically from our national team athletes at this crucial time," Dill said in a statement. "As Bermuda should be aware, the Bermuda Boxing Federation has set up a national programme with the goal to once again have boxing reach the Olympics. We are reaching out to the community in the hopes that we can rally behind these athletes, who are training hard and forging a path for the next generations of athletes behind them." The loss of BOA funding could now hasten Lambe and Christopher's pending decision to turn professional, according to Melissa Looby, the BBF programmes and event manager. "The BBF has received immense support from the Bermuda Olympic Association over the last year and want to be clear that this decision to cut our funds is not theirs, but that of the IOC," Looby said. "Regardless of the cause, this remains a major setback that stands to discourage athletes and our fear is that situations like this will hasten their pending decision to go pro." Dill added: "The BBF were counting on a request for funding from the BOA which was submitted in January. "Unfortunately, just as we were making progress on that matter, due to those governance issues of AIBA, all funding has been pulled. This is now a major source of anxiety just days before our athletes are set to travel." Lambe and Christopher are hoping to emulate Olympians Clarence Hill, Roy Johnson, Robert Burgess and Quinn Paynter by reaching the Tokyo Games. Boxing is the only sport to have put Bermuda on the Olympic map, with heavyweight Hill winning bronze at the Montreal Games in 1976, Anyone interested in assisting the BBF in sending its boxers to the CAC Games qualifiers in Tijuana can email bermudaboxingfed@gmail.com.

History & daily newspaper reports

Authored, researched, compiled and website-managed by Keith A. Forbes.
Multi-national © 2020. All Rights Reserved