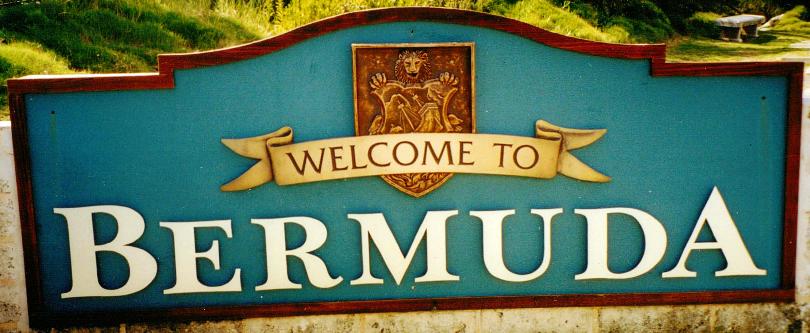 Click on graphic above to navigate the 165+ web files on this website, a regularly updated Gazetteer, an in-depth description of our island's internally self-governing British Overseas Territory 900 miles north of the Caribbean, 600 miles east of North Carolina, USA. With accommodation options, airlines, airport, actors, actresses, aviation, banks, beaches, Bermuda Dollar, Bermuda Government, Bermuda-incorporated businesses and companies including insurers and reinsurers, Bermudians, books and publications, bridges and causeway, charities, churches, citizenship by Status, City of Hamilton, commerce, communities, credit cards, cruise ships, cuisine, currency, disability accessibility, Devonshire Parish, districts, Dockyard, economy, education, employers, employment, environment, executorships, fauna, ferries, flora, former military bases, forts, gardens, geography, getting around, golf, guest houses, highways, history, historic properties, Hamilton, House of Assembly, housing, hotels, immigration, import duties, internet access, islands, laws, legal system and legislators, main roads, marriages, media, members of parliament, money, motor vehicles, municipalities, music and musicians, newcomers, newspaper, media, organizations, parks, parishes, Paget, Pembroke, performing artists, residents, pensions, political parties, postage stamps, public holidays, public transportation, railway trail, real estate, registries of aircraft and ships, religions, Royal Naval Dockyard, Sandys, senior citizens, Smith's, Somerset Village, Southampton, St. David's Island, St George's, Spanish Point, Spittal Pond, sports, taxes, telecommunications, time zone, traditions, tourism, Town of St. George, Tucker's Town, utilities, water sports, Warwick, weather, wildlife, work permits.

Bermuda's 2015 December History and News
Events that made newspaper headlines in the twelfth month of this calendar year
By Keith Archibald Forbes (see About Us).

See end of this file for all of our many History files
Sundays, December 6, 13, 20, 27. Bermuda's Royal Gazette newspaper is not published on Sundays, nor on the Public Holidays of December 25 and 26.
December 31. This month has been the warmest December in more than 15 years but it is unlikely to become the hottest on record. As of yesterday afternoon, the average temperature for the month has been 70F (21.1C), the highest in at least 15 years. James Dodgson, the deputy director of the Bermuda Weather Service, said that while temperatures were expected to remain above average for the next few days, we were unlikely to break the record set in 1978. "The 1978 record December maximum of 80F (26.6C) will not be bettered this December," he said. "The highest we reached this year was 77F (25C) on December 3, and this is unlikely to be beaten. With regards these warmer than average temperatures, we are finally set to get a cool down behind a cold front that sweeps through our area this weekend, with some associated shower activity. We haven't seen any appreciable rain since December 10, when 0.78 inches fell." Saturday's high is forecast to be 74F (23C), however, by Sunday this daytime high is expected to drop to 69F (21C), with lows of 61F (16C). Bermuda is not the only area experiencing unseasonably warm weather. Temperatures at the North Pole have risen above freezing — something almost unheard of at this time of year. "This is due to an unusual kink in the jet stream towards northwestern Europe that is drawing warmer than average air towards the North Pole," Mr Dodgson said. "It is also the reason for all the flooding in Britain."
December 31. Bermuda has come under the spotlight in a front-page article in the prestigious New York Times highlighting the use of the Island by US hedge fund managers who have pumped millions into presidential campaigns. The article said that hedge fund magnates like Daniel Loeb, Louis Moore Bacon and Steven Cohen have "exploited an esoteric tax loophole that saved them millions in taxes. "The trick? Route the money to Bermuda and back." The article said that Mr Loeb and Mr Cohen are both heavy backers of the Republicans, while billionaire George Soros is a major contributor to the Democrats, while all use tax loopholes to minimize their tax burden in the US. The New York Times article said that wealthy US citizens use the law to minimize tax, while also being major supporters of political candidates. Jared Bernstein, a senior fellow at the Centre on Budget and Policy Priorities, said: "There's this notion that the wealthy use their money to buy politicians, more accurately, it's that they can buy policy and specifically tax policy. "That's why these egregious loopholes exist and why it's so hard to close them." Mr Loeb has invested in Bermuda-based reinsurer Third Point Re, while the hedge fund manages the reinsurer's investment portfolio. The Times said that transforms profits from short-term bets in the market, which is subject to a 40 per cent US tax rate, into long-term profits or capital gains, which are taxed at around half that rate. Mr Cohen's SAC Re was sold off in 2013 after Mr Cohen's hedge fund, which managed the Bermuda firm's assets, was fined a record $1.8 billion for insider trading. The hedge fund admitted responsibility for criminal behavior by at least six of its employees. Mr Cohen was not personally charged in the indictment. The industry in Bermuda has mounted a defence against a bid by the US Internal Revenue Service to tighten up on the use of reinsurance companies by US hedge funds.
December 31. A new cross-party group of British MPs and peers is to examine Britain's tax system — and will consider the abolition of corporation tax. The group, which will start its deliberations in the new year, will quiz government ministers and business leaders in public. The all-party group on responsible taxation aims to keep up pressure on ministers to ensure global corporations and others pay their fair share to tax. Its first order of business will be how to respond to recommendations by the G20 group of major nations on how to crack down on corporate tax avoidance. Google came under fire last year for funneling cash to Bermuda after the firm revealed nearly $12 billion had been sent to the Island over a period of years to escape paying tax on its profits. Britain's Guardian newspaper said the new group, amid evidence that the current tax on profits is unfair, would look a whether that should be replaced by a new tax on location of activity and sales. Corporation tax, which does not exist in Bermuda, is levied on a firm's profits, but there have been concerns in recent years that global companies can move profits to low tax jurisdictions by making huge royalty payments to different arms of their international network. The new group will be headed by veteran Labour MP Margaret Hodge who, while she was chairman of the Westminster public accounts committee, attacked the use of complex tax arrangements by major corporations using offshore jurisdictions to minimize tax bills. She said: "Who pays tax and how much they pay has moved from being an obscure issue only discussed by tax professionals to one of huge public concern which is of interest to everybody. We want to stimulate an open debate on the challenges and reforms needed to restore and maintain confidence in the fairness of our tax system. Raising the tough questions and breaking through the technical jargon, which in the past has created a veil of secrecy, is just what parliament should do." Labour peer Lord Wood will be vice-chairman of the committee. He said: "There is now strong public support for making sure that business pays its fair share of tax and pays it in the countries where they make their money. At the moment it is clear that this is not happening in a consistent way. This cross-party group of parliamentarians is determined to press the government to demand greater transparency, ensure fairness and take steps to minimize avoidance. We want to engage and hear from the public."
December 31. After a tortuous few months for the Progressive Labour Party, Tim Smith, News Editor, asked political observers how the Opposition ended up in its precarious position, and how it could plan a more prosperous 2016. Just five years ago, the trickiest question facing the Progressive Labour Party was whether life had simply got too easy. With a new and universally liked Premier at the helm and a fragmented Opposition teetering on the brink, the only fear in December 2010 was that there might end up being so many PLP MPs that there would not be enough green ties to go around. If Michael Dunkley is feeling complacent after his endorsement in political polls results this month, the Premier could do worse than remind himself what happened next to the PLP. Weeks of bitter infighting at Alaska Hall, multiple Shadow Cabinet resignations, an increasingly under-fire leader in Marc Bean and a record-breaking 30 to 42 deficit to the One Bermuda Alliance are the culmination, to many onlookers, of a desperate slide that began when the former Premier, Paula Cox, opted against calling a snap election at the peak of the PLP's powers. By early 2011, the window of opportunity was gone: Ms Cox's honeymoon period had withered away amid public discontent at a prolonged economic crisis. The new-broom OBA, promising to sweep those blues away, claimed a victory in the 2012 General Election that nobody could have predicted two years earlier. For political commentator Phil Perinchief, however, the seeds of the PLP's difficult times have actually been sowed over decades of ego trips, class divisions and cliques, now brought to the fore by the split between young and old that has dominated internal affairs in recent months. While the PLP's rich history is decorated with celebrated leaders such as Dame Lois Browne-Evans, Freddie Wade, Dame Jennifer Smith and Ewart Brown, Mr Perinchief believes such individualism is in fact a part of the problem. "The PLP's current difficulties stem from an historical unwillingness to move past the cult of individualistic hero worship to collective, informed and respectful leadership," the former PLP Attorney-General told The Royal Gazette. "Factionalised cliques, further exacerbated by misguided egos, anti-intellectualism and class divisions, have from as early as Dame Lois and Freddie Wade plagued the PLP." Mr Perinchief said that for many years, the PLP was held together, in spite of these rifts, by a mutual respect between veterans and the youth. However, that bond has eroded over time, particularly during the Brown administration when long-serving members grew frustrated as key roles were handed to less experienced colleagues. Many of those seasoned members, according to Mr Perinchief, have since walked away, leaving the PLP "in a precarious state." The most prominent young member, Mr Bean, took over as leader on a night of hope and glory for his generation in 2012, but he has found forming a credible Opposition an uphill task. Seven people recently resigned from his Shadow Cabinet, with one of them, Zane DeSilva, declaring it a result of his leadership. Senior MPs are now said to be rallying the branches to set up a special delegates conference to oust Mr Bean, and even his old mentor, Dr Brown, has threatened to sue him over his remarks at a heated meeting. The rift has been likened to the United Bermuda Party resignations under Kim Swan that led to the formation of the Bermuda Democratic Alliance in 2009, as well as damaging PLP splits in the 1960s and 1980s. Mr Perinchief said: "They can learn from the UBP split in 2009. They must fundamentally revamp, rank and file, administratively and among their political group, top to bottom, or suffer the fate of the UBP." However, Guilden Gilbert, a PLP supporter and political observer, argued: "The only lesson to be learnt is that politics is fickle and support can be fleeting. The leadership issues will either result in a leadership change or a rallying around the current leadership going into an election. I don't see it as anything substantial or detrimental to the PLP. Disagreement, in my view, is healthy. The resignations just signal that those MPs do not support their leader. So it is a leadership issue more than a party issue." Mr Perinchief said the PLP must now put egos aside for the good of the country. "They have to bring on board the correct blend of young and experience, clear succession plans and mentorship to energize and gradually move the PLP to being viewed as a party that can govern again," he added. As for Mr Dunkley, he now has the option to kick the Opposition while it is down, which Ms Cox declined to do in 2010 with a snap election, the tactic famously employed by UBP leader Sir John Swan in 1984 that saw the PLP lose seven seats in the House of Assembly. Mr Perinchief warned such a move could galvanize the PLP, adding: "The best time for Premier Dunkley to call an election is when he has substantially delivered on his 2012 election promises and Throne Speech initiatives and has reduced unemployment significantly." Mr Guilden said: "They are not getting the level of support that would give them confidence that they could win an election. Many see the OBA as being unable to deliver on many promises, and to blatantly go back on fixed-term elections by calling a snap election would not go over well. I can see the OBA potentially calling an election leading up to the America's Cup." In the meantime, he said, both parties have a long way to go to claim the support of the 28 per cent of residents who, according to this month's survey for The Royal Gazette, would vote for neither of them. "I am not enthused with either party," he said. "The PLP does not seem able to effectively oppose the OBA, and the OBA does not seem to be able to fulfill the promises it made. Many Bermudians are in the same boat as me, but instead of the political parties listening to the people, they prefer to follow their own agenda, which pander to their base support."
December 31. As the year draws to a close, commentator Nathan Kowalski gives his assessment on the state of the economy in Bermuda. "The first two quarters of reported GDP in 2015 were comforting with real GDP growing 1.8 per cent. We expect, based on recent data, that 2015 will finally herald a year of overall positive growth for Bermuda. The monthly Consumer Price Index (CPI) continues to point to a stable rate of inflation in Bermuda, under 2 per cent. The August CPI came in at an annual pace of 1.4 per cent, which is the lowest monthly reading since November 2013, driven by lower fuel prices. Core CPI, calculated excluding food and energy, was up 1.8 per cent. Both retail sales and retail volumes remain positive after improving earlier in the year. Trailing 12-month retail volumes have risen 1.8 per cent through August compared to the prior period and trailing 12-month retail sales are up 3.8 per cent. Strong gains in auto sales offset declines in fuel sales, primarily due to lower gas prices. Most other retail categories are showing modest growth. It appears that freight and retail sales volumes are moderately above our expectations. We have now seen 12 straight months of retail sales increases. Inbound container volumes have increased 4 per cent year-to-date. Refrigerated container imports rose 9.9 per cent in the latest three months (through November) which may indicate that the Island's population is now growing after contracting for the past five years. Over the past six years one of the major drags on the economy has been a turn in the credit cycle. At this stage we believe that the short- and long-term credit cycles within Bermuda have improved. In fact we still believe public credit contraction (public) will exert a slightly negative 1 per cent tax on growth in the near-term but private sector de-leveraging should be nearly complete and may offer an offsetting positive credit impulse. The tourism sector in Bermuda continues to struggle. Bermuda Tourism Authority data up to the end of November does not point to any significant recovery. Air arrivals have fallen 0.5 per cent year-to-date for a total of 133,766 air visitors up to November (134,474 in 2014). At this stage, tourism is more important to government revenues than it is to the economy in terms of GDP. The number of jobs that tourism supports is also more important than their contribution to the economy. In addition, according to the recent Tourism Satellite report, residents actually now spend $12 million more on foreign travel than visitors spend on our tourism product. Essentially what used to be a net export and source of foreign earnings is changing. Bermuda international business (IB) employment income remains steady despite significant headwinds in the insurance sector. This does not mean that the soft reinsurance market is over and industry consolidation will likely continue. Besides weak pricing, the industry also faces challenges from foreign currency translation and low interest rates. This follows six years of rationalization in the sector after the financial crisis. Despite these changes the IB income data does show modest growth of 1.7 per cent in the sector to the end of the second quarter of 2015. Bermuda experienced the first annual improvement in the number of IB jobs in six years according to 2014 government figures. We expect that IB jobs will be flat this year as reinsurance job losses will be balanced with some growth in speciality insurance and ILS employment. Bermuda's leading position in the ILS market adds new potential for growth which will offset some of the job losses in the traditional reinsurance sector. In November, Bermuda was awarded full equivalence under the EU Solvency II regulations by the European Commission, which should strengthen the Island's position in the insurance industry and may attract new business. Solvency II equivalence has been a huge confidence booster as a failure here may have led to a flight of jobs. From 2008 to 2014 the Bermuda economy shrank 18.1 per cent from $5.65 billion to $4.59 billion. Looking at 2015 we are encouraged to see both retail sales and freight data pointing to growth, driven partially by the America's Cup World Series and the build-up to the main AC event in 2017. Despite exiting recessionary territory we expect a continued slow economic recovery on the Island for 2016. New hospitality projects present a potential upside to our economic growth forecast, while increasing consolidation in the reinsurance industry and the subsequent job losses poses as potential downside factor. A major detractor from confidence continues to be the government's overall indebtedness which amounts to about $5.75 billion (assuming the midpoint of unfunded liabilities estimates for public pensions and government health insurance schemes) or over 100 per cent of GDP." Nathan Kowalski CPA, CA, CFA, CIM is the chief financial officer of Anchor Investment Management Ltd.
December 31. Nearly eight out of ten people believe civil servants should be disciplined when they fail to comply with financial instructions, according to a poll. The Global Research survey, commissioned by The Royal Gazette this month, also found that most voters believe leading civil servants and leading politicians should share responsibility when breaches have led to public money being spent. The Auditor-General, Heather Jacobs Matthews, has pointed to a "litany of non-compliance with financial instructions and related rules" in the fiscal years 2010, 2011 and 2012, and has repeatedly called for senior civil servants to be penalized when they break financial rules. On Tuesday, Michael Dunkley, the Premier, announced that a Commission of Inquiry would investigate Ms Matthews's concerns. Asked their opinion on Ms Matthews's stance in early December, 78 per cent of people said they agreed, 13 per cent said they disagreed, with the rest undecided. Whites were more likely to want civil servants penalized, with 92 per cent agreeing with Ms Matthews, compared with 71 per cent of blacks. Ms Matthews's remarks were more likely to find favour with the older generation, with 88 per cent of people over 55 agreeing with her, compared with 63 per cent of those between the ages of 18 and 34. Men (80 per cent) were marginally more likely than women (77 per cent) to agree with Ms Matthews. A separate question found that 91 per cent of people were concerned that financial instructions had not been followed; including 96 per cent of whites and 88 per cent of blacks. In total, 72 per cent said they were very concerned; 19 per cent were "somewhat concerned"; 3 per cent "somewhat unconcerned"; 3 per cent not concerned at all; and 3 per cent did not know. Last month, Derrick Binns, the head of the Civil Service, responded to news reports on the issue by stressing that decision-making was in the hands of ministers, stating: "Every civil servant knows that 'civil servants advise; ministers decide'." Asked which individuals should be held accountable when money was spent without contracts being signed, 70 per cent of voters said the permanent secretary and minister should be jointly accountable; 12 per cent said the permanent secretary alone; 6 per cent said the minister; 2 per cent said neither; and 10 per cent did not know. The telephone poll of 401 registered voters took place between December 8 and 14, and has a margin of error of plus or minus 5 per cent.
December 31. RG Editorial. "The start of a new year is traditionally a good time to turn over a new leaf. How about some consequences for those who serve in Government and who ignore the rules designed to protect taxpayers from being ripped off? That would apparently be something new. The news that a serious effort to investigate the management of government finances between 2010 and 2012 is to be held next year is heartening. It may be a step towards some accountability being applied, albeit rather late. Let's hope so. It is encouraging to hear that the Commission of Inquiry announced this week by Michael Dunkley, the Premier, immediately received backing from the Opposition, even though it was a Progressive Labour Party administration that will come under scrutiny. The report on government finances between 2010 and 2012, tabled in the House of Assembly last month by Heather Jacobs Matthews, the Auditor-General, made infuriating reading for anyone whose taxes, fees and customs duties had filled the government coffers during that time. There was more than a tinge of frustration evident in some of Ms Matthews's comments, especially when it came to the bypassing of the financial instructions, to which senior people in the Bermuda Government are required to adhere. "It is evident that the policies, procedures and rules pertaining to capital expenditures are being violated to such an extent that it has now become the norm for which there are no consequences," she wrote. It is to be hoped that the commission, which will comprise an accountant, a lawyer and two others from the community, will investigate vigorously in order to get tax payers the answers they deserve. Ms Matthews's reports on 2010-2012, the upgrade of the Port Royal Golf Course and the Heritage Wharf project have pointed to something beyond financial sloppiness and ignorance of the rules. Not that ignorance is any defence. While Ms Matthews and her predecessor, Larry Dennis, ascertained beyond reasonable doubt that financial controls were frequently not followed, the limits on their investigative powers, as the independent external auditors of government finances, did not allow them to find out much more. The commission will be empowered to build on the auditors' work and to question those involved as to why they repeatedly threw their own rule book out of the window. Bermudians will want to see tenacious interrogations aimed at getting clear and justifiable explanations of what happened. The question of whether corruption took place is one that all Bermudians will want to be answered once and for all. It could be argued that tens of millions of dollars of public money spent without required Cabinet approval, without supporting documentation and without accompanying agreements or contracts, as was discovered by Ms Matthews, is on its own sufficient evidence for a fraud investigation by the police. Certainly, the commission's remit opens the possibility of a third stage of investigation in this process to punish wrongdoers in the courts and to recover any misappropriated public funds. As the Premier stated on Tuesday, the commission "can also refer any evidence of possible criminal activity, which the commission may identify, to the Director of Public Prosecutions or the police, and draw to the attention of the Minister of Finance and the Attorney-General any scope, which the commission may identify, to secure recompense under the Public Treasury Act, including financial instructions, and civil asset recovery." If wrongdoing was committed, those words will be chilling to anyone whose hands were in the till. But they will be heartening to anyone who cares about government accountability, including the large majority of civil servants who may feel unfairly tarnished by the Auditor-General's findings. Whatever the outcome of the inquiry, it is highly likely that those entrusted with stewardship of public funds will be extra mindful of the financial instructions in future. However, only a thorough investigation, with meaningful consequences for those who broke the rules or worse, will satisfy the public that the Government has truly turned over a new leaf."
December 31. Journalist Charles Webbe and theatre producer Linda Paynter have been named on the New Year's Honours List. The Queen's Certificate and Badge of Honour are bestowed in recognition of outstanding service to the community. Mr Webbe has dedicated his career to promoting the Island, serving on the Trade Development Board and later with the Department of Tourism. Managing public relations for the latter, he hosted travel journalists and celebrities along with his wife, Carolyn. Mr Webbe worked as a reporter in Britain, as well as with local media including the Mid-Ocean News, DeFontes Broadcasting and ZBM. A keen chef and art collector, he also broadcasts the Sunday service at the Anglican Cathedral, where he has served as a vestry member and people's warden. Ms Paynter, meanwhile, is widely known for her company, Linda Paynter Productions, which has hosted various benefits, fund raisers, musical and theatrical concerts and events aimed at raising funds for persons in need. Her philanthropic career began in 1978, when she worked at the King Edward VII Memorial Hospital. Beginning with a fashion show in aid of a young woman injured in an accident, she expanded her organization to lend assistance to people across the Island, and she has been recognized for both her creative and community work. "It's an honour to know that someone recognizes the things that we have done over the years — I was overjoyed," she said, describing herself as self-made and self-taught. Although she has acted, she said that producing events was her main love, though the high cost of staging events had limited her work in recent years. "You have to love doing theatre," she said. "I still get people stopping me on the street and asking when I'll come back. When I retire, maybe I will." As for her royal recognition, Ms Paynter said she was grateful to have been suggested, but added: "I am not one to celebrate it like that. Helping people is part of my life."
December 31. The arrival of the Saga Sapphire in Dockyard today will signal the end of the 2015 cruise season in Bermuda. The liner, which originates in Nassau, is due to enjoy the New Year's Eve festivities on the Island before leaving King's Wharf tomorrow bound for the Azores. The Saga Sapphire's call marks the 136th cruise visit of the year — the highest figure since 2012. Cruise calls and passenger numbers are expected to increase significantly in 2016. An additional 15 cruise visits will be made to the Island compared with 2015, while both St George's and Hamilton will see an increase in cruise visitors during the season. Next year will also see the maiden voyage of the Royal Caribbean International liner, Anthem of the Seas. The vessel carries 4,365 passengers — a handful more than the Norwegian Breakaway, which had previously held the record in Bermuda for the ship with the largest passenger capacity. According to the 2016 cruise schedule, there will be 151 cruise calls next year. The five regular callers — Summit, Norwegian Dawn, Norwegian Breakaway, Anthem of the Seas and Grandeur of the Seas — will make 98 visits to Dockyard in 2016. Meanwhile, 53 visits will be made by "occasional callers" — an increase from 36 the previous year.
December 31. Economist Craig Simmons is calling on the Bermuda Government to appreciate the pain ahead for people as it prepares for a likely tough year of union negotiations. Mr Simmons warned the Government could not make necessary debt reductions without restructuring the Civil Service — a move threatening devastating job losses that would spark fierce protests from unions "who have reason to fight harder than the government negotiators". In a wide-ranging economic assessment for The Royal Gazette to mark the end of 2015, the Bermuda College lecturer also reflected that, while the Island was now out of recession, working-class people remained in a period of struggle, adding: "It is difficult to see how life for the average person could have improved over last year." On the Government's commitment to cutting debt, Mr Simmons said: "The necessary reduction in spending cannot happen without a restructuring of the Civil Service. The number of ministries and departments will have to be reduced, consolidated or eliminated altogether and the provision of government services rebalanced — some will need scaling back while others will need expansion. These are the hard economic facts. But humans, just like you, will be negatively impacted by these changes. The Government doesn't appear to appreciate fully the fact that for many, the pain, suffering and uncertainty that accompany job loss is devastating — equal to that of a divorce. Restructuring cannot happen without buy-in from the various unions. As it stands now, the unions have reason to fight harder than the government negotiators, who have considerably less, if anything, to lose. Difficult conversations must be had and compromises made on both sides." Bermuda's gross domestic product has grown for three successive quarters and monthly retail sales have also increased, while the Government has also pointed to potential job growth and booms in construction and tourism ahead of the 2017 America's Cup. However, Mr Simmons said the GDP rise was thanks to rising salaries in international business, adding: "Working-class people have struggled to stay employed. "Until there is evidence of job creation, the skeptics are right to question or even deny the existence of a recovery." He also said he feared the Government had found a new way to "hide debt" by keeping the airport redevelopment plan off the balance sheet.
December 31. Bermuda College lecturer and economist Craig Simmons answered The Royal Gazette's questions and provided his assessment of the Island's economy at the end of 2015. To what extent do you believe that the Island is making a recovery from the recession?
The only real evidence that the recession is over comes from monthly retail sales and quarterly gross domestic product figures.
The retail sales index has improved in each of the last 23 months; the last time that happened was in 2005.
By relying solely on RSI and GDP, both of which are spending indicators, I could rightly be accused of looking for my car keys under a nearby street light, even though I'm fairly certain that I lost them shortly after I staggered out of my favourite watering hole.
What is worse, the much-touted growth in GDP was restricted to rising salaries in the international business sector: a sector with median annual salaries of more than $125,000, according to a recent Employment Brief published by the Department of Statistics.
Working-class people, the bottom 50 per cent, on the other hand, have struggled to stay employed and their incomes are well below the Island-wide median of $64,000.
Until there is evidence of job creation, the skeptics are right to question or even deny the existence of a recovery. The problem is that jobs data is not forthcoming in a timely fashion: the most recent Employment Brief was released in May 2015 and it was based on data collected in August 2014.
The banking sector is still feeling the side effects of issuing too many loans during the debt-fuelled growth years that preceded the recession. Two indicators tell a disturbing story about the health of the banking sector and its likely contribution to the recovery effort in 2016: non-performing loans (NPL) and money supply.
The percentage of non-performing loans to total loans and NPL to bank capital remain stubbornly high (9.5 per cent and 40 per cent), according to the Banking Digest, published by the Bermuda Monetary Authority and available from its website.
To help put these figures in perspective, consider that in 2008, NPLs as a percentage of total loans and capital were 2 per cent and 7 per cent. The other more accessible indicator of the health of the banking sector is the size of the money supply, as measured by Bermuda dollar bank deposits.
For the first time since 2008, the money supply is growing: up 2 per cent for the first two quarters of 2015, but this following a 15 per cent decline since the start of the recession in 2009.
Bermuda dollar lending could follow suit in 2016, but I fear banks are still in a deleveraging mood and are unlikely to help with the recovery effort in 2016.
For the first time, we have data on the impact of October's America's Cup event. Perhaps my expectations are too high, but the initial impact is sobering.
The RSI was up by 3.2 per cent on the previous year: this is the fourth largest increase so far this year behind June (5.3 per cent), August (3.9 per cent), and April (3.7 per cent). Clothing stores benefited handsomely (up 32 per cent). AC35 spending made up 12 per cent of clothing store spending.
My overall assessment of the economy in 2015 is poor. It is difficult to see how life for the average person could have improved over last year.
Indicators to watch include arrival arrivals; the number of planning approvals, a leading indicator of changes in construction activity; and work permit approvals, a leading indicator of job creation.
How do you assess the Bermuda Government's handling of the economy throughout 2015?
The Government has failed to build a broad enough consensus around reducing the debt.
There are two parts to this process: reductions in government spending and increases in tax revenue.
While the Government has made a start at trimming spending, there is so much more that has to be done before we can begin paying down the national debt. The politics of debt reduction are far more complex than the economics.
Recall the steps outlined in the most recent finance minister's Budget Statement. First, to reduce current spending (before debt service and sinking fund payment) below tax revenue; second, to achieve a true current account balance by 2018; and third, to sustain budget surpluses, part of which can be used to pay down the debt. The necessary reduction in spending cannot happen without a restructuring of the Civil Service. The number of ministries and departments will have to be reduced, consolidated or eliminated altogether and the provision of government services rebalanced — some will need scaling back while others will need expansion.
These are the hard economic facts. But humans, just like you, will be negatively impacted by these changes. The Government does not appear to appreciate fully the fact that for many, the pain, suffering and uncertainty that accompany job loss is devastating: equal to that of a divorce. Restructuring cannot happen without buy-in from the various unions.
The Government's approach is paternalistic and lacks an awareness of the human reaction to a bad situation.
For union members the reference point is where they are now; the choices they face are bad and worse. In these situations, humans tend to be belligerent, opting for what rational people might consider the worst option.
As it stands now, the unions have reason to fight harder than the government negotiators who have considerably less, if anything, to lose. Difficult conversations must be had and compromises made on both sides.
Debt reduction requires both increasing tax rates and the tax base: essentially a restructuring of the tax system. For example, payroll tax rates will have to increase and various exemptions eliminated. This will require buy-in from the hospitality, international business and retail sectors in particular. New taxes — corporation and value-added taxes — will also require buy-in from many quarters.
A return to economic growth, in addition to increasing the likelihood of job creation, is indispensable to debt reduction. Between 1990 and the start of the recession, the economy grew, on average, at more than 6.5 per cent, if you include inflation. Economists call this nominal growth, as opposed to real growth, which has inflation taken out.
Job creation, however, results from real growth, while tax revenues tend to rise in concert with nominal growth.
Inflation, therefore, is an important driver of tax revenue; it is also a way for the Government to reduce the size of the real debt. This helps to explain why historically, governments with large debt have either paid little attention to inflation or put into place policies that accelerate it. The Government, therefore, has an incentive to concentrate on nominal growth — unless of course you assume they are saintly public stewards.
Another concern in respect to the incentives policymakers face: I fear that the Government has discovered a new way to hide debt. It is no secret that our on-balance sheet national debt is about $2.5 billion. One of the accomplishments of the SAGE Commission's report was to make the public aware of off-balance sheet debt — in 2013, it was about $3 billion, made up of pension liabilities to the general public ($2 billion), civil servants and politicians ($1 billion).
The Government has found a way to keep a $250 million capital project off-balance sheet. Given the need for more capital projects — a replacement for the Causeway and Hamilton port facility, Hamilton waterfront development, and various quango and other infrastructure developments — will a new practice of keeping transactions off-balance sheet become the norm?
Creative accounting can extend the distance and cloud the relationship between transactions, but it cannot get around the fact that present and future taxpayers are liable for all government spending.
The immediate benefit of placing capital project transactions off the Government's balance sheet is relatively clear, but the risks are hidden and only reveal themselves in time when the present group of decision-makers have moved on.
Part two of this interview will be published on Monday.
December 31. Michael Dunkley, the Premier, has issued the following message as Bermuda prepares for New Year's Day: "On behalf of my colleagues in Government, I extend best wishes to all Bermuda for a healthy, safe and prosperous new year. We see 2016 building on this year's gains for an Island that works better for Bermudians in every respect. By that I mean a fair, safe and inclusive Bermuda, with a growing economy creating jobs and opportunity in every community, at every level. It's a big job all around, but the great thing is that all of us — you, your neighbours and your colleagues — are working for these high goals, one way or another. Let's do all we can in 2016 to unify our efforts for that positive future — creating more transparent and accountable government, rebuilding tourism through hotel construction, reducing crime, protecting the vulnerable, restoring balance to our public finances and setting the standard for tolerance, co-operation and responsibility. I am very optimistic for the year ahead. The recovery will pick up speed, enabling more and more Bermudians to move their lives forward again. That's our goal — a Bermuda that works for its people. In closing, I say thank you. Thank you for your hard work and focus this year. There will be great opportunities in 2016 that will allow us, individually and collectively, to grow and move Bermuda from strength to strength. Let's get there together. Be safe this holiday. Don't drink and drive. Celebrate this life. Happy new year Bermuda!"
December 30. Bermuda's business chiefs will be out in force at next month's World Captive Forum. The event, to be held in Florida, will include several speakers from Bermuda including lawyers, regulators and business leaders. And Bermuda delegates will use the event to try and bring new business to Bermuda, especially from Latin America. Brian Quinn, founding director and owner of Granite Management, will discuss the use of captives to control healthcare costs. Granite is a captive management expert and international employee benefit consulting company. The firm specializes in the reinsurance and/or financing of international employee benefit programmes aimed at reducing the cost for companies. Mr Quinn said: "I will be talking about employee benefits and using a captive to effectively manage employee benefits. We specialize in employee benefits and to meet clients, and people I have done work with are there [at the forum] as well, so it's good for us." Mr Quinn said the forum's location in Boca Raton, Florida, plus its 25 year history, meant it attracted a large number of delegates from the potentially lucrative Latin American region. He said: "It's a world captive forum and there is a big Latin American presence — a lot of companies go for the Latin American business. It's a good conference and very focused." Eduardo Fox, an economist at legal firm Appleby, will feature on a panel discussion looking at growth and challenges in the Latin American captive market. Mr Fox said that there had been "exponential growth" in business from Latin America since 2000 when Bermuda started negotiations to sign a tax information exchange agreement (TIEA) with Mexico — the first agreement between an offshore jurisdiction and a Latin American nation. He added: "That opened the door to an enhanced reputation for Bermuda and increased the interest Mexico and other countries in Latin America have in Bermuda. We are perhaps the most trusted offshore jurisdiction in Latin America." Mr Fox said that the TIEA with Mexico had been followed by others with Colombia and Argentina. "They do not consider Bermuda a preferential tax regime — a tax haven." Mr Fox said Bermuda had made inroads into the Latin America market. "We started to scratch the surface as of 2000. We now have some of the largest companies in Latin America represented in Bermuda and we have captives represented in Bermuda. And we have others brewing. By the end of January we will have another four or five. Bermuda had also set up the first captive from Peru. One company, which will be setting up in Bermuda, the original contact was made at last year's conference. We are now working on that very large company which is very influential in that area. We should be able to access not only their clients, but smaller companies because they all talk to each other. We have gone out of our way to accommodate them, and I'm sure that message will be passed on. Colombia is our most dynamic country at the moment, but Mexico is now starting to catch up and it's a much larger market than Colombia. Once the TIEA signed with Brazil comes into effect we will enjoy the same advantages we have with Colombia, Mexico and Argentina." Shelby Weldon, director of licensing and authorization at the Bermuda Monetary Authority, will field questions about regulations on a special panel. He said: "The WCF has evolved over 25 years, attracting those who want to know more about captive solutions to those already in the business who want to keep their finger on the pulse of emerging risks in the marketplace. There's been increased interest in, and attendance at, recent conferences from Latin American companies seeking to learn more about the captive solutions Bermuda has to offer. Latin America is seen as a region which presents growth opportunities for the Bermuda captive market and provides a good opportunity to tell the Bermuda story to the Latin American decision makers. Overall, the WCF has served as a good base for Bermuda to showcase its expertise as the largest captive domicile in the world." The World Captive Forum features delegates from all over the world, including Europe, North America and Latin America. Mr Fox said: "It's a very international conference and a very important one. We will be meeting some of the influencers in Latin America. They actually like to help Bermuda, they like Bermuda and some of them are even clients of Bermuda." Other Bermuda speakers at the forum include Michael Woodroffe, of independent insurance and reinsurance intermediary Kirkway International.
December 30. KeyTech Group of Companies made a loss of $3.1 million for the six-month period that ended on September 30. This compared with a loss of $19.9 million for the same period in 2014. When normalized for the loss on the sale of Bermuda Telephone Company, the result was an improvement of $0.1 million. In a statement KeyTech said the loss for the period was related to one-time costs associated with the merger of Bermuda CableVision Limited and Logic Communications Ltd, redundancies and increased finance costs. "KeyTech continues to execute its strategy to strengthen its market position through acquisitions, mergers and investment in fiber networks in both Bermuda and Cayman," said Lloyd Fray, chief executive officer of KeyTech. "The telecommunications market in Bermuda has undergone a major transformation as the industry embraces technological advancements as well as growing consumer demand for bandwidth, while operating in a challenging economic climate." KeyTech's long-term debt was reduced by $3.2 million during the period. Earnings per share for the six-month period was a loss of $0.20 compared to a loss per share of $1.20 for the same period last year. The company intends to declare a special dividend of $0.75 per share to shareholders of record immediately prior to the closing of its transaction with Atlantic Tele-Networks (ATN), which is subject to regulatory approvals in Bermuda and Cayman. US-based ATN's total stake in KeyTech will be 51 per cent once the transaction is approved.
December 29. US Democratic presidential hopeful Bernie Sanders has pledged a crackdown on tax avoidance involving Bermuda and other offshore jurisdictions. Mr Sanders, currently trailing Hillary Clinton in the race for the nomination as presidential candidate, made the promise on an online political channel in America. Mr Sanders said he would use the cash raised to fund education. He explained: "We are going to provide free tuition in public colleges and universities by imposing a tax on Wall Street speculation. That tax will pay completely for tuition in public colleges and universities and substantially lower interest rates on student debt. We are going to rebuild our crumbling infrastructure with a trillion-dollar investment to create 13 million jobs by doing away with loopholes that currently exist by which corporations can stash their money in the Cayman Islands and Bermuda and not pay, in a given year, a nickel in federal income tax." The blast is the latest attack on big firms using islands like Bermuda to cut their tax bills at home. The District of Columbia — which covers the US capital Washington — earlier this year added Bermuda to a list of tax havens. But the municipality did a major U-turn and repealed the 39-jurisdiction list only a week after it came into effect. The move sparked a defence of the Island by Finance Minister Bob Richards, who pointed out that Bermuda had signed a tax information exchange agreement with the US and that then-US Consul General Bob Settje had said when Bermuda signed the USA/Bermuda Foreign Account Tax Compliance Act (FATCA) in 2013 that his government did not consider Bermuda to be a tax haven. The District of Columbia changes, even if not repealed, would have had to have been approved by the US Congress before becoming law. And Democrat president Barack Obama's budget proposals last February included a bid to end tax deductions for reinsurance payments to affiliated foreign companies and on overseas earnings. The move, however, foundered amid warnings it would cost the US $4 for every one dollar it brought in to US coffers and that the US gross domestic product would lose $1.35 billion over the long term — around double the revenue it would collect. The Bermuda Government said at the time that the same proposals had cropped up in previous US budgets and been rejected by the US Congress. The plan would also have needed approval by the Republican-controlled Senate and House of Representatives, while many Democrats also signaled their opposition.
December 29. SAC Capital Advisors LP — the now defunct hedge fund that set up a Bermuda reinsurer in 2012 — agreed to pay $10 million to end a lawsuit by Wyeth LLC shareholders who claimed they lost money because SAC engaged in insider trading. A pension fund for employees of Birmingham, Alabama, that owned Wyeth shares sued SAC in federal court in New York in April 2013, accusing it of damaging shareholders by trading on tips about an Alzheimer's drug. The settlement needs approval by US District Judge Victor Marrero. Mr Cohen stopped managing outside money after SAC was shut down as part of a 2013 plea deal with the US government. The firm paid a $1.8 billion penalty and was changed into a family office called Point72 Asset Management. Mr Cohen was not charged with wrongdoing. The SEC is proceeding with an administrative case in which Mr Cohen is accused of failing to supervise Mathew Martoma, the former SAC trader convicted of insider trading in Wyeth shares. A hearing in the proceeding is set for April in New York. Martoma is serving a nine-year sentence for securities fraud. SAC Re was formed in Bermuda in 2012 as one of a clutch of hedge fund-backed reinsurers on the Island. After the hedge fund landed in trouble, the reinsurer, which had no involvement in the insider trading scandal, was acquired by Hamilton Insurance Group in late 2013.
December 29. The chairman of the Bermuda Casino Gaming Commission has been listed as one of the top 25 figures in gaming to watch by an industry publication. An article in the January edition of Global Gaming Business Magazine noted Bermuda's recent move towards introducing casinos to the Island, and Alan Dunch's work in setting up the framework. Mr Dunch told the magazine that he hoped the regulations would be in place soon, saying that the Island was not looking to drag out the regulatory process. "I'm hoping to have regulations concerning potential casino sites in place very soon," he is quoted as saying. "Then I'm hopeful that the bulk of the regulations that will enable us to accept applications will be in place by the end of the first quarter this year. If all goes according to plan, I hope we can begin to accept applications for licences by the end of the second quarter of 2016." He told the magazine that several existing hotels may be interested in bidding for casino licences, but the priority would be what was best for Bermuda. "We will look at all of the applications and judge them according to their own merit," he said. "The first casinos to be developed in Bermuda are important. They have to get it right and we have to get it right."
December 29. Squeezed investment returns in the ultra-low interest-rate environment will be one of the major operating challenges facing property and casualty (P&C) insurers in the year ahead, according to credit rating agency Fitch. Investment yields in insurers' investments fell again in 2015 and will likely fall further in 2016 unless long-term rates meaningfully rise, according to Fitch. Fitch maintains a stable outlook on the US P&C sector in part due to strong capitalization from lighter-than-average catastrophe events. However, the agency sees the industry's revenue production as dogged by premium-rate competition in most segments and limited revenue growth in a still-recovering economy. These factors, combined with weak investment yields, mean that P&C profits will be under pressure in 2016. Declining interest rates have steadily eroded portfolio investment yields in high-quality, fixed-income securities for years. In aggregate, the industry's statutory portfolio yield (investment income/average invested assets) has declined by 1.4 percentage points over the last decade to 3.2 per cent at year-end 2014. Lower investment yields mean there is greater pressure to produce underwriting profits to generate an adequate return on capital. An analysis of statutory bond portfolios for a group of large insurers that represent over 60 per cent of industry fixed-income holdings shows that the coupon rate of maturing bonds in 2015 and 2016 is 4 per cent. This is well above 'AA' corporate index yields, currently at 2.7 per cent, and 'A' corporate index yields, currently at 3 per cent, according to Bloomberg. The effective duration on these yield measures is about 6.5 years. "The Federal Reserve's recent increase of the Fed Funds target rate, and anticipation of further increases in 2016, may promote some stabilization of portfolio yields," Fitch stated. "However, how rate hikes affect credit fundamentals and the longer end of the yield curve is yet to be determined. It is also uncertain how new issue yields in the investment-grade corporate and municipal bond markets, favored by P&C insurers, will react to future Federal Reserve actions." The rating agency added that the unrealized losses booked by insurers following the third-quarter plunge in equity values had led to a sharp decline in insurers' year-to-date total investment returns. "Within a group of 42 publicly held insurers that we follow, the total return on investments declined to 2.3 per cent for the nine months ending September 30, 2015 versus 5.3 per cent in the prior-year period," Fitch said. "P&C insurers' total investment return is unlikely to meaningfully rebound in the near term as any upward interest-rate movement will reduce values of fixed-income holdings. Outsize equity returns that could offset the effect are not likely, given current market valuations and still mixed economic fundamentals."
December 29. Company directors would be better positioned to make decisions in a fast-changing world if they consult with an "under-25 mentor." That is the view of Charlotte Valeur, a corporate governance adviser, who believes that understanding how young people live is an important attribute for boards leading companies in a fast-changing world. Ms Valeur was one of the of the panel members discussing talent and diversity at the EY Global (Re)insurance Outlook conference at the Hamilton Princess. "All board members should have an under-25 mentor," Ms Valeur told delegates. "You have to know how they live and what they want." The conversation was being held against the backdrop of a potential hiring crisis in the insurance industry. As "baby boomers" retire, around 400,000 people will exit the industry over the next five years. And the industry faces a challenge attracting talented young people. Surveys suggest that most of the "millennial" generation does not view insurance as an attractive industry in which to work. Jeff Stier, a New York-based EY partner, told the conference that purpose was key to attracting millennials. "Millennials don't buy into what we do — they buy into why we do it," Mr Stier said. Purpose was a human factor, rather than a business, and purpose was "why employees work so hard to deliver profit", he added. Cultivating purpose in a business was difficult, because purpose was an esoteric term, he said. "Purpose is all about what behaviors you want your employees to have," Mr Stier said. "Purposeful transformation is nothing more than behavioural change." Kathleen Reardon, chief executive officer of Hamilton Re, said that more than 250 firms from the industry would be taking part in a career month initiative in February. Hiring young talent was essential for the industry in order to innovate for the modern world, she added. "Millennials working in those companies will go onto college campuses to try to attract other millennials. We may not be as exciting to work for as Google, but if we don't innovate then the Google's will do it for us." Eileen Whelley, XL Catlin's chief human resources officer, said: "Insurance is older than many other industries. We have many baby boomers who know that 60 is the new 40. I want what millennials want. I don't want to go and knit scarves. I want to work for a purposeful organization and have a flexible schedule." Ms Valeur agreed: "What millennials want is nothing new — it's what women in the workforce have wanted for 50 years. But it was just coming from one gender. The difference with millennials is that it's what both genders want." Diversity was a key aspect for a firm looking to be purpose driven, Mr Stier said. And surveys showed that those companies with diverse leadership could boost profitability by 20 to 30 per cent. Ms Valeur said: "If diversity is a business value, you have to show it from the top. You can't say the organization is all about diversity and have all white males on the board." Ms Whelley said there was a clear link between diversity in an organization and its ability to innovate. The insurance industry had much room for improvement in diversity, she added. Only 12 per cent of insurance companies had a board that could be described as diverse and only 6 per cent had a diverse senior management.
December 29. The Bermuda Red Bull Youth America's Cup hopefuls will take the first step towards sailing in the wing-sail foiling AC45F catamaran this week. The 40 athletes involved in an ongoing weeklong training camp at Oracle Team USA's base in Dockyard will sail on Thursday for the first time since team tryouts started. The group will be split into two, with candidates with previous sailing experience to train in the Nacra SL 16 catamaran and one-design Viper 640 and J/80 sailboats out of the Royal Hamilton Amateur Dinghy Club. Those from non-sailing backgrounds will train in the Hobie Cat catamaran out of the America's Cup Endeavour Community Sailing Programme in the East End. "We have two potential coaches coming in to do some evaluations on them and so this will be the first step in the sailor evaluation," Katrina Williams, the Bermuda Red Bull Youth America's Cup sailing director, said. Once the team is further reduced, the remaining candidates will be introduced to foiling class boats early next year. Among the introductory foiling classes being considered by team management is the single-handed Waszp dinghy, which is scheduled to go into production by the new year. "We would like to have them foiling by the summer," Williams said. "We will do a very intensive summer programme and then go on from there." Making the transition from conventional sail boats to foiling versions will be a daunting task for team hopefuls. "I think the learning curve is going to be very steep and I really don't know if they have grasped how steep it's going to be yet," Williams said. "They are going to be challenged every day in new and different ways." The ongoing training camp will help team selectors determine which candidates advance to the next phase of the selection process. The exercise comprises a series of physical, mental and leadership tests as well as briefings on anti-doping regulations, water safety and substance abuse. The selection committee hopes to identify a squad of 18 who, with intensive training and coaching, will be equipped to compete with the world's best young sailors in foiling high performance catamarans. The racing team will consist of six squad members, with others supporting as training partners and a shore team. Team Bermuda will face other youth teams from around the world in June 2017. "We have a lot of goals and a laundry list of things we want to get done with the candidates and they are taking everything in stride so far," Williams said. "I'm very excited for them and looking forward to seeing how they progress over the next year and a half."
December 29. Competing in Miss World may have been grueling, but Miss Bermuda Alyssa Rose says it was all worthwhile to represent the Island on the global stage. "The past month has been an absolute whirlwind," Ms Rose told The Royal Gazette of her China experience. "From the day I arrived it was non-stop, with tryouts for talent and dances of the world, interviews for our online profiles, appearances and trips and rehearsals. We had about four to five hours of sleep a night with an intense schedule and now that it is over my body and my mind has felt a huge relief. Despite the demanding schedule, I enjoyed every minute of the experience and can promise it will never be forgotten." Ms Rose was thrilled to be highlighted both as a finalist in the talent contest, allowing her to perform with 12 others at a special event at the Beauty Crown Theatre, and to be placed on the front stage in the final musical routine of the show. "The first day of rehearsals we had no idea what to expect," she said. "When we entered the huge, glamorous ballroom where they took place, we were lined up in six lines and told we were going to learn a dance for the opening of the show. The directors and choreographers watched us each closely and selected the girls who were the best dancers. It was mostly the girls from the Caribbean who outshone the rest and we were selected to be in the front of the performance along with the singer Julien Believe, who sings the song Caribbean Slide. He is from the Bahamas and was flown in after they heard this catchy tune. When we were told we would appear in the front we all shrieked with excitement. The smallest countries in the competition were going to be the main attraction, and that never happens." Ms Rose called the Beauty with a Purpose initiative the highlight of the competition, explaining that all of the contestants were encouraged to take part in humanitarian work, submitting videos to highlight issues facing people in their countries and the efforts to tackle them. "From issues such as lack of clean water to discrimination against albinism, the issues that were highlighted all over the world were shocking and emotional," she said, describing the experience as "inspiring". Over the course of the competition, she said she became good friends with several of her competitors, adding: "It didn't feel like we were competing against each other at any point, everyone was supportive and positive. I don't have one negative thing to say regarding the competitiveness during the experience." Miss Spain, Mireia Lalaguna Royo, eventually took home the Miss World crown, with representatives from Russia, Indonesia, Lebanon and Jamaica filling out the top five. Ms Rose did not secure a place in the top 20 overall. However, she was brought to tears by the amount of warm wishes and support she received. "When you are at something of this magnitude, I felt so isolated sometimes, and then I would read the comments of my friends and family and even people who don't know me but followed my success and all of a sudden everything would feel good again," she said. "People forget sometimes that I didn't go there for myself. I was there to represent Bermuda and its amazing people and I did just that. Thank you to everyone who supported me, believed in me, and voted for me. You have no idea how much it means to me and I will never forget it. Up until this point in my life I have been exposed to a magnitude of different opportunities and experiences, some extremely difficult, and I have never ever heard of or experienced something so difficult, exhausting, rewarding, inspiring and exciting as this past month. It couldn't have been further from glamorous if it tried. I can confidently say I have walked away from this competition a better, more worldly person, a more educated young woman, and even more proud to be Bermudian."
December 28. Bermuda-based insurance services company Randall & Quilter Investment Holdings (R&Q) has rounded off 2015 with a flurry of deals. On Christmas Eve, the firm announced the novation of liabilities for policy years 2000—2003 from Golden Rule Ltd, a Cayman domiciled entity, to the R&Q-owned segregated account company R&Q Quest (SAC) Ltd. This came two days R&Q announced a transfer of business from a UK insurer, Liverpool & London Steamship Protection & Indemnity Association Ltd (L&L), and one week after its announcement of its first novation deal with a Vermont captive, Automobile Dealers Insurance Company, Inc. The Golden Rule captive provided workers' compensation, general liability, auto liability and auto physical damage coverage to its members through reinsurance beginning on January 1, 2000. These policies were fronted by Travelers Indemnity Company. Ken Randall, chairman and chief executive officer of R&Q, said: "We are pleased to complete this novation. It is another transaction that demonstrates our market leading position in providing captive exit solutions and we are pleased to have executed another deal in Cayman, one of the world's premier captive domiciles." The L&L deal involved the transfer of business to R&Q Insurance (Malta) Ltd (RQIM). L&L was incorporated in 1881 as a mutual marine liability insurer (referred to as a P&I Club) and went into run-off in February 2000. As the traditional P&I claims have generally matured, L&L's residual insurance liabilities mostly relate to asbestos and other industrial disease claims from crew and dock workers. L&L decided in 2013 to explore exit solutions for its legacy insurance liabilities due to concerns over increasing costs and management arising from compliance with Solvency II, the European Union's enhanced regulatory regime for insurers from 2016. RQIM was incorporated in 2013 for the purpose of consolidating owned and acquired insurance, reinsurance and captive portfolios from across Europe. L&L is the sixth transaction to be absorbed by RQIM to date and R&Q said in a statement that there is "a healthy future pipeline". Mr Randall said: "We are delighted to have completed the transfer of this book of business, especially as it is the first time a P&I Club has transferred business to an insurance company in such a manner. "This transaction adds to the scale of R&Q Insurance (Malta), being the largest external Part VII the Group has undertaken to date and we are pleased to be able to provide longevity of service and security to the Club's policyholders, members and claimants."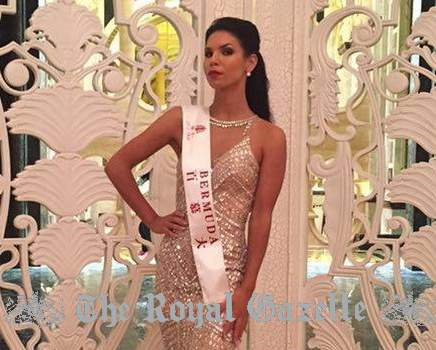 Miss Bermuda 2015
December 28. Bermuda-based bond insurer Assured Guaranty has struck a deal with Puerto Rico's indebted electric company and its bondholders that will enable the utility to restructure about $8.2 billion of debt. The Caribbean island, a US territory, faces a mounting fiscal crisis and the deal marks a first step to reduce its financial obligations. The deal has been described as the largest restructuring in the history of the $3.7 trillion municipal bond market. The agreement brings together the Puerto Rico Electric Power Authority, the largest US public-power provider, insurers and others such as hedge funds that hold 70 per cent of its debt, the agency, known as Prepa, said in a statement. Prepa's obligations would be cut by more than $600 million, with investors taking losses of about 15 per cent in a debt exchange. The transaction aims to free up cash so the utility can modernize plants. The pact requires that lawmakers approve the deal by January 22. The deal includes bridge financing to enable Prepa to avoid defaulting on its $196 million January 1 interest payment. Assured Guaranty said its share of the bridge financing was about $15 million. Assured Guaranty's chief executive officer Dominic Frederico said: "We believe the restructuring transaction outlined in the restructuring support agreement can be the foundation for a consensual settlement that fosters modernization, long-term sustainable rates for ratepayers and continued access to efficient capital markets financing for Prepa. "We are committed to continue working cooperatively with Prepa and other stakeholders to implement the terms of Prepa's recovery plan." Among US states, only California and New York have more debt that the $70 billion owed by Puerto Rico, which has a population of 3.5 million. Governor Alejandro Garcia Padilla is seeking to reduce that debt load by asking investors to take losses. Lisa Donahue, Prepa's chief restructuring officer, said of the restructuring deal: "It gives us liquidity, it gives us breathing room. "It gives us cash to invest in infrastructure and to provide, ultimately, sustainable clean power for Puerto Rico," she told Bloomberg News. In a statement, Assured Guaranty added: "To facilitate the Securitization transaction, which enables Prepa to achieve debt relief and more efficient capital markets financing, Assured Guaranty will issue surety insurance policies in an aggregate amount not expected to exceed $113 million in exchange for a market premium to support a portion of the reserve fund for the Securitization bonds." Assured's shares rose 3 per cent in New York trading on Christmas Eve after the deal was announced.
December 28. Two young Bermudians were shocked to see their names up in lights on a recent trip to Madison Square Garden. Brandon and Dylan Sangster, aged 9 and 7 respectively, headed to New York with their father, Jeff, to watch an ice hockey game between the New York Rangers and his team, the Philadelphia Flyers. Unbeknown to the Saltus Grammar School students, however, their dad had paid to send them a shout-out on the jumbotron screen — welcoming Brandon and Dylan to their first ever NHL (National Hockey League) game, which the Flyers won 3-0. "They were very excited and quickly pointed it out to me," said Mr Sangster, the chief financial officer at insurance firm Validus. The $100 charge for the message will go to the iconic venue's Garden of Dreams charity, which helps disadvantaged children. "It was well worth the donation," Mr Sangster added.
December 27. The young man killed in a road crash on Boxing Day has been named as Philip Benjamin James. The 21-year-old, from Southampton, was riding a motorcycle when he was involved in an accident with a car travelling in the opposite direction. The crash happened at about 6.20pm near the junction of Middle Road and Khyber Pass, Warwick. The driver of the car was not injured but Mr James was rushed to King Edward VII Memorial Hospital. He later succumbed to his injuries. "A full investigation is under way and a family liaison officer has been assigned to the family to assist with this difficult process," said a spokesman for the Bermuda Police Service. "The Bermuda Police Service extends our sincere condolences to the family and friends of Philip James." Mr James's friends and family expressed their grief on his Facebook page yesterday, describing him as a genuine, warm, and loving young man. Georgia Harris wrote that Mr James "always had a smile on his face and never wanted to see people upset. I can't believe this happened to him, he was one of the kindest souls I know." Matt Jones wrote that he had known Mr James for only a brief time, but that he had made an impression. "Going into the past semester, I didn't know anybody, I was a little nervous about it, too," he wrote. "Ben James welcomed me with open arms, always a smile on his face and brightening the room." Meanwhile, Michelle Pavao wrote: "You have always been such an amazing and kind friend. One of the best people I've met and had the chance to become close with. Always listened and gave me advice when I needed someone to talk to." Police have urged any witnesses to the crash who have not yet come forward to do so by contacting the Roads Policing Unit on 247-1230.
December 26. Bermuda's Gombey troupes took to the streets for their traditional Boxing Day celebrations. Today, the art form is instantly recognizable for its dance, rhythmic drumming, theatre and symbolically colorful dress — but those who took part were keen to educate about the true meaning of their culture, which harks back to the era of slavery. "A lot of people want to know more about it, and we pass the information about our tradition and culture onto them," said Wayne Raynor, who performed on Boxing Day with the H&H Gombeys group, which was founded by his grandfather, Lawrence "Stickers" Hendrickson. "To me, this always meant family and tradition. I take it seriously and try to pass it on, as it was passed on to me. That's not just for tourists, but for locals as well. A lot of locals don't know what Gombey means. I feel like an ambassador for Bermuda," added Mr Raynor, who played the bass drum during the parade. H&H Gombeys set out at lunchtime on Boxing Day from the Glebe Road home of Mr Hendrickson, who performed for the Queen in 1994 and who has traveled the world with his troupe. He told The Royal Gazette he felt proud that his four grandsons were all continuing the tradition, adding: "It makes me feel great." Mr Hendrickson's wife, Carolyn, whom he met during a Gombey performance in the 1950s, said: "I'm happy when they come out. It's a nice feeling and I get choked up." His grandson, Zaniko Hendrickson, who has been participating in the parades since the age of 2, added: "This means a lot. We're keeping the tradition alive, and it brings everybody together and shows our history. Once people hear that music, it takes over."
December 26. Two motorcycles and three cars were involved in a crash that left one man with severe leg injuries on Boxing Day. The accident happened on South Road, near the junction with Devondale Drive, Devonshire, shortly after 1pm. "We would like to remind the public to drive responsibly especially during the holiday season," said a spokeswoman for the Bermuda Police Service. "The Bermuda Police Service has put measures in place to increase our visibility on the roads in efforts to prevent and deter bad driving behavior and you can expect to see our officers across the Island in this regard." Witnesses to the crash are urged to call police on 295-0011.
December 26. An armed robber stole cash from Four Star Pizza in Warwick during a raid on Boxing Day. The offender brandished a knife after entering the upper level of the takeout establishment shortly after 6pm, according to the Bermuda Police Service. He was handed an undetermined amount of money before fleeing the area on a motorcycle. A police spokesman said that officers on patrol were able to pursue the motorcycle the robber was believed to have been riding, but the suspect escaped. The bike was later recovered and is being forensically examined. No one was injured during the robbery. The suspect was described as having been wearing a black rain suit, a mask and a black helmet. The incident is not believed to be connected to the fatal crash in Warwick, at the junction of Middle Road and Khyber Pass, at about 6.20pm on the same day. The Progressive Labour Party yesterday condemned the incident, noting that it was the 15th armed robbery of the year. Walter Roban, the Shadow Minister of Home Affairs, said: "We are truly grateful that no one was harmed during this incident and encourage the public to assist wherever they can to bring the perpetrator to justice." Mr Roban also expressed concerns that economic challenges combined with police budget cuts could lead to further offences, and urged the Bermuda Government to tackle these issues. Witnesses or anyone who may have information about this robbery are urged to call police on 295-0011 or the confidential Crime Stoppers hotline on 800-8477.
December 26. After working tirelessly throughout Christmas, Regina Peniston headed to Hamilton to host her eighth annual Boxing Day meal for the needy. "We've served more than 60 people so far," Mrs Peniston told The Royal Gazette in the middle of the afternoon outside the Jamaican Grill restaurant on Court Street. "More will come after the football game and the Gombey people can stop by too," added the waitress from St David's, a former drug addict who vowed to help the community after turning her life around. Having woken up at 2.30am on Boxing Day, the 52-year-old worked non-stop to ensure anyone passing by could enjoy a hearty festive meal — with items on the menu including mac and cheese, rice and peas, turkey, stuffing and gravy. "I like to make sure everyone's full, and I never turn them away if they want more," said Mrs Peniston, whose husband Bill delivered meals to those who couldn't make the dinner. "Everybody's been happy and thankful, and I plan on doing it again next year," she added. "I take care of them and they take care of me. This is my Christmas."
December 25. With the weather reaching a balmy 75F, Elbow Beach proved as popular as ever among Christmas Day revelers. Thousands headed down to the picturesque Paget location to toast the holiday, with some venturing into the sea for a brisk dip. "I had no idea it would be this warm," said Helen Scott, a teacher at Warwick Academy. "I've always gone back to England to be with friends and family, and I just decided it's about time I tried a Christmas in Bermuda. I'm glad I stayed here — there's no rat race and it's perfect." Bermudian Jeron Gunness was spending his first-ever Christmas Day on Elbow Beach. "I wanted a new experience, and it has been fun," he said. "I see a lot of Canadians going swimming. I don't know if I will, but I might try." Theuns de Klerk from South Africa, who works at HSBC, said: "It's a great atmosphere at the beach today. This is what Christmas is all about: friends and family coming together and enjoying themselves." Meanwhile, corporate administrator Christine Whitestone, from Britain, called the vibe of the get-together "glorious. I'd been told that it's always hot on Christmas Day in Bermuda, but I guess seeing is believing." Stephanie Bushby was spending her third Christmas away from her family in Canada, after previously marking the day in Turkey and Germany. "I'm quite taken aback by being at the beach on Christmas Day," she said, adding that she was enjoying the simplicity of the season. Carrie DeSilva, whose father is Bermudian, said that an Elbow Beach visit was part of her Christmas Day tradition. "The energy here is wonderful, everyone is in such a good mood. It's beautiful," she said. Celebrating her first Christmas on the Island, Canadian native Jaclyn Pearl said: "I'll take the beach over the snow any day." This view was echoed by her countryman Chris Monger, who was visiting Bermuda to see his sister. "This place has exceeded my expectations," he told The Royal Gazette. Hairdresser Rebecca Jewell added: "I miss my family, but I enjoy being in Bermuda a lot more than being back in rainy England. This is way more fun, and my family would actually rather be here as well."
December 24. The financial services industry in Bermuda had foreign portfolio holdings of more than half-a-trillion dollars last year. At $516 billion, that was up 16 per cent on 2013. While the Island does not feature in the world's top ten places with the largest foreign portfolio holdings, it does account for a chunk of the $48.3 trillion of global cross-border holdings of securities. This insight comes from data released for the first time by the Bermuda Monetary Authority (BMA). Since 2001, Bermuda has been participating in a voluntary global investment survey, under the auspices of the International Monetary Fund. The Coordinated Portfolio Investment Survey tracks the cross-border holdings of portfolio investment securities in 78 countries. The information shows where Bermuda financial services entities invest assets, and which countries are investing in Bermuda. As a group, the Island's insurers and reinsurers, investment funds and banks heavily favour the US for their portfolio holdings, with $268 billion invested in the country. That amounts to 52 per cent of the overall total. The next most popular destinations for portfolio investments are Canada and Britain, accounting for 5 per cent each, followed by Cayman Islands, Ireland and Luxembourg. Conversely, the countries and jurisdictions that are most significantly investing in Bermuda are the US and Hong Kong, which between them account for 72 per cent of the total. Bermuda's derived liabilities, which are the value of securities held by non-residents, were $487 billion at the end of 2014. Derived equity securities accounted for 88 per cent of the total, while debt securities, both long and short, made up the remainder. The BMA report noted that the financial services industry "is the biggest sector in Bermuda and contributes over 60 per cent of Bermuda's economic output". The insurance sector heavily dominates the Island's foreign portfolio holdings and has done since the first investment survey was conducted in Bermuda in 2001. The sector's foreign portfolio holdings had a $426 billion value at the end of last year. Investment funds were the next biggest in terms of foreign portfolio holdings with $80 billion, followed by banks with $8.2 billion and the Bermuda Government with $1.7 billion. Debt securities, the vast majority being long-term, account for 89 per cent of the insurance sector's foreign portfolio holdings, with the remainder in equities. The value of investment funds in Bermuda has fallen from a peak of $209.8 billion in 2007. The value was $80 billion last year, down 15 per cent on the previous year. Unlike the insurance sub sector, the foreign portfolio holdings of investment funds were split more evenly between equities, at 55 per cent, and debt securities. The banking sub sector's foreign portfolio holdings were almost exclusively debt securities, with equities representing only 1 per cent. Government's foreign portfolio holdings were divided between equities, at 81 per cent, and long-term debt securities. In terms of Bermuda's derived liabilities, the figure closely matches the foreign portfolio holdings' total. At the end of 2014 the total was up 5 per cent on the previous year. These liabilities consist mainly of equity securities, at $428.5 billion, with derived debt securities at $58.9 billion, predominately long-term debt securities. Regarding the Bermuda survey, the BMA stated: "The primary purpose of this study is to provide countries with systematic estimates of their foreign portfolio assets, at market value, and to enhance the quality of statistics on global capital flow." It added: "Overall, the CPIS exercise provides countries with systematic estimates of their foreign portfolio assets by security type and geographical allocation, and enhances the quality of statistics on global capital flow. Bermuda's participation contributes to an improved understanding of the jurisdiction as an international financial centre and re-emphasizes Bermuda's commitment to a high standard of transparency." Worldwide, the US had the highest level of foreign portfolio investment assets, valued at $9.5 trillion, followed by Britain with $3.9 trillion. In tenth place was Italy with $1.5 trillion.
December 24. Bermuda Commercial Bank (BCB) yesterday posted $8 million in net income in the year ended September 30. The figure, stated in the financial results of BCB's parent company Somers Ltd, is down $1.2 million, or 13 per cent, on the previous year. Somers' Waverton Investment Management arm, a UK wealth manager in which the firm has a 62.5 per cent holding and which has $4.3 billion in managed assets, reported pre-tax income of $13.53 million (£9.1 million) down from $14.1 million (£9.5 million) in 2014. Somers, which has a 68 per cent stake in the London-listed asset financing company Private & Commercial Finance Group (PCFG), said its profits were up 80 per cent to $2.23 million for the six months to the end of September. Warren McLeland, chairman of Somers, said: "Somers' primary markets are the UK and Bermuda which together account for almost 98 per cent of our portfolio. "Both jurisdictions under-performed in 2015 with the UK's FTSE 100, one of our primary benchmarks, down 8.5 per cent. Somers was not immune to this downturn and our 2015 results were impacted by valuation reductions at our two largest holdings, BCB and Waverton. Offsetting this, two more of our UK investments, PCFG and Ascot Lloyd, achieved strong growth for the year. Our investment weighting in these companies is, however, at a relatively lower level and the net overall result was a decrease in Somers' net asset value to $17.74 per share from $18.96 a year ago." Mr McLeland added that BCB was going through a period of investment in its infrastructure and Waverton had been by the fall in UK equity markets during the year. But he said: "Despite this, both companies returned strong profits for 2015, albeit slightly below 2014 levels. Over the course of the year, BCB's board and management team has been strengthened and post the year end, the bank successfully launched its new core banking system. This will allow the bank to broaden its product offering and become more customer-centric enabling the bank to compete for an increased market share." Mr McLeland said that the carrying value of Somers' investment in Waverton was reduced on account of lower earnings and reduced assets under management resulting from the transfer of one of the Waverton funds. He added that Waverton, PCFG and Ascot Lloyd were all denominated in sterling, which declined 6.7 per cent against the US dollar over the year, leading to a $6.7 million reduction in net asset value. Mr McLeland said that investment activity to the year end was low, with the main transactions being the acquisition of shares in West Hamilton Holdings, a property and investment firm, from BCB and the sale of holdings in PCFG to BCB. Somers also invested a further $5.95 million (£4 million) in Ascot Lloyd. Mr McLeland said: "THE PCFG transaction enables BCB to diversify and strengthen its earnings, improve its capital efficiency and diversify its geographic risk. "BCB can assist PCFG in growing its loan book and PCFG will benefit from the strong and liquid balance sheet that a bank majority owner provides. Somers' acquisition of the West Hamilton shares consolidates the group's share ownership in West Hamilton under one roof."
December 24. Bermudian educator and researcher Katie Davis has been named a Rising Star by the Association for Psychological Science. Ms Davis, an assistant professor at the University of Washington Information School, studies the impact of digital media on adolescents. She states on the school's website: "It's an enormous honour to have my work recognized in this way by the Association for Psychological Science. This recognition demonstrates an appreciation in the field for the importance of research that seeks to understand both the opportunities and challenges of young people's digital media use with respect to their social, cognitive, and moral development." The Rising Star designation began in 2007 with a series of individual profiles and has evolved into an annual recognition of the exciting work being done by the field's newest researchers. Nominees are evaluated for their excellence in research as evidenced by publications, awards, innovations, and the potential for broad impact in the field. Professor Carole Palmer, associate dean for research at UW Information School, states: "The APS recognition of Katie Davis' work is an example of what we strive for at the iSchool — having our information research impact and be recognized by the disciplines with which we align. It's very hard to achieve and, for many, it takes much of our career to get there."
December 24. A new golf store has teed off in Hamilton. And IslandKaddy aims to inject a touch of style to the sport, with a range of stylish men's and women's golf clothing and accessories. Owned by keen golfers Ian and Anne Marie Forbes, the store features top brands like J Lineberg, Powakaddy electric golf trolleys, Greg Norman and GolfBuddy. The couple started an online business earlier this year, but decided to expand into a bricks and mortar presence at 129 Front Street in Hamilton. Ms Forbes said: "My husband started bringing in golf trolleys. As we picked up a number of great products, in order to keep our shipping costs down, we had to bring in quite a few of everything. This is a way to showcase our stock and we also needed somewhere for people to come and collect their goods from — people can still order online." Mr Forbes is a golfing enthusiast and a member at Port Royal Golf Course. He also built the golfbda.com website. Ms Forbes writes the Blog 30 to Scratch and plays golf nearly every day. She is also a member at Port Royal Golf Course and the golf events director for the Executive Women's Golf Association (EWGA) Bermuda. Ms Forbes said: "We're introducing the concept of golfing dresses into Bermuda and they're super comfortable. They are offered in limited supply on the Island, but we offer a full range with sizes from extra small to XXL. The ladies' market is not necessarily being well catered for at the moment, but we have ladies' golfing accessories and bags. Ian is very techie, so we have a lot of electronic gadgets like GolfBuddy and GPS. And Nike clothing is on its way." Ms Forbes added that there was definitely a niche in the market for the new store. "There are a lot of golfers in Bermuda and women's golf is becoming more and more popular. And with the America's Cup coming, we will see a lot of golf tourism as well, hopefully."
December 24. Plans have been unveiled for a New Year's Eve block party on Court Street. The event, which has been organized as part of a drive to revitalize North Hamilton and promote community engagement, has the support of the Bermuda Government, the Corporation of Hamilton, the Young Progressives and local businesses, residents and MPs. Eugene Dean was joined by Craig Cannonier, the Minister of Public Works; Charles Gosling, the Mayor of Hamilton; and Michael Weeks, the Progressive Labour Party spokesman on community affairs, as details of the event were outlined. "This has very much been a collaborative effort to bring about economic stimulus to this area," Mr Dean said. "The biggest thing we are pleased about is to get all these stakeholders around the table. It's important to set this example of unity and it will have great rewards for North Hamilton and for the country as a whole." Mr Dean revealed that the block party had been inspired by the recent North Hamilton walkabout conducted by the Governor, George Fergusson. He urged members of the public to attend and said he hoped that it would be the first a series of events to take place in North Hamilton. Mr Cannonier said: "It is important that we are seen to work together for the betterment of the Corporation and send a message to the rest of the Island that we can work together on something wonderful. I am excited about this opportunity and that North Hamilton will be a feature of the New Year's Eve celebrations." Mr Weeks added: "It is time to get rid of this idea of two Bermudas. I hope this is not just a one-off so that we as a community can see there is a lot more to North Hamilton than meets the eye. I look forward to seeing the onion drop in North Hamilton." The "Uptown New Year's Eve Block Party" will take place on December 31 from 9pm until 1am. Court Street will be closed between Ewing Street and Victoria Street for the duration of the event and restaurants and bars in the area will remain open during the evening. Mr Dean added: "A big screen will be erected at the entrance to Victoria Street and a fun zone will be created in EF Gordon Square. There are so many bars, restaurants and take always on Court Street so we have not had to go outside to provide food and drink. We would ask the public to maintain their drinking activities inside these establishments and not on the street."
December 24. The container ship Oleander will cruise into dry dock at the beginning of 2016 for routine maintenance and painting work. The vessel will be replaced by the Amstel Trader on the weekly service between New Jersey and Bermuda. Amstel Trader will leave New York on December 30 and will arrive in Hamilton for the first time on January 3. The new vessel is bigger and faster than the Oleander and has a capacity of 660 containers, including 100 refrigerated containers. However, it does not have the "roll on roll off" capability the Oleander possesses. The Oleander sailed to her dry dock appointment from Bermuda on Monday after discharging her cargo in Hamilton. The vessel is expected to be back in regular service at the end of January, and is scheduled to leave New Jersey on January 29.
December 24. Christmas Message from Governor George Fergusson. "This, sadly, will be our last Christmas in Bermuda — or, if it is not, we will be here as returning tourists, boosting the arrivals figures at the end of a year! Like many others, this year we have family members with us. And, as with others, this Christmas festival at the end of the calendar year often stimulates some reflection on the year passed and the year ahead. More than any other time of the year, this is a time for family, and for reflection. We think of our own families. In mine, the joy of seeing small grandchildren discover the world afresh, the sadness of the peaceful death of a much-loved father-in-law at the end of a long and fulfilling life. Like many families in Bermuda, we are also scattered across seas and borders this Christmas. And we have much to be thankful for. I am also regularly reminded of how much Bermuda itself is a family. So many people are connected to each other, by blood, by relationships and, even beyond the literal meaning of family, by other, close, longstanding ties. Several times this year, Margaret and I have had the privilege of feeling particularly part of that family: walking along Front Street in the happy excitement during the America's Cup World Series; or shouting myself hoarse watching Bermuda's football team in action. And sometimes sharing in times of shock and sadness. As in all families there are moments of argument: but there is a precious family unity here too which everyone can help strengthen — and, I hope, all can reflect for a moment before doing or saying things that weaken it. And, despite its physical isolation, Bermuda is tied to the rest of the world, to an extent that still sometimes startles me. Last month Margaret and I returned from a visit to a school just in time for her to join a work meeting being done online, chaired by someone in Madrid whom she didn't know. When she mentioned she had just come back from visiting a school, the man in Madrid asked what school — and then turned out to have attended it, Whitney Institute, himself. Bermuda's net of family relationships, not to mention business relationships, spans the world. We are, sometimes helpfully, isolated from some bad things that go on. But probably less than we think, or hope. And, in any case, we should not try to isolate ourselves. I have been impressed again this year by the organisations and individuals who have taken groups of young and not so young Bermudians to help to meet needs elsewhere in the world. Individuals, churches and other groups have contributed funds to help others. Part of the Christmas story itself includes a refugee family fleeing the threat of violence in the Middle East, and seeking safety in another country: Christ's own family, going to Egypt to avoid Herod's slaughter. Even when Bermuda faces relatively tough times, and for many, economic hardship remains a daily reality, we can be aware that we are lucky. We are spared many of the horrors of strife and extreme poverty that are still much too widespread. As I have said, this will be my last Christmas message here. I have not gone yet. But looking back at the four Christmas seasons that I have been here, I realize that there are very distinct Bermuda Christmas memories that will stay with us. The North Village Band Carol concert in front of the historic buildings on Queen Street in Hamilton; and the Salvation Army Band playing to shoppers from a balcony on Reid Street; our annual frustration at not being able to do the Christmas Walkabout in St George's for different reasons each year and being told each year what a wonderful event it is; and visiting each year the remarkable residents of several of the care homes and some, now familiar, faces in the Mid Atlantic Wellness Institution ( MAWI). All these will become happy memories and are pure Bermuda. But a central message of Christmas here and throughout the world, celebrated in this Christian festival but a reasonable challenge to all, is the message of goodwill to all mankind. We can each, whatever our faith — if any — rededicate ourselves to that. I wish you all a happy, peaceful Christmas and God's blessing for 2016."
December 24. Christmas Message from Premier Michael Dunkley. "As we join others around the world in celebrating the birth of Jesus Christ, I'm delighted to extend heartfelt Christmas greetings to each and every one of you. The holiday season always serves as a time to reflect on what's most important. And the importance of family, loved ones and friends all seem to be magnified this time of year. As Premier, it's an opportunity to reflect on 2015 and the strides Government has made to ensure a better, more prosperous Bermuda for all. My colleagues and I have continued to dedicate our efforts towards putting the foundations in place to ensure a robust economic recovery, so that all Bermudians can benefit. And we've made good progress this year: 2015 saw a number Bermudians launch new businesses, which was very exciting to see. A strong, vibrant small business sector is the engine of any country, and we want to make sure Bermudians in this area are supported so that they can succeed. Also projects such as Hamilton Princess, Ariel Sands and Morgan's Point helped greatly in providing jobs for Bermudians this year. And of course this year we saw the absolute best of what Bermuda had to offer when we hosted the Louis Vuitton America's Cup World Series. The event was a huge success on so many levels, and it's proof positive that Bermuda truly works best when we work together. As we leave this year behind and look ahead, I am excited about the possibilities for our Island. Ultimately, our priority in the year ahead will be you. We'll continue working hard for you; we'll continue supporting and protecting our most vulnerable; we'll continue inspiring our young people to succeed; and we'll continue bringing communities together. Finally Bermuda, Christmas time is considered the most joyous and holiest time of year. Yet there are those here at home and around the world who for whatever reason aren't able to enjoy this festive time. So as we celebrate this season of giving let's take time to remember the less fortunate. Let's show our compassion by reaching out and helping those families, single parents and individuals who are desperately struggling — because at this time of year the weight of their challenges are felt that much greater. On this occasion, let us always be mindful of the meaning of Christmas: it's the story of the birth of a very special baby who brought hope, peace, love and good will to all. For these are the true hallmarks of Christmas. Bermuda, from my family to yours, have a very Merry Christmas, and I wish you all a very happy and safe New Year. "
December 24. Christmas Message from Marc Bean, Leader of the PLP Opposition: " It is a pleasure to come to you once again with best wishes from my family to yours. For us, Christmas represents Bermuda at its best, with family, friends, love, charity and camaraderie at the fore. My family and I are particularly grateful for the outpouring of love and support that so many of you have shared. It is your support that lightens our burden and inspires us to keep striving for better Bermuda. With all that our people are facing and all the challenges ahead like many of you, we are filled with a spirit of gratitude for the brief interruption to the day-to-day toil that this holiday season provides. In Bermuda we have a lot to be grateful for:
Grateful that our island is free from war
Grateful that our land is free from pestilence and famine
No matter our challenges as a people, there are still others far worse off than we are. And for that we must be grateful.
But beyond our gratitude, we must also be mindful of those in our own land who are worse off than we are. Let us not forget that as we feast, others are going hungry. Let us not forget that as we open our gifts that others have no gifts to give or to receive. Let us not forget that as we gather with family and loved ones, others will spend this holiday season alone. I put to you that as we unite in times of hurricane and crisis, we must also unite in the face of the greatest crisis our people have ever faced: unemployment, hunger and despair. Not just during this holiday season, but until this crisis is over. Our people hunger all year round and not just during the holidays. Now is the time to do more for our family, our friends and our neighbors. Now is the hour to look beyond ourselves and give what we can, wherever we can to make life better for our fellow Bermudians. Now is the time to restore faith that better days are ahead. On behalf of my family, my Parliamentary colleagues, the executive and membership of the Bermuda Progressive Labour Party: have a Merry Christmas and a Happy New Year. "
December 23. Deputy Governor Ginny Ferson will be away from Bermuda between February and May of next year as she undertakes a special assignment for the St Helena Government. While Mrs Ferson is in St Helena former Deputy Governor David Arkley will serve as acting Deputy Governor. A statement released by Government House today said: "Government House has announced that Deputy Governor Ginny Ferson has been asked to undertake a special assignment to assist the St Helena Government with implementation of the recommendations of the Wass Inquiry. "She is expected to be in St Helena from February to May 2016. In her absence, former Deputy Governor David Arkley will be Acting Deputy Governor."
December 23. Clarence Hofheins, of Cambridge Beaches Resort and Spa, has been named the 2015 Hotelier of the Year by the Bermuda Hotel Association. The award was presented to Mr Hofheins by Shawn Crockwell, the Minister of Tourism Development, at the Bermuda Hotel Association Luncheon. The minister praised the contributions that Mr Hofheins has made over his more than 30-year career in the hospitality industry, in addition to his service to the wider community as the bishop of the Mormon Church in Bermuda. Mr Hofheins said he was humbled to be honored. He thanked the hoteliers, staff and professionals he has worked with over the years, particularly his team at Cambridge Beaches.
December 23. An autumn golfing tournament pitting celebrities against journalists is now spreading "Bermuda stories" on the world's media. According to the Bermuda Tourism Authority (BTA), the Island's fifth Hacker's Cup in October has brought good press beyond our shores. In this year's Hacker's Cup, celebrities and journalists from Britain played journalists as well as sailors from Team Oracle USA. It included Robert Pugh of "Game of Thrones" fame, English Premier League legend Darren Anderton, and tennis great and former Wimbledon champion Peter Fleming. Golf writer Clive Agran included video content in this year's coverage, which is playing on social media — and is soon to appear on the in-flight programming of airlines including Air Berlin, Air France and Emirates. "Having journalists and celebrities test drive our golf courses and then offer their testimonials is an effective way to promote our golf product," said Bill Hanbury, the BTA's chief executive officer. "This kind of editorial content drives the decision making of travelers, so naturally we're very pleased with the coverage thus far and we're excited that there is more to come." From Team Oracle USA, Jimmy Spithill, Rome Kirby and Tom Slingsby were among the America's Cup defenders. Also taking part was Ann Liquori from the National Public Radio affiliate WPPB, who conducted her "Sports Innerview" broadcast from the Island. She interviewed Malcolm Gosling, Jr, Mike Winfield and Andrew Brooks, among other guests. Golf Week, Hawk & Rude and The Golf Paper have also run content on the 2015 Hacker's Cup. Tempus, NY Post and Women & Golf are expected to publish material in the future.
December 23. Access to Southlands has been restricted to walkers only in a bid to tackle illegal dumping. The two entrance gates to the beauty spot on South Road have been locked to prevent vehicles driving into Southlands and new signs have been erected to deter Islanders dumping trash. "The signs have been erected to prevent the dumping of trash, including large items such as mattresses and old appliances, which has been a problem in this area," a spokeswoman for the Parks Department said. "Members of the public are encouraged to make use of the park between sunrise and sunset, but the park is closed to vehicular traffic. There is pedestrian access only." Last month the Bermuda Environmental and Sustainability Taskforce lamented the lack of progress in making Southlands a national park. The group said it was "disheartened" that there was no mention of Southlands in the Throne Speech, and chairman Stuart Hayward added it was difficult to understand why there had been such a long delay in providing Southlands with national park status.
December 23. Restaurant Rustico is set to open in new premises next year. The long-established Italian favourite is expected to open up its doors at a new location at Brightside guest apartments in Flatts by the end of January. Odilio Angeli, owner of Dining Bermuda, which owns Rustico and two other restaurants, said: "We're getting close. Once we get occupancy we tell exactly when we will be open. I think we're about three weeks away." Mr Angeli said that building work on the restaurant was complete and all that remained was to get the necessary Government clearance to operate. He added: "This has been in the works for a couple of years, but work started at the end of August, beginning of September." The current Rustico, a few hundred yards away, will continue to operate as normal until the new restaurant is up and running. Mr Angeli said that the new restaurant would be slightly bigger, although he aimed to retain the ambience of the original. He added: "The idea was to keep the same atmosphere. It's hard to envision something when it's just a couple of empty rooms but I'm very pleased. It's even better than I thought it would be." The new restaurant will offer uninterrupted views over Flatts Inlet, while the old restaurant sat opposite the village gas station. Mr Angeli said that the new site also had car parking space for 18 cars — a major improvement on the old site, where parking was a problem. He added: "In the future, we will have outdoor dining as well — that will work well in the summer. The parking is much improved and the location is perfect. Parking was always a problem, but now I think we've solved that." Rustico is the senior member of Dining Bermuda, which also includes Gulfstream, housed in the former Tio Pepe on South Shore Road, and The Dining Room, at Gibbs Hill Lighthouse, both Southampton. The group also ran the Flying Fish on Pitts Bay Road, Pembroke, which closed last year.
December 23. A pioneering conservation project to reintroduce a rare species of fern that has been extinct in the wild for more than 100 years has begun to bear fruit. The Governor Laffan's fern was last seen growing in Bermuda in 1905 and efforts to reestablish the plant in 1960 failed. But now, thanks to a partnership between conservation experts on the Island and the Henry Doorly Zoo in Omaha, there is a chance the fern could make a comeback from the brink of extinction in Bermuda. Last November, thousands of fern spores cultivated by Marge From in Omaha were brought to Bermuda and planted across the Island. Alison Copeland, a biodiversity officer for the Department of Conservation Services, said: "Between November 24, 2014, and March 4, 2015, 41 Governor Laffan's fern were planted at three sites in the Walsingham Nature Reserve. Additionally, in January 2015, eight ferns were placed in the Bermuda Audubon Society's nature reserve at Sear's Cave. This was the first attempt at reintroduction using the plants produced by Omaha Zoo. One of the sites was a total failure, but at least some of the ferns survived at the other three. We really won't be able to call the reintroduction a success until the ferns survive to adulthood and reproduce viable juveniles in the wild. What we eventually want to see is self-sustaining populations that do not need any assistance from us." Last month, Ms From and lab technician Melanie Landry from Omaha returned to Bermuda with more Governor Laffan's ferns. The duo also joined Ms Copeland in visiting the sites where the ferns had been planted the year before. Ms Copeland said: "When Marge and Melanie were in Bermuda delivering the latest ferns in November, Kimberly Burch from the plant protection lab and I were able to take them into Walsingham and show them six ferns at one of the caves which had survived since last year. It was a really special moment for all of us." Ms Burch has been working since 2009 on techniques to help the ferns to grow in pots and to get them to successfully produce roots. "Great care has been taken to recover this fern species," she said. "Like most endemic plant species, it is slow-growing and due to the lack of historical data on where and how this plant was growing in the wild, we have to start from scratch for us to have growing success. Various growing and planting trials are taking place to provide us with data on what media and environmental conditions the fern grows best in. We receive little official funding for this project but have received donations of equipment from the public, which is very helpful. It is truly a labour of love for us." Ms Copeland told The Royal Gazette that further reintroductions were planned this winter. "The work of separating and potting the new fern shipment will continue into the New Year," she added. "Last winter, data loggers were placed at seven sites where I either have planted ferns, or am planning to plant them. This month I downloaded the loggers, so we now have a full year of temperature, light intensity and relative humidity data for the sites. I have also been able to put two sets of data loggers at a cave that had Governor Laffan's fern growing in the early 1900s. This environmental data should be helpful for interpreting why the planted ferns are surviving in one place and not another."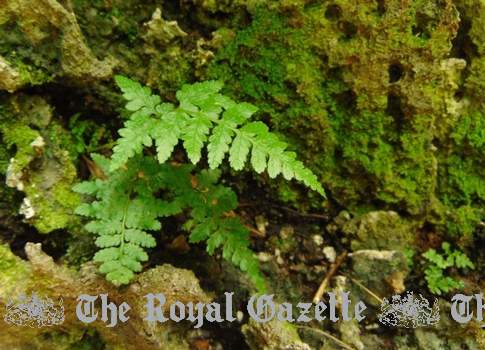 Governor Laffan fern
December 23. The Bermuda Government is reviewing its policy on dealing with banned dogs after they have been seized. Owners of prohibited breeds could be able to export their pets, when it is "logistically and financially viable", according to the Ministry of Health. It comes after a series of cases in which owners have strongly criticised the rule that involves prohibited dogs being euthanized. A ministry spokeswoman told The Royal Gazette it was looking to develop a "sustainable, long-term solution. The ministry is trying to find options to assist owners of prohibited dogs where export is logistically and financially viable on an immediate basis," the spokeswoman added. Last month, Tishae Davis and Angela James's dog, Kash, was seized because wardens believed he had been illegally bred and was later put down. Ms James and Ms Davis claimed they had asked wardens for the chance to send their pet abroad to save his life but were not given that option. Their case was in stark contrast to that of Salintae Tuzo-Smith, who was able to save her dog from being euthanized by flying him overseas even after he had been seized. Seven-month-old pit bull-mix Dayyo, who had been taken by animal wardens, left the Island despite the Government reiterating that it was "simply impractical and unworkable" to send impounded dogs overseas. Ms James told this newspaper that she welcomed the move by the Government, but it had come too late for her dog. "I am pleased that they are going to review this policy, it is extremely unfair," she added. "But it is too late for Kash. They took him and they killed him, even though I told them he was not a pit bull or even a pit bull mix. We asked if he could be sent abroad to save his life, but they said no. Then we hear of other recent cases where people have been allowed to send their dogs abroad even after they have been seized. It does not seem fair or clear what is happening. I hope they sort it out soon." Yesterday, the ministry confirmed "a number of illegal pit bull-type dogs" have been seized by animal wardens. The resources, costs and logistics required to deal with collected illegal dogs whose owners want to transport them overseas are prohibitive for the public purse, as the Government cannot bear the cost of housing and caring for an illegal animal throughout the associated delays. Enquiries are being made to work with suitable community agencies to arrange housing and transport of illegal dogs collected by the department. Owners of illegal dogs are reminded that they may export their dogs before the animal is collected by the department so as to avoid urgency and distress later on. Owners have to bear the cost of the transfer and associated expenses, and should anticipate logistical challenges caused by the destination jurisdiction and airline restrictions." Punish the Deed Not the Breed Bermuda has been petitioning Government to amend the legislation so that pit bull-type dogs are classed as restricted rather than prohibited. A spokeswoman for the group said: "We are steadfast in our commitment to amend breed legislation and to push for an amnesty for owners to license their pets. We want everyone to know that we are all working diligently to bring about change. We are hoping to receive a response to the letter sent to Minister Atherden."
December 22. America's Cup fever boosted sales in clothes and tourist-related stores in October. Sales revenue in clothes stores rocketed by more than a third and around 12 per cent of the total was attributed to the Louis Vuitton America's Cup World Series event. Tourist-related stores' gross receipts also went up by nearly a third and some 15 per cent of their total sales were put down to America's Cup sales. Bermuda Chamber of Commerce retail sector spokeswoman Paula Clarke said: "The increase in apparel and tourist business sales is largely attributed to the activity surrounding the America's Cup Series event that took place in October. "We saw a large influx of tourists, not normally seen in the month of October, in the week leading up to the event, and the buy-in from the local community was incredible. Local event business owners, such as the Kids Zone vendors, street vendors and pop-up shops, bars and restaurants all benefited from the event. America's Cup merchandise was a big hit and was a sought after commodity. Also keep in mind that in the previous year Bermuda suffered from two hurricanes — most businesses were closed for two days and when stores opened again, people were concentrating on home repairs not apparel sales. You will see that building material stores reported a decline in sales of 3.5 per cent compared to last year for that reason." Overall, retail sales rose 3.5 per cent year on year in October, or 3.2 per cent after adjustment for inflation, measured at 0.3 per cent in October. It is the eleventh successive increase in retail sales volume. The news came in the retail sales index figures for October, released yesterday. The report said that increased marketing and two extra shopping days also contributed to the increase in clothing sales. Sales of vehicles also rose, up 30.2 per cent compared to October last year. The report said: "The increase in sales was due to a 32.7 per cent rise in the number of vehicles sold which included greater demand for commercial vehicles." The sales value of food also increased, up by 2.9 per cent, 0.3 per cent in volume terms, but liquor sales fell by 0.9 per cent (1.9 per cent in volume terms). Receipts in building supplies stores fell by 3.5 per cent compared to last year, which was attributed to high demand last year due to hurricane damage after a double strike within days of each other. The all other stores sector saw a 4.8 per cent fall in sales receipts, with sales of furniture, appliances and electronics dropping by 23 per cent. Gross receipts for pharmacies increased by 7.3 per cent, while boat and marine supply stores saw a 0.1 per cent increase. After adjustment for inflation, sales in the category fell 4.4 per cent. Sales receipts for service stations also dropped, down 10.8 per cent, which reflected lower oil prices as well as lower volumes of sales. The price of fuel declined 4.6 per cent year on year, with the volume of sales dropping 6.4 per cent, again put down to increased demand for fuel for vehicles and generators during the hurricanes of 2014. Returning residents declared overseas purchases of 4.2 million in October, 2.3 per down on the previous October. This contributed to a combined local and overseas spending total of $92 million.
December 22. Belco may have ended its Festival of Lights competition seven years ago, but Edmundo Faria is still rising to the challenge. The regular winner of the seasonal prize starts decking the house three weeks before Christmas in a solitary effort. "I do it all by myself," he said. "Just me." According to Mr Faria, he has taken home Belco and BF&M Insurance's first place trophy "about four or five times" and has claimed second place three times. He has been doing it for more than 30 years, beginning at his prior residence in Canal Road, and has continued the tradition for expectant visitors and his large family. "That's why I still do it — for my grandchildren. They love the lights." Mr Faria has four grandchildren and passers-by can spot his display on Fourth Avenue in Pembroke, some making the detour to see his lights yearly. "I change it every year in different ways," he said. Mr Faria retired from the Corporation of Hamilton two years ago, his employer for 49 years. It was his first job and his last, earning the position soon after he moved to the Island from the Azores. The former supervisor said that this apt position had him overseeing the Christmas lights in Hamilton. Mr Faria has noticed a change in the city's display over the years, he said, and supports the progress. "It looks better today," he said. "I think so."
December 22. News that the One Bermuda Alliance has opened up a 12-point lead in the polls is "encouraging", party chairwoman and Senator Lynne Woolridge told The Royal Gazette. Sen Woolridge stressed that the OBA's job is still unfinished as it attempts to lead Bermuda out of recession. In the Global Research poll, 42 per cent of registered voters said they would vote for the OBA if a General Election was called, compared to 30 per cent for the Progressive Labour Party. Meanwhile, Michael Dunkley, the Premier, notched a 48 per cent approval rating versus 20 per cent for Opposition leader Marc Bean. "While the poll result is encouraging, the OBA remains focused on bringing forward recovery that gets Bermudians back to work," said Sen Woolridge. "We've made progress in pulling the Island out of recession, stabilising government finances and reducing crime, but the job is not yet finished. Our mission is to make Bermuda fair, inclusive and safe, with a strong economy and a transparent government helping people move forward." A spokesperson for the PLP did not return a request for comment yesterday.
December 22. Kim Wilson is the public's most popular choice to lead the Progressive Labour Party, according to a poll commissioned by The Royal Gazette. But Michael Weeks emerged as the favourite among PLP supporters, in the Global Research survey which assessed the popularity of eight high-profile Opposition MPs this month. Ms Wilson has a favourability rating of 36 per cent from registered voters — compared to Mr Weeks, with 33 per cent, Deputy Leader of the Opposition David Burt (30 per cent), Zane DeSilva (26 per cent), Leader of the Opposition Marc Bean (21 per cent), Walton Brown (21 per cent), Derrick Burgess (21 per cent) and Rolfe Commissiong (13 per cent). Speculation of a leadership challenge to Mr Bean has intensified in recent weeks, with Ms Wilson, Mr DeSilva, Mr Brown, Mr Burgess and Mr Commissiong, as well as Wayne Furbert and Glenn Blakeney, all quitting his Shadow Cabinet. Ms Wilson, Mr DeSilva, Mr Weeks and Mr Burt have been touted as potential successors, should rebel MPs succeed in forcing a delegates' conference to oust the leader. But while Ms Wilson enjoys the best popularity across the country, a breakdown of results shows much of her support comes from outside the PLP. The former Attorney-General, whose approach is viewed by insiders as a moderate alternative to Mr Bean's radical style, has a favourability rating of 48 per cent from PLP supporters, compared with Mr Weeks (72 per cent), Mr Burt (67 per cent), Mr Bean (59 per cent), Mr DeSilva (50 per cent), Mr Burgess (46 per cent), Mr Brown (37 per cent) and Mr Commissiong (33 per cent). Among OBA supporters, 29 per cent said they had a favorable impression of Ms Wilson, compared with Mr DeSilva (11 per cent), Mr Weeks (9 per cent), Mr Burgess (9 per cent), Mr Brown (8 per cent), Mr Burt (5 per cent), Mr Bean (2 per cent) and Mr Commissiong (2 per cent). Ms Wilson is also the most popular of the group among whites, with a 25 per cent rating, compared with Mr DeSilva (12 per cent), Mr Weeks (9 per cent), Mr Brown (9 per cent), Mr Burt (6 per cent), Mr Burgess (7 per cent), Mr Bean (2 per cent) and Mr Commissiong (2 per cent) Among blacks, Mr Weeks is most popular with a 51 per cent favourability, compared with Mr Burt (48 per cent), Ms Wilson (45 per cent), Mr DeSilva (38 per cent), Mr Bean (35 per cent), Mr Burgess (33 per cent), Mr Brown (30 per cent) and Mr Commissiong (20 per cent). Yesterday, The Royal Gazette reported how the OBA has a 12-point lead over the PLP, its biggest ever lead, with 42 per cent of voters saying they would support the OBA in a General Election, compared with 30 per cent for the PLP. The telephone poll of 401 registered voters took place between December 8 and 14, and has a margin of error of plus or minus 5 per cent.
December 22. His trademark "I love you" greetings for commuters have made him famous all over the world — but now Johnny Barnes is considering waving goodbye. Mr Barnes, who has not been his usual early-morning permanent presence at the entrance to the city for the past few weeks, told The Royal Gazette that he was considering "retirement" at the age of 92. He said he had been having problems with his legs recently, and although he hoped to continue his daily ritual at the roundabout at the bottom of Trimingham Hill, he was not sure he could do so. "When you get to 92 you have to slow down a little bit," he said. "When you have an old bike you can put oil on the wheels to make them go, but I can't put oil on these knees. I have been at home resting and relaxing for the last couple of weeks and I'm just not sure at the moment whether I can carry on what I have been doing for so long. I am thinking of retirement, but have not made a final decision yet." Mr Barnes has greeted the Island every weekday morning for more than 50 years. He started waving at passers-by while he was working as an electrician on the Bermuda Railway. He made it a daily tradition when he was just 23. In 2012 a new bench was installed at his spot on Crow Lane after Mr Barnes suffered a fall while waving to motorists. Mr Barnes's recent absence from the Paget roundabout has prompted concerns about his health and welfare on the Island. "I want everyone to know that I will always love them and I am thinking of them," he said. "I hope people continue to look up and keep saying yes. But for me sometimes you have to listen to your body."
December 22. The Government should prioritize tackling Bermuda's sky-high obesity rates over curbing its tobacco use, according to former Minister of Health Zane DeSilva. However, the Ministry of Health, Seniors and Environment responded by insisting that it was committed to tackling all lifestyle-related chronic conditions on the Island. Mr DeSilva raised the issue at last week's House of Assembly, as the controversial Tobacco Control Act passed following a series of amendments. The Progressive Labour Party MP claimed that the Island's population struggles far more with weight problems than tobacco use. This view was backed up by fellow PLP member Derrick Burgess, who argued that sugar caused more sickness worldwide than smoking, and should also face strict controls. "Bermuda has one of the lowest smoking rates in the OECD (Organisation for Economic Co-operation and Development), but one of the highest rates of obesity, diabetes and related amputations," Mr DeSilva told The Royal Gazette. The Southampton representative, a former smoker himself, added: "I don't have any issues trying to eliminate smoking altogether. You can double or triple the price of cigarettes as far as I'm concerned. But it seems to me that the One Bermuda Alliance is putting a lot of time and effort into the wrong area." Mr DeSilva suggested directing more money into advertising, awareness and education campaigns for nutrition, particularly in the fight against childhood obesity. "We need to start early in the schools," he said. "If we can get our kids eating correctly from a young age, then obviously it's going to help them as they move into adulthood." He also suggested that Bermuda's adult population could benefit from a few lessons in healthy eating as well. "We put mayonnaise on everything," said Mr DeSilva. "We eat more macaroni and cheese than anybody, and you go to KFC any day of the week and that place is packed." Mr DeSilva urged the Government to encourage healthy eating not just to benefit the public's waistlines, but their wallets as well. "A lot of people will tell you that organic foods are a lot more expensive, and that's why they consume the fast food," he said. "Let's drop the duties on healthy foods and increase the duties on the foods that are doing our bodies all this harm." A spokesperson for the Ministry of Health, Seniors and Environment hit back by claiming that last year, 206 deaths in Bermuda (43 per cent of total deaths) were classed as tobacco-related. She said: "The Ministry reminds the public that smoking is the most significant cause of preventable, premature death. It is true that compared to the OECD, smoking rates in Bermuda are relatively low, but our lung cancer rates are among the highest compared to the OECD. Furthermore, it's important to remember smoking is associated with many other chronic conditions. The pain, suffering, loss of productivity and health costs that result from these preventable diseases is staggering and avoidable. Nevertheless, the Ministry is committed to tacking all causes of chronic non-communicable diseases that plague Bermuda. Obesity is among the preventable causes of disease, and the Ministry has its Move More Bermuda, School Nutrition Policy, EatWell Plate, Bermuda Dietary Guidelines and Healthy Schools campaigns to promote education and reduce obesity. The Ministry is working on tackling multiple lifestyle behaviors that led to chronic conditions in order to reduce illness and control healthcare costs."."ifestyle behaviors that lead to chronic conditions in order to reduce illness and control healthcare costs."
December 22. Serious corrosion to the swing bridge across Ferry Reach means that the East End's crossing will be reduced to a single lane down the middle as of today. Vehicles heavier than ten tonnes could cause the bridge to list, and will thus be off limits. Buses will still be safe to cross, but certain types of fire trucks and construction vehicles will be unable to use the bridge for perhaps two months, until a prefabricated bridge can be laid across it. Last night, angry residents of St George's told Craig Cannonier, the Minister of Public Works, that the bridge had been allowed to deteriorate after languishing for years. "The swing bridge has been a challenge for quite some time now," Mr Cannonier told the town hall meeting at Penno's Wharf. "About two years ago, it was decided that we could no longer have the bridge swinging, getting open and then not being able to close." The bridge has remained static since, he said. However, engineers examining the bridge in recent weeks found that it had become "seriously structurally compromised", leaving some of its supports so corroded that "if you just touch it, it's crumbling away." While the steel running north to south on the bridge is intact, the supports going across it from east to west "are in really, really bad shape", Mr Cannonier said. The minister told a crowd of about 30 that it was vitally important that the bridge be permanently restored, and said he held out hope for the swing mechanism to be restored. Elizabeth Christopher, a councilor for St George's, told him that a swing rather than a fixed bridge was imperative for the economic well-being of the Olde Town, but Mr Cannonier said it was impossible to guarantee. Asked to take a guess on how much a new swinging bridge would cost, government engineer Richard Crossley took a guess of $10 to $15 million. Miles Outerbridge, a retired structural engineer, said bridges needed an annual inspection — something that had not been carried out on the swing bridge in years. "I have seen appalling conditions underneath the bridge for years," Mr Outerbridge said, to applause. "That appalling situation didn't happen in the last six months. "It's years and years of shameful neglect. I don't know what the mindset of this Government is — we don't seem to be able to fix anything. This is not good enough." Mr Cannonier said: "I live in St George's myself. It's a major concern for me to know that we have a bridge in this bad shape." The public would be kept informed with regular town hall meetings as the ministry worked with the Governor to get a replacement bridge put in place with the help of the Royal Engineers. There is a limit of two months to have a Bailey bridge in place: a prefabricated truss bridge that would run over the existing structure, which would do away with the emergency weight restriction. While that bridge was being laid down, St George's will be completely cut off, but the closure could be as short as 12 hours, Mr Crossley said. After six months at the most, a technical team would be procured to bring back an accurate assessment of the bridge, and a definitive plan for a long-term fix would be done within a year. The news was scant consolation for Jerry Correia, the operator of a charter vessel that once made regular use of the swing bridge. He said he felt "upset that everyone has dropped whatever they were doing to save the bridge. Two years ago, in the first month it was closed, I lost $14,000," Mr Correia told the gathering. "Here I am, in debt up to my ears because of that flipping bridge." Mr Correia told The Royal Gazette that his business had just weathered "the worst season I've ever had", with substantial costs piled on to his operations because of detours forced on him by the closure of the swing bridge. Mr Correia also blamed the closure of the swing for accelerating corrosion, because the bridge had formerly oiled its mechanisms by opening and closing. "They closed it and left it to corrode, and we've watched it turn into a bucket of rust," he said.
December 22. A group opposing same-sex marriage in Bermuda claims its support base has grown to almost 200 people, after a meeting last night. Preserve Marriage now has 198 volunteers committed to ensuring that homosexual couples cannot legally tie the knot on the Island. The organization believes marriage in Bermuda should "continue to be defined as being between a man and a woman", while its online petition (which can be found on its website has reached more than 7,400 signatures. Yesterday's event featured talks from retired principal Dr Melvyn Bassett, Pastor Gary Simons from Cornerstone Bible Fellowship and Mark Hall, regional director of Word of Life Caribbean and Bermuda. Dr Bassett insisted that the group's stance was both "uncompromising" and "loving", and predicted that its numbers would continue to swell. He added: "We will not be intimidated, nor will we participate in or support any verbal bullying or derogatory remarks by either side. We all have a right to express our views in a respectful manner as mature adults." Pastor Simons stated that Preserve Marriage members comprised a broad cross-section of the "concerned" community, including religious and non-religious people. "All of whom were present at the meeting are ready and excited to serve," he added. Mr Hall revealed that the group would roll out initiatives "designed to strengthen marriages and families within Bermuda" in the coming weeks. He also spoke about the prospect of engaging in "respectful conversations with the LGBT community". Preserve Marriage argues that husbands and wives who have children "bring separate, distinct and irreplaceable parenting dynamics to the life of a child" and is campaigning to allow Bermudians to vote on the issue, rather than leaving it to the legal system.
December 21. Leases for a proposed hotel development in St George's were approved by the House of Assembly on Wednesday night. While the Opposition expressed support for the 262-year leases, it warned the Government to make sure the public will retain free access to Fort St Catherine Beach. Shawn Crockwell, the Minister of Tourism, said the hotel would include 122 hotel rooms, six estate residences and a possible 90 condos, renovations for the St George's Golf Course, and — subject to Gaming Commission approval — a casino. He acknowledged that concerns had been expressed about public access to the beach, noting that access was restricted when previous hotels had been operating in the area. "It's a beautiful beach," he said. "We already promised that they will provide reasonable access to the beach without any charge at all times and when they want to utilise the beach for private events, they need to ask permission from the minister. [The public] will retain access to the beach. There will be a clear egress to the beach. This is positive going forward." Jamahl Simmons, the Shadow Minister of Tourism, stressed the need to retain public access to the beach, urging the Government not to slip away from that over time. He also said the developers need to be open about the direction of the project so the public are aware of what is happening. "We recognise the importance of having another [hotel] property in Bermuda, particularly a property in the East End which has been devastated economically by the absence of this property and the reduced number of cruise ships. I think the people of St George's will be excited," he said. "I think they will be very cautiously optimistic that the Government will keep access open, but we call for greater openness from the developer, greater interaction and a further expansion and continuation of the process. Until the shovels hit the ground, let's keep the lines of communication open, let's make sure people are kept accountable along the way as we go through this process." Lovitta Foggo, the St David's MP, also stressed the importance of retaining public access to the beach or else the Government could earn the ire of the public. "Here is something that may bring much to the area, but at the same time, it's taking a valuable asset that many St Georgians enjoy," she said. "I just want to put my voice out there on behalf of the people in the eastern area to appeal to the minister to make sure all the checks and balances are in place." Kenneth Bascome, the area MP, thanked Mr Crockwell and his team for bringing the project this far, adding: "I can assure the people of St George that they will have access to that beach. I am a part of this team, and I will guarantee you that my voice will be heard should it not take place." Noting the deterioration of the site and the golf course in recent years, he said the new development would help put further shine in the "jewel" of Bermuda. Mr Bascome added: "I can tell you there will be no six years of broken promises because I have told the minister if these folks don't deliver, they need to get on their plane and go to whence they came because [former site developer Carl] Bazarian kept us in limbo so long people say they don't believe it's going to happen." Last week the Senate also passed the St George's Resort Leases as well as The Casino Gaming (Designated Sites) Regulations.
December 21. The high cost of meeting international standards on insurance regulation is a concern, ratings agency AM Best said today. And a special report on the Island's bid to achieve Solvency II equivalence in the EU added that there was still a perception that regulators continued to duplicate each other's work, despite advances toward group supervision. The AM Best report came out only weeks after it was announced that Bermuda was in the final stages of EU approval, which would mean that the supervisory regime for insurance and reinsurance on the Island would be given equal status with Europe. The report said that, while Bermuda's achievement of qualified jurisdiction status in the US and probable Solvency II equivalence will provide a level playing field for business transacted in the US and the EU, other regulatory concerns remain. But it added: "The achievement of Solvency II equivalence will provide the Bermuda commercial reinsurance sector confirmation that the EU views them as equivalent to reinsurance companies that are regulated by EU member states. In addition to the financial benefit of reduced collateral requirements for business ceded by EU companies, equivalence will also confirm that Bermuda will remain a major platform for global reinsurance companies, who can transact business in the EU as easily as an EU-based reinsurer. This is a positive development for the market profile of Bermuda-domiciled entities, which is an important element of AM Best's rating criteria. Equivalence is particularly important for Bermuda where international business is the nation's largest industry." Countries who want to level the business playing field in the EU have to apply for equivalency and the EU reviews its laws, regulations and oversight by local regulators before making recommendations. Switzerland is so far the only country to be given full equivalence. A number of other countries, including Bermuda, are seeking equivalence and are various stages in the process. Bermuda is in the final stages with a delegated act already sent to the EU Parliament and EU Council for a three-month scrutiny period before a final decision is made. If — as is likely — the act is accepted, Bermuda will gain full equivalence with Solvency II for insurers and reinsurers from the start of next year, although captives and special purpose insurers would be excluded. The report also noted that the Island, from the start of this year, was given qualified jurisdiction status from the US National Association of Insurance Commissioners after a similar review of Island's laws and regulations. As a result, Bermuda reinsurers have reduced capital requirements for US claims, provided the reinsurer is evaluated and certified.
December 21. Tax concessions have been granted to the Coral Beach and Tennis Club as they begin a $14 million renovation project. According to Shawn Crockwell, the Minister of Tourism, who tabled the proposed concessions, the redevelopments will not only improve the 26-acre Paget site but create jobs for Bermudians. In addition to construction jobs associated with the five-year, five-phase project, Mr Crockwell said that the club hopes to create 48 new jobs for Bermudians and offer training opportunities. The tabled concessions would affect only the first phase of the project, which would include technical upgrades, expansion of the food and beverage facilities and upgrade some rooms, and would not exceed $900,000 over two years. "This commitment is important because it is consistent with creating an environment that will encourage, promote and attract investments in new hotel developments," he said. "In addition, it is critical and in line with this government's strategy to develop the tourism product and assist with defraying the exorbitant costs of maintaining such an infrastructure." Jamahl Simmons, the Shadow Minister of Tourism, said the PLP supported the concessions to stimulate investment and redevelopment, adding that he was pleased to see the commitment to training and hiring Bermudians. "We recognise on this side that concessions are a necessary evil," he said. "Bermuda is a very expensive jurisdiction to do business in and we have a lot of structural impediments that make it a bit challenging for investors to really dig in here. I think the key part of it is that the concessions were driven by the need to keep Bermudians at the forefront in terms of opportunity, training, development and advancement. I am encouraged by the words that Bermudians will be taking up the bulk of employees, both presently and in terms of the jobs that will be created by this new development." The Hotel Concessions (Coral Beach and Tennis Club) Order was also passed by senators yesterday. Diallo Rabain, the Opposition Leader in the Senate, acknowledged that concessions were a "necessary part of encourage entities to develop and improve their properties". Michael Fahy, the Minister of Home Affairs, said the orders were designed to stimulate growth and an "economic opportunity."
December 21. The operation of the Horseshoe Bay Beach Café has been put out to tender by the Ministry of Public Works. According to a notice which appeared on page 53 of Friday's edition of The Royal Gazette, the Bermuda Government is seeking applications by January 22, and viewings of the site are scheduled to take place earlier that month. Tender documents associated with the product state that the site would be available for a five-year lease for the provision of commercial services, however the successful bidder will be responsible for all works to the building. The documents also specify that the property must be kept open during regular business daylight hours and at all other times at the discretion of the landlord. Full details and tender details are available from the Ministry of Public Works, Estate Section, or the government website. The Government announced in 2012 that it intended to move forward with a multimillion-dollar upgrade to the facilities through a public-private partnership with work beginning that autumn. However, the project hit unspecified roadblocks with plans grinding to a halt by February 2013. Meanwhile, separate plans to improve both parking and pedestrian access to the popular beach were unveiled earlier this year, and have been approved by the Planning Department.
December 21. Legislation increasing how much the Corporation of Hamilton can borrow was passed by the Senate. The Municipalities Amendment Act 2015 will allow the City to borrow $30 million — a rise of $10 million from its present limit of $20 million. Michael Fahy, the Minister for Home Affairs, told the Senate that the increase would allow the corporation to remain sustainable and help pay off a debt it owes over the Par-la-Ville hotel saga. "I have no pleasure in bringing this bill," Sen Fahy said. "I did not want to bring it. You are right when you say it was a debacle." He pointed out that the Government of Bermuda was not party to any of the agreements that the previous corporation administration had signed up for in connection with the hotel development. "We have worked very hard to find a solution that has far-reaching implication and have met with the attorneys from all the parties involved." Diallo Rabain, the Opposition Leader in the Senate, likened the legislation to "keeping the lights on" for the corporation, while fellow Progressive Labour Party senator Marc Daniels said he understood the rationale behind the new legislation. On Friday, senators passed a raft of other new statutes including The Health Professionals (Dental and Optometric) Re-Registration Waiver and Validation Act and The Proceeds of Crime Amendment Act. The Children Amendment Act and the Traffic Offences Procedure Amendment and Validation Act — designed to ensure parking fines are paid — were also passed.
December 21. Following news that the Zika virus has spread to the Caribbean, the Bermuda Department of Health is cautioning the public to take care in avoiding being bitten by mosquitoes. Five cases of Zika have been reported in the region so far, according to the Caribbean Public Health Agency (CARPHA), which did not specify where the incidents occurred. This is the first time it has been detected in CARICOM. Symptoms, which are similar to other mosquito-borne illnesses such as Chickungunya and Dengue, include fever, rash, muscle or joint aches, eye redness and irritation, headache and feeling unwell. Neurologic and immune system complications can also occur. Pregnant women are most at risk, as there may be a link between Zika and an increased likelihood of microcephaly, in which the infant's head is smaller than normal because of slowed or incomplete brain development. The Department of Health issued the following advice for the safety of the Bermudian public:
Empty any containers of standing water around the home or that may have collected water during last week's inclement weather. Buckets, plant pots, tires, plastic sheeting and other items should be checked and emptied. Otherwise, the water they are holding may act as breeding grounds for mosquitoes. If you need assistance in doing so or need your property assessed, call Vector Control at 278-5397. Likewise if you are getting bitten by mosquitoes call Vector Control.
Practise mosquito precautions to protect you and your family from Zika and Chikungunya if travelling to the Caribbean, Central or South America.
If you travel to an affected country, reduce your mosquito exposure by using air conditioning or window/door screens, sleeping under a mosquito net, using insect repellent on exposed skin, and wearing long sleeves/pants if the weather permits. If you are bitten by mosquitoes, monitor your health for onset of symptoms for three to seven days. If symptoms manifest, seek medical attention immediately.
For more information on the Zika virus and for other public and travel health-related updates, visit the "Health Alerts and Disasters" page at health.gov.bm.
December 21. The One Bermuda Alliance has a 12-point lead over the Progressive Labour Party, according to a new poll commissioned by The Royal Gazette. In the Global Research survey carried out this month, 42 per cent of registered voters said they would support the OBA if a General Election was called, compared to 30 per cent for the PLP. The remaining 28 per cent refused to back either of the two parties. It means the OBA now has a bigger lead over the PLP than at any time since its formation in the spring of 2011; in our previous poll in May this year, the OBA was narrowly ahead by 36 to 33. Performance approval ratings of the party leaders, which assess public perception of how well they are doing their job, show Michael Dunkley enjoying a 28-point lead over Marc Bean. The Premier's score of 48 per cent, a rise of four points since May, is the highest for a leader of the country since former PLP Premier Paula Cox achieved the same figure in January 2011, shortly after she took the top job. The Leader of the Opposition's rating of 20 per cent represents a fall of four points since May. Bob Richards, the Deputy Premier, has a performance approval rating of 28 per cent, unchanged since May; David Burt, the Deputy Leader of the Opposition, has a performance approval rating of 29 per cent, down from 35 per cent in May. Mr Dunkley also comes out on top in the poll's favourability ratings, which assess the popularity of the politicians. The survey found 53 per cent of voters had a favorable impression of the Premier, up from 48 per cent in May. Mr Dunkley draws his support from 89 per cent of whites and 29 per cent of blacks, and is particularly popular with the older generation, with 66 per cent of people aged over 65 giving him the thumbs up. Meanwhile, 21 per cent of voters had a favorable impression of Mr Bean, down from 27 per cent in May. The PLP leader's support comes from 35 per cent of blacks and 2 per cent of whites. Mr Richards has a favourability rating of 36 per cent, up from 32 per cent in May. Mr Burt has a favourability rating of 30 per cent, down from 34 per cent in May. A breakdown of the overall results by race shows that the OBA is continuing to draw the bulk of its support from whites, and the PLP from blacks — although the OBA has made some inroads into the black vote over the past seven months. Among whites, 84 per cent said they would vote OBA, up from 77 per cent in May; 2 per cent said they would vote PLP, up from 1 per cent in May. Among blacks, 49 per cent said they would vote PLP, down from 54 per cent in May; 16 per cent of blacks said they would vote OBA, up from 10 per cent in May. The OBA continues to prove most popular with seniors, and the PLP with young people. Among over 65s, 51 per cent said they would vote OBA, compared with 31 per cent for the PLP; among the 18 to 34 age group, 34 per cent would vote PLP, compared with 24 per cent for the OBA. The OBA gets the vote of 43 per cent of women, compared to 28 per cent for the PLP; 41 per cent of men would vote OBA, and 32 per cent PLP. The telephone poll of 401 registered voters took place between December 8 and 14, and has a margin of error of plus or minus 5 per cent.
December 20. Bermuda's politicians must decide whether helping others is more important than furthering their own agendas, according to Maynard Dill. The Progressive Labour Party chairman added that the PLP's recent woes have served to strengthen its commitment to improving Bermudian lives. In a statement released tonight, Mr Dill called the last few weeks "revealing" for the party, after seven members quit the Shadow Cabinet led by Marc Bean. He said: "At this juncture in our history, our focus must be on addressing the serious issues facing our people. With so many Bermudians worried about providing for their families, educating their children and wondering if they even have a future in their own country, each of us called to political service must reflect on whether we are in the political arena for personal glory or for the elevation of the condition of our people." Mr Dill reaffirmed his and Mr Bean's pledge "to the elevation of the difficult conditions facing Bermudians. This will be done through a Progressive Labour Party that is committed to: expanding opportunity and growth, personal accountability and responsibility, a strong grass roots focus and ending corruption in politics. "We are cleaning house and putting ourselves ideologically, politically, and personally where we need to be to serve Bermuda with clean hands, pure intentions and with humility."
December 19. The Island is rife with "incomplete, wrong and misleading" comments about the role of Correia Construction in the building of Heritage Wharf, according to the company's head. Contractor Dennis Correia said his business had built the Dockyard cruise ship pier "entirely to specification", and without cutting corners, even as the project underwent "constant" changes to plans. "There were no shortcuts, substitutions or significant cost overruns," he said. "At the time of the build, the project was a moving target, with changes to plans and specifications being made constantly — but in all phases the work was checked and approved by qualified third party engineers." Mr Correia spoke out after the tabling of a report in Parliament by Heather Jacobs Matthews, the Auditor-General, that faulted the planning of the project, with a sidestepping of financial instructions and a lack of capital planning. Heritage Wharf caught widespread criticism in 2010 after a direct hit from Hurricane Igor, a Category 1 storm, visibly damaged the steel thruster walls. "The thruster wall was initially designed for a Category 5 hurricane event," Mr Correia told The Royal Gazette. "It was reduced to Category 2. Then finally to a Cat 1. This was all cost driven. Correia Construction did not agree with the downgrading of the design. However, we as the contractor left the design to the engineers, and we constructed the thruster wall as per their design." Robert Richardson, the company's project manager, said many in the public tended to confuse the thruster wall with the dock itself. "The general public has two issues," he said. "They feel that it was a lot of money, and they feel that it was poorly constructed. But it was constructed to design." The company insists that while the thruster wall fared poorly, its performance was no reflection on the dock itself, a separate structure that remains intact. An engineering report that faults the use of sand in supporting piles for the thruster wall was based on different plans: the final designs submitted by Entech Limited called for the use of sand filling. In addition, the popular belief that Heritage Wharf was a $35 million job that ballooned to $60 million is "just not the case", Mr Richardson added. "Those original costs were based on one conceptual design." The figure of $38.9 million as the negotiated fair price even made its way into the Auditor-General's report. However, the figure for Heritage Wharf drawn up by the construction firm, and accepted by Cabinet, was almost $10 million higher. Preliminary drawings given by the overseas engineers Bermello Ajamil did not include additions such as the thruster wall, terminal building or security features at Heritage Wharf. Correia Construction was tasked with achieving a completion date of April 2009 while the pier's specifications were still in early preliminary form: in September 2007, the same month that construction started, a revised cost of $47.8 million was handed in as the price tag for Heritage Wharf, and approved. The project's total contract amount totaled $54.27 million. Mr Correia said his company's books had been open to the Auditor-General's forensic accounting. "They found nothing whatsoever that was inappropriate," he said. "There were no skeletons in the closet." The figure of $30 million heard in Parliament for repairs at Heritage Wharf applies to the addition of four new mooring dolphins, rather than repairs to the main dock, he said. "The Government's initial design was for Voyager class ships," Mr Correia said. "But the Breakaway was two sizes bigger, so they had to enhance it. That job was done by a different company." Asked whether he believed the designers of the wharf had erred in settling for a Voyager capacity when cruise ships were already outstripping that size, Mr Correia replied that he didn't know. However, he pointed to a report from Entech engineer Dave Ramrattan declaring that the Breakaway Class would not impose a need for strengthening the dock or moorings. Saying he didn't disagree with the Auditor-General's report, which was scathing of the Government's handling of the project, Mr Correia said: "I take exception when it keeps getting put on me, when it had nothing to do with me." He likened the failure of the saga of the thruster wall to being asked to "build a huge house — a house that is good after many hurricanes", with a fence originally 8ft high that was scaled down to a 2ft fence for cost reasons, and subsequently got damaged. "Correia Construction was not the designer, project manager or architect for this project," he said.
December 19. Social media users vented their anger online after Miss Spain Mireia Lalaguna Royo was crowned the Miss World 2015 at the annual pageant. Twitter erupted minutes after it was announced that the blonde beauty beat out 116 other contestant to win the competition at the Beauty Crown Grand Theatre in Sanya, China. While some members of the online community accused organizers of rigging the result, others claimed Miss Lebanon Valerie Abou Chacra was the more worthy winner. According to the official website of Miss World Organization, Abou Chacra is a 23-year-old student at the Lebanese American University (LAU) who appears in TV shows and commercials across Lebanon. Miss Bermuda was among the contestants of the 65th edition of Miss World contest who went through a series of activities and events. The Middle Eastern brunette won over fans after giving an impressive speech in which she said: "I think that modesty and love and serenity is what the world needs more these years. Miss World should have these qualifications in order to spread them all around the world. I promise to use all the energy inside me to draw smiles on other faces." The pageant hasn't been without controversy. Earlier in the competition, the Chinese government banned Anastasia Lin, Miss Canada, from entering the country, preventing her from appearing in the finals. Lin has said it was a retaliation by China as she has spoken about the country's human rights abuses.
December 19, later. Miss Bermuda, Alyssa Rose, was not one of the Top Ten Finalists selected by the judges for the 2015 Miss World. The 65th edition of the Miss World pageant announced its top 10 semi-finalists during its grand finale in Sanya, China. The top 10 contestants of Miss World 2015 are from Russia, the Philippines, Guyana, Lebanon, Spain, Jamaica, France, South Africa, Spain and Australia. The semi-finalists were initially chosen according to their positions on the pageant's leader board, which ranked the top 20 contestants based on their performance in the pageant's six distinct contests, including multimedia (Miss Philippines Hillarie Parungao), top model (Miss Spain Mireia Lalguna Royo), sports challenge event (Miss Namibia Steffi Van Wyk), beauty with a purpose (Miss Indonesia Maria Harfanti), talent champion (Miss Guyana Lisa Punch) and the world fashion designer award. The Miss World 2015 pageant also announced an eleventh top contestant, Miss Vietnam, who made it to the top 11 contestants by winning the people's choice poll with maximum votes. The other ten contestants who made it to the top 20 list included participants from the Netherlands, Brazil, Kazakhstan, Poland, New Zealand, China, South Sudan, Scotland, Ecuador and Northern Ireland.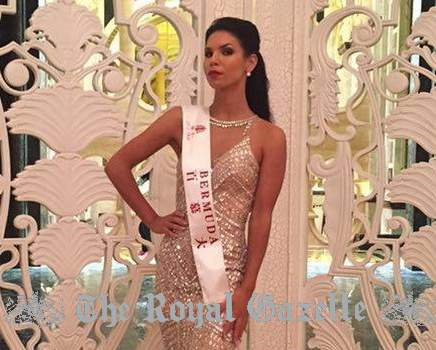 Miss Bermuda 2015
December 19. Miss Bermuda, Alyssa Rose, took to the stage in the Miss World competition this weekend in an international live broadcast from China. While Ms Rose scored high in both the fitness and the talent rounds, with her modern tap performance bringing her to the finals in the latter competition, she was unable to secure a position in the top 20 overall. During Saturday morning's broadcast, she initially appeared in a long red gown, earning applause and cheers from the audience when she was named. She was also highlighted briefly for both her dance performance and her efforts in the multimedia competition, and took to the front stage later in the choreographed Dances of the World segment wearing gold and peach. At the end of the day, it was Miss Spain Mireia Lalaguna who took home the Miss World Crown, with representatives from Russia, Indonesia, Lebanon and Jamaica filling out the top five.
December 19. Peter Woolcock had a prolific career as a children's illustrator and Disney cartoonist, but for fans of his renowned political series Woppened it may be news to them. The self-taught artist spent 38 years at Amalgamated Press in London, creating comic strips and illustrations, also working on Disneyland comic in the 1970s. It wasn't until 1983 that he began his career as a political cartoonist at the Bermuda Sun and The Royal Gazette. Those who have been buying Woppened for 25 years can now add to their collection after the launch of Woolcock's Wonders at the Bermuda National Gallery (BNG) yesterday. The book includes illustrations from his unpublished children's books, a series of illustrated nursery rhymes and A New Bestiary — a rhyming encyclopedia of fantastical beings. It acts as a prelude to the January exhibition, where visitors will have the opportunity to purchase the framed originals at auction. "It's a very different angle for us," said Lisa Howie, gallery director, explaining that the exhibited works will chronicle his journey as an artist. His daughter Diana Andrew donated many of the drawings, some reaching as far back as when Mr Woolcock was 15 years old. There with granddaughter Talia — Mr Woolcock's great-granddaughter — Mrs Andrew said: "This will be something people here have never seen before, but his children's work is something my brother [Robin Woolcock] and I grew up with. Dad drew during our childhood and we took his talent so much for granted. Because don't all fathers draw like this? It wasn't until later and even after his death that I truly appreciated the level of his talent." Mr Woolcock did get to meet his youngest grandchild — passing a month after she was born. He had two other grandchildren, Charis and Eve, in England. "I can't speak more highly of the National Gallery," Mrs Andrew said, adding: "Sophie [Cressall] and Lisa have brought his artwork to life and made him live on. It really is a retrospective of his life." Sir John Swan was one of the first to pick up a copy of the book, where he is quoted in its introduction. The former Premier wrote: "There has never been any malice in his work — just a good-natured sense of fun that is tempered with an intuitive social conscience. He captured and documented a moment in Bermuda's political and social history that was revolutionary. One could say that Peter's satirical cartoons paved the direction of our politics."
December 19. The Bermuda Government responded to yesterday's police protest by expressing its frustration at the long-running dispute with the Bermuda Police Association. It claimed that agreement had in fact been reached in August, only for the police membership to refuse to accept that settlement; Michael Dunkley, the Premier and Minister of National Security, has since referred the matter to the Permanent Police Arbitration Tribunal. The Government said in a statement: "Government and the Bermuda Police Association have been engaged in discussions through their respective negotiating teams since January 2015 in an effort to find common ground on issues relating to the terms and conditions of employment of police officers. Unfortunately, informal agreement on the issues, including cost sharing of GEHI, furlough, and overtime rates, among other important matters, was not able to be reached through informal discussions. Government wrote to the BPA on March 31, 2015, advising that it had formally appointed negotiators under the legislation, and invited the BPA to commence negotiations. Government received no response to that invitation. Section 29A of the Police Act 1974 permits only the BPA to give notice to the Commissioner of Police to commence negotiations. Where notice has been given, there is a responsibility on Government to respond within 15 days, and 'to negotiate in good faith in relation to the Association's wish to enter into negotiations with the Government. However, very unfortunately, the Association refused to give notice of intent to negotiate. Therefore, Government had to advise on June 17 that it intended to take action to amend the terms of employment without the input of the Association. Only after that time did the BPA agree to negotiate. After negotiations between Government and the Police Association over the summer, the parties reached and signed an agreement on August 20. Government negotiated in good faith and believed that the parties had reached an agreement that would be recommended for acceptance by the Police Executive to their members. Instead, the Association Executive refused to recommend the terms of the settlement to their members. The members replaced the Executive that negotiated the settlement, and the police membership voted to reject the settlement reached by their negotiating team. Under the statutorily mandated process, the dispute was referred to conciliation. The conciliator was unable to reach a conciliated settlement with the parties, and the conciliator reported to the minister that there was a failure to reach a settlement. Under the Police Act 1974, the minister is mandatorily required to refer the dispute to the Permanent Police Arbitration Tribunal. The referral has been made and the dispute is now before the tribunal, which is the only body that may decide the issues in dispute or to adjourn the arbitration. The Premier and Minister of National Security, Michael Dunkley, encourages the Police Executive and officers to respect the arbitration procedure required by the legislation. It should be noted that statutorily, the Premier has fulfilled his obligation and it would be highly inappropriate to interfere with the arbitration process. However there is an opportunity for both parties to agree a way forward and bring it to the attention of the arbitration tribunal chair."
December 19. About 100 police officers amassed on Cabinet Grounds yesterday to present complaints to Michael Dunkley — with many telling The Royal Gazette that morale was at rock bottom. Bermuda Police Association members were protesting about an impasse over budget negotiations with the Bermuda Government that they claim is causing them an "undue financial and psychological burden." A morning of tension came to an end after BPA chairman Andrew Harewood emerged from Cabinet to say that the Premier and Minister of National Security had agreed to "reopen the lines of discussion." Reacting in the afternoon, the Government expressed frustration that negotiations had dragged on for months, claiming that in August both parties reached agreement, only for police to later reject that settlement. The dispute is now before the Permanent Police Arbitration Tribunal. According to the BPA, its members have saved the Government about $7 million by contributing to a budget reduction strategy. The BPA said the Government reduced the police budget by 7 per cent in 2014, by 5 per cent in 2015 and expects to make a further 3 per cent cut in 2016. Sergeant Kenton Trott, assistant secretary for the BPA, said: "Savings have been achieved in five categories including furlough days, an overtime reduction strategy, contract non-renewals, retirement and resignations, and a promotion freeze. "The Government is now asking us to make further contributions to its budget reduction strategy in the region of 12 per cent to 18 per cent. This equates to a reduction in salary of a minimum of $1,000 for our members per month. Our members rejected this proposal and Government is seeking to force us into arbitration despite our desire to continue negotiating in good faith. The members of the BPS are at the forefront of the fight against crime, gun violence and antisocial behavior. Our members have been the target of gun crime and have been shot at. As recent as December 12 one of our members was injured while attempting to apprehend an assailant. When the members of the public that we serve have an option to run away and seek refuge from gunfire and violence, our members are asked to respond to the sound of despair whilst putting ourselves at risk." He claimed that three in every four police officers have high blood pressure, and that 11 serving police officers are suffering from Trigeminol Neuralgia, also known as Suicide Disease. Commissioner of Police Michael DeSilva has acknowledged there is concern over morale because of recent redundancies and pay negotiations. At yesterday's protest, officers could be heard talking about loss of overtime, wage cuts and health issues related to stress. They were further annoyed that Mr Dunkley did not leave the Cabinet building to address the crowd in person, instead inviting executive members of the BPA into his office. Mr Harewood's announcement that talks would be reopened won applause from officers, but he reserved judgment on the outcome until those discussions had begun. One officer told The Royal Gazette: "We can't get secondary employment easily — we have to apply to the Commissioner who has the right to say yes or no and he determines what type of secondary employment we can get. "We can't strike. Government wants us to be on the same level as everybody else but we can not be realistically — we have so many restrictions. We are compensated in some way and people say the police get paid a lot of money. You can't pay anyone peanuts to do that kind of policing." Asked whether he and his colleagues had considered changing professions, he replied: "Of course! The majority of these people are Bermudian with families to look after and support. How can you support that? And it's not just about the Bermudian workers — it is about the contract workers as well — everyone is in the same boat. Sometimes I stay there for 14 hours because I have to get those reports finished I am not getting paid overtime for that. The job has to be done. Per month I probably work 30 hours overtime with no extra pay. We get time in lieu but that doesn't always work either because we are needed." Questioned by this newspaper about the legality of their action, officers told this newspaper the presentation took place outside of their working hours. During the morning, Shadow Minister of Public Safety Walter Roban addressed the crowd, saying: "We do believe it is important that dialogue when disputes arise are important."
December 19. Parking fines are set to rise from $50 to $75 thanks to new legislation, while loopholes allowing non-payment will also be closed. Shawn Crockwell, the Minister of Tourism Development and Transport, put forward his plans at the House of Assembly on Wednesday evening. Mr Crockwell argued that, since previous handheld ticket-issuing devices became obsolete four years ago, inefficient manual ticketing procedures had allowed many offending motorists to slip through the system without punishment. With the introduction of a new automated system, he added, citations would automatically upload to a central database, ensuring a vastly improved success rate. Elsewhere in the new rules, individuals will be given seven days to pay the $75 parking fine. If they fail to do so, the charge will rise to $100 and they will be summoned to appear in court, where they could ultimately be fined $150. "It's no secret that some motorists have racked up countless parking notices without paying the penalty, as a result of little to no incentive to pay the fines," said Mr Crockwell. "With these amendments, this will become a behavior consigned to history." The bill was criticised by some members of the Progressive Labour Party. "In closing a loophole, we're opening up a proverbial can of worms," said Lawrence Scott, the Shadow Minister of Transport, who argued that people who accidentally parked illegally before leaving the Island could face excessive punishment. PLP backbencher Walton Brown suggested that an easy way to ensure motorists pay their parking tickets would be to link them to vehicle relicensing. Under his plan, those with outstanding tickets would not be able to re-license their vehicles until their fines are paid off. Derrick Burgess was among the Opposition members wary of raising the fine — although he advocated a stronger system to convince people to pay quickly and in full. He said: "Leave the fee at $50, and then if one doesn't pay within seven days then take it to $300. If that's not paid, you double it, and then after that you go to court. I guarantee you, most people would pay that $50 within seven days." Mr Burgess also expressed his belief that the courts shouldn't be involved in parking fines at all. "These fees aren't going to pay for the court costs. All you're going to create is a backlog, and there should never be a court backlog because of parking tickets," he said. Mr Crockwell stood firm over the fine increase, explaining that the $50 punishment had remained unchanged since 1998 and that the additional charge had been recommended by police. Responding to suggestions that the move would negatively affect struggling Bermudians, he added: "Penalties are supposed to hurt. That is the purpose of a penalty. "Don't park illegally and you will never have to pay it." The act will come into operation at an unspecified date, when the minister makes an announcement in The Royal Gazette. The Traffic Offences Procedure Amendment and Validation Act was passed by the Senate yesterday afternoon.
December 19. Retired Cabinet ministers are set to have their pension pots restored, after a resolution proposed by the Premier passed at the House of Assembly. Michael Dunkley explained on Wednesday night that ministers' salaries were reduced by 10 per cent in March 2013 to help cut costs, a move which remains in effect today. However, any minister who retired after that point has seen their pension from the Ministers of the Legislature Pension Fund (MMLPF) similarly docked. "This was an unintended consequence of the resolution, and is also unfair to the members who, for the most part, would have paid into the MMLPF at the higher salary," said Mr Dunkley. The Premier suggested the introduction of a retroactive resolution to fix the issue, which went through uncontested. "For the avoidance of doubt, nothing in this resolution shall be taken to modify the annual salaries actually payable to members of the legislature," Mr Dunkley added.
December 19. Tobacco restrictions have been approved by the Senate, over continued doubts from the Progressive Labour Party. However, a proposal from Diallo Rabain, the Opposition Leader in the Senate, is to be added later to the Tobacco Control Act 2015. The legislation brought by Lynne Woolridge, the junior minister of health, contained "a bit of an overkill" for retailers, Sen Rabain said. The stipulation that no tobacco products could be displayed within three metres of confectionery or snacks would create a problem for small businesses. Sen Rabain pointed out that no such restrictions fell on the displaying of alcohol in stores. He proposed adding an amendment that would ban smoking in vehicles occupied by a young person of 16 or under, which is established in many other jurisdictions. Sen Rabain added that Jennifer Attride-Stirling, the Permanent Secretary, had undertaken to add the provision to the bill by negative resolution.
December 19. The Island's sharply divided debate over same-sex marriage has prompted a 15-year-old CedarBridge Academy student to step forward as a voice for others. "The way our society is now, people who are gay or bisexual have been silent," said Debre Evans, an S2 student. "I will not be silent, because everyone deserves equal rights." The debate over unions for same-sex couples widened in September with the launch by the Bermuda Government of town hall meetings to solicit views. Debre was moved to speak her feelings one morning on the way to school, after hearing opponents calling in on the radio for the partnerships to remain illegal. "It upset me," she told The Royal Gazette, saying she and her little brother Kauai Evans had been "raised to accept everyone, no matter how different they may be". For her mother Kimale Evans, the attitude is something of a family tradition: her mother Diane Trott was "always very open with me and my siblings. I was in an environment where there were gay people, and I had questions," Ms Evans said. "My mom always explained, and this is how I talk openly with my children. I find the easiest way to break it down. My ten-year-old said 'It's not for me, but I don't really care'. For me, everybody deserves the same respect regardless of nationality or race. It does not matter." Debre said the acceptance of same-sex marriage could save lives: "A lot of children get depressed, or even commit suicide due to being different, because that's what people tell them." A boy in school had said that if his own son were gay, "he would kill him", she recalled. "I think that if someone is gay, you can't make them like someone else. Why can't we balance between gay and straight people?" After she put her views on paper, Debre said, her English teacher recommended sharing it with the newspaper, as well as "asking me if I had thought about becoming a politician." Writing that she found society "so messed up, just thinking about it gives me a massive headache", Debre wrote: "We constantly go on about how whites and blacks should have equal rights, but why can't the gay and straight people have equal rights also?" Her essay continued: "The concept of diversity encompasses acceptance and respect" and added: "Love is still love, no matter what." Asked if she believed today's young people were fundamentally different from those of her own youth, Ms Evans agreed: "They are exposed to a lot. Some have the benefit of parents that explain, and some want to shelter them ... once they get out in the big world, they're in shell shock. It's definitely changed." Debre's essay discusses the legal hurdles that same-sex couples face where their partnerships are not recognized, such as hospital visitation rights, joint tax returns, welfare benefits for spouses and estate inheritance. The essay closes: "Evolution will always continue and at any given point in time, something will occur that we will not like in this world, but we can overcome this. Gay marriage is a controversial issue that people have been fighting for years and it has finally come to the surface. We should take charge of it. Wake up everyone, it's 2015! Accept people for being different, it's what makes us different that makes us unique and being unique isn't boring, it makes life exciting. "I'm going to leave you with this question: what if it was the other way around — would you want them to fight for you?"
December 18. The world is changing fast and insurers must change with it if they want to survive, reinsurance veteran Brian Duperreault said yesterday. The Hamilton Insurance Group chief executive officer told conference delegates that "technology and talent will determine who succeeds and who fails" in the challenging years ahead. Speaking at the EY Global (Re)insurance Outlook in association with The Insurance Insider, Mr Duperreault said the industry needed to appeal more to millennials to avoid a "talent crisis", as 400,000 baby boomers would be retiring from the business over the next five years and would need to be replaced. The overriding theme in his speech was the need to change. There was a need to tackle "rampant inefficiency" in the way insurance business was conducted. He added: "We're threatened by technological disruption. We have unprecedented risks for which there are no actuarial data. The roles we play are being reinvented in real time. And we have a looming talent crisis." This said, Mr Duperreault described this as "the best of times" and "one of the most exciting times to be working in this industry in the 40 years since I joined it". But he warned: "There's nothing easy or traditional about what's facing our industry right now. Those of us who cling to the old way of doing business aren't going to make it." Using technology more effectively and working more closely with clients, with the focus moving from protection to prevention, would be crucial to success in future, he said. "We need to know the client's risks better than the CEO does," Mr Duperreault said. He referred to an IBM survey of CEOs around the world which found that more than half feared being "Uber-ised" by disruptive competitors, just as the taxi industry has been disrupted by Uber. Technology advances, particularly in data analytics, gave insurers great opportunities. "The issue isn't simply gathering massive quantities of data," he said. "We need to take the data we have and know how to ask the right questions, and refine the right algorithms, to get the analysis we need to provide our products quickly and efficiently to a world doing business on smart phones. To create the best risk solutions, we need to redefine the relationships we have with each other, and build new organizational ecosystems. This is no time for staying in our traditional comfort zone." He said millennials, often described as the generation born since 1981, wanted to work for purpose-driven businesses. "I like that millennials are purpose-driven — because what industry can more rightfully lay claim to purpose than insurance?" Mr Duperreault said. "We should be catnip to millennials." The industry had to do more to communicate this purpose to millennials in order to avert a talent crisis. With that in mind, Mr Duperreault said he had worked on a project with other leaders in the industry to attract young people into the workforce. Some 260 insurers and brokers had signed up for a careers month in February, he said. The insurance industry has great opportunities for growth and an obligation to address the problem of uninsured risks, he added. In 2014, economic losses totaled $1.7 trillion, Mr Duperreault said, with $1.3 trillion uninsured.
December 18. Legislation detailing how casino sites will be designated has been approved in the House of Assembly. The Casino Gaming (Designated Sites) Regulations 2015, presented by Shawn Crockwell, the Minister of Tourism, lays out the application process for developers and property owners interested in building a casino. The application process includes a non-refundable $50,000 fee and does not guarantee a licence to operate a casino, which must be sought through a separate process. Jamahl Simmons, the Shadow Minister of Tourism, said that while the Opposition believed casinos could benefit Bermudians, the sometimes controversial handling of the issue by the Bermuda Government had caused some concerns. He said the regulations before the House were fairly standard and similar to those in other jurisdictions, but stressed the need to be proactive in addressing the negative social effects of gaming and creating training opportunities for Bermudians. "We need to start preparing our people, not just for entry-level roles but leadership roles," he said. "We cannot wait until the eleventh hour." Opposition leader Marc Bean noted the regulation stating that existing tourist sites could apply to become a designated site, stating he was under the impression that only integrated resorts would be eligible. Mr Crockwell said legislation was changed through amendments to allow existing tourist sites to apply in the event that they wished to expand and become an eligible resort. While this would not likely be an option for resorts on small properties, it could be feasible on larger ones. He noted that becoming a designated site could potentially increase property value and encourage outside investment, although not every property would be suitable for designation and the plan was still to issue only three casino licences. "We don't expect and influx of applications," he said. "Serious candidates are prepared to do what's necessary and go through the process and pay the fee to get designated." Mr Crockwell also noted that talks have already taken place between the Bermuda College and the Bermuda Casino Gaming Council, and that the intention is that the training of Bermudians will begin a year before the first casino opens.
December 18. Michael Dunkley was quizzed yesterday about conscription, same-sex marriage and the size of the Civil Service during an online chat with readers of The Royal Gazette. The Premier spent 50 minutes at his computer at the Cabinet Office answering questions from participants in our live session on this year's Throne Speech. The discussion was wide-ranging but several topics were raised repeatedly by participants, including queries about when the Bermuda Government would truly end national service, whether it would take a legislative stance on same-sex marriage, and if it would implement the recommendations made by the Sage Commission to trim waste in the public service. Our chat kicked off at 10am when we asked Mr Dunkley if he felt anything in November's Throne Speech had not received the attention it deserved. He cited a pledge to close one of the prisons because of low inmate numbers as an important one, saying such a move would still ensure the provision of "necessary capacity and services". Several readers asked Mr Dunkley if the recommendations in the Sage Commission's report, released two years ago, would ever be implemented. "It is being used," he said. "We noted the public service reform initiative in the Throne Speech. This is an implementation platform and the work is ongoing." A reader going by the name Turbot Slayer posted the next query. "In the 2013 Throne Speech you promised to end conscription," wrote the reader. "In the 2014 Throne Speech you promised to end conscription. And again in the 2015 Throne Speech you promised to end conscription. Yet you did not end conscription. In another Throne Speech you also committed to having a referendum on gaming in the first quarter of 2014. Yet this did not happen either. Does the OBA have a problem of putting the cart before the horse? Of promising big and delivering small? If so, how much weight should we put behind the pledges and promises as found within the current Throne Speech?" Mr Dunkley replied: "We have delivered on our commitment. Conscription was not used for the 2016 recruit camp and we feel very comfortable with the way forward. We are confident that the Royal Bermuda Regiment will be able to attract the numbers required and fill their role and responsibility." Another reader asked if the regiment was "accepting almost anyone to volunteer just to beef up [the] number of volunteers for PR purposes". The Premier wrote: "No. There is still a process to ensure volunteers for the Royal Bermuda Regiment meet the requirements. I would encourage anyone interested to explore this exciting opportunity to serve Bermuda." Same-sex marriage — and the lack of any mention of it in the 2015 Throne Speech — was clearly on the minds of many readers. A reader called Quinton asked: "What is your position on same-sex marriage and transgender protections?" Another, dubbing themselves Fancy Pants, inquired: "Why no promise to amend the Matrimonial Clauses Act to allow for same-sex marriages to not be voided? Why let the courts decide? Courage ... convictions ..." Mr Dunkley did not answer Quinton directly, but said: "The [Home Affairs] minister has made it very clear that our approach is to allow the discussion to take place in a respectful manner so we can ascertain the wishes of the people." Others questioned the leader of the country on whether banning dark visors on motorcycle helmets — a Throne Speech pledge — would be effective in the fight against violent crime. He said it was part of a series of measures aimed at making the Island a safer place.
December 18. Key information about the Bermuda Government's airport plans were shared with Curtis Stovell, the Accountant-General, only after his appearance at the Public Accounts Committee prompted the Ministry of Finance to do so. PAC chairman David Burt, the Shadow Minister of Finance, said the testimony of Mr Stovell appeared to have "shamed" the ministry into following through on a request for information made six months earlier. "This speaks to weaknesses in our system," Mr Burt told The Royal Gazette. "None of this would have been exposed had we not held that meeting on November 19." Mr Stovell has repeatedly said that while he initially waived protocol in the Government's early dealings with the Canadian Commercial Corporation (CCC), he was not asked in writing for later waivers, and that financial instructions had not been adhered to. However, Anthony Manders, the financial secretary, last week insisted that Mr Stovell's approval at the start had covered the entire deal with CCC — including CCC's selection of Aecon, a Canadian contracting company, to build a new terminal at LF Wade International Airport. Yesterday, Mr Stovell conceded that "communication should have been much better than it was", but said he had now been furnished with the necessary information and was "not saying that we are not currently in compliance." On his apparent difference of opinion with the Financial Secretary, Mr Stovell said: "I can see given the intimacy of the Ministry of Finance with the transaction, that the assumption would have been made." However, he said he saw no reason why he could not revoke his permission if he grew concerned about how the project had been handled. Mr Burt said that there was "no dispute" that procedure had been broken, as the Accountant-General's permission had been required. Mr Stovell also said that he would have asked the Ministry for more information about Aecon, had he known that CCC already had the firm selected. The PAC heard that the project's value for money assessments would be "in the public agenda", and that responsibility for it had been handed over from the Ministry of Finance to the Ministry of Tourism and Transport. Mr Burt later told this newspaper that the delegation to another ministry was "concerning", pointing out that such transfers of oversight for major capital projects had been repeatedly criticised by the Auditor-General. The PAC is now on break for the winter, but Mr Burt said the group was getting to the point at which it could provide the House of Assembly with a unanimous report of its recommendations going forward.
December 18. Police have identified the man who died yesterday after falling from Gibbs Hill Lighthouse as George Ward of Sandys. The 72-year-old reportedly fell more than 100ft from the top railing of the lighthouse, however police were unable to confirm whether the death was an accident or if he had jumped. "Out of respect for the family, there are specific details we will not get into at this point," said police spokesman Dwayne Caines. "It was a tragic incident. There is a member of our community who is no longer with us and a family who have to deal with a new reality." A Family Liaison Officer has been appointed to the family and the Bermuda Police Service has extended their condolences to the family and friends of Mr Ward. Detailing the incident, Mr Caines said: "First responders attended a report of the incident that took place at Gibbs Hill Lighthouse in Southampton a few minutes before 4pm. Upon police arrival it was ascertained that a male fell from the top railing of the lighthouse and soon thereafter he was pronounced dead at the scene." There were individuals who witnessed the incident, he added. The body remained at the scene until after 5pm, having appeared to have landed on the paved area to the west of the lighthouse. Area MP Leah Scott last night described her shock and sadness at what had happened, and expressed her condolences to the man's family. "It's just before Christmas and I'm sure his family must be devastated," she said. "It's just shocking to hear that this happened." Members of the Southampton community also expressed their shock at the tragedy. "It's not something you ever expect to hear about," said one Lighthouse Hill resident, who asked not to be named. "It's a difficult thing to imagine." Another questioned what mechanisms were in place to stop such things from happening. "If you go to the CN Tower, there's all sorts of netting to stop people," he said. "I'm surprised we haven't done the same thing yet." Gibbs Hill Lighthouse, one of the earliest cast-iron lighthouses in the world, was erected in 1844.
December 18. Catalina Holdings (Bermuda) has completed its acquisition of a Swiss reinsurance company. The deal was completed after approval by Swiss regulators for the takeover. Catalina has bought Allianz Suisse Ruckversicherungs-Gesellschaft AG — Allianz Suisse Re — from Allianz SE. Allianz Suisse Re will be renamed Catalina Reinsurance (Switzerland) Ltd. This is Catalina's fourth transaction in Switzerland and 18th since the business was established in 2005.
December 18. Alyssa Rose is planning to be front and centre when the Miss World finals take place tomorrow morning. Miss Bermuda, who has spent the past several weeks in China competing in a series of events in the lead-up to the final show, urged the Bermudian public to tune in, saying: "I am so proud to be representing our Island and even more excited for you all to see the opening dance piece. "I'll give you a hint, the Caribbean girls will be right at the front — and that includes me!" While she has experienced her share of challenges so far, Ms Rose said she was thrilled with how well the competition has gone so far. "Every year is extremely different and things can change drastically at the last minute," she said. "Although it's been one of the toughest months of my life, I have learnt more than I could have ever imagined. I was so shocked to be in the top 13 for talent and absolutely blown away by the calibre and diversity of the talents. I have danced my whole life and it's really rewarding to have your hard work showcased worldwide and commended by such an esteemed organization." Ms Rose also scored highly in the fitness category, ranking in the top 25 of the more than 110 competitors from across the world. The finale is set to air live from China tomorrow at 8am Bermuda time on CableVision channel 55 and on WOW channel 141.
December 18. Legislation amending the Royal Bermuda Regiment has been passed in the Senate. Lieutenant-Colonel Michael Foster-Brown, the Royal Bermuda Regiment's commanding officer, observed the debate. While the Defence Act was supported by independent senators, Diallo Rabain, the Opposition Leader in the Senate, pointed out the change in the One Bermuda Alliance's narrative from repeated pledges to eliminate conscription, to an Act that pointedly retains it as an option. However, Jeff Baron, the Junior Minister of National Security, told the Upper House: "The key word is 'transition'." Maintaining that the Government remained determined to end conscription, Sen Baron said: "This is not just trying to tick a box for an election promise. We could have done that on day one, but we recognise that is not responsible." Sen Baron said it would not present any pathways to citizenship for foreign nationals who joined up. The legislation opens up volunteering to non-Commonwealth citizens, and holders of Permanent Residents' Certificates can also sign up. The amendments are based on the recommendations of the National Security Defence Review.
December 17. WASHINGTON (Bloomberg) — The Federal Reserve raised interest rates yesterday for the first time in almost a decade in a widely telegraphed move while signaling that the pace of subsequent increases will be "gradual" and in line with previous projections. It will affect Bermuda in various ways, including being an additional factor in making Bermuda more expensive to visit for Europeans and others because Bermuda is tied to the increased-value US dollar. The Federal Open Market Committee unanimously voted to set the new target range for the federal funds rate at 0.25 per cent to 0.5 per cent, up from zero to 0.25 per cent. Policymakers separately forecast an appropriate rate of 1.375 per cent at the end of 2016, the same as September, implying four quarter-point increases in the target range next year, based on the median number from 17 officials. "The committee judges that there has been considerable improvement in labour market conditions this year, and it is reasonably confident that inflation will rise, over the medium term, to its 2 per cent objective," the FOMC said in a statement yesterday following a two-day meeting in Washington. The Fed said it raised rates "given the economic outlook, and recognizing the time it takes for policy actions to affect future economic outcomes." The increase draws to a close an unprecedented period of record-low rates that were part of extraordinary and controversial Fed policies designed to stimulate the US economy in the wake of the most devastating financial crisis since the Great Depression. The FOMC lowered its benchmark rate to near zero in December 2008, three months after the collapse of investment bank Lehman Brothers Holdings and 10 months before unemployment in the US peaked at 10 per cent. While the vote was unanimous, the rate forecasts show that two officials among the full group of voters and non-voters saw no rate increases as appropriate in 2015, without identifying them. "The committee expects that economic conditions will evolve in a manner that will warrant only gradual increases in the federal funds rate," the FOMC said. "The actual path of the federal funds rate will depend on the economic outlook as informed by incoming data." The FOMC said it expects to maintain the size of its balance sheet "until normalization of the level of the federal funds rate is well under way." The quarter-point increase in the target fed funds rate, the overnight interbank lending rate that influences other borrowing costs in the economy, was forecast by 102 of 105 analysts surveyed by Bloomberg News. The Fed gave a largely positive assessment of the US economy, saying that expansion continued at a "moderate pace" and that a "range" of job-market indicators "confirms that underutilization of labour resources has diminished appreciably since early this year." The central bank also said that the risks to the outlook for economic activity and the labour market are now "balanced," changing from a previous reference to being "nearly balanced." The Fed said monetary policy is still "accommodative after this increase, thereby supporting further improvement in labour market conditions and a return to 2 per cent inflation." The central bank acknowledged the state of low inflation, saying that it plans to "carefully monitor actual and expected progress toward" its 2 per cent. As part of the decision, the Fed increased the interest it pays on overnight reverse repos to 0.25 per cent from 0.05 per cent to put a floor at the lower end of the range. It also raised the interest it pays on excess reserves held at the Fed to 0.5 per cent from 0.25 per cent to mark the upper end of the range. In a related move, the Fed's Board of Governors unanimously voted to raise the discount rate, which covers direct loans to banks, by a quarter point to 1 per cent.
December 17. Local training sloop Spirit of Bermuda will attempt to achieve what others failed to in the first race for the "Auld Mug" more than a century ago — beat the schooner America. The two vessels will be among the racing fleet taking part in the inaugural Antigua Bermuda Race to be held in the final lead-up to the 35th America's Cup. The race is being organized by the Royal Bermuda Yacht Club in association with Antigua Sailing Week and will commence after the 50th edition of Antigua Sailing Week in early May 2017. "Bermuda is excited to be hosting the 2017 America's Cup and the Royal Bermuda Yacht Club sees the Antigua Bermuda Race as an opportunity to have some fun getting to Bermuda in time for the month-long America's Cup celebrations," Les Crane, the race chairman, said. "Bermuda is one of the prettiest sailing grounds in the Atlantic. There is only 21 square miles of land, but it's spread among 181 islands, creating countless pink sand beaches, coves and anchorages. Along with the vibrant town life, it's a great place to be. Add in the America's Cup and it is the place to be in May 2017. Each spring many yachts pass through on their way to New England or Europe, stopping for only a day or two. We want to encourage them to stay a while and enjoy all that Bermuda has to offer." Designed to offer an exciting passage race to Bermuda, the race is open to yachts and multihulls with a minimum length of 40ft, holding a valid IRC and/or CSA rating certificate or superyacht rating. Dual scoring will be provided, while a provision for a motor sailing handicap will be overlaid for cruiser racers. The 935-nautical mile race starts off Fort Charlotte, Antigua, and finishes finish off St David's Lighthouse. In early May, the northern limits of the trade winds can be as much as 28°N. Easterly or southeasterly winds are common for the first half of the passage, giving exhilarating reaching or downwind conditions. Light southerly winds are common in the horse latitudes that traverse the Sargasso Sea and the finish in Bermuda is likely to be a tactically different challenge change to the fast-surfing conditions of the trade winds. An international fleet of yachts is expected for the race, with the RBYC already taking pre-registration of yachts interested in racing. America is owned by Troy Sears's company and is a modern replica of the New York Yacht Club's famous yacht that beat the best the British had to offer in a race around the Isle of Wight in 1851 for the Royal Yacht Squadron's 100 Guinea Cup, which later became known as the America's Cup. "The Antigua Bermuda Race is a natural, and I was surprised that the race didn't already exist," Sears said. "It was an honour to introduce Antigua Sailing Week to the Royal Bermuda Yacht Club and be a key part of the development of the race. I am sure their leadership will produce a fantastic regatta. For us, racing against our friends, the Spirit of Bermuda, will be a fantastic way to enter Bermuda before the 35th defence of the America's Cup. The race will also be the final leg for the schooner America and the America's Cup Tour after visiting more than 100 ports on both coasts of the United States, Canada, Mexico and the Caribbean."
December 16. RG Editorial. "Any government interested in being re-elected is always conscious of the circumstances that led to its election in the first place. The present Bermuda Government campaigned in 2012 on what amounted to a slogan of "Getting Bermuda working again" after four years of accelerated economic contraction and an attendant surge in unemployment, social tensions and crime. This singular focus was sufficient to win the One Bermuda Alliance a respectable popular mandate, but only the barest minimum of parliamentary seats necessary to form an administration. The Island's economic free fall was eventually arrested through a combination of good fiscal management and good luck. But the absence of recession in Bermuda has not immediately translated into economic growth. Recovery from the protracted recession that began in 2008 has proved to be maddeningly sluggish. Unemployment and underemployment remain chronic problems, particularly joblessness among pockets of young people who have grown increasingly disenchanted and disengaged from mainstream society, And now, more than halfway through its term, the One Bermuda Alliance and its supporters must be eyeing the clash between heightened expectations and lacklustre reality with some apprehension. Some have advised that the Government attack continuing unemployment with a slew of new spending programmes, which would certainly stimulate the economy in the short term. But the Government, sensibly, has resisted all such calls for unaffordable stimulus packages. Present levels of public spending are, simply put, unsustainable. Adding to an already impossibly large debt burden with increased borrowing would be both financially irresponsible and morally reprehensible, even if it might be viewed by some as the politically expedient thing to do so. While unemployment has fallen modestly over the past three years, the reality is it remains stubbornly high at the end of 2015. Meanwhile, the Bermuda stock market is mired at historically low levels. And most of the Island's leading economic indicators are, at best, anaemic rather than robustly resurgent. The offshore financial services sector, the once supercharged engine of the Bermuda economy, remains sluggish, with the overcapitalized and increasingly competitive global reinsurance sector expected to continue softening in 2016. The tourism-related economy is similarly flat. So while this Government did arrest a precipitous and historically unprecedented economic decline, the electorate has yet to see much in the way of a meaningful recovery. The 2017 America's Cup, of course, remains the blue-chip centerpiece of the Government's plan for an economic turnaround. This international sporting event is intended to draw new infrastructure investment to Bermuda, along with increased expenditure by both the racing syndicates and spectators on hotels, restaurants, taxis, retail and other local services. The expected jump in economic activity that will result from the estimated $242 million in direct spending likely to be generated over the next two years will certainly create new jobs, new business opportunities and new revenue streams for government coffers. All manner of indirect economic benefits as a consequence of AC35 showcasing Bermuda to the world are also expected to accrue to the Island in the coming years as well. The problem from the Government's point of view is it takes a considerable time for the tangible benefits of recovery to filter through a community, particularly a community as badly affected by recession as Bermuda. And as any election-minded government is acutely aware, a rising economic tide must not only raise all boats, it must be seen to be raising them all — not just the yachts. The benefits must be shared by all. Given sailing's historical reputation as an exclusive and elite sport, it's not entirely surprising that a fair percentage of Bermudians still remain unconvinced that we will all be beneficiaries of an AC35 economic miracle. The Government's frustration with this scepticism is understandable. So is its anxiety that the lag time between a successful AC35 and a fully rejuvenated economy may not be fully compatible with the electoral timetable — Bermuda must go to the polls by the end of 2017, after all. There are many in the OBA who increasingly feel the Government has laid the groundwork for what's likely to be a long-term and sustainable recovery. But, demonstrating the kind of powerfully self-defeating logic, which is certainly not unknown among politicians, some in its ranks also feel the governing party may not be rewarded by voters without the type of short-term, pre-election stimulus spending that has already pushed Bermuda's deficit to stratospheric levels. Of course, every additional dollar injected into the economy would first have to be taxed or borrowed out of the economy. And so the whole cycle of binge borrowing and binge spending, which led to the near-collapse of Bermuda's economy, would begin again. All politicians, of course, factor the public mood and electoral considerations into their policy thinking. It would be entirely unnatural if they didn't. In this instance, though, those who would elevate political expediency over economic reality must be shunned. The Government still has much work to do to ensure that Bermudians not only share in the rewards of recovery but are aware those rewards will indeed be accruing to them in the not too distant future. And, just as importantly, it is incumbent on this Government to help to make sure that Bermuda's residents are never again forced to suffer the consequences of what was a largely preventable economic implosion. The OBA was elected on a pledge to get Bermuda working again. Re-election, no matter how uphill the slog, will certainly not be based on reintroducing, even as a short-term expedient, the very conditions that put so many locals out of work in the first place."
December 16. The Progressive Labour Party has "driven a nail in the coffin" of its General Election hopes, according to elder statesman Reginald Burrows. Mr Burrows, a PLP MP and senator from 1968 to 2005, warned that the split — which has seen seven MPs resign from Marc Bean's Shadow Cabinet — could set the party back years. Recalling infamous divisions during the 1960s and 1980s that cost the PLP seats in the House of Assembly, Mr Burrows said history appeared to be repeating itself, telling The Royal Gazette: "All it does is strengthen the other party." Zane DeSilva, Walton Brown, Derrick Burgess, Kim Wilson, Wayne Furbert, Rolfe Commissiong and Glenn Blakeney all quit the Shadow Cabinet this month. Mr DeSilva, who is said to be being encouraged by senior figures to push for leadership, has stated that his resignation was based on Mr Bean's leadership. Mr Bean has also been threatened with legal action by the former Premier, Ewart Brown, previously his mentor, over alleged defamatory remarks he made at a series of meetings at Alaska Hall. Reflecting on the split yesterday, Mr Burrows told this newspaper: "It is too bad when these things happen as it usually sets a party back a few years. When you have a good chance of winning the government in the next election you can almost forget about that once you get those splits. That is from my experience. I would hope they could make peace and get back to where they were before. Once you have these kind of splits it is very difficult that you can be successful because an election is only about 18 months away and there is no way you can get the party ready for an election when it is split like that. We had splits back in the 60s, believe it or not. That was when the Bermuda Democratic Party was formed. All it does is strengthen the other party." Mr Burrows recalled the snap election called by Sir John Swan in 1985, after the PLP split to form the National Liberal Party. At that election, the United Bermuda Party picked up 31 of the House's 40 seats, a setback from which the PLP took years to recover. "This is history repeating itself right before their own eyes," he said. Asked whether he thought Michael Dunkley, the Premier, would be wise to call a snap election, Mr Burrows said: "He can win the Government without even having to call a snap election. There's no way we can get our forces ready when there is a split. It would be very difficult. They have driven a nail in the coffin for the next election. This will be the third or fourth time this has happened to the PLP. I hope it is not the end of the party. They are strong enough to remain as a party. A lot of supporters will be discouraged and won't come out and vote. We had that problem in the last election." Another former PLP MP said about five MPs may consider themselves serious contenders for the leadership — Mr DeSilva, Ms Wilson, Mr Burgess, Michael Weeks and David Burt, the Deputy Leader of the Opposition. The source, who asked not to be named, said Mr Burt "has played the smart move" by staying loyal to Mr Bean, explaining: "That will appeal, in some ways, to the membership." The former MP said Mr Bean should hold his position until the delegates voted him out. Referring to the dispute that caused the early departure of Dame Jennifer Smith as Premier, he said: "Some would argue that it didn't enhance the party and that it enhanced the desires and political ambitions of a few. The best thing for the party is for it to remember its history because they have a history of turning on its leadership and some will question whether that has been the best thing for the party in the long run. Historically, they will turn on a leader that they have put into power and supported and once that happens, they almost have to replace them with a compromise leader. That often doesn't last long and begins to erode any continuity in leadership."
December 16. Legislation opening up the Island's power generation sector to competition has been tabled in the House of Assembly. The Electricity Bill 2015 will also provide for a new regulatory framework to oversee the Island's electricity production and distribution. It will transfer control from the Energy Commission to the Regulatory Authority. Using an integrated resource plan, electricity planning will no longer be the domain of the utility company alone, according to Grant Gibbons, the Minister of Economic Development. The new framework categorizes the electricity sector into three sub-sectors: transmission and distribution, generation, and self-supply. Belco, the present incumbent utility, will hold two licences — one for transmission and distribution, which will be the only licence of its kind, and one for bulk or large-scale generation, which will likely be "one of several licences of its kind," Dr Gibbons said, adding: "Simply stated, the Bill opens up the generation sector to competition." Dr Gibbons said the plan would require the utility to procure the least costly, most reliable, most sustainable sources of electricity. "Bermuda will have a more diverse energy portfolio as we move into the future," he said. "Electricity planning will no longer be the domain of the utility alone, but will be open to public input and ultimately owned by the Regulatory Authority. This process is leading edge, and used in parts of Canada, the United States and Europe, and provides a transparent means by which policy is implemented."
December 16. The Bermuda Government has raised land taxes to avert a potential $19.1 million loss in revenues brought about by the latest annual rental value figures. The ARV has fallen due to the recession and the resultant unemployment and a drop in real estate financing by banks, according to Bob Richards, the Minister of Finance. Land tax rates were thus raised, effective yesterday, after an amendment announced in Parliament. The Island's property market peaked in 2008, Mr Richards said, with a subsequent "sharp decline in rental and capital values. In other words, there was a bubble in Bermuda property markets and the bubble has deflated," he added. The Land Valuation Department conducted a revaluation of land, after which a 2015 Draft Valuation List was produced. "The Draft List confirms the widely held opinion that rental values in the open market have fallen between the valuation date of December 31, 2009, upon which the current 2009 Valuation List is based, and the July 1, 2014 valuation date, upon which the 2015 Draft Valuation List is based. The residential assessments were seeing annual rental values below their 2009 assessed levels of rental value. The sobering reality is that to maintain government services at a reasonable level and to avoid financial failure, the Government needs to increase land tax rates." The rate for properties up to $11,000 ARV will rise from 0.6 to 1.8 per cent, while rates for properties of an ARV of $11,001 to $22,000 rise from 1.2 to 2.5 per cent. For properties of ARV $22,001 to $33,000, the rate will go from 2.4 to 4.4 per cent, and for the $33,001 to $44,000 bracket, from 4.8 to 6.8 per cent. For properties of ARV $44,001 to $90,000, it rises from 9.6 per cent to 11.6 per cent, and from $90,001 to $120,000, from 19.2 per cent to 21.2 per cent. Properties above $120,000 will rise from 23 to 25 per cent. For Bermudians over the age of 65 who are living in their own homes, the tax exemption will drop from ARVs of $50,000 to $29,000. To lessen the impact of the revaluation on the land tax revenue on commercial and tourist units, the tax rate will be hiked from 5.5 per cent to 7 per cent, which will keep the taxation at the same level as previously.
December 16. The company seeking to make major infrastructure investments in Bermuda says its representatives have met with government officials. Urban Maximum Industries, Inc (UMI) said that after the November 25 meeting, the company will go through a "vetting process." UMI says it has secured the backing of International Asean Corp (IAC), which says it can provide as much as $5 billion for Bermuda projects from its ultra-wealthy investors, who are based in South-East Asia and the Middle East. UMI, which was founded by Bermudians Arthur Brangman and Craig Looby, said: "We are seeking to have our international partners and investors attend a January 2016 meeting, with the Government of Bermuda, as we wish to address the various details face to face." The company has already expressed interest in developing new green energy infrastructure and a new Causeway. Now it is proposing an alternative to the Government's plans to redevelop LF Wade International Airport and to create a new monorail transport system for the Island. The statement added: "We fully appreciate and support transparency and in considering the overall programme would suggest that the delivery of a diverse pool of developments, projects and programmes would use a number of standard engagement models, such as sole source deployments, and request for proposals, all of which based on the partnering agreements, would ensure local involvement via employment, contracting, subcontracting and the entire scope of support services: banking, legal, insurance and accounting." UMI thanked Michael Dunkley, the Premier, and Grant Gibbons, the Economic Development Minister, for agreeing to meet their representatives last month.
December 16. Torrential downpours have increased the spread of potholes across Bermuda, the Ministry of Public Works said yesterday. "The ministry has responded by diverting additional men to the task of filling these potholes to supplement our regular highways patching teams," said a spokeswoman, adding that work on several remaining potholes was due to be completed today. Potholes have long been a bane of Bermuda's taxi industry due to the toll on vehicles. Aishah Muhammad, the office manager at Co-Op Taxi Service and a private driver, described the prevalence of potholes as "a big problem. Taxi drivers have to do so much maintenance on their cars, and a lot of it is due to hitting these potholes. Some of them are huge. People put out a lot of money to run their taxis, and not being able to maintain them because of potholes in the road is ridiculous. The Government really needs to get on top of this." The Royal Gazette spotted potholes at locations including Hermitage Road, Lovers Lane ,and Mill Creek Road yesterday. The Ministry of Public Works spokeswoman added: "Although roads are kept in as safe a condition as possible through routine patching work, there is a substantial length of the public road network which needs resurfacing to prevent further deterioration and reduce the need for pothole filling. "The ministry is intending to operate two road resurfacing teams after Christmas to accelerate its programme of road resurfacing work, focusing mainly on main roads but also mending some side roads in poor condition."
December 16. Sea cucumbers may seem an unlikely source of revenue. But behind the scenes in a small facility on Coney Island, aquaculture experts are investigating the potential of farming this valuable and vital marine species. The ground-breaking work could help to boost the dwindling numbers of the species, which have been decimated by fishermen looking to take advantage of the thriving Asian market where sea cucumbers are considered a delicacy. It could also put Bermuda on the global aquaculture map and provide a potential revenue stream to the Island. This cutting-edge work is being spearheaded by Samia Sarkis, who is affiliated with the Department of Conservation Services and who specializes in aquaculture. For more than a year, Ms Sarkis has been developing aquaculture techniques in Bermuda to increase sea cucumber growth, which is now starting to bear significant fruit and could be used in the Caribbean. "Clearly we have the same species of sea cucumber as in the Caribbean and Bermuda has the potential to develop technology for the Caribbean and increase the growth of this species," she said. "We are looking at alternative ways to farm them and developing techniques so these species can be farmed in Bermuda to protect them. Sea cucumbers are a very high value food in the Indo-Pacific region, where prices can reach higher than $200 per kilo. In Mexico there is literally gun warfare over the sea cucumber harvest, such is the importance of the sea cucumber and the trade. Our project in Bermuda only began just over a year ago but we have seen excellent results with sea cucumbers, especially considering we have been working with very limited funds." The work at Coney Island began in July 2014 and has involved the cultivation of sea cucumber eggs, larvae and juveniles in large glass containers. Ms Sarkis previously conducted major research projects on developing aquaculture technology for scallops, which attracted global recognition. In November she was appointed director of the Latin American and Caribbean chapter in the World Aquaculture Society. She hopes the promotion can help to put Bermuda on the map in the field of aquaculture. She said: "Bermuda shares similarities with the Caribbean in terms of available candidate species for aquaculture and in terms of factors limiting the growth of this industry, such as available skill set for an aquaculture operation, and supply of seed or juvenile for native species. However, Bermuda has scientific expertise and research infrastructure. So Bermuda has the capacity to contribute to investigate the culture potential of Caribbean native species and to develop and optimize techniques applicable to large scale production. Becoming director provides a means to promote the diversification of aquaculture in the Caribbean region — including Bermuda — beyond the current trend of farming exotic species. More than 75 per cent of aquaculture in the Caribbean is based on tilapia production. There is know-how available for other species — native to the region — which should be considered to further develop this industry in a sustainable manner. Sustainability in this context refers to economic, social and environmental sustainability. I hope this will raise Bermuda's profile in its capacity as a centre for research and development, and provide Bermuda with opportunities to play a key role in developing protocols for various stages of production of use to the Caribbean region, and share its technical expertise in the production of native species."
December 16. The Bermuda Government has guaranteed the West End Development Corporation's payment obligations in relation to a $39 million credit facility provided by Butterfield Bank. Bob Richards, the Minister of Finance, told the House of Assembly that the "unconditional government guarantee" was linked to the reclamation of 11.2 acres for commercial use, including the America's Cup, at South Basin, Dockyard. The project credit term is for six years from the date of initial drawdown, Mr Richards said.
December 16. Residents are being warned about the potential safety risks of hoverboards which have come under intense scrutiny in the United States. The Office of Consumer Affairs has put out an advisory notice after reports in the US and Britain that they pose a serious threat of overheating and catching fire. A rash of explosions and house fires connected to them have led Amazon and Overstock.com to ban the sale of many hoverboards, also known as self-balancing scooters or balance boards. Karen Marshall, executive officer of Consumer Affairs, said in a press release: "We are aware that there have been numerous reports of safety issues overseas relating to hoverboards, and we have received one call from a concerned local resident. It appears that the main problem is the type of rechargeable lithium-ion batteries being used in some of them as well as plugs, cablings and chargers that may be of very poor quality." The United States Consumer Product Safety Commission (CPSC) has not yet issued a recall on the hoverboards but they are looking into the safety of the entire product line and they are investigating ten hoverboard-related fire incidents in Washington, California, New York, Ohio, Texas, Florida, Louisiana, Alabama, and Maryland. Several airlines, including American Airlines, Delta, United and British Airways, have banned hoverboards from flights because the devices use lithium-ion batteries, making them potentially dangerous to transport. Consumer Affairs is providing the following safety tips:
Make sure that the manufacturer's name or trademark is visible on the packaging. Only buy from a reputable retailer because if something does go wrong, you are in a strong position to return the item and get a refund, repair or replacement.
Retailers should only sell products from reputable manufacturers and importers. And, more importantly, they should ensure that all goods stocked on their shelves are certified as meeting US or EU safety standards.
Do your research. Remember, not all hoverboards are the same, there are variances in quality and cost. It has been reported that many Chinese manufacturers have produced their own non-branded hoverboards a much lower prices; however there have been issues with the on-board battery and charging cable that can cause them to overheat and explode. Read the reviews of specific models of hoverboards before purchasing to verify quality.
If you own a hoverboard do not charge it unattended, overnight or when you are not at home. The board should only be charged when someone is present and paying attention to it. A number of the fire incidents were reported to have started while being charged.
Ms Marshall said: "Fire and overheating are not the only problems associated with hoverboards. "The CPSC received 39 reports of emergency room injuries involving hoverboard-related falls and collisions. Hoverboard users should be wearing appropriate safety equipment including a helmet, elbow pads and knee pads to avoid injury from falls. Additionally, we urge everyone to ensure that you are purchasing safe products this holiday season."
December 15. The inaugural Amlin International Moth Regatta proved to be a huge success and organizers hope to stage a similar event next year. Nearly 60 sailors from 14 countries took part in last week's regatta which was won by Britain's Robert Greenhalgh, who came from behind on the final day of racing in the Great Sound to pip compatriot Chris Rashley. "The regatta has been a tremendous success and we are certainly looking forward to putting this on again next year," Andy Cox, the regatta chairman, said. "The sailors want to come back, and we are going to make sure we do everything we can to make sure it's on again. We know we have the demand and the best sailing venue in the world for these Moths. That's what the sailors want to come back for, and it's looking encouraging." Last week's regatta featured several world champions, Olympic gold medallists and America's Cup sailors, such as Chris Draper, of SoftBank Team Japan, who is also keen to see the event held again next year. "It would be brilliant if we could do this again next year and I hope the people will come here and sail their Moths a lot over the winter, because it's a great place to sail," Draper, who finished fourth, said. "You get a good mix of weather and that's good for training." Rashley, who led most of the regatta before faltering on the final day, can hardly wait to return to Bermuda early in the new year to train in the high performance Moth dinghy with some of the America's Cup sailors already based here. "The conditions here are great and I will back out here probably in February or March to do some Moth training with the Cup guys here," he said. The Moth has become popular with America's Cup sailors as they learn the nuances of hydrofoiling in advance of the 35th America's Cup, in Bermuda in 2017. "Each guy on the boats nowadays has to be tactically sound, and has to think and make decisions on his own as well, as being aware and up to speed with what's going on, so sailing Moths is a big part of our preparations," Rome Kirby, of Oracle Team USA, said. Flying Bermuda's banner alone last week was James Doughty, who finished 45th on his racing debut in the high-performance foiling Moth dinghy. Also competing was Royal Bermuda Yacht Club sailing coaches Ben Paton and Nathan Bailey who placed sixth and 47th representing Team Britain.
December 15. An anonymous donor has awarded the Bermuda Institute of Ocean Sciences $6 million to support collaborative research on the distinctive microbial communities of the Sargasso Sea over the next five years. According to a press release from BIOS, the research will leverage ocean measurements and ongoing research at the Bermuda Atlantic Time-series Study site, bringing new collaborations and technologies to study the ocean's smallest life forms. A core team of scientists representing BIOS, the University of California Santa Barbara, and Oregon State University will lead the project, with UCSB Professor Craig Carlson as director, coordinating the core team and the programme's collaborating scientists. BIOS president Bill Curry and senior scientist Nicholas Bates will oversee scientific and seagoing logistic support with respect to BATS. OSU Professor Steve Giovannoni will coordinate genomic sequencing efforts and bioinformatic data processing. Mr Curry stated: "As BIOS adjunct scientists, Craig Carlson and Steve Giovannoni both have long been affiliated with BIOS and I am delighted that they are playing a leading role in this important initiative. "Collaborations have always been key to BIOS's success and, thanks to this award, we can now join forces even more strongly to accelerate the pace of scientific discovery."
December 15. The Board of Education is ready to start advertising for a new Commissioner of Education next month, aiming to have the post filled for the start of the 2016-17 academic year. At present, Freddie Evans is serving as acting commissioner, but the job will be advertised by mid-January. Two candidates were short listed for the job in January, but the search was delayed after the Board was unable to agree with the lead candidate on the terms of the appointment. The appointment of a Bermudian candidate to the post has been a priority: outcry followed the 2013 placement of a United States educator, Edmund Heatley, to the job. Dr Heatley took the job in August 2013 but served only eight months. Despite the hiring freeze in place across the Bermuda Government, the Commissioner of Education is a statutory post with legislative responsibilities, and therefore must be filled. Recruitment is expected to last four to five months, a spokeswoman for the Board said this afternoon. "As stated previously in response to a press inquiry, the Board is most considerate of the need to have stable leadership at the Department of Education, which has been conveyed to the Board on several occasions by key stakeholders inclusive of teachers, principals and community members. In this regard, the Board supports the decision by the Permanent Secretary of Education to extend the acting appointment of Dr Freddie Evans as Commissioner of Education until the end of June 2016. The Board of Education is committed to recruiting the best person to lead the Public School System and encourages all Bermudians interested in the position to apply."
December 15. Bermuda has no national tsunami plan, and warning exercises are "generally not taken seriously", according to a scientific report on Hurricane Joaquin. John Wardman and Mark Guishard from the Bermuda Institute of Ocean Sciences (BIOS) also alleged that, should a cruise ship run aground here — as happened with the Norwegian Dawn in May — no contingency plans exist to accommodate the potential thousands of passengers and staff. The Ministry of National Security conceded that both claims were correct, but added that plans are under way to address the issues. Dr Wardman and Dr Guishard released Hurricane Preparedness in Bermuda: Impacts to Critical Infrastructure and Primary Industries from Hurricane Joaquin as part of BIOS' BermudaRisk programme, which investigates dangers to the Island from natural hazards. While praising the Island's "strict building codes and robust houses", the authors noted that "there are many potential disasters which Bermuda emergency management leaders have not considered or planned for." Furthermore, despite efforts to educate the Bermuda public otherwise, many people still do not see tsunamis as a genuine concern. Bermuda Weather Service (BWS) director Kimberley Zuill has previously warned that a tsunami has struck Bermuda before, following an earthquake near Newfoundland in 1929. The report said: "Care should be taken to ensure that the public does not become complacent about their risk, or the risk to visitors, based on past experience of limited physical impacts from a tsunami or other natural hazard." A spokeswoman for the Ministry of National Security said that although Bermuda has no specific tsunami plan, the development of one is "actively in hand." She added that on January 12, a meeting to arrange 2016's tsunami exercise will bring together agencies including BIOS, BWC and RCC Bermuda. Regarding the cruise ship contingency plan, the spokeswoman said that the issue was raised during a May meeting in Miami for Overseas Territories disaster managers. "All disaster managers identified gaps in our ability to move thousands of people from a cruise ship if it lost power, was grounded on a reef or turned over. Related to this was the scenario where an aircraft may overshoot the runway and come to rest in the water, requiring all persons aboard to be brought ashore." The spokeswoman said that, by April, a Mass Rescue Operations plan should have entered development — after the relevant parties attended a Foreign Commonwealth Office-planned workshop in Miami. People stranded in Bermuda would either be offered hotel rooms or lodging in temporary facilities until their pick-up was arranged, which should be within 24 hours according to cruise ship industry standards. "Shelters can be set up at CedarBridge Academy and Warwick Camp. Other schools and buildings can also be used," the spokeswoman added.
December 14. A French hotel giant has taken over the parent firm of Fairmont hotels, which owns The Fairmont Southampton and manages Hamilton Princess, Bermuda. AccorHotels has acquired Fairmont Raffles Hotels International (FRHI), giving it a total of 155 hotels and resorts worldwide, including the famous Raffles Hotel in Singapore, London's Savoy and The Plaza in New York. The French company will pay for the deal by issuing 46.7 million new AccorHotels shares and by making a cash payment of $840 million. As part of the deal, existing Fairmont group owners the Qatar Investment Authority and Kingdom Holding Company of Saudi Arabia will become major shareholders, with 10.5 per cent and 5.8 per cent of the share capital respectively. The buy-up will give AccorHotels control of the Fairmont brand — and its large US and Canadian collection of hotels — as well as the Raffles chain and Swissôtel. Sébastien Bazin, the chairman and chief executive officer of AccorHotels, said: "This is an outstanding opportunity to add three prestigious brands to our portfolio and a great step forward for AccorHotels. "It offers us robust and global leadership in luxury hotels, a key segment in terms of geographic reach, growth potential and profitability, for long-term value creation. In addition, the deal allows us to strengthen our human capital with FRHI's widely respected and talented global workforce, which has a proven track record in operating and marketing luxury hotels. The transaction will also enable the group to consolidate its shareholder base with the arrival of two high-profile investors that both have extensive experience in the hospitality industry. This major acquisition demonstrates the group's agility in a fast-changing industry and will allow us to more effectively support our guests, clients and hotel owners. Through it, we are positioning ourselves as a key player in the current industry consolidation process while maintaining substantial leeway to implement our transformation plan." Qatar Investment Authority's chief executive, Sheikh Abdulla bin Mohammed bin Saud al-Thani, added: "Since making our investment, Fairmont Raffles Hotels International has become a leading luxury hotel company with an expanded international presence. This deal generates the scale needed to drive the next phase of growth in our real estate and hospitality investments. Qatar Investment Authority has confidence in AccorHotels and looks forward to becoming a significant shareholder." The move means that AccorHotels will have a portfolio of almost 500 luxury and upmarket properties, and will make it a key global player at the top end of the hotel industry. The firm said that the combination of brands, increased marketing efficiency and sales and distribution channels, as well as optimization of support costs, would also generate about $71 million in revenue and cost savings. The agreement is subject to approval by regulators and also to a shareholder vote on the share issue. The wealthy Green family from Bermuda, who acquired the Hamilton Princess in 2012 and have invested about $100 million in upgrades, declined yesterday to comment on the AccorHotels takeover.
December 14. The Chinese tycoon whose firm has just taken control of Bermuda-based insurance firm Ironshore in a $1.84 billion deal is assisting authorities with an investigation. Guo Guangchang, the billionaire chairman of Fosun International and one of China's most famous businessmen, was earlier said to be out of contact with his company. The trading of Fosun's shares and convertible bonds, as well as shares in companies controlled by Mr Guo, were suspended in Hong Kong and the mainland last Friday, although the company said shares would resume trading today. A Fosun spokesman said: "The directors of the company are of the view that this investigation has not posed any material adverse impact on the finances or operation of the group. The operations of the company remain normal." And Fosun said that Mr Guo would still be able to take part in major company decisions through appropriate means, although it declined to elaborate. The halt in Fosun trading came after a report in an online publication caused speculation that Mr Guo had become the latest in a string of high-profile Chinese businessmen to be quizzed by regulators as part of an anti-corruption crackdown. The Caixin site quoted sources saying that Fosun had been unable to reach Mr Guo since around lunchtime local time last Thursday, although Fosun in Hong Kong declined to comment on the reports. China's authorities have been clamping down on corruption in the business and finance sector and earlier this year a sting of top figures were found to have temporarily gone missing. Fosun bought 20 per cent of Ironshore in February and the deal to buy up the remaining 80 per cent closed last month. Ironshore is now an indirect wholly-owned subsidiary of the Shanghai-based Fosun. Sally Yim, senior credit officer at Moody's Investors Service, said: "Guo is one of the high-profile Chinese entrepreneurs and this incident will raise eyebrows among foreign regulators as Fosun has been aggressively expanding its global insurance footprint. But it's too early to say how this incident will impact Fosun's operations." Ironshore chief operating officer and CEO of the company's Bermuda platform Mitch Blaser did not return a call from The Royal Gazette. Mr Guo, 48, has amassed a business empire, involving industrial operations as well as a clutch of insurance, banking and asset management firms and now has a net worth of $5.7 billion, according to Forbes magazine. He closed a billion-dollar takeover of the Club Med hotel chain. In total, Fosun has spent more than $30 billion on foreign acquisitions and, at the middle of the year, had combined assets of $55 billion. Mandarin Capital Partners founder Alberto Forchielli, who has 20 years of business experience in China, said: "Should Guo, well known abroad, be found to be at the centre of a graft investigation, this would be a strong signal to the world that China is serious about its anti-corruption campaign."
December 14. Government House is seeking a new Puisne Judge in advance of the coming retirement of Justice Norma Wade-Miller. Mrs Justice Wade-Miller is set to retire from the Supreme Court on May 26 next year. "This new appointment will be made by the Governor on the basis of a recommendation by the Judicial and Legal Services Committee," said a spokeswoman for Government House. The position has already been advertised, with a notice in Friday's edition of The Royal Gazette calling for barristers and attorneys with more than ten years of post-admission experience, along with a sound and thorough knowledge of all aspects of the law. The notice also states that the initial term of employment for a non-Bermudian appointee will not exceed five years. The successful candidate would be required to sit as a judge in civil cases, chair or member statutory boards, and earn an annual salary of $187,606, plus allowances. Government House is also seeking a new Director of Public Prosecutions after Rory Field announced that he would be stepping down from the post.
December 14. A new regime designed to significantly modernize disciplinary procedures in the Bermuda Police Service has been warmly received by key players in law enforcement. Victor Marshall, a leading British authority on professional standards within police forces, said he was "hugely encouraged" by the level of support for the kind of system used in England, Wales and Scotland, which is based on a culture of "learning and improving rather than punishment and blame." Mr Marshall was in Bermuda last week to meet stakeholders including Michael Dunkley, the Premier and Minister of National Security, the Governor, George Fergusson, representatives from the Attorney-General's Chambers, the Department for Public Prosecutions and the Police Association to outline how the Home Office guidelines that he helped to establish and successfully implement in Britain could work on the Island. The professional standards co-ordinator for the Police Superintendents' Association of England and Wales told The Royal Gazette that the system was "not just a new set of rules but a change of thinking." He said: "Policing is a very complicated area at times and officers won't always get it right. So you need a system by which officers can be held to account. That system should be neither lengthy, costly or punitive and should involve engagement with the public and the complainant. If there is a mistake or error, police need to rectify, apologize and put it right. If we get performance right, we get a better service to the public. It's not just about a new set of rules, it's about a new way of thinking of how we approach complaints that allows for more engagement between the public and officers. If we have a culture where everything is about blame and punishment, you get a risk-adverse police force that does not want to take difficult decisions." Mr Marshall arrived in Bermuda last Tuesday and spent the week providing stakeholders, including the Police Complaints Authority and the Human Rights Commission, with an overview of the ethos behind the disciplinary regime. The system has already proved successful in England, Wales, Scotland and the Isle of Man, but Bermuda looks set to be the first of Britain's Overseas Territories in the Caribbean to adopt it. "From here, I will go away and start to draft the framework and send it back to Bermuda for more consultation," Mr Marshall added. "Once the framework is agreed, it will require legislation to take it through and the idea would be for me to come back and do the training of managers and other agencies. This will be a system for Bermuda; it's not going to be shoehorned from somewhere else. It can work well in Bermuda, but some of the mechanics have to be specific to the Island." Paul Wright, the Deputy Commissioner of Police, hopes the new procedures will be in place next year. "We would like to get the legislation sorted before the House breaks for the summer, but that will depend on the Government's legislative agenda," he said. "Having talked with all the stakeholders, one of the points that everyone agrees on is that the current 40-year-old procedures are out of step with modern practice. The current system rarely satisfies the complainants or the police officers and is based more on a culture of blame and punishment rather than learning and improving. We can learn from this new framework immediately and get line managers to speak with their staff and support them when performance does not reach expectations." In last month's Throne Speech, the Bermuda Government said it would introduce legislation to replace the old "out of step" discipline process contained in The Police (Discipline) Orders 1975. Mr Marshall added: "People will want to see more detail, and that is understandable, and naturally the Police Association will want some kind of reassurance, as this is to a certain degree a leap of faith. But it is for the benefit of their members. I was very heartened to see the level of engagement. Over a very short period of time, we have moved a long way forward and have the opportunity, subject to the legislation being brought in, to have a new system in place in 2016."
December 14. Bermuda's Muslim community have highlighted the implications of Donald Trump becoming the next president of the United States. Within two weeks, the leading Republican candidate suggested an increase in firearms, legislation requiring Muslims to carry identification and a proposed ban on Muslims entering America. But his extreme remarks could be strategic, they believe. Aziza Ahad Furbert said many Americans have limited exposure to other cultures, adding: "It's very easy to fear what you don't know." Many members of Bermuda's Muslim community were once Christians — they converted in the 1970s, after the Wallace D. Muhammad movement. As a result, all of their families were and are Christian, providing a compassionate crossover. "In Bermuda, the Muslim community is a little more assimilated than they are in the States, which will help prevent some of that paranoia," Mrs Ahad Furbert said. "We do, of course, have some expats that come from Muslim countries, but a lot of them are actually Bermudian. The United States is obviously a super power in the world — politically, economically, militarily — and with someone like Donald Trump at the helm, it could be catastrophic globally. There are people who are supporting him, but you have to look at it in context. I don't think that his views are reflective of Americans as a whole." The hyperbole about Muslims has become ubiquitous in the news and social media and has fuelled violence, vandalism and discrimination. Mrs Ahad Furbert said: "Mainly the people that are going to be targeted are going to be women because they're the ones who are visibly Muslim. The more out there, the more coverage [Trump] gets. His particular brand of hate is spreading." While the policies he suggests may be deemed hateful, they are hateful by design, she added. "It's just a strategy," she said. "If you create enough fear then it's easier to manipulate people." A petition proposing to ban Mr Trump from Britain has now has garnered more than 500,000 signatures. The White House wants to disqualify him from serving as president and members of the Republican party are now distancing themselves from him. But many have said that discussion only contributes to his popularity. The Ahmadiyya Muslim Community Bermuda has condemned the acts of terrorism "carried out by individuals who call themselves Muslims." Shabnam Jheengoor, a spokeswoman for the group, said: "These terrorists attribute their actions to the Islamic jihad. They believe that jihad is a holy war waged against non-Muslims. The true concept of jihad refers to the purification of self and to strive in a noble way. It has nothing to do with violence and chaos. The jihad put forward by terrorist groups is absolutely contrary to Islamic teachings and values. It is regrettable that some media outlets choose to ignore the voice of moderation and peace of millions of Muslims around the world and choose to focus on the minority who have hijacked and distorted Islamic teachings. Media coverage of issues often influences public opinions, therefore it is imperative that the media gives ample coverage to the numerous campaigns that Muslims organise to counter hate and terror." Mrs Jheengoor believes this would decrease "Islamophobia" and prevent the demonisation of Muslim communities. "Donald Trump has made some terribly appalling suggestions regarding Muslims," she said. "He has painted all Muslims as hate-filled, cruel individuals, and Islam as a dangerous faith." She said those in positions of power or high-profile individuals should engage with Muslims about their faith. "Will bans, boycotts and discrimination against Muslims bring peace?" she asked. "Or will it cause more individuals to become alienated and to end up joining terrorist groups who will undoubtedly welcome them warmly? There is no doubt that Mr Trump's proposals are morally wrong, unconstitutional and ridiculous. Considering the paranoid and hate-filled proposals of Mr Trump, it is hoped that the American public will stick to the higher values of justice and honesty and refuse to support such divisive rhetoric. Faith communities in Bermuda and elsewhere should stand united against such 'divide and conquer' strategies and statements. The conflict is between peace-loving individuals and terrorists and not between Islam and other faiths."
December 14. The Island's two biggest coffee distributors have blended. Convenience Coffee and CoffeeWorks have merged into a single company, which will operate under the Convenience Coffee banner, to become the largest of its kind in Bermuda. The owners said that with the economies of scale the new business will provide higher levels of service, a bigger range of coffee, tea and other drinks, at the same or lower prices. Herwig Weikl, who started Convenience Coffee in 2007, will manage the new company on a day-to-day basis. He said: "The transition will be completely seamless for our customers. They can still call the same phone numbers and order online through the same websites. But immediately, they will see quicker delivery times. Shortly, we will be merging our websites, but for now our easy online ordering remains the same." The new business will operate from the existing CoffeeWorks location on Paget's Harvey Road and offer more than 300 types of coffee and tea. Mr Weikl said the two businessmen got together and decided it made better sense to join forces than compete in the same market. He added: "We're trying to make it better, make both companies work better together so the customer gets benefits too. We're trying to actually improve the business in terms of service and everything else. We look forward to serving all of the customers of Convenience Coffee and CoffeeWorks, not as usual, but better. The recession had hit sales. It affected both companies because we had 7,000 expats leaving. It has recovered slowly, I would say. But it definitely affected us with people leaving. We do deal a lot with offices — that's our main business, I would say. If the recession eases, more businesses open, there's more people and more coffee will be sold." CoffeeWorks, originally part of the Liquid Group, was launched 14 years ago by businessman Paul Claude.
December 14. More than 1,500 people were given a shot of the flu vaccine in just one week. The Flu Express hit the streets in October, offering injections of flu vaccine at sites across the Island. Now organizers have urged anyone who has not received their shot to make it part of their Christmas preparations. "It was an overwhelming success," Roxanne Kipps-Jackson, a health visitor and nurse with the Department of Health, told The Royal Gazette. "It's gone from strength to strength," added Lynn Jackson, the child health co-ordinator and expanded programme on immunizations manager. "The community participation since 2007 has increased significantly." The programme started in 2007. It offers people who pass a screening process the flu vaccine at designated sites across the Island from the comfort of their car. It has been so successful that the team is now looking for other locations that offer greater capacity, Ms Kipps-Jackson said. According to Ms Jackson, 1,647 people were vaccinated during the Flu Express this year, with more people attending various clinics and doctors' offices that also offer the vaccine. "Most people were very appreciative of the service," said Ms Kipps-Jackson, who helped to co-ordinate the programme. She added that people were particularly grateful to get the vaccine in a timely and convenient manner. The flu shot protects against three strains of the influenza virus based on recommendations by the World Health Organisation and takes about two weeks to become fully effective. Influenza is a highly contagious infection that is generally spread from person to person by coughs and sneezes. Outbreaks are most common in the winter and occur each year. According to Ms Jackson and Ms Kipps-Jackson, the flu shot is especially important around the holidays when people travel. "Travelling will certainly increase your chances of catching the flu," Ms Kipps-Jackson said. Ms Jackson said the vaccine was an effective way to prevent flu among children, adults, and the wider community. "Take the opportunity to get your vaccine," she urged. "Make it part of your Christmas preparation. The person who receives the vaccine is not the only beneficiary." It also protects family, friends, colleagues and the community because people are less likely to get ill and transmit the virus to others, she said. Ms Kipps-Jackson also stressed the importance for infants, young children, the elderly and those with chronic medical conditions to get vaccinated because they are at a higher risk of developing complications if they catch the virus. She said that in the case of children, immunization could reduce the risk of them falling ill, as well as transmitting it to other children or bringing the virus home. It also reduces the likelihood of having to take children out of school and adults having to miss work, she added. Both women stressed the importance of not sending sick children to school and taking simple steps to avoid contracting the flu in the first place or spreading it. Ms Kipps-Jackson said frequent hand-washing, "covering" coughs and sneezes, disposing of soiled tissues and avoiding crowded places could help to reduce the chances of contracting the virus.
December 14. Shipwrecks, dangerous caves and exploding icebergs are all in a day's work for Jill Heinerth. The 50-year-old diver, underwater photographer and film-maker has spent decades exploring some of the world's most dangerous waters. She'll be giving a lecture about some of her experiences tomorrow evening at the Bermuda Underwater Exploration Institute. Bermuda has been one of her tamer dive locations. "I've visited Bermuda many times," she said. "Bermuda is actually one of the biology hot spots for cave-adapted life. There is so much that we don't know yet. We find tiny creatures that have never been documented before in Bermuda caves. Sometimes they are endemic to a single cave. Sometimes they are endemic to a single room within a cave." Her most dangerous dive was a cave in an Antarctic iceberg 15 years ago. The Connecticut-sized iceberg was one of the largest on record and broke off the Ross Ice Shelf in 2000. No one had ever dived inside an iceberg like this before Ms Heinerth came along. "The biggest obstacle to the dive was Mother Nature herself which sent extreme currents ripping through the iceberg at unexpected moments," said Ms Heinerth. "During that project we had one dive where a doorway caved and sealed after we went through. We had tremendous currents that pinned us down in the iceberg and swept us through a tunnel disposing us on the other side." Using high-tech diving equipment called rebreathers, Ms Heinerth and her team were able to stay underwater for three hours at a time to observe the biology in the inner iceberg. "Being inside an iceberg was a bit like being in outer space," she said. "The inside of an iceberg is loud. It creaks and groans and there is the constant sound of cracking." In fact, the entire iceberg chunk exploded just a few minutes after the team was safely back on the ship. "It broke into a million pieces," said Ms Heinerth. "It turned into an endless sea of brash ice. If we'd been in the iceberg when that happened we certainly would have died." This week Ms Heinerth will also be teaching rebreathing techniques to scientists at the Bermuda Institute of Ocean Sciences (BIOS). She has written many books on diving techniques and has become a pioneer in rebreather diving, still not used by the majority of divers because of the level of training needed. "It is still a very young technology," she said. "It takes a lot of training. There are no bubbles so it is a silent thing. It allows you to have deeper dives with long durations underwater. There are also no bubbles to scare away marine life, the way there is with scuba gear. It is a great tool for scientists." Her interest in diving started when she was a child watching documentaries about famed French ocean explorer Jacques Cousteau. She grew up in Toronto, Canada and learnt to dive in Fathom Five National Marine Park off Tobermory, Ontario, Canada, a shipwreck magnet. She did not immediately think of diving as a career, and studied fine arts in university. She started off running an advertising agency in Toronto, but missed being outdoors. "I was teaching scuba nights and weekends," she said. "I eventually sold the advertising business in an attempt to combine my creative passions with my underwater love. That is how I started doing underwater photography." Slowly, she meshed her career into a hybrid of photography, writing, film-making and dive training. "It gives me a wonderful variety," she said. "But it's not an easy career. It is very physical. I am outdoors and active most days. It is definitely hard on my husband as I have long absences from home. He also has to worry about dangerous expeditions I am involved in." Still, she gets up every morning to do what she loves. "I get involved in a lot of other people's exciting scientific work," she said. "There is no replacement for that wonderful opportunity." Her talk The Science of Cave Diving will be at the BUEI tomorrow at 7.30pm. Tickets are $20 for members and $25 for non-members available by calling 294-0204 or visiting BUEI's Oceans Gift Shop.
December 14. Ferries will be running on the public holiday schedule over Christmas and on New Year's Day. According to the Department of Marine and Ports, ferries on December 25, 26, 27 and 28, as well as January 1, 2016, will be affected.
December 12. The creators of new pocketbook, Bermuda's Top 10, hope to teach visitors and locals about the Island's breathtaking flora and fauna. The guide book's genesis came from the Bridge House Art Gallery in St George, opened by watercolour artist Jill Amos Raine in 1975. "Most of my customers were tourists," said Mrs Raine, who moved to Bermuda from Britain as a child in 1954. "They were always asking questions like, 'What's that bird that sings at night?', referring to the tree frog. I realized that most people didn't know what they were seeing and were curious. I thought of producing a book for them, so if they were only here for a few days they could make some sense of what they were seeing and hearing." Compiling the book was a family affair — Mrs Raine was joined by elder son Andre, a doctor of ornithology in Hawaii; younger son Jason, an art director in Toronto; and daughter-in-law Helen, a conservationist. The publication's title comes from its structure. It is broken into ten chapters: "Habitats", "Birds", "Amphibians, Reptiles & Mammals", "Creepy Crawlies", "Fish", "Sea Creatures", "Shells & More", "Flowers", "Trees & Shrubs" and "Natural Places." Each chapter suggests ten possible things one might find while exploring the Island's natural habitat, as well as a few rarer sights. "Andre is particularly interested in endangered species in Bermuda, so we've included some of those," Mrs Raine said. "The cahow is in there. It's unlikely anyone will be able to spot it, but he felt it should be recorded in any book of Bermudian wildlife." By cramming a glut of information on the natural world into one portable source, Mrs Amos is hoping the title will also appeal to schoolchildren and house guests, as well as making the perfect stocking stuffer for Christmas. Meanwhile, her sons are already planning to replicate the Top 10 formula as far afield as Kauai and Malta. "It's a book I've always wanted when I travel," Mrs Raine said. "I've had the idea for it for 30 years, and I've finally put it into practice." Priced at $17.95, Bermuda's Top 10 is available from The Book Mart, The Bermuda Book Store, Flying Colours, Bermuda Memories, Robertson's, BUEI, the Bermuda Arts Centre and the Bermuda Craft Market. See toptenwildlife.com for more details
December 12. Bermuda is in a prime position to launch its own film industry, according to American film-maker Mike Ramsdell. During a fortuitous talk at TEDx Bermuda he spoke about the crisis in the Democratic Republic of Congo. Its soil is home to vast deposits of minerals used to sustain Western technology, but the fight to control the natural resources has brought conflict to the country, while armed groups and corporations profit. Four years later, he premiered his documentary When Elephants Fight, a film to raise international awareness, which was created with the support of Bermudians. "There's no better opportunity or place to start something like that than here," Mr Ramsdell told The Royal Gazette. "With the amount of stories that Bermuda has in and of itself, the amount of reach that it has to primary film hubs — New York, Toronto, London — the interesting ways you guys understand finance ... you've got all the magic ingredients here to build such an important film industry within the region." Mr Ramsdell partnered with Wishing Step Pictures (WSP), a production company that was formed in 2012 to make films and stage campaigns as a force for social change. WSP is operated by directors, Bermuda-based Kim Carter and Neil Glass, and Canadian Zabi Yaqeen. "I always use the analogy of the stone soup," Mr Ramsdell said. "You tell everybody you're going to make the greatest soup ever, but nobody wants to helps, so you just throw in what you got. Pretty soon somebody gives you a carrot and celery and the next thing you know you really have that soup." As the film gathered momentum, big partners Global Witness, The Enough Project and The Africa Project came on board. Actor Robin Wright is the narrator and major face of the campaign. "The film is the primary tool but she's the primary buzz builder. They and crew are now in distribution talks with Netflix, BBC and CBC, but the film is only the first part of the campaign. We're really trying to get all the voices to come together so that like the end of blood diamonds, like the end of apartheid, like every major grass roots movement, you just get the people to come together in one voice. That builds the pressure that the stakeholders and the policymakers have to adhere to." The production team will return in February to hold a weekend fundraiser, facilitated by investors and Rotarians. Greg Soares, the president of Hamilton Rotary, met Mr Ramsdell and Ms Wright in September. Mr Soares, holding his cell phone, said: "I find being the newcomer to this whole conflict, it's amazing to see people had no idea. "We all use these. And we all use those," he added, gesturing to a laptop computer. "Everybody's impacted by it and that's the powerful bit. That's the exciting bit about it, that we think we can make young people care, business people care, parents care and create this groundswell that can push us over the line." Mr Ramsdell said: "In today's day and age, it's easy to think that people are apathetic because you see so much going on, but I don't believe that at all. People are incredibly empathetic. The thing that really gets their attention is asking, 'But what can I do about it?'." The campaign has already found some adhesion. The Dodd-Frank Congo Conflict Minerals Legislation, an Act to improve accountability and transparency, has passed in the United States, the European Union has followed suit and Intel is producing the first certified conflict-free chip. "Bermuda deserves so much credit for this," Mr Ramsdell said. "It has been a Front Street effort."
December 12. The organizers of the Christmas Boat Parade have expressed their delight with this year's event — the last time the original parade committee will run the popular spectacle. Inspired by a similar event at Newport Beach, Norma Thomson has been organising the parade since 1998 but now hopes to pass it to another party. She said the Corporation of Hamilton was considering taking over and that she hoped it could become an annual event. "It is a good fit for the Corporation," she said. "We did it every other year because we are all business owners and this is voluntary. It really should be every year as it is such a magical event. The boats are lit up like precious jewels and people always have a good night." This year's overall winning boat was Sylvester (see photo below), owned by Bill Pittman. The small craft was decorated with an Hello Kitty character complete with blinking eyes and a waving paw. Cedar, the boat by Gosling's that included a seal spinning a barrel on its nose, came very close to winning but instead won the award in the sailing class. More than 40 colorfully lit vessels took part in Hamilton Harbour. The America's Cup was a prominent feature throughout, with many of the boats dressed up in red, white and blue fairy lights. The Royal Bermuda Regiment's entry stood out for its exquisitely detailed emblem. Calico Jack's pirate ship made its first parade appearance and did not disappoint. The ship was decked out with displays of two Christmas trees and a skull and crossbones atop each mast. The evening concluded with a spectacular fireworks display at about 8pm. Ms Thomson said: "It was a great. We appreciate all the boats who come and make it work because you don't have an event if there is no participation from the boat owners and they put so much work into it. "I am happy for Bill as he is a massive supporter and spends about six months on his theme each year. He has been entering since day one and this is the first time he has won best overall boat and he was ecstatic. "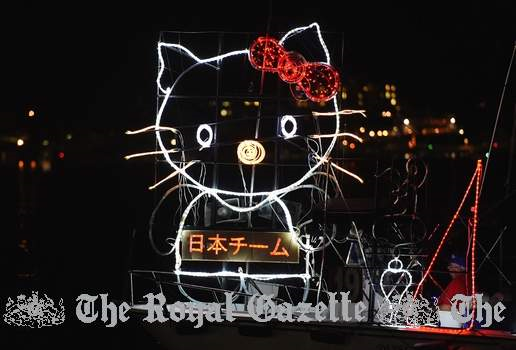 Winners: Under 25ft: Halcyon. Over 25ft: Just Sayin. Sailboat class: Cedar. Fishing boat: Gabriella. Commercial boat: Ellen B. Corporate entry: Spirit of Bermuda. Charity/church: Playpen. Children's choice: Playpen. Most original: Sheerwater. Most humorous: Checkmate. Best crew costume: Checkmate. Best America's Cup theme: AC Endeavour. Best effort: Rowing Sculls 1 and 2. Best use of lights: Calico Jacks. Best Bermuda theme: Restless Native. Best fun to be aboard: Sun Deck 2. Best overall boat: Sylvester.
December 12. David Campbell-James breathed a huge sigh of relief yesterday after learning that his son had escaped injury when the Land Rover BAR catamaran he was sailing capsized during a training exercise. The British challenger's second high-tech AC45, referred to as T2, ran into difficulty off of the Isle of Wight in 15 to 19 knots of wind when an issue with the wing inversion initiated a capsize to windward. Damage to the boat was sustained to a section of the wing while none of the crew were injured. Among the crew was Paul Campbell-James, who serves as a tactician. "It's very worrying having a son who is sailing and so the first thought was, is the crew okay," Campbell-James said. "Fortunately, our daughter-in-law at home immediately sent an e-mail saying the boat had capsized but everyone is okay. It will be interesting to hear what my son says about that." Campbell-James was the principal race officer for the Amlin International Moth Regatta that concluded in the Great Sound yesterday. Land Rover BAR launched what they claim is the most technologically advanced yacht to hit the water several days before the team traveled to Bermuda in October for the final leg of the 2015 Louis Vuitton America's Cup World Series. The multihull racing yacht boasts technological advancements from the aerospace industry, and has been described as a "fighter jet on water". The 45ft catamaran, sailed by a crew of six, is capable of reaching speeds in excess of 50mph and will fly on hydrofoils the size of a wakeboard, while lifting the weight of a fully loaded London taxi. To further reduce weight and increase efficiency, practical technology from Formula One and other motor sports has been integrated into the boat's hydraulic systems. "Everyone on the design, engineering and shore teams, have put everything they have got into this boat," Sir Ben Ainslie, the Land Rover BAR skipper and team principal, said just days before the mishap. "All of the sailing team are grateful and privileged to get the opportunity to test fly this unique craft." Land Rover BAR plan to resume training in their second test boat in the new year.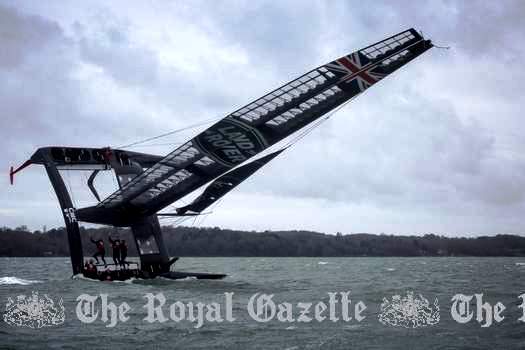 See above feature
December 12. Rob Greenhalgh ended the Amlin International Moth Regatta just as he had started, on top of the leaderboard. The British sailor came from behind to win the championship with a dominant display on the final day of racing yesterday. Greenhalgh was simply unstoppable as he won the last three races to finish eight points clear of Chris Rashley, who had led the fleet most of the week. Paul Goodison, of Artemis Racing, rounded off the podium. Yesterday's 6-12 knot breezes played to Greenhalgh's strengths, and he took full advantage to overhaul Rashley, the overnight leader, and claim the $5,000 winner's purse. Greenhalgh underlined his dominance by leading all but one leg in all three races, which he won comfortably to end the regatta with a bang. "I was one point behind Chris going into today, and it was all going to be on whoever had the best day, and I was going well in those conditions and came away with three wins," Greenhalgh said. "There was pressure, but I didn't really put too much pressure on myself to do well. I just knew that if I sailed well and sailed sensibly I'd come out on top. It was one of those days were you have to be a bit patient and let the boat speed do its thing. The boat was going well and if you are going fast it's hard to be beaten." Rashley had to settle for second as poor boat handling in the conditions took its toll. "I was really happy with how I sailed in the windier conditions, but I've got some improving to do in the mid-range to lighter conditions," he said. "I need to do some work on my equipment in those conditions." A poor start in yesterday's first race didn't help Rashley's cause either. "I made a mistake on the start in the first race not being on the foil," he said. "There was a left hand wind shift just before the start, and I couldn't get up on my foils." Finishing an impressive seventh was Ben Paton, the Royal Bermuda Yacht Club sailing coach, who signed off on a high note. "I sailed well at times and went out and put in a really good set of results," said Paton, who also represented Great Britain at the regatta. "Today I had a 2-3-7, so I'm really happy to finish on a high. It's about fifteen world champions in this fleet and God knows how many America's Cup sailors and Olympic gold medallists, so any result in the top ten is highly respectable." Nathan Bailey, who also works at the RBYC as a sailing coach, and also represented Team Britain, finished 47th, one spot adrift of Tom Slingsby, the Oracle Team USA helmsman, tactician and sailing team manager. Flying Bermuda's banner alone was James Doughty, who placed 45th on his racing debut in the high-performance foiling Moth dinghy. "I was mixing it up with some of the top guys, but I have a lot to learn about keeping up with pace," Doughty said. "It was definitely a learning curve and every day you learn something new."
December 12. Broad-based tax increases were among the key recommendations of an independent report on the Bermuda's Government's efforts to stabilize its finances. The Fiscal Responsibility Panel (FRP), made up of three overseas experts, suggested that the Government needed to take a "more aggressive approach" to achieve its debt reduction targets over the next eight years. The report recommended that the Government increase its annual revenues by an amount equivalent to 3 per cent of gross domestic product — about $170 million — through tax increases and the limiting of concessions over the next three years. In its 34-page annual assessment, tabled in the House of Assembly yesterday, the FRP warned that short-term measures to cut spending would not be sustainable and that "fundamental restructuring of government services" would be necessary in the coming years. The FRP is chaired by David Peretz, an independent consultant on international financial issues who has worked in the British Treasury and the World Bank. The other panel members are Jonathan Portes, a former chief economist to the British Cabinet Office, and Peter Heller, who worked as a senior manager during a near 30-year career at the IMF. The Government aims to eliminate its annual budget deficit — this year running at about $220 million — over the next three years. Five years after that, it wants debt servicing costs down to be less than 10 per cent of government revenues — down from this year's level of about 18 per cent. The panel was formed to run the rule over Government fiscal projections and the credibility of the assumptions underlying them, to point out risks that could affect fiscal progress and to make policy recommendations. The standout suggestion was the need for a roughly 18 per cent increase in revenues over the next three years to achieve the Government's targets. While the suggested increase may seem hefty, the panel argued that this would bring government revenues as a percentage of GDP — about 16 per cent this year — to about 19 per cent, more in line with other small island economies. It suggested that the phasing out of payroll tax breaks given to the retail and hospitality sectors, worth $40 million annually, could be considered, as well as the termination of concessions on fuel, worth another $30 million. Payroll tax could also be reformed, the panel said, with a "small increase" to the tax rate and an elimination of the cap that allows high earners to pay payroll tax only on their first $750,000 of compensation. An increase in land tax is also suggested, as being likely to impact those who can best afford it, as well as higher international company registration fees and increased efforts to collect unpaid taxes owed. The report said a consumption tax, commonly described as value added tax (VAT), would take years to implement given the need for an extensive consultation period and the bureaucracy to collect it. It suggested that Bermuda could alternatively raise customs duties and bring in a tax on services — with exemptions for education and healthcare. Deficit-reduction efforts so far had been "relatively slow", the report said, hampered by the failure of the Government and public-sector unions to agree on an extension to the furlough agreement that had previously resulted in workers taking one day of unpaid leave per month. The panel expressed doubts over the Government's trajectory to achieve a balanced budget by 2018/19, saying that the fiscal squeeze envisaged appeared "implausible without major structural change". The "serious demographic challenge" created by the Island's ageing population was also highlighted. The terms of public pension and health insurance plans would need to be adjusted and the retirement age raised. The panel suggested that more immigration of working-age people — and less emigration of young Bermudians — was needed to help the Island to deal with the growing strain on public finances resulting from the larger population of retired people. On the bright side, the panel said the prospects for growth were better than they had been for some years, "providing a window of opportunity to reduce the debt to a safer level". The Government has targeted some $100 million of further spending cuts by 2017-18. "Achieving these will not be easy and will require making a start on fundamental restructuring of government services, particularly as some of the short-term measures taken to date will not be sustainable in future years," the report states. "There needs to be a determined and visible effort to reduce waste, strengthen efficiency and direct available resources to the highest priority areas. With Bermuda facing a serious demographic challenge, actions are also needed to address rising health costs and the underfunding of pension schemes that will cause increasing problems over the long term." The report noted that wages and salaries made up more than half of the Government's current expenditure, a high level compared with other island jurisdictions. As such, it noted that, "planned further cutbacks in the current expenditure budget will have to be found by achieving greater efficiency in the provision of services and by a reduction in the government workforce". The FRP will follow up with another assessment next year.
December 12. A motion to look into allegations of "extortion and bribery" against three government ministers was withdrawn last night by Opposition MP Wayne Furbert. The motion, which was tabled by Mr Furbert, proposed that the House should discuss calling on the Governor to create a Commission of Inquiry to investigate allegations made by developer Michael McLean against Craig Cannonier, the former Premier; Michael Fahy, the Minister of Home Affairs; and Mark Pettingill, the former Attorney-General. The allegations — which were made in a Supreme Court affidavit in connection to the Waterfront redevelopment project — have been fiercely denied by all three ministers. Addressing the House of Assembly last night, Mr Furbert said that since laying the motion, he had engaged in discussions with members of the Progressive Labour Party and the wider community about its nature. "The question on the motion comes down to, is the motion lawful, or is it expedient?" he asked. We could debate this motion and yes, it will turn out to be one of the nastiest debates we would have ever had in this House, with fingers being pointed in all directions. At the end of the day, what would we have achieved? What would that accomplish? What would we achieve by tearing ourselves apart? Would we have advanced the peace, prosperity and welfare of these Islands? My answer is no, and each one of us must admit the same. To be honest, I am sick and tired of accusations and innuendoes without any proof. Today I am not going to be part of that. Let the police do its job, and if they do not, then the guilt is on their hands and not ours." He subsequently withdrew the motion, leading to MPs from both parties drumming their feet on the ground in support. During the Motion to Adjourn, he suggested the House consider establishing an ethics committee to discuss the code of conduct in the future.
December 11, later that day. Rob Greenhalgh, 38, of Hamble, England, Great Britain, today stamped his dominance on the inaugural Amlin International Moth Regatta hosted by the Royal Bermuda Yacht Club. Lying in second overall entering the day, Greenhalgh won all three races to win the championship and the winner's share of $5,000 of the $10,000 prize purse. He said afterwards: "The week has been fantastic. It's been good to come to a new venue. Everyone's been very hospitable. I hope it keeps going." "Amlin is very proud to have supported this year's successful Moth Regatta, which featured world class sailors in a world class sailing destination, Bermuda, the home of the 2017 Americas Cup," said Rob Wyatt, CEO of Amlin's Bermuda Branch. "We have been involved in specialist [re]insurance for over a hundred years and supporting exciting events like this enables us to reinforce our connection with the marine industry and with Bermuda." With the wind 6- to 12-knot winds right in Greenhalgh's wheelhouse, he dominated the three races. His first victory was by nearly 1 minute and the second was by 1 minute, 30 seconds. He left little doubt as to who the best sailor was this week. "Sailing is a game of boatspeed, there are no two ways around it," said Greenhalgh. "If you can go faster than the other guys, then you're halfway there."
December 11. The Amlin International Moth Regatta has come down to a straight fight between British sailors Chris Rashley and Rob Greenhalgh. Three races are scheduled for today, and with only one point separating the two it is anyone's guess as to who will come out on top. Light winds prevented any races on Wednesday, but with the wind blowing 18 to 25 knots yesterday, Rashley retained the overall lead, but only after Greenhalgh capsized in the day's third race. Greenhalgh had opened a two-point lead in the overall standings after placing first and second in the day's first two races, compared to Rashley's second and third. In the third race, Greenhalgh found himself out of control after the end fitting on the push rod controlling the main foil broke. "I was going really well in the first two races," Greenhalgh said. "I won the first race going away, and had great speed in the second race. I probably could've won that one too, but had to do an extra jibe and that allowed Goody [Paul Goodison] to win. I'm not sure when the fitting broke, maybe between the second and third race. After it broke I could go upwind all right, but had a massive capsize on the run near the leeward gate." Greenhalgh finished thirteenth in the third race, which is one of his discards, while Rashley won it. The day started off with those who have a choice of rig set-ups debating what to go with. The forecast called for the wind to build, but some doubted it, believing that forecast heavy rain would dampen the wind strength. "I used my flat sail, soft mast, large main foil and small rudder," Rashley said. "It was an odd set up, but I thought there would be a lull in the wind before the storm. As it turned out the forecast was spot on." For others, such as Chris Draper of SoftBank Team Japan, there was no choice. He only has one mast but he was left wanting a softer one. "I'm lighter than those guys [Rashley, Greenhalgh] so I could use a softer mast," Draper said. "A softer mast would allow the sail to depower more. I can't quite hike with those guys." Draper had been the top scoring America's Cup sailor in the fleet, but after dropping to fifth yesterday that honour now belongs to Goodison of Artemis Racing. Goodison, who was third at the European Championship last summer, placed 3-1-3 yesterday and now holds down third overall, eleven points behind Rashley. Six points further back is Simon Hiscocks, another British sailor, who had finishes of seven, five and a second yesterday on the Great Sound. Today's forecast is calling for ten- to 15-knot winds from the northeast, which should be ideal for another Rashley-Greenhalgh showdown. Rashley has revenge on his mind after Greenhalgh wrested the European Championship away last summer in the final race. Rashley had led from the start. "Greenhalgh is stronger than me in the conditions that are forecast, so I just have to sail my best. That's all I can do," Rashley said. James Doughty, Bermuda's only sailor in the competition remains in 46th place after another tough day on the water. Doughty finished 45th and 48th in the first two races of the day, and did not even start the last race, racking up his third "did not compete" of the week. After eight races (with one discard).
1 C Rashley (4)-2-3-1-1-2-3-1 – 13 pts
2 R Greenhalgh 1-4-1-3-2-1-2-(13) – 14
3 P Goodison 2-3-2-(13)-10-3-1-3 – 24
4 S Hiscocks 3-8-(59/DNF)-2-3-7-5-2 – 30
5 C Draper 5-1-7-4-7-(8)-4-5 – 33
6 K Langford 6-(16)-4-9-5-4-6-6 – 40
7 B Paton 7-7-8-12-4-9-(18)-4 – 51
8 J Belben (13)-5-11-5-8-10-8-7 – 54
9 A Kotoun 8-19-12-7-6-5-7-(21) – 64
10 T Johnson 20-12-10-8-11-20-(21)-11 – 92
December 11. NEW YORK (Bloomberg) — American International Group, the insurer with many Bermuda-incorporated and domiciled subsidiaries, being pressured by activist investor Carl Icahn to boost returns, said chief financial officer David Herzog is among top managers leaving the company as chief executive officer Peter Hancock shakes up management. Sid Sankaran, the chief risk officer, will take on the CFO role after AIG files its annual report with regulators early next year, the New York-based insurer said in a statement yesterday. Also leaving is John Doyle, head of commercial insurance, which is one of AIG's most important businesses. Rob Schimek, who is CEO of the Americas, will take on Doyle's role. Hancock, who became CEO in September of last year and reshaped management that month, told investors after posting a third-quarter loss last month that the company plans to dismiss about 23 per cent of the top 1,400 members of senior management. He is shrinking the leadership team after telling staff in a town-hall meeting that they shouldn't count on lifetime employment with the insurer, according to people familiar with his remarks. "We are moving forward with a continued sense of urgency," Hancock said in the statement. "I have streamlined my senior leadership structure in a manner that will accelerate our decision-making and ensure that we have strong end-to-end accountability." Herzog had been CFO since late 2008, helping the insurer recover from its bailout earlier that year. He was one of AIG's top-paid employees and had focused recently on redeeming debt that was issued when interest rates were higher. Herzog was named in October by the US Treasury Department to the Federal Advisory Committee on Insurance, joining other industry leaders including New York Life Insurance Co CEO Ted Mathas. Sankaran joined the company in 2010 from consulting firm Oliver Wyman, a unit of insurance broker Marsh & McLennan, as AIG sought to avoid a repeat of the oversights that led to billions of dollars of losses on derivative contracts and the US rescue. Hancock was also brought on that year in a risk-management role. "We are very surprised by Mr Herzog's departure," analysts led by John Nadel at Piper Jaffray said in a note. "We think Mr Herzog is likely to land a new role within the industry very quickly. On the other hand, we are less surprised by the departure of Mr Doyle given the recent lack of any significant improvement in commercial results." AIG shares slipped 2.5 per cent in afternoon trading in New York, narrowing its gain for the year to about 10 per cent. The company had decided about a year ago to shrink the size of the leadership team, according to a person familiar with the situation who asked not to be identified discussing internal deliberations. Also leaving are Jose Hernandez, who led the Asia-Pacific region, and Eric Martinez, who was executive vice-president of global claims and operations. AIG has taken longer than it previously planned to integrate the AIU unit with Fuji Fire & Marine in Japan and struggled with underwriting losses on property-casualty coverage. "The operating performances of the key divisions has deteriorated," John Heagerty, an analyst at Atlantic Equities, said in a note yesterday before the departures were announced. "We see considerable headwinds remaining — a deteriorating commercial insurance market, low interest rates and the strong US dollar." Icahn said in October that Hancock should break up AIG into three separate companies, one selling life insurance, a second offering property-casualty coverage and a third backing mortgages. The billionaire also mocked Hancock's inability to generate a 10 per cent return on equity. Doug Dachille, a former colleague of Hancock at JP Morgan & Co who was named in July as AIG's chief investment officer, was given the additional duties of supervising chief science officer Murli Buluswar. Hancock has highlighted the role that Buluswar's operation can have analyzing trends in claims costs. AIG intends to continue to increase Dachille's duties as the science group grows, according to the person familiar with the company's plans. Seraina Maag, who was head of the Europe, Middle East and Africa region, is also adding duties. She was named CEO of regional management and operations. The EMEA, Americas and Asia- Pacific CEO roles are being consolidated. Kevin Hogan, who runs consumer operations worldwide, will have increased oversight of Japan after Hernandez's departure. Alessa Quane will replace Sankaran as chief risk officer and retain the role of chief corporate actuary, reporting to the CFO and to the board's risk and capital committee.
December 11. The first annual fiscal responsibility assessment for Bermuda was tabled in the House of Assembly this morning by Bob Richards, the Minister of Finance. The report was compiled by an independent panel after discussions last month. The three-person panel was put together by the ministry in consultation with the Bermuda Monetary Authority, and its findings have been issued in electronic form to Members of Parliament. The panel reviewed the fiscal progress of the Government on public spending, taxation, borrowing and debt reduction, with the aim of increasing transparency and international credibility, Mr Richards said. It will continue to meet on an annual basis. "The panel had meetings with various institutions and individuals during the course of its discussions during the period November 23 to 27," Mr Richards said. "The panel heard views about Bermuda's economic prospects and risks to those prospects, and challenges in the short, medium and long term; the Government's plans to achieve budget balance by 2018-19 and the desirable speed of progress toward meeting its long term debt targets, and the desirable and feasible balance between expenditure and revenue measures, and preferred options for both." The panel was chaired by David Peretz, with assistance from Peter Heller and Jonathan Portes. Progress on fiscal consolidation so far has been "cautious and incremental", the report states. The present level of government debt, with "very large" potential liabilities from government guarantees and underfunded public pension and health insurance schemes, risks turning the possible impact from any one of these into "a serious setback for the Island's economy."
December 11. A lively debate lies ahead in the House of Assembly today over new defence legislation, which leaves conscription intact at the Royal Bermuda Regiment. The One Bermuda Alliance have made repeated promises to do away with the practice, but conscription remains on the books for occasions when the number of volunteers falls short. Amendments to the Motor Car Act will also go before MPs, brought by tourism and transport minister Shawn Crockwell. Legislators are also scheduled to debate a motion by Opposition MP Michael Weeks to discuss a "historic failure" to address the difficulties ranging from homelessness, unemployment and incarceration that disproportionally harm the Island's black community.
December 11. Defence counsel Elizabeth Christopher has described the decision to cast a search for a new Director of Public Prosecutions as "an insult" when there is a Bermudian qualified for the post. There has been much contention surrounding the hiring of foreign workers in the Department of Public Prosecutions in recent times. In January, lawyers walked out of a special sitting of the Supreme Court in protest against the re-appointment of Rory Field over a Bermudian to the office. Ms Christopher told The Royal Gazette: "I was disturbed that the Governor suggested he is going to cast a search to fill the post because it would seem to me no search is required. There is already a qualified Bermudian — Cindy Clarke was in a position to take the post. I am the last person who should be arguing it because she is my professional adversary. She is a highly intelligent woman and I find the suggestion that they will need to search is an insult. Cindy has a very good working relationship with the police and the partners within the DPP. If I was up for the position and Bermudian I would feel insulted by the whole process. We are capable." Mr Fergusson told The Royal Gazette: "The process of providing me with a recommendation for appointment as DPP now lies with the Judicial and Legal Services Committee." Speaking on the re-appointment of Mr Field last January, a Cabinet Office spokesperson said at the time: "Naturally, the Premier is disappointed that a suitably qualified Bermudian has not been appointed. After expressing every intention to appoint a Bermudian DPP in 2007, 2010 and 2013, it is most unfortunate that the process adopted by Government House appears unable to make those intentions a reality." During a previous re-appointment of Mr Field, Mr Fergusson said: "Once again, I would intend to try to appoint a Bermudian candidate if possible, and subject to the advice of an independent panel. But, like judicial posts, this is not a job which should or will be filled according to political or other pressures."
December 11. The Government remains committed to ending conscription — and compulsory enlistment will be a choice of last resort under the latest Defence Act amendments. Premier Michael Dunkley told the House of Assembly this morning that conscription would be eliminated, but "not at the expense of the proper functioning of the Regiment. The timeline will not be dictated by personal frustrations or individual campaigns." While the draft remains as a stopgap measure if the Regiment has insufficient volunteers, January's recruit camp will be the first composed entirely of volunteers. Mr Dunkley said the amendment "provides a sensible, orderly and structured elimination of conscription." Walter Roban, the Shadow Minister of National Security, observed that much of the legislation was "housekeeping" that modernized and broadened the Regiment's functions. Persons of any nationality will be able to volunteer if they reside in Bermuda, Mr Roban noted. The legislation also updates military justice procedures. Mr Roban queried whether work permit holders would be eligible, saying there had been questions from the public. An update from the Premier will come shortly.
FULL MINISTERIAL STATEMENT
THE HON. MICHAEL H. DUNKLEY JP MP
PREMIER & MINISTER OF NATIONAL SECURITY
DEFENCE AMENDMENT ACT 2015
OVERVIEW OF THE BILL / THE GENERAL DEBATE
"Mr. Speaker, the Bill before this Honourable House is the Defence Amendment Act 2015. The Bill is the first of two which relate to the Regiment on the Order Paper, the other being the Royal Bermuda Regiment (Junior Leaders) Act 2015. Mr. Speaker, perhaps the most topical issue addressed by this Bill is conscription. I think it is correct to say that Honourable Members opposite support the elimination of conscription and that the criticism of the Honourable Member who speaks for national security on that side has been on the timing we have proposed and perhaps the time it has taken to bring this Bill to the House. Mr. Speaker, this Government has promised the elimination of conscription and I have consistently said that this promise will be delivered upon but not at the expense of the proper functioning of the Regiment. As I indicated in 2013, Mr. Speaker: Can conscription be eliminated with a simple legislative amendment? Of course it can. Is that responsible? Of course not. No-one can question my commitment and that of the Government to the elimination of conscription. However, the timeline to do so will not be dictated by personal frustrations or single issue campaigns. There is a responsibility that comes with governing which is harmed by over-simplifying issues or allowing oneself to be caught in a wave of political expediency. Conscription will be eliminated and the Regiment preserved. Mr. Speaker, the Bill before this Honourable House does not end conscription immediately. It does not do so because that is not what we promised. We undertook to work with the Regiment to ensure it remained at a strength required to do its job in this society with the clear understanding that this Government supported the extensive efforts to secure an all-volunteer force. I am pleased to confirm to this Honourable House that those efforts have been successful and as indicated in the recent announcement by the Regiment, this January's Recruit Camp will be the first all-volunteer Camp in the Regiment's history. In Committee we will, no doubt, deal with the specific provision that is clause 4 of the Bill. However, Mr. Speaker, the significant change set out in this Bill is to make conscription the choice of last resort to continue the mandate for an all-volunteer Regiment. Honourable Members will note that it is only after consulting with the Defence Board and the Minister responsible for the Regiment that the Governor can turn to the process of compulsory enlistment and only then to make up the shortfall in any given year. The key element in this section is a practical application of the intended amendment. Mr. Speaker, even in the face of our trending low birth rates in Bermuda we will continue the effort to find the required number of volunteers. Additionally, with the sustained length of stay beyond the time of compulsory service, the numbers of volunteers required is not expected to be an unduly large number. Mr. Speaker, the Regiment has been working hard to achieve a transition to an all-volunteer force and with some success. Recruiting has been a high priority. Honourable Members should be aware that from 2013 to 2016, The Regiment has gone from 10 volunteers in Recruit Camp 2013, 42 in 2014, 61 in 2015 and Recruit Camp 2016 will be all volunteer (for the first time ever) with 50 – 60 volunteers. This upcoming Recruit Camp being all-volunteer is in the context of higher retention, which means we can reduce the size of the Camp from the more usual 115-130 recruits by half.
Mr. Speaker, the Regiment has employed a number of means to actively attract volunteers. These include:
• Word-of-mouth recruiting, by carefully programmed, rewarding and fun training.
• Incentivising recruiters by a 'committal card system' and $50 per volunteer payments to the recruiter.
• Introduction of volunteer bonus (payable at the end of Camp) in Jun 13 of $300 (this was $500 in 2014 but reduced due to funding constraints).
• Increasing retention, to reduce demand, this is closely linked to the rewarding experience that is service in the Regiment;
• Recruiting Roadshows since 2013 in public spaces and at schools.
• Greater profile of the Regiment through active engagement of media, including during BR50 anniversary year with Tattoo, Royal Visit and commemorative stamp issue etc.
• Annual Open House event at Warwick Camp in September for potential recruits.
• Recruit Camp Video Blog to help demystify Camp (Link).
• Advertisements on buses, radio talk shows, electronic media and distribution of leaflets (including through the postal system).
• A more welcoming enlistment process.
• Improving the transition rate from the Junior Leaders to adult service.
• Enhancing the benefits of service through expansion of Regimental discounts, but more importantly service as means to advance civilian prospects.
• The establishment of links to employers who recognise the value of soldiers' transferable skills and qualities of discipline, teamwork, reliability and service ethos. The Bermuda Fire & Rescue Service will now actively seek soldiers coming to the end of their service. Additionally, Mr. Speaker, the Regiment is establishing a public web based database of 'soldier friendly employers' and have introduced testimonials and reports for soldiers to feedback their performance and allow them to be used to show employers.
• These initiatives have a number of benefits, but include: morale through public support and recognition, welfare through practical support and recruiting by making service more attractive.
Of course, Mr. Speaker, much of this is tied to roles and responsibilities. Where we see the Regiment going is dependent on how those responsibilities are defined. The restrictions on the public purse do not yet allow us to fully develop the desired plan to have the Regiment assume inshore maritime patrolling responsibilities, but this remains the aim of the Government. Mr. Speaker, the Bill before the House today prescribes a sensible, orderly and structured elimination of conscription. This is legislation crafted with an eye on reality and a practical application "on the ground." Mr. Speaker, part of this legislation commenced under the previous Government and Honourable Members may well recall that a version of this Bill was among the last tabled before the House rose prior to 2012's General Election. Mr. Speaker, there is some consensus surrounding the need to equip the Regiment with a framework more suited to its 21st Century role and providing a platform to support any future mission in Bermudian society. At the heart of this Bill is the evolution of a system of discipline that is fairer and is largely compliant with UK and EU best practice. In 2010, Lt. Col. M. Cole of British Army Legal Services conducted an orientation and advisory visit to Bermuda. This was done at the request of the Regiment and with support from the UK Embassy, Washington. Colonel Cole produced a report and recommendations for internal changes to the Standing Orders of the Regiment as well as legislative changes to the Defence Act. Mr. Speaker, much of the Bill deals with administrative matters related to military discipline. Honourable Members will be aware that the European Convention on Human Rights extends to Bermuda and as such, one of the key recommendations of Colonel Cole's report was to ensure that the Regiment's disciplinary procedures were made compliant with that Convention. This Bill achieves that. Before I invite Honourable Members to participate in the general debate on the Bill, it is no coincidence that this significant legislation comes in the Regiment's 50th anniversary year. An organization that has served this country well must be valued and preserved. That preservation cannot be achieved without necessary change. I believe that this is recognized by all ranks of the Regiment and in this Golden Jubilee year, the now Royal Bermuda Regiment has demonstrated that it is an integral part of this community. Mr. Speaker, I commend this Bill to the House and for the consideration of Honourable Members."
December 11. Several pieces of legislation were approved in the Senate on Wednesday, with both parties expressing unanimous support. The Perpetuities and Accumulations Amendment Act, tabled by Senator Jeff Baron, the Junior Minister for National Security, was described as a means of helping to modernize the Island's trust business and remain competitive internationally by clarifying the legal process. Sen Baron said the legislation would create a more streamlined and cost effective approach, while Senator Renee Ming, of the Progressive Labour Party, said the legislation was a natural continuation of the 2009 legislation put forward by the PLP. Meanwhile, the Bermuda Archives Amendment Act, tabled by Senator Vic Ball, was intended to update the archive department's frameworks to take into account new technology and meet international best practices. The legislation gives greater power to the director for the department, expands the principle Act to include records of cultural value in addition to historical value, and prohibits the destruction of public or judicial records except in accordance with a records schedule as prepared by the director. PLP Senator Diallo Rabain, who said he used the archives frequently, welcomed the amendments, while Senator James Jardine, an independent, also expressed his support. Meanwhile, the Foreign Currency Purchase Tax Order 2015, presented by Senator Michael Fahy, the Minister of Home Affairs, exempts the Bermuda Tourism Authority and the Bermuda Deposit Insurance Company from paying the 1 per cent Government tax on money exchanges. Sen Fahy said the tax had been an unnecessary expense for the bodies, while Sen Ming said it did not seem to make sense to have the BTA, which is supported by a government grant, sending money back to the Bermuda Government through the tax.
December 11. Premier Michael Dunkley has lambasted the suggestion that he is in cahoots with Ewart Brown, the former Premier, to have Marc Bean ousted. Several sources told this newspaper that the Leader of the Opposition was heard making the statement at a meeting held at Alaska Hall last week. The Premier wrote on his personal Twitter page: "A new definition of fantasy ... RG headline today ... 'PLP leader claims Dunkley-Brown conspiracy'." Mr Bean would not comment on whether he made the claim or not, saying only: "I do not comment on internal matters." When contacted by this newspaper regarding the tweet, Mr Dunkley declined to comment.
December 11. Diallo Rabain, the Opposition Leader in the Senate, has been named as the Progressive Labour Party's candidate in Devonshire North Central. The announcement was made at Alaska Hall yesterday by Marc Bean, who called him "a dedicated individual who always keeps the people's interest as his priority. "As a member of the party's parliamentary group, he has been instrumental in shaping policy positions and ensuring that we continue to work and stand strong for the people of Bermuda", the Opposition Leader added. "Diallo is a father, husband, business owner, man of integrity, and an inspiration to young people aspiring to make a difference in their community. He has stood and worked for the people, which I am confident he will continue to do once elected to the House of Assembly." The by-election for Constituency 13, left vacant by the retirement on Monday of Glenn Blakeney, would stand as an important test of whether Bermudians agreed with the country's direction, Mr Bean said. "I see us winning this constituency quite handily," said Sen Rabain, adding that despite the rigorous canvassing by Anthony Francis, the One Bermuda Alliance candidate in 2012, "we will increase the margin by threefold. I believe that elections are won on the doorstep. We will knock on every single door in Constituency 13 and talk to every single voter." Mr Bean, meanwhile, appeared unfazed by the recent resignation of seven members of his Shadow Cabinet, and a push by some in the party for him to resign. "The membership of the PLP has given me the mandate to clean up house," he said. "That is not just for the betterment of our party; it's for the uplifting and strengthening of our country." Sen Rabain's election to Parliament would be occasion to appoint a new Opposition Senator, which Mr Bean said "will be at my discretion, in consultation with senior party members". Calling himself "spoiled for choice", he added: "Leading the party, I am blessed to have a list of at least 20 who are worthy of a Senate position." Mr Bean praised outgoing MP Mr Blakeney — who was among those who resigned in protest of his leadership — as a "champion for the people" who gave a voice to the community. I thank him for his service and commitment to the people of Bermuda." Party sources have said that Mr Bean faces opposition from numerous MPs who are either calling for him to step down, or have strong concerns about his leadership. However, during his remarks Mr Bean made repeated reference to his position as leader, also saying: "Just like any family, we have internal rifts — inside these walls, we are together." An engineer and founding partner of the surveying and project management company Compu-CAD, Sen Rabain has worked for the Department of Works and Engineering, as well as serving on numerous government boards. He was appointed to the Senate in 2011 and ran as the PLP's candidate for Hamilton South during the 2012 election, after which he was reappointed to the Upper House as Opposition Leader in the Senate.
December 11. The Island could face a water crisis in the future unless a plan for managing its resources is drafted now, according to Craig Cannonier, the Minister of Public Works. "What we're doing right now will not sustain us in the next 20 years," Mr Cannonier told The Royal Gazette. "We will have a water shortage, and we need to prevent that." It is envisioned that a 25-year strategy for St George's will serve as a model for the rest of Bermuda, in the form of a National Water Strategy. After sending out a Request for Proposal to draw up a water and waste water servicing plan that will cover the East End, the ministry is now reviewing bids. Tarik Christopher, the Government's principal engineer for water and sewage, explained that the model would serve as "a template that can be used for the whole Island in a phased manner". At present, St George's has a "piecemeal" system delivering drinking water to limited areas, as well as sanitary flushing water, sewerage and salt water fire hydrant mains. Coping with waste water at the East End, particularly with large developments expected, will be a key part of the plan. For the Island overall, Mr Cannonier said: "We now need to start looking at recycling in a big way. We are losing way too much — we are on the brink of a population explosion with the onset of the America's Cup. We have a lot of construction coming up very shortly, and the amount of water consumed during construction alone is massive. I've seen numbers indicating we are consuming almost three times as much as we were in the 1970s. Whenever there is a drought there is a major strain on the lenses of fresh water that run beneath the Island. Bermuda really is at risk. We don't like to think of national security issues in that manner, but this is something we need to look at — bacteria and fungi can spread fast, and it would behove the ministry to come up with a plan going forward." Mr Cannonier noted that the West End Development Corporation has developed "an incredible plan that receives sewage and turns it back into brackish water that is not potable but can be used for flushing. They already have that capacity, which is a great model. Even better would be for them to take in sewage and produce potable water. We have got to be one of the few places in the world that flush good potable water, and it's gone." There is a minimum of 40 to 50 water supply trucking companies, which close to two thirds of residences rely upon for supplementary water. Studying St George's wastewater infrastructure was a pledge of the 2014 Throne Speech, and the East End model could ultimately be used to create a water supply and servicing plan and a wastewater master plan for the Island. A commission is also likely to be created, to regulate water supply and servicing entities — a non-ministerial body tasked with developing a national framework for water, oversee the Island's supply, and encourage partnerships between private and public water.
December 11. Further questions about public access to Fort St Catherine's Beach were raised in the Senate this week, but Michael Fahy, the Minister of Home Affairs, responded that the issues were answered in the recently tabled lease for the project. Leases for the St George's hotel project were tabled in the House of Assembly last Friday and are expected to be debated in the coming weeks. During the Motion to Adjourn, Senator Renee Ming reiterated questions about what the hotel development would mean for public access to the beach, telling the Upper Chamber that she had been approached by concerned members of the public. While she acknowledged that the wording in the document was identical to that in a previous contract for the site involving developer Carl Bazarian, neither document detailed what was meant by "reasonable" access. Sen Ming said the natures of the two projects were different, with Mr Bazarian looking to build on top of the hill and new developers Desarrollos Hotelco look to build closer to the beach. "Reasonable access, it seems to me, could be completely different things when we have two different plans," she said. While Sen Ming said she would be willing to take part in any future discussions about what reasonable access could mean, Sen Fahy noted that the lease for the site had been tabled in the House and details from the lease regarding access to the beach had been published in Wednesday's edition of The Royal Gazette. That section of the lease states: "With the exception of the specific area delineated and marked 'Hotel Use Only' on the tenant covenants, the beach shall remain open to the general public for use (save for with regard to the use of any hotel facilities or amenities on the beach which shall be reserved for guests of the hotel and the owners and occupiers from time to time of any residential accommodation on the estate only) without charge at all times, except when the tenant or manager of the hotel shall close the beach, or a portion thereof, for such durations as may be agreed from time to time with the minister (acting reasonably) for the purposes of special hotel events on the beach, the maintenance or repairs of, or improvements to the beach." Sen Fahy added: "That seems pretty reasonable to me. I understand the offer that has been made by Sen Ming, but I am sure we will have robust discussions, and that will be on December 18." He later said: "The concerns that continue to be raised are misplaced. It's laid out clearly in the lease. It was laid out very clearly before when the PLP were in government and it's just noise making." The senator said he had also been approached by members of the public about the project and those who had spoken to him had been pleased that the hotel project seemed to be moving forward. While Sen Fahy said that one person had expressed disappointment about the relatively small size of the proposed hotel, he said: "The effect on St George's will be profound. That's a fact."
December 11. A book featuring previously unseen works by the late Peter Woolcock is set to be launched next Friday at the Bermuda National Gallery. Woolcock's Wonders includes a number of children's illustrations, including drawings from three unpublished children's books — The Early Days of -, Pandora's Pets and A New Bestiary for Children — one unfinished fourth book, The Mad Dog, and a series of illustrated nursery rhymes. Prior to his death late last year, Mr Woolcock had been working with the Bermuda National Gallery for a retrospective of his work which would have included the art. "These were his passion," said Gallery curator Sophie Cressall. "When we first went to Peter about the exhibition, these were the pieces he showed us and he was most interested in showing through the exhibition. He said he would love for the whole exhibition to be about his children's works. This is why we really wanted to honour that in this book. Of course, we were only able to do this with the support of his family, specifically his daughter Diana and son Robin." The unpublished works included in Woolcock's Wonders showcase a variety of styles, with The Early Days of - presenting a colorful take on history and A New Bestiary tackling the rhyming creativity reminiscent of Dr Seuss. "Peter wanted to have these works published but unfortunately never managed to accomplish it in his lifetime," Ms Cressall said. "We feel that it is only fitting to publish these works for Peter. Every story and each illustration is a gem that should be shared with every adult and child in Bermuda. We can all in some way identify with the characters that Peter has created." The book will be published in a limited run of 1,000 — matching the limited runs of Mr Woolcock's popular Woppened series — and are set to sell for $30. Meanwhile, the Bermuda National Gallery will open an exhibition of Mr Woolcock's work early next year, highlighting illustrations from the artist's entire career, his time serving in the Second World War, and even a drawing done when Mr Woolcock was a teenager. Asked if she felt the book would be a fitting tribute to Mr Woolcock's legacy, Ms Cressall said it was just a start. "This is just a small part of the immense character, personality and talent of Peter Woolcock," she said. "This book is a small token to celebrate Peter's talent and passion in creating children stories. "He was an incredibly important figure in the political arena in Bermuda — documenting decades of Bermuda's politics during a time that was revolutionary." The formal book launch will take place on December 18 at the Bermuda National Gallery in City Hall between 11am and 1pm.
December 11.Two senior Ministry of Finance officials are at odds over whether adequate permission was sought for the Bermuda Government's deal to build a new airport terminal. "Clearly we are at an impasse," David Burt, the Shadow Minister of Finance, said at the close of yesterday's lengthy meeting of the Public Accounts Committee (PAC). "It seems, sadly — which is not surprising — that it has broken down along party lines," added Mr Burt, who is chairman of the committee. Members of Parliament from both parties spent two hours questioning Anthony Manders, the Financial Secretary, over whether or not the government's own rules were flouted in the deal with Canadian Commercial Corporation (CCC) to build a new terminal for LF Wade International Airport. With Mr Mander's view widely diverging from those given at an earlier meeting by Curtis Stovell, the Accountant-General, the PAC unanimously agreed to call Mr Stovell back for further questioning next week. Simultaneously, Heather Jacobs Matthews, the Auditor-General, will be asked if her office can give an independent opinion as to whether or not financial instructions were breached. Ms Jacobs Matthews is to be contacted after a motion from Progressive Labour Party MP Wayne Furbert, who said he preferred to go to her directly rather than "wait five years" for a report on the airport deal. Mr Manders repeatedly maintained that an initial waiver from the Accountant-General to proceed with CCC amounted to approval for the entire project as it was structured in the agreement. Mr Burt responded: "What I consider unfortunate is the fact that the Government and the minister are expecting the people of this country to believe that the guardian of the public purse took less than 24 hours to waive permission for a $255 million project." At its opening of business, the committee heard from a May 2015 memo from Mr Stovell to Mr Manders saying that CCC's selection of a "hand-picked" contractor, Aecon, to be a sole-sourcing that required his approval. However, the Financial Secretary insisted that all subsequent phases of the project has been given in the letter of agreement approved by the Accountant-General, and that it was CCC's purview to select Aecon. However, PAC member Cole Simons pointed out that Mr Stovell had earlier told the committee that he had not given permission for the sole sourcing of the contractor. "Since then, have you reconciled that difference?" Mr Simons asked. "We have met and will reconcile it," Mr Manders said, describing the agreement with CCC as unique, highly complex and difficult to explain — and like "trying to fit a square peg into a round hole" when it came to financial instructions. "This is not a typical transaction," he said. "It's difficult to fit in with financial instructions. That's why at the beginning we asked for sole sourcing and to waive financial instructions." Questioned repeatedly by Mr Burt how he could reconcile his position with Mr Stovell's assertion that financial instructions had not been followed, Mr Manders told the PAC: "If he had that position, I think he should have withdrawn the original approval. If he was that serious, he should have said 'I withdraw' ... He had that ability. He could have done that." The plan with CCC was a government-to-government deal that had only been possible to make with Canada, the Financial Secretary said. "It's unfortunate that this happened," Mr Manders added. "Going forward, I think it would be prudent that the ministry keeps the Accountant-General in the loop." He recommended regular updates on the project be delivered to the PAC. However, he said: "It would be very odd after agreeing to this government-to-government approach to have to go back and seek further approval, when we had approval from the beginning." PAC member Lovitta Foggo said it had been her understanding from Mr Stovell's remarks earlier that he had not granted permission. "When I marry that information together, it still puts flags up for me," she said. Asked by PAC member Jeff Sousa if the agreement had been given in an "open and transparent manner", Mr Manders replied: "In my opinion, yes." Although agents from Aecon and CCC were on the Island examining the airport before the permission was given, Mr Manders said they were "scoping the project" at their own expense, independently of the Government. He also denied that there had been any pressure put on him by the Bermuda Government, and said that he had put no pressure on the Accountant-General to give the waiver.
December 10. There was no movement on the Amlin International Moth Regatta leaderboard yesterday as racing was postponed due to light winds. The race committee did manage to start the sixth race in about eight knot breezes in the Great Sound. However, proceedings were halted about 35 minutes into the race with the majority of the fleet yet to complete one lap on the 1.3 mile windward-leeward racecourse. "When we started we had about eight knots, and I think probably more than half of the fleet were foiling, and then it just went down and down," David Campbell-James, the principal race officer, said. Leading the pack when racing was stopped was Chris Draper, of SoftBank Team Japan, one of several America's Cup sailors competing this week. "I was just about to cross the finish line when I saw the abandon flag," Draper said. "It was a reasonable lead and I had worked hard for the whole race. There was around ten of us that foiled the whole way around, and 40-plus boats not having much fun, so you can understand why they [the race committee] made the decision." After five races British sailors Chris Rashley, Robert Greenhalgh and Simon Hiscocks occupied the top three spots on the leaderboard. Rashley, who celebrated his 27th birthday with two bullets on Tuesday, is tied on points with Greenhalgh, but ahead on the tiebreaker rule, having won the last race sailed. Seventh overall is Ben Paton, the Royal Bermuda Yacht Club sailing coach, who is also representing Great Britain. Further down the pecking order in 46th is James Doughty, the sole Bermudian sailor competing in the high-performance foiling dinghy which has become popular among America's Cup sailors. The race committee are now keeping their fingers crossed that they can get another five races completed before racing concludes tomorrow. "We can still make ten or eleven races, which is still a good championship, and the advantage of ten is that we have a second discard," Campbell-James said.
December 10. Land Rover BAR have launched what they claim is the most technologically advanced yacht to ever hit the water. The British challengers have started sea trials in their AC45 T2 catamaran, one they hope to sail to victory at the 35th America's Cup in Bermuda in 2017. The multihull racing yacht boasts technological advancements from the aerospace industry, and has been described as a "fighter jet on water." The 45ft AC45T2 catamaran, sailed by a crew of six, is capable of reaching speeds in excess of 50mph and will fly on hydrofoils the size of a wakeboard, while lifting the weight of a fully loaded London taxi. To further reduce weight and increase efficiency, practical technology from Formula One and other motor sports has been integrated into the boat's hydraulic systems. "Everyone on the design, engineering and shore teams, have put everything they have got into this boat," Sir Ben Ainslie, the Land Rover BAR skipper and team principal, said. "Power is nothing without control, and there has been no compromise in the pursuit of both. All of the sailing team are grateful and privileged to get the opportunity to test fly this unique craft." Andy Claughton, the Land Rover BAR chief technology officer, added: "This is the most technologically advanced sailing boat I've ever been involved with. It's the vital next step on our path to developing the boat that will challenge for the America's Cup, containing some of the most innovative and powerful technology ever used in this competition." The America's Cup is regarded as the pinnacle of sailing and boasts cutting edge technology which enable these catamarans to travel at three times the true wind speed. The next America's Cup was originally supposed to be contested for in 62ft catamarans. However, the majority of the teams voted in favour of reducing the size of the boats after the original protocol was controversially amended. Luna Rossa, the Italian challenger, withdrew in protest at a move that was aimed at significantly reducing costs for the 2017 America's Cup. "If anything, the racing may even be better as the boats will be more maneuverable," Ainslie said. "Certainly they will be better suited to the Bermuda racecourse."
December 10. Three out of four residents believe the America's Cup will be beneficial to the Island, according to a survey conducted by Bermuda College. But more than half of respondents also felt the $77 million allocated to the event could have been better spent. The survey results revealed that:
77 per cent of respondents believed Bermuda would benefit economically, either to a great extent or somewhat, from hosting AC35.
73 per cent agreed either strongly or somewhat that by hosting AC35, it would go a long way to restoring Bermuda's image as a premium tourism destination.
68 per cent were either very or somewhat excited about the opportunity to host AC35.
58 per cent believed that the $77 million committed to AC35 should have been spent on more pressing issues.
The college's senior marketing and tourism lecturer, Shawn DeShields, and institutional research and planning officer, Cordell Riley, have co-authored a paper based on the survey, exploring the potential economic and social impacts of Bermuda hosting the 2017 regatta. It was presented at the third International Conference on Emerging Paradigms in Business and Social Sciences, held in Dubai. Titled Resident Perceptions on the Economic and Social Impacts of Bermuda Hosting the Event, and using an econometric model, their research sought to estimate the potential financial impact to hotels as a result of hosting the event. Keynote speaker for the conference was Dimitrios Buhalis of Bournemouth University, an expert on how technology impacts tourism. The professor was described as one of the most cited authors in the tourism field, and attended the Bermuda presentation. A public forum for a local audience is being planned by the college for the new year. The conference was hosted by Middlesex University (UK) as it celebrated its tenth anniversary as a campus in Dubai. Conference objectives allowed discussion of "new concepts, new methodologies and new practices within the world of business and the wider social sciences". The survey of 650 residents had a margin of error of plus or minus 3.8 per cent.
December 10. Bermuda will hosts the 2016 RC44 Championship Tour opener early in the new year, organizers have announced. The Island will host the event March 2 to 6 with competition in the high-performance monohull racing yachts taking place in the Great Sound. "Our Island is globally recognized as providing some of the most challenging, as well as beautiful, waters for sailing competition and we hope the RC44 teams will enjoy the experience," Andy Cox, the Royal Bermuda Yacht Club's regatta chairman, said. "Bermuda is honored to be the latest host location in the RC44 series." RC44 Championship Tour comprises of 12 international teams including two from Artemis Racing, challengers for the 35th America's Cup, that compete in one-design yachts at some of the most beautiful sailing venues around the world. The international racing circuit was founded by Sir Russell Coutts, the fives-times America's Cup winner and Oracle Team USA chief executive, who is delighted to have Bermuda host an event that has established itself as a key series since its launch in 2007. After the season opener in Bermuda, the Tour will move on to some of Europe's most celebrated sailing venues, including Spain, Britain , Portugal and Malta.
December 10. Marc Bean told Progressive Labour Party members he believes Michael Dunkley, the Premier, is in collusion with Ewart Brown, the former Premier, to oust him as Leader of the Opposition, according to sources. The claim is said to have been made at Alaska Hall last week during a meeting to discuss the leadership of the PLP. However, the remark is understood to be separate to the allegation that sparked Dr Brown's threat of legal action against Mr Bean, reported by The Royal Gazette yesterday. One party member said: "Bean said that Brown and Dunkley are working together to overthrow him. It's odd to think they were so close for all that time, but I'm not surprised that relationship turned out the way it has." When contacted yesterday, Mr Bean said: "I do not comment on internal matters." Dr Brown, who declined to comment, acted as a mentor to Mr Bean early in his political career and endorsed him to take his own parliamentary seat in Warwick South Central after his retirement in 2010. Yesterday, this newspaper reported how Dr Brown's attorney, Wendell Hollis, had written to Mr Bean accusing him of libelous comments at two meetings at Alaska Hall this week. Meanwhile, promoter Jason Sukdeo has ruled himself out of running for Constituency 13 to replace Glenn Blakeney, who announced his retirement from politics last week. Mr Blakeney is one of seven MPs to quit Mr Bean's Shadow Cabinet. Media reports had said that Mr Sukdeo intended to run, but he told The Royal Gazette: "It's not true and I am not even sure where they got the information from." Several sources have said senator Diallo Rabain has been canvassing in Devonshire North Central. An announcement on the PLP's by-election candidate is expected to be made today.
December 10. A complaint will probably be made to the Human Rights Commission about a hotel's refusal to host two talks by a same-sex marriage opponent. Melvyn Bassett, spokesman for a group going by the names Preserve Marriage and Concerned Citizens of Bermuda, told The Royal Gazette: "It's likely." Hamilton Princess, Bermuda initially took the booking for two public forums featuring American right-wing commentator Ryan Anderson this month but general manager Allan Federer pulled the plug when he learnt about the subject matter in the media. Mr Federer said the hotel would not be a "venue for anti-diversity discussions" — prompting Preserve Marriage to claim that banning the presentations violated the "definition and practice of diversity in every form." Section five of the Human Rights Act bans discrimination in the supply of goods, facilities or services because of religion, belief or politics, among other things, and Preserve Marriage said it was denied "goods and services" and would seek "immediate redress." Dr Bassett told The Royal Gazette: "I don't think they [the organizers] wanted to confuse Ryan Anderson and that issue. The group simply said they didn't think they were being treated fairly but they didn't want to address it at that time and cloud the real issue. It's likely that something may come out of it." As group spokesman, Dr Bassett has been the lone figurehead of Preserve Marriage since it formed in October in response to the Ministry of Community, Culture and Sports seeking public feedback on the topic at town hall meetings. He said this week the group was composed of a committee of about 14 or 15 people but he did not have permission to share their names. Dr Bassett added that the members represented the thousands of people who have signed the group's online petition against same-sex marriage since its launch in October. "They are people from all walks of life," said the former principal of Sandys Secondary Middle School and former director of Sandys 360. "There are pastors, there are housewives, husbands, church people, people who are not necessarily church people who believe in the preservation of marriage. There are 7,000 people who signed the petition. It's people representing preserving marriage. A collection of people who meet on an ad hoc basis. Just about all the churches in Bermuda are involved." One member of the group contacted by this newspaper asked not to be named, telling us: "There is a lot of hostility so people don't want to come out individually to be attacked. There is a lot of aggressiveness in the past against anyone who wants to defend the traditional meaning of marriage and the existing laws in Bermuda." Cornerstone Bible Fellowship has backed the petition while insisting it is not behind it. Preserve Marriage's petition had 7,183 signatures by yesterday afternoon. A petition calling for same-sex marriage to be legalized, launched by campaigner Tony Brannon in April, had 3,528.
December 10. A leading authority on improving professional standards within police services has arrived in Bermuda to help formulate plans to modernize the force's disciplinary regime. Victor Marshall will be meeting with key stakeholders in the Bermuda Police Service and the community to explore how the present system, which is more than 40 years old, can be updated. The professional standards co-ordinator for the Police Superintendents' Association of England and Wales was responsible for implementing the recommendations of an independent review of the police disciplinary system in England and Wales, and creating the legislation and regulatory framework for the system. Mr Marshall, a retired detective superintendent, also advised ministers and forces on all aspects of the police complaints system, and dealing with misconduct, unsatisfactory performance and attendance procedures. His visit follows the announcement in the Throne Speech that the Bermuda Government would introduce legislation to replace the old "out of step" discipline process contained in The Police (Discipline) Orders 1975. It comes at a time when Michael DeSilva, the Commissioner of Police, acknowledged there was concern over force morale in light of recent redundancies and uncertainty over negotiations between the Police Association and the Government. Mr DeSilva told The Royal Gazette that a new disciplinary regime was "vital" to the service.
December 10. A same-sex couple's application to marry remains "under review", according to Michael Fahy, the Minister of Home Affairs. However, Senator Fahy said that the Matrimonial Causes Act 1974 "makes it clear that a marriage other than between a man and a woman is void." The minister also said that language used in the latest ruling by Ian Kawaley, the Chief Justice, on a case involving a same-sex couple had "narrowed" the ramifications of his decision last month in the Bermuda Bred Case. The Bermuda Bred Company, a group of binational same-sex couples, won the same rights to reside and seek employment as spouses of Bermudians in a decision by Dr Justice Kawaley on November 27. That judgment, which can be read online, makes reference to "same-sex partners of persons who possess and enjoy Bermuda status, and who have formed stable relationships with such Bermudians." On Monday, the Chief Justice allowed a three-month suspension before the ruling would come into effect, on February 29 of 2016. Sen Fahy said the pause would give the Government time to look into administrative changes that would be required of the Department of Immigration to comply. He said it would also allow time to consider "broader legislative response to the issues raised." Sen Fahy added that Dr Justice Kawaley had "limited the scope" of his declaration by extending spousal residential and employment rights to same-sex partners in a "permanent" relationship with a Bermudian — as opposed to the "stable" relationship that he referred to in his earlier decision. According to the minister, this difference in terminology "narrows the effects of the judgment from what was originally understood to be the case."
December 10. "In everything, give thanks," declared war veteran Randolph Hayward when the Bermuda Legion came to his home with early Christmas gifts. Mr Hayward, a Second World War veteran from the First Battalion, Caribbean Regiment, Bermuda Contingent, was greeted at his door by Colonel Edward Lamb, who was making his rounds on behalf of the Bermuda Legion. Along with veterans and their widows around the Island, the 92-year-old was presented with diverse gifts, ranging from toiletries, coffee and cheeses to fruit and vegetables. "We are trying to get across thanks and remembrance," Col Lamb said. "These are only natural things that can be used up, but the memory has to linger." "Point well taken," replied Mr Hayward, who served from 1944 to 1946 in Italy and Egypt. The Bermuda Legion is assisted by proceeds from its annual poppy appeal to bring Christmas tokens of appreciation to veterans and their widows: gifts and groceries. This includes visiting the roughly 40 who are in nursing homes, according to Carol Everson, a welfare case worker with the organization. "We have done this with the help of some very, very kind sponsorship, and we also give great thanks to Giorgio Zanol and his staff, who help prepare the hampers and allow us a discount," Ms Everson said. "Anyone alone or in need of help in the veterans' community is welcome to contact us."
December 10. Politicians dealing with deaf rights in Bermuda are "like lions without teeth", a community leader has claimed. Franklin Fahnbulleh, coordinator of services at the Bermuda Islands Association of the Deaf (BIAD) charity, insisted that interpreting services here were woefully lacking compared with elsewhere in the world. However, a Government spokesman admitted that no change was on the horizon for those affected by the problem. Mr Fahnbulleh, who has 100 per cent hearing loss, said: "Bermuda is 400 years behind the times right now. There's no question about it. South America, Canada, Great Britain, the USA, Australia, New Zealand — their governments all have interpreting services for the deaf. Bermuda has absolutely nothing, so the BIAD has to look for funding to keep its own programme going. This lack of formal representation leads to unnecessary difficulties and stresses in the day-to-day lives of the Island's deaf populace. When I go to see a doctor, if I have to ask for an interpreter, they should be able to make that appointment with interpreting services. If I go to the States or Great Britain, they'll have an interpreter waiting for me when I arrive. In Bermuda, none of that happens," said Mr Fahnbulleh, speaking to The Royal Gazette via an interpreter outside City Hall on Thursday, where the City of Hamilton held a ceremony to mark the UN International Day of Persons with Disabilities. He added: "I was driving here and a police officer stopped me and gave me a ticket. I showed up in court, wanting to challenge the ticket. Even though the court knew that I was deaf, they did nothing about it, so I didn't have an interpreter. How can you find me guilty if I don't have an interpreter?" Mr Fahnbulleh, who works with deaf students as a teacher in the Department of Education, compared this experience with police to a similar one while abroad. "When I was in Britain, a cop stopped me," he said. "I told him I'm deaf — he asked me to hold on, radioed it in and they brought an interpreter right there on the spot. In Bermuda, they just speak louder. Come on." He blamed the Island's politicians, claiming they were more interested in self-promotion than fixing glaring problems in the system.
December 9. Accor Hotels of France confirmed its acquisition of Fairmont Hotels with this announcement: "We are delighted to share with you the announcement of the forthcoming combination of AccorHotels and Fairmont Raffles Hotels International. This unique group, which is currently present in 34 countries, comprises three emblematic luxury hotel brands: Raffles, Fairmont and Swissôtel. As a member of Le Club AccorHotels, this merger will give you access to even more exceptional addresses including legendary properties such as Raffles in Singapore, The Plaza in New York, The Savoy in London and Le Royal Monceau in Paris. Fairmont, Raffles and Swissôtel together represent 43,000 rooms in 115 hotels around the world. Le Club AccorHotels and the loyalty programs of the Fairmont, Raffles and Swissôtel brands are among the most generous and innovative in the global hospitality sector. Our brands and locations are highly complementary and we want to make the most of these two programs to offer you ever more exclusive services and privileges. This merger will take a few months to finalize. For the time being, your Le Club AccorHotels program will not change. Your status, advantages and bookings remain the same. No changes will be made in the way you manage your account or book your stays in our hotels. Because your loyalty deserves our full attention, we will of course keep you informed of the key stages of this exciting project over the coming months. In the meantime, we remain at your service in our hotels, on our accorhotels.com website, our mobile app and via our customer care centers. Feel Welcome. Sébastien Bazin, Chairman and CEO, Accor Hotels." (Note: on October 29, 2015, BOL reported as follows: Reuters. Europe's largest hotel group Accor SA (ACCP.PA) is planning to buy Canada-based FRHI Hotels & Resorts for about $3 billion, The Wall Street Journal reported on Thursday, citing sources. The deal, which could be announced as early as next month, could still fall apart as the hotel giants did not reach any agreement yet, the newspaper said. FRHI, which operates luxury hotel brands like Fairmont (owns the Fairmont Hamilton Princess Hotel in Bermuda and continued to manage the once-Fairmont Hamilton Princess), Raffles and Swisshotel, hired Deutsche Bank and Morgan Stanley to estimate the market value of the company, The WSJ said. Accor Hotels, which competes with InterContinental (IHG.L), Marriott (MAR.O) and Starwood (HOT.N) is undergoing a reorganization under CEO Sebastien Bazin who took the top post two years ago. The hotel is also regarded as the "preferred bidder" of four finalists for FRHI, the newspaper said).
December 9. The Bermuda Government has tabled a series of leases for the St George's hotel project. The 262-year leases, tabled on Friday, propose a varying rent for the hotel property, which would start at $1,000 per year before rising to $5,000, $80,000 and eventually $100,000 per year. Starting on the tenth anniversary of the agreement, rent payable will increase by 10 per cent every five years. Meanwhile, separate leases offer the developers the golf course for an annual peppercorn of $10. The property to be used for fractional units would also be rented for a token $1 annual fee, but the leases state the government would receive $105,000 for each of the fractional units sold. The lease also somewhat clarifies the proposed public access to Fort St Catherine's Beach, which had been an area of concern among some after earlier documents promised "reasonable" public access. A section states: "With the exception of the specific area delineated and marked 'Hotel Use Only' on the tenant covenants, the beach shall remain open to the general public for use (save for with regard to the use of any hotel facilities or amenities on the beach, which shall be reserved for guests of the hotel and the owners and occupiers from time to time of any residential accommodation on the estate only) without charge at all times, except when the tenant or manager of the hotel shall close the beach, or a portion thereof, for such durations as may be agreed from time to time with the minister (acting reasonably) for the purposes of special hotel events on the beach, the maintenance or repairs of, or improvements to the beach." Government has been moving forward with a deal with the Desarrollos Hotelco Group to erect a new St Regis Hotel on the 124-acre site that formerly hosted the Club Med hotel." The St George's Resort Act, which allows leases and concessions in connection with the development, was passed in the House of Assembly and the Senate earlier this year despite concerns voiced by the opposition, and the Government announced in October that it had finalized the master development agreement for the project.
December 9. Clarien Bank has forged closer links with a subsidiary offering wealth management services to high net worth clients. Clarien Trust Limited (CTL) provides trustee administrative services for Bermuda-domiciled trusts, including family and estate planning using trust and corporate structures. "We have recently strengthened our partnership with CTL making its services more conveniently accessible to clients looking for advice on how to manage their wealth," said Clare Spearing, Clarien's head of private banking. "Our private banking and wealth management team connects all of the services clients many require such as banking, lending, investments and portfolio construction, insurance, estate planning and wealth replacement vehicles." Ian Truran, the bank's chief executive officer, said that the link-up with CTL complemented the services that Clarien can offer clients of high net worth. He added: "CTL will also work with our clients' legal advisers to create a trust or structure that meets their specific estate planning needs and requirements." Robin Peters, a senior adviser in wealth management at the bank, said: "Our focus is to provide customized wealth management solutions rather than selling products. Collaboration is key, as we work with clients to grow and ultimately preserve their wealth."
December 9. Premier Michael Dunkley lined up yesterday alongside the Bermuda Monetary Authority (BMA) team that spearheaded the country's drive to win European Union equivalence under its Solvency II rules, which puts the Island on an equal footing with European countries in competing for business. Mr Dunkley met the officials at an Association of Bermuda Insurers and Reinsurers (Abir) event on Monday to congratulate them.
December 9. A legal ruling giving the public unprecedented access to court documents will not apply to ongoing civil cases filed before December 1, the Supreme Court has confirmed. The judgment by Chief Justice Ian Kawaley, which has been enshrined in a practice direction, will only affect "pending" cases filed on or after December 1, this year, or cases that are closed. But paralegal researcher Judith Chambers, who has been trying to get access to documents from a 2009 case, said she was "appalled" that the direction would not enable her to access documents from before December 1. She told The Royal Gazette she planned to appeal against the court's decision not to provide her with documentation because the case was still deemed to be "pending". Ms Chambers added: "I was pleased to hear about the recent practice direction, which I felt would finally enable access to certain documents — only to be told that the ruling would not apply retroactively. It was my belief that the practice direction was unrestricted — other than as set out on its face and in the frequently answered questions (FAQs) section. The FAQs section that I have now been provided with has a new sentence added referring to pending cases filed on or after December 1. I was appalled to find this out and believe it is entirely wrong." The ruling by Chief Justice Kawaley came after The Royal Gazette applied for affidavits made by Bermuda Government ministers as well as businessman, Michael MacLean, concerning the development of Hamilton waterfront, to be made public.
December 9. Former Premier Dr Ewart Brown has threatened legal action against Marc Bean for allegedly making defamatory remarks about him at Alaska Hall. A letter from Dr Brown's attorney Wendell Hollis, addressed to Mr Bean, accuses him of libelous comments at two meetings held last week over the leadership of the Progressive Labour Party. Dr Brown acted as a mentor to Mr Bean throughout the early years of his political career, and the fallout comes as a further blow to the Leader of the Opposition, who has already seen seven MPs resign from his Shadow Cabinet. In the letter, dated this Monday and obtained by The Royal Gazette yesterday, Mr Hollis of HCS Law wrote: "We have been consulted by the former Premier and Leader of the Progressive Labour Party, Dr the Hon Ewart Brown. Dr Brown has consulted us in relation to remarks made by you to those assembled at Alaska Hall last week for two closed sessions involving matters concerning your leadership of the Progressive Labour Party." Mr Hollis went on to outline a number of accusations that were allegedly made by Mr Bean about Dr Brown. The letter continued: "There is no question that these comments are defamatory and libelous of Dr Brown. The comments are clearly false and untrue. Dr Brown understands that there is to be another meeting at Alaska Hall tonight [December 7] and he has therefore instructed us to write this letter demanding that at that meeting you retract the comments set out above. In the meantime Dr Brown reserves all such rights as he may have to commence proceedings against you for significant damages arising from the comments made above. We look forward to receiving confirmation that you have retracted the comments." It is understood that Mr Bean did not attend the meeting and that PLP deputy leader David Burt chaired in his absence. When asked by the Royal Gazette newspaper whether he had made the remarks, and if so whether he intended to retract them at a later date, Mr Bean replied: "No comment."
December 9. Bermuda's Alyssa Rose has got off to a great start at the Miss World competition in China. Ms Rose placed in the top 25 for each of the first two rounds of preliminary challenges that assess contestant's fitness and talent. "She is having an absolute ball over there," said her father, David Rose. "She is loving every minute. It's a really tough competition with lots of travelling involved, so to come in the top 25 for the first two rounds is amazing. She phoned me this morning (Tuesday) to tell me she was in the top 25 again for sport and fitness. I have tears in my eyes every day at the moment. I cannot express just how proud I am of her. She is going to battle all the way and she is right up there at the moment." Contestants in the Miss World competition take part in a series of five challenges that look at fitness, talent, charity work, multimedia awareness and modeling ability before the final takes place on December 19. The five challenge events earn the 117 contestants vital points on their journey to becoming Miss World. Mr Rose added: "There will be nine of our family heading out to China for the finals on December 19 to support Alyssa, pictured right.. "We can't wait to get out there. We will be wearing Bermuda shorts and waving a big Bermuda flag. It's a very exciting time for our family."
December 8. Tourism arrivals rose by 44 per cent in October according to statistics from the Bermuda Tourism Authority, with the America's Cup being credited for much of the surge. However, advanced hotel bookings appear relatively flat — just under 1 per cent below figures from the same time last year — due to low numbers this month and last month. According to the BTA's Measures and Projections for October 2015, 768 vacationers flew to the Island during the month specifically to watch the Louis Vuitton America's Cup World Series events, and another 409 for America's Cup-related business. The America's Cup visitors helped fuel higher visitor numbers during the month. In total, vacation air arrivals for the month were up 12.4 per cent from 2014, with an additional 1,141 visitors flying to the Island, while business arrivals increased by 20.6 per cent (805 people). "October's increase was the result of persons travelling from the US and UK with year-over-year increases of 15 per cent and 21 per cent respectively," the document states. "Canada expressed a decline of almost 10 per cent compared to October 2014 while arrivals from Europe were relatively flat, increasing by 19 [individuals]." The increase in air visitor arrivals comes despite a 6 per cent drop in airline capacity to the Island, a reduction of 2,530 seats. A BTA spokesman said that the America's Cup was not the only factor in the boost, saying: "Although the Louis Vuitton America's Cup World Series made a sizeable impact on the overall performance for October, the combination of the Royal Bermuda Regiment Tattoo, the Nike Golf PGA Team Championship of Canada, Argo Gold Cup, Round the Sound Swim, Commonwealth Parliamentary Association meeting and a regional conference for business leaders collectively made a positive impact." The figures also state that while cruise ship arrivals rose by 54 per cent in October year-on-year, yacht arrivals fell slightly due to the lack of a Newport to Bermuda race. Hotels also saw a surge in occupancy during the month with 657 more tourists staying in hotels during the month. The increased number of guests brought occupancy rates up 16 per cent during the month, although year-to-date occupancy remained flat. Meanwhile, the cost of staying in a hotel has risen — the average daily rate this October was $45.86 higher than the previous year — and the length of the average stay remained relatively flat, falling by 2.3 per cent. While the document found that advanced hotel bookings for the period between last month and October 2016 were down by 0.9 per cent, it attributed the fall to a decrease in group bookings this November and December. "When isolating 2016, pace is 4 per cent ahead from January to October, driven by increases in group travel," the report stated. Bookings for the coming year are particularly positive in July and October, with bookings up by 94 per cent and 37 per cent respectively. Less positive are bookings for September and April, which are down by 33 per cent and 15 per cent respectively. Asked about the advanced figures for November and December, the BTA spokesman said: "We monitor the forward-looking pace figures very closely each month and whenever we see a dip in the forecast we redouble our efforts to make a positive impact. That's true for this month and every month.
December 9. New legislation has been put forward to help the Corporation of Hamilton deal with its financial challenges, but more work must still be done. While amendments to increase the Municipality's ability to collect parking revenue and increase its debt ceiling were tabled on Friday, Hamilton mayor Charles Gosling said the burden of the $18 million Par-la-Ville loan guarantee still hangs over the corporation. "To date [Mexico Infrastructure Finance] have been patient with the process," Mr Gosling said. "At some point in time that patience may snap. They are in a position to seize the assets of the corporation to ensure payment. We have been working extremely hard to ensure this does not take place as we do not want corporation staff to pay the price of poor decisions being made at the elected council level. We are also greatly aware the impact a default would have on investor confidence in our Island, Through the corporation's actions, a liquidator has been appointed to wind up the operations of Par-la-Ville Development, and the Minister of Home Affairs has made a complaint to the police regarding the matter. These two groups are better placed than we are to fully investigate the process by which the loan guarantee was agreed leading to the release of the final escrow monies," he added, saying the corporation is interested in recovering what they can. Mr Gosling said that the Traffic Offences Procedure Amendment and Validation Act 2015 would help to address a drop in parking revenue caused by past amendments. "There is an increase in the parking fine from $50 to $75," he said. "The two municipalities will receive the revenue from these fines. Unfortunately, at this point in time because there is no enforcement when the tickets are issued and payment becomes overdue, only 15 per cent of those ticketed actually pay the fine. No enforcement means 85 per cent do not pay their fines at a loss of almost $700,000 a year. Lack of enforcement has also impacted the corporation's sales of parking vouchers and EasyPark revenue. This loss in voucher revenue is well over a million dollars a year. Combined losses would be almost $2 million. The removal of enforcement was due to the passage of an amendment to the Municipalities Act a couple of years ago which invalidated a number of ordinances including the most recent parking ordinance. This was challenged in court about a year ago and among other points."
December 9. Two Bermuda lawyers yesterday said they had never been nominee directors of a safari firm at the centre of a row over tax avoidance in Botswana. Cox Hallett Wilkinson lawyers Ernest Morrison and David Cooper were reported to be nominee directors of Bermuda-based Wilderness Safaris Ltd in an article in The Botswana Gazette. The Bermuda company is a subsidiary of Wilderness Safari Group, which is listed on the Botswana Stock Exchange. But Mr Morrison said the two had only "been engaged in the formation of the company and have never been nominee directors." The Botswana Gazette said that, according to the US-based International Consortium of Investigative Journalists, Mr Morrison and Mr Cooper are both nominee directors of the Bermuda-based Wilderness Safaris Ltd, which was set up in 1995 and is listed on the Bermuda Register of Companies. But Mr Morrison said: "I'm guessing they have got their hands on the memorandum of association from the Register of Companies. The names of nominees appear on this document. It means nothing more than that. A search of the company's directors and officers register will indicate the current directors." Mr Morrison spoke out after Bermuda was linked to a tax row in Botswana involving Ian Khama, the country's president. It is claimed that the multinational Wilderness Safaris Group, which operates across southern Africa and includes Mr Khama as an investor, has used a subsidiary in Bermuda to cut its tax bill in Botswana. Figures show that a Wilderness Safaris company, Wilderness Tours Ltd, moved more than $2.7 million, P29.5 million in the Botswana currency, the pula, to the Bermuda-based Wilderness Safaris Ltd in 2009, which was described as an interest-free loan, with no set repayment terms and unsecured to exploit a legal tax loophole. Mr Khama, his lawyer Parks Tafa and the director general of Botswana's Directorate of Intelligence and Security (DIS) Isaac Kgosi are all connected to the Wilderness Safaris Group, one of the richest firms listed on the Botswana Stock Exchange, according to The Botswana Gazette. The newspaper added: "Within subsidiaries, an interest-free, inter-company loan keeps the taxman away since tax is deducted from profit of interests made at repayment. The thing about this loan is that it can also not be repaid since it has no security bond to it. An analyst says this could provide a loophole which could be used to hide untaxed profits."
December 8. Airline JetBlue has launched an expanded charter service between the US and Cuba. A second weekly round trip charter will join the existing service from New York to the Cuban capital Havana. The new flights, which will operate on Tuesdays, will be JetBlue's sixth weekly round trip charter route between the US and Cuba. The flights are a further sign on the easing of relations between the Caribbean state and the US, which imposed a trade, travel and financial embargo 55 years ago after the Communist-style government of the Caribbean nation nationalized US-owned industries. The moves towards detente have sparked fears that Bermuda and other tourist destinations could be hit as Cuba opens up for American business. Bermuda has JetBlue services to and from New York and Boston.
December 8. Rob Greenhalgh laid down a marker during yesterday's opening day of the Amlin International Moth Regatta in the Great Sound. The British sailor coped best in the variable and shifty breezes, posting two bullets, to return to the clubhouse perched atop the pecking order, if only just. Yet rather than get carried away with the day's performance, Greenhalgh choose instead to keep things in perspective. "It's day one with three races of fifteen done, and so you can't read too much into it," the reigning European champion said. "It's just about chipping away and trying to be consistent over the next several days, and then try and seal it off towards the end. But if you can build up a little points gap it is useful." With better fortune in the second race, Greenhalgh might have completed the sweep. The pre-regatta favourite led heading up the first beat, before his fortunes took a turn for the worst when the breeze died out after a rain squall swept across the 1.3 mile windward-leeward course. Getting up on the foils is by no means an easy task in gentler breeze, particularly for heavier sailors such as Greenhalgh, who virtually sat still with his parking brake on as some of his rivals surged ahead of his bow. Greenhalgh finished fourth in the second race, giving him six points for the day. "There was this big right wind up first beat, and then it all went a bit wacky and all sorts of stuff was going on, and then as the clouds went away it went very light and it just got away from me unfortunately," Greenhalgh said. That proved to be the only real setback on an otherwise fruitful day for Greenhalgh, who managed to stay up on the foils for the most part, while executing gybes and tacks at both ends of the course to maintain good boat speed. Greenhalgh is one of three British sailors who occupy the top three spots on the leader board. A point off the leader in second is Paul Goodison, of Artemis Racing, followed by Chris Rashley a further two points adrift. Also representing Great Britain is Ben Paton, the Royal Bermuda Yacht Club sailing coach, who would have been satisfied to end the day sitting in fifth. Further down the pecking order is James Doughty, Bermuda's sole representative, who ended the day in 42nd among the 54-boat fleet. Doughty had finishes of 48, 35, and 38 to finish the day on 121 points, although he fared better than Tom Slingsby, the Oracle Team USA's team manager, who failed to finish the first two races, before posting a fifth-place finish in the last race of the day. "It was a very good day," said Doughty, who is competing in the high-performance dinghy for the first time. "I had brilliant starts in the second and third race, and so I am happy with my performance. I was a little shaky getting used to what it's like racing in a fleet and gauging myself against other people in the first race. But I got better throughout the day, and was definitely up in the mix with some of the Oracle boys." Among those suffering the misfortune of breakdowns was Slingsby, who damaged his primary foil while leading the first race. The regatta continues today.
December 8. A new advisory body set up to help Bermuda safeguard its economy from systemic risks met for the first time yesterday. The Financial Policy Council (FPC) will aim to monitor areas of potential financial systemic risk, recommend moves to strengthen regulation of the financial-services industry and also help devise plans for when things go wrong — such as bank failures. The advisory body is chaired by Bob Richards, the finance minister, and its members include Jeremy Cox, the chief executive officer of the Bermuda Monetary Authority and three independent experts. Mr Richards said: "In today's uncertain global economic environment, it is essential that we remain focused on maintaining the health of the financial sector in Bermuda — and the potential risks to the economy. All countries, including Bermuda, are facing threats to their financial stability and many are responding to them. For us in Bermuda this development represents a vital move further to underpin our own financial stability." The external members include Sir Andrew Large, former deputy governor of the Bank of England, now an adviser to central banks and governments. Sir Courtney Blackman the former Governor of the Central Bank of Barbados and Ambassador for Barbados to the US also sits on the council, as does Michael Butt, a veteran of the insurance industry and chairman of Bermuda-based Axis Capital Holdings Ltd. The FPC will meet three times a year. Mr Cox said: "It is critical that existing customers and those considering doing business in Bermuda see us as a jurisdiction where safety, soundness and fiscal credibility have top priority. Bermudians must continue to feel that their hard-earned assets are safe and secure and that decision-making as it relates to Bermuda's long-term financial stability is of the highest standard. This work is key to the Authority's objective of maintaining financial stability and the soundness of financial institutions in Bermuda, as well as being aligned with supporting Bermuda's role as a leading international financial centre.
December 8. There is "no truth" to rumors of an attempted coup within the Progressive Labour Party, according to an Opposition source — but there are senior members unwilling to serve with Marc Bean as leader. While several within the PLP's upper ranks are viewed as capable for the task, there has been no concerted effort to dethrone Mr Bean, who has lead the Opposition since 2012. However, some members felt betrayed after the Opposition's Reply to the Throne Speech, which contained some items that had been agreed to be left off. With the belief that there had been a consensus, the Reply on November 20 was the final straw. That about-face, combined with public statements that many viewed as highly inappropriate, a tendency to be baited by the One Bermuda Alliance and a "contemptuous" handling of meetings, triggered the rift that culminated last week in seven members of Mr Bean's Shadow Cabinet quitting their posts. However, there was said to be a general willingness within the PLP to smooth out internal issues through ongoing talks. Mr Bean, who is 41, was elected leader as the face of youth and change in the wake of the PLP's election defeat in 2012, and is still seen as approachable and straight talking. But strong-arm and even "threatening" tactics against dissenters within his own ranks had alienated some MPs. Of particular concern were the liability issues raised by comments Mr Bean was alleged to have made about women, and the fact that government MPs have been able to "push buttons" and lure the Opposition Leader into making remarks that had proved politically troublesome. Meanwhile, the party's ideological focus has gradually tilted away from the centre and more to the right. As of yesterday, the constituency of Devonshire North Central — held by MP Glenn Blakeney since 2003 — was up for by-election.
December 8. Same-sex partners of Bermudians will get the same right to reside and seek work as spouses of Bermudians in less than three months. Chief Justice Ian Kawaley yesterday declined the Bermuda Government's application for the declaration to be delayed for at least four to six months to allow wide-ranging legislative changes. Dr Justice Kawaley said the ruling would come into effect on February 29, 2016. The decision comes less than two weeks after Dr Justice Kawaley ruled in favour of the Bermuda Bred Company — a group of binational same-sex couples — in a civil case against the Minister of Home Affairs and the Attorney-General. Dr Justice Kawaley found that the Bermuda Immigration and Protection Act had to be read in conjunction with the Human Rights Act, which forbids the denial of services based on marital status or sexual orientation. As a result, Dr Justice Kawaley ruled that the applicant was entitled to a declaration that the offending sections of the immigration legislation were inoperative to the extent that they authorize the minister or deny the permanent same-sex partners of persons who possess Bermuda status residential and employment rights comparable to those conferred on spouses by the legislation. The Government subsequently sought to have the courts suspend the declaration from coming into effect for 12 months, arguing that a broad range of legislation would have to be amended in order for Government to comply. During a court hearing yesterday morning, lawyer Phil Perinchief said a suspension of at least four months was needed, stating that both the approaching Christmas season and budget period would impact progress. He said the broader approach was required to prevent a "piecemeal" approach determined by further court cases, which would be more costly and time consuming. During arguments, however, Dr Justice Kawaley questioned why government had not moved forward with amendments following a February judgment regarding adoption legislation, saying: "The reality is that the other areas could have been addressed as soon as the decision of Justice [Stephen] Hellman was handed out." While Mr Perinchief directed the court to several rulings in the Canadian courts that demonstrated the ability of the courts to suspend a declaration, Peter Sanderson, representing the Bermuda Bred Company, argued that in all of the cases presented, the declaration left a void in the law, whereas the present case merely required that the existing legislation be read in a certain manner. The lawyer suggested that the declaration would not dramatically increase the workload of the Immigration Department as the number of people affected would be small and many of those already have work permits. Mr Sanderson further said that while his clients would welcome legislative changes to other acts in accordance to the Human Rights Act, the application before the courts was limited in scope to the Immigration Act and should not be held up by the possibility of other applications.
December 8. Under a new financial deal, Bermuda Hospitals Board (BHB) stands to save nearly $16 million over its 30-year payment for the new Acute Care Wing. The savings achieved by the refinancing deal negotiated by Paget Health Services (PHS) was clarified yesterday by James Campbell, the director of hospital redevelopment for BHB. Mr Campbell likened the PHS deal to the re-mortgaging of a house, although he stressed that the savings reflected only its nominal value. "$15 million over a 30-year period is not the same as $15 million today," he told The Royal Gazette. With market conditions improved since PHS negotiated its financing for the project in 2010, Mr Campbell said the consortium had been able to go back to the banks for a better deal. Thus, BHB's annual service payments have dropped by $527,250 each year for the rest of the 29-year contract. The new hospital wing was financed under a public-private partnership, or PPP — an arrangement that has improved since years gone by. In earlier years, such arrangements had been less favorable to the public entity, Mr Campbell said: in the mid-1990s in Britain, as interest rates dropped, the private partners had taken windfall gains that had not been passed on. Under BHB's deal with PHS, however, both sides are entitled to 50-50 shares on savings through refinancing — and savings will be split on any such deal going forward, he said. The cost of the facility was set quoted as $247 million in 2011, with BHB paying $26.7 million to PHS in the first year.
December 8. Asthma charity Open Airways is "disappointed" that legislation providing stricter controls for the sale of tobacco has been delayed. The Tobacco Control Act 2015 was brought before the House of Assembly on Friday by Jeanne Atherden, the Minister of Health, but faced opposition from the Progressive Labour Party (PLP), who branded it "punitive and draconian". Ms Atherden opted to rise and report progress and is due to discuss amendments to the Act with Michael Weeks, the Shadow Minister of Health. But Tracy Nash, Open Airways' director of asthma education, told The Royal Gazette the proposed changes would be welcomed by the charity. "Open Airways is a charity whose mission is to help Bermuda breathe and as such we are involved in asthma, COPD [chronic obstructive pulmonary disease] and respiratory education. Our concern is for the health risks of smoking and so we are disappointed that the legislation has not passed as anything that would possibly reduce the number of people who are smoking would be a good thing. I am concerned about the use of e-cigarettes in minors and strongly support legislation to prevent the sale of such devices to minors. However there is a place for e-cigarettes as a quit aid for stopping smoking in adults, and they are also a healthier alternative for adults who do not want to stop or cannot stop smoking tobacco. It is the tobacco in cigarettes which causes the health issues." The legislation is intended to provide stricter controls for the sale of cigars, cigarettes and e-cigarettes, and classify rolling papers as a tobacco product.
December 8. Sex offenders are increasingly using social media to initiate contact and then groom their child victims, according to senior magistrate Juan Wolffe. Mr Wolffe says he has noticed a "worrying rise" in the number of Supreme and Magistrate cases involving children where sites such as Facebook and Twitter have been used by the perpetrator. In many cases the parents of the victim were completely oblivious to the conversations and communications their child had been having online, the magistrate told The Royal Gazette. He urged parents to be aware of the pitfalls of social media and pay more attention to their children's online activities. "One area that does not get talked about often in society is the effect social media is having on criminal behavior," he said. "Firstly we are seeing, particularly in offences where children are the victim, that social media is being used to lure children into illegal sexual activity. Social media is a fertile ground for those who want to exploit and victimize children. In the courts we often see that the victim does not even know the perpetrator until after they make contact on a social media medium like Facebook, Twitter or message chat. Now in many of the cases we deal with in court there is an element of this kind of communication and interaction." Mr Wolffe said that the prevalence of offenders using social media to groom victims had increased in the past 12 to 18 months considerably. He also revealed that Facebook chats and interaction between perpetrator and victim was increasingly becoming part of the evidence put before courts in child sex offence cases. "The language used in some of these chats by some of these children is quite astounding and more often than not parents do not have a clue that it is going on. All the conversations are in cyberspace on applications like WhatsApp or Facebook that can be easily deleted. Parents need to understand what is out there in cyber space and what their children are doing. It's very concerning for me to see this increase play out in the courts. There's a subculture of activity and conversation that few parents know about or understand. Children are incredibly computer literate these days and perpetrators are using that to their advantage.
December 7. Nathan Outteridge, the Artemis Racing skipper, won the Amlin International Moth Regatta "Dash for Cash" race in Hamilton Harbour yesterday and then dropped a bombshell after revealing that he is not competing in the main event which starts today. The two-times Moth world champion and Olympic gold medallist has been ruled out through conflicting commitments with Artemis Racing, Swedish challenger of the 35th America's Cup to be held in Bermuda in 2017. Outteridge, who placed second at last month's 49er World Championships in Buenos Aires competing with Artemis teammate Iain Jensen, pocketed $500 and a bottle of Gosling's Gold Seal Rum for winning the final practise race held on Hamilton Harbour. The Australian sailor generously donated the prize money to the America's Cup Endeavour Community Sailing Fund which Tom Herbert-Evans, the programme's manager, graciously accepted. "We're very appreciative of Nathan's donation," Herbert-Evans said. "We'll put about 1,000 kids through the programme this year and we're trying to make sure that we give the kids an opportunity to continue the curriculum after the America's Cup, so every dollar is welcome." The Endeavour Programme aims to provide a pathway to success for youth in Bermuda across all backgrounds as they experience an interactive curriculum labeled STEAM (Science, Technology, Engineering, Arts and Math), water-safety knowledge and an opportunity to develop life skills through a community sailing programme. The Amlin International Moth Regatta begins proper today with up to three races on tap in the Great Sound, sailing venue for the 35th America's Cup. The regatta promises exciting racing in the one design foiling Moth dinghy which can reach speeds of more than 30 knots. The final list of entrants includes 58 sailors from 14 countries. Among the notables are Rob Greenhalgh, the reigning European champion, Anthony Kotoun, the US champion, and a slew of America's Cup sailors including Dean Barker, Francesco Bruni, Chris Draper, Paul Goodison, Kyle Langford and Tom Slingsby. Flying Bermuda's flag alone is James Doughty, who is competing in the Moth for the first time in front of the home crowd. Peter Burling, the Emirates Team New Zealand skipper and ISAF Rolex World Male Sailor of the Year who is not competing in Bermuda this week, is the reigning Moth world champion.
December 7. An open letter is being drafted for Members of Parliament by Larry Marshall, a long-time opponent of Bermuda's conscription regime, in opposition to legislation that would keep conscription on the books. The Defence Amendment Bill 2015, tabled in the House of Assembly by Michael Dunkley, is "appalling" in its retention of the conscription option, Mr Marshall said. "After castigating the Progressive Labour Party during his years in Opposition for not dealing with this matter, the Premier is now basically saying that conscription will not end," he added. The amendments to the Defence Act tabled last week were praised by the Nine Colonels, a group of former Royal Bermuda Regiment commanding officers, who said there was "compelling good sense" in dropping conscription through a change in policy — but not by dropping it from the Act. This allows the community maximum flexibility in dealing with the Royal Bermuda Regiment and its role to serve the community, as we have said many times," the group said. "A change in the law might well have put Bermuda of the future in danger of not being able to sustain the Regiment as a viable unit." Clause four of the amendment states that when voluntary enlistment leaves a shortfall in the required number of members, the Governor, after consulting with the Minister and the Defence Board, may revise the role and responsibilities to take account of the shortfall in numbers or provide for conscription of the required number of members in accordance to the principal Act. "After the promise to end conscription in four successive Throne Speeches, this is a complete U-turn," Mr Marshall said. "It is the epitome of dishonesty. The ball is now in the Premier's court, and he has failed the young men of this country miserably. It remains on the book, which means that a jail sentence hangs over the head of every conscript." Last week, the Regiment announced that the January 2016 recruit camp would be the first in the body's history to be composed entirely of volunteers. Commanding Officer Lt Col Michael Foster-Brown said that between 50 and 60 people had volunteered for the camp which, in addition to a large number of soldiers extending their service, made the use of conscripted soldiers unnecessary. However, he noted that those who had already been conscripted might be asked to serve in 2017 if there were insufficient volunteers. Mr Marshall said the Regiment was "deliberately misleading the public into believing that the Regiment right now consists entirely of volunteers", saying that about 170 were conscripts at present. "Many countries around the world have transitioned from conscription to being a volunteer force within a relatively short period of time. The Royal Gibraltar Regiment made that transition in 1971. They could be the model for us. They have about half our population, and a regiment of 250 to 300 soldiers that are head and shoulders above ours." Mr Marshall said he was drawing up a letter to the rest of the One Bermuda Alliance's MPs "imploring them not to support this legislation, as it blatantly violates their own party's constitution."
December 7. An influential UK newspaper has called for Britain to force its Overseas Territories to create a public register of owners of companies. Chris Blackhurst, the group content director of a four-newspaper stable, writing in the London Evening Standard, said: "Only then, once we have put our own house in order, can we demand the same of the other, non-British-linked tax havens, among them Liechtenstein, Luxembourg, Switzerland and Panama." He was writing after last week's meeting of the Overseas Territories Joint Ministerial Council (OTJMC) in London, attended by Michael Dunkley, the Premier, and the leaders of other UK territories like the British Virgin Islands, the Caymans and Anguilla. And Mr Blackhurst, a former editor of the prestigious Independent newspaper, said: "As some of the most secretive places on earth they take some beating. "Anguilla, Bermuda, BVI, Cayman Islands, Gibraltar, Montserrat and Turks and Caicos are in the first rank of offshore tax havens." Mr Blackhurst added: "Doubtless, the Overseas Territories will insist the services they provide are all above board and their clientele are conducting legitimate business." And he said that, if Bermuda and other offshore jurisdictions were above board, there was no need for secrecy. Mr Blackhurst added that the Island had been included on an EU blacklist of uncooperative jurisdictions in June — although both Poland and the Baltic republic of Latvia in July removed Bermuda from their submissions to the European Commission. The move meant Bermuda dropped below the ten-nation threshold for inclusion on the list, which led Finance Minister Bob Richards to demand the Island be removed from the list immediately, rather than wait for an expected revision towards the end of the year. Mr Blackhurst said: "Successive UK governments have repeatedly moved against tax dodging, promising they will crack this perennial problem. So far, they've got absolutely nowhere." Mr Dunkley said after the London meeting: "Bermuda has had for over 70 years a world-leading, Government-held central register of beneficial ownership that long predates those in most developed countries, including the UK, and has at every opportunity shared the information requested by legitimate international authorities, within 24 hours. Those who demand Bermuda makes its register public are attempting to solve a problem that does not exist, and demonstrate a lack of respect towards the transparency and regulatory standards Bermuda has upheld, arguably unsurpassed, for many decades. Bermuda plays a unique and essential role in the global economy, providing re-insurance services to markets around the world and so reducing risk and the cost of capital. Our leading re-insurance industry has helped to protect the world's economies from the severe financial implications of catastrophes like 9/11 and Superstorm Sandy."
December 7. The decision to include mental health under human rights laws has been applauded by the Bermuda Mental Health Foundation. "Amending the Human Rights Act in favour of giving basic human rights to the mentally disabled is simply the right thing to do," the advocacy group said. The foundation offered its congratulations to the Human Rights Commission, saying the HRC had "led the charge to add basic human rights for those that suffer with a clinically diagnosed mental illness to the Human Rights Act." The group noted that statistics indicated that one person in four will have a mental illness. In the latest Throne Speech, the Bermuda Government pledged to extend protection under the Act to the mentally ill. Bermuda has been described by the HRC as one of the few jurisdictions in the world that does not offer such protection. Foundation spokeswoman Jodi Lewis said they were confident that the Government "now will move swiftly to amend the Act in this parliamentary session". The group vowed to work with the Government, the HRC and the community to ensure that the amendments would be effective, offering true protection to those with mental illness.
December 7. A report faulting government financing of the Heritage Wharf project in Dockyard has been welcomed by Ray Charlton, the chairman of West End Development Corporation. Meanwhile, the contractor behind the cruise ship pier has released figures showing that the increase in costs for the project were only marginally higher than "normal" project overruns. The report by Heather Jacobs Matthews, tabled during last Friday's House of Assembly, criticised the Progressive Labour Party government of the day for delegating the West End pier project to the Cabinet Office and the Ministry of Tourism and Transport. According to the Auditor-General, the Ministry of Works and Engineering alone should have been given responsibility for such a significant capital development project. Mr Charlton, a longstanding critic of the Government's handling of Heritage Wharf, said the report could serve as a "catalyst for change." He added that he had been encouraged by the release of an engineer's investigation into the project, which was acquired by The Royal Gazette under public access to information laws. "I am happy that the engineering report is out there in the public domain now, and happy as well to see that the Auditor-General has commented," Mr Charlton said. "It has taken a long time. It has been my intent to seek answers on this project for close to four years. I hope that with the Auditor-General's report being out there, as well as the engineering report, that we have a positive outcome, and that somewhere along the line justice will prevail. I can't see this as business as normal." The Auditor-General has accused the Government of "blatant disregard" for the rules on the spending of public funds and recommended that sanctions be applied, including appearing before the Public Accounts Committee (PAC). "There is evidence of financial irregularity as well as shoddy design," Mr Charlton said. "The public deserves to learn what went on. Minimally, the Government should seek civil compensation through the courts. "But I don't believe that this matter should rest here, and I don't have faith in the PAC, based on previous experiences where problems have been identified, where they become a topic of conversation for a week or maybe a month and nothing else happens. I have no confidence. The PAC has no teeth and I'm not sure that the Auditor-General has the tools she needs to follow the money trail. This should be a catalyst for change, where finally the taxpayers of Bermuda can get answers, and we can possibly recover some of the money that was spent. They say that justice delayed is justice denied; we have already been delayed." The report by Ms Jacobs Matthews faulted "cost overruns and subsequent spending on the $60 million project". However, according to documents provided by Correia Construction, the company awarded the contract, the often cited original cost of $35 million came from preliminary drawings only. That figure had been based on drawings provided by the overseas engineering company Bermello Ajamil. In a statement to this newspaper, the company described the early drafts as "very much preliminary", adding: "Despite only having preliminary drawings, we needed to commence the project so it gave us a real chance of achieving the completion date of April 2009. This was stressed to the Government. "A revised cost of $47.8 million was submitted on September 22, 2007. We commenced the project on September 5, 2007 ... the total contract amount by the end of the project totaled $54.27 million. This is a 13 per cent increase from the number submitted in September 2007. Please note that project overruns normally run at approximately 10 per cent."
December 7. Legislation setting out how casino locations will be selected has been put before the House of Assembly. The Casino Gaming (Designated Sites) Regulations 2015, tabled by Shawn Crockwell, the Minister of Tourism Development and Transport, details the process through which property owners can apply to make their property a designated site where a casino could be housed. A designated site order does not itself allow for gaming to take place on the site, and should not be construed as an approval for a casino licence. According to the legislation, parties interested in having their property deemed a designated casino site would have to submit a form with a non-refundable $50,000 fee to the responsible ministry. Upon receiving the application, the minister will submit it to the Bermuda Casino Gaming Commission, who will consider the application and advise the minister if an order should be made. Among the factors to be considered by the commission are the location's suitability for an integrated resort or, if the site is already home to a resort, its suitability to operate a casino, with the burden being on the applicant to prove their case. "The commission's decision and advice to the minister shall be based on facts and circumstances known at the time the decision is made and may be subject to conditions that the commission deems reasonable in the public interest," the regulations state. "If a requirement made under this regulation is not complied with, the commission may refuse to consider or further consider the application concerned and may advise the minister to refuse to make a designated site order in respect of the application." If the commission does approve an application, the minister may make an order designating the site, but the legislation states that the minister is not bound to give reasons for decisions.
December 5. Casinos could help to Bermuda to compete internationally as a tourist destination, according to the executive director of the Bermuda Casino Gaming Commission, Richard Schuetz. Meanwhile, the commission's chairman Alan Dunch noted that "exploratory talks" were taking place with five major international casino operators. In an interview with The Royal Gazette, Mr Schuetz said that if one of the major operators did come to the Island, it would help to further bolster the tourism industry. "There would be free media if that happens. That would be news. That would help put this place on the map. Secondly, those guys have a name for a reason. They deliver. They win. When I'm making a hotel reservation, if it's Bob and Tom's hotel I don't know what that means, but if it's the Hyatt Regency I kind of know what that's going to mean. Brands are important. Brands are hugely important in tourism." While he noted that casino gaming had already been introduced in locations around the world, including 40 US states, Mr Schuetz said casinos would help to make Bermuda more competitive in tourism. "Now when they are shopping, they say maybe they should go to the Bahamas because they like their casino. "They say, 'I like the water, I like the beaches, I like the entertainment, I like the restaurants, but I also like to play a little. Right now we are competing with Singapore, we are competing with the Bahamas, we are competing with Jamaica, who's going to launch a casino product. It might be that quaint still sells, but there is a concern. The new model is that casinos are part of the product around the globe and that's only growing. The introduction of Singapore was quite contentious, with concerns expressed about money laundering and gaming addiction, but since it had been introduced those concerns had died out. There are issues, and there have to be policies in place, but typically if you look at experience after experience there is a group of people who say it's going to be bad, but if you look at the 40 states in the US that offer casinos, any of the European or Asian countries, name one jurisdiction that said those people were right and that it was a mistake. Not one jurisdiction has ever done that. I'm not saying there's not a downside, but name an industry where there isn't a downside?" Mr Schuetz also said that while people noted the negative social impact of gaming, they rarely compared those downsides with the social impact of unemployment. "Casinos have proven themselves time and time again as an agent of employment," he said. "The other analysis people don't do is comparing it to the illegal stuff that's going on. So much of that now is on the internet. There's no tax revenue, there's no protection, and it's not labour intensive, or labour intensive a little bit in Costa Rica or wherever they are located." He also noted the creation of the Problem Gaming Council, a legislated body aimed at addressing the issues stemming from problem gaming. "We will absolutely be engaged in that project," Mr Schuetz said. "Days ago I was on the phone with Keith White, the head of the National Counsel on Problem Gambling in the US, and I was talking about him coming here because I want him to give a lecture. That is one of the things we do, protections for the vulnerable. There's a lot of science there, but there's also a lot of myth and mystery. We will make evidence-based decisions on programmes that work." He said communication had to take place, along with the establishment of a call centre, and noted that there would be an exclusion programme to prevent problem gamers from gambling in casinos. "No other industry has those controls," he said. "Wouldn't it be great if you were an alcoholic if you sign something and no one can sell you a drink and, if they do, it's a violation of the law? But we don't impose that. This is a mental health area. This is not a morals area. I would like to see trained treatment providers on this, and we will develop systems that will cause that to happen."
December 5-11. The Amlin International Moth Regatta, the first of its type, began in Bermuda's Great Sound. Organized and hosted by the Royal Bermuda Yacht Club (RBYC), it will give sailors an opportunity to battle it out in what should be ideal racing conditions for these foiling boats. A fleet of 60 sailors will be competing, all aiming to take home apart of the $10,000 purse along with the title of champion sailor. The early entry list includes Nathan Outteridge who will be looking to recapture the form that gave him two Moth World titles (2011 and 2014). America's Cup teams are also featured with both Oracle Team USA and Artemis Racing taking part. Other notable entries include Chris Draper, currently ranked 5th in the World and now sailing with Softbank Team Japan as well as current UK National Champion Chris Rashley. The Regatta will be run over five days with two races per day and will be overseen by Principal Race Officer David Campbell James. There will be daily video uploads to the event website and social media platforms. While the RBYC will be open to the public as usual, the best place for the action will be on the water and everyone is welcome to come out and watch. The Amlin International Moth Regatta is sponsored by Amlin plc, a FTSE 250-listed independent global insurer and reinsurer with operations in the Lloyd's, UK, continental European and other markets (but not Bermudian). Amlin's CEO of Bermuda Branch Rob Wyatt said, "Amlin are proud to continue our support for Bermuda by sponsoring the Amlin International Moth Regatta. It is a very exciting prospect, and an early chance to see some of world's best sailors racing against each other in advance of the America's Cup." Additional sponsors include the Bermuda Tourism Authority, EFG International, Gosling's the Official Rum of the Regatta and Kaenon Polarized.
December 5. "Punitive and draconian" tobacco legislation brought to the House of Assembly has been delayed for the Minister of Health to rise and report progress after rigorous opposition from the Progressive Labour Party. While Jeanne Atherden emphasized the need to prevent people from becoming addicted to nicotine, Opposition MPs expressed concerns that the legislation went too far. The Tobacco Control Act 2015 was announced in last year's Throne Speech and tabled this summer, sparking criticism from local tobacco vendors. Detailing the legislation, Mrs Atherden said the regulations would provide stricter controls for the sale of cigars, cigarettes and e-cigarettes, while classifying rolling papers as a tobacco product. "In considering this Bill, we must all remember that smoking is the most significant cause of preventable death worldwide, and that the economic burden of death and disability due to tobacco use and nicotine abuse is staggering and avoidable," she said. "The World Health Organisation has set voluntary targets of a 30 per cent reduction in the prevalence of tobacco. According to the STEPS survey 2014, 14 per cent of Bermuda residents are smokers and one quarter of our population reports they are exposed to second-hand smoke once a week or more." Among the elements of the legislation are harsher fines for selling tobacco products to minors, a ban on the sale of single cigarettes and stricter rules about how stores are to display cigarettes. Mrs Atherden said that e-cigarettes would also be more strictly controlled, describing them as a potential gateway to smoking for young people and stating there was a public misconception that they were a healthier alternative. However, she acknowledged that the products could also be used to help people quit smoking. Michael Weeks, the Shadow Minister of Health, said the Progressive Labour Party supported the intention of the Bill, but argued that it was "a little too far reaching". As a former smoker, he said that purchasing individual cigarettes rather than packages was one of the strategies he had used to cut back. He also argued that the Bill would negatively affect smaller stores who not only sell the single cigarettes, but who might not have the space to keep cigarettes and sweets 3 metres apart, as required by the legislation. Mr Weeks also suggested that new regulations of cigars would hurt cigar sales by not allowing customers to handle them before purchase. "How far are we going to go to regulate if a consulting adult wants to have a cigarette or not?" he asked. PLP backbencher Kim Wilson expressed similar statements, saying while she supported the objectives of the legislation, there were elements in it that should be addressed. Meanwhile, Jamahl Simmons, the Shadow Minister of Tourism and Economic Development, said the legislation appeared to treat smoking as a criminal issue rather than a health issue, noting that smoking in banned areas such as an enclosed public space would carry a maximum fine of $5,000. He suggested a more effective approach would be to increase the cost of tobacco products by raising tax rates, which would give smokers an incentive to quit. Marc Bean, the Leader of the Opposition, labeled the strict regulations as "a sledgehammer approach to deal with an issue that might just require a flyswatter", adding: "The majority of people are not aware of the ramifications of this legislation." Opposition MPs called on One Bermuda Alliance MPs to rise and report and modify the Bill. The Bill went into committee over the Opposition's objections, with Speaker of the House Randy Horton maintaining that several PLP MPs had risen while Marc Bean alone had stood. Ms Atherden agreed to rise and report to look at objections along with what she termed "misinformation" about the Act.
December 5. Opposition MP Jamahl Simmons said he was returning to his roots by taking up the role of Shadow Minister of Tourism in the House of Assembly. The Sandys South MP, who has also taken over economic development in this week's Shadow Cabinet reshuffle, said he got his first experience catering to guests in his parents' shop at Stonington Beach. "Flash forward to my time as an adult, working closely with the minister Ewart Brown — this has been part of my life for many, many years," Mr Simmons said. This week he assumed the portfolios of Zane DeSilva and Wayne Furbert respectively after the two quit their posts in the Progressive Labour Party. Mr Simmons said he had contacted the Bermuda Tourism Authority, Bermuda Hospitality Institute and Bermuda Entertainment Union on his first day, adding: "I have had very good predecessors in this role, but wanted to come in fresh." Mr DeSilva had frequently taken the BTA to task, especially on bonuses, and Mr Simmons said the Opposition would continue to hold the BTA accountable for spending, as well as "getting to know their challenges. We're putting taxpayers' dollars in their hands and we need to see that it's being put in the right places." Mr Simmons also concurred with his predecessor's contention that the Island was being insufficiently marketed overseas, saying the Island's competitors were "spending a lot of money getting their names in front of an many people as possible", while Bermuda had been "falling off customers' minds." On economic development, he stressed the urgency of drawing investors to Bermuda, adding: "Our priority in the PLP is that Bermudians have a fair shot, whether it is jobs, management positions or ownership. It's about getting our people back to work and getting them fully involved. One of my constituents gave me a newspaper from 1970, in which they were talking about black Bermudians coming back to Bermuda with an education and being unable to get work. This is an issue that has been raised by various commissions, and yet it's still being said by our children when they come back home. There are less opportunities now than there were back then. We have to find a way to address that. You never want to have children looking at their parents and asking what's the point of going through all this education, spending all this money, and not having opportunities."
December 5. Progressive Labour Party MP Glenn Blakeney has confirmed his retirement in a letter to the Speaker of the House of Assembly, Randy Horton. Citing "personal reasons" for stepping down, he said: "Although I will no longer sit as an elected member in the Lower House, I hope to continue contributing in meaningful ways to the well-being of my Island home." His retirement will be effective from Monday, the letter states. The broadcaster was elected to Parliament for a third consecutive term on December 17, 2012, as the PLP's incumbent candidate for Devonshire North Central. He formerly served as the PLP's public relations officer and party spokesman for two years immediately preceding his General Election victory in July 2003. Mr Blakeney, the MP for Devonshire North Central, was the Minister of Environment and Sports from 2008 to 2010 and youth, families, sport and community development from 2010 to 2012. He held this position until December 17, 2012, when the PLP suffered its first defeat in 14 years. Mr Blakeney said his most rewarding experience had been earning the confidence of voters in his constituency. The PLP said in a statement: "We thank Mr Blakeney for his over 12 years of service in the House of Assembly to the people of Devonshire North Central. We also thank him for his service as a Cabinet minister during the PLP administration as Minister of Environment and Sports and as Minister of Youth, Families and Community Development. He has been a dedicated public servant and we wish him well in his retirement from public office."
December 4. Enstar Group Ltd is forming a new Bermuda-based reinsurance company to assume some of its risks. Aligned Re Ltd is expected to be funded by third-party capital along with investments from the Enstar, which recently contributed $100 million, according to a regulatory filing yesterday from the insurer. Enstar itself is also based on the Island, with offices on Queen Street. It specializes in acquiring and managing businesses in run-off — that is, they have stopped writing new business, but continue to have assets and obligations. Nicholas Packer, who is an executive vice president at Enstar, will be chief executive officer of Aligned Re. "As a start-up company, Aligned Re will consider hiring additional executives during the ramp-up period of its operations," Enstar said in the filing. UBS O'Connor LLC, a $6 billion hedge-fund unit within Switzerland's biggest bank, will manage money for the new reinsurer. Goldman Sachs Group and BlackRock have also agreed to oversee portfolios for reinsurance ventures that raised funds this year. U.S. hedge-fund firms including David Einhorn's Greenlight Capital entered the offshore industry years ago, giving the money managers a tax advantage for their investments and a source of permanent capital. Enstar traces its roots to the early 1990s when executives including Mr Packer pushed into the run-off industry. The Canada Pension Plan Investment Board agreed this year to take a 9.9 percent stake in Bermuda-based Enstar.
December 4. Premier Michael Dunkley has hit back at calls for Bermuda to make its beneficial ownership information public, claiming that critics are "attempting to solve a problem that does not exist." After three days of meetings in London, the British Overseas Territories (OTs) agreed to put information on the people who ultimately own and control companies — so-called beneficial owners — in centralized registries, something the Premier noted that Bermuda had done for more than 70 years. Rosie Sharpe from international transparency campaign group Global Witness claimed the move "falls short of what is needed" and called for the information to be made fully public. Ed Miliband, then as the Leader of the British Opposition, had threatened that a Labour administration would brand Bermuda a tax haven unless it published a list of the beneficial owners of offshore firms. After talks this week, the OTs announced in a statement: "We noted that the Overseas Territories were responsible for their own tax rates and generating the revenue necessary for the provision of essential public services. It is not appropriate to refer to British Territories as tax havens. We agreed to hold beneficial ownership information in our respective jurisdictions via central registers or similarly effective systems. We discussed the details of how these systems should be implemented, including through technical dialogue between the Overseas Territories and UK law enforcement authorities on further developing a timely, safe and secure information exchange process to increase our collective effectiveness for the purposes of law enforcement. We agreed that addressing this issue would be given the highest priority and that progress on implementation would be kept under continuous and close review." Mr Dunkley, who flew back to Bermuda yesterday, stated: "Bermuda has had for over 70 years a world-leading, Government-held central register of beneficial ownership that long predates those in most developed countries, including the UK, and has at every opportunity shared the information requested by legitimate international authorities, within 24 hours." Mr Dunkley dismissed the idea that Bermuda may encourage illicit practices by refusing to fully share its data. He added: "Those who demand Bermuda makes its register public are attempting to solve a problem that does not exist, and demonstrate a lack of respect towards the transparency and regulatory standards Bermuda has upheld, arguably unsurpassed, for many decades." Ms Sharpe called the agreement "a small step forward", but claimed it did little to prevent serious corruption. She said: "The UK's Overseas Territories lie at the heart of the global secrecy industry; companies registered here are the most abused in the world. A study by the World Bank into more than 200 cases of grand corruption had concluded that companies from Overseas Territories are most popular with the corrupt. "This measure may help the UK track down tax evaders and the corrupt, but what about the rest of the world? The only way for tax inspectors and law enforcement to easily know that someone is hiding money in a bank account that belongs to a company is for information on the people who own and control companies to be public." One of the Overseas Territories, Montserrat, recently announced that it would make information on beneficial owners public, albeit not online and for a small fee. Ms Sharpe said: "David Cameron is hosting an anti-corruption summit next May. But the UK will lack credibility in calling for other countries to get better at tackling corruption when its own backyard remains shrouded in secrecy. We need a fully public register. David Cameron said that he would continue to make the case to the Overseas Territories for company ownership transparency. Private centralized information is not a transparency measure." Global Witness also raised concerns that no timetable has been set out, and does not define what it means by "similarly effective systems."
December 4. Bermuda must refrain from isolating itself and pay attention to the outside world, Michael Dunkley has insisted after returning from London. The Premier visited the British capital from Monday to Thursday to attend the annual Overseas Territories Joint Ministerial Council Meetings. This morning, he told the House of Assembly: "While we may be blessed to live on a beautiful island in the middle of the Atlantic, and while it may be romantic to think of ourselves as living in another world, the reality is that we are subject to, and need to be responsive to forces that emanate outside of our 22 square miles." Elsewhere in his ministerial statement, Mr Dunkley conceded that the most contentious issue of his trip was beneficial ownership. The UK has placed pressure on Bermuda to publish a list of the beneficial owners of offshore firms, something Mr Dunkley has previously claimed would be "attempting to solve a problem that does not exist. We have publicly stated our position on this on many occasions. We believe that the UK understands that Bermuda is a world leader with regard to protections against money laundering and illicit financing. We are proud of our record and stand firmly on it." The Premier added that during talks with James Duddridge, the UK Minister responsible for the Overseas Territories. other subjects discussed included the appointment of Bermuda's next Governor and enhanced maritime security. As well as courting the heads of London insurance companies, Mr Dunkley said he took the chance to promote the Island as a tourism destination. He met with the Times Group, who are planning a special supplement on Bermuda for early next year, and attended a breakfast with travel writers from publications including The Independent, Tatler and National Geographic Traveller. "The Government takes every opportunity to tell Bermuda's story, and it is an exciting story to tell," said Mr Dunkley, who was accompanied on the visit by Bob Richards, the Deputy Premier. "Bermuda's representation is only enhanced by cultivating relationships with those with whom we wish to do business," he added.
December 4. A new-look café has opened at the Botanical Gardens. And now The Garden Café at the visitor centre in the gardens is to hold a special opening ceremony next Friday to celebrate. Owner Feronika Suhartono said she decided into to move into the café after founding Edible Creations, which specializes in fruit arrangements. And — in line with her existing business — the newly refurbished café puts a premium on fruit and fresh food. Ms Suhartono said: "It's a twofold business — there was a café here previously but the space came up for tender so went ahead and put a bid in. We offer something that's botanical for the Botanical Gardens — our food arrangements are very complementary." Ms Suhartono added that the café had been open since the end of August — and the open salad bar offering customized salads, sandwiches and wraps had proven a hit with customers. She added: "Edible Creations makes fruit arrangements for any occasion — it's similar to bouquets of flowers, except you can eat them. Any occasion where you might give flowers you can also give fruit." Ms Suhartono, who worked in web design and graphics, and partner Jahmar Woods, who comes from a musical background, said their creative backgrounds propelled them towards the business. She added: "We have always had creative spirit and we wanted to the challenge on of having a business." Ms Suhartono said: "Business has been good — we haven't done any promotions, which is why we wanted to have a grand opening. We wanted to ensure we provided great service, as well as great food, so we waited a little. We offer sub rolls — we have four different kinds of rolls — and people can choose their own toppings. We also offer an all day breakfast as well, featuring waffles and pancakes with fruit on them. Fruit is our main thing — a lot of the food revolves around it." The café is open from 9am to 5pm Monday to Saturday.
December 4. The Bermuda Government broke the law and showed "blatant disregard" for financial controls in the $60 million project to build Heritage Wharf, according to a report by the Auditor-General. In her special report tabled in the House of Assembly yesterday, Heather Jacobs Matthews called for government officials responsible for "violations and neglect" to be held accountable and face appropriate sanctions. Mrs Matthews highlighted a series of flaws with the project, which was overseen by the previous Progressive Labour Party administration and ended up costing taxpayers $20.8 million more than the original $38.9 million contract signed in April 2007. Mrs Matthews said: "The blatant disregard for the policies, rules and procedures designed to protect the public purse is unacceptable and violates principles of good governance, accountability and responsibility. Those guilty of such violations and neglect must be held to account and the appropriate sanctions should be applied including appearance before the Public Accounts Committee." The project was overseen by the Ministry of Tourism and Transport, then headed by Ewart Brown, the Premier at the time. Mrs Matthews said the Government "did not follow the law", which states that accounting responsibility for capital projects rests with the Ministry of Public Works. Among the flaws she highlighted were that the contract to build the pier, awarded to Correia Construction Company Ltd (CCCL), was not first approved by the Cabinet — as is required for all government contracts worth more than $50,000. Cabinet had approved the selection of CCCL as the preferred contractor, Mrs Matthews said, and authorized Dr Brown, as the Minister of Tourism and Transport, to negotiate the terms of the contract with CCCL, subject to further Cabinet approval. "Cabinet did not approve the negotiated contract terms," Mrs Matthews said. "The Ministry admits that this failure to obtain Cabinet's 'further approval' was due to an administrative oversight. The failure to obtain Cabinet's approval for a contract of such significant financial magnitude and national interest represents a blatant disregard for the rules of the Government, exposed the Government to significant financial risk and ignored the role of Cabinet in providing scrutiny in safeguarding the country's interests. The contract for the project manager — the engineers hired to oversee the project — was not publicly tendered, in direct violation of financial instructions." Instead, three companies were invited to submit bids. The highest bidder, Entech Ltd, won the contract with a bid of $1.1 million. The contract for the preferred contractor did not go through the public tender process either. Instead, three contractors were invited for interviews with Entech, the project manager. Each was asked questions related to their capability to carry out the job, but none was asked to give a quote on what the project would cost, Mrs Matthews said. "Based on the contractors' responses in the interviews, the project manager recommended the preferred contractor and Cabinet was asked to approve the selection," Mrs Matthews said. "From the onset, there were substantive concerns raised regarding the selection process for contractors as well as the knowledge and expertise of the preferred contractor. Questions were raised and concerns expressed not only at Cabinet level but by senior officials in Works and Engineering." Cabinet members questioned the method used to award the contract to CCCL and "questions were raised about the background and ability of the preferred contractor", Mrs Matthews added. Concerns were also expressed on behalf of other contractors over the lack of an open tender process. Mrs Matthews concluded that "given the lack of competitive bidding, it is not clear what basis was used to determine that $38.9 million was a fair price" for the contract agreed with CCCL. One of the reasons for the cost of the project swelling by more than 50 per cent was the lack of a detailed design before construction began. Conceptual design drawings, marked "Not For Construction", had apparently been the basis for the work carried out. The inadequacy of the design work led to a string of changes during the construction process, including a bigger terminal building, a larger ground transportation area and the use of a vibratory hammer for driving piles. Change orders during the construction process tend to be more expensive than getting the design right in the first place. The changes are not typically subject to an open tendering process so it is up to the client, project manager and contractor to determine a fair price without the benefit of competition," Mrs Matthews reported. "Changes are also typically done at a premium when time constraints exist because it is difficult to make major changes without further delaying the project." The situation "exposed the Government to cost overruns with every change order providing the contractor with a significant advantage given the looming deadline and the natural reluctance to substitute a new contractor", the report added.
December 4. Seven Progressive Labour Party members have quit the Shadow Cabinet, with Zane DeSilva declaring his move a result of Marc Bean's leadership. The Leader of the Opposition's harsh style with some members, as well as his perceived misogynistic behavior, are said to have been key reasons behind the split, with PLP sources saying his position as leader is looking increasingly precarious. As well as Mr DeSilva, Glenn Blakeney, Walton Brown, Derrick Burgess, Rolfe Commissiong, Wayne Furbert and Kim Wilson were missing from a reshuffled Shadow Cabinet announced yesterday; the PLP described its reduction to nine MPs as a streamlining measure. Southampton East MP Mr DeSilva has long been touted as a potential party leader, and some sources have said he is being encouraged by senior figures to try to oust Mr Bean. He said in a statement: "For the sake of clarification, I wish to inform my constituents and the Bermudian public that last week, prior to the announcement of the Shadow Cabinet shuffle, I resigned as Shadow Minister for Tourism. After months of careful consideration, I came to the conclusion that I could no longer serve in a Shadow Cabinet led by Marc Bean. I have expressed my thoughts to the Opposition leader and he is fully aware of my concerns. I shall remain in service to Constituency 29 and the Progressive Labour Party." Mr Blakeney, who held the environment portfolio, is understood to have resigned from Shadow Cabinet some weeks ago. One PLP source told The Royal Gazette Mr Bean's relationships with a number of his MPs have grown increasingly rocky, and it is understood the party's central committee has met several times to discuss factional rifts, including an emergency meeting on Tuesday night. Ms Wilson is a close political ally of Mr Brown, who launched an unsuccessful leadership challenge at last year's delegates conference. Some have named her as another possible challenger, with her moderate approach contrasting sharply with the current leader's radical style which has upset party stalwarts. Meanwhile the relationship between Mr Bean and Mr Commissiong is said to have been strained for some time over an internal party matter. Another source said that some party stalwarts had been "appalled" at Mr Bean's behavior, and had reached a point where they would not support the Opposition in an election with him at the helm. "I think that he has been riding high and has misjudged a few people and a few things — this has been a sobering experience for him, in that now he knows there is a deep, deep split," said that source. "When you get split almost half and there are so many against you, and if they are able to persuade their branches or delegates, he may be in a heck of a position. He may just be delaying the inevitable." According to the PLP constitution, leadership challenges take place at delegates' conferences, but Mr Bean is understood to have come under serious pressure at recent meetings involving MPs. The source said: "It could be mistaken for just an internal struggle. It was actually an attempt to raise the bar, and give the PLP a new image through new leadership. I think now the thinking is to at least cobble together something in order to ride out this session of Parliament, and then to have a series of meetings and sort themselves out going forward." In the new Shadow Cabinet, deputy leader David Burt, another strongly tipped as a potential replacement for Mr Bean, retains the finance portfolio. Jamahl Simmons is the only new shadow minister, taking over tourism and economic development — combining the two roles previously held by Mr DeSilva and Mr Furbert respectively. Michael Weeks takes over the health brief from Ms Wilson, while retaining community affairs, and Walter Roban's role changes from public safety to the broader home affairs. Michael Scott remains Shadow Attorney-General; Lovitta Foggo keeps the education brief, adding training to her portfolio; Dennis Lister retains public works and takes over environment from Mr Blakeney, and Lawrence Scott keeps transport. The PLP said in a statement: "This shift in parliamentary responsibilities is intended to increase efficiency, reinforce that we are a government in waiting and that we are prepared and capable of handling the people's business in the most responsible and respectable manner." Controversies involving Mr Bean include his reference to former One Bermuda Alliance senator Toni Daniels as a "political whore" at a polling station last year, which was dismissed as a "spirited political exchange" in Magistrates' Court; as well as alleged remarks at government MPs, including a threat to "take you out" that resulted in a successful motion of censure against him in May. At a PLP founder's luncheon shortly after becoming leader in 2012, he described the OBA as "demonic", while he was in the headlines in May 2014 with an off-the-cuff remark in the House of Assembly that he once treated his three-year-old daughter's asthma with ganja tea.
December 4. The number of mergers and acquisitions using private-equity investment in Bermuda has rocketed to $3.3 billion, according to a new report. The deals included one of the top five offshore investments of the year — a $1.5 billion purchase of a minority stake in Fidelis Insurance Holdings by Crestview Partners, CVC Capital Partners, PIne Brook and a mix of individual investors, family offices and institutional investors. And the average deal value in Bermuda so far this year is $547 million, above the average of $490 million seen across other offshore jurisdictions. The number of transactions in the first three quarters of this year has already outstripped the full 2014 year. Bermuda also topped the league for the largest total value of merger and acquisition transactions involving private-equity exits in the first three quarters of the year. The news came in the latest edition of Offshore-i, prepared by legal services firm Appleby, which looked at transactions in the private-equity industry in offshore markets. Appleby partner and group head of corporate Tim Faries said: "There have been 92 private-equity transactions worth a combined $56 billion in the first three quarters of 2015, with Bermuda serving as a major contributor to this activity. "The jurisdiction has already seen a rise in the number of private-equity investments over 2014 and the biggest private-equity exit so far in 2015 took place in Bermuda." The six investments in the first nine months of the year alone accounted for 16 per cent of all offshore deal value involving private-equity investment and is already one deal up on the total of five recorded last year. The Island also saw six exits worth a total value of $19.68 billion in the first three quarters of the year, making it the jurisdiction with the largest aggregate deal value for private-equity exits. The highest value exit this year was the public takeover of Bermuda-based Freescale Semiconductor in a $16.7 billion deal by Dutch-based NXP Semiconductors. The Offshore-i report also found that combined private-equity activity represented more than a quarter of the total value of offshore merger and acquisition transactions across jurisdictions the third quarter of this year. That puts the year on track to generate the biggest annual dollar amount the industry has seen in the past five years. The third quarter saw $16.1 billion in private equity deals, representing more than a quarter of the $61 billion in total offshore activity. Appleby partner and global head of private equity Simon Raftopoulos said: "The total sum of 2015 investments is likely to end up topping anything seen in the previous five years, with more private-equity money chasing a limited supply of companies resulting in even higher valuations." The information and communication sector, professional services and finance and insurance have all proved popular for offshore investment this year, The Offshore-i report added: "When it comes to exits, businesses in the finance and insurance sector have proved popular sales for private-equity firms in 2015, with seven businesses offering investment and acquisitions services changing hands during the year so far."
December 4. A gay couple seeking permission to marry in Bermuda are highly likely to succeed if their case goes before the courts, according to a human rights expert. Lawyer Mark Diel said recent court judgments regarding same-sex couples in Bermuda showed the Island was "moving inexorably towards equality where there is no distinction between same-sex marriage and traditional marriage. It's just a natural progression," he told The Royal Gazette, adding that there had been a "rapid progression" in human rights in recent years, which some people might struggle to accept. Ijumo Hayward and Clarence Williams III filed notice of their intended marriage with the Registrar-General on Tuesday and their lawyer Mark Pettingill warned that if it was not posted in the Official Gazette within three days, as per the Marriage Act, he would take the matter to the Supreme Court. Mr Pettingill said marriage was a service and the Human Rights Act outlawed the withholding of "goods, facilities or services" due to a person's sexual orientation. Further, according to Mr Pettingill, the HRC Act takes precedence over all other laws. Mr Diel said the argument "made perfect sense" and was likely to find favour with the Chief Justice, who ruled last week that same-sex partners of Bermudians should have the same rights as heterosexual spouses. "The Chief Justice has made a number of rulings," said Mr Diel. "You can see the trend." He said he expected the Bermuda Government to do nothing about the couple's application and wait for Mr Pettingill to apply for an order of mandamus, which would require the Registrar to post the marriage banns. "I'd be very pleasantly surprised if the AG's Chambers made a decision that was in keeping with the progression of the law," he said. "But government, whether OBA or PLP, has been unbelievably slow in recognizing these issues in the development of human rights because for them it's a political hot potato." He said Mr Pettingill was likely to win the order of mandamus and if the Government did not appeal that decision, Mr Hayward and Mr Williams would be able to wed. Another lawyer, Paul Harshaw, who has chaired human rights boards of inquiry, said he didn't think it was so straightforward. "I think there is a duty on the Registrar-General to consider whether or not he can properly issue a licence in accordance with the law. The problem is that the marriage legislation in Bermuda affirms the common law definition [of marriage] as being between a man and a woman." Mr Harshaw said the court was unlikely to "usurp the function" of the Registrar-General but may declare certain parts of the law which discriminate based on sexual orientation inoperative.
December 3. On the 38th anniversary of the Bermuda riots, Cordell Riley has called for a committee "with teeth" to look into the social problems behind this dark chapter in local history. The social commentator and statistician, who wrote the closing chapter of Island Flames, Jonathan Smith's recent best-selling book on the historical events, insisted that more needed to be done to balance the "big gap between the haves and the have nots, which in Bermuda translates to whites and blacks." Meanwhile, Rolfe Commissiong, the Shadow Minister of Human Affairs, added: "The price we paid for not getting that period post-1977 right is visible for all to see." Between December 1 and 3 1977, rioting and arson attacks led by the Island's black community left three people dead and many establishment-owned businesses badly damaged. The chaos was prompted by the failure to prevent the hanging of two men, Erskine Durrant "Buck" Burrows and Larry Tacklyn, who had been convicted of politically driven assassinations five years earlier. These were the last ever executions on British soil. The Pitt Report was royally commissioned to delve into the events, root out the cause of the Island's social and racial problems, and identify a path towards a fairer Bermuda. Published in July 1978, the report identified a "passionate and bitter" belief among black Bermudians that the population's wide economic divisions were forged along black and white boundaries. "There is explosive material in Bermuda's social structure," the report warned, while offering various solutions such as tax alterations and promoting the spread of wealth. Mr Riley quoted Martin Luther King, who said: "A riot is the language of the unheard", adding that the Pitt Report was an attempt to address legitimate concerns, which ultimately wasn't acted upon. This echoes the findings of the recently-published report Racial Dynamics in Bermuda in the 21st Century: Progress and Challenges by Keith Lawrence and Raymond Codrington. The report found that racial disparities remain rife on the Island, with 58 per cent of black Bermudians working blue-collar jobs and 65 per cent of white workers holding senior, managerial or professional positions. "In Bermuda, the past is always with us because of the deep racial divides. If we were all on the same level, it wouldn't be of any major concern," said Mr Riley. "But because it has created these deep divisions between the two Bermudas, it's always going to be there. We have to find some way to redress that." Mr Riley claimed that the Pitt Report caused little more than cosmetic, "politically expedient" changes to the fabric of Bermuda's society. "It didn't address the root of the problem. Obviously it was written in a different time, but there may be a variation that can be used today. I would certainly recommend there be a committee to look into it, one which has teeth, and offers recommendations going forward." Mr Commissiong also argued that Bermuda had fallen short of the Pitt Report's objectives for a better Bermuda. "I'm not sure we've realized the great aspirations and hopes that were encapsulated in that document," he said. He suggested that Bermuda's white community's reluctance to discuss racial issues formed part of the problem. "Many white people will not acknowledge the issue of institutional and structural racism that has plagued our society, which is part of the British legacy that was imposed on us. And while they brag and take ownership of their Parliamentary, legal and economic legacies here, the former is treated as some unwanted, despised orphan." Mr Commissiong claimed that the Island's economic problems in recent years have only served to exacerbate the racial disparity regarding income and wealth, "particularly in the underdevelopment of Bermuda's black community in the corporate sector. We should have seen a Bermuda by now where that is not the case. Something has happened here, and I think we need to address it."
December 3. Ponzi scheme allegations against the proposed developer of the St George's hotel project have been dropped after it was accepted there was nothing linking them to the operation. The Desarrollos Hotelco Group, who have signed on to develop the former Club Med site, were listed last year in a Connecticut District Court lawsuit. Court-ordered receiver John Carney filed the claim against Walter Stipa Sprecase, a lead principle in the Desarrollos group, and several Desarrollos entities, alleging that $15 million raised in a Ponzi scheme by Francisco Illarramendi had been used to build a hotel in Aruba. Illarramendi, a former investment fund manager, was sentenced to 13 years behind bars this year after pleading guilty to five criminal counts, including securities fraud, wire fraud and conspiracy to obstruct justice. In total, an estimated $382.2 million was lost in the scheme. In the originating complaint, dated last June, counsel for Mr Carney wrote: "The Stipa defendants [Mr Stipa and the Desarrollos entities] were the developers of the hotel, and the transfers were made to them in order for the Mouawad family (together with the Stipa defendants) to obtain an ownership interest in the hotel. "Romeo Mouawad and certain of the Stipa defendants entered into a share sale agreement pursuant to which Romeo Mouawad agreed to provide a loan in the amount of $30 million to the Stipa defendants to assist in the development of the hotel. In consideration for the loan, Romeo Mouawad was to receive, among other things, an ownership interest in the hotel once it was completed. Illarramendi transferred $15 million of the funds that Romeo Mouawad agreed to contribute from receivership entities to bank accounts in New York held by certain of the Stipa defendants without receipt of any consideration therefor." However according to Connecticut court documents dated November 30, lawyer Ona Wang voluntarily dismissed the defendants. In a separate letter, the lawyer explained: "The receiver's actions against Mr Stipa and the entities were voluntarily dismissed with prejudice with no party being deemed a prevailing party under any contract or statute for any purpose. Consequently, the receiver has no claims against Mr Stipa or any of the entities. "Although the first amended complaint alleges in great detail the fraudulent Ponzi scheme operated and managed by Francisco Illarramendi through his control of the receivership entities, it did not include any allegations suggesting that Mr Stipa or any of the entities had any involvement in Illarramendi's scheme." The legal action had sparked concerns about the St George's hotel project, with Opposition members raising the matters in the House of Assembly.
December 3. A former United Bermuda Party minister has weighed in on the Bermuda Government's $250 million plan to build a new airport, claiming the project is unnecessary. Quinton Edness, who retired from politics in 1998, said he had heard nothing yet from the country's leaders which persuaded him that the new facility was needed. "I don't see why we need another airport terminal building," said Mr Edness. "I just don't see the necessity for that. We have an airport that's serving the country quite well. It hasn't been too long ago that we spent millions of dollars extending the departure lounge and dealing with the arrivals lounge. The airport works very well. No one has said to me what's wrong with our airport. I don't see the necessity of having to build the new airport, particularly when the country is in such debt. I just don't think with the condition that we are in, our economy, with the debt that we have piled up, that we have to have another building [costing] in excess of $200 million." Bob Richards, the Minister of Finance, has cited rising maintenance costs at LF Wade International Airport and its vulnerability to storms as major arguments in favour of building a new terminal in a location less susceptible to hurricanes. He said in August the project would be financed by a private-sector developer — meaning there would be no need for Government to add to its debt — who would then take over management of airport operations for a 30-year period. The project, which Mr Richards has also said will provide economic stimulus and allow Bermuda to keep up with its competitors, is not expected to break ground before the second half of 2016 Mr Edness is not the first person to criticize the development. The Progressive Labour Party has staunchly opposed the scheme, claiming it could mean job losses for Bermudians and lost revenue for the Island.
December 3. The post of Director of Public Prosecutions should be passed on to a Bermudian, Shadow Attorney-General Michael Scott said last night. Speaking after Government House's announcement that notice had been received from Rory Field, the present DPP and an expatriate, Mr Scott said: "The resignation and planned departure of the Director of Public Prosecutions paves the way for this constitutional post to be Bermudianised." Mr Field's tenure was extended by another year in December 2013, after the surprise announcement that the Bermudian chosen to replace him, Cindy Clarke, had been dropped as a candidate. His term was extended by another two years in January, but Mr Field this week declared his wish to seek opportunities elsewhere as of February 2016. Mr Scott noted that the Governor, George Fergusson, had engaged the Legal Services Committee as part of the process to choose a replacement for Mr Field. He added: "I am aware that the Committee subscribes to the aim of Bermudianising the post, which bodes well for the next DPP appointment. I wish Mr Field well and warm wishes in his future plans."
December 3. Concerned Citizens of Bermuda hopes to launch a conversation about same-sex marriage after American speaker Ryan Anderson gave his second talk on the subject last night. The formerly covert group organized the lectures to address the rising concerns of those opposed to same-sex marriage — worries that became more pertinent after the Supreme Court's ruling at the end of last month that those in same-sex partnerships with Bermudians should have the same rights to reside and seek employment as spouses of Bermudians. In an interview with The Royal Gazette yesterday before his second public speech, Dr Anderson made his case by using rhetoric that defends marriage, rather than condemns same-sex relationships. He argued that dissolving marriage into contract law does not just redefine marriage, it abolishes it. "It's unique for a reason and the law should recognise that," he said. "This is the beginning of the conversation, not the end. This presentation is the first thing that the group have done on this issue and it's going to continue. They want to launch a conversation that's Island-wide. It's up to Bermudians to decide what you want marriage to be in your nation." Dr Anderson, who is a member of the conservative American think-tank the Heritage Foundation and lectures on the constitutional implications of same-sex marriage, said he had attempted to show why marriage should not be redefined. He said changing conceptions of human sexuality in the wake of the sexual revolution in the 1960s have created a "new understanding" of marriage and the family." It's that vision of human sexuality and of the family that has a logical chain that concludes with same-sex marriage," he said, sharing in the concerns that Bermuda would inevitably follow the US. Dr Anderson exemplified his case with the rise in non-marital child-bearing, a "hook-up culture", cohabitation and the rising divorce rates. "If you think all of those developments have been problematic it might give you reason for caution before legally redefining marriage and enshrining that vision of marriage into your law," he said. "It then becomes much harder to say, marriage should be permanent, marriage should be exclusive, marriage should be monogamous. I think what we need to do is actually recover a sounder understanding of marriage rather than further dissolving it into contract law." He expressed fears of "jeopardising subsequent generations by tinkering with marriage and the family. Why would the government be regulating our love lives?" he asked. "The government is in marriage because kids need moms and dads and this is their way of incentivising men and women to make commitments to each other and to their children. If you want a just society you want to structure it to be in the best interest of the weaker members of society. It's a personal relationship with a public purpose. The polarizing nature of the debate often forces people to try to halt the discussion. If it's going to be decided it should be decided by the people after having a robust discussion with arguments on both sides."
December 3. The final video in a campaign to highlight the international business sector's importance to the Island's economy has been released. The video features a job interview and the camera swoops through the office, showcasing the other sectors of the economy boosted by the presence of the international sector. The everybody's business campaign is sponsored by the Bermuda Business Development Agency (BDA) and the Association of Bermuda International Companies (ABIC). The campaign was launched last month with a series of video clips, animated graphics, an infographic and a media campaign. Now the campaign will move into television, adverts in cinemas and digital screens in shops and public places. Abic's Cyril Whitter said that the campaign had got off to an "excellent" start and urged more people to come forward to tell how international business impacts on their lives. BDA communications manager Rosemary Jones added: "Whether you work in an office building — or far from it — we all play a part in the success of business here and its impact on the Island's future is equally significant." The campaign underscores the fact that international business and supporting industries make up a third of Bermuda's total workforce and that 55 per cent of all employees in the sector are Bermudian — rising to 65 per cent when spouses are included. Bermudians make up nearly 40 per cent of executive management in the sector, while the average international business worker contributes $100,000 to the local economy every year
December 2. Michael Dunkley has vowed to "do what is required to keep our solid reputation intact", if the beneficial ownership issue raises its head during his London trip. The Premier arrived in the British capital on Monday for a three-day visit to take part in Overseas Territories Joint Ministerial Council meetings. "We started with sessions on climate change and the environment, health, seniors and pensions," he told The Royal Gazette, adding that today's sessions would involve child safeguarding and economic development. I'm sure beneficial ownership will come up there," added Mr Dunkley, referring to the debate sparked this year by Ed Miliband, then Leader of the British Opposition, who threatened that a Labour administration would brand the Island a tax haven unless Bermuda published a list of the beneficial owners of offshore firms. "The UK is very focused on the topic because we've been a leader in that area for some many years and the UK is basically trying to play catch-up with us as far as their register goes," he said. "Ours works well. There's never been an access for information that's been denied, so that issue is one that we have to continue to talk about, because people just don't understand." Joining the Premier of Bermuda on the visit are senior figures from nine other Overseas Territories, including Gibraltar, Cayman Islands and Anguilla. "The OTs are all willing to share information and that has put us in a good position going forward," Mr Dunkley said. "It's a pretty tight-knit group. We share some of the same challenges, but we also bring some unique perspectives to the table as well." Mr Dunkley said that his trip, which featured a Soho reception on Monday for students and young Bermudians residing in London, was "non-stop" but would be "very productive for us in the short- and long-term." He also said that promoting Bermuda as a tourist destination would remain a priority for himself and the Deputy Premier, Bob Richards. "We are continually reaching out to the media," said Mr Dunkley, adding that the pair would be meeting with Bill Hanbury, the chief executive of the Bermuda Tourism Authority, tomorrow morning for a media breakfast to discuss the matter. "We're keen to talk about tourism," he added. "There's a great deal of opportunity to increase the passenger count coming from Europe to our paradise in the ocean."
December 2. Casinos could be a major job creator for the Island, according to Bermuda Casino Gaming Commission executive director Richard Schuetz. Speaking about the introduction of casinos in a wide-reaching interview with The Royal Gazette, Mr Schuetz said that because of their labour-heavy nature, a casino industry in Bermuda could create hundreds of jobs. "I have to be extraordinarily careful here, because I don't want to give anyone false expectations. I would like to think there could be a thousand jobs once it's fully blown out, sometime down the road, but I could be wrong. This is an inexact science but I don't think that's ridiculous. You have to remember that in most environments casinos are 24/7. That really extends the full-time equivalency of employees. And there is a whole variety of jobs. You may say you want to be a dealer, but there's got to be someone to carry the chips. There's got to be a pit assistance keeping tracks on the games. There's going to be surveillance, generally food and beverage. Slot technicians. It's amazing the number of jobs. Casinos are labour-intensive products, so they need a lot of bodies." In the case of Singapore, he noted that the casino industry had provided a major boon to the economy and created thousands of jobs. "If you go from 2009 when there were no casinos, there was also a recession, but there was a 50 per cent increase in tourism by 2012 when casinos had been open for two years. Do I anticipate that here? Probably not, but the tourism increase in Singapore meant 22,000 direct jobs and 40,000 related jobs. The vast majority of positions in casinos could be filled by trained Bermudians. The casino product is a very labour-intensive beast, and it's a very disperse industry," he said. "I don't see any reason why with effective training programmes that we can't establish a goal — and maybe Bermudians won't be interested in working in a casino — but I believe that we would have no problem with 90 per cent plus of the employees being Bermudian. In Mississippi or New Jersey early on they had to train a labour force and we can do that. There are companies that do that." Questioned about training initiatives, Mr Schuetz said an exact model has yet to be determined, but discussions had already begun about how such programmes would be implemented in Bermuda. "There are a number of different models. They can be privatized — someone quits his job and starts a training school. Another model that's used is when the state develops their own vocational programmes. I have sat down with the manpower people here in Government, I have sat down with the president of Bermuda College, and we have begun to now brainstorm this entire issue. We think that it may be possible in the fee process to make sure that the operators have a commitment to participate in training programmes that involve our public institutions. That's not cast in stone — these are my ideas. One of the most important aspects of the request for proposals, when they go out, is asking about their experience opening casinos in areas where there are no casinos, because that's going to be an important part of deciding who we do business with."
December 2. Bermudian pastor and motivational speaker has entered the media spotlight after meeting with presidential candidate Donald Trump. Cindy Trimm, a pastor in Henry County, Georgia, was one of many black pastors and leaders who were invited to take part in a meeting with the Republican front-runner at Trump Tower on Monday. While the Trump campaign had suggested that the meeting would lead to an endorsement for the candidate, it was announced on Sunday that it would be held behind closed doors after some invitees stated they had not made up their minds. Mr Trump claimed in an interview that the pastors had been pressured not to endorse him by members of the Black Lives Matter campaign. His campaign has been marked by controversy, in large part due to his comments about Muslims, Hispanics and the Black Lives campaign. After the 2½-hour meeting, Dr Trimm, a former United Bermuda Party senator, was one of several figures who spoke to reporters at an ad hoc press conference. Standing next to the candidate, she said: "Concerning the issue of racial slurs and racial comments he has made, it was addressed head-on and we are walking away with a feeling that, perhaps, after more conversation, we will be able to echo the tone at the top as a voice of those that are lacking a voice." She was also quoted as saying that the group had come to "a conclusion that Mr Trump is, in fact, hoping to build cultures of empowerment in the minority community." Mr Trump himself described the meeting as "amazing", claiming he had "many, many endorsements" out of the meeting. Earlier, Dr Trimm had posted on Facebook, stating that she had not endorsed anyone for president, adding: "I am attending this meeting for a greater cause — unity. "We, the people, need a leader who can command the respect and admiration of diverse socio-economic backgrounds, ethnicities, cultures and races by putting into action a committed stand for all things right. We need a leader who will listen to the concerns of minorities and not turn a blind eye on the challenges that minorities encounter daily. I step forward as a leader to say that I am willing to partner with those who are aligned with a passion to leave this world a better place and who are ablaze with the possibility of doing so within our lifetime and generation." Dr Trimm served as a UBP senator for 16 months before stepping down in 1992 to further her ministerial training and pursue a degree in public administration.
December 2. A historic guesthouse in Bermuda has a new lease of life. Aunt Nea's Inn at Hillcrest has been given a major makeover under new owners Neil Moncrieff and Faith Bridges. The inn, which went on the market last year with a price tag of $1.6 million, has been undergoing extensive upgrades since January. Mr Moncrieff said: "We did a full renovation — all the electrics, the plumbing, we just revamped everything. "Every single bathroom was replaced, we've got new floors and new furniture in the bedrooms." The property now boasts five rooms with en suite facilities, as well as a self-contained apartment to the rear of the 18th century building and a small room on the outside. Mr Moncrieff, a podiatrist who runs Hamilton's Bermuda Podiatry Centre, moved to St George's about four years ago — and spotted the potential for high-quality guest accommodation at a reasonable price. The first house he bought, on Fort George Hill, is now tourist accommodation and he also renovated the old Belco building in the town into a four-bedroom vacation rental. In addition, he has renovated two other properties and also runs watersports and adventure firm Just Add Water. Mr Moncrieff said: "We just thought about bed and breakfast and looked at all these old houses not doing anything. "We upgraded them all and made them a lot nicer." Just Add Water is set to move from its current home at the St George's Dinghy Club to a more central location in Water Street. Mr Moncrieff said: "St George's has a bad name for itself because it's a quiet town — but sometimes that's what people want. Our vacationers love it because they don't have to rent a bike. They can walk to dinner and walk to the grocery store. I'm a firm believer that cruise ship passengers, their next stop is vacation rental. It's not that expensive. I still believe St George's is on the up. There is already a buzz and it's a younger crowd we're trying to move things towards. I think it will become more of a destination." Aunt Nea's, once the home of the US Consul General and still has its original Bermuda cedar features. Mr Moncrieff said the inn had been granted its licence to operate two weeks ago and was now open for business. He said: "That means we can actually have guests, which is fantastic. We're going to do a ribbon cutting on Friday. I want Bermudians to see it and realize St George's is cool." Aunt Nea's had been in the Wright Robinson family since 1916. It was opened as Hillcrest Guest House in 1961 until it was last year put on the market by the trust that owned it.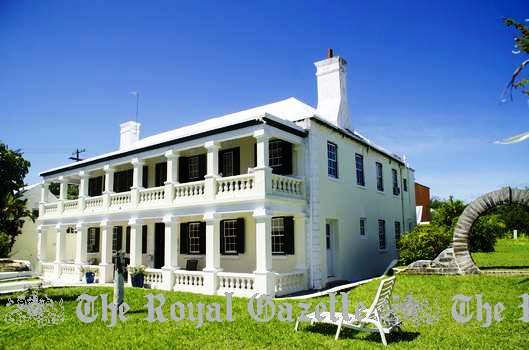 Aunt Nea's Inn. See above story.
December 2. A gay Bermudian who is hoping to marry his partner on the Island wants his landmark case to end a culture of people being forced to "live either a lie or in the shadows or behind closed doors." Ijumo Hayward, 46, and his American partner Clarence Williams III, 40, will make legal history if their bid to tie the knot in Bermuda is successful as it would be the first same-sex marriage on these shores. They are challenging the Bermuda Government through their lawyer Mark Pettingill, who filed a notice of their intended marriage with the Registrar-General on Tuesday. Mr Pettingill warned in a covering letter that if the notice was not published within three days, in accordance with the Marriage Act 1944, they would take the matter to the Supreme Court. Mr Hayward, a photographer living in Atlanta who attended West Pembroke Primary School and Warwick Academy, told The Royal Gazette: "As narrow-minded as some of the inhabitants are, there has to be some realization that in 2015 I'm not the only gay person from Bermuda. Anybody else that has wanted to get married as a part of the LGBT community but has to live either a lie or in the shadows or behind closed doors with the person that they love and not living in the authentic truth and being celebrated in that authentic truth, that is wrong. Us doing this gives light to anybody else that wants to move forward and live their life as they want to." Mr Hayward, who hopes to wed his partner on a south shore beach next summer, said much of the obstruction to same-sex marriage was religious rhetoric and there should be total separation between church and state. "As a Christian, I believe that we are spirits and the Christ in me is attracted to the Christ in my partner, where we want to connect and become one," he said. "It's not necessarily the physical form of the shell. It's our spirits [that] have connected. What gives a heterosexual group of people the right to deny my spirit connecting with someone else's spirit?" The couple's application to marry comes days after the Chief Justice ruled in the case of Bermuda Bred Company vs the Minister of Home Affairs that same-sex partners of Bermudians should be given the same rights as heterosexual spouses. "I'm excited about it," said Mr Hayward. "I think that it's well timed. It needs to happen. My partner and I, we had a heart-to-heart discussion about it and fairly quickly came to a decision that yes, this was something that needed to happen and we have no problem being the public face of it if that's what it takes. Technically, there is no legal reason for us not to get married. In my opinion, there shouldn't be any obstruction." Mr Pettingill said it had long been his view that the 2013 amendment to the Human Rights Act 1981, which outlawed discrimination on the basis of sexual orientation, paved the way for same-sex marriage. He said there was now no impediment in law for a gay couple to be married here, since marriage is a service and the Human Rights Act 1981 outlaws withholding "goods, facilities or services" because of a person's sexual orientation. "I think it's a pretty simple formula," said the former Attorney-General. "The Human Rights Act basically has a section which creates what's called primacy over any other Act. It says this Act shall be construed as having primacy. So the Matrimonial Causes Act may say marriage has to be between a man and a woman but the Human Rights Act trumps that." Mr Pettingill said his clients' application to marry was not prompted by the Chief Justice's ruling but described the timing as "immaculate because the one thing the Chief Justice touches on is the primacy of the Act." His letter to Registrar-General Aubrey Pennyman states that if the notice to marry is not recorded in the official notice book, posted it in a conspicuous place in the Registrar's office and published in the Official Gazette within three days an order of mandamus will be sought. If issued, such an order would require Mr Pennyman to perform his statutory duties. Mr Pettingill said that would enable the couple to wed and would decide the issue of whether same-sex marriages could be conducted here. The government backbencher added that it was preferable for the courts to determine the issue, rather than politicians. "I have said all along if a same-sex marriage couple came to see me, I would advise and support them," said Mr Pettingill. "It's a belief that I hold very strongly. I have always been a defender of justice and human rights." A Ministry of Home Affairs spokeswoman said yesterday: "The Minister of Home Affairs is aware of the application and is consulting with Chambers on the matter. A hearing is scheduled on Monday, December 7, 2015 in respect of issues relating to the Bermuda Bred Company Ltd judgment last week, which we believe will add clarity to the matter as a whole." Equal rights campaigner Tony Brannon, whose petition in favour of same-sex marriage has attracted more than 3,500 votes, said Mr Pettingill approached him to see if he knew of a gay couple who would be willing to become the first to challenge the law. He heard about Mr Hayward and Mr Williams, he said, and contacted them to ask if they were interested in being represented by Mr Pettingill. "It's a landmark," said Mr Brannon, adding that allowing the marriage would be the right thing to do. "I just think this is a good thing for Bermuda human rights," he said. "My hope is that based on the CJ's ruling the other day ... we just get it over with and do it." The marriage application comes in the same week as Ryan Anderson, a US right-wing opponent of same-sex marriage, is on the Island delivering two lectures. The talks were organized by Preserve Marriage/Concerned Citizens of Bermuda, which says its online petition against same-sex marriage has reached more than 7,000 signatures.
December 2. A packed meeting at the Progressive Labour Party headquarters closed last night after more than three hours of discussions, with more talks planned to resolve unspecified internal issues. Most of the Opposition's core membership convened along with the party's central committee, as some PLP sources suggested a shift in the support base for Marc Bean. However, those suggestions were firmly turned down by the Opposition leader as he headed in, with Mr Bean saying: "This meeting is not about the leadership." Mr Bean made a terse exit from Alaska Hall after protracted talks that were occasionally broken by applause. Zane DeSilva, the Shadow Minister of Tourism Development, who is rumored to have expressed an interest in challenging for the party's leadership, attended early but had to leave midway through talks to catch a flight. Among others in attendance were former premiers Paula Cox and Dame Jennifer Smith, deputy party leader David Burt, MPs Walton Brown, Rolfe Commissiong, Wayne Furbert, Walter Roban, Lawrence Scott, Michael Weeks and Kim Wilson, as well as Kim Swan, the former United Bermuda Party leader who subsequently joined the Opposition. Also there were Opposition senate leader Diallo Rabain and senator Marc Daniels, and former senator Jonathan Smith. As the gathering closed at 9.20pm, pockets of lively debate continued outside, with "marijuana" — perhaps in reference to the inclusion of recreational cannabis use in the Throne Speech Reply — among the topics. No rancor was in public evidence, and a lively atmosphere prevailed as party members departed. Calling the night a productive discussion, PLP spokesman Coy Millett added: "The party central committee has met, and that talk with the parliamentary caucus will be ongoing, so we can reach a resolution to the issues that have been raised." Mr Millett declined to elaborate, and there was no public statement on whether Glenn Blakeney, MP for Devonshire North Central, would indeed be stepping down, as sources have said this week. The future of Constituency 13 as a sure win for the Opposition could hang in the balance, depending on who might be put forward if Mr Blakeney were to resign. Although it was viewed as a stronghold for the PLP in the 2003 election, Mr Blakeney's victory there was narrower than expected, and it was a closer call still in 2012, when the One Bermuda Alliance contender Anthony Francis trailed only 19 votes behind Mr Blakeney's winning 411. Mr Blakeney, who is overseas, has thus far declined to comment on "internal party matters."
December 2. Bermuda has so far been spared the effects of an international coral bleaching event brought on by higher than usual sea temperatures. In October, the United States-based National Oceanic and Atmospheric Administration (NOAA) declared the onset of a global coral reef bleaching event, damaging reefs in every ocean basis. However apart from some fire coral bleached at the end of the summer, the Bermuda Institute for Ocean Sciences (BIOS) has said Bermuda's reefs had not been harmed. Coral bleaching is usually brought on by environmental conditions such as warming water stressing corals, forcing them to expel the algae that live inside. The algae usually provide the coral with both food and colour, causing them to turn pale white. While corals can recover from such events, the longer stressful conditions continue the lower the likelihood of recovery. The current bleaching event — the third recorded since 1998 — is believed to have been brought on by several events, including El Niño warming waters in the Pacific, a "stagnant" warm water formation affecting the Hawaiian Islands and record high temperatures in the Caribbean. Coral reefs typically prefer water temperatures between 75°F and 82°F, with a lower limit of about 64°F — the average winter water temperature for the Island. Regarding Bermuda's status, a BIOS spokeswoman said: "Summer heat rarely has the chance to cause lasting bleaching damage in Bermuda. Compared to the Caribbean, Bermuda's more temperate climate limits the window in which water temperatures can exceed the average annual high to induce bleaching." The spokeswoman said that Bermuda could provide a safe haven for some coral species in the event Caribbean reefs were unable to recover from a future bleaching event, noting that researchers at BIOS were using genetic techniques to determine if reefs in Bermuda and the Caribbean were capable of interbreeding despite the geographic distance. "BIOS coral reef scientist Gretchen Goodbody-Gringley has found evidence that some populations can interbreed and exchange offspring, and that currents carrying coral larvae can connect reefs across the region. Thus, healthy reefs in Bermuda could help maintain coral diversity in the Atlantic, which is yet another reason to take good care of our reefs. Bermudians have already made great strides caring for corals. A major international study analyzing how Caribbean reefs have changed over the past 40 years highlights Bermuda's ban of fish pots, as well as the protection of parrotfish, as key mechanisms safeguarding reef health. Parrotfish grazing on the reef defend corals from seaweed that could otherwise smother corals in distress. As these fish have been removed from much of the Caribbean, algae tends to take over bleached coral and once thriving reefs are reduced to rubble and seaweed. Furthermore, the ability of corals to recover from any single bleaching events depends on their overall stress level. Limiting local pollution and maintaining a balanced ecosystem helps corals survive stress from climactic events."
December 2. Rory Field, the Island's Director of Public Prosecutions of eight years, has tendered his resignation to "take up a new opportunity", according to Government House. While Mr Field reported a smooth reception in September 2007, the end of his tenure was overshadowed by controversy over the lack of a Bermudian candidate for the job. No successor had been established in the troubled term of Vinette Graham-Allen before Mr Field, and his reappointment in 2010 came with renewed expectations of a Bermudian taking the post. There was political furore in December 2013, including an unprecedented protest by lawyers, as Bermudian candidate Cindy Clarke, who had been expected to assume the role of DPP, was dropped. Government House in that instance stated simply that due to "certain subsequent developments, it became untenable for the appointment to proceed", and the Governor, George Fergusson, declined calls for an investigation. Yesterday Mr Fergusson said he had accepted Mr Field's resignation, effective in February 2016, "with regret. He has done an excellent job — which is not yet quite over. I have asked the chair of the Judicial and Legal Services Committee to begin the search for a successor." At present, Ms Clarke is one of the deputies for the position, and the succession will be watched closely. Mr Field led the department through a time of transition, concurrent with a surge in gang-related violence and gun murders. At the opening of the new legal year in January 2014, the DPP lamented the heavy workload combined with the "morale-deflating" impact of cost cuts. However, it was the issue of his replacement provoked that drew the most headlines, with concern coming from both political parties, and outrage from the Opposition. Shadow Attorney-General Michael Scott called the failure to appoint Ms Clarke "a slap in the face", and about 15 lawyers staged a walkout from the opening of the 2015 legislative session, contending that qualified Bermudians had been overlooked in his reappointment. A "disappointed" Michael Dunkley pledged to raise the issue with the British Foreign and Commonwealth Office. Mr Field arrived on the Island as DPP keen to "build up the office so that it's a respected institution within the criminal justice system and also one which is viewed as being fair and professional, and one that Bermudians want to join and stay in as well", as he told this newspaper at the time.
December 2. Bermuda Telephone Company (BTC) has introduced an international calls service that has no connection fee and no monthly service fee. The service covers 97 countries, including the United States, Jamaica, the UK, Portugal and the Azores. The rates range from nine cents to 25 cents per minute. "Our customers have been asking us to provide long distance services and we are now very proud to deliver a solution that rethinks how customers receive those services. Bermuda is an internationally connected Island, and we look forward to delivering a flexible, affordable way to stay in touch with those around the globe," said Robin Seale, chief executive officer of Digicel and BTC.
December 1. Questions linger over Marc Bean's future as Opposition Leader, on the eve of tonight's emergency meeting of the Progressive Labour Party central committee at party headquarters. Sources within the PLP suggested a split between the party's old guard and its less senior membership, with some of Mr Bean's younger support base said to have drifted in the aftermath of its 2012 election loss. It comes as party sources indicate that Glenn Blakeney, a longstanding Member of Parliament for Devonshire North Central, is to retire for personal reasons — with Philip Butterfield tipped as a potential successor in Constituency 13. Mr Butterfield, who announced last week that he was stepping down as chairman of the Bermuda Hospitals Charitable Trust at the end of this year, also said yesterday that he would retire as chairman of HSBC Bermuda. While the party has firmly denied reports of a formal leadership challenge, pointing out that the decision to replace a leader lies with its delegates, two PLP sources said there had been a tilt in its internal balance of power. "There are definite rumblings going on," one told The Royal Gazette, maintaining that some form of vote in relation to the leadership had been taken during the caucus last week. Zane DeSilva, the Shadow Minister of Tourism and MP for Southampton East, was said to be interested as a contender for party leader. However, The Royal Gazette understands that Mr DeSilva will be off the Island for tonight's meeting at Alaska Hall. According to the party's constitution, the central committee, whose membership is not publicly listed, is able to call for a special delegates conference, and also submits items for the agendas at such conferences. The party's annual general delegates conference was held in October. The overall shift within the Opposition was described as "a split between the old guard and the new guard", with the power appearing to shift towards more senior party members. If suggestions of a change in the political balance are correct, they tally with the circumstances behind Mr Bean's successful bid for leadership three years ago, in the reappraisal of the party after the PLP defeat of December 17, 2012. In that case, Mr Bean took a resounding victory of 111 votes to 35 for contender Terry Lister at a special delegates' conference. Then 38 years old, Mr Bean was praised for bringing youthful energy to the Opposition. Challenged in last year's delegates conference by MP Walton Brown, he decisively retained the party's leader. However, one PLP source said: "Marc was elected as leader when he had a large amount of support from the young people within the party. Since the PLP lost the government, some of the eagerness from that young group has waned, and now you can see the balance tilting against him. The PLP seems to jump from a radical leader to a cog in the wheel. We went from Jennifer Smith, who ruled with an iron fist, to Alex Scott, who was seen as more measured, to Ewart Brown and then Paula Cox, before Marc Bean. It would follow from that they would want to replace Marc with someone less radical."
December 1. Franck Cammas, the Groupama Team France skipper, has undergone successful surgery after nearly losing a foot in a training accident. The French team said today that Cammas will be sidelined for several weeks before he starts his long road to rehabilitation next month. Cammas was hurt yesterday when he fell off a GC32 catamaran during training in the waters just off Brittany, north-west France, and was hit by the rudder at full speed, leaving his right foot partially severed. "Thanks to all of you. These messages touch my heart and give me even more courage to come back as soon as possible," Cammas said on the team's website. Following the operation, doctors told Cammas that he would not lose the use of his right foot, and that the arteries and nerves had not been impacted. His team is hopeful he can resume competing at some point next year, although only after "a long period of rehabilitation" — appearing to rule him out of next year's Olympics in Rio de Janeiro. "Words aren't easy to find in times of crisis," Bruno Dubois, the Groupama Team France manager, said. "We'll keep focusing on our common goals. Of course I hope to see Franck back at the helm as soon as possible." The loss of Cammas for an extended period of time would a big blow to the America's Cup challenger, who have Adam Minoprio, from New Zealand, as their back-up helmsman. Team France finished a distant last in this year's three Louis Vuitton America's Cup World Series Regattas. The GC32s are the new boat for the Extreme Sailing Series. The boats are smaller than the 45-foot catamarans used in the America's Cup World Series. When foiling catamarans reach a certain speed, they rise up on the rudders and daggerboards, with the hulls completely out of the water to increase speed. "In a wind of around 20 knots, and while he was at the helm, Cammas went overboard and struck the rudder with his right leg while the hydrofoil catamaran was launched at full speed," Groupama Team France said in a statement yesterday. With an open fracture at the bottom of his right tibia, Cammas was immediately rescued by the safety boat, which accompanied the two boats during training, and airlifted to hospital in Nantes by helicopter. "Our thoughts are with Franck, his family, and the rest of Groupama Team France," fellow America's Cup challenger Artemis Racing said in a statement. Oracle Team USA echoed those sentiments in a Twitter posting, saying they were "wishing the best to our friend Franck Cammas". The 42-year-old, who participated in the World Series in Bermuda in October, recently made headlines for all the right reasons after becoming the first sailor to foil around Cape Horn in a Nacra F20 catamaran, accompanied by the novice Johannes Wiebel. Cammas is no stranger to adventure, as his sailing résumé is littered with offshore achievements, including a Jules Verne title for the fastest circumnavigation, winning the prestigious Volvo Ocean Race and setting a plethora of offshore speed records. The distinguished sailor revealed in an interview with The Royal Gazette this year how much it would mean to him to win the trophy that has so far eluded him — the America's Cup. "It's like Mount Everest, when you are climbing a mountain you always want to go higher and higher and the America's Cup is the top," Cammas said. "It's very hard to get to the top but I still have time to do that. The America's Cup is the pinnacle of the sailing world. It's competing against the best teams in the world and I am happy to be in the game." Groupama Team France announced their challenge for the "Auld Mug" with Yacht Club de France in Paris late last year. "France is a big country in terms of sailing," Cammas said. "We have very good sailors and engineers and we have to find a good way to work together with a good casting. That's what we are doing now and the goal is to be good and fast in two years in Bermuda."
December 1. Legislation paving the way for a new marina to be built in St George's will be tabled in the new year, according to Michael Fahy, the Minister for the Municipalities. The announcement was officially made at the weekend as Sen Fahy turned on the Christmas lights in the East End. He also confirmed that the Governor, George Fergusson, had given permission for the "Queen's Bottom" or seabed — that is designated Crown land — to be used as part of the development. " I am very pleased that after years of negotiations between the Town Council of St George's and the marina developers that required approvals of various ministries and the Governor have been received," Sen Fahy told The Royal Gazette. "The relevant leases must now be brought to Parliament which will happen in the New Year. The Ministry of Home Affairs when advised of the project over two years ago has done everything it can to assist in seeing this project come to fruition which will add another income opportunity to revitalize the Old Town. We are pleased indeed to work hand in hand with the Council for the benefit of Bermuda and the people of St George's." The first phase of the work will include a breakwater as well as 38 yacht berths. It will also include renovations and improvements to the old terminal building on Ordnance Island, while the building's facilities will all be upgraded as part of the project. The news was welcomed by Quinell Francis, the Mayor of St George's. "This is good news for the town," she said. "We are very pleased to see this development, which will have a significant impact on St George's and the whole of Bermuda, moving forward. I would like to thank the two former mayors, MP Kenneth Bascome and Garth Rothwell, for their vision and work on moving the marina project forward during their tenure on the Corporation of St George's. In addition, former Aldermen Steve Hollis and Sen Renee Ming, along with my current members who have worked to ensure this vision does become a reality." Last month The Royal Gazette reported that the final agreement between developers and the Corporation of St George's for the marina had been signed. The agreement between the corporation and St George's Harbour Marina Ltd could see the first phase of the project completed in time for the America's Cup in 2017. If politicians and then planners give the development the green light construction could begin next year.
December 1. Same-sex marriage opponent Ryan Anderson has spoken out about the "unfortunate" refusal of the Hamilton Princess, Bermuda to host his talks. Dr Anderson — who is due to speak instead at the New Testament Church of God, Heritage Worship Centre, today and tomorrow — argued that groups opposing same-sex marriage in the United States had not been offered the luxury to pick and choose which events they accept. He told The Royal Gazette: "In the same week that we saw American farmers in court because they declined to host a same-sex wedding ceremony, a hotel in Bermuda has cancelled the contract to host two public lectures about the topic of same-sex marriage. It's unfortunate the hotel doesn't want to host civil discourse on an important topic, but that's their prerogative. The bakers, florists, photographers and farmers should similarly be free." Dr Anderson, a member of the conservative American think-tank the Heritage Foundation, has been hired by campaigners going under the names Preserve Marriage and Concerned Citizens of Bermuda. He was originally due to speak at the Hamilton Princess, but general manager Allan Federer cancelled the arrangement, saying the hotel would not be a "venue for anti-diversity discussions". Dr Anderson's talk comes as the international media reflects on a series of developments on the issue of same-sex relationships in Bermuda. Last Friday, the Supreme Court ruled that those in same-sex partnerships with Bermudians should have the same rights to reside and seek employment as do spouses of Bermudians. That landmark decision was the result of a legal action brought by a group called the Bermuda Bred Company against both the Minister of Home Affairs and the Attorney-General, and is said to have potentially profound effects on numerous pieces of legislation. On Saturday, The Gay Times reported on the Dr Anderson row with an article under the headline: "The Hamilton Princess Hotel does not condone homophobia." That publication reported that Twitter was awash with support of "the LGBT-friendly hotel." Meanwhile the website Gayapolis reported on the landmark ruling with an article on Saturday with the headline: "Bermuda gives rights to same-sex couples." Yesterday, Preserve Marriage claimed that its online petition against same-sex marriage had reached more than 7,000 signatures. The online campaign said that its poll represents a wide cross-section of the community including "business managers, educators, hospitality workers, pastors and homemakers". Spokesman Melvyn Bassett said in a statement: "People have falsely accused those who support this petition as being hateful or homophobic — both are far from the truth. "While we have received a barrage of derogatory comments by some who are in favour of same-sex marriage, we stand united and strong on this issue and we're very encouraged by the overwhelming support we have received from the general public. Because of the rapid growth of the signatures, we were accused of having a discreditable website as more than one person can sign the petition from the same computer. This feature was intentional to allow the seniors and other sectors of society who may not have internet service the opportunity to sign the online petition. Interestingly, we did identify duplicate entries from those who tried to sabotage our website by entering false names such as 'Bob Marley' or 'Jesus F Christ' as coming from the same IP address from which the derogatory comments were made. We take the integrity of our data seriously and remain diligent to remove any duplications and all false information." Dr Anderson's talks take place tonight and tomorrow night at 7pm at the New Testament Church of God, Heritage Worship Centre, 59 Dundonald Street, Hamilton.

History & daily newspaper reports
Authored, researched, compiled and website-managed by Keith A. Forbes.
Multi-national © 2020. All Rights Reserved