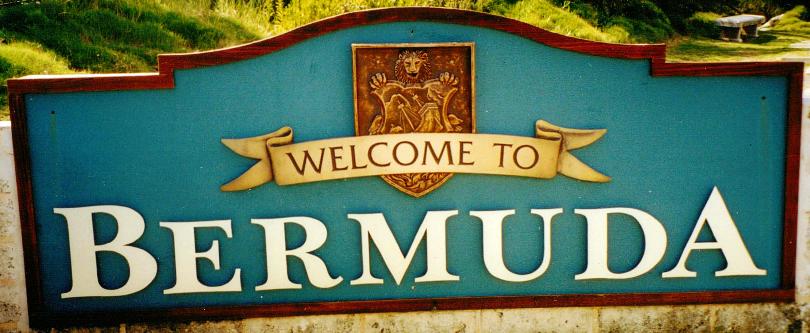 11165+ web files, a regularly updated Gazetteer, overall an in-depth description of our island's internally self-governing British Overseas Territory 900 miles north of the Caribbean, 600 miles east of North Carolina, USA. With accommodation options, airlines, airport, actors, actresses, aviation, banks, beaches, Bermuda Dollar, Bermuda Government, Bermuda-incorporated businesses and companies including insurers and reinsurers, Bermudians, books and publications, bridges and causeway, charities, churches, citizenship by Status, City of Hamilton, commerce, communities, credit cards, cruise ships, cuisine, currency, disability accessibility, Devonshire Parish, districts, Dockyard, economy, education, employers, employment, environment, executorships, fauna, ferries, flora, former military bases, forts, gardens, geography, getting around, golf, guest houses, highways, history, historic properties, Hamilton, House of Assembly, housing, hotels, immigration, import duties, internet access, islands, laws, legal system and legislators, main roads, marriages, media, members of parliament, money, motor vehicles, municipalities, music and musicians, newcomers, newspaper, media, organizations, parks, parishes, Paget, Pembroke, performing artists, residents, pensions, political parties, postage stamps, public holidays, public transportation, railway trail, real estate, registries of aircraft and ships, religions, Royal Naval Dockyard, Sandys, senior citizens, Smith's, Somerset Village, Southampton, St. David's Island, St George's, Spanish Point, Spittal Pond, sports, taxes, telecommunications, time zone, traditions, tourism, Town of St. George, Tucker's Town, utilities, water sports, Warwick, weather, wildlife, work permits.

Bermuda's 2019 December History and News
Events that made newspaper headlines in the last month of this calendar year
By Keith Archibald Forbes (see About Us) exclusively for Bermuda Online.
See at bottom of this page a listing of our many History files
Bermuda's only newspaper, the Royal Gazette, from which the majority of the reports below originate, is not published on Sundays or Public Holidays but sometimes has some Sunday and/or Public Holiday news online. This month, Christmas Day December 25 and Boxing Day December 26 are Public Holidays.
December 8

December 7

An investigation into the Criminal Injuries Compensation Board has highlighted serious problems, the Ombudsman revealed yesterday. Victoria Pearman said the board lacked the basic administrative and financial backing to do its job. Ms Pearman added: "Without prejudging any matters, my investigation thus far has revealed that the board does not have an operating budget or appear to have dedicated resources for the administration of its important work of aiding vulnerable people. It is difficult to see how the board can operate effectively without having allocated to it the support required for any modern administrative function." She said that her investigation into the CICB, the government body set up to compensate victims of crime, was "progressing". Ms Pearman added: "We have had productive and informative discussions and are carefully reviewing the vast amount of material required as part of our work." She was speaking after The Royal Gazette asked a series of questions about the Criminal Injuries (Compensation) Amendment Act 2019 tabled in the House of Assembly last Friday. The explanatory memorandum for the Bill said the amendment was "to allow for improved efficiency in carrying out the mandate of the CICB". The Bill also proposed that members of the CICB should be appointed by the Minister of Legal Affairs rather than the Governor. Kathy Lynn Simmons, the Attorney-General and the Minister of Legal Affairs with responsibility for the CICB, and John Rankin, the Governor, declined to comment on the Bill. Ms Pearman said that her investigation had shown "that on occasion the board has experienced delays in being constituted". She added: "By streamlining the appointment process this might reduce delays experienced in the past." The Bill also proposes to change the qualifications for the CICB chairman "by changing it from a judge to a barrister and attorney with at least ten years' experience and also amends the qualifications for the deputy chairman of the CICB by requiring the barrister and attorney to have at least eight years' experience". Ms Pearman said that the change would mean "less demand on scarce judicial resources". She added: "I have confidence that senior members of our Bar have the requisite skills to effectively weigh the evidence and apply the law which is required for these roles." Ms Pearman announced in her annual report last year that she had launched the inquiry after she "grew concerned" that the victims of crimes and their families were facing "long periods — sometimes years — of uncertainly" as they waited for the CICB to hand down decisions. She added: "It is in the public's interest to investigate possible maladministration that impacts vulnerable members of our society, such as the victims of crime." Ms Pearman added that she became aware of the problem last October through a news story published in The Royal Gazette. The story involved a victim of gun violence who had applied to the CICB for compensation in 2015 after he was shot a year earlier. The man, who asked not to be named, said last month that he had been told he was to get a payout for his injuries. But he said that the decision would not stop legal action against the CICB and the Attorney-General for damages over the delay. The action for damages claimed a Constitutional breach of duty by the CICB and the Attorney-General by "unreasonably delaying the hearing of his application". It said that the man wanted a declaration that his rights had been breached and aggravated, as well as exemplary and punitive damages, "equitable compensation" and costs.

A vehicle emissions test firm has launched legal action against the Ministry of Tourism and Transport after their contract was axed at the start of the year. Bermuda Emissions Control Ltd filed a writ against the Minister of Tourism and Transport and others last month. Other respondents include Roy Dennison, Vernon Tucker, Craig Smith, Edward Harris, Mike Watkins, Willoughby Richardson, Arthur LaSalle and Winifred Butterfield, who are understood to be former employees. A spokesman for the firm declined to comment on the lawsuit yesterday. It was reported in January that the firm would be stripped of its contract to carry out checks for the Transport Control Department from the start of February and that TCD would carry out the work itself. A spokesman for the Ministry of Tourism and Transport said at the time that most of the team would be offered employment under the new arrangement, which was expected to save the Government $400,000 a year. BECL started emissions testing and roadworthiness checks for all vehicles in 2009 after it was awarded a controversial multimillion-dollar deal without a tender process. The company was tasked with testing the emissions of vehicles every year — but there are no emissions standards in place, which made it impossible to fail. The original five-year contract was later extended on shorter-term deals by the former One Bermuda Alliance administration. The contract was last renewed for a year in early 2018 by the Progressive Labour Party government.

Compensation for crime victims will be speeded up if changes are made to the body responsible for payments, an island lawyer said yesterday. Cristen Suess, of law firm Wakefield Quin, said the proposal to replace a judge with a senior barrister as chairman of the Criminal Injuries Compensation Board was "positive". She added: "Although the changes put forward may seem simple, the effect will be such that there will certainly be a redistribution of court resources, which I think will have an impact on reducing delays, saving time and cost." The Criminal Injuries (Compensation) Amendment Act 2019 was tabled in the House of Assembly last week. The explanatory memorandum said that the amendment was "to allow for improved efficiency in carrying out the mandate of the CICB". Under the amendment, members of the CICB will be appointed by the Minister of Legal Affairs instead of the Governor. The memorandum added: "It also amends the qualifications for the chairman of the CICB by changing it from a judge to a barrister and attorney with at least ten years' experience and also amends the qualifications for the deputy chairman of the CICB by requiring the barrister and attorney to have a least eight years' experience." It was tabled by Progressive Labour Party backbencher Neville Tyrrell. Kathy Lynn Simmons, the Attorney-General and the Minister of Legal Affairs with responsibility for the CICB, and John Rankin, the Governor, declined to comment on the Bill. Ms Suess said that a similar approach had been taken with amendments to the Liquor Licencing Act 1974. She added: "The shift away from boards, authorities and tribunals being inherently linked to the court from the outset demonstrates a more modern approach to streamlining the judicial process as a whole. The court's resources are already stretched to capacity. I would say that the proposed amendments to this legislation will contribute, substantially, to improving the efficiency of the court, which can only be a positive thing." Ms Suess for several years represented a man who applied to the CICB for compensation in 2015 after he was shot the year before. The man, who asked not to be named, said last month that he had been told by the board that he was to get a payout for his injuries. But he said that the decision would not stop legal action against the CICB and the Attorney-General for damages over the delay. The action for damages claimed a constitutional breach of duty by the CICB and the Attorney-General by "unreasonably delaying the hearing of his application". It said that the man wanted a declaration that his rights had been breached and aggravated, as well as exemplary and punitive damages, "equitable compensation" and costs. Scott Pearman, the Shadow Minister for Legal Affairs, said that the One Bermuda Alliance had "repeatedly raised concerns about the significant delays by the CICB". He highlighted that the Court of Appeal had criticized the board for its "serious backlog" of cases. Mr Pearman said: "It is not immediately clear how the proposed changes to the appointment and qualification of the chair will improve delays. No doubt the Progressive Labour Party will explain why they think the Bill will improve matters." Mr Pearman added that the Bill would be discussed by the Opposition in caucus this week.

The Supreme Court struck down a claim yesterday that the former owner of the Olympic Club breached a merger agreement with The Athletic Club. Wayne Scott, who represented The Athletic Club in court, argued that Scott Stallard had broken clause 26 of the agreement by selling gym equipment that had belonged to the Olympic Club, among other allegations. However, Mr Stallard said there were no breaches and Kym Herron Scott of The Athletic Club either acceded or agreed with his actions. Assistant Justice Jeffrey Elkinson found, in a decision handed down yesterday, that Mr Scott failed to provide evidence to support his argument. Mr Stallard had showed the court e-mails between himself and Mrs Herron Scott, in which she accepted that he had the right to sell the gym equipment. Mr Justice Elkinson said: "The defendant had put itself in a position where it was unable to establish the alleged breaches of Mr Stallard simply by relying upon the evidence of Mr Scott. Leaving aside that much of the evidence of Mr Scott was replete with hearsay, and in some circumstances, lacking in supporting documentation, which Mr Scott said was available, the defendant did not present any or sufficient evidence that could give rise to clause 26, having the effect that the defendant sought to argue that it did." Mr Scott said the judge was mistaken in his ruling and told the court he intended to appeal the decision. The ruling was a prelude to a larger court case in which Mr Stallard alleges The Athletic Club owes him more than $100,000 as part of the 2014 merger of the two clubs. Mr Stallard said that, as part of the agreement, Ms Herron Scott promised to pay $3,000 per month for a period of 42 months starting on December 1, 2016, but that no payments had been made. He also alleges that The Athletic Club owes $22,000 for rent and $17,000 for social insurance payments. At a hearing last month, Mr Scott argued that Mr Stallard had breached the contract before the first payment could be made, which voided the obligations of The Athletic Club. He told the court Mr Stallard sold gym equipment belonging to The Athletic Club from the Olympic Club in March 2015. And he alleged that under the agreement Mr Stallard was supposed to provide The Athletic Club with the originals of all contracts, but he failed to provide copies of an employment contract for one of the Olympic Club's employees. An unsigned employment contract was later produced in the lead-up to an Employment Tribunal case. Mr Justice Elkinson said the employment contract could not have been breached as the employment contract was unsigned. The judge said Mr Scott's decision not to call any other witnesses to support his allegations had made it impossible for the court to find there had been breaches. He told the court: "You never called Ms Herron Scott as a witness, so there was nothing to contradict what Mr Stallard said. That meant the preliminary case could not succeed." Mr Justice Elkinson adjourned the case until April 2, but said the case could return to the courts sooner if Mr Scott is not granted leave for his appeal to be heard.

Social media posts that identified a customs officer as the man at the centre of an international police investigation were wrong, a police spokesman said yesterday. The spokesman said a 41-year-old man had been arrested in connection with an investigation by Canadian police, but the case did not involve the man whose picture had been posted online. He added: "Members of the public are strongly advised not to continue to circulate the unfounded social media message." The spokesman said the Electronic Communications Act made it illegal to spread false information "for the purpose of causing annoyance, inconvenience or needless anxiety to another". The maximum penalty for the offence is one year in prison and a $25,000 fine.

Travellers, including a national sports team headed for the United States, had to walk to the airport yesterday after an early morning collision on the Causeway brought traffic to a standstill. A female driver was later arrested on suspicion of impaired driving. A bystander said: "People heading to the airport for several morning flights, including the national volleyball team, were forced to get out and walk across the Causeway as no traffic was getting through." The woman added that the chaos started after two vehicles collided on the narrow crossing at about 6.30am. She said traffic was backed up as far as Crawl in Hamilton Parish for more than an hour before the road reopened. She added: "They really need a better plan when this happens, because as much as everyone was concerned about the accident victims, it was a massive inconvenience to locals and tourists trying to make sure they caught their flights. They would have to pay for the expense of rebooking, not Bermuda." A police spokesman said the crash occurred when a car driven west by a female driver collided with a truck headed in the opposite direction. There were no injuries but both vehicles were damaged in the collision.

Revellers from across the island travelled to the East End last night for an annual Christmas fête put on by a conservation charity. The Bermuda National Trust Walkabout filled the streets of the Olde Towne as people came out to tour historic BNT properties. It was the 41st time the event had taken place. Angela Sulley said that it was the fifth consecutive year that she had attended the event with friends and that the walkabout served as the kick-off to the Christmas season for many. Ms Sulley added: "I love this event. If you are into Christmas, this is the event to be at. It's a fun time of year." The Paget resident was joined by a group of nine adults this year. She added: "It's kind of like an annual thing." Ms Sulley said that her highlights had been the musical performances, dancers and artwork on display. Preston Gill said that the "charm of the Olde Towne" was on full display. He added: "It's a lovely evening to take a stroll and enjoy the oldest town in Bermuda and a great opportunity to see bits and pieces of our heritage." The Smith's resident added: "There's a real sense of community for young and old alike." The Old Rectory, Buckingham, Tucker House, the Globe Hotel and other properties opened their doors to welcome visitors and performances were held in Kings Square. Jordan Smith, the development officer with the BNT, said that the event had been "amazing". She added: "Everyone seems to be really happy. There's a lot of Christmas cheer. Everyone that I have talked to sounds like they are enjoying it." Ms Smith said the event also showcased some of Bermuda's unique heritage and culture to island residents and visitors alike. She added: "This is where Bermuda started. When St George's is lit up, it's just such an open and beautiful town. It's just a great way to get everyone in the holiday mood." Ms Smith said that a lot of work by BNT staff, volunteers, community members and sponsors went into putting the event together. But she added: "It's worth it in the end." Kevin Dallas, the chief executive of the Bermuda Tourism Authority, said that the event had been "fantastic, as always". He said that it was the cross-section of the Bermuda community that the event brought out that made it special. Mr Dallas added that the timing of the event also made it unique. He explained: "As we think about Bermuda being for all seasons, we think this exactly the kind of signature event that we can build on to grow Bermuda's winter visitor trade." Mr Dallas said a personal highlight of this year's event had been the performances by children taking part. He added: "The kids are so proud and so involved — and it's wonderful to see."

December 6

Legislation to require non-Bermudians be enrolled in a pension scheme was approved in the Senate on Wednesday. The National Pension Scheme (Operational Pensions) Amendment Act will also allow seniors to withdraw up to 25 per cent of their pension savings after retirement. Vance Campbell, a Progressive Labour Party senator, said the changes would help level the playing field between Bermudians and non-Bermudians in the job market. He added the opportunity for seniors to withdraw part of their pensions would give them another option to pay for mortgages. Nick Kempe, a One Bermuda Alliance senator, said many of the amendments included in the legislation were good, including a shorter vesting period which would benefit workers who move from job to job during their careers. But he questioned if the reforms would make life easier for job-hunting Bermudians. Mr Kempe said that, although local companies did not have to pay the 5 per cent employer portion of pension contributions for non-Bermudian employees in the past, many companies already had those employees enrolled in some kind of programme. Mr Kempe added that non-Bermudian workers already carry the additional cost of work permit fees and repatriation expenses. Mr Campbell said that the cost of work permits and repatriation made the employment of non-Bermudians more expensive in the short term, but longer term the difference in pension contributions was a bigger factor. James Jardine, an independent senator, also backed shorter vesting periods and a requirement in the legislation to pay interest on any overdue pension payments. But Mr Jardine said he feared that some seniors might make poor choices about their pension if not well informed of the consequences. Mr Jardine added it would make sense for seniors to use a withdrawal from their pensions to pay for mortgages or other loans, but he would be concerned if a senior used the funds to go on a world cruise. The legislation was approved, as was the Internal Audit Amendment Act, which extended the length of appointment for the Internal Audit Committee chairman.

A new almanac designed to highlight when island food is at its best will be produced for next year's Restaurant Weeks, the Bermuda Tourism Authority has said. Glenn Jones, chief experiences development officer with the BTA, said Restaurant Weeks will feature a series of culinary events around the island and the release of a Bermuda food harvest almanac. Mr Jones said: "We think it's a first-of-its-kind resource for Bermuda. It's a visually appealing presentation of what locally harvested foods are available when. For visitors and for locals, we hope it becomes the go-to guide for eating Bermuda's foods at their absolute freshest and for affluent travellers who care about sustainability, this guide should be especially valuable. Fruits and vegetables, seafood and herbs. There's a lot in there." Mr Jones said the almanac was created with assistance from farmers, fishermen and beekeepers and it is hoped it will help increase demand for domestic products. He added restaurants had adopted more home-grown ingredients for their Restaurant Week menus and that 85 per cent of the 46 restaurants involved in the event had Bermuda-inspired dishes. Mr Jones said special Restaurant Week events designed to merge food and famous locations around the island had also been organised. Eettafel, a company that organizes upscale picnics, has joined forces with perfumery Lili Bermuda for a Fragrance and Food Pairing Picnic at the Waterville Rose Garden in Paget. Eric Adjepong, an American chef and finalist on television cooking competition Top Chef, will team up with chefs from Bermy Eats and Fourways for the Bermuda Culture and Heritage Dinner on January 24, inspired by the historic Cobbs Hill Methodist Church and the Africa Diaspora. Mr Jones said: "Chef Eric, who is from Brooklyn, with West African roots, used his heritage as a constant thread in the kitchen when he was on Top Chef. The food was unfamiliar to the judges — and to the audience — but they both fell in love with it because the dishes were delicious and the storytelling was compelling. Chef Eric is convinced he can do the same thing out here and we can't wait. He visited this past August to do his research." The final Restaurant Week event will be a fish fry on February 2 at the Bermuda Transport Museum in Dockyard with food from Generosa's, Frog & Onion and Bonefish Grill, as well as beer from On de Rock and Dockyard Brewing and 9 Parishes rum swizzle. Mr Jones said: "Restaurant Weeks has resonated with locals and visitors for almost ten years and we hope these new food experiences resonate as well. But let me be clear. This is not an either-or proposition — it's an opportunity to choose both. Restaurant Weeks is three-weeks long, which gives everyone a chance to eat in a restaurant and to eat outside the walls of a restaurant at one of the food experiences I mentioned."

The assistant director of the Department of Child and Family Services appeared in Magistrates' Court today charged with assault and mistreatment of a child. Kennette Robinson, 51, pleaded not guilty to the alleged offences, said in court to have happened on May 8 in St George's. The alleged victim cannot be identified for legal reasons. Senior magistrate Juan Wolffe released Ms Robinson, from Devonshire, on $1,000 bail and adjourned the case until January 13.

Business start-ups will encounter less bureaucratic red tape in the New Year with the introduction of a concierge service by the Bermuda Economic Development Corporation. Erica Smith, executive director of the BEDC, said new business owners will no longer have to visit multiple locations to register their enterprise. Instead, the BEDC will facilitate the registration of new businesses with the Office of the Tax Commissioner, with the Department of Social Insurance, and with the BEDC itself. The programme, expected to roll out in the first quarter of 2020, will be manual to begin with, but a digital platform is planned, Ms Smith said. "Other government entities are on board. Ultimately, the goal is a smoother process and to take the bureaucracy out of entrepreneurs doing the right thing, and being compliant," she said. "At the moment, we are asking for the same information in multiple places. That is confusing, inefficient and frustrating for entrepreneurs." Ms Smith said a survey of BEDC stakeholders, and the public, in 2018 revealed that bureaucratic red tape was an issue. "When you compare what happens in other countries to what happens in Bermuda with the registration of start-ups, and being compliant by registering the business, Bermuda is very bureaucratic with all the places you have to go to register the same business. It doesn't make sense if you want to encourage start-ups and new local businesses forming and make them as successful and sustainable as possible. One of the ways to do that is to make the process of starting a business as easy as possible and to make being compliant as easy as possible. If the BEDC is able to facilitate that, and act as concierge to reduce the burden on businesses, then we will have realised one of our goals and objectives for the country. Ultimately, jobs don't create themselves. Businesses create jobs, and our role is to create businesses and ultimately create jobs. We feel there is a direct line to job creation if we can facilitate business creation."

A lawyer has raised "serious concerns" over whether funding was in place for a panel of litigation guardians to represent children in court. Saul Dismont also questioned why the five panel members had not been identified after Kathy Lynn Simmons, the Attorney-General, announced the creation of the group earlier this week. He added: "It is great for there to have been some movement in the right direction, but of course there are serious concerns." Ms Simmons said the panel members were "qualified, certified and experienced social workers" when she announced the move on Tuesday, but did not give further details. Mr Dismont has represented children in cases against the Department of Child and Family Services over a failure to fund independent advocates for them in court cases. He said creation of the panel was "only one of the requirements" under the Children Act 1998. "What about funding? Can the Attorney-General confirm that funding has been made available? If not, why not?" Mr Dismont said that without an operational budget, the guardians scheme would be a failure. He also questioned the criteria and training for candidates for the panel. Mr Dismont added: "In June, the Court of Appeal identified that the Attorney-General had a statutory duty to create a panel of litigation guardians, which had not been done for 20 years, and the Attorney-General had a statutory duty to 'introduce an appropriate scheme that provides for the funding of litigation guardians and counsel to represent children'." The court also ruled that the Attorney-General's failure to provide cash to pay for litigation guardians had breached children's human rights. Mr Dismont said that last month Martha Dismont, the executive director of Family Centre, started legal action to "force" the Attorney-General to create the panel. The lawyer also applied to the Supreme Court for a judicial review of the failure of the Ministry of Legal Affairs to provide children with independent legal representation. The existence of the panel was revealed last month as Tiffane Thomas, who has served as a litigation guardian, applied to the Supreme Court to withdraw her services because she had never been paid for her work. Mr Dismont said: "If funding is not secured, the litigation guardians will end up not being able to continue for lack of payment, just as Tiffanne has done." Ms Dismont said this week that a group of charities had met Ms Simmons and that they had agreed to create the panel "as a collaborative exercise". Family Centre teamed up with the Coalition for the Protection of Children, as well as the charities Childwatch, Citizens Uprooting Racism in Bermuda and Saving Children and Revealing Secrets, to push the case for litigation guardians in the Court of Appeal. Ms Dismont said she and other charity heads had secured an agreement for consultation over the composition of the panel. She added: "We were concerned about whether there would be independent litigation guardians — in other words, individuals with no association or bias relative to the Government. We said that an independent guardian would be someone working in children's best interests and not in any limited sphere, including the Government, because they are limited by their remit." Kelly Hunt, the executive director of the Coalition for the Protection of Children, said she had been part of the meeting, which happened before the Court of Appeal's ruling, when it was "agreed that we would collaborate with Government on this matter. Unfortunately, there has been no consultation with the direct service providers in the third sector since then. This is such an important matter that we must get it right. Proper transparency and accountability is critical where child safeguarding is concerned. We look forward to learning more details on the selection process, oversight and funding for these individuals." The Ministry of Legal Affairs did not respond to a request for more details on the panel.

Bermuda's re/insurance industry will be in focus at next week's EY Re/insurance Business and Accounting Update. The event will gather industry leaders and cover a range of topics including accounting, tax, and regulatory matters, as well as the business imperatives facing the Bermuda re/insurance industry. Patrick Tannock, managing director and chief executive officer of Axa XL's Bermuda insurance operations and chairman of the Association of Bermuda International Companies, who will offer his insights on the industry. David Brown, senior partner and regional insurance leader, said: "Amid the ever-changing business and regulatory environment, Bermuda has consistently been the home of innovation in the re/insurance space, so it's the perfect location to bring together industry professionals to discuss the various opportunities and challenges impacting our industry as we look to 2020." Cordelia Davis, partner and regional financial accounting advisory services leader at EY Bermuda, said: "Today's insurance executives face a multitude of complex demands and pressures on all fronts. "This conference will provide many practical insights — not only related to new regulatory, tax and accounting developments, but also perspectives on their practical and effective applications in companies." The event, which is geared towards finance, accounting, tax and compliance re/insurance executives, will take place on December 10 at O'Hara House in Hamilton.

Thousands of people are expected to visit St George tonight for the traditional Bermuda National Trust Walkabout. Christmas lights and music will fill the narrow streets of the town and historic BNT properties will be open for visitors until 9pm. Alana Anderson, the BNT president, said: "It is going to be amazing. The weather is expected to be beautiful and we are looking forward to seeing the island tip to the east as everyone goes to St George's." She added that seats were still available on a special "Walkabout Ferry" and advised anyone interested in attending to use the boat to cut down on traffic problems. George Dowling, the Mayor of St George, said: "It is wonderful that the town and businesses can come together to promote a great event for the town. All the stakeholders take great pride in making the town look fantastic for the event and for the holiday season." Ms Anderson added that the walkabout marked the start of the holiday season. The Old Rectory, Buckingham, Tucker House and the Globe Hotel will all open their doors and Kings Square will have a range of performances starting at 6pm. The Menuhin Foundation, the Bermuda School of Music, the Salvation Army Band, Aerial Arts and the Christ Church Bell Choir are all set to perform, along with several of the island's dance schools. A spokesman for the Corporation of St George said the municipality had worked with the BNT to help make the annual event a success and that staff had made sure the town was lit up for the holidays. He said: "It was evident with the Lighting of the Town and Boat Parade last weekend of the great job that was done. The corporation encourages everyone to come to the town, not just for the walkabout, but come to the various activities that will take place in the town in December. There will be opportunities with the Santa is Coming to Town event on December 14 and New Year's Eve and they can come to Somers Garden to see the Winter Wonderland." Kevin Dallas, the CEO of the Bermuda Tourism Authority, said: "This is a beloved tradition and the hallmark kickoff to our holiday season out here. Islanders and visitors mingle and celebrate in the cobblestoned crown jewel of Bermuda's Unesco World Heritage Site — a wonderful opportunity to experience festivities Bermuda-style." St Peter's Church and St David's Chapel of Ease will provide Heavenly Treats in the Clair Spencer Hall at St Peter's with a variety of treats on offer. Kristin White and Genelle John, St George's businesspeople, said they looked forward to welcoming the crowds. Ms White's business, Long Story Short, recently joined forced with Ms John's Salt Spray Soap Company, and the pair will launch a merged shop on Water Street at the walkabout. The store will offer sustainable and fair-trade housewares, African-print clothing from Liberia, and Rinelle White's UMAMI spices. Ms John will also offer an in-store DIY activity for the walkabout. She said: "The Bermuda National Trust Walkabout is St George's most celebrated Christmas event. We are excited to welcome everyone to our shop and hope they fall in love with our vibrant new space."
Tickets for the Walkabout Ferry, which will pick up passengers at Marginal Wharf in St David's, are available through the BNT website

An island resident's 980-mile end-to-end bicycle trip in Britain raised a total of $20,000 for four Bermudian charities. William Lawrence completed the nine-day cycling trip from Land's End, in Cornwall, England, to John O'Groats, in Caithness, Scotland, as part of the Deloitte Ride Across Britain. Mr Lawrence said that it was the first time he had taken part in a multi-day cycling event. He added: "All I had to do was think about riding the bike, thank God." Mr Lawrence, from Paget, said that the trip had two purposes — to mark his 60th birthday and to raise funds for island organisations. He added his wife, Felicity, suggested he also use the trip as a way to raise cash for good causes. Mr Lawrence said: "The charities didn't know I was doing it at all until I called them up two weeks ago." The money raised was divided between four groups — Bermuda Autism Support and Education Society, Focus Counselling Service, Project 100, and the Salvation Army. Mr Lawrence said it felt great to be able to tell each group that they would get $5,000. He added: "They were all really appreciative. Charity money is hard to find at the moment." Mr Lawrence, a keen cyclist, said that he took part in several rides each week with the Bicycle Works cycling club. He added that he had done "about a year's worth of training" under coach Grant Goudge, the owner of Bicycle Works in Hamilton. Mr Lawrence said: "He fixed me up with a training plan and a great bike. That was all the difference." But he said that Mr Goudge was not the only supporter he had. Mr Lawrence added: "I want to thank all the people that helped me train. There was a bunch of them." He also thanked his wife for putting up with his training schedule, which often meant 4.30am starts. Mr Lawrence said: "She didn't have to get up — she just had to put up with me disturbing her." Ms Lawrence and a friend followed her husband in a car as he did the grueling trip. The event also overlapped with the couple's 32nd wedding anniversary. Ms Lawrence said the ride experience was exciting, but also "nerve-racking" at times. She added: "Some of the roads they had cyclists going down were not really meant for bigger Jeeps." She said that her husband's participation made her "extremely proud" and that she never had any doubt that he would be able to finish the ride. Ms Lawrence added: "Once he put his mind to it, he was going to do it no matter what."

December 5

Compulsory police background checks should be carried out on anyone who wants to work with children, the head of a child protection charity said yesterday. Debi Ray-Rivers, the director of Saving Children and Revealing Secrets, said that police vetting should be a requirement for anyone involved with a "youth-serving organisation". She added that the recent discovery of a court letter given to sex offender Malik Zuill that wrongly listed him as having no convictions, showed that police records are the most reliable indicators of a criminal past. Ms Ray-Rivers said: "This incident revealed a significant error with potentially serious and harmful consequences, had the court's error and the subsequent actions of Malik Zuill not been discovered and made public. It is our hope that protocols and checks and balances have now been implemented by the courts, to ensure such an error does not occur in the future." She added: "It is preferable and prudent that youth-serving organisations and employers accept only background checks conducted by the Bermuda Police Service and/or the relevant police services of the city or country where an employee or volunteer was previously a resident. This will ensure authorized and verified vetting of persons working with children." Zuill, who was sentenced to five months in prison in July for a sex assault on an underage girl, was given a letter from court services in August that said he had had no convictions in the past three years. He used the letter in an attempt to remove articles about his conviction. But Larry Mussenden, the Director of the Department of Public Prosecutions, later confirmed Zuill's conviction, which was earlier reported by The Royal Gazette. The judiciary said in a notice published last month in the Official Gazette that court worker Donneisha Butterfield, whose signature was on the document, "did not do anything fraudulent". The notice added: "The document in question was issued in error and additional administrative measures have been put into place to ensure that this does not reoccur." The judiciary declined to answer questions about what sort of investigation was conducted, what caused the error or what measures have been put in place to prevent further mistakes. Ms Ray-Rivers said: "To offset the cost to youth-serving organisations, many of which are charities, it is imperative that persons who are short listed for positions with youth-serving organisations be required to provide police vetted background checks to the potential employer for the safety of Bermuda's children. It is our understanding that background checks for volunteers working with youth-serving organisations are free of cost." The Children's Act prohibits anyone listed on a child abuse register to work with children. This includes areas such as healthcare, education, social work, the police service and recreational groups. Kelly Hunt, the executive director of the Coalition for the Protection of Children, explained that mandatory police vetting would help strengthen the law. She added: "Private companies, churches and organisations should not wait for this to be mandated in law, but rather lead by example with this position. Codes of conduct, vulnerable person's policies, and official police reports that identify previous convictions of assault or abuse against a minor should become the norm for everyone entrusted in roles or positions around young people in our community." A spokesman for the Bermuda Police Service confirmed that police vetting was not mandatory for charity staff. But he added that the process was encouraged and cost $100 for every criminal record check. Volunteers of Bermuda charities are exempt from the charge, although paid charity staff have to pay the fee.

December 4

Senators are expected to debate changes to the national pension scheme today to require expatriate workers to be enrolled. But the Government will be short a senator in the wake of the election of Jason Hayward to the House of Assembly. A PLP spokeswoman said yesterday that David Burt, the Premier, was overseas and would appoint Mr Hayward's replacement in the Upper House when he returned. The main item of businesses for senators will be the National Pension Scheme (Occupational Pensions) Amendment Act 2019, which was approved by the House of Assembly last month. The legislation will require non-Bermudian workers to pay into their occupational pension schemes, along with self-employed workers. It will also allow employees to take out up to a quarter of their private pensions as a lump sum on retirement. Also on the agenda is the Internal Audit Amendment Act 2019, which adds the Internal Audit Committee to the Government authorities listed in the Government Authorities (Fees) Act.

The Information Commissioner's Office has upheld a decision not to release communications between the Government and the UK about the airport redevelopment project. Answer Styannes, the acting information commissioner, said the documents were Pati exempt because they were communicated in confidence by a state. The ICO decision said on November 28: "There is a significant interest in furthering the public's understanding of a substantial investment of public money in a project such as the airport redevelopment. The acting information commissioner notes, however, that the Ministry of Finance has disclosed the entrustment letters dated November 10, 2014, and July 17, 2015, which were accepted by the Bermuda Government. Furthermore, the acting information commissioner is of the view that there is a strong public interest in maintaining states' expectation of confidence when engaging in free and frank discussion with another jurisdiction to further its interests." Ms Styannes found that the public interest in maintaining the confidence outweighed the public interest of disclosure. The original Pati application, made by The Royal Gazette on February 23, 2016, called for records relating to the redevelopment of the LF Wade International Airport. Documents requested included the correspondence between the British Government and the Government of Bermuda on the agreement with the Canadian Commercial Corporation, including its original approach to the UK. The application was denied in April 2016, but after an appeal Government released some records of correspondence between the nations in 2018. The ICO found that the Ministry of Finance had not processed three of the records and urged the Government to make an initial decision. The Ministry declined the request in a decision released on February 11 this year. The applicant subsequently filed for an internal review of the decision and, when the decision was upheld, sought an independent review. In defence of its decision, the Ministry of Finance said the records contained confidential government-to-government communications which the UK Government would expect to be held in confidence. The Ministry also argued that "considerable information" had already been released on the project and the disclosure would give the public no further insight into the decision making and rationale behind the project. The ICO decision stated: "Records 1, 2, and 3 are correspondence between the UK and Bermuda Governments discussing the wording of a draft entrustment letter which was to set out the powers delegated to the Bermuda Government by the UK Government in relation to the airport redevelopment project. In these records, the acting Premier provided the Bermuda Government's detailed views on the draft and proposed changes for the consideration of the UK Government." The decision added: "The outstanding records were not marked confidential at the time they were sent, nor do they contain any statement that the information was provided in confidence. However, formal designation of a record as confidential (or the lack thereof) is not definitive of whether the record was communicated in confidence." After a review, Ms Styannes found that the content and nature of the records, along with the circumstances of the communications, indicated that the communications were intended to be kept in confidence. As such, she found that the Government was right to find against the release of the records. The decision follows one made by the information commissioner in January to withhold legal advice related to the island's multimillion dollar airport redevelopment. In that decision Gitanjali Gutierrez ruled the Ministry was right to deny disclosure of the legal opinion on the grounds that it was legal advice and was protected by legal professional privilege. The Royal Gazette has argued that there was significant public interest in the release of records about the controversial $250 million deal.

An application for the release of further communications between the Bermuda Health Council and the Chief Medical Officer about two prominent physicians has been denied. However the Information Commissioner has approved the release of one record and ordered it be disclosed by January 6. The Royal Gazette had applied for records of any communications between the BHeC and Cheryl Peek-Ball, the Chief Medical Officer, about Ewart Brown and Mahesh Reddy between May 19, 2016 and April 11, 2017. A total of nine records were identified, but the application was originally refused on the basis that the documents were exempt. BHeC said it found no records referencing one of the two physicians and it argued the Bermuda Health Council Act 2004 barred the release of any of the documents. Section 18(1) of that legislation says that members of the council "shall preserve and aid in preserving confidentiality with regard to all matters relating to the affairs of the Council or of any person, that may come to his knowledge in the course of his duties". In a decision dated November 25, Gitanjali Gutierrez, the Information Commissioner, found that eight of the nine records fell under the protection of the BHeC Act. But she found that one of the records did not fall under the umbrella because the information contained in it is publicly available from another source. BHeC further argued the disclosure of the documents would undermine its role as a regulator and weaken its ability to carry out its functions. The Royal Gazette argued that the documents should be released in the public interest. Ms Gutierrez said: "The applicant highlighted the context concerning the provision of healthcare in Bermuda, including rising healthcare costs, the potential over-ordering of diagnostic tests, the arrest and investigation of a physician and the lawsuit against the Lahey Clinic in the United States. The applicant urged that the Health Council, as a regulatory body concerned with healthcare quality, has a role to play in the investigation, monitoring and regulating the alleged over-ordering of potentially dangerous medical tests and a duty to disseminate its findings to the public. The applicant stated that it is very much in the public interest to know what the Health Council is doing from a regulatory standpoint in relation to the potential over-ordering of tests." Ms Gutierrez found that the release of the record would not hinder the BHeC's future work. She also dismissed claims that the record would harm the commercial interests of the physician or that it fell into the category of information provided to the BHeC in confidence.

The Bermuda Business Development Agency failed to complete a review of its decision to refuse to release documents about Game Theory Ltd within the legislated time limit. But Gitanjali Gutierrez, the information commissioner, said that the BDA completed its decision during an ICO review of the delay, so no further action was needed. On May 2, the BDA received a Pati request for records related to Game Theory Ltd, a Guernsey-based private company. The company had sought help to set up shop in Bermuda, but opted not to open an office on the island after a small story ran in The Royal Gazette's business section about a job advert it placed to recruit six local employees as "sports trading operators". The decision led Premier David Burt to claim in a parliamentary speech in February that The Royal Gazette and the One Bermuda Alliance were to blame. He alleged the newspaper had joined forces with the Opposition to derail any success in Bermuda's fledgling fintech industry. The BDA released an initial decision on the Pati request on July 25, but the applicant requested an internal review on July 31. Just two days before September 11, the deadline for a decision, the BDA requested a one-month extension, but on October 8 the applicant requested an independent review by the ICO. The BDA told the ICO that the reason for the delay was that it had reached out to third parties, but did not receive responses in time. The agency argued in the interests of fairness the BDA was required to consider whether any concerned third party should be notified of the internal review and given an opportunity to make representations. But the ICO found the delay in response did not change the timeline to complete the internal review. Ms Gutierrez said: "The BDA was correct to point out that it may be in the interest of fairness for a public authority to notify a third party and invite their submissions at the internal review stage, even though the Pati Act does not require public authorities to do so. When it chooses to notify a third party at that stage, however, the public authority is still required to issue an internal review decision within the six week time frame set out in the Pati Act." Ms Gutierrez added that if the BDA did not received submissions from the third party in time, it should continue to process the request and make a decision based on the information available. She added: "If the internal review decision was to withhold the third party's personal information and the requester is not satisfied, they have the right to apply for an independent review by the Information Commissioner."

An acting principal has been appointed at Clearwater Middle School. Lisa Swan, the former principal of Heron Bay Primary School, will assume the role on January 1, after the retirement of Garita Coddington. Ms Swan was principal of Heron Bay from 2015 to 2017, before becoming Assistant Director of Student Services for the Department of Education. She also served as deputy principal at Francis Patton Primary School for a year from 2014. She previously worked as a special-education teacher, school psychologist and assistant principal in the United States.

A panel of independent guardians to represent children in court has been set up, but it does not include a social worker who has been a litigation guardian and campaigner for children's rights since 2014. Kathy Lynn Simmons, the Attorney-General and the minister responsible for the Department of Child and Family Services, announced yesterday that a panel of five "qualified, certified and experienced social workers" had been established. Ms Simmons added: "The number of persons on the panel may increase, in due course, based on resource and service requirements." The announcement came after it was revealed that Tiffanne Thomas had been excluded at a sitting of the Supreme Court last month. Ms Thomas was in court to make an application to withdraw her services as a litigation guardian, because she has not been paid for her work for children involved in legal proceedings. Mark Diel, who represented Ms Thomas, said her exclusion from the panel was "incomprehensible". Mr Diel said: "This means, going forward, that children are being deprived of the most experienced person to serve in that role." Ms Simmons did not respond to a request for a list of panel members. Mr Diel said he would write to Ms Simmons to ask about the absence of Ms Thomas from the panel and warned he "may have to issue proceedings for judicial review". He added: "She is arguably the most experienced person, in that field, on the island. Justice [Nicole] Stoneham was at pains to state how pleased she was with the work Tiffanne has provided the courts. Quite why the minister has seen fit not to include this person, simply because the Government have not paid her for a number of years, is not clear." The existence of the panel came up during a hearing on November 22, before Justice Stoneham, when the court ordered that Ms Thomas should be granted costs of $60 per hour for her time in the courts. Mr Diel said the order would be set off against Ms Thomas's claim for fees "in due course". He added: "During the hearing, we were informed by counsel for the Attorney-General, that there is a panel of litigation guardians. We have not seen it and do not know who it comprises. So there is the question of how the court is supposed to select a litigation guardian when there might be an issue of conflict ­— not least it appears that Tiffanne Thomas is not on the list." Mr Diel said, under the panel scheme, the courts would be given a list of approved litigation guardians to select from when one was needed. The fight to secure formal legal representation for children in court dates back to a legal challenge in September 2017 brought by the Human Rights Commission against the Government. Last night, Martha Dismont, the executive director at the Family Centre, said that the charity had met last year with the Attorney-General's office, and representatives from the Department of Child and Family Services, and agreed to collaborate on the creation of a panel of litigation guardians. Ms Dismont said: "It was agreed in that meeting that charities would be able to work with DCFS to come up with not only the panel, but the criteria for establishing it. We would like to see the panel and ensure that it is made of individuals who are independent from the Government. We have yet to be involved in that process."

A legal battle between a construction firm owned by a government minister and his niece and her mother, his ex-sister-in-law will be fought out in the Court of Appeal. But Island Construction, owned by Zane DeSilva, the current Minister of Tourism and Transport, has been ordered to pay $70,000 into an escrow account pending the result of an appeal. Island Construction was earlier this year found by an Employment Tribunal to have wrongfully dismissed Barbara Phillips, Mr DeSilva's sister-in-law, and Rebecca Phillips, her daughter, over allegations of theft and dishonesty. Supreme Court Puisne Judge Shade Subair Williams upheld the tribunal's ruling on July 29, but the construction firm appealed the decision, and asked for the $70,000 award to be stayed until after the case was heard by the Court of Appeal. Mrs Justice Subair Williams upheld the application in a judgment dated November 15. The judge said: "I accept Mark Pettingill's classification of the $70,000 award as 'significant' even for a solvent and financially able litigant such as the appellants. I have given careful thought to the merits of the appeal grounds filed, which I consider to be minimal but just short of unarguable. These points must be measured against the respondents' current financial resources." Mrs Justice Subair Williams said Barbara Phillips was unemployed and Rebecca Phillips received a "modest" salary. The judge added: "While respondents' fiscal limitations may invoke sympathy for the prolonged non-payment of the award, it also opens them up to my real concern, that they may likely spend the fruits of the award without finding themselves able to reimburse the appellants on the not-so-foreseeable chance that judgment is reversed on appeal. For these reasons, I grant the appellant's application to stay execution of the judgment, on the condition that the judgment sum should be paid in escrow into a client trust account, held by Chancery Legal, within 21 days from the date of this ruling." She ordered that, if the appeal was dismissed, the cash should be paid to the Phillips within seven days of the appeal court judgment or by April 30 next year, whichever was sooner. Island Construction fired the pair on April 27 last year for serious misconduct. The company alleged Rebecca Phillips stole gas and was paid money for hours she had not worked. Barbara Phillips was claimed to have acted dishonestly. The mother and daughter went to an employment tribunal on the grounds of wrongful dismissal. The tribunal ruled that they were wrongfully dismissed at a hearing on December 4 last year. In the Supreme Court, Mr DeSilva and Island Construction argued in an appeal they were deprived of a fair hearing, but their appeal was dismissed.

A man denied robbery and drug possession charges yesterday. Gerald Green, 42, pleaded not guilty in Magistrates' Court to the theft of a gold chain and pendant worth more than $2,800 from Ronald Trott on July 11 in Pembroke. Mr Green also pleaded not guilty to the possession of diamorphine on July 27 in Pembroke. Senior magistrate Juan Wolffe released Mr Green, from St George's, on $4,000 bail and ordered him to have no contact with Mr Trott. He adjourned the case until December 19. The court also heard that Mr Green had a total of $2,190 in unpaid traffic fines. Mr Wolffe ordered him to pay a $340 speeding fine by January 7 next year and a $350 fine for riding an unlicensed motorbike by January 31. He also ordered Mr Green to pay a $1,500 fine for driving without insurance by April 30 next year.

Technology has brought huge changes to the construction industry over the last quarter-century, but some elements have remained unaltered over time, according to Greymane Contracting Ltd president Alex DeCouto. The company celebrated 25 years in business in November, inviting clients and industry partners to a bash at Azura, Greymane's ongoing three-phase project on the site of the former Surf Side Beach Club on South Road, Warwick. While processes have changed since Greymane was founded by Tomas Smith in 1994, and some personnel needs have disappeared, a lot has stayed the same, says Mr DeCouto, 43, who took over the business ten years ago. "A guy still mixes mortar in a concrete mixer, an electrician still cuts wire with a pair of pliers, and we still drive trucks to haul away dirt. But technology in the workplace? We have been affected by it just like every other workplace. We don't have a receptionist any more, there is no one to type my letters, and there is a constant fire hose of information coming at you all the time. On the good side, that information can help the business, and make it easier to do your job. Take our job at the airport, we don't produce printed drawings any more. We use iPads, or phones. Our drawing package of 1,000 drawings 'lives in the cloud'. Our architect might be in Toronto, and our engineer might be in New York, and changes are made live. The guy on the job site has access to those changes right there. That requires new skills, and technology, more hardware. We do a lot of things the same, but we have improved information, and that has sped up things, and it means that our quality levels, and our finished product, can be higher now than it used to be." Greymane, which is 100 per cent Bermudian-owned, started out in the drywall business. Evolving to meet the changing needs of the local construction market, the company's offerings now include general contracting for large-scale commercial and residential projects, and a builders' supply business that provides materials to the local industry via partnerships with overseas manufacturers such as Armstrong and 3M. The company has 55 full-time staff, including 12 people at the management level, while there can be "hundreds of people" working on Greymane projects at a given time, Mr DeCouto says. He added: "We are management-heavy compared to some companies. We are not a 'man in the van' type of outfit. We have five or six guys who have been to university working for us. We have hired a largely local management staff, and have empowered them to join the leadership team with me so that we can grow and evolve the company. It's an exciting time for us." Most of Greymane's clients, Mr DeCouto said, are other businesses, including developers, hotels and commercial tenants. Aside from the Azura development, the company's current major projects include a subcontract at the airport for Aecon and Skyport, and the renovation of Hiscox Bermuda's new corporate office space. The company has a well-deserved reputation for top-class commercial interiors work, having worked on jobs including the newly-renovated PartnerRe office space designed by CTX, and the award-winning Hamilton Re headquarters designed by L&S Design Ltd. Commercial clients understandably have high expectations, Mr DeCouto said, and so Greymane staff must have the skill sets to deliver those projects. A graduate of Mount Saint Agnes Academy, Mr DeCouto later earned a diploma in the three-year construction management programme at George Brown College in Toronto and a construction-specific master's degree in business administration from the University of Reading in England. He said: "The MBA was eye-opening, it created that thirst and curiosity for bigger and better things, like running a company." Mr DeCouto, recipient of a $1,500 scholarship from the Construction Association of Bermuda in 1998, is a big supporter of the industry group's annual educational offering, which has now increased to become a $15,000 stipend. Greymane's project manager, Malachi Astwood, is another former recipient of the scholarship while 2019 summer student, Patrick Gibbons, is the current recipient. A number of Greymane employees got their first taste of the industry during the company's summer internship programme. There are a wide range of career opportunities in the local construction industry, Mr DeCouto said, including working as an engineer, architect, designer, quantity surveyor, building surveyor, in real estate building valuation, or in construction management. "There is a whole world of opportunity in construction, whether it's as a white-collar worker or blue-collar worker," he says. "Blue-collar work can be just as lucrative for a seasoned, trained and certified tradesperson." A decade after taking over Greymane, Mr DeCouto said the company's ability to adapt to fluctuations in the economy have allowed it to survive some difficult years in the industry. "The last ten years have been a bit of a roller-coaster," he says, "but in the last two years, we have poked our head above water. Having a growth mindset that looks for opportunities, believes there are opportunities, and goes out and finds them or creates them, there really is something to that as opposed to the opposite, where a person lets pessimism rule. I have resolved to have a positive outlook, and find or create opportunities if they aren't there." Mr DeCouto said the company's future is "tied to the success of Bermuda over the next while". He added: "People invest in construction because they're confident where Bermuda is going. So, if Bermuda can maintain its success, there will be opportunities." The company marked its 25th anniversary with the launch of a new Greymane brand, designed by local firm Strata-G. The tagline, "Building Inspiration", speaks to the team's desire to bring their clients' visions to life through creativity and innovation, the company said. The new brand, Strata-G explained, has an energetic, vibrant feel and puts Greymane's clients, and their success stories, at the heart of its communications. "It was time," Mr DeCouto said. "We wanted to be topical, in the forefront of people's minds, popping up on their social media feeds, so that if people make a critical buying decision later, we have got a coherent message pulled together. It's why we rebranded."

December 3

Outside help has been hired to examine a controversial quarry plan, the Government has announced. A spokeswoman for the Ministry of Home Affairs said that an "independent inspector has been recruited to review the application as well as the appeal" for the proposal for an area of land on Judkin Lane, in Hamilton Parish. But she added: "We can categorically state that the process has been fair according to the legislative requirements." The Development Applications Board gave planning permission for one year for quarrying at the site in October. The quarrying application for the property, owned by Nelson Cordeiro, was made by quarry operator Shawn Perott. But conservation groups said the Government had forced through the application for the site, which is near Mangrove Lake, a nature reserve. A spokeswoman for the Bermuda National Trust confirmed last week that the group had appealed the go-ahead for quarrying. The spokeswoman claimed that the application "was not advertised as normal, nor were the details clear, meaning that many of the neighbours and other concerned conservation bodies were denied their right to provide input". The appeal has been backed by the Bermuda Audubon Society. Karen Border, the president of the BAS, said in a letter to The Royal Gazette, that there was "a clear failure in the handling of the quarry application". She said that the planning application for the quarry had been published in the Official Gazette on Wednesday, October 9, and not on Friday as was done normally. Ms Border added that the quarry application was also not included in the list published on October 11 of applications registered between October 3 and October 10. But the spokeswoman said there was "no legislative requirement to gazette the advertisement every Friday". She added: "Prior to the implementation of the online Gazette managed by the Government, past practice was for planning applications to be advertised on a Friday in a local newspaper. While advertisements could be gazetted on other days, it incurred an additional cost. The new e-Gazette now allows advertisements to be posted on any day, Monday through Friday, free of charge. All other statutory requirements remain to be followed." The spokeswoman said that Walter Roban, the home affairs minister, had outlined plans to streamline the planning process earlier this year. She added: "The e-Gazette is one such example." Mr Roban said at a press conference last week [Thursday] that he was not prepared to comment on the complaints about the Judkin Lane plan. He added: "As would be publicly known, that application is the subject of an appeal." Mr Roban said that all the processes that involved development were a matter of public record. He added: "Anyone can go and see the whole process. The file is open to those who wish to view it. There's no secret as to the process around these sort of applications."

A panel has been established for the selection of litigation guardians to represent children in court, according to Kathy Lynn Simmons, the Attorney-General and Minister of Legal Affairs. Ms Simmons said this afternoon that the panel consisted of "five persons who are qualified, certified and experienced social workers". She added: "The number of persons on the panel may increase in due course based on resource and service requirements." Ms Simmons said: "As the Minister responsible for child and family services, I am pleased to be the first minister to establish a panel of persons to serve in this capacity. The Chief Justice has been advised accordingly and the Court can now effectively select a litigation guardian from the panel unless it is satisfied that it is not necessary to do so in order to safeguard the child's interests." She said the ministry would monitor the effectiveness of the scheme while "advancing a fiscally sustainable and independent model in keeping with best practice in this area".

In a recent request via media, Minister Wayne Furbert asked the public to sign up to be on Government Boards. The Women's Resource Centre recently drew the below stats to the Minister's attention, and would like to draw to the attention of the Public the below stats as well, from 2018. 2018 Summary, of 104 Boards listed:
41 chaired by females (39.42%)
16 with females as deputy chairs (15.38%)
Females account for a total of 396 out of 921 (43%) all board members (*N.B. – based on listed members. Several boards had non-identified members from linked organizations (mostly acting as ex-officio) e.g. "student representative"; "BMA representative"; "PTB representative" etc.)
38 Boards (36.54%) with over 50% female members - with a dominant presence in: Health (nursing, psychology, addictions, chiropody; dieticians; medical lab; physiotherapy; mental health; occupational therapists and accessibility Boards) and in Education (Cedarbridge; Board Education)
7 boards (7%) had no female members
The stats are not 100% accurate in that some boards list an unnamed ex-officio member from the relevant Government Ministry or other body. Also, the board listings also include Parish Councils but 'the point' is that there is prevailing gender disparity especially in board leadership and a demonstrated and prevailing opportunity for improvement. The Women's Resource Centre says: We have proposed to the Minister that this is an issue that can be easily remedied. We encouraged the Minister to advance with his colleagues to annually prescribe and encourage gender parity to board appointments, particularly relating to board leadership; that during selection, the Government and population as a whole would be reminded of the importance of this representation, and that this could easily be advanced as a Government Policy. Additionally, it would be admirable if, as in many parts of Europe, this Government might also consider applying parameters for gender parity on private Company boards. Again, it could be a Policy in the first instance, not necessarily legislated unless the former isn't willingly achieved. It would be easy to track and as companies must currently declare the percentage of Bermudians (ownership and directors), the percentage of females on their boards could also be a required reporting. The Minister's response was favorable with a response to encourage women to apply. So this is a Clarion Call to all the women of Bermuda to please apply to Government Boards. Let us collectively contribute toward our outcome as women, so that we have a voice in the decision-making process of our community that is more reflective of all of our interests. For further information about the Women's Resource Centre please visit our Facebook page at Women's Resource Centre Bermuda or contact us at wrc@wrcbermuda.com or call us at 295-3882.

International co-operation on tax transparency has identified about $113 billion in additional tax revenues over the past decade, says the Organisation for Economic Co-operation and Development. A report on the tenth anniversary of the founding of the OECD's Global Forum on Transparency and Exchange of Information for Tax Purposes also credited the group's work with a 24 per cent decrease in non-resident bank deposits in international financial centres. Working through the forum, 158 member jurisdictions including Bermuda, have put in place thousands of bilateral information exchange relationships, enabling 250,000 information exchange requests over the past ten years. Automatic exchange of information, which began in 2017, accelerated the trend. The report stated that in 2018 nearly 100 member jurisdictions automatically exchanged information on 47 million financial accounts, covering total assets of $4.9 trillion. "The Global Forum has been a game-changer," OECD Secretary-General Angel Gurría said. "Thanks to international co-operation, tax authorities now have access to a huge trove of information that was previously beyond reach. Tax authorities are talking to each other and taxpayers are starting to understand that there's nowhere left to hide. The benefits to the tax system's fairness are enormous." The OECD said that almost all Global Forum members had eliminated bank secrecy for tax purposes, with nearly 70 jurisdictions changing their laws since 2009. Almost all members either forbid bearer shares — previously a longstanding impediment to tax compliance efforts — or ensure that the owners can be identified. Since 2017, members have also had to ensure transparency of the beneficial owners of legal entities, so these cannot be used to conceal ownership and evade tax. Looking ahead, the report states: "While the results achieved are impressive, more needs to be done to ensure that tax scandals of the scale seen in the past are not repeated. Tax evaders remain keen to exploit any new loophole or weakness in the legal and regulatory frameworks across the world. International co-operation should remain strong to address the remaining gaps in the system and pre-empt new tax evasion and avoidance strategies." To that end, the Global Forum intends to continue its peer review process to ensure the effectiveness of exchange of information and to strengthen regulatory frameworks and practices in developing countries. Bermuda has been a proactive participant in the Global Forum, since having been elected as vice-chairman of the organisation's steering group in 2009. In 2011, when Paula Cox was the finance minister, the island also hosted a meeting of the Global Forum, which attracted 227 delegates from 85 countries.

The Airport Charity Classic organized by Skyport, Aecon & Bermuda Airport Authority raised more than $30,000 for two local charities in its second year. The event was held on October 10 at Tucker's Point Golf Club with all proceeds going to Tomorrow's Voices and SCARS (Saving Children and Revealing Secrets). Twenty-eight teams registered to play with more than 100 golfers taking to the course. Aaron Adderley, President, Skyport, says: "SCARS and Tomorrow's Voices were both chosen for the amazing work they do for Bermuda's young people. We believe in supporting the education and development of children by investing in programmes that leave a lasting impact on their lives and these two organizations were a great fit. On behalf of Skyport, Aecon and the Airport Authority, I would like to thank all of our sponsors and partners who made the second Airport Charity Classic a successful event." Thanks to sponsors and partners, The Airport Charity Classic raised $30,310 for charity in its second year, exceeding the $30,000 mark yet again, following donations to Big Brothers Big Sisters and Mirrors during the inaugural event last year. Many of the sponsors included subcontractors who are presently working on the site of the airport redevelopment project. Debi Ray-Rivers, Director, SCARS, says: "On behalf of SCARS, we are beyond grateful to have been chosen as one of the recipients of the Airport Charity Classic fundraiser. This very generous donation absolutely makes a huge difference for us. These funds allow us to continue providing prevention education and awareness to reduce the risk of child sexual abuse in our community. It also provides SCARS an opportunity to continue to advocate and be a voice for children who have been sexually abused as well as their affected family. SCARS does not charge attendees for any of our prevention programs and we hope that we never have to. With donations like this, a significant economic barrier is removed; thereby giving all adults in Bermuda the opportunity to become educated by participating in our programs, and for that, we say thank you to Skyport, Aecon, the Airport Authority and all those responsible for raising these funds." Stacy Hill, Funding and Development Officer, Tomorrow's Voices, says: "Tomorrow's Voices- Bermuda Autism Early Intervention Centre would like to thank Skyport, Aecon and the Airport Authority for choosing our charity as one of the recipients of The Airport Charity Classic. It is because of donations like this that we are able to continue to provide our in-house one-on-one programme, our social skills programme, our summer camp programme, our in-home and school consulting and provide educators, health professionals, parents and the Bermuda community with trainings to support those touched by autism. Again, thank you to Skyport, Aecon and the Airport Authority for your generous donation which will positively impact the life of a child with autism." Sponsors for the event included Aecon, Apex Industries, Argo Engineering, Benson Steel, BEST Shipping, BCM McAlpine, Burrows Lightbourne Ltd Cedar Aviation, Correia Construction, Current Vehicles, Daco Worldwide, Delta Airlines, D&J Excavation, Dolphin Glass, Eventscape, Fairmont Southampton, Fish Construction, FOURSITE – GREYMANE JOINT VENTURE, Freisenbruch Meyer, Grotto Bay Beach Resort, Hamilton Princess, HTS, iHope Global, Kaissa, Lili Bermuda, Link Bermuda, Marsh, Menzies, Noesis, NORR, Palgag Construction, RA Murray, Scott Associates, Stantec, The St. George's Club, Rosewood Bermuda, Thermoset Roofing and Update Group.

The Bermuda Industrial Union has launched legal action against a sports club over unpaid debts from up to 18 years ago. A writ, filed by the law firm Trott and Duncan on October 2, referenced two promissory notes between the BIU and the Pembroke Hamilton Club, one dated March 26, 2001 and the second on April 15, 2003. The writ also referenced a collateral mortgage dated April 23, 2003. Michael Trott, the PHC president, confirmed the legal action yesterday. He declined further comment and said: "The process is ongoing." Chris Furbert, the BIU president and a former PHC president, did not respond to a request for comment. The case is understood to be linked to a $1.2 million loan made by the union to the club in 2001 to pay for a new lighting system and the resurfacing of the playing field at the club's Stadium Lane, Warwick grounds. The loan was to be repaid over a 17-year period through rental income from PHC's two-storey building on Reid Street in Hamilton. But it was reported in 2014 that the club had yet to pay the principal on the loan and the union had threatened to seek ownership of the Reid Street building. The PHC management made out several proposals in 2012 aimed at raising revenue to improve the club's financial standing and pay off outstanding debt. Among the proposals was the sale of the Reid Street building, which was rejected by influential club members.

Butterfield Bank's board of directors has approved a new $125 million share repurchase programme. The programme, which was announced in a filing with the Bermuda Stock Exchange, will enable the bank to buy back up to 3.5 million of its own common shares through February 28, 2021. Michael Collins, Butterfield's chairman and chief executive officer said: "Having the flexibility to repurchase shares is an important aspect of our capital management strategy, complementing our quarterly cash dividend payments and maintaining the ability to support organic growth and make strategic acquisitions in our core markets. "We see significant value in repurchasing Butterfield shares and appreciate the confidence and support of the board with this new authorization." The timing and amount of any share repurchases will be determined by bank management based on its evaluation of market conditions and other factors that include Butterfield's share price and the availability of alternative capital investments. Repurchases under the new share repurchase programme may be made in the open market or through privately negotiated transactions. The new programme will come into effect following the completion of the existing 2.5 million share repurchase authorization that was announced on December 6, 2018, which currently has approximately 225,000 shares remaining. Butterfield also said that during November it spent around $12.9 million buying back 383,600 of its own shares at an average price of $33.79 per share.

A family business that has been part of the island's real estate scene for 40 years has changed its name as it moves forward through its second and third generation. Shrubb Realty is the new name of Roderick DeCouto Real Estate, which moved from its long-time home on Reid Street to nearby Chancery Lane two years ago. Judy Shrubb, daughter of the late Mr DeCouto, is president of the company. She and her husband, Peter Shrubb, have owned and managed the business for the past 20 years. A third generation of the family are also part of the team; the couple's children Matt Shrubb and Kristen Ahmed are both agents. Mrs Shrubb and her son, Matt, explained the changes that have been transforming the business, starting with the change of the company's name. "My children keep me on my toes and finally convinced me that even answering the telephone with such a long business name sent people to sleep," said Mrs Shrubb. Her son added: "Every thing nowadays has become a bit simpler and cleaner, that's the model of the modern world. Roderick DeCouto Real Estate was long in the tooth — just answering the phone or writing e-mails. And there were still people calling for or looking for Roderick DeCouto. There were a lot of different factors to push forward with the new name. It keeps things concise, simple and also keeps the family heritage." The name has changed, but the company has retained its distinctive Bermudian roof logo design. Moving with the times has also meant a new-look website, featuring easier to navigate pages and listings, map and street-view options to help clients locate properties, and the introduction of QR codes. The matrix bar codes also appear on agents' business cards and on property detail handouts. Mrs Shrubb's son has a background in mechanical engineering and an interest and familiarity with computer coding. He played a role in the website redesign and other technology improvements. He said the QR codes "allow easy access to information about a listing, and a single button method for a client to add an agent's information to their contacts". Mr Shrubb added: "A client can scan with a phone camera and add all their agent's details. On handouts you scan the code to pull up the webpage with all the information. I find transparency is such a big thing in the world these days. We like to offer full transparency, so we have estimators of what the closing costs are likely to be, what you can afford. We try to get as much information to our clients, so we've made that a big feature of our new site." It is a big change from how things were in 2000 when Mrs Shrubb became an owner of the business. Back then, there was no website and e-mails were a rarity, while the advertising of properties was primarily through the pages of The Royal Gazette and in the large window display at the company's office. Mrs Shrubb said: "It was also very much a face-to-face way of doing business. Now it tends to be more arms-length until you get to the crucial point where you have people interested to go and view. As I am beginning to understand and learn, a lot of the younger people like to shop online, stay at home and do it on their computer on a Saturday night or Sunday morning with their coffee in front of them. Today, it's all about facts, they want to know where it is, what's the cost, give me the facts. That's what people are comfortable with." The other members of the Shrubb Realty team are Jeff Payne, Barbara Willis, Linda Tailford and Diana Heslop. When asked what differentiates Shrubb Realty from other real estate businesses, Mrs Shrubb pointed to the experience of the team. She is a member of the Chamber of Commerce's real estate division, and a past chairwoman. She added: "I was taught by one of the veterans, and one of the earlier realtors to establish themselves. And having owned and run his company for 20 years, from my point of view, we do have the experience." Her son said being a smaller firm means Shrubb Realty is more cohesive with strong communication between agents. He said: "Some of the larger firms wait for the Wednesday morning debrief to talk about things, but since we are closer knit we are constantly talking about things as they come up and getting a better lead on things." Mr Shrubb said the team members bring a variety of perspectives and backgrounds to the process, which helps clients. As an example, he mentioned his sister's background in interior design, which can add insight for a client viewing a property. While his own mechanical engineering background and exposure to architecture and interior design, also comes in useful when advising clients. "I'll go down to the pump room and I'll love it, then I'll see a beam and love it," he said. "I've always loved the looking at houses part, and the design part. When we are looking at places, I can give clients a bit more in depth insight. Like, when we look in a pump room and I see galvanized or I see PVC in there — I can tell them that's all looking good and they don't need to worry about that. It helps give them a different insight." Mrs Shrubb said one reason she has stayed in the business for 20 years is that she is a people person who enjoys meeting, understanding and helping clients. And regarding the company's office on Chancery Lane, where it has been for the past two years, she said: "We think this a really welcoming space where they can come in and have a chat, have a coffee, and get some ideas." Shrubb Realty has a website at shrubbrealty.com.

Sylvia Shorto joined the Lifelong Learning Centre as its director 11 days ago. She's likely still figuring out how the coffee pot works. But when the dust settles, she has some plans. High on the list is eliminating "concepts of ageism" from the Bermuda College programme that offers enrichment courses to people aged 55 and older. Dr Shorto believes that as people get older they become privy to some of life's "well-kept" secrets. "You cease to be afraid of death," she said. "When you are young you are made anxious by the fact that eventually you will die. When you become older, you know of course you will die, so you take advantage of every second that you have got." Getting older also works against you, said Dr Shorto who refused to give her own age. She believes people often make blanket assumptions — such as whether you are capable of doing a part-time job. "You are able to continue as long as you feel you are able to continue and able to contribute," she said. Born in a military family, she lived all over the world as a child. On her 19th birthday she came to Bermuda to visit her aunt, Frances Frith. She intended to stay for six months but, at a wedding, met Gavin Shorto. They married and had a son, Hamish. "Focus began to come to me in my mid-30s," she said. "Once you have become focused, you are more and more able to take a path that suits you, and see the path that you are on, then continue to pursue what you find valuable and important." Furniture, and by extension, architecture were her focal points. As a child she'd loved watching her grandfather doing woodwork. "He would sit at the kitchen table with his fret saw and cut things out," she said. "My grandmother used to be bustling around with a dustpan and brush cleaning up the sawdust." In boarding school in Devon, England, she took lessons with a group of younger boys. "There was a substitute teacher who cut one of his fingers off on a band saw. I had to deal with it because, at 16, I was the oldest in the room." Next came a class in furniture making, but her appetite for power tools was soured. "I suspect that led to a greater interest in hand tools and how things were made by hand before the invention of power tools," Dr Shorto said. In Bermuda, she took a class in furniture restoration. "I am very interested in how objects reveal history," said Dr Shorto. "You just have to interrogate them and look at them closely and try and figure out what is going on with them, what their function was. You can do this with furniture and paintings, and anything man-made." Her interest led her to a bachelor's degree in art history from the University of Toronto, then a master's and a PhD from New York University's Institute of Fine Arts. She wrote her doctoral dissertation based on a study of five homes in 19th-century Delhi, India. Her research took her in and out of the South Asian country for more than a year in the 1990s. "I was physically nervous of it to begin with," said Dr Shorto, the author of Bermuda: Gardens and Houses and British Houses in Late Mughal Delhi and several other books and scholarly articles. "I didn't know what to expect. India then was very shabby and it was hard to distinguish what was shabby and dangerous and what was shabby and perfectly safe. It was a question of adjustment. I went on a fellowship from an organisation called the American Institute of Indian Studies. They had a guesthouse, so I had booked a room there. The first thing that happened was I met a mongoose in the garden. I thought, 'How lovely. It has whiskers.'" As the mongoose is known for killing poisonous snakes she worried that there might be a cobra in the garden. But she grew to love India. Research grants such as the National Endowment for the Arts Award for curatorial studies and the Acheson Wallace Fellowship helped her studies. After getting her PhD, she taught in the art and design school at the American University of Beirut. "It was wonderful," she said. "It was never a negative experience. Beirut was sophisticated. It was like most places that have a great deal of history. It was many, many things all bunched together. Because of the political history of Beirut, it has tensions and conflicts, but somehow people manage to find a way to balance things together and live together in relative unity." It also helped to extend her view of history. "I had been to Rome and Athens, but when you go to the Middle East, you go back 3,000 to 4,000 more years to visible material culture," she said. "You can look back into Iron Age settlements and see excavations that take you back 7,000 years BC." While there she also volunteered with a programme similar to the one offered by the LLC. "One year I took undergraduate students and senior students to Spain," she said. "They had a great time together. The older people went clubbing with the young ones. The undergraduates were mindful of the seniors and helpful. It was wonderful. We started in southern Spain and went up to Toledo." Two years ago, she left the job and returned to the home she and her husband share in St George's. "The first little while I was back was spent really getting to know St George's," she said. "Although I was always home for at least four months of every year — sometimes for years off when I had research grants — it was necessary to relearn the place. When you go away for a long period of time and come back sporadically, you think it is the same but don't have time to really catch up. I was assuming Bermuda hadn't changed, but, of course, Bermuda had changed enormously over the years. I think I see that people are becoming better and better informed all the time. Bermuda is becoming less isolated because of the internet." Lifestyle profiles the island's senior citizens every Tuesday. Contact Jessie Moniz Hardy on 278-0150 or jmhardy@royalgazette.com with their full name, contact details and the reason you are suggesting them.

Under-fire the Duke of York, of Britain's Royal Family, has quit as patron of a charity set up to raise funds for the preservation of the historic St Peter's Church in St George's. Buckingham Palace said the Prince Andrew has stepped down as patron of more than 200 charities — including St Peter's — over sex allegations. The Duke, who was removed from public duties last month, is still listed as the patron for the Friends of St Peter's, dedicated to the preservation and promotion of the church. The Royal Gazette asked Erskin Simmons, chairman of the charity, if the Duke remained as patron, but he did not respond. Buckingham Palace announced last month that the Duke would step down from all 230 of his patronages over allegations that he had sex with a teenage girl. The Duke has come under scrutiny in recent years over his friendship with Jeffrey Epstein, a convicted sex offender and wealthy financier. Virginia Roberts Giuffre alleged in a 2015 court filing that she was paid $10,000 by Epstein to have sex with the Prince when she was 17. The accusations resurfaced this year when Epstein was arrested on federal charges for the sex trafficking of minors in Florida and New York. Epstein died in his prison cell on August 10 of what a medical examiner ruled to be suicide. Ms Giuffre maintained her claims last night in an interview with the BBC programme Panorama. She called the response by the royal's to her allegations "BS". Ms Giuffre said of the Duke: "He knows what happened. I know what happened, and there's only one of us telling the truth, and I know that's me." The Duke discussed his friendship with Epstein and the accusations against him in an interview with flagship BBC news magazine Newsweek on November 16. He denied the allegations and said he had "no memory" of a photograph taken with him and Ms Guiffre. The interview was branded a public relations disaster by the British media. Prince Andrew resigned as chancellor of the University of Huddersfield after students lobbied for his removal in the wake of the scandal. He also stepped away as patron of the Outward Bound Trust, the Royal Philharmonic Orchestra and London Metropolitan University among other organisations.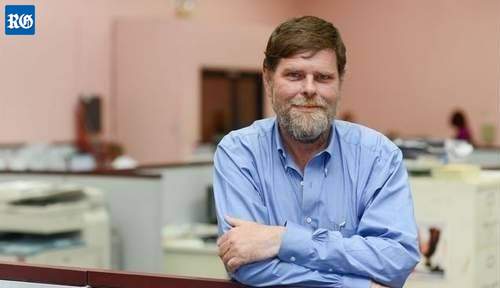 Tim Hodgson, a former Editor of the Mid-Ocean News and Editorial Consultant for The Royal Gazette, has died. He was 57. Colleagues and friends said Mr Hodgson, who started his career in journalism aged just 15, was an unparalleled reporter whose output left an enduring mark on Bermuda. Bill Zuill, a former Editor of the Gazette , said Mr Hodgson took to the trade as a youngster with "stunning ease" and produced some of the island's best investigative journalism over the past 25 years from his position at the helm of the weekly Mid-Ocean News . Mr Zuill said Mr Hodgson was "brilliant and iconoclastic" with an insatiable curiosity. He added: "These were the hallmarks of a great journalist and an even better human being." Gavin Shorto, also a former Editor at the Mid-Ocean who worked at the Gazette when Mr Hodgson joined the weekly, said: "You don't expect much from a schoolboy, but Tim was different. He was working more or less as a senior reporter very quickly, and certainly before he left school." Mr Shorto added: "Tim was thoroughly intelligent, wrote extremely well and carried a small library's worth of general knowledge around in his head. Although this changed later in his life, he loved what he was doing — he came into the office with a smile on his face, almost rubbing his hands at the thought of being able to find and write about something that would surprise and shock Bermudians." Both former editors agreed that Mr Hodgson seemed destined to ply his trade on the world stage, but he remained committed to Bermuda. Mr Shorto added the Mid-Ocean's output in the 1990s rose to "amazing journalism when the Progressive Labour Party first came into power". He said: "If the paper had been eligible for Pulitzer Prizes, they'd have won a bunch of them. But Tim was too self-effacing ever to have thrown his hat in that kind of ring." Mr Shorto said Mr Hodgson was a "larger-than-life, Falstaffian character, though without always showing the jolly side that word suggests. Here, he certainly challenged the parameters of our journalism. Tim Hodgson was a large and complex man, but make no mistake, he was extraordinary. Bermuda is much the poorer for his passing." Mr Hodgson was taken on as an intern by Charles Barclay, then the Editor of the Mid-Ocean News, after he won the The Royal Gazette's Christmas Short Story Contest while still at Saltus Grammar School. He wrote for the Mid-Ocean News as a teenager on holiday from Stowe School in England, where he continued his education after leaving Saltus. Mr Hodgson later attended the University of Toronto, graduated in 1984 with a Bachelor of Arts degree and joined the Gazette full time, rising to the position of sub-editor. He succeeded Amanda Outerbridge as Editor of the Mid-Ocean News in 1989 — a role he held until the weekly newspaper ceased publication in 2009. Mr Hodgson later freelanced online for Bermudian and overseas publications before he returned to the Gazette in July 2013 as Editorial Consultant. He ran the Gazette newsroom until the appointment of Dexter Smith as Editor in June 2015, but remained as Editorial Consultant until he left the company in May 2018. Mr Hodgson's range of interests included books, music, film and Bermuda history, and he often posted historical pieces on social media. Mr Smith last night paid tribute to "one of the great literary minds of our time. It was an honour to work alongside Tim — first during my spell at the Mid-Ocean between 1994 and 2000, and subsequently on my return to the island at the end of 2013 for a briefer period. He was a fount of knowledge, his recall of Bermuda history unparalleled. Such a treasure will be very difficult, if not impossible, to replace." Ms Outerbridge said Mr Hodgson had "outstanding" research and writing skills. She added: "Once he had a topic in his sights, he focused intently and left no stone unturned." Ms Outerbridge said Mr Hodgson wrote for the Mid-Ocean while she was Editor and that "we could depend on him to come up with meaningful and substantial articles with depth". She added: "He was intellectually curious, knew a tremendous amount about many topics, ranging from the Hollywood movie industry to Bermuda history and politics, and he cared deeply about Bermuda." Ivan Clifford, Assistant Editor for 20 years under Mr Hodgson at the weekly, said: "Tim was the fifth Editor of the Mid-Ocean News I worked under. He was a highly intelligent man and a wonderful writer who spent almost his entire career at either the Mid-Ocean News or The Royal Gazette and was well respected for his editorials which were a hallmark of both newspapers. He was a fearless editor who certainly left his mark on local journalism. Life in the newsroom was never dull. His last throw of the dice at the Mid-Ocean News was to switch from a broadsheet to a tabloid, and it was a great shame when this didn't work out and the newspaper closed in 2009." Mr Hodgson was predeceased by his parents, Kenneth and Aileen Hodgson. Kenneth Hodgson served as a captain in the Royal Engineers during the Second World War and was among the British soldiers who liberated the Nazi Bergen-Belsen death camp in 1945. His life and experiences were a huge influence on his son. Mr Hodgson co-wrote an award-winning series of reports with Kevin Stevenson on the United States' Cold War nuclear weapons deployment plans. The two won a first-place award in the Inland Press Association's annual newspaper competition for their articles, which exposed the storage of nuclear depth charges at the former US Naval Air Station in Bermuda. Mr Hodgson was praised by former premiers from both sides of the political fence. Sir John Swan, a long-serving leader of the United Bermuda Party, said Mr Hodgson was "one of the best writers Bermuda had — an intellectual writer able to grasp the issues of the day and unafraid to write about them in a literary form". He added: "He was a master of words that defined not only the attitudes of people, but the importance of issues. I enjoyed my close relationship with him and respected his work. More important was the integrity he had in getting the job done." Dame Pamela Gordon Banks, also a former UBP premier, said Mr Hodgson was "an incredible and erudite writer — I respected his passion and his ability to be forthright. I hope that he finds peace. My heart goes out to his family." Dame Jennifer Smith, who led the Progressive Labour Party to its first victory at the polls in 1998, said: "Even though I objected vociferously to some of his writing, he did his best. My sympathies to his family." John Barritt, a journalist and former UBP minister and One Bermuda Alliance MP, said Mr Hodgson was "one of the best writers I have ever known. As a columnist who wrote under his watch, I valued his opinion always. He had such a way with words which were, after all, his stock in trade — a wordsmith par excellence he was. Opinions aside, he was as entertaining as he was illuminating. That is a rare skill. I particularly loved his turn of phrases. His keen wit would shine. He was also an engaging raconteur and great company at the table. I shall miss him." Dale Butler, a former PLP MP and minister, said Mr Hodgson had become a friend in recent years. Mr Butler said: "Our friendship was mainly over the sharing of old photographs. He also wrote extensively — I could only admire his background knowledge. As much as I and my political party could be cut by the knife of his writing, over the past couple of years I enjoyed his conversation because politics was no longer involved." Steve Thomson, the chairman of Bermuda Press (Holdings) Ltd, the parent company of the Gazette , said: "Tim's passion was journalism and it showed. His editorials in both The Mid-Ocean and The Royal Gazette were in-depth, thoughtful and always inspiring. His writing style was very apparent and after the first sentence, you were immediately aware that Tim Hodgson was the author. Tim's long tenure at the Mid-Ocean and the RG made him a lot of friends, both on island and off. Words that come to mind when thinking about Tim and his life's work are passion, gentleman, intelligent, focused, kind and all-consuming. On behalf of the entire Royal Gazette, Mid-Ocean and Bermuda Press (Holdings) families, we extend our heart felt condolences to Tim's family. He will be missed and was taken from us far too early." Stephen Davidson, vice-chairman of BPHL, said: "Tim was the rare journalist who had an elephantine memory for small details that — built up over the span of years — he could synthesize into a bigger pattern driving a hard news story or a balanced editorial or just a darn good story to tell friends. He had a singular voice and force of argument that leapt from print, where even without a byline, readers would instantly recognise 'Tim Hodgson wrote this'. Tim was from the old school of journalism of thought, research and eloquence where readers felt that they learnt something useful and of substance." Jonathan Howes, the BPHL chief executive, said Mr Hodgson's "passion for reading and journalism were second to none. He was a great journalist, perhaps the best Bermuda will ever know. He was firm in his belief that Bermuda needed independent journalists, free from the interference of advertisers and those on the business side of newspapers. He stood up for what was right, defended the public's right to know and was not afraid of being scrutinized for doing his job."

December 2

European Union plans to require large multinational companies to publicly reveal their profits and tax liabilities in each member state have stalled. Twelve countries, including Luxembourg, Malta and Ireland, opposed the transparency measure at a meeting of the EU Competitiveness Council, as Germany abstained and the UK did not vote because of its imminent General Election. Consequently, the proposal failed to garner the necessary 16 votes to move forward to the European Parliament. Supporters of the measure saw the vote as a setback to efforts to combat tax avoidance. Sven Giegold, spokesperson for the Alliance 90/Greens party in the European Parliament, said: "This is a bitter day for tax justice. A blocking minority of member states prevented more tax justice in Europe and sided with the tax havens." Bermuda is one of the countries to have signed up to the Organisation for Economic Cooperation and Development's country-by-country tax reporting for large multinational companies, which is aimed at preventing companies from shifting profits to low-tax jurisdictions. The rules require large multinational companies with an annual turnover of $750 million or more to provide country-by-country tax and profit reports to national tax authorities. The EU proposal differs in that it would make such information public. It targets multinational enterprises with total revenue of more than €750 million ($830 million) in each of the past two financial years, requiring that they disclose the income tax they paid in each member state along with other relevant tax-related information. Some countries, including Germany, worry that revealing companies' tax and profit information publicly will give a competitive advantage to companies outside the EU that don't have to report the information. One head of tax at a multinational manufacturing company told International Tax Review: "It's not just reputational risk, but wider business competitiveness. Public CbCR offers tax information on EU-based companies, including insights into [tax] structures, but US companies don't share this information under any such standard." The legal basis of the EU proposal as EU single-market law was a major source of disagreement in the European Competitiveness Council meeting. Ten countries put forward a statement saying it should instead be considered tax law, which would require unanimous approval by member states, rather than the majority vote needed for single-market law. However, member states led by France, Italy, Spain, Poland, the Netherlands, Denmark, Belgium and Finland argued during the debate that the core of the legislation dealt with transparency and not taxation. "This legislation does not impose a tax nor does it affect the tax base of corporations,'' Timmo Harakka, Finland's labour minister, said. "Therefore it does not impact national tax sovereignty of member states." Ireland and Luxembourg are among the lower-tax EU countries who have most to lose from measures to reduce tax avoidance. Each are also home to the European operations of some of Bermuda's international re/insurers. Luxembourg, in particular, is coming under increasing scrutiny. International Monetary Fund data showed that the country of 600,000 people hosts as much foreign direct investment as the United States. The IMF argues that much of this flow goes to "empty corporate shells" designed to reduce tax liabilities in other countries.

Yearly road crash figures appear to have decreased as a result of breath-test checkpoints, national security minister Wayne Caines said on Friday in the House of Assembly. The minister said the island had recorded 1,117 collisions so far this year, compared with 1,467 for the whole of last year and 1,249 for 2017. There have been six road deaths, down from 12 last year and 15 in 2017. Mr Caines told the House of Assembly that roadside sobriety testing had helped improve public awareness and culture towards the dangers of drink-driving since their introduction last September. He said: "I am hopeful that the continuance of the roadside sobriety checkpoints will lead to a shift in Bermuda's drink-driving culture. "If the roadside sobriety checks initiative will stop just one person per weekend night from operating a vehicle while under the influence of alcohol, if the roadside sobriety checks will prevent one person from dying on our roads, I believe that it is worth the inconvenience and we will have made a difference." Mr Caines said that businesses had shown a "positive shift" in favour of the policy by offering free transport to customers, while late-night use of taxis had increased. The minister said 153 people had been arrested on suspicion of driving under the influence in the first ten months of this year, including 28 at roadside checkpoints. The worst offender had 380 milligrams of alcohol in 100 millilitres of blood, more than four times the legal limit of 80mg/100ml. A breakdown of drink-drivers showed 133 were men and 20 were women; 110 were black, 25 white and 18 others; ages ranged from 19 to 71; 143 were Bermudian, one British and nine did not have their ethnicity recorded. Mr Caines noted that 47 of the arrests came after collisions. Breath-test checkpoints will be in place in Hamilton Parish, Smith's, Devonshire, Pembroke, Paget, Warwick and Southampton next weekend.

A Bill dealing with pension scheme payments was put on hold after a string of complaints from the One Bermuda Alliance at the House of Assembly. Wayne Furbert, the Minister for the Cabinet Office, agreed to "rise and report" on the National Pension Scheme (Occupational Pensions) Temporary Amendment Bill 2019 on Friday. The legislation would give an employer and staff the choice of temporarily suspending 2 per cent or their national pension scheme payments over a two-year period. Mr Furbert, who was standing in for the absent finance minister, Curtis Dickinson, said the Bill would have amounted to a 2 per cent hike in take-home pay, aimed at alleviating financial hardship and boosting the economy. But Opposition MP Patricia Gordon-Pamplin branded the legislation "a tacit admission that the policies of this government are failing". Ms Gordon-Pamplin told the House: "The idea of having a pension fund is for it to grow over time." Neville Tyrrell, a Progressive Labour Party backbencher, called her "a purveyor of doom and gloom", and said people might avail themselves of the extra cash in times of financial distress. Scott Pearman, another Opposition MP, said: "I don't doubt it's a personal choice — but we as government have a responsibility to make sure people are taken care of." OBA MP Trevor Moniz told the House that he was concerned the legislation "seems to allow the employer to suspend 2 per cent of his contributions into the employee's benefit scheme without the agreement of the employee". He added that the only exception was if the employee was "represented by a collective bargaining agent". Mr Moniz said: "I just don't understand how you can give different sets of rights to employees. It just seems to wrong to me." Michael Dunkley, of the OBA, said he was "surprised government Members have not jumped up in droves to speak about this" and told them: "What the Government should do is stop raising taxes." He added: "If Members on that side sat on this side, they would be saying the same thing." Mr Furbert later told The Royal Gazette that the Opposition had "brought up issues" and that the Bill would return to the House on December 13, when Mr Dickinson could "clarify if needed".

Bermuda should invest in algae farms to help fight climate change, a Progressive Labour Party MP backbencher urged. Dennis Lister III said that the island should look at "exploring algae cultivation as a means of combating this imminent issue". He added: "Algae proves to be a sufficient source in combating, and even reversing, the effects of climate change, as it not only absorbs carbon dioxide, but also works as an alternate production resource and food source." The comments came during the Motion to Adjourn in the House of Assembly on Friday. Mr Lister told MPs that the problem of global warming could be accelerating. He highlighted figures that showed the 20 warmest years on record had all occurred since 1995. Mr Lister added: "The five warmest years have all been in this decade." He said that rising temperatures had led to rising sea levels and that "eventually, big coastal cities and Bermuda, will be underwater". Mr Lister said that when properly used algae was "up to four times more efficient than a tree at removing carbon dioxide from the atmosphere". He added: "That means that while we are learning to reduce carbon emissions and augment our consumption patterns, we can start to make big reductions in atmospheric carbon. When wielded correctly, it could make city carbon negative without changing current production or consumption patterns." Mr Lister said that algae could also be used for bio-fuels — "a more sustainable alternative to carbon-producing fossil fuels". He added: "Algae has been known to produce as much as 5,000 bio-fuel gallons from a single acre in one year." Mr Lister said that the use of algae for bio-fuels had been explored by the United States government during the gasoline crisis in the 1970s, and that oil companies and venture capital groups were at present conducting research focused on algae. He highlighted that a protest by schoolchildren over environmental concerns had taken place on Church Street, in Hamilton, that day. Mr Lister said policies related to climate chance most affected youngsters. He added: "The youth-led movement is building a coalition of first-time voters prioritizing climate change."

Bermuda Hospitals Board (BHB) has achieved a decision of Accredited with Exemplary Standing, Accreditation Canada's highest level of accreditation. The decision follows four years of quality and safety improvements, culminating in a weeklong onsite visit by independent surveyors in May. Accreditation Canada is a non-profit organisation that works with the Ottawa-based Health Standards Organization, healthcare providers, policy makers and patients to improve the quality of health and social services. More than 1,000 health and social service organisations and 7,000 sites around the world have been accredited by Accreditation Canada with a goal of safer, high-quality healthcare. Accreditation Canada surveyors are volunteers who are healthcare professionals in senior clinical or administrative roles at other accredited organisations. BHB CEO and President Venetta Symonds said: "I'm very proud of this result, which reflects the dedication and hard work our staff devotes to BHB's quality and safety improvement projects in addition to their daily work of caring for our patients. The surveyors emphasised how much we've achieved at BHB over the last few years, and even in the six months prior to the survey. They applauded how we have used the Strategic Plan 2016-2021 at the centre of our planning across BHB, and how our extensive Clinical Services Plan serves as the anchor for our strategic goals. They cited our dedication to quality and safety improvement and training at all levels, especially initiatives like the introduction of daily bullet rounds on inpatient wards and more focused discharge planning, the significant reduction in pressure injuries, our commitment to early identification and treatment of sepsis, and our increasing engagement of patients and families in policy and process development. They recognised the involvement of our entire team in achieving these results." BHB Chief of Staff Michael Richmond, MD, said: "In Bermuda our hospitals are required by law to be accredited by an approved accrediting body. However, the most important part of the process is the opportunity to receive feedback and recommendations from the Accreditation Canada team and the surveyors based on the knowledge and insights they've gained from our peers across North America and around the world. Clinical and non-clinical teams across BHB have been collaborating with the Institute for Healthcare Improvement, Johns Hopkins Medicine International and other partners to identify and implement changes to our services, processes and policies. These changes are already having a significant impact on the quality and safety of our care, as evidenced by Accreditation Canada's survey findings." Mrs Symonds added: "Achieving the highest level of accreditation does not mean we don't have more work to do. The survey report highlights the things we're doing well, but it also outlines areas we need to improve. Their advice, along with our other quality improvement partners, will help us along the journey to attaining our vision of Exceptional Care. Strong Partnerships. Healthy Community. One of our greatest resources on this journey is our patients and their loved ones. Their input on our services and care is invaluable in identifying the areas we fall short and helping us deliver the best possible care to every patient, every day. Our newly formed Patient and Family Advisory Council also provides advice on how we can implement or change processes to improve the patient experience. Thank you to the Council and to every member of the community who has taken the time to contact our unit managers and patient relations with their suggestions and concerns." From 13-17 May 2019, four independent surveyors assessed BHB against 26 sets of healthcare standards, 35 priority processes and 30 required organizational practices. They spent time at King Edward VII Memorial Hospital, Mid-Atlantic Wellness Institute, Lamb Foggo Urgent Care Centre and three of BHB's group homes, observing staff, reviewing documentation and policies, and interviewing staff, patients and community partners. The surveyors' findings were then reviewed thoroughly by the Accreditation Canada team before an accreditation decision and full report were issued. "Accreditation Canada is committed to supporting organisations like Bermuda Hospitals Board, who offer safe and effective care with a focus on continuous improvement. We commend BHB for their outstanding achievement and their contributions to our goal of achieving quality health services for all," noted Katerina Tara ova, Accreditation Canada's executive director of international accreditation. Accreditation Canada will continue to work with BHB throughout the four-year accreditation cycle, reviewing evidence related to unmet criteria, providing feedback, and monitoring standards and practices to ensure the organisation continues to perform at the expected level. BHB has been accredited since the 1970s. This year marks the 13th onsite survey by Accreditation Canada. The next survey will be held in May 2023. The accreditation report, decision letter and survey comparison table are available on the BHB website at bermudahospitals.bm.

Prisoners appealing their convictions could have remained in jail for months longer than necessary because of delays at the Court of Appeal caused by "lamentable failures" by lawyers. The court issued a hard-hitting judgment after four criminal appeals had to be immediately adjourned when it opened for a three-week session last month. In each case, for appellants Jeremiah Dill, Alex Wolffe, William Franklyn Smith and Kiari Tucker, counsel had failed to meet court orders for written submission for the dates specified. The court threatened to issue fines for contempt or dismiss appeals, if its orders were not followed in future cases. Defence lawyer Charles Richardson also came in for heavy criticism, for "playing the system" by failing to inform the court that he had been unable to track down his client. The judgment, signed by Court of Appeal President Sir Christopher Clarke and Justices of Appeal Geoffrey Bell and Anthony Smellie, pointed to "a number of regrettable and disruptive applications for adjournment" on November 4. It said: "We had before us, four applications to adjourn criminal appeals fixed to be heard in the following week." It said the applications came about "because counsel for the appellant had not complied with the orders of the court, to file written submissions by specified dates". One of the matters was pushed back to November 15 but the court "found ourselves with no option but to grant an adjournment in three of the cases". The judgment said adjournments have "several effects which are prejudicial to the administration of justice". It continued: "The appellant will not have his or her case heard until months later. If a convicted person's appeal against his conviction is allowed, he or she will have remained in prison for longer than he or she would have done if the case had been heard when originally fixed and when it should have been heard." The judgment added that other cases become delayed as a knock-on effect, and that expenditure is wasted as Justices of the Court "are unable to fulfil their judicial function in the empty days". It acknowledged that the Court of Appeal "would not normally publish a ruling of this nature". But it added: "We do so in order to draw attention to the lamentable failures which compelled us to take the course that we did, to explain to a wider audience why we have been unable to sit for three days of the current session, and to indicate that this state of affairs must not be allowed to be repeated." Sir Christopher will meet with the Criminal Bar to discuss changes ahead of the March session. The judgment rebuked Mr Richardson over a separate case that was repeatedly put on hold. It said Mr Richardson had allowed the Supreme Court to make an order in November 2017 to provide submissions within 14 days "without indicating that he could not do so or would be in any difficulty". When that order was not complied with, Mr Richardson told the Court in February 2018 that he could produce a skeleton quickly and a new hearing was fixed for March 2018. The judgment said: "No such skeleton was ever produced and it appears that at some stage in March Mr Richardson indicated that he had not heard from the appellant and was not properly instructed. The true position was that Mr Richardson was awaiting instructions from his client, with whom he said he had no means of communication. Mr Richardson told us that he was acting in the interest of his client and did not want to harm his appeal by saying that he was trying to track him down. He said that he would not act in this way again." The judgment continued: "It is plainly unacceptable to play the system along, by letting the court think that the submission can be provided by the date specified, when that is not, in fact, the case, because counsel is not in contact with the client and is without instructions; a fact of which the Court should be told."

Two former leading executives of Bermuda-registered insurer Ironshore are to leave Liberty Mutual's Global Risk Solutions division at the end of the year. The departures of Mitch Blaser and Kevin Kelley come about 2½ years after Ironshore was bought by Liberty in a deal worth $3 billion. Mr Blaser, chief transformation officer at Liberty GRS, is particularly well known in Bermuda, since he arrived as the founding chief financial officer of Ironshore when it opened its doors on the island as a $1 billion start-up in January 2007. It is understood he will leave the company to pursue other opportunities. Mr Kelley, who served as CEO of Ironshore from 2008 to 2018, is set to retire from his role as Liberty GRS's vice-chairman at the end of the year, industry publication The Insurance Insider reported. A message announcing Mr Blaser's departure and sent to Liberty Mutual GRS staff from Dennis Langwell, the division's president, reads: "While Mitch has expressed his desire to pursue other interests, he will maintain an active role through his transition after which the Transformation team will report to chief financial officer Frank Robinson." Mr Blaser has decades of experience in the insurance industry which included a spell as CFO of global broker and risk adviser Marsh & McLellan in the 1990s and he also served as CFO of Swiss Re's American division in the 2000s. In Bermuda, his other notable roles included a spell as Ironshore's chief operating officer, the CEO of Ironshore Bermuda and CEO of the joint venture with CV Starr & Co, Iron-Starr Excess Agency Ltd. Mr Blaser also led the way in his company's community efforts, helping causes including the Western Counties Cricket Association, the Railway Trial rehabilitation efforts and Scars. Perhaps best known was the company's support the Relay for Life, the event that annually raises hundreds of thousands of dollars for Bermuda Cancer and Health. Ironshore was the lead sponsor from the first Relay for Life in 2014 and Liberty Mutual has continued that tradition. Mr Blaser has also earned a reputation for supporting the career development of Bermudians up through the ranks. In April this year, Liberty Mutual was one of two insurers — the other being Sompo International — to be invited by the Bermuda Government to take part in a fast-track work permit pilot programme designed to tackle delays in application turnaround times. Wayne Caines, the immigration minister, told the House of Assembly that Liberty Mutual was selected because it has a "firm and deep commitment to Bermuda" with a track record of progressing Bermudians through the company and a leadership team that understood the "tapestry" of the island. Mr Kelley took the helm of Ironshore in December 2008, when he was one of the highest profile executives to leave American International Group, following the company's near collapse in during the global financial crisis. After he left his role leading AIG's Lexington Insurance Company from 1987 to 2008, he was able to attract a string of former AIG executives to Ironshore to help lead the company's global expansion. He oversaw the sale of Ironshore to Chinese investment company Fosun in 2015 and remained in a senior role after the Liberty Mutual buyout. Before his work at Lexington, Mr Kelley was executive vice-president of AIG's property and casualty group and president of AIG's domestic personal lines operation.

Butterfield Bank has been named Bank of the Year in Bermuda for the seventh consecutive year. The award for 2019 was bestowed upon Butterfield by UK-based international banking industry periodical The Banker, a publication of The Financial Times, which annually selects banks in more than 100 countries to receive its Bank of the Year awards. In making their selections, Butterfield said, The Banker's global editorial team considers not only a bank's financial performance, but also strategic initiatives, innovative use of technology and service delivery channels, and efforts to extend banking services to all parts of the community. Michael Neff, Butterfield's managing director in Bermuda, said: "Having earned the Bank of the Year distinction for seven straight years in Bermuda is a point of pride for all of us at Butterfield. The last few years have been a period of strategic growth and change for Butterfield Group, during which we've expanded our ownership base and extended our geographic reach. But our focus on serving the needs of our clients in Bermuda has been unwavering, and our international growth has enabled us to enhance the financial solutions we're able to offer here. This award reflects our commitment to Bermuda, and the efforts of our dedicated team of banking, trust and investment professionals who strive to exceed clients' expectations every day, at every point of service. I would like to take this opportunity to thank them, and also thank our clients for their ongoing loyalty to the bank." Earlier this year, Butterfield was named Best Private Bank in Bermuda by PWM/ The Banker, the company said. Butterfield also received the Bank of the Year 2019 award for the Cayman Islands, the fifth time it has received the award during the last seven years, the company said. A full listing of winners will be published in the December edition of The Banker.

Spirits were high as the holiday season kicked off in Hamilton yesterday. Revellers of all ages lined the streets to catch a glimpse of Santa Claus and his helpers as part of the MarketPlace Christmas Parade. Sharon Peets was taking in the sights with twin granddaughters Ari and Tai Simons, 8. The Pembroke resident said: "We have been coming for years." She said the combination of the floats, the dancers and the Gombeys is what brought the family back year after year. Ms Peets said the best part was "to see the excitement and the look on the children's faces". Ari said she was excited for the floats and to see her friends take part with their dance troupes. Tai said she was "looking forward to having a good time". Both girls said that they were looking forward to spending time with their family for the holiday. Ms Peets said that answer made her "very proud". Jason Samuels and wife Cindy, from Warwick, were out with daughter Chloe, 11, and son Silas, 9, and their friends Sophia Ward, 11, and Kyle Valadao, 9. Chloe said: "It's tradition to go with our friends every year. It's a lot of fun. There are a lot of bright lights and the dancers are really cool." Silas added of the parade: "It makes you happy." Amy Da Costa was out with her family, including daughter Carina, 4. Carina said she was excited for the candy, the marching groups and Santa Claus, who she had already asked for some special clothes for Christmas. Ms Da Costa, from Paget, said it was the third or fourth year she had been to the parade. She added: "It's just a fun experience." Alfred Emery, of Pembroke, was joined by wife Angela, daughter Arleyne, and granddaughter Nalah Burgess, 5. Nalah said that she was looking forward to seeing Santa Claus and the dancers — plus the candy. Mr Emery said that the enjoyment of his granddaughter was what brought the family back each holiday. He added: "We do it for her." Lionel and JoAnn Paynter, who were camped out along Front Street, said they had been coming to the parade "for ever". Ms Paynter said that her niece was taking part in the parade with one of the dance groups. She added: "I definitely come out to see her perform." Ms Paynter said it was the "atmosphere and festivities" that brought them back each year. She said the holiday season was a good time to get together with family and friends. Ms Paynter said: "This is a nice way to start it off." Participants in the parade included the Lions Clubs of Bermuda, Lotus Ariel Team, Bermuda Long Riders Motorcycle Club, the Association of Filipinos in Bermuda, Blu Kids, the Bermuda Police Service Motorcycle Division, the Bermuda Fire Service and the Royal Bermuda Regiment. The St George's Dancerettes, DanceSations, In Motion School of Dance, Vasco Folklore Dance Group, Rated E, United Dance Productions and Place's New Generation Gombeys also took part. The parade set out from the junction of Church Street and Par-la-Ville Road and headed east along Front Street. It swung north on Court Street, west on Church Street and continued to Wesley Street.

The closure of an East End restaurant is a significant loss to Bermuda, its owner said last night. Marlon Laws, the owner of Gombeys Bar & Restaurant, in St David's, said that the establishment was an integral part of the island. Mr Laws said: "Gombeys is Bermuda — it's like losing a part of Bermuda. When you come through those gates at Gombeys, you're not a number. We've become family." Mr Laws's lease expired on Saturday. He was speaking last night in response to a statement issued about the concessions at Clearwater Beach. Lieutenant-Colonel David Burch, the Minister of Public Works, said that "every effort" had been made to help Mr Laws to "provide a comprehensive proposal" to retain control of the concession. A request for proposal was issued by the Bermuda Land Development Company. Colonel Burch said: "Management, and the board, have gone to considerable lengths to assist the current leaseholder, to no avail, and have made what I consider the appropriate decision, to give other Bermudians an opportunity to make Clearwater a greater success, without dramatically changing the character of the Clearwater experience." News of the end of Mr Laws's lease led to online conversation about the reasons behind the decision. A petition called "Save Gombeys Bar Clearwater Beach" was also launched on Change.org. It had nearly 3,000 signatures last night. Colonel Burch said that an "open and transparent competitive process" had been conducted. He added that Mr Laws, his family members and his lawyer had been told that his bid had not been successful on November 22. Colonel Burch added: "The assertion that the owners have not been given a reason is patently false." He said that Mr Laws was told in a letter in April 2016 that the site would go out to tender when his lease expired on April 30, 2019. Colonel Burch said that the BLDC had met with Mr Laws in July 2018 to discuss a lease extension and remind him of the RFP process. He added: "BLDC extended his lease to November 30, 2019, in order to allow him another full summer season to operate while reiterating that the concession will be put out to tender." Colonel Burch said that BLDC had identified the standard of service provided by Mr Laws "as not meeting the minimum expected of an operator at Clearwater Beach". He added: "He had been asked over the years to enhance the product and his level of service." Colonel Burch said that Mr Laws had also been told "since at least 2016" that the BLDC "was looking to enhance the experience and the facility". He added: "Despite outreaches and warnings, no action was taken nor help sought to enhance the facility." Colonel Burch said that Mr Laws had submitted a two-page letter as his response to the RFP "that indicated a desire to leave everything the way it was with no improvement". But Mr Laws said that he did not believe he should have been required to submit a bid in the first place. He said: "Why should I have to put in a proposal? I put it in 14 years ago. I delivered. I brought the place from a derelict skating rink up to a five-star rated place that is enjoyed by locals and tourists alike." Mr Laws said that the end of Gombeys was more than just the closure of his business. He said: "It's like I'm losing my life."

December 1, Sunday


Last Updated: December 8, 2019
Multi-national © 2019 by Bermuda Online. All Rights Reserved