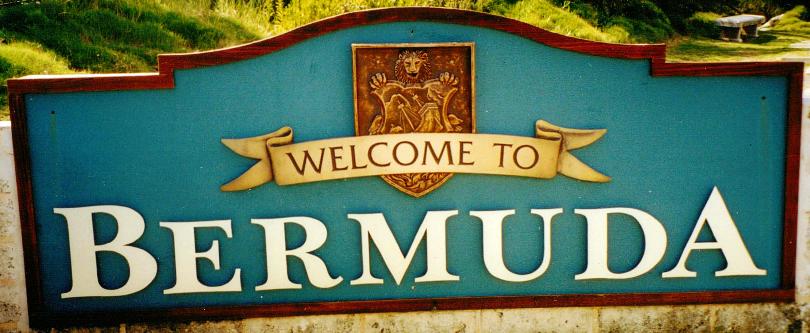 11145 web files about the internally self-governing British Overseas Territory of Bermuda in a comprehensive, constantly updated Gazetteer. Accommodation, aircraft registry, airlines, airport, America's Cup 2017, apartments, art, banks, beaches, Bermuda citizenship by Status, Bermuda Dollar, Bermuda Government, Bermuda-incorporated international and local companies, Bermudians, books and publications, causeway, charities, churches, City of Hamilton, commerce, communities, credit cards, cruise ships, culture, cuisine, currency, disability accessibility, Devonshire, districts, Dockyard, economy, education, employers, employment, entertainment, environment, executorships and estates, fauna, ferries, flora, former military bases, forts, gardens, geography, getting around, golf, government, guest houses, history, homes, Hamilton, House of Assembly, housing, hotels, immigration, import duties, insurers and reinsurers, international business, internet access, islands, laws, legal system, legislation, legislators, location, main roads, magazines, marriages, media, members of parliament, motor vehicles, municipalities, music, nearest mainland, newcomers, newspapers, organizations, parishes, parks, Paget, Pembroke, permanent residents, pensions, political parties, postage stamps, public holidays, public transportation, railway trail, religions, retailers, Royal Naval Dockyard, Sandys, Smith's, Somerset, Southampton, St. David's Island, St George's, senior citizens, shipping registry, Somerset, Spanish Point, Spittal Pond, sports, taxes, telecommunications, time zone, traditions, tourism, Town of St. George, Tucker's Town, utilities, water sports, Warwick, weather, wildlife, work permits.

Bermuda's 2017 March History and Newspaper Reports
Events that made newspaper headlines in the third month of this calendar year
By Keith Archibald Forbes (see About Us) exclusively for Bermuda Online

Bermuda's Royal Gazette newspaper is not published on Sundays or Public Holidays.
March 21. The estimates of revenue and expenditure in the 2017/18 budget were approved by MPs in the House of Assembly last night. The passing of the Appropriation Act 2017 signalled the end of over three weeks of debate during which Parliamentarians have locked horns on how Government funding will be distributed under Bob Richards, the Minister of Finance's, budget. The Senate will begin debating the 2017/18 budget today.
March 21. Applications made by three out of the four Uighurs living in Bermuda for naturalization are being reviewed by the British Government, MPs heard yesterday. Patricia Gordon-Pamplin, the Minister for Home Affairs, provided the update in response to questions from Progressive Labour Party MPs during the budget debate of her ministry's spending. "The UK Government is currently reviewing the naturalization applications of three of the four Uighurs," she said. "If that is granted they can then obtain passports. This is a very positive development." Walton Brown, the Shadow Minister for Home Affairs, asked Ms Gordon-Pamplin what had changed to allow the UK to state publicly that they were reviewing the applications. Ms Gordon-Pamplin responded: "The response I have been given is that they have been on island over five years with indefinite permission to stay so they are eligible to apply under the British Nationality Act." She said she did not know why only three of the four Uighurs' applications were being reviewed. The four Uighurs, Abdullah Abdulqadir, Khalil Mamut, Ablikim Turahun and Salahidin Abdulahad, who are originally from Chinese Turkestan, were secretly brought to Bermuda from Guantánamo Bay, Cuba, in 2009. They have remained stranded and stateless in Bermuda ever since then and unable to leave the island. (Where they came from originally, see https://en.m.wikipedia.org/wiki/Xinjiang_conflict).
March 21. The Bermuda Government has paid out close to $5 million on new vehicles since the One Bermuda Alliance took office in 2012, Parliament heard. But finance minister Bob Richards told The Royal Gazette that none had been for new GP cars for ministers — a fleet that the OBA were committed to reducing, and which the minister said had been decreased. "Most were for nurses who have to make house calls, and a number of others were vans and trucks," Mr Richards added. Asked by Opposition leader David Burt for a breakdown on funds paid to Auto Solutions Limited and Bermuda Motors Limited, Mr Richards told the House that $1,166,131 had gone to the former and $3,716,811 to the latter business. Glenn Smith, the government MP who runs Auto Solutions, recused himself from those matters, Mr Richards added.
March 21. Half of the staff at the island's newest hotel, The Loren, are non-Bermudian, according to Patricia Gordon-Pamplin. Responding to questions in the House of Assembly, the Minister of Home Affairs said that a total of 25 Bermudians are employed at the Hamilton Parish hotel, along with 25 non-Bermudians. Of the non-Bermudians employed at the hotel, two are the spouses of Bermudians. The answers drew a series of questions from PLP MP Derrick Burgess, who asked Ms Gordon-Pamplin if any Bermudians were employed in management positions and what their average salary was. He also asked if this was the lowest percentage of Bermudians employed by a hotel in the island's history. Ms Gordon-Pamplin said she could not answer those questions at the time, but would endeavour to get answers for Mr Burgess. The Loren at Pink Beach opened its doors last month in a "soft launch", with further rooms and amenities at the hotel coming into operation since then.
March 21. Senator Renee Ming believes income inequality is "eroding" the country's social fabric, leading to "antisocial behavior, gang affiliation, violence, and murder". In an address last Thursday, the Progressive Labour Party senator made the comments during the Senate budget debate in the House of Assembly. "We must get a grip on this situation, and we must get a grip soon," she said. "We cannot continue to lose our young males in the manner that we have. Not addressing the issue will create a "challenge and a threat to our way of life. Bermuda cannot be the place of choice for business if our society is not at peace." Ms Ming also discussed the island's latest homicide victim. "Just this week we lay to rest another young man through senseless violence," she said. "We need to understand why, and we need to understand in some cases there are things that we can do to ensure more equality for these young men. It doesn't matter how many cameras we put up — we have to tackle the root cause of this instability in our communities." The PLP, she said, has committed to collaborating with the community to address the issues. She also used her time in response to Senator Michael Fahy's statement on the budget to stress the PLP's support for the island's community clubs. "We have hundreds of our youth that play for the various sporting clubs, which means that they spend time at these clubs, and this is part of their upbringing," she said. In return for "verified management controls", the PLP would extend guarantees to the clubs for renovations in order to make them "self sufficient. We want to see them independent." Mr Fahy, Minister of Tourism, Transport and Municipalities, criticised the PLP's response to the budget as a "reply of committees". Highlighting a drop in unemployment numbers — from 9 per cent to 7 — Mr Fahy also touted growth in Bermuda's economy for the third consecutive year, the success of the Bermuda Tourism Authority, and the growth in hotel bookings and cruise ship arrivals in his statement. He also raised the contentious issue of immigration reform. "One of the statistics that people do not like to talk about — and I will continue to bang the drum whether people want to hear it or not — is that there is a correlation here. The higher the number of work permit holders in Bermuda, the more Bermudians have jobs. That's a fact." Independent Senator James Jardine said that commercial immigration needed to be "seriously looked at" as a way to create jobs on the island. OBA's Andrew Simons, meanwhile, looked back at the Progressive Labour Party's time in office, saying that while the island was in an economic boom and government was making more than it was forecasting, those additional funds were not invested in addressing serious social issues. "It was hard to see these huge opportunities to tackle long-standing social issues in Bermuda ignored," he said. "A simple example of this would be the underfunding of pensions." He also said that the Opposition's budget reply included several new initiatives without detailing how they would be paid for.
March 21. Bermuda will join other Caribbean countries today for a tsunami response exercise, titled Caribe Wave 17. The purpose of the exercise is to evaluate local tsunami response plans, increase tsunami preparedness, and improve coordination throughout the region, said a Government statement. "The 2017 exercise will simulate an earthquake off the east of the Northeastern Antilles. The resulting exercise tsunami wave will affect Bermuda, as well as other jurisdictions in the Atlantic and Caribbean. This proposed exercise is a very realistic one — over 87 years ago a tsunami affected Bermuda in November 1929, with a point of origin off the Grand Banks of Newfoundland, Canada. Bermuda has changed considerably since then, and waterfront properties, shipping industry, ocean activities (beach or mariners) and moored vessels have all come into existence or increased considerably. Many people are surprised to hear that Bermuda has in fact experienced a tsunami. Any coastline is at risk of tsunami impact and there is much confusion on this topic locally. "The low frequency of these events is disarming, but the potentially devastating effects warrant at least a basic action plan that involves knowing factual tsunami basics for our area, the signs that a tsunami may be approaching, where to go for current information (www.weather.bm and "like" BWS — Bermuda Weather Service on Facebook for quick social media notifications) and what to do in a Tsunami Watch or Warning situation (including knowing the defined differences between a watch and a warning). Residents should not be alarmed to note the Exercise Watches & Warnings posted via the Bermuda Weather Channel on CableVision and WOW, the weather telephone recordings (977, 9771, 9772, and 9773), www.weather.bm, BWS Facebook page or broadcast via VHF Radio (via Bermuda Radio). Residents and local agencies should, however, note the relevant information contained within the exercise warnings and take the opportunity to think about their state of readiness and actions, should such an actual event occur, as this exercise offers the opportunity to exercise their communications procedures. There will be various levels of participation in this exercise throughout the community. The Bermuda Weather Service (operated by CI² Aviation Bermuda Ltd. on behalf of the Government of Bermuda/Bermuda Airport Authority) will fully respond to the exercise to test the communication of information and dissemination of watches and warnings. RCC Bermuda/Bermuda Maritime Operations Centre will also participate in CARIBE WAVE 17 in a limited operational capacity and an EMO discussion will take place during the time of the exercise. The exercise is sponsored by the UNESCO/IOC Intergovernmental Coordination Group for Tsunami and Other Coastal Hazards Warning System for the Caribbean and Adjacent Regions (ICG/CARIBE-EWS), the Caribbean Emergency Management Agency (CDEMA), the Centro de Coordinación para la Prevención de los Desastres Naturales en América Central (CEPREDENAC), and the U.S. National Oceanic and Atmospheric Administration (NOAA)." For more information, visit the following websites: ICG/CARIBE EWS http://www.ioc-tsunami.org; Pacific Tsunami Warning Centre (PTWC) http://ptwc.weather.gov NOAA Tsunami Program http://www.tsunami.gov; Caribbean Tsunami Warning Program http://caribewave.info; Government of Bermuda: www.gov.bm; EMO: https://www.gov.bm/department/emergency-measures-organisation; Bermuda Weather Service: www.weather.bm; and Bermuda Maritime Operations Centre (RCC Bermuda): www.marops.bm.
March 21. A Bermudian man has been jailed in Nottingham, England, for 6½ years after being found guilty of looking after a gun and ammunition. Randolph Benjamin, 49, had stored a Colt 45 revolver and 11 rounds of 0.38 calibre bullets inside a shopping bag, according to the Nottingham Post. Benjamin, formerly of Warwick, is the son of veteran educator Randolph Benjamin Sr, the first black teacher at Saltus Grammar School and the first president of the Bermuda Track and Field Association. His lawyer told a court in Nottingham that his father's death in 1998 was part of a tragic spiral that culminated in Benjamin leaving the island in 2006. He also lost the "love of his life" to murder, according to the lawyer, and ended up misusing drugs before heading to Britain for rehabilitation. In 1995, Benjamin was jailed for four years for stabbing Michael Robson in the head in a fight at the Ice Queen in Paget. In court last Friday, Benjamin, of Forest Fields, was given concurrent sentences on two charges of possessing a prohibited firearm and ammunition without a certificate. The items were found in the shopping bag and inside two separate plastic bags which contained Benjamin's fingerprints. Benjamin had claimed he did not put the bag there and it had nothing to do with him. He said he had no knowledge of the items and someone else had put them there, telling the jury his DNA would not be found on the firearm. He also said he had lived at the house for about 12 months and spent a lot of time chilling out, having a drink on occasions and making a joint of cannabis. On September 29 last year, he said, he had been at home with his landlady when he saw police coming towards the property and greeted them at the back door, co-operating fully by giving his name. He said the majority of clothing at the house was in his room and his landlady helped him out with his laundry. Benjamin accepted a set of scales and lock knives in a jacket at the house belonged to him. But he was adamant the shopping bag was not his and nothing to do with him. He was convicted by the jury unanimously, with prosecutor Gareth Gimson telling the court: "We don't seek to say he was a sophisticated, high-ranking villain. The Crown seek to say he was sitting on it for someone else." Matthew Smith, the lawyer representing Benjamin, said the gun was not loaded and there was no evidence it had been used.
March 20. Bank chiefs (beyond Bermuda) are bullish over prospects in the year ahead, according to a survey. A look at the state of the industry by PwC found that 40 per cent of banking and capital markets chief executive officers were optimistic about revenue prospects over the next 12 months — up nine per cent on last year. But more than 80 per cent of those surveyed warned over-regulation, uncertain economic growth and geopolitical uncertainty were threats. In addition, 84 per cent of leaders in the sector predicted that technology would "completely reshape" or have major impact on competition in the industry over the next five years. A total of 75 per cent said that the speed of technological change held dangers, while 69 per cent said that customer behavior would change as a result of innovation. But they added there were huge opportunities to sharpen innovation, get closer to customers and cut costs. Matthew Clarke, PwC banking and capital markets partner, said: "More than ever before, sustainable growth stems from differentiated products and services, along with the innovation and customer intimacy that underpins them — all of which requires ongoing investment, in other words, being fit for growth. Rather than cutting costs in isolation, the key priority is to differentiate the capabilities needed to fuel growth from low-performing business and inefficient operations, with good costs being targeted for investment and bad costs for overhaul or elimination." PwC's "setting the bar higher" report involved more than 200 banking and capital markets CEOs across 60 countries.
March 20. Independent MP Mark Pettingill called for "heads to roll" in the Casino Gaming Commission over the lack of progress in establishing gaming in Bermuda. Speaking for the first time since his resignation from the One Bermuda Alliance Mr Pettingill told MPs that he would give the Gaming Commission a "zero" for their "net worth in advancing the gaming product in Bermuda". Meanwhile, fellow Independent MP Shawn Crockwell accused the Government of misleading the House of Assembly over the response to proposed casino fees. Both men spoke strongly against the Government's planned fee structure for casinos, which was passed by MPs last month, during the tourism budget debate on Friday. "Where is the resignation for putting these fees out there?" Mr Pettingill asked. "I believe the Government and the Minister were misled by the independent commission and someone needs to resign over that." Mr Crockwell said that the OBA had failed to consult with potential operators who were already at the table, and that the high fees would halt casino and hotel projects. "We were told by the Minister of the time who had conduct of the legislation that there was no pushback on the level of fees, but that's not true," Mr Crockwell said. "I know that an Australian operator came to Bermuda with the intention of doing business in Bermuda, met with the Gaming Commission and expressed concern about the level of fees. I have received phone calls from a litany of individuals who are sitting at the table right now, individuals with designated site orders and they were not consulted on the level of fees. They had disagreement with the level of fees and some people are saying they are not building." Mr Crockwell had raised the issue of consultation earlier this year as the House debated casino fees, which would cost potential developers $3 million to receive a licence to operate a casino. While the former tourism minister said the high cost would frighten off potential developers, Grant Gibbons, the Minister of Economic Development, said that there had been consultation with casino operators and there was "no pushback". However, in the subsequent Senate debate on the legislation Senator Michael Fahy, the Minister of Tourism, clarified that the Government had consulted with several operators, discussions were about operating on the island and not fees. He added that the fees had been publicly available for three months before the debate in the House, and there had been no concerns about the fees raised in that period. Addressing the House of Assembly on the subject, Mr Crockwell described the Government's handling of the legislation as a "dereliction of duty. If the operators are not happy with the fees, they will go some where else," he said. "It is a dereliction of duty to not consult with the parties who are at the table, who were spending money in this jurisdiction. My prediction is, unfortunately, we are going to see a delay in the promised ground breakings in many areas because of this issue. I'm hoping I'm proved wrong, but I'm inviting the Premier to hold someone accountable for the misinformation that was brought to the House."
March 20. Disempowered or oppressed individuals — many of whom may have never gambled before — could be most at risk to the pitfalls of legalized gambling, an international addiction expert has warned. With Bermuda's first casino expected to open in 2018, Deborah Haskins said that, based on her experience in other jurisdictions, the numbers of gamblers could spike because people see it as a new attraction. The director of counseling programmes at Trinity Washington University noted that communities suffering trauma can present particular concerns, because gambling can give people "a sense of power and control". According to Bermudian-based counselor Roger Trott, until now the most drastic examples of problem-gambling has been middle-class families, who have run up debts of hundreds of thousands of dollars and lost jobs, homes and family inheritances. Mr Trott said there were no gambling disorder treatment specialists on island but that a training programme was aiming to help treatment professionals become certified before a casino opens. Dr Haskins, along with Keith Whyte, the executive director of the National Council of Problem Gambling, will be on-island for "Awareness of Gambling Addiction in the Faith Community" next week. The public presentation on Monday, March 27, will serve as an information, training and accreditation event, which is supported by the Bermuda Casino Gaming Commission. It is focused on the faith-based community, and aims to prepare leaders to recognise and help those who may present signs of problem gambling. Bermuda's history factors into the discussion, Dr Haskins said. "In order to talk about wellness, we have to be able to talk openly and honestly about oppression," she said. "When we look at the history of African-descent communities who have been colonized — whether it's through the slave trade, through the British colonization, through whatever — there's consistency in terms of oppression and the negative outcomes of oppression. If you don't feel a sense of control in your life, and you don't feel empowered, gambling provides this sense of power and control," Dr Haskins said. Gambling losses, she said, may not be fully appreciated as unique or new to people who have felt oppressed. "For many people, when their life has already been about losses, they don't often feel like this is the worst they've experienced. If they've already been in a struggle, then this is just another struggle." Mr Whyte said of the pending arrival of legalized gaming: "I think there's certainly reason to be concerned." According to Mr Whyte, Bermuda's "high level of religiosity, and a racial ethnic background" reminded him greatly of other regions in which he has worked previously. "There's some trauma there — the legacy of slavery and colonialism," he said. "Religiosity is obviously a protective factor. But the other two factors can be risk factors." International studies on gambling addition indicate that between 1 and 3 per cent of players will become addicted. Dr Haskins said: "The reality is that not everybody participates in these research studies. And so a lot of times you have research that really is just portraying those people who are treatment seeking. Well, cultural communities don't typically treatment seek." The numbers also tend to spike when gaming comes to a community because it's a new attraction, she said. "People who may have never gambled before — and this is what you may see in Bermuda — they're going to be attracted and intrigued," the doctor said. Dr Haskins said she decided to focus her career on helping communities of colour understand mental health issues through the integration of spirituality and religion. "Many of these cultural communities — that's how we get well," the doctor said. "We don't typically see a mental health counselor." After the approval of gaming legislation last month, the Bermuda Casino Gaming Commission said the island could have its first casino up and running by early 2018. In a Senate debate this month, Senator Michael Fahy, the tourism minister, said the timeframe from the day that legislation was passed to the day the doors will open at Bermuda's first gaming facility would be "one of the fastest in the world". Richard Schuetz, executive director of the Commission, said in a press release ahead of next week's event: "We are committed to building a vibrant and robust programme for problem gambling and ensuring it's properly in effect before the first casino doors open on the island." Mr Trott, clinical director at Pathways Bermuda, said: "To my knowledge there are no specialized gambling disorder treatment specialists on island." According to Mr Trott, this "challenge" is presently being addressed through implementation of a training programme to enable local treatment professionals to become certified "in sufficient time" for the opening of the first casino. *Pathways has been facilitating treatment for those presenting addict behavior together with partners Carson Pennsylvania. We've had cases at Pathways where family inheritances have been used and jeopardized, jobs and homes have been lost. We've had cases where problem gamers' debt has ballooned into hundreds of thousands of dollars." Those examples, he said, had all occurred in middle-class families. Mr Whyte said that, unlike the regulation of potentially addictive substances, the role of gambling as a revenue generator for government is unique. "Most governments don't legalize alcohol, or regulate alcohol, in a manner that is about profit. I think it's to the credit of Bermuda that they're trying to get out ahead of expansion and talk about responsible gaming. That's important. There is already a level of risk on the island." Dr Haskins said: "We can't just open up a gaming facility and think it's not going to affect people. It's going to be a game-changer."
March 20. Premier Michael Dunkley has told MPs that he had been assured by a principal of the St Regis development in St George's that the hotel will be built before the residences. The Premier was responding to repeated claims by Progressive Labour Party MP Zane DeSilva in recent weeks, reiterated again on Friday night, that he had heard the residences would be built first. Mr Dunkley rose during the motion to adjourn to "set the record straight" and to enable Mr DeSilva to "get that bird off his shoulder". "I reached out to the principals of the development and he told me that St Regis would never allow the selling of any residence if the hotel is not finished and running. The principal added: 'if we built and sold the residences before the hotel, those residences cannot be branded St Regis and this is the last thing we would want'." Mr Dunkley's comments came after the tourism budget debate in which Mr DeSilva again questioned progress of the project and whether the hotel would be built first. Delivering his budget brief Kenneth Bascome, the Junior Minister of Tourism, said improving the health of the tourism industry is a "national imperative". He praised the hard work of the Bermuda Tourism Authority, noting increasing visitor arrivals and visitor spending, adding that the authority has proven that it can maximise return on investment. Mr Bascome added that the BTA was "bullish" on continued success for the coming year. Jamahl Simmons also praised the hard work of the BTA, but said the body had struggled owing to a lack of advertising funds and a reliance of the "old paradigm" of Bermuda as a country club. And while he said the America's Cup could be beneficial, it fits in with the old paradigm, questioning if it will bring the island much needed attention from the wider audience. "If we slip back into the old ways, it will fail," he said. "We have to move beyond tourism that is self-referential and our goals must be more than self-satisfaction." Mr Simmons also questioned the repeated delays in the groundbreaking at the proposed St George's hotel, saying: "The Government needs to be honest and straight up with the people about why there are delays. It's important." He questioned the metrics used to select "experience investments", saying that some of the events that have benefited from the grant appear to be legacy events focused more on entertaining locals than visitors. And he called on the Government to show a light hand in the area of regulating vacation rentals, saying that should taxes be introduced they should be balanced with concessions to allow that aspect of the industry to grow. Independent MP Shawn Crockwell also celebrated the success of the BTA, saying the body had worked extremely hard to turn around the industry from "rock bottom". He said he was pleased to see the BTA's grant increased, commenting that he had repeatedly asked for budget increases during his time as tourism minister. However, he questioned the wisdom of moving control of golf courses to another ministry, saying the heading has been bounced around too often, and took fierce aim at the Casino Gaming Commission (see separate story). Opposition MP Wayne Furbert meanwhile said that the Progressive Labour Party deserved some of the credit for the revitalisation of tourism on the grounds that the Bermuda Tourism Plan, developed under the PLP's watch, is at the core of the BTA's work. He also noted the boost in sports tourism, saying that the initiative would not be as much of a success without the investment made in the National Stadium by the PLP. Mr Furbert also reiterated questions about the lack of movement in the St George's hotel project and described the construction of The Loren at Pink Beach as "nothing to get excited about". He said the core issue behind the lack of new hotels is the expense of doing business in Bermuda, questioning the logic of ending payroll tax exceptions and questioning what the government is doing to bring down costs.
March 20. A vote of no confidence in Michael Dunkley might be good for the Progressive Labour Party — but Charles Jeffers argues it would not be in Bermuda's best interests. Mr Jeffers, the political commentator and former leader of the National Liberal Party, called for "cool heads to prevail" as the island enters the new territory of a minority government. Stability is required, he said, with Bermuda preparing to host the America's Cup and grappling with ongoing difficult economic conditions. Mark Pettingill's resignation last week leaves the One Bermuda Alliance with only 17 of the 36 seats in the House of Assembly, meaning it faces a potential struggle to win any contentious vote. The PLP could fatally wound the Premier by winning a no-confidence vote against him if it could gather backing from Mr Pettingill and fellow Independent Shawn Crockwell — although both have indicated their likely support for the ruling party on legislative matters. "What would that do for Bermuda, when we are trying to prepare for an America's Cup and deal with our economic concerns?" Mr Jeffers told The Royal Gazette. "Do those who are so concerned with party really care about Bermuda? Is the need for greed the priority that has people aligning themselves with party above everything? These are people who are not looking at Bermuda. They are looking at the party, they are looking at the power. They are thinking, 'Let's get it back to the PLP.' There's always a potential for political and social unrest but my hope for Bermuda is that cool heads prevail, that people will think about what's best for the country." Both parties have been guilty of playing politics as a General Election creeps closer, according to Mr Jeffers. He said finance minister Bob Richards produced a "sweetheart Budget" last month, and he suspects the OBA was trying to show voters it is "listening to the PLP" last week by agreeing to revisit immigration policies affecting musicians. Mr Jeffers said that while he agrees with the changing of the policy, it should have been done much earlier, instead of waiting until the months leading up to the election. Meanwhile, the PLP has opposed the airport redevelopment deal so vigorously that some supporters have thrown their emotions behind the party stance without checking the available facts. Such political game-playing is a natural consequence of the Westminster system, in which two parties naturally oppose each other, Mr Jeffers said. As high-profile Independents, he said Mr Pettingill and Mr Crockwell had a rare chance to break the trend. "The two most powerful men in politics now are Shawn Crockwell and Mark Pettingill," he said. "They can decide what gets passed and what doesn't. They can uphold Government. The way to break this system is to get at least three or four Independents in who will say, 'I will listen to my constituents and do what they need me to do.' This is what those two guys have the ability to do. They can make or break politics in Bermuda. We have never had this kind of situation where the Independents can control."
March 20. Land Rover BAR suffered a setback after a routine docking proved anything but. Following a practice sail in the Great Sound, the British challenger's America's Cup Class foiling catamaran collided with a mobile dock at their Royal Naval Dockyard base. BAR's AC50 caught a gust of wind and accelerated before ramming the mobile dock, which is designed to rotate to enable the boat to be turned into the wind. They are the first team to crash their boat, just weeks after becoming the first to launch an AC50 in local waters. The extent of damage to BAR's boat remains undetermined. In any case, the AC50 is equipped with replaceable bow sections for incidents such as this. Land Rover BAR are one of five challengers that will compete in a series of qualifiers for the right to meet defender Oracle Team USA in the 35th America's Cup Match. The team will face Swedish challenger Artemis Racing, led by British Olympic gold medal-winner, tactician, and team manager Iain Percy, in their opening qualifying match on May 26. Comprised of some of best British and international sailors, designers, builders and racing support, Land Rover BAR were launched in June 2014. The team were conceived by Sir Ben Ainslie, the four-times Olympic gold medal and two-times King Edward VII Gold Cup winner, who won the 34th America's Cup as a tactician with Oracle in San Francisco in 2013. Land Rover BAR are bidding to become the first British team to win the "Auld Mug", which left British shores in 1851 after the New York Yacht Club schooner, America, beat the best the British had to offer in a race around the Isle of Wight. BAR are the first British team to enter America's Cup since 2003 when White Lightning were eliminated in the semi-final round of the Louis Vuitton Cup.
March 20. Chris Estwanik of Bermuda ran a half-marathon in a business suit yesterday, almost seven minutes quicker than the current Guinness World Record. He wore the suit for fun after a casual suggestion by two running friends, and crossed the finish line of the United Airlines New York City Half-Marathon in 1hr 11min 36sec. The Guinness World Record for the fastest half-marathon in a suit is 1:18:13, set last year by Britain's Scott Forbes. That record will transfer to Estwanik if it is ratified by the Guinness organisation. Fellow Bermuda athletes Ryan Wilson and Corey Brunton, who also ran in yesterday's race, came up with the suit idea. "They were joking around and suggested I should do this," said Estwanik. "It was fun to do something different. I bought the suit here." On a relatively cold day in Manhattan, Estwanik caught the eye of spectators as he raced around the course in his suit and tie. Many called out in support, some even asked if he was late for a meeting. "Everyone was loving it." However, wearing a business suit cramped his running style a little. "There was wind, the suit added more weight and I could not move my body as freely," he said. He crossed the finish line near Wall Street about seven minutes outside his best for the 13.1-mile distance and was immediately interviewed on TV by Meb Keflezigbi, the former Boston and New York City Marathon champion. Estwanik told The Royal Gazette he had enjoyed the race and the course, which wound around Central Park before heading downtown. He said there was plenty of mutual support among the large contingent of competitors and spectators from Bermuda, thought to have numbered at least fifty. The overall race winner was Feyisa Lilesa, of Ethiopia, in 1:00:04. First woman was American Molly Huddle in 1:08:19. It was estimated that about 20,000 people took part in the event.
March 20. The former US Ambassador to Ireland is lined up to be the guest speaker at this year's annual island celebration of St Patrick's Day. Kevin O'Malley, a lawyer who served in the US Embassy for three years until he retired at the start of this year, will speak on Irish-American relations, as well as the close relationship Bermuda has with the US at the gala dinner, to be held at the Hamilton Princess on Saturday night, (some days after the exact March 17 day) celebration. Mary Ellen Koenig, the US Consul General in Bermuda and husband Rob, will join Governor John Rankin and Deputy Governor Ginny Ferson at the event. Brian Quinn, of the Bermuda Irish Association, said: "It should be a great night — and, of course, you don't have to be Irish to enjoy it." He added that individual tickets, priced at $165 each, as well as a limited number of corporate tables were still available. Mr Quinn, managing director of Granite Management, said: "We are very appreciative that Mr O'Malley has been good enough to take time out of a busy calendar to join us and speak at what is going to be a great night of Irish culture and entertainment. We would like to thank Ms Koenig for her efforts in helping us to secure such a notable speaker for our event we look forward to welcoming her and her husband as guests of honour." He added: "Mr Rankin and the Ms Ferson will also be guests of honour, following on from the tradition set by the previous Governor George Fergusson last year. The new Governor was very interested in attending." The gala dinner will also feature Irish dancers who have performed in the world-famous Lord of the Dance group, led by Michael Flatley, who created Riverdance, as well as Irish band Spraoi. Mr O'Malley is a second-generation American held dual US and Irish citizenship until he gave up his Irish passport to become the top American diplomat in Ireland. The dinner starts at 7pm on Saturday with a cocktail reception, with dinner at 8pm. Anyone interested in attending should contact Mr Quinn at bquinn@granite.bm, Michael Veale at veale.michael@gmail.com or aine_11218@yahoo.com to confirm the number of tickets. Money should be transferred to Bank of Butterfield A/C 0601602480012.
March 18. New equipment is being bought to improve waste collection and increase the amount of road repairs being carried out on the island. According to public works minister Craig Cannonier, work was hindered in the past fiscal year because of "reliability issues" with the garbage truck fleet, as well as paving related equipment, some of which is nearly 20 years old. "The focus for the next year will be significant investment into the waste management fleet, with the purchase of some ten new garbage trucks, three skip trucks and multiple compactor bins. In addition, the budget will replace essential heavy equipment such as pay loaders, pavers and crane trucks that are essential to the Ministry's road maintenance and cleaning services." The $4 million allocated to this end, represents a "significant investment from previous years," he said. "The ministry plans in 2017-18 to include the purchase of new paving machines and related equipment to increase reliability and production and to get more than ten kilometers per year done," he told the House of Assembly during his budget brief. And with the America's Cup taking place during the "peak season for road improvements", Mr Cannonier said work would focus on surfacing several tribe roads while the event takes place. Work will be done on Tribe Road No 1, No 2 and No 3 in Devonshire, Tribe Road No 2 in Paget, Tribe Road No 2 in Southampton and Morgan Road in Warwick. "Following the completion of the America's Cup activities we will revert once more to primarily maintaining the main roads." He also pledged to look at what improvements can be made to the island's private roads despite no money being allocated because of budget constraints. Mr Cannonier said 37 private roads were on the waiting list for improvement and his ministry had received "many" calls about this. "Although we don't have anything in the budget, what my PS and I are looking at is how we can assist with some of these road works because we're finding now that even boundary walls are falling and the likes that are putting at risk roads and safety of the neighborhood." Mr Cannonier said there had also been reliability issues with the "ageing mechanical road sweepers", which has impacted the amount of road cleaned. "A new mechanical road sweeper is slated for purchase in the new fiscal year to improve these figures," he said. And while only one new bus shelter was built last year instead of the budgeted three, Mr Cannonier told the House that two new traditional bus shelters and a "couple of" Plexiglas shelters are planned for this year. Mr Cannonier also revealed that the decrease of spending on solid waste collection, which has dropped by $371,000, is anticipated "through improved efficiencies". On average, 400 tonnes of domestic waste are collected during the week and Mr Cannonier said "the section has had many challenges during fiscal year 2016/17, primarily due to the age of the refuse collection fleet, some of which are over 20 years old. The Ministry has made a commitment to replace ten refuse trucks for 17/18 to ensure proper service delivery to all residents." He added that the GPS system is now in place and "is really beginning to work for us now and make good suggestions". Shadow public works minister Dennis Lister welcomed the announcement of the new garbage trucks but questioned when they would arrive. Mr Cannonier, however, did not have time to respond to the questions. Mr Lister also urged the Government to address sight lines for motorists coming out of gates and smaller access roads. "Some of them are known to be accident sites because of the challenging sight line and a lot of them can be easily revolved, in my opinion, by a slight adjustment to the hedge level or the rock cut as you come out of that gate." He said others have sight lines that blocked by signs or poles. It calls for an overall commitment or programme that says we're going to make sure that going forward when things are done at these junction, they're done in a way that don't hinder sight lines. And then have a programme that looks at correcting some of the problems some of these sight lines create." He also stressed the need for trenches to be surfaced evenly, adding that it may be time to insist that utility companies pave the "whole side" of the road after trenching. "They just fill in that little cut and it's never done properly," he said. "The safety of our road users is what we should be most concerned about."
March 18. The implementation of the employees' portion of proposed payroll tax reform will be delayed until July 1, Bob Richards, the Minister of Finance, told the House of Assembly last night. The announcement came before the Payroll Tax Amendment Act 2017 was debated by MPs and prompted a sharp rebuke from Opposition leader David Burt. While the legislation, complete with the delayed implementation, was approved in the House, Mr Burt, the Shadow Minister of Finance, branded Mr Richards's tax reform package as "badly thought out. It will cost Bermudian jobs and make our financial situation more difficult. That will be the legacy of the Minister of Finance's last budget," he said. Promising the Progressive Labour Party would implement "comprehensive tax reform" he added: "The Government is now being forced to delay something else because of the difficulty of implementing it by employers. "It's a challenge on employers and difficult to implement and that is why the Minister of Finance has delayed that portion." Responding to questions, Mr Richards said the delay would cost the government around $820,000 in lost revenue, but said he would not return to the House to have the implementation of the fee structure set back again. "This is a one-time concession in terms of time," he said. "The Government is not in a position to push this down the track any further." Last night's announcement comes just days after the Government was forced to back-pedal on revenue-raising customs amendments that had been expected to bring in almost $20 million. An e-mail sent to importers on Tuesday advised that the Ministry of Finance was "reconsidering" the proposals and needed to revise them. Under proposals outlined by Richards in the budget lower-paid workers will get payroll tax cuts over two years, while big earners will be forced to dig deeper into their pockets. The payroll tax cap will rise from $750,000 to $900,000, while Bermuda's biggest earners will see a payroll tax rate jump from 6 per cent to 11 per cent.
March 18. 70 years ago, in 1947, Bermuda Aviation Services Ltd was incorporated under an Act of Parliament bearing the firm's name. It originally provided aviation-related services to what was the Bermuda's Civil Air Terminal (now LF Wade International Airport), including passenger handling, weather updates and flight plans, and was authorised to act as an agent for the airlines serving Bermuda. (But over the seven decades since, BAS has evolved into something completely different, a group of companies offering broad-ranging expertise from air conditioning and energy efficiency to elevator servicing and auto repairs. On its website (www.bas.bm), BAS makes this bold claim: "The wide range of skills and depth of knowledge within the group of companies enables BAS to solve any challenge that a business might face." BAS could stake a claim to having the broadest corporate skill-set of any domestic company listed on the Bermuda Stock Exchange. The group includes CCS Group — infrastructure cabling, cloud services and enterprise networking; Besco — energy management systems, fire detection and security systems, mechanical, electrical and plumbing engineering; Integrated Technology Solutions — audiovisual solutions, window treatment, digital signage; EffTech — heating, ventilation and air-conditioning solutions and maintenance; fire and safety systems; Otis Bermuda — elevator supply, maintenance and retrofits; escalators and moving walkways; BAS-Serco — facilities management and commercial cleaning; Weir Enterprises — automotive servicing and diagnostics; industrial and commercial radiator repair. BAS-Serco lost the airport contract in March 2016 and BAS has also sold International Bonded Couriers but the company has expressed confidence that growth across its operating subsidiaries will replace the revenue lost. CCS has broadened its horizons by setting up a European operation in Portugal, opening the door to a much larger market. The office in Lisbon opened in 2015. Much of BAS's transformation into a multifaceted services provider has happened within recent years, during which time BAS acquired Besco and ITS and founded Eff-Tech).
March 18. CedarBridge Academy students were unable to get to their practice SAT exams on time this week because of continuing disruptions to their school bus service. "Major concerns" have been raised by staff, parents and students that they will miss, or be late for, further exams due to start on Monday. The Public Transportation Board told stakeholders at a meeting that school bus cancellations were due to issues with work rosters which must be resolved with the Bermuda Industrial Union, an official CedarBridge spokeswoman said. This newspaper reached out to the BIU for comment yesterday but were told that president Chris Furbert no longer speaks to The Royal Gazette despite him giving quotes to one of our reporters on Thursday regarding industrial action at the City of Hamilton. Meanwhile, a Government spokesman acknowledged the problem had existed for some time. "The work roster of bus drivers has been a contributor to the disruption of buses. For more than 12 years, we have failed to reach an agreement with unionized workers for changes to the bus schedule, which would use less buses than the current schedule, and which we believe would go a long way to resolving outstanding issues. The DPT has spoken with the union to assist in finding a solution for CedarBridge, and this dialogue is ongoing." The spokesman said that nine school bus runs had been listed for cancellation yesterday, but added: "In fact, all the runs to CedarBridge Academy were eventually covered with the rerouting of other buses on the road, although they would have been running behind time". During the 111 days that CedarBridge students have been in school since the start of term, a total of 57 days had been impacted according to the spokesperson at CedarBridge — 25 days (44 per cent) out of the East were impacted and 51 (89 per cent) out of the West, with one or more buses being cancelled. On eight of those days no buses at all turned up to the school. The issue was raised by shadow transport minister Lawrence Scott during Wednesday's House of Assembly sitting, calling on "solutions sooner rather than later". Impact on student learning is the main concern for teachers at CedarBridge. The official school spokeswoman said: "If students are not in class for any amount of time, that impacts on their learning. When students come in late and walk into a classroom they are interrupting the instruction that is going on at that time. We have several teachers who use the bus, so if teachers are using the bus and the buses don't come again, that is further disruption on the school. Buses were late this week which meant the PSAT 9 exam had to be moved to a later time — we changed our schedule so that the students that were scheduled to take the exam could take it which impacted on the entire day. We were told that the issue is with work rosters and that has to be resolved with the BIU. That's what we were told — that's why we don't have any buses available." According to the spokeswoman, students have complained that, on bus cancellation days, they tried to catch regular buses but drivers will not pick them up even when there are very few passengers on board. There have also been two cases of CedarBridge students being assaulted while walking to alternative bus stops trying to get home. At Tuesday's meeting with stakeholders, the Public Transportation Board did not give any assurances that the buses would be able to get the students to school for their exams which start next week, the spokeswoman said. Since the meeting there were two consecutive days with disruptions to the school's service. The spokeswoman believes that the issue is predominantly with CedarBridge. "We are in communication with other schools and they are not having the level of problems we have here at CedarBridge — we track everything and keep a record of it." A survey questioning more than 600 parents, teachers and students showed there was "grave concern" over the situation. PTA president at CedarBridge Llewka Richards said the problem was not new. She told us: "It is a very unfortunate situation we have been having with this bus issue at least four years but I know it is much older than that. Two years ago we reached out to PTB and invited stakeholders to come in and try to find a solution. Some things were put into place but they have not really come into fruition. We had the meeting on Tuesday because we have noticed it is too frequent with morning and evening buses. It is affecting our students because they are getting in late or are not being picked up in the afternoon and are having to walk as far as Middle Road, Devonshire, East Broadway or Palmetto Road to catch a bus." Asked whether she felt more confident about the situation following Tuesday's meeting, Ms Richards responded: "I am not feeling any better about it. Although we mentioned that midterm exams are next week — today is the second consecutive morning since then that our students have not had buses. PTB gave us an overview and how many are out of commission and there are quite a few. This morning I was quite upset because they noted there were 11 noted cancellations and six were CedarBridge and I feel there should have been cancellations across the board. The PTB director and his team tried to stress that it is not just us but we don't seem to hear any other schools complaining but every day, without fail, we are affected. Students' education is very important and we need to find a solution." During the House of Assembly sitting, Minister for Education Cole Simons said the issue of buses at CedarBridge was a "priority" for the Ministry. He said a meeting had been called between the Ministry of Education and the Ministry of Transport to seek a solution.
March 17. Ground will break next month on the LF Wade International Airport redevelopment project, as the Aecon Group has announced a "commercial and financial close". Finance minister Bob Richards and tourism minister Senator Michael Fahy appeared yesterday afternoon with officials from Aecon and Canadian Commercial Corporation to commemorate close on the 2½ year negotiations. With the deal now officially agreed, the announcement marked a significant milestone, Mr Richards said. "I'm happy to say that construction of our much needed, state of the art airport can commence." Yesterday's announcement will also not result in any further details being released to the public, the minister added, in reference to the calls from the project's opponents for all materials to be made public. "What we have revealed so far is virtually everything, except for the financial model, which is not going to be revealed in any circumstance." The financial model was demanded by the Progressive Labour Party, but the minister said repeatedly that such details were not the government's to divulge. That rationale was backed last month by the independent Blue Ribbon Panel tasked with reviewing the deal. Mr Richards hailed it as "one of the most important capital projects ever undertaken in our island" — calling yesterday's announcement "an exciting and historic occasion". With the financial close, the Bermuda Airport Authority quango is now in place, under Mr Fahy's administration. As well as the terminal bringing benefits to passengers, Mr Fahy said: "There are hundreds of workers at our current facility, and we can finally promise them a terminal building that will provide them the space and accommodation that they deserve." Construction of the new terminal at Stone Crusher Corner is to take 40 months, as previously stated. Aecon's statement continues: "The new works are being constructed on the airport property well removed from the existing terminal, allowing for uninterrupted operations of the existing terminal." It promises a "larger, state-of-the-art, accessible terminal that can resist hurricane-force winds". The release said: "It will improve passenger flow, introduce new and renovated facilities, and provide additional retail offerings to better meet the needs of airport users, today and in the future. Key features of the project in addition to the new terminal include providing six new covered boarding bridges, new apron space for parking and refueling or loading/unloading aircraft; modifications to taxiways to improve aircraft traffic flow; as well as energy and water efficiency features." The release stated that, on financial close, Bermuda Skyport Corporation Limited, a special purpose company formed and initially wholly-owned by Aecon Concessions, will take over the airport's operations, maintenance and commercial functions, and manage and coordinate the overall delivery of the redevelopment project over a 30-year concession term. Financing for the project has been arranged by Aecon, and includes a $285 million fixed coupon US private placement, amortized over a 25-year term, and approximately $70 million of shareholder equity to be contributed in the latter part of construction. The construction activities of the Bermuda Airport Project will be recorded in Aecon's Infrastructure segment, while the financing, operations, maintenance and concession activities will be recorded in Aecon's Concessions segment. Mr Richards is quoted on the Aecon statement as saying: "Bermuda is benefiting from a series of strategic initiatives to spur growth and prosperity. "This transaction is one of them, but a very significant one that brings jobs for Bermudians and the knowledge that they are participating in one of the largest, and most important, infrastructure projects of our generation. This development helps our community to continue along a path of economic growth and prosperity. The benefits of this significant infrastructure project will be appreciated by Bermudians and visitors for many years to come. We look forward to a long, and mutually beneficial, relationship with our first-class partners." John Beck, president and CEO of Aecon Group Inc, stated: "Through Aecon's select participation in international projects such as the Bermuda Airport redevelopment project, we continue our long history of developing and building airports globally and add to our successful roster of experience as concessionaire. The combination of the Government-to-Government and P3 procurement models is a unique offering brought to the table by CCC and Aecon to facilitate the delivery of a tailor made solution for Bermuda." Steve Nackan, president of Aecon Concessions, stated: "We are very pleased to see the project move forward and are confident it will bring substantial value to both Bermuda and Aecon. Working with the Canadian Commercial Corporation and the Government of Bermuda, Aecon will meet the set objectives — delivering a world-class airport, as well as providing significant economic benefits to Bermuda. As Bermuda's largest infrastructure project, swift financial close on this innovative arrangement demonstrates the quality of the project, as well as Aecon's depth of experience and track record in delivering projects around the globe. Aecon's role as developer, investor, design-builder and operator highlights Aecon's turnkey service offering and integrated business model — developed to meet the needs of our valued clients." Martin Zablocki, president and CEO of the Canadian Commercial Corporation, stated: "This government-to-government project embodies the value, trust and collaboration of the longstanding bilateral relationship between Canada and Bermuda. Knowing the positive economic impact a modernized airport can have on Bermuda, CCC is excited to play a key role in the delivery of a world-class, customized solution to meet the needs of Bermudians, for both today, and generations to come."
March 17. The Bermuda Government's Massachusetts lawsuit against Lahey Clinic has included a cost of $426,000 thus far to the legal firm Cooley LLC. Cabinet approved the awarding of the contract around April 26, 2016, according to Trevor Moniz, the Attorney-General. The wide-ranging civil suit includes claims by the Government that Lahey colluded with former premier Ewart Brown to unlawfully obtain medical business in Bermuda. Bringing details to Parliament in response to Opposition questions, Mr Moniz told MPs that the Cooley contract had not been put out to tender. Cooley's rates range from $200 an hour for paralegals up to $750, for what the Attorney-General described as "very reasonable" for a firm of Cooley's standing. Details were unavailable for Cooley's media relations firm — but Mr Moniz said he believed its charge to be $300 per hour.
March 17. A Bill to introduce a new tax for financial services won narrow support in a House of Assembly vote after Opposition MPs argued it would result in higher fees for "Mr and Mrs Bermuda". Finance minister Bob Richards admitted that there was no initial consultation with any of the affected parties with regards to the Financial Services Tax Act 2017. The Bill came to a vote, with Government Whip Susan Jackson counting 15 votes against, and 15 votes in favour, herself casting the deciding vote in favour making 16 in favour. The Bill was branded "The Airport and America's Cup Tax Bill" by Progressive Labour Party MPs Diallo Rabain and Kim Wilson. However, Mr Richards countered that the Bill "is the PLP deficit tax increase" rather than an "airport or America's Cup tax". The Act will see money service businesses hit with a 1 per cent tax on their aggregated incoming and outgoing transmission volume. That figure was reduced from the 5 per cent announced in the Budget Statement, after consultation with the business services industry, according to Mr Richards. Banks will pay 0.005 per cent of their consolidated gross assets, while local insurance companies will have a 2.5 per cent tax on gross premiums earned, excluding premiums from health insurance. Mr Rabain and Ms Wilson claimed that the new tax on banks, insurance companies and money service businesses, expected to generate more than $11 million per year, would eventually impact "Mr and Mrs Bermuda". Ms Wilson, shadow health minister, said: "If I am an insurance company, I will not eat that — I'll pass it on to the consumer." Speaking on "astronomical" bank fees, she described the Bill as "reverse Robin Hood, that takes money from the poor, or in this case the middle class, and gives it to the rich". Shadow Attorney-General Michael Scott echoed concerns about the equity of the Bill and PLP backbencher Wayne Furbert asked: "Is this the best they can do?", while deputy Opposition leader Walter Roban said the move could bring concern to the business community. Opposition leader David Burt, who pointed out that Bermuda is "the most expensive place in the world to live", also insisted this "Act here will make it more expensive to fill the revenue hole to pay for the Minister's projects". He also noted that the tax on money services businesses had been dropped, "just like the mysterious customs duty hikes, which have magically disappeared". Mr Richards stressed that the "overriding objective and the overriding risk to the Bermuda economy, to Bermuda as a country and to the Bermudian people is the excessive debt that this Government has". Noting that "nobody likes to pay more taxes", he added "we made a decision because nobody was going to agree to it". Mr Richards said the Government had made a decision to reduce the deficit "that we inherited from the other side". Responding to questions from the Opposition about why the tax on money service businesses had been reduced to 1 per cent, Mr Richards said 5 per cent was deemed "way too high" after consulting with stakeholders of the business service industry. But he added that it is "really not that big a deal in so far as the dollar amount of the taxes raised" because money service businesses "are very small compared to the business operations of the banks and insurance companies". But, pressed by Mr Burt about what consultation was made with the money service business before the 5 per cent was set, Mr Richards admitted that there was none. And when Mr Burt questioned what consultation was done with the banks and insurance companies, Mr Richards conceded that "this tax was not arrived at with prior consultation with the members involved". He added: "We used comparative numbers with some other similar jurisdictions to Bermuda." And when pressed what these were, he said: "Mainly the Bahamas — these rates are very similar to what they use." MPs voted along party lines, with Independent MP Shawn Crockwell voting in favour.
March 17. The One Bermuda Alliance agreed to "strengthen opportunities" for local entertainers by revisiting new immigration policies. Shadow home affairs minister Walton Brown had led a motion in the House of Assembly, calling for the rejection of the updated work permit policy, which he felt put Bermudian performers at a disadvantage. Among the contentious issues were the removal of the requirement for travelers' dues to be paid to the Bermuda Entertainers Union as a condition of the permit application process, and the discontinuing of the provision for Bermudians to get equal time to perform as a work permit-holder. Following a heated debate, and then strong assurances by the OBA to work in collaboration with the Opposition on solutions, Mr Brown agreed to reword his motion. Instead of rejecting the policy outright, the new motion called for Government to revisit its policies "with a clear view to strengthen opportunities for local entertainers". That motion was passed. Mr Brown told the House: "There was a work permit policy that worked for musicians right up until 2014. The policy was really very straightforward. The challenge today is that the Government has amended the policy to say that all a business has to do is place an ad in a newspaper and anyone who applies for it will be treated like anybody else who applies. There is no preference given to the Bermudian artist community, which is how it used to be." He said this creates an environment where the employer will want to hire foreign workers. One reason, he said, is the inequality in the pay packages because the cost of foreign entertainment can be cheaper, adding: "You have a structural inequality in the employment environment." Home affairs minister Patricia Gordon Pamplin pleaded with the Opposition for a compromise, saying: "We can't obtain what we want to do by throwing the baby out with the bathwater." She went on: "We have to do this in such a way that you don't create impediments when there is a lack of response. If local entertainers failed to apply a schedule couldn't be kept. If policy needs tweaking I am more than willing to come up with a proper way to collect fees and ensure union has the money it needs. I implore the members of the Opposition to join us in ensuring that we can work together on this." However, Progressive Labour Party MP Lawrence Scott said he supported the motion "as it stands" — an outright rejection — stating the current policy "stifles" entertainers. "This motion in the way it is worded does the right thing." Opposition MP Diallo Rabain criticised the "lack of consultation" saying that when his party asked for tweaks it "received very little. This House rejects this policy and sends a message to the government that it cannot run roughshod over the people of this country. It's too late — they had a chance." Jamahl Simmons, Shadow Tourism Minister, said Mr Brown's motion "calls for action" saying: "Let's not stop here — let's take up the mantle of comprehensive immigration reform". Health minister Jeanne Atherden said to reject the policy was to say that "everything that was changed was wrong". PLP MP Wayne Furbert who has a background in entertainment himself made his message short and clear: "Just reject the policy". Mr Brown had spoken earlier to a "moral imperative" as there was "no incumbency on the government to do anything". He said there would be no tax consequence or decline in revenue by going back to the previous policy. Instead, it would create greater opportunities for the "plethora" of local talent. He also urged Government to "make it a requirement that when you send in your application for a work permit for entertainers you include that section, the box which says 'yes, we have submitted our dues to the entertainers union. And if it's not ticked, the application is not processed." But following the debate he added: "We are calling for a new policy. If the minister is sincere that she will revisit the policy I am prepared to present a revision to the motion."
March 17. Independent MP Shawn Crockwell launched a scathing attack on the Bermuda Government for casting "dark clouds" over the heads of "good people" after the Commission of Inquiry. In an impassioned speech in the House of Assembly on Wednesday evening, the former One Bermuda Alliance minister criticised his former party for spending $1 million on an inquiry through which he "learnt nothing new". Derrick Binns, Cherie Whitter, Marc Telemaque and Anthony Manders — all of whom earn substantial six-figure salaries — were named in the Commission's report as having failed to follow the rules on government contracts. Mr Crockwell referred directly to Auditor-General Heather Jacobs Matthews's previous report which found "serious internal control deficiencies identified in the management of various capital development projects" under the watch of the Progressive Labour Party in 2010, 2011 and 2012. Speaking during the Motion to Adjourn, Mr Crockwell said: "I didn't have a say in the decision. It was my view that the Auditor-General's report and special reports were sufficient as they relate to dealing with this matter. I was concerned because there's still a police investigation into many of the issues raised in the Commission." Mr Crockwell also drew attention to what he believed would be perceived as racial bias. "I was concerned because the Commission of Inquiry would have heightened the level of tension in our community and created more polarization in our community along racial lines. And I believe that my concerns were realized. Start with the optics — we should have known that those called before the Commission were going to be black. The composition of the Commission of Inquiry was white with an English chairman [Sir Anthony Evans]. I'm not questioning his qualifications — I question the optics at a time when things are shaky. Having former Opposition leader John Barritt to the Commission. He was a very vocal Opposition leader and I believe that John Barritt has the ability and talent to separate. But does the average man on the street think he is going to be impartial? The optics created a very stressful situation." The Commission of Inquiry has been hugely critical of former premier Ewart Brown, highlighting "possible criminal activity" in five contracts linked to him. It emerged yesterday that Mr Crockwell is now representing a patient of Dr Brown, whose medical records were seized during raids, and that he had held a "significant meeting" with about 150 of his patients suggesting further legal action against police could follow. Mr Crockwell concluded: "I was interested in its findings — I was expecting greater clarity." However, he continued: "When I got to the findings, I did not learn anything new. The outcome was that there was 'possible criminal activity' and that it [the Commission] supports the ongoing investigation. I say that's not good enough after spending $1 million on this process. People are feeling offended by this process and we are still waiting." Holding up a copy of The Royal Gazette, he pointed to those suffering "unnecessary distress. That's not good enough. They say justice delayed is justice denied. Enough is enough. If someone has evidence bring it and lay it. One has to question whether this was a political exercise. Good people have dark clouds hanging over their heads — it is outrageous."
March 17. One Bermuda Alliance MP Mark Pettingill resigned from the governing party yesterday and said he would probably retire from politics at the next General Election. Mr Pettingill, the member for Warwick North East, told reporters he had a long meeting with Michael Dunkley on Wednesday and tendered his resignation to the Premier yesterday morning after "a lot of reflection and a lot of soul-searching". He will serve as an Independent MP in constituency 25 until the election, leaving the OBA with just 17 MPs in the House of Assembly and making it a minority government. At a press conference at his law office on Reid Street, Mr Pettingill said he felt compelled to resign due to conflicts with his legal work — and revealed his firm Chancery Legal has been in talks with patients of Ewart Brown, the former premier, after a recent police raid on Dr Brown's clinics. The former Attorney-General added that he was "diametrically and philosophically opposed" to the Government on a number of issues, including same-sex marriage, casino gaming and cannabis reform. In recent months, Mr Pettingill has been a vocal critic of the party he helped to form. This year, during debate in the House on the airport redevelopment project, he delivered a speech on race, which revealed his deep concern with his party's handling of the issue and which was praised by several PLP MPs. Yesterday, he told the media: "I find myself in a position of ongoing professional legal conflict with the Government on various existing litigation and potential matters that my law firm has been approached about having conduct over. Furthermore, I have unfortunately found myself diametrically and philosophically opposed to the Government's position or approach on numerous issues in endeavoring to move Bermuda forward. I respect that the Premier, and the Cabinet, take a different view. In the interest of the country, I sincerely wish the Government every success for the remainder of their tenure in office, recognizing that they have, in fact, accomplished many positive things for the island. I have no doubt the Government will have my support on any number of pending legislative matters." Asked which legal matters could bring him into conflict with the Government, Mr Pettingill said his "best friend" and colleague at Chancery Legal, Shawn Crockwell, also a former OBA MP who resigned from the party a year ago and became an Independent, was now representing a patient of Dr Brown, whose medical records were seized during the raids. He noted that this was a matter being brought against the Bermuda Police Service, rather than the Government. He said he and Mr Crockwell had held a "significant meeting" with more than 150 of Dr Brown's patients and suggested that further legal action against police could follow. Mr Pettingill, a defence lawyer, was first elected as a United Bermuda Party MP in Warwick West in 2007. Two years later, he was a member of a breakaway group of UBP MPs which formed the Bermuda Democratic Alliance. In 2011, the BDA merged with the UBP to found the OBA. In the 2012 General Election, Mr Pettingill switched to Warwick North East, where he defeated long-serving PLP MP Dale Butler as the OBA won power for the first time. After serving as Attorney-General for about 18 months, during which time he courted controversy by his involvement in the Jetgate affair, Mr Pettingill stepped down to briefly take a position as chief legal officer for Clarien Bank, before returning to private practice. As a backbencher, he has frequently been outspoken, criticizing the way his party has handled same-sex marriage, public protests and racial issues. He said yesterday the decision to resign was an emotional one, as he had such high hopes for what could be achieved by the OBA. But he claimed the power base of the party had become more conservative and "UBP-centric" and, as a self-described "bleeding heart liberal", he felt it had shifted away from his political ideology. Mr Pettingill said: "Obviously, there is a huge element of disappointment which comes into play."
March 17. The resignation of MP Mark Pettingill has left the One Bermuda Alliance with a "tenuous" grip on power, sources claimed last night, and could prompt a vote of no confidence in the Government. Mr Pettingill announced yesterday morning that "after a lot of reflection ... and soul-searching" he had left the OBA and would serve as an Independent MP in his Warwick North East constituency until the next General Election, when he will probably resign from politics. Despite his departure from the OBA, he said: "I have no doubt the Government will have my support on any number of pending legislative matters." His decision leaves the ruling party with just 17 MPs in the House of Assembly, rendering it a minority government, as the number of elected members not in the governing party now outnumber those who are. Last night, the Progressive Labour Party said Michael Dunkley should resign or call a snap election but Opposition leader David Burt refused to reveal whether he would table a motion of no confidence in the Government, as can be done under section 59 of the Constitution. The Premier responded by accusing the PLP of using the resignation "as a political opportunity to exploit". Attorney-General Trevor Moniz, meanwhile, told The Royal Gazette that though his party's position was now undoubtedly weakened, it should still be able to continue as the Government because Mr Pettingill and Shawn Crockwell, the other Independent MP, had indicated their likely support on legislative matters. "I don't know whether it would serve [the PLP's] purpose to call a motion of no confidence," said Mr Moniz. "You can only pull that trigger once; if you pull it and lose, it doesn't look so good." The OBA and PLP now have equal numbers of MPs in the House (17), though the Opposition, when it comes to voting on legislation, still has one less vote because its member Randy Horton is the Speaker and can vote only in the case of a tie. The two Independent MPs take the total number of non-OBA MPs to 19. A minority government is one which has less than half the total number of seats. This newspaper canvassed opinion yesterday on whether Mr Pettingill's resignation left the Government in a position where it could no longer lead the country. We spoke to six lawyers with in-depth knowledge of the Constitution, including Mr Moniz, and only one considered it to be a situation where the Governor would need to act. That source, who asked not to be named, said: "The fact that we now have 17 OBA, 17 PLP and two Independents, puts us near constitutional crisis. The matter now moves to the Governor for him to make a decision." But others disagreed with that assessment. Tim Marshall, consultant at Marshall, Diel & Myers, who has handled many constitutional cases, said the Governor would only get involved if it was determined that the Government did not have the support of a majority of members in the House. "The only way you can test that is for there to be brought a motion to determine whether or not there is confidence in the Government," said Mr Marshall, whose wife Georgia was, until recently, an OBA senator. "When you look at the provisions of the Constitution, it's not driven by the fact that a member of Parliament has left a particular party. It's really driven by how many members of the Parliament support the Government." He said it was likely that discussions were taking place in both camps as to the likely outcome of such a vote, adding: "[The Opposition leader] might do it just for the sake of emphasizing the weak position that the OBA Government finds itself in." Mr Marshall added: "It's not the most wonderful position; in fact, it's a pretty awful position for any government to find themselves in." Another source, who wished to remain anonymous, said the Governor would not act of his own accord. "That's why the vote of no confidence is pivotal as to whether the Government survives or not." The source added that the Government's position was "very tenuous ... right now" but, because of Mr Horton's role as Speaker, it still had a majority in Parliament of one and the likelihood of support from the Independents. Yet another source said the Governor would be "watching closely to see how votes unfold in the House" because the Premier's appointment was based, according to the Constitution, on him being "best able to command the confidence of a majority of the members". "[There is] no question that if, after a period of time, the Government is unable to govern i.e. pass its legislation in the House, the position may become untenable, most especially if it is [a] money Bill. The loss of a non-confidence vote could also trigger a resignation of the Premier and his Government." Mr Moniz scotched the idea that Bermuda was on the cusp of a constitutional crisis. "Both the Independent MPs have indicated that they are going to vote with the Government and have no desire to bring the Government down," he said. The Minister of Legal Affairs added: "In other countries, they certainly have minority governments that survive long periods of time. We know we are coming up to an election anyway. Clearly [this resignation] indicates that the Government has less latitude, so we have got to be really careful what legislation we go forward with, otherwise we are going to lose votes." Our final source insisted the resignation itself didn't "trigger anything constitutional". An Opposition spokeswoman said yesterday: "The news that yet another OBA MP, Mark Pettingill, has found it necessary to resign from the party he helped found, to sit as an Independent, calls into question the direction of the country and is yet another signal that the leadership of Michael Dunkley is directionless, ineffective and weak. It should be jarring to all Bermudians that we now, for the first time ever, have a minority government at the helm, and that the OBA cannot secure the passage of any legislation without the assistance of the Independent or Opposition members. On the anniversary of the day MP Shawn Crockwell resigned from Cabinet over the Government's mishandling of immigration, this is yet another sign that it is time for the Premier to either resign or go to the country and seek a mandate from the people through a General Election." However, Mr Dunkley said last night that Mr Pettingill took care in his statement to say that Government would have his support on pending legislative matters. "So, while the PLP see this as a political opportunity to exploit, Mr Pettingill recognized the need for Bermuda to continue moving forward on the big issues the OBA Government has progressed," Mr Dunkley said. "His decision to sit as an Independent MP allows him to address what he described as 'ongoing conflicts with the Government' on matters involving his law firm while enabling him to support Government initiatives going forward. We will continue to work with Mr Pettingill and his colleague Mr Crockwell, as we have always done, for the benefit of the Bermudian people — a goal we all share. That's the agenda: governing to benefit the people. The country's priorities are what matter most right now, not the PLP's political priorities, which is what their statement is all about." Earlier in the day, he described Mr Pettingill's resignation as a "disappointing development for a government that has been making steady progress on big problems facing the people of Bermuda". A Government House spokesman, in response to questions, said: "In considering any developments in the House of Assembly, the Governor will continue to act in accordance with the terms of the Bermuda Constitution."
March 17. A seven strong team of local professionals have been appointed to serve as members of the newly created Bermuda Airport Authority. The new Bermuda Government airport quango will be chaired by Mark Fields, retired General Manager of Sol Bermuda, while Lester Nelson will take on the position of chief executive officer. Mr Nelson has more than 25 years of experience in aviation and business management and was the first Bermudian manager of Air Operations. The BAA's memberships will also include Judith Hall-Bean, former assistant secretary to the Cabinet, Andrew Parsons, retired president of Belco, Robert Steynor, retired senior vice president of fuels, logistics, environment and safety at Belco, Ian MacIntyre, the director of the Bermuda Department of Civil Aviation until his retirement in 2008, and Marshall Minors, vice president for Facilities Management, Engineering Services, Property Management and Hotel Services for the Bermuda Hospitals Board. Senator Michael Fahy, the Minister of Tourism and Transport, said "This is indeed a fantastic board, made up of industry experts and seasoned professionals, who are all Bermudian. I am confident that they will serve Bermuda well." The BAA will be tasked with ensuring the interests of the Bermuda Government and Bermuda are protected and that the airport operator and vendors are held accountable to the standards set out in their contractual obligations. The quango will take on the responsibility of selected, retained Government services such as air traffic control operations, meteorological services, airport fire and rescue services and ground electronics, which are currently the responsibility of the Department of Airport Operations. It will also regulate passenger fees and has discretion in approving increases in such fees and be responsible for identifying additional revenue generating opportunities.
March 17. A vacation rental property agency in Bermuda has seen a remarkable growth in the sector since it started six years ago. And it is confident it can handle the heightened competition expected from global vacation rental service Airbnb, which last week signed an agreement with the Bermuda Tourism Authority. The team at White Roof B&B steadfastly believe their Bermudian-based service for homeowners and vacationers offers a valuable service that would be difficult for a remote global brand to match. White Roof is an offshoot of JBM Realty. The B&B business started in 2011 as a way of adapting to the challenging economic conditions at the time, which included a reduction in the number of guest workers on the island renting accommodation. "The economy was really slow. People in the west end had real problems renting out. We came up with a solution," said Chrystal Talbot, one of the rental advisers. She explained that many visitors liked to stay in the western parishes. That spurred the idea of renting out suitable properties on a short-term basis to holidaymakers. But it also meant a learning curve for the White Roof team. "We knew about [real estate] rentals, but not much about vacation rentals. We had to figure it out," said Ms Talbot. The enterprise started small, but quickly caught on. "It grew as one neighbor told another. We started to get busy. It helped a lot of people stay afloat." Having started in the west, the agency now lists properties across the island. Originally called First Bermuda Vacation Properties, the business created a booking website listing available rental properties. Two years ago the website was completely revamped and upgraded. At the same time, the business changed its name to the more Bermudian reflective White Roof B&B. The rental accommodations range from studio apartments to four-bedroom properties, including some with swimming pools. The website features properties, including a location map and details about each parish, and which rentals are available. Holidaymakers enter their preferred dates and instantly get a price, including any fees and taxes. Credit card bookings can be made on the website through a secured service. For homeowners who want to rent out their accommodation, three options are available. One is a per booking option, where the rental is self-managed by the homeowner, with the agency advertising the property and handling the booking fee. For homeowners seeking to rent their accommodation for a number of months each year, the agency recommends its annual subscription option. The third option is a comprehensive service where a White Roof adviser handles the listing, enquiries, booking and other requirements that a client might need. Homeowners can explore the options and pricing through the White Roof B&B website. As of yesterday, there were 32 properties listed on the site. The majority of guests are from the US, UK and Canada, and the agency sees a lot of repeat customers. While the trend for holidaymakers to rent rooms and apartments has taken off in recent years, Ms Talbot pointed out that it is something Bermuda residents have been doing for a long time. White Roof takes pride in providing a personal and reassuring on-the-ground service to homeowners and vacationers. This includes for guests pre-arranged transportation from the airport, having groceries ordered, supplying cribs for families with young children, and providing detailed information on places to see and things to do. The team believe in maintaining quality standards, and they inspect properties before they are listed. Johnette McNeil, another of the advisers, said: "We go around and make sure the properties are up to scratch." She added that many of the homeowners who joined when the service started have continued to have their accommodation listed during the past six years. Announcing the agreement with Airbnb last week, Kevin Dallas, the chief executive officer of the BTA, said he hoped more Bermuda homeowners will consider renting out vacation accommodation. Ms McNeil feels the service available with Devonshire-based White Roof B&B offers advantages to homeowners and holidaymakers. "We want people to know it is another option. We are here for assistance; we have a presence here and we can recommend homes," she said. Colleague Tracey Johnson, who also takes care of marketing and social media for White Roof, said: "People can sign up and get their property on the website. We go out and ensure the standards. We have a slogan 'local homes, local hosts, local experience." We explain to the homeowners what to expect and how to welcome guests." While recognizing that Airbnb is a competitor, Ms McNeil is confident White Roof B&B will thrive "as long as we do what we have to do. Airbnb is a platform for putting properties on. But being here, we are assisting people who do not know how it works. And working in real estate we can help price the rooms." In a 2015 report into the vacation rental property market, the BTA highlighted the need for quality control standards. Last week, the BTA said its agreement with Airbnb would create a framework for dialogue between the Bermuda Government and the company to discuss industry matters, including regulation. Ms Talbot said: "We have been to all the summits and we know we need the standards. We have nothing against that. We have done everything in compliance with the BTA." The White Roof B&B team is encouraging homeowners and vacationers to check out their website. Ms Johnson hopes more homeowners will decide to list with the Bermudian company. She said: "We are looking for homeowners who want to list. We need more properties. People can call and we can answer their questions."
March 17. Retail sales fell by 1.1 per cent year-on-year in January 2017 to $84.3 million. Five of the seven sectors in the Retail Sales Index saw drops in sales revenue. The biggest loser was the motor trade, with an 11.8 per cent fall in sales revenue, attributed to a 12.2 per cent fall in sales volume. However, building materials and hardware stores recorded a gain of 17.4 per cent. Island residents spent a total of $88.7 million for the month, with the overseas portion unchanged from January last year at $4.4 million. After adjustment for inflation, which was at 1.2 per cent in January, the volume of retail sales decreased by 2.1 per cent. The value of fuel sales at service stations also saw an increase, up 8.2 per cent for the first month of the year, with the increase put down to a 2.3 per cent increase in the price of fuel. After adjusting for inflation, the sales volume of fuel increased by 5.8 per cent. Receipts from food sales dropped 2.2 per cent for the month, while liquor sales went down 0.9 per cent. The sales volumes for food and liquor stores dropped 3.7 per cent and 5.9 per cent respectively. Sales of clothing also fell, down 1.3 per cent — but 2.9 per cent when inflation was factored in. Sales receipts in the all other store types sector went down 1.4 per cent compared to the previous January. Miscellaneous sales decreased by 13.1 per cent, while pharmacies saw a 1.9 per cent drop in sales revenue. Marine and boat suppliers, however, saw their gross receipts go up 22.7 per cent, while receipts for furniture, appliances and electronics grew by 0.2 per cent. With inflation considered, the drop in the all other stores sector went down 2.4 per cent.
March 17. Community volunteers are being sought to help plan the future of Bermuda's education system. People will be given training so they can act as hosts for "community conversations" designed to gather input from all walks of life, education minister Cole Simons said today. American-based education expert Jeremiah Newell has been hired to help develop a strategic plan for education, Mr Simons told the House of Assembly as he updated MPs on progress in his ministry. "I call upon the entire community in Bermuda to join with the Board of Education and be a part of this strategic planning process, Mr Simons said. "The goal of the Board is to have a transformative public education strategy that is developed by Bermudians for Bermudians, as the success of public school education affects everyone." The minister said the core elements of the strategic planning approach include:
training volunteers for community facilitators;
identifying community leaders to serve as hosts for community conversations;
authentic community engagement through small group, community held conversations;
administering a survey to gather island-wide community input on public education;
establishment of an Ambassador Design Team: a diverse group of strategic planning writers.
"I solicit the support and input of the entire community — parents, students, teachers, principals, guardians, aunts, uncles, cousins, grandparents, small and large business owners, business professionals, retirees, churches, sporting clubs, everyone who cares about the future of Bermuda — to participate in the upcoming community conversations that you will be hearing more about," he said. "Additionally, for those who may not be able to attend a community conversation, an online survey is currently available on the Ministry of Education website at www.moed.bm to provide your input. We have over 200 responses to this survey already. This will be a strategic plan based on the input from the community." Dr Newell, the CEO of Jeremiah Newell and Associates, has "significant experience in designing and leading strategic planning processes for public school systems", Mr Simons said. "He specializes in transforming public education agencies into high performing, learning-focused organisations. For more than a decade, Dr Newell has worked in diverse, large and complex education systems to drive strategic change and improvement. Dr Newell and the Commissioner of Education, Freddie Evans, will work closely together to lead out on this strategic planning project during the upcoming months." Two final stakeholder information sessions are scheduled for the first week in April that will include representatives from private schools and the business sector, and then the public community at large.
March 17. More than 20 CedarBridge students have been given a helping hand from the OBA as they prepare for a trip to the UK where they will get chance to visit colleges and universities. Nandi Outerbridge, Minister of Social Development and Sports, offered her support to the students today and has been joined by other MPs to donate funds for the trip. Ms Outerbridge said: "On behalf of my Parliamentary colleagues, the CBA Board and staff, I offer my encouragement and support to the students . . . this trip is designed to give students exposure to institutions they may not otherwise consider and I know these students will take full advantage of this opportunity." The pupils will visit Sheffield Hallam University, Salford University, Xaverian College, University of Manchester, Roehampton University, London Metropolitan University, London South Bank University and University of Buckingham. Additional visits are being arranged as well as attendance at a major university fair. The group will arrive in the UK tomorrow and will stay until March 28.
March 17. Workers from the Corporation of Hamilton have downed tools for a second day. As of 2.30pm this afternoon, roughly 20 workers had blocked the vehicle entrance to the corporation building on Canal Road. Some carried placards, with the message "Don't be a scab by crossing these lines". Two Bermuda Police Service vehicles sat parked in a lot across from the protesters. The work stoppage began following a lunchtime vote by union members yesterday. Chief shop steward Daniel Hayward told The Royal Gazette that nothing had been resolved from yesterday and there has been no further communication with the Corporation. Mr Hayward added that the action would continue "until we get a fair result — a fair third party trial so to speak". He added that the workers just want "fairness and respect". Workers, including members of the garden, sanitation and engineering departments, are calling for a third-party tribunal into the dismissal of Garreth Bean, Robert Lee, Delmair Trott and Gregory Wainwright.
March 16. Premier Michael Dunkley has accused Opposition leader David Burt of "selective amnesia" for stating that the One Bermuda Alliance has taken too long to enact the Good Governance Act. The Premier highlighted that the Progressive Labour Party, which introduced the Bill in 2011 under former premier Paula Cox, made no further progress with the Bill during its time in power and that while Mr Burt was not a member of Cabinet, he was Junior Minister for Finance. Mr Burt said on Monday: "51 months later [since the Bill was introduced] there is no code of practice for procurement management that the government has to follow." Mr Dunkley argued that progress was indeed being made, telling The Royal Gazette: "The Opposition leader has selective amnesia. The former premier [Ms Cox] started that process because of the critical challenges within her administration specifically relating to some of her ministers. At that time the Opposition leader, who was at the time Junior Minister of Finance, didn't progress it and now we are picking up the pieces. I will stand on our record of transparency. I explained in detail in the brief what we are doing — we have made sure that all along the way we have consulted on it throughout various government ministries to make sure we get it right. We also posted it on the website to make sure we got feedback on it. We actually have to change the Good Governance legislation to allow these improvements to take place." In his brief to the House of Assembly, Mr Dunkley committed to place a Code of Practice for Project Management and Procurement within a "new unified legislative framework for procurement" that will replace the relevant sections of the Public Treasury (Administration and Payments) Act 1969 and the Good Governance Acts of 2011 and 2012, and will meet the requirements of the United Nations Convention Against Corruption. He said the office is working with the Attorney-General's Chambers to develop the procurement legislation that will form part of the new legislative framework. Mr Dunkley made assurances that there was currently proper oversight despite the legislation not being enacted. "I can allay any fears that people may have because every Cabinet paper that involves some sort of transaction, the office sees that paper and it comes to me before I sign the paper to go to Cabinet. Good governance is still taking place even while we try to move the legislation and changes forward. The Opposition leader can play his political games but the people of Bermuda can be assured that we are holding it to the highest level. I can't recall anyone complaining at all about tendering of projects or awarding of contracts under my administration. I will accept no shortage of following the proper procedures." Speaking to this newspaper earlier this week, Mr Burt also made the suggestion that had the Good Governance Act been enacted, the airport deal, which did not go out to tender, would have been "against the law". Mr Dunkley again made reference to Mr Burt's memory saying: "No, not at all. He [Mr Burt] seems to forget the letter of entrustment to the UK and the Accountant-General's final position. The Opposition leader is very good with his alternative facts as well."
March 16. Heavy materials and equipment for the airport redevelopment are due to start arriving next month at the East End. The move is expected to bring fresh activity to Marginal Wharf in St David's, where finance minister Bob Richards said "the docks will have to be cleared. The main loading port will be St George's, so that we don't have the challenge of bringing these materials across the Causeway." A Public Works spokeswoman described the move as logistically sound, considering the proximity of LF Wade International Airport, where the new terminal is to be built. A smaller matter is the presence of the Niobe Corinthian, the defunct casino ship earmarked for sinking as an artificial reef, which must be shifted to a mooring to make way. But another issue spells disaster for Jepheth Newton, whose trawler Esperanza went under near the dock after last October's hit from Hurricane Nicole. Informed this month that the boat must be moved before April, Mr Newton's chances of salvaging it have grown slimmer still. "It's sad," said the Esperanza's owner, who will be formally issued tomorrow with a wreck removal notice. Mr Newton had been pursuing his own avenues for raising the boat, when he was told on March 10 that the Harbourmaster had been instructed "to have the Esperanza moved and to bill you", according to e-mails seen by this newspaper. "The new airport is supposed to work for all Bermudians, but this is going to take a hard-working Bermudian and knock him back to square zero with no boat and a $30,000 bill." Buying and refurbishing the 92ft vessel in June 2013 marked the culmination of a dream for Mr Newton, who describes himself as an IT programmer from a humble background who hoped to live and run a business of his own off the boat. In 2015 he brought the vessel home, but subsequently lost his job and could not cover insurance for the $60,000 craft. It weathered other storms — but Nicole, which blew from a more easterly angle than expected, drove the Esperanza against Marginal Wharf where its stern was driven against the Niobe Corinthian. The boat took on water, and sank, intact. Mr Newton pointed to correspondence with the Harbourmaster in which he proposed raising the boat himself after securing part-time jobs. He subsequently ordered air bags to the tune of $8,000 to lift it off the bottom, only to be told that local authorities had been ordered to remove his boat and charge him. A meeting has been scheduled for next week, and Mr Newton said he feared that his vessel, which he believes can be towed off site for a quick restoration, could end up at the dump. "I just hope we can come to some kind of compromise," he said. "I can't let this happen. I'll sit on the boat and protest if I have to."
March 16. Despite initial opposition from the Bermuda Government, the Commission of Inquiry pressed ahead to look into parts of the airport development project. The panel focused on whether Government had secured the appropriate waiver from Financial Instructions to allow them not to tender the project. In finding no evidence of "possible criminal activity" the Commission said the airport project showed how effective the office of Accountant-General "can be, and should be". Its report commended Accountant-General Curtis Stovell for his response to Government's request for a waiver in September 2014 in which he provided Financial Secretary Anthony Manders with a detailed memorandum outlining the relevant sections of Financial Instructions and the precise terms of the waiver. But the Commission found that Mr Manders had failed to make clear that the waiver he sought for Canadian Crown Corporation would extend to approval of the whole project including the selection of Aecon as contractor. Mr Stovell appeared before the Commission and told the panel that the waiver in the memorandum was restricted to "the agreement with CCC, not for any further contracts entered into by Government, say for example with a contractor." However, Mr Manders considered the Accountant-General's waiver was sufficient for the project to move ahead and that no further waiver was needed for the selection of a contractor. The Commission in its report confirmed that it was for the Accountant-General to determine on what basis a waiver should be issued. In looking at the airport project, the Commission also noted that there appeared to be "no express provision or provisions in Financial Instructions that address proposed public-private partnerships". The report states: "The Commission also learnt that there are still instances where the current Accountant-General considers that his office is still without sufficient resources to undertake some of the work his department should be doing. If oversight is going to be effective, it needs to be contemporaneous, and resources should be made available as needed. Reviews, and special audits and commissions of inquiry have far less value when the horse has long since left the stable."
March 16. The Bermuda Government has been forced to back-pedal on revenue-raising customs amendments that had been expected to bring in almost $20 million. The reversal spells a last-minute scramble for businesses, some of which had already priced goods for import according to the new duty rate changes in the latest Budget. However, an e-mail sent to importers on Tuesday, seen by this newspaper, advised that the Ministry of Finance was "reconsidering" the proposals and needed to revise them. The message from the Customs Department called on businesses to cease updating their accounting systems with the new tariffs and to wait for updated rates. Principal customs officer Dean Lema wrote: "The Customs Department has been informed that the Ministry of Finance is reconsidering the previously issued duty rate changes for the 2017 Budget. Please cease any updates to your systems based on the previously issued Excel workbook or pipe delimited file which were e-mailed to you on March 4." The issue was raised in the House of Assembly during the Budget debate with Bob Richards, the Minister of Finance. Noting that a change in the rates would have a direct impact on the Budget, Opposition leader David Burt pointed out that the government's debt ceiling was just $30 million away and the changes could have ramifications. "The revenue figures in the Budget may not actually be correct," Mr Burt said — subsequently telling The Royal Gazette that calculating customs clearance represented "a very large enterprise" in order to have products ready for April 1, when the new rates would go into effect. Parliament's last day to debate the Budget is scheduled for Monday, and the Customs Tariff Act, which must wait for two parliamentary sessions before being debated, has not been tabled, Mr Burt said. "I can't understand how the Government issued this advice, and yet the minister has made no statement to Parliament on this change," the shadow finance minister added. While the changes announced in the 2017/18 Budget left essential goods untouched, rates were increased on higher-end goods. There was no response yesterday in the House of Assembly, where Mr Richards focused on the imperative for eliminating Bermuda's deficit as "the most important step we can take to grow the economy and create jobs", and The Royal Gazette messaged the minister for comment. Tax reform and boosting government revenue are the most prominent features of the Budget — although Mr Richards conceded that "not all stakeholders" were in agreement over the general sales tax, for which consultation will commence "shortly". In the response period, the Opposition also raised concerns over the ministry retaining administrative oversight over betting shops. Mr Burt pointed out that the Bahamas had been faulted last year over money-laundering issues with its betting shops, and questioned what measures were under way to protect Bermuda's reputation. Mr Richards agreed, calling it "a significant risk factor". At present, oversight of local betting shops is split between the ministry and Magistrates' Court, but Mr Richards said it would be shifted to the Gaming Commission to be "supervised properly". An update also came on the Office of the Tax Commissioner, which the Opposition has faulted for falling behind on stamp duty and land tax. Mr Richards said the office's resources were being badly stretched by applications for exemptions on primary family homes. Four more staff have been approved for the office, Parliament heard, and amendments to the Stamp Duty Act 1976 are to be brought before legislators in this session to reshuffle the administration of the primary family home programme — a move that Mr Richards said would not result in any less exemptions being granted.
March 16. Container company Triton International Ltd has reported an adjusted net income of $15.3 million for the fourth quarter, and a full-year profit of $48.9 million. The company said it is on target to achieve its target of annual savings of $40 million as a result of last July's merger between TAL International Group and Triton Container International, which created the world's largest lessor of intermodal freight containers. The Bermuda-based company's earnings were impacted by the bankruptcy of South Korea's Hanjin Shipping, which was the world's seventh-largest shipping line. Triton had 3 per cent of its container fleet leased to Hanjin at the time it filed for bankruptcy at the end of August. Those containers represented a net book value of $243 million. Triton has made a "large effort" to recover 78 per cent of the containers and expects to secure a further 11 per cent of the total in the near future. The company estimates the Hanjin bankruptcy caused a $29.7 million impact to its year-end results. Triton had more than $100 million of credit insurance in place at the time of the bankruptcy to cover the cost of recovering its containers and up to six months of post-bankruptcy lost revenues, subject to policy limits. More than a quarter of the containers it had leased with Hanjin have since been re-leased to other customers, while 4 per cent have been sold or put on sale. Looking at the wider economic situation, Brian Sondey, Triton's chief executive officer, in a conference call said: "The global economy is still fragile, and the possibility of protectionism is a concern." However, he said that after two difficult years the company saw market conditions improve during the past six months and Triton ended 2016 with strong momentum. Mr Sondey said the company expects favorable market conditions to continue, while its merger integration remains on track to bring increased savings, and give the company scale and cost advantages. Regarding scale, he said that as shipping lines consolidate into larger entities "they need larger suppliers and don't want to have to go to four or five container companies. We can deliver bigger solutions since the merger." Triton expects favorable market conditions this year, particularly for dry containers, citing the likelihood that new container production volumes will be constricted in the first half of the year. The company expects container sale prices to increase "if current new container prices are sustained". In its consolidated statement of income, Triton's total leasing revenue for the fourth quarter was $259.5 million, up from $248 million in the third quarter. Its consolidated assets at the end of 2016 totaled $8.7 billion. Triton's adjusted pre-tax income for the fourth quarter was $19 million. It has announced a dividend of 45 cents to be paid on March 30. Mr Sondey recognized that the dividend was outsize compared to Triton's fourth quarter profitability, but he expects the company to grow into the dividend if the market recovery is sustained. Triton has a market capitalisation of $1.76 billion. Yesterday in New York its shares rose 8.6 per cent to $25.81.
March 16. The public is invited to an economic forum at which a panel will discuss the theme: "Reaching Back to Go Forward". Cultural expert Kristin White, economist Craig Simmons, educator Llewellyn Simmons and Catherine Duffy of the international business community will speak at the event next Thursday. According to a release from the Department of Community and Cultural Affairs, they will be looking at entrepreneurship, the opportunities and limitations of Bermuda's economics, how to learn from our economic mistakes and move forward, and cultural industries and entrepreneurship in the context of black-owned businesses and their legacies. The forum takes place from 6pm to 8.30pm at the Bermuda College, North Hall.
March 15. Bermuda's Washington, DC office is being phased out in a switch from a "bricks and mortar presence" to greater use of lobbying, Michael Dunkley told legislators. While delivering the Budget brief for Cabinet, the Premier noted that an allocation of $206,000 had been estimated for the facility in the 2017/18 year, to cover rent, insurance and utilities until the Ministry of Public Works could find a sublet, since several years remain on its lease. "Given the recent change in US Government under the Trump Administration and the proximity to Capitol Hill, the prospects of renting the prime location are quite high," Mr Dunkley added. The island would also be able to leverage its position via the efforts of Bermuda's external affairs strategic planning committee. David Burt, the Leader of the Opposition, responded that the Progressive Labour Party did not believe the closure was in the best long-term interests of the country. "We are going to have to agree to disagree on that," Mr Dunkley answered, telling the House that while there had been good promotional and tourism work achieved from the DC office, such moves were better undertaken by the Bermuda Tourism Authority. Parliament was also told of the Government's longstanding ties with the Ken Levine, the Washington lobbyist, going back "at least two decades". There was $100,000 allocated to Levine & Company for 2016/17, but with the potential for an impact on Bermuda through US tax reforms, an incremental $150,000 has been allocated for 2017/18. The consultant's hourly rate is $550, Mr Dunkley said, in response to questions from the Opposition. The Premier said $281,000 would be spent in the present fiscal year, with $290,000 spent the year before, and $218,000 spent before that. "The high was in 2008, when $409,000 was spent on that consultant," Mr Dunkley said, adding that unless consultants were kept on "a short leash" it was easy to rack up charges.
2017. March 15. Guidelines are set to be put in place for the government's watchdog of fairness over public contracts, nearly six years after it was formally established. Premier Michael Dunkley told Parliament that $773,000 has been set aside in the 2017/18 fiscal year for the Office of Public Management and Procurement (OPMP) — most of it earmarked for salaries, which have dropped by $87,000 with the discontinuation of the temporary post of project manager. However, David Burt, the Leader of the Opposition, scolded the Government for neglecting the office, saying just four of the eight budgeted positions were filled. Mr Burt pointed to "ongoing instances of non-compliance" with Financial Instructions pointed out by the Accountant-General's financial statements for the Consolidated Fund as of March 21, 2016, which was tabled last week in the House. "The office that was created in 2011 to ensure that these violations were reduced is understaffed," Mr Burt said. "Meanwhile, the Government has refused to publish the code of conduct for procurement that will make violations of the rules an offence. The One Bermuda Alliance has been in office for 51 months and despite pleas from the public and the Commission of Inquiry, they still refuse to follow the Good Governance Act." MPs heard on Monday that the OPPM is to adopt a system for managing capital projects in the coming fiscal year, along with a procurement procedure manual and a code of practice. A draft code was published in November 2016, with consultation closing on January 31. OPPM was an early initiative under the former premier Paula Cox, unveiled in November 2010, as part of a host of measures under the Good Governance Act that Parliament passed in July 2011. But the understaffed office languished in subsequent years, with its code of practice a continual work in progress — something Ms Cox lamented in October 2016 during her appearance before the Commission of Inquiry. Under the 2016 Throne Speech, the Government has pledged to integrate the code of practice for project management and procurement within "a new unified legislative framework" to replace sections of the Good Governance Act and the Public Treasury (Administration and Payments) Act 1969. The OPPM has also been allocated a grant of $150,000 for 2017/18, which the Premier said would go towards an electronic purchasing and tendering system.
March 15. The Progressive Labour Party fiercely attacked the Government's handling of the Commission of Inquiry report, accusing the Premier of disrespecting the House of Assembly. Opening the debate on Motion to Adjourn on Monday, Walter Roban, the Deputy Leader of the Opposition, questioned why Michael Dunkley, the Premier, announced the report was publicly available in the middle of a Budget presentation rather than in a Ministerial Statement. Calling the inquiry a matter of serious political significance, he said: "The House was not given the courtesy of receiving the report. We were told it was online. That was how it was received; the public publication of this very important report. I cannot help but wonder, was the Premier afraid to bring this as a Ministerial Statement with questions from the House?" The Commission, which was tasked with investigating a series of government projects, found that seven dealings had evidence of "possible criminal activity", adding that it supports ongoing police investigations. Potential wrongdoing was found in five projects related to former premier Ewart Brown, three connected to former Works and Engineering minister Derrick Burgess and one to One Bermuda Alliance senator Vic Ball. Opposition leader David Burt later echoed Mr Roban's statements, saying the announcement had shown disrespect to Parliament, and that the Parliamentary Code of Conduct stated that significant policy announcements should be made in the House if it is sitting. "This Premier and Government doesn't like scrutiny," he said. "That is the reason why when we ask personal questions it's sometimes difficult to get an answer. That's why when the Premier gives a statement, he won't share his brief with the Opposition leader but he will send it to the media." And he attacked the Government for pursuing civil cases while criminal investigations are ongoing, saying: "A government that believes in the rule of law should let the rule of law rule the land and not try to engage in situations where they take the law into their own hands." Wayne Furbert, meanwhile, called it an "insult on Parliament" and the Speaker of the House, noting that the Commission was approved and funded by the Legislature. "It's absolutely wrong and the Premier needs to give an answer why he decided to float it over the air," he said. Mr Furbert also noted the civil action launched by Trevor Moniz, the Attorney-General, over the Port Royal Golf Course project, questioning if Mr Ball would receive similar treatment. "It's clear that based on the report that there were some clear conflicts by Mr Ball," he said. "In fact, they asked that the police look at this." Shadow Attorney-General Michael Scott also raised the issue of the civil suits, saying: "Why did Mr Moniz issue proceedings against two ministers of the PLP and not issue proceedings against Mr Ball when he must have known at the same time of the findings." He said the Commission, which was tasked with investigating serious matters, had become mired in politics, leaving him with little confidence in the findings. "I'm not troubled by the findings of an inquiry that has the reputation of being political," he said. "I completely disregard its findings and recommendations for police investigations." Responding to the comments, Mr Dunkley said: "If he's not troubled then certainly there's a question on that side and the Opposition leader might need to think about a replacement because this report outlines serious concerns that this Government intends to deal with in a serious way." Mr Dunkley said that he had made the announcement in the House, as required by the Code of Conduct, and that the Opposition had an opportunity to ask questions on the topic as part of the Budget debate. "I announced that the PDF was published online in Parliament, in the Budget debate," he said. "Members had opportunities in that debate to ask questions and I will never duck questions from the other side because there's no reason to duck questions from the other side. They don't like the answers because the truth can hurt." He also challenged the record of the Opposition, saying that Mr Burt was junior finance minister when some of the overspending had occurred but "said nothing".
March 15. More than $1 million is expected to have been spent on establishing and running the Commission of Inquiry, according to financial data included in its report this week. The Commission's budget is expected to total $1,068,121 when everything has been paid for and will include $292,270 on direct expenses for the four-strong panel. As of February 27 this year, just over $920,000 had been spent on the Commission, while a further $147,950 in estimated "costs and payables" was still outstanding. Chairman Sir Anthony Evans's personal air fares, accommodation and other fees are expected to reach over $112,000 when the expenditure budget is finalized. Meanwhile, the total fees for the three other commissioners; John Barritt, Fiona Luck and Kumi Bradshaw, are expected to reach $180,000. The Commission was appointed in February 2016 to investigate concerns raised by the Auditor-General over the handling of taxpayers' money for the financial years ending March 31 in 2010, 2011 and 2012. It began work on April 1 and held three public hearings in June, September and November over 14 days of evidence and submissions. The total costs of legal fees for the Commission reached just over $600,000 according to its budget breakdown. The itemized financial expenditure for the Commission included $2,700 on food and water, $3,300 on office supplies and nearly $3,400 on printing. Audio and transcription services cost nearly $38,000 and marketing and communication services totaled $16,000. The rental of the St Theresa's Church Hall on Laffan Street cost $16,800, while the price of providing security for the hearings totaled $17,000.
March 15. Four highly paid civil servants who came under fire from the Commission of Inquiry were silent yesterday on the panel's recommendation for an "urgent review" into their abilities. Derrick Binns, Cherie Whitter, Marc Telemaque and Anthony Manders — all of whom are on substantial six-figure salaries — were named in the Commission's report as having failed to follow the rules on government contracts, along with four others who have since retired or left the Civil Service. The actions of Dr Binns, Ms Whitter and Mr Telemaque contributed to the overspend of $72 million of public money during the Progressive Labour Party's tenure as Government, according to the independent inquiry. The Royal Gazette reached out to all four yesterday, but none would comment on the findings. Commissioners did not find evidence of "possible criminal activity" in relation to any of the eight civil servants, apart from One Bermuda Alliance senator Vic Ball, who no longer works as a civil servant but now picks up a $30,000 parliamentary salary. But it recommended an "urgent review" of "personnel and processes" within the Civil Service, including "a frank, independent assessment" of the skill sets of senior staff members. And it recommended that failure by public servants to comply with official financial rules and failure to declare conflicts of interest be made criminal offences. The report said there was a need to "improve accountability throughout [the Civil Service], but particularly at senior levels". Last night, Premier Michael Dunkley said that while oversight of the Civil Service was the responsibility of the Public Service Commission, a Cabinet committee would be formed to assess the findings of the Commission of Inquiry. "My Cabinet colleagues and I have discussed the report and its recommendations." He added that the new committee would review the recommendations in the report, which was released on Monday, and "produce an action plan that brings about the necessary levels of transparency and accountability which the [Commission] identified and is appropriate". It is understood that the Public Service Commission, which is responsible for ensuring that "all disciplinary matters within Bermuda's public service are conducted efficiently, fairly, and without political interference", has not been involved in reviewing any proceedings involving the civil servants named in the report. Commission chairman Gregory Swan would not comment when contacted yesterday. Dr Binns, the Cabinet Secretary and Head of the Civil Service, is the highest-ranking civil servant in Bermuda, with a salary likely to exceed $200,000, according to the most recent figures published in the Budget book. He was found by the Commission to have failed to notify the Accountant-General of breaches of Financial Instructions in relation to a 2007 contract for $1.6 million and on the original contract to build the $70 million Dame Lois Browne-Evans Building. Asked by this newspaper to comment yesterday, he said: "All that needs to be said by me was said at the Commission's public hearings." Dr Binns, in response to a question about whether he and the three other civil servants would face any repercussions for their actions, pointed out that the commissioners stated that they did "not consider that disciplinary proceedings would be appropriate". Ms Whitter is Deputy Head of the Civil Service. She was criticised by the Commission on a number of fronts relating to contracts with GlobalHue, Ambling, the Port Royal Golf Course redevelopment and Heritage Wharf. Ms Whitter said yesterday: "I have no comment. Not at this time." Mr Manders, Financial Secretary, was found by the tribunal to have failed to make clear that a requested waiver of the rules for the public-private partnership deal to build a new airport would extend to the whole project. He said yesterday he had no comment on the Commission's finding but, like Dr Binns, noted the commissioners' statement about it not being appropriate to refer any matters for disciplinary action. Mr Telemaque is permanent secretary at the Ministry of National Security and, like Mr Manders, an accounting officer, with responsibility for ensuring compliance with Financial Instructions. He was criticised in the report for failing to provide oversight to Ms Whitter, failing to report a breach of Financial Instructions and other omissions in relation to large contracts. Another failing which the commission highlighted was that while Cabinet Secretary, Mr Telemaque authorised an advance payment of $8.9 million to Correia Construction/NB Entrech for the construction of Heritage Wharf, which ran more than $20 million over budget. He said yesterday: "I don't have any comment." We asked the Cabinet Office for the specific pay grades of all four civil servants but did not receive a response by the time we went to press. The Commission of Inquiry was appointed by Mr Dunkley to investigate the findings of Auditor-General Heather Jacobs Matthews, in her report on the misuse of public funds between 2009 and 2012. After the release of her report, Mrs Matthews said there was a reluctance on the part of Government to penalise civil servants for breaching the rules. The Ministry of Finance refused to reveal to this newspaper at the time whether any public officials had been penalized in relation to the examples in the Auditor's 315-page report. The four former civil servants criticised in the Commission's report were Mr Ball, Kenneth Dill, Robert Horton and Joyce Hayward. The matter involving Mr Ball has been referred to the police.
March 15. The Progressive Labour Party has pledged further town hall meetings after a successful jobs summit last night. The party's 'Job Summit 2017: Diversity Inclusion and Opportunity', was hailed as a success by Walter Roban, the deputy Opposition leader, who said: "With Bermudian jobs continuing to be lost while jobs for non-Bermudians are the only category experiencing growth, it is clear that Bermudians are looking for ideas and solutions that will get our people back to work, build more businesses and create a more inclusive Bermuda. "These series of town halls hosted by the PLP serve to highlight our Vision 2025 for Jobs and Growth while tapping into the expertise and intellect of the wider community to highlight the ways we can improve the lives of average Bermudians. We appreciate the presentations made by each our panellists and the public can be assured that the PLP will be hosting more events of this nature in the future." Last night's summit featured a panel including Myra Virgil, Barclay Simmons, Cordell Riley and Diallo Rabain, the Shadow Minister for Environment and Workforce Development.
March 15. The Ascendant Group has announced that ten jobs are to go across the company. The bulk of the job cuts will come from management and supervisory at Belco, air conditioning firm Air Care and at Ascendant. Sean Durfy, president and CEO of Ascendant Group, said: "Over the past six months we have made some significant strides in mapping out our future and identifying how to effectively deliver on our strategic plan. As part of this exercise we have been reviewing all facets of our business and that includes our organizational structure." He added: "After careful consideration and analysis, today we have made several changes to the organizational structures of Belco, Air Care and Ascendant Group Limited. These adjustments have been made in response to changes in our business environment and our goal of increased synergies and improved efficiencies across our group of companies. These changes are difficult. The majority of the ten redundancies are within the management and supervisory levels. With our electricity customers facing increased bills due to higher tax on fuel, the introduction of new regulatory fees and the cost to maintain ageing infrastructure, we need to operate more efficiently and be nimble to deliver the excellent service Bermudians expect and deserve."
March 15. The first February tornado in Massachusetts since records began was among notable severe weather that impacted the US last month, causing a total expected insurance industry loss of a $1 billion. The tornado was one of at least four reported in that state and nearby Pennsylvania and Maryland, in the second half of February. The twisters represented rare wintertime severe weather for the region and caused injuries and damage in a number of communities. On the other side of the country a series of storms brought flooding and associated damage to many parts of California. The heavy rains prompted the evacuation of 200,000 residents near Lake Oroville, in northern California, as the reservoir reached full capacity and threatened to breach its dam. The dam's auxiliary spillway was used for the first time in its history. Repairs to the spillway could cost as much as $200 million. Severe winter storms hitting the US northeast, including New York, New Jersey and Maine, causing insured losses in the millions of dollars, as did tornadoes, wind storms and other severed weather striking Texas and other parts of the southeast. Losses in the hundreds of millions of dollars are expected as a result of severe weather which began in late February and stretched into the early part of this month. It has included almost 60 confirmed tornado touchdowns in the Midwest, southeast and mid-Atlantic regions, including the year's first EF4-rated tornado — packing winds of 180mph. The insured and economic losses have been detailed in Aon Benfield's latest Global Catastrophe Recap report. The report also noted Windstorm Thomas, which was named as Doris in Britain and Ireland, is the costliest to have hit Europe this year. The storm brought disruption and damage across western and central parts of Europe. Early indications are that insured losses will separately top $105 million in Germany and in Britain. Elsewhere, wildfires in New South Wales, Australia caused at least $15 million of insured losses, while Cyclone Dineo in Mozambique caused economic losses of $17 million. And a magnitude-6.5 earthquake in the Philippines last month casqued economic losses of $14 million.
March 15. The operators of one of Bermuda's lifelines has signed up for a replacement ship. Shipping firm BCL has ordered a new Oleander to replace the current vessel, which has been in service for more than a quarter of a century. The 120-metre, 6,500-ton deadweight custom-built ship will be built in China's Yangzijiang shipyard, one of the largest in the world, and come into service at the start of 2019. John Wight, chairman of the Board of BCL, said: "In order to continue to meet the demands of today's market and to maintain the fast, efficient service for which BCL is known, we needed to execute a plan to bring online an updated, upgraded vessel. "The new ship will be the most technologically-advanced vessel serving Bermuda. It will be outfitted to carry dry and refrigerated containers, trucks, cars and other wheeled equipment, along with oversized project cargo. The vessel will be equipped with fuel-efficient main and auxiliary engines as well as leading-edge loading and cargo carrying capability. Further, as we think about long-term sustainability and environmental responsibility, we have ensured that the new ship will incorporate the capability to convert to liquid natural gas operation, which many see as a game-changer for shipping in the future." Barry Brewer, CEO of BCL, added: "The current Oleander has been in service for 27 years and 1901 voyages. She's done heavy duty and it's a good time to be building a ship. The price of ships has come down — the global economy has slowed down and the yards are hungry for the work, so it's a good time for us." The current ship will have steamed around three million miles by the time it is replaced. He added: "We are making this investment and designing this vessel with all our Bermudian customers in mind. Investing in a world-class, high-performing shipping service is investing in the future of Bermuda. Residents and businesses alike will benefit from the cost efficiencies and features designed into this ship." The new Oleander, the fourth to carry the name, will be designed for Bermuda's unique requirements. Mr Brewer said: "It's a really big part of Bermuda life and a very important part for the island. It's roughly the same size as the current ship, but what is different is it's fuel efficient and eco-friendly." He added that the new ship will also have more garage space to reflect an increase in trailer and vehicle traffic. The current Oleander can carry around 40 cars, while the new one will be able to transport around 120. Mr Brewer said: "That business has grown and we had to plan for that. It's a completely custom vessel for Bermuda to fit the Bermuda trade." Mr Brewer declined to say how much the new ship will cost on the grounds of commercial confidentiality. He said: "That's something between the yard and ourselves." But he added: "Ships typically have a life of about 25 years and it's time for a new one. We've been putting money aside to replace the Oleander one day and today is that day." BCL provides a weekly ocean freight service from the port of New York to Bermuda and is owned by Neptune Group Ltd, headquartered in Hamilton. Bermuda Container Line has been in operation, providing weekly container and roll on/roll off service from Port Elizabeth New Jersey, since 1979.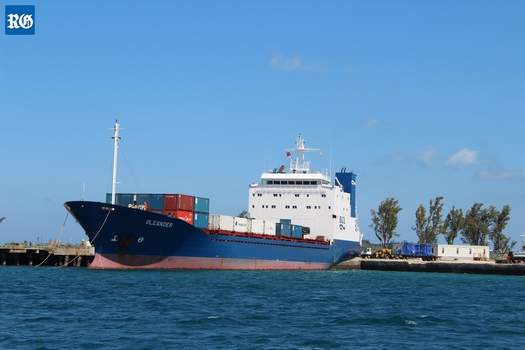 Ship Oleander, see above story
March 15. The Society for the Protection of Animals has launched a public appeal for information after a spate of dog carcass discoveries. In the last 50 days four dead animals — one of which had been decapitated — have been found at different locations across the island. SPCA Inspector Chris Coleman told The Royal Gazette it was impossible to know at this stage whether the discoveries were linked. "The most important thing at the moment is to get as much information as we can about each of these discoveries," she said. "We wanted to put out the appeal to try and figure out what was going on." On January 23 a small decomposing dog carcass was fished out of the harbour near The Foot of the Lane, in Hamilton. A month later in the third week of February a decomposing, pug-sized dog carcass was washed up on the south shore at the Pompano Beach Club, Southampton. "Looking down from above staff had seen what looked like an odd-shaped object washed up on the beach," hotel manager Tim O'Neill said. "Our maintenance guy was the one that went down and discovered that it was in fact a dog. There were no distinguishing marks at all, no collar or tags to identify it, and it was obvious that the animal had been dead for some time. We assumed that it had jumped off a ship or something like that, but we really had no idea where the dog had originally come from. It is always a sad sight to see a dead pet." On Sunday the SPCA retrieved the decomposing carcass of a young dog from Devonshire Dock on North Shore Road after receiving a call from a member of the public. The young dog was fished out of the sea and found to have been decapitated. Yesterday the SPCA was called out again to retrieve a decomposing dog carcass from the woods at Spittal Pond. The dog, which appeared to be an adult, was dressed in a striped woolen dog sweater and was laid on a white blanket. Ms Coleman said: "The earlier two cases in January and February only came to light after the most recent discovery through information we received and then followed up on. The first three cases may appear to be more similar, while the fourth is an older dog found in different circumstances. If anyone has any information they can contact me via e-mail inspector@spca.bm or call 236-7333. All calls will be dealt with in strict confidence."
March 15. Chrissie Kempe is set to become the next executive director at WindReach, according to a spokeswoman for the charity. In a statement this afternoon, it was announced that Erica Davidson, who has served in the post for more than five years, is set to depart at the end of the week. Ms Kempe, her replacement, has been serving as the administrator at Westmeath Residential and Nursing Care Home. Stewart Ritchie, chairman of the WindReach board, said: "While we're obviously disappointed Erica is leaving us after a successful 5½ years as executive director, we are enormously grateful for everything she has done for the organisation. "During her tenure, she has improved the quality of our programme delivery and increased the reach of our programmes. The number of people who use WindReach, and benefited from the programmes offered, has increased significantly under her leadership. We wish Erica all the best as she enters a new and exciting stage in her personal life." He added that the board was delighted to welcome Ms Kempe, saying: "Ms Kempe brings strong management skills to the organisation and her background with seniors will be invaluable as we seek to further our programme delivery to seniors in the community. I look forward to continuing Ms Davidson's hard work by expanding WindReach's programmes, especially in the area of day activities for individuals living with dementia."
March 14. Commissioners highlighted the lack of a performance bond as they heavily criticised the Bermuda Government's Heritage Wharf development. The project, which ended up costing taxpayers $60 million — $21 million more than the original contract signed in 2007 — has been the subject of media scrutiny over structural difficulties since its completion in 2009. When damage to the thruster wall was reported in 2011, the Progressive Labour Party government refused to say whether a performance bond had been in place to guarantee its successful completion. The Commission of Inquiry, which found evidence of possible criminal activity within the project, noted that the contract awarded to Correia Construction had no such bond. It stated works and engineering permanent secretary Derrick Burgess had flagged up the situation to Cabinet Secretary Marc Telemaque in a letter, stating: "The cost of a performance bond to 50 per cent of the contract value is estimated to be in the region of $3 million. This has not been required in the contract and will not be purchased by Correia Construction." Commissioners also noted the "unclear, unsatisfactory and inappropriate" documentation of how oversight of the project passed from the Ministry of Works and Engineering to Ewart Brown's Ministry of Tourism and Transport. They also said payments were made by the Accountant-General's department without evidence of Cabinet approval of the contract. Dennis Correia, the head of Correia Construction and a close friend of Dr Brown, the former premier, has defended the project by saying it was a moving target with many changes to plans and specifications.
March 14. The Port Royal Golf Course renovation project was undermined by substandard financial oversight as well as the "unclear, unsatisfactory and inappropriately documented" delegation of responsibility. The Commission of Inquiry's report found that no documented financial procedures were adopted and followed by Port Royal Golf Course Trustees and evidence of "possible criminal activity". The project, which was initially valued at $7.7 million, eventually came in at $25.5 million — $17.8 million over budget. The four-strong panel of commissioners found no evidence of possible criminal activity by any civil servants but expressed support for the ongoing police investigation relating to the involvement of Ewart Brown, the premier and Minister of Tourism and Transport at the time. The Commission in its findings pointed to what it described as an "inappropriate level of financial oversight of a quango by the Department of Tourism and Transport". It also highlighted concerns over the delegation of responsibility of a capital project from the Ministry of Works and Engineering to the Department of Tourism and Transport. "The issue of delegation is one that exercised the Commission," the report states. "Neither the Cabinet Office, the Ministry of Tourism and Transport, nor the board of trustees had demonstrated that they had the capacity, the systems or the qualified personnel required for the oversight or management of a project of this magnitude." Earlier this month Opposition MP Zane DeSilva and other former trustees of the Port Royal Golf Course were sued by the Government over the project.
March 14. The Commission of Inquiry has rejected Derrick Burgess's claim that he was not aware his cousin, Winters Burgess, and Ewart Brown's half-brother, Vincent Hollinsid, were principals of the firm tasked with constructing the Dame Lois Browne-Evans building. The panel also said the level of compensation for providing collateral by Winters Burgess and Mr Hollinsid appeared "on its face to be excessive". The report states: "Commission estimates suggest that if the project lasted for approximately 30 months with a $6 million profit they would have received $300,000 and $180,000 respectively in salaries and $1.32 million and $1.2 million in profit margin respectively in return for provision of collateral (home equity) valued at approximately $1.6 million but no actual cash outlay." The project, which involved an initial contract with Landmark Lisgar under Dennis Lister's tenure as Minister of Works and Engineering and a second agreement with LLC under Mr Burgess's tenure as minister, cost $89 million — $17 million over budget. The commission said Mr Lister had failed to disclose to Cabinet the technical officer's recommendation to award the contract to Apex rather than Landmark Lisgar. Meanwhile, the second LLC contract was not submitted by Mr Burgess or his permanent secretary, Robert Horton, for approval by the Cabinet, "nor were principals disclosed as required". The tribunal found evidence of "possible criminal activity" relating to the second contract, but not the first, and said it could not agree on "whether Dr Brown should also be investigated". Mr Burgess told the Commission that he was not aware that either Winters Burgess of Mr Hollinsid were principals at LLC.
March 14. One Bermuda Alliance Senator Vic Ball offered to resign from the Upper House after his hidden conflict of interest emerged during the Commission of Inquiry. While Mr Ball admitted making no mention of his father having a 50 per cent stake in a company he recommended for a $1.4 million Progressive Labour Party government project, Michael Dunkley said he rejected his offer of resignation. However, the Premier said he had to make his position of transparency and accountability clear after Mr Ball told the inquiry that he would not have done anything differently. Speaking to The Royal Gazette shortly after the Commission of Inquiry's report was tabled yesterday, Mr Dunkley said: "As soon as I learnt of his testimony I called him into the office to have a conversation. "I was very concerned about his testimony because when he was asked whether he would do it all over again he said 'yes'. "I made it very clear to him that I like to operate at all times under accountability and transparency and, as a civil servant, I think it is important to declare all information that is relevant. I don't expect anyone at any time to look on it in any other way." Mr Dunkley added: "At that time Senator Ball did offer me his resignation but I did not accept it because I wanted to allow the Commission's work to be done. Now that the Commission's work has been done, the work of the Department of Public Prosecutions or the Bermuda Police Service has to take place and I will monitor things accordingly. I think Senator Ball understands what I expect — I consider him to be a man of principles and I believe that if there was anything that the police need to look into they will do what they need to do and then we will make decisions accordingly."
March 14. A "clear conflict of interest" and the possibility of criminal activity. That was the damning verdict on a $1.4 million Bermuda Government contract which Vic Ball recommended be given to Harmony Holdings in April 2009 to provide aggregate for roads. Mr Ball, now a One Bermuda Alliance senator, was the purchasing officer in the Department of Works and Engineering and responsible for recommending Harmony Holdings for the contract. He did not tell permanent secretary Robert Horton that his father Eugene Ball was a principal of the firm, which prompted the panel to recommend the matter be investigated by the police. The Commission, whose report noted how Cabinet approval for the contract was not sought, found that Mr Ball's actions were a breach of the Financial Instructions and the Civil Service Conditions of Employment and Code of Conduct. When he gave evidence, Mr Ball acknowledged that the regulations that normally govern purchasing were bypassed because "it was an emergency" and maintained the department had "never gotten Cabinet approval for any of our aggregate purchases". Asked why he had not told Mr Horton his father was a principal at Harmony Holdings, he said: "There was no appearance of conflict in my mind because I was not affiliated with HH in any way, shape or form."
March 14. A multimillion-dollar advertising contract handed to a friend of then-Premier Ewart Brown could have yielded greater value for money if it had been put out to tender, the Commission of Inquiry declared. The $14 million deal was awarded to GlobalHue in 2009, a few weeks after the company was the subject of a scathing Auditor-General report into the way it had operated on previous contracts with the Ministry of Tourism and Transport. The decision, spearheaded by the former premier, came as America was reeling in an economic crisis, and the Commission pointed out a competitive tender would likely have produced a better deal. Dr Brown has repeatedly denied he gave the contract to the American company because of his friendship with its president, Don Coleman. Larry Dennis, the Auditor-General, had reported taxpayers spent $1.8 million in overpayments to GlobalHue in 2008, while the firm had used a media buyer, Cornerstone Media, whose commissions had run as high as 181 per cent. Pointing to possible criminal activity, the Commission stated: "The premier as Minister for Tourism recommended the contract to Cabinet as a straightforward renewal with no evident concern shown over the serious criticisms raised in the Auditor-General's report. This new contract was agreed after the 2008 financial crash and the Commission believes that environment would have been conducive for a competitive tender among advertising agencies, likely enhancing value for money."
March 14. Bermuda Emissions Control Limited was awarded the multimillion-dollar contract to build and operate TCD testing centres on the "personal choice" of Ewart Brown, according to the Commission of Inquiry. The panel found that assurances in 2001 and 2003 as well as contracts from 2005 to 2009 were provided to BECL without the appropriate tender process, while the delegation of the project from Works and Engineering to Dr Brown's Tourism and Transport Ministry was "unclear and inappropriately documented". Under the project, which cost more than $15 million and came in $9 million over budget, Correia Construction was hired to build the TCD centres. The Commission noted in its report that BECL's marketing director, Donal Smith, was Dr Brown's cousin, that BECL was associated with Correia Construction and that from February 2003 Dennis Correia was a director and shareholder in both companies. Commissioners also found that Marc Telemaque, the Permanent Secretary for tourism and transport had "failed in his oversight of the Department of Transport, and failed to notify the Accountant-General of breaches of Financial Instructions". The panel backed the ongoing police investigation into Dr Brown, but found no evidence of "possible criminal activity" against any civil servants. Dr Brown did not appear before the Commission, while efforts to obtain evidence of BECL's finances were unsuccessful. Mr Telemaque told the Commission he was not the Permanent Secretary when the original August 2001 decision to waive the tendering process was made. He said that the requirement for tendering in 2006 was incongruent with the 2003 Cabinet decision to award the contract to BECL.
March 14. The Commission of Inquiry has come out in support of the ongoing police investigation into former premier Ewart Brown's involvement in two contracts with consultancy firm Ambling that were not tendered. The contracts agreed with Ambling, which provided services relating to projects including the Club Med implosion and Morgan's Point decontamination, were entered into in 2008 and 2010 and amounted to $3.2 million. In concluding there was evidence of "possible criminal activity" in the arrangement the Commission also found that there were "no coherent records of any services provided" by Ambling despite substantial sums being paid. Paula Cox, the finance minister at the time, did not approve the initial transaction because the contract had not been tendered, and when giving evidence before the tribunal acknowledged Cabinet approved the arrangement in its "collective responsibility". The panel concluded that Dr Brown had negotiated the contract directly with Ambling with no input from the Cabinet Secretary or Permanent Secretary. Commissioners also formed the view that the contract should have remained with the Ministry of Works and Engineering instead of being moved by Dr Brown to his Tourism and Transport Ministry. Dr Brown, who was also the Minister of Tourism and Transport at the time of the contracts with Ambling, exercised his right of privilege and did not appear before the Commission.
March 14. Derrick Burgess came out all guns blazing when he appeared before the Commission of Inquiry, branding the panel a "lynch mob" and accusing the tribunal of trying to "re-enact slavery" in the manner he was questioned. But in yesterday's report it was the former Minister of Works and Engineering who came under fire for not seeking Cabinet approval on capital projects and failing to disclose familial ties with principals of firms selected for those projects. The Commission raised concerns over Mr Burgess's handling of the contract to renovate the commercial courts and the ministry of finance when he awarded the contract without consulting technical officers and Cabinet approval. The four-strong panel highlighted what it described as "ministerial interference" by the Progressive Labour Party MP in the drafting of the contract award recommendation to Cabinet for the Central Labs Southside. Mr Burgess's handling of the Dame Lois Browne-Evans project when he was Minister of Works and Engineering also came under the spotlight in the report. His failure to submit the second $70 million contract with LLC for Cabinet approval was highlighted as was his failure to disclose his familial relationship to Winters Burgess, one of LLC's principals. The Commission's report states: "When he gave evidence before the Commission, Mr Burgess was repeatedly asked questions about his personal knowledge of the contract details and principals in response to which he was either evasive or refused to respond. He was finally asked by the chairman to answer the question, if two gentlemen have a 42 per cent interest in a bidding party do you as a former minister agree that this information ought to be brought before Cabinet? He again declined to respond." The Commission noted there was written evidence that a consultant representing Mr Burgess was present at relevant meetings with the bank with Winters Burgess as well as Vincent Hollinsid, the half-brother of former premier Ewart Brown. It continued: "The minister therefore authorised the new contract when, as we find, he knew that a friend or acquaintance of his and a half-brother of the premier had been introduced as principals and that they would receive substantial financial benefits from successful completion of the project, without obtaining Cabinet approval or otherwise reporting their involvement. We also take account of the manner in which he reacted when he was questioned about this matter. He evaded questions and refused to answer them. He was offensive to counsel and to members of the Commission. He made it clear that he was unwilling to give frank and truthful answers on this topic. His reaction and demeanor was significantly different from when he was asked about other matters." The Commission has referred its findings about the Dame Lois Browne-Evans project to the police after finding what it called "evidence of possible criminality". Mr Burgess was also criticised over the Port Royal Golf Course renovation project and the Heritage Wharf project, both of which were delegated from his ministry to Ewart Brown's tourism and transport ministry. The Commission pointed to "unclear, unsatisfactory and inappropriately documented" delegation of responsibility in both cases, where they also found evidence of possible criminal activity.
March 14. A total of eight civil servants were slammed by the Commission of Inquiry over failure to follow the rules on contracts. And one former public servant, Vic Ball, who became a One Bermuda Alliance senator after he retired, was reported to police due to "possible criminal activity" after he failed to report "a clear conflict of interest" in the awarding of a $1.4 million contract for sand and rock for road building to a company in which his father had a major interest. Now the Commission has called for major changes — including an urgent review of personnel and processes in the public sphere. The report published yesterday said Government should "conduct a frank, independent assessment of whether all current leaders of the Civil Service have appropriate skill sets, perspective and motivation to effect needed changes". It added: "If not, ascertain whether this could be improved by training." The Commission also called for improved accountability in the Civil Service, particularly among senior staff, tougher enforcement of Financial Instructions, which should be given legal force, and penalties for failure to disclose or attempts to conceal interests. And it added that existing disciplinary measures and sanctions should be enforced "on a timely basis" on civil servants who fail to live up to their regulatory responsibilities. Robert Horton, a former permanent secretary who has now retired, was criticised by the Commission for five separate failures to follow rules on procurement. Mr Horton was said to have failed to notify the Account-General of breaches of Financial Instructions, not sought Cabinet approval and accepted ministerial interference in relation to a variety of contracts over a number of years. He was also singled out for criticism when only the successful bidder for the contract to create a central laboratory building was told about reduced bid requirements, which gave the contender an unfair advantage. Derrick Binns, the current Cabinet Secretary and at the time a permanent secretary, was found to have failed to notify the Accountant-General of breaches of Financial Instructions in relation to a 2007 contract for a works and engineering maintenance and stores building with a contract cost of $1.6 million and on the original 2007 contract with Landmark Lisgar to build the Dame Lois Browne-Evans Building to house courtrooms and Hamilton Police Station, Commissioners said they were "concerned" that neither works and engineering minister Dennis Lister nor Dr Binns, then permanent secretary, "were able to recall the circumstances surrounding the award of the contract" for the maintenance and stores building. Dr Binns was also found to have failed to flag up concerns with the minister's proposed course of action on the courts and police building. Marc Telemaque, now Permanent Secretary at the Ministry of National Security and later PS at tourism and transport, as well as serving a stint as Cabinet Secretary, was also picked out by commissioners. He was criticised for failing to provide oversight to then-Director of Tourism Cherie Whitter who failed to ensure there was requisite tender information or a waiver of the tender requirement in relation to a $14 million consultancy contract with US firm Global Hue in 2009. The commission in addition highlighted his failure to tell the Accountant-General of the breach of Financial Instructions. Mr Telemaque was criticised for the same omissions in a consultancy contract with Ambling and in connection with the TCD vehicle testing and emissions project, awarded in 2001, where the construction costs almost tripled from $5.3 million to $15.2 million and is anticipated to overrun its original estimated running costs by $7 million over the ten years of the deal. He was also found to have authorised, as Cabinet Secretary, an advance payment of $8.9 million to Correia Construction/NB Entrech for the construction of Heritage Wharf, which came in at $60 million — $21 million more than the original $39 million estimate. The shift of the project to tourism and transport, from works and engineering, was said by the Commission to be "unclear, unsatisfactory, and inappropriately documented". The Commission also found that the final terms of the contract were not submitted to Cabinet by then premier Ewart Brown, "although Cabinet did apparently approve selection of the vendor". But commissioners pointed out that the contract did not allow the right to audit and did not require a performance bond, while selecting a contractor without a bid price blocked competition. Mr Telemaque was further blamed for failing to notify the Accountant-General of a breach of Financial Instructions. Ms Whitter was criticised on a number of fronts relating to contracts with GlobalHue, Ambling, the Port Royal Golf Course redevelopment and Heritage Wharf. Kenneth Dill was criticised for failing to follow Financial Instructions on a contract for work on the Department of Human Resources building and for not gaining Cabinet approval. Civil servant Anthony Manders was also criticised for failing to make clear that a requested waiver of the rules for the public-private partnership deal to build a new airport would extend to the whole project, including the selection of developer Aecon as contractor. The Commission's report said: "Many of the cases the Commission has examined appear rooted in difficulties with navigating the relationship between ministers and senior civil servants, particularly permanent secretaries. "These senior civil servants bear direct responsibility for making sure that rules are followed, while at the same time ensuring that ministerial mandates are carried out. We recognise that this role can at times be difficult; senior civil servants should be neither needlessly obstructionist nor compliant to the point of complicity."
March 14. Progressive Labour Party MP Dennis Lister was criticised by the Commission of Inquiry for the part he played in two capital projects. The former Minister of Works and Engineering's failure to disclose to Cabinet the technical officers' recommendation of which firm should be awarded the Dame Lois Browne-Evans project was highlighted in the report. However, the commission made no finding of "possible criminal activity". Meanwhile, the panel found that under Mr Lister's watch the contract for the maintenance and stores building was awarded without Cabinet approval and contrary to the recommendation of technical officers in the department. The report said: "There was no documentation, such as Cabinet conclusion, for the decision not to accept the lowest bid." The Commission also expressed concern that neither Mr Lister nor his permanent secretary Derrick Binns were able to recall the circumstances surrounding the award of the contract.
March 14. Seven Bermuda Government business dealings had evidence of "possible criminal activity" — with the Commission of Inquiry saying it supports ongoing police investigations. Potential wrongdoing was found in five projects related to former premier Ewart Brown, three connected to former Works and Engineering minister Derrick Burgess and one to One Bermuda Alliance Senator Vic Ball, the Commission said in its report released yesterday. Contracts for the new court and police complex in Hamilton, the TCD emissions testing project, Port Royal Golf Course, Heritage Wharf cruise ship pier, GlobalHue advertising, Ambling consultants and a sand and rock for asphalt purchase were all flagged up as showing evidence of possible criminal activity. In a 178-page document, commissioners revealed that police investigations had already commenced into many of the matters arising from the Auditor-General's report into the fiscal years 2009 to 2012 which they were asked to look into last year. They said they support police continuing their inquiries. A total of more than $72 million was overspent on four of the seven projects, the largest of which was the 2007 contract for Heritage Wharf at Dockyard, which leapt from $39 million to $60 million. Commissioners said they support an ongoing police investigation into the involvement of both Dr Brown and Mr Burgess over that development. They said a police investigation should also continue into the involvement of Dr Brown and Mr Burgess in the 2007 contract for Port Royal Golf Course, which increased from $7.7 million to $25.5 million. That project is already the subject of a lawsuit, filed by Attorney-General Trevor Moniz against former trustees of the golf course including Progressive Labour Party MP Zane DeSilva, and his company Island Construction. The 2008 contract for the Dame Lois Browne-Evans building, which cost $17 million more than its budget of $72 million, has also been referred to police. Commissioners supported the ongoing investigation into Mr Burgess, but could not agree on whether Dr Brown should be investigated. Contracts for the construction and operation of the TCD vehicle safety and emissions testing programme, dating back to 2001, have been referred to police, along with the Commission's support for the continued investigation into Dr Brown. The cost of construction increased from $5.3 million to $15.2 million, and the cost of operations was $7 million over budget over a period of ten years. The $14 million contract for American advertising company GlobalHue, in 2009, and the $3.2 million contract for consultancy firm Ambling, from 2008 to 2011, were both cited as evidence of possible criminal activity, with the Commission supporting the continued investigation in Dr Brown. A "clear conflict of interest" was also found for Mr Ball, while he was a civil servant, in the awarding of a $1.4 million contract in 2009 for sand and asphalt to Harmony Holdings. Mr Ball had failed to declare that his father Eugene had a holding in the company. The panel recommended that matter be investigated by police. The Commission also looked at the controversial public-private partnership with the Canadian Commercial Corporation and Canadian-based Aecon to build a new airport, but found that there was no evidence of possible criminal activity. The four commissioners, under chairman Sir Anthony Evans, former Chief Justice of the Dubai International Financial Centre Courts, stressed that a finding of possible criminal activity, or the naming of individuals, did not imply any finding of guilt. But the Commission wrote in its report: "We have found that there were indeed widespread breaches of Financial Instructions. We found numerous violations, some of which were serious and persistent." Dennis Lister, who was succeeded by Mr Burgess in the works and engineering portfolio, was listed in two contracts, but the Commission found no evidence of possible criminal activity. Meanwhile, eight civil servants were heavily criticised over failure to follow the rules on contracts, with the Commission calling for Government to conduct a "frank, independent assessment of whether all current leaders of the Civil Service have appropriate skill sets, perspective and motivation to effect needed changes". Asked about the PLP's record during the time of the allegations, Opposition leader David Burt said: "Although everyone would like to put the decisions of the past on myself, I became the leader of the PLP in 2016 and I have never sat around a Cabinet table for the PLP. I am not trying to absolve myself, but I can say that the PLP did pass the Good Governance Act and the PLP was praised inside of this report for recognizing the shortcomings of our procurement system and putting in place the GGA. But 51 months later there is no code of practice for procurement management that the government has to follow. If the draft code of practice which was published was in place, the airport project would have been against the law." The Commission had also looked at failures to comply with Government's internal accounting and procedures and made a total of 50 recommendations for improvements. These included establishing better working relationships between Government and senior civil servants, improving transparency and safeguards against conflicts of interest and boosting the effectiveness of Government Financial Instructions. The Commission added that bodies responsible for safeguarding the public purse should be boosted and parliamentary oversight on spending enhanced. Speaking in the House of Assembly yesterday, Michael Dunkley, the Premier, said: "These recommendations are welcomed by the Government because they set the stage of the very thing the Commission was set up to achieve, which was, as I said in December 2015, to break the back of bad habits, to heighten public understanding of the issues and to return the principle of accountability to the centre of Government business at any level." During the motion to adjourn, Opposition MPs challenged how Mr Dunkley made the announcement, saying he had disrespected Parliament by not making a ministerial statement on which he could be questioned. He responded that he had made the announcement in Parliament as part of the Budget Debate, and the Opposition had the opportunity to question him.
March 14. The Bermuda Hotel Association is taking a pragmatic approach to the news that the Bermuda Tourism Authority has signed an agreement with Airbnb. Stephen Todd, president of the BHA, said the organisation had long recognized the presence of small-scale vacation rentals available on the island. And while it is an advantage for the island to have available a full spectrum of vacation accommodation options, he said it was equally important to ensure that standards are maintained to preserve and enhance Bermuda's reputation as a desirable holiday destination. Last week, the BTA and Airbnb announced they had signed an agreement to promote the island and create a framework for dialogue between the Bermuda Government and the company to discuss industry matters, including marketing and regulation. US-based Airbnb lists more than three million vacation rental lodgings worldwide through its website. There are about 270 listed in Bermuda, amounting to about 440 bedrooms, with the highest concentration to be found in the western and eastern ends of the island. Mr Todd said the BHA had been aware of the presence of Airbnb and similar small scale rentals. "It's something that has always been there, from when moms and pops offered a room to visitors. We recognise that it is a facility that visitors are looking for — an alternative. It is good from the standpoint of offering different options for visitors. But it is important to have a regulatory structure around it, so that we don't let the team down. We are going to be judged by the best and worst that guests experience." Mr Todd said setting standards for what a guest can expect is good. The need for quality control standards was highlighted in a 2015 report by the BTA on the vacation rental property market. The authority concluded the report by recommending that vacation rental properties be recognized through legislation, that they collect and remit a 2.5 per cent visitor guest fee to the BTA, and they comply with safety standards. In January, Michael Fahy, the tourism minister, noted that vacation rentals are at present not defined under Bermuda law. He said the lack of standards and direct marketing posed "both a barrier and an opportunity". Kevin Dallas, chief executive officer of the BTA, announcing the agreement last week, said it was about "levelling the playing field" and promoting the island as a destination. He said the link-up also "gives us Airbnb as an adviser to the government as it works through regulations" in that sector of the tourism marketplace. The Airbnb service is particularly popular with younger, experienced and adventure travelers, which the BTA is keen to attract. Mr Dallas wants to encourage more Bermuda residents to consider listing a short-terms or vacation rental. Airbnb is to send organizers to the island to run workshops. Mr Dallas does not believe small vacation rental properties will have a substantial impact on hotels and guesthouses. However, Mr Todd struck a cautionary note. He said: "We recognise that vacation rentals will have an impact on the smaller guest properties. We want them to continue to be viable." Smaller guest properties are regulated under the Hotel Act, but not vacation rental properties with sleeping accommodation for less than six people. Mr Todd said: "It is important to have a level playing field." He added that the BHA has been discussing the increasing popularity of small rental vacation properties not only at a local level, but with counterparts in overseas jurisdictions. "It is something that we have to recognise and compete with," he said.
March 14. Telecoms firm One Communications yesterday promised internet speeds of up to 200 Mbps after hundreds of miles of new fibre optic cabling and support equipment are installed. Frank Amaral, One's chief executive officer, said: "Our plans to provide better value for internet services are with the Regulatory Authority. As a regulated access provider our new FibreWire plans must be approved in advance by the regulator. Once approved and the new network is activated in a neighborhood, One's FibreWire internet will be available to consumers with plans of up to 200 Mbps to the home or small business." The massive project to replace existing cables is expected to be finished by the third quarter of this year. Mr Amaral said: "We are working hard to get our new network on line, and as a result our timeline for completion has been moved up. With additional specialists added to our current workforce, we look forward to completing this extensive project in a much shorter timeframe. Wired networks like ours have been proven to provide faster, more price effective and reliable internet services than wireless systems. Our FibreWire network has been engineered with the future in mind to provide even faster gigabit plus speeds when the market demands these services. Customers with One Communications' internet service will be pleased to know that once FibreWire is ready to offer, upgrading will be simple. Once approvals are in place, and depending upon the service plan currently being subscribed to, many of our customers will be automatically upgraded to the new higher speeds at the same price that they are currently paying. So there won't be a need to call in to sign up for the improved service." He added that — in most cases — technician assistance will not be required as existing modem equipment can be used. This means that extra cabling into a home or small business will not be necessary. The overall process will be quick and easy." The upgraded cable network comes as One expands its 4G LTE coverage across the island, which is expected to be completed by the fall. The company is also planning a full overhaul of its TV services this year, subject to regulatory approvals.
March 14. NEW YORK (Bloomberg) — Richard Fain, the chief executive officer of Royal Caribbean Cruises Ltd, is willing to bet $5 billion that he can take everything you know about cruising and flip it upside down. Or at least outside in. On Monday, he and Lisa Lutoff-Perlo, chief executive officer of Celebrity Cruises — one of three brands in the Royal Caribbean family — announced a new category of ship that, among other transformational design moves, brings stateroom balconies indoors. With a push of a button, the floor-to-ceiling windows of Celebrity Edge-class staterooms retract like a super-sleek garage door, leaving nothing but a simple glass railing between your living room furniture and the crystal-blue sea. "When I started [working in the cruise industry] in the 1970s, nearly zero ships had balconies. It was all portholes," reflected Fain on a phone call with Bloomberg. Since then, balconies have been the golden rule for hardcore cruisers. But fast forward to 2019, when the first of five Celebrity Edge-class vessels is scheduled to leave the shipyard, and both portholes and balconies will become a thing of the past. At least, that's what Fain and Lutoff-Perlo are betting on. These balconies on-demand are just one of the first-to-market design features raising the price tag of Edge-class ships to $1 billion a piece. Here's what else to expect on these tricked-out ocean liners, which are packed with enough bells and whistles to make even the most fervent anti-cruiser consider a trip on the high seas. By redefining the balcony, Celebrity is able to expand cabins right up to the edge of the ship — almost like an infinity pool. As a result, stateroom floor plans are (on average) 23 per cent larger than before, with bathrooms gaining an extra 20 per cent of square footage. This is a feat of engineering much larger than meets the eye: Currently, balconies help distribute the weight of a boat, and bringing them indoors requires boat builders to redesign the vessel's support system. Making ships bigger isn't the answer if you're looking for increased square footage, either, as many ships are already too large to dock in popular ports. (They solve that issue by dropping anchor off shore and ferrying guests to land in smaller boats.) "We have been re-imagining shore experiences for a long time," explained Lutoff-Perlo, who says the glassed-in staterooms "let us transform how guests experience destinations when they're in port or out on sea." Imagine a mini-deck — it's the length of a tennis court — that hovers off the edge of the ship, moving up and down along a vertical track almost like an elevator. That's the Magic Carpet, a new public space that will serve different purposes at different times of the day. When it's positioned on Deck 2, it's a stylish disembarkation point. On Deck 5, it becomes a lunch spot with wraparound views. Up on Deck 14, it's an extension to the pool area, sometimes with a DJ. (Think of it as a pool party that comes and goes, explained Lutoff-Perlo.) And in the evenings, the Magic Carpet will anchor at Deck 16, where it'll become a fine dining restaurant that's cantilevered over the sea. Said Lutoff-Perlo: "Where else in the world can you get this experience, sitting 16 stories above the sea, dining by moonlight with a view of Barcelona?" Suites have traditionally made up five per cent of Celebrity's room stock; on Edge ships, they'll represent 12 per cent of the accommodations. Included are six duplex villas that shed the traditional decor you'll find on, say, luxury cruise line Cunard's two-floor suites — instead, they have private plunge pools and direct access to the Solarium sundeck. Eucalyptus-treated cashmere mattresses from Italy, Bulgari bath amenities, butler service, packing and unpacking support, and a bar that's set up based on your own preferences: they're just a few of the signature amenities for suite guests. "They look like a beautiful hotel that just happens to float," said Lutoff-Perlo, who added that if you opt for the penthouse suite, you'll get a better view than the captain. "It's set right over the bridge," she said. The last big innovation in cruising dealt with RFID-enabled wristbands that let you scan in and out of the ship at port or charge drinks to your room. But wearables are a thing of the past, said Lutoff-Perlo. On the Edge ships, you'll be able to do everything on your phone, from checking in to unlocking your stateroom door or controlling your room's temperature and lighting. It all happens via a proprietary Celebrity app, which also puts the concierge, ship map, and daily event schedule in each guest's pocket. "We'll send you notifications for the things you've told us you're interested in and use it to reduce pain points across the entire experience," said Lutoff-Perlo. "It will help us personalize your cruise as we've never been able to do before." The so-called resort deck on the Celebrity Edge ships takes the adult pool concept to a whole other level. The pool itself is enclosed by a tessellated, glasslike dome for all-weather access — it's called the Solarium — that leads to a rooftop garden that one-ups the lawn clubs and rooftop terraces Celebrity has typically installed on its previous ships. The garden will be landscaped with sculptural trees and maintained by a dedicated horticulturist so that it can be used for jazz parties (think live music, wine, and blankets) or dinner-and-a-movie nights. It's all designed by Tom Wright, whose stamp is also on the iconic Burj Al Arab Hotel in Dubai. Lutoff-Perlo and Fain both talk about the Edge class as an evolution in modern luxury, capable of drawing more affluent younger travelers and converting them into cruisers. "When you have to sign a contract for $5 billion, your hand shakes. But now that I've seen the design, my hand no longer shakes," said Fain. And Lutoff-Perlo indicated there's more to come. "Every new feature needs to be a must-see, must-have experience — that's true of all these additions, along with several more amazing things we'll be revealing later on," she teased. Want to get a spot on the inaugural sailing? Bookings are officially open for the first ship's maiden voyage, departing from Fort Lauderdale, Florida, on December 16, 2018, for a weeklong Caribbean circuit.
March 13. Ewart Brown, the former premier, was today named in five Government contracts where a Commission of Inquiry (COI) found evidence of "possible criminal activity". Commissioners cited the former Progressive Labour Party politician, the premier from 2006 to 2010, in contracts involving Global Hue, Ambling, TCD emissions testing, revamp of Port Royal Golf Course and Dockyard Heritage Wharf cruise ship pier. Dr Brown, who was also Minister of Tourism and Transport, was singled out in a further contract, for the building of the Magistrates' Court and Hamilton Police Station, where the Commission "cannot agree re possible criminal activity". The Commissioners stressed that a finding of possible criminal activity should not indicate evidence of guilt and that "the naming of an individual does not imply any finding of guilt". But the Commission has referred all five contracts to the Bermuda Police Service "to continue ongoing criminal investigation". Former works and engineering minister Derrick Burgess was named in three contracts where there was evidence of possible criminal activity. And One Bermuda Alliance Senator Vic Ball, a former civil servant who was appointed to the Upper House after he retired, was criticised for failure to disclose "a clear conflict of interest" in the award of a contract for sand and rock where his father was a principal in the firm awarded the contract. The Commissioners found "evidence of possible criminal activity" and referred the case to police for investigation. But a number of other senior Civil Servants were slammed for failing to follow rules on awarding contracts, although no disciplinary action was recommended. Dennis Lister, who was succeeded by Mr Burgess in the works and engineering portfolio, was listed in two contracts, but the Commission, headed by Sir Anthony Evans, found no evidence of possible criminal activity. Ministers listed as "noted but not criticised directly" included Paula Cox, Dr Brown's successor as premier. Finance minister Bob Richards, OBA Senator Michael Fahy, as Acting Attorney-General, and Attorney-General Trevor Moniz, were listed alongside Ms Cox for actions during the controversial public-private partnership deal with the Canadian Crown Corporation and Canadian developer Aecon, although the Commission found that there no evidence of possible criminal activity. The Commission of Inquiry was set up by Michael Dunkley, the Premier, to investigate issues raised in the Auditor-General's report into the fiscal years 2009 to 2012. Commissioners said the Global Hue advertising contract should have tendered and that it had been recommended to Cabinet as a "straightforward renewal with no evident concern over the serious criticism" raised in an Auditor-General's report. The CoI said a new contract had been agreed after the 2008 financial crash and that the Commission believed "that environment would have been conducive for a competitive tender among advertising agencies, likely enhancing value for money". Commissioners added that contracts with consultancy Ambling in 2008 and 2010 had not been tendered. They said: "It appears that the Premier negotiated the contract directly with Ambling with no input from the Cabinet Secretary or Permanent Secretary." And the CoI pointed out that "substantial sums were paid to Ambling but there are no coherent records of any services they performed". They added: "This is another contact that should sensibly reside in the Ministry of Works and Engineering but was moved by the premier to Tourism and Transport." The 200-page report from the CoI said that Bermuda Emissions Control Ltd was selected to build and run vehicle emission testing stations as "the personal choice" of Dr Brown and that assurances and contracts were given to the firm without a tender process. And the report said the delegation of the project from Works and Engineering to Transport and Tourism was "unclear and inappropriately documented". The same was said of the Port Royal Golf Course redevelopment and that "no documented financial procedures were adopted and followed by Port Royal Golf Course trustees" while there had been an "inappropriate level of financial oversight". The Heritage Wharf cruise ship pier, also shifted from Works and Engineering to Dr Brown's Tourism and Transport Ministry, was also said to be "unclear, unsatisfactory and inappropriately documented". The Commissioners added: "Final terms of the construction contract were not submitted for approval to Cabinet by the premier, although Cabinet did apparently approve the selection of the vendor. The contract did not allow the right to audit nor did it require a performance bond." And they said: "Selecting a contract without a bid price did not allow the right to audit nor did it require a performance bond." Mr Burgess was also named in the Heritage Wharf project. The Commissioners said: "Delegation of this project from Works and Engineering to Transport and Tourism was unclear, unsatisfactory and inappropriately documented." In the Magistrates' Court and police station development, Commissioners noted that Winters Burgess, said to be called "uncle" by Derrick Burgess, was a principal. The CoI report said any relationship to the principals, who also included Dr Brown's half-brother Vincent Hollinsid, had not been disclosed and that the "Commission does not accept that Burgess did not know of their involvement". The report added: "The level of compensation for providing collateral by Messrs (Winters) Burgess and Hollinsid appears on its face to be excessive." Mr Burgess was also named in the Port Royal Golf Course redevelopment project, where "delegation of responsibility for this major capital expenditure was unclear, unsatisfactory and inappropriately documented" while golf course trustees had not adopted documented financial procedures and there had been "an inappropriate level of financial oversight".
March 13. Evidence of "possible criminal activity" was found in a total of seven business dealings by Government between 2007 and 2014, a major report by a Commission of Inquiry said today. The Commissioners said potential wrongdoing had been found in "third party issues", including the $89 million new court and police complex in Hamilton, a contract issued in 2008 which cost $17 million more than its original $72 million budget and had been referred to the Bermuda Police Service. The 2007 contract for Heritage Wharf at Dockyard, which cost $60 million — $21 million more than the estimated $39 million — has also been referred to police. The upgrading at Port Royal Golf Course, which cost $25.5 million, some $17.8 million over its 2007 $7.2 million budget, was also picked out by commissioners. And the 2001 contract to build and run the three TCD emissions testing stations, which came in more than $9.9 million over budget at $15.2 million, as well as $2.4 million-a-year contract over ten years for running costs, was also referred for investigation. The Commission also found "a clear conflict of interest" for former civil servant, Vic Ball, now a One Bermuda Alliance senator, in the awarding of a $1.4 million contract in 2009 for sand and asphalt to Harmony Holdings — a company in which his father Eugene had a holding, which Vic Ball failed to declare. But the four commissioners, under chairman Sir Anthony Evans, former Chief Justice of the Dubai International Financial Centre Courts, stressed that a finding of possible criminal activity, or the naming of individuals, did not imply any finding of guilt. The news came as Michael Dunkley, the Premier, announced the Commission's findings in the House of Assembly this morning. Mr Dunkley told MPs: "Indeed, the Commission noted that it 'was not required or entitled to make any finding of innocence or guilt. It was required only to refer to the police and the Department of Public Prosecutions any evidence of possible criminal activity'. Other contracts named by the Commissioners were the 2009 $14 million contract with United States advertising and marketing firm Global Hue and $3.2 million paid out over 2008, 2010 and 2011 to Ambling for consultancy work on planning, works, engineering and hotels, originally budgeted at $400,000 a year — none of which were put out to tender, except for the 2011 deal with Ambling. Mr Dunkley said that the Commissioners had focused on 12 transactions in total. The Commission also looked at the controversial public-private partnership with the Canadian Crown Corporation and Canada-based Aecon to build a new airport, but found that there was no evidence of possible criminal activity. The same was said of a 2008 contract given to Bermuda Drywall & Ceilings for renovations to the Commercial Courts and the Ministry of Finance buildings in Hamilton, which cost $1.86 million. Mr Dunkley told MPs that the Commission had also looked at failures to comply with Government's internal accounting and procedures and made a total of 50 recommendations for improvements. These included establishing better working relationships between Government and senior civil servants, improving transparency and safeguards against conflicts of interest and boosting the effectiveness of Government Financial Instructions. The Commission added that bodies responsible for safeguarding the public purse should be boosted, while Parliamentary oversight on spending should be enhanced. "These recommendations are welcomed by the Government because they set the stage of the very thing the Commission was set up to achieve, which was, as I said in December 2015, to break the back of bad habits, to heighten public understanding of the issues and to return the principle of accountability to the centre of Government business at any level," Mr Dunkley told the House. He added: "We will also advance the principle of transparency in the management of the public purse. In that regard we will take a close look at making oversight of financial operations more current and contemporaneous. The Commission of Inquiry report is the next step in this drive to strengthen the overall governance of Bermuda and, more specifically, to institute the checks and balances necessary to make the Government more accountable and transparent to the people we are elected to serve."
March 13. Perceived weaknesses in the island's internet network meant America's Cup challengers Land Rover BAR will rely on UK technology to monitor its racing yacht. The team turned to British telecoms firm BT as the risk of the Bermuda network crashing when it needed to send data and video back to shore and on to its headquarters in Portsmouth during the competition. A spokesman for the team said that its virtual chase boat system — where a real shadow boat with monitoring equipment is replaced by technology on the racing yacht — was designed for use in England. He added: "In Portsmouth, the fact that the sailing water was lined on both sides by relatively densely populated areas meant that the public network could be relied upon. The situation in Bermuda was very different. The more isolated piece of water and the island's relatively small population meant that during the racing period, the spectators and media attending could be expected to strain all the public data networks. The team couldn't afford to discover that suddenly, right when they needed it most, the link to Bermuda had been overwhelmed, crashing data and video delivery to Portsmouth." Land Rover BAR instead opted for a proprietary system — a dedicated "uncontended link" rather than a shared system. BT has provided a 45 Mbps leased line between Bermuda and Britain, which is unshared and guaranteed to run at the set rate at all times. The team's Technical Innovation Group, led by management and technology consultancy PA Consulting group, worked with BT to supply data to team coaches, designers and performance analysts. They found they would also need a private cellular network to link the competition yacht to its Dockyard base for onward information transmission to England. The spokesman said that the team "had already discovered during the Louis Vuitton America's Cup World Series event in 2015 that the public network didn't have the required bandwidth out in the Great Sound". Land Rover BAR and BT instead brought in a private cellular network, complete with mast, antenna, receivers and software similar to military grade ship-to-shore 4G LTE. The virtual chase boat was developed to remove the need for a powered chase boat every sailing day, reducing the team's carbon footprint, in line with America's Cup organizers' desire to make sailing more sustainable. Richard Hopkirk, engineering manager at Land Rover BAR, said: "The VCB has been a tremendous success story for our technical team. It's brought my engineers closer to the sailing boat than ever before, while at the same time reducing our carbon footprint as a team. I'm enormously grateful to PA Consulting Group and BT for their technical and personal support without which this would not have been possible for us." Howard Watson, CEO of BT technology and service operations, added: "Our networking and big data expertise will help the teams on both sides of the Atlantic to deliver better performance from the boat. It's all about our ability to help the support teams and crew to make better tactical decisions through access to better-quality data in real time."
March 13. The Government will be looking to invest in greener buses, said Grant Gibbons, Minister of Economic Development. Responding to questions by the opposition during Friday's budget debate, Dr Gibbons told the House of Assembly that an RFP is set to go out in the near future for electric, hybrid or LNG-powered buses as the government seeks to improve the ageing fleet. The comments came after shadow transport minister Lawrence Scott questioned government if it would look at electric buses rather than the typical combustion vehicles, which could be better for Bermuda's roads and more cost-effective. "Maybe as a country we would try to set the goal of taking advantage of hybrid and electric public safety vehicles," Mr Scott said. "We could reduce the overhead, as fuel is one of the biggest expenses of the PTB." He added that electric/hybrid vehicles have a longer useful life, and that cost savings can be used to retrain and retool employees. Mr Scott made several other suggestions to improve the island's bus system, including revising the bus schedule, but Dr Gibbons responded: "It's much easier to make these suggestions than it is to get them to take effect." Dr Gibbons said hopes of introducing a new bus schedule last year were dashed after the proposed revisions were rejected by the Bermuda Industrial Union. "There has been an effort to revise the bus schedule since 2001, 2002. We thought that we had on the table a new schedule that would be accepted. Unfortunately that new schedule was rejected by the union so we are back to square one." Dr Gibbons said that four new buses are expected to arrive on the island later this year and Government had budgeted the purchase of another ten vehicles in 2018. He noted that in addition to the $2.5 million allocated for buses in the 2017/18 budget, money was allocated and saved last year for the same purpose. Dr Gibbons also revealed that recruitment efforts "have commenced in earnest" to hire 20 additional bus operators. "Further, internal training is under way to fill three traffic supervisor positions," he said, adding that these positions are expected "to drastically reduce overtime costs for the operations section". He also commented on a recent incident in which a bus carrying schoolchildren burst into flames in Warwick, saying the vehicle was 15 years old. "We have said that there is a sister bus, which was taken off the road after the incident. Clearly the PTB is very concerned about public safety. I'm sure there will be a very careful look at the safety issues involved." Dr Gibbons was also questioned about the island's ferries, particularly the Government's use of the Millennium, which is set to conclude this year. While Zane DeSilva and Dennis Lister questioned if it would not have been more efficient for the Government to have bought a new ferry four years ago instead of hiring the Millennium for $1.2 million a year, Dr Gibbons responded that the money simply was not available at the time. "A new ferry would have cost $8 million," he said. "The issue is should the government have four years ago bought a new ferry for $8 million? When the current government took over the capital funds to buy a new ferry simple were not available. We understood that we needed this transport between St George's and Dockyard." And on the subject of new ferries, he said he believed the Department of Marine and Ports may prioritize the purchase of a new tug, giving the existing vessel's age and the increasing size of visiting cruise ships. Another topic broached by the opposition was the cost of revenue guarantees with the airlines that visit the island, with PLP MPs, including Wayne Furbert, suggesting that the guarantees — which can cost the government millions annually — were under-budgeted, giving a falsely rosy appearance. While Mr Furbert said he knew of one such guarantee that had cost the government more than $3 million, Dr Gibbons said that the guarantee mentioned was made by the former administration. "It's important to point out that WestJet had been paid something in the order of $3 million. That goes back to 2012 and what we learnt since then was that it was an open-ended agreement with the former government. Now they are capped. With that airline, it is capped at $1 million." However, Dr Gibbons accepted that there would likely be supplementals in the area of revenue guarantees as one agreement was signed too recently to be included in the budget. "The most recent revenue guarantee was only signed a month ago, so it is not in this budget," he said.
March 13. The Government has launched an initiative aimed at getting parents more involved with their children's education. However, Mike Charles of the Bermuda Union of Teachers said that in order for such an initiative to be a success, it needs the buy-in of the wider community. "It's great to involve the community, but it has to be the whole Bermuda community, not just the black community," he said. "Until that happens, we will continue to be in the state we are in." In the House of Assembly on Friday, Cole Simons, Minister of Education, announced the formation of a Parental Involvement Committee, which will foster better communication between the Department of the Education and parents. Mr Simons said Government wants "a progressive effort to involve and engage public school parents for the betterment of our public school education system". The minister told MPs: "We know that we cannot underestimate the value of family in a child's education, and this Government has acknowledged and affirmed our responsibility to grow relationships and partnerships with parents, families and the community. Schools do this every day through PTAs and parent councils and through the important work of supporting and improving individual schools. During the 2015 consultation process on what were then proposed amendments to the Education Act 1996, a parent asked the question — 'but what about parent engagement for the entire public education system? After continued consultation and engagement, this Government determined that we should put in place a Parental Involvement Committee. This was a direct response to the desire expressed by parents for proactive and strategic access to the Department of Education." Mr Simons said the ministry wanted better communication with parents and welcomed input on important issues that affect them, their children and the system. "We don't just want parents to come to us — we want to go to them and seek their advice and representation not only when problems occur, but before they happen," he said. "We see great things ahead for our public education system, for all schools and for all children. We therefore want and have invited parents, as well as other stakeholders in our public education system to be part of that vision and future." He said the committee would provide advice and feedback from the perspective of parents, represent broad parental interests, support PTAs and help parents support their children learning at home. Chairwoman of the team selecting the committee is Tamicia Darrell, deputy principal at West End Primary School, with other members including Keithlyn Fleming, Noel Pearman, Jo-Ann Pully and Kimberley McKeown. Mr Simons said: "This selection team has already encouraged parents to consider participating for the betterment of our public education system. Parent councils, PTAs, and all parents of public schoolchildren are being asked to put their name forward for membership on the Parental Involvement Committee." He said parents selected should represent a cross-section of parents across all public schools and have a child enrolled in public school. The deadline for applications is April 9. Applications and any questions should be e-mailed to parents@moed.bm. Speaking about the move yesterday, Mr Charles said that the wider Bermudian community must take part for progress to be made. "I think when we talk about public education, we think about black children. There is another part of the community as well, but they don't take part. Those who send their children to private schools don't care about what happens." He said that while a great deal of work needs to be done to bring public schools to the standard they need to be, the government seems more intent on investing in the America's Cup. "We need the buildings to be at a level where children can go and feel safe," he said. "We also need supplies. We talk about a 21st-century education, but we don't have 21st-century supplies."
March 13. The Charity Commissioners have finally released information revealing why more than 30 people objected to Preserve Marriage becoming a charity. With less than a month to go before the group's probationary one-year charitable status runs out, the contents of all 31 complaints have been shared with The Royal Gazette. One gay Bermudian explains in her objection how she feels "bullied" by the organisation, which opposes same-sex marriage and civil unions. She writes: "There is nothing charitable about them! Their sole purpose is to force our Government to deny equal marriage rights to gay and lesbian persons in Bermuda." Another, describing himself as "a Bermudian man who identifies as gay", writes: "It's a group whose message divides the community based on an aspect of an individual's identity, which the individual has no control over." One complainant, themselves a former Charity Commissioner, argues that Preserve Marriage is a political organisation with the aim of influencing government policy on same-sex relationships. The letter writer states: "Irrespective of their stance on marriage equality, Preserve Marriage is doing great harm to the ability of LGBTQ Bermudians and residents to be respected and protected in Bermuda, something which they are to be afforded by the Human Rights Act 1981." They add: "To allow what is effectively a political action group to obtain charitable status and solicit funds from the public could set an alarming precedent and, in this instance specifically, could allow a group to act as a 'charity', seeking to marginalize a protected class under the Human Rights Act." The majority of the objections voice similar concerns, with some referring to the organisation as being a "hate group" which promotes "hate speech". Preserve Marriage applied for charitable status early last year, not long after it complied with a request from the Charity Commissioners to remove an online appeal for campaign funds from its website. The group, a registered company since December 29, 2015, had been seeking donations to "succeed" in its "mandate to preserve marriage in our country". Despite the 31 objections filed with the Charity Commissioners, Preserve Marriage's application was successful and the organisation was given charitable status until April 5 this year. A source told this newspaper at the time that the decision to grant charitable status was not unanimous and had prompted lengthy debate among the commissioners. But the final decision was taken after the group successfully argued that its educational work qualified as a "public benefit", as defined by the Charities Act 2014. A few days after the decision was made public, in April last year, this newspaper made a public access to information request to the Charity Commissioners for the content of any objections and the minutes of any meetings during which the application was discussed and decided upon. The initial response from the commissioners was to provide heavily redacted minutes from their meetings on March 8 and 22 and April 5 and 19, which did not reveal the number or substance of the complaints and gave little information on how the commissioners came to their decision. We sought an internal review from Richard Ambrosio, the committee's chairman, who responded in July to say that providing the content of the objections would have "imposed a substantial and unreasonable interference" with the work of Registry-General staff. He decreed un-redacted minutes could be released, along with the number of objections, and this information was shared in November. Last week, Mr Ambrosio shared copies of the 31 objections, having removed any information that could identify the authors. He did not explain the change of heart and it wasn't possible to confirm with him whether Preserve Marriage had applied for a renewal of its charitable status. A spokeswoman for the Registry-General did not provide the information by press time. The decision to disclose the material follows an appeal lodged by this newspaper with the independent information commissioner, which is still under review. Preserve Marriage has been at the forefront of efforts to prevent same-sex couples from obtaining the right to marry in Bermuda, campaigning against such a move when a referendum was held on the issue last June and intervening in an ongoing civil case involving a gay couple who wish to wed here. There was no response to an e-mailed request for comment to the charity by press time Our Pati request last April asked for the same information about OUTBermuda, a group which promotes equality for the island's LGBT community, and which had also applied for charitable status. No objections were received in relation to OUTBermuda's application. Its charitable status expires on March 21 and it is expected to apply for renewal.
March 13. A new business conference in Bermuda that sold out months in advance has led to an additional unexpected boost for the island. The inaugural Bermuda Healthcare Forum, which starts on Wednesday, attracted an overwhelming response from delegates wishing to attend and had filled its quota of 160 places by December. And the event has caught the attention of the American Society of Healthcare Risk Management, which has now invited Bermuda to be involved at its prestigious annual conference in Seattle later this year. The two-day Bermuda Healthcare Forum is at the Rosewood Tucker's Point Resort, and will feature world-class speakers and industry experts. More than 100 of the delegates are coming from overseas, and a total of 278 hotel room nights have been booked, mostly at Tucker's Point and Grotto Bay, in connection with the forum. Annie Sousa, senior vice-president at Aon, who helped spearhead the forum, said it is the first of its kind for the healthcare insurance industry in Bermuda. "The concept of the forum originated from a meeting last year, when Aon Bermuda invited all the leaders of our main healthcare markets to discuss the future of our industry," she explained. Vivienne Moniz, senior vice-president and underwriting manager for excess casualty insurance at XL Catlin, said the island's insurance and reinsurance market has served the insurance needs of some of the largest health systems in the US for more than 30 years. She added: "The Bermuda market is known for innovative solutions to complex risk. We boast some of the best talent in the industry and the forum provides a platform for carriers and brokers to engage with our clients to ensure we continue providing solutions to our clients' needs." The event has attracted executive management, captive, insurance and finance specialists in the healthcare industry. About 30 local companies will participate, representing major insurance, broking, accounting and legal firms, while the overseas guests include a cross section of brokers and representatives in roles such as finance, risk management, patient safety and quality and legal from some of the largest health systems in the US. Kim Morgan, healthcare practice leader at Endurance Bermuda, said: "With US healthcare providers facing many of the same challenges post the passing of the Affordable Care Act, and now the uncertainty brought with a new governmental administration, this is an invaluable opportunity to bring our customers together in an intimate setting in Bermuda to hear from speakers on topical subjects that range from programme design to data analytics to successful claims defence strategies, all of which we hope will serve to better prepare them for this changing healthcare environment." The organizers of the forum said they are delighted to be able to showcase "the resources of the collective Bermuda healthcare market which play a significant role in the risk financing of many of the larger healthcare systems in the US". The forum is also seen as a useful venue for renewal meetings and networking. It has also drawn on the services and expertise of local businesses. Kareen Richardson, senior vice-president at Integro, said: "The forum committee has teamed up with various Bermudian firms to bring this event to fruition." Among those involved are Terry Madeiros, of TM Designs, who created the event logo and brand, Amy Peniston who did the webpage, and event photographer Susan Thomas. Electronic Services Ltd is fulfilling the audio and visual needs of the event, and Selange Gitschner, of Dasfete, is handling logistics. Ms Richardson added: "We are very fortunate to have access to such talented Bermudians who have assisted us immensely with our technical needs. We are pleased with the market and industry collaboration and thrilled with the overwhelming response of overseas attendees." The unexpected invite to participate in the Ashrm conference in Seattle in October is a feather in the cap for Bermuda. An executive from Ashrm has been invited to attend this week's forum. At the Ashrm event in October, Ross Webber, chief executive officer of the Bermuda Business Development Agency will be a keynote speaker, while Ricky Braithwaite, of the Bermuda Health Council, will sit on a panel to discuss delivery system transformation. The Bermuda Healthcare Forum is sponsored by Aon (Bermuda), Ascot Underwriters, BDA, Integro (Bermuda), XL Catlin, Allied World Assurance, Bowring Marsh Bermuda, Endurance Insurance, Iron-Starr Excess Agency, Chubb Bermuda, Atlantic Security Brokers, JLT Re, Healthcare Risk Partners, Willis Towers Watson, Arch Insurance, Argo Re, Lockton Bermuda, Markel Global Insurance Bermuda, RKH Specialty and R&Q Quest Management Services.
March 13. The men of Hasty Pudding Theatricals are preparing to bare their legs in Bermuda this week, as they bring their unique brand of musical comedy back to the island. The Harvard-based group — the third-oldest theatre organisation in the world — has been visiting Bermuda for more than 50 years, with the island serving as the final stop of their annual show's run. This year's production, Casino Evil, is set to continue the tradition with HPT's usual combination of broad comedy, catchy musical numbers and an all-male kick line finale. Producers Adam Chiavacci and Natalie Kim said the show has so far received a positive response, and they are thrilled to bring the production to the island. Asked about the trip, they said: "We are so excited. We love Bermuda, and it's awesome to be able to call Bermuda a second home for us. We have been coming to Bermuda for over 50 years now, and we could not imagine our production without it. While we do think it is important to keep our Bermuda tradition alive, especially since our organisation is so old. The main reason it is important for us to keep coming back to Bermuda is because we love the island. We love meeting everyone and being able to spend the capstone of each year's show in such a beautiful and fun spot." They noted that the show represented the culmination of almost a full year of work, with production beginning every April — just weeks after the previous year's show concludes. "It is an incredible amount of work, and all 50 members of our company put so much time, effort, and love into this organisation to make the show what it is. From our poster designer, to the show's writers, to our costumiers, ticket sales managers, and cast, everyone really believes in this show. We are propelled by our love for the Pudding as well as for each other. Watching our audiences react to the show, and seeing the amount of fun that they have as well as we have during each performance is really what makes it all worth it." HPT 169: Casino Evil runs March 15-17 at Earl Cameron Theatre at City Hall, with shows starting at 8pm. Tickets are available now at bdatix.bm.
March 13. The Bermuda Environmental Sustainability Taskforce is back from the brink after the public answered a call for support, but fundraising efforts continue. In January, the environmental organisation said that a shortfall of donations had left it unable to fully perform its duties and asked its supporters to help. BEST president Stuart Hayward, however, said he was uplifted by the rapid response from the community, including a number of new donors who stepped forward. Colin James of Atlantic Securities Ltd came to the office on the day the appeal was published in The Royal Gazette with a cheque in hand, while Vallis and Hayward offered BEST office space in the International Centre on Bermudiana Road. Gail Miller, BEST chairwoman, said: "We are still a long way from meeting our annual budget and will continue to focus on developing donor relationships. "On that front, Kim Smith will take on the additional duty of managing this for us as we simultaneously cultivate a group of board members and volunteers to assist us with fund development and fundraising." A spokeswoman said that Mr Hayward remains committed to BEST despite his ongoing battle with Parkinson's Disease, while the board continues to support him and the organisation's commitment to serve the Bermuda community. "BEST is currently focused on strategies for succession planning," the spokeswoman said. "The organisation remains committed to collaboration and is participating in the Centre on Philanthropy's Collaboration Initiative that began in January 2017, estimated to take four to six months. BEST is also advancing internally from a founder-directed to a board-directed organisation to strengthen its structure and boost its longevity. Susan Armstrong has stepped up to chair the BEST Management Committee. Susan will be putting together a team that will assist BEST with 'Building Capacity'. It hopes to do this through expanding its Membership Programme and by expanding its human and material resources. BEST is committed to honoring Stuart's legacy as an advisor, mentor, and wise counsel to any new team that will be created. As we move through this process of transition, BEST is fortunate to have the support, commitment and dedicated service of Stuart, David Wingate, long-term BEST director and Bermuda's most notable environmentalist, as well as a strong board of directors and management team."
March 12. The Progressive Labour Party will be hosting a jobs summit on diversity, inclusion and opportunity on Tuesday. "This event is an opportunity to hear our plans for change: facilitating job creation, growing our economy and ensuring that Bermudians come first when it comes to opportunities in our own country," Diallo Rabain, the Shadow Minister of Environment, Planning and Workforce Development, said. "It is also an opportunity for Bermudians to ask questions and share their ideas to help build a country they believe in." He added: "With Bermudian jobs being lost and only non-Bermudian jobs growing every year under the OBA, many Bermudians are beginning to lose hope in a Bermuda that works for Bermudians." Mr Rabain will be joined by panellists Myra Virgil, Barclay Simmons and Cordell Riley, who will speak on topics relating to the PLP's Vision 2025: Jobs Creation and Growth, Reforming Workforce Development, Social Enterprises and more. The PLP Jobs Summit: Diversity, Inclusion and Opportunity will be held at Warwick Workmen's Club at 7pm.
March 11. Trevor Moniz, the Attorney-General, has refused to disclose the price tag for the Bermuda Government's legal claim against Lahey Clinic. In addition, Mr Moniz rebuffed calls to identify the Government's sources for its case, in which former premier Ewart Brown is cited — telling Parliament that "political theatre and the politics of distraction" were being used. However, cost details could be coming to MPs, after Randolph Horton, the Speaker of the House, told the Attorney-General that Parliament was entitled to hear about monies spent. It came as Progressive Labour Party MPs accused Mr Moniz of dodging parliamentary questions connected with the Massachusetts lawsuit. Similar questions were among unanswered queries made last month by The Royal Gazette on the government's arrangement with the law firm Cooley LLC, Yesterday Shadow Attorney-General Michael Scott asked for the projected legal expenses for the case, which Mr Moniz refused to divulge. MPs heard that no retainer had been paid to the firm, which would be paid based on the hours spent. But Mr Moniz argued that releasing the figures would "give an indication of the scale and scope of the work being done, "which is privileged. It would be impossible to give a projection in advance of knowing what defence Lahey would file," he added. Opposition MP Derrick Burgess objected, telling Mr Horton that Mr Moniz should be directed to answer questions and not hide behind privilege, while Kim Wilson, a former Attorney-General under the PLP, branded it a stalling tactic. Mr Horton ruled that while there was no need for any indication of the scope, Mr Moniz needed to inform the House of the expenses incurred. The Attorney-General responded: "Perhaps we can have an offline discussion about it, so that I will be able to address the matter more fully next week." Mr Horton allowed a delay until Monday, when he said he hoped Mr Moniz would come back equipped with details. He was next asked why a public relations firm had been hired for the suit — telling MPs that a company had been hired by Cooley to handle media queries. "Lahey has an entire media relations department, which has been engaged to deal with this matter, so it seemed to make good sense." Opposition leader David Burt asked for the estimated expense approved by the minister, but Mr Moniz said Cooley had simply told him it would be "a reasonable cost". PLP MP Jamahl Simmons said the PR firm had a history of being "politically based", but Mr Moniz was adamant that he had played no part in its selection. The lawsuit was filed on February 14 in a Boston federal court, two days after police raided Dr Brown's local medical clinics and seized records. The Bermuda Government contends that Lahey, with whom Dr Brown has a long working relationship on high-tech medical diagnostic interpretation, conspired with him to secure business on the island and charge for medically unnecessary tests. This week Dr Brown responded to both Mr Moniz and Michael DeSilva, the Commissioner of Police, with his lawyer alleging among other complaints that the Attorney-General had violated the constitutional separation of separation of his office from the pursuit of criminal matters. Letters sent Thursday by lawyer Jerome Lynch QC, and copied to the media, said it was "difficult to believe" that the Lahey complaint had not been prepared without dipping into a longstanding investigation of Dr Brown by local police. "I have nothing to do with the criminal side — I am undertaking a civil case in Boston against Lahey Hospital," Mr Moniz told the House yesterday. "In that case there is a complaint which is a public document. I don't control that. In the US it's public, and everybody has a right to read it." Protesting that there had been "mud slinging to attack my credibility", he maintained that the legal letters had been "leaked to the media for some sort of public relations benefit" — and said that the information used in the Lahey complaint came from "locally sourced information that we have available to us". Pressed for details, the Attorney-General called it sub judice, and thus exempt from public discussion. Telling MPs that disclosing sources would be prejudicial, Mr Moniz went on: "I will not reveal where I get evidence from. It will come out in the court case." But Mr Horton corrected him, saying that under the Erskine May handbook of parliamentary practice, "in regards to matters which are in courts overseas, sub judice falls away". The Attorney-General subsequently told Parliament that most of the information derived from "government departments or bodies". But he refused to give examples when asked by Opposition MP Zane DeSilva, telling him: "I'm not going to provide evidence to the other side, to Lahey — you're trying to prejudice an ongoing case". And, when challenged by Ms Wilson as to whether Government Employee Health Insurance had been included, the Attorney-General said he was "not prepared to be specific — I'm prepared to be broad". Mr Horton accepted the reply, telling the House: "He answered. You may not like the answer." Meanwhile, in response to a third parliamentary question on which Bermudian attorney was instructing Cooley LLP, Mr Moniz replied: "It's myself, Mr Speaker."
March 11. Blame for "untenable" travel obstacles that have held up an undisclosed number of Bermudian travelers bound for the United States has been laid on the UK passport office. Patricia Gordon-Pamplin, the Minister of Home Affairs, told Parliament that Her Majesty's Passport Office had ignored concerns that were raised from Bermuda when the printing of local passports switched over to Britain. "We are demanding that there be an appropriate resolution to this problem," the minister said, after updating MPs on the delays experienced by travelers holding UK-printed British Overseas Territories Citizen Bermuda passports who were headed to the US. Bermudians do not require visas to enter the US, and that agreement still stands: travelers passing through US Customs in LF Wade International Airport will not experience problems. But local passport holders in jurisdictions unfamiliar with the arrangement, such as in Europe, have been subject to questions or delays for passports printed after May 2016, which contain a biometric chip — and the code on the passport data page has been switched from BMU to GBD. "I must stress that the decision to transfer the printing was not a decision made by Bermuda," Ms Gordon-Pamplin said. "As our passports are British passports, the edict came from HMPO and the transfer process has been ongoing since 2010." Asked by deputy Opposition leader Walter Roban if the situation ought to have been anticipated, the minister said she agreed "100 per cent". Michael Dunkley, the Premier, has written to Baroness Anelay, the minister responsible for the Overseas Territories, asking for the matter to be resolved "as a matter of urgency". Ms Gordon-Pamplin said her ministry was working assiduously to remedy the situation, but advised travelers with passports that cause delays to obtain a US visa in the meantime.
NB: Bermudians living in the UK, including those who do so solely for heath reasons, now get their UK passports renewed in a mere 5 days, when they apply online.
March 11. Senator Jeff Baron says a series of recent incidents which have transpired within the last week has left the community "terrorised by violence." Mr Baron, Minister of National Security, sounded off on the occurrences in a release issued on Friday afternoon. The release comes on the heels of the shooting of a 19-year-old man in the Rambling Lane, Pembroke area on Thursday night. In an update provided yesterday morning, police said the victim remained in critical condition in hospital. "Police are actively investigating the matter — and I echo their calls for anyone who may be able to assist the police to please come forward and share what you know," Mr Baron said. "Tragically, this past weekend our community lost another young man", Mr Baron said of the fatal stabbing of Raymond Butterfield outside the Blue Waters Anglers Club late Sunday night. The 28-year-old footballer with First Division side Wolves was father to an eight-week-old daughter. "Our sincerest condolences are extended to Mr Butterfield's family and friends at this difficult time," said Mr Baron. Mikiel Thomas, 19, a Bermuda Under-20 footballer, has been charged with unlawful killing in connection with the incident. Mr Thomas plays for Premier Division side Devonshire Cougars. He was released on $50,000 bail and is expected to appear before the Supreme Court next month. The recent incidents have prompted meetings with the police commissioner, the minister said. Despite "multiple strategies" announced earlier this month aimed at stemming the violence, more must be done "to safeguard and protect our citizens", Mr Baron said. "Government cannot do it alone." Work continues, he said, on the implementation of Operation Ceasefire — a "community-collaborative initiative that has proven to be effective in curbing violence. It is my hope that members of our community will partner with us in the spirit of collaboration as we work to seek solutions to address the challenges we face." Pastor, counselor, and gang mediator Leroy Bean said that the solution to the problem must be "indigenous of Bermuda. So many times we want to bring in everybody. Change will take relationships forged inside the communities. The solution, the healing, needs to come from within. It will also require a collective approach. It's not going to take one organisation, one group of people, it's not going to take Government or anybody else — it's going to take all of us together. We can't just find ourselves doing a little here and there and think it's going to work. This is going to take some time. It's not something that's going to happen overnight."
March 11. The annual accounts of the Consolidated Fund of the Bermuda Government for 2015-16 have been given an unqualified audit opinion. Finance minister Bob Richards welcomed the news, which he pointed out was the Consolidated Fund's fourth consecutive clean audit after six years of qualified opinions. Current account expenditure was less than originally estimated, Mr Richards noted, while revenue was higher than projected. The Consolidated Fund deficit for 2015-16 was $160.6 million — narrower than the $220 million budget projection by $59.4 million, or 27 per cent. Mr Richards put the decreased deficit down to "prudent management" of expenditures. However, in her report tabled with the House of Assembly yesterday, Auditor-General Heather Thomas urged Government to take action to address rising debt levels. The Consolidated Fund is the general operating fund of the Government, through which it conducts most of its transactions. "I am pleased to note that the annual accounts of the Consolidated Fund of the Government of Bermuda were given an unqualified audit opinion for the fourth consecutive year following six years of qualified opinions," Mr Richards told MPs. "Despite the clean audit opinion, the Auditor-General has, for the sixth consecutive year, included explanatory paragraphs as 'other matters' which she deems appropriate." Ms Thomas's first concern was the level of the net debt, which increased by $186 million to $3.5 billion. She said: "Government needs to take concerted action to address this fiscal challenge." The auditor also pointed to ongoing incidents of non-compliance with the Government of Bermuda's Financial Instructions, which she said "revealed weaknesses and deficiencies in the control environment", and limitations with the preparation of summary financial statements. Mr Richards said: "The Government shares the auditor's concerns in these areas and has already started to tackle these matters." An enhanced Financial Instructions training programme is being developed, he said, while the Ministry of Finance has already put in place a three-year plan to eliminate the deficit and ultimately reduce the debt. Financial highlights presented by the minister included:
Total revenue raised by the Consolidated Fund for 2015-16 was approximately $960.7 million, an increase of $57 million from 2014-15.
Revenue from payroll tax was $361.1 million, up from $326.9.
Revenue from Customs Duty was $192.6 million, up from $171.5 million.
Total revenue on a modified cash basis was $953.6 million: $22.3 million more than original budget estimates.
Total current expenditure on a modified cash basis was $1.071 billion: $12.1 million less than original budget estimates.
Total capital account cash expenditure was $43.7 million: $24.6 million lower than the original budget estimate.
Total capital and current account cash expenditure was $1.114 billion: $36.7 million lower than the original budget estimate.
Modified cash all-inclusive results from government operations was a deficit of $160.6 million, $59.4 million less than was originally budgeted.
Net public debt, excluding guarantees, was $2.218 billion: an increase of $168.1 million.
Mr Richards said: "The decreased deficit is a result of prudent management of discretionary current and capital expenditures. The level of debt is not only unsustainable but economically and fiscally imprudent and the Government has already committed to intensify our efforts and determination to eliminate the government deficit, and eventually pay down on our debt."
March 11. Scientists from around the world have visited Bermuda for a conference in celebration of a landmark agreement made here 21 years ago. The "Bermuda Principles", which were agreed on at a summit at the Fairmont Southampton in 1996, led to the results of the Human Genome Project being made publicly available, accelerating genetic research internationally. Bermudian scientist Carika Weldon said that while the agreement was hugely significant in the world of genetics, it was relatively unknown locally, saying she only learnt about it while watching a documentary. "Essentially there was a meeting in Bermuda in February 1996 where 50 scientists met in Bermuda," she said. "They came here because it was mainly US and UK labs that were involved in the Human Genome Project and this was a neutral place. The core of the meeting was to decide what they were going to do with the gene sequences once each lab churned them out. When each gene gets sequenced, does the lab patent that gene and own the sequence or would they agree together that they would put that information in the public domain? I don't know if it was the sunshine on the beaches, but they decided to do the right thing and put it in the public domain within 24 hours of sequencing being completed." By making the sequences freely available online, the resource became easily accessible, helping researchers around the world conduct their work. It helped to promote and accelerate scientific research to where it is today," Dr Weldon said. "If everyone had owned those gene sequences, patented them, researchers would have to fork out more money and it would take longer for research to happen. Interestingly the Bermuda Principles are no longer just used in genetics or even science. It has been a model for other disciplines." As a Bermudian, Dr Weldon said that it had repeatedly been suggested that she should organise a conference in Bermuda, but in the documentary she discovered a reason beyond being able to show off the island. The conference, held at the Fairmont Southampton last weekend, drew 31 researchers in the field of genetic splicing from the US, Canada, the UK, Spain, France, Japan, Singapore and Switzerland, who discussed their research in the spirit of openness at the heart of the Bermuda Principles. And in an effort to give back to the community, Dr Weldon said there were efforts made to get young people involved. Several Bermudian students were partnered with the international professors, who acted as mentors during their time on the island. "The students were able to ask them about science and kind of pick their brains," she said. "I did my best to match them with people who were linked to what they were interested in." The conference also hosted a debate by the Bermuda Youth Parliament who debated if, given the option, Bermuda should have patented and profited from the gene sequences. "That was a highlight," she said. "We had five students on each side who did a stellar job debating both sides of the story. The arguments they had even surpassed what I was thinking of. The international scientists who came to Bermuda for the conference actually came to the debate, and afterwards they were saying they did a really good job. Both teams were very strong and their points were animated and got the audience going. It really shows the intelligence and passion of our youth, who can debate such touchy issues in an intellectual way. They blew us away." Dr Weldon said plans were already afoot to turn the conference into an annual event, adding that Bermuda has much to offer the scientific community and there was great potential for further collaboration. "We had two talks from Bermudians," she said. "One was from a senior scientist at Bios, who works on using sea urchins as a model for cancer, ageing and cell development. She presented her research and everyone who was there are now buzzing about sea urchins because we didn't realize how good a model they are. It opened up everyone's minds that they can use this and partner with Bios in splicing. We also had a talk from an intellectual property lawyer. People were saying that was a really good talk because we don't really get taught about that at any point in our career. We kind of have to figure it out. What we want for next year is to develop it into a more holistic conference where we start from grass roots to deep science into therapy and technology before showcasing the legal and financial side of biotechnology and how it works."
March 11. A 28-year-old MOB gang member has been found guilty of the cold-blooded killing of Lorenzo Stovell. Travonne Saltus was remanded in custody pending a Social Inquiry Report and sentencing after being convicted yesterday in the Supreme Court of murder and of using a firearm to commit the murder. Mr Stovell was shot dead as he sat in a minibus parked across the road from Woody's bar in Sandys in September 2012. Saltus's co-accused, Zakai Cann, was found not guilty of the same charges by a majority verdict after jury deliberations of more than six hours. Earlier, Cordova Simons-Marshall, 26, was cleared of being an accessory after the murder and concealing an automatic pistol. A jury found Saltus, said in court to be a member of gang Money Over Bitches, guilty by a verdict of 9-3 after a two-week trial. The court heard during the trial that Mr Stovell, 24, was shot four times as he desperately tried to lunge for cover and died within a minute or two of the shooting. Jurors were told that Mr Stovell had been with several female friends and family members on a party bus travelling across the island. At about 10pm the bus parked across from Woody's and Mr Stovell remained on board the bus. Witness Troy Harris told investigating detectives that Saltus confessed to him that he had shot Mr Stovell just a few months after the murder. Harris, who is now serving a prison sentence in England for assaulting a female, told police that Saltus had done it for "street cred" so that people wouldn't talk down to him. Saltus never took the stand to give his version of events. He is expected to reappear before the courts at the next Supreme Court arraignment session in April.
March 10. Bermuda continues to be the world leader in the insurance-linked securities market — but new issuance of ILS fell for a second successive year in 2016. The Bermuda ILS Market Report, published quarterly by the Bermuda Monetary Authority, showed that the total outstanding global ILS at the end of 2016 was $26.9 billion — a rise of 2.4 per cent from the end of 2015. Of that total, $19.2 billion was issued from Bermuda, giving the island a dominant world market share of more than 71 per cent. ILS include catastrophe bonds, which cover specified risks such as a Florida hurricane and which involve investors putting their capital at risk as they pursue attractive returns. The lack of correlation with financial markets has been one of the biggest selling points for ILS investors. Up until 2012, most ILS were issued from the Cayman Islands. Bermuda created a regulatory framework for special purpose insurers to issue ILS in 2010, and since then 174 SPIs have been registered on the island and have issued 149 ILS. Nearly three-quarters of global ILS market capitalisation, or some $20.1 billion, is listed on the Bermuda Stock Exchange. This includes around $1.5 billion of issuance by foreign entities, specifically from Ireland and the US. According to the BMA report, global issuance of ILS fell 10.9 per cent last year to $7 billion, of which $5.1 billion was issued from Bermuda. The island's closest competitor was Cayman, which issued $1.2 billion. In the fourth quarter, the report said six new ILS bonds totaling $2.1 billion were issued, up more than one third on the same period last year. A report published last July by the Bermuda Business Development Agency found that the ILS sector created 400 jobs in Bermuda in 2015 and was responsible for $100 million in payroll. Bermuda's success has not gone unnoticed in Britain, which has announced its intention to attract a slice of the business to London and intends to create a framework to compete with the island. The rush of capital into the ILS sector over the past seven years has added to the competitive pressures on traditional reinsurers, particularly in property and catastrophe lines. The report shows that nearly two-thirds of all ILS cover North American perils. Despite the rapid growth of the ILS market in recent years, it represents only 4.5 per cent of global reinsurer capital, estimated by reinsurance broker Aon Benfield to be $595 billion.
March 10. American International Group yesterday said its chief executive officer is to step down — and one Wall Street analyst suggested that Bermudian insurance veteran Brian Duperreault could be on the shortlist of candidates to take over. Peter Hancock will remain the US insurance giant's CEO until a successor is found, AIG said yesterday. The New York-based global insurer with offices in Bermuda, has posted losses in four of the past six quarters, with pressure for change building from billionaire activist investors Carl Icahn and John Paulson. "Without wholehearted shareholder support for my continued leadership, a protracted period of uncertainty could undermine the progress we have made and damage the interests of our policyholders, employees, regulators, debt holders and shareholders," Mr Hancock said in a company statement. Doug Steenland, AIG's chairman, thanked Mr Hancock for his work in helping repay a $182 billion bailout from the US Government. The chairman said Mr Hancock had "tackled the company's most complex issues, including the repayment of AIG's obligations to the US Treasury in full and with a profit, and is leaving AIG as a strong, focused and profitable insurance company". Shares of AIG fell 23 cents to $63.21 in New York trading yesterday, having initially risen on the news. In a note to clients, Meyer Shields, an analyst with Keefe, Bruyette & Woods, said the move was a "significant positive. Of course, there aren't too many candidates with the skills needed to turn around this troubled global company, but several successful turnarounds have occurred in the industry." Mr Hancock's successor will be the seventh CEO since 2005 of a company which almost collapsed during the 2008 financial crisis. Paul Newsome, an analyst at Sandler O'Neill & Partners, told Bloomberg News: "This was the board reacting to the poor news from the fourth-quarter results. "The broader question is how is the management team totally going to change?" he said. "I suspect that the strategy will change, we just don't know how yet. Elyse Greenspan, an analyst at Wells Fargo & Co, said in a note to clients yesterday that Mr Duperreault, the chairman and CEO of Bermuda-based Hamilton Insurance Group could be on the shortlist of candidates for the role. A Bloomberg News story, speculating on who could replace Mr Hancock, also mentioned Mr Duperreault. Bloomberg reported that Mr Duperreault is "one of the industry's most respected executives, and his current company already has a partnership with AIG in insuring small businesses. He worked at AIG for years, rising to become an executive, then leaving to become CEO of rival Ace Ltd. He then went to lead brokerage Marsh & McLennan during the 2008 financial crisis before leaving in 2012, then starting Hamilton." Bloomberg added reasons why he may not wish to leave his current job: "Hamilton is linked to hedge-fund firm Two Sigma Investments, one of the best-known quantitative money managers, and his investors have been happy with the partnership. Mr Duperreault, at age 69, may want to end his career at a steadily expanding company instead of AIG, which has been going through years of restructuring." A spokeswoman for Hamilton declined to comment on the speculation.
March 10. High demand for the first international debt issuance by Bermuda-based Qatar Re saw its perpetual Tier 2 notes oversubscribed 14 times. The reinsurer successfully placed $450 million of the notes. The issue had attracted more than 290 orders for more than $6.5 billion. Khalifa Abdulla Turki al-Subaey, president of the reinsurer's parent Qatar Insurance Company, said: "Interest from investors was outstanding following an extensive roadshow. "This new $450 million issue reinforces our efficient capital structure that offers excellent security to policyholders and positions us well for the next phase of growth." The company reported that the issuance achieved a "very balanced global distribution", coming out at 30 per cent in Asia, 29 per cent in Britain, 20 per cent in the Middle East, 19 per cent in continental Europe, and the remainder in other regions. The Reg S Perpetual non-call 5.5 subordinated Tier 2 notes are guaranteed on a subordinated basis by QIC to institutional investors. The notes represent Qatar Re's debut issuance in the international debt capital markets. The initial coupon has been set at 4.95 per cent per annum. It will be fixed until the first call date in September 2022 and reset to five-year MS plus the initial margin, and every five years thereafter. QIC is a global diversified insurance and reinsurance company based out of Doha, Qatar. In a statement, it said the issue will enable it to respond to "increased demands and support its comprehensive service proposition with substantial capacity". The notes will be treated as Tier 2 capital from a regulatory perspective in Bermuda for Qatar Re and Qatar for QIC. The notes, rated BBB+ by S&P, have been structured to meet S&P's requirements for intermediate equity content within its total adjusted capital, and equity credit from AM Best, for the QIC Group. Settlement of the notes is expected to take place on Monday.
March 10. Global insurance rates moderated throughout last year, with four consecutive quarters where the rate of decline decreased. The Marsh Global Insurance Market Index is a benchmark of commercial insurance premium rate change at renewal representing the world's major insurance markets and comprising 90 per cent of Marsh's premium. The insurance broker and risk management company started the index in 2012, and the latest figures show that insurance rates in the fourth quarter of 2016 declined, making it the fifteenth consecutive quarter when rates have fallen. Marsh noted that this is largely due to "a global market with substantial capacity and an absence of significant catastrophe losses". However, the composite rate change shows that the rate of decline moderated in each quarter of 2016, starting at a decline rate of 3.8 per cent in the first quarter and a final quarter decline of 3.1 per cent.
March 10. A luxury private jet operator is banking on soaring interest in flights to Bermuda. New Hampshire-based PlaneSense said it had received a lot of enquiries from wealthy customers keen to use its fractional ownership jet fleet to get to the island. David Verani, vice-president of sales and marketing, said: "Our owners have shown a tremendous interest. We are seeing an uptick more and more — that's one of the reasons we've announced we're flying to Bermuda. There is huge interest, especially as you guys are having the America's Cup there." The company has expanded its fleet to include three Nextant 400XTi jets and has ordered six high-tech Pilatus PC-24 jets, worth around $9 million each and due to be delivered by the last quarter of this year. Mr Verani declined to discuss the cost of fractional ownership and said it depended on the size of the share, the amount of hours flown and the aircraft type used. He added: "We typically don't give a number. It's a fraction of a whole ownership cost. That's why the market embraces us because it's a much more economical way of flying privately." But reports in aviation magazines last year said a one-eighth share in a long-range Pilatus PC-12 turboprop plane cost $639,000, plus a monthly management fee of $9,924 and an occupied hourly rate of $754. Mr Verani agreed that the type of client who used PlaneSense was the kind of wealthy tourist and businessperson Bermuda aimed to attract to its shores. He said: "No question about it. They are wealthy businesspeople, retired businesspeople. It's pretty much some who fly for leisure and some flying for business purposes as well. It depends on what their needs are." Mr Verani said that PlaneSense had already flown clients to the island, starting from last fall. And he added: "We anticipate that number will be much higher as things start to warm up on your beautiful island." And he said that the firm would fly clients from Bermuda to the US if asked. Mr Verani added: "If there was someone who bought a fractional share, we could provide that sort of service for sure." PlaneSense will fly fractional owners from any airport in the US, although fuel stops may be needed for flights starting further away from the east coast of the US. Mr Verani said: "Any airport the Nextant can fly from, we can fly from. In some cases a fuel stop will be necessary in other cases it won't be." The company has also added Cuba to its roster of destinations as relations between the Caribbean island and the US have thawed in recent years. PlaneSense has been in operation for more than 20 years and manages the largest civilian fleet of Pilatus PC-12 planes in the world, as well as being the biggest first order for the Swiss firm's new PC-24 jets.
March 10. Functioning addicts, many with careers and children, make up a large portion of the island's heroin-using population, according to health experts and police. "It's not the guy shooting up in the alley that you saw 20 or 30 years ago," Edward Schultz, director of Emergency Services for Bermuda Hospitals Board, said of the island's modern-day heroin user. "It's not the kids. It's the 30 to 50 age group. They're working — they're not skid-row types." Detective Superintendent Sean Field-Lament of the Bermuda Police Service added that the island had a "very high amount" of functioning addicts, many of whom have affluent backgrounds and large sums of disposable cash. The arrival in Bermuda of fentanyl — a synthetic opioid 50 to 100 times more powerful than morphine — has prompted warnings from health, law enforcement and government representatives over its possible impact. The drug, which can be fatal even in very small doses, is often used to cut heroin, increasing users' risk for overdose and death. Dr Schultz, psychiatrist Grant Farquhar and Mr Field-Lament spoke to The Royal Gazette about Bermuda's heroin problems, with Dr Farquhar saying that dozens of addicts are currently undergoing treatment, many after using up to $200 a day of the drug. By all indications, according to Dr Schultz, fentanyl has yet to find its way into the country's heroin supply. "If there was that much on the street, we would be seeing more serious overdose and deaths. Relative to the number of users on the island, there are few heroin overdoses that end up in the emergency room. What that says to me, is that the consistency of what's coming in is very stable," Dr Schultz said. "We've never had episodes where all of a sudden we get flooded in the ER with five or six people who suddenly got a really strong batch of heroin." Unlike other locations, such as Vancouver, where deaths associated with fentanyl have largely been associated with intravenous injection, the majority of Bermuda users today ingest the drug through the nasal cavity, Dr Schultz said. "They don't get endocarditis, they don't get hepatitis, they don't get abscesses," he said. "They work. They're the thin guy you see at work, who's pretty fit — he uses heroin." Similarly, while the recent popularity of heroin in the United States can be linked with the prescription of powerful opioids for pain — such as OxyContin and Oxycodone, there seems to be little correlation here. "It's pretty well controlled here," Dr Schultz said of prescription opioid sales. Mr Field-Lament said: "We don't have what I would say is an over-prescription problem." He said the resurgence of heroin on island instead came out of "a really bad spate" of crack cocaine use. Back in the 1980s, Mr Field-Lament said he was put on a task force to deal with the emerging threat of HIV/Aids. "In Bermuda, it was literally isolated to intravenous drug use," he said. Following the death of many heroin users, crack cocaine began to gain popularity, with heroin mixed in to take the "roller-coaster edge" off the high, the Detective Superintendent said. Astute dealers realized that heroin was the smart drug to supply. "Your clientele, you can set a clock to them," Mr Field-Lament said. "Bermuda, I would say, has a very high amount of, I call them, functioning addicts. We're an affluent society with quite a lot of disposable income." Dr Farquhar, one of two psychiatrists with the Turning Point Substance Abuse Programme, said addicts could often operate for decades before "hitting bottom. The functioning addicts don't tend to seek treatment until there's a problem. And that problem might be they've been fired from their job, or divorced by their wife, or have lost their house." Dr Farquhar said that the majority of 100 people currently in the Methadone Maintenance Treatment Programme are men between the ages of 30 and 50, who have been using heroin for up to 20 years. Many, he said, report using between $100 and $200 a day worth of the drug. "You can only, usually, keep that lifestyle up for so long before your body cannot physically handle it any more, or something else happens," the doctor said. Those seeking treatment to kick the habit often come with a serious misconception. "There's a perception that once you come into detox and you get clean, that's it, you're cured," Dr Farquhar said. "But you're not. That's just the beginning of the battle, really. Bermuda is very small. It's hard to avoid people. It's not like you can move to the next city where you don't have a network of drug dealers and associates." And while detox helps rid the user of the physical drive to find their next fix, the impact of — in some cases — decades of drug use has dramatically altered the mind of the addict. "Over a period of time, over ten or 20 years of heroin use, your brain has changed," Dr Farquhar said. "So your brain is going to be telling you that you need to have opiates. Those ready to clean up should not fear the impact. Withdrawing from heroin is not a serious problem. Opioids kill you in overdosing — that's the big danger." There is also no waiting list for admission into the Methadone Maintenance Treatment Programme, he said. "Treatment's available, and it's free. Residential rehab is available and it's free, detox is available and it's free." While popularity may be highest among the 30 to 50-year-old men, use of the drug would seem not to be confined to lower-income earners. Mr Field-Lament said of those who have fatally overdosed on the drug: "Some have been retired construction workers; we have sons of really affluent rich white people. I can remember overdose deaths in the bathroom at very rich white people's Christmas parties," Dr Schultz echoed. "It's across the board." "Construction, office jobs — could be a doctor," Dr Farquhar said of the careers of those who have sought treatment. "It basically goes across all social strata."
March 10. The fatal stabbing of Raymond Butterfield highlights an ongoing community issue — not a sport issue — which must be stopped to stem a "national crisis", according to shadow sports minister Michael Weeks. Mr Weeks said he was "devastated" by the death of Devonshire resident Mr Butterfield on Sunday night outside Blue Waters Anglers Club. The 28-year-old footballer with First Division side Wolves was father to an eight-week-old daughter. Mikiel Thomas, 19, a Bermuda Under-20 footballer, was charged with unlawful killing yesterday. Mr Weeks said he knew Raymond Butterfield "practically all his life. I am disturbed that another family has to bury one of their own," he said. A panel discussion organised by Alpha Phi Alpha Fraternity, Inc. last night brought together representatives from a number of the island's sporting clubs to examine the violence surrounding them. The event, moderator Dwayne Caines said, was to act as a pathway for the community to have an open discussion on the issues. While not strictly a club problem, the organisations can play a vital role in helping shape the path taken by the country's young men, Mr Weeks said. "When South Africa was experiencing one of their most dangerous periods in the history of the country, sport was used as an effective means of combating many of the social ills that the country faced," he said. "So, as I have said time and time again, investing in our sports and workmen's clubs will go a long way in assisting with the correction of this crisis." A number of factors are contributing to the "senseless violence" being felt by Bermuda, Mr Weeks said, the first being the disenfranchisement of black male youths. "I say, young male, because this is the cohort that is being affected by this senseless behavior." Often lacking a sense of belonging — as well as the necessary education and skills to pursue a career path — they are forced to "provide for themselves. This lifestyle gives temporary relief to their wanting to belong and self-sufficiency," the Progressive Labour Party MP said. A multifaceted community approach is needed to eradicate the problem, involving various communities — including education, religion and legal — as well as the families themselves. Self-reflection, he said, is also vital. "We all need to stop and think about what has gone wrong in this country to cause the creation of the situation as we know it," Mr Weeks said. "We must ask ourselves individually and as a culture, have we done all that we can do to prevent — where we can — these heinous acts from occurring? If the answer to that question is 'no' — and I think that it is — then we have much work to do. But it must start in the now." Local organisation Cartel — Challenging and Reclaiming the True Essence of Life — led by pastor, certified counselor, and gang mediator Leroy Bean is one example of the multifaceted approach to dealing with the issue that is needed, Mr Weeks said. "We cannot continue to show only the penal side of our reaction to this problem," the MP said. "We need effective mediation, which will lead to eradication."
March 10. A new restaurant at the luxury Loren hotel is to open tonight. The Marée at the Tucker's Town resort is the fine dining option at the resort, backed by the more casual Pink Beach Club. A spokeswoman for the hotel said that the restaurant would offer a seasonal and locally sourced menu under the direction of executive chef Tim Sullivan of New York's Great Performances. The restaurant will bring in ingredients not available locally from Great Performance's 60-acre organic farm in New York state. Mr Sullivan said: "Among its many other attributes, the Loren Hotel is a destination for ambrosial dishes that tell a story — our story, one that is fuelled by passion and imbued with a desire to promote local agriculture and a sustainable food system. To the greatest extent possible, we source our ingredients from local farms and on-island partners that we know and trust. Our love for the changing seasons inspires us to craft menus that transform along with the weather. As a portion of these ingredients is sourced from the New England area of the United States, our menus reflect both the seasonality of their local produce as well as our own here on Island. By practising this local, sustainable mindset, we support our communities and create meaningful, lasting relationships, manifested in the food that we serve." The five-star boutique hotel opened last month and features 45 suites, as well as a spa, pool deck and corporate meeting rooms. The Loren, built on the site of the former Pink Beach Club, was created by developer Stephen King, who said he noticed a gap in the market for an upscale boutique hotel after visiting Bermuda.
March 9. LONDON (Bloomberg) — American International Group, the Bermuda-incorporated global provider of commercial property-casualty coverage, said it plans to open an insurer in Luxembourg to write business in the European Economic Area and Switzerland once the UK exits the European Union. "This is a decisive move that ensures AIG is positioned for whatever form the UK's exit from the EU ultimately takes," Anthony Baldwin, chief executive officer of AIG Europe, said yesterday in a statement. "We are ensuring that our clients and partners experience no disruption from the UK's EU exit." Financial firms are shaping their Brexit plans after Prime Minister Theresa May announced in January that the UK would leave the EU's single market in 2019, likely spelling the end of passporting, where companies seamlessly service the rest of the bloc from their London operations. AIG currently writes business in Europe from a single insurer based in the UK. The New York-based company has more than 2,000 employees based in London and has already been cutting staff there and in other cities as part of a separate cost-cutting initiative. The re-organisation is expected to be completed in the first quarter of 2019, and AIG will retain an insurer in the UK for sales in that market, according to the statement. Nicola Ratchford, a spokeswoman for the insurer, said the company has a few employees already in Luxembourg. She said there might be shifts in the leadership ranks in Europe, but that it is too soon to know how many workers will move, or to comment on real estate decisions. AIG CEO Peter Hancock said before the Brexit referendum last year that he'd consider an operations hub in continental Europe if UK voters opted to leave the EU. Luxembourg is among European cities seeking to attract banks and insurers that are looking to open EU hubs. "Luxembourg, a founding member of the European Union, offers us a secure location in a stable economy with an experienced and well-respected regulator in continental Europe close to many of our major markets," Baldwin said in the statement. AIG's Europe segment had about $5.4 billion in operating revenue last year, about 11 per cent of the insurer's total, according to the company's most recent annual report.
March 9. More than $10 million has been invested in renovating historic buildings at Dockyard ahead of the America's Cup. The money has been used to make new office space and upgrade homes. Andrew Dias, General Manager at the West End Development Corporation (WEDCO), said: "The work was always in the pipeline but was given fresh impetus as a result an insurance payout from recent hurricanes and the America's Cup. Many of the buildings being renovated will be used by people from the America's Cup as well as the ACBDA team, but after that, they will be available to locals. We always wanted Dockyard to be a vibrant, 24/7 place and hopefully these developments will go some way towards that ambition. We are investing an enormous sum of money and we will see the transformation or protection of many buildings. When finished, we anticipate that it will be home to a range of commercial activities adding even more life and more attractions to Dockyard. People will be able to work, rest and play in the Royal Naval Dockyard." Some of the major restorations include work on Prince Alfred Terrace which is being renovated and restored to apartments at a cost of approximately $4.5 million. Once the renovations, which include a complete interior restoration including additional bathrooms and layout improvements, have been completed, first use will go to the ACBDA until the end of the America's Cup. The Spar Lane Apartments are being given a new lease of life and once work is finished they will again be used as homes. Moresby House, or HMS Malabar, is being restored and will be office space, the Sail Loft has been restored and will also be available for use after the America's Cup. The old Police Barracks is enjoying a new life as home to Artemis Racing, one of the teams taking part in the America's Cup. As well as major work, Wedco has tended to less obvious projects including roof upgrades, asbestos removal and electrical, plumbing and painting work. North Basin Building #10 — the Canvas Shop — on Smithery Lane, has been restored over a four-month period and North Basin Building #14 — West End Yachts — on Camber Road, has been restored. The North Basin Building #3 — the Anchor Restaurant — has also undergone renovation work including a roof replacement. Mr Dias added: "Dockyard is a very important part of Bermuda's tourism product and it is imperative that we at Wedco do not stand still. We have to continually invest and reinvent ourselves to keep us ahead of the competition."
March 9. Progressive Labour Party Whip Lovitta Foggo took aim at the Bermuda Government's education budget yesterday, branding parts of it "woefully inadequate". It came as Cole Simons, the freshly appointed minister, told MPs that $126.991 million had been allocated for the 2017-18 fiscal year — an increase of $2 million from the previous year. Mr Simons told MPs that a new "multiyear strategic plan for our public school system" had been under development since August 2016 and, starting in November, pledged to find "a facilitator experienced in the development of community-based strategic plans for public school systems". Conversations across the island would result in the "community agreement" that would serve as the backbone of the plan, he said, with meetings scheduled as of this week. Ms Foggo, the Shadow Minister for Education, questioned "are we really serious about education" as she outlined a series of concerns over the lack of funding in the ministry. She maintained that the $2 million increase was "not really an increase at all". "This budget is a reflection of the continuing reduction from one year to the next of the education budget," she said. "In 2007-08, the education budget was $150 million; we are now operating a budget of 25 million fewer dollars." Ms Foggo told MPs: "Millions of dollars are going towards the building of a new airport but we look at education and see an increase of $2 million. In real terms that is not an increase at all because everything is going up." The PLP parliamentarian told the House of Assembly that she wanted to see more funding "in terms of scholarships in place for those that deserved it" and she raised concerns about the amount of allocated funds for school improvements and repairs. "More needs to be done, more monies need to be put in place to seriously address the conditions in our schools. Where is the real commitment to get it right?" Meanwhile, Opposition MP Diallo Rabain also raised concerns that budget cuts had been made to the learning support allocation as well as the repair and maintenance allotment. Referring specifically to the learning support budget, he said: "We are facing a different type of child in school now. We are not doing our children a very good service, we should be putting resources in and looking out for them." Wayne Scott, the former minister of education, pointed out that maintenance budget for schools was contained in the Works and Engineering budget. He added: "If we had not had the lapse in maintenance in the last decade we would not be here now."
March 9. The Attorney-General and the Commissioner of Police have been accused of attempting to tarnish the reputation of former premier Dr Ewart Brown before a global audience. Correspondence from Dr Brown's lawyer, Jerome Lynch QC, was sent today to both Trevor Moniz and Michael DeSilva, and copied to the media. The civil suit filed by the Bermuda Government against the Lahey Clinic, and the statements issued by Mr Moniz, "clearly relate to a pending criminal investigation in Bermuda and were made with the intention to encourage a global public to believe that our client is guilty of serious criminal conduct", the letter to the Attorney-General states, adding that the actions "appear designed to prejudge the assessment of the facts by the competent judicial authority". "You therefore appear to have violated our client's constitutional right to be presumed innocent, and undermined the fairness of any future trial." The letters stress Dr Brown's "willingness to assist the police investigation" and fault the issuing of the suit without providing notice. They also reference the constitution's separation of the Attorney-General from involvement in criminal investigations. The letter tells Mr Moniz: "By making public statements on behalf of the Government of Bermuda that describe serious criminal conduct, and by pronouncing our client's guilt to the world without even purporting to frame your statements as mere allegations, you have violated several fundamental tenets of the Bermudian constitutional settlement. We are also concerned that you may have violated international treaty provisions as well as US federal law." Mr Moniz is given 14 days to provide answers to queries, such as whether the Attorney-General had discussed the investigation of Dr Brown with representatives from the Bermuda Police Service or the Director of Public Prosecutions — and why the former premier was not given a chance to respond before the allegations were made. Similar questions posed to the police commissioner query the means by which "foreign-sourced evidence" was obtained. Dr Brown, who returned to the island yesterday from overseas, has repeatedly contested the ongoing investigation against him, and vehemently denied any wrongdoing in his business relationships with the Lahey Clinic in Massachusetts.
March 9. Dr. Ewart Brown arrived back on the island without incident yesterday, amid rumours that he might have been detained by authorities upon his arrival. The former Premier and his wife were met outside LF Wade International Airport by a group of supporters and Progressive Labour Party colleagues after their flight from Boston touched down shortly before 1.30pm. Dr Brown expressed light-hearted relief at not being arrested, and thanked friends for greeting him. "Not much happens these days that makes us feel good — this is one of them," he added. "We are far from the finish, but we will not run to the tape — we will run through the tape." Dr Brown has been the subject of a long-running police investigation into claims of corruption, which has cost several million dollars to date, and which he has strongly disputed. He was accused of ordering excessive and unnecessary diagnostic tests via his local medical practices in a civil lawsuit filed by the Bermuda Government against the Lahey Clinic in the United States. Again, Dr Brown has strongly denied any wrongdoing. During his absence from the island, both the Brown-Darrell Clinic in Smith's and Bermuda HealthCare Services in Paget were targeted by police, including officers from the Organised and Economic Crime Department, on February 11 and 12. "Thankfully, our patients have continued to demonstrate confidence in BHCS and Brown-Darrell by visiting both clinics as usual," Dr Brown told The Royal Gazette. However, he added: "Our problem at Brown-Darrell is that since the police raided that facility, our CT scanner had to be repaired. Other than that, it has been business as usual." Dr Brown has been the subject of nearly six years of police investigations into claims of corruption, which he has dismissed as politically motivated — vowing to fight the latest action, which included the seizure of data from his practices, "with our last cent and to our final breath".
March 9. It is hoped that a wide cross section of Bermuda residents will consider listing a short-term or vacation rental through the Airbnb online site. This follows the signing of an agreement between the Bermuda Tourism Authority and Airbnb, designed to promote the island to a wider audience of leisure and group travelers. "This levels the playing field. It appeals to the next generation of visitor, it is complementary to the hotels and it gets homeowners involved," said Kevin Dallas, chief executive officer of the BTA. Airbnb will send community organizers to the island, possibly as soon as this month, to run workshops that will explain the Airbnb platform, how users can market themselves on the platform, and how they can become a "good", or even a "super" host. The US-based company is an online service that acts as a marketplace where homeowners can advertise vacation accommodation, such as rooms, apartments and homes. Airbnb receives a percentage service fee from the bookings, while users can leave reviews of the accommodation. The company was formed nine years ago, and has grown rapidly. It has more than three million lodgings listed globally, and an estimated 150 million users. In Bermuda, the number of listings is still relatively small, estimated to be about 250. The BTA and Airbnb started discussions in November, and one outcome they hope to achieve is an increase in the number of Bermuda properties listed. "There should be far more," said Mr Dallas. He wants to see more homeowners involved and "building on our legacy of hospitality". He said Airbnb will work with the BTA to encourage residents across the entire cross section of society to consider listing some accommodation. A typical host is said to earn $14,900 per year through Airbnb bookings. The service is particularly popular with younger, experienced and adventure travelers, a demographic the BTA is keen to attract. Mr Dallas does not believe the initiative will have a substantial impact on hotels and guesthouses. He sees growth in Airbnb in Bermuda as likely to be complementary to the island's existing vacation sector, with potential for visitors using one type of accommodation to make a repeat visit and try another type. When asked if the BTA is planning to raise funds by imposing a fee on Airbnb accommodations, Mr Dallas said: "The BTA position has long been that all visitors should pay the visitor's fee. That is paid by the visitor, not by the hotels or the homeowners." He pointed out that if the BTA was simply looking for a new revenue source, the amount raised from visitor fees from Airbnb accommodation users would only be to a tiny fraction of the authority's budget. Mr Dallas said the agreement with Airbnb was about "levelling the playing field" and promoting the island as a destination. Airbnb is soon to launch a magazine, and Mr Dallas said the BTA would look at advertising opportunities. He said the link-up also "gives us Airbnb as an adviser to the government as it works through regulations" in that sector of the tourism marketplace. In a statement, the BTA said: "The partnership will create a framework that opens a dialogue between the Bermuda Government and Airbnb to discuss topical industry matters, including marketing and regulation." It also said the strategy is likely to grow visitor spending and experience, the volume of leisure and group visitors to Bermuda, and nurture an environment for job creation. Mr Dallas said: "Out here, Bermudians have been welcoming travelers into our homes for many decades. Partnering with an innovative brand like Airbnb enables us to build on our legacy of legendary hospitality, reach a new generation of travelers and expand opportunities for Bermudian homeowners to participate in the tourism economy." Shawn Sullivan, Airbnb's representative for the Caribbean and Central America, said: "Today's agreement with Bermuda is a great example of how local authorities and the private sector can work together to achieve mutually desired goals. Bermuda is an important and growing market for Airbnb and we are very excited to be working with the Bermuda Tourism Authority and Bermuda Government to help grow sustainable tourism to the island." Airbnb has reached a series of innovative partnerships with countries in the Caribbean, including the signing of an agreement with the Caribbean Tourism Organisation.
March 9. The Ascendant Group has grown from its 1908 origins as simply suppliers of electricity to Bermuda. Although Belco remains the most visible, biggest part of Ascendant's empire, it also includes AG Holdings Ltd, which is made up of Air Care, iFM, iEPC and Ascendant Properties. Belco is facing headwinds familiar to many regulated power utilities around the world as it deals with a worldwide trend towards greener energy, an ageing oil-burning plant, as well as the high cost of introducing alternative fuels like liquid natural gas on the island, which will cost hundreds of millions of dollars to implement. But 109-year-old Belco appears to be aware that the world of power generation is changing — and has put forward its own vision of what the future of the island's electricity supply could look like in its Integrated Resource Plan, submitted to the Energy Commission last June. In its first-half report for last year, the latest figures available, Ascendant posted operating earnings, excluding the impact of discontinued operations, of $6 million — a $3.5 million jump compared to comparable earnings in of $2.6 million. Ascendant attributed the increase to a $3.1 million or 59.1 per cent increase in Belco's net earnings because of higher electricity sales revenues and lower operating costs. The operating earnings excluded the financial results of Bermuda Gas, which was sold in April last year to fuel firm Rubis for $17.7 million. A year before, Bermuda Gas exited retail appliance sales and its parts and repair business to focus on propane gas distribution — but, after the Rubis opportunity came up, it "provided an opportunity for the company to reserve capital for anticipated new energy infrastructure investments in Bermuda and other needs". The company at present has a market capitalisation of more than $77 million and total assets and regulatory deferral account debit balances of more than $379 million. Quarterly dividends have been 7.5 cents per share since March 2014 when they were reduced from 21.25 cents per share. Over the same period, the share price has dropped from $31.20 at the start of March, 2012 to $7.20 at the start of this month. The six-year recession accompanied by a sharp population decrease hit Belco's electricity sales hard and Ascendant's profitability, share price and dividend payout suffered as a result. But since bottoming at $4.11 in May last year, the stock has rallied strongly, rising 75 per cent through yesterday. Senior management declined to be interviewed, but then-president and chief executive officer Walter Higgins said in the 2016 half-yearly report that the firm would use some of the cash from the sale of Bermuda Gas to embark on a plan to repurchase up to 1.5 million shares, around 41.1 per cent of outstanding shares. He added: "The primary objective of the share buyback programme is to provide liquidity and to stimulate interest in the company's shares, which appear to be appreciably undervalued. "The remaining funds will enable Ascendant to invest in new and existing initiatives throughout the group as we evolve to meet Bermuda's future energy needs." Mr Higgins's claim that the shares were undervalued were backed up by the company's book value, which at the end of 2015 was $23.24 per share — more than three times yesterday's share price. Mr Higgins said that its integrated resource plan, submitted last June, suggested a move to LNG instead of oil, the implementation of "utility scale" solar energy, battery energy storage for reserves and to support the intermittent nature of renewable generation, as well as "aggressive energy efficiency initiatives and widespread promotion of conservation". He added: that the future of energy supply "requires a new approach to energy demand, supply, usage and management". Mr Higgins said: "This is a critical time for developing Bermuda's energy future and the Ascendant group of companies stand ready, willing and able to play their parts."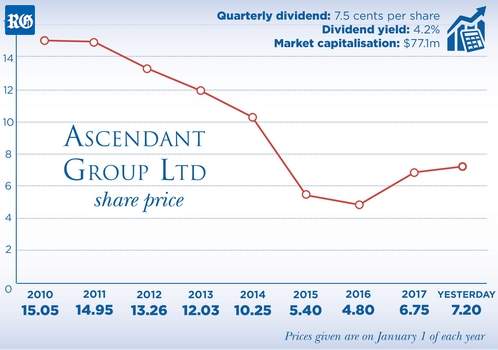 See above story
March 9. Opinion. By Kevin Comeau, a social commentator, retired corporate securities lawyer and former long-time Bermuda resident, who is now based in Oakville, Ontario. " I read with interest Bryant Trew's February 24 column, "Good governance: actions speak louder than words", in which he criticizes the Progressive Labour Party for proclaiming that it is the party of transparency yet it repeatedly fails to support transparency when its own members are the subject of legal action. Such selective support is hardly surprising; it is the nature of politics to want transparency only when it applies to your opponent. Politicians know this. They also know that, unlike all other laws, which apply to everyone, transparency laws apply only to elected officials — and sometimes senior civil servants. So, it is not surprising that politicians have an inherent bias towards enacting transparency and anti-corruption laws that look like they are onerous but, in reality, go no further than the politicians' personal comfort level. In other words, more than any other area of governance, transparency and anti-corruption laws, and MPs' claims about their effectiveness should be viewed with suspicion. That is not to say there have been no recent improvements to transparency laws. Both the PLP government under Paula Cox and the One Bermuda Alliance government under Michael Dunkley have instituted increased oversight of government contracts and increased penalties for corruption. But the biggest problem of all still exists: there is no independent watchdog with the authority to follow the money trail in real time, and therefore there remains a significant likelihood that the massive government corruption that is believed to have occurred under the last government could be repeated. Let's examine the problem more closely. Bermuda, as a liberal, democratic society, guarantees certain constitutional rights — such as the right to privacy — and provides certain constitutional safeguards of those rights, such as protections against unlawful search and seizure, which collectively allow law-abiding Bermudians freely to go about their business without interference from the state. Such a system of protected rights means that the police can investigate crimes only after the fact — they do not have the right to arbitrarily search a person's private records in the hopes of finding a crime, but rather they must first obtain a search warrant from a judge, which is granted only after providing probable cause that a crime was committed and that items connected to the crime are likely to be found in the records they wish to search. That is a pretty high hurdle, and so it should be. Unfortunately, that hurdle becomes significantly higher when the person being investigated is a sitting premier or Cabinet minister. The cause of this higher hurdle is twofold. First, the police are only theoretically independent of Parliament — much of the responsibility concerning the police, including its funding, was delegated by the Governor to Cabinet back in 1977. And he who holds the purse strings holds the power. Second, the political reality is such that no police chief in his right mind is going to make application for such a search warrant unless he first has overwhelming evidence not just that a crime was committed, but that those records will provide conclusive evidence for conviction. Consequently, any thorough investigation will have to wait until after the premier's party no longer holds power, and by then the collateral damage — such as spiraling government debt — will have already been done. Fortunately, the problem of how to better investigate government corruption in real time is not insoluble. Bermuda already has an independent watchdog to unearth government corruption: the Auditor-General, whose independence is guaranteed by the Constitution — she is appointed for life, until she reaches 65, and is controlled by neither the Governor nor the Cabinet. But unlike her counterparts in other jurisdictions, the Bermuda Auditor-General has not been granted the power to subpoena the books and records of government contractors to see whether there have been any kickbacks to elected officials. Under the present law, the Auditor-General has the right to review records and payments from the Government to contractors, but even if she finds improper tendering of contracts or unnecessary change orders inflating contractor's profits, she has no power to follow the money trail any farther. She can scream and shout and issue report after report spotlighting highly suspicious government contracts — as two successive Auditors-General did during the last nine years of the PLP government — but she cannot subpoena the books and records of connected government contractors because the Bermuda legislature has not granted her subpoena power. Nor has the legislature mandated that every government contract contain a clause in which the contractor agrees to give the Auditor-General the right to review its books and records on a confidential basis. This gigantic hole in the transparency and anti-corruption laws of Bermuda is unlikely to be filled anytime soon, unless the general public unify in a bipartisan manner to demand that change. In other words, this is not a PLP versus OBA issue; it is a general public versus elected politicians issue. But elected politicians, particularly those with connections to businesses that provide goods and services to the Government, will not want the Auditor-General to have the power to follow the money into their business records, even though she is bound by confidentiality laws. Instead, such politicians are likely only to talk around this issue, leaving the Auditor-General without real-time investigative powers to follow the money and thereby greatly reduce the chance of runaway corruption and massive government debt. Let's hope the general public keep in mind Trew's advice: when it comes to good governance, actions speak louder than words."
March 9. Victoria Hay Pacaud, a longstanding resident of the West End who divided her time between Bermuda and her home in New York City, has died at the age of 103. Together with her first husband, Henry Lafayette Collins Jr, Mrs Pacaud owned Ely's Lodge, a historic listed building in Somerset. A socialite and former model for the New York designer Hattie Carnegie, she was a member of the Bermuda chapter of the Daughters of the American Revolution. Mrs Pacaud's deep and abiding link to Bermuda came about fortuitously, according to her son, Henry Lafayette Collins III. "She persuaded my father to come for a brief vacation even though he didn't want to come — he said his parents hadn't liked it, so he agreed to go on the condition that they left the next day and stayed at what was considered one of the best places on the island," Mr Collins recalled. It was mid-August, 1949, but the family, from Radnor, Pennsylvania, managed to secure a booking at Cambridge Beaches — and ended up sharing their flight on Colonial Airlines with legendary Bermudian performers the Talbot Brothers, who serenaded the young Mr Collins' nanny, Josephine, nervous at taking her first flight. "We became lifelong pals — they played at my sister's wedding many years later," Mr Collins said. A ten-day stay turned into three weeks, and "the rest is history", according to Mr Collins, who spent much of his childhood in Bermuda. His parents adored Ely's Lodge, which the family eventually purchased from its owner, Fitch Ingersoll, in 1962. Unfortunately, his father died ten days before the sale went through. The house's storied reputation included a background as a 17th-century pirate refuge. Mrs Pacaud met and married her second husband, Charles Edward Pacaud, who died in 2006 at the age of 97. She lived subsequently in New York City, where her funeral will be held at 10am on Saturday in the St Jean Baptiste Church on the corner of Lexington Avenue and 76th Street.
March 9. Female Progressive Labour Party senators helped announce a new initiative aimed at engaging women and increasing female parliamentary representation to coincide with International Women's Day. The Women's Caucus will be grounded in the grass roots, PLP Public Relations Officer Liana Hall said at a press conference alongside Senator Tinee Furbert and Senator Kim Wilkerson yesterday afternoon, with the goal of including all women no matter their education level, race, or political status. This is an initiative to engage all women and increase female parliamentary representation, while pushing the issues that concern us," she said. Matters to be discussed will be fundamental to the health of our society Ms Hall said, and will include the proposed expansion of maternity and paternity allowances — proposed in the party's response to last year's Throne Speech. Issues pertaining to "abandoned" seniors, mental health and addiction, and more will also be discussed. "While there is much talk about young black men being neglected in this society, women — especially black women — are often the forgotten," Ms Hall said. "No, we are not shooting one another, but our struggles are just as important. If we do not face the issues that affect women, we will continue to raise our girls and boys to be violent and disenfranchised." "Women in Bermuda face many unique issues," Ms Furbert said. "I believe if we examine the root causes of these issues, we can find solutions for all of Bermuda." Highlighting sexual assault, and domestic violence and abuse, the senator said that more resources and support must be available to create safe spaces for victims. Ms Wilkerson said that caucus would be "complementary" to the work being done by the Parliamentary Joint Select Committee on Women's Issues and Unemployment. The initiative, Ms Hall said, has been in the works for the past couple of months. Support has come from party members "who range in age from 22 to 70," she said. Ms Wilkerson said it was "exciting" to see younger women involved in the party "taking the lead". Ms Hall also used the conference to pay homage to the "long legacy of PLP women leaders and premiers," including Dame Lois Browne-Evans — the first female Attorney-General and Commonwealth's first female Opposition leader, and Dame Jennifer Smith — Bermuda's first-elected female Premier. "As our most recent female Premier, Paula Cox carried the flame on," she said. "All women, not just party members, are welcome to attend," Ms Hall said of the launch event. Meetings held following the launch will be exclusive to party members, with open sessions "periodically" held to "hear from those who wish to express themselves, their needs in the community and contribute to being bold for change." The launch takes place on March 18.
March 9. The US National Oceanic and Atmospheric Administration has released its report on Hurricane Nicole, which passed over the island last October. While the hurricane weakened before reaching Bermuda, saving the island from the worst the storm had to offer, it still reportedly caused around $15 million in insured losses. The report stated: "Nicole caused widespread damage on Bermuda. However, media accounts suggest that the damage was not severe, likely because of the short duration of strong winds and the well-constructed infrastructure on the island. The cyclone snapped trees, toppled power lines, peeled off roofs and flooded homes and businesses. In addition, large waves damaged and broke boats from their moorings and also contributed to road damage around the island. The Bermuda Business Development Agency estimates total insured losses of $15 million, which matches preliminary qualitative accounts from the Bermuda Meteorological Service suggesting that the damage was less severe than that from Hurricanes Fay and Gonzalo of 2014." Hurricane Nicole had reached Category 4 strength at around midnight on October 12, hours before reaching the island, but the report stated then began to weaken rapidly due to a sharp increase in wind shear and abundant dry air. Nicole's northwestern eye-wall passed over Bermuda on the morning of October 13, generally producing Category 1 hurricane conditions across the island; isolated areas observed sustained winds of Category 2 strength," the NOAA report stated. The timing of the storm's landfall also reduced its impact, with the system's storm surge coinciding with low tide.
March 9. For decades, Bermuda has been the site of a fierce — if tiny — war between rival species of ant. According to a recent scientific paper by James Wetterer of the Florida Atlantic University, published in the Journal of Hymenoptera Research, scientists have recorded conflict between two invasive ant species — the African big-headed ant and the Argentine ant — for more than 60 years as they battle for dominance in Bermuda. While the African big-headed ant (Pheidole megacephala), from tropical Africa, became the dominant ant species on the island in the early 20th century after being first recorded in 1889, the Argentine ant (Linepithema humile) from subtropical South America quickly began to claim territory after arriving on the island in the 1940s. Both species are considered "widespread and destructive", well-known for killing off native invertebrates, particularly other ants. Dr Wetterer, who previously surveyed the island's ants in 2004 and was profiled by this newspaper last year, said most of Bermuda's ants were "tramp" species fighting each other for territory on the island. According to Dr Wetterer's findings, L humile was found to be dominant across much of the island. However, a handful of battlegrounds remain. "At two long-term survey sites, I found both L humile and P megacephala: on Ireland Island and the Newstead Belmont Hills Golf Resort and Spa," he wrote. "On Ireland Island, I found P megacephala along the North Breakwater and by the National Museum as before. In addition, I collected P megacephala in front of the Clocktower Mall and to the south end of the Glassworks Mall, two places occupied by L humile 14 years earlier, indicating a modest expansion of the P megacephala population on North Ireland Island. At the Newstead, I found the boundary between L humile and P megacephala territory, near the western edge of the property, essentially identical as 14 years earlier. At the Newstead, I collected in the same vial L humile and P megacephala workers from only a few metres apart; the ants immediately locked in battle, confirming their mutual intolerance." Dr Wetterer's study also identified four species of ant that had not previously been reported on the island including Pheidole navigans, who were spotted at multiple sights around the island. Given that the same areas were searched in previous studies, it indicates that the species was a new arrival. "Curiously, at four of the five sites, P navigans was coexisting with L humile," Mr Wetterer wrote. "On Ordnance Island, I even found them nesting together under the same piece of concrete. It would be interesting to determine whether or not P megacephala can tolerate P navigans."
March 9. The Bermuda Fire and Rescue Service will be bolstered by the purchase of a new ladder truck and the recruitment of 12 additional firefighters in the coming fiscal year, according to Senator Jeff Baron. The Minister of National Security said that once the 2017-18 budget had been approved by Parliamentarians, the hydraulic ladder platform vehicle could shipped to the island from Europe. The older vehicle, known as Bronto, is nearly 20 years old and has been plagued by electronic circuitry difficulties in recent years that prevented it from playing any role in the service's effort to tackle last year's Front Street blaze. "Negotiations have been ongoing for some time between the fire service and the supplier in Europe and they are now complete," Mr Baron. "Everyone is primed to start the process of getting a new ladder truck to Bermuda as soon as the budget has been debated and passed. We would like to see it here in Bermuda as soon as possible. The ability for the fire service to get to much higher levels is completely appropriate and absolutely critical given the height of some of the new builds we have. It is vital that they have all the tools to deal with every emergency they face." The Bermuda Fire and Rescue Service's budget for the next fiscal year rose by $755,000 to $13,261,000. During the fiscal period 2015-16 the fire service spent $47,696 to service and repair the old Bronto. Mr Baron told The Royal Gazette that the increase in the service's budget would pave the way for an additional 12 jobs. "Having spoken with those in the fire service, it is clear that they need two things; the first is a new ladder truck, while the second is new staff. We hope that the budget for 2017-18 will allow for the recruitment of an additional 12 firefighters. The health and safety of fire service, whether it is administrative or on the ladder, is absolutely critical to Bermuda. They need to be able to do their job and as minister I will keep this a priority."
March 9. Incoming education commissioner Freddie Evans has vowed to remain dedicated to the position, saying he looks forward to serving for at least the next ten years. Speaking to The Royal Gazette following his appointment on Monday, Dr Evans said that while he could not talk on specific plans at this stage, he pledged to support any students in the system who had experienced trauma and to champion sports and the arts. The position of education commissioner has remained vacant since the resignation of Edmond Heatley in 2014 just eight months into the job. Dr Evans, who is Bermudian, has been acting commissioner. With 33 years experience in the Bermuda education system under his belt, he says he is ready to take on the challenge. He said: "I am absolutely dedicated. I would answer this way — I have got 33 years here and I look forward to the next ten or 13 years. I am honored and humbled by the opportunity. My heart, soul and desire has always been to work for the betterment of the children of Bermuda's public schools. We have wonderful students and teachers, and we need to make sure that we maximize opportunities for success. We also have students who have experienced trauma in their lives and for them I pledge to work every day to support them, to encourage them and to get the kind of counseling support that they need. My other head is in the sports world and I think that our students benefit so much from sporting opportunities, musical opportunities and those kind of things — you will see we need to promote and grow this." The position of education commissioner had been offered to Dubai-based Paul Wagstaff but he turned the position down for personal reasons. Many, including former Minister of Education Wayne Scott, had wanted a Bermudian in the position and Dr Evans said his experience on the island will give him an advantage. "I have worked in every rank of the Bermuda public schools from teacher, team leader, deputy principal, principal, assistant director and now I have the awesome responsibility of sitting in the chair and having the opportunity to help direct and guide this. I do believe it is an opportunity to understand the dynamics of Bermuda public schools to have been in the school system, to know the hardship and successes and strengths of Bermuda public schools. I am humbled by that audacious responsibility but I do believe that I am ready for the challenge." Asked to comment on the Score [School Reorganization] Report that highlighted the crumbling infrastructure across the public school system, Dr Evans reiterated that he would not speak on specific plans at such an early stage into his appointment but did emphasise the need for improvement. He said: "We do have some environmental issues in schools that we are going to work through. I promise we will do this extensively. The former minister [Wayne] Scott gave me the opportunity to try to work through the issues with schools so I am dedicated to fixing that. I want our schools to have first-class environments for learning and I want our students to have what they deserve and for teachers to have environments where they will be more successful." A graduate of Jackson State University, Dr Evans received his doctorate in Education Administration and Development from Seton Hall University in New Jersey. Roles he has filled include assistant principal at Clark High School for the Plano Independent School District in Plano, Texas; principal of the Whitney Institute Middle School; assistant director of educational standards and accountability in the Department of Education; acting director of educational standards and accountability, as well as acting commissioner.
March 8. Tickets to the Goslings Dark 'n Stormy Island Bar stand are going to be some of the hottest properties in the 35th America's Cup, and the event organizers have announced today that they have already sold out all tickets to the facility in the America's Cup Village for the weekend of June 24 and 25, the final weekend of the America's Cup Match presented by Louis Vuitton. With a viewing terrace and striking views over the Great Sound, where the America's Cup teams will battle it out for the oldest trophy in international sport, tickets to the Goslings Dark 'n Stormy Island Bar will give access to the lively atmosphere in the America's Cup Village, and will include a delicious lunch and official America's Cup merchandise. Located within the America's Cup Village and provisionally open from 11am until the America's Cup Village closes, tickets to the stand start from $150 and are still available for all days on which the America's Cup Village is scheduled to be open, except for the final weekend. Anyone interested in booking their place in the heart of the America's Cup party is urged to go now to www.americascup.com/tickets to ensure they do not miss out on their preferred dates. This news is hot on the heels of similar recent news about the Grandstand in the America's Cup Village and official spectator boats. Spectators can still purchase general admission tickets to the America's Cup Village for those days of the America's Cup Match for $50. A range of fantastic spectator experiences are also still available throughout the events from May 26 to June 18, with options to suit every need, including:
Entrance to the America's Cup Village, the heart of all the action in 2017
Grandstand seats, offering unrivalled views of the racecourse finish line on Bermuda's Great Sound — excluding June 24 and 25
Official Spectator Boats, enabling America's Cup fans who want to be on the water to enjoy a front-row position right on the edge of the racecourse — excluding June 24 and 25
Longtail Lounge hospitality, one of the best VIP experiences in Bermuda, offering delicious food and beverages in a relaxed atmosphere with views of the Great Sound in a perfect hospitality setting — excluding June 6
Goslings Dark 'n Stormy Island Bar, promising a lively atmosphere, delicious buffet lunches and fantastic views of the finish line — excluding June 24 and 25
Boat Registration, giving boat owners the chance to enjoy all the America's Cup action from the comfort of their own vessels, right next to the racecourse itself.
March 8. The Bermuda Tourism Authority and Airbnb have signed an agreement that will help to promote the island as a world-class destination for leisure, group travel and tourism investment. The partnership will create a framework that opens a dialogue between the Bermuda Government and Airbnb to discuss topical industry matters, including marketing and regulation. Airbnb is a community marketplace network where people can list, discover and book unique accommodations around the world, ranging from rooms and apartments, to villas and castles. As part of the agreement Airbnb will share its aggregated data to be included in analyzing and evaluating the tourism industry's performance holistically. Kevin Dallas, chief executive officer of the BTA, said: "Out here, Bermudians have been welcoming travelers into our homes for many decades. Partnering with an innovative brand like Airbnb enables us to build on our legacy of legendary hospitality, reach a new generation of travelers and expand opportunities for Bermudian homeowners to participate in the tourism economy." The BTA said that with this partnership, Airbnb will continue promoting tourism and will work to highlight Bermuda's "distinct brand and genuine island life". The strategy is seen as likely to grow visitor spending and experience, the volume of leisure and group visitors to Bermuda, and nurture an environment for job creation. Shawn Sullivan, Airbnb's representative for the Caribbean and Central America, said: "Today's agreement with Bermuda is a great example of how local authorities and the private sector can work together to achieve mutually desired goals. Bermuda is an important and growing market for Airbnb and we are very excited to be working with the Bermuda Tourism Authority and Bermuda Government to help grow sustainable tourism to the island." Airbnb has 257 listings already across the island and a typical host earns $14,900 per year. In a statement, the BTA said that the partnership "brings new opportunities to grow and strengthen the Bermuda economy overall". Airbnb has reached a series of innovative partnerships with countries in the Caribbean, including the signing of an agreement with the Caribbean Tourism Organisation.
March 8. Governor John Rankin is to host a Commonwealth reception on March 13 at Government House. The reception intends to commemorate Commonwealth Day and also to promote the Commonwealth Scholarship Programme in Bermuda. The Governor would like to receive as many Commonwealth Scholarship alumni as possible. Commonwealth alumni living and working in Bermuda should call 292-3600 and speak to the executive officer Barry Bobin-Martin who will provide more details. The reception will take place at Government House on Langton Hill, Pembroke, from 6pm to 9pm. For more information about Commonwealth Day 2017, visit: http://thecommonwealth.org/commonwealthday. This year's theme will be the promotion of a Peacebuilding Commonwealth.
March 8. The bus explosion was so loud it triggered an alarm inside a nearby building yesterday. "We heard a loud bang — I would say it sounded like an explosion," Warwick Post Office employee Pandora Woolridge said. "The post office stands just steps from where the school bus ultimately stopped. We all stopped for a split second, and then the alarm went off, so we ran to the front here to see what was going on." According to Ms Woolridge, children had started to get off the bus, and the driver was "calling in" the incident. Flames were visible under the back of the bus, she said. "We didn't know if it was going to explode or what it was going to do, but we wanted the children away from the bus," Ms Woolridge said. "So we all went over and brought the children over here and got them inside to call their parents and let them know what was going on." None of the children were crying, she said. "But, inside, you don't know what they were feeling," Ms Woolridge said. "They were probably scared once they started seeing the flames." The area quickly filled up with heavy smoke and the smell of burnt rubber. "It was nasty," she said. "There were a few people over the hill that said they could smell it." With the flames rising high around the bus, the decision was made to move the children out of the post office and to a nearby bus shelter. Another woman who works in the area, who requested that The Royal Gazette not use her name, said she went over to check on the children at the bus shelter. "I asked them how they were feeling, and one little boy said he was afraid," the woman said. "He was younger — he was probably about 10." She said bystanders stepped in to help with this situation as they waited for emergency personnel to arrive. "There were people, civilians, directing traffic until the police came," she said. "I noticed that the traffic was starting to pile up, so I decided to go out there and direct the traffic away from it," Warwick post office employee Karl Roberts said. Mr Roberts said he continued to direct traffic as firefighters arrived from both the east and west. People making the morning commute asked him what was happening as he rerouted them, he said. "They were very surprised and worried," Mr Roberts said. "Some of them were asking 'did anyone get hurt?'" According to Ms Woolridge, firefighters were on scene approximately 20 minutes after a call reporting the fire was made. Troy Brimmer, lieutenant with the Bermuda Fire Services, said crews arrived to find the bus "fully involved from the rear axle towards the rear" of the vehicle. According to Mr Brimmer, it took firefighters approximately 30 to 45 minutes to get the blaze under control. "It flared up several times," the lieutenant said. A mixture of water and a foam concentrate was used to help extinguish the fire on board the fibreglass bus. Mr Brimmer said it was still too early to determine the cause of the fire. The woman who works in the area said incidents involving buses were not uncommon. "They need to check the buses regularly," she said. "The buses are in bad condition." Ms Woolridge said firefighters deserved credit for their quick response and work subduing the fire. "They did a fabulous job. We want them here right away, but they can't do it," she said of the morning traffic congestion in the area. "The important thing is that no one was injured as a result. The children — although they may be shook up — there were no injuries to any of them."
March 8. Schoolchildren were counting their blessings yesterday after escaping injury when their bus exploded. The bus operator was praised for his quick action in helping about 13 students, aged between 5 and 16, to safety moments before their vehicle went up in giant flames and thick black smoke. The incident happened shortly after 7.30am near Khyber Pass, Warwick, as the bus travelled from the West End to Warwick Academy and Somersfield Academy. According to Somersfield head of school Carlos Symonds, students said they smelt fuel on the bus, and opened the windows to let in fresh air. A loud bang was then heard, with flames and smoke coming out of the back of the bus. The young passengers were evacuated and taken to Warwick Post Office, where they awaited collection from their parents and from another bus to take them to school. The blaze spread throughout the underside of the back half of the bus and in the engine compartment, causing severe damage to the vehicle. Its cause is under investigation, although there was reportedly a problem with the engine. Some of the students were said to be shaken by the incident and their schools said they would be assessed by counselors. Warwick Academy student Daysha Loppie, 16, who was on the bus, near to a wheel that she believes caught fire, told The Royal Gazette: "Some girls were complaining about the smell, then a whole bunch of smoke came out. "The wheel was on fire, and we got off and went into the post office. Then the whole back of the bus caught fire. Everyone was really shocked and upset. Some girls were crying because they were sitting right there when it happened." Daysha's father, Lamone Woods, said: "It was a bit of a fright for Daysha, but she was good in the end. I hope they really get to the bottom of what happened though, because next time it could be someone else's daughter and they might not be so lucky. The bus literally blew up and my daughter was sitting right by where the wheel exploded. This bus could have exploded and killed her. I'm very concerned about whether Bermuda public transport vehicles are being serviced regularly and correctly. I want to make sure we get a full explanation about this." Warwick Academy student Saladin Beatti-Thompson, 13, said he had been daydreaming when he "heard a loud bang under me" and thought the bus had struck a wall. "I was confused at first," he said, adding that he then saw the smoke. He said the fire got "really big with dark, thick clouds coming from it". A witness account received by Mr Symonds and shared with The Royal Gazette stated: "There were flames coming out of the back and then the bus pulled over. Within a few minutes, a man ran on to the bus to get the kids off. Shortly after, it was up in flames. The kids were brought into the Warwick Post Office. The kids were later wandering around looking for a bus to get on and an older boy from Warwick Academy was helping, along with the other students, look after the younger children. They all saw it on fire and heard the explosion." Kevin Lambert was on his scooter on his way to Hamilton, a couple of vehicles behind the bus. He said he was about to overtake the car in front of him when he heard a bang, like "somebody let off a bomb". "The next minute the bus went up in black smoke, with sparks underneath of it," he said. The entire event, he said, "happened in an instant". Senator Michael Fahy, the transport minister, is off the island, but issued a "profound apology" to parents of both schools. Mr Fahy said an engineer was arriving on the island last night to inspect the fleet, and that one other bus has already been withdrawn from service as a result of the fire. The bus which exploded was 15 years old, Mr Fahy said. Acting transport minister Grant Gibbons thanked the bus operator, who was not named. "I am happy that no one was hurt," Dr Gibbons stated. "We are told that the bus operator should be commended for quick action to evacuate the children to safety, as should members of the public who rendered assistance. I can assure the public that we will get to the bottom of the cause of this unfortunate incident." The Department of Public Transportation stated: "We would like to add our assurances to that of the minister that we will determine the cause of this incident as a high priority, in an effort to avoid its reoccurrence." Delton White, staff officer at Bermuda Fire and Rescue Service, said two vehicles staffed with nine personnel tackled the blaze. They extinguished the fire with water and foam, and had to cut into the vehicle with Holmatro extrication equipment.
March 8. Senator Michael Fahy issued a "profound apology" after fire yesterday engulfed a bus that had been carrying Warwick Academy and Somersfield Academy students to school. The transport minister, whose children attend Somersfield, said one other vehicle has been withdrawn from service as precaution because of the incident, and that an engineer from the manufacturer was due on the island last night to inspect the fleet. Both vehicles were dated to 2002, and Mr Fahy stressed that the other buses in use remained safe, telling The Royal Gazette that an investigation had been launched and he hoped to receive a preliminary accident report on Friday. "The students are to be commended for acting quickly, safely and calmly, and following the driver's instructions," he added. "The first thing the driver did was get everybody off the bus. I understand that he saw the fire and used a fire extinguisher to try and put it out." The blaze took several minutes to gain strength. Buses are often taken off the road for maintenance, but Mr Fahy said it was typically for minor works such as tyre rotations, or damage on the level of a broken window. "We've had some issues with the air conditioning on the 2014 series — we have a technician in Bermuda now giving extra training to our mechanics, to make sure they're able to take care of it. We have a major budget allocation for parts for refurbishment, and we anticipate with the training and spare parts that we will be in a really good operational state for the America's Cup, but that does not take away from what happened this morning." Mr Fahy spoke to principals and e-mailed parents at both schools, offering a "profound apology" on the ministry's behalf. "I understand how frightening it must have been for the students who experienced this and I understand they were very brave and handled the matter incredibly well," he told Somersfield parents. The minister, who was away on government business, vowed to keep parents updated, adding: "I am obviously distressed about this morning's events."
March 7. Bermuda's re/insurers recorded weaker underwriting results in 2016 as catastrophe losses took their toll. Fitch Ratings reported that the 12 large, publicly traded Bermuda companies it follows posted a combined ratio — reflecting the proportion of premium dollars spent on claims and expenses — of 91.9 per cent, up from 88.5 per cent in 2015. The shrinking of underwriting profits was largely down to catastrophe losses, which added 5.4 points to the combined ration last year compared to 2.5 points in 2015. Reserve releases also fell slightly, with favorable prior-year reserve development of 6.6 points in 2016, compared to 7.2 points in 2015. "Bermuda companies posted weaker underwriting results and steady profits in 2016; however, returns are starting to near the cost of capital and narrowing profit margins are a key risk," said Brian Schneider, senior director in Fitch's insurance team. Bermuda re/insurers' return on equity held steady at 8.2 per cent in 2016 as reduced underwriting income was offset by slightly improved investment results. The estimated cost of capital was around between 6 per cent and 7 per cent for 2016. "Most Bermuda entities remain focused on returning equity to shareholders and capital growth was modest for the year," Mr Schneider added. The Bermuda-based group's shareholder equity rose 4 per cent last year. However, Arch Capital Group Ltd's had an outsize influence on this metric, with a 34 per cent increase driven by preferred share issuances for its acquisition of United Guaranty Corporation. When that is stripped out, growth drops to only 1 per cent for the group. Fitch added: "The Bermuda re/insurance landscape remains fiercely competitive and prone to mergers and acquisitions as re/insurers seek scale and diversification." Fitch has a stable outlook for the global reinsurance sector, which includes Bermuda. The ratings agency added: "The majority of ratings should be stable over the next 12 to 18 months, although select Bermuda re/insurers could see negative rating actions if pricing adequacy declines materially. Fitch's fundamental outlooks on both global reinsurance and US property and casualty insurance are negative, as premium prices and investment yields are expected to remain under pressure in 2017."
March 7. Nordic American Offshore Ltd reported a fourth-quarter loss of $9.8 million this morning. The Bermuda-based company, which operates a fleet of ten supply vessels working in the North Sea oil industry, also declared a dividend of 2 cents per share. The loss which breaks down to 48 cents per share, compared to a loss of $4.4 million in the fourth quarter of 2015 and followed a loss of $8.6 million in the third quarter of last year. NAO's full-year loss totaled $32.1 million, compared to a loss of $10.8 million in 2015. "Several service companies in our sector are in a difficult financial position," NAO stated. "Going forward, NAO sees opportunities for expansion. We concentrate on keeping our vessel operating costs low, while always maintaining our strong commitment to safe operations." The firm raised $47.5 million through a share offering which closed last week and said proceeds could top $50 million, depending on the uptake of the $7 million over-allotment option. NAO said: "The offering clearly reflects the investor confidence in NAO. Access to financing, both equity and debt, remains a competitive advantage for us." NAO was founded in 2013 and its biggest shareholder is oil tanker operator Nordic American Tanker, another Bermudian company, which invested $10 million in the offering. Charter revenues plunged to $16.25 million last year from $34.8 million in 2015. The company said seven of its ten vessels were in service. North Sea production was hit by the dramatic fall in world oil prices early last year. But crude prices have recovered to above $50 a barrel in recent months and the deal by Opec countries to reduce output to support prices has added confidence in the sector. NAO said there had been encouraging signs in the market for chartering its platform supply vessels (PSVs) since the end of last year. "We have seen an improvement in PSV rates the last weeks," NAO said. "At the time of this report, rates for the first quarter of 2017 are above the level of the fourth quarter of 2016." NAO shares closed at $1.15 on the New York Stock Exchange on Monday evening — down from $5.25 a year ago.
March 7. Bermuda's willingness to name and shame financial institutions that fail to adequately comply with money-laundering regulations and controls has been positively highlighted overseas. And it has been contrasted with a Canadian authority's unwillingness to do the same. The Toronto Star ran a story headlined "Bermuda names fined banks while Canada keeps them secret," where it observed that the Bermuda Monetary Authority had named Sun Life Financial Investments (Bermuda) for failing to adequately comply with anti-money laundering and antiterrorist financing laws, and fined it $1.5 million. It mentioned that in January 2016, Jeremy Cox, the BMA chief executive officer, announcing the island's new transparency policy, had said: "(Increased transparency) is intended to demonstrate to those who rely on our supervisory adjudications that their trust is not misplaced and that Bermuda-based entities found to be deficient in meeting their obligations run the risk of being required to account publicly for their actions." The Toronto Star, Canada's largest newspaper by readership, noted that Canada's anti-money laundering agency Fintrac, last year fined a bank C$1.5 million for compliance breaches. However, the agency refused to name the bank, claiming that the penalty fee "alone would be deterrence enough for the banking industry". Last week, on the same day the BMA announced the fine against Sun Life, Canadian bank Manulife voluntarily admitted that it was the unnamed institution fined by Fintrac ten months earlier. It said the penalty "essentially related to administrative lapses in reporting to Fintrac". In the Toronto Star article, Christine Duhaime, an anti-money laundering expert said financial regulators around the world are moving towards default transparency, but Canada was falling behind. In a statement last week, Niall O'Hare, president, Sun Life Financial Investments, said the company was co-operating with the BMA and had agreed to "implement appropriate controls to ensure that we are in compliance with both the licence restrictions and applicable regulations moving forward".
March 7. "This summer is going to be the busiest in Bermuda's history" according to America's Cup Bermuda CEO Mike Winfield who today announced the schedule for a raft of events that will run in tandem with the world class sailing event. Representatives from the Bermuda Tourism Authority, Bermuda Heroes Weekend, Tall Ships Bermuda and the City of Hamilton are working in partnership with the America's Cup on events "related to the America's Cup but not all about the America's Cup". Mr Winfield said the combination of the Rendez-Vous 2017 Tall Ships Regatta from June 1 to 5 and the 35th America's Cup "would present one of the most dramatic comparisons of sailing with the wonderful majestic tall ships to these racing machines on foils — it is going to be a photographic dream for many." The BTA announced a series of social events taking place in Hamilton and St George's in June — Bonfires and BBQs and Pirates of Plunder. The Bermuda Heroes Weekend will take place from June 16 to 19 and, as usual, Harbour Nights will held every Wednesday. Also mixed into the excitement is the Red Bull Youth America's Cup qualifiers and finals mid-June. Among the City of Hamilton's schedule is an "amped up" music and busking schedule, according to COO Ed Benevides while Wedco also has a listing of events. Pat Phillip-Fairn, chief product and experiences development officer at the BTA, said: "Overall, the BTA will use this robust and diverse events calendar to influence visitor booking trends. These events, many of them in the middle of the week, will allow us to recommend to visitors that they arrive early and stay late. This is critically important to hoteliers who are seeing strong demand for weekends in June, but demand is less strong during the week. The calendar release will help that." Cindy Campbell, chairman for Tall Ships Bermuda 2017, emphasized that there were still spaces for trainees to sign up to the Tall Ships Regatta. "There are still training berths for anyone over 16 . . . so if you are young or young at heart you can have a tall ships experience," she said. As for on-island entertainment during the tall ships regatta, there will be extreme games and live entertainment. On the Friday of their visit the public can visit the ships and their crew for free and purchase tickets for the Tall Ships Concert in City Hall car park with a big name Bermudian entertainer. On the Saturday, families can visit the ships for free and enjoy the crew parade which will wind through the streets of Hamilton and end with a party in Victoria Park. On Sunday, Front Street will be pedestrianised for the Bon Voyage Party that will finish with fireworks and then the Parade of Sail with the ships sailing out of Hamilton Harbour begins at 9am on Monday. Anyone interested in volunteering, sail training or sponsoring can email www.hello@tallships.bm Mr Winfield added: "To see our stakeholders in Bermuda come together — to mobilize and seize the opportunity that is presented by the America's Cup speaks well to the entrepreneurship, the energy and dynamic of Bermuda as a whole. The fact that we are all coming together speaks well to the community of Bermuda. I am delighted that we are now announcing the schedule. "We are going to be on view to a billion people around the world. Bermuda will have an opportunity to stand on that stage and shine." The America's Cup events begin on May 26 with racing starting at 5pm followed by the opening ceremony. This will include a combination of music, live performers, fireworks and Red Bull skydivers. Other key dates include:
June 12 and June 13: Bermuda's TeamBDA race in the Red Bull Youth America's Cup Qualifiers.
June 20 and June 21: Red Bull Youth America's Cup Finals.
June 17 and June 18: America's Cup Match racing begins.
June 24 to June 27: America's Cup Finals.
Additional Bermuda experiences will begin with the Tall Ships events in St George's on May 26 through to May 31 including a Pub Crawl, Art Walk, Blessing of the Boats, Cricket Festival and more before the boats sail into Hamilton.
June 1: The Tall Ships Welcome Street Festival on Front Street which includes karaoke, digital gaming and more.
June 2: The Tall Ships concert featuring local and international acts in the City Hall Car Park.
June 5: Tall Ships festivities continue with a Bon Voyage Festival and a Parade of Sail as the flotilla leaves the island.
June 6 and June 20: Reid Street Busking will be held on with park seating, busking entertainment and street-side vending.
June 7: Harbour Nights on Wednesday, continuing every week on Front Street.
June 8 and 22: A new event for the season is Bonfires and BBQs, which will be held from 7pm to 11pm on Front Street. This event will feature a fiery night of entertainment for adults including a live band, performances by Rock Fire Productions, bonfires, a beer garden and more.
June 9: A Movie Lounge is scheduled in a city park with two showings and a happy hour experience.
June 10: There are two events — Bermuda Heroes Weekend Kiddie Carnival and a Vendor Village and Kids Zone in Northeast Hamilton with fish sandwiches, Gombey Dancers, local entertainment and more. The Vendor Village and Kids Zone will also be held on June 24.
June 14: St George's will join the action on with the Pirates and Plunder Celebration Zone with privateer navigators, historical re-enactments, musical performances and interactive displays, taking place from 11am to 4pm on King's Square and Ordnance Island.
June 16, 17, 18 and 19: Bermuda Heroes Weekend kicks off their main events on June 16 with Five Star Friday, a Raft Up on June 17, Promoter's Day and Pan in the Park on June 18 and finally, J'Ouvert and Parade of Bands on June 19.
Weekly events: Wedco will host events during AC35 at Snorkel Park including a Sunset Market every Sunday from 4pm to 10pm, Sun Sundays from 1pm to 12am. Monday VIP Bonfires on the beach from 6.30pm to 10pm and Thursday Tiki Beach Party & Sunset Market from 6.30pm to 10.30pm.
For more information visit the websites on:
March 7. The Government has been called upon by Opposition MP Zane DeSilva to "prove me wrong" that the hotel development for St George's would not be first in line for construction. Mr DeSilva said he understood that "some residences will be built before the hotel goes up, just to raise a few pennies" — and challenged Kenneth Bascome, the One Bermuda Alliance MP for St George's North, to set the record straight. Mr Bascome did not respond while the House was in session, but told Mr DeSilva at the close of business that he had "never been proven wrong". Mr DeSilva rose in the Motion to Adjourn also to criticize the OBA's gaming fees legislation, which he said had not passed intact through the Senate and which unspecified developers had signalled that "there will be certain developments that won't take place unless it is changed". In addition, Mr DeSilva maintained that "tens of millions of dollars" had been held back from the public purse due to delays in adjudication and stamp duties for properties — telling the House that he knew of one land owner who had waited three years. Calling on Michael Dunkley and finance minister Bob Richards to explain, Mr DeSilva vowed to bring the matter up repeatedly through the Budget debate until the matter was addressed.
March 7. Consumers paid 1.9 per cent more in January than they did a year before for goods and services. And the level of inflation rose by 0.3 of a percentage point to 1.9 per cent between December last year and the first month of 2017. The cost of the education, recreation, entertainment and reading sector was the biggest contributor to the year-on-year increase, going up 4 per cent, fuelled by increases in the cost of tuition in Bermuda and overseas. The cost of health and personal care went up 3.3 per cent, while rent rose 1.4 per cent. The cost of fuel and power fell for the fourth consecutive month in January, down 2.3 per cent, while the fuel adjustment rate decreased 7 per cent month over month. The food sector, after two months of decline, went up two per cent in the first month of the year. Government statisticians said that special offers in December returned to their normal prices, while non-alcoholic drinks went up 10.2 per cent, as did cookies. Transport and foreign travel dropped by 1.2 per cent in January after a 1.3 increase in December. The average cost of an airfare fell by 7.8 cent. But the price of auxiliary and motorcycles, as well as the cost of repair and maintenance, increased 1.6 per cent and 1.1 per cent respectively. The clothing and footwear sector went up 1.2 per cent, with the average cost of women's clothing going up 0.5 per cent. The cost of tobacco and liquor went up 0.8 per cent in January after a 0.4 fall in December last year. The average cost of spirits and wine went up 2.8 per cent and 0.5 per cent respectively. Month on month, the education, recreation, entertainment and reading sector was unchanged in January as was the rent sector. The cost of household goods, services and supplies over the same period was also static, for the third month on a row.
March 7. The father of an eight-week-old daughter was fatally stabbed near Blue Waters Anglers Club on Sunday night. Raymond Butterfield, 28, a footballer with First Division side Wolves, was rushed to hospital after the altercation on Crow Lane, Pembroke, at about 11pm, but died as a result of his injuries. "On behalf of the Bermuda Police Service, we extend our condolences to his family and friends," Detective Inspector Mark Clarke said at a press conference yesterday. "Bermuda has lost another young father at the hands of senseless violence. Another mother, father, girlfriend will now have to arrange the burial of their loved one." Specific details of the stabbing, including the weapon used, were not immediately provided. About 20 to 30 people were in the vicinity at the time of the incident, Mr Clarke said, but police were tight-lipped on the circumstances that preceded the fatal stabbing. "Information is incoming and forthcoming — at this stage it's a little bit early to speak to that," Mr Clarke said. The purpose of the press conference, the Detective Inspector said, was to gather information from any witnesses. "In particular, we are interested in speaking with all persons that would have been outside when this vile stabbing occurred," he said. The incident is currently not believed to be gang-related. One person was subsequently arrested in connection with the incident. The suspect was not identified by police during the press conference. Police would not comment on reports that Devonshire resident Mr Butterfield and the suspect played for different football clubs. Mr Clarke said it was "not certain" whether the victim and suspect were known to one another. In an e-mail to The Royal Gazette, Progressive Labour Party MP Rolfe Commissiong confirmed that Mr Butterfield played for Wolves. Mr Commissiong said he and the victim's father grew up together in Spanish Point. "I extend my apologies to the Butterfield family and all of the families that have been tragically affected by the needless loss of his son, including the mother of his grandchild and her family," he said. "A child will now grow up without really knowing her father. The loss is incalculable. We have to come to grips with this ongoing rash of what appears to be irrational violence." Roberta Tucker, secretary with Wolves, said the organisation was "shocked" by news of Mr Butterfield's death. She said the club offered their condolences to his family. Investigators are currently collecting surveillance camera footage, BPS Chief Inspector Na'imah Astwood said. "If we had anyone in the vicinity that had a mobile phone out and was taking any recordings, we would definitely welcome that as well," she told the media. Opposition leader David Burt rose last night in the House of Assembly with "a heavy heart" to extend condolences, telling MPs that many of Mr Butterfield's friends had only recently mourned gun victim Jahni Outerbridge, who lost his life on January 29. Police also continue to investigate another stabbing incident in the early hours of Sunday, but it is said to be unrelated. It happened near the Bermuda Bistro at the Beach on Front Street at around 3am. "Initial information suggests that two men, believed to be a 37-year-old Warwick man and a 31-year-old Devonshire man, were stabbed and attended hospital for treatment," police said in a release issued earlier yesterday. "After initial investigations, it is believed that this incident is gang-related," Ms Astwood said. The Warwick man was treated and later discharged; the Devonshire man was said to be in stable condition yesterday. "It does not appear that the Crow Lane disturbance and the Front Street disturbance are linked," police said. Anyone with information about either incident is asked to contact investigators on 247-1739 or Crime Stoppers at 800-8477.
March 7. A murder suspect has told a jury that he played no part in the fatal shooting of Lorenzo Stovell. Mr Stovell was shot dead as he sat in a minibus parked across from Woody's in Sandys on September 23, 2012. Yesterday, Zikai Cann took the stand and denied any involvement in Mr Stovell's murder. He also explained why police officers had discovered his palm print on the outside of the minibus when the vehicle was forensically examined after the killing. Mr Cann told the court that on Friday, September 21, 2012 — two days before Mr Stovell's murder — the same minibus had stopped across from Woody's. He told the Supreme Court that on the Friday evening he had driven up to the parked bus on his bike and leant against it as he spoke to a woman inside the vehicle. "I rode up to the bus and I leant on the bus sitting on my bike," he said. "I was talking to the girl through the window. She said her name was Malina. I asked her for her number and she said she didn't give out her number, so I just rode home." Mr Cann, along with co-defendant Travonne Saltus, are accused of murdering Mr Stovell in September 2012. A third defendant, Cordova Simons-Marshall, is accused of helping to conceal the gun after the shooting. Yesterday afternoon under cross-examination from prosecutor Carrington Mahoney, Mr Cann admitted he was part of the MOB gang and showed jurors an MOB tattoo on his hand. He also confirmed that he had been at Woody's on the evening of Mr Stovell's murder. But Mr Cann insisted that he had not known Mr Stovell was in the minibus during the evening and had never approached the vehicle with a group of other men. Mr Mahoney accused Mr Cann of "concocting" the story of touching the bus two days before the murder and described his testimony relating to the palm print as "lies". But Mr Cann replied: "That is the truth." He went on to say: "I am not lying, you have got this one wrong. I did not have anything to do with Lorenzo Stovell's murder." Mr Cann, 27, and Mr Saltus, 28, both deny murder and using a firearm to commit murder. Mr Simons-Marshall, 26, denies handling a 9mm Smith and Wesson auto loading pistol and being an accessory after the murder by concealing the gun. The case continues.
March 7. The Bermuda Government has earmarked funds for local artists to participate in the 13th Caribbean Festival of Arts to be held in Barbados this year. Funding will be provided for more than 30 persons to perform in areas including music, dance, storytelling and theatre, Nandi Outerbridge, the Minister of Social Development and Sport, said while delivering budget details for the coming fiscal year. "The Department of Cultural Affairs also plans to send artwork produced by Bermuda's premier visual artists and some of the island's outstanding literal works," Ms Outerbridge told the House of Assembly yesterday. According to Ms Outerbridge, Carifesta, "the premier, roving, multidisciplinary mega arts festival that showcases the cultural expressions of artists from various countries in the Caribbean region", will be held from August 17-27. Noting Bermuda's cultural and historical connections with the Caribbean, she said this year's theme — "Asserting Our Culture, Celebrating Ourselves" — is an opportunity for Bermuda to be showcased on the world stage. The festival was first held in Georgetown, Guyana, in 1972, and Bermuda participated in the seventh edition in St Kitts and Nevis in 2000. Ms Outerbridge said more than 3,000 artists and artisans are expected this year. "Although the advantages to be gained by such participation by our artists, craftspeople and folk artists can not be directly measured in dollars and cents, participation would provide great exposure to Bermudian artists and afford persons the opportunity to network with their artistic peers as well as others in similar cultural industries." A total of $112,000 have been reallocated from other Department units to the Special Project business unit and Ms Outerbridge said funds would be used for airfare, accommodation, subsistence and promotional items. Ms Outerbridge also revealed that this year's Gombey Festival, "held annually to provide exposure to the folk art and traditions of the Gombey", would be extended. "This year, the Gombey Festival will be expanded to a full weekend of events and learning opportunities, celebrating not only our Bermudian Gombey traditions but also international influences from across the diaspora. It is the Department's vision that the Gombey Festival will evolve into an internationally known event, attracting overseas troupes and visitors alike to our shores." Ms Outerbridge added that as part of this expansion, the Department would also "be working with at least one historian on academic research on Bermuda's Gombey tradition, including links with similar traditions in the Caribbean and West Africa". The event falls under the cultural festivities and celebrations section, which also include the emancipation commemorative ceremony and Harbour Nights, and which was allocated $184,000 in the 2017/18 budget.
March 7. The bone-chilling blast of winter weather felt by island residents over the weekend was accompanied by the lowest the mercury has dropped in more than a decade. According to the Bermuda Weather Service, the temperature fell as low as 47.7F at 9.30pm on Sunday, the coldest temperature recorded locally on March 5. The last time the island recorded such a low temperature was on February 27, 2006, when it dropped to 47.1F. That figure is still some way short of the official annual low record of 43.3F recorded on February 26, 1993. James Dodgson, deputy director of the Weather Service, said cold north-to-northwesterly outbreaks are often accompanied by blustery showers, some of which can produce small hail, as was the case on Sunday. The previous low of 52F on March 5, was recorded in 1978, Mr Dodgson said. A comparison with other temperatures around the world on Sunday shows Bermuda was more in line with some traditionally chilly European cities than its friends in the Caribbean. The coldest point reached in London, England was 41F, while Edinburgh, Scotland dropped to 32F, and Reykjavik in Iceland to 30F. Trinidad and Tobago, on the other hand, boasted temperatures of 88F, dipping no lower than 73F throughout the course of the day. North American cities such as Toronto and New York did not fare so well, experiencing low points of 19F and 14F respectively.
2017. March 6. Bermuda has again topped an international list of most expensive places to live. In an article by the UK newspaper The Independent , Bermuda came first in a list of the 21 most expensive places in the world, beating New York, Switzerland and Hong Kong. "The Atlantic Ocean tax haven of Bermuda is officially the most expensive nation on earth, with the country's capital Hamilton also the most expensive individual city on the planet," the article stated. The list is based on assessments by MoveHub, which analyses price of groceries, transport, bills, restaurants and how much renting somewhere to live is. Using an index in which New York — a notoriously expensive city — is scored at 100, Bermuda was scored at 126.34. Comparatively, Switzerland topped European destinations with 90.68, while Hong Kong was the most expensive destination in Asia scoring 81.93. Also see https://www.numbeo.com/cost-of-living/rankings_current.jsp.
March 6. A weeklong aviation safety meeting began in Bermuda today to review 'reportable occurrences' in the North Atlantic region. Organising the meeting is the North Atlantic Central Monitoring Agency (NAT CMA), a group that examines "Operational Safety Occurrences" and then reports them to the regulation body International Civil Aviation Organisation (ICAO). The group consists of experts in flight operations, engineering, dispatch, human factors and air traffic control, according to a NAT CMA statement. The bi-annual meeting started today and will continue until Friday at the Bermuda Civil Aviation Authority (BCAA) offices in St George's. "The purpose of the meeting is to review 'reportable occurrences' in the North Atlantic region in order to formulate risk assessments. Examples of such reportable occurrences are: time/speed errors, communication failures, diversions and turn backs," added the statement. David Nicholas, NAT CMA manager, said: "I selected Bermuda as the destination to hold my last scrutiny meeting before retirement and introduce my successor as rapporteur. This is the first time a NAT CMA meeting has been held on the island and we thank BCAA for hosting us while we discuss and review aviation safety. "We have over 20 participants for the 2017 meeting, including two very well decorated pilots, former operations officers, oceanic air traffic control representatives from across the North Atlantic region and two mathematical analysts." NAT CMA was established in 1985 and was the first of 13 Regional Monitoring Agencies (RMA). It is based in Prestwick, Scotland and is responsible for maintaining aircraft registration and operational approval of five states: Norway, Iceland, Ireland, Portugal and Bermuda. Director General of BCAA, Thomas Dunstan, said: "We are honored that David selected Bermuda to hold this important meeting and we are extremely pleased to host them at our offices. The island is a fitting host to a safety event of this magnitude because for over 85 years Bermuda has earned a solid reputation internationally for outstanding safety. Since our transition from Bermuda Department of Civil Aviation (BDCA) to BCAA, we have been ramping up our exposure at a number of international events to put Bermuda on the map. With the help of regulation bodies such as the ICAO we are able to ensure that Bermuda maintains the highest safety standards to remain competitive in the industry." Last March the Bermuda Business Development Agency (BDA) praised the aviation sector for its significant contribution to Bermuda's economy and strong potential for growth. BCAA generates income through registering both commercially operated and privately owned aircraft. Bermuda was the first Offshore Aircraft Registry and currently has over 750 registered aircraft.
March 6. The media's job in strengthening the role of the Public Accounts Committee was among the agenda items for an overseas forum attended by Opposition MP Wayne Furbert, chairman of Bermuda's PAC. The two-day conference's discussion points were put forward by the UK's Commonwealth Parliamentary Association, which provided attendees with a best practice policy for Overseas Territories. "By having us here, it allows them to get an idea of what we are doing, so that they can refine the policy," Mr Furbert said from the forum in Miami. Mr Furbert's own presentation focused on using the media to strengthen the role of public financial oversight, which included his experiences with Bermuda's media and outlining how it has assisted Bermuda's PAC in its work. "Some of the ways the media help us out is by helping us to bring to the attention issues that PAC has to deal with," he said. "It helps to keep public office accountable and transparent and helps shine the light on Financial Instructions which have gone wrong. I expressed that the media does an excellent job in helping the PAC out." Mr Furbert also chaired a session on maintaining committee consensus and political impartiality, exploring the practical aspects of working with colleagues across party lines.
March 6. With the Bermuda Government spending under extra scrutiny during the Reply to the Budget debate, it was perhaps inevitable that the price tag for Sylvan Richards' trip to the Olympics would come up on Friday night in the House of Assembly. The former sports minister, now with the portfolio of Environment and Planning, told MPs that he had not been surprised to find reference in the Reply to "the $30,000 trips to Rio de Janeiro". The budget for the minister's trip to the Olympics in August 2016 sparked outcry when it was revealed, and when Progressive Labour Party MP Zane DeSilva rose on Friday night to criticize the 2017-18 Budget's line on the need to "pare back spending on social programmes". Mr Richards said he had "no problem" with the reproofs over the trip, adding: "I had to go as sports minister. If I would not have gone, I would be subjected to a whole different round of criticism." The Hamilton South MP said he had networked with ministers from around the world and "supported our athletes at all the events I could humanly attend. Some people had a problem with the cost. I get that. But I was appointed close to the time of the Olympics, so we didn't have the advantage of shopping around for prices. I've had in my bag, for the last month or so, the figures for the 2012 contingent that went to London for the Olympics. That cost was $36,491." Mr DeSilva had defended the debt accumulated under the PLP's time in government, listing projects from FutureCare to low income housing and the National Aquatic Centre, telling the House: "That's where our money went." Mr Richards said it was clear that "we all want what's best for Bermuda — however, there are two very different and distinct philosophies on how to manage an economy". Accusing Mr DeSilva of being "proud of debt", he turned to the Opposition's Vision 2025 plan and told the House: "Nothing in here will happen until we service that debt."
March 6. The 2016 Bermuda Census is all but completed with nearly 95 per cent of the population having answered the questionnaire. Bermudians and non-Bermudians are required by law to partake in the Census. Premier Michael Dunkley said: "I am pleased to say we have almost 95 per cent of assessment numbers accounted for. In mid-December that number stood at 82 per cent. Less than a month ago, on February 8, that number had risen to 90 per cent, so I am very pleased and impressed with the progress made." The Department of Statistics is still seeking responses from the final households not yet counted. The Census deadline is March 31 and those who haven't been counted, have the following options:
call the number on the 'Request for an Interview' card, if this has been left at your residence, to arrange an interview;
call 297-7761 to complete your questionnaire by phone;
e-mail statistics@gov.bm to make a phone appointment or;
visit in person, CedarPark Centre, 3rd Floor, 48 Cedar Avenue, Hamilton, on weekdays between 10am and 4pm.
The information collected from the Census questionnaires will help Government, the private sector and the non-profit sector make decisions about Bermuda's future. Melinda Williams, Director of the Department of Statistics said: "Census interviewers will continue to visit homes across the island. I want to thank those who have fulfilled their legal requirement to complete the questionnaire and encourage those who have not to do so now." Historically, Census data has been used to develop forward planning strategies relating to infrastructure, education, health, employment and other economic and social requirements. The 2016 Census questionnaire collects population and housing data.
March 6. The Bermuda Hospitals Board had its budget cut in part because it had amassed $100 million in cash reserves, according to Bob Richards. Speaking during the debate on the 2017-18 Budget in the House of Assembly, the Minister of Finance noted the $25 million in budget cuts to the BHB, saying that the move would have no effect on service. Explaining the decision, he told the House: "The BHB was sitting on $100 million in cash. "At least $50 million of that they didn't need for their operations. So we said in the budget we are going to make an adjustment and we have done so and it will have zero effect on service in this country." Jeanne Atherden, the Minister of Health and Seniors, had previously cited "continued modernization, cost cutting and other efficiencies as well as reserves" as reasons that the 13 per cent budget cut to the ministry would not affect service. The Ministry of Health and Seniors had previously been the top budgeted item, however debt service claimed that title in the 2017-18 Budget.
March 6. Freddie Evans, formerly the acting Commissioner of Education, has been appointed to the post of commissioner to lead the island's public school system. The announcement came this afternoon from the Board of Education. It ends a long stint without a permanent commissioner, after the resignation of Edmond Heatley in 2014 after a short tenure. Dr Evans is a 25-year veteran of Bermuda's public education, and his appointment was welcomed by Curtis Dickinson, chairman of the board of education. "Dr Evans has been associated with a number of projects and key initiatives in the Department of Education during the past year. One of his immediate work tasks will be to lead the development of a multiyear transformative Strategic Plan for the Public School System with implementation during the next academic school year." A graduate of Jackson State University, Dr Evans received his doctorate in Education Administration and Development from Seton Hall University in New Jersey. His experience includes assistant principal at Clark High School for the Plano Independent School District in Plano, Texas; principal of the Whitney Institute Middle School; assistant director of educational standards and accountability in the Department of Education; acting director of educational standards and accountability, as well as acting commissioner. The appointment of a Bermudian to the closely-watched post is likely to be welcome news, although the Bermuda Union of Teachers was not available for comment this afternoon. The move comes shortly after The Royal Gazette reported last month that British education expert Paul Wagstaff, said to be the front-runner for the position, had declined the post.
March 6. A woman who broke her neck in a fatal car crash has secured a legal victory against a truck driver after he failed to attend court. According to a ruling in chambers by Puisne Judge Stephen Hellman, Evelyn Rewan was awarded a default judgment in a civil suit against Luke Armstrong in relation to injuries suffered in a crash that killed Winston "Yogi" Burrows, 44, in a fireball eight years ago. Mr Armstrong, 32, an English expatriate, has left the island and efforts to locate him have failed. Notices were published in the Cayman Islands — where it was believed he had lived — intended to inform him of the summons. Last September, after The Royal Gazette ran an article about the search for Mr Armstrong, his Facebook page was amended to say that he was living in Timbuctoo, Mali, although his profile picture highlighted a 2014 photograph from Little Cayman. His LinkedIn profile stated that he had been working in Singapore after spending time in Cyprus. Yesterday, Mr Armstrong's Facebook page did not state his whereabouts. Meanwhile, Ms Rewan's case against Air Care Ltd, the former employer of Mr Armstrong and owner of the vehicle he was driving, has been allowed to move forward despite strikeout applications to the contrary. In April 2009, Ms Rewan was one of two passengers in a car driven by Mr Burrows which crashed with a heavy truck driven by Mr Armstrong. While Ms Rewan survived with a broken neck and multiple fractures, Mr Burrows was killed when the damaged car burst into flames. Mr Armstrong left the scene, as did another non-Bermudian man who was travelling in the truck, and later admitted he had drunk four or five beers, but no evidence about any breath test result was shared with the Supreme Court jury. Mr Burrows had a paralyzed hand, had cocaine in his system and was more than twice the drink-drive limit. Mr Armstrong was jailed in November 2009 after being convicted by a jury of one count of causing death by dangerous driving and two counts of causing injury by dangerous driving and driving without the appropriate licence — the vehicle which he had been driving was a Ford Ranger truck which requires a heavy truck licence but he did not have one. However, he was acquitted of the more serious offences on appeal four months later, after prosecutors conceded judge Norma Wade-Miller did not properly direct the jury on how to weigh up the evidence. Last year, Ms Rewan launched a civil case against both Mr Armstrong and Air Care Ltd seeking to recover damages for personal injuries and consequential loss on the grounds that both parties acted negligently. According to the ruling, dated February 24, Mr Armstrong failed to attend the January 18 hearing and was not represented in court. Air Care, meanwhile, sought for the case to be struck out on the grounds that the claims were "scandalous, frivolous, and/or vexatious". While counsel for Ms Rewan noted affidavits alleging that Mr Armstrong was drinking with "the boss" prior to the collision, lawyers for Air Care said the claims were refuted by records that showed the senior employee named in the affidavits flew to the UK on the evening of the crash. Mr Justice Hellman found that the claim was "wholly implausible" given the evidence before the court, describing the affidavit as "simply not credible". However, the judge found that there was an arguable case that Mr Armstrong was driving the vehicle with Air Care's permission and that Mr Armstrong's negligence may have contributed to the fatal crash. "If the plaintiff wishes to amend her pleadings to make the allegation more clearly, she has liberty to do so," he wrote. "To that extent, the defendant's application to strike out the appellant's allegations that the defendant was negligent is disallowed. The defendant's application to strike out the remainder of the plaintiff's allegations that the defendant was negligent is allowed and those allegations are ordered to be struck out."
March 5. Today, His Royal Highness, Prince Edward, The Earl of Wessex, visited Ben Ainslie's British America's Cup team, Land Rover BAR's, base in Bermuda. Bermuda is the host venue for the 35th America's Cup and half the team relocated from the Portsmouth HQ at the end of 2016, in preparation for the racing which starts on 26th May. The America's Cup is the oldest trophy in international sport and started in 1851 with a race around the Isle of Wight. Despite previous attempts, a British team has never won the Cup. During his visit to the team base, HRH met Sailor and Designer, Bleddyn Mon, Shore Team Manager, James Stagg and Base Manager, Dave Powys and was shown the team's foiling America's Cup Class (ACC) race boat, 'R1'. Designed using the very best of British technology and innovation, R1 took over 35,000 hours to construct and can reach speeds of 60 mph. HRH was also given a tour of the 11th Hour Racing Exploration Zone, a dedicated and free educational space within the base, which brings to life critical topics around ocean health, sustainability, innovation and technology. HRH was on the Island to support the celebrations of the 50th anniversary of The Duke of Edinburgh's International Award in Bermuda, meeting young people taking part in the local Award programme and engaging with programme volunteers. The Duke of Edinburgh's International Award programme is the world's leading youth achievement award, giving millions of 14 to 24-year-olds the opportunity to be the very best they can be. The Duke of Edinburgh's International Award has a strong link to sailing, Award participants were amongst the first to introduce the Optimist dinghy to Bermuda, by building the dinghies for their programme skills requirements and sailing them for their physical recreation. Land Rover BAR sailors including four times Olympic medallist, Ben Ainslie and Rio 2016 gold medallist, Giles Scott, started their sailing careers racing in the boat.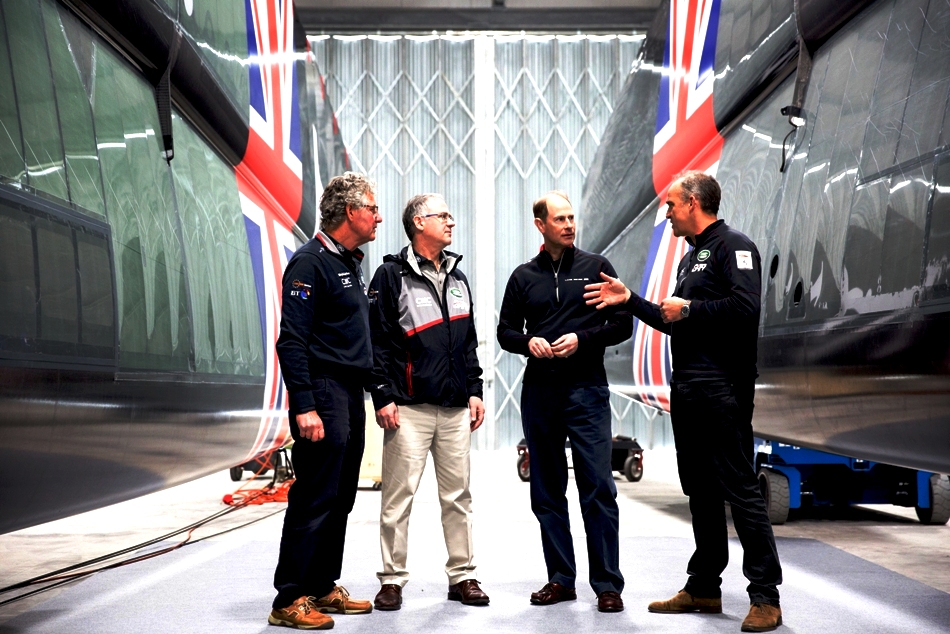 See above story
March 5. A new wireless internet system will provide high speeds of up to 100 Mbps, it was revealed today. Bluewave — part of East End Telecom and the East End Group — has carried out successful secret trials of its wi-fi based service and is set to provide its services to its first customers within weeks. And Bluewave is expected to provide a jobs boost on the island, with extra staff being hired within the next few weeks. Nick Faries, CEO of East End Group, said: "Bluewave internet will offer high-speed, island-wide wi-fi, a community focused sales approach and deliver top-tier customer service and support. "By entering the internet sector, Bluewave will usher in much needed competition, system reliability and value for money that will tremendously benefit the Bermudian community." The test phase carried out by East End Telecom, best known for two-way radio communications in the security services and commercial sectors, has already seen speeds of 100 Mbps to homes in pilot areas. Mr Faries said: "We expect to be operational and hiring frontline staff in the next few weeks." He added: "When we cannot find a trained Bermudian, our strategy will be to hire a local graduate with the potential to learn the ropes from our international partners and on-island technical experts. I want to develop these new Bermudian college and university graduates into the management and technical core of the company. Bluewave is going to provide some wonderful opportunities for graduates seeking their first employment opportunity." Mr Faries said the new service would be introduced on a neighborhood by Neighbourhood basis, with the company website allowing potential customers to see when their area can join the service. When connected via the wi-fi network, customers can sign up on online or add their name to a waiting list for their area. Mr Faries said: "It is anticipated that 95 per cent of the island will have access to Bluewave internet by May this year or before."
March 4. Tax reform aimed at the privileged will be a key priority for the Progressive Labour Party if it wins the next General Election, leader David Burt said yesterday. Mr Burt vowed to tackle inequality by targeting "vast swaths of domestic wealth and income", which until now have not been subjected to tax. Delivering his Reply to the Budget, the Opposition leader pledged that the PLP would launch a Tax Reform Commission, as well as boosting the economy with a job-creating Bermuda Fund and Economic Diversification Unit. In a major shake-up of the education system, Mr Burt said a PLP government would phase out middle schools and introduce a new curriculum with more focus on science, technology, engineering and maths. Other ideas in the PLP's "People's Budget" included a local lottery dedicated to sports funding, performance-based pay for civil servants, and creation of a technology incubator to make Bermuda an intellectual property hub. In his Budget Statement last week, finance minister Bob Richards promised to reduce payroll tax for those on low income, and increase it for high earners. Claiming the One Bermuda Alliance was not going far enough to address inequality, Mr Burt said: "Fortunately, the PLP does have a plan to create more jobs and make Bermuda more attractive for both local and international business. We need to reduce the incentive for companies in Bermuda to outsourcing existing jobs while creating a favorable environment for growth in our domestic and international sectors, which will lead to new jobs. The PLP's agenda for growth will reduce the cost of doing business in Bermuda, tackle income inequality, reform our tax system, diversify our economy, create jobs in Bermuda, harness technology, promote entrepreneurship, increase our global competitiveness, make government more efficient and design an immigration system that works for Bermuda." Mr Burt described the island's increasing reliance on payroll tax as "dangerous. We must move quickly to reform our system of taxation before we tax ourselves out of being an attractive jurisdiction. There are vast swaths of domestic wealth and income that have never been subjected to tax, which by its very construct fosters continued economic inequality. This is why our taxation system promotes and fuels economic inequality. Tax reform and broadening the tax base cannot be effective if they are unwilling to look at taxing the passive income of the privileged persons in society. When the PLP is returned to Government, one of our first actions will be to create a Tax Reform Commission. Its mission will be to conduct a wholesale review of our system of revenue collection and taxation to make recommendations to parliament on revenue and tax reform and measure to increase tax compliance. It will be our aim to complete the process of review and consultation in the first 18 months of the new Parliament so that reforms can be implemented quickly." A new Economic Diversification Unit will create "not only a third pillar of our economy, but a fourth and fifth", Mr Burt said. The Bermuda Fund would be seeded with a small portion of the pension funds that are under the control of the government, he said, so that the island can "tap into the investment expertise on the island, while providing an additional outlet for our large pension funds to invest more of their monies in Bermuda-based equity investments". The PLP will also develop a technology incubator at Southside, he added, that will allow "start-ups in the technology field", as well as a Digital Intellectual Property Register. New tax relief will be provided for first-time entrepreneurs, he said, greater freedom given to peddlers and vendors, and access to foreign capital expanded for first-time business owners through a relaxation of the 60/40 rule. Employers will be given less incentive to use foreign labour because they will have to provide occupational pensions for employees on work permits, he said. Phasing out middle schools would be part of a plan to "reshape our school system with one better suited to the needs of our youth and the wider community", Mr Burt said. Education plans included providing discounted Bermuda College tuition for students in need, while a national skills registry will help people into work. Other ideas included:
keeping the Bermuda Washington office open;
reversing increases in special rates of duty applied to hotels and Belco;
providing more competition for the island's domestic banking sector;
extending maternity leave from eight to 13 paid weeks, and introducing legislation to provide for unemployment insurance;
providing the private sector incentives to construct residential communities for seniors;
implementing a sugar tax;
increasing competition in the local insurance market;
promoting medical tourism to increase use of healthcare facilities that provide "cutting edge treatments."
March 4. MPs across parties agreed on one point during their debate over the Opposition's Reply to the Budget: the island's national debt must be brought back to heel. But the One Bermuda Alliance and Progressive Labour Party sparred over which side bore responsibility for it, while still delivering on social assistance. Opposition MPs chastised the government for doubling debt, while OBA representatives pinned blame on the former administration, maintaining the PLP would return to spend-heavy policies if returned to power. Throughout, MPs invoked an impending General Election. Grant Gibbons, the Minister of Economic Development, led the response by criticizing the Budget Reply from David Burt, the Leader of the Opposition, as an "election platform from a wannabe government, a wannabe finance minister and a wannabe premier". Saying that "governing requires more than political rhetoric", the minister attacked the Opposition's economic stewardship. Acknowledging degrees of conflict of interest within the government, Dr Gibbons told the House that the OBA ranks held greater business expertise than their counterparts. Dr Gibbons hit back at Opposition claim that diversification had been neglected, saying that the Bermuda Business Development Agency delivered better than the PLP. The minister said innovation fell to the private sector, not government — a contention hotly disputed by Opposition MP Michael Scott, who maintained that the OBA protected a white elite, while PLP MP Derrick Burgess called Dr Gibbons's claim of greater business expertise an insult to "a large segment of the population". Meanwhile, home affairs minister Patricia Gordon-Pamplin questioned how the PLP would pay for its suggestions — with Opposition MP Zane DeSilva insisting the answers lay in the document itself. Shadow home affairs minister Walton Brown stressed that the PLP's vision focused on people — a mandate he said the Government neglected. Mr Brown called the island's tax system "income tax for poor people", and said proposed tax reforms could not be progressive with a cap at $900,000. Meanwhile, shadow health minister Kim Wilson stressed that an emphasis on tourism growth and capital projects was "not good enough", while the Budget Reply contained plans for economic growth and job diversification and creation. The Government had failed to address inequality falling "largely along racial lines", she said, while the PLP would examine a living wage as well as tax reform. OBA MP Glen Smith hit back at claims that his side "doesn't care about people", and rejected the notion that the America's Cup would not create jobs as "absolute nonsense" — a view supported by Nandi Outerbridge, the Government Whip, who said the OBA "has delivered on everything the Opposition could not, and would not if back in power". Opposition MP Wayne Furbert called on the OBA to call an election now if confident, adding "Or are they not finished with the smear campaign or innuendo that they think will rescue them?" Sylvan Richards, the Minister of Environment and Planning, said the PLP had left an economy in "free fall" — and, if returned, would "continue that strategy of spend, spend, spend."
March 4. The organisation tasked with investigating concerns about doctors in Bermuda is not looking into allegations made against Ewart Brown and other local physicians in a civil lawsuit filed by the Government. No complaints relating to the allegations have been made to Bermuda Medical Council, according to chief medical officer Cheryl Peek-Ball. Dr Peek-Ball told The Royal Gazette: "The council will need more information before it takes any formal action. Furthermore, if a complaint which ultimately arrives relates to the matter under investigation by Bermuda Police Service, the BMC would likely defer any review of the matter pending conclusion of the police investigation." Council president Fiona Ross said the complaint may come before the council "in due course" but had not to date. The Government's legal complaint against the Lahey Clinic was filed in a federal court in Massachusetts on February 14. It alleges that the former Premier was engaged in "corrupt enterprises" with the teaching hospital, involving "bribes" it paid to him while he was an elected MP to gain preferential treatment on the island in relation to hospital contracts and privileged access to Bermudian patients. The 54-page lawsuit also alleges that Dr Brown paid "kickbacks" to local physicians — none of whom it names — for ordering patients to have diagnostic tests at his clinics, Bermuda HealthCare Services in Paget and the Brown-Darrell Clinic in Smith's. The court proceedings, for unspecified damages, were brought by Attorney-General Trevor Moniz. He said they were the result of an internal investigation conducted by his chambers. Bermuda Police Service has also been investigating allegations of corruption against Dr Brown since 2011, though no criminal charges have been brought against him. The island's medical council is tasked by law with securing "high standards of professional competence and conduct in the practice of medicine and surgery in Bermuda" and has the power to strike doctors off the medical register or temporarily suspend their registration. It has a professional conduct committee whose role is to investigate complaints against registered practitioners. A separate organisation, Bermuda Medical Doctors Association, acts as the representative body for physicians in Bermuda. Its president Annabel Fountain said last month that the association would not be able to comment on the claims in the lawsuit about local doctors. Dr Brown is not a party to the lawsuit and has said it contains "countless lies and ridiculous allegations". Lahey has said it will defend the action.
March 4. Eleven redundancies have been confirmed at two of the island's insurance and reinsurance sector companies. Six employees have lost their jobs at PartnerRe, and five positions have been cut at Enstar Group. All those affected are either Bermudians or spouses of Bermudians. Globally, PartnerRe has announced 16 redundancies as it reorganizes its financial operations. Those affected in Bermuda have been invited to apply for jobs with the company in Ireland. "We can confirm that six jobs have been made redundant in Bermuda, of a total of 16 positions that have been made redundant worldwide," said a PartnerRe spokesperson "This is as a result of a reorganization of PartnerRe's finance function — moving away from a geographical structure to a more global structure with the creation of a Global Financial Operations team, based predominantly in Dublin. This was a very tough decision to make; all six employees have been invited to apply for jobs in Dublin. If they choose not to, we will do everything we can to support them in finding new positions here on the Island." The reinsurer, which has offices in Pitts Bay Road, said its on-island workforce comprises 82 per cent Bermudians, spouses of Bermudians or permanent resident certificate holders. Enstar, which has its corporate headquarters in Queen Street, Hamilton, is also restructuring and moving its investment unit to the US. In a statement, it said: "Enstar has experienced significant growth through acquisition activity. Following a strategic review of our operations and careful consideration, we made the decision to restructure our investment function. The revised function will be based in the US, to position ourselves closer to the US capital markets and optimize our relationships with our US-based investment managers and partners. The restructure is considered necessary to facilitate the continued growth of our company and its investment portfolio which will, in turn, result in greater opportunities for the company and its valued employees. Bermuda employees impacted by this decision were given an opportunity to apply for investment positions in the US." The company has a core focus on acquiring and managing insurance and reinsurance companies in run-off. It employs more than 60 staff, said it continues to be committed to the island. In its statement, Enstar said: "Enstar's focus on growing its business continues, as evident by the over 75 acquisitions and transactions it has completed since inception."
March 4. Saracens, the present UK Aviva Premiership and European Cup champions, will return to Bermuda for a third time this summer — and this time it is serious. Saracens, as well as Premiership club Harlequins and Greene King IPA Championship side London Irish, have visited Bermuda over the past four years to take part in an exhibition game — the Atlantic Cup — against the Bermuda Barbarians. Relaxed, low-key, and with little in the way of hard rugby, the trip has traditionally been used to let those players not on international duty unwind away from the glare of fans and media, while raising funds for Beyond Rugby Bermuda. However, this summer it will be all business, with the Saracens squad expected to include several internationals and British Lions players. The London club are scheduled to spend a week of their pre-season in early August on the island, with a game against a United States side thrown into the mix. Saracens are scheduled to arrive on Sunday, August 6, and depart the following Sunday. Their squad of 65 will take part in a training camp at the National Sports Centre, and on Thursday, August 10, will play against a United States XV. "Saracens are arguably the best rugby club in the world at present and we are delighted to welcome them back, Gareth Nokes, the Bermuda Rugby Football Union chairman, said. "The Atlantic Rugby Cup event itself was forced to move due to the America's Cup, however, this has proven to be a blessing in disguise. With the match being a pre-season as opposed a postseason game it will be the most competitive in the event's history, and there is great excitement in the US with the creation of the islanders team." The US side is expected to be a newly created USA Islanders team, including players Tongan, Samoan, Hawaiian and Fijian descent, and is reportedly based on the concept of the New Zealand Maori team. Officials are hoping the Islanders will play six or seven games a year and expect the side to be able to compete on an international stage. "Our charity, Beyond Rugby Bermuda, is so grateful to Saracens and previously Harlequins for coming here and assisting our fundraising needs upon which we rely so heavily," Nokes said. "It promises to be a fantastic week with a gala dinner and corporate golf day planned — it will give our sponsors chance to rub shoulders with some of the world's best players."
March 3. The Earl of Wessex brought a light-hearted spirit to a formal visit this morning as the guest of The Duke of Edinburgh's International Award Bermuda. The award is celebrating 50 years of service in Bermuda and Prince Edward paid a visit to CedarBridge Academy and Mount Saint Agnes where participants and representatives of the award from both schools, as well as from Berkeley Institute, were there to greet him. The Earl, the youngest of the Queen and Prince Philip, the Duke of Edinburgh's four children, was jovial in his manner, laughing with students but taking a keen interest in their achievements and involvement in the Duke of Edinburgh programme. Unveiling plaques at both schools, he warned the students that unveilings were "not particularly exciting" and urged them to "pretend this is a very exciting moment ... by making a lot of noise" — a task the students at both schools reveled in. The musical entertainment at CedarBridge matched the sentiment as the school band performed a rendition of Pharrell Williams's Happy to welcome the Earl, as well as other dignitaries, including Governor John Rankin, Cole Simons, the new Minister of Education, Leah Scott, his junior minister. At a presentation in the auditorium, long service awards were given to the school's deputy principal, Chris Swan, and teacher Melanie Burrows, who have dedicated 20-plus years to the Duke of Edinburgh award scheme. Head boy Isaiah Todd and head girl Viaire Robinson made speeches about the value the Duke of Edinburgh's Award in Bermuda and revealed that the island had one of the highest per capita rates of participation in the world. Berkeley Institute alone has some 60 young people taking part, making up 10 per cent of the island's participants. It also produced high numbers of participants who go on to achieve gold awards. Taking to the podium, Prince Edward thanked Bermuda for inviting him to come and visit and said of the anniversary: "It is quite a milestone — one that is certainly worth celebrating". He thanked the "volunteers who make it all happen and you", pointing to the participants. "I hope you are all enjoying the experience". After photographs, Prince Edward and his small entourage made the short journey to Mount Saint Agnes, which is celebrating its 127th birthday, to make a second presentation there. Principal Sue Moench welcomed the royal visitor on stage in the auditorium as students waved their Bermuda flags above their heads. Award leader and Duke of Edinburgh national assessor Charlene White was given a ten-year long service award for her "countless hours" of volunteering for the young participants. Prince Edward was invited to sign a picture that will be mounted in the school to remind the students of the visit before lining up for formal photographs. He is scheduled to attend a church service on Sunday morning at the Cathedral of the Most Holy Trinity. Other Duke of Edinburgh-related activities during the Earl's visit include the presentation of Gold Awards, attending a gala event and a 50th Anniversary Commemorative Church Service. The Earl will also have an opportunity to see the America's Cup facilities in Royal Naval Dockyard.
March 3. Live performers, fireworks and Red Bull skydivers will help generate excitement in the America's Cup Village when the sailing showpiece's opening races take place in May. Organizers of the 35th America's Cup in Bermuda announced details of the opening programme which will take place on Friday, May 26. Racing will start at 5pm, with America's Cup defender Oracle Team USA taking on Groupama Team France in the first match race. That battle will set the stage for races two, three and four of the Louis Vuitton America's Cup Qualifiers, when all six teams will take each other on the water on the first day of racing. Artemis Racing will race against SoftBank Team Japan in race two; Groupama Team France against Emirates Team New Zealand in race three; and Land Rover BAR against Artemis Racing in race four. With each match race scheduled to last approximately 20 minutes, day one of the race schedule is provisionally due to conclude at 7pm. Then, all eyes will turn to the main stage in the America's Cup Village where the official Opening Ceremony of the 35th America's Cup will begin. Russell Coutts, CEO of the America's Cup, said in a press release: "This is the perfect way to start what I believe is going to be the best America's Cup yet. "With race one of the 35th America's Cup starting at 5pm we are looking forward to welcoming fans to watch the opening races then soon afterwards enjoy the evening activities." Existing ticket holders for the America's Cup race village or any other purchased spectator experiences on May 26 will be able to access the Opening Ceremony at no additional cost. The America's Cup Village will open to all ticket holders from 3pm. To book your place, visit www.americascup.com/tickets.
March 3. Four new buses that will service Bermuda residents after the America's Cup are on order, with a provision for an additional ten vehicles in 2018, according to the Minister of Tourism, Transport and Municipalities. Senator Michael Fahy announced the news at a media briefing yesterday, after last week's Budget. He said provisions had also been made to address some of the "different issues over the years" that have impacted the island's fleet, including upgrades to the current bus stock and job-based training. "Our mechanics are being trained to a standard: Bermudians are on the ground working," he said. In the short term, the minister said money to put out-of-service vehicles on the road meant the existing buses would be able to support the expected influx of traffic this summer — including surrounding the America's Cup. "Obviously there's going to be a lot more cars than you might normally expect," Mr Fahy said. "But we think that we're in a pretty good place with the fleet." The Department of Marine and Ports Services, which the minister said had " done a sterling job keeping the ferry fleet up and running, had received a substantial sum to provide full ferry service to ensure that our visitors get the experience they're looking for. A lot of work has gone into it behind the scenes — we don't talk about it a lot — but we're pretty confident that we're in a very good position for both buses and ferries," said Mr Fahy. He also used the briefing to tout new high-calibre resorts, adding substantial, new hotel development for the first time in decades. He added that the rising maintenance costs of the ageing tug fleet had the ministry studying future needs. These tugs have served us well, but the work they do will increasingly require more modern and robust vessels," he said. The lease of the Millennium ferry will continue this year for transport between Dockyard and St George's. "But this is likely the last year it will be needed," Mr Fahy said.
March 3. Expect a lengthy debate today in the House of Assembly as the Opposition delivers its response to the 2017-18 Budget delivered last week by Bob Richards, the Minister of Finance. Mr Richards will first move the Budget book with its accompanying statement, after which David Burt, leader of the Progressive Labour Party, issues the Reply to the Budget. "Very simply, we are giving the people of Bermuda our Budget agenda for jobs growth and diversification — things that the One Bermuda Alliance did not have," Mr Burt said last night. "When you have the Chamber of Commerce saying that you need to have a plan for jobs, you're in trouble." While Mr Richards' statement noted the job growth shown in 2016, which was the job survey's first since 2008, the PLP have consistently accused the governing party of neglecting economic diversification.
March 3. A fire alarm at LF Wade International Airport this morning forced passengers and personnel to evacuate the terminal and delayed two flights, according to the Ministry of Tourism, Transport and Municipalities. The cause of the alarm, which was triggered at around 11.45am, was not immediately clear. "Following an assessment by Bermuda Fire & Rescue Services, the all-clear to re-enter the building was given at approximately 12.15pm," a statement provided by the Ministry this afternoon said. "Passenger processing recommenced quickly thereafter." Two flights bound for John F Kennedy International Airport were delayed as a result. Both affected flights departed early this afternoon. 'All other flights operated as normal," the Ministry said. There were no reports of any injuries or damages.
March 3. Premier Michael Dunkley has reached out to Government House regarding the stateless son of one of Bermuda's four Uighurs who is in need of medical attention overseas. On Tuesday, this newspaper highlighted the dilemma of five-year-old Muhammad Abdulqadir who is suffering pains in his groin that multiple doctors in Bermuda have been unable to diagnose. Muhammad and his father Abdullah, as well as the other three Uighurs who have been living here since 2009 and some of their children, remain stateless and are not permitted to leave the island — even in the event of a medical emergency. This newspaper contacted Government House earlier this week to ask whether it had any power to move things forward and was told the matter is now in the hands of the UK government while the UK Home Office has refused to comment. However, in light of the boy's situation, The Premier has made contact with Government House to request it look into the matter. Mr Dunkley told The Royal Gazette: "The comment from Government House earlier this week that the matter is with the UK is correct. However, we are very concerned for the health and welfare of all people in Bermuda. When a young person is ill and in need of treatment, it is human compassion to want to step in — it is natural we do our best to help someone in need and make sure they get the treatment required. I have reached out to Government House and they are looking into it. Unfortunately, we can not make the decision but Government House is considering the matter." Former premier Ewart Brown and former Minister for National Security David Burch brought the Uighurs to Bermuda in 2009 without the knowledge or required consent of the UK government. The deal made with the Obama administration gave the men sanctuary after seven years detained in Guantánamo Bay for crimes they were cleared of but they have been here ever since as stateless persons. It has been suggested by the men's' lawyer in Bermuda, Richard Horseman of Wakefield Quin, that the way they were brought to Bermuda may have had some impact on the time taken to process their documents. Dr Brown gave a brief statement saying it would be a "travesty" if the boy was unable to receive the overseas medical attention he needs and implied that both the UK and Bermuda governments had a part to play. He told us: "I have to believe the UK and Bermuda governments will do the right thing and ensure that this innocent child receives the necessary medical care — it would be a travesty to do otherwise." We asked Dr Brown whether he felt any responsibility for the delay, whether he could make amends with the UK government and whether he would have done anything differently in hindsight but answers were not forthcoming. Mr Dunkley responded to the comment to say: "For the former premier to say he hopes we do the right thing is interesting when he brought them here under the cloak of darkness without informing his Cabinet or the UK authorities. We are now suffering the consequences of those actions. It makes it very difficult when you make a decision that you do not have the authority to make and expect everyone else to try to correct the decision over the passage of time. We will follow up on the issue in this regard and, more generally, regarding the Uighurs' citizenship. If we don't deal with it, it is not going to go anywhere."
March 3. Former Cabinet Minister Zane DeSilva is accused of telling six lies to the parliamentary Public Accounts Committee when it quizzed him last year about the $24.5 million refurbishment of Port Royal Golf Course. A lawsuit filed by Attorney-General Trevor Moniz against him, other former trustees of the golf course, and his company Island Construction, alleges that his willingness to "lie to a committee of Parliament" on April 27, 2016, along with earlier conduct, showed he "engaged in a deliberate and repeated course of conduct to deceive the Government and the wider public." The civil complaint claims the Progressive Labour Party MP took part in "self-dealing" — awarding contracts as a member of the board of trustees to his own company and not declaring any conflicts of interest — to personally profit from a taxpayer-funded project to revamp the Southampton facility in time for the 2009 PGA Grand Slam of Golf. The project ran more than $20 million over budget and Auditor-General Heather Jacobs Matthews wrote in a damning 2014 report that it was not possible to conclude whether the board of trustees used all of the funds it received for the intended purpose or whether it had fully accounted for the money. Mr DeSilva said on Wednesday he would fight the lawsuit "to the end", adding that the board of trustees "did everything by the book". The first allegations of self-dealing in relation to Port Royal emerged in 2008, when the Mid-Ocean News ran a front-page story quoting construction and landscape bosses who were angry that the contract to refurbish the golf course had not gone out to tender. Jeff Sousa, owner of Sousa's Land Management and now a One Bermuda Alliance MP, claimed it was awarded in secret and that the "whole bidding process stinks". The story prompted a response a week later from Wendall Brown, then chairman of the board of trustees for the island's public golf courses. Prominent businessman Mr Brown, who is also a defendant to this claim, told the newspaper there was no main contractor for the refurbishment project. Mr Brown, chairman of BDC 2000 Ltd, a director of Argus and a former director of Butterfield Bank, said Island Construction had been given a subcontract to excavate ponds and grade and sift material throughout the course but "at no point was Mr Zane DeSilva involved with the bidding process, either as a trustee or as a representative of Island Construction". Mr Moniz's complaint claims that statement was "false and misleading" as Mr DeSilva was "at all material times" a director and owner of Island Construction and was "one of its controlling minds and wills". It says Mr Brown "conspired to conceal" Mr DeSilva's "breach of fiduciary duty" to the public purse. The writ of summons says: "The trustees did not adopt any procedure for avoiding conflicts of interest or of withdrawing from discussions in which their personal interests might conflict with those of the [Government]." The Auditor's report led the bipartisan Public Accounts Committee to investigate the project. Mr Brown gave evidence on April 30, 2015, when he told MPs: "I make no apologies that we blew the budget. I think we delivered this so Bermuda could benefit from the PGA." On April 27 last year, Mr DeSilva opted to give evidence to the PAC, insisting there was no doubt that taxpayers got value for money since Port Royal was now "one of the top public golf courses in the world". The lawsuit claims the following six statements he made to the committee were false:
That he was not involved in determining the rates charged by Island Construction for equipment hire. The complaint alleges he "remained actively involved in determining the rates" and Island was paid about $1.2 million by the board for equipment hire.
That he was not involved in the award of any contracts to Island Construction. The lawsuit claims Mr DeSilva "failed to withdraw from any discussion being held by the board of trustees about the possibility of making contracts" with his company.
That he did not participate in any meetings with golf course project manager Daniel Lemoine and his brother Allan DeSilva, a fellow principal of Island Construction, regarding the equipment hire contract.
That he recused himself from the board's discussions regarding the equipment hire contract. The complaint says he "played a full and active part" in the board of trustees' discussions about the award of the equipment hire contract and a $600,000 contract for excavation services.
That he declared his conflict as a principal of Island and a trustee.
That the board received rates for excavation costs from D&J Excavating, which were higher than Island's rates.
The lawsuit claims Mr DeSilva "knew all of these statements to be false but deliberately proceeded falsely to perpetuate the idea that he had not participated in, indeed had absented himself from the award of contracts to [Island], which had been awarded after proper and full competitive tendering processes." It also accuses Mr Brown of lying in his evidence to the PAC, by saying that the board of trustees had only dealt with Allan DeSilva and not Zane DeSilva regarding the refurbishment project. Another defendant in the lawsuit is SAL Limited, which Mr Brown was a director and owner of "at all material times", according to the complaint. It says the board gave a contract for constructing golf cart paths to Richold Construction Co Ltd with concrete supplied by SAL and that Mr Brown did not disclose his interest in SAL to the Government. It wasn't possible to reach Mr Brown or a fifth defendant, Delano Bulford, yesterday.
March 3. Education should be de-politicized to make it "about the children, not the adults", according to outgoing minister Wayne Scott. An independent entity similar to the Bermuda Tourism Authority should be considered to stop politics getting in the way of progress, the former Minister of Education told The Royal Gazette. In a wide-ranging interview, the One Bermuda Alliance politician also hinted a Bermudian was in line for the education commissioner role which was turned down by non-Bermudian Paul Wagstaff last month. Mr Scott resigned from Cabinet last week, with Cole Simons taking over as the island's 12th education minister in 19 years. Critics say the "hot potato" nature of the role has been a signal of chronic failure to take responsibility and get the job done. Sharing his thoughts on how education can move forward, Mr Scott said: "We have never had that discussion but we need to de-politicize education. We have to get to a point where we recognise that education is about the children, not about the adults. "Politics gets in the way and it is a disservice to our children. A board similar to what was done with the BTA should be considered — it is not something that has been looked at but what an interesting idea." Mr Scott has been a strong advocate of having a Bermudian education commissioner, and said he had hoped to announce a local in that role before his own resignation. "The one disappointment about stepping down when I did was that I won't get to name the new commissioner, which should be happening soon," he said. For the type of advocacy I have put forward for a Bermudian it would have been nice to be the one to have ultimately made the announcement, but I look forward to hearing that information in the coming weeks from the new minister." Asked whether his advocacy may have influenced the decision to hire a Bermudian — after Dubai-based Mr Wagstaff turned down the job for personal reasons — Mr Scott said: "I wouldn't disagree." He continued: "The reality of it is, as the minister we are not directly involved in personnel decisions but I have let my thoughts be known and there is no question of what my views are. At the same time I have never wanted to go and make a decision that was not mine to make. We have to be frank — we want the best person around for our children but we have to be honest with ourselves — there are certain types of requirements that we might put forward that are not even possible to attain in Bermuda before you do something like this. We are a small place so we have to recognise our limits because not everybody in Bermuda has the opportunity to study and work abroad. The Premier and I had discussed this many times — if it were the case that someone was coming in [from overseas] we would have tried to make it a requirement that something be put in place to have a Bermudian trained to eventually take over." Mr Scott also spoke on the need for consistency in the curriculum. "There are a lot of things we could be doing better — in terms of our curriculum, we need to stick to the wicket because constantly changing the curriculum around will guarantee that you are kicking the can down the road," he said. "We have Cambridge and have been sticking with it. Look at Bermuda College: the last couple of intakes the children have needed less remedial work which shows you are kind of getting there. We have done standard-based grading and provided a lot of professional development. We have been providing the tools and we need to have consistency. We need to do two or three things really well and stop trying to do 15 things." When appointed education minister two years ago, Mr Scott pledged to remain in place until the next General Election. Asked why he stood down from his position prematurely, he responded: "My intention was to continue to stay but you have to evaluate things on an ongoing basis. I am not disappearing. I still plan on continuing to work in the background for the betterment of Bermuda. I'm at a period in my life where I have to look to maintaining my career in IT. I have been out for five years and that is an eternity. The main thing is that I still plan on working in the background to move things forward. Cole Simons is someone as a person who deeply cares about his country and I believe that he will work hard to ensure that our children continue to get the services they need."
March 2. The Commission of Inquiry has given Michael Dunkley a copy of its final report into the misuse of public funds. The Premier said in a statement today that the document was being "formatted for public dissemination" and would then be posted online. He said: "Early last year, I announced Government's intention to establish a Commission of Inquiry to investigate the findings of the Auditor-General's report on the Consolidated Fund for the financial years 2010, 2011 and 2012. Today, I can confirm that late yesterday afternoon, the Commission of Inquiry provided me a copy of its final report." He said commission chairman Sir Anthony Evans noted in a letter accompanying the report that it had been an "honour" for him to serve and "a privilege for all commissioners to serve the people of Bermuda". Ewart Brown, who was Premier of Bermuda from 2006 to 2010, did not answer questions from the commission's witness box as he claimed privilege against self-incrimination. Dr Brown released a statement today, pointing to the racial make-up of the inquiry, and claiming the whole process was a political attack on the Progressive Labour Party. "When the commission was first introduced to us, it was clear that it was being established as a tool of the OBA government. Its very composition reflected the historical racism of colonial Bermuda. In 2016, the steadily decreasing black population of Bermuda remained a majority of the population. Yet, the commission included only one black member and was not represented by a single black learnt member of the Bermuda Bar. That, in my humble opinion, was an insult to the black community. Visually, it was quite a disgusting spectacle — black people being called before white masters to answer for some presumed skullduggery. It was truly reminiscent of the worst days of our history in Bermuda. The major purpose of the commission, contrary to its stated raison d'être, was to create a cloud of uncertainty over the PLP by subjecting former PLP leaders to a court-style inquiry into matters that were eight or nine years old." Dr Brown complained that there had been no examination into the history of activities under the United Bermuda Party or One Bermuda Alliance. "We should all agree that violations of Financial Instructions should not be dismissed as unimportant, but they did not start with the PLP, and they did not end with the PLP. Violations are regrettable, and should be corrected. But, I do not believe that they needed to be explored via a Commission of Inquiry at a cost of over $1 million to the Bermuda taxpayer. Some might recall that when this issue was raised during my tenure as Premier of Bermuda, I suggested that if there was to be a review of past conduct, it should cover the immediate past 14 years of the UBP/OBA administrations and the most recent 14 years of PLP administrations. It seemed only fair, but was not to be. After all, that would not aid the OBA in the General Election! Instead we have been treated to a circus with consequences, where former black ministers and civil servants were questioned in a style more reminiscent of a court prosecution. It was a shameful display! Before any relevant evidence was even discussed, chairman Evans made the summary judgment and headline that the events at Port Royal Golf Course were 'straightforward fraud'! So, unfortunately, what we will receive from the COI will not be balanced, because it was not conceived in a spirit of fair play, and it was not conducted in an atmosphere of impartiality. Simply put: the COI was contrived to cast aspersions on the character of past PLP administrations in order to influence the upcoming election. The themes associated with black people — suspected criminality and corruption — will be memorialized in print by the report. There will be no surprises. I can reasonably predict that I will be castigated as will others. Bermuda will join Caribbean Neighbours to our South in having black governments accused of possible criminal activity, while white-controlled governments sip tea and plan for casinos and sailing spectacles that include black people, for the most part, in serving and entertainment capacities. It is a sad day in Bermuda. But, it is also another day when this OBA Government will show its wicked hand for everyday people to see — another day when we can resolve that we will not be deterred by those who accuse us and people we know of the very venality they themselves possess. We must resist, Bermuda, confident that history will tell our true story and that God will be our supreme witness." In his statement, Mr Dunkley also thanked Sir Anthony Evans and the other commissioners — former MP John Barritt, businessman Kumi Bradshaw and businesswoman Fiona Luck — for their hard work during the public meetings, their deliberations and the final writing of the report. "The Commission of Inquiry was a very significant undertaking which sought to review, assess, uphold and protect standards of governance that serve the public interest. The Commission of Inquiry report should greatly assist in moving forward with improvements to the public administration of Bermuda. It also demonstrates this Government's commitment to ensuring accountability at all levels to ensure that we maintain global confidence in Bermuda as being a first class, top tier jurisdiction." Mr Dunkley said the public would be notified once the report was available.
March 2. Certain holders of Bermuda passports have been told by authorities in a variety of countries that a visa is required for them to enter the United States, according to the Department of Immigration. Officials are now in talks with the Passport Office in Britain, the Deputy Governor, the US Consul General, and United States Custom and Border Protection, with the aim of rectifying the problem, which has not been caused by any change in US policy. A spokeswoman emphasized that the issue had affected travelers at ports of entry other than the US pre-clearance at the LF Wade International Airport. The passports affected have been those issued after May 2016, and printed in Britain by the UK office. Mary Ellen Noonan Koenig, the US Consul-General pointed out that there had been no alteration to the longstanding US immigration policy relating to Bermuda, and said that Bermudians do not require a visa to enter the US. Her office had recently learnt that some Bermudians were experiencing additional questions or delays at certain international borders, and after examining the issue, discovered that newly issued UK Overseas Territory passports no longer designated Bermuda as separate from other UK Overseas Territories — most of which do require visas to enter the US. "Without its own unique designation, Bermudians with newly issued British Overseas Territories passports might be asked about visas when entering the United States from other countries," she said. "We referred the issue to Government House and the Ministry of Home Affairs. US Customs and Border Protection officials at LF Wade International Airport are fully aware of the new designation for Bermudians in the new Overseas Territories passports and are able to routinely process visa-free entry to the United States from Bermuda per standard practice." She advised that obtaining a US visa may nonetheless prove useful in reducing questioning at international borders caused by the elimination of the island's unique designation code. "The decision to apply for a visa is up to each individual traveller," she added, directing prospective applicants to the consulate's website, at https://bm.usconsulate.gov/visas/. The Department of Immigration spokeswoman said that the new passports were readable, containing a biometric chip, but were now coded GBD, the nationality code for British Dependent Territories. BMU, the country code for Bermuda, is no longer included on the passport data page. "This is the real issue," she said, adding that, until a resolution is achieved, travelers with a BOTC Bermuda passport issued after May 2016 may be asked to obtain a US visa. In such cases, they are advised to co-operate with the authorities of various countries to avoid extreme delays in their travel plans. The Bermuda Government will continue to work expeditiously to resolve the issue and will update the general public accordingly."
Bermuda passport-holders leaving the island directly to visit the United States are not obliged to apply for a visa
March 2. Arts and culture can be leveraged to move the island forward, according to Lauren Merkel, a senior consultant with Lord Cultural Resources (LCR) which has offices in New York and Toronto, said that Bermudian arts and culture could be a vital resource for the community, bringing about a positive impact. "We just came from the World Heritage Centre and what the director said is the greatest asset to Bermuda is its people," she said. "I've been here only a short while, but it really does seem to be the case. Based on what I have seen and read, there is a lot of potential here and a lot of opportunities." In partnership with the Bermuda National Gallery, Ms Merkel is this evening set to lead a presentation at the Bermuda Underwater Exploration Institute, entitled "The Value of Art & Culture", focusing on how culture and the arts can help a community. Over the last 35 years, the LCR has completed more than 2,000 projects in more than 57 countries. Speaking yesterday, she said that museums, cities and governments could utilise the "soft power" of the arts to address pressing issues. She noted Chicago, where LCR was tasked with creating a cultural plan in 2012 to help develop the city as a destination for creativity and cultural tourism. "Around 98 per cent of the initiatives we recommended were implemented," she said. "Last year their architectural biennial doubled the attendance of Venice Architecture Biennale." As part of the presentation she said participants would be asked to collaborate, speaking discussing how Bermuda's unique culture can be used to foster inclusion and advance the island as a whole. "We are going to speak about defining culture and gaining some experience from places around the world that are inspirational and relevant in Bermuda. People should come because it's an opportunity to see examples from around the world that could be applied to Bermuda, and it's an opportunity to meet with people from different sectors. It's a chance to meet new people and be inspired by success stories." The free presentation will be held at the Tradewinds Auditorium with registration and light refreshments beginning at 6pm. RSVP by calling 295-9428 or e-mailing director@bng.bm.
March 2. A group of ten local businesses and organisations are asking for the public to rate their quality of service as they seek National Service Standards Certification. According to the Bermuda Tourism Authority, the certification scheme is intended to help ensure a consistently high standard of service, with certified businesses gaining benefits including staff training and leverage for marketing and promotion. Karla Lacey, BTA's chief operations officer, said: "After extensive engagement with industry business owners, managers and frontline employees, five service standards relating to customer facing employees at all levels, as well as business activities and facilities, were defined. "The BTA is now assisting with the implementation of these standards via the programme." Among the ten hospitality industry organisations already going through the process are Alexandra Mosher Studios, Bermuda Transit Services, the Bermuda Restaurant Group, Boulevard Cafe, Dolphin Quest, Flanagan's Irish Pub and Outback Sports Bar, La Trattoria Sports Bar, Lindo's, the Department of Airport Operations and Snorkel Park. This evaluation process for companies already in the programme will take place this month, including a mystery shopper component. Christine Mihelcic, general manager at Dolphin Quest, said: "Having already made a commitment to focus on customer service this year, this programme allows us to maximize resources in a targeted manner The process of certification seemed like a daunting task to begin with but has been quite manageable. At the end of the day, it creates consistency in service delivery which is good for all of Bermuda. Meanwhile other organisations who are interested in earning certification are invited to apply online until March 10 or attend an information session on March 8 or March 10. For more information, contact nfo@service.bm or call the BTA on 296-9200.
March 2. Opposition MP Zane DeSilva and other former trustees of the Port Royal Golf Course are being sued by the Government over a taxpayer-funded refurbishment project which went $20 million over budget. Attorney-General Trevor Moniz alleged in a statement yesterday that the trustees had breached their fiduciary duties and taken part in "self-dealing" during the construction project at the publicly owned Southampton facility, which hosted the PGA Grand Slam of Golf between 2009 and 2014. A writ of summons obtained by this newspaper and signed on Monday by Ian Kawaley, the Chief Justice, launches civil proceedings against Mr DeSilva, Wendall Brown, Delano Bulford, Island Construction Services Limited and SAL Ltd in the Supreme Court of Bermuda in connection with the refurbishment of Port Royal Golf Course between 2007 and 2009. Mr DeSilva, who was informed of the civil proceedings over the telephone by The Royal Gazette, said he would fight the lawsuit "to the end". The proceedings follow a raft of damning findings by former Auditor-General Heather Jacobs Matthews in her October 2014 Special Report on the Port Royal Golf Course Improvements Capital Development Project. Mr Moniz said that the independent report led him to launch an internal investigation, particularly into her "finding of self-dealing by trustees. Trustees owe fiduciary duties to Government," said the Minister of Legal Affairs. "As part of the refurbishment, goods and/or services were supplied to the Port Royal project by companies linked to the first three defendants — all former trustees. At no point did they properly declare their interests or recuse themselves from the board's decision-making in respect of the refurbishment of Port Royal. The defendants profited at the expense of Government in breach of their fiduciary duties. At no point was Government's permission sought or given for such a breach. Accordingly, Government is entitled to any profits made from these arrangements and to obtain any secret commissions earned. I will not provide an ongoing commentary on these proceedings. I will robustly litigate this matter before the court, which is the appropriate forum. This is part of Government's efforts to protect taxpayers and to uphold and vindicate the rule of law." The writ alleges that the trustees failed to adopt any system for avoiding conflicts of interest in the project. It added: "Indeed, some trustees actively sought to promote the interests of trustees over other contractors." As an example, the document cites an e-mail on June 30, 2007, from Mr DeSilva to Bob Wilson, a trustee and chairman of the board's finance sub-committee, asking: "Was wendall and bulford on the list of bidders for the r o plant?" — referring to the reverse osmosis system. It then quotes a reply from Mr Wilson, copying in Bill Pitt, the general manager of Port Royal, on July 2: "I don't know Zane and Daniel is now handling the process but Bill please ensure Consolidated Water are on the list and ask Mr Bulford if he wants to nominate anyone (please e-mail him directly)." Elsewhere, the writ accuses Mr DeSilva of failing to declare his interest in Island Construction on the importation of thousands of tonnes of sand and gravel. It further alleges that Mr DeSilva was privy to confidential details on the rates of competitor firms, which he shared with Island Construction — which "used that knowledge to adjust its prices to appear more competitive". Similar allegations are made against various trustees for purchases ranging from concrete to steel and the hiring of construction equipment. The writ accuses Mr DeSilva of making false statements in July 2008, by responding to the Mid-Ocean News that Island Construction had offered the most competitive price for supplying sand and gravel, adding that he had "no day-to-day involvement with the project". Mr DeSilva is further accused of lying to the Public Accounts Committee in April 2016 in six different statements. The writ alleges that he engaged in "a deliberate and repeated course of conduct to deceive the Government and the wider public about the true position for a substantial number of years". Among the claims sought from Mr DeSilva are an account of his profits from contracts for sand and gravel, the hiring of equipment and the provision of excavation services. The refurbishment of the golf course was originally budgeted at $4.5 million, but Mrs Matthews detailed in her report how it ended up costing taxpayers $24.5 million. The Auditor-General found "at least three instances where the interests of board of trustee members were, or appeared to be, in conflict with the interests of the board. On two occasions, major contracts were awarded to companies in which board of trustee members appear to have had personal interests. In another instance, it appears that a board of trustee member received a commission from a company which was awarded a contract by the board of trustees." Among Mrs Matthews's findings were that the Government failed to properly monitor the project, financial transactions were not recorded and processes to control the expenditure of public money were not followed. After the report was released, the parliamentary Public Accounts Committee investigated the project, hearing evidence from businessman Mr Brown, who was chairman during the refurbishment. He told MPs: "I make no apologies that we blew the budget. I think we delivered this so Bermuda could benefit from the PGA [Grand Slam of Golf]." Last September, the Commission of Inquiry, as part of its investigation into the misuse of public funds, heard that actions carried out by the board of trustees of Port Royal were "straightforward fraud". That was the assessment of commission chairman Sir Anthony Evans, after the tribunal heard how the board of trustees paid $10,000 of public money to a company awarded a contract for goods, so the company could in turn pay that money to board of trustees member Mr Bulford as a "finder's fee". At the time of the payment, Mr DeSilva was a member of the Port Royal board. Progressive Labour Party politician Mr DeSilva became Minister without Portfolio at the end of 2009, before becoming health minister in November 2010. Contacted yesterday, Mr DeSilva, who is overseas in the United States, said he was not surprised by the move, but staunchly defended the work done at Port Royal. "I'm not surprised at all, but if that's the case, I will fight it to the end," Mr DeSilva said. He suggested its timing was election-related, saying the island was "jumping into silly season". "I'm very proud of the work that we did up at Port Royal," Mr DeSilva added. Asked if he had any cause to suspect fraudulent actions, he said: "I know who was sitting on the board; I know we did everything by the book. I have no fears at all." It is the second civil lawsuit issued by Mr Moniz in three weeks, after he filed an action with a Boston federal court last month, alleging the Lahey Clinic ran a bribery-based scheme with Ewart Brown, the former premier, to profit at the expense of Bermudians. Responding last night, the PLP called for a transparent process to investigate the OBA's "serious" allegations, but continued: "The actions taken by Trevor Moniz and the One Bermuda Alliance are reminiscent of dictators who used political power and influence to victimize their enemies and are alien to a modern, sophisticated jurisdiction like Bermuda. When it came to scandals like Jetgate and the serious allegations that forced the resignation of the OBA's first premier, where was Trevor Moniz? Where were the investigations and lawsuits? With an election looming, the timing of this and other actions will raise questions about fairness, impartiality and whether the OBA's approach is less about justice and more about political vendettas or distracting from their failure to create jobs and opportunities for Bermudians."
March 1. Government House has refused a public access to information request to release correspondence about the four Uighurs who came to Bermuda from Guantánamo Bay. The Royal Gazette asked for the correspondence on January 17, but Deputy Governor Ginny Ferson rejected the application. Ms Ferson, information officer for Government House, wrote: "Your request for information has been carefully considered but the records you are seeking are exempt from disclosure under sections 32 (national security, defence and international relations) and 33 (Governor's responsibilities and communications with the United Kingdom) of the Public Access to Information Act 2010." This newspaper requested: "All correspondence on the four Uighurs who came to Bermuda on June 11, 2009 from Guantánamo. This would be correspondence between Government House and the US authorities, the Foreign and Commonwealth Office, and the Bermuda Government, between January 1, 2009 and today's date." The Pati Act does provide an exemption in cases where the disclosure of information could prejudice the security or defence of the island or relations with another state or where it contains information communicated in confidence by another state. It also includes an exemption for information relating to the responsibilities of the Governor under the Constitution "the disclosure of which could prejudice the effective conduct of public affairs" and communications between the Office of the Governor and departments of the Government of the United Kingdom. But the Act also states, under both sections 32 and 33, that "a record shall be disclosed if disclosure of it is in the public interest". Ms Ferson's letter does not detail whether the public interest test was applied to our Pati request but we have requested an internal appeal of her decision by Governor John Rankin. The Uighurs — Khalil Mamut, Abdulla Abdulqadir, Ablikim Turahun and Salahidin Abdulahad, who are originally from Chinese Turkestan — were brought to Bermuda from Cuba after Ewart Brown, who was then Premier, and former national security minister David Burch struck a deal with the United States, without the United Kingdom's knowledge. Dr Brown told a press conference on the day they arrived that the men were "landed in Bermuda in the short term, provided with the opportunity to become naturalized citizens and thereafter afforded the right to travel and leave Bermuda, potentially settling elsewhere". But almost eight years later, they remain in limbo, without passports and unable to leave the island. Their young children are in the same position. As revealed by this newspaper yesterday, Mr Abdulqadir is pleading with British authorities to let his five-year-old son receive specialist medical treatment overseas for pains in his groin, which doctors here have been unable to diagnose. According to their lawyer, Richard Horseman, all four men have applied for themselves and their children to be naturalized as British overseas territory citizens but have not heard back on their applications. In addition to the Pati request to Government House, The Royal Gazette has also made requests to the Department of Immigration and the Cabinet Office for records concerning the Uighurs. The request to Immigration sought records held by the Department on the former prisoners, including any permission they or their dependents have to live and work in Bermuda and any rejections issued for Bermudian status, permanent residency or other immigration status. A response, including eight pages of records, was received by this newspaper at 5pm yesterday and is being reviewed. The Cabinet Office has asked that we narrow our Pati request, which asked for: "All correspondence between the Cabinet Office, including the Premier, and the US authorities regarding the four Uighurs . . . from January 1, 2009 to [January 17, 2017]." The Cabinet Office's information officer said: "The request received as presented appears to be too broad, and could result in a refusal on administrative grounds." The officer said the number of records requested would likely cause a "substantial and unreasonable interference" with the work of the department. This newspaper is considering the request to revise.
March 1. Health minister Jeanne Atherden said the Ministry had made some difficult decisions to improve efficiency, but they would be able to make do with a smaller budget. Speaking at a press conference this morning, Ms Atherden noted that the budget for the Ministry of Health was cut by 13 per cent — around $23.6 million. However, she said: "Thanks to continued modernisation, cost cutting and other efficiencies as well as reserves that can tide BHB over, we will be able to manage this reduction. "Make no mistake, the cost of healthcare in Bermuda is high. In fact, Bermuda's per capita healthcare costs rank second highest in the developed world, second only to the United States. We have been working to curb those costs everywhere we can. The National Health Accounts Report 2016 shows that Bermuda started to bend the cost-curve in 2011 and we are now seeing sustained reductions in total health expenditure. The latest report shows a one per cent decrease in total health spending since 2015. We are working to ensure this reduction translates to lower premiums for the population. We count on the support of private health insurers to reflect similar trends when premiums are adjusted over the next couple of months." Ms Atherden said the ministry was working with stakeholders to "right-size" King Edward VII Memorial Hospital, noting that the hospital will be bringing its diagnostic imaging fees "in line with other testing facilities on the island". And she said long-term care remains a priority for the ministry, explaining that they are working on an action plan to address concerns with education and capacity building. Meanwhile, she said the ministry continued to work on healthcare reforms to help address chronic non-communicable diseases, but the public must also do their part. "We all have a part to play because each one of us with a preventable chronic condition like diabetes or hypertension contributes to increased costs," she said. "Making healthy choices and seeing your doctor to manage these conditions better means a better quality of life and lower healthcare costs." Ms Atherden noted several initiatives intended to help with chronic non-communicable diseases and reduce costs, including an Enhanced Care pilot programme for persons with such illnesses, a chronic disease register, introduced insurance benefits to assist families caring for loved ones at home and considering options to allow more kidney transplants. "I believe that we are making progress, and I believe the National Health Accounts Report demonstrates that the combined efforts are starting to bear fruit," she said. "We will continue to use the funds available to our Ministry to inform, educate and empower people about health issues, especially among the most vulnerable populations."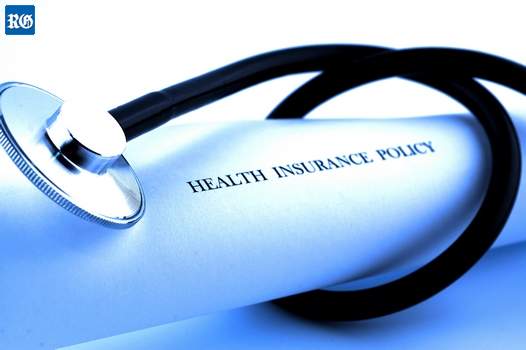 See story above
March 1. Both land and water transport operators are being encouraged to attend an information session taking place tonight on how to "maximise their direct benefit" from the upcoming America's Cup. "We are calling taxi drivers, minibus operators and limousines and all who have interests in transport, be it marine or on land, to attend tonight's information session," Mike Winfield, CEO of America's Cup Bermuda (ACBDA), said in a statement. "There will be important information shared in this meeting that will help drivers/operators to understand exactly what will happen during the America's Cup in May and June." Specifically, transit operators will be provided with updates on the America's Cup Village, ticketing, the racecourse, and more. The meeting will also be of interest to boat owners who are interested in earning money during the period." Jerome Robinson, Transport Director with ACBDA, will also "provide an overview of the transportation plan detailing what taxis and minibuses should expect." A question and answer period will follow. Marine pilot licence holders — particularly Class A licence holders — are also being encouraged to register their interest for entrepreneurial opportunities by e-mailing localbizopps@acbda.bm. The event takes place at St. Paul AME Church, located at 59 Court Street, beginning at 6.30pm.
March 1. The Ministry of Education is exploring the possibility of rebuilding Bermuda's entire school infrastructure "from the ground up", this newspaper has learnt. Outgoing education minister Wayne Scott thinks new purpose-built facilities could be built from scratch for approximately the same price as the Dame Lois Browne-Evans Building, housing the courts and police, which cost just over $90 million. Mr Scott said he had received the "first, high-level draft of figures back" which could cover the building of three elementary schools and a middle school in each of the three geographical zones — central, eastern and western — identified in the Score [School Reorganization] report. The Score report, commissioned under Mr Scott's watch, exposed the crumbling infrastructure across Bermuda's 18 primary schools including mould issues, infestations and broken facilities. Mr Scott said smaller investigations into the island's remaining 20 schools turned out similar results. Options were being explored to renovate the existing facilities but this latest development could lead to fewer schools on the island but with buildings designed for 21st-century learning. The old structures could be adapted for other use, Mr Scott said. Mr Scott, who stepped down as education minister last week but said he would remain involved in the ministry as a backbencher, told The Royal Gazette: "We have got old facilities and it is difficult sometimes with modern teaching environments in such awkward facilities. I want to really start to have the conversations within the community with regards to a plan that we have started to look at that could see the whole school infrastructure be rebuilt. "There are two things — we have got to continue maintaining the schools but that is just a temporary measure. At some point, we are going to need to look at rebuilding our entire infrastructure. We probably couldn't do that with the number of schools we have. If we cut down on the number of schools, the net result is you have all new facilities and I think that is something that the public could buy into." The entire education budget for 2017 is $127m Minister of Finance Bob Richards revealed in last Friday's budget. Asked whether the money could be found for such an ambitious project, Mr Scott replied: "If you are being fiscally responsible, these are things that have to realistically be done. I have initial figures back that is approximately the same cost of the new police and court building and you can have an entire new school infrastructure. It would be a very good investment for the future of Bermuda. I am talking about building from the ground up. If you look at the number of schools we have and the cost of going through and renovating those facilities, in some cases it is cheaper to actually build from scratch and purpose build. Using buildings that are designed for 21st-century learning in line with what current education techniques are. Our infrastructure was built 50 or 60 years ago. At a minimum — in each zone if we had three brand-new elementary schools and a brand- new middle school, that is something that could probably work in Bermuda. I have been working on it in the background and it is my intention to continue to talk more in the community about it."
March 1. Environmental group Greenrock has blasted last week's Budget, calling it "unsustainable and unimaginative". Jonathan Starling, the charity's executive director, praised an increase in funding for recycling and composting programmes, but the organisation said the Budget raised questions about the Government's commitment to sustainable development. "Perhaps the most striking element of this year's Budget is the complete failure to address anything remotely environmentally friendly in the Budget statement," the organisation said. "There is no mention of sustainable development, energy efficiency, renewable energy, waste management, marine sustainability, green jobs or even climate change." After reviewing the full Budget Book, Mr Starling said that there were some welcome elements, although their impact would have to be seen. "We welcome the increases to the Recycling Budget — this is a $453,000 increase on last year's budget," he said. "What, exactly, that would mean for increasing the throughput of recycling of course isn't clear, but we certainly welcome the increased support for it. We also note the 12 per cent increase to the Composting Programme and, in particular, the increases for Water & Sewage Administration and Sewage Collection budget. I'm not sure how much that will affect issues related to greaseballs. However, it's certainly welcome. The increases to Public Transport look promising. There appears to be $2.5 million allocated in capital acquisition for new buses and a 19 per cent increase for Repair & Servicing, presumably for buses. Combined, we would hope that this ensures our bus fleet is running well. Shifting towards a greater use of public transport would go a long way to reducing Bermuda's overall carbon footprint, so we welcome anything that could support that." However, the organisation raised serious concerns about sustainable development in the wake of the Department of Sustainable Development being merged with the Central Policy Unit. "I believe we raised some concerns at the time about this, especially the dropping of the name 'sustainable development'," Mr Starling said. "While this didn't necessarily mean that the Government was abandoning its commitment to sustainable development, the concern was there — that this wasn't simply a symbolic name change. Looking at the performance metrics for this, it's not clear to me what the situation is with sustainability impact assessments, sustainable development indicators, embedding sustainable development principles within Government policies and programmes or public outreach on sustainable development including the Sustainable Development Round Table." And while the organisation said it welcomed increases in funding to the Ministry of Education, it was unclear if such investment would include efforts to reduce the carbon footprint of schools. "Investing in this would reduce the overall long-term costs to the public purse over time, through investments in energy efficiency and renewable energy," Greenrock said in a statement. "Similarly, this could be expanded throughout all government-owned buildings — smart investments to increase energy efficiency and even add renewable energy infrastructure to these buildings, could considerably reduce the overall long-term costs to the taxpayer, while at the same time reducing Bermuda's carbon footprint. The Budget is, ultimately, unsustainable and unimaginative. There are lost opportunities for positive returns in renewable energy and encouraging a shift to electric or hybrid private vehicles. While the proposals regarding tax reform are of interest, we are disappointed at the lack of 'green taxes' such as a carbon tax. We would hope that the Government would investigate the potential for innovative fiscal instruments to encourage a more sustainable Bermuda. We believe that fiscal instruments are potentially among the most effective, and cost-effective, options for making Bermuda more sustainable — and note the success that Mauritius has had in reforming its tax system to promote environmental objectives."
March 1. The failure to support cash-strapped charities in the future will create a "survival of the fittest" situation, a prominent figurehead warns. Elaine Butterfield, the executive director at The Centre on Philanthropy, said that under the proposed Budget tabled last Friday, charities would remain in their current state of "having to strive harder to thrive", after contributions were cut "tremendously" in previous years. "Our community cannot afford for some charities to wind up, especially those services which support families, housing, abuse, food, addiction, etc," Ms Butterfield said. She was happy to see a boost for the Salvation Army, whose work "will have a tremendous impact on the community in the long run", but concerned that the long-term consequences of funding for charities not being increased will lead to a "survival of the fittest" situation. "The 20 per cent downsizing in the number of charities is not solely because of the implementation of the Charities Act 2014," Ms Butterfield said. "Some have chosen to close shop because of lack of funding. It would have been good to see a strategy around supporting social services providers, who greatly lessen the burden of the Government to provide a striving society for our Bermuda." A re-evaluation of priorities may be required to enact significant change, she said. "We are a very materialistic country and perhaps it is time to look at who we have become and is this sustainable — from the top down. Whoever the next Government is, it would be so good to see some leadership in this thought process. The current direction seems to be creating a greater divide between the 'haves' and the 'have-nots'." Extending the age of retirement, and teaching financial skills in the classroom beginning from primary school would be beneficial, Ms Butterfield said. Going beyond the "status quo" is also needed to ensure the island's future success. "The real objective of our service is to diminish and ultimately eliminate the causes that we serve," Ms Butterfield said. "This will take strategy and collaborative support from all sectors and not just finances."


Last Updated: March 21, 2017.
Multi-national © 2017 by Bermuda Online. All Rights Reserved