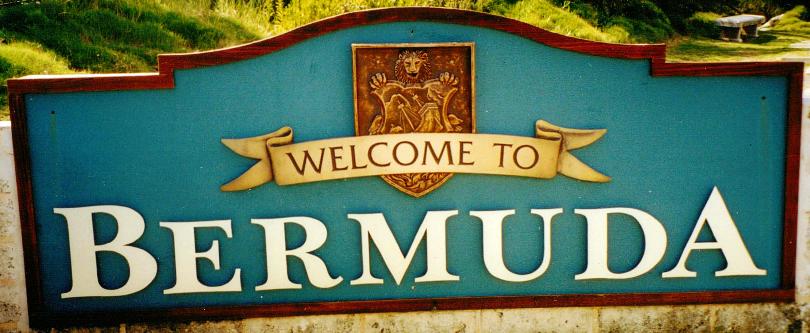 11165+ web files about Bermuda, regularly updated as a Gazetteer, focusing on this internally self-governing British Overseas Territory 900 miles north of the Caribbean, 600 miles east of North Carolina, USA. Accommodation options, aircraft & shipping registers, airlines, airport, America's Cup 2017, actors/actresses/musicians/singers/ performing artists, banks, beaches, Bermuda Dollar, Bermuda Government, Bermuda-incorporated international and local businesses and companies including insurers and reinsurers, Bermudians, books and publications, bridges and causeway, charities, churches, citizenship by Status, City of Hamilton, commerce, communities, credit cards, cruise ships, cuisine, currency, disability accessibility, Devonshire Parish, districts, Dockyard, economy, education, employers, employment, environment, executorships, fauna, ferries, flora, former military bases, forts, gardens, geography, getting around, golf, government, guest houses, history, historic homes, Hamilton, House of Assembly, housing, hotels, immigration, import duties, internet access, islands, laws, legal system and legislators, location, main roads, marriages, media, members of parliament, money, motor vehicles, municipalities, music, nearest mainland, newcomers, newspaper, organizations, parks, Paget Parish, Pembroke Parish, residents, pensions, political parties, postage stamps, public holidays, public transportation, railway trail, real estate, religions, Royal Naval Dockyard, Sandys Parish, Smith's Parish, Somerset Village, Southampton Parish, St. David's Island, St George's Parish, senior citizens, Somerset, Spanish Point, Spittal Pond, sports, taxes, telecommunications, time zone, traditions, tourism, Town of St. George, Tucker's Town, utilities, water sports, Warwick Parish, weather, wildlife, work permits.

Bermuda's 2018 August History and Newspaper Reports
Events that made newspaper headlines in the eighth month of this calendar year
By Keith Archibald Forbes (see About Us) exclusively for Bermuda Online

Benefit of website linkage to Bermuda Online while traveling
See at end of this file all our many History files
Bermuda's Royal Gazette newspaper is not published on Sundays or Public Holidays but sometimes has some Sunday news online.
August 16

August 15

Tabling and passing of legislation on the same day sets a "dangerous precedent", the Leader of the Opposition has warned. Jeanne Atherden said that the One Bermuda Alliance had "grave concerns about the abuse of process" which saw two Bills introduced, debated and passed in the House of Assembly last Friday instead of after a two-week space for consideration. Ms Atherden said: "To do all three readings in one day is exceptional and is based on great national importance and urgency. Not being allowed that process and being required to just agree to the passing of legislation without having the opportunity to properly consider it is a dangerous precedent and leads the way for the law of unintended consequences to come into play." Ms Atherden said Bills were usually tabled and then debated after a two-week review period. She added that the period was sometimes shortened to a single week for "uncontroversial and urgent" matters. Ms Atherden said that the OBA had agreed in July to last Friday's extra sitting for Caribbean Financial Action Task Force-related Bills to be debated. The Bermuda Housing Amendment Act 2018 and the Road Traffic Amendment and Validation Act 2018 were also both tabled and passed on Friday. The housing legislation will exempt the Bermuda Housing Corporation from stamp duty and land tax for the conversion of the Grand Atlantic into a hotel. It is understood the road traffic legislation will mean roadside breath test checkpoints can be set up as soon as they have been gazetted by the national security minister, without having to wait for the House of Assembly to approve it after the summer break. Ms Atherden said the Opposition was given only 36 hours notice of the other two Bills. She added: "From the onset, in my discussions with the Premier and the Speaker, I made it clear that 36 hours' notice was not in good faith as it was not the reason why we were having the unaccustomed sitting of Parliament. For the Speaker and the Premier to go forth in this matter brings the House into further disrepute. The potential impact of passing legislation that has not been properly vetted, meaning there is potential for bad legislation to become law, has caused us to raise concerns about suspending the Standing Orders of the House of Assembly, to table and debate legislation. The changes that had to be made to the road sobriety legislation are indicative of the unintended consequences of rushed legislation." Ms Atherden added: "Let us not forget the people of Bermuda who elected their MPs to represent their interests. They have a right to consider and make their views known in that two-week period. They have now been denied that by those PLP MPs they elected to represent them. That is simply not good enough. The conduct by the Government in this last week and the unnecessary sitting of the Senate on August 8 just speaks to a larger issue of not respecting people's time or the legislative process. Quite possibly, the first the public will hear about these Bills is after they are passed from a press statement or a story in the media. High on the list of changes being contemplated over the break should be the protection of the Standing Orders of the House so that democracy is not trampled just because Government has a large majority. The Speaker is the keeper of the process and haste makes waste as we see persistent legislative amendments coming to the floor of the House." A government spokesperson said: "The Road Traffic Amendment and Validation Act 2018 was read, debated and passed without objection. This validates the current orders and will allow the Government to commence roadside sobriety testing." The spokesman added that the Bermuda Housing Amendment Act 2018 would allow the process of converting the Grand Atlantic property into a boutique condo-hotel to begin. "If this was not done on Friday, the project could have been delayed until next year," they said. "This project will create job opportunities for Bermudians and that is why we ensured the legislation was passed before the summer recess." The spokesperson said that when the Opposition were informed last Wednesday that the Bills would be read, debated and voted on during the final session in the House, they were advised that public officers could walk them through the amendments and answer any questions. The Opposition members declined this offer. Nonetheless, both Bills passed without objection," they said.

Medical staff and students will be in line for training opportunities after the Bermuda Hospitals Board agreed to link up with Johns Hopkins Medicine International. The BHB announced the Maryland-based medical institute was chosen for a clinical affiliate agreement to "help improve services and support education". It said Johns Hopkins was picked as the preferred bidder after six American healthcare organisations responded to a request for a proposal. BHB will now start more detailed negotiations to agree on a work plan and finalize financial terms. A spokeswoman said the agreement would not affect which hospitals BHB patients are referred to, but was designed to get support in "key areas of quality and education". Areas of collaboration include:
Educational opportunities, including BHB placements for undergraduate medical students and nurses and support of BHB's Clinical Medical Education programme;
Access to established and validated policies and guidelines to allow for greater standardization of clinical pathways within BHB;
Access to benchmarking data and shared best practice;
Assistance with clinical programmes and peer review;
Visiting subject matter experts.
Venetta Symonds, chief executive of BHB, said: "This agreement will support our staff with education and training and provide BHB with access to the experience and knowledge of a large academic hospital. Johns Hopkins Medicine International gave an excellent proposal and we look forward to sharing further details when the agreement is signed, which we expect to be in early fall." Pamela Paulk, president of Johns Hopkins Medicine International, said: "We are very pleased to be the preferred bidder for this effort and look forward to supporting the Bermuda Hospitals Board in achieving their vision for Bermuda. Johns Hopkins Medicine has a longstanding relationship with Bermuda and its citizens that spans more than two decades. This agreement affords us a unique opportunity to expand our efforts on island as well as furthering our mission to improve the health of the community and the world."

Legislation to designate an official handheld breathalyzer for roadside checkpoints has been approved by the House of Assembly. Walter Roban, the transport minister, said that the change was needed to get legal approval for the use of handheld breath test machines. The Road Traffic Amendment and Validation Bill 2018, which was unanimously approved by MPs, amended the 1947 Road Traffic Act to introduce orders to allow checkpoints to get under way. Mr Roban explained on Friday: "Such orders are made for the purpose of approving various devices and instruments. Recently, it was determined that the procedure for making orders under section one of the principal Act is not specified." Leah Scott, the deputy Opposition leader, backed the legislation. Ms Scott said that she had discussed the Bill with Mr Roban before it went to the House. She added: "I understand that this will enable the police to use the new breathalyzer. Hopefully, now we can get on with the road sobriety checks and start doing something about the carnage happening on our roads." Mr Roban said: "We had the support of the Opposition in the whole matter concerning roadside sobriety testing. It is appropriate that they support this measure ... which will allow for this activity to commence."

Police have restarted criminal record vetting — but the process will take longer. The Bermuda Police Service warned: "The turnaround time for processing applications, for which no issues are identified, has been extended to 15 working days. Applications that encounter any red flag indicators or concerns such as recent police contact, criminal cases past or current, will likely cause further delays or may not be completed until full resumption of operations can be achieved." The police Criminal Records Office was closed after asbestos was found in a cabinet on July 3. It has been temporarily relocated to the force's Human Resources Department. The Human Resources Department is next to the old location at Police HQ in Prospect. Hours remain 9am to 3pm, Monday to Friday. Any outstanding vetting requests submitted on or before July 2, require resubmission of the original paperwork, along with the Bermuda Government issued receipt. For further information, telephone 247-1513 or 247-1750 or e-mail vetting@bps.bm. The BPS will no longer accept payments for police reports, clearance certificates, criminal records checks or fingerprinting from September 1. Instead, payments will have to be made in advance to the Government Administration Building in Parliament Street. A receipt will be issued and the pink carbon copy should be submitted to police as proof of payment with the application. People will still be able to pay through HSBC US Dollar account 010-221125-511 or HSBC Bermuda Dollar account 010-221125-001.

A man knocked unconscious in a crash between two boats told of his horror when he woke up and found his wife was missing. Arthur McKee fought back tears yesterday as he relived the aftermath of the collision that led to his wife's death. He told the Supreme Court: "I just remember something horrendous happening. I came to in the bilge of the boat, in the well. I looked up and there was no one else on the boat, and it was so dark. I recall screaming for Mary. I was trying to call her, trying to find her. I couldn't see any boats around me either." The court heard that Mary McKee, 62, who was visiting the island from New Zealand with her husband for the America's Cup, was knocked unconscious in the collision and drowned. Andrew Lake, 27, from Southampton, the driver of the other boat involved, has denied manslaughter. The crash happened only hours after the couple arrived in Bermuda on June 1 last year. Mr McKee, from Christchurch, said the couple had planned to stay on a catamaran and watch the races from there. The couple were delivered to the catamaran and met the captain, Charlie Watson. They were later taken to shore for dinner with others and returned to Barr's Park a little after 10.30pm to go back to their boat. Mr McKee said the guests had been taken to shore on an 8-metre semi-inflatable, but they were collected with two smaller boats. He helped other guests get into the larger of the two boats while he, his wife and Mr Watson got on board the smaller one. Mr McKee said they did not wear life jackets. He explained: "It was a still night. The water was like glass and we had a boat beside us. We were quite within our comfort zone." Mr McKee said it was only after they pulled away from shore that he realised how dark it was. He added: "When we got into the channel, it was really black and dark on the water. There was no moon that night." Mr McKee said he watched the front of the boat in an attempt to spot obstructions. He did not see the boat that struck them and only remembered a "horrendous" noise. Mr McKee said: "I turned my head to the left-hand side and this other boat came from behind and hit us." He told the court that the impact fractured his skull and cracked his jaw. Mr McKee was picked up by another boat from the catamaran minutes after he regained consciousness. He said: "I told them not to worry about me. I said, 'I have got to find Mary — she's still in the water'. "They went around looking for her in the water, but it was just so black. They were asking me questions and I kept repeating myself. I had no idea what hit us, how it hit us. I just couldn't work out that something like this happened or could have happened." Shaunte Simons, for the prosecution, told the jury that Mr McKee's boat was struck by a motorboat piloted by Mr Lake. Ms Simons said: "Mr Lake drove his boat into and over the boat that Arthur, Mary and Charlie Watson were in. When he drove over their boat, he hit Mary and she fell unconscious. After that point, she drowned." The jury also heard evidence from Diana Boyland, a police forensic support officer, who said she was called to the ferry terminal at Albouy's Point minutes after midnight on June 2. When she arrived, she was asked to photograph a pair of boats that police believed were involved in a collision. Ms Boyland said one was a grey and yellow semi-rigid inflatable boat that appeared to have suffered damage to its engine and had a deflated rear right side. She saw bloodstains, a damaged engine cover and two bright orange life preservers on board. The second boat, a 17ft Mako motorboat, also appeared to have some bloodstains near the bow. Ms Boyland also photographed the boats after they had been taken out of the water. She said that the Mako, called Lazy Buoy, had a blue hull with several long scrapes along the bottom and scratches to the bottom of the engine. The semi-rigid inflatable had long blue and black marks across its top, and a puncture on the rear right side. Ms Boyland photographed the damage, along with blood and "bodily tissue" found on the boat. She told Jerome Lynch, defence counsel, that it appeared that Lazy Buoy had struck the inflatable and passed over the boat from the right rear to the left front. Ms Boyland could see no evidence of lights on the smaller boat. She said: "Nothing had been brought to my attention, no." She added that, although she described the inflatable as grey and yellow, it was mostly grey with a thin yellow line around the hull. The trial continues.

Officials investigating a nursery where three toddlers wandered off on their own for about 15 minutes have said its operating licence should be suspended until an inquiry is completed. The parents of one child involved in the incident were told in a letter that a "neglect investigation" had been launched after reports of the incident. A Department of Child and Family Services social worker wrote: "The department has documented the outcome as substantiated, whereby staff of the First Church of God daycare centre failed to provide adequate supervision on the morning of July 24, 2018, which resulted in three two-year-olds absconding from the premises for a period of time. The information provided also shows that the school neglected to contact parents in a timely manner regarding the incident and failed to provide them with accurate information regarding how far the children had actually gotten." The letter added that a series of recommendations from the environmental health department were given to the school "to be taken into consideration and implemented to reduce the likelihood of similar or worse incidents occurring in the future". Among these were that the nursery acted on proposals made by environmental health officials that said: "The daycare centre should have a suspension of licence of operation, until such time as a complete investigation into the matter has been carried out and all of its finding communicated to all relevant parties involved." Social services acted in response to an incident where three youngsters aged two were found playing in a "construction site" after they left a Pembroke daycare centre last month. Anxious parents claimed staff at the First Church of God nursery were slow to make contact and failed to alert them to the seriousness of the incident after the children were spotted and returned by North Shore residents. The department recommended a health and safety review of the nursery's policies as well as an investigation into the two teachers responsible for the class. The letter also said a fence should be fixed "immediately", a gate in the car park should be "locked or latched at all times" and a mandatory sign-in for all children should be introduced. The final recommendation said: "Staff to review the policy for parental notification regarding incidents with children. Should no policy exist, the school is to develop one." The father of one of the children involved hoped to see a church representative today about employment after he gave up work to care for his child in the wake of the incident. But he remains upset about how the situation was handled. He said: "Bermuda is one of the most expensive countries in the world and we are paying for these centres but there is no surety in our children's safety. What would have happened if my son had got hurt?" He was among parents who said they contacted the nursery themselves after they found out about the incident from other people. The father agreed with earlier accounts that when he first spoke to school staff the matter was "downplayed" and also hit out at the recommendations that had been made. He said: "This isn't doing anything to hold these people accountable, they're just saying their licence should be suspended until they rectify these things that were supposed to be implemented before they started taking children." The 37-year-old added: "The teachers that were responsible, that were supposed to be looking after the children, are still there. How are these women allowed to lose three children and maintain their job in this field? We haven't received a call from the Government. These people can come and knock on my door when it's vote time but they can't make sure that my child is safe." Calls to Denniqua Matthew, the nursery's director, and the church's Bishop Vernon Lambe were not returned and the Government did not respond to a request for comment by press time.

Renovation work to a replica historic ship is almost done but cash is still needed for further repairs, St George's Foundation general manager Peter Frith said yesterday. Mr Frith said $65,000 had been spent on the replica of the Deliverance, one of two ships built from the wreckage of the Sea Venture after it was wrecked off Bermuda in 1609, which led to the permanent settlement of the island by Britain. However, he said another $25,000 was needed to finish work on the ship, which was badly damaged in a double hurricane strike in 2014. The money will be used to replace rotten planks and install windows for light and air flow. Mr Frith said: "It's an ongoing process because you're dealing with a 50-year-old wooden structure that was not designed to be seaworthy, or survive the elements as much as it has." Volunteers from the Hamilton Princess and the Corporation of Hamilton painted the ship's hull and changed the colour from dark red to a tan colour closer to the shade of the ship's original oak planking. David Chew, the contractor and head of project management on the Deliverance, said: "All the volunteers, no matter which group, they're all hard working. When they come here there's something totally different from what they do. When they get down here, it's like a playground but with paintbrushes. They just go crazy." Mr Frith also thanked the American mortgage group Ellie Mae, which offered to help with the restoration while on the island for a conference. He said: "They wanted to give back to the Bermuda community so they did six projects in St George's. One was to come and continue the painting of the Deliverance." The Deliverance, and her sister ship Patience, were both created from the remains of the Sea Venture. They were used to continue to the Sea Venture's planned destination of Virginia to bring relief to early colonists, who had struggled against starvation. After the ship was damaged by Hurricanes Gonzalo and Fay four years ago, reconstruction work was kept afloat by donations from individuals and companies. Mr Frith said: "We had excellent donations from the NCL cruise line, from the BTA initiative and then the Junior Service League, who were the folks that actually built the ship back in 1967." Higher railings were installed on the upper deck and a ramp was built into the ship's lower deck to improve safety and accessibility. The ship re-opened to the public in March 2016 so visitors could learn about the repairs. An animatronic version of William Strachey, an English poet and Deliverance crew member, was also installed in the lower deck to give visitors a "first-hand" account of the voyage. A Deliverance re-launch is planned. Mr Frith said the ship was important not only to Bermuda history, but also that of the United States. He explained: "The Deliverance is an extremely historic icon and has been a part of Bermuda's history. The tagline for the replica exhibit is The Deliverance: the Little Ship that Saves America. It is indeed thanks to the bounteous food that the settlers found when they were shipwrecked that they were able to build the Deliverance to take them on to Jamestown and to save the starving colony there."

August 14

The Bermuda Monetary Authority's regulations have been updated to keep in line with the island's budding fintech industry. The amendments were brought to the House of Assembly on Friday by Wayne Furbert, the Junior Minister of Finance. The authority's fees were updated to cover digital asset businesses, in a move backed by both sides of the House.

Long sessions in the House of Assembly and dozing politicians are a normal part of politics, present and former MPs insisted yesterday. Mark Pettingill, who stood down before the 2017 General Election, said that the job of an MP was often exhausting. He added: "I think it's unfortunate if in the wee hours of the night people doze off in the House — but it's also perfectly understandable." He was speaking after the final sitting of the House session on Friday ran until just before 3am. The sitting also included a warning from Dennis Lister, the Speaker of the House, about the use of recording equipment after pictures of MPs asleep in the Chamber were circulated on social media. Mr Pettingill said the issue of politicians falling asleep was not unique to Bermuda. He added: "We are not special, and it certainly isn't anything that reflects on the current government or any of their ministers." Mr Pettingill said that Bermuda could be better served by a different system of government. He added: "I think we have too many MPs — I think we need to address that again. When I was in government, there were people who never, ever spoke substantially on any issue. And there are certainly people there in that House today that do not contribute." Mr Pettingill said it was time to have "full-time, professional ministers and MPs". But Dale Butler, a former Progressive Labour Party MP who lost his Warwick North East seat to Mr Pettingill in 2012's General Election, said that the Westminster system was the best option for Bermuda. He added: "You're not going to find anything better, anywhere." Mr Butler said that he had sympathy for the sleeping MPs caught on camera. He explained: "It's a thankless job. Even while you're awake, you never do enough. My heart goes out to those Members of Parliament who were unfortunately filmed." Trevor Moniz, Shadow Attorney-General, said anyone critical of MPs falling asleep in the House should sit in a darkened room for 15 hours and try not to close their eyes. He added: "If you go in the back room, people will say 'well he wasn't in his chair'." Mr Moniz said that in the past it was not unusual for Parliament sessions to stretch for 24 hours. He added: "We'd go in at 10am Friday and finish at 10am on Saturday. I've made speeches at 6am." Mr Moniz agreed the use of a Westminster-style system in Bermuda was not outdated. He explained: "If you want people who have active lives and active careers to participate, then you tend to have a system which operates on a Friday. The one day a week is what's going to work for those busy, intelligent, ambitious people." Renée Ming, a Progressive Labour Party MP, introduced a Joint Select Committee report on a public register of sex offenders late into Friday's sitting. Ms Ming told MPs: "When I did this motion in December, I think I did it at 1.25am. So how we start is how we're going to finish." But Ms Ming said yesterday she did not think the quality of the debate was hurt by the late hour. She said: "To me, it's just the way that it is. It's the political process. It's what we signed up for." Ms Ming said that her only worry about the time was concern for members of the public who wanted to follow broadcasts from the House of Assembly. But she added: "I've been approached by several members of the public who, even though the hour was late, they were still listening." Efforts to shorten sessions in the UK's House of Commons — on which Bermuda's Parliament is based — have been under way for years. The Commons agreed in 2003 to cut back on late sittings. But MPs also voted to have a shorter summer break and impose a general time limit of ten minutes for speeches.

Fraudsters posing as communications representatives under the out-of-date company names Logic and Northrock have attempted to gain private customer information, according to One Communications. In a statement, the company asked for the public to "exercise caution when receiving e-mails and/or phone calls requesting personal information" — and not to provide any details or remote computer access. Calling cyber crime "an ongoing challenge", the company said it did not share any customer contact information with third parties. The statement advised customers never to share personal details, but instead to note:
The date and time of the phone call;
The name of the caller;
The phone number displayed;
Any other distinct information that might be gathered during the interaction.
Upon receiving a questionable e-mail, customers were advised to double check to see if the sender is a known contact. If in doubt, do not click any links or file attachments, and delete any suspicious message. Customers were advised to check their password strength, using at least eight characters including numbers and special characters. The statement added: "In the event account changes are needed, One Communications encourage you to directly contact the Customer Care team by phone at 700-7000 for mobile services, 700-7100 for TV and internet services, or in person at any of our three store locations across the island. As a final step in this ongoing battle against cyber crime, the public is strongly encouraged to report instances of fraud or attempted fraud to the Bermuda Police Service by dialing 247-1757 or by e-mail to fraud2@bps.bm."

Bermuda is to bid to host a World Triathlon Series Grand Final, which could attract thousands of visitors to the island. Kevin Dallas, the chief executive of the Bermuda Tourism Authority, said the successful International Triathlon Union World Series race in April had positioned the island to hold a bigger event in three years' time. He added: "We would expect 3,000 people to attend and that would be in 2021. That bid will go in later this summer. It is already fully funded and we are cautiously optimistic that we have a fighting chance." Mr Dallas said the April ITU event was responsible for some of the increase in visitor air arrivals in the second quarter of the year. He added: "This event was one that the BTA and the Bermuda Triathlon Association went and bid for almost two years ago. We won that bid and have hosted the first of three events this April. The Government committed $2.9 million of funding to support that event, for which they got a 152 per cent return, according to the economic impact study done last month by PwC. We hope they are very pleased with that return on investment." Mr Dallas was speaking as he unveiled tourism statistics for the second quarter of the year last Friday. He added that more ITU events were already scheduled for 2019 and 2020 and that the island had a "runway" for even more races to be held in Bermuda. A PwC report on the economic impact of the April event found the MS Amlin World Triathlon Bermuda — won by Bermuda's Flora Duffy — pumped $4.4 million into the island's economy. The race, seen by an estimated 1.1 million viewers, also showcased the island as a potential tourism destination. A total of 809 people — 340 of them participants — travelled to the island for the event. The MS Amlin World Triathlon Bermuda will return to the island on April 28 and 29 next year.

A mound of trash has caused an eyesore on one of Bermuda's most scenic routes for several days. It is thought some Paget residents were unaware of a change to their collection day, meaning when they left out bags of garbage it was already too late. One householder claimed not enough notice was given when adjustments were made to the pick-up schedule. Dozens of bags of trash were yesterday [Mon] sitting on South Road, at the foot of Stovell Lane, believed to have been there since the middle of last week possibly Aug 8]. The issue has prompted the Coral Beach and Tennis Club, which has its entrance directly opposite the heap, to make a request that they are removed as soon as possible, although collection was due to take place today [Tues]. Kelly Stockley, assistant to the general manager at the resort, said: "These are our guests and our members coming to use the facility, sometimes they've never been to Bermuda. Their first impression on when they enter Coral Beach — that's what they see, so for me it's a concern. It's harboring bad hygiene and rodents. It's a health risk." She also worried that the size of the trash pile could obstruct views of traffic for drivers. Ms Stockley said a member of the resort's maintenance department had contacted the Government and added: "Obviously sometimes things fall through the cracks, garbage collection has had issues on the island so we just wanted to make sure they were aware." Adjustments to the island's collection map came into effect on August 6 but one local resident claimed: "They changed the day but they didn't give people enough notice in advance." Lieutenant-Colonel David Burch, the Minister of Public Works, first highlighted the changes at a press conference in June, when he explained that once-a-week pickups would remain until at least the end of the year. A Government spokeswoman said last night: "The Ministry of Public Works is aware of the waste for collection at Stovell Lane, Paget, and extends its apologies to the area residents affected. As a reminder however, the Ministry advised and publicized that adjustments to the once a week trash collection map, would take effect on August 6. This resulted in an expansion of the map for some areas. The Ministry notes the Stovell Lane waste is scheduled to be collected on Tuesday, August 14. This would have previously been a Wednesday collection site. The public should note that the eastern boundary changed from Cobb's Hill to S — Hill." Anne Hyde, Keep Bermuda Beautiful executive director, said: "As with any minor changes there usually is a little bit of a time lag for people to get on board a new schedule." She hoped residents would soon be fully aware of any changes and would manage to comply and added: "We hope that people will get on board with this and if you do need to put your trash out on a day early then it should be in a bin with a lid." The latest once-a-week collection days are:
Monday: All of Sandys Parish. Southampton Parish west up to and including Lighthouse Road from Middle Road to South Road.
Tuesday: Southampton Parish east of Lighthouse Road. All of Warwick Parish. Paget west up to and including Chapel Road, S — Hill and Southcote Road.
Wednesday: Paget Parish east of Chapel Road, from, but not including S — Hill and Southcote Road, and up to and including Tee Street and Kent Avenue, Devonshire Parish. East Broadway. Cavendish Road. Pembroke Parish west of Blackwatch Pass.
Thursday: Pembroke Parish east of Blackwatch Pass. Devonshire Parish east of Tee Street. All of Smith's Parish except the area east of Devil's Hole Hill.
The Friday collection zone remains the same.

The Superintendent of Real Estate is advising all real estate brokers and agents of the following:
The receipt of real estate licence renewal applications will commence on Wednesday, 15 August 2018.
A 'How to Apply for a Real Estate License Guide' is available on the government portal at www.gov.bm.
The Superintendent wishes to remind real estate brokers who operate under an incorporated company to ensure their annual government fees and filings are current prior to submitting their real estate licence renewal application.

The US Consulate is now offering a walk-in adult passport renewal service for United States citizens on Mondays and Tuesdays from 8:30am — 10:30am. Qualified applicants can deliver their completed passport renewal application, photograph, current US passport and a payment of $110 to the US Consulate without an appointment on the days and times listed above. A Press release states: "If all requirements have been met and the application is approved, the passport will be available for collection within two weeks. For more details and links to the application form, please visit our website."

Bermudians who want to work, study or live in Canada already need to give biometric information, the Canadian Government has said. Bermudians who carry any type of British passport — including British Overseas Territories Citizens passports — are now required to submit fingerprints and a photograph with their application for a study or work permit. A spokesman for the Immigration, Refugees and Citizenship Canada earlier said the information would not be required until the end of the year. But the spokesman explained in an amended statement: "As Bermuda is a dependent territory of the UK, nationals of the country became biometric-required as of July 31, 2018 when they apply for a study or work permit, or for permanent residence. However, Bermudians do not need to give their biometrics when coming to Canada as a tourist, no matter how long they stay in the country. For those coming to study or work temporarily in Canada, they will only need to provide their biometrics once every ten years. Those applying for permanent residence will need to give their biometrics and pay the fee every time they apply." The cost to process the information is CAD$85 for individuals and a maximum of CAD$170 for family applications. There is nowhere in Bermuda where the biometric information can be provided, but those who want to apply can supply their information at one of 135 locations in the United States. The spokesman added that the Canadian Government was "constantly monitoring" its visa application centre network and "may decide to open a new VAC location at a later date".
For more information, including where people can go to give fingerprints and photos, please visit Canada.ca/biometrics.

A man who claimed he was a hero after he set off a fire alarm in Magistrates' Court was jailed for six months yesterday. Jerry Williams, 54, said he triggered the alarm at the Dame Lois Browne-Evans Building in Hamilton because he saw someone in the building with a Molotov cocktail and a lighter. Magistrate Khamisi Tokunbo did not believe his story. Mr Tokunbo said: "You don't appear to be credible in what you are telling me." The court heard Williams, from Devonshire, was in the court building last Friday morning. Security staff heard him say he was going to pull the fire alarm and saw him walk into Magistrates' Court No 3. The alarm went off moments later and Williams was seen to walk out of the building. The building was evacuated and court staff and members of the public remained outside for about 30 minutes until firefighters gave the all-clear. The court heard security staff told police about Williams and shortly after the building was reopened he was arrested in Magistrates' Court No 2 for an attempt to pervert the course of justice. Williams pleaded guilty, but told the court he was a hero. "This is a simple case of the hero being the villain," he said. "I smelled petrol — gas — and I saw an individual like he was carrying a Molotov cocktail, a gas bomb, and he had a lighter in his hand. I tried to alert the officers but it fell on deaf ears so I did the only thing for everyone's safety." He said that he did not tell police what happened when he was arrested because the officers were "rude". Williams added: "I didn't appreciate how they handled me so I had nothing to say to them." He also denied that he had been jailed before for a similar offence, despite a court record. Williams used a cigarette lighter to set off the sprinkler system at Hamilton Police Station in 2013 while in custody. The sprinklers flooded an area of the station with several inches of water and caused an estimated $3,620 in damage. Mr Tokunbo said: "Having seen your antecedents, which include a conviction and prison time for a false alarm in 2013, I'm going to sentence you to six months in prison to send a message to you and any others who would do it." Robert Somner spent about a month behind bars this year after he made a hoax bomb threat to the court complex.

August 13

The Ministry of Home Affairs is seeking public consultation on the proposed implementation of the Debt Collection Bill 2018 to clamp down on abusive practices. The proposed Bill — an initiative announced in the Speech from the Throne last September — aims to provide a comprehensive licensing regulatory framework for entities engaging in debt collection under the newly created Debt Collection Licensing Authority. The introduction of the Bill provides oversight by a licensing authority. The aim is to eliminate abusive practices through the creation of a regulatory framework under which creditors and debt collectors may conduct business. The purpose of the consultation is to allow stakeholders and the general public to provide input regarding the proposed Bill. The consultation process is as follows: Written submissions must be received by September 14, 2018. Submission must include the following: Your name; your organisation or company; your e-mail or phone number in order to confirm receipt and for clarification purposes pertaining to your submission; your submission should state clearly your point and the reason for making that point. Submissions should be addressed to Karen Marshall, executive director for Consumer Affairs. They should not be sent to the minister. Submissions can be submitted one of three ways: Via e-mail to consumers@gov.bm; via post to Consumer Affairs, D Rego Building, 75 Reid Street Hamilton HM12; hand delivery to Consumer Affairs, 3rd Floor, D Rego Building, 75 Reid Street, Hamilton HM 12. All views and responses will be considered in the public consultation process and will be made available to the public. There will be no private consultations. In the interest of transparency, anonymous submissions will not be accepted or considered. A copy of the proposed bill can be found on the Government portal: https://www.gov.bm/sites/default/files/Debt-Collection-Bill-2018.pdf.

A coastguard will start policing island waters around the clock by next summer. Wayne Caines, the Minister of National Security, said a special unit of the Royal Bermuda Regiment would deliver "a greater sense of security in Bermuda's maritime area and safer inshore maritime operations by trade and pleasure craft". The unit, with an estimated annual cost of $1.67 million, will take over police maritime powers in the spring of 2019 to allow its 14 full-time members to be trained and certified in time for summer. Mr Caines told the House of Assembly on Friday that the 2017 Throne Speech pledge for soldiers to take over the policing of inshore waters had become "another promise kept". Soldiers' powers will include stopping and searching any vessel in Bermuda's territorial waters. The island's "territorial sea" extends 12 nautical miles or 13.8 miles from the limits of the reef line, and covers 1,566 square miles. Soldiers have supported the Bermuda Police Service for years, but lacked the policing powers to enforce maritime law. One Bermuda Alliance MP Craig Cannonier backed the legislation and said better security was "badly needed on our waters". Mr Cannonier added that the island's radar surveillance extended as far as 70 miles "on a good day" but had "huge gaps where the radar does not pick up anything". He warned: "You could sail into Bermuda without being detected at all." Mr Cannonier said: "The establishment of this coastguard unit is extremely important to our safety, it is extremely important to our security." He added that he would like to see forums held to provide the public with information on the role of the new unit. Cole Simons, also of the OBA, said that he would like to see the responsibilities of the coastguard extended to include environmental work. Ms Simons added that the new unit "can play a proactive role in monitoring and bringing to the attention of the powers that be" any environmental-related problems. Kim Wilson, the Minister of Health, said that many had spoken about the career opportunities for men that would be created by the coastguard. Ms Wilson added: "I would certainly also like to encourage women to utilize this as a particular avenue for joining the Regiment." She said that she knew many women with the skill sets needed for coastguard duties. Trevor Moniz, the Shadow Attorney-General, highlighted incidents that had happened on the water over the Cup Match weekend. He said: "So we obviously do need more policing on the water." Michael Scott, a PLP backbencher, said the creation of a coastguard unit was "a significant development in our history. This Bill has begun to address the specific, tailored needs of our country." Jeanne Atherden, Leader of the Opposition, said the creation of Bermuda's coastguard had been "a long time coming. I'm really pleased to see this and obviously it's very much appropriate." She added that she would be watching "with great interest" to see how staffing levels would reflect the duties carried out by the coastguard. Ms Atherden said that many Bermudians would be interested in getting involved in the new unit. "At the same time, maybe it will start making all of us more responsible on the water."

Opposition politicians accused ministers of being "unfair" as they sought to introduce and pass a law change in a single Parliament sitting without public scrutiny. Legislation approved last week means the Bermuda Housing Corporation will benefit from duty relief as the Grand Atlantic complex in Warwick is transformed into a condo hotel. It was tabled hours earlier by Lieutenant-Colonel David Burch, the public works minister, as he aimed to make progress on the troubled project. The Bermuda Housing Amendment Act 2018 will exempt the Bermuda Housing Corporation from stamp duty and land tax for the conversion of the development. Grand Atlantic was originally built as affordable housing but failed to interest the public, with only two homes sold out of its 78 units. In the House of Assembly on Friday, Colonel Burch moved to suspend Standing Order 29 (1), which states a Bill should not have its second reading until it has been "printed and distributed" and no earlier than seven days since it was introduced. However, Trevor Moniz, the Shadow Attorney-General, objected. "With respect to this, although it is on the face of it to be a short technical Act, it in fact is a pretty fundamental change in this Bill," he said. He pointed out that the BHC was established to provide low-cost housing and would now be "running a hotel", describing this as a "fundamental change in the raison d'être of the corporation". Mr Moniz said: "We think that this is something that the public should know about." He added: "We think it would be quite unfair for a Bill of this importance to not have the opportunity to go through the appropriate process." Colonel Burch, who announced in March that the development would be repurposed, said his move was to ensure that the Government and people of Bermuda could pay off the debt held by the Grand Atlantic. He was able to continue with his second reading and told how the plan is for a partnership to be formed with successful bidders to convert the Grand Atlantic site into a "mid-market boutique hotel" with leisure facilities. Colonel Burch said: "Essentially this Bill will provide the legal means for the BHC to consummate that arrangement." Nine buildings housing the 78 apartments are to be converted into 71 units for sale, with additional kitchenette and bathroom facilities to provide 111 rents. Outdoor amenities are to include two pools, one being an infinity style, and a funicular lift to the beach below. Seven units will be turned into communal facilities to include a reception area, restaurant, spa and gym. Jamahl Simmons, the Minister of Economic Development and Tourism, told the House: "This is just the beginning because there are other exciting projects that are in the pipeline." Kim Swan, a PLP backbencher, said that a government addressing an issue in its first year could not be accused of "kicking the can down the road". He added: "I would conclude that the Minister of Works bringing this here is looking to take care of this matter once and for all." Craig Cannonier, an OBA backbencher, said it was a "shock and surprise" to learn that the amendment would be tabled and debated on the same day. But he added: "Let's get this project going — because it means jobs for people." Jeanne Atherden, Leader of the Opposition, was also concerned the issue was being "pushed through. I would just hope that we don't have any waste created by our haste," she said. Colonel Burch told MPs that there was currently no agreement in place for the property. He added that three offers of financing for the project had been made, and that two "major hotel brands" had expressed interest in its operation. Colonel Burch said the Government was determined not to "step outside the legal framework where we are operating on a solid footing". The Bill, which was passed, will also enable the corporation to apply the Tourism Investment Act 2017 to the development.

Legislation designed to attract superyachts is needed, the Bermuda Tourism Authority has said. Figures have shown that yacht arrivals dropped by almost 17 per cent year-on-year in the second quarter of 2018. The number of boats longer than 30 feet has halved. Kevin Dallas, the BTA CEO, said: "The number of yacht arrivals is down. The number of superyacht arrivals is down even more." He explained that, in addition to the lack of an America's Cup event, the knock-on impact of the 2017 hurricane season had affected yacht arrivals. Mr Dallas said: "Bermuda is for most yachts a stop-off as they cross from the Caribbean to the Mediterranean back and forth. Last year, because of all the damage in the Caribbean, many yachts that usually winter in the Caribbean didn't." But Mr Dallas added: "We are hopeful that with the recovery in the Caribbean, we should see those boats again this fall." Mr Dallas said superyachts remained a priority for the BTA. He said: "We are eagerly awaiting the changes in legislation that will make Bermuda a more attractive superyacht destination, which we have been working on with Government and the Bermuda Business Development Agency. We are hopeful that we will see something on that made public later this year." Regulations designed to allow superyachts to charter out while docked in Bermuda were relaxed for the America's Cup, but were temporary and ended with the conclusion of the competition. Mr Dallas added that events such as the Annual Billfish Tournament had also been a draw for superyachts. He said: "Last year, I think we had one superyacht come for the billfish tournament. This year we had five. The long-term opportunity remains there. As long as Bermuda is reasonably nimble in making the changes that it needs to make Bermuda more attractive as a superyacht destination, we are hopeful that the long-term benefit can still be captured." Grant Gibbons, former head of the ACBDA, the group set up to manage the event, said it was a disappointment that superyacht legislation had still to be tabled. Dr Gibbons added: "It's unfortunate that the superyacht legislation being worked on in 2017 that would have extended the temporary provisions for attracting superyachts in the three-month period around AC35 has not yet been put before Parliament. During AC35, Bermuda attracted roughly three times the number of superyachts that visited San Francisco during AC34 — and their impact on local spending was significant." Dr Gibbons said the BTA had done well to build on the success and media attention of the America's Cup. He added: "We projected back in 2014 that the continuing legacy impact on tourism post the AC35 2017 event would be considerable. These recent numbers suggest that not only was AC35 a silver bullet for Bermuda's economy at the time, but the legacy impact suggests that it's also the gift that keeps on giving." Dr Gibbons said a report by professional services firm PwC estimated that tourism spending in the wake of the event would be an incremental $76 million over five years, with the majority of benefits likely to occur in the two years after the event. He added: "PwC indicated that another way of looking at this was that the additional $76 million would represent an annual increase of up to 10 per cent in air, leisure and cruise spending over a five-year period post-AC35. They noted that this did not take into account the potential increase in spending that could come from superyachts, cruising yachts, business visitors and friends, and could thus understate the future impact."

Britain would breach international obligations if it failed to enforce legal recognition for same-sex unions in its Overseas Territories, a former Cayman Islands lawyer has said. Leonardo Raznovich, joint vice-chairman of the International Bar Association's LGBTI Law Committee, added that a Foreign Office commitment that ministers would work with the British Overseas Territories "so they can drive their own lasting legislative change" was not enough. Mr Raznovich said: "Nothing short of independence will restrict the power of Parliament. The Foreign Office statement is not enough — there is a clear distinction that needs to be made between policy and international law. There is a clear dereliction of duty by the UK Government when it comes to international human rights, particularly as it relates to the LGBT community. They are responsible, and they can't just say they will continue to 'encourage and engage' — that doesn't work when there are international obligations in place that have been breached." Mr Raznovich added: "This is for the UK to tell the world — here is a list of obligations under the European Court of Human Rights. You are bound by it, you have to comply. You have five years to catch up. This is what I am trying to push Parliament to do." He was speaking after the Foreign Office said it welcomed a Bermuda Supreme Court decision "in favour of same-sex marriage rights" — which is to be appealed by the Government. A spokeswoman for the Foreign Office added: "Ministers will continue to encourage and engage with all of the Overseas Territories on these matters so they can drive their own lasting legislative change." The IBA's Human Rights Institute wrote to David Burt, the Premier, in June and asked him to accept the court ruling that reinstated gay marriage, which had become legal last year, but was outlawed again by the Domestic Partnership Act months later. The DPA removed full marriage rights for gay people last December and replaced them with civil union-type arrangements available to both gay and heterosexual couples. The IBAHRI acted after Mr Raznovich's committee highlighted "breaches of international law by the UK Government". The Human Rights Institute also wrote to Boris Johnson, then British Foreign Secretary, to condemn the UK Government's failure to order John Rankin, the Governor, to refuse to give Royal Assent to the Domestic Partnership Act. Mr Raznovich, who won a legal challenge to be listed as a dependent on his same-sex partner's work permit under Caymanian immigration law, said the UK should give its Overseas Territories a timeline to change their legislation. The European Court of Human Rights has ruled in favour of legal recognition for same-sex unions, but has not backed full marriage rights for gay people. Mr Raznovich trained as a lawyer in his homeland of Argentina and later qualified as a barrister in England and Wales. He was a principal lecturer at Canterbury Christ Church University in the UK, as well as a law lecturer at the Bodden Law School in the Cayman Islands. The Cayman Islands is also locked in controversy over same-sex marriage and the rights of gay people. Two women were last month granted leave to apply for a judicial review of a Cayman Islands government decision to refuse their application to marry. A UK Foreign Affairs Committee has been set up to examine how the Foreign Office manages its responsibilities to "ensure the security and stability of the UK's 14 OTs", including "instances of divergence between the UK and some of the Overseas Territories on issues such as civil rights and financial transparency". A Bermuda government insider, who asked not to be identified, said there was growing pressure for the introduction of same-sex rights, but that it came mainly from Britain and the European Union. The source said: "It is the obligations that the UK have at the moment with the ECHR and any removal from Brexit doesn't remove that so it is more a pressure from Europe and the UK rather than an international pressure so far. Pressure is growing but I think that a lot of it is politicking because the UK has to make a decision not only on the decision of SSM, but also on the registration of beneficial owners. I believe the UK will engage and have more direct consultation diplomatically with Bermuda, but they will have to resolve the issue as to whether this is a domestic issue or an international issue under section 62 of the Constitution." A Government House spokeswoman said: "The Governor remains committed to upholding compliance with the Constitution and international obligations in accordance with his responsibilities. The decision of the Supreme Court in relation to the constitutionality of the Domestic Partnership Act is now the subject of an appeal and it would be inappropriate to comment further on the particular issues in that case." A spokeswoman for Mr Burt also said it would not be appropriate to discuss a case before the courts.

There are "monsters" living in Bermuda, MPs have been warned. The grim caution came as the House of Assembly debated whether the island needed a public register of sex offenders. Renée Ming, who headed a bipartisan Joint Select Committee on the management of sex offenders, said: "We have to accept that we have people in our community that will hurt. Child sex abuse is undoubtedly an uncomfortable and difficult topic to discuss. However, we realize that as we move forward, and as we progress, we have to be comfortable revealing the secrets." The committee recommended the introduction of a public sex offender registry in Bermuda with individuals categorized in line with the seriousness of their offence. The JSC report also called for mandatory treatment for sex offenders, and proposed that effective counselling and support is provided to all victims and their families, regardless of financial means. The recommendations were discussed during a debate in the House of Assembly on Friday and were approved unanimously. Ms Ming, a Progressive Labour Party backbencher, said there was no "magic wand" to fix the problem of child sex abuse. However, she added: "Through education and awareness we can reduce or eliminate that which has the potential to destroy families." She said the impact on committee members because of their work on the report would be permanent. She added: "There are some parts of us that will never, ever, be the same." Ms Ming said that some of what had been discussed and analyzed had been "highly emotional, and in some cases horrific". She continued: "But we are still standing here today, and I believe that we are proud of what we have put forward." Zane DeSilva, a PLP MP, said: "It's very important that we know, in this House, in this country, and I don't think anybody's going to disagree with me, it's an adult's responsibility to protect our children." He said everyone was responsible, whether they were in Parliament, a parent or other family member, a coach or a teacher. Craig Cannonier, of the One Bermuda Alliance and a committee member, said: "This is a pretty sobering subject. Sobering for me because it became very clear that for many Bermudians, and I would daresay the majority of Bermudians ... we have stuck our heads in the sand on this matter." He continued: "We have monsters on this island who are preying on our young women, girls and our young men, boys. Preying on them and, because we are a small community and I daresay much of why a lot of the incidences are not reported, is because of the fact that we know who the perpetrators are. The families know, the churches know, the schools know." He added: "What we found out being on this committee is it's scary, just outright scary, that we have these kinds of monsters in the numbers that we do, right here on our beautiful shores called Bermuda." Tinée Furbert, a PLP MP, said the consequences of sex abuse were far-reaching. "Criminal behavior affects a community, not just one person, and hurt people, hurt people. Once someone is sexually violated, they don't know if they should tell somebody because of the fear of being reprimanded. They're led down a cycle or road of secrecy. You question whether or not it was your fault, you're scared, you're confused, feel alone, unprotected and you feel unsafe. It affects your relations with others and with yourself and some may question even their sexual identity." Patricia Gordon-Pamplin, the Shadow Minister of Home Affairs, said that, in the case of an adult sexually abusing a child, nobody would want to "stand in the way" of a public register because they wanted to "protect the perpetrator". She added: "It's the child, the victim, that needs the protection and we, as a responsible society, have an obligation to ensure that our society is protected." Christopher Famous, a PLP committee member, fought back tears as he told MPs: "It's just as important as balancing the budget, diversifying the economy, tackling racism and getting our education system sorted out. We have to get this sorted out because if we haven't, we have failed our people."

A plan to move a violent child sex offender from Bermuda to a hospital in Britain has sparked outrage there. The backlash came after several British newspapers reported that Merrick Seaman, sentenced to eight years in jail for a serious sexual assault on a five-year-old girl, was in line for a transfer to a secure hospital in Britain. One commenter on the story, carried in The Sun newspaper, said the British Government should "just say no for once". The poster added: "A matter of 'Public Protection' to keep this individual incarcerated was the comment of the Bermuda Supreme Court Judge. So why is it appropriate to send a dangerous individual to the UK where he could escape from secure custody as has happened in the past? Bermuda passing the buck, I think so!" Another said: "Why should we have him. He's their responsibility, nothing to do with us." Another comment added: "We do not want your trash here, we have enough of our own." SealBasher suggested: "Just how have the British taxpayer acquired a liability to such people? If the Bermudans want to send him here, then let them pay for his keep and healthcare. They are richer than us after all." Another commenter said: "A Bermuda citizen so Bermuda responsibility. Their justice system is just passing the buck and our Government will fall for it." The comments came after a Supreme Court judge ruled that Merrick Seaman, 33, should be sent overseas for care and treatment, based on an expert opinion of his mental health. The transfer would still need approval from UK courts, but Bermudian authorities have approved it in a bid to protect the island from "further harm" if he is not detained. Puisne Judge Shade Subair said Seaman should be sent to St Andrew's Healthcare in Northampton, England, for hospital detention and treatment as soon as possible. Seaman was locked up in 2011 for a serious sexual assault on the child the previous year. Chief Justice Richard Ground ruled Seaman should serve his sentence at Westgate prison rather than be subject to a Mental Health Act order. Seaman was eligible for parole in April 2013, but it was recommended that his release should be delayed until the risk of him committing further offences was reduced. He was given another psychiatric review the next year after he said: "I intend to go on a killing spree when I get out of jail." Seaman was convicted of wounding another inmate and had nine months added to his sentence in 2016. His earliest release date was June 15 this year, but the Government moved him to the Co-Educational Facility two days earlier so he could be detained under the Mental Health Act pending a transfer to the UK, where he would be treated free of charge under the British National Health Service. Mrs Justice Subair said in a written judgment: "The wider purpose is to protect the community from further harm, which Seaman would likely cause if not further detained and treated." She added that Seaman's progress would be reviewed by the court every six months, with a full hearing held in a year. The story also appeared on MailOnline, the online site of Britain's The Daily Mail. One reader wrote: "This should NEVER be allowed." Another user added: "Is this country for real? Please can we have politicians who can say, 'hang on, this nonsense has gone too far'?" One poster said: "This is a joke! His sentence is not enough in first place, he should never be released! He is a danger! Let alone letting him on a plane to come over here!? Way too risky." However, spot_the_ball pointed out: "If you're going to put your name on other islands around the world, you have to be expected to bear the costs. That's the price of sovereignty! Can't have it both ways." A risk assessment by British psychologist Emcee Chekwas, submitted to the Department of Corrections in March, recommended that Seaman receive further treatment because there was a "high risk" of further offences, but services likely to help him are unavailable in Bermuda. Katina Anagnostakis, a forensic psychiatrist at St Andrew's Healthcare, said Seaman would be accepted if the courts in Bermuda and the UK approved the move. The problem of how to deal with prisoners with psychiatric illness has been discussed for years because of the island's lack of high-security accommodation in a hospital. Parliament passed legislation in June to help those who need psychiatric treatment in a "medium or high-security unit not available in Bermuda".

A former Cold War base set up to track Soviet submarines could be getting a new lease of life. Several new uses for the former US Navy station at Tudor Hill in Southampton have been proposed to the Bermuda Land Development Company. A spokeswoman for the BLDC said: "In February, we received numerous submissions from interested parties in response to our advertised Expression of Interest. BLDC has met with various community stakeholders who have provided their input in regards to any potential development opportunities of the 25-acre property. BLDC has been meeting with each of the respondents to discuss how their proposals could potentially fit into the site plan, and we are currently assessing the feedback received from them so that we can make a determination of the best suited proposal for the area." The property, next to the Pompano Beach Club, was home to a US Navy base until the 1990s but has since become derelict. The base was part of the Sound Surveillance System, Sosus, a deep-sea network of listening posts designed to track the movements of Soviet Navy submarines in the Atlantic. The base closed in 1992 after 37 years of operation and the land was handed back to the Bermuda Government three years later. Pompano Beach Club expressed interest in buying the land for expansion in 2013 but the plan was later dropped

August 12, Sunday

August 11

Employment has risen, government revenues are up, spending is down and the deficit has been cut by 24 per cent, the Premier said yesterday. David Burt, also the finance minister, told the House of Assembly that "the facts totally disprove this tired narrative from the Opposition" that the Government was a "tax and spend" administration. However, Jeanne Atherden, the Opposition leader, argued the One Bermuda Alliance deserved credit for policies that paved the way for economic growth. The news came as a report into the Government's finances between 2012 and 2016 was released. Auditor-General Heather Thomas urged the Government to come up with a plan to "get to grips" with its mounting debt. Mr Burt said the Government had a deficit of $29.9 million for the first three months of 2018-19, compared with $39.4 million for the same period last year. He told Parliament other highlights from the first quarter of the fiscal year included:
Revenues collected were $260.1 million, an increase of $5.7 million, or 2.2 per cent, compared with last year's first quarter
Current account expenditures, excluding debt service, was $231.1 million, down $851,000, or 0.37 per cent, on last year;
Employment had increased by 322, with 33,909 people now in work
Visitor air arrivals were up by 5.4 per cent and hotel occupancy up by 4.8 per cent.
Mr Burt said 83 per cent of the new jobs were held by Bermudians. He added that spending was down despite an end to the hiring freeze for the Civil Service and a "well-deserved" raise for public sector workers. Mr Burt said: "To hear the Opposition tell it, this government has no handle on the public purse and every new initiative is cast as overspending or not thought through. I want all Honourable Members and the people of Bermuda to understand that in the first quarter of this fiscal year the state of government finances are improving. Why? Because the numbers say so. This government has demonstrated that you can do more for seniors, you can do more for students who want to further their education, and that you can do more to reduce the burden on hardworking Bermudian families, and do so while properly managing a national budget. This first quarter performance shows the people of Bermuda that this government is determined to work for them, maintain control of public finances and lift them up in the process. We are on course for increased economic activity and growth that targets Bermudians who, thanks to this government, now have a chance to benefit directly from Bermuda's economic success." But Ms Atherden said the improvement represented growth that was "already in train" under the OBA government. She added that jobs were in the pipeline under the previous administration because of the airport redevelopment and the Morgan's Point hotel project, and called for a full breakdown of the numbers. But Ms Atherden also praised the announcement of the figures and said legislators needed to be updated with quarterly reports. Mr Burt slammed the Caroline Bay development at Morgan's Point and said it had been in default since January 2017. He said he would be "happy to research" what jobs had been generated by specific projects.

MPs were slapped down for behaving like a "classroom of schoolchildren" by the Speaker of the House of Assembly yesterday. Dennis Lister Jr issued a stern warning after images of MPs asleep in the chamber circulated on social media. Mr Lister had "no issue with members that seem to have closed their eyes for a moment". He said: "I've been in this chamber almost 30 years and I don't think there's any member who has ever sat in here who hasn't had a moment's rest at some point." However, he added: "It's photography that's the issue. We are all supposed to be adults in here — I do not expect childish behavior." The Speaker said the circulation of pictures online was "not of the proper decorum". And he warned he would use a "heavy hand" over the use of cameras and social media while the House was in session. Mr Lister said: "Any Member tweeting in the House is out of order." He added that MPs should not behave like "a classroom of schoolchildren". Mr Lister also warned MPs caught violating their privileges with the use of laptops would have them confiscated. Christopher Famous, a Progressive Labour Party backbencher, who was among those snapped dozing off, apologized to the House for "getting caught napping". Mr Famous said: "More importantly, I would like to say to the people of Bermuda 'don't think we are up here napping'."

A pay threshold for workers in Bermuda is essentially just a sticking plaster on a wider issue, an Opposition MP claimed last night. Leah Scott said: "A minimum wage, at its core, is just a Band-Aid to a greater symptom. And we have to fix that greater problem." Her comments came during a House of Assembly debate on a report into the establishment of a minimum and living wage scheme. A joint parliamentary select committee looked into the implementation of a pay regime and its findings were put forward by chairman Rolfe Commissiong, a Progressive Labour Party backbencher who first moved for the group to be set up more than two years ago. The document suggested a statutory $12.25 an hour could be introduced by May 2019. It proposed a phased approach that would put a living wage in place in 2021 with an amount to be set by a commission of experts, but so far calculated at $18.23 an hour. Ms Scott, deputy chairwoman of the committee, said the report, which was welcomed by members from both parties, showed who was suffering in Bermuda. She said that Bermudian families were struggling financially for basic necessities and that she "shuddered" to think how those in need would make ends meet without help from organisations including Family Centre and the Coalition for the Protection of Children. Ms Scott, deputy leader of the One Bermuda Alliance, said that she wanted people to be able to live with dignity and that advocating for Bermudians in need was about more than pushing for a living wage. She added: "It's also ensuring that there is a corresponding uplift in their skill sets to enable them to work beyond a living wage. I would venture to say that our people do not want handouts as much as they want the basic security of knowing that if they are working, they are not the working poor and they are not living in poverty." Ms Scott said that discussions on minimum and living wages must also include talking about jobs. She explained: "You can't get a living wage if you don't have a job." Ms Scott said that the issue of employers currently exploiting their workers by paying them low wages must be addressed, as must the income difference between workers of different races. She added: "The disparity between blacks and whites is appalling." Lawrence Scott, the Government Whip and a report committee member, agreed that the bipartisan group did not see higher wages alone as a "cure-all". He told the House that attention should not be focused solely on the numbers. Mr Scott explained: "This report is about dignity in the workplace; this report is about quality of life; this report is about creation of a better society for our children to grow up in." He told MPs that people were working multiple jobs just to be able to live pay cheque to pay cheque. Mr Scott said the committee's ultimate goal was to improve the quality of life for Bermudians by reducing the number of hours, and number of jobs, that residents had to work. Sylvan Richards, Shadow Minister of Planning and Environment, raised the possibility that employers could choose to reduce staff numbers to help cover higher wage costs. He added: "There's a lot of moving parts, there's a lot of unintended consequences that we are not really talking about in this report." Mr Commissiong interjected to say that consequences had not been witnessed in other countries they had looked at. Mr Richards said that he saw the report as a "good start" — but that lots of work remained. He added: "The elephant in the room, and it always has been, is how do we, as a jurisdiction, reduce the cost of living in Bermuda? And until we tackle that in a real and meaningful way we are just spinning our wheels." Walton Brown, the Minister of Home Affairs, painted the picture of a hospitality worker earning $5.25 an hour, who could see a weekly pay packet of only $300 if they do not receive gratuities. Mr Brown said: "That's the reality for a lot of people who work in hospitality, it's a grave injustice to them." Tinée Furbert said that with the committee examining a living wage, "we are making our way towards addressing poverty". The Government's Junior Minister of Disability Affairs acknowledged that at $12.25 per hour, many people would continue to struggle and may need to be supplemented or work more than one job. However, she added: "It's definitely one step closer for making a difference in somebody's life." Patricia Gordon-Pamplin, the Shadow Minister of Home Affairs, applauded the work that went into the report and said it was important for people to feel valued in their workplaces. She also said: "I think it's critical that whatever we do, we recognize and we continue to push this with the urgency that it deserves."

The Auditor-General has urged the Bermuda Government to come up with a proper plan of action to "get to grips" with its mounting debt. Heather Thomas said that debt servicing costs were increasingly affecting the Government's ability to provide services and meet obligations. Ms Thomas, in a report released yesterday, gave an unqualified opinion that the Government's financial statements for the four fiscal years from March 2012 to March 2016 presented the Consolidated Fund's financial position fairly. But she raised several concerns and highlighted the island's debt problem. The report pointed out that there was no effective long-term plan for a reduction in public debt, or the unfunded liabilities of pension plans, or the size of taxpayer indebtedness "all of which continue to grow unsustainably". Ms Thomas said: "In my view, Government should make getting to grips with the debt and the deficit its highest priority and provide realistic expectations and timelines with respect to desired outcomes. The indicators of financial conditions set out in my report demonstrate a level of unsustainability and impaired flexibility for the Fund, which Government must make every effort to address." The country's net debt stood at more than $2.4 billion at the end of March this year. The Government has forecast a deficit of nearly $90 million for the financial year due to end next March. Growing indebtedness was among "matters of special importance" highlighted in the Auditor-General's report. The section also described the need for summary financial statements for the whole public sector, without which the Government is making decisions without knowing its combined financial position. It added that the Government had also failed to provide the public with the analytical information that would help them understand its financial statements and financial condition. Ms Thomas said: "Consequently, the resources available to carry out government programmes effectively are predictably being impacted by increasing debt-servicing costs. Government needs to be clear about how its goals and priorities will be affected by fewer resources and needs to ensure that the reduced resources are aligned in a way that maximizes their effectiveness and has the least impact on the quality of its service delivery." She added that she was "extremely concerned" that most of the matters of special importance had already been raised by previous auditors-general. Ms Thomas warned: "Each year of inaction exacerbates the problems, and must be addressed with a sense of urgency. There have been discussions and communications with respect to these matters but no formal plan of action has been developed to date." She also urged the Government to make clear whether it accepted recommendations from both the Commission of Inquiry into the Auditor-General's reports for the fiscal years ended March 2010, 2011 and 2012, and the Spending and Government Efficiency Commission. She asked the Government to set out a timeline for implementation of the recommendations. Ms Thomas said: "The Commissions' reports contain a wide range of recommendations focusing on governance, high-level policy, accountability and administration. I recommended that the Government should indicate clearly the extent to which it accepts the Commissions' recommendations along with the rationale if there are any recommendations not accepted, set out a plan and a timeline for their implementation, and report out periodically on the status of the recommendations' implementation". She added that her report for the fiscal year ended March 31, 2017 would be tabled in the House of Assembly in this fiscal year.

Visitor spending has risen for the tenth consecutive quarter, the Bermuda Tourism Authority said yesterday. Tourists spent $96.2 million in the second quarter of the year, up $5.6 million on the $90.6 million recorded for the same period in 2017. There was a lower average spend per visitor, but the overall number of tourists increased. Visitors spent an average of $1,444 in the quarter, compared with $1,567 in the same quarter in 2017. BTA chief executive Kevin Dallas said: "Visitor spending was up by 6 per cent, which is remarkable when considering the quarter last year featured the America's Cup. Even more incredible is that 6 per cent is the tenth consecutive quarter of growth in visitor spending. Our visitors have now been spending more per quarter for 2½ years. That is an incredible comeback." Mr Dallas said 66,604 visitors travelled by air to the island between April and June, compared with 57,796 in the same period of 2017. Much of the increase came from Boston — there was a 66 per cent rise in air arrivals from the US city in the first half of the year. Mr Dallas credited the improvement to the BTA's marketing partnership with JetBlue. He said: "That doesn't mean we write JetBlue a cheque. That means we go in to market to promote Bermuda as a destination with JetBlue. In exchange for that agreement, JetBlue increased its service to New York and introduced a daily service year round from Boston, which now competes with Delta. When we have competition on a route, prices tend to fall as there is more capacity and seats to fill, so we see more visitors." Arrivals from other cities such as New York, Toronto and Washington DC also increased, but arrivals from Britain fell. Cruise ship arrivals rose by 18.7 per cent due to an earlier start to the cruise season and the Norwegian Escape replacing the smaller Norwegian Breakaway. But the number of yacht arrivals fell because of the lack of the America's Cup competition and fewer vessels transitioning between the Caribbean and the Mediterranean. Hotel occupancy was also up in the quarter — hotels reporting 78.3 per cent occupancy — a 5 per cent increase on the same period last year. The average daily rate charged by hotels fell, but the higher occupancy resulted in a 3.1 per cent increase in revenue per room. Mr Dallas said: "Rates were significantly increased for the America's Cup, but they haven't actually come down by as much as we thought they might. Its pleasing to see we have had increases in hotel occupancy at rates that are really not much lower then what we were seeing a year ago." The BTA is optimistic about the second half of the year, despite some airlines ending their summer schedule earlier than last year. Mr Dallas said: "When they start their summer season or end their summer season, it's not really due to demand from Bermuda. It depends on when they are making global fleet changes. That is something that will negatively affect us in the second half of the year. We know both American Airlines and United Airways are switching to their fall schedules much earlier then we would like, which means the DC service and the Charlotte service will end earlier than we hoped and American will be cutting back from two flights a day to one flight a day out of New York earlier than we expect them to, based on demand." The BTA remains focused on getting a regular year-round service to Washington DC, services to other areas in the US Northeast and competition for the British Airways route between Bermuda and the UK. Mr Dallas said: "We continue to work with Skyport on those, we continue to talk to airlines about them. Nobody wants to pay someone to fly an empty plane, so what we are trying to do is avoid offering guarantees, but offer co-operative marketing the way that we do today with JetBlue as an incentive to consider starting a new service."

A $13,500 event at Shelly Bay beach was value for money, the chief executive of the Bermuda Tourism Authority said yesterday. Kevin Dallas said the cost of the promotion at Shelly Bay in Hamilton Parish on Thursday, which featured five island vendors, was based on the 445 adults who attended. He said: "It was clearly a worthwhile investment in support of small Bermudian businesses who would have difficulty putting on an event of this scope on their own. We commend the entrepreneurs who stepped up magnificently last night, especially since the crowds were far larger than expected." The cost of the event was $61,500 cheaper than the figure suggested by LaVerne Furbert, an opponent of plans to install four vendors at the beach in temporary stores made out of old shipping containers. Ms Furbert, a trade union official, said on Facebook yesterday that the event would cost $75,000 and that people who attended would be "wined and dined at the taxpayers' expense". She added: "If the BTA spent $75,000 on this evening's shindig, some heads definitely need to roll." The event went ahead despite a decision by Jamahl Simmons, the tourism minister, that Shelly Bay would be removed from the BTA's "beach vision" plan to revitalize five beaches around the island. Mr Dallas said: "The idea was not to create more Horseshoe Bays. It was to recognize the inherent character of each beach. Our focus now is to say there were five fantastic small Bermudian businesses who did a great job and proved that they can go above and beyond to deliver. I think our priority will now be to find opportunities to give those guys, possibly on a beach or somewhere else entirely. We would like to see those businesses rewarded for the efforts they have made." Mr Simmons said "a concession of some sort" would be created at the beach instead, which would also be used for "occasional events". Justin Mathias, OBA spokesman for tourism in the Senate, said the decision to back away from the plan was "sad. A BTA proposal to allow local vendors to use Shelly Bay would have supported small, black businesses and it is sad that it appears a few PLP supporters, disgruntled at the idea, managed to stop this plan in its tracks. Through increasing the loan facilities of the Bermuda Economic Development Corporation, Government is allowing small businesses to get access to more money but given the about-turn at Shelly Bay, they must make it clear how they are actually going to help entrepreneurs take advantage of opportunities when they arise. The BTA is fully funded from government coffers and up until Thursday the Minister of Tourism was supporting the BTA, so the amount spent on the event organized by the authority is, essentially, a waste of taxpayer's money." Mr Mathias added: "We were told that government revenues for the first quarter of this financial year were up, but if Government continues to waste money like this, that situation will be quickly reversed."

Two men on a motorcycle are believed to be responsible for a string of attempted chain snatches. In the latest incident, they rode alongside a man and tried to grab a chain from his neck as he travelled south along Barker's Hill, Devonshire, on Thursday, at about 10.45am. They escaped in the direction of Parson's Lane. The incident was one of a series of chain-snatching attempts this week. Robbers pulled a chain from the neck of a tourist on Monday as he waited in traffic at Cobbs Hill, Warwick. A failed attempt to steal a chain from a motorcyclist on South Road, Paget, happened 20 minutes earlier. A Bermuda Police Service spokeswoman said: "There have been multiple incidents of chain snatching reported to police this week, and we believe that they are being committed by the same individuals. All these incidents appear to have been opportunistic with randomly selected targets," she added. "We are again urging motorcyclists to properly conceal jewellery and other personal items when traveling to avoid being targeted." Police have appealed for witnesses to all the incidents.

Two handguns were handed into police by members of the public this week. One was found in the water off South Shore on Wednesday and another was discovered in the St David's area on Tuesday. Police have launched an investigation to find out if the guns were connected to crimes. Assistant Commissioner of Police Martin Weekes said: "Investigations have commenced into both incidents. "The weapons have been processed and are being forensically examined to ascertain whether they have been used in the commission of crimes." Mr Weekes said that five firearms had been recovered since January. He added: "We would like to take this opportunity to thank those members of the public who have assisted police with these recoveries." Anyone with information about firearms should contact police on 295-0011 or the anonymous Crime Stoppers hotline on 800-8477.

A Dotto mini train blocked traffic on Brighton Hill in Devonshire after it broke down yesterday morning. The train caused traffic delays near the junction with South Road, but it was later moved to the side of the road so traffic flow could resume as normal. One woman who passed the area said the children on board appeared to be fine. A police spokeswoman confirmed the mini train had broken down and that officers attended to help with traffic flow.

August 10

Duty relief for the conversion of the Grand Atlantic housing complex in Warwick into a hotel is to be debated today in the House of Assembly. The legislation, tabled by public works minister Lieutenant-Colonel David Burch this morning, seeks to exempt the Bermuda Housing Corporation from stamp duty and land tax for the transformation of the development. Colonel Burch announced in March that the development would be repurposed as a condo hotel. Originally built as affordable housing, Grand Atlantic failed to gain traction with the public, with just two homes sold out of its 78 condos. The Bermuda Housing Amendment Act 2018 will also enable the Corporation to apply the Tourism Investment Act 2017 to the development.

Bermuda has less than five months remaining to honour its pledge to the European Union to enact new laws to address concerns over international tax avoidance. The Bermuda Government has developed a strategic plan to make the necessary changes, a government spokesman said yesterday, without adding further detail. The European Council's Code of Conduct Group intends to make it more difficult for multinational companies to book profits in low-tax jurisdictions when their source of earnings and main economic activities are elsewhere. Bermuda is one of 41 jurisdictions to have committed to make changes to address these concerns, which will involve identifying entities that lack "economic substance". Failure to follow through risks the island being placed on the EU's list of non-cooperative jurisdictions. Guidance issued in a "scoping paper" by the Code of Conduct Group suggests that jurisdictions should also take enforcement action, going as far as "striking off the register" entities that do not meet the substance standard. David Burt, the Premier, sent a letter of commitment to the European Council's Code of Conduct Group last November, in which he stated: "I commit the Government of Bermuda to address the Code of Conduct Group's concerns relating to a de facto lack of substance for entities doing business in or through Bermuda ... We will pass legislation to implement any appropriate changes by December 31, 2018." With the clock ticking down, the Government has yet to make public any details of what form the legislation might take. However, a Bermuda Government spokesperson said yesterday in response to our questions: "The Government is keenly aware of these issues and has developed a strategic plan to address them." Jersey and Guernsey, other island economies to have made similar commitments to the EU, both announced public consultations this week on proposals to introduce a "substance requirement" for companies in certain sectors to be able to claim tax residency on the islands. The economic activities in question outlined by both Channel Islands are banking, insurance, fund management, financing and leasing, shipping, intellectual property, collective investment vehicles and holding companies that generate income from any of these activities — in line with the Code of Conduct Group guidance. The scoping paper states that jurisdictions including Bermuda should identify these relevant economic activities, impose substance requirements and ensure there are enforcement provisions in place. Relevant companies would need to file information on business type; amount and type of gross income, assets and expenses; the number of employees and details of premises. The paper adds that each entity must also be prepared to show evidence of core income-generating activities within the jurisdiction. The scoping paper states: "The consequences where an entity fails the substance requirements should include rigorous, effective and dissuasive regulatory penalties and enhanced spontaneous exchange with jurisdictions of residence (eg, of a party making a deductible payment to such a company) and ultimately, where other sanctions produce no results, this should lead to the striking off the register of such an entity. This should be complemented by a commitment by the 2.2 jurisdiction [such as Bermuda] to continue enforcement efforts and remedy any shortcomings in the enforcement process." The paper goes on to propose enhanced transparency requirements, including that "ownership information is available and accessible in a timely, accurate and electronically searchable manner" with ownership registries being made available to relevant authorities. Different substance requirements would be applied to different sectors, taking into account, for example, whether the business is labour or capital intensive. As of the end of last year, there were 16,329 companies registered in Bermuda, of which 12,946 were described as international. Of the economic activities the EU wants to focus on, any threat to Bermuda's flagship international insurance and reinsurance industry would be of most concern. The paper suggests that core income-generating activities that would be expected to be done on island by an insurance company could include "predicting and calculating risk, insuring or re-insuring against risk, and providing client services". Other areas that would come under scrutiny include the island's fund management industry and the large number of shipping companies and holding companies based here. Certainly in the EU crosshairs would be subsidiaries of technology and pharmaceutical corporations, which hold intellectual property that was developed elsewhere. Such companies are sometimes used to license patents or trademarks to other subsidiaries within the group and collect royalties, effectively channeling profits from where their products are sold to the zero-tax jurisdiction. According to the scoping paper, substance requirements for such companies could include that research and development, branding, marketing, or distribution activities take place within the jurisdiction, with the necessary level of staff, premises and equipment. "Therefore, it would require more than local staff passively holding intangible assets whose creation and exploitation is a function of decisions made and activities performed outside of the jurisdiction," the document states. The scoping paper also outlines a proposal for an ongoing annual monitoring of jurisdictions "to ensure that the legislative and enforcement provisions were being adequately administered" at a systemic level.

Debates on the treatment of sex offenders and the establishment of a minimum wage are expected to dominate what is expected to be a long session of the House of Assembly today. A report on wages called for the implementation of a minimum wage of $12.25 by May 2019 and a livable wage by 2021. Another report on sex offenders made recommendations for mandatory treatment and better management of sex offenders, as well as counselling and support for victims and their families. MPs will also debate three Bills. These include a law to transfer responsibility for maritime security to the Royal Bermuda Regiment from the Bermuda Police Service. David Burt, the Premier and Minister of Finance, will make a statement designed to give a snapshot of the Budget over the first quarter of this year, compared with last year. The session is the last of the summer and the House is scheduled to resume in November.

A mother whose children were victims of sexual abuse has called on MPs to implement recommendations made in a parliamentary report on the management of sex offenders. The mother, who cannot be named for legal reasons, said she hoped the measures suggested by the Joint Select Committee would also end a culture of sex abuse being "swept under the rug" in Bermuda. She warned: "The people of Bermuda are going to want to see the follow-through. They are going to want to see things implemented in reference to this. They are going to want to see change." The woman added her fight was not about politics but "about Bermuda, the people of Bermuda, the future of Bermuda and the safety of Bermuda. People are not going to want to come to Bermuda knowing we just let predators run free." She added that all children regardless of race or background and all people "have the right to feel safe, secure and supported, and to have a place that they could go to if they are ever hurt or if they are ever in that situation. Because of the way that Bermuda has been over the years, a lot of people have that sweep- under-the-carpet mentality and that's not helping the healing. They have that mentality because, up until now, there was nothing in place to support them if they ever came forth with the information that someone was abusing them." The report, tabled by Progressive Labour Party backbencher Renée Ming in the House of Assembly on July 27, made recommendations for mandatory treatment and better management of sex offenders, as well as counselling and support for victims and their families. Sexual abuse prevention charity Saving Children and Revealing Secrets said the report was a "huge victory for Bermuda and for child protection". The mother, whose children were abused by a man in a position of trust, said she was happy to "finally see a plan of action in writing. I am happy that something is being put in place and hopefully more people will be forthcoming with that information so that the public can be aware of the predators. I do agree that education and awareness are key in getting this issue out into the public in its full truth. I think that will aid the community in many different ways. We have to be able to look at our young people. We have to be able to look in their eyes and know this is our future, these are our next politicians, these are our next leaders. We are responsible for their safety, their protection, their guidance and their teaching, so we have to take a stance together to not allow any predators to be able to live a life of privacy, freedom or privilege while their victims are barely living." The mother said it was also important that perpetrators face harsher sentences. She said: "They should not be able to go back to their lives." She explained that her children have to live with what happened to them every day. "It never goes away. The way we have to live our life, we may as well be in prison. It's not fair. I really do feel that this should have been implemented a long time ago and I think that if it had been, my family would probably be in a better state. But those things weren't available for us. Hopefully, this will make people feel more comfortable so that they want to come forth and say what they have to say." The report is due to be debated by MPs in the House of Assembly today.

The Supreme Court has opened the way for a violent child sex offender to be sent for detention and treatment at a British hospital. However, the Government said last night that UK courts must give their approval to allow the transfer. Puisne Judge Shade Subair found that Merrick Seaman, 33, can be sent overseas for care and treatment based on expert opinion of his mental health. She said in a written judgment: "The wider purpose is to protect the community from further harm, which Seaman would likely cause if not further detained and treated." Mrs Justice Subair added: "It would be irresponsible for this court to impose an artificial time limit on the period of Seaman's hospital detainment overseas merely for the sake of defining his term of detention. However, this court will review and monitor his progress by receipt of progress reports from the applicants at six-month intervals. A court hearing review on Seaman's mental health prognosis shall also be held one year from now." Mrs Justice Subair said that Seaman should be sent to St Andrew's Healthcare in Northampton, England, for hospital detention and treatment as soon as possible. Seaman was sentenced to eight years in prison in 2011 for a serious sexual assault on a five-year-old girl the previous year. Then Chief Justice Richard Ground ruled the offender should serve his sentence at Westgate prison rather than be subject to a Mental Health Act order. Seaman was eligible for parole in April 2013, but it was recommended that his release should be delayed until the risk of him committing further offences was reduced. Seaman was given another psychiatric review the next year after he said: "I intend to go on a killing spree when I get out of jail." He was convicted of wounding another inmate and had another nine months added to his sentence in 2016. Seaman's earliest possible release date was June 15, but the Government moved him to the Co-Educational Facility on June 13 so he could be detained under the Mental Health Act. The Supreme Court judgment released this week, from which some material had been removed, said the Ministry of Health and the Bermuda Hospitals Board sought a hospital detention order to allow Seaman to be moved to a UK hospital. A risk assessment by British psychologist Emcee Chekwas recommended that Seaman receive further treatment as there was a "high risk" of further offences. Dr Chekwas said: "He is likely to be best helped if placed in a medium secure forensic unit with specialist staff with ability to evaluate, diagnose and intervene appropriately to help him. His current incarceration in Westgate Correctional Facility is merely keeping him in custody, but not addressing the risks and needs he presents. The services likely to help him are currently unavailable in Bermuda and, even where intervention abroad could be secured, he will require long-term care." Katina Anagnostakis, a forensic psychiatrist at St Andrew's Healthcare, said it was likely Seaman's condition would deteriorate without further treatment. Dr Anagnostakis said: "I believe that he will make rapid progress in a more therapeutic and less restricted setting in relation to stability of his mental state and functional rehabilitation. Progress in relation to developing his insight and engaging in offence-related work aimed at risk reduction will be more challenging for him given his history and will depend on his motivation." Dr Anagnostakis said St Andrews would admit Seaman if the courts in Bermuda and the UK approved the move. National security minister Wayne Caines said Seaman remained in custody under the Mental Health Act, which allows for "specialised monitoring". The minister added: "Section C, the Remand Section of the Co-Educational Facility, has been designated a hospital for the purposes of detaining a person suffering from mental disorder, who cannot be securely detained in a conventional or current hospital facility." The problem of how to deal with prisoners with psychiatric illness has been discussed for years because of the island's lack of high-security accommodation in a hospital. The Bermuda Government signed an agreement for the transfer of prisoners to the Birmingham and Solihull Mental Health NHS Foundation Trust in Britain in 2010. An agreement with St Andrews was signed in 2017, but the BHB said at the time "complex legal considerations" still had to be resolved. Parliament passed legislation in June to help those who need psychiatric treatment in a "medium or high-security unit not available in Bermuda". Kim Wilson, the Minister of Health, said prisoners sent to Britain would be treated free of charge under the National Health Service, but that the Government would have to foot the bill for treatment in other jurisdictions.

The Government made an about-turn last night on plans to house beach concessions in shipping containers on Shelly Bay Beach. Jamahl Simmons, the Minister of Economic Development and Tourism, confirmed that the Bermuda Tourism Authority plans for Shelly Bay had been scrapped. Mr Simmons said "a concession of some sort" would be present at the beach, which would also be used for "occasional events". He added: "We have also embraced the concept, which was already part of what we were trying to do, in terms of handicapped and physically challenged access." Mr Simmons said that the Government had been focused on a plan for the Hamilton Parish beach that "reflects the community". He added: "We're the ones that will make the final decision. We are listening and we are paying attention." Kevin Dallas, chief executive at the BTA, said the news that the quango's plan for Shelly Bay had been scrapped did not come as a shock. He added: "This has been an extended community debate. No turn in that discussion is a particular surprise." Mr Dallas said that he was also not surprised that the BTA's plan for the beach had met with opposition from some local residents. He explained: "We always expect, in any plan, there will be people who will be for something and against something. Certainly, when you are trying to do something different, you expect a lot of resistance to that." Mr Dallas said that last night's event at Shelly Bay was designed to allow potential concession operators to show off their offerings. He added: "I think they've really stepped up to the plate to deliver." Residents last night still had mixed views on the BTA's plan. Shanette Robinson, a regular visitor to Shelly Bay, said that she was in favour of concessions at the beach. She explained: "It's been a long time since we have had any restaurants or anything down here, so it would be good for the tourists and also the public." She said that she liked the convenience of not having to bring food and drinks from home, as well being given the chance to support local vendors. Ms Robinson said she was also not opposed to the use of shipping containers to house the concessions as long as they were not on the beach. Helene Dill said she lived within walking distance, but was against the use of shipping containers to house retail outlets on the beach. She added that there could be value in a concession located nearby. Ms Dill explained: "There are actually no restaurants in the area. We just need to have it in a different location." The BTA unveiled its "Beach Economy Vision" proposals for five beaches, including Shelly Bay, in June. Four finalists in a tender process to operate at the beach — three food vendors and a beach and boat rental business — took part in last night's event. Lorenzo Simmons, owner of Tarzan Boat and Beach Equipment Rentals and a Hamilton Parish resident, said that he was interested in bringing a "fun experience" to Shelly Bay. Mr Simmons said his business was about trying to offer convenience to beachgoers. He added: "I'm not going to tell you that you can't have this here, or this is my designated area." Mr Simmons said he felt his business could help to attract more visitors to the beach and "enhance the community". LaVerne Furbert, one of the organisers of a group opposed to the BTA's plan for the beach, said that she felt last night's event was not needed. Ms Furbert explained: "I think it's an unnecessary expense to the taxpayer." She said the group was not opposed to having a single lunch wagon above the beach. Ms Furbert said she viewed the announcement that shipping containers would not be used on the beach as a victory "for the people".

Businessman Tarik Smith is the new deputy chairman of the One Bermuda Alliance. Mr Smith, who runs the Bermuda Commercial Laundry and Ord Road Laundry, was elected to fill the vacancy left by Justin Mathias, who was promoted to party chairman last month. He joins senator Nandi Outerbridge as one of the party's two deputy chairmen. Mr Smith, 38, from Warwick, joined the OBA this year and is the adopted candidate for Warwick South East. He said: "I wanted to make a difference by bringing new, fresh and some unconventional ideas to the table. Bringing in new people who have a different perspective can help in many ways. I had been to a few party caucus meetings and I heard that nominations for the post had been requested. At the time, I felt I might have been too new to the party, but after considerable thought and after some members stressed that it was a good idea to have that different view, I put my name forward." The OBA said Mr Smith has supported the party since its inception, and helped Jeff Sousa canvass during the 2012 General Election. He was confirmed by the OBA Candidate Selection Committee as the adopted candidate for Constituency 24 last month as the replacement for former senator Nalton Brangman, who lost to the Progressive Labour Party's Lawrence Scott at the 2017 election. Mr Smith, a former Berkeley Institute pupil, said: "My decision to join came after a conversation with a party member who felt my ideas could help. At first, I did not think I would be listened to, but I've found that to be untrue, as people within the party are very willing to listen." The OBA was beaten by 24 seats to 12 at the 2017 election, and lost a further seat at the Warwick North East by-election in June. Several high-profile party members have stepped aside or been fired, including MPs Grant Gibbons and Jeff Baron, chairman Nick Kempe and senator Andrew Simons, over the past few months. Mr Smith said: "I believe the OBA has governed Bermuda better than other administrations given the circumstances, and we just have to get our finger back on the pulse of the people of Bermuda. I feel that they were working so hard to turn the economy around that the party lost sight of the people during the latter years as government. We must remember we are in this to serve Bermuda and her people, and not ourselves. We must not forget that." He said he wanted to concentrate on reinvigorating the party's membership. He added: "I want to introduce new people to the party with fresh creative ideas on how to move forward. I also want to hear from our members, past and present, in the hope that all of us can work together to rebuild our standing with the people of Bermuda, who I believe will be better led by an OBA government." OBA leader Jeanne Atherden said: "Tarik brings youth, enthusiasm, vitality and new ideas. I think he has a long future within the OBA and is someone who everyone can identify with."

Overgrown grass has left a section of the Railway Trail almost impassable, an area resident said yesterday. The man said a recently installed pedestrian bridge over Store Hill in Smith's had been a benefit, but the state of the surrounding area made it impossible to walk with a baby stroller. The resident added: "It's completely unpassable unless you are on a horse. It's a great bridge, but it's useless to have a bridge if everything around it is impassible." The resident said he had often walked on the pathway and it did not appear there had been any upkeep done for several months. He said: "I went for a walk with my daughter, who is 11 months old and was in her pushchair. We went to go across the bridge, but the grass was too high. It was higher than her in her push chair. I went around the other way and had the same problem."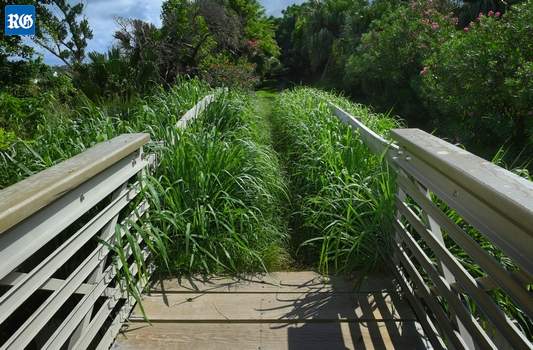 Bermudian amateur historian Diana Hyde has died at the age of 90. Ms Hyde, the daughter of Sir Allan Chalmers Smith, a former attorney-general, and mother of environmentalist Anne Hyde, was born in Bermuda but spent much of her adult life in Gibson Island, Maryland, where she died last week. Ms Hyde, whose ancestors settled on the island in 1628, was one of six children, and her father was one of 12. She had two daughters, Anne and Elizabeth, and two sons, Jonathan and Stephen, who died in 2005, eight grandchildren and eight great-grandchildren. Anne Hyde said last night that a memorial service would be held on October 21 at Christ Church in Warwick, the day before what would have been her mother's 91st birthday. The commemoration, held to allow family to organize travel plans, will follow a service on August 26 in Gibson Island. Ms Hyde said her mother had divided her time between Maryland and Bermuda. She added: "In 1980, she and her husband, Bryden, bought a 200-year old listed building called The Brae and made improvements to it to show off its Bermudian architectural features. The Brae is in the same neighborhood as 'Hilton', where Diana was born. Diana was a member of the 19th Century Club, a literary club started by her paternal grandmother, Caroline Frith Smith. She was also a member of the Royal Hamilton Amateur Dinghy Club and the Hamilton Rotary Club. She enjoyed playing bridge at the Seniors' Learning Centre and playing croquet with friends. Her husband wrote Bermuda Antique Furniture & Silver, which Anne said remained "the go-to reference book today". The book was dedicated to Caroline Frith Smith, who provided the prologue. Ms Hyde said her mother took a keen interest in antiques, history and genealogy. She added: "She was able to strike up an interesting conversation with anyone, any age, from any background, and often invited tourists back to her house for lunch following the church service at Christ Church, Warwick. She was a bit eccentric, but we loved her for her energetic and positive outlook on life. She was fiercely proud of her Bermudian heritage and the large Smith clan." The Baltimore Sun reported Ms Hyde met her future husband, a US Army infantry officer and Baltimore resident, while working at her family's Coral Beach Club. They married at Christ Church, Warwick, which her ancestors had founded before they moved to Gibson Island. They were married for 53 years until Mr Hyde died in 2001. Ms Hyde maintained links to Bermuda and volunteered at the Maryland Historical Society for many years, where she helped to write the curriculum for its guides. She also sold real estate and was active in preservation work. She died of cancer on August 1 at her daughter Elizabeth's home in Gibson Island. Jonathan Hyde, also of Gibson Island, told The Baltimore Sun: "My mother was handing out towels at the club when she met my father. On their first date they both decided, without discussion, this was the one. He died at home, in her arms, 53 years later." Her friend George Johnston, of Baltimore, said: "Diana divided her time with devoted family between Bermuda, where her family had been for literally hundreds of years, and Gibson Island. She cared for her husband Bryden after a debilitating stroke. She had rose-colored glasses, which suited her personality to a tee. She also had an infectious laugh and smile." Another friend, retired Circuit Judge John W. Sause Jr, said: "We stayed with her in Bermuda one August and she'd been up in the morning cutting bananas — then selling them. She had an irrepressible personality and particularly loved children. She was never happier than when she was with her grandchildren and great-grandchildren." Anne said her mother "loved being part of a big family that recognized first, second and sometimes even third cousins". The Baltimore Sun said that as a 16-year-old Mrs Hyde crossed the wartime Atlantic on a convoy and witnessed the sinking of nearby ships by German submarines. She obtained a degree in hospitality management from the University of Exeter in England. She became a member of the Gibson Island Club and the United States Croquet Association.

A teenager caught on camera throwing bags of trash into the ocean at a weekend raft-up has apologized and promised to clean the area with a group of friends. Jonathan Hodgkins, 19, was filmed throwing two bags into Mangrove Bay last Sunday. He admitted yesterday that he "had to force myself to watch the video" that appeared on social media after the incident. He said: "I can't watch it again, as I'm too ashamed." The teenager said he was fined $200 for littering. He also attended environmental charity Keep Bermuda Beautiful yesterday to meet Anne Hyde, the executive director, to organize a cleanup this weekend. The trash was dumped while Mr Hodgkins and his friends were on board his family's boat, Sin Bin, which his father had left anchored among other revelers at the close of the long weekend. A three-minute video taken from a nearby boat showed him tossing two bags of trash overboard, which caused shouts of protest from others at the event. Mr Hodgkins said he acted in panic after a fight from a neighboring vessel spread on to his boat, with bottles thrown and glass broken. He added: "At the start, it was a bunch of people I knew, but other people started to pile on. I'd never had that many people on the boat and it was pretty crazy. There were people sinking the other boat next to us. They wouldn't leave it. A scuffle escalated into a full-on fight." Mr Hodgkins said he did not remember what came next "because of the moment itself and the adrenalin". He added: "I just wasn't thinking at all. People were filming because of the fight. That carried on to my boat, and that's when the madness started. I chucked the glass and the bags overboard. I was trying to get stuff off the boat. There was broken glass and blood." He added that he realised what he had done was wrong. Mr Hodgkins said: "I feel terrible. It's one of the worst feelings." Ms Hyde took the opportunity to educate the teenager about the environment. Mr Hodgkins said: "She educated me and opened my eyes to how much damage we do to the ocean. She showed me things found in the ocean and that animals have eaten. I live on the water — it's my favourite thing in the world." The cleanup, which will start at 2pm on Sunday, is still being organized, but Mr Hodgkins said his friends had volunteered to help clean from King's Point in Somerset to Mangrove Bay. Mr Hodgkins said: "We're going to take the same boat up there. KBB is supplying trash bags, which is really generous, and we will have three sets of people — divers, snorkelers and people who will walk and help pick up trash." Mr Hodgkins added he wanted to "raise awareness and make a promotional video for KBB". Ms Hyde said: "We are pleased to see that he is eager to do community service via an ocean cleanup and we look forward to that happening on Sunday."

August 9

A new class of banking licence being introduced in Bermuda could address a hurdle that has crimped the progress of fintech and blockchain business around the world. What form the solution will take in Bermuda has yet to be established. However, there are clues in a limited number of countries and jurisdictions that have similarly looked to introduce a workable interface between blockchain-based companies, including those involved in digital currencies and tokens, and traditional banking services. In Switzerland there are about 200 blockchain-based companies in and around the small town of Zug. While the country has been embracing the idea of becoming a "crypto nation", it is grappling with the issue of how to provide banking facilities for blockchain and cryptocurrency companies. As a consequence, many of those start-ups have had to look elsewhere for banking services. Some have turned to the tiny European principality of Liechtenstein, where Bank Frick has introduced direct crypto investment in the leading cryptocurrencies of bitcoin, bitcoin cash, litecoin, ripple and ether. It has also helped more than 20 initial coin offering projects establish traditional bank accounts. Fidor Bank in Germany, and Swiss private banks Vontobel and Falcon Bank, have also agreed to handle cryptocurrency-based investments. Tokenpay, a blockchain-based payment platform registered in the British Virgin Islands which has banking operations, has partnered with Swiss-based blockchain asset management service company Coinlab Capital. But generally, there are few options around the world for crypto-related banking, due to regulators and major banks being reluctant to enter the field. The likes of JP Morgan and Goldman Sachs have listed cryptocurrency and related technology as potential risk factors, although Goldman Sachs has also said it is planning a crypto-custody offering. HSBC is reportedly monitoring and "cautiously looking" at cryptocurrency use. The high volatility of cryptocurrencies is another reason why many large banks are sitting on the sidelines. In the UK some banks ban customers from using their credit cards to speculate on cryptocurrencies. The potentially crippling wild swings in valuations have been well illustrated by bitcoin, the world's biggest cryptocurrency, which touched $19,700 in December but had fallen to $6,300 yesterday. Bermuda's established banks have shown no appetite for providing banking services linked to cryptocurrencies and distributed ledger technology. The Bermuda Bankers' Association reportedly explained to the Bermuda Government that this reticence was due to the financial institutions' "ongoing need to manage their risks to continue to operate in accordance with their existing correspondent banking relationships". It is against this backdrop that the Government last month tabled the Bermuda Monetary Authority Amendment (No 2) Act 2018, and the Banks and Deposit Companies Amendment Act 2018. In a prelude to the tabling of the Bills, David Burt said: "In the wake of the global financial crisis and the ever-broadening risk mitigation strategies, banks are increasingly risk-averse. While that is understandable, as given their risk tolerances, to date local banks have been unwilling to offer services to newly incorporated fintech and distributed ledger technology companies." The Premier said securing banking services has been the greatest challenge for the fintech industry in Bermuda and elsewhere, and the legislation will allow for a new class of bank that will provide banking services to Bermuda-based fintech companies. As of last month Bermuda had 21 fintech companies incorporated on the island, and a similar number are waiting to do so, according to Mr Burt. When the two Bills reached the Senate at the end of last month, Vance Campbell, a government senator, was asked if any banks had been identified that would take advantage of the new class of licence. He said: "While we know that there are banks globally that do provide banking services for the fintech industry we have not identified a specific bank here." With a number of countries and jurisdictions grappling with the same challenge and looking to lead the way with a solution likely to bring more fintech business their way, time is of the essence, noted Heinz Tännler. The finance director of the Zug canton in Switzerland said it was hoped that the relationship between crypto companies and banks in Switzerland would be clarified by the end of this year. "Time is pressing — other jurisdictions such as Malta and Singapore are very active and making a lot of effort to attract these companies. The lack of access to bank services is a significant competitive disadvantage," Mr Tännler said in an interview with The Financial Times. Mr Burt takes a similar view. While acknowledging that the island's traditional banks have played their part in the community over the years, he said to survive and grow businesses must evolve and innovate. He added: "Legacy industries the world over have lost that ability and the future belongs to those who can quickly lay a foundation for growth, respond to emerging trends and preserve a reputation for sound management in the process. For countries it is no different, Bermuda must be nimble or we will be left behind."

Thieves snatched a chain from the neck of a tourist as he waited in traffic. Police said two men on a motorcycle stopped alongside the victim just east of Cobbs Hill, Warwick, at about 10.20am on Monday and grabbed the chain. The thieves escaped along Cobbs Hill Road. A police spokeswoman added that two men on a motorcycle had made a failed attempt just 20 minutes earlier to steal a chain from a motorcyclist as he travelled along South Road, Paget, near Stovell Lane. The spokeswoman said: "Thefts from motorcycle riders are mostly crimes of opportunity. We would like to encourage motorcycle riders to conceal any items of jewellery and secure exposed property when traveling on the roads, making you less of a target for this type of crime." The suspects were on a black motorcycle and wore full-face dark-colored helmets. Police have appealed for witnesses.

Delays caused by spectators running on to the field to celebrate fifties and hundreds — even the taking of a key wicket ­— is a longtime Cup Match tradition that would be hard to stamp out, local umpires acknowledge. Last week in Cup Match about 150 minutes were lost to unexpected delays, including 17 minutes because of a rain stoppage early on the second day. However, as third umpire Oscar Andrade noted, there was an extra 18 minutes not added into the 2½ hours. They included late starts of seven minutes on the first day and three on the second, and an early finish on the first day after the shadow on the pitch of fluttering HSBC flags on the clubhouse side disrupted the St George's batsmen. The time lost equated to about 37 overs but thankfully for Somerset, the delays did not cost them victory as they were not required to bat a second time in a match that eventually ended later than was anticipated after St George's were forced to follow on. However, some frustration was seen in the Somerset camp late on the second day when 12 minutes were lost when St George's fans — even many of their players — came on to the field to celebrate Onias Bascome's century. Then there were the constant intrusions by St George's reserves after every over to offer "assistance" to the batsmen, which the umpires eventually stopped. "There were times when the umpires actually stopped somebody from coming on the field; it's within the umpires' remit to decide enough is enough," said Andrade, who was charged with helping to keep the game running smoothly, among other things. "Celebrations are a difficult thing to control at Cup Match," he added. "Why we keep track of the stoppages is because the two captains are responsible for over-rates and can actually be fined under the Cup Match code of conduct for slow over-rates. That's to stop the players from slowing the match down too much. Things outside the control of the fielding team, they can't be charged with. The playing conditions for Cup Match is like an 86-page document, and that doesn't include the code of conduct, over-rate calculations, breach reports." Andrade has officiated in five Cup Matches, three on field and two as the third umpire. Stoppages caused by spectators running on to the field are a tradition in both Cup Match and Eastern Counties, two competitions that are more that 100 years old. "For Cup Match things like Law 42, which talks about player conduct, and in ICC matches the ability to send players off the field. We felt that wasn't really in the spirit of Cup Match, so Law 42 was modified to refer to a code of conduct. Cup Match has had in place in recent years the ability to be able to fine players for violations, and that was felt to be strong enough of a deterrent, rather than us getting into ejecting somebody in the middle of the game. There are some other things done in international cricket that we haven't introduced here, things like the curfew where, if there is a water break coming up, you are not allowed to send somebody onto the field to deal with batsmen needing a drink within ten minutes before and after that water break. That is a 20-minute window around the water break where nobody should be coming on. We have not instituted that in Bermuda cricket but it is something we found about in the last two months when Steven Douglas and I were in Jamaica doing that women's regional tournament. It is something we saw there for the first time ever." Andrade also noted the lack of police officers on the field during long stoppages to help protect the pitch was also something that was lacking this year. "None that I noticed," Andrade said. "Our primary concern is to protect the pitch, but quite honestly two umpires are not going to force 200 fans off the field by themselves, nor should we really attempt to. The only that is going to stop is for the two clubs to agree that we're are going to stop people coming onto the pitch in general. Then, how do you enforce it without security or police officers, and what is that going to cost?" Somerset's decision to opening the bowling with Kwasi James and Dion Stovell in the second innings was not a strategic move but rather one that was enforced by the umpires. Malachi Jones and Greg Maybury, the new ball pair in the first innings, were not allowed to bowl for eight minutes after going off the field for treatment while the last St George's pair were batting. "As soon as they step off the field for treatment, unless it is an external blow, then I'm keeping track of how much time they are off the field," Andrade explained. "And passing that on to that information on to the on field umpires." Jones came back into the attack when he replaced James in the fifth over, while Maybury was the second change soon after that.

The lifeline provided by Bermuda's friendly societies from slavery to the Cup Match celebrations of today will be highlighted tonight at the Bermuda National Library. The introductory forum on the unique role of the societies will be given by Michael Bradshaw, a historian, who said he hoped that the audience would bring knowledge of their own. Dr Bradshaw added: "Much of my objective is to make people aware of the resources among ourselves that we aren't using. I want people to look in their attics, talk to their seniors, and identify the artifacts that are still around." He said the societies played a crucial role in helping former slaves after the 1834 abolition of slavery, but they had started in Bermuda even before that. Dr Bradshaw added that Bermuda had "celebrated emancipation under the aegis and the attitude of the friendly societies every year since 1834. Nowhere else in the world can say that. Cup Match was not given as a holiday — black people took it as a holiday and I'm glad that it has moved to a national holiday. It's a long story, something to be celebrated and recognized, and something we really need to spread more awareness about." The presentation will be held from 6pm at the library on Hamilton's Queen Street. Kenisha Shakir, the library's events co-ordinator, said the forum would include "an open discussion". She added: "The focuses will include self-help and mutual help, empowering individuals and the community, public education and trade unionism."

Protesters against a plan to create family-friendly attractions at Shelly Bay Beach said yesterday that they feared the Bermuda Tourism Authority would push ahead with its plans despite local opposition. One of the organisers of a group created to fight the BTA proposal to set up temporary concessions in old shipping containers at the beach said a protest would take place tonight to clash with a BTA event. LaVerne Furbert, a trade union official, said: "I'm calling for as many people as possible who are opposed to what the BTA is proposing to come out and let their voice be heard." Ms Furbert said that the group was prepared to thrash out an agreement on the future of the beach with the BTA. She added: "I do believe the BTA is looking to move forward with their vision regardless of how the people feel, which is unfortunate. I would have expected that there would have been an attempt by somebody in authority to get everybody in a room and see if we can reach a compromise that is satisfactory to all." She was speaking as the BTA prepares to hold an event at Shelly Bay designed to showcase the concessions available under its plan to improve the island's beaches. The event will include the four finalists in a tender process to operate at the beach — three food vendors, and a beach and boat rental business. The BTA unveiled its "Beach Economy Vision" plan for five beaches, including Shelly Bay, in June. Ms Furbert was one of five area residents who outlined an alternative vision for the beach at a press conference this week. The group's proposal called for the beach to be made accessible to people with disabilities, including a removable non-slip mat for wheelchairs down to the water, rather than adding concessions. Ms Furbert said her group planned to present the BTA with a petition against its plan with more than 1,000 signatures. She added she did not think samples from vendors were needed. Ms Furbert explained: "I think that most people know what Ashley's Lemonade tastes like. As far as the Smokin' Barrel, I think most people know what that tastes like." Ms Furbert said that the group was not opposed to a food vendor but it did not want one on the beach. She added the group was also against chair and umbrella rentals. Ms Furbert said that she had been contacted by three of the four possible vendors. She explained: "I had to let them know that it's nothing personal. It's just that we want the beach kept as it is, a family beach without commercialization." Glenn Jones, director of strategy and corporate communication at the BTA, said yesterday: "The Bermuda Tourism Authority has long believed listening to public feedback makes our beach economy plan stronger. It's the whole point for what's planned on Thursday evening, and we look forward to seeing everyone there, so they can experience what's proposed and give further input." Mr Jones said earlier that the BTA would support moves to improve accessibility at Shelly Bay. He added: "Our architect tells us that the proposal for a beach-access mat can easily be incorporated into the existing plan. We'll work with our colleagues at the Ministry of Public Works to see if we can get it done." Ms Furbert said: "What the BTA is missing is that we still do not want any concessions — those repurposed containers — on the beach where they propose to put them. That won't go with us." The BTA meeting will take place from 6pm to 8pm.

A Call to the Bar became a family affair yesterday when Richard Collis and his sister-in-law, Sophia Collis, became members of the Bermuda Bar on the same day. Mr Collis, 31, added: "It would have been great if my older brother was here as well, but he was called a couple of months ago." His brother, Alexander Collis, had intended to be called yesterday but his ceremony was moved to May because of the pending birth of his child. Mr Collis said it was an honour to follow in the footsteps of "so many of my family members" in his address to Chief Justice Narinder Hargun. Lawyers in the family have included his grandfather, parents, two uncles and brother. He added: "I have always respected the work my parents have done and how passionate they were about their careers." Mr Collis said it had never been his plan to follow in the family profession and that his parents had encouraged him to consider other careers. He added: "I suspect it was to inspire me to do whatever I am passionate about, but I am very thankful for their continued support." Mr Collis is a solicitor at corporate firm Peregrine Law in London. He said: "Through this exposure, I hope to be well placed to provide a meaningful contribution to this community and the Bermuda Bar when I return." Ms Collis told the court that she had gone from having one lawyer in her family to having "what could constitute a small firm". She added: "I am privileged to have the guidance and support of each of them, particularly during the time I was training to be a solicitor." Ms Collis, an associate in the London office of island law firm Conyers, Dill & Pearman, thanked her family and her husband for their support. She told Mr Justice Hargun that she intended to return to Bermuda after her husband completed medical training in the United Kingdom. She said: "We will return in the future bringing with us knowledge and experience to best contribute to our community, and me, to the Bermuda Bar." Mr Justice Hargun congratulated both on their achievement. He added: "I'm sure both of you will be a credit to both of your families."

A grandmother has started a new career after being Called to the Bar. Angelita Dill, 54, worked in telecommunications and owned small businesses before going back to school to study for a law degree. She said: "There was nothing that concerned me about returning to studying. What I was concerned about was how were we going to pay for law school. It never occurred to me that returning to school at this stage in my life was somewhat unique. It is now when I hear my friends doing the retirement countdown that I realize I am at the beginning of my career while they are nearly at the end." Ms Dill, who was Called to the Bar on Monday, said there were several reasons why she wanted to become a lawyer, but they all boiled down to a desire to help Bermuda and its people. She explained: "I wished to be a part of the solution of ensuring clarity, of advising and advocating justice, fairness and good relations to advance us all positively and progressively forward to better states and conditions." She added that she had thought about studying law when she was a teenager but chose other paths for "silly reasons". Ms Dill said: "I decided not to do so because I did not want to go to England to study. When I went to Canada, law was not a consideration because I was not going to be in university that long, but it has turned out that I am a professional student." Ms Dill attended BPP University College of Law in London and passed her legal practice course in 2016. She achieved a Master of Laws degree a year later. Ms Dill thanked God for her achievements, along with her family, particularly her husband Edgar. She said: "I am eternally grateful to him. He has made tremendous sacrifice as a husband for my aspirations." Lynda Milligan-Whyte, Ms Dill's pupil master at Apex Law, said her experience in the telecommunications field put Ms Dill in a unique position as the island moves towards the fintech industry. She said: "I have worked with her for a whole year, and one of the things I discovered was her commitment to learning. We are never too old to learn and she has demonstrated that for her whole life." Chief Justice Narinder Hargun congratulated Ms Dill for her hard work. He said: "The study of law is not always easy, particularly so if you try to pursue it after a gap of 30 years after your university degree." Mr Justice Hargun added that he was impressed with Ms Dill's academic achievements and urged her to find ways to give back to the community in her new career.

A living wage mandated by law could be the "single biggest move" to reduce violence and exploitation on the island, a social campaigner said yesterday. Sheelagh Cooper, chairwoman of Habitat for Humanity of Bermuda, said she hoped the introduction of a minimum wage will deliver opportunities for the island's poorest people to provide for their families. Ms Cooper, who founded The Coalition for the Protection of Children and this year retired as chairwoman, added: "Bermuda is one of the few democratic countries without a minimum wage and this has been, at least in part, responsible for the continued growth of an underclass the proportionate size of which is not healthy. This is particularly the case in the presence of a significant amount of highly visible wealth in the community." Ms Cooper's backing came as politicians prepare to debate a Parliamentary Joint Select Committee report on the introduction of a minimum wage. The bipartisan group, chaired by Rolfe Commissiong, a Progressive Labour Party backbencher, last month presented proposals that could result in a minimum wage of $12.25 per hour being introduced next May. It is suggested a "phase one" living wage would follow in 2021, with an amount to be decided by a body of experts along with trade union representatives and employer groups. Calculations have suggested an hourly rate of $18.23. Mr Commissiong tabled a motion in 2016, which lead to a mandate from the One Bermuda Alliance government to form a JSC that would look into the possibility of living-wage legislation. Following the dissolution of Parliament and return to power of the PLP last year, the MP made a second move for a committee to be appointed. The committee was created last October and drew on the views of a range of social, economic and business experts to compile its report. Ms Cooper said: "I am hugely grateful for the dogged determination of Mr Commissiong to bring this forward and to the OBA government for giving him the opportunity. We are, gratefully, now led by a government that has committed themselves to addressing this critical source of inequity and those struggling families in the bottom economic quartile will hopefully have a chance to provide adequately for their families. In my opinion, this is the single biggest move that can be made to reduce violence and predatory behavior in our community." Ms Cooper was among contributors listed in the JSC report, which said she "consistently illustrated that low-skilled, able-bodied, unemployed persons are usually trapped in cycles of dependency and accompanying debt due to the extraordinary cost of living". The report added that low-income wages on the island have not kept up with the cost of living since at least the 1990s. The JSC highlighted that the cost of living in Bermuda was 98 per cent higher than in the United States and that was excluding rents, which are 146 per cent higher than in the US. The report said the JSC backed other public policy changes, including reform of the tax system and efforts to "substantively reduce" the cost of living. The report added: "We cannot and will not stop fighting for Bermudians and, in particular, those who need additional economic support. There is a cost-of-living crisis and we all have a part to play in changing the rules. The wage gap must be closed and we have to ensure that wages earned reflect the true costs of living in our community, and that everyone is able to earn what they need to support their families."

A church congregation was assured yesterday by the Anglican Bishop of Bermuda that services will continue even though the parish is without a permanent priest. The Right Reverend Nicholas Dill said a combination of local clergymen and a retired minister from the United States will provide services at Christ Church in Devonshire after the retirement of Canon James Francis after almost 21 years in the parish. He added the recruitment process to fill the vacant post had been put on hold while a recently ordained Bermudian completes his final year as an assistant. Although this resulted in some "fears and misunderstandings", these were believed to have been allayed by Bishop Dill last Sunday, when he joined worshippers at the church. The bishop explained the recruitment process involved a search committee to establish the parish's needs, then the post was advertised to see if Bermudian candidates were available before the search widened to overseas priests. Bishop Dill said: "That process has started but then we paused it for a period of time. The reason for the pause, it's a slightly sensitive issue, we have ordained a Bermudian by the name of Jamaine Tucker, who is a curate and has just finished his first year. I think the feeling was they wanted to be in a position to offer him the posting, but he's not able to receive it because he's still in his curate posting until June next year." He added: "As things draw closer to the completion of Jamaine's internship, they will advertise and he will be free to apply." Bishop Dill said Bermudian clergy normally travel abroad for theological training before they work in assistant roles for three or four years and then gain further experience in a church, which all takes place off-island. He added: "With Jamaine, he has done his education overseas, which we for the first time have paid for, but we are doing his internship in Bermuda rather than overseas, which is why it's creating confusion. Bermudians are not used to that." Bishop Dill said Reverend Tucker, who has been a pastor in other denominations, had a "tremendous gift" and that he looked forward to him "in the fullness of time, having his own parish". He added Reverend Tucker's appointment to Christ Church was "not a done deal" but was likely. Bishop Dill said: "There has been some confusion around it but what we are doing is effectively fast-tracking Jamaine through his experience." He added he believed some worshippers hoped that Reverend Tucker, who was mentored by Canon Francis, would have been appointed to the parish immediately. Rev Tucker will assist with pastoral duties at Christ Church over the next few months as retired Reverend Harold Lockett, from Atlanta, Georgia, shares services with other priests from the diocese. The intern will also be involved in a new partnership between Holy Trinity Church, in Hamilton Parish, and St Mark's, in Smiths, which is due to start next month. Reverend John Stow will be the priest in charge of both parishes and Reverend Tucker will be curate. The collaboration was also designed to allow some of the 13 Bermudian students from across the diocese who have recently completed the first of two years on a lay ministry course to gain experience. Reverend Tucker said: "I've been in pastoral ministry for almost 20 years now, so this is an opportunity with a new tradition of the Christian church. It's a great opportunity and I'm enjoying the journey."

A man with mental illness said yesterday that there is "systemic" discrimination against people with psychiatric problems. Karl Outerbridge, a former international cyclist for Bermuda, said he had to depend on financial assistance after his mental-health issues left him unable to work. Mr Outerbridge said he has "no adequate protection of law" from a bureaucratic minefield and cumbersome reassessments of his mental state. Mr Outerbridge said: "If a child was being abused, they would have to do something, but with vulnerable people between the age of 18 and 65, they don't." Mr Outerbridge, who struggles with anxiety, attention deficit hyperactivity disorder and depression, said his mental illness has to be reassessed every six months. He called it a "terrible flawed" procedure that makes his illness worse. Mr Outerbridge said even renewal of prescriptions involved visits to several offices and can take weeks to complete. He added the elaborate hurdles are "devastating" and have resulted in him being cut off more than once from financial assistance. Mr Outerbridge said his food card, which expired on June 30, had yet to be renewed. Mr Outerbridge added that he regularly had to hand over confidential documents to the Department of Financial Assistance, which were opened at reception. He said: "How many businesses do you know where if you deliver mail by hand, you have to open it?" Lawyer Saul Dismont is preparing to bring Mr Outerbridge's case to the Human Rights Commission. Mr Dismont said: "What I wonder is how many people who end up on the streets, who we all recognize, could have been assisted by a system that does not discriminate against them?" Mr Outerbridge said that mental illness had been protected under the Human Rights Act since 2016, but the protection was confined to "housing and jobs". He added: "That's good, but for the bigger picture, it does nothing." A spokeswoman for the Department of Financial Assistance said it had "several staff" trained to deal with clients with mental-health problems. She said the department "does not normally" get complaints about clients with mental illness who had their assistance cut off. The spokeswoman added: "If a client fails to submit requested documents in a timely manner, it could lead to their financial assistance being suspended or terminated." She said clients who lost assistance, but required medication, could be referred to the King Edward VII Memorial Hospital's credit office to apply for "indigent status". The department confirmed that reassessment packages had to be opened when received "to ensure that the information being submitted is correct". The spokeswoman said: "Documents are copied, date stamped and signed by the person receiving it so the client will know that the document has been received by the department on that day." Mr Dismont, a specialist in protection of vulnerable sectors of society, said the mentally ill were "a community easily forgotten. At the extreme end, they generally do not have the capacity to advocate for themselves." Mr Dismont highlighted that the system for financial assistance for medication alone included 12 bureaucratic hurdles. He said: "It would be hard for someone who is mentally well to comply with these requirements." Mr Dismont added that reassessment for the mentally ill included approval by a committee that meets once a week, and meetings that could be delayed for weeks if a member was away or on sick leave. "All of us may need help, and this is one aspect where the system is failing. The community needs to stop demonizing mental illness. I understand they don't want people to abuse the system and I am all down with that, but for me this is a mentally abusive system." He added that the Bermuda Housing Corporation was "the role model — they go above and beyond in helping me".

August 8

A complaint by a government lawyer against other members of the profession was thrown out of court, one of the barristers involved has said. Senior Crown counsel Norman MacDonald claimed in a judicial review application that the Bermuda Bar Association "ruined" his career and caused him "humiliation" and "loss of dignity" after it made complaints against him over his conduct in two court cases. Richard Horseman, a former Bar Association president, who was accused by Mr MacDonald of tainting the complaints process, said the case was dismissed by the Supreme Court. The Bar Association, the governing body of the island's legal profession, refused to comment on the matter. Mr MacDonald, who works in the Attorney-General's Chambers, was criticized by former chief justice Ian Kawaley in a 2016 judgment after he asked Karen Clemons, a former teacher who sued the Minister of Education, about her sexual orientation. Mr Justice Kawaley said Mr MacDonald, who represented the minister in the civil action, quizzed Ms Clemons "quite irrelevantly and improperly". The judge said the question was "stunningly unreasonable" and had "no conceivable relevance to the facts in issue". Mr Justice Kawaley questioned whether it was "appropriate for counsel for the Crown to conduct litigation" in the manner that Mr MacDonald had in a ruling in another civil case. The Bar Council in March 2017 asked its Professional Complaints Committee to investigate Mr MacDonald's conduct. Mr MacDonald complained in his Supreme Court filing that the council had already decided he was guilty, but that it had provided no details of how he had breached the Barristers' Code of Professional Conduct in its referral to the PCC. Mr MacDonald called for the resignation of Jeffrey Elkinson, the PCC chairman, in the civil claim, published on the Offshore Alert website. He said he asked Mr Elkinson to excuse himself from the hearing because the two had been involved in "hard-fought litigation" against one another, but the Conyers Dill & Pearman director refused. Mr MacDonald criticized Mr Horseman for his referral to the PCC because he was the brother of Juliana Snelling, a lawyer whom Mr MacDonald had made a complaint about to the Bar Association. His application also accused Elizabeth Christopher, the Bar Association vice-president, of having a "personal and political agenda to empower LGBTQ persons in Bermuda and to condemn anyone that she views as being a threat to that agenda, especially if they are white, male, heterosexual and non-Bermudian, which [Mr MacDonald] is". Mr MacDonald added that he was a longstanding supporter of gay rights. Mr MacDonald claimed his treatment by the BBA amounted to discrimination under the Human Rights Act and had exposed him to "professional and financial ruin". He catalogued psychological and physical injuries he had suffered, including emotional distress, anxiety, sleeplessness, flashbacks, nausea, vomiting and headaches. It is understood that a hearing took place before Puisne Judge Stephen Hellman on May 24, when an oral judgment was given that dismissed the complaint. A request from The Royal Gazette for a transcript of the hearing was not responded to by the Supreme Court. Mr Horseman, a director at the law firm Wakefield Quin, said: "I retired as president of the Bar Association in April 2017. I am therefore not authorized to comment on this matter on behalf of the Bar Council. Unfortunately, Mr MacDonald did not serve me with a copy of the proceedings as required by the Supreme Court rules. As an interested party, I should have been given the opportunity to take part in the court proceedings and defend myself from these serious allegations made against me, which are devoid of any merit. Mr MacDonald filed a complaint against me in relation to the same subject matter of these court proceedings, which was dismissed by the professional conduct committee and I understand that the Supreme Court dismissed this action as well. In the circumstances, there is little further to be said." Ms Snelling, a director at Canterbury Law, said: "The Barristers' Code of Professional Conduct prohibits me and my fellow barristers and attorneys from publicly criticizing Mr MacDonald's competence and conduct. Accordingly, we have no comment." Conyers Dill & Pearman added: "Many of Conyers' attorneys carry out public duties such as serving on committees and public bodies. They do so voluntarily and as a public service. Our attorneys are specialists in their fields and are often called upon to act and advise. This can give rise to potential conflicts, but Conyers has procedures in place and the Bar Association has strict codes regulating conflicts of interest to which all attorneys must adhere." A Bermuda Bar Association spokeswoman said: "There is a code of conduct that all barristers and attorneys admitted to the Bermuda Bar are expected to abide by. In the event that they do not abide by it, the professional conduct committee investigates and, where appropriate, prosecutes any who fail to meet standards required. Under the current regulations, matters of professional conduct against members of the Bermuda Bar must remain private, save for the following circumstances: until such a time that the Registrar of the Supreme Court publishes an order following a tribunal or where an accused attorney requests that their matter be heard in public." She added: "In the event that members of Bar Council, or the professional conduct committee, are conflicted in a matter, they are recused from the discussion and decision-making." Mr MacDonald and Ms Christopher could not be contacted for comment. The Attorney-General's Chambers did not respond to a request for comment.

A former minister in the government of Barbados has been criminally charged with laundering bribes allegedly received from a Barbadian insurance company, whose controlling shareholder is Bermuda insurer BF&M Ltd. US prosecutors claim that Donville Inniss, a former industry minister and parliamentarian in the Caribbean country, accepted more than $36,000 in bribes from the Barbadian insurer in exchange for his help in landing Barbadian government contracts. He is charged with conspiracy to launder money and two counts of money laundering. Mr Innis, 52, was arrested on Friday in Florida and appeared in federal court in Tampa on Monday. He was released on a $50,000 bond. In an indictment unsealed by US federal court for the eastern district of New York, prosecutors do not name the Barbadian company, nor the Bermudian-based majority owner. However, John Wight, chief executive officer of BF&M, confirmed to The Royal Gazette yesterday that the Barbadian insurer is the Insurance Corporation of Barbados Ltd (ICBL), in which BF&M has a majority interest. The indictment alleges that three executives of the Barbadian company at the time of the events, the chief executive officer, the chief financial officer and a senior vice-president, "caused the Barbados Company's majority shareholder, the Bermuda Company, to make bribe payments" to Mr Inniss in 2015 and 2016. BF&M bought a majority share of ICBL from the government of Barbados for $25.85 million in November 2005 and now owns a 51.7 per cent stake in the company through its wholly owned subsidiary, Hamilton Financial Ltd, which is based in St Lucia. Mr Wight, who is chairman of ICBL, said: "In 2016 the board of directors of ICBL became aware of improper conduct by certain senior managers. ICBL has a zero-tolerance policy for this conduct and immediately dealt with the issue in the appropriate manner. I am not able to elaborate any further on this matter at this time." In January 2017, ICBL announced that Ingrid Innes had resigned as the company's CEO and had stepped down from its board of directors. US prosecutors claim that as industry minister, Mr Inniss exercised authority over the Barbados Investment and Development Corporation (BIDC) and that he used his official position to renew two separate insurance contracts with ICBL. In exchange, ICBL executives of the Barbados company agreed to pay Mr Inniss a bribe of $16,536.73 in August 2015 and a second bribe of $20,000 in April 2016, prosecutors claim. After the Barbados executives submitted false invoices, these sums were paid by the Bermudian company to the New York Dental Company's account at a bank in Elmont, New York, according to the indictment. The prosecutors state: "The Barbados Company employees, including Barbados Company Executives 1, 2 and 3, did not disclose to the Bermuda Company that the payments were for the benefit of a Barbadian government official and instead falsely claimed that the payments were for '[c]onsulting services'." The chief executive officer of the New York Dental Company is not named in the indictment, but is described as a friend of Mr Inniss and a co-conspirator. In April 2016, after the second alleged bribe payment, the New York Dental Company made payments of $9,000, $8,000 and $2,750 to Mr Inniss, the indictment alleges. Richard Donoghue, United States Attorney for the Eastern District of New York, said: "As charged in the indictment, Inniss abused his position of trust as a government official by taking bribes from a Barbadian company, then laundered the illicit funds through a bank and a dental company located in the Eastern District of New York. The Department of Justice will continue to hold accountable corrupt government officials here or abroad who use the US financial system to facilitate their criminal conduct."

Plans for a living wage are "an important step in the right direction", but this alone will not halt the growing number of Bermudians who fail to make ends meet, it was claimed yesterday. Martha Dismont, executive director at Family Centre, praised the efforts of the Government to bring about a statutory pay scheme, but emphasized it had to be part of a series of changes. One single mother of two children warned yesterday that the suggested living wage of more than $18 an hour would still not be enough to cover costs. A report by a Parliamentary Joint Select Committee, tabled last month by chairman Rolfe Commissiong, a government backbencher, highlighted the struggles faced by some families. The report said some hospitality staff earned between $5 and $7.50 per hour, and "low-skilled workers" were paid less than $8 an hour. The report added the cost of living in Bermuda was 98 per cent higher than the United States and recommended the introduction of a living wage in an attempt to ensure workers can afford food, housing, clothes, medical care, education for their children and transport. Ms Dismont said: "Much credit should be given to Rolfe Commissiong, and the Parliamentary Joint Select Committee for their efforts in recommending the implementation of a living wage. We know of cases where wage earners are paid between $7 and $8 per hour, and unless they receive significant gratuities, these wages do not support even half of their household expenditure. In one case, a wage earner worked 40 hours per week and took home $350 per week, making it impossible to pay his rent. In another case, a wage earner took up a second job to supplement his wage and, as an entrepreneur, he paid his workers more in his small business, to retain the workers, than he made working for someone else. We are aware of multiple families supplementing wages with more than one job to ensure that there is enough income to support basic needs. This leads to the lack of quality time in the home by parents. These conditions perpetuate unintended home dysfunction." Ms Dismont said the cost of living had been a concern for lower wage earners "for a very long time". She added a Department of Statistics study in 2008 identified at least 11 per cent of the population living below the "poverty line", with many of these homes made up of a single parent and one child. She said: "Implementing an appropriate living wage will clearly aid low-income wage earners. However, I am certain that the Joint Select Committee is aware that if Bermuda does not address the high cost of living, including spiraling healthcare costs, the living wage will not have the uplifting sustainable impact that is intended." Ms Dismont said a Low Income Thresholds study in 2008 said the main purpose of a recommended low-income threshold methodology was to "steer the Government in helping persons and families who are economically disadvantaged, by continuing its fiscal effort to impact the wellbeing of every Bermudian. A living wage was an important step in the right direction, but to address the increasing numbers of families falling below our current low income threshold, a combination of actions must take place". The JSC report also supported other policies under consideration such as tax reform to move the burden from low-income earners to the better-off and moves to cut the cost of living. It said that from May next year, a minimum wage of $12.25 per hour should be introduced and that by 2021, a living wage should be implemented at an amount still to be set, but estimated to be about $18.23 per hour. However, the single mother said she was paid more than that for about 60 hours a week and was still "drowning". The 31-year-old said she earned income from two jobs, but much of it went towards living costs and nursery fees. She added one job paid $20 an hour and the other about $29. The woman said a typical day started at 6am before she went on to her full-time post from 8am to 4pm. She added she often worked from 9.30pm until 3.30am, which meant she was home for just two hours before her routine started again. She said: "I'm a single parent, I'm working day and night and I'm not seeing my children. Nursery fees are killing me. I can only imagine what these people making $12 an hour are taking home." The woman added the family lived in a "really little" apartment which she feared was unsafe because of a need for renovations. She said: "I live from paycheck to paycheck. I'm paid every week and every week my money is allocated to something." The woman added: "My bills run into each other, every month I have to decide which bill is more important and I rotate them." She added she got some assistance from charities, but that the constant struggle to make ends meet had affected her health. The woman predicted the living wage rates proposed in the report would not be enough for many Bermudian parents. She said: "With the cost of living, I think that's utterly ridiculous. Look at how much I make per hour and I'm dying, I'm not even staying afloat. Maybe where people are still living at home or don't have responsibilities, that might be acceptable, but for someone who has all their own responsibilities, that's ridiculous; you can't survive."

Drivers at a dairy company have been given a lesson in motoring as part of a police campaign to improve safety on the roads. Traffic officers from the Bermuda Police Service taught defensive driving techniques to staff and their families at Dunkley's Dairy. The lecture included graphic accident footage and analysis of serious crashes. Inspector Dorian Astwood said human error was often a major factor. He warned the class: "Nobody is invincible, all it takes is one second for something to go wrong. However, if you are prepared, you will assist yourself and others greatly." Mr Astwood said inattention, speed and drink driving were significant factors in road collisions. "Speed is always a factor and alcohol and drugs drastically affect vehicle operation — we all know that. The use of mobile phones on the move was another high-risk activity. The session was part of an initiative in high schools last year, but has now been rolled out to adults. Inspector Robert Cardwell, head of the BPS roads policing unit, said: "Last year, we concentrated more on getting it out to the high schools, which has given us more space to give it to the adult public sector this year." He added the plan was to involve major companies with fleets of vehicles such as Belco, One Communications and others, in the educational drive. Organisations that have already taken advantage of the free training include the US Customs and Immigration service and wholesalers Butterfield & Vallis. The presentation to Dunkley's staff, held at the Police Recreation Club at Prospect, last week, also highlighted crash statistics. Mr Astwood compared the death toll on the roads to gang-related murders and explained that a bid to cut motoring fatalities had taken a back seat to gang problems. He said: "We have now directed our focus back to road safety, and it must be our priority." Mr Astwood also emphasized the danger posed by high-risk behavior such as overtaking on the inside, impatience at junctions and stop signs and poor discipline at roundabouts. He asked the Dunkley's staff: "What do we think happened here? What preventative measures can we take?" Mr Astwood also discussed the problem of drink driving and its contribution to the carnage on the island's roads. He asked his audience: "Why don't we intervene? At the end of the day, it's your conscience on the line. It's up to you to save a life." Mr Cardwell added: "We are a party island. Unfortunately, we see the results of that on our roads. Most of our accidents involved impaired driving." He said the use of roadside breath-test checkpoints could help change the island's attitude to drink driving. Mr Cardwell added: "Culture shock is coming with sobriety testing. We have grounds to stop anyone unselectively." He told the Dunkley's group: "If we all take away defensive, alert driving from this, I know we have at least 20 safer drivers on the road and that's a star."

An American-based meteorology group has said cool water in the Atlantic could lead to fewer tropical storms this year. Colorado State University's Tropical Meteorology Project team said: "The tropical Atlantic remains cooler than normal and there is a relatively high potential that a weak El Niño develops in the next several months. The probability for major hurricanes making landfall along the United States coastline and in the Caribbean is below normal due to the forecast for a below-average season." The university added: "As is the case with all hurricane seasons, coastal residents are reminded that it only takes one hurricane making landfall to make it an active season for them. They should prepare the same, regardless of how much activity is predicted." The forecast, released last week, said the tropical Atlantic was "anomalously cool" and strong wind shear has been recorded over the Caribbean in the last month. The forecast added: "The tropical Atlantic has also been very dry in July. All these conditions tend to be associated with quieter Atlantic hurricane season." The CSU has forecast nine more named storms before the season ends in November, with three expected to become hurricanes and one a major hurricane. The numbers do not include storms that have already been recorded this year.

Children would be more likely to have their basic needs met if plans to introduce a living wage in Bermuda get the go-ahead, campaigners said yesterday. The Women's Resource Centre said essentials like a home and proper meals can be out of reach for struggling families, but that it hoped proposals made by a parliamentary group will ensure workers earn enough to cover basic living standards. The WRC added the implementation of a living wage by 2021 was "a welcoming prospect for the women heading up single-parent households in Bermuda". Backing from the charity came just before a debate on the Parliamentary Joint Select Committee report on a living wage is expected to be held in the House of Assembly on Friday. Elaine Butterfield, WRC executive director, said the 2016 Census showed nearly nine out of ten, 87 per cent, of one-parent households were led by women, a 6 per cent increase from 2010. She explained: "A living wage could translate into a single mother with children being able to provide basic needs for her children, like a place to live, three meals per day, clean clothes and basic childcare if she has a job. For those who see this as an ideal, as a charity, we received 21 requests from single parents with children last month alone. Their needs included shelter, groceries, clothing or a job." Ms Butterfield said the WRC provided support where possible and also referred clients to other organisations. She added: "It is important to consider that people do not only need an increase in income, they also need the education and support of services and agencies to help them to become more economically self-sufficient. This is paramount because of the inability to sustain the financial assistance programme as it currently is and the current efforts towards necessary reform. Education and support are important to change the way that we see, understand and use money, for our own benefit, especially for those who are barely making ends meet or have no ends in place to meet." It is thought some of Bermuda's lowest-paid workers could treble their pay packets within three years if the living wage proposals get the green light. The report advised that a minimum hourly rate of $12.25 is introduced from next May. It also proposed that a living wage should be in place from 2021, with an amount to be set by economic experts, union officials and employers. Calculations suggested this could start at $18.23 an hour. The parliamentary committee carried out an initial round of consultations and its report recommended further discussion before the Government takes steps to put a new pay scheme in place. Representatives of the business community have emphasized the need for more talks and said the chance to ask questions or air views would be welcome. Ms Butterfield added that the "sustainability and success of the initiative" was a concern. She added: "We join the voices of those who advocate for more consultation and inclusion in determining how it should be done. There are so many variables that must be considered. It will certainly be a major adjustment for some and heaven-sent for others. However, it is our hope that we are all willing to bite the bullet and make the necessary change that it will take to make this successful for all of us. Economic inclusion should be for all of us, including all of the single women heading up family homes, who matter very much as they raise our future."

Honeymooners Kyle and Amanda Miller had a blast snorkeling, boating and exploring while in Bermuda, but a kind taxi driver ultimately made their vacation. The couple did not pay much attention to Devarr Boyles at their first meeting. They were exhausted on July 21, when they jumped into his taxi around midnight for a ride from LF Wade International Airport to their Warwick Air-bnb. At Harbour Nights, however, he made an impression. "I heard this man in a taxi calling my name," said Mr Miller, who lives in Nappanee, in northern Indiana. "I didn't recognize Mr Boyles. I thought maybe he was just trying to get my attention to give me a ride. I said, 'This is weird', but walked over to him." The 26-year-old was shocked to see the driver holding his passport, the pages open to his picture. "It was very crazy," Mr Miller said. "He said, 'Kyle, I'm the taxi driver who picked you up from the airport on Sunday. You left your passport in my taxi'." He'd been trying to return the passport for three days, calling the Airbnb and knocking on the door twice, without success. He next planned to take the document to the US Consulate, but then he spotted the couple. "Kyle has a big red beard; you can't miss him," Mr Boyles said. "I called him over and he said, 'You don't know me'. "I said, 'Kyle, you will want to come over to me. It's worth your while'. He said: 'Who put you up to this? No one knows me here!'."After handing over the passport to the stunned tourist, he drove off. "I had a passenger," he explained. Mr Miller hadn't even known his passport was gone. On the flight to Bermuda, he'd been "psycho" about checking to make sure his passport was in his backpack. Once he passed through Customs, he shoved it in his back pocket and forgot about it. Now he thinks it probably dropped out on the ride from the airport. Mr Boyles found the passport the next morning, while cleaning his taxi. "I'm a teacher at Whitney Institute and only driving a taxi for the summer," he said. "When passengers get out, I always check the taxi to make sure they haven't left anything behind. I looked and he looked and we didn't see anything, but it was very dark. When I got up the next morning and was cleaning the taxi, there it was on the seat." He was especially determined to return the passport because he knew what it was like to lose one. "I have misplaced my passport and never found it," he said. "That happened to me once in the United States. Luckily, at that time you could come back on a driver's licence. You can't do that now." The Millers told Lifestyle the driver's act was one of the highlights of their vacation. "I gave him $50 for giving me the passport," Mr Miller said. "If he hadn't done that, it could have been a bad deal for us. And that wasn't the first act of kindness we experienced in Bermuda. One day I forgot my wallet at the Airbnb. We pulled into the gas station on our scooters and we were totally out of fuel. I couldn't even get the scooter started again. Then someone came up to us and said, 'Here's $4 to fill up your scooter; don't worry about it. Have fun'." They had a similar experience at a laundromat in Warwick when they found they needed a special card to operate the washing machines. "Bermuda's people are really one of Bermuda's biggest selling points," Mr Miller said. "It is such a touristy place that, before we went, we worried that people would be snobby. But every place we went, people were super helpful and friendly. I want to thank Mr Boyles for showing the true sense of Bermuda and being generous. He was very persistent and really tried to help." The Millers have known each other since childhood. They married the day before they came here. They had considered the Caribbean, but chose Bermuda because it was a little cooler. "The average summer temperature in Bermuda is about 85F," Mr Miller said. "We didn't want to go anywhere where it was 100F or above. I get hot easily. We considered going to Hawaii, but found a cheaper flight to Bermuda." He and his wife are now big fans of the island. "It's awesome," the welding and fabrication company salesman said. "We spent a lot of time at the Dockyard. We rented a boat and cruised around the side of the island. We snorkeled out by the sunken ship. We went on a sunset tour around the cruise ships. We ate lots of food and had an awesome time. We went to the beach every day. Our favourite beach was Church Bay. The trip was way better than we were expecting — and we had high expectations." He said most of their friends visit Cancun, Mexico or the Dominican Republic. "No one in our circle has been to Bermuda," he said. "So we've just been bragging about it to everyone." They left the first day of Cup Match, vowing to return. "It might be five years or it might be ten, but we'll be back," Mr Miller said. "People's kindness in Bermuda was definitely a factor in that."

A video of revelers tossing garbage overboard at a raft-up in the West End on Sunday was condemned by an environmental watchdog yesterday. Jonathan Starling, executive director of charity Greenrock, said that his main concern was that sea turtles could die as a result of mistaking plastic for food. He added: "There would be concerns about the rubbish also affecting coral and even sea grass through wounding or covering them and spreading disease. Beyond that, there's the public health concerns — who wants to swim in other people's rubbish? It's unsightly and damages the environment." The three-minute clip, shared on social media, showed a man on board motor yacht Sin Bin dumping bags of trash overboard in Mangrove Bay, despite shouts of disapproval from people on nearby boats. A spokesman for the Bermuda Turtle Project said the behavior showed "a lack of awareness". He added: "We're all for people having fun, but the more garbage that goes in the ocean, the more challenges there are for animals and the marine environment." The spokesman said the risk to sea turtles from eating plastic included "blocking their gastrointestinal tract, which is a horrible way to die". He added: "It is always much better for people to take their garbage away with them." The operators of the vessel could not be contacted for comment.

August 7

A St George's cricket player pushed the Minister of National Security in a scuffle at Cup Match, a witness has said. However, Wayne Caines said yesterday: "There was no fight, no altercation, no incident." He was speaking after a man at the match told The Royal Gazette he saw player Treadwell Gibbons push Mr Caines. He added that the tension was quickly defused and ended after a few seconds and the two men hugged. He said: "It started off looking serious, but then it was like they were goofing around." The witness said Mr Caines was among a small group of Somerset supporters who had entered the field during the game to celebrate significant moments. He said: "It was on Friday afternoon, towards the end of Cup Match. Somerset had gotten one of the last St George's guys out. Mr Caines and the Somerset supporters were going back on the field but the umpire must have told them it was too late." The witness said Mr Gibbons pushed Mr Caines and the two exchanged words. He added Mr Gibbons said: "I don't give a f**k who you are." He said they hugged before going their separate ways. Another witness confirmed that there appeared to be an incident that involved the two men, but that he did not see any physical contact. He said: "I didn't see anything physical and it was all over in about a minute. The St George's guys were upset, but the only shouting I heard was directed at security for allowing the Somerset guys to come through their pavilion. I didn't hear anything from the Somerset supporters coming through." A spokeswoman for the Bermuda Police Service said no incident had been reported.

Blackwatch Pass was closed to traffic yesterday as work to shore up its walls started. A government spokeswoman said work will continue for "several weeks". Specialist workers from Canada on the project will remove areas of soft rock and vegetation and secure weaker sections of the pass. The link from North Shore Road to Hamilton, with an overpass leading to Government House, opened in 1934, and has been subject to falling rocks in the past. Plant roots can bring down rubble as can weathering of exposed rock. Similar work on the rock face was carried out last April.

The Governor is to research the case of a crusading churchman jailed more than 100 years ago in an "historic injustice". John Rankin was asked to pardon the Reverend Charles Vinton Monk by David Burt, the Premier. The African Methodist Episcopal Church pastor, who served at the Allen Temple AME Church in Somerset, was locked up for libel after he wrote about the harsh treatment and poor conditions endured by Jamaican workers at the Royal Naval Dockyard. A Government House spokesperson said: "The Governor is still carefully considering the request in accordance with his responsibilities and is carrying out research into the case." David Burt, the Premier, told the House of Assembly in June that he had asked Mr Rankin to grant a posthumous pardon to the clergyman and journalist from America. Mr Burt told MPs the American pastor had "witnessed harsh and terrible conditions" at the naval base. He added: "In keeping with the doctrine of the AME Church and its commitment to social justice, Reverend Monk took to writing about these conditions and exposed the company responsible for them in the hope that this would bring about a change to the benefit of the workers. Instead of accepting the truth of the obvious state of the workforce, the rampant disease and dangerous working conditions at the site, the principals of the company saw to it that Monk was arrested and charged with criminal libel." The Premier said the minister was jailed "for simply reporting the truth" and that a review of the case "indicates that the whole affair was laced with shocking bias". He explained how the tale was brought to the attention of the modern public by the late Ira Philip in his book Freedom Fighters: From Monk to Mazumbo. Mr Philip later said the conviction could "only be characterized as a miscarriage of justice". Reverend Nicholas Tweed, pastor of St Paul AME Church, at the time thanked the Premier for "having both the historical understanding of the importance of this case and also the moral courage to correct a historic wrong". He added: "Seldom in the life of a community do we have the opportunity to correct historic injustices."

Simon Boden will become the next director of sales and business development at the Bermuda Tourism Authority, based in New York. Mr Boden, a Bermudian, has two decades of hospitality management experience, according to a press release from the BTA. He has been working within the Fairmont group of hotels since 1999, starting with Hamilton Princess before moving to properties in Hawaii and Pennsylvania. He also spent seven years with Fairmont Southampton directing its destination management company and holding senior roles in sales and revenue, and has been the director of sales and marketing at the Fairmont Pittsburgh since 2015. Victoria Isley, chief sales and marketing officer at BTA, said: "Simon's extensive knowledge of Bermuda's hospitality industry as well as his management experience abroad, will be particularly valuable as he joins the Bermuda Tourism Authority team. "His destination management experience will also prove useful as we continue to set Bermuda apart from the competition with distinctive experiences to attract meetings, conferences and incentive travel to the island." Mr Boden, who will start his role on August 20, said: "I am delighted to join the Bermuda Tourism Authority team, and proud to get the chance to represent my country. I look forward to working with partners across the island to maximize tourism return for all. Bermuda is an incredible product, and I am excited to share our story and work to get more conferences, meetings and groups to the island." Mr. Boden replaces Laura Saeger who left the director of sales and business development role in June.

A team of hard-working volunteers is on track for a record-breaking year of helping families. Habitat for Humanity Bermuda has already completed ten projects assisting people in need of repairs and adaptations to their homes. The charity's total for 2017 was 16, making it a "blockbuster" as the annual target for renovation programmes is only 12. Sheelagh Cooper, the charity's chairwoman, said: "At the half-year mark, we were on track to break last year's record." She added: "Many people don't realize that Habitat Bermuda operates solely in Bermuda and all of our projects are local. We have been in operation for 18 years and have completed projects and improved housing for more than 350 family members. Our typical project includes a family or often multiple families living in what can often be described as derelict conditions not through any fault of their own but because they simply cannot afford the cost of repairs. These are most often roof repairs, windows, doors and almost always ceilings and floors." She was speaking as the charity is set to launch a fresh appeal for donations. Ms Cooper explained: "Almost all of our work is pro bono and although we have great support from the building supply companies and architectural firms, the cost of the specialized labour such as plumbing, carpentry, electrical work and masonry can be enormous." She said, as an all-volunteer organisation with no paid staff, the only cost was for skilled labour, which meant that every cent raised goes towards repairs to people's homes. Ms Cooper added: "This is why this new fundraising campaign is so important. We currently have five families on our waiting list for help and with no government funding, we are entirely dependent on the generosity of companies and individuals to continue this important work." The Bermuda arm of Habitat was launched in 2000 by former US President Jimmy Carter, a supporter of the worldwide charity since the 1980s. The Royal Gazette has previously reported on the work of the charity, and the gratitude of people it has helped. One woman said: "I get emotional talking about it — I really appreciated what they did for me." The woman added after she lost her mother and was made redundant from her job, she had endured "one thing after another". A friend suggested she contact Habitat for Humanity as she had struggled with funeral expenses and the cost of children in college. The woman said: "It came out of the blue. They came down here and the work on my roof was done in three days. They painted outside too. Now my house looks really nice. The experience was overwhelming."

A female staff member at a Front Street bar has been fired after a weekend brawl that resulted in at least one person needing hospital treatment. Rick Olson, owner of Bermuda Bistro at the Beach, confirmed yesterday that an employee involved in the fight had been fired. Mr Olson said that he "deeply regretted" the incident and that "immediate action" would be taken to prevent future problems. He added: "We view this matter very seriously and apologise to all involved. We will fully co-operate with police." He was speaking after a 27-year-old man visiting the island ended up in hospital after violence broke out at the bar on Sunday night. Mr Olson's comments were made on Facebook yesterday. A Bermuda Police spokeswoman said that the man and a 27-year-old woman were at the bar and restaurant when they became involved in an argument with staff members. The spokeswoman added: "The dispute quickly turned physical, resulting in the man having to attend hospital for treatment of injuries received during the altercation." Mr Olson said he was not at the restaurant at the time of the fight. His Facebook post added that the restaurant was "doing our best to provide a fun, safe environment for all our customers, especially our loyal regulars". Police have appealed for witnesses.

August 6

Royal Bermuda Regiment Boat Troop soldiers and marine police officers came to the rescue of a VIP yesterday. RBR Boat Troop soldiers and the Bermuda Police Service's marine unit saved the day for Wayne Caines, the Minister of National Security, after a Boston Whaler boat carrying him to the traditional Mangrove Bay raft-up broke down en route from Riddell's Bay. Mr Caines said: "It was good to see the team working first- hand. The response was quick and everybody was pleasant." The boat Mr Caines was on board developed engine problems yesterday afternoon and was marooned for about half an hour before the joint services- manned Heron I picked up the passengers, delivered them safely and towed the broken-down boat back to Riddell's Bay. Mr Caines said: "If this had happened late at night, it could have been totally different. It's good to see all the mechanisms we have working." He added that boaters should remember basic safety rules, including filing a float plan and the key numbers to call. The crew — RBR soldiers Lance Corporal Taneah Bean, Private Donavin Trott-Burchall, Reserve Police Section Officer Jeffrey Benevides and Reserve PC Suzie Williams-Stovell — also rescued a lone woman whose semi-rigid inflatable had run out of gas well short of her destination at Riddell's Bay. The grateful woman, Hollie Payne, of Riddell's Bay, Warwick, said: "I was so very happy to see them. I called people in Mangrove Bay to come and get me, but no-one responded." Lance Corporal Bean said: "I enjoy the work. It's keeping people safe and I'm getting paid for it at the same time. The 30-year-old commercial diver, from Pembroke, added: "There are breakdowns, people get too tired to swim back to their boats, that kind of thing. It's been a busy day, but the holiday has been very relaxed." Private Trott-Burchall, who works at the Rosewood Tucker's Point resort, said: "I like the water and being out on the ocean, so I joined Boat Troop to learn more." The 26-year-old, who earlier this year completed a tough three-week nautical skills course run by the Royal Navy in the Caymans, added: "I also like interacting with people — that's what I do on a daily basis. The Regiment and the police work well together. I try to learn from everyone and they have a lot of experience." Section Officer Benevides, animal control officer with the Bermuda Government, said: "I've cross-trained with the Regiment, so we work together well – it's a good collaboration. In addition to the boat rescues, the Heron I also picked up three teenage girls who got tired while swimming in Mangrove Bay. The boat, along with other joint-services vessels, also patrolled the bay area as a deterrent to crime and a safeguard to partygoers.

A parliamentary report on the management of sex offenders has been hailed as a huge victory by sexual abuse prevention charity Saving Children and Revealing Secrets. Debi Ray-Rivers, the founder and executive director of Scars, and Jon Brunson, the chairman, said the report by the Joint Select Committee also showed the impact of education and awareness surrounding child sex abuse. Mr Brunson said: "This is a huge victory for Bermuda and for child protection. I felt the work that Scars is doing in the community was affirmed by the statements in this report. The legislators have really unveiled the crime, the reality of sexual abuse and the impact it has on the community by their words in this document." The report, tabled by Progressive Labour Party backbencher Renée Ming in the House of Assembly on July 27, made recommendations for increased education, mandatory treatment and management of sex offenders, and the counselling and support of victims and their families. Ms Ray-Rivers said she cried with joy when she read the report and added: "I felt like we were heard." She said the acknowledgement that child sex abuse has the "potential to destroy families" showed that "we are understanding our community, that everyone suffers when a child or adult is sexually abused". She added: "In the words of the great Nelson Mandela, 'there can be no keener revelation of a society's soul than the way in which it treats its children'." Ms Ray-Rivers and Mr Brunson said many of the recommendations in the report were in line with what the charity had called for. Ms Ray-Rivers added that it was important to draw a distinction between sex offenders and child sex offenders, for which there is no treatment in Bermuda. She said: "We are dealing with two separate and completely different treatments. There is a specific treatment for pedophiles and those that have sexual thoughts of children." Mr Brunson added: "Our hope is that as part of the sex offenders' management system, they have specific provision for child sex offenders." He emphasized that rehabilitation of offenders was key and Ms Ray-Rivers added: "Every child sex offender who is convicted and serves time in prison with no appropriate and effective treatment and is then released without proper assessment remains a danger to the community and a danger to themselves." She suggested Bermuda follow the UK's lead to implement "best practice treatment" for pedophiles. Mr Brunson said they looked forward to hearing more about how the recommendations would be executed when the report is debated in the House of Assembly on Friday. Kelly Hunt, executive director for the Coalition for the Protection of Children, said the charity was also encouraged by the focus of the report that "identifies the horrific effects of child sexual abuse as a human rights issue that must be dealt with urgently". Ms Hunt added: "Policies protecting our children from the severe trauma of sexual abuse should be a priority for Government. Specific, mandatory treatment, categorization as well as restrictions for convicted sex offenders are critical to preventing the opportunity for further child victimization. We concur that the management of sex offenders will play a major role in effectively combating the devastation in our community that results from this issue." Ms Hunt said the Coalition agreed with clearer guidelines, restrictions and ongoing supervision when offenders are released from prison. She added: "All victims should be notified of a release, and as outlined by the JSC, access to any children by the offender should be unequivocally prohibited. Effective, continued management that includes all these elements will spare children and families further harm." Ms Hunt said the coalition also looked forward to seeing an island-wide school policy for reporting abuse, identified in the report as inconsistent or non-existent, "as a matter of urgency throughout all educational and sports facilities". She added that a sex offender registry, which includes offenders who commit this crime overseas, was an "important preventive measure. The CPC supports this registry, in addition to the other 14 recommendations outlined in the report and we look forward to seeing these implemented for the wellbeing of Bermuda's young people and community."

One of Bermuda's first majorettes has been remembered as a trailblazing dancer and talented fashion designer. Family and friends paid tribute to Lois Battersbee-Ward, who died last week in Los Angeles, California, at the age of 91. Keith Battersbee, her brother, said: "She was a trailblazer. She liked to dance and she was instrumental in anything in the liberal arts." Ms Battersbee-Ward was one of the first majorettes in the Bermuda Easter Parade and performed in hotels across the country with her dance troupe. She also sang in island nightclubs and performed in the play Bottle in the Boat at the Colonial Opera House. Mr Battersbee said: "Lois was a very outgoing person. She was very jokey and she enjoyed a good time. "She also loved fashion and she liked things to look nice. She did a lot of dressmaking for herself and her friends." Mr Battersbee said the seamstress, who was a devoted mother, grandmother and great-grandmother, worked for former department store Trimingham's. He added his sister was instrumental in making many of the wedding dresses for Bermuda's "rich and famous", while she also designed the outfits for her fellow majorettes, including boots. He added: "My brother told me it was amazing because they made most of the shoes out of cardboard." Ms Battersbee-Ward also spent time in Paris to further her career as a fashion designer. She also belonged to a variety of social clubs in Bermuda. Born in Bermuda to parents Basil and Amelia Battersbee in 1926, Ms Battersbee-Ward attended Northlands Primary School, Central School and the Berkeley Institute, where she cultivated her love of fashion. She married American Donald Lee Ward, who served in the US Air Force, and in November 1952 the couple moved to Washington DC before later settling in California. Mr Battersbee said his sister, a mother of three, continued to work as a seamstress after she left Bermuda and worked for Harrods for more than 20 years. Ms Battersbee-Ward also loved her church and made sure her children and grandchildren attended. She joined the Church of Advent in 1957 and was a member for more than 50 years. She served on the Hospitality Committee, Altar Guild, Women of Advent and was a lay Eucharistic minister. At the end of her life, she was a member of St John's Cathedral in Los Angeles.

A young entrepreneur who read a tweet by Sir Richard Branson and then borrowed money to attend a charity event so that she could meet the business magnate, is today a successful businesswoman and one of Forbes' "30 under 30". Meeting Sir Richard was a springboard for Stacey Ferreira's career. She and her brother pitched their programming-centred business concept to the Virgin Group founder, and he gave it his backing. Two years later the cloud-based password management business MySocialCloud was sold to a multimillion-dollar tech start-up. Ms Ferreira, 26, who is coming to Bermuda next month, has gone on to co-author a best-selling book, be a US State Department speaker with international experience, and speak at technology conferences, TEDxYouthSanDiego and Grammy Media Week. She is chief executive officer of Forge, a scheduling platform for businesses to offer flexibility to their hourly employees. Ms Ferreira is one of three guest speakers announced for the first international edition of Meeting of the Minds, which will be held on the island. The other named speakers are Bill Allen, who has extensive executive experience with the likes of Macy's and AP Moller-Maersk, and Adrian France, co-founder of millennial media company Odyssey Media, who now works with entrepreneurs in multiple countries as a coach and consultant. The trio will speak about some of the keys to success. Meeting of the Minds, promoted as one of the top millennial-led "mindshares" in the world, aims to bring together overseas attendees and an equal number of Bermudian-based entrepreneurs, chief executive officers and corporate sector leaders. The Bermuda Business Development Agency, and the Bermuda Economic Development Corporation, are among sponsors of the local event. Meeting of the Minds is headed by Jared Kleinert, USA Today's "Most connected millennial", and is being co-hosted by Bermuda's Andrew Mocklow, founder and chief innovation officer of Par 3 Consulting. The three-day event starts on September 5 and brings together business leaders, entrepreneurs and networking experts, and while it is millennial-led, it is not restricted to millennials. It is limited to 50 attendees and is open only to those who apply and are invited. However, two public presentations will be held afterwards. Ms Ferreira said Meeting of the Minds is an opportunity for people of all walks of life, ages and backgrounds to come together and discuss new ideas. "If there is one thing that is true, it's that every conversation you have with someone — especially someone with a background different from your own — is an opportunity to learn something new," she said, adding it is an opportunity to meet new, interesting and accomplished people with a fresh perspective. In collaboration with Mr Kleinert, she coauthored 2 Billion Under 20: How Millennials Are Breaking Down Age Barriers and Changing the World. She said there are much greater opportunities for young people to achieve entrepreneurial success today compared to the past. "Technological advances, access to knowledge and a greater access to people are all advantages that today's youth have when thinking about starting their own entrepreneurial endeavor. If you want to connect with the world's leading entrepreneur in space exploration, you can. If you want to meet entrepreneurs like Richard Branson to learn from them, you can. This access, primarily through technology, has opened doors for myself and all ambitious young people today who have a great idea and a will to bring it to fruition." One of the insights she intends to share with attendees is the hard choices that entrepreneurs have to make, and "the challenges of being a young leader and how you and your business can thrive regardless, if you just remember to 'act human'." Fellow speaker Mr Allen was chief human resources officer at Macy's, Atlas Air Worldwide Holdings and AP Moller-Maersk, having started out his corporate career at PepsiCo's Frito-Lay division. He is now with Allen Advisers LLC, where he provides consulting, professional services and business solutions to clients. Speaking about Meeting of the Minds, Mr Allen said: "Networking makes the world go around — especially in this hyper speed world, successful people learn from each other." He also believes there are more opportunities for young people to achieve entrepreneurial success today. He said: "Young, talented people live in a connected and globalised world. For the ambitious and entrepreneurial young people in the world, there have never been more opportunities." The third speaker, Ms France, will be connecting with attendees as a group and through one-to-one coaching. She cofounded Odyssey Media while still at college. It grew from a company with two people to having a team of 150, and amassed an audience of more than 30 million in less than two years. She was at the forefront of leading and executing marketing programmes for Fortune 100-500 companies. Ms France now works with entrepreneurs in multiple countries as a coach and consultant. The fifth Meeting of the Minds event of this year was held in New York at the weekend. Ms France was one of the speakers. She said: "I've intimately and painfully experienced the challenges of building a bootstrapped start-up to a growing $45+ million venture capital-funded company in my Twenties. I'm incredibly passionate about sharing my knowledge and experiences with fellow entrepreneurs because if I can help them avoid one challenge, one fire, one failure, then it was all worth it to me." She views Meeting of the Minds as an opportunity for participants to gain fresh perspectives. "Too often entrepreneurs and even highly successful people are unable to see the forest for the trees. We spin, rack our brains, as well as seek and surround ourselves with those only in our industry perpetuating the same perspective. This event allows someone that is completely out of your realm to see the challenge from a different point of view — that unique perspective can be a complete game-changer." Ms France believes there are many more opportunities for young people today than in the past, noting that a lot of the barriers to entry into business have been removed, while access to mentors, educations and collaborative communities are more abundant. "The key is to actually seize these opportunities. You must take action, it's all in the execution and continued execution and iteration when the entrepreneur will undoubtedly face failure and challenges," she said. Meanwhile, Mr Mocklow, co-host of the Bermuda event, described Meeting of the Minds as an "exciting network of entrepreneurs and business professionals", and said the Bermuda edition is an opportunity for local entrepreneurs to "develop deep and meaningful relationships with like-minded individuals from around the world and create some amazing connections to help solve genuine business issues". Separate to Meeting of the Minds, there will also be two public presentations on September 10. The first is titled "How to build a world-class network in record time" and will teach professional networking and relationship-building skills to the wider business community. At the second seminar, Mr Kleinert will present his latest book 3 Billion Under 30: How Millennials Continue Redefining Success, Breaking Barriers, and Changing The World to public school students, who can attend for free and receive a copy of the book. It is hoped that hundreds of the island's students will attend. Space is limited for both seminars on a first-come, first-served basis. Among the other sponsors for Meeting of the Minds in Bermuda are Bermuda Tourism Authority, Travel Edge, Flanagan's Irish Pub and Restaurant and Premier Tickets.

A man jailed for the fatal shooting of two men has lost an appeal against his conviction. Lawyers for Romano Mills argued the jury should not have heard evidence from Christoph Duerr, his co-accused who was convicted of being an accessory to the shooting after the fact, but the Court of Appeal found the jury had been properly warned about the nature of his evidence. In a July 27 judgment, Appeal Judge Sir Scott Baker said: "Notwithstanding doubts about his credibility in other respects, the prosecution was entitled to conclude his implication of the appellant was worthy of belief. It was a matter for the jury to decide whether they accepted or rejected his evidence. They had, of course, to be given an appropriate warning about the dangers of accepting his evidence as he was an accomplice, but there is no complaint about the judge's direction to the jury on this." Mills was one of four men jailed in connection with the 2013 murders of Rico Furbert and Haile Outerbridge, who were fatally shot in Belvin's Variety Store on Happy Valley Road. Prosecutors argued LeVeck Roberts was the gunman while Mills and Gariko Benjamin were "aiders and abettors" at the scene. Duerr was accused of being an "armourer", providing the gun used in the fatal shooting. Mills was found guilty of two counts of premeditated murder among other offences including using a firearm. He was sentenced to serve at least 25 years for the murder charges, and another ten years for the other sentences, with the periods to run consecutively. Elizabeth Christopher, Mills's lawyer, argued the court should not have allowed Duerr to give evidence and also said the evidence of Duerr's ex-girlfriend should not have been read to the jury as it prevented any ability to cross-examine her. Mr Justice Baker said: "The appellant's inability to cross-examine the witness at the trial did not mean that her evidence was necessarily unchallenged. He was able to rely on portions of her evidence at the earlier trial, of which there was a transcript, and draw attention to inconsistencies with her recorded interview. Furthermore, he could himself have given evidence but, in accordance with his rights, chose not to." The Appeal Panel also upheld the Supreme Court decision to allow Duerr to give evidence in the case and dismissed the appeal. Mr Justice Baker added: "The case against the Appellant was based on circumstantial evidence. He did not seek to refute the inferences that could properly be drawn from this evidence with his own evidence and the jury was left to draw inferences from the evidence that they had. The key witness was Duerr, whose evidence the prosecution accepted was essential to their case. The judge gave an appropriate warning about the evidence of an accomplice and the jury clearly accepted his evidence."

Four Bermudian students spent most of last month immersed in French language and culture, thanks to the L'Alliance Française des Bermudes. The 3½-week programme, supported by the Christian Humann Foundation, sent teenagers Ywione Darrell, J.P. Didyk, Maya Leighton and Daria Symonds to Biarritz on the Basque coast of France. The four, from Saltus Grammar School, Somersfield Academy, Mount Saint Agnes and the Berkeley Institute respectively, were winners of the 2018 Alliance Française des Bermudes' annual student competition. Ywione, 15, discovered French during his Year 8 studies and found that it "painted an image in my head". He said: "I felt that French was truly a language in which one could really tell their own story, and so that is exactly what I did when I decided to enter the competition. I told my story of ups and downs, my successes and failures, but, most importantly, what I aspire to be." The e-mail notifying him of his win was "electrifying", Ywione said. He added: "This trip will really assist in my progression of learning the language and preparing for my GCSE French exam. I hope my skills with the language on all levels will be better." Maya, also 15, said she had wanted to see France from "a very young age", and has studied the language for five years. "The more I have learnt about the language and the culture, the more my interest has piqued," she said. She called the culture, language, cuisine, people and fashion "inspiring" and said she was "even game to try escargot". Maya also enjoys French music: Last Dance by Indila, and Papaoutai by Stromae. "France has a very diverse culture and it is something that I have always wanted to experience for myself," she said. "Now I can say that my dream has come true." She submitted her French essay at her teacher's urging, and gave the L'Alliance committee an interview in French, but left the room thinking "there was no way that I won". The next day, elated to get her notification, she googled Biarritz and "fell in love" with the historic city of beaches. Hoping to continue French in the future means taking supplementary classes after Year 10, and Maya would like to study either in France or Switzerland after high school. Ultimately pursuing a career teaching French is "a very big possibility", she said. "Who knows, maybe I will get to do another French immersion again, as this has been a life-changing experience." Daria, 15, said she developed an interest in French during her last year of primary school at BHS. When it came to a choice of languages to study at the Berkeley Institute, she did her research and chose French "because I wanted a challenge and I love the way the language sounds". Her essay was a chance to relate her experiences overseas representing Bermuda in gymnastics competitions. Daria added: "I also described the exquisite foods of France including escargot, pain au chocolat, and the famous crêpes. Lastly, I explained that winning this competition would be the experience of a lifetime and now that I am here I can definitely live up to those words." She said she was "in shock" to hear she would go to France, taking classes and surfing with teens from around the globe. Daria has made "lifelong friendships" with people from around Europe and Africa, and said the highlight was being in France to celebrate the country's World Cup win against Croatia. Her immersion will come in handy for French GCSEs, as well as returning to France next year with her parents. Daria added: "This trip has helped me with becoming more fluent in my speaking and better with understanding verb conjugations. I thank L'Alliance Française for giving me this opportunity and for the memories that I will treasure for the rest of my life."

August 5. Sunday


This Parliamentary session is the second longest in history, the Premier has said. The Throne Speech laying out the Government's legislative agenda was read last September and since the Convening of Parliament the House of Assembly has sat 37 times. The house reconvened early last year and there will be one more sitting on August 10. Mr Burt said the long session was because of the amount of legislation that he wanted to see passed. He said: "We have had a busy and productive Parliamentary session, the second longest in Bermuda's history, putting through legislation to create a better and fairer Bermuda. This includes passing bills that have positioned Bermuda as a global leader in the fintech industry and addressed Anti-Money Laundering and Anti-Terrorist Financing which have been important for the business continuity of Bermuda. We also debated and passed legislation to: reduce taxes for those making less than $96,000 a year; increase seniors' pensions, and introduce roadside sobriety testing to make our roads safer."

The cancellation of the annual Non-Mariners Race did nothing to dampen the party spirit in the West End this afternoon. Hundreds of boats rafted up in Mangrove Bay as revelers took to the water on inflatables to enjoy the sunshine and swizzle on the Sunday after Cup Match. A lone makeshift marine non-craft — a bathtub with a banner reading "non event it's a wash" — was visible on the beach. Waymond Hill said he was disappointed by the cancellation of the event, which was announced by Sandys Boat Club in June. He added: "It's just something that's so much different. It was an opportunity for some fun, some laughter, to take a jab at the political scene and not have to worry about someone coming after you." The 48-year-old Pembroke resident was working at the Ashley's Lemonade stand to give his daughter the day off. Mr Hill said: "She has been working hard the last few days. She's definitely a trooper. I'm happy to call her my boss." He described the raft up event as "a good opportunity to meet the locals". Mr Hill added: "Everybody's friendly." Natasha Dowling said the cancellation of the Non-Mariner Race was the loss of "a little bit of fun". But the Somerset resident added: "I don't think it's taken away from the atmosphere." Ms Dowling said that the day had become a family event. She added: "I think we come out because we know the kids want to have a good time after Cup Match." Ms Dowling said the day was a good way to enjoy the company of fellow Bermudians as well as a beautiful beach. She added: "You're going to have food, fun, fellowship and just craziness." Dante Dandridge, 21, said it was his first time attending the raft up event. The Devonshire resident explained: "Most Sundays I usually work — but I worked yesterday so I got today off." He described the event as a good time with "lots of people and lots of music". Mr Dandridge added: "It's a very good vibe." Jason Gonsalves, 22, said he had attended the raft up since he was a child. The Smiths resident added: "It's just a tradition that my family and I always do — just a way to end Cup Match." Mr Gonsalves said that a giant inflatable and a boat with a DJ set-up on the roof were some the highlights for his this year. He added: "You always seem something new." Dana MacDonald was attending her first raft up in Bermuda. Ms MacDonald, visiting from Fredericton, New Brunswick, Canada, said: "I'm liking it a lot. It's a change of pace from Eastern Canada."

August 4

No serious incidents have been reported by police over the Cup Match holiday. A vigilant police presence will be maintained on roads and on the water, a police statement said. The statement added: "During the period between Wednesday, August 1 at 11pm and Friday, August 3 at 11pm, there were nine collisions and four of those collisions resulted in injury, seven persons arrested for driving under the influence, two individuals arrested for drugs, nine persons arrested on warrants and one high speed chase."

Jordan DeSilva refused to take all the credit after captaining Somerset to their biggest Cup Match victory since 1948. "Everyone talks about me being a history maker, but it's this whole team," DeSilva said. "The team are the history makers. I have a great bunch of guys and I commended every single person in that changing room from coaching staff, managers, players and everybody for how we all came together. I'm just happy to win and the two-to-one [innings victory] is a bonus." The holders and hosts won by an innings and 34 runs — their biggest win over St George's since their innings and 11-run triumph 70 years ago, and DeSilva's first as captain. "To win as captain is a serious feeling," DeSilva said. "I won twice as a player but it was a surreal feeling when that last wicket fell today." DeSilva hailed the record 153-run first-wicket partnership between Terryn Fray and Chris Douglas that laid the foundation for Somerset's first-innings score of 378 for nine declared. "As a captain, when you win the toss and bat, that's what you want to see," DeSilva said. "You want to see a good start and those two showed their class like they always do." DeSilva's decision to bat ultimately proved a good one. "We were 50/50 on what we wanted to do because fielding first has worked for us," he said. But the guys said 'you know what, we are not going to find a better batting track than that' and at the end of the day our batsmen went out there to bat and then batted. It's as simple as that." Somerset enforced the follow-on after dismissing St George's for 121 before lunch on the second day and then dismissed them again for 223 with 11.1 overs remaining in the match. Dion Stovell, the off spinner, led Somerset's bowling attack with match figures of six for 79 while Malachi Jones claimed five for 50 and captain DeSilva three for 40. "It is hard to get a two for one because you have to bowl consecutively but we did it today," DeSilva said. "It was a flat track so we knew it wouldn't be easy, and so bowling-wise we did it the hard way and I cannot commend my bowlers enough for getting sixteen wickets today." DeSilva admitted he was worried that his team might have blown their chance for victory after dropping some catches late in the match with St George's trying to salvage a draw. "I think most of us thought we had blown our chance with a couple of dropped chances and what an innings Onias [Bascome] played," DeSilva said. "That was an innings, and give St George's credit because they didn't give up and made us fight for it."

Ecstatic Somerset Cricket Club fans celebrated an historic Cup Match victory for their team yesterday. Jubilant crowds stormed the field after Somerset beat St George's by an innings and 34 runs — the first time West Enders have recorded an innings victory over their rivals since 1948. "I love it," Renée Brown, from Somerset, said of the outcome. Sporting her red Somerset shirt, she added: "They did a fantastic job out there today." St George's supporter Seymour Tate, from Hamilton Parish, conceded that Somerset had been the better team. He said: "Somerset did well but St George's need a team. I still support them but I give Somerset credit because they did well." Wearing Somerset colors, Walter Roban, the Deputy Premier, was delighted. "St George's clearly has a lot of work to do and I look forward to a more competitive game next year," he said. "I just wish all my St George's friends the best over the next year in their goal to challenge us in 2019." Progressive Labour Party backbencher Christopher Famous, a keen St George's supporter, was notably upset. He said: "I'm disappointed. It's been a long six years and it looks like it's going to be another long six years. All our cricketers need more international exposure to raise our national level of cricket." Mr Famous urged St George's supporters to stay loyal "even after Cup Match to ensure the necessary adjustments are made". Many St George's fans had conceded defeat early on as the odds stacked up against their team. David Panchaud, a staunch supporter of the East End team, said on Thursday morning that the best he could hope for was a draw "against the odds". Decked out in blue, complete with bright blue beard, the 72-year-old from Pembroke explained that he had been a St George's supporter since he was a young boy. He added: "There are too many young players on our team and the experience is not there." Fellow St George's supporter Donald Smith said his team had not played as well as he'd hoped. He said: "Coming into the game, I felt that St George's had a good bowling team but they have under performed." His wife, Stephanie Smith, 26, had also accepted that her team would not be bringing the cup home. Mrs Smith, who explained that she supported St George's "because my husband is a Baileys Bay fan", said she was not too distraught by the loss. She said: "I came to the game for the Crown and Anchor. It's the only day of the year that I am able to gamble. I'm Canadian, so I'm used to being able to gamble." Ms Smith was accompanied by her friend Brittany Spicer, also aged 26, from Sudbury, Ontario, in Canada. Ms Spicer, who described herself as a St George's fan by association, explained that it was her first time visiting the island and experiencing Cup Match. She said: "It's exciting. There's a lot going on and the local food is amazing." Ms Spicer added that she looked forward to catching some of the cricket. Proudly wearing Somerset colors, Kacey Smith, 30, attended the game on both days to support his team. Loudly declaring "Somerset all day", he explained: "Somerset brought a good team and St George's is going home early." Mr Smith said that in addition to the cricket, he came for the atmosphere and "the alcohol". Lifelong Somerset supporter Chris Roy also attended the game on Thursday to experience "all the colorful atmosphere". Wearing red and blue from head to toe, Mr Roy, from Southampton, explained: "I normally come for the first day, opening ball, and then watch the second day on TV." Visitor Kat Fisher, 31, attended the game with her husband John on Thursday ahead of their planned departure yesterday. The couple, from Baltimore in the United States, said they wanted to experience Bermudian culture. Ms Fisher said: "It's definitely very cool. We are learning about cricket." Donald Jarmond, a producer from New York, also got to experience his first Cup Match. He said: "It's a good way to come together and raise awareness of Emancipation. It's just a fun atmosphere. I've actually learnt the game of cricket since I've been here." Mr Jarmond, who has been on the island for a week, added: "We got a chance to see the sights but this is by far the best. The goal is to set up a group and bring them back next year from the US." While the second day of Cup Match got off to a cloudy start, offering shade and a welcome breeze at times, cricket lovers and partygoers were greeted with clear skies as festivities kicked off on Thursday and volunteers from the Bermuda Cancer and Health Centre were on hand to remind spectators to be mindful of the heat and sun. Crown and Anchor proved ever-popular and food and refreshment stands saw business pick up on day two. Rickeisha Burgess, owner of Duch Pops Bermuda, which offers fresh fruit popsicles, said she had a somewhat slow start on Thursday She explained: "Our product is something people want after they have eaten and when it really heats up." Ms Burgess added that business picked up on day two. She said: "It's been good. We had a better start today. It's been much busier!" Although she didn't get a chance to watch the cricket, Ms Burgess said she was "excited" about Somerset's win. Lindsay Simmons, of Rosa's Cantina, agreed that the first day was slower for business. She added: "Today it's been picking up but we are all out here having fun no matter what." Ms Simmons said the restaurant's famous fried fish had proved the most popular dish. While the whole team were staunch St George's supporters, Ms Simmons said she did not begrudge Somerset a win too much. She added: "We had the cup for a long time."

An international group of human rights lawyers has asked the Premier to back a Supreme Court decision to lift a ban on same-sex marriages. The International Bar Association's Human Rights Institute has written to David Burt and challenged him to show leadership to Caribbean countries that discriminate against gay people. The letter was sent as the Bermuda Government prepares to launch an appeal against a ruling by former Chief Justice Ian Kawaley that allowed gay marriage. IBAHRI also wrote to Boris Johnson, then the UK Foreign Secretary, to condemn the UK Government's failure to advise John Rankin, the Governor, to refuse to give Royal Assent to the Domestic Partnership Act, which put a block to gay marriage last December. The letter to Mr Burt welcomed the "positive development made by the Bermuda Supreme Court with respect to the human rights of the LGBTI citizens of Bermuda". It added: "The IBAHRI urges the Government of Bermuda to support fully the judgment of the Supreme Court, implement it in good faith and give leadership to countries of the Caribbean which continue to discriminate against their citizens, contrary to universal human rights on the basis of sexual orientation and gender identity." The IBAHRI said the Supreme Court decision is in line with the principle of non-discrimination and equality in the International Covenant on Civil and Political Rights. It added the United Nations Human Rights Committee had confirmed that different treatment based on sexual orientation was discrimination under the ICCPR and that equality and respect are values protected in the Charter of the Commonwealth. The letter said: "Following the decision of the Supreme Court, we respectfully urge that the Government of Bermuda adopt a policy of removing all like discrimination against sexual minorities, in both criminal and civil laws, within its own jurisdiction and urging their removal in other countries of the Commonwealth Caribbean. With the benefit of the judgment of the Supreme Court of Bermuda, the Government of Bermuda should give leadership and example to neighboring countries in this important area of human rights law and policy." The letter was dated June 21, about three weeks before Walton Brown, the Minister of Home Affairs, confirmed the Government would appeal the court decision and was signed by IBAHRI chairmen Hans Corell and Michael Kirby. The International Bar Association, established in 1947, has a membership of more than 80,000 lawyers and 190 bar associations and law societies, spanning more than 170 countries. Its letter to Mr Johnson is also dated June 21, a month before Mr Johnson resigned as Foreign Secretary. In it, the IBAHRI expressed "our concern at the failure of the United Kingdom Government to advise his Excellency, the Governor of Bermuda, to withhold the Royal Assent to the seriously discriminatory legislation purportedly adopted by the legislature of Bermuda". The letter said Mr Rankin signed the Domestic Partnership Act into law after it was debated in UK Parliament in January. It said: "In this way, the United Kingdom Parliament became itself an actor in the deprivation of human rights and equality of LGBTI Bermudan citizens. While the Prime Minister of the United Kingdom [Theresa May] offered apologies at the Commonwealth Heads of Government meeting in April for the past introduction into dominions, colonies and territories of the UK of laws that criminalized LGBTI people, thereby exposing them to legal inequality, hostility and violence, it had the opportunity of avoiding such consequences in the present case but failed to act in accordance with its own laws and asserted principles." The IBAHRI has written a third letter to Baroness Patricia Scotland, the Secretary-General of the Commonwealth, to underline its "deep regret" at its silence over same-sex marriage. Bermuda became the only country in the world to allow gay marriage and then revoke it after the Domestic Partnership Act. The DPA reversed a Supreme Court ruling from May last year which paved the way for gay couples to marry in Bermuda and on island-registered ships around the world. The legislation came into force on June 1 and revoked the right of same-sex couples to marry and offered them, and heterosexual couples, civil unions instead, Mr Justice Kawaley ruled the DPA was at odds with the Constitution, which protects the right to freedom of conscience and outlaws discrimination on the basis of creed. The Royal Gazette asked Mr Burt and the Foreign Office for comment, but neither had replied by press time.

Opinion. By Petula Dvorak, a columnist for The Washington Post. Reproduced in The Royal Gazette. "Even before he arrives in Northern Virginia, the new fire chief for one of the country's wealthiest suburbs heard the reason some people do not want him there: his skin colour. The hoods and robes of today's bigots are anonymity and wi-fi. And in Fairfax County, the digital demagogues are in full terror mode, throwing all the hate they've got in a scathing, online attack on the incoming fire chief, John Butler. "It's a great time to be Black in America. If you can spell your name, you can get a free ride through college, be fire chief or even President. Doesn't matter if you've never achieved anything more than having dark skin!" That's one of the mildest comments on the notorious, local online forum known as Fairfax Underground. Never mind that Butler has been leading the fire department in Maryland's Howard County for almost three years. Never mind that he has been a firefighter and paramedic for 25 years, did two tours of duty with the Marine Corps, was educated at Harvard, Johns Hopkins and the University of Baltimore. Nope. They're freaking out because he is black. "Next white boys won't be hired," another poster warned. The county has launched an investigation into the hatred, trying to determine whether those posts are coming from inside the Fairfax County Fire and Rescue Department or the county government. "Racist, sexist, harassing or retaliatory comments like those on Fairfax Underground are reprehensible," County Executive Bryan Hill said in a statement. Any employee found to have participated in posting these comments will be subject to severe disciplinary action. It saddens me that in 2018 our country continues to deal with the hateful actions of a select few." That is one of the problems here. Is it one person? Twenty people? A troll from Texas? Russian bots? Are any of them firefighters? This was the big question the county faced two years ago when cyber bullying led to a sweeping investigation, a resignation and a suicide in a Virginia forest. Much of it unfolded on Fairfax Underground. "Fairfax Underground is not a county site," said Sharon Bulova, chairwoman of the Fairfax County Board of Supervisors. "We even block it from the county's wi-fi." The site is a primitive, digital bulletin board where folks gossip — nearly all of them anonymous — about everything from school test scores to memories of old-time shops to the neighborhood drug dealer to sexcapades among divorcees. "It's ugly, it's nasty, it's disgusting," said Bulova. "But it's not illegal to say ugly things." County investigators do not have a court order to probe the online comments as a criminal matter, but they are able to examine them as a personnel issue. So why write about it? Why give these trolls a megaphone? It is something that fire service consultant Dave Statter struggled with before he wrote about the Butler hate on his blog, Statter911. He came up with a solid reason, quoting former United States Supreme Court justice Louis Brandeis, who said that "sunlight is said to be the best of disinfectants". So let's shine a light on this. Many of the posts have insider details. I asked someone on the inside to look at this most recent hate splatter. "Those posts are from ffx FD," my source texted. "There is no way the outside world would know some of that." The forum has a frightening level of granular detail. Where a lawyer's children go to school, the colour of a female firefighter's underpants and what an officer scored on his test are all here. Nothing is vague except the identity of the person doing the writing. "Some days, it took everything I had not to eat my gun," one Fairfax first-responder who was cyber bullied on the site told me. Two years ago, the intensity of the attacks might have played a role in 31-year-old Nicole Mittendorff's suicide. The firefighter's death put a spotlight on the horrific posts about her on the website, attacks that continued even after her body was found. Investigators said they drew no direct line between the harassment and her death. Family members said Mittendorff talked about the attacks and was stung by them, but chose to ignore them and move on. No one will know how the attacks haunted her. She took those answers to the grave. But her death did let us know that all was not well in the fire department. So the department hired a woman to help to change the hate culture. That woman, longtime firefighter, battalion chief and national counterintelligence expert Kathleen Stanley, resigned and recently filed a lawsuit after her suggestions were ignored and the hatred continued. The department has faced a long history of lawsuits alleging discrimination. The most sweeping one was filed in the 1970s and resolved in 1982, creating a permanent consent decree banning the county from discrimination. This time, the county hired an outside consultant to tell them whether they have a problem. They have a problem. Chief Richard Bowers Jr, who spent about half of his five years as chief fighting this battle, resigned. After a search, Butler was chosen to succeed him last month. And 24 hours later, the hate parade began. The comments were filled with the n-word, complaints about minorities "taking over" and the prediction that all of Fairfax will burn. That one's funny. Only about 18,000 of 95,000 emergency calls to the Fairfax County Fire and Rescue Department each year are about fires. And even that number has been steadily declining. Bulova added that although Butler has an exemplary career in the field, they didn't hire him to get out there and squirt a hose." There are many who can put out a fire," Bulova said. "We have a whole fire and rescue department who are very skilled. Chief Butler is going to be an exemplary manager." There are other fires he has to put out. Butler "respectfully declined" to comment when I reached him. He is still in Howard County and does not start his new job until September 1. The truth is, he's not stepping into anything new or specific to Virginia. "Sometimes, I feel like the country is in a bad mood, and people feel more liberated to say things and post things that they never dreamt of five or six years ago," Bulova said. The closet bigot is especially problematic in this field — first-responders. The stakes are higher than in many workplaces. In this world, when someone is facing a wall of fire and the building is coming down, every vulnerable firefighter has to wonder whether a colleague at the other end of the hose is the poster known as "monkey fire department" or "Whoops! Burnt another one!" Both openly pine for an all-white world. A first-responder who faces danger every day told me: "The problem is, you never know who the enemy is." The enemy is hiding in plain sight, and digital pseudonyms are their new hoods. That's why we have to care."

In a Letter to The Editor of The Royal Gazette newspaper of Bermuda published today, prominent local historian John Cox of Devonshire corrected firmly a wrong assumption about Admiral Sir George Somers, Bermuda's founder, that had been circulating in the House of Assembly. He stated: "There has been talk in the House of Assembly that Sir George Somers was a slave owner. As a student of Bermuda history all my life, I can find no evidence whatsoever to support this. Sir George carried no slaves on the Sea Venture in 1609, he never owned a slave during his short stay in Virginia in 1610, and when he died later that year in Bermuda, he mentions only one English servant in his last will and testament, to whom he leaves money. So surely we can disregard Sir George Somers having ever been a slave owner. However, I am in agreement that Somers Day should be kept apart from the emancipation celebrations during the two-day Cup Match holiday. While not negating Somers Day in any way, it simply doesn't belong in Cup Match."

August 3. Day 2 of 2-day Public Holiday

Somerset enjoy best-ever victory over St. George's. After piling on 378 runs on Thursday, Somerset bowled out St George's twice. The latter's batsmen scored only 121 in their first innings. In the follow-on, St George's were able to only add 223. Somerset won by an innings and 35 runs.

The new Commissioner of Police, Stephen Corbishley, was sworn in today by John Rankin, the Governor. The ceremony at Government House was attended by Wayne Caines, the Minister of National Security, along with Paul Wright, the Deputy Commissioner of Police, and Alison Crocket, the Deputy Governor. Mr Rankin welcomed the new Commissioner and his family to the island. The Governor also thanked Mr Wright for his period as Acting Commissioner of Police and for his continued service to Bermuda. Mr Corbishley said he looked forward to working with the Governor, the Minister of National Security and his new colleagues in the Bermuda Police Service. He added: "I am both delighted and proud to be joining the Bermuda Police Service. I am committed to protecting and serving the people of Bermuda as Commissioner of Police and to leading the Bermuda Police Service in maintaining the highest international standards." Mr Corbishley's appointment was announced by the Governor on May 31. He has previously served with Kent Police in Britain, and has held command positions in both operational and crime divisions in UK policing. The new Commissioner brings a background of strategic experience, which includes his secondment to the National Crime Agency in the UK.

Would-be doctor Matthew Wedlich admitted he was "shocked" when he got the news that he was headed to one of the world's most prestigious universities. Mr Wedlich, 23, said he thought had done badly when he was interviewed for a place at St Peter's College at the University of Oxford in Britain. He added: "I didn't think I did too well. I was grilled." But he got a letter of acceptance in January, which sparked a search for financial support for his studies. Mr Wedlich said: "I was already coming from a four-year degree — it was not insignificant, financially." But the award of the Dr JJ Soares/Hamilton Medical Centre Scholarship has eased his financial problems. Dr Soares said Mr Wedlich "really impressed the scholarship committee". He added: "It wasn't just his academic prowess, but also his sensitivity and down-to-earthness. Matthew has a modest character. He was a very worthy applicant indeed." Mr Wedlich is the third recipient of the award, previously given to Alesha Page and Va Shon Williams. The scholarship is for $10,000 a year for up to three years. Dr Soares said academic grants like the Rhodes Scholarship were "the only way" he was able to complete 11 years of study. He added: "It adds up. I wanted to give the same opportunity to deserving Bermudians." Mr Wedlich's said he spent two summers working at the King Edward VII Memorial Hospital. He added: "I can't recommend it enough for people thinking of medical school." The research he carried out will be used to shape decisions on hospital policy. Mr Wedlich said the clinical exposure was "invaluable". He added the "million dollar question" is what to do after he graduates with his medical degree. Mr Wedlich said: "I have a few different interests that I identified through working at the hospital."

A brush fire was reported this afternoon at Cedar Hill in Warwick. Residents spotted the flames in undergrowth at about 4.30pm by St Mary's Road, close to the junction with Hillview Road. According to the Bermuda Fire and Rescue Service, a truck with four personnel attended from Port Royal Station. Firefighters quickly extinguished the blaze, which was confined to an area of bushes. A spokesman said that inquiries were being made into the cause of the fire.

August 2. Day 1 of 2-day Public Holiday

Somerset openers Terryn Fray and Chris Douglas have etched their names into the annals of Cup Match history with a record first-wicket partnership. The pair put on 153 runs, Douglas scoring 74 while Fray fell just ten shy of a century, as St George's were made to toil in the field on the first day at Somerset Cricket Club. Douglas and Fray's record tops the 143 Wendell Smith and Arnold Manders made for St George's in the West End in 1991. The mammoth partnership was broken when Douglas, who faced just 95 balls, was caught by his cousin, Allan Douglas, off the seam bowling of Zeko Burgess. Fray, whose acumen is the perfect foil to Douglas's aggression, scored at a more measured rate, facing 122 balls before Burgess bowled him for 90. "On a wicket like this you don't need to be overly aggressive because once you time the ball you're going to get value for your shots," said Fray, whose side declared on 369 for seven before reducing St George's to 58 for four. "Chris is more aggressive and I'm more steadier — we compliment each other well. We got off to a flyer thanks to Chris. He was hitting the ball well at the start and he was pulling away." Chare Smith's first over of the day set an ominous tone for St George's, with Douglas dispatching the 20-year-old debutant for 16 runs, including three fours. Fray admits he was surprised the youngster was handed the responsibility of bowling the first over given the magnitude of the occasion. "Maybe [Smith] was a little nervous and he gave us some loose deliveries," Fray said. "Fortunately Chris was the one facing at the time and he dispatched them as he should. I was just trying to take my time as it was a good wicket and I knew if I played straight I'd be OK. As I got closer to fifty I was in the groove." Fray, whose top score in Cup Match is 121 not out in 2014, said he was not overly despondent to miss out on a century despite showing disappointment by taking a long time to leave the crease. Everyone gets out in the 90s at some point — that's cricket," he added. "I'm not too disappointed. The milestone means a lot, but the way I was playing means the most to me." Sensing a memorable win, Fray said Somerset will look to put St George's under intense pressure tomorrow morning and bowl them out by lunch. "We're going to come out early and get a good warm-up in and try and go at them from the start," Fray said. "Hopefully we will have them all out by lunch and then see whether we send them back in. That's our plan."

Thousands of cricket lovers and partygoers descended on the West End today for the start of Cup Match. Somerset Cricket Club was decked out in a sea of red and blue — and blue and blue — as the island came together to celebrate Emancipation Day. Lifelong Somerset supporter Chris Roy said he came to experience "all the colorful atmosphere". Wearing red and blue from head to toe, Mr Roy, from Southampton, explained: "I normally come for the first day, opening bowl, and then watch the second day on TV." David Panchaud, 72, has worn the St George's colors blue and blue since he was a young boy. Mr Panchaud, from Pembroke, said he came to the game to enjoy all the camaraderie. He added: "It seems like the people are all coming together, at least for a couple of days." Mr Panchaud said he hoped his team would reclaim the cup but added: "I am hoping for a draw. I think that is the best I can hope for against the odds. There are too many young players on our team — the experience is not there. But I can hope." Kat Fisher, 31, attended the game with her husband John. The couple, who are visiting from Baltimore in the United States, said they wanted to experience Bermudian culture. She said: "It's definitely very cool. We are learning about cricket." The couple, who leave tomorrow, said they had enjoyed Bermuda. "It's beautiful. Everyone is super friendly. We have enjoyed it immensely." Large crowds had already gathered around the Crown and Anchor tables by 11am and food stalls were getting busy as the music pumped and spectators reveled in the party atmosphere. Rickeisha Burgess, owner of Duch Pops Bermuda, which offers fresh fruit popsicles, said she expected business to pick up later in the day. "It's still early on. Our product is something people want after they have eaten and when it really heats up. But I think we will have a phenomenal day." After last year's rainy start, there was not a cloud in sight all morning. Bermuda Cancer and Health Centre volunteers were on hand to help protect people from the heat and sun. Azuree Williams, event and programme manager, urged people to be mindful of heatstroke. "Stay hydrated. If you feel any dizziness or your body heating up, you need to make sure to cool down and find a shady spot." She also reminded people to use and reapply SPF30 sunscreen, and to make sure they wear a hat and sunglasses.

The Bermuda Turtle Project is celebrating half a century of the protection and study of sea turtles. Jennifer Gray, the Bermuda director for the project, said the group was "thrilled" to receive reports of turtles that "grew up in Bermuda nesting on beaches throughout the region". Ms Gray explained that three turtles tagged in Bermuda by the Bermuda Turtle Project in the 1990s had been spotted on beaches in Costa Rica and Mexico. She said a fourth green turtle, tagged in Bermuda in 1994, was freed by the volunteer South Ponte Vedra Beach Marine Turtle Patrol on a nesting beach in Florida in July last year after it became trapped in supports for a walkway. Ms Gray added: "Results like this demonstrate the lengthy period it takes for sea turtles to reach sexual maturity and the habitat connections ranging far and wide across geographic boundaries. Our findings highlight the need for international co-operation to protect the species across the vast distances they travel and the many places where they develop, feed, mature and nest. The connecting of like-minded biologists and volunteers across the region serve as a powerful means to understand and protect sea turtles." Research into Bermuda's green turtles by Dr H C Frick, a trustee of the Caribbean Conservation Corporation, started in 1968. The Bermuda Turtle Project, a joint effort between the Sea Turtle Conservancy and the Bermuda Zoological Society, has continued the work. Ms Gray said: "The project has learnt that Bermuda serves as an important steward for Caribbean and North Atlantic green turtles, providing a safe and healthy environment in which they can mature." She explained that nesting sea turtles were wiped out in Bermuda by the late 1800s and added that "the idea of sea turtles nesting on our shores again causes great excitement .Ms Gray said sea turtles in the region usually nest in the summer, with loggerhead turtle nests discovered on beaches at Coopers Island in 1990 and 1995. She added: "Even more exciting was the discovery of a green turtle nest in 2015 on a beach at Building's Bay in St George's. Once nesting abundantly in Bermuda, it had been almost a century since such a sight was witnessed." But Ms Gray said genetic tests showed it was "highly unlikely" that they were the result of a restocking programme run in the late 1960s and early 1970s. She added: "Nonetheless, nesting on our shores is cause for celebration and gives us hope for a future of nesting sea turtles in Bermuda." Ms Gray explained that knowing what to look for can help people spot turtle nests. She said the track of a nesting sea turtle was "like a large single tractor tire going from the direction of the sea up the beach to the dune". Ms Gray added that another similar track would lead back to the sea from a disturbed area." These tracks soon disappear with high tides and ocean breezes which blow sand across the top of the track." Ms Gray said hatchling tracks are harder to spot because they are smaller and shallow. "But if a hatchling is disoriented many small tracks might be seen that do not lead to the ocean. These should not be confused with the tracks of a hermit crab which are one-sided." Ms Gray added that nests could also go undetected because sea turtles nest and hatchlings mostly come out at night. The public is asked to report possible nesting activity to Ms Gray on 332-2966 and to report distressed turtles to the Sea Turtle Hotline through the Maritime Operations Centre at 297-1010. Reports of sea turtles in distress can also be made at the Bermuda Turtle Project Facebook page.

Bermudian martial arts students kicked off their summer by representing the island at a karate gala in Canada. Now local teacher Sensei Bobby Smith, who was invited as a guest instructor at the 29th Miyagi Chojun Festival in Burlington, Ontario, has found his skills in demand elsewhere. "It seems that I've now become internationally recognized for my efforts," he told the Gazette. Organisers of the festival have asked Mr Smith to take part at a seminar to be held next year in New York, with dates to be set "shortly". The gashuku or "gathering" in Canada was hosted by the International Okinawan Goju-ryu Karate Federation's world chief instructor, Sensei Tetsuji Nakamura. Mr Nakamura, ranked as a seventh dan out of the ten levels of proficiency, was joined by the IOGKF's chief advisor, Sensei Bakkies Laubscher, a ninth dan. Mr Smith, a seventh dan, was a guest instructor throughout the four-day event from June 7 to 10. "I dedicate myself to the promotion of alternatives to physical violence and to teach others how to safely use restraint and control tactics," he said. Adult students Carlos Ferreira, Lester Pun and Gavin Bishop accompanied him, with juniors Zachary Bishop and Stella Cupidore. Mr Smith's school offers traditional karate and self defence to adults and children, as well as "exotic" weaponry such as the Japanese sword, staff and cane. The Academy of Martial Arts has classes twice a week. For more information, see tamadojo.com or call Mr Smith on 292-5715.

A drive to raise money for the island's farming industry got off to a small but enthusiastic start today with the inaugural Farm Aid event. About 500 people attended the concert at the Prison Officers' Recreation Club in Dockyard, which featured Stone Love from Jamaica along with island acts Juggling Jason, Magic from Souljah 1 and Supatone. Complimentary dinner plates featuring island produce were also available. Richard Bascome, owner of Westover Farm, said: "It was pretty good. We still have some food left. It was a modest crowd of about 500 people." Mr Bascome said the event got off to a slow start but picked up around 11pm. He said it received a good reception from those who attended. He added: "It ended at about 3am. It was OK for a first off event." The event was organized with the Island Restaurant Group, Green Land Dairy, Amaral Farms, Westover Farm and Wadson's Farm. It also had the backing of other restaurants, organisations and farms. Mr Bascome previously explained that it would be "the beginning" of a movement to highlight the contribution of the agricultural sector to the island. He added that a general charity to promote farming was in the planning stages. They hope to help people understand where their fresh produce comes from and to increase the amount produced on island. Mr Bascome said yesterday that they were keen to host another event but would likely do it when there is more variety of locally grown produce available. He added: "We're taking it slow. It was a small start but we will move on from there."

August 1

Cup Match opening hours across Bermuda Thursday, August 3 and Friday, August 4. Most of Bermuda shuts down for the 2-day holiday but the places that will be open, if so when, or closed are shown below
Grocery stores
Arnold's Discount Warehouse — Both days: closed
Arnold's Express — Both days: 8am to 9pm
Arnold's, St John's Road, Pembroke — Thursday: 8am to midnight. Friday: 8am to 10pm
Arnold's Somerset — Thursday: 8am to 9pm; Friday: 10am to 7pm
Arnold's Somerset Liquor Store — Thursday: 10am to 9pm; Friday: 10am to 7pm
A1 Paget — Both days: closed
A1 Smith's — Both days: closed
Belvin's Variety, Happy Valley Road — Both days: 6am to midnight
Belvin's Variety, Flatts Hill — Both days: 6am to midnight
Belvin's Variety, Devonshire — Both days: 6am to midnight
Belvin's Variety, The Glebe Road — Both days: 6am to midnight
BGA Office — Both days: closed
Burrows Lightbourn Ltd., Paget — Both days: closed
Burrows Lightbourn Ltd., Front Street — Both days: closed
Dollar Depot — Both days: closed
Gosling Bros Ltd — Both days: closed
Harrington Hundreds — Both days: 8am to 2pm
Hayward's Liquor Store — Both days: closed
Heron Bay MarketPlace — Both days: 8am to 6pm
Maximart, Sandys — Both days: 8am to 10pm
Miles Market — Both days: closed
Modern Mart — Both days: 8am to 6pm
Pitt and Company Ltd., Happy Valley Rd — Both days: closed
Price Rite, Paget — Both days: closed
Price Rite, Warwick — Both days: 8am — 6pm
Shelly Bay MarketPlace — Both days: 8am — 6pm
Shopping Centre — Both days: closed
Somer's Supermarket — Thursday: 8am to 9pm; Friday: 8am to 5pm
Somerset MarketPlace — Both days: 8am to 6pm
The MarketPlace, Hamilton — Both days: closed
The MarketPlace, Somerset — Both days: closed
The Supermart — Both days: closed
Pharmacies
Caesar's Pharmacy — Both days: closed
Collector's Hill Apothecary — Both days: 11am to 7pm
Hamilton Pharmacy
Paget Pharmacy — Both days: 10am to 6pm
People's Pharmacy on Victoria Street — Both days: Closed
People's Pharmacy at King Edward VII Memorial Hospital — Both days: 10am to 4pm
Par-la-Ville Pharmacy — Both days: closed
Phoenix main store — Both days: noon to 6pm
Robertson's Drug Store — Thursday: 10am to 3pm; Friday: 4pm to 6pm
Somerset Pharmacy — Both days: closed
Warwick Pharmacy — Both days: 11am to 7pm;
Woodbourne Chemist — Both days: closed
Retail
A.F. Smith — Both days: closed
A.S. Cooper, Main Store — Both days: closed
A.S. Cooper, Men's Store — Both days: closed
A.S. Cooper, Vineyard Vines — Both days: closed
A.S. Cooper, Fairmont Southampton — Both days: 9am to 9pm
A.S. Cooper, Dockyard — Both days: 9am to 6pm
A.S. Cooper, Hamilton Princess — Both days: 9am to 6pm
Atlantic Jewelry Studio — Both days: closed
Auto Solutions Bermuda — Both days: closed
Bermuda Arts Centre — Both days: 10am to 5pm
Bermuda Memories, St George's — Both days: closed
Bermuda Perfumery, Front Street — Both days: closed
Bermuda Underwater Exploration Institute — Thursday: 10am to 5pm; Friday: noon to 5pm
Carole Holding, Clocktower Mall, Dockyard — Both days: 9am to 6pm
Clocktower Mall, Dockyard — Both days: 9am to 6pm
Crisson's, Queen Street — Both days: closed
Crisson's, Front Street — Both days: closed
Crisson's, Fairmont Southampton — Both days: 9am to 6pm
Crisson's, Clocktower Mall, Dockyard — Both days: 9am to 6pm
Crown & Anchor, Fairmont Southampton — Both days: 9am to 5pm
Crown & Anchor, Dockyard — Both days: 9am to 6pm
Davison's, Clocktower Mall, Dockyard — Both days: 9am to 6pm
Davison's, St George's — Thursday: 9.45am to 3pm; Friday: closed
Davison's, Front Street — Thursday: 8.45am to 5pm; Friday: 8.45am to 4pm
Davidrose — Both days: closed
Demco, Devonshire — Both days: closed
Demco To Go, Hamilton — Both days: closed
Dockyard Glass — Both days: 10am to 5pm
E&B Trading Co. Ltd. — Both days: closed
Flying Colours — Thursday: 9.30am to 4pm; Friday: 9.30am to 1.30pm
Gibbons's Stores — Both days: closed
Gorham's Ltd. — Both days: closed
Island Trading — Both days: closed
Lili Bermuda — Both days: closed
Lindo's — Both days: closed
Marks & Spencer — Both days: closed
Pulp & Circumstance — Both days: closed
PW Marine — Both days: closed
TABS — Both days: closed
The Beach, Fairmont Southampton — Both days: 10am to 5pm
The Bermuda Rum Cake Factory — Both days: 10am to 5pm
The Perfume Shop, Clocktower Mall, Dockyard — Both days: open
The Resort Shop, Fairmont Southampton — Both days: 8.30am to 10pm
Tops — Both days: closed
Washington Mall — Both days: closed
Dining
AZU Beastro — Both days: 9am to 4pm
Barracuda Grill — Both days: open dinner only 5.30pm to 10pm
Beau Rivage Restaurant — Both days: 7.30am to 10.30am (breakfast); 11am to 3pm (lunch); 6.30pm to 11pm (dinner)
BellaVista Bar & Grill — Both days: 10.30am to 10pm
Blackbeard's Hideout — Both days: noon to 3pm, bar open until 6pm
BLU — Both days: open dinner only 6pm to 10pm
Bonefish Bar & Grill — Both days: 11.30am to 10.30pm
Buzz, Esso City — Both days: open 24 hours
Buzz, Collector's Hill — Both days: 6.15am to 10pm
Buzz, Crawl Hill — Both days: 6.15am to 10pm
Buzz, Warwick — Both days: 6.15am to 10pm
Buzz, Washington Mall — Both days: closed
Buzz, AIG — Both days: closed
Buzz, Hamilton Pharmacy — Both days: closed
Buzz, Bakery Lane — Both days: closed
Buzz, West Hamilton — Both days: closed
Café 4 — Both days: closed
Café Amici — Both days: 9am to 10pm
City Cafe — Both days: 8am to 3pm
Coco Reef — Both days: 7am to 10.30am (breakfast); noon to 3pm (lunch); 7pm to 9pm (dinner)
Coconut Rock — Thursday: closed; Friday: 5pm to 10.30pm
Devil's Isle — Both days: 9am to 11pm
Flanagan's Irish Pub & Sports Bar — Both days: 11am to 1am
Flanagan's Outback — Both days: closed
Four Star Pizza — Thursday: 5pm to 10pm; Friday: closed
Freddie's Food Court — Both days: 11am to 7pm
Fourways Inn — Thursday: closed; Friday: 6.30pm to 9pm
Frog & Onion — Both days: open lunch/dinner 11.30am to 9.30pm
Glaze, Church Street — Both days: closed
Glaze, Brown & Co — Both days: closed
Glaze, Bermudiana Road — Both days: closed
Glaze, Dockyard — Both days: 9am to 5pm
Gold Coast Express — Both days: 6.30pm to 10pm
Gombeys — Open both days
Griffins — Both days: 7am to 10am (breakfast) noon to 3pm (lunch), 5pm to 10pm (dinner, bar)
Harbourfront — Thursday: closed; Friday: 6pm to 10pm
Harry's Restaurant — Both days: closed
Henry VIII Restaurant — Thursday: closed; Friday: noon to 10pm
Henry's Pantry — Thursday: closed; Friday: 11am to 5pm
Hog Penny — Thursday: open dinner only 5.30pm to 10pm; Friday: open lunch/dinner 11.30am to 10pm
Island Brasserie (The Point Restaurant & Tucker's Bar) — Both days: 7am to 11am (breakfast); 11am to 5.30pm (lunch); 5.30pm to 10.30pm (dinner)
KFC — Both days: 11am to 10pm
La Trattoria — Both days: 5.30pm to 9.30pm
Lido Complex — Both days: 7am to 11am (breakfast); 6pm to 9.30pm (dinner)
Little Venice — Thursday: open dinner only 6pm to closing; Friday: closed
L'Oriental — Thursday: closed; Friday: open dinner only 6pm to 10pm
L'Oriental Express & East — Both days: closed
Lobster Pot — Both days: closed
Mickey's — Both days: noon to 3pm (lunch); 6pm to 9.30pm (dinner)
Pickled Onion — Both days: open lunch/dinner
Robin Hood Restaurant — Thursday: closed; Friday: 11am to 11pm
Sea Breeze, Elbow Beach — Both days: 5pm to 10.30pm
Snug Cafe — Both days: closed
Somers Cafe Express — Both days: closed
SUL Verde — Both days: 6.30pm to 9.30pm
Swizzle Inn, Warwick — Thursday: closed; Friday: 11am onward
Swizzle Inn, Bailey's Bay — Thursday: closed; Friday: 11am onward
Tapas Club — Both days: 6pm onward
Tempest Bistro — Thursday: noon to 2pm (lunch), 6pm to 9pm (dinner); Friday: closed
Temptations Cafe — Thursday: 8am to 3pm; Friday: closed
Tobacco Bay — Both days: noon to 5pm
The Doghouse — Both days: 10pm to 3am
The Wharf — Both days: 11.30am to 5pm (lunch), 5.30pm to 9pm (dinner)
Village Pantry — Both days: 8am to 10pm
Wahoo's Bistro — Thursday: closed; Friday: 11.30am to 9.30pm
White Horse Pub — Both days: 11.30am to 9.30pm
Yo Cherry Hamilton — Thursday: 1pm to 10pm; Friday: 1pm to 10.30pm
Yo Cherry St George's — Thursday: 10am to 9.30pm; Friday: 10am to 10pm
Gas stations
Bermuda Industrial Union Gas Station — Thursday: closed; Friday: 8am to 10pm
Esso City Tigermarket — Both days: open 24 hours
Esso Collector's Hill Tigermarket — Both days: 6am to 10pm
Esso Crawl Hill Tigermarket — Both days: 6am to 10pm
Esso Tigermarket, Warwick — Both days: 6am to 10pm
Esso Service Station, Port Royal — Both days: 6am to 10pm
Esso Service Station, Sandys — Both days: 6.30am to 5pm
Esso Service Station, St George's — Both days: 8am to noon
Rubis Dowling's Marine and Auto, Penno's Drive, St George's ­— Both days: 7am to 5pm
Rubis Causeway Service, Blue Hole Hill, Hamilton Parish ­— Both days: 8am to 4pm
Rubis Van Buren's Marine, Flatts Village, Hamilton Parish — Both days: 6am to 9pm
Rubis Terceira's North Shore Service, North Shore Road, Smith's — Both days: 9am to 4pm. After-hours fuel available
Rubis St John's Road Service, St John's Road, Pembroke — Both days: Closed. After-hours fuel available
Rubis at the Waterfront, Hamilton Harbour, Pembroke — Both days: 8am to 5pm. After-hours fuel available
Rubis East Broadway Service, Crow Lane, Pembroke — Both days: 10am to 6pm. After-hours fuel available
Rubis Paget Service, Middle Road, Paget — Both days: 7am to 2pm. After-hours fuel available
Rubis Warwick Gas, South Shore Road, Warwick — Both days: 6.30am to 11pm. After-hours fuel available
Rubis Raynor's Southampton Service, Middle Road, Southampton — Both days: 8am to 4pm
Rubis Robinson's Marine, Somerset Bridge, Sandys — Both days: 6.30am to 9pm
Rubis Boaz Island Marine Service, Boaz Island, Sandys — Both days: 7am to 7pm
St David's Variety Esso — Both days: 8am to 8pm
Hospitals
Lamb Foggo Urgent Care Centre — Both days: 4pm to midnight. Also open from noon to midnight on Saturday and Sunday. If your condition is serious, go straight to the Emergency Department of King Edward VII Memorial Hospital.
King Edward VII Memorial Hospital.
Doctors' practices. Closed both days.
The ferry schedule for the Cup Match and weekend
The Department of Marine and Ports Services said that the fast ferry service would operate on Thursday, August 2 and Friday August 3: The blue route will operate on the weekday schedule between Hamilton and Dockyard, beginning in Hamilton at 7.10am. The last departure from Hamilton is 8.30pm. The orange route will operate on the weekday schedule between Dockyard and St George's. On Thursday, the first departure from Dockyard will be at 9.30am. The departure from St George's will be at 5.45pm. On Friday, the first departure from Dockyard will be at 9.30. But the last departure from St George's will be at 3.45pm. The pink route will operate on the public holiday schedule between Hamilton, Paget and Warwick, starting from Hamilton at 10am. The last departure from Hamilton is 6pm. There will be no service on the green route on either day. For more ferry scheduling information and alert notifications visit www.marineandports.bm.

Younger people know more about the origin of Cup Match than was feared, a snap survey has revealed. Politicians have complained that the real reason for Bermuda's two-day national holiday, a celebration of the end of slavery in the British Empire, had become lost as people were more focused on spending money and looking good. So The Royal Gazette hit the streets yesterday to find out if young people know what Cup Match was really all about and if they thought it needed to be better explained. One Hart, 17, said: "Cup Match celebrates the emancipation of slaves. I learnt that in school." She added: "I'm pretty sure most people don't think about the meaning of Cup Match until they're reminded of it." Ms Hart advised: "Don't promote the competition between Somerset and St George's so much, put out more about the fact that it has to do with emancipation and the ending of slavery and we do this because we are free." Abigail Frost, 14, said she had also been taught about the roots of Cup Match in the classroom. She said: "I don't think most people keep that in mind. A lot of people go to just meet up with their friends. I think it should be taught more in classes. At the Cup Match game there could be someone there who was telling people about the history of Cup Match and answering their questions. It was a big deal when slavery ended in Bermuda, and a lot of people feel connected to it because that's their heritage." Jair Duke, 21, a St George's fan, said: "Cup Match celebrates the freedom of slaves. It's important to remember what happened to the slaves and how they became free, instead of all the banter between Somerset and St George's. People always just think about who's the better team and who could do the most. We should have talks with young people and go to schools before Cup Match to educate them." Chloe Burns, 10, who is backing Somerset, said she was unaware of the origins of Cup Match. She said: "They don't really teach us that in school; they don't even mention it. To young people, it's more of a fun time when everyone goes out on the boat with their friends or just goes to watch the cricket because people don't know what it really means." She added: "We could have a day in school where you dress in your team's colors and then we could learn about what the meaning of Cup Match is and we could also play cricket on the field."

Police will target hotspots and prolific offenders this weekend in a bid to foil any potential retaliation to last Friday's gun murder, it was revealed yesterday. Assistant Commissioner of Police Martin Weekes told a press conference that the Bermuda Police Service was working with the Ministry of National Security and the Crisis Response Team to avoid an escalation of gang tensions. Mr Weekes said: "We will be proactively policing certain hotspots and certain individuals that we expect would be likely to do this sort of thing." He added: "We are an intelligence-led police service, so we keep our ears to the ground. We work closely with our partners in the ministry. We feed a lot of information into the system, who are out there trying to help us calm things down and to avoid retaliation." Mr Weekes was speaking at a press conference to outline the Cup Match holiday policing plan in the wake of the fatal shooting of 30-year-old Taylor Grier. He said police would carry out high visibility patrols that would pay "particular attention to incidents of public disorder, antisocial behaviour and weapons possession". Mr Weekes added: "Those persons who are not deterred by the presence of the police and commit offences can expect to be promptly arrested and placed before the courts." He also emphasised that the BPS would be working with the Bermuda Reserve Police, the Royal Bermuda Regiment, the Parks Department and security officers at events "to ensure a safe environment". Mr Weekes also reminded the public to expect traffic delays at Horseshoe Bay on Thursday and heading into Somerset on both Thursday and Friday. Boaters were warned to ensure their vessels are registered, have all the required safety equipment on board and to stick to the five knot, no wake zones. Mr Weekes also urged the public to ensure their homes, cars and bikes are secured to avoid crimes of opportunity. He added police were aware of an apparent increase in the amount of the party drug Ecstasy on the island. Mr Weekes said the police had heard of "anecdotal experiences" of the drug. He added: "We would urge everyone to be very careful with their drinks when they are in licensed premises, or whether they are at one of these major events. Our final message this year is to encourage everyone to exercise patience, tolerance and caution to help the BPS to do our job." He appealed to the public and particularly anyone involved in violent crime to think about what Cup Match "means to their community and to not spoil these events for the Bermuda community as a whole". Wayne Caines, the Minister of National Security, added that up to 50 additional police officers would be on duty overnight "to deal with any increases in illegal or antisocial activities". He said there would also be CCTV cameras covering the Somerset Cricket Club grounds for the first time and up to 50 police officers daily, with a command centre on site. Mr Caines also repeated the Ministry and BPS's zero tolerance policy for people operating vehicles and boats while under the influence of alcohol. "If you are found to be under the influence and in control of a vehicle, you will be arrested. So please, don't drink and drive. The Co-ordinated Crisis Response Team, which was activated after Friday's fatal shooting, will also be operational over the holiday weekend. He said members would be available at Agape Faith in Dockyard, Beulah Tabernacle in Somerset, and Vernon Temple AME and Southampton Seventh-day Adventist church in the event of a major crisis. The aim was to ensure that the festivities remain safe and free of antisocial behaviour."

There will be no roadside breath test checkpoints over the Cup Match holiday, it was revealed yesterday. However, the Bermuda Police Service and the Ministry of National Security still pledged a "special" emphasis on tackling drink-driving over the four-day weekend. Anthony Santucci, executive director of anti-alcohol abuse charity Cada, said he had expected a more urgent approach to combat the death toll on the roads. Mr Santucci said: "Cada is certainly disappointed that we won't be having sobriety checkpoints this Cup Match. This is the biggest holiday of the year." He said Cada had been pushing for the implementation of roadside sobriety checkpoints for more than ten years. Mr Santucci added: "With seven fatalities this year to date, I would have thought there would have been a greater sense of urgency. Clearly, something fell down somewhere. Clearly, the seven Ps philosophy was not applied. However, I am sure the minister will take all the necessary steps to fix the problem." Mr Caines told a press conference yesterday afternoon that "there were some legal hurdles that we did not jump in time for Cup Match. As much as we want to have the roadside sobriety testing initiated this weekend, and we all did, we are also under a constitution and a legal framework and so what we did not want to do is jeopardize any civil rights or to be indeed found afoul of the law. So, we made a decision not to commence with the actual roadside sobriety official testing. We believe that we will have all the prerequisite legal requirements completed in the next two weeks." Martin Weekes, the Assistant Commissioner of Police, explained that the Act governing roadside sobriety checkpoints came into force yesterday. He added: "Unfortunately the way the legislation is written, we have to gazette all the positions where we will be doing them for five days. That puts it outside of the Cup Match Weekend. That said, we will be sending a letter this week to the senior magistrate seeking authorization to commence the actual checks, the roadside checkpoints, over the next couple of weeks. This weekend, however, we will be putting a special emphasis on drink-driving generally. We will be actively looking to arrest people for driving whilst impaired and with excess alcohol. We will be stopping cars, we will running other types of stops. f the evidence is there that allows us to believe that there is reasonable, probable cause that you have got excess alcohol, you will be arrested." Mr Santucci added: "We at Cada would like to say to all Bermudians is: ABCD — always bus, cab or designated driver. Please be aware that sobriety checkpoints will be here soon enough so that we can start to strive to change Bermuda's relationship with alcohol." Michael Dunkley, the Shadow Minister of National Security, added: "The OBA understands this is a bitter pill to swallow in that the PLP government could not make their self-imposed deadline of Cup Match for the implementation of roadside sobriety checkpoints and it means that a promise made has not been a promise kept. With the Act only being gazetted today it was clear the commitment by the PLP would not be met. However, we understand the varied challenges with this type of legislation and it is best to ensure that this, and any legislation, is enacted correctly or issues will arise to the detriment of the intended law and people we serve." Mr Caines announced last Friday that roadside breath test checkpoints would be used over the Cup Match holiday and the move was backed by several restaurants. Saliya Alahakoon, manager at Henry VIII, said the restaurant supported the roadside checks. Mr Alahakoon added yesterday that the failure to implement them in time for the holiday did not change how the restaurant would operate. "Our responsibility is that we need to take care of all our customers and patrons." Mr Caines also warned anyone intent on drink-driving or speeding that they are part of the problem.

Controversy over images of MPs claimed to be sleeping on the job will be "dealt with" next week, the Speaker of the House of Assembly promised yesterday. Dennis Lister, whose job is to enforce the rules of the House, said: "It's an in-House matter that will be dealt with by the Speaker next Friday." He was speaking after the images — which appear to show ministers and MPs snoozing on the floor of the House, were published on social media. Mr Lister said he would discuss the matter when MPs return to the House after the Cup Match holiday. The use of recording equipment is forbidden under House of Assembly rules. A video and photographs of some politicians, including members with eyes closed and slumped back against their seats, were shared through social networks last weekend. Among those captured on camera were Jeanne Atherden, the Leader of the Opposition, and Lieutenant-Colonel David Burch, the Minister of Public Works. It is not known who took the pictures or when, but the camera angles of some suggest they were taken on the floor of the House, while others appear to have been taken from the public gallery. Images of Christopher Famous, Dennis Lister III and Kim Swan, also Progressive Labour Party backbenchers, were among the pictures shared. Mr Swan has since insisted he was not asleep, but was looking down at his mobile phone. Ms Atherden earlier said the "core focus" of the weekend should instead have been "geared towards the senseless violence occurring in our community" after the shooting of Taylor Grier last Friday night. Owen Darrell, the chairman of the PLP, explained members would be reminded of "the proper decorum required inside the House of Assembly".

Applicants fear retaliation if they make Public Access to Information requests, the Information Commissioner has warned. Gitanjali Gutierrez added there was a need for a "cultural shift" so that more people questioned public authorities rather than deferred to them. Ms Gutierrez said: "Three years after the enactment of the Pati Act, the Information Commissioner's Office continues to receive reports concerning breaches of a requester's confidentiality. We also routinely have members of the public express concern about retaliation or other negative consequences if they file a Pati request." Ms Gutierrez said more effort had to be made to protect the identities of people who make Pati requests. "The Pati Act grants a right to access public records to Bermudians and residents of Bermuda. In practice, this means that public authorities need to know a requester's identity to verify their eligibility to submit a Pati request. This prohibits requesters from filing anonymous requests. Taking steps to directly question a public authority rather than maintaining respectful deference may also be a challenging cultural shift whose impact may be lessened by the ability to submit a Pati request anonymously." Ms Gutierrez was writing in the annual report for the Information Commissioner's Office. She said Pati legislation would have to be updated to be in line with the Personal Information Protection Act 2016 when it comes into force. She added: "These steps would allow Bermudians and residents to safely and confidently seek information about a range of local public services, including education, health, safety, crime, planning decisions, job development and more." The report also said members of the public had expressed concern about accountability and public spending, particularly where public services were outsourced. Ms Gutierrez added it was critical that contracting standards were adhered to and the procurement process was fair and open. She said: "The proactive publication requirements under the Pati Act are an important step in this direction. The proactive publication of the details of contracts over $50,000 enables the public to know what bidder was successful and to ask for further access to records concerning service delivery and contract management. Access to information is one of the keys to accountability of outsourced services. Public accountability for public authorities and outsourced contractors and consultants creates an opportunity for feedback that can lead to improvements in public service." The report, tabled in the House of Assembly last Friday, added public authorities received 136 new Pati requests in 2017 and had granted access to all or some records in 47 per cent of cases. The Bermuda Police Service was the subject of most requests with 37 applications for information. The Ministry of Health, which received 17 requests for its various departments, was second. Ms Gutierrez said: "Importantly, we have seen public authorities who embrace transparency as a chance to share openly their accomplishments, challenges, expertise and willingness to improve. These public authorities welcome accountability for what it aspires to be: an opportunity to engage more fully with an informed public. This new relationship can only lead to improvements in government services, programmes, spending decisions and governance."

An international group of lawyers has urged Premier David Burt to support the Supreme Court decision to reverse the ban on same-sex marriage. The International Bar Association's Human Rights Institute has written to the Premier, calling on him to show leadership to Caribbean countries that discriminate against their gay citizens. It comes after the Bermuda Government launched an appeal last month against a ruling by former Chief Justice Ian Kawaley that allowed gay marriage. IBAHRI also wrote to former British Foreign Secretary Boris Johnson, to condemn the UK Government's failure to advise John Rankin, the Governor, to withhold assent to the Domestic Partnership Act, which put a block to gay marriage last December. The letter to Mr Burt welcomed the "positive development made by the Bermuda Supreme Court with respect to the human rights of the LGBTI citizens of Bermuda". It stated: "The IBAHRI urges the Government of Bermuda to support fully the judgment of the Supreme Court, implement it in good faith, and give leadership to countries of the Caribbean which continue to discriminate against their citizens, contrary to universal human rights on the basis of sexual orientation and gender identity." The IBAHRI stated the Supreme Court decision is in accordance with the principle of non-discrimination and equality in the International Covenant on Civil and Political Rights. It added the United Nations Human Rights Committee has confirmed that differential treatment based on sexual orientation is discriminatory under the ICCPR, and that equality and respect are values protected in the Charter of the Commonwealth. It continued: "Following the decision of the Supreme Court, we respectfully urge that the Government of Bermuda adopt a policy of removing all like discrimination against sexual minorities, in both criminal and civil laws, within its own jurisdiction and urging their removal in other countries of the Commonwealth Caribbean. With the benefit of the judgment of the Supreme Court of Bermuda, the Government of Bermuda should give leadership and example to neighboring countries in this important area of human rights law and policy." The letter is dated June 21, about three weeks before home affairs minister Walton Brown confirmed the Government would appeal the court decision. It is signed by IBAHRI chairmen Hans Corell and Michael Kirby. The International Bar Association, established in 1947, has a membership of more than 80,000 individual lawyers, and 190 bar associations and law societies, spanning more than 170 countries. Its letter to Mr Johnson is also dated June 21, a month before Mr Johnson resigned as Foreign Secretary. In it, the IBAHRI expressed "our concern at the failure of the United Kingdom Government to advise his Excellency the Governor of Bermuda to withhold the Royal Assent to the seriously discriminatory legislation purportedly adopted by the legislature of Bermuda". It noted Mr Rankin signed the Domestic Partnership bill into law after it was debated in the UK parliament in January. It said: "In this way, the United Kingdom Parliament became itself an actor in the deprivation of human rights and equality of LGBTI Bermudan citizens. While the Prime Minister of the United Kingdom [Theresa May] offered apologies at the Commonwealth Heads of Government meeting in April for the past introduction into dominions, colonies and territories of the UK of laws that criminalized LGBTI people, thereby exposing them to legal inequality, hostility and violence, it had the opportunity of avoiding such consequences in the present case but failed to act in accordance with its own laws and asserted principles." The IBAHRI has written a third letter to Commonwealth of Nations Secretary-General Patricia Scotland, stating its "deep regret" at its silence over the issue. Bermuda became the only country in the world to allow gay marriage and then revoke it after the Domestic Partnership Act was passed. The DPA reversed a Supreme Court ruling from May last year which paved the way for gay couples to marry in Bermuda and on island-registered ships around the world. The legislation came into force on June 1 and revoked the right of same-sex couples to marry and offered them, and heterosexual couples, legally recognized civil unions. However, Mr Justice Kawaley found the DPA was inconsistent with the Constitution, which protects the right to freedom of conscience and outlaws discrimination on the basis of creed. The Royal Gazette has approached Mr Burt and the Foreign and Commonwealth Office for comment.

Arch Capital Group Ltd made a profit of $233.2 million, or 56 cents per share, in the second quarter. That is up from $173.8 million year-on-year. The Bermuda-based company's after-tax operating income was $242.6 million, up from $168.9 million. That represented an operating income per share of 59 cents, which outperformed a Zacks census estimate by 13. 5 per cent. Gross premiums written were up 5.4 per cent at $1.696 billion, while the combined ratio fell 1.9 per cent to 82.7 per cent. Combined ratio excluding catastrophic activity and prior year development was 84 per cent. The company reported $14.9 million of pre-tax current accident year catastrophic losses, net of reinsurance and reinstatement premiums. The book value of Arch Capital's common shares at the end of June was $20.68, a rise of 1.3 per cent in the second quarter, and 4.1 per cent in the trailing 12 months. The company repurchased 6.4 million shares, valued at $170.3 million in total, during the quarter. At the end of June it had $272.9 million of share repurchases remaining and available for buy back under its current authorized programme.

American International Group and The Carlyle Group are in a strategic partnership to build newly established Bermuda-based DSA Re into a stand-alone provider of reinsurance, claims handling, and run-off management solutions for long-dated, complex risks to the global insurance industry. DSA Re, which was formed by AIG in February, currently reinsures $36 billion of AIG's Legacy Life and Annuity and General Insurance liabilities. In a statement, AIG said that utilizing Carlyle's expertise in separating and standing up companies, the two companies plan to build DSA Re into a platform that complements DSA Re's "financial strength with its strategically differentiated capabilities". As part of the transaction, Carlyle will acquire a 19.9 per cent stake in DSA Re and enter into a strategic asset management relationship whereby DSA Re and AIG will, in aggregate, allocate $6 billion of assets into various Carlyle managed strategies across corporate private equity, real assets, and private credit. Brian Duperreault, AIG's president and chief executive officer, said: "AIG launched DSA Re to help us efficiently manage our legacy liabilities, honour our policy obligations and maximize financial flexibility. This partnership with Carlyle meets these objectives while allowing AIG to free up capital and participate in the buildout and growth of the business. We look forward to working closely with Carlyle to position DSA Re for long-term success." Kewsong Lee, Carlyle's co-CEO, said: "This strategic partnership extends Carlyle's investment capabilities into the $15 trillion global insurance industry. Carlyle is excited to deliver our global investment platform across a variety of asset classes to DSA Re, and will work to generate attractive returns for the DSA Re portfolio for many years to come. We have a terrific partner in AIG, and will work closely together to help DSA Re become independent and positioned for growth over time." The transaction is expected to close in approximately 60 days, subject to required regulatory approvals and other customary closing conditions.

Nicole Haziza, the honorary French Consul, has received France's prestigious National Order of Merit for her service to the country.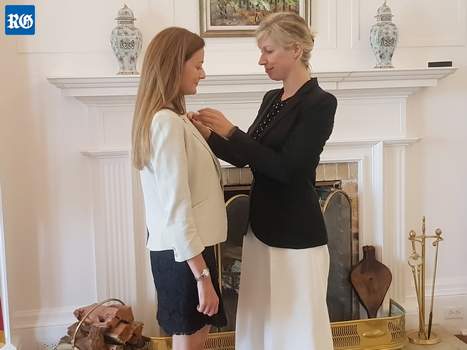 Anne-Claire Legendre, the Consul General of France in New York, presented Ms Haziza with the honour in a ceremony at Government House. Ms Legendre said: "It is a great privilege to honour our honorary consul Nicole Haziza with the National Order of Merit. France is very grateful for her dedication in service to the nation and its citizens in Bermuda." David Burt, the Premier, and John Rankin, the Governor, congratulated Ms Haziza for the honour. Mr Rankin added Ms Haziza had made a valuable contribution to the community and represented France with "grace and distinction". The National Order of Merit is one of France's most prestigious distinctions. Awarded by the president of the French Republic, the order was founded in 1963 by president Charles de Gaulle to reward "distinguished merit" and to honour individuals for distinguished military or civil achievements. The National Order of Merit is a universal order honouring individuals from all fields of activity and is bestowed upon French citizens and foreign nationals alike.

The keel for a replacement for the ageing Oleander cargo ship has been laid in a Chinese shipyard, it was revealed yesterday. The major step in the construction of the new freighter for Bermuda Container Line was celebrated at the shipyard as workers prepare to start work on the rest of the vessel. A spokesman for the shipping line said the laying of the keel was the "ceremonial beginning" of the ship's life. John Wight, the chairman of the board at Neptune Group owners of BCL, said the pace of the project was "encouraging" for "the most technologically advanced vessel servicing Bermuda". The ship, due to arrive in Bermuda next March, will mean the retirement of the present Oleander, which was built in Holland in 1990. The new ship, a vital link to the outside world, will be the fourth to carry the Oleander name. A total of 80 prefabricated sections are now being assembled on the slipway at Yangzijiang shipyard. Barry Brewer, the CEO at Bermuda Container Line, said the ship's "main engine, bow thrusters, auxiliary generators and other key component", had been tested and were ready to be installed. Soren Hossermann, a managing director at Nordic Hamburg, which is building the vessel, said the new Oleander would go from the drawing board to a hull in the water inside the next 70 days. Mr Hossermann added: "We are all looking forward to the traditional launching ceremony and then sea trials before she will be positioned to Bermuda at the beginning of next year to take up her service." Bermuda Container Line provides a weekly ocean freight service from New York to Bermuda.

A private mental health clinic set up to offer Bermuda residents physical treatment like rock climbing and paddle boarding alongside traditional therapies has opened up. Atlantis Psychiatry offers assessment, diagnosis and treatment for a variety of disorders as well as physical therapies, called experiential therapies, which can be helpful for people who do not respond as well to other treatments. The service has joined forces with wellness centre Solstice, which provides a range of evidence-based therapies. Grant Farquhar, consultant psychiatrist at Atlantis, said experiential therapy can help people who suffer from a range of mental health problems, including anxiety, depression and post-traumatic stress disorder. Dr Farquhar explained: "Experiential therapies are an established form of therapy that can be beneficial for a number of conditions and they can also be used as just wellness as well as an activity. It is open to everybody. We are doing rock climbing and paddle boarding in the harbour or on the beach and, through Solstice, it is equine therapy." Dr Farquhar added: "It takes people out of their comfort zone, putting them in a situation where they are forced to act in a situation they are not used to being in and then using that as a tool to help them to understand their own personality and way of approaching things. It is also about problem solving and putting people in anxiety provoking situations and helping them to control that and de-escalate their anxiety. In a climbing situation it is obvious what the source of the fear is but in someone who has an anxiety disorder they may feel anxious without there being an obvious provocation so it's about putting them in a situation where not only have they got the anxiety but there is an obvious source for it, so it's about using that as a tool to help them to recognize it and to manage it." Dr Farquhar, who has more 20 years of clinical experience in psychiatry, has worked in a variety of areas, including prisons, hospitals, outpatient clinics and in the community. Dr Laura Henagulph, clinical psychologist at Atlantis, which is based on Hamilton's Reid Street, said: "In Bermuda where stigma exists, people often suffer with very frightening symptoms which they keep secret. If they don't tell anyone about them and these things worsen and it ends up with them having to go into tertiary care — bypassing primary and secondary services. The Mid Atlantic Wellness Institute is a fantastic service but when you are very, very ill and you have lost touch with reality, the admission process itself can be very traumatic. I guess what we might want to do is to encourage everybody to seek help earlier so it doesn't get to the point where they have to go straight to tertiary care." Dr Henagulph, a specialist in individual therapy for attachment disorders and relationship difficulties, has worked with organisations including the Department of Child and Family Services and the Department of Corrections. She also has experience as an expert witness in criminal and civil courts. Dr Henagulph said: "We would encourage anyone experiencing distressing symptoms to come forward and talk to someone about it no matter how shaming it seems. Our mission at Atlantis is to break down the stigma around the more severe end of mental illness — severe interpersonal issues — because there are treatments available and people do get better. If you need help in that area it is imperative you go to an expert and you can start working on some of those issues before they start becoming severe or you start feeling isolated. It can become a terrible cycle where people just shut down." Atlantis has expertise in cognitive disorders and serious mental illness as well as personality disorders, neuro-developmental disorders and drug and alcohol misuse. It also offers liaison services and advice to its clients, including clinical and court reports, forensic risk assessment and management and treatment strategies. For more information about Atlantis visit atlantis.bm or call 533-3325 or 533-3326.

A 64-year-old tourist was tonight fighting for his life after his rental scooter was in collision with another bike. The man, who had a pillion passenger, suffered severe head injuries and was rushed to hospital. A police spokesman said the man's injuries were "classified as life threatening". He added that the man appeared to have lost control of his machine and hit a bike traveling in the opposite direction. The accident happened on St David's Road, near Stokes Point in St George's about 5.30pm. The rider of the other bike, a 19-year-old woman, and the woman passenger on the rental bike were also taken to the King Edward VII Memorial Hospital, but the spokesman said their injuries did not appear to be serious. Specialist officers were tonight examining the crash scene.

A 28-year-old man today denied allegations that he sent death threats to the Premier. Jared Gordon, of no fixed abode, pleaded not guilty in Supreme Court to sending David Burt a series of messages between October 2 last year and March 28 to demand unwarranted items and cash. He also denied two counts of sending threatening messages to Mr Burt. Crown prosecutors alleged that one message, sent on October 12 last year, said: "Ignoring me asking for a budget is driving me to a point of wanting to tell you this to your face ... I would really put a hole in your head." Mr Gordon is alleged to have sent another message on March 28 that included a threat of "pulling you out of your house and chopping your head off with a hacksaw". Puisne Judge Charles-Etta Simmons adjourned the case to August 15.

A homeless man whose attempt to rape a woman was foiled by passers-by was sentenced to more than three years in prison yesterday. Junius Caines, who has psychiatric problems, will also be under a supervision order for five years after his release. Puisne Judge Charles-Etta Simmons said in Supreme Court the justice system had been left in a difficult position without an obvious solution available. She added: "The court must recognize the duty to protect the public and at the same time balance the interests of Mr Caines, who recognizes that our criminal justice system and mental health system have curtailed the court's ability to have Mr Caines treated in an approved programme in the community." The court heard that Caines's victim, who cannot be identified for legal reasons, was walking home in the early hours of August 6, 2016, when she saw the 49-year-old defendant acting strangely in Hamilton. She crossed the street to avoid him, but he began to shout and follow her. The woman got to her home and went through the front door — but Caines grabbed her from behind and threw her to the ground. The court heard he told her: "I want to rape a white woman." A group of passers-by heard the noise and came to the woman's aid, but Caines escaped. The court heard the assault lasted less than a minute and the victim suffered only minor physical injuries, but also psychological injury. Later that night, while still with police, the victim saw Caines. She pointed him out to officers, who promptly arrested him. The court heard police attempted to interview Caines, but he "rambled nonsensically" and was later sent to the Mid-Atlantic Wellness Institute. Cindy Clarke, deputy director of the Department of Public Prosecutions, said the case had moved slowly due to a question mark over Caines's ability to plead and secure legal aid. Caines pleaded guilty to a charge of serious sexual assault in July last year. The court heard Caines had previous convictions, some for violence, but had no previous convictions for sexual offences. Ms Clarke asked for a sentence of between six and eight years, to be followed by a period of court-ordered supervision. Saul Dismont, Caines's defence lawyer, argued a suspended sentence and a period of probation would be more effective. Mr Dismont said Caines was more likely to relapse and re-offend in prison than outside of it, provided that he was kept under strict supervision. He said: "The piece that is essential for Caines is him taking his medication. There's no way to force him to take his medication at Westgate unless there's an emergency and he is seriously ill. If the court does put a suspended sentence in place, the consequence of him not taking his medication is that he would have to go back to prison." Mrs Justice Simmons said Caines was in a "precipitous position" and Mr Dismont was trying to prevent him falling through the cracks. She said the starting point for sentencing should be five years and that Caines was entitled to a 30 per cent discount due to his guilty plea. Mrs Justice Simmons imposed a sentence of three years and four months. She also ordered the sentence be followed by a supervision order that required him to take recommended treatment programmes.


Last Updated: August 16, 2018
Multi-national © 2018 by Bermuda Online. All Rights Reserved