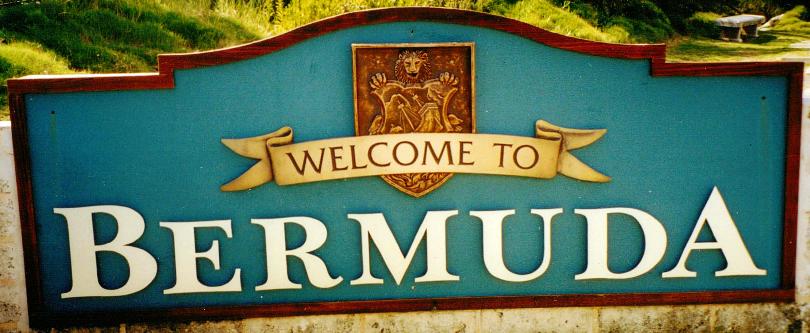 Click on graphic above to navigate the 165+ web files on this website, a regularly updated Gazetteer, an in-depth description of our island's internally self-governing British Overseas Territory 900 miles north of the Caribbean, 600 miles east of North Carolina, USA. With accommodation options, airlines, airport, actors, actresses, aviation, banks, beaches, Bermuda Dollar, Bermuda Government, Bermuda-incorporated businesses and companies including insurers and reinsurers, Bermudians, books and publications, bridges and causeway, charities, churches, citizenship by Status, City of Hamilton, commerce, communities, credit cards, cruise ships, cuisine, currency, disability accessibility, Devonshire Parish, districts, Dockyard, economy, education, employers, employment, environment, executorships, fauna, ferries, flora, former military bases, forts, gardens, geography, getting around, golf, guest houses, highways, history, historic properties, Hamilton, House of Assembly, housing, hotels, immigration, import duties, internet access, islands, laws, legal system and legislators, main roads, marriages, media, members of parliament, money, motor vehicles, municipalities, music and musicians, newcomers, newspaper, media, organizations, parks, parishes, Paget, Pembroke, performing artists, residents, pensions, political parties, postage stamps, public holidays, public transportation, railway trail, real estate, registries of aircraft and ships, religions, Royal Naval Dockyard, Sandys, senior citizens, Smith's, Somerset Village, Southampton, St. David's Island, St George's, Spanish Point, Spittal Pond, sports, taxes, telecommunications, time zone, traditions, tourism, Town of St. George, Tucker's Town, utilities, water sports, Warwick, weather, wildlife, work permits.

Bermuda's 2018 September History and Newspaper Reports
Events that made newspaper headlines in the ninth month of this calendar year
By Keith Archibald Forbes (see About Us).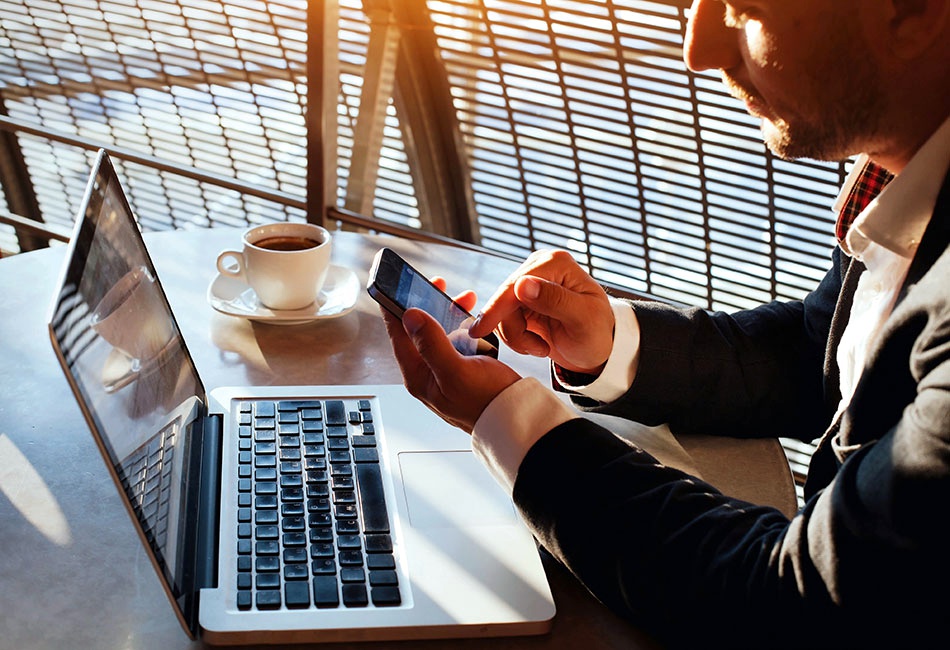 Benefit of website linkage to Bermuda Online while traveling
See at end of this file all our many History files
September 30, Sunday

September 29

Two new bridges being designed for the East End will be able to withstand Bermuda's challenging climate including hurricane conditions and high humidity, designers said.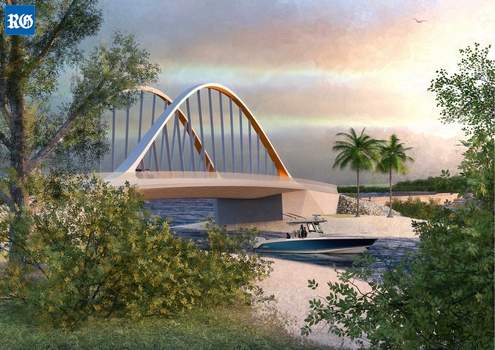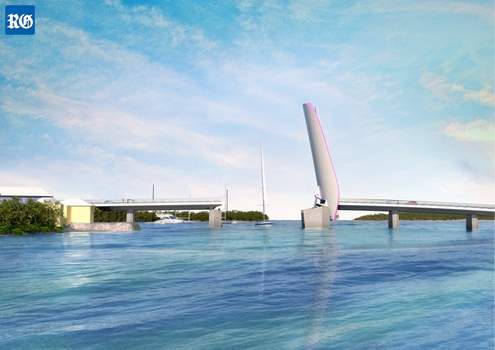 Longbird Bridge and Swing Bridge computer images supplied
The blueprints for the "landmark structures", replacing the Swing Bridge and Longbird Bridge in St George's, were presented to the public at an information session at Penno's Wharf on Wednesday evening. Steve Thompson, director of major crossings at Ramboll, the lead design consultant on the project, said that the new state-of-the-art Swing Bridge would need to be lowered and locked down during a hurricane, but could remain open for traffic depending on wind speeds. Construction on the crossings is expected to begin next summer. It is estimated that the Longbird Bridge onto St David's Island from the Causeway and The Main (Bermuda's largest island) will take two years to complete and the Swing Bridge from St David's to St George's Island will be 30 months to completion. Disruption to traffic in both will be "minimal" during the construction phases. Speaking of the swing section that will lift up every 30 minutes to allow large marine vessels to pass, Mr Thompson told the packed audience: "Wind loading is extremely important. We have done initial studies that indicate that the structure is stable during even hurricane winds. We don't have any concerns at the moment but it is something that will be studied in more detail." Both bridges will be "built to last" avoiding elements such as sharp edges which can easily rust and incorporating curves designed for free flow of water. Ricardo Graham-Ward, bridge engineer for the Ministry of Public Works, added: "The new designs also must accommodate for rising storm surge in the future." These two "important links to the East End" will include adjoining walkways for pedestrians. If enough money is left over at the end of the project, the walkway could be extended to run alongside the Causeway, a feature one member of the audience said locals had wanted for years. The temporary bridges alongside Longbird Bridge will be kept open and the old Swing Bridge will remain operational until the new bridge is fully operational. The new bridge will take four minutes to raise and two minutes to lower, the same as the current bridge. Mr Graham-Ward said the Swing Bridge will be operated and maintained locally creating jobs and can function manually when maintenance works are in progress. He said that both bridges will be wider to improve road safety and will have increased clearance for marine vessels. One member of the public asked whether the Longbird Bridge could have extra clearance to allow vessels such as fisheries and emergency boats to pass under. The presenters promised they would look into it. The two structures are designed to mirror each other and take cues from Bermuda's natural environment. The Swing Bridge is inspired by the eagle ray while the design of the Longbird Bridge is inspired by a combination of seashells and sea turtles. Mr Graham-Ward said: "We want this bridge to be a spectacle, we want this to be an attraction, almost like a destination. Because of the proximity to the airport these are the first two main structures tourists will see and the last thing they see when they leave. It is important to entice them to come back and think that not only is Bermuda's environment beautiful, but so are its landmarks. It is a great opportunity to create an identity." The potential costs of the bridge were not discussed. When asked by The Royal Gazette, Minister of Public Works Lieutenant-Colonel David Burch said he had learnt not to give cost estimates too early in a project. He said: "It will come back to haunt you. We're not prepared to do that until we have the detailed designs for the bridge and know what materials we are going to use. At the end of phase three, we will have a figure of what it will cost. That will be driven, like everything that you build, by when you pull the trigger. If you wait, the number will only go in one direction." Mr Graham-Ward invited school groups get involved in the project. He said: "I read in the newspaper that the schools are trying to implement a Stem curriculum. I am sure that this bridge project can be implemented into that curriculum either by a hands-on approach or by having students come on for site visits during the construction phases." The public were encouraged to offer input or voice concerns about the plans by contacting the Ministry of Public Works.

The new Senate leader for the One Bermuda Alliance hopes a number of the party's MPs will vacate their seats "in the very near future", he said yesterday. Nick Kempe is to make a return to frontline politics in a "priority" move that is part of a plan to deliver a "revitalised and renewed" Opposition. He was axed from the Senate by former OBA leader Jeanne Atherden ten months ago, instigating his resignation as party chairman. His return comes days after Craig Cannonier was sworn in as Opposition leader, following a motion of no-confidence in Ms Atherden from eight of the party's 11 MPs. After the appointment was announced, Mr Kempe repeated calls, first made in The Royal Gazette this week, for former United Bermuda Party key figures to leave the OBA and make way for new voices. The UBP ruled for more than 30 years until it was finally defeated by the Progressive Labour Party in 1998. When asked if all five MPs with a UBP history, which are Michael Dunkley, Trevor Moniz, Patricia Gordon-Pamplin, Cole Simons and Ms Atherden, should vacate their seats, Mr Kempe replied: "Certainly the party needs to be able to stand its own ground. I'd say yes, at some point in the very near future we need to see some turnover." Mr Kempe believed the OBA should have a "Parliament of its own candidates". The Gazette asked how individual MPs could be removed. Mr Kempe replied: "Logistically, there's many tools, the first of which is persuasion, hopefully that's the avenue that finds success. I think the start is with the argument that the party needs to create its own identity, with candidates that come into the room under the OBA and we need to get some new voices into Parliament. Twenty-plus years of Parliament seems like more than enough time to say one's piece and if people wish, they can continue to serve their community, there's many avenues for that, but we need to get some fresh voices into Parliament. There have been a lot of people that have approached me from when I resigned a year ago looking for an avenue to get involved, but unfortunately they don't feel like they want to join whatever perception or reality [there is] of a party that's overwhelmingly occupied by the UBP old guard." On what happens if they will not be persuaded to uproot, Mr Kempe said: "Cross that bridge when we get there." He told The Royal Gazette: "I've always felt aligned with the OBA's values, sense of inclusion and advancing human rights and all these kinds of things, and I think Craig's going to be the one to drive the change and renewal that the party needs." In a statement released by the party, Mr Kempe said: "After a year of apathy and silence from the Opposition, I was pleased to see Craig Cannonier lead the Parliamentary group into action. This gave me hope all was not lost. I am rejoining the OBA now after a year away because Craig agrees we must change course." He continued: "Let us be abundantly clear, the One Bermuda Alliance was a party founded in Opposition based on the need for change, as both the options in government and opposition had been failing Bermuda. If the OBA is unable to own its own identity and have a House of Assembly dominated by its own candidates and not those representing inherited political philosophies, what was the point of project started by the Alliance?" Mr Cannonier said the appointment was the first of many to be announced and added: "Nick's absence has been keenly felt within the party. He has the steady hand and the kind of political experience that would be an asset to any party. Bringing Nick back into the fold was a priority. His appointment is the first piece of the jigsaw. When that jigsaw is finished, people will see a different OBA, one that is renewed and revitalized, which will stand up to the Progressive Labour Party and which will prepare to be the next government." Mr Moniz has been an MP for 25 years, Mr Dunkley 21, Mr Simons almost 20 and Ms Gordon-Pamplin 19, while Ms Atherden, a former UBP chairwoman and senator, has been an MP for nearly six. Mr Kempe quit as OBA chairman in November after only five days in the post. At the time, party sources said he had been blindsided by his removal from the Senate by Ms Atherden two days earlier, in a move that has since been said to have been the derailing of her tenure as leader. Until yesterday, Nandi Outerbridge was the Opposition Senate leader. It is not yet clear who will now join Mr Kempe in the Upper House. However, Andrew Simons, who was also axed from the OBA Senate by Ms Atherden, is among those touted to make a possible return to a prominent party role. One insider said: "If Andrew Simons sees real and meaningful change, he could be persuaded to come back." Another source described Mr Kempe's appointment as "an excellent strategic move" and added: "It will absolutely demonstrate the direction Mr Cannonier wishes to take the OBA." The insider said the move "endorsed" Mr Kempe's sentiments on "showing the stalwarts the door". Mr Dunkley, who declined to comment on whether he will challenge Mr Cannonier for the position of OBA leader, which is separate to that of the Opposition leader, said he had "always been a big supporter of Mr Kempe". He said the incoming OBA Senate leader is "entitled to his opinion" but believed the party needs "a blend of experience and fresh new blood".

Business confidence has plunged dramatically over the past two years, a survey found. The results sparked calls from business leaders yesterday for the island to change its approach to immigration and attract more working-age people to the island, in the interests of economic sustainability. The Bermuda Business Confidence Survey, based on nine factors considered by business decision-makers, fell nearly 20 points from 2016, declining to 86.4 from 105.5 in 2016. The results were revealed yesterday to an audience at the Harbourview headquarters of survey sponsors HSBC Bermuda. Survey respondents identified immigration and an improvement in work permit processes as the number one change that could positively impact the economy. It was the lowest confidence reading since the survey was launched in 2014 and it the first time that the number had dipped below the 100 benchmark. Of the 138 business leaders from a broad range of local and international companies based here surveyed by Total Research Associates in association with Canadian partner Corporate Research Associates, only 49 per cent said they were confident in Bermuda's economic future, a 20-point drop from two years ago. John Wight, president of the Bermuda Chamber of Commerce, said in a panel discussion that the survey's timing, in April and May this year, when concerns were growing about the impact of US tax reform, trade wars and Brexit, may have contributed to the pessimism. The overhang of the public debt, which in combination with unfunded liabilities of pension and healthcare plans came to a burden of around $5 billion, concerned business leaders, he added. "What puts this into perspective is that the interest on our debt is something like $400,000 to $500,000 per day," Mr Wight said. "When you have that type of information, you can't help to be concerned about the future of local and international business in Bermuda." He added that the island's population had declined by thousands of people in recent years, with a massive impact on businesses, economy and the tax base. With the additional strain on the system from an ageing population, he said attracting more people was critical to Bermuda's future. "I'm a really strong believer that we have to have an open and frank discussion about how we get more people on this island, because with a $5 billion bill and the current tax base, it's difficult to see how the numbers will work out," Mr Wight said. "We need to have more people in Bermuda. End of story." Erica Smith, executive director of the Bermuda Economic Development Corporation, agreed that an increase in immigration would be positive for the budding small businesses she works with. While immigration stirred strong emotions, she argued that the subject had to be approached more openly and realistically. "All of our studies at BEDC have shown that to be innovative, creative and attractive and for entrepreneurs to be able to grow, you have a have an eclectic society made up of people with different perspectives," Ms Smith said. "All innovative cities have a diverse population made up of natives and people they have allowed to come in and have attracted, to create this dynamic environment that forces innovation and growth. From my perspective, that's missing in Bermuda." Her comments were met with applause from many members of an audience packed with business leaders. Wayne Furbert, the junior finance minister, was also in attendance. Mr Wight added that increasing the population was "our biggest challenge. Our GDP [gross domestic product] is the function of productivity and the number of people in Bermuda," Mr Wight said. "So if productivity isn't increasing, how do you expect the economy to move forward? Immigration is an emotive issue, but we have one of the oldest populations in the world. We simply don't have enough people to sustain our economy. We can just blindly say that we don't want to liberalize our immigration policy, or we can watch what's happening in other countries which are addressing the immigration issue." He cited the example of Canada, which brings in about 250,000 immigrants every year to counter the economic impact of its ageing population. Mr Wight said the Government had done the right thing in its February budget by reducing payroll tax for lower earners, but questioned whether government revenue projections were realistic.

Strong winds are expected tomorrow as a result of Tropical Storm Leslie. The storm was upgraded from a subtropical storm this afternoon and is expected to re-intensify as a hurricane on Tuesday. It will bring increasingly strong winds to Bermuda, with near gale winds by Monday morning. The Bermuda Weather Service also warned of moderate to rough seas, and moderate to very rough northeasterly swells on Monday. Leslie was not listed as a threat to the island today, and its closest approach in the next three days is expected to be on Tuesday at 3pm when it will be 590 miles to the east of the island. At 6pm today, Leslie was 790 miles to the east-northeast of Bermuda, packing winds of 51mph and gusts of 63mph. It was moving southwest at about 6mph. A BWS spokesman said this evening: "The latest track guidance has the centre of Tropical Storm Leslie remaining over 460 miles from Bermuda before the ridging shifts eastward and forces the system further east." A Small Craft Warning is expected to be extended through Monday night.

The launch of Bermuda's new version of the cargo ship Oleander is just ten days away, according to Bermuda Container Line, which operates the vital freighter. Barry Brewer, the CEO at BCL, said construction at the shipyard in China was "progressing well", with the ship to be seaworthy by October 8. The new ship, the fourth to carry the name, has been assembled on a slipway at the Yangzijiang shipyard north of Shanghai, with 80 block sections welded together. The Oleander is thus on schedule to start service from New York to Bermuda in early March 2019.

Bermuda footballer Robert Rawlings landed a $10,000 scholarship from the Green family in his pursuit of his dream of becoming a pharmacist. Mr Rawlings said that the news late this summer that he had won the grant came with excitement, as well as relief, as it eases his family's burden. He explained: "For the most part, my mother pays for my tuition and all of my costs. So it relieved a lot of stress on her end." Mr Rawlings, 25, a former Bermuda College student, is in the process of completing his masters of pharmacy at the University of Hertfordshire in Britain. Young Men's Social Club, for whom Rawlings played as a forward, has also contributed $5,000 to his academic studies. Social Club president Fred Lewis said: "We encourage the full development of all our sports members. Rawlings stands out because of his drive and determination to go into a field few Bermudians enter, pharmaceutical science." Mr Rawlings said his entire tuition costs were covered between the two bursaries. Before beginning his studies in Britain, Mr Rawlings said his sights were set on pursuing retail pharmacy professionally. But he added: "Ever since coming out here and hearing my lecturers talk, it's made me ask questions of what I want to do. There are so many new things that are happening in pharmacy. Over the next two years, I am going to figure out exactly what I want to do." According to government statistics from last May, there were only nine Bermudians working as pharmacists on the island. Mr Rawlings said that he hopes whatever career path he takes leads him back home. He added: "One thing that made me want to work as a pharmacist in Bermuda is that most of the pharmacists are non-Bermudian. I feel that we need more Bermudians in the field." On the football pitch, Rawlings was praised by Bermuda coach Kyle Lightbourne for his fearless approach. Mr Rawlings said he was only playing recreational football at school these days so that he could focus on his studies. He was one of 13 young Bermudians who received between $5,000 and $10,000 per year from the Green Family Scholarship this year. The scholarship funds go towards tuition costs, education supplies or room and board for those studying at an accredited institution outside of Bermuda on a full-time basis. Social Club says it encourages its members to know about their community, be disciplined in sport and develop their academic ability. Vice-president Troy Lewis said: "Our endeavor is to develop a well-rounded child that is open to accepting many opportunities. Sport is only an environment. It allows instructional focus where participants can develop unique skills. We are grateful that the Green family has acknowledged Rawlings's ambition with a $10,000 scholarship. This is a significant contribution. The Greens' business acumen is an indicator that an investment in a Young Men's Social Club member will yield great dividends in the near future." Mr Rawlings thanked both the Green family and Social Club for their support. He added that his mother, Patrice Rawlings, also deserved special recognition. Mr Rawlings said: "My mother deserves all the credit she can receive. She's raised me as single mother. I really want to do this for her, and also for myself."

September 28

Former premier Ewart Brown is likely to receive more than $1.2 million in total from the public purse for financial losses suffered at his two medical clinics, health minister Kim Wilson has revealed. Ms Wilson defended the Government's decision to pay the compensation to Dr Brown in an interview with The Royal Gazette, describing him as having suffered "economic sanctions" at the hands of the former One Bermuda Alliance administration when it slashed the fees for diagnostic imaging scans in June 2017. The Minister of Health said in addition to a $600,000 payment she disclosed to Parliament in February, Dr Brown has since been given another $220,000 in financial supplements and her ministry estimated he would receive a further $420,000. Police, meanwhile, revealed yesterday that detectives are still investigating the two clinics, Bermuda Healthcare Services in Paget and the Brown-Darrell Clinic in Smith's, over allegations they ordered medically unnecessary tests for patients to boost profits. A police spokesman said: "The matter is still under investigation and, as such, no further comment can be made at this time." The allegations have been denied by Dr Brown and he has not been charged with any offence. In 2017, Dr Brown was named as a "non-party co-conspirator" in a lawsuit brought by the former OBA government against the Lahey Clinic in the United States. The civil complaint alleged that he and Lahey profited from excessive and medically unnecessary scans on patients at the expense of the public purse — a claim both Dr Brown and the hospital denied. That case was dismissed by a Massachusetts judge in March and dropped by the Progressive Labour Party government. The Ministry of Health said in January that financial supplements granted to Dr Brown's clinics and to the Bermuda Hospitals Board due to the fee cuts were "in order to help ensure CT and MRI services are readily available to the public". But Ms Wilson said on Wednesday that the decision to pay public funds to Dr Brown's two private clinics was not an attempt to ensure that his CT and MRI scanning units stayed open and there was no discussion with him about keeping them open. The CT scanner at Brown-Darrell closed in January and will reopen in November. "The objective of the supplemental or whatever you want to call it was simply to address the fees and to make sure that the fees that were charged were reasonable in the circumstances," the minister said. "It was simply about the fees and what should be reasonable." Asked if she had politically interfered on Dr Brown's behalf, as he requested she do in an e-mail sent last August, which was disclosed under public access to information, Ms Wilson replied: "The Government felt that we were required to take positive steps to address a decision or an action of the former government that saw drastic fee reductions in diagnostic imaging to the community providers, as well as Bermuda Hospitals Board." The fees charged for scans at Dr Brown's clinics are aligned with BHB's, because he opted to be a provider of Standard Health Benefit procedures, which are services that insurers must include in their health insurance coverage. That means that if the hospital's fees for CT and MRI scans go up or down, so do the fees at the Brown-Darrell Clinic and Bermuda Healthcare Services. Insurers are required by law to reimburse all SHB services, including BHB, Dr Brown's two clinics and six other SHB providers. Ms Wilson said the sharp fee cuts for scans came about because the OBA administration ignored advice from technical officers at both the Bermuda Health Council and the Ministry of Health to apply a new fairer methodology for calculating fees to the entire BHB fee structure, not just diagnostic imaging fees. Implicit in that advice, she said, would have been the principle of "revenue neutrality", meaning that though some fees would change, they would be balanced across the board to ensure the overall revenue for SHB providers remained the same. Ms Wilson said her predecessor as health minister, Jeanne Atherden, decided instead to apply the new methodology for calculating fees only to CT and MRI procedures — and did not adopt the revenue neutrality principle, so overall income for the providers, Dr Brown and BHB, sharply declined. Asked how the decision was reached to compensate Dr Brown, the only private healthcare provider affected by the change in fees, the minister said: "I don't want to reveal discussions that I would have had with my Cabinet colleagues." She added: "However, it was abundantly clear that there were some very sharp fee reductions. Many might argue that they were designed specifically to economically disadvantage the community providers [the Brown-Darrell Clinic and BHCS]. The Government felt that it was economic sanctions, so to speak, [that] were issued against a community provider because it seemed extremely odd that technical advice suggesting to apply the [new] methodology to all of BHB fees was ignored and the Government at the time opted only to apply it to diagnostic imaging. The effect of that resulted in substantial fee reductions for the community provider and the Government felt that we must take steps to effectively right the wrong." The Brown-Darrell Clinic has been paid $139,161 for CT scans carried out between June 1, 2017 and January 31, 2018, when the unit was closed by Dr Brown. BHCS has been paid $680,966 for MRIs conducted between June 1, 2017 and March 31, 2018. The estimated additional $420,000 would be for MRIs carried out between April 1 and October 31. Compensation for BHB was made by reducing a debt it owes to the Superannuation Fund by $1.8 million and it is expected to get a further $600,000. The Minister said BHB, the Brown-Darrell Clinic and BHCS were compensated for actual procedures carried out — with taxpayers paying the difference between the fees imposed by the OBA and the fees recommended by the technical officers. Those differences vary from less than $80 to almost $500. Ms Wilson said she had not had any discussion with Dr Brown about him opting out of being an SHB provider, although he has that option. If he was not an SHB provider, his clinics could charge whatever they liked for scans but without a guarantee that insurers would reimburse them. New fees for all BHB procedures come into effect on November 1. Ms Atherden said the claim that she ignored technical advice was false. "It may be that the timing of the accusation provides cover for a decision that the Government felt it could not easily defend," she added. The former Opposition leader queried why the Progressive Labour Party did not raise concerns about the change in fees for diagnostic scans when a Bill was passed in Parliament last May. "There was no debate or question raised regarding the funding policy for medical scans and no 'wrong' was identified in this regard," she said.

Former One Bermuda Alliance chairman Justin Mathias is understood to have known about the "coup" to oust its leader for weeks. A well-placed source said yesterday that he became aware of the plan in the middle of last month, allowing him time to prepare. It was suggested Mr Mathias stepped down from the role to create a "false sense of security" among those now at the helm. Eight of the OBA's 11 MPs supported a motion of no confidence in Jeanne Atherden, who was Opposition leader, at a meeting last week. In a letter to John Rankin, the Governor, they backed former premier Craig Cannonier as her replacement. He was sworn in to the position on Monday. Since then, Mr Mathias, above, has resigned as OBA chairman, leaving the role vacant. It will be filled following an election process alongside that of party leader, which is separate to that of the Opposition leader. Now, Leah Scott, the deputy leader, is acting leader while Nandi Outerbridge, the Opposition Senate leader, is acting chairman. An insider said: "The chairman got wind of the group of eight's plan back in mid-August from the group's top adviser, who happens to be a member of the group. That gave him and his team adequate time to plan and prepare for this 'coup' that was being orchestrated by the then deputy leader. He resigned, I believe, to give the now acting OBA leader a false sense of security." The source continued: "I believe the group also had a political adviser who used to be involved in politics that might have deliberately been giving the group bad advice. I believe they wanted to expose the levels that some will go to achieve their own personal agendas." The insider also suggested the "best thing" Ms Scott could do is "walk away from politics". Ms Scott was contacted by The Royal Gazette yesterday for comment. Ms Scott said: "I am not going to dignify what anonymous so-called sources say with a comment."

A One Bermuda Alliance caucus meeting last night set about "picking up the broken pieces" of the party and charting a new course. This is according to Dwayne Robinson, the cohost of an online political comedy show who hopes to launch a political career with the party. Mr Robinson, 23, one half of It's That Type of Party, told The Royal Gazette that it was time for new blood and that he believed incoming Opposition leader Craig Cannonier was the man for the job. Mr Robinson said: "I think the way Mr Cannonier is going about trying to reach out to younger people and bring them in is exactly what we need to shake up folks who have been in power since I have been in diapers." Mr Robinson, from Somerset, was speaking after an OBA caucus meeting held at the party's Reid Street headquarters last night. He was flanked by Mr Cannonier and Mr Cannonier's son Trae, who he partners on the show. Mr Robinson said he would step down from hosting the "politically independent" Facebook-based show if he was successful in joining the ranks of the OBA. He added: "This meeting was necessary because I think the OBA has not been truthful to itself for a few years and I think that the people realize that. It was about looking in the mirror and saying, hey, we really messed up — here's what we need to do." Ms Atherden was not at the meeting. Patricia Gordon-Pamplin and Sylvan Richards were also absent. Scott Pearman left alone, telling The Royal Gazette: "It was exciting. He [Mr Cannonier] set out his vision. It was very exciting." Ms Scott left the meeting at about 7.40pm with Cole Simons but neither would comment. Outgoing chairman Justin Mathias left with acting chairwoman Nandi Outerbridge but would not comment on the content of the meeting. Ms Outerbridge described it as "a regular caucus meeting". Mr Cannonier described the event as "one of the best meetings the party has had in a while. It was a very, very good meeting. It was nice to see so many people out to caucus and interested in what's next. We are in this position and I will say this — for some of us it was a bit of a reality check that I believe was necessary. People got to really air their feelings about who we are as a party and where we are going. It was very encouraging — not just the turnout of members but new people. They did ask about my vision but this was not a meeting necessarily about my vision per se, which I did give, but it was certainly about where the party goes from here. A large part of our vision was stated in 2012 and many of those things still stand." The meeting came after a tumultuous fortnight for the OBA after former leader Jeanne Atherden and party chairman Justin Mathias resigned. Mr Mathias called for the resignation of acting leader Leah Scott after a clash about the way eight MPs had ousted Ms Atherden. Party insiders had said that Ms Atherden's removal of Nick Kempe from the Senate contributed to a rift within the party. Mr Robinson, who is preparing to study remotely from Bermuda for a commerce degree from Athabasca University in Alberta, Canada, added: "People can cry over spilt milk about how Jeanne Atherden was ousted, but at the end of the day, as a leader, if you can't bring your people together then this is the outcome. I feel there are a lot of things being put out by the MPs who support her but that has to be put aside. A lot of the infighting had distracted them from doing their duties. A healthy opposition is one that the people can have faith in." Nominations are being invited for party leader.

A "very ugly scene" in Magistrates' Court yesterday prompted Martha Dismont, the executive director of Family Centre, to criticize "a lack of proper care and treatment of our most vulnerable population". Ms Dismont said she had observed "a very disconcerting scene" in the courtroom as a young man stating he was "unaware of why he was in court" was placed on remand for one week so "think about why he was in court". She said the move triggered "an outburst that resulted in a very ugly scene in the courtroom". Ms Dismont added: "The young man resisted the remand directive and was wrestled to the ground to be taken away. It was heart-wrenching to watch. I knew of this young man and felt that if the judge was more aware of circumstances surrounding this young man, he may have provided a different directive. The judge is not at fault, but professionals must take some responsibility for what occurred." Ms Dismont said the mêlée implied a need for recourse to the mental health court. "The behavior in court certainly suggested that there might have been such a need," she said. Her remarks came as Family Centre prepares to host a two-day conference next month on the legacy of adverse childhood experiences. Ms Dismont said: "Vulnerable individuals are being managed in our systems every day, and it becomes a travesty that we as professionals are not keeping them out of harm's way." Noting the ethical and professional responsibility to "do no harm", she added: "We did not do that today — and it is time for this situation to be corrected."

Bermuda could be on the hook for a bill after a gravel ship was delayed from arriving in to the East End this week. However, the total cost of the tab is not yet clear. A spokeswoman for the Ministry of Transport and Regulatory Affairs said yesterday that the island has an obligation to provide required tug services for international shipping. She added: "Failing that, charges may be passed on to the Government." The comments come after the Seattle, loaded with materials for the Bermuda Government, was forced to sit at Murray's Anchorage for nearly two days after arriving on Sunday. Joe Simas, vice-president of marine operations at shipping firm Meyer Group, said this week that the delay was not due to a problem with the vessel but, instead, to a mechanical problem with one of the two tugboats needed to guide the ship into Penno's Wharf. The spokeswoman confirmed that a mechanical problem with one of the two tugs was to blame. She added: "Repairs were carried out by our Dockyard maintenance department." The spokeswoman added that the total cost of repairs to date "have not been calculated". Asked about what the delay might cost the Government, she said that the total cost of the ship's visit "is not known until billing is processed through the ship's agent". Mr Simas said yesterday that the ship had arrived at the St George's port on Tuesday morning, about 48 hours later than expected. He said that unloading of the ship was scheduled to wrap up some time today and that the vessel would depart either later today or early tomorrow. The spokeswoman said that Marine and Ports were not provided with the destination of the ship's load.

A 46-year-old guest worker has denied an allegation that he sexually assaulted a woman in St George's. The man, who cannot be identified for legal reasons, denied the charge on July 21 in Magistrates' Court yesterday. Magistrate Khamisi Tokunbo released the defendant on $5,000 bail on the condition that he avoid all contact with the complainant. He is set to return to the court on October 5.

Questions about quality control, fees and admissions were asked of a possible scheme to move away from traditional style nursing homes in Bermuda. Deborah Wiegand, the director of operations for the Green House Project, was the keynote speaker at Age Concern's Annual General Meeting held this week in Paget. Ms Wiegand was invited to discuss her organization's US model of smaller homes for up to a dozen elderly residents. Claudette Fleming, the executive director of Age Concern, said last week that the charity is examining whether the model could be adopted on the island. Ms Wiegand told event attendees that the Green House model was "slip resistant to change". She explained: "What we want is to really change the nature of what long-term care looks like. And when it gets hard — and it will get hard — we don't go back to a traditional thinking process. We work through it together." Ms Wiegand said that the Green House goal was "to de-institutionalize, de-stigmatize and humanize" seniors' care. She added that attendees at the Age Concern meeting were no different from those in need of long-term care. Ms Wiegand said: "What's important to us sitting in this room today, is what's important to people living in nursing homes. We are all similar as human beings." She was asked by event attendees about how the homes were monitored to ensure standards, the cost to patients for a place in the homes, and admissions criteria during a question-and-answer period following her presentation. Ms Wiegand said that the Green House model had been "rather perfected" in the US and that the organisation was looking at "what works for Bermuda". She added: "Bermuda is a different culture. So, we are here to learn and to strategise about what's next." Ms Fleming admitted that Green House was "not a panacea". But she said: "It certainly points the way on how we can do things better. And we are going to need you to help to change the culture that says what we currently have is enough, because it isn't." Linda Smith, the chair of Age Concern, agreed that Bermuda's philosophy to long-term care needed to change. Ms Smith added: "There needs to be a long-term solution available. Care is not affordable and we are not getting the best value for our care dollars." She said that many saw institutional long-term care as "antiquated and undesirable. We have an opportunity to change that now. The demographics are going to require that Bermuda invest in additional long-term care facilities. It is Age Concern's position that as we do this, we move forward with a focus on achieving sustainable, meaningful living." The 2016 census found that 10,842 people, 17 per cent of Bermuda's population, were aged 65 or over. Age Concern also used the meeting to honour local business sponsors and community partners, including law firms MJM and Trott & Duncan, Fort Knox, Mazars, and the Evangelical Church of Bermuda.
New material has emerged about Mary Prince, a Bermudian-born former slave whose autobiography stoked the fires of the British abolitionist movement in the 1830s. Prince's story was little known on the island until it grabbed attention in the 1980s and scuppered the myth that slavery in Bermuda was benign. Sandy Campbell, a historian and editor at Tecumseh Press in Canada, which published the critical edition, said that a fresh edition of her story, which hit local shelves this week, "makes it more nuanced — it presents her from a different angle". It also resurrects the forgotten companion story of her contemporary, Ashton Warner, a fellow former slave whose account has been out of print for nearly two centuries. "Mary Prince's narrative is very important, and reams have been written on it," Dr Campbell said. But nobody has talked about her and Ashton Warner, which is incredible." Prince was inducted as a Bermuda national hero in 2012. Dr Campbell suggested the island should erect a statue in her memory, as was done for Sally Bassett, an enslaved woman burnt at the stake in 1730. Like Sally Bassett, she is an individual that emerges from that history of suffering," she said. Prince told her story in Britain at the London home of Thomas Pringle, secretary of the Anti-Slavery Society, where Warner also found shelter. Both their stories were transcribed by Susanna Strickland, a young writer who became a prominent Canadian author as Susanna Moodie. Dr Campbell said: "What is important for Bermudians is that Ashton Warner's narrative has not been republished since 1831 and, in her foreword to it, Susanna touches on Mary Prince's story, explicitly calling it 'the voice of truth and experience'." Warner died as his story was being published. Prince remained in England until 1833, but her later life is unknown. Mary Prince and Ashton Warner: Two Slave Narratives Transcribed by Susanna Moodie includes a trove of letters and poems giving context to the fight against slavery. Dr Campbell, a scholar of Bermuda's history and a past visiting lecturer at Bermuda College, said slave narratives were "painful for black and white Bermudians. There's a kind of trauma in working with slave narratives," she said. "They do unearth pain." Journalist and author Meredith Ebbin wrote about Prince's book for the Mid-Ocean News after discovering it "totally by accident" in an anthology at a local store. "The narrative apparently never made it to Bermuda before," Ms Ebbin said. The historian Cyril Packwood, author of Chained on the Rock: Slavery in Bermuda, had never found Prince's account in the Bermuda Archives, she said. Ms Ebbin added: "That book was the first time anybody in Bermuda would have had access to her story. It was the start of people being aware of it. People didn't talk about slavery. There was a tourism brochure that described slavery here as benign." Prince's narrative describes floggings and other abuse, and alludes to her sexual assault at the hands of her enslavers. Florenz Maxwell, activist, author and member of the Progressive Group that fought segregation in the 1950s, said Prince's account had been the story that "Bermuda managed to hide". Ms Maxwell said: "Bermuda was able to keep even racism under cover. People still want to forget it." Ms Maxwell, who is a member of the Bermuda Catholic Church's peace and social justice committee, which launched an antiracism campaign this year, said she was "neither pessimistic nor optimistic" about the island candidly acknowledging its racial legacy. Ms Maxwell said: "Both white and black people have to face the truth. We haven't gotten to the root of the problem. My feeling is that if we keep addressing racism just from how harmful it is to blacks, we're not going to solve it. White people have to talk to white people about race." She added: "You have to be honest, but you also have to be careful about handling it. Do we really want to see a better world? I think too many people are getting privileges that they don't want to lose." The paperback book, edited by Canadian scholars Molly Blyth and Michael Peterman, went on sale this week at The Bookmart in Hamilton for $24.75. Store manager Martin Buckley told The Royal Gazette: "It should be big. We sell a lot of the original book, and did well with a Mary Prince book for children, published last year. The book is popular with both locals and visitors."

September 27

Two high-profile members of the One Bermuda Alliance clashed last night over the sequence of events that led to Jeanne Atherden's replacement as Opposition leader by Craig Cannonier. Justin Mathias, who quit as OBA chairman this week, called on Leah Scott, the acting party leader, to resign. He accused Ms Scott of a "personal vendetta" against Ms Atherden and himself and said she had tainted the process of choosing a new party leader. The row centres on the way eight OBA MPs ousted Ms Atherden by holding a vote of no confidence in her at a meeting last Wednesday night. Ms Atherden was not at the meeting. Mr Mathias said in an interview on Sunday that the MPs — Ms Scott, Mr Cannonier, Cole Simons, Scott Pearman, Patricia Gordon-Pamplin, Sylvan Richards, Susan Jackson and Ben Smith — then chose to "directly go to the Governor and get the Governor to swear in Mr Cannonier". He said that was an "unprecedented step" as it was the job of the party chairman to send a message to the Governor. But Ms Scott hit back on Tuesday and insisted that there was "no abuse of process, as implied by Mr Mathias". She wrote in an e-mail: "When Jeanne Atherden realised that she did not have the support of the majority of the MPs she did the honourable thing and resigned. Once Ms Atherden resigned, a letter had to be sent to the Governor. The Governor was not notified until after Ms Atherden resigned." The Royal Gazette has obtained the letter sent by the MPs to John Rankin, the Governor, dated Wednesday, September 19 and marked "by hand" and Ms Atherden's letter of resignation to Mr Rankin, dated Friday, September 21, Ms Scott said yesterday that though the letter from the eight MPs was dated last Wednesday, it was not delivered to the Governor until "either" Thursday or Friday. She said: "I will chase up and revert back to you with a timeline, but I don't have access to that detail here and I don't have the time to chase it at the moment." A party source, who asked not to be named, said the letter from the eight MPs was delivered by hand to Government House at 9.15am on Thursday — more than 24 hours before Ms Atherden's resignation arrived. Mr Rankin is understood to have called Mr Mathias to be briefed on the situation. The source added Ms Atherden's letter to the Governor was delivered at 11am on Friday. The sequence of events detailed by the source was put to Ms Scott yesterday afternoon. She said: "You know more than I do, in terms of detail set out ... So I can't say if it is right." Mr Mathias said: "The acting OBA leader is grossly misinformed on the facts when it comes to the letter that was sent by the group of eight to the Governor last week on Thursday. I was in discussions with the Governor on Thursday and Friday to get the matter resolved amicably. Now that the acting leader has shown her hand and is going forward with this personal vendetta against Mrs Atherden and myself, and prejudicated the nomination process and the leadership process, she should do the honourable thing and resign." Mr Cannonier was sworn in as Opposition leader by the Governor on Monday. He will, however, need to win an election on October 12 to become party leader, which is a separate role. E-mail invitations to last Wednesday's meeting from OBA whip Susan Jackson, also obtained by The Royal Gazette, did not mention a no-confidence vote. The first, sent on September 17, advised them the meeting was for "elected parliamentarians only". Ms Jackson urged members the next day to attend or contact the party HQ if they were off island to register their views on "leadership and strategy". Ms Jackson e-mailed the other ten Opposition MPs after the meeting. She told them: "The eight MPs held a vote to support Craig Cannonier as the Leader of the Opposition under Bermuda's Constitution and the eight MPs signed a letter to the Governor attesting to that. We've contacted Jeanne and asked her to reconsider her position as party leader." Ms Scott did not respond to further questions about the chronology last night. She said: "Instead of publicly trying to derail the new and revitalized course the OBA is taking under Craig Cannonier's leadership, I would encourage Justin to talk to me or other MPs who voted in favour of the motion of no confidence in Jeanne Atherden to sort out the issues he has."

The absence of a key witness sparked a retrial in the case of Travone Saltus, who was last night convicted of the murder of wheelchair-bound Lorenzo Stovell. Saltus was convicted of the killing last year and sentenced to 25 years behind bars. However, the case was returned to the Supreme Court after the Court of Appeal ruled Saltus did not receive a fair trial. A ruling by appeal judges, in March, said the key problem in the original trial was the evidence of Troy Harris, who said Saltus confessed to him that he shot Mr Stovell. Marc Daniels, who represented Saltus during the original trial, requested that Mr Harris give evidence on the stand so he could be cross-examined. But Mr Harris was remanded in custody at Winson Green Prison in Birmingham, Britain, at the time of the trial. Puisne Judge Carlisle Greaves allowed his evidence to be presented to the jury without Mr Harris being present. The Court of Appeal decision explained: "He found that it was not reasonably practicable to secure the witness's attendance and that reasonable steps had been taken to try to do so. Further, it would be impracticable to delay the trial until he might return to Bermuda. The judge noted that the evidence would be prejudicial to the appellant in the absence of an opportunity to cross-examine the witness but also noted that there was other evidence that the appellant was present in the area on the night." Richard Horseman, who represented Saltus in the second trial, argued that the Crown had not proved it was impractical to have Mr Harris available to give evidence. He said the prosecution had approached the management of the British prison but not the Home Office, where the request should have been sent. The decision added: "Mr Horseman submitted that it was inconceivable that the United Kingdom would not have honored a request for the transport of Harris to Bermuda for the purposes of giving evidence in a murder trial. Since the appropriate request was never made, it cannot be known with certainty whether it would have been met." Mr Horseman also argued that there were contradictions in Mr Harris's statement which could raise doubts about his credibility. The decision said: "All these are matters that would have been explored in cross-examination at the trial had Harris given evidence in person. Harris might or might not have emerged from cross-examination as a truthful witness. If credible, his evidence would have been very compelling evidence for the prosecution, but there was significant material on which to cross-examine and the appellant was significantly disadvantaged in being unable to do so." The Court of Appeal allowed the appeal and found that Mr Justice Greaves had not properly assessed the extent of the risk of unreliability of Mr Harris's evidence. The appeal court also ordered that the case should return to the lower courts for a retrial in the interest of justice. The decision said: "These cases make it plain that the overriding consideration is whether the interests of justice require a retrial having regard to the particular circumstances of the case. The allegation in the present case is murder, a most serious offence. The critical question is whether the evidence of Harris stands up to cross-examination. If it does, the appellant has a case to answer. If it does not, he does not. It is in our judgment in the public interest that his evidence should be heard and tested."

A jury found Travone Saltus guilty of the gang-related shooting of wheelchair-bound Lorenzo Stovell last night. The five men and seven women on the jury delivered a 10-2 majority verdict after more than six hours of deliberation. Saltus was convicted of the 2012 killing last year and was sentenced to 25 years. But the case was later sent back to the Supreme Court by the Court of Appeal. Now a new date for sentencing will be set and Puisne Judge Charles Etta-Simmons remanded Saltus into custody. Mrs Justice Simmons warned the public gallery to keep quiet before the verdict was delivered and said that "one family tonight will walk away unhappy". Saltus remained silent as the verdict was read. His lawyer, Richard Horseman, offered condolences to the Stovell family. He added: "Our next step is to look at appeal." Mr Stovell, who was confined to a wheelchair as a result of an earlier shooting, was killed just after 10pm on September 23, 2012. The court heard that Mr Stovell was on a party bus with friends which stopped outside Woody's Bar in Sandys. The other passengers left the bus for the bar, but Mr Stovell remained in the bus with the driver. Mr Stovell was shot at through the window of the bus and suffered several gunshot wounds. The bus driver sped away to try to get the wounded man treatment, but Mr Stovell died of his injuries. Prosecutors alleged that Saltus killed Mr Stovell in an effort to rise through the ranks of a West End gang. They relied on the evidence of Troy Harris, who claimed that Mr Saltus confessed to him in May 2013. Mr Harris said Saltus told him if he wanted to establish himself in the gang, he would have to "put work in" and admitted that he had shot Mr Stovell to advance himself. Saltus was tried and convicted of the killing last year, but the Court of Appeal ordered a retrial over the evidence of Mr Harris. Carrington Mahoney, Crown counsel, said in the retrial that Mr Harris's evidence was supported by the testimony of other witnesses. He told the court Mr Harris had nothing to gain by giving evidence other than a clean conscience. But Mr Horseman said Mr Harris was an unreliable witness and argued that many of the details he provided could be found in media coverage of the shooting. Mr Horseman highlighted Mr Harris's long list of previous convictions and suggested he was trying to protect the real gunman. He added that there was no forensic evidence to link Saltus to the shooting or any witnesses that put him in the area when the shooting happened. Saltus told the court he had gone to Woody's that night, but left before Mr Stovell was shot because he was felt ill. A sentencing date will be decided either between counsel for both sides or arranged at next Monday's arraignments session.

Some borrowers in Bermuda will pay more interest on their loans and mortgages after the US central bank raised rates by a quarter-point and signaled more increases to come. Butterfield Bank said last night that it would increase its lending rates in line with the US Federal Reserve's 0.25 of a percentage point rise in its influential Fed Funds rate. However, Clarien Bank said it would leave its base lending rates unchanged despite the Fed's decision. HSBC Bermuda did not respond by press time to a request for comment. Yesterday's rate hike was the third this year and the seventh in eight quarters. The Fed is trying to gently apply the brakes to the fast-growing US economy to prevent it from overheating. The Fed signaled that the tightening would continue with a further interest rate increase in December and three more expected for 2019. Bermuda has no rate-setting central bank and the island's lenders have frequently followed the Fed's lead. Butterfield said the base rate for Bermuda dollar residential mortgages and consumer loans will increase by 0.25 of a percentage point to 5.25 per cent. The base rate for Bermuda dollar corporate loans and US dollar loans will increase by a quarter-point to 5.75 per cent. The rate increase on loans is effective from next Monday. The rate increase on Bermuda residential mortgages will take effect on December 28, 2018. Butterfield added that "qualifying floating-rate mortgage holders may opt to maintain current payment amounts by extending mortgage terms up to seven years beyond the current maturity date". Savers stand to gain in the rising interest rate environment. Butterfield said rates paid on fixed-term deposits with terms of 90 days or more will increase by 0.25 of a percentage point, with the increase effective next Monday. Clarien stated: "Deposit rates are continuously under review and any changes will be communicated as per our normal process."

Drivers of large or slow vehicles have been reminded not to use roads during weekday rush hours. The Transport Control Department issued guidance today stating that tractor trailers and self-propelled construction machines — vehicles used for building and maintenance work — are banned from roads between 7.45am and 9.15am, as well as 4.30pm and 6pm, every Monday to Friday. A Government spokeswoman said the restriction does not apply to container trucks when no container or container trailer is attached. For more information, contact the TCD on 292-1271.

Wi-fi in Bermuda's public primary schools does not cover classrooms, the Department of Education has said. A spokeswoman confirmed that the wi-fi covered "only portions of each school" — the libraries, gyms and computer labs. She added that wi-fi had been operational at all 18 of the island's public primary schools since the end of August — more than a week before the start of the term — and available for use by teachers for pupil instruction. But she said that a policy to govern its use had still not been provided to teachers and principals. The spokeswoman added: "It is in draft form and will be shared shortly." She said that the user guide would be used by the island's preschools as well as primary and middle schools. "The high schools currently have their own governance policies." Questions sent yesterday about why the wi-fi coverage did not include classrooms had not been responded to by press time. Cole Simons, the Shadow Minister of Education, said that the wi-fi user policy should have been in place before the service was made available. He added: "In most institutions, user manuals are made available in time for the first beta testing and way before the actual system roll-out date." Mr Simons said that Diallo Rabain, the Minister of Education and Workforce Development, "should know better". He explained: "He has worked in the IT space and should have been more hands-on to ensure that our schools had completed an efficient wi-fi roll-out. He should have ensured that our teachers and principals had what they needed to support this smooth transition." Mr Simons said he did not have a problem with the restriction of wi-fi to specific areas "because the students need to be focused when in the classroom". Mr Simons added: "From where I stand, handheld devices should not be used, or turned on in the classrooms unless authorized by our teachers as a part of the education process. Our teachers should have our students' undivided attention, and as a matter of course, they should not be competing with handheld devices when teaching our young people." One principal confirmed yesterday that the service was up and running in the specified areas at her school. She said some of her teachers had already started using the service, but that schools were still settling in for a new year. The principal added: "They are still settling the children into their routine. They can access it when they're ready." She said that pupils would only have wi-fi access through school-approved devices. The principal, who added that her school had some wi-fi service last year, said she felt it was too soon to say if wi-fi should be in all classrooms. She explained: "What works for me is what works for my teachers. Where we have it now is accessible to all of my children. So that's what's most important for us." Mr Rabain said last month that a user policy for the wi-fi was being created and would be provided to teachers at the start of the school year. He said the policy would govern "how the service is used and who has access to it". Mr Rabain added: "The purpose of having internet in schools is, in fact, to have it part of the curriculum."

The fall edition of the 2018 City Food Festival will take place from October 17 - 20. The four days will encompass head-to-head competitions featuring local chefs as well as bartenders. October 17th and 18th will feature Rounds One and Two, the preliminary rounds, of the Chef's Table Competition. October 17th will see the first set of chefs battle it out over Appetizers. On October 18th, the second tier of chefs takes on an entrée dish. All chefs must incorporate the five ingredients provided but are not limited to them. Each round will be a demonstration event in front of a live audience with a panel of judges sampling the final dishes and sending the winner through to the Round Three final event. The Festival has partnered with Goslings who will provide a welcome cocktail as well as complimentary red and white wines for Rounds One and Two. Tickets for Rounds One and Two are $60.00. On October 19th, it's the bartenders of Bermuda who take a turn for top bragging rights in the Bacardi Cocktail Competition. Up to eight bartenders will compete against each other, again, in front of a live crowd and will be judged by a panel of industry professionals based on the creativity, taste, use of sponsor brands, visual appeal, use of ingredients, amongst other criteria. The successful bartender that takes home top honours will receive the Grand Prize trip to the Bacardi Factory in Puerto Rico courtesy of Bacardi as well as a cash prize from the City of Hamilton. The Bacardi Cocktail Competition is an 'invitation only' event. Round Three, the final of the Chef's Table Competition, will take place on October 20th. The two winning chefs from the preliminary rounds will face off with a dessert challenge in front of a live audience of ticket holders who will be treated to a sumptuous Rum Dinner, presented by Fourways Catering and Bacardi Rum. Together they have created a fun evening featuring an exclusive menu paired with Bacardi rums. Some rums are mixed into cocktails, some are cooked into the dishes and others are served neat. The night will start with a welcome cocktail followed by a delicious 4-course meal. Guests will learn about rum and how it is made while sipping cocktails and enjoying dishes presented by Fourways. Once the entrées have been served the Chef Competition. Final, featuring desserts, will commence. Both finalists will be tasked to create samples of their hopeful winning dishes for the patrons which will be the final course for the guests. Ticket price for the Chef's Table Final Round inclusive of dinner and drinks is $149.00. The winner of the Chef's Table Competition will enjoy a trip to the South Beach Wine & Food Festival in Miami. All Chef's Table Competition rounds will take place in the lower level of Pier 6. Tickets are available for the Chef's Table Competition on ptix.bm For additional information, visit the City's website at www.cityofhamilton.bm.

The Serenade of the Seas made its first visit to Bermuda yesterday. The Royal Caribbean Cruise Line ship arrived in Dockyard from Boston for a two-night stay. The trip is the first of three calls to Bermuda this season. The ship is due back again from October 10 to 12 and October 23 to 25.

A businessman whose bar has a reputation for trouble said he hoped police powers to shut down licensed premises for 24 hours would not be abused. Rick Olson, the owner of Bermuda Bistro at the Beach, added that temporary closure was "a very powerful tool" to ensure public safety. But he said it should be exercised with caution because a 24-hour closure would hit the pockets not only of bar owners but also their staff. Mr Olson, whose bar on Hamilton's Front Street has been linked to violent incidents in the past, was speaking after Commissioner of Police Stephen Corbishley ordered a 24-hour shut down of the bar at Bailey's Bay Cricket Club after a brawl outside the club earlier this month. Bottles were thrown at officers during the incident and police were forced to use a Taser. Mr Olson described the move, which was provided in the Liquor Licence Amendment Act 2010, as "a very powerful tool" but hoped it would not be misused. Mr Olson said the power "certainly gets mentioned at our liquor licence hearings, that the police reserve that right and will utilise it if they feel it's in the best safety of the island, country or patrons to do that". But he added: "The question is, how is it utilised? Should the police have that much power? I think they should, it just can't be abused. It comes down to decisions and they're always subject to review. Hopefully, the police are very careful about how they do this, it does affect people's livelihood, not just the owner but also the people working there." Mr Olson said he was also concerned about the message that might be sent to tourists if bars are closed on safety grounds. Bermuda Bistro at the Beach was among those highlighted by readers of The Royal Gazette in the online comments section of an article about the cricket club bar's 24-hour closure. Some questioned why the Beach, and other bars, had not been hit with the same penalty. Mr Olson said: "We've changed our ways a lot over the last few years. People kind of have the mindset that once you have that reputation, you have that reputation for life." He pointed out most of violent incidents in or around licensed premises in recent months involved sports or social clubs. Mr Olson said bar owners worked hard to attract the right clientele. He also suggested the names of Front Street bars were often used as a reference point for incidents outside or near them, rather than inside. A female staff member was sacked from the Beach last month after a violent incident that left a 27-year-old male visitor to the island in hospital. Mr Olson said in a Facebook post at the time that he "deeply regretted" the incident and that "immediate action would be taken to prevent future problems". A man was attacked and robbed in the bar's restroom in 2016 by a group of four strangers who snatched a chain from the victim's neck. Desmond Crockwell, an anti-violence campaigner, said he hoped the shut down of the bar at Bailey's Bay, where he was a youth director for about ten years, was not a "kneejerk reaction". He added: "I think the wisdom comes in the follow-up." Mr Crockwell said he wanted 24-hour, "high-tech" surveillance at hotspots and that there needed to be a joint effort between bar operators and the Government. He added: "We need to see a lot of anti-violence messages at our sports games. It's when someone passes away that we all have a reaction, when the deaths slow down, so does the attention to the reaction. That's why I believe that there needs to be a partnership in promoting this message consistently because consistency is definitely the key when it comes to getting the message out." He also advocated for specialist training of Royal Bermuda Regiment troops to act as an "elite" force that could patrol premises during certain functions or events. Mr Corbishley earlier told the Gazette that enforcement action such as a temporary bar closure would be "considered on a case-by-case basis, subject to proper assessment of the facts".

September 26

Premier David Burt held a series of meetings and participated in events at the Annual Concordia Summit in New York. The Premier was interviewed in a "fireside chat" by Mercina Tillemann-Dick, chief operating officer of the Global Blockchain Business Council. He discussed Bermuda's fast-paced progress to create world-leading fintech regulation. On Tuesday, he was part of a panel discussion titled "GovOS — Building a New Operating System for Government" where he spoke about plans to make the Bermuda Government more efficient through the use of technology. Mr Burt said: "While in New York, I took the opportunity to meet with Sandra Ro, the CEO of the Global Blockchain Business Council to advance plans to host a GBBC retreat in Bermuda next spring. I also met with Michael Casey a well know author, who is with the Digital Currency Initiative at MIT. We discussed collaboration opportunities between Bermuda and MIT. I met with Jared Harwayne-Gidansky, CEO of BlockRe — a company offering crypto-asset risk insurance. They had heard about what Bermuda is doing in the fintech space and wanted to discuss how they can set up operations in Bermuda. This is the latest in a string of companies that will be setting up physical operations in Bermuda which will create employment opportunities for Bermudians." Mr Burt said the trip provided an opportunity to continue to highlight Bermuda as a leading jurisdiction for fintech companies. He was scheduled to return to Bermuda yesterday evening.

A split in the One Bermuda Alliance has widened after Craig Cannonier replaced Jeanne Atherden as Opposition leader, party insiders said yesterday. One source predicted that Mr Cannonier, who led the party to victory at the polls in 2012, would launch "a night of the long knives" to remove one-time MPs from the former United Bermuda Party from the OBA ranks in Parliament. The source, who asked not be named, said there had "always been a split" in the OBA, which was formed from a merger of the bulk of the UBP with the Bermuda Democratic Alliance in 2011. The insider added: "I think some of the other non-UBP members thought that if they wanted to get ahead, the UBP people needed to step aside and eventually go away. I would think that Craig Cannonier would come in with an agenda and would be looking to get rid of some of the UBP members — by force if necessary." The news came after a major shake-up in the party as Justin Mathias quit as party chairman with effect from yesterday in the wake of Mr Cannonier's takeover as Opposition leader. Nick Kempe, who was axed from a Senate seat by Ms Atherden last November and resigned as party chairman days later, warned on Monday that the OBA had to sever its links to the UBP old guard or die. His op-ed article in The Royal Gazette spurred other party figures to back his call for a clean sweep of the UBP from the ranks of the OBA. Ms Atherden, a former UBP chairwoman, stepped down as party leader after a vote of no confidence by eight of the 11 MPs ousted her as Opposition leader — a position that Mr Cannonier has now taken over. He will, however, need to win an election to become party leader, which is a separate role. Another insider said: "After 20-plus years in Parliament, it is time for the self-styled 'experienced' members to move along as surely their legacy, which they are obviously trying to protect, has already been established. They were all given an unfortunate breath of life when the Bermuda Democratic Alliance merged with them. This sentiment is not new and has existed since the inception of the OBA. All of the long-serving ex-UBPers will most certainly be able to continue to serve the community should they so wish without the platform of Parliament. Voluntarily stepping aside to allow the party to renew would be a selfless gesture and demonstrate to the community that they understand their time is up." But Leah Scott, the party's deputy leader and now acting party leader in the vacuum created by Ms Atherden's resignation, insisted the party was unified. Ms Scott said: "I think the change is a good thing. We are united as a group and we are excited about Craig taking the leadership. I think we are in a good space, despite what people think on the outside." Mr Mathias became party chairman in July. He was earlier appointed as a senator and ran as the OBA candidate in a by-election in Warwick North East in June, but lost to the Progressive Labour Party's Curtis Dickinson. Ms Scott said the 25-year-old tendered his resignation on Monday but "didn't give any reason". Mr Mathias will remain as chairman of the Future Bermuda Alliance, the party's youth wing. Nandi Outerbridge, the Opposition Senate leader, will act as chairman until an election for the role is held. An election for a new chairman and party leader will take place on October 12 Vic Ball, a former OBA senator, and Glen Smith, a former OBA MP, joined Mr Cannonier's family and fellow politicians for his swearing-in ceremony at Government House on Monday. Sources suggested that their attendance was a signal that the pair could be in line for senior roles in the party.

The acting party leader of the One Bermuda Alliance last night disputed a claim by outgoing chairman Justin Mathias that "proper process" was not followed in the removal of Jeanne Atherden as Opposition leader. Leah Scott, who became interim party leader after Jeanne Atherden quit the role, insisted there was no "abuse of process, as implied" by Mr Mathias in an interview on Sunday. She said Ms Atherden was well aware her leadership was on "very shaky ground" well before the party met last Wednesday for a vote of no confidence in her as Opposition leader, which resulted in her resignation as party leader, a separate role, a day later. Craig Cannonier, a former OBA premier, has since been sworn in by the Governor as Opposition leader, though he has yet to be elected as party leader by OBA members. Ms Scott said elections for the party posts would be held on October 12 and Mr Cannonier would become party leader if there were no other nominations for the position. Mr Mathias said on Sunday: "Eight MPs chose to directly go to the Governor and get the Governor to swear in Mr Cannonier which is unprecedented — it is the job of the chairman to send a message to the Governor. They have gone about overriding the OBA constitution with the Bermuda Constitution, which you can do but that should be used as a last resort and they should have used the party framework in order to do what they wanted to do. We went through that process last year. We are going to go through that process again, but Mr Cannonier will be the Opposition leader before we even start the process. That is very odd and it has caused uncertainty and awkwardness within the party. It was a very sad week for the OBA." He added: "Have a vote of no confidence but do it in the right fashion — that solidifies you as a leader. It is a terrible footing to get off on. The Bermudian public and the OBA membership do not deserve it." But Ms Scott said last night: "Justin's statement is untrue. We did not go directly to the Governor. All of the MPs received an e-mail on September 17 and 18, requesting their attendance at a meeting of the MPs to be held at OBA HQ on September 19 at 5.30pm. The e-mail of September 18 clearly stated 'It's critical we all attend tomorrow's meeting to discuss leadership and strategy." Ms Scott added there was no breach of the OBA constitution as there was no constitutional process involved. She said: "When Jeanne Atherden realised that she did not have the support of the majority of the MPs, she did the honourable thing and resigned," Ms Scott added. "Once she resigned, a letter had to be sent to the Governor. The Governor was not notified until after she resigned." She claimed: "There is no awkwardness within or among party members. This speculation by Justin is untrue. There was no abuse of process here, as implied by Mr Mathias." Ms Atherden was elected party leader in November last year and served a little more than 300 days in the position.

The waiting list for CT scans has not increased since one of the island's two scanners was shut down, the Bermuda Hospitals Board has said. Ewart Brown, a doctor and former premier, said this week he was to reopen the CT unit at his Brown-Darrell Clinic in Smith's after a nine-month closure because of "public demand for quicker access to exams and reports". But the BHB earlier told The Royal Gazette there had been no change in waiting times for patients in need of a diagnostic CT scan since Dr Brown's unit closed in January. Figures provided by the board showed only a small increase in the number of CT scans carried out at the King Edward VII Memorial Hospital in the six-month period after the closure of the Brown-Darrell unit, compared with the same period in 2017. There were 6,808 CT scans carried out between February and July 2018, compared with 6,775 between February and July last year. A BHB spokeswoman said: "Although numbers have gone up slightly, there has been no change in wait times for this time period. Currently, it is just under two weeks for elective, that is planned, CT scans. Emergency referrals are not subject to a wait time and are undertaken as needed." Dr Brown said his decision to reopen the unit was also based on the Government's plan to increase fees for scans after they were slashed by the former One Bermuda Alliance administration last year. He claimed there was a backlog of about two weeks for patients to get CT scans at the hospital while his equipment was shut down. Dr Brown said: "That's not unusual for hospital based CT scans. They never know how much traffic they're going to have from the emergency room or from inpatients. Those are always higher priority than outpatients. It shows that the island needs another CT." Dr Brown added he had received calls and e-mails about the delays on "a daily basis". He said: "My information is that the wait at the hospital is two weeks. When we open, with both places working efficiently, Bermudians can have their scans done within days, not weeks." Tawanna Wedderburn, chief executive of the Bermuda Health Council, told The Royal Gazette last week: "There is no guideline on how many CT scanners per population a country should have, although the World Health Organisation and the Organisation for Economic Co-operation and Development track data for each country. If there are not enough CT scanners in Bermuda, there will be wait times, people may get sicker, and people will not have choice in where to receive care. If there are too many CT scanners, people may be exposed to too much unnecessary testing and healthcare costs will increase." She added: "Bermuda has three scanners — two at BHB and one at the Brown-Darrell clinic. There are two scanners in use today and that is the two at the hospital. The availability of CT scanners is higher in Bermuda than other countries, when two scanners are available for use. Current capacity in the health system can meet the demand of an ageing population, enabling people to receive care without compromising quality." Dr Brown closed the unit at Brown-Darrell at the end of January. The closure followed a government grant of $120,000 to the Brown-Darrell Clinic and another of $480,000 to Dr Brown's other clinic, Bermuda Healthcare Services in Paget, which has an MRI machine. The new increased scan fees will come into force on November 1 and Dr Brown announced on Monday that CT scanning would resume at Brown-Darrell two days later. He said that up until June 2017, Brown-Darrell was a "busy" clinic. But he said the fee reductions meant the practice took a huge financial hit, with procedures charged at far lower rates — more than 80 per cent less in some cases. Bermuda Health Council has insisted the fees were cut as part of a bid to drive down healthcare costs. Dr Brown claimed the impact of diagnostic imaging on healthcare costs was "blown vastly out of proportion". He repeated allegations that the health council recommended the cuts as part of a "political vendetta" against him. The health council has denied the claim. JJ Soares, a GP who joined Dr Brown last October to threaten legal action against the Government over the fee cuts, is scheduled to open a clinic in Hamilton to offer MRI and CT scans. Ms Wedderburn said the two MRI machines already in use at KEMH and Bermuda Healthcare Services were enough to "meet demand without compromising quality".

The Government is to make further payments to doctor and former premier Ewart Brown to compensate him for losses since fees for medical scans were slashed. A Ministry of Health spokesman told The Royal Gazette that Dr Brown will continue to receive a financial supplement for MRI scans carried out at his Bermuda Healthcare Services clinic in Paget until new increased fees come into effect on November 1. The Bermuda Hospitals Board will also get supplementary payments. Bermuda Healthcare Services and Dr Brown's other practice, the Brown-Darrell Clinic in Smith's, have already been paid a total of $600,000 in compensation, Kim Wilson, the health minister, told Parliament in February. The health ministry spokesman said: "The payments to BHB and Dr Brown are based on actual utilization and will continue until the 2018 fees go into effect. Payments for the balance or difference are only made for procedures actually performed." He did not provide a figure for how much Dr Brown was likely to receive in the future. BHB has also had a debt owed to the Superannuation Fund reduced by $1.8 million. The spokesman added that the debt reduction covered from June 1, 2017 to the end of March this year and there was expected to be a subsequent payment to BHB of about $600,000. The reduced fees for scans, including MRIs and CTs, came into effect in June last year as part of a bid by the Bermuda Health Council to reduce healthcare costs. Dr Brown opposed them and claimed they were designed to shut down his businesses. The former premier, along with fellow physician JJ Soares, threatened to sue the Government but dropped the planned legal action last December after his $600,000 payout was agreed. The CT unit at the Brown-Darrell Clinic closed in January due to the fee cuts but is due to reopen at the start of November. MRI scans have remained available at Dr Brown's Paget practice. Ms Wilson told Parliament in February that the Government would increase the fees for scans this year to a level in line with technical advice from the health council. The minister said that advice was given to the former One Bermuda Alliance administration by the BHeC but was ignored in favour of deeper fee cuts. Scott Simmons, a Progressive Labour Party backbencher, has since said the advice that was "deliberately and willfully ignored" came from "technical officers within the Ministry of Health". Dr Brown has several times accused the health council of targeting him and reducing the fees as part of a sustained political attack. Jerome Lynch QC, lawyer for Dr Brown and Dr Soares, told The Royal Gazette last week: "The previous administration appeared to target the Bermudian facilities which provide both MRI and CT scans as being an easy way of appearing to reduce the cost of healthcare in Bermuda. I represent both Dr Brown and his clinics and Dr Soares and his clinic. In that capacity I made it clear that we would judicially review the apparent arbitrary cuts, of up to 82 per cent in some procedures." He said the health council, which is responsible for recommending fees for scans to the Minister of Health, adopted a new method of calculating fees before the fee reductions. Mr Lynch added: "Under the new administration, the Government undertook to look afresh at the fee structure. It became apparent that the fee structure adopted by the BHeC had arrived at certain figures which did mean a reduction in fees but nowhere near the scale that ultimately they were reduced by. It appeared as if the fee structure was arbitrarily further reduced. We believe it was as a result of this discovery that the Government chose to agree a subsidy of the fee structure in an attempt to ensure the continued provision of alternate services in Bermuda. Everyone, including my clients, want to see a reduction in health costs. But before cutting the 'low hanging fruit' — as the BHeC once called it — ask whether if it were you or your mother who was not well, would you want every diagnostic test available to determine the cause?" A BHB spokeswoman said that although the number of scans being conducted at the King Edward VII Memorial Hospital had gone up slightly since the Brown-Darrell Clinic closed, there had been no change in wait times. The hospital conducted 6,775 scans from February to July 2017, compared with 6,206 from August 2017 to January 2018 and 6,808 from February to July this year.

A man accused of murder shot a paralyzed man dead to earn his "stripes" in a West End gang, Supreme Court heard yesterday. However, Richard Horseman, lawyer for defendant Travone Saltus, said the Crown's entire case was built on the evidence of Troy Harris. Mr Horseman alleged that Mr Harris was an unreliable witness who admitted on the stand he once intended to kill gangland figure Prince Edness. "This is what the entire case is built on. The word of a thief, a criminal, a man who assaults woman like it's going out of style and can brag about going to kill someone and not have to worry," said Mr Horseman. The court heard Lorenzo Stovell, who was wheelchair-bound after an earlier shooting, was shot as he sat in a minibus parked near Woody's bar in Sandys in September 2012. Mr Saltus denied the offence. He told the court he had gone to Woody's that evening but left before the shooting because he felt ill. The jury heard Mr Saltus was earlier tried and convicted of the offence, but the Court of Appeal ordered the case back to the Supreme Court for a retrial. The prosecution and defence made their closing statements in the retrial yesterday. Carrington Mahoney, for the Crown, said Mr Saltus was proud to be a member of the MOB gang and committed the murder to advance up its ranks. He said: "Trying to get stripes to go up in the gang — that's why he killed Lorenzo Stovell, a cripple who couldn't help himself." Mr Mahoney said Mr Saltus confessed to Mr Harris years after the murder to explain how he had earned the confidence of the gang. Mr Harris testified that Mr Saltus said he shot Mr Stovell seven times through the window and was rushed from the scene on the back of another man's motorcycle. Mr Mahoney said: "The accused was telling him about what he needed to do. In doing so, he revealed how he had got his stripes." He said Mr Saltus also provided details about faults with the firearm, including that it needed a tape or something wedged in the handle to properly function. The prosecutor added that the firearm, when recovered, did have faults and that the information had not been published in The Royal Gazette as other details of the crime had. Mr Mahoney said: "This is what the accused told him. Mr Harris didn't make it up." He added that Mr Harris had a criminal history but pointed out he had nothing to gain from his testimony other than a clean conscience. Mr Mahoney said: "He asked for nothing. He gets nothing for giving evidence. The only thing he gets is the people on the street cut him off." He added that, instead of judging the evidence based on Mr Harris's background, the jury should consider how it matched up with other evidence heard by the court. Mr Mahoney told the jury that particles associated with gunshot residue were found on the clothing of the man Mr Harris said drove Mr Saltus from the scene. He said Mr Harris had testified Mr Saltus had worn a black hoodie and the driver of the bus said the gunman was wearing black. Mr Mahoney pointed at Mr Saltus and said: "That man is the man who killed Lorenzo Stovell six years ago and finally it has caught up with him." Mr Horseman said: "This case is frightening because there is no forensic evidence tying Mr Saltus to the murder. Nothing. There are no eyewitnesses putting him near that bus." Mr Horseman said investigators found the handprint of another man, Zakai Cann, on the window of the bus and the bus driver only saw one person outside his vehicle. "This was a fresh print and when we look at it, we know that Mr Stovell was sitting at the window there. We know there was one person who came to the bus. One person. And his handprint was right there." Mr Horseman said that Mr Cann was seen in a white shirt on the night of the shooting, but that the bus driver could have been mistaken about the gunman's clothing in the darkness. You could probably watch two episodes of CSI and determine who the shooter was and it wasn't my client." Mr Horseman suggested that Mr Harris had lied to protect Mr Cann and that he might have received some details about the shooting from him or others. He said the gun linked to the shooting was "fully functional", despite claims by Mr Harris that the magazine would fall out if not wedged or taped in place. Mr Horseman also detailed Mr Harris's convictions, and said that, while under oath, he admitted that he had on one occasion armed himself with the intention of killing Mr Edness. He said: "He testified with the Bible in his hand he had a semiautomatic weapon and went to kill Prince Edness. Mr Horseman asked: "Who in their right mind, unless they have no fear of prosecution, would say under oath that they had a gun and were ready to roll?" The trial continues.

Employees of the international business sector took home $24.5 million less in compensation during the first quarter of the year than they did in the same period a year earlier. The figure was revealed by the Department of Statistics, which attributed the fall to declines in bonuses and stock options. International business has generated about a third of Bermuda's total employment income in each of the past two years. Annual bonuses bulk up first-quarter payments for many in the sector. Last year earnings of many of Bermuda's international re/insurers were hit by claims from a series of catastrophes, including hurricanes Harvey, Irma and Maria, wildfires in California and an earthquake in Mexico City. Bonuses linked to profitability were diminished as a result. International business paid out $369.76 million in employment income in the first three months of the year, down 6.2 per cent on the $394.29 million paid out in the first quarter of 2017. The island's total employment compensation for the January-through-March period was $942.21 million, down $15.46 million from 2017, according to the Quarterly Bulletin of Statistics. The fall in international business compensation was offset by a $7.1 million increase in public sector pay, which totaled $109.59 million in the quarter. Workers in the banking, insurance and real estate sector also saw gains, taking home a combined $95.6 million, up by $4.7 million from the previous year. The transport and communications sector saw a $1.9 million increase and the construction a $1.7 million rise, while both the business services and hotel and restaurant sectors saw decreases of less than $1 million. Wages in the wholesale and retail sector were down by $2.1 million to $53.07 million.

Businesses must embrace new technology and a fresh approach to education to thrive, a conference for women leaders has heard. Francine Mason, chairwoman of the conference steering committee, said that the event aimed to explore future opportunities from both a global and island viewpoint. Ms Mason, a partner at global accounting firm Rawlinson and Hunter, said: "This is the digital transformation era and this conference is about how we are going to have to change to be able to be relevant in the future. It is about looking to the future and making sure we prepare ourselves to be flexible." Ms Mason was speaking at the Chartered Professional Accountants Bermuda Women's Leadership Conference 2018, which was designed to highlight emerging technologies to Bermuda's female executives. She added that Gayemarie Brown, chief executive and founder of Canadian technology firm Wintam Place Consulting, had discussed the "mind-boggling" adjustments that will need to be made because of technological advances. Ms Mason said: "She explained that there are schools teaching subject areas that are no longer relevant. Our children are going to be working in jobs that don't even exist but we are still teaching in the traditional way." Ms Mason added that Ms Brown had talked about the future of clothing, including smart fabrics designed to log health information. She said: "There is a fabric that can detect diabetes and movement." Ms Brown also discussed the ease with which sensitive documents such as medical records can be hacked because every doctor has a copy of a patient's history. She said: "With blockchain technology, all of those records can be combined together. They can't be amended, they can't be hacked — you are protected." Ms Mason added: "The message today is that this is happening and there is no stopping it. We need to make sure that we are engaged, ahead of ourselves." Other speakers at the event, held at the Hamilton Princess and Beach Club last Friday, included Sandra DeSilva, the founder and chief executive of Nova, a Bermudian software engineering and consulting firm; Gitanjali Gutierrez, Information Commissioner; and Joanna Saldok, chief operating officer at HSBC. Ms DeSilva said the value of good data had grown as technology had made it more accessible. She said: "Data is the new oil; companies are starting to embrace their own data and the data around them. They are trying to be strategic with it. They are using it for their own internal efficiencies, to become more proactive, to go after business, to get a better return on their own investments and to be smarter than their competitors." One discussion, "Bitcoin, Blockchain Blah, Blah, Blah", reflected many people's lack of interest and poor knowledge of the subject. Ms Mason said: "It's about breaking it down so we can understand what our future holds. Businesses are moving towards it, we have legislation that just passed — it is coming here. We are regulating it here and we need to understand it. We are supposed to be the drivers so we need to make sure that as a community we understand it, work with it and evolve into it."

Frontier Financial Services was yesterday crowned Bermuda's best employer. The professional-services firm made a winning debut, taking top honours in its first entry into the RG Business Top Ten Employers Awards, presented by PwC Bermuda. FedEx Express, which topped the rankings in four of the past five years, came in second, while Bacardi, another former winner, was third. Ten organisations were honored in a breakfast awards ceremony and celebration at the Hamilton Princess and Beach Club yesterday. Peter Brodsky, Frontier's vice-president and chief financial officer, was taken aback by his company's success. "It's a bit of a shock — in a good way," Mr Brodsky said. "We were happy to make the Top Ten and when you look at the companies represented in the room and how well respected they are, we're just very excited and surprised. We're a service-industry company, so our people are what matters. We try to create a family atmosphere in the workplace. Many of our people are with clients a lot of the time and we try to give them the experience they need to advance." Frontier, based in Wessex House on Reid Street, has been in business for 18 years, has 35 employees and its services include business consulting, recruitment, payroll and immigration. The awards, now in their tenth year, are based on a survey of employees. The data is processed by quantitative research firm Global Research, who generate the rankings. No judges are involved. Employers also fill in a form on what they do for their staff. Mr Brodsky said this aspect had been an eye-opener. "I learnt a lot doing the management side of the survey," he said. "I realised there were some things we could improve on. We spoke about it as a management team and will work on those things over the next year." PwC was sponsoring the Top Ten Employers event for a seventh consecutive year. Arthur Wightman, PwC Bermuda leader, congratulated all ten organisations and said that as great employers, they had a positive impact on the economy and the community as a whole. He said PwC, a professional-services firm with more than 250,000 employees around the world, believed great employers needed to be purpose-led, values-driven, agile and focused on the individual. "We talk about our employees and our people being our greatest asset," Mr Wightman said. "What we're talking about is a group of individuals. Each of our more than 200 people in Bermuda has different aspirations. As employers, we need to connect with the aspirations of each individual." Global Research worked with RG Business magazine on the Top Ten survey for an eighth year. Leslie Steede, a director at Global Research, said authenticity was crucial for attracting excellent staff, to have a strong brand based on positive values and a to build a reputation for helping employees to achieve a good work-life balance. "If organisations act like their core values, then they tend to naturally attract people with complementary values," Dr Steede said. A short video featuring each of the winning companies was played to the audience before a representative came up on stage to receive a plaque from Mr Wightman and Michael Grier, sales director of Bermuda Press (Holdings), parent company of The Royal Gazette. There were four newcomers to the Top Ten this year: Frontier, accounting-services firm ABS (sixth), Bermuda Skyport Corporation (seventh) and fund administrator and ILS facilitator Horseshoe Group (ninth). Skyport is a newly formed company that has responsibility for building the new airport terminal and for operations at LF Wade International Airport, having taken on staff that were previously public-sector workers. Companies making repeat appearances in the Top Ten were FedEx (second), Bacardi (third), Argus Group (fourth), Marshall Diel and Myers (fifth), Fireminds (eighth) and Auto Solutions (tenth). Mr Grier said the awards ceremony was a feel-good occasion and that "to get it, you had to experience it". FedEx remains the most successful employer in Top Ten history, with four first places and two seconds in the space of six years. Chris Heslop, FedEx's senior manager for Bermuda and the British Caribbean, said the global logistics and courier-service firm had a strong employee focus. "To be recognized as a top employer says so much about how we treat our people and how our people feel about us," Mr Heslop said. Third-placed Bacardi is another regular in the Top Ten. Douglas Mello, managing director at the privately-held spirits producer's global headquarters in Bermuda, said what made Bacardi exceptional was its 156-year history as a family-run company. It strove to make employees feel like family and to be encouraged to act like owners, he added. Mr Mello praised the organisers of the awards, saying "the spirit of the Top Ten is a benefit to our economy and our community"

Bermuda will reap nearly $1 million in economic impact from hosting the Masters World Ball Hockey Championships, according to the Bermuda Tourism Authority. "There are 600 people here for this event this week," said Kevin Dallas, chief executive officer of the BTA, who said the Hamilton Princess Hotel had booked more than 1,200 room nights spanning the five-day championships. Mr Dallas added: "This is a very different kind of event than the triathlon, but it's similar in that these events bring players' families." The island hosted the International Triathlon Union World Series race in April, and is set to host the World Triathlon Grand Final in 2021. Mr Dallas said additional value came from the social media exposure for the island. "It sounds like we have 600 new promoters for Bermuda," he said. Pat Phillip-Fairn, the BTA's chief product and experiences development officer, said the championships marked "another way for Bermuda to demonstrate that we're able to host wonderful events in the fall through the winter". George Gortsos, the president of the International Street and Ball Hockey Association, said there were extra benefits from extra visitors who had spent additional time on the island. Mr Gortsos said: "There have been folks here for up to seven days before this event. Peoples' families came early, so there will be people here for ten, 11, 12 days." He thanked the Bermuda Ball Hockey Association for building the rink at the Pembroke Community Centre by Admiralty House Park, which drew the players to the island. Mr Gortsos, a five-time world champion, said the visiting athletes were keen to grow the sport in Bermuda as well. The island's team of 24 has three Bermudian members, according to Tom Miller, the director of the BBHA.

A man who launched a knife attack fuelled by "testosterone and jealousy" was jailed for two years yesterday at the Supreme Court. Christopher Flood, 32, admitted stabbing Walter Pereira, who had visited his house to see his ten-year-old daughter and got into an argument with the child's mother, who was in a relationship with Flood. Puisne Judge Carlisle Greaves told the defendant: "After you stabbed him, you realised, 'Oh, God, what have I done'." He added the victim had visited the house out of concern for his daughter. Mr Justice Greaves said Mr Pereira's life had been put at risk and that the incident was the result of a "man's ego exceeding common sense and the ability to reason". He added: "How would that child feel when she looked in your face and realised that you killed her father over a nonsense argument? Certainly she would feel that you have done her no favours — and how would your now wife feel? You might have taken the life of the father of her child." The defendant earlier pleaded guilty to a charge of wounding. But Flood told the court that he had lashed out at Pereira in self-defence. The incident happened on August 1 last year after a confrontation with Mr Pereira outside Mr Flood's home on Beacon Hill Lane, Sandys. Jaleesa Simons, for the prosecution, said Mr Pereira had stayed in his car on the main road during a heated exchange with his former lover, who was on the porch of the house with others. The court heard Flood confronted him and produced a knife but put the weapon back in his pocket. Ms Simons said that Mr Pereira feared Flood planned to damage his car and got out and argued with him. The court heard that Mr Pereira made kicking motions at Flood, but did not make contact. Ms Simons said Flood stabbed the victim in the arm and the right side of the chest. She added Mr Pereira's lung collapsed from the deep chest wound and he needed life-saving surgery. The court heard Flood called an ambulance and parked his victim's car in his drive before he fled the scene. He turned himself in at Somerset Police Station the next day. The court heard Mr Pereira suffered three wounds. Ms Simons said Flood had made "a considered decision" to confront him rather than call the police. She added: "All of this could have been avoided, but for the lack of control of the defendant." Ms Simons added that three children were present at the house and one had been an eyewitness to the attack. Ms Simons highlighted the frequency of knife crime and asked for a sentence of two to three years. "As recently as August, there was a knife attack at Southampton Rangers — and this demonstrates that this type of conduct is plaguing the community of Bermuda." Flood apologized, but told Mr Justice Greaves: "I have to live with this every day of my life. It was nothing I wanted to happen." Flood admitted that he "could have done things differently" but that the incident happened because of "people bringing trouble to my doorstep". Mr Justice Greaves told Flood he had acted out of "testosterone and jealousy". He said: "There is tremendous concern in society now, as there has been some escalation in the use of bladed articles to cause injury. It seems as though guns are going down. We were able to wrestle that problem to the ground. These bladed articles are coming up."

September 25

A top London barrister is understood to have been asked to represent the Government in an appeal against a Supreme Court decision to quash a ban on same-sex marriage. It is estimated James Guthrie, QC, who has appeared in island courts before, could cost the public purse between $200,000 and $400,000. Mr Guthrie acted for the Director of Public Prosecutions in 2007 as the family of Rebecca Middleton, a teenage Canadian tourist murdered in 1996, tried to bring fresh charges in the case. He is a member of London-based 3 Hare Court, and the chambers said he was a "leading silk in civil liberties and human rights work". A request for a Special Practising Certificate must be made to the Bar Council for an overseas lead council before they can appear in Bermuda Courts. A source close to the case said yesterday: "We find it somewhat interesting that a human rights lawyer would be prepared to act for a government that is hell-bent on limiting equality for same-sex couples. This is now the third time that this significant matter is going to court and the cost to the taxpayer is now being increased further with an attempt to bring in foreign counsel to argue it, when we have a Bermudian Solicitor-General and Bermudian counsels perfectly capable of addressing the key legal issues." Walton Brown, the Minister of Home Affairs, confirmed in July that the Government was to appeal the landmark court judgment that reversed the same-sex marriage ban. The move came a month after then Chief Justice Ian Kawaley struck down parts of the Domestic Partnership Act, which aimed to replace same-sex marriage with civil partnerships, on Constitutional grounds. A special admission application is understood to have been made to the Bar Council for Mr Guthrie to act for the Crown when the case is called in the Court of Appeal in November. Legal teams acting for the respondents, which include gay rights charity OutBermuda and Maryellen Jackson, are believed to have until the end of this month to object. Bermuda is the only country in the world to allow same-sex marriage then revoke it. The Domestic Partnership Act reversed a Supreme Court ruling from May last year which paved the way for gay couples to marry in Bermuda and on island-registered ships around the world. The legislation came into force on June 1 and offered both gay and heterosexual civil unions instead. But Mr Justice Kawaley ruled the Act was at odds with the Constitution, which protects the right to freedom of conscience and outlaws discrimination on the basis of creed. Mr Guthrie's online profile revealed he has "considerable experience of litigation" in Commonwealth jurisdictions. One entry said: "Consistently recommended in the main law directories as a leading silk in civil liberties and human rights work, he frequently undertakes Privy Council appeals in such cases, including 'death row' cases." The Bar Council said it would "not be appropriate" to provide details on special admission applications. Mr Guthrie directed inquiries to the Attorney-General's office. The Government did not respond to a request for comment. The veteran barrister appeared for the DPP when Ms Middleton's family tried to get fresh charges brought against two suspects in their daughter's killing. In a Supreme Court judicial review, he argued against Cherie Booth, QC, the wife of former British Prime Minister Tony Blair, who asked for the case to be reopened. Then Chief Justice Richard Ground agreed that the case should not be reopened.

Craig Cannonier pledged to reveal all about the Jetgate scandal that wrecked his premiership four years ago as he was sworn in as Opposition leader yesterday. Mr Cannonier made a "humble apology" for the affair as he became Leader of the Opposition for the second time after John Rankin, the Governor, sealed his status as head of the parliamentary One Bermuda Alliance. The Devonshire South Central MP, who led his party to victory at the polls in 2012, said he would release more details on the controversy, which involved a trip to the US in a private jet owned by an American business tycoon, over the next few months. Mr Cannonier, a former leader of the Bermuda Democratic Alliance, as well as OBA Opposition leader, premier, Cabinet minister and shadow minister, said there was a feeling of "déjà vu" for some who attended the swearing-in ceremony at Government House. He caused laughter when he said: "Thus far, all of you know that my political career has been very colorful, hasn't it?" Mr Cannonier added: "I've experienced the good, the bad and even the ugly part of politics. The thrill of victory and, of course, the pain and agony of defeat — the realities of public service." But he said: "The greatest low was, after having been given advice, I took a flight on a private jet plane to sell Bermuda and in my naivety I made the error, an error of judgment, and for this, Bermuda, I humbly apologise — to you, my family, for the difficult time that it provided you, something you didn't ask for. To my colleagues, my apologies." He later told The Royal Gazette: "Unfortunately, I took a plane ride in the interest of a hotel and it all became about gaming and unfortunately that is what it still is all about. But for now, I'll keep my mouth shut. There will be information coming forthwith." He added that he had always been truthful about the controversy, which resulted in his resignation as premier in 2014 after only 17 months in office. Mr Cannonier said: "I was always transparent, I always spoke to the issue. The one thing I have learnt about Bermudians, though, is they like details and I overlooked a very minor detail that I thought, quite frankly, didn't matter and that was taking a friend on the plane as well and so that is a valuable lesson to have learnt. So I stand before you as an experienced politician, understanding that Bermudians like details and that will never, ever happen again." He declined to comment on an ongoing police investigation linked to the scandal. OBA MPs Susan Jackson, Sylvan Richards, Leah Scott, Cole Simons, Ben Smith and Scott Pearman, as well as senator Robyn Swan, watched as Mr Cannonier was sworn in. The MPs were among eight of the party's 11 House of Assembly members who supported a motion of no confidence in Jeanne Atherden as Opposition leader, which also forced her resignation as party leader, a separate role, last week. Mr Cannonier is expected to stand for election as leader of the party in the next few weeks. Key OBA players Jeanne Atherden, Michael Dunkley, the Shadow Minister of National Security, and Trevor Moniz, the Shadow Attorney-General, were absent. Patricia Gordon-Pamplin, a former interim party leader, also did not attend the ceremony. Mr Cannonier said Ms Atherden was replaced as Opposition leader because the parliamentary party appeared to be without a strong direction. He said: "I think we had noticed and seen that we were still limping along in the House of Assembly. There seemed to be a bit of lethargy there and I think that members of the party were coming together to say, 'listen, it's time now to start a new course' and I've answered to the call." Mr Cannonier declined to comment on OBA matters until the new party leader was established. But he said: "Certainly, we have already seen with the announcement of myself being the Opposition leader, an enthusiasm around the table, people already coming to the OBA wanting to sign up and I hope that that will continue. This has always been about getting people into the room. In 2011, we had a whirlwind of people seeking out an opportunity to see some new politics in the island. That's what I'm about and new politics will happen with new people coming into the room." Mr Cannonier said at the swearing in that the country's success required a "real change of thinking towards one another, politically, socially and economically". He told the audience: "We have cultures yet still seeking acceptance. Some still uncomfortable because of our rhetoric. The backbone of Bermuda still seeking to thrive and not just survive. And those who benefited from our historical past still not understanding the racial tension on this island." Mr Cannonier added "we can move mountains" and that, with a change in thinking, "amazing things will happen". Mr Richards said the new leadership was "exciting". He added: "I just felt Craig would be more of a dynamic leader and that's what we need at this point in time." Mr Smith revealed talks over the future direction of the OBA had taken place for "a few months". He said: "It lead to the point that we felt that we needed a new leader with a new direction and Craig is obviously charismatic and he's got really good ideas about the direction that we should be taking."

New designs for Longbird and Swing Bridges will be unveiled tomorrow. The Ministry of Public Works described the designs as "unique landmark structures which will reflect Bermuda's welcoming culture". They will on display at an information session at Penno's Wharf, St George's, from 6pm. British firm Ramboll is being paid $400,000 to design the replacements for the two bridges which are both expected to reach the end of their useful life in 2021. Swing Bridge, linking St David's to St George's, was built in the 1960s and has fallen into disrepair in recent years. The bridge no longer opens for passing boats. Longbird Bridge, a 60-metre twin-carriageway bridge at the eastern end of the Causeway, was built in the 1950s. It closed to traffic ten years ago when it was bypassed with twin Bailey bridges.

Former Opposition leader Jeanne Atherden has said she regretted a rift with Nick Kempe, who quit as One Bermuda Alliance chairman after he was axed from a seat in the Senate. Ms Atherden, who resigned as party leader last week after eight of her ten MPs registered a vote of no confidence in her leadership of the Opposition, said she removed Mr Kempe from the Upper House last November to lighten his workload. She said: "I have always maintained that the party is very important and the chairman of the party is very important. The party is what gets us out there and represented to the public and helps MPs maintain contact with the electorate. I also indicated that I was concerned that being a senator and party chairman created a conflict because you can't carry on and do everything a chairman has to do when you are a senator with that workload. I indicated to Nick very clearly that I thought he had a job to do and that we could work together." She added: "It's unfortunate I wasn't able to get him to appreciate that and he chose to resign as chairman of the party." Ms Atherden said she was unaware whether Kr Kempe had been "intimidated by me being a woman leader — but as far as I'm concerned he and I could have worked together". She said: "I was not the first leader who replaced a senator. Others have been replaced and moved on to work for the party." Ms Atherden, a past chairwoman of the former United Bermuda Party, was speaking after Mr Kempe wrote an op-ed in The Royal Gazette yesterday and warned that the OBA had to sever its links to the UBP old guard or die. The OBA was formed in a 2011 merger between the UBP and the Bermuda Democratic Alliance. Mr Kempe wrote that he saw "real hope" after the bulk of OBA MPs acted to remove Ms Atherden as Opposition leader. Craig Cannonier, a former OBA premier who quit in 2014 in the wake of the Jetgate scandal, was sworn in as the new Opposition leader yesterday, but will still have to win an election to become leader of the party. Ms Atherden was among the OBA figures absent from Mr Cannonier's swearing in at Government House. Former OBA premier Michael Dunkley, who replaced Mr Cannonier as premier and was an UBP Opposition leader, was also absent from the ceremony, but said he had other commitments. Mr Dunkley declined to say if he thought Mr Cannonier was the right man for the job because he did not want to comment on "internal party issues". He said: "I will discuss them in the room with my colleagues, and that's not changing." The Smith's North MP added that Mr Kempe was "entitled to an opinion". But he said: "Let's remember he left the party after being dismissed from the Senate by Mrs Atherden." He added Mr Kempe's views were "more suited to party meetings". Mr Dunkley said: "Any party needs a blend of experience and new blood to be successful. The OBA has a foundation if we work together and grow." And he called for party unity as the party faced "a crossroads". Mr Dunkley said: "We can continue to blame each other for where we are, or work together and have each other's back to be a strong cohesive unit working for Bermuda." He added that Mr Kempe's criticism of the former UBP component of the OBA was "water off a duck's back, if he refers to me. For many years the UBP ran this country very successfully, and for anyone now that wants to beat up on them, that's fine, but you're just trying to stick it to somebody when they no longer exist. We should be thankful for what they did and the leadership many provided for a better Bermuda." Trevor Moniz and Patricia Gordon-Pamplin, also absent from the swearing-in, could not be contacted for comment last night.

Justin Mathias has resigned as chairman of the One Bermuda Alliance. The Royal Gazette received confirmation this morning that the 25-year-old had quit. Mr Mathias's departure comes shortly after he publicly complained about the way in which Craig Cannonier became Opposition leader. Leah Scott, the OBA's deputy leader, said he had notified the party executive yesterday, in a letter stating his resignation would be effective from today. She added: "He didn't give any reason, just said he was resigning." Ms Scott explained: "I believe he thought this was a good time to transition, I believe he will be starting a full-time job in January." She said Mr Mathias will remain as chairman of the Future Bermuda Alliance, the party's youth wing, and continued: "Justin is very enthusiastic, very organized, always keeps everybody in track and he's very focused. He did a good job for the party." Nandi Outerbridge, the Opposition Senate Leader, will be acting chairman until the position is filled through an election process. Mr Cannonier was sworn in as Opposition leader by the Governor yesterday, after he got the backing of a majority of the OBA's MPs. But he has yet to be elected as party leader by members. It is hoped that role and the person who will take on the position of chairman will be officially confirmed by the middle of October. Ms Scott is acting party leader in the meantime. Mr Mathias said on Sunday: "Eight MPs chose to directly go to the Governor and get the Governor to swear in Mr Cannonier which is unprecedented — it is the job of the chairman to send a message to the Governor. They have gone about overriding the OBA constitution with the Bermuda Constitution, which you can do but that should be used as a last resort and they should have used the party framework in order to do what they wanted to do. We went through that process last year. We are going to go through that process again, but Mr Cannonier will be the Opposition leader before we even start the process. That is very odd and it has caused uncertainty and awkwardness within the party. It was a very sad week for the OBA. Have a vote of no confidence but do it in the right fashion — that solidifies you as a leader. It is a terrible footing to get off on. The Bermudian public and the OBA membership do not deserve it." Mr Mathias became party chairman in July. Previously he was a senator and ran as OBA candidate in a by-election in Warwick North East in June, losing to the Progressive Labour Party's Curtis Dickinson.

Bermuda Hospitals Board (BHB) Nurse Practitioner Myrian Balitian-Dill is one of only a handful of registered nurses who have attained nurse practitioner designation in Bermuda. She is now the first to be granted authority to write prescriptions locally. Mrs Balitian-Dill received the news from the Bermuda Pharmacy Council on 31 August 2018. Mrs Balitian-Dill is the only nurse practitioner at BHB. On obtaining her qualification she moved into a nurse practitioner role in the hospital's Cardiology Department. In November 2016 she transitioned to help set up a new service at BHB, the Patient-Centred Medical Home. The small dynamic team of this service also includes a physician medical director, a staff nurse and an office administrator. The setting provided the ideal environment for Mrs Balitian-Dill to be afforded the right to prescribe as Bermuda legislation dictates that prescribing rights can be granted to nurse practitioners "under the authority of a medical practitioner". The new development is the result of several years of collaboration to ensure all the necessary regulatory documents were in place. Mrs Balitian-Dill is pleased with the move and sees it as a starting point and an important way to help reduce health care costs. While the permission only exists under the direct supervision of a physician, Mrs Balitian-Dill explains the benefit. "I believe it makes the system more efficient. If the nurse practitioner can prescribe evidence-based therapy at point of care, why do we need to wait for another practitioner (physician) to prescribe that therapy?" I applaud the path Myrian has taken in her nursing career," said BHB Chief of Nursing Judy Richardson. "Myrian is passionate about advancing nursing practice in Bermuda. Her work with the Patient Centered Medical Home is yielding positive results. Early evidence shows improved health of clinic patients who had frequently used other services. Our Clinical Services Plan identified the need for a more diverse workforce which includes more advanced practice nurses like Mrs. Balitian-Dill." BHB CEO Venetta Symonds said: "We welcome this move by the Pharmacy Council and are proud of Myrian's accomplishments and her dedication to provide our patients with the best possible care."

Bermuda's taxi drivers faced a barrage of criticism yesterday after an apparent lack of cabs as the island's first breath test checkpoints went operational last weekend. One post on Facebook's MAJ's List with a photo of an empty taxi rank on Front Street on Friday night attracted more than 500 comments. Many highlighted inefficiencies in the taxi system, but a handful suggested taxi drivers were busy dealing with extra demand. Leo Simmons, former president of the Taxi Owners and Operators Association, said he had tried to tackle inefficiency with the Government and others during his three years in the post. Mr Simmons, who stepped down as TOOA president in April, said: "This is one of the reasons I stepped aside, because I am getting frustrated flogging a dead horse." One poster on Facebook, Laurence Fox, created a MAJ's List poll on whether Uber, a ride-sharing network using mobile devices, or another taxi alternative should be allowed to operate in Bermuda. About 670 people voted in favour of a service similar to Uber, close to 30 voted against and four did not know by yesterday evening. Mr Simmons said an Uber-style service could hit cab drivers in Bermuda or put them out of work, as it has done overseas. He added there should be a central dispatch service to organize the operation of the 600 licensed cabs on the island. Bermuda at present has the Island Taxi Service, BTA Dispatching and taxi booking app Hitch. Mr Simmons said: "I totally agree with a central dispatch where all the calls go to that company and every car on the road is on the same system as opposed to having several separate dispatching companies. In winter there are too many cabs on the road because we are not a year-round destination. In the summer we feel there are not enough cabs. I put it forward to this transport minister and the transport minister before — they have 80 temporary permits and I said during our busy period from May 1 to October 1, allow those permits to be used. There have to be stipulations — they should only be part-time permits and only be used during the busy season." Mr Simmons outlined other measures he believed would improve the system. These included proper enforcement of regulations for taxi owners and operators, insurance provisions for cab owners who want to share their cabs with other drivers without being liable for their actions and better security for drivers who work late at night. There was also online confusion between Bermuda's Hitch and an Uber-style service yesterday. Hitch is a mobile app where members can book licensed cabs, while Uber uses members of the public, who are subject to background checks, as drivers. Hitch has suffered problems in recent days due to changes in Google Maps, which have affected ride-hailing services around the world. An e-mail to Hitch users yesterday said: "Because of this, while using the Hitch app, the retrieval of some addresses may show up incorrectly, causing much confusion to customers and drivers alike. We will shortly update our app to fix this issue."

Visitors are getting a special invitation to participate in the Bermuda International Gombey Festival next month at Botanical Gardens. It's the first time the Bermuda Tourism Authority and the Department of Community and Cultural Affairs have partnered to build a special visitor offering of this kind. The Gombey Festival package includes: reserved seating, refreshments, private photo opportunities with Gombeys and an exclusive cocktail hour in the Sensory Gardens. This newly bundled cultural experience came together after the success of a similar visitor offering created for the first time this year at the Peppercorn Ceremony in April. With the purchase of a ticket, visitors had access to reserved seating, a private tour of the State House and a garden party where they could meet local dignitaries. "A sizable segment of our target visitors wants to immerse in Bermuda's cultural experiences so wherever possible we try to build opportunities around what's available and make it easy to access for travelers online," said Bermuda Tourism Authority Chief Product & Experiences Development Officer Pat Phillip-Fairn. There is a full weekend of Gombey Festival events, beginning October 4 with a special Made in Bermuda Nights event, and ending October 7 with a symposium. While visitors are welcome at all festival events, the featured event with the newly packaged experience is on October 6 from 4pm to 9pm. Tickets are available on Ptix.com. Earlier this month, the Bermuda Tourism Authority released a new promotional video on Gombeys via social media.

A woman is raising money to help her husband as he waits for a life-saving heart transplant in America. Carmen Lodge is aiming to raise $10,000 to support her husband, Anthony, in Boston until a suitable donor organ is available. Mrs Lodge said her husband's heart was so damaged that doctors in the US were forced to install an artificial pump to his heart to keep him alive. The pump is attached to a monitor, which tracks the performance of his heart. Mrs Lodge said: "This will help him function and keep him alive until a heart becomes available." The former bus driver's condition means he is unable to return to Bermuda while he is on the waiting list. Mrs Lodge explained: "Bermuda doesn't have the resources to take care of him if something goes wrong — EMTs have to be trained on how to handle him if there is an emergency." She added that power firm Belco would also have to prioritise him if there was an electricity failure as he is dependant on machines to keep him alive. She was speaking after Mr Lodge, 52, who has suffered heart problems for a decade, was rushed to Brigham and Women's Hospital in Boston after his condition deteriorated. Mrs Lodge said her husband was fitted with a defibrillator to keep his heartbeat regular ten years ago. He was fitted with a new defibrillator last year but when he came home from work in June, she noticed his heart was racing. She explained: "I could feel his heart beating in the bed so I rushed him to the hospital. They did their best to try and stabilize the heart but within 48 hours his kidney and liver started to shut down." Mr Lodge, from Southampton, was admitted to the King Edward VII Memorial Hospital, but doctors were unable to stabilize him and he was transferred to the Boston hospital two days after admission. Mrs Lodge said: "As soon as we got there, they explained how ill he was. We went through his proxy — what his wishes were, whether they should resuscitate him, would he need to go on life support if it came to it. They had him on medications to try to stabilize his heart in preparation for heart surgery. With all that, he continued to deteriorate," Doctors in Boston had warned them that, although Mr Lodge is high on the waiting list, he could still face a long wait for a donor organ. Mrs Lodge said: "The heart has to be the perfect size for his body and he does have to stay at a certain weight." Her husband is missing family and friends. Mrs Lodge said: "It's hard knowing that he can't come back to Bermuda with the device and that he has to be away from his family, especially his granddaughters. We asked if he could come home to Bermuda for at least 24 hours but the answer was no. He was sad yesterday. The tears came. He misses our granddaughters so much. I told him I will work on bringing them. We are looking at a long wait here in the States." Mrs Lodge added: "We are blessed because we have children in New Jersey so they can take him to appointments and do his groceries." She said: "Everybody has been supportive. It's been hard for me as well. I have fought breast cancer, I had two brain tumors and now I have lupus as well. It has been me trying to handle our expenses and our life here in Bermuda and handle him — I have to put him in an apartment and it can't be too far from the hospital. We have been truly blessed despite our challenges. The Lord has blessed us, we are alive and the prayers and support have been wonderful."

September 24

Several hundred drivers were stopped over the weekend after police set up their first roadside breath test checkpoints. Officers stopped and spoke to about 200 road users between Saturday night and the early hours of yesterday alone. Hundreds more were tested on Friday night. Seven people were asked to use the handheld breathalyzer on Saturday night into Sunday morning after an initial assessment suggested they had been drinking. Three road users — a 24-year-old and two people aged 27 — were found to be over the limit. Police assessed drivers for impairment at the checkpoints in Paget and Devonshire and anyone thought to have been drinking was asked to provide a breath sample. Fifteen people were asked to take breath tests and five were arrested for drink driving over Friday night and Saturday morning. By the early hours of yesterday, eight people had been arrested for failing roadside tests after they recorded readings above the legal limit of 80 milligrams of alcohol in 100 millilitres of blood. The police praised drivers for their patience while the checks took place. But officers said not everyone was prepared to co-operate and they had to chase two motorbikes at "high speed" after riders failed to stop. Chief Inspector Robert Cardwell, head of the roads policing unit, said the number of drink-driving arrests was lower than expected and suggested that it could be a sign that road users had heeded the don't drink and drive message. Mr Cardwell told The Royal Gazette: "We are really pleased with the first two nights of roadside sobriety checks. We are grateful for the patience exercised by members of the public when they came upon our checkpoints. Some thanked us and we worked hard to keep delays in traffic movement to a minimum. We did anticipate the number of arrests would be higher given that it has been our assessment that incidents of impaired driving are high and frequent." But he added: "Perhaps it is the case that roadside sobriety checks have already taken hold and people are giving driving after alcohol consumption a second thought — if this is the case, it should continue. It continues to be our message that we are not here to catch anyone impaired driving. It is our hope that these operations will act to change the Bermuda drink-driving culture and act as a huge deterrent to taking chances with life." The Road Traffic (Roadside Sobriety Checkpoints) Amendment Act 2018 was given Royal assent on July 23. Anyone whose sample showed alcohol under the legal maximum was allowed to return to their vehicle and continue on their journey. The checkpoints, which were due to continue last night, changed location throughout the operations and Mr Cardwell said some motorists attempted to avoid them. He said: "It was unfortunate that we were forced to engage in two high-speed pursuits to chase riders who failed to stop at our checkpoints. There are so many dangers associated to pursuits for the person being chased, other motorists and our own staff. Our BPS motorcyclists are highly trained and very competent riders and are up to the task of undertaking pursuits, but we hope to never have to do this." He added: "Both riders in this weekend's pursuits crashed and both were arrested. One for taking a motorcycle without the owner's consent — theft — and the other for impaired driving."

The man who became the first One Bermuda Alliance premier will be sworn in as Opposition leader today. Craig Cannonier confirmed he will replace Jeanne Atherden, who resigned last week after eight of the 11 OBA MPs registered a vote of no confidence in her leadership. Mr Cannonier will also put his name forward for a vote for the separate post of leader of the One Bermuda Alliance. He said: "I'll be serving as leader of Her Majesty's Loyal Opposition and then we have to go through the process with the OBA. I do have the support of the majority of MPs who asked me if I would be willing to serve — I have responded 'OK' to get us moving again." Mr Cannonier believes there would be at least a two-week period before the party leadership contest and declined to comment on the prospect of being elected party leader. He said: "I can't speak on behalf of the OBA because I am not the OBA leader at this time. In the past, when we have done these things, there is usually a two-week period when ballots are put out." Mr Cannonier was unaware of any other contenders for the party leadership. He said: "The OBA chairman hasn't even put out the letter for nominations yet so it is still early stages. No one knows and it would be speculative for me to say that there is." Mr Cannonier, who will be sworn in by John Rankin, the Governor, at Government House, also declined to reveal his blueprint for the party. He added: "It is premature but I am going to provide you with plenty to talk about. I certainly am one of those colorful characters. When the time comes, I will be clear on what I believe to be my vision." Justin Mathias, the OBA chairman, said the proper process had not been followed to remove Ms Atherden, who served as leader for a little more than 300 days, Mr Mathias added: "The weird thing about this is if we had gone through the process the right way, Leah Scott would be the acting leader of the OBA, which she is, but she would also be acting Opposition leader until the process was over. Eight MPs chose to directly go to the Governor and get the Governor to swear in Mr Cannonier which is unprecedented — it is the job of the chairman to send a message to the Governor. They have gone about overriding the OBA constitution with the Bermuda Constitution, which you can do but that should be used as a last resort and they should have used the party framework in order to do what they wanted to do. We went through that process last year. We are going to go through that process again, but Mr Cannonier will be the Opposition leader before we even start the process. That is very odd and it has caused uncertainty and awkwardness within the party. It was a very sad week for the OBA." Mr Mathias said: "Have a vote of no confidence but do it in the right fashion — that solidifies you as a leader. It is a terrible footing to get off on. The Bermudian public and the OBA membership do not deserve it." Mr Cannonier became the party's first premier when the OBA defeated the Progressive Labour Party at the polls in 2012. But he stepped down less than two years later after the Jetgate scandal over a trip to the United States in a private jet owned by an American business tycoon.

The One Bermuda Alliance has to dump MPs inherited from the old United Bermuda Party or die, its former chairman warned yesterday. Nick Kempe quit as head of the OBA executive after Jeanne Atherden, who resigned as leader in the wake of a vote of no confidence by her MPs last week, axed him from the Senate in November 2017. Now he has broken his silence since then with a no-punches-pulled op-ed in today's The Royal Gazette on the make-up of the OBA, formed seven years ago through a merger of the UBP and the Bermuda Democratic Alliance. Mr Kempe said: "It's less about personalities — I'm not trying to criticize anyone's service or length of time in government, but I do think the party will die if there is no turnover." The 11-strong OBA parliamentary party includes five major figures carried over from the ranks of the old UBP. Michael Dunkley, former OBA premier, was also a leader of the UBP. Trevor Moniz, Patricia Gordon-Pamplin and Cole Simons were all MPs under the UBP, which lost power in 1998 and failed to win general elections in 2003 and 2007. Ms Atherden is a former chairwoman of the UBP. Mr Kempe said his view that the old guard had to go may be considered controversial. He added: "It might be, but I don't see why it should be. I wasn't around at the time when the UBP and the BDA merged, but my understanding is the tacit agreement was that there would be some planned, strategic turnover of seats." Mr Kempe, seen as a high-flyer and an integral part of the OBA's future before Ms Atherden fired him as a senator, did not rule out a return to the party fold if his proposals were implemented. He added: "But, at the end of the day, the OBA is down to 11 seats. By the nature of politics, the safest ones were UBP seats from before the merger." Mr Kempe spoke out as Craig Cannonier, who led the OBA to victory in the 2012 General Election, is set to be sworn in as Opposition leader today. Mr Cannonier, who resigned as premier in 2014 amid controversy over a flight on a private jet owned by an American business tycoon, came to the new party from the BDA. Mr Kempe said in his article: "Cannonier has his work cut out for him. For the party to survive, it must renew. The longest-serving members must step aside gracefully or be pushed out resolutely to allow the entry of new candidates. The OBA's most seasoned politicians have the opportunity to be that catalyst for change. Resigning their seats now as opposed to at the next election would show selfless leadership." Mr Cannonier said last night: "I can't speak on behalf of the OBA because I am not the leader." But he added: "What I can say is that change is needed, a change of course is needed. We were defeated heavily in the last election, which I think was a surprise for all of us. That, in and of itself, means there are changes we have to make." But Mr Cannonier declined to say what changes he might make and said he would have to discuss the future course of the party with the OBA team after he is the official leader. Mr Cannonier said: "Nick Kempe is entitled to his opinion. He has been a respected member of the OBA and well respected as a senator, and it was a loss for us for him not to remain as a senator. Like us all, he has a right to be heard." Mr Dunkley, the shadow national security minister and one of the most high-profile and vocal Opposition MPs, said he had been "very supportive" of Mr Kempe when he represented the OBA and was "disappointed by the decision of Ms Atherden to dismiss him from the Senate, which prompted him to resign from the party". But he added that Mr Kempe was "generalising" and that any political party needed a blend of new blood and experience. He said: "At this point in time, I have no intention of going anywhere. I won Smith's North in a tough race and I continue to work hard for the constituents of Smith's North and for the people of Bermuda." Mr Dunkley said: "It would be a disservice to the Opposition if senior members were to resign because that would leave very little experience and we have to question how effective some of the new members have been."

Bermuda-based drinks giant Bacardi has brought more jobs to Bermuda as the firm expands its portfolio, the company's regional president for Latin America and the Caribbean said. Ignacio del Valle, in Bermuda to help launch two new premium rums, said Mahesh Madhavan, appointed chief executive officer of family-owned Bacardi last October, had already made changes. Mr del Valle, a sixth-generation member of the Bacardi family, said: "He has brought more jobs to Bermuda and senior executives to Bermuda. I visit Bermuda myself every month-and-a-half and the global leadership meets here every 40 to 45 days." He was speaking as Bacardi teamed up with island drinks distributor Burrows Lightbourn to introduced Anejo 4 and Gran Reserva 10 premium rums to Bermuda as part of the firm's "True Aged Rum" range at the Pickled Onion in Hamilton last Tuesday. Bacardi employs more than 70 people at its global headquarters on Pitts Bay Road. Mr del Valle added that the firm, forced to flee its original home in Cuba after a 1959 revolution propelled Fidel Castro and a hardline Communist regime to power, remained committed to Bermuda as its world headquarters. He said: "Cuba is where our roots are since 1862. The Bacardi name was born there and we have been in Bermuda since the 1960s. We plan to continue being in Bermuda and calling it our home for many years to come." The firm has grown from its original base in rum to take in other spirits, including Scotch whisky, vermouth, gin, as well as the premium vodka Grey Goose. Bacardi also acquired Patron, the world's top-selling upmarket tequila brand, in a $5.1 billion deal in April this year. Mr del Valle said: "Bacardi has just taken on the most important tequila brand in the world, so that's another demonstration of the size of the company and how the owners and management feel about the future of the company. Bermuda has been a great home for us — many of the family have lived in Bermuda and there is no reason for us not to consider Bermuda our home. We're very grateful to Bermuda." Mr del Valle added that last year's Hurricane Maria had devastated Puerto Rico in the Caribbean, where the company makes most of its rum, and affected production and distribution. But he said the company's distillery plant, although roofs were blown off and walls damaged at warehouses, had escaped the worst of the damage. Mr del Valle added: "Hurricane Maria affected Puerto Rico in a very material and significant way. We suffered cosmetic damage — we lost a lot of trees and we lost our power, but the storm did not affect our barrels and our ageing facilities which are the jewels." And he said: "We were the first company in Puerto Rico to resume exports after the storm." He added the company had pitched in to help Puerto Ricans and set up "stop-and-go" aid centres manned by staff from the Casa Bacardi visitor centre, which offered charging stations for mobile devices, children's play areas, medical services and meals. Casa Bacardi, the second most-visited venue in Puerto Rico, features the history of Bacardi, a bar inspired by the company's bat logo and tours of the production plant. Mr del Valle said: "We might have traveling versions of Casa Bacardi and that could travel to Bermuda."

A fintech start-up that wants to bring the power of blockchain technology to the asset-management industry has chosen Bermuda as its home. Laureate Digital Securities intends to enable the "tokenisation" of investment funds to create greater liquidity and access for new investors, as well as bringing greater efficiency to fund administration. While others in the industry also see the potential for blockchain-based disruption, Laureate Digital believes it has solved one of the key practical challenges through its "institutional-quality" platform for the trading of digitalized investment fund securities, or tokens. This, it argues can "build a bridge" between blockchain and the traditional asset-management industry. In an interview, Nicole Biernat, president and chief operating officer of Laureate Digital, said this year's legislation that created a legal and regulatory framework for initial coin offerings and digital-asset business was a major factor in the company's decision to base its headquarters in Bermuda. "There has been a lot of regulatory uncertainty about token offerings," Ms Biernat said. "But the ICO legislation created by the Ministry of Finance and the Bermuda Monetary Authority brings the certainty necessary to create an institutional-quality product." Ms Biernat views Bermuda as the leading jurisdiction for the confluence of blockchain and the asset-management industry. Martin Wörner, the company's chief technology officer, explained the efficiency benefits of blockchain. "At Laureate Digital, we strongly believe that the days of paper-based subscription forms and confirmation letters from administrators will come to an end, and secondary market trading in blockchain-based securitised funds will be the norm," Mr Wörner said. The securitisation of investment funds on a blockchain has great potential benefits for alternative asset managers and investors alike, Ms Biernat said. "For investors in asset classes like real estate and private equity, the big downside has always been that the money is locked up for seven, ten or 15 years," Ms Biernat said. "If the fund is tokenized and can be traded, then it gives institutional investors liquidity and allows them to easily rebalance their portfolio, and it gives investors access to asset classes that they may not have invested in before." A blockchain is a digitized, decentralized public ledger of transactions. Best known as the accounting basis of cryptocurrencies like bitcoin, blockchain is today appearing in a variety of commercial applications. Given that it creates an indelible record that cannot be changed, enormous potential is seen for blockchain technology applications in business that involve a lot of paperwork and verification processes, such as shipping and banking. Ms Biernat believes blockchain will "revolutionise" the asset-management industry, particularly in terms of efficiency of administration and auditing functions, greater liquidity and the diversification of funds' client bases. Laureate's founder and chief executive officer is Lawrence Newhook and like COO Ms Biernat, he has more than 20 years' experience as an asset management professional. The pair have the same C-suite roles at Laureate's sister company Alpha Innovations, an asset manager. Laureate and Alpha share an office in New York, on Madison Avenue. Ms Biernat will relocate to Bermuda to lead the island operation, based at 41 Cedar Avenue, Hamilton. She said all her discussions with different parties on the island over the past year had convinced her that the island recognized and embraced the potential of blockchain. "The BDA [Bermuda Business Development Agency] have been phenomenal in introducing us to exactly the businesses and people we should be speaking with, like auditors, fund administrators — even the real estate people to find our offices," Ms Biernat said. "They could not have been more helpful. We've also met twice with the BMA. To have had that opportunity to explain what we want to do and to answer their questions was beneficial for us and for Bermuda. The island has all the different pieces for blockchain and asset management, so it was a no-brainer for us to domicile in Bermuda." Sean Moran, interim CEO of the BDA, said: "We're particularly excited that such an innovative company has chosen Bermuda as its global headquarters at a time when we are building a world-class platform for digital asset businesses. Laureate Digital is the first start-up to merge asset management and blockchain technology in this way, and it signals an evolution for the funds industry."
• For more information about Laureate Digital Securities, visit laureate.io.

A subsidiary of Bermuda-based insurer Axis Capital has filed a lawsuit seeking relief from paying for the defence costs of film-maker Harvey Weinstein in connection with pending civil and criminal litigation — including rape charges against him stemming from encounters with two women. "Axis has no obligation to provide defence or indemnity coverage to Weinstein in connection with certain criminal and civil matters asserted against Weinstein and tendered to Axis under a primary directors and officers policy issued to The Walt Disney Co," the original complaint, lodged by Axis Surplus Insurance Co, states. BestWeek, a news service of the credit rating agency AM Best, reported that the Axis lawsuit is pending before Judge Denise Louise Cote, of the US District Court for the Southern District of New York. A pre-trial hearing is set for October 19. Mr Weinstein is seeking coverage under the D&O policy to pay for his defence for at least 15 criminal and civil complaints, according to court documents. "Axis seeks a declaration that the various matters tendered to Axis for coverage do not fall within the scope of the coverage afforded by the insuring agreements of the policy under which Weinstein seeks coverage and that coverage for the tendered matters is precluded by California Insurance Code," the complaint states. The Axis director's and officer's policy, issued to Walt Disney and Miramax, has a maximum aggregate limit of liability of $25 million, the complaint said. The alleged serial sexual assaults are personal in nature and not covered under the D&O policy Axis issued, the complaint said. In a separate case in the US, insurer Chubb, also with a Bermuda base, has also sought judicial relief from defending Mr Weinstein.

Three police officers were promoted to chief inspector at the weekend. Robert Cardwell, Arthur Glasford and Grant Tomkins were all welcomed to their new posts by Commissioner of Police Stephen Corbishley. Colleagues also gathered for the event at the Police Recreation Club hall in Prospect, Devonshire, on Friday night. Mr Cardwell, who is married with two children, has notched up 30 years as a police officer. He has led road safety for the past five years as the officer responsible for the Roads Policing Unit, as well as the Marine Police. Mr Cardwell's new posting will be as officer in charge of the patrol department responsible for Somerset Police Station, Southside Police Station, Hamilton Police Station, Airport Police, Custody, Station Duty Officers and Community Action Teams. Mr Glasford has 29 years of policing experience and joined the BPS in 1989 as a Police Cadet. His career includes work in the Traffic Unit, Gang Unit, Special Branch and Narcotics. Mr Glasford's new posting is officer in charge of the Serious Crime Department. Mr Tomkins, who joined the BPS in 1991, has served in several areas including the Commercial Crime Department and Financial Crime Unit. He is a former chairman of the Bermuda Police Association, and has represented the BPS in rugby, cricket and golf. Mr Tomkins will remain in his current post at the Organized and Economic Crime Department.

Members of a youth group pitched in to help after a preschool was ravaged by fire. The youngsters from Rotary Interact launched a drive to replace lost toys and equipment after Warwick Preschool was damaged by fire earlier this month. Cathy Bassett, an adviser with Rotary Interact, said: "It really brought tears to my eyes. It helped me to realize that they have very kind and generous hearts. I was just overjoyed." She was speaking after members of the group presented several bags of new and used items — including toys, puzzles and books — to the principal of Warwick Preschool, Jennifer DeRosa Holder, last week. Ms Bassett said: "She was just taken aback. She was very excited. She was saying how appreciative she is and how appreciative her staff are." Ms Bassett added that the principal's car was filled with the items presented by the youth group. She said that extra donations would be dropped off for pupils at the school this week. Warwick Primary School on Middle Road, which also houses the preschool, was hit by fire earlier this month. Ms Bassett, a former school employee, said she had told the youth group about the fire. She added: "We came up with the idea together that it would a nice to replace some of the lost items." Ms Bassett said the youth members used a group chat to keep one another motivated and remind each other about "what the cause was". She added: "I don't think it was a competition, I just think they wanted to bring as many items as they could. I just think they wanted to make the children happy and put a smile on their faces." Ms Bassett said the youngsters bought new items from stores and rounded up used items in good condition from friends and families that had children who had outgrown them. She added that in many cases the youngsters paid for new items themselves. Ms Bassett said: "It was their pocket money, plus some of the parents assisted." The Interact programme is made up of public and private school pupils aged between 12 and 18. Ms Bassett said: "It's quite a dynamic and diverse group." The members of the group are Nadhiri Simons-Worrell, Onuri-Smith, Natalie Calderon, Madison Quig, Grace McNamara, Olywn Matthews, Veronica Swan-Degraff, Tyler Caines, Calvina Steede, Tessa Dill, Isabella Wright, Mya Armstrong, Cree Dunn, Kebrehn Smith, Kelly Trott, Jaiden Furbert- Jacobs, Roneeyah Jones, Angel Seaman, Alizje Martin-Simons, Rio Walker, Corinne Pelletier, Florencio Espinoza Morales, Hannibal Ladegaard and Pedro Pantaleao.

September 23, Sunday

September 22

Bermuda Police Service said the tally of failed tests meant "five lives saved". Officers were stationed in Devonshire and Paget to stop drivers and riders and test them in an to curb the island's high rates of death and injury on the roads. BPS traffic officers tweeted early today: "First day of road side sobriety check ops ends with five impaired drivers arrested. All failed alco-analyzer test. Five lives saved." The crackdown came after the Road Traffic (Roadside Sobriety Checkpoints) Amendment Act 2018 was passed earlier this year after decades of campaigning. Police will be in the same parishes again tonight and tomorrow. Motorists were earlier warned to forget about trying to avoid checkpoints and instead look at ways to avoid the risk of driving while over the legal alcohol limit.

The sacking of an up-and-coming senator helped spark a rebellion to unseat Opposition leader Jeanne Atherden, a party insider said yesterday. The One Bermuda Alliance member said that the firing of Nick Kempe, who resigned as party chairman after Ms Atherden axed him from the Senate only days after she took over as leader, had dented her credibility. The source said: "Things went off the rails for her immediately when she got rid of Mr Kempe. He had done a lot of work, and the rationale didn't hold up well. He was blindsided by that and the party lost a lot of momentum." The source was speaking after Ms Atherden, who was appointed last November and leader for little more than 300 days, resigned on Thursday night after a behind-the-scenes meeting of the parliamentary party passed a vote of no confidence in her leadership. Eight of the OBA's 11 MPs backed the motion. Ms Atherden, Michael Dunkley, the shadow national security minister, and Trevor Moniz, the shadow Attorney-General, were not at the meeting. Craig Cannonier, a former OBA premier, is thought to be the front-runner to replace Ms Atherden and party executives are expected to discuss next steps on Monday. The insider said Mr Cannonier attracted some support when he ran for the leadership of the party last year, but that Ms Atherden had worked hard to secure the post. The party source added: "There is not a long line of people who want to take on what is a pretty thankless job." Others connected to the party said the way Ms Atherden had been dumped was wrong. Mr Dunkley, a former premier, said he was told about the Wednesday meeting on Monday night — but not the subject. He was already scheduled to be overseas and could not attend. Mr Dunkley said: "When I asked what the agenda was I was told it was to prepare for the November session. I was disappointed that the meeting was called with such short notice and I was going to be off the island." He added: "While politicians are free to engage the rules and responsibilities that they have, I do not believe that the matter was handled in an appropriate, responsible, and respectful way." Another member of the party faithful said he was not surprised that the leadership challenge had taken place. But he added he was disappointed about the way it was handled, given the hard work Ms Atherden had put in. The member said it was possible some may have thought Ms Atherden was not aggressive enough as leader. But he added that some of those involved in the "coup" had not been active in the party during her time as leader. The member added: "It's hard when you have members of your team who are not participating or supporting the leader." Another party member said people who were upset about Ms Atherden's leadership style had failed to make that clear to her. Ms Atherden announced her resignation in a letter yesterday after news broke about the motion of no confidence. The letter said: "We cannot, especially now, step back. We must all continue our efforts to unite the party and must all work towards common identified goals and not just sit back and leave it up to the faithful few or wait for things to fail. It is by harnessing our individual strengths that we make the party stronger. We must continue to develop an OBA that projects fairness and integrity, an OBA which promotes social and economic equality, an OBA which is inclusive and ensures the voices of women and our younger members are heard." Ms Atherden said that under the OBA constitution an election would be required to pick a new party leader. She added: "This is an important election for the OBA. It will give members the opportunity to get behind a leader who can best strengthen and unite the party and lead us according to our values and principles to represent all of Bermuda as an opposition party and government-in-waiting. This new leader will prepare us for and lead us into the next election." Mr Cannonier led the party to victory at the polls in 2012, but quit less than two years later after the "Jetgate" row over a trip he took in a private jet to the United States. Mr Cannonier could be sworn in as Opposition leader at Government House on Monday. But he would need to go through a separate process to become party leader. Leah Scott, the OBA deputy leader, is to act as leader until the role is filled through the party's election process. John Rankin, the Governor, confirmed that a swearing-in ceremony for a new Opposition leader would happen on Monday. In a message to members yesterday, Justin Mathias, the OBA chairman, said he had accepted Ms Atherden's resignation. He added: "I would like to take this time to thank the leader for her work in the post and wish her the best in her future endeavors. Working closely with her as a member of the executive, I'm sure she will continue to represent her constituents' concerns inside the House and out." The OBA's constitution rules that, after a vote of no confidence has been called by MPs, party members must elect a new party leader. Mr Mathias said an executive meeting was planned for Monday, when the nomination deadline would be outlined as well as the "rules of the leadership contest", and members will be informed. Owen Darrell, the chairman of the ruling Progressive Labour Party, thanked Ms Atherden for her service to the island as Opposition leader. He added: "As the members of the OBA continue to sort out their affairs, we in the PLP will stay focused on the work we were elected to complete."

Bermuda's mathematics teachers are up to the job, according to a professional council. Rebeka Sousa, president of the Bermuda Council of Teachers of Mathematics, said that teachers in the public and private sectors had the necessary ability and skills. Ms Sousa said: "It is here. We have it here. We have the resources, and we have the expertise. It's just about bringing out that expertise and making sure that it is shared across all schools." The BCMT was founded in 1988 but lapsed several years ago. Ms Sousa said that she decided to resurrect the group last January after she worked for the Department of Education for five years and saw the need for teacher collaboration. The Warwick Academy teacher said the group was working to rebuild its ranks and that recent meetings had attracted about 20 people. Ms Sousa said the group had about 50 people who had expressed an interest, including teachers from both public and private schools, as well as teaching assistants, administrators and principals. She added: "It's open to anybody who really just has a passion about maths education." Ms Sousa said that BCMT's main purpose would be to provide support and resources to teachers. She added: "We want to obviously bring more awareness to mathematics education." Ms Sousa said that she had seen a lack of collaboration between public and private schools during her time working in both systems. She said the BCMT was "kind of that link to bridge between public school and private school educators — because ultimately we're doing the same thing. We all have the same purpose and reason for what we do — let's share some of those ideas." Ms Sousa said there was a view in Bermuda that dislike for maths was acceptable, and that "maths was only for certain individuals". She added: "We want mathematics to be accessible for all students. We want it to be accessible to everybody. Maths is not just for those people who are good at it. It is not just for those people who can do quick sums in their head, and it's not just about arithmetic. It's about everything around us." The group is interested in looking at new ways to approach maths instruction to tackle poor exam results "instead of just spinning the wheels". Ms Sousa explained: "I think it does start in getting a better understanding of what maths is. I think what's going to change people's perceptions about mathematics, and how we do mathematics, is seeing that mathematics is an important tool." Ms Sousa highlighted Dan Myer, a US maths teacher, and his approach that maths should be looked at as power and not a punishment. She added: "I think that's a movement that we need to make as a country."

A top Bermudian insurance executive was backed by hundreds of people after he delivered a speech that highlighted white privilege in business, a conference heard yesterday. Jonathan Reiss said no one who had contacted him after his admission that skin colour and family connections had boosted his career had disagreed with his views. The Hamilton Insurance Group chief financial officer was speaking as part of a panel discussion on diversity at the Chartered Professional Accountants of Bermuda Women's Leadership Conference yesterday. Mr Reiss was asked why he thought his speech in June had generated so much interest. He said it was because it was endorsed by Malcolm Butterfield, the chief executive officer of the Bermuda Insurance Institute, who said the speech was "one of the most courageous" he had ever heard. Mr Reiss said: "I think that's really what catapulted it to much greater visibility. The message here is we need to talk together. It's having a senior white finance guy and a very well-known, respected black man saying this together, talking together, and I think that's the message, if we talk together we're going to be a lot more powerful and a lot more people will listen to what we're saying." Delegates were earlier reminded of his speech to the Bermuda Captive Conference in the summer, where he called for the private sector to make a bigger effort to tackle the lack of diversity at all levels in companies. He said white men continued to dominate in executive teams and workforces often failed to mirror the diversity in their communities. The speech won praise from anti-racism charity Citizens Uprooting Racism in Bermuda. He told yesterday's audience he was "overwhelmed" by the "hundreds" of people who contacted him about the speech, including Bermudians living in the US, Canada and Europe. Mr Reiss said there had been no real opposition to his views, although there were "a couple of strange responses". He explained: "I spoke about a subject that's clearly subjective and I made a lot of statements. Normally, when you talk about something that people feel passionate about and it's subjective, you get at least some people that dispute what you're saying. Not one, of the hundreds of pieces of feedback, there wasn't one tiny iteration of anybody disputing the facts of what I said, which is really interesting." Patrick Tannock, the managing director of Axa XL, was also on the panel. He said: "I think the reason it got so much attention was because that was the first time that I can recall in my 30 years of business that a white person had ever got up and acknowledged white privilege in such a public way." He added: "What Jonathan has said, has been said many, many times by people of colour on a consistent basis but people have turned a blind eye to it. So I think Jonathan actually, with the credibility that he has, getting up there and acknowledging that, it really opened up the dialogue in terms of having a real conversation about diversity and why it matters." The discussion, at the Hamilton Princess Hotel and Beach Club, was moderated by Rochelle Simons, the chairwoman of the Institute of Directors Bermuda. The panel also included Leila Stansfield, the vice-president of strategy at Bacardi, and Ben Adamson, a human rights commissioner. The conference heard diversity and inclusion were "critical" for business growth. Mr Reiss said: "The link between diversity, inclusiveness and financial success has been proven. Perhaps there has not been an appreciation of that in the past but there's no excuse for not knowing that now. Companies are in business to make money, so that should be incentive enough." Mr Tannock added diversity and inclusion were "magnets for talent". Ms Stansfield said: "A business can't ignore it."

A pioneering African-American ballet dancer was an inspiration to black Bermudian dancers, a former pupil said yesterday. Sophia Cannonier trained with Arthur Mitchell, who died this week. "Everywhere he went there was an impact," Ms Cannonier said. "Everywhere the Dance Theatre of Harlem travelled, there was an impact. Black dancers were not dancing classical ballet until, I think, the Dance Theatre of Harlem came." Mr Mitchell died in New York aged 84. He was the first African-American to dance with the New York City Ballet in the 1950s. He cofounded the Dance Theatre of Harlem, the first African-American classical ballet company, in the late 1960s. The company performed the George Balanchine ballet Concerto Barocco at the City Hall Theatre during a tour to Bermuda in 1970. Ms Cannonier said that as a young dancer at the Bermuda School of Russian Ballet she met black male dancers who had been to the Dance Theatre of Harlem. She added: "I remember them saying 'Yes, you need to go to Arthur'. It didn't dawn on me the power of Dance Theatre of Harlem until I had actually left Bermuda." Ms Cannonier first met Mr Mitchell when she moved to New York to attend his school in 1987, aged only 16. She admitted Mr Mitchell had "put the fear of God" into her as her teacher. Ms Cannonier explained: "He made us very strong by making us very fearful of him because he knew that we had to be stronger than strong to make it in the dance world, especially as black dancers. He always groomed us to know that we were representing more than ourselves — we were representing more opportunity for people like ourselves." She became a member of Mr Mitchell's company later that year and remained as a professional dancer for more than a decade. Ms Cannonier kept in touch with Mr Mitchell after she left the company and his impact and influence on her spanned her entire life. She added: "I do what I do today with the zeal and the zest that I have for it because of that." Ms Cannonier said Mr Mitchell was an outstanding and funny man who was strict, but kind. She said: "He really made people pull together. He really knew what he was talking about and he would not settle for anything less." Mr Mitchell was born in Harlem on March 27, 1934. He was appointed a MacArthur Fellow, received the National Medal of Arts and was awarded a Fletcher Foundation Fellowship over his lifetime.

Two men appeared in court yesterday charged with separate child pornography offences. A 40-year-old man, who cannot be named for legal reasons, was charged in Magistrates' Court with eight counts of accessing child pornography. The incidents are alleged to have happened between February 2014 and December 2017. It is alleged he accessed thousands of images, as well as videos and written material. The man, from Warwick, was not required to enter a plea as the case must be heard in the Supreme Court. Magistrate Khamisi Tokunbo released him on $10,000 bail and ordered him to hand over his passport, as well as notify the court before any travel. In a separate indictment, a 69-year-old man faced two charges of accessing child pornography. The Pembroke man, who also cannot be named for legal reasons, was charged with two counts of accessing child pornography. The alleged incidents took place between March 2015 and November 2017. It is claimed the man had amassed 113 videos and 752 images. The case will also be heard in the Supreme Court and no plea was made. Mr Tokunbo released the man on $6,000 bail. He was also ordered to surrender his passport and notify the court before any travel. Both cases were adjourned until November 1.

September 21

Norwegian Cruise Lines has unveiled its 2020 schedule to Bermuda, including visits from the still-unfinished Norwegian Encore. The cruise line announced that the Norwegian Encore will offer seven-day cruises from New York to Bermuda from April 22 that year. The Norwegian Gem will continue to visit the island, offering seven-day cruises from Boston starting on May 1. Both itineraries include three days in port in Bermuda. The Norwegian Encore, still under construction in Germany, is scheduled to make its maiden voyage next autumn. The vessel will be a sister ship of the Norwegian Escape, which was scheduled to make 24 visits to Bermuda this year. The Norwegian Gem, which has been in use since 2007, is scheduled to make a visit to Bermuda in November.

Jeanne Atherden is expected to be replaced as Opposition leader by former premier Craig Cannonier in the wake of a vote of no confidence. Party sources told The Royal Gazette that a majority of One Bermuda Alliance MPs backed the move to oust Ms Atherden this week. It is believed eight of the party's 11 elected MPs voted against the leader. Ms Atherden, Michael Dunkley and Trevor Moniz were said to be those who did not support the move, but it is understood they were not at Wednesday night's meeting. Government House confirmed John Rankin, the Governor, had been contacted and it is thought talks took place yesterday to discuss the party's future leadership. Leah Scott is understood to be in line to stay on as deputy leader. The OBA has stayed tight-lipped on the crisis. Mr Cannonier and Ms Atherden, leader for little more than 300 days, could not be contacted for comment. Justin Mathias, the OBA chairman, declined to comment as he left the party's Reid Street headquarters yesterday morning. The Opposition leader, like the premier, is appointed by the Governor under the Bermuda Constitution. However, that role is separate to the position of party leader, which would still have to be confirmed after a nomination process. The OBA constitution rules that an election for the top job must take place if two thirds of the party's MPs pass a vote of no confidence in the leader — as long as the no-confidence vote is endorsed by the OBA caucus. The party's caucus is made up of the executive, OBA MPs, senators, regional chairmen, adopted candidates and approved candidates. A 55-year-old businessman, Mr Cannonier entered politics in 2009 as a candidate for the Bermuda Democratic Alliance and became party leader in 2010. The BDA later joined forces with most of the United Bermuda Party to form the OBA and Mr Cannonier was elected party leader. Mr Cannonier became premier in the wake of the OBA's election defeat of the Progressive Labour Party in December 2012. However, Mr Cannonier stepped down less than two years later after the "Jetgate" row over a trip he took in a private jet to the United States. Ms Atherden was voted into the position of leader by party members last November. She took 90 votes against 82 for Patricia Gordon-Pamplin, who served as acting leader of the party after its election loss last summer and 69 for Mr Cannonier. The party has fought two by-elections since then and lost one of its 12 seats in the House of Assembly to the PLP. Mr Cannonier voiced concerns about Ms Atherden's leadership ability in December after Nick Kempe, the OBA chairman, quit after he was axed from the Senate. His elevation would be the fifth leadership change of the OBA in its seven-year history. John Barritt, Mr Cannonier, Mr Dunkley and Ms Atherden have all led and Ms Gordon-Pamplin held the post as acting leader. The PLP has had three leaders over the same timescale: Paula Cox, Marc Bean and David Burt, now the Premier. Government House said last night: "The Governor has received correspondence on this issue and will act in accordance with his responsibilities under the Constitution." The Royal Gazette tried to contact the entire OBA parliamentary party yesterday. Ben Smith, the Shadow Minister of Sport and Youth Development, and Scott Pearman, who won a by-election in June to retain Paget East for the party, both declined to comment. A source close to the party predicted if Mr Cannonier is appointed it would be "pretty easy" for the PLP in the House of Assembly. The source said: "He's a great political type: he's tall, he's big, he's lively, he speaks well, but popularity within the party and voter base, I don't think so much." The insider added: "His legacy issues are going to be tough to overcome. If I was the PLP PR person, I would be licking my lips every time he stands up — 'Jetgate, Jetgate'. "They're going to have a tough go of it." The source said the attempted coup "doesn't surprise me at all". The insider added there was "no obvious person" suitable for the leadership position at present. The source said Mr Kempe and Andrew Simons, also axed as a senator by Ms Atherden, were "great" individuals that "people could get behind". The insider added: "We need a strong opposition, someone that's out there banging every day, holding the Government to account."

Outgoing Opposition leader Jeanne Atherden did not see herself as leader of the country, she told The Royal Gazette only a few months ago. Asked if she viewed herself as the next premier, in July, Ms Atherden replied: "No." She explained she saw herself as the leader who got the One Bermuda Alliance "up and running" again after its massive General Election defeat last summer and encouraged others to join the party and kindled in them an interest in a political career. Ms Atherden said: "For me, that means to get more people into the party who have the passion to want to become an elected representative, who have the passion to be wanting to go out in the constituencies." Ms Atherden was sworn in as Opposition leader on November 21 last year. She will have been in charge for little more than 300 days if she is replaced, as expected, this week. Her brief tenure began with a bang when she axed Nick Kempe, an OBA rising star, from the Senate and replaced him with political newcomer Justin Mathias. The move caused Mr Kempe to resign as OBA chairman after only five days in the job. The decision to remove Mr Kempe was not popular with many in the OBA. Craig Cannonier, a former premier now looking to replace Ms Atherden as leader, said later: "We are not heading in the direction I would like to see the party heading." Ms Atherden's support for the 25-year-old Mr Mathias baffled some. Michael Fahy, a former senator and OBA minister, said Mr Mathias had "enjoyed an inexplicably meteoric rise" in the OBA, but the Opposition leader emphasized the need for diversity in age, as well as race and gender in the party's ranks. OBA MPs Grant Gibbons and Jeff Baron both resigned from politics under her watch, which caused two by-elections in June. Mr Mathias was picked as OBA candidate for Mr Baron's Warwick North East seat and lost to the Progressive Labour Party's Curtis Dickinson. The defeat reduced the number of Opposition MPs in the House of Assembly from 12 to 11. Mr Mathias became party chairman in July. Ms Atherden removed Andrew Simons, who, like Mr Kempe, was seen as a serious political player by many in the party, from the Senate the same month. Michael Dunkley, who had been OBA premier, pledged to take a back seat after the election defeat and his resignation as party leader. However, he has often seemed more visible and more vocal than Ms Atherden, but she did speak out after the "titty milk" controversy involving Wayne Caines, the national security minister. Ms Atherden criticized "sexist" and "arrogant" MPs and called for more women in politics and in positions of power. Perhaps her lowest moment, in PR terms at least, was in July, when she was pictured apparently asleep in Parliament, along with several other politicians.

Craig Cannonier resigned as Premier of Bermuda in May 2014 after the "Jetgate" scandal engulfed him and his party. As well as ending his short-lived stint as leader of the country, the controversy led to a police investigation into donations made to the One Bermuda Alliance's 2012 election campaign, a fraud squad inquiry which continues to this day. Now, Mr Cannonier has launched a bid to lead the OBA again; he is likely to face fresh questions and criticism about his involvement in Jetgate. Allegations started in May 2013, less than six months after the OBA's General Election win, about a trip Mr Cannonier took to Washington on a private jet owned by Nathan Landow, an American tycoon and casino developer, who was interested in the Club Med property in St George's and other hotels on the island. Mr Cannonier was accompanied on the trip by the late Shawn Crockwell and Mark Pettingill, both Cabinet ministers, as well as Mr Cannonier's business manager Stephen DaCosta. At the time, the Opposition Progressive Labour Party questioned why the ministers accepted the free trip, why Mr DaCosta went and whether there was a quid pro quo, such as a gaming licence or development deal, for the businessman who picked up the tab. Mr Cannonier gave a personal explanation to Parliament in 2013 and insisted that "no contracts, guarantees or promises were made for any property or any other business in Bermuda". The accusations did not go away, and more were to follow. Marc Bean, then Opposition leader, and David Burt, then his deputy and now premier, alleged in Parliament in early 2014 that Mr Cannonier had offered them bribes. Mr Cannonier later launched a defamation suit against them. News website Politica later revealed that Mr Landow had made a $300,000 donation to the OBA's 2012 election campaign through the Bermuda Political Action Club, a group linked to the party. Just days after Mr Landow confirmed the donation to the Bermuda Sun, it was curtains for Mr Cannonier. He resigned as Premier on May 19, but insisted "nothing illegal was done", although he admitted a "failure over time to be completely transparent". The Bermuda Police Service revealed two months later that its financial crime unit was investigating whether any criminal offences were committed in relation to payments to the Bermuda Political Action Club bank account. A BPS spokesman said yesterday: "The inquiry continues."

Craig Cannonier entered the political arena in 2009 as a candidate for the short-lived Bermuda Democratic Alliance. He was appointed a senator in May 2011 when members of the BDA and the United Bermuda Party joined forces to form the One Bermuda Alliance. Mr Cannonier announced in September that he would run against Bob Richards for the leadership of the new party. He said he had formed a joint ticket with Michael Dunkley, a former leader of the UBP, who threw his hat into the ring for the position of deputy leader. He won the election when he defeated Mr Richards by 344 votes to 330. Mr Cannonier won a by-election in Devonshire South Central two months later after John Barritt, who had acted as interim leader of the OBA, retired from politics. Mr Cannonier scored an even bigger election victory in December 2012 when the OBA defeated the Progressive Labour Party in the General Election, but only by a slim margin. His premiership was threatened less than a year later after reports that he had accepted a flight on a private jet from an American potential hotel and casino developer. Mr Cannonier maintained he had done nothing wrong, but the "Jetgate" controversy dogged him until May 2014, when he stepped down as Premier after just 17 months in office. Mr Dunkley, then deputy premier, was sworn in as leader of the country the next morning. Mr Cannonier returned to the Cabinet in January 2015 as the Minister of Public Works. He held the job until the General Election last summer, when the PLP defeated the OBA in a landslide victory. Mr Cannonier held on to his seat in the House of Assembly and briefly held the public works portfolio before stepping down from the Shadow Cabinet.

A new company that will allow investors to buy and sell insurance risks much as they do stocks is planning to launch in Bermuda in the next few months. Extraordinary Re has developed a platform run by Nasdaq for the trading of insurance liabilities, with the intention of giving investors access to a broad range of different risks. The trading platform will be embedded within a Bermudian reinsurance company, which will underwrite the risks that attract capital market investors. Will Dove, Extraordinary Re's chairman and chief executive officer, said in an interview: "We have established the company in Bermuda and we're in the process of recruiting a team. We're in discussions with the Bermuda Monetary Authority on licensing the reinsurer." Pending approval from the regulator, he said he hoped Extraordinary Re would be up and running in time for January 1 next year. Mr Dove said the company was building "a new type of reinsurance company" that had an enormous potential market. "We think it could be huge over time," Mr Dove said. "You look at the ILS market that's already worth about $100 billion and there's a lot of room to grow. We may be looking at more than $200 billion over the next five years. Extraordinary Re can help to facilitate this growth by giving the capital market access to different types of risk and by bringing more transparency and liquidity to the marketplace." Mr Dove said he expected the business to add to its staff over the coming years as it expands. The CEO has some 30 years' experience of the property and casualty insurance and reinsurance industry, some of it in the Bermuda market with companies including Centre Re and Ace Ltd, now known as Chubb. While at Ace, Mr Dove was involved with the team that created the company's first ILS issue in 2007. Among the company's advisers is a well-known figure on the island, Bob Deutsch, the founding CEO of Ironshore. The expertise behind the company has encouraged Silicon Valley financing from venture capital firms including Plug and Play and Golden Angels Investors. Extraordinary Re took a huge step forward in March this year when it announced the signing of an agreement to work with exchange operator Nasdaq, a deal that will enable the start-up to deploy its patented liquid insurance contract risk allocation platform. Insurance liabilities will effectively be chopped up into components that are sold by the reinsurer to institutional and other sophisticated investors — much like a company sells shares to the public in an initial public offering, Mr Dove said. Investors will be able to pick and choose pieces of varying types of risk and build a portfolio. The idea has many similarities to insurance-linked securities like catastrophe bonds, a market that has flourished with Bermuda at its epicentre. One key difference is liquidity. The Extraordinary Re platform will enable investors to buy and sell insurance liabilities tied to various types of risk on a day-to-day basis. They might, for example, trim their California earthquake exposure and add to their aviation risk, just as an asset manager might rotate stock holdings between sectors. Mr Dove believes that this ease of putting capital in and pulling it out will unlock the great potential for more convergence between the capital and reinsurance markets, gaining access to many more investors than the limited group prepared to tie up their capital on a longer-term basis in today's range of ILS products. The company will offer a marketplace in which prospective investors can examine submissions to determine their interest in matching their capital to them. ILS have been most successful in providing property-catastrophe risks and Mr Dove believes that Extraordinary Re's early investors will also be inclined to seek exposure to shorter-tail lines, such as aviation, flood and energy. However, over time investors will have the opportunity to diversify their risk portfolios with other lines, including longer-tail risks, and Extraordinary Re will be equipped to enable that, he said. Insurtech is being taken increasingly seriously by traditional players facing a squeeze on profit margins from soft pricing, stubbornly low interest rates and the growing competition from alternative capital. With many of the tech-based solutions for the industry focused on areas like data analytics and distribution, Mr Dove argues that Extraordinary Re stands out among the start-ups. "We are unique in that we are focused on the heart of the insurance process itself, how insurance risk gets allocated to capital," Mr Dove said. "We have designed our platform to be able to handle any type of risk and we'll have to focus on the risks that our investors want to match their capital with." Extraordinary Re will expose the insurance marketplace to a larger pool of capital and the trading will create a more dynamic risk pricing mechanism, Mr Dove added. In addition, he said the data generated by the platform's transactions would be of great value to carriers, brokers and investors.

A 69-year-old man appeared in Magistrates' Court this morning to face child pornography charges. The defendant, from Pembroke, who cannot be named for legal reasons, was charged with two counts of accessing child pornography. The alleged incidents took place between March 2015 and November 2017. It is alleged the man had amassed 113 videos and 752 images. The defendant was not required to enter a plea as the case must be heard in the Supreme Court. Magistrate Khamisi Tokunbo released the man on $6,000 bail. He was ordered to surrender his passport and notify the court before any travel. The case was adjourned until November 1.

September 20

The Department of Immigration is to speed up its processing time for applications, the Ministry of Home Affairs has announced. A spokeswoman said Walton Brown, the minister, had met staff to set up "short-term and medium-term plans" to address its backlog. She added incomplete applications will be quickly returned and the department's file room re-organized, while two vacant positions will be filled "as a matter of urgency". A backlog of applications was shared among staff in July, and a similar move is expected next month. The spokeswoman said that as a medium-term plan, the department would be re-organized — including seasonal staff for both the personal services and corporate services sections, and more senior officers would be deployed. The department has also taken on an IT firm to introduce electronic application forms and a document management system to eliminate bulky files.

The LF Wade International Airport has been named the most improved flight terminal serving under two million passengers. The accolade came from the Airport Service Quality programme, which is run by Airports Council International, a global organisation with a membership of almost 2,000 airports. The ranking for Bermuda came for the second quarter of 2018. Bermuda went up from 55th in the first quarter to sixth in quarter two, and ranked as a top-ten airport for service quality, in a survey of 65 airports. Bermuda Skyport took over management of the airport in March last year under a 30-year concession agreement. The company has carried out "major upgrades" to the old terminal building as it oversees the construction of a new airport. Aaron Adderley, the president of Skyport, said the upgrades to the present terminal had been made "despite knowing that it would eventually have to be demolished". Mr Adderley added: "Until we move to the new facility in 2020, nearly two million passengers are expected to use the existing one, and thus we felt the investment was warranted to help ensure an improved travel experience for such a significant number of passengers. I think the ASQ survey results suggest that it was money well spent and, more importantly, highlights the hard work being put in by so many different agencies at the airport, including customs, immigration, retail, airline and ground services personnel. Collectively, though, we will aim to improve even further." Lucinda Pearman, the Collector of Customs, said that the arrivals hall and immigration primary teams had produced "excellent results". She added: "This accomplishment is particularly impressive and noteworthy coming from one of the smallest customs departments in the world. Our team has often worked extra-long hours during the peak period to facilitate arriving passengers, yet has kept a high level of professionalism, diligence and dedication throughout and in doing so, has significantly contributed to the airport's success." LF Wade International Airport improved in several categories including overall satisfaction, courtesy and helpfulness from check-in staff, security and other airport staff, flight information screens, wi-fi, cleanliness of the terminal and washrooms and customs inspection. Skyport said services provided by agencies including the Bermuda Government, security firms, US Customs Border and Protection and the ground handlers also helped to drive the overall improvement.

The Bermuda Hospitals Board said 1,224 people were injured in road crashes from January 1 to August 31 of this year. The BHB today released the figures which revealed 92 of those victims were admitted to the Acute Care Wing and 15 to the Intensive Care Unit. Of those needing treatment, six were aged 18 or younger, eight were discharged to an overseas medical facility and 86 were tourists. Within the same period there were eight road related deaths, a figure which has since grown to nine with the death of Mazhye Burchall on Saturday.

A new approach to healthcare that could save money and prevent more people becoming sick is to be presented tonight at a dinner for doctors. Henry Dowling, who said he could be the island's only physician to adopt the direct primary care model, billed his talk as offering "a solution to our healthcare dilemmas". He said: "We want to go back to taking care of the whole patient, and not waiting for people to get sick, or referring them to somebody else because we can't take the time they need. I didn't go into medicine to mop up problems. I want to fix the problems." Dr Dowling is to speak on direct primary care at the Bermuda Healthcare Services and Brown-Darrell Clinic's quarterly Docs for Dinner event. The Paget-based doctor said that direct primary care involved payment of a flat monthly rate to cover visits to the practice. He explained: "Direct primary care is considered membership-based care. Patients play a flat fee per month, and get unlimited visits per month and access to their doctor." Dr Dowling added: "It's grown in popularity in the States, where there are around 800 practitioners involved. Five years ago there were maybe half that. It was borne out of the frustration of primary care doctors that were ending up with more paperwork and seeing more patients just to keep their doors open." Dr Dowling said the island's model was a fee for service system based on patients "coming to us with a problem". He added he started to explore direct primary care after he became "frustrated with everyone talking about the cost of healthcare, but with no meaningful change". The Bermuda Health Council's annual reports have tracked the ever-rising expense of healthcare. The BHeC earlier this year tallied healthcare spending at more than $700 million from April 1, 2015 to March 31, 2016. The watchdog warned at the time that the island's healthcare system was "at a breaking point". Dr Dowling, who returned to the island in 2002 after working at a family practice in New Jersey, said he had grown disenchanted with the business of medicine in Bermuda. He said: "I started looking for alternatives. Direct primary care meant, more or less, going back to the old family doctor who did everything for the family. It goes back to what I trained for. Patients don't just go to the doctor because they're sick, but to stay healthy." A general physician at Associates in Integrated Health and Bermuda Chiropractic Health Centre, Dr Dowling said he had switched to the new model in May. He added: "A patient's fee is anything from $20 a month to the most expensive of $105. It's not going to cover things that happen at the hospital, lab work or X-rays. It covers you seeing the doctor, seldom for less than half an hour or 45 minutes. I guarantee same-day access and access to me after hours. That potentially can offset some of these emergency room visits." He added the most "basic" visit to the emergency room at the hospital costs "$450, minimum". Dr Dowling said: "Direct primary care has been shown to save money to the healthcare system. It's not about making money but about establishing relationships." He added the move also cut out dealing with insurance companies. He said: "I leave that for patients to use elsewhere. I have approached some insurance companies and they are not with the idea, which is surprising. In the States, there are some insurers that will reimburse patients monthly because it benefits them if patients are not having to access high-cost healthcare." The talk, open to invited guests only, will be held from 7pm at the St George Room at Café Lido at Elbow Beach.

Marsh & McLennan Companies plans to cut its global workforce by as much as 5 per cent after it completes the planned $5.7 billion acquisition of Jardine Lloyd Thompson. The news came in a filing by MMC with the US Securities and Exchange Commission. The two companies, both of which have operations in Bermuda, announced agreement on the takeover deal on Tuesday. It is expected to close in the spring of 2019. MMC says there will be "duplication" of functions between the merging businesses and that it plans to achieve annual cost savings of about $250 million. Given that the two firms have a combined global workforce of around 75,000, as many as 3,750 jobs could be at risk. In Bermuda, both companies offer captive management services and act as re/insurance brokers and risk advisers. MMC's business is based in the Power House on Par-la-Ville Road and JLT's base is in Cedar House, on Cedar Avenue. In the SEC filing, MMC said that it had not finalized its plans for staffing yet. "MMC's preliminary evaluation suggests that MMC is expected to achieve synergies of approximately $250 million within three years of completion of the acquisition, a substantial portion of which could come from headcount reductions in addition to savings in real estate, IT, outside services and other initiatives," the filing states. "Based on this preliminary evaluation, MMC expects a potential headcount reduction of between 2 and 5 per cent of the total combined group workforce across all geographies, including in the UK, Continental Europe, Asia, North America, the Middle East, Latin America and the Pacific, and from a broad range of job categories, including functional support areas such as finance, human resources, IT, operations, legal and administrative support staff." MMC has about 85 office locations around the world and JLT has 40. MMC intends to "to consolidate offices where feasible in order to significantly reduce rental and lease expenses and to enable colleagues to work more closely together".

A move away from traditional-style nursing homes could help solve the island's long-term care crisis, the head of Age Concern said yesterday. Claudette Fleming, the charity's executive director, explained that a US model of smaller homes for about ten elderly people could lead to better care and happier residents. Now Age Concern is examining the Green House Project's alternative care model to see if it could be adapted to Bermuda. Dr Fleming said that Age Concern believed in the Green House Project (GHP) philosophy. She added: "Whether or not it can work in Bermuda is what we're exploring. All the numbers have to be run, and those that are interested in putting up these facilities need to come to the table." Dr Fleming said that cost was a major factor when considering long-term care options for Bermuda. She explained: "We don't have a universal way of paying for it. The challenge is that there are no significant reimbursement schemes here." Deborah Wiegand, the director of operations at the GHP, said the self-contained homes were built for ten to 12 residents. She said the small size allowed for more personal attention from staff and moved away from the "warehousing" of seniors often seen in traditional care homes. Ms Wiegand added: "By keeping a smaller environment, and deeply knowing them, it's amazing how people come alive when they are given that individual attention, and are not just a number." She said the model resulted in a better quality of life for residents, and greater satisfaction from families and care providers. There are about 250 Green House Project homes across the US in rural, suburban and urban areas. Ms Wiegand said the cost for a place in Green House Project homes was about the same as a traditional care home. She added that in many of the homes 50 per cent of residents received government aid. Ms Wiegand said: "We work very hard with our organisations to ensure that this is an acceptable model regardless of someone's ability to pay." She said that traditional nursing homes were out of date and no longer met consumer standards. Ms Wiegand explained: "People say they would rather die then go to a nursing home. I would say that's our wake-up call." She added: "This is not your grandmothers' nursing home that we are building — this is something special." Dr Fleming said that the island's ageing population had put a strain on the healthcare system. She added: "We're feeling the ramifications. You can't get down to the hospital when you want. People cannot get in to have surgeries because of the older adults that are taking up the space on the wards." The 2016 census found that 10,842 people, 17 per cent of the population, were aged 65 or over. Dr Fleming said that the Government had estimated there were 655 care home beds on the island. She added: "I think that number has even dropped, there was at least one home that closed." Dr Fleming said that work to cope with the demands of an ageing population needed to have begun "yesterday". She added that further delays in tackling the crisis would lead to extra money having to be spent. Dr Fleming said: "So while we can make a choice, why not choose what's best for Bermudians." Ms Wiegand will discuss the Green House Project at Age Concern's annual meeting at Paget's Evangelical Church of Bermuda at 1pm on Tuesday.

Members of the public could start their own sex offenders register irrespective of what steps are taken by the Government, a forum has heard. Shari-Lynn Pringle, a social activist, said someone with good computer knowledge as well as the time and ability to gather information about convictions could replicate sites used in other countries such as the US. Ms Pringle was speaking at an open mike event on Tuesday night where about 50 people gathered to air their views on the establishment of a Bermuda sex offenders register. The meeting was organized in the wake of a House of Assembly Joint Select Committee report on the creation of a registry last month. Ms Pringle told the audience at the Astwood Arms restaurant on Front Street in Hamilton: "I am truly interested in a sex offenders register, I truly am interested in something that's online that can be accessed by anybody and that the people stay on there for a good period of time." She added: "I don't think that we really need Government. Government can go ahead and do whatever they feel they need to do." Ms Pringle highlighted the US Department of Justice's National Sex Offender public website, which was described online as an "unprecedented public safety resource". The US site allows people to search using information such as name or zip code to obtain details of offenders in particular areas. Ms Pringle said: "It's amazing how many are out there, it just blows the mind. Bermuda is a smaller community but based on our size there are a lot of people walking around feeling free." She told The Royal Gazette after the event there was no need to wait for the Government, as someone with "computer savvy skills" could "mirror" the US site. She added: "It would take somebody who could do some investigating of anybody who has already been convicted and is in the system now." The JSC report supported a tiered sexual offenders register with a mandated framework to notify the public of the release of high-risk, dangerous offenders. Renée Ming, a Progressive Labour Party backbencher who chaired the bipartisan committee, told MPs a tribunal could be set up to review and agree terms and conditions, classification and public notification of high and low-risk offenders. A concerned father set up a Facebook page with the names and pictures of convicted sexual offenders in 2012 because Bermuda did not have a publicly available list. The parent pointed out at the time that he had only posted information from media reports on court proceedings. It is thought, however, the page is now inactive. Ms Pringle's suggestion was backed by some people at the forum. One said: "We've become such professionals at keeping the perpetrator safe that we don't look at the victim and it has destroyed Bermuda." Another pointed out that a register controlled by the public, rather than the Government, could result in the names of people who were not offenders being added by vigilantes. Several people also raised the concern that teenagers engaging in consensual intercourse with other teens below the age of consent could be criminalized or on the list for years, which would affect their futures. Other panel members at the forum included Debi Ray-Rivers, the founder and executive director of sexual abuse prevention charity Saving Children and Revealing Secrets, and Craig Cannonier, a One Bermuda Alliance member of the JSC. Robyn Swan, an OBA senator who hosted the talk, said she expected to see similar events in the future. She said: "I'm very pleased with the outcome, I'm very glad to see the representation that was in the room, the amount of support. Clearly Bermuda is ready to move forward with this. We are going to continue with educating the public on this issue and to assist in creating a safe space for people to come forward with any abuse that they have suffered and to assist the process in any way we can."

A female driver wept as she walked free from court last night after a jury cleared her of causing the death of a motorcyclist in a road crash. Collisha Burch was found not guilty in Supreme Court of causing the death of mother of two Kerry Hollis by careless driving and another charge of causing her death by driving with a dangerous drug in her system. Michael Hollis, Ms Hollis's father-in-law, said he was "disappointed" with the outcome. He added: "It's kind of a bit of a travesty, I think all the evidence was there." Mr Hollis said his son has two young children who were left without a mother. He added: "This is probably one of the worst decisions I have ever heard of in Bermuda. This is clear-cut and it's a travesty." Mr Hollis added: "It just doesn't make any sense, it makes no sense." Ms Hollis, who was 38 and from Southampton, died as a result of the collision on September 28 last year. The unanimous verdict came after about three hours of deliberation by the jury. The court earlier heard Ms Hollis was riding a motorcycle east along Middle Road, near Five Star Island, and Ms Burch, 31, of Warwick, was driving a car in the opposite direction. Larissa Burgess, for the prosecution, earlier told the court that the evidence showed Ms Burch's car veered into the eastbound lane because the defendant was traveling too fast around a nearby bend and lost control. She said: "Even the defendant's evidence, there was speed involved despite her insisting 45km/h is not really speeding. She's not been able to say in any specific way how she knew she was traveling at 45km/h, but you all know the speed limit is 35km/h." Ms Burgess added that the defence's own expert witness said he did not see why a car would not be able to negotiate the turn at 35km/h, or even 45km/h. The prosecutor also challenged Ms Burch's claim that she had seen a bright light just before the collision but was unable to say where the light came from. Ms Burgess said: "Even if you accept that this bright light did appear, you can think about how you would react to those circumstances." She also questioned why the defendant, on her own evidence, called family members immediately after the collision. Ms Burgess said: "Ms Burch's tells you that on her recollection after the collision, she got out of her car. She ran over to Ms Hollis, went back to her car, got her phone and started making calls to her brother, to her aunt, her family. Everybody but 911." Ms Burgess also directed the jury to the results of Ms Burch's blood test, which found that she had used cannabis. The prosecutor said: "She told you on the stand that she does or did in fact smoke cannabis. She said she smoked once or twice a week. She said she smoked three times per month. She then said she smoked when she was in the UK on her trip." But Ms Burgess also argued that the charge was that Ms Burch, 31, had a dangerous drug in her blood at the time of the crash, not that she was impaired. Marc Daniels, Ms Burch's defence lawyer, argued that the Crown's case was full of holes and unanswered questions. He said the police investigation had focused on Ms Burch without having considered Ms Hollis's driving. Mr Daniels said: "We don't have any evidence of speed. We don't know about how fast Ms Burch was traveling, nor do we have any evidence about how fast or slow Ms Hollis was going." He added: "Was Ms Hollis speeding at all? Not to cast aspersions, but the simple reality is we don't know. What was the manner of her driving? We don't know. Did she have lights on? We could have known if the police had gone to Barnes Corner, collected the CCTV footage and reviewed it." Mr Daniels questioned why police did not properly inspect Ms Hollis's motorcycle. He said: "It's almost as if the Crown said Ms Hollis was killed. It happened on her side of the road. She has to have been in the right and there's no need to investigate her side of the collision." Mr Daniels also argued there was a fundamental disagreement between expert witnesses about the effect of driving too fast around a corner. Sergeant Olasunkanmi Akinmola, a police crash expert, told the court that a vehicle would lose control if it travels above a "critical curve speed". But an expert witness for the defence said the vehicle would travel to the outside of the curve in those circumstances while Ms Burch was alleged to have travelled to the inside of the curve. Mr Daniels said that while Ms Burch had cannabis in her system, there was no evidence before the court that she was impaired by the drug or that it contributed to the collision. He added the crash was an accident that took place at a frequent accident spot when conditions were dark and wet. Mr Daniels said: "It seems like a case that has been created with not too much."

September 19

Environmental charity Keep Bermuda Beautiful was given a $60,000 boost from the Ministry of Public Works yesterday. Lieutenant-Colonel David Burch, public works minister, said the Government had committed to supporting the charity's work with an annual grant until at least 2020. Colonel Burch said: "Everyone in this community will know that this year has been a particularly challenging one with waste management, so quite simply we in the ministry need all the help we can get. So, it was a very easy decision for me to approve the reinstatement of KBB grant funding that had been suspended in 2014." He added: "Keep Bermuda Beautiful ... has been doing an outstanding job trying to keep our island free of litter, garbage and waste for more than 50 years. However, they do so much more than that. Their youth programme is another where they provide classroom and assembly presentations in our schools, educating on the dangers that trash and marine debris pose to our environment. The KBB After School Hour provides our young people with required service hours and allows them to work towards their Duke of Edinburgh Award, while cultivating a generation that will keep our environment clean, healthy and safe." Colonel Burch also praised the charity's "Adopt-a-Spot" programme, set up to encourage people and organisations to agree to adopt an area and keep it tidy. He said the charity had organized more than 300 clean-ups since 2016, including last Saturday's International Coast Clean-up. Colonel Burch said: "The results of these clean-ups are quite impressive and our railway trails have been one benefactor of this effort. Along with other agencies and researchers, KBB collects data on the marine pollution problem and this information is shared globally to assist other jurisdictions in the ongoing effort to save our environment. As some of you may be aware, it is my mission to have all of us actively play our part in reducing our waste, litter, to reuse and recycle, all initiatives that the KBB has been at the forefront of." Colonel Burch said the ministry will also have talks with the charity to find ways to improve co-operation beyond grant funding.

A doctor who joined forces with former premier Ewart Brown to threaten legal action against the Government over a cut in medical scan fees is to open a new clinic to provide MRI and CT imaging. JJ Soares warned last year that plans for the walk-in centre on Burnaby Street might have to be scrapped because of the fee reductions imposed by the former One Bermuda Alliance administration. However, he told The Royal Gazette in an e-mail that a pledge by the Government to increase the fees meant the project would go ahead. Dr Soares said: "Our plans to open the walk-in/urgent care centre on Burnaby Street in Hamilton are moving forward and nearing completion. "It will operate seven days a week, open from 6.45am to 10pm, and will offer access to all diagnostics, including MRI, CT, ultrasound, X-ray, mammography and cardiac diagnostics, as well as blood testing." He added: "It is our understanding that the previous drastic and unsustainable cuts to reimbursement for MRI and CT scans are in the process of being revised upwards by the current government." Dr Soares sent a letter to the Government threatening legal action regarding the fee cuts last October, along with Dr Brown. Their complaint was that the reductions, recommended by the Bermuda Health Council to reduce healthcare costs, would hit their businesses. A lawsuit was avoided after the Cabinet approved compensation of $600,000 for Dr Brown's two medical practices, Bermuda Healthcare Services in Paget and the Brown-Darrell Clinic in Smith's. The Ministry of Health said the "financial supplements" paid to Dr Brown's clinics, and a supplement of $1.8 million to the Bermuda Hospitals Board, were granted "in order to help ensure CT and MRI services are readily available to the public". The ministry made the statement the same day Dr Brown announced he would close the CT scan unit at the Brown-Darrell clinic at the end of January this year. A disclosure by the Ministry of Health under public access to information revealed that Dr Soares, unlike Dr Brown, did not receive compensation from the public purse. The Pati release included an e-mail from Jennifer Attride-Stirling, the health permanent secretary, to Kim Wilson, the Minister of Health, on January 23 this year, which contained draft responses to media questions. Dr Attride-Stirling wrote: "The ministry can confirm that a letter before action was received in relation to the fee levels. However, as the matter was settled via legal counsel, details about the particulars of the action will not be provided. One other practice joined Dr Brown in the letter before action. There was no grounds to that claim." Dr Soares declined to comment on his claim and referred questions to his lawyer, Jerome Lynch QC, who said: "Dr Soares does not yet have an MRI or CT scanning service, so no claim for losses as yet arise from a cut in fees, although the Bermuda Health Council are well aware of the doctor's plans. He is understandably concerned about the appearance of arbitrary action by them that may affect those plans and will do whatever is necessary to ensure the people of Bermuda are not denied the best value medical service for political reasons. The Government are once again considering a fair fee structure which we anticipated being published on October 1. We remain optimistic that good sense will prevail." An earlier Pati disclosure showed that Dr Soares met with Ms Wilson on September 13 last year to discuss the new urgent care centre. A record held by the Ministry of Health about the meeting said he asked the minister to "support the project as it will provide an extension of needed service after hours and during weekends. But the UCC will only work if he has the full range of diagnostic services. He asks if the minister can't endorse it to at least not put anything in place that will thwart it." The note added: "The minister thanked him for the presentation, noting the issue with MRI and CT fees remains a pending issue." Dr Soares also told Ms Wilson the fees for MRIs were not high enough. The note said he "estimated the cost impact of his MRI, the electricity bill alone will be $17,000 per month, so a $450 fee for a brain MRI is just not enough. There are staggering costs associated with it." Dr Soares told The Royal Gazette his new clinic would offer Bermuda's only "truly open" MRI unit. He said it would help claustrophobic and obese patients and would reduce patient wait times for an MRI or CT scan. Dr Soares added: "We will offer appointments for MRI, CT and other diagnostics on a 'walk-in' basis when possible and certainly within a few days of request. Currently, the wait time for an MRI or CT at the hospital is anywhere from two to four weeks. We believe that the Bermuda public deserves better and we plan to deliver." The GP added: "Urgent care patients will be able to walk in and be seen without any appointment for a mere fraction of what it costs to be seen at the emergency department, thereby saving healthcare dollars." A BHB spokeswoman said the present wait time was less than two weeks for planned, elective CT scans at King Edward VII Memorial Hospital. She added: "Emergency referrals are not subject to a wait time and are undertaken as needed."

The highest-ranking female officer in the Bermuda Police Service has been promoted to superintendent. Na'imah Astwood has more than 24 years experience and was officially welcomed to her latest post by Commissioner of Police Stephen Corbishley on Monday, as her family and colleagues looked on. She joined the BPS in 1994 after serving as a police cadet. Mrs Astwood then went on to Recruit Foundation Course 51 where she received the Academic Award. She has worked in Central Uniform, Central CID, Roads Policing Unit, Task Force, Service Delivery Improvement Unit, Professional Conduct Unit, Special Branch and the Serious Crime Department. Recognitions throughout her career include Merit Awards, Letters of Good Work, as well as Commissioner's Commendations. She was the recipient of the 2008 Senior Officer of the Year Award and has completed the International Commanders Course at Police Staff College, in Bramshill, Hampshire. In June, Mrs Astwood was awarded the Overseas Territories Police Medal in the 2018 Queen's Birthday Honours List and, most recently, concluded the ten-week Federal Bureau of Investigation National Academy course. Her new role is strategic change manager, which will lead to her managing specific areas of change within the police service.

Joanne Richardson has taken over the helm at media insurer Mutual Insurance Company Ltd. The Bermudian company announced that Ms Richardson became its chief executive officer at the start of this month. "Joanne, given her extensive experience with media liability risks, is a perfect fit for Mutual," said Rick Spurling, president and chairman of Mutual. "She has both the qualifications and the leadership skills to take Mutual to the next level of insurance products and service." Ms Richardson said that the chance to take the helm of a leading media insurer in the insurance and reinsurance environment of Bermuda is the opportunity of a lifetime. "Mutual has over a half-century of experience underwriting media and enjoys an unsurpassed reputation," Ms Richardson said. "With unprecedented changes in the industry come unprecedented opportunities. The time is perfect to set our next course." Ms Richardson was most recently partner at Hiscox Insurance Company in New York, and managing director of its Media and Entertainment practice. She previously worked at Chubb as the national accounts underwriter for media liability, and at GE Capital, where she was an underwriting officer for media liability. She is a graduate of Rutgers College, Rutgers University, and is a Chartered Property and Casualty Underwriter. Mutual provides media liability insurance to clients in the United States and some Caribbean countries.

Roadside breath test checkpoints will be set up for the first time this weekend, the Bermuda Police Service have confirmed. The checks will be used in Devonshire and Paget on Friday, Saturday and Sunday after a series of false starts since the legislation to allow them was passed in July. Acting Deputy Commissioner of Police Martin Weekes said that roadside breath test checkpoints were designed to cut down on deaths and injuries rather than "lock up hundreds of people". Mr Weekes said: "What we want to do is change the culture. It is about reducing harm, it is about reducing damage, it is about reducing insurance premiums because there will be fewer people drinking and driving and getting into accidents. It is all about harm reduction not about locking up as many people as we can. If we can get people to think twice about having that last glass of wine after dinner or that round of shots in the bar, that is what we are aiming at with roadside sobriety checks." Mr Weekes was speaking in a film posted on social media as the island prepared for the introduction of the checkpoints. Mr Weekes said the public should use public transport, cabs or the Let Us Drive service run by anti-alcohol abuse charity Cada, instead of drinking and driving. People can also use a designated driver or the HomeSafeBermuda service where a hired driver will drive them home in their own car. The Road Traffic (Roadside Sobriety Checkpoint) Amendment Act 2018 got Royal Assent in the summer. Officers can now set up checkpoints to assess the sobriety of every driver or rider passing through and use a hand held breathalyzer to check the level of alcohol in their systems. Refusal to give a sample of breath without reasonable excuse is an offence and will result in a road ban and fine in line with the penalties for a test failure.

A television advertisement showing friends and family sharing precious moments without the loved ones they have lost to road accidents has been created for Bermuda's young adults. The short film by A Piece of the Rock documentary film and road safety campaign aims to raise broad awareness of the chronic issue of road safety. Shari-Lynn Pringle, campaign manager at A Piece of the Rock, partner to Drive for Change, said: "The advertisement, titled If Only You Were Here, is intended to engage young adults to become more aware of their actions on the road and how it impacts people in their lives." The advertisement was directed by young Bermudian film-maker Marq Rodriguez and developed by A Piece of the Rock's Manish Thareja. "It features young adults and ordinary Bermudians who are deeply concerned about this issue and want to make a difference by raising more awareness," Mr Thareja said. "None of these people were actors. Over the past ten years, there have been about 15,000 road crashes in Bermuda and more than a 120 road fatalities. Road crash data from the Bermuda Hospitals Board shows that young adults in the 16 to 20-year-old age group make up about 20 per cent or 3,000 of the road crashes." Mr Thareja added: "This is an alarming figure in itself and requires urgent action to educate and engage the youth to be more conscientious of their actions. The advertisement will hopefully bring this issue to the forefront and hopefully also make them aware how precious life is." A Piece of the Rock plans to have the ad screening via its social media streams as well as in movie theatres and on television.

Vandals have again defaced public netball courts with vile graffiti, it was revealed yesterday. Now the courts at Bernard Park in Pembroke have been closed for a clean-up just as young players prepared for the start of the season. Kimale Evans, president of the Bermuda Netball Association, said the offensive graffiti, first spotted last Friday, was the latest in a string of incidents. The scrawls on the two courts included "die black whore" and "kill black lesbians". A Bermuda Police Service spokesman said that an investigation had been launched, and that witnesses or anyone with information which may lead to the arrest and prosecution of the suspect(s) to contact police on 295-0011. Ms Evans said: "We're outraged. We don't want young people or anyone else to have to see this or feel that this is OK. We live in a society where people have become desensitized to hate crime. A memo went around to all the coaches to tell them we don't want anyone to use the facility." She said the Department of Youth, Sport and Recreation would tackle the graffiti and that moves were under way to boost security, including the installation of CCTV. Ms Evans added that the courts had been targeted about six times over the last two years. She said: "We've had paint spattered all over the central circle in both courts. We've had cooking oil, trash and broken glass." Ms Evans said the latest incident was the product of "a very disturbed individual, someone whose mental capacity is not that of a normal person". She added that players were now in their preseason training and some teams went ahead with play on the defaced courts at the weekend. However, a memo was sent out on Monday to tell clubs that further use of the courts had been suspended. "The BNA said it did "not want any of our members to be subjected to any form of defamatory and discriminatory dialect". The memo added: "We will not aid in desensitizing our members, both young and young at heart. "Ms Evans said the BNA had "absolutely no clue" why it would be subjected to repeated attacks. She added: "It's not like we've received any kind of hate mail. Youth, Sport and Recreation, we hope, will start the work this week and hopefully complete it in a week or so. We just have to pray that nothing happens after that. We had to delay the last season a week. It definitely affects the clubs unless they can find other places to train." Ms Evans said the department had approved the installation of cameras at the park. She said: "It's just a matter of a contract to get it done. We're hoping this issue is now pressing enough and they feel it should be done immediately. The department has been awesome through it all. They're handling it, but it's very costly when you're fixing things over and over. It's also our hope that at some point we can get some taller fencing." Ms Evans said anyone with information on the crime, or anyone who may have seen anything suspicious at the courts, should contact the police.

Boarding schools from abroad are visiting Bermuda for the 25th anniversary of an annual event. The International Schools Fair will take place at the Hamilton Princess today and tomorrow. Tory Dodge, the founder of the fair, said the event was created to provide Bermudian families with information about schooling options. She said: "It was clear that Bermuda families were interested in exploring boarding school options." Ms Dodge said that some families were attracted to the event because of family tradition, while others attended over concerns about their children's poor performance in schools. She added: "At that time it was also difficult for island families to find provisions for learning disabilities, attention deficit, delayed development or emotional problems related to a variety of causes. Many local children have benefited from the scholarship programmes offered by boarding schools and I know from experience that my clients with learning disabilities or special needs have experienced great success." Niall Browne, of British school placement service BvS, who has worked with Mr Dodge for six years, added: "The success of the fair has been its ability to give a choice to Bermuda families. A boarding school education can give children unparalleled opportunities — both inside and outside the classroom — and this is clearly something that Bermuda families recognize." This year's event will include 60 schools from the UK, US, Canada and Switzerland, including single sex and coeducational facilities for students aged eight to 18. Valerie Scullion, from Switzerland's Aegon College, said that school was delighted be in Bermuda for the first time. She added: "Aiglon is a completely international community and offers something quite unique — something we hope will appeal to Bermudians — not the least those who are avid skiers." Kate Ripping, from Kings College in Britain's Somerset said: "I have found that students from Bermuda are typically very well prepared for the rigors of the British education system and they quickly adapt to the boarding school environment." Bermuda students can sit the UK Independent Schools' Entry Test by appointment until Saturday. An agreement with British Airways will allow the fair to allow special rates and conditions for families flying to schools in the UK. The event at the Hamilton Princess takes place between 4pm and 8pm. More information can be found at eventbrite.co.uk.

September 18

A series of subcontracts for the new airport have been handed out to local and overseas companies. Aecon's Specialist Baggage Handling Systems and BIWIS Software System supplier Glidepath Limited, of New Zealand, has been awarded the installation contract along with Bermuda Aviation Services Limited. BAS Group will be supported on the project by BESCO, the CCS Group, and H&H Plumbing & Mechanical Limited to provide site installation services and support services to Glidepath for the BHS Project. Aecon's subcontractor for the mechanical systems, Update Group, has awarded subcontracts to Bermudian companies: BAC Limited for water and refrigeration systems; Keen Limited for ventilation systems; Air Care Limited, in association with Troy Fire Protection, for fire protection systems; and SwitchWorx for access control, intercom and CCTV. The curtain wall system has been awarded to NR Windows of Florida, while local company Solid Rock Construction has been awarded the contract for concrete placing and finishing for the slab-on-grade. Bermudian company Trident Rebar Installers has been contracted to place reinforcing steel for the slab-on-grade. Dolphin Glass of Florida will supply the interior glazing and balustrades. Zoeftig of Exeter, Britain, specialists in airport furniture and airport seating, has been contracted to supply airport furnishings. Service contracts have also been awarded to the following Bermudian companies:
Surveying: Q-Ship Enterprises
Surveying: Bermuda Caribbean Engineering Consultants
Scaffolding: Leggo Scaffolding
Scaffolding: Bermuda Scaffolding
Security: Bermuda Security Services
Security: Security Associates
Plumbing: C.F. Batson Swan Ltd.
Borehole drilling: Atlantic Waterworks
Miscellaneous painting: Primeworks Property Services
Frank Ross, Aecon's executive director of infrastructure, said: "It's always a pleasure to announce the various Bermudian companies we have awarded contracts to for the airport redevelopment project. We are excited to work with both our local and overseas subcontractors and as always, hire as many Bermudian companies as possible — as airport construction continues on budget and on schedule." Aaron Adderley, president of Skyport, said: "We are pleased with the large — and growing — number of Bermudian companies who have been engaged to provide a variety of important services for the airport redevelopment project. We have been working closely with Aecon to ensure that continues throughout the project."

A former accountant-general is the new Registrar of Companies. Ken Joaquin, who also served as permanent secretary for the health ministry, replaced Stephen Lowe, who retired this year. The Ministry of Finance said Mr Joaquin had more than 15 years of experience in the public and private sectors. His most recent role was as an independent financial consultant in Canada for international clients. Mr Joaquin is also a former president and chief executive of Stevedoring Services and Bermuda Aviation Services.

A 40-year-old Bermudian man has been arrested in Miami for an alleged attempt to smuggle 295 grams of cocaine to Bermuda stuffed down his pants. The Southern Florida District Court said Micah Jimenez, 40, was stopped in Miami International Airport on his way to Bermuda from the Dominican Republic. Mr Jimenez is alleged to have told authorities he had agreed to transport the package because "an unknown individual had threatened his daughter's safety". Court documents said that Mr Jimenez, who was traveling alone, arrived in Miami on an American Airlines flight from Santo Domingo on September 8. Mr Jimenez was on his way to his connecting flight to Bermuda after he was cleared through US Customs. But he was searched at a Transportation Security Administration checkpoint and officers found a plastic package of white powder hidden inside his pants. The substance, estimated to weigh 0.295kg, was tested and found to be cocaine. Mr Jimenez, who appeared in court last Thursday, was said to have denied knowledge of the package's contents. The case was adjourned until next Monday.

A 25-year-old man was banned from the roads yesterday for a refusal to take a breath test. Shaquille Codrington, of Hamilton Parish, pleaded guilty to failure to provide a sample of breath. Magistrates' Court heard that Codrington's car was pulled over by police on Palmetto Road, near Frog Lane, in the early hours on September 16. He was stopped after officers saw the car door open and close while it was moving. Police said Codrington's eyes were bloodshot, his speech slurred, and that his breath smelled of alcohol. Codrington told police that he had drank two beers but refused a breath test. Magistrate Khamisi Tokunbo banned Codrington from driving for 12 months and fined him $800.

Roadside breath test checkpoints will be set up for the first time this weekend, the Bermuda Police Service has confirmed. The checks will be used in Devonshire and Paget on Friday, Saturday and Sunday after a series of false starts since the legislation to allow them was passed in July. Acting Deputy Commissioner of Police Martin Weekes said that roadside breath test checkpoints were designed to cut down on deaths and injuries rather than "lock up hundreds of people." Mr Weekes said: "What we want to do is change the culture. It is about reducing harm, it is about reducing damage, it is about reducing insurance premiums because there will be fewer people drinking and driving and getting into accidents. It is all about harm reduction not about locking up as many people as we can. If we can get people to think twice about having that last glass of wine after dinner or that round of shots in the bar, that is what we are aiming at with roadside sobriety checks." Mr Weekes was speaking in a film posted on social media as the island prepared for the introduction of the checkpoints. Mr Weekes said the public should use public transport, cabs or the Let Us Drive service run by anti-alcohol abuse charity Cada, instead of drinking and driving. People can also use a designated driver or the HomeSafeBermuda service where a hired driver will drive them home in their own car. The Road Traffic (Roadside Sobriety Checkpoint) Amendment Act 2018 got Royal Assent in the summer. Officers can now set up checkpoints to assess the sobriety of every driver or rider passing through and use a hand held breathalyzer to check the level of alcohol in their systems. Refusal to give a sample of breath without reasonable excuse is an offence and will result in a road ban and fine in line with the penalties for a test failure. The film can be viewed at www.facebook.com/bermudapoliceservice/videos/2211582552412393/

Representatives from the Department for National Drug Control (DNDC) presented a plaque to Mayor Charles Gosling recognizing the City of Hamilton for its continued contributions to assisting those in recovery. September is recognized and celebrated as Recovery Month by the DNDC.

Island residents from countries battered by major storms said yesterday they continued to monitor reports from their homelands on the damage. Typhoon Mangkhut has claimed more than 60 lives in the northern Philippines and Hurricane Florence was blamed for at least 20 deaths on the American East Coast. But the Association of Filipinos in Bermuda said it appeared that none of the island's Filipinos had been directly affected by the tragedies in their homeland, but that they continued to monitor updates. Landslides were thought to have caused most of the deaths after the typhoon lashed the main island of Luzon over the weekend. A spokeswoman for the association said: "With regards to the Filipinos who are here, we haven't heard anybody whose family died, which is most important, but we're just relying on the news. It was the northernmost, the mountainous regions of the country that were most heavily affected." She added: "It's a mining spot, that's where the flash flooding happened." The spokeswoman said there was "a sense of concern", although the destruction has not been as bad as that caused by Typhoon Haiyan in 2013, which killed more than 6,000 people. She added: "Of course, we feel bad about what's happening now as well as in other parts of Asia. We saw that Hong Kong was also heavily pummeled by the storm. We're praying for our fellow man in the Philippines." Josh Ball, a former journalist at The Royal Gazette now based in Hong Kong, said he felt "lucky" as he "rode out the storm" on the 18th floor of Tower One at Times Square in the retail heart of Causeway Bay. He said: "The storm was a pretty big one — it is actually one of the most powerful to ever hit the city. There was some pretty serious damage done to low-lying areas with storm surge ... flooding, destruction of ferry piers. People were evacuated beforehand, but some refused to leave. I saw one picture of a boat in the middle of what used to be the golf course at the Shek O Golf and Country Club." Mr Ball said floods affected several hotels near the sea and trees were "down all over the place". He added about 40,000 people were left without power overnight on Sunday. "The city has a warning system from one to ten. It was at eight until 5.20am on Monday. A couple of times it felt like the windows in my building might give, but they didn't. At least I wasn't in one of the buildings designed to sway with the wind. That looked pretty unnerving. Damage near us was restricted to trees down and sides of buildings coming away." Florence, now downgraded to a tropical depression, has dumped up to 40 inches of rain on parts of North Carolina since Thursday and continued to produce widespread heavy rain over much of the state, as well as eastern South Carolina. The Associated Press reported yesterday that officials were still worried as heavy rain continued and rivers threatened to burst their banks. The agency said several people who died in recent days were swept up in storm waters and three small children have been killed, two of them by falling trees. Jerrard Polk, from Warwick, originally from Charlotte, North Carolina, yesterday said his family there were "doing well". He added: "They have followed the precautions of the authorities to stay inside and off the roads. There has been heavy rains today and into tomorrow, so some streets are flooding in the city. Mr Polk said: "Our friends on the coast have all evacuated."

A message on a Hamilton wall where an artist's mural of Gombeys was removed should be used for reflection, the Corporation of Hamilton said yesterday. A spokeswoman said the city hoped the words will encourage "frayed emotions to heal" after controversy was sparked when the corporation painted over artist April Branco's colorful creation as it neared completion. She was speaking after a message in paper letters appeared yesterday at the spot where the mural had been, near the City Hall car park, which read: "Creative freedom does not exist in a sanitized paradise." It appeared to be signed: "F**k, the collective." But there was some confusion over the word "F**k" and it seemed to have been removed or fallen off later yesterday. The row began after the City of Hamilton claimed Ms Branco's original work deviated from the agreed submission and represented only one Gombey troupe, and removed it. A war of words broke out on social media and Ms Branco said on Facebook she was "enraged, disgusted and heartbroken" by the move. A city spokeswoman yesterday said freedom was "a two-way street" and that the corporation was free to insist its original contract was honored. She added: "This anonymous voice ignores that, similarly sanitizes their own message by misspelling a familiar swear word, and condemns 'the collective', which must be a jab at the democratic, non-elitist process." The spokeswoman said: "We did not engage in the Art Festival mural programme to become the art police of Hamilton, nor will we now engage in policing people's freedom of speech. This act of vandalism was done in a genteel manner, with paper cutouts and in a way to minimalism the cost of 'making good'. Even though asked, we will not pursue those involved but instead will leave it up for the next day or two for people to reflect on and, we hope, allow frayed emotions to heal." The city said Ms Branco was contracted to paint a mural showing "Gombeys dancing, an unmasked child and adult, and child drummers in full costume". The spokeswoman said that when the artist realised the space available was "a few inches shorter", she was told to use her artistic judgment to make the piece work and a sketch was drawn on the wall. But the spokeswoman said: "Ms Branco then proceeded with painting over the approved sketch and with something entirely different from the artwork that was approved — a mural of portraits to depict senior members of the H&H Gombey troupe. No children, no dancers, no drummers. Simply stated, the completely new artwork was not conveyed to the city for consideration until after it was painted and this product was not approved." A series of meetings and e-mail exchanges followed with suggestions to try to resolve the deadlock. The city said these included one from Ms Branco to paint Gombey captains from all local troupes. But the artist said this could be done only if the H&H head captain gave permission, which was refused. Ms Branco later terminated her contract and the mural was painted over. The spokeswoman said: "The City of Hamilton, through the City Art Festival, has installed 15 pieces of public art throughout the city without incident and looks forward to continuing to work with artists on the beautification initiative." Ms Branco was aware of the guerrilla installation at the site of the mural and said: "That's definitely not my doing, I had nothing to do with that but clearly the public have spoken on their wall." She earlier told The Royal Gazette she wanted to paint the people behind the Gombey masks. Ms Branco said: "They are real people, they have names, they are identifiable so they deserve respect and public recognition. I'm trying to help push the conversation about our appreciation of Gombeys further from just the dancer to the man." Last night, she claimed much of the row had come about as a result of poor communication between corporation team members and she started painting her revised mural only after "verbal approval" from a project co-ordinator. She said she was not asked to submit an amended layout for consideration and continued: "Had anybody asked me at any time, I would have e-mailed the file immediately." Ms Branco added: "No request was made, no mention of board approval being required."

September 17

A 22-year-old woman who admitted smuggling $23,150 worth of drugs into the island was jailed for a year on Friday. Magistrates' Court heard that Ashley Mussenden was detained after she was stopped by a customs officer at the airport when she arrived on a flight from London. She was arrested on suspicion of drug importation and taken to the King Edward Memorial Hospital for a CT scan, which revealed the drugs in her system. Magistrate Khamisi Tokunbo told Mussenden, from St George's, that her offences were serious. Mr Tokunbo added: "You gambled; you knew what you were doing." He sentenced Mussenden to 12 months in jail for importation of ecstasy and eight months imprisonment for the cannabis offence. He ordered the sentences to run concurrently, with time spent on remand taken into consideration. The offences happened in September last year. The prosecution recommended a prison sentence of nine to 18 months for the offence. Paul Wilson, defence lawyer, asked the court for leniency. He added his client had experienced a difficult childhood and had made recent attempts to turn her life around. Mussenden told the court: "I know what I did was stupid. I was desperate." She said that she had been trying to move her life forward since her arrest. Mussenden added: "I am not my mistake."

Vulnerable children who claim they were let down by the head of the Government's child protection unit plan to sue him, according to a lawyer. Alfred Maybury, director of the Department of Child and Family Services, was placed on administrative leave over claims that he failed to properly handle complaints against his staff by youngsters in their care. His suspension and an inquiry into his actions were sparked by a letter to Michael Weeks, the Minister of Social Development, and Sport, from Saul Dismont, an associate at Marshall Diel & Myers law firm. In his August 10 letter, Mr Dismont claimed Mr Maybury, in addition to failing to protect children in the department's care from allegedly abusive and negligent staff, unlawfully obstructed an independent social worker, representing one of the youngsters in the role of a litigation guardian. Mr Dismont told the minister: "In the coming weeks, expect a number of civil claims from a number of children relating to claims against the director. All of those claims have come to light due to the children having had the benefit of a litigation guardian and a lawyer." The lawyer warned Mr Weeks against any attempt by the Government to amend the Children Act 1998 which, under sections 35 and 36, grants every child who needs it the right to representation in court and allows litigation guardians to access departmental files on their clients. The letter to the minister alleged that Mr Maybury banned litigation guardian Tiffanne Thomas from accessing the records of a boy she was representing, referred to as BC to protect his identity, after she uncovered reports that he had been violently assaulted by a male staff member at the youth residential treatment centre. Three other staff at the centre were reported to have neglected the children in their care. Mr Maybury is accused of failing to ensure the accused staff members were suspended and allowing them to continue to have contact with BC, despite a restraining order issued against them by a magistrate. It also detailed how he ignored orders requiring his attendance in the Family Court, in relation to a separate matter, leading to a warrant for his arrest being issued. "One of the great purposes of the role of a litigation guardian is to have access to the director's records in order to oversee the director, who is otherwise unmonitored, and report their findings to the court," Mr Dismont wrote. "The ... actions of the director are a clear attempt to obstruct that power." He added: "Like the ... attempts of the director to obstruct the litigation guardian from effectively reporting to the courts, any attempts to meddle with section 35 or section 36 are likely to be interpreted as the minister and the Government trying to protect themselves from vulnerable children who may have a valid claim against them. Please also consider that if any amendments to the Act are made, this letter may be relied on as evidence that before making such amendments, the ministry was aware of pending lawsuits against it made by vulnerable children." Mr Weeks told news website Politica, after it broke the story of Mr Maybury's suspension, that though amendments to the Children Act were coming there were no plans to "dilute the duties of the litigation guardian". He was quoted as saying: "As minister responsible for Child and Family Services, I recognize the need for having a voice for our children." A Supreme Court judge ruled in June that unless public funding was made available for vulnerable youngsters, hundreds of whom appear before the courts without representation every year, their "constitutional right to meaningful participation in decisions which may be of vital importance to their lives and wellbeing will often remain unrealized". Asked whether the Government had any plans to allocate funding for litigation guardians and lawyers, a ministry spokeswoman said: "The decision to provide funding for litigation guardians and lawyers has not yet been determined. Any budgetary allotments must be approved by Cabinet." Questions about how long the investigation into Mr Maybury's conduct was expected to last and whether he remained on full pay while suspended went unanswered, as did queries about whether the staff members accused of the abuse and neglect of children were still working with minors or when the inquiry into their behavior was expected to conclude. The spokeswoman said: "The ministry does not comment on personnel matters." The Department of Child and Family Services has a budget of about $16 million, more than half of which is spent on staff salaries. It also spent $3.2 million last year on "professional services" which is thought to include the cost of outside legal counsel who represented the department in court. The spokeswoman could not provide a breakdown of the $3.2 million or disclose the cost of outside legal counsel by press time.

A man dubbed the Motorcycle Bandit this morning admitted a string of offences against elderly drivers. Troy Woods, 47, pleaded guilty to four counts of dishonestly obtaining property and three counts of attempting to dishonestly obtain property. Woods, of Devonshire, also admitted taking a motorcycle without permission and theft of a handbag. The incidents took place in Devonshire, Pembroke and Smith's between August 6 and September 9. Magistrates' Court heard that Woods flagged down motorists while on his motorcycle, claimed that they had hit him with their vehicle or caused him to crash and demanded money as compensation. The court heard that a total of $687 was taken from four victims. The handbag, stolen from a car in Smith's on August 30, was valued at $370. Nicole Smith, for the prosecution, said that Woods had previous convictions for dishonesty and suffered from drug addiction. Woods told the court: "I was wrong for what I did." Magistrate Khamisi Tokunbo ordered reports on Woods and remanded him in custody until November 2.

Mazhye Burchall, the Robin Hood and Bermuda Under-20 footballer, was the ninth person to die on Bermuda's roads after a crash early on Saturday morning. Mr Burchall, 20, apparently lost control of his motorcycle shortly before 4am near the Trimingham Hill roundabout in Paget. According to police, the vehicle struck a wall near the Railway Trail, about 100 yards west of the roundabout. Mr Burchall was taken to hospital but pronounced dead. Michael Dunkley, the shadow national security minister, gave a statement of condolence yesterday on behalf of the Opposition. Mr Dunkley said: "Life can be very tough at times and losing someone so young, with so much to offer and with a loving family and many friends, is as tough as it gets. This weekend, as the family and friends grieve, it is up to us as a community to comfort and support them during this very difficult period. As time moves, on there will be ample opportunity to seek answers and improve road safety." Police are appealing for any witnesses, or anyone who can assist with the last movements of the Mr Burchall, to contact Pc Wilkinson on 295-0011.

Hundreds of people joined forces in a massive clean-up operation of the island's coasts over the weekend. Ten Royal Bermuda Regiment soldiers were among the teams that took time to tackle the waste blighting the country's shorelines. In a blitz on Saturday, the RBR volunteers collected more than 200lbs of trash including plastic, glass and cans in an area of Sandys between Woody's Bar and the West End Sailboat Club, near the new Boat Troop headquarters. Divers from the Regiment's Underwater Task Force also retrieved several hundred pounds of rusted metal and machinery from the shoreline and waters. Keep Bermuda Beautiful ran the island-wide effort as part of the annual International Coastal Clean-Up organized by global charity Ocean Conservancy, which was expected to include more than 100 countries. About 740 people took part in 38 locations across Bermuda. Private Delgardo Pinto, from Warwick and a member of the RBR's Guns and Assault Pioneers, said: "I volunteered because I wanted to help clean up my image as I help to clean up Bermuda." The 30-year-old Watlington Waterworks employee added: "I was amazed at how much trash was out there. It was crazy. I found a lot of bottles, a car wheel and tyre, crates, ropes, a whole lot of stuff." Private Kojo Darrell, from Pembroke, said: "I want to join the Boat Troop. I like doing volunteer work and it's a good thing to get on your record." The 19-year-old, who works in an administrative role in his sister's Ahir Am I beauty salon in Hamilton's Court Street, added: "It's also a good way to show your commitment and it's helping to clean up my home as well." RBR Director of Music Major Dwight Robinson, who is acting chairman of the Regiment's underwater task force, said: "We're very grateful to the soldiers who came out. There are any number of things they could be doing on a Saturday morning. To help make Bermuda just a bit cleaner is a great thing to do and we appreciate their efforts. It also demonstrates the diversity of skills the Regiment is capable of and underscores that we're not just bombs and bullets. The soldiers here came from across the battalion, not just the divers. We are a member of the community — we do whatever we can do to advance that community and we offer support in a number of areas."

Drivers on North Shore Road in Smith's will face some detours and closures over the next three days as a bridge is installed as part of the Bermuda Railway Trail restoration. The bridge will be installed near Gibbons Bay, according to a spokeswoman for public works, today through Wednesday, between 10am and 3pm. The pre-assembled bridge will be lifted into place by a crane during the road closure, which will restrict the road for normal traffic use. The following detours and closures will be in effect:
Detours. All traffic traveling east on North Shore Road, when reaching the junction with Store Hill, will be directed over Store Hill on to Middle Road. All westerly traffic on North Shore Road, when reaching the junction with Middle Road, will be directed to Middle Road.
Flatts Village access. Flatts Village access will be permitted in a westerly direction from the North Shore and Middle Road junction. Traffic traveling east may access Flatts Village from the junction of North Shore Road and Jennings Road. There will be no access from the junction of North Shore Road and Store Hill.
Bus service. Bus service on North Shore Road from the Middle Road East entrance of Flatts Village, to the junction with Store Hill, will be terminated while these works take place. Bus commuters are asked not to use the closed section of North Shore Road during the scheduled times of the works.
In case of bad weather, the road works will be rescheduled at a date to be determined.

An artist told yesterday how she was "livid" as her project to celebrate Gombeys with a mural in Hamilton fell apart. April Branco was close to completing her work on a wall by the City Hall car park when it was painted over. The Corporation of Hamilton removed the mural, claiming it had deviated from the original submission and represented only one specific Gombey troupe. However, Ms Branco hit back at the municipality and said she alerted a project administrator on discovering the wall space was too small for the proposed design and was told she had "creative freedom". She has been shadowing the H&H Gombeys for four years as part of a book project she is working on and it is the only troupe she has painted. Ms Branco was chosen to produce a mural near the taxi stand on Church Street as part of the City Art Festival. The artist told The Royal Gazette she submitted sample images for consideration and eventually put together a sketch based on H&H members and regalia including drummers, dancers and a child's portrait, which was approved. She continued: "When I got to the wall and I measured it, it was almost a foot shorter, instead of being five feet it was four feet high, that's a huge difference." Ms Branco said she was told by a festival administrator: "Use your best artistic judgment; it's your project. You have creative freedom; do what you feel is best." The artist sketched out the work that had been approved but felt it was not going to have the desired impact in the space available so returned to sample images the team had liked and came up with a new plan to show the captains of the troupe unmasked. Ms Branco said: "They are real people, they have names, they are identifiable so they deserve respect and public recognition. I'm trying to help push the conversation about our appreciation of Gombeys further from just the dancer to the man." She said the change of layout was relayed to the same City employee without question. As the mural started to take shape, an article printed in the Gazette stated Ms Branco was painting H&H Gombey captains and had altered the original design of the work. An image of the first "man behind the mask" was also shared on the City's Instagram account. With three out of four portraits on the wall, and days before she was due to move to London, Ms Branco was informed there was a problem. In a meeting with festival co-ordinators, the artist said it appeared her intention to alter the mural had not been made apparent to all concerned. She said: "I was livid, I was crying in the meeting. I was so angry and upset. I said, I'm a social artist and social commentator, I'm trying to achieve a social and cultural design here by appreciating our black history and black culture." The City has since said it is not policy to "practice favoritism and Ms Branco's decision to paint only members of a particular local Gombey troupe did just that". A spokeswoman added: "She was offered the opportunity to paint the captains of each active Gombey troupe in Bermuda that would have still met the criteria and would have been seen to be more inclusive but she declined." However, Ms Branco said the idea to show captains of several troupes was hers. She explained: "I put every ounce of myself in the heat of summer on to that wall. I said, how can I make this work? That other layout is not going to work in that space. The only thing I can think of, and I made the suggestion, was to paint the head captain of every troupe on the island instead of four captains from my troupe. She added: "I caveated the entire thing with this: I will paint all the Gombey troupes pending my H&H captain's approval. I asked the head captain and the captain said no." Ms Branco has been left "weary" by the affair, which sparked a social media row over the weekend. She said: "What was supposed to be a great celebration of Bermudian culture has been destroyed. For the first time in eight years as a professional artist I packed up my studio and got a full-time job." The City was contacted yesterday but did not provide a response before press time. In a statement issued on Friday, the municipality said it was "with deep regret" it had decided to remove the mural. A spokeswoman said: "Painting over the mural was the last and least desired result of this unfortunate dispute and Ms Branco was offered the chance to revert to her original submission. She declined." The statement continued: "There was no consultation with the City on the change and the City is of the opinion that the second image violates the criteria of the City Art Festival that follows the City's policy." This morning, a banner had been installed at the spot stating: "Creative freedom does not exist in a sanitized paradise."

September 16, Sunday

September 15

The Premier and his deputy were in Washington DC yesterday for talks with members of the US Congress. David Burt, also Minister of Finance, and Walter Roban will discuss energy, finance, economics and air service development in a series of meetings. They were scheduled to meet Gregory Meeks and Karen Bass, members of the House foreign affairs committee, Emmanuel Cleaver, a member of the House financial services committee and Gwen Moore, ranking member of the financial services sub-committee on monetary policy and trade. Mr Burt said: "Bermuda must consistently leverage and strengthen existing relationships in important political and economic centres. We must also take the opportunity to connect our engagement with political and business leaders overseas to issues right here at home. Our expansion into the fintech industry and the need to address energy costs are two areas we will focus on in Washington. Securing the growth and economic diversification we promised for the people of Bermuda depends on our ability to promote Bermuda as a well-regulated jurisdiction and to ensure that overseas policies, even those of friendly governments, do not harm our efforts here at home." Mr Roban was also due to meet Abby Hopper, chief executive officer of the Solar Energy Industry Association, to discuss how governments have incorporated the use of solar energy and technology into their energy portfolios. The Premier was also listed to attend the Congressional Black Caucus Foundation's annual prayer breakfast. The two are expected to return to the island on Monday.

The head of under-fire power company Ascendant said yesterday controversy over redundant staff was "the most mentally draining" experience of his professional career. Sean Durfy was speaking after three marketing staff lost their jobs at the parent company of electricity company Belco last week. Their roles were outsourced to design and marketing firm Cosmic. Mr Durfy wrote a letter to staff just before 1am yesterday morning that said: "I can't sleep." He added: "I have read stories, quotes, innuendo, conspiracy theories and outright lies in all forms of media. I have lived both my personal and professional life as an open book, sharing all parts of me and my thoughts — both the good and the bad — with whomever asked. I have made and will make decisions about how we run this company to the best of my ability. Some of those decisions will be very difficult. I will always make sure that I have the interest of all stakeholders in mind — and that is our customers, our employees, and our shareholders." Mr Durfy said his staff were "the most important stakeholder I report to" and told them he would be available to speak to any employee who wanted to share concerns or ask questions. He added: "I know you may have questions and concerns about what has been reported in the media. You may also have questions about the company's future given what you are hearing from all other sources."

A mob threw bottles at police who tried to break up a brawl outside a cricket club in the early hours of yesterday. Four men were arrested after a fight involving several men broke out at the Bailey's Bay Cricket Club in Hamilton Parish. A spokesman added officers used a Taser stun gun during the confrontation. Police went to the club after a report of several men fighting at about 1.30am. He added: "On arrival, officers attempted to calm the situation and get those involved to stop fighting. However, the fighting continued and at one point, bottles were thrown at police." Police appealed for witnesses and said CCTV footage at the club was being reviewed. They also asked anyone with video camera coverage of the area to contact them. Commissioner of Police Stephen Corbishley said that licensed premises had to take action to curb violence and antisocial behavior. Mr Corbishley said: "I wish to make it absolutely clear that I will not tolerate such behavior as that seen at Bailey's Bay Cricket Club last night, not only on behalf of law-abiding citizens but my police officers who attended and were the subject of violence by a selection of patrons. Liquor-licensed premises must ensure that the antisocial behavior of a few does not affect the responsible socializing of the majority of responsible patrons and club members. It is imperative that liquor-licensed premises take social responsibility for the welfare and conduct of their patrons as this has a profound effect on the community that they are a part of and Bermuda as a whole. The Bermuda Police Service will be responding to any antisocial behavior linked to liquor-licensed premises with all of our law-enforcement options, which includes but is not limited to the temporary closure of offending properties." Michael Dunkley, Shadow Minister of National Security, backed the commissioner's views and praised police officers for their courage in a difficult situation. Mr Dunkley said: "Mr Corbishley echoes what was said after the recent murder outside another community club. Licensed premises must fulfil the conditions of the licence and patrons must be able to enjoy the surroundings without fear. I am pleased to note the commissioner has recognized one tool at their disposal is the temporary closure of a licensed premises. It can be effective if used in the correct manner and offending organisations are provided the help they require to deal with challenges faced."

A mural of Gombeys by the City Hall car park has been painted over, sparking a row on social media. Artist April Branco said on Facebook she was "enraged, disgusted and heartbroken" that her almost-complete mural was removed by the Corporation of Hamilton. But the Corporation said Ms Branco had deviated from her agreed submission and the mural as painted highlighted only one specific Gombey troupe. A spokeswoman for the municipality said: "It is not the City's policy to practice favoritism and Ms Branco's decision to paint only members of a particular local Gombey troupe did just that. She was offered the opportunity to paint the captains of each active Gombey troupe in Bermuda that would have still met the criteria and would have been seen to be more inclusive but she declined." The conflict was first publicized by Ms Branco in a Facebook post made yesterday afternoon. She wrote: "On the ludicrous grounds that it was 'biased' my nearly completed gombey mural, a tribute to the H & H Troupe, was removed from its location at City Hall car park today. Three upstanding black men were whitewashed because their 'characters had not been vetted'. Despite continuous appeals to the administration and the mayor, Corporation of Hamilton refused to allow me to finish this mural and demanded I removed the portraits." Ms Branco argued the decision was rooted in race, adding: "We like Gombeys but not black men. We think a mask is more worthy than a man. I live in a country that still in 2018 would rather tree frogs and butterflies to decorate the city than it's own people. For the first time in my life I am ashamed to be Bermudian. For the first time in my life I've relinquished the belief that art is my life's purpose." In a response, the Corporation of Hamilton said: "It is unfortunate that Ms Branco has resorted to a campaign on Facebook to smear the City directly and completely violate its policy to remain apolitical and unbiased, especially when it comes to public art." A spokeswoman said the city, through the City Art Festival, has tried to highlight local artists and beautify the city. It added that public art proposals were vetted to make sure it met the criteria of the festival based on the city's policies. The spokeswoman said: "Ms Branco, in good faith and because of her supreme artistic talent, was selected to paint the mural as part of the City Art Festival's public art initiative. She was chosen after careful consideration of her initial submission of her intended artwork. As the work started, the original submission was sketched on the wall but as installation continued, it came to the City's attention that the work actually being painted was not what Ms Branco has originally submitted to the City and what had been deemed appropriate according to the criteria of the City Arts Festival in line with the City's policies. Ms Branco admitted she had abandoned the initial submission and was painting a very similar yet different image. There was no consultation with the City on the change and the City is of the opinion that the second image violates the criteria of the City Art Festival that follows the City's policy." The spokeswoman added: "Painting over the mural was the last and least desired result of this unfortunate dispute and Ms Branco was offered the chance to revert to her original submission. She declined."

Calvin Trott, a mainstay of the island's Sea Cadet Corps, had died. Mr Trott was 83. Lieutenant Commander Michael Frith, commanding officer of the BSCC, said Mr Trott was the driving force behind keeping TS Admiral Somers afloat. Commander Frith added Mr Trott "simply loved what the Sea Cadets did" and "had a very quiet generosity". He said: "When I say we would not be there without him, there's a physical aspect — there were times when there really wasn't anybody else who could have done what he did to keep the place ticking. But there's much more than that. It has always been challenging, and I probably would not have remained as an officer, had it not been for his encouragement. He would tell me, point blank, that we needed to be doing what we were doing. He was uncompromising that way." A service in celebration of Mr Trott's life will be held today at 2.30pm in another institution he supported — Their Majesties Chappell, St Peter's Church in St George's. Commander Frith said Mr Trott "physically kept the unit running". He added Mr Trott did not teach cadets, but maintained a presence at Friday drill nights, cooked food for sale, watched over youngsters and kept the building shipshape. Mr Frith said: "Anything that was needed, he was the one quietly co-ordinating it. For a lot of people, myself included, there's a bit of ego behind things. With him, there was none. He had absolutely no interest in getting recognition." Dwayne Trott, Mr Trott's son, who preceded Commander Frith as commanding officer, said he was forced to join the unit in 1973 by his father but stayed on. The younger Trott posted online on September 12: "This morning we lost a great man, a great dad, a role model, an unselfish man who loved to help others." Mr Trott's grandson, Nathan Trott, a goalkeeper for West Ham United and England Under-20s, has returned to the island for the funeral. Mr Trott, a former prison officer, was also active in Youth Athletic Organisation baseball in St George's. Grace Rawlins, a lay reader at St Peter's, said Mr Trott attended Chapel of Ease in St David's, as well as the former St Peter's West near Wellington Oval. She added Mr Trott was on the church's diocese and synod as well as a "very active" vestry member. Ms Rawlins said: "Calvin was a quiet-spoken person. Even when annoyed about something, he never raised his voice, but you got the full force of his feeling. He was outspoken, very frank, and didn't play games. He was someone who quietly went about doing what had to be done. Unfortunately, we never notice these people." She added Mr Trott was proud of his grandfather, the Reverend William Charles Trott, and pushed for her to start a historical record of the contributions of black Anglicans. Ms Rawlins added: "There were some that didn't believe his grandfather could have been a black minister. Calvin was so glad that I was working on it — he would joke that people would know now that he wasn't telling a lie." Ms Rawlins said the record was still a work in progress, but included a tribute to William Charles Trott, "a fascinating man, a renaissance man", who returned to the island from missionary work overseas in the 1930s.

A snowball stand owner called yesterday for abandoned cars to be shifted from land beside a play park so he can regenerate the area for local people. Alfred Butterfield said he wanted to make the area next to the Pembroke playground safe for children and also encourage other Bermudian businesses to set up near by. He added his goal was to run drive-in movie nights at weekends and workshops for young entrepreneurs. But Mr Butterfield, 53, said the vehicles that sit rotting in the car park next to his business had to be moved first. Mr Butterfield, who owns Jazzy Treats at the junction of North Street and Parson's Road, said: "This is a playground and it's being used as a dumping ground. It has been a problem for a good eight to ten years, but now it's getting worse. People usually bring their cars down here and leave them; other people come down and take parts. They leave them for the Government to come and pick them up." When The Royal Gazette visited the site, there were vehicles in various states of decay, including a Toyota, which Mr Butterfield said had been there for a number of years. An Opel, he says has languished for about nine months, is missing a door and has extensive damage to its front and rear, while a Volkswagen that was said to have been left on Wednesday was also in a bad state. Mr Butterfield, a grandfather of five, said: "I'm looking out for Parson's Road and people that use the playground because this is a health hazard. The moment a child goes missing and gets trapped in one of those cars, the Government is going to want to do something, but let's do something now. Prevention is better than cure." The businessman said in his experience, officials from the Transport Control Department would put a notice on a car before a tow truck removed it to the government quarry for eventual destruction. But he claimed he has raised the problem recently with the parks department, which he said was responsible for the land, but was told there was no room at the quarry. Mr Butterfield said: "I think Government should find out who the owners are and send them a fine, like $2,500, or take them to court. When we start doing that, people are not going to leave cars all over the place." Mr Butterfield, who grew up in the area, has outlined proposals for what he calls D'Vendors' Village. He said that containers parked along the road would also need to be moved to create space for traders to set up about eight pods similar to his own to offer a "Harbour Nights Back of Town" experience. Mr Butterfield said: "The children can have a fun castle, a safe place for them, the vendors would be busy. It creates a whole atmosphere for the neighborhood, I want to create something positive for around here and give something back to the community." He added: "I would love to get it up next summer, but I can't do it if the cars are still here and containers are still there. I want to inspire other young people to be entrepreneurs and make their own money — with the vendors, we will have a workshop. I have everything on paper, the only thing I need now is for Government to do their part by cleaning up the cars." The owner of one of the containers told The Royal Gazette that he planned to have it removed early next week. The Government did not respond to a request for comment yesterday.

September 14

A plan to axe middle schools in favour of specialist "signature" schools has to be backed with hard facts, a top international academic warned yesterday. Peter Cookson, senior researcher at the Learning Policy Institute, based in Washington DC, said statistics had to support a change to the education system. He added: "I would vote for hard data to support decisions of this magnitude." Dr Cookson, who is also a sociology lecturer at the prestigious Georgetown University in Washington DC, has conducted extensive research on school choice, including the similar magnet schools in the United States. He added: "Data is essential for making strategic changes; otherwise it's very hard to know where a policy is coming from and its most likely consequence. Measurement is one way we have for knowing the wisdom of a reform." Dr Cookson was speaking after Diallo Rabain, the Minister of Education and Workforce Development, announced in July that work had begun on proposals to introduce signature schools. The schools, designed to have a specialized focus on particular subjects, would be introduced at the secondary level with middle schools phased out. Mr Rabain said the signature schools plan was in line with other countries, including magnet schools in the US. The minister added that the Progressive Labour Party held "extensive" town hall meetings with the public and consulted with teachers after its defeat in the 2012 election. Mr Rabain said the Government's plan came in response to the public view that middle schools were "seen as a problem" and that a "lack of trust" in the education system started at the middle-school level. But Andy Hargreaves, a research professor at Boston College and visiting professor at the University of Ottawa, said: "Simply saying the public is dissatisfied is not really adequate — unless you can point to what it is they're dissatisfied with. Everybody has a right to know what is the problem to which this solution is the answer." A two-page document called "FAQs on the Signature School Process" posted on the government website in July said the decision to phase out middle schools was in response to "community desires for change". Mr Rabain said in July that the three-pronged consultation process was expected to last at least 18 months. Kelly Bucherie, director of magnet school leadership with Magnet Schools of America, said the Government's plan to gather feedback was "thoughtful and in the right direction". Ms Bucherie, a former middle and high school principal, said parents wanted to be involved in the decision-making process, but also wanted guidance from education professionals. She added: "It's very important not to dumb it down. Nine times out of ten they'll see right through it, they'll walk away feeling disenchanted. The consultation process should be a collaboration. It shouldn't be a room where someone is at the front and the rest are in the audience." Dr Hargreaves questioned the amount of time allocated for consultation. He said: "This looks like a long consultation period for a pretty small system, to be absolutely honest. A system that is focused should be able to move it a bit faster than that, I would say." Dr Hargreaves has written more than 30 books, including two on middle schools. He has also worked as an adviser for the Specialist Schools and Academies Trust, which created specialist schools in the UK and advised the Ontario provincial government on education policy. Dr Hargreaves said that two factors had to be considered, the likelihood of the success of signature schools and the impact they would have on mainstream schools. He explained that specialist schools worked best when "they are authentically based on the idea that some kids have special talents, that do not fit into regular schools. There's a really good argument for that, especially when the schools can form partnerships with future employers and businesses and other organisations. It is important that Bermuda thought about the transition from middle schools to signature schools not as a school change, but as a system change. So, the result is the whole system should be better, not just these particular schools. Additional resources and the ability to attract top-class teachers would benefit signature schools, but might damage mainstream ones. The risk could be offset through the involvement of non-signature schools in discussions with other schools on how resources could be shared and professional development." Ms Bucherie said three components were "vitally important" to the success of magnet schools in the US. "Some of the biggest challenges involve transportation. The cost of setting up the schools also had to be considered. If you're going to do a science, technology, engineering and mathematics magnet, there's a hefty cost to that. Anytime you are going to do a theme, there is a cost assigned." Ms Bucherie added that teacher support for the change was also crucial. She warned that failure in any of the components would "absolutely" be a roadblock to success. The education ministry did not respond to questions on whether the decision to move towards signature schools was supported by research.

Blockchain education in Bermuda will be boosted through a new partnership between ConnecTech and MLG Blockchain. Under the strategic partnership, MLG Blockchain, a global consulting and development firm, will provide educational Blockchain workshops. The educational series will begin with a public introductory session on blockchains and cryptocurrencies followed by executive blockchain workshops for business leaders. Coral Wells, founder of Bermuda technology training centre ConnecTech, said: "We are pleased to partner with MLG Blockchain to offer this training in Bermuda. Technology is a fast-paced industry that plays an enormous role in just about every business from large healthcare organisations to small retailers using online payment platforms. I feel it's important for us to maintain the skills, knowledge and enthusiasm to meet the ever-changing needs of the industry." The first blockchain information session is open to the public and will take place on September 17 from 6pm to 7.30pm at ConnecTech, 41 Cedar Avenue, 2nd Floor, Hamilton. The session will provide a high-level overview of blockchain technologies. MLG Blockchain will then provide two full-day workshops on September 18 and 19 from 9am to 5pm at the same location. These workshops cover the introduction to the foundations of blockchain technologies and deep dives into global use cases for industries such as banking, insurance, government and transport implementations. "We are truly excited that Bermuda has embraced blockchain technologies," said Kerem Kolcuoglu, head of enterprise consulting at MLG Blockchain. "We have engaged with numerous blockchain initiatives around the world and we see the value in Bermuda becoming a leader in this industry. We hope to bring our knowledge and experience from this emerging industry to empower Bermudian businesses, the community and especially the youth to be able to identify innovative opportunities in this sector."

The home affairs ministry stepped into a row last night about three redundancies at power firm Ascendant. The move came after three Bermudian marketing staff lost their jobs last week at Ascendant, parent company of Belco, and their roles were outsourced to the design and marketing firm Cosmic. A post on Facebook claimed later that Belco had fired the staff after a work permit for the chosen overseas candidate for senior vice-president of marketing and corporate communications, Laurie Feser, was refused because there were Bermudians qualified for the job who were not considered. The post further alleged that an appeal against the decision was rejected by immigration officials, but that Ms Feser was working as a "marketing consultant" for Belco. A spokeswoman for the home affairs ministry said: "Earlier today a message was circulated on social media that alleges that senior management had retaliated to the refusal of a work permit by dismissing Bermudians. When the Department of Immigration learnt about the redundancies last week, inquiries commenced into the actions of the company. The department cannot speak to specific allegations until they have been completely investigated, however, the department will inform the public what action, if any, will be taken following the completion of its investigation. However, the Department would like to clarify that the person named in the message was not issued a work permit and does not have permission to work in Bermuda. Our records indicate that this individual is not in Bermuda and if any member of the public has information about actions that contravene our immigration laws, they are encouraged to call the immigration department." Walton Brown, the Minister of Home Affairs, said: "I am dismayed at the egregious actions of this company. I must add that this government has zero tolerance for such actions." Mr Brown added: "In addition, there are other sanctions that have been imposed on the company that I will communicate to them directly tomorrow morning. I must also warn all companies that hold work permits and may be considering such action, that they must first inform the Ministry of Home Affairs and/or the Department of Immigration, prior to taking such action, to inform us on the number of jobs being made redundant and what plans are being made for Bermudians." Mr Brown warned: "While there are a number of companies that have met with me when there are loss of jobs, it appears that others seem to take a cavalier attitude. This will not be tolerated and sanctions will be imposed." Ascendant announced yesterday that, in addition to the three redundancies, two vacant positions at the firm had been axed. An Ascendant spokesman confirmed: "The marketing and communications department for the Ascendant Group Ltd has been outsourced, which will result in substantial cost savings to the company. The marketing and communications functions have been outsourced to Cosmic Ltd, a local, Bermudian-owned and managed company." Cosmic, founded 16 years ago, merged in 2016 with The Foundation, a specialist in web design, development, print and online marketing services.

Union members staged a protest outside the headquarters of Belco yesterday after three staff were made redundant. The action came after three marketing and communications staff lost their jobs at parent company Ascendant last week, when their roles were outsourced to Bermudian design and marketing firm Cosmic. About 100 workers gathered outside Belco's offices in Pembroke to hear Donald Lottimore, president of the Electrical Supply Trade Union, talk about downsizing and outsourcing. Mr Lottimore said: "We are keeping a close eye to make sure Bermudians' rights are being protected. Regardless of the intent of dismissing non-unionized employees, this has affected morale and the term 'good faith' doesn't seem like it is being honored. We need to make sure that our membership knew that those things are being discussed and that they don't get the next call that you are no longer working at Belco. What you find in this parking lot is literally decades of service to this company. Anybody who has an idea about generating electricity is standing here today." Mr Lottimore added: "We are not making a threat of industrial action; we are opening the lines of communication. I don't want to predict anything. We understand that the cost of our island is high and the cost of our particular utility is high — we have not done anything to increase that, so the opportunities for us to help need to be an open and frank discussion." Mr Lottimore said there was a possibility the redundant workers could get their jobs back. He added: "I am sure there are options but at this moment I'm not sure where management would stand." One Belco employee told The Royal Gazette: "I've seen a lot of changes around here over the years." Another staff member said: "When you have a turnout like this, it's because everybody sees the writing on the wall. If we don't stand up for them today, it's going to be you tomorrow. It is an ongoing pattern — there have been 27 people let go in two years. The marketing department went from being necessary to unnecessary in two months. Every company has the right to ensure the bottom line but you are jeopardizing people's livelihood to enrich the pockets of a few shareholders. You let go of ten people, you might save $1 million but now those ten people are facing foreclosure on their mortgages." A post on Facebook under the name Hales Nicole, who appeared to be a Belco employee, claimed that the firm fired the staff after a work permit for Laurie Feser, the chosen overseas candidate for senior vice-president of marketing and corporate communications, was refused because there were Bermudians qualified for the job who were not considered. The post also alleged that an appeal against the decision was rejected by immigration officials, but that Ms Feser was working as a "marketing consultant" for Belco. Ms Feser no longer works for the company. Walton Brown, the home affairs minister, said on Thursday he was "dismayed at the egregious actions of this company" and that Government had "zero tolerance for such actions". Ascendant said that, in addition to the three redundancies, two vacant positions at the firm had been axed. An Ascendant spokesman added: "The marketing and communications department for the Ascendant Group Ltd has been outsourced, which will result in substantial cost savings to the company."

Bermuda-based property and casualty insurance and reinsurance run-off group, Premia Holdings Ltd, has announced the acquisition of Alan Gray LLC, an international claims, audit and risk management advisory firm. Alan Gray was established in 1988 as a claims and audit advisory firm, and offers its clients claims administration and audit services, actuarial, underwriting, legal bill auditing, reinsurance collections, and risk management services. The company has offices in Boston, New York and Philadelphia. Bill O'Farrell, chief executive officer of Premia Holdings, said: "I have been a client of Alan Gray's for over 20 years across a broad spectrum of services. I know first hand what a tremendous job they do for their clients. They bring tremendous expertise and cost-effective solutions to every assignment. We are thrilled to make them a part of our group and we look forward to working with them to accelerate their growth and create even more satisfied clients." Michael Ceppi, CEO of Alan Gray, added: "All of us on the Alan Gray team are very pleased to join the Premia team. It will allow us to bring our traditional services to new clients while providing our long-standing clients expanded solutions to help them achieve their business objectives."

A former judge from New York and his wife were devastated when a plan to revisit their honeymoon spot of Bermuda for their golden anniversary was disrupted by Hurricane Florence. Peter and Mary Boggia's cruise from New York to Dockyard on the Norwegian Escape was rerouted to the Bahamas instead, but the Bermuda Tourism Authority and island hotels stepped in to make sure the couple had a 50th anniversary to remember. Mr Boggia, 75, said the gesture had reinforced their love of the island, which they had visited 12 times. "It rekindled our love for Bermuda. It is such a paradise. The people are fantastic. Everyone is so good. We were so glad to get to this tranquil, gorgeous area. That is why we have been here now 13 times and tell all of our friends to forget all those Caribbean islands. Come to Bermuda. It's fantastic." Mr and Mrs Boggia were unaware that their family had been in touch with the BTA before their ship was rerouted and that the BTA had decided they would celebrate their marriage milestone despite the hurricane cruise change. Glenn Jones, BTA director of strategy and corporate communications, said: "We were trying to put plans in place to celebrate them and then their cruise got diverted. After we were in the clear for Florence, because there was a minute where we weren't sure, Kevin Dallas, our CEO, said the right thing to do would be to make sure they got the anniversary they wanted. When we talked to them, they really didn't want to go to the Bahamas, so we made arrangements with Rosewood and the Fairmont Southampton so they could still come here." The couple were able to cancel the rerouted cruise, which should have arrived in Bermuda on Wednesday and left tomorrow, and flew to Bermuda instead. Paul Telford, managing director of Rosewood Bermuda, met the couple at the hotel yesterday afternoon and presented them with a variety of Bermuda-themed gifts including perfume and rum swizzle. A spokesman for the Fairmont Southampton said: "We are delighted to have assisted with the Boggias's visit after hearing of their diverted cruise and will be hosting them for their anniversary dinner at the Waterlot Inn." Mr Boggia and his wife chose Bermuda as their honeymoon destination on the advice of a friend and fell in love with the island. He said: "I had never been on a plane. The furthest I had gone was Asbury Park in New Jersey. We were told the place to go was the Hamilton Princess, and it was so idyllic. I remember going to the beach, taking the bus. It was so fantastic, peaceful. No conventions, just people wanting to enjoy themselves." Mrs Boggia, 75, added: "Just landing in Bermuda and seeing the colour of the water ... it was breathtaking." The couple returned to the island on a regular basis and when their anniversary, September 21, was on the horizon, Bermuda was their destination of choice. Mr Boggia said they decided to take a cruise to avoid the hustle and bustle of JFK International Airport. But before they could board the cruise ship, they were warned that it would be sailing to Florida and the Bahamas instead of Bermuda. Ms Boggia said: "It was a bummer. We started thinking what would we do? Our daughter, Nina, and her husband were going to be in Bermuda. I resigned myself, but I was thinking it was not what we signed on for. The cruise was a means to get to Bermuda."

An elderly female driver threatened by an extortionist dubbed "the motorcycle bandit" said yesterday that she had faced down the con artist. Christine Farrington, 86, was targeted by the man, who demanded money after he claimed she had hit his bike two weeks ago, but stood her ground. The retired schoolteacher said: "I wasn't worried. I'm not the nervous type." Ms Farrington was driving in Smith's when the motorcyclist "rode up alongside me and made me stop" on South Road, near the Harrington Hundreds supermarket. She said: "He started shouting. He was very aggressive, saying, 'I'm going to take you to court; you damaged my bike; you'd better give me money right now'. He was ranting and raving. I told him 'I've never seen you, you'll need to call the police and let them sort it out. His attitude changed. He was waving his arms, telling me that he had my number and he was going to call me later. He said 'You hit me and you're giving me money' and he had his hand out, but there was no way I was going to do that." Ms Farrington dismissed the incident, but reported it to police yesterday when she saw a report in The Royal Gazette on a spate of similar attacks. The suspect, described as a man in his fifties on a white motorcycle, fitted the description of her would-be assailant. Ms Farrington added: "If he is targeting anyone, he needs to be stopped, but especially if he is targeting seniors." A 76-year-old man, who asked not to be named, was threatened on Chaingate Hill in Devonshire after he left the nearby Lindo's supermarket. He said: "It goes back about six weeks. He followed me down Watlington Road. He was chasing after me, I was going at a reasonable speed. I pulled over on Chaingate Hill. He jumped off his bike and started shouting. He said I hit his bike and he had to go up on the pavement to avoid me, I kept listening because I knew there was no point arguing. This went on for a few minutes, he said he was going to the police and I told him to go ahead. I just kept calm. I knew I hadn't hit his bike, I hadn't heard anything. He said I'd damaged his bike, but he couldn't show me anything." The man could not remember if the motorcyclist had demanded cash. He rode off after he was told to contact the police. The victim said: "He must have been waiting outside the store for someone to go that way. When he drove off, it looked like there was another fellow who might have been helping him, who was on a bike as well, at the top of the hill. It seems strange that this is still going on. That was nearly two months ago." Last night, a police spokesman said similar incidents had happened on Par-la-Ville Road in Hamilton; in the car park of the A1 supermarket at Collectors Hill, Smith's; on Cemetery Road, Pembroke; and on South Road, Smith's, near St Mark's Church. Police warned the public about the fraudster, who they said had been sometimes successful in his demands for cash, on Tuesday. Police said yesterday that a 47-year-old man had been arrested in connection with motorcycle-related offences and that he was expected to appear in court "in due course".

September 13

The former Governor of the Central Bank of Barbados to Bermuda is on the island to meet fellow members of the Bermuda Financial Policy Council. DeLisle Worrell was recently appointed to the council, which was created to advise on the development of Bermuda's financial stability framework. During his visit, he met with David Burt, the Premier. During today's meeting, which took place at the Bermuda Monetary Authority, the discussion focused on the current financial climate and other key socio-economic areas of concern. Members of the council include Mr Burt, Sir Andrew Large, the former deputy governor of the Bank of England and Jeremy Cox, CEO of the Bermuda Monetary Authority. Other members are Michael Butt, chairman of Axis Capital Holdings; Dame Amelia Fawcett, chairwoman of the Hedge Fund Standards Board; and Gil Tucker, former Bermuda managing partner of EY, who is on the board of HSBC Bermuda. The council is supported by the Ministry of Finance and the BMA.

An "arrogance" shown by some Members of Parliament has led to disrespectful comments about women, the Opposition leader has claimed. Jeanne Atherden said an "overwhelming number of seats" won by the Progressive Labour Party meant some politicians felt they could "do whatever they want". She added it was important to attract more women into politics and ensure they have opportunities to reach positions of power. Ms Atherden was speaking in the wake of Wayne Caines, the national security minister, coming under fire after he asked for "titty milk" in a cereal bar while on government business in London. Mr Caines landed in hot water after he posted the exchange with two young women staff on Instagram. Ms Atherden told The Royal Gazette: "That reflects what I believe is the unfortunate arrogance which is resulting, where you've got people that have gotten so arrogant about what they're doing and where they are that they just actually think they can do whatever they want. That arrogance translates into ... 'we got elected and we got an overwhelming number of seats, that means that we have a mandate'. With the consequence that the types of things that you see, the types of statements that you see, the type of comments that are being made are comments which are coming from a position of 'hey, we're golden' and unfortunately it translates in some respects in terms of talking about women and making comments about women and shooting people down. It is rather unfortunate that more of the comments now are starting to be of a nature of talking about people from a gender perspective." Ms Atherden said it was important to work on the male-to-female ratio in Parliament. She added that she had made a decision that will result in an all-women OBA team in the Senate when Parliament resumes in November. "If you're going to talk about Parliament, you've got to really talk about the parliamentary process. It goes to what do you do about trying to get women involved in Parliament. And when they're in Parliament what do you do about encouraging them and making sure they get to some of the highest leadership roles, whether it be minister, government leader, senate leader, because that's all part and parcel of how women are being thought of with respect to taking their rightful position in the parliamentary process." Ms Atherden declined to give specific details of comments made in and around Parliament. But she said they are made "sometimes in the coffee room" and "often enough" on the floor of the chamber "as a way to denigrate what you've said". Ms Atherden added that the remarks were usually loud enough for colleagues to hear, but too inaudible to be reported in Hansard, the official report of House of Assembly proceedings. "I have heard people who have made comments which are definitely directed at the female members of the Houses of Parliament and they're directed at them to demonstrate a degree of disrespect. The sad part about all of this is that we have to keep reminding ourselves that when we're up there, we're supposed to be role models. I used to say politics was petty and personal, but now it's gone to another level. When you start to see these types of things which are undermining women, which are not raising them up when they should be but actually pulling them down, then I think it's time for us to speak up. It's time for us to say 'not good enough'." The Government's department of communications and PLP chairman Owen Darrell did not respond to requests for comment yesterday.

Sexism exists in every walk of life and must be tackled across the whole of society, not just the political arena, it was claimed yesterday. Davida Morris, a former Progressive Labour Party senator, said it was important to tackle the problem as early as childhood to ensure boys did not grow up to believe "locker-room talk" was acceptable. Renée Webb, a former PLP Cabinet minister, added that sexist comments were part of the island's culture and went beyond the world of politics. The two were speaking after Wayne Caines, the Minister of National Security, showed a lack of respect for women when he asked for "titty milk" in a café while on official business in London. But Ms Morris said: "It would be a huge disservice to women in general to think that sexism and sexist remarks need to be addressed only in the House and Senate. It needs to be addressed everywhere where men and women meet because it exists everywhere that men and women meet. We need to address how our boys are socialized to think that this so-called 'locker-room talk' is acceptable at all. We need to address why some men think that they are superior just because they are male. We need to scrutinize our conversations with our boys especially to ensure that we are not sending subliminal messages that make them think it is socially acceptable to objectify and degrade women." Ms Morris added: "Catcalling is not acceptable, lewd comments are not acceptable, staring lewdly is not acceptable, invading personal space is not acceptable. If we choose to ignore these behaviors and laugh them off as women being overly sensitive, even though we can experience them on a daily basis several times a day, we will continue to have incidents of sexism everywhere we go." Ms Morris, who became one of the country's youngest senators at the age of 25 in 2006, said that where men are in the majority, such as government, business and sport, "there is a desire by a few to mark territory and keep women out or make them feel inferior". But she added that was a reflection of individual insecurity and did not necessarily represent the views of an entire group. Ms Morris said: "I personally do not feel that kind of behavior is supported or encouraged by Parliament or the PLP, for that matter, who will be hosting their Women's Caucus on the 29th of this month." Mr Caines came under fire across Bermuda, and attracted media attention in Britain, after he posted a video of himself on Instagram asking a young woman server in a Cereal Killer Café outlet for "titty milk". He later issued a public apology and David Burt, the Premier, said he was disappointed by the minister's "extremely poor conduct". Ms Webb agreed that sexism was widespread and although it might be found in Parliament, the focus should not end there. She said: "Women in Bermuda are subjected to sexist comments, I don't think it's confined to the House of Assembly. I think it's part of the Bermudian culture. It happens in corporations, at the bank, on the streets. I don't think you will find a woman in Bermuda who will say she has never been subjected to a sexist comment." Ms Webb added: "I think that MPs should set an example for other men to follow. I can't say that all members of Parliament have engaged in that behavior but there are definitely some, like some in the community, who engage in sexist comments, sometimes passed off as a joke." The human rights activist said her criticism did not apply to all men. But she added there was a "certain cultural behavior among males, behavior that refers to a woman's looks, her body, what he would like to do to her. It's very common." Ms Webb said that women often "brush off" sexist remarks. "If it's her boss or somebody superior, obviously the reaction is going to be different because they want to retain their job." Ms Webb said: "Bermuda is no different and it might seem more prevalent because it's smaller but I think it's something that happens all over the world." Paula Cox, who led the country between 2010 and 2012 as PLP premier, said she was never subjected to sexist comments during her 16 years in the House of Assembly. Ms Cox added she could not speak for other women in the House of Assembly at the time. She said: "I think that it was a different time, I think if they did make inappropriate remarks they did them with persons they may have seen as more vulnerable." Ms Cox added: "No female came to me in my capacity as premier to say that she had been inappropriately spoken to. If she had I would have been obligated to do something about it." Another former PLP premier, Dame Jennifer Smith, who led the PLP to its landslide first victory in 1998, said: "Our personal experiences are very much like personal experiences elsewhere in the world. I'm not going to name and shame anyone." Dale Butler, also a former PLP minister, said colleagues during his time in Parliament "behaved themselves". He added: "I rarely had time to listen to any banter, in fact I had little interest in gossip or idle conversation, so I was always the last to hear any 'hot or controversial news."

Police vehicles were involved in a crash every two weeks on average in the first eight months of this year, the service has revealed. Since the start of 2018, at least 17 collisions have been linked to the Bermuda Police Service fleet — an average of 2.1 incidents a month. The crashes were among nearly 340 recorded from 2011 to date but senior officers said the majority were minor damage collisions and injuries were rare. The figures were released by the BPS after a Public Access to Information request from The Royal Gazette. They show that police cars, vans and motorbikes were involved in 337 crashes from the start of 2011 until the middle of last month. Not all of the incidents listed show who was at fault, although many resulted in "no further police action". Some were attributed to members of the public and in at least four instances the police vehicles were parked at the time. Assistant Commissioner of Police Martin Weekes said it should come as "no surprise" that the fleet was involved in so many collisions. He explained: "The Bermuda Police Service puts more miles on to our vehicles than any other vehicles belonging to the Bermuda Government. The BPS operates on a 24/7 basis and has patrol cars on the roads at all times throughout the day and night, often operating at high speeds and under stressful conditions when attending emergency calls from the public. It should be no surprise therefore that our vehicles are involved in more collisions than the average car and certainly more than most other government vehicles." Mr Weekes added: "That said, the majority of collisions involving police vehicles are minor damage only and rarely involve injury." BPS vehicles were involved in 38 crashes in 2017, up three on the total of 35 for each of the two previous years, but down from the four years before that. The figures for 2011 to 2014 were 67, 57, 49 and 39 respectively. Most of the records show the name of the driver and the list includes the highest ranks, including now retired Deputy Commissioner of Police Mike Jackman for two incidents in 2012 and 2013 that resulted in no further police action. Deputy Commissioner of Police Paul Wright was an assistant commissioner when he was the driver of a vehicle involved in a crash in 2014, and Assistant commissioner Antoine Daniels was listed among the 2015 collisions. Robert Cardwell, now an Acting Chief Inspector and head of roads policing, was listed in the same year as the driver of a vehicle involved in a collision. No fault was given for any of these in the information provided and there was no explanation of the circumstances. The response included different levels of detail on incidents, but the statistics showed five of the crashes last year resulted in injury. There were 11 such collisions in 2013 and two were said to be the fault of police officers. Mr Weekes said all crashes associated with BPS vehicles were investigated by an officer of the rank of sergeant or above. Each case is assigned a Traffic Collision Investigator, who can establish from skid marks, vehicle position and other evidence at the scene how the incident happened and can determine contributory factors such as speed, road surface condition and camber. Mr Weekes added: "Where serious damage or injury occurs a Forensic Support Officer will also attend to take photographs of the scene to capture anything of evidential value. All collisions were recorded, even if they were minor. A lot of our collisions involve when our officers are trying to negotiate in and out of unfamiliar driveways or trying to find unfamiliar residences during calls for service. Some occur during our driver training when we are striving to improve the skills and abilities of those assigned to response duties. All police drivers take part in "rigorous" training, which covered four grades. These are authorised, standard, response and advanced. Each level has a maximum speed at which the officer is allowed to drive. In order to travel at high speed when attending emergency calls, the driver must have been trained to at least 'response' grade. Police motorcyclists must have achieved all driver grades before taking the advanced motorcycle course." Investigations were launched earlier this year into two accidents involving police cars that happened only hours apart in Hamilton Parish and Devonshire. Mr Weekes said inquiries into the two crashes continued. However, he added: "Where any offences are identified as possibly being committed by our drivers involved in a collision, a report is sent to the Service Discipline Officer, the Deputy Commissioner, who makes an assessment of conduct. Where the evidence points to offences being committed, a file is sent to the office of the Department of Public Prosecutions for their review. Where the DPP decides it is appropriate for an officer to be charged with offences, they are put before the courts in the same manner that any other driver would be."

It could take 18 months to build the necessary independent infrastructure for American International Group's Bermuda-domiciled legacy risk unit to compete for third-party business, AIG's CEO Brian Duperreault said. The AIG chief executive officer spoke at a breakfast briefing at the Rendezvous de Septembre networking event in Monte Carlo and described legacy risk as a hot area of the insurance market. AIG set up DSA Re in February this year to act as a Bermudian-based composite reinsurer of its own legacy risks, backed by some $40 billion in invested assets. Last month AIG announced that private-equity firm Carlyle Group was to acquire a 19.9 per cent stake in DSA and that the plan was for DSA to become a stand-alone provider of reinsurance, claims management and run-off solutions for long-dated complex risks. In Monte Carlo, Mr Duperreault said that DSA "gives me great optionality", according to a report by The Insurance Insider. Insurers or insurance portfolios that have ceased writing new business are described as being in run-off. According to a report by PwC, global run-off liabilities amount to some $730 billion. Several Bermudian companies have become specialists in acquiring and managing run-off assets and liabilities, including Enstar Group, Catalina Holdings and Randall & Quilter. At the same Monte Carlo briefing, Mr Duperreault said recent acquisitions of reinsurance specialists by major insurance carriers are a recognition of the quality of the Bermudian reinsurance industry. He cited his own firm's acquisition of Validus Holdings and Axa's buyout of XL Group as examples. Mr Duperreault added: "This isn't a new trend, it comes and goes. The reinsurance market is a bit of an accordion – [it goes through] waves of formations and consolidations." Reinsurance buyers should view such deals positively, he added, as putting a wholesale reinsurer into a huge insurance balance sheet gives cedants more faith in the stability of that carrier, the Insider reported. For AIG, the attraction of the Validus deal was that it gave the firm capital flexibility and a source of market intelligence. "There are times when the reinsurance market is where you want to deploy," Mr Duperreault said. "If you don't have both [insurance and reinsurance capabilities], you can't move the capital around." The reinsurance market is here to stay despite being in a phase of transition, driven by insurtech and ILS disruption, he added.

The Bermuda High School for Girls (BHS) today announced its GCSE/IGCSE results for the academic year 2017/2018. 87% of all GCSE/IGCSE grades received by BHS students this year were A*-C. Top scorer, Katie Grainge, earned 11A* grades - an outstanding achievement! The percentage of A* and A grades earned by BHS girls was 40%, well above the 23% achieved by girls in the UK (Joint Council for Qualifications, 2018). This highlights the value of a BHS education with teachers who have in-depth experience educating girls. The majority of our students sat 9 to 11 GCSE/IGCSE examinations. Other top students were as follows:
Erin Jones - 7A*, 3A, 1B
Natalie Calderon - 6A*, 4A (including a Level 9 in Drama)
Sierra Pacheco- 6A*, 3A, 1B
Gabriella Botelho- 5A*, 4A, 1B (including a Level 9 in Visual Arts)
Maya Crockwell – 4A*, 3A, 1B
Jaiden Herbert – 3A*, 5A, 2B
Emma Knights – 2A*, 6A, 2B
Alexandra Quinn-Sirera – 2A*, 2A, 6B, 1C
Iannah Caines – 2A*, 2A, 6B
Allison Dennis- 1A*, 5A, 2B, 1C
Tamia Burgess – 1A*, 3A, 5B, 1C (including a Level 8 in Visual Arts)
Saxon Davis – 8A, 3B
Cerra Simmons – 8A, 2B
Ashlyn Lee – 6A, 4B, 1C
Nadhiri Simons-Worrell – 5A, 5B, 1C
Cree Dunn – 5A, 5B
Taylor Hines – 5A, 4B
The Head of School, Mrs. Linda Parker, commented, "I am very proud of these excellent results, and particularly the high percentage of A* and A grades. All of our Year 11 students have balanced their rigorous workload with various extra-curricular activities, and we are proud of their hard work, commitment and determination to succeed. Appreciation is extended to our dedicated teachers who have encouraged, guided and challenged the students to reach their potential."

The Trustees of the Bermuda Fine Art Trust (Bermuda National Gallery) have announced that Mr. Peter Lapsley has been selected as the BNG's new Executive Director. Educated at Saltus Grammar School and St. Francis Xavier University, Canada, Lapsley's visual arts career spans over fifteen years in Bermuda and New York, including five years as Director of the Bermuda Society of Art. He went on to receive a Masters degree in Fine Art from Parsons School of Design in New York, where he then worked for seven years, going on to lead their Design and Fabrication Facilities Management Team prior to returning home to Bermuda. In addition, he undertook project management for two internationally recognized public artists in the US, taught at the City University of New York and exhibits his own artwork at the international level with representation by New York based gallery Victori+Mo. Gary L. Phillips, BNG Chairman said: "We feel that Peter's diverse and successful visual arts experience both in Bermuda and internationally as an artist, arts administrator, educator and non-profit director, make him an excellent advocate and Director for both the BNG, arts and culture in Bermuda. Following an exhaustive recruitment process, the Trustees are delighted that Peter has accepted this position and we look forward to working with him and the rest of the staff to further develop Bermuda's National Gallery". Lapsley said: "I am deeply honored to have been selected for the role of Executive Director of the Bermuda National Gallery. The BNG is an engaged and progressive cultural institution and I am thrilled to have this opportunity to work with the local donor and wider community to further enhance its relevance."

Bermuda's new education chief must fix the island's public schools, which are failing young black men, a former acting commissioner said. Lou Matthews said Kalmar Richards faced a variety of problems. He added that the island had to make a "radical change" in education funding to give more power to schools. Dr Matthews said a "drastic rethink" was also needed because public schools "are ill-suited for the development of black men and healthy, trauma-free communities". He said: "My big hope is that we can move through to this and that Ms Richards can lead our system courageously into this space." Dr Matthews was speaking after Ms Richards, former principal of CedarBridge Academy, was confirmed as Commissioner of Education on Tuesday. Ms Richards was appointed as Acting Commissioner last December after Freddie Evans was removed from the post two months earlier. Dr Matthews said Ms Richards's appointment came as no surprise and that she was a "consummate professional and leader, with a great deal of experience, passion and expertise in public education". Dr Matthews added: "She will be great for the country." He said the greatest challenges Ms Richards faced was the same as her predecessors. Dr Matthews added that past commissioners had "always been confined by political meddling and shortsightedness, budget instability and bureaucracy". He said that Ms Richards would have to "wade through these waters". But Dr Matthews added: "She is more than capable of doing so." He warned that Ms Richards had a mountain of work ahead of her. Dr Matthews said: "We have to improve the learning conditions that teachers and students are required to work in and shift to more culturally responsive education. The biggest challenge is whether we can give her and her teams the full fiscal and strategic autonomy and support to lead education beyond political and bureaucratic interests. I wish her the very best and will support the nation's efforts where I can." One Bermuda Alliance senator Nandi Outerbridge said that she was "confident Ms Richards has what it takes to be an excellent Commissioner of Education. I congratulate her on this opportunity to lead all students in Bermuda and towards the successful implementation of Plan 2022. Although there may be challenges ahead, Ms Richards has a record of excellence and I wish her every success as good leadership and stability in education is what our children need." Ms Richards's 35-year career in education began as a high school teacher in 1983. She has also worked as a primary school principal before moving on to CedarBridge.

September 12

Kalmar Richards was named as the Commissioner of Education yesterday. Ms Richards, the former CedarBridge Academy principal, had acted in the role since last December after Freddie Evans was removed from the post two months earlier. Diallo Rabain, the Minister of Education and Workforce Development, said that Ms Richards had shown "continuous and determined commitment" to Bermuda's public schools. Mr Rabain added: "With the operationalisation of the Public School Strategic Plan 2022 in train under her leadership, we anticipate greater transformation of public school education and sustained success for our students and their future." Lorren Wilson, acting chairman of the Board of Education, said: "We look forward to working with her and pledge our support as she leads the Bermuda public school system." Dr Evans was appointed as commissioner in March 2017, but was removed seven months later after a public dispute with the Department of Education. Previously, the position had been vacant since the short and controversial tenure of Edmond Heatley ended in 2014. A statement said Ms Richards "has acquired extensive experience teaching students, as well as leading, coaching and mentoring teams of instructional leaders and support staff at all school levels in the public school system. During her time as senior school principal, she demonstrated transformative leadership at the CedarBridge Academy, a school initially rejected by the broader community, successfully steering its international accreditation by the Middle States Association of Colleges and Schools in the United States in 2007 and again in 2017." Ms Richards's 35-year career in education began as a high schoolteacher in 1983. She has also worked as a primary school and senior school principal, most recently at CedarBridge. Kenneth Caesar, the former principal at Sandys Secondary Middle School, has served as acting principal at CedarBridge since January.

The chairman of an anti-alcohol abuse charity was stunned by news that the start of roadside breath test checkpoints had been postponed for the third time. Anthony Santucci, head of Cada, said yesterday that repeated delays to the introduction of handheld breathalyzers at checkpoints were "tiresome". Mr Santucci was speaking after checkpoints scheduled for Paget and Devonshire this weekend were called off because of a problem with the wording of the needed notice in the Official Gazette. However, he added: "We're still a lot closer today than we were a decade ago. It's amazing to me that they don't have a more appropriate channel to make sure that the wording is correct." Both police and the Government's Department of Communications declined to comment yesterday on the nature of the problem with the announcement. Acting Deputy Commissioner of Police Martin Weekes, whose name appeared on the notice in the Official Gazette, said: "The Bermuda Police Service advises that due to an administrative error by the BPS, regarding the publication of the road sobriety checkpoint notice, the road sobriety checkpoints specified in that notice will not be conducted this weekend." The notice was published yesterday and on Monday in The Royal Gazette. Mr Weekes added: "I would like to reiterate the message that the BPS will continue to actively address drinking and driving on the roads this weekend using existing legislation." Mr Santucci said it was "critically important that this be done, and done right. We have had eight fatalities — we are still on course for the average of 12 a year." Mr Santucci added that Cada was still "cautiously optimistic" about the effect of the roadside checkpoints. He said: "If more people talk about this issue, that's a good thing. We're one step closer. We can see light at the end of the tunnel. I can't say we are not disappointed — nor can I say we are surprised." Michael Dunkley, the Shadow Minister of National Security, said: "It is disappointing to learn that once again roadside sobriety testing had been postponed." Mr Dunkley said there had been no explanation of what the error was, or when it would be amended. "Curiously now both the Minister of Transport and National Security have been silent on the inability to actually start the checkpoints; this after having rushed the legislation through the house in July. It's time that the Government, Chambers and BPS get together and sort this out so this good initiative can be launched." The notice, the "Roadside Sobriety Checkpoint No. 3 Notice 2018", said: "Road sobriety checkpoints will be conducted by the Bermuda Police Service on the dates and in the parishes provided below:
Friday 14 September 2018 Devonshire and Paget Parishes
Saturday 15 September 2018 Devonshire and Paget Parishes
Sunday 16 September 2018 Devonshire and Paget Parishes
Legislation allowing roadside sobriety tests was passed by the House of Assembly in July and transport minister Walter Roban said it would be the first step to tackle Bermuda's high rate of death on the roads. Wayne Caines, the national security minister, later pledged that checkpoints would be set up for the first time over the Cup Match holiday at the start of August. The plan was dropped because MPs had to return to the House to get legal approval for the use of handheld breathalyzers. Mr Caines afterwards announced testing would begin last weekend but the checkpoints were delayed again because of "technical issues". Mr Weekes said later that the technical problems had been resolved and testing would go ahead this weekend.

Stephen Corbishley, the Commissioner of Police, will live with his family in temporary accommodation until next month, the Bermuda Government said last night. A government spokeswoman said: "To provide some clarity regarding recent media reports, in accordance with the Government's overseas recruitment protocols, the Commissioner of Police is eligible for accommodation/housing." She was speaking after online news site Bermuda Real reported that the commissioner was living in "a local hotel" with his wife and family. The spokeswoman said the costs of housing for the commissioner were approved in the 2018-19 Budget, which also included travel costs for an officer's spouse and children. She declined to give the cost of temporary accommodation or say if the family had turned down an offered house. Mr Corbishley was sworn in at the start of last month. The spokeswoman said: "The Government can confirm that the commissioner will be moving to permanent accommodations during the first week of October."

French insurance giant Axa has completed its $15.3 billion acquisition of XL Group, a deal that was announced in March. As a consequence XL's shares were de-listed from the New York Stock Exchange and the Bermuda Stock Exchange before the start of trading today. The combination of Axa's and XL Group's existing positions is said to have moved the group to the top global position in P&C Commercial lines. Thomas Buberl, chief executive officer of Axa, said: "The completion of this transaction marks a significant milestone in our strategic ambition to further improve the balance between technical and financial margin. This transaction accelerates our transformation, allowing us to deliver enhanced solutions and services to a greater number of clients, and provides opportunities for significant long-term value creation for our stakeholders, with increased risk diversification, strong underwriting discipline, higher cash remittance potential as well as reinforced growth prospects. Today, as Greg Hendrick steps up to lead Axa XL as its CEO and joins Axa Group's management committee, I personally welcome him and all XL Catlin colleagues to the Axa family. With the enthusiasm and shared vision of Axa and XL Catlin teams, extensive preparatory work has already been conducted to ensure a smooth integration of our businesses within the Axa Group." Greg Hendrick said: "This announcement marks the culmination of a great deal of work and vision. We have our sights focused on success and together with Axa, our offering is truly compelling: we have the right geographical footprint, expert teams, and a culture that constantly strives for innovation. And innovate is what we will continue to do, so that we can be the partner of choice for our clients today and well into the future." XL Group has also announced its intention to voluntarily de-list its outstanding debt securities from the New York Stock Exchange. The series of securities being de-listed are: 2.3 per cent senior notes due 2018; 5.75 per cent senior notes due 2021; 4.45 per cent subordinated notes due 2025; 5.25 per cent senior notes due 2043; 5.5 per cent subordinated notes due 2045; and the fixed to floating rate subordinated notes due 2047.

A hero former lifeguard and his wife rescued a surfer caught up in a rip tide and high seas before they hauled him a mile and a half to safety, it was revealed yesterday. Alex Marshall, a reggae and hip-hop artist who performs as Fiyah Marshall, was thrown against rocks in a bay off Paget after he got into trouble while out on his board. But Beau Franklin, who has worked as a lifeguard in Bermuda and Australia, and his wife, Ali Watlington, spotted he was in trouble and went to his rescue. Mr Franklin said: "My opinion, based on what was going on, is that he was probably going to drown. Unfortunately, he lost his surfboard and found himself in a particularly dangerous part of the bay. He was unable to get himself into the bay or out from the rocks. He was not involved in any misadventure; he was in the wrong place at the wrong time." Mr Marshall said: "Despite being able-bodied, it proved extremely difficult to escape from what became a spinning vortex of waves and rip tide, which proceeded to throw me against the rocks several times. I released myself from the surfboard thinking it would alleviate me being dragged by the waves back on to the rocks but this worsened the situation as I was pummeled by the large waves and the rip tide." The 33-year-old added: "Many thanks to those who assisted." The drama began as Mr Marshall and friend Mohamed Hamza surfed in Hungry Bay last Sunday at lunchtime. Mr Marshall, who said he was not an experienced surfer, but a strong swimmer, explained that the weather did not appear too rough for surfing. However, a strong rip tide formed and smashed him into rocks several times. Mr Hamza was picked up by the swell and deposited safely on top of the rocks. Ms Watlington, 40, swam to Mr Marshall and pulled him away from the rocks, but the swells were too rough for her to get him all the way to shore. Mr Franklin said: "He was being pulled out to sea and was too fatigued — there was too much risk of crashing waves and submerged rocks. The waves coming in were washing him on to the rocks. Ali brought him out through the swell and at that point we swapped. I elected to paddle him down the coast to a safer place to get him out. Ali swam into the bay and located a boogie board and swam it to us. He floated on the board and held on to me as I paddled and towed him about a mile and a half out to the base of Kent Avenue and Ocean Avenue." Mr Franklin, 49, from Paget, said: "It was very safe — I did an assessment of him. He was coherent but fatigued. He wasn't in danger of passing out, he hadn't swallowed too much water, he wasn't going into shock. I paddled him outside the reef line dodging the big ocean swells, down to Kent Avenue and navigated the reef line to get him into the beach at the bottom, where it was calmer." Mr Franklin, who was involved in the creation of the Bermuda Lifeguard Service, warned that extra care was needed in Bermuda's small bays, especially when there are major storms in the area and where there are steep shorelines. He said: "If there is a named storm the safest places to swim are the patrolled beaches. If there are warning flags, people need to abide by them. When there are big swells on South Shore, stay away from small bays like Hungry Bay where there are dangerous rip currents." Mr Franklin added that Warwick's Southlands and Warwick Long Bay were the most dangerous places to swim, even on a calm day because of the combination of steep shorelines and the quick formation of rip tides. He said: "Before you swim, look and see where you can see the water running back out — sometimes you will see seaweed going back out to sea. Don't go there because it is a rip current. That's where the water forced on to shore is finding its way back out to sea." Mr Franklin added that experienced surfers had rescued a lot of people over the years. He said: "The surfing community really does supplement for the lifeguard service." A spokeswoman for the national security ministry said yesterday: "As Hurricane Florence passes Bermuda on its approach to the US East Coast, the island's beaches will experience dangerous rip currents, especially on the south shore. Coastal flooding is possible along the south shore and harbours that have inlets on the South Shore as southeasterly winds increase. She added that the public should pay attention to several warnings issued in the past two weeks about the danger of storm-fuelled seas. The Department of Parks have placed high surf warning signs on all public South Shore beaches from John Smith's Bay to West Whale Bay, but Hungary Bay is private. A department spokeswoman said lifeguards are on duty at Horseshoe Bay from 10am to 6pm. She added: "The Lifeguard Service finished at Clearwater Beach and Turtle Bay the week ending August 26. There is an existing small staff of five full-time lifeguards and a Lifeguard Superintendent and they will operate until October 31 seven days a week. In the interest of safety, park and beach patrons should use extreme caution and common sense especially on the South Shore beaches where the dangerous rip currents are more prevalent." A spokesman from the Bermuda Police Service added that members of the public should observe weather and marine condition warnings. He added: "To not do so puts their life — and the live of any potential rescuer — unnecessarily at risk."

Flora Duffy will end her ITU triathlon career on home soil in 2021 as the island hosts the World Triathlon Grand Final. Duffy revealed her plans yesterday as Bermuda was announced as the host of the race, one of the sport's biggest events. "Having the Grand Final in 2021 sets up the perfect way to end my ITU career," Duffy told The Royal Gazette. "For me, it's incredibly special. It's fabulous; the global triathlon community will get a taste of Bermuda and get to experience the island." Duffy did not say she was retiring from the sport after the Grand Final in 2021. The Bermuda Tourism Authority welcomed the news and the Grand Final is expected to attract about 3,000 athletes to Bermuda and put the island back in the international spotlight. The announcement came after Bermuda hosted a successful ITU World Triathlon Series event in April, which was won by home-grown star Duffy. BTA chief executive Kevin Dallas said: "While winning the ITU World Triathlon Series was an awesome achievement, winning the Grand Final has been our ambition from the beginning. This is an amazing milestone in Bermuda's journey to become a premier sports tourism destination. I have full confidence that Bermuda will seize this incredible multiyear opportunity to show the world how we skillfully execute high-profile events out here. These triathlon events shine a spotlight on Bermuda and, importantly, have positive and lasting impacts for our tourism economy, as well as for athletes, families and volunteers." The BTA said 450 local workers and volunteers had earned high praise for their work at the event. Bermuda will host World Series events in 2019 and 2020, but the Grand Final is expected to draw a much larger crowd and even more media attention. A study from PricewaterhouseCoopers said: "Based on prior WTS Grand Final events, approximately 3,000 athletes are expected to participate in the age-group race, with 55 men and 55 women in the elite race and 100 para-triathletes. The estimated incremental on-island spend for the WTS Grand Final is $13.4 million, which results in an anticipated overall impact on GDP of $16.6 million." The study estimated the total cost to host the event would be $3.5 million, with $1.6 million in government cash and the balance expected to come from corporate sponsors. The BTA said the estimate from PwC was a tenfold return on the $1.6 million investment of public money. Justin Mathias, the OBA spokesperson for tourism in the Senate, said the event would bring "significant revenue" to the island. "The World Triathlon Series earlier this year had a $4.4m impact on the island's GDP and generated a 152 per cent return on investment. The final will have an even bigger impact that will benefit the entire island. PwC, in its World Triathlon Series Bermuda 2018 Impact Study, said that spending on-island as a result of hosting the Grand Final could be in the region of $13 million. That will be a tremendous boost for the economy." Tim Morrison, general manager of Hamilton Princess & Beach Club, was delighted by the news. He said: "This is a fantastic opportunity to showcase Bermuda as both a travel and sporting destination."

September 11

A start-up company in Hamilton that is building a licensed fiat and cryptocurrency exchange and bank is being headed by two executives with backgrounds that include banking and securities. Quantex Ltd is led by Canadian-based Manie Eagar and John Willock. Its aim is to have an exchange before becoming "the world's first licensed fiat and cryptocurrency financial services provider with a full suite liquidity enablement platform". In July, the Bermuda Government paved the way for a new type of banking licence to cater for the fintech industry. Amendments to the Banks and Deposit Companies Act 1999 were passed in Parliament. David Burt, the Premier, said the move was necessary as local banks had been unwilling to offer services to newly incorporated fintech and distributed ledger technology companies. Quantex intends to be "much more" than an exchange, and to have a focus on licensed fiat [traditional currencies] and token banking, custody and asset tokenisation. Mr Eagar is executive chairman of Quantex, he is also CEO of DigitalFutures consultancy and said he has previously worked for Barclays. Mr Willock has worked for Nasdaq and the Toronto Stock Exchange, which he left this year in order to pursue the Quantex project. At the Blockchain Futurist Conference in Toronto last month, Mr Willock was interviewed about Quantex. He said: "We have spent most of our careers in traditional financial services; we are coming from the security exchange business to bring the learning of Nasdaq, the learning of the like of that sort, to the crypto exchange space." He said that meant it would be able to facilitate "not only a regulated exchange venue, but also one that is institutional grade in terms of tools, client experience as well as the trust factor with the platform itself". Mr Willock was interviewed by John Furrier of TheCube, and he and Mr Eagar later took part in a panel discussion on blockchain developments that also touched on Bermuda's engagement with the sector. Wayne Caines, Minister of National Security, was on the panel. Next week, Mr Willock will be a panelist at the "Navigating the Insurtech Revolution" event in Bermuda. It is being hosted by international law firm Norton Rose Fulbright and will feature discussions on insurtech and fintech. Mina Matin, partner at Norton Rose Fulbright, will be one of the presenters. She also took part in the panel discussion at the blockchain conference in Toronto. Speaking to The Royal Gazette, she said insurtech and fintech are increasingly being used across all economic sectors, including healthcare, marketing, advertising and insurance. The afternoon event on September 20 is expected to attract a wide range of attendees, from the insurance and banking sector, to regulators. Mr Burt will give the keynote address, while Ms Matin, along with Norton Rose Fulbright colleagues Nicholas Berry and Andrew James Lom will present the "Navigating the Insurtech Revolution" discussion, looking at blockchain and smart contracts, the value impact on new products, distribution claims and administration, and the relationship between the crypto ecosystem and insurance. This will be followed by a panel discussion, titled "The Insurtech Capital Markets Transformation", featuring Mr Willock along with Fredrico Nassire, chief strategy officer of Shyft; Stuart Lacey, CEO of Trunomi; and Ari Chatterjee, chief underwriting officer of Envelop Risk.

Stronger links between Bermuda College and overseas institutions will be a "tremendous opportunity" for island students, a college academic said. Phyllis Curtis-Tweed, the vice-president of academic and student affairs at Bermuda College, added that she was excited by the school's 29 revamped agreements with colleges in Britain, the United States and Canada. She said: "It creates the kind of pathways that we need in Bermuda to help Bermudians attain the higher qualifications they need. It really promotes this institution as one of excellence." Dr Curtis-Tweed said that while some of the partnerships had been in place for some time, all were revised over the course of the last year to be "two-plus-two agreements". She explained: "What this means is if a student comes to Bermuda College and completes their associate degree, they can complete that baccalaureate degree within two years." Dr Curtis-Tweed said that the arrangements would allow students to save a "considerable amount" of money by completing their associates degree in Bermuda and then move to a college or university abroad. She added that the schemes also removed uncertainty about which colleges students might be accepted at. Dr Curtis-Tweed said: "Students are assured that they're going to be able to get into that college — provided that they meet the requirements." She added that some programmes required a higher grade point average than the 2.0 mark students needed to graduate from Bermuda College. Dr Curtis-Tweed said that several of the colleges Bermuda College had agreements with offered incentives for Bermudian students. Georgia State University had agreed that Bermuda students would pay the same tuition fees as a student from the state — which was less than the international student rate. Dr Curtis-Tweed added: "There are a number that are like that." She said that during the past year, school officials had examined government job reports to identify areas of need, which included the healthcare field. Dr Curtis-Tweed explained the school was in the process of a transformation of its nursing division "to start offering programmes that will help us to fulfil areas of need in Bermuda". A pre-health programme scheduled to start next year will offer two courses — a general clinical track for students interested in physical or occupational therapy or public health and a medical track for those interested in a pre-medicine degree. Partnerships for both tracks are being developed with academic institutions in Grenada and Canada. She said: "That's really an exciting piece of news, because we have a lot of expatriates in the healthcare area. We need to make sure we are training Bermudians." Dr Curtis-Tweed said that access to training abroad had been restricted in the past, in part due to the cost. She added: "Having at least the two-year programme here provides that foundation." A diagnostic medical imaging course is being considered for 2020.

A family were plunged into mourning after their oldest daughter was found dead in her dorm room only days after she started university in Canada. Shiloh Roberts, 18, a former Bermuda High School pupil, was discovered by police on Saturday at Brescia College, University of Western Ontario, in an unresponsive state. The cause of death is unknown. Linda Parker, head of school at BHS said: "While this news is very sad and we are grieving the loss of Shiloh, we will remember a joyful, kind and happy young lady who had a beautiful smile. We are so thankful for having had the opportunity to know her and for her to have been part of the BHS family." A family friend, who asked not to be named, said Ms Roberts was "a beautiful kid, really friendly and looking forward to going away to school — a very happy child from a very close- knit family". The friend added: "She was a vibrant, beautiful girl from a loving family, well loved, well liked and well known. Her mother and father worked so hard for those girls. We are not supposed to question God, but why take the good?" Ms Roberts, the older of two girls, finished her studies at BHS only this summer. Ms Roberts told The Royal Gazette in an interview with her class in February that her aspiration was to "excel in the field of dentistry". Brescia, a liberal arts college with about 1,100 undergraduates in London, Ontario, is Canada's only university-level women's college. The college said: "With the sudden death of an international student at Brescia University College, the university's primary focus during this difficult time is to remain respectful of the student's family and of the process. The university will not be sharing further details at this time. We have the appropriate counselling and support resources in place and readily available for our students, faculty and staff on campus, who are suffering through this loss." Police told a reporter at The London Free Press newspaper they were working with the coroner's office in the investigation, but that the death was not considered suspicious. The news also devastated former colleagues at the Harrington Hundreds supermarket in Smith's, where Ms Roberts, who lived near by, packed groceries for several years. One grief-stricken store employee said: "She was a beautiful girl who was always friendly. She was a pleasure to work with — people really liked her."

Cruise passengers who expected a sunshine cruise to Bermuda were disappointed to find themselves sailing to Halifax, Nova Scotia, instead because of fears over Hurricane Florence. The diversion was a big blow to one passenger on the Norwegian Dawn because he had just driven 660 miles to Boston for the cruise — from Halifax. Passenger Paul Cunningham told the Star newspaper in Halifax: "The ultimate story for anyone interested was the fellow that drove down from Halifax to Boston, got there and they announced the change and he's now coming home to let the dog out, I guess." The Norwegian Dawn was due to set sail to Bermuda on Friday, but the ship went to Canada because of concerns about the hurricane. The change of itinerary was not popular among some guests. Elaine Imbrogna told the newspaper that customers should have been given a chance to switch ships. She said: "We got voicemails, we got e-mails, but nothing about a chance to change. I'm very frustrated, very frustrated. I have six deposits on future cruises that I'm contemplating canceling because ... we just experienced too much. It's just a hassle from the minute we checked in." Samuel George and his wife had been to Halifax the previous year. He said: "We took a back-to-back so we were here for two weeks and we expected to go to Bermuda, so kinda disappointed. You don't really have a choice. I understand Norwegian's safety is first, we understand that, but we're just a little disappointed. We just came from here." Shipping agent Meyer Agencies said six cruise ships decided to go elsewhere due to weather worries. Joe Simas, vice-president of the Meyer Group of Companies, said: "They made the decision last week to be proactive. Lo and behold, the hurricane isn't going to affect us at all. It is what it is." George Butterfield, vice-president of Meyer Freight, said the Bermuda Islander was still scheduled to set sail for Salem in New Jersey last night. He said: "She will experience adverse sea conditions, however it is our hope that she will arrive safely on Thursday. The Somers Isles arrived in Fernandina Beach, Florida, yesterday afternoon and is scheduled to make the return trip on Friday. She should arrive in Bermuda on Tuesday." Hurricane Florence reached Category 4 strength yesterday but is forecast to remain at least 350 miles from Bermuda. The Bermuda Weather Service said this morning that the storm was still a potential threat to the island as it was expected to pass inside the threat threshold of 460 miles in the next 72 hours. The hurricane was 390 miles south of Bermuda, moving west-northwest at 16mph at noon today. The storm is expected to pass 360 miles off the island at 11pm today. The US-based National Hurricane Centre said Florence was packing 130mph winds with higher gusts. Hurricane-force winds extend up to 40 miles from the centre of the storm and tropical storm-force winds extend 150 miles. Bermuda is expected to escape the storm's winds, but marine conditions are expected to remain dangerous. The NHC said: "Swells generated by Florence are affecting Bermuda and portions of the US East Coast. These swells are likely to cause life-threatening surf and rip current conditions."

An American man was fined $2,200 yesterday after he admitted the importation of drugs to the island. Magistrates' Court heard that Semyon Pustylnik, 30, was stopped by customs officials after he left the Norwegian Escape cruise ship in Dockyard. He told them that he had a medical marijuana card after they discovered he had a grinder and vape pen. A search of his cabin found two glass jars containing a plant substance, later found to be marijuana. Pustylnik, from Cranston, Rhode Island, told officers: "Since you found everything else, do you want the package on my thigh?" A clear plastic bag strapped to his inner thigh was discovered during the search. He told police while in custody that he had a medical marijuana card. Pustylnik added: "I am very sorry, it's my medication." The court heard the customs haul, which happened on September 6, totaled about 30 grams of marijuana. The vape pen was found to contain traces of delta-9 tetrahydrocannabinol. Pustylnik said that he meant "no disrespect" to the island. Magistrate Khamisi Tokunbo asked Pustylnik why drugs were found strapped to his thigh. Pustylnik claimed that they had actually been discovered in his pocket, not strapped to his person. Mr Tokunbo fined Pustylnik $2,000 for importing the cannabis and $200 for importing delta-9 tetrahydrocannabinol. Pustylnik was ordered to pay both fines before he left the island.

A 55-year-old man charged with threatening to kill a government MP was freed on $10,000 bail yesterday. Perry Smith, from Sandys, was charged in Magistrates' Court with two counts of making written threats to kill Michael Scott, MP for Sandys North, on or around August 10 and 19. Mr Smith is also charged with possession of a knife in Sandys on September 8. He was further charged with stalking Mr Scott between August 10 and September 8. Mr Smith did not have to enter a plea because the case must be heard in Supreme Court. He was ordered to have no contact with Mr Scott and must also report to Hamilton Police Station three days a week. The case was adjourned until October 1.

September 10

All government services will remain in operation today as Hurricane Florence passes to the south of the island. This morning the storm grew to Category 4 strength, and was predicted to intensify — but Florence was sticking to a course that would send it south of Bermuda over the next 24 hours. A spokeswoman for the Ministry of National Security said: "The ministry is reminding that all public services, including government offices, public transport and public schools will be open and operational. As a public safety note, the South Shore will experience unsettled surf conditions associated with Hurricane Florence and the public is encouraged to use caution on those beaches." The ministry said the Emergency Broadcast station on 100.1FM was in operation, and official information would continue to be released by the Bermuda Weather Service, the Emergency Measures Organisation, the Ministry of National Security and the Department of Communications. Florence regained Hurricane strength yesterday morning and is considered a potential threat as it is expected to pass within 460 miles of the island in the next 72 hours. At noon today, Florence was 580 miles south-southeast of the island, moving west at 13mph. Its closest point of approach to Bermuda within 72 hours was forecast to be 360 miles to the south-southwest tomorrow at 7pm. According the US-based National Hurricane Centre at 1pm, the storm had maximum sustained winds of 130mph. The hurricane has turned west-northwestward, and high pressure is forecast to propel Florence on a course putting it on track for the southeastern coast of the US. Swells churned up by the storm, which began to affect Bermuda on Friday, have reached portions of the US East Coast, with life-threatening surf and rip current conditions anticipated. A BWS spokesman said: "Bermuda should remain outside the radius of tropical storm force winds and the only significant impact is expected to be rough to very rough southeasterly swells, which could create hazardous rip currents, especially along the South Shore." The storm is forecast to continue towards the United States, and approach the southeastern coast by Thursday. Meteorologists are also tracking two tropical storms which formed off the coast of Africa. Both Tropical Storm Isaac and Tropical Storm Helene are expected to reach hurricane strength but neither is considered a threat to Bermuda.

New rules to protect consumers from unfair debt collection practices have been welcomed, but could meet "resistance" from the industry. Henry Tucker, a litigation attorney, applauded the objective behind the proposed Debt Collection Act 2018 and described the drafted legislation as "well thought through". Members of Bermuda's business community have been reviewing details of the proposed law since public consultation opened last month, when the Government said the Bill aimed to "eliminate abusive practices" through a regulatory framework for creditors and debt collectors. However, it has raised questions among industry operators and a meeting to discuss concerns was expected to take place this week, before the Friday deadline for written submissions to Consumer Affairs. Mr Tucker, counsel at Carey Olsen Bermuda, said: "This is a very strong piece of legislation that, if properly implemented, is going to bring long-needed structure to debt collection practices here and hopefully alleviate some of the burden on the Magistrates' Court." He said the Act's aim, which was in line with international practice, was important. He continued: "The debt collection agencies, in my experience, have operated with varying degrees of professionalism over the years but have been uncensored by the ethical obligations of law firms and attorneys, and the reality is that the Debt Collection Act is designed to change the way they all do business." Practices likely to be affected include keeping lists of debtors to use when determining whether or not credit will be granted by another organisation. The legislation also aims to ensure collectors properly identify themselves in phone calls and do not harass borrowers when trying to recover funds. Mr Tucker believed there would be "significant resistance" from the island's collection companies. He said: "All of the existing agencies will have to fundamentally change the way they do business, and this will create a new opening for debt collection compliant agencies to enter the market." He told how local enterprises had been worried about an "ambiguity" arising from ministerial statements on the Bill. Business operators feared any company — from a self-employed handyman to utilities and telecommunications providers — would be subject to the regulation and require a debt collector's licence. However, in response to a query from The Royal Gazette, a government spokeswoman explained: "The draft Bill, which is out for consultation, proposes to regulate agencies where their sole business is collecting debt." She said companies providing other goods and services recover funds as "a consequence of offering credit" to customers. "If they cannot successfully collect the debt, those companies may choose to use a debt collection agency," she added. "It is the debt collection agency that would be regulated by this Bill." Walton Brown, the Minister of Home Affairs, earlier told MPs the Act was needed as "exorbitant interest and administrative charges" in collection practices were creating greater debts for consumers and this was compounded by a lack of transparency and accountability. He said oversight by a licensing authority would tackle issues such as debt without proper verification, predatory lending — including hidden charges, and harassing phone calls. One of the "most egregious" actions, Mr Brown said, was communication with other individuals or organisations, for example "discussing the debtor or their debt with a third party". However, Shirlene Nisbett, general manager at the Bermuda Credit Association, said the company's policies were based on confidentiality. She added: "We are dealing with people's lives and it's very sensitive information." She believed the association and similar bodies should have been consulted before the Act was drafted. Ms Nisbett said: "This business is two-sided ... When it comes to trying to collect outstanding debts this is not the easiest job to do, I just feel we should have been approached, we could have at least had our input." Among her concerns were the need for a clear definition on what constitutes "harassment" in the Act. Stuart Lawrence, assistant manager, said the association's clients were contacted to ensure they were aware of the Bill. He added: "We wanted them to know that this is something that affects how you do business." Kendaree Burgess, executive director at the Bermuda Chamber of Commerce, said the organisation was reviewing the proposed legislation and had asked its members to respond to questions in a survey. She added: "The chamber has met with the Department of Consumer Affairs and with member groups as part of the discovery period and will respond to the ministry's request by the deadline." The Bermuda Debt Collection Agency has notified its clients and sought legal assistance in responding to the consultation. Eintou Carmichael, the president, said: "From our perspective I wouldn't want our fees to be lesser; for collection agencies, that's all we make." She added: "We're trying to work with people, we were even doing counselling with some people and trying to help people who have other problems, trying to sort out their bills and write letters on their behalf. We even tell people if you come in and pay $25 we see you are doing the best you can." It is understood collection agencies and their partners planned a meeting for tonight to discuss the Bill. In July, when the legislation was tabled in the House of Assembly by Mr Brown, he asked "all interested parties" to use the six-week consultation period "to provide their input and concerns to assist in producing an Act that will benefit consumers who are debtors, companies that extend credit and the agencies responsible for collecting debts".

Opposition leader Jeanne Atherden has called for an apolitical women's forum to promote female empowerment in the light of the Wayne Caines "titty milk" affair. Ms Atherden also urged women and men in the Progressive Labour Party to break their silence over the national security minister's "sexist and inappropriate" behavior while in London on government business last week. Mr Caines came under fire across Bermuda, and attracted media attention in Britain, after he posted a video of himself on Instagram asking a young female server in a Cereal Killer Café outlet for "titty milk". David Burt, the Premier, declared himself disappointed by Mr Caines's "extremely poor conduct", while the minister issued a public apology. Ms Atherden argued this was not enough. She said: "I know that as a woman and mother of daughters, I am outraged at Mr Caines's actions." She said of Mr Burt: "I wonder if, before making his statement, he asked any women how they felt not just about Mr Caines's inappropriate and sexist statement, but also the fact that Mr Caines thought that it was either OK or funny enough to put out on Instagram? From his comments it does not look as if the Premier did canvass the opinion of women because how can you say that you represent all of Bermuda without reflecting the outrage that women feel not just about the minister's conduct but the thinking behind the conduct? We need to let everyone and most importantly our community — our men, women and children — know that this is not who we are or where we want to be regarding women. We have an opportunity to seriously look at where we are in relation to women in this community and what we can do to move our community forward. A first step would be for Mr Caines to do the right thing and resign and consign himself to the back benches where he can reflect on the error of his ways. Premier, I urge you to take a second giant and meaningful step and join with me to establish an apolitical women's forum to discuss women's issues and promote the development and empowerment of women here in Bermuda. That, Premier, would be a meaningful and appropriate response to Mr Caines's behavior and thinking." Ms Atherden added: "Did the Premier ask the women in the PLP for their thoughts? I would call on them to say something publicly about this issue, to condemn it and insist that there is no repeat. Their silence so far sends out a message that either they actually think this behavior is OK or that they are too afraid to speak out publicly. I have heard men say that women need to speak up but we also need to hear the voices of the men in this community. Men need to speak up not just as it relates to how they want their daughters to be viewed and treated, but also how they want their sons to think and behave. So where do the men of the PLP stand on this? They are silent." Ms Atherden said she was aiming to get more women involved in politics. "Premier, our women are the glue that holds this country together. They labour in our businesses and then they come home and are the primary care givers in families. We need to be doing things to promote them, not demean them." Mr Burt did not respond when invited to comment on Ms Atherden's statement.

The 52nd annual Royal Gazette Wahoo Tournament was a huge success yesterday, despite fears of the effects of Hurricane Florence. Organizer John Barnes said that about 30 boats had signed up to take part in the competition. Mr Barnes said: "The conditions have been great. There has been some communications going around on WhatsApp that people were very pleased with the weather. We were definitely watching out for the storm earlier this week, but the timing of these things can be difficult. It's one of those things where if you push it to next weekend, we might have to cancel again because of another storm."

A 55-year-old man charged with threatening to kill a Government MP was freed on $10,000 bail today. Perry Smith, of Sandys, was charged in Magistrates' Court with two counts of written threats to kill Michael Scott, MP for Sandys North, on or around August 10 and on or around August 19. Mr Smith is also charged with possession of a knife in Sandys on September 8. He was further charged with stalking Mr Scott between August 10 and September 8. Mr Smith did not have to enter a plea as the case must be heard in Supreme Court. He was ordered to have no contact with Mr Scott and must also report to Hamilton Police Station three days a week. The case was adjourned until October 1.

Three Americans were charged today with the importation of more than $250,000 worth of drugs. It was alleged in Magistrates' Court that Julian Mendez, 22, Jahad Waldron, 27, both of Brooklyn, New York, and 31-year-old Margil Mireles, of Houston, Texas, conspired to import controlled drugs to Bermuda. The drugs were alleged to have been seized on the Celebrity Summit cruise ship on September 5. The court heard the alleged haul included cannabinoid oils and a substance called "shatter". The men made no plea as the case must be heard in Supreme Court. They were remanded in custody until October 1.

Bermemes and SheHub.tv have joined the Media Council of Bermuda. Veteran journalist Carla Zuill, who previously ran the news site Today in Bermuda, is the founder of SheHub.tv, a website dedicated to women. Dejon Simmons founded Bermemes, which won The Bermudian magazine's Best of Bermuda Award and had won numerous other Best of Bermuda awards. Don Burgess, the CEO for the Media Council of Bermuda, said: "We are proud to have these two excellent digital outlets join us. The media landscape is quickly changing as more people continue to get their news from online sources. "Bermemes has branched out from its humble beginnings and regular post interviews with politicians, artists, and cultural pacesetters in Bermuda." Mr Burgess added: "Shehub.tv is exploring a road less travelled by other media in Bermuda and focusing solely on women's issues, which I think is innovative." Mr Simmons said: "I am more than humbled to have Bermemes a part of Bermuda's Media Council. I look forward to working with the experienced members of the Media Council and offering my expertise where possible." Ms Zuill added: "I am pleased that SheHub.tv has been accepted into the Media Council and I am hoping that women in Bermuda and beyond will benefit from its content. I am looking forward to growing this brand in the years to come."

Warwick Academy students will hold a special concert tomorrow in memory of Rhondelle Tankard, whose life was claimed in the September 11 2001 terror attacks. Proceeds raised from the anniversary will go towards a scholarship in Ms Tankard's name. The school hopes to honour her love of the piano and singing by aiding students of music. Ms Tankard, 31, had just begun work at the World Trade Centre, in the New York offices of the Aon insurance company, the day before the attacks. Tomorrow marks the 17th anniversary of the atrocity — the same age as many of the sixth-form students performing music and reading poems. Rhondelle's mother, Cheryl, will attend, as will her cousin and alumnus Radell Tankard, and his daughter, Malikah, a Year 9 student. The idea sprang from a school trip to New York to attend the United Nations International School Conference last year, when the group of Warwick Academy students were snowed in. Now sixth formers, students Nathan Cabral, Jackson McDonald, Joseph Arrowsmith, Samuel Brangman and Benjamin Pettit were abroad with teachers Shelly Grace and Anne Coakley, both of whom had taught Ms Tankard, when they visited the National September 11 Memorial and Museum. Jackson, 17, said he had just been born at the time of the attacks, and the group had not known of Ms Tankard or the two other Bermudians killed that day. Saltus alumni Boyd Gatton and Robert Higley also perished at the World Trade Centre, where 2,977 people died. Nathan said the group settled on the idea of "different musical performances and songs with readings poems to make people think about what happened". He added: "We are also going to have some of the teachers talk about Rhondelle." Ticket prices for tomorrow's concert in the main school hall are $5. The funds raised will support Warwick Academy jazz band students excelling in music who cannot afford to attend the Litchfield Summer Camp in Connecticut, which the jazz band has attended for the past four years.

Warwick Preschool is set to open today as scheduled, despite a fire on the property yesterday morning. But the Ministry of Health announced that the Warwick Health Centre — located in the same building — would not be open for baby clinic services today or Saturday. The Ministry blamed the closure on smoke damage and the investigation into the cause of the fire. A spokesman said: "The ministry would like to apologise to the public for any inconvenience. Clients may attend the Hamilton Health Centre, 67 Victoria Street, Hamilton, between the hours of 2pm and 4pm while the clinic is closed. They may call 278-6460 if they require further assistance." According to Sergeant Allan Wilkinson, a spokesman for Bermuda Fire and Rescue Services, officers received reports of a structural fire at the school at about 7.15am. He said: "Two firefighters entered the premises wearing breathing apparatus. Upon entry, the preschool and clinic areas were heavily smoke-logged. Firefighters focused their efforts on ventilation, as the fire was smouldering. Inquiries are being made as the cause of the fire is under investigation." The Department of Education said the school will open for an initial group of students as scheduled, while a second group are scheduled to start class next Monday as previously arranged with parents. Kalmar Richards, Acting Commissioner of Education, said: "I am very grateful to Department of Education staff, the Preschool Administrator and staff who were on-site since early this morning to access the situation, implement contingency plans and notify parents. Any additional communication will be made directly with parents by the Preschool Administrator, DeRosa-Holder and her team." Diallo Rabain, the Minister of Education and Workforce Development, thanked the team for their quick response. He said: "The Education team has responded swiftly by putting plans in place to provide a safe and clean environment for students. I wish to thank the administrator, staff and parents who have assisted with getting the school ready for our students."

A United States veteran called for more testing to determine if toxic chemical Agent Orange was burnt at the Kindley Field Air Force Base. Ronald Slater, from Washington, said outcry in the United States about the use of "burn pits" has given him hope that his claims will be investigated further. Mr Slater, 75, said: "I'm asking for the sake of the people of Bermuda, particularly the people in St David's who were exposed to and braved that smoke. The smoke was so black and thick I could barely find my way from the truck to the machinery. We are not talking about burning trees and landscaping debris. Someone needs to take the initiative and take a drill sample at least 20 feet, and they need to know where the pits actually were. I would be happy to put together a map." Mr Slater, a former US Air Force serviceman, first went public with his claims in 2007 that about 200 barrels of waste — including dangerous defoliant Agent Orange — were burnt on the Kindley Field Air Force Base and bulldozed into the sea between 1965 and 1967. He has said the chemicals, together with the toxic smoke caused by the fires, caused him and fellow veterans serious medical problems. Agent Orange was widely used during the Vietnam War to clear jungles, but has since been linked to a number of health problems including leukemia, Hodgkin's lymphoma and various kinds of cancer. However, Mr Slater's attempts to gain compensation have been unsuccessful because the US has not recognized that Agent Orange was used anywhere other than Vietnam. Toxicology tests conducted in the mid-1990s found no evidence of Agent Orange, and nor did later soil tests by Bermuda Water Consultants. The BWC report stated that they tested 15 sites around the baselands, collecting samples from the top ten centimeters of soil to be analyzed. Mr Slater said that while his past lawsuits had been dismissed by the courts, recent comments by General David Petraeus had given him hope his case would be given another look. General Petraeus, who was a commander during the Gulf War, spoke out about the use of "burn pits" to get rid of trash, chemicals and medical waste during that conflict. He told Fox News: "Over time, in that tour in particular, you start noticing other issues. So, yes, there is serious combat going on. But you're noticing that there's this massive burn pit that is upwind of us. So it blows over this huge base, Camp Victory, where we had 25,000 or more soldiers based and stationed." General Patraeus added: "We had a number of other locations, again, where we had these burn pits. And you start to notice it more and more. And I got more and more concerned during that time — I mean, it'd been something I'd noticed previously, but now I realize that we've got all these soldiers who are, on really bad days, inhaling whatever it is that's being burnt in these pits." Dozens of burn pits were used during the Gulf War and more than 140,000 active service members and retirees have put their names on a Burn Pit Registry to say they were affected. Mr Slater said the comments by General Patraeus — combined with the growing number of veterans suffering from health issues linked to burn pits — had given him hope that the issue would be properly addressed. He said the testing conducted by Bermuda Water Consultants was inadequate because it might not have tested the correct areas and did not dig deep enough. Mr Slater said: "They got a shovel full of soil, took it to the lab and tested it. All of these pits were 20 feet deep. When someone is doing proper testing, they drill down and get samples from 15, 20 feet deep. I have no doubt that these pits were filled in with coral sand." Mr Slater has also renewed claims to the US Veteran's Association as a result of the warnings about burn pits. He said: "The US Navy and Air Force refused to protect me and my fellow veterans and we paid a very high price." Mr Slater added that he was not the only one who had described the burn pits in Bermuda. Sergeant James Kustush wrote in a sworn statement that he was assigned to Kindley Field in 1965 and was Mr Slater's neighbour. He said: "Trash, garbage, building materials, steel barrels, wood, metal roofing, siding from old barracks, insulation from hangers and asbestos covering from pipes. All of this was dumped in that one ravine, and all was set on fire. Ron would run a bulldozer or tractor over all this rubbish and push it into the ocean." Sergeant Kustush recalled that he saw Mr Slater crushing barrels at the landfill with a bulldozer. He added: "The tracks on the bulldozer had some sort of liquid all over them. I asked Ron what the liquid was and he said it was Agent Orange. Ron told me he worked around Agent Orange when he was on active duty with the Navy in Puerto Rico." Air Force veteran Andrew Moore claimed his cancer was brought on from his job dumping tons of human waste in a deep pit at the baselands in 1963-64, while other veterans have claimed substances such as mercury and hydrochloric acid were disposed of in the same manner. The Ministry of Public Works was contacted about this story, but had not commented as of press time last night.
Health impact claims. Ronald Slater said he was being treated for a range of conditions be believed were caused by exposure to burn pits in Bermuda. Among those conditions are:
High blood pressure
Benign hypertension
Diabetes mellitus type two
Large kidney cyst
Polymyalgia rheumatica
Mr Slater said he also suffered prostate cancer. He underwent medical treatment, including a radical prostatectomy, but the impact of the surgery continues.

Two men with bladed weapons robbed a Four Star Pizza deliveryman on Friday night. The two suspects approached the deliveryman near the top of Bostock Hill East in Paget and demanded money at about 10pm. A police spokesman said: "A small quantity of cash was handed over and both suspects made their escape, running down the hill. The Four Star employee was not hurt. An extensive search for the two offenders, described as approximately 5ft 8in of slim build wearing dark colored clothing was conducted, but they remain at large." Marico Thomas, who owns the pizza franchise, said the driver was shaken by the incident but unharmed. Mr Thomas said: "Any time that you have an incident where someone is trying to take something away from you, you are going to be somewhat shaken up. It's not a positive experience. It's something that we know is a possibility. It is something that we train for, and there are procedures in place for it." Mr Thomas said that deliverymen carry as little cash as possible. He said: "All you are going to get is $25, and hopefully police action that will be swift." Mr Thomas added: "I'm pleased that we have precautions in place. Unfortunately, this is the type of thing we have to deal with sometimes. We are very aware of this, and that we have to be responsible to our employees my making sure we are keeping them safe." Witnesses should call the Criminal Investigation Department on 247-1744 or Crimestoppers on 800-8477.

September 9. Sunday

Bermuda finished in 50th position at the World Amateur Team Championships in Maynooth, Ireland, yesterday. The island's trio of Jarryd Dillas, Walker Campbell and Mikus Ming dropped two places in the final round in which they shot 146 for a total score of eight-over-par 588. Campbell fired an even 72 while Dillas and Ming both carded 74 at the O'Meara course at Carton House Golf Club, with the best two scores counting to the overall total. Bermuda shot an opening round 144, second round 155 and a third round 143. Denmark won the competition with an overall score of 541, with United States second with 542 and Spain posting 544.

September 8

Premier David Burt said that a video posted by Wayne Caines in which he asked a young woman server in a London restaurant for "titty milk" displayed a "lack of respect for women". However, the Premier did not indicate whether the comment would cost Mr Caines his job as Minister of National Security. Mr Burt said last night that he had spoken with Mr Caines about the incident, which he said displayed "poor judgment conveyed by the actions in the recording". The Premier said that Mr Caines had expressed regret over the matter. Mr Burt added: "I am disappointed that the incredibly hard work Minister Caines does every day on behalf of the people of Bermuda, including on his trip to London, has been overshadowed by this extremely poor conduct." He said that he regularly referred Cabinet members to the Ministerial Code of Conduct and the requirement that "ministers are expected to behave according to the highest standards of constitutional and personal conduct in the performance of their duties". Mr Burt added: "Moments like this provide a valuable opportunity for each and every one of us to pause and reflect to ensure that we individually and collectively serve the people of Bermuda in a manner befitting our responsibilities as leader." The Premier said he was proud to lead a party that "has been led by, and continues to benefit from the contributions of exceptionally strong women at every level. This government respects and values the role of women in this community." The One Bermuda Alliance dismissed Mr Burt's response as a "smack in the face for every woman on this island" and called for Mr Caines to resign from Cabinet. Mr Caines continued to attract headlines yesterday in response to the controversial video he recorded and uploaded to his Instagram page on Wednesday, while on government business in London. In the clip, he is heard to ask a female employee at a branch of the Cereal Killer Café if the store had "titty milk". His actions received a backlash from across the political divide before Mr Caines issued an apology on Facebook on Thursday afternoon. The article was picked up by British newspaper the Evening Standard. It said: "Wayne Caines, Bermuda's minister of national security, recorded a video of himself making the enquiry as a 'joke' before posting the footage to his 4,000 followers on Instagram earlier this week." The newspaper noted Mr Caines was in London to meet with National Crime Agency officials to discuss Britain's work on child sex abuse and exploitation overseas. The Centre Against Abuse yesterday called for a "change of mindset" after the incident. Laurie Shiell, executive director of the charity, said the public need to be aware of sexual harassment. Ms Shiell said: "It's time perpetrators of sexual harassment change their mindset. It's time perpetrators of sexual harassment control their hands and words. It's time for us to no longer accept sexual harassment as a joke. It is time sexual harassment ends in Bermuda, and we can start today." Mr Caines, whose Facebook and Instagram pages have now been deleted, said in his apology: "What was meant to be a funny, is now anything but. I know better. This is an unnecessary own goal." Ms Shiell said people should consider if they would make comments, statements or gestures to their daughter, mother, grandmother pastor or boss. She said: "Sexual harassment is a mindset that believes that it is OK for a person to make sexually inappropriate and obscene remarks and actions with strangers and acquaintances. Bermuda, our dirt is showing, and we are tired of sexual harassment being swept under the carpet. We need to clean up our act. We need to firmly unite and say we are tired of this behavior. We need to address it immediately and directly. No it's not a joke. It's sexual harassment." Responding in a statement today, OBA chairman Justin Mathias said: "The use of the phrase 'titty milk' is demeaning to all women and to hear it coming from a senior government minister is shocking though not surprising — but for the Premier to admit that he was only 'disappointed' is truly appalling and is a smack in the face for every woman on this island. Perhaps, like the OBA which has a majority all-female leadership team, the PLP would benefit from more women in its leadership team. Minister Caines has apologized but it was not a real apology, as he says the worker did not hear him. I find it hard to take seriously because if he was at all serious he would never have issued those words in the first place, let alone take the premeditated action of posting it to his many thousands of followers on Instagram. As a former CEO, would the minister condone this type of phrase if one of his male employees had uttered it to a female employee? What would he have done? Would he simply have asked for an apology? I hope not — I hope he would have severely sanctioned that employee. As the CEO equivalent, we were left wait to see what the Premier would do? Well we found out. He expressed his 'disappointment'. What kind of CEO does not sanction an employee for such demeaning language? This sends out the message that what the minister did is effectively OK. What this reveals is not just a weak leader who pays lip service to issues such as equality, but also a lack of depth in the PLP Cabinet. The Premier knows he cannot dismiss Minister Caines as there is no one to take his place who can take on the complicated fintech business. I note that the Evening Standard, a newspaper with an audience of some two million people a day in print and online in London, has now covered the story which portrays not only the minister in a poor light because of his actions, but by association the government and Bermuda. The minister has apparently now shut down his private Instagram and Facebook accounts, but that is too late. Despite what our Premier says, someone must be made accountable for these actions. This is not the type of behavior we expect and we, as a people, should receive better from our elected officials, including the Premier. Enough is enough and if he had any ounce of dignity, Minister Caines should do what the Premier does not have the guts to tell him to do — resign and take a time out to reflect on his actions." The Royal Gazette has invited Mr Burt to respond to Mr Mathias's comments. Mr Caines could not be reached for comment yesterday.

The implementation of roadside sobriety checkpoints has been delayed again due to "technical issues". The first of the checkpoints, which were previously expected today, are now scheduled for next Friday and Saturday. Acting Deputy Commissioner of Police Martin Weekes said: "Unfortunately, due to a technical issue, the required gazetting of the notice informing the public about the use of roadside sobriety checkpoints did not occur in time for their deployment this weekend as the relevant legislation requires the public to be advised at least five days in advance. However, that issue has since been rectified and approval has been given by the senior magistrate for roadside sobriety checkpoints to be in effect next weekend." The Road Traffic (Road Sobriety Checkpoints) Amendment Act 2018 was given Royal assent on July 23. David Burt, the Premier, had aimed to have checkpoints implemented in time for Cup Match at the beginning of August. However, the Ministry of National Security said that they did not go ahead as the handheld breathalyzers had not arrived on the island. Roadside sobriety checkpoints can still be implemented without devices using field tests and the breathalyzer at Hamilton Police Station. On August 23, the Commissioner of Police, Steven Corbishley, said the checkpoints would likely be implemented "within seven days".

A pioneering scheme that would put church volunteers on the streets to help tackle gang culture could be operational by the end of the year. Stephen Corbishley, the Commissioner of Police, explained that a plan to introduce Street Pastors to Bermuda is in the works. Mr Corbishley said Street Pastors had been successful elsewhere and that there had already been an "overwhelming response" from island churches. He told The Royal Gazette: "From my perspective, we've got to get out of the cycle of just dealing with the consequences and start to look at some of the root causes. I've instigated three Street Pastors schemes. It allows us to mobilize church support in dealing with some quite significant community issues." Teams are made up of trained volunteers from churches. The programme first ran in London 15 years ago with a team of 18 and has evolved into a network of around 15,000 volunteers across Britain and beyond. Pastors usually carry out their work on weekend nights, but they now also operate during the day in community settings such as parks, schools and colleges. The organization's website said a street pastor is someone who is "willing to engage with people, whatever their perspective on life and wherever they hang out". Mr Corbishley said: "It's not a group of people that evangelize on the street, it's people who offer real pastoral care to those that are vulnerable. It may be direct care or pointing them to other agencies that can assist. They're a really effective tool to work alongside not just the police but a variety of partners that exist in Bermuda." He said the scheme's structure and approach meant volunteers often had greater opportunities to meet people who might be reluctant to talk to police. Mr Corbishley said one street pastor in the UK had a conversation with a "significant gang member", who "broke down in tears and surrendered a weapon and the drugs he possessed". He added it was the breakthrough needed to steer the individual away from some of his associates, treat dependency problems and find help to get his life back on track. The commissioner, who joined the Bermuda service from Kent Police, admitted not every night would have a similar result. However, he added: "I think there's a community duty to support them, not just penalize them." He said Bermuda's gang violence reduction co-ordinator Leroy Bean and police chaplain Kevin Santucci had backed the introduction of the programme, which would be among only a handful of international Street Pastor schemes. Mr Corbishley said: "We've already been overwhelmed by the number of churches that want to get involved. It i hoped training could begin "in the near future" and funding will be earmarked to get the scheme off the ground. It is my ambition that we achieve a Street Pastors structure towards the end of this year. I'm keen to get them recognized and supported by local communities and get them to work in areas where we think there are some challenges, where communities lack confidence or there are issues with young people congregating on street corners. It is not simply to support those that perhaps are troubled or vulnerable or even involved in criminal activity. They are not a replacement for the police, this is a programme that works in partnership. There are very clear protocols for the safety of those involved and quite clear guidance, but additionally they can be utilized in other environments, like community events." Mr Corbishley took charge last month, a week after a gunman opened fire at a group on Court Street in an attack that claimed the life of Taylor Grier, 30, and wounded a 55-year-old man. Danshun Swann, 25, died after he was stabbed during a fight involving more than 20 men outside Southampton Rangers Sports Club just weeks later. Chaplain Santucci described Street Pastors as a "wonderful initiative" and hoped its introduction will help encourage a culture of respect among all island residents. He said one of its benefits is that volunteers come from different denominations and continued: "That in itself shows us that there is diversity, but at the same time there is unity because we all have the same thought and view working towards strengthening our community." The chaplain added: "We are at a crossroads of something great within Bermuda, working with all that we have. I think it's time that we challenge ourselves and be willing to say, what we have done has carried us so far, but we need extra to help us over the mountain." He also supported a farm initiative planned by the Government, as reported in the Gazette on Wednesday, to provide opportunities and support for "at-risk" young people. They would work the land and sell produce at market but also have access to mental health professionals and help to find employment. A Street Pastors representative said the teams have "a significant positive impact in any area where they operate". She added: "We are equipped and able to get alongside local churches in extending the network of initiatives for the benefit of all and this can only happen with the close working relationships of the churches together, police and government agencies."

Tropical Storm Florence is predicted to regain hurricane strength today but Bermuda should be spared severe winds. Florence is labelled a potential threat to the island because its centre is expected to pass within 460 miles in the next 72 hours. The Bermuda Weather Service said the island is likely to remain outside Florence's radius of tropical storm force winds but warned of potentially very rough southeasterly swells which could create hazardous rip currents, especially on the South Shore. At 6am today, Florence was 770 miles southeast of the island, moving west at 6mph. Its closest point of approach to Bermuda within 72 hours was forecast to be 360 miles to the south-southwest on Tuesday at 6pm. It had maximum winds of 70mph with gusts of 85mph. A BWS spokesman said: "Tropical Storm Florence is expected to re-intensify to a Category 1 hurricane today, then to a Category 4 storm before passing to our south on Tuesday. Bermuda should remain outside the radius of tropical storm force winds and the only significant impact is expected to be rough to very rough southeasterly swells which could create hazardous rip currents, especially along the South Shore." The storm is forecast to continue towards the United States, and approach the southeastern coast by Thursday. Ken Smith, a meteorologist at the BWS, said that thunderstorms of the past few days were "not at all associated with Florence". In keeping with September's status as the height of hurricane season, Florence was one of four systems dotted around the Atlantic — including a trough of showers and thunderstorms southwest of Bermuda, Tropical Storm Helene near Cape Verde, and Tropical Storm Isaac which appears on a track towards the Caribbean. Neither Helene nor Isaac are deemed a threat to Bermuda at this time. Mr Smith said that a hurricane's strongest winds lie in the storm's "right forward quadrant" from its direction of movement. Florence, moving east to west, packs the strongest winds in its northwestern quadrant as a result. The Emergency Measures Organisation has said it is prepared to meet tomorrow. However, the first day of school was expected to go as scheduled. The National Hurricane Centre in the US said this morning: "Florence is expected to become a hurricane today and rapid intensification is likely to begin by tonight. Florence is forecast to become a major hurricane on Monday. On the forecast track, the centre of Florence will move over the southwestern Atlantic between Bermuda and the Bahamas on Tuesday and Wednesday, and approach the southeastern US coast on Thursday."

Victoria Pearman, the Ombudsman for Bermuda, voiced "significant concerns" on the communication of school bus services to the public last night. Her remarks came as the Department of Public Transportation announced that the autumn bus schedule would be posted on Sunday, the day before schools open. Ms Pearman said she was aware of bus availability issues, and the interim arrangements in which school services had been given priority. She said it was "important that full and accurate information be provided" by the DPT, and given the widest possible distribution, including to parent-teacher associations. Ms Pearman called for details to be included such as the time span of the interim arrangements, and a contact for questions to be directed. She advised the public to check media outlets for further information. According to a DPT spokeswoman, the schedule was being completed, with the final version posted on the Government website on Sunday. The schedule would combine with the public bus timetable to ensure that "all schools are serviced", with CedarBridge Academy and the Berkeley Institute to have "dedicated buses at the end of each school day". Jonelle Christopher, the assistant director of operations at DPT, would work with schools and the Ministry of Education "to ensure that open lines of communication are established". She added: "The ministry will continue to provide daily updates on the status of buses via the Government portal and the media. The DPT is making steady progress with repairs to the existing bus fleet, and is working with the Ministry of Transport and Regulatory Affairs to secure needed investments to sustain the fleet into the coming years."
Questions on school bus services should be directed 292-3851 or info@dpt.bm

Opinion. By Scott Simmons MP, a government backbencher and MP for Southampton West (Constituency 32). "Everyone knows the history of the United Bermuda Party and its ideological and political descendant, the One Bermuda Alliance. It is a history of using economic terrorism via blackballing, pulling mortgages and altering legislation to punish those who stood against the oligarchy and fought for freedom, justice and equality for black Bermudians. The irony is that after performing these despicable acts, the UBP/OBA would mock the very victims of their economic terrorism as being unable to hold a job or run a business. In the context of this historical pattern of behaviour, one can truly understand why the OBA deliberately and wilfully ignored the advice of technical officers within the Ministry of Health in an effort economically to destroy yet another person who stood against the oligarchy and fought for freedom, justice and equality for black Bermudians — former Progressive Labour Party leader and premier Ewart Brown. An injustice was done by the OBA's decision to go against the advice of paid professionals within the Civil Service. It was a disservice not only to Dr Brown, but to the taxpayers of Bermuda. This deplorable act also exposed the Government, and by extension the taxpayer, to legal action that would have depleted any savings made by making this reckless, irresponsible and politically motivated decision. The decision to make right what the OBA made wrong was not an easy one for the PLP. We knew that the OBA and its surrogates would paint this as a "friends and family" deal and would attack our character and our integrity, as they have done so many times over the years. Whether it was our former leader or not, what the OBA did was wrong. These economic injustices have happened to many in our community over the decades of UBP/OBA rule, and sometimes tough decisions will be required to right these wrongs. Not everyone will like it or appreciate it, but as the Government we must correct wrongs that have unfairly penalised many. One year ago, Bermudians overwhelmingly rejected the OBA's anti-Bermudian, economic terrorism model. And just a few months ago, given the opportunity to maintain the status quo, the people chose again to reject the OBA at the polls in Warwick North East. Make no mistake, this was a tough decision that many, including Dr Brown, did not feel went far enough. Yet, as a government committed to correcting injustice, we could not and would not let this OBA decision stand. There may be even more tough decisions as we intend to take on the forces that continue to escalate our cost of living and as we continue to transform Bermuda into a place that truly works for Bermudians."

September 7

The Minister of National Security apologized last night after he posted a video where he asked a young woman server in a London restaurant for "titty milk". Wayne Caines, in London on government business, told The Royal Gazette he was "deeply disappointed" in himself. Mr Caines said: "This has been a learning exercise for me. The Premier has asked me to speak with him tomorrow and he and I will have a difficult discussion, but make no mistake that I am 100 per cent apologetic for my comments and this will never happen again." Mr Caines added he regretted that the controversy had threatened to overshadow the work at his London meetings and the Caines family's Back to School Extravaganza held yesterday. The recording, posted on Mr Caines's Instagram account on Wednesday, was shot at a branch of Cereal Killer Café, a cereal bar business with two shops in London. Mr Caines asked a female staff member what milk is available and said he was lactose intolerant. He asked: "Any titty milk?" The employee did not respond and Mr Caines said he would have Cap'n Crunch. The video expired from Mr Caines's Instagram Story yesterday afternoon, but it had already been shared on other social media and sparked a flurry of comments and memes. Mr Caines apologized on Facebook yesterday afternoon for what he described as an "inappropriate joke". He said: "To be clear, I did not make the comment to the clerks, it was said jokingly into my phone. They did not hear the comment. Having said that, I apologise without reservation to everyone in Bermuda. I am an elected official who must always conduct himself appropriately. On this occasion I fell way below the mark. What was meant to be a funny is now anything but." He added: "I know better. This is an unnecessary own goal. I will stand and take my licks. On this occasion I deserve each lash." Both London branches of the Cereal Killer Café, one in Camden Market and the other on Brick Lane in the East End, were contacted yesterday, but neither responded to a request for comment. The video was a major source of debate on social media. Posters called the video "vile" and "unacceptable" in one Facebook thread. Other posters claimed that Mr Caines had said "tin milk" or "tinned milk" and dismissed the video as a "political attack". Cheryl Packwood, the former director of the Bermuda Government's Washington office and managing partner of a communications agency, wrote that she had verified that the post was on Mr Caines's Instagram account. She added: "It is there and it is unacceptable." Marc Daniels, a former Progressive Labour Party senator, said on a Facebook post of the video: "People have to be honest and stop making excuses. The words are clear as was the intent ... just be honest. As stated above, man is man, All are fallible and all fall short and there is no point putting any man or woman on a pedestal because they carry a title. It is their actions which prove whether the title holds weight." Bryant Trew, a political commentator, said: "If one of my sons did this, there would be severe repercussions. What makes a grown man think that this is appropriate conduct? Plus, this embarrasses Bermuda big time. How do you travel the globe trying to promote Bermuda when this kind of harassment, chauvinism and immaturity are being practiced?" Kristin White, a writer and blogger, added: "In the past I've done a backflip triple salchow trying my best to maneuver away from 'bashing men', acknowledging that we are all dealing with generational trauma, and how, in men, that often presents as an inability to communicate and connect with women in a real and genuine way. But not this time. The act of harassment towards this woman, who was just trying to serve this man some f***ing cereal, has to be called out." Susan Jackson, the Shadow Minister of Health and Seniors, said she hoped the Premier, would "publicly reprimand" Mr Caines. She added she was pleased when Mr Caines apologized for his "appalling" comment. Ms Jackson said: "There is no place for offensive comments like this, which can't help but have a demeaning impact on young women, and young mothers in particular. The minister is out promoting Bermuda as a place of integrity to attract upstanding professionals. He's promoting Bermuda to businesses that are working hard to increase diversity and equality within their workplaces. His comment shows remarkable disrespect and I am sure companies, including the fintech sector, will take note." Toni Daniels, a former One Bermuda Alliance senator, said the #MeToo movement had improved awareness about sexual harassment, but more progress was needed. She added: "It's extremely unfortunate that we have a leader of the country who has perpetuated this and seems to not understand that it was not only inappropriate, but felt that it should be passed along on social media and promulgated." Ms Daniels said: "There was a time when this kind of conduct was tolerated and I think there has been a growing awareness of what is acceptable and the Minister should really know better. Some people are saying this is just politics, but it really isn't. The evidence is there. What he says is obvious. We cannot misinterpret that." The video also spawned several internet memes. One featured a photograph of Mr Caines and the words: "I don't always drink milk ... but when I do breast is best." Mr Caines was in Britain this week for a forum on the blockchain industry and a meeting with the UK National Crime Agency.

A social worker who blew the whistle on allegations that government child protection staff abused and neglected youngsters said yesterday the case highlighted the need for vulnerable youngsters to have independent representation. An investigation into the abuse claims was launched by the Ministry of Social Development and Sport after Tiffanne Thomas raised concerns about four Department of Child and Family Services staff members accused of mistreating children, as first reported by the Politica news website. It is claimed the staff members were allowed to continue working by department director Alfred Maybury, despite the allegations. An inquiry is under way into Mr Maybury's handling of the complaints and he has been suspended. Ms Thomas, an independent social worker who acts as a litigation guardian for children involved in court proceedings, told The Royal Gazette: "A case like this completely underscores the significance of a litigation guardian. They give a voice to children who would normally be silenced." She discovered reports of the alleged mistreatment when she reviewed the files of a boy she represents, referred to as "BC" to protect his identity, who is in the care of the department. The reports revealed that department social workers had made two separate child protection referrals concerning allegations of physical abuse of BC by a male staff member. Ms Thomas later discovered that other children had complained about neglect by staff at the department's residential treatment centre. Staff were accused of being drunk on duty, leaving children unattended at a youth group and transporting children while intoxicated. Ms Thomas, on behalf of BC, instructed lawyer Saul Dismont to apply for a restraining order against the male staff member. Mr Maybury challenged the application on the grounds that it was based on an accusation not yet determined to be true. However Magistrate Tyrone Chin issued the restraining order against the male staff member and three other department employees on July 19 to prevent them having any contact with BC. Ms Thomas later asked Mr Dismont, of law firm Marshall Diel & Myers, to write to Michael Weeks, the Minister of Social Development, about the allegations and the way they were handled by Mr Maybury. She said: "I had an ethical responsibility to ensure this was raised and hopefully addressed. Outside of that, because there are active investigations pending, I have a professional duty to allow that process to be carried out by the people who have the responsibility for exploring these types of allegations." She said the allegations only came to light because BC had a litigation guardian, an independent representative for children involved in court proceedings, which minors are entitled to have but often do not get because of a lack of funding. The Human Rights Commission and several charities launched a legal action against the Government and the Family Court last year. The groups accused the authorities of a failure to ensure children were adequately represented in court. They wanted a declaration that the courts and the Government were required to provide representation for children in the majority of cases, but the judge found that the requirement may not be complied with in "many cases ... for want of public funding". The plaintiffs plan to appeal. The letter to the Minister, seen by The Royal Gazette, detailed the "physical assault, bullying and harassment" that BC is alleged to have suffered and the complaints made by the other children. Mr Dismont wrote: "It is extraordinary that none of the staff were suspended." He said yesterday the problems raised by Ms Thomas were "alarming" and that it was lucky that BC "had the rare benefit of having been appointed a litigation guardian". Mr Dismont added: "It is sincerely hoped that the issues raised reaffirms the importance of children having the protection of the appointment of litigation guardians and lawyers." A Ministry spokeswoman confirmed that Mr Weeks received Mr Dismont's letter and an investigation had been launched into the allegations of abuse. She said: "The Ministry ... takes any accusation of abuse towards a child in their care extremely seriously. A thorough investigation into this particular matter has commenced. If any claims are substantiated following the investigation, immediate steps will be taken to remedy the situation. The safety and wellbeing of children in Bermuda is the paramount concern of the Ministry." Mr Maybury said: "I'm letting the process go its way. I wish not to discuss it." Shadow social development minister Ben Smith said: "This investigation must be as thorough as possible and should take place quickly. Its results should be made public as the public needs to be reassured that if there are issues within this department they have been identified and will be fixed."

Heavy showers caused localized flooding in the city today and the bad weather is expected to continue into the weekend. A film is being circulated via social media showing slow moving cars traveling along Front Street with their wheels submerged in rain water. Since thunderstorms began last night, 1½ inches of rain has fallen at LF Wade International Airport but it is likely double that in other areas according to a Bermuda Weather Service spokesman. He said thunderstorms and heavy rain are typical for this time of year and are unrelated to Hurricane Florence. The spokesman said: "You get slow moving showers and thunderstorms that produce a lot of tropical rainfall at this time of year. It is not unusual to see inches of rain falling in a short amount of time and that is enough to cause localized flooding as it always does. Don't be surprised to see more hefty thundery rain and localized flooding." The spokesman said it would be wise to take extra care traveling on the roads considering wet weather draws out slick oil from the road surfaces. He also pointed out a positive side to the poor weather conditions. "We have been lacking in rainfall for some time and people have been complaining. Up until this morning we were averaging close to four and a half inches below average — we are still probably below average now so some might look at this as welcome tank rain."

British Airways (BA) has launched an investigation after the financial and personal details of customers were hacked from its website and mobile app. The airline that flies to Bermuda daily said the theft of customer data was being investigated "as a matter of urgency". It added on its website that the stolen data did not include travel or passport details. The airline said that the breach involved customer bookings made between August 21 and September 5. It added that the matter "has been resolved and our website is working normally". British Airways said that police and other authorities have been notified. The airline apologized for the "disruption that this criminal activity has caused". It added: "We take the protection of our customer's data very seriously." British Airways urged anyone who may have been affected by the hack to contact their bank or credit card provider. The airline added that it would make direct contact with affected customers. In the UK authorities are considering whether to inflict a fine of millions of pounds on BA.

A Bermuda-born company that uses high-tech drones to produce useful data for the agricultural and construction industries has launched a new product to help with crop insurance claims. Skymatics, a Canadian-based sister company of Bermuda Aerial Media, was founded by Bermudian entrepreneurs EJ Burrows and Connor Burns. This year it was nominated for Product of the Year by Tecterra, a Canadian non-profit organisation that assists small Alberta companies with the use of geomatics technology. The product in question was SkyClaim, software designed to help farmers and insurance companies to better assess crop insurance claims — and to help speed up the process through the use of drone data. Skymatics has grown strongly from its Bermuda roots and now has clients in 46 countries. It offers drone data services for use in activities including agriculture, construction, emergency response and surveying. Mr Burrows said of SkyClaim: "Commercial farming is a bigger business than most people think. It's not uncommon for farmers to grow seven figures worth of crop in a single year. But just like any other business they want to have insurance policies to protect their 'inventory' that sits in fields and not on warehouse shelves. So farmers have insurance policies protecting against a wide variety of things like hail storms, flooding, wildlife damage and more." The initial inspiration for SkyClaim came as a result of an international entrepreneurship competition that the Bermuda Economic Development Corporation had urged the company to enter. "We represented Bermuda and participated in the 2014 Future Agro Challenge, a competition for start-ups from all over the globe to pitch new technology for the agricultural industry," Mr Burrows said. At that event we pitched the idea of using drones for assessing crop damage for farmers and to our surprise we won." Mr Burrows mentioned that business is booming and they are continuing to develop. "Our goal is to have SkyClaim be the global go-to solution for crop insurance companies to help them automate the claims process. With all the data partners we have, we're also exploring the waters of large scale risk analysis and forecasting for government entities and reinsurance companies." In agricultural applications, Skymatics' drones enable farmers to manage fields from the sky by identifying problems early on, tracking changes over time and measuring field performance variability. In surveying, the drone data can create highly accurate and precise maps with high resolution imagery. Mr Burrows and Mr Burns' original start-up, Bermuda Aerial Media, is an aerial photography, video and photogrammetry company that uses GPS-controlled multi-rotor drones. The firm shot the aerial footage of the island that appeared in the America's Cup promotional film.
To learn more, visit skymatics.com

On the back of strong International Baccalaureate (IB) and Business & Technology Education Council (BTEC) results released in July, where the school achieved an outstanding 94% pass rate for the IB Diploma Programme and 100% pass rates for the IB Individual Subjects and BTEC programmes, Warwick Academy continued to celebrate student success with their recent IGCSE results. The school's 5A* - C/4+ percentage at IGCSE was 93.4% and is the highest the school has ever achieved. Anna Francoeur is the first student in the school's history to achieve an outstanding 10 A* along with 1A across distinct subjects. Mr. Dave Horan, the school Principal, said: 'We know how much work goes into the preparation for these examinations and are proud of all our students and what they have achieved. I would also like to recognize the hard work and skill of our faculty and their collective efforts to support the students in reaching their potential. We are very fortunate at Warwick Academy to have staff who go above and beyond on a daily basis.' Head of Curriculum Mr. Mark Thorpe added: 'For the third year in a row IGCSE results are substantially above the benchmark for students gaining 5A*- C, including Mathematics and English, with the majority of our students sitting anywhere from 7 to 10 distinct IGCSE subjects. Whilst we have some fantastic individual results, we are particularly pleased with the consistent progress all of our students have made, irrespective of their ability and starting point. Our flexible approach to our curriculum gives our students a strong foundation for moving on to their preferred pathway in our vibrant and successful Sixth Form.' Other top results are as follows:
Kathryn Mason – 7A*, 2A, 1B
Jack Thorpe – 6A*, 2A & one 7, 1C
Ethan Sousa – 5A*, 2B, 2C
Brianna Mawer – 3A* & one 8, 3A & one 7
Alexys Murray – 3A*, 7A
Tiara Simons – 3A*, 5A, 2B
Logan Soares – 3A*, 4A & one 7, 1B & one 6
Holly Wakely – 2A*, 6A, 2B
Sophia Marsh – 2A*, 4A, 2B, 2C
Mr. Horan added: 'We are also very pleased with the University destinations and degree courses our graduates are placed in. This is one of our most import benchmarks and again shows that the flexibility of the Sixth Form programme delivers results.' In the Sixth Form Warwick Academy allows students the opportunity to create their unique flight path using one of three pathways available to them. Warwick Academy Sixth Form graduates accepted offers this summer from the following Universities:
UK: Warwick, Exeter, Manchester, Bristol, Edinburgh, Keele, Cardiff, Loughborough, Northampton, Leeds, Plymouth, Portsmouth, Lancaster, Lancashire, London Metropolitan, Bangor.
Canada: British Columbia (UBC), McGill, Queen's, Dalhousie, Carleton, Waterloo, UOIT, Wilfrid Laurier, Acadia, St Mary's.
USA: Southern Methodist, Santa Clara, Miami, Florida State, Pittsburgh
Their choices include a diverse range of degree programmes: Philosophy, Politics & Economics; Commerce; English; Modern Language & Business; Journalism; Business; Sociology; Football Development & Coaching; Psychology; Accounting & Finance; Product Design; Interior Architecture & Design; Banking Finance; Engineering; Medical Sciences; Law; Forensic Science; English Literature; Neuroscience; Rehabilitation Science; Physics; Networking & Information Security; and Hellenic International Studies.

September 6

Wayne Caines, the Minister of National Security, met yesterday with representatives of the National Crime Agency during his visit to Britain to promote Bermuda's fintech business development. Mr Caines discussed investigation procedures for child sexual offences, and observed the child exploitation and online protection division's threat leadership and insight teams, the partnership delivery team, education team, child protection advisory team, and others tasked with investigating child sexual abuse and exploitation. The minister also met with Simon Mason, the senior officer who leads work in the British Overseas Territories on the sexual abuse and exploitation of children. Mr Caines said there had been an increase in the reporting and prosecution of such offences in Bermuda. Talks included "how we could strengthen our ties concerning investigation protocols, cross-border policing, and taking a closer look at their current procedures. We were able to see how the National Crime Agency worked and discussed the potential of members of the Bermuda Police Service who specialise in this area of travelling to the UK to train. We're pleased with how this relationship is progressing, and we're continuing our focus on making sure our systems are current and having the most active elements of investigation in place for offences against children." Mr Caines is scheduled to return to Bermuda tomorrow, a ministry spokeswoman said.

Police body cameras are to arm prosecutors with new tools to tackle domestic violence and protect victims, commissioner Stephen Corbishley has revealed. The move was welcomed by the Centre Against Abuse, which is fielding greater numbers of reports this year, according to Laurie Shiell, the executive director. Larry Mussenden, the Director of Public Prosecutions, said the office was "keen to expand the use of CCTV or bodycam footage in a variety of cases — including where witnesses are reluctant to make a statement or give evidence". Mr Corbishley told The Royal Gazette that body cameras introduced in 2015 have now been issued to all frontline officers. Officers wear the cameras over their body armor and it uploads to a server. He said police were "seeking increased resources to deal with vulnerable people, whether victims of domestic violence, sexual assault or other forms of exploitation. Officers will quite often come into contact with a victim who has injuries, who is clearly distressed, and the camera is able to capture that. On occasion, the victim will want to withdraw their statement for a variety of reasons, not least that they may have gotten back together with the offender. What video evidence allows us is to consider the safety of the victim, and in some cases consider progressing the prosecution solely on the basis of the video evidence that we have secured." Ms Shiell, who said she had never seen the devices used to prosecute domestic violence offences, said the video would provide "a great help". Ms Shiell said there had been "a lot of sexual assault cases this year — and it's been drug and alcohol-related, even with children. Every case we see, we know there are way more out there. Victims would be spared having to give extra statements after recording their exchange with officers at the scene. More victims will be more likely to move forward with prosecutions if you have that video where they don't have to be in court." According to Mr Mussenden, the DPP has used video footage from CCTV "for several years now, including in cases where there were reluctant witnesses. We take domestic violence cases seriously, as does the commissioner. We are keen to support his views about the use of video footage in cases where witnesses are reluctant to participate in the process. Further, we wish to see a decline in such cases as people in relationship difficulties should seek assistance from families, friends or professional counselors." Mr Corbishley said he had arranged to speak with Ms Shiell, and would discuss the matter further with the DPP. The commissioner added: "In my experience in the UK, we often find with domestic abuse victims that their immediate response to police is powerful evidence to demonstrate not solely the physical abuse suffered, but to identify psychological and other trauma."

C.V. "Jim" Woolridge was given tribute yesterday in a packed funeral service at the Cathedral of the Most Holy Trinity, where dignitaries from across the political spectrum gathered to pay their respects. Mr Woolridge, the former tourism minister and cricket commentator who served as MP for Smith's South for more than 30 years, died on August 28 at age 92. Flags at government buildings were lowered to half-mast for his funeral. Jonathan Marion, Mr Woolridge's grandson, told the congregation: "My grandpa genuinely believed all Bermudians to be part of his family. If he didn't know everyone, he seemed expected to — for they certainly knew him." Hundreds attended, rising to their feet as Mr Woolridge's coffin, draped in a Bermuda flag, was brought in by soldiers of the Royal Bermuda Regiment. Guests included John Rankin, the Governor, Acting Premier Lieutenant-Colonel David Burch, Opposition leader Jeanne Atherden, former premier Sir John Swan, Chief Justice Narinder Hargun, Commissioner of Police Stephen Corbishley, and Charles Gosling and Quinell Francis, the mayors of Hamilton and St George. Delivering the obituary, Mr Marion said: "He always reminded me that there are so many reasons to be proud to be Bermudian. Papa loved our island and our way of life. A devoted and dedicated family man, he was determined to give his family the opportunities that he never had." The congregation broke into applause as Mr Marion closed: "Papa, we do have a better life — and Bermuda is a better place." Sean Tucker, who has inherited Mr Woolridge's nickname of the "Voice of Summer", said his old friend "had this country mesmerized for close to 50 years as Bermuda's pre-eminent cricket commentator". Mr Woolridge's turns of phrase "became part of the tapestry of Bermuda's culture", Mr Tucker added. "Jim Woolridge loved cricket. He felt it was the greatest character builder there was, and if you followed the tenets of the game you were ready for life. He wanted everyone to love the game as much as he did, and that's why he broadcast it." Charles Webbe, who served as public relations manager for the Department of Tourism, worked closely with Mr Woolridge, recalling "a huge man with huge hands whose stature and personality were made the more striking by his command of the English language". Mr Woolridge was "not just the Voice Of Summer but of every season when it came to his beloved Bermuda", he added. Mr Webbe described the former minister's "unabashed and unashamed commitment to quality tourism" — but the speaker also shared light-hearted accounts of his famous wit. He remembered staying with Mr Woolridge in an expensive hotel in the American South, in a place where "the Confederate flag flew", as the two travelled on a tourism junket. Staff were unaccustomed to black guests, and a star-struck butler who brought Mr Woolridge his freshly shined shoes told him they had "never had a brother stay in the presidential suite before". Mr Webbe closed: "With that warm and engaging smile, Jim put his huge hand on the man's shoulder, took possession of his shoes, and told him: 'My brother, they don't come any bigger'."

The apparent illegal capture of at least seven black grouper fish is under investigation by the Government's fisheries department. A short video clip on social media shows a boat with the protected species, also known as rockfish, lying motionless on the deck. Conservationists noted the legal limit is one grouper per boat per day, and expressed concerns of the impact of over-fishing. Conservationist Choy Aming has said it is likely the grouper were caught on their spawning grounds, where it is illegal to fish. A spokeswoman for the Department of Environment and Natural Resources said it was aware of the film circulating, adding its Marine Enforcement Section has "an active investigation in progress". The spokeswoman added the law is designed "to limit the harvest for the protection of the species". An illegal catch could result in a fine of up to $50,000 and up to two years in prison as well as the possible seizure of boats and equipment. The film showed at least two men, one with a tattoo on his upper arm, aboard a boat with the fish pictured on the deck. A separate photo was taken of seven groupers lined up on the deck. A photograph of a boat being boarded by police in the St David's area is also circulating but police have not confirmed that it is the boat in question. Mr Aming, a team member for the conservation group Ocean Vet, said that over-fishing grouper could cause a collapse in the black grouper population in Bermuda, similar to the loss of the Nassau grouper which is no longer seen in our waters. He told The Royal Gazette: "Considering they had caught rockfish of that size in a single night, it is pretty much guaranteed that they went out to one of the two grouper spawning grounds which is illegal. And then, you have your one per boat, per day rule as well. The grounds are completely protected because that is where they go to spawn and they only spawn after the full moon in the warmer months on a few specific days. The full moon was on Sunday and this video appeared on Monday, it seems like a premeditated, targeted incident. It has got to be protected because that is literally the only time they will reproduce. It is key to protect those sites — if you just let people fish there willy-nilly it would be a very easy way to wipe out groupers or drastically diminish the grouper population. It is also unfair to all the hard-working, honest fishermen who are trying to follow the laws and not pillage the ocean. This is a real slap in the face for them and their livelihood as well." Ocean Vet has touted the idea of setting up a policing patrol assisted by the public to help authorities ensure that fishing laws are adhered to. "Patrolling the reef line is challenging," Mr Aming said. "But there are only really a dozen places where most boats come in and out of. You could potentially have something set up in those areas. It's also a timing thing — a lot of fishing takes place around the full moon so maybe we could do something in that regard. I filmed what looked like a wall of grouper about ten years ago and I was asked not to post it publicly because it would give the impression that the grouper are really plentiful. But we have two spawning sites that we know of so that video shot could have represented a large per cent of our entire population." The Bermuda Police Service did not respond to a request for comment by press time.

In June 2018, the Bermuda Health Council conducted a survey to capture the public's opinion about healthcare issues and the Health Council's role in tackling these issues. Over 550 people responded, representing varied education levels, professional backgrounds, races and genders, but with one resounding unified message - Healthcare in Bermuda is too expensive and it needs to be at the top of the Council's list to do something about it. Over 75% of respondents felt the role of the Health Council is to protect the public by making healthcare affordable, particularly with health insurance premiums, cost of care and the price of medications; and to monitor and report on Bermuda's healthcare state of affairs. Respondents felt that the Health Council is a source for useful information and evidence based policy, with "valuable insight" (53%). However, it was noted that the information could be communicated more effectively with improvements in the frequency and availability of information to the public and healthcare providers (both were prioritized by over 68% of respondents). Respondents also felt that there are opportunities for stronger regulation of healthcare. Overall, the Council needs to do more in these areas to make it clear what their role is and how they act on behalf of Bermuda. As one concerned respondent stated, "I have heard of the Health Council, but that's it." The Council is committed to ensuring transparency and reliability of messages and that appropriate actions are taken towards improving the affordability of healthcare. In support of the feedback, the Council recently held a strategic planning session which saw the team prioritizing its work on health legislation to ensure care can be delivered in more cost effective community settings, and expediting regulations to control the price of prescription medicines. Tara Hines, Healthcare Data Analyst stated: "The results we received from the 2018 Bermuda Health Council Feedback Survey confirm much of what we are seeing on a daily basis in our research, with regard to healthcare costs. In order to make sure more people know about the work that we are doing and that they can access information they may need, we have created a Data Request Form on our website (www.bhec.bm) and we provide regular updates online about what our team is working on in our Behind the Scenes Activity Log. We are also using data, in collaboration with the broader healthcare community, to find ways to provide more public value for the dollars being spent."

BEST Shipping Ltd. and Joe Vieira Trucking Ltd. announced again, having first done so on July 24, this time in more detail, the "acquisition of Bermuda Forwarders, an established member of the shipping and haulage business in Bermuda for over 60 years" saying that "now, with over 100 years of combined experience, the team at BEST Shipping promises its customers enhanced products and services." Mr. Joe Vieira, President of BEST and JVT, said: "At BEST Shipping, we pride ourselves on our product and efficiency of service. Now that we have acquired a Company with respect and credibility throughout the island, we can continue to grow BEST using all the resources available. The acquisition allows us to better use the global network that has been developed to better serve our customers. Our immediate goal is to consolidate physical operations in Bermuda, creating a centralized distribution hub for faster deliveries and collections. Our ultimate goal will be to take the best practices from each organization and transform these to provide a broader and better set of services to our clients. This will add an expanded global penetration and specialization to BEST's existing products and services, improving the variety of services available across the US, Canada, the UK, Continental Europe, the Far East and Asia". Mr. Vieira ends by saying, "I will be taking over the management of the two organizations, but Nick Kempe will be staying on in an advisory capacity through the end of the year to assist with the transitioning and integration of the combined operations". Mr. Toby Kempe, Past Owner and President of Bermuda Forwarders stated, "On behalf of the Kempe family, we wish to extend our sincere congratulations to BEST Shipping Ltd. on the purchase of the Bermuda Forwarders' freight business. After over 60 years in business, we are comfortable that Joe Vieira and his team will continue the family spirit, dedication to quality and full-service offering that we strived to achieve during our time running the business. This, and all other pertinent information, will be made available to our clients, and members of the public, over the next few weeks. Despite the buyout, you will be dealing with the same Bermuda Team and the same overseas network of agents and business partners."

Chaka Khan, the "Queen of Funk", and Grammy-winning jazz vocal group The Manhattan Transfer will star at the 2019 Bermuda Festival. Festival executive director T.J. Armand said. Chaka Khan, whose well-known hits include I'm Every Woman, was the perfect performer to highlight the festival's theme of Empowerment of Women. During a career which began in the 1970s, her other songs include Ain't Nobody, I Feel For You and Through the Fire. Mr Armand said: "Chaka Khan is one of the world's most gifted and celebrated musicians with a rich musical legacy. The ten-times Grammy Award winner is a songwriter, actor, author, philanthropist, entrepreneur and activist. She has the rare ability to sing in seven music genres, including R&B, pop, rock, gospel, country, world music and classical." Chaka Khan previously appeared at the Jazzscape concert in Dockyard in 1997.The Manhattan Transfer also boast a long history of critical and commercial success in their more than 40 years in the music industry, including 12 Grammy Awards. Their top hits include Chanson D'amour, Walk in Love and Spice of Life. Mr Armand said: "As one of the most important and innovative vocal groups in the history of popular music, The Manhattan Transfer accrued worldwide sales in the millions, Grammy Awards by the dozen, and are veterans of sold-out world tours." He added that other local and international acts will also take the stage for the festival, which will run from January 19 to March 9. Performance dates and venues will be announced next month.

Saltus today announced the results of this year's Advanced Placement (AP) and (I)GCSE examination results. AP is an internationally recognized program offering college-level curricula and examinations to high school students, enabling them to potentially secure placement and course credit at universities around the world. The International General Certificate of Secondary Education (IGCSE) is a set of exams that form part of university preparation in the UK and is taken in Years 10 and 11. Saltus supports the learning opportunities AP and the GCSE provide as part of the school's enriched academic programme. This year's AP results were outstanding. Seventy-seven senior students took a total of 173 of the high-level subject-based examinations, with 78% of the students scoring a 3 or higher (5 is the highest score). A score of 3 is typically standard acceptance level as a subject credit in North American universities. Globally, 2.8 million students took over 5 million AP examinations. Saltus students ranked 16% higher than the global average for scores 3-5. The average percentage of global students with a score of 3 or higher was 62%. Saltus top AP performers were: Kaya Vogler who achieved six 5's and 3 4's; Logan Krueger had five 5s, and Rhys Kittleson was awarded five 5's, two 4s and a 3. Kaya summed up the experience from a student's perspective: "What made my experience with APs great was that I always felt challenged but also interested. I enjoyed the courses, even when they were hard and maybe even more so because they were difficult. The most important part for me was teachers that always gave the extra 20% above and beyond what was expected. They were integral to my enjoyment of SGY." This year the Saltus (I)GSCE pass rate was 100%. Saltus top (I)GCSE performers were: Ryan Topple with eight A*s and 2 A's; Kieran Malott with seven A*s and 3 As; and Eleanor Dunleavy with six A*s and 4 As "Our outstanding students exemplify the results of a robust academic programme, the dedication of skilled teachers who support their journey, and a community that champions individual students' aspirations," says Head of School at Saltus, Deryn Lavell. "Our goal is to offer a programme that provides a pathway to higher achievement and opens the door to further opportunities as our students' progress in their academic lives." The US Collegeboard has awarded their highest designations to a number of Saltus Advanced Placement students:
National AP Scholar, and AP Scholar with Distinction. Tyler Kendall (McMaster), Rhys Kittleson (University of Maryland), Logan Krueger (Laurentian), Tristan Mullan (Wilfrid Laurier), Kaya Vogler (Gap Year), Michael Wollmann (Edinburgh)
AP Scholar with Distinction. Jack Brown (Ottawa), John Ewles (Oklahoma State), Jakob Resnik (Providence College)
AP Scholar with Honours. Blair Blakeney (Kent), Z'ajae Lee (Xavier University), Alys Webber (Gap Year), Adeline Young (Queens)
AP Scholars. Neil Figureido (Wilfrid Laurier), Sam Fox (Wilfrid Laurier), Gabriel Jones*, Bria Maybury*, Amalia Pontes St Francis Xavier), Lynsey Palmer (Exeter), Kai Shimada (Gap Year), Toriah Smith (Kingston, UK), Dylan Sommerville (McMaster), Jackson Spurling*, Kirk Stapff*, Tennesson Telemaque (Gap Year), Nicholas Terra (Union Univ), Alexander Woodroffe*
*SGY1 students (early applicants).

A St George's woman was charged yesterday alongside her brother with the 2006 murder of Marcus Gibbings. Katrina Burgess, 47, was accused in Magistrates' Court of the premeditated murder of Mr Gibbings with Cleveland Rogers. Mr Gibbings, from Trinidad, was found stabbed to death at a Devonshire apartment on October 26, 2006. Mr Rogers, 51, was charged with the fatal stabbing of the 31-year-old this July. Neither Ms Burgess nor Mr Rogers has entered a plea, as the charges must be heard by the Supreme Court. Magistrate Khamisi Tokunbo released Ms Burgess on $200,000 bail with a like surety on the condition that she surrender her travel documents, avoid contact with any witnesses, wear an electronic monitoring device and report to the police three times a week. Both she and Mr Rogers will appear before the Supreme Court on October 1.

September 5

The island's gang violence reduction co-ordinator is in line to get his one-year contract extended, the national security minister said. Leroy Bean, a pastor, was appointed to the $92,000-a-year job last October. Wayne Caines said at the time that Mr Bean brought 20 years of experience working with gangs and confirmed the process had started to consider whether his contract will be renewed. Mr Caines added: "He is out all hours of the night, he is called to many different people's homes, he has to manage a team here in the office but, more importantly, he is required to be at incidents that people never see. So, when there is gang tension or somebody needs to get some assistance or somebody is in a really bad predicament, they are calling him at all hours." Mr Caines said an extension had to be discussed by Cabinet. He added: "When I have the opportunity, it will be my recommendation that his contract is extended."

A farm scheme will be the next tool to steer young people away from a life of violence in Bermuda. Wayne Caines, the Minister of National Security, said the initiative was a "phenomenal opportunity" that would provide therapy and support as well as entrepreneurial skills. He added that up to ten people could be involved in the project at a time, amid wide-ranging efforts to tackle antisocial behavior and gang culture. Mr Caines said the plan is to call the programme "Redemption Farm". Those taking part will grow crops, care for chickens and sell cut-price eggs at the farmers' market. Mr Caines told The Royal Gazette that the Government's public works ministry donated three acres of Devonshire land, where young people will also have access to mental health professionals, a case manager and help to find employment. He explained: "In their day's exercise, they will be able to work in the garden, they will be able to sow and six weeks later have a harvest. When they have a harvest, we're looking at this being organic and for them to take the goods to market. We're looking at doing a chicken farm, we're looking at doing crops and hydroponics — three parts to it." Mr Caines added: "This will be a therapeutic exercise that will not just be a farm. It allows them on a daily basis to be in an environment where it's controlled, where they are getting mental health treatment, where they are being given coping skills, where they are being given opportunities to learn about how to live their life without being connected to violent activities. It's a phenomenal opportunity not just for the people in the programme, but for the community leaders as well. Can you imagine us being at the farmers' market? We want to call it 'Redemption Farms'." The minister said he hoped the scheme would start this month and it is thought the first ground could be cut in the coming days. Leroy Bean, the Government's gang violence reduction co-ordinator, said recruits to the programme would be young people deemed to be "at risk". He added: "When you're actually tilling the soil ... it has a real calming effect and it does something within the individual. We wanted to teach them not only the farming aspect, the growing, but we wanted to teach them how to actually market the products that they're actually selling. A garden initiative takes anywhere from 75 to 80 days ... we want to bridge that up. Chickens, once they mature, they can lay anywhere between two to three eggs a day. The idea was to sell the eggs at a reduced cost, lower than the average in Bermuda, which would also provide the wages for those that are part of the programme." It is also planned to sell the chickens' manure or use it as fertilizer. Members of the public will also get involved through a schools competition to design a logo for merchandise such as T-shirts, mugs and biodegradable bags. Mr Bean said land has already been offered in other parts of the island to develop the scheme. He added: "We're looking to see something spark these young men's lives." Cryptocurrency exchange and coin company Arbitrade announced in July it planned to donate $45,000 to a chicken farm project in Bermuda. Mr Caines said the project would be funded by his ministry.

It was another dark day on a sunshine paradise, as Bermuda woke again to the news of a young life lost. The death of 25-year-old Danshun Swann moved the island's national security minister to work harder for harmony — and he has now called on the public to "rise up" and help. Wayne Caines said that policing alone will not rid the country of a gang culture and asked the public to play its part. He spoke to The Royal Gazette in the days after Mr Swann was fatally stabbed outside Southampton Rangers Sports Club during a fight between more than 20 men. Joined by Leroy Bean, the Government's gang violence reduction co-ordinator, Mr Caines said: "This community must rise up together and say that we're going to solve this problem." He continued: "We cannot see another man die, to be anaesthetized to the pain of that mother. Pastor Bean and I sat in the house with Danshun's mother and it was an experience that, when I left that house, I was reminded why I'm here. I sat in this house with my heart heavy, listening to a mother talk about the death of her son, his sister crying in another room next to me, the stench of death permeating through that house. That's what motivates Pastor Bean and I to continue to work for this community. When I was in that room, I knew that I had to do more, I knew that we had to focus harder because that's what seeing death like that in this country does. We're not divorced from it; we live in these communities and that's what motivates us, knowing that we have a responsibility in our community, that we live among the people and that we are better together than we are separated." Mr Caines added: "It's very easy to be on a chat group on Facebook or on a blog and say what we need to do, but I defy anybody to say that talking about a solution will change it. We have to all now get in the trenches and try to solve this problem." He said Mr Bean's team was "in the midst of the storm" every day and can have more than 260 meetings a month with those affected. Mr Caines added these ranged from "a general check-in" to de-escalating tensions, mediation or the offer of coping mechanisms. The Progressive Labour Party minister explained: "When people want to leave Bermuda, when they want to get counselling, when they're having a problem in their neighborhood, when there's a dispute between gang nominals or gang operatives, very discreetly our team are handling a myriad of methods. Those are the things that the public do not see and do not understand. We cannot thump our chests and say, 'this is what we did last night', but the public has to rest assured that we are constantly moving to make this thing work better." It has been estimated around 500 of Bermuda's schoolchildren are at risk of being drawn into gang life. Schemes like the Gang Resistance Education And Training programme as well as police projects that link in to sports clubs aim to help young people avoid the gang lifestyle. Team StreetSafe workers also play a role in easing tensions and community groups like Mothers on a Mission offer forums to express grief and access to trained counselors. Mr Caines highlighted a "direct correlation" between lack of opportunity and antisocial behavior. He said the 100 Jobs programme, which ran earlier this year, secured 72 long-term posts for Bermudians. Mr Caines added a motor mechanics programme at Westgate Correctional Facility will equip offenders with useful trade skills, while some inmates are on yoga programmes. The Devonshire North West MP admitted budget constraints meant there were not "enough soldiers" and called for "more community buy-in". Mr Caines said: "You do not have to be a gang interventionist. You can be somebody that mentors, you can be somebody that cuddles. You can be somebody that goes in our community and joins one of our peace-builders programmes. You can be a person that goes to your football club and, a young man at your team, his mom and dad are not coming, you can take them home with you for Saturday dinner." He added that the island's churches "need to become havens where young people can feel safe" and it was important to highlight programmes already under way in houses of worship. Mr Swann's death came just a month after Taylor Grier, 30, was shot dead at the junction of Hamilton's Court Street and Elliot Street on July 27. Candlelit vigils held in the wake of each of the recent tragedies shed light on the depth of emotion among the public. Mr Caines said: "All hope is not lost. We've lost two lives in Bermuda and our hearts bleed with the mothers and all of those families. What we are saying is that we have a plan. It is a long-term plan and we're going to continue to work the plan."

Four people charged in connection with a failed hotel development on Hamilton's Par-la-Ville car park are scheduled to return to Supreme Court next month. Michael MacLean, who planned to build the hotel, appeared in Supreme Court yesterday along with his wife, Yasmin, former Hamilton mayor Graeme Outerbridge and Ed Benevides, the Corporation of Hamilton secretary. The four were scheduled to enter pleas to a range of charges, but Chief Justice Narinder Hargun adjourned the case until October 1 so that further applications could be heard. Mr Outerbridge, Hamilton mayor from 2012 to 2015, is charged with corruptly agreeing to obtain property for the benefit of the MacLeans on or about October 24, 2014, by authorizing the release of $15,449,858 from an escrow account at the Bank of New York into their island account. Mr Benevides faces the same charge from his term as chief operating officer and secretary of the Corporation. Mr MacLean, Mr Outerbridge and Mr Benevides are also accused of dishonestly obtaining the money in the account, belonging to Mexico Infrastructure Finance. The MacLeans are further charged with stealing $13,749,858 belonging to MIF between October 31, 2014 and November 7, 2014. The MacLeans are also accused of using stolen money between the same dates in 2014, knowing that it "in whole or in part directly or indirectly" was the proceeds of criminal conduct. Mr Justice Hargun also adjourned the arraignment of Cleveland Rogers, 51, who is accused of the premeditated murder of Marcus Gibbings, who was found stabbed to death at a Devonshire apartment on October 26, 2006. Mr Rogers is also expected to appear on October 1 to enter a plea.

Member companies of the Association of Bermuda Insurers and Reinsurers employ nearly 16,000 people in Europe and operate in 20 EU member states. The information is highlighted in a release from Abir, based on its annual economic impact survey. The survey found that Abir re/insurers had 15,865 employees in the European region. The top five jurisdictions with the most employees were the UK, with 9,762; France, with 1,148; Ireland, with 1,123; Germany, with 814; and Poland, with 453. Additionally, in Switzerland Abir companies employ 1,011 people. "The European Union is a very important market for Bermuda re/insurers, and our members continue to take on increasing amounts of risk in EU member states," John Huff, chief executive officer of Abir, said. "Our member companies remain strongly committed to the European market, European ceding companies, and European policyholders." Bermuda's regulation regime for commercial insurers was found "equivalent" by the EU to Solvency II in March 2016, one of just two non-EU jurisdictions to hold that distinction. Through equivalence, Bermuda's commercial reinsurers and insurance groups have access to the EU market, and Bermuda's financial regulator, the Bermuda Monetary Authority BMA, is recognized as group supervisor for its insurance groups that operate in the EU. BMA supervisors are internationally respected and regularly hold supervisory colleges with international peers, including those from EU member states and the European Insurance and Occupational Pensions Authority (Eiopa). In 2017, the BMA attended seven colleges of EU groups, with EU member state supervisory participation on 17 of 20 supervisory colleges of Bermuda-based groups. More than 90 per cent of Bermuda-based insurance groups regulated by the BMA have an EU presence. BMA signed a memorandum of understanding (MoU) with Eiopa in January 2017, and participates in annual Eiopa bi-laterals. To stay ahead of regulatory developments, it also participates on many International Association of Insurance Supervisors (IAIS) committees, including holding co vice-chair positions on the IAIS Policy Development Committee and Macroprudential Committee. A study released by the BMA late last year reported Bermuda re/insurers paid a total of $72.8 billion to EU policyholders and cedents over the past two decades. Of this amount, $36.8 billion was paid to UK policyholders, while $56.3 billion was paid to EU policyholders in the last ten years alone. "As Abir marks 25 years of innovation and leadership, we are working to expand the Bermuda market's successful, international leadership with continued optimism for growth in key jurisdictions, including the European Union," said Kevin O'Donnell, CEO of RenaissanceRe Holdings Ltd and current chairman of Abir. We are proud to provide this vital partnership of preparation and resilience for European communities and by doing so, helping individual consumers and regional economies to recover from catastrophes, and go on to rebuild and prosper. As risks continue to accelerate as a result of factors including economic expansion, technological innovation and climate change, level-playing field access to Bermuda's capital and expertise will benefit European policyholders, insurers and taxpayers."

A Bermudian woman has created an online platform to highlight and list businesses owned by people of color. Tanya Jones, who has a background in IT, saw a niche to start a Facebook page called The Bermuda Black Dollar. "My friend from university, who works as an executive in the pharmaceutical industry overseas, was about to visit Bermuda but wanted to support black-owned businesses. She asked me if there is anywhere on the island that has a black business directory," Ms Jones said. This sparked Ms Jones' passion of supporting the businesses that are not often highlighted. Shortly after she decided to start the Facebook page. Coming from a multiracial background, Ms Jones received backlash from peers in the non-black community. "I am of Portuguese and West Indian descent, and some of my friends in the Portuguese community are offended by the Facebook page," Ms Jones said. "One of my friends asked me how would I feel if they had a Bermudian white dollar Facebook page and my simple reply is that the white dollar has already been established for centuries, so do not be offended if we want something of our own to promote." Ms Jones stressed that the Facebook page is not intended to offend anyone, just to highlight and promote these businesses. "The goal of the Facebook page is to not just promote what is already there but to encourage others to create new businesses and build generational wealth for our community," Ms Jones added. The name Bermuda Black Dollar was created when Ms Jones saw another Facebook group called The Black Dollar so she decided to add Bermuda and use the name. "I found this name fascinating," she said. The symbol used for the Facebook page is an triangular gold coin which was minted by the Bermuda Monetary Authority. "When I was working at BMA I became intrigued with this coin because the triangle shape to me represents the Bermuda Triangle," Ms Jones said. She mentioned through this Facebook page she would like to see more input from locals. "I want this to be an interactive and dynamic page on which others can post and share content and support each other."

Florence — the first major hurricane of the 2018 Atlantic season — has continued to gain strength today as it drifts towards the island. The storm was upgraded to a Category 4 this afternoon, with maximum sustained winds topping 130mph. Forecasts suggests the storm will weaken in the next 24 to 48 hours due to wind shear, but the United States-based National Hurricane Centre warned the storm is expected to remain a strong hurricane "through early next week". The storm was predicted to generate "large swells" that would reach the island starting Friday. At 6pm, Florence was just under 1,300 miles east-southeast of the island, moving west-northwest at 13mph. Its nearest point of approach to Bermuda within the next 72 hours was forecast to be 700 miles to the east-southeast on Saturday. But the storm is expected to come closer to the island after that time. The Bermuda Weather Service said it was not considered a threat to Bermuda at this time but the Emergency Measures Organisation announced it is monitoring its track. A national security ministry spokeswoman said: "While the Bermuda Weather Service notes that the storm's track will continue to fluctuate as the week progresses, the ministry takes this opportunity to remind the public that Bermuda is in the midst of hurricane season, and encourages the public to use this opportunity to update their storm supply kits. The ministry notes that the EMO is prepared and stands ready to convene should Hurricane Florence's forecasted track pose a threat to Bermuda." A BWS spokesman said: "Hurricane Florence is expected to weaken slightly over the next 24 hours. However, by the end of the long range forecast, Florence is expected to re-intensify as it tracks across warmer seas and an area of less shear. This complex pattern leads to uncertainty in the track and intensity of Florence beyond five days and although Florence is not a threat to Bermuda at this time, it will need to be monitored." The ministry advised people to adhere to official information from official sources regarding all public services, such as itself, the EMO and the Department of Communications. The Emergency Broadcast Station on 100.1fm is operational and people can also visit www.weather.bm. Tips from the ministry include:
Secure homes and checking storm shutters. Finalize any repairs around the house.
Have the necessary supply of batteries, including a back-up battery or power supply for mobile phones.
Have at least two weeks supply of medication for yourself, other family members or pets.
Update first aid kits.
Check gas canisters for use.
Have necessary imperishable food supplies in the house.
Have an analogue phone in case the power goes out.
Have a radio that runs on batteries that can tune into the Emergency Radio Station 100.1fm.

Bermuda's reinsurance market is facing multiple challenges, but it attractiveness to companies remains strong, says ratings agency AM Best. In a report on the global reinsurance sector, Best said challenges faced by the island's flagship industry include US tax reform, a shrinking pool of reinsurers due to mergers, competition from rival jurisdictions and the impact of Brexit. However, Best pointed out that financial-services regulator the Bermuda Monetary Authority takes a proactive approach to tackle emerging risks. The report adds: "In a period of increasing regulatory uncertainty, the BMA's experience and ability to deal with different jurisdictions may even make it a more attractive jurisdiction for re/insurers. Bermudian re/insurers have played a critical role in fulfilling their promises and have aided in the recovery of the local economies that they insure." Soft catastrophe reinsurance pricing, low interest rates and the continuing influx of competing alternative capital resulted in "anaemic returns" for island reinsurers, Best added. "Mergers and acquisitions became a preferred tactic for reinsurers to diversify, increase their relevance and compete in the market. The US tax law provides yet another impetus for M&A activity, resulting in a shrinking pool of reinsurers to regulate," Best stated. "However, these pressures are partially offset by the larger balance sheets of the reinsurers." Looking at the global scene, midyear renewals proved a "tremendous disappointment" to reinsurers as pricing optimism fizzled, the report said. Best added that alternative capital was having an increasing influence on market pricing as it continues to grow its share of total market capacity. The report adds that conditions remain ripe for further consolidation within the industry, and it notes an "accelerating trend" of alliances between traditional and alternative capital providers, exemplified by Markel's proposed takeover of Bermudian ILS manager Nephila Capital. "To the dismay of many observers, a series of catastrophe losses totaling over $100 billion did not dent the market's capacity to fill orders at January 1 and the renewal season ended with only modest relief for pricing," Best commented. "Nonetheless, optimism prevailed for a rebirth of the underwriting cycle for the June/July US catastrophe renewal. We now know how that ended and while there was some improvement in pricing for loss-affected accounts, overall, the midyear renewal was a tremendous disappointment as any residual optimism fizzled. The reinsurance sector continues to skip along the bottom of the market with no clear trigger for a meaningful and widespread hardening. At the same time, the capital markets' influence on the reinsurance sector continues to expand, replacing capacity lost in 2017 and then some." Alternative capital, comprising insurance-linked securities such as catastrophe bonds and collateralized reinsurance products, were having a growing influence on the market, Best added. "AM Best is concerned that property-catastrophe pricing is somewhat at the mercy of the alternative capital market and is not as heavily influenced by the traditional reinsurance market as historically has been the case," the report stated. "This is an important distinction with respect to current market dynamics. Any hope for near-term improvement in the market is directly correlated to the current level of excess capacity in the overall market today. This is compounded by the continued inflow of alternative capacity that was seen in the fourth quarter of 2017 and through 2018, which has helped offset the collateralized capacity that is currently trapped until losses from 2017 work their way through the settlement process." Best said the "new normal" for reinsurers looks to be one where returns are less impressive and underwriting and fee income become larger contributors to profits. "Better risk selection, greater diversification of product offerings, a wider geographic reach, and conservative loss picks are keys to survival," the report concluded. "Those factors, combined with the ability to take advantage of the new 'cheaper' capital coming into the market by investors that may not have the reinsurance and underwriting expertise, could lead to significant success for some. Not everyone will win in the end. The solid players will be the ones that have been conservative in underwriting and in reserving; have been able to develop a book of business that remains relevant for today's market and allows for quick shifts in and out of lines of business depending on market conditions; and have created expertise in managing third-party capital to their own advantage."

A construction firm was charged today with breaches of the Health Insurance Act and false accounting. RMS Construction, represented in Magistrates' Court by owner Ricky Sousa, denied dishonestly making $1,100 of deductions from an employee's pay by falsely claiming the money had gone to health insurance. The firm also denied failing to "effect and continue in force" a contract with a health insurance company and failing to notify an employee that they had no health insurance. Mr Sousa, 56, earlier denied the same charges against himself. The matter is expected to return to Magistrates' Court on September 28.

September 4

The Premier and the Minister of National Security launched a dual financial technology charm offensive in Europe. David Burt, also the finance minister, told a blockchain policy conference in Paris that Bermuda had become "a world leader in regulation of the fintech industry". Meanwhile in London, Wayne Caines, spoke about Bermuda's role in the blockchain industry at a forum in London. Mr Burt emphasized Bermuda's advances in initial coin offerings and digital asset legislation, including two laws passed in May to govern ICOs. The Premier also discussed the Digital Asset Business Act and related legislation, which are administered by the Bermuda Monetary Authority. Another topic for discussion were amendments to Bermuda's banking laws to create the Restricted Banking Act which allows banks to set up in Bermuda and serve companies providing digital asset services. The Premier was speaking at an Organisation for Economic Co-operation and Development conference, hosted by Ángel Gurría, the Secretary-General of the OECD. The forum, called "Distributed Ledgers: Opportunities and Challenges", was chaired by Anne McElvoy, a senior editor at the respected business magazine The Economist. Mr Burt, speaking after the forum, said the island was "already well known as the risk capital of the world" and the world's leading catastrophe bond market. He asked international organisations, including the OECD, to "not only do the work to combat financial crime, but ensure that innovations like distributed ledger technology can make that fight more effective while not causing the collateral damage to citizens, business, and countries". Mr Burt said the island was "on track" to introduce electronic identification, or E-ID, later this year. He added: "We plan to leverage our ability to be nimble, our experience in crafting and enacting quality regulation and our business-friendly environment to continue to deliver to the world a prime jurisdiction for digital financial assets. The world's future will be fuelled by continued technological innovation of digital assets based on the trusted nature of distributed ledger technology. Bermuda is committed to building a model platform that will prepare us for that future and we look forward to working with the OECD to ensure that Bermuda can serve as an example for how other states can help their populations achieve the OECD's mission of improving the economic and social wellbeing of people around the world." Wayne Caines gave a keynote address called "The New Bermuda Triangle: fintech, Blockchain & ICO's" at London's World Blockchain Forum. Mr Caines said leaders in the industry "want to learn more about our innovative strategy". He added that it had been "good to share the Bermuda story with industry experts". The three-day forum, which concludes today, brought together industry leaders, economists and investors from around the world.

Bermuda's strides in the blockchain industry have been shared by Wayne Caines, the Minister of National Security, at the World Blockchain Forum in London. The conference, which runs from Monday through tomorrow, brings together leaders, economists and investors from around the world. Mr Caines, who was invited by organisers, gave a keynote address today titled "The New Bermuda Triangle: fintech, Blockchain & ICO's". Leaders in the industry "want to learn more about our innovative strategy", Mr Caines said, adding that it had been "good to share the Bermuda story with industry experts".

The Regulatory Authority has asked the public for input on what should be the service standard for energy providers. Drafts of the Service Standards have been published online to help the public have a "meaningful role" in the process. Aaron Smith, RA interim chief executive, said: "The Authority is primarily concerned with ensuring that consumers receive safe and reliable services at just and reasonable rates." He added: "This work by the Authority contributes to a robust regulatory framework for the electricity sector and establishes clear guidelines for the public when dealing with BELCO and other providers. The Service Standards are a requirement of the Electricity Act 2016." Mr Smith said stakeholders, including Belco, the Tyne's Bay Waste-to-Energy facility and other potential energy suppliers have also been asked to provide input. The authority said the standards, when complete, will identify:
Customer service measures such as the number of consumer complaints received and the average response time to resolve a query.
Technical parameters such as the efficiency of transferring electricity from generators to consumers.
Indicators to measure the average frequency and length of electricity outages per customer per year using industry standards.
Occupational Health and Safety requirements for licensees to ensure that employees and contractors are safe at work.
The authority will also consider monitoring the performance of licensees, comparing energy generation companies against each other and establishing performance incentives. Mr Smith said: "Performance Standards will need to be met while ensuring that end-user tariffs are reasonable, without significant increases year to year." hose interested in giving input can do so online at rab.bm/electricity-public-consultations.

Four people charged with offences related to the failed Par-la-Ville Hotel project will return to Supreme Court next month. Michael MacLean, who planned to create the hotel, appeared in Supreme Court this morning along with his wife, Yasmin, former Hamilton mayor Graeme Outerbridge and Corporation secretary Ed Benevides. The four were set to enter pleas to a range of charges, but Chief Justice Narinder Hargun adjourned their arraignments until October 1 so that further applications could be heard. Mr Outerbridge, who served as mayor from 2012 to 2015, is charged with corruptly agreeing to obtain property for the benefit of the MacLeans on or about October 24, 2014, by authorizing the release of $15,449,858 from an escrow account at the Bank of New York into their local account. Mr Benevides faced the same charge from his term as chief operating officer and secretary of the Corporation. Mr MacLean, Mr Outerbridge and Mr Benevides were accused of dishonestly obtaining the money in the account, belonging to Mexico Infrastructure Finance, while the MacLeans were accused of stealing $13,749,858 belonging to MIF between October 31, 2014 and November 7, 2014. The MacLeans were further charged with using stolen money between the same dates in 2014, knowing that it "in whole or in part directly or indirectly" represented proceeds of criminal conduct. None of the four defendants have entered pleas to any of the offences. Mr Justice Hargun also set back the arraignment of Cleveland Rogers, 51, who is accused of the premeditated murder of Marcus Gibbings. Mr Gibbings, 32, from Trinidad, was found stabbed to death at a Devonshire apartment on October 26, 2006. Mr Rogers will return to the court on October 1 to enter a plea.

An immigration reform group said last night that its members had "mixed feelings" over a decision to grant British Overseas Territories citizenship to four Uighur Chinese men who have lived in Bermuda for nearly a decade. The statement from the pressure group came after the men, who were brought to Bermuda from the United States' prison on its Guantánamo Bay base, in Cuba, in secret in 2009, had been made British Overseas Territories citizens. The move was announced by the home affairs ministry. The men had been captured in Afghanistan during the US invasion in 2001 and 2002 but were later deemed to not be a threat. Supporting Fair Immigration Reform said: "Some members are pleased with this news as these men can now travel. They were brought to Bermuda through no fault of their own and were promised citizenship but never received it. They now have achieved a major step to becoming naturalized." But the group added: "They cannot receive Bermuda Status as there is no provision in our current immigration laws that would allow this." The campaign group said that the decision was praised by some of its members, but that others were not pleased that the situation was "pushed to be resolved" faster than other immigration matters. A group spokesman said: "Currently, we have so many different classes of people in Bermuda. There are some that are given partial rights and some that have no rights. We have people that were born or came to Bermuda 20 to 25 years ago and have absolutely no rights. They are treated just like a dependant of a work permit holder until they no longer become a dependant. Once they are no longer a dependant they must either go back to where their parents came from or find somewhere else to live." The group said that the ministry had advised in July that the Immigration Reform Group were in the final stages of creating recommendations to be in their document to be reviewed by Cabinet. But the spokesman added: "As of today, nothing further has been released to the public about immigration reform. We once again implore and urge the Government to fulfil its own stated promise of comprehensive bipartisan immigration reform to correct the injustices and divisions that exist within many families in Bermuda."

French reinsurer Scor has bluntly denied reports that it has been in discussions over a potential tie-up with Bermuda-based firm PartnerRe. The rumor was published on the website of French business publication BFM. Scor said: "Formally denies the claim on the BFM business website that the group has been in discussions with another partner for several months. Contrary to this assertion, Scor has held no discussions with PartnerRe or any other company." PartnerRe is owned by Exor, the investment vehicle of Italy's Agnelli family.

A former high school principal has questioned whether the move to axe middle schools is in the best interests of Bermuda. Phyllis Curtis-Tweed, who was at the Berkeley Institute until last year, said she wondered how the Government's decision to phase out middle schools in favour of signature schools at the senior level had been made. Signature schools would focus on specialist subjects, for example, science or arts. Dr Curtis-Tweed asked: "What data have we used to look at our island, number one?" She also highlighted Bermuda's ageing population and decline in the birthrate, and asked how many students would be expected in a new school system. Dr Curtis-Tweed asked: "How many signature schools do we need, and how will that work over time? I haven't seen a clear plan presented." She said that she had questions about how the signature schools would be funded, the resources they would have, and who would be employed as teachers. Dr Curtis-Tweed added: "Are you going to retool your current teaching staff so that people have the skills required?" She also asked how pupils would be assessed for signature schools. Dr Curtis-Tweed said performing arts instruction at primary and middle school levels was "fading away". She added: "There aren't that many programmes that support that. Most people send their children to music, or dancing, or voice lessons external to the school system. How would anyone know that someone should be funneled into a performing arts high school if you are going from elementary school from high school? If we don't really have science in the elementary school labs and that sort of thing — how will you know if the student should go from elementary school into the science high school?" Dr Curtis-Tweed said a focus on workplace development was merited. She added: "We do want to make sure people are prepared and have jobs. But you have to be careful because a lot of the jobs are kind of temporary. You train someone to help to build the airport — but then once that job is over, are those skills going to be needed and transferable to another job? Or are we again going to have to retool and retrain?" Diallo Rabain, the Minister of Education and Workforce Development, announced in July that work had begun on proposals to introduce signature schools — defined as giving students a specialized focus. Mr Rabain said the three-pronged consultation process was expected to last at least 18 months. He added at the time: "We understand that there are many questions about what this will eventually look like, and firmly believe that the answers are in our individual and collective voices." Mr Rabain said the consultation period would "provide the time for everyone to voice the opinion for or against, so that in the end, the final product is one that is in the best interest of our students and the future of Bermuda".

Two Bermuda traffic police officers have undergone intensive training in the use of handheld breathalyzers with a British force. Acting Chief Inspector Robert Cardwell, head of the roads policing unit, and Acting Chief Inspector Dorian Astwood spent a week on the beat with Essex Police in the South East of England. Mr Cardwell said: "The purpose of this attachment was so that we could observe first hand how they initiate their roadside sobriety checks and how they use their roadside breath-testing devices. It quickly became apparent to us that the legislation in the UK is less restrictive than our newly created legislation." He added: "On a sliding scale of 1 to 10, this means that in the UK they are on 1 or 2 whereas we are at 10." The Bermuda law means that once an officer has pulled over a vehicle, he will need "reasonable or probable grounds" to use a handheld breathalyzer, but in Britain a police officer only needs to suspect an offence has been committed. Legislation to allow breath-test checkpoints to be set up in Bermuda was approved earlier this year and the first are expected to be operational in the next few days. Mr Cardwell also highlighted that British police can also carry out roadside drug tests — unlike Bermuda. Mr Cardwell said he and Mr Astwood attended a checkpoint and watched the arrests of two impaired drivers inside 20 minutes. Both drivers passed a breathalyzer test but failed a roadside drug test. Mr Cardwell said: "The roadside drug test is a very simple device. A swab of the tongue is done with the device and within eight minutes it returns a positive or negative indicator for cannabis or cocaine. Both of the arrestees were taken into custody where a demand for blood was made and both agreed to supply. It is the blood analysis that is the evidence of the impairment by drug rather than the positive indicator on the roadside device. Similarly in Bermuda, whilst we are carrying out roadside breath-testing initiatives, if we stop someone and we suspect that they are impaired by something other than alcohol we will make a demand for blood for drug testing. This legislation has been in place for some time. We will just not have the benefit by law of being able to do a roadside drug test." Mr Cardwell and Mr Astwood also visited the Essex Police Serious Collision Unit and the Forensic Collision Unit to see to see how the services conduct fatal collision investigations. The two saw techniques that could improve fatal crash investigations in Bermuda and discovered at least one new forensic technique to judge the speed of vehicles. Mr Cardwell said: "We were taken through a process of working out the speed of a vehicle that is caught on CCTV. This is not simple — to get a speed there is quite an elaborate testing and retesting process." A trip on the Essex Police helicopter allowed Mr Cardwell and Mr Astwood to have a bird's-eye view of the interception of a firearms suspect on a motorway with use of a technique that involved the use of three police cars to bring the target car to a halt. The Bermuda officers also identified several training opportunities for Bermudian police.

Tropical Storm Florence was upgraded to hurricane strength this morning. But the storm, the third hurricane of the 2018 season, is not considered a threat to Bermuda at this time. At 6pm, the Bermuda Weather Service reported Florence was 1,567 miles east-southeast of Bermuda and moving west-northwest at about 12mph. By 6pm on Friday the storm is expected to be 812 miles east-southeast of the island, but advanced forecasts suggest it will come closer after that time. Florence boasts sustained winds of 75mph and, while it is expected to weaken over the next three days, it is then forecast to pick up strength again next weekend. A BWS spokesman said: "Over the next 24 to 48 hours, Hurricane Florence is expected to encounter increased wind shear which should prevent further intensification and is likely to cause weakening. However, by the end of the five-day period, Florence is expected to re-intensify as it tracks across warmer seas and an area of less shear. This complex pattern leads to some uncertainty and although Florence is not a threat to Bermuda at this time, it will need to be monitored." The US-based National Hurricane Centre said hurricane force winds extend 15 miles from the centre of the storm, while tropical storm force winds can be felt up to 105 miles from the centre.

Neil Inchcup Sr, a self-made businessman who pioneered gambling in Bermuda, has died at the age of 82. Mr Inchcup took the island by storm in 1994 with Freeport Bingo, which was broadcast on TV but ran afoul of the law. Other ventures included longline fishing, gambling machines and the casino ship The Niobe Corinthian. Dawn Hanley, a friend and business associate and broadcaster who called out the numbers for Freeport Bingo, said Mr Inchcup was "an entrepreneur who was always looking to the future". Ms Hanley added: "Neil was always thinking of new businesses, looking for things that would benefit Bermuda and bring employment for Bermudians. He always thought ahead and he was ahead of his time on a host of things. Neil also did a lot for people in need — family and non-family. He was a kind soul. His own mother had passed away years ago, and when he met my mother, Lofay Darrell, he adopted her as his. He moved heaven and earth for her." Ms Hanley said her friend, nicknamed "Inchy", was "a natural comedian who could crack a joke in a heartbeat". Mr Inchcup's first business was a laundromat in Pembroke in the 1970s and he opened the New Freeport restaurant in Dockyard in 1993 with his son, Neil Jr. But his bingo venture, which was aired from the Clocktower Mall in Dockyard, was an instant and controversial success. Residents flocked to the premises, where an Autotronic Bingo King machine jumbled numbered balls. TV bingo also drew hundreds of viewers, but other establishments quickly protested that Mr Inchcup was breaking the law. Police told The Royal Gazette in 1994 that bingo outside of sports and workmen's clubs did not appear to break regulations. Ms Hanley said her colleague had consulted lawyers and been assured it was "above board". A case was brought to court in 1995 and Mr Inchcup and DeFontes Broadcasting Company Ltd lost after a magistrate ruled that bingo was only permitted in places licensed to serve alcohol. Mr Inchcup introduced gaming machines to local bars in 1997 and ran a private gambling club from his house on Collector's Hill — both of which caused controversy, including legal battles, as well as new legislation, the Prohibition of the Importation of Gaming Equipment Act in 1999. Mr Inchcup also branched out into a different venture — longline fishing for swordfish and tuna, which was a new practice in Bermuda. John Barnes, a fishing expert, columnist for The Royal Gazette and former director of Agriculture and Fisheries, called it "a different form of fishing, which Bermudian culture doesn't do — we like to sleep in our own beds, but this meant weeks at sea". Mr Inchcup struggled to recruit island fishermen and had to hire a Cuban crew. His charter vessel, the Jurel, arrived in Bermuda in 1998, and began sales the following year. Some residents protested that Mr Inchcup was hurting Bermudian businesses. Joyce DeRosa, the 1974 Miss Bermuda and another close friend and colleague of Mr Inchcup's, said his business ventures faced constant opposition. Ms DeRosa said: "It was unfortunate. The Government always seemed to be dead against everything that he did. They would give us hope and then destroy it. Governments across the board, from the United Bermuda Party on, have done him wrong." Ms DeRosa added the longline fishing business attracted "serious wharfage fees — they were really cold on us". She said: "Neil was a self-made man. He had so many firsts in Bermuda but just has not been recognized. He didn't go to college, but he had insights that the average college graduate didn't have. When it came to maths, he just shone. He didn't have to use a calculator." Ms DeRosa said Mr Inchcup's laundry thrived off hotel business and caused animosity among the island's establishment. She added: "White people felt that he was making too much money. In the end, they bought him out. That must have sparked something in him." Mr Inchcup tried another gambling venture with The Niobe Corinthian — a casino ship bought to take patrons offshore for gambling. Ms DeRosa said Mr Inchcup had "done his homework" and was promised that he would be able to run the business, but the ship was dogged by legal battles after it arrived in 2005. The Niobe Corinthian was laid up in St David's by 2007. After rusting for years at Marginal Wharf, it was taken offshore last year and sunk as an artificial reef. Ms DeRosa said: "Neil was really crushed by that. If he had just had help, he would have been able to make Bermuda a better place." Mr Inchcup died last Wednesday. His funeral is scheduled for today at 5pm at Christ Anglican Church in Devonshire.

The month of September this year is shaping up to be a momentous one for the Kiwanis Club of St George - the service club will mark 30 years in existence with various celebratory events. The highlight will be a gala banquet on Saturday 29 November. It is anticipated that several 'charter members' of the club will be in attendance, five of whom are still active members. Those five active charter members are Evadne Caesar, Fanny Churm, Gary Kent-Smith, Harold Millett, and Lily Oatley. Under Kiwanis bye-laws all officers and directors take office on October 1, but clubs can have their formal installations at any time. This banquet will have three features – first will be the end-of-year report with various awards being presented; the 30-year celebration follows; and the evening will wrap up with the installation of the incoming Officers and Directors. For administrative purposes, the Kiwanis Club of St George's, along with all the Kiwanis organizations in Bermuda, is part of the New England & Bermuda District of Kiwanis. One special guest for the banquet will be the Governor of the New England & Bermuda District, Dan Bennett, who will be here especially for the event. He will be accompanied by his wife, the District's "First Lady", Janet Bennett. The incoming leadership team will be President, Gary Kent-Smith; Vice President, Daron Lowe; Treasurer, Craig Outerbridge; Immediate Past President: Scarlett Pottinger; along with Directors David Burgess and Buddy Fleming. With the overall thrust of Kiwanis being "Serving the Children of the World", Kiwanis St George has carried out many projects aimed at improving the life of children around Bermuda. These projects have included financing the supply of hundreds of atomizers for children suffering from asthma; the purchase of a car for the mother of a fully disabled child; and helping a child suffering from cancer to fulfill a 'dream' (a visit to Disneyworld). In addition to projects aimed directly at children, the Kiwanians in St George's have also assisted other charities in such things as tag days, and they have also provided recognition to some who have accomplished major achievements, and those who have made contributions to the community at large. For the past few years, in November/December, Kiwanis St George has arranged a "grief counseling" workshop aimed at those who have lost loved ones. The philosophy behind this is that while losing a loved one at any time is traumatic, when that loss occurs late in the year (close to the Christmas season) the loss feels even heavier. The club does not ignore the younger members of our society and has helped established a K-Kids Club at the St George's Preparatory School. These youngsters have undertaken numerous projects including one which involved the securing, wrapping, and delivering scarves to residents at some of the Seniors' Homes in St George's. Last fall, the club arranged to send two containers of relief goods – adult and children's clothing, household items, and bottled water – to the hurricane-stricken island of Barbuda. Kiwanis St George Vice President Buddy Fleming stated that "it would have been difficult to stand by and do nothing while our fellow islanders to the south were suffering". In November the club honored war veterans at a special dinner, and presented each of the veterans with a certificate of appreciation for their service. Earlier this year, Kiwanis St George re-instituted the "Hero of the Year" award, by presenting a plaque to Sydney Mello, who has actually risked his life in saving three persons who fell into difficulty while swimming. Club Secretary Daron Lowe explained that it was important "to honour those deserving while they were still young enough to appreciate it". In mid-September Kiwanis St George will hold an evening of Jazz Under the Stars – this will take place on Saturday, 15 September, at the historic Fort St Catherine. This will serve as a launch for the club's 30th anniversary celebrations. Various local jazz artists will be featured, including "Paradise", "Downbeat", "Dos Amigos", and "Wave". Kiwanis is a global organization of volunteers dedicated to improving the world, one child and one community at a time.

An elderly man was taken to hospital yesterday after an apartment fire in Hamilton. A spokesman for Bermuda Fire and Rescue Service said firefighters were called out to a blaze in a one-bedroom apartment on the city's Dundonald Street yesterday morning. He said: "Upon arrival, smoke was coming out of the kitchen door of the apartment. Firefighters entered the residence wearing breathing apparatus and quickly extinguished the blaze." The spokesman said the fire was confined to the kitchen, but that the entire apartment had been damaged by smoke. The occupant, who has not been named, was treated at the King Edward VII Memorial Hospital for the effects of smoke. The fire broke out at about 10.45am. A call about a second fire on Paget's Harbour Road came in as firefighters tackled the Dundonald Street blaze. The spokesman said: "Firefighters noticed smoke coming from beneath the front door of an apartment. The fire was confined to the living room area, but the apartment received smoke damage throughout." No injuries were reported. A total of 11 firefighters in two trucks attended both fires. An investigation in the cause of both fires has been launched.

September 3, Public Holiday Labour Day

Bermuda's workers are the "lifeblood" of the community, the Minister of Home Affairs said today. Walton Brown said that without the dedication and service of the workers "Bermuda simply wouldn't run. I wish to salute each and every worker for your contribution to Bermuda." Mr Brown, who also celebrated his birthday today, thanked the island's unions for protecting workers. He added: "You play a critical role in advocating for the rights of workers and ensuring a harmonious working environment." Mr Brown said that he hoped employers who invested in their staff continued to "maintain a competitive advantage of those employers who do not work as diligently in providing employees with the skills they need or empowering them to perform their jobs in the workplace. Regular and respectful dialogue was needed in labour relations. Simply put, it's good for the country when the Government and the unions have a positive working relationship. And this Government strongly values that relationship." Jeanne Atherden, leader of the One Bermuda Alliance, said that all residents "should stop for a moment and reflect on what we take for granted" on Labour Day. She added that modern Bermuda had "only been made possible by the hard work and sacrifices made by unions and the people who have laboured in this country". Ms Atherden highlighted employment contracts, improved working conditions and health and safety improvements as just a few of the advances earned through the work of the unions. She added: "A strong work ethic and service commitment by Bermuda workers forged a partnership with employers which benefited the country as a whole. Advances in technology would create new challenges for the labour movement. She added: "Just as in the industrial revolution, workers in the future will have to realign themselves with the changing labour demands directed by technological advances. Workers will have to retool and unions will be required once again to establish new relationships and forge new agreements. History should serve as the blueprint for the future. We have shown that labour and employers can successfully work together and therein lies the hope for the future."

Spectators lined Union Street this morning for the annual Labour Day rally and march. Hundreds in attendance heard speeches from representatives of Bermuda's trade unions and politicians. Lieutenant-Colonel David Burch, Acting Premier and the Minister of Public Works, said that as minister he was proud to work alongside men and women of the island's trade unions. Colonel Burch said: "Their union membership makes them better workers, it makes us better managers and, in the end, helps us to provide the services to Bermuda that many often take for granted." He added that the Government was a labour government. Chris Furbert, president of the Bermuda Industrial Union, told the crowd it was time for change. He added: "Bermudians have seen their earned income seriously eroded over the past several decades." Jayson Hayward, president of the Bermuda Public Services Union, said that the day was important to recognize previous generations of labour activists. He said that their "blood, sweat and tears" had helped to create the "gem of Bermuda that we have today". A march through the streets of Hamilton followed the speeches.

A teenager arrested after a report of prowling outside a Hamilton Parish home has been released on police bail. Two 15-year-old boys were arrested in connection with an incident on Aubrey Road, Hamilton Parish, early last Wednesday morning. The incident was captured by a security camera on the property and shared through social media. Another youngster arrested in connection with the incident was earlier bailed. Police have appealed for witnesses.

September 2, Sunday

Sand sculpture creations took over a Southampton beach this weekend. Hannah Strang, organizer of the Bermuda Sandcastle Competition, said it was a huge success. Ms Strang added: "I feel like the levels of sculpting are going through the roof. The level of entrants is definitely making it harder and harder for the judges." Ms Strang said entries included a variety of actual and mythical animals, a pool table, and a Star Wars spacecraft. She added the competition, held at Horseshoe Bay on Saturday, had attracted a lot of repeat entrants. Ms Strang added: "There's a lot of teams that come and improve every year." A total of forty-one teams took part in this year's competition across five different categories. Five teams went head to head in the children's category, with seven teams each in the family, teen and visitor divisions. Ms Strang added that 14 teams took part in the open competition. Cash prizes worth $3,000 were handed out for first, second and third place in each category. Team Amazon, made up of staff from the Fairmont Southampton, took the top honour in the open category. Ms Strang said the team — whose entry this year depicted a mermaid and merman — always presented top-level entries. She added: "They're the reason I'm glad I don't compete any more. They really rocked it." Ms Strang said that a dragon wrapped around a lighthouse from Sand Queens took second place in the open division. She described: "It really blew the judges away with its detail, with its composition, with the whole shape of it. It was wonderful." A pair of feral chickens relaxing in the sun created by Michelle Lindo earned third prize. Ms Strang said: "It was hilarious. It was just something completely random and different." She also highlighted entries inspired by social concerns. Ms Strang explained: "There was a team that entered a shark in a rubber ring with a gay pride flag with the slogan 'wading for rights'." An entry from Chewstick Foundation used coffee grinds to create black and white hands exchanging a fist bump with the word 'Respect' underneath. She said the competition welcomed such entries each year. Ms Strang added: "We look forward to people expressing themselves." The Best of the Beach award went to team Sand Canada's Craig Mutch and Andreas Dittrich. A number of free workshops were held last week in the lead up to the competition for participants to hone their skills were well attended Ms Strang added: "It's amazing what people don't think they can do with sand and then accomplish at the end of the day." She thanked event sponsors Hamilton Princess Beach Club, jewelers Alexandra Mosher Studio, insurance firm OIL Group, and drinks company Barritt's for their support.

September 1

Bermudians must stay ahead of the curve in the face of new technologies such as artificial intelligence if they are to thrive in the workforce of the future, a top lawyer said tonight. Delroy Duncan said: "Bermuda stands at an extraordinary moment of tension and possibilities. Artificial intelligence can meet the current tensions we face with job losses if we grasp the possibilities. The spirit of the age that we live in at present speaks to the urgency of addressing the future employment of Bermudians. In this brave new technological world, Bermudians must be prepared to pull away from safe moorings and grasp the new world working conditions that we all face." Mr Duncan was speaking as he delivered the keynote address at the 37th annual Labour Day banquet, held at the Fairmont Southampton. The director of law firm Trott & Duncan highlighted an experiment using artificial intelligence. He said an AI system tested against qualified lawyers challenged them to predict the outcome of personal injury cases submitted to the legal ombudsmen in Britain. The computer beat the lawyers. The system was correct 86 per cent of the time while lawyers were right only 62.3 per cent of the time. Mr Duncan questioned whether there would be a need for lawyers and judges in the future, He said it was important that Bermudians embraced technology and that employers encourage employees to learn the relevant skills. He added: "I urge the government, the private sector, unions, the Bermuda schools system, individuals and the nation to embrace this technology as a way of life because that is what it will become for everyone. Employers, encourage and support employees who want to advance their knowledge and learning." Mr Duncan touched on block chain technology congratulating the Progressive Labour Party government for putting Bermuda on the global stage for innovation. "They see the way things are going and they are trying to equip us for what is coming. It is going to be the way that we pay our bills in the future and the way that we interact with local businesses," he said. David Burt, the Premier, was unable to attend the banquet but did give a speech on video outlining his government's intent on "creating an atmosphere of fairness and equality at every job and every job site". When introducing Mr Duncan to the stage, former Bermudian Industrial Union president Derrick Burgess said the lawyer was "predestined" to represent the BIU. He mentioned the 1992 Sequestration case in which the BIU, represented by Mr Duncan, successfully defeated attempts by the Attorney-General to strip the union of its assets. Mr Duncan's recent legal cases include representing members of the public who were pepper-sprayed during protests in 2016. While he made no direct reference to the events, he did mention a string of legal cases he had fought on behalf of the BIU. Speaking of an initial loss in a 2002 case against an employer attempting to force dockworkers to do overtime, he said: "Defeat can be a platform for victory. We lost in the Supreme Court, we lost in the Court of Appeal, we had 24 hours to file our application in the Privy Council and we ended up winning in the Privy Council. That is a significant victory. These battles establish a strong tradition to be proud of."

Sales at Dockyard's Clocktower Mall have plummeted by up to 30 per cent after a road closure cut off access to stores, angry shopkeepers said yesterday. The drop in business came after Dockyard operators, the West End Development Corporation, pedestrianised the Clocktower Parade between the fountain outside the mall to jewellery store Diamonds International. Wedco said the pedestrianisation was designed to make the area safer and more attractive — but the shopkeepers said concrete barriers have stopped the flow of people. Boyd Vallis, who runs Fairtrade Bermuda, said: "We are losing sales in a big way. The traffic flow is not encouraging people into the mall. There are concrete barriers out there in the road. It just doesn't look inviting." He added that shopkeepers in the mall were told about the traffic change just before it came into effect. Mr Vallis added: "This is the worst time of year to do it. It's still the busy season and our sales are down 20, 30 per cent depending on the day. This is when we are supposed to save enough money to make it through the winter because we have to pay rent regardless." Carole Holding, an artist who has a store in the mall, said her business had also suffered. She said: "We had hired staff for the season. If Wedco don't do something, we might have to let people go. Bermuda needs to give people work, but this decision is taking work away from them." Ms Holding criticized the lack of notice for the change and the decision to implement it in the busy summer season. She said: "They claimed they have been working on this for ten years. I think we all fell off our chairs. Why hadn't we heard about it? Why do it suddenly midseason? It's ridiculous. Are they going to give us free rent for the whole winter? I don't know, because we have lost four weeks and if they don't revert it, we will continue to lose." She said the concrete barriers installed on the road outside the mall had discouraged visitors from visiting the Clocktower. Ms Holding said: "The building looks like it's a construction site. After they put up the barrier, we had the possibly the worst Tuesday we have ever had. It's just so frustrating." She added that the pedestrianisation had also taken away valuable parking spaces and that the lack of parking spaces was worsened by Wedco renting out spaces for events. Ms Holding said: "We have been told on Saturday and Sunday the car park is not available because they rented it out to some company. Wedco could have used the former America's Cup village or Moresby Plain on Ireland Island North for events." Wedco announced last week that it would pedestrianise Clocktower Parade and traffic has now been rerouted along Apprentice Lane and Smithery Lane. The mall had a steady flow of people yesterday afternoon, but shopkeepers said it was only because both cruise ships in port were preparing to leave. Burton Jones, owner and manager of the gift store Littlest Drawbridge, said: "There has been no explanation about why they are doing this and what impact it's going to have on our businesses. We haven't been in the loop at all. We need to be part of the planning process." He added that concerns about the Dockyard Train Shuttle's ability to get to the front of the mall had been dealt with. But he questioned why Wedco would implement the road layout change while the season was still busy. Joanna Cranfield, business development manager for Wedco, said the pedestrianisation plan had been on the table for years and the corporation waited until late in the summer season to test it. She added: "Earlier this year, we were given the go-ahead by the Wedco board to implement the plan. We need to test it when it is busy in order to properly gauge its effectiveness. We did wait until the end of August to implement the pedestrianisation plan which is towards the latter half of the season." Ms Cranfield said Wedco had heard complaints from some tenants in the mall once the road changes were made. "I immediately arranged to meet with their representative to see how we could effectively make changes to address their concerns. I met with the representative of The Mall retailers on Monday morning at 8.30am by which time we carried out tests with the Dockyard Train Shuttle to ascertain its ability to navigate the roundabout in front of the mall. We did have to relocate the taxi zone and some parking spaces to achieve this, but it was the main area of the mall tenants' concern and therefore implemented immediately." Ms Cranfield said the traffic changes were a pilot scheme. She added: "I do appreciate that there may be some kinks that need ironing out and we will address them as we find them. We will not attempt any major structural change to the roadways until we know if this scheme will become permanent. We will be monitoring and reviewing this scheme — but I'd like to add that so far the majority of the feedback received has been extremely positive."

Tropical Storm Florence is moving closer to Bermuda. But forecasters said the storm does not pose a threat to the island at the moment. The storm's closest point of approach to Bermuda in the next three days is expected to be 804 nautical miles east south east of Bermuda at 6pm on Thursday. But the Bermuda Weather Service warned: "However, this system may move closer to Bermuda after this time period depending upon its track." The storm was about 1578 nautical miles east south east of the island this evening. Florence was moving west at 13 knots packing 60 knot winds with gusts of up to 75 knots.

The director of development at a solar energy firm has won a top scholarship to the UK to help him boost the renewable energy industry in Bermuda. Stratton Hatfield, of BE Solar, won a Chevening Scholarship, which will allow him to take a master's degree in sustainability, entrepreneurship and design at prestigious Brunel University in London. Mr Hatfield said: "I am honored to be a recipient of the Chevening award and to represent Bermuda on an international level. I look forward to making new connections with my peers and identifying ways to help Bermuda be a model for change with regards to sustainable development and innovation." Mr Hatfield was presented with the award, given to just 1,500 applicants out of 61,000 worldwide, by John Rankin, the Governor, at a ceremony at Government House. Mr Rankin said: "I am delighted that we, once again, have a Bermudian Chevening Scholar and I wish Stratton well for his studies in the UK. And I very much hope that we will see another set of Bermudians applying now for scholarships for 2019 to 2020." Pahn-ya Ratteray, a previous recipient of a Chevening award, was also at the ceremony. She completed an M.Sc in project management at Robert Gordon University in Aberdeen, Scotland from 2015 to 2016. Chevening Scholarships are awarded to people with leadership potential and strong academic backgrounds. The scholarship offers full financial support to study for eligible master's degrees at any UK university and give access to a wide range of exclusive academic, professional, and cultural experiences. Applications for future Chevening Scholarships will be accepted until November 6 and should be submitted at www.chevening.org/apply. Applications for Chevening Scholarships to study in the UK are now open until November 6, with applications to be submitted via www.chevening.org/apply.

When Rhea Gibbons returned to Bermuda for the summer she felt she had work to do. Now she, with the assistance of other volunteers, has cleared more than a tonne of trash from the island's coastline in a series of cleanups. Ms Gibbons said: "It was something I could do to apologise for my own impact on the environment, for doing the things I have done without thinking about the repercussions. Honestly, it didn't really matter if I was out on my own, whether anybody else showed up, whether anyone else validated it. It was something I was doing because it felt right." Ms Gibbons, 24, an English language and art teacher in Spain, who is also studying for a master's degree in art therapy, said she decided to step up after she saw the trash build up in popular tourist destinations she had visited such as the Philippines and Bali. She said: "In Bali, because it's an island similar to Bermuda in a lot of respects, it really struck me the state of things and how people were dumping their trash. There were gutters lining the road and there was just trash, the waterways were littered with trash and the beaches were littered with trash." Ms Gibbons, from Paget, added: "I was thinking about people doing the same thing to our beaches, people walking past trash and pretending it isn't there, letting it be buried under the sand. I thought that when I do go home, I want to do something about this. Something impactful that will benefit my island, my parish." Ms Gibbons said she organized the clean-ups through Facebook with the help of Weldon Wade. She said the first clean-up targeted Southlands after she noticed the trash while swimming with her mother in early July. Ms Gibbons said: "I remember going to that beach growing up and there was never any plastic, but then I saw pieces of plastic tangled up in the sargassum. There were big pieces, but the little pieces were really frightening as well. A couple days later, I reached out to Weldon and said we were going back that Sunday. It all went from there." She said the clean-ups have grown, and that more than a dozen people came to a recent effort in St David's. Ms Gibbons said: "It feels great, to have this joining of like-minded people to do something we care about." The surge of volunteers has also meant an increase of waste collected. About 940lbs of trash was collected at Old Bridge Park in St David's, while more than 700lbs of waste was found at Daniel's Head. Ms Gibbons said volunteers had picked up abandoned air conditioners, boat parts, octopus traps, fishing gear and household waste. She added that Bermuda should take action to prevent the build-up of waste not just to beautify the island, but to protect the environment. Ms Gibbons said the island should consider a ban on single-use plastics and establish a paid clean-up task force who could help pick up trash. She said the clean-ups will continue this weekend, with volunteers going to Coney Island Park in Hamilton Parish on Sunday. Further cleanups will be announced on Facebook and Instagram.

Sailors were warned yesterday to watch their speed after a turtle died as a result of being hit by a boat. Karen and Andrew McKeown found the injured male green turtle near Robinson's Marina in Somerset and rushed it to the Bermuda Aquarium, Museum and Zoo for treatment. Ms McKeown, of Somerset, said: "We found it in the shallow waters and we could see that his shell was damaged, so obviously he was hurt. He was coming up for air but he wasn't actually moving. He didn't swim away from us which made us think that he was obviously hurt." The couple and their 16-year-old daughter, Keri, took the juvenile animal, one of an endangered species of turtle, to the Flatts aquarium for medical attention. Ms McKeown said: "When we turned him over, we could see that all the underneath of him had also been hit. What we saw on the top of the shell wasn't too bad, but when you turned him over he had gashes and bits of skin missing." Ian Walker, principal curator at BAMZ, said staff attempted to save the animal, which was found on Thursday evening, but it was too badly injured and died yesterday morning. Dr Walker said: "He was put on pain relief, antibiotics and fluids, but the extent of his injuries were too severe. It's almost certain it was a collision with something, most likely a boat or jet ski." Dr Walker added: "We get collision injuries more regularly during the summer. In all instances, there is signage where there are usually larger congregations of sea turtles. Mariners must observe those signs and slow down, and if you're close to land, observe the speed limit because often in those shallow areas you're more likely to come into contact with sea turtles that are feeding in those areas. It's just a matter of slowing down, taking a moment to enjoy Bermuda's beauty, and work with the animals that are also using the area." Ms McKeown added: "It was very sad. Keri was quite upset, because we had all hoped we'd be able to set it free back into the ocean. We live around the area. We see loads of turtles swimming in the waters and the boats are just going much too fast. They're supposed to be watching their wakes and speeds. You never know what's underneath you and I'm sure most of the boats could hit a turtle and not even feel it. At the end of the day, he was God's animal and he had every right to be living in that area unharmed.

History & daily newspaper reports

Authored, researched, compiled and website-managed by Keith A. Forbes.
Multi-national © 2020. All Rights Reserved