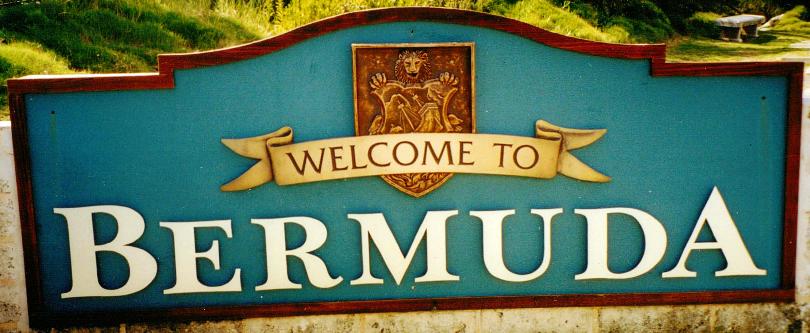 11165+ web files, a regularly updated Gazetteer, overall an in-depth description of our island's internally self-governing British Overseas Territory 900 miles north of the Caribbean, 600 miles east of North Carolina, USA. With accommodation options, airlines, airport, actors, actresses, aviation, banks, beaches, Bermuda Dollar, Bermuda Government, Bermuda-incorporated businesses and companies including insurers and reinsurers, Bermudians, books and publications, bridges and causeway, charities, churches, citizenship by Status, City of Hamilton, commerce, communities, credit cards, cruise ships, cuisine, currency, disability accessibility, Devonshire Parish, districts, Dockyard, economy, education, employers, employment, environment, executorships, fauna, ferries, flora, former military bases, forts, gardens, geography, getting around, golf, guest houses, highways, history, historic properties, Hamilton, House of Assembly, housing, hotels, immigration, import duties, internet access, islands, laws, legal system and legislators, main roads, marriages, media, members of parliament, money, motor vehicles, municipalities, music and musicians, newcomers, newspaper, media, organizations, parks, parishes, Paget, Pembroke, performing artists, residents, pensions, political parties, postage stamps, public holidays, public transportation, railway trail, real estate, registries of aircraft and ships, religions, Royal Naval Dockyard, Sandys, senior citizens, Smith's, Somerset Village, Southampton, St. David's Island, St George's, Spanish Point, Spittal Pond, sports, taxes, telecommunications, time zone, traditions, tourism, Town of St. George, Tucker's Town, utilities, water sports, Warwick, weather, wildlife, work permits.

Bermuda's 2019 March History and News
Events that made newspaper headlines in the third month of this calendar year
By Keith Archibald Forbes (see About Us) exclusively for Bermuda Online

Benefit of website linkage to Bermuda Online while traveling
See at end of this file all our many History files
Bermuda's only newspaper, the Royal Gazette, is not published on Sundays or Public Holidays but sometimes has some Sunday and/or Public Holiday news online.
March 26

March 25

As a follow-up to what happened yesterday and on Saturday, cruise ship MV Viking Sky, owned by Bermuda-incorporated Viking Ocean Cruises, has reached its intended Norwegian port safely, under its own power with three of its four engines working. 900 or so of the passengers remained on board during the emergency. Only those who were elderly or disabled and capable in that respect were hoisted by helicopter. Passengers have praised the competence and professionalism of the ship's crew and owners. The next earlier planned voyage has been cancelled but voyages after that will proceed as planned. Viking is understood to pay some or all of its staff from its Bermuda office.

March 24, Sunday

American and British holidaymakers airlifted from a cruise ship owned and operated by a Bermuda-incorporated Norwegian company who were stranded in rough seas off the Norwegian coast after engine failure have described their "frightening experience". The ship was carrying mostly American passengers. One of them, John Curry said he had been having lunch as the ship started to shake. "It was just chaos. The helicopter ride from the ship to shore I would rather not think about. It wasn't nice." Derek and Esther Browne, from Hampshire, England, were among 200 Britons on board the MV Viking Sky, one of the vessels owned by Viking Cruises - which also operates Viking River Cruises, also a Bermuda-incorporated company - when it sent a mayday call on Saturday after an engine failure in stormy seas off the coast of Norway. Helicopters and ships were called in to rescue the passengers and crew. One by one, dozens of passengers were hoisted from the deck of the vessel by helicopter and flown to a village just north of the town of Molde, Norway. Another passenger, George Davis, from Manchester, UK, said it took 10 hours for him and his wife Barbara to be rescued. Hundreds of other really frightened and miserable passengers remained on board throughout the night. The vessel has since restarted three of its four engines and is moving towards the nearest port with the assistance of tugboats. The ship 'rolled and rolled' before engines lost power, Mr Browne said Viking Cruises said in a statement that of the 1,373 people originally on board, 894 guests and crew remain on board, while the 479 who were airlifted are on shore with arrangements being made to fly them home. Twenty people suffered injuries and some remain in medical care, according to Viking Cruises. Three people were thought to be in a serious condition. TV video showed passengers on board huddled together with like jackets on as ship's furniture flew into the air and landed dangerously close. Mr Browne told BBC News: "We had a few people on stretchers, several with cuts, a few with broken limbs." He said the ship had been "rolling and rolling" all night on Friday before losing engine power on Saturday. Derek and Esther Browne were airlifted off the ship on Saturday The ship's crew managed to anchor the ship in Hustadvika Bay, according to police in Moere og Romsdal, amid fears the vessel would run aground. Mr Browne said: "We were going for the afternoon film show and the lights suddenly went out and then suddenly more rolling. We heard the anchor being dropped and then we were told: 'Mayday, mayday!' And the bleeps went off on the radio and that was it - we all had to evacuate." The evacuation was hampered by the conditions, he said: "The lifeboats couldn't function and the RNLI couldn't come out because the seas were so rough, so they sent helicopters. Two helicopters had to take off 930 passengers. It was the most frightening experience I have ever had. I'd never been in a helicopter before. There were a lot of high winds, hovering overhead and the winchman came down and we were then collected up and so I shut my eyes as we arrived into the helicopter, and there were 15 of us for about a 20-minute ride." By 22:40 last night, 155 people had been brought to shore. It is believed about 60 percent of the passengers are American, some on their first-ever journey to Europe, with the balance British and other nationalities, with the ship's crew mostly Norwegian or European. The ship was due to dock at Tilbury, England, on March 26. A spokeswoman for Viking Cruises said: "The ship is proceeding on its own power and a tugboat is on site. The evacuation is proceeding with all necessary caution. A small number of non-life threatening injuries have been reported. Guests are being accommodated in local hotels when they arrive back on shore, and Viking will arrange for return flights for all guests."

March 23

The home affairs minister has imposed conditions on the sale of power firm Belco, the House of Assembly heard yesterday. Ascendant Group, the holding company that owns Belco, announced on January 28 that it was considering the sale of the group with a deadline of Monday for bids. Walter Roban told MPs that he had given direction to the Regulatory Authority that prospective new owners would have to stick to the Integrated Resource Plan for energy supply, which is now under development. Mr Roban added: "Any prospective buyer would have taken note of the events of October 2018, where plant workers were poised and ready to put their feet on the street in support of their Bermudian colleagues who were abruptly dismissed." The Electricity Supply Union took industrial action last year over the removal of four "qualified, displaced Bermudians" from the company. The ESTU also demanded the removal of Sean Durfy, the Ascendant chief executive, and Robert Schaefer, the chief financial officer. The strike was followed by the appointment of Dennis Pimentel as Belco's president with operational accountability. Mr Roban told the House that a new owner would be expected to be "transparent, inclusive and collaborative", and that "matters of national importance, once debated behind the closed doors on Serpentine Road, are decided through open discourse across all strata of our society". Mr Roban added: "It is our mission, together with the Regulatory Authority, to ensure that the result will be a better Belco for a better Bermuda." A spokesman for Ascendant said its board of directors welcomed Mr Roban's statement. He added: "The company will continue its evaluation of all strategic alternatives, which may include the sale of Ascendant and, as previously stated, the board understands that its responsibility is to a broad group of stakeholders, including shareholders, customers, employees, and regulators. Each of these stakeholders brings to bear on the company a wide range of perspectives and expectations. The board is committed to taking action that is in the best interests of all stakeholders. As this process continues, we look forward to working with the Government and regulator to ensure the continuity of safe, reliable and cost-effective energy for all our customers." Mr Roban also said the Government looked forward to "increased use of renewables and a fairer electric utility". He added: "You will soon hear more about developments in the electronic communications area, in particular the integrated communications licences."

All chocolate bars that contain sugar will be hit with a 75 per cent sugar tax from the start of next month, the House of Assembly heard last night. Kim Wilson, the health minister, told MPs chocolate and cocoa products with sugar were to be added in the list of food and drinks covered by the sugar tax. Ms Wilson said 10 per cent — $77 million — of the $770 million spent on health every year was used to treat people with diabetes. She added about $27 million a year was spent on dialysis treatment. Ms Wilson said the sugar tax was not designed to raise revenue, but to reduce the consumption of sugar. She added: "We cannot continue to see the skyrocketing health costs that we continue to see, largely due to diabetes and other non-communicable disease." However, she said she would move an amendment to remove breakfast cereals "that would have been subject to the sugar tax in the Bill as tabled". Wayne Furbert, the Government junior finance minister, said the sugar tax was designed to improve health. He added that the sugar tax implemented last October had raised an extra $460,000. Mr Furbert said that, although duty rates on sugar had increased, rates for vegetables, fruit and eggs had been reduced. He added the reductions had lead to a $200,000 decrease in revenue. Mr Furbert said that although the duty on the healthier items was reduced, some businesses had still hiked prices and he had noticed that with eggs. Mr Furbert said: "We dropped the duty and the price went up." He added stickers were being added to goods that will be affected by the sugar tax, but that he had not seen any on fruit and vegetables to indicate that the tax had been cut. Mr Furbert asked the public to tell the Government if they see prices on affected items go up before April 1. Mr Furbert said some water products, which had a 35 per cent duty in the past, had been reduced to 15 per cent since last October. Craig Cannonier, the Opposition leader, said the Government wanted to send a health message, but that had not required an increase in taxes. He added that the Government should use the same determination it had to increase taxations to spread the health message. Mr Cannonier said: "Making things more expensive so people won't buy is not the way to go." He added that better education of the public would lead to healthier people. Zane DeSilva, the Minister of Tourism and Transport, said Bermuda had one of the highest amputation rates in the world as a result of diabetes and that the sugar tax was needed. Mr DeSilva said: "This tax is going to help us to press the health message." He added: "If asked to make a choice between upping the tax on sugar or amputations, I would choose upping the tax."

The new bus schedule has 50 buses on the road at peak times but a temporary reduction in frequency while the ageing vehicles are repaired or replaced, MPs heard yesterday morning. Zane DeSilva, the transport minister, said the first of eight new buses had arrived last month. The second is expected to arrive next month and one new bus every three weeks is scheduled to go into service until August. Mr DeSilva said there will also be "real time passenger information" provided online this year. He added a request for proposal had been completed for digital payment of fares.

The Senate rejected last night an Act designed to axe the corporations of Hamilton and St George and turn them into un-elected quangos. It was the first vote defeat for the Progressive Labour Party since it won power in July 2017. Joan Dillas-Wright, the Senate president, told the Upper House she supported the concept of modernization of the municipalities, but that the legislation needed more thought. Ms Dillas-Wright highlighted that the Government had agreed to create a separate municipalities Act for St George. She said that meant that the Government's plans for the two corporations were still evolving, but the Act the Senate had to consider treated them both the same way. She added: "I'm not saying it's not needed — I'm saying I have an issue right now." Ms Dillas-Wright said she was also concerned that the Act would breach the concept that there should be no taxation without representation and questioned the level of public support for the change. She added: "If you want the people to be supportive, then they must be given all the information. Ms Dillas-Wright said that she had the casting vote and used it to block the Act because she expected separate legislation for St George and that she believed the legislation should have been withdrawn or amended. She added: "The other reason is I do believe that the residents should choose their mayor — taking away the vote from them was just wrong." Senators debated the controversial Act on Wednesday but did not take a vote. The legislation was passed last week in the House of Assembly, The three independent senators, including Ms Dillas-Wright, combined with the three One Bermuda Alliance to vote down the five-strong Progressive Labour Party government group. The move will delay the implementation of the legislation for a year. James Jardine and Michelle Simmons, both independents, sided with Nick Kempe, Marcus Jones and Dwayne Robinson, of the One Bermuda Alliance, to block the Municipalities Reform Act 2019. Mr Robinson said after the vote: "Reason has prevailed over rhetoric. There was no way that the Bill was going to pass with the argument that was put forward by the Government — it was emotive but not much substance. They need to have further discussions with the mayors. It was brought up that they have an issue with the election system of the Corporation of Hamilton being favourable to those who are rich and white so if they wish to get that Bill passed they need to, along with the corporation, update and modernize that election process. That way it becomes more appealing and people keep their democratic right to elect their municipal representative." Mr Jardine added: "I was pleased with the outcome. The Government raised some good points but, on balance, we have preserved some degree of democracy in the city and in the town of St George and that is healthy. The residents and the businesses in the city pay taxes — $8.6m worth of taxes — and therefore they should have some representation around the table." Charles Gosling, the Mayor of Hamilton, said after the decision: "We are encouraged by what developed in the Senate and will meet among ourselves shortly to discuss how best the corporation can meet its challenges moving forward." Walter Roban, the Minister of Home Affairs, said: "The result in the Senate represents a victory for the status quo, but while municipality reform has been delayed, it will not be denied. The Government is committed to municipal reform and is determined to see the vision for Hamilton and St George become a reality."

The Leader of the Opposition in the Senate said the Minister of Legal Affairs and Attorney-General had made a "mockery" of the Budget debate process. Nick Kempe of the One Bermuda Alliance explained that the Opposition allotted two hours for debate on the Ministry of Legal Affairs budget — and all but 30 seconds of the time was taken up by Kathy Lynn Simmons's brief. He said: "Unfortunately, the Attorney-General made a bit of a mockery of the debate process. She was allocated two hours and spoke for the entire time. It seems clear that she is unwilling to accept any public scrutiny on her ministry, despite there being a great number of newsworthy matters over the last couple of months. When questions were asked in the House, it was suggested that they were not answered there because they wanted them to be answered in the Senate with the Attorney-General herself. The time was allocated and the opportunity was squandered." He said he had intended to raise questions about the increase of spending on public relations in the ministry, including the hiring of a public relations consultant, while only $242,000 was budgeted for litigation guardians. Mr Kempe said: "There was no chance to ask if that amount of money will cover all the cases. On a back-of-the-envelope assessment, it should seem insufficient. So we are spending $679,000 in increased promotion, but you would think more would be dedicated towards the actual safeguarding of the children." Mr Kempe said that the Opposition was responsible for the Budget debate schedule, but that Ms Simmons could have asked for more time. He added: "The Attorney-General had time to review the schedule and had she felt the time allocated was insufficient, more time could have been allocated as needed. Questions could have been answered in ten or 20 minutes, but exactly zero minutes were given." Ms Simmons said that she had no obligation to cut her brief. She added that her brief had also been expanded to deal with questions raised in the House of Assembly.

More than half the sex abuse cases reported to government watchdogs last year were child-on-child assaults, the Minister for Justice and Attorney-General has revealed. Kathy Lynn Simmons told the Senate that 51 per cent of sex abuse allegations referred to the Department of Child and Family Services in 2018 involved child-on-child abuse or sexual behavior. Debi Ray-Rivers, the founder and executive director of child abuse charity Scars, said the problem had existed for generations and hundreds of Bermudians were affected. She said: "I've personally heard hundreds of stories of child-on-child abuse. What we believe is happening now is that people are becoming educated about inappropriate touch and they are reporting. This is what happens when a community becomes educated in appropriate healthy touch and inappropriate unhealthy touch." Ms Simmons, in a debate on the Budget for the Ministry of Legal Affairs on Wednesday, said 244 of the 1,139 cases referred to the Intake, Assessment and Investigation Unit in 2018 involved sex abuse. She added: "The investigation team continues to see an increase in the number of children referred for child-on-child sexual abuse or sexualized behavior. This accounts for 51 per cent of the number of sexual abuse referrals." Ms Simmons said 465 of the referred cases involved neglect, 200 involved physical abuse, 100 involved behavioral problems, 84 involved emotional abuse and 46 fell into other categories. She added: "Children exposed to domestic violence has consistently accounted for the highest number of neglect referrals in the past five years. In 2018, the department received 209 referrals for children who were exposed to family violence. This accounts for 45 per cent of the neglect referrals for 2018." Ms Simmons said that the bulk of referrals were made by the Bermuda Police Service and the island's schools. Ms Ray-Rivers said the figures on child-on-child abuse mirrored those seen by Scars. She said the charity joined forces with the Bermuda Health Council in 2017 to carry out a survey to measure how widespread sexual abuse was in Bermuda. Ms Ray-Rivers added: "Out of the 5,000 who received the survey, the BHC received over 700 respondents quite quickly. According to our survey, 45 per cent of those who had personally experienced sexual abuse as a child were sexually abused by someone less than 18 years old. This tells us that this has been going on for generations." Ms Ray-Rivers said she hoped the numbers would start to fall, but that community education about abuse was vital. She said: "This can be addressed when adults, who bring children into this world, become educated in prevention. They talk to their children about body safety early, and often, they monitor their electronic devices, they pay attention who their children interact with, they work towards reducing isolated one-on-one situations, they demand standards of youth-serving organisations. They also recognize some signs early on of bullying behavior and other signs and they react responsibly when they see something or hear something." Ms Ray-Rivers added that Scars' Darkness to Light Stewards of Children abuse prevention course was designed to help people recognize danger signals. She said parents learnt to talk to their children about body safety and boundaries. "The training encourages people to start early and talk often. Sexual behavior among children can be simply exploring, it can be simply uninformed children about body safety and crossing boundaries of others, it could be bullying behavior. It could be they have witnessed something in the home, or watched something on TV or online, or it could be that child is being abused themselves and copying the behavior or being told by their abuser to do it to another child."

Patients from Bermuda Healthcare Services and the Brown-Darrell Clinic met John Rankin, the Governor, yesterday to demand the return of medical records seized by police. A caravan of protesters went from the House of Assembly to Government House and Hamilton Police Station, to ask for the files to be returned. A letter to David Burt, the Premier, said patients were "horrified, angry and insulted that the BPS are using our most private medical information against our express consent". The letter added that "the breach of patient confidentiality" imposed stress on patients who "already suffer from ill health". It highlighted cases that involved treatment for HIV and complications caused by an abortion and that patient privacy would be violated if any were called to testify if court proceedings resulted. The patients added that the "small size of Bermuda must also be taken into account". The files were taken when authorities raided both clinics, owned by former Progressive Labour Party premier Ewart Brown, more than two years ago. The records were removed as part of a police investigation into allegations that the clinics ordered unneeded diagnostic imaging scans to boost profits. The Bermuda Police Service were allowed to copy the files of about 150 patients and the courts ruled last month that they could be accessed for anonymous review. Glenn Simmons, of the Bermuda Industrial Union and a patient at the clinics, thanked the Governor for meeting the patients. Mr Simmons said the protests were "patient driven". He added: "We want our files returned — ASAP." Mr Simmons said that Mr Rankin had been "very diplomatic", but had told the group that the controversy was out of his hands because it was now before the courts. Walter Roban, the Deputy Premier, and national security minister Wayne Caines also met the protesters outside Sessions House. They also spoke to Commissioner of Police Stephen Corbishley when they visited Hamilton Police Station. The letter was also sent to Sir Simon McDonald, the Permanent Under-Secretary at the Foreign and Commonwealth Office in the UK, and Larry Mussenden, the Director of Public Prosecutions. Mr Simmons said the patients' group planned to "wait and see".

A man with mental health and drug problems who head butted a police officer was shown leniency by a magistrate this week. Magistrate Maxanne Anderson sentenced Eric Richardson to two years probation on Wednesday. She said: "I don't want anyone to think that we, the Bench, are unsympathetic to situations like this one and defendants like Mr Richardson. I think it's pathetic and sad that an island such as ours, that's supposed to have so much wealth, that we have no facilities to assist someone like Mr Richardson with a clear diagnosis." Ms Anderson added: "We are failing our vulnerable persons in this island, and it seems only to be getting worse. I think we can sum it up in three words and they are 'shame on us'." Richardson, 26, who is homeless, pleaded guilty to an assault on a police officer on January 30 while he was detained at King Edward VII Memorial Hospital for a mental health assessment. The court heard that police handcuffed Richardson when he became "disruptive and aggressive". Richardson ran at one of the officers and head-butted him. Simone Smith-Bean, for the defence, told the court that Richardson had a history of mental health and drug problems that could not be properly treated in Bermuda. She added that her client had been detained at the hospital for eight hours "without assistance or the proper medication". She said: "Eight hours in holding is bad for anyone. I can only imagine what it's like for a mental health patient." Ms Smith-Bean warned that Richardson would be a danger to himself if he remained in prison. She added that he could not stay at his family home because of a restraining order granted to his mother. Ms Anderson also heard that there was no mental health centre on the island that could hold a patient with a background of crime and drug abuse. Kelly Medeiros, a court social worker, admitted it was "a sad state of not having the proper resources for people like Mr Richardson". Ms Anderson sentenced Richardson to probation on condition that he continued with treatment at the Mid-Atlantic Wellness Institute psychiatric hospital. He was also ordered to visit Court Services every day while he remained homeless, stay off drugs and have no contact with his mother.

Opinion. By Edward Harris, PhD, founding executive director emeritus of the National Museum of Bermuda. "Excitement is building behind the high walls of the fortress that is the National Museum of Bermuda, as preparations for a groundbreaking book are being excavated from archives in Montreal by a team of architectural and furniture historians led by myself, the former museum director, and co-editor of the book, Linda Abend. It is hoped in this digital age that John Goodwin Lyman's The Old Bermudas will appear in that centuries-old format of the book, which, unlike your smart phone, needs the attention of both your hands and quite a lot of your brain. The story behind the coming story began some years ago when Duncan McDowall, the Bermudaphile and longtime visitor with his wife, Sandy Campbell, found an unpublished manuscript from the Great War period and photographs to illustrate it by Lyman, the now famous Canadian artist. That discovery was recently followed up by the National Museum by the scanning of the "book" and its 86 illustrations, and a further unknown set of over 100 other Lyman images of Bermuda houses and furniture, giving us a remarkable group of almost 200 unpublished views of Bermuda in the period 1913 to 1918. The images are stunning "eye candy" for those who love the look of the Bermuda home in its natural setting. Had Lyman's book been published, it would have been the first on the extraordinary Bermuda house architecture, for the seminal Bermuda Houses by John Sanford Humphreys of Harvard University only appeared in 1923. Sadly, that was not to be, but the matter will be remedied by the National Museum in early 2020. The story began when Anna and James Morgan purchased Southlands in Warwick in 1913, to which they added more buildings and converted some of the grounds into wonderful gardens. Late that year, Lyman, Anna's nephew, visited Bermuda with his wife, Corinne St Pierre, for a respite from the ravages of old-fashioned Canadian art critics. Lyman obviously fell in love with the Bermuda house, or vernacular architecture (which is unique), and by several visits later had written a book on the subject and brought in a photographer, Edward Babcock from Fifth Avenue, to capture buildings, interiors and individual pieces of furniture. The book was hawked around the hallowed publishers of Manhattan but fell from view for almost a century. The National Museum will remedy that oversight and the book will contain six chapters and over 300 illustrations and will be funded by donations from the public. The first chapter, by Dr McDowall, is a biography of Lyman and will include most of his known paintings of Bermuda, though sadly Portrait of a Mulatto Girl, presumably Bermudian, has been lost. The second chapter will be John Lyman's book, as he would have liked to publish it, while the third section, by Linda Abend, will be all the pictures of houses that he did not choose for the book. The fourth chapter will be all the pictures of furniture that were not included in Lyman's book, as discussed by a great friend of Bermuda, Keith Adams, in his discourse on the development of furniture making on the island. The fifth chapter will be architectural historian Ed Chappell's 30-year study of the evolution of the Bermuda house, while the sixth brings forth the flowering of such buildings in the former Bermudian possession of Salt Cay in the Turks Islands. The book will thus be the earliest and the most recent views of our delightful and irreplaceable Bermuda vernacular architecture: it eventually will go online for all the world to see and appreciate that extremely valuable cultural tourism asset of our island home. Word has it that there are over 3,000 Canadians living in Bermuda, so it is hoped that they will come to the wicket and help with this project, which may include an exhibition in Montreal, from whence the Lymans and Morgans came to grace our shores and landscape. Had Lyman's book been published at the time, it would have probably done much to promote the preservation of the unique architectural heritage of Bermuda."

March 22

The national security minister told MPs today that drones had been spotted in restricted airspace at the airport. The sightings came despite a no-fly zone of 2.3 miles being imposed earlier this month. Wayne Caines said similar regulations are in place for Westgate prison, where three drone sightings in recent weeks were suspected to be attempts to drop contraband inside. The police headquarters at Devonshire's Prospect are also off limits and Mr Caines warned owners of the unmanned craft to respect the privacy of property owners. But he said the Government's had no plans to ban the mini-aircraft.

The home affairs minister will today outline the Government's policy regulations for the sale of power firm Belco in the House of Assembly. Walter Roban's statement will come less than two months after Ascendant, Belco's parent company, announced it was looking at a possible sale of the group. Ascendant was the subject of a takeover bid from US firm Twenty First Century Utilities in April last year. The $15-per share bid was about 50 per cent more than the company's share price at the time. As well as Belco, Ascendant also owns air conditioning firm AirCare, iFM, a facilities management company, and iEPC, an engineering and construction business. Controversial legislation with implications for children's representation in court will not be debated today. The session will be the final sitting of the House before the Easter break, with MPs scheduled to return in May. The Children's Amendment Act debate has been postponed, along with an opposition motion on the posting of "inappropriate and/or sexist comments" by MPs on social media. The debate on the next phase of the sugar tax, which will further hike the duty on sugary foods and drinks, will go ahead. MPs could also discuss supplementary expenditure, although the overspends may be also left until the House reconvenes.

A plan for government-backed mortgages risked increasing debt and "driving a wedge between the public and private sectors" an opposition MP said yesterday. Patricia Gordon-Pamplin of the One Bermuda Alliance said that helping Bermudians to acquire property could assist the real estate sector where prices were "steadily falling, leaving people in negative equity". She added: "However, this plan again raises so many unanswered questions which need addressing before it can be implemented. Like other loans, mortgages are based on a borrower's ability to repay. If they cannot, then the mortgages get into trouble. This plan could easily be an invitation to banks to lay off their impaired mortgages on to the taxpayer." Ms Gordon-Pamplin asked: "Will the Government put systems into place to stop that happening? What happens if the homeowner defaults on the debt?" She was speaking after Curtis Dickinson, the Minister of Finance, unveiled plans in the 2019-20 Budget for a government-backed mortgage lender for public-sector employees. Mr Dickinson also said in his Budget speech in February that the Government would, "in conjunction with private sector banks, pilot a mortgage guarantee programme in return for a reduction in interest rates charged to Bermudians for their mortgages". Ms Gordon-Pamplin, the shadow health minister, questioned if the Government would take on more staff to administer the plan, or if it could be run using existing resources. She also took aim at the proposal to back mortgages for civil servants. Ms Gordon-Pamplin said: "What happens if a person leaves the Civil Service, and why does this government see fit to use the taxes paid by everyone to benefit only the Civil Service?" She added the proposals were "more of an opposition-style vote winner than a seriously attainable policy" and predicted it would be difficult to finance with Bermuda's debt at around $2.5 billion.

A string of health-and-safety breaches have been exposed in reports into the state of the public school system, government documents have revealed. The problems included rodent infestation in some schools, exposed and damaged cancer-causing asbestos, mould, poor first-aid kits and un-serviced fire extinguishers and fire-safety devices. Inspectors also found that schools were not cleaned properly. The shock findings were made after inspections carried out at all public schools 18 months ago, but follow-up investigations completed just five months ago found that many of the problems had not been tackled. The education ministry's 2017 inspections found there were "numerous shortcomings relating to the overall quality and scope of cleaning, upkeep and maintenance, in tandem with improper modus operandi practices, and other omissions by school administrators, academic and custodial staff at the respective schools". The report added: "There were also several breaches of the Occupational Safety and Health Act 1982 and the enabling Occupational Safety and Health Regulations 2009 that were noted." The summary said that all schools were found to be "relatively safe, within time and scope comparative to their operations and related practices". It added: "All schools had challenges relating to sanitation and hygiene, maintenance and upkeep of their buildings and related facilities. The majority of findings were not considered significant enough to be deemed to be posing any great immediate threat to the safety, health and wellbeing of teachers or students at the time of inspection, except where and as noted otherwise." Inspectors found that the majority of first-aid and medical kits at most schools "were non-compliant with regulatory requirements" and that there had been "improper inspection and servicing of fire extinguishers and other fire-safety devices and supporting apparatus. Control of pests such as cockroaches, ants and termites at the schools was found to be poor. Some schools also had incidences of rodent infestations." Damaged and exposed asbestos was also found in two schools and all schools had mould contamination. But the report said: "No school had identified mould problems sufficient or significant enough at the time of inspection to warrant any major concern", or that could pose "any immediate imminent risks to the safety, health and wellbeing of students or teachers, at the time of inspection". The inspectors also highlighted that most schools "had issues relating to the improper layout and alignment of electrical and/or information and communication technology wires. These continue to pose trip and fall hazards and must be stored, properly aligned and controlled. Security at the schools was also deemed insufficient". The news came in three documents released by the Government yesterday that outlined school inspections carried out in 2017 and last autumn. The Royal Gazette last month submitted a public access to information request that asked for the report connected to the inspections conducted in 2017. A 42-page report on the findings of the 2017 inspections, as well as an executive summary, were released yesterday. An executive summary based on "follow-up and verification inspection field work" conducted between September and October last year was also released. The summary for the 2017 round of inspections said officials had difficulty carrying them out — because they could not find a car to get around the schools. It explained: "Primary among the challenges was the initial unavailability of a motor vehicle to consistently conduct all field- work exercises". The summary said that another roadblock was the "unavailability of some school principals and related administrative officers to facilitate the inspection of their schools on the assigned dates". It added that "areas of some schools were found to be locked-up and school principals and other administrative officers having no access or key to such areas of their schools". The executive summary for last year's follow-up inspections said that many of the failings had not been dealt with. It said: "Throughout and at the close of inspection activities, numerous shortcomings relating to the overall quality and scope of cleaning, upkeep and maintenance in tandem with improper modus operandi practices, and other omissions by school administrators, academic and custodial staff at the respective schools, were observed and documented." The summary also detailed "several breaches" of health-and-safety legislation and regulations. Walton Brown, the Minister for the Cabinet Office, said yesterday that a programme of "immediate and ongoing improvements had taken place since the first inspections were performed. Strategies that have, and continue to be, implemented are yielding satisfactory results arising from the review of occupational safety and health within public schools. A concerted effort had been made to ensure that every school undergoes a consistent maintenance routine. This includes scheduled and timely upkeep and repair activities so that schools are being optimally cleaned and maintained in an acceptable state on a regular basis to ensure the safety, health and wellbeing of our teachers and students." Diallo Rabain, the Minister of Education, said that school safety was a top priority of the Government. He added that most public school buildings were more than 50 years old. Mr Rabain said: "We are at the stage where rebuilding is needed, and this is a direction we must seriously begin to look at in the near future."

Bermuda's cultural tourism could get a boost when the country hosts representatives from about 37 countries next week. The Bermuda National Trust will welcome 100 delegates from around the world for the biennial International Conference of National Trusts. The conference is expected to highlight the island's cultural assets and how they can be used to stimulate new opportunities in tourism. The Bermuda Tourism Authority said it welcomed the extra exposure as it had created a cultural tourism strategic plan in 2018 and used its findings in the National Tourism Plan. The BTA met Heritage Bermuda, a consortium of heritage and culture organisations, last week, to discuss opportunities. The conference will run alongside the Caribbean Conference of National Trusts and take place from March 27 to 30 at the Fairmont Southampton hotel. The BTA is also working with the African Diaspora Heritage Trail Foundation to create new cultural tourism based on Bermuda's African Diaspora Heritage Trail and to make it more attractive for group travel. Glenn Jones of the BTA said the National Tourism Plan was designed to concentrate more on collaboration than competition. Mr Jones added: "We hope to see all of our cultural tourism partners thinking more cohesively." He said: "We're excited about what may come of this." Last year's cultural tourism plan identified 200 cultural sites, museums and annual events across the island that could be used to enhance the island's tourism package. Heritage Bermuda and the Bermuda Tourism Authority are now working on ways to improve cultural assets and make them more accessible to visitors and allow them to book visits online. Richard Spurling, the group's chairman of Heritage Bermuda said: "Heritage Bermuda is encouraged and excited by the developing collaboration between our nine members and the Bermuda Tourism Authority." Mr Spurling added: "If we all work together we can achieve a better cultural tourism experience and better value for money for our visitors." He added: "The International Conference of National Trusts presents a perfect opportunity to showcase our beautiful island and rich cultural content, leading to further group tours." The conference, which will happen simultaneously with the Caribbean Conference of National Trusts, will take place March 27 to 30 at the Fairmont Southampton. The BTA is also working with the African Diaspora Heritage Trail Foundation to shape new cultural tourism experiences around Bermuda's African Diaspora Heritage Trail (ADHT), and to make it more attractive for group travel. A team from the BTA and its Visitor Services Centres toured ADHT sites recently with Titan Express. Simon Boden, the BTA's Director of Sales said: "In addition to working with the Bermuda National Trust for next week's conference, our team worked on the Educational Travel Consortium last year and is working now with new groups for 2019, including a state botanical group from the US looking to experience Bermudian homes, gardens and architecture. "So much about Bermuda's heritage and culture set her apart from any place else and there are many groups out there that want to experience this uniqueness first-hand. There is a lot of room for growth in this area for Bermuda."

Darrin Simons will officially become Deputy Commissioner of Police next month after he successfully passed the Strategic Command Course in the UK. Mr Simons, who was successful in his application to be the next Deputy Commissioner last year, is the first serving Bermuda police officer to take the course. Commissioner of Police Stephen Corbishley said: "I am delighted and very proud that Mr Simons has successfully completed the SCC, one of the hardest and advanced police training programmes in the world. Feedback as to his performance from course syndicate directors has been excellent and I look forward to his appointment as DCOP and his return to the BPS with new ideas and leadership to take the service to new heights in our support of communities in Bermuda." A police spokesman said the Strategic Command Course was a comprehensive programme, including business and finance skills, ethical leadership and command training and designed to prepare candidates for roles as chief officers in the UK and international police forces. Mr Simons started the course in January and was presented with his graduation certificate today by Chief Constable Dee Collins, the course director, Mike Cunningham, the chief executive of the College of Policing, and Sajid Javid, the UK Home Secretary.

The Corporation of Hamilton asked for a legal order yesterday to stop the Governor approving legislation designed to turn the city authority into an un-elected quango. Mark Diel, the lawyer for the Corporation of Hamilton, said the unusual step was needed because any legal action against the legislation would be halted if a minister-appointed board takes over. He said: "The entire purpose of this approach is if this receives the Governor's assent, we won't be able to make this application or any application at all." Mr Diel also said a ruling would allow officials to start the formal process for elections, which would be needed in the event that the Municipalities Reform Act 2019 was successfully challenged in court. The case came before Chief Justice Narinder Hargun hours after the Senate halted its debate on the Act and just over a week after it was approved by the House of Assembly. Senators will resume their deliberations at a later sitting, possibly today. Mr Diel said the application yesterday was to restrain the Governor from giving Royal Assent to the Act if it is passed in the Upper House. This would be in effect until either a ruling on the legal challenge or a further court order was made. He added: "In the event, of course, that the Senate reject the Bill, then it goes back to the House of Assembly and cannot return to the Senate for approximately another year." Mr Diel told the court that municipal elections were normally around May 9, but that the first step in the process was the issuing of a writ, which the parliamentary registrar said must happen around March 25. He explained that even if the Act progressed, but the court later ruled in favour of the corporation, the city would still find itself without any elected officials on May 13, when the sitting councillors' term is due to end. Mr Diel claimed there was "some confusion" about the purpose of the original summons from the corporation, which he said related to a series of Acts that restricted the corporation in how it carried out its business. He gave the example of clauses which required the Minister's approval for the corporation to take certain actions, which he said was intended to "stymie" the municipality. Mr Diel added: "This application, for the avoidance of any doubt, in no way and nor is it intended to, affect any voting rights of any sort whatsoever. This application is, in part, intended to preserve voting rights, not restrict or extinguish them." Chief Justice Narinder Hargun said that "ordinarily" the court would not intervene until after an Act is passed. Greg Howard, for the Attorney-General's Chambers, argued the corporation did not have a viable case. He said part of the Governor's responsibilities was that he had to satisfy himself that legislation was not "repugnant" to the constitution before it is approved. Mr Howard added: "If in exercising his discretion, the Governor takes a period of time that is longer than the legislature would like, then the legislature will have to deal with it. That in no way requires the court to interfere with that decision." He also questioned that the court needed to step in "urgently" and explained that a case similar to the corporation's bid to fight the new legislation, as well as other amendments dating back to 2010, had been in the courts since 2014. The lawyer said that case was adjourned until a new group of councillors was elected to the corporation, which was due to be weeks later, who could then "take up the mantle of the constitutional challenge". He added: "The point I make is that they haven't done it." Mr Howard further challenged the corporation's claim that they were in a fight for local democracy. He told the court that until 2010, only property owners had the right to vote in the municipality and the corporation was seeking a declaration from the courts that the 2010 Act that extended the franchise was unlawful. Mr Diel said that voters' rights had nothing to do with the matter before the courts. He said: "We are not raising or seeking to set back the clock in terms of voter rights." Mr Justice Hargun reserved his decision until a later date. Charles Gosling, the Mayor of Hamilton, said yesterday: "It has never, ever been our intent to have any reduction of the franchise; if anything we are looking to increase the franchise." He said he wanted to see residential ratepayers who were not on the parliamentary register for the corporation, such as homeowners who leased out their properties, to be able to vote in municipal elections. Mr Gosling said that applied in particular to people in the North Hamilton area. He added: "I think they need to have a voice in how their neighborhood is being developed and the best voice you have is through the ballot box."

March 21

Legislation which could see the Government raising an additional $12.6 million in taxes was passed on Monday. The Land Tax Amendment Act 2019, if passed by the Senate, will come into effect on July 1, 2019. This new legislation will see properties charged taxes based on the annual rental value. Properties are classified into seven groups, called bands, and taxed accordingly. All properties will be charged a base rate of $300. Units that are private dwellings with a valuation of over $22,000 will pay the base rate of $300 in addition to the yearly percentage tax for the band of property. All properties under $22,000 will pay only the base rate of $300. Wayne Furbert, the Junior Minister of Finance, said Bermudians who are 65 years and older who own and occupy a private dwelling are exempted from tax on the first $45,400 of the annual rental value. He added: "The reality is to maintain Government service at a reasonable level and to avoid financial failure, the Government needs to increase revenue." The new legislation also included increased tax on commercial properties from 7 to 9.5 per cent and on tourist properties from 7 per cent to 8 per cent. Mr Furbert said: "The primary purpose of this Bill is to amend the land tax rates to ensure additional revenue to the Government so that Government can continue to do the work that the people elected us to do." Patricia Gordon-Pamplin, the shadow health minister, said although it was the Government's responsibility to provide services, it was also duty-bound to cut costs. She added that cuts in spending could be made without putting people out of jobs. Ms Gordon-Pamplin warned that the cost increase on commercial owners could be passed on to tenants and the public. She added that some of the increased taxes and fees appeared small, but it all added up and could put extra pressure on struggling Bermudians. The Dental Practitioners Amendment Act 2019 was also passed on Monday. The Dental Practitioners Amendment Bill will require dentists to have indemnity insurance in order to register as a dental practitioner. It will also give the Bermuda Dental Board power to impose additional registration requirements for some procedures when it thought it was needed to protect the health of patients.

An online survey to determine an accurate number of families in need of housing was launched yesterday. Lieutenant-Colonel David Burch, the Minister of Public Works, said up-to-date statistics were needed to help the Bermuda Housing Corporation provide adequate and affordable housing. The survey is being carried out in a joint effort by the ministry and the BHC. Colonel Burch said the survey would identify the main problems and assist the ministry with planning to meet housing demand. He said: "There has been virtually no increase in the amount of affordable housing stock for at least the last seven years and even less attention paid to maintaining the current housing inventory." He said at present 500 families were housed in BHC and privately-owned properties, while another 180 families are accommodated in rooming houses. Colonel Burch added: "But with an ever-increasing demand, we lack capacity to help more families. The goal is to identify what people need in terms of affordable and adequate housing for rent and purchase for themselves and their families. We are painfully aware of the struggles that people face regarding rents and purchasing units in the open market. Additionally, there are challenges and circumstances that prevent some from being properly and sufficiently housed such as unemployment, underemployment, low income, access and availability of units. Information collected would be used to check if present plans needed to be modified. Accurate data is the key to being able to provide what is needed, so I encourage everyone to participate in the survey so that our plans and actions going forward will address the needs of the Bermudian people." Colonel Burch told MPs during the Budget debate last week that he did not think BHC's figure of 108 families in need of housing reflected demand and promised that a survey would be done. I disagree with the figure, because I think it is more than that. And I think people have lost hope in our ability to provide housing for them so they don't register." The survey is at www.affordablehousing.bm and will run to the end of April

A magistrate arrested after a car crash in January is still on police bail, a police spokesman said yesterday. It is understood that Khamisi Tokunbo and another man were taken into custody after a car crash on South Road in Paget in January. Neither man has been identified by police. A police spokesman said: "The 64-year-old man is still on police bail and the matter is still being investigated." Mr Tokunbo has not sat on the bench since his arrest. Government House declined to answer questions about Mr Tokunbo. The questions included whether he was still a magistrate and if he had served as acting senior Magistrate in February. A notice posted on January 9 announced that John Rankin, the Governor, had approved the appointment for a one- week period from February 11 to 18. A spokeswoman for Mr Rankin said: "Government House does not comment on personnel matters." Larry Mussenden, the Director of Public Prosecutions, also declined to comment. He said: "I do not speak for, or about, magistrates." The car the men were in left the road and plunged down an embankment near the public entrance to Elbow Beach about 8pm on January 19. The pair were helped out of the car by a passer-by and the other man was taken to the King Edward VII Memorial Hospital for treatment for minor injuries. Mr Tokunbo did not respond to a request for comment.

Betting shop owners were grilled by the licensing authority as the watchdog asked for proof of the stability and reputation of their companies from the Ministry of Finance. The Betting Licensing Authority heard on Monday that a would-be criminal would "have to be extremely stupid" to attempt to launder illegal cash through betting businesses. Bookmakers said Bermuda's betting community was small and familiar to them. Juan Wolffe, the senior magistrate and chairman of the Betting Licensing Authority, said the group hoped to see "a certificate from the minister as to the business reputation and financial stability" of applicants seeking to renew their licences. Mr Wolffe said at a hearing last week it was up to the ministry to ensure that licensed premises were not breaking the law. One company, Triple Crown, said they were advised they would have a letter from the minister "in a couple of days". Albert Steede, the owner of Seahorses and Gametime, said he expected to have the background check in time for the authority's next sitting on Monday. In a special report last year, The Royal Gazette revealed that not all operators in the local betting industry had gone through checks. Mr Wolffe said yesterday that the authority needed evidence of due diligence or its approval would "simply be a rubber stamp". He added: "There has been absolutely no indication from the ministry as to what they actually do to give us this certificate. Not that they are obliged to do so under the law, but it would be nice to see that — particularly as the minister is concerned about an anti-money laundering guarantee." Mr Steede explained to the authority that all his betting ran under fixed odds. "No one goes in there blind. They know how much they can potentially win — it's there for them to see." Mr Steede stated that most clients were known to his staff and betting receipts were numbered, while bets were tallied with shop records and security footage. He said his businesses also worked with the police financial crime unit. He added there was "a misconception that people can come in with crazy amounts of cash, We have a maximum of $2,000 per bet." Mr Wolffe told him: "The narrative being used is that money laundering is rife in betting shops." Mr Steede told the court: "It kind of hurts me, to tell you the truth, because I work hard to make sure that things like that don't happen." Peter Barrett, one of the authority's members, said: "Somebody who has made cash illegally usually has a lot to wash. They will lose at least half if it can make the other half legit. Betting shops have the odds in their favour. If I am a money-launderer, I am going to come up with other ways to take a very large pot of cash, far in excess of $2,000, and figure out how to make it look legitimate." Andrea Joseph, who manages Triple Crown Racing, said her establishment limited payouts to a maximum of $15,000 on a single bet. She added the fixed odds were based on overseas horse races. Ms Joseph said she handled all the transactions, with stakes on average about $50 each. She added: "The most I would take would be probably $200 on a single bet. I would not go over $200." Ms Joseph told the authority that she knew all of her customers and many had used the shop for a long time. She said an attempt by an unfamiliar client to place a bet of $500 would "raise suspicions. I would not take it." Mr Wolffe adjourned the hearing until Monday.

The Cayman Islands - a hot competitor of Bermuda for tax haven business - has failed to fully appreciate the risks of money laundering and terrorism financing and has a poor record on investigating and prosecuting financial crime. Those are two of the findings detailed in a report published this week by the Caribbean Financial Action Task Force, based on a visit by assessors to the Caribbean territory in December 2017. CFATF assessors visited Bermuda in October and November last year to conduct a similar assessment of Bermuda's regime to combat money laundering and terrorism financing. In January, their preliminary findings, which have not yet been released publicly, were discussed by the Financial Policy Council, which is chaired by Curtis Dickinson, the Minister of Finance. The Government of the Cayman Islands responded to this week's report by appointing a dedicated task force, made up of the Premier, the Attorney-General, the Deputy Governor, and several relevant ministers to implement a "comprehensive action plan" designed to tackle the deficiencies identified in the report within a year. The mutual evaluation report examined Cayman's compliance with the Financial Action Task Force recommendations on AML/CFT systems. This was the first assessment to analyze the framework's level of effectiveness in practice. It found that a national risk assessment conducted four years ago provided "a fair level of understanding" of Cayman's domestic money-laundering and terrorist-financing risks. However, the report said the NRA did not focus enough on international risks, particularly in parts of the financial sector outside regulatory supervision, such as lawyers and excluded persons under Cayman's Securities Investment Business Law. "This has resulted in major deficiencies that have inhibited the jurisdiction's ability to analyze and understand its risks," the report stated. Cayman had the sixth-largest banking sector in the world, the report added, citing data from the Bank of International Settlements in the second quarter of 2014, and "should have conducted a more thorough assessment of its inherent ML/TF vulnerabilities due to the significant size of the financial sector". The assessors concluded that "the investigations and prosecution of money laundering in the Cayman Islands are primarily domestic minor predicate offences", which "may not be fully commensurate with its risk profile". The report noted that the Royal Cayman Islands Police Service and the Office of the Director of Public Prosecutions have dedicated resources to combat financial crime. However it found that "large and complex financial investigations and prosecutions have not been identified, or pursued, and there is limited focus on stand-alone money-laundering cases and foreign-generated predicate offences". There were fundamental challenges in how Cayman identified potential financial crime for investigation. The authorities "do not have access to the widest possible level of relevant information nor does the jurisdiction collect relevant information from its reporting entities (eg wire transfers) that would allow for the proactive identification of cases for investigation", the report adds. However, the report added that Cayman "has an objective to remove the financial benefit from crime" and had "a solid and highly professional institutional framework". Almost all professionals the assessors spoke displayed "a solid understanding of risks and are skilled in applying relevant control measures". The Cayman Compass reported that Alden McLaughlin, the Premier of Cayman, said: "The Cayman Islands remain fully committed to upholding the highest global standards on money laundering and terrorist financing. Our anti-money laundering and counter-financial terrorism action plan will send a clear signal that we intend to maintain those standards. Work is already underway to improve information gathering, more rigorously monitor financial activity and enhance enforcement including the confiscation of assets." After a 12-month observation period, the FATF's International Co-operation Review Group is set to issue a report on Cayman's progress.

An attempt to turn elected corporations into government quangos remains balanced on a knife edge after it met firm resistance in the Upper House last night. Senators rose from their debate on the Municipalities Reform Act 2019 without taking a vote and will continue their deliberations at a later sitting, possibly tomorrow. The legislation was designed to axe the corporations of Hamilton and St George and replace them with government-appointed administrators instead. It was passed in the House of Assembly last week. James Jardine, an independent senator who signaled his opposition to the Act, said: "This proposed amendment will take away from residents and businesses of the city and the town their existing democratic and legal right to be able to elect their own city and town officials. Senator Jardine continued: "I am frankly very surprised and extremely disappointed that based on the history of all those who fought for fair and proper representation in the past, in all areas of Bermuda life, that the Government now wants to deprive residents and businesses, in both of these municipalities, of the right to elect their own city and town representatives, as has been the case for many years." He added: "I, therefore, see no valid reason to change the existing operating structure of either the Corporation of Hamilton or the Corporation of St George." Mr Jardine said legislation that allowed the Government to exercise control over the actions of both municipalities was already "more than sufficient". Michelle Simmons, who is also an independent member of the Upper House, told senators: "The consensus from what I gather is that in neither St George nor Hamilton are people happy about losing the right to elect their representatives. They are not happy about seeing this erosion of the democratic process. The purpose of local government, as I see it — ie, the municipalities — is to shine a spotlight at the local level so things can happen at a faster pace. Government already has a lot to do." Ms Simmons added: "At this point, I cannot support this legislation because it fails to uphold the democratic process that the people of this country expect of us." If the two independent members maintain their position in the event of a vote, combined with the three One Bermuda Alliance senators, that could force a stalemate. They would face the five-strong group of Progressive Labour Party government senators expected to support the Bill and leave Joan Dillas-Wright, the Senate president, with the casting vote. Kathy Lynn Simmons, the Attorney-General and Minister of Legal Affairs, told the Upper House that an originating summons was filed in the Supreme Court yesterday. She explained that the Corporation of Hamilton was the applicant and the respondents were listed as the Attorney-General and the Governor of Bermuda. Ms Simmons read from the legal document and told senators that the corporation sought an order ruling that the Municipalities Reform Act 2010 and other amendment Acts, as well as the decision by the Government to convert the corporation into a quango through the Municipalities Reform Act 2019, would contravene sections of the Constitution by the depriving the city of property without compensation. She added: "They are talking about all of the Acts that give the democratic rights to the residents of the municipalities." Jason Hayward, a PLP senator, insisted that the Government would not compromise the position of its "excellent" MPs in St George's — Renée Ming and Kim Swan — by a lack of commitment to the residents and businesses in the town. He said plans for Hamilton included a "multifaceted" waterfront project and increased city living as well as bringing tenants back into vacant office space. Mr Hayward added: "What we are attempting to do is move the country forward, the Government has the best interests of the people of Bermuda at heart, I haven't heard any compelling argument against why this should happen." He said the move was not about an "erosion of democracy" and added: "I believe we've been kind of bamboozled to believe that somehow this Government is eroding rights when we are attempting to make the City as efficient, as effective, as vibrant as it can be." Nick Kempe, an OBA senator and the shadow finance minister, believed the Act was "not in the interest of the people". He said: "It improves no processes, it improves no oversight, it adds nothing of value to the corporations that's not already there in the existing Act and it's simply a rollback of the democratic process." The Attorney-General added later that because of "some of the arguments advanced and representations made, which may cause senators to pause and consider their positions", she proposed that the Senate rise and report progress on the second reading of the 2019 Act.

A Message from the Chairman, President and CFO of Boeing, sent to the Royal Gazette, Bermuda. " Dear Sir. We know lives depend on the work we do, and our teams embrace that responsibility with a deep sense of commitment every day. Our purpose at Boeing is to bring family, friends and loved ones together with our commercial airplanes — safely. The tragic losses of Ethiopian Airlines Flight 302 and Lion Air Flight 610 affect us all, uniting people and nations in shared grief for all those in mourning. Our hearts are heavy, and we continue to extend our deepest sympathies to the loved ones of the passengers and crew on board. Safety is at the core of who we are at Boeing, and ensuring safe and reliable travel on our airplanes is an enduring value and our absolute commitment to everyone. This overarching focus on safety spans and binds together our entire global aerospace industry and communities. We're united with our airline customers, international regulators and government authorities in our efforts to support the most recent investigation, understand the facts of what happened and help prevent future tragedies. Based on facts from the Lion Air Flight 610 accident and emerging data as it becomes available from the Ethiopian Airlines Flight 302 accident, we're taking actions to fully ensure the safety of the 737 Max. We also understand and regret the challenges for our customers and the flying public caused by the fleet's grounding. Work is progressing thoroughly and rapidly to learn more about the Ethiopian Airlines accident and understand the information from the airplane's cockpit voice and flight data recorders. Our team is on site with investigators to support the investigation and provide technical expertise. The Ethiopia Accident Investigation Bureau will determine when and how it's appropriate to release additional details. Boeing has been in the business of aviation safety for more than 100 years, and we'll continue providing the best products, training and support to our global airline customers and pilots. This is an ongoing and relentless commitment to make safe airplanes even safer. Soon we'll release a software update and related pilot training for the 737 Max that will address concerns discovered in the aftermath of the Lion Air Flight 610 accident. We've been working in full co-operation with the US Federal Aviation Administration, the Department of Transportation and the National Transportation Safety Board on all issues relating to both the Lion Air and the Ethiopian Airlines accidents since the Lion Air accident occurred in October last year. Our entire team is devoted to the quality and safety of the aircraft we design, produce and support. I've dedicated my entire career to Boeing, working shoulder-to-shoulder with our amazing people and customers for more than three decades, and I personally share their deep sense of commitment. Recently, I spent time with our team members at our 737 production facility in Renton, Washington State, and once again saw first-hand the pride our people feel in their work and the pain we're all experiencing in light of these tragedies. The importance of our work demands the utmost integrity and excellence — that's what I see in our team, and we'll never rest in pursuit of it. Our mission is to connect people and nations, protect freedom, explore our world and the vastness of space, and inspire the next generation of aerospace dreamers and doers — and we'll fulfil that mission only by upholding and living our values. That's what safety means to us. Together, we'll keep working to earn and keep the trust people have placed in Boeing." Dennis Muilenburg, Chairman, President and CEO, The Boeing Company, Chicago, Il, USA.
Boeing has several Bermuda-incorporated companies.

A grey seal rescued in the East End is on the mend, the Bermuda Aquarium, Museum and Zoo said yesterday. Staff added they were "cautiously optimistic" that the female seal would make a full recovery and could be released back into the wild. The hungry and dehydrated seal was spotted at Catherine Rock, St George's, near Tobacco Bay, on Tuesday. The animal is now eating and has started a course of antibiotics for a suspected upper respiratory infection. The animal is being kept in a quarantine tank with a heater to help conserve its energy. Ian Walker, curator at BAMZ, said: "She is pretty hungry, but we have to feed her slowly. We have herring supplies for our own seals, which is lucky. The first 72 hours are important, so we are proceeding with caution. We took blood and gave her a full physical exam this morning, but didn't do about a quarter of the exam because she was getting tired and was shaking. The blood work is showing she has an infection — she has nasal discharge so it is probably upper respiratory. She is also suffering from dehydration and exhaustion. We remain cautiously optimistic, but these things can take a sudden turn." Dr Walker added that if the seal recovered well it would be transferred to an aquarium in the United States to complete rehabilitation and returned to its natural habitat. He said: "There is nothing suggesting she can't be released. If she was missing flippers or had a spinal injury then she would be a candidate for going into a collection, whether ours or someone else's, and she could act as an ambassador animal. We couldn't release her in Bermuda — she needs to be released off a beach somewhere off the North East corridor."

A 30-year-old man was found guilty yesterday of a string of child pornography charges. Daniel Rocha was convicted on seven counts of accessing pornographic images and videos over a five-year period between 2010 and 2015. Rocha was found guilty at Supreme Court by a unanimous verdict on all counts by a jury of eight women and four men. He was remanded in custody for sentence on May 20. Rocha, from Devonshire, sat with his head in his hands after the verdicts were read. Larry Mussenden, for the Crown, said Rocha was "despicable. Children are the real victims in this case." Mr Mussenden said that the Crown had presented a "strong case based on the evidence. I respect the jury's verdict." Jurors came back with the decision after about two hours of deliberations. Mr Mussenden said that he was not surprised at the quick verdict. He added: "Sometimes the jurors get the issues very quickly." The court heard that the US Department of Homeland Security contacted police in Bermuda in March 2015 and told officers a Bermudian IP address had accessed child pornography. Mr Mussenden said that good police work and co-operation between law enforcement organisations had led to Rocha's arrest. He added: "I do extend thanks to the US authorities as well as the Bermuda Police for the investigation." The child pornography was found on a laptop computer under Rocha's bed during a search of his home. Bermuda officers tracked the IP address to the house where Rocha lived with his parents and mounted a dawn raid on the property five days later. Rocha denied accessing the pornography and said that he was unaware that it was on the computer. The Crown alleged that Rocha used peer-to-peer file sharing networks to access the pornography. Mr Mussenden questioned Rocha about why he told police in an interview that he did not have a computer and suggested he had tried to conceal the laptop. Rocha had earlier testified that he did not consider the laptop a computer. Jerome Lynch QC, who appeared for Rocha, suggested during the trial that the viruses detected on the laptop could have let someone else gain remote access to Rocha's computer to access the child pornography. Mr Lynch said after the verdicts were announced that he would look at grounds for an appeal. He added: "We'll look at the evidence, we'll look at the way the judge conducted the trial, the directions he gave, and take it from there."

March 20

The Director of Public Prosecutions was appointed a Puisne Judge of the Supreme Court yesterday. John Rankin, the Governor, announced that Larry Mussenden will take up the role when Puisne Judge Carlisle Greaves retires in July. Mr Rankin: "I am confident that he will serve the Supreme Court with distinction." Mr Rankin highlighted Mr Mussenden's career, which has included time as Crown counsel, in private practice, as Attorney-General, as well as a stint as Director of Public Prosecutions. The appointment was made after consultation with Chief Justice Narinder Hargun. Mr Mussenden was Called to the Bar in England in Wales in 1995 and the Bermuda Bar in 1996. He was a Crown counsel from 1996 to 2001, then became a defence lawyer. Mr Mussenden became Attorney-General and Minister of Justice in 2004 under the Progressive Labour Party after he was made Government Senate leader the year before. He was appointed Director of Public Prosecutions after working in private practice from 2007 to 2016. Mr Mussenden also served in the Royal Bermuda Regiment and retired as a Major. He was president of the Bermuda Football Association from 2001 to 2008 and again between 2010 and 2016. Mr Mussenden served as chairman of the appeals committee of Fifa, the governing body of football.

Stamp duty payable on lease agreements is set to rise sharply if legislation passed by the House of Assembly, and currently before the Senate, comes into force. Under current legislation, a flat stamp duty fee is based on the monthly rent of the property in question. The maximum fee payable is $400, which is due on a property that attracts a monthly rent of $5,000 or more. Properties with lower monthly rents attract lower flat fees. However, the Stamp Duties Amendment Act 2019 has introduced a new fee schedule that is based on a percentage of the aggregate rent payable under the lease. The stamp duty payable is 1 per cent of the aggregate rent payable for the first three years of a lease, and 0.5 per cent of the aggregate rent payable for any additional period beyond three years. For a one-year lease on a property attracting a monthly rent of $5,000, the new fee would be $600, an increase of $200 over current rates. A three-year lease on the same property would attract stamp duty of $1,800, a rise of some $1,400 over current rates. Sharp increases materialise in the case of multiyear leases of larger spaces such as commercial property. A commercial lease of 5,000 sq ft of space at the typical rate of $40 per square foot per year over three years, would result in stamp duty of $6,000, a $5,600 increase on the current flat fee of $400. A 10-year lease on the same property would result in stamp duty of $13,000, an increase of $12,600 over the current rate. Stamp duty must be paid within 30 days of the execution of a lease. The amending legislation was passed by the House of Assembly on March 15. It gets a second reading in the Senate today. Provided it is passed by the Senate, the amending legislation — and the new stamp duty rates therein — will become effective on April 1, the legislation says. Speaking on the condition of anonymity, a leading property lawyer said: "It is a dramatic increase — that is agreed — but the need for a change in the stamp duty rates payable on leases has long been acknowledged. It seems a bit ridiculous that a lease granted for five years, or even 100 years, at a rent of $1 million per annum should be stamped at the rate of $400. Increases probably ought to have been implemented some time ago. No doubt, the increase will cause a stir, but the schedule of fees has been crying out for some form of revisit for many years. Maybe Government has gone too far in the eyes of some people, and maybe not in the eyes of others, but stamp duty at the rate of $400 for $1m or $2m in rent is somewhat lower than it should be." The lawyer pointed out that stamp duty of approximately $34,000 would be payable on the purchase of a residential property for the sum of $1 million. Even so, the lawyer said, the increase in rates will be a shock to commercial landlords. "The other side of the argument is that commercial landlords have come to expect stamp duty rates to be maintained at a certain level and if they are operating on the basis of tight financial margins, a sudden increase of this nature could have a material (negative) impact on them," the lawyer said. "Taking this new approach in a phased way may have been a better idea. If it had been done 10 or 15 years ago, when it was first discussed, perhaps there could have been steady increases over time." The lawyer identified a flaw in the proposed legislation. "The way the new rates are framed, prevents one from calculating the stamp duty that will need to be paid on leases that include open market and consumer price index based rent review provisions," the lawyer said. "In such cases, you won't know what the stamp duty should be because it's not determinable. You will have no choice but to send it to the Tax Commissioner's Office for adjudication, or to determine the stamp duty that should be paid."

Britain will be pressured to sort out problems with passport codes on Bermudian passports printed in the UK, the Cabinet Office minister said on Monday. Walton Brown earlier said he hoped there would be progress on the passport problem, which has caused difficulty for some Bermudians entering the United States from outside the island. Patricia Gordon-Pamplin, the shadow health minister, asked for an update on passports during a debate on the immigration budget in the House of Assembly. Wayne Caines, the Minister of National Security, explained that Mr Brown was dealing with the problem. Ms Gordon-Pamplin said that difficulties arose after Britain took over responsibility for the printing of Bermudian passports and coding used on the travel documents was changed. This caused problems for some Bermudians with UK-printed passports who wanted to enter the United States from jurisdictions outside the island. Ms Gordon-Pamplin said: "The reason that this difference is important is because there are special arrangements between Bermuda and the United States that the UK does not have, so while it may not be a problem to them to say that 'we're issuing this in Great Britain, therefore that's the code that you get', it causes inconvenience for Bermuda travelers when we don't have every customs and border control system in the United States recognizing this preferential treatment." She added: "I believe it's vital to us as a country, it's vital that we get something done." Mr Caines replied later: "This is being handled at the Cabinet Office by Walton Brown. He's working closely with HMPO; the minister will be traveling to the UK in the not-too-distant future to have discussions with the relevant people on the passport codes." David Burt, the Premier, and Mr Brown addressed Joint Ministerial Council meetings in London about the need to resolve the problem last December. Mr Burt said then: "We met with officials from HM Passport Office and left with assurances that this important matter will be addressed. Minister Brown and I will continue to push until an acceptable solution is in place." Mr Brown added later: "They seemed to have a more sympathetic ear to our position, and I am hopeful there will be progress made."

Smaller cars could be on the cards for the Cabinet to cut costs, the public works minister has warned. Lieutenant-Colonel David Burch said that there was no need for the number of full-size sedans run by the Government. He added that downsizing efforts would not stop at cars — the minister also pledged to reduce the number of public buildings in Bermuda to ease the strain on finances. Colonel Burch said $2 million, a reduction from last year, was identified for vehicles and equipment. He explained that covered replacement of old GP vehicles including loaders and dumper trucks. Colonel Burch said he had warned his colleagues that he hoped to downsize some ministerial cars. He told the House of Assembly on Friday that the present fleet of blue Toyotas was bought to accommodate visiting officials. The minister said: "We've only ever had, I think, an occasion where we've had to use five of them, and so there probably is not, there isn't a need, as far as I'm concerned, to have 13 of them or 12 of them or whatever the case may be. We will be looking to downsize the cars that are assigned to ministers and we will be looking at the oldest in the fleet in terms of retiring some of those." He was speaking as MPs debated the budget for Colonel Burch's ministry for the next financial year. Patricia Gordon-Pamplin, the shadow health minister who speaks on finance for the Opposition in the House, highlighted the condition of the wider government fleet of vehicles. The One Bermuda Alliance member said: "I've never seen so many scraped-up cars, or banged-up cars." She asked if repairs were carried out in-house. Ms Gordon-Pamplin added: "The fleet is ageing but there is some really rough driving that's going on." Colonel Burch said afterwards: "I share the Honourable Member's view about cars being banged up and my own view is there should be some sanction levied when it is their fault." He added: "I think that's part of the process. I think that some people cannot drive and that's part of the drive ... to go to smaller cars, like the little box Kias." Craig Cannonier, the OBA leader, asked if it was possible to ask for assistance from the UK to help fund the upkeep of government buildings. He added that Sessions House, opened in 1826, was older than the Palace of Westminster, which was rebuilt after a fire destroyed most of the medieval structure in 1834. Mr Cannonier added that "this is a historical building and I believe that due to some of that historical fact that we should be looking for some finances from the Brits as well". Mr Cannonier said problems with mould had been "atrocious" before remedial work was carried out. Colonel Burch said later that he would look into funding from the UK but warned that Bermuda might have to lose some of its public buildings. The minister said: "The Government has too many buildings, quite frankly, and we cannot save them all. This has to be one that we have no choice in saving, and so we're going down that road. I really would like to put down a marker that some of these buildings are going to have to go." Colonel Burch explained later: "First we have to look at the inventory that we have; we have to make realistic decisions about whether we can save all of these. I think we made the decision that we cannot save all the buildings — we have to make a decision about the ones that we cannot save and demolish them, so that they're not a drain on the public purse, either from a security point of view or various other things in terms of having squatters or what have you. So that process is ongoing, not just for office accommodation but across the board. I've been periodically getting the appetite of the Cabinet for specific projects and whether there's a willingness to divest of some of them and in a general sense there is an understanding of the challenges that we face." Colonel Burch said that in "almost every case" demolition would have to be approved in Parliament and the future of each building affected would be discussed in the House.

A clear-out of Human Rights Commission watchdogs has sparked concern about continuity at the anti-discrimination body. Tawana Tannock, the former chairwoman of the Human Rights Commission, said she was worried important work could "fall between the cracks" if every board member was replaced. A fresh team of 12 was expected to be named today. It is understood that none of the new appointments have served on the Human Rights Commission before. The decision to appoint a new board was made despite applications from a handful of sitting members last November. Ms Tannock's fears were backed by her former deputy chairman, while others claimed the last board was surprised that none of them were re-selected. One source said: "Whether political or not, I have no clue, but obviously one wonders." The HRC was set up to oversee the application of the Human Rights Act for all Bermuda residents and provides a way to resolve complaints related to areas such as sexual harassment or disability. It is made up of between five and 12 people, appointed by an independent selection committee for terms that last up to three years. The previous group of commissioners included four people on their second stint, after they were first appointed to the 2013-15 board and returned for 2016-18. It was thought at least four of those appointed in 2016 reapplied for the new group of commissioners, but none were successful. Ms Tannock, who did not reapply, said: "In the private sector, the wholesale replacement of a governance board is virtually unheard of. "If there is no continuity on the board, there is a real risk that in transitioning to a new board, governance issues, organizational goals and ongoing matters that require the board's attention may fall between the cracks or suffer from lack of a consistent approach." She explained that, based on her own experience of sitting on several boards, including two terms on the HRC, it was "integral to any organisation to have some continuity at the board level, especially a governance board that is accountable to the public for use of government funds and fulfilling a legislative mandate". Ms Tannock added: "When the HRC commissioners were only involved in adjudication of complaints, education and advocacy of human rights, there still should have been some continuity, but the need would not have been as great as it is now that the board effectively has oversight of the management of the organisation." John Hindess, who served as deputy chairman until December, said he agreed "wholeheartedly". He said yesterday: "If there was not one returning commissioner from the old commission, that would be a grave concern. Continuity on boards is very important; it just makes common sense." Mr Hindess applied to be chairman for the new term but was informed last month that he was unsuccessful. He said: "I really valued my work on the commission and I wanted to continue it. I felt there was a lot of unfinished business in Bermuda for human rights protection." Mr Hindess added: "It's also concerning that there still hasn't been a commission publicly appointed yet and we're on March 19 — that's very concerning." Another well-placed source said: "I am shocked that we are two-and-a-half months without a new set of commissioners." It is understood that the first quarter, which ends in 11 days, would be used to set out plans for the rest of the year. The source added that this also meant no commissioners were in place to oversee HRC operations, judge complaints or carry out other requirements outlined in the legislation. It appeared new commissioners were announced in March or April in previous years. The selection process was opened to the public for the first time for the 2013 intake and more than 70 applications were received for the latest posts. Amendments made to the Act in 2012 provided that a selection and appointment committee would be made up of a head, who can be chosen by the government minister responsible for the HRC, one representative each recommended by the Premier and the Opposition Leader, and two members of the public chosen by the head of the committee. The legislation said that the minister would consult with the HRC executive officer and the department responsible for human rights to determine the criteria for choosing commissioners. Jens Juul, who served two terms from 2013 to 2018, said: "If there is no continuity, I would be surprised." An annual report released last July showed that in 2017 the commission received 112 complaints and managed 23 investigations — a quarter of which involved racial discrimination. Ms Tannock said in January, after she stepped down, that the same-sex marriage row was the most difficult subject she had tackled over her six years in office. During that period, same-sex marriage became legal, was banned again and then legalized once more. The Government will attempt to ban it again through an appeal to London's Privy Council. The HRC supported legal recognition of rights for same-sex couples, but Ms Tannock felt "disheartened" over a lack of clear leadership for Bermuda on what should be done to safeguard the rights of some citizens. She also called at the time for extra legislation to protect the independence of human rights commissioners. Ms Tannock said that the HRC had experienced no political interference during her two terms. The HRC did not respond to a request for comment yesterday.

The One Bermuda Alliance has called on the Government to reveal how much money raised by the sugar tax has been used for health initiatives. Budget figures show that the net gain on duties for imported sugar goods rose by almost $700,000 last year. Dwayne Robinson, an OBA senator, said the Progressive Labour Party had promised a portion of funds raised by the increase would be earmarked for health education. Mr Robinson said: "This Government made promises surrounding this tax which, in the absence of evidence to the contrary, it has failed to keep. It is clear this was just a money grab at the expense of Bermudians who are paying more at the checkout. There needs to be a much more concentrated effort towards improving the health of our population besides just taxing them." The first phase of the sugar tax came into effect on October 1, 2018, with higher duty for sugar, sweets and sweetened drinks. The second phase is set to begin next month, with even higher duty on sugary products. Government has also announced that it intends to increase taxes on sweetened foods not included in the original hike, including chocolates and sweetened cereals. Kim Wilson, the Minister of Health, has said the tax would not fix the island's obesity problem on its own, but that it was a fundamental part of the Government's approach. Mr Robinson said some money from the tax has been earmarked for the Bermuda Economic Development Corporation to help provide some capital for vertical farms, but the figure was not released and there have been no updates on the project. He also said the Government had promised some of the sugar tax revenue would be used to help local businesses provide nutritional information to customers, but the Government has not said how much has been paid. Mr Robinson added: "If it is a 'fundamental part' of Government's strategy then the Ministry must be monitoring the broader effects of the tax. If so, can it explain what processes it has put in place to monitor whether the tax is having the desired effect? I hope I am wrong, but the fact that we have heard nothing on this makes me suspect that those processes are simply not in place." A spokeswoman for the Ministry of Health said that funds would be allocated as "designated health initiatives develop". Nutritional labeling on menus and vertical farming were confirmed, but the programme remains "a work in progress", she said.

Getting more Bermudians into trades could grow Bermuda's economy, a Progressive Labour Party politician has said. Christopher Famous said foreigners made up the majority of people employed in Bermuda's service industry. He told the House of Assembly on Friday: "Unless we direct our young people towards these service industries, we are facing a failed state." Mr Famous said the 2017 Employment Survey Report showed that of 158 mechanics, 85 were Bermudian and of 360 masons, 120 were Bermudian. In addition, 15 Bermudians were bakers compared to 65 from overseas and of 685 chefs, 137 were Bermudians. Mr Famous said: "I am not blaming the foreigners. I am saying that we — this government, this opposition — must encourage our people to take up these trades. These are the jobs that are going to be here for ever. They are not fly-by-night jobs and if we don't get our people doing it, employers are going to continue to submit applications for work permits." Mr Famous said Bermudians often complained that foreigners were taking their jobs, but "aren't getting qualified for these jobs". He said the Government was responsible to get people qualified for these jobs. He added: "The more we have our people qualified, the more we have our people employed, the more money being spent in this economy." Mr Famous criticized the view that Bermuda must learn from the Cayman Islands on how to grow its economy. He pointed out that half of Cayman Islands' population was from overseas and Caymanians were the minority in the workforce. Mr Famous added: "We have to ask ourselves, 'Is that what we want in Bermuda? We realize that we need to get people in the island, but we are not going to sacrifice our people in the meantime."

The Corporation of Hamilton launched a legal battle yesterday to stop the Government turning it into an un-elected quango. The Corporation took action in the courts a day before the Senate is expected to vote on the Municipalities Reform Act — designed to end a combined total of almost 450 years of local democracy in Hamilton and St George. Charles Gosling, the Mayor of Hamilton, said the legal action was not only focused on the Municipalities Reform Act, but on a series of Acts since 2010 that he insisted were "unconstitutional". He said the laws had diluted the rights of the two local authorities, as well as the rights of the people. Mr Gosling held out an olive branch to central government. He said: "We feel there is an opportunity for Government and the Corporation to work together to find a common ground." Mr Gosling added that both Government and the Corporation of Hamilton could work together to improve services in the capital. A combination of the three independent senators and the three Opposition members of the Upper House from the One Bermuda Alliance could outvote the five-strong Progressive Labour Party government and delay the legislation for a year. After that, the House of Assembly could push the Act through. The five Government senators are expected to toe the party line and the three senators of the from the OBA are likely to vote against the proposed law. The final decision will rest with the three independent senators. James Jardine, an independent, declined to comment before the vote and Joan Dillas-Wright, the senate president, also refused to comment. Michelle Simmons, the other independent, could not be contacted.

More than $75,000 set aside for municipal elections will probably be used elsewhere because the Corporations of Hamilton and St George's are to be turned into un-elected quangos, the House of Assembly has heard. Walton Brown, the Cabinet Office minister, told MPs on Monday that $76,000 was earmarked for elections scheduled to be held in May. He said that after the House approved an Act of Parliament to abolish the two local authorities, it was likely that the cash would be redirected. Legislation to turn Bermuda's two municipalities into quangos was passed by MPs last week. Walter Roban, the Minister of Home Affairs, tabled the controversial Bill, which sparked opposition in the two affected areas and a national debate. Elected members of the municipalities will hold office until May 13, unless they resign. A mayor and eight councillors for each corporation will be appointed to serve from May 14. The mayor and four councillors will be people the minister is satisfied have the skills and experience to carry out the role. The other four councillors will be appointed by the minister on the recommendation of a selection committee. The selection committee will also be appointed by the minister.

Bermuda is taking a "global thought leadership position" in the regulatory approach to security tokens, and one that other jurisdictions will seek to copy, according to technology innovator Jeff Pulver. The chairman of the Blockchain Token Association, which staged its Security Token Summit II on the island yesterday, praised the Bermuda Government for its proactive approach to new technology — a factor said to have played a key part in attracting innovators, entrepreneurs, attorneys and investors from 13 countries to the event at the Hamilton Princess and Beach Club. "We have people here from all over the world, some just to be part of the conversation and to be around the Government that has a public policy that is proactive and not reactive — it's rare," said Mr Pulver. "It is incredibly rare to be embraced with open arms and hear 'Teach us and show us — how can we be receptive and help accelerate the change'. I've never seen that. I've been in internet and tech since 1994. It is so refreshing and empowering." That is the reason he decided to help "put Bermuda on the map as a global hub for security tokens". He hopes further security token summits can be held on the island. Among those attending was Alexi Heft. She was previously the blockchain tax lead at Deloitte Canada. Next month, she will be the global blockchain leader for indirect tax, and technology lead for Deloitte Dubai. In the past, she did security token offerings and some regulatory work with Caribbean governments; now she is now moving towards helping governments and enterprises implement blockchain within their infrastructure and systems. She said the take-up of blockchain and associated technologies is rapid. "Having seen the adoption over the past several years, both from an enterprise and a government perspective has demonstrated to me how quickly it is picking up. I'm tracking the global government projects that are happening with blockchain. Every week, we are having announcements from Australia to Thailand, to Zambia — it is picking up at a rapid pace," she said. During her travels she asks local people about their knowledge of blockchain and bitcoin, and she notices the different reactions. So what happened in Bermuda? "When I was coming in from the airport in a taxi, I asked the driver if he knew blockchain, and he said 'Yes, I know blockchain'. That was demonstrative to me of the rapid expansion of the technology within the local population," she said. As for the importance of Bermuda hosting the summit, she said: "I came to Bermuda to support the initiatives of Premier Burt, as well as Jeff Pulver, the organizer. Premier Burt has been an absolute visionary from the perspective of governments across the world. He has taken a stance since early 2018. He has really put the government forward on this issue, and I haven't seen that many governments take the practical stance that he has. I will follow and support all of Bermuda's initiatives. In all my presentations globally, I always speak about the forward-thinking nature of this Government and this population, because we have seen so much happen in so little time." Another delegate was Gabriel Abed, founder of Bitt Inc, and a special technology advisor to the Premier. He said: "Bermuda has been designing legislation frameworks for the security token world. This event is important because it brings the discussions down to a more practical level of what happens after regulation, and what has to happen around regulation — what's missing, what's needed. Those discussions need to be had, and they are happening right here in Bermuda with some of the world's brightest minds, and some of the leading companies in the security token world. When you have these people coming here discussing, collaborating and establishing, you get foreign investment, job creation and economic growth." Mr Abed said that at many events and meetings he had heard Mr Burt repeat his number one goal. He explained: "Whenever I was present he made it very clear [he said] 'I will provide the legislation framework and clarity, and my people will put in the work and my Government will be there to support it, as long as you don't risk my existing industries, you don't put my citizens at risk, and you create jobs for my citizens'. He made it very clear to everybody. Fast forward to today, you now have hundreds of companies looking to establish on these shores, dozens of jobs being created, millions of dollars of foreign investment flowing in, and licences being applied for in the dozens if not hundreds right now." When asked what was on the minds of the delegates at the summit, Mr Abed said: "Bermuda seems to be a home to establish this process in the right way. Securities are coming in a digital way. Blockchain is going to be a main component of this new world, and Bermuda seems to be at the centre of that, from a regulation perspective." Mr Abed has led the Caribbean Blockchain Alliance, which is made up from people around the region who have an interest in blockchain, and who have come together to provide awareness and education. He said: "Today we announced the Caribbean Blockchain Alliance is going to be forming the Caribbean Blockchain Business Alliance. That will be focused on advocacy and business development within region as it relates to blockchain, with a goal of creating a 'one Caribbean' under that technology. In the group we have ministers, lawyers, finance experts, and cryptographers. We are forming an incubator between Bermuda, Barbados and Bahamas to allow start-ups who don't have a track record to come to the start-ups who do have a track record, and allow them to facilitate mentorship, growth and guidance so that the future of these start ups is brighter than it is today." The summit was presented by the Bermuda Business Development Association and Fintech Bermuda. Mr Burt took part in a fireside chat with Mr Pulver, and he told attendees he wanted to attract innovators to the island's shores. He said: "Positive disruption is a good thing. It is something that Bermuda has a history of 'filling the void' when it comes to financial services. I want Bermuda to be the home of security token issuances. I want you all to understand, that if you are looking to build something here, and if you have ideas [but] the challenge is you need this, this and this, then let us know; there is a strong possibility that we can do it." He added: "We can be that place for the next evolution of financial services."

A contract between the Government's communications team and a media organisation run by a former Progressive Labour Party MP raised questions from the Opposition yesterday. Susan Jackson, of the One Bermuda Alliance, called for clarification over the agreement with Inter-Island Communications, owned by Glenn Blakeney, who was a PLP MP for more than a decade. Details on the Official Gazette — published under Public Access to Information requirements — showed that the company would be paid $35 for each radio advert, $150 per radio interview, as well as for press or ministerial statements, and $175 for radio advert production. The figures also revealed the price for remote broadcasts was set at $2,000 each and a minute of video production cost $3,500 — more than $58 a second. A government spokeswoman said about $24,000 had been spent on radio adverts and interviews with "personalities" and that other media organisations were also paid to promote campaigns and initiatives. Ms Jackson asked: "This contract is from December 5, 2018 to December 4, 2019 and has been made public under the Official Gazette notices because it is valued at $50,000 or more. Was it tendered? Were the terms of the contract made public? Who authorized this? This is extremely concerning and the Government must make a public statement clarifying why this money is being spent this way." A government spokeswoman said the communications department had signaled during recent Budget talks "that it will continue to enhance how it engages and communicates with the public". She added: "The department is particularly keen to work with local media outlets to create unique and consistent avenues to share government news and information with the public." The spokeswoman explained that the agreement with Inter-Island Communications was to help the Government get its messages out to members of the public. She said: "The Inter-Island advertisement placement included radio spots, on-air interviews with government officials, and audio recordings for a variety of government campaigns such as holiday garbage collection and recycling, the 2019 Budget, the 2022 education plan, foster care awareness, workforce development career guidance, Post Office closure, water service interruptions, boards and committees and more. Advertising support for the aforementioned campaigns also ran across other various local media outlets." The spokeswoman added after Ms Jackson spoke out yesterday: "The contract in place with Inter-Island Communications is a fee for services contract. This means the Government of Bermuda pays only for the services it uses. Despite the options offered by Inter-Island under its contract, only the following services have been used and paid for: radio ads which were produced by CITV and interviews with on-air personalities." The spokeswoman said the Bermuda Broadcasting Company was paid $48,000 for radio and television advertising services from December last year to February. Print adverts in The Royal Gazette cost the department $5,300 and $2,100 was spent on online advertising with Bernews. Money allocated for advertising was also spent on several social-media platforms and on online promotions on smaller Bermudian media outlets. The Department of Communications issued a Request for Information earlier this month to media organisations for suggestions how they could help Government reach the public. The spokeswoman said: "The RFI is a great opportunity for local media companies to create products which will showcase their agency and potentially increase their targeted audiences." Mr Blakeney said last night that the Inter-Island Communications contract with the Government formalized set rates for services. He explained: "The contract is on a fee for services basis and enables the opportunity for the Government to reach and interactively discuss any initiative or important matter directly with the public in real time. Fee for service simply means that we cannot invoice Government for any payment, if an IIC service is not actually used. IIC is here for clients that wish to reach consumers or the public at large and the radio stations remain relevant because they provide programming that is respected and genuinely appreciated by a diverse and huge local demographic." Mr Blakeney added: "All airtime is valuable and interview rates apply. The Government and registered charities receive special rates."

A local bank is providing financial support for skills programme through six local charities to enhance employability and financial capabilities. HSBC is providing $398, 000 for the training of young people through several "Future Skills" programme. These programmes were identified with the assistance of the Bermuda Community Foundation. Those that will benefit included the Women's Resource Centre, Transformational Support Services; the Coalition for the Protection of Children, Roots for Success Programme; Dynamic Debaters & Learners, The fintech Industry Debate; Youth Entrepreneurship Initiative, Bermuda Educational Enterprise Programme; Impact Mentoring Academy, Vocational/Alternative High School and Bermuda High School and She Leads: A Real World Readiness Programme. Clesia Pachai, HSBC Community Investment Manager, said: "In recent times, we have seen how rapid demographic changes and evolution in technologies may lead to a deficiency in employment-linked skills and financial capabilities. Therefore, it is HSBC's goal to help people in our community develop the requisite confidence and skill sets to attain financial security and secure jobs today and in the future. We are pleased to have identified these reputable community organisations that share this vision and look forward to working with them to execute these initiatives over the coming year." The initiatives seek to help deliver impactful, meaningful programmes to the community. Elaine Butterfield, executive director of Women's Resource Centre, said, "the Women's Resource Centre is excited to partner with HSBC to bring the Transformational Support Services programme into existence". Ms Butterfield added: "The programme is a combination of targeted support services and partner networking coordinated by the Women's Resource Centre, to develop and promote self-sufficiency in the lives of 30 disadvantaged women and their families." She said the programme aimed to empower these women with the skills and support they need to become economically self sufficient and contributing citizens. Kelly Hunt, executive director, The Coalition for the Protection of Children, said: "The Roots for Success Programme and our partnership with HSBC allows us to support our clients' moves towards self-sufficiency through the achievement of full-time employment or successful entrepreneurship." She added that practical learning, individualized life coaching, and work shadowing provided empowerment and make long-lasting impacts in the lives of the families through this programme. "On behalf of our clients, we are grateful to have HSBC's support of this programme," Ms Hunt said.

A woman was accused yesterday of handling a shotgun, a revolver and almost 500 rounds of ammunition Tonae Perinchief-Leader, 29, was charged in Magistrates' Court with four offences, all alleged to have taken place in Sandys on July 6, 2015. The charges involve a Taurus revolver, a Mossberg 12-gauge shotgun and 485 rounds of ammunition of several different calibres. Ms Perinchief-Leader did not have to enter a plea as the case will be heard in the Supreme Court. Magistrate Tyrone Chin released Ms Perinchief-Leader on $25,000 bail and adjourned the case until May 1 in Supreme Court. She was also ordered to surrender her passport and report to Hamilton Police Station three times a week.

Saltus Grammar School has announced new financial assistance for primary school students, thanks to "a generous commitment from the Green family". In a statement, Amanda Skinner, the school's director of enrolment management, thanked the Greens for "their continuous commitment to educating Bermuda's youth". The Green Family Primary Assistance will offer funding to "deserving Bermudian students, with demonstrated financial need". The annual awards will be based on students' Financial Assistance for School Tuition results. Recipients must remain in good standing academically and behaviorally, with demonstrated participation in the life of the school. For details, call Ms Skinner at 296-6871 or visit https://www.saltus.bm/admissions/tuition-and-financial-aid.

Mystery sores afflicting invasive lionfish in the US and Caribbean have not been found on fish in Bermuda waters, environmental experts said yesterday. A spokeswoman for the Department of Environment and Natural Resources added that it was not expected the sores, which were first spotted in Florida two years ago, would affect lionfish in the seas around the island. She said: "While lionfish larvae can drift on ocean currents, adult lionfish are not able to swim large distances across the open ocean and so the chances are slim to none that an ulcerated lionfish could swim here from Florida." She was speaking after lionfish were found in the Gulf of Mexico with ulcers deep enough to expose muscle tissue. Scientists have as yet been unable to find a cause for the sores to check if they could spread to fish native to the affected areas. Lionfish is native to the Indo-Pacific Ocean region and considered an invasive species in the Atlantic, where it preys on native fish. Efforts to kill off the fish in Bermudian waters started in 2008 and they have also been identified as a good food source. Sightings of ulcerated lionfish were first reported in waters off northwestern Florida in August 2017. Later tests on affected fish did not show "parasites, water moulds or other potential infections or diseases". Some lionfish found with the ulcers also had scar tissue, an indication the sores were healing. Lionfish with the sores have since been found in the Gulf of Mexico, the Caribbean Sea and off the coast of South Carolina. The DENR spokeswoman said ulcers in fish were not uncommon. She added that the ulcers found in fish in other areas could be due to contaminants in the water. She said: "If these ulcers are related to contaminants specific to the water where the fish are found, then the phenomenon is not likely to appear in Bermuda." The spokeswoman said that water temperature could also be a factor. She explained: "The first instances of ulceration were observed in the month of August in 2017, when water temperatures are at their highest. This can be a very stressful time of year for fish, and is often a time when diseases or other stress responses manifest." The spokeswoman added that could explain why lionfish were seen with healed or healing ulcers the following spring. She said that "the likelihood of the phenomenon occurring in Bermuda is really dependent on what is causing it. Even if a causative pathogen is identified, it is likely that it is something that is present in the marine environment already and that fish species native to the region are less susceptible to it. Invasive lionfish may not have a very robust immune system because of their limited gene pool and thus may react differently or be more susceptible to western Atlantic pathogens than native fish." Members of the public who find fish of any kind that appear to be sick should contact the Marine Resources Section of DENR at 293-5600. The spokeswoman added that photographs of sick fish, samples of seawater from the area it was found and specimens preserved on ice were also helpful to department experts. She said that people should not eat diseased fish. The spokeswoman added that fish that appeared sick should be handled with care and people should avoid contact with any open wounds.

March 19

Government ministers are expected to discuss the problem of belongers to Bermuda in the next few days as part of its effort to make changes to immigration law. Wayne Caines, the Minister of National Security, said a paper on the subject would help the Cabinet decide what its next steps will be. He told the House of Assembly yesterday that immigration reform legislation could be tabled in Parliament by the summer as his team tried to balance the needs of Bermudians with those of international businesses. Ben Smith, the Shadow Minister of Social Development and Sport and National Security, asked about non-Bermudian belongers as representatives in Bermuda sport. His question came after Narinder Hargun, the Chief Justice, ruled last year that two people "belonging to Bermuda" as children of naturalized British Overseas Territories Citizens had the same right to compete in sports events as "a citizen and/or national under Bermuda law". Mr Smith, who is also the national swimming coach, asked if the ministry could provide further details. Mr Caines said the subject was "quite emotive" and revealed that Walton Brown, the Cabinet Office minister, had written about it for colleagues. He said: "We have a paper that is due to go to Cabinet any day now with reference to the plan around the belonger status. We will have the opportunity to discuss that within the next week at Cabinet and we will be able to have a decision made on that quite soon." Mr Smith pointed out later that the problem for managers was that if they tried to protect Bermudians when team selections were made "it puts the sport in a difficult situation where potentially they are going to end up back in the courts". Mr Caines explained that work was carried out over the past six months to understand "the drivers causing disquiet in the country" but that comprehensive changes to immigration law could not happen overnight. He said: "There is a delicate balance when understanding that we need international business coming to Bermuda but at the same time, within that matrix, Bermudians have to be given opportunities." MPs heard that the first stage of the plan for immigration change involved the processing of work permits and was completed last December. A review of the department's work is expected to start in April, when it was hoped "bottlenecks" in the system could be tackled. Mr Caines said: "The immigration reform phase is at the centre of the overarching reform and will emphasize policy development, public consultation and the drafting of legislation. The ministry aims to bring legislation to the House by July 2019." Craig Cannonier, the Leader of the Opposition One Bermuda Alliance, said it was "vital" to deal with problems that affected belongers and mixed-status families. He added: "We just can't have it, these are young people, all they know is Bermuda and when you talk to them they're Bermudian through and through." Mr Caines told MPs the position of mixed-status families was also expected to be debated in Parliament before the summer recess.

Work permits could be fast-tracked for two companies in a pilot programme designed to tackle delays in application turnaround times, MPs heard yesterday. Wayne Caines, the Minister of National Security, said that some steps may be dropped from the vetting process, which would be carried out electronically rather than the present paper system, which was cumbersome and more prone to human error. He revealed that Liberty Mutual and Sompo International, both insurance companies, were selected for the trial thanks to their "corporate citizenship" credentials. Mr Caines told the House of Assembly that discussions between the immigration department and business bodies including the Bermuda Chamber of Commerce, the Association of Bermuda International Companies and the Association of Bermuda Insurers and Reinsurers had taken place. He said: "They have shared with the ministry staff that there is a significant waiting period that is causing deep concern with reference to processing work permit applications. We are looking at a pilot programme with two companies — Sompo International and Liberty Mutual." The minister explained that "key performance matrices" in each company would be considered to decide if they were suitable for the accelerated permit programme. He said factors such as training and development for Bermudians and how much annual revenue the firms brought to the island would be taken into account. Mr Caines added: "We believe that this is an excellent opportunity for us to fast track a number of the applications, but when we say fast track it should not be misconstrued for not going through the necessary rigor of the process." He told MPs during a debate on the Budget: "The ultimate aim for the Department of Immigration is to make sure that Bermudians are being given opportunity, that the processes are fair, that there are no road blocks and that there is a level of accountability." Patricia Gordon-Pamplin, the shadow health minister, asked how the two companies were chosen. Mr Caines said Liberty Mutual had a "firm and deep commitment to Bermuda" with a track record of progressing Bermudians through the company and a leadership team that understood the "tapestry" of the island. He added that similar principles were found at Sompo. Mr Caines said: "If we are indeed going to balance what this new process looks like, we have to be brave. We have to balance what is best for making sure that Bermudians get opportunities but look at two companies that we believe are leading luminaries in this particular avenue and work through a pilot programme. We're not going to be getting rid of the checks, the balances, the abilities for them to be held accountable for everyone that is within their organisation. It's simply a pilot programme looking at how do we make the programme less cumbersome and if a person is a good corporate citizen, if they do have training and development for Bermudians, if they do have a number of internship programmes both locally and abroad that give Bermudians the opportunity to train and develop in Bermuda ... we have two lines." Mr Caines said one avenue included steps like newspaper adverts and on the Government's job board as well as the production of solid evidence for every application. He said, in the alternative route, a meeting would have taken place with the applicant company's human resources director in advance and its commitment to Bermuda would be verified. This could result in the firm skipping some of the "overt vetting procedures". Mr Caines said the programme was "not etched in stone" but that if the pilot was successful the department would then look at how to extend it. He added that the work permit process had to move towards a more "risk-based approach". But he added: "It cannot be that we are opening up the floodgate to allow companies to just do whatever they please in Bermuda." Mr Caines said that a public consultation was expected to be launched soon to canvass opinion on open, closed and restricted work categories. He added information would be provided about which jobs were in which brackets and there would be opportunities for people to suggest what roles should be moved.

The Bermuda Airport Authority will upgrade the island's weather radar system in time for the next hurricane season — but the work will result in a three month outage. The authority will begin to dismantle the existing system on March 31, but the Bermuda Weather Service will provide other types of weather graphics including satellite images. Lester Nelson, chief executive of the BAA, said: "The weather radar is a popular resource for weather tracking therefore the installation has been planned to take place between the end of winter and prior to the height of hurricane season." A spokeswoman for the BAA added the weather radar system is part of a series of ways used by Bermuda the weather service to provide the public with information. She added: "Its outage will not impact aviation safety. It is planned for the new weather radar system to be available to users by July 15."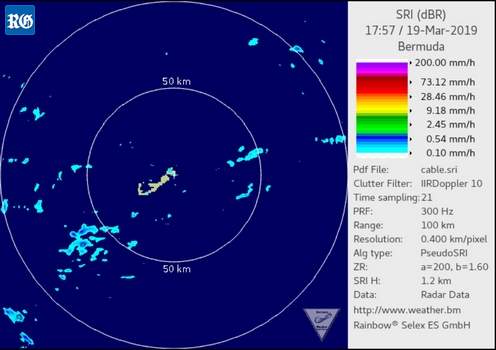 A statue is to be erected in tribute to Mary Prince, a Bermudian born into slavery whose story, published in Britain, added fire to the abolitionist movement.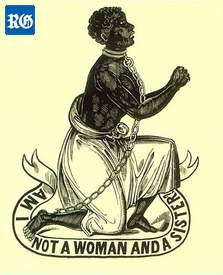 Her account, The History Of Mary Prince, A West Indian Slave, which went to print in 1831, was the first account of the life of a black woman to be published in the UK. Possible locations for the statue would include the site of a cave in which Ms Prince hid after escaping from her slave owner. Lovitta Foggo, the Minister of Labour, Community Affairs and Sport, said that research had revealed the cave's exact location, which is on unspecified private land. Meanwhile, the Department of Community and Cultural Affairs has begun to explore a likeness for the statue. No photographs exist for Mary Prince, but accounts from contemporaries could help inform her depiction in a statue, Ms Foggo said. Ms Prince, who went by other names such as Mary James or Molly Wood, was inducted as the island's fifth national hero in 2012. Margot Maddison-MacFadyen, a historian from Canada, is a recent recipient of a grant from the department to research Ms Prince, including shedding light on her later days. She holds a PhD from the Memorial University of Newfoundland, where she graduated in May 2017. Dr Maddison-MacFadyen, who recently visited nine schools in Bermuda to share her research on Mary Prince, will help determine the location of a statue. Ms Foggo said the department also hopes to place markers at points of significance, enabling the public to "really make a more tangible connection with Mary Prince". Dr Maddison-MacFadyen's dissertation is titled "Reclaiming Histories of Enslavement from the Maritime Atlantic and a Curriculum: The History of Mary Prince." Her present Bermuda-based postdoctoral research project is titled "Mind the Onion Seed" because both Mary Prince and Mary Elsie Tucker, on whom her research is partly focused, recalled working for Bermuda slave owners growing onions.

A new hospital that will include an urgent care section and employ about 40 people is scheduled to open in the centre of Hamilton in June. It will be in addition to the outpatient services and no appointment walk-ins that are available at the moment from Bermuda Medical Specialties Group on Reid Street, next to Phoenix Annex. "The changing landscape of healthcare and patients' desire for access to sophisticated healthcare services on-island have led us to establish a new system of care for Bermuda", said Arlene Basden, medical director at BMSG. "We have chosen to expand our services to include a hospital which will aid to provide the right care at the right time and in the right setting." BMSG started with primary care, specialist physicians, diagnostic testing, medical consults and investigations on the third floor of Reid Hall last year. It is currently using 8,500 sq ft of the building; with ten exam and treatment rooms. However, this will be expanded by another 5,000 sq ft in the next phase of the development, with the opening of an urgent care facility at street level in the former premises of P-Tech. There will be staffing and future beds on the second floor, sleep testing, dietary services, women's health services, outpatient procedures and, in collaboration with others, pharmacy, laboratory and imaging services. The group said there will be 30 doctors available under one roof, "and all with access to a single, electronic patient record". Dr Basden said: "As a patient, BMSG doctors will have access to all of your records: your GP/family doctor records, your urgent care records, your local and overseas specialist records, and your KEMH visit records. This will aid all BMSG doctors to be on the same page and to have a cohesive approach to your care." Marico Thomas, chief executive officer of BMSG, said: "We have an unprecedented opportunity to care for our patients and all residents of Bermuda in new and better ways. We believe everyone should have access to high-quality, affordable care, whether they live on North Shore, South Shore or somewhere in-between." In a statement, BMSG said its goal is to improve access to international-level medical services on-island, in Bermuda, while aiding to reduce costs and improve outcomes. The first floor, walk-in and urgent care facility will offer a no appointment, express service. On the second and third floors, BMSG said it will offer "a comprehensive primary care GP and specialist physician service focused on longevity and quality of life". Additional services will include personalized medicine and corporate wellness services. Mr Thomas said: "BMSG wishes to collaborate with, not compete with, the King Edward Memorial Hospital. When KEMH beds are full and its emergency department is overwhelmed, the BMSG Hospital and urgent care will aid to reduce the pressure on KEMH." The urgent care facilities will, among other things, treat cold and flu, minor bruises and injuries, fevers, allergies, sprains, sore throats, infections, rashes, earaches, persistent coughs, nausea, minor cuts and burns. BMSG expects urgent care patients to usually wait no longer than 15 minutes on average, from entering the door to seeing a doctor. Dr Basden said: "The BMSG urgent care will have a triage room to allow personnel to quickly assess the seriousness of each patient, and will aid to determine when a patient should transfer to the BHB emergency department." In its statement, BMSG said to help with full bed counts at KEMH, it has a large range of outpatient services including cardiology, neurology, paleontology, rheumatology, endocrinology, dermatology, cosmetic plastic surgery, asthma and allergy, sleep medicine, family and internal medicine. Mr Thomas said: "There are different types of hospital models around the world. A micro-hospital or mini-hospital, as we have been called, can perform many of the same services as larger ones, and can bring benefit by reducing hospital stays, and lowering costs." The hospital is expecting to employ about 40 people and also accept volunteers. Mr Thomas said: "At BMSG, our sense of purpose is very clear and simple. Dr Basden became a doctor because she wanted to make sure Bermuda's healthcare system could take care of her mother when such time came. The goal of BMSG is to support Dr Basden in her mission to provide the best care possible for all of our loved ones." The urgent care facility is under construction. BMSG is open and accepting new patients and referrals. Its doors are directly beside the big clock on the sidewalk next to the Phoenix Annex.
For patient information or employment opportunities call 541-2764 or visit bermudamedical.com

Bike stunts on public roads are dangerous and could cause crashes, police have warned. A police spokesman said: "Offenders caught in the act or subsequently identified can expect to be brought before the courts and charged with riding in a dangerous manner, among other relevant traffic offences." The reminder came after a video posted on social media showed a man doing a wheelie on his motorcycle for a considerable distance, including navigating a roundabout. Another person, apparently on or in a separate vehicle, filmed the events. Police have appealed for witnesses.

Lefroy House, the seniors home in Sandys, is not expected to be relocated "in the near future", according to the Ministry of Health. The move, which came up in the House of Assembly last week, will go to its design and requirements phase in the 2019-20 fiscal year, but building is expected to take four to five years, a spokeswoman said. She added: "The Government has identified an available and suitable parcel of land in Southampton in the Rockaway / Morgan's Point area close to public transport, ferry and bus routes and removed from traffic noise and pollution. The site is government-owned and adequately zoned. The site has proximity to the established safe neighborhoods of Rockaway and Dr Cann Park and there are other shops and facilities including a community physician's office and the fire station in the neighborhood." The site offers better protection from storms than the present location, where the listed historic building, built as a hospital by the Royal Navy in 1890, has suffered hurricane damage. The ministry has scheduled a meeting with family members of Lefroy House regarding its plans

An expert who helps companies and governments understand the implications of geopolitics will be the keynote speaker at the annual general meeting luncheon of the Bermuda Chamber of Commerce on April 17. Andrew Mantilia, global geopolitics lead for professional service company KPMG, solves the kinds of knotty dilemmas where big-picture thinking needs to blend with pragmatism to unlock solutions that really work, the Chamber said. Mr Mantilia has worked in New York, London, and Nairobi. His previous roles have included chief operating officer, advisory & markets, for the East Africa region. A technologist by training in the United States, he has experience in strategy and innovation across various sectors, with particular depth in infrastructure, government, and healthcare. Kendaree Burgess, chief executive officer of the Chamber, said: "The topic of geopolitics is perhaps one of the top three concerns facing CEOs worldwide and I am looking forward to an interesting and engaging session." Steve Woodward, managing director and sector lead of KPMG Enterprise in Bermuda, which is sponsoring the luncheon, said: "Geopolitical tensions are higher than ever, and the impacts on business are potentially more direct and immediate than ever. We look forward to welcoming Andrew Mantilia to Bermuda and hearing his keynote remarks." The annual meeting will be at the Hamilton Princess at noon on April 17 and is open to all current Chamber members. The luncheon, with keynote speaker, will follow from 12.30pm to 2pm and is open to members and non-members. For more information or to book a seat at the luncheon, contact Tanya Cropley Minors at tcminors@bcc.bm or 295-4201.

Lloyd's of London and the Bermuda insurance market have many common interests and should focus more on growing the size of the insurance market for mutual benefit than on competing against each other. That is the view of Bruce Carnegie-Brown, the chairman of Lloyd's, who spoke to an audience of industry leaders at a briefing in Hamilton yesterday. Lloyd's is the oldest insurance market in the world. Today, about 35 per cent of its capital comes from Bermuda, creating a strong link between the two markets. At the Lloyd's Market Briefing, organized with the Association of Bermuda Insurers and Reinsurers, Mr Carnegie-Brown said: "I come here in a spirit of partnership from London. There are some people who focus on competition and market share between the two markets. "I would much rather focus on us all growing the whole marketplace of insurance in a profitable way and I'm very confident that both Lloyd's and Bermuda have a great future. We are the two pre-eminent centres for the type of insurance that we do and there are more things that unite us than separate us," he said. Fiona Luck, a Bermuda insurance market veteran and former senior executive at XL Capital, is on the Lloyd's Franchise Board, having joined a year ago. Albert Benchimol, chief executive officer of Axis Capital Holdings and chairman of Abir, last December joined the Lloyd's Council as an external member. "Having their global and Bermudian perspectives around the table is enormously helpful," Mr Carnegie-Brown said. Mr Benchimol introduced the Lloyd's chairman to an attentive audience at O'Hara House, home of the Bermudian offices of Axa XL. With ten days to go before Britain is due to leave the European Union, much uncertainty remains about what Brexit will look like — or even if it will happen at all. Mr Carnegie-Brown said: "I think Lloyd's has Brexit-proofed its future, even though we don't know what that future will look like." The market set up a subsidiary in Brussels for the purpose of dealing with all business from the European Economic Area. The Belgian capital beat out rivals including Paris, Dublin, Frankfurt and Malta. "We chose Brussels because we wanted a serious regulator," Mr Carnegie-Brown said. He added that Paris's insistence that all documentation should be in the French language had counted against it, because of the extra expense that would have entailed. "Also we did not want the suggestion that we were going to some tax haven with a regulatory light environment, which might have been the case if we'd gone to a place like Malta," Mr Carnegie-Brown added. "We wanted to be at the heart of Europe and very good communications with London." He warned of the dangers of growing protectionism around the world. There were signs that the tendency of financial regulators to ring-fence capital in the banking industry was also touching the insurance industry. Mr Carnegie-Brown said that "if capital is not allowed to move freely to the point of need then the insurance model breaks down", something that he tried to get across to regulators. Applying protectionist measures to the insurance industry did not make sense. The economies of countries who fell victim to a catastrophe would benefit more from claims being paid from outside the country than inside, he stated. "We need to be advocates of avoiding protectionism," he added. There was still much scope for the industry to "grow the size of the pie", he added. "We at Lloyd's did an underinsurance report and found there was about $163 billion in premium not paid to the insurance industry because of underinsurance," Mr Carnegie-Brown said. "We need to look at why that is." He said there were five tests of a market: trust, relevance, speed, accuracy and efficiency. The industry needed to do a better job of giving confidence to policyholders that it would honour their policies in a timely manner. He added that the industry had been too slow to adapt to the changing risk landscape and was thus losing relevance with clients. "I speak to risk managers who tell me that of their top ten risks, only three are catered to by the insurance industry," he said. The industry was also struggling to provide products for the insurance of intangible assets, which made up the majority of value creation around the world and would continue to do so, he added. He advocated more automation. "Many people are concerned about how this level of automation will affect their jobs," Mr Carnegie-Brown said. "I actually think the market will grow much more quickly if we do this and our job opportunities will be in much more interesting areas." Inefficiency was still a major issue, reflected in the industry's high frictional costs. "Our purpose is to pay claims to our customer," he said. "If we're only paying 55 and 60 cents on the dollar to our customers year in and year out, they figure out it's not a very good deal and they take their business somewhere else, into a captive, for example. We have to take some of the friction points out of our industry, so we can afford to pay higher claims and deliver better value." He referred to the Lloyd's Decile 10 initiative, designed to improve the market's profitability, by requiring underwriters to focus on the weakest 10 per cent of their business. However, he said the long-term focus was not to lose weaker business, but to do what was necessary to make it profitable. "If we keep cutting out unprofitable business from the market — business that would be profitable of we halved the expense ratio we have today — then we're on a hiding to nothing," he said. He conceded that Lloyd's had not been a leader in innovation, but it was striving to improve things. At the end of this month, 40 per cent of Lloyd's risks will be placed electronically, he said. "It's quite a clunky system and there's quite a bit of resistance to it because it forces people to do things differently," Mr Carnegie-Brown added. The aim was to make continuous improvements over time, he said. Jon Hancock, the Lloyd's performance director, gave a rundown on the market's reform efforts. He stressed that no class of business had been closed at Lloyd's and there was no lack of capacity. In fact, new business growth was very strong, coming in at a rate of about £600 million ($795 million) per month, he added. While the Decile 10 focus meant that some business would leave Lloyd's, the process would serve to bolster underwriting discipline, Mr Hancock said.

Bread shortage riots and cyber threats might seem worlds apart, but they were brought together by a cybersecurity expert at the inaugural NetDiligence Cyber Risk Summit Bermuda. Laura Galante presented an understanding of how cyber threats from nation states have evolved, and considered what lessons can be learnt to act as guides during the next 10 years as threats evolve. From China and Russia, to North Korea and the US, Ms Galante presented insight into how state players have used cyber espionage and breaches to their advantage. She spoke at the NetDiligence event, which brought together more than 50 speakers and featured sessions on the evolution of cyber reinsurance, cyber catastrophe, silent cyber and ransomware. NetDiligence is a leading provider of cyber-risk readiness and response solutions. Ms Galante, of Galante Strategies, is a former director of global intelligence at cybersecurity company FireEye, a founding member of Mandiant Intelligence, and a senior fellow at the Atlantic Council. As a keynote speaker at the summit, she mentioned the food and bread shortages that caused the riots that were an immediate precursor to the Russian Revolution of 1917. She later returned to the subject of bread production and the shadow it cast in Russian minds as recently as the Eighties, when the Soviet Union began to unravel. Why is bread relevant to a talk on cyber threats? Because it illustrated two of the three lessons Ms Galanate shared on the potential landscape of future cyber threats. The first lesson was the importance of acknowledging what the "cyberthreat domain" is really about. Just as Russia had in the 2000s imagined what the cyberspace was not just about networking, but also about "narrative, data, information and your mind", Ms Galante said that level of wider contemplation was needed to envision what the next 10 years will hold. "We are sitting here with the Internet of Things, [and] with a 5G network that will speed up all our processing and connectivity. We are thinking about how technology is underlying every single sector. How do we make sure that we are broad enough in our conception of what is going on?" said Ms Galante. She said a Ukrainian official had told her "keep in mind 1917," referencing the date of the Russian Revolution. Explaining what was inferred, she pointed out that what sparked the revolution wasn't the military, or an energy crisis — it was bread shortage riots. "He meant, this place that we are living in, the level of defence we are thinking about, how we mitigate risk in this space is incredibly broad, incredibly psychological, and we have to make sure we are taking that into account as we consider what the next fissures will look like," she said. Context had also been given earlier when Ms Galanate described how Estonia, which had formerly been part of the Soviet Union, saw its highly networked infrastructure virtually shutdown overnight in 2007 after it had decided to move a statue of a Russian soldier out of the centre of its capital Tallinn. The country suffered sustained cyber attacks on many of it's organisations. Russia had "egg on its face", said Ms Galanate, because given the circumstances Russia was viewed as the most obvious culprit behind the cyber attacks. It learnt that such action could not be done again in such a ham-fisted way. Ms Galante said Russia also paid attention to what occurred in 2010, during the Arab Spring uprisings in the Middle East, and how social media was used widely to coordinate protests and spread news of the protests to the world. She said the events of 2007 and 2010 were way marks in Russia's understanding of the power of cyber operations, and an understanding that the best weapon against an open society (the West) — its Achilles' heel — is its very openness. Bread was referenced again in Ms Galante's second lesson. She said: "The second lesson is that this might look like a technical problem, but it is still always about people." A few years previous, as the team she was working with at the time collected data on cyber attacks, she said it was not until they understood who was behind the attacks and why, that the team "could start to unravel a problem as thorny as cybersecurity, and start to do something about it". She related a piece of lore from the final years of the Soviet Union, when, during the perestroika period of East-West friendship, a top official was taken on a tour of London to see how the West worked. He saw the banks, treasuries and how things worked in the country. Then, on the second day, he said the one person he needed to see was the one who was in charge of the bakeries. "The Brits are scratching their heads and saying 'What is he talking about?' He says 'Look, we are sitting here in Moscow and we can never understand how many loaves should be baked every day — we have shortages, we have too much, it is constantly this issue. Who is in charge of telling the bakeries how much bread to make?'" Ms Galante added: "The answer is the bakeries are — there is no one running a central bakery in London." She said that was a moment when something went 'click', "It is that story, that is told so often now in the Russian military, that people understood that a top-down model for operations, whether it is baking bread or whether it is cyber operations, would not work. It was the ability to use 'the edge', in this case the bakers, to understand the actions that needed to be taken that would be the new paradigm of power; of how successful organisations work," said Ms Galante. She said that applied to hackers or a Silicon Valley company working on the next version of its product. "So, being able to put power to the edge, and understanding that that is the change that is occurring, both with hackers, but also with how nation states operate, is incredibly important as we think of how that next iteration of this threat will fall." Ms Galante said the third lessons was to "not forget what we are insuring, shat we are protecting, and why we are doing it". She said: "In 2012 and 2013, when we were in the questionable period about why cyber threats mattered, when we couldn't put a face upon this, but we knew it was a problem. It would have been easy for the group I worked with to say 'it's not our job to go and expose the Chinese military, that's what governments do — the intelligence community should be writing a report on this, not us'. But we looked at each other and said, 'look we are sitting here with data that shows us exactly how this is working. We are at a vantage point where we are seeing multiple companies breached'. No single company is going to come out and say 'look, I think the Chinese military is hacking my airplane'." Ms Galante said the team realised they had the ability to do something about the problem, to change how — in the case she spoke about — economic property was being seen, and how the threat was understood. "It was our job to do something about it, and we did, we exposed this report. I give you that background because all of us are sitting in a chair similar to that at different times. We have to be able to explain, broadly, not just to the world, but to our clients, to the types of customers that we are seeing, that this is a threat that can be managed. But it is key to understanding how your business model goes forward." She asked the audience: "Do you have a fair way to explain what the threats are that might be hitting your business? Are you insuring around that? Do you have an understanding of what sorts of nation states might be trying to go after your type of operations, and why? We have to think about this as broadly as our adversaries do, this is an attack and a question about how open societies can work, and how economies and companies that are built on fairness and rule of law, operate. And that is what we are after here." She added: "So when it gets a little dark, let's keep in mind how big the problem is, and how key our own rules are. It is our power in this space, our place in security and risk management, that is key to taking on this threat and critical as we look to the next 10 years of analyzing cyber threats."

A grey seal — the first of its kind found in Bermuda — was rescued yesterday after it was spotted by a fisherman. Patrick Talbot, curator at the Bermuda Aquarium, Museum and Zoo, said: "It's extremely rare. We really don't have the food sources to feed an animal like this. "They feed a lot on soft-boned fish like herring. These animals are found off the eastern seaboard of the United States and Europe in pretty cold water." He added that BAMZ hoped to help the exhausted and underweight female seal, found at Catherine Rock, near Tobacco Bay, St George's, to regain its proper weight and return it to its natural habitat. Mr Talbot said the aquarium was called about the animal after it was found in a small ravine. Grey seals, also known as Atlantic or horsehead seals, are common on the coastlines of the northern North Atlantic. Ian Walker, principal curator at BAMZ, said harbour seals, like the popular attractions BAMZ has in its collection, have sometimes made their way to the island, but the exhausted animals have often not survived. Dr Walker said the grey seal could have been brought to the island by bad weather, but changes in the currents of the Gulf Stream could also be responsible for seals being swept off course. The animal has a laceration to its left rear flipper. Dr Walker said he was unsure of the cause, but the injury was up to a week old. The seal also had multiple small punctures around its body, probably caused by the rocks and reefs of Bermuda. He said: "We blocked off its access to the water with barriers and we have a seal carrier created for our harbour seals. This seal is a little larger than our seals, but it was large enough to support her. We got the carrier down and corralled her in. She was quite co-operative. We then had to lift her out of the ravine and on to our truck. Luckily there were members of the public there who were able to assist." Mr Talbot explained that grey seals are larger than the harbour seals kept at the aquarium. He said: "It is slightly underweight. They are usually around 300 pounds or so, certainly a lot larger than a male harbour seal, which grow up to 225 pounds or 250 pounds. They also eat a lot more fish than a harbour seal would. They have a pronounced, elongated face, which distinguishes them from a harbour seal." Mr Talbot said the seal's discovery had sparked interest among members of the public, but added it would not be put on display. He explained: "There was stuff online before we got back to the aquarium. It is a very popular story." Mr Talbot said: "Unfortunately this animal is in quarantine, so there will be restricted access to it. Even staff here will have restricted access to it. It is a wild animal, and we have no idea if this animal has any diseases or anything like that. We do have seals here and other mammals, and we wouldn't want our animals to be compromised." Mr Talbot also warned that the public should not approach animals like seals if they are found in the wild. He said: "You should always approach a wild animal with caution. This animal, though, has probably endured a lot of hardship, so it was fairly easy for us to corral, capture and bring back." He added that anyone who spotted a wild animal that appeared to be sick, they should contact BAMZ at 293-2727 with full details. "It is nice to know where the location is and what the animal is to help us because we are not going to take a bucket to pick up a seal." Dr Walker said he had also heard about another video on social media which showed an injured bat found on the island. He added "There is a local population, typically fairly small bats. We do have them; they are here and people bring them in, not infrequently. Rabies is not much of a concern here, but of course whenever you are dealing with a wild animal you have no idea what they have. We would recommend using gloves or calling us and letting us handle it."

A drone found at the weekend on Cooper's Island in St George's can be reclaimed at Hamilton Police Station. A police spokesman said the drone was handed in yesterday, after it was discovered on Sunday. The owner can collect the drone at the station. A police spokesman said they should bring the box or relevant documentation, including the drone's serial number.

March 18

A review board to assess the salaries of ministers and MPs is to be given an extra three months to finish its work. Premier David Burt made the announcement this morning in the House of Assembly, as legislators prepare to start the Budget debate for the Department of Immigration. Mr Burt said that a resolution would be tabled proposing the extra time, which he said should be sufficient for the review.

A project to fix telecoms towers throughout Bermuda was put into action after safety equipment used to access some sites fell into such disrepair it became risky to use. Lieutenant-Colonel David Burch, the Minister of Public Works, told the House of Assembly an "aggressive maintenance programme" was put in place to tackle problems with rust at the structures. He explained on Friday that the Government owned and operated a portfolio of seven telecommunications tower sites across the island. Colonel Burch explained: "Historically, the telecommunication tower facilities have been managed by the Bermuda Police Service as they were primarily installed to support their operational telecommunicational requirements." He said the ministry took over responsibility of the towers in April 2017 and commissioned structural surveys for each site. MPs heard: "The structural surveys highlighted a lack of regular maintenance of the telecom towers, which has resulted in every tower displaying various stages of corrosion. The recommendation of the survey was the adoption of an aggressive maintenance programme with a focus on rust identification and remediation. In some instances, the safety equipment for climbing the towers is in such poor condition that it poses a risk to life for anyone who may climb the tower. Additional issues identified included improper air conditioning design and maintenance in equipment rooms, lack of a back-up generator at the quarry site and a lack of regular maintenance of the generators at the other sites. Some sites had substantial foliage overgrowth and maintenance was required to improve and maintain access and safety. As these sites and infrastructure are critical to operations and are of national importance, we've implemented a programme and continued to carry out remediation works during this budget year for the issues identified." Colonel Burch later said that $783,000 earmarked under capital acquisitions for communications equipment would go towards work to repair or replace towers.

Part of Ireland Island North has been declared off limits for drone flights after at least three instances of intrusions over Westgate Correctional Facility. Westgate joins the Bermuda Police Service's headquarters in Prospect, Devonshire, under new regulations issued by the Civil Aviation Authority on Friday. LF Wade International airport on St David's Island is also a no-fly zone. The BCAA reports there have been at least three cases of drones encroaching on the prison, as well as one unauthorized intrusion over the airport. Breaching the rules could come with a fine of up to $4,000, the authority warned. According to Thomas Dunstan, director general of BCAA, drones are growing in popularity, which heightens safety and security challenges. The restrictions also apply to micro lights, gliders, airships and balloons, with no-fly zones set as:
A 150 metre circle around Westgate Facility, with the centre being 32°19'28.8"N 64°50'17.4"W
A 125 metre circle around Prospect, centred at 32°18'00.8"N 64°45'58.1"W
A two-mile radius circle around the airport, centred at 32°21'52.3"N 64°41'04.0"W.

Companies that worked hard to submit bids for a Government recycling collection contract were told to do it again because they were at first told to provide a copy of a licence that was not needed. A request for quotations issued by the Ministry of Public Works in December mistakenly advised that firms needed a waste transportation licence to carry out the work. However, the tender was cancelled due to a "substantial change" in the job requirements and a revised notice was published on the online government portal last month. A spokeswoman said that the public works ministry wanted to recruit a company to carry out recycling collection services across the island. She added: "The ministry can also confirm that an earlier advertisement seeking vendors for the service was cancelled due to an error requirement in the notice to have a waste hauler licence. This was an internal oversight, rendering the previous submissions void. The ministry apologized for any inconvenience caused." The successful bidder will be expected to uplift reusable items from homes, as well as from public docks, schools, government institutions and about 80 bus stop bins. Companies were told that the Government wanted to promote recycling and was "actively considering mandating recycling", which meant that the volumes for collection could increase sooner than expected. The original tender had a submission deadline of January 15 but a notice added later was dated February 18. It said: "The request for quotations for recyclable materials collection has been cancelled in its entirety without award due to a substantial change in the specifications. The Government of Bermuda appreciates and understands firms went through great effort in preparing a response for the above mentioned RFQ. Please accept our apologies for any inconvenience this may have caused." The new tender excluded the stipulation to include a copy of a licence to "engage in the business of transporting waste under the Waste and Litter Control Amendment Act 2011". But both notices pointed out that copies of licence and registration documents for every vehicle to be used for the work would be required. The revised RFQ, which was issued on February 27 with a deadline of last Friday, said that payment for each four-week period would be calculated by combining two tallies linked to a pay schedule, rather than the four figures specified in the original notice. It also explained that collection would take place at the Tynes Bay facility three times a week — a detail that had been "inadvertently excluded". Both notices said the average weight of recyclable materials set out each week was about 18 to 20 tonnes but the volume could increase to up to 65 tonnes by the third year of the contract. Bidders were warned the figures depended on participation rates and whether the contractor was successful in selling its services to the commercial sector, which was an option open as long as the ministry was advised and it did not incur extra cost to the Government. The RFQs added that the Government was looking at the introduction of wheelie bins or crates for residents to dispose of reusable materials. Waste will be taken to the material recovery centre at the Government Quarry in Hamilton Parish. The Government website said that blue recycling bags were taken to the centre, sorted and then shipped to the US to be converted into new consumer goods. The spokeswoman added: "Over the past 17 months, the Ministry of Public Works has demonstrated its commitment to ensuring an effective and efficient waste management service — this includes making Bermuda's recycling programme a priority."

Press statement from Kalmar Richards, the Commissioner of Education. "We are confident that teachers in the Bermuda Public School System are qualified to assess what has been learned by students each day. We appreciate the hard work our teachers do for our students, and wish to thank them for understanding the critical obligation to inform parents about student academic progress. The Department of Education has consistently communicated to principals, teachers and the Bermuda Union of Teachers that we are not yet a Standards-Based Education System. We are a traditional system that has begun the process of transitioning to a Standards-Based Education System. While we transition, we have put an interim grading system in place for the 2018-2019 school year. The BUT indicated that our teachers require more training to implement Standards-Based Grading practices. In October 2018, the Standards-Based Grading Committee was empanelled and has developed a four-year plan to transition the System. Initial training started in January 2019 for all primary and middle school principals, teachers and staff. Another training session was held in February 2019. The January session reintroduced the tenets of Standards-Based Grading and the February session introduced learning intentions and success criteria. Given where we are with the transition to a Standards-Based Education System, we cannot expect teachers to implement Standards-Based Grading. It is with this understanding and with the understanding that most teachers in our classrooms are using traditional grading practices that all teachers at the primary and middle level have been asked to convert percentages, a traditional grading practice, to a scale of 0 to 4. To clarify, to convert from percentages to a scale of 0 to 4 is not a Standards-Based grading practice. This is an interim measure we are using as we transition to becoming a Standards-Based Education system. This is an acceptable practice that is used by many jurisdictions, including jurisdictions that use PowerSchool. We reached out to our overseas consultant who was made aware of the conversion table from percentages to a 0 to 4 scale, and they indicated that we should continue with what we are presently doing, with the understanding that it is only an interim measure until the end of this school year. On Friday, March 8, 2019, the Department of Education and the BUT released a joint statement indicating that we would work together to ensure parents had report cards in hand by Friday, 15 March, 2019. We entered this joint-agreement in good faith. The BUT had asked for an extension of the deadline for progress reports from 8 March to 15 March, 2019. The Department of Education honored that request and extended the date to 15 March, 2019. To achieve the goal of ensuring parents were provided with report cards on 15 March, 2019, the BUT indicated that teachers had retained hard copies of grades and that teachers would need time to input the grades. The Department of Education honored this request. Principals were officially asked and gave teachers time to input grades during the week leading up to 15 March, 2019. The BUT also indicated that some teachers would need to be shown how to input grades. Principals, teachers and the Department of Education PowerSchool Administrator worked together to provide that support and teachers at all schools were able to update their grade books and input grades. The Department of Education honored the requests for support that were identified by the BUT. Also, the Department of Education assigned IT Technicians to schools in the event of any hardware challenges with PowerSchool. The Department of Education can also confirm that PowerSchool, the data management system that is used to store students' grades, is and has been operational to receive grades since September 2018. The Department of Education can also confirm that grades have been placed in PowerSchool, by some teachers, between September 2018 and March 2019. Teachers in the Bermuda Public School System have a duty to ensure that students and parents are provided with information about their progress. Parents were provided with academic and social skills progress reports on Friday, March 15, 2019. We thank principals and teachers for ensuring report cards were provided to our students and parents. We trust our teachers to provide parents with an accurate assessment of their child's progress."

Opinion. By Bob Richards, Minister of Finance and Deputy Premier between December 2012 and July 2017. " Bermuda has never before, in our entire history, faced such a combination of external threats to our economy, standard of living and ability to govern ourselves than we face today. And the irony is that Bermudians appear to be only marginally aware of the threat, instead focusing on old or domestic concerns such as municipalities, income inequality and immigration. If Monsieur Pierre Moscovici and his European Union staff have their way, municipalities will become irrelevant because most of the office buildings in Hamilton will be vacant, incomes in Bermuda will become more unequal, with widespread poverty and unemployment, and there will be a further mass exodus of people from our island. In my former role as Minister of Finance, I had the "pleasure" of dealing with Mr Moscovici twice. On the first occasion, as Minister of Finance of France, Mr Moscovici ignored the prescribed procedure and directly blacklisted Bermuda. By the grace of God and the French insurance sector that placed reinsurance in Bermuda, we were removed from that blacklist five months later. After the next French election, he was replaced, but he later resurfaced in Brussels as EU Commissioner for Economic and Financial Affairs, Taxation and Customs. Having met with him and his staff, it was clear they had the firm conviction that there was no legitimate role for "dots on the map" such as Bermuda in the global economy. Put another way, any financial service provided by the likes of Bermuda must, by definition, be illegitimate. This viewpoint is widely held across the EU bureaucracy. The EU Economic Substance requirements are the latest and most challenging attempt by the EU to literally put the offshore world out of business. Today we have learnt that Bermuda has indeed been blacklisted by the EU. Blacklisting by the EU is not merely a problem for companies that do not have staff here. The heart of our international business sector is large, public insurance and reinsurance companies having their shares traded on the New York Stock Exchange. These companies are global, doing a considerable proportion of their business in Europe; otherwise, we wouldn't have gone through all that effort and expense acquiring Solvency II equivalence, which is a European standard. Their European business could evaporate or be severely impaired. Moreover, there is no way an NYSE-listed company could tolerate being headquartered in a blacklisted jurisdiction for any length of time. They would be forced to make a change. Whatever that change might be, it is bound to be disastrous for Bermuda. We do not yet know what kind of teeth this blacklisting ultimately will have. By way of reference, the French blacklist imposed a 75 per cent withholding tax on all payments from France to Bermuda. Those were pretty big teeth. Our presence on this list at this time primarily represents reputational damage. A clean reputation is worth more than gold and years of burnishing it can be destroyed by moments such as this. There could be contracts in the private sector that depend on us not being on such a list. In such cases, those companies could suffer financial damage. Also, the EU could at some time in the future decide to give more bite to their list. I would not jump to early conclusions pertaining to the narrative that Bermuda was blacklisted because our government was "playing games". Knowing the attitude of the officials in Brussels relative to Bermuda, this may be an excuse for doing something they were determined to do anyway. I note that Britain unsuccessfully appeared to try to intercede on our behalf. Hard experience in finance has taught me that we cannot, and must not, rely on the British to represent our interests in Europe. They are not reliable in this regard. This is the same British Government that we are defying regarding public beneficial ownership registers and boycotting their Foreign Affairs Committee hearing. In any case, Brexit has dramatically reduced their influence in Europe. Let me be unmistakably clear: there is absolutely no fairness or equity in this process. It was contrived from the start. One only has to look at the economic activities in Luxembourg and Malta, two EU member states, to see that there are rules for those in the "club" and those on the outside. Some outside jurisdictions are too big to tackle, such as the United States — particularly in Delaware and Nevada. So, they bully the small ones, like us. Experience should also teach us that the only thing that does not change is that the goalposts keep shifting. Meanwhile, the EU has exploited the rivalry between individual offshore centres — the old divide-and-rule tactic — and it has worked once again. I know we Bermudians like to think that we are a cut above all other offshore financial centres. I was personally a fierce proponent of that viewpoint, both at home and abroad. But I have had a "road to Damascus" moment on this issue because, try as we might to differentiate ourselves, to adversaries such as Mr Moscovici and his EU staff, all the dots are the same — illegitimate! We must therefore work with other offshore financial centres if we are going to survive this existential onslaught. The other component of the external threat comes from Her Majesty's Government and the British Parliament. Since the last election, I have stoutly supported our government's stance against Britain on public beneficial ownership registers. I still do. Britain must respect the Bermuda Constitution, a constitution that they themselves signed several decades ago. As Minister of Finance, I obtained the legal opinion from the most respected QC in Britain on such matters, and it is clear that what the British Parliament wants to do breaches our constitution. We cannot let that happen. The British Foreign Affairs Committee is a child of that Parliament. I have appeared before it once in the past myself. The recommendation of that committee to give British citizens automatic voting rights in Bermuda is a non-starter. It also breaches our constitution. I wrote a very strongly worded submission to that committee before its recommendations were published. That the Government of Bermuda did not make a submission, or a personal appearance, represents a missed opportunity of very significant proportions. The only person that the committee heard from was George Fergusson, the former Bermuda governor. Is that who we want representing our island on important matters such as this? Really? I firmly believe that Bermuda leaders must be willing to "speak truth to power", vigorously and fearlessly. Like it or not, opinion-makers such as foreign politicians and the overseas media in important foreign centres of power are critical to the future of our people, their livelihoods and quality of life. Bermudians should remember that foreign capital and its local spending put food on our tables. Bermuda has been singled out for blacklisting. No other British Overseas Territory or Crown Dependency has suffered this sanction. The Government of Bermuda, its people and the business community must ask the question, "Why?" I am informed that we made concessions to the EU that other Overseas Territories did not, yet we were blacklisted, not them. It is not likely a mere timing problem, ie, that we got our legislation done too late. This alone is not enough for us to be blacklisted, and all others not. Bermuda hosts "permit companies" of very large high-tech companies that enable huge tax shelters. They are the prime targets of the EU, yet we have done nothing to remove them. In that context, it is not surprising that we have been targeted. A review of all factors that may have contributed to this bad outcome must be performed. I don't have the solution to this problem, but I do know that we need a co-ordinated effort combining the resources of the Government, the regulator and the private sector. Each side has resources the other lacks. This was the secret sauce that achieved what was thought to be impossible; ie, the acquisition of EU Solvency II equivalence. We have to stand together and muster these resources again; and do it now because, even if we are removed from this list in two months' time, this is not over. I was at a meeting abroad recently, and a colleague of mine from one of the Channel Islands said he thought they had "dodged this bullet". I said to him: "This is no bullet, mate, it's a heat-seeking missile. You may dodge it once or twice, but it's going to keep coming back to blow you up." This is the challenge, Bermuda, and we need to take it very seriously."

With its licence to operate Bermuda's only cargo dock coming due in less than two years, the management of Stevedoring Services Limited is keeping a close eye on Bermuda Government's plans for the Corporation of Hamilton. Stevedoring has an exclusive terminal operating licence for the Hamilton docks, which expires in February 2021. It holds a non-exclusive terminal operating licence, as do several other entities, for the free ports in St George, Dockyard, and at Morgan's Point. Warren Jones, chief executive officer, Polaris Holding Company Ltd, the parent company of Stevedoring, said: "We have been watching it, and we will see where it goes. Our focus is on the business we do, and we will continue to defend our position here regardless of how it all comes out. "Our focus is on the dock and trying to continue to be Bermuda's choice as the operator to run the dock. Whatever Government does, we expect to be the terminal operator running the dock. In fact, our vision is to be the terminal operator at all of Bermuda's ports." Mr Jones said Stevedoring is in close contact with government officials on an ongoing basis since the dock's importance to Bermuda is related to several ministries as well as to the Emergency Measures Organisation. "We are responsible for a key part of Bermuda's infrastructure," he said. "The EMO and the various ministries are all key to what we do." Members of Parliament voted 22-7 along party lines on Thursday to pass the Municipalities Reform Act 2019, which once in force will transform the Corporations of Hamilton and St George into un-elected quangos. The Act will bring to an end a combined total of almost 450 years of local government in Bermuda. Elected members of the municipalities are to hold office until May 13, unless they resign in writing to the Minister of Home Affairs. The minister will appoint a mayor and councillors for each of the corporations to serve from May 14. Charles Gosling, Mayor of Hamilton, has indicated that the Corporation of Hamilton will launch a court battle to fight the Government's plans.

The Bermuda Triple Challenge which raises funds for local charities was held for the eighth time this weekend. Individuals and teams of two to five people navigated obstacles ranging from scaling a bus and racing round the Royal Bermuda Regiment's assault course. The event started off on Friday with the Argus Urban Foot Race through St George's, followed by a community block party with DJ Chubb and a bouncy castle. The Royal Bermuda Regiment hosted the Sun Life International Island Challenge on Saturday morning, with a family-style barbecue organized by the regiment and Butterfield & Vallis afterwards. Participants in Sunday's finale came out for an all-out assault on The Royal Naval Dockyard and Casemates Prison in the Chubb Royal Challenge. This was followed by the Buzz/Butterfield & Vallis appreciation brunch. All the funds raised from the Triple Challenge will be donated to six Bermudian youth-based charities: WindReach, The Centre Against Abuse, The Reading Clinic, The Bermuda Foundation for Insurance Studies, Tomorrow's Voices and Raleigh Bermuda.

The Bermuda International Film Festival has announced the jury members for the Bermuda Shorts competition. Director Mike Newell, whose credits include Four Weddings and a Funeral and Harry Potter and the Goblets of Fire, will act as chairman. He will be joined by film-maker Amanda Renee Knox, whose film Night Call won the Bermuda Shorts competition at the 2018 festival, along with Meg Thomas, the senior vice-president for worldwide content at the Globalgate Entertainment division of film distributor Lionsgate. Jury members will watch 39 short films, chosen from about 600 submissions, before a winner is chosen. Biff is a qualifying festival for the Academy Awards in the live-action short film category, so the winning film is will be submitted for Oscar consideration by the Academy of Motion Picture Arts and Sciences without a requirement for a theatrical release. Mr Newell won a British Academy of Film and Television Arts Award for best film for the hit romantic comedy Four Weddings and a Funeral. His work on the film also earned him the David Lean Award for direction. As the director of Harry Potter and the Goblet of Fire, Mr Newell became the first British director to helm an installment of the popular franchise. In a career spanning more than 40 years, his other directing credits include Donnie Brasco, Mona Lisa Smile, Prince of Persia, Great Expectations, and The Guernsey Literary and Potato Peel Pie Society. He has also served as executive producer on several films, including Traffic and High Fidelity. Mr Newell will also be honored with the Biff 2019 Prospero Award for outstanding achievement in film at the Bermuda Shorts awards reception on Sunday at 6pm at Hamilton City Hall. Festival tickets are available online at biff.ptix.bm or at the door.

One year after a wall of fire sparked by an industrial accident charred 30 acres of Devonshire Marsh, conditions there remain ripe for another blaze. Spurred on by strong winds, the fire swept the reserve despite a massive effort by the Bermuda Fire and Rescue Service. The fire, which threatened several businesses and residences, and repeatedly jumped the main road, remains "a perennial threat" at the wetland, the Bermuda Audubon Society warned. The blaze of March 17, 2018 was "accidentally caused", according to the BFRS report, obtained by The Royal Gazette. Investigators ruled that winds carried a spark from welding at Island Construction, where an employee was working outside on top of a shipping container, 90 feet into the marsh. Once covered in trees, the reserve has become a haven for flammable invasive plants. Staff at Island Construction raised the alarm at 7.30am, but winds which had been forecasted at up to 35mph swiftly drove the flames southeast and out of control. For Graham and Joanna Frith, whose home juts into the marsh at the base of Brighton Hill, an ordinary Saturday quickly proved to be unforgettable. Ms Frith recalled boarding an early flight to New York, when a stream of pictures and messages to her phone showed the blaze advancing on her house. "Graham ended up having a more interesting weekend," she said. "What made it surreal was coming back on Sunday night with our house and all our belongings untouched. I realised just how lucky we were." Mr Frith was initially told by neighbours it was "nothing to be too worried about". He added: "Ten minutes later my neighbour asked if I had the keys to my car, because I might need to move it — it had gotten bigger and crazier." Returning home, he found a fire truck in front of his home, and was told by the landlord to "get what you can as quick as you can, and get the hell out". This summer, the Friths will mark seven years at the residence, which they love for its wooded surroundings and wildlife. But the wetland, denuded by cattle grazing and the loss of endemic cedars, today teems with bracken and saw grass that became tinder. Mr Frith said: "It was unbelievable, watching how fast it moved. It was like a microcosm of the California fires." He locked up the house, grabbed a few valuables, moved his car and tried to rescue their cat, which "took off like a bat out of hell". Their pet returned later. Mr Frith spent the day watching the blaze, which was doused as it ignited trees across Middle Road, but swept perilously close to businesses on Marsh Lane. It also burnt around the edge of his property and scorched palmettos in his yard, but came no farther. "All the firemen were out doing a fantastic job," Mr Frith said. "But they had a tough day. Seeing how close it came, we were unbelievably blessed." Today, Mr Frith said, the marsh looks as though "nothing happened. It's cool to watch nature take it back," he said. Asked if he worried of a repeat, Mr Frith said: "Older people talked about when there were fire channels. Right now there's no way to cut a fire off." In the immediate aftermath, staff from the Department of Environment and Natural Resources had easy access to cull more than 300 flammable invasive plants from the centre of the marsh. A year later, open-water ditches remain the best option for limiting a recurrence, the Audubon Society's report said. Waterways dug in the 1940s criss-crossed the marsh and were maintained until about 20 years ago. The report advised that reviving the channels could provide fire breaks in the future, as well as water for firefighting.

March 17, Sunday

Maiden Holdings has reported a net loss of $269.2 million, or $3.25 per common share, for the fourth quarter. That marks the sixth loss in the past seven quarters for the Bermuda-based company. The amount is more than double the $133.6 million loss the company reported in the corresponding period in 2017. For the full year, net loss jumped from $199.1 million in 2017, to $570.3 million. Lawrence Metz, president and chief executive officer of Maiden, said 2018 had been an extremely difficult year for shareholders and employees. He also said: "With our recently announced revised LPT/ADC [loss portfolio transfer/adverse development cover] transaction with Enstar, we believe we are nearing the end of our strategic review process." He said there has been continued decisive action since the third-quarter report, with the completion of the sale of Maiden's US reinsurance business to Enstar, mutually agreeing with AmTrust to first amend and then terminate Maiden's quota share reinsurance contracts effective January 1, completing the sale of some European subsidiaries and entering the aforementioned new agreement with Enstar. Mr Metz said: "We look forward to now taking the necessary steps to enhance our business and create lasting shareholder value." Patrick Haveron, chief financial officer and chief operating officer, said that since September 1, 2018, the company had taken a series of strategic measures that have "de-risked our balance sheet, improved liquidity, significantly strengthened our capital position relative to regulatory requirements, and cured our breach of the Bermuda Enhanced Capital Requirement. Looking ahead, we have also reduced our annual total operating expenses by more than $50 million, and look to improve on that to reflect the significant changes in our business during 2018 and 2019. The new LPT/ADC with Enstar will further solidify the progress we have made by protecting our reserves while retaining more assets for investment. Maiden enters 2019 with a stronger balance sheet and we expect to further improve our solvency ratios as we look to rebuild shareholder value and begin repositioning our business for the future." On March 1, Maiden terminated the master agreement it had with Enstar Group Limited and simultaneously signed a new agreement. In a statement, Maiden said: the new agreement was "pursuant to which an Enstar subsidiary will assume liabilities for loss reserves as of December 31, 2018, associated with the quota share reinsurance agreements between the company's wholly-owned subsidiary Maiden Reinsurance Ltd and AmTrust Financial Services Inc, or its subsidiaries in excess of a $2.44 billion retention up to $675 million". It added: "The $2.44 billion retention will be subject to adjustment for paid losses since December 31, 2018. The new MTA [agreement] and associated reinsurance agreement will provide Maiden Bermuda with $175 million in adverse development cover over its carried AmTrust reserves at December 31. The transaction is subject to regulatory approvals and other closing conditions."

March 16

Wildlife and protected land could be at risk because of errors in a new electronic system for land zoning, environmentalists warned yesterday. The Department of Planning admitted it could not guarantee the draft Bermuda Plan was error-free, but rejected calls for an extension to yesterday's deadline for opinions and objections. The Bermuda National Trust said it spotted "significant errors" in the land boundaries of its own properties. The BNT's request for a deadline extension was backed by the Bermuda Audubon Society and the Bermuda Environmental and Sustainability Taskforce. Bill Zuill, the executive director of the BNT, said: "Beyond our own properties, we don't really know the extent of the problem — our concern is that because it has happened on so many of our properties, you have to assume that it is fairly systemic. In some cases it is pretty consistent. You might have a nature reserve and a residential zone right next to it, for example, and because the boundaries are not accurate, you may have a corner of a nature reserve listed as residential. Some property owners may think that a part of their lot is a more generous zoning than it is and they could make an argument that they should be able to build more densely in that area. If the Government would extend this objection period, it would give people more time to look at their particular properties and say it is not right and have the boundaries fixed." Karen Border, the president of the Audubon Society, added: "Until we can get some concrete assurances that this issue will be dealt with, it leaves too many unknowns and potential for error. It absolutely merits an abundance of caution of extending the process before this plan is finalized. "If there are inaccuracies, there is the potential that somebody will, for example, remove woodland on the assumption that it is not zone protected simply because of an error in the zoning map. It could absolutely have an adverse effect on wildlife." Kim Smith, the executive director of BEST, said: "Since the Bermuda National Trust has found there to be significant errors in the zoning maps in the draft Bermuda Plan 2018, BEST would support their call for an extension to the deadline for input on the plan, especially in light of any potential damage to the future protection of conservation-zoned sites." The draft Bermuda Plan 2018, released in December, marked out zonings that ranged from high-density residential areas to no-build nature reserves. The Department of Planning's new electronic system includes graphics such as satellite images, but some of the buildings and structures do not match their actual locations. A disclaimer on the department's website said officials and the Bermuda Government did not "guarantee that the information will be error-free". A department spokeswoman said that the overlapping areas of land were a result of "approximations of lot-line boundaries in the absence of an island-wise catalogue of registered land parcels. They will be amended on an ongoing basis as and when the department receives boundary surveys as part of planning application submissions." The spokeswoman said the three-month consultation period was greater than the two months required under planning law. To view the zoning map, visit: planning.gov.bm.

A dozen new police recruits started their careers on the beat yesterday after a passing-out parade at the service's Prospect headquarters. The new officers were presented with their certificates by John Rankin, the Governor, while Wayne Caines, the national security minister, handed out the trophies for sports. PC Ryan Swan won the Baton of Honour award for best recruit. He said afterwards: "I had a feeling I might be in the running, but there were definitely a few of us who could have won it. It wasn't something I aimed for, but I always try to do my best." Mr Swan, 33, from Southampton, worked at Somerset Bridge Watersports before he joined the police. The former Royal Bermuda Regiment bandsman said: "I joined because I wanted to do something for the island because I've been really fortunate and had a lot of opportunities. I wanted to give back." He added he would be stationed at Somerset Police Station in community policing, but was interested in the intelligence department. But Mr Swan said: "I definitely want to on the street for a bit." Mr Rankin told the recruits that the terror attacks in Christchurch showed that tragedy could strike even the most stable of countries. "I know that your training will have been hard work, testing your skills and resilience. That's as it should be. I wish each and every one of you well in your future work." Mr Caines added the world needed men and women "as true to duty as the needle is to the pole". Commissioner of Police Stephen Corbishley said police officers "look after victims, we protect those that cannot protect themselves". He added: "As the 12 newest officers of the Bermuda Police Service ... policing is not just a job, it's also not just about locking up bad guys. Policing comes from inside you — it's the values you possess, the emotional intelligence and a good dose of common sense at times because the right thing to do is the only thing to do."

Boats and well-wishers turned out yesterday to greet a new cargo ship designed to improve the shipping service to Bermuda. The MV Oleander, a custom-built container ship, arrived in Hamilton Harbour from its builders in China with her horn blowing.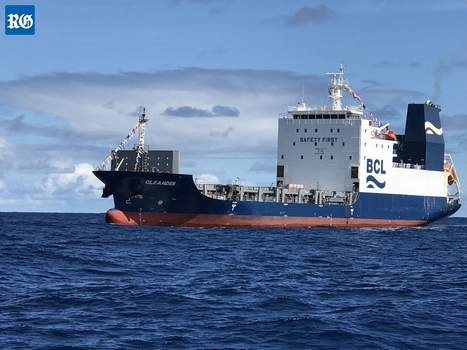 Neptune Group Ltd, the operators of Bermuda Container Line Ltd, described the occasion as "very special". Barry Brewer, its president and chief executive, said: "We had about a dozen boats escorting us and lots of people in Albuoy's Point. It was absolutely perfect." He added: "We've been at this for three years with the design, planning and building. It was 12,000 miles from China to get here — to pull into Hamilton with a ship that's owned by over 500 Bermudians, started by the importers, for the importers — it was a very special day." The ship will replace the Oleander, now renamed the Oleander III and sold, which has served Bermuda for 29 years. The pair are expected to pass on Monday as the new vessel begins service. The new ship is larger than its predecessor, able to carry more cargo and will weather rough seas better. The MV Oleander has an extended cargo area that has three times the below decks cargo capacity of the old ship. It was designed to give more protected inside stowage for cars, trucks, buses, boats, trailers, machinery and other high-value equipment. The new Oleander can also carry up to 456 twenty-foot containers, including 75 refrigerated containers. The ship is in line with the latest environmental emission regulations and ballast water treatment standards. It is as fast as the ship it will replace, but more fuel efficient at higher speeds.

New Zealanders based in Bermuda have been left stunned by the terror attacks on mosques that killed 49 people in Christchurch. Annabel Carter, originally from Christchurch, said yesterday: "This attack is totally unprecedented, anathema to any normal New Zealander. It's a rough time to be in Christchurch." Dr Carter, who runs The Centre for Sports & Orthopaedic Medicine in Hamilton, said Christchurch was still recovering from two massive earthquakes that killed hundreds and destroyed much of the city. She added: "Now to have a senseless act of violence like this is just unbelievable. My sister-in-law told me all schools near by the two locations were put on lockdown until 6pm, and that included the preschool they own and run. Everyone is feeling thoroughly traumatized, the outraged consensus being 'this doesn't happen here." My sister-in-law commented in mail that everyone is still in shock, especially with the gunman shooting children." She added that she had grown up in a hunting and fishing family and had guns in the family home, which was considered normal and people were careful with firearms. "Even with increasing crime rates, New Zealand has remained a generally very safe place." Phillipa Souza, also originally from Christchurch, said: "I'm honestly shocked by it all. I just would never have thought there would be a terrorist attack in Christchurch." But Ms Souza added: "I don't think anybody thinks it's possible in their own home town." She was speaking yesterday after white supremacist gunmen targeted Muslims at two mosques in the city, on the East Coast of New Zealand's South Island. Dozens of people were also wounded in the attacks, which were broadcast live on social media for a short period. Ms Souza said that she had received a text message from her parents at 3am yesterday which said they were under lockdown. The Spanish Point, Pembroke resident said she had no idea the attacks had happened. Ms Souza said that she texted her parents back after she learnt of the attacks. She added: "I just said 'thank God'." Ms Souza, 43, lived in Christchurch until she was 29. She said she was last back in the city to see her family at Christmas with her husband, Michael, and their daughter, Madison, aged 4. Ms Souza added that Christchurch was a relaxed and easygoing city that was still recovering from massive earthquakes in 2010 and 2011. Her thoughts were with the people killed or injured in the attacks. "My heart goes out to everybody, including all the victims' families, all the first responders, all the hospital staff, the city and the people." Hilary Carr, another New Zealander resident in Bermuda, said two of her aunts were in Christchurch when the attacks took place. The women told her by phone that the city was a "war zone". Ms Carr said that her aunts were in the city to visit her uncle, who is in hospital. She added: "They have so many casualties that they actually had to operate on someone in the ward's hospital bed, right next to where my uncle was resting from his cancer surgery." Ms Carr, 46, is originally from Ashburton, about 53 miles southeast of Christchurch, and moved to Bermuda 14 years ago. The Paget resident said that she had tried to help her children understand what had happened. She added: "I'm in absolute disbelief that anything like that could happen and that anyone would actually attack someone in their place of worship." Nicola Lucas never imagined terrorist attacks could happen in her home country. She said: "You hear things like this happening in the big cities and in major countries. New Zealand's kind of a peaceful country, like Bermuda." Ms Lucas, 45, from Southampton, is originally from Hawke's Bay, on the east coast of New Zealand's North Island, and moved to Bermuda 20 years ago. She first learnt of the attacks through social media. Ms Lucas said: "I thought there'd been another earthquake and wondered, 'What's happening in Christchurch? But I looked it up and found out." The attacks made her fear for the safety of her family. Ms Lucas explained: "It kind of makes me think no where's safe any more. I have three young kids and I always worry about taking them to the United States. I guess I'm now wondering how safe are we anywhere." Basim Muwwakkil, the imam at the Masjid Muhammad mosque on Cedar Avenue in Hamilton, said the attacks were "something that rips through your spirit". He said that John Rankin, the Governor, and Wayne Caines, the Minister of National Security, had attended regular Friday prayers to offer support. Mr Muwwakkil added: "We hope that Bermuda and its people can remain level-headed. One of the blessings of Bermuda being a small place is that if one part hurts, everybody hurts. That is one of the things that keeps us together." He said that worshippers at the mosque yesterday offered "prayers for the people of New Zealand and the Muslims of New Zealand". Mr Muwwakkil expressed thanks for the messages of goodwill that had come from other church leaders. Radell Tankard, the chairman of the mosque's board, said it was too early to say if members of Bermuda's Muslim community had lost loved ones on the other side of the world. He said: "We have reached out to see if anyone has heard anything. Islam is universal. We really appreciate the prayers of the people who have reached out. We are grateful to know that others are thinking about us. We are one society and one community. Our objective is to live in harmony and peace." The attacks sparked shock among from MPs in the House of Assembly yesterday. Dennis Lister Sr, the Speaker of the House, said: "It's unfortunate that religious freedoms are being challenged all the time." Walter Roban, the Deputy Premier, associated the rest of the House with "the condolences that go to the people of New Zealand". Craig Cannonier, the Leader of the Opposition, said: "It seems that around the world religion and churches are being unceremoniously attacked." He added: "As we look across the seas, I would like to take note that this House remembers the families, remembers New Zealand, because they have taken a strong stance against this."

A British sail training ship has docked in Bermuda to forge an educational partnership with the island equivalent. The Pelican of London, captained by Chris Blake, the first skipper of the Bermuda Sloop Foundation's Spirit of Bermuda, is in Hamilton before voyaging to Europe with a group of 30 German and Swiss students. The crew have been on board the ship for five months on a cultural exchange voyage that started in Dublin and visited Spain, Morocco, Tenerife, the Cape Verde Islands, Costa Rica, Panama, Cuba, Key West, F Florida, and Bermuda. Mr Blake, who was named Captain of the Year in 2008 by Sail Training International, told The Royal Gazette: "The Bermuda Sloop Foundation, the operators of Spirit of Bermuda, and Adventure under Sail, the operators of Pelican of London, are working towards a joint venture that will involve young people from Bermuda and Europe utilizing both vessels in educational and cultural exchange programmes." Mr Blake first visited Bermuda on the Australian sailing ship Endeavour, a replica of the vessel Captain James Cook used on his epic 1770 voyage to the continent. He was invited by the Bermuda Sloop Foundation to assist in the construction of Spirit of Bermuda in Rockport, Maine. Mr Blake was later asked to sail the vessel on its maiden voyage to Bermuda with a crew of young people from the island. He said: "When we arrived in Bermuda, I assisted with the setting up and running of the school programme that is still in operation. I was also asked to train up Bermudian officers so that they would take over the manning of Spirit. Some of the students that sailed with me are now in the maritime industry and doing very well in their careers." He hopes to open the Pelican of London to the public while it is docked in Hamilton. The ship visited the island four years ago on the way back to Britain from South America.

A man twice found guilty of a gun murder yesterday had his conviction quashed by the Court of Appeal. Travonne Saltus walked free from court after the appeals panel found that there had been errors in the trial judge's direction of the jury at his second trial but ruled out another one and entered an acquittal. Richard Horseman, who appeared for Mr Saltus, said: "Mr Saltus has now been exonerated and he was immediately released from custody. He has always maintained his innocence and hopefully he can now put this matter behind him and make a new beginning." Mr Horseman added: "I know he is extremely happy to be going home to his family and his two daughters. We are obviously pleased with the ruling and grateful to the Court of Appeal for its careful consideration of this matter." Mr Saltus was found guilty of the 2012 gang-related shooting of wheelchair-bound Lorenzo Stovell in 2017 and was sentenced to 25 years. But the case was later sent back to the Supreme Court by the Court of Appeal. He was convicted again last year and sentenced to life with eligibility for parole after 15 years. Mr Stovell, who was confined to a wheelchair as a result of an earlier shooting, was killed on September 23, 2012. He was alone on a party bus that stopped outside Woody's Bar in Sandys and was shot several times through the window.

Luminaries from the heydays of Bermuda's home-grown music scene get a salute this weekend from Dale Butler, a former minister and champion of local artists. The tribute tomorrow at the Leopards Club on Cedar Avenue, Hamilton, coincides with the club's 70th anniversary, and Mr Butler's 40th year in publishing. The luncheon with live music at 1.30pm celebrates musicians Keith Caisey, Wendy Flood, Dennis Fox, Wendell "Shine" Hayward, Eugene Joell, Ronnie Lopes and Nick Swan. Mr Caisey, one of the island's longest serving percussionists who has performed internationally, said it "feels great to be thanked" as he reflected on the dearth of venues available to today's young musicians. "You have to be dedicated, no half-stepping," Mr Caisey said. "I grew up in an era when that's all we did." Like many veteran artists, Mr Caisey believes the peak era could be revived if there were "more places to play — if they could make it more lucrative. If we keep recognizing each other for what we bring to the table, it will draw others to this industry," he added. Wendy Flood, leader of the Paradise Band and a singer whose latest CD Finally comprises jazz and gospel, recalled her first big break at 18 with the Ghandi Burgess at the Southampton Princess. Ms Flood, now 64, has been performing professionally for 39 years, and is now a trustee of the Bermuda Entertainers Union. "We are in talks at the union trying to get locations for local artists to perform on a regular basis. Like Keith said, I would love to see the good old days return for our up and coming artists who are talented but have nowhere to play. That's their biggest challenge." One of her highlights was performing at the Lincoln Centre in 1981 with the group Bermuda. Ms Flood said she owed a debt to artists Stefan and Rupert Hinds for coaxing her back to Bermuda to sing. Calling herself "humbled and grateful", Ms Flood said Paradise Band would provide some of the entertainment tomorrow at Leopards Club. Dennis Fox, a guitarist who switched to keyboards and became band leader, took to music as "the family trade", and grew up steeped in jazz. Mr Fox, 67, said: "Recognition is well received right now that I have an eye open rather than eyes closed." Also to be recognized is Eugene "Stacker" Joell, who learnt the guitar as a child from Norman Astwood, the master teacher who coaches many of his contemporaries. Mr Joell forged ahead as a paid artist at the age of 19 with Bryan Butterfield's limbo band. He later studied at the Berklee College of Music in Boston. He said: "Those were the good days. Everybody had shows. And those days are not coming back — they're gone." Young musicians today were easily discouraged at the lack of venues and possibilities for a livelihood, Mr Joell said. Nick Swan, a seasoned drummer and the son of Calypso king Kingsley Swan, is 70 now and has been performing for "about 56 years". Mr Swan was ten when his father died and he and his brother began taking care of the rest of the family. He took up drumming with Kingsley Jr "when I was supposed to be doing my homework. It's amazing, the amount of work we had — the stages and places to play, the exposure that we had. It was an enjoyment and, in some cases for me, a frustration because we were working so much, going from gig to gig, sometimes three gigs a night." The heydays may be history, but Mr Swan called it "humbling and rewarding" to get recognized. "I'm not one for honours, but I am thankful," he said. "I just did what I did to take care of my family." Tickets for tomorrow's tribute are $45 from the Music Box, Down to Earth and Island Kaddy on Reid Street. The awards will be held under the patronage of Leroy Simmons, Leopards Club president, and his wife, Yvonne.

March 15

The Mental Health Amendment Act and the Proceeds of Crime Amendment Act won support from both political parties as they passed through the Senate yesterday. The revised Mental Health Act, which addresses gaps in the previous Mental Health Act, sets requirements for the assessment, detention and rights of treatment for the people suffering from mental disorders who may be at risk of harm to themselves or others. One Bermuda Alliance senator Dwayne Robinson said the Opposition supports the bill, but asked that future provisions be made to support people with mental health in the workplace. Mr Robinson added: "It is a well needed legislation that will benefit the community as we have not put much emphasis on mental health as we should have. We feel it is a necessary step in modernizing the structure in which we support the mental health community." Government senator Jason Hayward replied: "We are currently progressing to get there, but we need to improve our education of mental health as a society. There are discriminatory practices that do take place that keep individuals with mental health lacked outside of the workforce." He said there is a lack of understanding for those who are in the workforce and what they need to cope. Independent senator James Jardine said he also supported the bill. He said amendments to Section 65 of the Act is a welcome addition. Under that section of the Act, it is an offence for people who have care or custody of a person with a mental disorder to ill-treat or willfully neglect that person. Joan Dillas-Wright, the President of the Senate, said: "I am really pleased to see this tabled today, because I think it will help all those individuals who work with the mentally ill in Bermuda both at the hospital and in the community. I think it will help families too, because now with treatment in the community some of them do not have to be admitted to the hospital if signs and symptoms are recognized early." The Mental Health Amendment Act allows for community treatment orders, establishes legislation for consent to treatment and a framework within which mental capacity can be determined for the consent of treatment. The capacity framework will be outlined in a newly established code of practice and will be based on the UK's Mental Capacity Act as well as standards of practice consulted on last year. Under the revised Act, more mental health patients will be treated in the community after being released from the Mid-Atlantic Wellness Institute. The previous Act granted leave to patients after 12 months and was not renewed. This resulted in the health of chronic patients deteriorating because they stopped taking their medication after the 12 month period. Health minister Kim Wilson said last month that community based treatment would be more cost effective and that it allowed patients to continue to receive treatment in their homes or community settings. The new Act also has legal safeguards for people who cannot consent to treatment or who refuse to consent. It introduces requirements for second opinions and consultations based on the severity of the treatment proposed for these people. The second opinion doctor will be independent of the Bermuda Hospitals Board in order to ensure a fair process for the patient. The Amendment to the Proceeds of Crime Act 2019, which focuses particularly on international financial sanctions, was also welcomed by the Senate. The amended Act, which combats money laundering and terrorism financing, authorizes the revocation of a licence as a penalty for a breach of obligations in relation to international sanctions. It also allows for public censure to be used for breach of obligations in relation to international sanctions.

The Attorney-General expressed concerns about the drug market in Bermuda yesterday. Kathy Lynn Simmons told the Senate: "The drug market is still very much active in Bermuda as persons who sought drug treatment, or have been offenders of the law have reported that their primary drug of choice remains available and accessible." Ms Simmons was making a ministerial statement on the 2018 Annual Report of the Bermuda Drug Information Network, which provides comparative drug-related data for 2016 and 2017. She told senators that since the 2017 report, alcohol and cannabis were still the most widely used drugs on the island. Ms Simmons added: "The good news is that crime continues to decline." She said there has been a decrease in alcohol and drug-related crime and a decrease in criminal trials for cannabis and cocaine possession with the intent to supply. "Poly drug use remains ever present; especially among people involved in the criminal justice system, who reported using some combination of crack cocaine, opiates and marijuana." She pointed out that assessments done by the Bermuda Assessment and Referral Centre showed that opiates, alcohol, heroin, cocaine and cannabis were the primary substances of choice among 530 people who sought treatment for the past two years. Ms Simmons said there was a 16.3 per cent increase in the number of people who sought treatment for Cannabis and a 6.1 per cent increase for alcohol in 2017. Many of these met the clinical criteria for dependence or abuse of these substances. Ms Simmons said 56 people were clinically diagnosed in 2016 and 67 in 2017 as having substantial to severe substance abuse dependence. The majority of the people referred for substance abuse treatment in 2017 were men, 82.3 per cent, with 67.4 per cent of them repeat cases. People of African ethnicity represented 56 per cent of those treated. Ms Simmons said while there were fewer seizures of synthetic drugs in 2017, police seized large amounts of cannabis edibles and plants in 2017. The government lab reported that 778.8 grams of cannabis edibles were seized in 2017. Ms Simmons said drug use is a difficult and complex phenomenon to monitor, but the BerDIN report provides a comprehensive overview of the drug situation using multiple sources and indicators to provide insight into the problem. Ms Simmons said the BerDIN report monitors and accounts for local drug-related information from 18 agencies and departments that deal with treatment, prevention, interdiction and enforcement.

The Bermuda Union of Teachers issued the following statement on Standards-Based Grading: "We, as a body of professional educators, are not opposed to Standards-Based Education/Grading and feel that it has the potential to be a very positive way forward for the Bermuda Public School System. We are, however, left deeply frustrated by how poorly it has been implemented. Since it was first introduced in 2015, we have received very little training and were left completely unprepared for its supposed hard launch in September of 2018. This failing was finally acknowledged in a direct address by the Department of Education through the Commissioner in January of this year. The Department admitted there had been "insufficient support, training and communication". Despite this, we have still been required to enter grades into an inadequate and problematic online grading system known as Power School which has not been properly formatted to address our system needs and loosely reflects an SBG format. System-wide training for use in this programme has never officially taken place, with training instead occurring at the individual school level based on the initiative of principals. This has left teachers across the system with various levels of competence in the use of the programme. This is compounded by the fact that, even though it goes against best practices, we as a body of professionals are being required to convert all grades into a 0-4 scale resembling the grades that will eventually be used when SBG is fully implemented. In short, it is our belief that these grades are 'fake' SBG and will cause confusion about student performance. We as education professionals feel that our lack of training in the correct use of Power School and this flawed conversion chart make a mockery of SBG and diminish the integrity of the grading process, which will only serve to confuse parents and agitate teachers. We feel that we have been coerced into entering grades that are inaccurate and misleading. Due to the threat of disciplinary action, we have entered these grades under duress. We feel it is our duty to inform the public about these matters. We want to make it clear that as education professionals we consider it our duty to educate children, to assess their learning on what has been taught, and to report this learning to parents with clarity, confidence and integrity. We feel that the way we are currently being forced to grade GREATLY inhibits our ability to accomplish this mandate.

A cache of child pornography was unlikely to have been planted on the laptop of a man accused of accessing the material, a computer forensics expert told the Supreme Court yesterday. David Graham, a US expert, told prosecutor Larry Mussenden that a report on the computer that suggested that the pornography could have been transferred to the laptop through a USB stick without the defendant's knowledge was "speculation". He added: "There was nothing that showed that this had occurred." Mr Graham was speaking on the second day of the trial of a 30-year-old Devonshire man charged with having 1,200 child pornography images and videos. The man, who cannot be named for legal reasons, has denied seven charges of accessing child pornography between April 12, 2010 and March 11, 2015. Jerome Lynch QC, for the defence, said that there was no dispute that the pornography was found on the laptop or that Mr Graham was an expert in his field. Mr Graham agreed with Mr Lynch that the laptop did not need a password to use it. He also agreed that there were several ways the pornography could have got on to the computer. Mr Lynch said it was possible that the defendant put it there. However, he added: "Or some other person, who had access to his computer, put it there." Mr Graham agreed that was possible. The Crown has alleged that the man used peer-to-peer file sharing networks to access the materials. Mr Lynch asked Mr Graham if it could have been done remotely and the expert said that was also possible. Mr Graham added that no computer virus used file-sharing software to perform searches and downloads. He said: "There isn't a virus that's known that is able to perform searches on a peer-to-peer network, then, with those searches, download those files." Mr Graham said that a person was needed to perform such an action. He was asked to give his opinion on a report by tech firm Fort Knox Bermuda for the defence, based on an examination of the laptop said to have been seized from the defendant's home. Mr Graham said the two people who wrote the report were IT specialists, not forensic specialists. Mr Graham explained: "We are trained differently. We deal more with looking and determining and preserving evidence on computers." Mr Graham said that forensic specialists treated evidence "as if the evidence is a crime scene". He added: "We take precautions to protect the evidence from being altered." The court heard on Wednesday that the United States Department of Homeland Security contacted the Bermuda Police Service in March 2015 and told officers they had found a Bermudian IP address had accessed child pornography. Bermuda officers tracked the IP address to the house where the defendant lived with his parents and mounted a dawn raid on the property five days later. The trial continues.

A children's rights campaigner said yesterday she hoped the Court of Appeal would enforce the right of vulnerable youngsters involved in legal proceedings to have independent representation. Child charities took their case to the highest court in Bermuda on Monday to argue that the Children Act 1998 required the Government to find funding for children to be represented in Family Court by independent advocates, known as litigation guardians, and lawyers. The charities allege that due to the law not being followed, hundreds of children have been failed by the system because they have had their matters heard in Family Court without being appointed any representation. The cases include custody and access disputes between parents and matters involving petitions from the Department of Child and Family Services to remove children from their families or send them to overseas institutions. Lawyer Saul Dismont, representing the organisations, argued that the minister responsible for the Department of Child and Family Services was breaching her duty in failing to make the necessary funds available. He said there was a constitutional entitlement to a fair hearing in Bermuda and children were being denied that right because they were being denied representation. A judgment is expected soon from the three-member Court of Appeal panel. Sheelagh Cooper, the founder and former president of the Coalition for the Protection of Children, said section 35 of the Children Act was clear in requiring the Government to provide representation for children where needed. "The question must be asked: why the reluctance [of the Government] to comply?" Ms Cooper said. "Although the cost involved would clearly be one disincentive to complying, I suspect the reluctance goes deeper than that. Most likely the major pushback is coming from the Department of Child and Family Services, who have enjoyed near absolute power over the lives of our most vulnerable children and their families without the interference of either legal representation or the intervention of a litigation guardian." She said there was a reason other Western democracies recognized the need for minors involved in legal proceedings to have representation entirely separate from social services. "That is the fundamental human right to have one's views and interests taken into account in judicial decision making," said Ms Cooper. "Adults are afforded that right without question and the same has been extended to children by legislation but effectively taken away by refusal to find a revenue stream to support this basic human right. Government needs to get on with finding a revenue stream to support this basic human right." The House of Assembly heard on Wednesday that $242,000 had been allocated for litigation guardians in the 2019-20 Budget. Shadow Attorney-General Scott Pearman asked health minister Kim Wilson: "Is it right that, going forward, no Bermudian child will be sent away for treatment unless that child has a litigation guardian? Is that to be the position going forward?" Ms Wilson, speaking on behalf of Kathy Lynn Simmons, the Attorney-General and minister responsible for Child and Family Services, replied: "That is not correct." Earlier in the debate, Ms Wilson said: "All children involved in the psycho-educational programme are informed of all aspects of the programme before being placed. The court also speaks with the child and confirms with the parents that they fully understand what's involved." Senate leader Ms Simmons said in November that the Government had no legal obligation to pay social worker Tiffanne Thomas for her work as a court-appointed litigation guardian since 2014. Ms Thomas, who withdrew her services as litigation guardian from 17 active cases involving "at risk" minors because of lack of payment. is suing the Government for $2.6 million.

Opinion. By Valirie Marcia Akinstall, a Bermudian media law expert who lives in London. "Bermuda is on the European Union's blacklist. Our excuses are chilling, to say the least, and at each and every turn Bermuda has responded either in denial or by taking tepid responsibility for the blunders. When the EU called an emergency parliamentary session to debate the Paradise Papers in December 2017, I flagged it up and stated to Bermuda: "Please take note, this is very, very serious; we have been condemned by the European Union parliament." I advocated over and over again for the Government of Bermuda to move swiftly on this issue and, finally, after 15 months the Brussels Office has opened. But please do not expect immediate miracles on the heels of the blacklist because relationships in Brussels have to be built, and even with the amendments to our legislation as required by Brussels, it will still need to be approved. Then the next logical step in this saga is, when will the meeting of the ministers responsible for de-listing Bermuda be due to convene and make their determination? The Government states that is in the month of May, but it could take as long as next year because May is when EU parliamentary elections will be held. Additionally, Brexit's Article 50 has just been extended until June 30 by the House of Commons; and those two matters take priority positions on the EU agenda. New Members of European Parliament will have to settle in and the extension to Article 50 will go through renegotiation between Theresa May and the Democratic Unionist Party, Labour, the European Research Group, the Scottish and Welsh parliamentarians, including minor splintered political parties, and then between May and Brussels before the next phase of Brexit begins. A new referendum has been ruled out by Parliament, so it is still a no-deal Brexit, May's deal, renegotiated terms of her deal, or a General Election. And somewhere down the line. May could be pressured into resignation. The political waters in Britain are potentially very ruinous. Nothing to do with Bermuda, but where does that put Bermuda? Not in pole position on the EU's agenda. But while on the EU blacklist, it is time for the financial services sector to extricate itself from its partnership with the Bermuda Government. Why? Because the Government no longer has the legitimate authority and/or right to be in any EU member state city conducting business. Now the financial services sector needs to protect its interests by putting its own private watchdog in place, ie, someone who can work exclusively on its behalf to protect its interests seamlessly in Europe and beyond. A person who understands the political, diplomatic, economic and social agendas of the single market, yet who will give you — the financial services sector — the facts and solid answers to ensure that your businesses weather this era of turbulence, and not political spin. Because despite the Bermuda Government having offices in London and now Brussels, will economic growth stem from London and/or any EU city while Bermuda is on this blacklist? Note, the wake-up call is that our politicians lacked the confidence and political finesse to appear before the Foreign Affairs Committee in London when invited. Thus, the House of Commons will not put its reputation and power behind Bermuda when we are too shaky to give them clarity. They will not fight for Bermuda with one arm tied behind their backs because transparency is key to understanding just what they are fighting to protect on Bermuda's behalf. Bermuda lacks statesmen and women, so you need to create and nominate a key person and position that is accountable to your interests exclusively. You need to take the lead and usher in a new cultural and ethical mindset because the political environment in Bermuda has failed to do so."

Ten parish constables and five area detective constables were unveiled at a ceremony at Police Headquarters. They are:
Constable Donna Desilva — Sandys
Constable Cerepha Bridgeman — Southampton
Constable MoNique Stevens — Warwick
Constable Roseann Mienzer — Paget
Constable Anthony Bartley — Pembroke
Constable Arthur Dill — Pembroke
Constable Kyle Outerbridge — Devonshire
Constable Terry Paynter — Smith's
Constable Litanya Smith — Hamilton Parish
Constable Simon Joseph — St George's
Detective Constable Brian Dickinson — CID West
Detective Constable Timothy Harvey — CID West
Detective Constable Seymour Foote — CID East
Detective Constable Mark McCormack — CID East
The West and East CID officers work out of Somerset Police Station and Southside Police Station respectively and are assisted by 14 Detective Constables at Hamilton Police Station, responding as a team to incidents across the island. For more information, visit bermudapolice.bm and click on Parish Constables and CID Officers.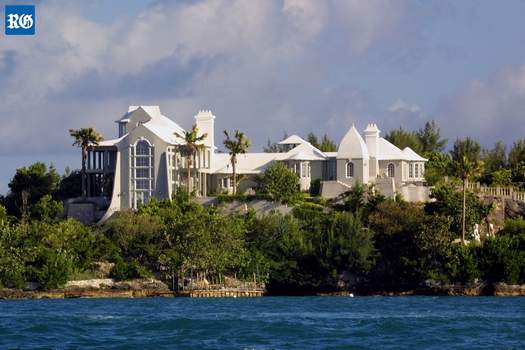 The widow of a computing tycoon and philanthropist has launched legal action against the Minister of National Security over her husband's private island. Lawyers for Lillian Martin, an American, have filed a motion at the Supreme Court to ask for a decision on her application for a licence to acquire Agar's Island, where she lived with her husband, James. Her lawyers also asked for an order or declaration that a licence would be granted, or compensation paid, as an alternative. Dr Martin, who died in 2013 aged 79, was a major influence in the development of computer science and his work included the creation of some of the building blocks of modern IT systems, as well as teaching other businesses how to benefit from technology. The English-born businessman and author, who wrote 104 textbooks and became the largest benefactor in the history of Oxford University, moved to Bermuda in the 1990s. He built a home on Agar's Island, in the Great Sound off Pembroke's Point Shares, after he bought the spot in 1997. Dr Martin's body was found floating in the surrounding waters six years ago. An obituary in The New York Times said he was survived by his third wife, Lillian, whom he married in 2004, a daughter, four stepchildren and two grandchildren. A notice of originating motion, which was published on the Offshore Alert website, said Ms Martin sought an order demanding a decision on her application under section 84(1) of the Bermuda Immigration and Protection Act 1956 for a licence to acquire Agar's Island. The Act meant that a "restricted person" — someone who does not have Bermudian status — cannot hold or acquire land in the country without a licence. Cox Hallett Wilkinson, the lawyers for Ms Martin, added three alternative measures, which were that an order was issued for her application to be granted, a declaration that she was "entitled to a licence and that the failure to grant a licence is unlawful" or compensation. Their notice listed the respondent as the Minister of National Security. The present minister is Wayne Caines, but his name did not appear on the court papers because the case is a ministry responsibility. The notice was stamped by the Supreme Court on February 14 but its registry said yesterday no date had been set for a hearing. Dr Martin became famous through his Pulitzer Prize-nominated book, The Wired Society, in 1977, which contained accurate predictions on the use of computers and the internet 25 years later. He was also aware of the global problems likely to be faced over the next century, from climate change and feeding a booming world population to the danger of epidemics and high-tech war. Dr Martin donated $100 million to set up the James Martin 21st Century School at the University of Oxford in 2005. The school was designed to bring together researchers from a range of scientific disciplines to work on new ways to deal with the biggest threats to humanity. It became the Oxford Martin School five years later, made up of 30 institutes and the benefactor donated another $50 million, which was matched by other donors. An interview with Dr Martin published in the UK's The Independent newspaper in 2011 explained the island was bought by English investor Sir Anthony Agar in 1613. The article added that the island became a British military outpost in the 19th century. It said that Dr Martin bought the island in 1997 because he wanted a more remote home. Building work was said to have taken four years and several million dollars to complete. The Daily Telegraph website and Private Islands Online said in 2014 that Agar's Island was on the market under the name Gunpowder Island. Among the features listed were an 8,427 square foot main house, a three-bedroom dock house, a one-bedroom cottage, a boathouse and former military barracks. Private Islands Online said: "The historic semi-underground vaults are fitted with a kitchenette, bathroom, billiards and table-tennis room, gym, cinema, and dining for up to 40 people." It also featured Japanese, Chinese, Italian and rose gardens, an orchard, a cliff walk, a waterfall, seven ponds and a pool. Ms Martin could not be contacted yesterday and her lawyers declined to comment. Mr Caines said: "The Ministry of National Security is unable to provide any details or comment on matters before the courts."

The last resting place of a US World War Two bomber that crashed into the sea moments after take-off from Bermuda has been found by a research team. The B-24 plummeted into Castle Harbour moments after it took off from the airport, then Kindley Field, in February 1945, with the loss of five of its nine-strong crew. Now its wreck has been identified by a team from the University of Delaware and further work is expected to be carried out on the plane. Art Trembanis, associate professor in the University of Delaware's College of Earth, Ocean and Environment, said: "The B-24 was one of the most widely produced planes ever, so this isn't a huge historical find. What we're really interested in is locating wreckage to help close cases of missing aircrew." A spokeswoman for the Bermuda Institute of Ocean Sciences said the heavily loaded aircraft had taken off at about 10.20pm on what was expected to be a routine ferry flight from Bermuda to Lagens in Portugal. Four of the flight's nine crew members were rescued from the sea and the bodies of two others were recovered, but three more were never found. Dr Trembanis, who teaches an environmental field robotics course, suggested that he and his students could test their skills in Bermuda with Bios. He said: "With this technology, I was able to design a real-life educational experience for my students. I gave them the historical accounts on the bomber and had them work as a team to plan and execute a search-and-mapping mission in Castle Harbour." Dr Trembanis also contacted Philippe Rouja, custodian of Historic Wrecks for the Bermuda Government, to discuss the mission and get more information on the potential wreck location and surrounding environment. Mr Rouja thought the area had been dredged several times, so the plane would have already been discovered if it was there. He said: "Since Art was doing this as a fully funded field school component, it was hard to pass up the opportunity to search for this piece of history." Dr Trembanis and his students teamed up with Mr Rouja, researchers from Bios, and specialist divers Gretchen Goodbody-Gringley, Alex Chequer and Alex Hunter in January to map the sea floor with a side-scan sonar on an automated underwater vehicle. A Bios spokeswoman said: "The team chose to search a dredged portion of the bottom located slightly deeper than the surrounding patch reefs on the assumption that the plane might have sunk out of view over time. By running the AUV back and forth over the search area in a lawnmower pattern, a fairly detailed map of sea floor topography was produced. Sure enough, there, in 50 feet of water, just a few hundred metres from the runway, was an aircraft propeller and a portion of the wing." The AUV also recorded long shadows, which suggested the aircraft might have come to rest "more vertically than if it was laying flat on the bottom". Dr Trembanis later obtained additional historical accounts from Mark Guishard, the director of corporate and community relations at Bios, on aircraft history in Bermuda. He said: "These accounts indicated that a salvage effort was conducted shortly after the initial crash and explains why the exploration team only encountered a few propellers and a portion of the wing. They also helped inform the data-mapping process and provide information necessary to officially close the case." Dr Trembanis and his team will now work with his colleagues and the Bermuda and US Governments to report their findings and determine the next step.

The City of Hamilton's mayor last night signaled a legal battle will be launched to fight a government plan to turn the city into a quango. Mayor Charles Gosling revealed that preparations were being made for a writ and he would "talk tactics" with lawyers. He was speaking after MPs voted 22-7 in favour of the Municipalities Reform Act 2019 in the early hours of yesterday, bringing to an end a combined total of almost 450 years of local government in Hamilton and St George's. Mr Gosling said: "We're fully aware that nothing favourable would happen for the corporation in the House of Assembly and even if this Act were to be defeated in the Senate, that would only give one year's grace, and then it would pass and then there would be just no way of being able to defeat it. The only way we're going to be able to fight this thing properly is in the courts." Mr Gosling said before the vote that it was a foregone conclusion "and has been one for almost a year". He explained last night that talks with legal advisers had taken place over several weeks and confirmed that a writ was "being prepared". Mr Gosling said a writ would be filed "at the time we deem most appropriate". The news came as the Mayor of St George's said the town had to have enough government funding and improvements to its infrastructure if a special Act of Parliament was passed to govern it. Quinell Francis said: "We were lobbying the Government for this but unfortunately it was not a part of the Bill. St George's can't be governed under the same Act as the City of Hamilton. If the Act allows the people to still have a say, then it will be welcomed." However, Ms Francis warned: "Over the next couple of years, the people of St George's will be watching to see if promises that are being made are coming into fruition — things like the marina and improvements in infrastructure. If they don't see these things, that is where I think the issues will arise." Renee Ming and Kim Swan, Progressive Labour Party MPs for St George's, asked during the debate for a separate Act for St George's and Walter Roban, the home affairs minister, pledged to prepare one "once we complete this legislative process." Craig Cannonier, the Opposition leader and an East End resident, said in the House that the townspeople "do not forget" and that voters would "carry this through to the next election". Ms Francis added: "Everybody is aware that St George's is not a safe seat. St George's can make or break a government as we saw in the last two elections. I'm sure both MPs cannot take that lightly and they know that they need to continue to work to ensure the people are receiving the attention that is required. It is difficult to say if it will cost the PLP a vote. When the OBA provided funding to St George's and the cruise ships, they thought that was enough to keep them happy but it wasn't." Business leaders yesterday said they feared that the municipalities would not be a government priority and that the quango arrangement would lack accountability. Gerry Correia, owner of St George's-based Ocean Breeze Sail Charters, said the quango plan could lose St George's for the PLP. He added: "They are trying to give St George's a little bit of a twist but I don't trust them as far as I can throw them. Why couldn't they have assisted us before? My guess is they will start demolition here and start putting more office complexes here for exempted companies. Hamilton is done — there isn't enough room. The people of St George's will remember this for sure. They are not going to vote for them." However, Kristin White, a St George's resident who runs tours of the area and a gift shop, said: "As long as it works out for the betterment of St George's, I don't care what the structure is. It is time for us to be a priority." Grant Gibbons, a Hamilton businessman and former One Bermuda Alliance government minister, said: "I fear that the loss of the direct electoral responsibility will make whatever replaces them less accountable to those who live and work in those municipalities. The corporations' focus was the town or the city but government has a lot of other issues it has to deal with and the municipalities may not be as high a priority as other issues." Elaine Murray, owner of The Irish Linen Shop in Hamilton, said: "This isn't democracy at work. This is a government acquisition. We have to wonder how long this quango will last before that, too, will be eliminated."

After five years of steady growth, Hamilton Insurance Group Ltd is poised to establish a significantly larger presence on the international insurance and reinsurance stage. The Bermuda-based holding company has announced the signing of a definitive agreement with Liberty Mutual Group to acquire the Pembroke Managing Agency Limited platform at Lloyd's and Ironshore Europe DAC. Hamilton is the holding company for property and casualty insurance and reinsurance operations in Bermuda and at Lloyd's. On closing, the transaction is expected to almost double the company's total premium base to more than $1 billion. Moreover, it will more than double the company's talent pool, while also expanding significantly the company's product lines and geographic reach. Importantly, once the deal closes, the company will have access to the EU with their own platform for the first time. While merger and acquisition activity in the insurance space can often lead to layoffs, The Royal Gazette understands that the transaction is expected to have no impact on staffing levels in Bermuda, where 75 people are currently employed. Hamilton employs an additional 75 employees in London. Once the deal closes, the company will inherit an additional 180 staff at offices in London, Dublin, Dubai, Shanghai, Los Angeles, Miami and New York. "It's a transformational deal, and not just because it doubles our premium base," Pina Albo, chief executive officer of Hamilton, said. Speaking with The Royal Gazette, she said: "It elevates the profile of the entire company and is tangible proof that we are executing our strategy for growth. Our strategic goal is to become a global, diversified specialty insurance and reinsurance operation fuelled by data science and analytics. This is an incredible step forward on that journey." In a statement, the company said the complementary profile of Pembroke and IEDAC's business both accelerates Hamilton's goal of establishing a leadership position in specialty insurance and its ability to expand its reinsurance franchise. Pembroke was formed in 2004 and underwrites a portfolio of specialty insurance products including financial institutions, global property and professional liability through Syndicate 4000 at Lloyd's. Hamilton is also purchasing a Lloyd's corporate member from Liberty, specially formed to support the 2019 year of account of Syndicate 4000. Pembroke also has tenancy rights for Lloyd's Syndicate 2014 (Acappella), Hamilton said, and provides turnkey solutions for Acappella and Lloyd's syndicates 1947 (GIC Re) and 6125 (Patria Re). Under the terms of the definitive agreement, the company said, Hamilton will be responsible for the 2019 Year of Account for Syndicate 4000 and Liberty will retain the corporate member for prior years. IEDAC was formed by Ironshore in 2010, in Dublin, and is authorized to write business throughout the EEA and carries licenses to write business as a (re)insurer in a number of other countries worldwide. The company is also listed on the US NAIC International Insurer Directory, allowing it to provide capacity in the United States. In its statement, Hamilton said IEDAC provides flexibility and strategic optionality for Hamilton particularly with respect to its growth initiatives in Europe and the US. Ms Albo said: "Given our objective of building a global, diversified specialty insurance and reinsurance organisation, our agreement with Liberty is a meaningful step towards achieving that goal. In addition to the opportunities this transaction presents at Lloyd's, in Europe and in the US, we will bring together talented teams who are aligned on culture, underwriting discipline and a commitment to providing superior customer service. The result will be a company well-positioned to respond to our clients' and the market's needs." Ms Albo said the fit with Pembroke was particularly good. "Their culture is so similar to ours. When they heard about our technology DNA, they were so much more enthused about joining us. When we alerted the rating agencies of the likelihood of the transaction, one said that Pembroke looked like a transaction designed specifically for us ... the next piece of the puzzle. We all really believe that's the case." She told The Royal Gazette: "This is the perfect scenario of having a strategic plan and finding an opportunity that fits squarely in the plan. It checks so many boxes for us. We put a strategic road map together and some plans for organic growth and inorganic growth were in it. This growth is inorganic, and it will allow us to build our platform. Looking ahead, I can't say I have a specific end game in mind in terms of premiums but we want to build further organically and by other inorganic opportunities. One of the compelling attractions about this transaction is that there is very little duplication in product lines and in functional areas." The transaction is expected to close later this year, subject to the fulfilment of customary closing conditions and obtaining the necessary regulatory approvals. TigerRisk Capital Markets & Advisory served as financial advisor and Debevoise & Plimpton LLP served as legal advisor to Hamilton.

March 14

Two tax bills said to be crucial to this year's Budget were approved despite a war of words in the House of Assembly. The bills were given approval despite a warning from the Opposition that the taxes would lead to higher costs for the public on Monday night. The Financial Services Tax Amendment 2019 was brought by Wayne Furbert, the Junior Minister of Finance. Taxes on banks and some insurance premiums will bring in millions of dollars in extra revenue. Scott Pearman, the Shadow Attorney-General, said that car and bike insurance would rise as a result. He added that it would "make the cost of living in Bermuda more expensive". Patricia Gordon-Pamplin, the OBA's spokeswoman for finance in the House, criticized a lack of controls to stop companies upping premiums. But Zane DeSilva, the tourism minister, attacked the One Bermuda Alliance's austerity measures when the party was in power. He added that the former administration had "doubled our debt in three years". Jeanne Atherden, an OBA backbencher, said: "If we don't raise the concerns of our constituents, then we are not doing our jobs." Mr Furbert acknowledged there was nothing that could stop companies from passing on costs. But he told the OBA: "We are following the same guidelines that you did in 2017." The Foreign Currency Purchase Tax Amendment Act, a hike the foreign currency purchase tax from 1 per cent to 1.25 per cent, was also passed after a stormy debate. Mr Furbert said it was "neither exorbitant nor inflationary in this economic climate". But Ms Gordon-Pamplin predicted a "consumer knock-on effect". She said residents paid in US dollars would not feel "one iota" of pain, but people who earned Bermuda dollars would be "hard done by". Ms Gordon-Pamplin said the Government should cut its costs instead of raising taxes. She added: "The Government gets the goldmine and the people get the shaft." Kim Swan, a Progressive Labour Party backbencher, accused the Opposition of belittling the PLP with "condescending coded messages". Mr Furbert added that the OBA had planned to "balance the budget on the backs of labour". The House of Assembly also approved a move to extend Customs duty relief for hotels and restaurants.

Legislation to increase the cost to import alcohol and tobacco has been tabled in the House of Assembly. The Customs Tariff Amendment (No 2) Act increases the cost of duty for a variety of alcohol and tobacco products. The cost to import beers, ciders or similar fermented beverages will rise from $1.26 per litre to $1.36, while the cost to import wines will rise from $5 to $6 per litre. The cost of loose tobacco is also set to rise with duty increasing from $300 per kilogram to $500 per kilogram. Duty for liquors such as rum, whisky and gin will increase under the legislation, which is intended to help the Government raise revenue. The amendments also widen the scope of items that can be brought to Bermuda by registered schools without duty costs. The Bill similarly allows additional items to be brought to the island for the purposes of pollution control without duty. Other legislation tabled yesterday included the Liquor Licence Amendment Act, which creates several new types of liquor licences including a catering permit, an itinerant restaurant licence and a special occasion licence. The Act would also increase penalties for those in breach of the Act by about 60 per cent. The Dental Practitioners Amendment Bill will require dentists to have indemnity insurance in order to register as a dental practitioner. The Bill will also give the Bermuda Dental Board express power to impose on dental practitioners additional registration requirements in respect of specified procedures when it believes it is necessary to protect the health of patients. Government also tabled the Government Loans (Suspension of Annual Contribution to Sinking Fund) Order, which would formally suspend Government's contribution to the fund for 12 months. Curtis Dickinson, the Minister of Finance, had announced the Government's intention not to contribute to the fund this year when he delivered the 2019-20 Budget.

Controversial legislation to turn Bermuda's two municipalities into un-elected quangos was passed by MPs yesterday morning. The decision will bring to an end a combined total of almost 450 years of local government in Hamilton and St George's. MPs voted 22 to seven in favour of the legislation, with all 26 of those present voting along party lines. Walter Roban, the Minister of Home Affairs, who tabled the Bill, said that he would consider implementing an act specific to St George's in the near future. Charles Gosling, the Mayor of Hamilton, said last night that the decision to axe the corporations was a foregone conclusion "and has been one for almost a year". Mr Gosling added the move was a power grab by Mr Roban. He said: "This minister is wanting to finish what he started in 2009 — to take control of the city and St George's, control of the waterfront. His own waterfront plans released at the two public meetings confirm the grab. It's as simple and transparent as that." Mr Gosling also branded consultation on the government takeover a "farce". He said: "Government's own commissioned survey, set out to gather the best response from the Bermuda community, received an overwhelming shout to leave the municipalities alone. Did this have any response to their predetermined course of action? No, because it was predetermined." Mr Gosling added: "The Bill was already written, the plan in place and tabled just one week later, all to be done and dusted before the delayed election from a year ago." Quinell Francis, the Mayor of St George, said the decision by MPs was "disappointing". She added: "It doesn't seem like the constituents of St George's concerns were taken into consideration." Ms Francis said that East End residents were concerned that the ability to elect their own officials had been stripped away. She added: "They'll be appointed — and that's not sitting well with many of the persons in the Town of St George." Ms Francis said that a poll had found that the majority of residents wanted the corporation left alone. She added that she felt the views of local people had been ignored and that the vote had been "predictable". Renée Ming, the MP for St George's North, said that the two corporations were so different that the Olde Towne should get its own piece of legislation. She added: "We deserve to be governed by our own Act that gives us a level of independence and gives us a level of democracy. I have thrown down the gauntlet." Ms Ming said that the Corporation of St George's had been struggling financially for many years and that could jeopardize the town's Unesco World Heritage status. She added: "The flip side to getting Unesco status is maintaining that status. It's expensive and St George's has struggled for some time, that's no secret. I want to take my hat off to the Mayor of St George. We have brainstormed to concoct ways to make money but it has been extremely difficult." The legislation, piloted through the House of Assembly by Mr Roban will mean an end to local elected councillors, who will be replaced with government-appointed representatives. Elected members of the municipalities will hold office until May 13, unless they resign in writing to the minister. The minister will then appoint a mayor and eight councillors for each of the corporations to serve from May 14. The mayor and four councillors will be people the minister is satisfied have the skills and experience to fulfil the role. The other four councillors will be appointed by the minister on the recommendation of a selection committee. That selection committee will be made up of three people, also appointed by the minister, who "reside, do business or work in the municipal area of the corporation". The committee will ask the public to nominate candidates and review the list before they make their recommendations to the minister. Two amendments were made to the legislation — the first was the insertion of the word "requisite" in reference to skills of members appointed to office and a second amendment corrected a typo. Sylvan Richards, the Shadow Minister of Home Affairs, said yesterday the legislation was an "affront to democracy". He added: "Those living and working within the boundaries of the corporations of Hamilton and St George have always enjoyed the right to have a say in how their taxes are spent by being able to vote for the people they want in power. Government is now intent on taking that basic and hard-fought right away by having appointed officials running the municipalities. It is an affront to democracy and everyone, not just those in Hamilton and St George, should be up in arms." He told MPs last night: "I think it's about control and access to revenue streams and the waterfront — there are lots of people licking their chops over it. St George's is a casualty of this." Craig Cannonier, the Leader of the Opposition, said he had alluded to the need for a separate Act for St George's during a previous Premier's Questions session. "We are on the same page," he said, directing his comments to Ms Ming. But Mr Cannonier said that the people of St George's would not forget the Government's actions in clubbing them together with the Corporation of Hamilton, saying they would "carry this into the next election". Patricia Gordon-Pamplin, the Shadow Minister of Health, likened the legislation to the Tucker's Town land grab. She said: "There is ultimately no difference in what will happen when we see how interesting the waterfront has become." Zane DeSilva, the Minister of Tourism and Transport, dismissed Ms Gordon-Pamplin's comparison as "hogwash". He said of the motive behind the legislation: "We need a mayor and a councillor that follows the vision of the Progressive Labour Party. That's what we need." Mr Roban commended Ms Ming and Kim Swan, St George's West MP, for their passion and commitment to St George's. Speaking on their call for a St George's Act, Mr Roban added: "I am happy to oblige that request with an undertaking. The work that is required to give St George's its own individual Act will start once we complete this legislative process." Mr Roban added: "The work that this government is intending to do will start in the east. This government recognizes the distinctness of the two corporations. I cannot stand and say that I did not hear the requests [by Ms Ming and Mr Swan]. I have spent a considerable amount of time listening to that and to the people of St George, despite the claims of lack of consultation. There has been considerable consultation going back to August and May of last year. We will continue to be talking to the people of St George." Mr Roban said there would likely be some level of ring-fencing of assets for Hamilton. Hamilton elected a corporation in 1795 and St George's set up its own local authority two years later.

A cut of inheritance from homes that belonged to financial assistance claimants should be turned over to the Government to help fund the system, the Minister of Health told MPs. Kim Wilson said money should be recouped in cases where seniors passed property on to family members. Patricia Gordon-Pamplin, the shadow health minister, asked if it was possible to examine how financial assistance was "meted out in life, so that the Government is not seen to be a grave robber after death". She told the House of Assembly on Monday: "The Government will be able to recoup that money post-death to put back in the coffers so that the Government is not subsidizing inheritance." Ms Gordon-Pamplin, of the One Bermuda Alliance, said it would "dissuade any practice of saving inheritance while using government money to take care of mummy and daddy". But she questioned if it could be tailored "as opposed to creating bad blood after somebody dies". Ms Wilson told MPs last month that it was proposed to claw back funds from dead financial assistance recipients in a bid to find ways for the Government "to recover debt and/or offset the cost of benefits". She explained: "The department has many examples where parents convey property to their relatives without receipt of benefit. The parent is then removed from the home only to seek financial assistance. In this instance the reclaim is twofold — one, where a senior conveys a property, receives no benefit of sale and then requests to be a recipient of financial assistance, the Government should be able to recoup a percentage of the funds used to sustain the wellbeing of the senior from the inheritance. And two, as expressly stated, if one inherits a property where the owner received financial assistance prior to their death, a portion of sale should be provided to the Government to recognize the benefit that that person received during their lifetime." Ms Wilson added: "Nobody wants or intends to deprive seniors of their properties but, in the face of an ageing population and rising need for assistance, the country has to find other ways to fund the long term care of financial assistance recipients. It is the fairest to taxpayers that seniors use their assets to fund their care rather than Government paying and their next of kin keeping the asset." The proposal came after MPs heard that a reform group had proposed 30 changes to financial assistance and that 17 had been accepted. Ms Wilson said then: "As a country, we can no longer afford for the state to subsidies persons' inheritances, as currently happens." The suggestions included a plan to ask the Attorney-General's Chambers to provide "a legal opinion regarding whether a person who inherits a property from a senior who has benefited from financial assistance should be statutorily required to pay back some portion of the funds to Government". Another accepted recommendation was to review policies in other countries to see if they recover financial benefits paid to elderly property owners. But the suggestion sparked concern among families and seniors' organisations and Craig Cannonier, the Opposition Leader, said that the Government was "continuing its reverse Robin Hood ideology".

The estimated cost for legal services so far in Bermuda's fight against same-sex marriage was pegged at between $120,000 and $150,000. Kim Wilson, the Minister of Health, said: "The estimated cost for counsel to Government to date is likely between $120,000 and $150,000." She added: "The cost to appeal to Privy Council and the cost of responding to the appeal has not been finalized at the moment. It may be subject to taxation, and as a result, we will defer the answer with respect to further details concerning that cost until such time if it is taxed." Ms Wilson was speaking as the Budget for the Legal Affairs ministry was debated in the House of Assembly yesterday. It came in response to a question from Scott Pearman, the Shadow Minister of Legal Affairs, about the anticipated costs of the legal challenge. Mr Pearman took issue with Ms Wilson's response that an answer would have to wait until taxation was tallied. He said: "I would have anticipated that the other parties involved would have had to give cost estimates to the court as part of the process. And therefore, one would expect the Attorney-General's ministry to be in a position to say, roughly — at least on an estimated basis — how much this cost bill is going to be if the Government loses. I take the point we'll know what it actually is when it is taxed, it's a very fair point. However Mr Pearman added: "I would hope that the ministry would have at least some sort of idea what the estimated number is, or may be." David Burt, the Premier, told MPs last December that the Government paid roughly $14,000 for legal advice before it decided to take its legal fight to the Privy Council in London. Mr Burt told the House of Assembly that £11,250 had been spent — about $14,140 at the time — on legal advice so far in connection with its appeal to the island's highest court of appeal. He added that the Bermuda Court of Appeal case the month before had cost £41,750, about $52,000. The on-island costs, however, were about $9,000 lower than those given by the Ministry of Home Affairs about two weeks earlier. A spokeswoman for Mr Burt explained later that the Premier's figure did not include the cost for travel for the London-based barrister retained to argue the Government's case. The home affairs ministry said earlier that the cost to hire James Guthrie QC, for the Court of Appeal case, fly him to Bermuda and house him in the island totaled $61,188. That amount did not include the effects of a costs order — which required Government to pay for both sides of the legal battle — or any other legal expenses that may have been run up. Mr Pearman said that "one lawyer's brief fee isn't the totality of the case". He explained: "We will operate under a loser pays system." Mr Pearman questioned what the bill would be if its legal challenge failed. He asked: "How much does the Government anticipate will be paid out by the Bermudian public in legal fees for this appeal? And for the Court of Appeal below? And for the Supreme Court of first instance? All of which will be paid, if ordered, by the Privy Council."

A doctor who wanted to run a walk-in urgent care centre in the heart of Hamilton has claimed a freeze on applications for new services will be "potentially catastrophic". Dr J. J Soares said a moratorium on requests to provide treatment under the standard health benefit put his almost-completed clinic at risk. Dr Soares added that he was shocked by an e-mail that notified healthcare professionals of the freeze but the health ministry insisted he had been told several times about the process that had to be followed to operate under SHB. Jennifer Attride-Stirling, the health ministry permanent secretary, explained that opening a facility did not guarantee eligibility to have services covered and most clinics operated without SHB approval. The Hamilton Medical Centre in 2016 announced its intention to offer blood testing and diagnostic imaging such as MRI and CT scans under one roof at a new location on Burnaby Street. Dr Soares told The Royal Gazette that he hoped to open the five-floor clinic in the summer. The Bermuda Health Council alerted providers last week to a bar on applications for new services under the basic healthcare package while talks on changes to the healthcare system and its financing were held. Dr Soares claimed he was "blindsided" by the memo. He said: "The moratorium will be potentially catastrophic to the feasibility of the new centre that is at this point approaching completion." He added: "There was no direct consultation with myself prior to this date about this move by the BHeC. The BHeC has known about my plans for over three years now." He said the unit would have a walk-in urgent-care clinic open every day from 8am until 10pm, as well as the island's only open MRI scanner, a CT scanner and facilities for X-ray, mammography, ultrasound and blood tests. Dr Soares said the only service he thought would be covered by SHB — the basic package of benefits that must be included in every health insurance policy — was doctors' visits. Standard health benefit includes hospital treatment as well as home medical services, non-hospital diagnostic imaging services and palliative, end-of-life home care. Any SHB services that are outside of the hospital are offered by approved providers at a set rate. Dr Soares said: "If we do not have SHB approval then no MRI, CT, ultrasound or X-ray scans will be covered under SHB. What this means is that insurers can decide whether they will pay our facility or not for these scans." He said lack of approval would mean HIP and FutureCare policyholders were unlikely to have diagnostic imaging covered at the centre. Dr Soares added: "When a patient is seen in our urgent-care centre for an acute illness they should never have to worry whether or not their investigations will be paid for by their insurer. For this reason alone SHB approval is absolutely necessary." He claimed the freeze on applications would "severely restrict our ability to compete in the marketplace. The viability of the whole project is therefore in jeopardy as a direct result of this moratorium." A letter from Dr Attride-Stirling to the practitioner dated last September referred to a number of talks over the previous four years. She said she wanted to make sure he understood the distinction between opening up a scanning centre and securing approval to provide those services under SHB. Dr Attride-Stirling wrote: "Significantly, and for clarity, the latter does not preclude the former. However, as you are aware, opening a facility does not automatically give entitlement to SHB eligibility." The permanent secretary said that "on various occasions" dating back to November 2014 the ministry and Dr Soares discussed SHB coverage and its restrictions. She explained that at a meeting about the doctor's proposed scanning clinic in August 2016, she and the then health minister pointed out that to be covered by the scheme, the services and facility must be approved by the BHeC. Dr Attride-Stirling said that correspondence from Dr Soares the following month did not suggest he wanted to become an SHB provider. She claimed the BHeC had informed her of similar discussions with the practitioner "over the years". Dr Attride-Stirling said that most health facilities in Bermuda were not part of the scheme and those services were covered by insurers as supplemental benefits. Dr Soares said yesterday that although conversations with the ministry and BHeC had included explanations about SHB approval, "they never indicated nor did I ever anticipate this sudden announcement of a moratorium being put in place". He added: "I have always anticipated applying for SHB approval. In fact I did send in an application only to be told that a moratorium was now in place." Ricky Brathwaite, the acting chief executive of the health council, said: "Once we complete discussions on the redesigned SHB package for 2020 and how much it should cost, we will lift the moratorium to accept applications for those newly defined service areas. New health services can still continue to be added through coverage from our local insurers, despite the moratorium on SHB."

A home for seniors in the West End that suffered major damage in a 2003 hurricane is to close. The House of Assembly was told on Monday that Lefroy House would move from Ireland Island in Sandys to a new location in the Rockaway area of Southampton. Patricia Gordon-Pamplin, the Shadow Minister of Health, questioned whether cash had been budgeted for the move She said the present building was "no longer fit for its purpose". Ms Gordon-Pamplin added that, as a former minister, she had examined "how we could rehabilitate the building — or, if something needs a wrecking ball, it needs a wrecking ball". MPs heard that Lefroy House at present charges residents $1,305 per month, compared to $5,000 a month for the Sylvia Richardson rest home in St George's. Kim Wilson, the health minister, said a five-year capital project for Lefroy House was planned. She explained: "$250,000 is the estimate for 2019-20 and this is primarily budgeted for design work for this year to bring forward the concept phase to a designed facility that will replace the existing facility as a new-build in the Rockaway area of Southampton."

Senior magistrate Juan Wolffe spoke for the first time in public yesterday about who is responsible for vetting people who profit from Bermuda's multimillion-dollar betting industry. Mr Wolffe, chairman of the Betting Licensing Authority, told a licensing hearing that it was up to the Cabinet minister with responsibility for the betting sector to carry out background checks, do due diligence and "ensure that licensed premises are not running afoul of any anti-money-laundering laws or regulations". His statements were the first he has made since a special report was published by The Royal Gazette last May that revealed that the financial histories of people who applied for bookmaker's and pool betting licences were not always checked by the Ministry of Finance. The investigation also found that little information had been gathered on non-Bermudians who held a financial stake in betting shops on the island. The Royal Gazette later reported that the Government was told in early 2016 that the sale of American lottery tickets at a betting shop on the island appeared to breach "numerous" laws in the United States, including some designed to stop money laundering. Mr Wolffe did not comment on the special report, but said: "As everyone knows, there seems to be this misunderstanding as to the extent of our functions as the Betting Licensing Authority. We grant the licences but the purview and overview and the regulation of licensed premises is in the hands of the minister." He said the minister let the authority know about the business reputation of betting shops and the financial stability of licence applicants and also vetted the financial guarantees which licence holders must provide. Mr Wolffe said: "It's also the minister's responsibility, not the betting licensing authority, to revoke licences. It's the minister's responsibility to ensure that licensed premises are not running afoul of any anti-money laundering laws or regulations." Responsibility for the betting industry has bounced between four different ministers in the space of little more than a year. Experts have several times warned of a lack of controls to prevent "dirty money" transactions in the sector. David Burt, at the time Minister of Finance as well as Premier, had responsibility for betting shops at the start of 2018. The responsibility shifted to Jamahl Simmons, then the economic development and tourism minister, in February that year, with the Bermuda Casino Gaming Commission set to become the industry regulator. The gaming commission became the responsibility of new finance minister Curtis Dickinson after a Cabinet reshuffle in November and betting shops moved to Kathy Lynn Simmons, the Attorney-General and Minister of Legal Affairs. Mr Dickinson told Parliament at the start of this month that he would assume responsibility for all gambling activity, including betting shops. He said: "It is the intent of Government to transfer the regulatory responsibility of betting shops from the Betting Licensing Authority to the commission. In order to ensure this sector is regulated thoroughly and to a level or standard equivalent to mature regulatory jurisdictions, the current legislative framework will need to be revised. The commission is poised to complete the legislative framework, including anti-money-laundering/antiterrorism financing controls, for licensing and supervision of betting and other non-casino gaming activities in 2019." Mr Wolffe highlighted that there had been "some changes" in ministerial responsibility for betting shops. He asked representatives of Gametime, Seahorses and Triple Crown Racing, who have all applied to renew their licences, to explain what checks were done by the Government. Albert Steede, the owner of Gametime and Seahorses, said: "The minister checks with the social insurance and payroll tax, just to ensure everything is updated, then they submit a letter to us. They confirm that all taxes and everything is paid up to date." Mr Steede and Andrea Joseph, manager of Triple Crown Racing, said they did not have all the documentation needed from the minister for their licence renewals. Mr Wolffe said: "If the minister is delayed in giving responses, that's going to delay us." Elizabeth Christopher, a member of the authority, asked the applicants to produce written statements on how betting was conducted at their establishments. She said: "I'd like to know a bit more about the mechanisms of the bets that are taking place." Yesterday's hearing was adjourned to 1pm on Monday because the court recording system was not working and the court computer systems were down.

A drug mule in the biggest heroin importation case tried in Bermuda was jailed yesterday for 30 years. Josef Vlcek was caught trying to smuggle nearly three kilograms of the drug, worth $9.55 million, after he arrived on a flight from London in September 2017. Vlcek, convicted by a jury's unanimous verdict on Monday, declined to comment through his interpreter before Puisne Judge Carlisle Greaves passed sentence. Mr Justice Greaves admitted that "some will question why, in a case in which the defendant has killed no one, he received a sentence of 30 years". He added a sentence for premeditated gun murder by a gang member could be 35 years to life. The judge told the Supreme Court: "The addictive and destructive nature of this drug perhaps brings it into the range of those who commit violence. A gangster may have taken the life of one person and affected by his action the lives of several others. I think it likewise with our drug dealers, particularly those who deal in particularly hard drugs. Diamorphine is at the high level of addictive drugs, surpassed only by fentanyl. It is said to be 50 times more lethal than cocaine." Mr Justice Greaves added: "Although the violence is not direct in this case, it is still as cruel, in many cases, as the direct violence in homicide cases." He said the case was "the greatest volume of heroin ever imported into Bermuda for which someone has been tried". He told Vlcek: "In this jurisdiction, drug sentences are particularly heavy. There are good reasons for that. The motivation for bringing drugs into Bermuda is high because the profits are high. Perhaps some of the highest in the world. Those who take the risk to benefit from this lucrative market must take the responsibility of knowing that their penalty will be severe when caught." Vlcek, 49, from the Czech Republic, went on trial this month charged with the importation of diamorphine, the technical name for heroin and with possession of the drug with intent to supply. He will serve 30-year concurrent terms with time already spent in custody taken into account. Vlcek told the jury he was an artist and had planned to stage an exhibition of his work. He claimed he thought he was smuggling gold and jewels. The three packages of heroin stashed in the lining of his two suitcases were spotted by customs officers at the airport. Nicole Smith, representing the Crown, asked for a sentence of 20 to 25 years, with an extra 50 per cent added to reflect the seriousness of the case. Susan Mulligan, the defence lawyer, argued that sentencing should not be "a mathematical exercise" based on the amount of drugs, which Mr Justice Greaves said was more than four times bigger than the courts had dealt with before. Ms Mulligan said Vlcek was "not a master manipulator" but a lone man "lured by the idea of having a great art exhibition". Ms Mulligan added: "He is a foreign national who has already suffered being in a foreign culture, no contact with family and no one here to assist him. His time in custody has been and will continue to be very, very difficult." The defence highlighted the case of Janis Zegelis, a Latvian man jailed for 25 years in 2012 after he arrived in Bermuda in a boat with more than 164kg of cocaine and a firearm. But Mr Justice Greaves rejected the comparison and said Bermuda's courts always gave harsher sentences for heroin which was "a more lethal addictive drug". Ms Smith mentioned other cases in which drug couriers form overseas had been jailed and told the court that the narcotics trade had tempted "defendants from jurisdictions afar". Omar Davy, a Jamaican national, was jailed for 18 years last month after he tried to bring 220 grams of heroin into the island.

A conservation group asked tonight for an extension to the public consultation period for the draft Bermuda Plan 2018 due to what it claimed were "significant errors" in maps. The Bermuda National Trust said it feared mistakes that related to its properties were also made for other protected sites, which could be put at risk. A spokesman told BNT members: "The Bermuda National Trust has requested that the public window for input be extended or postponed, beyond March 15, until significant errors in the new draft Bermuda Plan 2018 zoning maps are substantially corrected. We do not have the wherewithal to inspect the entire island for errors, but given the frequency of mistakes and their magnitude across our own properties, we are extremely concerned that the errors are systemic and could potentially lead to great damage to conservation areas and protected sites across the island. We are also concerned that such widespread errors will serve to undermine the planning process and the public's confidence in it and thereby, further put in danger protected lands." The message added: "We ask that all our members and the public take the time to look at important properties that they enjoy and frequent to ensure that all zoning reflects their use."

Lancashire Holdings Ltd has re-established its group supervisory and tax domicile in Bermuda after a seven-year sojourn in the United Kingdom. The specialty insurance and reinsurance group, originally domiciled in Bermuda, switched its tax base to the UK in 2012, establishing its head office and conducting the majority of its board business in the UK. The re-domiciliation to Bermuda was announced in the company's 2018 annual report, which was released yesterday. Peter Clarke, the company's non-executive chairman, said the Lancashire board held detailed discussions during 2018 about the most suitable group insurance supervisory and tax domicile for the company. The company, Mr Clarke wrote, initiated engagement with the Prudential Regulation Authority in the UK — the group's supervisory regulator between 2016 and 2018 during which time the group was subject to the requirements of the UK's Solvency II regime — the Bermuda Monetary Authority and HM Revenue and Customs in the UK, further to which it was agreed the company should make the switch. "On balance," Mr Clarke wrote, "the board felt that the transition of group supervision to Bermuda and the BMA would assist in ensuring a continuing strategic focus on the growth and development opportunities in the US specialty and catastrophe markets." Mr Clarke said the move will not affect the regulation of the group's UK insurance entities, which will continue to be regulated by the PRA and the Financial Conduct Authority — and in the case of CUL and Syndicates 2010 and 3010, Lloyd's. Lancashire announced in August 2011 that it would be switching its tax base from Bermuda to the UK. At the time, Neil McConachie, Lancashire Group Holdings' president, said that the move would make senior management decision-making faster and easier while reducing risks.

The island will welcome a new cargo ship designed to improve the shipping service to Bermuda tomorrow. Neptune Group Ltd, the operators of Bermuda Container Line Ltd, announced that the MV Oleander, a custom-built container ship, will arrive in Hamilton Harbour between 3.15pm and 3.45pm. John Wight, the chairman of Neptune, said its arrival marked "a very special occasion for the company and our shareholders". He said a christening ceremony and reception for shareholders and customers to view the new ship would be arranged later this year. The ship will replace the present Oleander, now renamed the Oleander III and sold, which has served Bermuda for 29 years. The old Oleander will make its last voyage from Bermuda after the arrival of its replacement. The new ship, which has steamed from its builders in China, will be larger than its predecessor and able to carry more cargo. The ship will also perform better in bad weather, according to a statement from the company. Barry Brewer, NGL president and CEO, said: "Bermuda importers require a reliable weekly schedule for their businesses. The arrival of the new Oleander represents the culmination of years of research, planning, designing and construction." The MV Oleander is a longer and wider vessel, with an extended cargo area that has three times the below decks cargo capacity of the old ship. The ship was designed to give more protected inside stowage for cars, trucks, buses, boats, trailers, machinery and other high-value equipment. The new Oleander can also carry up to 456 twenty-foot containers, including 75 refrigerated containers. The ship is in line with the latest environmental emission regulations and ballast water treatment standards. The new vessel was also designed to allow a quick conversion to liquid natural gas fuel if required. It is as fast as the ship it will replace, but is more fuel efficient at higher speeds.

An attempted robbery at a store was foiled after the owner wrestled the raider to the ground. Christopher Bromby said that the would-be robber entered Bo's Lawn Equipment on Middle Road, Warwick, closed the door behind him and motioned towards his waistband. He said: "He closed my door and faced me, and he's dressed in all black — that's when it registered to me 'this is no ordinary customer'. I didn't even give the guy a chance to pull out whatever he was trying to get out. Thinking about it now it was probably a bad move, but it was just instinct." Mr Bromby tackled the suspect as soon as he reached for his waistband and the two fell through the doorway and on to the street. He said: "As I tackled him, I thought 'Shoot, I can't let him go now because if he gets to what he had in his waistband he could potentially stab me or shoot me. I didn't even see what it was — I didn't want to give him the chance to pull it out." The two struggled in the street until the suspect broke free and escaped on foot. Mr Bromby said that it was the first time in 11 years of running the store that he had been the victim of a robbery attempt. He added: "My father's owned the business for 25 years and he's actually been robbed at gunpoint, but this is the first time this happened to me. I heard about that robbery that took place in Ord Road last weekend, so, in the back of my mind, I was kind of preparing for this. It was something that I didn't want to admit to but I kind of expected it." But Mr Bromby said that the area was a welcoming one. He added: "The Warwick community is very beautiful — I'm from Somerset and the Warwick people have taken to me like I'm one of their own. All sorts of customers come through here — all different walks of life — and they're normally all good people." Mr Bromby said the raider was a slim black man, about 5ft 10in tall. He added that he planned to install extra CCTV security cameras around the store to deter further robbery attempts. Police are investigating the raid. A spokesman said: "Anyone who carries out an act like this is a person of interest to the Bermuda Police Service. We are asking for anyone who may have seen anything suspicious in this specific case to contact police." He added that a connection to the Ord Road store robbery last Saturday "cannot be ruled out".

A trio of chefs at a Hamilton restaurant are to donate their hair to charity and shave their heads to raise money for cancer research. The chefs at Rosa's Cantina on Front Street, will give their hair to Locks of Love, a US charity that makes wigs for children who have lost their hair to disease, and shave off what is left for cancer charity St Baldrick's. The three, who have been growing their hair for up to 2½ years for the event, are pleased to donate to such worthwhile causes. They will join a St Baldrick's head shave fundraiser at Docksider Pub & Restaurant on Front Street on Friday. Jeffrey Montano, from Mexico, said he did not hesitate when he found out he could help children by donating his hair. He added: "I always wanted to do something like this and now that I get the chance to, I did not think twice. Raniel Dimaisip, from the Philippines, said he had grown his hair for 2½ years to donate it to Locks of Love. Mr Dimaisip added: "I said yes right away. I want to donate my hair because it is a good way to help children. Children are the future." Thomas Hernandez, from India, cut his hair last year, but after he learnt he could donate his hair, he stopped cutting it. Mr Hernandez added: "I kept it long this year so I could donate it to the children." The three chefs have all had short hairstyles, but have never shaved their heads before. Kara Simmons, restaurant manager at Rosa's, said the chefs had made sacrifices to grow their hair in preparation for the donation. Ms Simmons explained: "Last summer I could see their struggle because the kitchen gets very hot. For them to keep their hair and maintain it, they just sacrificed continuously so that they could do this." Mr Dimaisip said he also increased his use of different hair products in order to get his hair to grow. Ms Simmons said that two years ago, Rosa Cantina saw an influx of young people who were taking part in a St Baldrick's fundraiser at nearby Docksider. She added: "My sister joked with the chefs and said that they had nice hair and that they should grow their hair to make wigs. Mr Dimaisip took up the challenge and started to grow his hair and the two other chefs joined in later. Ms Simmons said: "It was around the same time that our mother got cancer so we went through the whole process of buying a wig of human hair for her." Rosa's Cantina and sister restaurant Chopsticks on Reid Street will also sell a special Milagro Tequila cocktail to raise funds for the St Baldrick's charity. Drinks distributor Pitt & Company has sponsored the cocktail drive.

March 13

The Premier shouldered the blame yesterday for a deleted paragraph in a document that triggered Bermuda's inclusion on an EU blacklist of non-cooperative jurisdictions branded tax havens. David Burt told the House of Assembly: "This issue is one for which we must take responsibility and as leader of the Government, in the legislature to whom the Government I lead is collectively responsible, I have no difficulty in saying the buck stops at my desk." Mr Burt said that the Government had worked hard to pass almost 50 pieces of legislation and other statutory instruments to meet the requirements of both the Caribbean Financial Action Task Force and the EU's requirements on the economic substance of companies doing business in the country. He added: "Unfortunately at the end of the process on economic substance a minor technical omission in our regulations — essentially what appeared as a duplication in almost identical language in our drafts — was unintentionally omitted. Once the omission was discovered, it was immediately addressed. Despite the good faith shown over the last year and our immediate action, the reinsertion of the omitted line appears to not have been good enough for the EU." The Premier said the two similar paragraphs were:
"Taking the strategic decisions and managing and bearing the principal risk related to the development and subsequent exploitation of the IP asset."
"Taking the strategic decisions and managing and bearing the principal risk related to any third party acquisitions and subsequent exploitation of the IP asset."
Mr Burt explained that an editor had believed the paragraphs had the same intention and deleted one of them. He said: "The fact of the matter is this particular line was missed. What took place is the regulations, which are in front of the EU right now, are compliant with what was necessary. The only issue of compliance, and there have been numerous back and forths with the commission, was this one line." Curtis Dickinson, the Minister of Finance, insisted that Bermuda is a co-operative jurisdiction and that the UK Government had backed the island yesterday. He said the next meeting of the European Union Committee of Finance Ministers will be in May, and Bermuda will make sure the committee understands the island is compliant before then. Mr Dickinson added: "Contrary to press reports, Bermuda did not in our submissions filed with the EU Commission prior to the cut-off date add any loopholes and we totally reject any notion that Bermuda was 'playing games' as alleged in some press reports." He said he had met Craig Cannonier, the Opposition leader, and others about the possibility of Bermuda being placed on the blacklist. Mr Dickinson said: "My message yesterday and today is the same — we must be united to work to ensure that Bermuda is removed from the list and I am confident that this unwarranted inclusion will be reversed at the earliest opportunity." Mr Cannonier said the One Bermuda Alliance was "disappointed" at Bermuda's inclusion on the EU list. He added: "Bermuda has a stellar track record of compliance, including passing the stringent Solvency II requirements. Bermuda has also been extremely co-operative with the EU in this process. The Government disclosed that it missed an EU deadline. This is unfortunate, because it will likely take time for Bermuda's improper inclusion in the EU list to be remedied. Although the EU decision is regrettable, it does appear to be based only on a technical failure, rather than a substantive complaint by the EU." Mr Cannonier pledged that the OBA would help the Government to resolve the problem in any way it could.

The Bermuda Housing Trust hopes to develop a sixth property to add to its 183-unit housing stock. Lieutenant-Colonel David Burch, the Minister of Public Works, said the project would serve to support seniors who are capable of independent living but who might not otherwise be able to afford to do so. Colonel Burch said: "With this mandate in mind, the trustees have been quietly but prudently saving in order to develop a sixth property. The aim in the current in coming years is to launch a major fundraising effort to help realize this goal and to meet this most pressing need — affordable accommodation for Bermuda's largest growing demographic, seniors." The Minister added that the BHT has also started work to remediate and renovate a cottage in St David's into two apartments. Colonel Burch said: "This project is a start, a welcome start, to what the trust has in mind. It is the model of a Government-Trust partnership, a public-private partnership with the Bermuda Housing Corporation, who will provide technical and oversight support for the project at no cost to the trust. This will help keep costs down as the trust looks to provide necessary funding for the actual work. The plan is to continue to use this model on future projects, particularly for the sixth development the trust is about to undertake." Colonel Burch said audited financial statements showed the BHT was in a healthy financial position and has been able to avoid raising rent for its senior tenants despite increased maintenance costs. He said the BHT has also continued to pay off its $12.5 million loan taken in 2006 to help fund its fifth development, Dr Cann Park. Colonel Burch explained: 'The loan has since been renegotiated with the amount now owing of $6 million. The trustees have constantly paid the loan down and in recent years have made principal payments of up to $200,000 per annum over and above the monthly payments required by the loan. Incidentally, one of the terms of the loan is that BHT set aside $20,000 a month to build up a maintenance reserve for both the expected and unexpected at Dr Cann Park and that account currently stands at just over $800,000."

Government ministers were tight-lipped yesterday about the skills and qualifications of consultants and advisers revealed by the Premier. Requests for comment were sent to the ministry heads identified by David Burt on Monday as using aides. They were David Burch, the Minister of Public Works, Diallo Rabain, the Minister of Education, Walter Roban, the Minister of Home Affairs and former minister of transport and regulatory affairs, Kathy Lynn Simmons, the Minister of Legal Affairs, and Jamahl Simmons, the Minister Without Portfolio and former minister of economic development and tourism. The ministers were asked if they had personally made the selections, why the person was chosen, what work they had performed, and what skills or qualifications they had for the post. Mr Simmons declined to comment yesterday. He said: "Please refer to the ministerial statement issued by the Premier." Mr Burch, Mr Rabain, Mr Roban and Ms Simmons also declined to answer questions. A spokeswoman for the ministers said: "Please refer to the Premier's ministerial statement presented in Parliament." The list provided to MPs in the House of Assembly named three consultants and three advisers. Sherri Simmons, a radio talk show host and wife of Jamahl Simmons, has been a consultant to Kathy Lynn Simmons since October last year. Cheryl-Ann Mapp, who was appointed chairwoman of the Bermuda Casino Gaming Commission in 2017, also worked as a consultant for Mr Roban, then transport and regulatory affairs minister, for a large part of last year. Ms Mapp worked for the minister from January 22 to July 20 and again from August 20 to September 14 with an extension to October 31. Trina Bean was made a consultant to Mr Burch since September last year. Corey Butterfield was made an adviser to Mr Simmons, the former minister of economic development and tourism and now Minister Without Portfolio, in September 2017. Mr Butterfield earlier worked as a special adviser and policy analyst for the Minister of Tourism under the former One Bermuda Alliance government. Alexa Lightbourne, the Progressive Labour Party's public relations officer, was appointed an adviser to Mr Roban last May. Davida Morris, a former PLP senator, was listed as an adviser to Mr Rabain since January. None of the consultants or advisers responded to requests for comment by press time yesterday. Mr Burt revealed the list on Monday after parliamentary questions from Michael Dunkley, an OBA backbencher. The Premier told MPs that the consultants were on the PS36 pay grade, which is $116,317 a year. He said: "There is no one higher than PS36 for ministerial consultants that are advising ministers in a personal capacity." Mr Burt added: "For others that are in the possession of specific expert advice, those ones are graded differently." Information supplied later by a government spokeswoman showed that Ms Bean and Ms Morris were paid $63.57 an hour, and Ms Lightbourne earned $58.68 an hour. She said all three were in full-time posts and required to work 35 hours a week but that health insurance, payroll tax and social insurance expenses were met by the individuals. The spokeswoman added: "In every case, the hours worked far exceed this minimum 35 hours' requirement." She said Mr Butterfield's hourly rate was $58.68 and Ms Simmons was paid $57.48 an hour, with each of them in part-time posts and paid for work completed. The spokeswoman added Ms Mapp's appointment was not political and was "based on her legal and regulatory compliance expertise". Mr Burt told MPs during the motion to adjourn on Monday that $15 million had been budgeted for consultants in the 2019-20 financial year. He hit back at Opposition claims that the Government had budgeted for $15.9 million on consultants this year — a rise of $3.2 million in two years. Mr Burt said that "in fact, the OBA budgeted for $17 million in total consultants for 2017-18". He added that the Government's allocation marked a decrease of $2 million in the new financial year, which starts in April.

A $330 million cash pot is expected to be handed over to the Bermuda Hospitals Board as the Government signaled a new approach to payment for healthcare. The block grant will replace the former "fee for service" method. Kim Wilson, the Minister of Health, told the House of Assembly that it was recognized around the world that the fee for service arrangement was "not the most effective and efficient mechanism". She was responding to questions from Jeanne Atherden, a One Bermuda Alliance MP, who wanted clarification on a projected $20 million saving in hospital healthcare costs. Ms Wilson said on Monday: "It is correct that the Government is committed, as we indicated in our Throne Speech, to addressing the unsustainable cost of rising healthcare. During negotiations with the Bermuda Hospitals Board we were able to discuss an alternative mechanism for paying for their services." She added that the change was expected to result in a $20 million saving in healthcare costs this year. Ms Wilson also responded to a question about notice of a moratorium issued recently by the Bermuda Health Council. The memo advised healthcare providers of a freeze on new applications for services under the standard health benefit, which is the most basic package that must be supplied in all insurance policies. She explained that if access to care for essential services was "identified as an issue in the interim", the BHeC would seek specific applications provided the changes did not affect the standard premium rate. Ms Wilson added: "This moratorium, as has been indicated earlier, is until we have collaborated to determine what will be included in the new standard health benefit package to best address our health needs and we anticipate the new package to be discussed and redesigned over the next few months." She said the information would be shared with MPs and the public.

More than $3 million was paid to Bermuda Hospitals Board over 17 months to offset costs incurred by new diagnostic imaging fees, Parliament heard on Monday. Kim Wilson, the Minister of Health, said that from June 1, 2017 to October 31, 2018 that $3.167 million had gone as compensation to BHB. The fee cuts were applied to MRI and CT scanning services in 2017, with payments subsequently made to private providers as well as the hospital. Ms Wilson told the House of Assembly that in the financial year 2017-18 a $780,000 grant was paid to the Brown-Darrell Clinic — a unit in Smith's owned by former premier Ewart Brown — in relation to diagnostic imaging. Patricia Gordon-Pamplin of the One Bermuda Alliance said that BHB had also adjusted its operating room fees to help the hospital recover some of the revenue lost to the new fees regime.

Caseloads at the Department of Financial Assistance are holding "steady", with more than 200 clients per member of staff, according to Kim Wilson, the Minister of Health. The department has 33 staff in total budgeted to support more than 3,200 people, Ms Wilson told the House of Assembly on Monday. Clients comprise 1,180 pensioners and seniors, 900 disabled persons, 201 able-bodied unemployed, 360 people with low income, and about 610 on the child daycare allowance. Ms Wilson said the department had $820,000 budgeted for five helping agencies such as the Salvation Army and Meals on Wheels. There was $11.5 million set aside for health insurance assistance, $5.2 million for food expenses, $2.1 million to assist with medication, and $1 million for electricity costs. Ms Wilson said that a review had begun to review the organizational structure and operation of the department "to determine the optimal design or framework to meet current and projected client demand". Ms Wilson added: "This was the first recommendation accepted for the 2018 reform group report." She said that there were 38 cases of alleged abuse during the last fiscal year. Ms Wilson added that a total of $197,018 had still been owed at the beginning of the year. She said: "The investigative officers were successful in recouping $29,729, leaving an outstanding amount of $167,288 owing to the department. The department is working closely with the Attorney-General's Office to consider all options to obtain these funds."

Residents queued yesterday to sign a condolence book for the Bermudian-based banker who lost his wife, three children and his mother-in-law in a plane crash in Ethiopia at the weekend. Paul Njoroge, a banker at Butterfield Bank, lost his wife, Caroline, son, Ryan, 7, daughter, Kerry, 4, seven-month-old daughter, Rubi, and mother-in-law Ann Wangui Karanja in the crash, which killed all 157 people on board the Ethiopian Airlines flight from Addis Ababa in Ethiopia to Nairobi in Kenya. His family lived in Toronto, Canada, and were en route for a visit home on a connecting flight from Ethiopia when tragedy struck. Bermudians, many of whom did not know Mr Njoroge, signed the condolence book at the Ghanaian Consulate on Front Street in Hamilton. Sharon Burgess said: "I just saw the sign while walking by and I just wanted to come and offer my condolences and pay my respects. It is so tragic." Anita Bushara added that it was important for the island to show support for Mr Njoroge. She said: "It touches anyone who experiences loss. His whole family was taken. It touched us all." Ms Bushara added that her entire family was saddened by the death of Mr Njoroge's family even though they did not know him. Andresa Bashir said: "I am a mother and I am sad. I am just moved by this. I can't imagine losing my entire family." Ms Bashir added: I want him to know the Bermudian people support him in his difficult time. John Rankin, the Governor, was also among those who signed the condolence book and expressed sympathy for Mr Njoroge. Mr Rankin said: "This was a dreadful event with people of so many nationalities killed in a plane crash. This is a direct impact on colleagues, friends in this country and, of course, on the African community in Bermuda. I know the prayers of Bermuda will be with Paul in the coming days and I hope they can give him strength." Members of the African Community in Bermuda, which organized the signing of the condolence book, also signed the book. Nana Otu Turkson of the ACB said Mr Njoroge arrived in Kenya yester day and was with family members. Dennis Mbelenzi, a close friend of Mr Njoroge, told The Royal Gazette on Monday: "It's a big loss for him. That was his whole family. He really loved his family. He was always talking about his wife and children." A total of 149 passengers and eight crew were killed when the Boeing 737 Max 8 aircraft crashed about six minutes after take-off from Addis Ababa. Among the dead were 32 Kenyans, 18 Canadians, eight Americans and seven British nationals.

A former summer student at the Bermuda Institute of Ocean Sciences was among 157 people killed in an Ethiopian plane crash at the weekend, it was revealed yesterday. Danielle Moore, who was 24 and from Toronto, was one of 18 Canadians killed in the Sunday tragedy, which also claimed the lives of a Bermudian-based banker's family. A spokeswoman for Bios said: "It is with great sadness that the Bermuda Institute of Ocean Sciences has received news that Danielle Moore, a 2015 summer student, was among the passengers aboard the Ethiopian Airlines flight." She added: "She was indeed a bright young woman with a very promising future, and we offer our sincerest condolences to her family." The news came as the Bermuda Civil Aviation Authority banned all 737 Max variants from the island's airspace and grounded all of the Boeing Max family on the Bermuda Aircraft Registry "as a precautionary measure". Ms Moore was on her way to the United Nations Environment Assembly in the Kenyan capital Nairobi. Ms Moore posted a message on social media the day before the crash saying that she was looking forward to the conference. She wrote: "I'm so excited to share that I've been selected to attend and am currently en route to the @UNEnvironment Assembly in Nairobi, Kenya with @UNACanada and #CanadaServiceCorps / #LeadersToday! I can't wait to share what I'm learning along the way." Ms Moore graduated from Dalhousie University, Nova Scotia, in marine biology and oceanography in 2017. She took part in the Bios summer course on the ecology and evolution of reef fish two years earlier. Bios said Ms Moore was a member of environmental group Ocean Wise and a teacher at the charity Canada Learning Code, as well as a volunteer for Canada's Sea Turtle Centre. A total of 149 passengers and eight crew were killed when the Boeing 737 Max 8 aircraft crashed about six minutes after take-off from Addis Ababa en route for Nairobi. Paul Njoroge, a Kenyan who works at Butterfield Bank, lost his wife, Caroline, children, Ryan 7, daughter, Kerry, 4, and baby daughter, Rubi, who was 7 months old, as well as his mother-in-law Ann Wangui Karanja. Mr Njoroge left Bermuda on Monday to make the heartbreak trip back to his homeland. His family were among 32 Kenyans who died in the crash, which also killed eight Americans and seven Britons. Bermuda residents raised fears about the Boeing 737 Max 8 variant, which has been grounded by several carriers since the crash, being used on Bermuda flights in the wake of the crash. A spokeswoman for airport operators Skyport said the planes did not fly to and from the island. She added: "At present, while other versions of the Boeing 737 are used regularly on flights to and from Bermuda, no airline is operating the Boeing 737 MAX 8 aircraft to Bermuda on a scheduled basis." David Soucie, a former US Federal Air Administration safety inspector, told CNN that he was concerned about the safety of the Max 8 variant after two fatal crashes in five months.

Shoppers flocked to a Hamilton china store sale yesterday as the firm prepared to shut up shop after 175 years in the business. Melanie Hocking, 39, wanted to buy replacement china for Greenbank Guesthouse in Paget, which is owned by her family, before Bluck's on Front Street closed its doors for the last time. Ms Hocking, said that she was friends with the store's owners, the Darling family, and was a regular shopper. "I've been a lot since my wedding because we've been slowly buying pieces," she added. Ms Hocking said the closure of the store was the "end of an era". She explained: "I just like the traditions that it sort of represented, like having family friends over for dinner or champagne in really nice crystal glasses. I'm a traditional person, even though this is quite a modern store." Ms Hocking said that finding a new source for fine china would be difficult. Carol Ashton, her mother, added: "For 40 years we've been using Herend China at the guesthouse and I don't know where I'll be getting it from now on. Herend isn't an inexpensive accessory to have at a guesthouse but we pride ourselves on having it." She added: "It's sad, but it's a sign of the times. It's an opportunity for somebody else hopefully. The store attracted repeat customers as well as first-time buyers for the first day of its 50 per cent off liquidation sale. Omar Dill, 31, said that the liquidation gave him the opportunity to buy a porcelain vase from the store for the first time. He explained: "I've never been here before. This is the first time ever. It's all about value for money — why not take advantage of it?" He said: "It'll just be a little something for my bathroom — I think it would look nice." Mr Dill, from Devonshire, said that the closure of the store was down to the growth of online shopping at the expense of traditional stores. He explained: "If you look at all the big stores in America, the same thing's happening because everything's online. You can look at Sears, Walmart — if it's not on Amazon, it's not worth it." Peter Hebberd, from Pembroke, who worked at Bluck's for more than 20 years, said he had a personal connection through "a lot of legacy". He added: "I worked here for 21 years and my mother started here in 1935, so I'm very sad to see it go." The 63-year-old started in the store at 13 and later moved into advertising for Bluck's until he left in 1989. Mr Hebberd, now with advertising agency AAC, still visited the store to see former colleagues and add to his collection of porcelain animals. He said: "It's a shame that something that's been an institution of 175 years has to go." Mr Hebberd agreed the closure was a sign of changed shopping habits. He said: "It's just a different age, sadly." He added: "You can't take the place of an institution like this — it's just not possible." Peter Darling, the owner of Bluck's, was not available for comment.

A $2 entrance fee has been imposed at Bermuda's oldest church, The Royal Gazette can reveal. St Peter's Anglican Church in St George's said the charge had to be made to help maintain the church and keep it open for visitors during the week because a voluntary donation scheme did not work. Gillian Outerbridge, the parish administrator, said: "We relied for a long time on people donating out of the good of their spirit, but they don't. I'm amazed at the lengths people will go to just to not donate. Pretend not to see the box, pretend not to see the sign. At the end of last summer I put up a sign that said 'Entry by Donation', and still people are pretending not to see the sign." Ms Outerbridge said the church took in about $45,000 per year from visitor donations — about 60 cents a head. She added that the $2 entrance fee would help the church become more self-sufficient. Ms Outerbridge said: "I won't be going out begging for money all the time." She explained St Peter's problem was that it was caught between being a parish church serving its congregation and a "business with nothing to sell". She said: "There has to be someone in the office all the time if the church is open, so we have an administrator. We have a treasurer. The priest is in and out. If this was just a parish church, there would be no one here. The administrator could volunteer three days a month, whereas here it's a full-time position. Ms Outerbridge added: "We have 50 light bulbs in the church, so when we're open, that's 50 lights burning." She said the church had already cut its opening hours to help reduce expenses, but that the church buildings required expensive maintenance. "We just booked to have the church hall tented, and that's $6,000. It has got termites, and I feel the need to protect the church from infestation. There are also all sorts of extra things we would like to do. If you go to the old black cemetery, it needs steps or possibly even a ramp. The entire exterior wall needs painting and grouting. We have applied to the Unesco fund, so we will hopefully hear back this month how much they are allocating. Whatever they give us will go straight into the building. The museums down in St George's are closed most of the time because Government took their financing away. They were giving them about the same amount they had been giving us, which meant they had someone there to open the museums. It's no good people complaining about St George's being dead and quiet and closed up. We don't have the money to stay open. One of the reasons why we have been able to stay open is our wonderful volunteers. They give two hours a week, and they are so devoted to the church — they don't even all attend the church." Ms Outerbridge added that she hoped to have the church back to pristine condition before next year, when the island celebrates the 400th anniversary of the first sitting of Parliament. "It is where they held the first sitting of Parliament. The 400th anniversary is coming up in 2020 and we're already planning a special service to mark that on August 1, 2020. One of the reasons we are fundraising now is we want the church to be in first-class shape. We have invited Prince Charles to return, and it has not been declined, which is apparently a good sign."

March 12

Bermuda will be off a European Union blacklist of non-cooperative tax jurisdictions by May, the Premier predicted yesterday. David Burt said: "The next meeting is in May and in the short interim period we will continue to make sure member states are clear that Bermuda is compliant and that our legislation is fully in force and is being implemented. It is important to recognise that we do not anticipate any sanctions against Bermuda as a jurisdiction and there will be no impact on any rights of travel or otherwise that Bermudians currently enjoy. This listing is for tax purposes only." He was speaking after Bermuda was added to the list yesterday by the EU's Economic and Financial Affairs Council in Brussels. Mr Burt admitted Bermuda's inclusion was a "setback". However, he said he was confident that the island would "soon be removed from this list". The revised list was approved yesterday by EU member states, but the British representative told the meeting that jurisdictions should be removed "as soon as possible after they have demonstrated they are compliant". The meeting was told: "The UK notes that Bermuda has legislated to address the issue identified. In light of this, we expect Bermuda, and other compliant jurisdictions, to be removed from the list at the next available opportunity."

Premier David Burt said Bermuda was "preparing for any outcome" after Reuters reported that the island would be added to the European Union's tax havens blacklist today. EU finance ministers will meet today to confirm additions to the list, intended to combat tax avoidance by multinational companies and wealthy individuals. The Premier said last night that the Government was aware of the report. "We have been monitoring events closely for several days and have continued to engage at the highest levels of the various groups within the EU that play a role in the decision-making process," Mr Burt said. "Our message has been a clear and simple one: Bermuda is compliant and met the required standard before any recommendations were considered. We have had some support in making that case and we have spared no efforts in doing so. Tomorrow's meeting is an important one and we are preparing for any outcome." Reuters reported that Britain had at first pushed other EU states not to include Bermuda on the list of jurisdictions said to be not co-operative on tax matters. However, the agency said that the British lifted their objections after the European Commission argued that the island had been "playing games" to dodge EU requirements. The information was said to come from minutes of a meeting of EU ambassadors held last Friday. The Reuters report added: "Bermuda was required to change its tax rules by the end of February, but added new loopholes in revised legislation and did not provide a final text by the deadline, the Commission said, according to the document." The agency report said that Barbados, Aruba and the Arab Sultanate of Oman are also on the expanded draft list, as well as "other jurisdictions in the Caribbean and the Pacific Ocean". The report added the United Arab Emirates was also on the draft list, but is likely to be dropped, because of support from Italy, whose representative argued that the UAE should be given until the end of this year to change its rules and comply with EU tax standards. It is not clear what the consequences of blacklisting would be, as EU states have not yet agreed on sanctions. But stricter controls on financial transactions with the EU appear likely. Bermuda's Economic Substance Act, which became law at the end of last year, was designed to address EU concerns about offshore shell companies used by multinationals to cut their tax bills elsewhere. Mr Burt added: "Bermuda remains a jurisdiction of choice and our reputation of sound regulation and adherence to the highest standards has been validated across many assessments over several years. We are confident that whatever the outcome of tomorrow's meeting in Brussels, the reputation will be maintained and an economic substance regime, compliant with the EU's requirements, will continue to be implemented."

The new bus schedule - see www.gov.bm/bus - will come into force on Monday, the transport minister said yesterday. Zane DeSilva added that the new schedule, which has taken 17 years to produce, will be adjusted over the next 18 months if needed. He said the schedule was designed to run with 50 buses, out of a potential 80, while the Department of Transport's ageing fleet is repaired or replaced. But one bus driver told The Royal Gazette: "It's all politics. The operators don't have any control over the politics. It doesn't matter which government is in power, none of them are adding extra buses to the fleet, which is what we really need. It's expensive, but we need new buses. They want to run this schedule with 50 buses. What they are trying to do with the new schedule is to reduce the number of cancellations, and the amount of overtime, so they are running buses every half an hour rather than every 15 minutes." Another bus operator predicted: "When the buses come from Dockyard to Hamilton during the tourist season there will be people on the route who have to make work by 9am in Hamilton, but they will be waiting a long time because the buses will be full. You will watch one bus go by, two, three. Just you wait and see what happens." Mr DeSilva, who is also tourism minister, announced the implementation of the schedule at the Transport Control Department in Pembroke, flanked by Roger Todd, the director of the DPT, and Chris Furbert, the president of the Bermuda Industrial Union. He said: "Hard work and open communication allowed us to devise solutions that benefit bus operators and the Bermuda public, and can be sustained with our current fleet of buses." Two memorandums of understanding have been signed between the DPT and BIU, which will allow for monitoring and adjustment of the schedule and a definition of night work for drivers. Mr Todd said: "Over the next 18 months, the DPT will monitor the performance of the new schedule and make adjustments where appropriate to deliver a dependable, quality bus service. The agreement provides for regular review of the new bus schedule, the work rosters and new bus purchases. The second MOU defines night work for the bus operators, and will provide clarity for the development for future work rosters. The introduction of the new 50-bus schedule will greatly assist in eliminating the daily cancellations that have plagued the bus service in recent years. As additional buses come on line, through new purchases and out of service repairs, we will expand the bus service on those routes with the greatest demand." Mr Todd added: "The public bus schedule will be the same all year round except that, for the purpose of organising the bus operators work shifts, the winter bus schedule includes school runs and the summer bus schedule does not." The new schedule does not tackle demand for late night transport after the introduction of roadside breath test checkpoints, Mr Todd said. He added: "The new schedule does not extend hours of operation of the existing schedule." The introduction of the schedule was postponed twice in January. Mr Furbert said there had been problems with the reduction of 104 rosters down to 80, and with the definition of night work. He added: "The department and union have sat down and sorted out those rosters to a degree that is satisfactory to the membership, recognizing that we still have our challenges. We will look at the schedule on a monthly basis and see if any changes need to be made. After the 18-month period we have to look at what kind of bus schedule will we have going forward. The MOU is critical: the management team and BIU have to look at that in good faith and ensure the operators' hours of work are respected in relation to their day-to-day work."

Members of the media have been asked to tell the Government about how they can help highlight its work. The Cabinet Office issued a request for information as it sought "new avenues" for sharing news with the public. A notice published on the Government of Bermuda's website said its Department of Communications wanted creative ideas on how policies, initiatives and statements can be highlighted. It said the RFI aimed to gather information from interested parties about the market to help determine "future purchasing options or requirements". The notice explained: "The Department of Communications is looking to work with local media outlets to create new avenues to share news and information with the public. The department wants to hear creative and diverse suggestions on how your organisation can help us to reach your audiences. The objective of this request for information is to get the right information to the right people at the right time. The department will determine which mix of opportunities will be used for each message or campaign based on the communications requirements and the options provided by media outlets." Organisations were asked: "What services can your company provide that will highlight ministerial statements that are read in the House of Assembly on Fridays? What services can your company provide that will highlight new government policies? What services can your company provide that will showcase new and existing initiatives? How can you work with the Department of Communications to create new programmes to highlight the Government's messages? What social-media opportunities and skills exist in your company that will help to connect the Government's programmes and messages with your audiences?" The RFI, which can be viewed on the procurement notice page of the government website, was issued on March 1 with a deadline of March 29. A Cabinet Office spokeswoman said yesterday the communications department was "looking at new ways to partner with local media outlets". She said target audiences would also be considered when decisions were made about which "mix of opportunities" was needed for each message. The RFI came after the Department of Workforce Development confirmed this year it abandoned plans to hire a PR firm to spread its message. Businesses were asked to submit tenders last October for a "public education and awareness campaign" designed to generate a better image for the service. Targets for the scheme included roadshows, career fairs and "at least one positive story" a week in news outlets and social media. The request for quotations said the department wanted to "demonstrate to the community that the department was making positive steps to ensure people were employed, trained and certified". A government spokeswoman said in January that the department had decided not to go ahead with the contract and would instead "look to utilize internal resources to promote" its work.

Requests from the public for information have hindered the work of the Ministry of Health, the House of Assembly heard yesterday. Kim Wilson, the health minister, said staff were "disproportionately burdened" by questions submitted under public access to information laws. She said that the ministry "fully supports the spirit and intent of Pati, and go to more lengths than most to provide accountability and transparency to the public" through its website, briefs and newsletters. But she added: "Pati implementation is costly and draws resources away from material public health needs." Ms Wilson said her ministry had handled 17 Pati request so far this year — including seven internal reviews. She added that some information requests have been open for more than a year. Ms Wilson said: "These absorb a tremendous amount of staff time and resource that is out of proportion to any possible benefit to the public." She highlighted a single Pati request that took "in excess" of 337 hours to complete and had cost the Government more than $20,000. Ms Wilson said: "This cannot possibly have been the intent of Pati. I would have much preferred to have given that $20,000 to a rest home or to a homeless programme. But instead the public money was spent on satisfying the curiosity of one requester — and it is a regrettable usage of the public's money."

The former chief executive of the Bermuda Health Council is to take legal action over her "termination", she revealed today. Tawanna Wedderburn, who was pushed out of her post last December, said she had asked for judicial review proceedings against David Burt, the Premier, Kim Wilson, the health minister, the BHeC and Alicia Stovell-Washington, the chairwoman of the council. Ms Wedderburn said: "Since this all began I have been bombarded on the streets of Bermuda with well wishes and enquiries about 'the real story'. My e-mail box is overflowing with encouraging messages from as far away as the Caribbean, Europe and North America. Social media is rife with speculation about the political undertones of the of the case and who is really behind it. All this time, I have been silent. Until now." The BHeC's official line at the time was that there had been a "separation of employment". Ms Wedderburn's departure from the council led to questions in the House of Assembly a week after it was announced. She added that "there were a series of press releases from the BHeC and the ministry defending their respective positions on the matter" in January. Ms Wedderburn's husband Livingston later released his account of what had happened and claimed she had been fired without warning. A law firm acting for the BHeC said in January that Ms Wedderburn's employment was "terminated lawfully by the council in full compliance with section 18(1)(b) of the Employment Act 2000, the Bermuda Health Council Act 2004, and her contract of employment which calls for one-month notice of termination". It said she was paid her notice and offered six months pay and benefits "in good faith". Ms Wedderburn said: "I ask everyone in Bermuda to watch the process and take an interest in how these matters unfold as I defer to our judicial system. I extend my sincere gratitude to everyone for their support and encouragement; it has given me the strength, focus and courage to get to this point. May we all benefit from the result." The Bermuda Health Council in 2017 reduced fees for MRI and CT scans carried out at Bermuda Healthcare Services in Paget and Brown-Darrell Clinic in Smith's, operated by Ewart Brown, a doctor and former premier. The decision angered Dr Brown, who sent a series of strongly worded e-mails to Ms Wedderburn and other public officials about the cuts, as revealed in a public access to information disclosure by the Ministry of Health last year. He singled out Ms Wedderburn and two other public servants a year ago as he announced the closure of the Brown-Darrell clinic because of the fee cuts. Dr Brown said at a press conference: "Remember these names. Jennifer Attride-Stirling, Permanent Secretary at the Ministry of Health. Tawanna Wedderburn, CEO of the health council, and Ricky Brathwaite, so-called health economist. I want you to remember those names." The ruling Progressive Labour Party said the slashing of the fees was an "economic vendetta" against Dr Brown by the One Bermuda Alliance government. The PLP administration later handed over $820,000 in public cash to Dr Brown as compensation, with another payout of $420,000 expected.

During the sleepy days of winter, local businesses can struggle for much needed foot traffic. Entrepreneur Richard Spencer has a solution for that — his new online marketplace Amazuda.bm. The 29-year-old launched the website three weeks ago as a platform for local businesses to sell their wares. "They will have their products seen by more people than they normally would," he said. "The website might get 500 to 1,000 views a day." It's free for vendors to use Amazuda; Mr Spencer makes his money by taking a 15 per cent commission from what is sold. "Some people have said it is fair and some think that's high," he said. "That is the percentage Amazon.com takes. We will handle all the customer interaction. We will help if someone needs help uploading products. We will also be helping sellers with marketing techniques. For a limited time we are including a delivery at no charge." He decided to start Amazuda after creating a furniture sales website, spencerdeals.com, last year. "I've always been an entrepreneur at heart and saw that the prices of furniture in Bermuda were so high," he said. "I had also sold furniture at one of my previous jobs. I came up with the concept of selling them locally online to save on costs and offer furniture at better prices." Spencerdeals.com surpassed its projected first-year revenue mark. Emboldened by its success, Mr Spencer decided he wanted to start something similar to Amazon.com, but importing everything under the sun to Bermuda wasn't realistic. "I thought, 'Why not get people who already sell those products in Bermuda to sell them on the website?'" he said. "It gives them a platform. Businesses can upload their own products, do their own descriptions, and control their own categories." Amazuda sells not only physical products, but also services and vouchers. "In some restaurants Tuesday nights can be dead," he said. "You could put a voucher on Amazuda offering one starter and one main, for $60, for example." He envisages customers automatically checking the site for vouchers before deciding where they are going for the evening. "The idea is to help businesses when they are struggling through quiet times to get people through the door," he said. "It is funny that the first website I ever did construct was Bermudacoupon.com. Now I am back on Amazuda selling vouchers. I always thought Bermuda needed something like this. I always felt like there was a gap in the market. When I am in the UK, and go out to eat or go on an excursion, the first thing we do is check Groupon.com to see what deals are on." He also hopes it will become a donation pathway for local charities. "That way anyone in the world can donate," he said. Mr Spencer has purchased a van for the business, so he can make deliveries for larger companies. The most challenging thing for him about setting up Amazuda was getting everything in place so that the website could accept debit or credit cards. He is entirely self taught in the online business arena. "I learnt through trial and error and by Googling and YouTubing stuff," he said. "I have always liked building websites and things like that." He bought and sold his first domain name, Americagold.com, at age 16. "It eventually sold for $3,000," he said. "But I'd long sold it by then." At 18, he started creating a series of websites bermudacoupon.com, wayasaying.com and bermudate.com. "At the time I didn't have a lot of money to pump into them to make them successful," he said. "It was just a hobby. But I learnt a lot from doing those things. What's different this time is this is owned by an incorporated company. Everything has been done by the book. The previous websites were just side projects and ideas I worked on. I wasn't as happy with the final product on those sites as I am on this one which is why I didn't pursue them further." Now he calls Amazuda his baby.

A 31-year-old man denied two charges of sex assault on a woman, when he appeared in court. It is alleged that the man, who cannot be named for legal reasons, committed the offences on February 14, in Pembroke and Southampton. It was further alleged in Magistrates' Court that the man, from Pembroke, punched and hit the woman with a belt on March 5 in Pembroke. Magistrate Maxanne Anderson adjourned the case until April 8, and released the defendant on $3,000 bail. Ms Anderson also ordered the man to wear an electronic monitoring device, have no contact with the alleged victim and report to Hamilton Police Station twice a week.

March 11

An online shopping platform will be introduced by the Bermuda Post Office to increase revenue, according to Walton Brown, the Minister for the Cabinet office. This will allow customers to purchase products and have them delivered through the post office network. Mr Brown added: "We will also be looking to increase revenues by expanding our courier services." He said the Express Mail Service will also be improved. Mr Brown said products would be marketed to increase awareness of EMS products available and that the post office also aimed to increase its EMS global ranking. He said the post office was also in the process of change, with the first stage of the new postal solution to be completed in May. "This will allow for the phasing out of six legacy systems into one system, integration." He said the integration of systems would allow for an IBS platform which would decrease the length of time it took to process transactions. He explained that IBS software is used globally and managed by the Universal Postal Union to record and track mail volumes between jurisdictions. Mr Brown said the new postal solution would also enable new products and allow the post office to manage operations more effectively with real time reporting of operation and financial data. Better technology would include touchscreen kiosks and public wi-fi at the post offices. The post office should be ready for e-commerce by 2020 and is expected to undergo several reviews this year in preparation. The goal was to move the post office to a more customer service oriented and sustainable service. Susan Jackson, the Opposition Whip and Shadow Minister of Government Reform, asked Mr Brown for information on the cost to purchase the technology needed for the online platform. Ms Jackson added: "I'm just curious how the post office is preparing for that kind of added demand on their day-to-day operations." She asked if the plan meant there would be a need for an overseas facility. Ms Jackson also asked if any studies had been conducted to determine if there was a demand for the online shopping platform. Mr Brown said that there had been an assessment carried out. He added: "There is high demand for online services. That's why we decided to go this route. The consolidation of packages would be outsourced to an overseas company. The cost of an online shopping platform would cost much less than $200,000."

Applications for new services under Bermuda's basic healthcare package have been put on hold while talks to change the scheme take place. Healthcare providers were advised of a moratorium on requests in a memo from the Bermuda Health Council last week as the Government considers ways to reform how the island pays for its treatment. It was hoped discussions among stakeholders would lead to more equal access to care for everyone. The memo said: "The Bermuda Health Council and Ministry of Health are currently reviewing the Standard Health Benefit programme as part of initiatives for system and financing reform. The goal being for all residents to have equitable access to essential care. To ensure that any updates to the SHB programme align to outcomes to be determined through the reform strategy, a moratorium will be placed on all provider-submitted SHB applications for new services until further notice." Dr. Ricky Brathwaite, acting chief executive of the BHeC and its director of health economics, said last night the missive was issued last Wednesday to let providers know the council was working with other stakeholders on a review of the SHB package. He said: "This redesign is part of initiatives under health system and financing reform. Once we complete discussions on the redesigned SHB package for 2020 and how much it should cost, we will lift the moratorium to accept applications for those newly defined service areas. New health services can still continue to be added through coverage from our local insurers, despite the moratorium on SHB. The majority of non-hospital providers receive their reimbursement in this non-SHB way." Standard health benefits are the services that must be included in every health insurance policy. They include some hospital and outpatient care, home medical services and diagnostic imaging services. Dr Brathwaite said examples of services that had been added over time included end-of-life palliative care as well as education and training for chronic disease management. The Government is looking at ways to rein in the unsustainable cost of healthcare and a recent briefing note, issued alongside the BHeC, explained that the Ministry of Health planned to move towards a "single-payment mechanism" for the Bermuda Hospitals Board, as opposed to the current "activities-based approach". It is hoped the move will "put our healthcare system on a more sustainable path and strengthen it for the future". The note explained that the new style of payment better supported the BHB's objectives, which were to improve efficiency and achieve the best outcomes and access to care. The approach could result in health system cost savings of about $20 million over the next year, which would be used to minimize SHB premium increases and invest in programmes for prevention and primary care. MPs are expected to debate the 2019-20 health budget today. The House of Assembly is also understood to be covering Bills that amended taxes on land, financial services and the purchase of foreign currency.

The creation of the Bermuda Insurance Exchange is an example of the rapidly changing digital landscape, and transformations in how businesses and customers interact. "What we are seeing with insurance and other industries, is that we are going through a digital transformation. Blockchain is just one of the components of it. We are starting to see IoT [Internet of Things] and telematics on top of our platform also," said Ryan Rugg, global head of insurance at R3 Corda. She was a speaker at the unveiling of ChainThat's insurance exchange, which has been described as the industry's first distributed-ledger technology risk and capital exchange. ChainThat is using the R3 Corda platform for the exchange. A demonstration was given to about 80 businesspeople at the Hamilton Princess and Beach Club last Tuesday. Ms Rugg said the reason for the wider digital transformation of businesses is the changing expectations and preferences of buyers. She said: "Look at the news today, we saw the Uber and Lyft started their own insurance company. You are seeing millennials who don't want to buy insurance the same way they used to. So, why now is this going to work? Because the economy has changed." Two years ago, Ms Rugg and R3 launched the Centre of Excellence for Insurers and Reinsurers, in partnership with the Association of Cooperative Operations Research and Development. The centre harnesses the power of collaborative networks through digital ledger technology with the financial service industry. She highlighted the importance for a distributed ledger having interoperability with banks, exchanges and other entities. At the Bermuda Insurance Exchange demonstration event, David Edwards, chief executive officer of ChainThat, led a real-time trial of how the exchange works. Three clients were created, one a cedant, one a broker, and the other a reinsurer. On large screens, the audience was shown the process of submitting a request for a reinsurance contract, with messages sent back and forth as information was shared, terms and quotes submitted, a selection made, and the transaction completed. When changes were made to the data and contract, these were reflected instantly on each participants' screen, enabling them to be aware of where things stood in the process. In the background, an audit history was being created on a blockchain to record the various stages the transaction. A second user-case example was demonstrated that showed how a claim could be processed on the exchange. Mr Edwards said that by using digital ledger technology, processes could be streamlined and expense ratios reduced. "Our plan here is not to change the world and business models today, [but] let's support the existing models — the way reinsurance works," he said. The demonstration was an example of a reinsurance deal, however, it is intended that the exchange will also encompass the likes of insurance-linked securities and industry loss warranties in future stages. ChainThat is headquartered in London. It is backed by Bermudian-registered consulting and managed services company Xceedance, with which it works strategically and operationally. It is setting up a steering committee for the Bermuda Insurance Exchange, and user groups of up to 20 companies to take part in a six-month production trial, starting in July. Mr Edwards said: "ChainThat isn't here to run the network. It needs to be Bermuda that is governing this. In terms of the trial, we are looking at a light-touch governance." He said if it wasn't right for Bermuda, it would be better to fail fast and not invest too much time and effort. However, he added: "We are confident that it is right. We are going to set up the trial governance, the Bermuda steering committee, the people who want to drive Bermuda forward, drive this type of market solution forward. That will be done with ChainThat partners, participants, and regulators. We are looking for people who trade together, or want new trade, to start to work together on this. It will all be out of Bermuda." Explaining why it was being done in Bermuda, rather than elsewhere, he said: "This has been a great experience for the last six months; actually meeting people in Bermuda, expressing what we are trying to do, starting off as a trading platform, evolving into a risk exchange. "London is lots of committees and everything is very slow. The fact is, people here work together, they see people at weekends, everyone gets on. It is just a different environment. The way the Government is trying to bring fintech, insurtech, and blockchain to the island — it is the ideal place where we can actually achieve something." ChainThat intends to meet with participants for the production trial later this month.
• ChainThat has a website at chainthat.com

An iconic Front Street fixture will give shoppers the chance to buy a piece of history when its stock goes up for sale tomorrow. Bluck's of Bermuda will open its doors to the public after the 175-year-old china, crystal and antiques shop ceased trading last month. The company said its closure was a sign of changing lifestyles and spending habits. Peter Darling, who represents the third generation of his family to run the store, reflected yesterday on the boom times as he insisted every effort was made to stop the firm from going bust. He said: "We tried as hard as we could, we got down to the point where we have had no cleaners for the past ten years. We hadn't been buying any packaging, bags or boxes for ten years, we've just reused the ones that came to us." Mr Darling added: "The fact that we survived for 175 years, I think, deserves a little bit of credit. Most local Bermuda retailers do it for the love of it. I would say the glory days of retail — when we actually made money — ended in the 1990s." The shop started as a hardware store when it was founded by William Bluck in 1844. Leslie Darling, Mr Darling's grandfather, bought and took over the business in 1942 after the death of his business partner, John Bluck. At its height it operated eight premises from St George's to Dockyard and employed 42 staff. Three full-time and two part-time employees remained when it closed. Mr Darling, who was the recent managing director and majority owner, recalled "amazing sales". He said: "Back in 2005 to 2006 I was commissioned to do a 500-piece dinner service with 22-carat gold overlay. That was from a regular visitor to Bermuda who had been coming for 40 years. They had been coming to Bluck's and finally sold their company for billions of dollars and wanted something magnificent in their new magnificent home." Mr Darling also told how a visiting Saudi Arabian family ordered 300 Waterford Crystal glasses as well as "very expensive" china platters in Royal Crown Derby and Herend Porcelain to be delivered for use during their stay at what is now the Fairmont Southampton. He was also proud of the afternoon tea set created with prestigious Herend Porcelain after a commission from the Hamilton Princess & Beach Club for its Crown and Anchor restaurant. Mr Darling, who said his Rolodex of Bluck's staff members since 1942 is like "the whole phone book of Bermuda", described recent weeks as horrific but said messages from well-wishers had been like therapy. He explained: "The community at large have been 100 per cent kind, supportive and understanding. They have written very kind letters to us and called. It's sort of like the death of your favourite grandparent — everybody knew it was going to happen but when it did, it took everybody by surprise." Liquidators from KPMG have arranged a stock sale to start from 2pm tomorrow. It was hoped the shop will open in the afternoons and evenings for the rest of the week. Mr Darling said that as well as the china and crystal ware, customers will also have the chance to purchase antique furniture used to display items from 1750 onwards. He added: "It's a wonderful opportunity to buy a decent piece of furniture but also to buy a piece of history." Somers Cooper, the managing director of the retail chain AS Cooper & Sons, said: "The demise of Bluck's is a shame, but not unexpected. No one likes to see a fixture like Bluck's disappear, but in their case it was china and crystal, which has been sinking for some time." His own business was originally built around high-end "tabletop" merchandise, Mr Cooper said, which today brings in about 5 per cent of sales. He added: "Consumer tastes have changed. The retail landscape is constantly changing. It's up to retailers to adapt. It's all about trying to have exclusive brands and for the right price. There's a lot of talk about Amazon, but we can still beat their price every day of the week. Brick and mortar retail is really important to any community. When any store closes, the community loses a bit of its soul." He claimed there was "nobody working harder these days" than Bermuda's retailers. Mr Cooper said: "Hopefully, the public can be more aware of how important local retail is. It keeps our brothers, sisters and cousins working. People still talk about missing the big stores like Trimingham's and Smith's. It was a big loss for Bermuda."

March 10, Sunday

Several human resource departments across government entities will be phased out as part of a Government reform initiative, Minister of Cabinet Office Walton Brown said. Mr Brown stated the new Department of Employee and Organizational Development is the first step in restructuring government-wide delivery of human resource services. He said HR services are now delivered in a disperse and fragmented manner which results in "a duplication of efforts, inconsistent service delivery and a long amount of time to execute basic functions such as the recruitment of staff". The first phase of the restructuring is the amalgamation of human resource services to one department to be led by a chief employee and organisation development officer. Mr Brown told the House of Assembly on Wednesday that the department will have 21 staff members initially, comprising staff from other areas such as the Cabinet Office and the Accountant-General Department. He said in the next two phases existing HR staff and associated funding will be transferred to the new department. HR functions from the Bermuda Police Department, the Fire and Rescue Services, the Ministry of Public Works, the Post Office, the Department of Education, Department of Public Transport will all go to this new department. Mr Brown explained: "Once all posts and post holders have been successfully transferred to the new department, existing positions will no longer exist." He said with this new department there will be improvement in the provision of human resource services and accountability. "The new structure will cause a proactive approach to industrial and employee relations, reduce time to recruit and modernize workforce planning and recruitment processes," Mr Brown added. Susan Jackson, the Opposition Whip and Shadow Minister of Government Reform, said that she supported the idea of the restructure of the HR department. She asked: "I guess my big question is, what is actually going to be different and how are you going to restructure? The Budget book looks very traditional to me." Ms Jackson said that the HR department needed to have "very close scrutiny — so that we're able to provide the best support so that this does not just become a reshuffling of the deck". She added: "This is an amazing opportunity for Bermuda and Bermudians. I wouldn't want us to squander our funds at a time when we really have an opportunity to invest and escalate the skill set of Bermudians in this situation." Mr Brown said that the move "was a complete restructure of the entire enterprise". He added: "We will be able to get economies of scale into the delivery of HR services and we'll be able to fine-tune policy across the spectrum and bring about greater unanimity of functions in the delivery of HR services." Mr Brown said that the "gradual process" would take place over a series of months.

Discarded equipment from the airport's days as a US Naval Air Station has been discovered by workers preparing to set up a sun-powered energy plant. Home affairs minister Walter Roban said the disused runway which juts into Castle Harbour, known as "the finger", contained disused fuel tanks and other "strange equipment" which needed careful handling. The Government has said it wanted to have the solar plant online "well before the end of the upcoming fiscal year". Mr Roban told the House of Assembly on Friday that future commercial projects would have "Bermudians first as principal investors". He added: "Even if they are partnered with overseas persons, they should be first in line". A Canadian based firm, Saturn Power, is spearheading the runway project, which will be Bermuda's first renewable energy plant. The minister, who was debating the Department of Energy's budget for 2019-20, said the department would move from annual energy summits to twice a year and more effort would be put into public information. Mr Roban told the House that a satellite, run as a joint venture between the companies SES and EchoStar, operated in the island's space slot. But he said: "At the moment, Bermuda is not earning any revenue from that." Mr Roban explained that the US Federal Communications Commission prohibited non-American satellites from transmitting into North America. But he said the space industry had changed and there was now potential for the island to use its satellite slot to provide marine services. Mr Roban added that a rebate to encourage solar thermal and solar photovoltaic power for lower value homes, launched in October 2018, has seen an extra 22 kilowatts installed to date, with another 90 kilowatts due to come on stream. He said the Department of Energy has also taken over responsibility for telecommunications, with its expenditure of $280,000 reflecting an additional $97,000 over last year's figure to cover the addition of a new member of staff. The department's operating budget is unchanged, but revenue is to rise with new acquisitions such as the spectrum band fees of $2.48 million. Mr Roban said the Government has decided to take on an in-house energy manager rather than using an overseas consultant. He added putting a manager in place earlier could have resulted in "considerable savings". The minister told MPs he had heard from Belco customers who were surprised to find a fuel surcharge on their power bill that was bigger than their expenditure on electricity. Mr Roban said: "That's a real concern, and we are discussing that with the Regulatory Authority." He also encouraged people to take advantage of the department's programme of helping exchange old incandescent light bulbs with energy saving LEDs. Mr Roban said LEDs were more expensive but that "you can see their impact within a couple of billing cycles".

People who abandon boats will be hit by heavier fines under new legislation, transport minister Zane DeSilva warned. Mr DeSilva told the House of Assembly on Friday the existing fines are too low considering the cost to Government of removing the boats. He said: "We are going to be looking to bring legislation to change that. It may have been talked about last year, but I can assure you that it will be done before this year's over. The fee will be quite substantial. You can imagine what it costs to remove a boat. It takes barges and cranes sometimes, so it ain't going to be cheap. If you abandon a boat, you will have to pay a price." He added that Government will look at taking a similar approach to abandoned cars. Mr DeSilva said he and his department had received numerous calls about abandoned vehicles during his time as Minister of Tourism and Transport. "Our department have responded very well and we have been successful in removing cars, but it's important for folks to know it's not as simple as removing abandoned cars. You can't do much if someone wants to keep vehicles or a boat in their yard." The comments came during the debate on the 2019-20 Budget for the Department of Marine and Ports, the Transport Control Department and Department of Public Transport. Mr DeSilva reiterated that an announcement about the new bus schedule would come next week, and the schedule would cover an 18-month period. He said: "As soon as the announcement is made next week, we will start working on the schedule in the future. Hopefully we will see the end of cancellations, even with our fleet reduced to 50 vehicles." He said four new buses were delivered to the island last year and the 14 buses bought in 2009 have been refurbished to extend their operational life by another five years. Mr DeSilva said another eight buses have been ordered and an RFP will be issued this year for the next generation of buses. And he said work will be done to improve the passenger experience for those who use Bermuda's buses with continued training for staff and the introduction of electronic fare systems. Leah Scott, the deputy Opposition leader, also questioned Mr DeSilva about ride-sharing apps such as Uber and Lyft, and asked if those were being considered for the island. Mr DeSilva said the island does have Hitch, which allows customers to order registered taxis, and the upcoming Green Paper will tackle the issue of taxis among other aspects of public transportation. He said: "I think we are all aware of the complaints from people about taxi service in the country, and I think that the much talked about Green Paper is coming much sooner than people think. I can't say when you are going to get it, but I will say that I have a draft."

The 22nd edition of the Bermuda International Film Festival kicks off today Sunday and Monday with a focus on emerging Bermudian film talent, including the world premieres of two documentary films. The festival opens at 4pm on Sunday with the world premiere of the documentary film The Isles of the Queen: Bermuda, followed at 6pm by the sold-out special event, An Evening with Lana Young, and then the Opening Party. On Monday, the always-popular BerMovies Day set of short films begins at 6pm, while at 8pm the Sharon-Stone produced documentary, The Cure, has its world premiere. The emerging section screenings on Sunday and Monday, as well as the opening party take place in the Tradewinds Auditorium of the Bermuda Underwater Exploration Institute. BIFF 2019 moves to Earl Cameron Theatre, City Hall, Hamilton, from Tuesday March 12 through Sunday March 17. Bermudian Dawn Zuill is also among the producers of The Cure, directed by Emmanuel Itier, who has been attending the festival for more than a decade. The film is a worldwide journey into healing the mind, the body, and healing the planet. The transformative and inspirational documentary has been made to help encourage a healthier life. It features Ms Stone, as well as Deepak Chopra, Mark Wahlberg, Vandana Shiva, Sandra Ingerman, Michael Beckwith, Dr Sue Morter, Master Sha, Niurka, Amit Goswami, Barbara De Angelis, Ervin Laszlo, and many more. Director, Mr Itier has travelled to Bermuda, and will take part in an audience Q and A session following the film. The Isles of the Queen: Bermuda, also a world premiere at BIFF, was made by a German film production house with the assistance of Bermudian filmmakers Lara Smith and Milton Raposo. 'BerMovies Day', on Monday at BUEI will feature Bermudian and Bermuda-based short filmmakers – as well as filmmakers who shot some part of their film on the island or otherwise have a connection to the island. Films featured are by Bermudian animator Tashel Bean (The Adventures of Raz: Milk Roaches), UK-based Bermudian director Rory Wilson (Prince Jodie, Cicatrix), Bermuda resident director Alex Godfrey (Requiem: The Story of Bermuda's Disappearing Sharks), director Christopher Annino (Silent Times, partially shot in Bermuda), and director Nora Jacobson (Raghead, written by former Bermuda resident Tom Coash). A reception will follow the screenings. Also, on Monday March 11, filmmaker Mr Itier will conduct a documentary master class from 10-11:30 am, while Bermudian actress Ms Young will host an acting master class from 2-4 pm to help directors get the most out of their cast members. The master classes will be held at Speciality Cinema II. "BIFF 2019 is focused on supporting emerging Bermudian actors, directors and producers", said festival chair, Patrice Horner. "I'd like to thank everyone for all the effort to pull together this fabulous Film Festival for Bermuda and guests." Festival tickets for BIFF films, master classes and parties are on sale now at Biff.ptix.bm.

Containers stuck on the Somers Isles cargo ship from Wednesday were removed on Friday, the CEO of Polaris Holdings said. Some items were not removed from the ship on Wednesday because one of the docks' two cranes broke down. The crane is one of two used to unload ships. Perishables and other priority items were taken off the ship on Wednesday. The Somers Isles had to move away from the offloading area to allow another ship on Thursday and the remainder of its container load were removed on Friday. Mr Jones, whose firm is the parent of dock operators Stevedoring Services, said the broken crane did not halt dock operations but "just slows things down a bit."

March 9

The withdrawal of a midday flight by American Airlines could be because of a "significant" increase in seat capacity by rival carriers Delta and JetBlue, the president of Skyport said yesterday. Aaron Adderley said that airlines "periodically recalibrate their seat capacity in response to demand, costs and other route performance factors by either adjusting the frequency of flights or the size of aircraft". He was unable to say if the flight had been permanently withdrawn. The Royal Gazette understands, however, that the flight will not be brought back in the summer but that Skyport is in talks with the airline about another potential service to Bermuda. Mr Adderley also highlighted that JetBlue scheduled a 69 per cent increase in seat capacity from Boston and a 10 per cent increase from JFK last year. He was speaking after Zane DeSilva, the tourism minister, told the House of Assembly on Monday that there could be problems with retention of the present level of flights to Bermuda. Mr DeSilva told Michael Dunkley, a One Bermuda Alliance backbencher, that the midday American Airlines flight to New York City's JFK airport had been withdrawn. He warned there could be "a few more" if Skyport did not support marketing drives to increase the number of flights. A Bermuda Tourism Authority forum was told last month that the American Airlines cutback represented a four per cent decrease in total airline capacity, or the number of flights, but total airline seat capacity is up by 21 per cent. American Airlines has run two flights per day from Bermuda since June 2016. A spokeswoman for the airline told The Royal Gazette that the decision was part of the airline's "continuous evaluation of markets where we operate". She added: "We are happy with our current level of service to Bermuda and don't have any plans for additional service." The spokeswoman declined to say if the two-flights-a-day schedule would restart in the peak season. But a check of the American Airlines website showed just one direct AA flight to JFK, at 8.30am, this summer. American Airlines reduced the frequency of its flights from JFK in August from two flights a day during the busier summer period to one flight a day. Mr Adderley said: "Notwithstanding the adjustments made by these carriers, total air visitor arrivals were up out of JFK, Boston and across all markets in 2018. This is a testament to the efforts of the Bermuda Tourism Authority and the close collaboration they, Skyport, the Bermuda Airport Authority and Government have when it comes to air service development. Each of us share in the common goal of increasing the number of air visitors and to that end, Skyport has always, and shall continue to, invest its resources into realizing that important goal by supporting air service initiatives." Mr DeSilva said on Monday that because Mr Dunkley, when premier, "signed off our airport for the next 30 years", there were "challenges now with the current airlines". He added: "Let's hope we don't lose more because of that agreement." Kevin Dallas, chief executive for the Bermuda Tourism Authority, said the decrease in capacity was discussed at its 2019 Tourism Outlook Forum last month and a summary was sent to the BTA's industry partners on Wednesday. A Government spokesman said last night that the BTA was responsible for boosting tourism and Skyport handled operational flight matters, so the Ministry of Tourism and Transport "typically" does not announce changes in flight traffic. He added: "As such, the Ministry of Tourism and Transport can confirm that CEO Kevin Dallas of the BTA, in August of last year announced that based on demand, American Airlines was switching to its fall schedule earlier than expected. "This resulted in the airline cutting flights back from two a day, to one a day out of New York."

Roadworks are in place at the airport roundabout while construction takes place on the entrance to the new passenger terminal building. Skyport said that part of the work involves taking down the LF Wade International Airport sign. The letters have been preserved and will be presented to the family of the late L. Frederick Wade. A new sign will be installed at the new passenger terminal building. The bus shelter at the roundabout will also be removed. The affected area has been fenced off for security and safety purposes. Mikaela Pearman, the marketing and communications officer for Skyport, said: "We would like to thank the public in advance for their patience during this time. "The airport redevelopment project continues to be on schedule, with significant milestones reached, including the completion of the roof. We look forward to opening Bermuda's new world-class terminal next year."

Progress reports for public primary and middle school pupils due to have been sent out today have been delayed another week. Kalmar Richards, the Commissioner of Education, said in a letter sent to parents that reports could now be expected next Friday. She added that the Department of Education was in talks with the Bermuda Union of Teachers about the reports and "related matters". Ms Richards said: "During those meetings, the BUT asked that the deadline to provide progress reports to parents be changed from March 8, 2019, to March 15, 2019. The Department of Education has agreed to honour this request. Principals are working with teachers to ensure that the much-awaited progress reports are provided to you by Friday, March 15, 2019. On behalf of the Department of Education, I apologise for this delay and would like to thank you for your patience and understanding." The Department of Education and the BUT confirmed the delay in a joint statement and pledged to work together to meet the new deadline. Diallo Rabain, the Minister of Education, last month called on the BUT "to place children first and to ensure parents receive progress reports in hand on March 8". Mr Rabain set the date in a press release on February 25. The move came after the BUT passed a no-confidence vote in Ms Richards and Valerie Robinson-James, the Permanent Secretary of Education. A press release from the BUT said that the vote came after the union's Annual General Meeting "where members expressed dissatisfaction surrounding a series of decisions which impact the Bermuda public school system". Teachers have been locked in conflict with the Government over a series of problems, including standards-based grading.

The health minister has called on parents to help raise safety standards in daycare centres for children. Kim Wilson said that parents should share concerns with the Ministry of Health to ensure daycare providers were registered, licensed and up to standard. She added that the ministry was revamping the childcare supervision system to provide "proper oversight" of the sector. Ms Wilson told the House of Assembly yesterday: "We take the safety and development of our children extremely seriously, which is why we have dedicated our resources to this area. It is also why the ministry is appealing to our parents to help us. We need to hear parents' concerns about the care of their children. Problems with a daycare centre or home will be handled confidentially. While we would like to, we cannot be at every daycare, every day. But you are, and can be our eyes and ears every day. Not only should you expect better care, but you can ensure that your home daycare providers are registered and daycare centres are licensed by the Ministry of Health. If they are not registered or a daycare centre is not licensed, there will be no way for us to assure a level of quality in the environment and the person caring for your children." Ms Wilson, who provided an overview on efforts to improve daycare supervision, added: "We know there is much work to be done and I hope this update can serve as a rallying call to everyone involved in these settings — staff, owners, parents, daycare providers — to come together to help raise standards in the care of our children." The First Church of God daycare centre in Pembroke was ordered to make a series of improvements last August after three toddlers got out of the premises and wandered off by themselves. Heavenly Blessings Nursery and Preschool in Pembroke was closed after a 12-month-old boy sustained a serious head injury last October. The Supreme Court heard last month that owner Vernesha Symonds was not licensed at the time. The Royal Gazette has requested health and safety records for the island's childcare centres under public access to information in recent months, but only limited information has been released. Ms Wilson told the House: "The ministry has been handling a Pati request to release a number of documents concerning daycare centres and home daycare providers. It makes sense. Our inspections provide one piece of oversight of settings where our children spend the bulk of their day. We absolutely understand the public's interest in getting the full picture." But she added: "We need to be clear about the full process to ensure there is context with the documentation. The inspections cover everything from the water, fire certificate, ratios of teachers to children and qualifications of the teachers. It's an enormous job and the inspectors have to play both a regulatory and a supporting role." The minister said officers used their reports to document requirements and shortcomings, make recommendations and note if follow-ups were needed. "The inspection documents are not crafted notes. They are points in time at a centre or home with follow-up sometimes occurring by e-mail or phone. The point is, inspection forms will often only tell one part of the story and not provide the outcome of the recommendations made. We are constantly working to ensure compliance. Some of the documents that have been requested require us to secure the consent of the affected parties. We are in the process of writing to the centres and home providers to seek this consent." Ms Wilson added that closure of a daycare centre would have a "crippling" impact on working families. "If we were to shut a daycare the reasons must be imminent risk to children's health and safety. This is the same standard used in other jurisdictions. Our parents need the support of their daycare and children need the consistency. We are always striking that balance."

Campaigners for longer jail sentences for sex offenders are to meet the Attorney-General, it was revealed yesterday. David Burt, the Premier, told the House of Assembly that Juanae Crockwell, who organized a protest outside Parliament on March 1 to demand longer sentences for those convicted of sex crimes, had met Kathy-Lynn Simmons this week. He was speaking after Craig Cannonier, the Opposition leader, raised the subject at Premier's question time. Mr Cannonier also pressed Mr Burt on why children linked to an investigation of abuse at the Department of Child and Family Services had not been interviewed. Mr Burt said the case was being dealt with as a disciplinary matter in the public service and it was not appropriate to discuss it in Parliament. But the Premier agreed to let Mr Cannonier know if other organisations had questioned young people about the complaint. The complaints surfaced last year after allegations of mistreatment by department staff. Scott Pearman, the Shadow Attorney-General, asked if Mr Burt would back the appointment of an independent lawyer or judge to look into the matter. The Premier said he would take it under advisement, but was not prepared to make a commitment on the floor of the House. Mr Cannonier told The Royal Gazette that the public demonstration showed increased concern over the way the judicial system dealt with pedophiles. He highlighted the sentencing of David Minors, who was jailed for five years last month for sex offences against an underage boy. Puisne Judge Carlisle Greaves branded Minors "a wolf in sheep's clothing", and Mr Cannonier said there were "other monsters out there" who exploited positions of trust. Mr Cannonier added: "The main concern is that our laws are not strong or retributive enough. We now have kids within Child and Family Services being abused, and we still have not highlighted the fact that they have not been interviewed." Mr Cannonier said it was the Premier's responsibility to "pressure the departments involved to move swiftly on this matter". Premier's question time, which began in July 2018, allows half an hour for MPs from both sides of the House to quiz the Government leader. It is held on the second Friday of every month. Mr Cannonier also questioned proposed reforms to the municipalities and said the concerns of St George's residents were "starkly different" to those in Hamilton. Mr Burt said that "although there are two corporations, there is one Municipalities Act". He insisted the corporations were not being dissolved, but changes would mean "items which need to be done in the national interest could be tackled in a more efficient way."

City Hall was alive with the spirit of female equality and empowerment during the celebration of International Women's Day today. Female leaders from the worlds of business, politics, law, diplomacy and charity gathered to champion the achievements and acknowledge the struggles of women the world over. Cathy Duffy, the first female country manager at AIG, outlined some of the qualities that helped her to shatter the glass ceiling as a black woman. She said: "How is it that in 2019, it is still rare for a double minority like me to be in a leadership position? According to global data, out of every 100 executives only 25 are women. Out of the same 100, regardless of gender, five are black. So how did a little black girl from Cedar Hill and White Hill get here? With a lot of faith, determination, continuous learning, patience, gratitude and most certainly not by myself. I have a tribe of diverse people here today. By being with a diverse group of people I learnt how to be open to diversity of thought, to be willing not to limit myself to a particular sector of people. The only way our economy and community will thrive is through gender balance and diversity." International Women's Day celebrates the social, economic, cultural and political achievements of women while making a call to action for accelerating gender balance. This year's theme came with the hashtag #BetterforBalance and schoolchildren held up banners with messages including "Diversity is our strength", "Be fearless" and "It's women's day every day." Dignitaries included David Burt, the Premier and Craig Cannonier, the Leader of the Opposition. Alison Crocket, the Deputy Governor, said there is still a long way to go on gender equality. She highlighted the Global Gender Gap Index which benchmarks 144 countries on their progress towards gender equality in the areas of economic participation, educational attainment and opportunity, health and survival and political empowerments. Ms Crocket said: "It concludes that the overall gender gap can be closed in 100 years. The economic and health spheres are particularly lagging. If we believe that balance is better, business as usual will not do. We need to challenge, at every level, the assumptions and stereotypes that have kept woman in low or no pay roles." Elaine Butterfield, executive director of the Women's Resource Centre, said that women make up 52 per cent of Bermuda's population and represent a significant portion of economic spending in our economy. She said: "This is a clear reason to embrace balance and incorporate women's needs and values in every area of decision-making."

Two teenagers said yesterday that their experiences as girls in Bermuda bolstered their commitment to change the shape of women's lives for future generations. Maya Yates and McKenzie-Kohl Tuckett want to see more women parliamentarians and added that the cultivation of attitudes of respect in childhood would lead to boys growing up to be the feminists of the future. The girls were speaking as they joined Alison Crocket, the Deputy Governor, for International Women's Day, which this year had the theme "Balance for Better" — a call for gender equality. They were selected after a competition for teenage girls with the chance to shadow the diplomat at one of the events across the island that marked the global event. Ms Tuckett, 15, from St George's, said: "I was thinking about gender inequality and women in power, I looked at the hashtag 'balance for better', the first thing that popped into my head was Parliament in Bermuda. I've been in Parliament many times and seen many of the debates and I always recognize the lack of females and thought that was the most important piece to address. With 36 Members of Parliament and eight being female, with a 52 per cent female population — just looking at those numbers really shocked me into thinking that I have to be the one to say this for my peers so that once we get older, we don't have that issue and have a lot more females in Parliament for future generations." She added: "You can be female and still be a good member of Parliament, nothing has to stop you from getting there." The girls won the opportunity to join Ms Crocket after they submitted video clips about women's issues that were important to them. Both spoke yesterday about the need to develop a culture of respect in boys at a young age, as well as encouraging them not to be afraid to stand up for girls. Ms Yates, 18, said: "My video was about being a young female, especially in Bermuda, and the way that society can get to you. A lot of Bermudian men are open in their opinions, especially in their opinions of women. I've been as young as 14 and you have men catcalling you and beeping at you on the roads." She said that for older teenagers the attention can include physical contact. Ms Yates, from Warwick, said: "It can make you really uncomfortable." She added that young women can feel "scared to say something" in situations where the men were older. Ms Tuckett, who is the Premier of Bermuda's Youth Parliament, said: "I believe that if you start the change from young, you grow up to see the change. When you have a really serious issue like the #MeToo movement and you see young men going around schools joking about it, as a young feminist you call them out. We can't expect change if we don't start calling it out from young ages, then they have that for the rest of their lives." She challenged the idea that only women could be feminists and said it was important for boys to understand what the word really meant. Ms Yates added: "With a lot of boys it's this kind of masculinity. They think it almost emasculates them to stand up for women. I think the females of our generation are really good at empowering each other but the men are almost afraid to join in." The teenagers joined Ms Crocket and others at City Hall where women leaders from a range of sectors addressed a crowd including schoolchildren bearing banners in support of women's rights. Katarina Hoskins, one of the organisers, said the event had grown over the past four years. She explained: "The public changed from more casual people stopping by, to now, when we have corporate sponsorship, the Government and participation from schools." Ms Hoskins hopes to see more public schools in years to come and said the team was considering if they could arrange a bus to collect pupils next year. She also welcomed participation from other organisations in their own International Women's Day celebrations. Ms Hoskins, who is the island's Honorary Consul for Austria, said: "The more, the merrier. We want to encourage everyone in Bermuda to take this opportunity and plan something for next year, whether it's an exercise group, a corporate group, mothers with babies — they should all be encouraged to organize something themselves but obviously come to our event at lunch!" Let's take this day and continue throughout the year to raise the awareness of gender inequality and balance for better." The Bermuda Police Service also welcomed schoolgirls to its ranks yesterday after pupils wrote essays about empowerment for women. And HSBC announced its sponsorship agreement with the Bermuda Football Association in an effort to help create more diversity in the traditionally male-dominated sport. More than 50 women attended a breakfast event hosted by ASW Law at the Royal Hamilton Amateur Dinghy Club, where panellists included Laura Taylor, the chief financial officer of Nephila Capital, Rebecca Singleton of clothing firm Tabs, and Gitanjali Gutierrez, the Information Commissioner. Among the topics covered were gender quotas, work-life balance and millennials in the workforce. KPMG's celebrations included a breakfast briefing, in collaboration with the Institute of Directors, that focused on inclusion and diversity in the boardroom and fundraising for the Women's Resource Centre.

A shop worker was in shock this morning after she was robbed at knifepoint. Adelle Burgess said a man in black came into The Mini Market, on Ord Road, Paget, locked the door behind him and brandished a large knife, at about 8.30am. Ms Burgess said: "It was something that I had never dreamt of. Once I saw the knife, I knew he meant business. When he locked the door behind him, that was awful. At that point I didn't know if he was going to pull out a gun. When I saw the knife I thought there might be some hope for me here." The robber stole hundreds of dollars from the cash register and escaped on foot. Police launched a hunt for him this morning. Ms Burgess said she first saw the man outside the store shortly before the robbery. She said: "I came into work at 8am. I opened up, took the trash out and locked the door behind me. As I went I saw this man coming down this hill." Ms Burgess said she greeted the man, threw away the trash and returned to the store. "I came in and I saw him on the camera standing there for a couple minutes," she said. "Then I had a customer, so I took my eyes off the camera and lost track of him. Once the customers left, he walked in and locked the door. That's when I became concerned." Ms Burgess said after the robber pulled out a knife, she grabbed a metal filing container behind the counter to defend herself if needed. She said the robber went to the register, opened it, took the money and left. Ms Burgess said: "He unlocked the door and walked out like nothing happened. I came running out screaming, 'Somebody just robbed me. Somebody just robbed me.'" She said there may have been a few hundred dollars in the register at the time of the robbery, adding: "It's a lot of money for a small business trying to struggle through days and stay afloat. It's horrible. No amount of money should be stolen from anybody like that." Police were searching the Ord Road area this morning as the investigation into the robbery began. The suspect is described as brown-complexioned, slim and dressed in black. Anyone with information is urged to call police on 295-0011.

March 8

A meeting of European Union ambassadors will today consider whether Bermuda and nine other jurisdictions should be added to the EU's blacklist of non-cooperative tax jurisdictions. The meeting was scheduled to have been held on Wednesday, but was postponed until today, an EU source told The Royal Gazette. The outcome is not expected to be known until after a meeting of EU finance ministers reviews the list on March 12. The aim is to take stock of the commitments taken by third countries, and check whether the promised tax reforms have been properly implemented. Bermuda is among a group of jurisdictions that are addressing concerns relating to economic substance. Earlier this week, David Burt said the island's Economic Substance Act and regulations meet the requirements of the EU, and that Bermuda "should properly be omitted from any list of non-co-operative tax jurisdictions". The Premier added: "I am confident that a fair examination of Bermuda's legislation in this area of economic substance will clearly show that we have complied with the standard required of us and we should properly be omitted from any list of non-cooperative tax jurisdictions."

A British parliamentary committee said yesterday it was regrettable that the Premier did not attend an inquiry that led to a report he claimed was a bid to "erode the constitutional rights of Bermudians". The House of Commons Foreign Affairs Committee said elected leaders and representatives of most other Overseas Territories spoke when it heard evidence about relationships with the Britain. Premier David Burt was listed among those due to appear at a session in December, when he and Walton Brown, the Cabinet Office minister, were in London, but he said later their presence was unnecessary. In notice of a motion against the report this week, he asked the British Government to reject it. The FAC's proposals included voting rights for British citizens in Bermuda and legalisation of same-sex marriage. A spokesman for the UK committee said: "While the Premier disagreed with some of the conclusions and recommendations in the committee's report, we are grateful to him for engaging with the issues raised. He continued: "We were sorry that the Premier and the Bermudian representative in the UK were unable to speak to the committee before we published our report, as the elected leaders and representatives of most of the other Overseas Territories did." The Royal Gazette asked the committee if it expected its report to spark independence debates in the UK's Overseas Territories. The spokesman said: "This is a matter for the people of the Overseas Territories. Nonetheless, while the Premier and Bermuda's representative in the UK did not contribute to our inquiry in person, we spoke to the elected leaders and representatives of numerous territories, who made clear that their attachment to the UK is deeply rooted and that there is more appetite to reform the UK's relationships with the Overseas Territories than there is to sever ties." Mr Burt claimed on Monday that committee members were not uninformed about the island. He added: "They have been to Bermuda; they are persons that have interacted with our government on many different occasions." Mr Burt said then: "They view Bermuda as a province of the United Kingdom that they can govern and legislate for from Westminster." The FAC spokesman replied that some members may have visited in the past, but the committee was unable to travel to Bermuda during its inquiry. He said they took as much evidence from as many Overseas Territory leaders and representatives as possible and they had made it clear that they were all proud of their autonomy. The spokesman added: "The committee respects this and recognizes that territories like Bermuda have centuries-old political institutions. However, if the bonds uniting the British family of nations and territories are to remain strong, we believe that we must all commit to shared values and strive for the highest standards on fundamental issues like human rights and equality." The committee said it expected the Foreign Office to "engage seriously" with the report — titled Global Britain and the British Overseas Territories: Resetting the Relationship — and respond within two months. The committee's inquiry was launched last July and the group made a total of 14 recommendations. The report said that relationships between the UK and its Overseas Territories became strained last May when the Sanctions and Anti-Money Laundering Act was passed, which had a deadline to produce a public beneficial ownership of companies register by the end of next year. It concluded that a detailed timetable for the lists should be laid out by this summer. A letter from Mr Burt included in written evidence to the inquiry said the Government's position on the issue was "well known". He wrote: "Bermuda is committed to meeting any properly adopted, global standard for such matters and will work with the UK Government as necessary once such a standard is promulgated." A Foreign Office spokeswoman said on Tuesday: "As set out clearly in the Act, we will prepare draft legislation by the end of 2020, with all Overseas Territories expected to have fully functioning public registers in place by the end of 2023. This is part of the Government's call for all countries to make public registers the global norm by 2023. Our approach both respects the will of Parliament and delivers this in a way that is fair and proportionate to all our OTs." Mr Brown said in December, while he and the Premier were in London, that a meeting in the city with the committee was not on the pair's agenda. He explained: "We do not feel that we have to answer to the FCO, and so we did not appear before them." A committee member confirmed that there was "no compulsion" to attend. Mr Burt said then: "Bermuda has regular, direct engagement with the UK's officials and ministers and, as such, Bermuda's position on a wide variety of issues is well known and familiar to actual key decision-makers in London. The London Office is staffed by an expert team who provide leadership and daily interaction at the highest levels of the UK Government. I informed the Governor before leaving Bermuda for London that I would not be appearing before the committee." His motion, which has still to be debated, asked MPs to reject "the unwarranted and unjustified attempt at intervention into Bermuda's domestic affairs" and called on the UK Government to reject "the report and its retrograde recommendations". Mr Burt said today: "Our position on the recommendations of the report is clear and on these issues Bermuda is of one accord. We will stand by our principles and our Constitution which states that only persons that possess Bermuda status can vote and hold elected office in Bermuda."

Walter Roban, the Minister of Home Affairs, promised Hamilton's change from a municipality to a quango would helped aid the redevelopment of the city's waterfront. Questioned by city residents at a public meeting last night, the minister maintained the change was not a takeover or an asset grab. Mr Roban said: "This is not an asset grab because the municipality will remain a body corporate, as it is now. Put simply, the Government intends to give more support to Hamilton. That is the plan. In fact, that work has already begun. For example, the new sewage project that is being undertaken by the Ministry of Public Works will replace the work currently been planned by the Corporation of Hamilton and reduce the proposed capital outlay by $8.5 million over the next three years." He told the almost 200 people in attendance that the new structure will help to encourage the inward investment needed for projects such the redevelopment of the Hamilton waterfront. "Right now the waterfront is used for nothing more than cargo. There is more that can be done with the waterfront. It can be multifaceted in its use. In our own discussions with Hamilton, there have been issues that we have desired to work with Hamilton on, and they have told this government they don't have the money to do so, such as waterfront investment." Several attendees voiced their support for the Government's vision for the city, but questioned how the change from an elected committee to an appointed one would allow such projects to be financed. One member of the public commented that the Government was "broke". Lieutenant-Colonel David Burch, the Minister of Public Works, said the Government has been properly managing the island's debt, with the 2019-20 Budget resulting in a surplus for the first time in 17 years. An attendee shouted out "window dressing", to which Colonel Burch responded: "Let's really be honest. I suspect that most of the detractors to this proposal come from the sense of entitlement that many people feel they have in this country. The comment of 'window dressing' has to do very much with who is delivering the message. Forget that it's me talking. This country is 21 square miles. Anywhere else in the world, you would not be having the replication and duplication of effort and resources of the country operating in silos." Giving an example, the minister said the island already has facilities in both Dockyard and St David's which are each capable of handing all of the island's sewage, but the Corporation of Hamilton still pumps its sewage out to sea. "The Corporation of Hamilton currently have in their budget $8 million to put in a new pumping station on Front Street. Why would you do that? That is environmentally madness. We have the ability and the plan to address the sewage for the entire country at a cheaper cost than having three companies trying to do it." The Government has already tabled the Municipalities Reform Act 2019, which is intended to transition the municipalities into quangos. The Bill, if approved, would bring an end to municipal elections in Hamilton and St George's. Elected members of the municipalities would continue to hold office until May 13, unless they resign by written notice to the minister. The minister would then appoint a mayor and eight councillors for each of the corporations, with appointments beginning on May 14. The mayor and four councillors would be appointed by the minister, and must be individuals he is satisfied have the skills and experience to fulfil the role. The remaining four councillors would be appointed by the minister on the recommendation of a selection committee. That selection committee will be made up of three people, appointed by the minister, who "reside, do business or work in the municipal area of the corporation". The committee will invite the public to nominate candidates and review the candidates before making their recommendations to the minister. Mr Roban has said no jobs will be lost in the transition, and the structure of the corporations would remain unchanged.

The Ombudsman for Bermuda Ms. Victoria Pearman has been elected to represent the Caribbean and Latin America as Caribbean Director of the International Ombudsman Institute. She will serve as president for the Caribbean and Latin American region. In this role she will participate in meetings of the IOI Executive Committee and work closely with the two Directors for Latin America to manage regional matters and coordinate activities. The IOI is the global organisation of 191 independent ombudsman institutions from more than 100 countries and is organized into six regional groups. The IOI, which is headquartered in Vienna, Austria, promotes accountability and efficiency in public sector institutions and offers expertise in good governance. The Institution promotes shared learning, research and trainings and considers policy areas of importance to its members. It also engages in dialogue with international organisations on Ombudsman related topics. Ms. Pearman also currently serves as the president of the Caribbean Ombudsman Association [CAROA], which will be holding its upcoming 10? Biennial Conference in Bermuda in May 2019. Established in 1998, CAROA is a member-based organisation of Ombudsman offices in the Caribbean region. Ombudsmen work to promote fairness, accountability and good public administration. Representatives from Ombudsman offices from across the region will assemble here to share knowledge and best practice. The conference will focus on strengthening the role and performance of the ombudsman and human rights institutions in the Caribbean and Latin America. Following the conference there will be a training led by Dr. Victor Ayeni a well-known international authority on the Ombudsman and related oversight institutions and a former Director of Governance and Institutional Development at the Commonwealth Secretariat. The training will focus on advancing the Ombudsman's impact, role, service and performance.

Dirt and dust cake the smoked glass doors and windows of Victoria Hall, while trash litters an approach area of overgrown shrubs. The doors are locked; there is no one inside. At the front entrance, an overflowing cigarette butt receptacle is so rusted at its base it appears likely to topple at any moment. This is the global headquarters of Arbitrade, the cryptocurrency exchange and coin company that claims it has "title" to gold bullion worth more than $15 billion. With that bullion, it intends to back a series of crypto tokens with $1 worth of the precious metal per token. One of the tokens is called dignity; it peaked in value at 29 cents in May, but has been on the slide ever since, and yesterday was trading at a ¼ cent per token on CoinMarketCap. The company has made headlines since announcing in June that it intended to establish Bermuda as its home. At the time, it told The Royal Gazette it intended to create hundreds of jobs on the island. Arbitrade claimed it was securing title to billions of dollars of bullion through a partnership with Sion Trading FZE of Dubai, which it described as "the only licensed gold trader on the Dubai Gold Exchange". However, subsequent inquiries by The Royal Gazette revealed that Sion Trading was not a member of the Dubai Gold & Commodities Exchange, and had no affiliation or relationship with it. Instead, Sion holds a commercial licence in the Ras Al Khaimah economic zone, United Arab Emirates, and has a "flexi desk" address at the Rakez Business Zone. During the summer, Victoria Hall, a vacant seven-storey office block on Victoria Street, was listed for sale at $6.5 million. Arbitrade, which had been based in an office above a former dress shop in a beach community in Canada, took possession of Victoria Hall in October. It did so through an amalgamation of its subsidiary, Arbitrade Properties (Victoria Hall) Ltd, with the 36-year old Victoria Hall Company Ltd. In December, The Royal Gazette sent 12 questions to Arbitrade, seeking information from the company about its operations, its personnel, and its ambitions. Today, three months later, and after repeated inquires, we are still awaiting answers to those questions. Here are the questions together with, where appropriate, explanations as to why we are seeking the information.
Will Arbitrade give full disclosure about the gold bullion claim, such as announcing the auditing firm that has verified the account?
How many mining rigs does Arbitrade have up and running at present?
We also asked how many crypto mining rigs Arbitrade expected to have running by the end of this year. The reason we asked these questions was because the company intends to partially raise revenue by mining cryptocurrencies. In November, the company said it had about 8,700 rigs.
Is dignity about to be listed on more exchanges, how many and when?
We asked this because Arbitrade's dignity token trades only on Livecoin.net, a bitcoin and alt-coin exchange. The exchange suffered a malfunction in September that temporarily restricted trading in Arbitrade's token.
Has Steve Braverman met the CEO of Binance?
We asked this because Mr Braverman is Arbitrade's chief operating officer. Binance is the world's biggest crypto exchange. In an interview with The Royal Gazette in December, analyst Ronnie Moas claimed Mr Braverman had told him the dignity token was going to be listed on "a dozen exchanges", and that he was going to Malta to meet the CEO of Binance. Binance has a Bermuda connection. In April, the company and the Bermuda Government signed a memorandum of understanding that proposed Binance develop its global compliance base on the island, creating at least 40 jobs, and develop a digital asset exchange in Bermuda "as soon as practicable".
Is Mohammed Markatia still involved?
We asked this because Mr Markatia was named as a director last March, and later as senior vice-president of technology, and president of technology, for Arbitrade's payment systems subsidiary company Arbipay. He has a technology background and his resume includes founding PaySmart America and TSI Group of Companies, which were involved in distribution networks for prepaid products. While he is still listed as an Arbitrade director on the register of directors in Bermuda, he does not appear on the line-up of Arbitrade directors on the company's updated website. Attempts to contact Mr Markatia through his Florida-based technology solutions company 24Seven Technologies, and his Twitter account, which has been publicly dormant since November, have been unsuccessful.
What is Thomas Carter Ronk's association to Arbitrade?
We asked this after Mr Ronk's name was mentioned in online discussions regarding Arbitrade. Mr Ronk is chief analytics officer at Wallstreet Online Protection Research, a distributed computing system.
Has Arbitrade applied for an operating licence in Bermuda?
We asked this to find out how close the company was to being able to proceed with its next phase of development on the island. We had additional questions that have subsequently become moot. In communications with Arbitrade during the past three months, The Royal Gazette has been told that its questions are being dealt with, including, on January 10, that "the company will shortly be making a series of press statements touching upon a number of your questions". However, Arbitrade has released no press releases since November, except for news about a civil action in a Florida court. Meanwhile, the only signs of life at Victoria Hall are the plants that grow on the outdoor balconies.

Chubb Ltd has received approval from the China Banking and Insurance Regulatory Commission to increase the company's ownership in Huatai Insurance Group Company Ltd to 26.2 per cent. That is up from its current 20 per cent and, as a result of the increased Chubb stake, Huatai Group becomes the first domestic Chinese financial services holding company to convert to a Sino-foreign equity joint venture. Huatai Insurance Group is the holding company of Huatai P&C Insurance Company, Huatai Life Insurance Company, Huatai Asset Management Company, Huatai Baoxing Fund Management Company, among other subsidiaries. Huatai Group's insurance operations have more than 600 branches and 11 million customers. Evan Greenberg, chairman and chief executive officer of Chubb, said: "We made our first investment in Huatai in 2002 and became the company's largest shareholder. This increased ownership is an important milestone towards our goal of majority and beyond ownership. "Chubb's continuous investment in China over the past 17 years, including our wholly owned Chubb China subsidiary, demonstrates our long-term commitment to the development of a strong Chinese financial services industry and the important role it plays in serving Chinese society and the welfare of its people."

Ascendant Group Ltd's core earnings dropped 10 per cent to $18.3 million last year as electricity sales slipped. Net income plunged 73 per cent, to $5.4 million from $20.2 million in 2017, driven by a one-off $12.8 million restructuring charge, related to operational efficiency measures as well as costs for financial and strategic advisers, the company stated. Core earnings broke down to $1.87 per share compared to $2.06 per share in 2017. Ascendant said lower sales at its power utility, Belco, and higher expenses at group level drove the fall in earnings. This was offset by a 30 per cent increase in earnings for Ascendant's non-utility business. The company spent $10.69 million on buying back 650,745 of its own shares last year at an average price of $16.43. In its earnings statement, released today, Ascendant said the aggressive repurchasing was made "in light of its strong financial position and the material discount to book value of its share price". Book value, the accounting value of the business's assets minus its liabilities, was $28.57 per share at the end of 2018. The buybacks benefited earnings per share by about 6.2 per cent, or 12 cents per share, the company added. Ascendant said that it closed new financial facilities totaling $158 million last year to support its capital plan and improve the company's capital structure. The company's board also announced a quarterly dividend of 11.5 cents per share, unchanged from the previous quarter. "Our performance in 2018 continued to be very strong from a financial and operational perspective," Sean Durfy, chief executive officer of Ascendant, said. "We are proud of the company's efforts to control costs in the face of lower electricity sales in 2018. We continued to work constructively with the Regulatory Authority to ensure an appropriate rate compact." He added that 2018 had been a year of progress in implementing the company's capital plan and building a strong foundation for the future, with work at the new North Power Station progressing well. We are currently halfway through the construction phase of the 56 megawatt replacement generation which will replace 50 per cent of our older generators," Mr Durfy said. "The 10MW battery energy storage system, which will be used for spinning reserve, will be up and running by May 2019. The company also began the $55 million grid modernization programme in 2018. All of these initiatives are in support of a more reliable energy system that will reduce costs for our customers over the long run." Ascendant announced in January that its board had begun to evaluate strategic options including a potential sale of the company. There was no detail on any progress made, but the company reiterated its reasons for this approach. Ascendant stated: "The company understands that its responsibility is to a broad group of stakeholders, including shareholders, customers, employees, and regulators. Each of these stakeholders brings to bear on the company a wide range of perspectives and expectations. Furthermore, the industry in which the Company operates is facing unprecedented change, and with change, we must have the ability to explore and leverage new opportunities for the betterment of Bermuda. The board remains enthusiastic about the future prospects of Ascendant, to the benefit of all of its stakeholders, and will continue to communicate progress on strategic alternatives for the company as this process continues." Dennis Pimentel, president of Belco, said 2018 had been a busy year for regulatory matters. "Belco submitted an integrated resource plan in February 2018 as well as the final Grid Code in October 2018," Mr Pimentel said. Also in October 2018, the Regulatory Authority released the new Retail Tariff Methodology as well as the Feed In Tariff Methodology General Determination. Having certainty around the regulatory process enables us to continue to provide Bermuda with a reliable, cost-effective electricity supply."

March 7

While the European Union ponders blacklisting Bermuda, a committee of the European Parliament has found that a quarter of the EU's member states behave like tax havens. The special tax committee, compiled by MEPs from across the political spectrum after a year-long investigation, named Belgium, Cyprus, Hungary, Ireland, Luxembourg, Malta and The Netherlands as countries that "display traits of a tax haven and facilitate aggressive tax planning". The committee's finding will add pressure on institutions such as the EU Council and the European Commission, which have not acknowledged that any member states are tax havens. The parliamentary committee, known as the Special Committee on Financial Crimes, Tax Evasion and Tax Avoidance, made a series of recommendations including that a global tax body should be established within the United Nations. It also calls for a European financial police force and an EU anti-money laundering watchdog. The committee was formed a year ago as concerns mounted in the light of reports including those known as LuxLeaks, the Panama Papers and the Paradise Papers. Committee member Jeppe Kofod said: "Europe has a serious money laundering and tax fraud problem. We have the world's largest, richest and most integrated single market with free movement of capital, but little to no effective cross-border supervision and 28 differing national anti-money laundering and anti-tax fraud provisions." As reported in The Royal Gazette yesterday, EU envoys were scheduled to agree yesterday on a new, expanded blacklist of jurisdictions deemed non-co-operative on tax matters, which will then be formally adopted by EU finance ministers in a meeting on March 12. Reuters reported that Bermuda is on the draft list, but that EU states are still considering whether the island will be included on the new blacklist.

A New York investment firm that is in the process of buying Bermuda Commercial Bank has "no plans with regard to gaming", one of its principals insisted yesterday. Lewis Katz, managing partner of Permanent Capital, was asked by The Royal Gazette to comment on a statement made in Parliament on Friday by finance minister Curtis Dickinson, who said the Bermuda Casino Gaming Commission had "engaged in discussions" with BCB and two other local banks about accepting the proceeds of casino gaming. Mr Katz said: "We are still in the process of obtaining governmental and regulatory approvals to purchase BCB, we do not yet own the bank and have no plans with regards to gaming. We respect BCB, their board and management, and otherwise defer to them." BCB CEO Hubert Esperon said: "In 2018, Bermuda Commercial Bank Limited met with the gaming commission. This meeting was mainly to explore the opportunity and challenges of the potential introduction of gaming to the island. As mentioned before, Bermuda Commercial Bank Limited has no plans at this time to bank the gaming industry in Bermuda." The securing of a local bank with a US correspondent bank willing to accept the proceeds of casino gambling has long been viewed as a major hurdle for the Government and the commission as they attempt to get the island's fledgling casino industry off the ground. Mr Dickinson told the House of Assembly last week: "As a high priority, the commission has engaged in discussions with three local banks, namely the Bank of NT Butterfield, Clarien Bank and the Bermuda Commercial Bank to secure a local bank with a US correspondent bank relationship that would accept the proceeds of the casino gaming operations. Further discussion will be carried out with the BMA (Bermuda Monetary Authority) as banking regulator and the US correspondent banks." HSBC took a global decision to limit its involvement with the gambling sector, while Clarien and Butterfield have yet to commit to any involvement. A Butterfield spokesman told The Royal Gazette: "We can confirm we are engaged in ongoing dialogue with the commission but have no additional comment at this time." A spokesman for Clarien Bank said: "We continue to work with all of the various stakeholder groups in order to inform our risk appetite for this sector." The Royal Gazette asked New York-based Signature Bank, which is to offer banking services to Bermuda's fintech start-ups, if it had plans to handle the proceeds of casino gaming on the island. Spokeswoman Susan Turkell said today: "We are not banking gaming companies." It was announced last month that Permanent Capital had struck a deal to buy BCB from parent company Somers Ltd, with plans to grow the business and expand its services. Mark Pettingill, Permanent's lead counsel in Bermuda, said then that providing banking services to the gaming industry was "unequivocally not part of the business plan". However, he added: "The bank is open to banking any industry, as long as it meets all Bermuda regulatory requirements." Bermudian businessmen John Tartaglia and Michael Moniz have been named on a notice to incorporate Permanent Capital Holdings Ltd, a local affiliate company of Permanent Capital. The pair own MM&I Holdings, a company that was poised to make tens of millions of dollars from a controversial casinos deal with the Government. They attempted to land a lucrative contract to provide a cashless gaming system to any casinos that opened in Bermuda, as outlined in a special report in The Royal Gazette in October 2017. Mr Moniz and Mr Tartaglia were listed on the notice of incorporation alongside Mr Pettingill and Grant Spurling, both lawyers from Chancery Legal law firm, and Mr Katz and Logan Sugarman, of Permanent Capital. A spokesman for Permanent Capital said Mr Tartaglia and Mr Moniz were directors of a local holding company that was being used to enable the merger agreement to go ahead, and neither they, Mr Pettingill nor Mr Spurling would be the ultimate owners of BCB once the transaction was completed. The ultimate owners, it was stated, would be Mr Katz, Mr Sugarman and Bermudian-based businessman Chris Maybury. Mr Sugarman's involvement in the purchase was nixed by Permanent Capital, after the Florida-based Offshore Alert website revealed details of US lawsuits and judgments relating to him.

A man accused of trying to smuggle $9.5 million of heroin into Bermuda said he had no idea packages of the drug were hidden in his suitcase. Josef Vlcek, 49, told police in a recorded interview he had bought the bags in an East London market and had seen nothing unusual about them at the time. Mr Vlcek, from the Czech Republic, told police he flew to Bermuda for a holiday, but he had also wanted to find work on the island. He said he did not know how much his flight cost because another man had helped him pay for it, but he refused to identify him. A translator told officers: "He says he doesn't want to get anybody else involved. He also said he didn't put the drugs in the case and he hates drugs." Mr Vlcek was arrested at LF Wade International Airport on September 23, 2017, after he arrived on a flight from London. The court previously heard that a customs officer noticed a bulge in the lining of one of his suitcases and an X-ray revealed packages hidden inside the bag's lining. Three packages were found in his two suitcases containing a total of about 2.9 kilograms of heroin. As the trial continued, the jury were shown footage of a police interview of Mr Vlcek recorded after his arrest. During the interview, Mr Vlcek alternated between speaking to officers in English and talking through a local translator. Mr Vlcek said he was in London for several days before coming to Bermuda, and had recently spent time in South Africa, Tanzania and Germany. He said most of the trips were holidays, and that he usually tried to find work in the countries he visits. The translator said: "He says he always finds a little job that pays for his travels." Mr Vlcek said he had intended to stay at a hotel in Bermuda and pay cash, but police said he only had $600 in cash. He told officers himself: "I always find some job. If yes, then I will stay here. If not, go back." Asked about what kind of work he did, Mr Vlcek said: "I can do anything. I can do gardening, I can do driving. I do whatever I find." He added that he had done some gardening work in London, but could not say who hired him and that he had thrown away his gardening clothes before flying to Bermuda. Mr Vlcek said he did not know anyone in Bermuda and did not realize he would need a work permit to be employed in Bermuda. He said he had no idea what the packages found in his suitcase contained, and that when he was shown the X-ray he initially believed the package contained "gold or diamonds". One of the officers responded that he did not believe Mr Vlcek's story. The officer said: "You are saying that you want us to believe that you went to a gypsy vendor or a street vendor and you bought two suitcases with three kilograms of heroin and flew to Bermuda with no idea how much you had paid for your flight, no idea of how much you were going to spend in Bermuda and didn't research the fact that you couldn't work without a permit in Bermuda?" The translator said: "He said he doesn't know who put the drugs in the suitcase." The trial continues.

Bermuda's gang violence reduction co-ordinator explained yesterday how he negotiated a $33,000 raise after he accepted the job for far less reward than he initially sought. Leroy Bean said his $125,000 salary was "somewhat of a medium" for the stressful role. Desmond Crockwell, a community activist, claimed that if the increase was performance-related it amounted to a "slap in the face" for others working tirelessly to tackle the issue of gangs. Wayne Caines, the Minister of National Security, announced Mr Bean's appointment in October 2017 when he said the one-year agreement would pay about $92,000. He revealed on Tuesday the contract was extended for two years in September 2018 when a $125,000 salary was agreed. Mr Bean said he was approached for the job on a number of occasions, thanks to leading anti-gang group Cartel. He explained yesterday: "During that time they asked me what did I want for a wage and I gave them a price. In actual fact when they hired me the price they had given me was nowhere near what I had asked for." Mr Bean said: "After the year, when they came back to me, they asked me would I stay on, I said yes. They did up another contract for two years and then we talked. We came to somewhat of a [median], where the $125,000 was." Mr Bean said he accepted the initial $92,000 salary with a view to renegotiating the pay after 12 months if the Government was satisfied with his work. He believed the gang violence reduction team was "making inroads" but admitted there was still much to be done. Mr Bean said: "I think there has been some success and I think certain statistics would even show that. "I wouldn't say it's my success; I believe it's Bermuda's success, I believe we as a people come together." He said his work involved "crazy" hours and explained: "The job, it's very unusual. It takes a lot of stress, takes a lot of pressure when you're around grieving people and people have just been murdered. It's more than just a regular job. Sometimes I go home and I'm falling asleep on my chair — the virtue that's actually drained on your body when you're pouring your heart and soul into something. It's not a straightforward job and many people don't understand that it's a high-stress job." Mr Crockwell said three community activists or organisations "that are in the trenches" could each have benefited from $10,000 instead of the additional money going all to one person. He added: "One person can't do what three people can do, especially if those people have the passion and the experience to do it. It makes sense to spread the resources as opposed to them putting it into one person, what they're saying is that Pastor Leroy Bean is solely responsible for the reduction in gang violence. That feels like a slap in the face." Mr Crockwell said Mr Bean "does his work well but he's only one man. I believe that in his heart of hearts he would have understood if the resources were shared. He's a worker that's very good at what he does but he also understands that there are a lot of other people that do the work as well." Information about Mr Bean's salary came after Mr Caines said last November that his "compensation was not changed" when the contract was extended for two years. However, details published on the Government's Official Gazette last week showed he was hired as a "gang consultant" from September 1, 2017 to August 31, 2020 on $334,654. That total worked out at an average of about $111,551 a year or $121,327 for each of the last two years, if the first was paid at $92,000. The latest details were provided on Tuesday evening by the national security ministry in a media release. It said that "based on his education, experience and on par with similar roles within the civil service, in September 2018, Pastor Bean's contract was renegotiated and renewed for two years at $125,000". The increase represented a pay hike of nearly 36 per cent. The Royal Gazette pursued further details and reasons behind the difference in figures but was told a full response would be provided in the ministry's budget response, which took place yesterday. MPs heard then that the gang violence reduction team was aware of its need to boost resources. Mr Caines told the House of Assembly: "It is intended that within this fiscal year, three part-time staff will be hired to allow the team to have a dedicated pool of outreach workers who can maintain and provide service to meet the Government mandate." He said that $60,000 for the hires had been earmarked in the team's 2019-20 budget. No further comment was received from the Government after a series of questions from the Gazette yesterday.

Rushing to impose a living wage could fuel a "hustle economy" in which bosses dodge their tax contributions by paying staff in cash, the Bermuda Employers Council has warned. Family Centre also cautioned against mandated higher wages risking the jobs of low-skilled workers or preventing them from gaining full-time employment. Both groups welcomed the announcement that Lovitta Foggo, the labour minister, was drawing up legislation for a Wage Commission to tackle both a minimum wage and a living wage. The independent commission is to partner with unions and employer groups, according to a ministry statement on Monday. Keith Jensen, president of the BEC, said the council believed "hustle" practices had "flourished during the recent recession". He said some bosses resorted to cash to sidestep "health insurance, pension contributions, social insurance and payroll taxes". Mr Jensen added: "In the worst-case scenario, a poorly conceived living wage may embolden the hustle economy." He said "thoughtful consideration" of a recommended living wage came at a time when Curtis Dickinson, the finance minister, had proposed "relatively few tax increases in light of uncertainties in the economy". He warned: "While there have been identified positive outcomes of a living wage, moving wage costs rapidly in an economy that is walking on a tightrope may introduce self-inflicted, cost-push inflation." Cost-push inflation refers to cases in which overall prices rise because of higher wage costs. Mr Jensen said such a scenario could be triggered by "the combination of an ill-advised living wage, the 25 per cent increase in foreign currency purchases tax, the fixed cost taxes and dividend taxes which are still being dealt with from last year's Budget, the sugar tax, and the structural economic issues within the retail/restaurant/personal service industries". The BEC, which represents unionized and non-union members across the island, was said to be "understandably cautious" of the living wage's potential impact. Mr Jensen said the council looked forward to having its say in the commission's deliberations. Martha Dismont, the executive director of Family Centre, commended the move in July 2018 when a parliamentary Joint Select Committee tabled its report on the wage change. A living wage in keeping with Bermuda's prices was suggested at $18. This week, Ms Dismont called it "very critical" to legislate a living wage from "a comprehensive perspective that helps to ensure the legislation achieves what is intended". Ms Dismont said that some employers gave low-skilled workers the chance to become full-time staff with "smaller, more casual jobs as a start". She added: "We also expect that this is done by paying these 'casual' workers with cash. Those same employers may maintain an accurate accounting of these payments, and one would hope that they are following the proper legal requirements under the Employment Act. However, if there are employers who are maintaining lower-skilled workers through cash payments, they will likely be the first who are cut once employers are required to pay a higher wage." Ms Dismont said it would be "not surprising" if more bosses had turned to offering cash during the economic downturn. "These arrangements tend to support the needs of employers as well as the individual who needs to earn some, or any, level of income. If employers were given the incentives and supports to hire unemployed, lower-skilled workers, it may reduce the practice of saving costs by sidestepping the legal requirements and paying in cash." Not all workers paid in cash were low-skilled, she added. "However, our experience is that these workers tend to be subcontractors, who work independently and receive their pay however the employer chooses to pay them." Ms Dismont said Family Centre's concern was the chance of "lower-skilled workers losing entry points for work". She said such workers could suffer as a result of the legal requirement for a higher wage if employers began "asking for a higher skill level". Ms Dismont said she hoped that a comprehensive look at a statutory wage would include examining how workers who had been taking their wages in cash could transition to a wage through job training incentivised programmes. She added: "To the point of whether employers will look for other ways to cut corners, we believe that until we solve the high cost of doing business in Bermuda problem, employers will continue to look for ways to achieve costs savings to save their businesses."

Entrepreneur and philanthropist Michael Bloomberg will join Brian Duperreault, chief executive officer of AIG, at an industry forum in New York later this month highlighting Bermuda's historic and mutually beneficial relationship with the US. The former three-term mayor of New York City and founder of Bloomberg LP and Bloomberg Philanthropies will take part in a "fireside chat" with David Burt, the Premier, moderated by AIG's Duperreault at the multi-industry forum, the latest in a series hosted in different cities by the Bermuda Business Development Agency. The Bermuda Executive Forum New York takes place on March 21 at Convene at 117 West 46th Street. "The visit to New York by Premier Burt and the BDA underscores the importance of the US-Bermuda relationship and promotes opportunities to further develop initiatives that are mutually beneficial," Constance Dierman, the US Consul General to Bermuda, said. "The US and Bermuda have enjoyed sustained ties for over 400 years, and our shared history has forged a strong relationship. Today, there are over 8,000 Americans who live and work in Bermuda and a half-million people from the US who visit Bermuda each year. The US is Bermuda's most significant trading partner, accounting for more than 70 per cent of all imports, and Bermuda is an important, strategic partner to the US in many areas — including insurance, law enforcement, border security, aviation, space, marine research, and education." The forum will mark the second time Mr Bloomberg has participated in a BDA event. In May 2017, he addressed a forum of senior business leaders at Bloomberg LP in New York, highlighting the special role Bermuda plays in the global economy. Mr Duperreault, the Bermudian market veteran, was the keynote speaker at the BDA's first New York forum last May, detailing the island's unique combination of experience, quality and innovation to a packed audience of close to 300 attendees. Mr Burt will be joined at this month's full-day event by finance minister Curtis Dickinson and more than 40 leading industry and regulatory executives who will take part in moderated panel discussions on global industry trends and the advantages and opportunities for business in Bermuda. Mr Bloomberg, served as New York's mayor from 2001-13. He has been appointed the United Nations Secretary-General's Special Envoy for Climate Action and the World Health Organisation's Global Ambassador for Non--communicable Diseases. Bloomberg Philanthropies, which encompasses his charitable activities, focuses on five key areas: arts, education, the environment, government innovation and public health. Mr Duperreault spent 30 years working in Bermuda and the US in senior executive roles at Marsh & McLennan Companies, Ace Ltd, and AIG, where he started his career. He was appointed of AIG in May 2017. Previously, he was chairman and CEO of Bermuda's Hamilton Insurance Group, which he established in 2013. "We are thrilled to welcome Mr Bloomberg and Mr Duperreault to our New York event," Roland Andy Burrows, BDA CEO, said. "They are both iconic and influential business leaders whose contribution to our event's discussion and thought leadership will be invaluable — and underscore Bermuda's respected reputation as an innovative, blue-chip financial centre. We look forward to their participation." The March 21 event — running 8am to 5:30pm, followed by a networking reception — will be a forum for prospective investors and professionals interested in learning more about the Bermuda market. Panellists will debate topics ranging from Brexit to US tax reform to climate change, along with industry trends affecting a wide gamut of sectors, from long-term, healthcare-liability, captive and cyber-risk insurance to alternative asset management and the impact of disruptive technologies on global finance.

Retail sales fell for a ninth consecutive month in November, with only one of the seven retail sectors eking out a year-on-year increase. Adjusting for inflation, the volume of retail sales fell 2.3 per cent. It is now the equal longest spell of consecutive months of declining sales volume since the darkest days of the recession, when Bermuda saw retail sales volume decline for almost four years from May 2008 until February 2012. The last nine-month spell of consecutive declines was from August 2012 to April 2013. In value terms, retail sales in November decreased 1.1 per cent to $94.7 million. Returning residents declared overseas purchases of $6 million, which was 6.3 per cent lower than the same month in 2017. Building material stores reported a 0.9 per cent in sales volume, while all other sectors dropped, with motor vehicle retailers down by 22.8 per cent. Apparel stores decreased 3.6 per cent in volume terms, and 0.5 per cent in sales value. Food and liquor sales were down in volume by 1 per cent and 1.1 per cent, respectively, although higher prices meant the value of sales increased 1.8 per cent for food, and 2.5 per cent for liquor. Service stations saw a 0.3 per cent decrease in sales volume. In the "all other stores" sector, sales volume was down 3 per cent. Revenue for marine and boat suppliers dropped 42 per cent as a result of fewer sales for larger ticket items. Sales of furniture, appliances and electronics dropped 4.2 per cent. There was a 2.3 per cent increase in sales at pharmacies, and a 4.9 per cent increase in gross receipts of miscellaneous goods. The Retail Sales Index was 95.9, which is the lowest for the month of November in a six-year snapshot of data in the latest retail sales bulletin from the Department of Statistics. The retail sales rate of inflation in November was 1.3 per cent.

The Corporation of Hamilton has urged the public to turn out tonight for a Government hosted meeting on municipal reform. Charles Gosling, the Mayor of Hamilton, said the change "essentially strips the ratepayer in the City of their voting right, including the residents". Ratepayers were especially called upon for the town hall meeting, set for 5.30pm at the Heritage Worship Centre on Dundonald Street. City Hall issued a statement yesterday that the legislation turning the municipalities for Hamilton and St George's into quangos had been tabled in Parliament by Walter Roban, the Minister of Home Affairs, one week after the close of public consultation online. Feedback had been "overwhelmingly against any kind of Government interference in the municipalities", the statement said. Mr Gosling called the change "entirely undemocratic" and added: "I strongly encourage everyone, especially the ratepayers and residents of the City to attend the town hall on Thursday so that they can ask questions of the minister about their voting rights and impending lack thereof."

Historic St George property Aunt Nea's Inn is on the market and will stage an open house on Saturday. "Built in 1791, Aunt Nea's Inn represents a unique opportunity to invest in Bermuda's growing tourism industry," realtor Belcario Thomas said. "Lovingly restored by former owners Faith Bridges and Neil Moncrieff in 2015, this iconic property is located on a half-acre lot in the town of St George's, a Unesco designated historic site. "Investors will enjoy a fully turnkey operation, providing 11 revenue generating units, all in quality condition." Steeped in history, the property was once the American Consul's residence. The 19th century poet Tom Moore is said to have stayed at the Inn and penned his poem Odes to Nea there. "Guests to Aunt Nea's enjoy an oasis of tranquility, manicured gardens and stunning St George's Harbour views from wraparound upper-floor balconies," Mr Thomas said. He said the property's prime location offers appreciable area values with nearby infrastructure investments from the St Regis Hotel development project such as public roadworks, an upcoming marina and the ongoing development at LF Wade International Airport. The property is listed for $2,995,000.
There will be an open house on Saturday from 11am to 1pm. For more information, e-mail TeamThomas@kwbermuda.com or WhatsApp 737-2355. Light refreshments will be served

Opinion. By Michael Fahy, a former Minister of Home Affairs, Minister of Tourism, Transport and Municipalities, and Junior Minister of Finance under the One Bermuda Alliance government. "You can fool some of the people all of the time, and all of the people some of the time, but you cannot fool all of the people all of the time." — Abraham Lincoln. It is rarely worthwhile engaging directly with opinion writers who choose to write grossly misleading, hysterical, yet deplorably inaccurate pieces in response to my various opinions. However, in today's climate, curtailing phony facts for the benefit of public knowledge is essential, enlightening and serves to elevate a person's understanding of the truth and reality — if at first they do not succeed, or like it. One such example is a piece written two weeks ago by one infamous writer, in which he conveniently missed the mark when responding to my opinion about immigration reform for Bermuda. His piece suggested, erroneously, that I was asking Bermuda to turn into the Cayman Islands. I am sincerely invested in and care deeply for my home country and its people to not refute, respectfully, his disparaging opinion piece. So let me set the record straight. The point of my opinion was to show how an economy booms when you warmly welcome guest workers and give them opportunities, which, as is demonstrated all over the world, translates into opportunities for the local population. It is as simple as that. Instead of trampling over my opinion, perhaps actually reading it in its entirety without blinkers and without cozying up to convenient selection, he might have been able to understand the point being made — and that is more people on island translates to tangible and direct benefits for Bermudians. However, such reality would not fit his and his handlers' political mantra that foreigners are unwelcome and that they steal jobs from Bermudians. In his piece, the infamous writer went on to suggest that liberalisation of immigration policies means little or no controls and protection for Bermudians. What utter drivel! In typical fashion, the writer famously disregarded the facts. Convenient amnesia kicked in when he failed to mention that when the One Bermuda Alliance amended the work permit policy in 2015 after more than a year of consultation — with, among others, the Bermuda Trade Union Congress — the following concepts were introduced:
Civil penalties of employers who breached immigration rules. This allowed for the chief immigration officer to levy fines of up to $10,000 as well as restrict the issuing of permits to offending firms
The Bermuda Jobs Board, which required employers to advertise for eight consecutive days on that site — in addition to advertising at least three times in the newspapers over eight days — before an employer could apply for a work permit. The Bermuda Jobs Board was also on television as a result of the generosity of Cablevision
The requirement that companies advise their entire employee base when an application was being made to make a guest worker a job maker in addition to allowing for anonymous complaint letters by aggrieved Bermudians to be considered by the Department of Immigration in respect of such applications
The introduction of "Wanted" posters in respect of persons of interest to the Department of Immigration
How can I confirm the aforementioned points are true and factual, one may ask? I dutifully carved them into existence during my tenure as Minister of Home Affairs — fact! The OBA's approach was a deliberate carrot-and-stick approach. The Progressive Labour Party never did that. In fact, when the PLP came into power in 2017, it changed very little indeed to the 2015 Work-Permit Policy, other than tinker with the policy on musicians. The initiatives introduced by the OBA are regularly used for the benefit and protection of Bermudians. And no time was it ever, ever said that Bermudians should be sacrificed on any altar of convenience! The PLP's Trumpian attitude towards foreigners and those that the PLP says are not "real Bermudians" is what is killing our economy. The fact is when Bermuda's unemployment was at its lowest in about 2007-08, the PLP issued the highest level of work permits in our history. As it happens, in 2013 the OBA issued the lowest number in about 15 years and never came close to the record highs under the PLP. Shame to let facts get in the way of a good story! The PLP's attitude is this: keep out anyone who is not a "real" Bermudian. Sad, since the most successful economies in the world embrace diversity and are welcoming to outsiders. However, immigration should never be to the detriment of the local population. Never, ever. The Pathways to Status initiative was actually quite simple and was certainly not detrimental to Bermudians. It was designed to regularize the issue of children who were born in Bermuda; give persons who had been in Bermuda at least 15 years the right to apply for permanent residency and those who had been here for 20 years or more the right to apply for status. These applications would be subject to criteria laid out by the Government. The numbers we were talking about were not 7,000, as the PLP would have you believe, but were fewer than 2,000 — if everyone took up the offer that met the minimum criteria and was approved. Some of the matters being addressed were being dealt with by the courts, so it was high time to address them in legislation and policy. Interestingly, the working group borne out of the withdrawn Pathways to Status Bill came up with proposals eerily similar to Pathways to Status. The sad part is that the pathways initiative was killed off for political expediency. Pure and simple. The PLP refused to debate it. Some of the OBA MPs cowardly buckled even after agreeing and assuring their support. Open information forums were shut down, Parliament was blocked and the Senate invaded. Democracy requires debate, not mob rule exploiting ignorance and encouraged by lies and deceit. Article 20 of the United Nations Declaration of Human Rights states: "Everyone has the right to freedom of peaceful assembly and association". Now, with this UN declaration in mind, please reconsider whether this basic human right entitlement was upheld during a dark time in Bermuda's history. Our global citizens are ashamed, alarmed and wholly embarrassed at the degrading behavior displayed. Most unwelcoming and uncaring indeed. The PLP and its writers would rather paint a narrative that those who help Bermudians via encouraging non-Bermudians to the island are evil people who are anti-Bermudian or not "real" Bermudians themselves. Such tactics are doing a disservice to all Bermudians — "real" or otherwise — and taking us backwards. These writers are in fact so desperate to paint a false narrative that they use partial quotes to make a point. For example, I said: "Until we unlatch and swing open the gates to the outside world and warmly welcome job makers, investors and overseas workers, and give them reasons to remain in Bermuda, we are doomed to a deep, dark depression." Instead, the PLP writers say I simply said: "Swing open the gates to the outside world." Presumably this was done in an attempt to suggest that "opening the gates" should be to the detriment of Bermudians. It is this intellectual dishonesty from the PLP on the issue of immigration that is lowering the debate that needs to be had. The scare tactics may be successful in many arenas, but in the interest of all Bermudians it is time to be really progressive, not regressive. It is time to heed the words of Abraham Lincoln or we will continue to sink into the abyss."

Michael DeSilva has been appointed director of security and emergency management at the Hamilton Princess and Beach Club. Mr DeSilva, formerly the Commissioner of the Bermuda Police Service, will be responsible for overseeing the security, safety and wellbeing of the hotel, its employees and its guests. As part of his role, he will help to train, educate and develop the security team as well as other colleagues in different aspects of security and safety. In his 33 years with the BPS, Mr DeSilva, a Bermudian, rose from the rank of Cadet, as a 17-year-old, to Commissioner. In this role he had command of 450 sworn police officers, 90 civilian support staff, 75 reserve police officers and 12 police cadets and operated with an annual budget of $68 million. During his tenure with BPS, he held the position of president of the Association of Caribbean Commissioners of Police and was the world regional chairman for the Caribbean for the International Association of Chiefs of Police. He also served as the director of operations for the Government's Emergency Measures Organisation, which aims to prepare government departments and non-governmental agencies for severe weather events and other disasters, helping to coordinate emergency response and recovery. Mr DeSilva is a graduate of the FBI's National Academy, National Executive Institute and the UK College of Policing's International Strategic Leadership Programme. He holds a Master of Business Administration (MBA) degree from the University of Derby. For his time with BPS, he was awarded the Colonial Police Medal in 2011 for meritorious service, and the Queen's Police Medal in 2017 for distinguished service. Tim Morrison, general manager at Hamilton Princess and Beach Club, said: "We are extremely pleased to welcome Michael DeSilva into the Hamilton Princess and Beach Club family. Michael's reputation as a committed public servant precedes him and we are confident that he will bring this dedication to his new role and help us to ensure the safety and security of our colleagues, the hotel and its guests." Mr DeSilva said: "Hamilton Princess and Beach Club is an iconic institution in Bermuda and I am very proud to become a part of it. I look forward to working with the exceptional team and to ensuring that we put Bermuda's best foot forward by providing a first class, safe and secure destination for our visitors."

Abuwi Rasool, one of the founders of the Bermuda Society for the Blind, has died at 89. Mr Rasool taught handiwork to other blind people, ran his own shop in Hamilton, and prided himself on traveling unaided all over the world. Born Wilfred John Tacklyn, Mr Rasool lost his eyesight in a dynamite explosion in 1948, when he was 19. The accident occurred at the government quarry in Hamilton Parish, where he was working as a driller for the Department of Works and Engineering The explosion almost claimed his life, as he recalled in an interview with The Royal Gazette last year. Doctors were surprised when he smiled on being told he was blind, but Mr Rasool said: "I was just happy to be alive." He attended rehabilitation courses at the School for the Blind in Brooklyn, New York. He then took two years' training at the Royal School for the Blind in London, where he met several members of the Royal family. In later years, when royalty called on Bermuda, Mr Rasool would often meet them — including Princess Margaret, who was a regular visitor. On returning home, the St George's native initially supported himself selling newspapers in King's Square. He was also one of the first people on the island to learn Braille. In 1954, with Jean Howes and Lance Hayward, Mr Rasool founded the Beacon Club, a precursor to the Bermuda Society for the Blind. The group assisted the BSFB and offered a support group for the blind, including visits for housebound blind people. Amanda Marshall, a former board president of the BSFB, said Lady Gladys Hall, a philanthropist who worked with Bermuda's blind community, introduced the legislation formally creating the society in 1957. Dr Marshall recalled Mr Rasool as "a very intelligent man with a range of interests". She added: "He was a very strong advocate for the empowerment of people who were blind, and he was a very good teacher." Mr Rasool, who treasured his independence, was the longest serving member at the BSFB workshop in its headquarters in Hamilton, Beacon House. Blind workers wove items from brooms to baskets and stools, and Mr Rasool trained many others. He worked at Beacon House until an injury in 2001, and was a long-serving board member for the BSFB. Mr Rasool became a Muslim 48 years ago through the Nation of Islam, transitioning to Orthodox Islam under the tutelage of the late Imam Warith Deen Mohammed. He travelled frequently to Chicago during this time, and later opened Bermuda's first Muslim book store. For more than 15 years, until his health failed, he ran a shop, Abuwi Gift Case, on Brunswick Street. Other accomplishments included sailing on the Lord Nelson, a tall ship catering for the disabled, in a crossing of the English Channel in 1992 when he was 63. In 2001 he completed the Haj, the Islamic pilgrimage to Mecca in Saudi Arabia. Last year he told the Gazette that he was "most proud of all the years I spent working at Beacon House". Lois Astwood, a cook and volunteer at Beacon House from 1976 to 2001, said Mr Rasool was "very independent — he didn't depend on anyone. He could see everything in his shop by feeling and smelling," she said. "He was a supervisor at Beacon House who trained people to do the work." Women and men divided the work between them, but Mr Rasool knew all the tasks. Ms Astwood recalled Mr Rasool as "a nice man who liked to talk — and he was always in the right". Mr Rasool's funeral service was held on Tuesday at the Masjid Muhammad Mosque in Hamilton. He is survived by his daughter, Tanya Sutton, brothers Leon and Leonard, and his sister, Catherine Blakeney.

March 6

Bermuda has been added to a draft tax haven blacklist by the European Union, along with nine other jurisdictions, according to Reuters. The news agency said it had been told by an EU official that the island, together with the United Arab Emirates, Oman and other Caribbean and Pacific islands, are included on a draft list that will go before EU envoys today. It is up to the envoys to agree the new list, which will then be formally adopted by EU finance ministers in a meeting on March 12, according to Reuters. Last night, David Burt, the Premier, said the island's Economic Substance Act and regulations meet the requirements of the EU, and that Bermuda "should properly be omitted from any list of non-cooperative tax jurisdictions". The Premier said technical officers and ministers are in daily contact with officials in Brussels, and representatives of key member states, to ensure "that it is clear Bermuda has met the requisite standard. This has been a difficult process, but I am confident that a fair examination of Bermuda's legislation in this area of economic substance will clearly show that we have complied with the standard required of us and we should properly be omitted from any list of non-cooperative tax jurisdictions. It is important to recognize that no decisions have yet been made. We look forward to implementing the new substance regime in Bermuda." Reuters reported that the official it had spoken with said the EU is still considering whether Bermuda and the UAE will be added to the list. In 2017, the EU decided to blacklist jurisdictions that are non co-operative on tax matters, and to monitor countries that commit to change their tax rules to comply with EU standards. However blacklisted jurisdictions could face reputational damage and stricter controls on their financial transactions with the EU, although no sanctions have yet been agreed by member states. The five jurisdictions currently on the blacklist are American Samoa, Guam, Samoa, Trinidad and Tobago, and the US Virgin Islands. According to the report by Reuters, 62 jurisdictions have committed to abiding by the tax standards set by Brussels, and most had been required to overhaul their rules by December or last month. The news agency reported that Bermuda and the UAE have not complied by the set deadlines, but EU states are assessing whether their delays could be warranted.

Extra cash from cost savings in the Department of Education have gone to finance special programmes, the Minister of Education said. Diallo Rabain told the House of Assembly that there was no increase in the department's $114 million budget, but it had found $2.3 million in savings and reallocated the funds. Extra money has gone to finance autism spectrum education, the continued implementation of standards-based grading, and science, technology, arts and maths programmes. Mr Rabain said Steam classes have been added to primary schools, with eight more to be added this year. He added the department would release annual reports on progress on the Plan 2022 blueprint for the education system. He also told the House work was under way on succession planning for the island's principals. Mr Rabain said that although the budget for substitute teachers had decreased, the change was offset by increased funding for teaching assistants. The Minister highlighted the Government's intention to phase out middle schools in favour of specialist signature schools and promised that a round-table group will be set up to help introduce the change. Cole Simons, the Shadow Minister of Education, said he was happy to see Government make progress on Plan 2022, and that the budget for the Ministry showed "signs of financial discipline". He added: "Teachers have said they are still taking money out of their pockets to pay for supplies for their classrooms." Mr Simons said it was a "perennial problem" that had to be tackled. "We need to somehow support these teachers, reimburse them for any expenses they have to make things better for their students." Mr Simons also asked for more information about how many pupils required special needs education and how many high-risk pupils were being treated by school psychologists. "We need to know the scale of the challenge because these people are our loved ones and we need to give them the support they rightfully deserve." Mr Rabain said there were 706 pupils on individual educational programmes.

A pastor appointed to battle gang violence was signed up for $33,000 a year more than it was claimed he would be paid when his contract was extended, official documents have revealed. Leroy Bean was given the post of gang violence reduction co-ordinator in October 2017 and Wayne Caines, the Minister of National Security, said the 12-month contract would pay about $92,000. The agreement was later extended for a further two years and Mr Caines said last November the "compensation was not changed". A list published on the Government's Official Gazette, however, showed Mr Bean's deal was valued at $334,654 over three years — an average of about $111,551 a year or $121,327 a year for the last two years of the deal, if his first annual salary was $92,000. However, the Government admitted last night that Mr Bean would get $125,000 a year for the two extra years added to the original contract. A spokesman confirmed Mr Bean was paid $92,000 for the initial one-year deal. The spokesman added: "At its conclusion and based on his education, experience and on par with similar roles in the Civil Service, in September 2018 Pastor Bean's contract was renegotiated and renewed for two years at $125,000, the equivalent of PS 38." The spokesman said the pay scale was in line with that for a case manager at the Department of Court Services, an education manager at Westgate prison and a co-ordinator at the Department of Child and Family Services. The Government was asked last night to explain the discrepancy and Mr Caines's claim last November that Mr Bean's pay cheque would not go up, but did not respond by press time. The details of the $334,654 contract were included in a table of national security ministry contracts worth at least $50,000 uploaded under public access to information requirements. Mr Bean was described as a "gang consultant" with a contract from September 1, 2017 to August 31, 2020. Mr Caines said, when he first announced the appointment, that Mr Bean brought 20 years' experience of work with gangs, and had served as a residential care officer at the former Department of Social Services. Mr Bean said at the time: "With the help of Bermuda, we can conquer this problem. And when I say Bermuda, I believe that each one of us plays a part in everything that will be done. It's not one organisation or one party." Mr Caines confirmed in November: "Pastor Bean is an integral component in our efforts to stem the tide of anti-social behavior in Bermuda. As such, I offered to extend his contract for a further two years, which he accepted. Pastor Bean's compensation was not changed and is available [to be viewed] in the public domain." The Royal Gazette asked the Government last week about the difference between the contract value in the online list and the salary details provided earlier. A spokesman said on Sunday that the national security ministry was busy on budget-related work, but a "full response" would be provided in the House of Assembly today. The list of contracts included another gang consultant, Darren Woods, hired from April 16 last year to March 31, 2020 for a total of $166,458 — about $83,230 a year. Further details of his role were also requested from the Government. Mr Caines said in the House of Assembly last April that Mr Woods had been seconded to the department from another ministry to act as a case manager. He was described yesterday in a press release as the ministry's youth outreach prevention manager. Mr Caines told MPs last November that the two-man gang violence reduction team worked every day to tackle the island's gang culture. He said the pair had met at-risk pupils in both public senior schools, as well as police, and co-ordinated mediation between schoolchildren involved with rival gangs. He said then that Mr Bean's work was "highly confidential and sensitive" and that it was inappropriate to reveal details. Figures provided by the Government in January showed three firearms-related deaths or injuries last year, down from nine in 2017 and 14 in 2016. The data also revealed there were 27 incidents in 2018 that involved a firearm, were believed to involve a firearm, or where a firearm was recovered, compared with 49 in 2017 and 82 the year before that. Two fintech consultants were also on the list of national security ministry contracts. Loretta Joseph was hired for $60,000 between February 1 and April 30 last year. A $70,000 contract lasting a little more than three months was awarded to Lydia Dickens or CB Limited, a Bermudian business of which she was understood to be managing director. Samantha Knight, described on her LinkedIn profile as an "operations consultant and attaché to the Minister of National Security", was listed in the table as a consultant on a $105,807 contract from January last year to the end of this month. The document also showed Pallans Associates was hired for $58,900 as a radio communication system consultant between May 30, 2017 and the end of 2018. Mr Bean did not respond to requests for comment.

The former interim chief executive of the telecommunications and electricity watchdog is suing the organisation after his $250,000 contract was cut short. Lawyers for Aaron Smith said his agreement with the Regulatory Authority of Bermuda was terminated last October, more than three months early. In a writ filed at the Supreme Court, he asked for $74,404 in compensation. Mr Smith was the fifth person to lead the organisation since it was established by Act of Parliament in 2011. Wakefield Quin, acting for Mr Smith, said in a writ that his post as interim chief executive was agreed on February 17, 2018. They added the contract was fixed for a year and would end on February 16, 2019, unless it was terminated earlier "in accordance with specific provisions". The writ, which was published on the Offshore Alert website, claimed the RAB agreed to pay a total of $250,000 to Mr Smith in monthly installments or prorated for any period of less than a month. However, the writ said: "On the 31st October, 2018, the defendant, in breach of contract, terminated the agreement causing the plaintiff loss and damage." It added the RAB "purported" to end the agreement under provisions that related to serious misconduct or criminality, bringing the organisation into serious disrepute or prejudicing its business interests. The clauses were said to have allowed the RA to terminate the contract without being liable to pay Mr Smith more money. However, the writ said: "The plaintiff denies that he at any time breached these provisions or any other provision of the agreement." Wakefield Quin said that on July 18, 2018, Michael Swain, then the RAB's recently hired chief financial officer who was nearing the end of his probationary period, wrote to Mr Smith and told him that he needed to relocate to France. The writ added: "Swain was distraught and upset when he presented the letter to the plaintiff. He was offering to continue to work in his position as CFO from abroad remotely until his circumstances changed or other arrangements could be made, but he needed to leave Bermuda immediately to be with his wife." The writ said Mr Smith notified the RAB's board in person and in an e-mail the following day. It added that he believed the matter to be a "human resource management issue" and his responsibility. The document claimed various options were considered and it was Mr Smith's "primary concern" that there was continuity. It said Mr Swain had indicated he could work from overseas. The writ alleged the RAB was open to a consultancy arrangement and, fully informed about the situation, paid Mr Swain for August. Lawyers for the RAB were said to have sent Mr Swain a draft consultancy agreement as negotiations continued. The writ added: "Swain surprised all concerned and advanced the position that he was now confirmed in his post as an employee. Negotiations broke down with Swain and the defendant terminated its relationship with Swain by way of letter dated the 27th September 2018. As a result of the above, the defendant then terminated the plaintiff's contract alleging that he was in breach of the agreement by his handling of the Swain employment matter." Wakefield Quin said that Mr Smith would argue he acted in a professional manner and "fulfilled his contractual responsibilities to the defendant to a high standard". The writ said he would claim that it was the actions of the RAB's board that "compromised the interests of the Regulatory Authority". Mr Smith is seeking $74,404, which was the balance owed under his agreement, or alternatively damages, plus interest and costs. The RAB announced its fourth chief executive, Denton Williams, in January, three months after he resigned as chief operating officer at Ascendant Group, the parent company of Belco. Its first CEO, Philip Micallef, was appointed in October 2012, but left in September 2014 for personal reasons. He was followed by Robert Watson in January 2015, who left nine months later, also for personal reasons, and Kyle Masters, then a legal adviser to the RAB, taking the helm as interim CEO. Matthew Copeland was appointed in March 2016 and stepped down in February 2018, when Mr Smith took the role on an interim basis. Mr Smith declined to comment yesterday. Mr Swain said: "I am presently seeking legal advice and have no comment at this time." The writ was witnessed by Chief Justice Narinder Hargun on February 4 and the RAB was required to respond within 14 days of it being served. A spokeswoman said: "The authority does not comment on matters before the court."

It is likely that One Communications and Digicel engaged in "tacit co-ordination" in the past, which would have impacted the electronic communications marketplace in Bermuda. That is the view of the Regulatory Authority of Bermuda, which is seeking feedback from the public and stakeholders, to a number of intervention proposals aimed at promoting competition that furthers "the interests of Bermuda consumers and residents". It is doing so through a consultation document that was released on February 18. Feedback submissions were to have been made by the end of tomorrow, but the deadline has now been extended to March 29. The RA's review is to consider whether there are operators in the electronic communications sector who hold a position of market power, such that it is necessary for the authority to intervene and impose regulations to prevent or deter anti-competitive effects. It noted that One Communications and Digicel, together, accounted for more than 90 per cent of total revenues in the sector in Bermuda in 2017. The RA has looked at six service categories, namely broadband, mobile, fixed voice, subscription television, business connectivity and off-island connectivity, and suggested remedies in areas of concern. The consolation document follows a preliminary consultation in 2017, and concludes with a handful of questions on which the RA seeks feedback. Improvements within the sector have included the roll-out of network upgrades, with internet speeds above 100 Mbps available to customers, and extensive 4G mobile coverage. However, the RA has concerns where there is significant market power, or SMP. By its definition, this is a position of economic strength that can allow a company to individually, or jointly with others, "behave independently of competitors, customers and ultimately consumers". Where it identifies that such a situation exists, the RA said it "is keen to ensure any remedies proposed are effective and strike a balance in terms of competition and investment incentives". It said it recognized the concern that two major competitors, or more, can "adopt a uniform conduct or common policy", that does not benefit customers. The RA said that a joint SMP "does not require, or imply, that the sectoral providers are engaging in illegal collusion, but refers to whether they constitute a collective entity relative to their competitors, trading partners and customers in a particular market". In its assessment of the retail broadband market in Bermuda, the RA said: "The evidence presented suggests that OneComm and Digicel Group are likely to have engaged in tacit coordination in the past." The RA welcomed the investment in fibre networks that have been undertaken by both companies, but added that it "remains concerned that, despite the improvement in the price/speed ratio received by consumers, overall prices may still not be aligned with costs, and OneComm and Digicel Group continue to have the incentives and ability to coordinate and sustain such an outcome". It added: "The continued alignment in pricing on the new, faster networks is clear evidence of tacit coordination. Therefore, despite the investments in fibre networks, the Authority is not confident that the market conditions are such that the risk of tacit coordination in the future has been eliminated." Broadband is one of six categories reviewed by the RA; the others include mobile services, subscription TV and landline telephone services. The 152-page consultation document includes the RA's observation and proposed remedies in eight market areas where it has identified one or more SMP providers. In some cases, it proposes that services include a stand-alone option separate from bundled offerings; that there is accounting separation; that prices are "cost orientated"; and that there is fair and reasonable wholesale access for other companies that seek to enter the market. In the broadband category, the RA has also proposed a definition of a 20 per cent differential on upload and download speeds, whereby if a service falls 20 per cent below its stated speed, a customer would have the right to exit the contract with that provider.

St George's residents labelled a plan to turn the Olde Towne into a quango as an attack on democracy at a public meeting last night. Walter Roban, the Minister of Home Affairs, told attendees the change would mean a higher priority from the Government and better funding for the Corporation of St George. Residents, however, questioned why the Government could not simply increase funding without changing the municipality. Mr Roban also promised that the reform would help the Government bring the St George's marina project to life, but Quinell Francis, the Mayor of St George, said the corporation has been waiting for the Government to pass legislation for the marina for years. Ms Francis said: "It has been with the Government for the past eight years. We have seen the Progressive Labour Party, the One Bermuda Alliance and now the PLP again. We have been waiting for the legislation to be put forth to be approved, and now we are being told again that it is on the agenda and all we can do is hope that this will come to fruition. The residents of the town are unhappy about the loss of their ability to vote for the candidates they want in the corporation. From this meeting, it's very clear that the people want to elect their officials. This town is a close-knit community and that has been the buzz around the town, that they won't have their say. An appointed board instead of an elected board doesn't sit well in the Town of St George. That is the main concern." More than 100 people attended the meeting at East End Primary with Zane DeSilva, the Minister of Tourism and Transport, and Lieutenant-Colonel David Burch, the Minister of Public Works, joining Mr Roban in answering questions. In an opening presentation, Mr Roban said the change from a municipality to a quango would benefit the town in a variety of ways. He said: "It will mean enhanced services, including the deployment of smart-city technology. It will mean improved infrastructure. It will mean better upkeep of public spaces, and it will allow, finally, for the creation of a marina, which St George's have long desired. It will also allow the creation of a World Heritage Site management plan for the town, which is crucial for the continuation of St George as a Unesco World Heritage Site." Mr Roban said the legislation would also ensure that residents have a say in the creation of a strategic plan for the town. He added the legislation would not result in any job losses or that the operation structure of the municipalities would be lost. "It does not mean a takeover. That is the word that has been bandied about quite a bit over the past couple of weeks. The people of St George will be the ones making the decisions of the town. Persons who reside, or do business, or work in the town will have the opportunity to provide input to the selection process of the mayor and the councillors, especially four of those councillors." Residents questioned why it was necessary to "dismantle" the corporation to achieve that aim and voiced concern about an appointed corporation. One resident said: "If the people who are really involved in this, who are living in the town, are not going to be electing their mayor and councilmen, I'm not sure if that's really the will of the people." Another said: "While the ministry might not want to call it a takeover, that's essentially what it is. It seems like a bit of a coup d'état in reverse by the central government." Cyniqua Anderson, a common councillor for the town, added it was misleading for the Government to say residents would have involvement in the selection of four of the councillors. She said: "According to the Bill, there's this selection committee of three people that will appoint the remaining four. It also mentions that the selection committee is appointed by you [the Government] as well. So it seems to me as if you appoint all the individuals." Mr Roban replied that the selection committee will be made up of people from the town, and they would select from the people who put their names forward to sit on the corporation.

Before the America's Cup got under way in 2017, organisers promised the world; cash, attention, tourism — Bermuda would get it all. Two years on, hotel industry leaders Stephen Todd and Tim Morrison said the six-week sailing event more than lived up to its hype. "Being the America's Cup host hotel before the event, it was very successful for us, for the year, but moreover brought attention back to the island," said Mr Morrison, general manager of the Hamilton Princess and Beach Club, and Bermuda Hotel Association president. He arrived two years ago, just after the America's Cup ended. But it wasn't a cure-all. Bermuda still has a number of problems that tourism professionals are trying to work through. "Right now we have a 4 per cent projected drop-off in airlift this year through one of our main gateway cities, which is out of JFK," Mr Morrison said. "We just can't see further erosion, because it will impact the 'heads in beds' and the people to the island and the economy." The two believe the seasonal nature of Bermuda's tourism is one factor holding the island back. Ironically, Bermuda started out as a winter destination. Back in the 1880s, when the Hamilton Princess was first built, it was a place for wealthy people from snowy climates to catch a little sun, but not too much sun. Over time it changed completely to become a spring and summer trip. However, Mr Todd, the chief executive officer of the Bermuda Hotel Association, insists you can still have a wonderful time during Bermuda's "off-season" from January to October. "We are struggling to find ways to end the seasonality of Bermuda tourism," Mr Morrison said. He admitted that winter in Bermuda, with temperatures sometimes dipping into the 50s, doesn't provide a lot of beach weather, but he thinks it's great for group business and events. During the ITU World Triathlon last April the hotel reached around 90 per cent occupancy. "We did very well," he said. "And that was approaching the high season." To take a strike at seasonality, the Hamilton Princess is winterizing its open-air 1609 Bar and Restaurant overlooking Hamilton Harbour. "We are putting a roof and doors on it so we can use it for groups and use it into the winter season," Mr Morrison said. "You'll still get that wonderful sea breeze location. The windows will pop up and the wind will flow through the facility. There will be some changes to the menu. We will be rolling that out in the start of April." Mr Todd thought that if Bermuda's tourism was year around, more Bermudians might be attracted to the industry, because they wouldn't have to find another source of income in the off-season. "There are so many career paths in the industry," he said. "We are one of the largest employers in Bermuda. We need to ensure we don't just attract, but retain the talent and those who are committed to maintaining our service to keep our visitors coming back." Another challenge for Mr Todd and Mr Morrison is simply helping the outside world to locate Bermuda on the map. "Years ago people knew more about Bermuda, but the newer generation doesn't know about Bermuda as much," Mr Morrison said. "We need to do our part." Mr Todd said: "Bermuda is still one of the best kept secrets." He wants people who do know about us to think of us as a weeklong destination, not a weekend getaway. At the Hamilton Princess alone, you could spend several days enjoying the amenities on the property as opposed to venturing out, but once they do, we want to make sure they have a total experience of a destination." Another problem for Bermuda is transport. Last summer there were sometimes four cruise ships in port with 9,000 visitors looking to get around the island. "It's about putting a game plan in place," Mr Morrison said. "We have to talk as an industry to see how we can work together to avoid these transportation problems." Mr Todd said we'd seen a number of great additions to Bermuda's transportation, such as the introduction of two-seater electric cars. "They are great for couples, but didn't work as well for families with multiple children," he said. Children are an important part of the 2018 Bermuda Tourism Plan, which aims to bring more families to the island. The hotel just finished renovating a pink cottage on the grounds to house their new Prince and Princess Club programme. The cottage has toys, games and activities for the hotel's younger guests. "We are working on appealing to children more so we can get families here," Mr Morrison said.

The alleged importer of $9.5 million of heroin was on edge after he was detained at the airport, the Supreme Court heard yesterday. Susie Williams-Stovell, a customs officer, told the court that Josef Vlcek, then 47, "was sweating and appeared nervous". She added: "His chest was heaving fast." Ms Williams-Stovell was speaking on the second day of Mr Vlcek's trial. She said that she was working at the airport the day Mr Vlcek arrived in Bermuda and that she had conducted an inspection of a suitcase carried by the defendant at about 7.07pm. Ms Williams-Stovell added: "I saw a bulge in there under the lining." She said that Daniel Cardoso, another Customs officer, had cautioned Mr Vlcek. Ms Williams-Stovell said that she, Mr Cardoso and Mr Vlcek went into a search room, where the bag was inspected. She added: "We revealed carbon paper so that you could see that there was a package." Ms Williams-Stovell said that she saw a brown powder under the paper. She said that Mr Cardoso then swabbed the outside of the package to test for the presence of drugs. Ms Williams-Stovell told the court: "In this case it said heroin." She said that she and Mr Cardoso left the search room to X-ray the second bag at about 7.55pm. Ms Williams-Stovell added: "We X-rayed the suitcase and you could see packages on the screen." Mr Vlcek, of the Czech Republic, has pleaded not guilty to the importation of about 2.9 kilograms of heroin on September 23, 2017 and possession of the drug with intent to supply. Detective Constable Shannon Trott said he transported the two suitcases from a secure storage area to the forensic lab at Southside Police Station the day after Mr Vlcek was detained. Mr Trott said: "I searched the suitcases starting with the smaller bag. Upon opening the bag, I saw a package that was blue and silver in colour that had been pierced and an off-white powder was exposed." Mr Trott said that he removed the package and placed it in an evidence bag. The suitcase was also placed into an evidence bag. The trial continues.

Bacardí supports the right to seek justice for those whose properties were confiscated in Cuba by the Fidel Castro regime almost 60 years ago. The Bermuda-based company was commenting in the wake of the United States' opening of a very limited scope for lawsuits against Cuban companies benefiting from properties seized after the Caribbean country's 1959 revolution. The family-owned global drinks giant moved to Bermuda in 1965, after Cuba's communist government confiscated the company's private assets in October 1960. US President Donald Trump's administration this week opened the door to a limited number of legal actions under a section of Title III of the Helms-Burton Act. Title III allows for protection of property rights in Cuba, creating the opportunity to sue those who "traffick" confiscated property, such as hotel owners using sites that were seized decades earlier. Bacardí told The Royal Gazette : "Bacardí, like many others, is a company that lost all of its Cuban properties to illegal confiscation without compensation. We support the right and ability of those impacted to seek justice and to prevent further trafficking in stolen properties." Successive US presidents have suspended Title III for successive six-month periods, given the potential for complex and expensive legal actions against many global businesses and the potential for subsequent trade disputes with the US. Major investors in Cuba include British tobacco giant Imperial Brands, which runs a joint venture with the Cuban government making premium cigars; Spanish hoteliers Iberostar and Melia, which run dozens of hotels across the island; and French beverage-maker Pernod-Ricard, which makes Havana Club rum with a Cuban state distiller. Bacardí has battled with Pernod-Ricard in the US courts for years over who owns the right to the Havana Club name. While this week's loosening of the suspension limits lawsuits under Title III to a list of about 200 Cuban businesses and government agencies that are already subject to special US sanctions because they are tied to the Cuban military and intelligence ministries, there are signs that firmer action could be on the way. The Trump administration said its latest Title III suspension would expire after 30 days, while most previous suspensions have lasted six months. The action is being presented as retaliation for Cuba's support of Nicolas Maduro, the president of Venezuela, whom the US is trying to oust in favour of opposition leader Juan Guaido. On Twitter, US senator Marco Rubio wrote: "Today, expect the United States to take the first in a series of steps to hold the regime in #Cuba accountable for its 60 years of crimes & illegality which includes its support for the murderous #MaduroCrimeFamily. Justice is coming. And more to come." The US has maintained a six-decade trade embargo on Cuba. Bacardí was founded in Santiago de Cuba in 1862. Mahesh Madhavan, Bacardí's CEO, told The Royal Gazette last month, that he hoped Bacardí's global headquarters would remain in Bermuda for the next "500 years" and that "Bermuda is our home now".

Southampton Rangers Sports Club will show the red card to people who take part in antisocial behavior, its president warned yesterday. Jason Wade said the club would rigidly enforce its existing policy to ban people who got out of line. Mr Wade said: "The policy of banning individuals is not new to the club, but we finally have a team of chairmen who are committed to enforcing the policy. In the past, people have put themselves forward for the disciplinary chairman, but when it comes time to implement, they are nowhere to be seen." Mr Wade added that Roxy Richardson and Wayne Raynor were elected the new co-chairmen of the disciplinary committee at the end of last year and they had acted to tackle antisocial behavior. Ms Richardson said: "We took it on because we want to change the atmosphere of the club. We want to reinvigorate the community. In order to do that, we have to get a handle on antisocial behavior and to do that we have to start with those who are involved in it." Mr Richardson warned that anyone found to be involved in bad behavior at the South Shore club would be banned. The get-tough policy was posted on social media last week to help get the message over to patrons of the club. Ms Richardson said: "Social media is something that everyone uses, so we decided it would be a great way to get it out there." Ms Richardson said the majority of club members had backed the policy. She added: "People have been thanking us for what we have done. There has been a positive change in the atmosphere of the club. We still have a variety of people coming in, but it's a different atmosphere." Ms Richardson added the club had also pushed back the bar's opening time to distance it from the club's youth sports programmes. She said it was hoped the changes would help improve the club's support for the area. "That's what we are trying to do. Make the club better for the community."

Members of Coral Beats, Bermuda's own all female Brazilian percussion band have been busy on the weekends cleaning up Bermuda's beaches and scouring the land and ocean for unique instruments to use in a rhythm in their upcoming cert to be held in the PPMH Hall at Warwick Academy on Sunday, 10th March at 7pm. The show will be a culmination of a very intense five day workshop with visiting Brazilian artist, Mestre Bola. Sue Riihiluoma, Coral Beats leader says, "We will have been through a very inspiring process of hard work, endless drumming, singing, clapping and repeating rhythms for hours on end and will be very excited to share our hard work and passion with the community". The group which usually consisted of twenty five musicians has performed in the past for Ted Talks, The Bermuda Festival, Harbour Nights, conventions and parties. With the five day workshop they are expecting to expand their repertoire. Not only will they performing new melodies but also will use found objects on the beach to create new sounds for those that attend the concert. Donations are welcome at the door.

Butterfield Bank has introduced a new online platform that is causing some customers headaches. The new version of Butterfield Online was launched last Saturday evening and is accessed through a new web address, www.butterfieldonline.com. Customers are e-mailed a verification code in order to access the new platform the first time they log in. Several customers contacted The Royal Gazette to say they were having various problems accessing the new platform, or that they could not get through to the bank on the telephone to seek assistance. More people voiced their thoughts on the upgrade through the consumer-oriented Facebook page Maj's List. Some said they were having difficulties logging into the new platform. Others said they were struggling to transfer money. One poster said they waited for 47 minutes to get through to the bank's call centre. Asked about the issues, a spokesman for Butterfield said: "A majority of customers who have attempted to login to the new Butterfield Online have been successful. Others, for whom the bank did not have current e-mail contact information, have had to contact our call centre to provide or update their e-mail address. As one would expect with a significant change to the online banking platform, our call centre is currently dealing with a high volume of queries, which has resulted in longer-than-usual wait times. We thank our customers for their patience." Some claimed that they had been given no notice of the changes before the weekend switchover. The spokesman said: "Customer notices were provided via all social media channels, online banking messaging and in-branch signage in advance of Saturday's migration of accounts. Those notices included requests for customers to confirm their e-mail addresses with our call centre, as the new system relies on a one-time verification code sent by e-mail for first-time login." The switch to the .com web address applies to personal banking customers, while corporate accounts have not yet been migrated from the former .bm URL. Some customers have complained that their beneficiary and bill payment templates were lost in the switchover. Butterfield said this was not the case. "The new Butterfield Online features new tools and information to enhance users' online banking experience," the Butterfield spokesman said. "Although Butterfield Online has a new look, users' payment/beneficiary templates and standing order information have automatically been loaded to the new system." Butterfield has also launched a new version of the Butterfield Mobile Banking app, which is available from the App Store and Google Play. It is identified by the icon with a white background under the name "Butterfield Mobile Banking". The previous version of the app also continues to be available to meet the needs of corporate banking customers.
Butterfield has posted a user guide and answers to frequently asked questions have been posted to the bank's website at www.butterfieldgroup.com. Navigate to Bermuda > Personal > Everyday Banking > Internet Banking.

March 5

Premier David Burt rejected talk of independence yesterday as he asked the British Government to dismiss a report that recommended that British citizens resident in Bermuda should have voting rights. However, the Premier warned the stance on independence could change. Mr Burt said that Bermuda had a constitutional relationship with the UK. He added: "There are certain persons inside the House of Commons that believe that we should have a different relationship and we should serve as a province of the United Kingdom. If the 50-year settlement between our constitutional affairs will change, then I think the people of Bermuda will have a different discussion." Mr Burt said that Bermuda was in "new and dangerous territory". He added: "From the perspective of the Government, we are going to stand by our principles. We are going to stand by the Constitution which we currently have, our constitution settlement, which says that the UK cannot legislate for our own affairs. And if the United Kingdom changes that position, then we'll have decisions to make here." Mr Burt was speaking as he called on the UK Government to reject the Global Britain and the British Overseas Territories: Resetting the Relationship report. The report, created by the House of Commons' Foreign Affairs Committee, made 14 recommendations. These included the mandatory publication of a beneficial ownership of companies register, the right to vote for UK citizens resident in Bermuda, and legalisation of same-sex marriage. Mr Burt gave notice of a motion against the report in the House of Assembly. He said that members of the committee responsible for the report were not uninformed about the island. Mr Burt added: "They have been to Bermuda, they are persons that have interacted with our government on many different occasions." He said he believed the committee members had a different perspective of the island. Mr Burt explained: "They view Bermuda as a province of the United Kingdom that they can govern and legislate for from Westminster. We do not agree with that perspective, and we are going to make it very clear in this House, and I expect to receive unanimous support on this particular motion, that it is for us to make our own laws. And if they want to be colonial, then they need to go back to a different era. It is not for today." Mr Burt said Bermuda's position on beneficial ownership was "a bipartisan one, endorsed by successive governments. We will adopt the global standard for a public register of beneficial ownership once one is implemented." Mr Burt said the motion would "signal the political unanimity" in Bermuda. He added: "This united front will convey to the UK Government that on these issues, Bermuda is of one accord." Mr Burt said that Bermuda's designation as an Overseas Territory was "a cute way of saying a colony". He added that the island had enjoyed a relationship where Britain "respected our ability, and our constitution, insofar as we have the ability to make our own laws" for 50 years. But the Premier said: "It seems as though that view in the United Kingdom is changing. So what we want to do is make it as clear as possible, so that they understand the view of Bermuda and then the ball is in their court. I look forward to leading the debate on this motion and tracing for the people of Bermuda, and reminding some, and perhaps informing others, of the history of voting rights in this country, and setting out in the clearest possible terms possible that Bermuda, in this 21st century, will not be turned back to the worst excesses of what we thought was a bygone colonial era." The news came as leaders of the Isle of Man, Jersey and Guernsey were in London as a cross-party amendment came before the Houses of Parliament to force the Crown Dependencies to start a public register of beneficial ownership. The dependencies complained the amendment was unconstitutional and the British Government delayed the vote.

The Minister of Tourism revealed yesterday that American Airlines had withdrawn one of its daily Bermuda flights and warned more could follow if airport operators Skyport did not back marketing efforts. Mr DeSilva predicted that the number of aircraft touching down in Bermuda would decrease this year. He said: "We now have an airport that is not run, not owned, not operated by us any more — it is operated by Skyport. I'm sure the Honourable Member, who was premier when he signed off on that agreement, surely recognizes that Skyport is responsible for getting airlift and approving marketing incentives. If they don't support marketing incentives, we may lose a few more." Mr DeSilva was speaking as he replied to questions from Michael Dunkley, a One Bermuda Alliance backbencher, during the reply to the Budget in the House of Assembly. But Mr Dunkley said that the government still had a "great deal of responsibility" for the numbers of air passengers who arrived in Bermuda. He added: "If government wants to use the excuse that it is somebody else's problem that is a cop out." Mr DeSilva said parts of the airport deal were "atrocious" and that the public would be told about the details from the floor of the House. Mr Dunkley also took aim at Mr DeSilva for comments he made while in Opposition about high salaries for some members of the Bermuda Tourism Authority. He said: "I assume now that we haven't heard anything about that he believes that the compensation levels are fitting and appropriate." Mr DeSilva replied: "I chastised some of the executives of the BTA — it was at a time when we had the lowest number of visitors we had in, I think, 48 years. Someone making $400,000 a year doesn't phase me but you have got to perform." Government reduced its grant to the BTA from $26 million to $22.5 million in the Budget, but said that tax changes would mean the quango would get more money overall. Part of the cash was expected to come from the introduction of new fees charged to cruise passengers. Leah Scott, the Deputy Opposition Leader, said that the BTA had done an excellent job of increasing tourism numbers and that the body should remain independent. Ms Scott highlighted a BTA report that said tourism had suffered from Bermuda's "culture of no" and asked for a progress report on the $200,000 report designed to boost the beach economy. Mr DeSilva said Bermuda's beaches were an "untapped" source of revenue. He added: "We all know there was a lot of fanfare over Shelly Bay Beach. We will look at continuing to do something on our beaches. We know that Horseshoe Beach is super crowded during the season and if we can start filtering them around the island to some of the other beaches ... we are going to put some emphasis on that going forward." He added that promotion of Somerset's Long Bay Beach would help to spread the numbers around the island. Mr Dunkley also questioned the breakdown on government's $2m investment into the ITU World Triathlon Bermuda. Mr DeSilva said Mr Dunkley wanted specifics, he should submit a parliamentary question.

Chocolate and sugar-laden breakfast cereals will be affected by the sugar tax from the start of next month, the Government said yesterday. However, drinks with artificial sweeteners instead of sugar will be excluded from the hikes. A spokeswoman for the Ministry of Health said that the addition of the new items was "in alignment with the original consultation feedback, which called for application to a wider set of items". She added: "Changes to the tariff code will be made to exclude artificially sweetened drinks from the sugar tax." The spokeswoman said that the price of cocoa preparations that contained added sugar would also go up. The rate of duty on items covered by the tax is 50 per cent. The rate will increase to 75 per cent on April 1. The spokeswoman said that the tax was introduced to encourage the public to choose healthier options. She added: "Lowering our sugar consumption is necessary to combat our obesity, diabetes and kidney disease rates, which are driving up healthcare costs untenably. Under the new tax, both consumers and businesses would benefit from avoiding sugar-based products." The spokeswoman said that the Government "welcomes and encourages" businesses to cater to the public's "increasing demand for healthier alternatives. A market exists for this and more and more products can be seen on many retailer's shelves reflecting the changing mood and tastes of the population." A spokeswoman for the Ministry of Finance said that the decision on which items would be added to the list of taxable items was "based on feedback to the original consultation and public dialogue since". She added that more than $1.02 million was collected by the Government through the tax in the last quarter of 2018. The Government did not respond yesterday to questions on how much of the tax would be used to improve public health and where the cash would be spent. Curtis Dickinson, the Minister of Finance, announced in his Budget Statement two weeks ago that a wider selection of items would be taxed from next month.

The hotel industry backed a commission to set a living wage yesterday, but warned that "one size does not fit all". Stephen Todd, president of the Bermuda Hotel Association, said the group recognized the need for a living wage and a minimum wage but that the hospitality industry's tradition of staff tips had to be considered. He added: "We also wish to ensure that the wider community has a full appreciation of what it entails across multiple industries. We are supportive as an association, with the caveat that the uniqueness of our industry is taken into consideration." Mr Todd was speaking after Lovitta Foggo, the labour minister, said that a commission was to be set up to implement a living wage. The Government's Throne Speech last November promised to implement a wage in line with Bermuda's cost of living during this session of Parliament. Mr Todd said he would "not like to see it rushed through". He explained: "If they were to press forward right after the Budget, that would leave us with a finite time period." Mr Todd said a top concern in the hotel industry was for tipping to be taken into account. He added: "Our understanding as an association is there is going to be further consultation to ensure any future legislation is reflective of the uniqueness of hotels. The discussion around a living wage or minimum wage has to factor in the component of gratuity. It is not a component of salary that can be overlooked." Mr Todd said the living wage would be "skewed" if it failed to take into account gratuities, which affected "significant" numbers of employees in the hotel industry. He added that gratuities were given to a wide range of staff, from waiters and service staff to housecleaning and laundry workers. Mr Todd said: "If I were a manager and I saw that individuals I was responsible for were now earning higher than I was, that would be a disincentive for management." He said the BHA had met the Bermuda Industrial Union and passed on its views to the ministers responsible for labour, tourism and finance. Mr Todd added: "What we have asked them to do through consultation is to ensure that industries such as ourselves are taken into consideration." The labour ministry said the independent commission will be composed of "a body of experts", including representatives from the Trade Union Congress and employer groups. The creation of a wage commission was a recommendation of the Parliamentary Joint Select Committee on the Establishment of a Living/Minimum Wage Regime last year. Ms Foggo said legislation for the creation of the commission was being worked on and three town hall meetings would be scheduled. She said more than 90 per cent of members of the International Labour Organisation had a statutory wage scheme. Ms Foggo said it was "unconscionable" for people to be working "two or three jobs, who are still barely able to put food on the table". She said even small wage increases had "a profound impact on people's wellbeing and happiness, both in the workplace and at home". The JSC report said that a statutory wage floor to support those who are economically insecure was needed. The report added: "Incipient poverty, the erosion of the middle class and growing despair have led to charities and assistance programmes of various types being overwhelmed as growing numbers of Bermudians, including children, do without the economic necessities required to lead productive and fulfilling lives."

The alleged importer of $9.5 million of heroin was caught after customs officials spotted a bulge and traces of glue in the lining of one of his suitcases, the Supreme Court heard yesterday. Takiyah Simpson, for the Crown, told the court that Josef Vlcek, then 47, was detained by customs officers after he arrived at the airport on a flight from Britain with two suitcases. Ms Simpson said: "He cleared immigration and proceeded to the customs baggage hall. where he made his way to the Green Channel." She added Mr Vleck was selected for a secondary inspection. She said: "During the search of the first suitcase belonging to the defendant, the customs officer noticed a slight bulge and glue residue in the lining of his suitcase." Ms Simpson told jurors that the defendant's two suitcases were scanned by an X-ray machine and "anomalies were found". She said a customs officer pulled out some of the lining in one of the suitcases and removed a package wrapped in carbon paper. Ms Simpson added that the officer pulled back the paper and found "a beige powder substance in a vacuum-sealed bag". She said that a scan done on the outside of the package showed traces of heroin. Ms Simpson added: "The Bermuda Police Service were called and the defendant was arrested and he was later charged." Mr Vleck, of the Czech Republic, has pleaded not guilty to the importation of about 2.9 kilograms of heroin on September 23, 2017 and possession of the drug with intent to supply. Daniel Cardoso, a customs officer, told the court that he was working at the secondary desk at the airport when Mr Vleck arrived. He said that Mr Vleck had been flagged for a second inspection by another officer at about 7pm. Mr Cardoso said that Mr Vleck told him that he had travelled to Bermuda for a ten-day holiday. He said that the defendant told him that he was an artist and had flown to the island alone. Mr Cardoso asked if the two bags he was carrying belonged to him. Mr Vleck replied: "Yes, they are mine." Mr Cardoso said that Mr Vleck told him that he had booked his flight and accommodation the day before. He added that he noticed a "bulge" on the outside of one of Mr Vleck's suitcases. He said: "At this point I suspected that there was something in the bag." Mr Cardoso said that he called over another customs officer who pulled back lining inside the bag and exposed carbon paper. He said that he cautioned Mr Vleck, packed up his bag, and escorted him to an interview room. Mr Cardoso said Mr Vleck asked: "What's wrong with my bag? When we were outside, I think there's some problem." He added that he told Mr Vleck: "There's definitely a problem." The trial continues.

The Department of Education has asked the Bermuda Union of Teachers to a meeting to tackle fears over a new grading and reports system for pupils. Kalmar Richards, the Commissioner of Education, announced that the meeting would be held today with help from the Labour Relations Office. Ms Richards said: "Our goal in meeting with union representatives is to bring resolution to their concerns, to ensure progress reports are sent home to parents this week and to encourage the BUT against taking any further irregular actions that will have an adverse impact on the teaching and learning of our students. The Department of Education considers keeping students and parents informed about ongoing student progress to be of paramount importance and uses the PowerSchool database and report cards distributed throughout the school year as the methods for doing so." Ms Richards added that the database showed some teachers were already using the system and that the education department was committed to supporting teachers and principals to ensure that parents got the new-style report cards by Friday. The meeting was set up after weeks of conflict between the Government and teachers over the introduction of the new standards-based grading system. Diallo Rabain, the Minister of Education, claimed teachers had "refused" to enter grades. But the BUT said teachers had not been properly trained in the new system. The Government announced a delay in the introduction of the report cards last December.

An expert on the African-American co-operative movement is to speak at an event hosted by the Bermuda Economic Development Corporation this month. Jessica Gordon-Nembhard, an author and economist, will make a presentation at the seminar at the St Paul's Centennial Hall, Hamilton on March 30 from 6pm to 8:30pm. Dr Gordon-Nembhard will focus her presentation on community-based asset building, racial wealth inequality and the benefits and impacts of co-operatives. She will also share key insights from her book, Collective Courage. Collective Courage: A History of African American Cooperative Economic Thought and Practice. "I am excited about what is happening in Bermuda in the co-operative movement and looking forward to learning more," Dr Gordon-Nembhard said. "I want to share what I have been learning about the African-American co-operative movement, the benefits of co-operatives to their communities as well as members; and the ways that co-operatives contribute to community economic development and community-based asset building." William Spriggs, director of economic and co-operative development at BEDC, said: "The term co-operative economics may be confusing for some, but most of us understand what it means to be co-operative economically. In fact, many of Bermuda's Friendly Societies and Lodges and bricks-and-mortar Sports Clubs were built upon this principle, so it will be interesting to learn how key facets of Bermuda's early economic co-operation fit within Dr Nembhard's broader research. Dr Gordon-Nembhard was a 2016 inductee into the US Cooperative Hall of Fame. She is professor of community justice and social economic development, chairwoman of the Department of Africana Studies, and director of the McNair Post-Baccalaureate Achievement Programme at John Jay College, City University, New York. She is also an affiliate scholar with the Centre for the Study of Co-operatives (University of Saskatchewan, Canada), and the 2017 recipient of the CASC Merit Award for exemplary contributions to the field of co-operative studies (Canadian Association for Studies in Co-operation). She is a political economist specializing in community economics, black political economy and popular economic literacy. Her research and numerous publications explore problematics and alternative solutions in co-operative economic development and worker ownership, community economic development, racial wealth inequality, credit unions and community-based asset building, and community-based approaches to justice. Collective Courage was a finalist for the University of Memphis Benjamin L Hicks National Book Award in 2014.
"An Evening with Dr Jessica Gordon-Nembhard" will take place on Saturday, March 30, 6pm to 8:30pm, at St Paul's Centennial Hall, Hamilton. Admission is $20 and tickets are available from BEDC, first floor Sofia House, Hamilton, e-mail admin1@bedc.bm, or call 292-5570. Refreshments will be served

A trailblazing use of blockchain in the insurance and reinsurance sector will be unveiled in Bermuda today. There will be a demonstration of the Bermuda Insurance Exchange, which is described as the industry's first distributed ledger technology risk and capital exchange. A production trial will go live on the island in July. If all goes to plan it will bring savings and other efficiencies for brokers, cedants and insurers, and lead to a fully-fledged exchange. "This is an opportunity for Bermuda to establish itself as the most advanced insurance market in the world," David Edwards, chief executive officer of ChainThat, said. He believes it could drive more business to Bermuda and grow the existing insurance and reinsurance market. If it succeeds, the company will look to have full-time staff on the island to support the exchange. This afternoon's invitation-only demonstration is being done in partnership with island-based technology company Fireminds. It has sparked a high degree of interest. About 80 businesspeople are expected to attend. Mr Edwards said: "We had targeted 18 to 20, but when word got around the 'Bermuda community effect' meant more wanted to take part." ChainThat provides insurtech solutions. It is backed by Bermuda-registered consulting and managed services company Xceedance, with which it works strategically and operationally. It has its headquarters in London, and a team of 20 developers. Mr Edwards is a regular visitor to the island, spreading interest in the development of the distributed ledger exchange, which uses the R3 Corda blockchain platform. The exchange gives broker, reinsurance and insurance companies access to the capital markets using blockchain. It will allow the transfer of risk and capital between direct insureds, brokers, cedants and captive insurers and insurers, reinsurers, industry loss warranties and insurance-linked securities. Mr Edwards said it will cut frictional costs, with potential savings of 30 per cent. He added: "Even if someone says they get 10 per cent, that's still 10 per cent off the expense ratio, which can have a huge impact." Explaining the purpose of the production trial, which could have up to 20 companies involved, he said: "We have to prove this to them, and the only way to do so is for them to prove it for themselves." The exchange will be implemented in stages, initially providing the framework for a traditional reinsurance market, including placement, accounting, settlement and claims. The next stage will be the introduction of new capital, supporting the same processes for ILS and ILW. Rebecca Oliver, business development director at ChainThat, said: "The exchange will enable the existing market participant businesses, brokers and risk carriers, to develop and market new competitive products and extend their distribution reach. Cost control and innovation are the two big issues that are being discussed in insurance boardrooms around the world. By automating the current operational framework, we believe the Bermuda Insurance Exchange provides the insurance and reinsurance market with the opportunity to both maintain margins, while reducing pricing to the insured. In turn, this will increase business performance and global competitiveness." ChainThat started using the R3 Corda platform two years ago. Mr Edwards praised its security and privacy elements, and said data on the distributed ledger is only shared with people involved in the same transaction, and on a "need-to-know" basis. Going forward, Mr Edwards said the exchange will be focused on Bermuda, and he hopes the island will innovate and take advantage of its solutions. "It is key that everything is done within Bermuda to start with. Once you have it established, then you can start to look at global footprints and other hubs." Mr Edwards mentioned the "Bermuda island effect" among the reasons why the exchange is being launched in Bermuda, rather than elsewhere, such as London, which also has a large insurance sector. He noted Bermuda's small size and the concentration of the insurance industry around Hamilton, where "people can just walk up to each other in the street and say we want to do this". He said: "Everyone is here, and that is why we have come to Bermuda. This is a place where there can be lots of expansion and new capital once this platform is up and running." It is hoped that between five and 20 companies, including brokers, cedants and reinsurers, will be involved in the production trial starting in July. "We are ready to go now; some people are ready, some are not. So we said July, which gives time for others to get an understanding of the platform and figure out the 'use cases' they want to prove it on it. Then everybody can go at the same time." The trial is expected to last for six months. Mr Edwards said: "It is a production platform, so if people say 'we're ready', the trial can stop for them and go into full production with their counter parties." A steering committee is being set up to assist with quantifying the success of the exchange. There will be key performance indicators for the initial use cases, such as on placement, accounting, settlement and claims. "We have some accelerators to help [participants] build the business cases, and help them examine their processes. They need to understand their existing processes, so they can see the benefits of this at the same time." Mr Edwards said cost savings will depend on how deeply a participant integrates with the system. "We have a phased approach. People can come on and just use the interface, access it, and export the data into their systems. Then we have the full API [application programming interface], the interface, to allow them to link their existing systems to it, so they can get right-through processing with their existing systems; that is where they are going to see the real value and savings." On the potential benefits for Bermuda, Mr Edwards said: "Hopefully it will drive new business to Bermuda. There are lots of businesses out there that would potentially look to put their reinsurance into Bermuda, but it can be a hard process today, especially for the smaller ones. The idea of giving them an efficient platform is that the products will have a much further reach from Bermuda, and go across the globe." He added: "If it is a success, it has potential to be big for Bermuda. I'm excited at the potential and how Bermuda can adopt it, both for the companies themselves and the Government. What the Premier is doing with his blockchain initiative, fintech, insurtech, and these new digital asset regulations, is really exciting. Who knows what Bermuda is going to look like in the next five years. It could be huge what is going on here."
ChainThat has a website at chainthat.com

The total value of merger and acquisition deals in Bermuda topped $70 billion in 2018, more than double the previous year's tally, a report released today by offshore law firm Appleby found. The island was home to four deals of more than $5 billion, including the second-largest deal of the year, Axa's $15.3 billion acquisition of XL Group Ltd, a Bermudian-based global business insurer. "Bermuda saw total deal value increase to more than $70 billion last year due in large part to a highly active insurance market," said Timothy Faries, Bermuda managing partner and group head of corporate. The insurance industry experienced intense competition, and the need to increase scale and diversify, led to two of the largest deals of 2018 across the offshore region." The latest edition of Offshore-i, an Appleby report that provides data and insight on merger and acquisition activity in the major offshore financial centres, focuses on transactions announced over the course of 2018. While the total number of deals in the offshore region dipped when compared to 2017, value was up significantly. Bermuda led the way in the number of mega-deals — those valued at $5 billion or more — although the island's total of 307 deals was down on 2017. In total, there were 2,781 deals targeting offshore companies in 2018, representing a 5 per cent drop in deal activity. However, the 57 deals that exceeded $1 billion, including nine mega deals, fuelled a significant rise in value. Appleby said acquisitions have become increasingly popular over the last two years, compared to taking a minority stake in a company or releasing more shares to investors, and now make up nearly half of all offshore M&A activity, the report found. "Investing companies are no longer content to just take a seat on the board, but want full control of an asset in order to gain a competitive advantage over rivals," said Cameron Adderley, partner and global head of corporate at Appleby. "This drive to do strategic deals is likely to continue, providing finance remains readily available, interest rate rises predictable and markets stable. Gaining access to transformational technologies also remains a big incentive across almost every sector." While the primary focus of Offshore-i is on transactions in which offshore targets are purchased by investors, the report also examines deals in which the acquirer is based offshore. There were 3,532 outbound deals announced over 2018 with a total value of $340 billion, which includes 66 deals worth more than $1 billion each. Bermuda saw a slight decrease in the number of outbound deals from the previous year, but a 59 per cent increase in cumulative outbound deal value to $57.1 billion. The jurisdiction also accounted for the second-largest outbound deal, Bermudian-based Brookfield Property Partners' $9.4 billion acquisition of GGP. The ten largest outbound deals across jurisdictions were each worth over $4 billion. The report's key findings were:
The total value of all offshore deals in 2018 was $344 billion, $100-plus billion more than 2017.
There were 57 deals worth at least $1 billion, including a record nine mega deals worth more than $5 billion each.
There were 196 completed IPOs, the offshore region's highest-ever annual total, raising $33 billion.
A total of 2,781 offshore deals were announced, more than South America and Africa combined.
Investors from nearly 60 countries across the world targeted offshore companies.
The manufacturing sector saw a 135 per cent increase in M&A value, while the construction sector accounted for 273 deals in 2018, the highest number it has seen in a decade.
Cayman was home to the largest number of deals and total deal value, while Jersey saw a 297 per cent increase in deal value fuelled by a $58.5 billion acquisition of Jersey-incorporated Shire by Japan's Takeda Pharmaceutical.
A total of 161 offshore-incorporated companies were targeted by investments financed via private equity and venture capital, the highest volume seen over the last five years.
There were 3,532 outbound deals coming out from the offshore region, worth a combined $340 billion. The top ten outbound deals were each worth over $4 billion.

March 4

Immigration system changes are still a government priority, the national security minister told the House of Assembly. Wayne Caines disputed the suggestion the Government was "resting on its laurels" and said that a bipartisan committee had been at work on the subject. However, he said any reform had to benefit Bermudians and ensure opportunities for them. Mr Caines told MPs during debate on the Reply to the 2019-20 Budget on Friday: "It's basic. We believe that any immigration plan must be fair, must look at the needs of Bermudians, Bermudians who have grown tired of watching everyone else benefit from this lovely island while they sit and watch and have no opportunities. We have a responsibility to make sure this country runs efficiently and Bermudians are not second-class citizens in their own country, and we will not apologise for that. Why would we, when everyone else has their own passport and a place they can go and another place they can domicile? Our people only have Bermuda." Walton Brown, the Minister for the Cabinet Office, said the Government's focus was on job creation. He added: "We cannot simply bring people to the island. We can only bring people if there are concrete jobs that can be filled. It is a very simplistic view being advanced by the Opposition — just bring in more people. We believe that we need to have a co-ordinated approach to this. We recognize that we need more people on the island, but more people will come to the island if jobs are created. That's just a fact of life." Mr Brown said the Progressive Labour Party would also try to find a solution to the problem of permanent resident's certificate holders and belongers. However, Scott Pearman, a One Bermuda Alliance backbencher, insisted that Mr Brown's view that people should be brought in only if there were jobs to fill was flawed. He said: "Respectfully, that's absolutely wrong." Mr Pearman highlighted a new advertising campaign from the Bermuda Business Development Agency that said that for every new job filled by someone from overseas, 1.3 Bermudian jobs were created. Mr Pearman said: "They don't come in and take Bermudian jobs." Mr Pearman added that it was important that Bermuda attracted wealth and job creators. But he said: "We also need to ensure we retain those who are already here." Jamahl Simmons, the Minister without Portfolio, said the Opposition had tried to "rewrite, rehabilitate and resurrect the failed, rejected Pathways to Status agenda". He added: "Or as I like to call it — open up the immigration floodgates and hope for the best for Bermudians." Mr Simmons said that for the economy to grow the Government had to create an environment where there will be more people on island "but Bermudians benefit too". He added: "Not as an afterthought, not as a by-product. That is a key difference." Trevor Moniz, of the OBA, said that the Government "weren't willing to do what was necessary". Mr Moniz added that the Cayman Islands had "figured it out" and that Bermuda needed to "take a page from their book in terms of immigration. There was a point in time where we had too many people here — we had to try to restrict it. Now we have too few people here — and we have too little money in our economy. We need people who are going to come here, doing professional jobs, who are going to be spending money." Rolfe Commissiong, of the PLP, said that talk of the need to bring more people to Bermuda struck "a very dissident chord in myself and generations of black Bermudians in this country". Mr Commissiong highlighted sections of Mr Brown's book, Bermuda and the Struggle for Reform: Race, Politics and Ideology, 1944-1998, about immigration to Bermuda during the 1960s. Mr Commissiong asked: "Who did they displace? Who did they marginalize in our society? Our parents and my generation." He added: "You want to know why the current statistics we see around racial disparity are the way they are still in Bermuda in 2019? Look no farther than that period in our history." Mr Commissiong said that Bermuda did not want to be like the Cayman Islands. He said: "Our parents fought and sacrificed to make sure we weren't going to be like Cayman. So take your Cayman examples and you know where to put them." Craig Cannonier, the Leader of the Opposition, said that Bermuda's high cost of living had "always been buffered by a healthy number of people living and working in Bermuda". He added: "We have got to get high net-worth people investing in Bermuda to create the many opportunities that have allowed Bermudians to live a good, healthy lifestyle. There are not enough people on this island to support the economy." He added that there was "blame enough to go around" for the state of the island's economy, "but the fact remains right now if we don't get something happening, hopelessness is going to set in".

A Joint Select Committee set up to investigate why protesters were pepper-sprayed by police outside Parliament in December 2016 has held all of its meetings in secret. The Royal Gazette can reveal that the bipartisan parliamentary group, which promised to carry out its work with "fairness, transparency and sensitivity", has held 40 sessions in the past year, none of them open to the public or media. A public access to information request for transcripts of hearings and minutes of meetings of the committee was rejected on the basis they were "in camera deliberations" and could not be disclosed because of parliamentary privilege. The JSC, headed by Kim Swan, a Progressive Labour Party MP, pledged to table its findings in the House of Assembly three to six months after it was formed in January last year but has yet to do so. Dennis Lister, the Speaker of the House, gave the committee another three-month extension on Friday to complete its work. Mr Swan would not answer questions about the committee in a phone interview on Thursday. The clerk to the committee later wrote in an e-mail: "Mr Swan ... asked me to advise that the committee will be reporting soon and thus it will not comment until that time." Mr Lister did not respond to a telephone message or e-mail. David Burt, the Premier, said the PLP, on being elected to power in July 2017, was given the opportunity to "seek the facts and to obtain justice for those Bermudians that were victimized in such a brutal manner" on December 2, 2016, when protesters and police clashed during a demonstration in Hamilton about the multimillion-dollar redevelopment of the airport. Mr Burt added: "As we seek justice and the truth around what and who instigated the horrific action taken against peaceful protesters, we must also adhere to the rule of law governing how such matters are handled. The work of a joint select committee is a matter for the chairman, its members and the Speaker, who have roles in the regulation of the committee's procedure. The standing orders of the House of Assembly direct that the sittings shall be private. It is not for the Premier to comment on the same." Standing order 38 (8) of the House of Assembly rules that "subject to any order of the House or resolution of the committee, the sittings of a select committee shall be private". But JSCs can hold public hearings and they have done so in the past. At least two JSCs convened during the PLP's last term of office, one on the public education system and one on gang violence, held open meetings, which the public could attend and which the media reported. Mr Burt did not respond to a further question on whether he believed the events of December 2, 2016 were of significant enough public interest to warrant public hearings of the JSC. Craig Cannonier, the Opposition leader, said: "There would have been merit in holding at least some of the committee meetings on an issue of such public importance in public. This involved both parties — the OBA was in government at the time and PLP MPs were heavily involved in the protest, as were the unions. It is up to the committee chair to decide, but I think the public should have had at least some opportunity to view the committee's work." Andrew Simons, a former One Bermuda Alliance senator who briefly sat on the seven-member committee before he was replaced in the Upper Chamber in June last year, said he was unsure why the meetings were held in secret. He added: "In general, committees of Parliament should meet in public." Mr Simons said joint select committees tackled important topics and should conduct their business in public "unless there is a compelling reason not to and those committees should be able to explain what those reasons are". Michael Dunkley, who was premier when the protest took place, said he gave evidence to the committee late last year. Mr Dunkley has been accused several times by the PLP of directing the actions of the police outside Parliament, allegations that he and then Commissioner of Police Michael DeSilva denied. Mr Dunkley and Commissioner of Police Stephen Corbishley, who replaced Mr DeSilva last year, declined to comment on whether they believed the hearing should have been held in public. Mr Corbishley said the Bermuda Police Service supported the remit of the JSC, had provided evidence to the committee and awaited "the final report in its entirety". Mr Swan tabled a motion in the House in late 2017 that called for the committee to be formed to look into "the events generally, including the decision-making and any directives of the executive and the then Speaker of the House [Randy Horton] given to the police". He and other MPs said there was a need to "get to the bottom" of why police officers wore riot gear and used incapacitant pepper spray on protesters who blocked access to Parliament. Wayne Caines, the national security minister, said: "In order for any healing process to take place, there must be an opportunity for this country to look at this event and ... delve into the facts to deal with it in order to move on; almost like the Truth and Reconciliation Commission in South Africa. As jaded, as disgusting, as heinous as the past was, they had to look at that and categorically and systematically work through the challenges." An official notice published on March 23, 2018 included a commitment for each member of the JSC to "carry out all facets of its operation, including but not limited to research, investigations and deliberations, with fairness, transparency and sensitivity". The Royal Gazette's Pati request for all records held by the House of Assembly concerning the committee resulted in the release of only two documents — a list of dates and times for the 40 meetings and a list of existing members. These are Mr Swan, Senate president Joan Dillas-Wright, PLP members Neville Tyrrell, Tinée Furbert and Scott Simmons, and OBA members Ben Smith and Marcus Jones. The information officer for the House of Assembly said the other records were exempt from Pati.

Rosewood Bermuda's managing director, Paul Telford, has stepped down. The hotel announced Mr Telford's leaving today, but said he would continue to work with the property's ownership group, providing hospitality consultation on their investments in Bermuda. Mr Telford joined the resort as part of the opening team in 2008 and worked in several roles at the property before taking the helm in 2015. A hotel spokesman said they were grateful for the outstanding leadership Mr Telford provided to Rosewood Bermuda over the last ten years. In the last year, Mr Telford led the Rosewood Bermuda team through a full renovation and successfully re-launched the property to great acclaim. He was also named as chairman of the Bermuda Tourism Authority, as an ambassador for tourism on the island. "He has played an important role in his work with Rosewood and Bermuda with his stewardship and passion as a hospitality professional," the spokesman said. "We have the utmost respect for Paul, and thank him for his efforts and steadfast commitment to the resort, and wish him much success in the next phase of his career." Rosewood is now searching worldwide for Mr Telford's replacement. Until a formal managing director has been appointed, Remus Palimaru, hotel manager of the Rosewood London, has been brought in on a short-term assignment to oversee the daily operations of the hotel and to organize the property and team for the 2019 high season.

The island's newest soldiers passed out from a tough two weeks of basic training at the weekend. The troops from the first of two Recruit Camp intakes this year were awarded their rank slides and section and individual awards at Warwick Camp as family and friends looked on. Private Alex Godet, 23, who won the top recruit prize, said he thought his commitment to his section and the intake helped win him the accolade. The IT network support specialist from Paget added: "I tried to motivate the section and the whole group. I was always positive where I could be, trying to motivate everybody." Private Godet, who also won the marksmanship award, said: "I've really enjoyed it. Anybody wondering about joining the regiment, go for it. You learn a lot and you make friends along the way." He added he planned to do the Junior Non-Commissioned Officers' Cadre and hoped to go on to join the potential officers' course. Private Godet just pipped Private Andrea Burrows to the top recruit prize — and she was also given a special award to mark her efforts in Recruit Camp. The 20-year-old cashier at hardware store Masters said: "It's awesome. I feel my hard work has paid off and I've definitely seen improvements in myself." Pte Burrows, at 5ft 1in the smallest of the intake, added: "I'm looking forward to being a better soldier." She put her recognition down to "determination, hard work, taking on challenges and not being afraid to push myself past my limits". Private Burrows said: "I want to go up to corporal and become a medic." She admitted she found foot drill a struggle, but said she forced herself through grueling lessons on the parade ground. Private Burrows, from Pembroke, added: "My muscles weren't used to the tension or the strain put on them. But I caught on pretty fast and other than that, I thoroughly enjoyed my training." Lance Corporal Ci're Bean, who won best section leader and the best section awards for 1 Section, said afterwards: "I feel it was well-deserved. We all worked hard and encouraged each other through a lot of tough points, but we got through together as a family." Sergeant Andy Howe of the Royal Anglian Regiment, the RBR's British Army affiliated regiment, joined the training squad for Recruit Camp. He said: "They've crammed a lot of new information into two weeks ... and from what I see, it's going the right way. The team here are dedicated, they want results and they're fighting for it. Instead of these soldiers having to be here, we have to convince them to be part of a unit they can be proud of." The awards were presented at Warwick Camp on Friday night with dignitaries, including John Rankin, the Governor, and Wayne Caines, the national security minister, in attendance. Former senior RBR officers, including Honorary Colonel Eugene Raynor, and representatives of other uniformed organisations also watched the new soldiers begin their military careers. Lieutenant-Colonel David Curley, the RBR's commanding officer, said the troops on parade were "evidence of a changing regiment". He added: "In times of crisis, your regiment stands ready to respond, be it assisting the Bermuda Police Service, clearing roads after a hurricane or patrolling our island waters." Colonel Curley added that the troops had learnt new skills, overcame challenges and made new friends. He told the new soldiers: "I am proud of the new recruits who stand before us. I encourage all of you to exploit every opportunity that the regiment puts before you. We are fully committed to investing in our people so that as your capacity increases, so will the capacity of your regiment."

Alex Swan, a prominent businessman and entrepreneur, has died. Mr Swan was 76. The realtor and developer was a decades-long friend and business associate of Sir John Swan, the former premier. Mr Swan was a general manager for John W. Swan Limited, and ran the company during Sir John's time in political office. His work there laid the foundation for his future business success. Mr Swan later operated Progressive Realty and bought the rental division of John W. Swan Limited, JWS Rentals, in 1998. Sir John said he met Mr Swan when both of their families lived in the Mount Hill area of Pembroke. He said he worked with Mr Swan for about 33 years that he was a focused worker and a proud father. Sir John said: "Alex was a very definitive worker. He got on with whatever job he was given. When I became Minister of Marine and Ports, I left him in charge of sales for the company. He was my No 1 real estate person. We were also friends. We did things together and even travelled together." Sir John added that Mr Swan was involved with the Pembroke Hamilton Club and had served as its president. He said: "Alex was a big PHC man. He loved that club." MPs on both sides of the House paid tribute to him at Friday's House of Assembly session. Kim Swan, of the Progressive Labour Party, said Mr Swan had been a stalwart of the football community. Rolfe Commissiong, a PLP backbencher, added Mr Swan had been an "an iconic, pioneering figure in Bermuda's black community" for decades. Mr Commissiong said he had "paved the way in terms of black business development and entrepreneurship. He had an abiding love and interest in the welfare of Bermuda and Bermudians. That generation that he was a part of laid the foundation for the Bermuda we have today." Michael Weeks, of the PLP, said Mr Swan was "a knowledgeable colleague" at the Leopards Club in Hamilton.

March 3, Sunday

March 2

Government ministers took aim at the One Bermuda Alliance's Reply to the Budget last night. Curtis Dickinson, the Minister of Finance, said that it was easy to simply call for cost cuts, but much more difficult when the human impact was weighed. Mr Dickinson said: "It's easy to say cut people's jobs, but the fact of the matter is every action has a reaction. If you cut people's jobs in the public service, where are they going to go?" He also defended the decision to not feed into the Sinking Fund, explaining that the island's economic situation has become more positive. The Progressive Labour Party MP said: "The notion that we would now borrow money to save makes no sense." David Burt, the Premier, meanwhile said the Budget Reply failed to highlight how the OBA would diversify the economy or make the Budget cuts they want. Mr Burt said: "I hope that Nick Kempe, the Shadow Minister of Finance, will take a page from a former shadow minister and actually come and produce an alternative budget. Show the Government how you would spend our money. If you say you would spend less, then say what you would cut." He said the PLP clearly laid out in its Budget how it plans to diversify the economy while helping those who need assistance. Opening the debate, Wayne Furbert said it was clear based on the dueling Budget statements that the PLP was the future, while the OBA is entrenched in the past. Mr Furbert, the junior finance minister, said: "I could talk about how the workers of the Government were not given a salary increase in five years. I could speak for an hour about the pain they inflicted on our seniors and didn't give them an increase for five years. I could speak about how the former minister told our seniors money didn't grow on trees, but I'm not." Mr Furbert quipped that the OBA's Budget Reply must have been published before last night, when it was revealed that a banking solution for fintech businesses had been found. He said: "Finally, we have hope for jobs coming here to this island. I'm assuming the honourable Member printed that report before they heard the good news." Mr Furbert added that while the subject of the European Union's economic substance regulations are unknown, they could prove to be a huge economic boon for the island if companies decide to establish themselves here. "If they each put a boot on the ground, we can get the economic reality that we are looking for, in terms of payroll tax, in terms of retail sales," he said. "It goes on and on." He also fired back at claims that the PLP had not improved efficiencies, saying that the OBA hiring freeze had cost millions in revenue. Mr Furbert said there were insufficient resources in the Office of the Tax Commissioner, which resulted in a lack of audits. He added: "We found $330,000 of cheques in a drawer not processed." Mr Furbert said that while the $300 base rate for Land Tax would result in larger bills for some, the Tax Reform Commission had recommended an even higher $500 base rate. He described the Budget as "transformational" and said that it "sets the government movement for future growth". However Trevor Moniz, an OBA backbencher, took issue with Mr Furbert's assessment He said: "It's a holding Budget — again. It doesn't really achieve anything, it's just holding on to where we are." Mr Moniz said that he felt it was a mistake not to add to the Sinking Fund. He explained: "Most of us, I think, would think it's a good idea to have a fund for a rainy day. And I think that this government is glad we had one. What would they do without it?" Mr Moniz said the Government was "still riding on the coattails" of the previous administration. He added: "They are riding on the America's Cup, they are riding on the airport project, they are riding on the tourism success. That's fine. But you have to have more than that." Craig Cannonier, the Leader of the Opposition, said that the cost of living in Bermuda "continues to be a challenge". He added: "I don't feel that the Budget has addressed the cost of living to really present the realities of what's going on in Bermuda right now." Mr Cannonier said the high cost of living had always been supported by a "healthy number of people living and working in Bermuda". Michael Dunkley, an OBA backbencher, that there were many "interesting" and "worrying" aspects to the Budget. The former premier said that the Budget showed numbers and estimates that "have been changed for the worse over the Budget from last year". Mr Dunkley added: "This goes against the grain of the fiscal discipline the PLP government have alluded to over the past week, and I believe it creates doubt about the accuracy of the Budget."

Legislation implementing budgetary steps laid out by Curtis Dickinson, the finance minister, has been tabled to go into effect later this year.

The Land Tax Amendment Bill 2019, tabled yesterday in the House, will come into effect on July 1, 2019 if approved. The Bill is aimed at tourist units such as hotels, cottage colonies and guesthouses, but excludes vacation rental units. On top of a base charge of $300, the Bill imposes charges based on the property's annual rental value, with a special rate for properties inside Economic Empowerment Zones. The Financial Services Tax Amendment Act 2019 will impose an extra tax on banks and domestic insurers — although health insurance and the Government's own insurance gets a pass. However, additional landholding charges that had been scheduled to take effect on March 31 this year have been deferred another two years, under the Bermuda Immigration and Protection (Landholding Charges) Amendments Regulations 2019. Also tabled was the amendment to hike the foreign currency purchase tax from 1 per cent to 1.25 per cent, and Bills extending customs duty relief to hotels and restaurants to 2024.

A committee investigating a clash between protesters and police outside the House of Assembly has been granted a three-month extension. The Parliamentary Joint Select Committee, headed by Progressive Labour Party backbencher Kim Swan, was set up in January last year to examine the events of December 2, 2016. Mr Swan had indicated last month that the committee was at the "wrapping-up stages". Dennis Lister Jr, the Speaker of the House of Assembly, told MPs today the group had been given an extra three months to finish its work. Several protesters were pepper-sprayed by police officers two years ago during a protest against the redevelopment of the airport. It was revealed last month that an undisclosed settlement — said to be about $225,000 — had been agreed with complainants who were seeking legal action against the Police Complaints Authority.

Community members staged a demonstration against "inadequate" sentencing and rehabilitation for sex offenders yesterday. The hour-long action outside the House of Assembly came two days after David Minors, a former government road safety officer, was jailed for five years for sexual offences against an underage boy. About 50 members of the public attended the gathering, as well as a number of politicians during the House's lunch break. Juanae Crockwell, who led the action by the group Advocates for Change, said a five-year sentence for sex offenders was not a win for victims. Ms Crockwell said: "I know that it is not a win when I have a friend who for the last 30 years of her life has been dealing with the effects of her trauma. To watch a predator get five years when she has been dealing with this for 30 years — she can't escape it, she cant serve time and then go on with her life. In Bermuda, someone who gets a five-year sentence is released within three years. What happens in those three years that guarantee that when he or she is released, the community is safe?" Ms Crockwell said the Department of Corrections did not have good enough programmes to protect the public when offenders are released. She said she would like Parliament to introduce minimum sentences for sex crimes. Christine DaCosta also called for tougher penalties and changes to the laws to protect children. Ms DaCosta said she was preyed on by a teacher when she was 16, but that this did not break any laws. She said: "If your daughters and sons are between the age of 16 and 18, they are not protected by the law. It is legal for a predator to groom your child." Suzann Roberts-Holshouser, the former One Bermuda Alliance MP, called for a programme for released sex offenders. Ms Roberts-Holshouser said offenders should be "given an opportunity to understand their illness and to get help for life". David Burt emerged from the House and said he supported the efforts of those gathered, and invited them to submit a petition to Parliament. The Premier added: "There will be a debate upon that petition if it is submitted to Parliament, so it can get the opinion of the House, so we can look if there are any further changes and strengthening to our legislation which is necessary." Kathy Lynn Simmons, Minister of Legal Affairs, said she would meet with representatives of the group next week to discuss their concerns. Wayne Caines, Minister of National Security, said preventive measures and programmes to address multigenerational trauma were needed. Mr Caines said: "We have to put processes or systems in place that allow victims or people that have been traumatised to get the proper help they need." He agreed that more mandatory programmes should be held in correctional facilities, but said they would only be effective if offenders are willing to get help. Mr Caines said the church and other "safe" institutions should also be held more accountable. Advocates for Change described the gathering as the beginning of a series of events and initiatives to bring awareness on the issue and to discuss solutions to protect the community. The group pointed to statistics from the campaign group Scars and the Bermuda Health Council, which showed one in three Bermuda residents suffered sexual abuse before the age of 18. It stated: "What these statistics reveal is that we have an epidemic of sexual abuse on this island and it needs to be addressed with purpose. Take a stand Bermuda."

Boosting the working population with more foreigners would help ease financial pressures on Bermudians, the Opposition claimed yesterday. The One Bermuda Alliance said the island needs an attractive immigration policy and expected to see the controversial Pathways to Status policy returned under a new name. The OBA Reply to the Budget suggested the Progressive Labour Party acknowledged behind closed doors the need for more guest workers — despite public messages to the contrary. Patricia Gordon-Pamplin, reading out the OBA's response, warned immigration could be "Bermuda's Brexit" because it is splitting the country and causing uncertainty in business. The Opposition's finance spokeswoman in the House of Assembly, who delivered the speech because shadow finance minister Nick Kempe sits in the Senate, said: "The fundamental inhibitors to growth remain the same from the OBA's time in government. A clear and welcoming immigration policy is needed to ensure that we can attract the global expertise and capital needed to grow our stagnant economy and drastically increase our working population. Furthermore, it is essential that we arrest the exodus of long-term contributors to our economy. We fully expect to see Pathways to Status presented repackaged with a different name. It is long overdue." Days of demonstrations shut down Parliament when the former OBA administration tried to table its inflammatory legislation in March 2016. The Bill was designed to make it easier for long-term residents to gain permanent residency and status, but was withdrawn after the protests. Mr Kempe admitted yesterday: "Perhaps it was rushed." However, Craig Cannonier, the OBA leader, claimed: "Mr and Mrs Bermuda are beginning to understand the importance of opening our doors." In her 26-page Budget response, Ms Gordon-Pamplin cited the 2018 annual report from the Fiscal Responsibility Panel, which said expanding the workforce was "the only realistic counter to the island's demographic challenge from a rapidly shrinking and ageing population. She added: "This is a pivotal moment in Bermuda's history and this issue cannot be avoided any more as it is presently being subjected to a slow death by committee. The Premier purports to be able to pass immigration reform because he feels he has the people's trust. The OBA welcomes him to move ahead." She claimed that many people who have lived and worked on the island for more than ten years were "forced to keep one eye on the door" and invested their savings overseas. Ms Gordon-Pamplin said: "At some point we must allow workers and their children, who have an extended period of employment or residence in Bermuda, the ability to fully formalize their relationship with Bermuda through some form of pathway to status mechanism." She suggested support appeared to exist within the PLP. Ms Gordon-Pamplin said: "It is well known that members of this government are stating in meetings with international business that they recognize the need for increased immigration. This is in stark contrast to much of their public political messaging. Like Brexit, will immigration split a political party? Unlike in the UK, will a leader emerge in this government to unite the country around this issue in the name of prosperity?" The House heard that an increased residential working population would help alleviate issues including debt, through greater payroll tax collection and local spending; healthcare costs, thanks to "generally younger and healthier" guest workers; global company compliance requirements, as businesses must do more to justify their presence in Bermuda; and individual tax burdens, as more workers would spread the cost further. Ms Gordon-Pamplin added: "While it would be nice to think that all that growth can happen from returning Bermudians that went overseas during the seven years of famine, recent history does not support that happening without also increasing the number of guest workers." The finance spokeswoman called for more capital to be invested in the local economy, to help entrepreneurs struggling to find financing through banks. She also said government service delivery should be changed, and pointed to previous comments from David Burt, the Premier, made in his days as junior finance minister, that offered support for privatization. Ms Gordon-Pamplin called for an independent education authority and more aid for business development. She was heavily critical of the PLP's performance during its first stint in power, which she blamed for the country's precarious financial position today. She said: "The PLP did the exact opposite of best practice. Capital expenditures grew along with the yearly deficits as did the incessant borrowing and related interest costs on the debt. From 2001-02 to 2007-08, government revenues grew each year by 6.8 per cent on average, however the public debt grew by 116 per cent, from $128 million to $277 million. This reckless management of the people's money was a recipe for disaster waiting to happen. Seven years of plenty were followed by seven years of famine." She claimed that 2009-10 was a particularly bad year as the public debt doubled in 12 months from $335 million to $666 million. Ms Gordon-Pamplin said: "During the seven years of famine, our debt grew by 512 per cent, or sixfold, from $335 million to $2.05 billion. The preceding examples are highlighted not just to cast blame, albeit well deserved, but so as to frame the realities of that time as the debt created from the mismanagement of projects and operational overspending under the last PLP administration continues to haunt us to this day."

The Bermuda Casino Gaming Commission is in talks with three locals banks as it attempts to get the island's fledgling casino industry off the ground, finance minister Curtis Dickinson said yesterday. Mr Dickinson told Parliament the commission is trying to secure a local bank with an American correspondent bank relationship which could accept the proceeds from gaming. He said the commission had engaged in discussions with Butterfield Bank, Clarien Bank and the Bermuda Commercial Bank as a "high priority". The securing of a bank has long been regarded as a major stumbling block for the casino industry. Clarien told The Royal Gazette a year ago it would make a "risk-based decision" on whether to have further discussions with its stakeholders, including its overseas correspondent banks, once it had a better understanding of the island's casino legislation and regulations. Butterfield declined to comment when approached by the Gazette at that time. Bermuda Commercial Bank is being sold to New York investment firm Permanent Capital, whose lead counsel in Bermuda is Mark Pettingill, the former One Bermuda Alliance MP. Mr Pettingill told the Gazette last month that providing banking services to the gaming industry was "absolutely not a focus" and did not form part of BCB's business plan. Mr Dickinson added further discussion will be carried out with the Bermuda Monetary Authority as banking regulator and the US correspondent banks. In an extensive Ministerial Statement on gaming, Mr Dickinson also told the House of Assembly responsibility for betting shops would move from the betting licensing authority to the commission, and that the industry's legislative framework would be revised. David Burt, the Premier, previously noted that the Bahamas had been faulted in 2016 over money-laundering issues with its betting shops. Former executive director Richard Schuetz, in his resignation letter, pointed to "glaring deficiencies in the anti-money-laundering regime of this island's betting sector". Mr Dickinson said yesterday: "In order to ensure this sector is regulated thoroughly and to a level or standard equivalent to mature regulatory jurisdictions, the current legislative framework will need to be revised. The commission is poised to complete the legislative framework including AML/ATF controls for licensing and supervision of betting and other non-casino gaming activities in 2019. Consultation with the betting operators regarding the legislative changes and the pending compliance requirements is ongoing. This consultation has involved educating them on the introduction of a new AML/ATF regime and the subsequent impact this may have on resources and their operations. The commission will assist them in understanding the importance of adopting policies that create robust internal controls that will meet the new legislative requirements. The commission is also drafting a Licensing Conditions and Code of Practice document which will be introduced in tandem with the legislation governing the betting sector." Mr Dickinson also pointed to the struggles to find a new executive director to replace Mr Schuetz, who left the post in December 2017. He said: "It has been decided to engage the services of an executive recruiter to assist with securing a suitably qualified leader for the commission's team as soon as possible."

The Mayor of Hamilton warned the Government could be hit with a large compensation bill if it passes legislation transforming Bermuda's municipalities into quangos. Charles Gosling was speaking after Walter Roban, Minister of Home Affairs, tabled the Municipalities Reform Act 2019 in the House of Assembly. Mr Gosling told The Royal Gazette: "It is a complete change in the beneficial ownership of the corporation. He added: "If ownership is taken away, you are deserving of full and proper compensation for that." Mr Gosling acknowledged the municipalities were enacted through an Act of Parliament, but continued: "That doesn't mean that it is a child of Parliament. It doesn't mean that Parliament owns the assets. Right now, it is not my job to make it easy to calculate, nor identify, those who should be compensated." The Bill removes municipal elections and allows the minister to appoint a mayor and four of eight councillors. "The remaining four councillors would be appointed on the recommendation of a selection committee appointed by the minister. Mr Gosling challenged the Government's decision to afford more authority to the minister. He said: "The current legislation, as amended in 2015, allows the minister so many powers to instruct and have public officials act on his behalf. What, and more importantly, why would you need more power than that — especially when no minister in this government has even exercised that authority?" Mr Roban said that repealing municipal elections would save about $79,000. He said that the offices of mayor and councillors would remain intact and there would be no job losses. Mr Gosling also warned that the Bill would set a dangerous precedent that could enable assets to be seized from charities. He said: "There are many Bermuda institutions that have been incorporated through Acts of Parliament — the largest landowner after the Government is the Bermuda National Trust. Surely you don't want to set a precedent where they are able to come in and take over the assets of the corporation without due compensation and do the same with the Bermuda National Trust, Bermuda Audubon Society or other agencies. These are similarly legislated bodies, which have no de facto set of owners, but where they are an organisation that exists with very specific and valuable assets." Mr Roban said the Bill affords greater legislative and financial authority to the Corporation of St George. Quinell Francis, the Mayor of St George, has been a vocal opponent of the level of consultation over municipality reform. She did not respond to a request for comment yesterday.

Bermuda's emergency volunteer organisations are joining forces to boost recruitment and retention in an age when fewer people are giving back. The Bermuda Police Reserves hosted a round-table discussion with the Royal Bermuda Regiment and St John Ambulance to tackle mutual challenges. The February 2 and 3 meetings were the first, with the Bermuda Fire and Rescue Service expected to join. Sandra Beach, commandant for the Reserves, told The Royal Gazette that a recruitment and retention division had been added in 2017, when "we noticed that our numbers weren't growing". At a joint function with the Regiment in 2018, both organisations noticed they faced the same dilemma. Each identified challenges in recruitment and, with the exception of the Regiment, retention. While St John has 60 volunteers on its books, only a small core regularly shows up. The Regiment hopes for at least 40 more recruits for its intake of 300 while the Reserves, at 42 members, could take 80 more. Adam Hall, chief officer for administration at the Bermuda Police Reserves, also oversees recruitment and retention. He said the Reserves and St John could take a leaf out of the Regiment's public relations book. "We need to be more in the public eye," he said. "For the Reserves, it is about creating our own identity — we are a department within the Bermuda Police Service but we are also an organisation in ourselves." Garaeth Adderley, commissioner for St John Ambulance, said volunteers often signed up but quickly moved on. "We have people coming through the door, they are getting the training and then they are gone. We offer our training for free for those who are willing to stay around, usually for about three years. An emergency medical responder programme would normally cost you $1,800." Mr Adderley said the group hoped to dispel the view that its volunteers were just "band aid stickers". Duncan Simons, adjutant and public relations officer for the Royal Bermuda Regiment, said the force was 10 per cent under strength, but could still carry its responsibilities. He added: "Optimally, we would like to overbear by 5 per cent." He said that no other organisation in Bermuda could match its leadership, training and travel opportunities for young people. Each of the organisations discussed a strategic plan highlighting the benefits of volunteering. Mr Hall said that the Reserves were also looking to bolster training opportunities, such as personal development and extra courses for officers. He added: "We have programmes in the works including college evening classes. We also have internal training within the BPS — we have officers trained in underwater search and rescue and in the marine section that have pilot licences." Mr Hall said the Reserves were looking to streamline recruitment training, adding: "Similar to the Regiment, we need to bring down the time frame." Mr Simons said that the Regiment aimed to realign its focus in key areas. First was to ensure that its training was "externally accredited and transferable to the civilian world". Second was humanitarian aid and disaster relief, and the third entailed "focusing on our military aid to the civil authority — how do we further support the security services and Police?" Mr Adderley emphasized highlighting the benefits of joining St John. "We are offering a life skill that can help the community. We offer everything from First Aid and CPR training to Emergency Medical Responder. If you get these skills, you might be saving a member of your own family." He noted that volunteers also gained access to a host of sporting and entertainment events. Mr Hall said collaboration would be key. "Rather than having just our regular Reserve recruitment tent at Harbour Nights, we will have all of our organisations there together. Not everyone will lean towards the Police or St John Ambulance, but maybe they would enjoy the Regiment or fire service."

March 1

The Government has put together a plan for reform based on "a future forward Government for the people of Bermuda", David Burt told Parliament this morning. The Premier said professional services firm PricewaterhouseCoopers and unions had been consulted to follow through on the Progressive Labour Party's election pledge of 2017. He said that the Spending and Government Efficiency report had shortcomings including "no unifying vision and no altruistic purpose". Mr Burt added: "Part of realizing a vision is actually having one. It is the Government's intent to focus on the outcomes that society needs and wants, while managing major economic, social and technological changes." As well as a target operating model for the Government plan, Mr Burt said there would be a "quick wins" plan that would lay out "specific deliverables to be accomplished in the near term". He told MPs that the Government Reform Strategic Plan - see http://www.royalgazette.com/assets/pdf/RG39989331.pdf - would be tabled in the House of Assembly.

Responsibility for betting shops is to move from the betting licensing authority to the Bermuda Casino Gaming Commission, Curtis Dickinson, the Minister of Finance, announced this morning. See http://www.royalgazette.com/assets/pdf/RG39989031.pdf. The commission is in talks with three local banks to secure a bank on the island with a US correspondent bank relationship that can accept the proceeds of casino gaming, he said. Meanwhile an executive recruiter has been taken on to help the commission in securing "a suitably qualified leader for the commission's team as soon as possible", Mr Dickinson said.

Community affairs minister Lovitta Foggo announced a series of updates on programmes within Department of Community and Cultural Affairs in a Ministerial Statement at the House of Assembly today.

Bermuda is developing its capabilities to deal with "major cruise ship incidents" aboard a vessel in local waters, Wayne Caines, the Minister of National Security, told Parliament this morning. See http://www.royalgazette.com/assets/pdf/RG39988931.pdf. Mr Caines was delivering an update to MPs on the island's disaster risk reduction and mitigation team. The team is also drawing up plans for Ferry Reach residents in case of an incident at the area's fuel facilities. Evacuation plans would include the area's two prison facilities. The island will conduct a counter terrorism exercise next year at the airport after being approached by both the US Department of State and US Northern Command. And the team will send a member to the British Virgin Islands this month to learn from its hurricane experience.

Homeowners hit out at changes to land taxes yesterday after revisions announced in the Budget meant people with the lowest value properties could pay more than three times their current rate. A twice-yearly payment of $44 will soar to $150 for someone whose house has an annual rental value of $11,000, according to the Government's online tariff calculator. Tax rates for properties in the lowest two bands — with ARVs of up to $22,000 — will drop to zero but the addition of a $300 per year base rate signaled a hike in costs. Val Sherwood explained: "I have a little cottage and I pay $61.10 twice a year. The ARV is $12,900, it's 500 square feet, a one-bedroom cottage, I rent it out. With this new base rate, I'm going to be paying $150 every six months, so that works out at 2½ times the existing tax rate." She added: "If I was just a single person living in that one little cottage, that is significant." Ms Sherwood said she contacted the Government's land tax office but felt there was a "lack of clarity" and had the impression staff "hadn't been consulted a great deal". Although she felt able to shoulder the extra cost, she feared others might struggle to find the money. Ms Sherwood added: "I can understand doing something that's progressive, in terms of asking those who have more to pay more, but it's often not as simple as that. I'm not sure that people are aware of the implications at all." Curtis Dickinson, the Minister of Finance, said in his Budget Statement last week that land taxes for owners of larger homes would be increased. Properties with ARVs of more than $120,000 will be hit with hikes of three percentage points but those with rental values between $44,001 and $120,000 face an increase of five percentage points. Mid-range homes — those with an ARV of between $22,001 and $33,000, and $33,001 and $44,000 — will remain unchanged at a tax rate of 3.5 per cent and 6.5 per cent respectively. Land tax on properties with an annual rental value of up to $11,000 will drop from 0.8 per cent to zero, but with a base charge of $300. Owners of homes in the $11,001-22,000 bracket will also be zero rated, compared with a 1.8 per cent tax last year and will also have a base charge of $300. Seniors will continue to get an exemption on homes with an ARV of $45,500 or less. The Government's website stated the proposed rate changes to residential properties would be effective from July 1. Another homeowner who contacted The Royal Gazette feared she and her husband would be stretched to meet the levy increase on their property, which has an ARV of $64,000. According to the Government's online tax calculator, their half-yearly payments were $1,893 but with the proposed rates the couple will be asked to fork out $2,400 every six months. The householder said: "We only have a certain amount of income a month on our pensions, which is not very much. It looks like we are going to have a huge increase. It just boggles the mind, how is anyone supposed to live on that? Sharon Cranfield and Loreen Emery, chairwomen of the Real Estate Division of the Bermuda Chamber of Commerce, said that the organisation understood the need for the new base rate of $300 on all land tax properties as a revenue generator across the board and acknowledged the cost to government of providing basic services. The women said: "We are pleased that senior exemption will remain on all properties with an ARV of $45,500 or less — providing it is their primary home. However, we express concerns over the effect that the 5 per cent increase on properties between $44,001 and $120,000 will have on the economy and those already struggling with debt and mortgage payments." Mr Dickinson rejected a proposal outlined in the Pre-Budget Report to introduce new rental taxes but said $85.4 million could be raised by land tax in 2019-20. That compared with $80.3 million of revenues in the revised figure from the current financial year, which ends this month. Land tax rates on commercial properties were temporarily increased by 5 per cent in 2018 and were scheduled to revert to 7 per cent at the end of the coming June. However, Mr Dickinson said the rate would instead be lifted to 9.5 per cent, and from 7 to 8 per cent on tourist properties. The Government was contacted yesterday for comment.

Little change has been made to the 60:40 company ownership rule after the Premier announced its reform more than a year ago, it was claimed. David Burt pledged to revise the quota in a move designed to increase investment and boost moneymaking opportunities for Bermudians. At the time, Mr Burt, who was also Minister of Finance, admitted the proposal would face opposition from two sides. However, it was feared "pushback" from Progressive Labour Party supporters stalled movement on the plan. The regulation was introduced to ensure that local companies were at least 60 per cent controlled by Bermudians. Mr Burt announced in his 2018 Budget Statement: "We will increase access to capital for Bermudians by reforming the 60:40 rule to one that only requires 40 per cent Bermudian ownership in order to operate in the domestic economy." John Wight, the president of the Bermuda Chamber of Commerce, sharing his personal thoughts, said: "No major progress or changes were made since then, other than Government allowing international law firms to enter the Bermuda market." A Pre-Budget Report published in January stated that the PLP administration planned to relax the 60:40 rule and aimed for a "more flexible approach" to local companies seeking exemption. Curtis Dickinson, the finance minister, said in his 2019-20 Budget Statement last week that the Government would produce guidelines for how exemptions were granted and also simplify the application process. Mr Wight, the president and chief executive of BF&M, responded: "We will see what this means." He explained that an opportunity for exemption has existed under the Companies Act 1981 for "many years". Mr Wight added: "My belief is that if a company needs to go through the process of applying for an exemption to a rule, that doesn't provide the welcoming approach that perhaps Bermuda should be looking to adopt going forward to encourage foreign investment into Bermuda to promote competition to support Bermudian entrepreneurs who are seeking capital to start and grow their businesses. My own personal view is that reducing the barrier of the 60:40 rule in Hamilton should be discussed as there has been very little demand for commercial building purchases or renovations over the past ten years and this can be a way to stimulate foreign investment and create Bermudian jobs." Sir John Swan, the Premier of Bermuda between 1982 and 1995 who was credited for establishing the island as a major offshore financial centre, said: "60:40 is an anachronism that was put on by the so-called establishment of Bermuda when they saw what the foreigner was coming in here and doing to boost the economy and they wanted to make sure they had some control over it. We are living in a different world, different set of conditions, and if you don't embrace what's available, it doesn't give you many options to do very much and that's exactly where we are right now; we are in a stalemate." Sir John added that the deadlock applied to economic policy and immigration that could stimulate growth. Another leading figure in the business community believed that lowering the 60 per cent ownership level would significantly widen business opportunities because "the total investor base would technically expand exponentially". He added: "The basic premise being that if the majority did not need to be owned by Bermudians then the number of people able to own the entity would be significantly larger." Sources close to political circles believed Mr Burt's plan to flip the quota met resistance from a small, but loud, number of PLP voters. One said: "It got pushback from the people that support him. Some of the PLP constituents seem to have this fear about bringing in people from overseas, with their money, and thinking that they're going to take over the island or get Bermudian status and they don't want any threat from that." Another claimed there had also been "pushback" at a recent meeting when the matter was raised and while there was some "uneasiness", that did not extend to the entire PLP voter base. The source added: "Those who have a business or want to go into business, they wish to get the foreign investment to come in but they don't know if, when divvying up the profits, they should have as much as 60 per cent." The Royal Gazette asked the Government what progress had been made to reform the 60:40 rule since Mr Burt's statement last year, as well as whether new exemptions will be introduced, but received no comment.

Kathy Simmons, the Attorney-General, plans to meet with citizens concerned over the sentencing of sex offenders next week, after a group held a gathering outside the House of Assembly today. She assured the public that children's well being was of "paramount importance to our Government" and said the administration was committed to the an evaluation of the existing regime. A statement follows: "The community will be reminded that last year, this Government introduced the Criminal Code Amendment Act 2018 to ensure that sex offenders are afforded treatment and other interventions both while in custody and upon release from custody. The 2018 Amendment included provisions for sex offenders not be released on parole or on their earliest release date, if they do not complete the required rehabilitation programmes. This is being enforced. This Government was the first to enforce the provision for notification, as the Minister of Legal Affairs disclosed information to the public in relation to sex offenders who are considered to present a risk of significant harm to the health or safety of the public, an affected group of people, or an individual. That occurred last year, and again last month. The public is reminded that offenders are placed on the sex offender register upon conviction. This also requires them to register of annually registration and notifications to the proper authorities of changes in the offender's circumstances etc. Also, a rigorous management and monitoring regime is in place for these offenders released from custody. Further, the Offender Risk Management Team plays a major role in offender management. In addition, the Department of Court Services utilizes tools and assessments, such as has electronic monitoring devices, urinalysis testing, and treatment programmes, to reduce re-offending risks of offenders in the community. Curfew checks and regular home visits are also conducted. As policymakers, this Government's decisions cannot be based on emotions alone. Our decisions must be level-headed, based on evidence and facts. We hear the concerns from the community and we are committed to reviewing and enhancing existing systems. Education of the community also remains vital. The Ministry of Legal Affairs will continue to monitor the implementation of the sex offender regime to ensure that it achieves the intended outcome of protecting the community from sexual offenders through effective rehabilitation and treatment programmes, and successful management practices."

A pioneering presence in the Bermudian media landscape was honored at a forum this week. Montague Egbert Sheppard was recognized for his role in radio and television broadcasting at the emancipation event Through a Glass Darkly: Black Bermudians in the Media. Lovitta Foggo, the Minister of Labour, Community Affairs and Sport, said that Mr Sheppard's impact on Bermudian television in the 1950s and 1960s was "profound". She added: "The social, political and economic order which prevailed in Bermuda at that time was very different from that of today. We lived in a society that was dominated by racism and sanctioned segregation." Ms Foggo said that Mr Sheppard's Capital Broadcasting Company "established a niche in the arena of public broadcasting that was prolific, unparalleled and unprecedented in the history of public broadcasting in Bermuda. Not only was Capital Broadcasting the first broadcasting company to introduce the production of colour television into Bermuda, it was also the first to secure an affiliation with one of the major three television networks in the United States — the ABC Network. According to Historian Ira Philip, Capital Broadcasting Company was the first enterprise to be owned, controlled and operated by black people in the western hemisphere." Ms Foggo said that Capital Broadcasting had been "instrumental" in training local Bermudian talent — "talent which still graces our airwaves today". She presented Mr Sheppard with a plaque, on behalf of the Department, for his work in the community. One of the objectives of the event was to look at home media shaped how black Bermudians were viewed and view themselves. It was organized by the Department of Community and Cultural Affairs and held at the Bermuda Industrial Union on Thursday night. Glenn A Blakeney Sr, Qian Dickinson and Dr Dana Selassie served as panellists.

The Mayor of Hamilton is considering staging a public rally to highlight public opposition to government's proposed municipalities reform. Charles Gosling, who along with Quinell Francis, Mayor of St George's, has decried the lack of public consultation over the matter, said the Corporation of Hamilton is also working on newspaper and radio advertisements. A government forum and St George's poll have indicated barely any support among respondents for reform. Mr Gosling told The Royal Gazette: "The purpose of any rally on our part would be to harness the public support [for the Corporation of Hamilton] exhibited by the Government's consultation forum, in a more public way. We would engage other stakeholders to speak to the necessity for strong, local government, to explain our position and give examples of the city's accomplishments. We would allow other community leaders to voice their support. The focus of the ads is to reach a broader section of the community and to garner more support from the public. Online web banners ads will link directly to more information where the public can be better informed about the government's intentions and why local Government should remain. Government asked for public consultation, provided the forum, Bermuda has spoken but will government listen?" The Progressive Labour Party is proposing to either dissolve the corporations of St George's and Hamilton integrating their functions into a government administrative structure, or change them into quangos giving the Government increased oversight. A poll issued by Ms Francis for St George's revealed that out of 188 responses, 179 were in support of the Corporation of St George's remaining as it is [153 were residents or businesses of St George's]. There were five in favour of a quango and two in favour of a takeover. Meanwhile, the government's own online forum showed 164 against reform, four in favour of the quango option and four in support of a take over. "You can't deny those results," Mr Gosling said. "The added voice from the poll in St George's also speaks volumes to the fact that government oversight is not welcome in the town." The Royal Gazette asked Walter Roban, Minister of Home Affairs, for his views on the outcomes and whether they would impact government's decision. A spokeswoman for the Ministry of Home Affairs said: "The consultative process includes many forms beyond the online forum. It includes meetings with individuals and key stakeholders in the community. Over the past year we have been diligently listening and that feedback, alongside the government online forum, will shape how we move forward." The Corporation of Hamilton's Resident's Committee is to conduct a door-to-door residential survey. Mr Gosling said that the government has "minimised" the public's ability to make an informed decision over the future of Bermuda's municipalities. Government held two town hall meetings in Hamilton and one in St George's in the summer and spring of last year and carried out a public survey last September. Mr Gosling said: "The turnout was abysmal — they were lucky if they had 20 people at both Hamilton meetings. The recent consultation process was announced by a two page document and was shared with the media at the end of the first day of consultation. There has been no supporting advertising at all. Government made a choice in not engaging in an awareness programme giving the public a minuscule time limit. It now needs to honour the public's response without resorting to additional, non-disclosed, potentially opaque meetings." Ms Francis told The Royal Gazette she believed the public had not been fully informed about the options being presented by Government. She added: "The major concern among persons in the town is the removal of elected officials, with many identifying that they would like the Corporation of St George's to remain as is." Mr Gosling highlighted a residential satisfaction survey the corporation issued last year that averaged 4.2 out of five for satisfaction levels with five being excellent. The survey revealed that a lack of police officers on the beat in North Hamilton was cited as "a major concern. Issues like safety need to be a joint effort with local and national Government to be effective," Mr Gosling said. He described a "gross" lack of traffic wardens to enforce parking fines as a "thorn for many" adding: "Parking can and needs to be resolved but legislation needs to be passed to enforce and that's where Government has our hands tied. We have been trying since 2011." Government will host two post-consultation meetings, one on March 5 from 6:30pm at East End Primary School and one on March 7 from 5:30pm at the New Testament Church of God: Heritage Worship Centre. Mr Roban has said government wishes to enhance the two cities with the creation of a "thriving residential centre and entertainment hub" in Hamilton and a mega-yacht port and marina for St George's, among other developments. Mr Roban said: "Unfortunately, neither corporation has the financial means to make the necessary investment needed to make this vision a reality." He said following the completion of the consultation, government will release the results of the consultation and a timeline for the proposed changes to the corporations.

Butterfield Bank's Bermuda workforce shrank by 18 in 2018, ending the year at 572. As a group, Butterfield had 1,373 employees at the end of the year, including 99 temporary staff. That figure is measured on a full-time equivalency basis, and compares to 1,190 in 2017, 1,240 in 2016 and 1,141 in 2015. In its latest filing at the US Securities and Exchange Commission, Butterfield also detailed non-accrual loans it has on its books. Among them is a $3.75 million government loan that dates back to the time the bank had operations in Barbados. It sold those operations in 2012. That non-performing loan accounted for almost a third of the $12.1 million total of impaired commercial loans owed to Butterfield, as of December 31. It was also the main element in a $4.8 million increase in total non-accrual loans at the bank, which stood at $48.7 million at year end.

A Holland-based tall ship for students, the Gulden Leeuw, has called at Bermuda for the week. The three-masted topsail schooner, whose name means "Golden Lion", has more than 60 trainees on board and 20 staff, and is expected to head on tomorrow. Ilya Cherapau, manager of the Bermuda Sailors Home, said the stop on the island gave students a chance to meet parents and enjoy some shore time. He added: "The home offers rest and recreation for seafarers — often all they need is a quiet place to check wi-fi and relax." The ship, which sails all over the world, arrived in Bermuda last weekend on its way north from the Caribbean.

Roderick Benjamin, 66, was named by the Bermuda Police Service as a man found in an unresponsive state on Wednesday night on the Railway Trail near Loyal Hill, Devonshire. Mr Benjamin was discovered by a member of the public at about 10.30pm, a spokesman said, offering "sincere condolences to his family and friends". Foul play is not suspected.


Last Updated: March 26, 2019
Multi-national © 2019 by Bermuda Online. All Rights Reserved