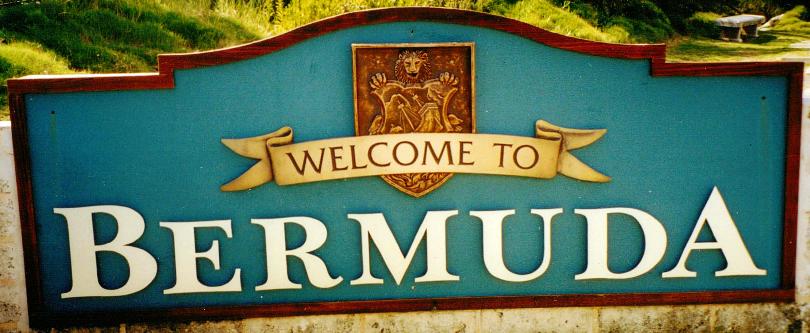 11165+ web files, a regularly updated Gazetteer, overall an in-depth description of our island's internally self-governing British Overseas Territory 900 miles north of the Caribbean, 600 miles east of North Carolina, USA. With accommodation options, airlines, airport, actors, actresses, aviation, banks, beaches, Bermuda Dollar, Bermuda Government, Bermuda-incorporated businesses and companies including insurers and reinsurers, Bermudians, books and publications, bridges and causeway, charities, churches, citizenship by Status, City of Hamilton, commerce, communities, credit cards, cruise ships, cuisine, currency, disability accessibility, Devonshire Parish, districts, Dockyard, economy, education, employers, employment, environment, executorships, fauna, ferries, flora, former military bases, forts, gardens, geography, getting around, golf, guest houses, highways, history, historic properties, Hamilton, House of Assembly, housing, hotels, immigration, import duties, internet access, islands, laws, legal system and legislators, main roads, marriages, media, members of parliament, money, motor vehicles, municipalities, music and musicians, newcomers, newspaper, media, organizations, parks, parishes, Paget, Pembroke, performing artists, residents, pensions, political parties, postage stamps, public holidays, public transportation, railway trail, real estate, registries of aircraft and ships, religions, Royal Naval Dockyard, Sandys, senior citizens, Smith's, Somerset Village, Southampton, St. David's Island, St George's, Spanish Point, Spittal Pond, sports, taxes, telecommunications, time zone, traditions, tourism, Town of St. George, Tucker's Town, utilities, water sports, Warwick, weather, wildlife, work permits.

Bermuda's 2019 November History and News
Events that made newspaper headlines in the eleventh month of this calendar year
By Keith Archibald Forbes (see About Us) exclusively for Bermuda Online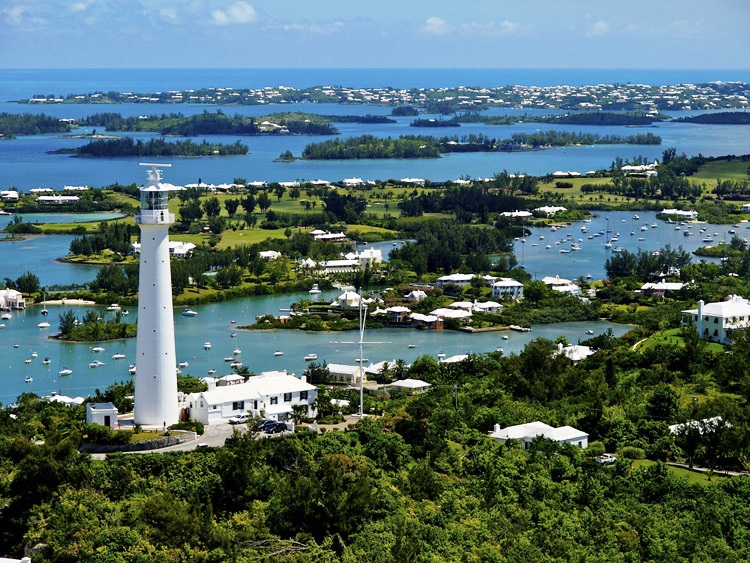 Benefit of website linkage to Bermuda Online while traveling
See at bottom of this page a listing our many History files
Bermuda's only newspaper, the Royal Gazette, from which the majority of the reports below originate, is not published on Sundays or Public Holidays but sometimes has some Sunday and/or Public Holiday news online. Monday, November 4, 2019 was a one-time Bermuda Public Holiday in honor of the 170th anniversary of the arrival of the Portuguese in Bermuda from Madeira and November 12 is another, for the annual Remembrance Day.
November 15

November 14

A decision to allow a quarry operation near a Bermuda National Trust reserve will be appealed, the charity said yesterday. A spokeswoman for the BNT said that the organisation had submitted an objection to the Development Applications Board over the plan for Judkin Lane in Hamilton Parish, which borders a Trust property and is near the Mangrove Lake nature reserve, but had been overruled. She added: "We do not believe that, given the scale of the development being sought and the very real potential for detrimental impacts in such a sensitive area, that the appropriate analysis was carried out, our objection given sufficient weight or representation to the DAB, and consequently we intend to appeal the decision." She said that the BNT owned the neighboring property. The spokeswoman added: "We also own Mangrove Lake to the south of the property, which is an extremely sensitive and ecologically important nature reserve." She said the proposed quarry was a "massive industrial process" and that it would use a driveway, which served as the sole access to two BNT residences. The spokeswoman added: "The impact on the residents of these properties and their safety is of extreme concern to us." She said that the quarry would "undoubtedly adversely impact" residents in the area, as well and the surrounding sensitive lands. The spokeswoman added: "Quarrying development is only permitted on properties that have a development zoning, which this lot does not have." She was speaking after the DAB last month gave planning permission limited to one year for quarrying at the Judkin Lane site. The spokeswoman said that the charity had also objected to the application for a new house and apartment on the property. The Bermuda Audubon Society and the Mid Ocean Club also objected to the house proposal. The planning application for the house construction is under review. The quarrying application for the property, owned by Nelson Cordeiro, was made by quarry operator Shawn Perott. Mr Cordeiro explained that the house construction would need a section of the hillside removed. He added that, rather than wasting stone from the site, it could be used to supply slate. Mr Cordeiro said: "It's very good stone." He denied the quarry operation would be a "massive industrial process" or that it would damage the surrounding area. Mr Cordeiro said: "It's not a large, industrial, prolonged thing. It's within a year." Walter Roban, the Minister of Home Affairs, was asked about the claims by the BNT that the quarry would affect nearby residents and the property was not zoned for quarrying. Mr Roban was also asked if there was a shortage of roof slate. A spokeswoman for the ministry said: "As an appeal is to be lodged in this matter it would be injudicious to comment on this case." Mr Perott said last month that homes damaged by September's Hurricane Humberto could wait months for repairs because of a slate shortage. He estimated at the time that homeowners might have to wait between two and three months for slate. A government representative last month confirmed that emergency permits for slate cutting had been approved. A ministry spokeswoman said then that the Government was "aware of, and concerned about, the plight of homeowners who have lost roofs and suffered damages as a result of Hurricane Humberto". She added that the waiting time for slate supplies was up to two weeks.
New school supplies worth $40,000 were delivered this week to Bermuda's public primary schools. The goods were given to teachers and pupils on Tuesday and yesterday by group Supporting Public Schools (SPS). Juliana Snelling, a lawyer and the founder of SPS, said that about $10,000 worth of used supplies were also dropped off at schools. Ms Snelling said that the response from pupils had been tremendous. She added: "Some of them came out with thank-you cards and thank-you posters already prepared." Ms Snelling added that a number of pupils also made thank-you speeches. The two-day drive was the third time SPS had delivered school supplies since it was founded in June last year. Supplies for Primary 5 and Primary 6 pupils were targeted this time around after earlier efforts supported Primary 2 and 3 children. Ms Snelling said a total of about $185,000 worth of new supplies and equipment had been given to public primary schools, as well as about $150,000 in second-hand supplies, including computers, furniture and office supplies. Supplies are requested by teachers through a wish list and bought by members of the public through the SPS website. Ms Snelling said that the new goods donated this week ranged from traditional school supplies, including paper, pens and printers, to sports equipment such as yoga mats. She added that the mats were a popular item requested by teachers. Ms Snelling said: "We've gotten wonderful thank-yous from the children and told that they feel more at peace in their school because they are doing yoga." She added that companies such as insurance firm Argus, reinsurer MS Amlin and Premier Tickets, as well as the Green family, owners of the Hamilton Princess & Beach Club, had all helped out. Ms Snelling added that Butterfield Bank had purchased $20,000 worth of new supplies. She said that Dwayne Outerbridge, Butterfield's head of group asset management, had helped hand out supplies at Francis Patton Primary School in Hamilton Parish, where he was once a pupil. Ms Snelling said that Mr Outerbridge was a "big inspiration" to pupils. Mr Outerbridge added the bank was proud to support SPS for a second year "and to contribute tools and supplies the teachers and students need for an enhanced learning experience". Zoë Kempe-Gibson, Butterfield's marketing manager, said that bank staff had enjoyed delivering the supplies. She added: "It was wonderful to see the excitement on the children's faces as printers, art supplies and books were offloaded from the delivery trucks." Ms Kempe-Gibson said that SPS was an "amazing initiative". She added: "It was great to see so many people from the community come together to help ensure our children and teachers succeed."

An international animal rights group has launched a campaign to get travel agencies to boycott animal attractions such as Bermuda's Dolphin Quest. But the company hit back with an appeal to its customer base and sea creature conservationists to defend the work of the company against "animal rights extremists". Rae Stone, the co-founder of Dolphin Quest, said that major organisations including World Animal Protection and People for the Ethical Treatment of Animals, were on a "misguided" and "malicious crusade" to close all zoos, aquariums and marine parks. Dr Stone, a vet, said in her letter to Dolphin Quest "Ocean Action Team members": "This ban includes accredited and humane certified programmes like Dolphin Quest. Pressuring travel platforms to discontinue support of leading accredited zoological institutions will harm the very animals these organisations claim to protect. The natural consequence will be a loss of funding created by responsible tourism for critical scientific studies, conservation programmes and to cover the high cost of providing extraordinary animal care." Dr Stone was speaking after the two groups targeted travel companies such as booking.com and expedia.com and asked them to stop promotion and ticket sales for places that they claimed exploited animals held in captivity. Dr Stone and Jay Sweeney, also a vet, opened the first Dolphin Quest in Hawaii in 1988. Its Bermudian operation started in 1996 near the Fairmont Southampton and later moved to Dockyard after a hurricane destroyed the original enclosure. A portion of the company's worldwide proceeds is donated to support marine education, conservation and research. But a spokeswoman for World Animal Protection, which launched the campaign to pressure the Expedia Group to stop earning profits through promotion of the "cruel, multibillion-dollar captive dolphin industry", said that attractions such as Dolphin Quest overplayed the importance of their role in conservation. The spokeswoman insisted: "Even though some facilities have better conditions than others, a relatively large tank is still a tank — tiny, barren and devoid of natural stimulation." She added that the Dolphin Quest site at the Keep in Dockyard gave "a good context of why even large sea pens aren't close to providing an environment that a dolphin actually needs to thrive in. Sheltered in a port where large cruise ships dock just 100 metres away from the sea pens, and nested between buildings, this is not an environment suited for dolphins. For these facilities to now hold the travel industry hostage by claiming that only through them the welfare of the dolphins can be ensured, while continuing to expand, is highly questionable. Ultimately, any commercial facility that makes a profit from captive wild animals has the responsibility of their care and needs to be prepared to revise practices or shift their animals to facilities that are able to do so. The profit made by such institutions that refuse to stop breeding captive dolphins is prolonging a fundamentally inhumane situation. Travel companies selling captive dolphin attractions is a form of irresponsible tourism as it provides the financial incentive for more dolphins to be bred into this commercial industry." But Dr Stone said that paying customers had contributed "millions of dollars in support of critically important marine mammal conservation, education and scientific studies to protect wild dolphins". And she asked supporters to contact the chief executives at booking.com and expedia.com to back Dolphin Quest. Dr Stone accused the animal welfare groups of confusion between responsible operators and those that exploited wild animals held in captivity. She said: "Lumping selfies with sloths stolen from the Amazon jungle with meaningful animal experiences in world renowned zoological institutions illustrates their ignorance of true animal welfare. They either don't care about dolphins or haven't thought through the consequences of their malicious crusade." She highlighted Dolphin Quest's accreditation by bodies including the Alliance of Marine Mammal Parks and Aquariums, and the International Marine Animal Trainers' Association. She added that Dolphin Quest operations were also certified by major US animal charity American Humane. Dr Stone said: "Animal species are disappearing at an alarming rate due, in large part, to human impact on the environment. It is more important than ever to inspire environmental stewardship through meaningful animal experiences in tourism like Dolphin Quest." The Bermuda Tourism Authority, booking.com and expedia.com did not respond to requests for comment.

November 13

A longstanding leader of the British Virgin Islands, Ralph O'Neal, died yesterday. He was 85. Premier David Burt said Mr O'Neal, who served as the British Overseas Territory's premier from 2007 to 2011, was BVI's longest-serving elected representative. He added: "Ralph O'Neal was a powerful voice on behalf of the people of the British Virgin Islands. He was a leading Caribbean statesman who commanded great respect among the leaders of the Overseas Territories." Mr O'Neal studied economics at Oxford University in England and served BVI as leader of the opposition, chief minister and premier. Mr Burt said: "On behalf of the Government and people of Bermuda, I send our thoughts and prayers to his family, his political colleagues and to the people of the BVI in whose service he spent so much of his life." Mr O'Neal was first appointed chief minister, which later became the premier, in 1995. The BVI House of Assembly voted to name the Government's Central Administration Complex in his honour last month.

The merger of pupils and staff from two middle schools into a single space has created "total mayhem", a teacher has claimed. The insider said that the plan for the transfer of teachers and pupils from TN Tatem Middle School to Dellwood Middle School was "inadequate". The source added: "Not only was the integration plan for students inadequate, but the integration of the teaching staff was more inadequate." TN Tatem, in Warwick, was closed in April due to mould and other health and safety problems. The teacher, who asked not to be named, said that there were not enough resources such as printers, copiers and wi-fi, as well as desks and chairs, at Dellwood, in Pembroke. The source added: "It was just total mayhem. No forethought was put into the logistics of basically moving an entire school into another school that was oversubscribed already. Teachers were just thrown to the wolves in a callous and non-thoughtful manner with no regard to the impact that would be felt." The insider said that a shortage of classrooms meant that some teachers were forced to "lug resources between four to five different classrooms and disrupt the planning of the teachers who those classrooms belong to". Tina Duke, the Dellwood principal, and Nishanthi Bailey, the president of the Bermuda Union of Teachers, did not respond to requests for comment. Mike Charles, the BUT's general secretary, declined to comment. A Dellwood Parent Teacher Student Association representative said: "The PTA executive has nothing to say to the media on the matter." Kalmar Richards, the Commissioner of Education, said that relocation of TN Tatem teachers to Dellwood had meant that teachers had been forced to share classrooms. But she added: "The overall format was based on a student-first model, with the most important variable being the quality of teaching and not the ownership of classroom space. With this model, core teachers are given ample planning time so that if they are using a shared space they can allocate personal and team planning time accordingly." Ms Richards said that the DoE had organised a team to help with scheduling at the school. She added: "The recommendations were shared with the Dellwood leadership team, which has the ultimate responsibility of the schools' schedule." Ms Richards said that all school staff had access to computers and phones and that all school printers were working. She added that a full internet upgrade at the school had also been completed. But Cole Simons, the shadow education minister, said that the Ministry of Education "urgently" needed to deal with teaching conditions at Dellwood "caused by a poorly planned merger with TN Tatem". Mr Simons said in a statement released last week that teachers at the school felt "stress caused by cramped quarters and lack of proper IT equipment". He added that he had been told that the integration plan for merging pupils and staff from TN Tatem into Dellwood was "woefully deficient". The MoE last week released a 29-page consultation document on whether to close TN Tatem for good. The document said that the temporary closure of the school "has shown that public middle school students can be accommodated in the other four middle schools. Enrolment at the time of the temporary closure, as well as the continued system-wide decrease in enrolment indicate that TN Tatem Middle School is not longer required to serve as a middle school." It said that if the decision was made to keep TN Tatem closed, a "significant portion" of the school's budget would be reinvested in Bermuda's other middle schools. The document added that no TN Tatem staff would be made redundant if a decision was made to close the school permanently. But it said: "A decision has not yet been made and will only be made following consultation with stakeholders and after all of the consultation responses have been considered." The public can register its views through an online consultation form or by e-mail to educationconsultation@moed.bm. Responses can also be hand delivered to the MoE headquarters at Church Street, Hamilton. Three consultation meetings will also be held, all at CedarBridge Academy. A meeting for public school staff members will be held on November 19 from 4.15pm to 6.15pm. Members of the TN Tatem community will have a meeting the following day from 6pm to 8pm. Members of the public can attend a meeting on November 21, also from 6pm to 8pm. The public consultation period will last until December and the decision will be announced by January 29 next year.

Dwayne Caines, the City of Hamilton chief operating officer, thanked the community this morning after a man who stole his bike returned the vehicle. Mr Caines posted on Facebook that the man, whose picture was made public in connection with the theft yesterday, had brought the bike back "without a scratch on it" and had apologised, saying "he did not realise it was my bike when he took it". The bike was stolen from behind City Hall in Hamilton between 9.30 and 9.55am. Police subsequently released a photograph of a man wanted over the theft. Mr Caines said the man had been "inundated with people telling him whose bike it was". A police spokesman said: "The complainant stated the bike was locked and left in what was thought to be a safe space." A blue rain suit and a grey helmet were stored inside the bike. The man was said to be light skinned and about 5ft 8in tall. He was wearing a black rain jacket, grey or khaki-coloured pants, blue sneakers and a blue helmet. Police also appealed for witnesses.

Journalists and the public have a role to play in ensuring families have privacy to process the sudden death of a loved one, the sister of the late MP Shawn Crockwell said yesterday. Juanae Crockwell said the media should wait to release information until police had confirmed all next of kin had been informed. And she asked members of the public to think before they shared a message about a death. Ms Crockwell said it was hard to learn about her brother's death in June 2017 through a WhatsApp chat group. She added: "What happens is that Bermuda is so small, once the information is disseminated, the family has no privacy, whether they are a public person or not. The ripple effect is a lot for a family." She suggested a grace period before news of a death was published or broadcast by the media but said she recognised that was unlikely in the age of the internet and social media. But Ms Crockwell added: "I just don't understand why it has to be done so quickly. The public lose nothing by having to wait, I would say, 24 hours, but let's say 12 hours. But the family lose so much by having it broadcast so quickly." Ms Crockwell said the recent death of Progressive Labour Party MP Walton Brown and the speed with which it was reported brought back memories of her brother's death. She added: "Someone sent me a screenshot of TNN announcing that a 57-year-old MP was found dead and, literally, my heart sank . I just know that feeling of your loved one is dead but the media has to tell everyone. I'm not anti-media. The media has a role. I have accepted that it will probably never be legislated or mandated. But please give the next of kin some time to call some other people." In a complaint to police about her brother's death allegedly being leaked to the public by a police officer, Ms Crockwell gave a timeline for that day:
4.07pm — ambulance on route from Clearwater Fire Station
4.17pm — emergency medical technicians on scene
4.29pm — emergency medical technicians leave scene
4.45pm — forensic officer on scene
5.55pm — official notification of next of kin
Bermuda Police Service sent out a press release confirming Mr Crockwell had died at 6.53pm. Ms Crockwell said: "The BPS indicates that the next of kin was officially notified of Shawn's death at 5.55pm. I have always taken issue with that timeline because I personally believe it was well after 6pm. However, 5.55pm is what our liaison officer gave us as the official time." She added that The Royal Gazette posted a story online about an MP being found dead at 6.03pm. "That timeline allows for eight minutes between the moment the next of kin was officially notified and when the public was officially notified. Eight minutes is not ... adequate time for any family to wrap their heads around the death of their loved one. Even if all the protocols would have been followed and Shawn's death had not been leaked, we still would have only had eight minutes between private notification and public announcement. A family deserves more than eight minutes." Dexter Smith, the Editor of The Royal Gazette, said: "We can most definitely do better. While it is too late to put in place sensitivity training as a prerequisite for Bermuda residents gaining internet access, we in the media must be more empathetic. That construct is built in to the processes already in place via not reporting on a death until police have given official confirmation and then not releasing a name until police have done the same. This should remove any doubt that all next of kin have been informed. The greater the profile the deceased possesses in the community, the more blurred the lines become between being empathetic and being duty-bound to inform the public of a significant event as soon as is reasonable. The cases of Shawn Crockwell and, latterly, Walton Brown are examples of when Bermuda and her media did not get it quite right — for that we can only apologise to the families. Unless a prominent figure meets their end in a public environment, family members should not be learning of their passing through the media or through social media. For a community our size, it is morally wrong and it feels wrong. As the authoritative media in this country, we need to take the lead. That said, I patently disagree with Ms Crockwell's wishes for a 12-hour stay — that is unsustainable in today's world of instant communication and far in excess of the time required normally for authorities to get through their processes of contacting all next of kin." A police spokesman said: "Once police personnel have attended the scene of a sudden death and conducted the necessary inquiries, the official announcement of the individual's identity is only made public by the BPS after the deceased's next of kin has been notified. This is a longstanding police policy regarding sudden deaths — which has been reiterated to the media and the public over the years — and continues to be our standard."

The sister of the late MP Shawn Crockwell demanded answers yesterday on how his sudden death was leaked to the public before his family were told. Juanae Crockwell complained to the Bermuda Police Service about the disclosure almost 2½ years ago, but remains in the dark over who released the information on social media. She alleged, in a letter to the Commissioner of Police, that a police officer shared the news on WhatsApp hours before the family were notified and that she and other close relatives found out he had died after they saw messages posted in chat groups. Ms Crockwell said: "The complaints are so important because the police need the trust of the community in order to be effective, in order to solve crimes, in order to perform their duties. I felt betrayed because the information was leaked. It has been two years and nothing." Former One Bermuda Alliance tourism minister Mr Crockwell, 47, died in June 2017 and Ms Crockwell lodged her formal complaint on August 17 that year. But she has been told nothing since about the results of the investigation or the outcome of an earlier complaint she made about the leak of photographs of documents found in Mr Crockwell's briefcase and an e-mail on his mobile phone while both items were in police custody. Late last night, police responded to a request from The Royal Gazette for comment. Acting deputy police commissioner Antoine Daniels said investigations into both complaints found "absolutely no evidence to support her allegations that police officers provided any information via WhatsApp or shared confidential documents with anyone". He said those findings were submitted to the chairman of the Police Complaints Authority in May this year. Ms Crockwell said: "It's deplorable that they haven't communicated it to me. I'm going to read about it in the newspaper instead." She said the PCA, an independent body set up to investigate allegations of misconduct by the police, had not contacted the family about either complaint. The PCA did not respond to questions yesterday. Ms Crockwell said the alleged police leak, and a separate leak from a Bermuda Fire and Rescue Service employee, led to speculation over her brother's death. She added that it made it hard at first for her to accept the cause of death given after a private coroner's inquest was held. Ms Crockwell said she was at her house and about to head to the supermarket with her mother on the Saturday afternoon that Mr Crockwell's body was discovered at his Hamilton Parish home. She answered a call from a friend who asked if she was OK and told her to contact her parents immediately. Ms Crockwell said: "I was so perplexed. They said 'there's an MP that was found dead'." Seconds later, her best friend and cousin alerted her to a post in a WhatsApp chat group for Crockwell family members. A relative offered condolences to "friends and family of Shawn Crockwell" at 4.55pm. The man wrote: "Heard he passed away. This cop in my football chat just told us." The relative added: "This cop told me this s***." Ms Crockwell said: "My mom was outside. I didn't believe it was true. I called Shawn — it rang. I left a message saying 'there's this silly rumor'." She managed to reach a close friend of her brother's minutes later, who confirmed the news. Ms Crockwell said: "I just lost it. Of course, my mom heard me. I was in the living room. I remember falling to the ground. I was like 'I can't breathe'. I ran outside. That's when my mom heard. I didn't want to tell her." Ms Crockwell, who has another brother, Mark, added that she was unable to break the news to her mother. She said: "My mom called my dad. I remember her saying 'call the boys'. I couldn't tell her, I just couldn't. We ended up going to my parents' house. The unfortunate part was the rest of my immediate family was having similar experiences. My brother Mark was going through the same thing." Ms Crockwell added that the news circulated so fast that her parents' landline was flooded with calls and friends and relatives rushed to the house to offer support. She said: "Bermuda knows that Shawn is dead but we haven't had any official communication from anyone. Not only were we robbed of that proper communication but then we didn't even have any time to ourselves to just be ourselves." Ms Crockwell recalled Wayne Caines, a Progressive Labour Party politician and good friend of her brother's, arriving at the house. She added: "I saw him walk up the steps. I flipped. I said 'the only reason you are here is because Shawn is dead'. I didn't want to let him in because this makes it real." The relative who posted the condolences on WhatsApp refused to tell Ms Crockwell the name of the police officer who allegedly revealed her brother's death in the football chat group. She passed the relative's name and his contact details to police. Ms Crockwell said she made her complaint so the officer would be identified and disciplined if they were found to have breached the service's code of conduct, which requires officers to only disclose information in the course of their duties. She added: "We never wanted people to lose their jobs; we just felt this was wrong and it should be addressed. If I had known who the officer was, I wouldn't have had to go through a complaint. The only way I could rest about it was to make a complaint and hope that the Police Complaints Authority would do sufficient investigation to see what happened." The family also complained to the Bermuda Fire and Rescue Service about a voice note on Mr Crockwell's death, recorded by a firefighter and posted on WhatsApp. The BFRS at the time confirmed it had launched an investigation but has not responded to several requests for comment on the outcome. Ms Crockwell said she had not heard back from the fire service but understood the officer, as a first responder, was investigated and disciplined by the Council for Allied Health Professionals. She added that she believed that message was recorded and posted after 6pm. Ms Crockwell said: "It was so hurtful. I get it — he was a public figure and the public probably had an interest in it. But ... four hours hadn't even passed. We hadn't even come to grips with it. It was so hurtful that his death was immediately made into this conspiracy theory. People were saying that he was murdered. It made it really hard for me to believe the cause of death because of all the speculation." Anyone with information regarding Ms Crockwell's allegations should call police on 295-0011 or the Crime Stoppers confidential hotline on 800-8477.
Juanae Crockwell filed two complaints about alleged police misconduct in the summer of 2017 but has yet to be told the outcome of either investigation. Both grievances involved claims that officers leaked confidential information to the public after the death of her brother, the independent MP Shawn Crockwell, in June 2017. One complaint was in relation to leaked documents and the other was regarding the leaking of information about Mr Crockwell's death on WhatsApp. Police said late last night they had investigated both matters and found "absolutely no evidence" to support the allegations. The complaints were passed to the Police Complaints Authority in May this year for investigation. Ms Crockwell has not heard from the PCA. She said yesterday: "How can we trust the police when they are being accused of these kinds of behaviours and then they are not investigating it?" Her comments echo those of the Civil Justice Advocacy Group, which filed a complaint with John Rankin, the Governor, last month about the Bermuda Police Service's alleged failure to properly investigate a complaint about senior detective Nicholas Pedro. The group claimed Mr Pedro was cleared of misconduct by the BPS "without any of the required oversight of the Police Complaints Authority". "It is our opinion that the police complaints system in Bermuda is broken," the group wrote in its letter to Mr Rankin. The Police Complaints Authority received 26 complaints in 2017 and 41 in 2018, according to records shared in response to a public access to information request from The Royal Gazette. PCA chairman Jeffrey Elkinson told the newspaper in March this year that the authority focused during 2017 and 2018 on complaints about alleged police misconduct at the December 2, 2016 parliamentary protest. He wrote: "The PCA did not launch any other investigations in 2017 and 2018." Mr Elkinson said there were no minutes of PCA meetings for the same period. The Ombudsman received two complaints about the PCA in 2018, according to her most recent annual report.

HSBC Bank of Bermuda has announced the introduction of an additional layer of security for its credit card holders. Customers who sign up for the "Credit Card Alert" programme receive personalized e-mail notifications whenever international, local and online credit card transactions are made on their accounts. The new programme, HSBC said, is designed to protect customers from fraud by allowing them to detect unfamiliar, potentially fraudulent transactions earlier. Tanya Bule, interim head of retail banking and wealth management and marketing at HBSC, said: "We are proud to be the first financial institution in Bermuda to offer our customers this enhanced level of security." She added: "The bank cannot eradicate fraud completely, but with Credit Card Alerts we can provide our customers with the means to work together with us to minimise the potential negative impact. Alerts can be fully customized, with customers benefiting from having the ability to filter out the alerts by transaction type, transaction amount and limit amounts." HSBC said more than $5 billion in card-related fraud losses have been reported globally this year. In Bermuda, this type of fraud has impacted the island via fraudsters' use of card skimming devices at on-island ATMs. If successful, the information obtained from cards through this process can create "dummy cards" containing customers' magnetic stripe information that could subsequently be used to purchase goods or services. HSBC said while the overall global trend of reported fraud losses is marginally improving (mostly due to the continued roll out of chip and pin), the majority of fraud losses globally continue to occur when the card is not present during online and telephone purchases.

Nina London wanted to write a book about her life but put it off for years. Looking back, she realizes she just wasn't ready. "We always think there will be another day or time that we can accomplish our dream," said Ms London, whose column, Life Begins at 50, appears every Thursday in The Royal Gazette. And then in 2015 she got a huge wake-up call; she had cancer. "That is when I started to think I shouldn't delay," said Ms London, who was then 50 and planning her wedding to Bill Rosser. "That was huge. I understood that time is not infinite. We think we will live for ever. We think we will have time." She's uncertain why, but it didn't give her the push she needed. "Maybe I was not confident enough whether it would be successful," said Ms London, who had already written five books, all related to business. "Then I started thinking it is not about being successful; for me it is a different goal. I want to share my world." A life coach, she started writing her inspirational column for this paper in 2016. Her idea was to talk about finding self-fulfilment and happiness after the age of 50. Although it wasn't a book, it was a start. Then a year ago she decided it was time to take the dream all the way. She selected her best columns and put them together for Live Love Laugh: From Siberia to Bermuda. "I was very proud," Ms London said, explaining how she laughed, screamed, did a little dance and then cried when she saw the first copy. "It was a personal victory. I put so much of my heart into every article I wrote." She was pleased by the response she got at several book signings last month. "People said how much they look forward to my column; [that they] go straight to the Lifestyle section," she said. "One woman cut out my column and sent it to her sister in Vancouver." Ms London grew up in communist Russia, next to Lake Baikal in Siberia. Her family were originally from an area near the coast of the Black Sea but during the 1917 Revolution, they were forcibly removed to Irkutsk as punishment for being wealthy and educated. Her grandparents lost all their money and were separated from their friends but managed to rebuild their lives. As a little girl Ms London dreamt of seeing the world but few people in Russia then had permission to travel. She particularly wanted to one day see the ocean. "I was a competitive swimmer. I started swimming at age 7 at a swimming club. I always wanted to experience the salt water. Often I was imagining myself smelling the wind and feeling the salt on my face. That was something that pushed me to do things differently, not to be afraid to try something new." As an adult, she worked as a science teacher in a university near her home. In 1997 an opportunity to do a professional exchange in California came up and she snatched it, taking her young daughter Maria and 67-year-old mother, Vera, with her. While there, Ms London spent several years studying towards a doctorate. "I never finished the PhD," she said, proudly sharing that her daughter earned hers from Yale University. In 2002, Ms London's student visa ran out and she returned to Russia. In Moscow, she spent six years training staff at a pharmaceutical company. "In Russia, there were no books about leadership, time management or sales," she said. So she wrote her own using her given name, Nina Telpoukhovskaia. The first run of Recipes of Successful Sales sold 40,000 copies; a similar number sold in a second run. Years later she changed her surname to London in homage to Jack London, the American novelist. She eventually emigrated to Canada but found the weather in Vancouver too cold. "I like warmth," she said. "I thought, 'Let's try something different.' I went to work on a cruise ship. I went on a six-month contract and my last destination after five months in the Caribbean was Bermuda." In May 2011 she bumped into her future husband while poking around Dockyard in search of Glass Beach. She asked him for directions, he offered to take her to a beach in Southampton and the rest is history. Aside from her writing she's focused on Nina London, the life coaching business that ultimately led to Live Love Laugh. "I work with my clients and I see how some of them have changed their life in six months," she said. "In six months they became different people and changed their habits." Her advice to anyone who wants to achieve a dream is to work towards it every day. "If you are very, very focused, people in the universe will start helping you," she said. "Amazing things can happen because you are so passionate and believe in what you are doing."

November 12

A man whose bid for belonger status was rejected by London's Privy Council could have grounds to take his fight to the European Court of Human Rights, his lawyer said last night. Michael Barbosa was born in Bermuda in 1976 to non-Bermudian parents but was told yesterday that he has no right of abode in the country nor the right to be treated as a person who belongs to Bermuda. His legal battle with the offices of the Minister of Home Affairs and the Attorney-General started in August 2015, but a subsequent ruling by the Court of Appeal was upheld by judges in London yesterday. The outcome is likely to be a blow for up to 300 people resident in Bermuda with restricted rights. Peter Sanderson, Mr Barbosa's lawyer, said later: "The result is naturally disappointing. However, what is even more disappointing is that, since 2008, Bermuda's political system has been unable to accommodate the limited number of people who were born in Bermuda and have spent most of their lives here but lack legal recognition. I believe there is an argument that the continued denial of rights for people who were born or brought up in Bermuda is a breach of their private and family lives. There is the potential for Mr Barbosa's case to be referred further to the European Court of Human Rights, and this is something that will be considered. I would invite anybody else who is affected by these issues, or wishes to offer support, to get in touch." In the original case, Mr Barbosa argued that he had been unfairly prevented from seeking status on the basis of place of origin. His circumstances meant that he was declared a citizen of the United Kingdom and Colonies, which became British Overseas Territories citizenship. Mr Barbosa moved to the Azores with his parents when he was 16, but returned to Bermuda in about 2003, obtained a work permit and has lived on the island since. In 2007, he married his wife, Christine, who was born in the Philippines, and Mr Barbosa was granted indefinite leave to remain in Bermuda in 2013. However, he remained ineligible to apply for Bermudian status or a permanent resident's certificate. Proceedings started when the Barbosas wished to bring Mrs Barbosa's niece to Bermuda from the Philippines and adopt her. They were told that the adoption would not be permitted because they were not residents of Bermuda within the meaning of the Adoption of Children Act 2006. Mr Sanderson explained: "The issue before the Privy Council concerned what rights he had as a BOT citizen in Bermuda." Richard Drabble, QC, argued — during a hearing before Lord Reed, Lord Lloyd-Jones, Lord Briggs, Lord Kitchin and Lord Sales in June — that Mr Barbosa legally belongs to Bermuda on the basis of common law. Yesterday's decision upheld a November 2016 ruling by the Court of Appeal that overturned the guidance given earlier that year by Puisne Judge Stephen Hellman in the Supreme Court. A summary published on the Privy Council website explained: "Mr Barbosa does not have a relevant common law or other right which informs the proper interpretation of section 11 of the Bermudian Constitution. The concept of belonging to an overseas territory does not derive from the common law. Instead, it derives from the local constitution or the local legislation of the overseas territory in question. Mr Barbosa cannot appeal to the common law to modify the meaning of the Constitution. There is no anomaly or inconsistency in the fact that Mr Barbosa is a British Overseas Territories citizen by virtue of having been born in Bermuda, and yet he is not treated as a person who belongs to Bermuda for the purposes of the Constitution." Mr Sanderson said last night: "A positive result could have provided a straightforward way for a couple hundred people born and brought up in Bermuda, who are eligible to register as British Overseas Territories citizens, to be able to live and work in Bermuda. However, there are other options for children who were born or brought up in Bermuda. Naturalisation as a British Overseas Territories citizen is a less straightforward process, but is a meaningful option for people who grew up in Bermuda and find themselves as adults without any other way of living here." The lawyer said that the Supreme Court's 2016 judgment noted that the government at the time, under the One Bermuda Alliance, was considering pathways to status and "gave Mr Barbosa liberty to restore the matter in the event that no pathway was provided for him". Mr Sanderson added: "Mr Barbosa now has the ability to apply back to the Supreme Court regarding the lack of a pathway to Bermudian status. The 2016 judgment provides a precedent for other people who were born and brought up in Bermuda, but lack a pathway to Bermudian status, to similarly apply to the court, given the lack of progress on pathways to status." Mr Justice Hellman ruled in favour of Mr Barbosa in a March 2016 Supreme Court judgment, making declarations that he belongs to Bermuda within the meaning of the Constitution and that he had been discriminated against. However, the home affairs minister and the Attorney-General appealed, saying the judge was wrong to find that Mr Barbosa was a person who belonged to Bermuda under the Constitution, as it provides an "exhaustive definition" of those deemed to belong to Bermuda. The Court of Appeal later set aside Mr Justice Hellman's declarations. Mr Barbosa then took his case to the Privy Council, where the respondents were represented by James Guthrie, QC, and Crown counsel Lauren Sadler-Best. It was recently suggested by Robert Pires, a prominent business leader, that the Government might be "afraid" to introduce its plan to tackle the issue of mixed-status families until the outcome of Mr Barbosa's case was known. Tabling of the legislation has been delayed at least twice this year. The Ministry of National Security, which took over responsibility for immigration from the Ministry of Home Affairs last November, confirmed it was aware of the Privy Council ruling. A spokeswoman added last night: "The work of the Bipartisan Immigration Reform Group is ongoing." The office of the Attorney-General was also contacted for comment yesterday, but there was no response by press time.

Sir Edward Zacca, the former President of the Court of Appeal, died yesterday. Sir Edward, a Jamaican, served on the Bermuda Court of Appeal for 18 years until his retirement in 2014, passed at home after a short illness. He was 88. Sir Edward was appointed as Justice of Appeal of the Court of Appeal for Bermuda in 1996, and served as president from January 2004 to the end of 2014. He was involved in at least 180 reported judgments during that time. Larry Mussenden, the Director of the Department Public Prosecutions, noted Sir Edward's extensive service in leading judiciary roles in Bermuda and across the Caribbean. Mr Mussenden said he was able to learn from Sir Edward's vast experience while he served as a defence lawyer. He said: "Sir Edward was able to recognize who the parties were that were appearing in front of him. He was able to relate to the average person and figure out exactly what was going on. This meant he could get right to the heart of the case as he made his decisions. We could all learn from the way he committed himself to his cases and understood the law, and his experience over many years of analysing cases and making good judgments." Mr Mussenden offered condolences on behalf of the Department of Public Prosecutions Office to Sir Edward's family. He added: "We are very grateful for his contribution to the judiciary." Sir Edward was born in St Andrew, Jamaica, in July 1931. He was educated at Kingston College and Called to the Bar at Middle Temple in February 1954. After a spell in private practice in Jamaica, he was appointed as Clerk of Courts in 1958. Two years later, he was appointed Resident Magistrate, and eight years after that he became a Puisne Judge before his appointment as Judge of Appeal in 1975. Sir Edward became Chief Justice of Jamaica in July, 1985, and six years later he was made Acting Governor-General. In 1992, he was appointed to the Privy Council. More recently, he served in the Courts of Appeal in the Turks and Caicos Islands, the Cayman Islands and the Bahamas. He was knighted in the 2015 Queen's Birthday Honours for his service to the Overseas Territories. The Gleaner in Jamaica reported that a minute of silence was observed in Sir Edward's honour yesterday at the Court of Appeal and the Supreme Court. Paula Llewellyn, the Director of Public Prosecutions in Jamaica, told The Gleaner: "I'm almost speechless. He was such a pleasant, urbane and courteous individual who was committed to service throughout the region. He will be remembered as one of the great judicial officers." Outside the courtroom, Sir Edward's interests in his younger years included tennis, swimming, and gardening. Sir Edward is survived by his wife Hope Margaret and his children, Christopher, Edward Jr and Karen.

The roster of speakers at the first Bermuda Entrepreneurship Summit has been boosted with the addition of Sean Reel, executive director of Ignite Bermuda. In addition, now among the international speakers is Zach Ursiny, chief executive officer of Advantage Coaching and Training. The all-day event on November 21 is being organised by ChessBoxing champion Matt Thomas, and award-winning author and TED speaker Jared Kleinert. A number of international attendees taking part in the separate Meeting of the Minds gathering, organised by Mr Kleinert, are expected to participate in the summit, which will be held at Hamilton Princess & Beach Club. Ignite Bermuda's Mr Reel will share insights on starting and growing a business in Bermuda. He is an investor, director and mentor to more than 50 companies and has worked in senior roles for large international companies and early stage business. Ignite Bermuda is an entrepreneurial accelerator that took on the first cohorts for its six-month programme in May. It is now accepting applications for its second intake. Mr Reel will be on the "Business in Bermuda" panel, which also features Erica Smith, executive director of the Bermuda Economic Development Corporation; Michael Branco, of Fireminds; and Kidist "Pinky" Emery, of Salon Pink. Bermudian-born Gaynete Jones, a best-selling author, motivational speaker and founder of GAME Changing Industries, is among the keynote speakers for the day. The summit will explore entrepreneurship and entrepreneurship. Individuals and companies are encouraged to attend to learn a variety of business strategies and tips. These include turning reputation into revenue, starting a profitable "side hustle", why you should spend more time working in your "zone of genius" and ways to start and scale a business in Bermuda and grow a Bermudian business internationally. International speakers include Elyse Archer, a personal brand strategist and video confidence creator; and Tim Francis, founder of ProfitFactory.com. While the aforementioned Mr Ursiny, will share secrets of peak performance at work and with your team. Advantage Coaching and Training's clients have included Wells Fargo, Bank of American, ING and UBS. Co-founder of the summit, Mr Kleinert, was named "Most Connected Millennial" by USA Today. He will share knowledge on how to quickly build a world-class network. While Mr Thomas will offer tips and strategies for achieving peak mental, physical and emotional health. Meanwhile, Wayne Furbert, Minister of the Cabinet Office, is to give the opening remarks. The summit's list of sponsors and partners has been expanded and now includes the Bermuda Business Development Agency, the Hamilton Princess Hotel & Beach Club, Ptix.bm and the BEDC, KPMG, AAC, and Meeting of the Minds.

The Bermuda Entertainment Union has launched a bid to drum up new members with an open mic event. Participants will perform stand-up comedy, song, spoken word, instrumental music and dance at the Leopards Club on Friday, from 7pm to 9.30pm. People will also be able to give their views on the future of the entertainment industry and members of the executive will be available for one-on-one conversations. A spokesman said: "We are also looking for new talent who are interested in unionism and are interested in forging a new direction for entertainment in Bermuda by running for office." Anyone interested should e-mail info@bermudaentertainmentunion.com or call 703-6248 for more information.

A new fast food eatery is to open this week on Bermudiana Road. Burger Shack will offer flame-broiled burgers, chicken burgers, veggie burgers and salmon burgers along with a range of "combo" options that include not only the traditional French fries, but also quinoa. A spokesman for Burger Shack said operators spent last year researching burger outlets overseas, and this year spent "months and months flying overseas" to find the right ingredients. He said: "The cool thing about the burger is it's flame-broiled, so it has a slight char to it — we're very excited about the flavour we get out of the equipment. The veggie burger tastes fresh-pulled from the garden. That doesn't exist anywhere on the island, it's unique. And the salmon burger, that thing should be on a dining room plate. It's awesome. The inclusion of quinoa as a burger combo option reflects modern tastes. We're totally aware of what's being said around eating habits — we made sure we stepped up to the plate to find options for every palate." The outlet is to be operated by Thomas United Company Ltd, the multi-concept food service company that also runs a quartet of Four Star establishments, two Glaze Bakery-Cafe locations, and Freddie's Food Court inside Warwick Pharmacy. Burger Shack will deliver to customers in Hamilton, Pembroke, Paget and Devonshire. The organisation is advertising for delivery drivers and part-time customer service positions.

Philanthropist and immensely successful businessman and investor Allan Gray has died in Bermuda at 81. Described as "an unassuming man and full of class", the island resident was media-shy, but his achievements are widely known in the business world and far beyond. He and his wife, Gill, moved to Bermuda in 1997, six years after his company Orbis Investment Management had relocated its headquarters to the island. Today, Orbis is overseen by his son William and has 72 staff on the island, with offices on Front Street. It has another nine offices around the world, and has $34 billion in assets under management. Born Allan William Buchanan Gray, in South Africa in 1938, Mr Gray became a self-made billionaire and one of Africa's richest men. He created a lasting legacy by donating a vast portion of his fortune to be used for philanthropic purposes. The impact of that decision was evident in a sea of tributes that lit up social media as news of his passing spread. On Twitter, a popular tag for those leaving tributes was #ThankyouAllanGray. One person wrote: "The more tweets I read about the impact Allan Gray had on the people who benefited from the education programmes the more I realise the value of his impact on many generations of South Africa." While another stated: "I'm convinced Allan Gray really lived out his purpose on this here Earth. I am for ever changed, and more so, I am for ever grateful." Mr Gray studied at Harvard Business School, graduating with an MBA in 1965. He worked for asset management firm Fidelity Management and Research in Boston, before returning to South Africa in 1973 to create what became Allan Gray Investment Management, a Cape Town-headquartered company serving a number of African countries. In 1989, he founded Orbis in London, moving its headquarters to Bermuda in 1991. Five years ago, South African media company Moneyweb compared the return on investment success of Orbis and Allan Gray Investment Management to that of Warren Buffett's Berkshire Hathaway. Philanthropy became an increasing focus for Mr Gray, and in his final "chairman's letter" for Orbis, in 2015, he wrote: "We consider this both the right thing to do and a small but necessary contribution towards a society full of hope for all humanity. The free enterprise system has done so much for so many, and it behoves the few whom it rewards particularly well to help those less fortunate." His philanthropy work began in 1979 when he and his wife founded the Allan and Gill Gray Charitable Trust. In 2006, he established the Allan Gray Orbis Foundation to fund bursaries and scholarships for Southern African scholars and students, mainly from under-resourced communities, with the specific purpose of developing entrepreneurial talent. His last years were spent setting up the Allan & Gill Gray Foundation, donating his family's controlling stake in the Orbis and Allan Gray groups to the foundation. All dividends that the foundation receives are devoted entirely and exclusively to philanthropy. The foundation has established the Philanthropy Initiative through which contributions are made to charitable partners in the locales where Allan Gray Limited and Orbis offices are situated, including Bermuda. The current programme theme aims to ensure inclusive and quality education for all, and to promote lifelong learning. Mr Gray shied away from publicity and for the most part remained out of the spotlight. An example of this came in 2007 when, in response to an interview request by South Africa's Mail & Guardian, a spokeswoman for Allan Gray Limited said: "He doesn't do interviews. He lives in Bermuda, and he's the humblest man on the planet". Bermuda's bridge-playing community enjoyed his support, particularly for the Bermuda Bowl. Mr Gray served on the committee at the time the Orbis World Bridge Championships were held at the Fairmont Southampton in 2000. Among those at the two-week championships was film star and famous bridge player Omar Sharif. David Ezekiel, who writes the bridge column for The Royal Gazette, said: "Allan will be greatly missed by the many people he and his family have touched and supported in Bermuda since they made Bermuda their home and established Orbis on the island. He was an unassuming man and full of class, and without the support of Orbis the 50th anniversary of the world championships of bridge, The Bermuda Bowl, could never have been staged here in 2000. Allan was a great supporter of bridge and the funding provided by Orbis has continued to help aspiring bridge players long after the tournament was over. His philanthropic efforts both here and in South Africa were immense, and will undoubtedly continue through his foundations and his family. All of us in the bridge fraternity and in the Bermuda community will miss him greatly, and our thoughts at this time are with his family." Mr Gray died of natural causes on Sunday. A statement issued through Orbis expressed deep sadness. It said: "Allan made an immeasurable impact on many lives as an entrepreneur, investor and philanthropist in Bermuda, and globally. He has earned his rest. Allan leaves behind a lasting legacy. He founded Allan Gray and Orbis with the singular purpose of creating long-term wealth for clients and the firms continue to be guided by Allan's strong values and his philosophy and approach to investing. He saw philanthropy as a natural extension of the impact that the investment business aims to make in people's lives, spending considerable focus and energy later in his career on philanthropic endeavours. Allan's important legacy is exemplified by the work of the 1,500 employees of the asset management firms he founded, the benefits accruing to their many clients, and the ongoing impact which the philanthropic efforts he founded will continue to have. He made a difference." Mr Gray handed over the leadership of Orbis to his son William in 2000, and resigned from the board in 2010. He stepped away from his remaining investment responsibilities at Orbis in 2012 and officially retired from the company in 2016. He leaves behind his wife Gill, their three children Trevor, Jenny and Will together with their spouses Carrie, Buddy and Ali, seven grandchildren and two great-grandchildren.

Rats filmed scurrying across the grounds of a central parish grocery store have prompted Vector Control teams to introduce weekly inspections at the site. The rodents were caught on camera in the trash area outside Arnold's Family Market in Pembroke. Video footage circulated on social media last week and a government spokeswoman said later that pest experts put down poison to tackle the problem. Frank Arnold, the supermarket's owner, explained on Friday: "We are aware and troubled by the video circulating on social media of rodents in the area of our trash compactor. We had already contacted Bermuda Government Vector Control to set baits to help rectify the rodent problem around our trash compactor area, which has been dealt with. Our customers can be assured we are tackling this issue to eliminate the presence of rodents by the exterior compactor area." The clip, which appeared to have been taken from inside a car, showed an outdoor area with a blue trash compactor. A number of rats could be seen scuttling across the ground beside parked bikes and into shrubbery. People can be heard squealing and one described the rodents as "a family" as they watched the creatures. A Department of Health spokeswoman said on Friday: "Inspectors from Vector Control went to Arnold's on St John's Road today based on the video footage circulating and have advised the manager of several items that are required for rodent control in the area near the dumpsters. Arnold's management have been instructed to clean the dumpster area that has caused this outbreak as an attractant and food source. Vector Control has deployed rat poison in this area. Vector Control inspectors will do weekly checks. People with commercial properties are reminded to make sure they had sufficient and adequate means of storing and removal of all refuse or trash. Make sure that all garbage and in particular foodstuffs are not allowed to accumulate to an unacceptable level. Keep all refuse containers firmly covered at all times in order to deny access to rodents. Ensure that all refuse containers are cleaned regularly so as not to be attractive to rodents. Residents are to make sure that all garbage or refuse is not allowed to accumulate near your property. Only leave out your rubbish on the day of collection. If you need to dispose of rubbish at any other time, you can of course access the waste disposal facilities at Tynes Bay. Do not dump rubbish in hedges, ditches or gardens — this is illegal and may involve legal action being taken against the culprit. Be careful not to drop any food items around your home or when out and about. Always use the bins provided.." Residents and business operators with concerns about rats were asked to call Vector Control on 278-5397.

Mothers will be offered free advice on how to access child maintenance by an expert in family law tomorrow. Cristen Suess is to present information and answer questions on the topic at an event hosted by the Women's Resource Centre. She said the seminar came after a number of people contacted her with similar queries, as well as misinformation about the subject in the community. Ms Suess, an associate at Wakefield Quin, explained: "I noticed that there's a repeated trend of women coming to clinics or reaching out to me on Facebook with questions about maintenance. I felt like it would be great to get everybody together and just give them some advice in a neutral space for people to ask all of their questions." She added that the Lunch and Learn session, to run from midday until 1pm, will include paperwork and information about the process to apply for maintenance support from a child's father. "When you make an application to the Family Court in Magistrates' Court, it's all free and the staff at Family Court are amazing. The most common questions I encounter are: am I entitled to maintenance, and how much would I get? It's really not a cookie-cutter answer because everything is done on a case-by-case basis, it really depends on the circumstances. What I do tell people is that if you have a child, both parents under the law are responsible for maintaining that child." The lawyer believed efforts were being made to clear a "huge backlog" of cases in the Magistrates' family court. She said that it seemed that the process had also been made as straightforward as possible. Ms Suess explained that someone seeking maintenance needed to have the child's birth certificate and must fill out forms that included information about both parents as well as the individual's income and expenses. She said that queries often came up in Facebook groups around similar issues. "A lot of people will post anonymously, they always have the same question: what should I do? Or if they've already gotten to the maintenance portion it's about enforcement. I try to comment on all the legal questions so that I can just steer them in the right direction because there's a lot of misconception out there. I would say that in the past year or so I've had complete strangers message me ... they all seem to be having the same sorts of issues. I don't know if it's on the increase in terms of the number of applications but maintenance is certainly a hot topic in the family law field. It's the one that's the most contentious." The free session, which includes lunch provided by The Supermart, will be held at the WRC's location on the second floor of Sofia House on Church Street. To register, call the WRC on 295-3882 or e-mail wrc@wrcbermuda.com.

November 11, Monday, Public Holiday

A covered veranda that will offer shade and shelter for diners who want to sit outside to enjoy their meal or snack, is to be built outside the Crown & Anchor restaurant at Hamilton Princess & Beach Club. Construction begins tomorrow, and it is expected the new area will be ready for guests early in the new year. The present outdoor seating area will be closed during the construction phase, although the indoor restaurant and seating will remain open, with the exception of a ten-day closure starting on November 18. "We're incredibly excited to be creating a stylish new outdoor space for our guests to enjoy at Crown & Anchor. Already a popular hotspot for visitors and locals alike, we expect that the new veranda, which will offer shade from the Bermuda sunshine and shelter from the elements, will only increase the restaurant and bar's appeal," Tim Morrison, general manager of Hamilton Princess & Beach Club, said. Spanish cedar and Bermudian stone will be used in the construction of the veranda. The hotel said "the space will invoke light and airy sophistication and reflect the architectural style seen in the courtyard's pergola". The veranda has been designed by Botelho Wood Architects and the project will be carried out by local firms D&J Construction and P&M Electrical. The ten-day closure of the indoor Crown & Anchor starts on November 18. The Monday night quiz night will be cancelled on November 18 and 25. The hotel's afternoon tea, coffee and doughnuts and Happy Hour on the November 22 will be served in Marcus'. Additionally, 1609, the hotel's open-air dining option, will remain open through to the beginning of the holiday season on November 30.

November 10, Sunday

A representative of Bermuda laid a wreath on behalf of the country at a Remembrance ceremony in London, England for the first time today. Kimberley Durrant, the director of the government's London office, took part in the National Service of Remembrance at the Cenotaph in the UK capital. It was the first time representatives of inhabited British Overseas Territories and the three Crown Dependencies laid their own wreaths in recognition of contributions in both World Wars as well as other conflicts. The act was performed by the Queen and the British foreign secretary in previous years. John Rankin, the Governor, said: "Bermudians fought with Allied Forces in both World Wars and we rightly honour their contribution each year on Remembrance Day in Bermuda. I'm delighted that a representative of Bermuda has laid a wreath at the Cenotaph in London in memory of those who helped to preserve the freedoms we enjoy today." Government House said the change came "at an especially poignant time" as it was the 100th anniversary of Remembrance Sunday. Other new wreaths were also included in the ceremony, including one from Nepal to honour the Gurkha and by the foreign and home secretaries on behalf of the intelligence agencies. David Burt, the Premier, said: "The recognition of the brave service of Bermudian men and women in the World Wars is a much welcomed addition to the London Service of Remembrance." Representatives also laid wreaths on behalf of Anguilla, the British Virgin Islands, the Cayman Islands, the Falkland Islands, Gibraltar, Montserrat, the Pitcairn Islands, Saint Helena, Ascension and Tristan da Cunha, and the Turks and Caicos Islands. The Crown Dependencies were Guernsey, Jersey and the Isle of Man. Bermuda's Remembrance Day Parade will take place at the Cenotaph on Front Street from 10.30am tomorrow.

November 9

Part-time Bermuda resident and billionaire businessman Michael Bloomberg could mount a last-minute challenge in the Democratic presidential primary race. Sources said that Mr Bloomberg, who owns a home in Tucker's Town and is a regular visitor to the island, was expected to file paperwork this week in Alabama — but that he has not yet made a decision to enter the race to face Donald Trump in next year's election. Howard Wolfson, an adviser to Mr Bloomberg, said on Thursday that the former Mayor of New York City had become concerned about the weakness of the Democratic field. He added that Mr Bloomberg saw the President as an "unprecedented threat to our nation". Mr Wolfson said: "We now need to finish the job and ensure that Trump is defeated — but Mike is increasingly concerned that the current field of candidates is not well positioned to do that. If Mike runs, he would offer a new choice to Democrats built on a unique record running America's biggest city, building a business from scratch and taking on some of America's toughest challenges as a high-impact philanthropist." Mr Bloomberg, 77, has prepared to enter presidential contests before. He considered a nomination run earlier this year and also in 2016. It is understood that members of his staff are already in Alabama to gather signatures to qualify for the Democratic primary. Mr Bloomberg and his staff called several prominent Democrats on Thursday to tell them he was considering a run, including former Nevada senator Harry Reid, the retired majority leader who is still a power broker in the early caucus state. Mr Bloomberg's team also contacted Gina Raimondo, the governor of Rhode Island and the chairwoman of the Democratic Governors Association. Mr Reid said that Mr Bloomberg had not said he planned to run for president, but that the significance of the call was obvious. He added: "It wasn't just to wish me a good weekend". Analysts said that Mr Bloomberg would be a threat to Barack Obama's former vice-president Joe Biden, a middle of the road candidate who has struggled to raise cash to fund his candidacy. It is believed that Mr Bloomberg bowed out of the 2020 race because of Mr Biden's apparent strength, but has become concerned that he is not on track to win the Democratic nomination. It is also understood that he does not see the two leading liberals in the race, Elizabeth Warren a senator in Massachusetts and Bernie Sanders a Vermont senator, as potential winners against Trump. Ms Warren, who has clashed with Mr Bloomberg over her proposals to tax the super-rich, said his potential run for the Democratic nomination was "another example of the wealthy wanting our government and economy to only work for themselves". She added: "It's not enough just to have somebody come in, anybody, and say they're going to buy this election." Faiz Shakir, Mr Sanders's campaign manager, added: "More billionaires seeking more political power surely isn't the change America needs". Advisers to Mr Bloomberg said he would likely make up his mind about the race within days, rather than weeks. However, Michael Gray, the chairman of the Arkansas Democratic Party, said Mr Bloomberg's wealth could make him an important wild card in the race. Mr Gray added: "It shakes things up, obviously." A Fox News poll in late October found Mr Bloomberg faces more opposition than enthusiasm at the outset of the primaries. Presented with Mr Bloomberg as a hypothetical entrant into the primary, 32 per cent of Democratic primary voters said they would never vote for him and 6 per cent of Democratic primary voters said they would definitely support him. Mr Bloomberg could still opt against a run, even preliminary steps towards a campaign could damage Mr Biden's challenge. It understood the Biden campaign expected strong support from centrists Democrats, traditional party donors and sectors of the business community to push him across the line.

A veteran of the Korean War and the Suez Crisis, Donald Jolliffe has a tattoo on his arm designed to highlight the strict code of his specialist unit in Korea. Mr Jolliffe said: "It means 'death before dishonor' — that's why I don't want to break secrecy." Mr Jolliffe, 89, was speaking as he prepared for the annual Remembrance Day commemorations on Monday. Mr Jolliffe said attendance at the November 11 parade brought mixed emotions as one of the island's dwindling population of war veterans. He said: "It's important to me. It means I was recognised. It makes me feel good to march there and think about the ones I left behind." Mr Jolliffe was 14 when he joined the British army cadets in the last years of the Second World War in his home town of Pontypool in Wales. He said: "We called it the British answer to the Hitler Youth. We used to follow the Home Guard around as scouts." The city had been used as a landmark for the Luftwaffe to bomb a nearby Royal Ordnance Factory. Mr Jolliffe said he had to take cover in air-raid shelters during the war and later, as a young engineer and plumber, he helped to repair the devastation caused by bombing in London. He added: "After the war, the British wanted to keep an army, so they had conscription. I put in for the Royal Navy, but I'm colour blind, so I couldn't." He was accepted into the British Army instead and served as part of special unit in the United Nations forces in the Korean War, which raged from 1950 to 1953. Mr Jolliffe was sent in 1951 as part of an international unit that specialized in "blowing things up". He said: "I don't talk much about it. It was a special squad and I was signed to secrecy — but it involved blowing up bridges and roads." It also involved jumping out of an aircraft at 15,000 feet. Mr Jolliffe underwent successful surgery for cancer last December at Johns Hopkins Hospital in Baltimore and a surgeon asked him if he was "scared" before the 18-hour procedure. The veteran said: "I told him the only time I was scared was when I had to jump out of a plane. I was scared the parachute wouldn't open — so please make sure this one opens." His distinctive tattoo was part of what marked him as a member of his demolition squad, which was ordered to destroy bridges and roads to hamper the enemy's ability to move around. Mr Jolliffe's drilling skills also made him a valuable asset during the 1956 Suez Crisis, which was recognised as a war only in 2004. He said: "You can't have an army without water. I was given a bulldozer with a drilling rig to find it." The Suez conflict involved a joint British and French attack on Egypt after Israel had invaded the country. But it later emerged that Britain, France and Israel had engineered the war in a bid to regain control of the strategic Suez Canal, which had been nationalised by Egyptian President Gamal Abdel Nasser. Mr Jolliffe said, while in Egypt, he discovered a German truck destroyed by a landmine in the Second World War with the skeletons of several German soldiers still inside. He added: "There was a German Iron Cross medal. I liberated it." Mr Jolliffe said he believed the Royal Bermuda Regiment now had the medal. He was invalided home with severe injuries to his chest and stomach after his bulldozer ran over a mine. Mr Jolliffe was given a medal for injuries suffered in the line of duty — but not until 2004, when the British Government awarded service medals to Suez veterans. Mr Jolliffe said he had spent the last 58 years in Bermuda and his drilling and engineering experience kept him busy for the rest of his working life. He credited his wife, Rachel, who he met in 2008, for his long life. Mr Jolliffe said: "I would not be here if it were not for her and her strength behind me." He will attend the Remembrance Day ceremonies on Monday at the Cenotaph on Front Street in Hamilton, accompanied by his daughter, Deryn Higgins, grandchildren Evan and Rhiannon, and his wife's daughter Andrea with her daughter, Mackenzie. Mrs Jolliffe said: "I'm always impressed with the turnout. I find it quite heartwarming to see all the people who come out, young and old." She said her husband had stocked boxes of traditional poppies used to raise funds for veterans "for years and years now". Mr Jolliffe added: "It's important to me." He added that he still remembered his fellow soldiers who never came home. Mr Jolliffe said: "I can name them. I feel bad about those fellows I left behind. I went on a cruise many years ago and went to Seoul. Up on a hill there, I saw the graves of a couple of them." The parade will start at 10.30am on Monday at the Cenotaph on Front Street.

Police seized items after raiding the property of prominent lawyer Justin Williams today. Officers spent several hours carrying out a search of Mr Williams's home on Point Shares Road, in Fairylands, Pembroke, after arriving at about 6.30am. A Bermuda Police Service spokesman said that they had also searched a boat connected to the property during the day. He confirmed that items had been seized. Two police vehicles remained at the home this afternoon. Speaking from the scene, Detective Superintendent Nicholas Pedro told the media: "We are executing two warrants: one under the Firearms Act and another under the Police and Criminal Evidence Act, otherwise known as PACE, in relation to some ongoing investigations that we are conducting." Mr Pedro added: "If there is anybody in the neighborhood that's aware of anything they would like to speak to us about, they can speak to our Vulnerable Person Unit in confidence." He said that police were investigating "several matters" and that not all matters dealt with firearms. Mr Pedro added: "We are conducting some inquiries on the premises and have obtained warrants to search for evidence pursuant to those matters that we are investigating. That's about all I can say at this point." He said that no one was currently in police custody. Mr Pedro added: "I won't say anything more than that." Mr Williams, the founder of Williams Barristers & Attorneys, is a former president of the Bermuda Bar Council and has served as an acting magistrate, and as chairman of the St John Ambulance Bermuda.

Members of a 35-year-old gym have been told that the fitness centre will close at the end of this month. The Athletic Club announced on Thursday that its clients' memberships will be transferred to Magnum Power Force Gym on Church Street, Hamilton, from December 1. Kym Herron Scott, TAC's owner, said she had decided to close down because she planned to "take a new direction in her own life". A newsletter to members said: "With the increased costs in running a company and the lease not being renewed, December 1 seems like the right time to move the clientele and keep the membership costs down. Kym Scott chose Magnum Power Force Gym as the new home for members. "Memberships will be honoured at their current rates for the next three months or until their annual membership is up for renewal. Class cards will also be honoured." The club, which is in the Cedar Parkade Building on Washington Street, celebrated its 35th anniversary in September and will close its doors on November 30. Ms Herron Scott said: "I have agreed to assist with the transition of the current TAC members as needed and will be available at Magnum to help with the process. I am confident that as we focus on best services and products, our clients will see the great value of the Magnum brand." Ms Herron Scott said it was a "pleasure and honor" to serve TAC members for 32 of the company's 35 years. She added: "For many, this is a sad time, like saying goodbye to an old friend, but we will continue to support your fitness journey.

Shocked beachgoers yesterday found a beach beauty spot blighted by a burnt-out bonfire loaded with nails and broken glass. But rugby players from South Africa's Classic Springboks team in the World Rugby Classic pitched in to clean up Jobson's Cove, in Warwick. The players stepped in after fitness instructor Kelly Ingham discovered the cove strewn with "thousands" of large nails. Ms Ingham said she believed partygoers left the mess the night before. She added: "It was disgusting — I was down there at 8.30am to work out and I found it with broken glass all around. There were thousands of nails in the fire. For people to leave that type of mess with children running around is crazy." She posted pictures on Facebook, contacted the Department of Parks and waited at the scene to make sure no one stood on glass or nails. The big-hearted rugby players arrived later in the morning to help tidy up. The Department of Parks said anyone who planned a bonfire on a public beach had to get a permit and agree to the department's bonfire policy before being granted permission.

Argentina's The Classic Pumas sealed an impressive hat-trick of World Rugby Classic titles by retaining their crown with a 16-6 victory over South Africa's Classic Springboks at North Field, National Sports Centre, last night. The tournament favourites overturned a 3-0 half-time deficit, with the boot of Gonzalo Gutierrez Taboada proving pivotal, kicking 11 of his side's overall points to guide them to the title. Martin Yanguela, a Puma's official hailed the efforts of his side and spoke of his delight adding another successful chapter in their World Rugby Classic story. "It's an incredible achievement for us," he said. "To win it three times in a row is incredible, at this level it is an amazing achievement. We've been coming here for many years, we have become a big part of the World Rugby Classic story. Hopefully, we can come back next year and try to make it four in a row." Yanguela pinpointed the Puma's kicking tactics as the key to completing the impressive turnaround against the greater physicality of the Springboks. "Because of the wind, we kept kicking the ball into South Africa's half and then made them make the effort to run from deep in the field. The pressure we put on them became a big problem for them." The Pumas spurned the first opportunity to break the deadlock from a penalty in the fourth minute as Taboada slipped while striking the ball and could only watch on as it sailed wide. To make matters worse, South Africa opened the scoring from a penalty of their own as Rheinhard Gerber sent his kick from 35 metres sailing through the posts. The Pumas spent the remaining 20 minutes camped inside the South African half, but could not find a way through the dogged Springboks defence. The Springboks were breached just four minutes into the second-half as Argentina scored what proved the only try of the encounter. Federico Aramburu received the ball at speed, with his momentum carrying him through the defensive line to race clear and score between the posts. Taboada was left with the simple task of slotting home the conversion. The match then became a tale of penalties with Taboada taking centre stage. His first opportunity in the 37th minute proved successful despite another untimely slip taking the score to 10-3, before he spurned a more difficult attempt four minutes later. South Africa's ill-discipline continued to cost them as Taboada duly accepted another penalty opportunity, just a minute after his last, extending the Pumas advantage to 13-3. South Africa responded with a penalty of their own in the 44th minute courtesy of the boot of Gerber to reduce the deficit, only for Taboada to restore Argentina's ten-point advantage just four minutes later with his third successful kick. The final ten minutes saw the Springboks throw everything at the Pumas who, despite being reduced to 14 men for the final three minutes after Antonio Ahualli was sin-binned, weathered the onslaught. The USA Eagles survived a first-half onslaught against France to retain their Plate title with a 14-7 win last night. Perhaps smelling blood given that it was Eagles' second match in as many days after the finals were brought forward because of bad weather forecast for tonight, it was France who made the brighter start. The Eagles cause was hardly helped when Eric Deuchle was sin-binned in the fifth minute allowing the French to make the most of their numerical advantage and open the scoring off the back of a driving maul through Thomas Soucaze. Benoit Marfaing made no mistake with the conversion. The momentum appeared to swing further in France's favour when Eagles' Stanislas Durand was injured early in the second half, although the US did manage to pull level albeit against the run play. An interception by Fred Wintermantel acted as a catalyst for the Eagles comeback, with the flanker sending Peter Dahl flying down the left to score his side's first try. Matt Turner kicked the extra points. France were searching for a way to unlock the Eagles defence when they were awarded a penalty. However, Marfaing handed the US a reprieve, his effort lacking the required mustard in the windy conditions. With 11 minutes remaining, the stage was set for Bermuda captain Aldo Campbell to ensure Eagles retained their title with a marauding run through the middle to score the match-winning try. Turner's boot made in 14-7. "Aldo came to the US to our Tiger Rugby Academy [in Columbus, Ohio] years ago," Paul Holmes, the Eagles coach said. "For him to score the winning try was an amazing. This is massive for us and it's really exciting to win back-to-back [Plate] titles."

A Bermudian opera singer and teacher with an international reputation who nurtured the island's singing talent has died. Marcelle Clamens was 65. The mother of three who founded the Talent Explosion with her husband, Michael, was a lifelong singer who launched her career in 1990. A soprano trained at the University of Cincinnati Conservatory of Music, Ms Clamens performed in top venues such as New York City's Carnegie Hall. Her family said she was a part-time vocal teacher at Saltus and also taught at Simons Music School and Bermuda School of Music. Michaela Antoinette, Ms Clamens's daughter, said: "She gave her all to her students — all her energy and love. All her students have to know she loved them individually for their talents and who they were." Michaela added: "We want to thank everybody who has reached out to us. She was a beautiful soul who was loved and cherished by everyone." Ms Clamens also used her talent to raise money for scholarships for Bermudian students. The family said it had set a provisional date of December 14, two days before what would have been Ms Clamens's birthday, for a musical celebration of her life. A pupil of music teacher Daniel Hill, her first taste of fame came in 1990 with a performance of Verdi's Requiem with the Bermuda Philharmonic and she became a regular on Bermudian and overseas stages. Ms Clamens, a former secretary at the Bank of Bermuda, made a strong impression when she began studies at Cincinnati. Barbara Honn, a professor at the school, said: "She has a quality that only about ten per cent of singers possess — and that is her exciting communicative quality. You can't teach people that. The moment the curtain goes up, people are captivated by her." Ms Clamens also studied languages, including German and French, to help with her opera repertoire. She earned a Bachelor of Music degree in 1996 and made her Carnegie Hall debut in 1998. She and her husband launched Talent Explosion in 2003 and the show endured as an annual fixture for eight years. She told The Royal Gazette in 2009, just before she performed at the Bermuda Festival in celebration of Bermuda's 400th anniversary: "My voice is still young and vibrant — I keep it that way through personal training and also the occasional help of my coach, David Brewer, via long-distance phone calls." Ms Clamens began to focus on teaching as well as family in her later years, and on the gardens at her home in Mount Hill. She died this week after an illness. She is survived by another daughter, Michelle Clamens, a son, Michael, as well as by her husband.

November 8

Bermuda's temporary blacklisting by the European Union this year provided valuable lessons, Curtis Dickinson told an insurance industry audience yesterday. The Minister of Finance said the importance of regular engagement with the island's major trading partners had become clear from the episode. Bermuda was put on the European Union's list of non-cooperative jurisdictions in March over what David Burt, the Premier, described as a "drafting error" in proposed economic substance legislation. The island was removed from the blacklist in May after the error had been rectified. Speaking yesterday at the PwC Insurance Summit, presented by the Financial Times, Mr Dickinson described the blacklisting as a "bump in the road" as a result of "an unfortunate and unnecessary incident. We decided that we were not going to cower in the corner," Mr Dickinson told Olver Ralph, the FT's insurance correspondent on stage at the Hamilton Princess and Beach Club. "We immediately decided to engage the European Commission. We had political, as well as technical level, engagements and at the earliest opportunity we were removed from the list. A couple of good things came out of that experience. We had an opportunity to strengthen our engagement with the EU members states and the EU officials in Brussels." With a greater appreciation of the need to engage internationally, Mr Dickinson said he had asked his finance ministry team to draw up a strategy for continued engagement with the EU, US and, with Brexit looming, the UK. "Engagement helps us to tell our story, to remain relevant and to build relationships," he said. "It's easier to pick up the phone and call someone you know and offer an explanation about an issue than it is to start afresh all the time." Mr Ralph asked the finance minister how he expected the insurance market to evolve. "My expectation is that we will now start to see the introduction of artificial intelligence and distributed-ledger technology, which will start to digitize how insurance is delivered," Mr Dickinson said. Coping with the changing environment called for a strong partnership between business, regulator and government, working together to remain relevant, he added. The Bermuda Monetary Authority, the financial-services regulator, had already introduced a framework to accommodate innovators. Mr Ralph asked Mr Dickinson about the Premier's speech at last month's Progressive Labour Party delegates conference, in which Mr Burt said the economy was not working for most Bermudians and the Government intended to change the status quo. "My sense is that the Premier was focusing on the local economy," Mr Dickinson said. "The international business sector thrives in the face of competition. Our small size does sometimes offer opportunities for monopolistic behaviour. I think that the challenge we have as the Government with our international business partners is that the cost of doing business is incredibly expensive. As a government we have to figure out how to wrestle and control some of those costs. I take the view that we need to provide an environment that is good for business and doing that will provide an economy that's good for Bermuda." On the subject of ensuring Bermudians have the skills to enable the island to compete in the 21st-century economy, Mr Dickinson said successive governments had struggled to reform the education system. He said it was important for Bermudians to buy into the idea of education as a continuous process. "I take the view that your bachelor's degree is evidence that you're willing to learn — now go and learn some more," Mr Dickinson said. "In light of the fact that the world is getting smaller and competition is increasing, it's important that our talent is upgrading its skills to remain relevant."

Two senators are the lone contenders in the by-election on November 21 for Pembroke Central, the constituency left vacant by the death of sitting Progressive Labour Party MP Walton Brown last month. At the close of nomination day yesterday, the contest for Constituency 17 was down to Jason Hayward, of the PLP, and Dwayne Robinson, of the One Bermuda Alliance. Mr Hayward announced in advance on the PLP's Facebook page that, after successfully undergoing surgery, he would be unable to attend at the polling station, St Paul AME Church in Hamilton.

The Ministry of Education announced the launch of a consultation on T.N. Tatem Middle School. The Ministry is consulting on whether or not to close T.N. Tatem Middle School permanently. The consultation document is being sent to critical stakeholders and is available on the Ministry of Education website using the following link: T.N. Tatem Middle School Consultation Document. Consultation responses can be submitted via the online consultation response form, or by email to educationconsultation@moed.bm, or delivered by hand to the Ministry of Education Headquarters at 44 Church Street (West Building) Hamilton. The following consultation meetings will also be held for Staff Members of the Bermuda Public School System, Tuesday, November 19th, 2019 4:15 p.m. to 6:15 p.m, CedarBridge Cafetorium, The T.N. Tatem School Community on Wednesday, November 20th, 2019, 6:00 p.m. to 8:00 p.m. at the CedarBridge Cafetorium and for other School Communities and the General Public on Thursday, November 21st, 2019, 6:00 p.m. to 8:00 p.m at the CedarBridge Cafetorium. The consultation will run from November 8th, to December 20th, 2019.

The Bermuda Police Service failed to conduct a "reasonable search" for records they hold about the 2016 demonstration outside Parliament, which led to protesters being pepper-sprayed by officers, according to Information Commissioner Gitanjali Gutierrez. In a decision issued yesterday, Ms Gutierrez said the police must now conduct a reasonable search in response to a public access to information request from The Royal Gazette. She said the BPS were right to withhold some parts of a restricted document written by Bermuda's most senior police commanders before the protest, but wrong to deny access to other parts of the operational order. Ms Gutierrez ordered the police to disclose some parts of the operational order which were previously redacted and to identify the "Gold" and "Silver" Commanders who wrote the order and were in charge of policing the protest. She said the information had to be released by December 12, along with a new decision on any further records found. "The Information Commissioner recognizes that there is a public interest in promoting greater public understanding of the process or decisions made by the BPS in relation to the policing of the protest on December 2, 2016, which was a significant event in Bermuda's history," wrote Ms Gutierrez. "[The Royal Gazette] was correct to point out that the public has the right to know which police leaders were the decision-makers that day and that the BPS leadership has been the subject of criticism by the PCA [Police Complaints Authority] and the NPoCC ]National Police Chiefs Council] on its handling of the protest. "As [The Royal Gazette] notes, preventing disclosure of the decision-makers' identities weakens full accountability." Stephen Corbishley, the Commissioner of Police, said yesterday: "We are aware of recent correspondence from the ICO, which we are addressing."

More than 250 delegates, many from overseas, heard from chief executives of the world's largest insurers and reinsurers at the PwC Insurance Summit yesterday. The event is now in its 14th year and was presented by the Financial Times and two of its leading journalists along with PwC insurance leaders. "We chose to focus on adaptability this year because for us it sums up the flux in our industry today — and looking ahead — the need to be nimble, flexible and resilient in the face if that change," Arthur Wightman, PwC Bermuda Territory and Insurance leader, said. "What's unique about our event is we are fortunate enough to attract very senior people from the industry, who want to share their perspectives and who want to engage in debate and dialogue. We do encourage a more provocative, challenging thinking and I think this is what the industry needs. This is genuine thought leadership event that we at PwC are very proud of." A keynote address by Brian Duperreault, president and CEO of American International Group, reinforced perspectives of the importance of the Bermuda market overall, particularly for companies looking to get established quickly and deploy capital quickly. He called Bermuda "a safe bet when you are forming a company". He said Bermuda will continue to survive if it continues to be "the innovative place for the market". Mr Duperreault called cyber "the single biggest global risk we face", and shared his perspective on the opportunity Bermuda has to bring cyber to market and innovate around cyber-risk. He said: "Some kind of a cyber breakthrough has got to happen and my bet is it happens here." The summit also heard from chief executives, including Nigel Frudd, CEO of Sompo International, on the topic of consolidation and building scale. Mr Frudd said scale is "not the answer that conquers all", and that he believed the industry was currently seeing a "breathing space" in terms of M&A, adding, "There will be future consolidation, but of a different type." Paul Brand, co-founder and deputy CEO of start-up Convex Insurance, noted that small players may have the opportunity to adopt more modern technologies and react more quickly to opportunities that technology companies offer because they have a much more "blank sheet of paper to operate on". Florida state commissioner David Altmaier was on a panel discussing climate risk and closing the protection gap in private flood insurance. It was noted that 60 per cent of Florida hurricane risk is now reinsured by the Bermuda market. Roland Andy Burrows, CEO of the Bermuda Business Development Agency, said: "PwC is an important partner to the BDA and a significant contributor to Bermuda's economy. Working together with the Financial Times, PwC put together a truly impressive line-up of speakers who are at the forefront of industry. "Under the theme Ensuring Adaptability for the Road Ahead, this event will serve to highlight our country's strengths and ability to respond to changing market conditions, meeting the increasingly sophisticated and complex needs of today's insurance leaders." The summit was held at the Hamilton Princess and Beach Club.

Some 23 artists visited the island last week for the Bermuda Plein Air Festival held biennially. The event stems from a humble offer 20 years ago. It was then that Jonah Jones opened up his garden, inviting fellow artists to paint there. Their meetings grew into Bermuda Plein Air, which today holds weekly painting sessions at locations across the island. Member Rhona Emmerson came up with the idea of an international festival, the first of which was held in 2015 "Word is getting out with artists expressing an interest," said Mr Jones. "A lot of them have brought guests with them and some are staying longer, past the festival. The festival really shows Bermuda in its best light. It is a great time to paint, rather than in July or August. These artists will be taking their paintings home and talking about the island, so it has great potential. They are staying in hotels and vacation rentals which is good for Bermuda." He started Bermuda Plein Air after he moved here in 1990 with his partner, Jo Stanton. "It grew out of a Sunday painting group which I kicked off when we were living in an old six-acre estate in Somerset. I started an on-location painting group under the auspices of the [Bermuda Arts Centre], where I had my studio at the time. We had a little book for people to sign in. They paid a fee and there was a mix of professional and amateur artists. We would donate the funds to the art centre and it ended up being a really popular group." The idea took hold, ultimately leading to this year's festival which attracted more than 50 artists and offered cash prizes totaling $15,000. Roughly 300 pieces of art were produced and displayed at a one-night exhibit at the Bermuda Arts Centre. Heidi Cowen, the Dockyard gallery's administrator, said: "The festival is good enough to attract quality artists from overseas and we are getting some amazing artists; the calibre of artists is improving each year. We also have the backing of Michael Harding, who makes his own oil paint in the US and was a judge this year, and Armadillo Arts and Crafts in the US as our two main sponsors. The festival is putting Bermuda on the map in the larger art world." Originally from Uxbridge, England, Mr Jones trained as a chef with the Royal Marines. He worked as a chef here while studying art at Bermuda College with Charles Zuill and Diana Amos. Courses in the US helped hone his skills and, in 1999, he left his job as a chef to paint full time. He has since exhibited in numerous group and solo shows and has become known for his oil paintings. Most recently, Mr Jones challenged himself to create a painting a day for an entire year. "I post them on my Instagram page and write a little about the thought process and about how it went. I am most of the way through now. I did the same thing exactly ten years ago. It is a diary of where I have been and what I have done." Last year, he held a solo exhibit at the Bermuda Society of Arts featuring more abstract landscape depictions. "We bought an old house on Cambridge Road a few years ago with a nice artistic history and I built some studio and gallery space in the house," he said. "I offer a private lesson to any tourists who come to stay, or a one-hour guided cycle trip."

November 7

Opposition backbencher Trevor Moniz has accused the Government of "sleazy" and "Trumpian" behaviour for spending public funds on a flyer touting its own achievements. Taxpayers forked out more than $5,000 for the four-page pamphlet, according to a press release issued by the Department of Communications on Tuesday evening. Mr Moniz said it was "entirely inappropriate" for public funds to have been spent on the flyer, particularly in the run-up to the Pembroke Central by-election on November 21. "It certainly looks like a party political piece of publishing," said the former attorney-general. "It talks about promises that were made but, of course, they weren't made by the Government. They were made by the PLP (Progressive Labour Party). It seems like a piece of propaganda for the by-election that should have been paid for by the PLP and not the taxpayers." Mr Moniz added: "They are using a government publication to criticize the OBA (One Bermuda Alliance). It's a very sleazy way to behave. It's very Trumpian. It's a way of saying 'we don't care what the rules are, we are just going to do what we want'." The front page of the flyer is marked "On Her Majesty's Service" and "Government of Bermuda". Titled Two Years Working for the People and signed by David Burt, the Premier, the flyer describes how "we have made progress in delivering on our promises to you" after "a period when austerity was imposed on every aspect of public services …" Mr Burt writes: "Two years ago, the people of Bermuda decisively gave your government a convincing mandate for change. Hardworking men and women saw in us the promise of a brighter future for their children and a clear vision for a more just society. Thus far, my colleagues and I have been humbled by the opportunity to serve the people of Bermuda. We promised to work hard every day to create opportunities for economic growth and to move Bermudians from an era of exclusion from the prosperity that Bermuda can provide, to one where success is determined through equal access to opportunity. That work has begun." The Premier goes on to list 25 achievements of "your government", including the creation of 144 jobs, lower unemployment, higher pensions, tougher immigration policies, and the decriminalization of small amounts of cannabis. Mr Burt writes: "There is so much more to do. There are so many more Bermudians in need of a helping hand … Your government is determined to do all we can to deliver on our promises and govern in a spirit that allows Bermudians to do more than just make it …" A press release issued on Tuesday night announced that Bermudians should "expect to receive a mailer providing an update on government activities". It stated that the "two-year review document" provided an "easy-to-read bullet overview on some highlights from each ministry" and cost 19 cents per household ($5,719 in total) to produce. Mr Burt said: "This document is a summary of how we have delivered for the people of Bermuda over the past two years and acknowledges the continued mission to change the status quo that has failed so many of our fellow Bermudians." Nick Kempe, the OBA leader in the Senate, also accused the Government of "wanton misuse of taxpayer funds" over the flyer, which he said "conveniently arrived in mailboxes at the time of a by-election". Mr Kempe told the Senate: "If people check their mailboxes they will notice what seems to be a thinly veiled political communication that has been funded by the taxpayer and sent out to everyone. It is a turn for the worse and I am hoping that we can see a shift towards a more accountable use of political capital and taxpayer funds." The Opposition Whip, Susan Jackson, accused the Premier last month of "anti-democratic behaviour" by "manipulating how and when the houses of Parliament conduct the people's business". She said Mr Burt argued with the Speaker about introducing legislation without warning and held a vote to overrule him, in a session she said was "conveniently" not broadcast live or recorded by Hansard. Mr Kempe also noted how Mr Burt had replaced the Throne Speech with a speech at the PLP delegates' conference. A Government spokeswoman said last night that 30,000 flyers were printed and confirmed the cost of $5,719. She added: "There was no cost for postage." The spokeswoman also said that the flyer was paid for by the Cabinet Office and the Department of Communications. She then added that governments around the world "regularly update the public on things that matter to them, this government will be no different."

Former premier Ewart Brown has said his memoirs, which went on sale this week, have given him the chance to set the record straight. Dr Brown said yesterday: "I feel that the Bermuda public in particular has been told a plethora of falsehoods about me. "They have witnessed character assassination. I was determined to give them my side." Dr Brown, who served as Premier under the Progressive Labour Party from 2006 to 2010, said the response to Whom Shall I Fear? Pushing the Politics of Change had been "fantastic". More than five years in the making, the book chronicles Dr Brown's personal and political life. The book jacket describes him as "a lightning rod for controversy", with one of its final chapters titled "Out of Office, Under Eternal Investigation". Although Dr Brown has never been charged with any offence, the physician has found himself the target of a police investigation since 2011. The book was subject to "a few delays", he said, adding: "But one of the major ones was the publisher saying, why don't we wait until the investigation in Bermuda is completed?" Dr Brown said he told the company, Rivertowns Books, that "they might never". Accusations of political corruption have dogged Dr Brown since the 2011 Supreme Court trial of David and Antoinette Bolden. The couple were eventually cleared of accusations of theft and money laundering, but found guilty of one count of misleading the Bermuda Monetary Authority. Under oath, Mr Bolden claimed an unidentified government minister had told him Dr Brown was seeking a kickback from his businesses. In his book, Dr Brown called the allegations "completely preposterous" and wrote that they "furnished a pretext for an open-ended investigation, driven by innuendo and wishful thinking". Asked why he would end up targeted for an eight-year smear campaign, Dr Brown said yesterday: "I think it's probably for a combination of reasons. One is my clearly stated intention to fight racism, and the fact that I did it in an environment where that was considered inappropriate." He added: "In Bermuda, black men who declare their opposition to racism are frequent targets of business and personal assassination." Addressing race relations was one hallmark of his term as Premier: Dr Brown launched the Bermuda Race Relations Initiative in 2007, with the Big Conversation aimed at fostering dialogue. He said: "That was my attempt as Premier to bring people together in conversation." But he expressed pessimism yesterday at the island's progress on race, saying there had been "very little. I think that on a personal basis, there's more communication," Dr Brown said. "There's a big conversation going on in spite of things. Race is being discussed in Bermuda today more than ever, on an individual basis." He said "hardly any major decision or programme can be discussed in Bermuda without race being brought into it". The memoir recounts Dr Brown's experiences as a "campus radical" at Howard University in Washington, DC, where he encountered black activists Stokely Carmichael and Cleveland Sellers recruiting students to sign up black voters for a prominent civil rights organisation, the Student Nonviolent Co-ordinating Committee. Dr Brown went on to become a physician, with a thriving practice in California, and a growing involvement in the PLP culminating in an invitation in 1990 from Freddie Wade, the late party leader, to come back to Bermuda and get involved. He won his seat in Parliament in the General Election of October 1993, ousting former premier Sir John Sharpe, and went on to play a pivotal role in the party. Dr Brown's book lays much of the blame for his targeting on "the white establishment's control of most of the country's news media", with frequent broadsides at The Royal Gazette. The memoir alludes frequently to the Gazette and the United Bermuda Party, which held the Government until the PLP electoral victory of 1998, functioning as a "Combined Opposition". But the book documents intrigues within the PLP and Dr Brown's occasional frustrations with party leaders. Dr Brown, who has been accused of wielding control over the PLP, said yesterday that he had "a healthy distance from the internal workings of the party". He said he was asked for counsel "on occasion", adding: "All former leaders carry an influence, or should." "I'm still a lifetime PLP member and former party leader, and interested in the future of the party," he said. Dr Brown has about 1,000 copies of the hardcover book available, priced at $50. Rivertowns Books plans an official publication in February, but Dr Brown said he had made an exception for Bermuda. Asked if he planned to write more, Dr Brown said: "I'm going to take a deep breath. This one wasn't easy. I don't think future publications are going to require the same amount of research and work." While Dr Brown declined to elaborate on future topics, he offered a hint by referring to himself as "a sports fanatic". Meanwhile, he said: "I would like to thank the people of Bermuda for a wonderful reception." The book will be on sale today from noon to 5pm at the Bermuda Industrial Union.
Ewart Brown's autobiography calls the former premier "outspoken, accomplished and frequently controversial".
Topics from Whom Shall I Fear? include:
On independence: "Some in Bermuda claim that racial equality and independence are not inherently linked. I believe they are, because political independence is a natural consequence of mature political growth and development."
On a Christmas letter to Santa, printed by The Royal Gazette in 1951: "The Royal Gazette faithfully reproduced my spelling, a standard of accuracy I came to miss in its frequently outlandish, innuendo-filled coverage of my political career and government leadership. During my adult life, Bermuda's primary news source has also rarely given me credit for trying to be good."
On dissent within the PLP in 2003 over Dame Jennifer Smith as Premier: "It may be difficult for some people to believe that I did not see myself as the next Premier. I didn't think this was my time."
On meeting with LGBT activists as Premier: "I finally told them I would not help them until they helped themselves, as black civil rights activists had done, by declaring themselves publicly. I said: "If you want help, you've got to come out of the closet and put your blood, sweat and tears on the line."
On accusations that asylum was granted in 2009 to four Uighurs from the American detention centre in Guantánamo Bay, Cuba, to curry political favour: "Now, years later, I can still attest that there was no quid pro quo. However, I can also definitively note that the shrill buzz on Capitol Hill about the reduction or elimination of tax advantages for US companies domiciling themselves or their subsidiaries ceased. I am grateful for that as long as it lasts."
On racism: "Racism remains the fundamental fact of Bermuda's political life, and Bermudians must find common ground to address it. I hope and pray we will.

The organisation responsible for handling allegations of teacher misconduct does not have the resources to carry out its statutory duties, according to its chairman. Crenstant Williams told The Royal Gazette that though the law governing the Bermuda Educators Council gave it the power to investigate allegations against teachers, carry out disciplinary proceedings and issue teaching bans, it did not do so. Instead, the Department of Education deals with allegations of teacher misconduct in public schools, behind closed doors. Complaints about teachers in private schools are dealt with by the schools themselves, not the department. Mr Williams said: "Currently, we do not have a professional conduct committee. It's one of the things that we want to form. The council is not a full-time functioning body. We are not open every single day. I'm a classroom teacher. I can't be in the classroom and at the council." Mr Williams spoke to the newspaper after the RG reported on October 25 the case of Christine DaCosta, who was groomed for sex by teacher Robert DiGiacomo while a student at Mount Saint Agnes Academy in 1999. Mr DiGiacomo, then a 44-year-old married father of three, was made to resign from the private Catholic school and banned from entering the premises. But MSA did not carry out a full investigation or subject the teacher to disciplinary proceedings. The Bermuda Educators Council Act was passed by Parliament three years later, with the aim of maintaining and improving standards of professional conduct of educators, as well as raising teaching standards. The law enabled a council to be set up and gave it disciplinary functions, such as the ability to investigate alleged teacher misconduct and issue disciplinary and prohibition orders where allegations were proven. Its statutory powers mirror those of the Teaching Regulation Agency in Britain, which conducts disciplinary proceedings in public, for the most part, and publishes online the outcomes of hearings. But Mr Williams said the role of the council was limited to issuing licences to teachers at public and private schools. Those licensed are listed on a register of educators. Mr Williams said he was "sickened" to read Ms DaCosta's story and immediately asked the administrator of the register to ensure Mr DiGiacomo's name was not on the list. "We don't take that lightly," he said. Mr Williams added that council members wanted to form a professional conduct committee and carry out disciplinary functions. "It should be [for] all the schools, public and private," he said. "The educators' council represents all teachers. In my personal view, we should all be singing from the same hymn sheet." He said the council recently spoke to Diallo Rabain, the Minister of Education, and was hopeful it could happen. "Normally, the Ministry [of Education] is the one to deal with alleged misconduct," he said. "We don't have the manpower to do it." The chairman said that, if the council was a "full-time functioning body", a case such as the one involving MSA could result in a public disciplinary hearing and a prohibition order to prevent the person from teaching again. "For me, it's a gentleman having sexual relations with students. It shouldn't have to go behind closed doors." Ms DaCosta said yesterday she was dismayed there still appeared to be so little oversight of teachers, 20 years after her case was reported. "There is a need to try to get some controls around this. It's bigger than just me and bigger than just one story. I am just so infuriated by how I was let down by the system that I want the system to change. I think all the schools should adhere to a single protocol and, if I had my way, there would be a body where incidents of sexual misconduct could be reported to." Ms DaCosta, now 38, said the agency dealing with teacher misconduct should be independent from the Government and the schools, and should be required to hire an outside firm with experience of sexual misconduct cases to investigate all such allegations. "Most schools have as their motto that they aim to protect and nurture," she said. "We have to have the courage of our convictions. Do we want to protect our children or not?" A Ministry of Education spokeswoman said the BEC was self-regulating, adding: "The functioning of a professional conduct committee is the remit of the BEC, as legislated in the BEC Act. Complaints against teacher misconduct in the public school system are dealt with by the Department of Education, in accordance with the Collective Bargaining Agreement. It was "within best practice of the Department of Education to ensure that police vetting takes place during the recruitment of any teacher" and that new teachers in the public school system had to do training provided by child sex abuse prevention charity Scars before starting work. The ministry and the department are steadfast in our commitment to protect the welfare and innocence of all students in our schools. Questions for Mr Rabain on whether there was enough oversight of teachers, whether disciplinary proceedings should be public and on whether resources would be allocated to the BEC to allow a professional conduct committee to be formed went unanswered. MSA told Ms DaCosta in May that an investigation it commissioned this year was "satisfied that lessons have been learnt following your disclosure and current safeguarding procedures, practices and protocols have been developed over time and are in line with expected standards of practice in Bermuda". Several private schools shared details of their child safeguarding policies and confirmed that neither the Ministry of Education nor Department of Education was involved in dealing with teacher misconduct allegations. The schools said child abuse allegations were reported to the Department of Child and Family Services and the police.

Reinsurers face multiple challenges in a fast-changing world, Brian Duperreault told delegates at a conference in Hamilton yesterday. In his keynote address at the S&P Bermuda Reinsurance Conference yesterday, the chief executive officer of American International Group also hinted at the depth of his own challenges in turning around the fortunes of the New York-based insurance giant. Mr Duperreault said low interest rates were crimping reinsurers' investment returns, while climate change and an increasing frequency and severity of natural catastrophes such as hurricanes and wildfires were hitting underwriting returns. The industry was also grappling with how to cover cyber-risk and dealing with "social inflation" — a term linked with the propensity of the legal system to make larger awards to plaintiffs. "There's probably not been a better time to be alive," Mr Duperreault said. "Crime, hunger, disease, childhood mortality, poverty — all are down globally. Yet we feel things are getting worse. In many ways I think that's exacerbated by social media and our own biases. That process has destroyed certain concepts like what is true. We're not sure what true is any more. If you don't know what's true or who's truthful, then you destroy trust. The insurance industry is based on the concepts of using truth to make a decision and getting the trust of the people you want to insure. So this is not a great combination for us." A string of natural disasters during the past 2½ years had caused uncertainty in the retrocession market, to which reinsurers cede risk, and particularly insurance-linked securities such as catastrophe bonds. I'd say the alternate capital market is almost exhausted. We've had trapped capital for three straight years. I'd say that's unsettling for all in the reinsurance market at the moment. There could be some withdrawal in response to the trapped capital, but longer term it's a stable market — we'll see." Insurance industry veteran Mr Duperreault took over the reins at AIG in 2017. Last year, AIG had significant losses, but he said work to limit exposures has been bearing fruit. "I just needed to fix AIG," Mr Duperreault said. "We were doing things in an unprofessional way, taking way too much risk, not pricing it well. We had to cut our gross limits, write new terms and conditions and we had to go to the reinsurance markets." The support of reinsurers had helped AIG to fix its underwriting portfolio, he added. Others followed AIG's lead, Mr Duperreault said, which had impacted insurance market dynamics. AIG reported last week that it swung to profit in the third quarter, generating net income of $648 million compared to a loss of $1.3 billion in the corresponding quarter last year. Mr Duperreault is a veteran of the Bermudian insurance market, having served in the C-suite of companies including Ace (now Chubb) and Hamilton Insurance Group. He was bullish on the island's prospects as an industry hub. "The place you want to go to start a new company is Bermuda," he said. "It remains the premier location for entrepreneurs with great ideas and that speaks for itself. The regulatory climate is excellent — the BMA does a great job." Consolidation in the market was a "natural phenomenon", he said, with the market seeing new formation as well as combination. "It's healthy for the market to see mergers, but it's also healthy to see new entrants and Bermuda has both. I think Bermuda has a great future as long as it continues to be innovative and draw capital for new ideas." Mr Duperreault also revealed his optimism for a US-China trade deal, a development that would improve international business confidence. I was just in China with the US-China Business Council to talk with the Chinese Government about trade, particularly with the US," Mr Duperreault said. When I was there in April, I would say it was a very difficult environment, I was very pessimistic when I left. This time I saw a complete change in terms of wanting to get something done. I think you're seeing that play out, let's hope that gets done. But that is phase one of a very long process between two superpowers. But if we get trade stabilized we have a chance of seeing something better."

November 6

Bermuda Legislation to draw a legal line between cannabis and hemp has been passed by the House of Assembly. The Misuse of Drugs (Hemp) Amendment Act 2019 amended the Misuse of Drugs Act 1972 to create a distinction between cannabis and hemp to allow for the importation, possession, supply and sale of hemp products. The new law defined hemp as the cannabis sativa plant, or any part of it, with a tetrahydrocannabinol concentration of not more than 1 per cent. Tetrahydrocannabinol, or THC, is the psychoactive component of cannabis. Premier David Burt said at last Friday's sitting of the House that the legislation was to be introduced as part of wider legal changes designed to legalise medicinal cannabis which are expected to be tabled before Christmas. But he added: "There are particular matters dealing with hemp and the importation of hemp products right now which need to be dealt with and addressed." Mr Burt said the legalisation would stop "unfair treatment" of business owners by police. He added: "To the entrepreneurs who have been challenged with this I am sorry that it has taken this long, but we are going to make sure that we resolve this issue. We hope that this will bring clarity to Bermuda Police Service which is still seemingly doing their job enforcing the law as it currently stands." Patricia Gordon-Pamplin, the shadow health minister, thanked the Government for the legislation on behalf of the business community. She said that the legal change made it clear which products could be sold in Bermuda. Ms Gordon Pamplin added: "The importers will know what's appropriate and what's not and they will act accordingly." Cole Simons, the shadow education minister, questioned how the Government had decided on the 1 per cent THC content. He highlighted that in Britain, the United States and Canada hemp products were defined as having THC content of not more than 0.3 per cent. Craig Cannonier, the Opposition leader, also questioned the 1 per cent threshold. He said: "Not all products that are imported will actually say the THC content. It will be interesting to hear from the minister how we are monitoring that." But Mr Cannonier added: "I am glad to see that this will open up entrepreneurial opportunities to Bermudians." Kim Wilson, the Minister of Health, said that the 1 per cent THC content threshold would give consumers a greater choice. She said: "The majority of hemp products do contain a minimum of one per cent with respect to the THC level.

A newlywed senator was unveiled yesterday as the One Bermuda Alliance candidate for the Pembroke Central by-election. Opposition leader Craig Cannonier announced that Dwayne Robinson will run for Constituency 17 against Jason Hayward on November 21. Mr Robinson, who has just returned from his honeymoon, said that the expectation that Nick Kempe, the opposition Senate leader, would be selected was "mostly speculation" by the public. He added: "Nick Kempe has always been a mentor for me by coming in and showing me the ropes of the Senate. We're definitely on the same page and are working together for the benefit of Bermuda." Mr Robinson was speaking at the OBA's headquarters on Reid Street, Hamilton, after he was announced as the candidate. The by-election was called after the sudden death of sitting Progressive Labour Party MP Walton Brown last month. Mr Robinson said that the election was "not under the circumstances that any of us would have wanted", but that he was "willing to answer the call of the people". He added that, if elected, he hoped to focus on environmental issues such as clean energy and climate change. Mr Robinson also said that he planned to speak to members of the constituency to expand on his platform. He added: "The OBA is prepared and is ready to take on a new direction for Bermuda and for the betterment of Bermuda. I'm not going to make any grand statements and I'm not going to make any grandiose gestures. But I will say that I am committed to fight on behalf of the Constituency 17 members and on behalf of Bermuda in the House of Assembly to assure that legislation that comes out is held to account and is in the best interests of all the members in that particular constituency and Bermudians as a whole." Mr Robinson, 25, who was appointed to the Senate in 2018, is the cofounder of the political comedy show It's That Type of Party and the production teams Superbia Productions and Neo Apex Productions. He will run against Jason Hayward, a government senator and president of the Bermuda Public Services Union, who was announced as the PLP by-election candidate last week. Mr Robinson said that he was "extremely confident" in his ability to compete against Mr Hayward, who was appointed to the Senate in 2017. He explained: "I do respect the senator and the things he's done for Bermuda, but I also do understand that there is a need for representation for those under 30. There is a need for a person my age to be up there speaking on behalf of us." Mr Cannonier said Mr Robinson was "a fine young man and a star whose election came on the heels of his honeymoon. I can't say enough about the support and the faith that I have in him as we move forward in looking for solutions to Bermuda's many challenges. Bermuda is facing challenging times — all you have to do is look in the newspaper — but we have an opportunity to bring Bermuda together. We believe that the One Bermuda Alliance, with the inclusion of our new candidate, will help us find solutions for what it is that we need to do."

The island's psychiatric hospital failed to do enough to help a schizophrenic son, his mother has claimed. Carol Burrows, 65, said that the Mid-Atlantic Wellness Institute did little to help her look after 28-year-old Eric Richardson, who she had to throw out of her home after he attacked her several times. Ms Burrows added: "Whenever they let him go I did not get any visits from anybody from MWI. It's like they were happy to see him go." Ms Burrows, from Warwick, said that paranoid schizophrenia was diagnosed in her son ten years ago and he had been in and out of MWI for years. He also suffered from a drug abuse problem. She explained that caring for her son became difficult because he often refused to take his medication. Ms Burrows said: "When there's a crisis, it is usually brought on by the individual not taking their meds. Sometimes it escalates to the point where, in Eric's case, he starts to get aggressive." She added Mr Richardson was detained in MWI under the Mental Health Act, in August 2017, to ensure he took his medication. However, Ms Burrows said that there were no follow-up tests with Mr Richardson after his release to see if he was coping or if his family needed any help. Ms Burrows added the hospital offered parent support groups, but provided no advice or information on how to handle an at-home patient. She explained: "I did go to one last year that offered strategies and, again, those strategies did not particularly work with Eric." Ms Burrows said that she alerted MWI to concerns over Eric's behaviour last December and in April, but he was assessed as stable after two examinations. However, Mr Richardson attacked Ms Burrows, punching her several times in the head, only days after the second evaluation. Ms Burrows said: "The time where I pressed charges, I called them on Friday. He attacked me on the Sunday. They said 'just see how the weekend goes'." Ms Burrows said that a psychological assessment carried out during the police investigation found that Mr Richardson suffered from severe cognitive impairment. She added that this was not picked up by doctors at MWI. Ms Burrows also said: "This was not the first time he had hit me; it was the first time I contacted the police. I pressed charges in the hopes of getting him into Mental Health Court to get help." Curtis Burrows, Mr Richardson's uncle and a former psychiatric nurse, said that he was not confident that his nephew's treatment plan had been adhered to. He added: "My nephew was in the hospital for six weeks last time and I had purposely asked him 'How many times have you spoken to your nurse?' I think he said once." Mr Burrows said Ms Burrow's main interest was her son's health." It's not to say 'well, let's press charges against MWI and the establishment for malpractice. If ever there was a period where there possibly could have been grounds for malpractice, it was that instance when, for five months, she was crying out because there was no compliance on his part. Something more should have been done than 'see how the weekend goes'." A spokeswoman for the Bermuda Hospitals Board said for MWI could only step in against an adult's will when they posed a threat to themselves or others. She explained patients, whether voluntary or compulsory, were assessed inside 24 hours of admission and a treatment plan was prepared. The spokeswoman said the plan was updated throughout a patient's stay, based on the patient's progress and information from the family and an outpatient case worker. The spokeswoman added that meetings with a psychiatric nurse were optional for voluntary patients who had been discharged. She said that detained patients had to take their medication and undergo scheduled assessments. She added: "While we cannot make details of an individual's care public, we would urge the individual or his family to contact us so we can review their experience in more detail. We would be keen to make process improvements if warranted, as our primary concern remains the care and safety of our service users and the community."

The commanding officer of the Royal Bermuda Regiment is absent from his job, but John Rankin, the Governor, has refused to reveal the reason why. Government House confirmed to The Royal Gazette that Lieutenant-Colonel David Curley was "currently on leave". However, Mr Rankin, the regiment's commander-in-chief, declined to answer questions on Colonel Curley's sudden absence from his post. A spokeswoman said: "In line with established policy, Government House does not comment on personnel issues." Captain Paolo Odoli, the regiment's adjutant, said: "I can confirm that the CO is on leave. Any further questions should be directed to Government House." Major Ben Beasley, the regiment's second in command, is acting CO in Colonel Curley's absence. He also referred questions to Government House. Some of the Governor's responsibilities in relation to the regiment, including budget, recruitment and answers to parliamentary questions, are deferred to Wayne Caines, the Minister of National Security. Questions put to Mr Caines yesterday, via the Department of Communications, received no response. A spokeswoman said: "Any matters regarding the commanding officer of the RBR should be referred to Government House, as the remit of the RBR falls under Government House." Colonel Curley became the sixteenth commanding officer of the regiment in February 2016. He is understood to have gone on leave at some point last month.

Opinion and statement about our announced purchase of BELCO. By Ian Robertson, chief executive officer of Algonquin Power & Utilities Corporation. "When Algonquin Power & Utilities Corporation was founded in 1988 to develop and own generating stations in mostly remote regions of Canada, it was imperative to build and maintain strong relationships with the communities in which we operate — primarily through job creation, excellent customer service and contributing to the communities where we live. This commitment to communities is a huge part of the reason why, over the course of 30 years, Algonquin has grown to become a diversified generation, transmission and distribution utility with more than $10 billion in assets. Through our operating subsidiaries, we provide safe, reliable and affordable rate-regulated natural gas, water and electricity generation, transmission and distribution utility services to nearly 800,000 customers in Canada and the United States, via more than 54 generation and distribution facilities. From our inception, we have approached business growth with a long-term view to creating value for our customers and communities through investment in long-lived, sustainable assets that are built for the future. Our ability to build a portfolio of close to 1,500MW of wind, solar and hydroelectric generating capacity speaks to that commitment, as well as a drive to be leaders in the renewable energy space. With the power of more than 2,300 talented employees, we are well on our way to our goal.
Expanding our international presence. A few years ago, Algonquin's board made the strategic decision to expand and diversify beyond our North American markets by seeking attractive international investment opportunities. Our business model focused on seeking regulated utility and renewable energy investment opportunities offering stable and predictable returns, and selecting investments whose risk profile is generally consistent with our existing portfolio of assets. As we learnt about Bermuda and Bermuda Electric Light Company Ltd, we grew confident that investing in Bermuda through Ascendant Group Ltd would be a great fit with Algonquin. Bermuda's excellent infrastructure, skilled workforce, people and culture were key factors in reaching that conclusion. Belco is fortunate to have a talented and dedicated group of employees who have proudly built a power company over the past 115 years that is rated among the best in the world in terms of reliability and resilience. We also saw a significant opportunity to help Bermuda attain its sustainability goals — a theme that is closely aligned with our strategic direction and corporate purpose. Undoubtedly, the cost of electricity in Bermuda is high and we are confident that the combination of our expertise in renewable energy and the economies of scale achievable through our utility operations can be brought to bear to reduce this cost, while making Bermuda a leader in sustainability. As a leader in the North American utility industry, Algonquin is committed to sustainability through the inclusion of social, economic and environmental values in our daily operations and business planning activities. We will be imminently publishing our 2019 Sustainability Report using the Sustainability Accountability Standards Board framework. The report provides an extensive overview of our programmes, performance and efficiencies that contribute to our ability to meet our sustainability goals.
The way forward. We have reviewed and embraced Bermuda's first Integrated Resource Plan. Indeed, as I said publicly on a recent earnings call, the IRP was "music to our ears", as this is exactly what we do: replace fossil-fuel generation with renewable technologies in a way that also creates savings for our customers. To be very clear: we don't believe that natural gas is the best fuel choice for Bermuda. Our focus will be on integrating utility-scale solar and exploring the feasibility of offshore wind coupled with energy efficiency to steadily reduce Bermuda's reliance on fossil fuels and reduce customers' electric bills. As an example of our commitment to using renewable energy to reduce customer costs, we received final approvals in June to proceed with the construction of three wind farms with installed capacity of 600MW located in Missouri and Kansas to allow shutdown of a coal-fired generating plant. Construction of these wind farms is under way, with completion targeted by the end of 2020. This investment of more than $1.1 billion will reduce energy costs for customers over the life of the projects, at the same time delivering other significant economic and environmental benefits. We believe sustainability is not something we do; it's something we are. We also believe that our employees are our greatest sustainable competitive advantage. Through our Passport Programme, our employees are encouraged to grow professionally by moving into roles throughout our company, broadening their perspectives and business knowledge. The talented Bermuda team will be afforded the same opportunity to work and learn in our other businesses in the US and Canada. We are also committed to diversity and inclusion, as without inclusion there can be no diversity, regardless of where our teams reside. One of the things that excites us about investing in Bermuda is the opportunity for Algonquin to learn from the best practices undertaken by Belco and Ascendant. We are very impressed with Belco's plans to transition to all-electric vehicles, which we are seeking to replicate across our service territories by capitalizing on Belco's progress. I want to assure the people of Bermuda that Algonquin is committed to investing in the island for the future. We have a strong history of bringing new utility companies into our family and being a permanent contributing member of the communities we serve. It's a "live and give" local approach that is foundational to how we operate and, frankly, is a big part of our success. Algonquin is committed to excellence in terms of the safety of our operations, providing an enjoyable customer experience, maximizing employee engagement and a commitment to sustainability through inclusion, environmental, social and governance responsibility. We are committed to building on the solid foundation created by the Ascendant board and look forward to being part of building a greener, cleaner Bermuda."

Children have always been Ezra Turner's inspiration. The bartender would tell them stories as they sat around at Coral Beach Club waiting for their parents' tennis lessons to finish. Encouraged by their response, he decided to write the tales down and have them published. Rock Lessons appeared in 2000 as a collection of short stories. Mr Turner recently completed his eighth book, The Adventure of Ki. "I am dyslexic, which makes it more challenging," he said. "But when you have a gift, you don't control it, the gift controls you. When I was in school they didn't understand what [dyslexia] was but I had to deal with it. I had to take pictures in my head to teach myself how to read. Fortunately, I have a photographic memory, which helped me study." Mr Turner's latest book tells the story of Ki and his fascination with the pictures on the backpack he receives for his eighth birthday. "Rivers, lakes and mountains, most of all it was the white horse with wings that caught his imagination," the book's synopsis reads. Ki dreams all day that he was riding the white horse and that they flew off in the pursuit of many adventures." In 2002, Mr Turner received The Golden Loquat Award from Dale Butler's Writers' Machine for his "valuable contribution to Bermuda's literature". He has presented some of his books to primary schools and donated several to Westgate Correctional Facility for prisoners to give to their children as gifts. "If you're talking about children's books, I've written as much or more than any other Bermudian. My books are about what's good for kids; morals and lessons for kids. That's my mission. I've got many ideas and I observe people. I observe everything around me and try to make the world a better place. I may not make a lot of money from [my writing] but the lessons and morals will last for ever." There's a "magic" to his writing, the author said. "When you have a gift, an idea can hit you; it can come one time. I see the beginning, the middle and the end. I've just got to fill in the rest of the story. Some take longer than others. Some come just like that. It's magic." Mr Turner, who now works at Grotto Bay Beach Resort & Spa, hopes his stories highlight the positives the younger generation has to offer. "Children are the future. They're what makes the next Bermuda," he said. "[As a community], we've lost a lot of the respect and principles we had before. If you see children today, they don't speak, they use a certain language with no care who they hurt. It's not just in Bermuda, it's worldwide; something that's fed from the internet and part of our civilization. But with a few tools and lessons on the way, the books are something for them to lean on. [They teach that] it's OK to be nice. You don't have to be that tough person to achieve your goals. Sometimes if you just dream, it helps. It means that you believe in yourself and that you can accomplish something as long as you try. You can fail, but as long as you try, that's what matters." They are lessons he taught his own children when they were growing up. We get so many write-ups about the bads and wrongs people do but there are a lot of gifted Bermudians doing great things," he said. "What we lack is unity. We lack people working together. Through my stories I prepare children mentally so when they [are faced with a bad choice], they won't do it. With my children, I gave them an invisible scale to weigh out things before they made decisions. I told them to consider the good and the bad, and make a decision then. Don't make it based on emotions. Sometimes if you sleep on things you wake up the next day and feel differently about them."

November 5

The Azores president said last night that Bermuda's recognition of the Azorean contribution to Bermuda made him proud. Vasco Cordeiro, the president of the Azores regional government, said the first Portuguese immigrants who arrived 170 years ago were "heroic". He said: "Nowadays it's easy to consider the challenge of leaving your homeland behind and going to other places. But imagine 170 years ago what it would mean to leave everything and — because you went by sea — you were not sure if you would come back. When I see this kind of saga recognised and acknowledged — when I see official institutions like the Bermuda Government paying tribute to all this effort — I feel proud of being an Azorean." Mr Cordeiro was speaking at an event held at Vasco Da Gama Club after a day of activities to mark the inaugural holiday. The president joined David Burt, the Premier, for a ceremonial tree planting at the Botanical Gardens in Paget. The pair also opened the new home of the House of the Azores charity located near Admiralty House in Pembroke. Mr Cordeiro and the Azorean delegation will visit Portuguese Rock at Spittal Pond today. Mr Cordeiro said that his talks with Mr Burt had been "excellent" and that he had invited the Premier to visit the Azores next year. He added: "I hope we will be able to arrange everything so he can also know and visit the place where so many people came to Bermuda from." Mr Cordeiro said that he hoped his visit to the island — his first — would help develop the relationship between the Azores and Bermuda. He added: "I would say that right now what you have is a relationship based on affection — people live here, they came from the Azores, they miss the Azores. But I think it's important to take this relationship to the political level, to the institutional level. So this visit is also to try to do that." Mr Cordeiro said that from a young age he had heard about Bermuda from the stories told by people in his community about those who had travelled to the island. He added: "It was something that was kind of in my imagination from my childhood — to see what Bermuda looked like." Paulo Franco, the Vasco president, said Mr Cordeiro's visit was significant to Bermuda's Portuguese community and that there was great pride over the national holiday. Mr Franco said that while the holiday was to honour the contributions of the Portuguese the celebration was about more than the one community. He explained: "Our stance has always been that we need to share this holiday with the whole of Bermuda. It was a holiday given to the Bermudian people in recognition of the Portuguese. A holiday is holiday for all. Our stance was always that we wanted to share the moment — be as open and welcoming to the community to participate as possible." Mr Franco highlighted the diverse turnout to the block party that packed Reid Street on Saturday. He said: "It was just very nice to see many different people come together." Richard Ambrosio, the vice-president of Vasco Da Gama Club, said that Mr Cordeiro's visit signified interest on behalf of the Azorean Government to "deepen" the relationship between Bermuda and the Azores. He added: "It shows that Bermuda is not forgotten and that it merits the attention of those in power back in our ancestral homeland." Mr Ambrosio said that the holiday served as recognition of the role played by the Portuguese community in Bermuda that spanned generations. He added: "It signifies that we are a part of the community — of the Bermudian family."

Employment income rose by 1.2 per cent in Bermuda in the second quarter of this year, according to data from the Office of the Tax Commissioner. The island's working population earned a total of $873.28 million during the April-through-June period, up by $10.58 million from the corresponding quarter in 2018. The majority of the gains were achieved by the international business sector, in which the combined pay packet grew by more than $8 million to $284.49 million. The biggest percentage gain came in the public administration and defence sector, which includes government workers. The sector recorded an increase of $4.57 million in employment income, representing a 4.3 per cent year-over-year gain, as workers earned a total of $111.78 million. The largest percentage fall came in the transport and communication segment, in which employment compensation totaled $17.05 million, down 9.4 per cent year over year. The data was published in the Quarterly Bulletin of Statistics, issued by the Department of Statistics on Friday. The report also highlighted the continuing trend of rising government revenues. Data from the Office of the Accountant-General showed that the Government took in $270.3 million in the three-month period, up 6.8 per cent year over year. Payroll tax, which amounted to $131.6 million for the three-month period, up 3.7 per cent, was by far the largest contributor to government coffers in the second quarter. There was a notable decline of 9 per cent in Customs duty, the second-largest contributor to revenues, which fell to $53.7 million in the quarter, down from $59 million a year earlier. On the island's company register, there was little sign of an exodus prompted by EU-inspired economic substance rules, as the second quarter ended with 16,447 companies registered, up by 18 from a year earlier. However, new registrations fell by 26.6 per cent to 212, a third successive quarter of year-over-year decline.

More than 730 employers or self-employed are behind with pension contributions at the end of 2017, the House of Assembly heard on Friday. But Curtis Dickinson, the finance minister, said 106 "compliance meetings" had been held with people behind on payments in 2017 in an attempt to get them up to date. He added that the Pensions Commission had taken legal action against 20 employers, or their directors and officers, that year compared with three in 2010. Mr Dickinson was speaking as he tabled the Pensions Commission annual reports for 2011 to 2017. He said: "The Pensions Commission has advised that delays in the submission of annual financial statements between 2011 and 2017 were initially caused by resourcing issues at both the Office of the Auditor-General and the Pensions Commission." Mr Dickinson added: "Notwithstanding the delay in tabling this annual report ... all audits were successfully completed with clean opinions. I am also pleased to advise that the commission's 2018 audit has been completed and the commission has received another clean opinion on its 2018 financial statements." He added the 2018 annual report would be tabled in the House next year. Mr Dickinson said 3,096 employers and 22,006 employees or self-employed were enrolled in registered pension plans at the end of 2017. That compared with 2,996 employers and 23,722 employees or self-employed signed up to plans in 2010. Mr Dickinson said: "The commission estimates that there was $2.36 billion held in employer pension plans and a further $656 million in domestic prescribed retirement products at the end of 2017 compared to $1.4 billion and $239 million, respectively, at the end of 2010." He added that the Pensions Commission had approved $24.3 million in financial hardship withdrawals over the reported period.

Opinion. By Marcus Jones, a One Bermuda Alliance senator. As a child growing up, Halloween was my least enjoyable celebration. Although candy and chocolates were part of the bounty accumulated during a night of trick-or-treat, it was those fun-loving children masquerading as witches and ghosts that scared me the most. But the good thing about this annual event is that it can be endured for one night a year and its practice is merely a fantasy, a horrible nightmare, if you will, that will not recur or have a devastating impact on one's future wellbeing. This Progressive Labour Party government is doing its best to create a Halloween-style nightmare by policies and tax-increasing measures that ultimately burden its residents with a higher cost of living, specifically within the realms of its healthcare reform plan. Unlike Halloween, it has the potential to be a recurring nightmare and can have a devastating impact on one's future wellbeing. The Government and its detractors can agree on a few things:
The cost of healthcare is high and is trending up with no end in sight
Our senior population represents the highest healthcare costs and persons over the age of 65 will make up 25 per cent of residents by the year 2026
The number of working population and the birthrate are shrinking, which places the burden of cost of healthcare on a declining number of people
A faltering economy and immigration legislation that is protectionist rather than pragmatic to address the declining number of working-aged residents contributes to a shrinkage in able-bodied persons that can under-gird the healthcare sector
The Standard Premium Rate remains unchanged from last year, but holds no guarantee that it will stabilize or not rise exponentially over the coming years
The Government's promise to control costs in the healthcare sector has not been realised and this redistributing of the funding does not address that fundamental challenge
The proposed healthcare reform does not guarantee its users the same level of services and products they enjoy under their existing plan
These are just a few issues that have arisen from discussions held at town hall meetings sponsored by the Government and held at the kitchen table of Mr and Mrs Bermuda.
On September 16, I attended a town hall meeting at the St James Church Hall in Sandys and the questions of the attendees reflected the concerns of the wider population of residents on the island. The Minister of Health, Kim Wilson, and her team did their best to provide answers, but there were more questions left hanging to make anybody feel uneasy about the remedies for an out-of-control healthcare system that needs reform, not total restructuring, to cure what ails it. Here were some of the questions;
Question: Why were there no plans for under/uninsured persons?
Answer: Too expensive because no risk-pooling. It would marginalize the poor as second-rate.
Observation: At the beginning of the night, the number representing the under/uninsured was at 8,000. By the end of the night, that number had crept up to 12,000. Which number is it? How many of the underinsured voluntarily chose the HIP option of health insurance, as they did not deem themselves needing a comprehensive, major medical scheme? All four leading healthcare insurance providers are on record as being willing to consider a plan to underwrite those who are not insured because of unaffordability or unemployment. Why was this proposal not explored by the Government?
Question: Will there be different levels of coverage?
Answer: No difference in tiers. Any further coverage, consumer will need to purchase additional private coverage.
Observation: The mere fact that consumers require supplemental coverage, whether they can pay for it or their employers provide additional medical services creates a two-tiered system of healthcare.
Question: Does the new insurance plan cover you when unemployed?
Answer: Financial assistance was the remedy in old plan and in reform, subsidy included if people unemployed.
Observation: Not everyone unemployed or made redundant in the old plan could qualify for financial assistance and there was no economic impact assessment presented that would demonstrate the potential cost to the taxpayer to underwrite that demographic of the population. When considering the consultation invested by this government to get as much feedback from industry professionals and the residents at large, there is a fundamental flaw in its approach. Like its attempt to drive through legislation that would reduce the authority of the corporations of Hamilton and St George, consultation was merely a gratuitous attempt to show the appearance of seeking feedback, when its ultimate plans were already etched in stone. The public see through this phony quest for gathering advice and input from stakeholders, and have had it with going through the charade. As an act of good faith, the Government should inform the electorate that their buy-in for major structural change in the healthcare system is not needed or valued, so just fall in line. Socialized healthcare is the long-term goal of this government and no matter how one dresses it up, increased taxation to underwrite this future reformation will be the order of the day. Even this first step towards this goal, proposed to be implemented in a soft launching in August 2020, in the words of the Bermuda Medical Doctors Association "would not lower healthcare cost without negatively impacting the quality of care and waiting times of services". So, this government's promise to lower cost while increasing service is a fallacy. Another consideration that the Government has been silent on is the unintended consequence that will result in this single-payer system that it will be introducing. Wisely, the Government has confirmed that it will not be taking on the responsibility of collecting premiums, but will outsource to another entity that has the expertise to administer this system. But that private company will be interested in turning a profit, in addition to the layer of governmental oversight and administration that will be a factor, resulting in additional cost. But what is universally more troubling is that this reformed system will eliminate the private insurers from the bulk of their healthcare business. How many international businesses will opt to get healthcare coverage from overseas providers, arrange for doctors' visits, purchasing of pharmaceutical products, specialist visits overseas, thus leaving the local providers with a smaller piece of the healthcare pie? With reduced business, there is a reduced need to provide healthcare-related products and services resulting in a reduced need for employees. Do I see redundancies in the healthcare industry's future? It is inevitable. An economy that is in serious decline and a working population in decline, reducing the number of persons able to carry the burden of an ever-increasing cost of healthcare, make for a formula for disaster. But rather than end on a sour note, there is hope for the average Bermuda resident looking for relief in their monthly costs. The Government should look to halt its fast train ride to universal healthcare and solve its original overarching problems related to healthcare.
Those problems are twofold:
Solve the under/uninsured persons challenge and lower the overall cost of healthcare. The Government can do this by having an honest discussion with the four leading healthcare providers on the island and challenge them in concert with the Government to underwrite the healthcare costs of the under/uninsured
Conduct a comprehensive island-wide review of those that fit in this category — that number could be closer to 8,000 than 12,000 — so that an accurate plan can be formulated to take care of their needs. Second, plough through the hard work of regulating the cost of products and services provided by practitioners. Put stricter limitations on the overseas referrals and ordering of diagnostic testing that are big ticket items on this country's healthcare bill. Regulate and put a ceiling on co-payment requirements for doctor and specialist visits. The Government has proposed a $25 copay ceiling, but that may be unrealistic. Don't come up with an arbitrary price point for co-payments, but negotiate with the key stakeholders such as the Bermuda Medical Doctors Association so that there are charges consistent throughout the entire industry.
We can avoid the Halloween-like scares within healthcare reform that can be a recurring nightmare and have a devastating effect on the country's future wellbeing.

A documentary on the history of the Portuguese and how they came to Bermuda is due to be released at the end of this month after ten years of work. Milton Raposo, a Bermudian film-maker of Portuguese ancestry, said the film, Fabric: Portuguese History in Bermuda, starts in the Middle Ages and explores the culture and heritage of the Portuguese. Mr Raposo said film project was born out of curiosity about his own roots. He explained: "There is a very base-level knowledge of the community that gets passed down through generations which eventually gets watered down or broad-stroked. I wanted to learn more and so I took it upon myself to find out and turn it into a film." Mr Raposo said: "The film starts in the Middle Ages, goes into the European migrations, to the first Madeirans to arrive in Bermuda in 1849 to the 20th-century injustices the community experienced such as family separations and job discrimination. As for culture, it's really religion that is the main cultural focus for the Portuguese and so there is a great section on what religion and faith means to the Portuguese — not just Catholic, but also the evangelical faith, too. There is a beautiful sequence I shot in May during the Santo Cristo festa in the Azores." Produced by Mr Raposo's Method Media Bermuda, the film is 100 minutes long. Mr Raposo said that he had not planned on the release of the film this year, but was spurred on by the celebration of the 170th anniversary of the arrival of the first Portuguese immigrants in Bermuda and yesterday's public holiday to honour the event. Mr Raposo researched, wrote, shot and edited most of the film himself and carried out about 25 interviews, including some in Portugal. The film includes interviews with Isaura Reis, a former immigration inspector, Anthony Correia, a former United Bermuda Party MP, Manuel Medeiros, former Bermuda resident, Gilberto Pavao, folklorist, Fernandina Amaral, wife of the late farmer Joseph Amaral, and author and historian Patricia Marirea Mudd. Mr Raposo said he had enjoyed the creation of the documentary. "It's been a very revealing exercise for me to learn what the Portuguese mean to Bermuda. The Portuguese occupy a very special space in Bermuda's history. It's very peculiar in a way because there is no other emphasis on any other nationality like Bermuda had, and still does have, on the Portuguese. And the reasons as to why the Portuguese left their homes for a strange land, I hope, reveals something about them to the larger Bermudian audience."

An autobiographical book by a controversial former Bermuda premier will be unveiled tonight. Ewart Brown's Whom Shall I Fear? Pushing the Politics of Change will be launched at St Paul AME Church's Centennial Hall in Hamilton from 5pm to 7pm. The 434-page book was billed as a "event-filled memoir" of the turbulent times of Dr Brown. A spokesman said that Dr Brown "recounts how he transformed Bermuda's local transport with a system of fast ferries, provided new pivotal air service for resident and visitors alike with the introduction of lower-cost international carriers and increased cruise travel to Bermuda by mega ships with the development of Bermuda's Dockyard as an internationally competitive port destination that locals also enjoy". He added that the book also discussed Dr Brown's work to place more Bermudians in top-level jobs, create opportunities for young black entrepreneurs and black business owners and to introduce FutureCare — "the country's first comprehensive health insurance programme for senior citizens". Dr Brown entered Bermuda politics as an MP in 1993 for the Progressive Labour Party and was Premier of Bermuda from 2006 to 2010. The spokesman said the book also detailed Dr Brown's "secret negotiations" with United States President Barack Obama's White House to give asylum to four Uighurs released from a detention centre in Guantánamo Bay, Cuba, in June 2009. He said that the book also highlighted "memorable interactions" with activists including Louis Farrakhan and Al Sharpton and political leaders such as US presidents George W. Bush and Barack Obama and British prime ministers Tony Blair and David Cameron, as well as with musician Bob Marley. The spokesman added that Dr Brown's book "tells a story rich in human and political insight that will fascinate readers interested in the global African diaspora and its continuing quest for racial justice and equality". Events are also planned for tomorrow night from 5pm to 7pm at the National Gallery and from noon to 5pm on Thursday at the Bermuda Industrial Union.

Bermuda-based Fidelis Insurance has taken an equity stake in Perigon Product Recall Ltd, a new managing general agency, and will be providing underwriting capacity. Perigon's focus will be product recall and product contamination coverage for food and beverage producers, restaurant operations, auto manufacturers as well as a broad range of other recall classes of insurance. This will be managed through Pine Walk Capital Ltd, Fidelis' subsidiary MGA platform. Ian Bailey will run Perigon, bringing more than 20 years' experience in the industry and 15 years specializing in the field of product recall and contamination. Mr Bailey started his career at Independent Insurance and then moved to RSA, before his focus on product recall began at AIG, before he then went on to XL Catlin and later Hiscox.

Hiscox said its business saw growth across all segments over the first nine months of the year as gross premiums written climbed 7.3 per cent. The insurer and reinsurer also had a busy third quarter for catastrophe claims and has set aside $165 million to cover expected losses from Hurricane Dorian and typhoons Faxai and Hagibis. In its trading statement for the first three quarters of 2019, the Bermuda-based company said premiums totaled $3.21 billion through September 30, up from $3.04 billion in the same period of last year. The Hiscox Re and ILS segment, which has a significant presence at the group's head office in Wessex House on Reid Street, Hamilton, generated $823.6 million of that premium, a rise of 6.1 per cent over last year. Hiscox said its ILS assets under management were more than $1.5 billion. Hiscox commented: "Widespread rate improvement is still hampered by the fluidity of reinsurance capacity available from traditional and alternative sources. Parts of the market are responding, and there is selective positive rate momentum, though generally confined to lines hardest hit by losses, such as retrocession and wildfire liability. In many areas however, rate is currently insufficient to warrant increased participation." Premium in the retail division rose 7 per cent to $1.67 billion, while the London Market segment added 9.7 per cent to total $722.3 million. Bronek Masojada, Hiscox's chief executive officer, said: "The third quarter has been an active period for claims, with the market experiencing significant catastrophe losses from storms in the US, the Caribbean and Japan. Paying claims is what we are here for, and we have reserved $165 million for claims from Hurricane Dorian and Typhoons Faxai and Hagibis. We expect an additional impact from lower fees and profit commissions. It is pleasing to see good growth across all of our segments, with Hiscox London Market leading the way as conditions continue to improve. In Hiscox Retail, growth is accelerating following the decisive action we have taken in the US and UK, and Europe is delivering strong double-digit growth. We are on track to meet our full year growth guidance for the retail segment. Pricing momentum in the London market and reinsurance continues to be positive. In Hiscox Retail, rates in the UK and Europe remain broadly flat across the portfolio. In the US, there are early signs that the market is responding to adverse claims trends in casualty business, where we are taking an increasingly cautious approach to reserving. Yet again the balance between our retail and big-ticket businesses has given Hiscox resilience in the face of challenging events. From these challenges comes opportunity." Hiscox said the $165 million reserved for catastrophe claims was "materially in excess of the group's catastrophe budget for the second half". The company added that it was exposed to the recent California wildfires but said the size of any potential loss was unclear so far. Hiscox's shares fell 35p, or 2.37 per cent, to close at 1,440p on the London Stock Exchange yesterday.

American International Group's shares gained on Friday and yesterday after the insurer reported net income of $648 million for the third quarter. The result was a positive swing from a net loss of $1.3 billion in the corresponding period last year. However, profits were limited by catastrophe losses and a $143 million charge related to an actuarial review of its life and retirement business, which resulted in AIG having to put aside extra cash to meet future claims. The insurer posted a profit of $505 million, or 56 cents per share, on an adjusted basis, well below analysts' expectations of $1 per share. Shares of AIG climbed 1.5 per cent on Friday after the results were announced and climbed another 2.18 per cent yesterday to close on $54.93 in New York. AIG is in the midst of a turnaround, launched by chief executive officer Brian Duperreault, who took charge in 2017. "Our results this quarter reflect the significant, ongoing work across the company to lay a foundation for long-term, sustainable and profitable growth," Mr Duperreault said. "Results are in line with our expectations, particularly in general insurance, which demonstrated a significant improvement over the prior-year quarter driven by our focus on underwriting excellence, expense discipline and enhanced reinsurance strategy. Life and retirement continued to produce solid results despite ongoing headwinds from the sustained low interest rate environment. This business remains on track to deliver double-digit returns for the full year. As we approach 2020, we remain confident we will deliver underwriting profitability for the full year 2019 and deliver double-digit return on common equity by the end of 2021. We still have much work ahead of us, but we are well on our way to positioning AIG as a leading global insurance company." Mr Duperreault has deployed a reinsurance programme to offset catastrophe losses, which he said "played out as designed". Some of those changes involve AIG's speciality commercial unit, Lexington Insurance. It reduced total casualty insurance limits by 58 per cent during the quarter while increasing premium rates by more than 30 per cent, AIG chief financial officer Mark Lyons said in a call with analysts. AIG has also been building up "meaningful" cash reserves for potential mass tort claims, Lyons said. AIG's net pre-tax catastrophe loss narrowed to $511 million in the quarter from $1.6 billion a year earlier. The company also reported a smaller underwriting loss in its general insurance business, $249 million, compared with $1.73 billion last year.

Kroll Bond Rating Agency will host an Environmental, Social and Governance Breakfast on November 8 at the Hamilton Princess & Beach Club. Pat Welch, KBRA's chief credit officer, will open the event with a conversation on the ESG factors relevant to insurance transactions. The breakfast panel discussion, moderated by Kathleen Faries, chairwoman of ILS Bermuda, will focus on the connection between insurance-linked securities and ESG. Panellists include Greg Wojciechowski, CEO of the Bermuda Stock Exchange; Arthur Wightman, regional markets insurance leader and territory leader, PwC Caribbean; and Ariane West, director of structured finance at Nephila Climate. "We are very excited to be hosting our inaugural ESG event in Bermuda," KBRA president and CEO Jim Nadler said. "As the importance of ESG continues to grow, KBRA is actively analysing the changing dynamics of ESG factors and their effect on credit, to make our ratings analysis more transparent and thorough. We look forward to discussing how ESG factors influence our insurance methodology and ratings given how relevant ESG factors are to the insurance sector. " BDA chief executive Roland Andy Burrows said: "We are delighted to welcome KBRA to Bermuda and the Bermuda Business Development Agency is proud to be supporting the ESG Bermuda Breakfast. Globally, the importance of ESG factors to money managers and investors is increasing, driven in large part by climate change concerns and demand from the affluent millennial generation. As a world-leading international financial centre — celebrated for its stability, quality, and ease of doing business — Bermuda plays an important role in driving the sustainable economy forward. Events such as the upcoming breakfast serve not only to highlight the island's relevance in this space — given our market dominance in insurance-linked securities, which have been recognised by the UN as a sustainable development investment — but also to inform and educate the business community on growing trends." View the agenda and RSVP for KBRA's ESG Breakfast on the PDF attached to this webpage under the heading, Related Media. For more information, e-mail events@kbra.com.

Len Dineen, the Irish Rugby Legends manager, refused to get carried away despite getting their World Rugby Classic campaign off in style with a comfortable 25-8 victory over USA Classic Eagles at North Field, National Sports Centre, last night. Last year's beaten finalists signaled their return with a dominant display, building on a 8-0 half-time advantage with a controlled second-half, adding three further tries to eventually prevail and book their semi-final berth. Having come into the tournament aiming to avenge last year's disappointment, Dineen conceded his relief at getting over the first hurdle, but was quick to downplay their ambitions with hotly tipped Argentina and South Africa still in contention for the title. South Africa overcame the Classic Lions in a hard-fought 17-5 success in last night's second game. "It was all about getting off to a good start against a good United States team," he said. "They gave us a really good game but thankfully we managed to do enough for the win. To get into the semi-final was the first objective and so we are really delighted to be there. For some of our guys that was their first experience of the Classic and I think they found out pretty quickly the good level of competition they're up against. It's great to get over that first hurdle and now we'll roll up our sleeves and go again. I think we'll have a couple of knocks going forward but we'll patch them up and go again. It's great to get through but we won't be getting carried away, particularly looking at the South Africa and Argentina squads, they'll be strong competition and so we'll just focus on ourselves and see what we can do." After an even opening ten minutes, Ireland finally broke the deadlock when wing Danny Barnes finished off a flowing move to score in the bottom-right corner. Fergal Campion failed with the seemingly simple conversion as his side held a 5-0 lead. However, Campion made amends seven minutes before the interval, sending a 30-yard penalty attempt sailing through the post to gift the Irish a 8-0 half-time advantage. For all their defensive efforts in the opening 30 minutes to limit the opposition, the Classic Eagles were breached with just three minutes played after the interval. After a prolonged period of pressure in the left corner, Ireland were finally awarded a penalty try, with Campion again falling short with the extras, leaving the score at 13-0. In the 41st minute, the Eagles finally got on the scoreboard through Robbie Shaw's cleanly struck penalty to reduce the deficit, before missing with another penalty attempt three minutes later, leaving the score at 13-3. Back came Ireland with a another try with ten minutes remaining as a scrum lead to the ball being worked out to Barnes who raced clear to score his second try of the evening. Chris Keane took responsibility with the conversion and fired it through the posts to extend their lead to 20-3. To their credit, the Eagles responded brilliantly to the setback scoring the try of the night two minutes later as Marcus Satavu received the ball before evading three challenges to crash over in the left corner. Shaw fell just wide with the conversion leaving the score at 20-8. However, there was to be no late dramatic comeback as Ireland scored the final try in the closing moments as Alex Dunlop breached the Eagles' defensive line to saunter over the line. Des Dillon sent the conversion over the posts. Meanwhile, the second encounter proved far more strongly contested as the Classic Springboks outfought the Classic Lions. The South Africans got off to a flying start scoring all of their points in a dominant opening 22 minutes. The first two tries came courtesy of the blistering pace of Tonderai Chavhanga with the wing scoring in the fifth and nineteenth minutes, the second converted by Rheinhard Gerber. It was extended to 17-0 two minutes later as scrum half Charl McLeod intercepted a wayward pass to race clear and score an unconverted try. The Lions scored their only points of the match in the 24th minute when Johnnie Beaties probing run down the left was rewarded by Ryan Grant powering over. The second-half proved a one-sided affair in the Lions' favour, but for all of their dominance they could not break down the resolute South Africa defence who had to manage being a man down for ten minutes after Morgan Newman received a yellow card for a high tackle.

Brendon Todd entered rich company in more ways than he could have imagined on Sunday after shooting a record-equaling 62 to win the PGA Tour Bermuda Championship by four strokes. In carding 24 under par to almost lap the field, the 34-year-old Pittsburgh native joined none other than Tiger Woods in becoming the second player in the 2019-20 season to win an inaugural PGA Tour event. While 80 wins separate men who are miles apart on the order of golfing pedigree, they are united in having overcome great adversity. Woods's travails have been well chronicled, the most recent being another knee surgery that preceded victory at the Zozo Championship, which tied him with Sam Snead for the most PGA Tour wins at 82. But, for Todd, the road back from the yips, a run of 36 missed cuts out of 37 and a return to the lower reaches of professional golf presented a different challenge. His first tour win at the AT&T Byron Nelson Classic in 2014 had seemed a distant memory, 100 starts ago, and there were genuine thoughts of walking away from the sport to start a business. The thousands who gathered at Port Royal Golf Course are grateful he found his way back, for they were witnesses to a virtuoso performance that put the tournament to bed before the turn and elicited genuine hope of seeing a magical 59. A sub-60 round has been achieved only ten times on the PGA Tour, with Jim Furyk's 58 in the final round at the 2016 Travelers Championship being the record. Todd needed two birdies on his final three holes to join that illustrious company, but finished par, par, bogey to match the course record set by Scottie Scheffler in the first round on Thursday. "With two or three to play, I was trying to shoot 59, so I had to play a little more conservatively on 17 just because there's no reason to give anything back, so I didn't make birdie there," he said. "[From there] I pretty much knew 59 was out the window, but I was still playing smart and laid it back off the [par-five 17th] tee. Then I missed the green left and then I'm like, well, I want to shoot a bogey-free 61 today." Sole possession of the course record went when a six-footer for par at the last drifted past the hole for his only blemish of the day, but unlike Furyk whose 58 did not come with a winner's cheque — the 2018 US Ryder Cup captain finishing joint fifth at TPC River Highlands — Todd takes home $540,000. He also pockets 300 FedEx Cup points, gains exemption on the tour through the 2021-22 season, and has earned a place at the Sentry Tournament of Champions, the PGA Championship, The Players Championship, well established as "the fifth major", and six other invitational events this season. He said: "I'm thrilled, over the moon. A year ago, I was talking to my manager about potentially opening up another business and not sure if I was going to keep playing. So to turn it around in one year and regain status and then have a big win like this is just a dream come true and hopefully a springboard to a really long, successful career." Other than a pleasing 63 on Friday, there were few signs that Todd would match the consistency of third-round leader Harry Higgs, who did not make bogey until his 50th hole. But the older man was on fire from the start on Sunday, with both his irons and the putter — nine birdies in his first 11 holes, including seven straight from the 2nd through the 8th, not only overcoming the two-stroke deficit at the start, but quickly establishing a lead that left his rivals scrambling and at one point grew to as large as seven. "I had probably one of the best range warm-ups I've had in a little while," Todd said. "I think I told my caddie that's the best my swing's felt in ten years, but in reality it's probably the best it's felt ever because I'm a much better ball-striker than I was ten years ago and in college, and even during the times where I was winning tournaments. My goal was just to go out there and play my game, play aggressively and just fire away — try and birdie every hole." The friendliest conditions of the week were conducive to low scoring, but not every golfer filled his boots. Each of the previous eight players this season to hold the 54-hole lead went on to lift the title, and Higgs had expressed his confidence the day before that he could be the ninth. But, on a relatively windless day, the 27-year-old from New Jersey was swept away in the Todd tsunami, his challenge effectively over at the par-five 7th where he took double bogey for a three-shot swing after another straightforward birdie for the runaway champion in waiting. That Higgs recovered his composure to shoot three-under 68, capturing second place and the $327,000 cheque that came with it, owed much to a scrambling ability that ranked as best of the week — and a lengthy eagle putt at No 17 that got him to 20 under and broke a five-way tie for second. But that second shot on No 7? "I hit a good shot there," said Higgs of the approach that ended long left and down an embankment, where he was blocked out by a tree, had no relief and was forced to play out left-handed. "Looking back on it, I just hit the wrong club. The club that I hit, I thought I was going to end up 25, 30 feet left of [the pin]." On the green in five, with Todd putting for eagle, the tour rookie was playing for second at best from a long way out. I probably could have played a bit more conservative in a way, but it's hard to do that when someone's rattling off a million birdies in a row. I turned to Mike [his caddie] after he birdied 11 and said this guy might shoot 56 today. Every shot he hit was just perfect; every putt he hit was perfect. It was fun to watch. It was hard to focus because I was almost cheering him on the whole time. Like, I want to see how good this is going to be for him. But then there was the task at hand. I made the goal, maybe when I made the turn, that I want to finish solo second. I was very fortunate to do that." The four-way tie for third featured Hank Lebioda, who flew under the radar with a flawless, career-best 63, and two-round leader Scheffler, who bounced back from a disappointing 69 on Saturday to close with 66. Also on 18 under were Brian Gay (67) and Aaron Wise (65). Bo Hoag, who was in the final grouping with Todd and Higgs, struggled to a 71 after a difficult day on the greens and slipped eight places to joint eleventh. Boo Weekley, the 2008 US Ryder Cup star, carded his third 66 of the week, but his chances of contending were scuppered by a three-over 74 on Saturday's "moving day". He finished joint eighteenth at 12 under, as did Lanto Griffin, who did enough to retain a slim, 24-point lead in the FedEx Cup standings over WGC-HSBC Champions winner Rory McIlroy.

You name it and Horst Augustinovic collects it — walking sticks, books, stationery from hotels long gone. "This is what you do when you don't have children," the 80-year-old joked. But by far, his favourite is his collection of postcards, stamps, envelopes and mail censored during wartime. A double closet in his office is filled, floor to ceiling, with binders containing items gathered over the past five decades. A few years ago, he was in an antique shop in Germany when he came across a letter from the Second World War written by a woman in Warsaw, Poland, to her husband in New York. It was obvious that the letter had been seized and detained by British censorship officials in Bermuda. "It was written in Polish so I couldn't read it, but I bought it because of the censorship marks," said Mr Augustinovic, who eventually had a friend of a friend translate the contents for him. "It's a very personal letter. In it, the wife says over and over how she misses her husband." Particularly sad was that the woman's husband never received it. After the war the letter was released and sent on to New York, but never collected. Eventually, it was sent back to Poland. The letter features in Censorship and Bermuda's Role in Winning the Second World War. Mr Augustinovic's sixth book, it published in October. His first, The Golden Age of Bermuda Postcards, was released in 2011. His other books have all focused on Bermuda trivia. "This one was more serious," he said of his latest tome. "The postcard book was more fun." Censorship and Bermuda's Role in Winning the Second World War started out as an article for Bermuda Post, the Bermuda Collectors Society's quarterly journal. To complete it, Mr Augustinovic reached out to Vivienne Gardner knowing she had a photograph from her father William Gilmore's days as a censor here. It turned out that she not only had a photograph, but a treasure trove of rare documents. Mr Augustinovic felt compelled to write a book, ultimately drawing on Mr Gilmore's collection, his own and that of another censor, Lawrence Gurrin, Bermuda's first archivist. Mr Augustinovic was born a month after the Second World War erupted. His parents, Stephanie and Roman, lived in an industrial part of Austria and evacuated him to the country to live with his grandmother, thinking he'd be safer from air raids. Ironically, one of his earliest memories is of watching two American B17 bombers being blown up in the skies over her home in Metnitz. "I was four," he recalled. "One of them was in flames and disappeared into the next valley and the other came straight for us and crashed behind the house in a wooded area." The sole pilot that survived was taken prisoner; seven others died. "I remember seeing dead bodies lying there, burnt," he said. "That's an image that never leaves you." His father was in an elite Austrian mountaineering division during the war. When the conflict was over, his mother started working for the British Government. When Mr Augustinovic was eight, he moved to London, England with his mother who had split from his father. He had a rough time there and was frequently bullied. "The headmaster of the school I went to in London had lost a leg in Dunkirk," he said. "I wasn't exactly his favourite kid." He liked boxing and was often paired against a child much bigger than him at school. He'd return home bruised, with his clothes in tatters. His consolation was stamp collecting. "In those days every child had a stamp book," he said. "I liked the colourful ones, or the ones with animals from Africa." After two years, he was sent to boarding school back in Vienna. "I got whooping cough from the smog in London," he said. "Sometimes it was so thick you couldn't see another person on the street." As a teenager he was interested in science, so he was sent to a graphic arts school with a strong focus on chemistry. It was there that he learnt his trade, printing. In 1961, he was living in Quebec, Canada when he spotted an advertisement for a job in Bermuda. Not liking Montreal all that much, he applied for it and got it. He arrived here that September and joined the Bermuda Press on the commercial printing side. He loved the island, but was shocked by how old fashioned a lot of the equipment at the company was. In Vienna, he'd met his future wife Heidi, who came to Bermuda a month after he did. The couple married on December 9 at the Registry General's office. "She was 19, underage," he said. "You had to be 21. I had to write to her parents to get their permission for us to get married. By December, she had permission. We had one friend we took along. The registrar said you need two witnesses. He said, 'I'll get my secretary.' That is how we got married." In 1964, he left the Bermuda Press for the Island Press and helped to start the Bermuda Sun newspaper. He worked there for 15 years. Today. Mr Augustinovic loves cruising the internet for treasures for himself and his wife, who collects silver souvenir spoons and miniature portraits. He also enjoys auctions, poking through antique shops and spending time at the Bermuda Archives learning about different aspects of the island's history. Censorship and Bermuda's Role in Winning the Second World War is on sale now at the Bookmart at Brown & Co.

November 4 Public Holiday

The new House of the Azores was opened this afternoon. Premier David Burt and Vasco Cordeiro, the president of the Azores regional government, unveiled a plaque at the Casa Dos Acores - House of the Azores - charity near Admiralty House in Pembroke. Mr Burt said, "Since its founding in 2015, The House of the Azores Bermuda has worked to promote and preserve the heritage of the Azores in Bermuda. Bermudians of Azorean descent are connected to these two islands by the strongest of bonds - family. "This site and its conversion into a headquarters for this charity is an excellent example of how Government and community groups can work together for a common goal." Mr Burt added: "The House of the Azores may be dedicated to the preservation of Azorean culture but, like Bermuda's Portuguese community, they aim to support local charities that benefit all Bermudians regardless of their family background." He said his Government had pledge to "bring about greater understanding of racial relationships and diversity". Mr Burt added the Government had also used the 2018 operating plan for the civil service to help promote a Bermuda where "culture and historical legacy is valued, preserved and sustained." He said: "I am honoured to join President Cordeiro in opening this new building. This occasion reinforces the strong link we have determined to develop between our two islands and is an important step in the preservation of our shared cultural and historical legacy. Thank you." Mr Cordeiro and the rest of the Azorean delegation, in Bermuda for the 170th anniversary of the island's first Portuguese immigrants, will today visit Portuguese Rock at Spittal Pond in Smith's before they return home.

November 3, Sunday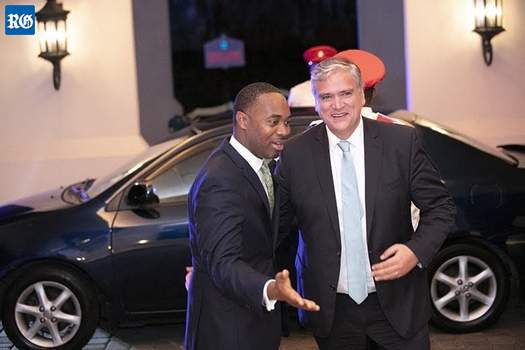 A ceremonial procession celebrating 170 years of Portuguese culture in Bermuda was held this afternoon in Hamilton. Vasco Cordeiro, the president of the Portuguese regional government in the Azores, walked alongside Charles Gosling, the Mayor of Hamilton, as onlookers lined the street. The Procession of Faith set out from St Theresa's Cathedral on Cedar Avenue at 3pm, after a special Mass. It came after the Premier last night held a reception to honour Mr Cordeiro, who arrived yesterday. About 150 people joined David Burt to welcome Mr Cordeiro, in Bermuda to commemorate the 170th anniversary of the arrival of the first Portuguese immigrants. Mr Burt told the gathering that 58 Portuguese men, women and children had arrived on the ship the Golden Rule in 1849. Mr Burt said: "There was no common language and Bermuda was a sight unseen and unknown and so we can safely assume, as with any new journey, that there must have been some degree of trepidation. In the same vein, we cannot know how these men and women were originally received in this country. The Bermuda of 1849 had not long shed the yoke of slavery and the majority of Bermudians would likely have been wary of a new group introduced to an island still wrestling with the concept of freedom." Mr Burt added: "What is certain that our history is a shared one — not always agreeable, oftentimes tense, but in these 21 square miles we inevitably have common experiences. Our goals are the same, we work hard, devote ourselves to our families and pour into our children what we want our society to be and urge them to change things we could not." Guests at the event at Rosewood Tucker's Point in Hamilton Parish included John Rankin, the Governor, Government ministers and Portuguese Bermudians. Mr Burt said that Bermudian families had been "educated with, played sports with and married into families of Portuguese heritage". He added: "The resultant melting pot has expanded the reach of Portuguese culture in the community and makes the recognition of this milestone anniversary significant to a wide cross-section of Bermudian society."
Mr Burt, who exchanged gifts with Mr Cordeiro, said it was "an honour" to welcome him and the members of his delegation to Bermuda. He added: "Your presence signals the importance of promoting strong links between our islands and our people." Tonight, Mr Cordeiro will attend a gala dinner at Discovery Hall in CedarBridge Academy, ahead of tomorrow's public holiday honouring the occasion.

A dog stolen in a burglary on Friday was today returned to its owners. A police spokesman said Yoyo, a Yorkshire terrier, was found near the Gulfstream restaurant in Southampton earlier today and returned to his owners. The dog was taken in a break-in at a house in South Road, Warwick, on Friday afternoon, along with a remote control model car. The spokesman added that the burglary was still under investigation and appealed for witnesses.

Bermuda 2019 Rugby Classic. Italy 23, Rugby Canada 22. In the annual Bermuda Rugby sports event now in progress, Canada were denied an opening World Rugby Classic win after suffering a heartbreaking last gasp defeat at the hands of Italy at North Field, National Sports Centre, last night. Battling back from a 17-5 deficit at half-time, Canada fought back during a topsy-turvy second-half, to hold a 22-20 advantage heading into added time with victory seemingly secured. However, their anticipated celebrations were ultimately dashed as Italy struck a decisive penalty deep into added time with the last kick of the game to snatch victory. "The last second penalty awarded against us came incredibly late and we're extremely disappointed in the manner in which it came about," Jonathan Goldie, the Canada coach, said. "We felt we had done enough to win the game and so to lose in that way is very hard to take. It was a very close game obviously. The guys had a very slow start but we fought our way back into the game in the second half and showed how strong a team we are. We are obviously gutted but we will come back in the next game and build on the positives. I felt we showed we were the better side and the guys can certainly have their heads held high." After a fairly even start to the encounter, Italy broke the deadlock in the ninth minute through Ramiro Pez's simple penalty, taking the score to 3-0. That advantage was extended in the fourteenth minute as Italy scored the opening try of the match. A brilliantly executed driving maul deep into Canada's half resulting in hooker Davide Giazzon crashing over in the right corner. Pez made light work of the conversion giving his side a 10-0 lead. The set back appeared to jolt the Canadian's into life as Tim Rhone was denied a try with a last gasp tackle, before his side finally reduced the deficit in the nineteenth minute. The ball was worked out to the right-hand side, where it found wing Jared Stephens to bundle over in the corner. Rhone failed to add the difficult conversion, leaving the score at 10-5. However, it was Italy who finished the half in the ascendancy with their physical advantage again proving decisive in the closing moments as another driving maul resulting in another try for Giazzon. Pez's conversion flew between the posts taking his side into the interval with a 17-5 advantage. Canada returned to the field and quickly set about imposing themselves on the Argentina defence. Their efforts paid off in the 41st minute as a brilliant tackle by Flanker Adam van Stavern saw possession find its way to the hands of Mark Tarver, who evaded two tackles before handing off to Derek Townsend to charge over. Rhone made no mistake with the conversion as the deficit was cut to just five points. Building on that momentum, Canada overturned the deficit completely just six minutes later with their third try of the evening. Kol Henrickson broke through the Italian defensive line before racing clear to score. Rhone again added the extras to give his side the lead for the first time with the score at 19-17. It was an advantage that did not last long, however, as within two minutes Italy went back ahead through another Pez penalty giving his side a 20-19 lead with ten minutes remaining. Back came Canada with a penalty of their own courtesy of Rhone to snatch back the advantage in the 53rd minute, setting up a thrilling finale. As the clock ticked into added time Italy gained a line out deep into Canadian territory as they aimed to set up a final play. Keeping possession, three phases of play followed before Italy were handed a golden opportunity to claim victory with a penalty awarded 25-yards out in front of the posts much to the disbelief of the Canada bench. As everyone inside North Field held their breath, Pez proved the calmest man in the vicinity, striking the ball sweetly through the posts to snatch victory and send the Italian bench into rapturous celebrations.
SCORERS. Canada. Tries: Townsend, 41, Henrickson, 47. Penalties: Rhone, 53. Conversions: Stephens, 19, Rhone, 41, 47. Italy. Tries: Davide Giazzon, 14, 23. Penalties: Pez, 9, 49, 80+4. Conversions: Pez, 14, 23.

Chris Estwanik made an impressive return to the local road-racing scene as he finished more than 1½ minutes ahead of his nearest rival in the David Saul Memorial — Fidelity 5K road race today. Among the women, Gayle Lindsay secured a third-consecutive title, staying ten seconds clear of teenager Daria Desmond. Estwanik has dominated the island's running scene for most of the past decade, however, he has competed less frequently in recent years because of injury and recovery. The 5K was his first island race since winning the RenaissanceRe ten-miler in April. Any concern that he might be a little race-rusty was quickly dispelled as he opened up a 20-metre gap over the chasing pack in the first 30 seconds of the race. He had taken inspiration from seeing his 8-year-old son Harrison finish first boy and third overall in the junior 1km race, with a time of 4min 34sec. "I had no plan, I was just going to run hard the first mile. My son ran his one-kilometre in 4:34, so I said I'm going to run my first mile fast and I just came up short. Then I paid the price for it because I ran that first mile so fast," Estwanik, 39, said. His overall pace was 5:07 per mile. "But I'm just grateful to be out here. I'd love to build from this and come up with more of a plan. Victoria Fiddick has offered to help me with that — to be smarter with my training. Also, I've known the Saul family for a long time, and they are awesome, so it is good to come out and support them." Looking ahead at possible race appearances, he hopes to compete in the Axa Man on The Run 5K and Bacardi 8K, which take place over the next two weekends. Estwanik finished in 15:52 and was followed over the line by Spencer Butterfield in 17:26, and Ryan Outerbridge, 16, first in the 10-18 boys' division in 17:40. In the women's race, Lindsay continued her string of successes, which included last month's PartnerRe 5K title, winning in 19:55. She was pursued by Desmond, Deon Breary and Liana Medeiros, the latter two runners-up in the PartnerRe race. However, it was 13-year-old Desmond who managed to stay in closest contention this time to finish second in 20:05, and first in the 10-18 girls' division. Breary was third woman overall, and the masters' division winner, in 20:07. Lindsay, 31, competed in the New Balance Fifth Avenue Mile road race in New York, in September, finishing in 5:20. She hopes to run in the Butterfield Bank Front Street Mile to defend her local women's title during the Bermuda Triangle Challenge weekend in January. The 5K was marking its 23rd anniversary and attracted about 300 competitors in the adult race, junior race, and walk. The race became known as the David Saul Memorial — Fidelity 5K two years ago in honour of Dr Saul, the former premier and national record-setting road runner who died in 2017. The event also raised funds for the Neil Burnie Foundation, set up in memory of the late vet who had a passion for the ocean. It was a close battle in the junior 1K race, with winner Zyari Lawrence, 9, and runner-up Jaylen Lewis, 8, both clocking the same time of 4:27, followed by first boy Harrison Estwanik, 8, in 4:34. The four- to six-year-old age group was won by Ronan Davige, 6, in 4:45, while the first girl was Zara Bule, 6, in 5:36. The competitive 5K walk was won by Junior Watts in 37:15, from first woman Gilda Cann in 40:47, and Cristy Vente in 42:12. Among the men's age division winners in the 5K were: James Roberts (masters) 18:43; Neil de Ste Croix (senior masters) in 18:40; and Kent Richardson (over-60) in 22:22. Other winners in the women's age divisions were: Tricia Holbrook (senior master) in 22:31; Maria Duffy (over-60) in 24:57; and Marian Lines (over-70) in 40:55.
• Among runners from Bermuda who competed in Sunday's New York City Marathon was Manuel Lopes who finished in 3hr 39min 10sec, Anna Laura Hocking 3:39:31; Robert Maycock 3:59:50; Marcallo Ausenda 4:20:23; and Terri Durrant in 4:41:45.

November 2

The House of Assembly yesterday passed legislation to increase Bermuda's debt to about $2.75 billion. But Curtis Dickinson, the Minister of Finance, told MPs the Government Loans Amendment (No 2) Act had taken effect on September 13. Mr Dickinson said the legislation took effect under the Provisional Collection of Revenue Act, 1975. The Act gave the Government room to cover a $165 million guarantee, plus related expenses, for the Caroline Bay development at Morgan's Point, Southampton. Mr Dickinson emphasised the Government's credit line of $200 million agreed with island banks did not amount to a loan. He explained that it was "simply the flexibility to borrow up to that amount". The Government has drawn about $170 million so far to buy loans for the stalled development. Mr Dickinson said that the Government had decided to acquire the claims of the lenders, "as opposed to just paying up on the guarantee". He explained that route put the Government in a stronger position. Patricia Gordon-Pamplin, the Shadow Minister of Health, told the House that the government guarantee had been essential for the development to proceed under the land swap agreement when the project moved from the Southlands site, in Warwick, to the Morgan's Point site in Southampton. She said the former United States base had been left contaminated and that without the guarantee "there would never have been a project at that site". Ms Gordon-Pamplin said the Bill was "straightforward". She added: "Certainly we understand the reason for the debt ceiling to be raised."

Retired Puisne Judge Norma Wade-Miller will head an investigation into alleged land grabs. Premier David Burt announced the members of the Commission of Inquiry at the House of Assembly yesterday. A motion to set up an inquiry was tabled by late Progressive Labour Party MP Walton Brown in 2014. Mrs Justice Wade-Miller, the island's first female Acting Chief Justice, served as a puisne judge for 25 years. She was also the first woman in Bermuda to be appointed a substantive magistrate, and then a high court judge. Other members of the Commission of Inquiry will be lawyers Lynda Milligan-Whyte and Maxine Binns, business manager Frederica Forth, former PLP MP Wayne Perinchief, environmentalist Jonathan Starling and land surveyor Quinton Stovell Jr. Mr Burt told the House: "This now forms part of the legacy of the late Honourable Member Walton Brown, who was its champion. It is in our late colleague's honour that I am pleased today to advise this Honourable House of the members appointed to this important commission." Mr Burt earlier said the commission's scope would include the investigation of "historic losses of citizens' property in Bermuda through theft of property, dispossession of property, adverse possession claims, and/or such other unlawful or irregular means by which land was lost in Bermuda". Mr Brown's motion to ask the Governor to set up a Commission of Inquiry into all known claims of property loss or dispossession was passed by Parliament in July 2014. George Fergusson, the former Governor, rejected the request, which sparked a march on Government House. The controversy led to a change in the law that gave the Premier power to appoint a Commission of Inquiry without the Governor's approval. Public service head Derrick Binns announced yesterday that Marva O'Brien, the Permanent Secretary for the Ministry of Legal Affairs, has been temporarily reassigned to support the Commission of Inquiry. Ms O'Brien will also provide support to the Ageing Well Committee. Jasmin Smith, the Director of the Transport Control Department, has been temporarily reassigned as acting permanent secretary for legal affairs. Terry Spencer has been appointed the acting director of TCD.

The One Bermuda Alliance leader and a former United Bermuda Party premier refused a call from the Premier to apologise for past immigration policies. Craig Cannonier, the OBA's first premier and now Opposition leader, declined to apologise because the OBA had "nothing to do with the past of the UBP". He added: "This tying us together is pure politics and it's gutter politics by a premier that is lost for ideas on what to do with this country." Mr Cannonier was speaking after David Burt, the Premier, called for an apology from the former UBP, which was formed in 1964 and dissolved in 2011, and the OBA, which contested its first General Election in 2012, for "what their immigration policies did to this country" at the Progressive Labour Party's delegates conference, held in Hamilton on Monday. Mr Burt said: "A large part of what makes our immigration debate so toxic is that neither the old UBP, or its new creation the OBA, have ever apologised for what their immigration policies did to this country. The unjustly applied discretionary grant of status, the grant of the vote to people who had been here for ten minutes, the deliberate recruitment of certain demographic groups to the exclusion of others and not one word of atonement or recognition of what they did to create the divided society we have today. He added: "Humble yourselves, publicly accept what you did, show some remorse and then maybe this country has a hope of healing the divide." But Mr Cannonier said that the OBA had attempted to create immigration policies that would help to stimulate the economy after it won the 2012 General Election. He also criticized Mr Burt for a failure to create a comprehensive immigration policy designed to give Bermudians a reason to stay on the island. Mr Cannonier said: "People are leaving the country, so Bermudians are paying more taxes and increased taxes because this premier has not gotten off his behind and done something about immigration. We were promised something in September or July and here we are now almost going into Christmas and nothing has happened. And then he sits here and hypocritically says 'we're going to blame the UBP for back in the day and we're going to bring the OBA in on this' and they haven't done anything about it? Unless this government gets on its feet and does something, talking about the past is not going to get us where we need to be. I'm a black male, I recognize the atrocities of the past and what took place in voting rights and the like. But what we need to be focusing in on right now is what do we do about here and now. We need to be creating new wealth and you don't create new wealth by spending all your time looking in the rear-view mirror. If you want to go forward, you've got to look through the windshield." Sir John Swan, who was UBP Premier from 1982 to 1995, also declined to apologise. He said: "We act based upon the circumstances of the time. I've been out of politics for the last 25 years so I'm not prepared to apologise or comment any further on the subject."

Premier David Burt announced that Jason Hayward, president of the Bermuda Public Services Union, will stand in the seat after the sudden death of sitting Progressive Labour Party MP Walton Brown last month. Mr Hayward said that the circumstances made his nomination "somewhat bittersweet". He added: "I don't stand here with the intent to walk in his shoes, but what I expect to do is continue his unwavering commitment to public service." Mr Hayward said that he intended to focus on workers' rights and "social and economic inequalities" if elected. He added that quality education and affordable healthcare were also priorities. He said: "Individuals in that constituency need a strong voice in the House of Assembly and I aim to be that strong voice. I have been a committed public servant for at least the last 15 years of my life and I ask the members of Constituency 17 Pembroke Central to support me on November 21 in being your representative." Mr Hayward was speaking at the PLP's Alaska Hall headquarters in Hamilton after he was announced as the candidate. A e-mail sent to The Royal Gazette claimed that 65 per cent of branch members voted last Sunday against Mr Hayward and that a motion to field Jamaine Smith was ignored by Mr Burt, who attended the meeting. Mr Burt said yesterday that candidate selection was an internal matter for the party. He added that Mr Hayward was "a household name for his vigorous defence of, and his advocacy for, workers' rights in Bermuda". Mr Burt said: "Without question he is a man of the people who has put himself on the frontline to ensure that he stands up for the rights of Bermudians. He is a progressive thinker who is committed to challenging the status quo that exists in this country. I am absolutely certain that he will be an asset to our team in the House of Assembly." Mr Hayward also declined to comment on Ms Smith's candidacy for the seat. Mr Hayward, who became president of the BPSU in 2014, was appointed to the Senate in 2017. The OBA has not yet named its candidate for the by-election, but it understood that One Bermuda Alliance senator Nick Kempe is the front-runner.

A block party to celebrate 170 years of Portuguese culture in Bermuda brought a sea of colour to the streets of Hamilton tonight. More than 1,000 people packed Reid Street, where the area around the Vasco da Gama Club has been closed off until midnight for food and festivities. Antonio Amaral, a farmer whose Azorean ancestry goes back to the fishing village of Rabo de Peixe turned out for the "sights and sounds and food". Mr Amaral said: "My mom's 90 years old and she doesn't do much cooking, so it's good to come to something like this and get some cuisine. This is a one-off holiday, the first, and it's a good thing for all of us. Obviously Bermuda is multicultural now and the Portuguese play a large part in our make-up. Through the generations, everybody has integrated into the Bermudian way of life. Especially with the food." Jason Correia was out for the night with Elena, his wife, and their children Emmelyn and Bailey. Mr Correia said: "I haven't experienced anything quite like this. It's a lot different from the religious festivals." He said the event was a change from the annual Festa do Senhor Santo Cristo dos Milagres festival, with its parade through Hamilton after the traditional church service at St Theresa's Cathedral. Mr Correia said: "This has a lot more intermingling of the Bermuda community as a whole. This is bringing out the wider population." He added: "Having grown up in Vasco, it's great to see this for the Portuguese." Mr Correia's ancestry can be traced back to the island of São Miguel, like many Azorean Bermudians. He said: "That's the main island. I used to go there as a kid and visit my grandparents." Helen and Joe Lima enjoyed the food and the spectacle. Mrs Lima, a Bermudian whose husband also comes from São Miguel, said the night out had been "fantastic". Mr Lima said he had been "surprised, at first" by the announcement that the island would celebrate its Portuguese citizens this year with a series of events and a public holiday on Monday. He said: "It's a great thing. I came to Bermuda when I was 16 — my dad was here for ten years — he used to work at the Bermudiana Hotel. Now I've been here 52 years." Mr Lima said he had been back to the Azores "four or five times". But he added: "I only have one home. I got married here, my children were born here — my life is here." He said the festival was also a chance to see "a lot of people I didn't see for years". Mr Lima added: "That's Bermuda. Even though the island is so small, everybody's got their own lives." The president of the Azores, Vasco Cordeiro, is to visit the Azorean exhibit at Commissioner's House in Dockyard before a special Mass at St Theresa's at 1.30pm tomorrow. The service will be followed by a Procession of Faith through the streets of Hamilton.

Crowds of Portuguese residents gathered to cheer and wave flags to welcome the president of the Azores government to Bermuda today. Vasco Cordeiro touched down in Bermuda as part of celebrations leading up to the public holiday on Monday to celebrate 170 years since the first arrival of Portuguese immigrants to the island. A crowd at LF Wade International Airport, many draped in flags and accompanied by their Bermudian-born children, waited to greet him. Antonio Cabral, a 32-year resident of Bermuda who came to the island from São Miguel in the Azores in 1987, said: "I've come for my president." Mr Cabral, who works for a cleaning company, said he had come to Bermuda for work opportunities and stayed on. Maria, his wife, said: "It is very special — it's our president, somebody very important to us. I would love to welcome him here to our Bermuda — it's where we live, even though we don't forget." Mrs Cabral added: "I try to go back every year. I will go this month — my husband has not been there in nine years but this year we are going together." The couple had three children in Bermuda and said they felt as though they had "two homes". Mrs Cabral said: "I feel like my heart is divided. I tell my kids all the time, this is your land — you were born here, and where you are born you never forget. I came here at 23, so I didn't forget my home. For my kids, it's the same. This is their home." José DeCouto stood nearby with a Bermuda flag draped over his shoulder and holding a Portuguese flag. Mr DeCouto, who has worked for 25 years at Dunkley's Dairy, said: "If I can, I will give him a hug. He is doing a great job." He added: "I am in love with the Azores. I love going there. It gives me peace. Every time I go back there, I feel different. There, you feel like you are in heaven." He said the celebrations were "a great thing for Portuguese people — I am very proud to be Portuguese". Mr DeCouto added: "We are hard working people and I am very glad that we have done this. It would be nice if we could every year, but I'm not going to push that." Mr DeCouto's family came from Ribeira Grande in the Azores, but his Bermuda roots run deep. His great aunt came to the island in the late 1940s, followed by his grandfather, who worked at the Gibbons family estate, Palm Grove, in Devonshire. Mr DeCouto said: "He in turn brought my father here in 1967. He could not bring his family. But the law changed in 1968. I came with my mother and two sister, and I have been here ever since." He said he regarded both Bermuda and the Azores as home. Mr DeCouto added: "I have two homes — here and there. I go every year and spend a month, and when I turn 60 I will spend six months here and six months there. The Azores is absolutely beautiful." Many in the crowd sang "Azores" and broke into cheers as Mr Cordeiro came through Customs to greet them. The president was met by Walter Roban, the deputy premier and home affairs minister, and left in a motorcade for a visit this afternoon to John Rankin, the Governor. According to a spokeswoman for Government House, Mr Rankin and Mr Cordeiro's discussions included the historical connection between Bermuda and the Azores, and how the relationship between our two countries remains strong and vibrant. Mr Rankin said: "It was a pleasure to meet president Cordeiro and to welcome him to Bermuda. The links between Bermuda and the Azores are important from both an historical and present-day perspective. Since their arrival 170 years ago, the members of the Portuguese and Azorean community have made an important economic and social contribution to life in Bermuda. Today, the community is a vital part of what makes Bermuda a unique place and I hope that the Portuguese Day holiday will be an opportunity to recognize, celebrate and strengthen the ties between us." Celebrations start tonight in Hamilton, where a block party sponsored by the Vasco da Gama Club will highlight Portuguese culture and cuisine from 6pm to midnight. The bash on Reid Street, between Burnaby and Parliament Streets, includes Gombeys and dance groups with music and family entertainment.

A writer and researcher said better education about the impact of Portuguese people on Bermuda is needed. Sandra Rouja said the contribution of people of Portuguese heritage to Bermuda had been overlooked in schools. She added: "I think the Portuguese language should be offered as an option for students in school, I don't see it as mandatory, that always brings up issues, but it could be offered or in conjunction with doing another language. I think the Government should at least see if there is enough interest to do it, it is not offered in schools, Vasco Da Gama has vocal teachers, but I would like the schools to offer it. I also think a year, or even a term, of history should be offered and maybe film or something to whet appetites so the students start to look at the Portuguese in Bermuda. There are a lot of young people who have Portuguese ancestors even and they don't know a lot of their history because they are not being taught it. They function at every single level from gardeners to politicians to lawyers, doctors, artists, dancers accountants … people in every single profession in Bermuda. It is not just the Portuguese — a lot of people don't realise how integrated the Portuguese decedents are in Bermuda and how we are included in the diaspora of Bermudians. We are talking about 170 years of Portuguese influence in Bermuda and of contributing to our economy and ethic." Ms Rouja was speaking as the island prepared to celebrate the 170th anniversary of the arrival of the first Portuguese immigrants to Bermuda with a public holiday on Monday and a series of events. Ms Rouja, whose background is British and Portuguese and has ancestors who arrived from the Azores in the 1880s, wrote the first Bermuda Government-funded book in English and Portuguese. The book, I Sing of the Sea/Canto do Mar, published in 2013, was inspired by her love of the natural world and has been used in Bermuda's public and private schools for a variety of subjects, including social studies. Michael Weeks, a former government minister, now a Progressive Labour Party backbencher, earlier this year called for a new approach to people of Portuguese descent. He said it was "time to welcome our Portuguese-Bermudians home". Mr Weeks said the teaching of Portuguese as a second language in schools would benefit children of Portuguese descent and help highlight their contribution to the country. Ms Rouja has written several other books including Happy Days in Bermuda, for children, and The Saint George Dream, a collection of short stories. She has also contributed to anthologies, magazines and has lectured on writing and family history. She worked for a decade in the Bermuda National Archives as a researcher and curator which helped stimulate her interest in storytelling and history.

Bermuda quickly bounced back from the impact of Hurricane Humberto, but some of the island's bird species may take longer to recover. David Wingate, a veteran conservationist, wrote in the Bermuda Audubon Society's autumn newsletter that some bird species handle the after effects of a hurricane better than others. Dr Wingate said Hurricane Humberto was particularly bad for birds, because of the mini tornadoes that downed trees and tore off roofs and the lack of rain. He said: "It was a dry hurricane, meaning that there was no heavy rain to wash the wind-carried salt spray off the foliage. Assuming most birds survived the hurricane itself, and amazingly most seem to, even when the hurricane hits at night, the real problems begin to occur in the aftermath." The availability of food is a problem for some species, but Bermuda's native birds have had time to adapt. Dr Wingate said: "The birds that suffer most are the tree foraging insect eaters like most of the warblers and our local "chick of the village" — an endemic race of White-eyed vireo. Nevertheless, the latter does surprisingly well, having adapted over hundreds of thousands of years to just such periodic events. While mostly an insect feeder, I have seen the local vireo switch readily to berries and even predate on anolis lizards close to its own size after hurricanes." Dr Wingate added that Miguel Mejias, a Bermudian researcher, is carrying out a study of the White-eyed vireo. He said: "His follow-up surveys next year should provide a very accurate measurement of their hurricane and post-hurricane mortality." Dr Wingate said other species thrive after a hurricane, particularly seed-eating birds. "Seed-eating species can reap a bonanza, especially in casuarina groves, where uprooting and broken branches induce the seed cones to open en masse and release their seed. I noted that house sparrows took immediate advantage of this. Likewise, the food supply of ground-feeding seed-eaters, like mourning and ground doves, and soil-probing species like starlings and bluebirds, are relatively unaffected." Dr Wingate said some migratory birds might skip over Bermuda in the wake of a storm if food is not available. Species that are blown to the island may be forced to stay and cope with the conditions. He said: "These are hit doubly hard in the aftermath of a hurricane because they are often already starving when they find the island. Ironically, it is this latter group which make up the bulk of our migrant fallout because they are so desperate to find land that they converge to high density on it as soon as they come within sight of it."

A horse had to be put down after it suffered severe injuries in a savage dog attack, it was revealed yesterday. The owners of the 15-year-old mare warned that dog attacks could be made on other horses — or even children. Gail Wright, who owned Starfire with two friends, said: "We want the public to know so they can be extra vigilant. You wouldn't want this to happen to another animal or especially a child." Ms Wright, 75, from Southampton, with friends Andrea Gannon and Scott and Francesca Swainson, adopted Starfire about five years ago and stabled her in an abandoned quarry off George's Bay Road. Ms Wright said that a horrified Ms Gannon found the horse badly bitten and covered in blood when she went to feed her last Thursday. She added: "She immediately called the vet and then called me and my husband and the other owners. She had injuries in numerous places. At that time we didn't know what had happened but to us they looked like dog bites. Her rear right leg was severely damaged. Her two front legs had been bitten and there was a massive injury to her neck and jaw along with multiple smaller injuries." Ms Wright said: "We stayed with her until the vet arrived. I just kept thinking how horrendous this must have been for her." Ms Wright said that the vet later confirmed that the injuries were caused by dog bites, but was unable to say if the attack involved more than one. She added that Starfire's injuries were so bad, they had no option but to have her put down. Ms Wright said: "We didn't want her to die in this way. We're all very upset for her. She was certainly loved by all of us and she suffered — it was not the way she should have died at all." Ms Wright added that Starfire had slowed down later in life, but had been a "fiery" horse earlier in life. She said: "When I met her she was an older lady, so I think she had calmed down a bit by then as most people do when they get older." Ms Wright added that she had been unable to trace the dog or its owners, but that she had alerted the Animal Warden service. She said that she and the other owners thought it was important to warn the public. Ms Wright added: "We wanted the public to know from a safety perspective because we would never forgive ourselves if something similar happened to somebody else." Ms Gannon, from Sandys, said that Starfire was "quirky" and "stubborn" with "a very definite mind of her own". She added: "She got upset and vocal when you were late for her usual feeding time. But she was also gentle and loving, patient with children and great around other animals when friends' dogs visited or when she met dogs on the Railway Trail."

Bermuda 2019 Rugby Classic. Pumas 40 France Classic Rugby 8. Reigning champions Argentina sent out an ominous warning to their World Rugby Classic rivals with victory over France Classic Rugby at North Field, National Sports Centre, last night. The hotly tipped favourites kicked off their pursuit for a third straight title in perfect fashion, running in six tries, building on a 12-3 half-time lead to blitz the France in the second half and run out convincing winners. "The first game is always very difficult because the team has to get accustomed to the tournament," Rodolfo Ventura, the Argentina manager, said. "The second half we seemed to gain control of the match and that was really pleasing to see. I didn't expect to have such a convincing win in the first match of the tournament and especially against a very good France side. It is the perfect start for us. We have to keep focused and take things step by step and hopefully go all the way again." The defending champions got off a blistering start scoring their first try after just two minutes as a prolonged period of pressure, resulted in the highly impressive Gonzalo Gutierrez Taboada racing clear to score under the posts. Taboada also added the extras to gift his side an early 7-0 advantage. After a ten-minute lull in action, France hit back to reduce the deficit to four points through Yannick Lafforgue's cleanly struck penalty from 35 yards. However, Argentina quickly regained control and scored their second try just six minutes later after some intricate play from left to right. The ball eventually found it's way out to winger Mauro Comuzzi who used his pace to run clear of the defensive line to score in the corner. On this occasion Taboada failed to add the extras, sending the difficult conversion from the right-hand side narrowly wide of the posts as Argentina took a 12-3 lead into the break. It was the French who came out after the restart rejuvenated and set about putting pressure on the opposition from the get go. Their endeavours were rewarded seven minutes into the second half, with the try of the match through Julien Saubade's individual brilliance. Collecting the ball on the left wing, Saubade set himself up with a chip and chase over the defence, winning the foot race to crash over in the corner. Lafforgue sent the difficult conversion wide of the posts as Argentina's advantage stood at four points. However Ventura's side quickly seized the initiative to run in a further four unanswered tries to quash any chance of a France comeback. The first of which came in the 40th minute as man of the match Taboada break clear to race through and score, before converting his own try to take the score to 19-8. Just three minutes later they broke through again, this time Bernardo Stortoni brilliantly evading two tackles to saunter over the line. Taboada's conversion kissed the upright on its way over to take the scoreline to 26-8. Refusing to rest on their laurels, Argentina continued in search of further scoring opportunities with a fifth try duly arriving with five minutes remaining as Taboada completed his hat-trick. He also added the simple conversion in front of the posts to take the score to 33-8. As the clock ticked over into added on time, there was just enough time for Prop Federico Bock to get his name on the scoresheet, receiving possession 30-yards out before bulldozing his way past the French defence to race clear. Just as he opened the scoring, Taboada fittingly had the final say, adding the easy conversion to take the score to 40-8 and wrap up proceedings.
SCORERS. Argentina. Tries: Taboada, 2, 40, 55, Comuzzi, 18, Stortoni, 43, Bock, 59. Conversion: Taboada, 2, 40, 43, 55. France. Tries: Saubade, 37. Penalties: Lafforgue, 12.

Bermuda 2019 Rugby Classic. Len Dineen, the Ireland manager, is confident valuable lessons have been learnt from last year's World Rugby Classic after agonizingly missing out on title glory. After a 25-year absence from the tournament, the Ireland Rugby Legends returned in spectacular fashion, progressing all the way to the final only to fall at the final hurdle in a 25-0 defeat to reigning champions Argentina. Ahead of their opening clash against the United States on Monday, Dineen is desperate to avenge that disappointment and go one step further this time round. "After last year we are relishing being part of the Classic again," he said. "Last year was a learning process for us. We came up just short so we'll definitely be aiming to go one better this time around. We definitely learnt a lot of lessons. The biggest one was that we didn't use the bench smartly enough and the chance of utilizing rolling substitutes. At times last year the guys were flat out on the field and so we will try and be smarter and put those lessons into practice." A host of forced absentees means Dineen will have a slightly changed squad from last year, however, he will have a strong contingent of former internationals including Anthony Horgan, John Kelly, David Corkley and Shane Byrne to call upon. Despite the riches of experience among his squad, the manager believes back-to-back champions Argentina will still be the team to beat this year, while also warning his side against complacency, particularly in their opener against the Classic Eagles. "We're returning to Bermuda with a strong squad," added Dineen. "I've been boosted by a number of recently retired players, so we'll certainly be leaning on them to make a big impact. For sure Argentina will be the team to beat again this year. At times last year I looked at their squad with a degree of envy, they certainly set the standards. We know they will play down their expectations but they are always very well prepared and resourced. We also have to be wary of South Africa who look very strong on paper. We won't underestimate anyone and that includes the United States who we face in our opening game. We need to get a win and get going. That first encounter is always difficult because you never really know what to expect. They will be raring to try and get one over us and so we will have to be prepared for that."

November 1

Legislation to increase Bermuda's debt ceiling is expected to be debated today in the first sitting of the new session of the House of Assembly. The Government Loans Amendment (No 2) Act, tabled in September, will increase the debt ceiling by $250 million to $2.75 billion. Government said the increase was needed because of the $170 million purchase of Government-guaranteed loans for the stalled Caroline Bay resort development. MPs are also expected to debate the Casino Gaming (Miscellaneous) Amendment Act, designed to strengthen the island's casino gaming regulations. Also on the schedule for debate are the Incorporated Segregated Accounts Company Act and the Misuse of Drugs Hemp Amendment Act. The first piece of legislation will introduce a regime for the registration of incorporated segregated accounts companies. The second will create a legal distinction between cannabis products and hemp products to allow the legal importation and sale of hemp. David Burt, the Premier, earlier announced that the members of a Commission of Inquiry into historic land losses in Bermuda, a cause championed by the late MP Walton Brown, will also be revealed today.

The Minister of Public Works said yesterday he expected to get a recommendation for the replacements for two bridges inside the next few weeks. Lieutenant-Colonel David Burch said the deadline for submissions on replacements for the Swing Bridge and Longbird Bridge in St George's was today. He added he could not discuss the level of interest in doing the work generated by the request for information, but that he expected to be briefed soon. He said yesterday: "The engineers who are responsible for bridges, our structural engineers, will do an assessment of the responses that we have had and make a recommendation to me about the next step and the way forward. I expect that will take a couple of weeks. It will be a couple of weeks after that before any recommendation comes forward to me." The request for information to replace the Longbird and Swing Bridges was issued on June 7, but the deadline for submissions was extended from August 30 to November 1. It was earlier predicted that the existing bridges would reach the end of their useful lives in 2021. Information in documents released in August indicated that designs for the bridges were 90 per cent complete. It was announced in December 2017 that three British companies, Ramboll, the lead consultant, as well as Knight Architects and Eadon Consultants, would work together on the replacements. The RFI explained that the Ministry of Public Works wanted organisations to supplement the design team "in regard to financing, fabricating and building" the bridges. A request was made for further information and drawings to help companies put together "initial budget information".

The Attorney-General was accused yesterday of a denial of legal protection to a five-year-old boy through a failure to fund independent court representation for him. Lawyers filed an application for leave to apply for judicial review by Martha Dismont, on behalf of the child, whose litigation guardian was said to have withdrawn her services in November 2018, because she had not been paid. Appeal judges ruled in June that ministers had "for some time" breached obligations set out in the Children Act 1998 because they failed to introduce a scheme to fund litigation guardians. They found that meant that children involved in specified proceedings had been denied effective access to, and participation and representation in, court cases. Papers filed at the Supreme Court yesterday alleged that, more than four months since the judgment, no funds had been provided and not even an interim scheme had been set up. Ms Dismont said in an affidavit: "This situation for the applicant and all other affected children is simply unacceptable and inexplicable. How can we expect children to respect the law and the court system when those who are obliged to protect children refuse to respect the law and a judgment of the Court of Appeal?" The affidavit accompanied the application, which was filed against the Attorney-General, a position at present held by Kathy Lynn Simmons, who is also the Minister of Legal Affairs. Ms Dismont is the founder and executive director of charity Family Centre, but filed the affidavit in a personal capacity. She explained in the document that the boy's litigation guardian, who was Tiffanne Thomas, withdrew her services last November because of the minister's "failure to pay her". Ms Dismont wrote: "Consequently, the applicant no longer has an independent social worker to make submissions and recommendations on the child's welfare. The respondent's failure to pay the litigation guardian is also denying the applicant legal representation. Although he has a lawyer, the law does not permit a lawyer to take instructions from a five-year-old. The lawyer must act under the instructions of a litigation guardian. In this case, there is not one due to the respondent's failure to pay her." She added that the child and his lawyer, Saul Dismont, were "deprived full access" to records on the boy held by the Department of Child and Family Services because only a litigation guardian can obtain and use them in evidence. Ms Dismont referred to the Court of Appeal findings published in June and said judges "unanimously held" that the minister was obliged to provide funding for litigation guardians and lawyers and that a failure to do so was "breaching children's human rights". She said: "However, the judgment has had no effect on the respondent." Ms Dismont highlighted that no litigation guardians had been appointed since the appeal court judgment was handed down four months ago. She said: "Due to the ongoing failure of the respondent, there are now no lawyers or litigation guardians available to be appointed in any new matters and the applicant's lawyer will also soon be forced to apply to withdraw from all the cases he has been appointed in. The applicant is entitled to the benefit of the application of the law, the protection of law and a fair trial. But he is being denied all of them due to the respondent's flagrant disregard for children, as stated by the Court of Appeal. For 20 years, the Children Act has required the minister responsible for the Act to establish panels of persons from whom litigation guardians may be appointed. No minister has ever done it." Section 35 of the Act relates to the representation of children and their interests in some legal proceedings. The act said that "specified proceedings" included cases involving care or supervision orders, the consideration of custody orders, and in respect of contact between a child who is the subject of a care order and another person. Ms Dismont claimed that charities were promised two years ago that they would be involved in the selection of litigation guardians and the panel's requirements. She added that for the past four months, the minister "has repeated that she will provide a panel of litigation guardians for the court to choose from" but that has not happened. Ms Dismont highlighted a letter from 2016 when she said the Attorney-General's Chambers, under the previous potholder, Trevor Moniz of the now Opposition One Bermuda Alliance, wrote to Mr Dismont that "the minister will exercise his authority to establish a panel ... with the intent that the work be performed on a pro bono basis". But Ms Dismont added that the panel was never created. She said: "Therefore, given the history of this issue and the respondent's dismissal of the law and a judgment of the Court of Appeal, I have no confidence that the respondent will fulfil her obligations to the applicant unless this action is brought." The application filed in the civil jurisdiction of Supreme Court yesterday sought relief in respect of the minister's "refusal to abide by" the Court of Appeal judgment, and her "decision to deny the applicant's right to a fair trial", by a failure to put in place a scheme to fund litigation guardians and counsel. It also asked for relief in relation to the failure of the minister to appoint a panel of litigation guardians. The paperwork explained that the boy sought measures including an order that the minister would "immediately stop breaching" his right to a fair trial, which required the provision of funding for litigation guardians and counsel. It asked the court to declare that the Attorney-General would be in contempt of court "if she does not abide by the judgment ... and provide funding for litigation guardians and counsel appointed under the Act" or if she does not set up a panel of litigation guardians. Relief also included "an order for vindicatory and exemplary damages" to be paid to the boy for each day that the minister "continues to breach" his right to a fair trial. The Government did not respond to a request for comment.

An affordable housing complex is to get two new blocks which will include a total of 28 three-bedroom homes, the public works minister said yesterday. Lieutenant-Colonel David Burch said the extra space at the Harbourview Village in St David's represented a "hand up that honest, hard-working Bermudians deserve and we are happy to provide it". He added: "This is more than housing. This project represents continuing economic empowerment — Bermudian families owning a piece of the rock." Colonel Burch said the Bermuda Housing Corporation had a waiting list of 123 for affordable homes — but that that did not give a full picture of demand. He added: "In my opinion, it is not an accurate number. Our experience is that when Bermudians do not see an opportunity they lose hope in registering with the corporation. I suspect, as has been in the past when we have had these sorts of announcements, people will flock to the corporation and say they really want to participate. There are people who on a daily basis who are asking those who serve in Parliament for accommodation, and often times if you ask if they are registered at the corporation they say the don't have any houses." Colonel Burch said that he had given "serious thought" to a survey because people would be encouraged to take part and a more accurate figure could be recorded. He added: "Then we will really be able to plan for addressing the challenges Bermudians face in housing." He said people on the hunt for affordable housing should register at the BHC as the Government continued to work to tackle the shortage problem. Colonel Burch added: "This announcement today is just the beginning. There are several other plans relatively well advanced that will be announced in the not too distant future." He said the Harbourview scheme was started by the non-profit Bermuda Homes for People, which promised to provide affordable homes for $199,000 and organised a 2005 lottery for prospective buyers. The BHP became insolvent later that same year. Colonel Burch said: "They fell into difficulties and the Government stepped in to complete that project and honour that commitment. Of course, the cost of the project far exceeded the $199,000 purchase price and was heavily subsidised by the Government through the BHC so the original commitment was met. Much of the criticism you hear today about government debt under the PLP administrations is for projects such as this, and for that we make no apology." The original approval for the site gave permission for six buildings with a total of 96 units. Four buildings, with a total of 58 units, were built and opened their doors in 2011. Colonel Burch said the Government planned to construct the final two buildings, but the designs will be modified to ease the need for three-bedroom homes after a survey this year identified a need for larger properties. He added that planning permission for six buildings and the associated infrastructure was approved in 2011, which would accelerate the process. Keino Furbert-Jacobs, project manager with the BHC, added the construction of the buildings was expected to take about 18 months after the ground is broken. Colonel Burch said that he and Tinée Furbert, the area MP, had already met existing owners at Harbourview Village to talk about the expansion. He added: "Of course, the big question is how much will these units cost — certainly not $199,000, but as soon as the tendering process is completed we will have a clear indication of price. The advantage anyone interested in participating in this project has though is that the BHC is not motivated by private developer-type profits but by developing projects that can support themselves. Additionally, the BHC is considering a rent-to-buy option to further assist families."

The Government has asked for proposals to bring an empty fire-damaged building on the edge of Hamilton back to life. The Ministry of Public Works put out a request for proposal last Friday for a new use for Teucer House on Cedar Avenue. The building was built in 1903 and bought by the Government in 1955. It was used as a health clinic and as the offices for Teen Services, but the building was abandoned after a 2013 fire that destroyed the roof and upper floor. A plan to restore the building was submitted in 2015, but work never started. The public works ministry said it wanted applications for the redevelopment or full renovation of the property. The RFP said: "The proposal must be based on necessary preliminary survey of the property and proposed works after making necessary Planning/Development Control enquiries. No detailed architectural designs shall be required for the submission, but the proposal will be considered as the basis for detailed redevelopment or renovations proposal in the subsequent stage, if such initial proposal is considered by the Government to be feasible and viable." Application documents are available online and at the third floor of Hamilton's General Post Office. Completed applications must be submitted by 3pm on November 25.

Bermudian hospitality businesspeople Dennie O'Connor and Jennifer Turini Ysseldyke are on a roll. Yesterday, the joint venture in which they are partners was awarded the food and beverage concession in the new airport passenger terminal that is expected to open next year. Bermuda Travel Concessions is a joint venture with airport food and beverage giants SSP America, which said its nearly 37,000 employees serve approximately 1.5 million passengers daily in 33 countries. The organisation will operate three restaurants and a market-style convenience store in the airport terminal. The news comes less than two months after Mr O'Connor was announced as operations director and Ms Turini Ysseldyke as operations and programme manager of the group set to overhaul Snorkel Park to create a "beachfront fun zone". Mr O'Connor, who owns Cosmopolitan Club Lounge and is co-owner of Beach Boys Ltd, operators of the concession at Tobacco Bay, described the airport opportunity as "exciting, motivating and surreal. We are grateful for Skyport's ability to see that Bermudian-driven food and beverage culture and hospitality, coupled with the experience and expertise of an international company like SSP, will result in the highest standards and outcomes for a successful concession. We are also grateful for SSP's commitment to collaborate and invest in Bermuda and its people. This collaborative effort gives us a chance to enhance our offerings, bolster the tourism industry, and provide excellent employment opportunities for Bermudians." Ms Turini Ysseldyke and Mr O'Connor said that anyone who had expressed interest in the food and beverage bid was invited by Skyport to a meeting at which it provided details of the RFP process and its requirements. Addressing the 20 people present, Skyport encouraged collaboration due to the size of the project, Ms Turini Ysseldyke and Mr O'Connor said, adding that attendees were asked if they were comfortable with their e-mail addresses being shared with other attendees in order to foster such collaboration. Ms Turini Ysseldyke said: "Dennie and I reached out to multiple groups/individuals on that e-mail who were open to collaboration because we knew that that was our best shot at a successful bid, not only from a financial standpoint, but an experiential one as well. From there, our dialogue with SSP began and blossomed into a partnership. SSP responded with interest. From there, we continued to have open discussions and 'feel each other out' to see if it would be a good fit for both parties. We discovered we had similar visions, and felt this was the right partnership to pursue." Ms Turini Ysseldyke and Mr O'Connor said they collaborated with SSP in the development of the restaurant concepts. "SSP was very open and receptive of all our suggestions, ideas, and changes for all the restaurant concepts and vice versa," Ms Turini Ysseldyke said. "In order to achieve the best outcome, we knew that everyone's strengths had to be highlighted. Dennie and I bring the knowledge of what works best specifically to Bermuda. We understand our people, culture, tastes, etc. SSP has the historical data and 50-plus years focusing solely on travel concessions, so they know what works in high-traffic, quickly paced environments." Going forward, Ms Turini Ysseldyke and Mr O'Connor said of the process with SSP: "It is an ongoing process of communication and refinement. We want to deliver the best product for both tourists and locals alike. Essentially our restaurants will be our visitors' first or last experience of Bermuda, so we want their experience to reflect a strong sense of Bermudian culture, pride, and hospitality. For our locals, we want them to enjoy a delicious meal and dining experience that they are proud of, and that's reflective of our beautiful island home. Our next steps include fostering relationships with other companies and distributors on island to allow for more collaboration and economic multipliers, and continued communication with Skyport and the Government of Bermuda to ensure everyone is satisfied." It is expected that more than 40 jobs will be created by the new joint venture. The new restaurants are The Whistling Rum Bar & Grill, Rock & Barrel Gastro Bar and The Heron & the Sea Public House. Each location will have full dining and takeaway options, Skyport said. The Whistling Rum Bar & Grill, located before the check-in area, will feature a full-service outdoor patio offering al fresco dining. A landside bar and grill will serve options including jerk roasted chicken, fish tacos, fish chowder and warm rum cake, as well as beer, international wines and sparkling wines, and signature cocktails. Rock & Barrel Gastro Bar, with views over the runway and Ferry Reach, will be located in the US departures lounge. Skyport said it will feature design elements that draw inspiration from the natural woods, stones and turquoise waters of the island while blending in what it described as "an eclectic industrial vibe". The full-service gastro bar will feature signature Bermudian cocktails, local and international brews and freshly prepared island dishes, and an open-air full-service patio. The Heron & the Sea will be the main dining option in the international departures area, Skyport said, and will offer a range of beverages in a pub-influenced setting. Bermudian-inspired dishes with a focus on seafood will include fish chowder, scallops, blackened wahoo and shrimp kebabs with guava BBQ sauce. Skyport said the market-style convenience store will be located in the arrivals public meet-and-greet area for those coming in from late flights, offering quick bites and coffee to go. Aaron Adderley, president of Skyport, said: "It was important for us to introduce an innovative dining concept for the new passenger terminal building. We were pleased to see two young Bermudians team up with the world's largest food and beverage operator to form Bermuda Travel Concessions. "They both have a proven track record in delivering successful restaurant and entertainment experiences, and this partnership is an ideal outcome. We look forward to welcoming next year, travellers and members of the community to enjoy the elevated offerings." Kyle Phillips, senior director of business development, SSP America, said: "The Bermuda LF Wade International Airport team sought an elevated experience for its passengers, and SSP America answered the call. Our strategy was to deliver the 'taste of place' for which we're known, as well as unsurpassed operational know how. We're looking forward to being part of the BDA Airport community."

Bermudians holding the Association of Chartered Certified Accountants designation can now be recognised professionally in Bermuda, in a field where only members of the Chartered Professional Accountants of Bermuda had been previously accorded recognition. Diallo Rabain, the Minister of Education, said yesterday that the legislative amendments behind the change, which came into effect on October 21, would "open doors" for Bermudians. Local students can obtain the ACCA designation at the Bermuda College, and will not have to travel overseas to qualify as CPAs to practise professionally on the island. Mr Rabain added: "As a profession that is heavily reliant on non-Bermudian accountants, it was critical to the Government to ensure avenues are open to Bermudians who wish to join the accounting profession. It is this government's goal to see the partnership between the ACCA and the Bermuda College flourish, and enable Bermudians to obtain professional accounting designation without needing to leave their island home."

LONDON (AP) — Willis Towers Watson yesterday reported third-quarter earnings of $75 million. The London-based company, which has a Bermuda-incorporated subsidiary, said it had net income of 58 cents per share. Earnings, adjusted for one-time gains and costs, came to $1.31 per share. The results beat Wall Street expectations. The average estimate of ten analysts surveyed by Zacks Investment Research was for earnings of $1.30 per share. The advisory, broking and solutions company posted revenue of $1.99 billion in the period, which also beat Street forecasts. Seven analysts surveyed by Zacks expected $1.98 billion. Willis Towers Watson shares have increased 25 per cent since the beginning of the year. The stock has increased 35 per cent in the last 12 months.

Markel Corp reported third-quarter earnings of $193.4 million as underwriting performance improved. The Glen Allen, Virginia-based company with re/insurance operations in Bermuda said it had net income of $13.95 per share. The results exceeded analysts' expectations. The average estimate of four analysts surveyed by Zacks Investment Research was for earnings of $7.55 per share. The insurer posted revenue of $2.03 billion in the period. Its adjusted revenue was $2 billion, which met Wall Street forecasts. For the nine months ended September 30, operating revenues totaled $6.9 billion, up from $5.8 billion in the corresponding period of last year. The combined ratio — the proportion of premium income spent on claims and expenses — improved to 94 per cent for the third quarter of 2019 compared to 99 per cent for the third quarter of 2018. Markel shares have increased slightly more than 9 per cent since the beginning of the year. The stock has increased 11 per cent in the last 12 months. Thomas Gayner and Richard Whitt, co-chief executive officers, said: "Our operating results for the quarter continue to reflect profitable top line growth across the company. We produced a meaningful underwriting profit, despite catastrophes losses during the period, and we're seeing excellent results from our Markel Ventures operations. Our investment portfolio continues to make meaningful contributions to both net income and comprehensive income, driven by favourable market conditions."

Scottie Scheffler blazed a course record to grab early control of the inaugural PGA Tour Bermuda Championship at Port Royal Golf Course yesterday. The 23-year-old Dallas native leads the field by one shot after firing an opening nine-under-par 62, which included eight birdies, an eagle at the 17th and a solitary bogey. Scheffler made the turn at six under and was equally as steady coming in, despite carding a bogey on the final hole after missing one of only three greens in regulation during his stroll around the Robert Trent Jones Sr-designed par-71 layout. A birdie on his 1st hole, the 10th, set the tone for the former University of Texas player's superb round, which also tied his career low score. "I got off to a good start," Scheffler said. "I played a great front nine and then kept hitting it well. Then we made the turn and I started to keep hitting good shots and gave myself some good looks. I had a lot of good looks inside of ten feet for birdie and did a good job of rolling those in." The previous course record of seven under par was jointly held by Bermuda's Camiko Smith and Australian Adam Scott. Scott set the record on the way to victory at the 2013 PGA Grand Slam of Golf, which was equaled by Smith four years later while competing in the Gosling's Invitational. Scheffler was not the only one taking advantage of excellent scoring conditions as there is a bunch of players breathing right down his neck to keep things tight at the top of the pecking order. One shot behind the leader is Wes Roach whose 63 included eight birdies, an eagle at the 7th and two bogeys, tied his career best score. "I putted nicely, hit a lot of good shots," the Knoxville, Tennessee, native said. "Overall, pleased with the start." Tied for third a further shot back is the trio of Rob Oppenheim, Bo Hoag and Russell Knox, who all shot seven under. Oppenheim, one of four players posting bogey-free rounds, birdied seven of the first eight holes then parred the final ten. "It's kind of a dream start to come out here and birdie seven of the first eight," he said. "Made a lot of putts. ... I didn't play much different, just the putter was hot on the first nine and kind of a little cold the last nine. It was a great start, unfortunate I didn't keep it going. But if you told me seven under to start the day, start the week, I'd sign up." Harry Higgs, Robert Streb and Knox were the other players posting bogey-free rounds. Such is the congestion at the top of the leaderboard that only five shots separate the top 24. Lanto Griffin, the FedEx Cup points leader, was among a bunch of players who posted even par. Also competing are local professionals Michael Sims, Dwayne Pearman and Daniel Augustus, as well as Jarryd Dillas and Kenny Leseur, the only amateur players in the field. Sims, a former Web.com Tour player, coped best among them as he carded a 72 that left him tied with a group of players including former Masters champion Mike Weir. Augustus is one shot further back with former PGA Championship winner and US Ryder Cup captain Davis Love III. Dillas posted five over, while Leseur, who at the age of 15 is the eighth-youngest player to compete in a PGA Tour event, carded six over. Pearman is propping up the field after shooting 80.

A Bermudian son of Portuguese immigrants who joined the Royal Canadian Air Force in the Second World War and later lived in Canada has died. Ernest Abel Benevides, who lived in Canada, was 96. Mr Benevides, whose grandfather, Manuel, brought the family to the island in 1905 and was recruited as the founding pastor of the Portuguese Evangelical Church in Bermuda, died on Monday. Mr Benevides, who was born in the family home on Valley Road, Paget, worked in a nearby grocery store as well as at a livery stable before he became one of the first three Portuguese pupils to attend Saltus Grammar School. Mr Benevides's family in Canada said he was sent to Saltus after encouragement from Minnie Hewitt, a teacher from Nova Scotia, who worked at Gilbert Institute in Paget. He became a top student at Saltus and later wrote about some of his wartime experiences for the school magazine. Mr Benevides excelled as a swimmer and became a show diver at island hotels. He trained with W.F. "Chummy" Hayward, the founder of the Bermuda Olympic Association, and hoped to represent Bermuda at the Olympic Games. The start of the war meant the 1940 Games, originally scheduled for Tokyo, Japan, but moved to Helsinki, Finland, were cancelled after hostilities began. Mr Benevides went to Queen's University in Kingston, Ontario, in November 1939 and his ship had to dodge German U-boats. He wrote later: "My father, mother and sisters all came aboard to say goodbye, no doubt wondering if they would ever see me again." Mr Benevides earned a bachelor's degree in English, maths and French, and joined the Royal Canadian Air Force after graduation in 1943. He had risen to the rank of Pilot Officer by the time the war ended and went on to study law at Osgoode Hall Law School in Toronto. Sally Benevides Hopkins, his daughter, said: "As such, he was the first Portuguese-Bermudian to graduate from university and join a profession. He was a lawyer in the firm of Deacon, Benevides and Thompson for 50 years, and was a notary public and a Queen's Counsel." She added: "As a lawyer, he represented many Bermudians in Canada." He married Isobel Wishart in 1959 and the couple had three children, Sally, Grant and Hugh. Mr Benevides was a member of the East York Danforth Lions Club for more than 50 years, which included a time a president. He was a keen hunter, fisherman and camper, as well as a skier and tackled the daunting ski jump at Mont Tremblant in Quebec. Mr Benevides's family said he was diagnosed with Alzheimer's disease in 2004 and had lived at the Sunnybrook Veterans' Residence in Toronto since 2007.


Last Updated: November 15, 2019
Multi-national © 2019 by Bermuda Online. All Rights Reserved