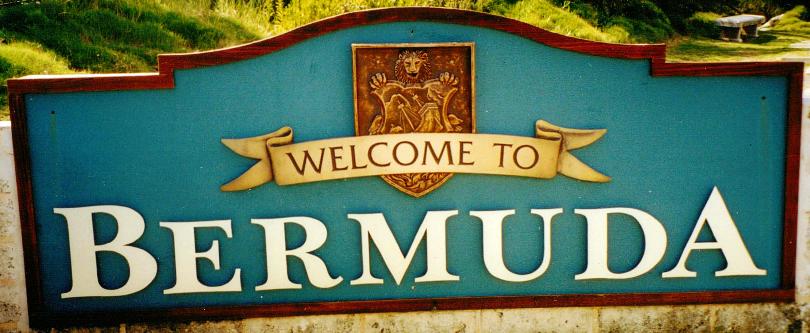 Click on graphic above to navigate the 165+ web files on this website, a regularly updated Gazetteer, an in-depth description of our island's internally self-governing British Overseas Territory 900 miles north of the Caribbean, 600 miles east of North Carolina, USA. With accommodation options, airlines, airport, actors, actresses, aviation, banks, beaches, Bermuda Dollar, Bermuda Government, Bermuda-incorporated businesses and companies including insurers and reinsurers, Bermudians, books and publications, bridges and causeway, charities, churches, citizenship by Status, City of Hamilton, commerce, communities, credit cards, cruise ships, cuisine, currency, disability accessibility, Devonshire Parish, districts, Dockyard, economy, education, employers, employment, environment, executorships, fauna, ferries, flora, former military bases, forts, gardens, geography, getting around, golf, guest houses, highways, history, historic properties, Hamilton, House of Assembly, housing, hotels, immigration, import duties, internet access, islands, laws, legal system and legislators, main roads, marriages, media, members of parliament, money, motor vehicles, municipalities, music and musicians, newcomers, newspaper, media, organizations, parks, parishes, Paget, Pembroke, performing artists, residents, pensions, political parties, postage stamps, public holidays, public transportation, railway trail, real estate, registries of aircraft and ships, religions, Royal Naval Dockyard, Sandys, senior citizens, Smith's, Somerset Village, Southampton, St. David's Island, St George's, Spanish Point, Spittal Pond, sports, taxes, telecommunications, time zone, traditions, tourism, Town of St. George, Tucker's Town, utilities, water sports, Warwick, weather, wildlife, work permits.

Bermuda's 2016 October History and Newspaper Reports
Events that made headlines in the tenth month of this calendar year
By Keith Archibald Forbes (see About Us) exclusively for Bermuda Online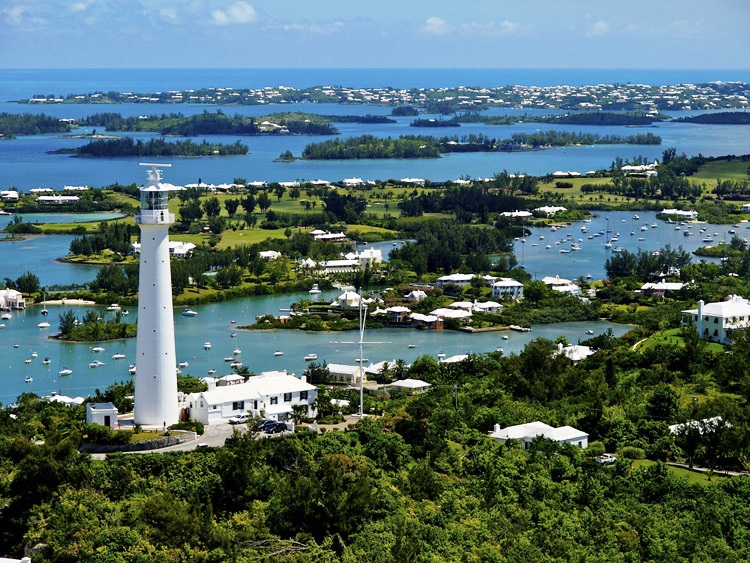 Gibb's Hill Lighthouse, Southampton Parish
See end of this file for all of our many History files
Bermuda's Royal Gazette newspaper is not published on Sundays or Public Holidays.
October 31. The City of London and Bermuda should work together to grow the insurance-linked securities market, an expert said. Steve Evans, who owns the respected specialist online magazine Artemis, said that accusations by Inga Beale, the CEO of Lloyd's of London, that Bermuda "stole" the market from London were unhelpful. Mr Evans wrote: "The London insurance and reinsurance market is perhaps the origin of risk transfer business models and therefore it is natural that ILS or capital market investor-backed insurance and reinsurance be underwritten and transacted there. But through collaboration with the likes of Bermuda, surely London can leverage what is done so well in other domiciles, while focusing on doing something really well that brings it revenue and also offers a chance for the likes of Bermuda to broaden its offering in turn, by leveraging London? Bermuda has been highly successful in ILS and catastrophe bonds for over a decade, with a longer history in catastrophe reinsurance and insurance generally. Meanwhile, London has a huge platform, deep experience and global reach, with the highest degree of insurance and reinsurance specialism around. There are clear opportunities for the two markets to work closely together for the greater good of each other, the broader risk transfer market and society as a whole. In our opinion, it would be considerably better for the ILS market if a collaborative approach was taken as that will drive greater market growth, ultimately benefiting all global players. London and other jurisdictions should look to bring "something new or different" to the ILS market, rather than just copying Bermuda in a bid to claw back business from the island. Technology now provides an opportunity for others to come along and through innovation offer new ways for risk and capital to be connected, ways which may not depend on geography or domicile at all. That is a threat to all incumbents, no matter how established, as insurtech start-ups look to take the risk transfer business model to new places. Rather than fighting over the existing pie, finding ways to make sure that pie is a great deal bigger, while taking a good and profitable share, would be a much better use of London's reinsurance and insurance and risk transfer intellectual capital." Ms Beale ruffled feathers on the island after she said at an industry meeting in Germany that Bermuda was "eating our lunch" in terms of ILS.
October 31. A chartered accountant has defended his criticism of the Bermuda Government's proposals for a new airport terminal, branding the Ministry of Finance's rebuttal "invalid, erroneous and unjustified". However Bob Richards, the Minister of Finance, still maintained that the critique from retired executive Craig Mayor was flawed. Mr Mayor's report on the proposal, which has gone through several versions, was dismissed on Friday in a letter dated July 18, provided to the media by Mr Richards. However, Mr Mayor objected that the minister's response had applied only to his first draft of his report on the project — and that a final report, compiled in August, had included "significant changes", including amendments to observations on the deal's revenue guarantee, which had incorporated the minister's comments. Mr Mayor said the rebuttal from the ministry had also used his report from June 28 to discredit his memo, presented last week before the Public Accounts Committee, in which he accused the Government of failing to examine alternatives to rebuilding the terminal. During his appearance before the PAC, Mr Mayor conceded that he was not versed in airport design, but limited his observations to the financing of the deal — a public-private partnership that has proved controversial since its announcement nearly two years ago. He charged that the Ministry of Finance's financial comparison report on the project, issued in August, contained "significant and unacceptable errors and omission in its financial methodology and assumptions". Mr Richards's subsequent letter called the conclusions either incorrect or based on "false narrative".
Point 1 G2G Costs understated by $810m. First, the net revenues of $27 million is not an appropriate figure to use. Second, the reference that the G2G should include the net airport cash flows should be included is inaccurate. We have included this figure in the DB and EBA options as a positive cash flow. To also show this is a net cash outflow to the G2G or DBFOM report would not be appropriate as the option is already reduced by the fact that it is not included. We would be inherently overestimating the cost of the G2G or DBFOM options relative to the DB and EBA options if we took this approach.
Point 2: Evaluation of Deficits, Debt and Credit Ratings Omitted. This analysis is being performed as part of the Ministry's response to Deloitte Report. The report specifically looks at the impact of the project to the sovereign credit rating of Bermuda as well as overall affordability.
Point 3: Failure to Review Debt Metrics. This analysis is being performed as part of the Ministry's response to Deloitte Report. The report specifically looks at the impact of the project to the sovereign credit rating of Bermuda as well as overall affordability. On another note, the Ministry is in regular discussions with the credit agencies and we have discussed this issue with the rating agencies. To-date, they have not indicated any potential downgrade to Bermuda's credit rating. Also, the point about "Bermuda approaching bankruptcy" is simply unfounded. Bermuda has a strong investment grade credit rating from two internationally recognized credit rating agencies and strong financial monetary reserves.
Point 4: NPV irrelevant to analysis of Debt Metrics. First, the notion of Bermuda approaching bankruptcy is not supported as noted in Point #3 above. The Ministry is reviewing debt metrics as part of our response to the Deloitte Report. The Ministry did not use NPVs in analyzing the impact on our sovereign debt.
Point 5: Repaid to Build Later Option. A comprehensive list of options was identified by the Government of Bermuda's technical consultant. An analysis of each one of these options is being presented to the FCO as part of Bermuda's response to the entrustment report. The technical consultant, a highly qualified firm with experience in airports and public procurements, did not identify the "repair to build later" as a viable option and therefore, we did not include.
Point 6: Contingent Liability. This point is incorrect. For a contingent liability to be recorded, it must be known and measurable. As the quantum of the contingent liability is not measurable as it varies with passenger volumes which fluctuate year to year, it cannot be recorded as a contingent liability.
Point 7: DB Capital Cost is Illogical. It is not appropriate to assume that Government of Bermuda would receive the same construction cost under the DB Option and G2G Option. One of the biggest differences is that a DB option would not typically be done on a fixed-price basis and would be done on a cost-plus basis. As a result, any overages in construction price would be borne by Bermuda and not the contractor; therefore, one would need to assume that the construction price would be higher. Also, the G2G option is a tailored solution which involved significant discussions between the Bermuda and the private party over many months. This included detailed discussions about required size, affordability, regulated fee comparison to other airports, etc. Typically, under a DB Option, Bermuda would simply tender the construction under certain specifications and then select the lowest price. As noted above, the only data point which provides a realistic estimate of what the construction-only price would be is the estimate put forward in 2008 indexed for inflation. As such, using the $250MM construction price is not appropriate for evaluation purposes.
Point 8: Incorrect Use of Annual Cash Flows. The report focuses on the cash flow profile of each option which is the accurate method to assess cash flows.
Point 9: Invalid Assumptions on G2G Tourist Arrivals Exceed EBA Arrivals. The point raised is unsupported. Airport management has a significant impact on passenger volumes and this is well documented. For instance, to your point on London, London City Airport (LCA) was purchased by a private equity fund several years ago which had an in-house airport management team. Since they acquired the airport, passenger volumes have increased significantly as the airport management team focused on route development and working with airlines to increase passenger flows. The point is that bringing in an experienced airport management team with knowledge of growing routes and working with airlines to increase passenger flows does drive passenger volumes and by extension tourist traffic. The EBA option does not lead to the a new management team and, as a result, passenger growth will continue to be stagnant under this option.
Point 10: Wade unlikely to Survive Category 4 Hurricane Storm Surge. Our technical advisor has advised us that the airport is highly susceptible to storm damage. This will result in significant capital expenditures to repair the airport after each hurricane or severe whether event. Furthermore, the Government of Bermuda did evaluate the option of fully upgrading the airport terminal and this was actually the highest cost from a capital expenditure perspective. Leaving the airport in the current footprint is not prudent over the long-term horizon.
Point 11: NPVs cannot be used to Compare Projects with Different Lives.
October 31. Work on the Caroline Bay resort on the Morgan's Point property continues to progress with dozens of Bermudians on the job site. According to Harold Conyers, the developer's local representative for the project, 60 employees were on site last week constructing the luxury development, 48 of whom are Bermudian. Meanwhile, the construction of a marina on the site continues to move forward with the project receiving a second shipment of armour rock on Friday. The rock will be used to create the shoreline for the marina, dissipating the energy of storm waves and preventing the recession of backshore. Craig Christensen, president and CEO, has said that the marina is on schedule to open in March 2017, in advance of the America's Cup, and will be able to cater to yachts of unlimited length. The developers hope that Caroline Bay Marina will not only assist with the influx of boats and yachts, but also attract and service larger yachts to the western end of the island. "The launch of the marina for the superyachts programme has commenced and we are currently taking inquiries for those interested in securing a berth," Mr Christensen said. "It is with great pleasure and overwhelming gratitude that I would like to announce that we are already taking bookings and have spots for about 33 mega boats, but due to the superior design, we can expand the marina to hold roughly about 40 berths if need be." Meanwhile, Ralph Richardson has come on board to serve as CEO of the Caroline Bay Marina, and will oversee the marketing of the marina and assist in filling the berths for America's Cup. A spokesperson for the Caroline Bay project said: "With each shipment and the continued support of the Bermuda Government, coupled with the people of Bermuda's desire for this project to succeed, the Caroline Bay development will be one that the entire country can be proud of. Each stone that is put in place is one stone closer to Bermuda becoming the home of a luxury product, which will be a testament to the perseverance of the developers and the dedication of the people of Bermuda."
October 31. The Convening of Parliament has been set back several days as a result of damage to the House of Assembly. While the ceremony — including the Throne Speech — was set to be held on Friday, the Bermuda Government has announced that it will now take place on Monday. "As a result of planned repairs undertaken recently at the House of Assembly, together with the extensive damage to the roof and other areas sustained during Hurricane Nicole, the Convening of Parliament has been delayed until Monday, November 7 at 11am. "The Speech from the Throne will be read by Acting Governor Ginny Ferson, from the grounds on the southern side of the Sessions House which is the parking lot on Reid Street adjacent to the old Magistrates' Court building." The Convening of Parliament will be aired live on CITV (CableVision Channel 2 and WOW 102) and will be streamed on www.gov.bm.
October 31. External exam results for the Bermuda Public School System have highlighted "continuing challenges" in student achievement in mathematics. The Ministry of Education today released the results for the 2015/16 school year in the Cambridge International Examinations at the primary 6, middle 3, and senior school years in mathematics, science, and language arts. The Cambridge Examining Board considers that achieving a level of 2.0 reflects a "basic acceptable understanding" of the Cambridge curriculum. At the P6 level, the Bermuda national average score was 2.2 in maths compared with the Cambridge International Examinations average score of 3.9. At the M3 level, the Bermuda national average score was 2.2 in maths while the CIE average score was 4.4. The Department of Education set a national threshold standard of 3.0 for its students. Education minister Wayne Scott said: "This year all students were challenged to write the Cambridge extended math level exams. The mathematics results clearly revealed deficits in key conceptual areas. Nonetheless the results of the extended math level has helped to identify P6 and M3 students who should continue to sit the extended math exam, or sit the core math exam or follow a different success path altogether in mathematics. The Department of Education will always work towards doing better to prepare our students for these external international examinations. The knowledge gaps in mathematics are recognized and technical officers are now seeking alternative pathways of success in this core subject which continues be a struggle for our students as reflected historically in the Checkpoint exam results." Some 89 per cent of students were reported to have achieved a grade of A* to G. At the Primary 6 (P6) level, 83 per cent of students scored 2.0 and above in language arts; 54 per cent scored at level 2.0 and above in mathematics, and 86 per cent scored 2.0 and above in science. At the Middle School (M3) level — 66 per cent of students scored at level 2.0 and above in language arts; 49 per cent scored at level 2.0 and above in mathematics, and 83 per cent scored at the 2.0 and above in science. Overall, the exams covered, English, mathematics, science, social studies, foreign languages, business & technology, arts and physical education. One third of students — 33 per cent — scored grades of A* to C. Senior students performed well in selected academic (non-core) subjects. All 37 students who sat examinations in art and design, dance, drama and music successfully achieved their IGCSE; 97 per cent of the 65 students who took the IGCSE exams in accounts, business studies and information and communication technology passed; and all students passed their exams in geography, history and citizenship studies.
October 29. A comprehensive rebuttal to a critique of the Bermuda Government's plans for a new airport terminal has been issued by the Ministry of Finance. The document was provided to The Royal Gazette in response to chartered accountant Craig Mayor's evidence before the Public Accounts Committee (PAC), in which he chastised the Government for failing to carry out its maths "homework" when it came to the project's potential risks. Mr Mayor told the PAC on Thursday that his expertise was limited to accounting rather than airport logistics, but repeatedly questioned the numbers behind the project. A July 18 response given yesterday branded his conclusions as incorrect or "speculative, imaginary and false narrative". The letter from Bob Richards, the Minister of Finance, thanked Mr Mayor for his report, but said that "a large majority of the conclusions drawn therein are based on a fundamentally false premise, which is that the Regulated Revenue Guarantee is tantamount to a general government guarantee. It is not. Neither do the credit-rating agencies agree with your viewpoint." Mr Richards added that the paper appears to assume that Ministry of Finance officials are not fully aware of the challenges facing Bermuda today, and that the Government was bent on a course of action diametrically opposed to what is in the national interest. "There is no evidence supporting that assumption as it relates to this Government, particularly this minister," he added. Mr Mayor asserted that the island could not afford to spend $250 million on a new airport, to which the minister replied: "Finally, something on which we agree." The ministry maintained that the public-private partnership backed by Canadian Commercial Corporation was the only viable model for its transfer of financial risk away from the island. Mr Richards concluded that "the national interest is being well served by this project — we are replacing an ageing crumbling asset that is vital to all sectors of our community and economy, and we are doing so in a manner that mitigates the many large risks associated with such a project, as well as financing it in such a manner that it will not impair the Government's balance sheet and national debt".
October 29. Dementia is becoming a heavy burden on Bermuda's growing elderly population, and does not spare veterans and their families who face limited options for care. A case in point is veteran Herbert Tatem, 94, whose wife, Dorothy, finds herself too old to look after him. "All I know is that he needs help now," Mrs Tatem told The Royal Gazette. "For all these years, I took care of him, and now I can't do it any more. I'm 92. I need to help myself." November, leading up to Remembrance Day on the 11th, is the time to celebrate local veterans and their families — and the poppy appeal, a key fundraiser for their help, is more urgent than ever. "Our goal is to fund a nursing home specifically for people with dementia," said Carol Everson, a welfare case worker with the Bermuda Legion. "There's a very uncertain future ahead." Mr Tatem, a Bermuda Volunteer Rifle Corps veteran, was having "a good day" when The Royal Gazette visited, according to his wife. But the housebound Mr Tatem was frank when it came to the severity of his condition, saying: "Sometimes I can't call her name." With arthritis and a heart condition, Mrs Tatem treasures the assistance of a caretaker, but is increasingly troubled when she thinks of the future. "My muscles are worn out," she said. "And Herbert can't help me with anything." The island has almost 200 war veterans and widows, according to Ms Everson, with dementia and Alzheimer's becoming an unfortunate reality for growing numbers. "There are only three facilities on the island that can adequately care for people with high levels of dementia. Two have been full for months. The third, Westmeath, has a high cost, which is a deterrent to many. The Tatems are better off than a lot of others, but their lives are nonetheless on a downward slope." The legion provides a broad range of assistance to veterans, with the ultimate dream of raising sufficient funds to offer a badly needed nursing home and assisted-living facility — something Ms Everson concedes is "a very, very big endeavour — it's very much blue-sky thinking". However, from November 1 to 11, the poppy appeal is the most visible public face of that effort. "Any chance for people to help during the poppy appeal, by distributing poppies for donations, is very gratefully received," Ms Everson said.
October 29. British-born Bermudian artist and painter Diana Tetlow, whose portraits were distinguished internationally for their faithfulness to their subjects, has died at the age of 71. Aside from painting countless local dignitaries as well as ordinary residents, Mrs Tetlow captured the likenesses of subjects ranging from former United States Secretary of State Colin Powell to the late entertainer Sammy Davis Jr and the Dirty Harry film director Don Siegel. But Mrs Tetlow was also an accomplished creator of costumes and drama sets, starting out with make-up design on the movie set of her childhood friend, Michael Reeves, the British film-maker known best for the 1968 film Witchfinder General. Her skills were turned to numerous local dramatic productions, and her creations ranged across sculpture, still life and landscapes — including her extensive works set in the plains of Kenya and Tanzania, where she studied the local Masai people. Starting under the tutelage of Andrew Trimingham, Mrs Tetlow left her mark on the costumes and design for decades of theatre productions. "Portraits were her bread and butter, but she was interested in anything creative," said her son, Tim Tetlow. "Her portraits accurately captured the way of a person." Mrs Tetlow is also survived by her daughter, Anna Thallon. Born to Betsy and Alex Sellers, Mrs Tetlow "painted from a very early age", her son said, but was particularly inspired at a childhood friend's house after seeing a striking piece from the American portraits master John Singer Sargant. "She was keen to educate, and to show people the world was about more than money," Mr Tetlow added. "She valued experiences and memories." While her parents indulged her love of the arts, Mrs Tetlow was urged to get secretarial training, and worked for a stint at EMI Records. She came to Bermuda after marrying the late orthodontist Timothy Tetlow. British film and television actress Zuleika Robson Alsop, who directed a Bermuda Musical and Dramatic Society production of Cabaret, recalled Mrs Tetlow's transformation of the theatre into a seedy Berlin nightclub. "Diana came on board as a costume designer; I had absolutely no idea — I'd never seen such genius with regards to design, the imagination, the flair and the research. She was a lovely lady, very generous in spirit, multitalented and multifaceted. It is a loss for the island."
October 29. A mother of two has criticised the widespread lack of baby-changing tables at establishments across Bermuda. N. Koshea Scott-Millett began thinking about the issue when she and her husband took their children, aged three and 18 months, for lunch at a restaurant in St George. "We needed to change our son, and there was nowhere to do it," she said. "We literally had to go to the car. We were right in the heart of a tourist centre, and a tourist who comes here with children won't have a car to use. With the America's Cup next year, we're going to have people here from all over the world. What are they supposed to do?" After discussing the matter on social media, Mrs Scott-Millett found that the scarcity of baby-changing facilities was a common problem for parents of young children on the island. "It's just very odd that, in a place which professes to be a sophisticated tourist destination, nobody's thinking about this," she said. "How is that even possible?" As well as compiling a list of locations with baby-changing tables, Mrs Scott-Millett also contacted the Government to inquire why the matter continued to be overlooked. "I asked why this wasn't mandatory, particularly with new buildings. I received feedback that the Department of Health and the Department of Planning are working together to put in regulations for new construction, so we've made some progress." Mrs Scott-Millett, an attorney, said that the matter "definitely" represents a wider problem when it comes to maternity-related issues in Bermuda.
October 29. A Boston-based adventure tour operator is poised to bring a group of leisure road cyclists on a tour of Bermuda next weekend. The tour will be the first offered by Ciclismo Classico in Bermuda, and the inaugural group will consist of eight visitors. As part of the tour, the group are set to pedal more than 50 miles, spend a half-day kayaking and enjoy the island's food and culture while staying at Newstead Belmont Hills. Detailing the tour, the company's website states: "Even if you have been to Bermuda before, experiencing the tropical isle with a British flair at the slower pace of a bicycle allows you to savor the views, colours, and flavors most visitors never see. "Just a two-hour flight from the East Coast of the US, our getaway will let you ride the entire island, explore its waters via clear-bottom kayak, and savor local flavors with decorated chef and cyclist Jean Claude Garzia." While most of the Ciclismo Classico's tours are in Europe, a spokesman said the company saw an opportunity in Bermuda to replicate the key components of its European experiences: beautiful, smooth roads with scenic views, rich history, diverse culinary offerings and warm and friendly people. And, based on feedback on the tour, the company is looking to offer additional trips next year. Joe Luchison, director of operations, added: "When I thought about our ideal traveller, I realized that our existing client-base matched perfectly with what Bermuda has to offer and with the island's target visitor. "Combining that with the growing appeal of road cycling and Bermuda's proximity to North America, it makes for the ideal long weekend to enjoy the island in a way few other travelers experience."
October 28. The Progressive Labour Party has demanded transparency over the Bermuda Government's travel expenses to the Olympic Games. It comes after The Royal Gazette revealed that sports minister Sylvan Richards and his permanent secretary Wayne Carey spent almost $5,500 on empty Rio de Janeiro hotel rooms during their trip. The pair visited Brazil to officially support Bermuda's competing athletes at the international sporting event, which ran from August 5 to 21, drawing sharp criticism when it was revealed that the trip cost more than $30,000 of taxpayer's money. "With so many Bermudians out of work and the OBA [One Bermuda Alliance] doubling the debt in less than four years, every penny spent by the government must be handled in a fiscally competent manner," Michael Weeks, the shadow health and community affairs minister, stated. "With continued cuts to programmes benefiting our youth and seniors, the fact that the OBA can find tens of thousands of dollars for Rio trips is reflective of a Government that promised fiscal responsibility and in many ways have failed to deliver. Also falling short on the transparency they promised the people of Bermuda, the previous comments by Minister Richards' spokesperson, Minister Gordon-Pamplin, and Premier Dunkley still leave more questions than answers." A Public Access to Information request to the Bermuda Government revealed that Mr Richards and Mr Carey requested reimbursement for stays in separate four-star hotels from August 4 to 22, despite arriving in Rio de Janeiro on the morning of August 5 and flying back to Bermuda on the evening of August 14. When contacted about the discrepancy between the hotel dates and the flight dates, a Government spokeswoman said: "Official hotel rooms were only available on a block basis for the entire Olympics." However, staff at both establishments denied that they had only allowed block bookings during the Olympic Games, adding that they always accepted bookings of any duration. Mr Weeks said: "Adding the most recent revelation, that over $5,400 was paid by tax payers for unused hotel rooms, is has become imperative that Minister Richards and the OBA Government provide the people with some real answers."
October 28. Bermuda yesterday hit back after the chief executive officer of Lloyd's of London said Bermuda "stole" the insurance-linked securities market from the city. Ms Beale, speaking at an insurance industry conference in Germany earlier this week, said: "For whatever reason it happened, I feel that Bermuda stole the ILS market from London." And she staked a claim for a British share of the lucrative market. Ms Beale said: "But we want to ensure London remains a great financial hub and this form of risk transfer represents a fantastic complement to everything that already happens in the London market." She added: "London is also a very concentrated pool of talent and skills and it is a great place for that to happen. This regulation will help us grow and improve the market without Bermuda eating our lunch." It is understood that top members of the financial sector on the island were stung by the remarks — but reluctant to hit out at a major trading partner. Ms Beale's remarks came despite an admission last year by then-UK Chancellor of the Exchequer George Osborne that Britain did not have the tax and regulatory regime to accommodate the multibillion dollar market. Organizers of the ILS Bermuda Convergence conference, due to be held next month, yesterday released a statement in an apparent bid to redress the balance. While the statement did not mention Ms Beale's remarks, Greg Wojciechowski, chairman of ILS Bermuda and CEO of the Bermuda Stock Exchange, said: "Bermuda has earned the right to be referred to as the world's risk capital and a centre for excellence for the creation, support and listing of US structures. The statement added: "This position is the direct result of our resilience, innovativeness and ability to anticipate and respond to changes in our core markets as they occur and with our clients that we service in mind." And it said: "Bermuda was one of the first jurisdictions that embraced the creation, support and listing of ILS structures and is now the leading centre of excellence for this business with the greatest global market share of ILS." The BSX has registered nearly 160 securities over the last decade, with a market capitalization of more than $19 billion. The statement said: "Whatever claims are made, Bermuda, uniquely nestled between two of the largest capital markets and insurance centres of the world, has been a stable and innovative force for the industries it has served for decades." Member companies of the Association of Bermuda Insurers and Reinsurers have nearly 10,000 employees in Europe, with 6,000 in the UK alone. Bermuda commercial insurers also provide almost a quarter of Lloyd's capital and capacity.
October 28. Sports minister Sylvan Richards and his permanent secretary Wayne Carey spent almost $5,500 on empty Rio de Janeiro hotel rooms during their trip to the Olympic Games. The pair visited Brazil to officially support Bermuda's competing athletes at the international sporting event, which ran from August 5 to 21. However, they drew sharp public criticism when it was revealed that the trip cost more than $30,000 of taxpayer's money. Now The Royal Gazette has received records breaking down the men's expenditures, after sending a Public Access to Information request to the Bermuda Government. One document showed that Mr Richards and Mr Carey requested reimbursement for stays in separate four-star hotels from August 4 to 22, despite arriving in Rio de Janeiro on the morning of August 5 and flying back to Bermuda on the evening of August 14. Mr Richards booked a standard double room at the Royal Regency Hotel at a cost of $348 per night, totaling $6,264. Mr Carey had a standard double room at the Solar do Amanhecer Hotel at a cost of $254 per night, totaling $4,572. The combined spend on hotels was US$10,836, which was converted to $10,991 in Bermudian currency and sent to Government. Eighteen of the 36 nights booked at the two hotels went unused, at a cost of $5,495.50 to the taxpayer. Details of the pair's visit were posted on the One Bermuda Alliance's expenses website last month, prompting angry claims of profligacy from the public due to its $31,566 cost. This comprised $20,290 on business-class flights, the aforementioned $10,991 on accommodation, $130 on ground transportation, $105 on meals and $50 on miscellaneous expenses. Public indignation intensified after this newspaper revealed that former sports minister Patricia Gordon-Pamplin had also attended the Olympic Games — spending $6,312.09, which was not listed on the OBA expenses website. Michael Dunkley, the Premier, conceded that the outcry was "well-founded", but defended his party's overall travel budget and highlighted its efforts to improve transparency on spending. When contacted about the discrepancy between the hotel dates and the flight dates, a Government spokeswoman said: "Official hotel rooms were only available on a block basis for the entire Olympics." The Royal Gazette then contacted the Royal Regency Hotel and the Solar do Amanhecer Hotel in Rio de Janeiro. Staff at both establishments denied that they had only allowed block bookings during the Olympic Games, adding that they always accepted bookings of any duration.
October 28. Vacation air arrivals increased by 18 per cent in the third quarter, according to the latest Bermuda Tourism Authority statistics. As September figures leapt 31 per cent compared to the same month last year, year-to-date statistics also marked the highest number of vacation and leisure air arrivals since 2008. Describing the numbers as "nothing but phenomenal", BTA chairman David Dodwell added that nine months of consecutive growth showed that Bermuda tourism was in recovery. "This is not peaks and valleys we are going to worry about in future years, this is putting the foundation in place, getting the right people working with us — all of which takes time. When we started the Tourism Authority in 2014, really the first year was formative, setting it up, legislation, getting key people, getting the board set up." Adding that the BTA also changed every commercial relationship since it started, he said: "This is the first year that all of that could come together based on the foundation and the numbers are proving that all those changes were necessary and they paid off. We've had nine months of consecutive growth — it's not just lift in one of the months — and we're in recovery." September saw the greatest increase in visitor air arrivals with an additional 3,853 visitors — a 31 per cent rise compared to last year. Bill Hanbury, CEO of the BTA, stated: "Third quarter numbers have exceeded our expectations. In the busiest quarter of the year we generated some of the strongest growth. Ten thousand additional vacation air arrivals in the third quarter is our biggest indication yet that the Bermuda tourism economy is into a sustained recovery after decades of decline." Hotel occupancy also rose by 12 per cent in the quarter (8 per cent year-to-date) and visitor leisure spending increased by 29 per cent as visitors, on average, spent more while on the island. Visitor air arrivals from the United States rose by 23 per cent in the third quarter — enough to counteract declining visitor arrivals from Canada and Britain. Growth from the middle Atlantic region — particularly New York and New Jersey — was especially strong with a 26 per cent bump so far this year among leisure air travelers. Mr Hanbury said: "Increased airlift from the New York metropolitan area, along with strategic marketing focused on the people who live in that area, have brought success for the destination. It's a strategy we think has the potential for even more growth as we move into 2017 and beyond."
October 28. The Regulatory Authority is to get two new members as it takes over supervision of the power industry. Grant Gibbons, Minister for Economic Development, said the number sitting on the Commission, which already regulates telecommunications, would rise from three to five. Dr Gibbons said in a statement: "We anticipate recruitment for the two new Commissioners will begin shortly." The Electricity Act 2016 comes into effect today and is designed to modernize the regulation of electricity generation, distribution and sale. The Act transfers responsibility for the regulation of electricity from the Energy Commission to the Regulatory Authority and also establishes a framework by which future investments in the production and sale of electricity will be evaluated and regulated. The new regulatory structure aims to liberalize the electricity market, protect end users and ensure that opportunities exist for businesses to participate in the planning and delivery of Bermuda's energy future. Dr Gibbons said: "Government's national electricity sector policy seeks to ensure that electricity is provided at the least-cost and highest-quality; that it is environmentally sustainable; and that it is secure and affordable for individuals and organisations. The bringing into operation of the new Electricity Act is a significant step on the path to achieving these goals — and the new regime represents a major step in the Government's efforts to modernize Bermuda's electricity sector."
October 28. A new project is celebrating the contributions of black Anglicans to the ministry, life and growth of the Anglican Church of Bermuda. The public are being asked to share their stories with the Church to shed light on the accomplishments of those who persevered and made lasting contributions to the Church and the community despite the racial climate within the church and outside it. "There is a quotation from The New York Times which says, 'every story has a story'," the Church stated. "The story of the Anglican Church of Bermuda has many stories. Some of those stories are well known; some not so well known and others not known at all. Even some stories which once were well-known are now forgotten. It was out of the desire to bring to light the not so well known, the not known at all and the forgotten stories of the Church that 'Rooted in Faith: the Contributions of Black Anglicans to the Life and Ministry of the Church in Bermuda' was born." According to the statement, the project's mission is to tell the story and to celebrate these contributions through the written and spoken word and music. "'Rooted in Faith' is not intended to cast blame on anyone," it added. "It is an opportunity to air the accomplishments of persons who persevered and made lasting contributions to the Anglican Church and to the community despite the racial climate within the church and outside it. Those men and women deserve nothing less than to have their stories told." A short list of some of those Anglicans includes the Reverend William C. Trott, Marie Carmichael, Charles McCarthy, Jane McCarthy, Bristol Bruce, Nellie Swan, William Francis Wilson II, Gilda Carmichael Anderson, Augustus Swan and N.B. Stewart. "You may have information about these and other Anglicans. Help us tell their stories. Please share with us your letters, diaries, news stories, photographs, paintings, drawings, anecdotes, etc. We will treat your memorabilia with care and see that they are returned to you." Committee members include Right Rev Nicholas Dill, Bishop of Bermuda, Grace Rawlins, Ruth Thomas, Sonja Grant, Valerie Dill, Wentworth Christopher and Geoffrey Butler-Durrant. For more information, contact Ms Rawlins at 735-5544 or the Diocesan office at 292-6987.
October 28. Government is still accepting submissions from those interested in serving on its 2017 boards and committees. "We were very encouraged by the submissions we received earlier this year when we first announced the opening up of our boards and committees," Michael Dunkley said. The Premier added: "We are hoping to see more women in our community embrace this opportunity to serve. There is such an incredible talent pool in Bermuda and it's hoped that interested individuals will take advantage of this opportunity." Opening up the boards and committees for residents to serve was one of the Government's Throne Speech pledges last year. Expression of Interest forms can be accessed on the Cabinet Office's website and can be completed and submitted electronically by the November 30 deadline.
October 28. A hi-tech flying car could make its world debut in Bermuda to coincide with next year's America's Cup. The makers of the three-wheel PAL-V, which converts from a road vehicle into an aircraft in minutes, said the island was the perfect place to launch the vehicle. Special launch models, with unique paintwork and luxury trim, are expected to cost around $600,000 while the standard version will sell for about $400,000. And Andre Voskuil, the North American vice-president for Dutch-based PAL-V, said that Bermudian potential customers had expressed an interest in buying a PAL-V. He added that an influx of super-rich tourists for the America's Cup and the island's international make-up made it the ideal launch pad for the PAL-V. He said: "The America's Cup is a big event. It will be more or less a worldwide launch — we've started pre-sales to some of our shareholders and wealthy people who are interested in making a pre-order. We are a Dutch company, but we're also active in North America and we have an international clientele — and Bermuda, of all the places in the world, is very international." He added that, although there is a flying prototype, full-scale production will not start until 2018, so the launch will involve a flight simulator and a scale or full-scale model of the PAL-V. He said: "There are various venues here in Bermuda that would like to accommodate us on that. But it won't be flying here simply because we don't have commercial models yet. Existing connections in Bermuda had helped open doors for the company. We have very good connections in Bermuda and it's also to start with connections you already have. We're not only hopeful, but very much encouraged with all the feedback we have had." Mr Voskuil added that he and colleague Mark Jennings-Bates had also met representatives of the new Bermuda Civil Aviation Authority and they had been told that certification in Europe and the US would be acceptable — opening the way for the two-seater machines to be based here. If we have these certifications, European and American, it could come here. That's very encouraging, but we still have to go through all the hoops. There are certain people, including people in Bermuda, who have expressed interest in being one of the first owners of a flying car."
October 28. Sandys Secondary Middle School is celebrating its 89th anniversary. The board from the school issued a press release acknowledging its history which dates back to the enrolment of 17 girls and one boy in the living room of Mr and Mrs Cyril Foley. In 1927, the Foleys opened the doors of their Bob's Valley home to foster the dream of having a secondary school in Sandys, according to the statement. Over the next 20 years, the school struggled to remain open, due to challenges with location and finances — however, it was finally relocated to a permanent home at its current location on Scott's Hill Road, Sandys. The school was adopted by the Government in 1963 and became a fully funded public school before, in 1997, becoming one of island's five middle schools. The founders of Sandys Secondary School are Richmond Simmons, Frances Simmons, Florence Smith, Leonard Simmons, Fanny Ratteray, William Robinson, Harry Smith, Alice Scott, John Scott, Samuel Swan, Susan Philpott and Thomas Durrant.
October 27. An internship programme for Bermudians has been launched by Aecon Group, a partner in the proposed redevelopment of LF Wade International Airport. As part of the airport redevelopment project, seven internships will be offered to local graduates. The internships will be in mechanical, structural, electrical and civil engineering, architecture, health and safety and project management. Two of the internships will be offered by Aecon, with the other five through Canadian members of Aecon's technical team on the proposed new airport. In a statement, Aecon said: "As part of their experience, interns will spend four to five days each week with their host company working on tasks specifically related to the project. They will work with a mentor to create and complete an individual development plan throughout their programme. The professional development of the participants will be focused in four main areas: developing technical skills, gaining exposure to fundamental leadership and management skills, developing industry knowledge, and building their professional network." The programme will be based in Toronto and will run for about six months from January 2017. On completion of their internships, participants will receive feedback on their development and goals and a certificate of achievement from Aecon. It is open to Bermudians who have completed an accredited engineering or architectural degree or postsecondary programme.
October 27. Businesses in struggling St George yesterday welcomed news that the Olde Towne will next year play host to 16 cruise ships. And they said that the callers — up from the four ships that visited the port this year — would bring a boost to the local economy in their wake. David Zuill, co-owner of Davidrose jewellery store in Water Street, said: "I would assume it's good news — next year is looking like a positive situation for everyone. It's not just because of the cruise ships, but because of the America's Cup and the influx of superyachts and megayachts into the town. The extra cruise ships are an added bonus, however, I'm not sure if this will continue up to the following year after the America's Cup and if we will see more cruise ships coming every year." Mr Zuill added that the decision by Norwegian Cruise Lines to station two ferries in Bermuda to shuttle passengers from Dockyard to St George would also increase visitor numbers. He said: "That's a bonus as well — we have a problem with transportation and that will relieve a lot of stress in terms of transportation into St George's and getting people around. More ferries means more people in the town." Mr Zuill was speaking after it was announced that Norwegian Cruise Lines would increase calls by its smaller premium brands, Oceania Cruises and Regent Seven Seas. Ships from the two lines will visit St George a total of 12 times in 2017.
October 27. XL Group beat analysts' expectations as the global business insurer posted third-quarter operating income of $122.5 million. The Bermuda company saw catastrophe losses more than triple to $97.4 million, but still managed to generate earnings per share of 44 cents, beating the Wall Street consensus forecast of 37 cents. The property and casualty combined ratio — the proportion of premium dollars spent on claims and expenses — improved to 93.1 per cent for the quarter compared to 95.3 per cent in the corresponding quarter of 2015. XL operates under the XL Catlin banner, having acquired Catlin Group in a $4.2 billion deal in May 2015. Integration costs related to the Catlin combination totaled $54.5 million in the third quarter, the company said. "XL's third-quarter 2016 financial results demonstrated steady progress in our underlying performance," Mike McGavick, XL's chief executive officer, said. "We generated P&C underwriting profit of $167 million and our P&C accident-year, ex-catastrophe combined ratio of 91.3 per cent was a full 3.8 points better than the same quarter a year ago. Our clients, brokers and trading partners continued to show confidence in us as we maintain our underwriting discipline. This approach, combined with our recently announced planned realignment of our P&C operations, have us confident in our ability to further drive innovation and client service. We are committed to building on this improvement as the benefits of the combined XL Catlin platform become more visible." Annualized operating return on average common shareholders' equity on a year-to-date basis excluding average unrealized gains and losses on investments was 4.2 per cent, or when integration costs are excluded, 6 per cent. Net investment income for the quarter was $209.8 million, compared to $225.1 million in the prior-year quarter and $215.4 million in the second quarter of 2016. XL said it spent $221.8 million buying back approximately 6.6 million shares during the third quarter. At September 30, $594.1 million of common shares remained available for purchase under XL's share buyback programme.
October 27. Axis Capital's three businesses all achieved improved results in the third quarter as the Bermuda insurer and reinsurer recorded a double-digit operating return on equity. Operating earnings soared to $161 million compared to $51 million in the same quarter of 2015. And earnings per share of $1.78 trounced the $1.05 consensus forecast of analyst tracked by Yahoo Finance. The operating return on average common equity was 12 per cent. Net income for the July-through-September period was $177 million, down from $248 million in the same period of 2015, when the results were boosted by $280 million of termination fees from the derailed merger agreement with PartnerRe, offset by $46 million in re-organization expenses. "We are pleased to report continued improvements in our operations and results, culminating in quarterly operating earnings of $1.78 per diluted share and book value per diluted share of $59.77," Albert Benchimol, Axis chief executive officer, said. "This represents growth in diluted book value per share, adjusted for dividends, of 4 per cent in the quarter and 14 per cent over the last 12 months. Our results speak to optimizations we've made across our businesses to build a more resilient portfolio. All three of our businesses — Axis Insurance, Axis Re and Axis Accident & Health — delivered improved year-over-year results, and ongoing positive performance indicators reaffirm we are on a strong path forward and focused on delivering consistent, attractive returns to our shareholders. We continue to take tangible actions to position Axis for accelerated growth in a transformed insurance marketplace, and are seeing attractive opportunities, notwithstanding a challenging environment. Our efforts to further strengthen Axis's position as a leading specialty insurer and reinsurer were highlighted by the successful launch of Harrington Re with The Blackstone Group this past July, our continued expansion in international markets, and the investments we are making in our marketing and client services." Estimated catastrophe and weather-related pre-tax net losses totaled $22 million, compared to $43 million in 2015. The combined ratio improved to 92.6 per cent from 96.6 per cent last year, aided by $76 million of net favorable reserve development benefiting the ratio by 8.1 points. At September 30, diluted book value was $59.77 per share, up 4 per cent for the quarter. The company spent $126 million on buying back its own shares.
October 27. Aspen Insurance Holdings Ltd reported earnings in line with analysts' estimates as it overcame $24.9 million in catastrophe losses. The Bermuda insurer and reinsurer posted operating income after tax of $69.3 million in the third quarter, or 97 cents per share. Net income was $95.6 million, or $1.40 per share. The company wrote more business, with gross written premiums increasing by 6 per cent to $763.5 million in the third quarter of 2016 compared with $720.5 million in the same period last year. Chris O'Kane, Aspen's chief executive officer, said: "Aspen's results this quarter reflect good underwriting profitability across our business. This was demonstrated by our 93.8 per cent combined ratio and the improved accident year ex-cat loss ratios achieved by both business segments. Premium growth in the quarter was driven by Aspen Re, where the AgriLogic business is being successfully integrated and is performing well. At Aspen Insurance, we continued our efforts to reduce volatility, while also delivering growth in targeted areas such as in our Financial and Professional lines portfolio. We remain very disciplined in our selection of risk and continue to enhance our range of products." The combined ratio benefited 5.2 points from $35.4 million of net favorable development on prior year loss reserves. Annualized net income return on average equity was 11.2 per cent, while operating return on average equity was 8 per cent for the quarter. Aspen spent $6.5 million buying back its own shares in the third quarter, bringing stock repurchases up to $50 million for the first nine months of the year. The company had $366.3 million remaining under its current share repurchase authorization as of yesterday.
October 27. An exploding space rocket cost Validus Holdings $19 million in losses during the third-quarter, but the company still increased its profit to $89.8 million, a rise of about $23 million year-on-year. A SpaceX Falcon-9 rocket that blew up while undergoing a test firing at Cape Canaveral on September 1, resulted in a net loss of $8.1 million attributable to Validus Re, and a net loss of $10.8 million to Validus Holding's Talbot segment. That was the only non-notable loss event suffered by the company during the third quarter. It had no notable loss events. Bermudian-based Validus Holdings' net income for the period equated to $1.11 per diluted share, compared to $0.78 in the same period last year. Net operating income for the three months was $82.6 million, compared with $65.8 million a year ago. Gross written premiums fell 7.5 per cent to $372.4 million, primarily driven by decreases in the Validus Re, Talbot and AlphaCat segments, offset partially by an increase in the Western World segment. Ed Noonan, chief executive officer, said: "Validus delivered favorable results for the third quarter of 2016, with a combined ratio of 82.4 per cent and strong investment returns driving book value growth of 2.5 per cent inclusive of common dividends. Given current market conditions we continue to reduce exposure in areas under the most competitive pressure — notably marine and energy and certain property classes — while continuing to expand our profile in US insurance and the management of third party capital." Validus Re increased its underwriting income from $56.6 million to $67.1 million. Validus Holdings' loss ratio for the period was 45.8 per cent, which included $52.9 million of favorable loss reserve development on prior accident years; this compares to a loss ratio of 46.1 per cent for the same period in 2015. Book value per diluted share was $45.16 on September 30, reflecting quarterly growth of 2.5 per cent, inclusive of common dividends. On the New York Stock Exchange shares of Validus Holdings closed at $50.40, down 82 cents, or 1.6 per cent, before the third-quarter results were released.
October 27. A new lower rate for energy bought from solar power users will take effect from the start of next year. The new feed-in tariff of 17.36 cents per kilowatt hour — about half the previous rate — will start next January. But Grant Gibbons, Minister for Economic Development, said that when the Regulatory Authority takes over policing of energy from the Energy Commission in the near future, it will make drawing up a new policy governing solar power a matter of priority. Dr Gibbons was speaking after the Energy Commission reported on power firm Belco's proposed termination of its net metering scheme, which compensated solar power producers who fed excess energy into its grid. He said: "The regulation of electricity and the setting of rates in particular is a delicate balance of many factors. We all want to see more renewable used in Bermuda, but we also have a duty to understand any inherent subsidies and ensure that renewable energy comes at a price we can all afford. The Energy Commission's report highlights that complexity and demonstrates the necessity for the new regulatory regime. I have every confidence that the Regulatory Authority will meet this new challenge with the same due diligence and professionalism they've exhibited in regulating the electronic communication sector." When Belco applied for a rate change to residential net metering and commercial renewable energy in August, it argued that the previous rate was too high and effectively meant average customers subsidized wealthier ones because it did not take account of Belco's fixed costs like distribution and transmission. The incentive, introduced in 2010, was set for 200 customers, but a total of 325 eventually signed up for the scheme. The scheme allowed residential customers to send excess power to the Belco grid at the full retail rate. The scheme's existing members will continue to receive the higher rate, but newcomers will get the new, lower "avoided cost" rate. The Energy Commission report also recommended that, until the Regulatory Authority conducts a thorough examination of the solar energy market and economics, Belco should "fully absorb the cost of purchasing that power and allocate it to a recovery account similar to the Commission's ruling in a recent rate case filing directive". The report added that Government should also look at establishing a policy on the importation and use of technology used to store power.
October 27. Awards of radio spectrum will help to enable 4G mobile services in the Great Sound area in time for next year's America's Cup. The Regulatory Authority last night announced it had given both CellOne and Digicel bandwidth for the introduction of 4G super fast mobile broadband network and services across the island. Matthew Copeland, CEO of the Authority, said: "The award of the 4G spectrum is vital to ensuring that Bermuda's mobile services catch up with other countries. "Bermuda has been behind other countries for too long when it comes to the availability of high-speed mobile broadband services. We recognise that the residents and businesses of Bermuda have hoped for and expected a full 4G service provision for a long while." The awards are conditional on CellOne achieving 75 per cent 4G service within six months and 99.9 per cent coverage within a year. Digicel is expected to achieve 50 per cent 4G service within nine months and 99 per cent within 12 months. The telecoms firms have also agreed to accelerate service provision in the western area of Bermuda, particularly around the Great Sound, the main venue for the America's Cup, extending into the sea area where the competition will take place. If either company fails to meet their targets, they will face "significant financial penalties". Mr Copeland said: "The Authority views mobile 4G service delivery as essential for this event, hence the related obligations." In addition, a net neutrality obligation has been imposed on both CellOne and Digicel designed to promote access to "new and innovative internet-based information, content, applications and services".
October 27. Offenders with mental health disorders are being victimized and let down by an out-of-date criminal justice system, according to defence lawyer Saul Dismont. Mr Dismont maintains that some individuals before the courts who suffer from mental health problems are being wrongly denied access to legal aid and drug rehabilitation treatment. Yesterday at the Supreme Court arraignments session, Mr Dismont lamented the decision of the Legal Aid Board to refuse financial help to a client because his disability allowance took him over the threshold to be eligible for legal aid. Puisne Justice Charles-Etta Simmons acknowledged that the situation was "rather frustrating". Mr Dismont told the court: "My client finds himself in the unfortunate position where he has been denied legal aid because his disability allowance is over the legal aid threshold. I also applied for legal aid to challenge that decision, but that was also refused. This man has mental health problems, so it is obviously essential that he has a lawyer to help him and also an intermediary. However, without legal aid he does not have the benefit of either." Mrs Justice Simmons added: "This is a serious case and also a case where, if the defendant was not represented, he would be required to cross-examine the complainant. That is a situation no one wants to see." Last month, Mental Health Court was officially launched, after two years as a successful pilot project, to provide treatment alternatives other than custody for offenders with mental health problems. The programme employs a court-monitored and case-managed treatment system to supervise participants in the community.
October 27. A terminally ill mother who has endured 12 harrowing months of cancer treatment including highly invasive surgery, radiation and chemotherapy is now burdened with the fact that her family will have to pay her crippling medical bills. Much loved matriarch Malinda Binns [formerly O'Connor] was told by doctors last month that there was nothing more they could do for her and she was moved to the end-of-life care facility Agape House. In the space of just one year Ms Binns was diagnosed with melanoma of the sinuses, cancer in the kidney and brain cancer. She underwent skin grafts, multiple surgeries including the removal of her right eye, as well as debilitating radiation and chemotherapy. Now her 77-year-old mother Betty O'Connor and three daughters, Arlena, Avita and Tyneisha O'Connor, are facing medical bills expected to be in the region of $120,000. Betty told The Royal Gazette: "I can only afford to pay $100 a month, I'm retired. I only just paid off all of my debts. Now I have a $100,000 bill. Someone advised me to go to PALS and they were able to help with hotels and flights. I was told I 'wouldn't have to pay a dime' towards them and I cried I was so happy. There is just her daughters and me and they have other bills to pay. I would have to re-mortgage my house to pay this off." While cancer charity PALS was able to help finance travel and accommodation for the family, HIP covered 60 per cent of the overseas medical costs and Ms Binns was eventually able to secure financial assistance. But the remaining outstanding costs are still around $120,000. Betty said the family had held a pot-luck supper and plans on organising another fundraising 'lunch and bake' sale but it will only go so far to help them. She is hoping that the community will pull together and donate money to Malinda's cause through the Lady Cubitt Compassionate Association. This time last year Malinda was going about her everyday life until doctors found polyps — small, typically benign growths — in her cheek. In November 2015, she was diagnosed with melanoma of the sinuses, which is a particularly aggressive form of cancer and she was flown to Boston's Lahey Clinic for surgery. Her first medical trip lasted about five months, with the devastating loss of an eye during the process. She returned to the island in March when further problems arose. She began vomiting and lost control of her bladder. She returned to Lahey in July to undergo reconstructive surgery on her face, but when she got there they found cancer on her kidney. She returned to Bermuda to arrange more radiation for her kidney but the news went from bad to worse — the cancer had spread to her brain including a tumor the size of a golf ball. In August she was back on the plane and back in the operating theatre at Lahey to have the largest of three tumors removed. While she survived the surgery, the smallest of the tumors in her brain continued to grow and soon after she began bleeding in the brain. It was at this point that doctors said there was nothing more they could do for her and that her family should make her as comfortable as possible. She was admitted to Agape House where she remains today.
October 27. Allan Warner, a Gombey captain deeply rooted in the traditions and culture of a quintessentially Bermudian art form. has died at the age of 59. "For him, it was all about keeping the heritage and the culture alive," Mr Warner's wife, Tracey, told The Royal Gazette. "He didn't want the younger generation to lose it." Beginning his career in 1959 at the age of 3, courtesy of his uncle Llewellyn "Termite" Warner, Mr Warner set about mastering every aspect of the Gombey: he emerged as a gifted dancer, created most of his first costume at the age of 9, and at 16 began drumming for Warner's Gombeys, the troupe that he ultimately captained. Mr Warner championed the Gombey legacy, which blends African culture with American Indian, Caribbean and British elements. "The spirit of the Gombey is the core of one's soul," he said in an interview for the Smithsonian Folklife Festival, adding that "every costume in my group depicts some African in its greatness". In 1995, he became the first Gombey captain to receive the Queen's Certificate of Honour, and his stature was acknowledged at last year's Gombey Festival with special recognition from the Department of Community and Cultural Affairs. Under his leadership, Warner's Gombeys represented the island worldwide, as well as touring establishments across Bermuda. The troupe was dedicated to performing at charity events every year, entertaining crowds at seniors' homes and government school fairs. A stickler for the different rhythm patterns that connected with various dances, Mr Warner's drumming was influenced by greats that included "Shorty" Maynard, Henry "Gropher" Wilson, Reginald "Way Way" Wainwright, Eugene "Pond Dog" Parsons, John "Pickles" Spence, Roy "Rocky" Hassell, Gerald "Beesie" Greene and Roy Young. His influence was picked up by other drummers such as David "Tootsie" Darrell, Gary "Sully" Wellman, Jimmy "Furb" Furbert, Ken "Ting" Douglas, Ricky "Rick" Smith, and Granville "Sticks" Hughes.
October 26. Insurance giant Chubb Ltd reported record operating income for the third quarter of $1.356 billion. The figure is equivalent to $2.88 per share and is up by more than 51 per cent from the $897 million, or $2.74 per share, for the same period last year. Chubb Ltd, which was formed after Ace acquired US insurer The Chubb Corporation in January this year and took the Chubb name, posted net income for the quarter to the end of September of $1.36 billion, or $2.88 per share, up more than 157 per cent on the same quarter in 2015. The figure for the same quarter in 2015 was $528 million or $1.62 per share. Evan Greenberg, chairman and CEO of Chubb, said: "Chubb had an excellent quarter with record operating earnings per share and exceptionally strong underwriting results. "Our after-tax operating income of $2.88 per share, up 5 per cent over the prior year, indicates the accretive nature of our merger, which is going well and is on track." Consolidated and property and casualty net premiums totaled $7.6 billion and $7 billion respectively for the quarter — up by 60.8 per cent and 67 per cent. On an "as if" basis, net premiums written were down 3.4 per cent in constant dollars and unfavorable foreign currency movements "negatively impacted" premium growth by 1.1 per cent. Mr Greenberg said: "The P&C combined ratio of 86 per cent was simply world class. For the quarter, our annualized operating return on equity was 12 per cent, while book value and tangible book value per share grew 2.4 per cent and 5.5 per cent respectively." He added: "Previously contemplated merger-related underwriting actions that we took select portfolios of business, particularly a greater use of reinsurance, reduced P&C net premium growth in the quarter by about 4.5 points while improving our risk-reward profile." Mr Greenberg said a competitive market and "relatively weak" global economic conditions had hit premium revenue in the quarter as new business which met the firm's standards was difficult to find. But he added: "We will trade revenue for underwriting discipline all day long. We believe growth will improve as the impact from the underwriting actions dissipates and the power and capabilities of the new Chubb gain more steam. We are already seeing evidence of the effect our enhanced capabilities is having on revenue generation."
October 26. Members of the Bermuda Government and the AME Church have accused one another of using bullying tactics, as the row over the Reverend Nicholas Tweed's rejected work permit renewal intensified yesterday. A government source told The Royal Gazette that a civil servant and AME Church member had tried to influence the application process by "repeatedly bullying" staff members in the Department of Immigration. However, an AME Church spokesperson dismissed the accusation as "completely and utterly false". Meanwhile, MP Derrick Burgess, speaking as an AME church member and former immigration minister, suggested that the Government's obtuse stance was a political move designed to deter others from challenging its authority. Mr Tweed, pastor at the St Paul AME Church, is a leader of the activist group the People's Campaign. He was an instrumental figure in the immigration reform protests in March that brought Bermuda to a standstill for five days. On Monday, it was revealed that Mr Tweed's attempt to renew his work permit had failed, prompting the AME Church to accuse the Government of treating it with "total disrespect and disregard". Yesterday, a leaked Civil Service e-mail claimed that the Department of Immigration had provided the AME Church with a list of errors and inconsistencies in Mr Tweed's application, which needed to be amended by a September 20 deadline. The e-mail alleged that a government worker and church member used his @gov.bm e-mail account to tell the ministry to "shove it" and twice refused to adhere to its requests, the second time "well past deadline". As a result, the immigration board and Patricia Gordon-Pamplin, the Minister of Home Affairs, declined the application based on its deficiencies, including a failure to advertise the post, the e-mail concluded. A St Paul AME Church spokesman flatly rejected the claims that intimidatory language was used in communications with the Government.
October 26. A vigil last night brought out hundreds in support of activist and pastor the Reverend Nicholas Tweed, whose work permit has been turned down. The prayer vigil at St Paul African Methodist Episcopal Church in Hamilton, where Mr Tweed serves, packed the church hall, with more standing, as a succession of pastors led the congregation in prayers and songs. The religious service, billed as a show of unity for fairness and justice, was a testament to the popularity of Mr Tweed, who started a three-year term as the church's pastor in January 2013 — but may have to leave the island if he is unable to obtain immigration approval. The pastor has never shied from politically loaded topics: in his first year at the church, which has a proud tradition of activism, Mr Tweed decried the quoting of biblical verses to support discrimination against gays — and backed the exploration of casino gaming as a business opportunity. However it was his prominent role in the People's Campaign, starting in May 2014, that brought Mr Tweed particular public attention as a strident critic of the Government. He is a leader of the pressure group, along with union presidents Chris Furbert and Jason Hayward. Immigration reform has been one of the campaign's hottest topics, as well as with the airport redevelopment project. The role was seen as natural for the pastor, whose father, Kingsley Tweed, took part in the island's anti-segregation campaigns that gained momentum in 1959. Controversy started in September when Mr Furbert announced that the work permit for Mr Tweed, a non-Bermudian, had not been renewed since its expiration in July. Although he has started his second term at the church, the standoff intensified this week with the revelation that the Department of Immigration had declined to renew his permit. The church swiftly condemned the move, vowing to "support any necessary action to reverse this decision", while the pun hashtag #LegalizeTweed spread on social media.
October 26. A new theory about the mythic Bermuda Triangle has grabbed headlines across the world — although researchers are already shooting it down. The theory, initially presented by the New York Post, suggested that sightings of hexagonal clouds up to 50 miles wide indicated "air bombs" capable of bringing 170mph winds — enough to bring down aircraft and sink ships. The article quoted meteorologist Randy Cerveny as saying: "The satellite imagery is really bizarre ... the hexagonal shapes of the cloud formations. These types of hexagonal shapes in the ocean are in essence air bombs. They're formed by what is called micro-bursts and they're blasts of air." The story quickly spread online with dozens of media outlets publishing the findings. But while the theory may have a more scientific basis than some — including alien abductions and submerged crystal pyramids — scientists have already raised issues with the explanation. The first challenge is that the phenomenon is not uncommon and has been reported over the mid-North Atlantic and the North Pacific, not just the Bermuda Triangle. A subsequent story published by USA Today said that the honeycomb-shaped formations pictured in the story occur when cold, dry air mixes over warm water. That newspaper also spoke with Dr Cerveny, who said he was "surprised" by the story as he had not done any original work on the topic and was speculating that the weather pattern might be the result of a concentrated downburst of air. The second element of contention is that ships and planes don't disappear in the Bermuda Triangle any more than they do anywhere else. While several vessels have disappeared while travelling through the area between Bermuda, Florida and Puerto Rico, the number of disappearances is no greater than any other similarly trafficked part of the ocean. Asked about the theory, James Dodgson, deputy director of the Bermuda Weather Service, said he would "tend to dismiss" the New York Post article, but added that no real local research has been done on the subject by the BWS so he was unable to provide a definitive answer. The legend of the Bermuda Triangle emerged in the wake of the disappearance of Flight 19 — a group of five bombers that reportedly vanished in 1945. That incident was followed by several other aircraft disappearances in the next five years. Media reports began to refer to the region as the Bermuda Triangle, or Devil's Triangle, in the 1950s, with Bermuda's own history as the Devil's Isles playing into the mystery. While many of the disappearances have subsequently been explained, the region's reputation was already cemented, inspiring numerous books and films. The legend lives on ...Since the legend of the Bermuda Triangle began to spread more than 60 years ago, numerous theories have been put forward — some more grounded than others.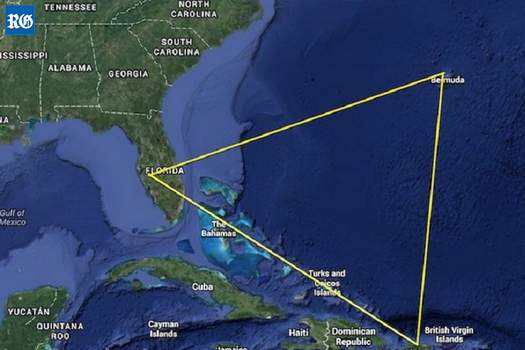 Bermuda Triangle, triangular points being Bermuda, Florida, Puerto Rico
Human error — one of the most common explanations for the loss of an aircraft or ship.
Weather issues — the region's well- known history of hurricanes has been blamed for several disappearances.
Methane hydrates — rising methane bubbles from the ocean floor could theoretically cause ships to sink rapidly, but no such eruptions have been recorded in the area.
Compass variations — magnetic anomalies are common, but no unusual local magnetic anomalies have been recorded in the region.
The Gulf Stream — it has been theorized that the strong current could push wreckage away from where it was last reported.
Alien abduction — a theory made famous in the Steven Speilberg film Close Encounters of the Third Kind.
Atlantis — some, such as author Charles Berlitz, suggested that the remnants of the mythical sunken city could have played a role in the disappearances.
October 26. Be prepared for a period of stagflation in the US, a Wall Street veteran warned an audience of asset management professionals in Southampton yesterday. Joseph McAlinden said inflationary pressures in the US are building up and this is likely to lead to multiple interest rate increases by the US Federal Reserve next year. Mr McAlinden, founder and chairman of MRP and its parent company, Catalpa Capital Advisors, and a former chief global strategist at Morgan Stanley Investments, said he believed the best opportunities in investing come about through spotting unexpected changes early. Trends he expects include a combination of rising inflation alongside slow growth, or stagflation, rising energy prices and a sustained boom in residential construction. He was speaking at the Global Fund Forum at the Fairmont Southampton resort, an event that has attracted around 220 hedge fund industry professionals and investors. In more than 50 years in the money management business, Mr McAlinden said it had become evident to him that "unexpected change is the biggest driver of opportunity". Identifying the changes sometimes meant being a step ahead of the "experts", he added, who are reluctant to accept what is commonly referred to today as disruption, but what Mr McAlinden terms "discontinuous change". Mr McAlinden said: "There are three stages. First the change is rejected by the experts, because it challenges what they said yesterday. In the second stage, they say it happened but it's not important. And in the third stage, they say this was a major game-changer and we knew it all along." He gave the example of colour television manufacturers, who were in such a sweet spot of change after the three major US networks had all started broadcasting in colour in the mid-1960s. Re-emerging inflation will be one of the greatest trends for investors to be aware of in the coming year, Mr McAlinden said. "There are enormous inflationary pressures on the US economy already," he added. The Consumer Price Index showed inflation had risen from zero to around 1.5 per cent over the past year, he said. But services, which make up around three-quarters of the US economy, already had a 3 per cent inflation rate, but the impact was being masked by a negative inflation rate for goods.
October 26. A Southampton man on parole for the murder of his daughter has been jailed for stalking and invading a woman's privacy. Damon Deroza, 40, had been released on parole last year, after being given a life sentence for the 1996 murder of five-year-old Lynae Brown. The court heard he had been asked to observe Mental Health Court, but was deemed unsuitable for the programme due to his previous conviction for a violent offence. Magistrate Archibald Warner lamented the lack of a secure mental health facility, adding that for the time being society needed to be protected from Deroza. "For us, it seems every week now this court has got to lament, as it has for years, that this country lacks a secure forensic facility for mental illness," Mr Warner said. "One of my roles is to protect the public. This case stares that right in the face." The court heard that Deroza first approached Gizelle Lightbourne in late June, when she was taking her son to preschool. The defendant approached her car and began a conversation as though the two knew one another, which made her nervous. He said that he had been thinking about her, and asked if she lived in the area before she left the area in her car. On August 28, Ms Lightbourne was jogging shortly after 7pm when Deroza pulled up behind her on a cycle, said "I've been looking for you" and asked if he could touch her body. Deroza then told a frightened Ms Lightbourne that he wanted to take her for a ride, and that they could go and see the children that they had together. When the complainant told Deroza that she did not know him and they did not have any children together, he became angry and made a lewd comment to her, before apologizing for cheating on her as she walked away. She broke out into a run, at which point he expressed disbelief that she would not let him see their children, and told her that he knew where she lived. After calling her eldest child to explain the situation, Ms Lightbourne met a family member at a nearby laundromat and was eventually taken home by a family member — although she and her children spent the night elsewhere. She later spotted Deroza lingering near her child's preschool and contacted police to file a complaint. At the time of the offences, Deroza was on parole for the 1996 murder of his five-year-old daughter, Lynae Brown, for which he received a life sentence. Duty counsel Vaughan Caines said a Social Inquiry Report and a psychological assessment both found that Deroza was in need of treatment, saying: "Simply locking him up is not going to fully address the situation.
October 25. Passengers scheduled to join a cruise ship in Bermuda were left disappointed at the weekend after the liner cancelled its call at Dockyard due to bad weather. The Anthem of the Seas was due to arrive in Bermuda on Saturday morning for a daylong trip before returning to Cape Liberty in New Jersey the same day. However, the cruise ship diverted away from the island due to an area of low pressure and heavy Atlantic seas and traveled to St Maarten in the Caribbean instead. The liner had looked to bypass Bermuda, sail south first and then stop off in Bermuda this week on the way back to New Jersey. But those plans had to be scrapped as the Norwegian Breakaway was scheduled to be at Heritage Wharf on the days the Anthem of the Seas was looking to berth. The decision by the cruise liner meant passengers hoping to join the ship in Bermuda had to make alternative arrangements.
October 25. A number of cruise ships have been lined up to visit the island during next year's America's Cup. And Bermuda Tourism Authority is attempting to lure even more. During the month of June, when most of the America's Cup races will be held, the Fred Olsen Line will send their ship Boudicca to Bermuda from June 22-25. And the same company, in coordination with the America's Cup Event Authority (ACEA), is planning to offer America's Cup packages for the event. Celebrity Cruise Line's Celebrity Summit will make an extended stay from June 22-25. All told, the island will see 162 cruise ship visits next year, up from 151 in 2016. This will include 16 for St George's and 23 for Hamilton, up from four and 16 respectively, according to the Bermuda Government and the BTA. BTA CEO Bill Hanbury said in a statement: "Our stakeholders told us it was important to recruit more cruise calls to Hamilton and St George's and I'm proud to say we have delivered. Our team went out to create and cultivate important cruise industry relationships over the past two years, then worked with the tourism ministry to close the deals. We know these additional calls may be the difference between make or break for some of our tourism industry partners, particularly in the east end." According to a press release, Norwegian Cruise Line has planned to provide two tenders to transport their guests between Dockyard and St George's next year. The carrying capacity of the two tenders is a combined total of 500 passengers. They will work alongside the normal ferry service already operating between the two hubs. The Corporation of St George's and the Government have also partnered to upgrade the existing cruise and ferry infrastructure at Penno's Wharf.
Cruise ships also making inaugural calls include Norwegian's Epic, Le Soleal and Le Boreal;
The World (Condominiums at Sea) will make one visit to the island;
Aida Cruises, a German-market cruise line, will return with five calls;
Holland America Line's MS Veendam will return to Hamilton, with an increase to six calls in 2017 from the four in 2016. MS Prisendam will also make one call to Hamilton;
A total of 408,000 cruise visitors are projected to visit Bermuda in 2017, about the same amount projected to visit in 2016. The full 2017 cruise ship schedule publishes on the Marine & Ports website November 1.
October 25. The Bermuda Government has rejected the Reverend Nicholas Tweed's attempt to renew his work permit. St Paul AME Church said the move showed "total disrespect and disregard" for the church and declared that the entire congregation stands united in support of Mr Tweed. A government source claimed to know of a Bermudian pastor interested in filling the role occupied by Mr Tweed, who has commenced a second term at the church but may now be forced to leave the island. Earlier yesterday, the Today in Bermuda website reported that the Government refused to renew Mr Tweed's work permit because his position was not made available to Bermudians via advertising, as is legally mandated. A representative of St Paul AME Church did not respond to a query as to whether the job was advertised, or if an appeal against the decision had been launched. In a statement yesterday, the church accused the Government of rejecting "the longstanding custom and practice" over the appointment of AME Church pastors in Bermuda. Chris Furbert, president of the Bermuda Industrial Union, has repeatedly charged Patricia Gordon-Pamplin, the Minister of Home Affairs, with interfering with the renewal of Mr Tweed's documents. He is yet to speak on this latest development, while Mr Tweed could not be reached for comment. Mr Tweed leads the activist group the People's Campaign, along with Mr Furbert and Jason Hayward, the Bermuda Public Services Union president. He was an instrumental figure in the immigration reform protests in March that brought Bermuda to a standstill for five days. Yesterday afternoon, the stewards and trustees of St Paul AME Church released a written statement expressing their "profound disappointment", chastising the Government and vowing to "support any necessary action to reverse this decision.
October 25. Market stall holders are to get a lesson in how to inject some New York pizazz into their businesses. Bermuda Economic Development Corporation staff Raymond Lambert and William Spriggs aim to pass on the lessons learnt at an international conference on public markets held in New York at a special seminar next month. Mr Lambert said: "We went into a number of different topics in the classroom and had the opportunity to tour a number of the more popular markets in New York, both indoor and outdoor and we got a better understanding of the elements that make a successful market." Now the pair will share what they learnt with existing and aspiring vendors at a meeting at the Earl Cameron Theatre at City Hall in Hamilton on Tuesday, November 1. Mr Lambert said: "First off, it's a combination of the market itself having quality products and services and pairing that with locations that make sense, that are ideal for vendors, usually in areas where they have business going on around it. "Parking is also important and entertainment is important — we have great locations in Bermuda, it's just a question of leveraging these ideas together." He added that coordination of market opportunities was also a vital factor in ensuring the success of the sector. Mr Lambert explained: "Bermuda is a small place — on a Saturday, there could be five or six different markets happening at the same time — it's scheduling, it's the variety of services, signage and how things are displayed. Our vendors have some nice displays, but they have five seconds to basically sell a product. In that five seconds a person waking through a market makes up their mind whether they will stop and sample their wares. It's these experiences we want to display to our public to get them thinking of ways to improve themselves.
October 25. Butterfield Bank has reported net income of $24 million in the third-quarter, down $4.8 million year-on-year. However, its core earnings improved to $33.4 million, up $4.1 million. The bank has announced an interim dividend of 10 cents per common share. It is the first set of results Butterfield has issued since it listed on the New York Stock Exchange on September 16. The bank's bottom line was affected by option vesting costs from a legacy 2010 employee stock options programme related to the private equity recapitalisation of the bank. In a statement today, the bank said this was now fully vested, which resulted in $8.8 million of expenses, including related payroll taxes. The stock options plan was triggered by the valuation achieved at the initial public offering last month, which priced the stock at $23.50 per share. At the end of the first day of trading on the NYSE, Butterfield's shares stood at $24.75. During the third-quarter, the bank faced additional restructuring costs as it wound down its investment management business in the United Kingdom.
October 25. The Bermuda Botanical Society is expected to get a new lease of life under the leadership of Molly White. Mrs White was appointed president on Sunday and the newly elected executive committee has been tasked with creating closer partnerships to help improve the Botanical Gardens. It comes after past president Marijke Peterich warned that the society, which had seen a decline in interest, may have to fold unless members step forward to fill executive positions. "It is expected that the under the leadership of Mrs Molly White, a former president of the Bermuda Garden Club, the Bermuda Botanical Society will be reinvigorated," the society stated. "The newly elected executive committee was given a mandate to do all in its power to identify ways in which it could work with other groups and directly with the Department of Parks to improve the Botanical Gardens." According to the society, more than 30 people attended the Annual General Meeting in the Horticultural Hall at the Botanical Gardens, "the largest attendance at an AGM in many years. It was clear that many attendees came out because of the possibility of the society's winding up for lack of interest as reported in The Royal Gazette on Saturday." Mrs White will be joined on the executive committee by Marijke Peterich, Nigel Chudleigh, Christine Watlington, Peter Lee, Lallitah Durgah and Nigel Turini. During the discussion on the society's future, members spoke about the history of the group, its relationship with the Department of Parks, and the "universal concern" about the decline in the role and appearance of the Botanical Gardens over the past decade. It was also noted that the society had never achieved its goal of establishing a working relationship with the Department of Parks in a similar way that the Bermuda Zoological Society works with the Bermuda Aquarium, Museum and Zoo. The importance of the gardens to tourism in Bermuda especially during next year's America's Cup was also highlighted. For more information, visit bermudabotanicalsociety.org.
October 25. A judge has ruled that Preserve Marriage will be able to play a part in an upcoming judicial review case about same-sex marriage. Puisne Judge Charles-Etta Simmons said that the charity, which opposes same-sex marriage on religious grounds, could join the Human Rights Commission as an "intervener" in the proceedings that will begin in December. Mrs Justice Simmons said the group had a "legitimate interest" in the matter, but added that the court maintained the jurisdiction to control its proceedings and stop "unnecessary and irrelevant" points being made. The proceedings have been brought by gay couple Winston Godwin and Greg DeRoche against the Registrar-General for refusing to marry them on the grounds of their sexual orientation. The pair claim the Registrar's refusal breaches the Human Rights Act and they are seeking an order from the Supreme Court to compel him to post their marriage banns, in accordance with the Marriage Act. They also want a declaration that same-sex couples are entitled to be married under that law. Yesterday morning Delroy Duncan, representing Preserve Marriage, said he had been instructed not to apply for costs despite the fact the group had won its application to take part in the proceedings. Last week Mr Duncan told the court: "Let's make this what it is; it's a national debate where interested parties with a real and legitimate interest in the outcome should be permitted to have their say." Mark Pettingill, representing Mr Godwin and Mr DeRoche, dismissed the argument put forward by Preserve Marriage's lawyer, saying: "We are dealing with a narrow issue; a contracted marriage before a registrar. They [Preserve Marriage] are not a proper party to assist the court in the legal issue it must determine." Mr Pettingill also made an application for the charity to provide "security of costs" for the proceedings if it was allowed to be involved. He claimed Preserve Marriage's legal fees were being funded by "third parties" and said the identities of those third parties should be revealed. But yesterday in court Mrs Justice Simmons said that there was no provision in law for the security of costs order to be made against an intervener. The substantive Judicial Review hearing has been set down to take place on December 8, 9 and 12.
October 25. The Department of Immigration remains committed to a policy of fairness, according to Patricia Gordon-Pamplin. The Minister of Home Affairs issued a statement tonight reiterating that while she could not comment on individual cases, each work permit application will be evaluated "without favoritism" and to the "highest standard of Bermuda's laws". It comes as the row over Reverend Nicholas Tweed's rejected work permit renewal intensified, with the Progressive Labour Party declaring its support for Mr Tweed earlier today. "While due to issues of privacy we cannot comment on any individual applicant case, we want to ensure the Bermudian people that regardless of the economic, business or religious status of any non-Bermudian applying for employment, each application for a work permit submitted to the Department of Immigration will be evaluated fairly and without favoritism to provide the highest level of assurance to the Bermudian public that the activities of this Department are always conducted in the best interests of Bermuda's workers," Ms Gordon-Pamplin said. She added that the Department's policy ensures the review, evaluation and disposition of each application for a work permit is done in accordance with and in adherence to the highest standards of Bermuda's laws.
October 25. The Progressive Labour Party has declared its support for the Reverend Nicholas Tweed in his work permit row. In a statement issued this afternoon, the party said: "On the issue of the OBA's refusal to renew the work permit of Reverend Nicholas Tweed, the Progressive Labour Party shares the sentiments of the leadership of St Paul AME Church. "Like them, we believe that this represents a 'total disrespect and disregard for the doctrine and discipline of the AME Church and the rejection of the longstanding custom and practice surround appointments of pastors in the AME Church in Bermuda. The OBA has given Bermuda the impression that this is less about procedure than it is about politics and that while there may be freedom of speech in Bermuda it only applies to those who speak in support of the One Bermuda Alliance. This decision is very reminiscent of the actions taken against those who spoke out against the old UBP and reflects a part of Bermuda's history that sadly was not buried with that old, unlamented organisation. The PLP stands with the stewards, trustees and members of the AME Church in Bermuda and will work with the community to ensure that freedom of speech and fairness applies to not just the OBA and their supporters, but to Reverend Tweed as well."
October 24. Legislation to ban politicians from involvement in the gaming industry for two years after they leave office is being proposed. A draft Bill to amend the Casino Gaming Act has been drawn up by the Bermuda Casino Gaming Commission but elements of it are expected to spark heated debate if it is tabled in the House of Assembly. The most contentious aspect of the Bill is likely to be a section which sets out how to protect Bermuda's gaming industry from "corruption and bribery" — a very necessary addition to the original Act if the island is to be taken seriously by overseas regulators, according to commission chairman Alan Dunch. The Bill has the full support of the independent five-person commission but getting it passed by a majority of MPs may prove tricky for the Government, since one of its own backbenchers, Mark Pettingill, is a lawyer who represents clients with interests in the gaming industry, as is independent MP Shawn Crockwell. Former Attorney-General Mr Pettingill and former tourism minister Mr Crockwell, both of whom were instrumental in getting gambling legalized in Bermuda while in Cabinet, have recently acted for the Morgan's Point developers in relation to gaming. The MPs are with Chancery Legal, which was formerly called Pettingill & Co law firm, and the practice lists "gaming" as one of its specialties in its Bermuda Yellow Pages advert. Clients with gaming interests are believed to form the majority of the firm's business. The pair are likely to vote against the Bill in its existing form in the House, which could be enough to see it defeated, since the One Bermuda Alliance has a slender parliamentary majority. But failing to table it or watering it down is not likely to sit well with commissioners. Mr Dunch, who drafted the Bill, told The Royal Gazette there could be no real argument against trying to ensure a corruption-free gaming industry for the island. "The commission is tremendously concerned to ensure that if and to the extent there are perceived areas of corruption that we shut those down so that the perception goes away effectively. Every jurisdiction in the United States has something like this. There are a number of jurisdictions that have done this. The period of time varies — some [ban involvement] for one year after leaving office, some for two and some for three. I have recommended two years. I think two is a reasonable period of time. The aim is simply protection from corruption or bribery. Like it or not, the gaming industry worldwide is regarded by the authorities as an industry that's ripe for corruption. [And] I think historically that would be the case. Today, the truth of the matter is that in most jurisdictions, it's so heavily regulated that the extent of corruption is probably fairly minimal and certainly, in this jurisdiction, it's our objective as a commission to ensure that the potential for corruption is nil. The starting point has to be to look at the people who run the country and say 'you people can't be involved in anything to do with gaming moving forward while you are in a position of influence and for a cooling-off period after you have left any position of influence'." He said as well as sitting politicians, the amendment would preclude commission members, commission employees and civil servants who have "in any way touched upon gaming issues or people associated with gaming, from being able to derive a benefit from that relationship". Mr Dunch said: "After all, we don't want people resigning from political or civil service positions because they are offered the opportunity to be involved in the gaming industry. It then goes right back to the potential for people to be bribed, for votes to be bought, for influence to be brought to bear." He added that there were "any number of reasons" why an MP or senator simply opting out of a vote on a gaming matter wouldn't suffice. "It's not a case of it [corruption] will happen or it might happen, it's the perception that it could happen that has to be negated. This is being done in the context of introducing a regulatory regime for Bermuda that will pass muster with the regulatory regimes in the other major [gaming] jurisdictions."
October 24. David Burt remained tight-lipped yesterday over his decision to resign as the Shadow Minister of Finance. Mr Burt, who will remain as the Progressive Labour Party's deputy leader, said it would be inappropriate to discuss his decision before the party's Central Committee meeting today. The Royal Gazette sent Mr Burt a list of questions asking him the motives for his resignation and whether he had any ambitions to lead the party. He replied: "It would not be appropriate for me to discuss these matters in the media before I address the PLP's Central Committee which will meet on Monday evening." Last night, many PLP MPs refused to comment on Mr Burt's decision; however some party sources raised questions about the manner in which Mr Burt had made the announcement on Friday. "I do not appreciate that there was a public announcement because he serves at the leader's pleasure and he was appointed," one PLP source said. "If a person in a ministerial or shadow ministerial position feels they can no longer serve in that capacity you should take it to the respective leader and that is where it should stay. There is no need for it to be a public announcement. I was surprised by the behavior, I would not have expected someone in a position of deputy leader of a party to conduct themselves that way." Mr Burt, who announced his decision on Facebook, did have some support on social media, with Jonathan Smith, the former PLP senator, writing: "Within this decision I know there is courage and commitment." "
October 24. Grant Gibbon's trip to Toulon, France, for the Louis Vuitton America's Cup World Series cost $6,091.05, according to the Government's travel webpage. Dr Gibbons, the Minister of Economic Development, went on the trip from September 6 to September 12 and the website stated that he led the Bermuda delegation to the event. "The Minister met with the Mayor of Toulon and discussed the economic and tourism benefits that Hamilton and Toulon had each experienced from hosting their respective events. "The Minister also held discussions with prospective investors, and international business and tourism prospects." According to the listing, air travel cost $3,909.62, ground transportation $346.36 and accommodation $1,835.07. No amount was given for meals or miscellaneous, bringing the total cost to $6,091.05.
October 24. A new type of cyber security threat has led to some residents experiencing "substantial financial loss", according to the Ministry of National Security. Senator Jeff Baron, the national security minister, revealed today that "whaling" and "spear phishing" attacks are luring target recipients into wiring funds to bank accounts controlled by internet or cyber criminals. It comes as the public is reminded to be vigilant about the latest cyber security attacks in the wake of cyber security concerns in the United States and as a follow-up to Bermuda Police Service updates about fraudulent e-mail scams. "This threat is real, and in Bermuda," Mr Baron said. "The sophistication of this cyber security lure is such that some in Bermuda have experienced substantial financial loss from these 'whaling' e-mail attacks." According to the Ministry, "whaling" or "spear phishing" are classed as Business E-mail Compromise crimes by the US Federal Bureau of Investigation. They involve the use of sophisticated technical engineering to create impostor e-mails that lure target recipients into wiring funds to bank accounts controlled by internet or cyber criminals. Mr Baron explained that the Bermuda Government offers RMail — available through a partnership between the Bermuda Post Office and Secure Messaging Systems — that offers the necessary protections for e-mail transactions including this latest cyber crime. The latest RMail update release for Microsoft Outlook and Office 365 Outlook contains the first ever security feature to detect and prevent these BEC whaling attacks. According to Wayne Smith, the Post Master General, the technology provider, R-Post, is endorsed by leading industry groups and has served customers worldwide for more than a decade. "It offers the user secure large file transfers, anti-whaling impostor e-mail protection, e-mail encryption, e-signatures, e-mail tracking, certified delivery proof, and other sending options for high-value electronic correspondence to Microsoft Outlook and Office 365. The message recipient is not required to have any special software or click anything in order to read the Registered e-mail message or return the Registered Receipt e-mail. The RMail Registered E-mail service has been assessed and reviewed by the Attorney General's Chambers and we are satisfied that the service fully satisfies the legal delivery proof criteria as outlined in the Electronic Transactions Act of 1999."
October 24. Premier Michael Dunkley will be travelling to the UK at the end of this month to take part in the Overseas Territories Joint Ministerial Council meetings (OT JMC). While there, along the Bermuda's London Office, he will also host the annual networking forum for Bermudians living, working and studying in the UK. The OT meeting will see the Premier join other leaders as well as cabinet ministers and senior civil servants from Anguilla, British Virgin Islands, Cayman Islands, Falkland Islands, Gibraltar, Montserrat, Turks and Caicos Islands, Ascension Island, Tristan da Cunha, St Helena and Pitcairn. "It's anticipated that there will be a robust agenda for the upcoming OT JMC with issues such as Brexit, immigration matters and environmental sustainability forming part of the discussion among OT leaders," said Government spokesperson. His meeting with Bermudians living in the UK will take place October 31 at the London Office. "The Government appreciates that there are many Bermudians living in the UK, and as has been the tradition in years past, the upcoming networking reception provides an opportunity for Bermudians to have a face to face dialogue with the Premier," added the spokesperson. The London Office is advising those Bermudian students who are registered with the Office that they will have an opportunity to win a complimentary round trip ticket between London and Bermuda courtesy of British Airways. To register with the Office, visit www.bdalondonoffice.co.uk. Alternatively students can register with the London Office at the October 31 event. For more information about the London Office networking session or to RSVP, email emaileventslondonoffice@gov.bm or call 020 7518 9900. The OT JMC process is under the remit of the London Office and works in cohesion with Overseas Territory representative offices based in the UK to ensure Bermuda's overall interests are upheld.
October 24. Two St George's churches were targeted by burglars over the weekend, according to police. A police spokesman said that at about 9.20am on Saturday, officers received a report of a burglary at St Peter's Church. Less than two hours later, at about 11am, officers received a report of a burglary at Wellington Baptist Church. While a quantity of cash was taken from St Peter's Church, the suspects appear to have left Wellington Baptist Church empty-handed after damaging a suggestion box. The spokesman added that while police inquiries are still ongoing, the possibility that the two incidents may be linked has not yet been ruled out. Anyone with information, or who may have seen suspicious activity around either church between 3pm Friday and 9am Saturday, should contact the Southside Police Station on 293-2222.
October 24. Rowing crews from Britain, the Netherlands and the United States took to the water yesterday to race against local pilot gig teams. More than 80 international rowers are participating in the Bermuda Invitational Gig Regatta — the first event of its kind on the island. And the first of three events to be held this week got off to a successful start, with teams making the most of the good weather and fun atmosphere at Mangrove Bay in Sandys. "It's been fantastic, great competition and lots of fun," said Laura Lyons, of Sandys, who took to the water with the Spanish Point Admirals ladies' team. "This is our teams' first race, so we just came out to have fun and see what we can do. And we made it into the finals. We're super chuffed about that." The team had only been rowing for a few months and Ms Lyons only joined it a few weeks ago, she said. Chris Hastings, who has traveled to the island from Somerset in England, said: "It's sensational. We've been made to feel so welcome." The Clevedon Pilot Gig Club team member added that "it's just a blast" to race in such an idyllic setting. He was also delighted to act as a coxswain for the Spanish Point Admirals, remarking on the passion, joy and commitment of the local teams. Ann Boaden, from Bristol, was rowing with team Appledore, and described the event as "an amazing experience". Although she has been rowing socially for about five years, it was Mrs Boaden's first regatta. Her husband, Jerry Boaden, was taking part with team Jurassic Coast and added: "It's beautiful. I'm Bristolian and this is traditional rowing in the West County, so I like the history side of it as well."
October 22. L.F. Wade International Airport's problems with rain leakage have been exacerbated since Hurricane Nicole hit Bermuda, a spokesman has confirmed. The Royal Gazette contacted the airport after images appeared on social media depicting the facility's embattled infrastructure. One picture obtained by this newspaper shows pools of rainwater on the terminal floor beneath damaged ceiling panels. Another shows the US departures area after last week's hurricane, whose roof was so badly damaged that a seating section was left exposed to open air. The area has since been patched up by staff, although it is more susceptible to rain than previously. Following yesterday morning's rainfall, the airport spokesman said that leak-prone areas of the terminal had been "amplified" by the hurricane, and that staff had been mopping up pools of rainwater and using bins to collect the drips. "It's not the most sightly thing, and it's something we hate to have to do. It's not ideal. That's not the image we want to have, not only for our visitors but for residents as well. Unfortunately the condition of the building is such that whenever there's rain, especially torrential downpours, there will be leaks throughout the terminal building. It's an ongoing issue." Bob Richards, the Deputy Premier and Minister of Finance, is overseeing the controversial $250 million redevelopment of the airport. When asked if the leakages were indicative of the overall state of the building, he said: "Absolutely. It's an ageing facility, and this is what happens." Mr Richards extended his gratitude to airport workers for "rolling up their sleeves to keep the place going, in spite of working under difficult circumstances."
October 22. Environmental health officials have refused to reveal the health and safety "grades" given to every restaurant in Bermuda. The information was requested by The Royal Gazette under the Public Access to Information Act but the Department of Health's information officer denied our application after consultation with Susan Hill Davidson, the acting Chief Environmental Health Officer, on four grounds. This newspaper sought the information in order to publish a list of all restaurants and their most recent grades, similar to the inspection lookup tool offered by NYC Health. The New York version enables members of the public to search a database and retrieve health inspection results for each of New York City's 24,000 restaurants before deciding where to eat. In Bermuda, it is estimated there are between 150 and 200 food and beverage premises. The Department of Health said in its refusal letter that to comply with our request would, "by reason of the nature of the records requested, require the retrieval and examination of such records [and] cause a substantial and unreasonable interference with or disruption of the other work of the public authority". Information officer Verlina Bishop wrote that complying with the request would require pulling the inspection records of each individual file of food and drink establishments. "The files are maintained by street address and are not filed according to food and beverage establishments," she said. "The environmental health section of the Department of Health does not have the manpower to review and compile the records requested." Other reasons given for the refusal to disclose information were that the records contained personal, commercial and confidential information, exempt from disclosure. The Pati Act lists a series of exemptions which allow public authorities to refuse to grant a request, including on administrative grounds. But public authorities can only rely on that exemption, where retrieval of the records would be too onerous, if they have offered to help the requester amend their request. No such offer was made in this case. An exemption can apply where personal information is involved, though the Act says personal information does not include any information relating to any "discretionary benefit of a financial nature, including the granting of a licence or permit, conferred on an individual by a public authority, including the name of the individual and the exact nature of the benefit".
October 22. The Bermuda Botanical Society may have to fold unless people step forward to take up executive positions. Former president Marijke Peterich is inviting interested members to volunteer at the society's Annual General Meeting on Sunday. "It is very likely that we will have to close," Ms Peterich, who has been involved with the society since 2003, told The Royal Gazette. "On Sunday, we have our AGM and we will discuss if there are people who will step forward and if the society can even continue." According to Ms Peterich, there has been "less and less interest" since the society gave up the visitors' centre in the Botanical Gardens in 2011. "From then on we've really been in decline," she said. "I find the whole thing rather sad. Our aim used to be to support the Botanical Gardens. But the Botanical Gardens are no longer what they used to be. There is no will to keep it the Botanical Gardens. Parks has enough to do as it is, and it's just another park to them." The society was founded in 1985 to support the Botanical Gardens and it ran a little café and shop before taking over the visitors' centre. One member, who was formally very active after joining in 2001 but asked not to be named, said the society meant a "great deal" to her. "My grandfather was an amazing gardener," she said. "I did not inherit that talent and I just love being in gardens. So many people think that we go to the grocery store to get everything. We don't. Botany is relevant to our life-force in the world. Therefore it is critical that people do know something about it, even if they are not at the professorial level. They do need to realize that how we treat our plants, our trees, our flora basically, is terribly important to us having a healthy life." Although the society, which also used to run children's summer camps, does not fundraise as much as it used to, she said it still hands out an annual scholarship. It also runs tours of the Botanical Gardens although there are only a "limited number of people who are able to do that now. We do have fairly regular outings but unfortunately it requires executive people to run the society and it's becoming more difficult again now to get people to stand for the positions of president, treasurer, secretary and plant sale co-ordinator. That is why we are reaching out to people this year in particular, so we don't have to fold but we may have to if we can't get sufficient people to support those positions."
October 22. Plans for a marina building on the Morgan's Point site have been submitted to the Department of Planning. The plans, submitted on October 11 and revised on October 18, propose a building on the south side of the "neck" of the site. An included letter by Julia Van Beelen, of architectural firm Cooper Gardner, stated: "As a premier resort and residential destination, the Morgan's Point Development includes planning and permit approvals for a marina, scheduled to open for the America's Cup in June 2017. "After considering various options for support facilities to this offering, our client is seeking approval for a marina building with an outdoor terrace." The new building would include a covered entrance, a waiting area, an office, bathrooms and storage areas, along with an upper terrace. Work on a hotel development, to be called Caroline Bay, Bermuda, has already begun on Morgan's Point just to the west of the proposed marina site. The project, which will include a branded hotel and luxury residences, is expected to open in 2018. However, the developer has expressed hope that the first batch of 35 villas would be ready with the marina in time for the America's Cup next summer. Plans for the marina building area available for public viewing at the Department of Planning office.
October 22. Hurricane Nicole left a trail of widespread and significant devastation to the island's agricultural sector. The Category 3 hurricane ripped up newly planted seeds and damaged fruit and vegetable crops that were due to be harvested. Although farmers told The Royal Gazette that the hurricane damage was "par for the course", many have been forced to start from scratch with vegetables such as carrots, broccoli and cauliflower. Carlos Amaral from Amaral Farms said that he had estimated losing about 95 per cent of his new plants as a result of the 120mph winds and torrential downpours that lashed the island last Thursday. "We have basically had to start with a clean slate as a result of the hurricane," Mr Amaral said. "We were well ahead of schedule with the fall planting for Thanksgiving and Christmas with vegetables like carrots, broccoli, cabbage and cauliflower, but that has all been wiped out. We have lost a lot of time and we can't get that back. I would say that we lost about 95 per cent of our new plants. Our local greens like kale, collards, spinach and string beans have also taken quite a big hit too." Mr Amaral added: "Unfortunately it's par for the course, to be honest. Since the hurricane, we have been clearing up and replanting, as well as trying to salvage whatever we can. We knew we were going to get a punch in the face. It was a major hit. But you just have to pick yourself up and get on with the job." Meanwhile, Tom Wadson, who runs Wadson's Farm in Southampton told The Royal Gazette that his banana crop had been devastated by Hurricane Nicole. "It's going to take a year for the banana crop to come back. For everyone there was a lot of young stuff ripped up. We tried to pull some of it up beforehand and put it in the greenhouse but we still took the hit. We were pretty lucky with the onions as they literally started coming up like soldiers the day after the hurricane. We got a lot of water up here too, but the animals made it through OK. We have been out replanting so it's been a busy few days." Patty Hill, from J&J Produce said: "All of our crops were destroyed in the Hurricane. Our greenhouses also took a beating, but luckily we moved the poinsettias into the farm shed, so they didn't get too much damage. It's a matter of ploughing, replanting, and lots of labour getting fields back into shape and removing debris It sets the farmers back two months and fresh vegetables for Christmas is not looking too good. It's such a shame as two weeks ago all of the crops out there were looking really good."
October 22. The Uptown Moonlight Movies Series, scheduled to take place in Court Street this evening, has been postponed due to bad weather. The event, a part of Uptown Saturday Nights, was intended to create positive energy in the North-East Hamilton area which has been plagued by negative headlines. Organizers say the movie and event scheduled for tomorrow, Ice Age: Collision Course is still expected to go ahead, at 7pm. For more information, visit uptownbermuda.com.
October 21. A new hotel created from the shell of Dockyard's historic Victualling Yard is on the cards. But the development — part of a multimillion dollar plan to make the old Royal Navy base a key hub for tourists and residents alike — is just one part of the strategy, bolstered, in part, by the upcoming America's Cup finals. Andrew Dias, general manager of the West End Development Corporation, said a $60 million deal agreed with an island consortium, which included a glass dome over the yard to create an all-weather entertainment area as well as a 125-room hotel, was shelved last year after the developers failed to secure funding. But he added: "We are under a memorandum of understanding with another submission we were given and they want to put in a hotel. We are still in the very early stages — it's exciting and initial indications are that finance will not be the reason for it not to happen. It's anticipated that what will be there is a major structure in and around the existing buildings." Mr Dias declined to name the firm, but said it was a Boston-based company with an established track record in development "all over the US and globally. Over the coming months, by the new year, we will be able to release something which says we are on the right track and this is what we are looking at. But it's a little bit premature to put out ideas and concepts." Mr Dias said the hotel plan was part of a long-term drive to turn Dockyard into a year-round hub of activity. He explained that cruise ships boosted the area over the summer months, but businesses in Dockyard experienced a drop-off in trade over the shoulder season. Mr Dias said: "We have always wanted a large hotel development in this end of the island so we can increase our critical mass all year round. A hotel could also open the door to lucrative conference business, which would stimulate trade around the area. What we need is more year-round critical mass — it could be locals, tourists, conferences because they then feed off each other and make it less seasonal. If we get this hotel development, or another development of magnitude, we may be able to help Government and become an asset to the coffers." Bermuda-based Wilson Allen Architecture and Interior Design were the team selected to develop the Victualling Yard, but dropped out after a memorandum of understanding with Wedco — which had already been extended — expired last October.
October 21. David Burt has resigned as the Shadow Minister of Finance. Mr Burt handed in his resignation from the post to the Opposition leader, Marc Bean, earlier today, but confirmed at just before 10pm that he would remain Deputy Leader of the Progressive Labour Party. "Earlier today I tendered my resignation as the Shadow Minister of Finance to the Opposition Leader," Mr Burt said. "I will continue to serve my constituents in Pembroke West Central and look forward to holding the OBA Government accountable in both Parliament and on the Public Accounts Committee. "I remain Deputy Leader of the PLP and will work to ensure the PLP continues to promote policies that are truly progressive, pro-worker and pro-Bermudian." Mr Burt, who posted his statement on his personal Facebook account this evening, did not say why he had stepped down from the post of Shadow Minister of Finance. He added: "I believe a unified PLP is the best option for the next Government of Bermuda, in clear contrast with the OBA that is painfully out of touch with Bermudians and has the wrong priorities and policies for our country. I will be spending more time on the doorstep this weekend speaking to the constituents that I have the honour to represent in Parliament." Seven members of the Shadow Cabinet quit amid a storm of anger over Opposition leader Mr Bean's leadership style late last year, with rumours of takeover bids continuing to linger. In the wake of the resignations, sources within the party suggested that a faction of members were seeking to oust Mr Bean over concerns about his leadership style with Mr Burt reportedly a "strong candidate" to assume the mantle. In February, rumours of a special delegates congress for the party spread again after reports that 11 African Methodist Episcopal churches sent correspondence to the PLP indicating that they will not support the party with Mr Bean at its helm. However when questioned about the possibility of becoming party leader in July, Mr Burt told The Royal Gazette: "There is no vacancy in the leadership at this time, so it's not something to discuss. But if there was a vacancy, I could certainly see myself putting my name forward." At that time, Mr Burt said he was enjoying the challenge of being acting Opposition leader while Mr Bean was on medical leave and had been working hard to get the party ready for the next General Election. Mr Burt, a former PLP Party chairman, was appointed a senator in 2010, where he served as Junior Minister of Finance. He later won his seat in the House of Assembly in the 2012 General Election. Since then, he has served as both Deputy Opposition Leader and Shadow Minister of Finance.
October 21. Two insurance registrations were confirmed by the Bermuda Monetary Authority last month. Excelsior Insurance Limited, and New England Pediatrics Indemnity, both Class 2 insurers, were confirmed. In the year-to-date, the BMA has confirmed the registration of 26 insurers, including Harrington Re Ltd, a Class 4 insurer. In addition, there have been 12 intermediaries confirmed this year, up to the end of September.
October 21. "Alarming" traces of toxic mould have been discovered inside three rooms in the Supreme Court Registry Office, The Royal Gazette can reveal. The find has prompted two exhibit vault rooms and an outside file room to be classified as "uninhabitable" and consequently put out of bounds for all registry staff. Registrar, Shade Subair Williams, sent out a circular this week outlining how different kinds of toxic mould were detected in the rooms after an independent firm was brought in to take air samples inside the building on Front Street in Hamilton. "In light of these alarming results, registry staff will not be permitted for any reason to access either of the two exhibit vault rooms or the outside file room," Ms Subair Williams said. "Efforts for these areas to be fully decontaminated and, indeed, for Registry relocation are under way." The Supreme Court circular, which was distributed to the legal community on Tuesday, identified three specific varieties of toxic mould that were found in the affected rooms. Ms Subair Williams added: "The Registry of the Supreme Court located on 113 Front Street was tested by Bermuda Water Consultants Limited for the presence of mould. The toxic moulds Stachybotrys, Aspergillus/Penicillium and Chaetomium were all identified as being present in the airborne samples tested. Stachybotrys and Chaetomium was identified specifically in both of the exhibit vault rooms and the outside file room. These areas were reported as being uninhabitable." The circular provides information on each of the three kinds of toxic mould found and states that Stachybotrys is the most "infamous" toxic mould because it can grow in houses and is extremely dangerous to humans. Chaetomium is described as a "causative agent of infections in humans", while Aspergillus/Penicillium is prevalent in water-damaged buildings. "For the most part, the exhibit vault rooms store documentary exhibits in respect of past and pending Supreme Court trials," Ms Subair Williams said. "The outside file room stores mostly files for cases in the divorce jurisdiction of the Supreme Court from 2011 and prior.
October 21. Millionaire businessman Timothy Mardon was shot in his mansion because he was mistaken for a drug dealer, a court heard. According to reports in the British press, Mr Mardon, division president at Chubb Tempest Re Bermuda, said he had barricaded himself in after hearing intruders in his Grade II-listed home in the village of Sible Hedingham, Essex, on February 6. The BBC reports that the victim, a father of two, whispered to a 999 operator that burglars were in his mansion moments before he was shot through a locked door. The raiders had mistakenly believed Mr Mardon, who is in his forties, was a drug dealer. Three men broke into the home, the report says; one denies attempted murder and aggravated burglary, and two others have denied aggravated burglary. Mr Mardon told Chelmsford Crown Court he was home alone when he awoke to the sound of voices and footsteps on his gravel drive. A man could be seen trying to force open a sash window, he said. Mr Mardon had called 999, and was still on the line to the police when he was shot, the court was told. The victim was shot after burglars broke into the house in Sible Hedingham — they fled empty-handed. A recording of the call, which lasted almost 35 minutes, was played to the jury. "Suddenly, there was a loud explosion," said Mr Mardon, giving evidence. "I was thrown to the ground and the door burst open and the individual with the stocking over his head burst into the room wielding a gun." The court heard the gunman screamed at him: "Where's the weed money?" With blood pouring from the leg wound, he replied: "I don't deal weed. I work for an insurance company." Mr Mardon said the intruder threatened to kill his family if he was lying. Charlie Simms, 23 from Great Yeldham, Kalebh Shreeve, 24, and Christopher Bergin, 27, both from Sible Hedingham, deny charges of aggravated burglary, wounding with intent, possessing a firearm and possessing a firearm with intent to endanger life. Mr Simms also denies attempted murder. The trial continues.
October 21. More than 1,200 people have required treatment as the result of a road traffic collision so far this year. According to statistics provided to the Road Safety Council by the Bermuda Hospitals Board, 1,251 people required medical treatment following traffic collisions in the period between January and September. Of those, 126 were admitted to the Acute Care Wing and 23 were admitted to the Intensive Care Unit. Six of those injured and taken to ACU were aged 18 or younger. Ten people have been killed in road accidents in Bermuda this year. Erica Rance Mill, the chairwoman of the council, said: "It is an astonishing figure given the speed limit and the number of people on the Island. "These figures equate to about 139 people a month, or 34 people a week, being treated at the emergency department. Not only is the cost to the tax payer a concern so is the emotional, physical and financial toll these collisions take on the victims and their families. On top of that we have had ten deaths on the roads. Each life lost is one life too many. You have to ask whether people actually understand road safety and what good driving is really about." The RSC continues to call for roadside sobriety testing and the introduction of speed cameras around the island and has campaigned for the use of seatbelts, properly fastening helmets and further tackling of the issue of impaired driving. Mrs Rance Mill added: "It takes a few seconds to make sure helmets are fastened, that seatbelts are on. It takes milliseconds to make a conscious decision to drive safely on the roads and to obey the laws. Those few seconds could save a life — yours or someone else's. The figures outlined here should come as a shock and numbers do not lie. We know that these figures alone will not be enough to persuade people to drive more safely and we will be increasing our Arrive Alive campaign over the next few months leading up to the end of the year." She urged the public to do their part to prevent further collisions. "We urge each road user to do their part to prevent these numbers from rising and to help make our roads safer for all users. Finally, we would also like to thank the BHB for partnering with us to provide the numbers that enable us to raise awareness."
October 21. Female leaders of the island's shipping industry have launched a Bermuda chapter of the Women's International Shipping & Trading Association (WISTA). Bermuda is the 40th country to join the global organisation, whose members are women in management positions in the maritime transportation business and related trades worldwide. Grant Gibbons, the Minister of Economic Development, congratulated the new WISTA Bermuda chapter during last week's official launch, held at Bacardi International headquarters in Hamilton. Attendees included 17 local industry founding members, along with representatives from Bermuda Business Development Agency (BDA), the new Bermuda Shipping & Maritime Authority (BSMA), Department of Marine and Ports, and the Bermuda Sloop Foundation. "I would like to congratulate the new WISTA executive members on the launch of their Bermuda chapter," said Minister Gibbons. "Bermuda has a strong legacy of maritime administration dating back to the formation of the Bermuda shipping registry in 1789. WISTA's emphasis on career development, education and networking will contribute to the professional development and opportunities for women executives, and strengthen the overall competitiveness of our shipping and trading sector." WISTA, which has chapters across the world from Finland to Sri Lanka, is a networking organisation that seeks to promote education of its members, drive career success, and act as a liaison with other related institutions and organisations worldwide. "WISTA is a major player in attracting women to the shipping industry and supporting women in management positions," said Angelique Burgess, WISTA Bermuda president, BSMA board member, and general manager of Concordia Maritime (Bermuda).
October 21. Standing ovations and tears provided the backdrop to inspiring tales of compassion and overcoming adversity yesterday as the island's first Mental Health Court was officially opened. Although the Mental Health Treatment Court Programme has been successfully operating as a pilot initiative for the last three years, scores of participants and their families joined Court Services staff, lawyers, judges and dignitaries to formally usher in a new era of therapeutic jurisprudence in Bermuda. More than 60 men and women have had contact with the programme, which aims to provide constructive alternatives to custody for individuals with diagnosed mental health challenges. To date, four individuals have completed the programme that employs a court-monitored and case-managed treatment system to supervise participants in the community. Yesterday afternoon, a packed Magistrates' courtroom in the Dame Lois Browne-Evans building watched how the court operated and heard how the programme had helped participants and their families. One mother, whose son was referred to Mental Health Court after committing a criminal offence, said simply: "I have my son back now thanks to this team, which is so warm and so consistent. As parents, we must remain steadfast with our sons. Don't give up." A teenage participant of the programme, who had just started his GEDs, said: "Before I started this programme I was in a bad space; hanging around with the wrong people, doing the wrong things. Two or three years ago, I was facing a lot of time in prison if I kept going the path I was going on. Just this week I lost one friend. Now I am just grateful to be here and to have this opportunity." Those who attended yesterday's official opening ceremony also witnessed the graduation of one of the programme's participants. The mother-of-three fought back tears as the programme's co-ordinator, Kelly Madeiros, detailed her 18-month journey from referral to graduation and the room rose to give her a standing ovation. She explained how the MHTCP had helped her get her life back on track and develop mechanisms to cope with bipolar. She said the team had helped her enroll in a culinary arts course at Bermuda College and pursue her dream of becoming a chef.
October 21. Hurricane Nicole brought more than winds to the island, with remarkably high numbers of Blackpoll Warblers making an appearance. In the days after the storm, the Bermuda Audubon Society said it has been inundated with sightings of the small yellow bird — usually an occasional visitor to the island. Andrew Dobson, the society's president, said: "Hundreds, if not thousands of these birds have been seen in parks and gardens throughout Bermuda. This species is a regular fall migrant but 2016 will go down as the 'Blackpoll fall'." Blackpoll Warblers occupy an extensive breeding range across Alaska and Canada, along with the sub-alpine forests and spruce-fir forest of eastern North America. "Blackpolls winter in northern South America, undertake the longest migration of any North American warbler. Some individuals travel more than 5,000 miles from Alaska to Brazil, and part of the fall migratory route is over the Atlantic, right over Bermuda. That route averages 1,800 miles over water, necessitating a potentially nonstop flight of up to 88 hours. If the birds encounter bad weather, as they did last week, they may well stop over in Bermuda." He added that most of the birds would continue their migration after a few days on the island. The name Blackpoll is derived from the black head of a breeding male. However, the fall birds in Bermuda are in non-breeding plumage, pale yellow on the chest and greenish-grey above with white edging to the tail and orange legs.
October 21. A Devonshire man has pleaded not guilty to importing and being in possession of more than $250,000 worth of cannabis with the intent to supply. On June 5 in St George's, it is alleged that Andre Richardson, 36, was found to have in his possession 5,358g of the controlled drug with an estimated street value of $267,925. Mr Richardson is due to appear in Magistrates' Court on December 29 and is subject to bail conditions. He was released on bail and was required to surrender his travel documents, remain within the jurisdiction unless given leave by the court and to report to Hamilton police station three times a week.
October 20. Bermuda Government's debt has ticked up another $188.9 million. The Government has repositioned part of the island's $2.36 billion debt burden through the issuing of $665 million in 10-year senior notes. Bob Richards, the Minister of Finance, sees it as a prudently timed maneuver in the credit markets. Government needed to act to address a $199.4 million budget deficit in the current financial year. It has locked in a 3.717 per cent rate on its new 10-year securities, which is the lowest coupon Bermuda has issued. That rate might not be achievable in a few months' time as expectations are rising that the US Federal Reserve will hike interest rates in December, and any shift would likely be mirrored in future bond offerings. By taking a bigger fill from outside investors than was needed to meet current budget deficit obligations, the Government is also able to refinance a $200 million, 5 per cent loan facility due next year, and repurchase $276 million of higher-coupon bonds that were to mature in 2020. The refinancing of the loan facility will result in interest savings of $1.8 million, while the early redemption of more than half of its 5.603 per cent senior notes, due in 2020, will bring annual savings of about $3.8 million. It is the first time Bermuda has made an early redemption of senior notes. In effect, that debt has now been rolled further down the road, albeit at a lower interest rate. Mr Richards said the tender offer "signalled to investors that the Government has now moved to a strategic mindset in its debt management operations". He also said: "It is important to note that although the Government issued a total of $665 million in new bonds, the total amount of debt held by the Government will only increase by $188.9 million." A Government team traveled to London, New York, Boston, Los Angeles and Germany, to attract interest in the new senior notes. They met with 34 investor groups, 24 of which ultimately participated in the offering, including Bermudian investors. Three-quarters of the investors are "top quality fund manager and insurance names", with pension funds and central banks accounting for another 10 per cent. The new senior notes proved attractive, and the offering was two-and-a-half times oversubscribed. Mr Richards said this was "a sign of confidence in Bermuda's recovery". Asked about the timing of the new offering, he said: "We were forecasting a deficit of just under $200 million for this fiscal year, and we would have had to do some more financing anyway. "We thought it would be a good opportunity to take advantage of market conditions. And they all seemed to come together in a successful transaction." When the Government announced its tender offering for the 2020 notes last month, it originally stated a maximum tender of $150 million, this was revised in light of the high demand, settling at $276 million. For each of the notes redeemed early, the Government is repaying the $1,000 principal, together with an additional $100 and an early tender premium of $30. Mr Richards said it is possible the Government might undertake a future early redemption of senior notes, depending on market conditions. The island's debt repayment schedule is daunting, and includes $1.27 billion of debt that will become due in 2023 and 2024. However, refinancing part of that debt was not the result of pressure from ratings agencies, the minister stated. In June, Bermuda's rating was downgraded to A2 from A1 by Moody's Investment Service, it was the fourth time Moody's had downgraded the island's rating since April 2009. The agency said Bermuda's outlook remains stable.
October 20. Businesses involved in the hospitality sector need to be prepared for the tens of thousands of extra visitors expected on the island during next year's America's Cup. And while the event is regarded as the pinnacle moment within the coming 12 months, the island should also expect to experience some of its tourism "glory days of the past". Those were words used by Bill Hanbury, chief executive officer of the Bermuda Tourism Authority, as he opened the 17th Annual Butterfield & Vallis food service trade show at the Hamilton Princess. About 40 suppliers to food wholesale distributor Butterfield & Vallis used the event to meet with clients, such as hotels and restaurants, and showcase everything from daily necessities to the latest food trends. Spencer Butterfield, chief operating officer at Butterfield and Vallis, said: "We are proud to provide chefs with the ingredients that produce the creative dishes that you see on menus all across the island. We are encouraging the hospitality industry to be proactive in their readiness for the spectacular America's Cup racing in June." That sentiment was boosted by Mr Hanbury, who said the island's tourism economy was recovering after many years of decline. He said the latest numbers on air arrivals and hotel occupancy were the best in almost ten years. "The entire island can feel that sense of energy that is coming out of the tourism economy," he said. "This double-digit growth we are seeing is better than any other Caribbean nation or any destination on the East Coast. We are predicting that 2017 will mirror some of Bermuda tourism's glory days of the past. There will be no shoulder season. Be prepared to enjoy the ride as we go back to being one of the pre-eminent, luxury tourism destinations in the world." Referring to the America's Cup as a "once-in-a-lifetime opportunity" for the island, he said: "As the world comes to Bermuda for the America's Cup, over that five weeks we are expecting tens of thousands of air arrivals. We could have over 100,000 people arrive here by sea." Mr Hanbury said the Butterfield & Vallis team was working hard to prepare for the event, and help others to prepare. "Butterfield & Vallis is a terrific corporate citizen for our island. They don't know how to say 'no', every time you ask them to do something they always say 'yes'." The trade show was themed "Be Prepared". Alan Hughes, general manager of Butterfield & Vallis, said it was a way to elevate awareness of the America's Cup. "It's important for the island to prepare for this excellent opportunity. Hotels and restaurants are going to be full. It behooves us to show that we are ready. It's six months or so away, we have to start now. It's too big a prize to get wrong. So the first thing is about awareness, and the second is to show the products that are available from suppliers. People are excited. There is a dawning realization that it [America's Cup] is going to happen. We are hoping that a large number of the guests will want to come back and visit the island again."
October 20. Dozens of filmmakers have tackled the story of the Bermuda Triangle over the years, but for journalist Matt Smith the legend is a personal one. Mr Smith, right, grew up being told that his grandparents — who were passengers on the ill-fated passenger plane Star Tiger — had disappeared in the Triangle. "It's always been a mystery in my family," he told The Royal Gazette. "I grew up knowing that my grandparents weren't around. That they disappeared. We never knew, as a family, any more than that really. As a journalist who worked with the BBC and Sky, I wanted to find out a bit more about it. I wanted to dig around and get information." That search spawned the Tech TV documentary Bermuda Triangle: The Missing Family, filmed largely on the island. Mr Smith, who is British, said his mother was just six months old when her parents set out for the island on board the Star Tiger, an Avro Tudor IV passenger aircraft owned and operated by British South American Airways. The flight left the Azores for Bermuda on January 29, 1948, but never arrived. The disappearance sparked a five-day search, but no signs of the Star Tiger or the plane's 31 passengers have ever been discovered. The incident is one of several linked to the supposed Bermuda Triangle. "There was never any trace found," Mr Smith said. "They did a search and they never found even a suitcase or an oil slick. This was after the war, and none of our family asked questions. We are trying to get to the mystery of how a plane could disappear and nothing found." He came to the island with a film crew last May, speaking to a number of local figures and tracking down documents in an effort to learn more about what happened. While he said some locals seemed a bit wary about the topic of the film, they were relieved to discover that he was taking a journalistic, scientific approach to the subject rather than something supernatural. "It's not a crackpot Bermuda Triangle supernatural nonsense mystery," he said. "We wanted to look at the evidence, look at the logical explanations." Mr Smith said that one indication was that his grandparents — who were wine distributors — likely came to the island to discuss importing Gosling's rum to the UK. During a search of the Bermuda archives, he said they also found "strongly worded" communications between the Governor of Bermuda at the British Foreign Office over the safety of flights between the Azores and Bermuda. "It was a very dangerous flight," Mr Smith said. "They were flying with barely enough gas in the tank to make it, navigating by the stars. They were really flying blind." He said he was also able to speak with David Saul, a former premier and partial owner of Odyssey Marine Exploration, about using modern technology to find remnants of the missing aircraft. Mr Smith said Tech TV had signed a worldwide sales deal with Espresso TV, who sell documentaries internationally, and that company has taken it to the International Market of Communications Programmes in Cannes to market it.
October 20. As thousands of old-school sodium street lights across Bermuda get replaced with energy-saving LED fixtures, the island stands to halve its budget for illuminating the roads. But not everybody welcomes the move, with one West End resident complaining that the new lights force him to squint — and goes beyond a threshold set by the American Medical Association after widespread complaints in the United States. Bermuda had its own case in 2011 when Global House was fitted with 1,300 LED lights that were so heavily blue-tinted that the entire system had to be replaced. Under a contract sealed with the Bermuda Government in May 2015, Belco is replacing about 2,000 sodium lights with LED technology, a programme slated to take two years. According to a Belco spokeswoman, the government-financed programme will "contribute greatly to national energy efficiency and conservation goals, including reducing fuel consumption and carbon emissions from street lighting by approximately 57 per cent". About 1,800 street lights have been switched, covering 95 per cent of the island's main roads. Calling the public response "positive", the spokeswoman said that when 98 residents had been polled after the lighting went up around Trimingham Hill, 80 per cent felt that LEDs improved street lighting. However, "I find it much too white, too glaring," said the anonymous member of the 20 per cent against. "I like to go walking at night, and I find it very hard on my eyes. I have LED lighting in my house, but it's a yellower kind of light, which doesn't trouble my eyes. I guess it's too late to change the lights now, but I have to say I don't like them." In the US, where many cities have embraced LED street lighting, the American Medical Association has cautioned against extra bright fixtures.
October 20. A series of outages have affected Belco customers today, with the company blaming a build-up of salt. In a statement this afternoon, a Belco spokeswoman said: "Given the weather, crews have been responding to system outages caused by the salt build up on Belco's distribution system that often happens following a hurricane. "Crews are responding to the outages as they occur." About 90 per cent of Belco customers lost power during Hurricane Nicole, but power was restored to the majority of homes in a matter of days. Belco had announced last night that service had been returned to the final 33 customers, thanking the public for their patience.
October 20. American tourists in Bermuda will be able to buy cigars and other Cuban merchandise under new amendments announced in the United States. US Consul General Mary Ellen Koenig welcomed the move which she said would benefit vendors and clear up confusion. Under previous regulations, travelers were not allowed to take Cuban products into the United States from any location except Cuba. On Friday last week, the US Treasury announced changes to the Cuban Assets Control Regulations, permitting travelers to the US to import Cuban-origin merchandise from third countries, such as Bermuda, for personal use. According to a press release from the US Consulate, the regulatory changes mean visitors to Bermuda may purchase Cuban-origin merchandise such as alcohol or tobacco products from local vendors and take the products to the United States as accompanied baggage without value limitations. In all cases, the Cuban-origin goods must be imported for personal use, and normal limits on duty and tax exemptions will apply. Ms Koenig said in a statement: "I am pleased that US policy has caught up with the wish of travelers to Bermuda to buy Cuban cigars and other popular products to take home for their enjoyment. "These changes will benefit local vendors here in Bermuda and clear up some confusion stemming from earlier limitations on importation of Cuban goods to the United States." The Treasury announcement outlined a wide range of updates and changes in US regulations on Cuba beyond the change on importation of Cuban goods. In making the announcement, US Treasury Secretary Jacob L. Lew pointed to President Barack Obama's historic announcement in December 2014 to restore diplomatic relations with Cuba and said that these additional "steps have the potential to accelerate constructive change and unlock greater economic opportunity for Cubans and Americans".
2016. October 20. It was announced that the Bermuda Government and the Desarrollos Hotelco Group had finalized the Master Development Agreement for the St. Regis Hotel..
October 20. Guests eating three three-course meals at the Fairmont Southampton will be rewarded with a free night's stay at the hotel. The "3-3-1 Challenge" runs from now until December 15. Diners can choose between steakhouse Waterlot Inn, the Newport gastro pub, Italian eatery Bacci and the casual Jasmine Lounge. A minimum of two adults is required per restaurant visit, and the free night's stay is redeemable from January 2 to March 31 next year. For further details and bookings, visit the Fairmont Southampton website or call 238-8000.
October 20. Court Street businesses have urged police to tackle the area's chronic antisocial behavior problems after a man was shot in an altercation last week. At about 9.30pm last Thursday, hours after Hurricane Nicole hit Bermuda, a lone gunman approached a group of people on the Hamilton street and shot a man, who was taken to hospital with superficial injuries to his arm. "Since the shooting, some people don't even want to open up their shops," said Sherika Bell, a clerk at Ramp fashion store. "I get worried when I'm in the shop by myself. You never know what's going to happen around here. Some people don't come any farther than the stop lights, and I don't blame them. People don't come here to shop, they come here to get drugs, drink and roam the streets." Describing business as "very slow", Ms Bell urged the Bermuda Police Service to increase its supply of officers to the area. "The police need to have a better presence here. I see officers driving around, but we need to see them on foot — then the same people who sit out on the street every day would scatter." A Court Street entrepreneur, who asked not to be named, said that a lack of police action had negatively impacted the neighborhood. "There are guys selling drugs on the street out here all day, and they're the ones who become the targets of the violence. It's all intertwined. The police need to deal with the little things, that would help to alleviate the problem. They don't do anything though, and it vexes my soul." The entrepreneur said that a police presence on the street was sorely lacking and wholly needed. "Sometimes you see officers walking by for a second. It's nice but it's not enough. They need to man the area, then they can get a better handle on things."
October 20. Isaiah Furbert has been named as the 19-year-old shot dead in Devonshire on Tuesday — becoming Bermuda's youngest gun fatality in a decade. Mr Furbert was gunned down through a window at his home in Upland Street at 10pm, and was pronounced dead 24 minutes later at King Edward VII Memorial Hospital. Last night, Senator Jeff Baron, the Minister of National Security, confirmed that his ministry was aware of reports of heightened tension in areas plagued by gang violence. But Mr Baron urged community leaders and social advocates to play their part in calming the rising friction. Mr Furbert becomes the 31st firearm fatality in Bermuda since incidents began to spiral in May 2009, and the fourth in 2016 after Patrick Dill, Fiqre Crockwell and Jason Mello. He is the island's youngest gun murder victim since 18-year-old Jason Lightbourne was shot dead in a car in Paget on July 23, 2006. At a police press conference yesterday, Acting Detective Chief Inspector Mark Clarke said: "This is yet another senseless murder of a young man who was just entering the prime of his life." He added that it was too early to say if the killing was linked to either last Thursday's shooting on Court Street or Sunday's brawl at Southampton Rangers Sports Club, which left two men in intensive care. Mr Clarke also declined to comment on whether the Bermuda Police Service believed the murder to be gang-related. However, he confirmed that Mr Furbert was familiar to police, that he was employed and that he had not been alone in the residence at the time of the shooting. He added: "Already the Serious Crime Unit is following specific lines of inquiry and we are encouraged by the information that has been coming in. We are, however, still looking to talk with anyone who may have seen any suspicious activity in the Upland Street area between 6pm and 10pm, specifically around the Watlington Road East Devonshire area near Mr Chicken."
Detectives yesterday confirmed that they would look into social media posts on the Twitter account of murder victim Isaiah Furbert. The 19-year-old is believed to have gone by the nickname "Chunk" among friends and used the Twitter handle @chiefchunk42. At around the time of his death on Tuesday night a post stating: "Death is a real a** mother******" appeared on Mr Furbert's Twitter feed. The post was retweeted numerous times by friends, while dozens of tributes and photographs of Mr Furbert were posted across Twitter lamenting his death. Many of the tributes and tweets expressed disbelief and shock at the teenager's murder. At yesterday's press conference, Acting Detective Chief Inspector Mark Clarke confirmed that the investigation would explore Mr Furbert's post on social media.
October 20. A children's charity is urging MPs to focus on a raft of initiatives to tackle the root causes of gang violence and improve the lives of the island's youngest. The Coalition for the Protection of Children yesterday released a 38-point plan, which includes a call for a minimum wage and a ban on school expulsions, in advance of the upcoming Throne Speech. Sheelagh Cooper, from the charity, told The Royal Gazette that the "legislative and policy agenda" was timely in the wake of the gun murder on Tuesday evening of 19-year-old Isaiah Furbert and other recent violence. "Clearly, we are in a state of emergency in Bermuda, when you have two stabbings, two murders and two shootings in the space of a month," she said. "Five out of six were in the space of two weeks. It really underscores the need to look at what's causing this. We are facing an epidemic of violence in our community and much of this is driven by conditions that have existed when these perpetrators were young and exposed to violence in their homes, in their neighborhoods, and whose lives were treated, in many cases, with disregard by the schools they attended. These conditions still exist today and this in no way is meant to excuse this horrendous behavior, but if we continue to perpetuate the conditions that create these very damaged and callous individuals, we will continue to watch our community destroy itself." She said the recommendations in the plan would "enhance the likelihood that every child in Bermuda will grow up in a healthy and nurturing environment, be provided a quality education, have access to good healthcare and be provided adequate nutrition. While we acknowledge that the burden for ensuring this quality of life does not rest solely — or even mostly — on Government, there are some basic services that Government does provide. The recommendations are directed towards those who have the power to make these changes, in advance of the November 4 Throne Speech." The charity's plan tackles education and youth development, employment, adult education, housing, family support, prisons and the justice system. It includes calls for a set wage which reflects the cost of living for families with children, a dedicated trade school, tougher sentences for child abusers, a doubling in the number of school counselors and subsidized tuition and book expenses at Bermuda College. Children should not be placed in foster care simply because their mother is homeless, says the charity, as the money would be better spent on providing the parent with financial aid.
October 19. Ireland has been invited to sign the Hamilton Declaration on Collaboration for the Conservation of the Sargasso Sea. Environment minister Cole Simons made the move on a private visit to the Irish Parliament, Dublin, when he met with his Irish counterpart Denis Naughten. The Declaration is a political commitment to work with the Government of Bermuda and the Sargasso Sea Commission to conserve the Sargasso Sea — the huge, iconic high seas ecosystem in the North Atlantic subtropical gyre. Mr Simons said in a statement: "Mr Naughten was keenly interested in the Hamilton Declaration and the conservation of the Sargasso Sea. He said he would bring the letter of invitation and our comments to the attention of Michael Creed, Minister of Agriculture, Food and the Marine. Mr Creed would need to present the invitation to the Minister of Foreign Affairs as it is a foreign treaty." This invitation to Ireland comes after a meeting with British MP Zac Goldsmith, who made the keynote speech about marine issues at the recent Conservative Party Conference in Birmingham. Mr Goldsmith praised the manifesto commitment to create "Blue Belts" around the British Overseas Territories, which he described as the "biggest conservation commitment by any government ever". Mr Goldsmith acknowledged Bermuda's satellite study aimed at identifying any illegal fishing in Bermuda's EEZ. Mr Simons added: "Mr Goldsmith recognized Bermuda as being ahead of the curve. It is gratifying to have Bermuda singled out for its leadership role in the realm of marine conservation."
October 19. Detectives have launched a murder investigation after a teenager was shot dead at his home in Devonshire last night. The 19-year-old man was rushed to the hospital where he succumbed to his injuries. Chief Inspector Tracy Adams said: "At 10pm police received calls that there had been gunshots in the Upland Street area. Police officers attended a residence and discovered a 19-year-old male had been shot. Since that time we have got news from the hospital that he has succumbed to his injuries. A full investigation has now been started by the Serious Crime Unit." Asked if the matter was gang-related, Mr Adams said he was "unable to confirm anything at this time". Detectives cordoned off one property on the road while two officers stood guard of the Middle Road access to Upland Street, preventing anyone gaining access. Officers from the Serious Crime Unit as well as forensic officers were on the scene. Anyone with any information about the shooting should contact the Serious Crime Unit on 295-0011 or Crime Stoppers anonymously on 800-8477.
October 19. St George's South MP Suzann Roberts-Holshouser is encouraging medical professionals to take advantage of "a golden opportunity" in the East End. It comes after the Bermuda Hospitals Board announced that it was seeking ideas about how to optimize the "underutilised" Lamb Foggo Urgent Care Centre and improve community health. According to Ms Roberts-Holshouser, the facility would be an ideal business location that could help fill healthcare gaps in St David's and St George's. However, Lovitta Foggo, the Progressive Labour Party MP for St David's, said that while she was keeping an open mind about the development, any attempt to reduce "what little services" the facility still offers would be met with opposition. Ms Roberts-Holshouser said: "I would certainly encourage anyone within the medical industry to take a serious look at the opportunity that is now being offered to them of having maybe a secondary location or perhaps their one and only location. I think it's a golden opportunity. St David's will continue to always grow. It's not stagnant whatsoever and its an ideal location for a business to establish itself." She added: "Clearly we need to keep the clinic open, that is not even a question." She said this is directly based on the needs and wishes of the St David's and St George's communities. But she also stressed the need to "utilise to our best ability what we have". Ms Roberts-Holshouser suggested that a dialysis unit in the East End would be "extremely beneficial". She added: "While one would use it on a regular basis, it's also there in case of an emergency. I do know that there are individuals in St David's that would love to have an opportunity to have their dialysis at the clinic. If we are shut off for any unknown reason, it just means that there is one more safeguard, one more thing we don't have to think about." A presence by asthma charity Open Airways could also be beneficial, she said, as well as a private pharmacy. "Although there is a pharmacy in St George's, the pharmacy that we had at White and Sons was, as far as I am aware, well utilised." The BHB announced on Monday that it had started a request for information process to improve the UCC's use. The facility had been earmarked for closure in 2013, with BHB stating at the time that it was servicing only a small handful of patients and losing money every year. About 100 protesters marched on the House of Assembly in a bid to save the centre, and the Government ordered the BHB to keep the facility open for the next six months while an arrangement for an alternative facility were worked out. However, in November 2014, Michael Dunkley, the Premier, indicated in Parliament that it would remain running for at least another year.
October 19. An American professor will give a public lecture on efforts made to recognise the sacrifice of Bermudians in the aftermath of the Great War. Bruce Elliott, a frequent visitor to the island, will provide a talk entitled "The Place of the First World War in Bermuda Memorial Culture". The event has been organized by the Bermuda Historical Society and the Bermuda National Library and will take place at the National Library at 5.30pm on October 25. "A cenotaph referencing Bermuda's imperial ties was commissioned, but annual ceremonies served as occasions to endow it with new layers of meaning, and the wish to preserve the names of the dead gave rise to monuments erected by subscription to the island's racially segregated wartime units," Dr Elliott said. "Only since the 1990s has Bermudian memorial culture shifted from colonial and imperial narratives to more inclusive and personal public commemoration, resulting in the dedication of a new and very different monument to both its veterans and its war dead." For more information contact Ellen Hollis at ejhollis@gov.bm or 299 0028.
October 19. Opponents of same-sex marriage have been "blacklisted" by businesses and fear repercussions from the LGBT community for their views, a court heard yesterday. Delroy Duncan, lawyer for Preserve Marriage, made the claim in the Supreme Court, as he argued that the charity should not have to put up the costs for civil proceedings which it wishes to join as an interested party, nor reveal the identity of its donors. The proceedings were brought by gay couple Winston Godwin and Greg DeRoche against the Registrar-General for refusing to marry them on the grounds of their sexual orientation. The pair claim the Registrar's refusal breaches the Human Rights Act and they are seeking an order from the Supreme Court to compel him to post their marriage banns, in accordance with the Marriage Act. They also want a declaration that same-sex couples are entitled to be married under that law. The two men's Judicial Review application is set to begin next Monday and yesterday's hearing considered whether Preserve Marriage, which opposes same-sex marriage and civil unions on religious grounds, should be allowed to take part in the proceedings. At the end of the hearing, Puisne Judge Charles-Etta Simmons reserved judgment on Preserve Marriage's application, saying she expected to make a ruling later in the week and that the trial could possibly still go ahead on Monday. Mr Duncan told the court: "Let's make this what it is; it's a national debate where interested parties with a real and legitimate interest in the outcome should be permitted to have their say." But Mark Pettingill, representing Mr Godwin and Mr DeRoche, dismissed the argument put forward by Preserve Marriage's lawyer, saying: "We are dealing with a narrow issue; a contracted marriage before a registrar. They [Preserve Marriage] are not a proper party to assist the court in the legal issue it must determine." Mr Pettingill also made an application for the charity to provide "security of costs" for the proceedings if it was allowed to be involved. He claimed Preserve Marriage's legal fees were being funded by "third parties" and said the identities of those third parties should be revealed. But Mr Duncan said: "Members of Preserve Marriage who have publicly come out opposing same-sex marriage and civil unions have been blacklisted by businesses." Mr Duncan added that disclosing the identity of donors would "invade the privacy of members of this community who support Preserve Marriage" and who feared "repercussions" from the LGBT community.
October 19. All Belco customers who lost power because of Hurricane Nicole have had their electricity restored. According to a spokeswoman, crews worked late last night to bring the remaining five households that were still without power back online. Belco staff have been working long hours to restore electricity to more than 27,000 customers, or about 90 per cent of its customer base, since the storm hit the island on Thursday and wreaked havoc with the power network.
October 18. The shooting of feral chickens has been condemned by a former animal welfare officer left shocked by gunfire at Clearwater Beach. But the policy of targeted shooting has been defended by a government department that is besieged by calls to eliminate the pest birds. Debbie Masters, formerly of the SPCA, said she had been "outraged" and called police after a van pulled up and opened fire while she was walking a dog last week at the popular East End beach. "It was grossly out of order that a van could just pull up by the children's playground and fire off shots with a rifle. There were maybe six shots. A girl jogging was scared to death by it." She said dead chickens had been left behind, and criticised the use of firearms instead of trapping and euthanising the birds. Ms Masters added that, with a July firearm incident at a nearby restaurant still fresh in peoples' minds, the shooting would cause needless alarm. "If they need to do it, they need to block the area off ahead of time. I had shots going off right in front of me." The island's feral chicken population was estimated to number in the tens of thousands four years ago, when the control initiative was started. According to a spokeswoman, the Department of Environment and Natural Resources had since fielded 843 requests for birds to be dealt with. Chicken culling was launched in October 2012, and bagged 1,700 birds in the first six months, with the Cooper's Island, adjacent to Clearwater, yielding more than 280. The birds are blamed for the spread of disease and crop damage as well as keeping residents awake. Targeted shooting is among several methods, the spokeswoman said, and an efficient way of culling "small numbers of pest chickens at a distance. The current pest control shooters are all licensed by the Bermuda Police Service and experienced not only in good firearm control and marksmanship, but also in safe hunting practices, which is especially important in our increasingly urban environment. The department has concentrated feral chicken control in hotspots such as at Southside in St David's, the Airport, Spittal Pond, Dockyard, Marsh Folly, but also at rest homes, golf courses, agricultural fields, school grounds and many residential neighborhoods across the island. Every effort is made to collect the targeted chickens, which are then disposed at the Tynes Bay Incinerator. The initiative is one of control rather than eradication — but the public are asked not to feed the birds, tamper with traps, or "interfere with officers in the field" — as well as keeping domestic chickens from roaming, and refraining from releasing unwanted chickens." Details on the programme are given at www.environment.bm/feral-bird-service.
October 18. A group fishing for grey snapper caught more than they were expecting — a massive 14lbs spiny lobster. Captain Matthew Jones of Sanctuary Marine Bermuda said: "It was the biggest lobster I have ever seen. The biggest lobster a lot of people have ever seen. The only other one I have seen of similar size came from back when there were lobster pots out there on Challenger Banks, and those were deep blue with shorter legs. This one had long legs — about two feet." Mr Jones said that he and Tristan Loescher were handline fishing off the rocks using live white grunt when they inadvertently hooked the massive crustacean. Mr Loescher said he initially thought they had hooked a fish and swam out to untangle the line from a mooring, only to discover the unexpected catch. "I shone my light on it and I knew it was big, but I had no idea how big it was until I got it out of the water," he said. "He was hooked right on the tip of his toe. I have been diving for about 15 years now, and this was the largest lobster I had ever seen." After pulling the lobster to the surface, he said he removed the hook, took a few quick photographs, and returned it to the sea floor. "A lobster that size must be old and a rare specimen," he said. "I was thinking about donating it to the aquarium but no one was answering their phone and I wanted to get him back in the water before anything could happen to him. Plus a lobster that size is probably not as tasty as a smaller one, so I had no intention of keeping him. He was a bit tired. I swam with him for about 15 minutes after putting him back until he jetted off." He added that he was happy to be able to take a few pictures of the creature for the Sanctuary Marine Bermuda Facebook page to share the experience, and he was amazed by the reaction from the public. Mr Jones said that while it is rare to catch a lobster while fishing, it does happen on the odd occasion that the hook happens to catch a joint or another soft spot between the pieces of the animal's hard shell. "They are nocturnal, so if you are out night fishing it happens on occasion," he said. "Maybe once every year or two, and they are usually pretty big lobsters, maybe 10lbs or so." Asked if the hurricane might have brought the animal closer to shore, he said it was one of several possibilities. "It was a male. Craig Trott over at the fisheries department said he thought the males come inshore to retire," he said. "I think the hurricane may have played a part. There are videos of lobsters marching inshore with the storm." He also noted that black grouper — who prey on lobster — seldom come close to shore. "It's probably a combination of those reasons that brought him in," he said.
October 18. Michael Dunkley has passed on his and the country's congratulations to Henry Ward, the artist who painted the portrait of the Queen, which was unveiled at Windsor Castle last Friday. Mr Ward, who has ties to Bermuda and whose works have been featured at the Bermuda National Gallery and at Nicholas Lusher Fine Art, moved to the island from England in 1987 when his father, Martyn Ward, was appointed a Puisne Justice to serve on the Supreme Court. Mr Ward later moved to Canada from Bermuda, where he now lives with his family. The portrait of the Queen was to mark her 60 years as British Red Cross patron. Mr Ward's painting depicts the Queen in flowing garter robes at Windsor Castle. The Queen is the longest-serving patron of the charity, and the new portrait's imagery highlights the ties between the Royal Family and the Red Cross. "On behalf of the Government, I'm pleased to extend congratulations to Mr Ward on this memorable achievement," the Premier said. "Henry is truly a very talented artist and having an opportunity to create a portrait of Her Majesty the Queen must have been an incredible honour for him." Mr Ward he has been a portrait artist for more than 20 years, with his work exhibited at the National Portrait Gallery, the House of Lords, Westminster and Christies of London. His works have also been featured in the United States and Canada and he is represented exclusively by Landau Fine Art in Montreal.
October 18. A Chinese property development and investment company has proposed moving its registration to Bermuda from the British Virgin Islands. Among the reasons why it wants to migrate, it has cited the adverse publicity the BVI has faced following the publication of leaked documents, the so-called Panama Papers, from a law firm in Panama. And in a statement, the directors of Asian Growth Properties Ltd said they believe a BVI domicile "may no longer be suitable for publicly listed companies". The company has noted Bermuda's "highly regarded regulatory regime" and its belief that, when compared with the BVI, there is a greater general acceptance of Bermuda among the investment community in Hong Kong. Although it is registered in the BVI, where it incorporated in 2004, the company has its principal office in Hong Kong. It has a market capitalization of about £343 million ($417 million), and its shares trade on the AIM Market of the London Stock Exchange. Explaining the reasons for seeking to re-register in Bermuda, AGP stated: "Recently, the British Virgin Islands came under a considerable amount of adverse publicity following the publication in early 2016 of a major leak of documents from a Panamanian law firm. "A large number of people (including celebrities) have purportedly been suspected of using British Virgin Islands companies for tax avoidance and other illegitimate activities. Given this, the directors believe that a British Virgin Islands domicile may no longer be suitable for publicly listed companies. As a result, being domiciled in the British Virgin Islands may be a barrier to certain investors wishing to invest in the company." There are more than 430,000 companies registered in the BVI, according to the jurisdiction's Financial Services Commission. Having considered alternatives, AGP said: "The directors believe Bermuda has a highly regarded regulatory regime. It is also the domicile of choice of many listed companies, particularly those listed on The Stock Exchange of Hong Kong. "Bermudian-domiciled companies are also listed on a number of other stock exchanges ranging from the Singapore Stock Exchange to the Toronto Stock Exchange." The company, in its statement, added: "Given Bermuda's general acceptance by the investment community in Hong Kong, which the directors believe is greater than companies domiciled in the British Virgin Islands, the move to Bermuda will give the company potential added flexibility in the future." AGP is an investor and developer of commercial office, retail and residential properties in Hong Kong and mainland China. Among its investment properties is the Plaza Central in Chengdu, China, it also owned the Dah Sing Financial Centre, in Hong Kong, until it was sold for about £930 million ($1.1 billion) in June. News of the company's plan to register in Bermuda has been welcomed by Ross Webber, chief executive officer of the Bermuda Business Development Agency. He said: "It's positive news for Bermuda, and it underscores the value of our jurisdiction's top-tier regulation, compliance and transparency. It also validates our efforts to differentiate the Bermuda market from other offshore financial centres, and we continue to highlight the fact our jurisdiction operates on a regulatory level other centres should aspire to. The BDA has developed a specific China strategy — pitching Bermuda's value to those businesses best able to participate in this modern, global economy. "The evolving corporate landscape will lead to more regulation, not less, and we recognise that companies which intend to grow and thrive long-term will choose to base themselves in jurisdictions that have a similarly sustainable future." AGP will seek shareholder approval to deregister as a limited liability company in the BVI and re-register, by way of continuation, as a limited liability exempted company in Bermuda. The proposal will be put to shareholders at an extraordinary general meeting in Hong Kong on November 10. The company will also need regulatory approval from the Bermuda Monetary Authority to complete the migration.
October 17. The insurance bill for Hurricane Nicole could be less than that for the double whammy of Fay and Gonzalo two years ago. But island insurers said it was still early days for estimating total costs — and that the Category 3 Nicole could lead to an increase in water damage claims compared to the smaller storms which hit in quick succession in 2014. Michael Freisenbruch, president of insurance firm Freisenbruch-Meyer, said: "It could have been a lot worse. As a very guarded opinion, thus far I'm more positive now than I was prior to the storm. While we are very fortunate that the damage was not worse, early total reserves for our firm are not insignificant. In terms of claims, it's not as busy as Gonzalo so far, but again, it's early days. It's really contingent on an insured's ability to inspect properties fully and sometimes on the initial inspection, things look fine, but there is some damage that appears shortly afterwards. We take the view that we need several days before we get a real handle on volume of claims and costs." The firm had 85 claims by Saturday, including claims made through its EClaims app and it has brought in an overseas loss adjuster to assist. The total 2014 bill for the island was estimated by analysts AM Best to be between $200m million and $400 million, while the firm added that, because domestic insurers were "heavily insured with managed retentions, it is anticipated that the brunt of the storm's financial impact will once again fall on reinsurers." Hurricane Fabian, which hit in 2003 and was also a Category 3, killed four people and caused estimated insured losses of $300 million. Andy Pell, assistant vice-president of property and casualty at Argus, said there was "an absence of damage you would expect from a Category 3 storm. Those who have suffered damage, it's very sad and I wouldn't want to downplay the suffering they are going through, but it's a less severe damage than we would expect." Mr Pell said that, so far, Argus had seen a slower stream of claims than for Fay and Gonzalo, which insurers treated as one storm as they were only a week apart. But he added that some people would still be assessing property damage and getting estimates, while commercial owners may need more time to work out damage to inventory. And Mr Pell said: "There was storm surge on top of high tide — because of the high seas caused by storm surge, we potentially might see more claims because of that. That makes a huge difference on a small island like ours, which is low-lying. Over the weekend, we will get to know more as people visit their properties, look at their homes and get into commercial properties. A lack of the feared tornadoes, as well as the strict building standards in Bermuda, may also have contributed to the relatively light damage. We take account from day one what a building is designed to achieve. When you see the damage in other islands and other jurisdictions, [here] there is lot less loss of life." He added that the storm went by on the southeast, with the strongest winds further offshore, so the island was spared the worst. Juanita Coley, claims manager at Colonial, said: "We have had very few claims come in so far. It's very early still so we do expect more as people inspect their property and have time to contact us. But so far we have received only 22 claims. Thirteen are for personal property — buildings and contents. The firm had handled six claims for cars and three for commercial buildings and no marine claims. But we did receive a lot of warning before this storm so boat owners had sufficient time to get their boats out of the water. As a comparison, we had over 400 claims come into our Bahamas office after they suffered a direct hit for Category 4 Hurricane Matthew last week. This variance in claims is a great testament to the high standards of construction in Bermuda. We've seen many comments on social media praising the quality our Bermuda-built homes. And we have to say we agree. However, for those who have sustained damage, they will be more than pleased that the majority of the expense incurred will be covered by their insurance and not have to come out of their own pockets." Earlier, John Wight, CEO of BF&M, said the damage from Nicole was light compared to the similar Fabian, which hit the island in 2003 and is thought to be Bermuda's most costly hurricane in terms of insured losses. He added that residents may have learnt from past storms and taken extra care to secure and protect their properties. And he also cited Bermudian building codes and the strength of structures as an "undeniable factor" in the island's ability to withstand severe weather conditions.
October 17. Fewer than 300 Belco customers are waiting on their power to be restored after several days of work by company staff. While about 90 per cent of customers lost electricity last week because of the wrath of Hurricane Nicole, only 294 customers remained without power this morning. As of 5pm yesterday, the utility company had restored electricity to more than 98 per cent of its customers who lost power and all schools were back online. A spokeswoman said: "We expect we will need 1½ days more working on restoration to get everyone back on Tuesday. Some areas are requiring extensive work due to overgrown vegetation where we are having to do extensive cutting to get to our equipment to make repairs. We are asking customers who may not have already done so, to please report your outage by calling 955 or e-mailing info@belco.bm. We recognise this is a difficult time for those still without power and are committed to continue putting all our efforts to this as we get everyone back on supply." Yesterday morning the spokeswoman said that many of the customers still without power were in small pockets around the island, noting areas including: Southampton Railway Trail and Camp Hill, Spring Hill, Warwick; Spanish Point (several locations); Ess Hill; Fractious Street; Bostock Hill West; Mullet Bay; West Park Lane; Princess Estate; Happy Valley Road; Bluff Lane; North Shore, Devonshire. "This is not a complete list but does highlight some of the larger pockets that crews will be working in," the spokeswoman added. "They will also be assessing and restoring customers in areas that aren't considered large as they make their way through the restoration process." All main lines were restored by 10.30pm on Friday, and Belco has said it would be providing regular updates via the media and Facebook. "When power is returned to your home or business, bring your appliances and sensitive equipment back online gradually so that you can be sure the service is stable," the spokeswoman said. "If you have partial power, turn off all the switches in your circuit breaker box and contact Belco. Periodically, check one switch that feeds a 120-volt outlet, such as a light or lamp, so you will know when power has been restored. If you have flickering lights, turn your power off at the breaker switch, which will turn power off to the entire house or facility. We appreciate the patience of those customers who remain without power and continue our focus on getting full restoration complete as quickly and safely as possible." Meanwhile, Logic internet and Cable were still dealing with outages caused by the storm, but CellOne reported that its network had been fully restored by 7pm on Saturday. The West End, in particular, had been severely damaged by the storm, but was now "fully operational,", a company spokesman said. Logic internet and Cable reported at 7pm yesterday that 86 per cent of their customers have had their service restored. The total number of customers offline has been reduced to 1,662. "Our field techs are working through the weather conditions to repair all visible and customer-reported damages. We will continue to press through until systems are fully restored, and thank customers for their continued patience," KeyTech CEO Frank Amaral said.
October 17. Seniors advocates are calling on the Bermuda Government to enforce tighter standards at care homes amid concerns some are unwilling to come on board of their own accord. Claudette Fleming, the executive director of Age Concern, questioned whether the Government has the will to enforce measures ensuring management, ethics, risk prevention, client rights and financial viability are up to scratch. Under a pilot programme, Age Concern, in tandem with related organisations and the Bermuda National Standards Committee, has assembled a working group aimed at inducing facilities to sign up for certification followed by accreditation by 2018. Five facilities have begun the process, with another two signing on in recent weeks. But Jeff Bormaster, the liaison officer with the United States Council on Accreditation, said authorities are "still struggling to get all the agencies to come on board. Being licensed by the Government means you have met minimal standards. What you see in the news from time to time as a horror story says that being licensed is not enough. The idea of accreditation is to say that you need to meet accepted standards of practice. Organisations that have been providing services for human beings historically had to be only registered or licensed. There were no standards. This is a voluntary process, as it's always been. Government cannot set standards of excellence, but it can require entities to meet them." Asked if funding was an issue in tightening the monitoring and enforcement of residential care home standards, he said: "It's not money, it's political will." Dr Fleming added that the programme had "proved that Bermuda has the expertise" but said: "It's not for lack of knowledge. It's a matter of having the will to do it." As of April, the island had 22 homes on the Government's registry, 17 of which were registered. A further five were listed as conditional, meaning they were "required to meet specified regulations within a defined time period". The list included the Summerhaven home for the physically challenged. Ageing and Disability Services pledged in September 2015 to get tougher on facilities that fail to deliver adequate care. However, saying that ADS still "don't have any power", Dr Fleming added: "The ball is in the court of the Government of Bermuda." Dr Fleming called it unrealistic to have ADS creating and enforcing legislative standards, noting: "You really can't have the same office doing both of these things." ADS has reported that Bermuda's facilities for its ever-rising senior population are at capacity, with a particular dearth of resources for dementia patients. Although dementia is not a mental illness, a report last month from the Bermuda Hospitals Board noted that staff at the Mid-Atlantic Wellness Institute were under increasing pressure, with elderly patients showing dementia-related disorders being brought to the facility. The Bermuda National Standards Committee was established in 2004, aimed at covering local charities." We've been doing this for 12 years, working with organisations that deal with children and families," Mr Bormaster said. "Claudette proposed bringing it for senior services. It's a two-step process. You get certified, which means that you are using best practices to operate. Then, two years later, you become accredited, which means you operate your services according to recognized international practices." Dr Fleming said one difficulty had been "balancing care versus the business side of it. That's been a big challenge for the working committee, which includes the Bermuda Health Council, Ageing and Disability Services, the Bermuda Small Business Development Corporation and the Bermuda Hospitals Board. We all bring our various strengths and have different ways of looking at the practice environment. What we find is there are times when the business side and the nursing side conflict. Those two areas are constantly competing. A happy medium has to be struck, that does not compromise quality care." According to a spokeswoman, the Ministry of Health and Seniors is taking part in the initiative, and "the relevant legislation is being updated to enhance the regulatory requirements and enforcement mechanisms. This work is in development at present and consultation with stakeholders is currently under way. Improvements to date have included standardization of the registration process, publishing the register of residential and nursing care homes, and working collaboratively with administrators to improve capacity and compliance."
October 16. All government schools are set to reopen tomorrow in the wake of Hurricane Nicole. The Ministry of Education this afternoon announced that Government preschools, primary, middle and senior schools will reopen on Monday and operate on a normal schedule. However a spokeswoman added: "The Ministry is advising parents and students to use extra caution walking to and from school as some sidewalks and roadways have not been fully cleared." Government schools closed early on Wednesday in advance of the storm, and remained closed on Thursday and Friday. In a statement on Friday Senator Jeff Baron, the Minister of National Security, said government was assessing the schools looking at the possibility of power and structural damage, with the aim of having the schools reopen on Monday.
October 15. Businesses in the Bull's Head car park area have called on more to be done by the Bermuda Government to maintain the canal that causes flooding when there is a heavy downpour. Marshall DeCouto, owner of Wise, Body Wellness on Canal Road, said that he had called the Department of Works and Engineering, responsible for the upkeep of the canal, several times throughout the course of a year yet nothing substantial had been done. Meanwhile, Arthurton Riviere of Bull's Head Car Wash had to deal with flooding from the canal, which sits right alongside his business. Mr DeCouto told The Royal Gazette: "They just don't clear it." Pointing to dead trees and new growth along the side and in the canal itself, he said: "These trees have been in the canal for months. The palm trees are in the water because they collapsed. The landlord has a gardener who cuts down some but technically Works and Engineering is responsible for it. When I call, you get the runaround, they say someone will come and I gave up calling. Some of it is from the hurricane but it was already clogged with garbage and vegetation — there is no free flow anymore. The big field by TCD [Transport Control Department]; that is all part of the same thing. The water has nowhere to go. It has been a problem for years but now is a good time to highlight that the canals are not maintained and when you get a hurricane it makes it doubly bad because the water cannot drain. They came three or four years ago and did some trenching but it is all about maintenance. We can't keep having the roads blocked and people's cars getting messed up driving through the water. You need a system here, albeit it is probably an engineering nightmare to get it to flow. Canal drainage affects schools, playfield, businesses, Mills Creek. On a yearly basis, check and dredge rather than just take broken branches away. They are going to have to get mobilized to do something." Mr Riviere, co-owner of the family business Bull's Head Car Wash, was dealing with flooding yesterday morning and said it was the worse the business had experienced since he opened it in 2005. "This has always been a problem here because the canal is right here," he complained. "We have never had it as bad as this — this is the worse we have had. We have pumps here and it pumps out into the sewage system." Mr Riviere's daughter, Denise, added: "Whenever the canal overflows we get overflowed. The water came right up to the front door so we had sand bags we were able to put in the machine room but water still came in. The pump would have been flooded so the water came up through the floor drains in the bathroom and flooded the lobby." The Ministry of Public Works did not respond to our request for comment regarding the issue of flooding by press time yesterday. However, in response to ongoing concerns, most recently, in 2015, a Ministry of Public Works spokeswoman noted a that the installation of a sluice gate helped to help prevent flooding, but added: "Government simply does not have the finances to keep the flooding at bay." Meanwhile, in St George's numerous boats were damaged in the storm. Mark Soares, owner of Convict Bay Boatyard, said that while the boats in his yard had fared well, he had seen a fair amount of damage to vessels in the water. "All our boats are upright and we also fared very well with our moorings but there is obviously some boat damage and tree damage. St George's lost a few boats but it was a tremendous breeze. There are a couple of boats up at Ferry Reach. I can count three that are up on the rocks. One sailboat looks like it went through the swing bridge, lost a mast while going through and then run aground. There is a big aluminium boat that was on anchor in St George's Harbour. It went down towards the Corinthian alongside at Marginal Wharf — it looks like it has sunk now and that is a pretty substantial boat, about 80 foot. Just past Mullet Bay there is a boat sunk there and a jet ski that was let go off its mooring." Mr Soares said the damage could have been a lot worse in the east end but the wind direction worked in its favour this time around. He said: "Having the wind out of the east followed by wind out of the west was certainly beneficial for us — southerly wind is our worst quadrant so we were pleased to go through the eye and have east and west instead of south. With southerly winds the town square can easily flood."
October 15. Belco crews are making fast progress as they attempt to restore electricity across the island after Thursday's hurricane. The company's 5.00pm report today stated that engineers from the control room had been switching mainline circuits on and off in order to safely restore power to branch and secondary lines and bring more customers on. "If you were restored as part of the main line circuit restoration you may have temporarily gone off again and will go back on," explained a Belco spokeswoman. As of this morning, 2,734 customers remained without power. All main lines were restored by 10.30 last night. Throughout today the numbers have been changing as the switching is taking place during this phase of restoration. "Crews are making good progress and we expect to see a good result tonight as more customers come back on line," she added Crews have been and/or are scheduled to work in the following areas today: East End: Wellington Slip Road (near complete), Cashew City (complete), Ballast Point (complete), Stokes Point (complete); Central: Shawwood Park (complete), Northcote (complete), Blocks Point (half complete), Boss Cove (complete), Travelers Rest (to do), Sunset Pass (complete), Deep Bay Lane (complete), Happy Valley (tonight), Parsons Lane (complete), Devon Spring (went on, back off investigating), Jennings Land (mostly back), Ram Goat Hill (in progress), Shelly Bay (complete); West End: Tamarind Vale (in progress), Heron Bay (complete), Scaur Hill (tonight), Sound View Road (ongoing), Scott's Hill (in progress), Bob's Valley (complete). "While these area have been scheduled for restoration today, additional personnel are assessing damage to smaller isolated areas and making repairs where they can," said the spokeswoman. "We also have crews available to address any emergency situations that arise. "It is during this period of the restoration process that results are slower, as smaller branch lines and secondary lines require similar levels of effort to restore but bring on fewer customer than main line restoration. Main lines have to be restored first, as it is power from the main lines that flows through to the branch and secondary lines and on to homes and businesses. We do not expect that we will get everyone back on today, but do expect to have a better idea late today or tomorrow as to when total restoration may be achieved. When power is returned to your home or business, bring your appliances and sensitive equipment back on-line gradually so that you can be sure the service is stable. If you have partial power, turn off all the switches in your circuit breaker box and contact Belco. Periodically, check one switch that feeds a 120-volt outlet, such as a light or lamp, so you will know when power has been restored. If you have flickering lights, turn your power off at the Breaker Switch which will turn power off to the entire house or facility. We appreciate the patience of those customers who remain without power and continue our focus on getting full restoration complete as quickly and safely as possible." Sean Durfy, Ascendant Group chief executive officer, said yesterday although Nicole was a Category 3, going on a Category 4 hurricane, "she wasn't as devastating as she could have been". While more than 27,000, or about 90 per cent of Belco's customers, lost power, crews had started the restoration process by 4.30pm on Thursday. And Mr Durfy said they had been working "very, very hard" over the past 24 hours to get Bermuda's lights back on. "We have an obligation to serve. We've had that obligation over 100 years and I'm very proud of the people in the organisation." Belco chief operating officer Denton Williams praised the "tremendous team" and thanked "every one that enabled us to be here to help out". According to Dennis Pimentel, vice-president of grid operations, only 11 poles were reported down, compared to the 202 after Hurricane Gonzalo in 2014. Mr Williams added that only two transformers were "substantively down, so much lower than we usually have". But Mr Pimentel said: "It's worth noting we haven't completed our damage assessment, so we do anticipate that we will find a few poles and transformers that will need to be replaced, but nowhere near in the order that we had with Gonzalo and Fay." Mr Williams said an island-wide tree-trimming exercise in late August would help the island ride out hurricanes "a lot better". However, regarding laying power cables underground, he said "it's a constant trade-off between cost and practicality". He reiterated that it would cause a "significant" cost and disruption and that underground circuit repair could take several days. "You could be facing that as an alternative to having a 90-minute outage on a regular basis on our overhead system." He said the company's position remains that extensive undergrounding "is not the best solution. But we are opportunistic where it makes sense and we're kind of in the area and if we can do it, we'll do it."
October 15. West End businesses were prepared to deal with Hurricane Nicole thanks in part to lessons learnt from Hurricane Gonzalo. Sundée Faulkner, owner of Bermuda Clayworks in Dockyard, described the 2014 storm, which caused widespread damage, as a "pressure test". Speaking to The Royal Gazette after Hurricane Nicole battered the island on Thursday, she said: "We got flooded but we always do. "Considering what we had in Gonzalo, it's all pretty good. Gonzalo was a pressure test. I think everyone knew what they had to do." Ms Faulkner stayed at the pottery and gift shop gallery throughout the storm, using bags of clay to block the doors and try to keep the water at bay. But she said the second half was much calmer and she was even able to sit outside her shop entrance where she was sheltered by the big historical buildings. She opened up shop yesterday morning but said tourists had already been back in Dockyard on Thursday evening. Hundred of boats had been pulled out of the waters in Dockyard in advance of the storm, hidden away in every sheltered spot. Chris Roque, a manager at Spar Yard Marine Solutions, was getting ready to put the first boats back in the water yesterday morning. He said only two or three fell over during the storm, but he added that these were old boats and that some damage was to be expected during 100-knot winds. "It was a bad storm but the devastation was minimal," he added. "We in Bermuda fare amazingly compared to other jurisdictions. "Luckily we are blessed to have strong infrastructure. Ninety per cent of this place, that is Dockyard, is fine." He also applauded his staff, who he said were instrumental to the effort and remarked on the community spirit in Dockyard. "The community up here is amazing. It's a real community event up here. Everybody just pulls together and makes it happen." According to the West End Development Corporation, it sustained minimal damage. Although assessments were still under way yesterday morning, restaurants were open for breakfast. And while some shops in Dockyard remained closed yesterday morning, others were open by 10am and more still were well on their way to resuming normal business by noon. Visible damage in the area appeared limited to a couple of toppled benches and blown over signs, along with the downed foliage. Natalie Morris, of The Littlest Drawbridge Shop, and Sarah Burrows of the Bermuda Fudge Company, both in Clocktower Mall, experienced slight water damage. Ms Burrows said she'd had a "little bit of water through the old historic windows" but she added that this was to be expected. Dockyard Glassworks also fared well throughout the storm, with staff putting it down to the recent renovations. "Since the building has been repaired, there was very little damage," long-time employee Heidi Proctor said. Production manager Oliver Zawistowski added: "If anything there was a little bit of water on the studio side. That was about it." And glass maestro Stephen Zawistowski said the main problem was "just very dirty windows". Despite recording gusts of up to 136mph, the National Museum of Bermuda also escaped with little damage. "We're fine," curator and deputy director Elena Strong said. "It's nothing compared to the last three storms." Commissioner's House was badly damaged by back-to-back Hurricanes Fay and Gonzalo in 2014, only for Hurricane Joaquin to wreak further damage last year. The building was reopened in June and Ms Strong said the newly reinforced roofs held up well during Nicole. She said there was some water leaking through the windows, along with wind and salt spray damage on the property and leaves "everywhere". She added that the sheep were also fine and that the plan for yesterday morning was to assess any damage and start the cleanup before opening fully today. Joerg Rudolf, owner of The Dockyard Pastry Shop, was also relieved that the damage was not worse. "We're fine," he said, adding that he only lost a "chair or two but that's it. I feared for more damage than it actually did. But scary it was any way." Meanwhile, a wall at Somerset Cricket Club was torn down and the Rubis Boaz Island Service Station and Marina suffered some damage. "Mostly the canopy and one of our garage doors is partly damaged," part-owner and operator Derek Simons said. He added that he had expected "much worse" and remarked how "blessed we are — all of Bermuda — to be having this conversation".
October 15. Barely 24 hours after Hurricane Nicole ripped a trail of devastation across the island, Michael and Allison Broderick saw their wedding dreams come true as they walked down the aisle under brilliant blue skies. The couple, who have family in Bermuda, had feared the worst as the powerful storm gathered strength and friends and family desperately changed travel plans to make it to the island for their big day. But despite 120mph winds, torrential rain, flight cancellations and groomsmen having to dress on the plane and hotfoot it straight to yesterday's 5pm service, almost all of their nearest and dearest were present to see them say "I do" at The Reefs in front of a calm turquoise sea. "It's been quite a stressful week," Mr Broderick said. "We felt responsible for everyone that was here because they had made such a huge effort. It was also pretty scary seeing the storm grow and everyone making their preparations on the Wednesday. We'd never seen a hurricane before, this was our first one, and hopefully it's our last too. But it has made this whole week an even more unforgettable and incredible experience for us." Mr and Mrs Broderick met at the University of Buffalo in 2006 and now live in Raleigh, North Carolina, where Mr Broderick works for a financial advisory firm and Mrs Broderick is a physician's assistant. They have been frequent visitors to the island over the years to see Mr Broderick's sister, Kathleen Dodwell, and her family. "It's our favourite place in the world and we wanted to share it with all our friends and family," Mr Broderick said. "My sister being a wedding planner is also a big help. In all we were supposed to have about 86 friends and family travel to Bermuda from New York state, and 60 have been able to make it. So we have done pretty well. We are so grateful to everyone who has made the effort to be here, and those that could not have sent their thoughts and good wishes. We're both very excited. It's a gorgeous day and to wake up and see the sun this morning after the last few days was just incredible. I have been smiling ear to ear all day. If we can weather this storm, then hopefully the rest should be a breeze."
October 15. Flotsam, particularly plastic items, are washing up on Bermuda's beaches in the wake of Hurricane Nicole. Paget resident Louise Barker reported this morning she had filled 12 rubbish bags, mostly polystyrene, from a small beach on Harbour Road between Lower Ferry and Valley Road. Others across the island have noticed similar problems, and on some of the South Shore beaches much of the sand has washed away. Ms Barker has called for volunteers to help to remove the rubbish. "I've been there all morning and have filled 12 rubbish bags full of polystyrene, but have barely made a dent in it," she said. "I would hate to see all this washed out to sea. We need a few volunteers to help. I feel it's more important than cleaning up branches because it's not biodegradable."
October 14. The Bermuda Government is in the process of refinancing about $276 million of debt. It made a cash tender offer to holders of its 5.603 per cent senior notes, which are due in 2020, and is set to pay out early on about half of the $500 million of notes. At the same time, the Government is to make a new notes offering, the details of which are awaited. The early redemption of about half of the $500 million in senior notes, four years before they mature, will reshape the Government's repayment schedule as it works to reduce net debt projected to be $2.36 billion by March. It faces a daunting schedule, which includes a combined $1.27 billion of debt that will become due in 2023 and 2024. Bob Richards, Minister of Finance, had planned to hold a press conference on Wednesday regarding the early tendering of $276 million of the 2020 notes. But because of preparations before Hurricane Nicole's arrival, the press conference is now expected on Friday. The Government originally announced a maximum tender amount of $150 million, with the tender period opening on September 28 and due to run for three weeks. But after only nine days, $276,065,000 of the 2020 notes had been validly tendered for exchange. The Government indicated on Tuesday, in a filing with the Bermuda Stock Exchange, that having exceeded its initial target, it was no longer accepting tenders of existing notes with regard to the offer. For each of the notes redeemed early, the Government will repay the $1,000 principal, together with an additional $100 and an early tender premium of $30. The settlement of the tender offer is expected next Wednesday and is conditioned on, among other things, the closing of an offering of new notes by the Government. The 2020 notes were not the only ones included in the early tender offer. The Government also invited holders of its 4.138 per cent senior notes, due in 2023, to submit for early redemption. A total of $126 million of those notes, from an outstanding total of $475 million, were validly tendered. However, the Government has decided not to accept any early tenders for these notes.
October 14. Catalina Holdings (Bermuda) Ltd, an acquirer of businesses in run-off, made after-tax net income of $57.2 million last year — an increase of 32 per cent from the previous year. The fast-growing company, which was launched on the island in 2005 by Chris Fagan, chairman and chief executive officer, and Dean Dwonczyk, his business partner, when they bought out Overseas Partners Re with the help of private-equity and bank funding, has made 20 acquisitions. Catalina is privately held, owned by its management, Caisse de Dépôt et Placement du Québec and funds managed by Apollo Global Management, and has publicly announced its financial results for the first time. Earlier this week, Catalina announced it had completed its acquisition of AGF Insurance Ltd, a UK-based subsidiary of Allianz, continuing a pattern of steady accumulation. The company sees many more opportunities ahead and has the means to pursue them. Mr Fagan said Catalina's institutional investors had committed $300 million of additional equity capital to help fund future acquisitions. He added that Catalina employs 140 people in nine offices around the world and that he expects headcount to rise to 200 by the end of this year. "Catalina's business model is to acquire non-life insurance and reinsurance companies and portfolios in run-off," Mr Fagan explained. "Over the past 11 years we have bought publicly listed companies, private companies from financial sponsors and subsidiaries from large insurance corporates and banks who are restructuring. We do not write new premiums other than where the commitment was made prior to our acquisition. In some cases we may acquire a company which is writing live business but where more value exists for that business as a run-off with renewal rights being sold to another live writer, although this is uncommon." Catalina Holdings's first acquisition came in 2008, Quanta Capital Holdings Ltd, a Bermuda company listed on the Nasdaq Stock Exchange. In July this year, the company agreed to acquire Hartford Financial Products International Ltd from US insurance giant The Hartford. "At the time of writing we have made 20 acquisitions with total shareholders' equity of acquired companies of $1.9 billion, total gross reserves, including from transferred portfolios, of $4.3 billion, and total assets of $6.3 billion," Mr Fagan said. "Our flexible business model allows us to acquire all types of non-life insurance and reinsurance companies and portfolios. We have acquired and successfully run-off short tail catastrophe reinsurance writers, such as Glacier Reinsurance AG in Switzerland, as well as long tail casualty companies, such as KX Reinsurance Company Ltd in the UK, and portfolios. We are also active acquirers of direct insurance companies and portfolios." Professional-services firms have estimated the global run-off market as having about $400 billion in liabilities, representing significant growth opportunities for companies like Catalina and Bermudian competitor Enstar Group. "This is not a static figure and it is growing as live insurance and reinsurance companies reassess their business models, place in the distribution chain and use of capital," Mr Fagan said. "As well as the old legacy liabilities, this results in increasing opportunities for an innovative company like Catalina to grow its business in liability classes it understands and is experienced in, whilst providing a valued service to sellers. We continue to see opportunities in Bermuda, the US, across Europe and increasingly in the Far East and some less well-developed markets. We are also seeing a trend towards larger transactions with an increasing number of sellers being multinational insurers with substantial balance sheets. Catalina's ability to transfer substantial portfolios in excess of $1 billion has opened up a broader range of opportunities. As well as acquisitions and portfolio transfers of legacy liabilities, we are also starting to find that some large potential sellers are interested in partnering with Catalina to benefit from our focused experience and track record in the run-off sector." Mr Fagan added that Catalina's mergers and acquisitions, actuarial, claims and diligence teams "remain as busy as they have ever been reviewing new opportunities".
October 14. A new ferry stop for St George, including berths for an extra cruise passenger service, is in the works for the Olde Towne. Plans to move the stop to Hunter's Wharf, which can be viewed at the Department of Planning office, include adding a 2,200 square foot open shelter, landscaping and six parallel parking spots for pick-up and drop-off on Penno's Drive, opposite the historic Hunter's Building. The work will extend to the edge of the Penno's Wharf site, including the rubble seawall lining the harbourside property. Along with a docking space by the southern edge of the wharf, plans show a gangplank jutting from the eastern corner for the bow loading of passengers. Quinell Francis, the Mayor of St George, said the stop would help to accommodate two new Norwegian Cruise Line ferries bringing passengers to and from the town. According to a letter by Michael Kirkos of engineering firm Brunel Ltd, the project requires the creation of two ferry berths — one for bow loading and a second for side loading. The existing marine structure from Works and Engineering will likely be relocated, with the exception of the piled foundations, for the ferry berths. Proposed works include a new reinforced seawall, concrete or paving stone walkways, and sitting areas. In the letter, Mr Kirkos requested an "expedited processing" of the application, explaining that work must be completed by March in time for the America's Cup. Twelve extra cruise ships are to call on St George each year from 2017 to 2022 as part of a deal between the Bermuda Government and Norwegian Cruise Lines. The agreement also includes bringing two catamaran ferries to the island for the run from Dockyard to the East End, along with a yearly investment of $150,000 by NCL to sponsor tourism enhancement in co-operation with the Bermuda Tourism Authority.
October 14. Reinsurers are expected to bear the brunt of Hurricane Nicole's financial impact on Bermuda, even as primary insurers likely see claims for wind and downed trees, damaged roofs, car damage and some business interruptions. That is the view of ratings service AM Best, which noted that "since primary domestic insurers are heavily reinsured with manageable retentions, it is anticipated that the brunt of the storm's financial impact will once again fall on reinsurers". Nicole was a Category 3 hurricane, with wind gusting up to 136 miles per hour, when it passed directly over the island on Thursday. It was the first hurricane to strike Bermuda since the double blow of Fay, a Category 1 hurricane, and Gonzalo, a Category 2, during the space of a week in October 2014. The estimated insured losses from those storms was between $200 million and $400 million. The last Category 3 hurricane to hit Bermuda was Fabian in 2003, which caused insured losses estimated at $300 million, according to AM Best. In a statement, AM Best said: "In Bermuda, residential dwellings and commercial buildings are well-built, with either limestone or concrete blocks, and roofs are mostly made of limestone tiles cemented together. Building codes on the island are very strict, allowing for safer structures that can withstand sustained winds of over 100mph. Nicole's maximum sustained wind speed of 120mph was in excess of the island's building codes, which put the island's structures to the test." AM Best anticipates that domestic insurers will be insulated from any major financial impact resulting from Nicole, given their extensive use of property quota share reinsurance. It added that Nicole does not represent a material financial impact for reinsurers and should be easily absorbed. Meanwhile, Bradley Kading, executive director of the Association of Bermuda Insurers and Reinsurers, praised the island's resilience to storms, noting its strong building codes and "culture of preparedness. Bermudians protect themselves, uniformly prepare for storms, and help their neighbors afterwards. Everyone uses insurance — which protects people and property and leads to a faster recovery with an economic stimulus. In this way, the island is a role model for other jurisdictions." Stephen Weinstein, general counsel of RenaissanceRe, thanked the Bermuda Government, Bermuda Police Service, Royal Bermuda Regiment and Belco who "prepared us for the storm, communicated about it effectively, and have led a rapid cleanup and recovery effort. The island's resilient infrastructure and ethos of community preparation served us all very well, and that's why Hurricane Nicole was not a human disaster. As we see the growing human toll from other recent hurricane landfalls, we hope Bermuda can provide an example so that other island and coastal residents can be equally safe from these kind of storms in the future." Ross Webber, CEO of the Bermuda Business Development Agency, said: "Bermuda has a fully robust infrastructure that caters to the modern needs of international business. We're strong, united and very different to other offshore centres."
October 14. Telecoms companies have reported that the majority of their networks are back in operation following Hurricane Nicole. Eleven of Digicel Bermuda's cell tower sites have been repaired, with only Sentinel Hill without service as of 4pm. That means 97 per cent of company's network is in operation. Meanwhile, CellOne reported it had 72 per cent of its cellular network in operation at 8am this morning, with technicians working to resolve remaining issues. Digicel Bermuda & BTC said its engineers were on site at affected cell tower locations last night, following the all clear from the Emergency Measures Organisation, and worked late into the night to ensure as many customers as possible had service. In a statement, the company said the network had proved resilient throughout the storm "with minimum disruption to customers, in large part thanks to the underground fibre network backbone that supports BTC and Digicel". BTC home internet systems are fully operational for customers who have had their power restored, according to the company. Robin Seale, chief executive officer of Digicel Bermuda & BTC, said: "I could not be more proud of the Digicel & BTC teams working together to get normal services back to our customers. With over a hundred years of experience delivering communications for Bermuda the BTC team are experienced in the impact of heavy weather, know how to keep things running and in repairs. We thank all of our customers for bearing with us while this was achieved and appreciate the feedback received from many who recognized our efforts to keep Bermuda connected." The Digicel store and the BTC stores in Hamilton are open for normal trading. This morning, internet provider Logic reported island-wide outages as a result of power loss and downed lines, and dispatched crews to make repairs. Frank Amaral, CEO of KeyTech, said: "We would like to reassure our customers that our field crews are working hard to ensure as fast a recovery as possible to our networks and we thank everyone for their continued patience. "I am extremely relieved that no one was badly hurt during Hurricane Nicole. Bermuda, as ever, has reacted magnificently to the challenges posed by this large storm and everyone is playing a part in returning the Island to normality." Logic cable and internet customers can check for updates through the status.logic.bm webpage. CellOne customers are able to monitor updates at cellone.bm under the recent news section. The CellOne and Logic payment centre, on Victoria Street, will be open on Saturday from 9.30am to 5pm. TeleBermuda International's administrative offices and customer care centre will reopen on Monday. Its 24-hour technical support centre is operating as normal.
October 14. Nowhere in Bermuda escaped the wrath of Hurricane Nicole — but the collective sigh of relief could be heard from St George's to Dockyard. While many roofs, trees and walls were badly damaged, and homes and roads flooded, the most common response from communities across the island was that it could have been much worse. Hamilton suffered flooding, particularly the notorious Mill Creek area, and light debris lined the roads of the city, but most businesses remained boarded up and seemingly unscathed. In the West End, there was notable roof damage, particularly at the Rubis gas station at Boaz Island. Main roads were apparently clear except for one cable line that came down near the entrance to Dockyard. Damage to boats in Dockyard also appeared minimal. St George's and St David's both came through with flying colours, according to St George's mayor Quinell Francis, although Mullet Bay and Somers Gardens were flooded and buildings will be assessed today. "It's mainly just debris. All our streets are pretty clear," Ms Francis told . Bailey's Bay took a hit due to the direction of the storm, with the commercial sports fishing boat Stealth breaking from its mooring, colliding with a concrete pylon and then being smashed to pieces. Bailey's Bay Cricket Club suffered extensive damage. In Flatts, the sound of generators buzzed into the evening as residents prepared for a night without electricity. While trees, broken branches and foliage littered the roads, most routes remained usable to those that braved the aftermath of the storm. The North Shore had taken a pounding from the winds after the eye passed over the island, with large waves rolling into the inlet. Although damage to vegetation, trees and fences was significant, structural damage seemed minimal.
October 14. Michael Dunkley praised the resilience of the people as Bermuda weathered one of its toughest ever storms. Winds of more than 120mph may have been a shock to many — as Hurricane Nicole leapt quickly from Category 1 to Category 4 — but the Premier said the island's skilful preparations and communication stood it in good stead. Mr Dunkley was speaking to The Royal Gazette last night after immediate assessment showed hurricane damage "could have been much worse. That storm was coming at us, going from a Category 1 to a 2, back to a 1. That all changed," he said. "But because we were well organized, we were ready to do what we needed to do. This goes back to the resilience we have as a people." The Emergency Measures Organisation had prepared people for the worst, Mr Dunkley said. "Hurricanes are fickle and we know they are going to change," he said. "Yes, we had a very serious storm and it intensified as it got closer. But I'm absolutely delighted with the preparation, organisation and leadership that took place through the EMO. It just shows when you prepare and organise in the appropriate way you can get things done in difficult situations. We can breathe a sigh of relief. It could have been much worse. In the morning, we will rise and we can get back on track. I'm delighted there was no deaths or serious injuries. Congratulations to the Bermuda people for sticking to it and being resilient, and getting back on it to clean up. As I sit here and look at the initial assessment, I'm very proud that people heeded the message." Some people had already starting cleaning up yesterday evening, the Premier noted. "Bermudians can be proud of how we recover, picking things up and helping each other," he said.
October 14. Hurricane Nicole, the biggest storm to strike since Fabian in 2003, tore across Bermuda yesterday — but the island emerged undefeated. Roofs were ripped off buildings, roads and homes flooded, walls and roads collapsed and trees felled, but by the day's end the country was counting its blessings. The Causeway suffered damage to its walls and road surface, but Michael Dunkley, the Premier, noted it was minimal and it was reopened to two-way traffic at 10pm last night. L.F. Wade International Airport will be assessed for damage today. "We can breathe a sigh of relief. It could have been much worse," Mr Dunkley told The Royal Gazette. Gusts of more than 120mph were recorded at Commissioner's Point, with Category 3 Nicole threatening to cause devastation for several hours in the morning. It subsided while the eye passed late morning, but fierce winds picked up again finally speeding away from the island late afternoon. At one point, more than 27,000 Belco customers were without power, although that figure was down to 19,733 by press time last night. Belco said most of the repairs would have to wait until daylight. Flooding victims included Victor Scott Primary School, while a wall came down at Somerset Cricket Club and Bailey's Bay Cricket Club's structure suffered extensive damage. Residents near Elbow Beach reported a significant outflow from a broken pipe, many boats around the island were smashed against rocks, and debris was aplenty. From the tone of the reports yesterday morning, Hurricane Nicole, the sixth hurricane of the season, had the potential to surpass even Fabian. Eleventh-hour overnight forecasts alarmed residents as the National Hurricane Centre reported Nicole grew into an "extremely dangerous" Category 4. Nicole was still a Cat 4 at 6am yesterday. But the 9am prognosis dropped it down a notch in the final leg of its approach. Nicole nevertheless delivered an extremely powerful double punch, passing overhead an hour earlier than expected when the eye arrived shortly after 11am — and lashing the North Shore throughout the afternoon as the other side of the storm struck. As it headed off, Nicole subsided to a Category 2 storm, and was expected to dwindle into a Category 1 this morning. As the storm advanced, the Royal Bermuda Regiment mustered a contingent of 140 troops which swung into action in Nicole's aftermath, clearing the roads. Four immediate response teams were stationed at Warwick Camp, with another based on the St George's side of the Causeway to cover the East End.
October 13. 9 pm. Following Hurricane Nicole, Belco had restored electricity to 7,698 customers by 8pm, while some 19,733 remain out of power. "Assessments have indicated a large number of poles down and wires," said a Belco spokeswoman. "Crews have been limited in what they can do in the immediate aftermath of the storm as in many instances wind gusts were still to high to work safely from a bucket truck and assessments need to be completed to ensure crews' safety. Restoration tomorrow will proceed with main lines as a priority, as they bring restoration to the largest number of customers quickly and then on to major branch lines. Belco will have a much better assessment of restoration timing once damage is fully assessed. We have crews and equipment in the East End so restoration efforts there have begun despite the extended closure of the Causeway. Safety is the most important consideration at the moment for the public and our crews. Any wires down should be considered live and avoided and reported. Everyone at Belco appreciates all the kind comments and support the community has expressed and looks forward to getting everyone back to normal." Major outages were being monitored by the utility's grid operations. As customers lose power, outages are logged at Belco's operations centre. Belco offices will be closed tomorrow for cash payments and walk-ins. They will honour discounts for discount dates of Wednesday through Friday October 12-14.
October 13. 8:43 pm. Soldiers from the Royal Bermuda Regiment teams hit the highways early today in the wake of Hurricane Nicole. Major Andrew Clarke, Chief of Staff and Operations Officer at the nerve centre of the RBR hurricane operation, said: "Bermuda has weathered the storm pretty well, despite the saturated ground. In terms of being hit, Nicole struck much harder than Hurricane Gonzalo two years ago but, perhaps because Gonzalo uprooted all these massive old trees then, there isn't much lying on the ground now." Maj Clarke added that the road from Warwick Camp to Dockyard was clear on a single lane and was also clear from Barnes Corner to the traffic lights at Paget. "We have currently got five teams engaged in clearance tasks with downed trees and power lines on the South Shore around Astwood Cove and Coral Beach." Reconnaissance teams also checked Pembroke out to Spanish Point and returned along North Shore Road to Flatts Bridge, with routes being checked and cleared where required out to the east end. Maj Clarke said: "It's very comprehensive coverage really and we're clearing what we can on the hoof — if our recce teams find something that can be removed or cut up with chainsaws very quickly they're doing that and putting it at the side of the road for Works & Engineering to collect. I'm very happy with the operations side and with the way things have worked — we really gelled which is essential for the success of any operation."
October 13. 6 pm. Hurricane Nicole, now at Category 2, is continuing farther out into the Atlantic, with the National Hurricane Centre at 5pm putting its eye 114 nautical miles northeast of the island. A hurricane warning was officially dropped at 6pm. A tropical storm warning remains until 9pm. While the general consensus is that the impact is less than feared, Nicole leaves behind some serious damage to the island's infrastructure. It caused walls and roads to collapse, tore roofs off buildings, ripped up trees, smashed boats against rocks and flooded numerous homes and roads. Walls are said to be damaged along the Causeway, which is being assessed. The Causeway will remain closed until at least tomorrow, according to the Emergency Measures Organisation. The EMO will announce the plan for government workers at 7pm, while schools will stay shut until Monday. Residents are still urged to keep off the roads as recovery efforts get under way. The Royal Bermuda Regiment has begun its post-storm exercises. Many power lines have been downed, and the EMO cautions for the public to assume that any fallen cable is live. Flooding victims included Victor Scott Primary School, while Bailey's Bay Cricket Club's structure suffered extensive damage. Residents near Elbow Beach report a significant outflow from a broken pipe. Other details of damage are coming through to us this afternoon as residents emerge cautiously from their homes. According to a spokesman for the Maritime Operations Centre, no major marine incidents took place during the storm. However, several beacons went off — indicating that unmanned vessels were either sinking, or on the rocks. "We are still waiting for the weather to go down a bit," he said. "No one wants to go out in this. We are anticipating that Bermuda will be dropped to a tropical storm warning later this evening, winds having reduced significantly this afternoon." Earlier today, after giving locals a brief respite in the wake of its most punishing winds, the storm resumed in force. "Significant" power outages hit the island, according to Senator Jeffrey Baron, the Minister of National Security, who said there had been no reports thus far of storm related fatalities or major injuries. The Causeway will have to be assessed after the hurricane passes. Mr Baron said he was "cautiously optimistic", with no reports yet of major structural damage. However, flooding and road damage has been reported to The Royal Gazette. The eye of the hurricane made its advent around 11am, but the other side of the hurricane returned around 12.30pm, and powerfully, buffeting the North Shore hardest before winds began to subside near sunset. The National Hurricane Centre shows Nicole weakening gradually as it continues northeast. Radar earlier showed the southwest of the island peeking through cloud after a long and punishing storm in which its most powerful zone, the northeastern corner, moved over and past the island. Minor debris littered Hamilton's streets, with branches down in the parks, and the tarpaulin over the ferry terminal has been ripped off. Mr Baron said as of 10am that the Causeway remained intact, adding that he was in continual contact with the Emergency Measures Organisation. However it is evident from reports during the short calm that many houses around the island have taken damage. Reports of leaks and roof damage are coming in to The Royal Gazette and flooding has been described in low-lying areas of Hamilton — especially around the usual culprit where the Pembroke Canal drains. It was been a tough morning: conditions on the ground began to deteriorate sharply at 8.30am, and by 10.30am had reached a ferocious intensity in Hamilton, as Nicole's strongest patch of high winds and heavy rain swept over. Isolated tornadoes remain a possibility: a couple of vortices, indicative of rotation and possible brief, small tornadoes, have been observed. Mr Baron praised residents' conduct on social media, noting the atmosphere of togetherness and concern, with little misinformation. Meanwhile, reports of power outages have been coming in from readers all over the island. Outages this evening stood at 25,800 or around 85 per cent of customers, with Belco advising that crews cannot be deployed until after the storm. Forecasters said the island has been subject to winds of tropical storm force since about 1am on Thursday, including gusts of hurricane strength. Hamilton at sunrise was drenched and eerily calm, but fierce gusts intensified as the morning wore on, and by 9am The Royal Gazette was blanketed by sustained, squalling gusts Defying earlier expectations, Hurricane Nicole raged into a major Category 4 storm late on Wednesday, and has kept its strength coming into local waters, before downgrading this morning. According to the National Hurricane Centre, the storm should weaken further as it passes, but last night's Cat 4 status surpassed earlier expectations, making Nicole the biggest hurricane of recent years to make landfall. Hurricane Fabian struck the island in 2003 as a Category 3 storm, with winds of 120mph, inflicting widespread damage. As a tropical storm, Nicole meandered while Hurricane Matthew was the focus of attention, but forecasters this week have consistently placed Nicole on a direct course for Bermuda. As the island readied, the Royal Bermuda Regiment yesterday mustered a contingent of 140 troops to swing into action in Nicole's aftermath: there are four immediate response teams stationed at Warwick Camp, with another based on the St George's side of the Causeway to cover the East End. The Causeway closed yesterday at 11.06pm. The East End soldiers are bolstered with a team from the RBR's Boat Troop, which will evacuate casualties to Grotto Bay for ambulance pick-up if the Causeway is impassable. Yesterday, Michael Dunkley, the Premier, said that while the Bermuda Weather Service had been confident of the storm's path from the beginning, they were "a bit uncertain as to its strength. Hurricanes are fickle in nature. We should prepare for the potential that it may vary from estimates. I would like to assure the people of Bermuda that we have done everything necessary to prepare us, and I would urge calm. For now, we should hunker down and get rest. I wouldn't want people worrying about what it could be. This is when we come together as a people and look after each other." Mr Dunkley earlier visited the emergency shelter at CedarBridge Academy, and will call on the Lamb Foggo Urgent Care Centre later before visiting the King Edward VII Memorial Hospital, to thank all staff. "While some of us might be with family or friends, all these workers are not at home," he said. "They are out there taking care of our needs." In the storm's wake, soldiers at Warwick Camp will deploy after detailed reconnaissance and risk assessments, according to Regiment Commanding Officer Lieutenant-Colonel David Curley. "They will be tasked to go west and east of Warwick Camp to initially start clearing roads. This is one of our main tasks — it's something we do really well and we're fully certified and well rehearsed to deal with the aftermath of a hurricane." Hurricane winds should commence at about dawn and persist until evening, according to the BWS. If the storm strikes at a Category 3 intensity, damage to buildings and downing of trees is a strong possibility. Mr Dunkley said he appreciated residents might be "anxious about what's ahead — it's a little slower and bigger than expected. People should get all the rest they can. When they wake up, the storm will be on their doorsteps." Hamilton was busy throughout Wednesday, with hardware stores doing a brisk trade in anticipation of a significant strike — the island's third dead-on hit in three years, after the double impact of Fay and Gonzalo in 2014. The BWS gave a frank warning for residents to expect "strong winds, heavy rain, thunderstorms, possible tornadoes, and dangerous surf and rip currents, with storm surge building six to eight feet on top of very high seas". Former firefighter Shawn Grant had these words of advice: "If it gets particularly rough, go to the bathroom. The bathroom is the strongest part of the house." With the high tide just before 7am as Nicole draws near, seas will remain high throughout Thursday, with 6 to 8 feet surge on top. "It is just a slow-moving, long storm," said East End resident Chris Flook. "That is the frustrating thing because you want to go out and fix stuff — but you have got to wait it out." He planned to be awake at 4am, "more than likely nail-biting, hearing the rattling and waiting for it to come." With Nicole coming less than three weeks after Tropical Storm Karl threatened the island, residents knew the drill and prepared swiftly. Mr Dunkley commended the island's preparation efforts, thanking national security minister Senator Jeff Baron, Commissioner of Police Michael DeSilva and the Emergency Measures Organisation for a "tremendous job getting the message out the last couple of days". If Nicole hits as a Category 3 or strong Category 2, residents can expect significant debris in the island's roads. Colonel Curley said the regiment first aim would be to "unblock roads to ensure that emergency service vehicles can move freely. If we didn't go out there right away when it is deemed safe, it would take a lot longer to clear these roads and there might be severe casualties that need immediate treatment at the hospital. Our other main task is to support the Bermuda Police Service with reassurance patrols, and our Operational Support Unit is tasked for this role. Hurricane Nicole is strong and slow-moving. We won't know what we'll find when we deploy out of the gates of Warwick Camp, but we are trained in all aspects of this kind of work and very experienced. We did very well with Fay and Gonzalo two years ago. Soldiers based in the East End will also check the airport runway to ensure that it is clear of debris, to allow flights in and out to resume as soon as possible. We are Bermuda's insurance policy and we intend to live up to our promise to protect and serve our community," Colonel Curley said in closing.
October 13. A man was shot in the arm when a gunman opened fire outside The Spinning Wheel nightclub tonight. The victim is said to have suffered superficial injuries in the incident at about 9.30pm. He was taken to King Edward VII Memorial Hospital by private car. Police say a lone gunman approached a group of people outside the Court Street venue before shooting at the man. They were unable to say whether the incident was gang-related. One man who was near by, told The Royal Gazette: "I heard three shots. I didn't come out to see what's happening." At about 10.30pm, an area either side of The Spinning Wheel remained cordoned off while police launched their investigation. Bermuda Police Service spokesman Dwayne Caines said: "Police responded to a report of a firearms incident that took place at 9.28pm. It appears that a lone gunman opened fire on a group of persons assembled outside of Spinning Wheel entertainment complex on Court Street. This resulted in a male being taken to the hospital via private vehicle with an apparent gunshot wound to the arm." Witnesses or anyone who saw a man acting suspiciously in the area should contact police on 295-0011 or the confidential Crime Stoppers hotline on 800-8477.
October 13. Early am. The British Broadcasting Corporation (BBC) in London and Manchester announced in early morning weather reports that Hurricane Nicole had grown overnight in strength and danger from a Category 2 to a Category 4 hurricane and was heading for Bermuda.
October 12. The Royal Gazette will not be publishing tomorrow because of Hurricane Nicole. "The timing of this storm means it would be late tomorrow evening before we could print and circulate a newspaper," Jonathan Howes, the chief executive officer of Bermuda Press (Holdings) Ltd, said of the decision taken this morning. "In the interest of keeping the roads clear for emergency services and the safety of our staff, we will focus our Thursday reporting to our online platforms. "We will publish a paper on Friday and Saturday with special hurricane sections covering the impact of Hurricane Nicole on the island." Mr Howes added: "I would encourage the public to share their photos and storm stories with the RG. I would encourage everyone to take this storm seriously and to stay indoors. Additionally residents should respect the clean-up efforts and stay off the roads Thursday evening." Residents can stay informed about the progress of Nicole by following our Cover-It-Live feature, which will be up and running from 11am. Once Nicole has blown over, we would like to hear from you. Please reach out to us at news@royalgazette.com to share that your experiences, and send us your storm photos at storm@rg.bm or rgphoto@royalgazette.com. For those of you in Twittersphere, please use the hashtag #HurricaneNicole. Be safe, Bermuda.
October 12. Bermuda is facing a direct hit from a mega storm now closing in with winds of 95 knots and gusts as high as 110 knots. Hurricane Nicole was upgraded to a Category 2 storm yesterday afternoon and, according to the Bermuda Weather Service, will exert its full force at around noon tomorrow. "Nicole is a serious threat to Bermuda, and we cannot afford to have complacency with this storm," said Senator Jeff Baron, the Minister of National Security. "I cannot emphasise enough the critical importance of residents securing their homes and completing their preparations well in advance of this storm.." The Causeway will shut at 11pm today and will not reopen until it is considered safe to cross; schools will close from noon today until Monday; Government offices will shut at 3pm today; and as always the Regiment will be on hand to deal with emergencies. In addition to the fierce winds, the storm could dump several inches of rain. The storm's slow movement could mean Bermuda will suffer 26 hours of tropical storm weather, with hurricane force winds for nine hours. A number of airlines have cancelled their flights into the island, and ferry and bus services will be suspended. Scores of businesses and shops have announced that they will close early today and will stay shut until at least Friday. After another Emergency Measures Organisation meeting yesterday, Mr Baron again emphasized the severity of the storm, urging residents to secure their homes and ensure seniors and vulnerable people in their areas are prepared. "I want to stress that it is important residents take all necessary precautions. Please stay indoors during the storm. That means no kite surfing and no swimming in our South Shore waters. Conditions are just too dangerous, and we cannot risk the safety of our emergency personnel. I want to encourage Bermudians to stay and band together in unity as we are known to do."
Mr Baron announced at a press conference:
Public schools would close at noon today and remain closed through Thursday and Friday.
The Causeway would close at 11pm tonight, and is expected to remain closed for around 18 hours.
There would be no ferry service today, and no bus service after 8pm today.
The Emergency Shelter at CedarBridge Academy would open at 4pm today.
The Emergency Broadcast Service on 100.1FM would begin to broadcast at 10pm this evening, providing updates every half-hour.
Government offices would close at 3pm today and remain closed on Thursday.
The Lamb-Foggo Urgent Care Centre in St David's would remain open.
The Royal Bermuda Regiment would be deployed to various spots this evening.
The BWS forecasts that the storm will pass within 25 nautical miles of the island, considered a direct hit. Providing an expected timeline for the storm, Kimberly Zuill, director of the weather service, said that tropical storm force winds would begin to affect the marine area starting around 8pm today, with 50 knot winds beginning at around 3am tomorrow. Hurricane force winds are expected to start at around 6am and last for nine hours. High tides occur at 6.50am, this is prior to the closest point of approach and it will be in the worst quadrant of the hurricane. Therefore, expect low-lying areas to experience flooding and inundation. The highest sustained winds forecast for the system at the moment is 95 knots, gusting to 110 knots. Please expect if you are elevated and exposed to have higher conditions than this, particularly in areas where you have funneling of the winds. Knowing your exposure will help you finish your preparations." Michael DeSilva, Commissioner of Police, noted the island had experienced multiple storms in recent years, saying: "Bermuda has had a lot of practice preparing for hurricanes, hunkering down during hurricanes and then cleaning up after. The concerning two things in this particular one is the length of time, 26 hours of storm activity which presents some challenges for people who want to leave their homes. The other thing is the fact that it will end sometime on Thursday afternoon when it is daylight. When you combine those two things, it can be problematic for emergency services. When people feel a sense that it is calming down, they are drawn outdoors in the middle of emergency services trying to make sure the roads are clear. The number one priority for the police and the Royal Bermuda Regiment once the hurricane has subsided is to go out and make sure there's at least one clear road from east to west. That's to make sure fire appliances and ambulances can get where they need to for emergencies. It is essential that we don't have the public getting in the way of that activity. The incoming storm has already caused three cruise ships to cancel their calls in Bermuda, while the Bermuda Islander has delayed its arrival into Hamilton from Thursday to Friday." The Bermuda Chamber of Commerce urged its members to take all necessary precautions to protect their people and premises. "We will be posting to our social media relevant information on business opening hours immediately after the storm as well as updates on the weather and other pertinent information," the chamber said. "We look forward to a safe return to work, post storm." At 9pm yesterday, Nicole was about 310 nautical miles south-southwest of the island, with sustained winds of 75 to 85 knots. The storm was stationary, but predicted to curve north, turning on a course towards Bermuda.
October 12. As winds picked up, Belco lodged an outage for about 740 Southampton customers this evening — with more to come as Hurricane Nicole looms. According to a spokeswoman, a switch tripped at the power company's Evan's Bay substation at 6.24pm. Customers had power restored an hour later. "The outage was weather related," she said. "Also, given the ongoing deterioration in the weather, we do anticipate outages, most of which will likely be due to increasing wind blowing branches into the lines." Customers can call Belco at 955 to report loss of power.
October 12. Gorham's is bracing itself for a surge of people today as Hurricane Nicole closes in on Bermuda. "People will start panic buying," Gorham's general manager Andrew Mackay said yesterday, adding that half the generators had been sold already. Mr Mackay predicted that most people will flock to the store around noon, once they see the latest weather forecasts. Stock levels of the most popular hurricane items at Gorham's are still plentiful. However, it is expected that generators, batteries, large water containers and tarpaulin will be in very heavy demand today. Mr Mackay suggested that people were generally well prepared for Nicole as they still had supplies bought for Tropical Storm Karl, which struck the island over the weekend of September 24/25. Hurricane Nicole is expected to hit Bermuda at 11am tomorrow, causing disruption to the island's schedules. Schools and businesses are expected to close at midday today and mostly to remain closed tomorrow.
October 12. Hurricane Nicole is expected to hit Bermuda at noon on Thursday causing disruption to the island's schedules. On this page The Royal Gazette will provide updates on shipping and airline schedules, school closures, businesses that will close and events that have been postponed or cancelled..
Advice
Belco has urged residents to safeguard valuable appliances and sensitive equipment by unplugging them when winds increase and throughout the storm. Trees hitting power lines and flying debris can cause surges on the electricity system and damage equipment. Should you lose power during the storm, keep your appliances disconnected. Throughout the storm the Belco network is monitored by Grid Operations and engineers are aware of outages affecting major circuits and large areas. As it is unsafe for Belco crews to respond to outages during the storm, we ask customers to please refrain from calling 955 as it is important to leave lines open for emergency communications.
BF&M has reminded residents to take all necessary precautions and to prepare for Hurricane Nicole. See BF&M's Facebook page for hurricane awareness tips. Call 295 5566 with any insurance-related questions before the storm. Opening hours will be communicated as soon as possible after the storm and the BF&M 24-hour property claims hotline 298 0247 will also be available for a quick response to claims-related queries.
Argus Insurance is reminding clients that they can contact the Argus Customer Service Centre on 298-0888 with any questions regarding their insurance cover and for preparation advice and support in advance of the approaching hurricane. For hurricane preparedness tips to help residents protect their families, pets, homes and belongings, visit the Argus website at www.argus.bm.
The Bermuda Society for the Prevention of Animals has reminded the public to ensure their animals have a secure environment during the storm. Lost and Found Animals can be reported through the SPCA website www.spca.bm using the Lost & Found tab, and more disaster preparedness tips and a list of emergency supplies can be found at www.spca.bm.
Trash collection will continue in the East End until 6pm today. If your household waste has not be collected by 6pm today secure it for the duration of the storm. West End garbage should not be placed out for collection until the Ministry makes further announcements about resumption of collection services. All recycling services have been suspended for this week and are rescheduled for next Thursday in the West End and Friday in the East. Roads permitting, crews may resume normal waste collections on Monday.
Schools
All public schools will close at noon tomorrow and remain closed on Thursday and Friday.
Saltus Grammar School will close early tomorrow and remain closed on Thursday and Friday. The school will close in a staggered manner tomorrow to prevent traffic congestion.
Mount Saint Agnes will be closed on both on Wednesday and Thursday.
Warwick Academy will close early tomorrow in a staggered fashion to alleviate as much traffic congestion as possible. The school campus will close at 2pm tomorrow and will be closed throughout Thursday. At this stage the school will be closed on Friday and it is the school?s intention is to be open on Monday.
The Bermuda Centre for Creative Learning will be closing at 12.30pm on Wednesday and will remain closed on Thursday.
The Adult Education School in Hamilton will close at noon tomorrow and reopen again on Monday.
The Onionpatch Academy will close at noon tomorrow and Thursday and intends reopening on Friday.
Bermuda High School for Girls will close tomorrow with staggered release times. All students must be collected by 1pm.
Closures and Cancellations
Government offices will close at 3pm tomorrow and reopen on Friday.
The Bermuda Stock Exchange and the market will close at 2pm tomorrow and remain closed for Thursday. Thursday will not be a trading nor settlement day. The BSX anticipates that it will reopen for business at 8.30am on Friday.
Butterfield Banking Centres and offices will close at 2pm on Wednesday and will remain closed on Thursday. Butterfield anticipates reopening for business at 10.00am on Friday. Butterfield Online and Butterfield Mobile Banking will continue to be available for transactions, however the processing of wire transfers and certain other requests received after 10.30am on Wednesday may be delayed until the Bank reopens for business.
HSBC Bank Bermuda Limited's branches will close tomorrow at 2pm and intend to reopen at 10am on Friday. The following ATMs will remain operational: 24/7 Access, Harbourview Branch, Reid Street, Rural Hill Plaza (Ice Queen).
Merchant dependent locations: KEMH, Crawl Hill Esso, Port Royal Esso, Supermart Limited, Warwick Shell (South Shore),
Warwick Esso (PHC), Dockyard.
British Airways has cancelled services to and from Bermuda on Wednesday. The airline is offering flexible rebooking options for customers who are due to travel on Thursday, October 13 so that you can bring your date forward to October 11 or move it on to October 14,15 or 16. Customers should check the BA website, www.ba.com, for the latest information.
American Airlines has cancelled tomorrow evening?s inbound flights from JFK airport in New York and Miami, while Thursday morning's return outbound flights to the same airports have inevitably also been cancelled.
Hamilton Docks is expected to close on Wednesday.
The Gilbert and Sullivan Society has cancelled tomorrow's and Thursday's performance of The Magic of the Musicals. Those who have purchased tickets via Ptix.bm can exchange for tickets to tonight's performance or shows on Friday and Saturday. An additional matinee will be added on Saturday.
Three cruise ships have already cancelled visits because of weather concerns. The Grandeur of the Seas had been scheduled to arrive in port yesterday, while both the AIDAluna and the Norwegian Breakaway had been expected to arrive tomorrow.
The Corporation of Hamilton has announced that trash collection in the municipality will not take place on Thursday due to the storm. Residents are advised not to leave garbage on the sidewalks or designated garbage areas after 10pm on Wednesday.
DE Mortimer & Co will be closed on Thursday, and all orders must be received before 9.30am tomorrow for delivery pre-storm. Customers can call 236-8848 or e-mail sales@demortimer.com for more information.
The Clocktower Mall in Dockyard will be closed from end of day today and reopen on Friday. Other businesses in Dockyard will start to make the closure notices later today.
DanceSations School of Dance will be closed tomorrow and Thursday, but classes will resume on Friday.
The National Sports Centre will be closing tomorrow at 12pm and remain closed throughout Thursday. A spokesman said: "As Nicole is forecast to move over us very slowly, we are unsure exactly when we will be reopening. Once we are able to get in and assess the damage, we will inform the public when we expect to reopen."
The Cake Shop in Hamilton will be open tomorrow between 6am and 3pm, but closed all day on Thursday.
Kit N Caboodle will be closed on Thursday, but tentatively set to reopen on Friday.
The Bermuda Sub-Aqua Club social meeting due to take place on Wednesday has been cancelled.
The Family Affair Children's Boutique will be closing for the second half of Wednesday and will reopen on Friday at 9am.
The Barn, The Pink Cafe and the Gift Shop at King Edward VII Memorial Hospital will be closed on Thursday.
AF Smith will be closing at 2pm tomorrow and is tentatively set to reopen on Friday.
Belco's offices will close at 11am tomorrow.
Bermuda Stock Exchange and the market will close at 2pm tomorrow and remain closed for Thursday. Tomorrow will not be a trading nor settlement day. The BSX anticipates that it will reopen for business at 8.30am Friday.
CellOne has announced early closures for their offices in Hamilton, Southampton and St George?s tomorrow. All offices will be closed on Thursday. The Payment Centre on Victoria Street, Hamilton will close at 8.30am tomorrow. The Customer Care Centres, CellOne (700-7000) will be open 24 hours. The Logic Customer Service (296-9600) will be closed between 8.30am and 11.30am tomorrow and closed on Thursday. Logic Cable & Merge support (292-5544) will not be available between 9am and 7pm tomorrow and closed on Thursday.
Magnum Power Force Gym and Diet Center will be open until 3pm tomorrow, but will be closed all day Thursday and reopen Friday morning.
KFC will close its Queen Street restaurant at 6pm tomorrow and remain closed all day Thursday. It plans to re-open for business for regular business hours at 11am on Friday, conditions permitting.
Postponements and Delays
The Chewstick Fire Exhibition and Art Auction in the Chubb Building that was scheduled for this Thursday is now postponed until next Wednesday October 19 between 5:30-7:30pm.
The first meeting of the suicide support group, Loss, has been postponed from this Wednesday until next Wednesday, October 19 at 5.30pm.
The Consultative Immigration Reform Working Group has postponed its round table discussions scheduled for this week. The forums, which were due to be held today, tomorrow and Thursday, will be rescheduled to another date.
The Bermuda Islander has delayed its arrival into Hamilton from Thursday until Friday.
Warwick Academy has postponed its open house. The Whole School (Year 1-11) Open House event will now be held on October 20 from 9 to 11am and the Sixth Form Open House on the October 19 from 5.30pm.
Three upcoming Bermuda Cancer and Health Centre events including; Cocktails & Conversations at Luxury Gifts, Bosom Buddies Girls Night In and its Fish Fry have been postponed. Please e-mail events@chc.bm or call 236-1001 for more information.
The City Arts Festival will now be held in the upper level of Pier Six on Front Street on Saturday from 2pm to 8pm.
The Alliance Francaise of Bermuda's second showing of Tomorrow, originally scheduled for Thursday has been postponed until Friday, October 28.
October 12. The Bermuda Government is in the process of refinancing about $276 million of debt. It made a cash tender offer to holders of its 5.603 per cent senior notes, which are due in 2020, and is set to pay out early on about half of the $500 million of notes. At the same time, the Government is to make a new notes offering, the details of which are awaited. The early redemption of about half of the $500 million in senior notes, four years before they mature, will reshape the Government's repayment schedule as it works to reduce net debt projected to be $2.36 billion by March. It faces a daunting schedule, which includes a combined $1.27 billion of debt that will become due in 2023 and 2024. Bob Richards, Minister of Finance, had planned to hold a press conference on Wednesday regarding the early tendering of $276 million of the 2020 notes. But because of preparations before Hurricane Nicole's arrival, the press conference is now expected on Friday. The Government originally announced a maximum tender amount of $150 million, with the tender period opening on September 28 and due to run for three weeks. But after only nine days, $276,065,000 of the 2020 notes had been validly tendered for exchange. The Government indicated on Tuesday, in a filing with the Bermuda Stock Exchange, that having exceeded its initial target, it was no longer accepting tenders of existing notes with regard to the offer. For each of the notes redeemed early, the Government will repay the $1,000 principal, together with an additional $100 and an early tender premium of $30. The settlement of the tender offer is expected next Wednesday and is conditioned on, among other things, the closing of an offering of new notes by the Government. The 2020 notes were not the only ones included in the early tender offer. The Government also invited holders of its 4.138 per cent senior notes, due in 2023, to submit for early redemption. A total of $126 million of those notes, from an outstanding total of $475 million, were validly tendered. However, the Government has decided not to accept any early tenders for these notes.
October 12. Experienced sailor Tom Miller, a former Royal Bermuda Yacht Club Commodore, has been appointed the new On-Water Operations Committee chairman for America's Cup Bermuda (ACBDA). He comes into the post to replace Ralph Richardson, also a former RBYC Commodore, who has held the role from the inception of the committee last year up until September this year. Mr Richardson has resigned due to professional commitments. Mr Miller has also represented Bermuda in the ball hockey world championships and recently retired as a partner of PWC.
October 12. Hurricane Nicole is not only forcing business closures and flight cancellations, it is affecting the International Space Station as well. The National Aeronautics and Space Administration said that the next re-supply trip to the space station has had to be postponed until Sunday at the earliest because it has to prepare its tracking station on Cooper's Island for the incoming hurricane. Nicole is expected to reach the island tomorrow as a Category 2 hurricane and could interfere with key equipment used to assist with the launch. Orbital ATK was initially set for launch tomorrow, but will now send its unmanned Cygnus cargo ship carrying about 5,100 pounds of supplies, no earlier than Sunday, from Wallops Island, Virginia. "The ability to support a launch will depend on the impact the storm has on not only our systems, but also the overall Bermuda infrastructure," said Steven Kremer, chief of the Wallops Range and Mission Management Office. Once the storm has passed Bermuda experts will assess the damage and see if any steps are needed to make the site operational again.
October 12. Allan DeSilva, the senior vice-president of Island Construction, was granted permission not to appear before the Commission of Inquiry yesterday, claiming lawful privilege as his answers could expose him to the possibility of prosecution. Sir Anthony Evans, chairman of the commission, agreed with his lawyer, Jerome Lynch QC, that Mr DeSilva's move was "certainly not" any admission of having committed any offence. While the commission refused an application to set aside Mr DeSilva's subpoena, it accepted that Mr DeSilva did not need to stand as a witness, as privilege against possible self-incrimination. Yesterday's public hearing, the last until November, heard that a police investigation into the Port Royal Golf Course development appeared to coincide with the commission's own work. Mr Lynch told the commission that Daniel Lemoine, formerly the project manager for the development, had been "contacted by lawyers on behalf of the Attorney-General" in France where he now lives, and presented with a list of 25 questions. However, no material had been provided in connection with it. Counsel said the investigation in respect of Ewart Brown, the former Premier, appeared to coincide with the commission's own investigation, adding: "I once again invite you to consider a subpoena for the Commissioner of Police as to materials in his possession." Sir Anthony declined, saying the commission had no idea of the approach to Mr Lemoine but was duty-bound to proceed with its work. Mr Lynch argued that while Dr Brown was likely the focus, there could be other co-defendants — and that in the absence of knowing what was being looked into by police, "it would be wrong to compel anyone to give evidence". He characterized the commission's three questions to Mr DeSilva as "pointed", such as asking what discussions, if any, Mr DeSilva or anyone else connected with the company, had over contracts awarded by the trustees of Port Royal. Mr DeSilva would also have been asked about political contributions from 2006 to 2009, and whether there had been "economic of other benefits" provided to persons in or linked to the Government. In the absence of any details from police, Mr DeSilva must "at least seek to protect himself", Mr Lynch said, to which the commission agreed.
October 12. A "misunderstanding" at the heart of disputes over the Government's plans for a new airport terminal was discussed at length before yesterday's Commission of Inquiry. Anthony Manders, the Financial Secretary, told the commission he had never been in outright disagreement with Curtis Stovell, the Accountant-General, about how the deal with Canadian Commercial Corporation worked when it came to the selection of a contractor for the project. Earlier, the commission heard that Mr Stovell had been under the impression that CCC's sole source deal for Aecon to build the new terminal would have had to come across the Accountant-General's desk for approval before it could be signed off. However, Mr Manders, covering similar ground to that heard in Public Accounts Committee meeting, insisted that Mr Stovell had been asked simply to waive a "government-to-government approach" — the public-private partnership that he said was not even covered under governmental financial instructions. The ministry had been satisfied with that waiver, allowing CCC to proceed. "It would not have been because we were hiding it from him," Mr Manders told commission chairman Sir Anthony Evans, who asked repeatedly why Mr Stovell had not been informed of Aecon's involvement. Earlier, Mr Stovell had told the commission that his memos to the Ministry of Finance were shared in draft form before being sent — leading members of the commission to query how the misunderstanding had come about in the first place. Sir Anthony asked: "How did it come about that he was invited to approve the transaction, and was not told a word about Aecon?" "I can't speak to that," Mr Manders replied. He said the ministry was satisfied that the arrangement was secure with the Canadian Government's backing, adding that there was nothing unusual in companies pitching possible projects to CCC — which retained the ultimate right to take on the contractor of its choice. "It didn't cross my mind to say who was being selected," he said, describing CCC's selection as "really up to them". The commission heard that the Government, at present, had no guidelines for P3 agreements, leading commission member and executive Kumi Bradshaw to suggest to Mr Manders that the group give recommendations for protocol. "That would be a great idea," Mr Manders replied.
October 12. The company responsible for conducting annual safety and emissions inspections on vehicles in Bermuda yesterday failed to comply with a fresh summons to produce documents to the Commission of Inquiry. And a lawyer for Bermuda Emissions Control Limited told the tribunal the company feared its contracts with the Government were at risk and could be put in further jeopardy if it was made to release the paperwork. Eugene Johnston argued unsuccessfully that the latest subpoena, issued on October 7, was invalid and should be set aside. The four-person panel rejected his claim but said leave needed to be obtained from the Supreme Court — where BECL has initiated ongoing proceedings in a bid to avoid investigation by the commission — for the release of the documents. Lawyers for the commission will now make an application to the Supreme Court seeking the release of the documents and the tribunal will reconvene at 2pm on Friday to be told the outcome. Mr Johnston, making his submissions on behalf of BECL, said: "The company is aware of suggestions inside and very close to Government that the contracts that it operates for the benefit of Government are under threat, meaning there is a desire to prise the company business from BECL. Should that documentation be out there in the general public for those who may have insidious motives? There are certain sensitivities or special circumstances regarding the emissions control contracts." The commission is investigating the misuse of government funds on a raft of projects, including the construction of the Transport Control Department building and three emissions testing centres. Auditor-General Heather Jacobs Matthews concluded in a special report released in 2010 that the cost of that project tripled from $5.3 million to $15.2 million after control was "relinquished" by the Government to two linked private companies, one of which was BECL. She found a disregard for normal financial controls. BECL was awarded a five-year multimillion-dollar contract to carry out safety and emissions testing in 2009, without the project going out to tender, and the contract was renewed in 2014. The company filed a writ in the summer against the Premier, the Attorney-General and members of the Commission of Inquiry. Mr Johnston argued at a hearing in September that the scope of the commission was too broad. Chief Justice Ian Kawaley said the commission was lawfully established and could investigate the emissions project, but he conceded last week that an earlier subpoena's requirement for BECL to produce documents to only one of the four commissioners could set a problematic precedent. He suggested the matter be resolved by the issuance of a new summons, requiring BECL to show its documents to all four commissioners. Yesterday's hearing was told that lawyers previously agreed the documents in question could be placed under seal and held by Jan Woloniecki, lawyer for Delroy Duncan, who is a director of Trocan Management Limited, corporate agent for BECL. Mr Duncan, appearing in person before the commission, described himself as being in a "hopeless position, really". He said BECL's directors had threatened to sue him if he released the documents but he added: "I also recognise that if I don't hand over the documents, the summons says I'm in peril". Mr Johnston later said: "The company has given express directions to Mr Duncan not to release the documents and if he does, we will sue him." The lawyer suggested the commission already had enough documentation to assess how financial instructions were violated in government and what needed to be done about that. He said to probe deeper into the "underlying reason for that" imposed the more "insidious question" of whether anyone was "up to tricks." "When the documents are obtained from the company compulsorily, you put the company directly in the frame," Mr Johnston claimed. Commission chairman Sir Anthony Evans said he was surprised Mr Johnston would draw a distinction between "how" and "why" something happened. "It's elementary, isn't it, that a person's reason is relevant as to whether an event occurred?" Sir Anthony said the summons was issued against BECL, not Mr Duncan. Noting that the panel ordered the documents to be produced subject to leave from the court, he told Mr Johnston it was the panel's hope that the matter could be "sorted out" before Friday. "If that's a forlorn hope, so be it," he added. The chairman said members of the public had until November 18 to make submissions to the commission. The next public hearings after Friday will be held during the week of November 28, with closing arguments on December 1 and 2.
October 12. Rowers from the United States, Britain and the Netherlands are to descend on the island for an international gig racing festival this month. The Bermuda Invitational Gig Regatta is the latest feather in the cap for the Bermuda Pilot Gig Club, which has seen an explosion of interest since it began promoting the sport as a proud reminder of the island's heritage a year ago. Following the introduction of three 32ft pilot gigs to East End Mini Yacht Club last July, gig racing has spread to Sandys Boat Club and Spanish Point Boat Club, with 150 members across the island. Participants have held Cup Match contests and even competed internationally at events including the Gloucester Harbour Race in Britain last month, and the World Pilot Gig Championships at the Isles of Scilly in May. Now, about 80 seasoned overseas rowers will visit the island for six days from Sunday, October 23, for a friendly but fierce series of races around the island. Rick Spurling, president of the St David's Island Historical Society which helped bring gig racing to Bermuda, told The Royal Gazette: "It's grown beyond all our expectations. This gig regatta is something we had planned for some time, but a lot of people thought it's too early and we would never know how to do it." Mr Spurling said much of the sport's success comes from its heritage that goes back centuries, when gigs were rowed long distances to help bring ships into the island. "A lot of people have families that used to row gigs in St George's, St David's and Somerset," he said. "It's a thrill to go out there and row pilot gigs and feel the thrill of what their predecessors did. There are people now, interested in researching more about pilot gigs, putting together albums. It's stimulated a lot of interest in history." Mr Spurling also pointed to health and social benefits, saying: Many people don't have the opportunity to go out on boats. This is a great way to travel around the island. These boats don't go too quickly, so you can see turtles and birds, you are getting some exercise and you are enjoying the water. It's really nice seeing St David's and St George's from the water. You can see so much from a different vantage point than the land. " The regatta will include a race from Mangrove Bay on Sunday, October 23; from Spanish Point Boat Club on Wednesday, October 26; and from St George's Harbour on Saturday, October 29. Pat Phillip-Fairn, chief product and experiences development officer for the Bermuda Tourism Authority, which is backing the event, said in a statement: "As the sun sets on summer, we ramp up to Bermuda's peak season for sport and adventure activities. The first ever Bermuda Invitational Gig Regatta is an excellent fit into that strategy. The Bermuda Tourism Authority is proud to support the Bermuda Pilot Gig Club as it attracts visitors from the United States and Britain for a unique visitor experience that will touch the east, west and central parts of the island."
October 11. Bermuda's aircraft registry could expand even further — increasing the $27 million a year it already collects from clients. Thomas Dunstan, director of the new Bermuda Civil Aviation Authority, said: "It's a very significant revenue stream for the Government. And there is potential for growth as well — the Government sees this as a good venture to be in as far as diversity of our economy goes." Mr Dunstan was speaking after he delivered the keynote address at the Offshore Aircraft Registration Summit, held at the Hamilton Princess yesterday and today. Mr Dunstan said that the island, with 750 aircraft on its registry, was the tenth largest in the world. He added: "As we grow, 750 aircraft on our register is a significant number. The US has thousands of aircraft on its registry, from small two-seaters to commercial aircraft, but it's quite significant for a jurisdiction like Bermuda. It could be as big as Bermuda wants it to be if we invest in it." But he warned: "The more aircraft we have, the higher the risk of accidents, which have a detrimental effect on our credibility." He added that playing host to the conference, the sixth of its kind and the first time it has been held in Bermuda, was a positive for the island. Mr Dunstan said: "It's worthwhile for Bermuda to have this here — we're a huge player in aviation globally and to hold this in Bermuda is good because it brings people to the island and also highlights we are one of the leaders in this industry." The conference, held at the Hamilton Princess, attracted around 100 delegates from the UK, US, the Caribbean and Europe. Mr Dunstan said: "Even though we are seen as competitors, we also need to be discussing issues and challenges and these are things we all face. We have to ensure that safety is paramount because an accident in one jurisdiction could affect us all." Earlier, Mr Dunstan told delegates that Bermuda's aviation history dated back to just after First World War, when a visiting US Navy ship flew its plane over the island. He added that the conference was particularly exciting as it marked a change from Government's Department of Civil Aviation to the arms-length quango of the Bermuda Civil Aviation Authority. Mr Dunstan said: "We need to be able to react and be proactive with the environment we work in. The great thing is we are able to reduce expenditure by coming out of the Government ... but we are also able to give some revenue back to the government." He added that more than 80 per cent of the fleet of planes registered in Bermuda were commercial aircraft that operate elsewhere in the world. The Bermuda registry has a satellite office in London, as well as a network of qualified inspectors it can call on around the world. He said: "By having inspectors globally, it allows us to be more responsive to our clients and reduce costs." And he added that aircraft owners and companies that leased them found that resale values were maintained by having aircraft registered in a jurisdiction that has "a solid reputation for being safe and well-regulated", while Bermuda could also offer tax advantages and was backed by the respected UK Air Accidents Investigation Branch, which carried out probes on behalf of Bermuda. Mr Dunstan said: "We are customer orientated, responsive and pragmatic with a lot of experience. But we must not let the opportunity for profits affect our judgment and decision-making. We must retain the good reputation of our offshore registries and the benefits they bring to global aviation — and there are many." Michael Dunkley, the Premier, opened the conference and said: "We are seen, in my opinion, as one of the leading aircraft registries in the world and that is an impressive feat for Bermuda." He added that air travel was closely linked to Bermuda's other industries of international business, financial services and tourism and was crucial to the economy. Mr Dunkley told delegates: "We see this as a necessary and timely conference because we believe there is significant value in us working together to not only grow and develop this important industry sector — but to find mutually beneficial opportunities to further our success."
October 11. The three America's Cup teams based in Bermuda could potentially line up against each other in the Great Sound next week. It is understood plans are in the works for Oracle Team USA, the defender, and challengers Artemis Racing and SoftBank Team Japan to participate in informal practice races together in their AC45S foiling catamarans. The AC45S is a supped-up version of the AC45F used in the America's Cup World Series, which serves as a test platform for the final boat the teams will compete in at next year's 35th America's Cup. The power-starved AC45F will also be used in next year's Red Bull Youth America's Cup regatta, which will feature a Bermuda team. It coincides with the arrival of the first components of the boat that Oracle will defend the Auld Mug in next June in a large container at the team's base in Dockyard yesterday. "A bit of excitement around the base in Bermuda today with a special delivery," read a post on Oracle's Facebook page. The team is expected to reveal further details about the special delivery in a press release today. Oracle defended their title at the 34th America's Cup with a stunning comeback from an 8-1 deficit to beat challenger Emirates Team New Zealand in San Francisco Bay. Their defence in Bermuda marks the first time a team has defended in foreign waters by choice. Meanwhile, the GC32 foiling catamaran that Bermuda's Red Bull Youth America's Cup sailors are training in is to be christened next month. It will take place during a ceremony at Darrell's Island on November 3. Bermuda's sailors have already begun sailing the GC32 to help prepare them for the larger AC45F they will compete in at next June's Red Bull Youth America's Cup in the Great Sound. Sailed by a crew of five, the strict one-design ultra-high-performance catamaran is one of the world's fastest racing yachts and is used by most, if not all, of the teams to be involved in next year's Youth America's Cup. The GC32 is capable of reaching speeds approaching 40 knots while its large foils also enable it to foil upwind in 18-20 knots. Inspired by the 34th America's Cup, the GC32 was transformed into a fully flying foiling catamaran after being fitted with Mk2 foils in early 2014.
October 11. Bermudian-designed all-electric motorbikes are set to hit the roads of Bermuda. Businessmen Jamie Lovell and Alex Marshall, who run Team Oni Racing Club, unveiled the first two super-bike-styled machines, with one already sold. Mr Lovell said: ?We designed them ourselves and we got a manufacturer in Asia to create them. The manufacturer put it all together for us to our specifications, which were cleared with TCD. It has amazing build quality and we're very proud of them." The Torc X-Tercel bikes went on display at a motor show on Front Street two weeks ago. Mr Lovell said: "It's amazing! People have been blown away. They are beyond what we imagined when we built them. They're very smooth and very silent." The bikes come in two guises, one powered by acid batteries which is equivalent to a 50cc machine and another, with a lithium battery, which is equivalent to a 125cc bike. Mr Lovell said at the Bermuda speed limit of 35kph, the smaller 3000W has a range of 154km, while at the same speed its bigger brother, at 5000W, can cover 220km between charges. Mr Marshall added: "We're going to offer mopeds and other bikes, but we wanted our first bikes to be street bikes, sexy and beautiful because people don't think of electric bikes like that." The batteries, slung under the frame of the bike where a petrol engine would be, power electric motors housed in the rear-wheel hub. The bigger bike can hit a top speed of 110kph in nine seconds, while the smaller ones top speed is 90kph, also achievable in nine seconds. Each bike has three gears, changed by flipping a small switch near the right handgrip. Mr Lovell said: ?There's no gas, no mechanical parts and they are environmentally friendly and quiet. There's no noise with these bikes. They are energy-efficient and carbon neutral, they leave no carbon footprint. The styling really catches peoples' eyes and the technology is interesting. You also get the speed that matches a conventional gas bike. It's amazing that this new technology can reach these speeds. This technology has only been available for a year, so Bermuda is ahead of the game." Mr Marshall added that the suspension is adjustable, from hard to soft. "Its just like any super-bike you can get in the States, but this is a smaller island version." Mr Marshall added that Team Oni Racing Club was also planning to introduce electric cars in the future, alongside a wide range of bikes. The 50cc equivalent bike sells for $5,800 and the 125cc equivalent is priced at $6,270 and both can go from zero charge to a fully-powered battery in six hours. The firm was founded as an extension of Mr Lovell's existing specialist car parts and customizing company. Now it has expanded to include other products at the cutting edge of technology like radio-controlled jet aircraft and drones, as well as conventional and electric bikes.
October 11. A police officer who suffered chronic health problems from being exposed to toxic mould at Hamilton and Somerset police stations has been awarded $5.4 million. Emmerson Donald took his case against the Department of Works and Engineering to the Supreme Court last year claiming his "body and mind were broken down" and his "life was hijacked" by the illness. The department admitted liability and after hearing arguments from both sides, a damages award was provisionally set at a little over $4.5 million. However, the final figure was increased to $5.4 million. Mr Donald's lawyer, Richard Horseman, told The Royal Gazette that the case spanned six years and is one of the largest personal injury judgments to come out of the Bermuda courts. "It is also, I believe, the first case where substantial damages were awarded for toxic mould poisoning in Bermuda. Employers, landlords and occupiers of buildings and premises must be cognizant of the fact that certain types of mould pose a clear and present danger to people's health and if premises and work environments are not properly maintained, persons who are in charge of the maintenance of those buildings can be held liable." Mr Donald, 44, came to Bermuda in 2000 after seven years' experience with the Jamaican police service. The Supreme Court heard he was an "outstanding" officer with an exemplary record until he first fell ill with chronic renal failure in 2003. Mr Donald's legal team executed a court order back in 2010 allowing experts to gain access to the Hamilton and Somerset police stations, where they discovered "vast colonies of mould". They uncovered documents that they said revealed that the Hamilton Police Station had been deemed unfit as a work environment as far back as 1974. Mr Horseman said: "It was unfortunate that the Hamilton Police Station was not shut down much earlier, and a new station built much sooner. We are presently aware of other government premises now that are in very poor condition and we believe the health of persons who work in or have worked in these building have been adversely affected. There will clearly be more of these type of cases in the future. Hopefully the Donald case will bring home that you cannot ignore the risk that toxic mould poses to the health of workers. I know Mr Donald would rather have his health back than any of this money. His life expectancy has, according to the Government's health experts, been significantly reduced as a result of the many illnesses he suffers from, which are directly linked to toxic mould. His medical care and expenses will be substantial and his future is uncertain. The damages awarded will go some way to see that he is compensated for the losses inflicted upon him. Wakefield Quin was glad to have been able to assist Mr Donald in his time of need." As well as the multimillion-dollar damages sum, Mr Donald was awarded just over $600,000 for recovery of attorney's fees and expert's costs. At trial he maintained he could have been promoted through the ranks all the way up to superintendent by 2022, had it not been for his medical condition. In relation to his future promotional prospects, Chief Justice Ian Kawaley said: "I find that the plaintiff would most likely have been promoted to the rank of sergeant with effect from January 1, 2010, as he himself claims. "I accordingly find that the plaintiff's career, but for the defendants' negligence, would have likely followed scenario two and that he would have been further promoted to the rank of inspector with effect from January 1, 2015 and retired in that rank at age 55." The Chief Justice added: "It is common ground that the plaintiff will require at least one kidney transplant preceded and followed by ongoing dialysis treatment, is subject to increased health risks, notably cancer and cardiovascular disease, and has a reduced life expectancy."
October 10. A Hurricane Watch and at Tropical Storm Warning have been put into effect as Tropical Storm Nicole continues to approach the island. As of this morning, the storm is expected to pass within 25 nautical miles of the island - considered a direct hit - as a Category 1 hurricane. The 6am report from Bermuda Weather Service today showed that Nicole's closes point of approach is expected to be on Thursday at about 8am. At that point, it could be packing winds of 80 knots, verging on a Category 2. The US-based National Hurricane Centre has estimated that Bermuda has a more than 90 per cent chance of experiencing tropical storm-force winds within the next five days. But given the unpredictable nature of the system in the last week, flipping from a weak tropical storm into a full-blown hurricane, it could still change course and strength. Already the Emergency Measures Organisation has swung into action with a meeting convened late yesterday afternoon. Senator Jeff Baron, the Minister of National Security, has urged residents to make sure their storm supplies are topped up and advised locals to watch the regular updates of the BWS, which is tracking the storm. He said residents should have ensured that their storm preparations were completed by last night, at the very latest early today. "Nicole is a serious threat to Bermuda, and we cannot afford to have complacency with this storm," he said. "The Bermuda Weather Service has confirmed that this will be a strong, slow moving Category 1 hurricane and I cannot emphasise enough the critical importance of residents securing their homes and completing their preparations well in advance of this storm." The BWS advised that Bermuda could expect to experience hazardous conditions including heavy rain, thunderstorms, hurricane force winds, increasing seas and dangerous surf currents associated with the storm. The EMO will meet again today after which more advisories will be issued. Three cruise ships have already cancelled visits because of weather concerns. The Grandeur of the Seas had been scheduled to arrive in port yesterday, while both the AIDAluna and the Norwegian Breakaway had been expected to arrive tomorrow. Inevitably, flights will also be cancelled although no announcements have been forthcoming. However, the storms have not affected the Norwegian Dawn, which is already at Dockyard. At 6am today, Nicole was about 317 nautical miles south of the island, moving north at five knots with winds between 50 and 60 knots. According to the weathermen, it strengthen to a Category 1 hurricane tomorrow with 75-knot winds and will be even fiercer as it approached the island. Seas around Bermuda are predicted to become rough this evening as Nicole continues her approach. Updates will also be reported on The Royal Gazette website. BWS reports during the past week have demonstrated the fickle nature of Nicole, swinging from one track to another. It has been the same with Hurricane Matthew, which swept across the Caribbean, claiming almost a thousand lives in Haiti alone and causing untold damage. While it weakened after hitting the East Coast of the United States, it again destructed homes, causing heavy flooding — at last count, 16 people had been killed. Yesterday, Mr Baron said he joined the community in expressing heartbreak at the "devastating and tragic" loss of life. He added that he had reached out this weekend to the West Indian Association as a gesture of compassion and goodwill. "It's extremely heartbreaking to see the reports coming out of Haiti and to learn of the tremendous loss of life resulting from Hurricane Matthew," he said. "Our thoughts are with the entire nation of Haiti at this time. Hurricane Matthew by all accounts was a very devastating storm and its effects will be experienced for some time to come."
October 10. Bermuda may again be forced to batten down the hatches as the island braces itself for a possible direct hit from Tropical Storm Nicole, which is forecast to intensify as a Category 1 hurricane today. The 6pm report from Bermuda Weather Service yesterday showed that Nicole could come within 25 nautical miles of the island, or even closer, on Thursday at about 9am. At that point, it could be packing winds of 80 knots, verging on a Category 2. But given the unpredictable nature of the system in the last week, flipping from a weak tropical storm into a full-blown hurricane, it could still change course and strength. Already the Emergency Measures Organisation has swung into action with a meeting convened late yesterday afternoon. Senator Jeff Baron, the Minister of National Security, has urged residents to make sure their storm supplies are topped up and advised locals to watch the regular updates of the Bermuda Weather Service, which is tracking the storm. He said residents should have ensured that their storm preparations were completed by last night, at the very latest early today. "Nicole is a serious threat to Bermuda, and we cannot afford to have complacency with this storm," he said. "The Bermuda Weather Service has confirmed that this will be a strong, slow moving Category 1 hurricane and I cannot emphasise enough the critical importance of residents securing their homes and completing their preparations well in advance of this storm." The BWS advised that Bermuda could expect to experience hazardous conditions including heavy rain, thunderstorms, hurricane force winds, increasing seas and dangerous surf currents associated with the storm. The EMO will meet again today after which more advisories will be issued. Three cruise ships have already cancelled visits because of weather concerns. The Grandeur of the Seas had been scheduled to arrive in port yesterday, while both the AIDAluna and the Norwegian Breakaway had been expected to arrive tomorrow. Inevitably, flights will also be cancelled although no announcements have been forthcoming. However, the storms have not affected the Norwegian Dawn, which is already at Dockyard. At 6pm yesterday, Nicole was about 361 nautical miles south of the island, moving north at five knots with winds between 50 and 60 knots. According to the weathermen, by 3pm tomorrow it will strengthen to a Category 1 hurricane with 75-knot winds and will be even fiercer as it approached the island. Updates will also be reported on The Royal Gazette website. BWS reports during the past week have demonstrated the fickle nature of Nicole, swinging from one track to another. It has been the same with Hurricane Matthew, which swept across the Caribbean, claiming almost a thousand lives in Haiti alone and causing untold damage. While it weakened after hitting the East Coast of the United States, it again destructed homes, causing heavy flooding — at last count, 16 people had been killed. Yesterday, Mr Baron said he joined the community in expressing heartbreak at the "devastating and tragic" loss of life. He added that he had reached out this weekend to the West Indian Association as a gesture of compassion and goodwill. "It's extremely heartbreaking to see the reports coming out of Haiti and to learn of the tremendous loss of life resulting from Hurricane Matthew," he said. "Our thoughts are with the entire nation of Haiti at this time. Hurricane Matthew by all accounts was a very devastating storm and its effects will be experienced for some time to come." The US-based National Hurricane Centre has estimated that Bermuda has an 80 to 90 per cent chance of experiencing tropical storm-force winds within the next five days. Seas around Bermuda are predicted to become rough this evening as Nicole continues her approach.
October 10. A grieving father whose daughter took her own life has set up a support group to help others who have been bereaved by suicide. Chris Gibbons's 25-year-old daughter, Jessica, committed suicide on April 3 at her family home in Devonshire. Mr Gibbons told The Royal Gazette that he hoped the group would provide a "safe place" for those affected by suicide to speak openly and to share experiences. The group, which Mr Gibbons has called Loss — Losing Someone by Suicide — will meet for the first time on Wednesday at the Solstice building in Hamilton. "As far as I am aware, there is nothing specific out there for people who have lost family or close friends as a result of suicide," Mr Gibbons said. "Every type of death has its own complexities and dynamics and only someone who has had the same experience will understand what you are going through. With suicide comes a lot of unanswered questions. It can be a very isolating experience. It is only six months since Jess's death but there are times when I really want to talk about it, and my hope is that this group will provide other people who have been affected by suicide that outlet and confidential forum." Each year in Britain, more than 6,000 people take their own life, while in the United States suicide is the tenth leading cause of death. However, statistics relating to suicide in Bermuda are not made public. Mr Gibbons says he plans initially for the support group to meet on a weekly basis for a 90-minute session at the Solstice building on Pitts Bay Road. "We will see how it goes and it could be the case that we will end up meeting on a monthly basis," he said. "The important thing is that we establish the group and see how it goes. The idea of forming Loss came about as a result of a blog I wrote, about what I was going through after Jess's death. I was surprised by the number of people who wrote to me, commented on the post or even stopped me in the street, saying they had been through a similar experience. I was even more surprised at how many of these people had not talked about their own situation before. It made me feel there was a need in Bermuda for this group." Loss has also drawn inspiration from the UK's Survivors of Bereavement by Suicide and the American Foundation for Suicide Protection. The Bermuda group is open to anyone over 16 who has lost a friend or family member as a result of suicide. "We also hope to improve public awareness of suicide and strive to remove the stigma and shame associated with suicide that can make it difficult to talk about and leaves those bereaved feeling isolated," Mr Gibbons said. "We hope people turn up to our first meeting and the group grows organically." The group's first meeting will begin at 5.30pm on Wednesday.
October 10. Dennis Lister yesterday told the Commission of Inquiry he had no personal interest in going against the recommendation of technical officers over which firm was given the contract for the Dame Lois Browne-Evans project. The former Minister of Works and Engineering told the panel he was following the Progressive Labour Party philosophy of giving opportunities to smaller, disadvantaged Bermudian firms that had not previously been afforded them in choosing Landmark Lisgar: a partnership between a local firm and a Canadian firm. Mr Lister, who was the minister in 2007 when the contract was signed, acknowledged that the move went against the recommendation of the ministry's experts who had supported a bid by Apex Construction Management Ltd. But he maintained that there was a "never a full stop in force", saying that Government could not work with Landmark Lisgar. The PLP MP was questioned on the eighth day of evidence before the commission, which has been tasked to probe the misuse of funds on capital projects including the multimillion dollar Dame Lois Browne-Evans project, identified by the Auditor-General. Commission lawyer Narinder Hargun asked Mr Lister if he understood that technical officers viewed Landmark Lisgar's bid as "incomplete", to which the former minister replied: "I would not put it in those terms, I understood they had some challenges to resolve, and would leave it at that." Mr Lister said that Landmark Lisgar was an example of a local firm "taking the right steps to attempt to grow and expand itself" by partnering with an overseas entity. Mr Hargun referred Mr Lister to the statement made by his then permanent secretary, Derrick Binns, in which Dr Binns stated that Mr Lister wanted Landmark Lisgar to get the contract and not Apex. Mr Lister responded: "I think I should put this in context. Part of the decision-making process and mandate of the Progressive Labour Party when in Government, after a long time in Opposition, was to try and give opportunity where it had not been before. We looked at how we could give the chance for small persons and businesses to grow." Mr Lister maintained that Dr Binns was "well aware" of that philosophy and admitted the pair had many disagreements over many different things that came into the ministry. The commission heard that initially Cabinet was asked to choose between Apex and Landmark Lisgar. However, Cabinet deferred its decision in order for Mr Lister to provide a recommendation and a clear rationale for it. Asked if he had initially told Cabinet of the technical officer's recommendation, Mr Lister said: "I just can not recall." Mr Lister later recommended Landmark Lisgar to Cabinet saying they were the best option. Mr Hargun then pointed out that Dr Binns stated that Mr Lister did not share his rationale for not using Apex. "We are in stern and strong disagreement on that," replied Mr Lister. The commission lawyer also referred to another conversation between Mr Lister and Dr Binns saying: ?Dr Binns said he advised you that if you did not recommend Apex you could be challenged as to why you have recommended the riskier bid, he also advised you that the allegation might be made that you had an interest in seeing the riskier bid awarded." Mr Lister replied: "That discussion never took place. Nowhere at no time can I recall ever being cautioned that it could be implied I had an interest in this contract. I can clearly state that my interests were never put in question in regard to any concern. If at any time I was being cautioned about the implication that someone might read into this, that Dennis Lister had an interest, that would stay with me and I would remember that. But I don't and never did, so I don't remember this conversation." The tribunal heard that Canadian partners Lisgar withdrew from the project a year later. Mr Hargun asked Mr Lister: "With the benefit of hindsight would you accept that the concerns which the technical officers had in relation to the Landmark Lisgar partnership actually came into being a year later?" Mr Lister, who was then no longer the minister, responded: "I can not confirm or deny, I have nothing to base that on. You are asking me to speculate on something I have no interest in." Following questions from commissioner John Barritt, Mr Lister conceded that it ?could be? good practice in future for Cabinet to have access to the technical officers? report on a project regardless of whether or not the minister agreed with their recommendations.
October 10. An oil rig supply firm's redomiciling to Bermuda last month coincided with ongoing initiatives to strengthen the island's attractiveness to shipping companies and boat owners. Nordic American Offshore, which operates a fleet of supply vessels in the North Sea, completed its move from the Marshall Islands to Bermuda on September 27. The redomiciling placed the company, which has a market capitalization of $77 million, into the same jurisdiction as its largest shareholder, Nordic American Tankers. Bermuda is the corporate home to a number of major shipping companies, among them Frontline Ltd, the world's largest oil tanker shipping firm. Kevin Richards, a business development manager with the Bermuda Business Development Agency, said the redomiciling of NAO, and of Ardmore Shipping Corporation in 2014, "show that we can compete with the fastest growing regions in the world". Mr Richards's specialized areas within the BDA include shipping and aviation. He has attended a number of shipping and marine finance events this year to network and attract business to the island. He believes Bermuda's position has been greatly strengthened by giving a level of independence to its ship registry and maritime authority. That happened on October 1 when the Department of Maritime Administration's status changed and it was renamed the Bermuda Shipping and Maritime Authority. It now operates as a quango, that is a quasi-autonomous non-governmental organisation. Mr Richards said it was important for Bermuda to be on an equal footing with leading jurisdictions around the world from a ship registry point of view. "The new authority is the gold standard for shipping registry. We have vetted what the other jurisdictions are doing," he said. Bermuda's ship registry is a Category 1 member of the British Red Ensign Group, supporting a worldwide portfolio of vessels, including large cruise ships, oil, gas and chemical tankers, container ships, bulk carriers, offshore vessels, cruising and megayachts. Mr Richards said Bermuda has much to offer ship owners and operators, including its status as a leading financial centre, its regulatory framework, Know Your Customer process and country-by-country reporting standards. "The most sophisticated shipping companies recognise that. The people in Bermuda are top players; they know why Bermuda is the best place to be." He said that the on-island access to other sectors, such as insurance and client trust, enhanced Bermuda's appeal as a jurisdiction for ship owners and operators. Mr Richards added: "The BDA's ability to talk about other agencies, other industries, and about our entire economy, makes us stand out from our competitors." He attended last month's Superyacht Finance Forum in Monaco, presented by Marine Money. The Bermuda contingent at the forum included Lynesha Lightbourne, BDA business development coordinator, and Mark Soares, owner of Bermuda Yacht Services. Mr Soares took the opportunity to speak about new marinas on the island and Bermuda's appeal to yacht owners and operators. The island's hosting of the America's Cup proved to be a talking point. "The America's Cup resonated with a lot of the audience. People were asking about Bermuda. We have a lot of leads to chase up," said Mr Richards. Last week he was in New York City following up with "key decision makers" he met at the Marine Money Week event, also in New York, during June. Mr Richards said such events were an opportunity to learn about new trends in tax and registration, as they relate to shipping and boat ownership, and to connect with influencers and advisers to shipping and yacht companies and owners. "It gets us face time to network with key players in the industry and it keeps us top of mind, so that when a new ship is built and it comes time to decide where to have it registered, they will remember Bermuda." Mr Richards was also to represent the BDA at an air finance round table in New York.
October 10. Bermuda's telecommunications sector is stuck in a trend of falling revenues, according to data published by the industry's regulator. The Regulatory Authority, in its 2017-18 work plan document, published on its website last Friday, revealed that the sector's taxable turnover had fallen by more than 12.5 per cent over a two-year period starting in April 2014. The regulator expects the trend to continue and is expecting revenue to fall 7 per cent in the fiscal year 2017-18 to about $177 million. The plunge in telecoms firms' turnover has prompted the RA to request an increase in the rate it charges the industry to fund its own operations, from 1.75 per cent of taxable revenue to 2 per cent from April 2017. The RA's numbers refer to Integrated Communications Operating Licence holders, who between them offer the full range of telecoms services, including wireless network, internet and pay television. The RA states: "The Authority noted a continued downward trend in the actual relevant (taxable) turnover during the financial years 2014-15 and 2015-16 of approximately 4 per cent and 9 per cent respectively and anticipates that this trend will continue during 2017-18." While the document offers no reasons why the sector's revenue has fallen so sharply even at a time when the latest data suggests the economy has stabilized, it is likely that the advance of technology may also be hurting some of the industry's traditional revenue streams. Just as mobile technology hit landline and voice revenues, overseas web-based streaming video services are likely to be taking a bite out of cable and satellite TV operators' income. A survey by research firm GfK in July found that nearly a third of all US households subscribed to a streaming TV service, such as Netflix, Amazon Prime Video or Hulu, and that cord cutting, consumers cancelling their pay TV services was accelerating. Also, liberalization of the Bermuda market in recent years, through the dismantling of a licensing regime that had restricted the services that carriers were allowed to offer, has led to more bundling and greater pricing competition. The RA is also due to take on oversight of the electricity sector, although a date for the handover of this responsibility from the Energy Commission has yet to be announced by the Government. The regulator's proposal for a $6.92 million budget for 2017-18 is based on the assumption that it will be responsible for electricity by the start of the next fiscal year on April 1, 2017. The RA estimates it will need a budget of $3.55 million to fund its telecoms activities, up 5 per cent from the year before, mainly because of the need to buy new radio spectrum equipment costing $230,000. And it estimates it will need a further $3.37 million for electricity-sector regulation. Residents are being urged to have their say on the RA's strategic plans, goals and budgets in a public consultation with an October 28 deadline for submissions. In order to take on electricity oversight, the RA estimates it will increase its payroll from nine employees to 13, and to add two commissioners to the three it has already. Employees' responsibilities include collection of Government and RA fees, strategic analysis, compliance, consumer affairs and enforcement. Among the RA's stated priorities is a quality-of-service investigation aimed at establishing enforceable standards for internet speeds. "The Authority will implement measures to prevent significant disparities between consumers' expectations of broadband performance and their actual experience," the RA stated. A review of billing practices of telecoms firms and efforts to increase consumer awareness of internet and mobile services are also on the RA's agenda. In its electricity-sector work, the RA will look to ensure fair and competitive pricing, carry out consumer perception surveys on quality of electricity services and evaluate the scenarios in the Integrated Resource Plan, a study of the island's future power needs and the mix of sources that could be used, to identify least-cost, high-quality options for Bermuda.
October 10. Police should balance dropping 24-hour service from peripheral stations with a review of patrolling capacity, the Progressive Labour Party stated this afternoon. Walter Roban, the Shadow Minister of National Security, responded to the announcement last week that the Bermuda Police Service planned to remove duty officers from round the clock, front counter detail at the Southside, Somerset and Airport police stations. The BPS described the move, planned for this month, as an efficiency measure due to a lack of customer service. Officers would continue to work at Southside and Somerset, but the civilian duty officers would be transferred elsewhere. In a statement this afternoon, Mr Roban said the removal of a physical police present from the community, without enhancing the existing services, might save money. However, he said it did not "speak to the main priorities of the Bermuda Police Service: keeping our communities safe". He said the Opposition believed the manpower changes should be accompanied by a patrol and staffing survey to maintain a strong and visible police presence. Mr Roban further suggested reform of the Community Beat Officers programme to ensure that it was working, appropriately staffed and given the resources needed to do an effective job; and consideration of maintaining a presence at the affected stations during peak hours. He also took the One Bermuda Alliance to task for promising a fully operational police station in St George's which has not materialized. "This combined with the scaling back of operations across the island, reinforces our position that in the absence of these operational facilities, a visible, increased presence would not only be helpful, but welcomed by our community." Last week's announcement by the BPS added that a full statement on the move was expected before the end of the month, when the changes are to take effect.
October 10. Mystery surrounds the origin of turtle hatchlings that shocked the island last summer. Described by some as Bermuda's "natural history event of the century", almost 90 green turtles hatched last August at Builder's Bay — the first recorded turtle hatching on the island for more than 90 years. Despite genetic testing of several hatchlings who died before reaching the water, the origin of the turtle remains unknown. Some believed that the hatchlings were the delayed result of the Operation Green Turtle transplant operation between 1968 and 1978, in which turtle eggs were brought to the island from Costa Rica by David Wingate. Conservationists had hoped the turtles would return to Bermuda to nest when mature. Female turtles reach sexual maturity between the age of 25 and 35, but a turtle laying eggs for the first time at the age of 40 is not impossible. Meanwhile, a second theory was that the female turtle could have come from the Florida population, which has boomed in recent years as the state has increased its own conservation efforts. However, according to a recent article in Hakai Magazine, genetic tests have found that there is a less than ten per cent chance the turtles descended from either Floridian or Costa Rican stocks. Ann Meylan, a Florida-based sea turtle biologist who was on the island at the time of the hatching, working with the Bermuda Turtle Project, told the magazine that she collected tissue from three dead hatchlings, sending the samples to a genetics expert at the University of Georgia. Dr Meylan suggested to the magazine that the turtles might have migrated from Mexico, which also saw an increase in turtle hatchings last year, but added: "The female turtle's origin will have to remain a mystery for the time being." Green turtles were once very common in Bermuda, but use of the turtles for food and the increase of pests like rats severely diminished their numbers. The hatchlings were first discovered by a member of the public, who noticed one turtle attempting to cross the road near the beach. He took the animal to the Bermuda Aquarium Museum and Zoo, and a search of the area revealed almost a dozen of the animals struggling in long grass. Researchers later found a total of 87 eggs buried in the beach, the majority of which appeared to have successfully hatched.
October 9. Brexit, Britain's controversial referendum decision to exit the European Union, was the "focal point" of Prime Minister Theresa May's address at the Conservative Party Conference in Birmingham, environment minister Cole Simons said. Mr Simons, who attended from October 2 — 5, said it had been "very clear" that the UK Government planned to start negotiations before March 31, 2017. "These negotiations would be rooted in decisions that are made in the best interest of Britain," Mr Simons said. "In addition, the British Government saw this as an opportunity to form new trade links and new partners." Ms May intends to trigger Article 50 of the Treaty on European Union, in accordance with the outcome of the June 23 vote. Mr Simons said the UK Government would repeal the European Communities Act, which decouples EU legislation from British legislation. After Royal Assent, the UK Parliament would be free to legislate, subject to international agreements and treaties. The Prime Minister said the British Government would "decide for ourselves how we control immigration" without the influence of the EU, which she said had been swayed by the movement of labour within the EU market. Mr Simons said he believed that the vision of a "truly global Britain" would include "the devolved powers such as the Overseas Territories". Governments of the UK Overseas Territories are working alongside the UK Government to be involved in the process of the negotiations, in accordance with their constitutional relationships, to ensure that their views are taken into account. Bermuda's London Office is now consulting with the UK Government through the Foreign Office, along with the Department for Exiting the European Union, to ensure that the interests of Bermuda were covered — including immigration, access to education, and the financial services industry. On behalf of Michael Dunkley, the Premier, Mr Simons hosted a breakfast round table discussion with influential MPs and Conservative think tanks, a Cabinet Office statement said this evening. It was co-hosted with Bernard Jenkins, MP, the Chair of the UK Select Committee on Public Administration and Constitutional Affairs. Discussions focused on corporate governance and a debate on transformational and transactional leadership. Mr Simons reported an interest in what Bermuda's parliamentary reform efforts to develop an independent Parliamentary Commission. There was also a wide opinion on the UK Government's intended negotiations after Article 50 is evoked under the Lisbon Treaty (by 31 March 2017), and the impact not only in homeland UK but the devolved powers to include the Overseas Territories. There was participation from Head of Taxation at the Institute of Directors. Mr Simons provided some examples of Bermuda's current robust tax policy and structure, clarifying some of the inner workings of Bermuda's financial services system, to reduce "misconceptions of Bermuda being described as a tax haven". Bermuda's compliance record was discussed, including how many financial and professional institutions had complied with the extensive oversight and participation with the robust regime of Know Your Customer procedures arising from the Anti-Money Laundering and Anti-Terrorist Financing regulations. Solvency II initiatives, along with business opportunities to businesses as a result of its ratification, were also discussed. In addition, Mr Simons met with a variety of leading UK Government environment officials attending the conference.
October 9. Hamilton is set to receive its first walk-in urgent care treatment centre next year in the heart of the city. The Hamilton Medical Centre is expanding to offer blood testing and diagnostic imaging under one roof at a new location, according to a press release. Its facility, which will be located on Burnaby Street, will boast state-of-the art technology including the world's most powerful truly open MRI, CT scanning, X-rays, ultrasound, mammography, bone density scanning and blood testing. "As well as being a walk-in urgent care facility providing diagnosis and more immediate treatment, we also hope to provide a more convenient place for patients to have their MRI, CT, X-ray, ultrasound or other tests done as ordered by their own doctor," J .J. Soares, director of Hamilton Medical Centre Ltd, said. "This means that people will not have to leave Hamilton to have their investigations. The opening of this facility will serve as a 'win-win' by delivering state-of-the-art service for patients while helping to keep costs low." Dr Soares added that while it is anticipated that the centre, which is presently located on Victoria Street, will move completely, this is not yet set in stone. The new centre, intended to make medical treatment more accessible to the public, will also include services such as a free minibus designed to shuttle the physically challenged and seniors without transport to the facility. Walk-in patient care and diagnostic imaging will be available until 10pm, seven days a week. An on-site radiologist will be available to interpret X-rays, MRIs and other images for faster diagnosis and the facility will also have an on-site pharmacy. According to Dr Soares, the centre will help reduce healthcare costs by offering the likes of videoconferencing technology, which will enable consultations with specialists without patients having to go overseas. Dr Soares said: "We have heard much of late about the burden that high-cost medical care is placing on the system. As healthcare providers, we must meet the challenge of finding innovative solutions to keep costs down while keeping patient care at the forefront. I firmly believe that the private sector is the best vehicle by which to achieve this. The testing done at our centre will be achieved at a much lower cost than if a patient were seen in the hospital emergency department and if the same testing were done there." Dr Soares added that the plans for the clinic had been shared with the Minister of Health, Jeanne Atherden, who was quite supportive of the concept. We are aware of general concerns surrounding the over-utilization of equipment, and will be working with the Bermuda Health Council to ensure that best medical practices are strictly adhered to. We see the new centre as providing a supportive role to the hospital by allowing it to do its job even better in what can be considered an example of the public and private sectors working together to improve patient outcomes while simultaneously reducing costs." The planning phase is complete, with construction to begin immediately, and the new centre is expected to open in the middle of next year. For more information, contact Dr Soares at info@hmc.bm.
October 9. The Emergency Measures Organisation is likely to meet in the week ahead to assess Tropical Storm Nicole, predicted to become a Category 1 hurricane on Wednesday and pass close to Bermuda on Thursday. Jeffrey Baron, the Minister of National Security, said Nicole was being closely watched, and called on residents to make sure their storm supplies were topped up. Senator Baron also advised locals to watch the regular updates of the Bermuda Weather Service, which is tracking the storm. Seas around Bermuda are predicted to become rough this evening as Nicole turns north, putting it on a potential close pass south of the island on Thursday afternoon, according to the BWS's current models. Forecasts are limited to 72 hours, however, since storms can quickly change their course — as Hurricane Matthew has shown. Matthew, now a sluggish post-tropical cyclone well to Bermuda's west, is still ranked a possible threat. Nicole, which has already briefly attained hurricane status, is testament to an unusual level of cyclone activity this late in the Atlantic season. Hurricane season officially ends on November 30 — although, as shown by hurricanes Fay and Gonzalo in 2014, October is still capable of delivering powerful storms on short notice. As of this evening, Matthew was drifting eastward off the United States after unleashing heavy flooding throughout the southeastern coast, most recently in North Carolina. Flooding will continue in its wake. The Associated Press is reporting a death toll of 19 in the US. The storm is moving at 15mph and losing strength, making it likely to die out within 48 hours. But hundreds have lost their lives in Haiti, which took a devastating direct hit from Matthew in its southern Tiburon peninsula. Close to a thousand people in Haiti are believed dead, and tens of thousands are without homes. The impoverished state, home to nearly 11 million people, is now in national mourning. Mr Baron said he joined the community in expressing heartbreak at the "devastating and tragic" loss of life. He added that he had reached out this weekend to the West Indian Association as a gesture of compassion and good will. "It's extremely heartbreaking to see the reports coming out of Haiti and to learn of the tremendous loss of life resulting from Hurricane Matthew. Our thoughts are with the entire nation of Haiti at this time. Hurricane Matthew by all accounts was a very devastating storm and its effects will be experienced for some time to come. Meanwhile, BWS's update at 6pm today predicted that TS Nicole would loom 225 nautical miles to the island's south-southwest by 6pm on Wednesday. BWS is now recording the storm's maximum wind speeds of 50 knots with gusts of 60 knots. Nicole's course was predicted to angle northeast by Thursday, meaning the island could have a close call from a Category 1 storm. Matthew is forecast to be 329 nautical miles northwest of Bermuda as of 3am on Monday, and is recording maximum winds of 65 knots with gusts of 80 knots.
October 9. Bermuda's own Lana Young continues to enjoy acting success, most recently in the drama film The Girl on the Train, which is now showing in local cinemas. The Universal Pictures film has reportedly topped box office on its opening weekend. Ms Young, who appears as a fertility doctor opposite Emily Blunt and Justin Theroux, said she's been fortunate in her career since moving to New York in 2014. "My scene was the first on the schedule that day, so I got the great pleasure of meeting both Justin and Emily in the hair and make-up trailer," she told The Royal Gazette. "I enjoy when this happens because I get a chance to bond with them a little before going to set. They were both very friendly and made my job extremely easy and enjoyable." Other appearances have been the 2015 boxing drama Southpaw, as well as a role in the Marvel comics TV series Jessica Jones. Ms Young said director Tate Taylor enjoyed her improvisation enough to pull her aside to ask "if I would like to play a joke on Justin". While she can't reveal the joke and give away a piece of the plot, she said the actors' mouths "hit the floor. It was a short scene but a memorable shoot." Based on the best-selling novel by Paula Hawkins, the film has reaped close to $25 million this weekend in the United States and Canada. It is showing locally at the Speciality Cinema.
October 8. A gaming operator who had been considering investing in Bermuda "shied away" because of the behavior of some local politicians. Speaking earlier this week, Richard Schuetz, the executive director for the Bermuda Casino Gaming Commission, said the body was puzzled that it was criticised for approaching casino operators about investing in the island. "For reasons we still don't understand, people were upset that we were trying to get world-class brands to visit the island. They are saying we shouldn't be talking to operators, but these statements are coming from people who have never worked in the industry, never regulated the industry and are very unfamiliar with it. At least one of the groups who had been contemplating a major development, an investment that could have meant hundreds of jobs, kind of shied away because they were very confused about how certain politicians were behaving." He compared the criticism to someone working to build a computing industry on the island being chided for approaching Apple and Microsoft, saying: "It didn't make sense to us. Our goal is to create jobs here, and if folks want to help us that's great, but to continue to make statements that don't make a lot of sense to those in the world of business and regulation is unfortunate." Asked about the identity of the operator, he declined to name them saying the situation remained "fluid". Mr Schuetz said the commission had made progress in producing amendments to Bermuda gaming legislation, but that changes of minister had caused the process to be slowed. "The process was disrupted by having Shawn Crockwell resign right about when he was ready to give our amendments to the House," he said. "We then had Grant Gibbons and now we have Michael Fahy, and all of those resets just ate up an enormous amount of time. A lot of the last year has been slowed down by changes in government." However, he said a series of amendments were hoped to be debated before the end of the year to produce a more efficient model without diminishing the system's integrity. "I think they will be discussed in December," he said. "We are looking forward to it. We are putting through 41 amendments, and in each and every case we can justify that it is cheaper, more efficient, quicker to market and makes it business friendly. Our old timeline was to be done with the amendments and the rate package by right about now and be launching the request for proposal. We now hope to get the amendment package passed in November or December, get our regulations passed by March and be launching the request for proposal in April or May. That's assuming everything falls right, but things haven't always been falling right for us so far. These things take time, and they take time because they need to be done right. We get one chance to make a first impression and if we miss it, it is a serious black eye to this island. If we miss it with the controls, we jeopardize our banking reputation on this island, and that's serious." Mr Schuetz said that the commission is in the process of considering two further applications for properties to be named designated sites, which would make them eligible to apply for a casino licence. With the Hamilton Princess and the St George's hotel project already listed as designated sites, four properties could potentially be competing for three licences — but Mr Schuetz said it was possible that less than three properties are granted licences initially. "I think if there are three spectacular projects, then the commissioner will probably go for the three, but we may have to make some decisions about if we should learn to walk before we run. I'm not saying this is going to happen, but I can envision a scenario where we announce a site, open it and make sure that we have got it right and they have got it right before we go further. A lot of it may also depend on the operator. If we have an experienced operator, then that's a fundamentally different situation than if we don't. There are a lot of factors that need to be considered."
October 8. A longstanding bone of contention over the airport redevelopment project resurfaced as Curtis Stovell, the Accountant-General, addressed the matter before the Commission of Inquiry. Mr Stovell, who has appeared before the Public Account Committee on several occasions to explain his role in the project, explained his issuing of waivers for financial instructions, saying he had been approached by the Ministry of Finance in 2014 in relation to the transaction and how it would be able to comply with policy. Asked if his waiver had been granted just for the Bermuda Government's agreement with Canadian Commercial Corporation, and not for any further contracts, Mr Stovell said it was "precisely what I was saying". Narinder Hargun, counsel for the commission, questioned whether the arrangement would be settled on the basis of avoiding increasing government debt, to which he replied: "I wouldn't go as far as that — I think it's highly desirable." Once the "go/no-go" decision had been settled over the new terminal for L.F. Wade International Airport, his understanding had been that "further agreements flow from that". Mr Stovell said he could not have given consent for the Canadian contractor Aecon to be taken on as the company of choice, because he had not known at the time that such a contract existed. A May 2015 memo to Anthony Manders, the Financial Secretary, covered his expectation for further information to be supplied — as well as his belief that the selection of Aecon would require his approval. A March 2016 memo to Mr Manders had the Accountant-General explaining that initially he had believed that CCC had introduced Aecon to the project and not the other way around — and Mr Stovell agreed with Mr Hargun's query that he could thus understand how the Minister of Finance, "rightly or wrongly", had taken the waiver to apply to "any and all contracts", including the selection of Aecon for the project. That point has been fiercely disputed by finance minister Bob Richards and shadow minister David Burt ever since it emerged before the PAC. The subject then changed to the Port Royal Golf Course, whose board of trustees had the ability to regulate its own financial proceedings. The inquiry questioned Mr Stovell, who was financial controller for the Department of Tourism at the time of the Port Royal redevelopment, about the financial instructions process. The Auditor-General's report issued in October 2014 criticised the $24.5 million project which saw its budget increase by $10m. Mr Stovell said that steps had been taken since his appointment as Accountant-General to improve compliance. He pointed out that while the situation had improved there were factors to consider, including the fact that there had been far fewer capital projects during that time and the magnitude of any capital projects had decreased. "That would be the primary factors so there is less chance for these Heritage Wharf and Port Royal Golf Course type incidents that have been identified." However, he added that in his experience he had seen an improvement in "actual compliance. What I have seen since I have been there has been an increased approach to the AG department in terms of insuring that permissions are being gained, increased and heightened awareness in terms of Cabinet approval and increased cases of things being sent back from Cabinet. I can't speak to the years before but what I can say from my experience since I have been there is that is has improved greatly." Mr Stovell had some difficulty answering a question from commissioner Fiona Luck who questioned him about breaches in self-reporting. She asked who decides on sanctions imposed on those who violate the procedures once he and the financial secretary had been informed to which he answered: "Good question — the only way I can answer that is to say I will look to the department and ministry to effect some kind of satisfactory sanction." Earlier yesterday the commission heard from Lucia Peniston, the tax commissioner, on tax arrears that had yet to be paid to the government. Compliance by businesses has improved, she said, but co-operation could be enhanced — such as by having the issuing of a licence contingent on agreeing to a payment plan. Ms Peniston said there was never any pressure applied on her department to "go easy" on any particular taxpayer. The latest figure for the Government's doubtful debts stands at $81.6 million, the commission heard — a substantial increase, which Ms Peniston ascribed to a new calculation method including land taxes previously been left off the books.
October 8. The Commission of Inquiry yesterday issued a fresh subpoena to Bermuda Emissions Control Ltd after the two entities clashed in Supreme Court over the validity of the initial summons. Chief Justice Ian Kawaley advised the action after conceding that the original subpoena's requirement, for BECL to produce documents to only one of the four commissioners, could set a problematic precedent. Donal Smith, chief executive officer of BECL, has insisted that handing over the documents in question "would set a very bad precedent for private companies". The company must comply with the new summons by Tuesday. The commission is investigating the alleged mismanagement of government funds on several projects, including the construction of the Transport Control Department's emissions centre in Pembroke. BECL was awarded a five-year multimillion dollar contract to carry out safety and emissions testing in 2009, without the project going out to tender, and the contract was renewed in 2014. On Thursday, representing BECL, lawyer Eugene Johnston claimed that the COI already possessed an abundance of information on the company. Furthermore, he said that the BECL's minute books, which the commission has demanded to see, were "not relevant" to the matter. He pointed to the 20-page PDF document available for public viewing on the commission's website displaying BECL contracts, correspondence and more between 2001 and 2011. Representing the commission, lawyer Jeffrey Elkinson criticised the "illusory obstructions" mounted by BECL. Mr Kawaley suggested the matter could be resolved by the issuance of the new subpoena, requiring BECL to show its documents to all four commissioners, which the commission enacted the following day. After the hearing, Mr Smith claimed that the COI had been allowed to "backtrack" and apply new mandates retroactively. "It is clear to me that from the start of this inquiry there were no proper rules of engagement. BECL would like the Supreme Court to decide whether the COI is using its powers in the way that they were designed to be used. The commission appears to want a free rein to do what it wants, without the expected oversight. Justice must not only be done, but must be seen to be done in the vein of fairness, which the COI appears to be struggling with."
October 8. The Department of Planning is inviting those who wish to rezone property to submit requests as they review the Bermuda Plan 2008. According to a notice on the department's website, it is in the process of conducting a review of the plan and preparing an updated plan for the island. "Technical officers will be assessing and evaluating the zonings and policies of the Bermuda Plan 2008 and making recommendations on amendments to the plan," the notice states. The notice invites those interested in rezoning property or amending policy to submit a request through an attached form and submit it for the attention of the senior planning officer. Those making proposals are asked to detail what change they would like to be made and the reasons for the change, along with a location map identifying the properties sought to be changed. Anyone with questions is invited to contact the Forward Planning Section at 294-9033 or Planning2@gov.bm.
October 8. Hot and humid weather over the last month has led to a significant shortage of fresh milk on the island. Dunkley's, which pasteurizes and homogenizes the island's fresh milk before it goes to the supermarkets, estimates that dairy farmers are supplying 30 per cent less than the same period last year. The firm's general manager, Stephen Dunkley, said that fresh milk was going straight from "the farm, to Dunkley's, to the carton" on the same day to keep up with demand. But he maintained that as the temperatures dropped it would take between 10 and 14 days to restore the island's fresh milk stock. "It's a little worse this year than previous years," Mr Dunkley said. "I can't remember an October when stocks were this low. It's all down to the heat and the humidity. Fortunately we do have alternatives in the form of reconstituted milks that we make here and we have not run out of those ingredients in the 38 years I have worked here. As soon as the weather drops and we start cooling down again we will get back to where we were with plenty of blue and pink milk back on the shelves again." Greenland Dairy, which provides around 75 per cent of Bermuda's fresh milk, confirmed the drop in supply. Lidia Medeiros, whose husband Valter runs the dairy, told The Royal Gazette: "It is true that less milk is currently being produced and it is a common occurrence in the summer months in Bermuda. The reason for the decrease is because the cows are heat stressed. All three dairies experience decreases in production during the summer. Cows prefer the cooler weather so from here on in, as the weather cools down, the cows will produce more. We only had one cow die from heat stress this year, we had five die last year." Greenland was recently awarded planning permission to construct a shelter at the Store Hill farm that will provide shade for its herd. Ms Medeiros said: "We have invested much into this building because we believe that it will help minimize the heat stress on the cows. We have almost finished the building and it should be up and functional by mid to end of November. Its primary purpose is to shelter the animals from too much heat, bad weather and to make them very comfortable. Bored and comfortable cows make happy cows, happy cows produce more milk. We trust that by next summer, Green Land Dairy will not have this milk shortage issue and we are very optimistic that this big step will allow for a consistent supply of fresh, nutritional, local milk."
October 8. A "huge" swarm of bees has congregated at the junction of Hermitage Road and Devon Spring Road in Devonshire, police have advised. The swarm has spread across the road just south of Elliot Primary School. Authorities have been advised, but drivers and pedestrians are asked to use caution in the area until the bees have been contained.
October 7. Aviation industry high-flyers touch down in Bermuda this week for a major 2-day conference October 10-11 — the first of its kind on the island but sixth of its type arranged by AeroPodium. Around 100 delegates at the Hamilton Princess and Beach Club will discuss aircraft registration, risk management and changes to international law to reduce costs and ease financial transactions across international borders in a forum organized by specialist firm AeroPodium. The event brings together air-finance and aircraft registration experts from Europe, the US, the Caribbean and Bermuda. Premier Michael Dunkley will officially open the event that will also include lunchtime remarks from Transport Minister Michael Fahy, and a keynote speech from Thomas Dunstan, Director General of the newly-formed quango, Bermuda Civil Aviation Authority (BCAA). Kevin Richards, BDA business development manager, said: "Thanks to AeroPodium, we'll be able to showcase the leading role our jurisdiction has played in this industry. "We're looking forward to meeting partners from other offshore centres to discuss pertinent issues and share best practices." Bermuda, which operates the largest offshore aircraft registry in the world, this month abolished the Department of Civil Aviation, replacing it with the semi-autonomous Bermuda Civil Aviation Authority. Mr Dunstan said: "The timing is perfect and this will be our first official event as the Bermuda Civil Aviation Authority. The conference will allow us to launch our new brand and celebrate this new chapter in the history of Bermuda's civil aviation." Panagiotis Panagopoulos, CEO and founder of AeroPodium, said: "Bermuda is the ideal location for this year's conference and more international delegates than in previous years are expected to attend." In 2010, the island hosted another aviation forum, the Airports Council International World Assembly, for 400-plus attendees at the Fairmont Southampton. Industry sessions will highlight topics ranging from market dynamics and risk management for the industry, to the Cape Town Convention and Protocol—a treaty to reduce cost and facilitate financial transactions for aviation clients. Bermuda passed legislation just this summer to adopt the agreement that will be extended by Britain later this year. Other speakers at the conference include Captain Len Cormier, Safety Oversight Advisor for the BCAA; Martin Amick, CEO of Longtail Aviation; Llewellyn Boyer-Cartwright, Partner, Callenders & Co, Bahamas; Glenn Kelly, Head of Airworthiness Division, DCA Aruba; Stephan Krainer, General Manager, Primus, Austria; Yves Lavigne, President, World Assets Transition (WAT), France; Robert Ricketts, Partner, Holland & Knight, London; Lincoln D. Gomez, Attorney-at-law, Gomez & Bikker, Aruba; Alexandria Colindres, Director of Business Development, Registry of Aruba; David M. Hernandez, Shareholder, Vedder Price, Washington DC; and Jay Faria, President and Commercial Director, Airtrade Aviation, Wilmington, DL. The agenda also includes a Monday evening networking reception at Government House. "The 6th Annual Offshore Aircraft Registration Summit will be a unique networking event for high-level debate and information," said AeroPodium CEO and founder Panagiotis Panagopoulos, who manages annual events in London, Switzerland, Malta, South America, the Baltic, and the Middle East. "It is also the 120th international project of AeroPodium. Bermuda is the ideal location for this year's conference, and more international delegates than in the previous years are expected to attend."
October 7. Technical officers told the Development Applications Board that work on the airport redevelopment project is still expected to begin this year. According to the minutes of the board's September 28 meeting, in which it discussed the planning application for the project, the board questioned the technical officer about the timeframe for construction. The officer reportedly confirmed that works were due to commence in December. While the board did approve the application, it first sought clarification on several elements, including the size of the immigration arrivals hall. A section of the minutes states: "In respect of the size of the immigration arrivals hall, it was questioned how arriving passengers would be accommodated if several full flights arrived simultaneously and the IT processing system was not functioning to efficiently process the arrivals. The technical officer confirmed that airport officers had indicated that passengers would not be permitted to disembark the aircraft until capacity of the hall was reduced." The board also questioned the system for handling storm water run-off, asking if a proposed pond feature included in the plans was necessary to manage it. The technical officer confirmed that one of its primary purposes was to assist other infrastructure in managing storm water. He also explained that the pond would be aerated to avoid stagnation and killifish would be added to mitigate against mosquitoes. The minutes stated that the board advised that the applicant would liaise with the Corporation of St George about the use of Penno's Wharf to accommodate the delivery of construction materials to avoid scheduling conflicts, and that a bird monitoring programme shall be established for the collection of data after the start of operation of the passenger terminal building. The airport redevelopment has been the subject of fierce criticism since its announcement, chiefly because of the Government's handling of the project. Opponents have accused the Government of a lack of transparency because of its refusal to publicly release schedules of the agreement with the developer, Aecon. However, the Government has responded that negotiations were continuing and that the documents cannot be released until they are finalized. Questions have also been raised about the long-term cost of the project. While David Burt, the deputy Leader of the Opposition, claimed the project would cost the public $33 million per year for 30 years, Bob Richards, the Minister of Finance, said Mr Burt's estimations were inflated, calling the project a job-creating investment in the island's future.
Artist's impression of new airport
October 7. The first phase of Cross Island — the land reclamation project in Dockyard — has been completed. Economic development minister Grant Gibbons joined key players at the site for a celebration today, with organizers saying they are "ahead of schedule and on budget". Now that the infill phase is finished, the next part of the project involves installing the infrastructure, including electricity, water, sewage and telecommunications before the new nine-acres of land is handed over to the America's Cup Event Authority, which will create the Event Village for the 35th America's Cup. The overall village site will also hold the team bases for Land Rover BAR and Groupama Team France, alongside the bases for Oracle Team USA and SoftBank Team Japan, which have been operational for some time. Emirates Team New Zealand and Artemis Racing will have bases on Cross Island and the Red Bull Youth America's Cup, the media centre and the various hospitality facilities will also be located on the infill site. Peter Durhager, chairman of ACBDA, said the project was a collaborative effort between the stakeholders of America's Cup Bermuda, Wedco, Ministry of Public Works, planning department, construction managers BCM McAlpine and a range of vendors and contractors. Mr Durhager said in a statement: "It wouldn't have been possible to complete a project of this scale ahead of schedule and on budget without the concerted effort of these agencies. "On behalf of the ACBDA, I would like to thank everyone who was involved in helping us to achieve this significant milestone." The project began last November when a portion of the South Basin was filled with seven shiploads of granite. The aggregate came to the island on the MV Balder, a specialized ship that allowed the fill material to be offloaded by conveyor belt into the South Basin. The total amount was 310,000 cubic yards of aggregate — 165,000 cubic yards of granite from a quarry in New Brunswick and 145,000 cubic yards from last year's dredging project by Royal Caribbean Cruise Lines. That project was part of multiyear contract between Bermuda Tourism Authority and RCCL to accommodate large RCCL cruise ship visits to Dockyard. The Balder was one of the largest vessels to have ever sailed into the South Basin and the process involved two highly specialized tractor tugs to assist the vessel entering and departing. The tugs were assisted by staff from the Department of Marine and Ports. Dr Gibbons stated: "This milestone shows what Bermuda can accomplish when we set our minds to a task and work together. I congratulate and thank everyone involved in ensuring that Bermuda honours our commitments. We are proud of our relationship and partnership with the America's Cup and look forward to welcoming the remaining America's Cup teams, sponsors, fans and visitors for the 35th America's Cup." The infrastructure portion of the project is expected to be completed by the end of the year, with the Event Village taking shape soon after. While the first use of the space will be for the America's Cup, a process is under way to ensure the long-term deployment of this land by Wedco for lasting legacy and value. Andrew Dias, general manager of Wedco, stated: "This project had been in the pipeline for quite some time and its completion is a dream come true for Wedco. Our focus going forward is to create a lasting legacy for Cross Island. We have received hundreds of submissions as part of our long-term strategic planning for the further development and use of this wonderful waterfront resource following the America's Cup and I look forward to helping to make some of those ideas reality." For more information, visit www.acbda.bm.
October 7. Staff who prefer a quiet place to work, and those who do better in a busier environment, are both catered for in Sun Life Financial International's new office. Elsewhere, there are shared workspace areas that allow colleagues who might not normally sit together to do so, encouraging communication, teamwork and creativity. Partition walls have been soundproofed using old denim jeans and cotton, while workstations can be adjusted up and down to suit staff who prefer to work standing up, seated, or a bit of both. These are some of the innovations and ideas have been incorporated into Sun Life's new 16,000 sq ft office. It is on the third floor of Washington House, above the Washington Mall, on Church Street. A large portion of the office is bathed in daylight, which streams through large windows that look out on City Hall. Interior glass wall partitions help the natural light to reach deep into the office. The company has had a presence in Bermuda since 1891, and established its Bermudian-based business in 1996. In June, it moved from its office on Victoria Street to Washington House. The new office is the first in the Sun Life Financial US group to implement the company's BrightWork design methods. Highlighting some of the concepts that have been incorporated, Darin Minors, senior office manager, explained that some people work better in a busy, social office environment, while others thrive the most in a quiet location. The office has work spaces that cater for both preferences, together with common areas where anyone can go and work. "This entire space is shared workspace. For example, you could have an underwriter and a compliance person sitting together," said Mr Minors. As a result, it is possible that knowledge and experience can be exchanged indirectly. "What tends to happen is something piques your interest about what the other person is doing. So you take an interest. You are able to get an insight and understanding about their work." Mr Minors said that before moving into the new open plan office, Sun Life "did a great job in educating to show it would work, and did a great job changing our working environment". At the front of the office, overlooking an impressive view of City Hall, is a group of chairs with swing-away laptop tables. This is a shared workspace area where staff can settle down to work, or perhaps contemplate a puzzling work-related issue. "Sometimes, if you have a problem you can't solve, you can go to a different space and come up with the answer," explained Mr Minors. The office has height-adjustable workstations allowing staff to sit or stand, or a bit of both, during the day, changing their posture for more comfort. Daylight that filters through many of the third floor windows, adding to the airy feeling. "One of the things we discussed was having as much natural light coming in to the building; everyone loves it." The lunch room is a spacious hub with booth-style seating where groups of can sit together to talk. There are single tables for those looking for a quieter space to relax or continue their work. Mr Minors pointed to a variety of flat screens and telecom devices dotted around the office, and said: "We are utilizing state-of-the-art conferencing." There are small offices that have movable walls, allowing them to be enlarged to support multiple uses. All the rooms and offices have Bermudian-inspired names, including MoonGate, Hog Penny and Dockyard. Along one corridor is a photograph mural featuring Bermuda scenes. "We try to incorporate as much Bermuda cultural things in the office as we can," said Mr Minors. In places, the office displays aspects of the free-flowing corporate office concepts associated with the likes of Google and Facebook, while other areas have a more traditional office feel. "Sun Life has struck a balance. Google is different from Sun Life, we are an insurance company. Sometimes you need the old-time set-up [of desks], but we also have millennials coming up and they are looking for more of a Google set-up," said Mr Minors. There are environmental-sustainability features in the office. "Sun Life is trying to reduce its carbon footprint. The LED lighting has less power consumption. The walls contain 80 per cent old denim jeans, and the rest is old cotton, which adds to the soundproofing," said Mr Minors. The floors are covered in carpet tiles that contain recycled elements. If a section of the carpet becomes worn out, it is easier to replace with a few new tiles rather than install an entire carpet. In another gesture of environmental responsibility, the company donated more than 60 pieces of furniture from its old office to the Bermuda College, Atlantic Vision Care, Family Learning Centre, CURB and TN Tatem Middle School. Mr Minors has been with the company for ten years. Comparing the new office with the former office, he said it was "night and day". He added: "Our old space was good to us, but we had outgrown it. We were limited with what we could do with it. When we brought individuals here to see this space, they were extremely happy with the new environment. The designers, the contractor and Sun Life put in a concerted effort to enhance the employees' environment."
October 7. The Bermuda Police Service is suspending front counter services at the Southside, Somerset and Airport police stations — but a spokesman said the move would not affect normal police functions in either the western or eastern areas, in any way. Police responded to concerns on social media that eastern and western stations were being "closed", saying officers would continue to work from the stations as normal — with the exception of the airport station, where repairs are needed. The move is in response to the low number of inquiries fielded from the public at each location. A statement continued: "The overwhelming majority of our initial customer services are provided by e-mail or over the telephone. It has become an inefficient use of civilian station duty officers to keep three police stations open 24/7 with very little use of their services." The officers will be transferred to Hamilton Police Station, where the front counter will be open round the clock for public access. Airport officers will work from Southside Police Station. The spokesman said the stations would still be available to the public by appointment, such as to make statements or to hand over found property. A phone box at each front door with give "immediate access to the 24/7 911 emergency dispatchers at COMOPS in Prospect", and phone inquiries will continue to be answered as usual. The spokesman said a full statement would be issued when changes came into effect, likely before the end of the month. The Royal Gazette sent queries about the move to Jeffrey Baron, the Minister of National Security, whose press officer referred us to police for comment.
October 7. Hurricane Nicole has weakened to a tropical storm and was expected to drift away from the island — but Bermuda may not be out of danger yet. According to the Bermuda Weather Service's noon update, Nicole was 289 nautical miles south of Bermuda and stationary. While the storm is expected to move southward this afternoon and Saturday, it is expected to turn later in the weekend and begin to move north again. The five-day forecast for the storm suggests that it may pass close to the island on Wednesday as a tropical storm. Meanwhile, Hurricane Matthew this morning continued to pass along Atlantic coast of Florida as a Category 3 storm, bringing torrential rain and flooding to the state in addition to high winds. The storm is forecast to continue along the east coast, scraping along the Georgia and South Carolina coast this weekend before turning out to sea. However, the five-day forecast suggests the storm may turn around in the Atlantic, and possible strike Florida again as a tropical storm. Hurricane Matthew has already battered much of the Caribbean with Haiti reportedly bearing the brunt of the damage. More than 300 people have been confirmed dead in that country and thousands have been left homeless.
October 7. Former Premier and Minister of Finance Paula Cox told Commission of Inquiry lawyer Narinder Hargun repeatedly that while there could be "co-parenting" between ministries and joint interests with major capital projects, there had been no delegation under her watch of responsibility from the Ministry of Works and Engineering for major jobs. However, when it came to a minister opting to disagree with the recommendations of a technical officer, Ms Cox stressed that "Cabinet is the ultimate authority. The decision to approve contracts resides with the Cabinet and Cabinet should be provided with the proper information." Mr Hargun quizzed Ms Cox about cross-ministerial projects suggesting that expertise surrounding capital projects would naturally fall under the Ministry of Public Works. "Presumably in relation to issues like contracting with third parties, issues like outsourcing where we look at where the expertise is when there is a joint ministerial project, would one look at which ministry had the expertise to do whatever is required in that particular project. For example construction projects — if one ministry would have the expertise to do it internally or deal with professional contractors, professional suppliers and services and the like one would think it would be the Ministry of Works and Engineering." Ms Cox responded: "Yes, that would generally be the case." He gave the example of the building of a school saying whilst the Ministry of Education would have its input and knowledge, "presumably when it comes to building the school — the actual dealing with third-party contractors, architects, suppliers of materials like concrete and cement — that would be done by the Ministry of Public Works." Ms Cox replied: "The Ministry of Public Works would have the institutional capacity but I think you would have to go by the particular project because in some cases there may be a project manager who has the construction expertise. Then what you can see is that there would be the liaising and overlap cross ministries even from a legal perspective in terms signing off. You would have the Ministry of Public Works with its accounting officers signing off or using the expertise of the technical engineers." The commission heard from excerpts of a KPMG advisory, as well as an internal review, that had been commissioned to look into "incidents of concern. The rationale was clearly the fact that we had had Auditor-General reports which showed there were some serious lapses," Ms Cox said, citing a need to "raise the bar and sharpen the saws". Ms Cox, who was responsible as Premier for the Good Governance Acts of 2011 and 2012, said she had seen to it that procedures were tightened once she became Premier in 2010. "Prior to that, there was less required in terms of when contracts were going to be approved. There was a change for more to be disclosed." Some proposals were approved by Cabinet even when she as finance minister didn't approve of them, Ms Cox said, noting that "the Premier of the day speaks. Then you thrust yourself on the mercy of Cabinet." Ms Cox expressed regret that the Office of Project Management and Procurement, which she introduced in 2011, had progressed so little in the years since, telling the commission that she would have been "astounded" at the time. "Some positions are key, especially when you realize that you can save the Government money and add value by having that control," she said, lamenting that "it's almost five years and nothing has happened. Governments show by their action or inaction what they think are priorities." Ms Cox drew laughter when she remarked that she looked forward to the next Auditor-General's report for the period since the 2012 election, telling the commission: "I don't want to be a cynic, but you could be busy for the next ten years."
October 7. Former Deputy Premier Derrick Burgess launched a stinging attack on the Commission of Inquiry and its lawyer yesterday, repeatedly comparing the way he was being questioned to an attempt to "re-enact slavery" and declaring he felt like he was before a "lynch mob". Mr Burgess took issue with Narinder Hargun, counsel to the commission, within minutes of taking the witness stand at the tribunal and went on to accuse him of trying to "beat me down like a slave" and of "racist practices". He was told by commission chairman Sir Anthony Evans he was "beginning to cross a line" and should answer straightforward questions that were put to him. Several times, Mr Burgess told Sir Anthony, a British judge and former Lord Justice of Appeal, that he had "never walked a day" in his shoes and could therefore never experience nor understand what it was to be a black man and be disrespected. Mr Burgess ensured the issue of race dominated the morning session at St Theresa's Church Hall in Hamilton, with the racial make-up of the panel itself coming in for criticism from him. He questioned why the commission — made up of Sir Anthony, businesswoman Fiona Luck, businessman Kumi Bradshaw and former politician John Barritt — was 75 per cent white in a country with a 60 per cent black population. "You know what it feels like to me here?" asked Mr Burgess. "That I'm before a lynch mob." The former Cabinet Minister, known for his firebrand style of politics, both within Parliament and in his former career as a union leader, was quizzed by Mr Hargun on a series of government capital works projects (see sidebar inside) during the time he was Minister of Works and Engineering, including the over-budget, behind-schedule Dame Lois Browne-Evans court building. He told the tribunal that while he was Works Minister, he flavoured black contractors over white, where their bids for contracts were for similar amounts, because it was the Progressive Labour Party's policy to enfranchise black business owners who weren't in the running for projects in the past due to discrimination. "The black guy would get it because he's been discriminated against all their lives," he said, adding that Works and Engineering permanent secretary Robert Horton co-operated with that policy, but the architects in his ministry "certainly" did not. He claimed to have saved taxpayers millions of dollars in relation to five capital projects while he was Minister and said civil servants were "incensed by that because this little black boy from the streets came in and got the work done for $17 million less". Mr Hargun began his questions by asking Mr Burgess about new offices for the Department of Human Resources, suggesting the project wasn't put out to tender because Mr Burgess didn't want it to be. Mr Burgess replied: "Mr Hargun, you are incorrect. Don't tell me stuff you know nothing about. I am very sensitive to disrespect and I will deal with it." Pressed further about the tendering process, Mr Burgess responded: "Don't try to tie me to something I knew nothing about. You are not going to recreate torture and slavery here with me." When Sir Anthony interjected, saying the commission held the same view about disrespect, Mr Burgess continued: "It is disrespectful when I give you an answer when you are trying to beat me down like a slave to hear what you want to hear when I tell you I have nothing to do with it. Don't disrespect me." Later, his remarks to Mr Hargun turned personal when he claimed — while being quizzed on what he knew about the individuals involved with the company which built the Dame Lois Browne-Evans building — the lawyer was trying to "beat me down like a slave so you get the answers you want", adding: "I know you are from South Africa, you know." Mr Hargun, a director of Conyers Dill & Pearman global law firm and head of litigation in its Bermuda office, is understood to be from India. Mr Burgess was watched by a crowd of supporters, some of whom murmured their support when he chastised Mr Hargun for being "disrespectful" and pursuing questions he felt he had adequately answered. Later, peals of laughter rang out in the public gallery when Mr Burgess's lawyer, Jerome Lynch QC, warned Mr Barritt about a cockroach which was near him on the floor. Mr Burgess cautioned Mr Barritt: "You shouldn't be killing cockroaches" and Mr Lynch added: "Well, they are black, for a start." Mr Burgess again turned to Mr Barritt, who he reminded had black relatives. Questions about the Dame Lois Browne-Evans building led to fraught exchanges between Mr Hargun and Mr Burgess. The police and court building was built between 2008 and 2011 when Mr Burgess was Minister, and was completed in June 2011, well over budget and behind schedule, a few months after Ewart Brown stepped down as Premier. Mr Burgess told the tribunal he was not the minister when the initial contract for the work was entered into and maintained "nothing changed" when the second contract was entered into. Mr Hargun asked Mr Burgess about cabinet minutes from October 2008, when the contract was discussed. Asked if he remembered the meeting, Mr Burgess said: "Why are you asking me hypotheticals? This was eight years ago." He told Mr Hargun: "Don't raise your voice at me." When Sir Anthony interjected again, stating it was a straightforward question he had been asked, Mr Burgess said: "I like your tone. I don't recall that meeting. I don't remember." Telling Mr Hargun "let's be cool now" as the lawyer continued to ask questions about the project, Mr Burgess again accused him of "trying to re-enact slavery". Mr Hargun then suggested to the former Minister that when a contract was entered into by government, the names of those behind the companies involved would be disclosed to Cabinet, to avoid any conflict of interests and to allow Cabinet to be satisfied of their financial standing. Mr Burgess replied: "That is done before it gets to Cabinet. I am going to tell you one more time, when that paperwork comes to us, they [civil servants] have made their checks. That is not for Cabinet to do." His reference to Mr Hargun being from South Africa followed. Sir Anthony intervened again, calling Mr Burgess a person of "great experience" and adding "the least the commission will expect of you is to answer the questions in a respectful way." Mr Burgess responded: "Mr chairman, I am glad you recognise my status. He needs to respect it." Sir Anthony said: "The commission will judge whether sufficient respect is being shown to a witness," before Mr Burgess told him: "You have never walked in my shoes. Every day of my life, I am reminded I am black. You will never experience that. Everything we do, it is directed because we are black." Sir Anthony told Mr Burgess: "I appreciate you are under some strain" but the PLP backbencher insisted he wasn't. "I would react according to the atmosphere. I can be cool. If you want to be biblical, I can go there. If you want to be street, I can go there." In response to one question, Mr Burgess told Mr Hargun: "We abolished slavery in 1834." Mr Hargun replied: "I'm not interested in that." Mr Burgess said: "I know you are not, because of your racist practices." He suggested a line of questioning about the involvement of Vincent Hollinsid and Winters Burgess in LLC — the contractor on the Dame Lois project — was due entirely to their complexion. "If they were white, you wouldn't even hear those questions to me." After Mr Hargun was again accused of racism, the lawyer appealed to Sir Anthony to step in, telling him: "This is abusive." It was then that the chairman told Mr Burgess he was "beginning to cross a line". Mr Burgess's evidence ended in the afternoon, before former Premier Paula Cox took the stand. The tribunal continues at 2pm today, when Accountant-General Curtis Stovell is expected to give evidence. Derrick Burgess was questioned at the Commission of Inquiry yesterday about a number of government projects he was involved with when Minister of Works and Engineering. The projects were highlighted by the Auditor-General in her report on the financial years ending March 2010, 2011 and 2012.
Renovations at the Department of Human Resources. Auditor-General Heather Jacobs Matthews found that the project "did not receive Cabinet's prior approval nor was it put out to tender". Commission lawyer Narinder Hargun suggested to Mr Burgess that the contract was not put out to tender because he didn't want it to be, prompting the former minister to say: "Mr Hargun, you are incorrect." He was asked about a memorandum between civil servants which quoted the Minister as saying the tender process could be bypassed if it meant the work could be done faster. Mr Burgess insisted he had no involvement with the project. Their exchange on the project led Mr Burgess to tell the lawyer: "You are not going to re-enact torture and slavery here with me". Mr Hargun referred to evidence from former Works permanent secretary Robert Horton, who admitted the project did not get Cabinet approval and he regretted that. Mr Burgess said the fact that it didn't was an "oversight by the technical officers". The Auditor found that though the original contract sum was for $257,000, the final cost to the public was $958,000.
Dame Lois Browne-Evans police and court building.
The Auditor found a "high level of unsupported payments as well as an override of controls at the highest level of management in the construction of the Magistrates' Court building and the Hamilton police station". The $70 million contract for the building was signed when Dennis Lister was works minister and a second contract was signed the following year, once Mr Burgess had taken over the works brief. Mr Hargun asked him whether the second contract with contractor LLC, which rendered the first contract null and void, got Cabinet approval. "I can't recall," said Mr Burgess. "I would imagine so." Mr Hargun asked: "Did you ever take it to the Cabinet?" Mr Burgess said: "I don't know if it was required because it was an ongoing process." Asked about the original contract, he said he didn't know what was in it. "That's your job as lawyers, not mine." And asked about a performance bond for the project, Mr Burgess said: "You are asking me something out of my league." He was questioned extensively about the individuals who owned LLC and whether he knew about the "financial bind" they were in. "Mr Hargun, don't ask if I know stuff that I'm not sure about," replied the former minister. He was asked about Winters Burgess, who had a 22 percent equity stake in LLC, and Vincent Hollinsid, who had a 20 percent stake. Explaining that he called Mr Burgess "uncle" in deference to his age, Mr Burgess said: "I call everybody cousins because I was brought up that way. You probably don't understand that."
Commercial Courts project
The Auditor found that the "awarding of this contract did not meet critical requirements of financial instructions". Mr Hargun earlier told the tribunal that the Commercial Court project went out to tender towards the end of 2008, resulting in technical officers recommending the bid of DeCosta Construction, which was "both complete and the lowest". A smaller firm, Bermuda Drywall and Ceilings, was disqualified from the process because its bid was incomplete. But it was later allowed to re-bid, despite concerns raised by the Ministry of Finance, and was awarded the contract. Mr Hargun asked Mr Burgess if he had taken architectural drawings from the Ministry to another architect to try to trim costs in relation to the project, an action Mr Horton earlier told the tribunal he "deplored". "That's just something I would never, ever do," Mr Burgess said.
Central laboratory
The Auditor found that the original contract sum for the Central Laboratory Building project was about $46,000. She wrote: "In 2010, the contract did not receive prior Cabinet approval. Additionally, W&E noted that the services were not tendered but were negotiated with the knowledge of the PS. Additional services of $856,000 resulted in a final contract amount of $902,000." Earlier, the commission heard claims that a "misleading document" submitted by Mr Burgess to Cabinet formed the basis of the contract being awarded to local firm Concorde Construction. Mr Burgess, having explained how he tried to give black businesses the opportunity to win government contracts, said: "Concorde was one of those minorities, in a majority black country. [It was] the first job they ever got with government." He said technical officers made disparaging remarks about Concorde and he had those removed from the paper he presented to Cabinet.
October 6. A civil servant accused in 2008 of conspiring to defame former Premier Ewart Brown and former Deputy Premier Derrick Burgess spoke publicly about the accusations for the first time yesterday. Government chief architect Lawrence Brady, who was arrested but never charged by police in relation to the claims, told the Commission of Inquiry he had "nothing to do with" the creation of two cheques purportedly made out to Dr Brown and Mr Burgess from Landmark Lisgar, the company contracted to build the Magistrates' Court and police building. The cheques came to light in December 2008 in the files of the Ministry of Works and Engineering. Dr Brown and Mr Burgess claimed they were "false" and deliberately placed there to make it appear as if they were taking "kickbacks". A police inquiry into the cheques found no wrongdoing and a lawsuit in Canada against Mr Brady by Dr Brown and Mr Burgess was dismissed, with costs awarded to the civil servant. Mr Brady told the commission how in 2008 he was approached by Michael MacPhee, from the Auditor-General's office, who asked to see certain files. "I made the comment of saying 'I don't know what you are talking about. He then took me to my office and read me the 1990 Audit Act; that it's an indictable offence to prevent the Auditor General from carrying out their duties. He said he'd like to see those files in relation to those cheques." Mr Brady explained that the cheques would be held by Canadian consultants CS&P Architects, which had been handling the certification of payments to the main contractor. He said CS&P put the documentation on a secure website which he accessed using a password they gave him in the presence of Mr MacPhee, who downloaded the material on to a flash drive. Mr Brady said he did not look at the documents but passed them to the ministry's quantity surveyor to place on file. He said his office was later raided by police and his home and work computers seized. He described being "interrogated" at the police station and handed a document which he was asked if he recognized. "I said 'no, I don't," Mr Brady said. He was told by an investigator it was a "Photshopped copy of those cheques that were manipulated". Mr Brady said he asked the officer if Photoshop was on either of his computers, as that was the only software program that would have allowed him to access the file. The answer was no. He said his input was increasingly rejected within government after the court building project and his relationship deteriorated with "not just" Mr Burgess, but the "whole of government, really". After being offered a position as a technical officer manager, he said he was "in reality, being made redundant, to some degree". Mr Burgess is expected to give evidence to the tribunal today.
October 6. Two government witnesses have answered the Commission of Inquiry's questions on the airport redevelopment project. According to a statement from the commission, chairman Sir Anthony Evans informed counsel at the start of yesterday's hearings that members were now "awaiting the documentation that was requested and to which government witnesses have made reference in their revised witness statements". These documents are expected to be identified and received today, the statement added. The Bermuda Government had formally objected to the inclusion of its controversial airport redevelopment deal in the commission's investigation, submitting written objections on Monday last week. In response, the commission acknowledged that the Government had now followed "proper procedure" established for making an objection, stating that it would deliberate on those objections and make a decision "shortly". However, it added: "Because the issue has been raised publicly, the commission also wishes to state publicly that no undertaking was ever given to the Government that we would not inquire into the airport project."
October 6. An environmental watchdog has urged developers of the new St Regis hotel in St George's to give more consideration to how construction materials could be brought on to site. The Bermuda Environmental Sustainability Taskforce says it has been very impressed by the Environmental Impact Survey conducted in preparation for the development. But Stuart Hayward, BEST's chairman, urged those behind the project to explore the possibility of bringing materials on to site by sea and via the dock near Fort St Catherine to avoid any structural damage to roadways or historic properties in the Olde Towne. "Looking back we know that the removal of demolition material from the old Holiday Inn site caused problems for the roads and buildings around the site," Mr Hayward said. "There were issues with the size of the vehicles and trucks used and their speed and in some cases there was some structural damage. That has the potential to be repeated with the new construction and it is important we consider who would be accountable for remedying that should it occur. There are alternatives and more practical possible solutions to having these huge vehicles driving through the town. There is a dock or small port close to Fort St Catherine that could be brought up to standard in a similar way as has been done at Morgan's Point to make delivery of equipment and materials possible by sea. That could also remove the need to put extra stress on the swing bridge too." Plans for the proposed St Regis Hotel in St George's were submitted to the Department of Planning on August 1. The plans detail the 122-key hotel that will overlook Gates Bay, along with proposed amenities including a casino, restaurant, back-of-house facilities and several residential condominium buildings. The main hotel building would stand to the southwest of where Barry Road currently lies. However, the road itself would be moved further to the southwest so the hotel would stand between the beach and the road. Mr Hayward said: "The St Regis Hotel EIS is 800 pages long and there were two sections that really impressed me; the historical value of that segment of the island, which is now on public record, then there was a section about the social environment, parts of which are excellent. We have felt that in the St Regis development the developer has been open to our input and listened when we asked for more time to consider the contents of the EIS. They have made us feel part of the process and we hope that is a sign of the times in relation to these large hotel projects."
October 6. Fickle Hurricane Nicole has strengthened to a Category 2 storm but the closest point of approach within three days has passed. The system, which is still considered a potential threat to Bermuda, continues to baffle forecasters as it meanders erratically to the south. According to the Bermuda Weather Service, Nicole was 301 nautical miles south of Bermuda, packing winds of about 100mph, at 6am. It was heading north towards the island but has now made a turn to the south and is expected to weaken to tropical storm-strength by Sunday afternoon, before again moving north to the west of Bermuda. The long-term forecast still shows that Nicole will pass to the island's southwest on Tuesday with winds having weakened to about 63mph. Last night, the Minister of National Security, Senator Jeff Baron, advised that the Emergency Measures Organisation was keeping a close watch on the storm. "Through updates from the BWS, the Ministry of National Security and the EMO continue to pay close attention to this latest storm," Mr Baron said. "This has been an extremely active hurricane season and this was predicted by meteorologist experts earlier this summer. We will continue to do our due diligence in monitoring Hurricane Nicole and convey any important safety updates as necessary to the public. In the meantime as I have advocated all season, I encourage residents to ensure they have adequate storm supplies and to stay abreast of the latest weather forecasts on www.weather.bm." Meanwhile, Hurricane Matthew was skirting the coast of Florida this morning with potentially catastrophic winds of 130mph. More than two million people across the Southeast had been warned to flee inland in advance of the storm, which is considered the most powerful storm to threaten the US Atlantic coast in more than a decade. Reuters reported yesterday that Matthew had killed at least 283 people in the Caribbean as it sliced through Haiti, Cuba and the Bahamas — most of the victims have been in Haiti, one of the poorest countries in the world. "This storm's a monster," Florida Governor Rick Scott warned as it started lashing the state with rain and wind around nightfall yesterday. "I'm going to pray for everybody's safety," he added. As of 6am this morning, Matthew was about 40 miles east-southeast of Cape Canaveral in Florida and 90 miles southeast of Daytona Beach. It is moving parallel and just offshore to the East Coast. As it moved north last night, it stayed about 100 miles off South Florida, sparing the 4.4 million people in the Miami and Fort Lauderdale areas from its most punishing effects. "We were lucky this time," Miami-Dade Mayor Carlos Gimenez said. The hurricane was expected to blow ashore ­— or come dangerously close to doing so — over the east coast of the Florida peninsular through tonight and near or over the coasts of Georgia and South Carolina tomorrow. Mr Baron said the EMO and the BWS had also kept a watchful eye on Matthew. "Hurricane Matthew has already proven to be a very powerful and deadly hurricane, so we are also closely monitoring its track," he added. "The Ministry of National Security has been in correspondence with key emergency personnel in Florida, and I have conveyed that we are certainly keeping the residents of Florida in our thoughts as they prepare to deal with Hurricane Matthew."
October 6. The Media Council of Bermuda's new executive officer has been named as Don Burgess. Mr Burgess, the former deputy editor of The Bermuda Sun, will handle unresolved disputes with media outlets in his new post. He succeeds Jeremy Deacon, who took on the role after the council's first executive officer, Meredith Ebbin, stepped down two years ago. Mr Burgess said: "I am humbled to be entrusted with this responsibility and I look forward to extending the legacy of my predecessors with an even-handed approach. The Media Council of Bermuda helps inspire the highest ethical standards of journalism and where mistakes have been made, a reasonable approach from both parties can often bring swift resolution." A social media and softball enthusiast, Mr. Burgess, 54, is also active in his church and community. Tony McWilliam, who chairs the Media Working Group that oversees the running of the council, welcomed Mr Burgess on board. He said: "Having worked alongside Don at The Bermuda Sun for many years, I know that he is a man of integrity, fairness and good judgment." Mr Deacon, who stepped down because of work commitments, said: "The Media Council has an important role to play in the community and I am sure Don will do a superb job. I wish him well." The Media Council was set up in 2011 with two main goals: to protect freedom of expression (in response to government moves to regulate the press), and to help resolve complaints, at no cost, when direct contact with a media outlet proves unsatisfactory. See www.mediacouncilofbermuda.org, which contains the media's Code of Conduct, on which all complaints must be based, and also explains the complaints procedure.
October 6. Former Bermuda nurse Pauline Cafferkey, who contracted the Ebola virus while working in Sierra Leone in 2014, has been rushed to hospital for a fourth time. Ms Cafferkey, who worked at King Edward VII Memorial Hospital from September 2005 to February 2007, was taken to Queen Elizabeth University hospital in Glasgow under police escort this morning. She is undergoing monitoring and tests from infectious disease specialists, and is in a stable condition. The 40-year-old from Lanarkshire, Scotland has suffered repeated medical complications since being infected with the viral disease while volunteering for goodwill organisation Save the Children. When she was first discharged from hospital in January 2015, doctors said that Ms Cafferkey — the first Ebola case to be diagnosed in Britain — had made a complete recovery. However, she was readmitted after falling critically ill in October 2015 and returned to hospital again in February this year. Ms Cafferkey has also endured legal difficulties after being accused of hiding her high temperature at a Heathrow Airport screening upon returning from the African country in December 2014, thereby putting others at risk from the infectious disease. She fought back, claiming to have been scapegoated for the "catalogue of errors" in the screening process. Last month, Ms Cafferkey was cleared of two charges of misconduct by the Nursing and Midwifery Council. Scotland's First Minister Nicola Sturgeon tweeted words of support for the health worker this morning. She said: "Sending my very best wishes to Pauline Cafferkey. She has already suffered way too much — & all for trying to help others. Thoughts with her."
October 5. Bermudian insurer and reinsurer Endurance Specialty Holdings Ltd is to be taken over by a Japanese company. Tokyo-based insurance giant Sompo has agreed to pay $6.34 billion for Endurance and the deal is expected to close by the end of March next year. John Charman, one of the best known leaders in the Bermuda insurance industry, has agreed to stay on as chief executive officer of the Endurance team for the next five years, along with other members of the senior management team. Mr Charman will also become chairman of the board of Sompo's international business. The all-cash deal represents a purchase price of $93 a share, a more than 40 per cent premium over Endurance's closing share price on Monday. Endurance shareholders will be asked for their approval before the deal can go ahead. The announcement marks the latest chapter in the wave of consolidation that has transformed the Bermuda insurance market in recent years. Endurance itself acquired fellow Bermudian reinsurer Montpelier Re last year, when around 40 Montpelier staff were let go, according to a source at the time. There was no mention in the companies' joint statement of any impact on jobs at Endurance, whose Bermuda headquarters are in Waterloo House on Pitts Bay Road. But the statement does express admiration for the work of the Endurance management and underwriting teams. Mr Charman, who was in Tokyo for the announcement, was able to confirm by e-mail that Endurance's head office would remain in Bermuda. Sompo said its special purpose company in Bermuda, Volcano International Ltd, would merge into Endurance, with Endurance as the surviving company. Through this process, Sompo Japan NI, a wholly owned subsidiary of Sompo Holdings, will purchase all of Endurance's outstanding ordinary shares. Sompo already has a presence in Bermuda in the form of Sompo Canopius, which has an office on Par-la-Ville Road. Sompo bought Canopius in 2013 for around $600 million. Kengo Sakurada, CEO of Sompo Holdings, said: "Today's agreement marks the beginning of Sompo's overseas transformation which undoubtedly enhances the quality and reach of our insurance services. Endurance brings strength in the primary insurance business in developed markets. Endurance also brings a highly experienced executive team led by one of the world's leading property and casualty CEOs in John Charman. Mr Charman, and certain shareholders associated with Mr Charman, representing in the aggregate approximately 4.9 per cent of Endurance ordinary shares, have agreed to vote in favour of the proposed transaction. This acquisition will be integral in helping Sompo realize its goal of providing insurance and related services of the highest quality which contribute to the security, health and well-being of its customers." Sompo says it wants to diversify its business and gain more exposure to market's outside Japan. Now, its overseas business provides 12 per cent of income — after the Endurance takeover this would rise to 27 per cent. The Japanese company is also aiming to improve profits and it says return on equity would improve from 6.9 per cent to 8.2 per cent after the merger with Endurance, based on the two companies' 2015 results. Mr Charman said: "Today, we have strategically aligned ourselves with Sompo, a large, well-capitalized and highly respected global insurance and reinsurance company, headquartered in Japan. This signals the beginning of an exciting new chapter for Endurance, our wonderful and incredibly talented people and our much valued clients. When I joined Endurance just over three years ago. I stated quite publicly that cost efficient scale, globally diversified insurance and reinsurance products as well as market relevance were absolutely essential to our future success. I also signaled that I would seek out a high-quality, strong Asian partner to further complement our global business capabilities for the future. Our alignment today with Sompo achieves all those goals and promises so much more. Critically, both our companies share and practice important values daily — a commitment to the highest levels of loyalty, integrity and client service. These stated values are clearly reflected in our disciplined, focused underwriting approach which has deeply embedded, strong risk management practices. It is with great honour and with much joy that we all look forward to being welcomed as important family members of Sompo. Finally, to our Endurance shareholders, we thank you for your loyalty and trust over the years and are happy that you have been rewarded with an attractive premium for your investment." Other major deals impacting the Bermuda insurance market over the past two years have involved Ace buying Chubb, XL Group buying Catlin, Chinese investment firm Fosun Group buying Ironshore, and RenRe acquiring Platinum.
October 5. The construction company awarded the $70 million contract to build the Magistrates' Court and police station in Hamilton went on to donate $27,000 to the Progressive Labour Party. The Commission of Inquiry heard yesterday that Landmark Lisgar, which later changed its name to LLC, made three donations to the PLP between 2008 and 2013, after signing the contract for the Dame Lois Browne-Evans Building in December 2007. Edmund Lee Matvey, from the company, detailed the donations when he took the stand at the tribunal: $1,000 in 2008, $13,000 in 2011 and $13,000 in 2013. He said the latter two payments both comprised a $10,000 ticket for a table at the PLP's annual banquet and $3,000 for Christmas turkeys. He said he was not a member of the PLP and his company did not make any donations before 2008. The police and court building was built between 2008 and 2011, when Derrick Burgess was Public Works Minister. It was completed in June 2011, well over budget and behind schedule, a few months before Ewart Brown stepped down as Premier. Mr Matvey confirmed in evidence that Vincent Hollinsid, a half-brother of Dr Brown, owned a 20 per cent equity share in Landmark Lisgar and picked up a $6,000-a-month salary. Winters George Burgess, whom Derrick Burgess has described as a close friend and relative, owned a 22 per cent equity stake and was paid $11,000 a month. The tribunal heard that Mr Matvey and his business partner Arthur Bryan McLeod set up local company Landmark Construction in 2001 and partnered with a Canadian firm called Lisgar Construction on the police and court building "for financial reasons". The firm was initially called Landmark Lisgar but problems arose on site, according to Mr Matvey, and the Canadian partners Gino and John Bifolchi were bought out for $1.5 million, after which the company was renamed LLC. Mr Matvey was the main shareholder of LLC, with 6,100 shares, while 3,900 shares were held by the Paragon Trust, acting on behalf of the Caco Trust. Mr McLeod was CEO and was paid a percentage of the profits. Commission lawyer Narinder Hargun asked Mr Matvey about the involvement of Winters Burgess, who was known as George, and Mr Hollinsid. The witness said when Lisgar left the court project, LLC was told by its bank it no longer had "enough collateral" for its $1 million overdraft and it also needed to pay off the Canadian partners. "So Bryan and I went to George," he said. "He came back and said he'd put up his house [as collateral] but he wanted a percentage of the profit and a fixed salary for the job." He described a similar arrangement with Mr Hollinsid, who was the island's fire chief until his retirement in April 2013. The bank then approved a $1.5 million loan, Mr Matvey said. Mr Hollinsid did not become a director of the company, he added, but Winters Burgess did "because he demanded it". Asked by Mr Hargun to explain when Mr McLeod ceased to be a director of Landmark Lisgar, Mr Matvey said he was a director of Landmark Lisgar and had shares in that company but was not a director of LLC. Mr McLeod, sitting in the public gallery, gestured a "time out" signal to Mr Matvey from the public gallery as the discussion on shareholders continued and Mr Matvey agreed it should be "time out". Earlier, he said of LLC: "After we completed the court building, our reputation was so destroyed we could not carry on. It was closed, it ceased to exist." Mr McLeod gave evidence immediately after his business partner. He was asked by Mr Hargun why, in his witness statement to the commission, he said that Mr Hollinsid and Winters Burgess were never shareholders in LLC. Mr McLeod replied: "I was asked the question whether they were shareholders and they were not." Mr Hargun said: "Didn't you think it was worthwhile for the commission to know they have received 42 per cent of the profits?" Mr McLeod replied: "I was asked a question; I answered the question." The first witness at yesterday's hearing was Lawrence Brady, the Government's chief architect, who told how he was increasingly sidelined within government after the police and court building contract was awarded. Panel member Fiona Luck asked him if the current structure of government was operating as it should in relation to the management of capital projects. Mr Brady said things worked well until 2008 when they went "a little haywire". He described the system between the years 2008 to 2012 as "chaos", adding: "That's why we are here looking at all this stuff right now." He told how Landmark Lisgar sought reimbursement from the Government for a donation it made to the PLP. He said the company put in requests for reimbursements in 2008, which were rejected due to their unusual nature. Mr Brady said the contractor sought reimbursement for "purchasing a car for someone in the construction company". He said: "There was also payment made to a political party as a donation." Mr Hargun asked which party and Mr Brady replied: "To the PLP." A third example he gave was a request for payment for accommodation for the contractors. "It was accommodation for staff at a guesthouse, which was somewhat unusual for a client to be paying for accommodation," he said. Mr Matvey was later asked by Mr Hargun whether the $1,000 donation to the PLP he had disclosed was the same payment claimed by Landmark Lisgar as part of its reimbursement from government. "It won't have been claimed," said Mr Matvey. "It shouldn't have been. Obviously, they didn't pay it. We put our claim in. That shouldn't have been with it." The commission, which is probing the misuse of public funds from 2009 to 2012, heard previously that Dennis Lister, when Public Works Minister in 2007, recommended to Cabinet that Landmark Lisgar get the court building contract, rejecting a recommendation from technical officers for a different contractor to be chosen. Meanwhile, former Cabinet Secretary Donald Scott addressed the commission on efforts to tighten the governance of the civil service. Questioned by chairman Sir Anthony Evans on whether the Office of Project Management and Procurement was up and running after being set up five years ago, Mr Scott stressed that "change for the better takes a long, long time". Mr Lister was due to give evidence yesterday afternoon bud did not appear and the tribunal was adjourned until today.
Commission Timeline to-date:
Day 1. Commission chairman Sir Anthony Evans brands actions carried out by the Port Royal board of trustees as "straightforward fraud". The tribunal hears how the board paid $10,000 of public money to a company awarded a contract for goods, so it could in turn pay that money to board of trustees member Delano Bulford as a "finder's fee". It hears how the Ministry of Works and Engineering was repeatedly "sidelined" when it came to managing capital projects during the years that Ewart Brown, the former Premier, was Minister of Tourism and Transport.
Day 2. Dr Brown's lawyer, Jerome Lynch QC, argues the former Premier needs an additional nine weeks to consider and answer the questions asked of him by the Commission relating to the various capital projects under scrutiny. Derrick Binns, the Cabinet Secretary, is quizzed about two projects from the time he was permanent secretary at the Ministry of Public Works and Engineering: the Heritage Wharf cruise ship pier at Dockyard and the Dame Lois Browne-Evans court and police building in Hamilton. Paula Cox, the former finance minister, is said to have objected to a proposal by Dr Brown to hire an overseas company as consultants on a $400,000 a year retainer.
Day 3. Marc Telemaque, the former Cabinet Secretary, defends the civil service, which he insists is made up of "good people" working with a "broken system". Mr Telemaque is quizzed in connection with the Heritage Wharf project that came in millions of dollars over budget. The tribunal hears how the contract to build two satellite emission testing centres was not put out to public tender, despite Cabinet mandating it should be.
Day 4. Robert Horton, the former Works and Engineering permanent secretary, reveals technical experts and senior civil servants had considerable concern about former minister Derrick Burgess's actions over planned renovations to the Commercial Court building. Mr Burgess is said to have interfered as he tried to cut costs and provide more opportunities for smaller businesses, but technical officers feared his approach could end up costing the Bermuda Government more money. Mr Burgess is further said to have presented a "misleading document" to Cabinet, omitting concerns from technical officers, resulting in a contract for the central laboratory worth nearly $1 million being given to Toronto company Concorde Construction. Cherie Whitter, the former Ministry of Tourism and Transport permanent secretary, says Dr Brown made the decision to renew the controversial GlobalHue contract without a public tender, based on the public attention the issue had attracted.
Day 5. Vic Ball, now a One Bermuda Alliance senator, told nobody that his father held a 50 per cent stake in a company he recommended for a $1.4m government project, the commission hears. Mr Ball was working as a principal purchasing and supply officer for the Ministry of Public Works. Thomasina Hassell, chief financial officer at the Ministry of Public Works, tells the commission a "weakness" exists when it comes to checking that government contracts were put out to tender and Cabinet approval was given before public funds were spent.
Day 6. Edmund Lee Matvey of Landmark Lisgar, the company awarded the contract to build the Dame Lois Browne-Evans police and court building, reveals that the business went on to donate $27,000 to the Progressive Labour Party. Lawrence Brady, the Government's chief architect, tells the commission that governmental management of major capital projects spun into "chaos" between 2008 and 2012. Donald Scott, the former Cabinet Secretary, answers questions on governance and how spending should be monitored in the civil service, while former public works minister Dennis Lister is absent.
October 5. The Bermuda National Trust issued this tribute to William Sears Zuill. MBE, Director Emeritus of the Bermuda National Trust, Director 1972 to 1990. "The Bermuda National Trust laments the passing of William Sears Zuill MBE. William Zuill was the first Director and first full time employee of the Bermuda National Trust, and served in this capacity for 18 years until his retirement in December 1990. As such, he was an integral part of the history of the Trust since its inception in 1970. he Historical Monuments Trust was established in 1937 to safeguard Bermuda's heritage through ownership of historically important houses and open space. William Zuill contributed to the work of the Historical Monuments Trust alongside his father and others prior to 1970. He was instrumental in implementing the complex handover of Historical Monuments Trust properties and collections to the newly formed Bermuda National Trust. He also was integral to the rapid increase in the membership and community respect for the new organization, and its acquisition of additional properties and collections to preserve more of our natural and built heritage. I quote from the Bermuda National Trust Newsletter of January 1991 "During his tenure the Trust has grown from guardians of 12 properties and two open spaces to trustees of 60 properties of all sizes and descriptions. This increase of incredible proportions has all taken place under Mr Zuill's dedicated guidance." The Christmas Walkabout was his idea in 1978. It was originally a Christmas party for Trust members with events in each of the major St George's properties held by the Trust to engage the membership in our historic properties. The Children's Nature Walk was also created to do the same in places of natural beauty, and the Palm Sunday Walk, started in 1974, introduced members to parts of Bermuda they could not normally reach. These annual events are now attracting so many Bermudians they are truly national events, and have far surpassed their humble origins. William Zuill was an accomplished author, and many of his works form part of the educational publications of the Bermuda National Trust. He contributed to the first publication of "Held in Trust" and wrote and paid for the production of "Footsteps in the Sand" to provide historical content as a companion to the 400th Anniversary of the beginning of human habitation in Bermuda. His "The Story of Bermuda and her People" is now in its third edition and his latest publication, "The Pirate Menace", was the subject of a very entertaining talk he gave only last year at Verdmont as part of the Bermuda National Trust series of museum chats. In addition to his work with the Bermuda National Trust, William Zuill was also very active in the development of the National Trust movement around the world. He chaired the committee responsible for hosting the fifth International Conference of National Trusts in Bermuda in 1989 which was attended by 53 delegates attending from 23 Countries. This conference was one of the many activities organized as part of the Bermuda National Trust's 20th Anniversary. His leadership and advocacy within the international arena resulted in William Zuill becoming a founding member of the International National Trust Organisation. INTO has grown so that today it has a membership of almost 70 National Trusts from around the world. On behalf of Bermuda National Trust members, staff and Council, past and present, I thank William Sears Zuill for his invaluable contribution to the work of the Trust, and quote again from that newsletter of 1991 "An era has ended, of that there is no doubt. And we look back with gratitude and thanksgiving, for William S. Zuill was the right man in the right place at the right time." Lt Col William K White, Council President, Bermuda National Trust.
October 5. The Commission of Inquiry has made it clear that it will not respond to those who have requested details of the Commission's budget allocation. Their statement follows a Government press release last night revealing that the COI budget has been more than doubled, from $480,000 to $1.168 million. This morning's statement said: "We are heartened by the community's interest in and engagement with the Commission's undertakings. Our aim is to submit a final report that will aid in the efficient and accountable running of Government projects. "In the meantime, the four members of the Commission are focused on hearing evidence and reviewing all submissions, which are considerable. "We will be submitting a detailed account of all expenditures with our final report. Until then, we won't be responding to requests regarding specific aspects of the Commission's budget allocation. "We have posted an FAQ document on the Commission's website that outlines the manner in which Commission's counsel was selected. The answer to this and other questions can be found at www.inquirybermuda.com."
October 5. Senator Vic Ball made no mention of his father having a 50 per cent stake in a company he recommended for a $1.4 million government project, the Commission of Inquiry heard yesterday. Mr Ball, who joined the Upper House in November 2014 under the One Bermuda Alliance, was principal purchasing and supply officer for the Ministry of Public Works, under the Progressive Labour Party administration, when the contract to import aggregate was awarded to Harmony Holdings, which was half-owned by his father. He took to the stand at St Theresa's Church Hall on the fifth day of the tribunal, which is looking into the alleged misuse of public funds between the years 2009 and 2012. Having considered several other bids, Mr Ball made the recommendation of Harmony Holdings to then permanent secretary Robert Horton, but made no mention of his father's involvement, nor did he mention it to any others involved in securing the contract. He told the commission he did not want to "prejudice the process". Responding to questions from commission lawyer Narinder Hargun yesterday afternoon, Mr Ball said: "If I were to reveal that, it would have prejudiced the process. [Shawne] Tuzo [of Works and Engineering} would say 'I'm going to give it to your father — wink, wink'. Or he would say 'no, we can't because it is your father'. "In order for him to remain objective, I thought it best not to reveal that." Asked by Mr Hargun whether he felt conflicted in making the recommendation, Mr Ball replied "no", adding that the contract had been the lowest the Government had paid for aggregate in ten years. Mr Hargun referenced Bermuda's financial instructions where it relates to using power for private interests that would "interfere with the independent exercise of judgment in the Government's best interest" and the need to make all facts available to a superior in such cases where there may be a conflict of interest. Asked whether he had considered this, Mr Ball replied: "No I didn't. I didn't feel that this particular contract was detrimental to the ministry and I had no undisclosed interests." Referencing similar stipulations in the Bermuda Government Employers' Code of Conduct, Mr Ball said: "That did not apply to the purchasing section of the department." The inquiry heard that in 2009 there was a shortage of aggregate used to pave roads and, with only two months' supply left on the island, purchasing more was deemed an emergency and therefore normal regulations could be bypassed. While the contract did go to tender, it did not go to full tender, which quickened the process. A number of bidders were presented, including local company East End Asphalt, the Canadian quarry DM Rogers, as well as a late bid by Harmony Holdings, which was still awaiting official incorporation. A decision was made not to deal directly with the quarry, so it became a choice between Harmony Holdings and East End Asphalt. Mr Ball told Mr Hargun: "My dad asked about it because he had heard from East End Asphalt that there was a contract. He asked me if he could bid and I said, 'I don't see why not'." Mr Ball said he put his father in contact with a Shawne Tuzo within the ministry. A document was put together showing all the quotes, with East End Asphalt coming in cheapest at $46 per metric ton, the quarry quoting $47.12 and a later bid by Harmony Holdings, which came in highest at $51.50. Mr Ball said that he became suspicious of the low price quoted by East End Asphalt and doubted whether it would be able to stick to budget. The ministry contacted the company, which said the reason its prices were so low was owing to the price of oil and the Canadian dollar. Mr Ball said the company would barely make a profit by charging such a low price, as his ministry had looked into importing from the quarry directly and the price was almost the same. Commissioner Fiona Luck suggested that varying shipping costs may have been a factor. Second, Mr Ball said he did not believe East End Asphalt would be able to deliver the aggregate on time — the company had informed him that it would not be able to deliver "before June 16", while the ministry needed to be assured of a mid-June delivery. Finally, Mr Ball said that in previous years, East End Asphalt had charged much more per metric ton of aggregate and this played into his "professional decision" to turn them down, he said. With these contributing factors, Mr Ball made the recommendation of Harmony Holdings to Mr Horton, who he said made the final decision to award. Asked why he decided not to import directly from the quarry, which would certainly have saved time, Mr Ball made mention of benefiting local companies. Asked whether in hindsight he would have gone about things differently, Mr Ball answered: "I would do it exactly the same way." Meanwhile, Major Kenneth Dill, the former Head of the Civil Service, denied taking control of a project to renovate the Department of Human Resources during another session of the Commission of Inquiry. Contrary to the claims of Mr Horton, Major Dill said that he did not authorize or instruct in relation to the contract and was only involved in negotiations. He said he was asked four questions by Lucy Chung, technical officer for the Department of Architectural Design and Construction, including whether the scope of the project was to be reduced and whether it was possible to eliminate the building permit and tender processes. Major Dill told Mr Hargun: "It is important to point out that at the time I was Head of the Civil Service, but I had strategic management of the Department of HR and so I had that responsibility. "I did not give her an instruction — I answered an operational question put to me. I was not acting in my capacity of Head of the Civil Service, but as strategic manager. In essence, I had no responsibility for the management of that department whatsoever."
October 5. William S. Zuill, an author and avid historian who became the first director of the Bermuda National Trust as well as serving for three years as editor of The Royal Gazette, has died at the age of 86. Mr Zuill's reporting career started in the early 1950s, working as a general news reporter, parliamentary reporter, assistant editor and associate editor before finally editing the paper through to 1971. His prodigious memory included some watershed chapters in the island's history, such as the Theatre Boycotts of 1959. "I think that moment broke the dam of segregation in Bermuda," he recalled for this newspaper in 2008. "After that, the colour walls came tumbling down." Mr Zuill enjoyed a close friendship with the late Stanley Ratteray, Bermuda's first education minister and a founding member of the Progressive Group that initiated the boycotts. With his brother, James Zuill, he belonged to an informal gathering nicknamed the Sharon group after his brother's house, where black and white Bermudians mingled in a notable break from the character of the times. Along with Dr Ratteray, prominent figures such as Eugene Cox and Eva Hodgson socialized there. Writing ran in the family: his father, also William Zuill, wrote the classic Bermuda Journey, and his son, Bill Zuill, served as editor of The Royal Gazette from 1998 to 2012. In 1973 he brought out The Story of Bermuda and Her People. Published by Macmillan, it stood for years as the island's definitive volume of history, used as a school textbook. It was his favourite out of many books. In 2015, Mr Zuill published The Pirate Menace, a history of the Golden Age of Piracy, which featured several Bermuda pirates along with legendary figures such as Blackbeard (Edward Teach) and Henry Morgan. Shortly before his death, he completed a shorter narrative on the life of Captain William Kidd, which will be published posthumously. Taking charge of the Trust after he stepped down as editor, Mr Zuill became a passionate advocate of the island's heritage, calling for the promotion of Bermuda's cultural tourism. He retired in 1990 after 18 years. Under his stewardship, the Trust became Bermuda's main conservator of the island's built heritage and open spaces, and a leading environmental organisation of its time. Two of the Trust's major public events, the Christmas Walkabout in St George's and the Palm Sunday Walk, were initiated while he was director. Bermuda's Delicate Balance, a classic book on the island's environment, was also published by the Trust during his tenure. Aside from his keen knowledge of family history, Mr Zuill's love of bygone Bermuda was expressed in historical dramas and stories. Family recalled him as erudite, and gifted with a formidable memory. Mr Zuill was also a pillar of St Mark's Anglican Church in Smith's, serving for long periods as church warden and a member of the vestry, as well as steering the church through a difficult period in the early 2000s. He attended the 8am Sunday service every week until he went into hospital two weeks ago. Born on May 27, 1930 to William E. S. Zuill and Christiana Zuill, he was educated at the Whitney Institute, St Andrew's School in Delaware, Harvard University — where he majored in history — and the Regent Street Polytechnic, where he studied journalism. Mr Zuill married Joyce Zuill in 1958. A longtime teacher and president of the Bermuda Garden Club, she died in 2011. The couple had three children: Rebecca Brady, Catherine Zuill, and Bill Zuill, all of whom worked as journalists in various capacities. Mr Zuill was a longtime trustee of the Whitney Institute, a member of the Government Archives board for decades, a trustee and secretary of the Walsingham Trust — which cares for 25 acres of caves and conserved land in the nature reserve known as Tom Moore's Jungle — for more than 30 years, and a keen supporter of Probus Club. In a statement yesterday, his children said: "Our father had a distinguished career in public service, both as a journalist, a conservationist and as a churchman, and we are proud of his legacy. A meticulous researcher and a fine writer, his books are an important part of the Bermuda lexicon. Family members said: "If anyone had a question about Bermuda history, they knew who to call, as our father had an encyclopedic knowledge of the island's past and its place in the world. But we remember him most as a loving husband and a dedicated father who was kind and generous, open-minded and fair to all, and who is an exemplar to us, to his grandchildren and to all who came into contact with him — as a true Bermudian spirit who dedicated his life to the well-being of this small island and those who are fortunate enough to call it home."
October 5. The tax transparency drive led by the world's largest economic powers is effectively helping to drive business to Bermuda, according to a top lawyer with an international firm. Steven Rees Davies, corporate partner with Appleby Bermuda, said the fact that Bermuda had kept pace with international regulatory changes allowed the island to differentiate itself from less advanced offshore jurisdictions. "Bermuda has earned an excellent reputation for regulatory standards because of the high standards the Bermuda Stock Exchange and the Bermuda Monetary Authority have put in place, which has positioned the island as a blue-chip jurisdiction that companies want to do business with," Mr Rees Davies said. "And these companies are seeking a jurisdiction with a reputation that matches theirs. Some have come to us saying they want to move from another jurisdiction to Bermuda because they are becoming more sensitive to risk." Appleby announced last month that it had advised on a $200 million public offering and listing on the BSX of British Virgin Islands-based Waterloo Investment Holdings Ltd, which has hospitality, banking and investment interests in the Caribbean and Central America. Also advising on the deal was the Bermuda office of Estera, an offshore management and administrative services firm formed by a spin-off from Appleby last year. Waterloo was the latest in a string of debt and equity listings on the BSX by international companies that the two firms have advised on over the last 18 months, with a listing value of $453 million. The listings include Madison Point Holdings SA (Luxembourg), Hawley Group Ltd (BVI), Normandy Ltd (Bermuda) and ABM International (Holdings) Ltd (UK). Sherman Taylor, Estera Bermuda associate director, said: "We are absolutely seeing a rise in the number of inquiries and in addition to that, an uptick in the number of requests to carry out instructions." Much of the interest from coming from Europe and Latin America, he said. Official recognition of the BSX by the Irish tax authorities, announced in January this year, had helped to boost interest in listings from Europe. The island had a reputation for innovation in financial services, exemplified by it emerging as a world leader in insurance-linked securities over the past six years. "Bermuda is open for business and the BSX is always open to listen to what people want," Mr Taylor added. The Organisation for Economic Cooperation and Development, a club of rich countries, has led international efforts to clamp down on secrecy jurisdictions and improve tax transparency. This had created problems for some financial centres, but for Bermuda, it had created opportunities, Mr Rees Davies said. "Bermuda has never had secrecy laws, so the move towards greater transparency is simply promoting what we already do," Mr Rees Davies said. "The Bermuda Government has been excellent in securing tax information exchange agreements and has been fully involved with the OECD in working towards the goal of tax transparency." Prospects were good for Bermuda's future, Mr Rees Davies added, although much could change in the world with the ongoing process of Britain's departure from the European Union and elections in the US and Bermuda also imminent. "A lot is going on in the world and locally that will affect everybody's view," Mr Rees Davies said. "But we in Bermuda are well positioned for whatever the future brings. We have put ourselves in a place in which we can provide people with what they may be missing elsewhere. From our perspective, it's a positive outlook."
October 5. Tropical Storm Nicole is heading north towards Bermuda and is being described as a potential threat to the island. In the Bermuda Weather Service 12am report, Nicole was 380nm south of Bermuda, packing winds of 60 knots with gusts of 75 knots. It's anticipated the storm's closest approach to the island will be about 8am on Friday, some 271nm to the south. Meanwhile, Hurricane Matthew, having already devastated Haiti, has hit Turks and Caicos and is now barreling its way the Bahamas. The weather forecast predicts that the Category 4 storm will make landfall in Florida and North Carolina later in the week.
October 4. The decision to renew a controversial tourism consultancy contract without a public tender came from Ewart Brown, the former Premier, the Commission of Inquiry heard yesterday. Cherie Whitter, the former permanent secretary, told the inquiry that Dr Brown, the Minister of Tourism and Transport at the time, had "taken a particular position" based on the "very public discussion" surrounding the GlobalHue deal, and did not intend on having a tender when the contract reached term. The tribunal, which is probing several capital projects between 2009 and 2012, has already heard that the Auditor-General, Heather Jacobs Matthews, criticised the original contract with GlobalHue for not being tendered in a report released in February 2009, just two months before it was renewed. Under the arrangement GlobalHue used a sub agent called Cornerstone Media to place broadcast ads and the Auditor discovered that Cornerstone's "mark-up" when it billed GlobalHue was sometimes as much as 186 per cent. Asked by commission lawyer, Narinder Hargun, if she gave any advice or recommendations about the renewal to Dr Brown, she replied: "The minister was aware that the agency contract was expiring. Technical officers provide the minister with advice on a regular and ongoing basis relative to a number if things. In this regard the minister had a particular position he had taken based on the very public discussion and deliberation around GlobalHue from inception when it was awarded the agency of record account in 2006 for Bermuda tourism. As a result of all public attention he had a particular position and it was his position that he did not intend to conduct an agency review when the contract reached term." Mr Hargun further inquired: "Did you not give advice because the minister was not looking for advice?" "To a large extent that is accurate," Ms Whitter replied. "However, what we were required to do in accordance with financial instructions was conduct due diligence and the minister was aware of that." Ms Whitter acknowledged that there had been difficulties with the consultancy contract prior to its renewal as Cornerstone had failed to provide invoices for work done. However, she told the Commission that it was technical officers from within her ministry that flagged up the problem and enlisted the help of the Auditor-General to address the issue. "My understanding is that all the invoices were ultimately provided," she said. Ms Whitter outlined that in the revised contract's terms there were new provisions in relation to third-party suppliers that stipulated they could only be used when GlobalHue did not have the resources itself, costs were identified and there was prior consent from the Bermuda Government. During yesterday morning's hearing Ms Whitter also gave evidence about the project to redevelopment of Port Royal Golf Course. In her critical 2014 report Ms Jacobs Matthews revealed that the board of trustees authorised and paid $10,000 in excess of the invoiced price to a company, which was awarded a contract for goods. Ms Whitter told the commission that she assumed the Port Royal board of trustees had their own financial procedures in place when she took her position in the ministry, but she acknowledged that she could not speak to the adequacy of them. "It was my understanding they (financial procedures) existed," she said. Ms Whitter went on to add: "It was our responsibility to dispense the funds in accordance with financial instructions. They were responsible for how they used the funds and ensuring they were used in accordance with the financial procedures they had. We did not review their contracts or tendering process because that was not our responsibility. They were a body corporate." Commission timeline: Day 1: Commission chairman Sir Anthony Evans brands actions carried out by the Port Royal board of trustees as "straightforward fraud". The tribunal hears how the board paid $10,000 of public money to a company awarded a contract for goods, so the company could in turn pay that money to board of trustees member Delano Bulford as a "finder's fee". It hears how the Ministry of Works and Engineering was repeatedly "sidelined" when it came to managing capital projects during the years that Ewart Brown, the former Premier, was Minister of Tourism and Transport. Day 2: Dr Brown's lawyer, Jerome Lynch QC, argues the former Premier needs an additional nine weeks to consider and answer the questions asked of him by the Commission relating to the various capital projects under scrutiny. Derrick Binns, the Cabinet Secretary, is quizzed about two projects from the time he was permanent secretary at the Ministry of Public Works and Engineering: the Heritage Wharf cruise ship pier at Dockyard and the Dame Lois Browne-Evans court and police building in Hamilton. Paula Cox, the former finance minister, is said to have objected to a proposal by Dr Brown to hire an overseas company as consultants on a $400,000 a year retainer. Day 3: Marc Telemaque, the former Cabinet Secretary, defends the civil service, which he insists is made up of "good people" working with a "broken system". Mr Telemaque is quizzed in connection with the Heritage Wharf project that came in millions of dollars over budget. The tribunal hears how the contract to build two satellite emission testing centres was not put out to public tender, despite Cabinet mandating it should be. Day 4: Bobby Horton, the former Works and Engineering permanent secretary, reveals former minister Derrick Burgess's actions over planned renovations to the Commercial Court building had caused considerable concern among technical experts and senior civil servants. Mr Burgess is said to have interfered as he tried to cut costs and provide more opportunities for smaller businesses, but technical officers feared his approach could end up costing the Bermuda Government more money. Cherie Whitter, the former Ministry of Tourism and Transport permanent secretary, says Dr Brown made the decision to renew the controversial GlobalHue contract without a public tender, based on the public attention the issue had attracted.
October 4. A "misleading document" submitted by former works and engineering minister Derrick Burgess to Cabinet formed the basis of a contract worth close to $1 million being awarded to Toronto company Concorde Construction. Technical officers within the Ministry of Works and Engineering had raised concerns that only Concorde, and not its rival bidders, had been made aware of a reduction in the tendering requirements surrounding the central laboratory contract. However, those concerns were left out of the acceptance document. As a result of the reduction in requirements — namely that certain work including repairs to leaking air conditioning and ceiling would no longer be required, thereby bringing the price of the works down — Concorde appeared to be the cheapest option of all of the bidders having adjusted its figures. The rival bidders were not informed of the workload reduction and therefore did not make the cost adjustments. Had they been, DeCosta Construction would have emerged as the cheapest, undercutting Concorde by $7,000 at $967,000. Commission of Inquiry lawyer Narinder Hargun quizzed former permanent secretary for works and engineering Robert Horton about the course of events in 2010 as part of the Commission of Inquiry, which is probing the misuse of public funds between the years 2009 and 2012. Mr Horton told Mr Hargun that Mr Burgess was "strongly of the view that Concorde Construction should be awarded" the contract and, while it went against standard protocol, Mr Burgess bypassed the recommendations of technical officers and took efforts to omit the conflicts arising between him and his officers in the document. Mr Hargun suggested that "what was represented to Cabinet was not a fair representation", to which Mr Horton agreed. The public hearing held at St Theresa's Church Hall yesterday afternoon heard that technical officer for the Department of Architectural Design and Construction Lucy Chung, in an exchange of e-mails within the department, suggested that such a move could raise questions if audited and that the only proper way to proceed was to invite a re-bid. "Our present course is highly irregular as it relates to financial instructions and the tendering process," department e-mails said. Mr Horton told Mr Hargun during the hearing that he agreed with this position but said that such an action did not take place. As such Ms Chung expressed an opinion that Department of Architectural Design and Construction had not recommended Concorde and the department removed its title from the head of the document, replacing it with the minister's. Mr Horton told Mr Hargun that he and the minister argued over the issue but Mr Burgess was "strongly of the view that Concorde should be awarded" the contract. Mr Horton said: "The minister would state repeatedly 'this is my document'. "It's the minister's call; he is not bound to take the recommendations of the technical officers. It was for him to accept or reject. That was his position." An obligation for Cabinet to be informed of conflicts between ministers and technical officers could be borne out of the inquiry in light of these practices. Commission chairman Sir Anthony Evans said part of the commission's role was to make recommendations for best practice and told Mr Horton that they may draw on his experience to find a better way going forward, which Mr Horton accepted.
October 4. The Commission of Inquiry has posted a wealth of documents on to its website, many of which pertain to projects under investigation. The "Public Binder" PDFs contain correspondence, contracts and more on projects including: Heritage Wharf (116 pages), Port Royal (92 pages), the Dame Lois Browne Evans Building (224 pages), Ambling (32 pages), Global Hue (146 pages), the Central Lab at Southside (22 pages), the Forensic Lab at Marsh Folly (104 pages) and Bermuda Emissions Control (200 pages). See https://inquirybermuda.com.
October 4. Plans for a redeveloped L.F. Wade International Airport have garnered provisional approval from the Development Applications Board. The plans for the controversial project were submitted to the Department of Planning earlier this year, proposing a new steel and glass terminal building at the western end of the present runway. The new facility would be built on higher ground to reduce the risk of flooding, and will continue to house pre-clearance for US customs and immigration as well as enclosed passenger bridges to aircraft. The planning application formally went before the Development Applications Board during their meeting last Wednesday, and received provisional approval. Government has expressed hope that ground would be broken on the $250 million project by the end of the year, and timelines for the project included in the application state that the final phase of development is hoped to be completed by March 2020. However, the project has been the subject of repeated criticism, with opponents claiming a lack of transparency by Government about its dealings with the Canadian Commercial Corporation — a Canadian government agency — and Canadian contractor Aecon. Areas of concern include the lack of tendering for the project and its long-term economic impact with David Burt, the Deputy Opposition Leader, alleging the "30-year privatization" of the airport would increase the annual budget deficit by at least $33 million. However, Bob Richards, the Minister of Finance, has rejected Mr Burt's figures, calling the project "an investment in Bermuda today and over the long term", adding that the project would create construction, retail and administrative jobs for Bermudians.
October 4. Scott Simmons has been elected chairman of the Progressive Labour Party. Mr Simmons, who ran as a General Election candidate for the PLP in 2003 and 2012, is a former public relations officer for the party, and was press secretary to Ewart Brown, the former Premier. He replaces Junior Maynard Dill, the labour activist who died unexpectedly last month. Mr Simmons has also served on the Boards of Tourism, Works and Engineering, and Immigration and the West End Development Corporation, and as communication consultant and aide to government ministers. The PLP said in a statement: "Mr Simmons brings a wealth of knowledge and experience that we anticipate will benefit the party greatly. "With a desire to put the concerns of our people at the forefront of our operation, Mr Simmons has committed to readying the party to form the next government, while staying true to our roots that have sustained our growth."
October 4. One of the most powerful Atlantic hurricanes in the past decade has hit the impoverished nation of Haiti. Hurricane Matthew, a Category 4 storm packing winds of 140mph, made landfall at the south-western tip near Les Anglais at about 8am. According to international media reports, interim Haitian President Jocelerme Privert said at a news conference: "We've already seen deaths. People who were out at sea. There are people who are missing. They are people who didn't respect the alerts. They've lost their lives." Speaking to The Royal Gazette yesterday, Bermuda Weather Service meteorologist Jeff Torgerson said Matthew is likely to be "a devastating rainmaker, with flooding and mudslides". Phillip Rego, the founder of Feed My Lambs Ministry, said the charity's school, orphanage and clinic in Haiti stood better chances of withstanding Matthew than its neighbors — but the group was taking no chances. "It looks like a potentially big threat to our area," said Mr Rego, who is monitoring conditions from New York after helping with last-minute preparations over the weekend. The compound in the seaside community of Montrouis is fortunately built of concrete, with a sturdy roof, he said. "I've seen hurricanes down there. Everybody around it has tin roofs, and those things fly around like machetes." Mr Rego thanked Bermudians who had been sending messages of concern as Matthew, the region's worst hurricane since Felix in 2007, bore down on the nation of 10.6 million. The facility is expected to open its compound to shelter others once the storm abates. Haiti, along with Jamaica, contended yesterday with heavy rains likely to turn torrential as the storm hits in the west, bringing up to 40 inches of precipitation — roughly a full metre. Floods are particularly hazardous in its mountainous and badly deforested terrain. Eastern Cuba lies next in Matthew's path, with the central Bahamas expected to take a Category 3 hit tomorrow. Mr Torgerson said local weather watchers were confident that Matthew, predicted to head along the United States East Coast, would pass well to Bermuda's west around Saturday morning. "At that point we're still looking at a good-sized storm, probably a Category 2. We don't see much influence wind wise. The effects we see could be 9ft swells by Friday evening." In fact, a body of low pressure southeast of Bermuda is likely to have a greater effect on the island, as the approaching trough brings rain and possible thunderstorms later in the week. Mr Torgerson cautioned that hurricanes can easily switch track, adding: "We can't rule out the possibility of a further development of winds."
October 4. Norman Furtado, the Mid Ocean Club superintendent, has lost a two-year battle with a rare form of leukemia. One of local golf's most dedicated servants died in England on September 20. Interment of his ashes will follow a home-going service tomorrow at St George's Seventh-day Adventist Church. Superlatives such as "easy going", "passionate" and "diligent" have been used to describe Furtado, who is largely credited for Mid Ocean being transformed into a "world-class" golf course. "A lot of the improvements people have seen at Mid Ocean becoming a top course and hosting the Gillette Tour Challenge Championship and PGA Grand Slam of Golf were possible because of the leadership of Norman with the support of the board," Michael Dunkley, the Premier and former Mid Ocean Club president, said. "No task was too great for him and he had those courses in excellent condition. He improved them to the point to be a world-class golf course and had them in excellent condition for the members as well as those tournaments. When he dealt with the agronomist, whether it was for the PGA Tour or whoever, they always spoke with the highest regard for him. To me he was a leader, not only in Bermuda in his field, but certainly in North America." Mid Ocean hosted the Gillette Tour Challenge Championship in the late Nineties and PGA Grand Slam of Golf in 2007 and 2008. During a stint as Mid Ocean's chairman of agronomy, the Premier struck up a good working relationship with Furtado. "When he became the superintendent at Mid Ocean shortly after that I became the chairman of agronomy so I had a very close working relationship with him," the Premier said. "I always found him to be a most knowledgeable and diligent person. He was the type of guy that, while he was responsible for supervising and managing the golf course and all the staff under him, he was the type of guy you would never be surprised to see on the tractor cutting grass, or in the bunker reconfiguring the bunker or doing any job. He was always in the trenches with the people he worked with. That was his attitude. He had a lot of energy, was conscientious in everything he did and he led by example. He was the easiest guy to work for because he was always there and had such a passion for all he did. I think Bermuda was blessed to have somebody like that work at a golf course and share his knowledge throughout Bermuda and overseas. He is a big miss to Mid Ocean and Bermuda."
October 4. Carroll Wainwright, a prominent American lawyer who achieved lifelong notoriety after skipping Bermuda as a child stowaway in 1934, has died at the age of 90. The press dubbed Wainwright, heir to a wealthy family, "the Silk-Stockinged Stowaway" after his caper. Unhappy in Bermuda and piqued that his school did not allow Thanksgiving as a holiday, the eight-year-old secreted himself aboard the Queen of Bermuda luxury liner shortly before it set off for New York on November 28. Wainwright inadvertently set off a scare that captured headlines, coming just two years after the infamous kidnapping and murder of the infant son of aviator Charles Lindbergh and Anne Morrow Lindbergh. Wainwright was the stepson of Sir Hector MacNeal, a British shipping magnate based on the island. Born in New York, he bridled at life in Bermuda, according to The New York Times. Thanksgiving proving the final straw, young Wainwright took his bicycle to the Hamilton waterfront and talked his way on board, claiming to be seeing off relatives. Three hours after the ship set sail, the boy came out of hiding, and his presence was radioed back to Bermuda, where his abduction had been reported to police. Wainwright made the rest of the journey home, with his grandmother in New York covering his fare, first-class. Arriving on November 30, he reportedly told her: "Gee, I had a swell time. The captain was "a grand guy." Curiously enough, as the Times reported, he was not the only young stowaway below decks on the Queen of Bermuda. Also hidden was William Hires, the 16-year-old nephew of Charles E. Hires, the root beer tycoon. Wainwright went on to serve in the Second World War, followed by a legal career and a keen travelling life, but he did not return to Bermuda.
October 4. The Rubis Warwick Gas Station will get some of its electricity needs fuelled by a newly installed array of 64 solar panels. Be Solar installed the panels, the latest example of a commercial venture investing in alternative energy to trim its Belco bills. In a statement Be Solar said the array would have the equivalent environmental impact of planting 169 trees. The 17.92-kilowatt system at the South Shore Road business will offset carbon dioxide emissions by 586 metric tonnes. The system, featuring photovoltaic panels made by SolarWorld, feeds directly into the gas station meter and the electricity is consumed on the property in real time. The solar array and roof attachments were completed over a seven-day period by three Bermudians trained in electrical and solar installations and work full time for Be Solar. Teddy Terceira, general manager of RUBiS Warwick Gas Station, had this to say: "We are thrilled to have partnered with Be Solar for this exciting project. Their SolarWorld panels and unique roof attachment system are the perfect fit for us because our location demands a robust and high-quality set-up, as we experience heavy salt exposure and high winds being so close to the waters of south shore." Travis Burland, sales and engineering director at Be Solar, said: "Be Solar is really proud to have installed the highest quality glass on glass SolarWorld panels on the first gas station to go solar in Bermuda."
October 4. A newly formed tropical storm is considered a "potential threat" to the island. According to the Bermuda Weather Service's 6pm update, Tropical Storm Nicole was around 529 nautical miles south-southeast of the island and moving northwest. The system is predicted to come within 198nm of the island at around 6am on Friday. It is currently packing winds between 45-55 knots.
October 3. Bermuda could benefit from uncertainty over Britain's future relationship with the European Union, a top economic analyst said. Paul Domjan, CEO of 4CAST-RGE, a London-based international economic forecaster, added that Bermuda might be better off if its currency was no longer tied to the dollar. Mr Domjan said that future economic ups and downs in the US would affect Bermuda — like currency depreciation in Britain in the wake of the vote to leave the EU has hit the Channel Islands, whose notes are linked to sterling, even though the local environment had not changed. "I wonder whether more offshore jurisdictions should think about having their own currency; their own exchange-rate mechanism. Offshore jurisdictions should think about how closely they want to mirror major jurisdictions. Iceland has its own currency and it's doing very well, which it wouldn't have done if it was pegged to the euro. A small, open economy can support its own currency. Bermuda should look at how it retains access to these large, established economies without being exposed to the risk there." Mr Domjan, was a keynote speaker at the World Alternative Investment Summit, held at the Fairmont Southampton last week. He told delegates that Britain's disentanglement from Europe would take time to accomplish. "When you leave the European Union, it's like a marriage. It's not like you break-up with your boyfriend — you have to get a divorce. This is a process that will end in 2020. If you are a big asset management firm, would you want to take the risk? A lot of this turmoil is good for offshore territories. This kind of audience, who are concerned about wealth protection, they need to think about this. In terms of certainty for wealthy investors and corporates, there is definitely more certainty in the offshore sector rather than in large, developed countries. Bermuda is able to offer a stable regulatory environment and a stable taxation system. f I was looking at setting up a family office, I would be looking at an offshore jurisdiction." He said Bermuda's "conservative" approach to the introduction of US-style limited liability companies could also give the island an edge. These are a hybrid entity combining features of both partnerships and corporations and used in the US for private equity funds and other asset management structures, as well as in the private client and trust sectors. Mr Domjan, a graduate of the London Business School, Oxford University and the University of Texas at Austin, added: "They are being introduced, but they seem to be getting introduced in a slightly more conservative fashion than the US, and that's a good thing." He said the "new abnormal" had overtaken the "new normal" with potentially destabilizing major events like Brexit and the US presidential election on the horizon. And he added December's Italian referendum on a constitutional amendment to the structure of government, proposed by the ruling centre left Prime Minister Matteo Renzi and his Democratic Party, could lead to a General Election if rejected by voters, which might in turn trigger a vote on Italy's membership of the EU. Mr Domjan said: "There are a tremendous number of these abnormal events. They have created market volatility, but they haven't really affected growth. Just like Brexit, you need to be prepared for the possible. You need to recognise that politics can often take a direction that is contrary to economic self-interest."
October 3. Two Bermudian firms have been given contracts for work at The Royal Naval Dockyard to renovate more buildings. Gray & Co will work on a roof replacement for buildings known as Detached Cottage 8 and 9 and RMS Construction will carry out building improvements to Detached Cottage 7a and 7b as well as improvements to Sparlane Apartments. According to a press release, all the work was awarded after a competitive tendering process, which was advertised in Bermuda. Andrew Dias, the general manager of the West End Development Corporation, said the contracts reflected a very small percentage of work which had been awarded locally since Wedco came into operation. He added: "Wherever possible we award contracts to island-based firms. Sometimes the expertise we need is not available locally so we have no option but to go overseas. We are acutely aware of the importance of supporting local businesses. It helps to keep the money local; it supports local employment and is good for the overall economy." Mr Dias estimates that in this financial year alone, Wedco will spend in the region of $10m on work at The Royal Naval Dockyard. Apart from the $39m Cross Island project, which will be the base for the America's Cup event village, other investments being made recently by Wedco include restoration of the Glassworks and currently under construction are NB 04, NB 07 Sail Loft and Prince Alfred Terrace. Mr Dias added: "In the coming weeks we will see other significant upgrades including the Clocktower clocks and other significantly historical buildings. "It is our goal to complete every historic building in the North Basin with the exception of the Victualling Yard by the end of this fiscal Year. Accomplishing this goal will be a milestone for Wedco and Bermuda. The Royal Naval Dockyard is a major tourism hub which showcases many historically significant buildings and monuments; it is great to see these improvements being made. It is also great that Wedco has been able and continues to involve so many local firms in the restoration of the former Royal Naval Dockyard."
October 3. What was once the Navy pier at Morgan's Point has now been designated as a new seaport — a move which is expected to speed up development of the planned luxury resort on that land. Morgan's Point Ltd CEO Craig Christensen said one of the main benefits of a seaport would be the ability "to get both heavy machines and certain oversized aggregate and cargo" on land as some of it was too large for travel by road. A port licence was granted today by Government in conjunction with the United Kingdom. It will be the first official Bermuda Port Facility situated on private property. The designation was granted by the UK Department of Transport. Senator Michael Fahy, Minister of Tourism, Transport and Municipalities, said: "This licence is based on Morgan's Point Limited's efforts in providing a successful Port Facility Security Plan that has now been approved by the United Kingdom Government. Morgan's Point now joins all maritime seaports in Bermuda as part of the International Maritime Organisation." Sen Fahy presented the certificate of Port Facility Security Plan Approval to Mr Craig Christensen earlier today. Mr Fahy added: "This is a significant achievement for Morgan's Point, but also a great opportunity to help you expedite your plans to build the first class facilities in the west end. I must congratulate you for the continuing hard work. This great news means further progress for Morgan's Point and further progress in the redevelopment of Bermuda." The licence will allow ships to come directly to the Morgan's Point seaport during construction at the site. Mr Christensen said: "Morgan's Point Development identified the former US Navy pier as a potential asset that could be used in the forward planning of the property development in 2014. After careful review, the company decided to begin studies on the pier and the potential value of having it used as a commercial port of entry. The pier was included in the plans for the construction storage and management area (also known as the lay-down area) to be used by the General Contractor. The company began the journey of applying for a Port Facility Operations Licence with the Department of Maritime Security of the Government of Bermuda and with the Department of Transport from the United Kingdom Government. One of the critical factors impacting development plans was getting both heavy machines and certain oversized aggregate and cargo over the road as some of this was too large for travel over the road. Having a working pier would remove this problem for the development for Morgan's Point. Morgan's Point determined that having this licence would bring significant value to the project and reduce development cost as shipments could be delivered directly to the site. Next month, Morgan's Point will be receiving their main part of their Marina for Caroline Bay and will be delivered directly to the site. Morgan's Point is most pleased to have been granted a Port Facility Licence from the Department of Transport in the UK and look to use this opportunity to increase project efficiency and cost savings for the new high end hotel and residences."
October 3. The actions of former minister Derrick Burgess over a major construction project prompted considerable concern among technical experts and senior civil servants, the Commission of Inquiry heard today. The tribunal was told that in 2008 Mr Burgess, the then Minister of Works and Engineering, personally took architectural drawings relating to the planned renovation of the Commercial Court building to another architect in a bid to cut costs. Mr Burgess was also said to have wanted to provide more opportunities for smaller businesses, but technical officers feared his approach could end up costing the Bermuda Government more money. Robert Horton, a former permanent secretary for Works and Engineering, acknowledged that Mr Burgess was "greatly exercised" by the costs of certain projects, but admitted: "It was action I deplored. He was very concerned about what he called wastage of public money for Rolls-Royce initiatives so he did involve himself," Mr Horton said. "He did interfere." This afternoon Mr Horton told the commission that Mr Burgess felt that the estimated cost for the Commercial Court renovation project was excessive. The minister was greatly exercised about the costs that the Department of Architectural Design and Construction had estimated certain projects which were going on at the time," Mr Horton added. Commission lawyer, Narinder Hargun, told the tribunal that the Commercial Court project went out to tender towards the end of 2008, resulting in technical officers recommending the bid of DeCosta Construction, which was "both complete and the lowest". A smaller firm, Bermuda Drywall and Ceilings, was disqualified from the process because its bid was incomplete. Mr Horton said of Mr Burgess: "One of the things he said repeatedly was we must provide opportunities for a greater cross section of small business. He felt that within Works and Engineering too often work went to established, large, already successful companies. This was part of his rationale in expressing concern about DeCosta and the cost of the estimated work. It was his wish to involve the small business Bermuda Drywall and Ceilings." Mr Hargun described how the minister then took architectural drawings prepared within the ministry to another architect to see if he could cut the costs. "It was action I deplored, but it happened," Mr Horton said. Noting that Mr Burgess had "gone outside" of the six Government architects, Mr Hargun told the commission that the minister then instructed all bidders in the contract to re-bid on reduced scope of work by December 23, 2008. Mr Hargun then proceeded to take Mr Horton through a string of e-mails in which chief architect, Lawrence Brady, and a second technical officer, Lucy Chung, expressed concern about the "irregular" approach to the project that could "cost us more money". Mr Horton added: "I shared her (Ms Chung's) concern." Mr Hargun asked whether there had been any urgency attached to completing the project, to which Mr Horton replied there had. He said that there was pressure from both the then Minister of Finance as well as from the Registrar of the Supreme Court for expedience. The commission heard that ultimately the contract worth just over $1.6 million was awarded to Bermuda Drywall and Ceilings at the beginning of 2009. The commission, which is probing the misuse of public funds between the years 2009 and 2012, as identified by Auditor-General Heather Jacobs Matthews 2015 report, was hearing evidence for a fourth day at the St Theresa Church Hall in Hamilton. The redevelopment of Port Royal was one of a number of historic government projects that have come under scrutiny during the tribunal; others included the emissions testing centres for TCD, the Heritage Wharf pier at Dockyard and the new Magistrates' Court and police building. Earlier in the morning Cherie Whitter, a former permanent secretary for the Department of Tourism and Transport, gave evidence before the Commission about the Port Royal contract as well as the GlobalHue contract.
October 3. The information technology sector boosted Bermuda's economy by $213 million last year. That is equivalent to 3.6 per cent of the island's gross domestic product. Capital investment in the sector went up by more than a third, from $88 million to $119 million. The extra investment included a near-$40 million increase in IT equipment purchases, while there was an $8.5 million reduction in the purchase of computer software. But the number of staff working in IT fell by six posts, a 2.6 per cent reduction, and ICT-related job numbers also fell by 23, or 2.6 per cent. The ICT sector accounted for 2.1 per cent of total filled jobs in 2015 — unchanged from the year before. The figures were contained in the information and communications technology profile for 2015, compiled by Government statisticians. The survey found that 93 per cent of businesses reported using computers for commercial operations, up 4.8 per cent on 2014. And nearly seven out of ten firms said they used wi-fi-enabled devices for business, with smartphones the most widely used tool. The number of businesses that placed online orders increased by 2.4 per cent, while the number of businesses taking orders through the internet jumped by nearly 39 per cent, an increase of 8.9 per cent on the previous year. Bermuda's ICT trade deficit increased by $2 million to $60.1 million, a difference of 3.4 per cent, which statisticians said reflected an increase in imports of ICT services of $7.8 million, offset by an increase of exports of $2.7 million. The majority of island companies, some 58 per cent, did not outsource ICT services. Of those that did, 32.2 per cent gave the business to Bermudian-based firms, with 9.8 per cent contracting overseas companies. The gross median annual income for ICT-related jobs went up 0.8 per cent to $76,247, which is $12,590 more than the gross median annual for Bermuda. The number of businesses using the internet to recruit staff went up 18.1 per cent to 46.1 per cent, and use of the internet for staff training also went up by 12.1 per cent to 45.5 per cent. Businesses that provided online customer service showed an increase, up by 8.7 per cent to 53.7 per cent.
October 3. "Instead of asking what's wrong with our black males, perhaps we need to ask what's wrong with the systems that they must survive and thrive in." This is the view of Ty-Ron Douglas, who grew up in Paget and now works as an assistant professor at the University of Missouri's Educational Leadership and Policy Analysis Department. Dr Douglas will be a keynote speaker at the Fifth Annual International Colloquium on Black Males in Education, which runs from tomorrow to Friday, with events taking place daily at The Fairmont Southampton. Colloquium chairman Jerlando Jackson agreed with his peer's assessment. "That's actually spot on, and it's the kind of discussion that the colloquium allows us to have," said Dr Jackson, professor of higher education at the University of Wisconsin-Madison. One of the education system's predominant problems is the lack of access to opportunity it offers black males, he suggested. Barriers include a scarcity of mentors and distractions such as potential safety concerns and financial difficulties. "It cuts across the spectrum," he said. "And until an organisation decides to look at the disparities, you're resting purely on self-advocacy." This means that, to become successful, black males must overcome the system as statistical outliers, rather than being aided by it, Dr Jackson added. Dr Douglas argued that this long history of suppression can have a demotivating impact on black males, given the sometimes "toxic" state of the education system. "We can never forget that people make choices in context, based on what they believe they have access to, and what they see as possible," he said. The Bermuda College alumnus pointed to the Mincy Report, which in 2009 revealed that more than half of Bermuda's young black males drop out of high school early. "That's the power of coming together as scholars and leaders who are passionate about these issues," he said. "You begin to connect the dots to ask new questions." Dr Douglas will launch his third book, Border Crossing Brothas: Black Males Navigating Race, Place and Complex Space, on his return to the island for the colloquium. The book sees 12 black Bermudian males detail their experiences in education and life, and looks at the roles of the barbershop, the neighborhood, the Church and the sports club in black communities. "I'm very passionate about understanding community-based leaders," he said. "These people in our sports fields and barbershops are educators, but we don't recognise them because they don't hold chalk in a classroom." Dr Douglas experienced the escalation of racial tensions at the University of Missouri last November, as students protested after a series of racist incidents. "The intensity of those events, which made national and international headlines, has calmed," he said. "But the conversations are ongoing and the university seeks to build on them." Forum aims to bridge pathways to success. The theme for the Fifth Annual International Colloquium on Black Males in Education is Educational Transitions and Life Trajectories: Bridging Pathways to Success for Black Males. As well as Ty-Ron Douglas, other keynote speakers during the four-day forum will include Shaun Harper from the University of Pennsylvania, who was appointed to Barack Obama's "My Brother's Keeper" advisory council last year, and black psychology pioneer Joseph L. White from the University of California, Irvine. Local educators Cordell Riley, Llewellyn Simmons, PhD and Lou Matthews, PhD will also share their thoughts. Members of the public can attend the free "Colloquium Conversations" event at The Fairmont Southampton tomorrow from 6.30pm to 8.30pm. The next day, the colloquium will open formally at 8am in the same venue, featuring speeches, research paper presentations and round table discussions. The event, held on the island for the first time, is organized by Bermuda College, the Ministry of Education and the University of Wisconsin-Madison, Registration costs $50 per day.
October 3. Growing numbers of young people are seeking help for drug problems amid concerns of a link between gang violence and addiction. Augustina Raynor, director for the Salvation Army's Harbour Light and Life Skills programmes, is urging the Bermuda Government to tackle the issue by allocating funds and forming preventive policies. Ms Raynor said the Salvation Army has seen an increase in admissions of younger clientele seeking counseling and treatment for addiction, and now includes gang culture awareness in its therapy. She believes that greater efforts tackling addiction could also help in the fight against gangs. "While government resources are fixed on tackling gang violence, a stronger connection needs to be made with the prevalence of drug addiction," Ms Raynor told The Royal Gazette. "Government is moving all resources and attention to gang violence and gang issues but I don't think they realize that the whole foundation of gang activity is drugs. The common saying is drugs follow guns, guns follow drugs. Resources need to be pushed into addiction because these young gentlemen are getting addicted so young now. If we can centre money on prevention and treatment, then the gang violence shouldn't be as much of a problem. We have many ex-gang members who have changed their lives because of our programme and so the connection shouldn't be separated." Addiction issues were highlighted throughout September as part of Recovery Month, including a walk through Hamilton last Monday, organized by the Salvation Army. According to the Government's 2015 Berdin Report, 98.9 per cent of 188 criminal offenders interviewed in one section of the survey reported use of at least one drug in their lifetime. Of those offenders, 15.4 per cent indicated that the offence was committed to support their drug habit while about three out of every ten offenders reported that drugs were connected to their offences. The age of initiation of drug use in Bermuda, according to the report, ranged from a low of 14.4 years for marijuana to a high of 31 years for methadone. Alcohol and cigarette or tobacco use began around 14.8 and 15.2 years, respectively, and the use of heroin and cocaine began after 23 years, on average. Ms Raynor spoke anecdotally about the admissions at the Salvation Army, which does not record statistics on ages of admissions. "We are getting younger referrals which is good because at 24, 25, 26 they haven't faced the drastic impact of the addiction but we are getting them younger and they are homeless and jobless. When they are coming in at 40 they are really tired. The last stats that we did showed crack cocaine is the biggest, second is heroin which is on the increase, then marijuana and alcohol." Ms Raynor said extra resources would be readily welcomed for addiction programmes at the Salvation Army which is able to house ten residential males at any one time with government providing 4 per cent of its funding. Asked how the charity would allocate any extra funding, Ms Raynor said: "It would definitely be for the primary programme — Harbour Light and also the Life Skills programme because we need more staff. We only have ten beds — expansion is something we have talked about for many years. There is a need to expand the programme in the sense of making it more like a community based centre of excellence where families can come in and do groups here in the evening. We do one on one with family that could and should grow." The DNDC celebrates Recovery Month annually and sponsors the events. Joanne Dean, DNDC director, told The Royal Gazette: "Government fully funds the men and women's residential treatment programmes at the Nelson Bascome Facility and has provided grants for decades to support charitable groups and community based programmes in the provision of their services, ie Salvation Army and Focus. By partnering with other government departments, the community and the Bermuda Hospitals Board, Bermuda provides outpatient treatment opportunities; methadone maintenance, residential treatment, transitional/supportive housing services and support for adolescents substance abuse. There is always room to improve services and to do more and the DNDC is committed to ensuring quality, accessible and cost-effective substance abuse treatment to the Bermuda community."
October 3. A planned Olympic Wall of Fame is set to be erected at the National Sports Centre rather than at City Hall. While the monument to athletes who have represented the island was intended to be located at City Hall only temporarily, the Bermuda Olympic Association announced that the monument would instead be erected at a site on Roberts Avenue in Devonshire. The Bermuda National Trust commended the decision, with a spokesman stating that the body had some concerns about the City Hall location, but chose not to object because the location was temporary. The Trust had also been concerned that the monument was to be located in the direct sightline of the grade one-listed City Hall and would obscure the view of the historic landmark. William White, the Trust president, said: "We agree with the BOA that the site at Roberts Avenue is the most appropriate location for a monument to sporting achievement and will serve as an inspiration to the many sportsmen and women, spectators and young people who use the NSC's facilities on a regular basis. We do not know all of the factors that went into the BOA's decision, but the effect of the decision is the right one from an aesthetic and cultural standpoint, and we commend the BOA and the National Sports Centre trustees for this decision." When completed, the Olympic Wall of Fame will list all of the athletes who have represented Bermuda at an Olympic Games, along with the year they competed and their sport.
October 2. Hurricane Matthew, described as the biggest storm in the Atlantic for nearly a decade, continues to bear down on Jamaica and Haiti. Bermuda residents in Jamaica yesterday spoke of their anxiety, with the Category 4 storm packing maximum sustained winds of 140mph in the evening. Matthew briefly attained Category 5 force, topping the Saffir-Simpson scale of hurricane intensity, making it the region's most powerful storm since Hurricane Felix in 2007. Marguerita Carter, a Jamaica national who has lived and worked in Bermuda for 12 years, was due to return here from Jamaica today but could not travel due to the storm. She said she was with her family helping to secure their property. "I am with my mom, brother and father in the parish of Hanover," the sales and advertising professional told The Royal Gazette. "Initially there is always the anxiety. We thought it was moving away and we were feeling a bit more confident but then they said it is swaying back towards the west where I am. People were scurrying around yesterday trying to get supplies. Today people are more concerned about moving away from low lying areas neighbors are helping each other. Even if we do not get the heart of the hurricane we will get lots of rain there are a lot of warnings about flooding. We are having to secure the vehicles to make sure they are parked in a good position and make sure there is nothing lying around in the yard and we are removing fruit from the trees. The most important thing that we have done is putting sand bags in the entrance to the doorways in case the water does come up in the flooding. We are expecting to lose power; we got an advisory from the Jamaica Public Service Company saying they will try to keep it on for as long as possible but if the winds get too strong they will have to cut it off. I don't know if I will be able to make it back to Bermuda before Wednesday." Orville Campbell, president for the Jamaican Association in Bermuda, said: "We are keeping an eye on it and, indeed, liaising with families and friends during its passage to get updates on occurrences." In Haiti, where life-threatening rain is expected, residents have been evacuated from high-risk areas. Matthew is also a threat to Cuba, the Bahamas and South Florida — but not Bermuda. Concerns were echoed yesterday by Michael Dunkley, for islands in the immediate path of "very dangerous" weather. "Our thoughts are with those in Jamaica, Haiti, the Bahamas, Turks and Caicos and Cuba; please be safe," the Premier said. "Be assured that Bermuda is certainly monitoring Hurricane Matthew, and is prepared to provide assistance if necessary." Matthew's slow pace, combined with high winds and capacity to unleash flood-force rains, poses a particularly serious risk to Haiti, ranked as the poorest country in the Americas. At 6am, the storm packed maximum sustained winds of 130mph, with gusts of 160mph. According to the National Hurricane Centre, Matthew was about 230 miles south-southeast of Kingston, Jamaica.
October 2. Data from satellites is being analyzed to help ascertain whether Bermuda's 200 exclusive economic zone (EEZ) is at risk from illegal fishing. The analysis of the historical data is from vessels' signal devices associated with Automatic Identification System (AIS) along with other important identifiers will be carried out by the Oxford, UK based company Satellite Applications Catapult. Up to three years of data is available as well as other proprietary algorithms and important information. Most large fishing vessels and their support craft are required by regional fishery management organisations to have AIS fitted on their vessels. On some occasions fishing boats will turn off their AIS tracking systems, often when they are engaged in illegal activity. Catapult will analyze and report these movements together with such movements through our EEZ of hazardous cargoes and anything else that could be identified as a danger to our EEZ. The study adds fishery data to conventional satellite tracking and has become the "go-to" for governments wishing to identify illegal, unreported and unauthorised fishing vessels remotely. Minister of the Environment Cole Simons said: "Bermuda is small but has a proud 400-year record of conserving its biological resources, both marine and terrestrial. Our land area is small but Bermuda is responsible for a vast marine estate that has been protected hitherto by our laws and our relative isolation from the commercial fishing fleets of the world. Now there are signs that we may not be immune to the scourge of the illegal fishing that affects the world's oceans. In a world where some 90 per cent of fish stocks are either fully or over-exploited, it is our responsibility to establish to what extent our fish stocks are under threat from outside fishing fleets. It is time to assess the risk we face to our marine resources, and to review the protection of fish stocks. We want to conserve Bermuda's resources for Bermuda's own sustainable use. Luckily the technology that has put the oceans of the world under even more pressure can also be used to our advantage. It is now possible to analyze satellite tracks in ways that will show fishing patterns, refueling patterns and journeys that mysteriously continue with AIS and other identifiers switched off. Catapult will carry out its analysis in November and December of this year and is due to deliver a full report in the New Year. Once we have identified those months where we have significant risk, we can hopefully switch to the more expensive live tracking and, with the assistance of a local aeroplane service, have a way of documenting such illegal activity and levy fines in accordance with existing legislation." Mr Simons expressed his gratitude towards Aurum Fund Management Limited — a Bermuda based investment manager, chaired by Dudley Cottingham, for funding the study. Mr Cottingham added: "With this valuable assistance, Bermuda will be better informed about what goes on in our waters and this will give us the tools to work out how to protect these waters to the highest standards in the future."
October 1. Another major international sporting event with a profile as large as the America's Cup could be heading to Bermuda within two years. Bill Hanbury, the CEO of the Bermuda Tourism Authority, said yesterday: "It looks like we may do a global event in April 2018 that will generate as much exposure in many regards as America's Cup." Mr Hanbury, who was speaking at a Bermuda Chamber of Commerce round table gathering, said he could not give details about the possible event yet, but he noted that it could have a three-year impact, supporting the island's tourism numbers through to 2020. He further revealed that talks are under way to bring a "major" sailing regatta to Bermuda in 2018 in the wake of the island's hosting of next year's America's Cup. "From a sailing perspective, we have been able to commandeer extra sailing events thanks to the increased attention due to the America's Cup," he said. "There is another major regatta for 2018 that will be announced in the next couple of weeks." During the round table discussion about the latest upbeat tourism figures, Mr Hanbury said he was personally bullish about the future of the industry, citing increasing arrival numbers and hotel occupancy rates so far this year along with positive forecasts. With the 11 per cent increase in tourism air arrivals so far this year and forecasts of a further 13 to 14 per cent increase in 2017, Mr Hanbury said the island could record a 25 per cent increase in just two years with the potential of further growth after that. "It's all very encouraging. It's really good, and it's no longer an anomaly. It's no longer a glitch. It's a trend. We are no longer cautiously optimistic. We are just optimistic." Specifically noting the forecast tourism number for the coming year, he said: "I have been doing this for 30 years in some dynamic destinations. I have never seen future numbers as significant as this." Mr Hanbury noted an additional 3,515 tourists flew to the island this year compared to the same period in 2015 — an increase of 17.4 per cent — while the number of cruise visitors increased by 5 per cent. "It's hard to go up 5 per cent in cruise visitors because we are pretty much at capacity, but we did it," he said. Mr Hanbury also noted that advanced numbers for the coming fall and winter were positive, saying the BTA have seen "really solid" numbers for the period between October and December, along with "astronomical" numbers for January, February and March. "We are 100 per cent up from where we were last year in some of those months," he said, explaining that a part of the boost was due to advanced preparations for the America's Cup. Numbers are very, very positive for the shoulder season this year." He told the chamber that the 7.6 per cent increase in air lift to the island had played a role in the boost in air arrivals and, while the loss of the United Airlines flight out of Newark during the winter months was disappointing, he added: "It was important, but it's not a disaster. There will be an announcement of another flight out of another destination very important to us." Mr Hanbury noted that the BTA received harsh criticism in past years, saying that while the body might have been able to get results sooner by moving faster, they wanted to focus on creating a sustainable boost rather than something short lived. And he said the efforts at bringing younger travelers and families to the island had paid off, noting a 25 per cent increase in younger visitors. "We are assuming that they will come back again and again because from what we see in the surveys, they are having positive experiences," he said.
October 1. A high-ranking civil servant launched a staunch defence of his profession yesterday as he fielded questions about capital projects at the heart of the Commission of Inquiry. Marc Telemaque dismissed the notion of a "government within the Government" and told the hearing that the civil service was made up of "good people" working with a "broken system". Mr Telemaque's comments came as he answered questions about the Heritage Wharf project that came in millions of dollars over budget on the third day of the tribunal. "As a 21st-century country we are still bound by a methodology for the basic award of public contracts that dates back to the last century," Mr Telemaque said. "Then we wonder why we are here. What we have, sir, is good people trying to execute the instructions of elected leaders via a system that is broken." Commission lawyer Narinder Hargun repeatedly asked Mr Telemaque why the Heritage Wharf project had been handled by the Department for Tourism and Transport, instead of the Department for Works and Engineering that had the expertise to deal with such a project. Asked by commission chairman Sir Anthony Evans why this "obvious" source of Government expertise was not used, Mr Telemaque said: "There is an inherent assumption, and it is an assumption made by the Auditor-General and all of those who have posed questions around this that somehow the Minister of Works and Engineering did not and does not experience the same level of staff changes, retention issues that anywhere else has. At varying times the Ministry of Works and Engineering may not have the capacity to manage all of the Government projects." Asked why the Ministry of Transport and Tourism handled the project, Mr Telemaque, the ministry's former permanent secretary, said: "Because the Ministry of Tourism and Transport had a direct interest as the steward of the policy to advance the matter and the Ministry was at least equipped to do that." He told the panel that the project was a "national priority" and needed to be completed swiftly. Mr Telemaque said there had been "collective amnesia" when it came to looking at the projects before the commission, saying that people had "forgotten the national priority of some of these things". Commission member John Barritt responded: "Our intention is not to cast a pall." "It is done by the convening of these proceedings, with respect," answered Mr Telemaque. Arguing that there needed to be a greater understanding of the constitutional position of a Cabinet-style government, Mr Telemaque said that ministers had a responsibility and duty to make their decisions. Sir Anthony asked if Mr Telemaque was suggesting that the contracts under review were covered by exceptional circumstances. "In some cases; it depends on the context," Mr Telemaque answered. "Circumstances could justify a departure from instructions or normal procedures. I'm just saying there is a context around every decision ultimately made; to look at a decision as corrupt or wrong does an injustice … it creates a firestorm in the public domain. Such an approach injured people's confidence, causing public officials to be forced to defend actions which are taken with political fiat, in the best interests of the country they were elected to serve". Sir Anthony replied that he did not think that had "anything to do" with the proceedings under way. The commission was adjourned until 10am on Monday.
October 1. There's never been a better time to get involved in sailing in Bermuda. So say organizers of the Rendez-Vous 2017 Tall Ships Regatta, who have launched a hunt for potential sail trainees and volunteers to help make their event a success. Bermuda is currently preparing for one of its biggest-ever sailing seasons — in which the cutting-edge tall ships of the past will provide a spectacular contrast to the modern-day vessels of the America's Cup — and the Tall Ships Bermuda 2017 and the Sail Training Association of Bermuda are encouraging newcomers to make the most of the opportunity. Organizers are looking for adventurous adults to train on any of the ships participating and on any of the many legs of the transatlantic journey, which begins in Greenwich, Britain, on April 13, 2017 and ends in Le Havre, France, on September 3. As well as stopping in Bermuda from June 1 to 5, the race will call at ports in Portugal, Boston, the Gulf of St Lawrence and Quebec City. All manner of events are planned for early June, including public street festivals, a concert, trainee sports day and tours aboard the ships. They are also looking for volunteers to help out in the run-up to and during the event. There are volunteering opportunities for liaison and information officers, drivers and boat captains among others. The Sail Training Association of Bermuda, the charity sponsoring Tall Ships Bermuda 2017, has a number of bursaries that will be available, predominantly to those aged between 18 and 25. Cindy Campbell, chairman for Tall Ships Bermuda 2017, told The Royal Gazette: "We have the America's Cup here alongside the tall ships. We will have a whole host of superyachts here, so we will be a port that is second to none visually between all the events. "Tall ships can really complement the America's Cup because you have what were considered to be the sleek, cutting-edge ships of the past alongside the leading-edge ships of today — they have changed quite a bit." Sail trainees can participate on any leg of the race from April 13 in Greenwich, all the way through the end leg in Le Havre, ending on September 3. Ms Campbell, who has sailed aboard tall ships herself, added: "As a former trainee I would say it is full of excitement and wonder. You will make lifelong friends, you will learn to challenge and trust yourself. You will see new places and meet new people." A keen stargazer, Ms Campbell recalls one of the most memorable parts of her journey was looking up to the clear night sky and seeing the Milky Way in all its glory. Anyone wishing to participate must be 16 or over and be in relatively good health. John Wadson, chairman of the board for Sail Training Association of Bermuda, explained: "It helps to be fit — there is no question about it. "For the younger people a lot of the excitement is in climbing to the top of the rigging and seeing further than they ever thought they could see. Any time you do a transatlantic race you have a choice of very long legs — 3,000 mile legs crossing the Atlantic itself or very short legs. For instance, from here to Boston which is about 700 miles, and there are numerous shorter legs up through the southern and northern Gulf of St Lawrence and down to Quebec City." For those lacking sea legs, or merely wanting to get involved outside of training, there will be chances to volunteer on land or on the ships when they are docked. The committee has redesigned some of the volunteer time frames to make sure that individuals will also able to participate in and watch the America's Cup races.
• Anyone interested in getting involved in sail training or volunteering can e-mail hello@tallships.bm or call 296-2238. For more information, visit the website at www.tallshipsbermuda.com or visit the Facebook page tallshipsbermuda.
October 1. Fresh from a month of renovations, the Spirit of Bermuda sailed resplendently into Hamilton Harbour last night to celebrate its tenth birthday. The Bermuda Sloop Foundation hosted the party at Albuoy's Point from 5.30pm to 8.30pm, with the crowds kept entertained by musical performances, Gombey Dancers and tours of the ship itself. The 118-feet sloop arrived back on the island on Thursday, following an extensive refit in Maine. "Her bottom had to be scrubbed and painted, the masts needed to come out, the rigging needed repairs, work was done on the electronics — there was just natural wear and tear," said the foundation's CEO Diana Martin. "She should be looking beautiful and absolutely brand new." Since the Spirit of Bermuda launched as a training ship in 2006, roughly 4,000 school students have boarded the vessel to embark on its programme, which teaches sailing techniques, teamwork and more. It was a real challenge to get her built, it has been a real challenge to keep her going for ten years and it's going to be a real challenge to keep her going for another ten years," Ms Martin said. She has become an icon for Bermuda, and we couldn't have done it without the community's support."
October 1. The inclusion of women, a steady community of believers and a history of giving back — those are just some of the milestones St Mary the Virgin Anglican Church will celebrate as it marks its 390th anniversary this weekend. The church was started in 1626 by a group of Warwick farmers who wanted to get together for regular prayer. That first building was likely a wooden hut made of cedar, the present-day stone structure was built by 1830. Since then, the 105-member church has undergone many transitions. "It used to be the case where there was the one old white guy up in the front and now the Anglican church has worked very hard at making its ministry reflect its congregation," said Andrew Doughty, Archdeacon of Bermuda. "Our ministry team is mostly women and, at one time, women were never even allowed in the sanctuary. Now on the whole we wouldn't survive without them in ministry. Women have always been there doing the hard work but their role wasn't recognized in the past. Bermuda is a matriarchal society so we now have a ministry team that reflects our congregation, which is something I'm grateful for. We have some very holy, good people in our church." He is also proud of the church's efforts to provide needy families with a hot meal. "After the recession hit in 2008, we saw things shift significantly in terms of Bermuda's income," Ven Doughty said. "Seven years ago we started a soup kitchen every Wednesday from 5.30-6.30pm offering soup, a sandwich and piece of cake for dessert. We've kept it simple and that's why it has survived. We have volunteers from the community who run that, mostly people from St Mary and other churches, and on average we have 50 or 60 people who come out for that. One of the shifts I've seen is you might have someone drive up in a car and think, 'What do they need free soup and a sandwich for?' After talking to them it turned out in that scenario they were actually living in their car." Ven Doughty has met many local characters since taking up the head post at St Mary in 1990. One woman phones as often as four times a day for a word of encouragement. "She has a few mental health challenges but manages to keep herself out of hospital and functioning well enough because she taps into the church's ministry," he said. "She calls me to ask me for my prayers or she will tell me where she is. I ask, 'Have you eaten today?' or say, 'See you in church on Sunday'. Those kinds of connections mean a lot to me." Ven Doughty's approach is from an age-old philosophy. "We try to be a church for the parish and everyone in the parish," he explained. "One of the things about the worship on Sunday at 10.30am is there's a part in the service where we go to the door and will give thanks to the doorway. The prayer is, may it be wide enough and high enough to accept all people and be open to all who come. That's actually why the doors of our churches are built so big — they are supposed to be open to everyone." The church has had to adapt to the times. Keeping pace with technology has been a challenge. When Ven Doughty joined St Mary 26 years ago, social media and smart phones did not exist. "The technology was fax machines back then," he said. "We are trying to embrace some of those technologies, for instance through our Facebook group. Moving forward, I hope to see continual growth and discipleship at St Mary. Obviously it's nice to have more numbers and more young people in the pews, but overall we've found it's quite difficult for people to be a Christian in today's Bermuda. There are lots of other distractions. All of us are very busy and very few people are able to disconnect from all the stresses and challenges that they've got going on in daily life. That's why I would say you need places like this where you switch off and come and just be. Places where you can give, receive, find hope and receive an open welcome; where you can have fellowship and are made to feel like you belong and are not alone in what life is throwing at you. When you come to places like this you receive friendship, nourishment and the assurance that God is with you." The hall will be open today with the church's historic registry, with details on baptisms, confirmations, marriages and deaths, on show to the public. "We will also be having a mini flower festival; members will have special flowers on display," Ven Doughty said. "We will have some old photographs and archives available for people tracing their family history. They might be interested in finding out when their parents got married, or about their own baptism maybe. We hope to have the space set up so people can come and wander around. That's not normally possible and many people have never ventured up the tower." Tomorrow there will be two morning services — at 8am and 10.30am. In his message, Ven Doughty will give thanks for the "stable and holy men" who led the church in the past. A jazz service has been planned for 4pm, with Robert Edwards and The Wall Street Band. "Robert Edwards is the most amazing organist and I wouldn't be surprised if there were some improvisations, as well as a mix of traditional Anglican worship music and modern jazz," he said. "We are also having birthday cake and some wine. I'm just looking forward to celebrating Bermuda and Warwick and paying homage to this amazing place where we live and giving thanks there are holy places like this one at St Mary. We have people who have worshipped here for 90 years and others who have five generations of their family attend here. Then we have people who literally just moved to Warwick and decided to try our church out."

History & daily newspaper reports

Authored, researched, compiled and website-managed by Keith A. Forbes.
Multi-national © 2020. All Rights Reserved