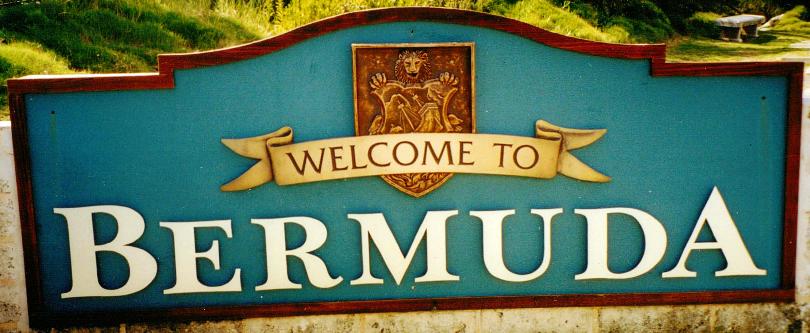 11165+ web files, a regularly updated Gazetteer, overall an in-depth description of our island's internally self-governing British Overseas Territory 900 miles north of the Caribbean, 600 miles east of North Carolina, USA. With accommodation options, airlines, airport, actors, actresses, aviation, banks, beaches, Bermuda Dollar, Bermuda Government, Bermuda-incorporated businesses and companies including insurers and reinsurers, Bermudians, books and publications, bridges and causeway, charities, churches, citizenship by Status, City of Hamilton, commerce, communities, credit cards, cruise ships, cuisine, currency, disability accessibility, Devonshire Parish, districts, Dockyard, economy, education, employers, employment, environment, executorships, fauna, ferries, flora, former military bases, forts, gardens, geography, getting around, golf, guest houses, highways, history, historic properties, Hamilton, House of Assembly, housing, hotels, immigration, import duties, internet access, islands, laws, legal system and legislators, main roads, marriages, media, members of parliament, money, motor vehicles, municipalities, music and musicians, newcomers, newspaper, media, organizations, parks, parishes, Paget, Pembroke, performing artists, residents, pensions, political parties, postage stamps, public holidays, public transportation, railway trail, real estate, registries of aircraft and ships, religions, Royal Naval Dockyard, Sandys, senior citizens, Smith's, Somerset Village, Southampton, St. David's Island, St George's, Spanish Point, Spittal Pond, sports, taxes, telecommunications, time zone, traditions, tourism, Town of St. George, Tucker's Town, utilities, water sports, Warwick, weather, wildlife, work permits.

Bermuda's 2020 January History and News
Events that made newspaper headlines in the first month of this calendar year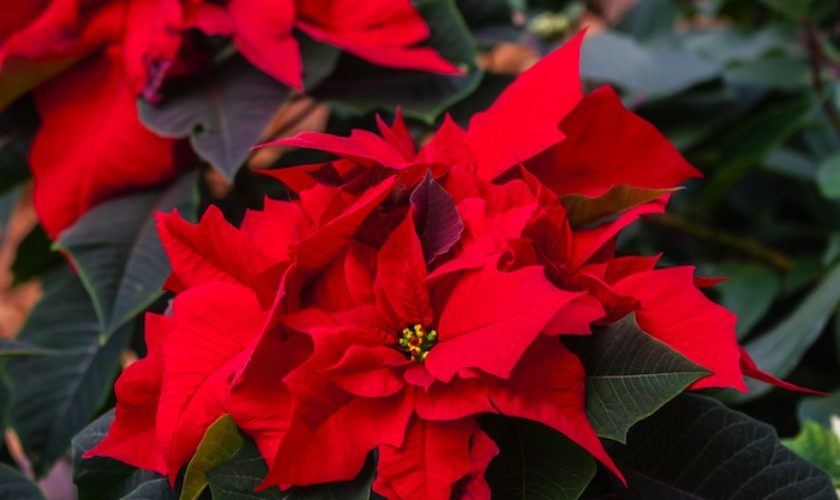 By Keith Archibald Forbes (see About Us) exclusively for Bermuda Online.
See at bottom of this page a listing of our many History files
Bermuda's only newspaper, the Royal Gazette, from which most reports below originate, is not published on Sundays or Public Holidays but sometimes has some Sunday and/or Public Holiday news online. Latest news are published first, in descending chronological order.
January 26, Sunday

January 25

January 24

A former premier has launched a legal action against the Office of the Attorney-General over allegations of corruption. Ewart Brown claimed that the Attorney-General — then Trevor Moniz — accused him and his two clinics of illegal behaviour in their dealings with the US-based Lahey Clinic over the course of 2017. The writ, published on the Offshore Alert website, said: "Each of the said statements are wholly untrue and highly aspersive and each constitutes a grave libel upon each of the plaintiffs. "The widespread and enduring effects of these false statements have caused consequential injury to Dr Brown's personal and professional reputation as well as the plaintiffs' individual and collective business relationships." The documents said Dr Brown wanted damages — actual, presumed and punitive — for libel, malicious falsehood and financial loss intentionally caused. Dr Brown, a Progressive Labour Party premier, also asked for a declaration from the courts that Mr Moniz acted beyond his powers as Attorney-General, and that he "performed deliberate and malicious misfeasance in public office by abusing the power that he held". The writ, dated December 20 last year, claimed that Mr Moniz, as the One Bermuda Alliance attorney-general, also released a series of documents that attacked Dr Brown, and his clinics — Bermuda Healthcare Services in Paget and the Brown-Darrell Clinic in Smith's. The document alleged that the "carefully planned and timed documents" maliciously libeled Dr Brown by claiming that he and his clinics received improper payments from the Lahey Clinic. The writ said it had been alleged also that Dr Brown had used his position as a government minister to promote Lahey's interests in Bermuda and had been given "bribes disguised as consulting fees". The document added: "The defendant further libeled the plaintiffs by averring that BHS and BDC, under the direction of Dr Brown, conducted 'excessive, medically unnecessary and frankly dangerous scans', thereby increasing payments received from health insurers. The defendant then maliciously and dishonestly alleged Dr Brown paid LCI and/or LCHI a portion of the reimbursement for reading each scan, resulting in the enrichment of LCI and/or LCHI in the millions of dollars." The writ added that the released documents characterized Dr Brown as corrupt and labelled him a racketeer and conspirator. Dr Brown was named as a "non-party co-conspirator" in a 2017 lawsuit brought by the former OBA government against the Lahey Clinic in the United States The legal action in Boston against Lahey Health alleged there was a conspiracy between the health provider and Dr Brown to conduct excessive medical scans. Both Dr Brown and the Lahey Clinic denied the allegations. The case was dismissed by Judge Indira Talwani of the US District Court in March 2018 because Bermuda had not shown that it suffered any injuries in the US. But a police investigation into allegations of unnecessary medical scans in Bermuda continued. Wayne Caines, the Minister of National Security, told MPs last July that the total cost to taxpayers of investigations into Dr Brown and the Lahey Hospital and Medical Centre in Boston was more than $6 million.

Backbenchers can earn about $240 extra a day as temporary government ministers. Two MPs have taken on the roles of Cabinet members a total of four times since last August. A government spokeswoman explained: "Primarily, this is an opportunity for our MPs to gain valuable experience. To learn, grow and get hands-on, first- hand knowledge of real issues and challenges. There is a slight salary adjustment. All salary adjustments are deducted from the minister and members' cost centre — the Legislature budget." Lawrence Scott, the Government Whip, was sworn in on January 10 as the temporary Minister for Tourism and Transport for ten days. He acted in the role while Zane De Silva, the post holder, was traveling. The spokeswoman explained that when MPs or senators served as temporary ministers, their salary was "prorated based on the minister's salary per the Ministers and Members' Resolution". She said that in Mr Scott's case, the remuneration was calculated by dividing the minister's portion of pay by 12 months, multiplied by the number of days the member acted, split by the number of days in that month. She added: "Lawrence Scott's gross daily pay amounts to $250.66 before taxes and $240.64 after taxes, for the period of his appointment." A government press release earlier this month said that Neville Tyrrell, a Progressive Labour Party backbencher, was the only other temporary minister to have been appointed. He acted for Kim Wilson, the Minister of Health, from August 14 to September 1 last year, while Ms Wilson was off the island. David Burt, the Premier, said then: "The Bermuda Constitution affords me the right to name members of the legislature, who do not sit in Cabinet, to act for ministers while they travel. This has happened in the past when the Junior Minister of Finance acted for various ministers while they were abroad." Mr Tyrrell was also acting health minister from November 20 to 29 in 2019 and took on ministerial responsibilities from January 2 to 12 this year. A government spokeswoman confirmed yesterday that the calculation for any temporary minister's pay was the same. Mr Burt explained earlier this month that the "constitutional provision" that allowed the premier to appoint a member of the House of Assembly or Senate as a temporary minister was not new. He added: "However, given the size of our parliamentary majority, I've decided to use this as an opportunity to allow members of the legislature to develop professionally when a minister is traveling for a long term." The 2019-20 Budget Book listed MPs' salaries as $56,023 and senators' as $30,367. The Budget Book added most full-time ministers would be paid an extra $100,841 on top of their basic pay. The additional salary for the Attorney-General was listed at $147,022 and the Minister of Finance received an extra $121,010. The present Cabinet has 12 members, including the Premier.

The husband of a young mother who had terminal cancer diagnosed days after their son was born won $1.9 million in damages yesterday for medical negligence from the Bermuda Hospitals Board. Chief Justice Narinder Hargun ruled that Kemar Maybury deserved the award because his wife, Latifa, would have been "treatable for cure" for colorectal cancer if an emergency room doctor at the King Edward VII Memorial Hospital had not failed to detect a rectal tumor and if the hospital had not failed to ensure that faxed medical notes were received by the patient's GP. But Mr Maybury's legal battle may not be over because the board's lawyer, Allan Doughty, told the Supreme Court: "My client is very serious about appealing this matter." A BHB spokeswoman said last night no decision had been made on an appeal. She added: "BHB will decide on its response following a full review of the judgment, within the time allowed for such consideration." Mr Maybury, who lost his wife in November 2013, only six months after son Khaleel was born, was not in court for the judgment. His mother, Keetha Lowe, who is helping to raise her six-year-old grandson, was present. "It's been a seven-year battle. Khaleel is in his seventh year," she said. "He is asking for questions to be answered and I can't answer Khaleel's questions in a way that a seven-year-old would understand. I am tired. I really want to put it to rest. I really want to put Latifa to rest and, to a significant degree, I want to put Bermuda to rest. This case has not just affected our family but the entire community." Ms Lowe fought back tears as she added: "Latifa was an only child and her mother is still having to face the realities of what's occurring right now." She said the case was a chance for the BHB to admit there was something "critically wrong with its policies and procedures" and own up to failures in its standards of patient care. She added that the BHB had decided to engage in "fierce fighting" against a grief-stricken family. Ms Lowe said: "When not even death moves authorities to do the right thing, then the community as a whole is at risk." The BHB admitted to the court that it was a breach of its duty of care when emergency room doctor Jacquiline Bisasor- McKenzie misdiagnosed Mrs Maybury with internal hemorrhoids in August 2012 after she went to the hospital with rectal bleeding and stomach pain. It also admitted it was in breach of its duty when it failed to ensure a faxed copy of Dr Bisasor-McKenzie's discharge summary, which included a follow-up instruction for Mrs Maybury to be referred to a specialist for a colonoscopy, was received by her GP. But the board argued that even if the right diagnosis had been given it would have made no difference to the outcome given what it claimed was the "advanced staging" of the cancer in August 2012. Mr Justice Hargun disagreed and highlighted he had seen no evidence that cells from the primary tumor had spread to Mrs Maybury's lymph nodes at that time. He accepted the evidence of expert witness Michael Leitman, a surgical cancer specialist who is chief of general surgery at Mount Sinai Hospital in New York, that "had Mrs Maybury been correctly diagnosed in August 2012, Mrs Maybury's condition would have been treatable for cure". The Chief Justice said: "In this regard, I accept Dr Leitman's evidence that her chances of survival were up to 60 per cent." He wrote in his judgment: "I am clearly of the view that the expert evidence of Dr Leitman was that had proper diagnosis been made in 2012, Mrs Maybury would have been cured from the cancer. The clear implication of Dr Leitman's evidence is that she would have a normal life expectancy." Mrs Maybury, originally from Morocco, had just turned 30 when she died. She and her husband married in 2010 and settled in Bermuda. Then they ran the successful Smokin' Barrel food truck, which has now gone out of business. Her health problems began in May 2012 when she started to suffer from constipation and rectal bleeding. Ms Maybury reported rectal bleeding and abdominal pain for the previous three months at the August 2012 visit to the ER and was given suppositories and an X-ray. The judgment said: "The rectal bleeding continued but Mr and Mrs Maybury took comfort in the fact that Dr Bisasor-McKenzie had diagnosed the condition as internal hemorrhoids. "They did not receive any further communication from their GP ... following the visit to the emergency department ... They had no reason to suspect that the discharge summary may not, contrary to their understanding, have been faxed to [GP] Dr [Shaina] Kelly." Mrs Maybury returned to the ER in December 2012 when 18 weeks pregnant and again in January and April the following year. Khaleel was born a month early by Caesarean section on May 9, 2013 after "an obstruction to normal delivery" was discovered. Mrs Maybury was diagnosed days after the birth with terminal colorectal cancer, which had spread to her lymph nodes, liver, lungs and spleen. Jai Pachai, who appeared for Mr Maybury, told the court the patient suffered "excruciating and ongoing pain and suffering" before she died on November 18, 2013. Ms Lowe praised Mr Pachai for his work on the case. The damages award included amounts for pain and suffering, bereavement, and loss of maternal and spousal care. But Ms Lowe said: "Let's be honest, no amount of money returns a mother to her child and to her husband and to her family at a time when she should be here. No amount can compensate for that." She added that the BHB "have to fight this as much as possible to avoid setting a precedent for others to follow and, Lord knows, there's more than enough to follow". The BHB spokeswoman said: "In response to today's judgment, while we strive to do our best each day caring for all people who come through our doors, we are truly saddened by the outcome for Mrs Maybury and sorry for where our service failed her and her family back in 2012. Since Mrs Maybury's experience, BHB has worked to improve the communication between the hospital and community physicians by offering highly secure BHB e-mails through which patient information, such as emergency discharge sheets, can be confidentially shared. BHB is working collaboratively with Bermuda Medical Council and doctors to determine the most effective solution to this complex communication problem between all care providers. "In the near future, this will include sending family physicians a daily list of all their patients who attended the emergency department, with a follow-up telephone call to ensure the list was received. Further ahead, BHB hopes the implementation of an electronic medical record will provide a platform to significantly progress towards a community solution."

Last year was the first in more than two decades that no murders were recorded in Bermuda, the Commissioner of Police said yesterday. Stephen Corbishley added that 2019 saw "tremendous work" from the BPS and the Government's anti-gang task force in their efforts to cut the amount of serious violence, especially gun crime. He said: "Last year not one life was lost through homicide which is testament to those involved in protecting the public and dealing with small parts of our community who choose to be involved in gang-related crime. Additionally, we recorded just two firearms-related injuries and while this is still extremely serious, it pales against the recording of 28 firearms-related injuries ten years ago. However, tackling this problem is complex and involves significant resources to intervene in tensions and ensure we prevent the supply and use of guns and other weapons. Additionally, we see increasing numbers of young men want to turn away from crime and there is excellent support from Pastor Leroy Bean and others to assist them. But last year's position cannot lead to complacency and while it is an excellent achievement, the same, if not more, effort needs to continue to prevent the senseless loss of any life and instead create pathways for young men involved in gangs, drug dealing and other forms of crime to redirect their lives." Mr Corbishley said strong partnerships among the police, the Government and communities were "key". It is believed the last year in which there were no murders could reach back even further than 20 years "subject to examination of archive crime records". Wayne Caines, the Minister of National Security, said: "The ongoing work of the Gang Violence Reduction Team is starting to resonate and bear fruit in our community. We must not rest on our laurels and continue to educate our young people, provide programmes for our at-risk population, as well as programmes for our incarcerated population. The invaluable efforts of the Bermuda Police Service bolstering these initiatives through working to make Bermuda safer is noteworthy and, of course, has been a primary factor in reducing crime on our island and they should be lauded." Mr Caines added: "We will continue to work together and with our community partners, remain committed to eliminating gang and gun-related violence in Bermuda. We are also extremely thankful for the assistance we receive from members of the community as their input is paramount in our ongoing efforts to combat crime in all its forms." A police spokesman said earlier that there were five murders in 2018. Figures on the BPS website showed that there was the same number in 2017, down from seven the previous year. Four murders were recorded in both 2014 and 2015, compared with five in 2013.

A former minister in the Government of Barbados has been found guilty of two counts of money laundering and one of conspiracy to commit money laundering. In the US District Court for Eastern District of New York, Donville Inniss was alleged to have received bribes from a Barbadian insurance company, whose controlling shareholder is Bermuda insurer BF&M Ltd. A federal jury found Inniss guilty of transferring $36,000 from Barbados, where he was a member of the country's Parliament, to the US. US prosecutors claimed that Inniss, a former industry minister and parliamentarian in the Caribbean country, accepted $36,000 in bribes from Insurance Corporation of Barbados Ltd in exchange for his help in landing Barbadian government contracts. The payments were made by "the Bermuda company" that was a majority shareholder of ICBL, to the bank account of a dental company in New York, and then transferred to a US bank account of Inniss. The prosecutors stated that employees of ICBL "did not disclose to the Bermuda company that the payments were for the benefit of a Barbadian government official and instead falsely claimed that the payments were for '[c]onsulting services'." In a 2018 letter, the fraud division of the US Department of Justice said it had closed its investigation of ICBL after the company had voluntary given self-disclosure of matters in the investigation, taken action to enhance compliance, terminated executives and employees involved in the misconduct, and disgorged $93,940 profit obtained from the contracts that were investigated. Inniss is a US permanent resident who resided in Tampa, Florida, and Barbados. On January 16, a jury found him guilty of one count of conspiracy to commit money laundering, and two counts of money laundering, one in 2015 and one in 2016. Inniss will be sentenced next month. According to reports in The Wall Street Journal and Barbados Today, Anthony Ricco, a lawyer for Inniss, said his client would appeal the conviction.

A man charged with premeditated murder confessed to the killing, his ex-girlfriend told a jury yesterday. The woman, who cannot be named for legal reasons, told the Supreme Court trial that Cleveland Rogers said he had killed Marcus Gibbings. She said that Mr Rogers told her: "Yes, I f***ing done it. The witness added: "He wasn't angry or anything. I wouldn't say bragging — but I wouldn't say nonchalant. Just 'Yes, I f***ing done it'." The body of Mr Gibbings, 32, was found inside an apartment on Derwent Lane, in Devonshire, on October 26, 2006. Katrina Burgess, Mr Gibbings's ex-girlfriend, and Mr Rogers, her half-brother, are charged with premeditated murder. The prosecution has claimed that Mr Gibbings was lured to the apartment he had shared with Ms Burgess and was stabbed to death by Mr Rogers. Both deny the charge. The witness told Crown prosecutor Carrington Mahoney that Mr Rogers did not give details of the murder at the time he first confessed. She added that Mr Rogers later said he had killed Mr Gibbings because he had cheated on Ms Burgess. Mr Mahoney asked the woman if Mr Rogers had later discussed how he carried out the killing. She said: "He said that he hid behind the couch. He just said 'I got him from behind'." The woman added that Mr Rogers did not tell her how he had killed Mr Gibbings. She told jurors that Mr Rogers had told her that Ms Burgess was to pay him $5,000 for killing Mr Gibbings. The witness said that she and Mr Rogers lived together in an apartment on Crossland Lane, Pembroke, at the time of Mr Gibbings's death. She added that she had been in the apartment on the night of October 25. The woman said that Mr Rogers had left the apartment at about 9pm and that he "didn't come home until 5.30am the next morning". She told jurors that she had turned on an apartment light when Mr Rogers entered through a sliding-glass door. The witness said that Mr Rogers had told her to turn the light off. She added: "He was serious." The woman said that she asked Mr Rogers what had happened, but was assured nothing was wrong. She added: "I knew something had happened just by the way he said it." The witness said that Mr Rogers went to the bathroom and then laid down on the bed. She described: "I put my hand on his chest and said 'What's the matter?' "He said 'nothing'. He didn't even want me to touch him. It was like he was there but not there." The woman said she could not remember what Mr Rogers was wearing when he got home. She told jurors that a "Rambo" knife which she saw "every day" was kept on a TV stand in the apartment. Mr Mahoney asked her when she had last seen the knife. The witness responded that it was the night of October 25. She added: "I didn't see it the next day." Marc Daniels, for Mr Rogers, asked the witness if she was aware that Mr Rogers, known as "Cleevy", had been unfaithful to her. He asked: "You knew that Cleevy had stepped out at night-time and had affairs with other women?" She responded yes. The witness agreed with Mr Daniels that Mr Rogers had not showered after he arrived back at Crossland Lane in the early hours. She also agreed that Mr Rogers had come home, taken off his clothes and left them in his normal spot on the couch. Mr Daniels highlighted testimony the witness gave that Mr Rogers had told her that he killed Mr Gibbings because he cheated on Ms Burgess. He said Mr Rogers had not met Ms Burgess until 2004 and they "weren't tight". The woman agreed, but added: "He was looking for the dollar signs." The trial continues.

A man has admitted a string of theft and prowling offences that spanned more than a year. Chet Wilmot, 57, pleaded guilty to six counts of prowling outside homes in the Harbour Road and Belmont Road area of Warwick and Tribe Road 6 in Paget. He also pleaded guilty to three counts of theft. Magistrates' Court heard that Wilmot entered a home on Cobbs Hill in Paget and stole a wallet on November 13 last year. Wilmot broke into a home in Rebecca Road, Southampton, and stole a wallet worth $200 and $400 in US bills, $100 in Bermuda notes, two Singapore dollar bills and personal items in May last year. He also stole a driver's licence, a credit card and $60 in cash from a home on Highwood Lane in Paget in July 2018. The court heard Wilmot had been held in custody since he turned himself in to police on December 13. Wilmot told the court that he had fought addiction for years but had relapsed. Michael Scott, who represented Wilmot, suggested his client was a good candidate for the drug treatment court programme. Senior magistrate Juan Wolffe remanded Wilmot in custody until the next sitting of the drug treatment court.

A war veteran and businessman who supported Warwick Academy students with bursaries and scholarships has died. Walter Sharpe was 95. Mr Sharpe worked behind the scenes throughout the political career of his older brother, Sir John "Jack" Sharpe, who served as premier from 1975 to 1976. Sir Jack, who died in 1999, in an obituary provided by the family, once referred to his brother as "the wind beneath my wings". The brothers grew up on the 15-acre family farm, "Greendale", in Warwick, in a pre-car Bermuda where horses were still a major form of transport. Mr Sharpe attended Warwick Academy from 1931 to 1940 and later studied at the Bermuda Commercial School in Paget. When Warwick Academy marked its 350th anniversary in 2012, he donated a time capsule to be opened in 50 years. Mr Sharpe turned 18 in 1942, when the Second World War raged in Europe, and joined the Bermuda Volunteer Engineers. He learnt wireless telegraphy and decoding at the Royal Navy Depot at Daniel's Head in Sandys and was stationed in St David's. But Mr Sharpe wanted to follow his older brother into active service, where he was serving as a navigator in the Royal Canadian Air Force over Europe and went to Canada to join the same service. The jeep that took him to the airport was his first experience of motorized travel. Mr Sharpe was sent to pilot training at Camp Borden, Ontario, then trained as an air gunner on Prince Edward Island and was commissioned as a Pilot Officer in January 1945. But the war in Europe ended in May that year and, to his disappointment, he was never sent overseas. Mr Sharpe's later dream was to qualify as a maths teacher, but he had to abandon his studies at the University of Toronto and return to Bermuda because of lack of funds. He became a book-keeper for importation and distribution firm Butterfield and Company, which later became Butterfield & Vallis, and met his Canadian-born wife, Nora, who worked for a different company in the same office block. The couple married in 1948. Mr Sharpe spent the bulk of his career at Butterfield and Company and retired as general manager in 1989. He was credited with helping the business survive a disaster in 1981 when its warehouse on East Broadway in Hamilton was destroyed by fire. The father of two was known for his talent for creating catchy advertising slogans in the early days of the business. The two brothers also supplemented their income by driving taxis. Mr Sharpe was a member of St Mary's Anglican Church in Warwick and was treasurer for the Bermuda Athletic Association for 15 years.

January 23

The Ministry of Public Works has warned there may be foul smells in the Marsh Folly area next week as sewage is moved to a composting site. A spokesman said that septic waste would be moved from the Tynes Bay incinerator to the Marsh Folly composting site in Pembroke as part of a process that happens every six months. The spokesman said: "These operations may result in unpleasant odors experienced in the residential areas surrounding the Marsh Folly composting facility." But she added: "Despite the unpleasant odor, the ministry assures the public there is no environmental risk to residents." The Tynes Bay site is used to collect residential and commercial cesspit waste from around the island. But the spokesman said the waste had to be moved to Marsh Folly twice a year. "The ministry uses the best health and safety and environmental practices while executing these procedure. We thank the public for their patience, co-operation and understanding while these necessary works are conducted."

Bermuda maintained its position as the premier jurisdiction for captives last year, with a total of 715 captives writing gross premiums of approximately $40 billion, according to the Bermuda Monetary Authority. Twenty-two new captives registered in 2019, compared to 19 the previous year. Craig Swan, deputy chief executive officer of the BMA, said: "The majority of the 2019 captives originated from the US, but five also came from Canada. As well as North America, new registrations came from Asia, Europe and Africa. Seven long-term captives registered during 2019, an increase year-on-year. There was not any one predominant line of business being written by the new captives. We saw a variety of property, casualty and long-term business types registering." The BMA registered a total of 69 new insurance entities last year, including 58 new (re)insurers and 11 intermediaries. Of that number, there was one new Class 4 insurer, Convex Re Ltd. Captives and special purpose insurers accounted for over 70 per cent of (re)insurance registrations, while 15 commercial insurers were registered. Of the 58 registrations, 45 (re)insurers underwrote general business exposure, while 13 underwrote long-term business. In a statement, the BMA said: "These 2019 registrations reinforced the continued significance of Bermuda's (re)insurance market, comprised of over 1,200 (re)insurers holding total assets in excess of $800 billion and writing gross premium of approximately $150 billion."

A social inquiry report was ordered on a man who cultivated at least 75 cannabis plants in his backyard. Martin Ford, 58, pleaded guilty to the offence in Magistrates' Court. Police attended Ford's home in Warwick on July 4 last year after they suspected him of drug possession. The court heard that officers spoke to Ford's landlord, who said that his tenant was not home. The landlord told police that he was unaware of any drugs. Officers searched the property and found several cannabis plants in the backyard, hidden behind bushes and chain-link fences. The plants were later sent to a government lab to be tested. Ford turned himself in to police on July 12 and admitted the plants were cannabis and that they were grown for personal use. He was charged with the offence on November 21 after technicians confirmed that the plants were cannabis. Javon Rogers, for the Crown, told the court that police had removed between 75 and 91 plants from the premises. He added that Ford could face a maximum penalty of ten years imprisonment and a $500,000 fine. Bruce Swan, for the defence, said that his client had grown the plants for medical use and asked for an assessment of Ford's drug use. Senior magistrate Juan Wolffe adjourned the case until March 11 and released Ford on $7,500 bail.

More work has to be done to prevent the "grooming" of children by sex offenders, a charity has warned. Debi Ray-Rivers, the founder of child protection agency Saving Children and Revealing Secrets, said more people needed to be aware of the danger signals that a child was being groomed for sexual abuse. Ms Ray-Rivers said: "The adults in the community have to watch for behaviour from other adults. It really is about behaviour, things like pushing one-on-one time, talking about sex around children in ways that's inappropriate. It's really about paying attention to people around us." Ms Ray-Rivers added that grooming — the building of an emotional connection and friendship with a child with the intention of abusing them — was a problem in Bermuda and around the world. Jon Brunson, the Scars chairman, added that perpetrators were often trusted by the child and their families. He said: "Grooming is very difficult to spot because it's masked. People come across as well intentioned, so it's hard to detect. It seems like they want to help, they want to volunteer, people like them." Mr Brunson added: "If you don't have the power of the training, it can be hard to see through that. The reality is two things can be true. They can be helpful, but the motive behind that is harmful." Mr Brunson said the establishment of a code of conduct could help to prevent grooming in organisations for children through the creation of a baseline for acceptable behaviour. He highlighted "rule of three" — where no child can be left alone with an adult without a second adult also present. Ms Rivers added: "When a teacher grooms a child they are going to start crossing boundaries. They are going to be that pet child or that child who stays after school or that child who he takes home. That is why doing preventive work like having a code of conduct and talking to our children is so important." Ms Rivers added that boosting the self-esteem of children could also help prevent grooming. She said: "Perpetrators will use vulnerabilities to groom. They will look for children who don't feel good about themselves and say things to make them feel good and they develop that relationship." The Inter-Agency Committee for Children and Families said in October that laws on sexual exploitation should apply to anyone up to the age of 18 "to better protect all youth" from grooming. Commissioner of Police Stephen Corbishley said in November that sex between teachers or other people in positions of trust and children in their care should be a crime, even if the young person is over the age of consent. Mr Corbishley added a ban on that type of relationship, including where they involved 16 or 17-year-olds, who are over the age of consent, was "appropriate, because it's just drawing the exact line".

A veteran teacher is to retire next year after his school celebrates its 30th anniversary. Carlos Symonds told parents of Somersfield Academy pupils that he planned to step down as head of the Devonshire school in the summer of 2021. He explained in a letter: "After completing ten years of service to Somersfield Academy and a full career in education, it is my wish to pass on the torch as I pursue my other passions. Please know and be assured that I have thoroughly enjoyed working in partnership with you towards providing the optimal learning environment for our bright young 'stars'. Further to this, contributing to the school's development, first as head of the secondary division and currently in my role as head of school, has been a highlight of my career." Mr Symonds, who has worked at Somersfield since 2011, said that the school had "grown and matured significantly" over the period. He added: "I am honoured to have provided some direction and guidance to the many exceptional and talented professionals with whom I have walked beside over the course of this journey. We have an amazing team of teachers and staff who genuinely care about our students — who inspire the young minds, uncover and foster their latent talents, honour their daring dreams and, most especially, are committed to making a positive and enduring difference in the lives of our learners." Mr Symonds took up the head teacher's role in 2016 and will have worked in education for 40 years by the end of his career. He will join his wife, Venetta, in retirement. She is expected to step down from her post as the chief executive of the Bermuda Hospital Boards at the end of July this year. Mr Symonds added in the letter that as well as "great" teachers, "engaged parents and an active school community" were crucial to a child's development. He told parents: "Together, we have accomplished much of which we can all be proud. Somersfield is a very special and inspirational place and I will hold close and cherish the moments spent here at 107 Middle Road." Colm Homan, the chairman of the school's board of directors, said Mr Symonds was "an inspirational leader. He will continue to captain our ship through to our 30th anniversary celebrations next year. We have been very fortunate to have him in this role. Under his leadership, the school has gone from strength to strength, with notable achievements, including the launching of our International Baccalaureate Diploma Programme this year, a significant campus expansion and enrichment of our Steam and learning support programmes. He has always kept his team focused on their role of honouring the daring dreams of our students so that they can all achieve their potential. We are looking forward to celebrating Carlos's tenure and achievements over the coming year." A letter to the "Somersfield Academy community", cosigned by Mr Homan and Laurie Orchard, chairwoman of the head teacher search committee, said that the board had prepared for Mr Symonds's retirement as part of its succession planning. Mr Homan said: "While Carlos's departure will leave big shoes to fill, the board is very confident that the quality and culture of Somersfield Academy will make it a very attractive opportunity for his successor. We have been in discussions with Carlos for some time and by providing us with this much notice he is providing the school the opportunity to conduct a thorough search for our next leader and to have a seamless transition of responsibilities."

Richard Simon has always had an entrepreneurial spirit. His late father was fond of telling the story of how Richard, age 5, went door-to-door selling Kleenex for five cents a tissue. Now 65, Mr Simon operates six businesses under the Incentis umbrella, the latest of which is ECO Electric Vehicles, importing electric cars from China, the world's largest car market. "It's just in my blood, I love business," Mr Simon says. "I guess it's like a drug to me. I have never taken a drug in my life, and I don't drink, but my thing in business is customer service. Nothing makes me more upset than an unhappy client." Mr Simon is importing a right-hand drive, five-door hatchback manufactured by the Dezhou Yijie Import and Export Company of Dezhou, a city of more than five million people in northwestern Shandong province. The list price for the locally branded ECO EV1 "A" Class vehicle is $20,000, excluding licensing and insurance. Mr Simon, who plans to offer a line of electric vehicles under the ECO brand, but from a variety of Chinese manufacturers, said he at first aspired to join another entrepreneur in a joint venture to import electric vehicles. When the other businessman was slow to act, he decided to go it alone. "The business resulted from me getting a bee in my bonnet," Mr Simon says. "I just became passionate about electric cars. I am an entrepreneur, I am very impulsive, it's 'got to be today', so I said 'I'm going to do it myself'." After registering on the Chinese website Alibaba, which he describes as the "Chinese Amazon", Mr Simon was contacted by an employee of the Yijie company, who provided her advice about various car brands. "I took the gamble, and brought two in," Mr Simon says. Those vehicles arrived at the beginning of September, at which time Mr Simon posted on Maj's List to say he was offering test drives in order to solicit people's opinions about the vehicles. He said: "Eight people took test drives, and the car got very positive reviews, so I ordered five more." Those vehicles arrived last Monday, with two already spoken for after Mr Simon offered test drives the previous weekend from the Fairmont Southampton hotel, the site of one of his other entrepreneurial ventures, the Just for Laughs comedy festival. Mr Simon said: "This is a real car, everyone is used to seeing the rental cars, the little 'clown cars' — and I say that with affection — but this car doesn't get a second glance because it looks like a Chevrolet Spark, a regular car. I don't think there has been a negative review yet on the car." One of the sales closed after Mr Simon encouraged a test driver to take the car for a full day. He said: "Buyer number one is the most important buyer of all. If they are not happy, they will go onto Maj's List, and your business will be finished. But if they like it, and they tell people 'he wouldn't sell me a car, he told me to take it for 24 hours', what is that worth?" Mr Simon has had one comic moment with his ECO EV1 family vehicle. Eager to test the range of the car, he drove and drove and drove before looking at the dashboard instrumentation, and seeing a coffee cup icon with steam rising out of it. "I thought 'can an electric car overheat?'," he chuckled. "I drove the car home and got in touch with Alexandra, my agent in China, who said 'it means that it is time to take a break and have a cup of coffee'. I am glad I found out before a customer called to ask what the steaming coffee cup icon meant." Mr Simon has plans to soon import an electric box van and electric pick-up truck for testing. He said: "I have no wish to expand the line of electric cars, I want to do a good job on this one, but Yijie tells me they are bringing out some new models. When that happens, it will be time to take a trip to China. Buying once 'sight unseen' is one thing, I am an entrepreneur, I am used to taking risks, but now that I am solidly in business, it behoves me to go and see the supplier." The ECO EV1 is capable of speeds up to 78km/h with a range of about 100 kilometres. The 10.8kw lithium battery can be charged at 110 volts or 220 volts. The front-wheel drive vehicles are equipped with air conditioning, remote keyless entry, MP5 player and radio, Bluetooth, reversing camera, and power windows, steering and brakes. All after-sale warranty service, maintenance and bodywork is to be handled by Bermuda Custom Mechanical, Mr Simon said, adding that he has a good selection of spare parts.

A US organisation dedicated to fighting cancer is to visit Bermuda to boost a fundraiser to battle the disease. The American Cancer Society will send members of their Global Relay for Life team to Bermuda this week to support the Bermuda Cancer and Health Centre's Relay for Life event. A BCHC spokeswoman said Lauren Lineweber, the global alliances manager at the ACS and Caitlin Devos, the charity's cancer action network leader, will meet Bermudian campaigners to offer tips and tools. Azuree Williams, the co-chairwoman of the Relay For Life of Bermuda event, said: "They will have the opportunity to meet with sponsors, team captains, vendors, survivors, carers and volunteers; all the people who are Relay For Life and help us fund our mission." Deborah Titterton Narraway, the chief marketing officer at Bermuda Cancer and Health Centre, added that Relay for Life Bermuda had raised 4.5 million for the charity in the past six years. The cash was used to improve access to cancer prevention programmes, early detection and treatment services provided by the charity. This year's Relay for Life will be held on May 15 and 16. Ms Titterton-Narraway said: "We are extremely proud to be able to say that our community, the Relay For Life of Bermuda community, was the single largest donor when we built the radiation therapy unit in 2017. Relay For Life of Bermuda raised and donated $2.2 million towards the then $10 million capital campaign. Now open for three years, our radiation team have treated 403 residents and visitors to our island, who before would have had to be overseas for weeks at a time to receive treatment or gone without if they could not afford the $40,000 to $100,000 treatment costs." The ACS representatives will hold a Relay for Life information and training session on Saturday at the Bermuda Underwater Exploration Institute. The event, geared towards Relay for Life team participants, will run from 9am to noon and will offer advice on organisation, delegation and fundraising. Anyone interested in attending must register online at www.cancer.bm/events--calendar/events-calendar/acs-relay-for-life-session.

A painting by a landmark Bermudian artist has returned to the island after years in the United States. The artwork by Charles Lloyd Tucker, a view of Burchall's Cove in Hamilton Parish, was donated to the Masterworks Museum by Dennis Treshock, from New Jersey. Tom Butterfield, founder and creative director at the Paget art gallery, said: "Charles Lloyd Tucker was a huge influence here in Bermuda as a teacher in the Fifties and Sixties. I think this is one of his best pieces." Mr Butterfield said he was contacted about the painting by Dennis Treshock, who inherited it from a neighbour. The painting had belonged to Marion Coulson, a New Jersey resident and frequent Bermuda visitor. Mr Butterfield explained: "Ms Coulson loved the island. She was a real Bermudaphile. Mr Treshock was her neighbour in New Jersey and he fell in love with the painting. When she died, she left it to him." Mr Treshock said Ms Coulson had been a well-respected teacher and psychologist and the two struck up a friendship before she passed away in 2000. He said: "We would often talk about art and she had some great pieces. The one that really struck me was this colourful water scene. She told me of meeting Mr Tucker and her love of Bermuda. Before she passed, she gave me this lovely painting and it always reminds me of her." Mr Treshock added: "I've enjoyed seeing it every day for the last 25 years, but I always knew it belonged in Bermuda." He said he wanted to bring the painting back to Bermuda and, in the spirit of generosity he received from Ms Coulson, wanted to donate it in her name. Mr Treshock said: "I found the Masterworks Museum online and realised that's where I wanted it to go. When I contacted Tom Butterfield, his excitement made my decision easy. Only a small number of people have seen this work in the last 60 years, but I'm sure that's about to change. I hope to come visit it someday." Mr Butterfield added that the gallery already had several works by Mr Tucker, who died in 1972, including four donated last year by a collector in California. But the latest acquisition could be the best example of his work Masterworks had. He said: "It's just so full of colour and it fantastically captures Burchall's Cove. If you see the area now, it's flooded by boats and development has really begun to encroach on the area. You can hardly recognise it. When it was painted in 1957, it was just used for a few fishing boats."

January 22

A man stabbed to death more than 13 years ago was found by a horrified friend facedown in a pool of blood, a jury heard yesterday. Michaelangelo James told a Supreme Court murder trial that he discovered Marcus Gibbings, 32, on the floor inside an apartment on Derwent Lane, Devonshire. Mr James said: "Once I touched him, I knew he was dead because he was ice cold. I also put my hands to his nose to see if I could feel any breath, but there was nothing. Once I determined that he was dead — he wasn't breathing — I immediately went back outside to call 911." He added that he and Mr Gibbings were friends and co-workers and that they had planned to get together the night before he found the body on October 26, 2006. Mr James explained that he had tried to contact Mr Gibbings by phone after he failed to show up for work that morning. He added that he and another co-worker drove to the apartment, which Mr Gibbings was moving out of, to look for him. Mr James said: "I noticed that the front door was wide open." He walked into the apartment after he called out for Mr Gibbings but did not get a response. Mr James said: "As I entered through the front door, I could see Marcus laying flat on his tummy. I noticed a lot of blood splatter on the kitchen cabinets, the floor, the walls. He was laying in a pool of blood." Katrina Burgess, Mr Gibbings's ex-girlfriend, and her half-brother Cleveland Rogers deny charges of the premeditated murder of Mr Gibbings. The prosecution said that Mr Gibbings, originally from Trinidad, was lured to the apartment he had shared with Ms Burgess and was stabbed to death by Mr Rogers. Mr James told jurors that the dining room table and chairs had been thrown around the apartment as if there had been a struggle. He said that Mr Gibbings was lying on top of a landline phone. Mr James added: "He had the receiver underneath him like he was trying to make a phone call." He said that Mr Gibbings was still in the same clothes as when he had last seen him at work the day before. Mr James added that he was careful not to disturb anything in the apartment. But Marc Daniels, for Mr Rogers, suggested to Mr James that his main concern had been to check on Mr Gibbings rather than to preserve the scene. He said: "You weren't that focused on tiptoeing around blood as you were about getting to your friend and trying to check his vitals." Mr James agreed. Mr Daniels said that to check Mr Gibbings's pulse and if he was breathing, Mr James would have had to "reach over the body to some degree. At this stage your focus was on conducting that assessment as opposed to whether your feet were touching the blood or not." Mr James said that was untrue. He added: "I made sure that I did not step in the blood that was around the body." Mr Daniels also highlighted Mr James's evidence about how he had looked at a knife block inside the apartment after he discovered Mr Gibbings. He said: "It's almost like you're playing detective — you're trying to figure out what happened, what's going on." Mr James responded: "That's a good friend of mine. I'm trying to figure out what happened." Mr James said that he could not say for sure whether the telephone that Mr Gibbings was lying on had been in service. The trial continues.

A municipal election in St George's to fill a vacant councillor seat will now be held next month. The election, to replace Lloyd Van Putten, will be held on February 27, with nomination day scheduled to take place on February 13. The post is a municipal residents councillor position, which means only municipal residents of the town are eligible to vote. An election had previously been scheduled to take place last week, but was pushed back after no nominees stepped forward. A spokeswoman for the Corporation of St George said: "This is an opportunity for members of the community to become involved with the Corporation and the running of the Town of St George. A new member will be expected to make at least three committee meetings per month, in addition to other supplemental meetings on occasion. This is an exciting time for the Town of St George. There are numerous projects that are near completion in and around the town. The airport will open in July 2020 and the St Regis hotel is scheduled for completion in 2021. This is a great opportunity to be part of the revitalization of the Town of St George." The Corporation had difficulty filling its councillor seats throughout 2019. Only seven candidates were nominated for the eight councillor posts at the Municipal Elections in April 2019. That vacant post was filled, but three more vacancies appeared over the course of the year as Tania Stafford, Phillip Seaman and Mr Van Putten each stepped down.

The Ledgelets in Sandys was once a thriving cottage colony owned by John and Nelga Young. Then the tourism slide began; the couple passed away and the Ledgelets became strictly residential in the 1990s. Now the property is going through a revival, of sorts, as John Young, the original owners' grandson, and his wife Alison Young, work to restore some of the cottages to tourism glory. "When Bermuda signed with the America's Cup in 2016, we said let's just put the pool house on Airbnb," Ms Young said. "Airbnb had just come on the scene in Bermuda at that time." They had experience with tourism, having met while working at the Tucker's Point Hotel in Hamilton Parish. The America's Cup worked out so well for them that in the aftermath the Youngs renovated two more of the Ledgelets' seven cottages. "I had a conversation with an electrician," Ms Young said. "He was saying locals haven't seen any money from the America's Cup. I said how do you think I can afford to hire you? And he wasn't the only one we hired. We hired all Bermudian contractors. I think America's Cup was great for Bermuda. You can't buy that kind of coverage, but keeping the momentum and the moral up is difficult." Now in peak season the Youngs are enjoying more than 85 per cent occupancy. They largely credit Airbnb for their success. "We get about 90 per cent of our business from Airbnb," Ms Young said. They tried a few other booking sites but found Airbnb took less of a percentage, and their payment processing was more efficient. "The Airbnb app just works," Ms Young said. Now she sometimes helps other people set up Airbnb properties in Bermuda, but she doesn't believe it's for everyone. "Some people see Airbnb as the gold rush," she said. "They say let's just take that apartment and throw it on to Airbnb and we're going to be rich. Maybe that is true in some situations, but I am worried about the overall collective vacation rental product for Bermuda. Most people forget that when you are micro you can't do it on your own like the big hotels can." She saw one situation where a property owner was trying to put what she saw as an unsafe building on Airbnb. She walked away from the project. "They got horrible reviews," she said. "It has taken them a couple of years to even out. Airbnb is a good opportunity, but it takes focus and education." But she feels the people who are really committed to making their vacation rentals a success with Airbnb will eventually weed themselves out from the dabblers. Commenting on a recent story in The Royal Gazette expressing concern that Airbnb will eat up Bermuda's residential stock, she said ultimately renting residential units is a more reliable. Right now the Ledgelets is balancing a residential portfolio with vacation rentals. "Vacation properties can be very volatile," Ms Young said. "It's variable and risky. From a residential prospective you can make three times that of a vacation property. You aren't guaranteed 100 per cent occupancy on a tourism unit." But she feels Airbnb offers Bermuda a lot of possibilities not just for property owners, but also for people in fields such as maintenance and housekeeping. "I met a couple of girls recently who were doing their own Airbnb management," she said. But Ms Young said the Ledgelets is not your typical Airbnb offering. "It is a historical property," she said. The Youngs first opened it in 1948. To cope with changing times Alison and Jonathan have had to make some changes. "John's grandfather never would have allowed children," she said. In today's market the Youngs are working hard to make the their vacation cottages family friendly. This year they are finished with renovations, for now, and are concentrating on upping their marketing game. Until now most of their marketing has been done on Instagram. "We are starting to get repeat visitors," Ms Young said. "After coming to us through Airbnb once, they come back to us directly. Ultimately we would like to do direct booking. We have a great website. We have the capability to manage that, but the Airbnb thing has been so great". For more information see website theledgelets.com or call 504-6962.

A Bermudian schoolboy and his mom have featured in a story by the UK's national broadcaster about a rise in racist abuse in English schools. Carla Zuill, a former Bermudian journalist who now lives in Manchester, told the BBC she was called by his school and told her son, Nai'm, had been called a "black midget" by another pupil. Nai'm, 9, told the BBC: "At first, I thought I heard something different. I wasn't expecting to hear it. I was shocked and sad at the same time because he was my friend and I didn't expect any of my friends to call me a name." Ms Zuill admitted the news reduced her to tears. She told the BBC: "I was in disbelief. But it did in fact happen, so I was taken aback. Then, three weeks later, I got a call again and his teacher was upset." She said she called the school and told them she would not send her son back to the school until they "got a grip" on the problem. Ms Zuill said: "I did meet with his principal and I have had constant contact with one of his classroom teachers, who are just as shell-shocked as I am." She said Nai'm experienced racist abuse at least five times in one year alone. One of the boys who taunted Nai'm has been placed on a local authority register for racism and a second was suspended from school on a temporary basis. Ms Zuill said: "I couldn't believe that children would actually talk like that. He was only 8 at the time and shouldn't have had to endure this type of treatment." Ms Zuill declined to comment further when contacted. The BBC reported that in the UK there were 496 temporary exclusions for racism from primary schools in the 2017-18 school year, 40 per cent more than in 2006-07.

The worried mom of a schoolgirl missing for 12 days yesterday told the 14-year-old that she was "dearly" loved and begged her to come home. Matasha Winters urged teenager Destiny Winters to return after she left a Government care home without permission on January 10. Ms Winters said: "Let her know that I'm there for her. I love her very dearly. Your family loves you ... please come home." A friend explained that Ms Winters had seen Destiny last Saturday. Wayne Caines, the Minister of National Security, said he and the police were aware the mother and daughter had seen each other at the weekend and that Ms Winters had not alerted the authorities. But Mr Caines said: "It is not our intention to make this a contentious issue. And, above all, right now the BPS's priority is to locate Destiny as soon as possible." Lisa James, a friend who is supporting the family, explained yesterday that Ms Winters saw Destiny for only five minutes on Saturday, but by the time the mother thought to contact the authorities, Destiny was gone, which added to her distress. Ms James added that Ms Winters had contacted the care facility in the past if Destiny had arrived at her home and that the teenager had "complied". Police renewed their appeal to find Destiny yesterday and repeated their concern that there was "potential imminent risk" to the CedarBridge Academy pupil. She was spotted on Sunday when it was believed she travelled in and out of St George's by bus and appeared to be with an older man. Destiny was also seen with an unknown man in the Flatts Village area at around noon on January 14. Ms Winters, 49, said: "Destiny needs to be found." She told any older man who might be with her daughter: "She's very young, she's vulnerable. As the adult, we're pleading with you to make the right choice and send her home." Ms Winters said her daughter first went to the government-run care home last October. It is at least the sixth time the teenager has gone missing from the home in less than two months. Ms Winters said: "My thing is, what are we going to do when we get Destiny back? We're going to place her back down there, only for her to do the same thing." Police have issued repeated appeals for help to find Destiny over the past two weeks. They explained on Monday that uniformed patrols made daily checks on all the areas that she was known to frequent. A police spokesman said yesterday: "The teen remains unaccounted for and despite searching several locations this morning, she was not located by police. "However, efforts to confirm her whereabouts are ongoing. The public is reminded that harboring a juvenile is an offence punishable under the law." The news sparked a member of the public to offer a $500 reward for information that led to the safe return of the teenager. Ms James said the teenager's actions were not simply bad behaviour. She added: "I think there's more to it than just she's defying the rules. She doesn't know how to express herself, because I've had talks with her and she has been defiant with me as well ... she's reacting, because she wants to understand that you understand." Ms James also asked members of the public to be careful about how they expressed opinions about the situation. She said: "As a community I would like everybody to be very mindful that this is a very sensitive situation and we need to be very mindful of how we approach this on social media." Sheelagh Cooper, a children's welfare campaigner who also knows the family, added: "If there are two takeaways from this, one has to be to underscore the need for representation of children. The second is a desperate need for a local therapeutic treatment facility for young people. Yes, it may be expensive but look at the price we have paid for not having one." A spokeswoman for the Ministry of Legal Affairs said last night that when a child was put under the care of the director of the Department of Child and Family Services, individual case plans, including any necessary therapeutic services, were drawn up with the child in mind. She added: "While it is inappropriate to comment on a specific child in the care of the director, we are constantly assessing every aspect of the operation of our programmes to ensure that we are providing support to the children, meeting their emotional needs and preserving their safety." Destiny was said by police to be brown complexioned, about 5ft 6in tall and weighing 130lb, with short, curly hair dyed black. She was wearing a black rain jacket, shorts and black Nike sneakers when last seen. Destiny is known to frequent areas of Pembroke including Fentons Drive, Parsons Road, St Augustine Hill, Middle Town, One Way Deepdale and The Glebe Road. Anyone with information which could help trace her should contact police on 295-0011 or her care home on 292-3699.

Sixteen members of the Bermuda branch of the Institute of Directors have earned professional designations. Laura West Burt and James O'Shaughnessy achieved the IoD diploma in company direction designation, taking to 22 the number of Bermuda diploma holders, while 14 people have earned a certificate in company direction. The diploma is the second stage in the IoD chartered director programme. The module is a three-day intensive case study called "developing board performance", which asks programme delegates to put their skills to the test as they assume responsibility as a board member to tackle a real-life boardroom scenario. The diploma is achieved by passing a three-hour case study examination in which each delegate assumes the role of a non-executive director who must assess the status of the company and make recommendations to the board. Certificates in company direction were earned by: Angela Atherden, counsel, Conyers; Barry Zurbuchen, non-executive director; Candace Steele, chief compliance officer, Colonial Group International Ltd; Elizabeth Stewart, senior vice-president, Markel Bermuda Ltd; Jacki Dodds, head of regulatory compliance, HSBC Bank Bermuda Ltd; James O'Shaughnessy, independent non-executive director; Jo Stanton, head of finance, Tangency Capital Ltd; Julia Mather, director, Falcon Insurance PCC Ltd; Marc Morabito, chairman, Zobec Group of Companies; Mary Jane Gutteridge, consultant; Michael Tanglao, general counsel, One Communications; Nicole Pinder, vice-president, accounting and reporting, Hamilton Insurance Group Ltd; Richard Lau, senior vice-president of information technology, Ascendant Bermuda Ltd; and Yolanda Outerbridge, head of human resources, HSBC Bank Bermuda Ltd. The certificate is the first stage in the IoD chartered director programme, and comprises four modules covering key areas of governance, finance, strategy and leadership that are fundamental to effective directorship, the IoD said. Rochelle Simons, chairwoman of the IoD, said: "The IoD Bermuda believes that providing resident directors with quality professional development will inspire confidence and courage for effective directorship, which will positively influence sound decision making and professionalism in the boardroom." The IoD's 2020 professional development programme begins next month. The course schedule is: February 25, 26 and 27, finance for non-finance directors; March 9 and 10, leadership for directors; September 21 and 22, role of the director and the board (international); September 23, 24 and 25, strategy for directors; and September 28, 29 and 30, diploma in company direction: developing board performance. Registration is available through the Bermuda Insurance Institute website at www.bii.bm

Bermuda's coffee-loving cyclists are lamenting the closure of an East End café and cycle hub. Victoire Cafe and Cycle Club, opened on Water Street in St George by owner Tyler Simmons in 2018, has closed its doors. The café quickly became known for the quality of its 'Little Wolf' coffee, which was sourced from a café and roastery in Massachusetts. Victoire was also a hub for cyclists, who dropped in for an espresso and a pastry, or to watch live cycling events via an in-house projector. Greg Hopkins is a former competitive cyclist who led Bermuda's national cycling squad programme for five years, and remains an avid participant in the sport. He said: "Many, many people, including me, used to go there. We were all very, very disappointed when we learnt it had closed. It was very popular." Mr Hopkins said St George's is part of the regular riding route for many weekend cyclists. "It was rare to go in there and not see other cyclists," he said. "If I had a day off in the week from work, I would always call in there as well." Mr Hopkins, co-owner of Winners Edge bike shop in Hamilton, understood the challenges faced by business owners. "It must be very difficult to run a business in a place as small as St George's," he said. "I am sure he couldn't get by just on cyclists coming in there." Efforts to reach Mr Simmons were unsuccessful.

Three distressed kittens found in a grocery bag dumped in a garden were saved after a house owner heard them meowing in his yard. Troy Hassell rescued the litter of seven-week-olds and turned them over to charity Cats Bermuda. They were placed with a temporary family while the group looks for a permanent home. Rose Powell, the president of the cat adoption group, said that one of the kittens had been adopted soon after they were turned over. She added: "They're very lovely little kittens and I have a list of people waiting to adopt, so they will find their forever homes very shortly. They're very lively and outgoing. They were literally chasing each other around my office. The kittens don't have any names at the moment but I suppose I could call them Larry, Curly and Mo after The Three Stooges." Ms Powell was speaking after Mr Hassell, 55, found the kittens near his cliffside home in Southampton at the weekend. Mr Hassell explained: "Sometime Saturday I was maintaining my yard and heard what I thought was a cat in distress. I followed the sound until I discovered that there wasn't one kitten but two." The third had fallen down a 20-feet drop at the edge of his land and was found hiding in a crevice in a part-built abandoned house. Mr Hassell said that the cats had been in a green grocery bag that had been discarded at the edge of his property, near Horseshoe Bay. He added: "There was no way that I could just blink and let the cats suffer where they were." He explained that it took his family two days to capture the kittens and take them to safety. They were terrified but did not appear to be injured. He said: "I'm actually allergic to cats, but we knew that they would spend the night here and we would take them to the SPCA on Monday. But they were closed. Someone gave me Rose's number, we called her and she took care of everything. So, for the weekend, we had three kittens in our house with a dog that was wondering why she was no longer the baby of the family." Mr Hassell said that he was stunned and appalled to know that someone could abandon the kittens. He explained: "Typically, I'm not a cat person, but what I don't understand is why someone would discard a kitten like that, just throwing it away in a bag and leaving them to fend for themselves. These were only seven or eight weeks old." Ms Hassell added: "It did turn out, from the way they cozied up to us, that they had been with people. So they weren't from feral cats that had kittens; these were house pets that were discarded." Ms Powell said that the problem of dumped cats had lessened over the years but was still common. She explained: "Some people just feel like it's the easier situation and they think that you can throw any kitten out into the wild and it's going to hunt on its own and survive. But these guys are so young and they're not from the wild. Even kittens born in the wild are normally with their mother until they're about three months old or more." Ms Powell said that the remaining kittens were expected to be adopted by the end of the week. She added that anyone whose cat had given birth could hand over the litter to the SPCA or a vet. Cats Bermuda was set up to shelter cats and pair them with a family to foster or adopt.

As Rose O'Sullivan raced around the island last weekend, she searched for glimpses of its past. She was last here in 1974 while on honeymoon with her husband Mike. "We often talked about coming back, but it was never the right time," said Mrs O'Sullivan. "We stayed in Flatts at what was called the Coral Reef Hotel. We loved it. It wasn't as busy as it is now. It was wonderful." As much as the newlyweds enjoyed that first trip, it almost ended disastrously. "We pulled in on our scooters at a beach and Mike swam out about 100 yards and was getting tired," said Mrs O'Sullivan, who stayed at the Hamilton Princess & Beach Club on this visit. Unable to swim, she'd stayed onshore where she stood waving to her husband, oblivious to his plight. Continued Mr O'Sullivan: "At the very end, I was about four feet away from shore when I was able to just touch the sand. But at that point, if [I hadn't been able to walk], I don't know if I could have made it and I knew she couldn't help me." Their recent trip was also eventful. Mrs O'Sullivan, 68, competed in the Royal Gazette Bermuda Triangle Marathon Challenge, completing the Butterfield Front Street Challenge in 10:23, the BF&M Bermuda 10K Race and Walk in 1:27:41 and the PwC Bermuda Marathon in 6:05:43. "If I can just cross the finish line feeling good and not in agony, that's good," said Mrs O'Sullivan who has a 30 per cent tear in her right Achilles and a damaged meniscus that she attributes to racquetball. "Whether I do six hours or four hours, it's still a marathon. I'm so grateful to God. I don't take any of it for granted. I'd be a very depressed lady if I couldn't run." Both originally from Ireland, she and her husband met in New York having moved to the United States when immigration laws were less strict. They had five children, which limited their ability to travel after Bermuda. "Holidays then were more about returning to Ireland with the children," said Mrs O'Sullivan, who would spend entire summers there with her family. Her husband's work as a contractor kept him busy as did the other businesses he was involved with. She focused on her children. "I loved being a mom. That was my career. By the time I was 47 or 48, my youngest was close to leaving the nest. I had no college degree and couldn't see embarking on a great career [with my only experience] being a mom. Depression set in for a bit." Ultimately, it led her to start running. She started practising with a single circuit around a school track because she was too embarrassed to have people see her run in her Greenwich, Connecticut neighborhood. "Before I knew it, I could do three miles. I then joined a running club and they pulled me along. I kept going back and trying my best." She set her sights on a marathon, but kept the goal secret. "I didn't tell anyone," she said. "I thought they would say, 'You're crazy. You're 48. You'll never run.'" Despite her own doubts Mrs O'Sullivan completed her first half marathon in 1998. She tackled the New York Marathon the following year. It gave her the confidence to do more. She simultaneously achieved two of her goals in March of 2018 when she became the first Irish-born woman to run a marathon in each of the 50 US states. "Initially, my goal was one marathon. Then I decided that five would be a good number, one for each of my children. Well one could say that I got a little carried away, maybe a little obsessive even. I began researching and booking marathons all over the US, Canada and the world. At the Bataan Death March Memorial Marathon in White Sands, New Mexico, I achieved my goal of a marathon in each of the 50 states. This brought my number of completed full marathons to 100. Having my husband Mike, our children, their spouses and our grandchildren there to cheer me across the finish line was the highlight of all my marathons combined." Although proud of her accomplishments, she doesn't post them on social media for everyone to see. "I do it for myself," she said. "It doesn't totally define me." Travel has been a bonus. Mrs O'Sullivan, who has run in five continents, recalls races along The Great Wall of China, in Antarctica and the original marathon in Greece as highlights. "I usually choose a base or location to try to incorporate travel, which I love," she said. "In April I'm going to London and in September, Berlin. I have done the six major marathons with Abott World Marathon Majors and am hoping next year to go to Tokyo. So I have all these little goals, 50 states, seven continents, world marathons and then other fascinating cities, as long as God keeps me healthy."

January 21

A government MP has been sued for a half-million dollars over an alleged unpaid loan. A writ lodged with the Supreme Court named Grant Forbes as the plaintiff and Scott Simmons, a Progressive Labour Party backbencher, as the defendant. The writ, from September 2019, claimed that Mr Simmons, the MP for Southampton West, was loaned $200,000 by Mr Forbes in April 2014. It said Mr Simmons agreed to pay back the loan over a five-year term at $50,000 interest a year. The writ added that, if the loan was not repaid by a deadline of April 3 last year, Mr Simmons had agreed to hand over a stake in his company Global Marine Services (Bermuda) Ltd. But the writ said that Mr Simmons had not repaid the $200,000 plus interest of $300,000 to cover five and a half years to last September or given Mr Forbes "an equitable interest in the said company". Mr Simmons declined to comment on the case last night and Mr Forbes could not be contacted. However Richard Horseman, the lawyer for Wakefield Quin, the law firm acting for Mr Forbes, confirmed last night that the parties were in settlement discussions and "we anticipate the matter will be settled very shortly".

A man who tried to rob a stranger at knifepoint claimed he was "blacked out" from alcohol at the time. Tahj Toussaint, 24, approached Cody Powell on Parliament Street in Hamilton as he walked to Front Street for a taxi, Magistrates' Court heard yesterday. Toussaint told Mr Powell: "Give me everything you got." Mr Powell heard a blade open, the court was told. He grabbed Toussaint by the wrist and held his arm against the perimeter wall of Cabinet Office as the pair struggled. The scuffle continued until Mr Powell spotted a passing motorcycle and shouted at the rider to call the police. Mr Powell pushed Toussaint away and ran to Docksider Pub on Front Street, where he was able to get the attention of cleaning staff inside. Police later found Toussaint inside a car parked near the scene of the attack with a blue handled, four-inch folding knife in his possession. The incident happened on March 30 last year at about 3.45am. Toussaint, from Warwick, pleaded guilty to attempted robbery and possession of a knife, but claimed he had no recollection of the night's events. He told the court: "I was just out with a few friends. I was having a few drinks because I wasn't feeling myself. I had more than I could have and I got to the point I don't remember anything. I must have blacked out. I woke up in the police station not knowing what happened. It's not in my nature to rob anyone." Toussaint told the court that at the time of the incident, he worked in the print room at The Royal Gazette and used the knife in his job. Toussaint's aunt told the court the incident was out of character and that she was shocked to hear of the charges. Senior magistrate Juan Wolffe ordered a social inquiry report, a drug assessment and a mental health assessment on Toussaint. Mr Wolffe released him on $5,000 bail and ordered him to report to Hamilton Police Station twice a week. The case was adjourned until March.

Police have warned the public that fake US $50 banknotes are in circulation. A police spokesman said that one of the notes was tendered at the A1 grocery store on Valley Road, Paget on Saturday night. The counterfeit cash was spotted and kept by the store manager, who alerted police. No arrests have been made in connection with the incident. The police spokesman said: "Employees are reminded that if counterfeit cash is detected during a transaction, the member of staff receiving the fake money should hold on to it, jot down a description of the individual who tendered it and contact police immediately. "Similarly, members of the public should take a few seconds to examine any money they may receive, especially the larger denominations." The counterfeit note had the serial number 33294841A. Anyone who has been given a fake banknote should contact police on 295-0011. Anyone with information that could help the inquiry should also contact police or the confidential and anonymous Crime Stoppers hotline on 800-8477.

Police warned yesterday of a "potential imminent risk" to a 14-year-old girl missing from a care home for 11 days. Destiny Winters was thought to be with an older man when she was spotted last Sunday as she travelled in and out of St George's by bus. Last night, Wayne Caines, the Minister of National Security, asked the public to help find the schoolgirl. He said: "While I am addressing the community in my ministerial capacity, I am also a parent. I'm a father. To all of the parents, imagine if this was your child who has been missing for ten days. So I am making a personal plea to our community, to our mothers, fathers and grandparents — please help us to locate Destiny so that we can provide her with the safe and secure environment that she needs." Mr Caines added that the police had a team from the Vulnerable Persons Unit involved in the hunt for the missing girl. He added: "They are keeping in contact with her family and they have been monitoring social media. While the BPS have stepped up their efforts to locate Destiny, we still need the public's assistance. Bermuda is only 21 square miles and we know that on this island news and information travels incredibly fast. So we need the public's eyes and ears to help us return Destiny to her place of residence. I think it's also important to stress that this young girl is a minor. From a national security and public safety stand point, I want to remind the community that it is a criminal offence to harbour a minor." A police spokesman said: "The latest reported sighting of Destiny indicates that she travelled into and out of St George's by bus on Sunday, January 19, and was apparently with an older male. The Bermuda Police Service is also aware of information that suggests that there is potential imminent risk to the 14-year-old CedarBridge Academy student based on the association with this male." Destiny left a government-run care home without permission on the evening of January 10. It was the sixth time she has gone missing in less than two months. She was seen with an unknown man in the Flatts Village area around noon four days later. A police spokesman said that uniformed officers had made daily checks on all the areas Destiny was known to visit often. He added: "Police are acting on any leads such as sightings of Destiny." The spokesman explained that officers went to the spot where the schoolgirl was seen in the St George's area on Sunday after they received information about her whereabouts. But, he said: "Unfortunately, the results were unsuccessful. If members of the public have any information that can assist in locating Destiny, or to identify who she is associating with, it will be most helpful." The Department of Child and Family Services declined to comment on the missing girl. Sheelagh Cooper, a child welfare campaigner and former head of the Coalition for the Protection of Children, said: "It's clear that we need more therapeutic intervention for these children. It seems obvious that the existing facility is a place that is not therapeutic, or at least not effective as a therapeutic intervention, and is a place that these young people keep running away from." Ms Cooper, who said she knew Destiny and her family, added that the case was one where a litigation guardian, would be "very helpful. This is exactly the kind of situation that we've seen over and over where the child's direct input was not part of the decision-making process." Martha Dismont, the executive director of Family Centre, said it was worrying that "as a community, we have yet to address the conditions that put people in the care of the Government". She added that Destiny was "not in the care of those who have been charged with caring for her, that's what's problematic. Why is that? Is it because we really don't have enough support in place to take care of these young children when a problem arises in their family?" A panel was set up last year by Kathy Lynn Simmons, the Minister of Legal Affairs, after the Court of Appeal ruled last June that the Government had shown a "flagrant disregard" for children through a failure to pay for them to have independent legal representation. Ms Dismont said: "To this other point about litigation guardians — are we working together to resolve this as a community of providers, from Government to non-profits? It feels like we are all in our little silos or in defensive postures and, at the end of the day, children don't need this. They need us working together to identify the care that they need." Destiny is brown complexioned, about 5ft 6in tall, weighs 130lbs and has short, curly hair dyed black. She was last seen wearing a black rain jacket, shorts and black Nike sneakers. Police said Destiny was known to frequent locations in Pembroke including Fentons Drive, Parsons Road, St Augustine Hill, Middletown, One Way Deepdale and The Glebe Road. Anyone with information on her whereabouts should contact police on 295-0011 or her care home on 292-3699.

A group of pupils involved in a youth leadership conference planted a tree yesterday to mark Martin Luther King Jr Day. Pupils from public and private schools also used the occasion to signal the start of a massive Vision 20/20 tree-planting campaign by environmental group the Bermuda Climate Action Network. The ceremony look place after a Transformational Leadership Youth Session at the Bermuda Industrial Union, where the youngsters discussed how to tackle the most serious problems of their time. Community activist Glenn Fubler, who organised the conference and ceremony at the junction of Union Street and Dundonald Street in Hamilton, said that the event was timed to coincide with Martin Luther King Day. He added: "We wanted to use Martin Luther King's birthday — an example of transformational leadership — to help the youth understand the conference theme of 'everyone can make a difference'." Mr Fubler said that the conference highlighted Bermudian figures who had made a difference as well as the renowned American civil rights leader. The 18 pupils discussed the impact of climate change on their generation and how they could mobilize to combat its dangers. Mr Fubler said: "The implications of climate change are on them even more than they are on us. They're the generation that's coming up at this critical period. If education is about the development and appreciation of what's going on in your environment, then this has to be front and centre to their involvement. That's the reason why we contributed to the Vision 20/20 campaign." The Vision 20/20 campaign aims to plant 2,020 trees across the island by the end of the year. Mr Fubler said that the conference, for secondary school pupils, discussed how they could get their schools to back the campaign. He added: "They talked about having their student council adopt this campaign as one of the campaigns that the students may get involved in. They also talked about how they as senior school students could actually network to the middle and primary schools and spread the campaign." Veteran conservationist David Wingate and Charles Gosling, the Mayor of the City of Hamilton, also attended the ceremony.

Schoolchildren got a taste of cutting-edge technology as part of a workshop at the Bermuda Institute of Ocean Sciences. Underwater robots, coding and game development were among the subjects explored on the Tools of Ocean Exploration event at the biological station in St George's. The event came after the Mid-Atlantic Robots in Education programme won funding from new sponsor RenaissanceRe, a reinsurance company. Kaitlin Noyes, the director of Ocean Academy at Bios, said: "In addition to Stem-based training, Marine provides experiences that encourage the development of skills such as project management, critical thinking, teamwork, and communication. "We're grateful for the support of lead donor RenaissanceRe, as well as our other donors, including the BAC Group of Companies, that allows us to continue making a positive impact on the island's students and teachers." The Marine programme was designed to improve young people's scientific skills and knowledge through events such as the annual remote-control vehicle design and piloting challenge. The workshop involved pupils from Clearwater Middle School, Somerset Primary, Dellwood Middle School, CedarBridge Academy, West End Primary, Impact Mentoring Academy, Warwick Academy, Chatmore Preparatory and Bermuda Homeschool Network. Jeff Manson, the senior vice-president at RenaissanceRe, said: "The team is excited to sponsor the Marine programme at Bios, which builds valuable Stem skills and an awareness and passion for ocean studies. As a Bermuda-headquartered reinsurance company, RenaissanceRe is deeply interested in both the health of our marine environment and weather risk science. We are looking forward to the great ideas from Bermuda's bright young people and hope their involvement in Marine will inspire a lifelong appreciation and interest in advancing global ocean studies and protection." Diallo Rabain, the education minister, who attended the workshop, said: "We can proudly state that Bios is Bermuda's source for environmental education. It offers students from across Bermuda and the world the chance to gain practical scientific experience." Pupils at the workshop were also introduced to the theme of this year's ROV Challenge — "Excite, Educate, Empower: Students Engineering Solutions to Global Problems". Participants will be tasked with building ROVs to address issues of plastics in the ocean, climate change's impact on coral reefs and the consequences of poor environmental practices in our inland waterways. The challenge was designed to give pupils the chance to apply the physics, maths, electronics, and engineering skills they learn in the classroom to solve real-world problems. It will be held at the National Sports Centre on May 9. It is open to the public and allows teams to compete in beginner, intermediate or advanced levels. Registration priority will be for middle school pupils, but senior schools and primary 5 and 6 classes can also apply. For more information about the marine programme, visit bios.edu/education/marine.

Bermudian graphic artists and marketing talent came together to create a memorable memento for participants in The Royal Gazette Bermuda Triangle Challenge. See http://www.royalgazette.com/local-business/article/20200121/bermudian-talent-creates-medal-design-success. A set of four medals issued to those who completed the Challenge miniseries of road races at the weekend were all triangle shaped and featured Bermudian-inspired images. But that's not all. Because strategically placed magnetic grooves on the edges of the medals meant that, once put in the correct order, they clicked together to form one larger triangle. The design and unusual concept was dreamt up and turned into reality thanks to a team effort. Bermudians Anna Laura Hocking, of Strata-G, and Domico Watson, a freelance graphic designer with an international portfolio of work, had key roles in the process. The "four triangles into one" idea was first sketched out by Ms Hocking, who leads Hamilton-based marketing, advertising and creative agency Strata-G. She is also part of the Bermuda Triangle Challenge committee, which organised the weekend running festival that was formerly known as the Bermuda Marathon Weekend. Explaining the idea for the magnetically connecting medals, she said: "It came about because it was rebranded as the Bermuda Triangle Challenge, so the new logo is the shape of a triangle One of the goals of revamping the branding is to market this to people overseas. People like to have a runcation, where there's more than one race. So we are really pushing the triangle part of it. I came up with the triangle design, because I knew there were four medals, and when you divide up a triangle you can get four triangles out of it." Challenge entrants are awarded a medal for completing the Butterfield Front Street Mile, BF&M 10K and either the PwC Bermuda Marathon or Half-Marathon. The fourth medal signifies completion of the three races in three days. It was at a committee meeting that the concept for the medals took shape. "We were just playing around and pushing the triangle thing, so I sketched it out on a piece of paper and divided a larger triangle into four smaller triangles. We did not know if it was feasible or not, so we went to a few different medal vendors to see if it would be feasible. I was thinking of it being puzzle pieces or magnets, but they came back and said [connecting with] magnets would be the best." Avarie Graham, lead graphic artist at Strata-G, was another of those who volunteered to help make the Bermuda Triangle Challenge a success. She created the "runner in a triangle" logo design that appeared on Challenge promotional items, including T-shirts and jackets. The image also features in a corner of each medal. Each medal has an eye-catching design. Ms Hocking said: "There was something Bermudian on each of the pieces. The team all made suggestions for the medals, such as the longtail, and the Bird Cage for the Front Street Mile, and then Domico drew up the designs." Mr Watson is an accomplished freelance graphic designer who has worked in the entertainment world and been involved with corporations such as Walt Disney and Turner Network Television. He said: "I have to shout out and thank the Strata-G marketing agency, in particular Anna Laura Hocking. They approached me to join the [event] marketing team in general, and they spearheaded the rebrand in terms of the logo, reaching out to social media. They asked if I could tackle the medals. I did the illustrations, which were mostly a rough design, but they were pretty much what ended up being used on each of the medals. They said 'these are the medals', and nothing from that point was heavily changed." When he saw the finished medals, and how they connected to form a larger triangle, he said: "Wow!" He added: "The funny story is I thought it was just the rough designs that I did at first, and then to see them as the finished medal. I was happy that those guys ran with it from the get-go. The Gombey and the fish got switched out, but the other medals were entirely the original illustrations that I threw in there. And then designing the medals' pink outline on blue. When I saw the [medal] company was able to produce it and make it blue, that was perfect. I loved Strata-G's designs for the blue and pink from the get-go." He also helped design the route maps, and with some of the layout on the T-shirts. Mr Watson, is the son of Bermuda's former Olympic 800m runner Michael Watson, and Donna Raynor, president of the Bermuda National Athletic Association. He is also a runner, and was fourteenth overall, and fourth local in the half-marathon at the weekend. That meant he collected one of the medals he designed, and a triangle trophy, which he had a hand in designing. He recently moved back to Bermuda, having been based in London for a number of years. He is still doing bits of work for film and TV studios. He assisted with the title sequence for Golden Globe winner Succession, and has done design work for this year's Underwater movie, which stars Kristen Stewart. However, at the moment he is primarily focused on work connected with the Carifta Games, which Bermuda hosts in April. "I'm somewhat of a freelancer. I'm doing a lot of stuff for the Carifta Games. I'm in charge of marketing and also did the medals. I designed the Instagram, Facebook and website pages," he said. Regarding his international work for studios, he said he is talking to companies who want him to jump on board, "but up until April, Carifta is going to be my big push". Ms Hocking said: "Domico was great, he came on in a volunteer capacity. We had two graphic designers in a volunteer capacity, the other was Avarie who works for me. So we divvied the tasks out between them." The weekend races attracted more than 1,000 competitors, with hundreds of those arriving from overseas. Volunteers played a major role in making the event happen. Ms Hocking said: "This event could not be run without lots of volunteers. I had a volunteer marketing committee, there were volunteer race committees for each race, and a volunteer sponsorship committee." She also thanked the police, Corporation of Hamilton, sponsors and other organisations that played a role to ensure the 45-year-old event, which ended on Sunday, enjoyed another successful year. As for the medals, and what might happen next year, Mr Watson said: "Everyone is in love with that triangle, so I don't see anything being different in terms of us not creating a triangle in future, but maybe the design could get brushed up a little bit." While Ms Hocking said: "We've had a lot of positive feedback; everyone seemed to love it. Some people live for the medals, and Bermuda has traditionally had nice medals. We had the lionfish medals and they were all really nicely done. I hope that is a tradition that we can continue."

Bermuda Realty Company Ltd and Coldwell Banker Bermuda Realty have presented awards to 11 team members who reached long-service milestones. The employees recognised have 165 years of cumulative service, and were presented with awards by Brian Madeiros, president and chief executive officer. At the awards ceremony, Mr Madeiros said: "Today, we give recognition to those loyal employees that have committed much of their career to providing excellent service to our customers and clients, making us the largest full service real estate company in Bermuda. Your dedication to continuous learning and your willingness to go above and beyond for our customers and clients is the trademark of Bermuda Realty Company Ltd." Sales agents Karen Brine and Heather Chilvers marked 30 years with the company, while sales agent Jack Kripl has been with the organisation for 20 years. Commercial agent Scott Powell, senior valuer Rob Newton, vacation consultant Lynne Burns and Mark Chlebek, who is responsible for a portfolio of condominium developments, have reached 15 years' service. Suzanne Stones, who specialises in commercial property management and property valuation, has been with the company for ten years, while agent Michael deFontes, professional services technician Lamar Richardson and Karen Hayes, who works in the company's accounting department, have reached the five-year mark.

Cynthia DeSilva kept things hush when she decided to pursue a college degree in 2014. She wasn't sure her friends would understand why she needed to do it, at age 78. "They would have said what are you trying to prove," the retired nurse said. "I really kept it quiet." She anticipated it would take about two years to complete the online course with Penn Foster College and get her associate in science degree. "It wasn't easy," said Ms DeSilva who graduated on June 26, five years after she started her degree. "There were a lot of re-dos and failures. I had to get several programme extensions." For a start, she had to learn to use a computer for the first time. "If it wasn't for doing this I wouldn't be literate in computers at all," she said. "When I held that degree in my hands, I couldn't believe my dream had come true. I felt like I had finally achieved. It was a great feeling. One is never too old to learn. Just having a strong desire to pursue what you want to achieve and just keep at it. I am blessed that the Lord left me, in my senior years, some grey matter." She couldn't go to the graduation ceremony in Pennsylvania so her daughter, Debbie Williams, put her in cap and gown and did a photo session with her here, at the Cathedral of the Most Holy Trinity. A college degree had always been her goal, but her secondary school education was disrupted by tragedy. "My father, Henry Richards, went missing right after I started Berkeley," she said. "A week later, as the Queen of Bermuda was going out, it turned up the waters and brought my father to the surface." Her father's death meant her mother, Louisa Richards, had to raise eight children on her own. "She had to work several jobs as a housekeeper," Ms DeSilva said. "That meant that because I was the third child, a lot of responsibility fell on me. I became like a second mother to my younger siblings. I managed to stay at Berkeley for five years but it was very, very hard. It was a struggle." In the end she wasn't able to officially graduate because she needed to pass five courses to get her Cambridge certificate and she only passed three. She married and had three children — Ms Williams, Earlston Jr and Jonathan DeSilva — before she and her husband divorced. In the 1970s she was working as a receptionist at Dunkley's Dairy when she saw an advertisement in The Royal Gazette about a two-year nursing course. "After reading a book about Florence Nightingale I decided that I really wanted to be a nurse," she said. Nursing was everything she'd hoped it would be. "It turned out to be my calling," Ms DeSilva said. "I just wished I'd started sooner." She especially loved working with older people, and spent more than 25 years in the Extended Care Unit at King Edward VII Memorial Hospital. One of her proudest moments was taking a group from the ECU to Disney World in 1993. "Most of them were in wheelchairs," she said. "I did have three people helping me, but it was a lot of responsibility. It was the first time in Disney World for most of them." She retired in 1996, but then became a home healthcare nurse for several years. "I always went over my 100 per cent to make sure I had done the best for my client," she said. "What I liked about nursing was the fact that you can care for someone. When I was doing wound care in home healthcare, you would see a person with a gaping wound. To see that come to close and heal was very satisfying." Ms DeSilva also loved to write. For 12 years she wrote Health Watch, a column for the Mid-Ocean News. In 2004, she received the Queen's Badge of Honour for her work as a nurse. The 82-year-old isn't done yet. With newly acquired knowledge in hand, she's considering offering free clinics to help people with high blood pressure and diabetes. "I want to encourage them to check their blood pressure regularly," she said. "I do mine every day. I don't take any chances. I feel every home should have a blood pressure monitor. High blood pressure is a silent killer, because you don't feel sick. As far as people who are diabetics I will encourage people in the community make sure their readings are in the correct range. If I can help someone to stave off a stroke or even [stop them from losing] a limb if they are diabetic, save their sight or save their kidneys, I will," she said.

January 20

Almost 200 loads of bulk waste were disposed of last weekend as part of an island-wide clean-up effort, it was revealed this week. The bulky waste clean-up, organised by the Ministry of Public Works and Keep Bermuda Beautiful, was designed to encourage the public to dispose of furniture, appliances, rubble and other large items properly. The ministry waived dump-ing fees last Saturday and Sunday, and trucking permits on the second day, to help boost interest. A spokesman for the Ministry of Public Works said 199 loads of waste were delivered to the Tynes Bay incinerator or the dump at the airport — more than double the 84 loads received at the same time last year. Lieutenant-Colonel David Burch, the Minister of Public Works, said: "Much of the success of this event is owed to the people of Bermuda. I thank you all for ensuring your bulk waste items were sorted and delivered to the correct location for disposal. Your efforts helped ensure the process ran smoothly and without delay." The ministry also reminded the public that Christmas tree collection in the west will take place next Saturday, with trees collected from Sandys, Southampton, Warwick and Paget, as well as Tee Street and Kent Avenue in Devonshire.

Plans to install equipment to reduce the smell of manure at a Devonshire farm are dependent on a manure management plan, the Government said. A spokeswoman for the Department of Planning confirmed a revised application for infrastructure to tackle odor complaints at Green Land Dairy Farm had been submitted. But the spokeswoman said on Friday: "Approval of the revision is predicated upon finalization of the manure management plan, which was an original condition of planning approval." She was speaking after Paul Almeida, the owner of the farm, told neighbours he was waiting on planning approval for aeration equipment that could reduce the bad smells by up to 80 per cent. Walter Roban, the Minister of Home Affairs, said: "Both the Department of Planning and the Department of Health have been working closely with Mr Almeida — and the previous owners — to ensure that we fix all of the issues to the satisfaction of the neighborhood residents with a method that works for everyone. We thank Mr Almeida for his efforts in trying to find solutions which have included, most recently, the relocation of some of his cows and treating the manure with enzymes to manage the smell. He bought this farm in July with its pre-existing issues — issues which we are confident can all be overcome. We appreciate our farmers and are grateful for their contributions to our local food economy. This government has long advocated for Bermuda to become more self-sufficient in terms of our food supply with a sustainable agriculture framework in place to lessen our reliance on overseas supplies and, ultimately, lower food costs for certain items." About 600 complaints have been filed against Green Land Dairy Farms over foul smells and pest infestations since 2017. The problems were blamed on the farm's manure pit.

A man targeted by fraudsters has warned fellow internet users to be on their guard. The would-be victim received a Facebook message claiming to be from the electronics firm Samsung notifying him he had won $800,000. He said that he was told he must provide his bank account number and swift code to be eligible for the award. He complied with the request. The man said he later received WhatsApp messages appearing to show a photograph and video of people celebrating after winning $800,000 in similar circumstances. He continued communicating via WhatsApp until he finally became convinced it was a scam when he was asked to pay $500 as a "VAT fee" for his bank. Police confirmed they were aware of such scams and warned the public not to share their personal details with strangers. The man, who asked not to be named, told The Royal Gazette: "I was already suspicious and had looked on the internet to see if this could be a scam, but continued to communicate with them because if it was true it was a lot of money. When they told me they needed the VAT fee for the bank, I said 'yes, it's a scam'." The man said he had contacted police and also wanted to spread the word to alert potential victims. A Bermuda Police Service spokesman said: "This is a variation on a well-known type of scam where the recipient is contacted by an unknown individual and informed that they have won a sum of cash and or other prizes from a reputable company, after being randomly selected. However, in order to claim the prize(s), personal information must be provided. Such requests via unsolicited correspondence online, over the phone or through traditional mail, should be ignored." The spokesman said personal information such as dates of birth, addresses, phone numbers and banking details should never be passed over the internet, phone or by post to unknown people. To report suspected fraud, contact the Financial Crime Unit on 247-1757 or e-mail address fraud2@bps.bm. For advice on how to avoid and report scams, visit gov.bm/how-avoid-and-report-scams

An American runner completed three legs of The Royal Gazette Bermuda Triangle Challenge in a bid to raise $300,000 for an international charity devoted to fighting childhood cancer. Kevin Maloney, 55, ran to raise cash for the St Baldrick's Foundation in memory of his wife, Lisa, a supporter of the organisation who died of cancer four years ago. Mr Maloney, a senior vice-president with Allied World Insurance in New York who has completed the challenge five times, said: "It's a labour of love. If it helps cure one child of cancer or even gives someone a better day, gives some kid a chance to go to Disney World with their parents, I'm happy." Mr Maloney was speaking after he and three friends crossed the finishing line of the PwC Bermuda Half-Marathon under the slogan #RunforLisa. He completed the race with friend Mike Almskog, who works for insurance claims administration firm Envoy Specialty in New York, Matt Hansen, a Bermuda resident who works at Allied World's operation on the island and Ola Pyzik, who flew more than 3,700 miles from the company's San Francisco office to join in the fundraiser. The group earlier ran the Butterfield Front Street Mile and the BF&M 10K. Mr Maloney said: "My wife would be delighted — she wanted to help people with cancer and she loved kids. When she got cancer, she said 'baby, we have got to do something'. It's always better to light a candle rather than sit and curse the darkness." Mr Maloney has already raised about $56,000 of this year's $75,000 target to add to the near $228,000 he has collected from previous challenges. He said: "We hope to pass $300,000 within the next couple of weeks and it was all raised from the Triangle Challenge." Mr Maloney added: "I feel everybody on the island knows me and they love Lisa, even though they never met her. We will do this event until the day I die and we'll bring more people down every year." Mr Almskog, who donned a stars-and-stripes mankini to run the half-marathon, added: "I think people noticed it and it drew attention. I was looking a bit silly, but it was for something good. Hopefully, it has done something good. It was entertaining with Kevin, not tiring at all. I went at his pace and seeing everybody along the course and talking to them, it was very impressive and I'm pleased with the money made." Ms Pyzik said: "It is a wonderful cause ... Kevin's story is just amazing. He is such a loveable person — not only does he take care of people around him, he helps everyone. When I heard the story the first time, I had goosebumps and I feel honoured to have run with him." She had lagged behind her colleagues towards the end of the race, but found the reserves to put a sprint on so they could cross the finish line together. Ms Pyzik, the Allied World head of marketing for the northwest region of the United States, said: "That's what it was about, everybody doing it collectively. I'm building a team in San Francisco, so hopefully next year there will be more of us. Mr Hansen, originally from New Jersey and who has worked in Bermuda for two years, added: "Kevin said 'run the race'. I said 'no problem'. I was undertrained and underprepared and struggling with the hills, but I made it. Kevin is such a good guy. You couldn't say no to Kevin and it's a great cause. It's a superb environment and Bermuda is great with the races. The support is outstanding." The St Baldrick's Foundation was founded by John Bender, now Allied World's chief executive of reinsurance in New York, and its first fundraiser was held in an Irish bar in Manhattan on St Patrick's Day 20 years ago. The charity has handed out $282 million in research grants since 2005 and its fundraising events, including its famous sponsored head shaves, are now held around the world, including Bermuda. Mr Maloney's St Baldrick's donation page can be found at website stbaldricks.org/fundraisers/forLisa.

It was a weekend of big surprises for Linsey Sullivan, thanks to romantic boyfriend Karl Neumann. Mr Neumann had already amazed his running mate by whisking her away from Seattle, Washington, to compete in The Royal Gazette Bermuda Triangle Challenge at short notice. But then he had something even more special up his sleeve — or in his pocket — when he pulled out a diamond ring at Horseshoe Bay on Saturday and asked her to marry him. The happy couple, who have been together for five years, celebrated by crossing the line hand in hand in the PwC Bermuda Half-Marathon, finishing 93rd and 94th in the same time of 1hr 45min 26sec. Mr Neumann, 29, said: "On the 15th, it was her birthday and she came home from work and I surprised her and said, 'You've got to pack, we're leaving in four hours for Bermuda. We do a lot of running together, that's one of the things we love to do." Mr Neumann popped the question after the couple, who were taking part in the Half Challenge, had completed the second of three races, the BF&M 10K. He said: "We went down to Horseshoe Bay and she had no idea as well. I got hold of some photographers over here and they did a really good job of being discreet about it. We caught the perfect sunset and it was just so beautiful. I couldn't have asked for a better experience and proposal, this island is absolutely beautiful." Ms Sullivan, 28, said her partner had successfully kept it all under wraps as they prepared for the grueling three races. She said: "I had no idea. I was reading my book and he wanted to go to another beach for the proposal and I was like, 'Let me finish my chapter. He was getting antsy, though I didn't realise it at the time. But it turned out perfect." Mr Neumann added: "We're from Seattle and it's a little wet and rainy there and had a snowstorm this week, so it was fantastic to get this warm weather. This is practically summer for us. What a great event. We do a lot of races together and this was really well done. The co-ordinators were fantastic. It's a beautiful island with beautiful people. Everybody is so friendly and hospitable. We really love it. It was the perfect weekend for us. I can't tell you enough how we enjoy the people on the island." Ms Sullivan ran with the ring on her finger and was still beaming after completing the race. "It's a truly special place," she said.

January 19, Sunday

Brian Morseman comfortably won the Bermuda marathon yesterday, clocking 2hr 28 min 52 sec over the new, scenic course that started in Dockyard before sunrise and finished outside Barr's Bay Park in Hamilton today. The New Yorker was relaxing with a ginger beer by the time second place finisher, Bermudian Sean Trott, crossed the line almost fourteen minutes later in 2:43:04 in his first full marathon. "I feel really good, just the hamstrings are tight but aerobically I feel really good and could go another ten miles," Morseman said.

Nikki Bascome claimed a unanimous points victory over a plucky Ryan Oliver at the Fairmont Southampton last night. The Bermudian boxer took the contest, the main event at Fight Night Champion, 78-74, 78-74, 78-74 on all three of the judges' scorecards. Bascome made a trademark slow start to the eight-round contest, with his English counterpart landing several eye-catching body blows, but took control of the fight by the third round. Oliver was unable to capitalize on his height and weight advantage and was out jabbed and out-maneuvered by a disciplined and measured Bascome, who improves his record to nine wins from ten bouts. Meanwhile, Andre Lambe made a superb start to life in the paid ranks with a first-round stoppage over fellow debutant Mat Hinchey of Canada.

January 18

Police today urged the public to help with their investigations into a string of gun incidents. Investigators, who raided a Pembroke home yesterday in connection with a firearms incident near the Ambiance nightclub in Hamilton, said they still needed more assistance from people with information. A spokesman said this evening: "The Bermuda Police Service would like to thank those members of the public who have come forward with information and encourage others to assist the Bermuda Police Service in combating crime. The investigating team would still like to speak to those persons who may have information that can assist with any of the recent incidents that have involved the use of firearms." The raid yesterday, involving investigators from the Serious Crime Unit and support teams, took place at a residence off Factory Lane at about 5pm. No arrests were made and no firearms were seized, and police said they were keen to trace a "strong person of interest". It came after an incident in a car park near Ambiance on Angle Street, in which a man pointed what appeared to be a gun at a group of men, in the early hours of January 4. Four days later, a man entered Bulldogs Bar on Court Street with what appeared to be a firearm. On December 22, a 32-year-old man was injured after a gunman opened fire at a group of people outside the Spinning Wheel on Court Street. Anyone with information should call Detective Sergeant Jason Smith, the investigating officer, on 717-0864 or the anonymous Crime Stoppers hotline on 800-8477.

International competitors will lace up their running shoes this weekend to race against home-grown talent in a three-day series of athletic events. The Royal Gazette Bermuda Triangle Challenge features races over one mile, which was last night, 10K, as well as a half-marathon and marathon. Allison Levy, originally from Kentucky but who lives in Wisconsin, landed in Bermuda for the first time on Thursday to take part in the competition. She admitted that, up until a few years ago, she had never considered running a marathon. Ms Levy said: "I started later in life because it wasn't really on my mind. I thought it would be nice to do some long-distance running, but it wasn't something I did growing up. I joined the US military and obviously we had to run there, but it was mostly shorter distances. I would hear people talking about how they just ran a marathon and it was great. I couldn't do that, but I thought it would be something cool to say." Ms Levy, who celebrated her 50th birthday last September, said she re-evaluated after a friend, who had overcome cancer, mentioned that he dreamt of running the Disney World Marathon. She added: "I thought that sounded really cool, like something I would want to do someday. I wound up moving to Florida and at that point I thought if he could do it, then I could do it. I had no more excuses. It was in my own backyard. I found a group and I started running. Ms Levy took on the Disney World Marathon — her first — in 2013. She said: "I thought I would never want to walk again for the rest of my life. I worked so hard for so long to do it that when I crossed the finish line I broke down. I thought I couldn't do it, but I did." Ms Levy has since competed in 17 other marathons across the United States, as well as in more than 30 half-marathons. She said The Royal Gazette Bermuda Triangle Challenge came on to her radar after friends had to cancel plans to run in a US marathon with her this weekend, which is a long one because of the Martin Luther King Jr Day holiday on Monday. Ms Levy added: "I still wanted to do something — I had set it aside to do something — so I started looking. I forget where I found it — it might have been Facebook — but I have never done a three-day race challenge before and I had never been to Bermuda before. It seemed like the perfect challenge, a perfect place to visit." The weekend of races started last night with the Front Street Mile race series, sponsored by Butterfield Bank. Athletes will return to the streets this morning for the BF&M 10K walk and run. The race weekend will climax tomorrow morning with the PwC marathon, which will start in Dockyard at 7am, and the half-marathon, which begins two hours later at Barr's Bay Park in Hamilton.

January 17

Police are investigating how a prominent lawyer acquired weapons from the Royal Bermuda Regiment, The Royal Gazette can reveal. The criminal inquiry is understood to involve the regiment's Commanding Officer, Lieutenant-Colonel David Curley, who has been on leave since October, and barrister Justin Williams, whose return to Bermuda from the United States is being sought by police. The regiment confirmed there was an "ongoing investigation" after a Pati request from the Gazette, which asked for "records showing the sale or loan of any weapon belonging to the RBR to any individual or organisation since February 2016" — when Colonel Curley took over as CO. Major Duncan Simons, the RBR adjutant and information officer, said: "In consultation with the Bermuda Police Service information officer, it was determined that a law enforcement exemption — section 34 of the Pati Act 2010 — applies to the records requested, as they are the subject of an ongoing investigation." Mr Williams told The Royal Gazette he received two deactivated weapons from Warwick Camp for display purposes and that he did not pay for them. He said: "I can confirm that I received two destroyed, defunct, incapable of firing projectiles and inoperable artefacts from the Royal Bermuda Regiment for historical/theatrical display purposes only. No money was paid for these. The entire process was conducted with and by the Bermuda Police Service and Royal Bermuda Regiment, with full certification and all approvals." Mr Williams's home in Fairylands, Pembroke, was raided by police in November last year. Detective Superintendent Nicholas Pedro said at the time: "We are executing two warrants, one under the Firearms Act and another under the Police and Criminal Evidence Act, otherwise known as Pace, in relation to some ongoing investigations that we are conducting." He added that police were investigating "several matters" and that not all of them involved firearms. Mr Williams said on Wednesday: "I was and I am always ready to co-operate with any reasonable requests regarding any issues and the actions of the BPS in this matter evidences a level of harassment and unreasonableness that could have been easily avoided if they had simply asked me about these show guns before raiding my home. I still remain co-operative, notwithstanding their actions." The BPS appealed for Mr Williams to return to Bermuda from the US "for interview in regards to an ongoing criminal investigation" in a press release at the end of last month. The press release highlighted the warrant under the Firearms Act and said: "We are investigating several matters including firearms, corruption and crime-related matters." Mr Williams said then that firearms in his home "would be lawful under the Firearms Act or properly registered under the same legislation" and denied any wrongdoing in relation to any matter. It is understood that two specialist detectives from Britain have been brought to Bermuda to help with the inquiry into Mr Williams. Colonel Curley has been absent from Warwick Camp since October, but the reason has not been made public. He was first reported as being the subject of a police investigation on November 8. The Royal Gazette also asked the regiment for records on Colonel Curley's absence. The request was passed to Government House, which refused to release them on January 2. Alison Crocket, the Deputy Governor, wrote: "Your request has been denied, in part, as the majority of the records requested are exempt records, pursuant to section 34(1)(a) of the Public Access to Information Act." That section exempts records from Pati if their disclosure would or could be expected to "prejudice the prevention, detection or investigation of a breach or possible breach of the law". The records could be released if disclosure was found to be in the public interest. John Rankin, the Governor and the regiment's Commander-in-Chief, declined to answer questions in November on Colonel Curley's absence from his post. A Government House spokesman said at the time: "There is a matter currently under investigation by the Bermuda Police Service. It would not be appropriate to comment on the details while that investigation is taking place." The only records released by Government House in response to Pati requests were e-mails from the media asking about Colonel Curley's suspension. Mr Williams's law firm, Williams Barristers and Attorneys, formerly provided legal advice to the regiment. He and Colonel Curley both served on the board of St John Ambulance and were awarded medals from the Governor in March 2016 for their voluntary service. Colonel Curley could not be contacted for comment. Commissioner of Police Stephen Corbishley said: "Given the matters referred to relate to an ongoing investigation, it is inappropriate at this stage to make comment."
Public access to information responses to The Royal Gazette from the Royal Bermuda Regiment and Government House
RG: Please provide records on the suspension or placing on leave of any officers in the RBR since October 1, 2019.
RBR: "Formal disciplinary action of all commissioned officers falls under the remit of the Governor as Commander-in-Chief. This question was transferred to ... Government House ... as the requested records are not held by the Regiment."
GH: "Your request has been denied ... as the majority of the records are exempt records pursuant to section 34(1)(a) of the Public Access to Information Act 2010. The records requested are exempt as their disclosure would or could reasonably be expected to prejudice the prevention, detection or investigation of a breach or possible breach of the law."
RG: Please provide records on the number of weapons of any kind inventoried in the RBR armoury.
RBR: "..it is RBR policy not to release specific details about the quantities of weapons the RBR holds and, therefore, section 32(1)(a) of the Pati Act 2010 applies, in that disclosure of this information 'could reasonably be expected to prejudice the security or defence of Bermuda'. The Regiment's holdings include operational weapons and a small holding of trial and historic weapons. Details of operational weapons held by the RBR can be found ... at http://bermudaregiment.bm/about/estate-weapons-equipment."
RG: Please provide records on the number of weapons actually held.
RBR: "This question is a variation of question two and we interpret it to seek to determine whether weapons held or owned by the Regiment are not in the armoury. We can confirm that all RBR weapons are in the armoury and that no weapons are on loan. Regardless, the Regiment's view is that the national security exemption applies."
RG: Please provide records giving details of any weapons which have been unaccounted for over the past three years.
RBR: "No weapons have been unaccounted for over the past three years, therefore no records exist."
RG: Please provide records showing the sale or loan of any weapons belonging to the RBR to any individual or organisation since February 2016.
RBR: "In consultation with the Bermuda Police Service information officer, it was determined that a law enforcement exemption — section 34 of the Pati Act 2010 — applies to the records requested, as they are the subject of an ongoing investigation. Deny request — law enforcement exemption."

An annual event designed to encourage dining out launched in style yesterday with a picnic at a historic rose garden. Restaurant Weeks 2020, organised by the Bermuda Tourism Authority, kicked off at the 300-year-old Waterville property in Paget with a luxury meal that paired food and perfume. Glenn Jones, the BTA chief experience development officer, said: "We created this event as an example of how underused heritage sites can be leveraged together with Bermuda's cultural assets, especially in the non-summer months. "With new events like this one, the BTA improves our destination's ability to inspire year-round travel while, at the same time, opening the imaginations of local event planners, caterers and musicians." Mr Jones added: "Our strategy with all these initiatives has been to advance local food culture, promote sustainability, and create memorable, only in-Bermuda experiences that capture imaginations and inspire travel." The picnic was held with Elizabeth Blankendal of event planning and picnic organiser Eettafel and Isabelle Ramsey-Brackstone of the Lili Bermuda perfumery. Guests were entertained by a string ensemble, who will perform with visiting artists later this year at the Bermuda Festival of the Performing Arts. The picnic was the first of three special heritage-focused Restaurant Week events organised to highlight Bermudian culture and cuisine. Fourways Restaurant will host the Bermuda Culture and Heritage Dinner, which will feature a collaboration by Chef Eric Adjepong, a Ghanaian-American Top Chef finalist and island chefs Jaeleen Steede and Raven White of Bermy Eats, on January 24. The Bermuda Transport Museum in Dockyard will host a fish fry event with local seafood and drinks on February 2. Restaurant Weeks will run until February 2 and more than 50 restaurants are involved. All participating restaurants have added $32, $42, and $52 three-course, prix-fixe menus for dinner and $22 two-course lunches. For more information, menus and tickets for events, visit website bit.ly/BermudaRW2020.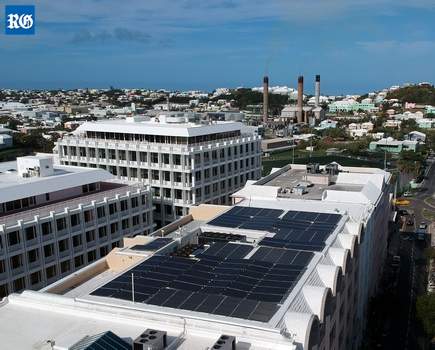 It is hailed as the biggest solar panel installation in Hamilton, and it will generate estimated annual savings of up to 140,471 kilowatt hours each year for the operators of Richmond House. The projected electricity bill savings from the 276 photovoltaic modules are about $52,000 a year. "Every company in Bermuda that has a large electricity bill should be looking at this," Nick Duffy, divisional manager of Bermuda Alternative Energy, said. His company was chosen to do the installation, which covers about 6,000 sq ft on the roof of the Par-la-Ville Road office building. The photovoltaic modules are bifacial, which means they collect solar energy from direct sunlight and any that is reflected from the roof onto the underside of the panels. They are expected to last at least 25 years, and to recoup their purchase and installation costs within the first six years. The electricity generated will be used as a power source for the building, with any shortfall in requirements being made up from the Belco supply. The project was 2½ years in the making. Anthony Alves, of JPM Ltd, and project manager for Richmond Holdings Ltd, said: "We've always talked about our carbon footprint and reducing that and showing other building owners that it is a worthwhile investment. We all need to be conscious of our environment and the use of fossil fuel, and by implementing solar we are chipping away at that. I congratulate the directors of Richmond Holdings for having the vision for moving forward on this exciting project. BAE have done an amazing job. Some due diligence had to be done first by the building owners on the roof. We had a group of engineers come up to test the integrity of our concrete slab." He said Kaissa removed the old roof covering and replaced it with a new TPO [thermoplastic membrane] that enhanced the final project. Charles Dunstan, of Kaissa, said the new roof covering has a 20 to 25-year life span, as opposed to the old covering that had to be re-coated every five years. He said: "With the lack of space up there now, re-coating that roof would have been difficult. So now we have a life span that matches the solar panels, so when the owners come to redo things, they can do everything at one time." Mr Duffy, of BAE, which is part of the BAC Group, said the Panasonic modules in the installation are guaranteed to still be producing 90 per cent of their installed maximum wattage after 25 years. When asked if other companies in Bermuda should look at what has been done at Richmond House, and maybe follow suit, he said: "Every company in Bermuda that has a large electricity bill should be looking at this." He said sunshine is a free, renewable energy. "It makes total sense, and I compliment the owners of the building who are being very progressive. It is currently the largest PV system in Hamilton. It has now jumped to pole position. It's very good that Richmond Holdings are setting the trend for others to follow." Among the companies that have a home in Richmond House is Conyers. Paul Naylor, its chief operating officer, said: "We're delighted to be part of an exciting project. It enhances our sustainability and our green credentials — something that we are very conscious of. There are lots of other benefits, such as cost-saving over the long-term." Jens Alers, a director of Richmond Holdings, poured Gosling's Black Seal Rum in a "roof and solar panel wetting" ceremony to mark the competition of the project.

A stunned charter boat owner said a fire that destroyed two boats in Dockyard had wrecked his business and cost him his home. Jesse Moniz, 24, said he had lived on board the Aurelia as well as operating the vessel as a charter and Airbnb vacation home. He added: "When you lose an asset like that, it's not as simple as going down the road and buying a new one. It cost me my home, my business — everything." He was speaking after the Sunday fire, which started on the neighboring boat Wine Down and spread to his vessel. Both boats sank in the Dockyard marina, despite a desperate battle by firefighters. Mr Moniz was speaking yesterday, as a team from Crisson's Construction salvaged the remains of Wine Down. He explained that he was visiting his mother in Somerset when he was alerted to the fire on social media. Mr Moniz said: "I saw a picture of it in a group chat I'm a part of. I knew that it was a fire in the marina, but I didn't at that time know it was my boat, so I came flying up the road and got to the bridge. That's when I saw it was mine." The Bermuda Fire & Rescue Services fought the inferno while other boat owners helped staff from nearby Spar Yard to move boats close to the blaze to safety. Thom Strange, 49, who lived on Wine Down, said that he was onboard watching television when he smelled smoke. He added: "It didn't smell electrical or any burning plastic or anything; it smelled like a barbecue, so I ignored it. I kept watching football, was texting my friend about the score and then the smoke was getting stronger, so I got up out of bed. I walked up the stairs to the main area and my entire deck was covered in smoke." Mr Strange also said: "I couldn't see, I couldn't breathe. I got off the boat, gasped for some air and went back on the boat to see if I could find a flashlight or a fire extinguisher. But within three seconds it was painful to be in there, so I got off the boat." Mr Strange said that he alerted neighbours to the blaze and attempted to move other vessels out of the danger zone. He added that he felt sick as he watched Wine Down, and later Aurelia, sink into the marina. Mr Strange said: "I had no words — I was in shock. I hugged Jessie afterwards. I felt horrible." Mr Strange said that he planned to fly back to his home state of Maine to buy supplies and "try to get back to some normalcy". He added that he was staying with his girlfriend, another resident of the marina, as he looked for another home. Mr Strange said: "I've had so many people in Bermuda, from close friends to strangers, coming up to me and just hugging me and offering me a place to stay. I went from the worst night of my life to the next day where I was just overwhelmed by kindness and love from everyone. Bermuda is resilient and I've been fortunate enough to call this place home for almost 20 years now. I'm glad I got off. If I was there another ten minutes or if I was sleeping, I wouldn't be here telling this story." Mr Moniz said that the boat blaze highlighted changes that needed to be made by emergency response teams. He explained: "You should be able to get a fire truck anywhere there's a residence; you should be able to have easy access to a fire truck and not have to go through hurdles in order to get it there. There should be hydrant systems or proper pump systems in order to help with these types of things." Mr Moniz said that he learnt after the fire that fire crews had to be dispatched from Hamilton instead of the closer Port Royal Fire Station in Southampton. He added: "We're an island — we should have marine assets as far as a boat with a pump system in order to mitigate damage. Best case, from Hamilton to here in a fire truck you're looking at a half-hour, unless you're going to fly it across the sound."

Eilish McColgan executed her game plan with precision to capture the Butterfield Front Street Mile Elite Women's title at the first attempt last night. The two-times Olympian and European Championships silver medal-winner ran a smart, tactical race in wet and frigid conditions, which she won comfortably in a time of 4min 45.70sec. McColgan remained tucked in with the main bunch before making the decisive break just past the halfway mark and widened the gap between herself and the chasing pack heading back to the finish line. "I was aware that some of the other girls in the race are 800 metres runners, so for me being a 5K/10k runner I have to make an early break," the Scot said. "I can't let those girls be around the last 400 and they sprint past me. So my plan was to always have a really strong sort of last half of the race, try and break away and really happy it paid off today. I've never been to Bermuda before. I've heard lovely things about the weather and then I get here and it was so stormy. It's raining now, so very much like Scotland, my home country, so I really enjoyed today. It's such a tough course, I'm not going to lie. The wind obviously makes it ten-times harder. There's sort of rolling hills. As always on a mile, it really burns the lactic in your legs, but really happy to come away with the win." The only downside to McColgan's dominant display was that it fell short of her bid to break Jamaican Kenia Sinclair's nine-year-old course record, which stands at 4:33.61. "It was obviously slower than I would like," she added. "It was nowhere near the sort of 4:25 that obviously the big bonus was offered today. I had my eye on the course record and I was just a little outside that ,so ever so slightly disappointed. But hopefully I will be back next year with better weather than this." Crossing the finish line more than five seconds behind McColgan was Therese Haiss, of the United States, in a time of 4:50.66. Nuhamin Bogale Ashame, of Ethiopia, secured the third and final spot on the podium in a time of 4:53.90. Gayle Lindsay won the local adult women's race in a time of 5:39.73. Lindsay finished well ahead of nearest rival Deon Breary, who pipped Nicole Cook in a sprint finish for second place. Breary crossed the finish line a second ahead of Cook in 5:46.

A three-times Olympic runner who has battled bipolar disorder asked people yesterday to drop stigma towards mental illness so they can help others tackle their mental health problems. Suzy Favor Hamilton explained that it could take a long time for someone to discuss their problems and it was even more difficult if they felt they would be judged. She said: "The tragedy of having a stigma is that people can't reach out for help. This is society, which is trying to hurt people in many ways. So, if you're one of these people who feels the need to judge, judge your neighbour, or you live in a small community like it is here, take a look at yourself; look at the damage that you're doing to that person." Ms Favor Hamilton, from Wisconsin, added that it was important for people to take a look at themselves. She said: "You are not perfect, the one who is judging, you're only hurting." The 51-year-old is on the island for The Royal Gazette Bermuda Triangle Challenge this weekend and will speak at a pre-race dinner at the Hamilton Princess hotel tomorrow evening. She said: "It takes somebody a long time to get the courage, not everybody, but a lot of people who live in a community where there is a stigma and judgment, it takes them a long time to get the courage to get help. Even though they may know they need it, they don't feel like they can. Look at a psychiatrist as a beautiful thing; don't we all deserve to live our best life? We all need a psychologist." Ms Favor Hamilton explained that the difference between the specialists is that a psychiatrist prescribed medication and a psychologist talked to their patients and "helped to sort out whatever demons you have going on in your life". She told a group at The Royal Gazette office yesterday about her years as an athlete, when she was at one time the fastest middle-distance woman in the world. However, the athlete ended her track career with a deliberate fall in a 1,500 metres race at the 2000 Sydney Olympics when she realised she would not win a medal. After the birth of her daughter, Kylie, now 14, which she said was the "the best gift", she had suicidal thoughts. When she told her husband, Mark Hamilton, he made sure that she saw a doctor, who prescribed antidepressants. Ms Favor Hamilton said that it was important for patients who struggled with mental health problems to tell their doctors about any family history of mental problems. She added her brother suffered from bipolar disorder and killed himself in 1999. Ms Favor Hamilton said the drugs lifted her mood, to the point where she wanted to try skydiving, something she would never have considered before, and she and her husband went to Las Vegas where they went parachuting. She also took part in activities that she later realised were a symptom of her condition. Ms Favor Hamilton later returned to Las Vegas where she became an escort, with her husband's consent, and led a double life until she was "outed" by a client who said he wanted to marry her. She was exposed on The Smoking Gun website, which triggered wider attention and criticism. Ms Favor Hamilton later recognised that risky behaviour, hypersexuality and excessive spending were all linked to her condition. Her suicidal thoughts returned and, after Ms Favor Hamilton went to see a psychiatrist, she was diagnosed with bipolar disorder and started the "incredibly hard" process of recovery. She wrote a book about her experiences called, Fast Girl — A Life Spent Running from Madness, which became a New York Times bestseller and she is now a life coach and public speaker. Ms Favor Hamilton explained that it was important for parents to communicate with their children to help them become aware of any problems. She said: "Bipolar develops in late teens, early 20s; that's a very common age. Somebody with bipolar can be very deceiving and very good at hiding behaviour, so if you do see them maybe pull back or the bedroom door is locked all the time or they're spending, or you notice maybe they're having some crazy sexual behaviour that you weren't aware of ... there's always the door to open with your child — be willing to start that dialogue. Ms Favor Hamilton added: "I always find it helpful when parents tell stories about their own life, because children grow up thinking their parents are perfect, and to be able to share those stories and realise 'OK, I screwed up too, I made mistakes, those mistakes have helped me to be a better person', it's very important."
• If you need support or are experiencing suicidal thoughts, please seek professional help or call the Mid-Atlantic Wellness Institute's 24-hour crisis line on 239-1111.

January 16

The island's gambling watchdog will go back to the drawing board to find a replacement executive director after a candidate pulled out. The Bermuda Casino and Gaming Commission has hired a professional services firm to help and said that the job will be advertised again, more than two years after the previous post-holder left the job. The news came after Curtis Dickinson, the Minister of Finance, told MPs six months ago that there had been preliminary talks with a potential candidate about their "suitability for the role". The BCGC has also advertised for a legal director and was considering applications last week. The commission said at the time: "In regards to the executive director position, a suitable candidate had been identified for appointment to the post of ED, however before the completion of the recruitment process the applicant withdrew interest. The post will be re-advertised locally and if we are unable to fill the post through this medium, the assistance of international online advertising media will be sought. The Director of Legal post was advertised locally and responses are now being assessed." It added that PricewaterhouseCoopers was "engaged by the board to undertake a search for a new chief executive" this month. Richard Schuetz, the former executive director of the gaming commission, quit in July 2017 and left the job at the end of that year. The post has been vacant since then. The Royal Gazette revealed last February that Deborah Blakeney had resigned as general counsel. She was also acting executive director. Her departure meant the commission's usual four-person executive team was reduced to two. The BCGC said at the time that Julie Grant, the chief financial officer, was acting in the executive director role. Mr Dickinson, whose ministry has responsibility for gaming, told the House of Assembly last March that recruitment of an executive director was a "critical priority" for the commission. He explained that the post was advertised on the island and overseas in August 2017, twice in 2018 and in January last year. Mr Dickinson told MPs then that it had been "decided to engage the services of an executive recruiter to assist with securing a suitably qualified leader for the commission's team as soon as possible". He said after parliamentary questions last July: "I can advise that the commission continues with its recruitment process for an executive director. A potential candidate has been identified, and they are in the early stages of discussions as to suitability for the role." Michael Dunkley, a One Bermuda Alliance MP, asked the minister to say which executive recruiter was used and the cost. But at that time Mr Dickinson replied: "I am not advised that the commission is actually using an executive recruiter. They have identified a candidate on their own and are engaging in conversations on their own." MPs also heard that the commission cost $2.51 million to run over 15 months between April 1, 2018, and June 30 last year. A total of $1.37 million was attributed to wages and salaries and about $336,570 was spent on fees for consultant and service providers over the period. The commission said in an advert last month it wanted "a highly qualified Director of Legal". It said duties and responsibilities included "implementing a robust regulatory regime relating to the oversight of casino gaming and other non-gaming activities in Bermuda". The advert added: "Participating as a senior member of the management team working directly with the commissioners and executive director to undertake strategic initiatives on behalf of the commission." Qualifications were expected to include membership "in good standing" with the Bermuda Bar Association and a current practising certificate or admission to the Bar of a Commonwealth jurisdiction. Applicants were told that "at least ten years demonstrable experience in public and administrative law, regulation and commercial law practice" was "desirable". The advert said: "Experience within a public authority, quango or public sector entity is preferable. Exceptional leadership, interpersonal skills are required." Ms Blakeney was appointed as general counsel in January 2016, three months after it was announced that Arlene Brock, a former Ombudsman, had landed the role. Alan Dunch, a lawyer and the commission's chairman at the time, said Ms Brock "resigned from the position to take up other opportunities". Mr Dunch resigned as chairman in November 2017 after the Government tabled legislation designed to give the responsible minister power to fire members of the BCGC and issue policy direction to the regulatory body. He was replaced by Cheryl-Ann Mapp, also a lawyer and former magistrate. More legislation was passed last November to put the finishing touches to casino gambling rules. But Mr Dickinson said two resorts that hoped to have casinos, the Hamilton Princess & Beach Club and the under-construction St Regis in St George's, wanted "some certainty around banking". Mr Dickinson said his ministry was in talks with banks in Bermuda to find "creative solutions".

The Bermuda Government's landmark appeal against same-sex marriage risks being thrown out by the Privy Council after a crucial deadline for the case was missed last month. The case in London would settle the issue for Bermuda, after years of wrangling in the island's courts and Parliament. It would also set a precedent for the same-sex unions in the UK's Crown Dependencies and Overseas Territories, as well as a host of former territories, if heard at Britain's top court. However, The Royal Gazette understands that a key document for the Government's side missed a deadline with the Privy Council on December 13. Rod Attride-Stirling, one of the lawyers for the side backing same-sex unions, said yesterday: "The whole appeal could be struck out tomorrow by the Privy Council." He added: "We had an agreement with the Government that in a case of this importance, we would both use our best endeavours to have this dealt with quickly. That agreement was made early last year. Since then, the Government has done everything to frustrate and delay the hearing taking place. In an instance involving human rights issues, delaying the process of the application is wrong." The battle over same-sex marriage was referred to the Privy Council after the Bermuda Court of Appeal ruled against the Government in November 2018. The Government had an automatic right of appeal, as the issue rested on a constitutional matter. Gay couples were first able to wed in Bermuda after a key ruling in the Supreme Court opened the way for the unions in May 2017. Parliament responded by passing legislation that December, replacing same-sex marriages with domestic partnerships. In June 2018, a ruling by then Chief Justice, Ian Kawaley, backed a constitutional challenge to the areas of the Domestic Partnership Act revoking same-sex marriage. Same-sex marriages became legal on the island again after the Court of Appeal ruling, and have continued since. The Privy Council, as the highest court of appeal available for Bermuda, marks the last hurdle after same-sex marriage was pushed to the forefront by a petition in 2015. A spokeswoman for the Ministry of Home Affairs said this month that the Government's appeal had been "duly lodged with the Privy Council on 12 July, 2019, in advance of the applicable deadline". She added: "Going forward, we are in the hands of the Privy Council." But under the directions of the Privy Council's judicial committee, the Government as the appealing side must file a statement of agreed facts and issues, with the agreement of the opposing side, for the appeal to get its date in court. That statement must set out the relevant issues, explaining what items are disputed if the parties cannot agree, and should be a "neutral document" signed by counsel from both sides. Under Privy Council rules, the statement should have been filed on December 13 — or an application should have been filed for an extension. The Gazette asked home affairs this week whether the document had been filed. No response was received by press time last night. Mr Attride-Stirling, who represents the LGBTQ rights charity OutBermuda with four other respondents, said that the Government had "delayed every single step". He added: "We had an agreement with the Attorney-General that they would move expeditiously to bring this forward as soon as possible. That would have been early in 2019." The lawyer also questioned the costs incurred by the delay, noting: "The legal team they have working for them is very senior. They are first-rate — and as expensive as money can buy." The case's total cost to the public purse is not known. Last May, OutBermuda estimated a bill as high as $3 million for the Government's legal fight against same-sex marriage. On that occasion, the spokeswoman for home affairs responded that the ministry "cannot and will not speculate" on the cost of taking the case to the Privy Council.

Sales officers for a global organisation that connects leading meeting and event professionals to luxury hotels, destinations and brands toured Bermuda this week, hosted by the Bermuda Tourism Authority (BTA). Eight representatives of Associated Luxury Hotels International (ALHI) took part in a four-day site visit to the island, staying at the Hamilton Princess Hotel & Beach Club, meeting local destination management companies, and touring sites such as Commissioner's House at Dockyard, Verdmont House in Smith's, and other locations and hotels that offer group meeting space. As a member of ALHI's Global Luxury Alliance, BTA leverages ALHI's global sales officers through its New York-based sales team to help attract more lucrative group sales and meeting, incentives conference and exhibitions (MICE) tourism business to the island. "We're thrilled to welcome ALHI back to Bermuda this week, and we're proud to be an ALHI partner," said Victoria Isley, BTA Chief Sales & Marketing Officer. "Bermuda has always been a first-class destination for meetings and incentives travel, a lucrative and influential market sector that's vitally important to the island's year-round tourism industry and economy. Expanding group business is a key goal of the National Tourism Plan." One of the National Tourism Plan core pillars is teams and group travel, including conferences and corporate incentives programmes that also extend Bermuda's year-round seasonality. Groups have accounted for 19 percent of all hotel room nights in Bermuda on average over the past three years. With its curated portfolio of luxury hotels, cruise lines and resorts throughout North America, Europe, the Middle East, Africa and Asia, Boston-based ALHI has 27 offices worldwide, extending Bermuda's marketing and sales efforts by providing access to leading meeting professionals, incentive specialists, association executives, convention planners and business executives managing meetings and programmes. "Seeing is believing and this week's visit provided an eye-opening experience for us," said California-based ALHI Regional VP Amber Voelker, who noted only one member of the group had visited Bermuda previously. "Our customers ask us for options, and experiencing everything first-hand—the beautiful scenery, the friendliness, the phenomenal sites and culinary experiences, the high-end amenities and overall sophistication—will make us even better sales people for Bermuda."

A Bermudian man appeared in a British court in the UK yesterday accused of punching former Scotland football captain Gary McAllister. Damien Swan, 33, from Beeston, Leeds, denied assaulting the 55-year-old, a well-known midfield player with teams including Liverpool, Leeds United and Coventry City. According to the British press, Mr McAllister, who is now the assistant manager of Scottish giants Rangers, was taken to hospital with injuries to his teeth and face after his teeth went through his lip in the incident on March 24 last year. He was reportedly waiting for a taxi with his wife Hayley when the incident happened at about 4am. Mr Swan wore black jeans and a checked shirt in his appearance at Leeds Magistrates' Court yesterday. He spoke to confirm his name and give his date of birth, address and nationality, and enter his not guilty plea to the offence of assault occasioning actual bodily harm. He was bailed by District Judge Richard Kitson until his next appearance at Leeds Crown Court on February 12. Mr McAllister, whose playing career spanned more than 20 years from the early 1980s, won 57 caps for Scotland and captained the team to the European Championships in 1996. His honours include winning the FA Cup and Uefa Cup with Liverpool, and the Football League Championship with Leeds. He also managed Coventry and Leeds and was appointed assistant manager to Steven Gerrard at Rangers in 2018.

Police cadets came to the rescue of a man who suffered head injuries in a fall at home. Officers on the recruit foundation were sent to the residence in Devonshire after police received a phone call from the victim's worried friend in Britain on Tuesday, at about 4pm. The friend said that the man, 50, who suffered from seizures, had not been in contact for two days. A Bermuda Police Service spokesman said: "They came across the man in his bedroom in what appeared to be a deep sleep and with injuries to his head. "The team was able to wake him and found him to be slightly incoherent. He stated that he recalled having a seizure on Sunday and may have fallen. He was unable to remember anything after that." The officers provided reassurance to the man, before he was taken to King Edward VII Memorial Hospital, tested and treated for his injuries and discharged.

Opinion. By Dwayne Robinson, an Opposition senator with the One Bermuda Alliance. "The first step towards solving a problem is to admit that there is a problem. That is the attitude we should take with our economy because far too often issues are glossed over by propaganda, doublespeak and deception. We have seen far too many statements such as Jason Hayward's recent opinion article, which sought to condemn the naysayers and to put lipstick on a pig. We have serious internal and external threats to our economic prosperity: an ageing population, declining tourist arrivals, external pressures on our international business sector, an ever-increasing cost of living, Bermudians looking elsewhere to live, and no sight of badly needed immigration reform. There are also some significant facts that Mr Hayward wants people to ignore:
The Government's own economic reports have clearly stated that construction projects such as the St Regis hotel and the airport are the main drivers of an increase in gross domestic product
Those same reports have also stated that increased government salaries and wages have also helped to buoy GDP growth
The collapse of the retail sector and the loss of 200 jobs, although his omission of that is not surprising since Mr Hayward does not consider an industry that employs about 3,000 Bermudians as significant
House prices that have clearly fallen sharply, probably leaving many Bermudians in a horrible state of negative equity
The lack of success to date of fintech, the Premier's flagship policy
What will happen when construction on St Regis and the airport ends? Will work at the Bermudiana Hotel make up the difference? The renovation of the Fairmont Southampton is welcome but that was not government-inspired. In short, the Progressive Labour Party has no construction projects in the pipeline, so what will happen to GDP then? Will we have to rely on more government hires to keep GDP positive? Mr Hayward said: "It is misleading at best for individuals to use the performance of retail establishments as a measure for the country's overall economic performance." Of course, online shopping is a factor, but I would wager that Bermudians are spending less across the board because of uncertainty about the future and because, with all the new and increased taxes and charges, they have less disposable income. Mr Hayward chooses to ignore underlying issues such as these. Why is that? This government needs to be open and honest about the state we are in and make the tough decisions that are needed, regardless of popularity or internal PLP politics. It is time to stop dragging their feet on immigration reform. Bermuda needs more than just mixed-status reforms. We need to start the conversation on comprehensive immigration reform with protections put in place to ensure Bermudians benefit first and foremost. Our immigration can be catered to sourcing job creators/investors who can empower Bermudians to gain employment for themselves and create it for others. This is not "opening the floodgates to foreigners"; it is creating a framework for the expansion of the economy for everyone's benefit. It is time to start a gradual scaling-down of the Civil Service so that Bermudians are not subject to increased taxes to prop up a bloated government. These changes should start at the top with a smaller Cabinet and a merger of constituencies to reduce the number of MPs. Again, we should open the conversation about whether it is feasible to nationalize Belco to have more control over fluctuating rates and the best energy framework for Bermuda. If not, we need to encourage more competition. And open the conversation about the legalisation of cannabis. These changes will take time; however, nothing starts without a first step. Mr Hayward's opinion failed to admit that there are underlying problems with the economy. Hopefully, the finance minister will not have such a head-in-the-sand attitude when he delivers his Budget next month."

Legal news. By Senior associate Bradley Houlston, a member of the Dispute Resolution department at Appleby. He leads the firm's employment and immigration law practice. "Sweeping changes to Bermuda's pensions regime are under way that could result in private-sector employers and their employees seeing significant alterations to their existing pension arrangements. Royal Assent was given at the end of last year to the National Pension Scheme (Occupational Pensions) Amendment Act 2019 and the National Pension Scheme (Occupational Pensions) Temporary Amendment Act 2019. The new laws have attracted much interest during their passage through the legislative process. Among the most eye-catching changes is the requirement that, from March 2, 2020, employers will need to provide pensions for all employees over the age of 23 who have not reached retirement age, regardless of immigration status, save for American work permit holders who already contribute to a 401(k) pension plan and work permit holders whose permit is for a period of 12 months or less. Previously, the obligation to make occupational pension arrangements applied only to Bermudians and the spouses of Bermudians. The Government has indicated that this is a response to concerns that the current situation has affected employment opportunities for Bermudians by making it cheaper to employ overseas workers. While this move will level the playing field in relation to pension provision, some commentators have pointed out that there are already additional costs associated with hiring ex-pats, such as work permit fees, repatriation costs and housing and relocation allowances, which ex-pats often expect to receive. Further, many employers already enroll non-Bermudians in their occupational pension schemes. For any companies that do not already enroll their ex-pat staff, this change will add to the cost of doing business. However, employers who already have non-registered plans in place for their non-Bermudian staff will be able, once they join their registered plan, to receive payroll tax relief on their contributions. Previously payroll tax had to be paid on their contributions, so this amendment will allow employers in this position to reduce their operational expenses. Another significant change is that employees will be able to take out a lump sum of 25 per cent of their private pension on retirement. Currently, withdrawals from accrued balances can only be made in cases of financial hardship, with the consent of the Pension Commission. The date on which this change is to become effective will be confirmed in due course. This change will bring Bermuda into line with many other jurisdictions that permit early drawdowns. In the United Kingdom, for example, employees have for many years been permitted to withdraw 25 per cent of their funds and this has recently increased to 100 per cent. It also introduces parity between the private sector and the public sector, as civil servants have been allowed to take out lump sums of up to 25 per cent for more than 20 years. Lump sum payments give employees more autonomy over how they use their pension funds and could be used, for example, to pay off mortgages, invest in property or pay school fees. Other changes due to come into force on March 2:
The statutory vesting period — the period for which an employee must be enrolled in a pension plan before they are entitled to accrued benefits — will be reduced from two years to one year, which will benefit employees who frequently move between employers
Employers will be required to pay interest on any unpaid contributions
Employers will be subject to new comprehensive record-keeping obligations in relation to pension plans
Stronger powers for the Pension Commission, including the ability to refuse the appointment of a pension scheme trustee who is not deemed to be fit and proper or lacks the integrity and appropriate skill for the role
Each of these measures could impose additional financial and administrative burdens on employers but are likely to be welcomed by plan members. One change that has already come into effect is the ability to temporarily suspend pension contributions until the end of 2021. It is now possible for both employers and employees to suspend 2 per cent of their pension contributions, based on pensionable earnings of the member (currently, standard mandatory contributions are 5 per cent each), provided the employer is not in arrears with its contributions. Where pension provision is dealt with as part of a collective bargaining agreement, an employer can only suspend its contributions with the agreement of the relevant trade union. This measure is designed to temporarily increase take-home pay for employees and give a boost to the economy. It will also reduce business expenses for employers who take advantage of a temporary suspension. The Bill was initially withdrawn at the end of November 2019, following complaints by the One Bermuda Alliance, before being reintroduced after it was made clear that employee contributions can only be suspended with the employee's consent. Overall, these changes represent a significant shift in the existing private pensions landscape in Bermuda. Employers will need to familiarize themselves with their new obligations and pension scheme members should consider their new rights as part of their financial planning for retirement."

Civil unrest in Hong Kong and Chile, together with tornadoes and wildfires in the US, and a typhoon in Japan, contributed to estimated net pre-tax catastrophe losses of $430 million for Chubb Ltd in the fourth quarter. After tax, the estimated catastrophe losses total $353 million. The company said the losses were primarily attributable to severe weather-related events around the world. The estimates are net of reinsurance, include reinstatement premiums and comprise losses generated from the company's commercial and personal property and casualty insurance businesses as well as its reinsurance operations globally. In addition, for North America agricultural insurance, the company estimates for the fourth quarter an underwriting loss of $23 million pre-tax, or $18 million after tax, primarily attributable to crop yield shortfalls resulting from poor growing conditions. In the third quarter of 2019, the insurer and reinsurer recognised a charge related to preventive planting claims due to the impact of wet weather conditions. For agriculture, the combined ratios for the fourth quarter and full-year 2019 are expected to be 105.4 per cent and 95.1 per cent, respectively. Chubb expects to issue its fourth quarter earnings release after the markets close on February 4.

Cold weather from the East Coast is expected to bring lower temperatures and gale force gusts over the next two days. According to the Bermuda Weather Service, winds will pick up tonight with occasional showers as a cold front approaches the island. Gary Hall, meteorologist, said the front will bring the coldest weather the island has seen so far this winter. Mr Hall said: "Northwest winds will follow the front and become gale force — 25 to 35 knots, gusting to 45 knots — by early Friday morning at the latest and persist through the daytime hours on Friday. High temperatures on Friday and Saturday will struggle to break the 60 degree mark, while overnight lows will dip into the lower 50s. Mr Hall said temperatures around the island are expected to be "well below" the average daily low for January, which is around 64 to 65 degrees. The winds are expected to weaken rapidly on Saturday, although conditions will likely remain cool. He explained that this time of year deep low pressure systems can form north of Bermuda and travel up or along the Canadian Maritimes. Mr Hall said: "The trailing cold fronts behind these deep lows usher in a modified polar air mass which adds to our showers and resulting cold temperatures." A Small Craft Warning is in effect for this evening, while a Gale Force Warning will come into effect early Friday.

Olympic athlete Eilish McColgan will be one to watch in the Butterfield Front Street Mile elite women's race, and the BF&M 10K. She is one of Britain's top women athletes and has competed twice in both the Olympics and Commonwealth Games. She won silver in the 2018 European Championships at 5,000 metres. In October, she broke the Scottish national record for 10 miles, previously held by her mother Liz McColgan, a former multi-world championships and Commonwealth Games distance running champion. The new Scottish record, set in Portsmouth, England, is 51min 38sec. She also set a lifetime best for a 10K road race, clocking 31min 48sec in Sheffield, England. On that form, the 29-year-old from Dundee, Scotland, could mount a credible challenge to the weekend's longstanding 10K record set by Grete Waitz in 1982, of 31:41. If that happens it will be a special moment for McColgan and her mother, who was coached by the late Norwegian legend. In the mile race, McColgan is expected to be a leading contender. She has regularly run times around 4:30 on the road, and in 2017 achieved 4:19 in the Fifth Avenue Mile race in New York. As she prepared for the Royal Gazette Bermuda Triangle Challenge weekend, and sets her sights on the Tokyo Olympics this summer, McColgan took part on a question and answer interview with The Royal Gazette.
Q. Have you been to Bermuda before. Is it a place you know much about. How did you get to hear about the January races? I haven't been before. It's somewhere I don't know much about. Although the other day, I got a newsletter from my old school in Dundee, Scotland, and there are always features on former pupils and where they now live. One former pupil was now living in Bermuda as a lawyer — so that was pretty cool. I heard about the race a few years ago as I had a friend who raced there for England one year. I then found that the 10K course record is by Grete Waitz who was a huge inspiration for me growing up. She was actually my mum's coach and a close family friend. She unfortunately passed away a few years ago. It would be incredible to try and get as close to her record as I possibly can. That would be really special for me.
Q. What is your training focus during the winter months. And what are your main goals in the coming months and for the rest of 2020? A. Main focus this winter is to build up my general running and endurance. I would like to run a fast 10,000 on track this year. My main goal would be to qualify for the Olympics but also to run sub-31mins. My mum holds the Scottish record so I'd like to try break that this year.
Q. You recently ran a sub-32min 10K on the road, and a fast 10-miler in Portsmouth. Are you doing anything new with your training to hit these times. Has it been a gradual improvement through long-time conditioning, or both? It's definitely been a gradual improvement through consistency. In previous years, I've always fought back from injury and illness which really takes a toll on the body. Staying healthy has been a huge driving factor in my improvements this year.
Q. Your mother is remembered as one of the great distance runners of her generation. How much of an influence and inspiration is she to you? She's a huge inspiration to me. Not only is she an incredible athlete — she's a great mother and coach too. Every time I stand on the start line, it feels good to have her on my team and behind me every step of the way.
Q. What do you love most about running? I love the freedom it brings. There's nothing better than heading outside for a run and clearing your head. Nobody regrets ever going out for a run.
Q. Which events do you intend to do in Bermuda, and will your partner Michael Rimmer be competing too?
I will be taking part in the mile and the 10K. Michael will take part in the mile — he's a three-time Olympian in the 800m. A 10K is definitely too far for him! Both of us can't wait to visit Bermuda and be a part of the running festival.
Profile: Michael Rimmer
A three-time Olympian, Rimmer, 33, is one of Britain's fastest 800 metres runners with a best of 1:43.89. He won silver at the distance in the 2010 European Championships in Barcelona. Rimmer, from Southport, England was a semi-finalist in the 800m at the 2008 and 2016 Olympics, and was in the heats at the 2012 Games.

January 15

The under-fire chairman of the Progressive Labour Party confirmed yesterday that he will quit the post. A statement issued by the party said that Damon Wade had "announced his intention to resign as party chair" at an earlier central committee meeting on Monday night. The decision came after a unanimous vote of no confidence was passed against Mr Wade and his resignation was demanded by the party executive last month. Controversy erupted after Mr Wade claimed he was owed a place in the PLP "friends and family policy" at an earlier central committee meeting. The meeting was recorded and posted on social media. Mr Wade claimed Cabinet members had shown "incompetence, arrogance and vindictiveness" against him in relation to his proposal for an energy project at the National Sports Centre in Devonshire. However, David Burt, the party leader and Premier, insisted yesterday that Mr Wade had not intended to use his position for personal gain. He said: "Some readers could have had the impression that chairman Wade was seeking to use his office to acquire a contract. It must be noted for the record that for the public private partnership project at the National Sports Centre, chairman Wade's company was designated the 'preferred bidder' in September 2018, prior to his election as PLP chairman. Therefore, it would be incorrect to suggest the chairman used his position for personal gain or failed to live up to the high moral standards that the officers and members have set for the party and themselves." Mr Burt thanked Mr Wade for his service as chairman. He added: "Having held this volunteer office before, I know the incredible demands faced by any chairman of the PLP in balancing private commitments and party matters." Mr Burt said Mr Wade's tenure would be remembered for the development of the party mission and vision, designed to "ensure the PLP is a dynamic organisation that can meet the demands of a changing Bermuda". He added: "As party leader, I look forward to working with him in the future to make sure that we increase the speed of small-business contracting which will assist the PLP in our mission of increasing black economic empowerment in Bermuda." Mr Wade said that he was "honoured" to have served as party chairman. He added: "During my tenure, we've improved the financial position of the party, started upgrades to our Alaska Hall headquarters and commenced a strategic planning exercise to ensure the party is ready for the challenges of this next decade." Mr Wade said that he would remain a member of the party and looked forward to working with the research and platform committee and the Parliamentary group "to put forward recommendations to the party's central committee to assist issues faced by small businesses". Mr Wade later declined to comment further on his resignation. He said: "The policy of the party is that there is one voice, and that press release went out already today." Vacant positions on the party executive will be filled at a special delegates conference on February 10.

A Devonshire man has been banned from the roads for 18 months for driving while impaired on New Year's Day. Darren Williams, 35, apologised in Magistrates' Court, adding: "It's something I'm ashamed of and definitely not something I want to repeat." The court heard police on mobile patrol at 9.40pm on January 1 noticed a motorcycle headed south in the northbound lane of Frog Lane, Devonshire, and spotted motorcycle debris in the road. Williams admitted having an accident but denied drinking. A breath test breath showed he had 170 milligrams of alcohol in 100 millilitres of blood — more than double the legal limit of 80mg/100ml. Juan Wolffe, the senior magistrate, also fined Williams $1,000.

Markel Corporation has appointed Bermudian Margot Green as head of Bermuda claims. She will manage the Bermuda professional liability and property claims teams, in addition to the casualty claims team that she currently manages. In addition, she will continue to act as complex claims counsel for the Bermuda casualty claims team. Previously, Ms Green served as director and senior counsel, complex claims, at Markel Bermuda and was responsible for managing the Bermuda casualty claims team. She joined Markel in 2016 as an executive claims examiner on the Bermuda casualty team. She has also held positions with the insurance and reinsurance group at Crowell & Moring LLP in Washington, DC, and worked as a summer intern in the general counsel and claims offices of Ace Bermuda. Mia Finsness, managing director, global casualty underwriting and claims, said: "We are delighted that Margot will be assuming responsibility for the entire Bermuda claims organisation. She has proven herself to be a true leader, both at Markel and within the Bermuda re/insurance industry. We are confident that the Markel Bermuda claims teams will thrive under her leadership and direction." Ms Green was born and raised in Bermuda and attended Mount Saint Agnes Academy. She is a graduate of Wake Forest University and The George Washington University Law School.

A community group in the West End will this week launch an online survey in a bid to improve the area. Brenton "Tony" Roberts, a spokesman for a group of community leaders from the White Hill area, in Sandys and Southampton, said they had met on a regular basis since April to develop projects to benefit those who live and work in the area. Mr Roberts said: "To this end, the leadership are launching a survey aimed at soliciting the views of all residents and families living in the area between the draw bridge at Somerset Bridge, Sandys, and Whale Bay Road, Southampton, to complete the survey instrument to ensure that their views are included in our plans. Workers in this community are also invited to complete the survey." The online survey will run from January 15 until February 15. Mr Roberts said the results of the survey would be released after they were analyzed. The group includes representatives from the Mt Zion AME Church, Emmanuel Methodist Church, the Dalton E Tucker Primary School, the Lodge Somers Isle, the Somerset Bridge Recreation Club and residents in the Death Valley Field area. In addition to its own projects and activities, the group said it hoped to work with other organisations in the area. The survey will be available online at surveymonkey.com/r/SVHQK7Q.

Commuters were treated to a morning snack and best wishes for the new year when a group of council members met them at their ferry stop. Representatives from Southampton Parish Council laid on the breakfast for people at Rockaway last week. Passengers on the 8am and 8.20am ferries were offered free juice, water, fruit and pastries during the meet and greet event last Thursday. Stacey-Lee Williams, the Southampton Parish Council chairwoman, said: "This is the second time we have surprised the commuters with pastries, and it's just a small way to let them know that council is here for parish residents, and we hope to be a symbol of community for the parish." Seniors at Dr Cann Park, a Bermuda Housing Trust development in Southampton, were each given a $50 grocery voucher from the council earlier this month. Ms Williams said: "The residents were very grateful, and members always come away feeling extremely fulfilled after spending some time with these deserving residents." The council will hold a "fun walk" from Whale Bay to Wadson's Farm on March 15, with the start time to be confirmed.

A stretch of East End road blocked off for months has sparked complaints from a nearby resident. Barbara Atwood said that a pile of rocks had sat in the turn-off from Lower Gates Road to St David's Road since October, at least. She asked: "What the heck is it for? What is the point of blocking that road off? It was a perfectly good, useable road." Photographs taken at the junction yesterday showed one end of the turn-off on to St David's Road blocked by rocks. The other end from Lower Gates Road was fenced off with a metal barricade. Ms Atwood said that a fence had been set up in the same spot last summer before the rocks had appeared. She added it appeared the measures were taken to stop vehicles using the connection, but that she did not know where the materials had come from or who had positioned them in the roadway. Ms Atwood said that she had not raised the problem with any government department. Lieutenant-Colonel David Burch, the Minister of Public Works, and Tinée Furbert, the MP for St George's South, did not respond to requests for comment.

Top international competitors will join home-grown athletes for The Royal Gazette Bermuda Triangle Challenge this weekend. However, for some competitors the race is about more than a chance of a medal. Ken Lehman, who grew up in Bermuda, but now lives in Pittsburgh, Pennsylvania, said the race was less about himself than it is about 16-year-old McKenna Bowes. McKenna is an aspiring athlete whose path to become an elite runner was halted by a serious medical condition. Mr Lehman said: "I coached her since she was a kid. She is a pretty significant runner who was going to a division one university to run track, when she collapsed during a race. Her father and her family took her to get tested. It happened again and that's when the doctor found she had non-curable lupus." He said that he has helped raise $4,500 to combat lupus in her honour. This year, he will be joined by nine others, including McKenna's father, and will run in custom-made #kennastrong shirts. Mr Lehman said running could be a "solitary, selfish" sport, but the knowledge that he was running for a good cause made the experience worthwhile. He added: "When you're doing it for someone else, it makes those long miles easier because you're not alone." He said the race will also be a bittersweet one for him as it will be the first since his mother, Debbie Loader, died in December. Mr Lehman said: "For her to have passed away as I was coming home is really poignant. With her looking on from heaven and McKenna on my mind, I think it's going to be like I am shot out of a cannon that day." Lisa Gorke, from New York, said she was thrilled to be able to run in the event. Ms Gorke explained she was diagnosed with type 2 diabetes three years ago. She said: "I was overweight and never thought I would be a runner. I had never run before prior to about two and a half years ago. I felt terrible and knew something had to change." Ms Gorke said she joined up with a group of friends, lost weight and began to compete in races to raise money for the Juvenile Diabetes Research Foundation, which funds programmes to combat type 1 diabetes. She added she and her friends were immediately interested after they heard about The Royal Gazette Bermuda Triangle Challenge. Ms Gorke said: "There's really nothing like it that we found anywhere else, challenging ourselves over three days and just seeing what our bodies are capable of. And Bermuda's beautiful, which helps." Mr Lehman and Ms Gorke will be joined in the competition by Kevin Maloney, who will be returning for his fifth year. The Long Island, New York insurance industry executive, with friend Mike Almskog, has run in the event to raise cash for the St Baldrick's Foundation, which funds research into childhood cancer, in tribute to his wife, Lisa, who died of the disease in 2016. His efforts have raised almost $228,000 for the charity. Mr Maloney is a senior vice-president with Allied World Insurance, which has a major presence on the island. Mr Almskog works for insurance giant AIG, which also has an office in Bermuda and is headed by Bermudian Brian Duperreault.

Seven posts have been made redundant as a result of a restructuring of a part of BF&M's life insurance business. The Bermudian insurer said yesterday that two of those affected, both of whom are Bermudians, had been offered full-time positions in the group. John Wight, BF&M's chairman and chief executive officer, said yesterday: "We are always focused on operational efficiency and client service. We have determined that reallocating the servicing of our individual life insurance business in house instead of through an agency structure allows us to better meet those objectives. We staff according to the changing needs of the business as part of our normal course of operation. There is no change to our approach. I am pleased to confirm we have been able to offer full-time employment to two individuals who were impacted by the restructuring. BF&M remains fully committed to growing our individual life insurance in Bermuda."

A former broadcaster who became a fixture of the Newport Bermuda and Marion Bermuda races has died. Eugene Rayner was 78. Mr Rayner got involved with the races in 1994 after years as a ham radio enthusiast. He became the races' director of communications, and chairman of the finish line committee in 2003. His widow, Miranda Fountain, said yesterday Mr Rayner was "the kindest, most gentle and most unselfish person, always ready to give a helping hand or an ear to someone suffering grief". Ms Fountain said her husband had grown up in a racially segregated Bermuda and won a scholarship to the Berkeley Institute from Central School in Pembroke, now Victor Scott Primary School. He went on to study engineering at Ryerson University in Toronto, and became an entrepreneur when he returned to the island, running two plant nurseries with his late first wife, Jean. Mr Rayner told The Royal Gazette when he retired from his yacht racing duties in 2014: "It's all fun, be it daylight or not." He said one of his favourite tasks had been lookout duty from the former US Navy watch tower at St David's Lighthouse as he waited for the first yacht to cross the finish line. Mr Rayner worked for the Capital Broadcasting Company in the 1960s and was a former programme director for ZFB, where his work included producing live children's shows with the late Montague "Monty" Sheppard. He was a founding director of the Bermuda School of Music and his tenor voice was prized by a range of the island's choirs. Mr Rayner was also a founding member of the Duke of Edinburgh Awards in Bermuda. He was the first man and first black person to be president of the Bermuda Rose Society and a keen member of Keep Bermuda Beautiful, as well as the Bermuda Musical & Dramatic Society. He served as chairman of the parent teacher association for the Bermuda High School for Girls. Ms Fountain said her husband had loved gardening and cooking, and that his work with the finish line committee of the Newport and Marion races had been his "tour de force". She added: "No one would realise the amount of work that was entailed in that, but he went about the duties without, or nearly without, fuss. Both yacht clubs recognised his contribution when he had to give it up." Mr Rayner died on January 5 after a struggle with diabetes and Ms Fountain thanked the doctors and nurses who cared for her husband in his last months.

January 14

The assistant director of the Government's child protection agency charged with assault and mistreatment of a child will have a trial date fixed next Monday. Kennette Robinson, 51, will return to Magistrates' Court on January 20. Ms Robinson, from Devonshire, pleaded not guilty to the charges on December 5 and elected for trial in Magistrates' Court. The offences were alleged to have happened on May 8 last year in St George's. The alleged victim, a 17-year-old girl, cannot be identified for legal reasons. Senior magistrate Juan Wolffe extended Ms Robinson's $1,000 bail.

A motorcyclist fled the scene of a crash that left two women in hospital — one with a serious head injury, a police spokesman said yesterday. The spokesman added the head injury could be life-threatening. A police spokesman said details were limited, but that it appeared that two vehicles were involved — a 50cc rental scooter and a motorbike. The crash happened on North Shore Road in Devonshire, near the Mid-Atlantic Boat Club, at about 11.25pm on Sunday. It is believed the scooter was traveling east on North Shore Road when the motorcycle pulled out of the boat club and the vehicles crashed. A BPS spokesman said: "Apparently the motorcyclist then fled the scene." The scooter rider was said to be a 42-year-old Warwick woman, who suffered "injuries including a potentially life-threatening head injury". Another woman — from Smith's, also aged 42 — was understood to be a pillion passenger on the motorcycle that left the scene of the crash. Both were taken by ambulance to the King Edward VII Memorial Hospital, where the Smith's woman was treated for facial and other injuries. The BPS spokesman added yesterday: "The scene was processed and efforts are ongoing to locate the other motorcycle and its rider."
Witnesses should contact Pc Kayla Smith on 247-1704 or by at e-mail smithkay@bps.bm

A 16-year-old schoolboy died yesterday after his scooter was in collision with two other vehicles. Police said the youngster, from Sandys, died after a crash involving his bike, a fire engine and a taxi. It is the first road death of the year. The crash happened on Somerset Road, Sandys, near Scaur Hill, at about 4.15pm. Traffic in the area of the crash was delayed for several hours as police experts examined the scene. A police spokesman said a family liaison officer has been assigned to the boy's family. He added an inquiry into the incident was under way and that any witnesses should contact Pc Dennis Joell on 247-1788 or 717-2221 or by e-mail at djoell@bps.bm.

The founder of a group designed to boost leadership skills in young people has been awarded a prestigious Rhodes Scholarship. Now Ryan Robinson Perinchief, who set up Future Leaders Bermuda, will spend a year at Oxford University in Britain. The 23-year-old said last night: "I have no doubt that this experience is an opportunity for me to be a part of a collaborative and informative group of leaders who are committed to making meaningful contributions to the local and global community." Mr Robinson Perinchief, a former premier in the island's Youth Parliament, will join 102 scholars from around the globe at Rhodes House in Oxford. He thanked the selection committee for their faith in him. Mr Robinson Perinchief added: "The complex history and significance of this award is not lost on me and I pledge to honour my ancestors, God and my local community in making use of whatever tools and benefits may come from it. In addition to the selection committee, I would like to show special appreciation to my parents, Tammy Robinson and Wayne Perinchief, and my extended friends and family, the Midland Heights Church crew, the Future Leaders team, and the community at large, for supporting and believing in me." Mr Robinson Perinchief has also served as the Bermuda delegate to the Commonwealth Youth Council and was nominated in 2019 for the Commonwealth Youth Awards for excellence in development work. The Bermuda Rhodes Scholarship Selection Committee administers the fully funded scholarship, which has been based at Oxford since 1903, and there is only one Bermudian student a year. Candidates have to show academic excellence, leadership capabilities, achievement in extracurricular activities and a commitment to solving humanity's problems. Mr Robinson Perinchief studied law at Durham University in Britain and graduated in 2019 with a first-class honours degree after a year in Brazil as a Rotary Club exchange student. He was awarded the John Steel QC Prize for Advanced Issues in Public Law while at Durham. Mr Perinchief was also president of the university's People of Colour Association and was honoured as one of "Britain's 150 Most Outstanding Black Students" by Powerful Media magazine. He also attended the Johns Hopkins University Centre for Talented Youth in Baltimore, Maryland, and has won the National Bermuda Outstanding Teen Award for Leadership. Mr Robinson Perinchief went to school at the Berkeley Institute, where he was head boy, and left with triple honours in 2014. He is the fourth Rhodes scholar from the school. Mr Robinson Perinchief said he wanted to be "a source of information based on my personal experiences and insights that can help those who may come behind me". He advised other students to, "first and foremost, be your authentic self — you are your best advocate" when they applied for scholarships. Mr Robinson Perinchief added: "Don't ever limit yourself or underestimate your potential. Visualize what you want, be honest about what it will take to get there, and practise discipline in pursuit of your goal. Finally, do not allow your worth or your success to be defined by others' selection of you — that applies for scholarships and life in general. In this way, you can be humbly confident in knowing that regardless of the outcome you have put your best foot forward." Mr Robinson Perinchief added he had a keen interest in social justice, advocacy and leadership, and wanted to learn about how to be "more impactful by undertaking a master's in global governance and diplomacy and/or a master's in public policy".

Freddie Evans, event chairman of the Butterfield Front Street Mile, believes the field this year will be the strongest ever, including former champions and multiple Olympians. Evans is determined to kick off the Bermuda Marathon weekend with a "bang" and fully expects the star-studded elite line-up to do just that on Friday evening. Among the confirmed entrants are Michael Rimmer, a three-times 800 metres Olympian for Great Britain in 2008, 2012 and 2016 and Eilish McColgan, the daughter of Olympic silver medal-winner Liz McColgan-Nuttall, and two-times middle-distance Olympian for GB, in 2012 and 2016, who hopes to compete at the Olympic in Tokyo this summer. Other notable entrants include 800 specialist Charlene Lipsey, who was part of the United States 4x800 team which won gold at the IAAF World Relays in Nassau, Bahamas, in 2017, as well as compatriot middle-distance runners Patrick Casey and Harun Abda. Rolanda Bell, who has competed multiple times in the race will be a familiar sight for local spectators, while Dage Minors will be aiming to emulate an historic feat from 2017 when he became the first Bermudian to win the elite title. "We have a great field confirmed for the race and it is going to be a really exciting evening," said Evans, who is one of three new organisers of the marathon weekend. I'm in no doubt that it is our strongest field ever. Historically, Anthony Raynor has organised the entire weekend by himself and he's done an incredible job over the years. I am one of the three people to join the team and between us we decided that we wanted the Front Street Mile to be the flash point of the entire weekend. We wanted to grow the event and start the race weekend with a bang and with the line-up we have it looks like that is what we will get. In the women's race you have the likes of Charlene Lipsey and Eilish McColgan, while in the among the men's race I'd keep a close eye on Patrick Casey, Michael Rimmer and Harun Abda. Those guys can certainly go under four minutes. However, I guarantee Dage Minors is fitter and faster than ever before and he always seems to perform really well in the race. I know he's excited to test himself against the line-up and I wouldn't be surprised to see him on the podium." However, it not just the elite line-up that has got Evans excited, with the local age races set to promise a thrilling spectacle across the board. "I'm also incredibly excited about the local field," Evans added. "The Men's Open is a wide-open field, a true toss-up and we will have to see who has the energy to persevere. Kwame Curling, Alex Pilgrim, Henry Stevens-Carty and Tom Mills could all find themselves challenging for the podium. The senior school men's podium may be dominated by Carifta Games qualifiers. Defending champion Khazi Sealey, Ryan Outerbridge, who was third last year and Tommy Marshall, who was fourth, all qualified for the Carifta Games in Bermuda in April in the first track meet of the season. Nicolas Pilgrim and Sancho Smith will also challenge for the podium. The middle school girls could be the race of the night. Ellise Dickinson and Legend Stevenson were second and third in last year's primary girls division, while we will have Jasmin Hasselkuss, who came second in last year's race behind defending champion Daria Desmond. Then there's Jada Grant, who came out of nowhere to qualify with the fastest time. The primary school boys' race will also be wide open with the likes of Cameron Adkins, Gianluca Bortoli, Chaz Edmead, Harris Fleming and Tobiah Goodchild among the ones to watch. The primary schools girls will also be exciting after all 20 competing qualified in less than seven minutes, including Antoinette Barry, Azari Jones-Dalton, Caitlyn Boyd and Lashee Jones. I'm just incredibly excited about the whole event."

January 13

The Progressive Labour Party MP for Warwick South East has been sworn in as the temporary Minister of Tourism and Transport. Lawrence Scott was appointed to head the ministry at Government House on Friday and will hold the post for ten days while Zane DeSilva is overseas. David Burt, the Premier, said: "The Constitution of Bermuda allows the Premier to appoint a person who is a member of the House of Assembly or the Senate as a temporary minister to act in the case of when a substantive minister is away from Bermuda. This constitutional provision is not new; however, given the size of our parliamentary majority, I've decided to use this as an opportunity to allow members of the legislature to develop professionally when a minister is traveling for a long term." Neville Tyrell, a Progressive Labour Party backbencher, was sworn in as temporary Minister of Health last August while the full-time minister, Kim Wilson, was overseas.

A string of gun incidents has shown efforts to help at-risk young people must be increased, an anti-violence campaigner said recently. Desmond Crockwell commented that danger signals had to be tackled at a young age. He said: "I would be hard-pressed to think that these are 40 to 50-year-olds shooting, or that these young people were not identified at an early age as potentially at-risk or angry young persons in school." Mr Crockwell said that he felt that more anti-violence work could be done in schools, including the creation of better relationships with pupils identified as troubled. He added: "Many of these youth are simply crying out for attention and support that many cannot imagine being without, such as a stable home environment." Mr Crockwell, the chief editor of anti-violence magazine Visionz, was speaking after police last Thursday highlighted several gun incidents in North East Hamilton in the past few months including two last week. Acting Detective Inspector Jason Smith said that two incidents had been reported in the Court Street and Angle Street area over the space of 72 hours. The most recent incident happened at about 5.45pm last Wednesday when a man entered Bulldogs Bar on Court Street carrying what appeared to be a gun. Another incident happened near Ambiance Nightclub on Angle Street at about 3.45am on January 4. Mr Smith said that a man was seen to point what appeared to be a gun at a group of men in a car park. Three other firearms incidents happened in the area in recent months — on September 14, October 22 and December 22. Mr Smith added it appeared "feuding among groups of men" was behind the incidents. He said that he did not want to "go into the specifics" of the groups of men involved because they did not want to label the groups as gangs "at this stage". Mr Crockwell added that he could speculate on the possible involvement of gangs as he did not know the people who had taken part in the incidents. He said: "There are people who have the courage to shoot another person, whether they are part of a gang or not. Not everyone who is identified with ties to gangs has the will to shoot another person." Mr Crockwell added that a criminal lifestyle would always be attractive to some youngsters, "particularly those who may have grown up in and around such activity". He said that partnerships between the public and private sectors, along with the Government, in areas that suffered antisocial behaviour could help create opportunities. Mr Crockwell added: "I remember going to some gang members and asking what would help them change the way they live. The response was work. The island had seen a bigger effort to help troubled youngsters but we still have a long way to go, In the end the negative behaviour will not stop, but one formula for bad to grow is if good men do nothing." He asked people in the community to get together and talk to angry and violent young men and women. "Maybe we can help change the mindset of a few. For if we save one, we have effectively saved two." Neither Wayne Caines, the Minister of National Security, nor Leroy Bean, the Government's gang violence reduction co-ordinator, responded to a request for comment.

A man jailed for ten years after he was convicted of stabbing a restaurant worker 13 times in an attempted robbery has lost his appeal against conviction. In the Supreme Court last May, Alex Wolffe was found guilty by a majority verdict of wounding Borislav Angelov with intent to cause grievous bodily harm, attempted robbery and two counts of intimidation. Mr Angelov was stabbed outside his Paget home after he was chased on his motorcycle along Harbour Road by two men on a motorbike in October 2018. Nine grounds of appeal were raised by Susan Mulligan, who appeared for Wolffe, including that Puisne Judge Juan Wolffe had erred when he allowed the Crown to lead rebuttal evidence said to damage Wolffe's credibility. The rebuttal involved evidence Wolffe gave about an attack on him at his home. Wolffe testified that he had been stabbed by a stranger after he had opened the back door of the house in response to a tap at his bedroom window, which he thought was his girlfriend. The testimony led to an application from the Crown to introduce rebuttal evidence to show that the window could not be reached by someone of Wolffe's girlfriend's height. Court of Appeal Judge Anthony Smellie wrote in a judgment delivered on Thursday: "The inference which the prosecution invited the jury to draw was that the incident had been staged by the appellant who must have inflicted the knife injury to himself." Ms Mulligan argued that the Crown should not have been able to present the rebuttal evidence. But Mr Justice Smellie said: "We do not consider that the learned trial judge was wrong to have regarded the matter as having arisen ex improvisio with the meaning of the modern test and so to have exercised his discretion to allow the prosecution to adduce the evidence in rebuttal." Wolffe testified that he had been robbed the same night that Mr Angelov had been attacked. He said that he was on a borrowed motorcycle in Warwick when he was confronted by two men, one armed with a knife. Wolffe said that he ran away from the men to a friend's house, and that he later found the bike abandoned with the keys still in the ignition. Mr Justice Smellie said: "Unanticipated though it no doubt was, the relevance of the new line of defence was clear — consistent with the appellant's 'ambush alibi', the jury were now to be left with the suggestion that the men who had ambushed, robbed him of CE875 and used it to commit the attacks upon ... Mr Angelov, were now out to silence him. "The rebuttal evidence was clearly necessary and relevant to counter that unforeseen suggestion. In our view it was admitted in the proper exercise of direction by the learned trial judge and so this ground of appeal also fails. The result is that the appellant's appeal against conviction is dismissed and his conviction is upheld." Wolffe was jailed for ten years for wounding. He was further sentenced to five years for the attempted robbery, and 12 months each on the two counts of intimidation. Mr Justice Smellie ordered the sentences to run concurrently, with time spent in custody also taken into consideration. Wolffe has filed a separate appeal against the sentence.

More than two dozen people were arrested over the weekend, including three men in connection with a "brutal" attack on a pizza delivery man last week. Detective Chief Inspector Grant Tomkins said that many of the 27 arrests were made as a result of a "robust and proactive response" by police to a series of firearms-related incidents in North East Hamilton. Mr Tomkins said that the response included a strong police presence at events, licensed premises and sports fixtures over the weekend. He added: "Over the three-day period, officers arrested 27 individuals for various offences, including robbery, wounding, burglary, money laundering and drug trafficking matters, as well as numerous outstanding warrants." Detective Inspector Derek Berry said that three people had been arrested in connection with the "violent robbery" of a pizza delivery driver in the West End last Wednesday. The victim, a 40-year-old Sandys man, was attacked at the junction of West Side Road and Church Valley Lane in Sandys at about 8.30pm. Mr Berry said: "At the time of the attack, the perpetrators were in possession of a machete and a knife. "The resulting unprovoked assault caused significant injuries to the victim, namely a broken forearm and a gash to his neck." He added that the victim was "steadily recovering" from his injuries after surgery. One of the alleged attackers appeared in court today and was charged with robbery, wounding and carrying a bladed article. Mr Berry thanked members of the public for their help and said the investigation continued. He asked anyone with information who had not come forward to contact police. Mr Tomkins added that four people had been arrested in connection with the seizure of $600,000 worth of drugs at the airport last Friday. He said that two United States nationals, a man and a woman, were detained by Customs officers at the airport on suspicion of drug trafficking last Friday after "multiple heat-sealed packages" had been found in their luggage. The two were later arrested by police. Mr Tomkins added: "Investigations also led to the arrest of a local couple on related offences, with the seizure of approximately $10,000 in suspected proceeds of criminal conduct. All four persons have been interviewed by detectives in regards to a conspiracy to import drugs."

Firefighters tackled a blaze on two boats in Dockyard last night. Video footage from the fire showed both boats in flames and billowing smoke. Firefighters fought the blaze until both of the fire-damaged boats sank. A spokesman for the Bermuda Fire & Rescue Service said: "At 6.27pm, the BFRS received a call reporting a houseboat on fire at the Dockyard in Sandys. The BFRS responded with six appliances and a total of 14 firefighters. "On arrival, firefighters found two vessels approximately 50 feet in length completely involved in flames." It was not known if anyone was on board either of the boats. The spokesman said the cause of the fire was under investigation. The Bermuda Police Service said the it was believed the fire started on one of the boats and spread to the second, which was moored next to it.

A pair of protesters picketed Elbow Beach Resort & Spa yesterday morning over a controversial pastor. The demonstration came as Gary Simons, a former Cornerstone Bible Fellowship minister, held a service at the hotel in his new role at GracePoint Church. The protesters, who asked not to be identified, stood on the sidewalk on South Road outside the entrance to the Paget resort with placards. The two said that security at the resort had ordered them to leave the property. But they added that they had already spoken to police and were told they were within their rights to protest, as long they did not obstruct movement in the area. Mr Simons was the pastor at Cornerstone Bible Fellowship in Hamilton and former deputy chairman of Preserve Marriage, a campaign group formed to fight same-sex marriage, until 2017 when he resigned from both positions. He returned to the pulpit as senior pastor at GracePoint Church at Elbow Beach last Sunday.

Rowan Vickers left Bermuda to carve his path as an actor almost a decade ago. He is back home for The Glass Menagerie, the American classic that launched Tennessee Williams's career as a playwright in the 1940s and is now "the most revived play in Broadway history". Put on under the banner of Mr Vickers's Venture Theatre Ensemble, it is part of the Bermuda Festival of the Performing Arts line-up. "I wanted to present something recognizable, that people may have studied in school; something that they might want to rush out to see. I also wanted to do something that would have a big impact and this play really, really does." The Glass Menagerie tells the story of a poor family in St Louis, Missouri as recalled by the son, Tom Wingfield, years later. "Having been abandoned by her husband, Amanda is desperate to provide a good future for her children," reads the festival synopsis. "Tom, though he truly longs for a life of adventure as a writer, is working in a shoe store warehouse to provide for the family. Daughter Laura, who has been left disabled as the result of a childhood illness, lives a secluded home life in a fantasy world of glass toy animals and old phonograph records. Amanda is on the prowl for a husband for Laura. When she convinces Tom to bring a colleague from the warehouse home as a suitor, a spark of hope is ignited and the eventual arrival of this mysterious gentleman caller pushes the already tenuous familial relationships to the breaking point." Mr Vickers is the play's director — his first time in the role. He cast fellow Juilliard alumna Leigha Sinnott as Amanda and New York actor Adam Schroder in the role of Jim. Alexandra Cockrell is the assistant director and stage manager; Amanda and Tom are played by his aunt and uncle, Karen Wood and William Vickers. "Directing and being at the helm of a show and having a real say as far as the design aesthetic is concerned always tickled my fancy and so this production has been a laboratory for all of us to experiment in," Mr Vickers said. "It's how his uncle, who is in his mid-sixties, ended up in a role usually played by an actor in his late twenties. We wanted to see what casting an actor that much older might add to the piece in terms of amplifying the themes of memory and regret and guilt and moving through the world haunted by the 'what might have been'." He is thrilled it gave him the opportunity to work with his relatives, professionals who have acted in productions around the world. "[They] have had really illustrious careers," he said. "They have made a life in the theatre and I have always admired and looked up to them as actors as well as people. We've always longed to work together. We've been talking about it for probably about ten years now and we always wanted to come back and do a project here in Bermuda but the opportunity never presented itself." He chose The Glass Menagerie for "practical as well as artistic reasons. It's a play I've been interested in as an actor and an artist for a while," he said. "It's a small cast, only four characters, and so when it came to the prospect of bringing international actors to take part in the production, the intimacy of the piece was a practical consideration as well. It's about familial love as well as romantic love — what it might mean to love someone you don't particularly like. It asks us what we owe to ourselves when the two are in direct conflict: passion, desire and our soul? Or is it family and honour and duty? It's also a story about stories. It's a play about the stories we tell ourselves and illusions we manufacture in order to survive and what might happen when those illusions inevitably shatter. And it's because of those themes that the play is incredibly universal." The show is the first by Venture Theatre Ensemble, a "social enterprise" Mr Vickers started in hopes of exposing Bermudians to performances featuring local and international artists. "The idea is to continue to do more productions in the future," said the 26-year-old, who has worked in television and on stage in New York since graduating from Juilliard in 2015. "I was taken by my parents [Ken and Jane Vickers] to see a lot of shows in the festival. I remember being inspired and meeting the actors and taking part in the outreach programmes. That exposure, and seeing what one might be capable of, is inspiring and I think it's important to expose young people to the arts, and the arts at that level. We're all indebted to the festival for providing that to us all." It is one of the reasons he was eager to get involved. "I'd longed to do a production here and the notion of directing a play was something that had interested me for some time," he said. "So, months ago, I reached out to them and said I wanted to start a theatre company and bring together local actors and international actors to create a culture of fantastic theatre under the banner of Venture Theatre Ensemble. I want local and international theatre artists to create dynamic, exciting productions of classic texts as well as new work for a Bermudian audience; world-class, really exciting theatre in Bermuda that you could get in London and New York. There's so much talent on island, such as the Christopher brothers and Faulkenberry sisters and a well of untapped talent in our young people, that I wanted to create a platform for that talent to emerge and perform for the Bermuda public. That was the ultimate idea and so I reached out to the festival and said, 'What do you think?' Eventually they agreed to take on this production, which we are incredibly grateful for."
• The Glass Menagerie runs at Ruth Seaton James on January 21 and 22. Showtime is 8pm. Tickets are available at ptix.bm. For more information on Rowan Vickers or Venture Theatre Ensemble, visit rowanvickers.com and vtensemble.com

January 12, Sunday

January 11

A news story claimed 131 murders had been committed in Bermuda last year after a Caribbean news agency mixed up the island and Belize, it was revealed yesterday. The year-end roundup for the Caribbean region, produced by the Caribbean Media Corporation, focused on 2019 crime statistics. The article said: "In Bermuda, the police said 131 murders had been committed with just a few days left in 2019 as compared with 144, the previous year." It added: "Crime, especially murders, remained unabated in the Caribbean in 2019. Jamaica, Trinidad and Tobago, Bermuda and even Barbados were among Caricom countries where crime had been a major issue this year." Peter Richards, the wire editor at CMC, admitted yesterday that a mistake was made and that it would be corrected. He explained: "The article should have said Belize and not Bermuda." A spokesman for the Bermuda Police Service said yesterday that there had been no murders in 2019 and five in 2018. The news story, which was picked up by several publications in the Caribbean, sparked anger in Bermuda. Dozens of people commented after the story was posted on an island social media site this week. Wayne Caines, the Minister of National Security, wrote: "I have spoken to a key stakeholder. We will address this formally." Mr Caines did not respond to a request for comment yesterday. Kevin Dallas, the Bermuda Tourism Authority CEO, said: "While we may share the first letter of our name with other islands, visitors can rest assured Bermuda's record on low crime and public safety sets us apart as one of the safest destinations in the world. We have our community, police and first-rate legal system to thank for that." Mr Caines gave an update in the House of Assembly in December on crime last year. He told MPs that the overall crime rate was down. "Firearms incidents are down. Robberies are down. Antisocial behaviour is down. I stand here today to thank all the agencies and persons who continue to work to make Bermuda safe." The minister thanked the Inter-Agency Gang Taskforce, the Inter-Agency Gang Enforcement Team, and the Gang Violence Reduction Team and members of the public "too numerous to name" who had also pitched in to stem the tide of violent crime. He also highlighted the work of the Bermuda Police Service. Mr Caines said: "I recognise the job you have is not an easy one. I can see the fruits of your labour." Stephen Corbishley, the Commissioner of Police, said last month that there had been a "marked reduction" in violent crime. He said the fall was due to "prevention, protecting people, good intelligence and good partnership". But Mr Corbishley warned that more needed to be done. He said: "The work to be done, I think, is the social side — how do we get young men to realise that selling some bags of weed in the street is not the right way forward and it's high risk? There's a lot of work being done by Government to do that and I think that is the long road that will have most success." Belize, with a population of 408,000, is on the north eastern coast of Central America and borders the Caribbean Sea.

A voter-registration drive will be held by the US Consulate for the United States' primary and general elections this year. US citizens in Bermuda have been invited to a session at the consulate offices on January 17. They will be able to register to vote and request an absentee ballot through a Federal Post Card Application, "the primary method of communication between you and your state election officials". A statement from the US Consulate General added: "It allows you to apply to register to vote, request an absentee ballot, and/or update your contact information with your local election office. Whether you are a first-time voter or have voted absentee in past elections, you must complete the FPCA to receive your 2020 ballot." US citizens will need to take government-issued photo identification, like a US passport or a state driver's licence, to complete the FPCA. Some states beyond Bermuda also demand a voter's full social security number to complete the application. US citizens were asked to check, before the registration drive, their state's identification requirements in the Voting Assistance Guide on FVAP.gov. Staff will be available to help at next week's event, which will be held at the US Consulate General, Middle Road, Devonshire, from 1pm to 4pm. Questions can be submitted to hamiltonconsulate@state.gov. For more information about voter registration, visit FVAP.gov, call 1-800-438-VOTE, or e-mail vote@fvap.gov.

Two men who claimed to be on holiday in Bermuda but scammed bank machines across the island were jailed for a year yesterday. Tiberiu Gavrila, 45, from Romania, and Radu Asavei, 32, from Britain, both admitted to conspiracy to remove stolen money from the island in 2019. The two also pleaded guilty to stealing from HSBC bank and possession of false credit cards between January 20 and 30 of last year. Magistrate Craig Attridge told them: "The increasing prevalence of offences of this nature undermines the financial integrity of this island." Mr Attridge added they had both admitted the offences and had clean records in Bermuda, but said bank fraud increased the cost of business on the island and "makes victims of us all". A Bermudian, 53-year-old Eldon Robinson, from St George's, was also charged with conspiracy and will appear in court at a later date. Gavrila, who has been in jail since May 16, will return to court on April 9, charged with the theft of $2,525 from Clarien Bank while on bail between April 27 and 29 and an attempt to steal a further $15,985. Asavei has been remanded in custody since August 14. Javone Rogers, for the Crown, said $1,450 could be proved to have been stolen in a string of offences, committed using fake cards from France, Sweden, Germany and the United States. At least 15 fake cards were used to withdraw money from HSBC cash machines around the island and the total they attempted to steal was $4,340. The court heard several of the cards were retained by ATMs after the transactions registered as suspicious and were retrieved by bank staff. Gavrila, from Pancota in Romania, flew to Bermuda on January 20, and claimed to be on vacation. Asavei arrived two days later and joined Gavrila, who was staying at the Sandpiper Apartments in Warwick. Staff became suspicious after the men inquired about converting Bermuda cash to American dollars and changed the length of their stay several times. Gavrila was pointed out to a police officer by guesthouse staff on January 23 and the two men were identified from cash machine CCTV. They were arrested, along with Mr Robinson, on January 30. Mr Rogers said only nine of the fake cards known to be used had been seized. He added: "There is no telling how far the scope of their offending really goes." The $1,450 was seized as criminal assets. Mr Robinson, who has pleaded not guilty, will stand trial in April.

A man turned himself into police yesterday after a video posted on social media appeared to show him stealing goods from a tech shop. The footage apparently showed a man take items from the shelves in Red Laser, on Bakery Lane in Pembroke, and put them down the front of his pants. Joseph Calauro, a manager and co-owner of the company, said that the footage was released in the hope that the public could help. He added that staff received almost 1,000 messages from members of the public after the clip was circulated. Mr Calauro said yesterday that the theft happened on January 3 and it was thought the man arrived with another man in a taxi, which was parked at a neighboring business, and both men went into the store. He explained: "We were very short-staffed that specific day. The gentleman grabbed the items, stuffed them in his pants, had a little conversation with staff then they left." Mr Calauro said that eight sets of Apple ear pods — worth a total of $2,000 — were taken. He added: "We had spoken to the police, given a statement, given the evidence videotape." Mr Calauro said it was decided that the employee-owned business would release the footage early yesterday. He explained: "The very first phone call we received was from the suspect himself. At that point all he thought was that we had still images of him, he didn't realise we actually had video and he was claiming that it wasn't him. We've probably received close to 1,000 phone calls, e-mails, messages and WhatsApps. We decided the first thing we would do, if we were fortunate enough to have someone call and turn him in, we would make a donation to a charity on that person's behalf. The first person that called and gave us a name and address ... we asked if we could make a donation to the charity of their choice — that's the SPCA." Mr Calauro said that police told the company yesterday that the individual had "turned himself in". He thanked people who provided information and added that the police went "above and beyond". A police spokesman said yesterday no further details were available and that an update would be provided as soon as possible.

Bermuda got high marks for friendliness from a globetrotting Canadian couple who have toasted their 40th anniversary here this week. David and Sarah Coombs, who returned yesterday to Canada after making the island their 99th country to visit, gave special thanks to Colin Dunlop and his colleagues at the central bus terminal in Hamilton. Mr Dunlop, the dispatch inspector at the main terminal, made sure the couple were reunited with their bag of keepsakes from Dockyard that was left behind on a No 8 bus on Wednesday. After collecting their bag on Thursday, Mr Coombs said he had given Mr Dunlop "a big hug, and he smiled in return as all Bermudians do". Mr Coombs added: "We're both 70 and we've gone to 99 countries over our 40 years together, so we're not new to traveling — but for the first time, we left a bag on a bus." The retired couple live west of Ottawa, where the temperature this week fell to -11F (-24C), putting Bermuda high on their list of warm places to visit again. Mr Coombs said they were "quite keen" on their souvenirs from Dockyard and after "losing our minds" searching for them, the two got a pleasant surprise after calling the bus terminal. He added: "When I tell you Bermuda is beautiful, it's friendly and it's clean, I'm not just saying it because we're on vacation here. With all the places we've seen, people ask us where Bermuda ranks. We're from Canada, so I can't say it's number one, but it's up there." He said he had been told "Bermudians are a proud people who know what they've got and want to keep it". Their visit to the island was "an exploratory trip for the possibility of returning on an annual basis". Mr Coombs said Egypt would be the couple's 100th country, with Jordan next at 101.

Disabled people should be consulted before policies that would affect them are drawn up, the head of a charity for the handicapped said yesterday. LaKeisha Wolffe, the founder of A New Life, claimed that the City of Hamilton had failed to consult disabled people about a plan to create more disabled parking bays. She said that she had in the past made proposals to the city to help formulate policy, but was turned down. Ms Wolffe added that a failure to consult had meant many disabled parking spots were situated in the wrong places and difficult to use. She explained: "When I go to open my car door, it's opening up next to a tree or a trash can or a pole, so now I can't open my door fully to get out properly because my leg is bulky and I need the room to get out. Or when I have to park — I'm parking right in front of a pedestrian crosswalk, so when I reverse I have to watch to make sure that I don't hit anybody at the pedestrian crossing." Ms Wolffe added that the kerbs alongside disabled bays were not adapted for wheelchairs and made it difficult for users to get on to the sidewalk. She said: "While I appreciate the people who are trying to look out for us, none of them are handicapped. I agree that you all want to give us more, but you're not doing it right. And the fact that you don't want to call somebody who you know is advocating and who you know has come to you with proposals is insulting." Ms Wolffe added: "Everybody keeps saying that they want to change this and change that, but you all are going to the wrong people. I'm not asking to get rich, but this is something that I'm trying to do and change for Bermuda." Ms Wolffe, who lost her leg after a crash six years ago, was speaking after the CoH announced plans last month to increase the number of disabled parking bays from 45 to 73. She explained that discussions with the disabled community were needed so the city authority could understand how to best assist the physically disadvantaged. The city's announcement of the increased number of disabled parking spaces, made just before Christmas, sparked a backlash from many city stores, who complained that the move would worsen parking problems. They added that the move would be useless without a clamp down on able-bodied motorists who abused disabled spaces. Ms Wolffe agreed that abuse was common and that more should be done to penalize drivers who illegally parked in disabled bays. She added that the parking fine for unauthorized use of a disabled bay should be increased from $75 to about $1,000 as a deterrent. Ms Wolffe explained: "They need to make something to make this enforceable, where people are not even going to want to consider it. If we don't stand up and put our feet down and make people accountable then we're not going to get anywhere." Dwayne Caines, the chief operating officer for the City of Hamilton, admitted that charities for the disabled were not consulted when the increase in disabled parking was planned. But he added: "The reason why we did not do this is because this was something we knew we had to have done for over five years. We recognised that we were woefully under the international standard and the standard which we had established for ourselves. We've done a significant amount to meet the international standard for individuals who are visually impaired as well as physically challenged." Mr Caines said that the city did not have the authority to slap fines on people who abused disabled spaces because it was a police responsibility. But he added that a plan to better handle parking violations in Hamilton had been created and awaited approval. Mr Caines said: "The City of Hamilton is committed to making the city accessible to all. We recognise the need for consultation and we will endeavor to do more as it relates to consulting with the relevant stakeholders so that they can be active participants in their city. Ms Wolffe is an active member of the physically-challenged community and the city has an immense respect for her plight and her product."

A stand-up comedian will share public-speaking skills at an event for women next month. Viv Groskup, who is also a writer and television host in Britain, will showcase the oratorical skills of well-regarded speakers such as Virginia Woolf, Joan Rivers and Michelle Obama at the Hamilton Princess & Beach Club on February 6.The event is organised by WeSpeak Bermuda, a group dedicated to building female public-speaking skills and opportunities. Ms Groskop will explain how the speakers capture attention and connect with audiences. Kathleen Faries, the chairwoman of WeSpeak, said: "We are thrilled to announce this first event on WeSpeak's 2020 calendar and we know it will prove inspiring and empowering. Viv has been a keen supporter of WeSpeak's mission since we launched last year, so we look forward to welcoming her to Bermuda to meet our community's fabulous women and share her humour and expertise." WeSpeak board member Jo Stanton approached Ms Groskop after she heard her on BBC Radio 4. Ms Stanton said: "She was talking about women and public speaking, and I found her so inspiring, I contacted her to discuss our new organisation. To my delight, she was enthusiastic about our plans and offered her support." Ms Groskop is the host of the Top-10 iTunes podcast How to Own the Room, based on her bestselling book whose companion volume, Lift as You Climb: Women and The Art of Ambition, will be published in March. She has performed five one-woman shows at the Edinburgh Fringe Festival, she is a Funny Women Finalist, So You Think You're Funny semi-finalist, and regular guest presenter on BBC Radio 4. She has also appeared on Front Row, Saturday Review, Saturday Live, Woman's Hour, Today, The World Tonight, Quote Unquote and Where's the F in News? WeSpeak co-founder Kirsten Beasley said: "We are so excited to bring Viv to the island for this special event aimed at demonstrating how women in Bermuda can also 'own the room' — whether that's a boardroom, an auditorium, or a far less formal environment. WeSpeak is now a year old, and we've come a long way, so this is a fantastic opportunity to celebrate our journey and share our mission with a greater number of people." More than 100 women from diverse industries, careers and backgrounds took part in both WeSpeak's successful Speakers Boot Camps last year. The group incorporated last autumn as a local company and non-profit.
Registration for the event is open on a first-come, first-served basis. Tickets are $75 per person, or $275 for a group of four. To find out more about WeSpeak, e-mail events@wespeak.bm

January 10

The status of the under-fire chairman of the Progressive Labour Party was still unclear yesterday after a meeting this week. An emergency meeting was held by the party's central committee on Monday. Mr Wade did not return phone messages about the meeting this week. He also did not respond to questions sent by e-mail by press time. The questions included whether he was still the chairman of the party and whether he would step down from the post. A spokeswoman for the PLP also did not respond to questions about Mr Wade's status by press time. The emergency meeting was called after a unanimous vote of no confidence was passed against Mr Wade and his resignation was demanded by the party executive. The move came after Mr Wade claimed he was owed a place in PLP "friends and family policy" at a PLP central committee meeting last month. The meeting was recorded and posted on social media. Mr Wade appeared in the recording to refer to a proposal, masterminded by himself, which involved an energy project at the National Sports Centre in Devonshire that he claimed could generate jobs and raise funds for investment in black-owned businesses. Mr Wade said in an e-mail to PLP members seen by The Royal Gazette last month that he had been given different reasons for the calling of the emergency central committee meeting by Walter Roban, the PLP deputy leader. He said that Mr Roban identified a "breach of confidentiality within central committee, including the release of an unofficial recording of the chair's report to the media and the wider public" as the reason for the emergency meeting. Mr Wade added that Mr Roban had said that "members of central committee and branch executives are justifiably demanding that the executive provide clarity on these matters. However, having already sent out his notice, he is telling me that 'the purpose of the meeting will be for the executive to provide central committee with a report on the special executive meeting held on Thursday, December 19. Members should know that this should have been done before they sent the unauthorized response to The Royal Gazette earlier this week and represents yet another example of how he is acting out of order." He claimed that Mr Roban had "sidestepped the spirit" of the PLP constitution "to peddle the will of the executive and the Premier to further undermine" him.

A retired Bermudian who complained after eight months without pension payments said she got her money yesterday only after she took her story to The Royal Gazette. However, another senior said he had the same problem with major arrears in his monthly pension, and two others said the Bermuda Government should switch from the British-based Crown Agents Bank, which the Government said had "drastically" changed its procedures after the bank was sold off to a private firm almost four years ago. Catherine Gregory, a Bermudian living in North Carolina with her husband, David, went public over nearly $9,000 in unpaid pensions that caused financial problems for the couple. An elated Mrs Gregory said yesterday: "It all went into my bank account, a little over 24 hours after my story came out in the paper". Mrs Gregory said it was "a relief" to have her money, but said she was "disappointed with the social insurance office in Bermuda". She added: "I was calling and e-mailing trying to get my pension." Mrs Gregory explained: "They let it ride and ride until I said, 'enough is enough. I'm going to have to do this.' I said to my husband a couple of months ago, if they put out an article on this, I will get my money, and that's what happened." She added that payment of the cash meant her husband, who had to put off retirement this month, can step down from his job as an inspector at a construction firm in South Carolina. However, Mrs Gregory's problems caused a retired government worker, now in Britain who asked not to be named, to complain he was $4,500 out of pocket after his pension failed to be paid for seven months. He added: "This is money I am entitled to, having accrued it during 27-plus years as a government employee. How ironic is that?" He said the Department of Social Insurance had told him his bank information was missing, but that it was "clearly there, including a photocopy of a bank statement" with his documents. He said: "Curiously, I have received a pension from the Government Superannuation scheme, also paid by Crown Agents for the last five years or so. It was paid on time and continues to be paid each month on time without fail. I would assume that this is paid by a different government department which begs the question, is the problem is with Crown Agents or the social insurance department?" Two other retirees complained of poor service from Crown Agents, as well as deductions from their pensions. The company, formed in the 19th century, was set up to handle grants from Britain to its colonies. Its financial wing, Crown Agents Bank, now has responsibility for transactions such as Bermuda Government payments to pensioners overseas. The holdover from the British Empire was sold in March 2016 to Helios Investment Partners, an African investment firm with a main office in London. Angela Poletti, a Bermudian who lives in the UK, said she and her husband both received Bermuda pensions and could "confirm the awful incompetent service from Crown Agents in the UK". Ms Poletti said she had written last year to the Ministry of Finance to complain about the company, but got no answer. She said that Crown Agents Bank had "changed procedures, not for the better, and they now also take a commission of $19.50 every month from our pension" since it was bought over. Ms Poletti said the Bermuda Government should "set up direct payments via a local bank and stop using such an incompetent agent in the UK". She added: "This is the way most foreign Governments deal with overseas pension payments. The commission fee we have to pay to receive our pension is unacceptable, especially as their customer service is so bad." Dale Thornton, a former Bermuda police officer who retired and moved back to the UK in 1999, said he and many former police officers got their superannuated pensions through Crown Agents Bank. Mr Thornton said he had switched to using Crown Agents at the suggestion of the finance ministry because the change would be "more practical and worked quite well". However, he said he was not told at the time that the company would be charge him and that £5 — now increased to £15 — was deducted each month from a pension that was his only income. The London resident said the charges would amount to "a considerable loss" for colleagues on smaller pensions. Mr Thornton added: "They refused to provide monthly details of the exchange rate being levied and would not issue regular financial statements, as I would have liked." He said he had found out about the sale of the company in a phone conversation with the bank years after it happened. Mr Thornton added that "it would have been good business" for pensioners to have been told of the sell-off in 2016. Mr Thornton said a group of former police officers had asked the Government to pay their pensions through Crown Agents twice yearly, "thereby incurring only a £30 total annual fee, compared to my £180". He added: "It would be preferable to have pensions converted by the finance ministry and paid directly to overseas pensioners via cheque, bank transfer or other form of payment."
Government admits error
A government spokeswoman said an investigation found "an error with the completion of her banking details within the" Department of Social Insurance. The department is also "working diligently" with Crown Agents Bank to rectify issues. Pensioners who experience problems with Crown Agents Bank are advised to contact it at the address below, between the hours of 8am and 6pm British time, or the Bermuda Department of Social Insurance directly at sibenefits@gov.bm or at the number 295-5151 ext 1129. She added the department "does not have the resources" and that Crown Agents Bank provides vetting, security services, and administration of payments around the world. Its services include proof of life services, essential to determine eligibility of pension benefits.

A string of gun incidents in North East Hamilton over recent months, including two this week, have "caused concern", the Bermuda Police Service said yesterday. Acting Detective Inspector Jason Smith highlighted that two firearms incidents had been reported in the Court Street and Angle Street area over the space of 72 hours this week. The most recent incident happened at about 5.45pm on Wednesday near Bulldogs Bar on Court Street. Mr Smith said: "Two men on a motorcycle approached the Bulldogs Bar and the pillion passenger was seen to enter Bulldogs, brandishing what appeared to be a firearm." He added another firearms incident happened near Ambiance Nightclub on Angle Street at about 3.45am last Saturday. Mr Smith said that a man was seen to point what appeared to be a gun at a group of men in a car park. He added: "Fortunately, the gun did not discharge." Police have CCTV footage of the incident that has been released to the public. Mr Smith added that several people were in the area at the time. Mr Smith said: "We want to hear from those persons. They might be able to shed some further light." He added: "The Bermuda Police Service is also aware that there appears to be feuding among groups of men that has resulted in these retaliatory and revengeful firearms incidents. The BPS is appealing to these men for calm and encourage them to desist from this threatening and intimidating behaviour. Mr Smith added: "Innocent lives are at risk and this type of behaviour threatens the civility of the general public." Mr Smith said that police did not want to "go into the specifics" of the groups of men involved because they did not want to label the groups as gangs "at this stage". He added: "The investigation is developing. The information that is being received is also being developed and further analyzed." Mr Smith said that three other gun incidents had taken place in the area over the past few months — on September 14, October 22 and December 22. A 32-year-old man was injured after a gunman opened fire at a group of people outside the Spinning Wheel bar on Court Street last month. Mr Smith said that the victim was still in hospital overseas. He added: "His injuries are not deemed to be life threatening, however they are life altering." Two people have been arrested in connection with the shooting. Four men were arrested after multiple shots were fired outside the Spinning Wheel in September. No one was injured in the attack. Mr Smith said that police believed the three firearms incidents in September, October and December were linked. He added: "Investigators are aware that there is CCTV footage circulating showing the shooter in these three incidents and investigators are appealing to the public who can recognise the shooter in the footage they have reviewed to make contact with police." Mr Smith said that information provided to police would be treated "in the strictest of confidence". He told potential witnesses: "We have ways of protecting their identity, but we need to hear from you. The veteran detective added: "That is the most important message that we can give. It takes us working together to help solve the problems that we are dealing with." Wayne Caines, the Minister of National Security, did not respond to a request for comment on the firearms incidents yesterday.

Biometric collection sessions are to be held later this month for Bermudians who want to gain a Canadian visa. Wayne Caines, the national security minister, said that special ID criteria was now mandatory for some people applying for Canadian visitor visa, work or study permit or permanent residency. Mr Caines added: "This is mandatory for all foreign students, inclusive of Bermudian students. Previously, biometric collection needed to be done overseas." The collection service was set up through a deal between the Bermuda Government and the Consulate General of Canada and will be the second of its type to be held. Mr Caines said: "On behalf of the people of Bermuda, we offer our sincere thanks to the Consulate General of Canada. We encourage all applicants who have the necessary documents in hand to take advantage of this opportunity." The sessions will be held on January 29 and 30 at the Department of Immigration, Government Administration Building, on Hamilton's Parliament Street. People can attend between 9am to noon & 1pm to 5pm. Anyone can use the service if they live in, or can legally enter Bermuda, applied for a visitor visa, study or work permit, or for permanent residence. Applicants must also have paid the biometrics fee of CAD$85 per individual applicant or the CAD$170 maximum charge for families applying at the same time and have received a biometrics instruction letter from Immigration, Refugees and Citizenship Canada. Those who apply online for a visitor visa, study or work permit and pay the biometrics fee when they submit your application, they can get the biometrics instruction letter within 24 hours of. Applicants have 30 days after receipt of the letter to give their biometrics. A spokeswoman for the ministry said people should make an appointment in advance by e-mail to CNGNYConsular@international.gc.ca. The e-mail should include first and second names, date of birth, phone number and the IRCC number on the biometrics instruction letter. Applicants should also bring a valid passport or other travel document and the biometrics instruction letter. People should arrive for their appointment 15 minutes early. Anyone unable to use the service over the two days can visit https://www.cic.gc.ca/english/information/where-to-give-biometrics.asp for further information.

Bermuda would do well to study the healthcare system of the Netherlands as a possible model for the island in the future. That's the view of Bermudian health economist Aaron Evans, who works in the industry in Europe. The former national team track athlete has a master's degree in health economics and has experience in the sector with the likes of Johnson & Johnson, and Boeringher Ingleheim. He has familiarity with the healthcare systems of a number of European countries, and currently works in Barcelona, Spain. He has learnt things that he would like to see implemented in Bermuda, and has ambition to further his knowledge and expertise in medical technology and innovation and new therapies. In addition, he has ideas on how Bermuda can evolve its healthcare landscape for the benefit of everyone. "In Bermuda, I would like to see many things implemented that I've learnt overseas such as having our own clinical guidelines and treatment pathways for the most prevalent diseases, better data collection, and the adoption of health technology assessment techniques that are already used overseas. Healthcare costs in Bermuda rise because of the lack of competition between insurance providers. Healthcare should be fair with equal access. Bermudians would benefit from a managed competition model, with standardized coverage contracts set by the Government where there's no tricky exclusions." He said there is no perfect system, but Bermuda should draw inspiration from the best features of different countries. "One country that could serve as a model for Bermuda is the Netherlands." He said the healthcare system there is insurance-based; people have to buy health insurance by law. "However, for insurance companies to be in the market, these must provide a basic coverage package, regulated by the government, at a competitive and accessible price," Mr Evans said. He also believes that no Bermudian should be refused coverage because of a pre-existing condition. "Those without health insurance should receive so subsidised by government. Government, through an insurance pool, also could compensate insurers for signing up people with poorer health or pre-existing conditions." The healthcare field was not something Mr Evans had in mind during his youth. His talent as a runner led to him becoming an international athlete. A career highlight was reaching the 800m semi-finals at the 2014 Commonwealth Games. He also won silver and bronze medals at the distance at the Carifta Games, and he still holds the Bermuda national record for the 800, which he set in 2010. However, injuries led to him hanging up his track spikes. Initially, he spent a year as a physical education teacher at Purvis Primary, this helped him overcome the disappointment of not reaching his full potential as a professional track athlete. Family and friends assisted as he looked for a new direction in life. He already had a degree in economics and decided to return to studying, this time for a master's in health economics at City University, London. He chose health economics, an area he found interesting and something that he could see "the value in bringing the skills gained to Bermuda". The master's degree led to him working with the neuroscience team at Johnson & Johnson alongside their National Institute of Clinical Excellence submission. "This was a good choice for me because it was a chance to work on a health technology assessment for a new pharmacotherapy that had never been on the market before," he said. He now works in the Barcelona office of Swiss consulting company Amaris. "Spain has one of the best national healthcare systems in the world, so it was a great chance for me to learn from other professional in a free and universal healthcare system." Evans's work as a health economist has been broad, although a large part has involved assisting pharmaceutical companies in preparing for their European HTA [health technology assessment] submissions. He uses the most quality, robust data from clinical trials on new drugs and therapies that can be used to support the HTA process. "This is the basis of value-based healthcare. Governments like the UK that pay for their citizens' healthcare, weigh the clinical and economic outcomes of new drugs equally, only reimbursing drugs that are deemed cost effective," Evans said. Of his own ambitions going forward, he hopes to work on the next generation of modern medicines. He has a profound interest in technology and innovation, gene therapy, personalized medicine, and DNA gene sequencing. "I am interested in how to overcome the challenges of bringing these new therapies to market. These therapies target rare and ultra-rare diseases, thus sub optimal clinical evidence is expected and a possible efficacy-effectiveness gap should be accounted for. In some cases, these are very expensive drugs but curative. Nevertheless, over a patient's lifetime horizon these may be deemed cost effective."

Bermuda may be the world's leading jurisdiction for the registration of captive insurance companies, but even the global pacesetter loses the odd captive to another locale. Captive Insurance Times reports that the Astana Financial Services Authority in Kazakhstan has issued a licence to the Kazakhstan Energy Reinsurance Company to continue as a captive insurer after it relocated from Bermuda, where it had been operating since 2004, to the Astana International Financial Centre. Mukhtar Bubeyev, acting chief executive officer of AFSA, said: "The transfer of incorporation of the Kazakhstan Energy Reinsurance Company to the AIFC gives a clear message that the legal framework of the AIFC supports Kazakhstani companies willing to relocate operations and assets to Kazakhstan through the AIFC, where a regulatory regime is well placed for doing financial services business and the protection of investments." Kazakhstan Energy Reinsurance Company is an affiliated company of KazMunayGas, carrying on insurance business within KazMunayGas and the National Welfare Fund Samruk-Kazyna, which is its ultimate parent holding company. Aigul Beknazarova, managing director, financial controller of KazMunayGas, said: "The AIFC opens new opportunities for large companies conducting international business. This is a good opportunity, and we are pleased to take advantage of what this jurisdiction offers." He added: "This is not our first transaction on this platform, but we took advantage of the opportunity to transfer company incorporation to the AIFC jurisdiction for the first time. We hope that the AIFC will continue to be a flexible and convenient platform for business." According to AIFC regulations, the transfer of incorporation allows KERC to continue to have all the property, rights and privileges, and be subject to all the liabilities, restrictions and debts, that it had before the continuation. At the end of 2018, some 711 captives were registered with the Bermuda Monetary Authority, having total captive premiums of $40 billion. Kazakhstan, in Central Asia, is the world's ninth largest country. It is a major producer of oil, gas, and coal, as well as being the world's largest producer and exporter of uranium ore.

A team of university researchers are to use a high-tech laser scanner to map Bermuda's oldest church, in partnership with the Bermuda National Trust. Brent Fortenberry, an archaeologist from Texas A&M University, will use the technology to create a three-dimensional map of St Peter's Anglican Church in St George. St Peter's is the oldest surviving Anglican church outside England and dates back to 1612 when it was founded by the Virginia Company. It is the only Anglican church referred to as "Their Majesties Chappell", a title found in a 1697 document discovered in 2007. Dr Fortenberry, an associate director at the Centre for Heritage Conservation and an assistant professor of archaeology at Texas A&M University, said that a team of eight graduate students involved in the "applied learning" project would also create two-dimensional maps of the church to create the first complete map of its structure. Dr Fortenberry explained: "The students are doing hand-measured plans of the building and then we're using the laser scanner to do a 3D model on the inside and outside of the structure to create both 2D and 3D representations of the building. I've worked with St Peter's now since 2008, doing historical research and archaeological research and, in all that time, we had never created a complete set of drawings for the buildings." The scanner uses a spinning mirror to shine millions of low-powered laser beams across an area. The lasers measure the distance between the scanner and an object and the information collected is used to create a three-dimensional map. Dr Fortenberry, who has done archaeological and conservation work across Bermuda, said that the models can show how the buildings and their use had evolved over the years. He added that the information will be used to track changes in buildings and help with future repairs and conservation work. Dr Fortenberry carried a similar survey last year where he mapped the Bridge House and State House, also in St George, as part of a new master's degree programme at the university. He said that its success of the Bridge House and State House project had resulted in a "tremendous" increase in interest and applications for the programme. Dr Fortenberry added: "It's an incredibly useful way to build their skill set. We're not just in a classroom in Texas, we're on-site with expertise building capacity in the community." Hayley Field, 25, said that she took part in last year's work and had developed useful skills as a result. She added: "It's been great to see St George again and be able to contribute to the historic fabric and documentation of the town for a second time. St Peter's is a really large building to document, so this year I feel like we had to collaborate a lot more as a group in order to get everything measured and to put all of our drawing together." Ms Field said that she planned to graduate in May with a master's degree in architecture and wanted to work in archaeological preservation. Gillian Outerbridge, the parish administrator, said: "Brent's really a part of our family as he comes every year to work on the church. "We're very excited that he's doing this special survey and I look forward to seeing the results." She added: "It all adds to the value and interest of St Peter's Church and our historic standing in the community."

January 9

Prison officers claimed there was a "narrow-mindedness and short-sightedness" in the Government last night after they won a Supreme Court battle against changes that required them to make health insurance payments. They added that the legal action, which came after labour negotiations dating back to 2016, could have been avoided if more had been done to tackle problems at Westgate prison for both staff and inmates. Chief Justice Narinder Hargun ruled yesterday that a Labour Dispute Tribunal acted beyond its powers last August when it said that prison officers would have to start to pay the employee portion of the Government Employee Health Insurance contributions. Timothy Seon, the chairman of the POA, and Thad Hollis, its lead negotiator, were among a group of office-holders who issued a statement from the association. It said: "At great expense to the Bermuda taxpayer, this three-year battle has been fuelled by a labour government who say that they put the people of Bermuda first. The Government of Bermuda fought vehemently to remove contractual benefits of government employees. A determined battle due to the narrow-mindedness and short-sightedness of this present government administration to achieve an unfair outcome by any means necessary." The POA statement added: "Had the Government of Bermuda put as much effort into remedying the adverse work and housing conditions of our officers and incarcerated population, as suggested by the POA through the negotiations process, then this court process would not have been necessary. The apathy and lack of action for years by senior management and Cabinet exasperated the existing malaise, and low morale, and confirmed the lack of confidence in the ability of senior management and the Cabinet to act expeditiously, fairly, and in ensuring a safe and healthy environment." The POA claimed that the Chief Justice's decision supported its position that members were "exempt from making GEHI contributions, per the contracts, which have been in existence for the last 50 years". Mr Justice Hargun's judgment showed that the tribunal also ordered Bermuda Prison Officers Association members to accept pay increases offered by the Government of 2.5 per cent for the 2017-18 financial year and 2 per cent the next year. But the Supreme Court made an order yesterday to quash the orders and pay awards made by the tribunal. Mr Justice Hargun noted in his judgment that the POA and the Government had been in negotiations since October 2016 over changes in terms and conditions, particularly related to pay. The matter of whether officers should contribute to the GEHI scheme was also part of the talks but marked "reserved" to show "it was to be subject to further discussion". Mr Justice Hargun said that from May 2019, prison officers decided that they would work to contract and refused offers of voluntary overtime. He added that this "did not amount to engaging in industrial action". Mr Justice Hargun explained that Lovitta Foggo, the Minister of Labour, Community Affairs and Sport, published a notice on June 3, 2019, "declaring a labour dispute between the BPOA and the Government". He said she later referred the dispute to the tribunal. The POA said last night: "The Chief Justice has ruled that the corrections officers, by working to their contracts, in May 2019, did not breach any laws, nor did they engage in any illegal industrial action, which means that the Cabinet acted in haste, and prevented the natural process of negotiations by bullying, harassment, and the abuse of power by forcing arbitration." It added that the Mandela Rules, which forbid the use of indefinite or prolonged solitary confinement, "have been consistently ignored by Government and has, in effect, created a hostile environment among those who are incarcerated as well as corrections officers". The POA said: "This is a hard-won victory. It is hoped that the Government will accept the decision and will now act fairly and in good faith going forward." The association launched its action against the tribunal and the Minister of National Security last October and the case was heard a month later. Lawyers for the Government told the court that, despite the corrections staff receiving free insurance for decades, their contracts never guaranteed it. Delroy Duncan, for the POA, said the officers had a "substantial" expectation of free health insurance based on their employment contracts. He added that, even with the increased salary, the result was a net loss for prison officers. Mr Hargun said: "In the circumstances, the court accepts the submission, made on behalf of the BPOA, and declares that the orders and awards of the tribunal in its decision are ultra vires and unlawful, insofar as they purport to resolve the disagreement between the BPOA and the Government, about prospective terms and conditions of employment." The Chief Justice added: "For the avoidance of doubt, the prospective terms and conditions include the award, in relation to rates of pay and the order in relation to the contributions to be made by the prison officers to the GEHI scheme." Wayne Caines, the Minister of National Security, said after the judgment was handed down that he respected the decision and would examine the judgment and its implications. He added: "For the last two years, our ministry has sought to address any impasses and challenges with the POA head on. It is always my desire, as the minister with responsibility for the Department of Corrections, to ensure that we have a strong plan with regard to our corrections facilities, as well as addressing the concerns of all corrections staff and the welfare of the inmates. We have had some success in some areas. We have implemented strategic action plans aimed at strengthening security at our facilities, and we have worked towards improving the infrastructure at our facilities. Mr Caines said: "Following today's court decision, we look forward to working with the POA to resolve the additional outstanding core issues."

JetBlue Airways will become the first major US airline to offset carbon dioxide emissions from jet fuel for all its domestic flights. In addition to becoming carbon-neutral for its US flights from July, it will use sustainable aviation fuel on flights from San Francisco by the middle of the year. The airline has flights linking Bermuda with New York and Boston. The Royal Gazette has asked if these services will be included in the emission offsetting programmes and is awaiting a response. As climate change concerns grow, the aviation industry has committed to improving fuel efficiency and reducing its CO2 emissions to 50 per cent of 2005 levels by 2050. "Air travel connects people and cultures, and supports a global economy, yet we must act to limit this critical industry's contributions to climate change," Robin Hayes, JetBlue chief executive officer, said. "We reduce where we can and offset where we can't. By offsetting all of our domestic flying, we're preparing our business for the lower-carbon economy that aviation — and all sectors — must plan for." The airline will offset its carbon emissions by supporting projects such as forestry, landfill gas capture and solar and wind farms. Every ton of CO2 emissions reduced by these projects results in the creation of one carbon [offset] credit. Carbon credits are tradable certificates, and buying carbon credits means investing in emission-reduction projects that require carbon-offsetting financing in order to take place. Since 2008, JetBlue has offset more than 2.6 billion pounds of CO2 emissions. It now expects to offset an additional 15 to 17 billion pounds (about eight million tonnes) of emissions per year. That is the equivalent of removing more than 1.5 million passenger vehicles from the road. All of JetBlue's purchased carbon offsets will be audited, verified and retired on the airline's behalf. Its carbon offsetting partners include Carbonfund.org, South Pole, and EcoAct. Mr Hayes said: "The airline industry is one of the few industries that has collectively committed to an international emissions reduction goal. Air travel brings so much good to the world and JetBlue has always been about making our essential industry better. Carbon offsetting is a bridge to, not a silver bullet for, a lower carbon future. Reducing and mitigating our greenhouse gas emissions is a fundamental aspect of our business plan and our mission to inspire humanity." The role the air industry plays in creating CO2 emissions has been highlighted by Greta Thunberg, the Swedish teenager and climate activist who has advocated for taking trains rather than planes, where possible, to reach destinations. The biofuel JetBlue will use on flights from San Francisco International Airport is produced by Finnish company Neste. The fuel is 100 per cent made from waste and residue raw materials and has up to an 80 per cent smaller carbon footprint compared with traditional fossil fuel used by aircraft, according to JetBlue. The company said: "Safety is JetBlue's number one priority and the fuel is fully compatible with the existing jet engine technology and fuel distribution infrastructure when blended with fossil jet fuel. The fuel is being shipped via the fuel pipeline to the airport where it will be safely used alongside regular fuel without safety or operational impact." Beyond using sustainable aviation fuel and offsetting emissions of its US flights, JetBlue is investing in more fuel-efficient aircraft, with 85 new Airbus A321neo (new engine option) aircraft. These will improve fuel economy by 20 per cent, the company said. Additionally, it is acquiring 70 Airbus A220 aircraft to replace older planes. It is believed these will reduce CO2 emissions, on a per seat basis, by 40 per cent. JetBlue is also advocating for a more efficient air traffic control system, as it said current inefficiencies account for up to 12 per cent of fuel burn.

Fears were raised yesterday about whether a new panel of litigation guardians is independent from the Government. Kathy Lynn Simmons, the Attorney-General and Minister of Legal Affairs, set up the board last month. She appointed five qualified social workers to act as independent advocates for children in some court proceedings, but did not release the names until last night, after The Royal Gazette sent her a list of the members and asked for comment. A source with knowledge of the panel said before Ms Simmons released the names, that its members were Elaine Charles, Marilyn "Peggy" Jackson, Sharon Apopa, Lyndon Jackson and Amirah Abdullah — and that all had links to the Department of Child and Family Services or the court system. Ms Charles worked as a social worker for the DCFS before her retirement. Ms Jackson was counsellor/social worker at CedarBridge Academy and is also understood to have worked for the DCFS's residential treatment services section. Dr Apopa was programme manager for Child and Adolescent Services before she retired. CAS is part of the Bermuda Hospitals Board and provides support services to clients of the DCFS. Mr Jackson is a counsellor at Bermuda College. His LinkedIn profile said he worked for the DCFS's intervention team between 1999 and 2003 and for the Department of Court Services between 1995 and 1999. Ms Abdullah, a civil servant, is the co-ordinator for the report writing team at the Department of Court Services. The source said: "The individuals selected are all affiliated in some form with DCFS, under the direction of director Alfred Maybury, and Court Services, under the direction of his wife, Gina Hurst Maybury." Tiffanne Thomas, an independent social worker who has acted as a litigation guardian for more than 30 children since 2014 and who has launched legal action against the Government for unpaid fees, was not appointed to the panel. She worked for the Department of Court Services between 2004-11 and was a DCFS part-time relief worker for two and a half years. She said yesterday: "Whilst delayed by 20 years, it is a relief that the Government has finally considered it worthwhile to embody a panel of litigation guardians in accordance with the Children Act 1998. This is a sign that we may perhaps be on the path towards protecting the rights of children. However, it is important to underscore the importance of independence and objectivity of the litigation guardian panel. The litigation guardian's sole responsibility is to the child being represented, without regard for operational, organizational or budgetary agendas or constraints. Simply put, the litigation guardian must at all times ensure that the welfare of the child is paramount. t is my hope that the members of the litigation guardian panel have met the criteria of complete independence from any existing child-serving organisation or government department. Failure to satisfy this fundamental criteria would undoubtedly raise the issue of conflict. Further it would beg the question - who is the litigation guardian representing? A conflict of interest would arise for a social worker acting as a litigation guardian if they had a duty to more than one individual and/or entity, with competing demands. Being a litigation guardian requires a major commitment and that full-time work for another organisation could affect availability for emergency court hearings or case conferences. The nature of this work is demanding and can often be unpredictable." Saul Dismont, a lawyer who has represented children in cases against the DCFS over the failure to fund independent court advocates, said he understood that none of the panel members had "experience or training as a litigation guardian. The only person in Bermuda I know who has full experience as a litigation guardian and knows all the relevant law and rules is Tiffanne Thomas and, oddly, she has been excluded from the list. The sole duty of a litigation guardian is to protect the welfare of a child, irrespective of any objections from DCFS or the AG. The first thing a litigation guardian does to protect the child in the court proceedings is to ensure they have a lawyer. The litigation guardian also effectively investigates the DCFS by having complete access to [the] files of the director. If the director and/or Attorney-General selected the panel, that raises questions about the panel's independence." But another source, with knowledge of the island's child protection system, said: "I think the panel looks okay. Peggy Jackson and Sharon Apopa are retired social workers who are well informed and experienced regarding children and adolescents, as well as the child protection system. They are very good at what they do. Lyndon Jackson is a former social worker ... I believe he would also do a good job and has some experience with child protection and foster care." A government spokeswoman said last night: "The panellists have extensive skills, experience and training. There will also be professional development provided to them, in this subject matter, during this fiscal year, which will keep them abreast of best practices in this area. The panel functions independently in this role and the Ministry of Legal Affairs oversees the administrative functions such as salary." Ms Abdullah and Ms Charles declined to comment and Dr Apopa, Ms Jackson and Mr Jackson could not be contacted. Ms Simmons set up the panel after the Court of Appeal ruled in June last year that the Government had shown a "flagrant disregard" for children by failing to pay for them to have independent legal representation. She said early last month that the panel members were "qualified, certified and experienced social workers" but did not identify them. The cases in which a litigation guardian could be appointed include custody and access disputes between parents. Litigation guardians could also handle cases involving petitions from the Department of Child and Family Services to take children into care in Bermuda or send them to overseas institutions.

Craig Swan is set to be the new chief executive officer of the Bermuda Monetary Authority next year. In a stepping stone move, he has been appointed deputy CEO. The position was created as part of the BMA's preparation for the previously announced departure of its executive chairman Jeremy Cox in 2021. Donald Scott, deputy chairman of the board of directors and chairman of the human capital committee that directed the search process with the assistance of PricewaterhouseCoopers Ltd, said: "The candidate group from which Mr Swan emerged as the preferred candidate was of very high calibre. The group of candidates included persons from Bermuda, USA, Canada, UK, Europe and Australia. It was diverse in terms of gender, and ethnicity, and included senior regulators and leading executives in financial services, insurance and banking. "The board was seeking a proven leader with excellent regulatory experience, superior executive management skills, clarity and relevance of vision in relation to domestic and global challenges facing BMA and Bermuda, and relationship management sensitivities including credibility with international bodies. Mr Swan met these criteria. As the role of deputy CEO is positioned as the successor to Mr Cox in his capacity as CEO, Mr Swan will move to the CEO role at the time Mr Cox leaves office in 2021." Mr Swan will be tasked with overseeing the Authority's supervisory activities of banks, insurance, trust companies, digital assets and investment businesses. He will assist in the BMA's ongoing planning and development, alongside sharing in the executive management and participating in key external initiatives or meetings with government and industry stakeholders, both domestically and internationally. Mr Swan joined the BMA in 2006, and has held various positions in insurance, policy and risk, more recently at the managing director level. He has represented the authority on various international regulatory standard-setting committees, and leading the authority's insurance regulatory dialogue. Commenting on the news, Mr Cox said: "The BMA is pleased for Craig Swan to step into the deputy CEO position. Craig has been a dedicated member of the Authority's executive team for the last 12 years. His varied responsibilities have afforded him an invaluable insight into our organisation, as well as a thorough understanding of the financial industry sectors that we oversee. Mr Swan's promotion is proof we are an organisation that can successfully nurture and maximize the talent and skills we have within the authority."

A professional standards supremo is to help root out bad apples in the police, the service's second-in-command said yesterday. The Deputy Commissioner of Police, Darrin Simons, said: "We're putting some energy into that." Mr Simons was speaking at a press conference as he was introduced in his new position as the new deputy commissioner. Mr Simons said that talks had taken place over several incidents that involved officers who had been charged or were under investigation. He added: "It must be acknowledged that certainly in my career, I have never seen this level." Mr Simons was sworn in by John Rankin, the Governor, in a ceremony at Government House last month. Former police officer Kyle Wheatley was jailed for 2½ years on December 10, after he admitted to dumping traffic tickets for his own profit. Stephen Corbishley, the Commissioner of Police, said at the time that investigations continued into a separate "serious" allegation for which two officers had been arrested and suspended last month. Mr Corbishley said that a case that involved two other officers, who have also been suspended, continued. Mr Corbishley said the investigation involved "corrupt behaviour". Mr Simons said that the "overwhelming, vast majority" of police officers "walk with integrity, do their job professionally, and value their work within the community". He added that the service had worked to increase focus on the police code of ethics. Mr Simons said: "I think as a result more things are being reported." He said that as deputy commissioner he would be responsible for professional standards, human resources and performance management. The 27-year veteran said that he was pleased to take up a permanent position after serving in an acting capacity for several months. He added: "When I am given the opportunity to talk about my job, one of the things that I always say is that I really love my job. There is something noble, honourable, about this profession, in this country, with these people — and I am proud to be part of that." Mr Simons said that he was a pragmatic person who valued "trust and integrity, who understands the importance of community confidence and the role that plays in making Bermuda safer". He added: "I am here to help and stand ready to listen." Mr Simons was announced as the new deputy police commissioner in 2018. Government House said then that he was expected to take up the post last March after he completed the UK College of Policing's strategic command course. Mr Corbishley said that contractual problems had delayed Mr Simons's swearing in and that he was "delighted" to now welcome Mr Simons to the post. He said the pair had "forged an exceptional working relationship". He added: "We departed 2019 with some very successful results, particularly around reducing violent crime. That's testament to some of the work and leadership that Darrin provided."

The Corporation of Hamilton celebrated 225 years since its creation in 1795 with a special council meeting in the foyer of the refurbished Bermuda Historical Society yesterday. Charles Gosling, the mayor, said holding a public council meeting at the museum, next to the Bermuda National Library on Queen Street, had "long been discussed". This year also marks 125 years since the historical society was founded. Mr Gosling said the move of the capital from the Town of St George to Hamilton in 1815 "simply gave further credence to the town's motto, Sparsa Collegit" — the "gathering of the scattered". Mr Gosling added as former mayors Lawson Mapp and Sutherland Madeiros looked on: "This simple universal concept has been the success of Hamilton from 1795 to 2020 — one that today is being broken with the virtual removal of visiting cruise ships and the renewed threat of moving the container docks to the extremity of the island. Today, we challenge ourselves with what is almost a mantra, 'Hamilton, Bermuda at its best'." John Cox, vice-president of the historical society, told the gathering: "We have been pulled into the 21st century — trying to get 400 years into a ten-minute tour is not easy." He said the museum's displays and artefacts had been turned into "an interpretive journey" after months of work on the gallery. Mr Cox thanked Paul Shapiro, of Brimstone Media, for the design of the new exhibits and the contractor, Helder DeSilva, who led the renovation of the building, and society member Cooper Simpson who "completely redid our coin collection". Andrew Bermingham, president of the society, said the museum was last upgraded in 2008. He explained the building, Par-la-Ville, built in 1814 by William Perot, the postmaster, had reached a "crumbling" state. Mr Bermingham said: "A year ago, we realised that the museum needed a major renovation, and an exhibit which retained the authenticity of the 1814 house, but which would also be attractive to the 2020 visitor. The society has made a substantial investment in order to provide Bermuda a museum which can attract everyone to its central and easily accessible location."

Edward Mishambi of RenaissanceRe and Gemma Carreiro of Hamilton Insurance Group have been appointed chairman and deputy chairwoman, respectively, of the policy committee at the Association of Bermuda Insurers and Reinsurers. The committee reviews insurance regulation in Bermuda and overseas, international regulatory standards, public policy in Bermuda, United States natural disaster policy and regulation, and, increasingly important, Abir's policy positions on climate risk, adaptation and mitigation, the organisation said. Albert Benchimol, president and chief executive officer of Axis Capital and chairman of Abir, said: "Edward and Gemma are highly regarded for their wealth of industry expertise in public policy matters affecting the Bermuda market. Their current, global executive positions at RenaissanceRe and Hamilton Insurance Group make them uniquely qualified to serve Bermuda and Abir in these leadership roles." Mr Mishambi is senior vice-president, head of qualitative risk management and external supervisory affairs at RenaissanceRe, which he joined in 2009. He is responsible for leading various components of enterprise risk management with respect to strategic planning and execution of enterprise risk and capital reporting, and managing relationships with rating agencies and regulators across RenaissanceRe's owned and managed balance sheets on behalf of partner or third-party capital providers. Prior to joining RenaissanceRe, Mr Mishambi worked at PricewaterhouseCoopers in Bermuda and with Deloitte in East Africa. A Rhodes Scholar, he is a graduate of Oxford University with a MSc in environmental change and management. He also holds a BSc honours degree in quantitative economics from Makerere University in Uganda and is a fellow of the Association of Chartered Certified Accountants. Mr Mishambi is deputy chairman of the Global Reinsurance Forum Associates and is a member of the finance board committee of Saltus Grammar School. Ms Carreiro is general counsel to Hamilton Insurance Group. She joined Hamilton from PartnerRe, where she served as secretary to the board and general counsel to PartnerRe's Bermuda subsidiaries. Prior to that, Ms Carreiro was an associate at Conyers, where she specialized in corporate law with a particular focus on insurance and reinsurance regulatory matters. She graduated with a Bachelor of Arts degree in law from Napier University in Scotland and earned a post-graduate diploma in law from the University of Law in the United Kingdom. She also completed the legal practice course at the University of Law. The twosome succeed Leila Madeiros, head of Bermuda compliance and regulatory affairs for Axa XL. Ms Madeiros led the Abir policy committee from January 2018, having previously served as senior vice-president, deputy director and corporate secretary of Abir. John Huff, president and chief executive officer of Abir, said: "The Abir board and member companies are thankful to Leila for her technical leadership to achieve and maintain the recognition of Bermuda under US, EU and international regulatory regimes." He added: "She was also instrumental in raising the profile of the Bermuda market's role in the important work ahead, including closing the insurance protection gap caused in part by the increased severity and frequency of climate risk."

David Carter has been appointed chief underwriting officer and executive vice-president of the Sompo Global Risk Solutions strategic business unit, reporting to Michael Chang. The unit is part of Bermuda-based Sompo International Holdings, a specialty provider of property and casualty insurance and reinsurance. Mr Carter will assume a strategic management role at GRS and will have oversight of underwriting strategies, new product innovation, and underwriting guidelines along with expense and profitability management. In this role, David will leverage his experience to help Sompo GRS grow, introducing new and innovative products, and through the expansion of its network of retail brokers and agents across the US and Mexico. Mr Carter brings with him more than 30 years of experience in the industry, specialising in middle market, specialty and financial products. He began his career at Aetna before spending 17 years at Travelers Insurance where he held various underwriting and leadership positions in National Property, First Party as well as their Middle Market group. David then moved to The Hartford for seven years where he was executive vice-president and head of its middle market division. Most recently, David served as the chief insurance officer of DriveOn, an insurtech start-up. In his new role, Mr Carter will report to Michael Chang, CEO of Sompo GRS. Mr Chang said: "David's track record of leading teams that deliver superior client service and excellent results make him an ideal fit for the Sompo GRS executive team. We are very pleased to have him join our organisation." Sompo GRS offers comprehensive multi-line capabilities targeted to accounts in select industry verticals including real estate, hospitality, financial institutions, life sciences and professional services, in addition to Asian companies with operations in the US and Mexico, as well as global weather products.

Katie Ewles had a longtime love affair with music — and then a paintbrush intervened. A composer, vocalist, pianist, lyricist and visual artist, she's hoping to redefine what it means to be a "creator" by "actively engaging with synergy between art forms and styles". Her work is now on exhibit as part of the Charman Prize at Masterworks Museum of Bermuda Art, the Bermuda Society of Arts Winter Members' Show and the Annual Smalls Show at Gallery One Seventeen. On permanent display is her massive mural outside Par-la-Ville car park; every weekend she's at Beau Rivage Restaurant where she sings and plays piano. Music, of course, is where it all began. "I started as a music composition major," said the 24-year-old, who graduated from Johns Hopkins University's Peabody Institute in 2017. "At some point I started to delve more into art. I found composition quite frustrating on its own and I'd loved art as a kid." She particularly enjoyed that art allowed her to express herself more freely than her music studies did. It was different] from studying composition and music — which I took as a hobby and it turned into a rigid exercise," she said. "I picked up art to feel that freedom again and it fed into my music making. I think they very much go together for me." While studying at the Baltimore conservatory she was introduced to classic jazz, which further fuelled the partnership. "It had the biggest influence on me," she said, describing the sounds of the Forties as her "sweet spot". Since graduating she's worked as a freelance artist, dividing her time between Bermuda and Maryland. In October, she held her first solo exhibit at BSoA. Called Refractions of Mankind, it explored "the human experience through paper collage"; 30 works expressed themes of "identity, nature, time, community and existentialism". Inspiration came from Andy Warhol, who believed that art could be created through a mechanical, repetitive process. While my pieces reflect the fragmentation of the individual human experience, they are also intended to reflect the fragmentation and, by extension, the coming together of individuals within a community/organisation/shared reality, etc. [In other words, they emphasize] the necessity of every piece within oneself or within society," she said. Her collages were created from 20,000 individual squares she worked on by candlelight through Hurricane Humberto and its aftermath. "I spent days cutting and stamping squares," she said. "It felt like an assembly line — all the painting, all the cutting and then assembling the pieces and transferring them to the surface. I loved it from a conceptual point; that when looking at these paintings you are only seeing about half. Half are hidden under the pieces of paper. It was great to work on one piece at a time, and it took the stress out of it for me. I liked that each piece doesn't have meaning until you place it in context of all the other pieces. It's a very mechanical process." She continued: "[Similarly,] a lot of times we don't experience the full person. A lot is hidden, but it is still there whether you see it or not. I love it as a symbolism for ourselves. I look at life experience as a summation of lots of different pieces — days, hours, minutes — and how that adds up to an understanding of who we are and our experiences." Her art was accompanied by poetry penned as part of her creative process. "A lot of my work is very conceptual," she said. "I rarely write a piece of music that isn't about something. My journals are full of what I'm thinking when I'm making my art even if it doesn't have words. I spend a lot of time writing before I create whether it's my music, an art concept or drawing." Her dream is to create a workflow that allows her to be authentic and also provides an income. "I find that here I'm much more business-minded and I use Baltimore to help me balance that. I spend a lot of time there collaborating and that really pushes me creatively. I'm trying to push my vulnerability. It has been very hard for me although I find it easier with art than my music where I am much more guarded. I am formally trained so maybe it's because I have a higher expectation of myself, but I am trying to be more vulnerable, more authentic with myself. If it flops I can take something from that but it does hurt a bit when people don't like it. Unfortunately, all I can do is create work that is me."

January 8

A desperate senior couple living overseas have been left unable to enjoy their retirement after months of unpaid pensions. Nearing $9,000 out of pocket, Catherine and David Gregory, from Supply, North Carolina, will soon have gone eight months without Mrs Gregory's pension payments from the Bermuda Government. "If I didn't have him, I would be starving," Mrs Gregory said of her husband, 67, a supervisor with a construction company who had hoped to step down this month. "My husband is tired and has his own health issues," Mrs Gregory explained. "He gets up at 4am to drive to work in South Carolina. He was trying to retire and now he is not even talking about it. "He said he's got to wait until Bermuda gets this sorted out." The couple were told that others have been deprived of pensions, because of an unspecified payment mishap at the British company used by the Department of Social Insurance for pension payments outside of Bermuda. A department spokeswoman confirmed that the firm, Crown Agents Bank, had "recently come under new management" and changed its procedures "drastically". She added: "There have been challenges, and the Department of Social Insurance has been working diligently with them to ensure pensioners are receiving the best service." Mrs Gregory, 68, a Bermudian with dual US citizenship, moved to the US in 1998 after a lifetime of work on the island, including the family business, Serpentine Liquors in Pembroke. Problems with her monthly pension of about $1,100 started last May, when she switched from a Bermudian bank to an American company, State Employees' Credit Union. Mrs Gregory said: "I didn't receive June or July payments. I visited Bermuda in August and filled out my forms to have the pension sent overseas to me. I was coming back to North Carolina for good. My husband has health issues and he was trying to retire this January." Correspondence between Mrs Gregory and the Department of Social Insurance showed instructions on August 15 to provide details to Crown Agents Bank for payments to her new bank, headquartered in Raleigh, North Carolina. According to Mrs Gregory, the department warned that getting her pension "might take a month — and I said fair enough. August went by and then September, and I kept calling the office in Bermuda and couldn't get through to anybody. Eventually I did, and I was told that Crown Agents, who disburse foreign pensions for Bermuda, had been bought out by a bank, and they were having issues." On October 8, a department official wrote that Crown Agents "has changed their payment system and therefore their payments have been delayed". The e-mail added: "We will contact them and get back to you as soon as possible." But with no payment or correspondence, Mrs Gregory wrote to the department on November 21, saying: "I haven't heard from you in a while and I desperately need to know when I can expect my pension. I still am not able to get through to your office by phone, therefore I am at a disadvantage not being able to speak to someone directly. I am at my wits' end concerning this matter. Please let me know what is happening and going to happen." With no payments by the year's end, Mrs Gregory wrote to the department on December 31 saying she was in "crisis mode" and that her husband had been forced to postpone retirement. A reply that day from the Department of Social Insurance apologised for the inconvenience, but said the office was "still awaiting a response from Crown Agents". Mrs Gregory, who said she had received no replies after e-mailing Crown Agents, called the deadlock "ridiculous. The office kept telling me they were sorry for the inconvenience and that they were working on it. Finally, some time before Christmas, I got someone on the phone," Mrs Gregory added. "And she said they were so frustrated over it, that the Minister of Finance was involved and trying to solve this problem." Mrs Gregory said she was told "it's not just you — it's other people as well. People are owed money and they're not getting paid. She said they were trying to get it sorted out. I said, that's not helping me — my credit card is maxed out and that $1,100 helps. It's just been so frustrating. I told my husband I could not take any more of this. I don't know what else to do. On January 15, it's going to be eight months and nearly $9,000. I've been asking Social Insurance to send me information on Crown Agents. Nobody seems worried about it. I don't know what they're doing, but I am not getting my money, and my husband feels forced to stay working." The department spokeswoman said there could be "several factors affecting why a pensioner has not been paid overseas and varying circumstances that need to be investigated". She added: "The department looks forward to receiving more information about this pensioner to better assist and answer this query, as they are more than happy to help."

The Bermuda Post Office (BPO) has announced that, with the introduction of their new point of sale system, they can now offer customers flexible rental periods (6, 12 and 24 months) at any time during the year, effective January 1st, 2020. The BPO has eight convenient locations across the island offering PO Boxes in small, medium and large sizes. Advantages to renting a PO Box include:
Affordable price
Secure and 24 hour accessibility
Faster delivery of mail
Privacy
Convenient and permanent mailing address.
There is a $25.00 application fee charged upfront for a new PO Box rental, to cover the cost of lock changes and replacement keys at the termination of a customer's rental. No further fees are due on termination of PO Box rental. Renewal of a PO Box rental remains cheaper than most BPO competitors offering similar services. The new fees are as follows:
Small: 6 months, $50.00; 12 months, $85.00; 24 months, $150.00;
Medium: 6 months, $75.00; 12 months $120.00; 24 months, $220.00;
Large: 6 months, $175.00; 12 months, $300.00; 24 months, $575.00.
Two keys will be supplied at the start of the PO Box rental. The charge for additional or replacement keys is $3.00 per key. Replacement locks are $25.00, if required during the rental period. For more information, members of the public are encouraged to call 297-7955.

The recently launched Spirit of Discovery cruise ship rang in the new year in Dockyard on its first visit to Bermuda. The ship, operated by Saga Cruises, arrived last Tuesday morning from New York with 506 crew members and 873 passengers for a one-night stay. The ship left the next day for the final leg of its 35-day journey and will end in Southampton in Britain. The Spirit of Discovery was launched on July 10 and was designed for the British market and passengers aged 50 or older. The wheelchair-friendly vessel has 540 staterooms, all with private balconies, four restaurants, several bars and a fitness complex.

People were warned yesterday to be on their guard against dishonest visa expediter service companies. The United States Consulate said fraudsters had falsely claimed fees from uninformed customers. A spokeswoman said: "Individuals who use third parties to complete US non-immigrant visa applications should be aware that the US Government does not collect any visa fees online for applicants in Bermuda. While a third-party company may legitimately charge a service fee, the non-refundable visa application fee of $160 is to be paid directly by the applicant to the US Consulate on the day of the scheduled visa interview," the spokeswoman explained.

A reminder was issued by the US Consulate in Bermuda that on November 23, the U.S. Customs and Border Protection (CBP) introduced new features to the Electronic Travel System for Travel Authorization (ESTA) website, the portal through which prospective Visa Waiver Program travelers can apply to travel to the United States. ESTA enables eligible travelers to apply for authorization to travel to the United States for temporary business or tourism without a visa. To qualify for ESTA, a traveler must be a citizen or national of one of the 39 countries designated in the U.S. Visa Waiver Program and meet other requirements. It is important to note that Bermuda passports are not eligible for ESTA, and individuals should not apply for an ESTA using a Bermuda passport. Individuals can, however, apply for ESTA using a United Kingdom passport. The enhanced ESTA website includes a new tutorial video and provides conveniences such as:
The ability to save incomplete applications and return to them later;
Real-time validation for all data fields, which enables users to quickly identify errors and incomplete information; and
A new e-mail verification process that enables the 'save and exit' function and provides additional security for users.
Travelers who wish to remain in the United States for more than 90 days or who wish to work, study or engage in other activities requiring a visa must apply for a visa to travel to the United States. CBP recommends that first-time ESTA applicants apply at least 72 hours in advance of travel to allow sufficient time for processing. Travel authorizations are generally valid for two years or until the traveler's passport expires, whichever comes first. CBP reminds travelers that there is only one ESTA website (https://esta.cbp.dhs.gov/esta/). Third-party companies that charge fees to assist travelers in submitting ESTA applications are not operating on behalf of the U.S. Government.

A worst-case scenario stress test for insurers who write cyber policies shows that they would see their capital and surplus reduce by 5 to 8 per cent on average. That would leave them still able to meet their enhanced capital requirements. However, this is based on affirmative cyber policies, where cyber perils are explicitly covered in stand-alone policies or endorsements added to other wider-scope policies. The potential costs from exposure to non-affirmative, or so-called silent cyber, where perils are not explicitly included or excluded from policies is of concern to the Bermuda Monetary Authority. In its Bermuda Cyber Underwriting Report for 2019, the financial-services regulator expressed concern that significant losses could arise from non-affirmative exposures. The BMA said it will continue its enhanced engagement with insurers this year "to ensure appropriate risk management frameworks are in place to also cover non-affirmative cyber exposures", and added that it may require more disclosures around non-affirmative cyber exposures. It said insurers "may consider" reinsurance programmes to manage non-affirmative exposures. In addition to the impact on insurance policies, the BMA believes insurers should consider incorporating stress testing models that also consider potential losses from a global cyber-attack that could impact their own operations, while still being required to pay claims. In 2018, Bermuda's commercial insurers reported gross written premiums of $2.1 billion for affirmative cyber-risk, which was more than double the $845 million reported in 2017. There was a major jump in gross written premiums by reinsurers in 2018, which the BMA said suggested an increased interest in cyber business by reinsurance companies. In 2018, aggregated losses from affirmative cyber policies for commercial insurers were $239 million, up from $130 million the previous year. The BMA report said: "Claims experienced to date for the cyber line has been low, showing loss ratios of around 26 per cent." Cyber claims totaling $99 million were paid out for more than 3,800 claims in 2018, compared to $46 million for more than 6,600 claims in 2017. The BMA also reported that many organisations are assessing how best to use captive reinsurance management to cover cyber-risk. The report said: "Bermuda captive insurers have begun to provide solutions for cyber-risk exposure to their parents and affiliates. This has increased both the number of captives writing affirmative cyber policies, as well as the volume of premiums year-on-year".

Bermuda's declining population, rather than residents' penchant for shopping online, is behind the decline of the island's retail sector, says a leading retail boss. Paula Clarke, chief executive officer of Gibbons Company and former chairwoman of the retail division of the Bermuda Chamber of Commerce, said online sales make up 14 per cent of total retail sales in Bermuda. The corresponding figure in the United States is 15 per cent. She said: "The biggest concern for retailers is the population of Bermuda. The economic outlook for retail is based on population. If more people were living here, spending their money in Bermuda, the retail outlook would be stronger." Ms Clarke said Gibbons' same store sales in December were stronger compared to 2018 but, taken together with November sales to include the impact of Black Friday takings, sales were flat year-on-year. She said the outlook for retail in 2020 "is not very bright". That projection is in line with retail sales figures reported in 2019. In August, the last month for which figures have been reported by Government, sales fell by 7.6 per cent year-over-year when adjusted for inflation. That marked the 16th month in 18 that sales had declined. The pre-Christmas holiday shopping season, which now begins with Black Friday, is an important period for retailers, but representatives of longstanding retail businesses in Bermuda spoken to by The Royal Gazette said sales during that time were mostly flat or declined from past years. Somers Cooper, managing director of AS Cooper & Sons Ltd, said pre-Christmas sales were down on previous years, but "met our expectations". He said a rainy Christmas Eve contributed to the drop as the final day of pre-Christmas shopping "wasn't as strong as it usually is". Mr Cooper added: "I am reluctant to share those numbers publicly but, like everyone else, we have seen a downward trend for quite some time. Our business is a lot different than it was a year ago. We projected out the business a bit differently and we ended up where we thought we would." On September 1, the deal closed for Brown and Co to take over the lease, inventory and staff of AS Cooper's 7,500 square foot, ground floor operation at 59 Front Street. Mr Cooper said: "Also, a year ago, our second floor was operating as well." Of the retail outlook for 2020, Mr Cooper said: "From our perspective, things look fairly flat. We see some opportunities in the tourist-oriented parts of the business, and we will be looking at them for growth opportunities." Kristen Carreiro, owner of ModBlu Boutique on Reid Street, said the holiday shopping season unfolded as she expected it would. "It was good, there were definitely more people shopping during the Christmas season, but it was definitely not as busy as previous years," she said. "But it was still the boost that everyone needs. The saving grace this year was that retailers have seen the downturn in retail coming. It's in the newspaper, month after month, that sales are down, so it's all about adaptability. I anticipated that it would not be as busy as previous years, so I made sure that our inventory levels reflected that." Ms Carreiro, who said holiday season takings are "at least a quarter of annual sales", said 2020 is shaping up to present similar challenges to those experienced this year. "There have been no changes by Government, whether that is immigration reform or changes to taxes, so I don't think in 2020 there will be more traffic, so it will be up to retail to adapt to that," she said. "We know fewer people will be coming in, so we need to focus on the people who are coming in. It is all a ripple effect, there will be a lot of empty buildings, so it boils down to landlords to be open-minded. If they have got a good tenant, they should keep overheads okay to keep them." Andrea Fubler owns Salt+Cedar, an all-natural beauty and lifestyle store in the Emporium Building on Front Street. She began the business online in November, 2016 before opening a shop in May. She said: "My Christmas shopping period was great. It is my first year with a bricks and mortar shop, so I don't have a baseline to compare it against other seasons, but for my first year with a store, I was happy with the results."

Opinion. By Jason Hayward, a government backbencher and the MP for Pembroke Central (Constituency 17). "The recently released gross domestic product report highlighted that for the second consecutive year Bermuda has had positive economic performance. Additionally, the GDP for the first and second quarters of 2019 also trended in a positive direction. GDP is the principal measure of economic performance. It captures the value of goods and services produced within Bermuda during a specified period. Simply put, if GDP increases, it means that our economy is growing — and when GDP declines, our economy contracts. It is important to note that Bermuda's top three industrial sectors are international business activities, real estate activities, and financial and insurance activities. international business activities is the top industrial section, representing 25.1 per cent of our total economic activity, while real estate activities and financial and insurance activities represent 14.7 per cent and 14.1 per cent respectively. Our economy has 19 industrial sections, the above three industrial sections collectively making up 53.9 per cent of our total economy. Their contribution to GDP is larger than the remaining 16 industrial sections combined. The three top industrial sections all recorded economic growth according to the latest GDP report. International business is the existing lifeblood of Bermuda's economy and will continue to be for the foreseeable future. The slogan used by the international business community, "International Business is Everyone's Business", should remind us all what drives our economy. The direct, indirect and induced effect of international business on economic growth and employment income is unmatched by any other industrial section. Recently, there has been much talk about the performance of the retail sector. It is misleading at best for individuals to use the performance of retail establishments as a measure for the country's overall economic performance. The construction and quarrying industrial sector had the greatest individual contribution to overall growth. However, it was the country's ability to export more services than we imported that was collectively the biggest contributor to Bermuda's economic growth. In 2018, Bermuda's net export of goods and services increased in current prices by roughly $110 million over the net position recorded in 2017. The recently released Tourism Satellite Account report highlighted that if tourism was an industrial sector, it would be our economy's fifth largest, and it demonstrated positive economic performance. The growth anticipated in this area is welcomed because the direct, indirect and induced contribution of tourism equates to 4,832 jobs in our economy. Despite the narrative of Bermuda being in economic decline that some aim to paint, the data supports that Bermuda's economy is not in decline and there is no recession. It also serves no meaningful purpose for others to continue to preach the falsehoods of doom and gloom. While the numbers speak for themselves, the numbers will provide small comfort for those who are still unemployed, underemployed or have given up hope of ever finding a job in their own country. We know that if even one Bermudian has not felt the impact of the growth in our economy, our work is not completed. We are fighting for a living wage because we believe that no Bermudian should work a full-time job and still struggle to cover basic necessities. We are fighting for affordable healthcare because Bermudians today pay too much, receive too little and our collective health is too poor for the status quo to remain unchallenged. Through the implementation of legislation and policies, we will continue to keep our election promise to take steps to improve the lives of Bermudians and create a better and fairer Bermuda."

Royal Gazette Editorial. "American President Franklin D. Roosevelt famously said in the depths of the Great Depression that "we have nothing to fear but fear itself" — and this captures the economic quandary Bermuda is in as 2020 dawns. When businesses and individuals have confidence and are willing to spend and invest, this creates economic growth, which generally leads to further confidence and growth — a virtuous circle. The opposite effect comes when businesses and individuals are nervous and lack confidence. Then they tend to reduce spending and investment, thus creating the very conditions they were afraid of and causing a downward economic spiral as the lack of confidence feeds on itself. Both confidence and the lack thereof can be unrelated to the facts on the ground and can be more psychological or emotional than grounded in facts. But in general, low confidence is a combination of the available evidence, plus considerations of what the future holds. But what is indisputable is that confidence is a key factor in economic growth. In July 2019, a survey of local chief executives showed business confidence had dropped 26 points in a year to a record low of 62.8. That came after it had fallen from 105.5 in 2016 to 86, approximately 20 points, in 2018. Thus, in the course of only three years, confidence had fallen by about 40 per cent. There is very little reason to think that confidence has improved since. Certainly, other recent economic statistics are at best mixed, and suggest that the Bermuda economy is sluggish. The worry now is that flat recent growth combined with low confidence about the future will lead to another period of recession, as genuine economic concerns are exacerbated by fear. The Bermuda Government recently announced that the economy, as measured by gross domestic product, grew by just 0.1 per cent in 2018 after taking inflation into account. Certainly, more recent quarterly GDP reports have been stronger — growth in the first and second quarters of 2019 were recorded at 3.4 per cent and 3.3 per cent respectively. However, those numbers need to be treated with some caution: first, because they are being compared with the first half of 2018 when the economy contracted and entered a technical recession, so the growth is starting from a pretty low bar; second, because these figures are subject to revision and may well be revised downwards; third, is the real concern that much of the growth is owing to major construction projects, notably the new airport, the St Regis Hotel and the new Belco power plant. With the airport due to be completed this year and the St Regis in 2021, many business leaders are questioning what will happen if there are no comparable bursts of economic activity — and at the moment there are no signs of any. This is the primary reason for the lack of confidence. There are other business statistics that also contribute to the uncertainty, which we illustrated in the Business section last week. The recent labour force survey showed that the unemployment rate remained flat between 2018 and 2019. That suggests that if the economy did indeed grow in the first half of 2019, that growth did not translate into more jobs. As has been noted here before, one of former finance minister Bob Richards's most important insights was to identify the existential importance of Bermuda's two major foreign currency earners — tourism and the much larger international business sector. Without them, he said, there is no economy since there will be no money to buy the imports Bermuda depends on for its very survival. It is sometimes difficult to accurately determine the health of international business, but the 2018 Employment Survey released in June last year showed it added 45 jobs, an increase of 1.1 per cent over 2017, while median income grew by a scant 0.6 per cent. While any growth is welcome, this does not suggest the sector is expanding rapidly. Similarly in tourism, employment is up slightly, but the continued drop in vacation travellers is worrying — the main reason may be a reduction in airlift from the New York area, but until the St Regis and the Bermudiana Beach Hotel properties come online, Bermuda is unlikely to see much growth in this area of foreign currency earnings, either, and may have peaked, based on its capacity. Certainly the sale of the Fairmont Southampton is a partial vote of confidence in Bermuda, but this seems to be as much a real estate play as a hotel purchase. So there are many reasons to be concerned about the state of the economy going forward. More than most countries, Bermuda is vulnerable to shocks and changes, and some of these changes are external and largely — although not entirely — out of the island's control. Changes in tax structures and compliance demands can do enormous harm, the effects of Brexit are unclear and this weekend's killing of an Iranian general by the United States and the all too predictable threats in return can have an effect on Bermuda if it dampens travel demand, drives up oil prices or causes turmoil in financial markets. To paraphrase John Donne — badly — Bermuda is not an island when it comes to economics. Efforts need to be made with our main trading partners, and in that context Bermuda's placement on the provisional European Union blacklist was an example of the Government failing to take this issue seriously enough. But, beyond the importance of ensuring Bermuda is meeting international regulatory demands and marketing itself well, there is much Bermuda can do internally to improve its position. Many of the measures have been well aired, immigration reform among them. There is no questioning the sensitivity of immigration and paths to status, especially in the black community. But this should not be used as an excuse for doing nothing: the reality is that Bermuda needs to expand and diversify its economy, and this is difficult to do when other jurisdictions, especially the Cayman Islands, are able to use immigration inducements to encourage investment in their countries. Premier David Burt has highlighted the need for more capital, and there is no argument about that. It should be possible to encourage payroll tax benefits and other inducements for new businesses or businesses that need capital to grow. More broadly, employment costs in Bermuda continue to increase. While targeted tax cuts are helpful, the combined burden of payroll tax, mandatory health insurance, social insurance and private pensions add tremendously to the cost of hiring, meaning that for many employers — especially at the lower end of the employment spectrum — these costs can add an additional 25 per cent to 35 per cent on a wage. While Bermuda's system of having employers partially fund benefits and taxes has worked reasonably well in the past, it is now an active disincentive to hiring. Whatever the Government gains in taxes from existing employees is being offset by the lost tax revenue from the unemployed — or situations where businesses simply cannot afford to keep up. The recent debate in the House of Assembly on the retail sector, apart from demonstrating a woeful ignorance from some about how the sector actually works as well as a disturbing insensitivity to the 2,700 people who work in retail and repair trades, was short of ideas for improving this industry, which is essential to most residents and to visitors. The obvious place to start is with customs duty: as a tax that must be paid up front by the local vendor, this adds to the cost of goods and acts as a hidden tax — as opposed to a value added tax or a sales tax, which is added at purchase — and contributes to the high cost of living. Despite this, governments from both parties like customs duty because of its ease of collection — since it must be paid for before it leaves the dock or the airport, there are almost no arrears — and Bermuda's limited import gateways also add to the simplicity. But this does not offset the disadvantages of the tax: its addition to cost, the pressure it puts on businesses, and, of course, its disproportionate effect on the poor and middle classes who end up paying a higher proportion of their incomes on the tax than their wealthier compatriots. All of these arguments should appeal to a labour government, but so far the opposing idea that retailers are somehow reaping great fortunes from their markups has prevailed, despite the drumbeat of near-weekly announcements of retail closures. None of this makes sense. Few would want the jobs of the Premier or the finance minister, Curtis Dickinson. They must try to balance the Budget and maintain employment, and the frustration of seeing the economy continue to stagnate despite their efforts must be high. But they are right on this point — the status quo is not working. The diagnosis is the easy part; the hard part is finding the right answers."

Radio control car enthusiasts are aiming to expand their programme of racing as part of the Bermuda Nitro Racing Association. The BNRA hold on-road races at the Southside RC Raceway and its off-road events at a track behind the Southside Police Station. The off-road season resumes next Sunday while the BNRA will hold its first on-road session of the season the following weekend. Quincy Aberdeen, the president of the BNRA, illustrated the growing popularity of RC racing. "It's a worldwide industry, not so much in Bermuda, but we're getting there," Aberdeen said. "We do have timed races, which are conducted using a timing system. We're probably one of the first to use that software in Bermuda, we have been using that for over 15 years." Aberdeen said the BNRA is looking to expand to a season series. "Normally, for off-road, we have a race season, which has been going for more than 20 years," he added. "If the run is fruitful, we're trying to organise a season-long series of races. The vehicles used are very similar to regular cars, but just of a smaller scale." Jerome Harvey, a BNRA member, is also a long-term RC racer. "I've been racing for more than 30 years, competitively for at least 15 years," Harvey said. "I have a group of friends that come down to the Southside track every other Sunday and we give the on-road cars a test. We are trying to get something going in the next few weeks. The format will be similar to the off-road racing season." For more details of on-road racing, contact Quincy Aberdeen on 535-2428. More information can be found at website bnra.org or On-Road Racing on Facebook.

January 7

The ruling Progressive Labour Party's central committee held a lengthy meeting last night at Bermuda Industrial Union headquarters, with the party's executive expected to outline its decisions in calling for the ousting of Damon Wade as party chairman last month. The executive had unanimously backed a motion of no confidence in Mr Wade's leadership at the emergency meeting, after the chairman accused David Burt, the party leader and Premier, along with members of his Cabinet, of blocking a business project he had backed at the National Sports Centre in Devonshire. Mr Burt arrived shortly after 7pm last night at a gathering that included Walter Roban, the Deputy Premier; Zane DeSilva, the Minister of Tourism and Transport, and MPs Derrick Burgess, Tinée Furbert, Lawrence Scott and Kim Swan. Attendees said they had been asked not to use mobile phones, as recordings of the committee's previous meeting were shared on social media.

The Bermuda Economic Development Corporation is to present a seminar that will explore how and why tech-savvy entrepreneurs are taking over the small business landscape. Entitled "The Netpreneur is the Nextpreneur", the seminar will be held at the Bermuda Society of Arts on the third floor of Hamilton City Hall and Arts Centre next Wednesday from 5.30pm until 8pm. Jamillah Lodge, BEDC director of communications and development, said: "A netpreneur is an individual that delivers their product or service via the internet. As we enter into 2020, having a presence on the web, and more specifically, utilizing it to deliver to your customers is becoming more and more important." She added: "At BEDC, we aim to educate entrepreneurs and business owners so that they have the best chance at success in both Bermuda's economy and the global economy. Learning the ins and outs of thriving on the net, is crucial to that success." The BEDC said seminar attendees will hear from a panel of business owners that have found success in net driven businesses who will share how and why they either developed or transitioned their businesses online, and will pass along practical tips, tricks and strategies. Panellists include Carl Vincent and Leanne Evans of Drop It Delivery; Colin Rego of Sargasso Sea; Tori Kayla, owner of Virtual Girl Boss; Carla George, owner of Pushed into Purpose; and Jennifer McCarron of Animal & Garden House. Ms Kayla said: "I hope to inspire attendees to launch whatever business idea or creative project they have. This topic is so important because in a digital age, it's never been easier to build a brand. We need more people using that to their advantage." The BEDC said topics of discussion will include "Net is Next — how, why and the implications"; "Leveraging Tech — how to start and grow your business with tech"; "Making the Net Work For You — tips, tricks and strategies", and "Scaling Up — using the net to scale your business". A question and answer discussion period will end the seminar, the BEDC said. The cost of the seminar is $30, or $25 for BEDC registered members. To register, call 292-5570, e-mail info@bedc.bm or log on to website bedc.bm. The fee includes light cocktails and canapés.

A man who sent a series of death threats to David Burt and his family is to be sentenced this month. Jared Gordon admitted last June that he sent the e-mails to Mr Burt in 2017 and 2018 in which he threatened to "put a bullet" in the Premier's head and cut off his head with a hacksaw. Karen King Deane, for the Crown, argued at the time that Mr Gordon should be imprisoned for up to four years. Simone Smith-Bean, said it was important that her client received the treatment that he needed. He was remanded in custody and is due to be sentenced on January 28. The case was one of several that appeared before Puisne Judge Charles-Etta Simmons at the January arraignment session. Tuan Nguyen denied a series of theft-related charges. Mr Nguyen, 33, and whose home country is unknown, pleaded not guilty to two charges of theft. He denied stealing $21,452.50 from Clarien Bank and $13,250 from the Bank of Butterfield between June 22 and July 2, 2019. Mr Nguyen also pleaded not guilty to attempting to steal $135,007.50 from Clarien Bank, $65,200 from Butterfield Bank, and $200 from HSBC during the same period. He also denied removing stolen cash worth $7,000. Mr Nguyen's trial is set to start on April 6. Two men also denied drug charges. Charles Butterfield pleaded not guilty to possession of cannabis and cannabis resin with intent to supply on December 20, 2018. Kinte Smith pleaded not guilty to handling cannabis resin with intent to supply between an unknown date and December 20, 2018.

A man was charged yesterday with an attack that landed a senior in an overseas hospital. Alvin Leverock, 40, was accused of causing grievous bodily harm to Herndon Smith with intent to disable him on New Year's Day on Reid Street in Hamilton. Mr Leverock, of no known address, did not enter a plea, as the case must be heard in Supreme Court. Mr Smith, 70, has been sent abroad for treatment to head injuries. Magistrate Tyrone Chin remanded Mr Leverock in custody.

Thirteen motorists were arrested on suspicion of impaired driving in the week after Christmas. Police carried out roadside sobriety checks in Hamilton Parish, Smith's, Devonshire, Pembroke, Paget, Warwick and Southampton, from Boxing Day until New Year's Day. As well as the impaired driving cases, police arrested one person for possession of a bladed article and five people on outstanding warrants. Police said road sobriety checkpoints are not scheduled for this weekend, but warned that officers would be on the lookout for offences while conducting regular patrols.

The former owners of land earmarked for a quarry said they had not expected the site to be worked when they sold it. Katherina Harlow, whose family sold the land at Judkin Lane, Hamilton Parish, in January 2019, said they had expected a house to be built on the site. She added: "The Judkin Lane property had an old ruin — the remnant of a modest family home which was abandoned — and we sold this with a modest in-principle planning permission for a house set within the imprint of the ruin. Never did I expect this to become total destruction of the site in the way proposed or the site of a huge quarry." Ms Harlow said the plot had not been quarried before, but that the family also owned an adjoining property with an old quarry that was used to provide slate after back-to-back hurricanes in 2014. "It was offered to the Government this time, but they did not progress our offer." Ms Harlow added that the family had earlier donated or sold property to the Bermuda National Trust, including part of Mangrove Lake and Mangroville — properties on either side of the proposed quarry. She said: "We understand and appreciate the value of protecting land and our environment." She added the family had discussed a possible sale of the Judkin Lane property to the Buy Back Bermuda campaign. Ms Harlow said: "The BNT have been aware of various land parcels which abut their holdings in this area — previously donated by my family — which have been available and for sale. They expressed interest in 2011 and David Saul wanted to have a Buy Back Bermuda campaign to raise the money to buy them for Bermuda. Sadly, before this could be organised there was, according to Dr Saul, a falling-out between Dr Saul and the Bermuda Audubon Society and he withdrew from the proposed campaign because of it." Ms Harlow said that the planned sale was abandoned as a result of Dr Saul's departure. "The land remained available and for sale and several parties expressed interest over the years. In 2018, our real estate agent was approached again by BNT and they were sent details of the land parcels for sale." She added the family later got a first offer for the site from the present owner, which was turned down. Ms Harlow said: "Our agent went back to the BNT to see if they were interested as we had another party who was intending to purchase it. They responded that they were not interested at the present time and were unable to progress matters." Ms Harlow said the bidder later increased their offer and the property changed hands last January. The Government was asked about Ms Harlow's claim that the family had offered it an old quarry for slate. A spokesman said: "In Bermuda, the provision of slate is managed privately by local businesses. As long as there are competent operators available, Government will not and should not compete against the livelihood of these businesses. However, for matters of national importance, Government will continue to facilitate where it is able." The Development Applications Board gave planning permission for a quarry for one year at the site in October in the wake of a slate shortage because of damage caused by Hurricane Humberto. The quarry application for the land, owned by Nelson Cordeiro, was made by Shawn Perott. But conservation groups said the Government had forced through the application, which is near Mangrove Lake, a nature reserve. David Wingate, a veteran conservationist, also objected to the plan. Dr Wingate said: "Once you have got a quarry, it's permanent. The land doesn't restore itself afterwards. It's a permanent hole in the ground. Our remaining open space resources are too rare now, too scarce to be able to squander them like that, and we should be looking at alternatives to Bermuda's slate." He added that Bermuda slate would always be needed to repair damaged roofs, but that the Government should mandate synthetic slate roofs on new buildings to reduce demand.
Update: The Department of Planning issued the following statement after this story was published.
The process for assessing planning applications was followed in accordance with the requirements of the Development and Planning Act 1974. Specifically, the application was advertised allowing any person/entity 14 days to lodge objections or representations.
Applications are presented to the Development Applications Board (DAB) with a recommendation of approval or refusal. The DAB is supplied with the details of the planning assessment along with copies of any objections or representations received in advance of the meeting in order to make an informed and independent decision.
Given an appeal has been lodged for this application, the specifics of the application details cannot be further discussed. It is only at the appeal stage that the Minister responsible for Planning is involved.
It should be noted that in order to develop any site, particularly one that is steeply sloping, site preparation is required. As a preferable alternative to excavation, extraction of quality material for roof slate (which is a form of quarrying) is a far more sustainable method of preparing the site for the development of a house.

The Bermuda Stock Exchange yesterday released its year-end report for 2019. Greg Wojciechowski, the BSX's president and chief executive officer, said highlights included Miami International Holdings' acquisition of a controlling interest in the exchange, announced in November. "The acquisition is in perfect alignment with our shared corporate strategy to expand our, now combined, world-class exchange platforms, derivatives trading and regulatory experience to establish a much larger international presence, to address emerging markets and other opportunities such as digital assets," Mr Wojciechowski said. "The BSX's reappointment to the board of the World Federation of Exchanges was another noteworthy achievement, one which once again globally reinforces the exchange's position as a pre-eminent offshore exchange." Mr Wojciechowski added that 2019 marked a resurgence in the insurance-linked securities market, especially with respect to catastrophe property bonds, and correspondingly there was a steady uptick in the listing of risk-linked securities on the BSX. "Concurrently, the exchange actively sought out new markets and products to further expand our consistently developing listing service for structured debt products," he added. James McKirdy, the BSX's chief compliance officer, said the number of ILS listed securities rose from 125 in 2018 to 155 securities in 2019, with a combined nominal value of $10.84 billion, representing year-on-year growth of 24 per cent. "At the end of the year the total number of ILS listed securities stood at 401, with a combined nominal value of $34.72 billion," Mr McKirdy added. "Based on a recently released report by Artemis, global ILS issuance outstanding market size stood at a record breaking $41 billion at the close of 2019, of which 84.6 per cent of the total is now listed on the BSX. International debt listings held steady in 2019, despite a global downturn in the sector, due in part to market uncertainty over Brexit in the UK. Notwithstanding the pause in the growth of the number of securities listed, the nominal value of the listings grew by $1.3 billion, or 17 per cent, to $8.9 billion, as maturing securities were replaced by larger issuances, in nominal terms." Mr McKirdy's report added: "The exchange listed nine new collective investment vehicles, three new equities and 13 new derivatives. A further two subsequent issues were also processed by the BSX. As in previous years, de-listings in the year followed a normal pattern and were mainly comprised of time-limited securities which matured as part of the normal course of business. At year end there were a total of 1,004 listed securities, compared to 988 in 2018." The RG/BSX Index closed the year up at 2,404.48, an increase of 22.74 per cent over 2018, in keeping with global market trends. Trading volume on the domestic market decreased in 2019 to 3.1 million shares traded. Correspondingly share value traded ended the year at $30.6 million. Overall, the BSX ended the year with a total market capitalization of $332 billion. Neville Caines, the BSX's operations manager, said: "The BSD, the Domestic Central Counter Party and Central Securities Depository, continued to ensure orderly settlement of trades and processing of all domestic corporate actions. At year's end the BSD held 49 per cent of all domestic listed securities in custody, down 13 per cent on last year. Mr Caines added: "Building on the results of the much anticipated America's Central Securities Depository Association Financial Market Infrastructure on-site review completed in June 2019, the Exchange continues to work vigorously to ensure its alignment with global harmonization of securities settlement standards." The BSX's partnership with Nasdaq continues, with further upgrades to trading, settlement and depository systems planned for early 2020. The development of the website bsx.com also continues with additional information and search facilities added in 2019. The BSX added that "increasing use of virtualization technology allowed us to increase system redundancy. Cybersecurity, always a priority at the BSX, saw several new surveillance mechanisms implemented, to further fortify the protection of the exchange's data." The report said the BSX remains firmly committed to its support of Bermuda's domestic capital market. In 2019, as part of its "Own Your Share of Bermuda" investor education awareness programme, the BSX again participated in Iosco's World Investor Week in October. In keeping with the event's global theme "Ring the bell for financial literacy", the BSX, in partnership with the CFA Society of Bermuda and with the assistance of the City of Hamilton's Town Crier, literally rang the bell in Bermuda to reinforce the importance of investor literacy and ongoing education. The BSX noted that The Royal Gazette also supported the initiative, running a series of investor education and literacy articles throughout the week. Mr Wojciechowski described 2019 as a busy and successful year for the BSX. "At the close of 2018 we made a commitment to Bermuda and to all our stakeholders, to expand our international outreach with a view to creating new strategic partnerships and we have lived up to and, in many respects, exceeded that promise. The merger with MIH took many months of determined effort on the part of all concerned and I am exceptionally proud of how our dedicated BSX team seamlessly managed the day-to-day operations of the exchange throughout the process; ensuring there was no interruption to the world-class service on which we have built our solid global reputation. Today, as we stand on the threshold of not only a new year but a new decade, we look forward with even greater resolve to building on our strengths, as together with new, and established partners, we renew our commitment to the domestic capital market, which we have served for over 45 years, all the while ensuring that the BSX remains the world's pre-eminent offshore securities exchange, and Bermuda the place where business happens."

Athene Holding Ltd, a life reinsurer and retirement services company, reached $6 billion in total pension risk transfer transactions for 2019 — more than double the volume of the previous year. The Bermuda-based company's 2019 total includes about $800 million from a recently completed funded reinsurance transaction with a leading UK insurance company. Under the terms of Athene's inaugural transaction in the UK market, which closed December 19, 2019, the company will reinsure a block of pension benefit liabilities through its wholly owned subsidiary Athene Life Re International Ltd. In the space of a few years, Athene has become a leader in the PRT industry, managing pension payments for more than 168,000 annuitants. Since 2017, Athene has closed 16 pension risk transfer transactions totaling nearly $11 billion. "We are excited about our progress within the PRT business during the last few years," said Bill Wheeler, president of Athene. "This year alone we have closed on more than twice the volume we closed on in all of 2018 — all with attractive targeted returns. As a leader in the US pension risk transfer market, we are now pleased to bring our strength and expertise to offer solutions to companies in the UK pension market as a reinsurance partner to domestic insurers." Sean Brennan, EVP of pension risk transfer and flow reinsurance at Athene, said: "Similar to the prospects we continue to see in the US, we anticipate the UK PRT market could also be an attractive long-term growth opportunity for Athene. Our differentiated investment, actuarial, risk-management, and operational capabilities, combined with our strong balance sheet, position us well to serve the £2.3 trillion (approximately $3 trillion) UK defined benefit marketplace. Our recent transaction represents Athene's ability to provide a reinsurance risk transfer solution in a complex and evolving landscape." Athene is one of Bermuda's fastest-growing companies and part of the island's burgeoning long-term insurance market. It issues, reinsures and acquires retirement savings products designed for the increasing number of individuals and institutions seeking to fund retirement needs. Athene had total assets of $144.2 billion as of September 30, 2019.

RenaissanceRe Holdings Ltd has announced an underwritten public secondary offering of more than 1.7 million of its common shares by Tokio Marine & Nichido Fire Insurance Co. The selling shareholder will receive all of the net proceeds from this offering. No shares are being sold by RenRe. The shares would be valued at about $333.9 million, based on the Bermudian reinsurer's closing share price of $192.01 on Monday. RenRe acquired Tokio Millennium Re in a $1.5 billion cash-and-shares deal from the Japanese-based Tokio Marine Group in March last year. Morgan Stanley & Co LLC is acting as the sole underwriter for the offering. The underwriter may offer the shares from time to time in one or more transactions on the New York Stock Exchange, in the over-the-counter market, through negotiated transactions or otherwise at market prices prevailing at the time of sale, at prices relating to prevailing market prices or at negotiated prices. The shares are being offered pursuant to an effective shelf registration statement that has been filed with the Securities and Exchange Commission.

A Hamilton entrepreneur has urged Bermuda residents to support the economy by doing their shopping on-island. Betty-Anne Burch, who has degrees in merchandising, fashion design and business, owns clothing boutique X Girl Friend on the east side of Court Street, just north of Dundonald Street. The business recently moved to that location from a spot in Paget. Ms Burch said: "If you don't shop where you live, it weakens the economy. People need to understand that. We create jobs for people's children, we create seasonal jobs. If you shop online, you're not helping the economy to grow. I shop locally no matter what. I patronize my neighbours, that's how you keep your economy going." Aside from supporting the retail sector of the economy that provides jobs for 3,500 Bermudians, Ms Burch said there is a practical reason to shop on-island rather than online. It is only in person, she said, that a shopper can try clothes on for size, or feel the fabric that they are made of. "What it looks like on your phone isn't necessarily what arrives in Bermuda," she said. "And then what can you do about it?" Ms Burch opened X Girl Friend in August on South Road, adjacent to the Paget traffic lights, carrying a wide range of women's fashions with a "funky, retro, boho chic, eclectic vibe", including popular name brands from the United States and Europe. A strong opening was followed by a predictable retail lull in October, but come November Ms Burch began to look for a new location. She said: "I loved the Paget location, I still do, but parking was a problem. I also had to find a place with walk-in traffic. The big difference here on Court Street is that it is a business area over here. In Paget, no one else was around if you were not coming to me. Here, you have a choice of stores. If you want to check everyone out, you can." Like the Paget shop, the new store features a blast of colour both in terms of decor and inventory. All the art has either been created by Ms Burch, or upscaled for re-use. After a month spent renovating the space formerly occupied by hair and nail salon Next Level, Ms Burch re-opened X Girl Friend on December 27, missing the pre-Christmas shopping period. "But we caught the new year's crowd, which was pretty good. Business has been very good since we have been open."

A mother claimed yesterday that her teenage daughter's referral by Bermuda's child protection services to a US treatment centre was a "Band-Aid" measure after the young girl died at the overseas facility. She wanted to know what steps were taken before the 16-year-old was sent to Utah. The woman adopted the alias "Snow Black" during an interview with journalist Ceola Wilson, which was broadcast on Fresh TV and streamed online through its Facebook page. She claimed that her questions to the Department of Child and Family Services remained unanswered. Her comments came after The Royal Gazette dedicated a week last month to its Who Cares? series about the DCFS psychoeducational programme, which has seen governments on both sides of the political divide spend more than $33 million over the past ten years to send Bermudian children to overseas institutions. The teenager, who was named by her mother during the interview as Kirsta Simons, was thought to have taken her own life. Ms Black, whose real name was not used to protect the identities of her younger children, said: "I want to know what happened, I want to know why she was sent overseas. I want to know ... what support was given to Kirsta before she went overseas to deal with the concerns, or issues, or behaviour issues that she was having at that time because in my opinion she was just shipped off and a Band-Aid was stuck on an open wound." The Ministry of Legal Affairs, which includes the DCFS, confirmed in November "the unfortunate passing of a child" who was referred to a treatment facility abroad. It emerged later that the girl was a student at West Ridge Academy, in West Jordan, Utah, where investigations by local police and the state's Department of Human Services Office of Licensing continued yesterday. Ms Black said: "It breaks my heart that my daughter's gone. I don't understand how this happened, I don't understand why it happened and I don't understand why I have been kept out of proceedings, out of what was going on, out of plans that were made for my child. She was outside of the island before I even knew where she was, and for months, from my understanding, and I'm angry. I'm really angry, especially to the fact of I'm contacting necessary people who I feel should have told me what was going on and I was ignored. To date, those e-mails were not responded to." Ms Black, who was speaking from the Great Britain, said she lost contact with her daughter in October 2018. She was asked what information was provided to her since her child's funeral last November. Ms Black replied that she had a meeting with Alfred Maybury, the DCFS director, "and a few others" where she received a death certificate. She added: "That's the only thing I have received officially." Ms Wilson referred to questions from Ms Black to the DCFS about what assessments were carried out before it was decided her daughter would be treated in a secure unit, as well as whether any risk assessments were completed in relation to the teenager being put on a plan or going overseas. Ms Black said she had received no answers to her queries. "Can you imagine how it was for me to explain to my younger two that they wouldn't see Kirsta again? My daughter's first thing out of her mouth was, 'but I wanted to see her'. When she comes to me and she says, 'mommy, I miss Kirsta', how am I supposed to explain to her? "Or when she says, 'mommy, what happened to Kirsta?' How am I supposed to explain to her what happened? She deserves answers too." Ms Black was asked why her oldest child was placed in the care of the DCFS. She replied: "I made choices in my life that I'm not proud of." Ms Black added that she had changed and said: "I've accepted my responsibilities. I did apologise to Kirsta. I apologised for failing her as a mother, which wasn't easy, and I know I messed up. I know that, in regards to that, my heart is at peace, because I know that Kirsta understood, we had that conversation and she understood, and Kirsta forgave me." Asked if she had a message for young mothers "who may be making the wrong choices", Ms Black said: "In every situation, every plan that you make, always put your children first." Ms Black wrote to her daughter through a third party in November, but could not say if the teenager received the letter. In it, she recalled the earliest moments of being with her firstborn. She told her daughter: "I remember looking down into your eyes and instantly falling in love. It was a different type of love that I had never experienced before. It was a love that no matter what happened, it would always be there, it would never go away and it would only grow stronger." Ms Black added: "I often pray to God that He will guide you and protect you, keep you safe and out of harm's way, bring the right people into your life, people that will influence you the right way, people that you can look up to." Janet Farnsworth, the executive director of West Ridge Academy, said last night that the facility was in contact with "the adoptive* mother of the student that passed away". She added: "One of our therapists continues to reach out, offering her comfort during this time of grief. We are not aware of any concerns that the family has shared with the news, or with the DCFS staff, in regards to their daughter's care." Ms Farnsworth explained: "As you can imagine, given this tragedy, we have spent a significant amount of time reviewing our policies and procedures, conducting critical reviews surrounding this specific incident, and training and debriefing with all the members of our staff in the weeks since this young lady passed away. We have not made changes to our operations based on our internal investigation, nor have we been mandated any changes from investigators or licensing at this point. We will continue to invest time and resources to reviewing all safety protocols that are part of our programme. Our commitment is to ensure the safety and comfort of the fragile population of young clients that we serve." Sergeant J.C. Holt, of the West Jordan Police Department, said yesterday that initial accounts indicated that the teenager's death appeared to be "a suicide-type situation". He added that a final report from the state medical examiner's office was not yet received. A spokeswoman for Utah's Department of Human Services confirmed that its investigation remained active. The Ministry of Legal Affairs did not respond to a request for comment.
It was understood Kirsta Simons was in foster care rather than adoptive care. In this case, the biological mother retains all rights.

One year ago today, Kiara Paiva, a 15-year-old schoolgirl who struggled with depression, took her own life despite help from psychological counselling and medication. This month, family and friends of Kiara plan their first walk in her memory, closing with an information session, to help others reckon with loss as well as offering a chance to talk about mental health. Ruth Moran, a close friend of Kiara's parents Kylie and Billie, said: "The family were doing everything they were supposed to do for her." Ms Moran added: "It was just too much for her." Ms Moran is a co-founder of Kiara's Movement, organisers of the suicide awareness walk planned for Saturday afternoon at Cooper's Island Nature Reserve in St George's, with January 18 set as a rain date. She said: "We've been dealing with our grief, as well as trying to figure out the best way to continue the conversation, not just in our personal circle but extended out." The group have held two fundraising bake sales, in addition to Ms Moran and Kiara's mother speaking in November when the island marked International Survivors of Suicide Loss Day. Others whose lives had been marked by suicide approached them after they spoke at the gathering on November 23, Ms Moran said. "The response from the community has been very positive. We're just starting to take baby steps as a group." The family have talked with Kiara's friends, some of whom have reached out to her older sister, Tianna, and the group intends to get charity status to be able to speak in schools. Ms Moran said the Cooper's Island walk, set from 2pm to 4pm, would be "a safe space" for anyone affected by depression or anxiety. She added: "It's a healing opportunity for people to be around others who understand their grief. Grief is horrible in itself. When you add the loss by suicide, there tends to be a bit more unanswered questions and no real closure. This is an opportunity for the community to come together and spend some time in a beautiful setting, remembering loved ones and being around like-minded people who can possibly help support their healing." She thanked Chris Gibbons, who founded the group Losing Someone by Suicide in 2016 after the death of his daughter, Jessica, that year. Ms Moran called him "an amazing resource for our family and an amazing human being; he has been very open with sharing his story and supporting us and others in sharing ours". She said the group hoped to see the last stigma over mental illness "gone, and have seeing a therapist be as common as going to your dentist. It's about actually being able to have these conversations, and give ourselves the permission to not be okay." The walk will be "a judgment free zone" for people who want to walk, or just to sit and talk at the park tables. Ms Moran added: "We're building a community here in Bermuda. We are small but we can be a beacon of hope if we take our mental and physical health seriously."

January 6

A member of the Progressive Labour Party executive has resigned. Tarik Bean-Darrell, an assistant party organiser for the western constituencies, is said to have stepped down because of health issues. It comes as the PLP prepares to hold an emergency meeting tonight, called after a clash between the party leadership and Damon Wade, the chairman. Party sources confirmed Mr Bean-Darrell's resignation after news spread about it on social media last Friday. Mr Bean-Darrell could not be reached and a PLP spokeswoman did not respond to questions about his departure. Mr Bean-Darrell's efforts as an organiser were highlighted when he was presented the Leader's Cup by party leader David Burt, the Premier, at the PLP gala at the Fairmont Southampton in November. At that time, the Warwick South Central branch posted on its Facebook page: "C26 are all so proud of our executive team member for C26 and assistant western organiser Tarik Bean-Darrell for his hard work and dedication to the PLP party, recipient of the Leader's Cup." The meeting at the party's Alaska Hall headquarters tonight comes after a unanimous vote of no confidence was passed against Mr Wade, and his resignation was demanded by the party executive last month. Mr Wade had claimed at a PLP central committee meeting, which was recorded and posted on social media, that he was owed a place in a "friends and family policy". Mr Wade appeared to refer to a proposal, masterminded by himself, in the recording, and is understood to involve an energy project at the National Sports Centre in Devonshire, that he claimed could generate jobs and raise funds for investment in black-owned businesses. Mr Wade said in an e-mail to PLP members seen by The Royal Gazette that he had been given different reasons for the calling of the emergency central committee meeting by Walter Roban, the PLP deputy leader. He claimed that Mr Roban had "sidestepped the spirit" of the PLP constitution "to peddle the will of the executive and the Premier to further undermine" him.

Bermuda has the potential to lead the way in renewable energy adoption, and benefit from greater energy independence and job creation. Work is under way to create a coalition within the public and private sector to make change happen quickly. One of the leading advocates is Thomas Olunloyo, chief executive officer of Bermuda-based Legal & General Re. The reinsurer is part of London-headquartered Legal & General Group, a multinational financial-services company with a growing reputation for climate leadership. Last month, the international Unfriend Coal campaign, which works to encourage businesses such as insurance companies, to pull away from the coal and fossil fuel industries, put L&G at the top of its leadership scorecard. The company is signed up to the Paris Agreement goals of keeping the global rise in temperature to within 2 per cent of pre-industrial levels, said Mr Olunloyo. To help achieve those goals, L&G is aligning its portfolio of direct investments, worth tens of billions of dollars. That means not investing in certain companies with carbon exposure, and doing the same on behalf of its clients. L&G has more than £1 trillion ($1.3 trillion) in assets under management worldwide. "Climate change is the biggest risk facing the world right now and is something we all have to take very seriously," said Mr Olunloyo. "We want to do business responsibly. We want to do the right thing, and doing the right thing in this context means contributing to this fight against climate change. It is one of the biggest priorities that we have." He said climate change is a top risk and it is "fundamentally going to change the way we do business and change the world itself. We do not invest in companies that do not have the same philosophy in tackling climate change." L&G is also involved in building homes in the UK in an energy-efficient way. The third part of its climate leadership strategy — and the one Mr Olunloyo would like it to do in Bermuda — is investing in renewable energy. Worldwide, it has invested more than a billion dollars in renewable energy. "We are looking to continue that, and also invest in new technologies as well. We have a stake in Oxford PV, which has developed the most efficient solar panel in the world. We are looking to support them with the roll out of that technology globally, including here in Bermuda. The vision is that we can dramatically accelerate the adoption of clean energy sources in Bermuda, as is the case around the world. We are talking about globally a $30 trillion problem — that's the amount of investment that is required. Bermuda can be a part of that transformation, and play a role in assisting the rest of the world to do the same. So what is going to happen in the world in the next 20 or 30 years when you have $30 trillion being invested to meet the climate goals? That is going to create massive new industries, and by doing the same thing in Bermuda we prepare people for that. A big part of that is education; how do we educate people in Bermuda so they can participate in what is going to be one of the biggest emerging industries in the world?" Bermuda's small size and the fact it has expressed a desire to scale up the use of renewable energy — as seen in the 2035 goals of the Regulatory Authority's Integrated Resource Plan — means the island has the potential to make big changes quickly and to be a leader, according to Mr Olunloyo. The IRP is a road map for the island's energy needs, its aims include seeking benefits from training and job opportunities, stabilized energy prices, cleaner energy, and a reduced carbon footprint for Bermuda. The plan maps out a goal for the island to derive about 85 per cent of its electricity from renewable energy sources by 2035. "It will be a tremendous achievement for Bermuda if it can get there much quicker that the IRP. We can view the IRP as the limit and we should all aspire to achieving this much quicker than that," Mr Olunloyo said. The question is how to raise the capital needed to make it happen, and then deploy it intelligently to accelerate and deliver change. As it has done elsewhere, L&G can play a role, but the answer is collaboration between the public and private sector. "It's about playing a part, and everyone stepping up. It's not about any one company leading or taking credit — no, everyone has to get involved, because it is such a big risk to the world. It's too big a problem for one company or organisation to solve. What we need is a coalition to fight climate risk here in Bermuda, with the additional benefits of energy security and energy independence and creating jobs as well," Mr Olunloyo said. "We want to build this coalition across the private and public sectors, but also across multiple parts of the private sector, not just investors, but installers, those who develop the panels and technologies, and really find the best way to implement a clean energy strategy in Bermuda. That is the most impactful way we can do it efficiently and quickly." In October, Mr Olunloyo and Laura Mason, the London-based CEO of Legal & General Retirement, Institutional, met with Walter Roban, Minister of Home Affairs. They discussed investment and partnership regarding renewable energy projects. Mr Roban said the partnership was in line with the Bermuda Government's sustainability programmes. He added: "The time to embrace new approaches towards achieving more energy independence, while creating jobs and greater equity in the community, is now." When asked about the meeting, Mr Olunloyo said the outcome was that L&G is looking at ways to invest in partnership with the Government, and to deploy capital to make clean energy investments in Bermuda in the relatively near term. He added: "The other part is talking to other people in the industry about building this partnership and coalition where we bring together those who have capital, who have expertise and can provide the right governance and structure to make it happen. Most importantly to create a consumer platform. How do you make this real and work for everybody in Bermuda. Having the right consumer platform where you can support individual households in making the changes themselves in a very affordable way, and going beyond financing solar panels on the roof, and batteries. Can we have a car exchange programme where you can change your petrol or diesel car for an electric car, and subsidize that as part of that programme?" He said there are tremendous things that can be done in Bermuda not only to decarbonize electricity generation, but the day-to-day way of life of a population. "What makes Bermuda great is you can actually achieve it here in a relatively short amount of time. The technology is out there. Once we have the capital and coalition we can make this happen. So when will people see things happening? We are following these two strands of strategy. One is what can we do ourselves in the relatively near term? We want to be able to spend real money and start making those investments here. In terms of the coalition we want to start building that now, and deliver something on that. Let's make 2020 a year of change. We need to do it quickly and position Bermuda as a leader in this space, so people in Bermuda can develop the skills to really contribute to this future economy. We can create so many jobs here."

A woman who called emergency services to report a blaze that destroyed a house claimed a fire truck took 45 minutes to arrive. Elizabeth Dore took issue with national security minister Wayne Caines's claim that the vehicle reached the property in Union Street, Hamilton, within 12 minutes on December 7. She said a quicker response might have prevented the fire from destroying the home and all the belongings of the seven family members that lived there. But the Ministry of National Security insisted over the weekend that in fact the response had been earlier than Mr Caines first advised. Ms Dore told The Royal Gazette she called 911 at "exactly 9.30am" after discovering an electrical plug on fire in the kitchen when she visited the home of her sister, Bridget Hayward. She said: "The first fire truck arrived on the scene 45 minutes later." Ms Dore, from Warwick, said that she dragged her nephew, Omar Hayward, the well-known para-sportsman, out of bed after she placed the call, and then made a further two calls to emergency services. Ms Dore said that a neighbour had also made multiple calls. "Everybody in the neighborhood called because we did not see a fire truck coming. There was no smoke coming out, and there was no blaze up in the air when I first placed the call. If they had come when I made the call, the house wouldn't have burnt up." A national security ministry spokesman said its records showed the call was made at 9.48am — 18 minutes later than Ms Dore said. He said: "The computer-aided dispatching system placed the original call at 9:48:28am and ending at 9:50:00am. The GPS records for the first on-scene vehicle places arrival at 9:58:15am. This makes the total response time, from the initial call to on-scene arrival, at just under ten minutes." Mr Caines said previously that an out-of-town reserve tender from Warwick had to tackle the blaze because the Hamilton Fire Station duty vehicle had mechanical problems. He added that the standby vehicle had arrived at the scene "12 minutes after the initial call, followed shortly thereafter" by a second vehicle. Mr Caines said fire service personnel and equipment were already attending two previously reported fire-related events. He added: "Considering these facts, I have full confidence that the men and women of the BFRS were committed to attend the scene of this incident as swiftly and safely as possible." Ms Dore said that one of the firefighters who attended had told her that the Hamilton fire engine was out of service. She added: "He said if there was a truck in Hamilton this could have been prevented." The ministry spokesman said that the Bermuda Fire and Rescue Service "utilise a longstanding practice of continuous improvement and has in place contingency plans to ensure suppression equipment can arrive at locations across the island as swiftly and safely as possible". He said that the nearest available unit on the day, from Port Royal Fire Station, was already repositioned at Warwick Post Office to provide a faster response to future calls. The spokesman said the truck at the post office was "immediately ordered to attend the scene" after the Hamilton duty vehicle malfunctioned. He added that the average response to calls is seven minutes. The spokesman said that it was not possible to conclude that an earlier arrival by firefighters would have led to reduced damage "due to the large number of inconsistent and unpredictable variables in residential fires". He said these factors included the type of material involved, the supply of combustible materials in the area, and how long the fire had burnt before it was discovered.

Visitors to vacation rental properties plunged by 3,000 in a nine-month period in 2019. Mike Cranfield, of Cranfield's Property Group, said the decline coincided with the introduction of a 4.5 per cent tax on vacation rental bookings through services such as Airbnb, the worldwide giant in bookings. Mr Cranfield said: "Obviously, this may only be coincidental. Hopefully, the tax will not go up." He noted that competition had increased as the number of rental units had grown to 600, and warned the fall in visitors was "too much for some owners to live with". The Bermuda Tourism Authority said yesterday that it expected demand for vacation rentals to increase and that it will keep promoting the market. Statistics from the BTA show 10.1 per cent of leisure air arrivals stayed in vacation rentals in the first three quarters of 2019 — down from 11.7 per cent and 10.3 per cent in 2018 and 2017 respectively. With the number of air arrivals taken into account, that means about 15,955 visitors stayed in Bermuda vacation rentals between January and October, compared with 19,656 from the same period in 2018. Visitors did stay slightly longer in vacation rental properties in 2019 compared with 2018 — an average of 7.59 nights compared with an average of 7.32 nights. When the 4.5 per cent tax was introduced under the Vacations Rental Act in June 2018, tourism minister Jamahl Simmons claimed it could generate up to $750,000 in a year to offset the costs of the BTA. One Bermuda Alliance MP Leah Scott warned at the time that it could prove a deterrent to tourists. Mr Cranfield said his own numbers peaked in 2017 and credited the America's Cup for the "blip". He said: "It's been downhill since then. Mr Cranfield added: "Tax towards the last bit of 2018 and in full force this year definitely has had an impact along with other factors. We should all have tried to keep up the feel-good factor of [America's Cup] and Bermuda." Mr Cranfield said transportation remained a common complaint among guests who see it as expensive and "non-existent at certain times and places". The Royal Gazette reported last week that real estate insiders believed the increase in Airbnb rentals meant there were now fewer properties on the rent market for long-term residents. Mr Cranfield said: "New vacation rental unit owners are only responding naturally to get back some of their income lost due to the exodus of our guest workers, a large number of which have left the island in the past ten years. "This drop in their usual rental income has to be supplemented somehow. Vacation rentals are seen as one of the solutions." But he expects the number of vacation rental properties to fall this year. He said: "There is an enormous amount of work and time required to keep your properties at the top of the list." Mr Cranfield said he believed the BTA was getting "OK" results but the rapidly changing tourism market presented a challenge for small destinations like Bermuda. He said vacation rentals are popular with younger or retired couples looking for an "unencumbered" holiday, families with small children who might not be able to afford a hotel, groups who visit Bermuda and want to stay together and those who visit for events like conferences. He said: "I believe that the BTA needs to focus more clearly on these groups in the future, although they have to play a bit of a balancing act with the hotels as well. Not an easy thing to do." Mr Cranfield added that vacation rental guests typically spend more on food, drinks and transport than they do on their rooms. He said: "Bermuda hosts regularly have visitors that eat out every night, rent an electric vehicle for their entire stay or cab everywhere, buy tons of groceries and generally are out all the time and therefore see a vacation rental unit as a place to shower, sleep and recharge. This allows them to take back more valuable memories than just the accommodation — which is what we as an island should be aiming for." Kevin Dallas, the chief executive of the BTA, said: "Vacation rentals represent a growing and valuable part of our tourism ecosystem, and the number of Bermudians participating in this part of the economy has expanded dramatically in the last three years. That's why the BTA worked closely with owners to encourage the sector's first advocacy group — the Bermuda Rental Association of Vacation-Home Owners, which officially launched during last fall's Tourism Summit. Inevitably, vacation rentals, like hotels, will experience periods of lower occupancy as supply continues to increase and when demand is lower. Over the long term, however, we expect demand for vacation rentals will grow. We will continue to promote the vacation rental market for both the additional choices it offers to visitors and the income it generates for Bermudians." The Ministry of Tourism and Transport did not respond to a request for comment.

Surfers made the most of conditions as residents battled blustery weather yesterday. Gusts were recorded of up to 61mph and seas outside the reefs were thought to be about 12ft in the afternoon with wave heights expected to increase later. Michelle Pitcher, the Bermuda Weather Service deputy director, explained: "Peak winds occurred at the airport around noon as the leading edge of the front arrived with some heavy showers." She said the strongest sustained wind recorded at the airport was about 44mph. The weather station at Pearl Island, in the Great Sound, recorded sustained wind at 51mph. Both locations had gusts to 60mph. Ms Pitcher said that sustained winds reached 52mph with gusts to 61mph at the Crescent Channel Marker automated weather system, north of Ireland Island. She added that analysis from the US-based National Oceanic and Atmospheric Administration's ocean prediction centre at 2pm estimated seas to be about 12ft outside the reefs. Ms Pitcher said that she expected a later analysis to show higher figures because wave models indicated "seas reaching 15 to 20ft by evening". The meteorologist explained that Bermuda had 0.18 ins of rain between 7am and 2pm yesterday. She added: "Despite the intensity of the showers when they arrive, they were moving rapidly and over in a short span of time, thus the low amount of precipitation." In a forecast discussion on the BWS website, Ms Pitcher said that a ridge of high pressure is to build to the southwest today, "further backing and decreasing winds as the high centre draws near". She explained: "Winds are mainly light to moderate first thing Tuesday morning as the centre of the high is to the near south and then winds continue to back to the southwest and increase Tuesday night. This is in response to the high moving away to the east as another low pressure system exits the US mid-Atlantic coast and begins to pass to the distant northwest. This, in turn, pushes a weak cold front towards our area Tuesday night." Ms Pitcher said that a small craft warning was expected to end tonight. But another was forecast to be in place tomorrow night "as winds become moderate to strong. Wave models maintain moderate seas throughout Tuesday." Light showers were expected to arrive late tomorrow night.

A health business won the top prize in a Christmas window display competition — even though it does not have a store. Wild Herbs and Plants of Bermuda, based in the East End but without a physical location, was loaned a window by the Bermuda Economic Development Corporation so that it could take part in the St George's Christmas Window Display Competition. It was voted best overall in the contest and was awarded the Rotary Trophy and a $350 cash prize. Doreen Williams-James, of the website Wild Herbs and Plants of Bermuda, said: "We are thrilled to have won best overall in this year's contest. The holiday season is a great way for us to make the store a beautiful place to visit and shop." The competition was organised by the BEDC, St George's Rotary Club and the Corporation of St George. Davison's of Bermuda, on Somers Wharf, was judged the most creative entrant, while Saltwater Jewellery Designs on Water Street won the people's choice prize. Dennis Carter, the micro, small and medium enterprise officer for BEDC, said: "The window competition is a fun way to showcase the creativity of area businesses. It's nice to be able to reward those businesses that make an extra effort to decorate their stores, which helps to improve the festive atmosphere and shopping experience of the town." Ricki Lee Pitcher, the president of the St George's Rotary Club, said: "The contestants have done a great job decorating their window spaces. It's a beautiful tradition that I'd love to see more businesses take interest in. It definitely adds to the Christmas ambience of the Olde Towne."

January 5, Sunday

January 4

A prison officer was injured in an attack by an inmate at Westgate Prison on New Year's Day, a government representative said last night. A spokesman for the Ministry of National Security said that the officer was assaulted by the inmate while on duty. He added: "As a result of the assault, the duress system was activated and the staff responded as per normal protocol. The officer involved received minor injuries and was attended to by corrections health services staff as a precautionary measure." The spokesman said that the inmate who attacked the officer was moved to disciplinary segregation at the prison. He added: "The matter is now under police investigation and it is expected the inmate will be charged in due course." The spokesman said that two unrelated medical emergencies had also taken place at Westgate this week. He said that an inmate was found in an "unresponsive state" on New Year's Day. Another inmate was sick on New Year's Eve. He said: "Staff responded as per normal protocol to both incidents, and the inmates were transferred to King Edward VII Memorial Hospital for treatment." He added that both men remained in hospital in stable condition.

Young people continue to encounter racism as they move into the workforce, according to the antiracism group Citizens Uprooting Racism in Bermuda. Teens would benefit from taking part in Curb's truth and reconciliation talks, vice-president Cordell Riley said. "One thing we would like to do is develop programmes targeted specifically at young people, aged anywhere from 12 to 19," Mr Riley said. "I can tell you from experience with young people, they are more inclusive at a younger age, but they notice the divisions as they get older. They see it when they get into the job market." Rolfe Commissiong, a Progressive Labour Party backbencher, said the persistence of "structural and systemic" workplace discrimination highlighted the need for legislation. Mr Commissiong said: "That is why I have been a fervent proponent, and will continue to be, for an affirmative action-style programme codified under law. It would serve as an insurance policy for bright young, qualified, university-trained black Bermudians — to ensure they would not be at a disadvantage. I do not believe you can legislate morality, but you can legislate behaviour." Mr Commissiong singled out Jonathan Reiss, the president of Hamilton Insurance Group, who in 2018 spoke out on the "legacy of white supremacy" that had skewed the racial make-up of Bermuda's private sector. Mr Commissiong added: "Only speaking for myself, I believe this is an historic opportunity. I don't think we can wait any longer for voluntary change. I believe it needs to be codified under law." He said legislation such as the Workforce Equity Bill, drafted by the PLP government in 2007 but never debated in Parliament, was "maybe an idea whose time has come". Mr Commissiong said: "At the least, we need to see a discussion taking place. In Bermuda, racism hides in plain sight." Mr Riley estimated that Curb's "community conversations" of race and racism had been completed by close to 200 people over the past three years. He said Curb had recently received a donation from an undisclosed organisation to continue its talks this spring. Curb still faces "some scepticism about our independence", Mr Riley noted. But a survey last year of 323 voters showed 86 per cent saw a need for non-governmental groups such as Curb to work towards achieving racial justice. Mr Riley said: "Once people step into the room, certainly during the truth and reconciliation community conversations, they see a different side of us, they can see what Curb is really about. The fact that we're non-governmental and do not receive a government grant speaks to our level of independence. If we had government funding people might criticize us as being biased. We are able to call the shots as we see them." The activist and statistician said Curb ultimately aimed to get 1,000 residents through its group conversations on race. The talks, launched in February 2017, bring together small groups led by mediators over a three-month period to share experiences and views. Mr Riley said a young participant from one of the early groups had subsequently encountered racism in the workplace. "He was moving up the corporate level and found he was only able to make it so far. He came to the conclusion that it could only be because of race. Young people have their wide scope of friends, but as blacks in particular move to the workforce they start to see subtle discrimination. You hear things like 'I didn't see it at first' and 'Now I see some of the things you were talking about'. It's still there — it's subtle. By creating that awareness among young people, perhaps they will join in the work and reach other people their age. Ultimately, we hope that results in less racism."

Dr Ewart Brown has launched a fresh legal action against the Attorney-General. A writ filed in the Supreme Court on December 23 by Forensica Legal lists the former premier, Bermuda Healthcare Services and the Brown-Darrell Clinic as complainants and the Attorney-General as respondent. Neither party responded to a request for comment on the action by press time last night. Dr Brown and his clinics have been involved in a string of legal actions with matters related to a prolonged police investigation. In February 2017, officers raided both clinics as part of a probe into allegations that they ordered unnecessary diagnostic imaging scans to boost profits. Dr Brown and Mahesh Reddy, medical director of BHCS, have denied any wrongdoing in relation to the alleged overuse of medical scans of patients and have not been charged with any offences. A group of patients at the clinics also launched a legal action over the seizure of their records without their consent. The medical records of 75 patients were sent overseas for review by two independent doctors last year after the Supreme Court agreed on a protocol intended to maintain the patients' anonymity. In 2017, Trevor Moniz, then the Attorney-General, also launched a legal action in Boston against Lahey Health, alleging a conspiracy with Dr Brown to conduct excessive medical scans. That case was dismissed by Judge Indira Talwani of the US District Court in March 2018 because Bermuda had not shown that it had suffered any injuries in the US. The investigations have cost the Government $6 million.

The finalists in a competition to find the island's top teacher were announced yesterday. A total of ten teachers are in the running for the Outstanding Teacher Award 2020, organised by the Bermuda Education Network and picked from a field of almost 40. Becky Ausenda, the executive director of BEN, said the finalists were picked on criteria that included teaching expertise, leadership skills and contribution to the community. She said: "We created this award for all public school educators in order to send the message that your hard work and dedication does not go unnoticed. To be a finalist means that you have been recognised for outstanding work and are held in high esteem by your colleagues." The finalists are Denise Booth from West Pembroke Primary School, Liz Braithwaite from Port Royal Primary School, Gina Cann from Paget Primary School, Hosang Clarke from CedarBridge Academy and Diamond Outerbridge from The Berkeley Institute. Also in the running are Lugenia Payne from Southampton Preschool, Lisa Siese from Somerset Primary School, Christene Wilson James from Sandys Middle School, Ajene Webb from Dellwood Middle School and Kamilah Weeks from Dalton E Tucker Primary School. Ms Ausenda said that Ms Siese and Ms Outerbridge had been selected as finalists for the second time. The award is sponsored by Axa XL with support from the producers of the song Proud to Be Bermudian. Carol Parker Trott, the communications and marketing director at Axa XL, said: "As education is the fundamental foundation for future success, Axa XL is proud to support this award which recognizes the importance of public school educators to our community. Congratulations to all the finalists for your commitment and contributions to public education." Finalists will be observed in their classrooms by BEN's nominating committee during January and will attend a fundraising dinner at the Hamilton Princess & Beach Club on January 25, when the winner will be announced. The top prize will be $1,000 and the runners-up will each receive $500. All proceeds will go towards BEN's programmes to improve public education. These include the Horizons programme which provides learning experiences for teachers and pupils at eight public primary schools, summer learning opportunities for children who struggle with reading and a range of teacher events including a health retreat in August.

Holiday scheduling was to blame for a banana shortage at some supermarkets, a representative for a wholesaler said yesterday. Peter Tobin, the president and general manager of the consumer products division at Butterfield & Vallis, said that the firm had not imported any bananas last week. He explained: "We couldn't arrange for them to be inspected in the United States on time because of the Christmas break." The company supplies bananas to the Lindo's Group of supermarkets and Miles Market. Mr Tobin added that MarketPlace, which is the only other company that imports bananas, may have had the fruit at some locations last week. Calls to a MarketPlace representative were not retuned by press time. Mr Tobin said that Butterfield & Vallis normally imports bananas every week and that the firm's last shipment happened before Christmas. Mr Tobin said that "a number" of bananas from that shipment had been confiscated because of mealybugs, but that those seizures were not to blame for the shortage last week. He said that the supermarkets the firm supplies should see shelves restocked as normal next week, provided inspections on Monday go as planned. Mr Tobin explained stores should get bananas on Tuesday. Last month a spokesman for Butterfield & Vallis blamed banana price hikes on the "increasing cost of fruit inspection by the Department of Environment and Natural Resources". The spokesman said that a load of bananas brought here in November had been "heavily impacted" by mealybugs and that the DENR had "mandated rigorous inspections" since. He added that inspections were done in addition to a DENR-mandated inspection by the US Department of Agriculture. The knock-on effect was that customers paid higher prices for bananas, which arrived in store later and had a shortened shelf life. He added: "We do not want to see the market without bananas, however we felt it important that the public understand the nature of recent price increases."

Christ Anglican Church Devonshire's new priest-in-charge is excited about leading the church forward in worship and ministry. Reverend Jamaine Tucker was officially installed on September 26. He takes the reins after Canon James Francis, who held the position for more than twenty years. He recalled meeting Canon Francis during a transitional time in his life. Recently divorced, Mr Tucker had left a ministry within the African Methodist Episcopal church, but found faith and hope in his mentorship with Canon Francis and the members of Christ Church. "We, Canon Francis, myself and the church, connected during a tough time, at a breaking point in my life," he said. "I felt like ministry had cost me my family and I was really bitter about it for a while. I had moved back to the island with the intention of starting a ministry here, before it all fell apart. He and I sat on an advisory panel together and he invited me out to lunch. And, whenever you have lunch with a man like Canon Francis, things start to happen. He invited me to church. And because I chose to take him seriously and his invitation, I learnt that the only one judging me was myself." Mr Tucker started attending Christ Church regularly and then enrolled at The University of the South in Sewanee, Tennessee, with a view to becoming a priest of the Anglican faith. He was ordained as a deacon in the Anglican Church of Bermuda in 2017 and completed his curacy in 2019. His wife Konnie is just as connected to ministry as he is. Together they are looking forward to serving the members of Christ Church and the parish of Devonshire. "I don't feel overwhelmed," he said. "I know the huge personality Canon Francis is, and I know the personality [of his predecessor] Canon Thomas Nisbett. And Christ Church is a place that reflects much of their character — sweet, hospitable; it is an outgoing place. That's the kind of ethos I've walked into. But that's also who I am." Mr Tucker described his predecessors, who each served Devonshire for decades, as highly respected and loved by the members at Christ Church. Looking forward to the years ahead, he was excited to build upon the foundation that they laid in the parish. "Christ Church did not become a strong church overnight," he said. "It has grown over the decades. We have a diverse and balanced congregation. I want to continue this tradition while growing our ministry and welcoming new people in our family of faith. I have evolved and so has the Anglican Church of Bermuda. The reason why I'm an Anglican today is because of its diversity. I'm looking forward to building on this diversity." He highlighted the value of inter-denominational relationships in his ministry, explaining that because of his varied background in faith he enjoyed studying and learning from traditions outside the Anglican Church. With the understanding that the landscape of religion is changing rapidly, he is hopeful that he can lead his parish and others around the island in spiritual revival. "Statistically, our churches are not as strong as they used to be," he said. "But on the flip side, I have seen some churches grow tremendously. The Seventh-day Adventist Church, for example, has evolved tremendously. They have connected their education message, with their health message, with their youth message and with their music message. And it's the type of gospel that is good news. To actually see churches and church traditions moving into areas of the community and showing signs of growth and life that speaks to the progress they've made is incredible. And while the trends may show a decline in religious affiliations, I don't think the church is dying. The faith community is very much alive. We are growing. And I believe it can continue to grow." Mr Tucker's licensing and installation was a milestone for the Anglican Church of Bermuda. He is the first member of clergy to have had his studies fully funded by the church and the first to serve his curacy locally in Bermuda. His installation as priest-in-charge of Christ Church Devonshire is another milestone, hoping to represent a new surge of Bermudian leadership within the church. "Christ Church chose me and I chose Christ Church," he said. "And there's something about that, under the covering of God, under God's providence, that is very sacred and special. I am grateful to continue this journey."

January 3

Repairs to Watford Bridge in Sandys will reduce traffic flow to one lane for more than a month. A notice published in the Official Gazette on December 31 warned that Watford Bridge will have a single lane from January 27 to March 8 because of maintenance work. The notice said: "Traffic controls will be under direction of Correia Construction representatives and will be managed through a traffic control signal system. The ministry intends to carry out this work as quickly as possible to return the bridge lanes back to normal traffic use. The Ministry of Public Works wishes to encourage the full co-operation of the public, and apologizes for any inconvenience that may result."

A Devonshire man was charged in Magistrates' Court this morning with having heroin with intent to supply. Winston Paynter, 39, was not required to enter a plea as the matter must be heard by the Supreme Court. The offence allegedly took place between an unknown date and April 20, 2019. The quantity and value of the drugs involved was not disclosed. Magistrate Tyrone Chin released Mr Paynter on $50,000 bail with two sureties of the same amount. The matter is expected to appear before the Supreme Court on February 3.

The Corporation of Hamilton has launched a $200,000-plus legal action against the owner of the temporary home of Parliament. A writ of summons, filed by the municipality on November 12, asked the Supreme Court to order the owner of Veritas Place on Court Street, Hamilton, to pay $218,800 plus interest. The writ claimed that Abbott Holdings Ltd had failed to pay $175,000 in fees. The statement of claim also alleged that the corporation paid a debt collection agency $43,900 in an effort to get money owed. The writ alleged that a 2.55 per cent tax per unit in the six-storey building should have been paid every year since January 1, 2011, but was not. Arthur Hodgson, a former Progressive Labour Party Cabinet minister and a lawyer, who is listed as the director of Abbott Holdings Ltd, said yesterday that he could not comment on the writ but that it was possible the case had already been settled. The Corporation of Hamilton did not respond to a request for comment. The Government moved both the House of Assembly and the Senate into the third floor of the building last September while renovation work was carried out at Sessions House. It has yet to say how long the Parliament will continue to use the building or reveal the cost of the move. Abbott Holdings Ltd was given planning approval for Veritas Place, a six-storey building opposite the Dame Lois Browne-Evans Building, in 2007. The property made headlines when Commissioner of Police Michael DeSilva and other top police officers moved into the fourth floor of the building in 2011 after a $290,000 refurbishment. Rent for the police offices was later revealed to be $220,000 per year.

A tradesman has launched legal action against the Minister of Public Works over allegations he lost out on a promotion and increased pay. Calvin Simons has filed a writ in the Supreme Court and claimed that, despite caring for his seriously ill son, he was told to "show up" to an interview or he would miss out on the job opportunity. It was alleged that a collective bargaining agreement between the Government and the Bermuda Industrial Union was breached after a depot foreman's job remained unfilled by either an internal or external employee who met the post's requirements. Lawyers for Mr Simons said that he was a Class 1A tradesman employed by the defendant, named in the civil action as the Minister of Public Works. They explained that the collective bargaining agreement included a provision that if "the necessary qualifications are met, vacancies in senior positions will be filled by promotion" from among the minister's staff. The writ added that other people would only be hired for senior posts "when present employees do not meet the requirements for the position". It said that the agreement said that "employees who have been awarded auto engineering certificates shall be paid a premium of $1.52 per hour". It claimed: "On June 10, 2019 the plaintiff obtained his certificate as a member of the Institution of Mechanical Engineers and was registered as an engineering technician." The writ alleged that the minister failed to pay Mr Simons, despite his requests, the agreed premium rate. It said that the minister advertised internally for a vacant post of depot foreman last April and that Mr Simons submitted his CV for the job. The writ added that the position was advertised externally the next month and listed the requirements for the job. It said: "At all material times the plaintiff has met the minimum requirements of the depot foreman post. Further, in 2012, the plaintiff had temporarily held the above-mentioned post until the defendant filled the post." Mr Simons was said to have provided documents to human resources staff at the ministry in June and he was short listed for an interview in July. However, the writ said this was "arranged for a time when the plaintiff was caring for his son whose life was in medical danger". The court document added: "No change to this date was permitted with the plaintiff being informed he had to 'show up or lose out'. The plaintiff attended the interview. Following the interview, on August 15, 2019, the defendant notified the plaintiff that his application would not be considered further for the post." The writ claimed that breaches of contract meant Mr Simons lost "the premiums which he would have earned" for his certification as an engineer. The writ, filed last month, said he was "prevented from earning a promotion" and "lost the benefit of increased earnings and overtime opportunities and has suffered loss and damages". Mr Simons has asked for damages, interest and an order that the minister would "take all necessary steps to appoint the plaintiff to the vacant depot foreman post". The public works minister at present is Lieutenant-Colonel David Burch. A ministry spokesman said: "The Ministry of Public Works is unable to provide any details or comment on matters before the courts."

Building trade workers are let down by a lack of skills that could have been learnt in high school, industry leaders claimed. Simon Tully, the president of the Construction Association of Bermuda, and Will Irvine, its executive director, said it was important for people across the country to help the future workforce succeed. Mr Irvine said: "We don't need them to know trig, we need them to know algebra, basic math and accounting, employability skills. It's what we're teaching in our programme that we had hoped they had taken in high school. We need the community to recognise this is a challenge for our young men getting the skills they need for construction. We need the Ministry of Education to strongly support the programmes that will graduate them out and allow them to get straight into the workforce." He explained that the CAOB had talked to the education ministry about the expansion of technical programmes at the Berkeley Institute and CedarBridge Academy because "that's our population, those are the guys that we want to walk straight out of high school and straight into college". Mr Irvine said: "Some people have tried to go off to university but a lot of families in that situation don't have the finances to send their children off to tertiary education somewhere. We, as a country, are failing them with options if they need to remain here. Our view is that we need support not only from in our industry but across Bermuda to ensure we're helping our population succeed because it's a big part of what happens in Bermuda." The latest gross domestic product figures showed that the construction and quarrying industry group was the largest contributor to a 0.1 per cent growth in 2018. The sector added $33.9 million in real terms, fuelled by major hotel and airport projects, as well as residential work. International business generated more than one quarter of the island's GDP and grew by $24.7 million. Mr Tully warned that the figures for the building sector next year could show "a serious decline" partly due to the completion of large projects and the Caroline Bay development at Morgan's Point "evaporating". Mr Irvine added: "I think there's an ebb and flow ... I think it's a mistake to disregard the construction industry as a workforce that doesn't need attention. It's a workforce that very much needs attention and can be a great contributor to the economy. We need to give this the same amount of attention and focus as it has the potential to impact Bermuda in significant ways." Mr Tully said some in the building sector who wanted to "better themselves" found that skills like long division and a "basic sense of decimal measurements" were problems. He added: "Something is failing them in terms of their skill set. We need to reinforce the basics — reading, writing and arithmetic. We don't just need the muscle, we need the guys to think for themselves." Mr Tully and Mr Irvine said they were "delighted" with participation in a pilot masonry training programme, which combines tutorials at Bermuda College and work experience, launched last year by the CAOB and the Department of Workforce Development. Mr Irvine explained that the group — aged between their 20s and 50s — were recommended by their employers because they showed potential. He said: "Everybody's keen as mustard to participate in this because they do feel it's a game changer for them. They know that changing their skill capabilities gives them an opportunity to diversify out of skilled labour." Mr Tully hoped the employers would acknowledge the efforts of those who took part. He said: "It's in our best interest for them to participate and have an example where they're successful. If we can show that to others, this is the icebreaker. It's kind of our groundswell opportunity but we also need that from industry — these guys succeeded, did they get an extra dollar an hour? Did you give him the opportunities? It would be very frustrating for somebody to think, I went through all this but I haven't changed, I'm still that guy you want to go and pull nails." The training scheme, accredited by the National Centre for Construction Education and Research, was created in part as a response to the volume of foreign labour used in the trade. Masonry accounts for more than 300 work permits. Mr Irvine said: "I really do think this is an opportunity for us. There are challenges, and we are going to work around all those challenges to make those guys be as successful as our current workforce, which is our ageing workforce. We are doing everything in our power to ensure that they're successful in this programme. The challenge within the industry is that for two generations the local workforce has not been as good as we could get elsewhere. I think the emphasis has been on business only, and it needs to be on business and local development."

Overall demand for reinsurance remained strong at the January 1 renewals, according to Willis Re in its 1st View report. However, there has been "clear divergence" in market views on liability, according to James Kent, global chief executive officer of Willis Re. "Some reinsurers are openly retreating and cutting back their in-force portfolios while others, who have been more bearish in prior years, are seeing opportunities to capture business and relationships in a rising primary rate environment that is forecast to continue for the next few years," Mr Kent said. "Reinsurers have been resilient, but much more judicious in how they allocate their capital. Renewals saw significant variation in pricing and capacity depending on the geography, product line, loss record and individual client relationships. This variance resulted in a market demonstrating several views, in both pricing and terms and conditions, with more divergence than at any point in many years." The growth of insurance-linked securities broadly stalled during the past year, and in some cases reduced, with collateral trapped from losses in 2019 and loss development from events in 2017 and 2018. The impact of the capacity reduction was felt most in collateralised retrocession contracts, according to the Willis Re report. Mr Kent said that property catastrophe treaty accounts at January 1, "most of which were loss-free in 2019 and not exposed to loss development", proved less demanding than non-catastrophe exposed business. In an international overview of property reinsurance, Willis Re found that reinsurers did not achieve hoped for price increases due to oversupply for international catastrophe capacities. This resulted in flat to moderate risk-adjustment reductions for Asian, Latin American and EMEA renewals. In the Caribbean, Hurricane Dorian losses are estimated to be between $2 billion to $3 billion. Original rate increases are expected only in the Bahamas; the rest of the Caribbean, including Puerto Rico, are seeing generally flat renewal pricing, according to Willis Re. Mr Kent also said primary insurance pricing trends have continued to outpace reinsurance pricing movements which has allowed reinsurers "to factor in this positive development". Client-centric underwriting by reinsurers was evident, with preferred clients being able to achieve their renewal requirements both in terms of pricing and conditions more easily than those viewed as noncore partners, according to Mr Kent. The legacy market also continued to grow as some reinsurers failed to find merger and acquisition options to trade forward, while others exited unprofitable lines. Mr Kent said: "The renewal period witnessed some difficult negotiations, but the reinsurance market managed to provide its clients with ongoing capacity across most lines of business. The market continues to react in a logical fashion, providing sustainable support for the primary insurance industry, thereby helping to underpin wider market growth." In the speciality sector, the cyber market saw ransomware losses exert upward pressure on rates, although this was counteracted by plentiful reinsurance capacity, according to the Willis Re report. Meanwhile, Guy Carpenter & Company, in its assessment of the January 1 reinsurance renewals, said the renewals were shaped by "deteriorating loss experience, a lack of new capital inflows and challenged environments in the primary insurance and retrocession markets". It said reinsurance supply was largely sufficient to meet increasing demand. Guy Carpenter described the market as asymmetrical and said "classes where underlying performance remained positive and profitable often resulted in renewals as expiring, or in some cases modest rate decreases, while those with more strained operating conditions faced market corrections, some significant". Peter Hearn, president and CEO of Guy Carpenter, said: "The (re)insurance sector is undergoing a period of transition as risk quantification strategies incorporate new information and risk appetites are adjusting accordingly. "The response of the reinsurance market to these dynamics continues to evolve. At January 1, there was more than sufficient capital relative to demand for most renewal placements, even as reinsurers navigated elevated losses and adjusted underwriting assumptions to reflect changing perceptions of risk. However, market conditions have clearly tightened and negotiations became a function more of price than capacity." While David Priebe, chairman of Guy Carpenter, said: "The reinsurance market enters 2020 in a solid position with initial analysis of dedicated reinsurance capital up slightly as compared to a year ago, bolstered by mid-single digit growth in rated capital in 2019. Accounting for the impact of trapped capital, total available capital at January 1 is close to flat. While reinsurers will continue to deploy capacity cautiously, with cedents' performance and loss experiences scrutinized closely, the sector remains well capitalized overall."

A new booklet designed to highlight local food and produce will hit the market tomorrow. The Bermuda Food Harvest Almanac, developed by the Bermuda Tourism Authority with the help of farmers, fishermen and beekeepers, will detail when the best fish, fruit and vegetables will be available. The free pocket-sized guide will be launched at the Botanical Gardens' Farmer's Market, which opens from 8am to 1pm tomorrow, and a digital version will be posted on gotobermuda.com along with an online survey. Glenn Jones, the BTA chief experiences development officer, said: "As we roll out a food harvest almanac to the community, we want residents to tell us their favourite locally harvested foods by season. Through destination marketing efforts, we can lead visitors to the local harvests residents rank the highest." Mr Jones added: "We're focusing on seasonal picks, because food helps articulate Bermuda's year-round appeal. Some of our more distinct foods, like loquats and lobsters, harvest in winter — a time of year our tourism industry wants to make more attractive to visitors. This will help elevate Bermuda's food culture and sustainability practices, important to today's travellers who are often willing to pay more for food sourcing that is green and food experiences that are culturally immersive." Mr Jones said that information from the online survey will be used to improve the almanac for visitors. The BTA will also use the farmer's market to promote this year's Bermuda Restaurant Weeks, which will run from January 16 to February 2. About 50 restaurants will take part.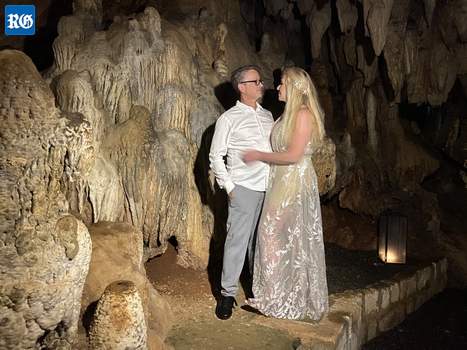 Couple renew their wedding vows in a cave. Health battles that nearly killed a lifestyle journalist and her husband have strengthened their marriage, she said this week. Stefanie Michaels said: "He's been really supportive and I've been really supportive. "We're best friends. You just learn through having this adversity what's important. Being together and going through this, it brought us together. We just kind of say bring it on." Ms Michaels, who has more than a million Twitter followers, was speaking after she and husband, Phil Kantorovich, renewed their wedding vows in the cave at Grotto Bay Beach Resort & Spa on New Year's Eve. The couple married 20 years ago at a friend's party in a ceremony that began on December 31, 1999, and ended in 2000. She said: "We basically straddled the millennium." Ms Michaels, also known as Adventure Girl, who has more than 1.2 million followers on Twitter, said that some people had suggested the couple wait until their 25th anniversary to renew their vows. But she said the pair had decided to do it on their platinum anniversary. Ms Michaels explained: "We don't know what will happen in the next five years. So why wait for anything? Twenty in 2020 — I mean it just works so perfect." Ms Michaels and Mr Kantorovich have battled serious health problems since their marriage. Ms Michaels said that her husband had a brain tumor "about the size of an orange above his left ear" diagnosed about seven years ago. She said that the tumor was non-cancerous, but that surgery to remove it had led to bleeding problems. Ms Michaels added: "He was within about an hour or two of dying. They said the weight of the blood was pushing the brain off the brainstem. It was a really scary time." Ms Michaels had breast cancer diagnosed five years ago. She said: "The tumor ended up being under the right breast near the rib. Had they not caught that, I would have been dead within a few months." Ms Michaels needed a second operation and that was followed with chemotherapy, and a later double mastectomy. She cracked a breast implant inserted during reconstructive surgery in a car crash. Ms Michaels developed an infection in her heart during surgery to fix the ruptured implant, which led to her being bedridden for nine weeks. She added that two additional operations were needed, the most recent just last year. Ms Michaels is known to millions of fans across the world as "Adventure Girl" and gives online advice on travel, entertainment and lifestyle. She visited Bermuda about ten years ago and the island popped up as she searched for a suitable destination for the couple to renew their vows. She said: "I wanted it to be somewhere really cool and unique, hence the cave. It's just been a dream this whole time." Ms Michaels said that there was something special about Bermudians. She explained: "I travel all over the world. I'm on the road typically about 180 days of the year. This really is a place that when you talk to people they come back over and over and over again. I think that is really a testament to the people of Bermuda. Hands down, this is one of my favourite places in the world. I'm really glad we got to do this here."

January 2

Bermuda's tourism and transport minister has met with a team from Britain to perform aerial surveys. Zane DeSilva, in his role as Acting Minister of Public Works, met with members of the United Kingdom Hydrographic Office — Overseas Territories Seabed Mapping Programme. The team has been using a small plane to conduct hydrographic surveys, including to capture water depths, land elevations and high-resolution images for both land and sea. The surveys, which had been scheduled to take place in November, were delayed due to mechanical issues and bad weather. The work is a partnership between the Government and the UKHO. A Government spokesman said that the data collected would be used to update Bermuda's nautical charts "to ensure safe and efficient navigation of all marine traffic, including ships in harbours and around the island". Mr DeSilva said: "This is an excellent opportunity to have a detailed survey of Bermuda conducted at no cost to taxpayers. The information obtained will be vital to our efforts of achieving compliance with the International Maritime Organisation's Triple I Code and audit, to be held in December 2020."

Economically speaking, Bermuda is emerging from a largely painful decade and all residents will hope that 2020 can herald a new era of sustained economic growth. However, such success would have to be achieved against the grain of demographics, with the island's workforce on track to shrink as scores of baby-boomers retire over the next few years: one in four will be a senior by 2026, government projections show. Without people with the right skills to replace them, the island's economic engine is likely to stutter rather than accelerate. And with more seniors drawing out of the system, while fewer working people pay into it, the risks to the fiscal stability of an already heavily indebted Government are very real. If 2019 was the year in which BermudaFirst started the conversation on changing the path we're on by proposing sweeping reforms, then perhaps there is hope that 2020 will be the year that the talk turns to action. As a non-political body of 80 Bermudians from different walks of life, commissioned by David Burt, the Premier, to draw up a socio-economic plan to meet the island's future challenges, BermudaFirst's proposals deserve to be taken seriously. Immigration reforms to ensure the island can draw on the global talent necessary to maintain a strong, 21st-century economy, education reforms to best equip all Bermudians to participate in that economy and moves to create a sustainable healthcare system are all part of their plan to ensure the prosperity of Bermuda and Bermudians. Politics has proved a barrier to progress on these fronts, with 2019's aborted attempts to table legislation on immigration reform a good example of how difficult it is to change the status quo when it involves making decisions that may be unpopular with many voters. But as Peter Heller, of the Fiscal Responsibility Panel, warned in an interview with The Royal Gazette: "The status quo will not deliver a good future for Bermudians or their children." Philip Butterfield, the chairman of BermudaFirst, will not shrink from pestering government ministers to make progress on the critical issues. He has vowed that his group's Future State report was not an ending, but a beginning, and he believes transformative change is critical for a sustainable future economy. Many would agree him. Gross domestic product, a measure of economic activity, has been growing over the last three years, with much help from short-term factors, such as the America's Cup and construction of the new terminal at LF Wade International Airport and work on hotel renovations and new builds, as well as Belco's new North Power Station. The 3.6 per cent real GDP growth in 2017 was followed by 0.1 per cent growth in 2018, and quarterly reports for the first half of 2019 showed the economy growing at a more than 3 per cent clip, aided by the value of construction work put in place. These numbers will mean little to many struggling workers and businesses, weighed down by increasing taxes, rising healthcare costs and Bermuda's high cost of living and doing business, who may argue that GDP is not a great measure of the health of the economy when it comes to the lot of the average Bermudian. Certainly there are indications that many have been tightening their purse strings. Not only did retail sales decline year over year for 16 months out of 18 through August 2019, but quarterly GDP reports show household consumption on a declining trend since the start of 2018. As for businesses, their outlook has become increasingly pessimistic. The Bermuda Business Confidence Index plunged 23.6 points to an all-time low of 62.8 last year, having dropped 19 points in the survey before that. Fewer than one third of the business leaders surveyed said they were confident in the island's economic future, suggesting that much of the private sector is focusing on survival rather than looking to invest and hire. Respondents' top answer when asked for changes that would improve the business environment? Immigration and work permit processing. On the bright side, when the large construction projects are complete, their products will continue to contribute to growth. The new airport terminal, scheduled to open this summer, may help to boost employment with its restaurants and retail outlets, while the airport will be better equipped to cope with more flights and passengers. Greater airlift would provide a further fillip to the tourism industry, which has been on a growth spurt in recent years, helped by factors such as the rapid growth of online rental accommodation, particularly through Airbnb, the America's Cup and its legacy, and the effectiveness of the Bermuda Tourism Authority. The new St Regis Hotel in St George's is slated for a 2021 opening, creating dozens of new jobs in the sector with the arrival of 97 more hotel rooms and 25 suites. Bermuda's entrepreneurial spirit also offers hope for the economy, especially given the escalating efforts to support those with business ideas. The Bermuda Economic Development Corporation is more empowered than ever to help small businesses. And the private-sector business accelerator Ignite, which emerged in 2019 with impressive early success, is doubling its intake of budding entrepreneurs in 2020. The Bermuda Government's efforts to build a new fintech industry on the back of a pioneering regulatory framework for digital assets is proving to be a slow burner. The Premier told the House of Assembly in late September that eight fintech companies had established offices on the island and 31 people worked in the industry, 15 of them Bermudian. There are reasons to expect some acceleration in 2020, not least the level of support Bermuda has from influential innovator-investors, who featured in last October's Tech Week. Jeff Pulver, voice-over-internet-protocol pioneer, believes the island will be rewarded for embracing innovators in a way that few other countries have. He said Bermuda could develop a thriving "start-up economy" over the next decade with a community of innovators using technology to tackle the world's challenges in many sectors. Cormac Kinney, a celebrated entrepreneur and software designer with a lengthy track record of successful start-ups and technology businesses, is equally enthusiastic about the island and is setting up an electronic diamond trading exchange here that already has commitments from 32 of the world's top diamond companies. The Government's pioneering electronic ID initiative could grab further attention from innovators. The island's openness to digital assets comes against a backdrop of moves towards making cryptocurrencies more mainstream. The European Central Bank, for example, is considering launching a "stablecoin" that could have a serious implications on the businesses of intermediaries like banks and payment-processing companies. Bermuda's international insurance industry has held up remarkably well over the last couple of years, despite fears over the impact of a wave of mergers and ever-growing international pressure against offshore financial jurisdictions. US tax reform that took effect at the start of 2018 has proved to be far from the doomsday scenario that some had feared, while the loss of jobs from the many takeovers in the property and casualty re/insurance business has been offset to some extent by strong growth in the life reinsurance and annuities businesses and the insurance-linked securities side of the industry. In 2019, economic substance rules, introduced to tackle European Union concerns about offshore shell companies used to avoid paying taxes in the countries where they make their money, were the new concern. Companies who lack the required substance on island, in terms of employees, physical presence, local spending or revenue-generating activities, will have a choice of leaving or ramping up their presence. It is too early to say whether the result will be a net gain for Bermuda's economy, however there has been no mass exodus so far. Indeed, by the end of the second quarter of 2019, there were just as many international businesses registered in Bermuda as there were 18 months earlier. However, more international pressure is sure to be brought to bear in 2020. The Organisation for Economic Co-operation and Development is leading the way with its "Pillar Two" proposal, designed to establish a minimum global rate of taxation for multinational companies. In its Pillar Two consultation document, the OECD states: "A minimum tax rate on all income reduces the incentive for taxpayers to engage in profit-shifting and establishes a floor for tax competition among jurisdictions." The aim seems to be to give multinationals as few reasons as possible for basing entities in places like Bermuda. And even though the main targets are surely the tech giants whose internet-derived earnings have proved difficult to tax under laws that have failed to keep pace with the digital age, other industries will be captured in the crosshairs. Reaching international consensus on how taxes should be allocated between nations would seem ambitious, particularly with countries like France and Britain having already gone it alone on imposing sales-based digital taxes, but we will know more by the end of this year about the initiative's chances of becoming reality. Whatever else happens, external pressures will continue in 2020 and the demographic time bomb will keep ticking. What is not so certain is whether the Government and the people of Bermuda will be able to overcome protectionist tendencies to push ahead with the BermudaFirst-style reforms that surely offer us our best chance of prosperity. As the new decade dawns, the challenges are daunting and the time for kicking the can down the road is fast running out.

Google is ending its tax strategy called the "Double Irish, Dutch Sandwich", which saw it move billions of dollars to Bermuda. The tech company moved $24.5 billion (€21.8 billion) through its Netherlands holding company to Bermuda in 2018, up from $22.7 billion the previous year, according to filings in the Netherlands that have been seen by Reuters. The Double Irish, Dutch Sandwich procedure is legal, but it has been criticized in the past as an arrangement that allows Google to reduce its foreign tax bill. Google parent Alphabet will no longer use the "sandwich" intellectual property licensing scheme, which allowed it to delay paying US taxes, according to its 2018 tax filings. A Google spokesman has confirmed it would scrap the licensing structure, saying this was in line with international rules and followed changes to US tax law in 2017, Reuters reported. In the past, the company's revenue from royalties earned outside the US was moved through its subsidiary Google Netherlands Holdings BV to Google Ireland Holdings, which is registered in Bermuda. That allowed the company to avoid triggering US income taxes or European withholding taxes on the funds. But under pressure from the European Union and the US, Ireland decided to phase out the arrangement, bringing an end to Google's Irish tax advantages as of this year. In addition, the US Tax Cuts and Jobs Act, which came into effect two years ago, means US companies' foreign profits that have been made and taxed abroad are not subject to taxation when returned to the US. Reuters reported that Google's filing in the Dutch Chamber of Commerce, said: "A date of termination of the company's licensing activities has not yet been confirmed by senior leadership, however, management expects that this termination will take place as of 31 December 2019 or during 2020. "Consequently, the company's turnover and associated expense base generated from licensing activities will discontinue as of this date." In a statement, a company spokesman said: "We're now simplifying our corporate structure and will license our IP from the US, not Bermuda." The company said its global effective tax rate has been more than 23 per cent during the past ten years. While Bermuda-registered Google Ireland Holdings Unlimited Company will no longer continue licensing intellectual property or holding debt securities, it will continue equity investment operations, according to a filing. Four years ago, a number of newspapers in Britain put Bermuda under the spotlight regarding the billions of dollars sent to the island by Google. The Sun on Sunday highlighted how Google directed billions of dollars of profits a year to the island, and noted the company's only physical presence in Bermuda was a post office box, numbered 666, located at the General Post Office in Hamilton. The newspaper explained how Google Bermuda Unlimited and Google Ireland Holdings were registered at the address of law firm Conyers Dill and Pearman, on Church Street.

Gosling's has temporarily closed its flagship retail shop in the Victoria Block, on the corner of Front Street and Queen Street. It is expected to reopen in late April after renovations, including work to address occasional floods in the basement that are caused by king tides and regular spring tides. A pop-up shop is planned for the space at 95 Front Street, below Bolero Restaurant. This is to open in the middle of the month. Gosling's main shop has had minimal changes since the 1990s. Now it is in line for extensive renovations. Nancy Gosling, president of Gosling Brothers Ltd, the parent company of Gosling's Ltd, said: "Over the last decade, we have seen an increasing number of incidents of occasional king and regular spring tides that have caused inconvenient floods in our basement. We saw this as a good time to properly deal with this matter as well as completely renovate our retail shop floor area, a space that has minimal changes since the 1990s. An update is in keeping with the increased efforts of the BTA attracting visitors to our island." The Gosling's pop-up shop will allow the company to continue to supply wines and spirits, including Gosling's Black Seal Rum, to continue its sales of duty free packages to cruise ship passengers, and offer special sales on excess and end-of-line inventory.

Prominent lawyer Justin Williams "categorically" denied any wrongdoing yesterday and branded an investigation by the Bermuda Police Service "an absurd witch-hunt". Police announced on New Year's Eve that they were seeking the return of Mr Williams to Bermuda from the United States to be interviewed as they continue a criminal investigation. The lawyer responded by claiming police had sensationalized the issue with their handling of the case, which included a raid on his Fairylands home on November 9. He denied possessing any illegal firearms and "any allegations of corruption or matters involving vulnerable persons". Mr Williams, who said he had been living in the US to seek medical treatment and professional development, also claimed that police know where he is, but had not replied to his offers to speak with them. He said in a statement to The Royal Gazette: "I have offered, through my attorneys, to speak with the BPS via any one of many communications options about these matters, but they have not replied to any of these offers. In fact, I am yet to be provided with any details as to what allegations, if any, are being made against me, except that which has been reported to the public media. I can say that any firearms present in my residence would be lawful under the Firearm Act or properly registered under the same legislation. As for any allegations of corruption or matters involving vulnerable persons, I categorically deny any wrongdoing whatsoever." Neighbours on Point Shares Road said that Mr Williams had not been spotted for several weeks before the raid, and had remained missing since then. A police spokesman said two days ago: "We are investigating several matters including firearms, corruption and crime-related matters. If there is anyone in the neighborhood who is aware of anything they would like to speak to us about, they can speak to our Vulnerable Persons Unit in confidence". Mr Williams said: "I am not avoiding in any way dealing with this matter and the BPS is aware of where I am and why I am here. They are also aware that they have given me almost no detail as to what it is they seek from me and, in those circumstances, I cannot justify squandering the significant resources expended to seek the treatment and development I had committed to overseas by abruptly returning to deal with unspecified matters raised by the BPS in what appears to be an absurd witch-hunt." Police seized items after spending several hours at Mr Williams's home on November 9. They also searched a boat connected to the property. One warrant was executed under the Firearms Act and another under the Police and Criminal Evidence Act. Mr Williams said: "It is unfortunate that the BPS has chosen to sensationalize this issue in the way that they have. The BPS had ample opportunity to speak with me about any concerns they may have had, yet they chose to wait until after I had left Bermuda to seek medical treatment and professional development before attending my residence with a warrant in my absence. Had they presented themselves prior to my departure I would have invited them in, and the warrant would have been unnecessary." Mr Williams did not respond to questions on his current location or the medical treatment and professional development he is receiving by press time yesterday. He also did not respond when asked if he will return to Bermuda, the status of his law firm, and whether he was still the chairman of St John Ambulance Bermuda. Mr Williams, the founder of Williams Barristers & Attorneys, is a former president of the Bermuda Bar Council and has served as an acting magistrate. Mr Williams has been a long-term friend of former British Prime Minister Tony Blair and his wife, the lawyer Cherie Booth QC. The Royal Gazette approached the BPS for a response to Mr Williams's comments, but did not receive a reply by press time.

Peace has broken out between Argo Group International Holdings Ltd and activist shareholder Voce Capital Management LLC. The two organisations have entered into a co-operation agreement to effect changes to Bermudian-based Argo's board of directors. Former Xerox executive Carol McFate is being appointed to the board. She was a previous board nominee put forward by Voce. In addition, Voce will work with Argo to identify two more independent director candidates, one of whom will be selected from a list produced by Voce. The co-operation agreement follows an almost year-long to-and-fro between the organisations, including a bruising proxy battle, as Voce called for changes to the board and attacked what it called a "spendthrift culture" and "inappropriate corporate expenses" at Argo. Voce is a San Francisco hedge fund, and is beneficial owner of about 5.8 per cent of the shares of Argo. Last month, Voce made a filing with the US Securities and Exchange Commission aimed at securing a special general meeting of Argo shareholders, with a view to seeking the removal and replacement of up to five members of the Argo board. In a counter move shortly afterwards, Argo announced its annual meeting in 2020 was being brought forward from May to March, and that five directors, including chairman Gary Woods, would retire at that meeting. Now, with the announcement of the co-operation agreement, Voce has agreed to certain customary "standstill" provisions and to withdraw its proxy solicitation to seek board changes at the requisitioned special general meeting of shareholders it had sought. Argo is under investigation by the SEC regarding disclosure of certain compensation matters. The company announced the immediate retirement of Mark Watson as chief executive officer of Argo in November. Mr Watson continued to serve as a member of the board until December 31. Ms McFate will fill the board seat vacated by Mr Watson, subject to regulatory approval. She will join the board's nominating and corporate governance committee and an additional committee as selected by the board. She was originally put forward as a nominee for the board by Voce last May, before the activist shareholder withdrew its candidates shortly before Argo's annual meeting. Ms McFate was chief investment officer at Xerox Corporation from 2006 to 2017. Prior to that she served as executive vice-president and global treasurer for XL Global Services Inc, a subsidiary of XL Capital Ltd. Ms McFate also held senior executive positions with American International Group and The Prudential Insurance Company of America. As mentioned, Voce will work with Argo's nominating and corporate governance committee to identify two new independent director candidates to stand at the annual meeting in March. One candidate will be selected from the list produced by Voce for election at its previously sought special meeting of shareholders. Thomas Bradley, chairman of the nominating and corporate governance committee said: "We are pleased to have reached a constructive agreement with Voce and value their input as we continue to enhance our board composition and governance practices." He welcomed Ms McFate to the board, and said: "Her strong leadership and executive experience in the insurance and investment management industries will help drive continued value creation for our shareholders." Meanwhile, J. Daniel Plants, founder and chief investment officer of Voce, said: "We made a substantial investment in Argo because we believe it has significant untapped value that can be realised. The appointment of Carol McFate to the board, the addition of two other independent directors selected with Voce's input, and the company's ongoing governance improvements, are substantive and positive developments that give us confidence in the new course that Argo has charted. We look forward to working with Argo's board and management in the shared pursuit of creating value for all shareholders." The agreement between Argo and Voce will be filed with the SEC.

An activist is reaching out to the community to help the Philippines after a typhoon struck on Christmas Eve and killed at least 50 people. Cleveland Simmons is working with members of the Court Street community to send supplies to those ravaged by Typhoon Phanfone. He said: "We have a relationship with some of the people from the Philippines and once we are in contact, then we can find out how we can assist them. With the help of the Association of Filipinos in Bermuda and other people who are willing to sponsor us, we think we can do so." Mr Simmons said that there was still much to plan, but they hoped to send necessary resources to those in need. He spoke after Leony Bacabac, a Filipino national living in Bermuda as a caregiver, shared on Monday how her family dealt with the destruction from the typhoon. Ms Bacabac explained that many houses in her home province of Antique had been leveled by the winds of Typhoon Phanfone. Her parents and her sister, who live in Antique but were unharmed by the storm, still struggled to contact her brother in another town. Typhoon Phanfone, known in the Philippines as Ursula, made landfall as a Category 1 hurricane on the east side of Samar on Christmas Eve. It then swept through the islands of the Eastern Visayas region, southern Luzon and Western Visayas until Christmas morning. The typhoon's 95mph winds affected 2 million people, damaged more than 378,000 houses and caused about $21.3 million of damages to infrastructure and agriculture. Mr Simmons urged the Association of Filipinos in Bermuda to contact him so he could learn how to best assist the affected areas. He added that Bermuda should be concerned with sending aide to the Philippines because of the typhoon's impact on Bermuda's Filipino community. Mr Simmons said: "We as Bermudians are part of the world's community. Let's say that our waters rushed up on our shores — wouldn't we expect the world to assist us?" A spokeswoman for the Association of Filipinos in Bermuda said that Ms Bacabac was the only person who reached out after Typhoon Phanfone struck. But she added that more members of the Filipino community in Bermuda had probably been affected, but had not called the association. The spokeswoman also said that the association would hold a private meeting over the weekend to plan a fundraising campaign to assist the country. She said: "We're going to invite any members of our community who have been affected and raise funds for all of the areas that were affected by the typhoon." Anyone who wishes to contact Mr Simmons about the fund can call 516-9968 or 519-6739.

A couple who moved from Bermuda to Australia were prepared to flee their home yesterday as bushfires burnt across New South Wales. Anne Wilson said she and her husband, former Mid-Ocean News editor Bob Wilson, and their neighbours in Oberon, New South Wales, had already packed their vehicles with essentials in case they needed to escape the fires. She said: "If you look at rural fire maps for New South Wales, you see extensive areas of uncontrolled fire adjacent to Bathurst, our closest big town, and the Blue Mountains. The entire state has been declared a national disaster area. The shifting winds have blown smoke back and forth from the fires as far away as the Central Coast and as close as Ginkin — a settlement of a few scattered farms — which is just over the hill." Mrs Wilson said many homes in Oberon, a small farming and forestry town of about 2,500 people, were equipped to deal with small fires. She said: "Personal fire equipment of hoses and small water tanks are ready on most properties. In early December a chance spark ignited pastures on a neighboring property and four locals had the fire under control before the helicopters and fire brigade arrived. There is very good minute-by-minute internet information available on all fire fronts and communities look out for each other." Mrs Wilson added that roads to the town through the Blue Mountains had been "closed or compromised" by fire and smoke. She said: "This means travel can only be of an essential nature. Christmas plans had to be put on hold." Mr and Mrs Wilson lived in Bermuda for eight years more than 40 years ago before they left the island for Australia, where they settled to raise a family. They retired to their Oberon farm 20 years ago. Eastern Australia has been blanketed in smoke for weeks because of hundreds of major bush fires — including a dozen "emergency-level" blazes in New South Wales and Victoria. The fires started in September and high temperatures, strong winds and lightning strikes have worsened the problem. Millions of hectares have been destroyed and at least 12 people have lost their lives. Several popular vacation spots along the east coast have been cut off by fires and the main road in the region — the Princes Highway — has been closed. The Australian military is sending helicopters, planes and ships to help the affected areas and assist with evacuations.

January 1, New Year's Day public holiday, Wednesday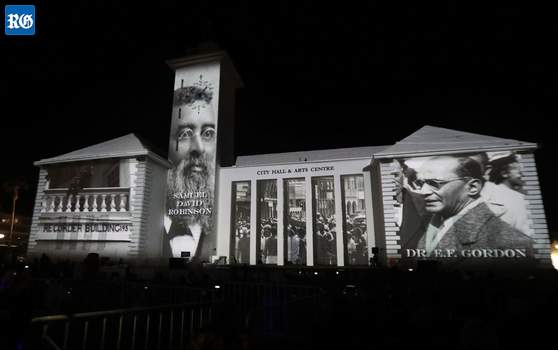 Revellers of all ages were mesmerized as the Church Street landmark was bathed in bright lights to usher in the new decade. The light show, which ran from 8pm until after midnight last night, highlighted historic events in the city's history, including the fire that destroyed the Hamilton Hotel on the spot where City Hall was built. Jess Young was joined by her husband, James, and son, Aaron, aged 3. Mrs Young, from Warwick, said that a friend visiting from Britain had previously seen the light show technology and that they had discussed how great it would be to see it in Bermuda. She said: "That was kind of cool that we had been talking about it, and then all of a sudden they have it." Mrs Young said that her wish for 2020 was for island residents to provide more support to one another. She added: "Bermuda is a great place when we come together. No matter what the issues are, that we all work towards a better Bermuda." Jennifer Wales and husband, Kariim, from Sandys, were out with their children, Kendyll, 2, Lyndon, 5, and Blair, 8. Mr Wales said they had decided to attend because of the family friendly nature of the event. Mrs Wales said that she hoped to "give back more to the community" in the new year. She encouraged residents not to let their fears prevent them from doing their best. Sharmaine Berkeley brought her daughter, Aaliyah, 10, to the event. Ms Berkeley, from Smith's, said that she had decided to "entertain my little one". She described the first light show of the night, which started shortly after 8pm, as "very good". Aaliyah said that she enjoyed the way the light projections had moved across City Hall. Ms Berkeley said that she hoped to be healthier and more active in the year ahead. She encouraged island residents to treat one another with kindness and "come together and just be one for each other" in 2020. Carnell Lambert was out with wife, Gina, and their son Caleb, 3. Mr Lambert, from Southampton, said the family had come to the event "for a new experience for new year". His wife described the light show as an "awesome experience". She added: "They did an excellent job putting it together." Mrs Lambert said that she enjoyed the inclusion of Gombeys and the history of the City of Hamilton in the display. Caleb said that he had also enjoyed the show and that the aircraft projections had been his favourite part. Mrs Lambert hoped for health and happiness for her family in the year ahead and encouraged island residents to get along. She added: "Let's just have peace and harmony. We need it in Bermuda." Richard King was joined by parents, Richard and Pamela, and daughter, Avianna, 3. Mr King, from Devonshire, enjoyed the show. He said: "It was definitely different — it looks very realistic." Mr King said that he had enjoyed the display that showed the fire that destroyed the Hamilton Hotel in December 1955. He encouraged island residents to be "loving towards each other" in 2020. The show, which was designed specifically for the dimensions of City Hall, was masterminded by Philippe Bergeron, of Los Angeles-based 3D mapping company PaintScaping. A candlelight vigil began a few blocks away shortly after the new year started. The Midnight at the Crossroads event was held at the intersection of Court Street and Dundonald Street. It was organised by RoseAnn Edwards, a councillor at the City of Hamilton, and Emir Saleem Talbot, of the Bermuda Islamic Cultural Centre. An event spokesman said that the event "was heralded as a success by its participants and well wishers". In the East End, merrymakers were treated to live music and food in Kings Square. Business owner Kristin White said that the short time she had spent taking part in the celebrations had been great. She said: "There was a great atmosphere — really vibrant." Ms White said that the family friendly event put on by the Corporation of St George was "packed with people".


Last Updated: January 26, 2020
Multi-national © 2020 by Bermuda Online. All Rights Reserved