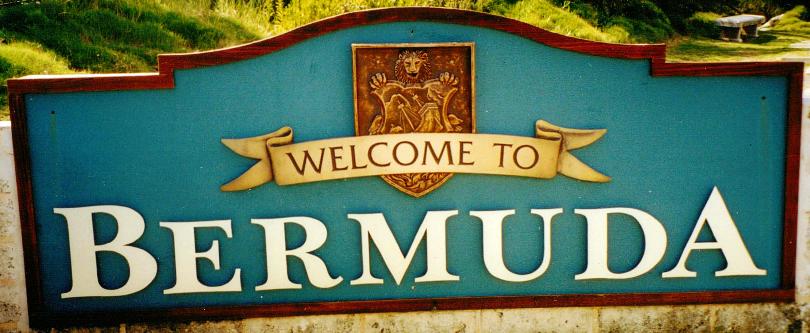 11145 web files about the internally self-governing British Overseas Territory of Bermuda in a comprehensive, constantly updated Gazetteer. Accommodation, aircraft registry, airlines, airport, America's Cup 2017, apartments, art, banks, beaches, Bermuda citizenship by Status, Bermuda Dollar, Bermuda Government, Bermuda-incorporated international and local companies, Bermudians, books and publications, causeway, charities, churches, City of Hamilton, commerce, communities, credit cards, cruise ships, culture, cuisine, currency, disability accessibility, Devonshire, districts, Dockyard, economy, education, employers, employment, entertainment, environment, executorships and estates, fauna, ferries, flora, former military bases, forts, gardens, geography, getting around, golf, government, guest houses, history, homes, Hamilton, House of Assembly, housing, hotels, immigration, import duties, insurers and reinsurers, international business, internet access, islands, laws, legal system, legislation, legislators, location, main roads, magazines, marriages, media, members of parliament, motor vehicles, municipalities, music, nearest mainland, newcomers, newspapers, organizations, parishes, parks, Paget, Pembroke, permanent residents, pensions, political parties, postage stamps, public holidays, public transportation, railway trail, religions, retailers, Royal Naval Dockyard, Sandys, Smith's, Somerset, Southampton, St. David's Island, St George's, senior citizens, shipping registry, Somerset, Spanish Point, Spittal Pond, sports, taxes, telecommunications, time zone, traditions, tourism, Town of St. George, Tucker's Town, utilities, water sports, Warwick, weather, wildlife, work permits.

Bermuda's 2017 July History and Newspaper Reports
Events that made newspaper headlines in the seventh month of this calendar year
By Keith Archibald Forbes (see About Us) exclusively for Bermuda Online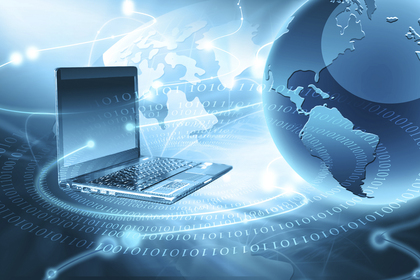 Benefits of website linkage to Bermuda Online
Bermuda's Royal Gazette newspaper is not published on Sundays or Public Holidays.
July 20. New MP Wayne Caines and new Senator Kathy Simmons were handed frontline portfolios as the Progressive Labour Party swore in its Cabinet team yesterday. Mr Caines, one of the PLP's big winners in Tuesday night's General Election, gets the national security job, while Ms Simmons, who pushed Jeff Baron close in a seat considered One Bermuda Alliance territory, is the new Attorney-General, having been also appointed to the Senate. David Burt, the Premier, was one of five members appointed into Cabinet for the first time, along with Walton Brown, Diallo Rabain, Jamahl Simmons and Lovitta Foggo. There were returns to Cabinet for Walter Roban, Kim Wilson, David Burch and Zane DeSilva, all of whom served under the previous PLP administration. Meanwhile, Jason Hayward, the president of the Bermuda Public Services Union, is among the new appointments to the Senate. With 11 members, the Cabinet is one fewer than the last under the OBA, with Mr Burt explaining fiscal responsibility must "start at the top". Mr Burt will take on the finance portfolio in addition to his responsibilities as premier. Mr Brown takes the home affairs job which proved a contentious position for the OBA, while Mr Burch returns to one of his former roles in public works. Mr Rabain becomes the thirteenth education minister in 19 years, while Ms Foggo, a long-serving whip for the PLP but never in Cabinet before, takes on government reform. Party deputy leader Mr Roban gets transport, Ms Wilson has health and Mr DeSilva has social development and sport. Ms Simmons and Mr Hayward are joined in the Senate by three candidates from Tuesday's election: former accountant-general Anthony Richardson, party stalwart Vance Campbell and financial controller Crystal Caesar. Mr Burt said in his speech: "The new Cabinet comprises a fusion of youth and experience and we are ready to chart a new course for Bermuda. We have reduced the size of Cabinet to 11. I recognise that fiscal responsibility must start at the top. I recognise that we have a lot of challenges ahead as we begin governing our island. However, there are many opportunities where we can have a strong and positive influence impacting the lives of all Bermudians. Tomorrow, we will begin to address the priorities we outlined in our platform for a better and fairer Bermuda. In the coming days, you will hear from your new government ministers as we begin to make Bermuda better for Bermuda's working families. Our pledge to the people of Bermuda is simple: we will be an open and transparent government, we will listen to all segments of society and we will communicate with you regularly. Bermuda works best when we work together and this Government will work together to build a Bermuda that will provide a better future for all Bermudians. Our work starts now."
The appointments were:
David Burt: Premier and finance
Walter Roban: Deputy leader and transport and regulatory affairs
Kathy Simmons: Attorney-general and legal affairs
Walton Brown: Home affairs
Kim Wilson: Health
David Burch: Public works
Wayne Caines: National security
Zane DeSilva: Social development and sport
Diallo Rabain: Education
Jamahl Simmons: Economic development and tourism
Lovitta Foggo: Government reform
Senate
Kathy Simmons
Anthony Richardson
Jason Hayward
Vance Campbell
Crystal Caesar.
July 20. David Burt pledged to work his hardest for "every single Bermudian in this country" as he was sworn in as Premier of Bermuda. During the ceremony at Government House yesterday afternoon, attended by a healthy crowd of family members and party colleagues, Mr Burt delivered a unifying message in his first speech to the island as premier. "Our aim is simple: to be a government for all of Bermuda, whether it be the haves or have-nots, whether it is Front Street or North Village," he said. The new government will be sworn in today, the new Premier told the media, so that it can start its work immediately. On Tuesday evening, the Progressive Labour Party won a resounding General Election victory over the One Bermuda Alliance, by 24 seats to 12, with Mr Burt defeating Nick Kempe in Pembroke West Central by 639 votes to 326. His support was evident during the swearing-in ceremony as the media room was packed to capacity with standing room only. And after he delivered his brief but emotional speech he received a rousing applause and standing ovation. Mr Burt, a 38-year-old father of two, becomes Bermuda's youngest premier. He thanked his family and became visibly emotional as he mentioned the recent death of his brother-in-law. "It is without question so gratifying to see so many of you here today to support me as I represent you on this occasion," he said. "To the voters of this country, it is without question an awesome responsibility, one which we will not take lightly. Today, I take the oath of office as Premier of Bermuda. Tomorrow, we will swear in a government and get to work immediately. We will be a government that will put Bermudians first and make sure we work to advance the interests of every single Bermudian in this country. We will be a government that will govern with integrity and will work every day to improve the conditions for so many of us. Today the work begins. This is without question an honour but without question there is an incredible amount of work to be done. Know and understand that I will give everything I can, my team will give everything they can to live up to the trust that you have given us with the mandate that you delivered yesterday." Party sources say Mr Burt is keeping his cards close to his chest as he selects his Cabinet although, with the PLP now boasting 24 MPs, they noted he faces a juggling act keeping everyone happy.
July 20. New MP Christopher Famous has vowed to build trust with the people after his shock General Election victory over Bob Richards. Mr Famous stressed the importance of listening to the needs of the community as he reflected on his 94-vote victory in Devonshire East, which had been considered a reasonably safe One Bermuda Alliance seat. He told The Royal Gazette yesterday: "We all have to consider the needs of the people. Everybody thinks that the black people will vote for the black party or white people for the white party, but we need to move beyond that." Speaking of his canvassing efforts, Mr Famous said: "There's no real rocket science to it — sometimes you just have to go back three or four times to the same house. It may seem simplistic, but it's important to reach out to the community and build trust, and that's for any party." Mr Richards, an MP since 2007 was the high-profile deputy premier and finance minister throughout the OBA's 4½-year term and a former United Bermuda Party senator, while Mr Famous was a first-time election candidate. Yet as the votes came in on Tuesday night it quickly became apparent a surprise was on the cards. Mr Famous recalled the moment he felt he had reached "a point of no return" after the third count — noting Mr Richards congratulated him on his seat before the count had even finished. As a new MP, he said he planned to connect more with his constituents, particularly those who did not vote for him in the hope of understanding what he can do for them. He said: "If the people hold the government accountable then they will be responsible with their actions." He hopes to one day build a small community centre in the empty space left over from the old recycling plant, which he believes could help build bridges between different groups within the community.
July 20. The Mayor of St George's has offered her congratulations to the Progressive Labour Party following its landslide win in yesterday's General Election. In a statement, Quinell Francis and the Corporation of St George's thanked outgoing One Bermuda Alliance MPs Kenneth Bascome and Nandi Outerbridge and said: "Special congratulatory wishes are also extended to Renee Ming and Kim Swan who will represent the constituencies of St George's North and St George's West." Michael Fahy, former municipalities minister, was also praised for his "commitment and support" over the past 4½ years, which had "assisted with the revitalization of the Town of St George's". Ms Francis said: "We are looking to move our marina legislation forward and we look forward to working with the new Government to ensure the marina comes to fruition."
July 20. Former premier Michael Dunkley said that Bermuda's racial divide remained the "big issue in the room". In a statement posted to his Facebook page, Mr Dunkley — who resigned as One Bermuda Alliance leader on Wednesday — said there is "much work to do and progress to be made" on how to close the divide in the country so that all may "live and work together. Are we going to continue to divide our country on race or work together for a better and stronger Bermuda?" he asked. The OBA lost by 24 seats to 12 at Tuesday's General Election, losing seven seats including deputy leader Bob Richards. While proud of the progress made by the OBA since being elected in 2012, he said the result clearly showed the party's efforts were not enough. "I am heartened that the people of Smith's North expressed confidence in me by re-electing me as their Member of Parliament," Mr Dunkley said. "I will continue to serve them with my heart and soul." His decision to step down as leader of the party was to "clear the decks" to help the party assess what comes next, he said. "I remain totally committed to helping the party and whomever it chooses to be the next leader and deputy leader," Mr Dunkley said. "Big challenges lie ahead for Bermuda. Despite our progress on the economy we are not out of the woods. Much remains to be done to stabilise government finances and continue job creation. We must also focus on and improve education, seniors, the cost of healthcare and other social issues. Thank you to everyone who reached out to me following the result, and to all those who in their own way help each day to move Bermuda forward. Blessings."
July 20. The person tipped to lead the One Bermuda Alliance must bridge the disconnect between the party and the people, the former chairman said. Thad Hollis blamed Tuesday's decisive General Election defeat on the party's failure to connect with constituents. "I would say the mistake the OBA had made over the last two years was they focused on the economy, they focused on international business, they focused on building and creating confidence — but they hadn't communicated (with) or won the hearts of the voters. Where the voters' priority was and the OBA's priority — I think they weren't aligned. I think the OBA did what they set out to do in terms of the economy, but they didn't capture the emotions of the people that would be voting for them." While he had predicted a victory for the Progressive Labour Party, Mr Hollis said he did not expect the margin to be as great as the eventual score of 24-12. "I thought they may have won about 20 seats," he said. Mr Hollis garnered 60 votes as an independent candidate in Hamilton West — more than any other independent including Paula Cox, the former premier, who scored 41 in Devonshire North West. His constituency was claimed by the PLP's Wayne Furbert who took 635 votes. The OBA's Simone Barton had 281. Reacting to yesterday's resignation of Michael Dunkley as OBA leader, Mr Hollis said: "It seems to be tradition that leaders do stand down after they lose an election. It falls on his shoulders that he is responsible for everything that everyone does. That's the point of being a leader — you get the glory, you also get the fall." The OBA's next leader, Mr Hollis said, must ensure that the party is relevant, with education the top issue for voters during this election cycle. The construction of a new airport and hotels, and the America's Cup — which he described as a "fantastic international event" — were not enough when voters felt their main issue was being ignored. "That's not going to make me feel good when my kids go to school," he said of the other initiatives. Mr Hollis said the new leader must also speak from the heart. "It's that simple. In 2012, when I was chairman of the party, we won because people didn't have faith or trust in the PLP. I feel accountability is going to be key going forward."
July 20. Professor and author Michael Jarvis is to give an update on the University of Rochester Archaeology Field School's work on Smith's Island where investigations continue into its early inhabitation in St George's Harbour. Mr Jarvis, whose dig is sponsored by the Bermuda National Trust, will be speaking tonight at 7pm at the St George's Heritage Centre on Penno's Wharf. He is the author of Bermuda history book In the Eye of All Trade and a leading expert on Bermuda history and buildings, has been conducting archaeological field schools at Smith's Island since 2010 — exploring remnants of settlements dating back to 1610 when survivors of the Sea Venture wreck were left in Bermuda. He will speak on the most recent digs on the island, including progress on the 2017 Field School. This work includes: Completing the excavation of the artifact-rich cistern and finding a hypothesized main house; greatly expanding the uncovering of the Smallpox Bay site to map what is believed to be Governor Richard Moore's brief 1612 town; and making maps and preliminary assessments of two new promising sites at the West End. Tickets for the talk are $20 for BNT and St George's Foundation members and $25 for non-members. Children and students may attend for $10. Those interested in the Smith's Island dig will also get a chance to see the dig itself with a boat trip on Saturday, July 22. The boat will leave St George's at 2pm. A maximum of 40 people will spend the afternoon exploring the island with Mr Jarvis. Tickets for the boat trip are $30 for BNT and SGF members and $35 for non-members. Children and students may attend for $10. Tickets can be obtained by calling 236-6483 or e-mailing rshastri@bnt.bm
July 19. Bob Richards, the former deputy premier, is retiring from politics after his defeat at the polls. He lost his Devonshire East seat to newcomer Christopher Famous, of the Progressive Labour Party, by 93 votes after a big turnout by voters in Constituency 11. Mr Richards, who was first elected as an MP in 2007 and has been finance minister since December 2012, said he had done his public service and his conscience was clear. "I've done my best. This has accelerated my retirement from politics," he said. Mr Famous won the seat after receiving 513 votes compared to the 419 for Mr Richards. When asked what he will do next, Mr Richards said: "I don't know. But I am certainly going to retire from politics. I'm more than old enough. This is the end of the line for me. My public service is done." Supporters greeted Mr Famous as he stepped out of the Horticultural Hall in the Botanical Gardens where the votes had been counted. Mr Famous said: "I have an axiom — all politics is local, and if you keep in touch with your constituents they will keep in touch with you." When asked what had made the difference between the candidates' campaigns, he said: "Door-to-door contact, simple as that. Looking people in the eye, letting them feel your sincerity and you hear their concerns. Once they know that you are hearing their concerns, and you are going to act on their concerns, then they will support you." To the voters, he said: "Thank you for putting your faith in me, and I'll be knocking on your doors on Saturday." Mr Famous said the three biggest concerns of constituents were education, employment, and the economy. And he paid tribute to Mr Richards. "I know politics is not easy, and makes enemies out of people. But some of his policies have helped the country. However, they may have been interpreted in a different light," he said. "But as a country we have to continue some of those policies in order to address our deficit and our national debt." While Mr Richards, who also served in the Senate in the late 1990s and mid 2000s, said: "I'm hopeful that the new Government will continue some of the fiscal policies that we have put in place — they are critical for us moving forward. We'll see what they do." He believed the big turnout of voters had made an impact on the result. There were 932 votes cast in the constituency, out of 1,234 registered voters. Mr Richards said: "I got close to the same amount of votes as last time. It is a huge turnout here, and that made a difference." When asked if he thought the controversy surrounding the building of the new airport terminal had been a factor with voters, he said: "I don't know. The airport will continue; it is a binding contract." Mr Richards said he had congratulated Mr Famous during the counting of the votes. "I congratulated him before the vote was finished and it was clear that there was no way I would catch up."
July 19. Michael Dunkley has resigned as leader of the One Bermuda Alliance. Mr Dunkley this afternoon declined to comment on the reports until he can confer with his colleagues within the party. He added that he is taking time to reflect on the "devastating loss", and he would do everything he could to move the island forward and represent those who returned him to his seat in Smiths North. It comes hours after the OBA slumped to a crushing defeat in yesterday's General Election, losing seven seats, including that held by deputy leader Bob Richards, who subsequently announced his retirement from politics. OBA MP Sylvan Richards, told The Royal Gazette of Mr Dunkley's resignation this morning, with another party source confirming the news. Asked if Mr Dunkley's leadership of the party was still tenable, Mr Richards replied: "Mr Dunkley has already resigned as leader of the OBA." He added that there had not yet been any internal discussion about the future leadership of the party, but those talks would take place soon. Mr Richards congratulated the Progressive Labour Party on its victory yesterday, wishing success to David Burt, the Premier-elect, and expressing hope that he would continue the OBA's work in addressing the country's debt.
July 19. In the wake of its "trouncing" last night at the polls, the One Bermuda Alliance faces an "exorcism of the ghosts of the United Bermuda Party", according to former attorney-general Phil Perinchief. Meanwhile, the victorious Progressive Labour Party should be vigilant with its "embarrassment of riches" in its sweeping win, the political veteran added. Mr Perinchief saw hope in the youthful side of both parties: David Burt, 38 and soon to be Premier — and Jeff Baron of the new opposition. "Where do they go from here after this kind of devastation?" Mr Perinchief last night told The Royal Gazette of the OBA. "Let's face it. They can't look back at the old guard. That's why the Jeff Barons of Bermuda will be able to have a fresh start, if the party jettisons the Monizes, the Gibbonses, the Dunkleys — and, quite frankly, the Cannoniers. The majority of OBA members expected a change, and a movement towards a one Bermuda. And they felt let down that they got the same old, same old." Mr Perinchief said that the OBA would need to have Mr Baron "at the forefront" and working with Mr Burt to reach across the island's deep-seated divisions. "They could work collaboratively to identify these divisive elements — to heal some of the wounds and hurts of this contentious election. What we've seen in this election is the OBA supporters acting the same way in 2017 that the PLP supporters demonstrated in 2012. They're saying that they want change; they don't want to be ignored, and they want our leaders to act on the things that have been brought to their attention." The likes of Mr Baron "will have to rebuild — but he should not put old wine into new wineskins". Mr Dunkley, now a former premier, should "apologise to his supporters and members for not shepherding in the manner that he ought, and announce that the party has to rebuild around Jeff Baron". In a verdict that would surprise few observers, Mr Perinchief also laid the OBA's failure squarely on its inability to communicate. "The OBA had great ideas but did an extremely bad job of communicating those ideas to the people," he said, describing the message as "paternalistic — it felt like it was being rammed down their throats. It started with the Pathways to Status debacle — the chill on the Hill," he added. "And what was to have been the jewel in their crown, the great America's Cup, was essentially muted at the eleventh hour by the announcement that largely Bermudian vendors would be confined to limited boundaries, which really meant that the America's Cup truly was not for them." Mr Perinchief noted a grave misstep in Mr Dunkley calling a snap election when faced with a motion of no confidence in the House of Assembly, leaving his party fatally unprepared. "The PLP, although also caught short, can scramble on its political feet, in a way that the OBA does not. They got to people through rallies, through social media and the like. With so much negativity in momentum against the OBA, the party did not have the time to neutralize it." As well as mobilizing their base in a way that they failed to achieve in 2012, the PLP drummed up a hugely successful voter registration drive. Now, Mr Perinchief said, Mr Burt will have to "stay the course and make up his own mind about how to go forward, without any kind of legacy influences. This result has implications for both the OBA and the PLP. The PLP are left with their own specter, of an embarrassment of riches — to the extent that sometimes to succeed too much is to make one cautious about what could happen. Let's face it. Power corrupts; absolute power could, if not managed properly, absolutely corrupt. When that happens, one must be more vigilant. The new Premier should avail himself of seasoned and sensitive people — who would guard against excesses of one kind or another".
July 19. St George's West saw a massive victory for the Progressive Labour Party's Kim Swan in a seat that was only won by four votes by the party's main rival in the last election. This time around, the PLP took 330 votes more than the One Bermuda Alliance, taking home 690 compared to 360 for the OBA's Nandi Outerbridge. Six ballots were spoilt. Mr Swan was clearly overjoyed when the announcement was made just after 10pm gathering his family, colleagues and supporters around him for an all-smiles photograph for the press. Fog horns and screams of joy were heard near the polling station and surrounding areas at the delivery of the news. Mr Swan said he could not speak with the media until he had been briefed at the party headquarters in Hamilton but pressed for a brief statement, he said: "It was the people's vote. I feel very happy but I'm humble." Ms Outerbridge had left by the time the count was announced just after 10pm but speaking from her home she told The Royal Gazette: "I am at home relaxing with family and friends. I'm not really surprised, I had a feeling about it earlier but I am happy to have had the time to serve. Before tonight I had no idea, the amount of work the OBA has done in the constituency — we couldn't have done more. It is not the end. As far as politics goes I would like to have a seat in the senate." Last election, constituency 2 was a closely fought area with Ms Outerbridge winning by only four votes out of 928 running against Renée Ming (366) for the PLP and Kim Swan (214) who was then running as an independent. While canvassing both candidates mentioned similar issues that had been raised in the constituency including lack of local transportation, social issues and the need to make progress on building the marina. Ms Outerbridge may have suffered due to her lack of ministerial experience as one of the country's youngest MPs in history. Having Mr Swan, now running as a part of a well established party, might have delivered a double blow to her this time around. Mr Swan has years of experience under his belt but following his vote of no confidence in the PLP back in 2009 when he was leader of the United Bermuda Party it will remain to be seen how he progresses through the party hierarchy from here on in.
July 19. The Bermuda Business Development Agency will work with the new Bermuda Government to further build the country's economy. In a statement, the BDA congratulated the Progressive Labour Party on its 24-12 win in yesterday's General Election. Ross Webber, CEO of the BDA, said: "We extend a warm welcome to Premier David Burt, his Cabinet and the new PLP administration, and look forward to working together to achieve national economic priorities for the benefit of all Bermuda residents. Following a commissioned review by PwC in 2012, the BDA was conceived by a PLP government and sensibly continued by the OBA. We have established a tremendous platform providing an effective conduit between government, regulators and the private sector." Mr Webber said the agency had charted a "clear path of active, co-operative business development, strongly supporting our entire business community to help retain and create jobs. Our mission empowers our economy. Indeed, feedback from the private sector is that we're providing Bermuda-based business with an essential jurisdictional partnership. We reaffirm that commitment to help established Bermuda companies draw investment here to flourish and grow. We are confident the incoming administration understands the value of the BDA's work and will commit the necessary resources to build on its achievements. Bermuda's political history has proven we can navigate through changes of government without disruption to the exemplary service we provide to our business sector. Our country continues to offer an appropriate taxation system, stable government, a conducive legal and regulatory environment, and a top-tier global reputation. The BDA will work with the government, regulators and private-sector stakeholders to ensure our vibrant market remains competitive and attractive, fuelling not only the IB sector, but also financial intermediaries and other service providers and ancillary businesses on the island. Our message to overseas investors is that Bermuda provides a reliable, well-regulated, safe harbour for business amid global disruption and uncertainty, and we will continue to do so. Bermuda is a unique, elite jurisdiction. Bermuda is different, and we should all be very proud of that legacy, and its future."
July 19. The island's 'trade union' for business leaders said it looked forward to working with the new PLP Government. But John Wight, Chamber of Commerce president, warned that Bermuda faced a series of challenges — including an ageing population and need to increase the number of taxpayers. Mr Wight said: "One of the many challenges we face is an ageing and declining population and all sectors in Bermuda that offer local products and services need more consumers in Bermuda to survive. Without more taxpayers in Bermuda local businesses will continue to absorb too large a portion of the tax burden required to narrow the deficit. The Chamber meets regularly with the Government of the day, as well as with the Opposition. Bermuda-based businesses require economic, social and political stability to thrive and we look forward to working with the PLP, on behalf of our members, to that end. We applaud the PLP's stand on collaboration and believe that the leaders of this country have the opportunity to try and bring this country together. In particular, we look to Government to provide clear, fair policies that create an environment conducive to keeping Bermuda working and our economy growing." A Chamber statement added that — as "an important stakeholder representing all Bermuda's businesses — the organisation looked forward to working with the new Government on these and other issues "that affect members and Bermuda as a whole."
July 18, late. Court Street erupted with joy last night as thousands of PLP supporters celebrated an overwhelming victory. Decked in green T-shirts, many of the party's faithful launched the festivities long before the official results were announced. All of the victorious candidates later appeared on stage outside the party's headquarters, Alaska Hall, along with those who failed to earn a seat. The Progressive Labour Party secured 24 seats with the One Bermuda Alliance gathering only 12 — a much bigger majority than most predicted, even within the party. Ecstatic PLP supporter Elison Smith, who lives in Constituency 13, said: "I'm excited. I'm really excited about this. I'm looking for change. I'm happy with the PLP. Today's a perfect day." Deborah Smith, from Pembroke West constituency, said: "I feel emotional, elated, excited for the children and the future of Bermuda. I'm happy for the PLP win." Oland Smith, who lives in Constituency 9, said: "I figured they would win, but I didn't think they would win by that margin." Muriel Wade-Smith, from the same constituency, added: "This is the third emancipation for me — 1998 was the second when the PLP won for the first time." The 78-year-old added: "It's a feeling like no other. No money could pay for this." Premier-elect David Burt told the crowd: "The most important people to thank today is all of you. Family, as I said, this belongs to all of you because all of you saw through the negative attacks, all of you saw through what they tried to say about the PLP and you believed in your hearts that the 36 of us, together with all of you, could change the course of our country." He added: "You decided that we will have a better future for our children, you decided that we have to have a government that will put Bermudians first. You decided that we have to have a government that wants to create jobs in Bermuda for Bermudians. You are the ones who decided that it is time for a government that builds an economy that works for everyone. We can no longer have our people working two and three jobs just to remain in poverty. That is what we are here to change. It is your stories, your struggle, your pain that we will take with us into government to ensure that not only you have a better future, but we will build a better future for our children." Mr Burt continued: "Tonight is a night to celebrate — however, I want to make sure that each one of you holds us accountable. Government is not the 36 of us; government is all of you. Tonight we celebrate and, believe me ... this celebration will not stop. But tomorrow we go to work." The merriment on Court Street stood in marked contrast to 2012, when a relative handful of shell-shocked PLP supporters came to terms with the OBA's narrow victory. Returned Pembroke South East MP Rolfe Commissiong said: "I think it's a major political wave that's swamping the OBA. Clearly tonight it was a massive wave — people were tired of austerity, shared sacrifice which was not as it was advertised to be. It fell disproportionately on the poor, the middle class and black Bermudians." First-time MP Wayne Caines, who convincingly defeated independent candidate and former premier Paula Cox in Devonshire North West, added: "This is an opportunity to unite this country and move forward together as one. We've seen principles over personality." Belco employee Christopher Famous delivered one of the major shocks of the night when he toppled OBA finance minister Bob Richards in Devonshire East. He said: "I'm happy the work paid off and we are able to serve the people of Bermuda because that's what the people want — us to serve them, not us serving ourselves." Mr Famous added he wanted to see an expansion of technical education and electoral reform to deal with bedridden people who are unable to vote. Former premier Ewart Brown said the PLP had an opportunity to "change Bermuda forever. It's all because of you — and I want to thank you for what you have done for your country, to save your country for your children and your grandchildren."
July 18, late. The Progressive Labour Party has clinched a hugely convincing General Election victory, with Bob Richards the greatest casualty for the One Bermuda Alliance. Christopher Famous defeated the former finance minister 513 to 419 in Devonshire East to record the biggest shock of the night. Immediately afterwards, Mr Richards announced his retirement from politics. It is one of seven seats the PLP has taken from the OBA throughout the evening, to complete a 24-12 win. Wayne Caines won back the Devonshire North West seat for the PLP, defeating incumbent Glen Smith and independent Paula Cox. Kim Swan reclaimed St George's West for the PLP, taking 65 per cent of the votes to easily see off Nandi Outerbridge. Dennis Lister III, David Burch, Renée Ming and Tineé Furbert all claimed victories in seats previously held by the OBA. At a press conference, defeated former premier Michael Dunkley acknowledged that his party had suffered some "crushing defeats" on a "tough day. Congratulations to Mr Burt and the PLP. My colleagues and I wish them all the best as they try and move Bermuda forward," he said. "We will take time to reflect on the defeat that we took. We will reflect on 4½ years when we made real progress. The country is in a better position now but the people of Bermuda want a change." Mr Dunkley thanked his colleagues for their efforts and singled out Bob Richards for praise saying the former finance minister had brought the country out of the economic abyss.
Seats won by the PLP
Wayne Furbert
Rolfe Commissiong
Kim Swan ­— won from OBA
Derrick Burgess
Zane DeSilva
Christopher Famous — won from OBA
Wayne Caines — won from OBA
Michael Weeks
Kim Wilson
Neville Tyrrell
Jamahl Simmons
Diallo Rabain
David Burch — won from OBA
Walton Brown
Dennis Lister
Dennis Lister III — won from OBA
Michael Scott
Walter Roban
David Burt
Scott Simmons
Renée Ming — won from OBA
Tineé Furbert — won from OBA
Lawrence Scott.
July 18, late. David Burch won his first seat in the House of Assembly, defeating OBA candidate Sheila Gomez by more than 300 votes in Warwick North Central. While the constituency had been labeled a marginal following Wayne Scott's narrow ten-vote victory in 2012, the result this time was anything but marginal. By the end of the day, Mr Burch had won 661 votes, while Ms Gomez had secured 338. "I am extremely humbled and gratified for the confidence of the people of seat 27, and I will not let them down," he said. Asked if he had his eye on any particular seat in the PLP Cabinet, he said that would be a decision of the party leader. The race had put Ms Gomez, a political newcomer, against Mr Burch, a former PLP senator and Cabinet member. Historically, the seat had been considered a PLP stronghold. However, a change in constituency boundaries in 2010 granted the OBA a chance to secure the seat. In the 2012 election, they did just that with Mr Scott edging past Mr Burch in the polls by ten votes. However, unlike this year, the 2012 election also featured an independent candidate Roderick Simons, who won 22 votes — enough to have potentially turned the tide in either direction. Voter turnout in the constituency was up this year, with 999 voters casting a ballot compared to 884 last time. Before the count began, Mr Burch said it had been a "great day for democracy", adding "by our count we have had more voters than last election, and that's a good thing. People are engaged in democracy, and that's good for the country." Meanwhile, Ms Gomez said: "I can say I'm cautiously optimistic. I have seen a lot of support, I have had a lot of nudges from people. I just have a feeling about today, but the numbers will tell."
July 18. After 40 days of campaigning, Bermuda's voters head to the polls today to decide between keeping a One Bermuda Alliance government or returning the Progressive Labour Party to power. Polling stations for the 2017 General Election are open from 8am to 8pm — with the last wave of wet weather forecast to move away from the island by midday. There are 46,669 registered voters — a rise of nearly 3,000 from April 2016. The season has been rocky for both parties since the election date was declared by Michael Dunkley, the Premier, on June 8, just ahead of a showdown in Parliament, in which Opposition leader David Burt would have challenged him with a motion of no confidence. In the time since, voters have been given a short span to assess their choices, with the OBA and PLP finishing candidate announcements on June 30 and June 27 respectively, and unveiling their platforms on July 3 and July 6. Tragedy overshadowed the outset of electioneering, with the death of independent MP Shawn Crockwell uniting both parties in a decision to suspend campaigning for 48 hours. Mr Crockwell's departure from the OBA, followed by that of his colleague Mark Pettingill, shook the ruling party, and will bring some fresh faces to Parliament regardless of which side wins: in Warwick North East, where Mr Pettingill has declined to run, Senator Jeff Baron is running for the OBA, challenged by the Opposition's Kathy Simmons, while voters in Mr Crockwell's former seat of Southampton West Central will choose between the OBA's Ben Smith and the PLP's Crystal Caesar. A newcomer MP will also represent Warwick North Central: either former PLP senator and minister David Burch, or Sheila Gomez for the OBA. A wild card is in store for Devonshire North West, where Paula Cox, the former premier, has thrown her hat in the ring as a surprise addition to the five independent candidates for 2017. Counting will only start with the close of polls, which means a late night before the island learns which party will take the reins. It went well past midnight in 2012, with a late result for the OBA's narrow win in St George's North. Throughout the evening, The Royal Gazette will provide live election coverage from each of the 36 polling stations. As well as updating our online page, we will keep our readers informed via our Facebook page and Twitter — along with keeping track of the day's action through Cover-it-Live on our website.
July 18. An investigation has been launched regarding unsolicited e-mails from the Progressive Labour Party to voters. In a letter sent to the One Bermuda Alliance, obtained by The Royal Gazette, Parliamentary Registrar Tenia Woolridge said she was investigating the issue which related to "complaints received by the OBA". Lynne Woolridge, chairwoman of the OBA, said that a data breach within the Parliamentary Registrar's system had "clearly" taken place. She said that an OBA staff member used the Parliamentary Registrar's online platform to register a number of new voters. A single e-mail address was used for several people who did not have their own. "The e-mails from the Progressive Labour Party were sent to the e-mail address that was in no way connected to the voters," she said. "We are aware of at least a hundred other instances of such occurrences and the actual number is likely to be in the thousands." In her letter to the OBA, Tenia Woolridge said: "I can confirm that as Parliamentary Registrar I have given no authorization to anyone to share voter contact information. "Neither am I aware of how this information could have been obtained by persons outside of the Parliamentary Registrar's Office. Accordingly, I have commenced an investigation into the matters set out in your correspondence and once concluded I will advise you of the outcome." Asked for comment on the investigation at a press conference yesterday morning, David Burt, Leader of the Opposition, said that he had already addressed the matter. A party spokeswoman referred to a statement sent to ZBM last week, and provided to this paper yesterday afternoon. "The Progressive Labour Party communicates with voters from the information it receives from the Parliamentary Registrar," the statement said. "Any communication from the PLP has an option to unsubscribe from receiving e-mails and voters who do not wish to hear from us are encouraged to use it." Asked how the party came to possess e-mail information, Mr Burt said it came from the Parliamentary Registrar's Office. "We contact voters on the doorstep, we contact them by e-mail, by phone — and that information is received from the Parliamentary Registrar's Office." Lynne Woolridge said the investigation was "absolutely" the right course of action. "The people of Bermuda deserve an explanation," she said. "This is not acceptable in a modern democracy and in no way should be condoned." Meanwhile, the OBA's use of social media advertisements arose at an OBA press conference yesterday. Asked whether he had anything to say to frustrated members of the public, Michael Dunkley, the Premier, responded: "On July 19, they can go back to not being bombarded by social media and go back to what they were trying to look at."
July 18. Both political parties failed to canvass half of registered voters in the past four months, according to a poll commissioned by The Royal Gazette last week. Asked how often their One Bermuda Alliance candidate had visited them since March, 58 per cent of people said never, 20 per cent said once and the remaining 22 per cent said twice or more. Asked how often their Progressive Labour Party candidate had visited in that time frame, 63 per cent said never, 25 per cent said once and 12 per cent said twice or more. It comes after political observers complained that residents were not being given much chance to assess their candidates or seriously discuss the issues ahead of what some have described as a snap General Election. Both sides only finished unveiling their slates of candidates in late June, less than three weeks before today's election, with former PLP Cabinet minister Ashfield DeVent suggesting many newcomers would not even have time to visit all their constituents. Mr DeVent and former Attorney-General Phil Perinchief have said both parties appeared unprepared for this election, called by Michael Dunkley, the Premier, under the threat of a vote of no confidence pushed by David Burt, the Leader of the Opposition. They noted platforms were released only in the two weeks leading up to the big day. Earlier this month, Mr Perinchief said: "What campaign? Had there been any from either side, I don't see it." The Global Research telephone poll of 400 registered voters took place between Tuesday and Thursday and has a margin of error of +/- 5 per cent. A breakdown of results shows the parties were considerably more likely to canvass voters who do not belong to their traditional race base. Only 17 per cent of whites reported receiving a visit from their OBA candidate, compared with 55 per cent receiving a visit from their PLP candidate. Among blacks, 59 per cent were visited by their OBA candidate and 27 per cent by their PLP candidate. When voters did receive visits from candidates, the reaction was generally positive. Some 76 per cent of people said they were satisfied with the most recent visit from their OBA candidate, with 6 per cent saying they were dissatisfied; 71 per cent were satisfied with the most recent visit from their PLP candidate, with 11 per cent dissatisfied.
July 18. A visiting husband and wife have been fined $1,400 for bringing cocaine and cannabis into Bermuda. Appearing in Magistrates' Court this morning, Kelly Ann Geyer and Joseph Geyer, both 56 and from Pittsburgh in Pennsylvania, pleaded guilty to importing the drugs on July 11. Prosecutor Alan Richards told the court that customs officers did a "rummage search" on board the Grandeur of the Seas on July 11 and noticed that one of the defendants smelled of cannabis. They searched the couple's cabin and found plastic bags containing plant material, white powder and pills. The plant material was found to be 7.49g of cannabis, while the white power was determined to be 0.48g of cocaine. Mr Richards added that the pills, which Kelly Ann Geyer claimed were vitamin B, could not be analyzed. In court today, both defendants apologized repeatedly. "I was on vacation — it was for personal use," Kelly Ann Geyer said. "I am just extremely sorry that we disobeyed your laws." Joseph Geyer added that they had left the drugs on the ship and did not know they were doing anything wrong. Magistrate Khamisi Tokunbo took into account their guilty plea, the amount and that the drugs were found in their cabin. He handed each defendant a $500 fine for importing the cannabis and $200 for importing the cocaine, with the fines to be paid forthwith.
July 18. Yesterday's downpour couldn't dampen a special day for visitors Erikka Olson and James Nimz, whose nuptials at the Unfinished Church in St George's went ahead without the weather's blessing. The Colorado couple long had their hearts set on the picturesque open air chapel — and the unwelcome thunder and rain was not about to deter them from tying the knot. Plenty of umbrellas were on hand for guests, and the vows went ahead in a service conducted by the Reverend John Stow. Sunshine finally broke through in time for their celebratory reception at the Grotto Bay Beach Resort.
July 18. Bermuda has been highlighted in a film on the British Broadcasting Corporation as the birth place for new robotic technology that can kill invasive lionfish remotely. The team from Robots in Service of the Environment were in Bermuda back in April designing, testing and ultimately making the first attempts at remote fishing. They were joined by a team of scientists, conservationists and roboticists who gathered at Michael Douglas's Ariel Sands hotel to dispatch the Guardian LF1, controlled by two men on a beach with an Xbox controller and computer screen. The robot identifies the fish and stuns it with an electrical charge before sucking it in to its chamber. Lionfish, originally from the Indo Pacific, are believed to pose a serious threat to Bermuda's own fish populations as they have no natural predators in our waters and reproduce at an astonishing rate. Colin and Erika Angle, Founders of the non-profit RSE which uses technology to tackle environmental issues, were interviewed by the BBC for the short clip. They were here diving and the dive operator said "why not build a robot that can capture lionfish and help us with this problem?" Mr Angle, who is also the founder and CEO of iRobot, said: "The slogan here in Bermuda is you have to eat 'em to beat 'em. We think that RSE will serve at least as a proof point that if you combine a true, deep love of the world with an understanding of technology good things can happen." Volunteers of RSE spent more than a year designing the robot which can operate some 400 feet below the surface of the water.
July 18. The Bermuda Historical Society will celebrate the 60th anniversary since its museum moved to Par-la-Ville in Hamilton later this month. A series of talks, tours and presentations will take place to mark the anniversary between 9am and 4pm on July 29. The museum had previously been based in a private residence on East Broadway before moving to the old Georgian property on Queen Street in 1957. Volunteer Lyn Vaughan, who has organised the event, told The Royal Gazette she hoped it would showcase the importance of the museum. "The move was extremely significant for us, as the collection was not only housed in a much more convenient location for everyone to visit, but it was also kept in a beautiful old property with so much history itself. It's now very easy for Bermudians, visitors and residents to visit the museum and see the wonderful collection that we have added to over the years. The location of the museum also complements the library next door; making it extremely easy for people to find out about the island's history. It's also important to stress that the museum is run completely on voluntary help" The day of anniversary events will begin at 9am with an early bird tour of Queen Elizabeth Park by Steven DeSilva, the Corporation of Hamilton's superintendent. At 10am the society's president, Andrew Bermingham, will give a talk on the island's prisoner-of-war history, which will be followed at 11am by an exhibition of traditional crafts by author Shirley Pearman. During the afternoon, history experts will provide insight into the Perot family history, the Tucker sisters and the Par-la-Ville building, before the event closes at 4pm. Mr Bermingham added: "The museum's great value is its presence throughout the year for people, both residents and visitors, to get a snapshot of Bermuda's history. It's a treasure of a resource and at times seems to be somewhat undervalued."
July 17. If voters want a succinct definition of good governance, they can look no farther than the platforms of the One Bermuda Alliance and the Progressive Labour Party. The ruling party views it as a "system of governance that builds transparency and accountability" while the Opposition says its "key competences" are "accountability and fiscal responsibility". The Office of the United Nations High Commissioner for Human Rights says "there is no single and exhaustive definition of good governance" but explains that it covers a wide range of processes by which governments, and other public institutions, conduct their affairs, manage taxpayers' money and ensure human rights, without abuse or corruption. At its simplest, perhaps, it refers to the regulation of public funds and both parties have been at pains in recent years to stress their commitment to introducing stringent measures in this area. That is little wonder considering the independent conclusions drawn, this decade alone, by the likes of the Auditor-General, the Sage Commission and the Commission of Inquiry, who found significant failings in and abuses of the financial controls in place within government and other publicly funded bodies. The four-panel Commission, which was tasked with investigating the misuse of public funds between 2009 and 2012, said in its report released earlier this year that "credible progress had been made since the start of the period under review". It cited the Good Governance Act 2011 and 2012 amendments, public access to information legislation, the establishment of the Office of Project Management and Procurement and other initiatives as progress in this area. "But," it added, "more can and should be done." John Barritt, a member of the Commission of Inquiry and former OBA leader, was instrumental in crafting the good governance pledges made by the OBA in its last election platform, in 2012. He acknowledged his disappointment with the party's achievements on those while in office. The former politician, who is no longer a member of the OBA, told The Royal Gazette: "A lot of people think this isn't of any importance but I beg to differ. We have got to have the right foundation and the right framework. I think this is of fundamental importance to our success as a community." The party leaders appear to agree with that stance. Michael Dunkley, the Premier, said this week that his government operated on "principles of good governance" but had not had any "real issues" warranting special scrutiny, such as cost overruns on projects, budget overspends or qualified audits. He told The Royal Gazette: "Extending good governance and locking it into place is part of our mission as a government. We want to build a system people can trust." Mr Burt said earlier this year: "Throughout our history the PLP has always pushed for better governance and better government in Bermuda. Almost every progressive democratic reform that has taken place in Bermuda has been due to PLP pressure while in opposition or by PLP action while in government.
Party pledges. One Bermuda Alliance. The party pledges to "build on our record of freedom of information, best practices and codes of conduct" by introducing:
misconduct in public office legislation;
a code of conduct for parliamentarians;
laws to strengthen Bermuda's ability to fight fraudulent activities by sophisticated criminals;
procurement legislation to streamline and strengthen the process which governs government spending;
fixed-term elections every five years (first pledged in 2012);
absentee balloting for immediate implementation;
a parliamentary committee to address election campaign finance reform; and
a local governance act to strengthen the role of municipalities and parish councils.
Party pledges. Progressive Labour Party. In the first 100 days of government, the party promises to:
implement the Sage Commission's recommendation to establish three permanent parliamentary oversight committees to improve governance, reduce waste and increase efficiency;
update the ministerial code of conduct to ensure that the Cabinet is held to the highest ethical standards;
implement a code of conduct for members of Parliament; and
implement the code of practice for Project Management and Procurement.
Beyond the first 100 days, it is pledging to:
strengthen the role of the Public Accounts Committee;
introduce integrity in public office legislation;
introduce campaign finance reform;
enact anti-corruption legislation which, among other things, will designate an independent corruption watchdog, increase the requirements for disclosure of financial interests for politicians and senior civil servants and increase the Auditor-General's powers;
implement a process whereby petitions that get enough signatures go before Parliament for debate or to the country via referendum;
hold debates before general elections; and
implement an interactive citizens forum.
Good governance legislation. Former PLP premier Paula Cox introduced legislation designed to ensure that public cash was being spent appropriately, after repeated claims that it was not, particularly under her predecessor Dr Brown. She ushered in two good governance laws and set up the OPMP to ensure spending was properly managed. Announcing the second bill in Parliament in January 2012, Ms Cox said it would "further enhance good governance and transparency and … further underscore the message that this Government adheres to the high standards of ethical behaviour: transparency and accountability, fairness and equity, efficiency and effectiveness, respect for the rule of the law". The Commission of Inquiry applauded those efforts in its report, released to the public in March, but said: "We express disappointment with the slow rate of progress that there has been in fully implementing these measures, particularly with regard to OPMP. It is yet to be fully established and delay may be due to lack of political will or to bureaucratic reluctance to embrace change." One problem, according to critics, is that though the good governance laws were passed, accompanying regulations have yet to be. A legal source said: "The regulations actually spell out the scope of those powers and how those powers would be carried out. The legislation says 'what' and the regulations say 'how'." The COI recommended: "Strengthen the capacity and status of the OPMP. Finalise its code of practice (the Commission understands the draft code of practice has gone through at least 16 revisions) and ensure that the office is funded and has sufficient qualified personnel." The PLP's platform promises to implement a code of practice for project management and procurement in its first 100 days of government. Mr Dunkley admitted to this newspaper that one OBA pledge from 2012 which had not been acted on was the establishment of an independent Office of the Contractor-General to oversee government construction projects. He said: "This idea was put forward because of the huge scandals surrounding government capital projects that had become so common and that were costing Bermuda taxpayers, as it turned out, hundreds of millions of dollars. Since coming into office we have concluded that the Office of [Project] Management and Procurement in the finance ministry — set up in the final days of the previous government — has been operating well. A side benefit to sticking with the office is that we avoided the cost of setting up an Office of Contractor-General."
Parliamentary reform. John Barritt said the notion of good governance for him meant putting in place "measures that will bring about better governance and, by better governance, I mean allow for greater participation. For views to be heard, for people to feel that their views are to be taken into account. This is entirely possible and feasible to do". Mr Barritt believes that key to this is a reorganization of Parliament, introducing a "network of parliamentary committees" to scrutinize government. Such a system was one of the recommendations made by the Sage Commission and endorsed by the COI. "It positions our governments to be better able to tackle challenges, some of which will always be controversial," he said. "I think it's very important for whoever wins the election to put these new measures in place and move on these things right from the outset. It gives the right impression; it sends the right signal." Under the last PLP government, in June 2010, the parliamentary Public Accounts Committee, which scrutinizes government spending, began meeting publicly for the first time. And the Opposition says in its 2017 platform that it will establish three permanent parliamentary oversight committees, as recommended by Sage. Opposition leader David Burt asked Mr Dunkley about the Sage recommendation in the House of Assembly in March, stating: "In our view, increasing the oversight leads to better decision-making for the people of this country." Mr Dunkley replied that joint select committees had been tasked with investigating important issues and were due to produce reports which would be tabled in the House. During the OBA's term in office, temporary committees have produced reports on parliamentary reform, mandatory drug testing for parliamentarians and elections. The last PLP administration, meanwhile, had select committees look at crime and education, with meetings held in public.
Public access to information. Freedom of information is often described as one of the cornerstones of a modern democracy, as well as a fundamental human right. Bermuda's residents obtained this important right to access records held by publicly-funded bodies in April 2015. As independent Information Commissioner Gita Gutierrez said in her first report last year, it placed the public "at the centre of decisions because the [Public Access to Information] Act provides a new mechanism for public scrutiny". She added: "Not least, when the Pati Act went into force … those impacted by public authorities' decisions gained an enforceable right to understand the rationale behind those decisions." Both political parties like to claim credit for freedom of information because the 2010 Act was passed in Parliament by the PLP, under the leadership of Ewart Brown, but was enacted almost five years later by the OBA, under Mr Dunkley. The Premier said: "It was literally the first major change I implemented after becoming premier because I believe an open government makes for the best government." Former PLP premier Alex Scott was arguably the man who introduced the idea of Pati to a wider audience in Bermuda and championed it for the longest. His government produced a consultation paper to set the ball rolling, though it would be several years before a bill went before MPs. Though Pati is now enacted, it is a work in progress, as requesters know all too well. Guidelines for the civil servants who process requests for information have yet to be introduced and appeals against refusals to disclose can be long and protracted. In her report, Ms Gutierrez recommended allowing universal access to records and anonymous requests but neither party touches on that in their manifestos.
Financial instructions. The Commission of Inquiry had much to say about financial instructions, the official rules for how public servants should handle taxpayer money, but the take-home message was clearly that they were not robust enough and were viewed by some merely as guidelines. Neither party mentions them in their 2017 platform. The FIs are updated regularly but the COI urged the government to "give financial instructions the force of law by making them regulation. This will provide clarity that financial instructions are not just general guidelines, but statutory protocols that must be followed." While in Opposition, Mr Burt has pushed for giving FIs the force of law. Finance minister Bob Richards said this week the jury was still out on whether that was necessary. "It's not part of our platform but we are looking at that. Financial instructions are a set of rules that ministries have to abide by. Whether or not financial instructions have the force of law, if they are being flouted, like they used to be, the force of law is not going to matter a whole lot if that law is not going to be enforced. What we need to have is a set of rules and, also, combine that with an updated code of conduct for ministers, to put in place a more rigorous environment. Alone, by saying financial instructions have the force of law, is not going to solve the problem."
Campaign finance reform. The idea of transparency regarding political party financing — a facet of many other democracies — seems to be gaining traction in Bermuda, after once being seen as a measure unlikely to be introduced. Its purpose has been described by judges in the United States as to prevent corruption and the appearance of corruption and give important information to the electorate about the parties and candidates seeking their vote. Mr Dunkley noted in May that Bermuda has no rules on who can make donations and loans to political parties and there is no requirement to disclose amounts received or the identities of donors. The Premier said: "That's something I would like to consult broadly with my colleagues on. I think there needs to be some kind of campaign overhaul because right now there is nothing on donations." The OBA's manifesto stops short of pledging such reform but promises to form a parliamentary committee to "address election campaign finance reform". The PLP goes further, promising to introduce the reform to "bring transparency to political donations". The party says it will set caps on individual donations and oversee political spending by political parties. Lovitta Foggo, the Opposition candidate for St David's, said in June: "We believe that the best policy ideas should win — not the political party with the biggest war chest." Openness regarding political donations helps to avoid conflicts of interest, as does the disclosure by parliamentarians of their financial interests. Although there is a Register of Interests for parliamentarians in Bermuda, and a committee which oversees it, disclosure is not mandatory. Many of the forms submitted by MPs and senators which are available to read at the Bermuda Parliament website are more than five years old. That may change after the election, with both parties pledging a code of conduct for all parliamentarians (the PLP's to be implemented within its first 100 days in office), which could include required annual disclosure.
July 17. There was a sea of green at the Progressive Labour Party's public rally at Prospect Primary School last night as energized supporters gathered in droves. Hundreds of people attended and with all parking spaces at the school and surrounding areas full, many were forced to park at Devonshire Recreation Club and walk. Candidates for several constituencies took to the stage to remind those gathered in the school field to get out and vote and put an end to what many of them described as the oppressive policies of the One Bermuda Alliance. Deputy leader Walter Roban delivered an impassioned speech in which he vowed his party would give "dignity to our seniors" in face of high healthcare costs and cost of living. He spoke about the mould, rats and mice that have infested our public schools and spoke on the PLP's commitment to good governance, balancing the budget by 2019 and advancing ministerial conduct. "I am asking you to go to the polls at 7am pop your chair, get out your umbrellas and cast your vote at 8am for the PLP because we put Bermudians first." Michael Weeks made his entrance on the stage to his musical choice of Hold On (Change is Coming) which encapsulated the message he delivered. He called on every person in the field to reach out to 10 or 20 people and get them to go out and vote. "Turn support into victory," he said to much applause. Mr Weeks, shadow minister for health and community affairs, focused much of his speech on gangs and crime in Bermuda, saying that the worst failure by the OBA was not keeping its promise on putting an end to the violence. "The OBA failed to come up with a national plan to deal with this issue. If 30 young men being murdered is not a national state of emergency then what is?" He also reminded the public about the December 2 protests, where members of the Bermuda Police Service pepper-sprayed the crowd. He added: "The OBA has put us in a state of slavery." Walton Brown spoke about the PLP's "long history of improving the conditions of the average man and woman in this country". He said that the party worked "alongside the trade union movement. For more than 50 years we have worked with the trade union movement. We have achieved a lot of good things in this country as opposition, as government and as opposition again and on July 19 we will start to do things again to improve the condition of the people. The PLP and the trade union movement have had shared leadership for a long time so we understand the struggle. We have a strong bond with the trade union movement, we will continue that bond in government. We will ensure that workers' rights are protected and advanced. There are six words that trade unionists use all around the world that resonate with the PLP — especially today — and those six words are 'united we stand, divided we fall'." Reverend Nicholas Tweed was introduced to say a few words. He said a PLP win would put an end to "four years of racist policies. We have seen mould in our schools, we have seen boats valued more than our seniors, we have seen fuzzy numbers, we have been told that money doesn't grow on trees. Well I got news for you — votes don't grow on trees either." New PLP candidate Jason Hayward made a joke when speaking about the stress families go through when a family member goes missing. "If anyone could help me find [former immigration minister] Michael Fahy it would be greatly appreciated," he said provoking laughter from the audience. Mr Hayward said he had been missing since stepping down as immigration minister after proposing the controversial Pathways to Status legislation which would allow long-term residents to apply for Bermudian status. Mr Hayward pledged that his party would not allow the controversial policy to "see the light of day. We want an immigration policy that is comprehensive and bipartisan."
July 17. The Progressive Labour Party reiterated its pledge that education remains its top priority one day ahead of the General Election. David Burt, Leader of the Opposition, was joined by Diallo Rabain, spokesman for education, and St David's MP Lovitta Foggo to discuss the party's plan for short and long-term education reform at a press conference this morning. According to Mr Burt, students had been forgotten under the One Bermuda Alliance, while frequent changes in education ministers had created inconsistencies and a lack of accountability. "It is a baffling exercise to imagine what the One Bermuda Alliance had been thinking when they had been willfully ignoring the needs of our children and our teachers," he said. Pointing to Michael Dunkley, the Premier, Mr Burt said: "The disrespect that he showed to teachers who dared to stand up for their students, and their own health, is astonishing." Mr Rabain said that teacher and student health and safety must be ensured. "To that end the PLP will, in its first 100 days of its administration, conduct a review of all school facilities to identify and correct any health and safety issues," he said. Mr Rabain reiterated the party's pledge to put Wi-Fi in all public schools within the same 100 days. "In the year 2017, it is unacceptable that we have schools that only have two working computers," he said. The division of "two Bermudas" widened with funding cuts implemented under the current administration, Mr Rabain said. He pledged to increase scholarship funding, and implement a low-interest student rate programme to "further increase access to higher education. There is much work to be done, and we intend to hit the ground running." Ms Foggo said "concrete plans" on education were needed. Real-time date to measure academic performance was also an "absolute necessity. It is imperative that we prepare our children for opportunities in today's world." Mr Burt also discussed plans to phase out middle schools, the creation of "signature schools", and the removal of geographical restrictions currently in place to determine what school a child may attend as part of the party's long-term plan for reforms. Standards for early education achievement would also be developed, Mr Burt said. The PLP's education plan, he said would restore public confidence in the system and ensure accountability. "Everything that the PLP has said and will do after tomorrow will be to the goal of ensuring that we are putting Bermudian children first," Mr Burt said.
July 17. The One Bermuda Alliance will give churches the legal right to refuse to conduct same-sex marriages if it is re-elected. The party's platform states: "We will introduce legislation to protect churches from being forced to perform any services that are contrary to the central tenets of their faith." Michael Dunkley, the Premier, told The Royal Gazette the promise was included as a "commitment to protect any church in this matter". Gay marriage became legal in Bermuda following a landmark May 5 Supreme Court ruling. The civil case which resulted in the judgment was brought against the Government and it defended the action, ultimately losing. Home affairs minister Pat Gordon-Pamplin has said it will not appeal the ruling and Mr Dunkley said his party's position was very clearly stated by the minister. She said at the time: "While we accept that widespread support of this very sensitive and emotive issue of marriage equality is difficult to achieve, we do, however, recognise that as a community we must be able to have open and honest conversations which help to encourage awareness, understanding, tolerance and respect for one another." The Progressive Labour Party touches on same-sex marriage in its manifesto, though it does not explicitly state whether it will abide by the May 5 ruling or seek to reverse it. The Opposition platform says: "The issue of same sex marriage remains a matter of conscience for our members. We accept that same-sex couples should have similar legal benefits as heterosexual couples, save for marriage, and will introduce legislation to achieve this aim. The issue of same-sex marriages has been a divisive one due to the lack of leadership by the OBA. Their failure to lead is an example of why they are unfit to lead. Our position takes into account the divisive nature of the issue and strikes the right balance." Party leader David Burt has stated publicly that he does not support same-sex marriage or civil unions. He said this week: "My position has not changed." He referred a question on what exactly was being promised under the platform to a party spokesman, who said: "The PLP believes that all people deserve to be treated with respect and fairness. However, the vast majority of our members remain opposed to gay marriage and this issue remains a matter of conscience for our members." No further comment from the PLP was given.
July 17. Michael Dunkley called on Bermudians to return the OBA to office tomorrow as the island goes to the polls. In the final party press conference before election day, the premier noted the OBA's record on tourism and improving the economy. "We have made progress in restoring jobs, opportunity and hope, but we still have a ways to go. Our mission is to extend the recovery and renewal into every household. Now [PLP leader David] Burt and his colleagues have been trying to convince you that the choice in this election is between them and us, but the real choice is actually much simpler and much more important. Will Bermuda move forward or back?" He noted campaign promises to modernize the infrastructure of the island's schools, explore the concept of an educational authority and the $2,500 Jump Start savings programme, saying the OBA have a "broad programme to progress Bermudian life". Asked if the OBA had done enough to return Bermudians to the work force, he accepted that employment remains a key topic of conversation this election season. "From where we came from, that's to be expected," he said. "We were in a dire situation back in 2011, 2012, when jobs were being lost at a rapid pace. When you have to turn around the economy as we did, we knew it was not going to be straight up like an arrow to where we want to go. We balanced that with making sure we brought the investment into Bermuda, return confidence as we had to do, and against that backdrop we have a very tough immigration policy. We have professionals who sit on that board every week, read through those permits and scrutinize them up and down. We have worked with the Immigration Department, and Work Force Development to make sure those opportunities are there." However he added that companies should work to not only hire Bermudians, but train them given the economic turn around. And challenged about the condition of the island's schools, he noted that the OBA launched the SCORE Report and has since begun work to address the issues raised. "I don't think the government that was around in 2012 wants to talk about the work that they did, but they will use it as a political football, hence why we want to investigate an Education Authority. You have got to take the politics out of education because the only way we will move forward is if we take the politics out of it and stop our children being used as pawns." Nick Kempe, who is running in Pembroke West Central, said the OBA had brought the island "back from the brink" and the impact has been felt by many people. "The job is not done. There is still certainly more to do and coming in for another term will allow us to balance the budget, expand social programmes and be able to work on the things that an expansive revenue base allows us to. The prosperity that many have felt needs to be felt by all, and we appreciated the opportunity to continue our work for the next five years." Meanwhile Nandi Outerbridge, who is defending the St George's West seat, said she was thankful that the OBA gave her the opportunity to make a difference in the constituency. "St George's had become a commercial ghost town, let down by false promises of a new hotel, misled on the disappearance of cruise ships, shocked by the bulldozing of a thriving community golf course and disappointed by the lack of support to keep the old town's structure functioning. The change in the old town from then to now is simply amazing. People are positive, people are optimistic and things are finally happening."
July 17. Police have identified the man who died after being pulled from the waters at Horseshoe Bay last week. Frank D'Angelo, 69, was apparently snorkeling in a cove at the beach when he lost consciousness on Thursday at around 2.15pm. Mr D'Angelo, from California, was brought to shore by members of the public who proceeded to provide CPR. Life-saving efforts continued as he was rushed to hospital, however he was later pronounced dead. "A Family Liaison Officer has been appointed to support the deceased's family and although foul play is not suspected, an autopsy is anticipated," police said in a release.
July 17. The Cabinet Office will close tomorrow and reopen on Wednesday at 8.30am in the newly renovated Cabinet Building. The office was temporarily located at Innovations House on Reid Street while repairs were carried out on the Cabinet Building at 105 Front Street due to health and safety requirements.
July 16. The Parliamentary Registrar is reminding registered voters of the locations of all polling stations for Tuesday's General Election. All polling stations will be open from 8am to 8pm. Registered voters must bring accepted forms of identification: a driver's license, a passport issued by a commonwealth country, a special person's card, or a voter's card. The constituencies and locations are as follows:
St George's North — East End Primary School
St George's West — Penno's Wharf Terminal
St David's — Clearwater Middle School
St George's South — Holy Trinity Church Hall
Hamilton East — Francis Patton Primary School
Hamilton West — Harrington Sound Primary School
Hamilton South — Whitney Institute
Smith's South — Elliot Primary School
Smith's West — Somersfield Academy
Smith's North — Christ Church Hall, Devonshire
Devonshire East — Horticultural Hall, Botanical Gardens
Devonshire South Central — Visitors' Centre, Botanical Gardens
Devonshire North Central — Prospect Primary School
Devonshire North West — CedarBridge Academy
Pembroke East — Sports Pavilion, National Stadium
Pembroke East Central — Victor Scott Primary School
Pembroke Central — he Berkeley Institute
Pembroke West Central — Northlands Primary School
Pembroke West — West Pembroke Primary School
Pembroke South West — Seventh-day Adventist Church Hall, King Street
Pembroke South East — St Paul AME Church Hall, Hamilton
Paget East — St Paul's Church Hall, Paget
Paget West — Evangelical Church Hall, Mission Road, Paget
Warwick South East — Bermuda College
Warwick North East — Paget Primary School
Warwick South Central — Bright Temple Church Hall
Warwick North Central — St Mary's Church Hall
Warwick West — Purvis Primary School
Southampton East — Windreach Bermuda
Southampton East Central — Heron Bay Primary School
Southampton West Central — Mount Zion Church Hall
Southampton West — Dalton E. Tucker Primary School
Sandys South — Somers Isle Lodge
Sandys South Central — West End Primary School
Sandys North Central — Somerset Primary School
Sandys North — St James Church Hall
July 17. A typically imperious breakaway on the bike led to Flora Duffy winning her third straight World Triathlon Series event in Hamburg by a record margin on Saturday. The Bermudian was victorious in the sprint event in the German city in a time of 59 minutes exactly. Australia's Ashleigh Gentle finished second in 59:31, with Duffy's winning margin of 31 seconds the widest in a sprint race. Laura Lindemann, of Germany, completed the podium in 59:41. The victory is Duffy's third in a row in the International Triathlon Union series, after winning in Leeds last month and Yokohama in May. The 29-year-old missed the first two WTS races of the season, in Abu Dhabi in March and Gold Coast in April, with a hip injury. Duffy's triumph was her first sprint-distance victory. "I really actually can't believe it," Duffy told the WTS website. "Coming into the third race I felt a lot of pressure, especially it being a sprint and in Hamburg, I have not raced here in years. So, I just really had to go for it, I tried to race fast from start to finish and I had to make the most on the bike because I knew that my run pace speed was not at the same level as some of the top runners are, so I just took a chance and luckily it worked out." Duffy finished the 750-metres swim 11 seconds behind leader Vittoria Lopes, of Brazil, but she had a good transition and quickly emerged among the leaders on the bike. She broke away with American Kirsten Kasper and Britain's Jessica Learmonth on the first lap, before making a lone charge with five kilometers remaining of the cycle. Duffy led Kasper and Learmonth by 25 seconds entering the second transition, with the chasing pack a further 20 seconds behind. "I came out of the swim a little further back than I wanted to so I just really hammered the first part of the bike and I knew the chute was quite technical so I knew if I just hammered that into transition I would be OK," Duffy added. "We were able to breakaway three of us, we were working OK, I was getting a little frustrated though so I thought I would attack and go solo and that ultimately made the race for me." The work on the bike made the run relatively easy, with Duffy running solo the whole way as she stretched her lead even farther. Gentle took silver after a getting "squished" and "dunked" in the swim. "It was quite horrific, to be honest," the Australian said of the swim. The most exciting race was for bronze, with the home crowd roaring Lindemann past overall leader Katie Zaferes, of the United States, by one second, with Jolanda Annen, of Switzerland, and New Zealander Andrea Hewitt, who won the first two WTS races of the series, close by. Duffy has moved up to fourth in the overall WTS rankings, despite the 29-year-old Bermudian missing those first two races of the season. She is on 2,400 points with Zaferes, on 2,507. Gentle is second overall on 2,486 points with Kasper third on 2,478 after a ninth-placed finish in Germany. Duffy will have the chance to take over the overall lead when the series resumes in Edmonton, Canada, in two weeks.
July 15. Winning the popular vote is one thing but, with at least four seats balanced on a knife-edge, victory in next week's General Election is a whole different ball game. The One Bermuda Alliance is enjoying an advantage of 11 percentage points over the Progressive Labour Party — a lead, according to this week's Global Research poll, that coincides with a resurgence of confidence in the economy which many are attributing to the performance of the ruling party. Yet it is widely accepted among both political parties that the result on Tuesday could come down to whoever does best in a small handful of constituencies. At the 2012 election, four seats were decided by a combined total of only 28 votes. In those crucial marginals next week, the outcome will be decided not so much by the national level of support but by local circumstances and the merits of the individual candidates. In St George's West five years ago, Nandi Outerbridge of the OBA won by four votes against Renée Ming of the PLP. She is facing a stronger challenge this year from Kim Swan, who won more than 200 votes as an independent in 2012 and will be representing the PLP this time. In Pembroke Central, Walton Brown of the PLP will be taking on Andrew Simons of the OBA for the second time; five years ago, Mr Brown won by six votes. In Warwick North Central five years ago, Wayne Scott of the OBA defeated David Burch of the PLP by ten votes. Mr Scott has stepped aside and this time Mr Burch will be up against newcomer Sheila Gomez of the OBA. In Sandys North, Michael Scott will be defending against Ray Charlton for the second consecutive election; in 2012, Mr Scott won by eight votes. Shortly before the election five years ago, a poll by Mindmaps found the OBA had a 43-30 lead over the PLP, or 13 percentage points. The OBA ended up winning 52 per cent of the popular vote, with the PLP getting 46 per cent. This transpired to 19 seats for the OBA and 17 for the PLP. This week's poll of 400 registered voters has a margin of error of +/- 4.9 per cent at the 95 per cent confidence level. According to Nosheen Syed, who co-owns Global Research with Leslie Steede, voters were selected at random to include sufficient representation of age, gender and race groups, and the results were generalized to the Bermuda population as a whole.
July 15. The One Bermuda Alliance has increased its public support to half of the popular vote, according to a poll commissioned this week by The Royal Gazette. Asked by Global Research who they would vote for in a General Election, 50 per cent of registered voters said the OBA, 39 per cent said the Progressive Labour Party and 2 per cent said independent candidates, with 6 per cent undecided and 3 per cent refusing to answer. With the poll also showing a clear rise in confidence in the economy, it means the OBA has a 50-39 lead over the PLP, stretching its advantage from six points in May to 11 points now. However, while the survey remains a guide to both parties' popularity across the island, it should not be considered a simple predictor for Tuesday's election. Most observers have long concluded that, under the first-past-the-post system, the result will be decided by the outcome of a handful of constituencies involving tight races between individual OBA and PLP candidates. But the poll does show that the ruling party is enjoying its highest share of public support since coming to power in 2012. The OBA's previous best score was 44 per cent in May, and a study of its ratings over the past two years shows its popularity has tended to peak with America's Cup activity on the island, including reaching 42 per cent in December 2015, shortly after the Louis Vuitton America's Cup World Series Bermuda. The PLP, meanwhile, has remained in the 30s for the past two years. Its score of 39 is up one point on two months ago. Public faith in the economy, and in particular finance minister Bob Richards, has also shot up in the past two months. Some 44 per cent of voters told pollsters they were confident in the direction of Bermuda's economy, up from 29 per cent in May, and higher than any point since the early days of the financial crisis in November 2007. Among whites, 72 per cent are confident in the economy, up from 60 per cent; among blacks, 27 per cent are confident, up from 10 per cent. The OBA also has a 44-22 lead in the performance approval ratings, up from 29-21 two months ago. A breakdown by race shows both parties are strong among their traditional racial bases, with the OBA also scoring well with those describing themselves as neither black nor white. Among whites, 94 per cent said they would vote OBA, up from 93 per cent; and 3 per cent would vote PLP, up from 1 per cent. Among blacks, 61 per cent would vote PLP, down from 63 per cent; and 26 per cent would vote OBA, up from 13 per cent. Among other races, 59 per cent would vote OBA, and 20 per cent PLP. The OBA comfortably has the male vote (57-36) with the female vote split (44 OBA, 42 PLP). A breakdown by age shows the OBA is winning every category, including the over 65 group, by 52-42. A breakdown by area — based on parish boundaries as opposed to constituency boundaries — shows the OBA has edged in front in the St George's Parish election battleground, by 48-41; two months ago, the score was 42-42. In Pembroke, the PLP is leading 47-45. Michael Dunkley, the Premier, remains the most popular of the party leaders, with a 44 per cent approval rating, up from 37 per cent. Mr Dunkley is backed by 76 per cent of whites and 24 per cent of blacks, up five points and eight points respectively. He fares well among men and the over 65 age group, with 50 per cent and 57 per cent respectively. Opposition leader David Burt has an approval rating of 29 per cent, unchanged from May. He is backed by 44 per cent of blacks and 5 per cent of whites, down two points and up four points respectively. Mr Richards, the OBA deputy leader, has an approval rating of 40 per cent, up from 25 per cent. He scores 71 per cent among whites, up 19 points; and 20 per cent among blacks, up 13 points. Walter Roban, the deputy leader of the PLP, has an approval rating of 17 per cent, down four points. He is backed by 27 per cent of blacks, down five points; and 2 per cent of whites, down one point. General favourability ratings show Mr Dunkley on 47 per cent (up four points); ahead of Mr Richards on 38 per cent (up 12 points); Mr Burt 33 per cent (unchanged); and Mr Roban 22 per cent (down one point). Voters were also asked their reasons for voting OBA or PLP. Among those voting OBA, 41 per cent cited its efforts in revitalizing the economy or ability to manage the country's finances. Among those voting PLP, 35 per cent said the party worked for the people's best interests. The telephone poll of 400 registered voters took place between Tuesday and Thursday and has a margin of error of +/- 5 per cent.
July 15. The cahow breeding programme has set new records this year with 61 chicks successfully taking flight. Jeremy Madeiros, senior terrestrial conservation officer and Cahow Recovery Programme manager, said 117 established breeding pairs were recorded, including ten "newly establishing, prospecting pairs" who could produce their first eggs next year. And a partnership with Cornell Lab of Ornithology has meant that the popular CahowCam, offering researchers and members of the public around the world a live glimpse into a cahow burrow, was viewed more than half a million times. Cahows, also known as Bermuda petrels, spend most of their life in the open ocean but nest exclusively on six small islands that measure a total of only 20 acres. The endemic species were once abundant in Bermuda, but were quickly decimated after the colonization of Bermuda through both hunting and predation by pigs, dogs, cats and rats. The nocturnal sea birds were believed to be extinct as early as the 1620s, but in the 1950s a handful of the birds were discovered nesting on rocky islets in Castle Harbour. Since then, a dedicated conservation effort by the Department of the Environment and Natural Resources has inspired a regrowth of the species from less than 20 breeding pairs to more than 100. As part of the Cahow Recovery Programme, conservationists have turned Nonsuch Island into a new nesting colony, moving chicks to artificial burrows on the island with the hope that they would imprint on the location and return in future years to nest. So far, the programme has been successful with almost half of the trans-located birds returning three to six years later to choose nest burrows and mates. The 2017 season began in late October 2016, and ended on the night of June 27 when the last cahow chick fledged out to the open ocean, not to return for several years. According to the Nonsuch Expeditions website, another 14 cahow chicks were trans- located to a second nesting site on Nonsuch Island this year, bringing the total number to 65. In addition, the first three cahows moved to the site in 2013 and 2014 have returned and began to occupy nest burrows with one new pair confirmed. Meanwhile, the CahowCam received a total of 600,000 views, and was watched for a combined total of eight million minutes, with Jean-Pierre Rouja, CahowCam designer and Nonsuch Expeditions Team leader, crediting the partnership with Cornell Lab of Ornithology. "We first started the CahowCam five years ago. We did it on our own, and it grew and grew year after year. In order to get further reach, we looked for who were the best cam people in the world to partner with, and that was Cornell. Cornell was really excited because unlike many of their other cameras, ours has Jeremy as a scientist front and centre and it's important for people, especially students, to see a real world scientist doing something in their field." He said the project was a perfect demonstration of using technology to aid research and educational outreach. "What started out as a media-driven educational outreach project has now evolved into an extremely effective conservation tool, contributing greatly to the protection and recovery of the species." Charles Eldermire, the Bird Cams Project leader with the Cornell Lab of Ornithology, said: "This season, working with Nonsuch Expeditions to showcase the cahow to a broader audience, was a great success, reaching hundreds of thousands of viewers and raising awareness about the ongoing need for investment in the cahow's future. "The foundation we laid through our partnership this year will allow us to continue improving the quality of the online experience in future years, and to further highlight the efforts of the Bermuda Department of Environment and Natural Resources." Meanwhile, Mr Madeiros said the recovery programme has proven to be one of the most successful programmes for the recovery of a critically endangered species. He added that the Government had endeavored to make use of new technology and management techniques as part of its long-term commitment to the effort. "Public outreach and education is one of the main objectives of the recovery programme, and the CahowCam project and partnership with Nonsuch Expeditions has contributed greatly to the achievement of this objective. In addition to bringing the story of the cahow's survival and recovery to an international audience, it has enabled previously unknown aspects of the breeding biology and behaviour of the species to be observed." Viewers this year were able to watch a cahow chick, named Shadow, hatch, grow and eventually depart his nest last month. Since then, the video has caught a Storm Petrel, now called Stormy, return to the nest for the second year, fending off native red land crabs and attempting to secure a mate. However, the efforts to save the cahows did run into a few challenges over the course of the year. The website states that an "invasion" of rats swimming to Nonsuch Island was reported. While the rats were successfully eradicated, the incident highlighted the need for constant monitoring and vigilance. Hurricane Nicole last October also presented a threat, with storm surge covering two smaller nesting islands but causing little lasting damage. And in June one of the trans-located chicks was killed by a swarm of honeybees that had occupied its burrow. That swarm was removed shortly after.
July 15. A visiting couple said they were almost hit by jet skis while they were snorkeling off Hog Bay Level in Sandys. They were swimming on the reefs in the early evening on Thursday when they saw the jet skis coming straight towards them. "They came up quick. When my wife first saw them, they were heading straight at us," the husband, who asked not to be named, told The Royal Gazette. "If you are snorkeling, you can't really hear them until they are right on top of you. It was close, fairly close to hitting us. Once they saw us, they stopped." The husband said they were about "10 to 15 yards away" at this point and he said he heard one of them say: "Oh, that's dangerous". Earlier this month, a West End resident called for more to be done to stop jet skis and boaters from zooming across the reefs south of Daniel's Head at high speed. This prompted a reminder from the Government that it is an offence to operate any vessel within 100m of shore at speeds of more than five knots and in a manner that creates a wake. According to the husband, the incident happened "a little further out — probably beyond the 100m mark" around 5pm or 6pm. But earlier in the day, some were definitely getting closer than the 100m mark," he added. He said they also saw them cutting right across the reef, which he said would be dangerous at low tide because they would risk hitting the reef. But the couple, who are staying in the area, were not able to make out which company the black and white jet skis belonged to because their masks had fogged up. Ralph Richardson, chairman of the Bermuda Water Safety Council, said he was able to speak to two of the three jet ski companies in the area after hearing about the incident. And while he said that they had a "good attitude towards it", he reiterated the need for all jet-ski operators to exercise caution in any area where there might be swimmers or snorkellers. Mr Richardson said he had received several calls in the past week from people reporting jet skis travelling fast within the 100m limit in the area west of St James Church. "I had seen it as well last week in the same area," he added. He pointed out that the West Coast, with its many shallow areas, is very popular with snorkellers and swimmers. "Many of the snorkeling tours go there. There is a possibility of swimmers and snorkellers along the entire area. The message should be that they have to slow their speed all along the west coast." Mr Richardson also pointed to the International Regulations for Preventing Collisions at Sea, which he said obliged any operator to be aware of their surroundings and assess the area for any signs of danger. He said this applied to tour operators as well as individual jet skiers, who might not be aware of the "rules of the road".
July 15. Masterworks Museum of Bermuda Art hosted a daylong open house yesterday complete with cupcakes to mark its 30th anniversary. As part of the celebrations, the museum's summer camp students came along to help cut the cake and sing Happy Birthday. "Life here at Masterworks is not static and there is always something going on and visitors can feel that energy when they are here," said founder and creative director Tom Butterfield. "We'd like to emphasise that people should come and see what we are doing here." What started out as a nomadic collection has grown into a purpose-built museum, which opened in 2008. Curator and director of collections Elise Outerbridge added: "We have fulfilled everything we thought we would be and we know it will be so much more. I just see it getting bigger and bigger." Mr Butterfield said: "We are proud of what we have accomplished in ten years as a museum. We are not just resting on our laurels — still being dynamic and relevant is of utmost importance to us." He added that the museum's summer camp and educational programmes were a testament to Masterworks being first and foremost about art for all. "Due to a benefactor a number of children have been able to access our educational programmes, who may not have been able to because of the cost," said Mr Butterfield. "We want access to be for all. That is why we are open seven days a week so that people who can't get to the museum in the week have the chance to come."
July 14. The Progressive Labour Party has outlined what it plans to implement in the first 100 days of office should they come to power. An attempt to bring down the cost of living; an appointment of a Gang Violence Reduction Co-ordinator; a technology hub in Southside and the formation of a tax reform commission are all on the agenda. Opposition leader David Burt, who was accompanied by PLP candidates Anthony Richardson and Kathy Lynn Simmons, began his speech by talking about crippling house prices in Bermuda and pledged to grant additional powers to the Price Control Commission to look at ways to reduce the cost of living. Education was next on the list — Mr Burt said his party would conduct an "urgent review" of health and safety in all public schools in light of concerns stemming from the One Bermuda Alliance's School Reorganization Report last February. Aside from crumbling school infrastructure, the PLP has said it will also ensure every public school has wi-fi access and it will increase accessibility to Bermuda College by providing funding and childcare for parents to be able to study. Asked about jobs and training, Mr Burt said: "We need to ensure we are doing everything in our power to train Bermudians, so that they can fill the jobs of today and the jobs of tomorrow. In our first 100 days the PLP will increase job training to fill jobs that are currently being held by guest workers," he said. Speaking on gang violence, Mr Burt accused the OBA of "paying lip service" adding that his party would appoint a Gang Violence Reduction Co-ordinator, whose sole focus would be on implementing programmes to reduce gang violence and anti-social behaviour. Mr Burt said: "We will provide the action that the community has been asking for." And despite what he described as a "toxic" political discourse in the run up to the election, Mr Burt said he will unite the island with the creation of the Bermuda First advisory group if elected. "Bermuda works best when we work together and ensure that all stakeholders are engaged in our country's advancement. The PLP will form Bermuda First, an advisory group consisting of local, international and community leaders to develop a long-term economic and social plan for Bermuda. Bermuda needs an economic plan that has broad community support that will assist us in creating balanced, long-term economic growth." Mr Richardson said the PLP would also appoint a director of co-operatives at the Bermuda Economic Development Corporation. "Under the PLP government we will double the guarantee capacity for the BEDC to give more access to capital for entrepreneurs." Mr Richardson said a Tax Reform Commission would be formed to "make Bermuda's tax system fair and increase Bermuda's global competitiveness to stimulate economic activity and create jobs for Bermudians." On the issue of public service unions, Mr Richardson said the party would "conclude negotiations" and bipartisan committee on the issue of immigration would be established. Ms Simmons approached the issue of a technology hub in Southside. She said: "This hub will allow start-ups in the technology field that require little more than a computer and an internet connection to use our regulatory environment, while developing new products and services." Mr Richardson, who declared his position at the BLDC, which manages land on which the hub would be located, added: "It is exciting. The idea of having a business environment that is basically designed for younger people will create energy. At BLDC we have the entry points for internet service in Bermuda so we can get very high internet speed. Bermuda will be pleasantly surprised how quickly a new industry can develop." Ms Simmons also outlined measures to make government more efficient and transparent. She said the PLP would establish three permanent parliamentary oversight committees in order to improve governance.
July 14. Driving tourism, balancing the budget books and boosting capital development were among a raft of plans the One Bermuda Alliance pledged in order to drive the economy forward. This is according to Bob Richards who reiterated the plans set out in the party's platform at a press conference this morning. Mr Richards was joined by OBA candidates Nick Kempe and Andrea Moniz-DeSouza who delivered her short speech in both English and Portuguese. Mr Richards highlighted that the press conference was the third of its kind on the economy as "it is the most important issue for the people of Bermuda." He outlined six areas of activity the party will pursue in 2017 should they remain in power. Capital attraction, he said, is the "lifeblood" of the economy. "So, in the event we are elected on Tuesday, the OBA government will make a concerted effort to attract capital, whether it is for government projects or to support efforts to grow sectors of the economy. The Bermuda Business Development Corporation is one government supported entity that was created to help us sell investors on Bermuda. The aim is to grow the level of economic activity. Why? Because it grows jobs, opens career opportunities and creates earnings that make it possible for the government to provide social services, build roads and educate our children." Referencing the Progressive Labour Party' promise to work with the Price Controls Committee to drive down cost of living, Mr Richards added: "There is a lot I could say about Price Controls and its history of failure wherever it's been used but in terms of Bermuda and its need for capital, Price Controls would be a significant inhibitor." The second area Mr Richards highlighted was driving the restoration of tourism. The revival of tourism, he said, was "arguably the greatest single accomplishment of the OBA." Two pieces of legislation would help to keep the momentum going — the Tourism Investment Act which aims to attract investment to strengthen hotels, restaurants, small business properties and other tourism-related attractions — and the Vacations Rental Act designed to capitalize on Airbnb. Mr Richards assured the public that the OBA will not tax rental income or any passive income. He went on to speak on infrastructure building, saying that there will be a focus on the Causeway. A balanced budget was also key saying that while the OBA had made inroads to balancing the books, it needed time to finish the job. Mr Richards said: "The journey to a balanced budget is not yet finished. The government deficit is still with us and there is also a lot of work to do. The job, in short, is not yet done and the OBA needs voter support to finish it." Tax reform was also on the agenda with Mr Richards saying it "will require more from those who earn more and less from those who earn less." Finally, an issue close to Mr Richards' heart — defending Bermuda against "the forces that threaten to dismantle the way we do business with the rest of the world." He was referencing threats, including accusations that Bermuda is a tax haven, from the likes of European countries, the European Union and the British Parliament. "All it takes is one failure on our part for Bermuda to suffer serious damage to our reputation, our integrity and our ability to conduct business. The stakes for Bermuda could not be greater. The threats are existential, meaning that our very existence as a bustling economy supporting Bermudian life as we know it is endangered. We will fight these unjust attacks". Asked whether the OBA would give any projections on how many jobs it would create in its next term should it be elected, Mr Richards replied: "We won't have any numerical projections. What we are promising now is the continuation of the plan that is working. We know the elements that make the economy tick and we are making sure that we stimulate those elements." Speaking on the economy under the OBA, Ms Moniz-DeSouza said: "As a Bermudian and as a lawyer, I have watched the OBA take a bad situation with the economy in 2012 and make it better and I believe they will continue their good work for you and your families." Mr Kempe highlighted efforts made by the BEDC recently including micro loans and flexible cost structures for small businesses. Mr Kempe, who is chairman of the BEDC, said he disagreed with Opposition Leader David Burt on doubling the loan guarantee of the BEDC for small businesses, saying: "The BEDC has the capacity to give out loans guarantees to support loans and we are not at capacity presently so doubling the capacity might sound like you are going to help small business but it will really have zero support unless you are giving support in other directions."
July 14. The political fighters for Devonshire North West.
Wayne Caines. The Progressive Labour Party's candidate for Devonshire North West, Wayne Caines traces his roots in Happy Valley back to his grandfather's arrival 90 years ago. The lawyer and former CEO of Digicel Bermuda emphasized Constituency 14's diversity, from working-class neighborhoods to more affluent areas in the south. "As the hills undulate, so do the needs, the wants, the aspirations," he told The Royal Gazette. "Born out of struggle", the PLP attracted him as the champion of working men and women, and Mr Caines said he was "always for the underdog". Running as an MP is his chance to give back to the community, he said, calling it part of "a continuum of service". Canvassing the area has ranged from rekindling with old friends to confronting the stark "hurt" endured by families — but the reception in the main has been "exceedingly positive. They're excited to have someone who will take their views, their challenges, on to Parliament." Mr Caines said he was particularly concerned by stories of neglect from people who saw attention paid elsewhere, and were left asking: "Don't we matter?" "I've heard so many people say that they have been frozen out of everything," he said. "They have no voice." Crime and gang violence vie with the jobs, the economy and access to opportunity as area concerns. Many in the area have had no choice but to migrate to "economic exile" in Britain, while mothers have sent their sons away because they are "totally afraid" of the gang culture. On parochial issues, the neighborhood of Cedar Park lacks clean drinking water: "The water is Flint, Michigan brown," Mr Caines said. Many residents cannot afford to purchase water purification, and cannot wash their clothes. Lingering odors from sewerage around Schools Drive and Devon Lane have frustrated residents, he said, without being addressed over the last election cycle. Ultimately, Mr Caines said he hoped to empower the residents in putting the building blocks in place to solve their own problems. "Yes, we must hold our politicians accountable," he said. "But people in these neighborhoods have to be taught how to fish."
Paula Cox. Former premier Paula Cox, a Progressive Labour Party veteran in Devonshire from 1996 to 2012, stands now as the independent contender for Devonshire North West — and vows to bring her experience to bat for its residents. "They want to know that, if we elect you, can we rely on you to deliver, to be available to us?" she said of Constituency 14's voters. Politics is really about service. If elected, my job is to serve you." After spending a lot of time in voters' homes, jobs and opportunity dominate their concerns — and struggling residents feel that the Government is ashamed of them as Bermudians — they feel their interests have not been given priority". Ms Cox said grandparents as well as parents had voiced concerns over education, expecting better for the younger generations. She added that healthcare especially worries seniors, with grandmothers spending their pensions helping family members who lack jobs. The constituency represents "Bermuda in macro", she noted. "In some areas it's the beneficiaries, who have done well. You have another tier, young professionals and the able-bodied working. Then you have a group who are more distressed. They're frustrated. They aren't feeling that Bermuda is doing fairly by them." Instead of "two Bermudas, it's four or five", she said. During her canvassing she has spoken with former prisoners who drew attention to their lack of second chances. Other residents have called upon her experience for legal advice. "Don't be under any misapprehension that in one fell swoop, everything is going to be changed," she said. Ms Cox expressed pride in the good governance legislation passed under her watch as premier. But governments "forget that they serve at the pleasure of the people, and there is a social contract with the people". Ms Cox said she was confident she could bring Constituency 14 "a fair deal" and help entrepreneurs gain access to opportunity. However, she added: "The only poll that counts is the poll on election day. I hope voters will come out. I hope they will support me, and I put my best foot forward."
Glen Smith. A prominent businessman who started out humbly with a horse and carriage on Front Street, Glen Smith is the One Bermuda Alliance MP for Devonshire North West — the area where he grew up playing in the Arboretum with children from "all walks of life. I've worked this constituency since 2012," he said, recalling thanking constituents after the December 17 win. "It's going relatively well," he said of the mood on the doorsteps now. "I've made myself available." The OBA's internal diversity stimulates debate in its ranks, he said, making it a "party that covers everyone". Variety is also a feature of the constituency, which ranges from "mom and pop shops, a good cross section of blue-collar workers, and a cross section of individuals that own businesses". The common theme on voters' minds is "job stability, and growth in the economy". Education is "consistently" prominent, along with seniors' concerns over welfare and the cost of living. "I have a learning difference, which is dyslexia," Mr Smith added. "And 70 per cent of our prisoners, female or male, have a learning difference. That's why the education system is very important." Residents also want safer streets with more CCTV and better lighting. Mr Smith was friends with Jahni Outerbridge of Cedar Park, whose murder at the start of the year underlined the need "to get a lot of these young men back to work, into a programme where they are productive citizens". Other issues in the area ranged from lighting and house painting in Cedar Park, to security cameras for Deepdale to curb drug activity. "This is what the constituents wanted," Mr Smith said, calling himself a "messenger" for the needs of constituents. Other parochial concerns include overgrown trees and the build-up of litter. "Roadworks should come up pretty soon," Mr Smith added, noting that the steep stretch of Parsons Road can get like "an ice rink" when wet. Mr Smith said that, above all, "the overall priority for everybody is the economy, and to make sure it continues going the right way. The good news is the economy is certainly going in the right direction."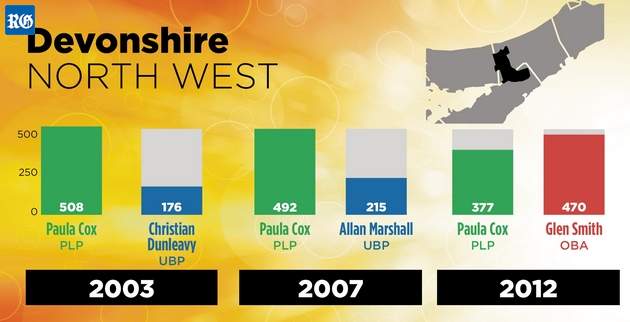 July 14. Discontent with partisan squabbling unites voters in Devonshire North West, where the wild card candidacy of Paula Cox appears welcome to some, but was condemned by others. Less than a week before the General Election, some told The Royal Gazette that their decision would wait until July 18, as challengers to the One Bermuda Alliance's incumbent MP Glen Smith press on with last-minute canvassing. Wayne Caines of the Progressive Labour Party faces an uphill battle, with Ms Cox's independent campaign "guaranteed" to split the vote, a Deepdale resident said. "It's very unpopular with PLP people," the business owner said, noting Ms Cox's posters along the lane. "This is going to hamper the party for sure." But neither party seemed sure of itself, he noted, calling that uncertainty "a good thing. They're scrambling. That gives us an opportunity to see what candidates are going out, regardless of how they feel their chances are. That's where Glen is winning. I'll vote. I'm still undecided, and I say that with a smile, I'll wait until I get there and see the candidates. At the end of the day, I vote business. The OBA has a chance here. People are not resonating with colour; it's about who has been attentive to the neighborhood." In 18 years, he said, "I haven't been impressed by any party". Mr Smith, he said, had played "good cop to the Government's bad cop", with the OBA administration flagging in popularity. Crime was an area issue, but he bemoaned the decline in school day-release programmes that imbued students with work experience and a sense of hope after graduation. Near by, a man refurbishing his home voiced disgust with both parties, saying that "the people always suffer", and none earned his vote. "Get me a job," he said. "People are living paycheque to paycheque. If you have children, it's worse. The island's too small for two parties. They should take the good people and make one party. It doesn't make sense to me." A senior woman in Cedar Park declared herself "PLP all the way", adding: "That's my colour; that's who I'm for." But the party system got another fail: "They need to stop bickering. It's just so terrible, all this finger pointing at one another." The three-way race was "too complicated", she said, preferring two. While Mr Smith had enhanced the lighting in the neighborhood, the woman said he couldn't take credit for installing them: Glenn Blakeney, formerly of the PLP, had taken care of that. The neighborhood's rusty water supply stood as a local problem — enough for her to avoid washing her white clothing. Over on Hesitation Lane, an OBA voter said the economy had slumped to "total shambles" under the PLP. Crime was an area worry, while nationally the economy dominated, but race relations also concerned him. Asked about Bermuda's political terrain, he responded: "Way too much bickering. This island could do without party politics. There are good people in both parties." On Happy Valley Road, another undecided voter called himself "a little jaded", but said Mr Smith had "done a very competent job communicating — he's very personable; he reaches out". "This is my third election. In my youth, I went with family party affiliation. The past two, I went by conscience." Constituency 14 represents "an almost perfect dichotomy of Bermuda's population, and this area is right on the borderline — the proverbial railroad tracks. It's great to have a third option. When there's little faith in either party or the party system, Ms Cox is refreshing. That makes me more inclined to actually vote." Nationally and locally, the prevailing issue was "morale", he said, with much required to "improve and sustain the Bermuda spirit". Asked for her political leaning, a voter on Berry Hill Road replied: "Liberal. Which, on this island, means you don't have a party. There's a super-conservative party that's white, and a black party that claims to be socially liberal, but isn't." She had voted PLP in the party's sweeping 1998 victory, but had grown disenchanted with both parties' performance on healthcare. "Public health — what's happened? It's falling apart quietly, behind the scenes. That started with the PLP and just continued. Take the Health Department's dental service. Once it was the biggest provider of dental care for children. Now it provides the bare minimum of emergency service." Mr Smith, she said, had visited, and had gone to the ministry to bring back answers on healthcare — but while she definitely intended to vote, "I still don't definitely know who. I've had it up to here with party politics," she added. "I wish we could have candidates doing what they wanted, rather than being told by their parties." But spoiling ballots, considering the long struggle behind securing the vote, was "a waste — though it might demonstrate something to the Government". Saying she was "tempted" by Ms Cox's independent candidacy, she said: "Independent is the way we should be going. I think I'll get in touch with the other two before I vote."
July 14. An event taking place this weekend will look to provide some serenity to Bermudians in the current political climate. The brainchild of Bishop Lloyd Duncan, the event will be held at the Greater Heritage Worship Centre on Sunday evening. The Right Reverend Nicholas Dill, Bishop of Bermuda; Bishop Vernon G. Lambe and Dr Stanley James will also be involved. Mr Duncan, who felt motivated a few weeks ago to put together the event, said: "I've never witnessed this level of polarization," he said of the current political climate. "I just thought maybe as a church leader, the best thing I can offer the community is prayer." Mr Duncan said he hoped the event would be a "trade-off" for participants. "If they come in discouraged or down, they would leave uplifted and upbeat," he said of his aspiration. The event, which is open to all, begins at 6.30pm.
July 14. Police have provided details on their role during Tuesday's General Election. In a release issued this afternoon, the Bermuda Police Service said the organisation had a role to play in ensuring that all persons who wish to vote are able to do so. "It is our duty on election day to maintain the peace and good order at all polling stations, as outlined in the Parliamentary Election Act," police said. Officers would also assist with traffic management as required. To this end, police said that a plan to provide "unobstructed access" to the various stations had been established. "Officers will be stationed at every polling station to assist and provide reassurance to candidates and election officers. Police also outlined a number of offences that could be committed under the Parliamentary Election Act 1978. They said they expected the elections to be "peaceful and orderly".
July 14. Stained glass windows honoring those who fell in the First World War have been removed from the Anglican Cathedral to be repaired. The Right Reverend Nicholas Dill, Bishop of Bermuda, said the windows, which date back to the 1920s, have been showing wear and tear in recent years. "The lead in the south-facing windows has become brittle and the windows now shake with the wind," he said. "We had experts take a look, and the recommendation was that it needed to be taken out and shipped to the UK to be re-leaded and brought back, hopefully before November 2018, which is the 100th anniversary of the end of the First World War." He said the repairs were important not just for the church, but for the island as a whole, explaining that the windows belonged to the people of Bermuda and were installed as a memorial for those lost during the First World War. "It's an important window, and we would have hated to have lost it due to bad weather," he said, noting that the project had found some support from the Government, the Corporation of Hamilton, the National Trust and the Royal Bermuda Regiment Charitable Trust. The work is expected to take around eight months, he added, and Plexiglas will be put in place to prevent the wind and rain from coming into the Cathedral until the windows return. The windows have a unique legacy, having been built and designed by Morris Meredith Williams and his wife, Alice Gertrude, who also designed the Scottish National War Memorial in Edinburgh. The window depicts warrior saints of the church, including Joan of Arc and St Martin, along with a British soldier in First World War uniform and a British Naval rating.
July 14. Christmas-style spending came early in Bermuda as the America's Cup boosted May retail sales by close to 10 per cent to $106.7 million. It is the biggest single increase in at least nine years — before the global financial crisis in 2008. The Retail Sales Index for the month showed a 9.8 per cent increase over the same month last year, or 8.4 per cent after inflation is factored in. The figure compared to a 2 per cent fall in the same month last year, while December 2016 logged a 3 per cent increase to $108.9 million. All sectors except motor vehicle sales showed an increase, with the "all other stores" category showing a 15.8 per cent increase in sales receipts. The America's Cup started on May 27 and finished a month later, attracting thousands of visitors to the island. When overseas purchases by residents, which totaled $5 million, are included, the total spend for May was $111.7 million. Marine and boat supplies stores, part of the all other stores category, saw a massive leap in gross receipts for the month — up 64.8 per cent. Receipts for furniture, appliances and electronics went up by 22.6 per cent and other miscellaneous sales rose by 9.4 per cent. Pharmacies reported 6.5 per cent increase in sales revenue. After including inflation, the all other stores category went up 16.4 per cent. The clothing stores category saw a 14.8 per cent increase in sales, largely attributed to sales of America's Cup merchandise. That compared to a fall of 7.5 per cent recorded for the same month in 2016. Receipts from the sale of building materials rose 12 per compared to May last year, the result of bigger demand due to building projects. After adjustment for inflation, the sales volume went up 12.1 per cent. Sales of liquor and food also rose, with liquor sales recording an 8.6 per cent rise, while food sales increased by 7.3 per cent. Those increases were attributed to an extra shopping day over the month and demand from visiting yachts and boats. By volume — after inflation — sales of liquor and food went up 2.6 per cent and 4.2 per cent respectively. Service stations also saw an increase in sales value by 15.2 per cent compared to May 2016. The increase was attributed partly to a 7.9 per increase in the price of fuel. After inflation adjustment, the sales volume in the service station sector rose by 6.8 per cent. Motor vehicle sellers, however, saw a 10.1 per cent decrease in sales receipts, put down to a 10.5 per cent fall in the volume of sales.
July 14. Bastille Day. France and Bermuda. See http://en.wikipedia.org/wiki/Bastille_Day.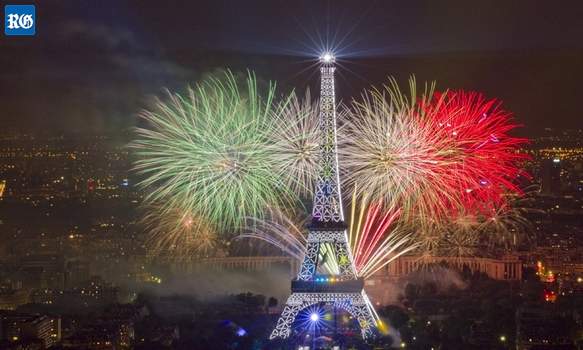 There is quite a sizable French population in Bermuda. See Bermuda's Ties with France. There is also an honorary French Consul and an active local French organization that meets regularly and arranges appropriate functions. L'Alliance Français des Bermudes celebrat

ed Bastille Day at Coco Reef today. Proceeds will go to their student programme, which saw five Bermudians awarded part of full scholarships to immersion programmes in the south of France this year. There was also an al fresco dinner, live French music, raffles and door prizes. Those attending were encouraged to wear white. The event started at 6.30pm with a cash bar and dinner was at 8pm. Tickets cost $85 for members and $95 for non-members.

July 14. The official flagship of the Colombian Navy, the three-masted barque ARC Gloria, will visit Bermuda next week. Gloria is a training ship ordered by the Colombian Government in 1966. She is one of four similar barques built as sail training vessels for Latin American navies — her half-sisters are the Mexican Cuauhtémoc, the Venezuelan Simón Bolívar and the Ecuadoran Guayas. Their design is similar to the 1930 designs of the German firm Blohm & Voss, like Gorch Fock, USCGC Eagle and the NRP Sagres. The ship's name is a reference to the national anthem, Oh Gloria inmarcesible (O Unfading Glory). ARC Gloria will arrive in Hamilton next Wednesday at 8.00am and will receive visitors that day and on Thursday and Friday from 9am to 12.00am and from 2pm to 5pm, and from 9am to noon on Saturday. The ship will depart on 4pm at that same day.

July 13. Republican lawmakers in the United States have called for an investigation into a Bermuda-based firm they accuse of using Russian money to disrupt the fracking industry. However, Wakefield Quin, who represent the company, called the allegations "completely false", adding that the company has no Russian connection whatsoever. "Attorneys, law firms, financial institutions and all other companies based in Bermuda operate under a regulatory and anti-money laundering regime which applies standards which are among the highest in the world," a spokesman said. "Illicit movement of funds falls well below such standards and any informed party would understand that. Not only is there no substance or truth to such allegations in this case, the allegations appear to be intended to damage the reputation of the Bermuda-based individuals and businesses named." According to the Washington Times, House Science, Space and Technology Committee chairman Lamar Smith and energy sub-committee chairman Randy Weber have urged Treasury Secretary Steven Mnuchin to investigate claims that Russia has been funding a "propaganda campaign" against fossil fuels. In a statement, Mr Smith said Russia had been using Bermudian-based shell companies to support US environmental groups targeting hydraulic fracking. "This scheme may violate federal law and certainly distorts the US energy market," he said. "The American people deserve to know the truth and I am confident Secretary Mnuchin will investigate the allegations." The Republicans noted claims that Russian entities may have used Bermuda-based Klein Ltd to fund the Sea Change Foundation in San Francisco, which in turn provided support for anti-fracking groups such as the Sierra Club. "Russian government and complicit parties have executed a political agenda with little or no paper trail," the letter stated. "By incorporating in Bermuda, Klein is not required to disclose its donors' identities or countries of origin." Claims that Klein has been using Russian funds to support anti-fracking organisations arose in 2014 when a report by the US Senate Environment and Public Works Committee raised concerns. The committee's report on Klein — which includes a reference to local law firm Wakefield Quin's — said: "None of this foreign corporation's funding is disclosed in any way. This is clearly a deceitful way to hide the source of millions of dollars that are active in our system, attempting to effect political change." In a statement, Wakefield Quin fiercely denied the allegations, calling the claims "completely false and irresponsible". A spokesman said: "Our firm has represented Klein since its inception, and we can state categorically that at no point did this philanthropic organisation receive or expend funds from Russian sources or Russian-connected sources and Klein has no Russian connection whatsoever." The spokesman also noted that Bermuda and the US had an information exchange framework in place that allows the US Government, regulators and law enforcement agencies to have access concerning financial transactions in Bermuda and by Bermuda entities. "Through this framework, information is available to such proper authorities, enabling them to be satisfied as to the probity of any alleged payments," he added. "Making false allegations about such payments is actionable and Wakefield Quin Limited will take such steps as it deems appropriate to prevent the distribution and dissemination of such falsehoods." Klein Ltd was incorporated in Bermuda in 2011 "exclusively for philanthropic purposes" and a statement to the Registrar of Companies said that none of the earnings would go to private shareholders or individuals and that it did not propose to carry out business on the island.

July 13. Social commitments in the One Bermuda Alliance's election platform were highlighted by Michael Dunkley this morning. The Premier, who was joined by St George's West MP Nandi Outerbridge and Pembroke West Central candidate Nick Kempe at a press conference, outlined programmes "to progress Bermudian life. At the highest level, the OBA mission is to protect, support and progress the lives of Bermudians from one end of the island to the other," Mr Dunkley said. "We are working to build a Bermuda that is all about equal opportunity and fair treatment because that is a foundation of a Bermuda that works for everyone." He counted passing tax exemptions to encourage the hiring of Bermudians, negotiating food price discounts with grocers and expanding financial assistance as some of the OBA's achievements." The overriding priority was to get the economy working again because it certainly had potential to help more people more quickly than anything else that we can do. But we know there are still many Bermudians struggling — many Bermudians have not yet been touched by the recovery and it is our mission with this election platform to finish the job. One of our most exciting programmes is this Jump Start Savings plan, setting up a savings account for every newborn Bermudian. This would be seeded with $2,500 dollars and invested to grow over time. The money would be available on their 18th birthday for continuing education, starting a business, making a down payment or for any venture that helps pursue their dreams." He also reiterated that it is time to "take the politics out of education" and that the OBA believes an education authority could be a successful approach. This would involve broad consultation with all stakeholders, he said. Mr Dunkley also reiterated plans to tie increases in social insurance benefits to the cost of living, "so we can stop our seniors losing grounds. And licence renewals would be pushed back five years to 70, while caregivers would also receive more support through a caregiver resource centre. Helping those who help our seniors is going to be good for a lot of people and good for our community," he said. He also pointed out that "road accidents and tragic deaths persist year in and year out at levels way too high" and that can only be limited through "stricter law enforcement and more community involvement". Mr Dunkley said the OBA would "take steps to reduce alcohol and drug related crashes by providing police with roadside sobriety testing devices. We would also install speed cameras and red light cameras." Ms Outerbridge, meanwhile, highlighted the success of the Cashback programme, saying: "Since its inception in 2014, Cashback has distributed more than $650,000 to communities across the island, and another $350,000 is ready for distribution. That is more than $1 million of seized criminal assets going back into communities to build a better Bermuda." She also said the OBA would commit $2 million to support the Salvation Army's transformation of the Bishop-Spencer building into an emergency and traditional housing facility. And a Let's Fix It App would enable people to alert Public Works about problems such as illegal dumping and roadside growth, she said. "To eliminate unfairness in employee compensation, specifically unfairness as it relates to companies that offer housing benefits to their international employees but not to their Bermudian staff, the OBA would introduce an employer-based home loan that incentivises companies to offer interest free loans to their Bermudian staff for the purchase of a first home." And Mr Kempe said the OBA is working on "employer incentives so that apprenticeship programmes are not an economic burden on the employers. "They are also looking to expand the dual enrolment programme at Bermuda College to include technical education and the City and Guilds curriculum will start in the Middle School system in the autumn. This is the same certificate standard we require through workforce development and the immigration board when we are vetting foreign tradesmen coming in," Mr Kempe said.
July 13. Seniors, schools, opportunities and neighborhood upkeep are among the issues facing the St David's community, according to the incumbent MP and the woman looking to unseat her. Since 2007, Constituency 3 has been represented by the Progressive Labour Party's Lovitta Foggo after she defeated Suzann Roberts-Holshouser by 90 votes. In 2012, she secured a second term defeating challenger Gaylenne Cannonier 511-384. An educator, Ms Foggo taught at institutions including St George's Secondary, Whitney Institute, and CedarBridge Academy. She was a biology teacher at The Berkeley Institute when she was first elected as a Member of Parliament. This year, she will be challenged by One Bermuda Alliance candidate Andrea Moniz-DeSouza. Ms Moniz-DeSouza was among the final four candidates unveiled by the party at a press conference on June 30. The daughter of blue collar immigrant parents, Ms Moniz-DeSouza received much of her education in Bermuda from the public school system. She studied law abroad before returning to the island to practice as a member of the Bermuda Bar. Currently, she is the Honorary Consul of Portugal, as well as an executive committee member with the AG Show. According to Ms Foggo, the issues central to her constituents largely depend on their age. For younger families, Ms Foggo said education is the number one issue. She said she has worked very closely with the schools in the area, and promised along with her party "to ensure that we provide our children with the 21st-century education that they are most deserving of." Families with older members, she said, are most concerned with healthcare. Ms Foggo said that constituents are worried about the inability of pensions to cover necessities, including medical matters. "They find that they are having to make a choice between 'Do I buy these pills?', 'Do I get these types of groceries?'," she said. "'What is it I can afford to let leave by the wayside, for now, so that I can make sure that I manage?'" Ms Foggo said there had been an "outcry" over management of the topography and road works in Constituency 3. "People definitely feel that has been very much neglected," she said. Ms Moniz-DeSouza echoed the concerns heard by Ms Foggo from constituents over community upkeep. The main concern of constituents, she said, related to maintenance of public areas — including tree trimming, lighting, and access to public transit — which they feel have been disregarded. "People generally feel as if they are ignored by their current representative," Ms Moniz-DeSouza said. If elected, she said her prioritizes over the next five years would include providing assistance to seniors and vulnerable members of the community, addressing "much needed" facilities improvements for residents at Gulfstream, and investigating what can be done to increase adult education, job training and employment opportunities for area residents. "This is particularly important as it will help residents of Gulfstream transition into non-emergency housing," she said. Ms Moniz-DeSouza said that the biggest challenge she would face in making her priorities realities would be getting all relevant government resources to "co-operate and co-ordinate". Residents, she said, had been critical of the job done by their elected PLP representative. "According to the constituents I have spoken to, Ms Foggo has underrepresented her constituency and has not actively addressed their concerns," she said. "Many residents feel as if the only time they see her is just before an election." Ms Foggo said she prided herself on being an MP who is responsive to the voices and cries of her residents. "I have tried at every step of the way to definitely act on those issues they felt needed to be tended to," she said. Pointing to concerns over the possible closure of St David's Primary last year, Ms Foggo said she was there with the constituents to ensure that Government heard the position of community. "Many of my constituents have said — even on both sides of the fence — that they are very grateful to the fact that I am a very visible MP, that I come out to hear their concerns, and that I have, as best I can, responded to the requests that have been given to me." According to Ms Moniz-DeSouza, a lifetime of community service has provided her with the tools to represent the people of St David's "actively and faithfully. I don't shy away from difficult tasks and pride myself on the ability to get things done. I'm not comfortable being passively involved in something — if I take on a task, I see it through until the job is done. After meeting with the residents of St David's and hearing their concerns, I'm more determined than ever to get to work." Ms Foggo pointed to her record working with the community as her best qualification for re-election. "I have been there every step of the way with them, for them. I have never seen myself as a separate entity — I have seen myself as a fellow community member and I understand that the job gets done best when we're working together as a team."
July 13. Marc Bean believes former premier Ewart Brown has "complete power and control" over the Progressive Labour Party. Mr Bean, Leader of the Opposition from 2012 until last November, spoke out after declaring his support for former premier Paula Cox's bid as an independent candidate in Devonshire North West at Tuesday's General Election. The former Warwick MP also claimed that the party did not appear to accept his principle of governing with "clean hands" and "pure hearts". Ms Cox, whose maverick run in Constituency 14 is widely believed to damage Wayne Caines's hopes of reclaiming the seat for the PLP, told the media that she shared Mr Bean's vision for honesty amid a wider political backdrop of "lies and deception". Mr Bean stepped down eight months after going on medical leave; he said that attempts to depose him were a significant factor behind his illness. Asked yesterday whether the PLP has faced a philosophical split over the legacy of Dr Brown, Mr Bean, who remains a member of the party, told The Royal Gazette: "There's no longer a tussle within the PLP. You must know that Dr Brown exercises complete power and control over the PLP. But I have to give him full credit; you can hate the game, but don't hate the player. I can't hate the player in this sense. But he has managed to exercise a power that exceeds that of the PLP. I have seen that power extend across many segments of society. I have to give him credit. While everyone else was sleeping, he was not. Is that for the benefit of the people of this country? Only time will tell." During his spell as leader, Mr Bean had decried a "politics of plunder" within both the PLP and the One Bermuda Alliance, claiming that a group within his own party had used the political process to enhance their personal positions. At the time he was heavily criticised by PLP MPs, and he was eventually replaced as leader by David Burt. In recent weeks, Mr Burt's role has come under scrutiny from both Ms Cox and former PLP Cabinet minister Phil Perinchief. After her attempt to stand in Constituency 14 was rejected by the PLP last month — despite her being endorsed by the branch — Ms Cox sent a scathing e-mail to Mr Burt, saying senior party members had acted as if they had a "back room agenda" to tarnish her reputation. Last week, Mr Perinchief said he had heard suggestions that Mr Burt had faced pressures from outside his Parliamentary group into pushing for a General Election before the PLP was ready for one. Yesterday, Mr Bean said of his call for clean politics: "I took the position as leader that clean hands and pure hearts means standing on principle. That didn't seem accepted within the PLP, or accepted within the OBA either. I'm not sure how the desire to govern on principle is something that could be ridiculed so easily. "I was interested in seeing more policy discussions, policy initiatives, from both parties. It's disappointing, to say the least." He described the OBA's plan for a "jump-start savings account", in which every newborn Bermudian child would receive an investment account seeded with $2,500, as "horrendous. A political party seeking to pander to the lowest common denominator. You would attack the PLP if they put out such a frivolous policy. What I would like to see is the recognition of the truth of this country. Not just the glitter of the America's Cup and the manufactured confidence, but the reality that the people of this country face. The way to do it is to have the strategic policy of lowering the Government's spending and, as a result, lowering tax rates and reducing the amount of regulation. The real challenge we face in this country is the economy. The culture and social make-up is merely a reflection of the economic conditions we face. I have yet to hear a growth policy expressed by either party. The approach that removes this idea that there are two Bermudas. We need more growth. Reducing regulation is to remove the oligarchic environment in this country that allows those with access to power first rights to everything — as opposed to those with the knowledge to do for themselves." A PLP party spokesman said last night: "As Election Day comes near, there will be no shortage of innuendo, absurdity and just plain crazy talk. The PLP will remain focused on taking our message to the voters. We believe the voters are smart enough to cut through the nonsense and cast their ballot based on reality. That reality is that the PLP is the only party focused on building a better Bermuda for working families, the only party that will stop Michael Fahy's Pathways to Status, and the only party that will put Bermudians first." When asked for his response to Mr Bean's remarks, Dr Brown declined to comment.
July 13. Bermuda Industrial Union has confirmed they are "100 per cent in support of the Progressive Labour Party" ahead of next Tuesday's General Election. Claiming the OBA has again ignored labour, the Union believes that over the last five years Government shown "they have no respect for Bermudian workers." "We all remember Minister Bob Richards's letter of January 2015 to the Bermuda Trade Union Congress when he arrogantly dared to give the labour unions an ultimatum regarding furlough days," said a BIU statement. "Although the unions had tried to assist the government in trying to cut expenses, the unions' proposal was rejected. The OBA government wants to stand on their record and it is a record of broken promises at the expense of the Bermudian people. They brag about paying for a $77 million boat race while hotel workers in several hotels across Bermuda were on layoff including our members at the host hotel for Americas Cup, the Hamilton Princess and Beach Club. Now, according to the latest survey, it has been proven that it was not money well spent; it would have been better spent on improving our children's schools. We look at the hundreds of thousands of dollars spent on frivolous lawsuits with taxpayers' money that could have been used to upgrade our seniors' facilities rather than cutting their grants year after year. The OBA government totally ignored a survey that said 75 per cent of Bermudians were not in favour of giving away our airport and land for 35 years. The OBA government did not care as they were so adamant about getting the Airport Deal Bill passed that they crept into the House of Assembly in the wee hours of the morning, hiding from the very people they now want to vote for them. It did not matter to them that defenseless seniors and others were pepper-sprayed so they could get what they wanted. We could list the many broken promises from the OBA's 2012 platform, but social media and the PLP have pointed that out to the public on numerous occasions over the last months and weeks. The Bermuda Industrial Union is urging the voting population to get out and vote on July 18 but most importantly vote PLP."
July 13. A man has died after being pulled from the waters at Horseshoe Bay this afternoon. According to police, emergency crews were called to the beach for a report of an unconscious man at around 2.15pm. "Initial information suggests that the man involved, believed to be a 69-year-old American visitor, was unconscious when he was brought to shore by members of the public," police said. CPR was performed at the beach, and continued during transport to hospital, police said. The man was later pronounced dead. Foul play is not suspected. "No further information regarding the deceased will be provided at this time, until his next of kin have been notified," police said.
July 12. The One Bermuda Alliance has said it will continue to work to get Bermudians employed in the tourism industry. In a press conference this morning, Patricia Gordon-Pamplin, Minister of Home Affairs, noted the boosts in visitor arrivals, air lift and new hotel development as evidence of the OBA's hard work with the Bermuda Tourism Authority. And she said the rise in visitors under the age of 45, saying it was a sign of good things to come. She said the decline of the industry had led to fewer jobs and opportunities for Bermudians, while damaging the island's collective confidence. "The OBA thought that it was vital to pull out all the stops to bring new life to all those elements, because they are essential to the character, spirit and well-being of Bermuda," she said. "Four years on, we have made vital strides for Bermuda tourism. The numbers support the progress. You don't have to be an industry analyst to know a huge, positive change has taken place that is moving Bermuda tourism, and Bermuda itself, the right direction." She said that the boost in the industry created new opportunities for Bermudians and their families to earn a living and build a career. Questioned about what the Ministry of Home Affairs is doing to support that effort, she said: "We have implemented a programme through which before someone can apply for a work permit, they first have to go to the Department of Workforce Development to ensure that there is not a suitably qualified Bermudian for that position. That is something that we have pushed, something about which I am particularly passionate because I believe that we have perhaps had a thought process that defers to foreigners first, and that is unfortunate. As a country, as Bermudians, I think we need to look for opportunities and make sure that people are aware how to access the opportunities that are available." Asked about a recently reported decline in the number of Bermudians in the hotel industry and simultaneous increase in guest workers in the field, she said that the OBA had placed guarantees in hotel contracts requiring the hiring of Bermudian staff. "The contract with [The Loren] was that 50 per cent staff must be Bermudian on an ongoing basis," she said. "In addition to that, what I have requested of this organisation is that internships are made available for positions that they deem to be unattainable at the moment for the class of service they want to offer. I have asked for internships so when the existing permits expire, there will be no need to renew them." She also confirmed that similar employment requirements are also in place for both the Caroline Bay project on Morgan's Point and the St Regis hotel development in St George's. Ms Gordon-Pamplin was joined at the conference by Suzann Roberts-Holshouser, the OBA representative for St George's South, and Ray Charlton, the OBA candidate for Sandys North. Mrs Holshouser said that St George's had seen a major boost since 2012, saying that while the Corporation of St George's had done an excellent job of maintaining the town, it remained largely empty of tourists. "What was missing was hope. What was missing was a cruise ship. What was missing was tenders to bring people to our beautiful, vibrant town," she said. Now she said the town was bustling with tours, led by Bermudians, and the construction of a new hotel would mean new jobs for residents of the east end. Meanwhile, Mr Charlton said much had been done in the west end, adding that coverage of the island from both the America's Cup and The Today Show will help continue the rise in tourism. "We have and OBA team who is ready and willing to work for everyone in Bermuda with a vision of restoring and revitalizing tourism," he said.
July 12. Opposition Leader David Burt has remained tight-lipped over documents that provide details of a planned trip he was going to take with Zane DeSilva, Mark Pettingill and Shawn Crockwell to New York the day after Mr Crockwell was found dead. Documents purporting to show confirmation of the quartet's booking at the Four Seasons Hotel on June 11 this year have been widely spread online and on social media. Asked on Tuesday afternoon why the four had booked into the same hotel on the same day, the Leader of the Opposition told The Royal Gazette: "Here's the only thing I will state — people should be concerned, people should be very concerned, if items that are in police custody are given to the members of political campaigns." This newspaper asked Mr Burt a series of questions about the purpose of the trip and whether he had any business arrangements with the other three politicians, involving offshore entities. He responded: "To address the questions about my business dealings and associates, I believe they can all be answered by a quick look at my [parliamentary] financial interests filings. This form was updated just last year and, as I attested when I signed it, it represents my financial interests in their entirety. There has been no change to the interests listed here." He provided The Royal Gazette with a copy of his entry on the Register of Members' Interests, dated January 13, 2016. Copies of e-mails being shared around the island via WhatsApp, Facebook and other forums include one that appears to show that the Opposition leader was due to stay at the Four Seasons on June 11. The e-mail, addressed to independent MP Mr Crockwell, appears to be confirmation from the hotel of room bookings for four people: Mr Crockwell, Mr Burt, PLP MP Mr DeSilva and independent MP Mr Pettingill. It lists "Mr Edward David Burt" as having a room reserved for one night, arriving on June 11, and the other three men as arriving the same day but being booked in for a two-night stay, until June 13. An excerpt from another e-mail has also been shared on social media. It appears to have been sent from Mr DeSilva to Mr Crockwell and Mr Pettingill on June 4, with the subject: "FW: Itinerary for Zane DeSilva, Sunday, 11 June 2017." It said: "Guys, you OK with this or we stay and DB comes back?" The trip to New York would have taken place two days after a motion of no confidence in the Government, brought by Mr Burt, was set to take place in Parliament. Law firm partners Mr Crockwell and Mr Pettingill, both former One Bermuda Alliance Cabinet ministers who separately quit the party, were likely to be key to the outcome of the vote. Mr Crockwell had stated he would vote in favour of Mr Burt's motion, while Mr Pettingill had not revealed how he would vote. The motion was pre-empted by Michael Dunkley, the Premier, who called a General Election before it could take place. Mr Crockwell was found in an unresponsive state at his Hamilton Parish home on June 10, before being declared dead. Police said there were no suspicious circumstances and his family later revealed he left a note saying his death was for health reasons. The Royal Gazette asked Mr Pettingill and Mr DeSilva for comment but both declined. The Bermuda Police Service responded to inquiries about the origin of the online posts by saying that "there is no evidence to suggest that they are from Mr Crockwell's phone at this time". A spokesman said: "The Bermuda Police Service is aware of the images that are circulating on social media that are speculated to be pictures of messages on a phone owned by the late Shawn Crockwell MP. These images, which appear to be pictures of pictures, cannot be verified at this time. The origin of the images is currently being looked into by the BPS, but there is no evidence to suggest that they are actually from Mr Crockwell's phone at this time. The public are encouraged to contact the Bermuda Police Service on 295-0011 or the independent and confidential Crime Stoppers hotline 800-8477 with any information they may have regarding this matter." When contacted by The Royal Gazette, the OBA resisted any suggestion from Mr Burt that it played a role in the dissemination of content that has made the rounds. "This is clearly a matter for Opposition leader Burt and his colleagues to answer," party chairwoman Lynne Woolridge said. "Our team is focused on talking with voters on the doorstep about our mission to move Bermuda forward together."
July 12. Progressive Labour Party members touched upon a number of previously unveiled platform pledges at a press conference on Wednesday afternoon. Topics including the development of a tech hub, education and seniors were discussed as part of the party's promise to create more opportunities for all Bermudians. Kim Wilson reiterated the PLP's promise of a Bermuda First advisory group, consisting of local and international business and community leaders. "Bermuda needs to draw on our intellectual capital and use our stakeholders to help us to facilitate this particular plan," the Sandys South Central MP said. "We can no longer sit back and rely on international business and tourism as our only sources of economic activity and growth in Bermuda." Under a PLP government, an economic diversification unit would be created, Ms Wilson said. The establishment of a technology hub at Southside, she said, would allow and encourage start-up firms to come to Bermuda. Funding would also be increased for jobs training and retraining, she said. Ms Wilson said job opportunities would help prioritize employment of qualified locals. "As a nation, we cannot expect to thrive when we continue to have an unequal system that incentivises employers from hiring foreigners over local Bermudians," she said. She also reiterated the party's pledge to create a Tax Reform Commission. To encourage entrepreneurship, Ms Wilson said that the party would double the lending capacity of the Bermuda Economic Development Corporation. "These are the ones that have the ideas and the vision and the drive to create job opportunities and new industries on our island, which upon being successful, will also employ more Bermudians. We'll assist entrepreneurs to turn their passions into profits. The expansion of foreign capital for first-time business owners would also be provided." Walter Roban said that opportunities provided to islanders through the education system had failed under the One Bermuda Alliance. To remedy the situation, he repeated PLP promises including the installation of wi-fi in all schools, the eventual phasing out of middle schools and introduction of signature schools, and increased accessibility to Bermuda College through financial support for in-need students. "Finances and families should not be a barrier to tertiary education," the Pembroke East MP said. Jamahl Simmons said the lack of available opportunities extend to families and seniors, as well as students. He pointed to a lack of pension increases, a lack of opportunities pushing youth to gangs, and fewer opportunities for affordable housing. "These are trends that must be reversed immediately," the Sandys South MP said. "The PLP is the party of all Bermudians, and we will ensure that everyone will have the opportunities they deserve for a better life."
July 12. A handful of voters have the potential to turn the tide in Warwick North Central, with opinions divided in advance of the looming election. This year, the constituency will be the home of a new MP. With incumbent Wayne Scott not running, both Sheila Gomez and David Burch are left vying for a spot in the House of Assembly. A political veteran, Mr Burch spent years in the Cabinet and the Senate for the Progressive Labour Party and served as the public safety minister. Meanwhile, Ms Gomez, a former tennis player and coach, is a political newcomer and participating in her first election as a candidate. In 2007, the PLP claimed this constituency with Elvin James beating Mr Scott — then with the United Bermuda Party — by 117 votes. However, the constituency's boundaries changed in 2010, absorbing voters from Warwick West and losing others to Warwick North East. Two years later, the seat was won by Mr Scott, representing the One Bermuda Alliance, who edged out Mr Burch by just ten votes. At that election, Roderick Simons, formerly of the UBP, had thrown his hat into the ring as an independent. Mr Scott tallied 436 votes, Mr Burch claimed 426 votes and Mr Simons 22 votes. The opinions of area residents are varied, with PLP and OBA signs posted feet away from each other in some areas. A Farmer's Lane resident said that for him the economy is the core issue. "I think the America's Cup did quite a bit to make some headway," he said. "I mean, there has been a lot of rhetoric about it and how much it cost, but it was an investment. I agree that education and the cost of living are important. They are really, really important, but at the same time we can't do much without spending money and to spend that money we need to have money. Otherwise we just go further into debt." He said crime was not a major issue in the constituency, adding that he thought the OBA had done a "fairly good job" given the island's economic issues. Several residents expressed serious concerns about unemployment. One woman, who described herself as a lifelong Warwick resident, said: "We need to find more work for the locals. I see them on the walls and they say 'there's no money, no jobs'. I guess they aren't trying to hire anyone, but I think that's a big issue." Damien, 33, agreed, saying: "Right now, it's jobs. People need jobs. Everybody's looking around for jobs." He said that the OBA have built momentum, but both parties have their own strengths and weaknesses. "If it's PLP, I want them to come to the forefront and try to, in a sense, do what the OBA's done in the marketing world and also focus on the people. If the OBA stays in, then I want them doing what they're doing, continue to try to operate the island, but they need to focus on the community part as well. So, both have their ups and downs." However, a 27-year-old from the St Mary's Road area said she did not trust the OBA to do what is right for Bermudians. "They made a lot of promises," she said. "They made a lot of promises about jobs. Two thousand jobs, but where are they? There are still lots of people who are unemployed." She said the island's schools remain a serious concern for her, saying students need to have a safe environment to learn. "Young people need to get a good education if they are going to make a name for themselves here or anywhere else, and the condition of the schools is just terrible. I don't want to go in them. Not without a gas mask. How they think that can be acceptable for our children, I will never know." Ron Lovell also voiced concerns about education, saying: "Everybody's fighting a losing battle for school students. When I was coming along, schoolteachers were dedicated in making sure that you learnt, so in other words it was impossible for you not to have any knowledge once you left school." He added that while the job market remains challenging, it is not something that can easily be turned around by any government. "People say a lot of stuff and promise a lot of things but they don't always deliver," he said. "I would just like to see whoever gets in, treat the country right. Like, you have this gang violence: they've got to try to stop that somehow." Meanwhile a Tamarind Vale resident gave the OBA a mixed review, adding that she was concerned about a lack of progress on some issues. She expressed concerns about the lack of leadership on the issue of same-sex marriage and cannabis by the Government, along with slower-than-hoped movement in tourism. "A lot was promised, but we are still waiting for casinos and the hotels are not ready yet. They are coming, but the hotels we have are not filled. The America's Cup did well, but I remember talk about them bringing in a cruise ship just to house visitors, and that didn't happen, so I'm curious about what the figures are going to be when they come out." She said she supported the decision to host the America's Cup, expressing hope that the event would prove profitable for the island. Meanwhile, a Tribe Road man said that he would be supporting the PLP, describing himself as a longtime supporter of the party. "The PLP did a lot for the community, the Bermuda community," he said. "They helped seniors, they gave students free education at Bermuda College, and the OBA hasn't done anything for Bermudians. Other than bring down a boat race. They don't care about Bermudians. We need to get them out." Ethan, 19, said "There's so much debt and there's not really much of a plan to try and change that. I can see they're attempting to do stuff with the America's Cup and all types of stuff, but there's not really any lasting impact. And I'm not saying that there's a definite solution, but it seems like they're putting their eggs in a short-term basket." He added: "I just hope that Bermudians will become more aware of the political climate and be more independent when they think about things."
July 12. The future of middle schools — introduced two decades ago under the United Bermuda Party — is a topic that continues to divide opinion. The Progressive Labour Party has pledged to phase them out, saying it would introduce signature schools at the secondary level focusing on "individual learning styles and interests". Meanwhile, the One Bermuda Alliance's election platform avoids the issue of middle schools altogether. The Hopkins Report, produced in 2007 under the PLP, found that there was "no doubt" that the move to middle schools was "a mistake" for numerous reasons including lack of continuity. However, the review team concluded that a structural response could also "cause more confusion and instability" and therefore stopped short of making a formal recommendation. It said such a move would not address what it called "the real issue — the low quality of teaching and learning". Shadow education minister Diallo Rabain has argued the PLP met that goal in its last term in power. One Hopkins recommendation that has been met was the aligning of the curriculum, through the implementation of the Cambridge Curriculum in 2010. In 2016, St George's Prep and St David's Primary School recorded the island's best average Cambridge grade over the previous four years. St George's Preparatory School principal Mary Lodge said that a fundamental reason for her students' success was an emphasis on reading while she also cited the benefits, as an aided school, of having the autonomy to hire its own teaching staff. This was a potential benefit identified in the Hopkins Report, which said: "Schools have neither substantially delegated budgets nor much real autonomy. The governors of aided schools have greater freedoms than in other schools, for example — to identify the teachers they wish to appoint." While Bermuda has struggled to keep up with international standards with Cambridge, there is good reason, according to Ms Lodge who spoke to The Royal Gazette on the issue last year. The relatively low Cambridge Primary Checkpoint results in English, Maths and Science in the public schools did not take into consideration the socio-economic factors that can affect performance, she said. "Bermuda is the only country or school district where everybody sits the checkpoint exam," she told us at the time. "The reason this is important is that the other schools that are sitting this exam are international schools, charter schools, schools of diplomats' children — therefore all standardized tests show a bias towards socio-economic standards." When approached this week for comment, Ms Lodge was keen that the positive elements in the public education system be highlighted. She said: "Our primary school averages for English and Science meet international standards. The middle school reform is taking hold and students are taking O Levels early, in some cases. The dual enrolment with senior schools is the most exciting advance in a generation. Build on what is working. Stop the public dialogue that makes it sound like everything in public education is a failure. We have much to applaud."
July 12. School infrastructures have crumbled, ministers have repeatedly been chopped and changed, and students' ever-evolving technological needs, according to many, have been neglected. The past decade has not been particularly kind to Bermuda's public education system, no matter whether the Progressive Labour Party or the One Bermuda Alliance has been in power. A growing feeling has emerged that education must become a top priority for whoever wins next week's General Election — or even taken out of the hands of politicians altogether. The OBA has pledged to explore the concept of an education authority to "remove the politics and provide consistent professional and accountable leadership to our public education system", while the PLP pledges to "minimise political interference, by empowering educational professionals". Such an idea finds favour with Danielle Riviere, a former member of the School Re-organization Committee, and the PTA president at West Pembroke School, who believes that fat needs to be cut on a ministry level. "With every report that comes out, it has been said that we have a top-heavy ministry that is relatively ineffective," Ms Riviere told The Royal Gazette. She suggested an education authority could produce results like many say the Bermuda Tourism Authority has done. Ms Riviere said: "I am all for an authority because if that comes into place what needs to happen at a ministry level will hopefully take place. If leadership can change, then hopefully the dissemination and the ability to listen to those who are delivering the services will change. But it is also important that the right people are doing the right job. Look at the BTA — when they transferred from the ministry they fired everyone and everyone had to reapply and be placed in a position that was adequate for what their capabilities are." Last year, the spotlight was turned on the crumbling infrastructure across Bermuda's 18 primary schools with the publication of the damning School Re-organization Report commissioned by Wayne Scott, the minister at the time. Both parties now say a priority is to deal with infrastructure. The lack of modern technology in public schools was also highlighted in the report, including the basics such as wi-fi. Both the OBA and PLP have pledged to ensure wi-fi is available across all public schools while Steam learning has been listed as priority areas. Ms Riviere said she agrees with the implementation of Steam-based learning but hopes that resources are properly considered. "There is a huge benefit of having Steam within our schools but that means having it properly resourced because you can't introduce another programme and hand it to the teachers who are already stretched," she said. The frequent changing of ministers has been a constant theme under both parties. The PLP saw three in its last term: Randy Horton (2006), Elvin James (2008), and Dame Jennifer Smith (2010), while the OBA racked up four during its term — Nalton Brangman (2012); Grant Gibbons (2013); Wayne Scott (2015) and Cole Simons (2017). The role of the education commissioner has also been fraught with difficulties. The PLP hired Wendy McDonnell in 2011 to "lead the transformation of the Bermuda public school system" and she retired in 2013. Education expert Paul Wagstaff turned down the position last February after a lengthy open vacancy. On the appointment of Mr Scott in January 2015, Michael Dunkley said an education commissioner would be hired "imminently". However, the commissioner's seat remained empty with Bermudian Freddie Evans sitting as acting commissioner up until last March when he was finally handed the reins. The previous commissioner, Edmond Heatley, had a short tenure lasting just seven months after his resignation in April 2014. Dissent from teachers has been clearly evident, with a row over contract negotiations culminating in a march on Cabinet from 600 Bermuda Union of Teachers members in May. Last month, the BUT released its "2017 Education Remit" in absence, it said, of a solid platform by either party. It reads: "We believe that the delivery and the management of education is of utmost importance and needs to be managed with meticulous attention to detail." Going forward, those in the community — education stakeholders — have been enlisted to help find a way forward under the guidance of education czar Jeremiah Newell who has turned around failing schools in the United States. The PLP has said it was on board with reviewing and implementing the recommendations of the initiative.
July 12. Paula Cox has officially launched her campaign as an independent candidate for Devonshire North West, at a press conference introduced by former Opposition leader Marc Bean. The pair — both former Progressive Labour Party leaders — are united in their wish for "clean hands" and a "pure heart", Ms Cox told the media. Ms Cox, the premier from 2010 to 2012 and a prominent PLP figure since the 1990s, made headlines last month when she quit to run as an independent, after party leaders chose Wayne Caines to run in Constituency 14 ahead of her. The OBA candidate for Devonshire North West is Glen Smith, who surprisingly defeated Ms Cox at the 2012 General Election. Emphasizing her commitment to working with the constituents, Ms Cox unveiled a "covenant with the people" that extolled her political background as "the embodiment of integrity, experience, knowledge, honesty, stability and commitment. I'm sure there are many that wonder why I have chosen the path of an independent. I'm sure there are many that wonder why I want to re-enter a political landscape that has become so toxic and polarized. But there are too few who are willing to stand up for principle and fight the injustices that continue to plague Bermuda, even now in 2017. I would like to see more women in politics — often women avoid the up and down, the adversarial climate." Sitting next to her was area voter Naomi Daniel, who said she was appearing "on behalf of the hundreds of supporters who see you as our best representative". Acknowledging the legislation that she steered through Parliament towards the end of her tenure as Premier, Ms Cox said: "We've seen the two pieces of good governance legislation and the Office of Project Management and Procurement — also, you will note not a whisper came out of the Commission of Inquiry to indicate that at any time I acted in any questionable manner. So when former PLP leader Marc Bean speaks of the importance of clean hands and a pure heart, I agree. Clean hands, a pure heart, a sharp mind and clear vision. I believe I represent that, and that is what the residents of Constituency 14 can expect from me; those who vote for me and even those who choose not to. If elected, I will serve all. I've personally had to endure an unrelenting barrage of lies and deception all with the view of misleading the voting public and getting them to question my integrity. This petty politics must give way to a grand mission of hope and inclusion, where all our children can discover their destiny and realize their calling to greatness. Petty politics has to go. We can rise." Asked by The Royal Gazette if she was concerned at the possibility of splitting the vote for the PLP, from which she resigned last month after a rift over the party's candidate selection, Ms Cox said: "What the people will decide is who is best qualified to represent their interests. If they do the analysis and look at the experience and track record, I think they will come inevitably to the conclusion that voting for Paula will be the best choice for them, in terms of having an advocate on the floor of the House." Polls under the PLP and by Ms Cox's campaign suggested that she would win the seat, she added. "What came through clearly was that people saw the OBA representative as missing in action," she said. Ms Cox also said that she wished the PLP well in the campaign — and, when asked if she would consider rejoining, she said: "Let's not pre-empt the process. Right now, let's get through this election." Mr Bean described Ms Cox as chastened by her defeat in 2012, telling this newspaper: "Sister Paula is a person that, after she lost the election, actually redoubled her efforts to commit to Constituency 14. Unlike many others who come and go in politics for their own narrow, selfish interests, she showed penance almost, and sought forgiveness." He vouched for her adherence to the PLP, attending "just about every meeting" and supporting "the constitutional integrity of our party". Mr Caines, he added, was "a fine gentleman" whom he would support fully — had he received the backing of the party's branch. Mr Bean condemned the island's level of political discourse, and criticised the media as falling short in bolstering the debate. "As a leader, my job is not to follow but to stand on principle — not this 'let's fix and deal with the problems later'," he said. Expressing hope for either Ms Cox or Mr Caines to win next week, Mr Bean added: "Paula Cox has been an upholder of our constitution. She has not done anything wrong, but sought to uphold the constitution. I was the victim of the same environment, where expediency trumps principle. It was not to the detriment of me but it's really to the detriment of our children, born and unborn."
July 12. A new healthcare service aims to tackle dementia in Bermuda. Bermuda Alzheimer's and Memory Services offers cognitive screening, in-home nursing and assessment services and education for patients and their families. Founders Jo-Ann Cousins-Simpson and Maxine Simmons are also planning to open a specialized nursing home in the next year for patients who can no longer live at home. "There is a need for it," Dr Cousins-Simpson told The Royal Gazette. "It's a tall order but we are going to be doing it." According to the GP, there are about 2,000 people on the island with dementia. But estimates for Britain and the United States suggest only 40 per cent of people with the disease have had it diagnosed, and Dr Cousins-Simpson believes the same applies in Bermuda. "So it is a lot more," she said, adding that in the past people often avoided going to their doctors because they believed nothing could be done. But new research has shown dementia can be delayed and reversed if caught early, she said. There have been repeated calls for a dementia care unit and Dr Cousins-Simpson founded Beams with Ms Simmons, clinical nurse co-ordinator at the hospital, "to tackle the problem of dementia in Bermuda". "Right now, there are little pockets where they go to their GP and a lot of patients complain because they are just given a diagnosis and then they're left," Dr Cousins-Simpson said. "They need follow-up." While there is no cure, she said patients "are going to have concerns and dementia brings along other stuff — there is the wandering, the sun-downing, the aggressiveness. It's not the same as other types of illnesses and you cannot just treat it the same way. Early diagnosis also allows patients to plan ahead when it comes to finances or where they want to go once they can no longer stay at home. You can make so many other decisions. You take charge of your life, you take charge of your health." Because a dementia diagnosis can be overwhelming for both patients and their families, education will be a big component. As a first step to educating the wider public, Dr Cousins-Simpson organised the first Beams Alzheimer's and Dementia summit in April and they plan to make this an annual event. Resources will also be available at the new clinic, which opened in Maiden House at 131 Front Street this week, as well as online. "The other part is an in-home nursing and assessment service," she said. "That's already started, where we do assessments of patients in-home in terms of dementia. But this is a nursing service — if Maxine goes and she thinks they need a doctor, she could call me." Ms Simmons will assesses what's needed in the home and what level of care is required, and Dr Cousins-Simpson said: "The spin-off from that is that we will help to provide some of that care." A priority will be making sure patients can stay in their homes for as long as possible. Ms Simmons said this is better for the patients, who tend to already be confused and a new environment and different people can make this worse. "They identify with the past and the past is home," she said, adding that this is what the Government has been pushing for, "so we come in right in sync with the Government". And Dr Cousins-Simpson added: "If patients can stay home, that alone will help their personalities, instead of putting them in a strange place with strange people who are rotating." The new clinic is also offering cognitive screening for at-risk patients. "It's actually a short version — it's going to dictate whether you need longer tests," Dr Cousins-Simpson explained. She added that at a cost of about $100 it is a cheaper alternative to the "whole barrage of tests normally ordered. In practicality, not all dementia diagnoses demand an MRI. Cognivue will save us — us meaning the health system — a lot of money." The clinic will also have a doctor's office, which will be up and running once her work permit has been approved, "to take on the whole diagnosis and management of dementia patients". Both women, who have more than 35 years between them in the medical profession, eventually plan to transition to Beams full-time. Dr Cousins-Simpson said they will be looking to employ about 37 staff including nurses, nursing aides and office staff. It may be even more than that, as we get bigger and the need arises."
July 11. Advanced polling for incapacitated voters and residents who will be travelling on the day of the General Election will open today, the Parliamentary Registrar confirmed. The polling station at the Seventh-day Adventist Church on King Street in Hamilton will be open today, tomorrow and Thursday between 8am and 8pm. Advanced polling certificates for travellers will be issued at the Parliamentary Registry until Thursday. The office will have extended hours today, tomorrow and Thursday from 8am to 8pm to issue certificates and voters cards. Travellers require E-ticket receipts or a confirmed airline ticket itinerary showing the dates of travel as well as identification to obtain a certificate. Accepted forms of ID include driver's licence, a passport issued by a Commonwealth country, a special person's card, or a voter's card. Incapacitated voters need to present themselves to the Chief Medical Officer at the Hamilton Health Centre on Victoria Street, Hamilton. Voters should call ahead for an appointment on 278-6460 to reduce waiting times at the clinic. Any voter who is scheduled for a medical procedure that will prevent them from being able to travel to the polling station on election day may also apply to vote in advance. Certificates will be issued until Thursday between 9am and 12pm and again from 2pm to 4pm. Voters will require identification and if the voter has a scheduled medical procedure, a letter from his or her doctor stating that they are unable to travel to the polls on polling day.
July 11. Finance minister Bob Richards hit out at the Opposition's economic track record at a press conference yesterday. He slammed the Progressive Labour Party for overspending its annual budget for five consecutive years, to the tune of $418 million, comparing it with how the One Bermuda Alliance under-spent by $89 million during its first four years in power. He blamed overruns on major capital projects — examples, he said, of the PLP "missing their targets" — for much of the overspending and said it was Bermudians who were ultimately "required to pay because the PLP did not properly manage" those projects. Mr Richards, OBA candidate for Devonshire East, also noted that the Auditor-General gave five consecutive qualified audits on the PLP Government's financial statements, compared to four consecutive unqualified audits for the OBA. "Now a qualified audit is a bad thing," he said. "An unqualified audit is a good thing. That's five audits that the Auditor could not certify that the PLP Government's financial statements presented a true and fair picture of their management of the people's money. And, in contrast, that's four straight audits for the OBA Government on our financial statements, which the Auditor gave her stamp of approval." Mr Richards claimed the Opposition's record was one of "skyrocketing deficits to unprecedented debt levels, versus the OBA's work to narrow the deficit each year with the aim of balancing the budget in the end. Against this backdrop, there are some very questionable positions the PLP has taken in their platform, which do nothing to assure the bad practices of the past are not going to be repeated in the future if they were to become government. A case in point is the Bermuda Fund, which is to use pensioners' money to fund new Bermuda business ventures which are, by definition, high-risk. We will not do that. [Opposition leader] Mr [David] Burt's plan to broaden the tax base by taxing passive income of Bermudians — that would be things like income from investments, savings, and most crucially, rental income. Income that many Bermudians rely upon to pay down their mortgages. This plan amounts to essentially, income tax. We will not do that. It is not part of our Budget strategy, announced in the spring." He claimed the PLP had failed to outline how it would balance the country's books by 2019 and the only way would be to follow the OBA's plan. "I would ask Bermuda, given the PLP's track record and [the] big spending plans they have in their platform, can you believe them? Can you take this one sentence insertion in their platform and without any explanation [of] how they would do it ... actually believe them? Saying you will balance the budget and actually doing it are two very different things. We are not just saying we will do it in the OBA; we are in the process of doing it right now." In a release issued on Tuesday night, the PLP dismissed Mr Richards' comments as distraction attempts amid the OBA's "losing campaign for re-election. It's no wonder they keep resorting to lies and scare tactics instead of standing in front of the people and debating issues that matter. Issues like the loss of 2,000 jobs, pathways to status, and the increases in the cost of living that are plaguing our working families." The PLP has said tax reform aimed at the privileged will be a key priority if it wins the election, along with a "job-creating" Bermuda Fund, an economic diversification unit and a payroll tax exemption for any Bermudian company that brings previously outsourced jobs back to the island.
July 11. The One Bermuda Alliance pledged to prioritize seniors as part of an election campaign that will work to drive down health costs while incentivising the creation of care facilities and home care provision. Health and seniors minister Jeanne Atherden was joined by OBA senator Andrew Simons and OBA candidate Simone Barton yesterday morning as they rolled out details of the plan. The issue of the pension fund caused some controversy with Ms Atherden taking a direct swipe at the Opposition Progressive Labour Party saying it was not the OBA's intention to "invest in high risk ventures" using the government's pension fund. Home affairs Minister Pat Gordon-Pamplin recently referred to PLP plans outlined in the PLP's Reply to the Budget and its Vision 2025 — released prior to its 2017 platform — to create a Bermuda Fund. Ms Gordon-Pamplin said the plan would see the Opposition "invest more than $70 million of seniors' pension money in high-risk start-up companies". Opposition leader David Burt said in his most recent Budget Reply in reference to Vision 2025: "There is a high level of investment expertise in Bermuda and the next PLP government will take advantage of this expertise by creating a 'Bermuda Fund'. This fund, which will be seeded with a small portion of the pension funds that are under the control of the government, will allow Bermuda to tap into the investment expertise on the island, while providing an additional outlet for our large pension funds to invest more of their monies in Bermuda-based equity investments." However, the PLP issued a statement after today's press conference saying the OBA's claim was "based on lies". Neville Tyrrell, PLP candidate for constituency 26, said: "The PLP will again say that there is no plan to invest pension money in start-ups. The pension funds are invested by the Public Funds Investment Committee which has strict regulations and does not invest in start-ups." Mr Simons said that according to the advice of actuaries, the only way to protect the fund is to ensure that it has adequate money to grow and be able to make those payments when people reach retirement age. Ms Atherden added: "With respect to pension protection — we will not be investing in high-risk ventures as proposed by the PLP. We understand that the funds are there to be accumulated so that they can produce the benefit and be available to pay pension benefits out to seniors." One major issue raised at the press conference on seniors was the creation of an advocacy office that would have the capacity to investigate and intervene on behalf of seniors. Ms Barton, who is chair of the Bermuda Health Council, said the office would "ensure that our seniors are taken care of and that their interests are protected, and help them to address the specific challenges that result in ageing, diminished capacity and from abuse. We also want to look at developing the capacity to investigate and intervene on their behalves. For us it is very vital for us to protect and help our seniors to move forward." The OBA spoke on these measures back in 2015 when the National Office for Seniors and the Physically Challenged was formally renamed Ageing and Disability Services. Care and home care facilities was presented as a major issue for the ruling party as the hospital buckles under the pressure due to long term patients who should be cared for in the home or at an alternative facility. Incentives were proposed for construction companies looking to build new care facilities, those looking to create homes in existing facilities, and for caregivers who are willing to care for seniors in their home. Ms Barton added: "We also are going to look and ensure that if hospice care is needed then it can be provided at home. One of the biggest challenges that we have is that the hospital is inundated with people needing hospice care. If that hospice care can be provided in a home setting it would be much better for not only the patient but the family. Most people do not want to go into a hospital and with the OBA we are making sure that [our seniors] are safe and protected and when the time calls for it that they can be loved and cared for at home." Ms Atherden said a long term care group has been formed to assess the demand for care facilities in Bermuda outside of the general hospital. Ms Barton spoke on the creation of caregivers' resource centre that would provide an allowance as well as practical help and advice for caregivers. Mr Simons highlighted members of the community who make "great personal sacrifice" to care for loved ones. Ms Atherden spoke of a crackdown on employers not paying social insurance which is required and pays towards the government pension fund. "We will put more resources into making sure that employers out there do what they are required to do by law." She has also proposed to increase the age at which a senior is required to renew their drivers' licence from 65 to 70 while tying social insurance pension benefits to the cost of living to ensure that they "don't lose ground". In terms of health are costs, Mr Simons outlined the implementation of the Relative Value Unit methodology. "As I discussed in the senate, the fees for Standard Health Benefit services particularly for diagnostic imaging services . . . are set by the Relative Value Unit methodology. The prices all move together and that is the crucial aspect of it. For the past four years I have been a member of the board of the Bermuda Health Council, chaired the Regulation Sub-Committee, chaired the Finance and Economics committee — the technical staff will always say the fees for some diagnostic imagine services are just out of whack. The RVU methodology allows those fees to move together in a way that is appropriate and it is a methodology that is less susceptible to lobbying for individual price tweaks to services. If someone came in and said I know the fees for X-rays are $100 but I think the fees for sonograms should be $600 when normally the ratio would suggest that they would only be $150m, it is not possible to give those tweaks because we have committed to setting prices in a more rigorous way. Reduction in imaging rates as a result of using the RVU methodology gave us $23 breathing room. We were able to expand coverage for at home care for seniors which has been life changing for so many people."
July 11. Premier Michael Dunkley described delight with the turnout for a One Bermuda Alliance-organised youth forum held last night. The two-hour long forum took shape as a series of round table talks held at CedarBridge Academy, with participants able to table-hop to address the topics and converse with the relevant representatives as they saw fit. "We tried to create an atmosphere where the young people could be comfortable," Mr Dunkley said of the format. The OBA was represented by senators, members of parliament, and candidates in the upcoming General Election taking place next week. Mr Dunkley characterized the conversations as "deep. At my table, there's been every issue from the state of the economy, to education, to healthcare, to seniors, to cannabis reform, to road safety," he said. Echoing the Premier, Nalton Brangman, candidate for Warwick South East, said he was pleased by the turnout. He said he was even more pleased by the questions raised and the subject matter they covered. "It is not only a breath of fresh air, but a sign of hope," Mr Brangman said. "When the young people are engaged, their care for their future means they are paying greater attention to every detail that's going on, regardless of the political parties," he said. Bob Richards, Minister of Finance, said that "great discussions" had taken place at his table. "They're invested in Bermuda," he said of the youth. "It was very encouraging." Trae Cannonier, of It's That Type of Party, said: "This gives people our age — who especially feel that both political parties are hard to reach — it gives us the perfect opportunity to hear from One Bermuda Alliance the questions that we need answered." Mr Cannonier said that he often heard from older residents that today's youth are the most politically involved the island had ever seen. "I think it's dawned on us that 20 years from now it's going to be us in their positions — so we really need to start paying attention so that we can figure out what going on," he said. Eron Hill, with Generation Next, said that he was disappointed that no member of the OBA had opted to participate in the community forum held by his organisation. He said the OBA event had been successful in allowing youth the opportunity to speak with their elected officials. "Young people have been able to engage with their leaders to ask them the tough questions," Mr Hill said. "It remains to be seen whether those answers are sufficient. For me personally, they aren't." The youth presence at the event — as well as that held by the Progressive Labour Party and Generation Next — were indicative of the demographic being "alive to the issues", Mr Hill said. "They are very much interested and passionate about the future of this country and the sustainability of this country, and they need answers — they don't just want things to be said to be done, they want them to be seen to be done, and in fact done." The youth, Mr Dunkley said, would be the people carrying the island forward in the future. "To see their keen interest in Bermuda and their ability to want to be involved in politics, I think is very gratifying and heartening for all of us here," he said.
July 11. The Opposition went on the offensive against the ruling One Bermuda Alliance yesterday, with three candidates berating the governing party's record on immigration, jobs and transparency. Walter Roban, the Deputy Leader of the Opposition, accused the OBA of breaking promises on issues ranging from bolstering jobs for Bermudians, the infrastructure of schools, and the cancellation of the proposed gaming referendum in 2014. Saying the list of lost opportunities was "too long to count", Mr Roban further accused the OBA of misleading Bermudians about the party's plans. His attack on the OBA's immigration record, which he said had reduced opportunities for locals, was taken up by Walton Brown, the opposition spokesman on home affairs, who criticised the OBA for scrapping term limits on work permits, which initially were to be suspended for two years while the policy was renewed. "Throughout their time in office, the OBA has bragged about the rising number of work permits to non-Bermudians," Mr Brown added. "But they never really talk about the rising number of jobless Bermudians. Who is the OBA really working for? It doesn't seem like us." The Reverend Emilygail Dill, who is the opposition candidate for Paget West, assailed the OBA on transparency, one of its main pillars for the 2012 election, saying the party had sought to give "blanket status to non-Bermudians" with the proposed Pathways to Status legislation that was ultimately dropped after days of protests outside Parliament. Ms Dill criticised Bob Richards, the Minister of Finance, over the disclosure to MPs of information relating to the airport redevelopment — noting also the party's pledge to establish "an independent contractor-general to make sure there was no political interference in government construction projects. It's been nearly five years," she added. "What are they waiting for?" She also denounced the OBA's record on shrinking Cabinet and cutting the salaries for Members of Parliament, saying they had promised "a smaller, leaner, more transparent government".
July 11. Tackling the thorny topics of gang violence and drink-driving remain at the top of both political parties' national security agenda in the run-up to the General Election. Minister of National Security Senator Jeff Baron has said that positive steps have already been taken with the rolling out of Operation Ceasefire and a string of community engagement initiatives. Meanwhile, the Progressive Labour Party spokesman for Public Safety, Zane DeSilva, told The Royal Gazette that the issue of gangs in Bermuda needed to be tackled "boldly and head on". The PLP has pledged to appoint a gang violence reduction co-ordinator to implement programmes to address violence and antisocial behaviour and also "provide financial support to Bermudians seeking a way out of gangs". Mr Baron pointed to the success of Gang Resistance Education and Training graduation initiative in schools and the StreetSafe team in the community as evidence of progress. He said: "We have had three of the lowest annual crime levels since 2000 and, while achieving these numbers, the level of community engagement has never been as active." Under the OBA we have seen a massive amount of successful engagement through the Great programme — which reaches about 600 to 700 students annually — and the StreetSafe team. There is also the work of the Inter-Agency Gang Taskforce, with trauma checklists that provides us with the ability to know where there are potential issues and deploy services immediately. Nearly $1 million has been passed on to charities as part of the Cash Back for Communities initiative and we will expand on that. The Royal Bermuda Regiment is another area where we have achieved success; many felt that getting rid of conscription would end the Regiment. This has proved not to be the case and in fact their role has been expanded during this term through the America's Cup and into maritime operations. The work of the Emergency Measures Organisation is another area of achievement; we have reached out to more people through various social media channels to ensure the public have been kept informed on a raft of emergency situations." The PLP's election platform says the party will identify and address the root causes of crime and gang activity and develop the island's first National Crime Reduction Plan focused on prevention, rehabilitation and reintegration. It will also decriminalize cannabis possession for amounts under 7g, so young people are not prevented from future opportunities due to non-violent drug possession. Mr DeSilva added: "There has to be early intervention and early education; people are not born gangsters. The appointment of a co-ordinator is key to establishing a programme to tackle the island's gang problem. Drugs are also a big problem in Bermuda and we know that gang violence and drugs are interconnected. We have got to be a little bit bolder in stamping out this problem." Mr Baron acknowledged that Government's relationship with the Bermuda Police Service had been strained over its first term, but maintained that progress had been made in negotiations. He said: "While we can talk about successes looking back in the rear-view mirror, we must continue to look through the windscreen; we want to see crime rates continue to fall and community engagement continue to rise. Bringing people together has to be first and foremost in our minds moving forward; our vision is grounded in our positive record, hard facts and the amount of community members involved in making Bermuda safer. It is not a hollow slogan. We will be announcing the appointment of a Bermudian to the position of Group Violence Intervention Co-ordinator very shortly. This is something that has been in the pipeline for some time and this person has been receiving training both in Bermuda and abroad. One of the first things people would see should the OBA be re-elected is the implementation of sobriety checks; it's not a question of 'if' anymore, we are just finalizing the kind of device that police will be armed with before it is rolled out." In its election platform the PLP also promised to implement sobriety checkpoints to tackle drink-driving. Mr DeSilva said: "I would like to see this done yesterday. Sobriety checkpoints are crucial to tackling drink-driving. Establishing a sex offenders' register is also something that I would support, although more work needs to be done to explore how it would work. In the field of public safety the PLP will be more in touch with the people and put a lot more effort in than the OBA."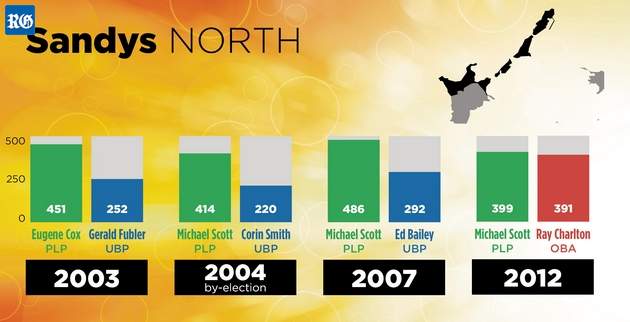 July 11. Sandys North may have just played host to the biggest sporting event in Bermuda's history, but constituents still have mixed feelings about what the America's Cup meant for them. And there is no shortage of other issues affecting residents of Constituency 36, which is being contested once more by the Progressive Labour Party's Michael Scott and the One Bermuda Alliance's Ray Charlton. Mr Scott won the seat at the last election by just eight votes and The Royal Gazette spoke to area residents to find out where they stand and get their take on local issues in the run-up to July 18. For George Hassell, who was still undecided as to who he would vote for, better guidance programmes and more activities for the youth are a priority. "They really need to focus on the community-based youth who are growing up now," the 28-year-old said. "Go to the schools and listen to some of the ideas that the children have." He also wants to see more job opportunities and expressed concern about Bermudians going away to learn a trade only to come back and find employers favoring foreign workers. Regarding the America's Cup, he said many people in the area felt like they had been overlooked "for something that has no benefits at all". But he also said Mr Scott's performance record was "very different from what he put out", adding that "a lot of stuff that was promised was never done. If we can't see some sort of improvement that relates to us, we will literally vote the other way and on what we think is best based on what we have seen so far." Another constituent, who lives near Somerset MarketPlace but asked not to be named, believes the "present Government deserves another chance". She said they "have a reasonable amount of irons in the fire" and should be allowed to use these to "continue with whatever progress they seem to have made". But she also said she had never relied on the Government for anything and was making no demands. Instead, she'd like to see people take more responsibility and complain less. She added: "When I came here, there were 12 Bermudas: With only two Bermudas, we've progressed." Morgan Donawa, who helps run LTD's Sweets and Treats on Cambridge Road with her grandmother Monica Doers, would like to see more entertainment for the area's youth because "there is not much to do out here". And although both women live in Sandys South, the 15-year-old said another area of concern is debris on Somerset Long Bay. "We had a tourist come. He really liked Long Bay a lot but there was a lot of debris on the beach. It's a shame because it's a really nice beach." Ms Doers added that speed bumps on Cambridge Road could help slow down traffic and Ms Donawa said a caution sign at the junction with Daniel's Head Road would make that corner safer. Public transportation, meanwhile, is still a big problem for residents in the Watford Bridge and Boaz Island areas. One couple, who used to own a business in Dockyard, said getting the bus to the Watford Bridge area from Dockyard had always been an issue, especially in the evenings. They also had strong views on the candidates, with the wife, who also asked not to be named, saying she had not seen Mr Charlton since the last election day. "So he better not cross our doorstep now. Mr Scott, we don't have any argument with at all. He's a people's person who gets involved." The husband had not quite made up his mind who to vote for but their son said he supported the OBA. He said they had "tried their best in the past five years" and added that they also did a good job with the America's Cup. "If the PLP was in power, we would not have gotten to host the America's Cup." But he also pointed to abandoned buildings in the area that he would like to see fixed up and put to use. The "really terrible" bus situation was also the main issue affecting one Boaz Island resident, who said buses do not show up when they are supposed to, or they leave from Somerset instead of Dockyard. She added that this has left residents, including schoolchildren, stranded and raising the issue with both candidates "hasn't made a difference". With a longstanding alliance to the PLP, she had already made up her mind to vote for them although she said it almost came down to "choosing the lesser evil". But she described Mr Scott as very approachable, and pointed to the events he hosts for families in the area twice a year. As an educator in the public school system, she also said she had no confidence in how the OBA administration had handled problems within the education system. However, a fellow Boaz Island resident, who grew up as a staunch PLP supporter, said he wouldn't have a problem if the OBA got back in. While still unsure who will get his vote, he said: "I'm for who makes the island better and more relaxed." Having helped build the Oracle Team USA camp, he said: "The America's Cup was great to have pulled off. Some people said they got nothing from the trickledown effect, but I did. But don't let it stop. Bring something else here." The resident known in the area by his nickname "Yeehaa", agreed the bus situation is a big problem in the West End, adding he'd like to see one bus every hour during off peak times. He also raised concerns about food prices and urged government to make education its priority, along with finding a solution to the island's gang problems.
July 11. Ray Charlton is determined to bring the same energy he has invested as chairman of Wedco to uplifting the West End. The One Bermuda Alliance candidate for Sandys North has a vision for turning Somerset into an area where people will want to come work, live and play. Mr Charlton spoke to The Royal Gazette as he prepared to go head to head once more with Progressive Labour Party MP Michael Scott, who declined to participate in any interviews. "I believe there's a symbiotic relationship that could be achieved by being both the MP for the area and the chairman of Wedco," Mr Charlton said. "And what I'd like to do is take the energy that I've spent here in the last 4½ years at Wedco and spread it through the entire constituency. My vision is to uplift Somerset so that it's not some place where people give it a second thought. I want them to consider Somerset to be a place where they want to work, live and play." Mr Charlton, who took up the post as Wedco chairman after losing against Mr Scott by eight votes during the 2012 General Election, announced in April that he would be retiring from the position and distancing himself from public life to focus on his health once Wedco had fulfilled its America's Cup commitments, citing a growing tide of politically driven divisive rhetoric and constant negativity. But he changed his mind after receiving an "overwhelming" response from supporters and even opponents in the PLP. "That was special to me but what was most special is that many of the Wedco employees, the staff, asked me to reconsider," he said. "I think they gave me the boost to continue on. I was becoming disillusioned with politics and I still am disillusioned with our adversarial system, but I realize that sometimes you've got to put that beside you and if you want to serve the community you just keep working, so here I am." Having grown up in the West End and now with 4½ years in the position under his belt, he is a familiar face in the area. "The reception has been great — most people commend me on the work that has been done in the Dockyard," he said. "I don't want to predict the outcome, but I'm putting myself out there. The decision is in the hands of the voters of Sandys North. If they've felt that during these past 4½ years I've served them up here, getting things done in the Dockyard, then they will be the ones who decide whether or not they'll elect me to serve in the House of Assembly." According to Mr Charlton, the main concerns he'd heard from area residents were about the economy and employment. "People are saying that there are still many without jobs and they see the economy rebounding but it hasn't reached all sectors yet. We believe that we have the right team to continue on with the work that we've done in improving the economy and with that the jobs will come." On a more local scale, he said water supply was causing problems in Boaz Island, where Wedco owns 31 units. "In Boaz Island, with the Boaz Island Village Condominium Association, they've got issues where the infrastructure is now decades old and they have problems with the water supply, in particular where they are paying probably as much, or maybe more, for the water they are losing through leakage than the water they are consuming. This really came to a head sometime earlier in the year when major leaks were discovered. Right now maintenance fees are going towards purchasing water and that's a major issue for them. That's something I'm hoping I'll get the opportunity to correct because I'd like to see all of those units uplifted there." Mr Charlton also highlighted work done in Dockyard since he became chairman, including the refurbishment of buildings, an irrigation system and new clock faces on the Clocktower Mall. "For the past 4½ years, more has been accomplished in Dockyard and in the West End area than has been accomplished in the past 30," he said. But he said there was still work to be done, with more vacant lots and buildings in the constituency needing attention. He also pointed out potential development opportunities at the old seaplane hangar on Boaz Island, the Parsonage, Maria Hill and Albert Row, along with buildings in Somerset Village. Recalling the latter as a thriving area when he was younger, Mr Charlton added: "I want to try to find a way that people want to do business here." He also wants to diversify businesses in Dockyard and create nightlife to entice visitors off the cruise ships, which "have every amenity imaginable", by repurposing some of the newly renovated buildings. The Royal Gazette also approached Mr Scott for an interview, but he responded that "after some reflection on the interview request for C36, I decline interview at this stage pre General Election. I'm happy to review the opportunities for any interview after I have contested and held my seat in Sandys."
July 11. Free drinking water hydration stations at the America's Cup Event Village "saved an estimated quarter-of-a-million throwaway plastic bottles ending up as trash." And that is only part of the success story for the company that was responsible for the eight free-standing hydration stations at the 39-acre site, because Bluewater also installed water purification equipment and piping at the Morgan's Point base of Sweden's Artemis Team Racing. The company has tallied up the numbers to see how much free still and sparkling water was consumed at the event village through the unmanned stations, and it said the programme had exceeded expectations on water production and usage. "After crunching the numbers, we are proud to announce the total number of plastic bottles, 500ml or 16.9 fl ozs, that were diverted from landfill and elevated from the event reached a total count of 249,018," said Bengt Rittri, the environmental entrepreneur who founded Sweden's Bluewater. Operations at the America's Cup Event Village were designed to minimise ecological impact. Attention was given to the use of packaging and food containers that could be recycled or were easily compostable. Spectators were encouraged to bring refillable water containers, while one-use plastic bottles were banned from being brought onto the site. Figures collected by Bluewater reveal how successful that policy was — and how mindful the public was to bringing along reusable containers. During the five weeks of the competition at Dockyard, which ended on June 26, spectators were treated to sunny days and high temperatures. At times queues formed at the hydration stations as spectators lined up to refill their drinking bottles. In a statement, Bluewater said: "The organisers of the world's premium sailing tournament had set their minds on banning single-use plastic from official venues and the America's Cup Village — and Bluewater's compact second-generation reverse osmosis water purifiers proved the ultimate go-to solution." The company deployed its Spirit and Pro water purifiers, which use up to 82 per cent less water than traditional reverse osmosis water purifiers to flush out contaminants. Stockholm-based Bluewater was also responsible for a water collection and purification system at the Artemis Team Racing base in Bermuda. Rainwater was collected from the roof and stored in four 1,000-gallon tanks. The company installed three of its Pro water purifiers, which could generate more than 70 gallons of purified water every hour. This was used by the 100-strong team throughout the base, from the kitchen to the canteen, gym, boat shed and in water coolers, ice machines and coffee makers. Mr Rittri said the America's Cup in Bermuda had demonstrated "that it is possible to harness technology and human ingenuity to battle contaminated water quality, reduce waste and boost recycling. " The need to reduce the amount of plastic waste that ends up in the environment has been highlighted by the United Nations, which estimates that eight million tonnes of plastic leaks into the oceans every year, the equivalent of a trash truck of plastic every minute. And renowned architect and leading voice on sustainability William McDonough, while visiting Bermuda last week, also warned about the amount of throwaway plastic detritus that ends up in the oceans, and spoke of the need for countries and communities to seek solutions. Meanwhile, Mr Rittri said human and business ingenuity must be leveraged to the full to stop the pollution. "Taking 250,000 disposable plastic bottles out of circulation is great news for all of us and our environment. It shows how even small actions can positively impact our war on the plastics that take hundreds of years to break down," he said.
July 11. A Bermudian businessman has opened a barbecue restaurant with a blue-collar flavour — but gourmet ingredients and preparation. Dale Lee, who spent more than 25 years working at a four-star restaurant in the US state of Rhode Island, launched The Pit Stop two weeks ago. Mr Lee said: "The whole concept is simplicity — it's a barbecue, not a fancy restaurant. The whole idea was to look like a horse barn. I like barbecue and that comes from my background in Rhode Island. Everything we sell, we make here — the sausages and the sauces don't come from a jar. I even grow my own peppers." The menu features fresh ingredients, including home-smoked bacon, organic eggs from the US, as well as gourmet touches like Himalayan pink salt and organic red wine vinegar. Mr Lee said: "We're on South Shore on the busiest strip of road in Bermuda and our prices mean it gives more choice for the average working guy. Now we're starting to see a lot of the working guys coming in. We've dispensed with the frills. I don't care if someone isn't wearing shoes or they've come in their bathing suit from the beach." The Pit Stop features paneling and a bar made from recycled pallets and a minimalist decor featuring exposed wooden beams, but with new fans and an audio system installed. Mr Lee said he had the original idea for the restaurant, next to Sandpiper Guest Apartments in Warwick, more than a year ago — but it was put on hold as he took another job. After six months, however, he realized he wanted to return to the restaurant trade and restarted negotiations on the premises, at the side of Sandpiper guest apartments, in January. He explained: "I like the restaurant business — I've been doing it all my life and I graduated from hotel school. When you do something you really like, you'll work a 14,15,16-hour day because you're doing something you love. That's the concept — we put a lot of pride and love in what we're doing and that's reflected in the our early Facebook ratings." Mr Lee said that, in the start-up phase, the restaurant was offering a range of sandwiches, including an already popular brisket sandwich, to allow the five-strong staff to train and learn the ropes, but that the menu would expand with time. He added: "Starting from this week, we're going to going to open for breakfast and basically do 'build your own'." The breakfast menu will feature traditional favorites like eggs, bacon and pancakes. Mr Lee said: "I want the customer to tell me what they want. If they want corned beef on the menu, they can have it." He added he had just returned from an educational tour in Texas organised by the Texas Beef Council, which he had applied for five years ago. Mr Lee said: "They only give out 15-20 invitations a year." The trip included seminars at Texas Tech University at the animal science division learning about animal nutrition and its effects on meat. Mr Lee said: "We were taught about flash freezing and frozen beef and we visited major farms and processing plants — and we ate in the best barbecue places around. Understanding the science behind it is what I learnt in Texas — there's a huge difference between grass-fed beef and grain-fed beef, for example. Bermuda is a tough place to do business. It's an island and word travels fast, good or bad, and Bermudians are very critical. They don't mind spending money, but it's got to be good and they know the difference between good quality and bad quality. I would rather cater to 50 people a day and make them all happy than to 75 to 100 and upset 20 of them — it's not worth it for an extra few dollars."
July 11. A Bermuda High School student has become one of the 0.3 per cent of students worldwide to earn top marks in their International Baccalaureate Diploma. Brianna Mendes scored 45 points out of 45 as BHS announced record results for its 2017 IB candidates. Head of school Linda Parker said: "We are thrilled to report outstanding results this year with Brianna Mendes scoring the maximum possible 45 points, placing her in the top 0.3 per cent of students worldwide." As well as Mendes, five further students at the school scored 40 points or more. Forty-three of the 52 students in the graduating class were entered for the full IB Diploma, of which 38 were successful in obtaining it, while the remaining students successfully completed their IB courses. Twenty-eight IB Diploma awardees, or 74 per cent, achieved 30 points or higher. The 2017 BHS average score was 33 points for those achieving the full diploma, which surpasses the world average of 30 points. BHS student Megan Sutcliffe gained 44 points out of a possible 45 points and Georgia Bower scored 43 points. Other top scorers were Emma O'Donnell, 41 points and Shanyce Morris, 40 points. Ms Parker said: "Our high success-rate for the full IB Diploma is particularly noteworthy as unlike many IB schools worldwide, we do not pre-select students for entry into the IB Diploma but rather all students are given the opportunity to attempt this challenging programme and fulfil their potential. We thank our talented teachers for their unwavering commitment and subject expertise in helping these students achieve their highest potential. We are proud of all of our IB students for their strong work ethic, focus and determination to achieve their best against the challenging IB academic standard. We are confident that our graduates are well-prepared for their future endeavors, and we wish them continued success." Head of IB and IB co-ordinator Kate Ross said: "This year, as in previous years, we are pleased that so many students who were given the opportunity to stretch towards attaining a full IB Diploma met their goal with the help and guidance of our teachers, the support of peers and parents and their own unfailing hard work and tenacity. A third of our IB students have been with us since Year 1, so it has been especially rewarding to witness them complete their BHS education and move on to further education with the security of an international qualification. For those other students who joined us at various stages, we are delighted to see that their BHS experience has paved the way for further success." Students from the graduating class of 2017 have been offered places to pursue degree courses in Canada, the US and the UK. Top scorer Ms Mendes will pursue a Bachelor of Commerce in Mathematics at McGill University and Ms Sutcliffe will do a dual degree in European Social and Political Studies at University College London and Sciences Po, Paris.
July 11. Two Bermudian nationals living in Britain have been jailed after detectives uncovered a plot to smuggle more than $30,000 worth of cocaine into England. Drugs mule Sharnell Simmons arrived in Hull on a ferry from the Netherlands on August 28 last year, with two packages of cocaine glued to the insoles of her shoes, according to a report in the Hull Daily Mail. But Simmons, who worked as a cleaner at the ferry terminal, panicked while waiting in the arrivals lounge and tried to hide the drugs on a table, while her accomplice, Kyle Lightbourne, who travelled with her, tried to distract staff by talking to them. At Hull Crown Court, Lightbourne, 36, was jailed for six years, and Simmons, 41, was sentenced to three years' imprisonment. The court heard that although both had family contacts in their native Bermuda, they met in England and Lightbourne had "pressured" Simmons, a former pub singer, into carrying the drugs with the promise of helping her nephew, who had become "embroiled in gang culture in Bermuda". Lightbourne had moved to Britain three years earlier to look after his teenage son, a member of Stoke City's football academy, because the boy's mother had moved back to Bermuda after her brother's murder. Prosecutor Richard Thompson said: "They arrived in the port of Hull from Rotterdam by ferry. Having proceeded to passport control, they were asked to wait while other passengers disembarked so that passport and nationality tests could be completed and their luggage searched. In the arrivals area, it was apparent, the Crown say, from that point they were likely to be searched, so Ms Simmons set about seeking to dispose of the drugs concealed by the insoles of the shoes she was wearing. Initially, she went to use the toilet, but she was followed by an alert member of Border Agency staff. Once back in the waiting area, CCTV footage shows her removing her shoes, leaning over a headrest to a table behind her, and clearly disposing of something on that table underneath tourist information leaflets." Lightbourne also tried to cover the drugs with leaflets and then spoke to Border Agency staff as a distraction. Mr Thompson said: "Checks were carried out in relation to their identity, and they were about to be allowed to proceed when a member of staff cleaning the arrivals hall discovered two packages concealed under a pile of leaflets, so the two defendants were arrested." The two packages had a combined weight of 307 grams, were of more than 50 per cent purity, and had an estimated street value of £24,500. Lightbourne, of Ascension Road, Romford, and Simmons, of Cawood Green, Sheffield, both admitted evading the prohibition on the importation of cocaine. Giles Grant, representing Simmons, said she had mental health problems, and "since her conviction she has been concerned and frightened about the consequences about those perhaps associated with the co-accused. She feels frightened and vulnerable and is concerned for others for the outcome of her being caught, the loss of the product, and the consequences." She was being "supervised" on the journey by Lightbourne, Mr Grant said. Simmons had no previous convictions. Lightbourne had none in Britain, but had two convictions for possessing cannabis in Bermuda, and one for possessing cocaine with intent to supply. Helen Chapman, for Lightbourne said he got involved in the plot because he "found himself short of money. He fell in with individuals involved in the drugs world, and of course, he only has himself to blame".
July 11. L'Alliance Français des Bermudes will be celebrating Bastille Day at Coco Reef on Friday. Proceeds will go to their student programme, which saw five Bermudians awarded part of full scholarships to immersion programmes in the south of France this year. There will be an al fresco dinner, live French music, raffles and door prizes. Those attending are encouraged to wear white. The event starts at 6.30pm with a cash bar and dinner is at 8pm. Tickets cost $85 for members and $95 for non-members, and are available at www.bdatix.bm or Pulp and Circumstance in Washington Lane. They must be purchased by the end of today.
July 10. Debates will not take place in the lead-up to next week's General Election, with both parties pointing fingers at one another for where blame lies. Both the One Bermuda Alliance and the Progressive Labour Party released statements last night following negotiations undertaken to try to schedule debates ahead of the vote on July 18. In its party's release, issued first, the PLP said that that the OBA had no interest in holding a leadership debate, instead favoring a series of ministerial and shadow ministerial debates. "There's nine days left and there is no time to organise such an event," the PLP said. Lynne Woolridge, chairwoman of the OBA, confirmed that the party had sought "multiple debates" involving the leaders and spokesmen on topics including finance, immigration and education. "The PLP only wanted a debate between the leaders," she said. Both the PLP and Ms Woolridge said they were "disappointed. We are disappointed that Premier Dunkley declined to debate Leader Burt," the PLP said. "It's clear that Premier Dunkley is ducking the debate because he prefers not to talk about the OBA's loss of 2,000 jobs, their mismanagement of a public education, and the skyrocketing cost of living under their watch." Ms Woolridge said: "We are disappointed that the Progressive Labour Party would not allow their shadow ministers to debate the OBA team." Addressing the PLP assertion that time did not allow for the multiple debate, Ms Woolridge said that the PLP "slowed up the process" by opting to respond to an OBA e-mail about the debates through conventional mail — a response that she said took five days to reach the OBA. "As a result, there will be no inter-party debates," she said.
July 10. In 2012 the battle for Pembroke Central came down to just six votes, with Progressive Labour Party stalwart Walton Brown squeezing his way into Parliament ahead of One Bermuda Alliance newcomer Andrew Simons. This month Mr Simons and Mr Brown go head-to-head again and both are under no illusions that every vote matters. For Mr Simons, constituency 17 was almost his back yard as a child. He grew up in Spanish Point, where his great-grandfather ran a dry-cleaning business, and attended West Pembroke Primary School and The Berkeley Institute. Mr Brown was also born and raised in Pembroke and lives on the Pembroke Central boundary of Ferrar's Lane — he travels through the constituency every day — and he told The Royal Gazette that he was "cautiously optimistic" about his chances of retaining the seat, and had learnt from 2012 that "truly every single vote matters. The area represents the wonderful diversity of Bermuda," Brown added. "It is home to people who reflect both the successes and challenges of our island but they are all seeking a better Bermuda. I've been canvassing since February but have held a number of public meetings over the years for constituents. People want a government that listens to their concerns and responds accordingly. They do not want to be taken for granted or disrespected. Locally, there are areas which require a focused policing effort, better traffic flow and garbage disposal. Nationally, there are persistent themes: firstly unemployment, underemployment and quality jobs; secondly the urgent need for better care for our seniors and the related cost of healthcare; and thirdly the demand we fix public education — from infrastructure needs to student performance." Mr Simons believes his experience from canvassing four years ago and his subsequent time on a string of boards and committees as well as in the Senate, make him a better candidate now than in 2012. "After 2012 I decided to channel my energy towards a number of boards like the Health Council, the CedarBridge Board, the Financial Assistance Board and the Pembroke Parish Council," the former Regiment officer said. "Now, through the various boards and committees I have learnt about what works and what does not work; I have been able to improve some of these areas and fix some problems like helping to introduce a robust health insurance enforcement from the Health Council. I have a sense of how difficult it is to pass legislation. When I am at the doorstep now I am better able to answer questions and talk concretely about what we have done." Mr Simons, a keen runner and self-confessed "policy nerd", ran again for Parliament in 2016 against the PLP's Diallo Rabain in the PLP stronghold of Devonshire North Central, but came off second best. He went on to take a seat in the Senate in the same year. He said: "I am taking the same approach that I did last time; work as hard as I can so I don't have any regrets. The harder I work the happier I will feel about my chances. I am a better candidate now that I was in 2012. In 2012 I could draw on experience and leadership from the Regiment and work in international business and my experience at Stanford where I studied chemical engineering. I also have my work ethic and sincerity; I am humbled by the work and am genuinely trying to make Bermuda better." Mr Brown is a respected political commentator; for 12 years he worked as a lecturer in politics and history at Bermuda College, and in 2007 he was appointed to the Senate. Before taking his place in the House of Assembly for the first time in 2012, he had run unsuccessfully in the 2007 election in Spanish Point. Outside of the political arena, and away from the marketing research firm he runs, the father-of-three loves to travel and read Dan Brown books. "The privilege of serving in the House of Assembly is the ability to raise critical issues for the public to get insight and reflect on," Mr Brown said. "There are two components to this election; firstly the national sensitivity permeating the country of how people feel about the direction we are going in and secondly a critical component will be on the doorstep. The election is won on the doorstep; it's vital to turn out and it's vital to listen. Moving forward it is absolutely critical that we find ways of working together; many of the most fundamental issues are inherently divisive, so it does not make sense for one party to force their will on another. I sit on the Immigration Working Group — a bipartisan group — and this must be a template moving forward." Mr Simons struck a similarly conciliatory tone; and admitted he rarely talked politics on the doorstep. "I don't tend to see it as one against another," he said. "What people want is someone who is honest, competent and who gives a damn. I feel I brought those qualities to the constituency in 2012, but I have learnt so much more in the last five years and am better able to draw on that experience. It would be premature to talk about confidence; I have more houses to visit and more conversations to have. The biggest challenge about canvassing is finding people and registering them; it's not saying nasty things about people or parties. I genuinely believe that this government has done a tremendous amount despite governing with a slim majority I have spent a lot of time working with the audited financials; we inherited a large deficit and now four and a half years later we will shortly be in a position to have a balanced budget that will allow us to put down on that debt. That outcome was achieved while still keeping the wheels of government turning. Having said that people are still struggling; and there is no sense of denial about that."
July 10. Healthcare costs will be the next government's number-one challenge, according to economist Peter Everson. He warned that because of the island's ageing population, costs will continue to rise if there is no policy intervention. "Demographic challenge makes healthcare costs the number one challenge for the Government on July 19, 2017," Mr Everson, who is also chairman of the Bermuda Hospitals Board, told The Royal Gazette. "Without policy intervention, healthcare costs will rise quickly because of the imbalance between younger healthy Bermudians and the elderly, who have increasing healthcare challenges." According to Mr Everson, care solutions for the elderly have been neglected for more than a generation. Although "great work has been done in the last 12 months mapping out the current needs", the former president of the Bermuda Chamber of Commerce added that "the political will to implement lasting and funded solutions is required within the coming 12 months. In the meantime, stopgaps and workarounds must be funded," said Mr Everson, who was speaking ahead of the General Election, which has seen the One Bermuda Alliance pledge to push ahead with programmes that have resulted in the "first declines in Standard Health Premium charges in more than two decades". The Progressive Labour Party, meanwhile, said it would manage "unsustainable" healthcare costs by implementing a national health plan, allowing small businesses to join others to obtain group insurance, increasing competition in the local insurance market and using technology to make healthcare delivery more efficient. But according to Mr Everson, the Standard Premium Rate — the actual cost of the minimum health benefits package that must be included in every health insurance policy sold in Bermuda — will only come down when appropriate controls are placed on the private sector providers. Bermuda should be able to achieve a 10 per cent reduction in premium rates within 18 months. The goal would then be to achieve a further 10 per cent reduction in the following three years," he added. "This is a tough target to achieve but it is what Bermuda and all Bermudians need." But Mr Everson said the Bermuda Health Council also needs "to be empowered to regulate the private sector". The Bermuda Health Council Amendment Act 2016 "was a casualty of the early election", he said, "and thus remains the first order of business for the new House and Senate". The legislation, which was drawn up to monitor health providers and the importation of "high-risk" medical technology, was withdrawn last year after doctors claimed it targeted private physicians. Long-term care is another key issue, Mr Everson said, adding that "collectively, the total number of beds is less than Bermuda requires today and less than it will need in the future." Noting the increased demand at King Edward VII Memorial Hospital, he added that solutions that "provide all of the facilities that the community needs in the appropriate settings and at a cost which is affordable" are needed. The lack of adequate infrastructure to support various types of care in the community was also highlighted by John Wight, speaking in his capacity as CEO of BF&M. "We have been aware of our troubling population trajectory for many years and the continuation of social admissions at the KEMH yet have not planned and provided sufficiently for the required infrastructure within the community to support various types of medical and psychological care outside of the hospital," he said. Mr Wight listed several of the "many achievements in the past five years in the medical and health sector", including the licensure and registration of physicians, passing privacy legislation, the Premier's Youth Fitness Programme, and the addition of oral chemotherapy within the Standard Health Benefits. But he added that he would have liked to have seen the Standard Health Benefit package modified and more transparency around Mutual Reinsurance Fund taxation and its uses and goals. Mr Wight said they would like to see the SHB modernized to create "a more holistic package of benefits" that also addresses inappropriate use of the emergency department. "We are also supportive of private provider fee regulation, the creation of a national drug formulary, and the implementation of a universal electronic health record," he added, while also recommending an assessment of government health clinics to optimize access, accountability and quality. For Age Concern's executive director Claudette Fleming, more emphasis is needed on disease prevention early in life and more resources for public health initiatives for young children. "I would also like to see more public health initiatives that help seniors and their families manage wellness; more creative and portable ways of making use of community nursing, supporting those with chronic illness in particular to make informed decisions about maintaining their health as best they can and/or to improve wherever possible." And more taxpayer dollars should be considered to support those needing financial support for healthcare costs, especially prescription drugs and long-term care, she said. But Dr Fleming added that the Bermuda Health Strategy Action Plan, the Long-Term Care Plan, the further development of the Well Bermuda Plan "and some work around an eventual national ageing plan" stood out as achievements, along with the introduction of the home care benefit to FutureCare, which was "as ground-breaking as the introduction of FutureCare itself. This initiative represents an important paradigm shift towards community-based care and provides the critical financing piece to make it happen." Reducing the cost of healthcare costs is also a priority for the Bermuda Healthcare Advocacy Group, who called for Government to continue reducing the SHB further "which will help reduce the skyrocketing costs". Reducing high insurance premiums is another critical issue, a spokeswoman said. The Royal Gazette also approached the Bermuda Medical Doctors Association for comment on Friday, but was told that it would not be possible to receive a response that did the request justice in less than 36 hours. The Bermuda Health Council declined to comment. As part of its platform, the OBA has also pledged to continue the Enhanced Care Pilot Programme and evaluate its success. And the PLP has said it would conduct a comprehensive review of mental health services and "make progressive reforms to adequately address mental health challenges", as well as creating a continuum of services "that will increase access to services and improve long-term outcomes for people suffering with addiction". It would also increase community health education, require restaurants to publish nutritional information, implement a sugar tax and install fitness equipment in public parks to promote healthy living.
July 10. Rising healthcare costs have been highlighted repeatedly during the past five years, with the health and seniors minister warning last year that they had risen to "unsustainable levels". During the Health Action Plan launch in January 2016, Jeanne Atherden reiterated that curbing healthcare costs was a priority along with reducing rates of chronic, non-communicable diseases. Earlier this year, she revealed that the latest National Health Accounts report, showed that health spending began to level off in 2011 and went down by 1.1 per cent in 2015 "for the first time on record". She made the announcement as the Health (Miscellaneous) Amendment Bill 2017 was debated in the House of Assembly. The bill, which was later passed by the Senate, lowered the Standard Premium Rate by $4.07 per month, while also increasing coverage for kidney transplants and decreasing the cost of dialysis. It also introduced a change requiring the Health Council to recommend fees to the minister for all standard health benefits. And the Bermuda Health Council's new fee schedule, which saw cuts to diagnostic imaging service reimbursements, came into effect on June 1. These cuts were decried by private physicians, with Ewart Brown, the former premier, saying the move was politically motivated and aimed at crippling his clinics. And J.J. Soares, of Hamilton Medical Centre, revealed in an advertisement in this paper that open MRI and CT scanning at his planned walk-in centre would likely have to be scrapped because of the "unreasonable" cuts. Meanwhile, 2016 featured the Bermuda Health Council Amendment Act, which was met with concern by the Opposition as well as some local doctors, deferred for clarification. Doctors later branded the reworked legislative proposals aimed at regulating private healthcare providers as "heavy handed", saying the reform measures unfairly targeted their profession. The year before, the Health Insurance Amendment Bill 2015, which provided for the naming of employers who had allowed their workers' health insurance to lapse, was passed with support from both parties. And on July 31, 2015, new laws governing the sale and advertisement of tobacco products came into force despite pushback from retailers, who deemed them "draconian". After repeated calls, ambulance services were also instated at both ends of the island in 2015. Government, however, was forced to do a U-turn on a proposal for more stringent coverage of mammography following a public outcry, which saw protesters hang bras outside Cabinet in June 2015. That same day saw Opposition MPs Kim Wilson, then the shadow health minister, and former PLP leader Marc Bean criticize the 12 per cent increase to the Standard Health Benefit, at a time when the cost of living was continually rising and healthcare costs were already "exorbitant". In 2014, legislation allowing the use of cannabis-derived medicines won approval in the House although the Opposition criticizing the new law as not going far enough. Meanwhile, the proposed closure of the Lamb Foggo Urgent Care Centre in 2013 was also met with protest, leading to the Government overruling the decision by hospital bosses. That year also featured the launch of the Steps to a Well Bermuda survey, which assessed more than 2,600 households to gauge health issues and help develop a chronic disease management strategy.
July 10. High grade technology is at the heart of new alarm systems for motorbikes and scooters. The alarms were created by Italian firm Gemini, which built the alarms for the McLaren F1 super-car, and are distributed by Bermuda's Full Armour Security. A spokeswoman for the company said insurance companies had agreed to offer a 10 per cent discount up front and "a 30 per cent deductible at the back end" for riders who install the alarms and produce the installation certificate. She added that an instructor from the British arm of Gemini had visited Bermuda to train eight technicians to the high standards demanded by the manufacturer. Neil Hayes, of Gemini in the UK, said: "We try to train to a very high standard so it eliminates any issues with failure and product warranty." Among the products available under the Full Armour Security brand are an entry-level system which has passed tough UK Thatcham tests set by the Motor Insurance Repair Research Centre, which includes a dual-point engine immobilize and a high-output alarm siren. The higher-grade system also features GPS tracking and GSM tracking, which sends reports of any suspicious activity by text to mobile devices. Owners can tell what has happened by the message and can remotely immobilize the bike if needed. In addition, it incorporates a feature where parents can set a speed limit of their children's bikes and get an alert if that is exceeded — with an option to safely disable the bike remotely when it stops, for example, at a traffic light. And Google maps tracking can give a location for the bike, and even if it is in a garage or not visible an owner can trigger the alarm to track down the precise location. Full Armour Security also features the Gemini disc lock, which immobilizes front or rear disc brakes and sets off an alarm if the bike is moved. The company spokeswoman said that she had lost two bikes to thieves, which inspired her to set up the company after she could not find Gemini-standard alarms on the island, with help from the Bermuda Business Development Corporation. The SIM cards for the technology are supplied exclusively by Digicel Bermuda. The spokeswoman said: "There is a definite need for these kinds of alarms in Bermuda — we have a huge problem with motorcycle thefts on the island." The alarms are at present available at Cycle Zone in Somerset, Added Speed in Pembroke, and Sparky's Cycle Repair in Hamilton. But the company spokeswoman said that the dealer network will expand in the future to include more installers.
July 8. The Royal Gazette has taken the decision to close comment to political stories for the duration of this election cycle. Editor Dexter Smith said: "This covers the period from today through to July 19, and has been brought about by the often venomous and potentially litigious comment that has appeared on our website — predominantly from those hiding behind a pseudonym. While we appreciate that the chief offenders are in the minority in the online community, that number has swelled in recent years to become a large minority. This makes policing the website an overly and unnecessarily arduous task, prompting this decision. Those who wish to circumvent this temporary policy by posting anything to do with the election or the political parties on unrelated stories will be banned from using our site. We ask for the public's patience and understanding during this time."
July 8. Before the 2012 General Election, the One Bermuda Alliance made a range of campaign promises on the subject of tourism. And while some proposals were quickly actioned, others were abandoned or have yet to come to fruition. A staple of the OBA campaign was the creation of a Tourism Authority, intended to revitalize the tourism industry by "putting professionals rather than politicians" in charge. The Bermuda Tourism Authority was created in 2013 and formally took over responsibility from the Department of Tourism in 2014. The OBA also pledged to increase air arrivals and, while the BTA came under fire for declining air arrivals in 2014 and 2015, arrivals rose sharply in 2016 and have continued to rise in the first five months of this year. Last year the island saw 245,000 visitors fly to the island, the highest since 2008. The OBA also promised a referendum on Casino Gaming before the election, but that vote never came about as the OBA delayed and then scrapped the proposed vote in December 2013, alleging the PLP would attempt to derail the referendum process — something the PLP staunchly denied. The party instead brought gaming legislation through the House and formed the Casino Gaming Commission. The OBA also pledged to make hotel developments in St George's and Morgan's Point a reality. Ground has since been broken on both the Caroline Bay development at the Southampton site and a St Regis development at the former Club Med site in the east. However, the PLP has criticised the OBA's handling of both projects. The OBA platform also promised to reopen the St George's golf course. While the course remains closed, renovations to the course are a part of the St Regis hotel project. And while some work was conducted on the St George's waterfront — another OBA pledge — the Corporation of St George is still waiting for legislation to be approved to allow development of a long-planned marina project.
July 8. The One Bermuda Alliance and the Progressive Labour Party have recognized that promoting tourism will be key for whichever party wins the election. While the One Bermuda Alliance hopes to build on the legacy of the America's Cup, the Progressive Labour Party has placed an emphasis on building a "fairer" tourism industry for Bermudians. Both parties have pledged to improve tourist numbers and work to develop the vacation rental market in their election platforms. But while the OBA has leant heavily on their record, noting the recent upswing in visitor numbers and hotel development projects, the PLP alleges the OBA has failed to create tourism jobs for Bermudians. Despite its conclusion, the America's Cup continues to play a strong role in the OBA's tourism plans — the party pledges to build on the island's hosting of the event to grow a superyacht servicing and hospitality industry in the South Basin and West End, along with developing sports-based tourism in the slower shoulder seasons. The OBA also said it would move forward with a Tourism Investment Act to create opportunity in hotels, guesthouses, restaurants and tourist attractions while eliminating the "cumbersome and costly" administration under the Hotel Concessions Act. And the platform proposes changes to the taxi industry, including a rate increase and the creation of an independent taxi and minibus commission, which would govern any future rate changes. Michael Fahy, Minister of Tourism, yesterday focused on the OBA's record and credited the Bermuda Tourist Authority with halting a decline in tourism figures and bringing 17 straight months of growth in air arrivals, cruise arrivals and visitor spending. Fahy said: "There is renewed enthusiasm from local and foreign investors and the growth in jobs and opportunity for Bermudians is the most promising it has been in a generation. The America's Cup provided a boost that saw Bermuda showcased in dozens of countries and millions of viewers saw the island come together to host what has unanimously been hailed as the best America's Cup ever. Bermuda is back. We have more visitors, younger visitors seeking new experiences and Bermudians are stepping up to cater to what these visitors want and expect in a vacation. The future for tourism in Bermuda has never looked brighter." Meanwhile, the PLP has said it intends to reform the BTA in an effort to ensure a better return on investment and improve accountability. A PLP spokeswoman said: "We will work with the BTA to modernize the process surrounding their hiring and promotional practices as well as the awarding of BTA grants to ensure that they are fairer, more inclusive and better protects the legitimate aspirations of Bermudians in the industry." The party also said that it would address immigration concerns to ensure Bermudians are given priority in the tourism industry, among other economic sectors, while investing in training opportunities and improving access to funding for businesses that enhance the island's tourism product. The party's election platform notes that they intend to promote medical tourism to "increase utilization of our new healthcare facilities" by offering American patients treatments approved in the UK but not available in the US. The PLP has also said it intends to reverse tax increases implemented by the OBA to reduce the cost for visitors to travel and stay in Bermuda and work to modernize Bermuda's image internationally. "We recognise that the face of wealth is changing, becoming younger, more diverse and cosmopolitan," the PLP spokeswoman said. "Therefore, we will break away from the OBA's 'country club' tourism approach in favour of a product that is more diverse, more inclusive and more cosmopolitan." On the subject of the America's Cup, she said there were "positives" to the event, but added: "Clearly, the OBA should have included the wider community in the benefits of this event. Instead one Bermuda saw and reaped the benefits, while for the most part, the rest of us were left behind." The America's Cup and the BTA have been at the heart of the debate about tourism in the island since the OBA were elected. Led by CEO Bill Hanbury, the BTA — a non-governmental body created to restore the island's tourism industry — came under repeated criticism for the declining air visitor arrivals in 2014 and 2015, with the PLP questioning if the island was getting value for money. The question of the overall economic impact of the America's Cup is still in the air, with an independent assessment by PricewaterhouseCoopers expected to be completed in October, but the BTA has credited Bermuda's hosting of the event as a factor in bringing other sporting events to the island. Another key issue has been hotel development. In recent years the OBA has celebrated the groundbreaking at both Caroline Bay at Morgan's Point and the St Regis Development in St George's, but the PLP has questioned government guarantees offered to "wealthy developers". Meanwhile, the Pink Beach found new life as the Loren, work began to turn the former Surf Side into Azure and the Hamilton Princess received a $100 million overhaul. However, plans to redevelop Ariel Sands stalled and the Par-la-Ville hotel project imploded. Visitor arrivals in Bermuda over the past ten years peaked in 2011, under the PLP, with around 416,000 cruise ship passengers and 236,000 visitors arriving by air. However, both declined in 2012. The OBA took power at the end of 2012 and cruise arrivals began to build again in 2014, reaching 398,000 last year. Air arrivals fell to 220,000 in 2015 before rising to 245,000 — the strongest figure since 2008 — last year. So far this year visitor numbers continue to be on the rise. Air arrivals in the first quarter of the year were up by more than 19 per cent year-on-year, and more than 18 per cent in April and May. Statistics for June have yet to be released, but are expected to show an continued increase due to Bermuda's hosting of the America's Cup.
July 8. Spectacular new aerial shots of the island taken during the 35th America's Cup by its official photography licensee, LookBermuda, give a new vantage on the races. The images, provided by photographer Jean-Pierre Rouja, show Bermuda at its glowing best, with catamarans plying the Great Sound and stunning views over the West End and East End. With drones banned during the races, and helicopters filming from low altitude, Mr Rouja took his photographs from a small Cessna at heights of 1,500 to 4,000 feet. "I'm always looking for alternate angles," said Mr Rouja, who aimed to capture the scale of the course and the fleet of spectator boats for the 2015 and 2017 races with mural-sized aerial panoramas. The selection ranges from wide views to close-ups, and includes shots of the Superyacht Regatta and the J Class Regatta.
July 8. A physician has attacked drastic cuts to the fees charged for diagnostic imaging, maintaining that his business will be "significantly curtailed". J.J. Soares of Hamilton Medical Centre had ambitious plans for a walk-in centre at a new location later this year — but said it would probably have to scrap its planned service of open MRI and CT scanning because of "unreasonable" cuts. Dr Soares, who has aired his grievances in an advertisement with this newspaper, also said there were suspicions that similar measures from the Government and the Bermuda Health Council would be brought to bear on ultrasound, X-rays and blood testing, making the service "untenable" for private clinics. The cuts to reimbursements for clinics are said to average 70 per cent, with some as high as 87 per cent. Introduced under the Health (Miscellaneous) Amendment Bill 2017, the measures were defended by the Ministry of Health and Seniors as containing health spending and reducing premiums. They have already come under strident attack from Ewart Brown, the former premier, who decried the move as politically motivated and aimed at crippling his clinics. Fee changes provided by Dr Brown to The Royal Gazette depict the steep drop in fees charged for high-tech procedures, including:
CT head scan with contract: $383 — down from $1,441;
CT chest scan with contrast: $542 — previously $1,543;
MRI spinal lumbar without contrast: $542 — previously $1,301;
MRI lower extremity without contrast: $560 — previously $1,301,
Dr Brown said he had been left with no choice but to implement wide-ranging salary cuts at Bermuda Healthcare Services as a direct result of the drop in payments. According to Dr Soares, the imposition could result in MRI and CT scanning becoming the exclusive domain of King Edward VII Memorial Hospital, since it would be "absolutely unfeasible for them to be provided by any facilities in the private sector". Advertised as a "notice to all patients", Hamilton Medical Centre's paid message in expected to run several more times in this newspaper. Dr Soares had envisaged an urgent care centre that would be easily accessible to the public, while driving down costs through the use of measures such as videoconferencing. Meanwhile, describing the salary cuts as "a painful decision", Dr Brown said: "Either we were going to lay off employees, send summer students home and keep fewer people working or we could make cuts across the board and keep everyone gainfully employed. We chose the latter."
July 8. Opinion, by Dr. Edward Harris, Executive Director of the Bermuda Maritime Museum. "For almost 100 years, "Sphinx" presided undisturbed over the tranquil scene of a forest of cedars, a rolling lawn and grass tennis court and the Frith house, "Inverurie", opposite on the north side of Harbour Road in the northwest corner of Paget. Made of semi-hard Bermuda limestone and appropriately painted with whitewash on a 5ft red plinth, the statue was Colonel Henry John Wilkinson's commemorative statement for the ages of his beloved and "noble English mastiff", an obviously superior female Great Dane. Rumours of the demise of Sphinx abounded and two local writers, Wendy Soares and William Zuill, gave weight to a couple of solutions: 1) the dog died rescuing someone from drowning at Salt Kettle and 2) more dramatically, Wilkinson's jealous wife poisoned the brute. The truth may be more mundane, if romantic, as it does appear that the Quartermaster for the British Army at Bermuda in the later 1870s was just in love with his dog. How that reflects on the absence of such a memorial to his wife in Florence, Italy (where they had retired), may simply be because the Colonel died first. Delving into their lives with my colleagues, Linda Abend and John McQuaid, the Wilkinsons and three of their children took part in art exhibitions at Government House and in all aspects of putting on plays at the Prospect Garrison Theatre, while they lived at the rented Inverurie. Colonel Wilkinson, it transpires, was a considerable artist in watercolour and other media from an early age at Durham in the northeast provinces of England, at a noble pile called "Harperley Park", now, its façade unchanged from the 1840s, a police training school. Over 100 of his paintings of the Crimean War have survived at the National Army Museum, Chelsea, but sadly none of his local images are known, including one that was at a Bermuda display in the British Empire Building of the 1876 World's Fair at Philadelphia. The sculpting soldier and his cohort also left behind a great Medici Lion at Gun Hill in Barbados in the late 1860s (this editor's note: sculpted by then-Captain Henry John Wilkinson in 1868) which has become an icon of the Barbados National Trust and has been celebrated on several postage stamps. Sphinx has yet to make her mark with the GPO in our City of Hamilton. Fast forward to the 1950s and the site became the Inverurie Hotel (now condos). In a Royal Gazette photo of June 1960, the late, famous hotelier, Conrad "Connie" Engelhart, is seen with another man, sawing through the top of the plinth, thus separating Sphinx from her tomb, although the inscribing plaque was fortunately saved. Thus did Sphinx give way for a swimming pool and a building block that contained more hotel rooms, shops, and amenities, such as the hairdresser. Many with us today knew Sphinx, as they played on her while mum was having a perm. Fast forward again, and the hotel block on the corner of Cobbs Hill became condos, but the remains of Sphinx were then rescued by the Roy Thomases, who eventually donated her to the National Museum in 2014. By that year, developments were taking place on the surviving block of the old hotel, now appropriately renamed the Inverurie Executive Suites, completely renovated by its new owner, Philip Akeroyd. As a part of those renovations, Mr Akeroyd kindly agreed to take the remains of Sphinx home to Inverurie and today she sits on the seaside of the hotel, keeping watch over the comings and goings in Hamilton Harbour. Writing an e-mail of thanks to Roy and Maria Thomas in 2015, Mr Akeroyd noted: "After 137 years, Sphinx has finally made it back home to her kennel at the Inverurie, and has a wonderful view over the harbour towards Hamilton. She still misses her original owner, Colonel Wilkinson, and most particularly her recent guardians Roy and Maria, but she is well fed and glad to be home. She is a little slimmer now, as we had to remove quite a lot of white paint to get back to the original Bermuda stone, and then we found some erosion on her body which we repaired with a special mix of lime and sand and then painted all with lime wash, which will stop the water getting in and corroding her again. The lime stone expert, Larry Mills, showed us how to do that. Finally, we gave her two more coats of whitewash and basically she is as good as the day she was carved." Then in early 2017, Linda Abend found descendants of James Ware Bryce (later a famous scientist at IBM) whose in-laws, the Koster Family, had rented Inverurie for some years early in the last century. James took photographs of Sphinx around 1910 and his grandson (of the same name) and his wife Kay Bryce, very generously donated his camera, tripod and 33 glass plate negatives to the National Museum. Jamie Bryce's father, Henry, and his sister Delia, feature in some of the images. Upon meeting him at home in Cape Cod recently, he opined that: "My father spoke of the statue of Sphinx all his life, such was the impression it made on him as a young boy living at Inverurie: Kay and I are delighted that my grandfather's collection is now at home in Bermuda."
July 7. Imagine what the Bermuda Government could do with half a million dollars — every single day. It's a relevant question as we approach the General Election as this is the amount the island spends to service its huge debt. The estimated $186 million in interest payments and money set aside to pay down principal later on, exceeds spending on the Bermuda Government's largest ministry, Health and Seniors, by a full $23 million. And it amounts to about $75 a week for each registered voter. The impact the $2.4 billion net debt has in limiting what the Government can do should make it a major issue for voters. It restricts what the rival parties can promise in the ongoing campaign — or to be more accurate, it will put tight limits on what they would be able to do in reality, once in office. Voters would therefore be wise to eye with suspicion promised major capital projects or expensive new initiatives that come without price tags or specified means of funding. Bermuda's net debt was just $277 million in March 2008. In the nine years since, it has grown almost nine fold. During the campaign, there will inevitably be much discussion of who is to blame for the island's indebted plight, as voters consider who is best equipped to tame the debt beast. What is clear from the numbers is that debt growth has slowed in recent years. The March 2008 to March 2017 period included five Progressive Labour Party budgets, which resulted in net debt growth of an average $272 million per year, while the four OBA budgets have seen the debt grow by $230 million per year. In percentage terms, the PLP's five budgets grew the net debt by an average 41 per cent per year, while the OBA's four budgets grew the net debt by an average 13 per cent annually. There are multiple reasons why public debt might rise more steeply in a given period than another. Bermuda's economy was in recession between 2009 and 2014, a situation that put government revenues under pressure as the tax base contracted, while increasing the need to spend on social programmes and economic stimulus. Then there is the effect that a growing debt itself has on year-to-year finances of a growing debt burden. Each year the government posts a deficit, the debt grows and so do debt-servicing costs for the following year, making it progressively more difficult to balance the budget. As an example of how fast this burden can snowball, in the fiscal year 2005-06 the Bermuda Government spent just $10.5 million on interest payments — just eight years later when the OBA announced its first Budget, the figure was ten times more than that. Further exacerbating the problem is that the government is obliged to pay 2.5 per cent of net debt into the Sinking Fund each year to help pay down debt. And the greater the debt is, the higher that amount will be too. The late Larry Burchall, in his repeated warnings on the island's fiscal deterioration, called it Nanci the Spider — the voracious creature gobbling its way through public money as a direct consequence of government spending beyond its means for a prolonged period, leading to a spiraling debt problem getting out of control. And in order to fairly compare the different administrations' fiscal performance, the debt-service headwind — or Nanci's ever-growing appetite — should be factored in. In the 2008-09 Budget, the PLP had a fiscal headwind of $27.6 million — $18.2 million in interest, plus a $9.4 million payment into the Sinking Fund. From then until the last PLP Budget in 2012-13, the average impact of debt servicing on the deficit was $54.2 million per year, as the government forked out a total of $271 million over five years. This does not tell the full story however, as in 2009-10 and 2012-13, the PLP Government made interest payments out of the Sinking Fund, effectively deferring Nanci's impact on the deficit. The OBA inherited net debt of about $1.47 billion and in its first Budget, debt-servicing costs were close to $147 million. In their five years, if projections for the current fiscal year are included, the OBA's average yearly debt-service headwind has been $168 million, with the government paying out a staggering five-year total of $842 million in interest and Sinking Fund payments over five years. The statistics make clear that the OBA inherited an extremely challenging fiscal situation complete with ministry-sized debt-servicing costs. But the rate of increase of the debt has slowed significantly during their tenure. Whoever wins the election will have to wear the same debt-servicing straitjacket, as only when the Bermuda Government can stop posting budget deficits will Nanci's appetite stop growing. And further discipline will be necessary for years to come to actually start paying off the huge debt. Both parties say they want to balance the budget within short order, with a mixture of spending cuts, revenue increases and economic growth. History has shown that taming Nanci will be easier said than done.
July 7. Michael Dunkley has described the preamble to the Progressive Labour Party's platform as "divorced from reality". Speaking at a press conference yesterday, the Premier dismissed language contained within Opposition leader David Burt's statement as flying in the face of what was happening in the country today. He referenced sentences describing the island as being in a state of peril, lacking in tolerance, and facing harder times under the current administration. Dunkley said: "It's the kind of talk that wants people to forget that people voted the PLP out of office because they were heading Bermuda in the wrong direction," he said. Joined by Patricia Gordon-Pamplin, Minister of Home Affairs, and Fabian Minors, candidate for Devonshire North, the trio highlighted their party's record of fiscal responsibility, while scrutinizing that of the Opposition. Ms Gordon-Pamplin described the PLP's record as one of "financial carelessness that brought the island to the brink of disaster. When voters ask what will the Burt PLP do to Bermuda, I would say look at what they did," she said. Pointing to the plan described within the PLP platform to review the contract to build the new airport terminal, she addressed the possible implications of such a move — including lawsuits, loss of jobs, and damage to Bermuda's reputation. She said: "This, to my mind, may be the single most irresponsible and reckless thing [Mr Burt] has said." Statements previously made by Mr Burt on broadening the tax base also had wide-sweeping implications, Ms Gordon-Pamplin said. In the PLP's reply to the Budget in March, Mr Burt said that tax reform and broadening the tax base "cannot be effective if they are unwilling to look at taxing the passive income of the privileged persons in society". Ms Gordon-Pamplin said of such a tax: "It has implications for every Bermudian who earns income from savings, from investments and, most importantly, from rental income." While the party's platform does promise the creation of a Tax Reform Commission, there is no specific mention of passive incomes. Ms Gordon-Pamplin pledged that no such tax would be implemented by her party. "It's important that people understand this because it is a critical difference between the OBA and the PLP," she said. Mr Minors described rental incomes as vital dollars that the Opposition leader wanted to come after. He spoke of two retirees who relied on the income generated by renting their one-bedroom apartment to make ends meet. "The last thing my neighbours need is a tax on their rental income," he said. He also touched on plans announced by the PLP to earmark pension monies to start-ups, which he described as a gamble. "Start-ups are very high-risk investments, with failure rates above 90 per cent," Mr Minors said. Mr Dunkley also used the press conference to address what he described as "disgusting" social media posts that had appeared online in recent days. "I don't care where they come from," he said of the unspecified messages, which he said seemed to come from people supporting both parties. "That's not the Bermuda we know, that's not the Bermuda we love, and we don't need it as we head to an election. Stop the rot."
July 7. The Progressive Labour Party promised a "collaborative" approach to government as it elaborated on its election platform. Leader David Burt unveiled the party's "Agenda for a Better and Fairer Bermuda" on Thursday evening at the Young Men's Social Club, pledging to unite the island's citizens, empower Bermudian entrepreneurs and make education the priority. Yesterday afternoon as he fielded questions from the media Mr Burt insisted that Bermuda could not withstand another five years of the One Bermuda Alliance. "We need to change course," he said. "And we need people in charge that are going to look out for all Bermudians and not just the select few." In response to questions, Mr Burt said he could not promise that the PLP would not have to borrow more money if it was elected to govern. He added: "I can say that we will balance our budget by 2019. The OBA are not pledging not to borrow, and we are not pledging not to borrow, that is completely unrealistic, right now we have a budget deficit." Mr Burt also rejected claims by the OBA that his party was planning to introduce a new income tax on rent received by Bermudian homeowners. He maintained that the PLP was not coming after working families, adding: "We will create a Tax Reform Commission drawing participants from both political parties, international business, local business, trade unions, hoteliers, academia and the Bermuda Bar. Government under the next PLP is going to be a collaborative government, one that is going to invite the opinions of stakeholders inside to make sure we are working together addressing the challenges." The PLP's platform includes plans for a Bipartisan Committee on Immigration Reform as well as an urgent review of health and safety at public schools. Asked in what way the first proposal was different from the existing Immigration Working Group, which he chairs, PLP MP Walton Brown said: "The working group is not comprehensive; it's a review on a mandate that had already been submitted. What we would do is look at the entirety of the set of issues related to immigration and come up with a comprehensive plan beyond the question of PRC and Bermuda status. We would look at totality rather than a limited framework." Meanwhile PLP MP Tinee Furbert said the review of public schools would go beyond the Score report and require "even more in-depth checks". Mr Burt also elaborated on his party's plans to introduce a sex offender's register for "certain offences" that would be made available to the public once offenders had been released back into the community. He said: "There is concern inside of our communities that when people are released they are not informed. It is important that their names are released so people can be informed and parents can be on guard." Referring to the kind of offences that would be included on the register he said: "I would assume they would be the crimes regarding children. That is the area of the greatest and biggest concern. The aim is to provide comfort to our citizens." Asked if a review of the airport deal — which is included in the PLP's platform — was a redundant exercise given work had already begun, Bermudians had been employed and penalty clauses involved in withdrawing from the arrangement, he replied: "No, I would not consider it a redundant process We are going to look and see if we can get a better deal for Bermudians. When we get into office our lawyers will take a look at that." During yesterday's press conference Mr Burt also provided details of his party's campaign funding in response to questions. He said: "We don't get a whole lot of money. Our largest was $81,000 from an international company in Bermuda, the next biggest donation was $25,000 from another international company." Mr Burt declined to name the firms but said they were both Front Street firms. He added: "I hope that the One Bermuda Alliance will say who their biggest donor is."
July 7. The Progressive Labour Party pledged last night to unite the island's citizens and put its children first as it unveiled its platform for the upcoming General Election. Party leader David Burt told supporters that the PLP would accomplish more in its first 100 days in office than the One Bermuda Alliance had done in five years. Mr Burt and his colleagues outlined a raft of proposals that they said would "put our people back to work, educate our children, empower Bermudian entrepreneurs and make Bermudians feel they have a future in their own country". The 34-page election manifesto includes conducting an urgent review of health and safety in public schools, phasing out middle schools and implementing a living wage. MP Diallo Rabain said: "Public education is our top priority. To fix our education system will require hard work and dedication, and for that we need a government that is caring and puts our people first when it comes to education." Mr Burt outlined plans to re-establish the Bermuda First advisory group, appoint a gang violence reduction co-ordinator and give extra power to the Price Control Commission to reduce the cost of living in Bermuda. He said that the party would double the guarantee capacity of the Bermuda Economic Development Corporation to empower entrepreneurs and establish a Tax Reform Commission to make Bermuda's tax system fairer. And he told supporters that a new PLP government would implement a code of conduct for MPs and a Code of Practice for Project Management and Procurement. MP Walton Brown told an audience of about 100 that gathered at Young Men's Social Club in Hamilton that the PLP would complete comprehensive bipartisan immigration reform. He added: "We accept that same-sex couples should have similar legal benefits as heterosexual couples, save for marriage, and will introduce legislation to achieve this aim." The platform, entitled An Agenda for a Better and Fairer Bermuda, includes provision for a review of the "privatisation contract" between Aecon and the Government "to see if Bermuda can get a better deal". It also contains plans to create a National Development Plan to help prepare Bermudians for job opportunities, the introduction of a local lottery within two years to benefit sports development and the establishment of a technology hub in Southside. It also paves the way for new tax relief for first-time entrepreneurs and the creation of an Economic Diversification Unit to create new economic pillars. The PLP's deputy leader, Walter Roban, condemned the OBA for "failing our seniors" and said the PLP would institute annual cost-of-living increases for social insurance pensions and enact a Charter of Rights and Responsibilities for seniors. Mr Burt told the audience: "The next PLP government will grow our economy by bringing jobs back to Bermuda by creating a payroll tax exemption for any Bermudian company that decide to repatriate previously outsourced jobs back to Bermuda." He vowed that his party would balance Bermuda's budget by 2019.
July 7. Pembroke West Central could be one of the seats that swings the election on July 18, with the incumbent MP David Burt having a majority of less than 100. The Progressive Labour Party leader is going head-to-head with the One Bermuda Alliance's Nick Kempe, with both candidates citing the economy and education as the leading concerns of their constituents. The Royal Gazette found a mix of views when we took to the streets of Constituency 18 this week to speak to voters. The area, within a couple of miles of Hamilton, has several public schools within its boundaries and more than 500 homes. None of the residents we spoke to wanted to be named, but several were willing to share their thoughts on the issues that will determine how they mark their ballot papers. A 72-year-old business owner said she had been too busy in recent months, thanks in part to the America's Cup, to really focus on what the two parties had to offer. But despite her thriving business, she said the OBA was not guaranteed to get her vote. "I voted for the OBA [in 2012] and I don't even know who I'm voting for this time," she said. "I have to check it out to see what they are saying." The woman, who was a longtime PLP supporter before the last election, said she was motivated to change allegiance last time around by concerns about public money being misspent and those in charge reaping financial benefits, while ordinary citizens worked hard to survive. But a couple of things concerned her about supporting the ruling party again. The voter said she disliked the OBA's election pledge to put $2,500 into a savings accounts for each newborn Bermudian. "Some of those young girls are going to have babies [because of this]," she suggested. "I don't know if that's a really good idea. They are going to think about the money, not realizing that it's going to go for the baby." The other issue that concerned her, she said, was same-sex marriage. "It's going against the Bible," the woman said. "My son and daughters are all big Christians, and they have a big influence on me. This is one of the things we had discussed. It [the recent court ruling on same-sex marriage] is like a slap in the face. I realize we have to work with these things ... I am just not ready for it, but I know it is something we maybe can't do anything about." A neighbors, aged 56, said Mr Kempe had her vote because "he listens; he listens with his heart". The woman said the OBA candidate's genuine concern for his neighbours and efforts to help them, even with small matters, convinced her to back him. One example was fixing a fence close to a dangerous drop on North Shore Road. "In this neighborhood, there aren't too many concerns," she said. "The nicest thing is that the OBA representative knows his people, looks out for his people. I had issues outside of this neighborhood and he pushed to get it fixed." Another voter, a senior, said she had little to say about the party platforms or the candidates, before adding: "I just pray and hope the PLP win." Not everyone we spoke to was as passionate about the outcome of the General Election. One man, aged 59, admitted he did not intend to vote, fatigued by petty, negative squabbles between the two parties. "I would like to see both political parties work together rather than fighting," he said.
July 7. The introduction of liquefied natural gas to Bermuda could risk an accidental leak which might result in a catastrophic event — far more catastrophic than diesel, gasoline or heavy fuel leaks, according to Greenrock. As such the environmental group is urging residents to submit responses to the National Fuels Policy — which is before public consultation — before today's deadline. Greenrock disputes the fact that LNG is as a low carbon fuel, as described by the Government. "This is not the case and highlights why we need to incorporate life-cycle analysis when looking at fuels," said a Greenrock spokesman. "LNG is only a low carbon fuel at the point of consumption — it produces less greenhouse gases relative to alternative fuels when consumed to produce power. However, when one considers the greenhouse gas emissions related to the production and transportation of LNG, not only is it not a low-carbon fuel, it is a worse offender than our current fuel use. In the production of LNG, largely through fracking, large amounts of methane are released, which traps 86 times the amount of heat over a 20-year period than carbon dioxide — which is the main greenhouse gas resulting from our current fuel use. Add into this the greenhouse gas emissions produced to first liquefied natural gas for transportation as LNG, the construction of infrastructure — ports, regasification plants, etc — and it becomes clear that far from being a low carbon fuel, LNG will actually greatly increase Bermuda's net greenhouse gas emissions. To describe LNG as a low carbon fuel is, ultimately, a misleading sleight of hand in carbon accounting. Any national fuel policy must factor in the life-cycle analysis of the fuel in question, rather than solely point of use — be it LNG, biofuel or other. Additionally, there are great concerns regarding the physical infrastructure required for LNG use in Bermuda. Whole new infrastructure for importing and regasification of LNG is required, along with transport to a power plant itself. Due to the highly compressed nature of LNG, there is the added risk of an accidental leak of LNG resulting in a catastrophic event — far more catastrophic than diesel, gasoline or heavy fuel leaks like we have had in Bermuda to date. Greenrock also notes that with LNG far from being a low carbon fuel in reality, that as more and more countries take action to address climate change, including commitments under the Paris Agreement, investing in LNG infrastructure would lock Bermuda into an energy dependence which is both counterproductive and of limited long-term viability. This is especially so as renewable energy technology is increasingly not only competitive with fossil fuel, but likely to become cheaper over time. Bermuda would do better to invest in energy efficiency, energy storage technologies and renewable energy sources. Inasmuch as there may be a need for a short-term bridge to support a transition to a zero carbon economy, more efficient generators relying on our current fuel base will have a lower carbon footprint than a transition to LNG based power — and without the risk of catastrophic accidents or being locked into an expensive and counterproductive energy pathway."
July 7. Two of the island's leading environmental advocates have touched upon a pair of unrealized promises made by the One Bermuda Alliance 4½ years ago, and offered their insight on the greatest issues facing the island that the next government must address. In its 2012 platform, the One Bermuda Alliance pledged to "protect Bermuda's fragile environment for future generations and present-day enjoyment". Among 25 stated priorities were to build on Bermuda's white paper on energy, with the goal of generating at least 20 per cent of energy from renewable energy sources by 2026, reduce the cost of electricity by regulating the energy sector, and to incorporate environmental considerations into all government decision-making. Jonathan Starling, with Greenrock, said the Government had mustered a "mixed bag" when it came to delivering on its promises. While pleased with progress on initiatives such as the Electricity Act 2016, he said the organisation was dismayed and disappointed on other matters. "We're particularly disappointed about the Blue Halo concept being dropped and no alternative idea for the area really proposed," Mr Starling said. The project looked at turning a large portion of Bermuda's Exclusive Economic Zone into a protected marine reserve. While consultation on the proposal did take place, Mr Starling said the idea was effectively killed in late 2014. "As far as we can tell [Government] has ceased to proceed with the continuing consultation and research that the Premier said was needed before making a decision on the issue," he said. The promise of opening the Southlands National Park has also failed to come to fruition. Stuart Hayward, with the Bermuda Environmental Sustainability Taskforce, said the group was "disappointed that the area had not been listed within the island's national park system. That's something we were anticipating, that's something that was stated would occur, and it hasn't so far," he said. The property was obtained by the Progressive Labour Party Government of the day in 2011 as part of a land-swap agreement that saved it from being used as the site of a hotel. The move paved the way for the Morgan's Point hotel project. This spring, a government spokesman confirmed that an amendment to the National Parks Act 2009 was to be tabled during the parliamentary session, which would make the area a park. The matter was effectively halted when Parliament was dissolved by the call for the election. Asked if the group would pursue the matter with the next government, Mr Hayward said that BEST represented "hundreds, if not thousands" of people who had signed petitions, took part in walks and held signs against development on the site. "It's not fair for them to be left disappointed with a change in government when so many opportunities and assurances were given that Southlands was going to become part of the park system," he said. With its new platform — unveiled this week — the OBA outlined its new plan to "protect, maintain and improve" the island's environment. Natural resources, the party said, would be managed for "sustainable results". Protecting marine resources, reducing greenhouse gas emissions, converting the Government's small-vehicle fleet to electric within five years, extending public transportation hours, expanding community gardens, and examining a "Bottle Bill" and a charge for single-use plastic bags are among the outlined pledges. For its part, the PLP has also promised to convert government vehicles to hybrid and electric — although no timeframe is given — and more community gardens. It has also vowed to produce a green paper for consultation on establishing a mandatory recycling programme, outfit government buildings with renewable energy-generating technologies, and to lease government land to boost domestic food production. "The PLP will work to protect our environment, usher in a new era of renewable energy which will reduce our cost of living, and reduce waste and litter in Bermuda," the party said in its platform release last night. The greatest challenge facing the island, Mr Starling said, is the same facing the rest of the world. "Climate change is going to impact all aspects of Bermuda," he said. "From the economy, tourism, the natural environment, our built heritage, food security, agriculture, freshwater resources, and so on. A two-pronged approach is needed to tackle the problem — the reduction of greenhouse gases, and the climate-proofing of infrastructure. The next government, whoever it is, really needs to put addressing climate change at the forefront of its policy agenda. It affects all aspects of Bermuda and every single ministry and department." For his part, Mr Hayward said exceeding the island's carrying capacity — compounded by polarization and a lack of willingness for calm and rational discussion — was the biggest issue facing Bermuda. A real commitment, he said, was needed by both parties on their calls for transparency and co-operative efforts. "There doesn't seem to be a lot of evidence from either of either," he said.
July 7. A furious telecommunications chief has hit back at a "misleading" statement by the Regulatory Authority of Bermuda that branded his firm as "anti-consumer and anti-competitive". Frank Amaral, CEO of One Communications, hit out after regulators knocked back an application to charge termination fees of between $200 and $500 for residential internet and broadband customers, as well as retail TV customers. But Mr Amaral said the charges were linked to a bid to introduce a promotion which offered three months' free service on condition the consumer signed up for a 12-month contract — with any fees only applying to the special offer, which RAB failed to mention in their statement. Mr Amaral added: "The whole thing is very misleading — in this press release they have chosen to pick out, I guess, the worst parts of what we had applied for. What we applied for was to have the ability to match promotional offers from our competitors with regards to TV and internet and more specifically we wanted to offer customers up to three months free service in return for the customer committing to 12 months' service. You will note the Regulatory Authority doesn't bother to say we're trying to offer that three-month promotion." And Mr Amaral said that regular customers at One Communications retained the option to cancel service with 30 days' notice and no penalties. He added: "This was only in relation to a promotional offer to match competitors' offers. We don't have any termination fees — we actually give people a chance to cancel subscriptions on 30 days' notice. What they're really misleading about is we're only seeking to offer a promotion." The telecommunications regulator yesterday branded the proposed termination fees for residential internet and broadband customers, as well as retail TV customers as "both anti-consumer and anti-competitive". A spokesman for the regulator added it has also rejected "a proposal by One to exercise a method of determining its retail prices, that the Authority viewed as predatory pricing against market entrants and anti-competitive. The authority has a responsibility to safeguard the interests of consumers, as well as to promote and safeguard competition. The authority's actions of today are consistent with these responsibilities and the Authority is ready to intervene further should it be necessary." But Mr Amaral said: "What you see happening here is the Regulatory Authority is saying one thing to the public and ignoring a lot of the substance of what we were talking about to them. How does someone call matching a competitors' offer 'predatory'?" He added that One Communications fibre-optic product, now in the market, only had its tariffs approved in May after six months of negotiations with the regulator. Mr Amaral said: "It took six months getting these tariffs approved and these tariffs have benefited every consumer on the island." The Regulatory Authority release came after One Communications launched a Supreme Court bid to get a ruling that the RAB had failed to fulfil its statutory duty to compete a market review by the end of April — so it should lose its rights to impose regulations on the industry. An affidavit by Mr Amaral submitted to the court said that market conditions and services had "changed dramatically" since the last market review four years ago — which was based on data collected even earlier. The separate application to the court said the rules and regulations imposed without up-to-date information on the sector was "the policy equivalent of regulating the sector blindfolded." Mr Amaral declined to comment on whether he thought the tone of the RAB release had been influenced by the company's legal action as the matter is still being considered by Supreme Court.
July 7. Brexit, Solvency II and Bermuda will be discussed during a Bermuda Executive Forum event in London in November. The event is hosted by the Bermuda Business Development Agency, and is aimed at those interest in learning about Bermuda's sophisticated, multi-industry finance centre. The forum will feature experts from the island's insurance and reinsurance, captive insurance, trust and captive client, asset management, and insurance-linked securities sectors. The free, daylong event features five information sessions on Bermuda business opportunities. Robert Childs, chairman of Hiscox, and deputy chairman for Lloyd's of London, will be the keynote speaker. The event at ME London, on The Strand, will take place on November 28. Further details are available from the BDA, go to: http://bit.ly/2tQRHxr.
July 7. Bermuda Air Conditioning's construction arm has temporarily laid off four Bermudian staff. The move is in addition to eight overseas employees made redundant over the past two months. But management at the firm said the Bermudian layoffs were temporary and that the staff would be rehired when more contracts were signed. Kim Parker, operations manager at BAC, said the construction industry employed staff to work on contracts and, when they were completed, jobs would go unless there was any further work. He added: "There are temporary layoffs — we have some work and as soon as we have signed contracts we will take them back, but we can't employ people on a wing and a prayer. Over the last two months we have decreased enormously our expatriate workforce as well — eight to ten on the construction side." The expatriate workers are now believed to have left the island. Mr Parker explained construction traditionally slowed in the summer as hotels were reluctant to start work at peak times. But he said: "There is a tremendous amount of opportunity on the books and very close to being concrete, signed documents, but we can't really move forward until we have that." The BAC Group employs about 180 people in seven divisions, with up to 50 working on the construction side.
July 7. An American tourist has been slapped with an $800 fine after he admitted refusing to give police a breath sample. Darren Hill, 42, from Pennsylvania, pleaded guilty to the charge in Magistrates' Court. The court heard that at around 5.15pm on July 5, police were travelling along Mangrove Bay Road in Sandys when they found an auxiliary cycle laying on its side and a group of three people standing nearby. The officers spoke with the group and were told that one of the three, Hill, had been driving the vehicle. Hill reportedly said with an audible slur that he had been driving to Dockyard when he lost control of his motorcycle. Asked if he had been drinking, Hill confirmed that he had two beers. When told he was going to be arrested on suspicion of driving while impaired, he accused one of the other men in the group of punching him in the face. That man responded that he had taken away Hill's keys when he attempted to get back on the bike and admitted pushing him in the process. Hill was arrested and taken to Hamilton Police Station, where he failed to provide an adequate sample of breath for analysis. After pleading guilty, Hill apologized for his actions, saying he should not have got on his vehicle after drinking. "I have been coming to Bermuda for 13 years and never had type of incident whatsoever," he said. Magistrate Khamisi Tokunbo responded that if he returned to the island within the next 12 months, he will not be allowed to ride, issuing Hill a one-year ban from driving and a $800 fine.
July 6. An ambitious proposal to have a Bermuda team compete in the prestigious Volvo Ocean Race appears to have fallen through, The Royal Gazette can reveal. Kevin Dallas, the Bermuda Tourism Authority chief executive, has confirmed that there were discussions about Bermuda taking part in the annual event featuring some of the world's top sailors — a proposal that he said is now off the table. "The Bermuda Tourism Authority was involved in a conversation regarding resources for a Bermuda team in the next Volvo Ocean Race," Dallas said. "To the best of our knowledge, that conversation is not proceeding. There will be no Bermuda team in the next Volvo Ocean Race." It had been hoped that a Bermuda team could be involved in the Volvo Ocean Race to build on Team BDA's success at the Red Bull Youth America's Cup last month, as well as the momentum generated by the 35th America's Cup, which the island hosted. Team BDA, skippered by MacKenzie Cooper, finished eighth in the final of the Youth America's Cup. Originally known as the Whitbread Round the World Race, the Volvo Ocean Race is a yacht race around the world and typically departs from Europe in October. Recent editions of the Volvo Ocean Race consisted of either nine or ten legs with in-port races being staged at stopover cities. Each of the entries has a sailing team consisting of nine professional crew who race day and night for more than 20 days at a time on some of the legs. The crew members are required to be more than sailors with some having been trained in medical response, sail-making, diesel-engine repair, electronics and hydraulics. Teams compete in the Volvo Ocean 65, a high-performance one-design racing yacht created by Farr Yacht Design and built by a consortium of four European boatyards. Led by skipper Ian Walker, one of Britain's most successful sailors, United Arab Emirates entry Azzam won the previous Volvo Ocean Race held between 2014 and 15. During that cycle the team also won the in-port race series and set a 24-hour distance record of 550.82 nautical miles while approaching Cape Horn, a rocky headland on Hornos Island, in southern Chile's Tierra del Fuego archipelago. The Netherlands holds the record for the wins (three), with Dutchman Conny van Rietschoten the only skipper to win the race twice. After the next edition, the Volvo Ocean Race will switch from a three-year to a two-year cycle, a change that will provide more continuity and more commercial value for professional sailing teams, sponsors and host cities. The next edition starts on October 22 from Alicante, Spain, and will finish at the end of June next year in The Hague, Netherlands.
July 6. While the residents of swing constituency St George's West are basking in the glow of a new hotel development, a boost in tourism and a buoyed local economy, they say there is still some work to be done in the Olde Towne. The Royal Gazette spoke to residents and business owners in Constituency 2 — being contested by the Progressive Labour Party's Kim Swan and the One Bermuda Alliance's Nandi Outerbridge — to get an idea where people stand in the run-up to the election. On the day we visited St George's, King's Square and Water Street were full of tourists, providing a fitting background for what most constituents were discussing: a boost in tourism dollars. But among the outstanding issues seen as a disadvantage by some was the long-called-for improvement of transportation to St George's during off-peak times, social programming and that hotly debated topic of jobs. Constituency 2 appears to be staying true to its reputation as a hotbed for the swing votes, with many still undecided on which candidate to choose. Kristin White is a St George's West business owner and resident who sits on the parish council for St George's. She is also a consultant for the Bermuda Tourism Authority and her passion and advocacy for the town is well documented. While she was vocal in her support for Mr Swan when he ran as an independent in 2012, she said she was still undecided on which candidate she will vote for now: "I see Kim all the time because he lives in the area, but I don't know if either of them came to my house. I don't know who I am supporting yet; I am hoping an independent might pop up. In my constituency, generally, a lot of the MPs for the area talk about issues that are more economic to do with the town because it's so close, but I would love to get some information about social platforms for the community — we don't have the high percentage of crime that other parishes have. St George's is such a close-knit community, we could create change from within. If there are children in the neighborhood who need assistance with lunches, etc, we have enough of a network to help, but that could be led by an MP so that we are meeting the needs of students and seniors. We talk about it on the parish council as well: if there could be a formalized way of doing what maybe happens now only via word of mouth." Ms White said she was encouraged by the increased tourism and economic activity in St George's West, which she says is due in part to the work of the BTA created under the One Bermuda Alliance administration. "Economically, things have improved in St George's for tourism; I don't know how much of that is OBA and how much of it is BTA. I work with the BTA and I know that they do a great deal — there was some ministerial influence and leadership and strategy, but I know also that the BTA drove their own force." Ms White lamented the lack of transportation to St George's by road and by sea, called for better infrastructure and said she believed there was potential to improve social programming. "Transportation and infrastructure are the biggest issues that we face for tourism — there is no evening ferry, no east-west bus, there is no weekend ferry or ferries in the winter. That is the biggest hurdle that we face. The BTA has been trying to work with the Ministry of Transport to work on that. We have all talked about the police station and we don't see it opening, but I love that there are police officers walking around the town; it makes a big difference. There needs to be more. There were the taxi burglaries and there are people openly selling drugs in the square — things like that can definitely be improved upon." Unray Waldron, a senior citizen who works at Dowling's Rubis Marine Service Station, said he had seen a positive upswing in the tourism economy in the area. "I have been seeing a flow of tourists coming up here going to Tobacco Bay and Fort St Catherine, and I have seen quite a few weddings up at the Unfinished Church. These are things I have seen grown in the last couple of years. I have seen St George's change for the good, as far as all the tourists coming here and rebuilding and construction; the hotel and the dock, the wharf and the new area for the ferry terminal ..." As for who will get his vote, Mr Waldron was also undecided, but said he knew more about Mr Swan than Ms Outerbridge, a comparative newcomer to the political arena. "I don't know too much about Nandi, but I know that Kim Swan was UBP — I talk to him quite often. He is very experienced and he has some good ideas as a politician. He is qualified to do it, but I don't know too much about her; she is young. I am still undecided, but I will be keeping a close eye on it." Speaking on the bigger picture, Mr Waldron said he was tired of the political unrest that has all but defined the atmosphere surrounding the past five years. "There is so much fighting going on. I have never seen so much fighting in my life in politics, and I have been here for a long time." Sarah Trott, 36, has enjoyed a career in hospitality and hopes to see the vibrancy that the Olde Towne enjoyed in years gone by. Mr Swan is a close family friend and former employer of Ms Trott's husband, whose family are predominantly aligned with the PLP, but she remains undecided on where to place her vote. She said: "I have not made a decision. I have met with Kim Swan, he has come to my apartment. I haven't even met Nandi or seen her. I don't know that much about her. I lived in St George's about ten years ago and came back about four years ago. Ten years ago it was booming. I was earning $1,500 a week with two ships coming up here. When I came back, it had declined like the island as a whole. I am a hospitality person. It hurts for young people who want to come into my business. I hate to be discouraging because I love the field. We had the economic crisis and we are picking up from that. I did agree with the America's Cup bringing that light towards Bermuda. We were open for the holiday and we made a lot of money because of the [Long Distance] Comet race. The marina would have made it better. As we see from this America's Cup, marine tourism is where we are at now. That is easier for us as well because we don't have a lot of land space left here. We need to encourage young people to work as crew members. I saw the Maltese Falcon here — big boats that you see on the Luxury Channel — and they are all here. My father always asked why they don't encourage young people into seamanship. My husband was a Sea Cadet but he didn't have anywhere to go after that. This summer has been the best summer. The OBA brought the America's Cup. I can't find a problem with that. As far as the issues internally, the PLP is more focused on that — for people who live here." Ms Trott said one issue close to her heart was mental health, as she has bipolar, and said that Mr Swan had shown some interest in the subject. "He is saying that he is going to try to put that forward — it is the elephant in the room here. I was diagnosed in the States and having bipolar in the States it's not seen as a death sentence like it is here. They raise families; they have everything they need." On the issue of jobs, she said: "I can't even get into that — its six of one, half a dozen of the other. I have a son and he is my biggest concern. I want Bermuda to be a good place for him to come back to. I always liked Kim's approach even when he was with the UBP; he wanted business development. I used to work at The George and Dragon and he always came around and said he wanted to develop businesses." One shop owner, who asked not to be named, is not a C2 resident but has a business based there. She said she had already made her mind up to vote OBA, adding: "Bermuda is back on the map and I want it to stay on the map — we have a new hotel coming and that means a heck of a lot to me having a business in St George's. I was keeping my head above water and now this year I am up 50 per cent compared with this time last year. We have a lot of sales due to the America's Cup being here and all the yachts. Tons of people have been coming here for a whole month." Peter Harris, a busker playing pans on Water Street, said: "I will support OBA — I like their performance for the country. They are improving the economy and trying to get jobs for people because people are complaining about jobs. Even if the PLP get in, people will still be complaining about jobs — it is always a problem. The ruling party has done very well in getting the America's Cup. That was such a nice thing that they have done. The OBA have been doing well. St George's is doing well. I am doing well here busking." Kelvin Paynter said that despite the development around him, he was not happy with the OBA's general practices. "I don't have too much time for Kim, but I am tired of the OBA," he said. "Everything is transparent, so they say, and then we find out about it a couple of months down the road. I may have to go for PLP, even though I don't like a lot of things they do. The hotel [St Regis], they are just piling up sand. Nobody is doing anything and I think we were sold down the road with the airport. Eventually, they will sell it to a few millionaires in Bermuda and they will run it."
July 6. Bermuda is well positioned to host events associated with the next America's Cup — and the island took high praise from ACBDA for its delivery of the races. Peter Durhager, chairman of ACBDA, along with chief executive Mike Winfield, commended the island for trumping naysayers, as the world's sixth country to host the event, in "punching above its weight". Mr Durhager also warned that Bermuda should "guard against small-town attitudes that hold us back" in the global economy. While an assessment of the benefits is set to come out in October, Mr Durhager said indicators were "overwhelming" as to the event's success. "We also expect to deliver Bermuda's commitments well within our overall budget, and that our governance, financial transparency and discipline will set the standard for other, similar organisations and entities," he added. Reports should be ready by early October, Mr Winfield said, cautioning against rushing for an assessment. "Other regattas and events are in discussion — much of this results from Bermuda having established its credibility in being able to host international events," he added. With Emirates Team New Zealand emerging victorious, Mr Winfield emphasized that there remained "a lot of wait-and-see" when it came to Bermuda's role in the 36th America's Cup. But he was heartened by remarks from Grant Dalton, the New Zealand CEO, that "New Zealand looks forward to discussing with us the future events". Mr Winfield said: "That's the first time any new defender has committed to a destination." ACBDA has fulfilled its specific and is now winding down, and the potential value to the island of an organisation like it would be "up to the Government of the day".
July 6. Shadow tourism minister Jamahl Simmons has blasted the One Bermuda Alliance for its failure to create more jobs for Bermudians. In a press conference yesterday, Mr Simmons noted that the Government in 2013 promised to create 2,000 jobs over the following five years. Instead, the jobless figure had risen 17 per cent. However, earlier finance minister Bob Richards told the media that 4,770 jobs were lost over the final four years of the Progressive Labour Party administration. "We've heard a lot about 2,000 jobs — Government does not have a statistical grip on these numbers at the moment, of employment numbers. The numbers that are being quoted and have been bandied about are almost a year old and they won't get updated until October or September." Mr Simmons complained that the OBA were "making a lot of promises about how they will fix our economy ... but how can we trust them?" Time and again they failed to deliver on their promises to create jobs in Bermuda. They have looked out for their friends and helped the elite continue to prosper, while the needs of the rest of Bermudians are ignored. They gave tax breaks and other deals to their rich friends to help them make more money. What did the average Bermudian get? There are fewer jobs in Bermuda today then there were five years ago. The true proof of the OBA's failed leadership is in the data shows that when the PLP left office in 2012 there were just over 35,000 jobs in Bermuda; when the OBA left office, there are just over 32,000."
July 6. Former litigants who campaigned for Bermuda's Court of Appeal to release recordings of its hearings have welcomed a Privy Council ruling on the issue. The judgment, concerning a case from Mauritius, considered whether individuals convicted of crimes had the right to copies of the digital recordings of their trials when deciding whether to appeal. The five law lords in London concluded that digital recordings, not transcripts or judge's notes, were the "primary record" of the court and should be made available, for a fee, to those involved in proceedings: a position at odds with that taken by various government officials and others in Bermuda. The Civil Justice Advocacy Group told The Royal Gazette it felt vindicated by the ruling but believed it raised serious questions about why litigants in Bermuda were "denied access to a court recording system paid for by the public purse". It said in a statement: "Why were we given the runaround on such a basic issue? Why were we told that a system that was in use, and regularly transcribed for appeals, was not the official record?" Members of CJAG, including former civil servant LeYoni Junos and businessman Dilton Robinson, teamed up more than five years ago after struggling to obtain official recordings of civil cases they were involved in at the Court of Appeal. The group was told by various officials — including the Attorney-General, the Director of Public Prosecutions and the Registrar of the Supreme Court — that the judge's notes were the official record of court proceedings. A civil rights organisation, the Centre for Justice, also held that view and the Deputy Governor of the day said it was "standard procedure not only in Bermuda but in courts in the UK" to deny access to court recordings. In 2014, CJAG lodged a criminal complaint alleging that Court of Appeal president Justice Edward Zacca and Charlene Scott, the court registrar, had committed offences by not making recordings available. The group compiled a list of cases in which it claimed litigants were given contradicting information from officials about the availability of recordings of hearings between February 2011 to November 2012 — when, after a public protest, Mr Justice Zacca finally agreed that all future hearings would be recorded and made available. Prosecutors declined to press charges, with police stating: "There is no legislation in Bermuda that requires the court to make an audio recording of its proceedings. The fact that the court has such a system does not mean it is required by law to do so." The CJAG said the recent ruling, in the matter of Sumodhee (and others) versus the State of Mauritius, made clear that if a court recording system was in use, then the audio recording was the primary record of the proceedings. The law lords said: "For a Supreme Court trial, the modern transcript is prepared from the digital recording, not from a shorthand note. Moreover ... it is the digital recording which is the primary record ..." The CJAG said in its statement: "We feel vindicated by this recent ruling of the Privy Council and will continue to expose injustice, and to improve access to justice, in the Bermuda judiciary."
July 6. A murderer who launched a savage and frenzied knife attack on a Royal Bermuda Regiment sergeant in his home has been jailed for life. Kenneth Leverock, who stands 6ft 5ins tall and weighs 280lbs, set upon Dejion Stange-Simmons with a blade shortly after arriving at his Southampton residence in November 2015. Yesterday, Leverock was told he would serve a minimum of 12 years behind bars before he could even be considered for release on parole by Puisne Judge Carlisle Greaves. Leverock's sentence came at the end of a long day of high drama in the Supreme Court during which gang member Romano Mills was jailed for life for the Belvin's double murder and Kethyio Whitehurst was found guilty of the manslaughter of Travis Lowe, who died after a high-speed motorcycle chase. Prosecutor Cindy Clarke told the court that Leverock and Mr Stange-Simmons, who were 25 and 26 respectively at the time of the killing, had started talking on Facebook in January 2013. Ms Clarke said: "Forensic analysis of the victim's and Leverock's mobile phone have revealed that they both had each other in their contacts listing. The analysis also revealed that the two of them had been conversing with each other as far back as 2013. These conversations became more intimate and personal in 2015 when they spoke of having sexual encounters." Ms Clarke read out two online conversations between the two men from October 2015. The exchange from October 31, 2015 showed that Mr Stange-Simmons wanted to meet Leverock, but he responded by saying "U like ya life" and "Ya goin to have problem". The next day Mr Stange-Simmons sent a further message saying: "Unless you want me to share pics, video n convos with ppl my advice to you is to keep other ppl out of our business." Leverock's lawyer, Elizabeth Christopher, said that during their initial online exchanges, Mr Stange-Simmons presented himself as a woman, but by September 2015 her client knew he was a man. She said Leverock had remained in touch with Mr Stange-Simmons and had even visited his house on one previous occasion before the murder for "friendship, alcohol and cannabis". On the evening of November 26, 2015 Leverock went to Mr Stange-Simmons Sentinel Drive home in Southampton and at some time between 9pm and 9.30pm killed him. Mystery surrounds exactly what transpired in the house during the meeting because Leverock never told police what happened, but officers discovered Mr Stange-Simmons' lifeless body while executing an unrelated search warrant on the property at 9.30pm. The next morning Leverock, his mother and his lawyer attended Hamilton Police Station in relation to a "serious incident that happened last night". Leverock was arrested on suspicion of murder, his mobile phone and his clothing were seized and he was medically examined. He was interviewed by police but remained mute throughout and was later released. Forensic tests later revealed Leverock's DNA on swabs taken from Mr Stange-Simmons' left and right hand fingers and nails. He was rearrested on February 24 but again refused to answer questions. Leverock pleaded guilty to murder on June 28, this year and yesterday when asked if there was anything he wanted to say before sentencing simply said: "No". Puisne Judge Carlisle Greaves said: "In this case, regardless of their relationship or how it began, it evolved to a point where this defendant, knowing that the victim was indeed a man who had made advances of a sexual nature to him previously, according to his counsel, left his own home on the day of the killing and very shortly after arriving at the victim's home viciously murdered him. He delivered to him at least 20 stab wounds to his neck and upper body, some as deep as 10cm to 20cm hemorrhaging his hyoid, cutting his jugular vein and severing an artery in his arm, leaving him to die." Ms Christopher described Leverock as "vulnerable" and maintained that he had mental health issues and learning difficulties. She said he was "desperate for friendship" and that on the previous occasion her client had visited Mr Stange-Simmons's home he had made advances towards Leverock, which her client had rebutted.
July 6. A Southampton woman has appeared in Magistrates' Court, charged with possessing more than $42,000 worth of cannabis with intent to supply. Rebecca Wallington, 41, of Welcome Place, entered a plea of not guilty to having 857.3g of the drug in Southampton on January 23. Magistrate Khamisi Tokunbo granted Ms Wallington bail to the amount of $30,000, with a like surety, setting a mention date of July 26.
July 6. Insufficient management plans have contributed to mould and other infrastructure issues currently plaguing the public school system, the minister of education says. Cole Simons addressed the issue as part of a press conference held earlier today to discuss the educational components of the party's platform, unveiled on Monday. "As long as I have been in politics, there has never been a facilities management team within the Department of Education to address our campuses," the minister said. The comments come following issues surrounding mould and bird mites in at least three schools in recent months. Last month, the president of the Bermuda Union of Teachers Shannon James said that widespread mould was the main reason behind the closure of Dellwood Middle School. Previously, TN Tatem Middle School was forced to close in December and relocate to Clearwater Middle School because of mould, while Harrington Sound Primary School children were off for several days due to a bird mite infestation in May. Mr Simons said that there were operational and management issues that would be addressed if the party was given another mandate by the people. "I will take ownership of that process myself." Work, he said, would continue in implementing the recommendations contained within the School Re-organization Advisory Committee (SCORE) report completed in December 2015. Asked how much had been earmarked for infrastructure issues, Mr Simons said: "It is my endeavour to have a refurbishment plan for each school going forward." A national plan would also be created, he said. Remediation work would be taking place this summer, Mr Simons said, as part of a joint effort involving Works and Engineering, health and safety officers, and the Department of Education. Additional specifics were not immediately provided. Discussing the mould issue, Lynne Woolridge, party chair, said that it was important to consider Bermuda's climate. "We wouldn't close up our homes and trap in the dampness — we'd air them out periodically. And this is what needs to happen in our schools. The problem didn't begin when the OBA took power in 2012." Mr Simons described education as "one of the most important issues facing the country in the coming election. Everyone in Bermuda wants an education system that works. The system should provide students with the basic skills and knowledge to find their place in a challenging world. We want to produce good citizens and good people. I believe this plan encompasses and embraces all elements of Bermuda's young people's needs to move forward in life, and to develop their full potential." The party's plan is contained under three banners: supporting students from their first days through to graduation, expanding technical education, and "making the system work". Mr Simons also discussed the party's pledge to investigate the concept of an educational authority, similar to the Bermuda Tourism Authority. "I think we owe it to ourselves to explore any idea that could strengthen such a vital area of Bermuda life," he said. Ms Woolridge said she believed that education must stop focusing solely on what happens in the classroom, and judging success based on money spent. "Teachers are fantastic resources, but they can't be expected to work miracles. We can provide them with tools to help children learn, but the home environment also factors greatly in terms of the potential for success." The creation of a stand-alone Centre of Teaching Excellence would help support teachers in this end, she said. Nick Kempe, candidate for Pembroke West Central, said he was excited by the party's proposed "Reach out and Read" initiative. "Working with pediatricians and physicians, the programme would provide books for toddlers and reading coaches for new parents. This provides access to literacy for those children who might come from homes without a strong reading tradition," he said. As part of the party's promised expansion of technical education, Mr Kempe also outlined plans to implement the City and Guilds curriculum in middle schools starting this fall, and the expansion of apprenticeship opportunities for youths by offering tax incentives to employers.
July 6. A vacant lot of land opposite from the former St David's post office building will remain undeveloped. Francis Mussenden, CEO of the Bermuda Land Development Company Limited (BLDC), said the organisation was thankful for insight provided by the community on the property. "We are pleased to have been able to engage with the community and gather their insights on how they would like to see Southside developed," he said. A survey was distributed at a consultation meeting held in April, as well as posted online. Responses were accepted until May 12. Concepts for the parcel included creating a park, a commercial development, and leaving the land undeveloped. "We understand that the community would like to see tourism, transportation and retail facilities expanded within St David's," Mr Mussenden said. Building concepts presented for the lot were intended to complement the adjacent building and dock, he said. Based on feedback, the lot will be left undeveloped, a release provided by BLDC said. "BLDC acknowledges the importance of green space." The presentation made at the April meeting can still be viewed online at www.bldc.bm. Another public meeting is expected to be held later this year.
July 5. The findings of the Commission of Inquiry have prompted police to look into "new areas of inquiry" about how public money was handled under the last Progressive Labour Party government. A spokesman for the Bermuda Police Service told this newspaper that the fresh lines of inquiry were in addition to "some active police investigations" already under way before the panel made its referrals to the Commissioner of Police. No details were given about the nature of the new inquiries or when they might conclude. The spokesman, in response to questions, said: "The Bermuda Police Service is conducting inquiries into the areas that were highlighted by the Commission of Inquiry into the Report of the Auditor-General on the Consolidated Fund of the Government of Bermuda 2010 to 2012. The COI found evidence of 'possible criminal activity' in seven named historical government projects and referred the matters to the police for investigation. The COI report accurately stated some active police investigations were already under way. A number of new areas of inquiry were identified by the COI, all of which will be investigated. The timings and progress for all investigations will vary from case to case and it is not appropriate at this stage to comment on which cases will be first to conclude." The four-person commission, chaired by British judge Sir Anthony Evans, was tasked with investigating the misuse of public funds from 2009 to 2012, under the PLP government. The panel also looked at the new airport deal, under the One Bermuda Alliance. The commission's report, released in March, outlined "numerous violations" of official financial rules during the 2009 to 2012 timeframe, some of which were "serious and persistent". It identified seven Bermuda Government business dealings where there was evidence of "possible criminal activity". The COI's terms of reference required it to refer any such evidence to the Director of Public Prosecutions and the police. Five projects related to former premier and tourism minister Ewart Brown, three were connected to former works and engineering minister Derrick Burgess and one involved OBA senator Vic Ball, when the latter was a purchasing officer at Works and Engineering. The report revealed that existing police investigations were already under way into five tourism contracts, as well as the contract to build the Dame Lois Browne-Evans court and police building signed by Mr Burgess, while he was works minister. The commission suggested that those inquiries should continue and recommended that police and the DPP also look into the 2009 contract involving Mr Ball. The senator, who has now left the Civil Service, failed to disclose to works and engineering permanent secretary Robert Horton that he had a "serious conflict of interest" when a company co-owned by his father was bidding for, and later won, a contract to purchase sand and rock. "We consider that this matter should be investigated by the police and the DPP, but we do not make that finding as regards Mr Robert Horton," said the commissioners. Mr Ball remained in the Upper Chamber after the COI's report was released, with Michael Dunkley, the Premier, telling the media in May that the senator was "not under criminal investigation". Mr Burgess, the PLP MP for Hamilton East, is running for re-election on July 18, against the OBA's Peter Barrett. The commission found "no evidence of possible criminal activity" in relation to the airport project.
July 5. Deputy Premier and Minister of Finance Bob Richards has reassured the island's seniors that their pensions will be protected under the One Bermuda Alliance. Speaking at a party press conference this morning, the Minister of Finance said they would ensure pensions would not be used in "venture capital type investments". Mr Richards said opposition leader David Burt had announced that "he wants to take $70 million or more from government-controlled pension funds and shift them to fund start-up companies in Bermuda". Mr Richards added: "Start-up companies are, by definition, very high-risk investments, essentially gambling with people's retirement funds." In delivering The People's Budget, the Opposition's reply to the Budget 2017-18, Mr Burt said the next PLP Government would create a "Bermuda Fund", which would be "seeded with a small portion of the pension funds that are under the control of the government". He said this would allow "Bermuda to tap into the investment expertise on the island, while providing an additional outlet for our large pension funds to invest more of their monies in Bermuda-based equity investments". While he added that the fund would have strict governance controls, he suggested it could be used to invest in "industries identified by the Economic Development Unit to diversify the economy". Meanwhile, an OBA spokesman pointed out that in his 2014 Reply to the Budget, Mr Burt had said the fund could be "seeded with 3 per cent of the pension funds that are under the control of the Government". According to the spokesman, this would equal $70 million because the total public pension funds are at $2.3 billion. Mr Richards added: "I take this opportunity to say unequivocally to Bermuda's seniors, of which I am one, we will protect your pensions. We will not allow them to be used in venture capital type investments as we see on a TV show called shark tank. We will make sure pensions are responsibly and safely managed, as they are right now, while we will be providing cost of adjustments to social insurance and also the civil service pension fund." Speaking on Bermuda's economy, Mr Richards also highlighted some of the OBA's achievements during the past 4½ years, including the creation of jobs through the airport redevelopment and the St Regis development in the East End, and a "renaissance in tourism". The Civil Service had been cut by 650 people "without laying off one civil servant", he said, and reiterated that "we are on track to have a balanced budget by 2018, which will be the first time in about 20 years and that will enable us to start finally paying down this mountain of debt that we've accumulated". Mr Richards also highlighted the two major capital projects mentioned in the platform — the rebuild of the Causeway and the rebuild of the Hamilton waterfront, adding: "We're going to do this in a fiscally prudent and responsible manner. The bottom line is that the public purse today is in much better shape than it was 4½ years ago and we are moving in the right direction. And that's important because we will be in a better position to serve the needs of Bermudians if Government finances are in good shape." Meanwhile, Nalton Brangman, the OBA candidate for Warwick South East, said the remediation process at Morgan's Point, which began in 2013, was complete. He said the Government's infusion of cash there made "a major difference with many Bermudians getting work", adding: "I can tell you that at some times there were well over 100 Bermudians working at any given time." And Ray Charlton, OBA candidate for Sandys North, highlighted some of the work done in the West End. The chairman of Wedco said: "The team up there did a splendid job — we've spent close to $15 million in the past 2½ years on building renovations. And now, with the close of the America's Cup, we have restored buildings that can be used for commerce, for creating additional jobs." He added that the past 2½ years saw more than 200 contracting firms employed and "conservatively, without fear of being factually incorrect, I can tell you that we've employed more than 500 Bermudians. "We would like the opportunity of continuing this good news — we are investing in our future and our children's future and we will continue to act prudently with the public funds and get the job done."
July 5. Former Progressive Labour Party leader Paula Cox has followed through on her pledge to run as an independent after quitting the party last month. The former premier submitted nomination papers yesterday at the Hamilton Seventh-day Adventist Church on King Street two weeks ahead of the General Election on July 18.Ms Cox will run in Devonshire North West. She described her decision as a "point of principle". Last month, Ms Cox quit the party she had been a member of for more than two decades after Wayne Caines was put forward as the PLP's candidate in Constituency 14, despite Ms Cox being approved as the branch selection for the seat. "It's a different space for me, and it's an unusual space for me, and it's not a comfortable space for me," she said. "But it's a space that right now is the right space for me to be in." She said the issues constituents were most concerned about were jobs and opportunities. Second chances for those who have previously been incarcerated and education were also important issues, she added. Ms Cox and Mr Caines will face OBA incumbent Glen Smith, who captured the seat in 2012. Tenia Woolridge, parliamentary registrar, said that Ms Cox was one of five independent candidates to file papers on Tuesday. A notable absentee was former OBA MP Mark Pettingill, who had hinted that he might run as an independent. Thad Hollis said he decided to run as an independent because he felt that voters were often forgotten amid the legacy of history and competition involved with party politics. The former OBA chairman will run in Hamilton West — his home constituency. He said roads and their maintenance, as well as some "tender care and attention" for Shelly Bay Field and park, were issues wanting attention. Mr Hollis said his history in the parish made him the right candidate to represent it. "It is the deep connections to family, cousins and many friends that have compelled me to stand forward and be the voice of the constituents, and not a party," he said. Mr Hollis will challenge PLP incumbent Wayne Furbert and OBA candidate Simone Barton. Independent candidate Elmore Warren said his motivation for running was the "lack of real representation in the House and the lack of real work in the constituencies". The Fresh Creations CEO said the issues facing constituents in Pembroke South East were the same as other island residents, including family deprivation, lack of resources, and unity. "My goal is to bring together people at the doorstep, in the neighborhood, in their homes, and get them sitting around a table with real strategies to improve family life, to improve neighborhood life, to improve constituency life," he said. The area is represented by the PLP's Rolfe Commissiong. The OBA will be represented by Rodney Smith. Members of the OBA were the first party candidates to arrive to register yesterday morning. Michael Dunkley, the Premier, said he was honored to be joined by the party's other representatives. "Our team represents the diversity of our Bermudian people, a balance of experience and new faces, and a proven track record of getting the job done," he said. Mr Dunkley said the party was proud of its record, and had made "real and positive" change for Bermudians. Led by the Gombeys, drummers and young sign bearers, PLP candidates arrived at the church accompanied by a motorcade shortly before 11.30am. David Burt said the support they provided was great on such an important day. The Opposition Leader described the party's candidates as a strong mix of youth and experience. "It's our job to make sure that we put forward a positive vision for the future of this country," he said. Mr Burt said that the party had done its best to run a "clean" and "issues-based campaign". "We're going to be continuing that over the next 14 days," he said. The party's platform, Mr Burt said, would be unveiled tomorrow. All candidates will be vying for the support of the now more than 46,000 registered Bermuda voters. Numbers provided to The Royal Gazette by Ms Woolridge showed that the number of registered voters had risen by nearly 3,000 people since last spring. There are currently 46,669 Bermudians registered to vote — a jump of 2,926 since April 2016, and 4,127 since November 2012, roughly a month before the last General Election.
July 5. Randall & Quilter has completed the acquisition of AstraZeneca Insurance Company Ltd, the captive insurer of biopharmaceutical company AstraZeneca UK Ltd. The insurance company was formed in 1993 and stopped active underwriting in 2004. R&Q, a Bermuda-based insurance services and investment company, announced the acquisition in December, and has confirmed that all necessary approvals were received to allow the completion of the transaction on June 30. Ken Randall, chief executive officer of R&Q, said: "This is the second transaction that we have concluded with AstraZeneca to assist them exiting their captive insurance companies in run-off and further demonstrates the attractions of the group's offerings to major corporations." The company will be managed by R&Q with the intention of undertaking a Part VII transfer of the remaining insurance business to one of the group's consolidation vehicles, subject to regulatory and court approvals. When it announced the acquisition in December, R&Q said it expected the price to be between £10.2 million ($13.1 million) and £34.6 million ($44.7 million), depending on the outcome of capital restructuring, with the anticipated post-capital restructuring net assets to be valued between £12.9 million and £37.9 million.
July 5. Nearly half of property purchases at a leading estate agents this year were funded with cash. And Coldwell Banker Bermuda Realty said that the average price paid last year was more than $975,000 up on the 2008 market peak of nearly $950,000. Susan Thompson, agency manager at the real estate firm, said the number of cash buys was "encouraging.This number has been growing in strength for several years and presently we have recorded that 46 per cent of purchases in 2017 via Coldwell Banker Bermuda Realty have been cash. For anyone that has been tracking the real estate market this is a sign of an improving market as it has been reported by several sources that prices dropped 35 per cent from the height of the market." Brian Madeiros, company president, said: "Cash buyers, looking at our own in-house sales data, they're buying at entry level all the way up to $2 million plus. They have been accumulating cash, maybe saving more than they ordinarily would and waiting for an appropriate time to purchase. They don't require lending institutional support. They write a cheque." Mr Madeiros added that the category included individual buyers as well as trusts. Ms Thompson said that due to delays in getting transaction details from the Bermuda Government the company released its findings in midyear and that it was expected that 2016 would see around 300 real estate sales, in line with the previous year. She said: "There are other indications that the market continues to improve, including homeowners investing in renovations/additions to current property or newly-acquired property with certainly assists with economic growth. We have seen an increase in interest in purchasing for investment either for long term tenancy or jumping on the Airbnb/short term bandwagon." Mr Madeiros said: "Because of the current market and the nature of some of the rents we are getting, we're seeing more individuals getting back into the residential real estate market as investors." He added that the market for short-term tourist rental and online vacation service Airbnb had helped fuel demand in that area. "We are looking for inventory for short term rents in July and August — there seems to be an uptick in demand for short term tourism rentals "People are exploring the Airbnb opportunity and have been exploring that for about a year now." He added that the America's Cup may have fuelled demand for tourism rentals — especially first-time visitors determined to return ."It's just intriguing that over the month of June we started to experience this massive influx of guests. I would think probably 60 per cent of the people I spoke to at these events had never been to Bermuda before, and most of them said they were coming back. When you hear that, it's not surprising we start to see an uptick on the demand side for short term rental properties." Ms Thompson added that sales of vacant land had also seen an increase in enquiries. She said: "Our agents report a renewed interest in purchasers looking for vacant land particularly in the central parishes with some lots selling in as little 34 days, while average days on the market is 241." Mr Thompson said that real estate remained a good and flexible long term investment, with some control on the return on investment and use of the property. She added: "Owners have the option of renting the property out or living in it, depending on the stage and events in their life." And she said that there were "plenty of opportunities in the marketplace for first-time buyers to multiple property owners, with a strong inventory available and banks willing to lend to qualified applicants. But beware, it is important that people have done their homework in advance and come armed with a pre-approval and readily available closing cost because there is competition."
July 5. The Caroline Bay Marina has declared the America's Cup a success after a busy five weeks. According to a spokeswoman, the marina team were able to cater to a range of visitors during the international event, including Artemis Racing. The Swedish team operated out of the property for the past two years, erecting their home base on the end of the peninsula. Craig Christensen, president and CEO of Caroline Bay, Bermuda, said: "We were most disappointed that Artemis Racing didn't advance to the final races, but we are proud of the hard work and dedication that the entire organisation put forth, both on and off the water." The marina also chartered the 157ft sailing yacht Arabella during the event, with more than 700 passengers getting an overview of the property. Construction is set to continue with the first set of 14 Ritz-Carlton-branded luxury homes to be completed in December. Those interested in the housing units or a berth at the marina should visit carolinebay.com or carolinebaymarina.com.
July 5. The first group of security guards — 21 in all — have been presented with their level two door supervisor certification. The presentation took place last week with Minister of Home Affairs Patricia Gordon-Pamplin and the Minister of National Security, Senator Jeff Baron, handing out the certificates. Ms Gordon-Pamplin said: "Previously the route to being licensed as a security guard and private investigator was to submit references and pay a fee to the Bermuda Police. This year, in accordance with the Private Investigators and Security Guard Act 1974, the gap has closed and it is now a mandatory requirement for security guards to obtain certification. As such, the Department of Workforce Development with the support of our community partners the Ministry of National Security and the Bermuda Police Service agreed on a minimum standard for training of persons working within the Security and Private Investigator industry. With Level 2 Door Supervisor training now established, we have set the stage for persons to enter the workforce with the required certification and acceptable professional standards for private investigator and security guards. Training was provided by a UK vendor who is licensed to provide training aligned with the minimum ISA standard. This vendor has also trained local companies to facilitate the courses and provide external verification support to make certain the standard of training is consistent and at a high level." Mr Baron said: "We are pleased to have been part of the team that implement this training programme. Bermuda now has an internationally recognized training and certification in place for these men and women who provide a specialized service in our community. "We are proud of all of those who passed and we hope that in the coming days every one of the graduates will be working in the field." Subjects covered in the standard training and certification: Common Security Industry Knowledge; Awareness of the Law in the Private Security Industry; Health and Safety for the Private Security Operative; Fire Safety Awareness; Emergency Procedures; the Private Security Industry; Communication Skills and Customer Care; Door Supervisor Specialist Module; Behavioural Standards; Civil and Criminal Law; Searching; Drugs Awareness; Recording Incidents and Crime Preservation; Licensing Law; Emergency Procedures; Dealing with Vulnerable Individuals and Dealing with Queues and Crowds and Conflict Management Module. Avoiding Conflict and Reducing Personal Risk; Defusing Conflict; Resolving and Learning from Conflict; Application of Communication Skills and Conflict Management for Door Supervisors; Physical Intervention Skills Module; Introduction to Physical Skills; Disengagement Techniques and Escorting Techniques. The 21 who passed the course: Jennifer Lambert, DeShun Richardson, Trenton Brangman, Myeesha Sabir, Cheyenne McCallan, Touriqco Hassell, William Basden, Pushkin Douglas, Tanya Bean, Carl Neblett, Kyle Clarke, Shane Simmons Sr, Madami Ebbin, Shannon Rayner, Sylvia Fox, Michael Hansey, Janine Richardson, William Simmons, Damon Watson, Marilyn Steede, Leyoni Junos.
July 5. Bermuda has failed its disabled, according to LaKiesha Wolffe, who aims to hold the island to account. "Our challenges might be different, but our struggles are the same," is how Ms Wolffe puts it, after enduring her daily struggle with Hamilton's punishing lack of bays for the disabled. Monday marked four years since the nearly fatal accident that deprived Ms Wolffe of her left leg. .Happy with her job in hospitality, she had just finished her shift serving breakfast when she got good news about getting a car — a step up from travelling on her rental bike. But within seconds of leaving work on a bright summer morning, "something got in my eyes, something burning". Ms Wolffe hit the brakes, but her bike tumbled over the embankment and down a cliff. After that, she just remembers trying to climb back up — and blood. "I knew I was dying," she recalled. "I felt everything in my body leaving me. I couldn't call for help. There was a house just at the top, and all I had to do was make it, for someone to see me and get help. But I couldn't do it. Last thing I remember was wishing for God to take care of my daughter." Getting her life back proved a brutal struggle through multiple surgeries, rehabilitation, and the psychological torment of losing her limb, unable to provide her daughter with a normal childhood. Now Ms Wolffe is determined to fight for others who struggle. "It's sad that a lot of physically disabled people are moving away," she said. "They feel they're going to get better treatment in another country. Why not their own? Parking, accessibility, and disabled people's frustration of navigating insurance and financial assistance have convinced her that the wider community gets an easy pass. It's unfair that the disabled have to live under the same system for help as the normal, average person," she said. "This is why I'm not leaving until I change what needs to be done." Working again and soon to open her own business, Ms Wolffe aims to network with others who struggle, whether they were born disabled or left as such by accidents. "I have never been a quiet girl. I have always been loud. This is my time to be loud and as spiteful as I have to be, because Bermuda doesn't care about me. One way or another, I am going to make you care. "She makes no secret of regularly falling afoul of parking regulations: being required to pay a fee to declare herself disabled, and then finding "barely enough" spaces to park. "Every two hours, I have to leave my office on crutches and go to move my car," she said. "Up on Reid Street there are only a few bays. There are none outside the new court building. At the Financial Assistance building, where disabled people have to go, there's not one handicapped bay." Ms Wolffe parks wherever she has to: "I've got to get parking tickets — but I'm seen as the mean one." There have been small victories: after she spoke with the manager at a Smith's supermarket, she returned two weeks later to find a bay outside switched over to disabled. Other support systems fall short in accommodating the disabled, many of whom have regular prescriptions. Financial assistance helps, but those without transport rely on the bus to get prescriptions renewed, then wait 24 to 48 hours for approval before going to the pharmacy. "A disabled person on financial assistance is treated the same as someone normal and able-bodied," she said. Even prosthesis comes with its indignities: upgrading her prosthetic leg is deemed a cosmetic procedure by her insurance company, while a breast cancer survivor does not face the same challenge. Ms Wolffe owns up readily to being noisy about her daily problems as a physically challenged person. She used to attend a support group for amputees, then quit. "Everyone feels like my voice is too aggressive, but you're not going to get anywhere sitting on your tail." She is deeply thankful to her family, friends and employer for their support — but hopes that as her business resources grow, she can channel her frustrations into getting organised, seeking sponsorship, and getting the broader community to wake up." People all say to me "I understand, but ...'" Ms Wolffe said. "No, you don't. Trust me. There's no 'but' to anything."
July 5. Ben Smith, the Bermuda swimming coach, has hailed the island's triumphant team after they achieved "the best possible" performance at the Central American and Caribbean Championships in Trinidad & Tobago. Bermuda clinched a fourth-place finish in the medals table, capturing a total of 38 medals — 12 gold, 17 silver and nine bronze — as well as winning the under 11 and 12 girls category. "It was an amazing performance," said Smith, whose squad returned to the island last night. "Obviously we hoped we would perform well and they did what we thought they could do. If you had written your best possible outcome before the event — well, that's what they did. You can only hope that happens as it doesn't normally work out that way did, but it did." Smith described the competition, held at the brand-new National Aquatic Centre in Balmain, Trinidad, as a higher level than the Carifta Championships and said he could not have been prouder of the team's display. "It was the first time we have been to Trinidad since the early Nineties," Smith added. "The team came together really well and obviously going into a new environment you never know what to expect. There are a lot more countries and depth to this competition [compared to Carifta] and you can only hope you will perform at the level you want. Once they started to swim fast and see what they could do, it just steamrollered." Elan Daley, Payton Zelkin and Sam Williamson emerged as the stars of the show, having amassed 26 individual medals between them. Daley, who broke the meet record in the 11-12 girls 100 metres freestyle final, with a time of 59.65 sec, had four golds as part of her ten-medal haul. Zelkin won nine medals, including two gold, and Williamson seven, with four gold. Additionally, Daley and Zelkin each came away with three relay medals, including gold in the 400 metres freestyle and medley relays, while Williamson was part of the team that captured silver in the mixed 200 metres freestyle relay. "Obviously you can highlight some of the individual performances but we were just happy with the amount of personal-best times," Smith said. "We won the 11 and 12 girls category for the competition, which is a big feat coming from a small country like Bermuda. To see the quality in multiple events just tells us what we're capable of." Puerto Rico topped the medal table with 21 golds out of their overall total of 52 medals. Trinidad & Tobago were second with 16 golds and 50 medals, with Guatemala third on 11 golds and 21 medals. In the points table, the host nation emerged a narrow seven points ahead of Puerto Rico on 695, with Costa Rica third on 477. Bermuda were sixth with 284 points.
July 4. An independent assessment has been commissioned to explore the economic impact to the island in the wake of the 35th America's Cup. PricewaterhouseCoopers has been hired by the ACBDA to conduct a study for completion by October, according to Grant Gibbons, the Minister of Economic Development. The island has "never hosted an event of this magnitude", Dr Gibbons said, leaving Bermuda in an "excellent" position to host similar large international sports events. With the close of racing, Emirates Team New Zealand, Team France and Land Rover BAR will depart Bermuda by the end of July. The Government is to explore extending concessions provisions to give Oracle Team USA, Artemis and Softbank Team Japan the ability to maintain some presence, "even if it is substantially scaled down", the minister said. The decommissioning of temporary structures in the Event Village and along Freeport Drive has begun, with Cross Island expected to be clear by the end of September. Meanwhile, the economic assessment of the event will also cover its social and environmental impact, which Dr Gibbons said was comparable to the studies completed by previous America's Cup host venues, such as San Francisco and New Zealand. "Additionally, ACBDA will produce an event report by September that will detail their work and describe how AC35 was delivered," Dr Gibbons said. "ACBDA currently plans to wind down by the end of the calendar year." The island won "extraordinary visibility on the world stage" — and more details about Bermuda's media exposure will be released as part of the final assessment report. According to the ministry, more than 100,000 people visited the Village over 22 days, with 62,315 booked tickets on the special AC ferries, and some 2,000 boats registered as spectators. "Bermuda hosted over 460 visiting boats, with over 80 of them being superyachts," he added. Boat owners, some of whom had never seen the island, sent in "extremely positive feedback", and a long-term superyacht policy and legislative framework is now under development. Small businesses were also beneficiaries, with more than 30 — some new — represented at the village. Food and beverage business was "huge", the minister said, and the island stands to reap more regattas. The Endeavour Sailing Programme has been privately funded through 2018, and the future of the Red Bull AC Youth Team is now under discussion.
July 4. The Royal Bermuda Yacht Club announces that the second edition of the Antigua Bermuda Race will start on May 9, 2018. The 935-mile offshore race is organised in association with Antigua Sailing Week and is supported by the Bermuda Tourism Authority. Yachts of 40ft and over will be racing under the IRC Rating Rule, MOCRA and the CSA Racing Rule, with the latter amended to permit boats to use their engines, subject to a time penalty. The Royal Bermuda Yacht Club has many year's experience hosting the Newport Bermuda Race. "We have had great feedback from the competitors who took part in the first race," Les Crane, the race chairman, said. "The America's Cup put Bermuda in the spotlight as a superb sailing destination and the Antigua Bermuda Race is designed to carry forward this legacy. The Antigua Bermuda Race gives sailors an opportunity to safely experience about a thousand miles of Atlantic Ocean racing in company, at a time of year when conditions should be ideal."
July 4. Those interested in running in the General Election on July 18 will be submitting their applications today. Nominations for all constituencies will be accepted at the Hamilton Seventh-day Adventist Church, located on King Street, between 11am and 1pm. Candidates must be Bermudian and over the age of 21. They must be nominated for a constituency by two people registered in that constituency. A fee of $250 payable to the Accountant-General is also required. The deposit is returned to candidates who poll more than one-eighth of votes cast. Nomination papers can be obtained from the Parliamentary Registry website at www.elections.gov.bm.
July 4. It feels more like a football match between small-town rivals than a General Election, as far as Denis Pitcher is concerned. But the real losers on July 18 will be neither the One Bermuda Alliance nor the Progressive Labour Party — it is the voters stranded on the sidelines he feels sorry for. Mr Pitcher, an independent political commentator, believes the heavy political rhetoric and party branding favored by both sides forces the public into blindly supporting a team and discourages them from examining the issues that matter. This, he says, gives the politicians a free rein to avoid making promises, which in turn absolves them of any accountability. "Each campaign has been heavy on rhetoric and slogans but short on substance," Mr Pitcher told The Royal Gazette. The OBA issued its platform yesterday, on the eve of nomination day, while the Opposition promised to unveil theirs later this week. As the island faces the final stretch to the polls, Mr Pitcher said: "Neither has proposed tangible solutions to our predicament and are more focused on trying to discredit the other. The OBA is touting its slow and steady track record but it lacks discussion of new plans and new ideas. Its slogan of 'Forward together, not back' rings hollow as it has not lived up to being the inclusive party it campaigned it would be in the last election. The PLP is touting its Vision 2025 which is big on ideas but short on plans on how to actually achieve them. It claims they are 'standing strong, putting Bermudians first', but we have witnessed the PLP putting political expediency over what will truly put Bermudians first. Sadly, thus far, both campaigns have been wholly disappointing in their finger pointing and rhetoric compared to their lack of focus on solutions to the issues. You would think we are gearing up for a football match between small-town rivals rather than deciding our future." On the shortage of concrete promises so far, Mr Pitcher, the author of the blog, 21Square.com, said: "Voters seem to be given as little information as possible to allow politicians to avoid accountability on complex issues. Politicians avoid admitting when they failed, they just spin it, making feel-good party statements, touting quick fixes and focusing attention on the failures of their opponent. We need real reform but the people don't want to hear that. So the politicians tell us what we want to hear or avoid telling us as much as they can." Party branding and loyalty emphasizes "the divide between supporters of each party", he said. "It makes people take sides where they view it more important whether you're with or against. If you try to stand in the middle and focus on the issues you're the enemy because you are not with the party. It encourages blindness to the issues and no accountability. People focus more on voting against the other party than holding their own party accountable. That lack of accountability gives politicians a free mandate to do as they please knowing that next election they can just rinse and repeat with the same opponent. The trend of each election seems to progress more towards party identity and further from the issues. The internet has made governance hard and public opinion can be ruthless and unforgiving. Politicians are not allowed to be people and make mistakes. Thus politicians don't want to admit they were wrong even if they were well meaning because it is often just a Google search away. It creates a fear of being held accountable for pledging something that seems like a good idea but turns out not to be but now are expected to see it through. Thus it is easier to make no pledges, no promises and instead focus on being cheerleaders." Asked how he would like to see the final few weeks of the election campaigns unfold, Mr Pitcher said: "I would like to see a genuine admission of what failures each party has made, why things didn't work, what could be done differently and how they will adjust in the future. Alongside that I would also like to see well thought out platforms outlining each party's solutions for the issues. What would they do, how will they do it, why do they think it will work, what are the expected outcomes and how will they identify if it isn't working and adjust?"
July 4. The Progressive Labour Party last night urged Bermudians to "take extreme caution" when looking at the Government's newly released election platform. In a statement the Opposition pointed to "several broken promises" they said the One Bermuda Alliance had made since taking power in 2012. "In 2012, the OBA promised to create 2,000 new Bermudian jobs. They broke that promise. We lost 2,000 jobs. In 2012, the OBA promised to reduce the cost of electricity by properly regulating the energy sector. Electricity costs have risen for consumers. In 2012, the OBA promised to reduce the cost of healthcare through tighter controls of Government financed programmes. Healthcare today is more expensive than it was in 2012. The OBA promised to waive the stamp duty for homes valued under $1 million. This was not achieved."
July 4. Two friends gave up their Saturday morning to remove a hazardous wreck from a popular beauty spot. Martijn Dijkstra and Chris Fortnum raised the wreck of the sailing boat Cloud using chain hoists from Paradise Lakes to prevent the chance of a maritime accident. The 28ft-long vessel was sunk during Hurricane Nicole in October 2016 and had been left with the mast sticking out above the surface of the sea. "It was a bit of a spur-of-the-moment decision," said Mr Fortnum, who works as the golf course superintendent at Turtle Hill. "We were just having a coffee in the morning and we felt that by removing it we would be making that channel through Paradise Lakes a little bit safer. There seems to be far too many boats just abandoned in Bermuda and we wanted to do our bit." Mr Dijkstra, who owns his own boat, spoke with the owner of the abandoned vessel and on Saturday morning he and Mr Fortnum set off for Paradise Lakes to remove the 12,500lbs wreck. Mr Fortnum added: "The straps were secured at the bow and stern, and we used chain hoists to gradually raise the wreck to the surface. Once the hatches were above sea level we used an electric pump powered by a portable generator to pump the rest of the water out of the hull. Once enough water was pumped out Martijn located the leaks and made temporary repairs. I was surprised at how easily we were able to raise her." The owner of the boat has since collected some belongings from the vessel, but for now the wreck is secured alongside Mr Dijkstra's boat. "We're not sure what to do with it now to be honest, the most important thing is it is out of harms way," Mr Fortnum said. "It could be a project for someone with an interest in boats, or maybe it will be taken out to sea and sunk."
July 4. Pouring rain was welcomed with open arms yesterday morning, but soon became a nuisance as roads flooded. Marsh Folly Road, Perimeter Lane and BAA parking lot were all among the trouble spots because of the downpour as commuters got their week off to a wet start. "As is typical in the summer, there is plenty of tropical moisture that flows around the southern flank of the Bermuda-Azores High, which can result in very isolated and sometimes prolonged showers," said Michelle Pitcher of the Bermuda Weather Service. Heavy clouds converged off South Shore Sunday evening, kicking off isolated thunderstorms and setting them on a path to hit the island around dawn. But the heavier showers largely skipped the East End, travelling along the western and central parishes — with only minimal rainfall reaching the airport as late as 8.30am. Despite the flooding along Marsh Folly Road, the weather service recorded just 0.1in of rain for the morning. The downpour is the first heavy shower received after a long absence of rain, with only 4.82in of rain water being recorded in the past 30 days. More showers, some potentially heavy, remain possible today.
July 4. Bermudian lawyer Victoria Pearman has been elected as the new president of the Caribbean Ombudsman Association. Ms Pearman, who became Bermuda's second Ombudsman in 2014, assumed the new Caribbean role on Saturday as part of a new CAROA Council. She said she considered it an honour to have been chosen by her colleagues and looked forward to strengthening the CAROA and improving communication. A statement released by the CAROA added: "Ms Pearman will work to foster improved communication, co-operation and networking to strengthen the ombudsman institution in the region." Ms Pearman was elected at the General Meeting of the CAROA on June 13 on the island of Bonaire and will serve in this capacity for two years. She said that co-operation and networking by members throughout the region would benefit communities with increased opportunities for offices to learn from each other as advocates for fairness in public administration, good governance and best practices.
July 4. Somers Ltd has announced the surprise sale of its entire investment in Britain's Ascot Lloyd Holdings. The price of the transaction has not been disclosed, however Somers held a 51 per cent controlling stake in independent financial advisers Ascot Lloyd. The news comes only a week after Somers, the parent company of Bermuda Commercial Bank, released its earning report for the six months to the end of March, which showed a $6.6 million net loss. Ascot Lloyd yesterday said it had merged with Bellpenny, a fast-growing financial planning and consolidation company based in England. Somers sold its stake in Ascot Lloyd, comprising £8.75 million ($11.3 million) of convertible loan notes and £4.45 million ($5.76 million) of loans, to CPL Bidco, a company ultimately controlled by global investment management firm Oaktree Capital Management. Oaktree supports Bellpenny. The merger in Britain created Ascot Lloyd Bellpenny, which is said to have £6 billion assets under advice. Somers' investment in Ascot Lloyd stretches back to 2012 and was linked to a private placement with Utilico Investments Ltd, the company's largest shareholder, which saw Somers acquire Utilico's interest in Ascot Lloyd. It increased its investment in Ascot Lloyd, particularly in 2014 and 2015, and invested a further £2.3 million in the company this year. Somers is a Bermuda Stock Exchange-listed financial services holding company. It holds a major stake in Bermudian property and investment company West Hamilton Holdings. It also has stakes in a number of businesses around the world, including Homeloans Ltd in Australia, and Waverton Investment Management Ltd in the UK. Somers has been hit by the weakness of the British currency during the past few years, most notably following the UK's vote last year to leave the European Union. The company has said more than half of its gross assets are denominated in currencies other than the US dollar — chiefly sterling and the Australian dollar. Meanwhile, a capital-raising programme was launched by Somers on Friday when it listed a rights issue of bonus warrants to existing shareholders. The company has invited its shareholders to buy two bonus warrant shares at $13.50 for every five common shares they already own. The company is issuing up to 4,837,066 of the bonus warrant shares, representing a potential capital boost of $65 million if all are exercised. The offer expires on September 30. Announcing the bonus warrant shares on June 23, Warren McLeland, chairman of Somers, said: "The bonus warrant issue offers qualifying shareholders an opportunity to those shareholders who would like to participate in the growth of the company. It enables Somers to significantly reduce its debt burden, thereby freeing up cash flow to invest in new opportunities or to support existing investments." Somers has a market capitalisation of $187.9 million. Its shares were yesterday trading at $13 on the BSX.
July 4. The island's telecoms regulator is acting outside the law, a major player in the industry has claimed. Now One Communications has gone to Supreme Court to seek a ruling that the Regulatory Authority of Bermuda has failed to keep up with its responsibilities — and as a result, its has no powers to impose rules and regulations on the sector. Yesterday, an industry source said that other major telecoms providers were considering their position — and could pitch in with One in the judicial review, which has a hearing scheduled for tomorrow. The insider explained that the RAB had failed in its statutory duty to complete a market review by the end of April — so it should lose its right to impose regulations on the industry. The source said: "One of the two largest telecommunications companies in Bermuda is telling the Regulatory Authority you haven't done your job and because you haven't done your job, all the rules you have put in place go out the window. They haven't even started it. One's argument is, because the Regulatory Authority has not completed its market review, all the regulatory rules can't be enforced. What One is saying is, because the Regulatory Authority has not done its job, the telecoms market is at a standstill. The man on the street wants to know why their prices haven't changed, why they haven't got that great a service, why there isn't a lot of real cut-throat competition to their benefit. That's because the regulator has failed to carry out it's statutory obligations. That's a big reason." And he predicted that — since the power industry had been added to the RAB's responsibilities — it would slow down even more. An affidavit by Frank Amaral, CEO of One Communications, submitted as part the firm's argument, explained: "The markets and services within the electronic communications sectors in Bermuda have changed dramatically since the 2013 market review, which was itself based on data collected ... prior to the Regulatory Authority assuming regulatory responsibility for the sector." Mr Amaral told the Supreme Court that continued enforcement of existing rules governing companies with a significant market share, without a fresh review, would cause "serious and irreparable harm to the communications providers on whom ex ante remedies have been imposed and their customers and shareholders, for the development of natural competition in the electronic communications sector in Bermuda and for the Bermuda public in general." Mr Amaral said that the result of the RAB's dead hand on the industry meant that companies could not offer new or enhanced services, product bundles or promotions "in a timely manner or at all". He added telecoms firms could not benefit from technology investment by market participants "which discourages further investments". And he said that, because firms could not reap full cost benefits of service processes and systems integration, any innovations were being stifled, while "unnecessary costs of compliance" had increased. One Communications' application for a judicial review tomorrow, added the degree of change, including mergers, in the industry since the 2013 review highlighted the need for a new market review to determine whether existing regulations laid down by the RAB were needed. The application said that rules and regulations imposed without up-to-date information on the sector was "the policy equivalent of regulating the sector blindfolded". The source added: "The sector has to get permission to raise rates or lower them. It has get approval to vary speeds, we have to get approval to bundle products. And we have to get that approval from the regulator. Everyone has been waiting for this market review to be done and to get the ball rolling. It hasn't been done. The input from the telecoms perspective is they're being held up. You can't even scratch your nose until you get approval. And the thing they need to do to get the sector out of this space, they haven't done." The RAB declined to comment. A spokeswoman for Digicel, the other half of the telecoms big two in Bermuda, said: "We are aware of the action and we are considering our position but we have no comment at this time."
July 4. USA Independence Day National Holiday. Celebrated in Bermuda among its 2400 or so Bermuda-resident American citizens. (About 80% of the total number of annual visitors are American). See Bermuda and the USA. US Consulate has a fireworks party. Until 1995 the USA had several significant military bases in Bermuda. Thousands of US military personnel were stationed here.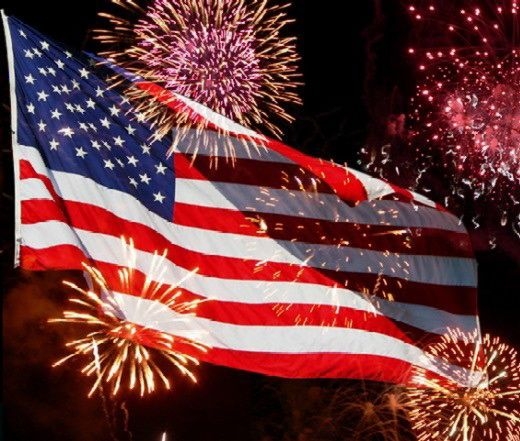 July 3. Neither party was prepared for a General Election campaign which so far has been dominated by slogans, finger-pointing and flag-planting, according to two former Cabinet ministers. Ashfield DeVent and Phil Perinchief bemoaned the lack of any serious discussion on social issues, the economy, crime or education with just over two weeks remaining before people go to the polls. Mr Perinchief concluded the One Bermuda Alliance and Progressive Labour Party had both been "caught with their political pants down" when Michael Dunkley called a "snap election" on June 8, a day before David Burt's proposed vote of no confidence was due to take place. He said the Premier had been maneuvered into dropping the writ earlier than he wanted and, noting that the PLP did not appear ready either, questioned whether the Opposition leader had been pressured into his move from outside his parliamentary group. Mr DeVent, a former PLP MP, said both sides had been slow to unveil candidates, only completing their slates last week while, as of yesterday, neither had revealed its election platform. "I think the way in which this election was called, because it was forced by a vote of no confidence, I don't think either side was prepared for the election," he told The Royal Gazette ."When I saw the Opposition call for the General Election, I would have thought they would have all their ducks in a row, all their candidates picked and settled, but they have only just announced their full slate. With so little time left, it's worrying. It should be worrying for Government supporters that they didn't even have a full slate [until Friday], and neither do they have some form of manifesto. There are lots of new candidates on both sides with only a few weeks to get to know their new constituents. I honestly don't believe they are going to get to see everyone in that constituency. Some would argue they are taking advantage of the voters. No one has said anything about how they are going to fix the education deficiencies. No one has said really clearly how they hope to provide more work for those unemployed people. We still have seniors complaining about their difficulties in meeting their healthcare costs. No one seems to have a handle or any real ideas regarding the gang problem." Asked how he viewed the election campaign so far, former PLP attorney-general Mr Perinchief replied: "What campaign? Had there been any from either side, I don't see it. I think the OBA allowed themselves to be maneuvered into the position whereby they faced a debilitating vote of no confidence. The Premier was really trying to get a total boost from the America's Cup. In a way, he allowed the PLP to force upon him a call for a General Election. Against the background of what was becoming a diminishing boost from the America's Cup, the Premier actually called the shortest possible time to hold an election. Both parties are surprised and neither side are prepared for this snap election. I think that what we are experiencing is the zero to lacklustre non-performance of the parties in terms of getting their message out. They have been caught with their political pants down. We are seeing political expediency as opposed to long-term planning." Asked why Mr Burt would have pushed for an election if the PLP was not ready, Mr Perinchief said he had heard suggestions that he faced "pressures from outside that they wanted that to happen. The OBA has been repeating its catchphrase, "Forward together, not back", while the PLP has done likewise with its "Two Bermudas" and "Putting Bermudians first" slogans; party flags have been planted in the ground on a daily basis and MPs have taken part in photograph opportunities waving at traffic. Each party has also frequently directed attacks on the other's performance," Mr Perinchief said: "All that each party to date has had time to cobble together with this very short window are slogans, gimmicks and flag-waving." Mr DeVent said: "None of that gives the guy who is out of work for the last 18 months any hope. None of that gives that senior who is struggling to pay his healthcare any new direction to move in. This election, some would argue, is one of the most important that we are going to have because of the economic situation we are in." I think a lot of people could be living in some place of fear because of what the future holds for us." I think voters do want information. The onus is on the voting public to demand that both sides provide some information and both sides to come and sit in their front room and have a discussion with them." There's a growing tide of distrust for normal politicians and a look for new and fresh ideas and attitudes towards dealing with the people. "I have heard quite a few people say they are not going to vote, they are fed up with all of them." A third former PLP minister, Renee Webb, argued the emphasis on slogans would not be entirely ineffective, saying: "As a consequence of social media I would say that the emphasis is more on slogans and gimmicks." It makes sense given the continuous development of these forms of media that the under 35s in particular use. Regarding the platforms, I am sure there will be more discussion on specifics once they are both made public." However, I believe that this will not be the deciding factor for most voters who have already made up their mind. Mr DeVent said that many people who historically voted for the PLP had switched to the OBA "looking for something different" in 2012.But he continued: "From the beginning with the OBA, there's nothing very issue-orientated. It's been one controversy after another. In the meantime, people are still out of work, their lives haven't changed." Some will say 'I'm not voting'. It's sad really, it's sad and I'm somewhat fearful of the future. If a group of independents were elected something will change because they would hold some balance of power. Part of me would like to see that." Explaining further his disillusionment with his own party, he pointed to the prominent role played by former United Bermuda Party MPs Wayne Furbert, Kim Swan and Jamahl Simmons, all former severe critics of the PLP who later switched allegiances." I find it very difficult to support a PLP that has two former UBP leaders and a former UBP minister, particularly because I sat across the floor and heard the venom that they spewed against us," he said. "Now we have gone across the floor and picked them up. We couldn't find anyone else?" Mr Perinchief said both parties have "image problems to fix": the OBA has to show it can be more socially conscious, and the PLP needs to convince voters it can work the economy." The vacillation I'm hearing is one of uncertainty, confusion and apprehension, no matter how uncertain those voters are with the OBA. The voter is left with a quandary. I would like to see the OBA demonstrate in very, very clear ways how they are going to fundamentally address social and economic inequality in Bermuda, and the issue of racism. I would like the PLP to demonstrate that is has the capacity and the commitment to address the inequality in Bermuda and to also tackle head on the issue of race and class division in this country, within their own ranks and within the country. Both parties have a huge trust deficit from the electorate."
July 3. Premier Michael Dunkley delivered the One Bermuda Alliance's platform yesterday morning ahead of what he believes will be better days for Bermuda. Surrounded by a handful of party members, the Premier outlined what he described as an "ambitious plan" for "more opportunity, more jobs, economic stability, and shared prosperity" just over two weeks ahead of the General Election on July 18. "It is a plan that reflects the confidence and the promise of Bermuda," Mr Dunkley said. The roughly 30-page document entitled Our Mission, Our Plans to Move Bermuda Forward Together breaks down priorities into supporting families, education, protecting Bermudians, environment, enriching community life, health and safety, public safety, good governance and the economy. It pledges to "leverage the recovery in our public finances to launch new infrastructure projects generating opportunity and jobs. We believe that better days are ahead," Mr Dunkley's letter in the opening pages of the document reads. The plan, the Premier said, "will deepen the principles of fairness in Bermuda", and would include ending discrepancies between Bermudian and foreign workers in housing and compensation, passing hate crime and cannabis forgiveness legislation, lowering taxes for lower income workers, appointing a seniors' advocate, and balancing the budget. "This is a plan to progress Bermudian life," he said. Nandi Outerbridge described the day as a great one for the country. The St George's West MP outlined the party's plan for a Jump Start Savings account of $2,500 that will be given to each newborn Bermudian, and a $2 million grant for the Salvation Army's transformation of the Bishop Spencer School into an emergency and transitional housing facility. She also outlined measures to ensure that children "get the attention they need", including flexible working hours for parents, paternity leave entitlements, and the extension of after-school activities. Nick Kempe described rectifying the financial situation inherited by the OBA 4½ ago as a "monumental task". "It's very hard to set up a system that protects the most vulnerable in society when debt is crowding out your ability to fund those services," the candidate for Pembroke West Central said. Senator Andrew Simons outlined some of the measures aimed at supporting seniors, including social insurance enforcement. "We will allocate far more resources to energetically enforce that legislation, just as we have done successfully with health insurance," the Pembroke Central candidate said. Mr Simons also discussed the party's commitment to protect pension funds, the creation of a caregiver resource centre and examination of caregiver allowances, and the expansion of home hospice care. "The OBA has made tremendous progress in reining in the costs of healthcare, but also in improving quality," he said. Senator Lynne Woolridge likened the state of affairs when the party took power in 2012 to that of an injured patient. "We've spent the last four-plus years stopping the bleeding and getting this island back on a strong financial, economic footing," the party's chairwoman said. "This is the time when we will now touch the lives of each and every Bermudian — young and old and everyone in between, the middle class that contributes to this economy — and help move Bermuda forward." Asked about the party's promise from the last General Election to create 2,000 new jobs, Ms Woolridge said that the failure of the pledge to materialize was due to "pushback" from people who "didn't want those jobs to be created". Bob Richards, Deputy Premier and Minister of Finance, echoed Ms Woolridge's comments on the difficulties in bringing promised jobs to fruition. "Every initiative that we have put forward for job creation has been opposed or criticised by the Opposition," he said. Praised by the Premier as the man who saved the country from the "economic abyss", Mr Richards said the Government spent its first two years "staunching the hemorrhaging" from the previous administration. The election, Mr Richards said, was about shoring up the support of Bermudians to "finish the job".
July 3. The Voters Rights Association has written to all candidates in the upcoming General Election urging them to back a Voter's Bill of Rights. The group said that good governance must be a "priority" as the island approaches July 18 and has asked all parliamentary hopefuls to specifically withdraw their support if they do not want to see a Voters' Bill of Rights. The VRA, which was established in 2007, has campaigned for several measures to improve Parliamentary accountability in Bermuda including the right for all election candidates in a constituency to take part in open debate and the right to a fair absentee ballot voting system. "By identifying where your commitment lies in seeing Bermuda's parliamentary process and governance become more transparent, fair and reasonable, you promote and enhance the ability of the voters to participate more actively in the governing of Bermuda," the letter states. "This can only be a good thing because our whole community needs to be fully engaged in many of the important choices that lie ahead." Party politics has gone astray and this sentiment is being voiced consistently in the community; and the VRA feels that supporting the principles of a Voters' Bill of Rights is a great opportunity for both political parties and individual candidates to stand for a respectful and participatory process that will move to deepen engagement in our democracy. "Both political parties profess their desire to make Bermuda better and the Voters' Bill of Rights is an important and fundamental course of action to fulfil and honour that goal." The VRA wants to see a raft of rights enshrined in the Voters' Bill of Rights including the right to vote, the right to fixed-term elections; the right of constituents to recall parliamentarians they have elected and the right to voter referendums and citizen initiatives to determine public issues. A spokesperson for the VRA added that the Ombudsman and Auditor-General should be given the power to subpoena people, while the Human Rights Commission should be made a completely independent commission established under the Bermuda Constitution. "The Attorney-General should also not be affiliated to any political party and the post should be shielded against influence from the government of the day," the spokesperson said. "To have the Attorney-General sitting in the Cabinet is not acceptable. "In a small community the legal system must be free from political influence." A lot of the things we believe are necessary already exist in other jurisdictions. "The UK has fixed-term elections and if a petition in the UK reaches 100,000 signatures it will be considered for debate in parliament." Bermuda is a relatively young democracy and these measures can help it mature to be more responsive and accountable to the electorate." We will be very interested to see which of the parliamentary candidates proactively opt out of supporting the measures we are proposing."
July 3. Assured Guaranty is suing Puerto Rico's federal oversight board over its decision to push the Caribbean island's electric utility into bankruptcy. The Bermuda-based firm insures some of the bonds issued by Prepa, as the utility is known, and the bankruptcy comes after the rejection of a longstanding debt-restructuring agreement with creditors. It marks the end of nearly four years of negotiations between Prepa, hedge funds, mutual funds and bond-insurance companies including Assured to find an out-of-court solution to reduce the agency's obligations and modernize its system. Dominic Frederico, chief executive officer of Assured, said the decision "makes clear that the oversight board is not seriously seeking the consensual resolutions with creditors that Promesa was intended to encourage. The rejection of this consensual agreement will force Prepa into years of litigation, costing millions of dollars and driving up costs for customers.". A statement from Assured Guaranty said the company would "vigorously exercise its rights and remedies as guarantor of Prepa Special Revenue bonds, which benefit from special protections under bankruptcy law. Payments to holders of Prepa bonds insured by Assured Guaranty will continue to be paid without interruption for the life of the bonds". Last week, Standard and Poor's Global Ratings affirmed Assured's AA financial strength rating.
July 3. Cost-cutting measures in the reinsurance industry are being applied more aggressively in response to decreasing prices, according to an international broker and risk adviser. In its 1st View report on the state of the market at a crucial reinsurance contract renewal period, Willis Towers Watson said rates are continuing to fall as traditional reinsurers face strong competition from insurance-linked securities backed by alternative capital. Many carriers in Bermuda's flagship insurance and reinsurance industry have streamlined their operations in recent years, in response to the soft market and investment returns pressured by a prolonged period of low interest rates. And some have joined forces with competitors in a spree of consolidation. John Cavanagh, Willis Re's global chief executive officer, said the downward pricing trends shown at January 1 and April 1 renewals had continued at July 1, despite deterioration of reinsurers' results in the first-quarter. "Yet again, we're in a position where the weakening in the global reinsurance industry's performance has not reached an unacceptable level," Mr Cavanagh said. "Reinsurers across the board do not yet feel compelled to take a stronger stance over conceding further modest rate reductions and walking away from clients. Much now will depend on loss activity in the traditionally more active third and fourth quarters and on any instability in investment returns." Mr Cavanagh added that continued softening had been driven by reinsurers' realization that the June and July renewals represented the last realistic chance to meet their 2017 premium targets. He added: "This was clearly seen in the Florida renewals where, in the face of flat demand, a larger-than-anticipated influx of capacity, particularly from insurance-linked securities markets, led to not only a further drop in pricing from the 2016 renewals but at a greater pace, albeit slight, than the reductions seen on US property-catastrophe programmes earlier this year." As results continued to deteriorate, Mr Cavanagh said there were "worrying trends" in performance measures, with combined ratios for many classes now looking unattractive. "In the face of stubbornly soft pricing, cost control measures are being applied widely and more aggressively across the entire global reinsurance chain, as managers of reinsurance companies seek to mitigate the effect through cost reduction," Mr Cavanagh noted. "Market initiatives to contain and reduce costs such as the London market Placing Platform Limited initiative are seeing increased impetus and support as the critical importance of the promise of greater efficiency is recognized." High stock valuations and pressure on profits had caused some reinsurers to slow the pace of share repurchases, he added, causing some to expect an increase in mergers and acquisitions activity. "While it is undoubtedly correct that scale gives organisations both the ability to be relevant to clients and the scope to more actively reduce cost, the challenge of execution remains," Mr Cavanagh added. "With only a limited number of opportunities and significant operating and performance issues emerging in some of the oft-touted M&A candidates, undertaking new M&A is arguably more challenging than it has been for many years."
July 3. A $350 million catastrophe bond that will boost underwriting capacity for Bermudian insurer and reinsurer Axis Capital Holdings has been admitted to listing on the Bermuda Stock Exchange. The BSX also announced on Friday that a €40 million cat bond, issued through Windmill I Re Ltd to cover European perils, was also listed. Growth in the booming $29 billion insurance-linked securities market is showing no signs of slowing and 2017 is on target to be a year of record issuance. Bermuda is at the epicentre of the global business and more than three-quarters of global issuance was listed on the BSX as of the end of the first quarter, according to a Bermuda Monetary Authority report. According to the Artemis.bm website, a keen ILS market observer, Axis was originally looking to sell $250 million of cat bonds through its Bermuda special purpose insurer Northshore Re II Ltd. But strong demand from investors led to the offering being upsized to $350 million. The Northshore Re bonds will pay investors a 7.5 per cent coupon, Artemis reported. The cat bonds will provide cover for Axis and its subsidiaries against industry losses from US named storms, US earthquakes and Canadian earthquakes, on a per-occurrence basis and across a three-year term. The Windmill I Re Ltd name first appeared in the cat bond market in January 2014. Sponsored by Dutch reinsurer Achmea Reinsurance, it was an indemnity catastrophe bond for European windstorm coverage, particularly related to the Netherlands.
July 3. Canadians took to the beach in force this weekend to celebrate their nation's 150th birthday on July 1. The annual Canada Day Beach Party, organised by the Association of Canadians in Bermuda, drew a sizeable crowd to Warwick Long Bay on Saturday. In addition to the dozens of Canadian flags and those dressed in the colours of red and white, partygoers enjoyed a taste of home in the form of Canadian beers and music, all while basking in the warm weather. Jennifer Campbell, president of the Association of Canadians in Bermuda, said the board were thrilled by the turnout. "By early afternoon, the beach was a sea of red and white," she said. "The weather was beautiful, the Canadian content music by DJ D'Nice was perfect and the delicious food supplied by the Island Restaurant Group and the Canadian beer from Miles Market were sell-outs. We are very happy to report that our trash management efforts were wildly successful as a result of not only support from Keep Bermuda Beautiful but also the attendees of the event. Most people were very trash/recycling conscious and we left the beach quite possibly cleaner than how we found it." The event is the first since the Association of Canadians in Bermuda gave up its charity status. While the move put the future of the event in jeopardy, organisers were given support in the form of sponsorship from a group of local businesses, including the Hamilton Princess, the Freisenbruch-Meyer Group, Surface Trends and Intelligent Automation Solutions.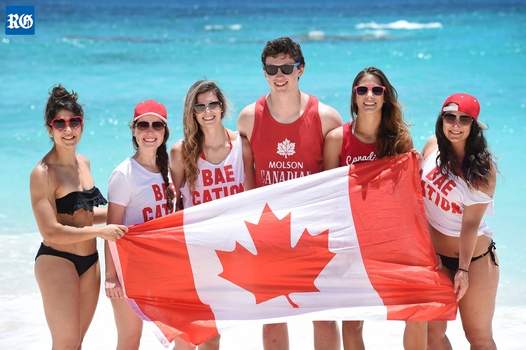 See above story
July 2. The America's Cup has left Bermuda in a strong position to bring future events to the island, according to the Bermuda Tourism Authority. While Bermuda has been ruled out as the host of the 36th America's Cup, the BTA noted a series of events that have been added to the calendar in the wake of AC35. Among the upcoming events are the ITU World Triathlon series, coming to Bermuda in 2018, 2019 and 2020, the Oyster Regatta Bermuda next May, the Moth World Championship next June and the Atlantic Anniversary Regatta, also being held next June. Kevin Dallas, BTA CEO, said: "Using the momentum of the America's Cup to set the stage for future tourism growth has always been a goal of the Bermuda Tourism Authority. Bermuda is well on her way to accomplishing that goal." According to a spokesman, the BTA is now "actively vetting the feasibility" of hosting further sports-related events including future super yacht and J Class Regattas, similar to those that took place during AC35." The 2017 super yacht regatta attracted about twice the number of entrants that raced in San Francisco during the 34th America's Cup, while the convergence of eight J Class boats in Bermuda was the largest gathering in history — even more than raced at any one time in the 1930s and 1940s when the majestic sailing vessels competed for the America's Cup," the spokesman noted. The BTA has also stated that it will recommend to Members of Parliament that they pass legislation to incentivise superyacht owners to come to Bermuda more often after the America's Cup. While 68 super yachts visited Bermuda last year, more than 80 were expected during the America's Cup alone this year. Mr Dallas said: "It's very clear that the relaxed legislation put in place during the America's Cup was a huge incentive for superyachts to visit Bermuda, stay longer and spend more into our local economy. We will encourage Parliamentarians to create a similar environment on a permanent basis, while also protecting local charter operators. This is an absolute necessity if Bermuda is going to seize super yacht tourism as an America's Cup legacy benefit."
July 2. Patients at the Mid-Atlantic Wellness Institute are now providing fresh herbs for King Edward VII Memorial Hospital through a herb garden at the facility. According to a Bermuda Hospitals Board spokeswoman, the garden was launched in March with between six and eight individuals from geriatric services and learning disability sections tending to the herbs. The participants planted seedlings in a previously grassy area on the campus. Then they weeded and watered the plants, growing chives, plain Italian parsley, sage, lemon balm, curly parsley, Thai basil, mint and sweet marjoram. Donovan Williams, new dimensions recreational assistant, said: "Service users involved in this project have enjoyed watching the plants grow and taken pride in the results their efforts have made." The herbs were ready for harvest this month, and are already in use in the kitchen at KEMH. Thomas Frost, executive chef for the BHB, said: "Fresh herbs offer a bolder flavour than their dried alternative, and will enhance the flavour profile of many dishes. They also offer the benefit of being unprocessed. The chefs at KEMH are enjoying the new fresh herbs programme and are eagerly utilizing these fresh new ingredients in both patient and staff meals. This new MWI home-grown plants will further enhance our commitment to culinary excellence." In addition to providing better food for patients and staff at KEMH, the spokeswoman added that the programme had resulted in $120 a week in savings for the food services department.
July 2. Police this afternoon confirmed the death of an inmate at Westgate Correctional Facility. According to a spokesman, at around 11.30pm yesterday emergency services were dispatched to the facility after a male inmate was found in an unresponsive state. "Despite life-saving efforts by a Corrections officer, the 59-year-old man was later pronounced dead," the spokesman said." A police-led investigation is currently under way regarding the circumstances. Until his next of kin have been notified no further information regarding the deceased will be provided at this time."
July 1. Bermuda bid farewell yesterday to celebrated soldier and political commentator Larry Burchall. Mr Burchall, a former Regimental Sergeant Major, was laid to rest following a ceremony at the Wesley Methodist Church with Michael Dunkley, the Premier, acting Opposition leader Walter Roban and former premier Sir John Swan joining his family in paying tribute. Mr Burchall's brother, Roddy, said that Mr Burchall "spoke with military precision, with authority, his facts were correct and he wouldn't be persuaded otherwise. To many people, Larry was many things. He was an author, he was a political spokesman perhaps, financial analyst, he was a soldier. But to me, he was Larry Burchall my brother. His life is over, his work is done. Rest in peace my brother, rest in peace." Meanwhile, Arlene Kim, Mr Burchall's daughter-in-law, delivered a message on behalf of wife Paddy, saying: "He was an active, hands-on, dedicated and loving father as we raised our two children and, of all his life accomplishments, he was most proud of his children." Mr Burchall joined the Bermuda Militia Artillery in 1961 and became the first black Bermudian sergeant major. He later went on to become the training officer for the Regiment, and was credited with masterminding the Regimental Honours Parade for Her Majesty the Queen, for which he received the Royal Victorian Medal as a personal award from the Queen. After Mr Burchall retired from the Regiment he focused on his writing career, becoming a regular newspaper columnist for the Bermuda Times, Worker's Voice, Bermuda Sun and Bernews.com, where he remained a contributor until his passing. He also served as a strategist and campaign co-chairman for the Progressive Labour Party during the party's 1998 victory and wrote several books, including Behind the Shield, Rise of the Faceless and Fine as Wine. Lieutenant-Colonel Eugene Raynor, the honorary colonel of the RBR and a former commanding officer, told the congregation that he and Mr Burchall had been friends since their childhood growing up on North Shore. The pair later joined the Bermuda Cadet Corps at the Berkeley Institute and continued into the Bermuda Militia Artillery, which later combined with the Bermuda Rifles in the desegregated Bermuda Regiment. Colonel Raynor said Mr Burchall, who had passed an officers' course, opted to remain in the Warrant Officers' and Sergeants' Mess because he "decided he wanted to be hands-on with the instruction," although he later became a captain and training officer of the Regiment. "He always had an idea of doing something better or different," Colonel Raynor said. "He always presented those and sometimes they were rejected. Then he found a way of dealing with situations — to go and implement things anyway making things different, making it more fun for the people." Mr Dunkley, meanwhile, hailed Mr Burchall as a man of "high principle and good intention" and an "activist who knew when to act. Here was a man who had shed the grip of partisanship, who was standing for 'Bermuda first' — nothing more, nothing less — and it freed him to speak, freed him to say what he thought, freed him to call people out and to stare down those who opposed him. It was a form of courage for sure, but it was also an expression of freedom. And that is the way I came to see Larry Burchall — free to speak and write, free to encourage and implore; free to advise and direct — always for the sake of Bermuda, working hard to move it forward." Mr Burchall's coffin was taken to and from the church on a Royal Bermuda Regiment gun carriage, accompanied by the Regiment Band and Corps of Drums. The RBR carried the coffin to and from the service, draped in the Union Flag and bearing an officer's sword, sash and headgear.
July 1. Aspen Bermuda Ltd has labeled online comments attributed to an employee as "abhorrent". However, a spokesman refused to say if Marisa Baron, the sister of Minister of National Security Senator Jeff Baron, is still employed by the company. In a brief statement on the controversy, Steve Colton, group head of communications at Aspen, said: "Aspen takes matters of this nature extremely seriously. The comments made and sentiments contained in this Facebook post are abhorrent and are completely at odds with the culture and values of Aspen. However, we do not comment on individual staff matters." As of yesterday, Ms Baron's name had been removed from the Aspen Bermuda website and efforts to view her profile page resulted in an error message. Ms Baron came under fierce scrutiny over a Facebook post on her page, which stated: "I have never in my life wanted to just walk up and smack a stranger. It's a shame that I am forced to keep my mouth shut, and smile at such ignorant, racist, fearmongering pieces of trash because of who I am. Well, not right now ... you black people may think you run this island. Trust me, your stupidity is laughable. Just because you went into the bushes and came out with your inbred children 'to get the votes' does not mean you 'run this country'. To make the playing field even, I will now talk to and about black people as they do me, that white girl ... OK ... what year is it? Ignorant f**ks!" Ms Baron later deleted the post, writing that her account was hacked and apologizing for the post, which she described as "vile". Her account on the social media website was subsequently deleted. Mr Baron issued a statement on Thursday morning saying he was "outraged" by the post on his sister's page, adding: "I do not condone this type of divisive, hurtful language. I do not support discriminatory and/or racist comments. It has no place in our discourse, it's not in my heart to feel this way."
July 1. Opposition leader David Burt spent part of yesterday on Wall Street, discussing the Bermuda economy. In a picture posted on Facebook yesterday afternoon, the Progressive Labour Party leader can be seen seated at a table overlooking the floor of the New York Stock Exchange with Greg Greenberg of Small Cap Nation. "Went to the New York Stock Exchange (NYSE) today to talk up Bermuda, our economy, and future investments in the country. #BetterBermuda #BermudiansFirst #Bermuda," the caption accompanying the photo said. While the interview with Mr Greenberg was not televised, it was broadcast online.
July 1. An island Masonic lodge donated a total of $15,000 to six charities to mark its 200th anniversary. Lodge of Loyalty, based in Freemasons' Hall in Hamilton, handed out $2,500 cheques to six good causes. Worshipful Master Nicholas Lewis said: "Charity is hugely important — it's a defining characteristic of Freemasons. It's the lodge's way to make good men better and charity is a very big part of that and always has been. Cheques were handed out to the Salvation Army, St John Ambulance, cancer care charity Pals, Meals on Wheels, drug counselling service Focus and the Bermuda Sloop Foundation." Mr Lewis, 34, a probation officer, said there was a central charity fund all Masonic lodges on the island donated to — but Lodge of Loyalty wanted to mark its anniversary with an individual effort. He added: "We have a general purpose committee and through the committee we discussed which charities we would like to present to and the six we chose were a pretty unanimous choice." Gareth Adderley, Commissioner of St John Ambulance, said the charity had lost its Government grant eight years ago and relied on donations to fund its service. He also said a total of 13 volunteers were stationed at the America's Cup Village on race days, including foot patrols, two ambulances and a clinic attached to the nearby nerve centre .Mr Adderley added: "Without donations like this, we couldn't provide the level of service we do. "Colleen English DeGrilla, executive director of Pals, said: "Donations are how we survive — it also spreads the word and tells us people are remembering us and our patients."
July 1. Bermuda won their first two gold medals at the NatWest Island Games yesterday. Chantae Wilson added to her medal haul by winning gold in the women's FIG individual asymmetric bars while the women's cycling team of Gabriella Arnold, Nicole Mitchell, Alyssa Rowse and Zoenique Williams won the town centre criterium. Wilson won gold with a score of 11.300, with Anna Francoeur claiming the bronze for Bermuda with 10.200. Isle of Man's prolific medallist Tara Donnelly won silver. The same trio claimed the podium in the individual beam, with Donnelly winning gold, Wilson silver and Francouer another bronze. Wilson had won silver in the SET beam and as part of the team floor and vault. She also won bronze in the SET floor. It was a prolific day for the island's cyclists in Gotland. The women's quartet beat Isle of Man and Jersey for the town centre criterium title, while the men's team of Kaden Hopkins, Dominique Mayho, Matthew Oliveira and Che'quan O'Del Richardson won silver in the men's race. Saaremaa won gold with Isle of Man claiming bronze. Oliveira claimed a fine bronze in the men's individual town centre criterium. Karl Patrick Lauk won gold for Saaremaa in 1:00:12.78, edging Torkil Eyofinsson Veyhe, of Faroe Islands, who had the same time. Oliveira finished with 1:00:56.04. Mayho finished fifth in the race, with Hopkins seventh for Bermuda. In tennis, Gavin Manders and David Thomas won silver in the men's doubles, losing 6-3, 6-0 to Jersey's Stuart Parker and Michael Watkins in the final. In golf, the men's and women's teams came agonizingly short of medals. The men's team of James Campbell, Jarryd Dillas, Will Haddrell and Mark Phillips came fourth after shooting a combined 932 over the four rounds, missing bronze by six combined strokes. Isle of Man won gold, shooting 900; Jersey won silver with 916 and Gotland claimed third spot with 926. The women's team of Katrin Burnie, Linda Down, Elizabeth Parsons and Tariqah Walikraam also missed out by six strokes, shooting 1033. Gotland won gold in 1009, Isle of Wight silver with 1019 and Jersey bronze with 1027. Dillas finished fifth in the men's individual event — his 302 was only one shot off a medal and just three off gold medal-winner Alex McAuley, of Isle of Man. Parsons came fifth in the women's individual, with 336. Emma Lindman won gold for Aland, going round in 317 to win by nine strokes.
July 1. Bermuda's squash team will be keen to put an end to a four-year drought at this year's Caribbean Junior Championships in Guyana. The last time Bermuda savored success at the championships was in 2012 in Jamaica, when Dylan Pratt and Noah Browne won boys age group honours to help the island capture the boys team title. Bermuda team members, who departed for Guyana yesterday, have pinned their hopes for success this year on a team boasting four players representing the island for first time in Andrew Cox, Daniel Ringer, Hailey Moss and Graham Moss. Anaya Smith, Charlie Riker, Madeleine Rose and Taylor Carrick are the remaining team members who have more experience at this level. Taylor and Charlie are seeded top four in their respective age groups and are bidding to improve on their third place showings at last year's championships in the Cayman Islands. The team are being coached by three-times national champion and professional squash player Micah Franklin, who won the boys under-17 title at the 2009 Caribbean Junior Championships in Barbados. "They are a young team but they have been working hard, they have tons of talent and whatever happens the experience they will gain is going to be invaluable for the future," Franklin, who is ranked 162 on the Professional Squash Association World Tour, said. "I'm looking for 100 per cent effort, a great attitude on court and big smiles from my team as we get the chance to travel and represent our country." Patrick Foster, the Bermuda Squash Racquets Association director, added: "It's great to have such strong new players coming in at the young end of team. They will be learning all the time from the more experienced older players, taking in their first taste of international competition. And of course they have Micah Franklin in their corner for every match too, which is not too bad. We are very lucky to have continued support from Bank of Bermuda Foundation enabling the kids to go on this trip. I'm sure they are going to make up proud and produce some great results." The championships, involving boys and girls ages 11 through 19, features an individual and team competition. Bermuda have a proud track at this event having won overall honours in Bahamas in 1998, three boys team titles as well as a plethora of individual boys and girls age group titles.
July 1. Canada Day. See http://en.wikipedia.org/wiki/Canada_Day. A national holiday, Canada Day in 2017 150 years after that celebratory event, celebrates the anniversary of the July 1, 1867 enactment of the Constitution Act, which united the original three separate colonies of Canada. It was also the day the word Canada originated. Originally called Dominion Day, the holiday was renamed in 1982, the year the Canada Act was passed. Celebrations take place throughout Canada, and are also held throughout the world by Canadians living abroad.. Bermuda has many (about 5% of the total number of annual visitors) and a large number of residents from Canada. See our Bermuda's Links with Canada and information about Canada's former military base in Bermuda.


Last Updated: July 21, 2017.
Multi-national © 2017 by Bermuda Online. All Rights Reserved.