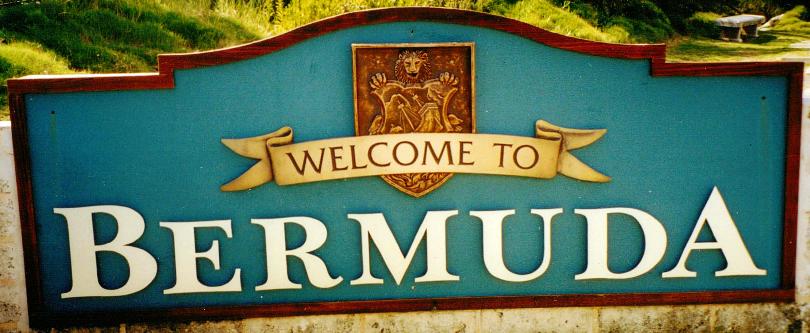 11165+ web files about Bermuda, regularly updated as a Gazetteer, focusing on this internally self-governing British Overseas Territory 900 miles north of the Caribbean, 600 miles east of North Carolina, USA. Accommodation options, aircraft & shipping registers, airlines, airport, America's Cup 2017, actors/actresses/musicians/singers/ performing artists, banks, beaches, Bermuda Dollar, Bermuda Government, Bermuda-incorporated international and local businesses and companies including insurers and reinsurers, Bermudians, books and publications, bridges and causeway, charities, churches, citizenship by Status, City of Hamilton, commerce, communities, credit cards, cruise ships, cuisine, currency, disability accessibility, Devonshire Parish, districts, Dockyard, economy, education, employers, employment, environment, executorships, fauna, ferries, flora, former military bases, forts, gardens, geography, getting around, golf, government, guest houses, history, historic homes, Hamilton, House of Assembly, housing, hotels, immigration, import duties, internet access, islands, laws, legal system and legislators, location, main roads, marriages, media, members of parliament, money, motor vehicles, municipalities, music, nearest mainland, newcomers, newspaper, organizations, parks, Paget Parish, Pembroke Parish, residents, pensions, political parties, postage stamps, public holidays, public transportation, railway trail, real estate, religions, Royal Naval Dockyard, Sandys Parish, Smith's Parish, Somerset Village, Southampton Parish, St. David's Island, St George's Parish, senior citizens, Somerset, Spanish Point, Spittal Pond, sports, taxes, telecommunications, time zone, traditions, tourism, Town of St. George, Tucker's Town, utilities, water sports, Warwick Parish, weather, wildlife, work permits.

Bermuda's 2017 November History and Newspaper Reports
Events that made newspaper headlines in the eleventh month of this calendar year
By Keith Archibald Forbes (see About Us) exclusively for Bermuda Online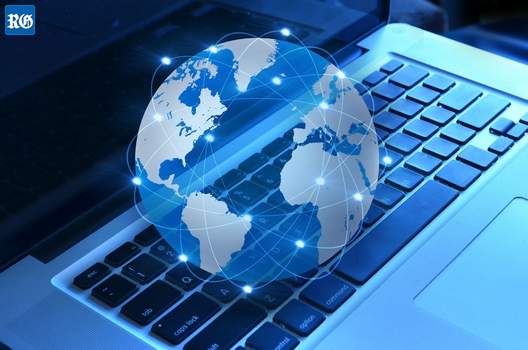 Benefits of website linkage to Bermuda Online
See at end of this file all our many History files
Bermuda's Royal Gazette newspaper is not published on Sundays or Public Holidays.
November 17. A plan to bring the Bermuda Casino Gaming Commission under ministerial control has been described as "flying in the face" of best practice and a "recipe for disaster" by overseas experts. Industry insiders in the United States, including one who helped to draft Bermuda's casino gaming legislation, said the fledgling industry needed a regulatory body that could make decisions without political interference and with a high degree of integrity. They insisted the Casino Gaming Amendment Act 2017, tabled by tourism minister Jamahl Simmons last Friday in the House of Assembly, would jeopardize that and could have a "chilling effect" on the island's progress towards entering the casino industry. The Bill would compel the commission to follow the directions of the minister and give him power to fire commissioners without cause. Fredric Gushin, managing director of Spectrum Gaming Group, which worked for the Bermuda Government to help draft the island's Casino Gaming Act 2014 and has also worked for the Singapore Government, said gaming commissions had to be accountable but the minister's amendment was not the way to ensure that. Mr Gushin added: "Gaming commissions around the world are created to be independent, as much as possible, from the political process because experience has generally been that politics and gaming don't mix very well. It usually results in an implosion or an explosion." He said one way to ensure independence was to have staggered fixed-term appointments for commissioners, so a change in government would not result in their removal. Another was to ban those working for the regulatory body from entering the gaming industry for several years after leaving their posts. Mr Gushin said: "It's all done to preserve the integrity of the decision-making process. In Bermuda, issuing a casino licence, like anywhere, is a big deal. You want it to be done fairly and with a high degree of integrity. You want the public to understand that this was not a political hack or corrupt result." Mr Gushin, whose company has worked in 33 American states and 45 countries, said Mr Simmons's amendment "kind of flies in the face of not compromising the integrity of the gaming commission". He added that Singapore was a very different jurisdiction to Bermuda. Mr Gushin said that when he worked on drafting the law for Bermuda, alongside tourism minister Shawn Crockwell and the Attorney-General Mark Pettingill, there was a consensus that the legislation ought not to copy Singapore entirely and that the commission should be as apolitical as possible. Mr Gushin, who worked as an assistant director of gaming enforcement in New Jersey for many years before setting up Spectrum, added: "I didn't hear any objection to that." And he warned that the proposed change could put off investors and "certainly have a chilling effect" on efforts to get the industry up and running. Gaming consultant Gene Johnson, of Victor Strategies, said: "It looks, quite frankly, like an attempt to exert political control over what should be an independent organisation. It is obviously an attempt by a minister to bring the gaming commission under his direct control. "That's problematic because one of the fundamental reasons for having a gaming commission is to ensure the integrity of the industry." Mr Johnson said the commission's job was to carefully vet vendors, with political influence playing no part in who was granted a licence. He added: "This is a recipe for disaster." He warned it could open the door to corruption and added: "Even the perception of corruption will have a negative impact on the industry." Jennifer Roberts, from the International Centre for Gaming Regulation at the University of Nevada, Las Vegas, told The Royal Gazette: "Bermuda is in a great position to offer regulated casino entertainment along with the other tourist amenities provided within a luxurious resort destination. The UNLV-ICGR does not take any position regarding disputes that may occur between legislators and regulators that could impact gaming. The ICGR certainly supports the implementation of a durable gaming regulatory system that promotes fair and honest gaming. As such, gaming regulatory systems should remain non-political and independent, and it is common for legal safeguards to be incorporated within those systems, such as prohibitions on current political party representatives serving as gaming regulators, cooling-off periods for transitioning from regulation to industry and due-process protections for removal from a gaming board or commission position." Mr Simmons did not respond to a question yesterday on whether he would withdraw the amendment as proposed by gaming commission chairman Alan Dunch in his resignation letter. The minister said he had received and accepted Mr Dunch's resignation, and would announce his successor early next week. The Bill could be debated in the House as soon as next Friday, before going to the Senate.
November 17. Violent crime in Bermuda is a public health crisis, national security minister Wayne Caines told Parliament this morning. Specifically addressing the impact of crime on the black community, Mr Caines noted that 35 black men had been shot and killed since 2009. He said: "We are determined to change the narrative to reflect an approach that does not target the proven at-risk population, but supports all young men and women in Bermuda." Mr Caines added that partnerships such as Operation Ceasefire, the Inter-Agency Gang Task Force and Gang Resistance Education And Training have been re-energized in the last 100 days. Bermuda was also assessed by members of the National Network of Safe Communities earlier this month. A group for mothers affected by gang violence will meet on November 30, and the Night Light programme for parolees has been re-established. Setting up a national day of prayer is also being considered. Bermuda has "flirted" with violence issues without properly addressing them. This work is not easy. We are engaged in reversing trends that have been decades in the making," Mr Caines said. He traced many of Bermuda's problems with gun and knife violence to the "systematic devaluation of young black men".
November 17. Bermuda's sewage treatment and energy infrastructure are in line for upgrades after the Bermuda Government announced it is seeking a $100 million investment from local insurance companies. The Bermuda Infrastructure Fund will boost a series of construction projects, create jobs and stimulate economic growth, David Burt told the House of Assembly today. The Premier said the concept had not been supported by the previous One Bermuda Alliance Government because of a disagreement over the fee to be paid to the fund managers. However, he said his Government had negotiated an acceptable deal. Examples of investment opportunities he said the BIF would consider are:
upgrades to Bermuda's energy infrastructure;
sewage treatment;
new port facilities at Marginal Wharf;
redevelopment of the Hamilton waterfront;
construction of mixed use residential and commercial buildings in Hamilton.
Mr Burt told MPs Bermuda-based insurance and reinsurance companies have "significant assets. The vast majority of these assets are invested outside Bermuda. If only a small portion of these funds were invested domestically in the Bermuda economy that would result in significant investments. This would be a very significant inward flow of capital into our economy leading to investments that will create jobs and stimulate economic growth. Key senior executives of the reinsurance industry had approached the OBA government with the idea. The former Minister of Finance did not support this fund as there was a disagreement on the management fee that was to be paid to the fund managers. This disagreement prevented the fund from becoming a reality. Upon taking office the concept was presented to this Government, and following a period of negotiation we were able to arrive at a suitable agreement to proceed which granted the Government a seat on the board in exchange for a guarantee of the minimum management fee. The Government believes that is in the best interest of Bermuda and Bermudians who are looking for jobs to have international business invest their funds locally to help stimulate Bermuda's economy. Given the confidence we have in the future of Bermuda and our desire to support infrastructure development, the Government has agreed to support the establishment of the Bermuda Infrastructure Fund." Mr Burt said Fortress Bermuda Infrastructure Fund GP LLC will be the general partner in the Fund, and that Fortress Bermuda Infrastructure Fund Advisors LLC will be the manager. He said the Fund is seeking a minimum of $100 million in commitments from Bermuda-based insurance companies. Management fees will be payable semi-annually in advance, in an amount equal to 0.75 per cent of capital invested. The minimum fee is $1 million per year. When the management fee is less than $500,000 in a semi-annual period, the Government must pay the difference. The amount paid by Government will represent an interest in the Fund. Government will be liable to pay the initial management fee of $500,000 and will be liable to pay some fees as long as the amount invested by the fund is below $66.7 million Fortress Bermuda will establish an advisory board composed of representatives of certain limited partners and a Government representative. The Fund may borrow funds to facilitate investments or otherwise in connection with the Fund's business. Mr Burt warned supplementary estimates will be required for the management fees, unless savings can be found from current allocations. He added: "It is important to remember that Government will receive an equity stake in the fund for any payments made which will rank equally with other investors. This fund is a vote of confidence in Bermuda and a vote of confidence in the co-operative approach to governance that this new Government has taken."
November 17. Education minister Diallo Rabain yesterday hit back at the idea that Bermuda's America's Cup group had "gifted" nearly $150,000 of wi-fi equipment to the island's public schools. A legacy report from ACBDA last week said that it and the America's Cup Event Authority were in the process of donating all their indoor and outdoor wi-fi equipment, worth about $145,000 — enough for every public school in Bermuda. At yesterday's press conference Mr Rabain said the installation of wi-fi in schools to cover computer labs, libraries and gyms was under way and would be finished by the start of the 2018 school year. Mr Rabain was asked why the donation of the wi-fi equipment by ACBDA to the Ministry of Education had not been mentioned in previous discussions about wi-fi installation in schools. He said: "I take exception to the term gifted. Because how can a government department, or Government that owns equipment, gift it to another department? The fact that the last administration chose to reduce our IT budget from $1 million in 2012 to $400,000, which would have included installation of wi-fi, really doesn't sit very well with me. So to take that money and not use it when it was supposed to have been used, give it to the America's Cup, and then come back and say here's some equipment for you to install in your schools is very disingenuous to me." But Mr Rabain confirmed that the equipment had been received. He said: "It's always been known that that equipment would be installed and utilized within our wi-fi system." This week ACBDA provided The Royal Gazette with more information about the donation of Cisco indoor and outdoor wireless equipment to the Ministry of Education. An ACBDA spokeswoman said: "The ministry has determined that all middle schools, Clearwater, Dellwood, TN Tatem, Whitney and Sandys Secondary will be equipped with outdoor internet connectivity at the schools' fields and that most primary schools' fields will have wi-fi installed. All primary schools will also be outfitted with wireless coverage in their assembly halls, labs and libraries. The equipment was first used in the America's Cup Village at Cross Island and in the high-tech operations centre from which the event was run in May and June this year. It was procured at very reasonable pricing negotiated at a significant discount, thanks to the relationship between ACBDA and the manufacturer, and the significance of the America's Cup brand reputation." ACBDA telecommunications committee chairwoman Fiona Beck, said: "The ACBDA is proud to be able to make this happen. In practical terms this means that school fields will now be online with this new outdoor wi-fi equipment that is designed to withstand the rigors of Bermuda's weather. This is leading-edge, state- of-the-art technology, the likes of which Bermuda has not seen before and it is now in our public schools." ACBDA CEO Mike Winfield said: "Rather than selling the equipment on the open market, the ACBDA saw value in offering the assets to the Government to use in schools. This legacy benefit is just one small example of how the America's Cup is giving back to the community even after the event." Mr Rabain said yesterday that an internet usage policy was being developed and he maintained that "there will be no unfettered use by students or teachers. Additionally, a proposal for computers to outfit all primary school computer labs with new desktops was issued in August and submissions are being evaluated. Extra cash would be needed to complete installation work. The plan has these desktops installations to begin in January 2018. We are currently commencing with the wiring that is required to install the various bits of equipment."
November 17. A new law to improve care standards in nursing homes for the elderly is on the cards. And Kim Wilson, the Minister of Health, promised that enforcement powers will also be boosted to ensure standards are met. Ms Wilson told the House of Assembly: "The Bill creates a more flexible and efficient regulatory framework to raise standards over time and focus on quality. The amendments also aim to incentivise compliance and address non-compliance and ensure a transparent and fair process for care home operators." Ms Wilson was speaking as she tabled the Residential Care Homes and Nursing Homes Amendment Bill in the House. She said: "Significantly, the Bill includes fundamental components of the Protection of Persons in Care Act that I proposed earlier this year, while in Opposition, to enhance reporting of abuse and powers to intervene." Ms Wilson added: "Enhancing the regulatory environment for care homes will be an ongoing process — and these amendments set the stage for continued progress in improving standards and regulation. Future phases of amendments will update the regulations and continue to enhance the code of practice to better respond to broader long term care initiatives." Ms Wilson told MPs that the island's 22 care homes had 395 residents, most of them elderly, but some aged under 65 with physical or mental problems and were operating at full capacity. "Some struggle financially to meet the reality of the high cost of this type of care. It is because of these demanding challenges and our commitment to our elders and most vulnerable in society that we have ensured the continuation of strategic initiatives that address long term care. This government does not take lightly the realities of an ageing population and the challenges facing our long term care system."
November 17. A new set of standards for childcare was today unveiled in the House of Assembly. Kim Wilson, the Minister of Health, said that Bermuda had lacked formal standards for daycare providers and daycare centres, although regulations governing daycare have been in place since 1999. She added: "This gap is significant and is now being addressed in a holistic way intended to benefit all providers, parents and, of course, children. Significantly, these standards will also help to harmonize the various agencies in government and non-governmental organisations that are dedicated to serving children." Ms Wilson was speaking as she updated MPs on the development of new standards for childcare. She said: "The standards ... are an essential step towards placing our commitment to the future of our children front and centre." Ms Wilson added it was important that MPs and the public were kept up to date on the completion of standards and "the ongoing work to ensure the safe and healthy development of our infants and toddlers." The standards are designed to provide support for parents, daycare providers — those who care for up to three children in their homes — and daycare centres. They were developed through a committee of experts including Child and Family Services, anti-child abuse charity Scars and the Bermuda Private Nursery Association. Ms Wilson added: "Our work is never done when it comes to the children of Bermuda. The standards will be reviewed periodically for further development and to ensure they continue to be a working document that maintains best practices in the field of early childhood care." She stressed: "The standards do not replace legislation that is already in place for daycare centres and daycare providers to be licensed." The standards are available at gov.bm/child-care-information-parents.
November 17. The Bermuda Union of Teachers has voted to accept a 2.5 per cent pay rise. BUT president Shannon James said union members met this week and voted unanimously to accept the offer from Government. Mr James said: "For five years, our members have not had a pay rise, or they have been asked to take furlough days, but prices have continued to rise. As a result, our members have endured a drop in their standard of living in real terms. The previous contract ended in 2012. Therefore, teachers have had a pay freeze since then, and to add to that, they gave up a furlough day in 2014. A study by Bermuda College economist Craig Simmons found that teachers' buying power had fallen by 12 per cent in real terms. That is an enormous drop and shows the level of sacrifice the teachers have had to make. In that context, the 2.5 per cent rise is quite small, but we do understand that there is still a need to be careful with Government spending. This was not a negotiated raise, but an offer from the Government as they realized that there had been no increase for any government worker for many years." The BUT will return to the bargaining table early in the new year to begin talks for a new collective bargaining agreement. The present agreement expires on August 31, 2018. About 600 BUT representatives, trustees, and teachers marched on the grounds of the Cabinet Office in May over concerns about ongoing contract negotiations. In June, BUT members voted to work to rule and to give "notice of action" at any time the union executive decided. Issues surrounded scale posts, the specialty subjects that teachers at all education levels are responsible for in addition to their normal teaching duties; the workload of deputy principals at primary level given extra teaching responsibilities; and the wording of the preamble of the collective bargaining agreement. The BUT voted to abandon this work to rule in September after negotiations over terms and conditions with the education department.
November 17. A bid to shift the Bermuda Day holiday to the final Friday of May will go before MPs for debate today. Grant Gibbons, the Shadow Minister of Economic Development, is scheduled to bring the report on the impact of the 35th America's Cup by professional services firm PwC to the House. Walton Brown, the Minister of Home Affairs, is to update legislators on the City of Hamilton's waterfront development proposal. Kim Wilson, Minister of Health, will discuss plans to enhance standards at residential care facilities and nursing homes, along with child care standards. And Wayne Caines, the Minister of National Security, will update MPs on gang violence reduction. But controversial plans to change casino gaming legislation, tabled last week and designed to give government more control over the Gaming Commission, will have to wait at least another week before they are considered by the House.
November 17. Plans to move Artemis Racing's America's Cup guest pavilion into Hamilton and turn it into a visitor's information centre have been given the green light. The Bermuda Tourism Authority's proposal to move the building to a site on Front Street near the junction with Queen Street was approved by the Development Applications Board earlier this month. Under the terms of the DAB's permission, the structure will have to be removed in five years "in order to safeguard the amenity of the surrounding area". BTA chief operating officer, Karla Lacey, said: "We are pleased to have secured the approval of the Planning Board as we chart a new way forward for visitor services in Bermuda. As we've been telling our stakeholders, the Bermuda Tourism Authority visitor services plan in Hamilton covers several primary objectives including: better face-to-face engagement with visitors so that we can guide them to the growing list of experiences available to them across the island. Secondly expose visitors to Bermuda's local entertainers in an intimate setting where the island culture truly shines through; and thirdly better utilization of the Hamilton waterfront, a space visitors adore but we believe is underutilized in the visitor experience, particularly as Bermuda spreads her wings as a year-round destination." The building is three storeys tall with a roof deck and is decorated with images of Bermuda's coastline. Plans for the building include restrooms, an office, storage areas and a balcony overlooking Hamilton Harbour. The building is designed to easily connect to utilities like electricity and water, while its modular design means that it could be easily removed if necessary. The minutes of the DAB meeting state: "It was explained that the various consulting bodies supported the application and the Department was of the opinion that the structure could generate discussion and ideas for future redevelopment schemes for the waterfront."
November 16. Bermuda-based reinsurer PartnerRe Ltd today reported a third-quarter net loss of $84 million, driven by $472 million in pre-tax catastrophe losses. The company, which is owned by Italian investment firm Exor, benefited from $187 million of favorable reserve development, which softened the impact of the quarter's storm and earthquake claims on PartnerRe's bottom line. Emmanuel Clarke, PartnerRe's chief executive officer, said: "Despite the impact of these losses on the catastrophe-exposed lines in our portfolio, PartnerRe book value declined by only 0.9 per cent during the quarter, thanks to discipline in deploying capital in catastrophe-exposed classes, solid performance in our specialty portfolio, an improvement in our P & C non-cat accident year technical ratio compared to the third quarter of 2016 and good investments performance. These results highlight our underwriting discipline and the quality and diversification of our underwriting portfolio. We are approaching the January 1 renewals season with a strong capital position which will allow us to benefit from improving pricing conditions in the market." The non-life combined ratio — the proportion of premium dollars spent on claims and expenses — was 109.8 per cent, with the catastrophes representing 44.7 points and the release of prior years' reserves benefiting the ratio by 17.7 points. The company posted a total net investment return of $168 million, or 1 per cent, for the quarter, including net realized and unrealized investment gains of $61 million, net investment income of $98 million and interest in earnings of equity method investments of $9 million. Total capital was $8.2 billion at September 30, 2017, up 2.7 per cent compared to $8 billion at the end of last year, primarily due to net income of $180 million for the first nine months of this year.
November 17. A 24-year-old drug trafficker was jailed yesterday for 11 years after trying to smuggle nearly $500,000 worth of cocaine into Bermuda. Charmari Burns was caught red-handed with the drugs hidden in secret compartments in his luggage as he arrived at LF Wade International Airport last year. Acting Puisne Judge Juan Wolffe said in Supreme Court when he passed sentence that the prevalence of drugs in Bermuda had torn apart the social fabric of the community. He added: "It is at the core of many of our social ills. Those who import drugs do so with scant regard for the results of their actions. Families have been destroyed and dreams have been dashed. Sentences must be serious enough to deter." The court heard that Burns of Friswell's Hill, Pembroke, had left Bermuda on October 9, last year and traveled to Trinidad and Tobago through the United States. More than $10,000 was transferred into his bank account while he was away — and a large part of that sum was withdrawn from cash points in the Caribbean. Burns returned to Bermuda on October 22 last year through New York and was detained after a police sniffer dog alerted customs officers to traces of contraband on his two bags. The suitcases were searched and found to contain nearly 1.7kg of cocaine with an estimated street value of $465,607. The drugs were stashed in various parts of the bags including the wheel wells, the handles and the lining. Burns was interviewed by police but answered "no comment" to all questions before he later pleaded guilty to importing the drugs into Bermuda. Yesterday he apologized for his actions, and specifically said sorry to his mother. He added: "I am hoping to come out of jail a better person, and will stick to the guidelines." Defence lawyer Liz Christopher told the Supreme Court that Burns had felt he had "no other choice" but to take part in the smuggling operation. She said: "This was the worst decision of his life. He feels ashamed at having not followed the example his mother set. He is a guy that has been trying for a long, long time."
November 16. Building materials stores and vehicle distributors saw a spike in sales during August, playing a lead role in the 4.7 per cent increase in retail sales for the month. Total sales were estimated at $98.5 million in August, up from $94.1 million in the same month in 2016, according to the Retail Sales Index report released by the Department of Statistics today. The sales rise was 2.5 per cent after inflation was taken into account and came despite the month having two fewer shopping days than in 2016. It was the sixth successive month of year-over-year retail sales volume increases. Receipts from building stores rocketed 29 per cent from a year earlier, attributed by the report to higher demand for supplies for residential projects. Motor vehicles sales surged 28.4 per cent as distributors got in new inventory and offered price incentives. Liquor sales rose 10.7 per cent and food receipts were up 3.1 per cent, as islanders stocked up for the Cup Match holiday. A 7.8 per cent increase in the price of fuel drove a 7 per cent increase in service station receipts, while apparel stores saw a 2.3 per cent fall in receipts, which retailers put down to the two fewer shopping days. Lower furniture and boat sales contributed to a 3.5 per cent decrease in sales for the "all other" stores category. Returning residents declared overseas purchases valued at $6.6 million — up 3.1 per cent from 2016.
November 16. A Pembroke man caught with 1.99 grammes of cocaine has been fined $1,500. Dahlano Simons admitted having the drug on him at the Bermuda Bistro at the Beach in Pembroke on June 3. Magistrates' Court heard on Tuesday that police approached the 29-year-old after they were alerted to a short black male suspected of selling drugs on the porch of the restaurant. Simons was taken to Hamilton Police Station where officers found a clear plastic bag containing five twists of white powder in his boxers. The white powder was analyzed and found to contain 55 per cent cocaine. Simons, who has similar previous convictions, told the court that he had been dealing with family problems at the time and the drugs were for his personal use. Magistrate Khamisi Tokunbo handed him a $1,000 fine and because cocaine is a Schedule 5 drug, increased this by 50 per cent to a total of $1,500.
November 16. A St George's woman today denied importing cannabis worth more than $70,000. Natasha York, 41, also pleaded not guilty to possessing 1,430.7 grammes of the drug with intent to supply in St George's on May 28. Prosecutor Nicole Smith told Magistrates' Court that the drugs would have had a street value of $71,525. Ms York elected to be tried in Magistrates' Court and magistrate Khamisi Tokunbo adjourned the matter to November 30. The defendant was released on $25,000 bail on the condition she surrender her travel documents and not leave Bermuda without the court's permission. She was also ordered to report to Hamilton Police Station every Wednesday.
November 15. Alan Dunch has branded new legislation giving politicians power over casinos as a "potentially sad and seriously backward" move against efforts to keep corruption out of gaming. The chairman of the Bermuda Casino Gaming Commission warned that it would allow Jamahl Simmons, the tourism minister, to hand out lucrative gaming contracts which should be the remit of the gaming commission. Mr Simmons, who has tried to oust Mr Dunch three times since the Progressive Labour Party was elected, tabled amendments on Friday giving himself the ability to fire Mr Dunch. That came after Mr Dunch repeatedly questioned the intentions of MM&I Holdings, the local firm bidding for a cashless gaming contract worth tens of millions of dollars per year. Mr Simmons has repeatedly refused to say whether the Government is in talks with MM&I, but he said on Friday it was not "currently considering any proposals" from MM&I and/or its American partner firm Banyan Gaming. Mr Dunch, whose contract expires in May 2019, said in a statement: "The tabling of the Casino Gaming Amendment Act last Friday was a potentially sad and seriously backward misstep in the ongoing efforts of Bermuda to introduce a moral and apolitical gaming regime, free from the potential of corruption. At face value, it would appear to be a knee-jerk reaction arising out of the minister's great frustration with the refusal of the chairman of the commission to resign, in the absence of reason. However, it is far more alarming that his proposed amendments would compel the commission to give up its independence and follow any general directions given to it by the minister. This in and of itself should be of great concern to the Bermuda public. It will mean the minister has the power to interfere in all of the commission's dealings and ongoing work. It means the minister is asking Parliament to give him an absolute, unchallengeable right to tell the commission what to do and the commission, despite its own convictions and expertise, will be unable to refuse." Mr Dunch said this would make Bermuda's gaming industry an arm of the Government. Who we issue gaming licences to and who we approve as operators, may no longer be based on our internal, and internationally recognized, suitability standards, but those of the minister's. This will not resonate well within the international gaming community and may seriously impede Bermuda's ability to attract first-class people of the utmost integrity to operate and regulate the casino industry going forward." He said the gaming commission strives to operate and function in an autonomous environment. Mr Dunch said: "The commissioners and the commission's staff have no other goal or agenda other than this. It is not political and it is not personal. We are motivated only to do what is in the best interests of Bermuda — and aim to do so without fear of intimidation, victimization or political interference." Mr Simmons accused the commission on Friday of pursuing a "systemic misinformation campaign" to damage Bermuda's reputation as well as the gaming industry, refusing to "engage in a collaborative and mutually respectful relationship" with the Government and refusing to acknowledge and accept change. Mr Dunch responded: "Nothing could be farther from the truth. There have been very few interactions, either by e-mail or in person, between the minister and the commission since July 2017. The commission has made every effort to engage with the minister and work with him to move the gaming initiative forward. However, it is the minister himself who has engaged in a course of non-communication and complete silence on multiple occasions. The minister has systematically refused to meet with the commission, engage with the commission in writing or by telephone, assist the commission with the enactment of a regulatory package that was presented for tabling in Parliament last May or generally in any way assist the commission in its ongoing efforts to get Bermuda's first casino up and running in circumstances where a provisional casino licence has in fact been issued. It is regrettable that the minister seeks to attack the chairman, if not directly then certainly by inference, in his personal capacity. His attempts to impugn the chairman's character and integrity by suggesting that unfounded and ulterior motives lie behind his conduct as chairman are misconceived and without substance. Indeed, given his refusal to engage in any way with the commission, it is difficult to understand upon what basis he would make such accusations." Mr Simmons also suggested Mr Dunch had e-mailed him to say he was ready for a "public fight" over the issue. Mr Dunch described this as an "out-of-context reference", saying that he had been responding to Mr Simmons's own defamatory accusations against him. He said: "It was made clear to the minister that the chairman does not take kindly to having his character, integrity and reputation called into question and that if he continued to do so in public, then such defensive steps as were necessary would be taken." He added: "In terms of the best interests of Bermuda, it would be ill-advised and most unfortunate if the proposed amendments were to be passed by Parliament, approved by the Senate and assented to by the Governor. The commission does not support them and can only hope that the Government will rethink its position."
November 15. The massive $1-million-a-week cost of financial assistance will be tackled by a new working group unveiled this morning. Zane DeSilva, Minister of Social Development and Sport, said that the current cost of the programme was unsustainable and "must be reduced". Mr DeSilva said the 12-strong group would "aggressively" look at reforming the current programme. He said: "When we're spending $1 million a week on financial assistance, we can't do it fast enough." The programme — excluding the child daycare allowance awards — cost Government more than $4 million last month. Mr DeSilva said the new Financial Assistance Working Group would meet formally for the first time tomorrow. He added: "We want to produce those recommendations for Cabinet as soon as we possibly can." The group includes Dianna Taylor, former director of financial assistance, One Bermuda Alliance MP Susan Jackson, Progressive Labour Party MPs Tinee Furbert and Michael Weeks, and PLP senator Jason Hayward. Wayne Carey, permanent secretary, will serve as chairman. Mr DeSilva said the team had a "very good cross-section of people that I think will lend their views in a very positive way". The minister said the number of people on financial assistance has nearly doubled in the last six years. He added: "The trends of increasing numbers of clients and high cost of financial assistance are not sustainable and must be reduced. "Bermuda has an ageing population, and the Financial Assistance Reform Group shall also assess the extent to which the ageing population could result in increasing numbers of seniors on financial assistance, and to make recommendations going forward." Mr DeSilva said in September that the Government along with corporate Bermuda would fund education upgrades to able-bodied unemployed persons in an effort to reintegrate them into the workforce. Mr DeSilva said today that discussions with representatives from the private sector had "been positive. As soon as I was appointed minister, I had those conversations." The minister said he and his permanent secretary planned to meet with many of the people on financial assistance "within the next couple of weeks". Mr DeSilva stood by comments made in September that there was a "culture of entitlement" among "too many" of those helped by financial assistance. He added: "I can only draw on the experiences that I've had personally, and some of those experiences are from folks that express themselves in that manner. We just can't be going that way."
November 15. Bloomberg. US companies that make billions of dollars from patents and other intellectual property held offshore would be eligible for a special 12.5 per cent tax rate on those earnings under the Senate tax plan. That's a potential "gold mine" for some multinationals, said Michael Mundaca, co-director of Ernst & Young's National Tax Practice — especially compared to international tax provisions in the House bill that generally would apply a top rate of 20 per cent. But it's unclear which chamber's vision will prevail — and some companies that now pay even lower rates on such income may oppose the measure regardless. Republican lawmakers in the House and Senate are rushing to rewrite complicated laws of international taxation on a tight, self-imposed deadline, part of their effort to overhaul the US tax code by year's end. The bills contain prizes for corporate America — including a corporate tax cut to 20 per cent from 35 per cent — but also potential surprises. "That the two proposals contain dueling provisions covering fundamental tax issues — and the legislative process has been rushed and chaotic — creates uncertainty for the markets and for deal makers," said Gary Friedman, an international tax partner at Debevoise & Plimpton. Bill writers in both chambers want to end America's quirky, globalist approach to taxation, while preventing companies from sending their earnings offshore to tax havens. How they reconcile their proposals — both of which are still subject to change — carries multibillion-dollar implications for IP-reliant companies, including Apple. The bills "upend decades of US tax policy", Friedman said. "They so radically change the landscape that almost every multinational corporation will have to rethink its tax strategy." With regard to the 12.5 per cent Senate proposal for IP, experts say it appears to be designed to compete with countries like Ireland, which has a 12.5 per cent corporate tax rate. But — as may be fitting for a rewrite of the byzantine rules of international taxation — the rate is impossible to find in the actual Senate plan. To unearth it, tax lawyers have had to assess two provisions. First, the Senate plan would require that any "global intangible low taxed income" received by a company's offshore unit would be immediately taxable in the US at the new 20 per cent corporate rate. But then a second provision would allow companies to deduct 37.5 per cent of their "foreign derived" income from such intangibles that comes from trade or business in the US. That deduction would leave them paying 20 per cent on 62.5 per cent of that income — the functional equivalent of a 12.5 per cent tax. "There is nothing that explicitly says the rate is 12.5 per cent, but the math gets you there," said Debevoise's Friedman. The combination of the immediate taxation of that income — and the generous deduction — led Congress's official tax scorekeeper to estimate the provisions would raise about $29.1 billion over ten years, said Bret Wells, an international tax professor at the University of Houston. Setting the rate at 12.5 per cent is no accident. "It's clearly aimed at Apple and Ireland," he said. A spokesman for Apple didn't immediately respond to a request for comment. The company's tax arrangements with Ireland have drawn scrutiny on both sides of the Atlantic. Last year, the European Commission ordered Ireland to collect €13 billion ($15.2 billion) in back taxes from Apple. Apple chief financial officer Luca Maestri said in an interview earlier this month that the company is waiting to see what legislation gets enacted. "We've always been a very strong advocate for comprehensive corporate tax reform," he said. The tax overhaul that Republicans hope to deliver would change international taxation in profound ways. Currently, the US applies its 35 per cent corporate income tax to its companies' global earnings — unlike other developed countries, which focus only on their companies' domestic activities. But the US system also allows companies to defer paying tax on foreign income until they decide to return that income to the US parent. As a result of that quirk, companies have left large stockpiles of unreturned earnings sitting offshore for years. Those accumulated earnings may total $3.1 trillion, according to a Goldman Sachs research estimate. Now, congressional tax writers propose to cut the corporate tax rate, end the global system, impose a one-time tax rate on the stockpiled earnings and keep companies from shifting their future profit offshore in search of still-lower rates. One widely used technique involves transferring intellectual property, like patents, to offshore subsidiaries in tax havens, including Ireland, Bermuda and the Cayman Islands, and then paying royalties to those units. The Senate bill would aim to stem the practice with its 12.5 per cent rate on income from IP — which would apply whether the property in question is held offshore or not. "They're basically saying, 'Please don't move your science from the west coast to a foreign country, because we'll give you the 12.5 per cent rate,"' Wells said. The House's approach would levy a 20 per cent excise tax on certain payments that US companies make to their foreign affiliates — including royalties, but also for other costs, including imported inventory. Ray Beeman, co-leader of Ernst and Young's Washington Council advisory services group, labelled that provision "the atomic bomb" in the original House bill; it's since been softened. The House Ways and Means Committee amended the provision last week, to "significantly water it down", Wells said. By week's end, the measure included an escape hatch that would let companies choose to pay tax on their foreign affiliates' profits — not on the gross payments made to them — under certain conditions. Another change boosted the amount of credits companies could take for foreign taxes paid by such units to 80 per cent from 50 per cent. As a result, the provision went from raising an estimated $154.5 billion over ten years in its original drafting to raising just $87.6 billion, according to Congress's Joint Committee on Taxation. The House and Senate will have to iron out the differences between their bills. House leaders hope to have a floor vote on their bill as soon as Thursday. In the Senate, where actual legislative text has yet to be revealed, leaders say they want to vote during the week of November 27. After that — assuming the approved versions still differ — a conference committee from the two chambers would have to reach agreement. The Senate bill includes a few other proposals aimed at keeping US companies' earnings in the US for tax purposes — or combating the corporate profit shifting that tax experts call "base erosion." One of them is a 10 per cent "base erosion and anti-abuse tax", or BEAT, on companies that make deductible payments to foreign affiliates — including for payments on loans between units in different countries. The 10 per cent rate would function as a kind of "alternative minimum tax", Mundaca said. That's because under the Senate plan, companies would generally pay either the 12.5 per cent rate on their intangible property income or the 10 per cent rate on a larger income base that includes "excess income" and other items. Whichever tax results in the larger bill would be the one that applied, according to Mundaca. But Itai Grinberg, a tax law professor at Georgetown University and a former top Treasury tax official, said the Senate language on this was "unclear". The 10 per cent BEAT tax would raise $123.5 billion over a decade, according to the official congressional estimate. The Senate plan also contains a harsh new rule for new corporate inversions — transactions in which US companies merge with offshore firms to shift their tax addresses offshore. It would hold that any company engaging in an inversion within ten years after enactment would be taxed at 35 per cent — not any lower rates.
November 15. The "single most important meeting of sailing's key stakeholders" is to be hosted in Bermuda next year, thanks to the legacy of hosting the 35th America's Cup. The Bermuda Tourism Authority successfully bid to host the Annual Conference of the sport's governing body World Sailing in Puerto Vallarta, Mexico earlier this month. Delegates approved Bermuda's bid by a membership vote on November 12, 2017. World Sailing's chief executive officer Andy Hunt said: "Key decision makers from World Sailing member nations, International Class Associations, boat builders and event organizers attend the conference to shape the future of the sport. More than 500 delegates attended the most recent edition of the Annual Conference in Mexico and we are thrilled to bring a similar audience to Bermuda in just under two years." Bermuda Tourism Authority Chief Executive Kevin Dallas said: "Bermuda has a long history with sailing, from its founding in 1609 and the creation of the Bermuda rig to the successful hosting of the 35th America's Cup in 2017. We are thrilled to add the World Sailing Conference to Bermuda's ever-growing resume as a world-class sailing destination." An independent economic report released last week on the America's Cup in Bermuda forecasts approximately $91 million in visitor spending on the island over the next five years as a result of hosting the world's most high-profile sailing competition. Mr Dallas added: "We are proud to win this one for Bermuda — transitioning from hosting the world's most prestigious sailing race to hosting the sport's esteemed governing body. While everyone here at the Bermuda Tourism Authority was elated to learn the America's Cup contributed hundreds of millions of dollars to the Bermuda economy, our focus is on the next frontier — pursuing and converting new business opportunities if they're a good fit for the island." The World Sailing Annual Conference is the central meeting point where the strategy of sailing is reviewed, discussed and celebrated. A series of events will take place during the seven-day schedule, including the World Sailing Awards and the eSailing World Championships. Hosting this conference in October of 2019 will not only bring incremental air arrivals, direct spending and occupied hotel rooms during the fall season — it will also bring influential event organizers that will experience Bermuda first-hand, test-driving the island for additional events," said Victoria Isley, chief sales and marketing officer for the BTA.
November 15. Bermuda's seniors are due a pensions boost after Parliament approved a rate increase. The rise, which will come into force next month, was welcomed last night by Charles Jeffers, deputy chairman of Age Concern. Mr Jeffers said: "I'm sure every senior will be grateful for these increases. It's good news with the way insurance costs and medication keep going up. We have to be happy but, on the other hand, we must ask if this is going to be sustainable?" Mr Jeffers said the island needed to grapple with insurance premiums, co-pays and medication costs, which result in "horror stories" for Bermuda's elderly. Both sides of the House supported the Contributory Pension (Amendment of Benefits and Contributions) Order 2017 brought by junior finance minister Wayne Furbert, who told MPs the legislation fulfilled a Progressive Labour Party platform pledge to institute annual cost-of-living increases for seniors. A 1.7 per cent increase for August 2017 will be retroactive, with a windfall in next month's pensions. A 4.2 per cent rise for pension contributions is set for August 2018. Shadow finance minister Jeanne Atherden gave her backing to the move but said the island might consider raising the retirement age from 65 given the increase in life expectancy. That suggestion was supported by PLP MP Derrick Burgess, who said: "We must raise the retirement age for seniors. You will find in Bermuda today many seniors who are walking the streets with nothing for them to do and nobody to hire them, because they are over 65." Grant Gibbons, the Shadow Minister of Economic Development, agreed that it would be "useful to look at" raising the retirement age to 67. However, he added that some might take a "dim view" if they had to wait longer to claim their benefits. Mr Gibbons also questioned whether raising the age would add to the viability of the pension fund. PLP backbencher Neville Tyrrell appealed to employers to ensure that they made payments when they deduct from their employees. He said he had heard of cases where this had not happened, adding: "It's certainly not right that you deduct but don't pay." Trevor Moniz, the Shadow Attorney-General said the previous One Bermuda Alliance government had faced a serious problem with employers failing to pay contributions, which amounted to illegal and criminal behavior. Mr Moniz added it had become acceptable to use the money that should be paid into the pension fund as a "piggy bank for employers who are in some sort of difficulty". But he said there should also be a plan in place to ensure that enough is being paid into the fund to support the payments. Ms Gordon-Pamplin said the move was "not benevolence on the part of the Government. This is money that is coming out of a fund into which was being paid by the working people in terms of their monthly, weekly contributory pension. And at the end of their working life, when they hit the age of 65, they are being given money out of that fund." She also reminded those who are 65 that they were entitled to receive benefits and told MPs that, although she should have known better, she did not realize she could claim her benefits because she was still working, and had received no notification that she could. Ms Gordon-Pamplin said she then missed out on ten months of pension payments that she could not claim back. She added: "Where the challenge is for me, is to ensure that any other senior listening to my voice does not get left out of the loop. I take my losses. Don't wait for the department to contact you — go and contact them." David Burt, the Premier, said seniors had not been given fair treatment under the OBA Government. "The longest period of time between increases in pensions for seniors happened under the One Bermuda Alliance Government. They took five years to increase pensions," Mr Burt said. PLP backbencher Renee Ming described the move as a "step in the right direction" and a "promise made, a promise kept". Ms Ming said that although it would not be a "cure all", it would provide some relief for seniors.
November 15. On the face of it, having representatives of Airbnb and Expedia speak at a hotel investment conference was unusual. Indeed, the first question asked of them at the Caribbean Hotel Investment Conference and Operations Summit was how they respond to accusations that their businesses are bad for hotels. The "friend or foe?" question was posed by moderator Jeff Higley, editorial director of Hotel News Now. Moments earlier Shawn Sullivan, of Airbnb, had given an overview of the company, which operates as a community marketplace network where people can list, discover and book unique accommodations around the world. He mentioned that Airbnb is now ten years old and has four million accommodations listed worldwide, with an estimated 200 million users. "The success of Airbnb is driven by the fact that tourism and travel industry is changing, we are a reflection of what he traveler, especially the millennial traveler, is seeking out," he said. He acknowledged that Airbnb was competition for the hotel industry, but added: "We want to get to the point where everybody feels as comfortable as they can be with us. We want a level playing field, that's why we work with governments." Mr Sullivan, who represents Airbnb's public policy in the Caribbean and Latin America, explained that the company has agreements with various countries, including tax agreements. "As a company we decided a few years ago that we wanted out guests and hosts to pay their fair share. We want to exchange, we want to be transparent with destinations." Airbnb signed an agreement with the Bermuda Tourism Authority in March to create a framework to open dialogue with the Bermuda Government to discuss topical industry matter, including marketing and regulation. In April, two Airbnb representatives met with residents at information events on the island. At the time, Airbnb had about 260 listings in Bermuda. Regarding Airbnb's relationship to the traditional market, Mr Sullivan pointed out that for a number of years it has allowed boutique hotels onto its platform. "Airbnb is a reflection of consumer demand. People more and more want global experience, unique experiences and get to know the places that they are traveling. There's nothing to say that hotels cannot do the same thing." The Chicos event is now in its seventh year, and was held at the Hamilton Princess. Hari Nair, global senior vice-president at Expedia Media Solutions, spoke about the Expedia family of online companies, including Orbitz and HomeAway. The websites aggregate travel prices and offer worldwide searches for many travel options. Customer ratings and reviews are included on the website. Describing Expedia as a channel, he said it was a portal that had customers who were intent on making travel arrangements, therefore presenting value to hotels, airlines and countries who wanted to engage with such focused potential customers. And Mr Nair said new technologies are constantly evolving and changing the way customers seek out information on travel and vacation options. He said that by 2020, 15 per cent of travel search services will be done by voice recognition applications. He asked delegates to imagine a world in 18 months' time when a customer wants to look for a vacation option but is too busy to conduct an online search, so they ask their home-based intelligent personal assistant — such as Amazon's Alexa — for some vacation choices in Bermuda. He said the customer probably won't have the time to listen to 15 options, so it has to be a more precise list with two or three options. "We are very excited about this [technology] space, and that's why a partner like us can work with destinations and companies and help them with that." Just as Airbnb has disrupted the traditional vacation accommodation market, it is likely to face challengers itself in five or ten years' time, said Mr Sullivan. "That is why it is working to stay ahead of trends and introduce new tools and products. One of the challenges it has faced is the growth of the company. He explained: "We have scaled so rapidly over the last ten years that one of the challenges is maintaining that level of engagement and sense of community among Airbnb hosts." In the Caribbean, Airbnb has about 80,000 listings. Mr Sullivan said: "It's important business, it is lucrative. We are seeing more travelers focused on the region and we want to try to stay ahead of that curve." He said the nature of traveling is changing dramatically, adding: "Companies and everyone involved in the entire ecosystem that understands that, gets ahead and is able to look and predict what the next generation wants — who are going to be the real spenders for the next several years — those are the ones that are going to make it. Change is coming and people need to react to it." Meanwhile, Mr Nair said he had recently seen a memorable quote that read: "You don't travel to escape life, you travel so that life doesn't escape you." With that in mind, he said: "Customers are going to choose the device or channel or website that works best for them. We are in the business of creating memories for our customers. We want to keep it that way."
November 15. A police siege at the former prison service headquarters in Happy Valley was ended after a three-hour stand-off. A man gave himself up to officers after he barricaded himself inside with what was said to be "a harmful substance" just before 9am. A police spokesman said emergency vehicles and social services staff attended a report of a man barricaded inside the building on Happy Valley Road in Pembroke. He added: "The man in question, believed to be 68 years old, was apparently in possession of a noxious substance and refused to leave the premises." The spokesman said the man was threatening anyone who enters the building with the "harmful substance. As a result, police officers cordoned off the area as a precaution. The individual was later taken into police custody without incident and inquiries continue by police as well as the relevant government social service agencies."
November 15. Gays are three times more likely to suffer with addiction problems according to the Reverend Joe Amico, a leading specialist who believes the LGBTQ community in Bermuda is not helped by a lack of facilities to deal with the problem. "There are virtually none here," said Mr Amico, who described the island as "closeted". Finding "only one support group for LGBTQ folks", and no specific Alcoholics Anonymous groups for gay people, Mr Amico has trained 75 local professionals to fill the void. Those attending workshops last week ranged from addiction and treatment specialists to community nurses and school guidance counselors. The classes were held by the Department of National Drug Control and the Bermuda Addiction Certification Board. "Nothing drives addiction like shame," Mr Amico said. "When you have a population who are stigmatized, especially here in Bermuda where it's not OK, where it's very closeted, you have fears of being who you are. You are not able to tell your parents or, in some circles, your faith community, then you have to do something with that." Turning to alcohol or drugs is "not a conscious thing", he added. "It's just what people do. It makes you feel better. It makes you forget." By Mr Amico's estimate, about 2,000 LGBTQ people on the island could be struggling with addiction. In the general population, 10 per cent of people would be considered alcoholic or have a drug problem. In the LGBT community, it's around 30 per cent." Similarly, LGBT numbers are generally estimated to fall around 10 per cent of a given population, which, for an island of around 60,000, adds up to 1,800 people with specific needs when it comes to alcohol and substance abuse. A minister of the Tabernacle Congregational Church in Salem, Massachusetts, Mr Amico is past president of the Society for the Advancement of Sexual Health, and a member of the association of Lesbian, Gay, Bisexual, Transgender Addiction Professionals and Advisory Board for the New England Addiction Technology and Transfer Centre. Preferring the term "queer", Mr Amico said a significant portion of his training was "about creating a safe place for queer folks — for example, how to make your office look friendly. Then there is knowing the terminology, such as how a person identifies — how do you call yourself?" He said he had noticed that gays in Bermuda "don't feel safe being out", while transgender people often opted to leave the island. He added: "It is not a choice. Part of what I do in my training is tell people there are certain things you have to take out of your vocabulary, such as 'choice' and 'preference' and 'lifestyle'. It's not. So that's another part of it. There are things that folks can do here to support the gay community and support their need for sobriety, and that's what I am hoping will come out of this."
November 14. Opinion, by Gilbert N. M. O. Morris, a legal scholar, economist, government adviser, professor, author and publisher. He is also the chairman of the Turks and Caicos Resorts Economic Council, was selected twice as the Hamilton Distinguished Lecturer for the Society of Trust and Estate Practitioners in Bermuda, and four times as Lecturer on the Global Financial System at the Annual Symposium on Economic Crime at Jesus College, Cambridge University. "First, the information in the Paradise Papers — aimed in title at demeaning small Caribbean jurisdictions — is stolen. In an age of cyber warfare, when Russia is on the prowl using cyber attacks, I find it troubling that global media outlets are using stolen, constitutionally protected information, and in their dissonance, speaking with evangelical moral fervor concerning the contents. Second, the aim and impression of The Guardian and the BBC's coverage is to imply that merely having an "offshore" account is criminal. I note that Bono has shown himself a coward, flailing about perfectly legal arrangements. I am pleased that Lewis Hamilton has stood by his perfectly sensible and legal arrangements in avoiding taxes to purchase his plane. I find the coverage by British media not only criminally collusive but it is a strange thing, since London every year celebrates its dominance over New York as the world's financial centre. Note also that between Bermuda and Jersey, they generate more than 1.5 million jobs in London. It might be well to remember as well, it was Gordon Brown's "light touch" regulations that together with regulatory and banking corruption in the United States that nearly destroyed the global banking system between 2008 and 2010. Third, in recent years, governments seem to have attacked attempting to police and prevent legal tax avoidance and treating the mere usage of "offshore" as criminal, which it is not. Note also that the US borrows 80 per cent of global savings or $150 million per hour. More than 70 per cent of those savings are processed by Caribbean financial centres. This shows the lie pushed constantly by papers such as The Guardian and, at times, by The Economist that funds are soaking away in these Caribbean centres. These funds are reinvested in London and New York. They are funding investments and supporting government debt and household borrowings. They pay out student loans and acquire US treasury bonds; so much so that Cayman is the world's second-largest holder of such bonds, with $1.6 trillion. How can the British media ignore such facts that show clearly that there is substance to financial centres? I do not dismiss the foolish policies of some financial centres; for instance, one in particular in the Caribbean that absorbed Cypriot funds once banks collapsed there. But on the whole, Caribbean financial centres have less proven corruption than G20 nations and are better regulated. In 2009, when global demand dried up, 60 per cent of all companies investing in China were Cayman Funds and British Virgin Islands companies. They held the global economy together by aggregating funds to support demand in China. The Singapore Arbitration Centre supports this, since more than 70 per cent of the arbitration cases before them are Chinese investments underscored by BVI and Cayman structures. So what is Bermuda's error? As the Hamilton lecturer for the Society of Trust and Estate Practitioners in 2011, I argued that Bermuda's habit of isolation rather than joining and leading other jurisdictions to join in an Organisation of International Financial Centres is a critical error. The truth is that even though the Paradise Papers shows no criminal activity, and shows Bermuda as a serious player, still it could be used against the island because there are those in the G20 who do not care about truth. They want small-island financial centres eliminated. Cozying up to G20 members, as Bermuda has done, does not generate an alternative likelihood. Caribbean jurisdictions lack the confidence to be financial centres because rather than see strength in setting standards by developing institutions, they each go crawling before those whose aim is to destroy them. The issues I am concerned with are not reactionary defences of Caribbean centres. I care about the rule of law. And Jeremy Corbyn's idiotic screed concerning the Queen aims at putting her to the question based on spurious facts and for tax avoidance that is perfectly legal; all without denouncing the stolen material upon which his bilious claims rest. If we have come to a stage where media houses can steal private papers and cast a pall of criminality over innocent people, stoking populism — or G20 nations can listen to bogus numbers from the OECD or Gabriel Zucman in "The Hidden Wealth of Nations" — we risk failing to focus on co-operation based on the rule of law to strengthen the global financial system. Financial centres will not die. They will move to Turkey, Russia and China, and the power to regulate them will die."
November 14. Companies could be hacked because of the weak cyber-defences of people they do business with. That is the warning from Stephen Bull, managing director of Bermudian firm Independent Consulting Solutions, who added that even a careless act by a vendor could result in an expensive breach. However, he said too few companies were paying serious attention to vendor risk. "Substandard security practices or simple carelessness on the part of a vendor can expose a company's sensitive data to malicious actors, creating unacceptable financial, operational, reputational, and legal risk," Mr Bull said. "Also, it's important to remember that risk can extend over a substantial period of time. Malware might not only do immediate damage, but also might lurk unseen within a company's systems, later to infect the company or to be transmitted to another company." Mr Bull says vendor security ratings are a critically important tool that provides essential knowledge of different companies' security performance and how that performance compares to similar organisations and to your own. "Successful companies thrive within an ecosystem of complementary vendors of products and services. Lax cybersecurity practices on the part of one vendor, however, could put all companies within an ecosystem at risk." A modern vendor risk management strategy must meet three sets of needs to be effective. These include speed, scale and collaboration. Unfortunately, only a minority of companies are paying sufficient attention to the state of security at the companies with which they do business," Mr Bull said. "In many cases, companies have been holding back because of the perceived need to increase budget and staff to perform VRM tasks. Indeed, many approaches to VRM require significant commitments of time and resources — not only to set up the programme, but also to perform audits, assessments, and ongoing monitoring." Many organisations would be hard-pressed to find people with the right skills to track cybersecurity risks through a VRM system, he added. Gartner estimates that by 2020, 75 per cent of Fortune Global 500 companies will treat vendor risk management as a board-level initiative to mitigate brand and reputational risk. Continuous monitoring of vendors' cybersecurity was a necessary part of a VRM programme that was often lacking, Mr Bull added. And all vendors had to be included, not just the top tier. ICS partners with US security ratings expert BitSight and recently held a number of information sessions at its Burnaby Street offices. Mr Bull added: "Because new attacks are emerging all the time, knowledge of the latest attacks and attack vectors must go hand in hand with rapid response procedures. For example, when a major attack such as WannaCry hits, a company must know immediately whether its corporate vendors and partners are vulnerable or affected." For more information, contact Glyn Hoskins-Turner, international director, client relationship management at ght@icsbermuda.com.
November 14. A judge has called for improved sentencing guidelines on drugs cases. Puisne judge Carlisle Greaves said in a recent sentencing hearing that a table of guidelines for such cases would make the process simpler and remove uncertainty. Mr Justice Greaves said: "As it presently stands, the darting about mathematically between different quantities measured by grams is too tedious an exercise for a criminal disposition and is likely to bring about some uncertainty to defendants when it comes to the course they may wish to take. "Despite the many helpful Court of Appeal judgments, there appear to be too many cases, some of which have not been appealed, which tend to lead to a little too much confusion in this jurisdiction and tend to raise specters of some inconsistency." The judge said he did not believe it would be difficult for a committee to conduct the necessary research and come to a consensus on appropriate sentencing guidelines. The comments came during a sentencing hearing last month, in which Mr Justice Greaves sentenced Ryan Willingham-Walker and former customs officer Roberto Marques for drug offences. Marques had admitted possessing cocaine with intent to supply, while Willingham-Walker pled guilty to possessing cannabis with intent to supply. Prosecutors had called for a sentence of no less than 12 years for Marques, while defence lawyer Charles Richardson argued for a sentence below eight years. Both sides referred the court to different cases, which involved a range of sentences and drug quantities. After deliberation, Mr Justice Greaves sentenced Marques to ten years behind bars and Willingham-Walker to 18 months in prison.
November 14. Lloyd Fray, the former chief executive officer of KeyTech, starts his job as Chief Information Officer for the Information and Digital Technologies Office today. Mr Fray will work under the direction of the Permanent Secretary for the Ministry of the Cabinet Office with Responsibility for Government Reform. His tasks include directing the Government's information systems and information technology strategies. Mr Fray was appointed by John Rankin, the Governor, after consultation with the Public Service Commission. He comes with an extensive background in telecommunications and information technology. A keen cricketer, Mr Fray is president of the Bermuda Cricket Board, but plans to step down from the post.
November 14. A lack of regulation for betting shops could raise red flags when the island's anti-money laundering measures are investigated by overseas experts next year. Correspondence shared with The Royal Gazette reveals that warnings about the absence of controls to prevent dirty-money transactions within the betting industry have been made to Bermuda's leaders, including David Burt, the Premier, as well as to the Government's National Anti-Money Laundering Committee. Mr Burt told this newspaper in response to questions that "Bermuda must assess the money-laundering risks within the betting sector to determine if anti-money laundering and anti-terrorist funding laws need to be put in place." He admitted legislation governing betting shops was "outdated" and under review, adding that the Government would "update the framework for the licensing of bookmakers and betting agents, taking into account the risks presented by this sector". A source claimed the Government should have heeded the warnings sooner, and now appeared to be scrambling to ensure the Caribbean Financial Action Task Force is satisfied with betting shop regulation when it assesses the island's progress in implementing counter measures to money laundering and terrorism financing in the spring. Mr Burt last week defended Bermuda's "vigorous regulatory framework" when it comes to international business, as he sought to counter the fallout from the Paradise Papers leak. However, the source claimed the Premier may struggle to convince CFATF representatives that the betting shop industry, which falls under his brief as finance minister, is safe from money laundering. The documents seen by this newspaper include a letter from Bermuda Casino Gaming Commission executive director Richard Schuetz to former premier Michael Dunkley, in which he flags up concerns. The letter was later shared with Mr Burt when he was Opposition leader. The gaming commission is not responsible for betting shops, whose licences are issued by the Betting Licensing Authority. Mr Schuetz warns in his correspondence that activities within the betting shop industry could hamper the island's efforts to set up a casino industry and "damage many sectors of the economy" by "negatively affecting" CFATF's assessment. In one letter, Mr Schuetz wrote: "I believe that essentially all gambling products being delivered on the island are taking place without meaningful regulation. Bermuda has developed the unfortunate tendency of legalizing a gambling activity, magnetizing it for the Government through fees and taxes, and then failing to regulate it. There is an absence of suitability checks, few consumer protections, an absence of meaningful controls on game integrity, no protections for the vulnerable, an open-door route to evade taxes and, of particular concern, no anti-money laundering controls. I believe that this abject neglect of controls over these different forms of gambling is to play Russian roulette with the banking system of Bermuda." The source, who has attended NAMLC meetings, said Mr Schuetz raised his concerns repeatedly at meetings of the committee. A second source, also a meeting attendee, agreed that was the case. NAMLC chairwoman Cheryl-Ann Lister referred a request for comment to the Ministry of Finance. Mr Schuetz also brought up inadequate regulation when he gave a talk to the Annual General Meeting of the Association of Bermuda International Companies a year ago. This newspaper attended that meeting but didn't report his remarks on the subject at the time. The Caribbean Financial Action Task Force, an associate member of the global Financial Action Task Force, is a collection of countries which have agreed to implement counter measures against money laundering and terrorism financing, and carry out mutual evaluations. The organization's assessment of Bermuda is viewed as critically important, with Mr Burt stating in July: "I cannot emphasize too strongly to everyone on our island the necessity for Bermuda to pass this international examination." Expert David Harper, of KPMG, claimed last year that "a lot of international business would consider leaving the island if we don't get a good report". Mr Burt told this newspaper that the Betting Act 1975, which governs how bookies are licensed and regulated, was "outdated and is being reviewed". He added: "The Financial Action Task Force does not identify betting as a sector that must be subject to anti-money laundering and anti-terrorist funding obligations and supervision. Only casino gaming is named. It is widely acknowledged that the FATF standards are the minimum standards and that the FATF also mandates countries to implement a risk-based anti-money laundering and anti-terrorist funding framework. Bermuda must assess the money-laundering risks within the betting sector to determine if AML/ATF laws need to be put in place." He said NAMLC had analyzed the betting sector as part of a national risk assessment on money laundering earlier this year and the law would be updated based on that assessment. The first source told this newspaper that improved regulation was long overdue. "The regulation — actually absence of regulation — for the betting shops is becoming a big deal. The Government of Bermuda has ignored the betting shops for ever. NAMLC is now trying to throw something together to pass the [CFATF] evaluation. It appears that the concern is not about good regulation but about trying to pass a test." At last check, six establishments had bookmaker's licences under the Betting Act 1975: Sea Horses, Paradise Games, Gametime and Triple Crown Racing in Hamilton, and Gametime in Somerset and St George. Customers can place bets at all six shops and buy tickets for overseas lotteries at Paradise Games and Triple Crown Racing. Andrea Joseph, manager of Triple Crown Racing, said she felt the industry was sufficiently regulated and was "positive" that all transactions conducted at her establishment were clean. "The customers that I have are workers, regular workers, and they work hard for their money. I know them. They place a bet and are paid if they win. I don't do any drafts for anyone. It's a straightforward process and I only have law-abiding customers." Betting Licensing Authority chairman Juan Wolffe did not respond to an e-mailed request for comment by press time. Mr Schuetz declined to comment.
November 14. The Opposition has challenged the Government to issue a public statement on the success of this year's America's Cup. Patricia Gordon-Pamplin, the Leader of the Opposition, questioned why the Government had failed to comment on a report that concluded the sailing event had injected millions into the economy. The report, by accountancy firm PricewaterhouseCoopers, estimated that the event would give a $330 million boost to the island's economy. The report also noted that the event came in nearly $13 million under budget from the original estimate of $77 million. Speaking in the House of Assembly on Friday night, Ms Gordon-Pamplin said: "In the context of our making sure that Bermuda remains a vital and stable economy, and that our reputation is secured for all to see, it was a little disappointing to not hear a ministerial statement today on the report that has come out in respect of the America's Cup because that report effectively gave a result — it showed how the country benefited from that event. It may come next week but I think that, in the context of not having had the opportunity last week to blow trumpets and say 'how wonderful we are and what we have done in our first 100 days', that it would be inconvenient to muddy the waters with something of that significance. I have no doubt that it will come — I have faith that this will come from the Government and that we will have a statement and that the country will have the opportunity to see that, notwithstanding the negative publicity and the unfortunate comments that were made in public and in private, that there was a benefit to the country as a result of that event. It is difficult to state how everyone can participate and have a fair share of the economic pie when you try to grow the pie and there is negativity thrown at it." During his tenure as Shadow Tourism Minister under the Progressive Labour Party, Jamahl Simmons had charged that the cost would be "in excess of $100 million" while the then Opposition leader David Burt suggested its original estimate was "certain to rise".
November 14. The Department of Energy is to host the island's first free, multi-vendor electric vehicle showcase tomorrow. The event, held at the Regency Terrace of the Hamilton Princess and Beach Club from noon to 5pm, is being organized in collaboration with Bermuda's leading electric vehicle distributors, entrepreneurs and enthusiasts. The public will have the opportunity to view some of the latest electric vehicle technology on the island and discuss why entrepreneurs believe EVs are the future of residential and commercial transportation. That event comes a day after the DoE hosts the Clinton Climate Initiative and Rocky Mountain Institute-Carbon War Room for an Integrated Resource Planning Workshop. Those in attendance will include stakeholders from the energy and environmental sectors, as well as representatives from the Regulatory Authority of Bermuda. Facilitated by members of the Clinton Climate Initiative Small Islands Programme, the workshop will review the Integrated Resource Planning process in other jurisdictions and explore options for Bermuda. Also being held tomorrow is Bermuda Energy Summit 2017, a high-level meeting of business leaders, government stakeholders, representatives of various environmental advocacy groups and community leaders. A keynote address is being delivered to invited delegates by Dr Devon Gardner, the Programme Manager for Energy of the CARICOM Secretariat, who has a wealth of experience in resource assessment, physical modeling, engineering design and policy development in the Caribbean. Topics will include the current state of energy in Bermuda, efficiency and conservation in the hospitality industry, regulatory reform and the role of the regulator, and future technologies for storage and electric vehicles.
November 14. Services will be temporarily interrupted in the morning as members of the Bermuda Industrial Union hold their scheduled meeting with the Government. The meetings are part of ongoing negotiations. The talks, which start at 10am, will affect bus and ferry services, garbage collection and services from the General Post Office, a Government spokesman said. Service interruptions can be expected until the meeting has concluded. The spokesman added: "The Government apologizes for any inconvenience to the public
November 14. Crowds paid tribute to those who served in the armed services at Bermuda's annual Remembrance Day parade on Saturday. The day was commemorated around the island, from a special service at St James Church in the West End, to a solemn Remembrance Sunday ceremony at King's Square in St George. At the Cenotaph in London, a poppy wreath was laid on Bermuda's behalf by the UK foreign secretary, Boris Johnson. The Royal Bermuda Regiment and its Band and Corps of Drums joined veterans, soldiers from the British Army and other uniformed services for the wreath-laying at the Cenotaph on Front Street. Bernice Smith, 92, said she attended the ceremony to honor her late husband Norman, a World War Two veteran of the Bermuda Militia Artillery who died in 1976. Ms Smith said: "It's important that people come out and remember — I come every year." Her daughter Lana Jordan added: "It's good for the young and for young people to serve in the Regiment." Ms Jordan, whose husband and two daughters served in the US Air Force, while a son was in the US Army, added: "It gives them a sense of pride, they meet people they wouldn't normally meet and there's a camaraderie they will never forget." Veteran Donald Joliffe saw service in the Korean War and the Suez crisis in the 1950s while serving in the British Army. Mr Joliffe, 87, said: "Remembrance Day is important to me, and it's a part of my life." The former soldier said he had been in Johns Hopkins Hospital in Baltimore for treatment, but told doctors he had to be home for Remembrance Day. Mr Joliffe, a retired engineer, added: "I had to be back for the parade. I'm very proud to be here and proud I served my country." Governor John Rankin, who led the wreath-laying ceremony and inspected the veterans on parade, said Remembrance Day was important "both personally for me and as Governor" because his father had seen active service in the Second World War. Mr Rankin added: "Veterans have given service to our country that allows us to enjoy the freedoms we have today. It's important to remember those who have served Bermuda in the forces. It's also the case that sometimes we have a lot to learn from those men and women who have seen so much in their lives. I enjoy listening to their wisdom." David Burt, the Premier, also laid a wreath, and he said: "Tradition is important and I think we should always celebrate those who made sacrifices. It's always good to speak to people who played a part in history." RBR Commanding Officer Lieutenant David Curley said it was a privilege to honor "the sacrifices of our nation's heroes". He added: "The RBR provided support for the parade and I'm proud of all our soldiers." Major Cameron Hastie, an officer in the Royal Regiment of Scotland is in Bermuda with the British Army rugby team for the World Rugby Classic and said he was struck by "the warmth and appreciation" of the crowds. Major Hastie added: "We read history of the Royal Bermuda Regiment before we came here. We know how proud they are of their history. What surprised us is the amount of people who and attended the parade." Colonel Sandy Fitzpatrick, of the British Army's General Staff, said: "The Regiment was great. Being the only military unit on the island, it has the respect reserve regiments in the UK have." The RBR is now recruiting for Recruit Camp in January 2018. For more information, call 238-1045 or visit www.bermudaregiment.bm.
November 13. Discussions on the "difficult issue" of end-of-life care are needed now more than ever, the health minister said this morning. Kim Wilson said a proper debate was "vital to ensure our last days are comfortable, meaningful and affordable". Ms Wilson added: "We have a lot of fear and discomfort with talking about death. However not talking about it doesn't prevent it." Ms Wilson, speaking in the House of Assembly, said conversations must "question and address" gaps in both quality and quantity in the island's healthcare system. She said the average Bermudian life expectancy of 81 was a "great achievement" — but brought problems in its wake. The minister explained: "Greater longevity means, for example, that we now require care for longer periods of time, and that we are more likely to have decreased quality of life during our final years. Accordingly, the default response in healthcare is for aggressive intervention unless the patient, or their responsible person, states otherwise. The question we must ask ourselves is this — are such interventions wanted by the individual in question?" Ms Wilson said her ministry wanted to support discussions and help educate members of the public on their options. She added: "The recent inclusion of the palliative home care benefit under the standard health benefit is one step in this direction, as well as the personal home care benefit offered through HIP and FutureCare." She said the benefits would allow those nearing the end of their lives to stay in their homes longer, and to be cared for in a "more humane manner". Ms Wilson praised Friends of Hospice for multiple events held last month regarding palliative care, and two events held this year specifically addressing end-of-life conversations. The minister said: "This work from the community is vital to begin to shift the understanding, expectations and culture around death and end-of-life care." She encouraged everyone to visit at the Ageing and Disability Services' resource page on the Government's website for information on how to start end-of-life discussions. Mr Wilson added: "We also encourage people to get involved in these discussions with their loved ones and their doctors. It is never too soon to start."
November 13. Free diabetes and lung disease screenings will be offered to island residents next week. Jane Hope, clinical manager at the Diabetes Respiratory Endocrine and Metabolism Centre, said: "Bermuda has one of the highest rates of diabetes in the world. "It is the leading cause of blindness and heart disease on the island." Ms Hope said that the side effects of the disease could be avoided through prevention, early detection and proper management. She added: "Good education has been shown to be as effective at lowering blood sugar levels as many diabetes medications and regular monitoring and appropriate interventions help individuals to avoid the complications of diabetes." The screenings — for lung function, blood sugar and blood pressure — are being offered as part of Diabetes and Chronic Lung Disease Awareness Month. Debbie Barboza, asthma educator at Bermuda Hospitals Board, said: "Anyone over 40 who smokes or has a history of smoking and who finds it difficult to breathe should come in and take the free lung function test." She added: "Chronic obstructive pulmonary disease is a serious lung disease which over time makes it harder to breathe." Venetta Symonds, CEO at BHB, said the organisation was pleased to be able to offer the free screenings. Ms Symonds added: "As healthcare professionals we recognize the importance of early detection and prevention in chronic conditions such as diabetes, asthma and COPD. I encourage you to come in and meet our DREAM Centre professionals. They can help your wellness path." The screenings will take place at King Edward VII Memorial Hospital on Wednesday November 15 from 11am to 3pm.
November 13. The Bermuda Chapter of the Association of Fundraising Professionals will be celebrating National Philanthropy Day on Tuesday with XL Catlin and its End-to-End event highlighted. National Philanthropy Day provides an opportunity to highlight the accomplishments, large and small, that philanthropy makes to our community and the world. A spokeswoman said: "It is a day to remind people how important philanthropy is and to inspire, motivate and encourage everyone to find a way to become more involved. "This year, the Association of Fundraising Professionals (AFP) Bermuda has chosen to honor XL Catlin for their outstanding philanthropy with particular note to the End-to-End and the sponsoring the volunteer programme for the 35th America's Cup. "In recognition we are donating a cedar tree in their honor at Higgs Nature Reserve, a site chosen by The National Trust. This is an annual event, recognizing a person or organisation involved in philanthropy by planting a tree that can grow and flourish, just as philanthropy in Bermuda must continue to grow and flourish." In the past AFP has recognized The Bank of Bermuda Foundation and James Butterfield. The ceremony will take place at noon tomorrow. Parking is at Higgs Nature Reserve in Warwick. Participants should arrive by 11.50am. Higgs Nature Reserve is directly after the Warwick gas station, opposite the Warwick Lane Bowling. There is a small road between the gas station and the Eliza Doolittle building.
November 13. The Reading Clinic has received a donation of $15,000 from The Prudent Group, an international investment manager based in Luxembourg and São Paulo, Brazil. Jon Malmsäter and Dennis Klemming of The Prudent Group presented the cheque to Glenn Faries, executive director of The Reading Clinic, during a recent visit to Bermuda. They said they plan to make an annual donation to the organisation. The Reading Clinic receives a portion of its annual funding from The Reading Clinic Foundation, a Bermuda trust established in 2013 with a gift of $1 million dollars by Clinic founder Elizabeth Kitson and managed by the Trustees. This Trust provides regular income to The Reading Clinic, based on earnings from its investments. Mr Malmsäter said: "Dennis Klemming and I owe our successes in the financial markets to our solid academic backgrounds. Therefore, when we learnt from our dear friends in the Kitson family about the excellent efforts made by the Reading Clinic to alleviate the problems and unfairness caused by dyslexia among children, we decided to start making an annual donation to support the Clinic." The Prudent Group, which is incorporated in Luxembourg and operates exclusively in Brazil, provides secured, short-term working capital loans to small and mid-size companies. Dr Faries said: "We are extremely grateful to the Prudent Group for their generosity and interest in the valuable work of The Reading Clinic. The importance for every student to have fundamental literacy and numeracy skills is a prerequisite to be competitive and succeed throughout their careers. Addressing the needs of children who learn differently cannot be underestimated."
November 12. A remembrance ceremony in tribute to Bermuda's veterans and their families was observed today in St George's. Mayor Quinell Francis laid the poppy wreath in King's Square as John Rankin, the Governor, looked on. The wreath was carried by the Sea Cadets with David Burt, the Premier, and Mary Ellen Koenig, US Consul General in Bermuda, also in attendance. Carol Everson, case worker for the Bermuda Legion, said other observances included a service at St Peter's Church and a luncheon at the Royal Artillery Association Club. The Olde Towne's salute to veterans follows the Remembrance Day ceremony held on November 11 at the Cenotaph in Hamilton. The West End commemorated the occasion with a special service at St James Church in Sandys, with music from the Somerset Brigade Band. The Bermuda Legion provides support year-round for local veterans and their widows, with all monies raised staying on the island. Donations can be made to the Legion, which is charity 809, through HSBC Bank account 010731354001. To contact the Bermuda Legion, call 703-1020 or e-mail nosoldierleftbehind@hotmail.com — or bermudalegion@gmail.com.
November 12. A stink hangs over Bakery Lane in Pembroke where business owner David Swift is fuming over an unaddressed issue going back years. Mr Swift, who owns Pembroke Paint Company, said the constant overflow of tainted water affects customers as well as passing members of the public. "I've been raising this problem with the Health Department again and again for years, and it still keeps on happening," Mr Swift said. "If it was happening on Front Street with all the tourists, it would be shut down immediately." The blame has been laid on persistent high tides, which have raised the water table and brought flooding to low lying parts of the island. But that explanation does not wash for Mr Swift, who said: "It's not coming from beneath the ground. It's coming out from the drain in volume — there's pressure behind it. People have to step through it; you ride your bike through it and get splashed." While the area is quiet for the long weekend, the overflow continues to seep into the road. Mr Swift said he hoped to raise the issue once more with health officials after the Remembrance Day holiday.
November 12. The Classic Pumas delivered a typically physical performance full of pride and passion last night to overcome a strong New Zealand outfit 15-5 and record their first World Rugby Classic title since 2011. The Argentinian side took their chances in a game of few clear-cut opportunities and made the best use of the strong wind that swept across North Field. It was a final not for the faint hearted; and one that saw two totally committed sets of players leave nothing in the tank. A scoreless first half in some pretty filthy weather conditions was more a credit to each team's brutal defence than a lack of imagination. But this was a tight affair of small margins; an attritional encounter that played out in the middle third of the pitch. The deadlock was only broken 10 minutes into the second half with a moment of Argentine opportunism. Bernardo Stortorni seized on an interception in the midfield and cantered home to score and put his side 5-0 up. The conversion was missed but the score gave the Pumas the momentum to start to dictate play. Their half backs used the wind well and put the rampaging Argentinian pack of forwards on the front foot. After 14 minutes the New Zealand damn broke again with a storming run from Antonio Ahualli, who took two defenders with him as he crashed over under the posts from short range. Trailing 12-0 the New Zealanders were forced to take on a more fast and loose approach, but the Argentine defence held strong. While the last 20 minutes were mostly a huge defensive effort from the Pumas in the face of mounting pressure, they managed to sneak a penalty within kicking range for Frederico Seora who was able to stretch the lead to 15-0 in the final quarter. The game was done by the time the Kiwis finally breached the resilient blue and white line with Daniel Iosefo crossing in the corner. The final whistle soon followed; a queue for spontaneous Argentine singing that would echo long into the night after their famous 15-5 win over the All Blacks. While the final may not have been an exhibition of fast flowing, running rugby it was a testament to the quality of the sides that now grace North Field every November. The standard and physicality of the encounters has never been as high, but equally important, the camaraderie between the sides remains as strong as ever.
November 12. Animal welfare experts have urged the public to act quickly and call the aquarium if they see signs of a turtle in distress. The call came after a young green turtle died in the waters off Lagoon Park in Sandys after it got entangled in monofilament line attached to a boat mooring. The animal had been seen circling around the mooring by local residents two days earlier, but no one had realized it was trapped. A concerned citizen contacted Patrick Talbot, the curator of the aquarium and zoo, on Sunday afternoon, but by that time the animal had died. Mr Talbot said of the incident, which happened last weekend: "I've confirmed that the turtle was spotted two days earlier hanging around the mooring by a member of the public. "They were concerned on Saturday that there might be a problem with it as it was still there but when the turtle was approached it dove underwater and out of sight. Unfortunately, it drowned sometime late Sunday morning. We want to stress the importance of early reporting but also the importance of removing fishing line and other entanglement hazards from the water. Unfortunately in this case we were not able to get to the animal in time. The sooner we know the better chance we have of saving the turtle." Earlier this summer a loggerhead turtle rescued by divers was returned to the sea after nine months of care. The turtle, nicknamed "Chad" by his rescuers, was found tangled in cargo netting in Ely's Harbour last October by Blue Water Divers. Ian Walker, principal curator of the Bermuda Aquarium, Museum and Zoo, said: "We are always grateful when the general public contacts us to try and save wildlife. If you suspect an animal might be tethered in place via entanglement with fishing line or other materials, please call us as soon as possible so we can investigate. The best number to call is the Maritime Operations Center on 297-1010 or VHF Channel 16. An entangled animal that is tethered will be seen in the same place over a period of hours. "They may have trouble diving down or getting their head above water and they may look like they are circling something such as a mooring buoy. In these cases, time is of the essence if we are to save the animal from serious injury or death." Dr Walker added: "Unfortunately this the second recent case of tethering entanglement that we have seen and we felt it was important to alert the public so they can be aware of animals in this type of distress and act accordingly. As always we encourage the general public to pick up fish line and hooks if they find it discarded along our shorelines as it can become lethal traps for our wildlife."
November 12. Nikki Bascome suffered the first loss of his professional career with a brutal fourth-round knockout by Fabio Costa at the Fairmont Southampton last night. Making his live-streaming debut on the internet via pay-per-view in front of a sell-out crowd, Bascome was looking to "put on a show" against his undefeated Portuguese opponent. Costa, however, had other ideas, putting Bascome on the canvas for the first time in his career at the end of the first round, much to the delight of his Portuguese followers inside the Poinciana Ballroom. The second round was an absolute thriller, both fighters standing toe-to-toe, fighting like the jab had been outlawed, which, perhaps given Costa's extra muscle, was not the best tactic for Bascome. The Bermudian recovered well in the third, taking the round as the relentless Costa caught a breath after expending so much energy in the opening two stanzas. But any hopes Bascome had of working his way back into the encounter were dispelled in stunning fashion when Costa unleashed a vicious three-punch combination that left the home favorite falling head first into the ropes. Bascome somehow dragged himself onto his wobbly feet before careering into the adjacent ropes to signal the end of the fight.
November 11. Premier David Burt called for a "chorus of unity" in the wake of the Paradise Papers yesterday. The Premier told MPs that he was confident Bermuda's reputation would survive the recent revelations contained in the hacked documents. He said: "The reports of Bermuda's demise are greatly exaggerated". Mr Burt noted a co-ordinated police criminal investigation into the hack is under way in several jurisdictions, including Bermuda, and said he had asked regulators to step up their game. Mr Burt told the House of Assembly that his sole concern was "Bermuda and her reputation. I am confident that Bermuda's reputation will survive this latest series of events. Within the Government, targeted action has been taken to manage the continuing impact of this disclosure. All relevant ministries are working together to co-ordinate responses as required, but more importantly to strengthen systems of oversight where necessary and communicating clearly that Bermuda is the same, sound place to do business it has always been. The depth and breadth of our energy and skill is such that we can meet this challenge, emerge stronger and continue the work of building a fairer and better Bermuda. " Bermuda found itself at the centre of an international storm after the Paradise Papers were made public last weekend. The documents were unveiled after a year's work by the International Consortium of Investigative Journalists, who worked with nearly 100 media organisations around the world. The files include financial statements, e-mails and loan arrangements going back decades. Around half of the documents came from a cyber attack on Bermuda-founded firm Appleby. Mr Burt said: "To be sure, this is not the coverage we would have wished for, but in these times when onshore interests are ascendant at the expense of offshore livelihoods we must meet falsehoods and inaccuracies with facts. The unassailable facts are Bermuda is not a tax haven and this is not a jurisdiction to hide money. Our regulatory regime is internationally known to be robust, fair and respected. Bermuda's reputation is one that stands equal to any international measurement and in some cases exceeds the regulatory rigor of our critics. I have privately urged regulators of all stripes to step up their game and to use the fullest extent of their powers to make sure that regulated entities meet their obligations. I believe this is the best way to address adverse publicity — actions will speak louder than words. Too often our local politics are used to stoke the flames of division between political parties and the financial services sector of this country. This is not a game and so perhaps we can now put an end to the nickel-and-dime approach to travel and face the stark reality that more than ever on this issue Bermuda needs a chorus of unity and not the dissonance of partisan dissent." During the motion to adjourn, PLP backbencher Rolfe Commissiong said not all share the view that the Paradise Paper revelations are "nothing but a storm in a teacup". Mr Commissiong added: "Certainly what has been revealed thus far speaks to a degree of venality and greed that is unprecedented because what the revelations have done is remove a veil that for decades obscured the view of those who were using offshore locations such as ourselves to avoid carrying their fair share of taxes in their home countries." He said the origins of this trend for the past three-and-half decades can be traced to the eighties, "as a by-product of the so-called Reagan-Thatcher revolution and the underlying assumptions that accompanied it and which shifted the world's political economy, particularly in the Anglo-Saxon world, I guess of which we belong, in a totally new direction".
November 11. Tourism minister Jamahl Simmons tabled legislation yesterday to give himself the power to sack Bermuda Casino Gaming Commission chairman Alan Dunch. The move came after Mr Dunch questioned the intentions of MM&I Holdings, the firm involved in a controversial bid for a gaming contract worth tens of millions of dollars per year. Mr Simmons's amendment to the Casino Gaming Amendment Act read: "The minister may at any time revoke the appointment of a member who is unable or unwilling to perform his duties as a member, or in such other circumstances as the minister considers appropriate." The legislation also gives politicians greater power over the governing of casinos. Mr Simmons, who has repeatedly refused to say whether the Progressive Labour Party government is in talks with MM&I, has made three attempts to oust Mr Dunch since taking over as tourism minister. Mr Dunch, whose contract expires in May 2019, has insisted he will not resign and has said there is no statutory basis upon which he can be removed. In a statement released last night, the minister said the Act would bring Bermuda into line with jurisdictions such as Singapore on gambling governance. Mr Simmons added: "The amendment will allow the Government to give policy direction to the Casino Gaming Commission and will allow the minister to remove members of the commission who do not follow legal directions issued by the Government." Mr Simmons said the amendment would not interfere with the independence of the commission in its investigations, or the enforcement of Bermuda's casino gaming laws. The legislation, if approved by MPs, would give politicians greater power over the governing of casinos. The gaming commission, which was set up two years ago as an independent body to oversee gaming regulations, would be forced to operate under the orders of the tourism minister. The Bill said: "The minister may, after consultation with the commission, give general directions to the commission as to the policy to be followed in the achievement of the objects of the commission under this section. The commission shall give effect to any general directions given by the minister." Mr Simmons yesterday used the House of Assembly to launch an attack on Mr Dunch's performance as chairman and accused of him of having a political agenda. In a special report last month, The Royal Gazette reported how MM&I tried to net a lucrative contract to provide a cashless gaming network management system for any casinos that open on the island. The gaming commission warned the deal could damage Bermuda's financial reputation, and highlighted that individuals from its partner firm, Banyan Gaming, had surrendered their gaming licences in major gambling jurisdictions in the United States. MM&I reached an agreement with the One Bermuda Alliance government while Mark Pettingill, who represents MM&I, and Mr Pettingill's business partner, the late Shawn Crockwell, were both in the OBA Cabinet. The memorandum of understanding was terminated by the OBA in July 2016 under advice from the gaming commission. PLP MP Zane DeSilva this year helped organize a public gaming forum in which Banyan representatives were introduced as experts. Mr Simmons has refused to explain why he tried to fire Mr Dunch immediately after the chairman ridiculed MM&I's claim that it planned to give away the vast majority of its casino profits to good causes. Mr Dunch has previously expressed surprise that Mr Simmons requested his resignation "out of the blue" a few weeks after declaring his "unequivocal confidence, support and enthusiasm" for the chairman and his team. In a Ministerial statement, Mr Simmons told MPs: "The Progressive Labour Party government has not conceived, considered or given any assurances, public or private, either that system or that operator will have a presence in our casino gaming industry. To be clear, the Government is not currently considering making cashless gaming on the island mandatory for casino operators. The Government is not currently considering any proposals related to the gaming industry from MM&I and/or Banyan Gaming. The Government has not entered into any arrangements with Banyan Gaming or MM&I. That was the previous government." Mr Simmons said in an apparent reference to Mr Dunch: "It is apparent that there are individuals who have not accepted the results of the recent General Election, do not respect the mandate for change that the people of Bermuda delivered and would rather orchestrate systemic misinformation campaigns, jeopardize the reputation of Bermuda and undermine the Government than engage in a collaborative and mutually respectful relationship for the benefit of Bermuda. An example of this attitude may be seen in an e-mail sent to me by the current chairman of the Gaming Commission Mr Alan Dunch on October 20, in which he wrote and I quote, 'If you want a public fight, I am more than up for it'. Those words now seem oddly prophetic as shortly afterward a select series of e-mail exchanges between my ministry and the gaming commission were 'obtained' by The Royal Gazette and an attempt to damage this government and Bermuda commenced in earnest. That attitude may perhaps be further seen in the recent non-participation in the National Anti-Money Laundering Committee's National Risk Analysis, failure to provide the requested presentation for the related workshops and failure to provide the analysis and conclusions of the working group that the commission was chairing. The chairman of the Gaming Commission may want, crave, seek or desire a public fight. This government was not elected to engage in petty public fights. This government was not elected to get dragged into the drama and theatrics of those who by their words and deeds have demonstrated a complete and utter disregard for the well-being of our island and our people. This government was elected to create economic growth, help local and international business to thrive and create a wider range of jobs and opportunities for Bermudians with partners that share this vision and are willing to seek positive action over public fights and job creation over petty squabbling. While others want public fights, we seek a Bermuda that with greater economic growth and a diversified economy will bring new jobs and new industries to Bermuda. Although there are individuals within the Bermuda Gaming Commission seemingly prepared to drag Bermuda and its reputation through the mud to get their own way, this government was elected to make change, we have a mandate to make change and we will make the change that the people who elected us sent us here to deliver. The Casino Gaming Amendment Bill that I will table today will execute that mandate." The Royal Gazette approached Mr Simmons yesterday to ask whether the PLP government has been in talks with MM&I or Banyan or any other company about a casino gaming system for Bermuda, and why the PLP promoted representatives connected to MM&I/Banyan as experts in gaming at its public forum earlier this year. Mr Simmons responded that he does not talk to The Royal Gazette. When contacted, Mr Dunch said that he was still considering his comment.
November 11. Legislation will soon tackle unfair debt collection, home affairs minister Walton Brown told MPs yesterday. The Fair Debt Collection Practices Act under development will cover cases such as credit card bills, auto and personal loans, mortgages and medical bills. Mr Brown added the Act will also cover personal, household and family debts. He explained the legislation was designed to eliminate "abusive practices". He added: "Debt recovery practices require oversight and regulations to ensure the fair and equitable treatment of consumers during the collection process." Practices targeted include debt collectors who impersonate law enforcement officers and barristers, and people who send deceptive documents designed to look like court papers. Misrepresentation of the debt amount or demands for amounts different from that of the original contract will also be cracked down on. Mr Brown said: "It is a statement of fact that businesses and consumers need each other in order to enjoy a good quality of life. When that balance is undermined by predatory lending the Fair Debt Collection Practices legislation will ensure the accountability of all parties." The minister told The Royal Gazette that he expected to bring the legislation to Parliament this February.
November 11. Potential investors on the island were told yesterday that there are between three to five sites available for future development. Kevin Dallas, CEO of the Bermuda Tourism Authority, said: "There are probably a similar number of good candidates for a major refurbishment." Mr Dallas was speaking during a panel discussion on investment in Bermuda, which was held at the Hamilton Princess. The discussion was part of the two-day Caribbean Hotel Investment Conference and Operations Summit, which brought around 300 regional and international investors to the island. Bermuda's tourism product, including marketing and branding, construction and development and air travel were among the subjects up for discussion. The panel also featured Jamahl Simmons, Minister of Tourism and Economic Development, Giselle Cortes, director of international airports and commercial with JetBlue, Craig Christensen, president and CEO of Morgan's Point, and Miguel Purroy, director of Hotelco Bermuda Holdings. Mr Simmons said that through initiatives like the Tourism Investment Act, Government was providing the financial support to make the island competitive. He said: "Bermuda is open for business. We are working to streamline the processes of government to give you the concierge services that you would see in industries such as reinsurance." The minister added that cutting the cost of doing business in Bermuda was one of Government's "top priorities". Mr Simmons said: "We want economic growth, we want job creation, we want prosperity for all of our partners. We want Bermuda to have more people living, working and investing here." Mr Dallas told delegates that the conference was an opportunity to showcase the island. He added: "You can't really understand Bermuda without seeing it."
November 11. Former sports minister Maxwell Burgess has been fined after admitting responsibility for an accident in which a motorcyclist and his pillion passenger were injured. Burgess, 64, of Southampton, pleaded guilty to careless driving at Magistrates' Court and was ordered to pay $800. The court heard that the male motorcyclist suffered a fractured wrist after Burgess had pulled out in front of him in his car on Middle Road in Warwick on July 16. The motorcyclist's pillion passenger, who was his daughter, suffered road rash and bruising as a result of the incident that took place close to Warwick Post Office. Asked in court if there was anything he wanted to say in his defence Burgess, a former United Bermuda Party MP, replied "No". Magistrate Khamisi Tokunbo imposed ten points on Burgess's licence as well as the fine.
November 11. Two more people joined the register of Bermuda's war dead yesterday. The names of Doris Paddock, whose exact role in the Second World War remains undisclosed, and Royal Navy veteran John Headley Durham were carved in stone on the eve of Remembrance Day. Ms Paddock, who achieved the rank of captain at the age of 19, worked in a special unit that answered to wartime Prime Minister Sir Winston Churchill. Carol Everson, case officer for the Bermuda Legion, said Ms Paddock may have worked in espionage or served with Resistance forces in Occupied Europe. She added: "There is still a lot of secrecy around those units that worked under Sir Winston. Although we used the highest possible sources, we could not find out exactly what she did. Her military career is a mystery, but it's a good mystery." For Elizabeth Campbell, who fought for years to obtain recognition for her father, getting the Durham name added to the stone memorial proved a deeply moving experience. She said: "I have wanted this for so long, it was overwhelming for me." Stonemason David West returned to the island from England to complete the work on the monument. Ms Campbell's father died aged 63 and left few documents or details about his wartime service. But the tribute to his service was a longstanding promise to his widow, Gwen Durham, who is 98. The granite monument, in the grounds of Cabinet Office on Front Street, is sacred ground for veterans and their families — especially today, when those who served in war are honored around the world. Mr West and his wife, Karen, were brought from Britain by Ms Campbell and hosted during their stay to complete the task begun years ago. Mr West said after he had carefully cut the names: "I can be quite critical of my work, but I'm happy with this. Elizabeth has tried for a good few years to have her dad's name added here. It's a privilege to come back." Ms Everson said the monument was the brainchild of Derrick Burgess, public works minister in the previous Progressive Labour Party government. Today marks the last day for the Legion to raise funds from its poppy appeal to support the island's 140 veterans and their widows. Ms Everson thanked the Royal Bermuda Regiment and civilian volunteers for their work in selling poppies. She said relatives of veterans are welcome to join today's parade and could march behind the main procession of former service personnel.
November 11. Some island businesses, including leading grocery stores, will be closed today to mark Remembrance Day rather than shut on Monday for the observed holiday. Supermart on Front Street will not be open for business today, but will be open from 11am to 6pm tomorrow and Monday. Miles Market in Hamilton and Lindo's in Warwick will be closed today and open on Monday. Four of the eight MarketPlace stores will be open today — Shelly Bay, Heron Bay, Price Rite in Warwick and Modern Mart in Paget. The remaining stores will return to normal hours on Sunday. Brown and Company on Front Street is also closed today and opens tomorrow and Monday. Kendaree Burgess, executive director of the Chamber of Commerce, said: "Some members of the retail division met and decided they would close on Saturday in observance of the holiday — the actual day — and open on Monday. "The division head had two meetings and concluded that the feeling was that they should close on Saturday."
November 11. A motorcyclist who died after his bike hit a truck on Thursday night was being pursued by police at the time of the incident. Mendell Outerbridge was killed when he crashed into the vehicle on Middle Road, in Sandys, at 9.50pm. A police statement revealed yesterday that the 34-year-old had been chased by officers after he failed to stop at a speed checkpoint. A police spokesman said: "Police officers were conducting laser speed checks at the time and an officer on foot signaled him to stop. Mr Outerbridge failed to stop and a police vehicle pursued him, but the rider quickly eluded the police. Police officers searched the area to locate the motorcyclist, and a short time later they came upon the fatal scene where Mr Outerbridge's cycle had collided with a truck on Somerset Road, near the Lantana property." Mr Outerbridge was taken to King Edward VII Memorial Hospital but pronounced dead. The spokesman said the incident had been referred to the Police Complaints Authority "to ensure independence of the investigation". The Professional Conduct Unit of the BPS will keep the PCA updated on developments in the investigation. A family liaison officer has been assigned to assist Mr Outerbridge's family, and the vehicles involved have been impounded as part of the inquiry. Mr Outerbridge is the fourteenth road fatality this year and the second in ten days. The latest road traffic statistics released by the Bermuda Hospitals Board show 1,419 people required emergency treatment following an accident since the start of the year until the end of October. Last month, 135 road traffic accident cases were treated in the hospital's emergency department and the Lamb Foggo Urgent Care Centre in St David's. The investigation into Mr Outerbridge's death is headed by Inspector Robert Cardwell and Constable Jason Ming of the Roads Policing Unit. Any witnesses or anyone with information should contact the investigators on 247-1788.
November 11. Steve Smoger has been the third man in the ring for some of the most memorable fights in recent boxing history. A veteran of more than 200 title bouts, Smoger has shared the "squared circle" with Mike Tyson, Floyd Mayweather Jr, Roberto Duran, Roy Jones Jr, Lennox Lewis and Gennady Golovkin. Tonight Smoger will officiate Nikki Bascome's six-round welterweight contest against Fabio Costa at the Fairmont Southampton. Considering the notable bouts he has been involved in — Bernard Hopkins v Félix Trinidad, Micky Ward v Emanuel Burton, and Miguel Cotto v Antonio Margarito II to name but a few — Smoger could be forgiven for feeling ambivalent towards a fight featuring two up-and-comers. Quite the contrary. Smoger can barely wait. "You have the battle of the undefeateds and this guy Fabio is meant to be a very tough fighter," Smoger said. "I met him the other night and he's cut like a fighter. There's something about being undefeated and they say this will be Nikki's toughest test. I think it will be a very telling event." Smoger has become a regular fixture at local fight nights since refereeing Teresa Perozzi's win over April Ward at Berkeley Institute in 2012. He had previously been unaware of the island's love for the sport and believes that passion has been further stoked by the emergence of fans' favorite Bascome. "This is an island of about 60,000 people, so for it to produce the number of boxing clubs and generate so much interest in the amateur programme and one professional, Nikki Bascome, is incredible," Smoger said. "Fights in Bermuda are not only a boxing match, they're an event. It's very special to be a part of that. The enthusiasm and size of the crowds drawn to Bermudian boxing is in a class of its own." Having quite literally rubbed shoulders with some of biggest names in the business, Smoger has developed an encyclopedic knowledge of boxers and their fighting styles. So when asked for his opinion of Bascome, it seems only natural for him to compare the Bermudian with another active fighter to illustrate his point. "While working with NBC Sports as their rules analyst I got to watch a young fighter who is now a world champion," Smoger said. "That fighter is Errol Spence Jr [the IBF welterweight champion]. Nikki reminds me of Errol, but, of course, Errol has had greater opportunities to expand and raise his skill-set in the United States." The 67-year-old has been in the ring for Bascome's previous three outings and believes his wins over Iwan Azore and David Rangel have helped elevate the 27-year-old to the next level. "The Guyanese fighter [Azore] was tough, fought for a world title and just missed," Smoger said. "He cut Nikki, his first cut as a professional, a significant cut, but he handled it well. David, the Mexican, was very, very tough, and Nikki was in deep. The only fight Nikki has had off in my time was Donny Miller; an old guy at the end of the journey. Nikki certainly hasn't had it easy." Smoger holds the distinction of officiating in more American states and countries than any other referee and was inducted into the International Boxing Hall of Fame in 2015. Of those almost undeterminable number of bouts, it is the career-defining ones that the Atlantic City native is the most proudest. "In 2001, I refereed the first major [boxing] event after the devastation of 9/11, Félix Trinidad versus Bernard Hopkins I, a true classic," Smoger said. "Don King, whatever people may think of him, took one section of [Madison Square Garden] and left it open to first responders and family of the victims to come out if they felt strong enough. It was an incredible night, an incredible fight, and it felt like America's first step in healing. Kelly Pavlik against Jermain Taylor I in 2007 was career-defining for me. Kelly came back from the depths of despair, rocking and rolling in round two and scored a sensational knockout in round seven. Afterwards Kelly came out with his belt and said to me, 'Steve, thanks for giving me the opportunity to recover'. I replied, 'Kelly, you earned it'. He was a scintilla way from being stopped!" Smoger is known for his reluctance to stop fights too soon. He feels too many bouts have been blighted by premature stoppages in recent years, including Anthony Joshua's tenth-round victory over Carlos Takam in their heavyweight title bout last month. "They say I'm lenient, but your classics happen when the referee allows [the boxers] to fight," said Smoger, who took up refereeing because "it hurt less" than fighting. "I try to give the fighters every opportunity [to recover], because of how hard they fight, how hard they train, and knowing that any fight, no matter what the level, can be career-defining. That's the essence and art of refereeing — knowing when to say when. I just pray my skill and ability will have me there on time. I do not want to be there too early." It is a lenient attitude that Bascome and Costa may well appreciate if they enter the "depths of despair" tonight.
November 11. Reverend Gladstone Thompson remembers clearly his first service at New Testament Church of God. It was a Sunday morning, he was 17 and he had never seen so many young people praising and worshipping God with such passion. "That was a new sight for me and as a young person back then myself, almost 40 years ago, I felt so aligned with them," Rev Thompson said. "Thanks to this church I have gained stability in character, I've learnt how to love others, even those I don't get along with or agree with, how to care for my family and be a servant to our community." NTCOG was introduced to the island by Ohio native J.H. Ingram in the early 1920s. On Wednesday, it will host its annual convention, bringing together believers from all seven of its branches in Bermuda, For the convention's 70th anniversary this year, there will be a gala banquet with the message delivered by motivational speaker and preacher Reverend Dr Cindy Trimm. The evening's theme, We've Come This Far By Faith, is based on a passage of scripture in Ephesians 3:20. Proceeds from the event will go towards payment of the church's mortgage. "Having recognized that we were paying, but not really making a dent in our mortgage, we knew we didn't want that financial burden to be passed on to the next generation," said Marlene Flynn-Carty, an administrative assistant and preacher who serves on the church council and worships at NTCOG's St David's branch, Glory Temple. "It's important we provide for our young people an atmosphere in which they can learn what it means to be a good steward and Christian and, with us making sure this mortgage is behind us, that will provide them opportunities to go out and reach their peers for the kingdom of God. We also want to be able to provide scholarships and support to those who desire to go off to do mission work inside, and outside, of Bermuda, and we can't provide for them financially if we are still paying our mortgage." The Jamaican was attracted to the church because of its rich history and the love and warmth she found within its walls. "During my time as a member of New Testament Church of God in Bermuda, I have served in many roles and in the youth department as a youth leader," she said. "Having that opportunity to be a part of something where I can see the move of God on a regular basis, is important to me. Growing up in Jamaica, I was raised in that kind of Pentecostal atmosphere and saw the gifts of the Holy Spirit being demonstrated by people all around me. So now, to get to be a part of an organisation that embraces not only the Great Commission, but also the Pentecostal gifts like healing, is really rewarding to me." With all the problems in the world today, the convention was a time for believers to "look for direction from God in their personal lives", she said. It was also an opportunity for them to "see God manifest Himself among us during that celebration and provide us with divine strategy going forward". James Howard, a bishop armor bearer, has been a member of the church for nearly seven years. "What I like about this convention is it gives all seven churches an opportunity to meet other people from different locations around the island," he said. "We do have combined services on occasion, but we are usually so engulfed in the message we don't get to meet and speak to other people from different churches too much. This event gives us an opportunity to fellowship with our brothers and sisters in Christ and is a great time of empowerment." Tickets to the gala at Fairmont Southampton are $150. Call Mr Thompson on 535-0713 or Mrs Flynn-Carty, in the evenings, on 704-1045.
November 10. Bermuda is under threat from major cybersecurity breaches, the minister of national security said this morning. Wayne Caines said that cybersecurity was a "national priority". He explained: "Bermuda organisations and residents face cybersecurity risks on a daily basis." Mr Caines said incidents "not only have the potential to interrupt services and damage our systems, they can also damage our reputation and economy". Mr Caines said cybersecurity at its basic level was about prevention of information theft from individuals and organisations. "This information can be customer data, credit card information, volunteer files, company files, employee data or any other information that may be held in or flowing through electronic systems and computing devices." Mr Caines added it also meant protection against disruption to business. He was speaking in the wake of the Paradise Papers revelations on offshore finance, which included millions of documents stolen from Bermuda-founded law firm Appleby. Mr Caines said: "This could be through denying access to the internet, locking data and holding it for ransom, wiping hard drives, erasing back-ups, stealing information, interfering with mechanical processes or other practices that rely on technology. Government had implemented an information systems risk management programme to ensure our security practices meet internationally recognized standards. A cybersecurity working group was also being developed. This week has reinforced the need to continue to raise awareness across Government and throughout the community that cybersecurity is everyone's responsibility. The threats are constantly evolving and cyber criminals use increasingly sophisticated methods and tools to exploit their targets. We must continue to provide and expand consistent messaging on cybersecurity to our students, seniors, staff and organisations on how to remain safe and secure in this digital age. We must continue to adopt and nurture an inclusive, collaborative culture concerning cybersecurity in the jurisdiction between the Government, the business community and the public to ensure that relevant and necessary information and support are available." Mr Caines said that regular updates to risk management and security practices were needed to survive constant attacks." He added: "While I can say that both the government and Bermuda-based organisations are serious about cybersecurity, are thorough in our practices and are actively working to evolve the jurisdiction's cybersecurity culture, we should not stop there. The cyber criminals do not."
November 10. The island's energy sector will be under the spotlight at the Bermuda Energy Summit next week. The summit, which will take place next Thursday, will focus on the integrated resource planning process that the Regulatory Authority will carry out in the energy sector. Walter Roban, the Minister of Regulatory Affairs, told the House of Assembly this morning the event would motivate delegates to become more involved in energy matters. He said: "Part 8 of the Electricity Act 2016 requires the initiation of the IRP process by the Regulatory Authority within two years of commencement date, which means that, strictly speaking, the RA has until October 2018 to initiate the IRP, Cognizant of this deadline, the Department established the IRP process as the focal point of the summit in an effort to prepare the public for the commencement of this new and inclusive process." The summit will feature an electrical vehicle exhibition and five panel discussions looking at various issues including the IRP process and efficiency and conservation in the hospitality industry. The keynote speaker at the event will be Dr. Devon Gardner, programme manager for energy at the Caricom Secretariat.
November 10. Leading figures from international business have come out in Bermuda's defence after a blitz of unfavorable media coverage based on hacked data from law firm Appleby. The group, which includes Patrick Tannock, chairman of the Association of Bermuda International Companies, as well as several representatives from the insurance and trust industries, argue that Bermuda respects privacy, but shuns secrecy in that it has a long track record of adhering to international standards on transparency. The full statement, which was sent out by the Bermuda Business Development Agency, under the title of "Fact versus fiction: BDA and industry respond to ICIJ [International Consortium of Investigative Journalists] reports", follows. "Reportage about hacked data from global law firm Appleby has highlighted the substantial lack of media understanding of offshore investment structures and Bermuda's long-time reputation for tax transparency and co-operation with international authorities. Bermuda is committed to the exchange of relevant information to legitimate regulatory, tax and law enforcement entities. These can request and receive information from Bermuda under information-sharing agreements, including TIEAs and a multilateral treaty with more than 100 countries. Automatic exchange of financial information is also an established part of our economic system. The island's early adoption of OECD standards for Base Erosion and Profit Sharing (BEPS) compliance clearly demonstrates this transparency via several agreements that ensure automatic transmission of taxpayer financial data to relevant authorities. Notably, Bermuda is a signatory to the Multilateral Competent Authority Agreement for automatic exchange of financial account information via Common Reporting Standard (CRS) and Country-by-Country (CbC) reports. The island has also signed a Model 2 intergovernmental agreement with the US under the Foreign Account Tax Compliance Act (FATCA), again, enabling automatic exchange of information from Bermuda-based financial institutions. As a direct result of meeting these stringent standards, Bermuda this fall was the first overseas territory to be awarded whitelist status by France for CbC reporting. Bermuda is also judged "largely compliant" by the OECD Global Forum rating following a peer-review process of tax-transparency standards — a rating shared by Canada, Germany and Norway, among other nations. Additionally, the UK has an agreement with all its Overseas Territories under which Bermuda shares information within 24 hours. Our 70-year-old register — with a starting threshold at incorporation of 10 per cent beneficial ownership (vs UK and others at 25 per cent — is continuously updated when shares in a company are transferred, as opposed to citing dates of incorporation or annual returns, as is practice in the UK and other jurisdictions. The issue of privacy versus secrecy has also been confused. Privacy provides protection over confidential information within a well-regulated, safe environment — yet ensures sharing with tax authorities under Bermuda's global treaties. Secrecy, by contrast, enables concealment of information that should be disclosed. Given Bermuda's strong record on compliance and global transparency, our system respects privacy, yet shuns secrecy. It should also be noted that "tax-haven" is a badly-understood term, particularly by non-trade media. Bermuda does not qualify as a tax haven under a clear OECD definition that stipulates criteria, including lack of transparency and lack of information exchange. No or nominal tax is not sufficient to classify a country as a tax haven. OECD definitions, notwithstanding, the term "tax haven" is synonymous with tax evasion and secrecy — neither of which describe Bermuda. Bermuda understands and embraces the worldwide movement towards greater financial transparency and regulatory co-operation and continues to commit to international tax disclosure and compliance. We've shown leadership in this sphere and have helped drive global anti-money-laundering directives and antiterrorist financing standards. These factors differentiate Bermuda from other financial centres, and we stand by that reputation. Response from Bermuda industry groups underscores our market's commitment to transparency.
"Bermuda is a transparent jurisdiction. We have robust regulatory standards and we co-operate and share information with tax authorities and law enforcement agencies. Bermuda is considered a leader on tax-transparency issues by the US departments of Justice and State, the US Treasury, the OECD, the Financial Action Task Force (FATF) and G20 nations. Bermuda enforces the rules and understands the importance of global compliance and transparency." — Patrick Tannock, chairman, Association of Bermuda International Companies (Abic)
"Bermuda is a place where capital is put to work taking on insurance risk. It is a unique jurisdiction where its substantive insurance regulation has been recognized by both the EU and the US as robust and comparable, and where international regulatory standards are applied. MOUs with leading insurance regulators mean that co-operation with insurance supervisors in the EU, the US, and around the world is part of a routine. This regular information exchange is complemented by treaty commitments with more than 100 jurisdictions for taxpayer automatic exchange of information with global tax authorities. Bermuda's global re/insurers provide significant amounts of capacity that make insurance markets more competitive. Bermuda's international regulatory and tax commitments are a necessary complement to the role our re/insurers play in global markets." — Brad Kading, president and executive director, Association of Bermuda Insurers and Reinsurers
"Bermuda is one of the best regulated international finance centres, a fact acknowledged by independent assessments from some of the world's leading bodies, including the OECD. Bermuda is fully aligned with the highest standards of the third anti-money laundering EU Directive and is a signatory to the IOSCO Multilateral Treaty, an international benchmark for cross-border co-operation between regulators. BALT is committed to the absolute integrity and high international standing of Bermuda's trust industry. We work with the Bermuda Government and the BMA to ensure the trust industry continues to maintain the superior international standards our jurisdiction is known for." Leah Scott, president, Bermuda Association of Licensed Trustees
"Bermuda is not a place to hide money, as implied by recent sensationalist press coverage. Bermuda is at the forefront of tax transparency, standing out from other international financial centres due to its high level of compliance, co-operation and exchange of information. The country is an early adopter of international tax-reporting standards and is actively committed to deterring money laundering and financial crime. Bermuda was the first overseas territory to be awarded whitelist status by France for Country-by-Country reporting." — Sylvia Oliveira, director, Bermuda International Long Term Insurers and Reinsurers.
"Bermuda has consistently ranked as a global leader in regulatory compliance and transparency. BIMA, its regulated members and the regulated entities they represent, work hard to maintain adherence to those high standards. BIMA fully supports the Bermuda Government and its intolerance of illegal activity or breaches of compliance with Bermuda regulations and legislation. BIMA and its members will continue to support the interests of our clients, protect the interests of their policyholders, and we reiterate our commitment to the highest standards of regulatory compliance and transparency." — Grainne Richmond, president, Bermuda Insurance Management Association
"Our Bermuda branch shares STEP's global mission to promote education and high professional standards. A key part of what STEP members do in Bermuda and around the world is to ensure they and their clients are compliant with all relevant legislation and regulation. STEP Bermuda's hard-working members are employed in a trust industry which is well regulated, transparent and co-operative. All STEP members are expected to abide by the STEP Code of Professional Conduct, which highlights the principal professional standards that a STEP member agrees to uphold. STEP Bermuda members will continue to focus on providing excellent service to the families whose trusts are established in Bermuda." — Keith Robinson, Chair, Society of Trusts and Estates Practitioners (STEP) Bermuda
November 10. Opinion. By Dr. Grant Gibbons PhD, Shadow Minister of Economic Development and the opposition MP for Paget East (Constituency 22). "As the One Bermuda Alliance government minister with responsibility for the 2017 America's Cup, I was pleased to read PwC's independent assessment of the event, which clearly demonstrates the significant contribution that AC35 made to Bermuda's economy over the past three years and will continue to make well into the future. The teams that guided this event from the negotiating process through execution should be gratified for many reasons. AC35 not only met but significantly exceeded the many objectives we set for the project in 2014. Three years ago, Bermuda's economy was suffering from a prolonged recession, a spiraling deficit, uncontrolled debt and lack of investor confidence. In December of that year, I laid out the OBA Government's objectives for AC35 in a statement before the House of Assembly and said: "Bermuda's hosting of the 35th America's Cup will bring with it a substantial economic stimulus, including jobs and investment that will begin in 2015 and build to the events in 2017 and beyond." PwC's report shows that AC35's economic impact, as measured by contribution to GDP, amounts to $336 million, including more than $90 million of continuing legacy tourism. This outstanding performance exceeded our original projections, and represents a return of more than five times the actual government investment. In addition, according to the PwC report, additional on-island spending resulting from AC35 amounts to $271 million, including expected legacy-tourism spending. Our original October 2014 analysis projected $242 million, including expected legacy-tourism spending. In terms of the overall economic impact of AC35, it would be fair to say that the OBA government team from the Ministry of Economic Development and the ACBDA under-promised and over-delivered. It was also gratifying to learn that while the OBA Government's three-year budget for AC35 was projected to cost $77 million, the PwC report indicates that the actual spending was only $64.1 million — a testament to the careful financial management of the ACBDA and the ministry. Another objective was set out this way: "It is expected that the America's Cup events will help catalyze the development of new hotel and hospitality products, and promote reinvestment and revitalization of existing properties." The PwC report mentioned but did not quantify the catalytic effect that hosting AC35 had on stimulating new tourism infrastructure and hotel development, but with four major hotel developments now completed or under way, including the Hamilton Princess Hotel and Beach Club, Morgan's Point, The Loren at Pink Beach and the St Regis in St George's, the impact of AC35 on investor confidence is not in doubt. We were certain that AC35 would stimulate and enhance Bermuda's tourism product, and the ACBDA and the Bermuda Tourism Authority worked hand in hand to achieve this. Given the new hotel development, 27,000 overseas spectators, 452 million worldwide viewers, a 135 per cent increase in super yachts berthed compared with the prior year, and more than $80 million in "free" media coverage, AC35 more than met that objective. The PwC report also indicates that the exposure Bermuda received as the host country is expected to increase visitor spending over the next five years by $76 million, with a potential increase of up to $229 million. We expected AC35 to have a positive impact on local businesses, and surveys completed by the Bermuda Economic Development Corporation indicated that nearly 30 per cent of Bermudian companies had planned to take advantage of opportunities presented by AC35. The PwC report confirms that as increased spending spread throughout the community, the largest impact — 38 per cent — on GDP was felt in the hospitality sector, followed by the wholesale and retail sector at 14 per cent and real estate at 10 per cent. Hundreds of jobs were created and Bermudians filled them. We noted in 2014 that AC35 would provide significant opportunities for Bermuda's young people, and we were on target. With the enthusiastic leadership of Sir Russell Coutts, the Endeavour programme, which provided sailing instruction at no cost to students aged 9 to 12, engaged more than 1,500 of Bermuda's children. The programme has received financial support from the community for at least two more years. Along with the Red Bull Youth Team, the Endeavour programme will sustain AC35's legacy impact on a sport that has played a key role in Bermuda's maritime history. Three years ago, I called AC35 a "transformative moment in our island's history" and said that the benefits to Bermuda's reputation and sense of national pride could not be overstated. In fact, the PwC report emphasizes that the "delivery model" used for AC35 could and should be used in the future because it demonstrated Bermuda's ability to deliver a large-scale event to world-class standards. What were the key elements of that "delivery model"? Simply put, co-operation of the public and private sectors, enthusiastic volunteers — more than 1,000 of them — careful co-ordination by many government departments and service organisations, and superb management. In short, teamwork was essential, and it will continue to be essential into the future if Bermuda is to capitalize on the legacy of AC35. Together with the America's Cup Event Authority, we delivered an extremely successful event without excessive negativity, but I would be less than honest if I failed to say that there were many in our community who did not support AC35 wholeheartedly. Some have suggested that this represented a failure to adequately communicate its benefits, and there may be some truth in that. But I would also suggest that some critical and inaccurate commentary on social media about AC35 was politically inspired, and this is unfortunate. It is worth speculating what would have happened had the Government not made an investment in the America's Cup. Without AC35's boost in economic activity and tourism infrastructure, it is likely that Bermuda's economy would have continued to struggle, requiring further public and private-sector downsizing, and even less spending on social services such as education, healthcare and seniors. The alternative was larger deficits, more debt and higher taxes — not an attractive option — but that's exactly where Bermuda was headed in 2012. The legacy opportunities of AC35 abound. It accelerated the construction of Cross Island for use as the America's Cup Event Village and stimulated the restoration of numerous historic buildings in Dockyard. These structures are now available for future economic deployment by West End Development Corporation and the Government, although PwC's report correctly excluded the economic impact of constructing these facilities in its analysis. Additional legacy opportunities include the decision by the International Triathlon Union to designate Bermuda as the host for the World Triathlon Series events in 2018, 2019 and 2020 and possibly the grand final in 2021; greater investor confidence in Bermuda; and a rejuvenated tourism product. Any efforts by the new Progressive Labour Party government to dismiss the effective management of AC35 and its benefits will be counterproductive in the long run by negatively influencing the country's ability to bid successfully for other international events and, indeed, to encourage inward investment in Bermuda. Three years ago, I said: "We will need all hands on deck to realize the full potential of this extraordinary event and to meet the high expectations and standards of excellence set by the America's Cup Event Authority. From this moment on, every Bermudian will be part of the team that takes full advantage of the incredible opportunity before us. It will require a great effort, but the rewards will be significant." With this positive PwC report, let's recognize that we all want Bermuda to be successful and for all Bermudians to reap the benefits."
November 10. The America's Cup will give a $330 million boost to the island's economy and the event came in nearly $13 million under budget, the ACBDA announced yesterday. The $336.4 million impact on the island's gross domestic product will include a predicted $90.8 million from tourism over the next five years generated by the worldwide exposure Bermuda received as host country. The sailing spectacle, originally forecast to cost the island $77 million, ended up $12.9 million under budget, an independent economic and social impact assessment on the event conducted by professional services firm PwC said. ACBDA added: "This represents a 525 per cent return on investment, including future tourism revenue. That is, for every $1 of the $64.1 million spent, $5.25 will be returned into Bermuda's economy, generating extra revenue for local businesses and residents, and additional wages for local workers." The 62-page PwC report reveals that the America's Cup generated $194.3 million incremental on-island spending in the 2½ years from January 2015, which resulted in a $245.6 million boost to GDP. The majority of the additional on-island spending — $116.4 million — came from the competing teams and organizers, their support crew and families who lived and worked in Bermuda. Of the $194.3 million spent on island for the event, 29 per cent went to hotels and restaurants, 14 per cent to real estate and rentals, and 13 per cent to the construction industry. ACBDA chairman Peter Durhager said: "The indisputably positive economic outcome of Bermuda hosting the 35th America's Cup is a clear example of Bermuda's potential and proves that we can deliver large-scale projects under budget, on time and at a world-class quality level when the right combination of skills, good governance and transparency are present. We managed a $77 million budget down to $64.1 million, while still achieving resounding success. This is the benefit of strong public-private sector collaboration. The greatest economic value to Bermuda hosting the America's Cup came from the 450 team members and organizers who moved to Bermuda with their families, living and working in our community, buying groceries, cars and bikes and renting homes from Bermuda landlords." The America's Cup led to a 15 per cent increase in commercial air arrivals for May and June 2017 compared to the previous year, as well as a 7.5 per cent increase in hotel occupancy rates compared to the same period of the previous year. The PwC report said $28.7 million was spent in Bermuda by international visitors who would not have been on the island if the America's Cup had not been hosted. A further $14.4 million was spent in Bermuda by the 745 super yachts and other visiting yachts in May and June of this year alone. The Bermuda Government also received additional tax and other revenues of at least $4 million. ACBDA chief executive Mike Winfield said: "We went into the bid process with a view to the event economically benefiting Bermuda, demonstrating that Bermuda had the capacity, skills and determination to deliver an event of this scale to international standards, and ensuring that brand Bermuda was put before a wide international market. We have succeeded on all counts. We did this by defining our goals upfront, spending an incredible amount of time and effort in the planning process, testing those plans, engaging with a wide cross section of the community, harnessing their expertise, energy and determination, and then staying focused on our deliverables. The collaboration between ACBDA and America's Cup Event Authority proved to be a win-win, which positions Bermuda well for future events." The America's Cup attracted 452 million viewers across the world and was broadcast in 163 other countries by 31 broadcasters. About 17,000 Bermuda residents attended the event, while 94,600 ticket holders were scanned in through the entry gate of the America's Cup Village from May 27 to June 26. More than 1,600 students aged between nine and 12 participated in the America's Cup Endeavour Programme. The PwC report found that of the residents who attended, 64 per cent were white, 15 per cent were black and 14 per cent were "mixed and other". America's Cup Event Authority chief executive Sir Russell Coutts added: "As the rights holder and organizer of the 35th America's Cup, ACEA entered into the host venue agreement with the Government of Bermuda in early 2015 with an objective of a commercially and financially sustainable America's Cup campaign as well as growing the event and sport globally. In meeting this aim, all sponsorship fees and guarantees received from Bermuda were reinvested back into the local economy by hiring local vendors, service providers and staff. Through the global sponsorship, licensing and merchandising, broadcast, super yacht and ticketing commercial programmes, including the crucial partnership with Bermuda, ACEA was able to achieve its revenue goals and control its costs in order to generate a minimal surplus over the three-year cycle of the 35th America's Cup."
America's Cup effect
75 per cent increase in private jet passengers
15 per cent increase in commercial air arrivals for May and June 2017 compared to prior year
7.5 per cent increase in hotel occupancy rates compared to same period of previous year
745 visiting yachts, including 134 super yachts berthed in Bermuda in May and June 2017, compared to 57 visiting yachts in the same period in the previous year
22 per cent increase in retail fuel sales and 17 per cent increase in industry fuel sales in June 2017 compared to 2016
12 per cent increase in home vacation rentals
14 per cent increase in cruise ship passengers (28,200 additional)
53 Bermudians employed full-time by ACEA, the racing teams and ACBDA
450 team members and staff on standard work permits and 360 family members moved to Bermuda
720 short-term and periodic (three- to six-month) work permits were issued
$313 was the average spend by international visitors, per person per day
More than 20 tonnes recyclable garbage was collected over 22 event days and the use of 250,000 plastic bottles was avoided
Bermuda was showcased to 452 million viewers across the world.
November 10. Opinion. By Christopher Famous, government MP for Devonshire East (Constituency 11). "After spending a week in London getting to learn the Tube and the variety of culture and social activities, I can see why many Bermudians and others from the Caribbean have opted to live there. On one hand it is a big adjustment when it comes to the constant gray skies, lack of sun and other unchangeable items such as traffic congestion, fast pace of living and the potential challenges that Brexit may bring. However, once you get past those issues, there is tons to see or do that simply cannot be had in any Caribbean island. The pay is not what we see in Bermuda but then again there are these places called "pound stores" where one can literally purchase items such as dishwashing liquid or a box of cereal for £1 or $1.30. Utility costs such as electricity, gas, mobile phone are literally less than $100 per month combined. Yes, combined. As a prime example, for as little as $20, one can get 10GB of 4G mobile service per month. By comparison, prices in Bermuda for the same level of service are roughly $200 per month. Healthcare costs are non-existent, as that is covered by the British Government under the National Health Service. In Bermuda, you must pay in the region of $1,500 per month for health insurance. Regarding accommodation, depending on the area, you can find three and four-bedroom apartments in Britain for £500 to £800 a month outside of central London — less than $1,000. In Bermuda, a three-bedroom generally starts at $3,000. For less than $200, one can travel by air to almost any European city, accommodation included. Discount airlines such as easyJet have weekly specials that include a return ticket from London to Amsterdam for the equivalent of $100. So one can see where the cost of living in Britain is drastically lower than in Bermuda. For those of us in Bermuda, we often ask ourselves why would anyone leave our island paradise to live 3,500 miles from tons of loving friends and family? What would compel anyone to sell off their household items, have going-away parties, withdraw their children from schools and get on a plane? There is clearly no singular answer. Economic survival lists as one of the top reasons, with educational and career opportunities in the top three. One thing is for sure: for many reasons, more and more Bermudians will be relocating to Britain. As a sobering statistic, based on recent island canvassing, it can be safe to say that more than 3,000 Bermudians now reside in the British Isles on a permanent basis. Considering that the number of born Bermudians is in the region of 45,000, we could be potentially looking at 10 per cent of our born population now residing overseas. When we add in the potential for many Bermudian women to give birth to children in Britain, we can see why there will continue to be declining birthrates. This only adds to a myriad of challenges in Bermuda such as a declining worker base to feed our payroll taxes, empty rental units, less retail activity and a steady decline in the number of children in schools. Irrespective of why these Bermudians have made their exodus out of our island to make a new home abroad, they are our brothers, sisters, mothers and our children. Simply put, they are our family and they deserve our unwavering support. In coming weeks, we will get to hear from various Bermudians who now reside in Britain, so they can tell their own stories in their own voices."
November 10. The Classic All Blacks booked themselves a place in the World Rugby Classic final with a convincing 24-12 win over Italy at North Field last night. First-half tries from scrum half Billy Fulton and wing Filimoni Botitu put New Zealand in control of the semi-final clash. They stretched to a comfortable 19-0 lead within minutes of the second half when Sherwyn Stowers broke free to touch down. The Azzurri offered plenty of ambition in attack, but the wall of All Black defence quickly extinguished any chance of an upset. Despite the deficit, the Italians kept coming and reaped rewards for their endeavors with a Michael Denbee score that cut the lead to 19-7. But the respite was short lived and the Kiwis quickly re-established their dominance with a William Walker try. Italy came again with a final score but it was a case of too little too late as the Kiwis ran out victors and will now face the Classic Pumas in tomorrow night's final. Meanwhile, in a marathon Plate semi-final the Springboks broke USA Classic Eagles hearts with a penalty in sudden death extra time to clinch a 24-21 win. The Springboks, who finished with just 13 men after two red cards in a tetchy affair, snatched victory with a penalty 15 minutes into extra time. But it was the Eagles who captured the imagination of the crowd with their never-say-die attitude and attacking intent. The South Africans started the brightest with a converted Trichardt Van Tonder try after just ten minutes. But the Eagles came surging back into the game with a well-worked Max De Achaval try. Andrew Suniula then put the Eagles ahead with a sharp interception try, only for US stalwart Todd Cleaver to cross for the Springboks and level the scores at 14-14 at half-time. The sides traded blows with a try a piece in the second half sending the game into a dramatic period of extra time. The teams could not be separated after the regulation ten minutes, despite both sides having penalty chances to put the game to bed. And so it fell to Monty Dumond to settle the affair and put South Africa into the final of the Plate competition where they will play the Classic Lions.
November 10. Life here is "just beautiful". It's why Sam and Thelma Hess keep returning to Bermuda year after year, and it's the reason they were able to convince hundreds of people to come with them. "When I was growing up you didn't go on vacation," said Mrs Hess, 80. "My first plane ride was in 1958, coming with my Aunt Romaine to Bermuda. I saw the white roofs, the gorgeous water, the sand that never gets hot and I just babbled and babbled. You could get a wool sweater from Archie Brown & Son for $10, there was Trimingham's and Cooper's — I went crazy. Sam and I were not married then although we were seriously dating, just about engaged. When I got back home, I couldn't stop talking about it." The much hoped-for return to Bermuda didn't happen until a decade later. The Lititz, Pennsylvania, couple had a quick honeymoon in New York City after their wedding that December 21. "We got married on a Sunday afternoon and my father and brother picked us up at 3am to take us to the train station to get to New York," Mr Hess said. "We stayed at the Taft Hotel, it was wonderful, and we came home on Christmas Eve. We were just kids. I was 20 and she was 21. We didn't come to Bermuda as a couple until sometime in the late 1960s. I won it as an award for my performance at work. My manager said, 'What would you like?' I said, jokingly, 'Just a trip to Bermuda' and he said OK. I couldn't believe it." That holiday, spent with Aunt Romaine and her husband Paul, got Mr Hess hooked. The family returned in 1974 with a group of friends they'd convinced Bermuda was paradise. "After that first visit, we told a friend about it and they asked to come along. We said sure and then another asked and another and soon there were 20 people who wanted to travel with us," Mr Hess said. We went to a travel agency and said 'How do we get a group together to go to Bermuda? Set it up.' The price then for five nights was $333 per person including airfare, transfers, hotel rooms, all meals and gratuities at Elbow Beach. We came back the next year, in 1975, and the cost had gone up to $339. It kept escalating after that. We probably averaged about 20-25 people a year. For our 25th year here, we had 56 people with us staying at the Elbow Beach." Stopping at the Swizzle Inn on arrival became a tradition as did a group swim in the ocean at 8am, a ride on the ferry and shopping in Hamilton. They went to St Thomas one year, interested in a change. "It wasn't Bermuda," Mr Hess said. "After that we came back and have been here ever since." They visited the island for their 60th time this week, staying at the Pompano Beach Club. "She called me, believe it or not, when [she visited with her aunt]," Mr Hess said. "I thought I'd want to go there sometime, but never dreamt I'd be here so often. We often came in January because it wasn't so expensive, and we always went swimming. The water was always around 68 degrees, which is the usual temperature in Ocean City or Atlantic City, where we would holiday in the summer. But it's the people of Bermuda that make it wonderful. We've only been coming to Pompano for four or five years but when we walk in, everybody says how it's so nice to see us back. I can't imagine they're always happy in their job but they're always happy around us and I think it's awesome. I know it's tough sometimes, but I hope Bermuda never loses that." The couple will be for ever grateful to Aunt Romaine for passing on her love of travel before she died last December, aged 105. "[She and her husband] traveled all over the world," Mrs Hess said. "Neither of them had a lot of money but they saved and were frugal so they could go to places nobody went to — Peru, the islands, Europe, and they always came with us to Bermuda." Their most recent trip was bittersweet, she added. "Out of all the trips we've had, this is the second time we've just had our family with us. It makes me teary-eyed because you never know when it's going to be the last time we can all sit together in all this beauty."
November 10. A Bermudian honored for his lawn-cutting work has published a book about his experiences. 50 States/50 Lawns, by Rodney Smith, details his experiences cutting lawns for seniors and the disabled across the United States. Mr Smith said: "Two years ago I was in school and I came across an elderly man who was struggling to cut his grass, so I pulled over and helped him out. That night I decided that I was going to cut lawns for the elderly or the disabled for free around Huntsville, where I go to school." Since then, the Alabama A&M student founded Raising Men Lawn Care Service, a charity that mentors young men while tasking them with cutting lawns for the elderly, the disabled and single parents in their communities. Mr Smith said he began his mission to cut lawns in all 50 states as a way of spreading the message. "This summer I went around to all 50 states, driving to 48 and flying to two, cutting lawns in each state," he said. "That is the whole idea of my foundation, which mentors young men. I didn't really expect to see this grow to where it is, but it is growing and people want to get involved in the movement." Through the book, Mr Smith said he hopes to teach young people about the joy of giving back through community service. Mr Smith also recently launched the 50 Yard Challenge, inviting young people to mow lawns for 50 needy people in their areas. "If they send us a picture of them with a sign saying they take the 50 Yard challenge, I will send them a shirt, sunglasses and ear protection." As the participant cuts lawns, they are rewarded with new shirts marking their progression until they reach the goal. We have people across the US who have completed the challenge, and even two in England taking part in the challenge right now." Mr Smith yesterday presented a copy of the book to Zane DeSilva, Minister of Social Development and Sports. Mr DeSilva said: "Mr Smith should serve as an inspiration to us all — to follow our passions, to help others where and when we can and to never use the excuse 'I'm too busy'. Not only is he studying for his master's degree in social work, but he also finds time to run a charity, help those in need and motivate our youth. This is a young man with exceptional determination and drive and I am excited to see what he does and where he goes next."
November 9. Belco has hit back over the Regulatory Authority's claim that what the utility decides to do about its ageing generators is a "business decision for Belco". Instead, the utility says it needs to get permission from the regulator before it can dispose of and replace the worn-out engines — and it hopes to get clearance for its plans "in a timely manner". The difference of opinion arose after the Regulatory Authority announced this morning that it can now start to regulate Belco's pricing after new laws were put into place and licences awarded to the utility. The regulator also released an independent report on Belco's plant, which found that "new generation capacity is required as a matter of urgency to replace the Belco generating units that are planned for retirement in the next two to three years". The report adds: "Without new generation capacity, the security and reliability of Bermuda's electricity supply could be at risk in periods of high demand." A spokesman for the RA said: "It is important to note that what Belco decides to do with regards to replacing its ageing turbines is a business decision for Belco. Ultimately, Belco has to be competitive, and prove it can be competitive, in the supply of electricity to the transmission grid, this being consistent with the regulatory and licensing framework." In response, Belco stated that it had been issued transmission, distribution and retail, and bulk generation licences "and hopes to soon be in a position to implement its plans to replace aged generating assets" that would result in "stabilised or lower cost electricity for Bermuda over time". Belco added: "What Belco decides to do with respect to replacing its ageing generating assets is, unfortunately, not simply a business decision for Belco. Belco's bulk licence requires Regulatory Authority consent prior to disposing of, or replacing, generating assets. Belco has notified the Authority of its intention to decommission a portion of its generating assets between the end of 2018 and March 2020 and, as required under Belco's bulk licence, has sought the Authority's consent to dispose of such assets following the decommissioning." Belco added that it would issue a proposal to the RA to replace generators being retired. "As the Authority has publicly stated that it expects Belco to address the significant issues relating to its existing generation, Belco trusts that the Authority will consider the proposal immediately and will act reasonably and in a timely manner, to provide Belco with the consents that are required before Belco will be able to proceed," the utility added. Improvements are also required in transmission and distribution assets and infrastructure, Belco said. The RA, also the telecommunications regulator, was given the added responsibility for oversight of the electricity sector a year ago. The Electricity Act, which was given Royal Assent on October 27 this year, mandated that companies such as Belco would have to be issued with licences which specify the basis upon which they will be regulated, including assessments of proposed retail tariffs. The Bermuda Government's Tyne's Bay power generation facility has also been licensed. A spokesperson for the RA said: "Belco's licences have now been issued which will allow the Authority to start regulating the company, this includes the assessment of, and decision on, the level of retail prices. One of the Authority's most important roles is to look after the best interests of the consumer. With the licensing of Belco, we are now able to investigate and regulate prices as necessary. We will also be able to assess and decide the feed-in tariff between Belco's generation activities and its transmission activities (provided via the TD&R licence). This will be highly relevant to the future level of retail prices, as Belco may be one of various competing generators selling electricity to the transmission grid." The spokesperson said other licence applications from companies wanting to enter the electricity market had also been received and were in the process of being evaluated. The RA said it had released a report, from June, called Generation Asset Lifestyle Review, commissioned to provide an independent review of the condition of Belco's generators and the potential generating capacity that could be provided by other generating companies. The review found that new generation capacity was required urgently to replace generating units that are coming due for retirement. The report noted that Belco's maintenance of the generation units was generally well-managed and that "regular services and overhauls are conducted on the units in accordance with the manufacturers' recommendations. The review finds that there is limited scope to extend the life of five of the nine units that are planned for retirement, but additional investment would be required to address existing issues," the report stated. It added that "when units reach a service life of between 20 and 30 years of age, replacement rather than repair tends to be the most cost-effective option". The RA spokesman added: "Now that Belco is licensed as a bulk generator, the Authority expects the company to address the significant issues that relate to its existing generating plan."
November 9. Third Point Reinsurance Ltd reported third-quarter earnings of $54.7 million, as its investment returns comfortably outstripped underwriting losses. The Bermudian reinsurer also announced that John Berger will step down as chairman on December 22, to be replaced in the interim by existing director Steven Fass, while chief executive officer Rob Bredahl will join the board. The company, whose assets are managed by Dan Loeb's hedge fund company Third Point LLC, said it achieved positive returns on each of its investment strategies during the quarter. Third Point Re said it made a net underwriting loss of $12.6 million and saw net catastrophe losses of $5.3 million. Its combined ratio for the quarter was 111.9 per cent. The assets managed by Third Point LLC generated a 3.6 per cent return during the third quarter, helping the reinsurer to investment income of $89 million. For the first nine months of the year, the hedge fund-managed investments have gained 14.6 per cent and investment income has totaled $324.8 million. So far this year, Third Point Re's shares have gained 42 per cent and closed down 2 per cent at $16.40 in yesterday's trading. Mr Bredahl said: "Our strong performance for 2017 continued through the third quarter with a return on beginning shareholders' equity of 3.5 per cent, bringing our nine-month return to 16.8 per cent. Our investment manager, Third Point LLC continues to have a great year and has generated an investment return of 14.6 per cent through the first nine months of the year and 17.6 per cent through October 2017." The $5.3 million net loss from catastrophes was "within expectations given our limited exposure and reflects our decision to avoid highly volatile forms of reinsurance such as catastrophe excess of loss treaties", Mr Bredahl added. Outgoing chairman Mr Berger, a Bermuda reinsurance veteran who was Third Point Re's founding CEO, said: "I am very proud of what we have accomplished at Third Point Re over the past six years and couldn't be more confident of their continued success."
November 9. This year's Christmas Boat Parade has been cancelled due to low entries and a lack of fireworks. A "bigger and better parade" will instead be held in December next year, Hamilton mayor Charles Gosling said today. He added: "This was always going to be a difficult transitional year for the Christmas Boat Parade. We agreed to take over from the founders who had organized the parade for the past 20 years because we believe we can grow this into a major event for the city and for tourism on the island." But Mr Gosling added that there were "several issues beyond our control that will impact the overall event quality if we were to proceed this December. One of those issues is the low number of participants who have registered to enter the parade. The other is that the company who provide the fireworks display for the boat parade and many other local events, are no longer offering this service. And we didn't feel the parade could proceed without the magnificent fireworks finale we have come to enjoy over the years." Mr Gosling added the Corporation of Hamilton would "now regroup and double our efforts to address these issues and come back next year with a bigger and better parade. We wish to thank the companies who so generously provide sponsorship funds and also to those boat owners who did sign up for this year's parade. We want to assure them, as well as the public, that we are committed to delivering a first-class event in 2018. I hope our many Christmas Boat Parade fans can be patient and I urge all boat owners to plan to participate in 2018." The parade was scheduled for December 9 and will now be held in December next year.
November 9. Remembrance Day marks not only those who fell in action, but the millions who sacrificed their youth and career prospects because they went to war. William Adams, 91, Bermuda War Veterans Association president and a Second World War Royal Navy signalman, lost his mother while he was a small child and not yet 5 years old. He explained he struggled to get a good education and later a good career. Mr Adams said: "I never saw school until I was 9 and I was out of school again at 14. To this day I still don't have a piece of paper to say that I went to school. A charity in St George's stepped in when I was 9 and my younger sister was with me. They put us in a foster home and I was handicapped because they wanted to take me out of school — they couldn't afford to keep me." Despite academic potential, Mr Adams ended up working with Belco and said that while he got up to speed within six months, his pay remained basic because of his lack of qualifications. So on his 18th birthday he signed up with the Royal Navy at Dockyard and entered a war that had already been going on for several years. Mr Adams said: "The unusual part was in the few years I had been at school, we had the Army Cadets and Sea Scouts and so I caught up with quite a bit of stuff. Five of us joined up at the same time; I was put in as an ordinary signalman because I had done some Morse code." Just two days after joining the Navy, Mr Adams was posted to sea on the bridge wing of a warship as a signalman bound for Halifax, Nova Scotia. Within two weeks his ship was in action against a German U-boat and Mr Adams watched from the bridge as the submarine was destroyed. Mr Adams was later sent on a four-week electrical course in the major naval base of Portsmouth, known colloquially as Pompey, before spending seven months servicing landing craft vital to the invasion of Europe and defeat of Nazi Germany. Mr Adams said: "It was an experience I will never forget, but what I learnt in that seven months I couldn't have learnt in 30 years otherwise, so I got an education out of it, no question about that. If you didn't have parts you made parts. It stood me good in life." But Mr Adams still struggled to find a good job when he returned home to Bermuda, despite his military training and experience. He returned to Belco, but his lack of civilian qualifications still held him back. Mr Adams said: "When I came back to Bermuda, the agreement was that the company you had worked for would make up your pay while you had been away. Because I had been paid so little I only had a couple of hundred pounds for three years. I showed Belco my papers from the Navy but that didn't mean anything. They said I could have the money if I went back to work for them for three months but I would be on the same pay as before. I started looking for a job locally and it was the same story — my papers meant nothing." Eventually, Mr Adams was able to secure work at Columbia University in New York, where he said "they treated me for what I was worth and I worked my way up". Mr Adams said he hoped that the community would come out on Remembrance Day to help recognize the sacrifices of all kinds made during the war. Alan Brooks, a Royal Navy helicopter pilot and later commanding officer of HMS London during the Bosnian War, backed Mr Adams. Mr Brooks, who will lead the veterans parade, said: "Without history we have no touchstone or reference point on how we move forward. I subscribe to the view that if it wasn't for the efforts of folks who have gone before we wouldn't be sitting around this table. I don't think for a second that we go on parade to say 'look at me'. We go on parade to remember and perhaps stimulate other people to think about it. For me, there are two particular young men who I remember when I am there, especially at the cenotaph. Although one died in combat and the other died in peace time, I still believe that when people give their lives to the service of the common good, it is appropriate to remember their contribution." Diane Andrew, whose late father Peter Woolcock was one of the island's last surviving war vets, added: "These war vets went to war at 18 and there was no further education — it was in the Navy, it was in the Army, it was what they learnt at war. But from the point of view of bringing that back to peace time, walking in and looking for a job, they had no college, university or technical training. That is also what they sacrificed." Ms Andrew added: "I would encourage people to come out to the Remembrance Day Parade. There are only a few veterans left from the Second World War who are still able to march in the parade but it is an historic and moving sight. Members of the public who come will tell their grandchildren in years to come that they watched veterans from the Second World War march down Front Street accompanied by the Royal Bermuda Regiment Band playing well-known songs from the Second World War. This generation of men and women have been called 'the greatest generation' and for a very good reason. They sacrificed so much so that we could have the freedom that we enjoy today. We must make sure that we never forget." The Remembrance Day Parade begins at the flagpole on Front Street at 10.30am on Saturday and a ceremony, including the laying of the wreaths and a minute's silence, will take place at the cenotaph at 10.50am. Anyone who wants to make a donation to the Bermuda War Veterans Association, which supports vets and their dependents, can do so through Bank of Butterfield account number 20-006-060-092582-100.
November 9. Young people will continue a project to restore a heritage spot, social development minister Zane DeSilva announced.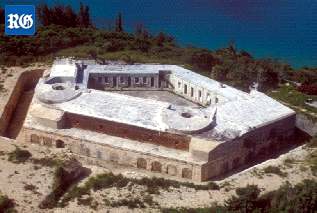 The Fort Cunningham and Paget Island Restoration Project was set up in April as part of the tenth year celebrations of the Mirrors Programme. Mr DeSilva said: "Mirrors will continue to lead the development of the plan for restoring Fort Cunningham and Paget Island to support an increased usage and awareness of both sites. "This is a great opportunity to support the preservation of Bermuda's heritage." It is a collaborative project between Mirrors, Outward Bound, Department of Youth, Sport and Recreation, Department of Parks, the National Museum, Bermuda National Trust, Keep Bermuda Beautiful and volunteers. It is sponsored by XL Catlin. A community cleanup day on Saturday, November 18, begins with breakfast and stretching exercises at Kings Square in St George's before heading to the island at 8.40am. Participants will return at 4pm. It is available to young people aged 14 to 16, accompanied by an adult, and people aged 17 and older. Young people will be able to acquire community service hours. For more information, contact Jeanene Todd at the Mirrors office on 294-9291 or jvtodd@gov.bm.
November 9. It was a case of beauty taming the beast as Argentina saw off a defiant France 25-6 in the semi-finals of the World Rugby Classic at North Field last night. It proved to be a battle between two different brands of rugby, with France going against tradition by adopting a spoiling style of play that had its desired effect, at least in the first half. Champagne rugby it was not; some of the crowd booed France's win-at-all costs mentality and decision to kick all of their penalty goals. Argentina led 8-6 after a drab first period, Alejandro Galli opening the scoring before France pegged them back via the boot of Anthony Lagardère. Both teams then traded penalties with Lagardère giving France the lead, although Argentina ensured they went into the interval with their noses in front when Federico Serra found his range. After the break Argentina started to take control, with Federico Castilla scoring his side's second try and Serra kicking the conversion to make it 15-6. The Classic Pumas added another penalty from the boot of Serra before a try from Santiago Gómez wrapped up the win. Argentina, in pursuit of their first title since 2011, will now meet the Classic All Blacks or Italy in the final on Saturday. Rodolfo Ventura, the Classic Pumas manager, said France's defensive approach had made it difficult for Argentina to play the free-flowing rugby they so desired. "The other day I said that we had prepared to play both wide and inside — well, today we had to play a little more inside than we intended. France defended very well and made it difficult for us to open up." Ventura, however, also suspects that those very defensive tactics meant Les Bleus sacrificed their traditional attacking panache. "When we play against France it's a Latin game and that plays on the nerves and mind a lot," said Ventura, who won 14 caps for his country. "It took us 30 minutes to get ourselves on track and in the second half things quietened down a bit. They knew we would look to play wide and planned their game to make it tight. Maybe they lost their natural play just in order to try and make us make a mistake." Classic Lions bounced back from their opening-day defeat by France by beating Canada 31-5 in the first game of the night, the Plate semi-final. Richard Carter scored two tries in the Lions' win, with Sean Lamont, Adam Jones and David Corkery also getting on the score sheet. Derek Townsend was Canada's try scorer, crashing over the line in the first half to make it 10-5. Allan Martin, the Lions coach, believed the scoreline slightly flattered his side, who will now play the winner of tonight's semi-final between USA Classic Eagles and Classic Springboks. "It was a tough game until the last five minutes when we sort of got away," the former Wales lock said. "We're not being allowed to play and the tackling is keen. The standard is getting higher all of the time and I take my hat off to these lads." Martin also called on the remaining teams in action to be more gung-ho in an effort to entertain the spectators. "It's very tight and nobody is running away with it, and that's the way we want it to be," Martin said. "But I would like to see a little more all-round open play. We have an obligation to entertain as well. A facet of the game now is tight play, stick it up your jumper and make the yard, but that's not entertaining for the crowd, especially a crowd that has come to see open rugby. That's the only way [the Classic] will continue to flourish. Nobody wants to see dour rugby."
November 8. Bermuda is "up the creek without a paddle" after a massive leak of documents stolen in a cyber attack on Bermudian-founded law firm Appleby, an expert in compliance rules said yesterday. The source, who asked not to be named, said: "This is actually really, really bad and it's bad because it demonstrates Bermuda's jurisdictional attitude to shifting public opinion and reality and the rather rigid line of legality." He added: "Bermuda is looking down the barrel of a gun — there has been the Panama Papers and that play is still ongoing. We haven't seen the end of it." The source, with experience in international business and compliance on an international level, added: "In Bermuda, it's perceived a thing is OK if it's legal, but morality issues and the social contract precede the making of law. We're talking about jurisdictions who are going to respond to this situation based on public opinion — not on the back of Bermuda law and international law. They don't care if something's legal; what they care about is the tax bill they could have had." The source was speaking after the International Consortium of Investigative Journalists, working with more than 90 media organisations around the world, highlighted financial dealings offshore in the cache of documents hijacked from Appleby last year. The 13.4 million documents, dubbed the Paradise Papers, included more than six million taken from Appleby. The leak of the data followed a similar, but smaller, release of the Panama Papers last year when the ICIJ released more than 11 million documents obtained from law firm Mossack Fonseca, based in the Central American country. The source said that tax information exchange agreements signed by Bermuda with other countries were held up as a shield against allegations the island was a secretive tax haven. But he added that tax information agreements worked only if overseas authorities knew "exact details" like where the asset was held, in whose name and who the beneficiaries were. And he added that Bermuda's claim to have operated a register of beneficial ownership for decades did not stand up in the court of world opinion. He said: "Anyone who says that that's always existed is referring to the old model, which was not all that helpful because people had to know half the information already to make a sensible request." The source added that Appleby "doesn't have one kind of client — they have hundreds of kinds of clients, high net-worth individuals doing estate planning, multinational corporations and local Bermuda companies". He said that it was hard to predict what kind of backlash may come in the wake of the release of the papers. The source added: "It's yet to be seen; it's anybody's guess. This has happened only once before — to Mossack Fonseca. We just don't have a template for this because there has never been public opinion in this space before. The public didn't participate in financial services — now they are because of transparency and the involvement of everyone from the Organisation for Economic Co-operation and Development, and the Financial Action Task Force. There is now a transparency that wasn't there before and the full light of public scrutiny." The expert said that Bermuda's politicians had made the situation worse by trumpeting Bermuda's strict approach to offshore investments. He explained: "It's partly Bermuda's own fault because it has been wandering around the world telling everyone all the good things it does — and the world is going to check at some point." He said government representatives from places like the Caymans in the Caribbean, the Indian Ocean country of Mauritius, and Jersey in the Channel Islands, all also branded as tax havens, were less obvious on the international stage. The source added: "Bermuda politicians regularly appear on international media extolling the island's virtues when sometimes it might be better just to shut up. Bermuda seems to have absolutely no control over how loud it shouts and it draws attention to it." The expert said: "I would say because we have no precedent here, Bermuda is literally up the creek without a paddle. We have no idea of how this is going to play out."
November 8. Bermuda's business reputation has come under increased fire as fresh revelations uncovered in the Paradise Papers continue to make headlines across the world. New reports allege the huge cache of hijacked documents — half of which were hacked from Bermudian-founded firm Appleby — show that Robert Mercer, who helped fund Donald Trump's election win, used Bermuda to avoid US taxes and that Nike used a Bermudian subsidiary — Nike International Ltd — to shift billions in profits out of the Netherlands between 2005 and 2014. Yesterday, The Guardian reported the Paradise Papers showed that Prince Charles's private estate has invested millions of pounds in offshore funds and companies, including a Bermudian-registered business run by one of his best friends. The documents, which include nearly seven million loan agreements, financial statements, e-mails and trust deeds, also reveal that about £10 million of the Queen's private money was invested offshore in 2004-2005 in Bermuda and the Cayman Islands. Meanwhile, a BBC Panorama investigation on the Paradise Papers that aired on Sunday and Monday night repeatedly branded Bermuda a "tax haven" and questioned the island's transparency. The growing storm around the Paradise Papers prompted David Burt to appear on Sky News, Newsnight and the BBC's Today programme early this week to defend the island's reputation. Mr Burt told the BBC Today programme on Monday: "We have a robust regulatory regime to ensure that money coming into Bermuda is clean. That robust regulatory regime has been shown to be effective." Appearing on Sky News he added: "The most important thing to know and what your viewers should understand is that Bermuda through its international and global standards reports all activities of UK nationals in Bermuda to Her Majesty's Revenue and Customs. You cannot avoid paying taxes by having your money in Bermuda. All information is directly reported to HMRC." The Premier told Newsnight: "We know who owns our companies and you cannot come to Bermuda and set up an anonymous company and you cannot come to Bermuda to hide you money because we report all money in Bermuda to international tax authorities. The issue at hand here is a question of tax avoidance and you cannot avoid taxes if we are reporting all your financial accounts information to HMRC, which is what we do here in Bermuda." Mr Burt's comments came as Panorama's investigation "Britain's Offshore Secrets of the Rich Exposed" was aired in the UK. The documentary shows investigative reporter Richard Bilton outside the Appleby offices on Victoria Street in Hamilton and contains excerpts of his interview with then finance minister Bob Richards, who dismisses suggestions that Bermuda is a tax haven. "Bermuda likes to present itself as the acceptable face of offshore," Mr Bilton says. He continues: "The documents have pulled back the curtain on the offshore world and those who use it. That shady world has been dragged into the light; it is hard to imagine it won't be forced to change." On Monday, Appleby reiterated that the firm had done nothing wrong and had been subject to a serious criminal act, and not a data leak. In a statement, the firm said: "Our systems were accessed by an intruder who deployed the tactics of a professional hacker. While there were no allegations of any wrongdoing on the part of Appleby, there were some allegations of perceived failings in our business practice standards. Operating in highly regulated jurisdictions, we face an ever-increasing level of compliance obligations. Our overriding objective is to have the procedures and policies to ensure that we have 100 per cent compliance with our obligations. This is a major undertaking and Appleby invests significantly in compliance professionals and processes, not only to put in place the requisite procedures and policies but also to review constantly our current practices to see where there can be improvement. We wish to apologize to our clients and to our colleagues for the difficulties which have arisen from this incident."
November 8. US lawmakers were yesterday considering revisions to the section of a tax overhaul bill that would have a costly impact on some Bermuda-based insurance groups. Meanwhile, Mike McGavick, chief executive officer of Bermudian-based XL Catlin, said even if the tax bill passed in its original form, it would not change the benefits of operating in Bermuda by much. A proposed 20 per cent excise tax on transactions between US companies and their offshore parent companies would take a heavy toll on groups with US subsidiaries which cede premiums back to Bermuda in the form of reinsurance. But yesterday there were signs of hope for the island's flagship industry that the measure — which would affect multinationals in all industries — would be revised. Kevin Brady, the Republican Congressman who is also chairman of the tax-setting House Ways and Means Committee, said yesterday: "Insurance is an industry where I think there are some unintended consequences from the first draft. I am re-examining those provisions to make sure we got it right." The tax would make insurance more expensive for US consumers by raising the cost of reinsurance coverage from overseas. The value of non-domestic reinsurance cover has been shown in recent months in the aftermath of hurricanes Harvey, Irma and Maria. According to the Association of Bermuda Insurers and Reinsurers, the Bermudian market alone will pay out at least $25 billion in claims resulting from the devastating storms. Mr McGavick, speaking yesterday at the S&P/PwC Bermuda Reinsurance conference in Hamilton, said the Congress was trying to push through complex tax legislation in a matter of months, when it would normally be expected to require about a decade. "It remains to be seen whether there is change at all," Mr McGavick said. "The false patriotism of asking your country to put up a tax barrier in order to make more money for your shareholders, at the expense of your citizens, who will pay more for their insurance, is a strange form of patriotism. We live in a world where capital is global and where the best solutions to problems are shared across the globe — perhaps nowhere demonstrated more efficiently than in reinsurance. And to deprive your citizens of the benefit of that system strikes me as a strange decision. And because it's such a strange decision, it strikes me as one that is unlikely to be made. Having said that, even if the package passed, the totality of benefit that comes from operating in one of the world's great insurance and reinsurance centres does not go away — it just changes, but not very much." The bill also proposes slashing the tax rate on corporate profits to 20 per cent, which would itself narrow Bermuda's tax advantage over US competitors, while the excise tax on cross-border transactions would narrow it further. In a statement yesterday, Bermudian-based Hiscox said "this measure could have an impact on our internal group reinsurance arrangements". The Coalition for Competitive Insurance Rates, a lobbying group that includes the US arms of several Bermudian reinsurers, has been busy since the bill was introduced last Thursday. The CCIR said it was "unfathomable" that the bill proposes "a measure that will shrink competition in the insurance marketplace and increase the cost of insurance for consumers". It has described the measure as a "hurricane tax". The excise tax measure came as a surprise even to many tax experts and has provoked a strong lobbying response from other industries that would face big impacts, including pharmaceutical companies and automakers. Ray Beeman, co-leader of EY's Washington Council advisory services group described it as "the atomic bomb" in the proposed legislation.
November 8. A British PR firm has cost taxpayers around $630,000 in retainer fees alone over the past 4½ years. The contract — signed by the former One Bermuda Alliance government and still in place under the new administration — has a retainer of $11,748 a month plus expenses. A spokesman for the Premier's Office said the firm had worked on "public relations matters in the UK and Europe". Staff from London-based Cubitt Consulting were listed as contacts on a Government press release last month on the massive data leak from law firm Appleby. The spokesman said: "Cubitt's details were included at the bottom of the press release as the original Appleby enquiries emanated from overseas." He said that Cubitt provided services "on an ongoing basis". The spokesman declined to detail specific work the firm had done for Bermuda. He said: "Cubitt has provided public relations services on a number of matters. These include issues related to the blacklists promulgated out of Europe since 2013, in defence of Bermuda in relation to other reputational issues in Europe since 2013 and, with regard to general press relations in the UK and Europe since 2013." Former premier Michael Dunkley said the firm was hired under his predecessor Craig Cannonier and former finance minister Bob Richards. Mr Richards said: "Cubitt was retained to assist Bermuda with the PR nightmare that we found in the UK when we took office as it related to reputational damage primarily related to the tax haven issue." Several UK-based firms bid for the contract, Mr Richards said. He added: "Cubitt assists Government with the UK press and also helps Bermuda to contact thought leaders in and out of the UK government apparatus." Mr Richards said the monthly retainer paid to Cubitt was "well within the normal range for such services". A description of the contract in the Bermuda Official Gazette in August 2015 said that Cubitt would work with the media to "leverage current dialogue and issues to enhance understanding of Bermuda as a vital asset for the UK's international competitiveness and business offering". The spokesman added: "All inherited contracts are under review by the new administration."
November 8. Conscription to the island's defence force is to be abolished in the next few months, the Minister of National Security announced yesterday. Wayne Caines added that the end of compulsory service in the Royal Bermuda Regiment was "a critical step in the modernization of the organisation and transforming it into a broader career choice for Bermudians". The RBR already has a Boat Troop responsible for inshore maritime patrols, but it was planned that the Regiment will assume a "core function" in the island's security services. Mr Caines, a former RBR officer, said the goal was to develop a full-time defence force designed to operate in all areas of security and supplement existing resources "as necessary". The minister, who retired from the Regiment as a captain, said the force would become a challenging career opportunity for Bermuda's men and women. He added the RBR would boost volunteer recruitment by holding a second recruit camp during the summer, as well as the traditional January intake. Ending conscription has been an increasing priority since 2010, and the island marked its first all-volunteer camp in January 2016. Mr Caines noted that a raft of amendments to the 1965 Defence Act, passed in 2015 under the previous administration, had required time for training and had since come into force on November 1. The minister said a potential salary figure could be $65,000 a year after the requisite specialist training. The landmark announcement follows years of discussion under two successive administrations to take conscription off the books. The previous One Bermuda Alliance administration ended conscription — but left it on the law books in case it were ever needed. Mr Caines added that he expected to bring legislation to abolish conscription to Parliament at the start of next year.
November 8. Shares of Maiden Holdings plunged by more than 20 per cent in after-hours trading after the reinsurer reported a net loss of $63.6 million for the third quarter, driven primarily by a bolstering of loss reserves. The Bermuda-based firm's net operating loss of 66 cents per share fell short of analysts' expectations of earnings per share of 9 cents, sparking a sell-off after the results were announced. Maiden's shares, which had closed regular trading at $8.40, tumbled 16.7 per cent to $7 after hours, having at one point fallen as much as 20.8 per cent. The reinsurer with offices on Front Street, Hamilton, estimated net catastrophe losses of $20 million in the third quarter, but it was the net adverse development on loss reserves of $77.7 million, which had the biggest impact on results. Maiden recorded $61.1 million of net adverse development in the AmTrust reinsurance segment, predominantly in its general liability line of business. In addition, the diversified reinsurance division had to bolster reserves by $7.9 million, related to prior-year losses, while the discontinued excess and surplus lines property business saw $8.7 million of adverse development, mainly emanating from increases in Superstorm Sandy loss reserves. That storm occurred five years ago. Art Raschbaum, Maiden's chief executive officer, said: "Importantly, we believe that the actions we have taken to address historical loss reserve development while improving underlying business trends will benefit Maiden and our shareholders in the future." He added the results, despite the losses, showed some favorable trends. "In the quarter we realized improved non-catastrophe operating performance in the US portion of our diversified reinsurance segment," he said. "Across all of the diversified reinsurance segment we enjoyed strong premium growth. Investment earnings and invested assets continue to grow and operating cash flow was strong." During the quarter, Maiden repurchased just over two million common shares at an average price of $7.11 per share. Book value per share was $11.30 at the end of September, down 6.8 per cent over the first nine months of the year.
November 8. Age Concern will soon have a new home in Hamilton. From next Tuesday, the charity will be located at 1 Burnaby Street. It has operated from Charities House, located on Point Finger Road, home for the past 12 years. Age Concern will share office space with Fort Knox. The new office will include a field desk to deal with walk-in enquiries about the charity and membership services. It will be open Monday to Friday from 10am to 4pm. Linda Smith, chairwoman of Age Concern, said that the new location would allow the charity to better serve its more than 5,800 members. She added: "The City of Hamilton location allows us greater access to older adults who frequent the city to shop and conduct personal and private business, among other necessities." Claudette Fleming, executive director at Age Concern, said that it was an exciting time for the charity. "We hope the move will add value to the existing customer service that we offer." She said that the move also allowed for events and larger gatherings to be hosted within community settings — including churches and community centres — "providing greater community access to our services and greater event delivery flexibility". Ms Fleming added: "We will be sure to keep members and the general public informed of our upcoming events and related locations." Troy Symonds, CEO of Fort Knox, said the company believed in Age Concern's work and understood its importance to the island. He added: "Our Burnaby Street location is ideal for seniors as they already frequent our offices asking for directions and information. The use of our offices is our small way of giving back to Age Concern and the community." The move is part of a two-phase relocation. The back office and non-customer functions of the charity will also be moving to the Hamilton location beginning in the New Year. For more information on Age Concern contact 238-7525 or info@ageconcern.bm.
November 8. Bermuda's Dark 'n' Stormy ruled at a food and wine competition in the Bahamas. Mussel pies were also a big hit, along with codfish cakes, beef pies and rum swizzles. A Bahamian with Bermuda ties was responsible for it all. Jamal Smith got the idea from his Bermudian mother Suzanne (née Joaquin), and approached the "less than a dozen Bermudians who live in Nassau full-time" for help. Team Bermuda won the People's Choice Award at the 22nd Annual International Culture Wine & Food Festival last month. "For a long time my mother spoke about how she'd like to do it but the workload is a lot," said Mr Smith, whose Bermudian relatives include Anthony Joaquin, the retired Ernst & Young partner, and OJ Pitcher, the captain of St David's cricket team. "There are literally thousands of people at the tent. My grandmother, Mae Joaquin, passed last year. We all came up to Bermuda for the funeral and it just so happened we were discussing heritage and that sort of thing. We have been coming up to Bermuda every year since we were kids and I thought it was so sad that a lot of people don't get to experience the heritage we know as Bermuda." The annual festival was raised and this time, everyone got on board: Mr Smith, his mother and his father, Michael. Marketing expertise came from his sister, Makeisha Smith-Campbell, while his wife, Tracy, offered her skill in the kitchen. "We came together as a family and that's how we pretty much got involved," the 36-year-old said. "My wife is a chef and every time we come, we stay with my uncle Oliver [Pitcher] and he makes her cook — codfish cakes, codfish breakfast, all the delicacies — and she got really well versed in Bermuda cuisine. My sister did all the graphic designs and ordered all the paraphernalia." Gosling's helped get rum to Nassau for authentic Dark 'n' Stormies and rum swizzles. "We also had assistance from Bermudian Naeemah Fubler Gomez, who got married and moved here two years ago, Jovanna Douglas who is also from Bermuda, and Guilden Gilbert," Mr Smith said. "We have about a dozen Bermudians who live here full-time and we reached out to them. They lent support in different ways." Twenty-three countries were represented at the two-day festival. Roughly 1,500 people stopped by the Team Bermuda booth. According to Mr Smith, the group poured approximately 400 cups of rum swizzle and 300 Dark 'n' Stormies; they served about 300 mussel pies, 250 beef pies and 900 codfish cakes. There were also fish sliders on offer, a spin-off of the fish sandwich at Art Mel's on St Monica's Road, with coleslaw and raisin bread. Team Bermuda funded it all and charged for all the samples. "People just loved them," Mr Smith said. "The swizzle was a big hit. People lined up for that. We got the recipe from Dr Wilbert Warner, who lives in Bermuda but his sister married a Bahamian and lives here. He told us how to create it. "And then we went heavy on the marketing and that's how we won the most popular booth, the People's Choice Award. Out of 140 booths, Bermuda came first." The hope is to continue. "We are definitely looking forward to doing it again. The festival committee is urging us. We have small festivals at Christmas time and we want to see if we can expand to Bermudian gingerbread and things like that. We want to push the culture as much as possible. My uncle Anthony has a lot of relations with Bahamas because he's on the board of a lot of banks, so we're speaking with him to see how we can take it to a larger scale; maybe get a gombey troupe down."
2017. November 7. BBC London reported that Paradise Papers show the Duchy of Cornwall in 2007 secretly bought shares worth $113,500 in Bermuda-incorporated company Sustainable Forestry Management Ltd that would benefit from a rule change. Prince Charles, who owns and controls the Duchy was a friend of a director of Sustainable Forestry Management Ltd. The Duchy of Cornwall says he has no direct involvement in its investments. A Clarence House spokesman said the Prince of Wales had "certainly never chosen to speak out on a topic simply because of a company that it [the Duchy of Cornwall] may have invested in. In the case of climate change his views are well-known, indeed he has been warning of the threat of global warming to our environment for over 30 years. Carbon markets are just one example that the prince has championed since the 1990s and which he continues to promote today."
2017. BBC London reported in the Paradise Papers that Apple's new tax avoidance methodology and tax haven was revealed. See http://www.bbc.co.uk/news/world-us-canada-41889787.
November 7. Reinsurers need to innovate and embrace technology if they are to survive and thrive — and transformational disruption will need to be from within organisations as well as from the outside. There is also a pressing need to attract more of the millennial generation to the industry to bring fresh ideas and impetus. Kathleen Reardon, chief executive officer of Hamilton Re, and Kathleen Faries, head of Bermuda at Tokio Millenium Re, spoke on the subject at the GR Innovation & Insurtech conference, which was yesterday held for the first time in Bermuda. The event was presented by Global Reinsurance and held at Rosewood Bermuda, Tucker's Point. During a fireside chat titled "A new kind of company for a new kind of world", Ms Reardon led the discussion and described relevance, technology, culture and talent as four issues facing the industry. She said everyone's role on the value chain is evolving, and she said the industry had been bogged down by the old ways of doing things and had not been able to innovative and use creative thinking. She added that reinsurers have to find what is the next data insight that can add value to clients. Ms Reardon said the industry was not giving the customer what they want, and that companies had to be bold and "go through disruption", taking the standard norm and blowing it apart. By way of example, she mentioned disruption brought to other industries by the likes of Uber and Airbnb. She also felt there were lessons to be learnt from the microinsurers, such as Blue Marble, of which Hamilton Re is a partner, that are trying to solve the problems of the "smallest of the small", such as selling short-term policies to crop farmers in Africa, along with resilient seeds to solve their issues. Another example cited was companies selling short-term car insurance that lasted for an hour or so. "The industry can learn from these examples, but we need to adopt it more broadly," she said. Ms Faries, alluding to comments made at another conference by Mike McGavick, CEO of XL Group, said the issue for the insurance and reinsurance industry was that it is not delivering products in the way that many customers wanted them to be delivered. Ease of access was given as one example. Regarding the issue of technology, Ms Reardon said companies need to harness new technologies to bring efficient automation to their core procedures, such as underwriting, and also use technology that can disrupt the market. "What does the customer want that they don't even know that they want yet?" She suggested companies create a minimum viable product and then use it on a trial basis with early adopters in order to get their feedback, and added: "Don't be afraid to fail or to pivot early." Ms Faries said: "At Tokio Millenium Re we have been trying to create this comfort zone to be able to innovate and fail and really have a more innovative approach to development. Unless our industry has the ability to shift that mindset relatively quickly we are going to fail and someone else will come in from the outside and they are going to disrupt us." On collaboration with start-ups, Ms Reardon said it was "best to look for a partner that has expertise in an area where you don't have the expertise. A lot of the insurtechs have great ideas, very innovative and great products, but might not have access to the distribution and risk. Perhaps your company is a nice complement to an area that you are excited and passionate about, but you don't have the innovation hub to create the actual idea." Ms Faries said Tokio Millennium Re was looking to invest in some start-ups and was "watching". She agreed that the industry needs to be more open to partnerships. The third key issue identified was culture. Ms Reardon spoke about the importance of companies looking at their internal structure. "Do you have an open floor plan that is conducive to collaboration and sharing ideas? Do you have venues, think-tanks and working groups that you can cross-pollinate between departments and disciplines and actually bring out that best idea? These are things that we have at Hamilton; it's that non-hierarchical platform," she said. Both women agreed that attracting younger staff — the millennial generation — was vital. Ms Faries said: "I like the concept — it is someone else's — that all these boards of directors really need to have young, millennial mentors." Ms Reardon noted that there are some new leaders coming into the ranks with a partial "analogue and digital world" background. The need to attract younger people overlapped into the final issue of talent. Ms Faries said the recipe for success was clearly changing. "Anyone getting into the industry now needs to understand data and data science. We need to have talent that understands not where we sit today, but what we are going to look like five to ten years from now," she said. And Ms Reardon said there were movements under way to attract younger talent to a career in the insurance and reinsurance industry. "We are hiring software engineers and programmers and they are embedded in with your underwriters and our risk analysis team so they can experience the process and improve it," she said. And using an analogy that would resonate with millennials, she added: "The talent that comes in today gets to be the disrupters, they get to be the iPhone 1.0. "This is not an industry that has already gone through a transition and we're just doing bells and whistles on the iPhone 8. This is a huge opportunity for people coming in, and the industry does not do enough to attract that type of talent."
November 7. Bermuda has potential as a destination for technology companies, according to Stuart Lacey, founder of Bermudian-based technology firm Trunomi. Mr Lacey praised the Bermuda Government's move towards establishing a technology hub on the island, but warned that the right infrastructure needs to be in place to ensure success. "I absolutely believe it could succeed," Mr Lacey said. "There needs to be another pillar for Bermuda. With the right opportunities set up, and with the backing of a larger company, I think we could attract the right kind of companies here." Last month, Government released a request for information about the potential to create a tech hub in Southside. The project is intended to help build the economy, with the RFI described as the first stage in creating new industry on the island. Mr Lacey said that Bermuda has several advantages as a destination for tech companies, including a strong financial infrastructure and a time zone directly between London and Silicon Valley. However, he said that tax changes in the US or the UK could make a move to Bermuda less advantageous. Mr Lacey said: "There's no guarantee for the future of the tax benefits we currently enjoy. One of the other risks being here is the companies have to recognize that making a commitment to Bermuda means making a commitment to the Bermudian people. They can't just set up a PO box. I don't see a big technology company moving to Bermuda to start here, but rather I could see such companies making Bermuda a part of their overall strategy." Another challenge could be the high cost of business in Bermuda. Mr Lacey said: "A lot of startups rely on educated young people looking to the future who are willing to work for long hours to be part of the startup knowing that they are not immediately going to make a lot of money. We do get those type of people coming out of large universities, and without that it is hard to be competitive. That is a challenge. Obviously, with work at the Bermuda College and other learning institutions, I think we could start to bridge that gap." Mr Lacey added that building a tech industry on the island would encourage some Bermudians who have left for work to return. "There are Bermudians who have left who will want to come back to Bermuda's shores and be part of that story," he said. "When Africa made a turn eight years ago, there was a massive repatriation of talent, people who wanted to be a part of that story." Mr Lacey said tech hubs have been established across the world, and Government had taken the right approach by putting out an RFI. The RFI, available online, says that it is intended to obtain information on "visions/concepts, products and services" for a tech hub. The RFI says: "The hub will be a gathering, working and learning place for startup businesses, and will provide a physical venue. At the tech hub, the members will also use and have access to the Government's regulatory environment, tax advice and other government services. The hub will also serve as a business incubator for introducing, developing and including young people in the tech industry." Mr Lacey said a support system would need to be easily accessible to ensure the tech hub's success. "In order for any tech hub to be successful, it will require significant and specialized support infrastructure such as transport, accounting, banking, legal, catering, restaurants and hotels in the immediate vicinity. As such, when considering Southside, it will need to be carefully measured against other locations on the island. This also needs to be reviewed with a view to what the local residents in the Southside area want most in terms of local investment and infrastructure — but this is why it is an RFI, so they can get exactly that kind of feedback."
November 7. With the furore of the "Paradise Papers" swirling across the international media, Premier David Burt met the controversy head-on when he spoke to a room of delegates at the GR Innovation & Insurtech conference. And he also told a packed conference room that the island understands and welcomes new technological businesses. He won praise from delegates for his opening address at the event, hosted yesterday by Global Reinsurance at Rosewood Bermuda, Tucker's Point. The Premier said Bermuda was a "bad place to hide capital" because it was the first UK overseas territory that signed up for Common Reporting Standards. "That means we have automatic exchange of information with 33 tax authorities around the world. People can be here for many reasons, but one of the reasons they cannot be here is to dodge taxes. We have a reputation that we jealously guard, and we will continue to guard that reputation." Regarding new technologies, Mr Burt said he considered himself a coder and mentioned his background in information systems. He said Bermuda had a history of innovation and was striving to always be on the leading edge of innovation in the insurance industry. The Premier noted the Hub Culture Innovation Campus and Beach Club at Ariel Sands, held for three months during the summer, which attracted overseas specialists from a range of disciplines to discuss topics ranging from architecture, to computer coding, the environment, blockchain and digital currencies. Mr Burt said that while attending the Hub Culture pop-up campus, he spoke with a visiting coder. "I told him, if you want to come to Bermuda to sit on this beach and write code for the rest of your life, you are welcome to do so." Referring to a start-up pitching session scheduled for later in the day, Mr Burt said: "For those people who are pitching, those people who are looking to bring business and those people who want to set up in a tax-neutral jurisdiction — I want you to think about Bermuda. The reason I want you to think about Bermuda is because Bermuda has a government that understands what technology means for the future and will support technological development at every stage of the way." He said the Government had also set up a public-private committee on cryptocurrency and was making sure it progressed quickly. "We have not moved as quickly as other actors, that is something that we are working very hard to change," he said. "We want to build these industries in Bermuda, and we want them to succeed." He spoke of the ambition to create a tech hub in Bermuda, and said the Government wants Bermuda to be a centre of intellectual property, where companies can get access to funding.
November 7. There is a huge gap — tens of billions of dollars wide — between the third-quarter catastrophe loss estimates of reinsurers and those of risk modelers. But whatever the true losses turn out to be, reinsurance prices are likely to rise significantly in the US during the January 1 renewal season. That is the view of Taoufik Gharib, senior director, North America insurance ratings for Standard & Poor's Global Ratings, who will be speaking on a panel at a conference in Hamilton today. Mr Gharib also said his discussions with insurers had led him to expect the losses from the California wildfires that devastated areas of wine country to be much higher than modelers have estimated. In an interview, Mr Gharib said catastrophe modelers expected insured losses of about $100 billion from hurricanes Harvey, Irma and Maria, which between them caused widespread devastation in the Caribbean and the southern US. The tally from re/insurers' preliminary estimates adds up to about $31 billion, he added. "There's a possibility that the estimates of catastrophe modeling agencies will be revised downwards," Mr Gharib said. "The second possibility is that insurance and reinsurance companies may have underestimated their losses and we could see some adverse reserve development as a result. The other thing is that alternative capital, which is estimated at around $90 billion, by Aon Benfield is a big player in the retrocessional reinsurance market. Given the magnitude of the hurricane losses in recent weeks, even the retro market has been impacted. That market is still not as transparent as the traditional reinsurance market, but if you were to make an estimate of a 20 per cent impact on alternative capital, that would produce an $18 billion loss. If you add that to the $31 billion reported so far, then that would give you $49 billion." That still leaves a gap of more than $50 billion. Some of this could be explained by the way re/insurers report their losses, which is generally net of reinsurance or retrocessional coverage, and net of reinstatement premiums — the premium paid to re-establish the cover after there has been a loss. Even if this is estimated at $10 billion or $12 billion, he said, there still remains a $40 billion-plus gap between estimates. Wherever the truth lies, Mr Gharib said reinsurers should expect double-digit rate increases in the US. And because the US is the biggest insurance market in the world, he expected a "spillover" effect that would raise prices in other parts of the world too. But much will depend on what happens between now and year-end with the loss estimates and clarification of how much reinsurance capital was wiped out. Since the third-quarter losses, the California wildfires have added to the year's catastrophe claims, with insured losses in a range of $2 billion to $8 billion according to estimates from risk modelers AIR and RMS. "Based on talking to players in the market, those losses could be even higher — we're talking $12 billion to $18 billion. And that could involve reinsurers, because many vineyards have been burnt. The crop can be lost for many years and that's covered in their interruption policies." Some alternative-capital vehicles have already started to raise capital in anticipation of improved rates and traditional reinsurers too. And he felt that with the catastrophe losses being a capital event for the industry, many share buyback programmes would be suspended. On the proposed US tax reform tabled by House Republicans last week, Mr Gharib said the segment that seeks to tax transactions between non-US companies and their US subsidiaries would have a meaningful impact on quota shares between the US and Bermuda. "In the past the excise tax was just a small percentage and ultimately it could become 20 per cent," Mr Gharib said. "If it were to happen that would increase the cost of doing business and cause Bermudian companies to revisit their quota shares." Bermuda still has the advantage of most other jurisdictions of having zero per cent tax on profits, he added. Outside property-catastrophe insurance, Mr Gharib saw increasing activity in mortgage and cyber-risk markets among Bermudian groups. He also expected the US National Flood Insurance Programme to purchase more private-sector reinsurance this year, after it suffered heavy losses from Harvey — estimated at between $7 billion and $10 billion. In January this year, the NFIP bought $1 billon worth of reinsurance and will benefit from its first claim on a private reinsurance contract as a result. Mr Gharib will be moderating a CEO panel today at the Bermuda Reinsurance conference, presented by S&P and PwC at the Hamilton Princess
November 7. Opinion, by Michael Dunkley. Opposition backbencher and the MP for Smith's North (Constituency 10), Premier of Bermuda from May 2014 to July 2017 "Only 11 of 21 completed. In the first 100 days the Progressive Labour Party committed to 21 pledges and, I quote: "we will execute the following plans to bring immediate change to Bermuda's society." The Premier said in a statement in the House on Friday: "It is with great pride that I rise today to report that since this new government took office, we have successfully completed or significantly advanced 21 of 21 '100 day pledges' ..." Later on in the statement, he said: "Promises made, promises kept." No doubt promises were made, many of them during the campaign, but the reality is promises have not been kept. Only 11 of 21 have been completed and, in many of these, questions have been raised. No spin by the Government can change the results. The following pledges have not been completed or significantly advanced:
Grant additional powers to the Price Control Commission Not complete. No change to the Act tabled in the House yet. What discussion and consultation has taken place before any Bill is drafted?
Conduct an urgent review of health and safety in all public schools. Not complete. Any review has not been made public and recommendations are not known. Releasing the review is critical for transparency and public input.
Appoint a Director of Co-operative Economics at the Bermuda Economic Development Corporation. Not appointed and not complete.
Conclude negotiations with public-sector unions. Not complete.
Reverse the One Bermuda Alliance's immigration policy regarding musicians Not complete. A policy proposed by musicians is being reviewed.
Install fitness equipment in Bermuda's public parks Not complete. The statement says that outdoor fitness equipment has been identified — but not installed.
Review the privatization contract between Aecon and the Government for the new airport terminal Not complete. The review was announced only recently and is not complete. No costs have been announced and no framework for what is to be done in the review has been revealed.
Implement the Sage Commission's recommendation to form three permanent parliamentary oversight committees Not complete.
Implement a Code of Conduct for Members of Parliament. Not complete. No code has been presented to the House.
Commence the installation of wi-fi in all public schools. Not complete. Only two schools commenced. In regard to some of the completed pledges, many questions remain.
Re-establish the Bermuda First advisory group. Complete. The Premier can appoint whom he desires but questions have been raised regarding the breadth and strength of the committee.
Appoint a Gang Violence Reduction Co-ordinator. Complete. However, a person was appointed to this post before the election, so now there are two people doing the job? And are we paying two salaries?
Provide access to funding for community clubs via a loan guarantee, enabling them to upgrade facilities and become self-sufficient while creating jobs for Bermudians. Complete. But the programme details and how it works have not been laid out to clubs.
Double the guarantee capacity of the Bermuda Economic Development Corporation. Complete. Note the prior capacity was not close to being used.
Establish a Bipartisan Committee on Immigration Reform. Complete. Questions have been raised as to how inclusive the committee is.
Update the Ministerial Code of Conduct to ensure that the Cabinet is held to the highest ethical standards. Complete. Has the code been made public yet? Do ministers have to sign it?
Implement the Code of Practice for Project Management and Procurement. Complete. The code was completed before the election and was in final consultation at the time.
I applaud the energy but results clearly are lacking and this is a failing grade. In the first 100 days, the PLP promised to execute for immediate change but have found it easy to promise before an election and unable to deliver after. This is very concerning on two fronts: the Premier delivers a statement to the House, which at best is disingenuous about what has been done. Second, these pledges are of their own making and not the difficult decisions that arise on a regular basis for any government. If this government is unable to deliver on its own pre-election "100 day" commitments, how can we expect them to make the difficult decisions? The first 100 days have not been a success for the Government. It has failed on its 21 pledges; we have seen a lot of photo opportunities, a larger number of ministers and junior ministers when they criticized the former government, a Junior Minister of Finance whose past experience makes it questionable as to the ability to do the job at the highest level, the granting of a work permit to the Reverend Nicholas Tweed by a government who says it puts Bermudians first and regressive policies trampling on human rights. The PLP was provided a mandate to govern and now it appears there will be a short honeymoon period."
November 7. Extra acid in the world's oceans could wreck coral reefs and fish stocks around the world, a new report has warned. The report by a German research team on the biological impact of ocean acidification (Bioacid) warned that seas absorbed extra carbon dioxide pollution in the air and become more acidic. The research was highlighted by the Bermuda Institute of Ocean Sciences. Nick Bates, a scientist at Bios, said: "The study doesn't add much more to what we already know for the Bermuda marine environment, but rather confirms the global issue and impacts of ocean acidification. It is a clarion call that ocean acidification has and will have profound impacts on marine ecosystems, including iconic coral reefs and fish stocks, for example, across the globe." According to researchers, around a third of the carbon dioxide released into the air by human activities are absorbed by the oceans. That, in turn, causes chemical reactions that make the water increasingly acidic. More than 250 scientists conducted experiments as part of part of the Bioacid project. The report found that changing the acidity of the ocean could affect marine life across the globe. The report said: "Marine life is able to adapt to ocean change through evolution and can partly compensate for negative effects. However, since ocean acidification happens extremely fast compared to natural processes, only organisms with short generation times, such as microorganisms, are able to keep up." The report also found that ocean acidification, along with warmer waters, reduced the survival rates of some fish species. It added: "This will likely reduce recruitment of fish stocks and ultimately fisheries yields. The distribution and abundance of fish species will change. This will have a significant impact on economic activities such as small-scale coastal fisheries and tourism."
November 7. Michael Lee Chin, a Jamaican entrepreneur who has risen to become one of Canada's wealthiest businessmen, is to address the Progressive Labour Party's gala on November 18. Mr Lee Chin, the president and chairman of Portland Holdings, is "widely regarded as a visionary entrepreneur", a party statement said. David Burt, the Premier, said: "His understanding of the business world and humble beginnings in Jamaica will surely make for a great speech at the upcoming gala." The black tie event is to be held at the Fairmont Southampton Resort, and will include an address by Mr Burt, presentations by longstanding party members, a silent auction, and live local entertainment. For more information and to purchase tickets, visit the PLP Headquarters or call 292-6624.
November 7. Campaign groups have renewed calls for action after the island recorded its thirteenth road death of the year. Ali Bardgett, chairman of the Bermuda Road Safety Council, expressed her condolences to the friends and family of Ionel Bejan, who died on Sunday morning. She said: "The pain of this loss never goes away; you somehow live with it." Ms Bardgett said changes in the law to improve safety, including graduated licensing and roadside breath tests, had been proposed for decades. She added: "These are not new inventions. Other jurisdictions have had them in place for over 20 years. Our statistics for road fatalities and injuries are consistent — every year, at the very least, there is one fatality per month and between four and six people a day going to hospital for treatment following a road collision. There cannot be many people in Bermuda who have not been affected in some way by the carnage on our roads — either left to mourn their dead, or take care of someone whose life is forever changed by injury. The time for change is long overdue. We aren't talking about drastic change, just commonsense measures, tried and tested solutions to be legislated as they have been for years in other countries." Ms Bardgett said public transport improvements and carpooling could also help to improve road safety. She was speaking after Mr Bejan, 39, known as Adrian, was killed on Sunday morning after his bike hit a shipping container on Church Street, Hamilton, in the early hours of Sunday. Mr Bejan, a waiter originally from Romania, was yesterday described by colleagues as popular and dedicated. His death came just a week after a crash in St George's caused the death of 30-year-old Rakai Augustus. More roads deaths have been reported this year than in 2016 or 2015, with more than a month of the year still to go. William Cox, of the Waterfront Group, yesterday said Mr Bejan was a dedicated and popular member of the team at Harry's Restaurant in Pembroke. "He was an incredible guy. He was passionate about his work and his career. He was also extremely popular. We view our restaurants very much as a family business and the team has just been devastated by his loss. We are very proud of our team and how they are pulling through in the wake of this unexpected tragedy." Nik Bhola, general manager at Coral Beach, said Mr Bejan had worked at the club for eight years and was well liked. "We knew him as a very hard worker, a very friendly personality who got on well with all his co-workers. He will be missed terribly by the many people who called him a friend." Anthony Santucci of alcohol awareness group Cada said the charity produced a strategy to cut roads deaths in 2008. Among the recommendations were new laws to introduce liability for private hosts who allow their guests to drink too much and drive, as well roadside breath tests and an Alcohol Bureau of Control responsible for liquor licensing. Mr Santucci said 117 people have died on Bermuda's roads since the changes were proposed. He added: "If Bermudians decide they want to change their relationship with alcohol, there is a template to how we can do so that is ten years old." We know that on average 75 per cent of road fatalities have alcohol or some drug in their system. That hasn't changed since 2008, give or take a percentage point." We have to ask if we really want to fix the epidemic or don't we? If we don't, we have to accept that we will lose on average 12 people a year."
November 7. A new book charting the history of the island through maps has arrived on the shelves. Bermuda Maps details scores of maps from early hand-drawn representations and decorative printed maps from the 1600s to more detailed modern renditions from the 1930s. The National Museum book is the product of author Jonathan Land Evans's lifetime of collecting and analyzing various depictions of the island. Museum staff have also scoured libraries and archives across the world to source hundreds of rare images of old and new maps reproduced in the book. The book, which was edited, designed and produced by Brimstone Media, includes a detailed analysis of the maps' content, presentation and historical context. A statement by the National Museum said: "Of particular interest is how depictions of Bermuda changed with the centuries, and with the island's importance — first as a remote navigational location, through its emergence as a thriving British colony to strategic importance as a naval defence hub for the Americas. Many Bermuda maps were kept under strict secrecy in such times. In sharp contrast, whimsical Bermuda maps became prevalent as the age of tourism overtook the island's fortunes." An exhibit showcasing a selection of maps from the National Museum's Nancy & Brian Dupperreault collection will be on display at the Chubb Building in Hamilton until the end of the year. The gallery is open on weekdays between 10am and 4pm.
November 7. A new brochure designed to highlight Bermuda attractions in the off-season has been released. "Uncover Bermuda", produced by the Bermuda Tourism Authority, is focused on island entertainment, including arts and culture, from this month to next March. First-time events featured include East End Eats, a guided bicycle tour of culinary delights around St George's. Kinetix Aerial Arts, a once-a-month aerial, circus-like performance that audiences can try themselves, is also featured. Saturday Night Live, where soulful Bermuda singers will stage regular performances at The Grand in Hamilton's Church Street was organized by the Department of Community & Cultural Affairs. The full brochure can be downloaded from the Bermuda Tourism Authority website.
November 6. Secret files from Bermuda-founded law firm Appleby dubbed the "Paradise Papers" were released yesterday by an international group of journalists. The massive global investigation, involving hundreds of journalists around the world, looked into the offshore activities of some of the world's most powerful people and companies, including the Queen. The International Consortium of Investigative Journalists and 95 media partners explored 13.4 million leaked files from offshore law firms and company registries in offshore jurisdictions. About half of the documents — 6.8 million — came from a cyber attack on Appleby files. The Appleby files, hacked last year, were obtained by the German newspaper Süddeutsche Zeitung and shared with the ICIJ. The Paradise Papers include nearly seven million loan agreements, financial statements, e-mails, trust deeds and other paperwork spanning nearly 50 years from inside Appleby, which from its Bermuda beginnings in the 19th century now operates a string of offices around the world. The ICIJ said the leaked documents include files from the smaller, Singapore-based family-owned trust company Asiaciti and from company registries in 19 "secrecy jurisdictions". The group added that the Paradise Papers reveal the offshore interests and activities of more than 120 politicians and world leaders, including the Queen, whose private estate indirectly made a small investment in a UK rent-to-own loan company accused of predatory tactics. The papers showed that the Queen had about $13 million of her private money invested offshore. The cash was put into funds in Bermuda and the Cayman Islands by the Duchy of Lancaster, which provides the Queen with an income and handles investments for her £500 million private estate. About $6.53 million was invested in the Bermudian-based Jubilee Absolute Return Fund between 2004 and 2010, when the fund was ended. Income from the Duchy of Lancaster is not subject to UK tax, but the Queen has voluntarily paid tax since 1993 and it has not been suggested the Duchy of Lancaster broke the law. At least 13 allies, major donors and Cabinet members of United States President Donald Trump also appear, including commerce secretary Wilbur Ross's interests in a shipping company that makes millions from an energy firm whose owners include Russian President Vladimir Putin's son-in-law and a sanctioned Russian tycoon. The documents reveal Appleby administered about 50 companies and partnerships in the Caymans and elsewhere linked to Mr Ross. The leaked files from Appleby also include details of tax planning by nearly 100 multinational corporations, including Apple, Nike and Uber. The ICIJ said it and its media partners would publish a series of stories this week. These include stories on strategies used by multinational corporations to shift profits to low-tax jurisdictions; and a look into the world of private jets and yachts registered by wealthy owners in offshore tax havens and others that look behind the huge offshore trust funds held by the rich and powerful. The ICIJ added it had evidence of how prominent political donors in the US make use of offshore financial structures. The group said it would also publish data connected to the Paradise Papers investigation in the coming weeks on its offshore leaks database. The ICIJ, however, admitted that conducting business offshore was not necessarily illegal and that there were legitimate reasons for offshore activity. A spokeswoman for the Bermuda Government said it was aware of fresh reports on the 2016 multi-site cyber attack on Appleby's global network. She said: "We note much of the narrative concerns foreign nationals in other jurisdictions. The Government takes these matters extremely seriously and is reviewing developments with all parties concerned, including the relevant international authorities. Bermuda consistently ranks as a global leader in tax and transparency, and has tax treaties with more than 100 governments." David Burt, the Premier and Minister of Finance, said: "We maintain high vigilance on any and all criminal activities, including cyber, as well as requiring leading standards on tax and transparency of all who do business here. We will not tolerate non-compliance in any of these areas, and are reviewing this incident and related matters, and will take any further action as required." No one from Appleby could be contacted for comment yesterday and websites connected to the company were down. But an earlier statement after the cyber attack was revealed said: "We take any allegation of wrongdoing, implicit or otherwise, extremely seriously. Appleby operates in highly regulated jurisdictions and like all professional organisations in our regions, we are subject to frequent regulatory checks and we are committed to achieving the high standards set by our regulators. We are also committed to the highest standards of client service and confidentiality. It is what we stand for. This commitment is unequivocal. Appleby has thoroughly and vigorously investigated the allegations and we are satisfied that there is no evidence of any wrongdoing, either on the part of ourselves or our clients. We refute any allegations which may suggest otherwise and we would be happy to co-operate fully with any legitimate and authorized investigation of the allegations by the appropriate and relevant authorities. We are a law firm which advises clients on legitimate and lawful ways to conduct their business. We do not tolerate illegal behavior." But the firm added: "It is true that we are not infallible. Where we find that mistakes have happened we act quickly to put things right and we make the necessary notifications to the relevant authorities."
November 6. BBC News, London. At least 26 people have been killed and 20 others wounded after a gunman opened fire at a Texas church during a Sunday service. The attack happened at the First Baptist Church in Sutherland Springs, a small town in Wilson County. The victims' ages ranged from five to 72. The suspected gunman was later found dead in his vehicle some miles away. Police identified him only as a "young, white male" but US media named him as Devin Patrick Kelley, 26. Kelley is reported to have been discharged from the US air force in 2014 following a court martial for assaulting his wife and child. The motive for the killings was not immediately clear. Texas Department of Public Safety regional director Freeman Martin said the attacker, dressed all in black and wearing a bulletproof vest, opened fire with a Ruger assault rifle outside the church at around 11:30 local time (17:30 GMT) and then went inside. As the gunman left the church, a local citizen grabbed his own rifle and began shooting at the suspect, who then dropped his weapon and fled in a vehicle. The citizen pursued the suspect, who eventually drove off the road and crashed his car at the Guadalupe County line. Police found the man dead in his car but it is unclear if he died from a self-inflicted gunshot wound or from injuries received when fired on by the local citizen. The car contained several weapons. Mr Martin added: "We have multiple crime scenes. We have the church, outside the church. We have where the suspect's vehicle was located. We have been following up on the suspect and where he's from. We have Texas Rangers at all the hospitals locating those and interviewing those who were injured." One man has told how he chased the gunman after seeing "two men exchanging gunfire" outside the church. Speaking to local TV station Ksat.com, Johnnie Langendorff said a "gentleman came and said we need to pursue him. And that's what I did, I just acted". Mr Langendorff said the pair were driving at speeds of up to 95mph (153km/h) until the gunman lost control of his car and crashed.
November 6. Two people who claimed Bermuda status had their appeals dismissed by Supreme Court. Luis Corria and Carly McQueen both made separate applications for status, but were refused by the Minister of Home Affairs and the Immigration Appeal Tribunal. Both argued that the Bermuda Immigration and Protection Act only required that they had enjoyed Bermuda status "at any time" in the previous ten years. But the Attorney-General's Chambers argued that the law required them to have enjoyed the status throughout the ten-year period. Chief Justice Ian Kawaley, in a written judgment issued last week, said the dispute was based on the specific wording of the legislation. Immigration law says that a person can apply for status if they are a Commonwealth citizen, have lived on the island for ten years before the application and have a "qualified Bermuda connection". Peter Sanderson, representing the applicants, told the court there was an "inconsistency" in the Act because a section used the phrase "at any time". But Phil Perinchief, from the Attorney-General's Chambers, told the court the Act's wording was "plain as a pikestaff". The judgment said: "There is an ambiguity, Mr Sanderson argued, and that ambiguity ought to be resolved in favour of the appellants and in conformity with their international treaty rights." But it added: "Mr Sanderson's argument, rigorously scrutinized, entailed inviting the court to prefer an overly loose and liberal construction of the statutory language over the natural and ordinary meaning of the words in their context." Mr Justice Kawaley found against the applicants on the grounds that the legislation was clear. He wrote: "The language of the relevant statutory words in their context is far too clear for their natural and ordinary meaning to be displaced by abstract speculation."
November 6. Electricity created by residential solar panels can now be more easily stored for later use, such as when the sun goes down or during a power outage. A new generation of lithium-ion batteries that are totally sealed and wall mounted in a similar fashion to a flat screen television, are being introduced to Bermuda. While it has always been possible for householders to store excess electricity from their solar system using old-style lead-acid batteries, they faced drawbacks in doing so, such as the amount of space needed, concerns about fumes and ventilation, and relatively short battery life. But now residents can install cleaner and longer-lasting lithium-ion batteries at their home and immediately begin storing spare electricity to be used when required. The batteries are available from Bermuda Alternative Energy. Nick Duffy, divisional manager of BAE, which is part of the BAC Group, pointed out that while the capabilities of the batteries is impressive, they are not able to meet the entire energy demands of a household. However, they allow some energy to be stored and used for a limited number of home appliances during the hours of darkness to supplement the home's mains electricity. And during power outages, such as after a hurricane, it would be possible to run a number of key appliances, such as a water pump, LED lightning and a refrigerator, using solar panel electricity stored in the batteries during the day. "Say you lost power for three days, you could subsist on this. You could take enough energy from the battery for basic necessities," Mr Dufy said, liking it to having a 6kW emergency generator. "But it's not there to run your whole house," he said, explaining the batteries were designed so that a householder can save unused kilowatt hours generated by their solar system during the day, then use that power in the evening as an addition to their supply from the Bermuda Electric Light Company. Financially it can prove to be beneficial, because selling excess solar energy back to Belco during the day attracts a lower price per kilowatt hour than the price Belco charges customers who buy its electricity. Therefore, having some of your own daytime-generated electricity stored for later use means buying a little less from Belco when night falls. The storage battery is marketed as a "new age home appliance" and can be installed in various locations, such as a kitchen wall, inside a closet or garage, or outdoors providing it is protected from direct sunlight and rain. The 10 kWh storage units are 29 inches wide, 36 inches tall, and eight inches thick. They weigh 214lbs — hence the need for them to be securely mounted. A SolarEdge invertor acts as the control unit of the home solar system. For example, it can ensure electricity from solar panels that is not used in the home during the day is diverted to the storage battery, then, when the storage capacity is reached it directs excess electricity from the panels to be exported for sale to Belco. Explaining why BAE held off on providing a storage option using older style lead-acid batteries, Mr Duffy said: "We made the decision to say we would not involve ourselves in lead-acid batteries, because being involved in greener energy choices, the two things do not go together." Instead, the company waited for the arrival of the new lithium-ion batteries, and crucially the introduction of warranties that would cover customers in Bermuda. The batteries come with a 10-year warranty. BAC has a longstanding relationship with the companies involved in the compatible technologies. The solar modules, or panels, it sells are made by Panasonic and LG, while the control unit, or inverter, for the solar systems are made by SolarEdge. The batteries are made by LG Chem, which is a subsidiary of LG, and the SolarEdge control unit is the only one certified to work with batteries. "Because of our business with SolarEdge and LG we have been able to get the batteries and put the warranties together," said Mr Duffy. He added: "We are excited to have this. It's not a panacea to run your house, but it gives you a nice back-up." BAE has a website at bae.bm.
November 6. Police have launched a murder investigation after a 30-year-old man was shot dead in Pembroke on Friday evening. The victim, who was named by police as Morlan Steede on Saturday, is believed to have been shot by a man on a motorcycle on One Way Deepdale at about 9.40pm. He made his way down on to Parson's Road where he collapsed. Mr Steede was rushed to hospital by ambulance and treated for gunshot injuries to the upper torso. But he was pronounced dead. Police spokesman Dwayne Caines said: "The male on the motorcycle came down the hill and discharged his firearm. This resulted in a 30-year-old man being taken to hospital. Sadly, he has succumbed to his injuries. A family liaison has been assigned to the family and an investigation into the murder has commenced under the direction of Inspector Michael Redfern." Detectives from the Serious Crime Unit as well as the Forensic Support Unit processed the crime scene. Officers also closed Parson's Road between The Glebe Road and Deepdale Road. Wayne Caines, the Minister of National Security, extended his condolences to Mr Steede's family and friends. "Any loss of life in such a violent way is truly tragic," he said. "As it relates to this shooting death, what was so disheartening was the fact that there were several young people who witnessed the incident. I have been briefed about the ongoing investigation by the Bermuda Police Service and I have spent much of today and last night in the area lending my support and comfort to those affected. The Ministry of National Security also worked to co-ordinate assistance for those in the neighborhood, by providing counselling services by our Crisis Co-ordinated Response Team. An area church was used as the community hub to offer support and grief counselling. Sadly, this has been the 35th shooting death since 2009. This is deeply concerning. But we will not live in fear. Those committing these acts of violence will be held accountable. I am urging anyone with information about last night's shooting incident to please assist the police in their investigation. Please help us by doing your part in taking back our communities and neighborhoods affected by gang and gun violence." Jeff Baron, Shadow Minister of National Security, said: "Such a tragic event for the family and for our community. I've had the victims family on my mind and my heart since the shooting. And the ugly side of today's digital world is that the images and videos of the scene spread across the island just as quickly as word of the shooting. And what we see and hear is traumatic. It proves again that violence impacts our entire island — especially historically harmed communities like this one." Anyone with information on the shooting should contact police on 295-0011 or Crime Stoppers on 800-8477.
November 6. The chairman of Crime Stoppers Bermuda has been recognized for his efforts with an international award. Alex MacDonald was presented with the Coralie Wagner Memorial Award at the 38th Annual Crime Stoppers International Conference in Panama. Mr McDonald, a former president of CSI, was given the award in front of an international audience of Crime Stoppers delegates and guests last month. "As president, Alex transitioned CSI from a grouping of regional, national and local programmes to one now united by a shared mission and vision," Bryan Roach, the president of CSI, said. "He led CSI's transformation through the development and implementation of a universally agreed strategic plan; one focused on helping to stop, solve and prevent crime globally by mobilizing the world to provide information on crime anonymously." The Coralie Wagner Memorial Award recognizes outstanding performance and commitment, personifying a spirit of community co-operation and demonstrating qualities of leadership. Commissioner of Police, Michael DeSilva, said: "The Bermuda Police Service congratulates Crime Stoppers Bermuda chairman and retired Sergeant Alex MacDonald on receiving the prestigious Coralie Wagner Memorial Award. The BPS and Crime Stoppers Bermuda have worked in partnership for over 20 years tackling crime and Alex's continued contribution to these efforts is worthy of recognition."
November 6. Bermuda is "bleeding itself to death" from the cost of treating chronic diseases. The warning came from Hans Diehl, a US expert in preventive medicine and founder of a programme designed to cut the impact of preventable diseases. Dr Diehl, who started the Complete Health Improvement Programme, said education, motivation and inspiration, along with strong public health policies are needed to help to tackle the chronic disease problem in Bermuda. He added: "We're in danger of losing a geographic jewel of beauty in that the westernization and the excesses of westernization are creating an excess in western diseases. We're talking about heart disease, stroke, type 2 diabetes, high blood pressure, obesity, depression and arthritis — these are all largely self-made, self-promoted diseases." Dr Diehl said these diseases did not exist "to any extent" 100 years ago in America and were a result of modern lifestyle factors including diet, lack of exercise, smoking, stress levels and the environment. He added: "We need to begin to realize that there is an epidemiological gradient that says the more you imbibe, the more you move western products into your society, these processed foods and the high cholesterol foods and then you have less exercise and smoking, the more you have to be concerned about these western diseases." Bermuda is among the countries with the highest healthcare expenditure and Dr Diehl said he was shocked by the island's figures. The clinical professor of preventive medicine at Loma Linda University School of Medicine in California, warned: "You are bleeding yourself to death as a society with the healthcare costs and these are healthcare costs related to diseases, because in western society, we basically don't have a healthcare system, we have a disease-care system." He said it was usual to wait until people got sick before a bid to solve the problem using hi-tech approaches was made. Dr Diehl highlighted the results of the 2014 Steps to a Well Bermuda survey, which showed that 42 per cent of those questioned had three or more risk factors for non-communicable diseases, 75 per cent were overweight or obese, and 33 per cent reported high blood pressure. He said he realized during his doctoral studies that the answer to "modern killer diseases" was not more surgery or medication but an attack on root causes. Dr Diehl added that new ideas in lifestyle medicine meant type 2 diabetes could be reversed and a large percentage of people with the disease could stop taking medicine if they made simple lifestyle changes like changing to a basic diet and taking daily exercise. He said: "These are the kind of things that would dramatically change the financial topography that is related and driven by medical expenses." And he added: "We need to educate, inspire and motivate people and then have the back-up of the Government to have wise policies that fit into that country and that culture." Dr Diehl pointed to tougher legislation and taxes on tobacco as an example of social legislation that has worked elsewhere. And he said higher taxes on foods that contribute to high rates of disease have also been an effective strategy. But Dr Diehl said other agencies also needed to get involved and that churches, insurance companies and the medical profession could all help. He added: "These are all very difficult things to do but we need to make a beginning and it will take a commitment by a government that recognizes this situation you are in right now is no longer sustainable." The author and motivational speaker will take part in a series of events in Bermuda this week based on the theme "Healthy By Choice Not Chance". The events were organized by nurse and radio personality Beverley Howell, who has facilitated the Chip programme, which aims to reduce disease risk factors through the adoption of better health habits and appropriate lifestyle modifications, in Bermuda for ten years. The Choose Life and Health Symposium at the Sweeting Ball Hall in the Bermuda Industrial Union on Friday will kick-start the series. The series will end with a banquet and commencement of this year's graduates of the Bright Temple AME Church Community Chip programme at the Fairmont Southampton on November 13 from 5.30pm.
November 6. Police have named the island's thirteenth road fatality of the year as Ionel Bejan. The 39-year-old Romanian guest worker died after his motorcycle hit a shipping container on Church Street in Hamilton at 3.45am on Sunday. A police spokesman said Mr Bejan was seriously injured in the accident and rushed to King Edward VII Memorial Hospital, where he was pronounced dead. The spokesman added: "The motorcycle involved has been impounded and a Family Liaison Officer has been assigned to assist the deceased's family at this difficult time. The investigation into this fatal crash, the thirteenth of 2017, continues and any witnesses that have not yet come forward are urged to contact the Roads Policing Unit on 247-1788." The crash occurred close to MarketPlace but Gary Schuman, president of the supermarket, said the container had no connection with the store as the business accepts containers in its garage. Mr Schuman said the container was placed in the road near the Bermuda Housing Corporation offices sometime on Saturday, and has since been removed. Mr Bejan's death marked the second road fatality in successive weekends. Rakai Augustus, 30, from Pembroke, died when traveling in a car driven by an unnamed Warwick woman that crashed in St George's last weekend. The woman, who was arrested on suspicion of impaired driving, is in ICU and in a stable condition.
November 5. BBC London. Paradise Papers, more info provided about sensitive information leaked from a Bermuda resource. See http://www.bbc.co.uk/news/world-41880153 . Queen's estate involved, see http://www.bbc.co.uk/news/uk-41878305.
November 5. Disruption and the huge opportunities it's creating for re/insurers is expected to dominate discussions at the 12th annual PwC Bermuda/S&P Global Bermuda Reinsurance conference, which starts on Tuesday. The insurance industry forum takes place this year amid a fast-changing market dynamic. After the catastrophic events of 2016, including hurricanes Harvey, Irma and Maria, re/insurers are facing more than $100 billion of losses and many are predicting that the trend in soft reinsurance pricing is coming to an end. And, owing to the significance and magnitude of the third quarter catastrophes, insurance-linked securities are being tested in a way not yet seen by the ILS market The conference theme, "The Dynamics of Discipline, Diversification & Disruption," will examine the transformational trends and new threats impacting the industry. Some 200 industry leaders and professionals from Bermuda, the US and Europe are expected to attend the two-day event, which is being held at the Hamilton Princess. Panels will look at opportunities to boost innovation and differentiation, ILS/alternative capital and the growing demand for new and innovative risk-transfer solutions, under insurance, emerging threats like climate, and cyber-risk, Wall Street perspectives, insurtech — as the new normal for re/insurers, and fit for growth strategies for re/insurers. Jeremy Cox, CEO of the Bermuda Monetary Authority, is the keynote speaker. The "View from the Top: Reinsurance CEOs" panel this year includes Marc Grandisson, COO of Arch Capital Group Ltd; Michael McGavick, CEO of XL Group Ltd, and Kevin O'Donnell, CEO of RenaissanceRe Holdings Ltd. Arthur Wightman, PwC Bermuda and Insurance leader, said: "The insurance industry is undergoing fundamental transformation as it comes up against the impact of new technologies, regulation, accelerating shifts in consumer demand and mounting competition from InsurTech players. But in the face of so many disruptive challenges, it's important not to lose sight of the huge opportunities they're creating for insurers. "As the most disrupted of any industry, based on PwC's 20th CEO Survey, the need for re/insurers to be fit enough to stay ahead has never been greater. Only through a strategic focus on cutting bad costs can scarce resources be freed up to invest, allowing re/insurers to grow and compete with new services, products or geographies." He added: "As we explore in our report, Insurtech: The new normal for (reinsurance, insurtech innovations are helping to strengthen reinsurers' capabilities in areas ranging from the use of drones for post-catastrophe loss assessments to artificial intelligence, robotics, big data and blockchain. Reinsurers also are providing technical and financial support for a variety of insurtech start-ups, many of them aimed at providing the speed and convenience demanded by millennials and other digital natives. We are pleased to welcome representatives from a number of Silicon Valley insurtech start-ups at Bermuda Reinsurance this year. PwC research shows that as many as 86 per cent of insurance CEOs believe that technology will either completely reshape or have a significant impact on their industry over the next five years." Matthew Britten, PwC Bermuda Insurance partner, who is moderating the panel Fit for Growth: Reinsurance CFO Perspectives, said: "Re/insurers must have a view of the landscape of tomorrow, a clear strategy and know their differentiating capabilities. The margin for error and opportunity to create returns has never been more compressed, so companies need to be agile in response to these forces. In our view, the ability to optimize cost through the utmost discipline, whether business-as-usual or initiative-driven, needs to be as much a core competency in successful reinsurers as risk selection or capital allocation. Fit for growth is just one framework or way of thinking which can help make the strategic focus on optimizing cost a core part of how a business chooses to play. Reinsurers are coming to see insurtech as a transformational rather than disruptive force and embracing the innovation potential within their businesses. But choosing the right partners and translating new technologies into tangible solutions are the real challenges. Our panel will look at whether insurtechs are really as disruptive as commonly claimed; and how should incumbents react?"
November 4. Premier David Burt claimed yesterday that the Progressive Labour Party had completed 14 of its 21 "first 100 days" election pledges. But statements by the Premier and his PLP colleagues suggest only ten of the promises have actually been fulfilled, with nine as works in progress and the status of the other two unclear. Mr Burt delivered a speech in the House about the 21 initiatives that the party had promised to complete within 100 days of winning the General Election on July 18. The Premier gave his audience a list of "promises made, promises kept", and claimed all 21 were "completed or significantly advanced". Pressed during parliamentary questions about how many of the pledges had been completed, he said the figure was 14. Mr Burt praised his team for the tasks they had accomplished, which included providing financial support for Bermuda College students and starting the process towards creating a technology hub. But his comments indicated many of the other pledges remain unfinished. These included conclusion of negotiations with the unions, changing policy on overseas entertainers and the installation of fitness equipment in parks. For many of the incomplete pledges, Mr Burt said progress was expected in the coming weeks, although there remained confusion over the pledges to increase training for Bermudians to fill jobs held by guest workers and appoint a director of co-operative economics at the Bermuda Economic Development Corporation. Mr Burt told MPs: "These first 100 days have been trying and testing as the new government comes to grips with the enormity of the task before us. However, we are equal to the task and I am pleased to advise Honorable Members and the public that these 100 days have been a success story; a story of demanding more from ourselves as public servants and a story of charting a course for this country that matches the mandate we received from the people on July 18." Asked why all 21 initiatives were not complete, Mr Burt told The Royal Gazette: "Some take longer than others. The job of the Government is to make sure we can marshal our resources, not only in Cabinet but the civil service." Mr Burt did not accept that the list of tasks for the first 100 days had been too ambitious. He said: "Our pledges were aggressive. But in order to change the topography of Bermuda we must be aggressive. We made 21 pledges and some of them, as I said, are in progress. When we talk of union negotiations, we can't say it's complete, but others were within our power to successfully complete. To me, the most important item is that there are 188 Bermudian students who are either entering the Bermuda College or having additional programmes." Mr Burt added: "There is a lot more work to do. We have pledged to work collaboratively and involve the Opposition in the work we are doing, and we will continue to proceed in a bipartisan fashion. I hope that whoever becomes the Opposition leader will recognize that the election has ended, and now it is time to work in collaboration with the Government." One Bermuda Alliance leader Patricia Gordon-Pamplin suggested Mr Burt had overplayed the progress made by the PLP. She said: "When you misinform people about the little things, it affects your veracity on the larger issues. It's important to be accurate. That might seem to be a minute point, but when you have minutiae and you misrepresent them, it undermines your credibility. Some of the initiatives they committed to were progressed under the previous administration, such as appointing a gang violence co-ordinator." Independent political observer Denis Pitcher, who published regular reports on the pledges on his blog 21 Square, has criticized the PLP for its lack of communication on progress. Mr Pitcher said yesterday: "I'm disappointed that not only were there fewer updates than I expected to see, but also that there was a considerable amount of spin. Mr Burt proclaimed 'we have successfully completed or significantly advanced 21 of the 21'. When pressed in parliamentary questions of an actual completed number he reduced this to 14. With such a massive majority and mandate, why is this sort of spin necessary? One has to wonder why it is necessary to spin the results rather than just tell us the truth. So, not all the pledges are completed, many have shown strong progress, some are in a holding pattern and a couple are still unknown. Hopefully, regardless of the 100-day target, all will ultimately be completed and none will be conveniently forgotten."
21 pledges update
COMPLETED
Provide financial support for Bermuda College students. Announced on August 15
Start the installation of wi-fi in public schools. Began on September 11
Appoint a gang violence reduction co-ordinator. Announced on October 4
Double the guarantee of the Bermuda Economic Development Corporation. Announced on October 11
Issue a Request For Information for a tech hub. Published on October 13
Update the Ministerial Code of Conduct. Announced on October 20 that it has been strengthened, and will be tabled soon
Establish a tax reform commission. Approved by the Senate on October 25
Re-establish the Bermuda First advisory group. Announced on October 26
Establish a bipartisan committee on immigration reform. Approved by the Senate on November 1
Review health and safety in schools. Announced on November 3 that report is completed
WORK IN PROGRESS
Provide access to funding for community clubs through loan guarantees. Announced on November 3 that clubs would soon be told about the programme
Conclude negotiations with public sector unions. Mentioned on November 3 that negotiations are ongoing
Reverse OBA policy on overseas entertainers appearing without Bermudians on the bill. Mentioned on November 3 that Government is reviewing policy proposed by the Musicians Union
Review the airport contract between Aecon and Government. Mentioned on November 3 that the contract is the subject of a review
Establish three parliamentary oversight committees. Mentioned on November 3 that the Standing Orders and Privileges Committee will establish them
Implement a Code of Practice for Project Management and Procurement. Tabled in the House of Assembly on November 3
Increase the power of the Price Control Commission. Announced on November 3 that a Bill will go before the House later this month
Install fitness equipment in public parks. Announced on November 3 that outdoor fitness equipment has been identified for installation at three parks
Implement a Code of Conduct for MPs. Mentioned on November 3 that the Standing Orders and Privileges Committee will soon ask for approval for it
UNCLEAR
Increase job training for Bermudians to fill jobs held by guest workers. Mentioned on November 3 that Bermuda Economic Development Corporation capital has doubled to support entrepreneurs, and National Certification has been waived until the end of this year
Appoint a director of co-operative economics at the BEDC. Mentioned on November 3 that a director of co-operative economics will lead an increased focus on co-operative economics at the BEDC
November 4. Bermuda Day is to be tied to a fixed date. The holiday — seen as the unofficial start to summer — will now be held on the last Friday in May rather than May 24. Zane DeSilva, the Minister of Social Development and Sport, said the change would mean the holiday would be celebrated over a long weekend rather than sometimes falling on a weekday. Mr DeSilva told The Royal Gazette: "This will enable people to plan a little better. There has always been a complaint that the absentee rate for schoolchildren and employees is higher when the holiday is celebrated during the week. We also feel that with this change there can be more planning with regard to the parade." The holiday goes back to 1902, when Empire Day was marked on Queen Victoria's birthday. It later became Commonwealth Day. It was renamed Bermuda Day in 1979, based on recommendations in the report by Lord Pitt in the wake of civil unrest in the 1970s. The celebration of island heritage includes a massive parade through the streets of Hamilton.
November 4. Bermuda-born violinist Mairéad Hickey will return to the island this weekend for the Bermuda Philharmonic Society's Autumn Classics concert. Ms Hickey said yesterday: "It's fantastic being back in Bermuda. I still have a lot of friends here so we have been visiting people and catching up. "I left the island when I was seven, when we moved to Ireland, but I still have lots of fond memories." Ms Hickey has won numerous awards for her performances, including winning the Jeunesses Musicales International Violin Competition in Romania in 2012 and the Antonio Salieri prize in Italy in 2010. Ms Hickey said that her love of music began while she was on the island. She said: "My dad played in a lot of bands — three or four bands in Bermuda — and I used to follow him around. Then I had a really, really fantastic teacher, Jyrki Pietila. I started to take lessons four times a week." Ms Hickey said she had already been rehearsing with the Bermuda Philharmonic Society in advance of tomorrow's concert, which will feature a range of classical music. "It's going to be a great night with really beautiful music," she said. "I think it's very important, especially for young people, to be exposed to good music. That's what inspired me to practice." The Autumn Classics concert will be held at St John's Church, Pembroke, starting at 7pm. Tickets cost $30 or $15 for students and seniors with $60 front-row seats for patrons. Tickets can be bought at PTix, Harbourmaster, Vallis & Hayward Ltd, or at the door.
November 4. Bermudians will get an extra hour of sleep this weekend as the clocks go back on Sunday morning. Daylight Saving Time ends at 2am on Sunday, with clocks going back one hour. People should reset their clocks before going to bed on Saturday night.
November 4. Police have launched a murder investigation after a 30-year-old man was shot dead in Pembroke on Friday evening. The victim, who was last night named by police as Morlan Steede, was shot by a man on a motorcycle on One Way Deepdale at about 9.40pm. He made his way down on to Parson's Road where he collapsed. Mr Steede was rushed to hospital by ambulance and treated for gunshot injuries to the upper torso. But he was later pronounced dead. Police spokesman Dwayne Caines said: "The male on the motorcycle came down the hill and discharged his firearm. This resulted in a 30-year-old man being taken to hospital. Sadly, he has succumbed to his injuries. A family liaison has been assigned to the family and an investigation into the murder has commenced under the direction of Inspector Michael Redfern." Detectives from the Serious Crime Unit as well as the Forensic Support Unit processed the crime scene. Officers also closed Parson's Road between The Glebe Road and Deepdale Road. Wayne Caines, the Minister of National Security, extended his condolences to Mr Steede's family and friends. "Any loss of life in such a violent way is truly tragic," he said. "As it relates to this shooting death, what was so disheartening was the fact that there were several young people who witnessed the incident. I have been briefed about the ongoing investigation by the Bermuda Police Service and I have spent much of today and last night in the area lending my support and comfort to those affected. The Ministry of National Security also worked to coordinate assistance for those in the neighborhood, by providing counselling services by our Crisis Coordinated Response Team. An area church was used as the community hub to offer support and grief counselling. Sadly, this has been the 35th shooting death since 2009. This is deeply concerning. But we will not live in fear. Those committing these acts of violence will be held accountable. I am urging anyone with information about last night's shooting incident to please assist the police in their investigation. Please help us by doing your part in taking back our communities and neighborhoods affected by gang and gun violence." Jeff Baron, shadow minister of national security, said: "Such a tragic event for the family and for our community. I've had the victims family on my mind and my heart since the shooting. And the ugly side of today's digital world is that the imagines and videos of the scene spread across the island just as quickly as word of the shooting. And what we see and hear is traumatic. It proves again that violence impacts our entire island — especially historically harmed communities like this one." Anyone with information on the shooting should contact police on 295-0011 or Crime Stoppers on 800-8477.
November 4. Jack Finlay found himself between jobs — and decided it was an opportunity to hone his writing skills. Now his first children's book, The Adventures of Edward, is set to appear on store shelves on the island. Mr Finlay said: "It's very surreal. This is something I started two years ago and now it's real. It's a little weird, but exciting." Mr Finlay, who used the pen name Jack Le Raff, said he started writing the book because he wanted do something creative. He added: "Most of the work, about 80 per cent of it, was done two years ago but it took a while to get it to this stage." Part of that work was finding an artist to bring his story to life. After a long search he found US artist Casie Trace whose work matched his vision. Mr Finlay said: "I had an idea how I wanted it to feel, and she has done a fantastic job. She is really great." The story follows Edward the baby liraffe — a half-lion, half-giraffe — on a journey through Africa, visiting landmarks and making friends. Mr Finlay said he hoped the book was the first in a series to help highlight the plight of endangered African species. He added ten per cent of profits from the book will go to the Elsa Conservation Trust, a UK-registered charity dedicated to the conservation wildlife in Kenya and East Africa. The Adventures of Edward is scheduled to go on sale in Bermuda this weekend — with a UK launch planned before the end of the year. Mr Finlay said: "We are launching it on Saturday at Brown & Co. For the UK, I'm trying to launch it on Amazon before Christmas. I really want to get it in book stores, but in order to get it into the bigger book stores you have got to jump through a lot of hoops, so I'm working to get it on Amazon by Christmas and in the UK book stores next year." The Bermuda launch is set to take place between noon and 2pm today at Brown & Co.
November 4. Opinion, by Denis Pitcher, an independent political commentator who compiled a live progress report on the Progressive Labour Party's 100-day pledges on his blog 21 Square "Well, we have been presented with the Progressive Labour Party's report on its first 100 days. I'm disappointed that not only were there fewer updates than I expected to see, but also that there was a considerable amount of spin. David Burt proclaimed "we have successfully completed or significantly advanced 21 of the 21". When pressed in parliamentary questions of actual completed number, he reduced this to 14. With such a massive majority and mandate, why is this sort of spin necessary? Why do we hold our politicians to such an unreasonable standard that they tell us only what we want to hear? Are we unable to handle the truth? When looking closely at the actual pledges, only a handful have been fully completed by the 100-day mark. That should not discount that there indeed has been significant progress on a considerable number of them. Some, such as the MPs' code of conduct, are justifiably delayed because of the process of passing Bills through the Senate. Others are held up for welcome consultation with stakeholders, which is to be applauded over rushing ahead. Then there are the ones that have surprisingly no progress. Wi-fi installation in schools is at the same state it was on September 8. Communication with clubs regarding loan guarantees will commence shortly, when communication was already said to have begun on September 7. Negotiations with public-sector unions were to be concluded and yet they are still negotiating, with the only update having been that Bermuda Industrial Union president Chris Furbert is "satisfied" with wage negotiations. Others still are "completed", but remain little more than an idea with no real explanation of how they have been completed. With the PLP gaining the biggest majority and mandate in recent history, one has to wonder why it is necessary to spin the results rather than just tell us the truth. Only a fool expects our leaders to be perfect and deliver on every promise. It should, however, be reasonable to expect explanations for delays, course corrections and updated delivery dates. Lieutenant-Colonel David Burch's statement in early October on the complications related to the relocation of the airport mail facility was a perfect example. He outlined issues encountered, their causes, options considered and the reasoning for an urgent choice of solution. Why isn't that approach used across the board? Why is it only when the One Bermuda Alliance is the cause of the delay that things can be fully explained? Why is it unreasonable to take an honest approach to pledges and say this is where we are, this is what happened, this is where we will be and this is our plan for how we're going to get it done, even if delayed? Why do our politicians feel the need to spin things as if everything is perfect and going according to plan when they aren't? Have we taken to upholding our politicians to impossible standards such that few can measure up? Is it of any surprise that few want to get involved? We pressure our leaders to create the perception that they are perfect when it is impossible for anyone to be. We all make mistakes, no one is perfect and for the most part we are all learning as we go. So, not all the pledges are completed: many have shown strong progress, some are in a holding pattern and a couple are still unknown. It is to be hoped that regardless of the 100-day target, all will ultimately be competed and none will be conveniently forgotten. A real measure of progress and continuing updates to ensure that happens would be welcome, but, sadly, surprising to see. Doing so would require admitting that not all promises have been fully delivered and we expect our politicians to be perfect. It doesn't say great things about our future if it is unacceptable that our leaders be less than perfect. It simply ensures that we will not manage the future we desperately need. Our politicians need to be focused on delivering on their vision and working with the people, even if it takes longer than expected, rather than telling us only what we want to hear."
November 3. US Republican lawmakers yesterday published a tax reform Bill that could have significant repercussions for Bermuda's international business sector. While the Tax Cuts and Jobs Act has many hurdles to clear before it becomes law, one of its aims appears to be to prevent business from going offshore and to minimize tax advantages for overseas multinationals doing business in the US. The plan proposes slashing the US tax on corporate profits to 20 per cent from today's 35 per cent rate — a change which will erode Bermuda's tax advantage over the US. One Bermuda insurance industry source said that more significant was a proposal to levy a 20 per cent excise tax between US companies and their foreign affiliates. This would impact Bermudian-based insurance groups with US subsidiaries, which cede premiums back to an affiliated reinsurer on the island. A similar proposal has been made before on several occasions over the past decade without ever becoming law, first in the Neal Bill and then in a series of budgets presented by the Obama Administration. So its presence in the tax Bill will not be a surprise to many. What may raise eyebrows is that the insurance industry was not singled out — it will apply to all non-US multinationals with US subsidiaries. This is likely to spark a concerted lobbying effort to oppose this part of the plan by many foreign multinationals who have invested in US operations, as the Bill goes through the Washington legislative process. The broader terms also mean that unlike previous proposals that targeted property and casualty insurers, this legislation would also impact Bermuda's fast-growing life reinsurance sector. Another group with cause for concern may be hedge fund-backed reinsurers with a focus on asset management rather than underwriting. A segment on passive foreign investment company rules seeks to define what qualifies as an insurer for tax purposes, stating that it should have "applicable insurance liabilities of which constitute more than 25 per cent of its total assets". Anything less than 10 per cent would fail to qualify automatically, while between 10 and 25 per cent would be subject to an "alternative facts and circumstances test". The proposal echoes the Offshore Reinsurance Tax Fairness Act, legislation sponsored two years ago by Ron Wyden, a Democratic senator, who claimed that hedge-fund backed reinsurers were investment vehicles structured to avoid tax. At the time the Association of Bermuda Insurers and Reinsurers lobbied the US Treasury, arguing that the proposals would impact bona fide reinsurers in some circumstances and proposed a "bright line harbour test" of 15 per cent reserves to assets ratio. Ratings agency AM Best yesterday published a report — written before yesterday's Bill was unveiled — on the growing protectionist barriers faced by insurers in mature markets, which included views on US tax reform. It said the cut in the corporate tax rate to 20 per cent could boost investment in US manufacturing and infrastructure, thereby boosting insurance demand. Best added: "For insurance groups, it would also increase the attractiveness of underwriting reinsurance business in the US rather than offshore. This could have an adverse impact on the Bermudian market, which currently enjoys a significant tax advantage over its US competitors. US-based insurers would see their bottom line benefit from the lower tax rate and their competitive position against foreign insurers improve. Conversely, offshore insurers losing their tax advantage would see their competitive position weaken. In this regard, the Bermudian market is particularly vulnerable due to its dependence on US business," Best added. The rating agency said that some international insurers "may be motivated to reassess group structures and the use of internal reinsurance". The plan would also change the treatment of overseas profits made by US companies, through a new global minimum tax of 10 per cent, which would apply to income that American companies earn anywhere in the world. The legislation is aimed at preventing companies from shifting profits abroad and claiming some tax revenue on income earned overseas. Under existing rules, overseas profits are not taxed until they are returned to the US, giving companies an incentive to keep that money offshore. The Bill also targets accumulated overseas earnings being held outside the US by corporations. Such stockpiled profits held as cash would be taxed at a rate as high as 12 per cent, while income invested in less liquid assets, such as plant and equipment, would be taxed at 5 per cent. Previously, the US has enacted "tax holidays" to encourage companies to repatriate overseas profits at a reduced rate. This Bill is different in that both proposed taxes are mandatory, although companies will be given as many as eight years to pay them. Goldman Sachs has estimated that US corporations have stockpiled as much as $3.1 trillion overseas.
November 3. New legislation that would replace same-sex marriage with a domestic partnership arrangement has been unveiled by the Bermuda Government. Yesterday, in a statement, Walton Brown, the Minister of Home Affairs, said he was seeking the public's feedback on the draft Domestic Partnership Bill. "This topic has been a prolonged matter of great division in our country," Mr Brown said. "The purpose of this public consultation period is to gain feedback from the public on the current draft Bill regarding domestic partnerships and answer any questions that anyone might have. Stakeholder groups have already been informed as we seek to move forward in a collaborative way." The government statement added: "The Bill will essentially replace same-sex marriage with a domestic partnership arrangement which can be entered into by both same-sex and heterosexual couples. It should be noted that all same-sex couples who are already married will not have this designation taken away from them." The new Progressive Labour Party draft Bill comes six months after a Supreme Court ruling paved the way for same-sex couples to marry in Bermuda. Bermudian Winston Godwin and his Canadian fiancé, Greg DeRoche, embarked on their fight for equal rights after the Registrar-General rejected their application to marry. The couple were represented in court by lawyer Mark Pettingill who last night said: "Clearly an existing right could not be removed but there are other issues of law that will need to be sensibly considered." Mr Godwin and Mr DeRoche argued that the Human Rights Act took primacy in protecting their right to marry and won a landmark legal ruling in May. Puisne Judge Charles-Etta Simmons said: "The common law definition of marriage, that marriage is the voluntary union for life of one man and one woman, and its reflection in the Marriage Act section 24 and the Matrimonial Causes Act section 15 (c) are inconsistent with the provisions of the Human Rights Act as they constitute deliberate different treatment on the basis of sexual orientation. On the facts of this case the applicants were discriminated against on the basis of their sexual orientation when the Registrar refused to process their notice of intended marriage. Same-sex couples denied access to marriage laws and entry into the institution of marriage have been denied what the Human Rights Commission terms a "basket of goods", that is rights of a spouse contained in numerous enactments of Parliament." The PLP's election platform stated that the party accepted that same-sex couples should have similar legal benefits as heterosexual couples, save for marriage, and that the party would introduce legislation to achieve this aim. In August Mr Brown reiterated the PLP's stance on the issue. "Our position is that same-sex couples should have all the legal rights of heterosexual couples, save for marriage," Mr Brown said. The draft Bill will be posted on the Government website gov.bm for the public to view as well as on the Government's Facebook Page Members of the public can send comments and questions to domesticpartnership@gov.bm There will be a two week public consultation period, which began yesterday and will end on November 15. The ministry will host two town hall meetings on the Bill. The first will take place on November 8 at 5.30pm at the BIU Building; and the other on November 9 at 5.30pm at the St Paul AME Church Hall.
November 3. Real estate broker and agent licenses will expire at the end of the month, the superintendent of real estate said today. A statement added that the receipt of real estate license applications will start on November 14. It also advised that brokers are responsible for getting criminal background checks from the Bermuda Police Service on form SF39 for all broker and agent applicants. Applications should be made directly to the BPS, with copies of the results submitted with each application. The statement added: "In the event the criminal background check has not been received at the time of submission of your license application, a condition will be imposed in your license providing a limited timeframe to permit the subsequent submission of the criminal background check results received from the Bermuda Police Service." It also said that the superintendent would publish a statement of principles by November 30 to explain how the minimum criteria for licensing will be interpreted and applied by the superintendent. It will also explain proactive inspection of real estate brokers to ensure compliance and general policy on enforcement measures, including factors relevant to a decision to impose a penalty or fine; revocation, prohibition orders and public censure. The statement added that all brokers must register with the Financial Intelligence Agency and a hard copy of the registration confirmation e-mail is to be submitted with the application package. And it said that real estate regulations will be sent out to realtors around November 10. These contain application forms and sets out the criteria for the application for a licence, form of licence, renewal, written examination, licence display and surrender, personal representation and form of auditor's report. The statement added: "The license application forms for brokers and agents have been revised to include fit and proper criteria." The form and a how-to guide can be collected from the Office of the Superintendent of Real Estate on the fourth floor of the Government Administration Building, 30 Parliament Street, after November 11. The forms will also be sent out by e-mail and will be available on the government website at www.gov.bm. The statement added that the real estate license fees will remain at $635 for brokers and $105 for agents. And it added that the real estate guide and the exam, which is administered by Bermuda College, are being updated to reflect the anti-money laundering/antiterrorist financing obligations of realtors. The changes are expected to be completed around December 15. Queries regarding the application process can be directed to cnfox@gov.bm or glomara@gov.bm.
November 3. A series of sailing events is set to bring thousands of visitors to the island, the Bermuda Tourism Authority predicted yesterday. The BTA highlighted eight marine events coming to Bermuda between March and July next year as it unveiled the 2018 sailing calendar. The schedule included regular events like the 88th Bermuda International Invitational Race Week and the 51st Newport Bermuda Race. But the BTA said that at least two events — the Oyster Regatta Bermuda and the Atlantic Anniversary Regatta — came as the result of the America's Cup. Pat Phillip-Fairn, BTA chief product and experiences development officer, said: "Building on the legacy of Bermuda's sailing heritage and her acclaimed hosting of the 35th America's Cup, the 2018 Bermuda sailing calendar is turning out to be very exciting, a thrill for any sailing enthusiast." The BTA added that talks were under way to bring additional sailing events to the island in 2018 and 2019. The schedule will start with the Moth World Championships in March, with the Bermuda International Invitational Race Week held in April. Three events are listed for May — the Atlantic Rally for Cruisers, the Antigua Bermuda Race and the Oyster Regatta Bermuda. The Annapolis Bermuda Ocean Race and the Newport Bermuda Race will both be held in July and the Bermuda-Hamburg leg of the Atlantic Anniversary Regatta is scheduled for July. The BTA said: "The sailing events on the Bermuda sailing calendar are expected to bring thousands of visitors, made up of sailors, crew, race officials and their family and friends who come to Bermuda for race-ending or race-launching activities."
November 3. Burglars have raided 23 homes over the last two weeks, police said today. The Bermuda Police added they are probing the string of incidents — most of which happened between 8am and 5pm. A police spokesman said: "In a number of these incidents suspects have been identified and police are actively pursuing leads." He added: "The Bermuda Police Service would like the public to be vigilant as we have reports of two black males on a motorcycle working together. Also, witnesses in the western parishes are describing another burglary suspect — a white male believed to be of Portuguese descent who is very active in the Southampton area." Police said many of the homes were left unlocked and valuables were left in view. The burglaries took place in eight of the island's nine parishes. Pembroke, Paget and Southampton were all targeted by thieves four times, while another three break-ins happened in Sandys. The City of Hamilton, Devonshire and St George's had two burglaries apiece. Hamilton Parish and Smith's had one break-in each. Only Warwick escaped unscathed. Police warned that people should lock doors and windows before leaving home and — if possible — get a security system or a dog. The public should also look out for suspicious people or workers that come to their homes. Police said: "Ask to see identification and call the business to verify before letting anyone in your home. If you are unsure or feel unsafe, do not engage — call the police immediately." The public should also avoid leaving large sums of money or jewelry where they can be seen. The spokesman: "If any community would like to establish a neighborhood watch group please call the main police telephone number 295-0011 or contact your respective Community Action Teams. For the central parishes please e-mail centralcat@bps.bm, eastern parishes please e-mail easterncat@bps.bm and for the western parishes please e-mail westerncat@bps.bm."
November 3. Bermudian Zoe Kempe said yesterday that New York was carrying on as normal in the wake of Tuesday's terror attack. Ms Kempe vowed to continue with a cookery course in the city despite being less than two streets away from the scene of the mass killing. She said: "Today, everybody is carrying on — there was a different feeling the day after, but people are carrying on. The street has opened up again today. It makes you think — I am really lucky." But Ms Kempe added: "There is a sad feeling because there is a little bit of distress in everyone around you. When I walked that route that morning I had this feeling of it being such a lovely sunny day, looking at the skyline, thinking how much I love New York and what a wonderful place it is." Ms Kempe was on her way back to a friend's apartment in Manhattan's Tribeca area after a class when a terror suspect drove a truck on to a cycle lane killing eight people and injuring 11. She told The Royal Gazette: "I had my wits about me and ducked into a big department store because I wanted to get off the street in case there were other attacks. But you think, I'm not going to go into hiding — I'm just going to carry on. I didn't take the subway anywhere and yesterday I wore my running shoes as a safety precaution in case I needed to get out of anywhere quickly. I am carrying on with the course, which I am really enjoying and something I can tick off my bucket list." She was walking past the One World Trade Centre where the memorial for the 2001 twin towers terror attack stands when she noticed terrified people rushing towards her and a man warned her to turn around. Ms Kempe said: "I was coming out of class and was walking along West Street on the waterside. I usually turn up Chambers Street. I was walking in that direction but as I got a bit closer I saw there were flashing lights and police and people were coming in the opposite direction looking a bit panicked. One guy said to me, 'I wouldn't come this way, there has been a shooting and maybe a terrorist attack. I thought: 'What?' I was standing near the One World Trade Centre and it was just a bit too close to home. There was a lady with a baby carriage who was running trying to get out of there. Just seeing that mother's face — she had her whole world there with her and she just wanted to get out of there as quickly as possible. We didn't know about the van at that point but police were just rushing by me on foot and everyone was on high alert. I was about a street and a half away at this point so I turned around and went in the opposite direction." Ms Kempe later heard that the truck had crashed to a halt near the corner of Chambers Street and West Street. Ms Kempe said the news was a shock — but she tried to focus on the safest thing to do. She added: "It was unnerving because I'd walked that route that morning. I would walk along Broadway, along Chambers and along the river on West Street because it is the most scenic route. I immediately thought about Paris when there were various different attacks and mowing down of people — I didn't really want to be on the street." She said she stayed in the department store for about half an hour before heading for her friend's apartment, where she is living while in the city. Ms Kempe managed to send a message to her family before they heard news of the carnage.
November 3. The imposing bulk of the construction vessel Seabed Constructor loomed into view on Thursday morning as it entered Bermuda's waters for the second time this year. The multi-purpose offshore construction vessel, complete with helicopter landing deck, berthed in Hamilton so the crew could enjoy a day's shore leave after a trip from the Azores. The Seabed Constructor, which visited St George's in February, is one of a fleet of subsea vessels owned by Norwegian firm Swire Seabed that carry out work across the globe. The ship is equipped with state-of-the-art remote control mini-submarines designed for deep sea projects as well as a team of highly trained engineers and surveyors. The vessel was designed to perform a wide range of light construction and survey work in the oil, gas and renewables sectors. The Seabed Constructor is expected to leave Bermuda on Friday afternoon.
November 3. Bermuda's organ donors and their families were honored last night at a special event. Kerrie Casey, hospital relations co-ordinator for New England Donor Services, said that 26 people in Bermuda had donated organs over the past 15 years. The organs — including 39 kidneys, 23 livers and nine hearts — were used to help save 87 lives. Ms Casey added her own family had been touched by organ donation. She said: "I was out one night with my mom. We were going shopping. She was behind the wheel and a half-second later she lost control. She was unconscious at the scene. She was brought to a trauma centre in Boston where she received immediate surgery, only for us to be told the outlook was still very grim. We hoped for the best over a weekend but, ultimately, we were faced with the worst. My mother was not going to survive." She and her family were approached by a representative of New England Donor Services, who asked about the possibility of organ donation. Ms Casey said: "Mother was such a giving person that if we could give her the opportunity to give life to other people, we wanted to do that. We had never discussed organ donation as a family. It wasn't on my mom's driving licence, but we knew it was something she would want to do." The family later learnt that doctors had been able to use both of her mother's kidneys which went to two different women. Ms Casey said she had not been able to meet the organ recipients but that the decision helped her family deal with the loss. She added: "What has remained constant is the peace and comfort that my family feels knowing that my mom was able to save lives. It was a shock. She was 49. It was senseless and tragic, but her being able to give life has helped to heal my family tremendously." Dave Teune, clinical donation co-ordinator at New England Donor Services, said that Ms Casey's family was not the only one comforted by organ donation. Mr Teune explained: "The benefits to the recipients are obvious, but when you see the other side, there is a legacy element. It doesn't take away the loss, but it changes it." He added that statistics showed that an organ transplant gave recipients 32 more years of life. But he said that myths and misconceptions about organ donation discouraged people from signing up. Mr Teune said: "The most common myth is that the hospital won't render care if they are on the list as an organ donor, but the reality is they don't call us until all options have been exhausted. There's also a misconception that people think they are too old. The oldest organ donor I have dealt with was 86. We were able to successfully recover her liver and transplant it into someone who was 65."
November 3. Two men face a combined six charges stemming from a collision involving the Spirit of Bermuda and the ferry Resolute. Torian Morrissey, 30, of Warwick, was today charged with failing to maintain a proper lookout, failing to take action to avoid a collision, failing to navigate at a safe speed, and failing to navigate at a safe distance. Mr Morrissey was operating the ferry at the time of the crash. James Doughty, 32, of Paget, is charged with failing to maintain a proper lookout, and failing to take action to avoid a collision. Mr Doughty was operating the sail training vessel. Both men pleaded not guilty to all counts and consented to having the matter tried in Magistrates' Court. Bail was set for $3,000 each. The matter will next be before the court on November 20. The charges stem from a collision between the two vessels in Dundonald Channel on September 8.
November 3. The long-term parking lot at L.F. Wade International Airport has been closed indefinitely because of unusually high tides. Bermuda Skyport said excessive high tides, which have caused flooding conditions in the low-lying car park, are expected from tomorrow until next Wednesday. A section of the long-term parking lot will be closed. Partial barriers have been put in place while more visible fencing to cordon off the affected areas will soon be installed. Motorists are asked to avoid parking in the cordoned-off area to avoid possible flood damage to their vehicles. Skyport spokeswoman Mikaela Pearman stated: "We would like to advise vehicle owners to take extra caution when parking at the airport's long-term lot as Bermuda Skyport will not be responsible for any damage to vehicles. "With the peak-travel November 11 holiday weekend approaching, available parking may be limited. As such, we're asking travelers to kindly plan accordingly." For more information, please e-mail info@skyport.bm.
November 3. A CedarBridge Academy student is getting on-the-job experience thanks to a partnership between the school and the National Sports Centre. Isaiah Smith, 16, is spending two days a week at the NSC learning skills like grounds keeping from the staff. He said: "I am out helping the guys and learning the ropes. It's interesting work and maybe one day it is something I can do full-time." Gary Adams, who works at the Department of Learning Support, added that some people were better able to learn through real life experience and hands-on training rather than in the classrooms. He said: "This kind of partnership helps the student's personal growth. Isaiah does two days a week from 8.30am to 4.30pm, and is accredited to a programme they are on. The CedarBridge vocational placement programme understands that practical experience is imperative to the learning and teaching of many young people. This programme aims to develop students' personal and professional development, obtaining real-life experience, in the hope it may lead to further educational studies and/or a potential career in their field of interest." Mr Adams said other students were working at the Corporation of St George's as well as at the Aquarium and Zoo. Trevor Madeiros, facilities manager at the NSC, said: "We are very happy to help young people like Isaiah and hopefully we can help him find a future career. The grounds staff at the NSC work extremely hard and are very skilled at what they do. I am sure it would provide an interesting and varied career if Isaiah chooses to go down that route after school." Anyone interested in helping with the programme can contact Mr Adams at gcadams@cedarbridge.doe.bm
November 2. The story of Bermuda's 1959 theatre boycott to end segregation is in the spotlight in Bermuda and overseas thanks to author Florenz Maxwell's book Girlcott. Girlcott, which took second prize in Code's 2016 Burt Award for Caribbean Literature last year, has featured on one of New Zealand's most popular radio shows, Nine to Noon, on the online Caribbean arts and culture magazine susumba.com and has been Brown and Company's chosen book club text. Now Ms Maxwell is preparing to travel to Trinidad and Tobago to perform readings of the book along with two other authors to help promote literacy in the region. The writer was a member of the Progressive Group that organized to challenge segregation by boycotting theatres at great personal risk. Published by Blouse and Skirt Books, Girlcott is a coming-of-age story about a young girl named Desma, who learns about segregation and racism through the boycott. Ms Maxwell said the book was not based on her life — but she added there are many similarities with her experiences in Bermuda in the 1950s. New Zealand-based radio producer Jacob West, who was on the island to cover the America's Cup, saw an advertisement for Girlcott in a shop window and went inside to ask about it. Intrigued by the story, he managed to track down Ms Maxwell and invited her to be interviewed by phone on Nine to Noon, hosted by Kathryn Ryan. He e-mailed Ms Maxwell after the interview to tell her it had gone down very well. Mr West said: "Kathryn Ryan's programme is New Zealand's most listened to radio programme at that time of day with about 100,000 listeners. "I owe you a carton of chocolates if Girlcott doesn't end up as a movie." The book was also highlighted on susumba.com, where reviewer Robyn Stephenson gave it a glowing report. The review said: "Girlcott has the unique position of being entertaining as well as educational. Maxwell has taken a factual record of history and breathed fresh life into it by allowing the reader to experience the unfamiliar time and place through the relatable eyes of a teenage girl. Maxwell must be commended for the historical realism she brings to the story, with details of racist Bermuda that helped to build a solid argument for the end of segregation. By drawing on her knowledge of Bermuda's history and cultural idiosyncrasies she has delivered a manuscript that both teaches and inspires, and which will continue to do so well into the future." Girlcott was last month voted as the text of choice by Brown & Company's Bookmart book club members. Bookmart manager Martin Buckley said: "It was chosen because it is an important book and it is the first book to make the story of Bermuda's theatre boycott accessible to young readers. At the same time it is a well-crafted novel that can be enjoyed by an adult audience as well." The club was full to capacity on the evening with 55 members discussing the book before Ms Maxwell spoke and answered questions. Ms Maxwell is now considering writing a picture book.
November 2. The Progressive Labour Party's members, supporters and the public have been invited to an evening of elegance to be held on November 18 at the Fairmont Southampton. The gala commences with a 6pm cocktail reception, with the banquet commencing at 7.30pm, and local artists providing entertainment. General tickets are available for $150, and $250 for patrons. Corporate tables and sponsorship are also available by contacting the PLP office at 292-2264 or via e-mail at info@plp.bm
November 2. The Bermuda Government has hit back at Labour leader Jeremy Corbyn for comments he made about Bermuda during a fiery exchange with Theresa May in the UK Parliament yesterday. Mr Corbyn attacked the Prime Minister over her government's record on curbing tax avoidance and evasion during Prime Minister's Question Time. "The Isle of Man VAT avoidance allegations are part of a wider leak from the Bermuda-based law firm said to be of a similar scale to the Panama Papers," Mr Corby said. "Will the Prime Minister commit the Her Majesty's Revenue and Customs to fully investigate all evidence of UK tax avoidance and evasion from this leak and prosecute where feasible?' But last night, a statement released by the Government described Mr Corbyn's comments as "misinformed". The Government of Bermuda notes the statement by Jeremy Corbyn, Leader of the Opposition in the UK Parliament, which was misinformed," a spokeswoman said. "The Government of Bermuda can confirm that Appleby Global is not Bermuda-based; its global management is based in Jersey. Bermuda is a recognized leader in international tax compliance and tax transparency with 114 tax treaty partners. The Opposition leader may not be aware that Bermuda was recently confirmed by the French Government as a 'white-listed' jurisdiction due to its excellent work on international tax transparency." During his speech, Mr Corbyn claimed that Conservatives had opposed a French proposal in the European parliament to blacklist Bermuda as a tax haven.
November 2. Catastrophe losses of $3 billion before tax, caused primarily by hurricanes Harvey, Irma and Maria, impacted American International Group's third-quarter earnings. The company reported a net loss of $1.7 billion, or $1.91 per share. That compares with a $462 million profit in the same period last year. After-tax operating loss was $1.1 billion, or $1.22 per share. Brian Duperreault, president and CEO, said: "In the third quarter, the insurance industry witnessed unprecedented catastrophic events. AIG's resilience in the wake of these events reflects the strength of our balance sheet and capital position. "I am extremely proud of our response and commitment to our customers, as well as the assistance our colleagues provided to the communities most affected by these events. We also strengthened reserves based on additional information that became available in the third quarter through our quarterly reserve review, which primarily related to the 2016 accident year. We are laser focused on commercial underwriting and taking actions to enhance underwriting tools and, more importantly, our talent base — so much so that I have declared 2018 the 'Year of the Underwriter.' With this increased focus on underwriting, and our recently announced changes to AIG's operating structure and executive leadership, we will continue to execute on our strategy to better position AIG for long-term profitable growth."
November 2. Lancashire Holdings Ltd reported a third-quarter, pre-tax loss of $136.4 million on major catastrophe losses. But the Bermuda-based insurer is seeing signs of better pricing and is upbeat on the outlook for 2018. Lancashire recorded net losses from hurricanes Harvey, Irma and Maria, and Mexican earthquakes, of $165 million, which chief financial officer Elaine Whelan called an "extraordinary level of loss activity. While we have incurred a loss in the quarter and for the year to date, we anticipate an improvement in rates following these events," Ms Whelan added. "Our outlook for 2018 is more positive than it has been for some time." The company's combined ratio — the proportion of premium dollars spent on claims and expenses — was 213.3 per cent. The company's third-quarter return on equity was minus 10.4 per cent. Lancashire's aim is to return surplus capital to shareholders by way of a special dividend in relatively quiet years. While there will be no special dividend this year, Lancashire intends to pay out a regular dividend. Alex Maloney, Lancashire's chief executive officer, said the billions of dollars lost by the industry as a result of the natural disasters "will have depleted capital and stressed balance sheets across the global insurance sector". He was hopeful this would herald better pricing for his company's products. "After many years of soft pricing conditions we are at last seeing some evidence of an increase in pricing, particularly in catastrophe-exposed lines. The first major test of the market dynamics will be the year-end insurance and reinsurance renewal round. Many product lines will be loss-affected and I would expect to see a return across the sector to more disciplined underwriting standards and pricing which reflects the true risks and exposures."
November 2. Pre-tax catastrophe losses estimated at $104.5 million impacted the third quarter earnings of Argo Group. The Bermuda-based company reported an adjusted operating loss of $57.4 million, or $1.91 per share, compared to operating income of $34.4 million in the same quarter last year. Net loss was $61.3 million, or $2.04 per share, down 213.3 per cent year-on-year, while the combined ratio was 126.5 per cent, up from 96.2 per cent a year ago. Mark Watson, Argo Group CEO, said: "In a quarter dominated by natural catastrophe losses, Argo Group's risk and capital management framework was effective, together with our underwriting expertise and global platforms, it gives us the ability to react to the most attractive market opportunities as market pricing changes in reaction to these events. In addition, we continue seeing growth in many of our business lines as we leverage the ongoing investments in technology and talent." Gross written premiums were $805.1 million, up 37.5 per cent compared to the same period in 2016. During the quarter, the company repurchased 565,534 of its shares, to a value of $33.8 million. The book value of Argo Group shares at the end of the quarter was $60.96, up 2.1 per cent since the start of the year.
November 1. A report on immigration reform has been handed over to Walton Brown, the Minister of Home Affairs, after more than 18 months of deliberations by an independent working group. Mr Brown said he hoped to table legislation as early as February after reviewing the group's findings — although he conceded that might be "optimistic". The team, led by chairman William Madeiros, examined the case of mixed status families, permanent resident's certificates, and Bermuda status. The group was formed as a result of the immigration reform protests which brought Bermuda to a standstill in March 2016. Mr Brown pledged swift movement on the group's findings. "We will not allow the report to lay around without action as soon as we possibly can," Mr Brown said. Mr Madeiros said that "the people of Bermuda can take comfort knowing that the contents of this report enjoyed the full consensus support of our group, without dispute". It was prepared with "collaboration, soul searching, and most importantly, open consultation with all the people of Bermuda", he added, noting that immigration was "one of the single most challenging topics that any country can deal with". The media will be provided with copies of the report after 24 hours, the chairman added.
November 1. Political bickering over the America's Cup risks undermining the island's ability to host other large international events, according to Grant Gibbons, the Shadow Minister of Economic Development. "It has clearly been politicized to a degree — it's unfortunate, particularly looking forward," Dr Gibbons said. "Obviously there are other events that we would like to see. Based on the way the America's Cup went, Bermuda was very fortunate to receive the World Triathlon Series." Organizers of other large events "may think twice", he said, if they had cause to fear getting embroiled in local political disputes. While the Progressive Labour Party repeatedly signaled its support for the America's Cup, the regatta came under fire over its financing, with its ultimate benefit to the island questioned. Dr Gibbons's remarks came as anticipation grew for the release of an extensive independent appraisal of the America's Cup, commissioned by the ACBDA in July with the accounting firm PricewaterhouseCoopers. According to the ACBDA, that report was finished and provided to Cabinet for review in mid-October, as planned. The assessment, along with the ACBDA's legacy report, is expected to enter the public domain in "the very near future", according to a statement issued by the ACBDA. The PwC report is said to be an extensive document, and The Royal Gazette understands that its release to the public will require Cabinet approval. Dr Gibbons expressed confidence yesterday that the report would prove "very positive" on the impact of 35th America's Cup. "Based on the feedback we received from individuals and businesses during the May and June events, and afterward, I am sure the report will demonstrate that it had a very positive impact on Bermuda, economically and socially. We already know from published tourism figures for that period that there were significant increases over prior years." In the PLP's Throne Speech in September, plans were announced to convert the ACBDA into a Bermuda Event Authority, to build on the island's experience of hosting the event.
November 1. A multimillion-dollar casinos deal flagged up as potentially problematic by Bermuda regulators has caught the attention of the overseas gaming press. GGB News, a weekly online newsletter produced by Nevada-based Global Gaming Business magazine, ran two articles last Friday about the agreement which local firm MM&I Holdings entered into with the Bermuda Government and which was ditched on the advice of the Bermuda Casino Gaming Commission. The deal, and the commission's fear that it remains under consideration by the new government, was revealed by The Royal Gazette in a special report published last month. One of the GGB articles, an editorial, described the MM&I agreement, which could have earned the company tens of millions of dollars a year for providing a mandatory cashless gaming system to all casinos on the island, as a "sordid affair". It said the deal "threatens the reputation Bermuda has been trying to maintain as a respected international centre for finance". The opinion piece stated: "It was just a few years ago that politicians in Bermuda realized that casino gaming could bring more tourists to the island nation. They had been watching their fellow tropical island destination resorts make amazing strides in increasing business on those tiny islands. But for an island that espouses to be an international finance centre, its actions with regard to gaming is disappointing." The article praised Bermuda for setting up an independent gaming commission in order to ensure only the "best upstanding companies" entered the casino industry here. But it criticized elected officials for getting involved in decision-making. The opinion piece noted that MM&I and its Florida-based partner firm Banyan Gaming "had numerous contacts with government officials since 2013, with the previous government, One Bermuda Alliance, reaching an agreement with MM&I outside of the regulatory framework. Those connections continue to this day with the new government, run by the Progressive Labour Party." It added: "As all progressive regulators will attest, there is no place for interference from elected or appointed officials when it comes to making decisions about casino licences or applications." An accompanying news article detailed how tourism minister Jamahl Simmons tried to remove lawyer Alan Dunch as chairman of the gaming commission three times without success, as first revealed by this newspaper. Mr Dunch has said he has "no current intention of resigning" and that his term of office, by law, does not run out until May 2019. The GGB editorial said: "[Mr] Dunch is correct that the government has no authority to remove him as chairman and a continued effort to depose him will clearly damage the nation and has already cast a pall over its still nascent gaming industry." A British website, Casino Games Pro, also ran a story last week on the MM&I controversy and attempts to oust Mr Dunch. Meanwhile, the commission chairman stepped into a discussion on social media about how much he was paid for his voluntary role. A post on Facebook wrongly suggested he picked up $100,000 a year for being chairman, prompting Mr Dunch to respond: "For the record, the annual stipend paid to the position of chairman of the BCGC is $22,000. "That payment goes to the law firm of which I am a director, MJM Limited. I personally receive no direct benefit. When one considers the many hundreds of hours that I have spent thus far, it amounts to a pretty meager hourly rate." Mr Dunch, who was appointed by the late Shawn Crockwell, when the latter was tourism minister, added: "But that is not the real point. I took the job at Shawn's request in the hope that I could make a meaningful contribution to my country. My fellow commissioners and I remain dedicated to that task, although sadly we do not seem to be getting much assistance or support." Asked why he didn't resign when it was clear the PLP government wanted to take gaming in a "new" direction without him, he replied: "Not that simple, I'm afraid, but I'll leave it at that for now."
November 1. Bermuda Stock Exchange has signed a new agreement with Nasdaq to continue using its trading technology via Nasdaq Financial Framework. In a statement, the BSX said the platform has been "instrumental in solidifying Bermuda's status as a premier offshore securities market for attracting international as well as domestic capital, and allowing for asset scalability and have high-order capability". Greg Wojciechowski, president and CEO of the BSX, said: "The core technology that underpins mission critical systems of an exchange speaks volumes to the seriousness and commitment of that exchange to the support and development of its domestic capital market and international clients that it serves. The Bermuda Stock Exchange is proud to have Nasdaq technology powering its mission critical systems." Carlos Patino, head of Latin America and Caribbean, market technology, at Nasdaq, said: "In collaborating with BSX over the past several years, Nasdaq has witnessed how well-functioning and high-performing the exchange has become. "We look forward to continuing to expand our relationship over the coming years, and delivering technology that will support the growth ambitions of BSX." Four years ago the BSX upgraded to the Nasdaq OMX trading system, X-stream. Then last year, Nasdaq launched the Nasdaq Financial Framework. Nasdaq's market infrastructure technologies, including trading, real-time risk, index, clearing, CSD and market surveillance systems are operated in more than 100 marketplaces, regulators, clearinghouses and central securities depositories across the Americas, Europe, Asia, Australia, Africa, the Middle East and the Caribbean.
November 1. Bermuda-based Fidelis Insurance has launched managing general agent Radius, which will focus on niche specialty treaty excess of loss business such as cyber, nuclear and PA Retro. Radius will be run by Rob Ashton who joins the company from Hiscox Re where he was head of specialty. The MGA began writing business today, two months earlier than previously announced in July, according to the statement. Radius is the first MGA to be launched through Pine Walk Capital. The new subsidiary will be run by Rinku Patel, who most recently worked in the MGA and intermediary space at Hyperion Insurance Group. Fidelis CEO Richard Brindle, said: "We are delighted to have joined forces with Rob and Rinku furthering our strategy to sponsor specialist underwriting products. Rinku's proficiency in managing MGAs together with our underwriting expertise, make Pine Walk a highly attractive destination for new or existing MGAs."
November 1. Insurance investment firm Cedent Ltd has teamed up with Nephila Capital to create a new Bermuda-based firm to advise corporations and countries on managing climate risk. Resilience Economics Ltd will be backed by $500 million from Nephila, which is also based in Bermuda and is the world's largest insurance-linked securities manager. Resilience says it will use advanced data science to develop and structure climate risk capital solutions for global institutions and governments. Michael Coles, the insurtech expert and chief executive officer of Cedent, said Resilience was not a risk-bearing entity, but that it would work with companies to help them understand the impact climate risk has on their financials. "More than 1,000 CEOs and CFOs of public companies disclosed that adverse weather directly drove poor financial results on earnings calls with stakeholders so far this year," Mr Coles said. "A few decades ago, businesses did not transfer the risk of fluctuations in currencies, interest rates, or commodity prices but eventually stakeholders deemed risk retention unacceptable once risk transfer markets developed. Climate risk retention may soon be deemed unacceptable and if so, climate capital solutions will be the new imperative." The National Centre of Atmospheric Research estimates that the US economy can vary up or down by as much as $240 billion each year, as a result of day-to-day (non-catastrophic) weather fluctuations. However, Resilience Economics claims that total risk transferred to the insurance sector amounts to just $3 billion, underlining the potential for growth in this sub-sector of the risk transfer industry. Barney Schauble, managing partner at Resilience's strategic partner Nephila, said: "We believe good advice around quantification and transfer of weather and climate risk is the critical key to unlocking the market potential and we are eager to support Resilience Economics and its clients in developing protection that responds to their specific exposures." Resilience has named Lynda Clemmons, a senior executive at NRA Energy, to its advisory board. Alternative risk transfer expert Steve Evans' website Artemis.bm said Resilience was targeting an area of risk that was underserved by traditional insurers and reinsurers. The website added that "the use of technology alongside ILS-backed capacity and capital market techniques will mean its solutions can be delivered efficiently and effectively. "This also means the opportunity is significant for Nephila Capital to put more of its risk capital to work in emerging areas, solving problems at the front end of the value-chain for corporates, institutions and sovereign entities, while adding another unique angle to its investor offering. Resilience Economics will look to take the climate risk discussion to the CFO level, where organisations and institutions will be receptive to solutions that can help to remove volatility caused by the weather out of their businesses."
November 1. ATN International, the US company that owns 51 per cent of One Communications, suffered losses in the third quarter as a result of hurricanes Irma and Maria striking the Caribbean.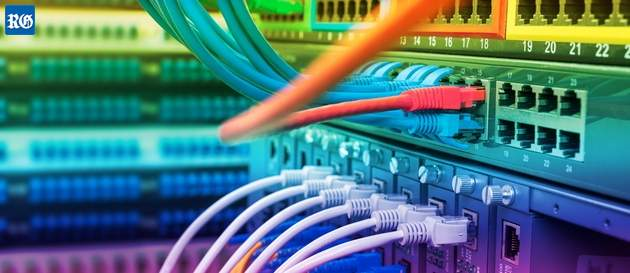 The Massachusetts-based company has reported an operating loss of $19.5 million for the period, and a net loss of $24.8 million, or $1.53 per share. However, ATN's operating income excluding hurricane-related charges for the third quarter was $17 million. Revenue generated by ATN's Bermuda segment has been one of the bright spots for the company this year. In the first nine months of this year ATN's revenue was $373.5 million, up 14 per cent year-on-year. The increase was mostly due to revenue from ATN's share of One in Bermuda, and acquisitions in the US Virgin Islands. For the first nine months of this year, operating income was $14.1 million, which includes $36.6 million of charges related to hurricane damage after Irma and Maria hit the US Virgin Islands in September. The storms caused significant damage to the telecoms network of Viya, a subsidiary of ATN. Commenting on the quarterly results, Michael Prior, ATN's chief executive officer, said the company had been anticipating a year-on-year decline in its wireless revenues resulting from contractual pricing changes in its US wholesale wireless business. It saw it wireless revenue decline as a result of the sale of its US wireless business in March. Then in September revenue declined further after the Viya network was impacted by the hurricanes in the Caribbean. The company has been able to restore partial service across its network in the hurricane-hit region, but the widespread loss of commercial electricity continues to prevent total restoration. Mr Prior said: "We do have insurance for named storms which compensates us for replacement costs of damaged property, extra expenses and business interruption up to a net coverage of approximately $34 million, but we believe total losses for these items will exceed this level. Additionally, from a financial reporting standpoint, we do not anticipate the positive offset from insurance proceeds to be recognized until 2018." ATN's third quarter revenue was $122.1 million, a 12 per cent decrease on the same period in 2016. During the quarter, the company also absorbed $4.4 million in service disruption credits to customers as a result of the hurricanes. ATN owns telecoms services providers in the US and the Caribbean, as well as Bermuda, and solar power systems in the US and India. One, formerly known as KeyTech, offers internet, wireless and cable television services. In its third quarter results, ATN did not give specific figures for revenue attributable to One.
November 1. The Australian Taxation Office is aware investigative journalists are scrutinizing the clients of Bermuda-based law firm Appleby after the firm revealed that its some of its data was "compromised" in a cyber attack last year. According to The Sydney Morning Herald, Mark Konza, the ATO's deputy commissioner, said: "We have been aware of an issue regarding this firm. We understand that it's in regard to services provided by that law firm to taxpayers. From the bare details that we have, that it might be similar to the Panama Papers where tax structuring has been exposed." The International Consortium of Investigative Journalists has approached Appleby with allegations of wrongdoing, which the firm strongly denies. The ICIJ released more than 11 million documents obtained from law firm Mossack Fonseca last year in what became known as the "Panama Papers". Tax authorities in Australia identified 1,200 Australians of interest from that data horde and have raised about $50 million worth of liabilities from this investigation, the Herald reported.
November 1. When Erin Greig joined the tall ship Concordia as a 17-year-old trainee, she simply wanted to see the world. But her passion for travel led her on a career path that ten years later resulted in her breaking new ground in the island's maritime history.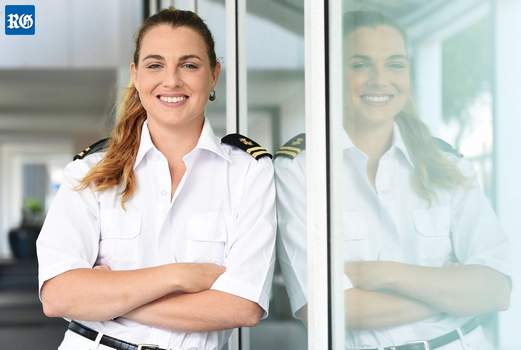 This summer the 27-year-old became the first Bermudian woman to gain the Junior Navigator's Certificate from Warsash Maritime Academy in England and become an Officer of the Watch. Ms Greig has no plans on stopping there; she is eyeing further sea experience in the commercial shipping world as well as a Master Mariner's qualification farther down the line. "I was very fortunate because while I was on the training ships there were female officers and captains I met and learnt from," she said. "In the commercial shipping world just 2 per cent of the workforce are women; but that is where I want to go next. I have learnt all about these ships in my studies so it would be a shame not to use that knowledge and experience. I have thought about how I'm the first Bermudian woman to do this, but it's important that women know pursuing a career like this is possible. I would encourage any female or male interested in taking this path to reach out to me because I have been given lots of help along the way." Ms Greig grew up in Bermuda but did little sailing as a child until she signed up with the Class Afloat initiative in 2007 and set off around the world on board the Concordia. "It was the first time I had really been passionate about something," she said. "In ten months we visited countries in the Baltic, the Mediterranean, Africa and South America, but I also began to learn about sailing the ship. I put a lot of extra time into learning all those skills; I found it a real challenge." After leaving the Concordia, Ms Greig embarked on a philosophy degree in Halifax. She completed two years of the three-year course before setting off on a gap year on board another tall ship, Sorlandet. Ms Greig never returned to university, instead between 2010 and 2016 she worked on board the training vessels Sorlandet and Picton Castle as part of the crew teaching young sailors the tricks of the trade. At the beginning of this year, she enrolled at Warsash Maritime Academy to take the Officer of the Watch course. "We did in six months what the cadets do in two years so it was a really intensive course," she said. "There were 26 in my class. All men and most of them from India. I don't think they really knew how to take it when a woman was getting better grades than them, but it made me work harder. I put a lot of pressure on myself as I knew I only had one chance at this, so I was overjoyed when I was told I had passed." Ms Greig completed the course in August and returned to Bermuda to be with her family while she prepares for her next maritime move. "I could not have got where I have without my parents and my very supportive family," she said. "I have also received a lot of help along the way from Kenneth Bertram from Workforce Development, Angelique Burgess from Concordia Maritime and my mentor Deputy Pilot Warden Mario Thompson." Mr Thompson described Ms Greig's achievements as "a credit to her and an inspiration to others". He added: "This is predominately a male-orientated occupation and it bodes well for Erin, women in Bermuda and women globally for that matter. Erin has the ability and a healthy attitude to match what it takes for a young navigation officer to go all the way to one day earn her Master Mariner's licence. No doubt, if she put in the time and takes it wave by wave that she will get the desired results."
November 1. Police hope that the jailing of a former customs officer for ten years for drug offences will send a "strong message" against corruption. Roberto Marques, then still serving in customs, was arrested outside a Pembroke grocery store with 30 bags of cocaine hidden in a sunglasses case. A search of the 41-year-old's home revealed another 118 grams of the drug, along with drug equipment. Detective Chief Inspector Nicholas Pedro said the case showed that the police would act "without fear or favour" in tackling cases. Mr Pedro said: "This was an appropriate sentence, which conveyed the level of severity for the charges he was facing and ultimately convicted of. We hope that it sends a strong message to those who would engage in corrupt practices and illicit activities. The court's sentence shows that we take these matters very seriously and will deal with them appropriately." Puisne Judge Carlisle Greaves said Marques's role as a customs officer was a "substantial aggravating factor". Prosecutors had called for a sentence of no less than 12 years, while defence lawyer Charles Richardson argued that the sentence should not exceed eight years. Meanwhile, a second man, 34-year-old Ryan Willingham-Walker, was sentenced to 18 months in prison for possessing cannabis with intent to supply. Both men were arrested at the same time last November. The Supreme Court heard that officers had been watching the parking area at Arnold's store on St John's Road when Marques arrived in a car. Willingham-Walker got into the front passenger seat and left the car about five minutes later. Police swooped as Marques tried to pull out of the parking area and arrested both men. Marques admitted he had some "molly", and during a search officers found cathinone — a drug similar to amphetamines but legal — stored in the centre console. But they also found the sunglasses case with 30 ziplock bags containing cocaine. Willingham-Walker was found to be carrying 6.4 grams of cannabis and a small amount of cathinone. A search of Marques's home turned up more cocaine — a total of 131 grams of the drug from his house and car worth $31,375. Police also found more cannabis at Willingham-Walker's home, with the total seized from his clothes and property said to be 144 grammes — worth around $6,750. Both defendants pleaded guilty to possession of drug equipment and money laundering. Marques also pleaded guilty to possession of cocaine with intent to supply and Willingham-Walker admitted possession of cannabis with intent to supply. Nicole Smith, prosecutor, argued that Marques's position as a customs officer was a serious aggravating factor. However, Mr Richardson said there was no suggestion Marques had abused his position. In the case of Willingham-Walker, Ms Smith said a sentence of between two and four years would be appropriate given the quantity of cannabis. But Mr Richardson said the only reason Willingham-Walker was before the Supreme Court was that prosecutors had tied his charges to those of Marques. Willingham-Walker said he did not believe he should have been grouped with Marques, and that he had only got into his co-defendant's car to discuss a football bet.

Last Updated: November 18, 2017.
Multi-national © 2017 by Bermuda Online. All Rights Reserved.