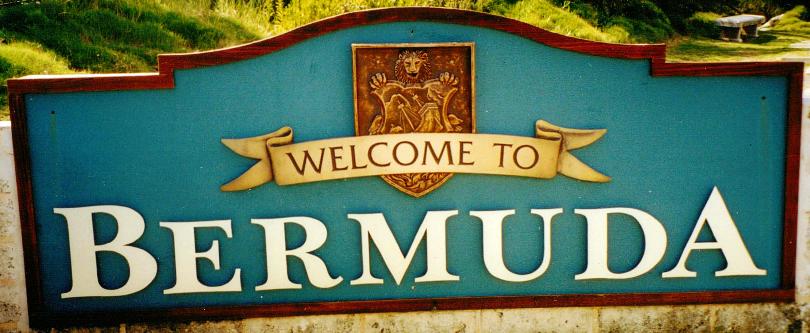 Click on graphic above to navigate the 165+ web files on this website, a regularly updated Gazetteer, an in-depth description of our island's internally self-governing British Overseas Territory 900 miles north of the Caribbean, 600 miles east of North Carolina, USA. With accommodation options, airlines, airport, actors, actresses, aviation, banks, beaches, Bermuda Dollar, Bermuda Government, Bermuda-incorporated businesses and companies including insurers and reinsurers, Bermudians, books and publications, bridges and causeway, charities, churches, citizenship by Status, City of Hamilton, commerce, communities, credit cards, cruise ships, cuisine, currency, disability accessibility, Devonshire Parish, districts, Dockyard, economy, education, employers, employment, environment, executorships, fauna, ferries, flora, former military bases, forts, gardens, geography, getting around, golf, guest houses, highways, history, historic properties, Hamilton, House of Assembly, housing, hotels, immigration, import duties, internet access, islands, laws, legal system and legislators, main roads, marriages, media, members of parliament, money, motor vehicles, municipalities, music and musicians, newcomers, newspaper, media, organizations, parks, parishes, Paget, Pembroke, performing artists, residents, pensions, political parties, postage stamps, public holidays, public transportation, railway trail, real estate, registries of aircraft and ships, religions, Royal Naval Dockyard, Sandys, senior citizens, Smith's, Somerset Village, Southampton, St. David's Island, St George's, Spanish Point, Spittal Pond, sports, taxes, telecommunications, time zone, traditions, tourism, Town of St. George, Tucker's Town, utilities, water sports, Warwick, weather, wildlife, work permits.

Bermuda's 2015 June History and News
Events that made the headlines in the sixth month of this calendar year
By Keith Archibald Forbes (see About Us)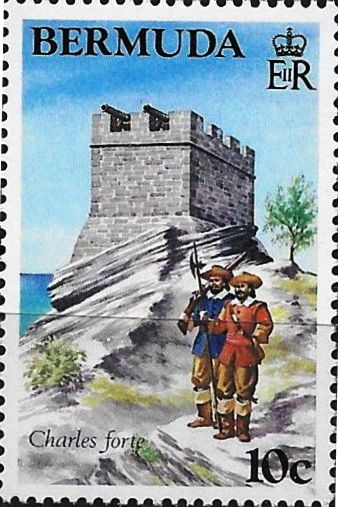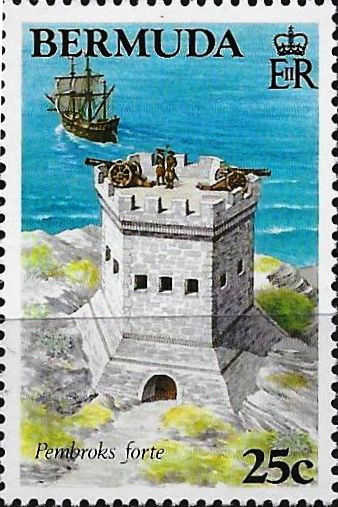 See end of this file for all of our many History files
2015. June 30. Two firms with a Bermuda presence are to merge in an $8.7 billion deal. Insurance and reinsurance broker Willis Group Holdings is to join forces in an all-stock transaction with professional services firm Towers Watson to add consulting operations and position itself to take on bigger US rivals. The new company will be based in Ireland, Willis' home base, lowering taxes for Towers Watson, which is headquartered in Arlington, Virginia. Willis and Towers, both of which have offices on Par-la-Ville Road in Hamilton, expect between $100 million and $125 million in cost savings within three years of closing the deal. It is understood that a joint integration team, with members from both companies, is already working on an integration plan. When the deal is finalized, Willis chairman James McCann will become chairman of the combined group and Towers Watson CEO John Haley will be CEO. Mr Haley said: "This is a tremendous combination of two highly compatible companies with complementary strategic priorities, product and service offerings and geographies that we expect to deliver significant value for both sets of shareholders. "We see numerous opportunities to enhance our growth profile by offering integrated solutions that leverage Willis' global distribution network and superb risk advisory and reinsurance and insurance broking capabilities to deliver a more robust set of analytics and product solutions across a broader client base, including accelerated penetration of our exchange solutions platform into the fast growing middle market." Mr Haley added: "We also expect to realize substantial efficiencies by bringing our two organizations together and have a well-defined integration road map to capitalize on identified savings, ensure the strongest combination of talents and practices and realize the full benefits of the merger for all of our stakeholders. As we bring these two companies together, we are confident associates across both organizations will enjoy increased development opportunities as part of a stronger and more global growth company." Willis chief executive Dominic Casserley will be deputy CEO. He said: "The rationale for the merger is powerful — at one stroke the combination fast-tracks each company's growth strategy and offers a truly compelling value proposition to our clients. The opportunity to deliver significant savings to our growing middle-market client base with Towers Watson's market-leading private exchange platform is particularly attractive." The combined firms, to be named Willis Towers Watson, will be advisers to more than 80 per cent of the world's top 1000 companies, as well as a "significant" presence with mid-market and smaller employers worldwide. The deal values Towers Watson at about $125 a share and the combined company will have a market value of around $18 billion. Towers Watson shares closed yesterday at $126.21 — down 11.77 points (8.53 per cent) on the previous day. Willis Group Holdings ended the day at $46.84, a rise of 1.44 points (3.17 per cent) compared to Tuesday. The new company will have around 39,000 employees in more than 120 countries. The deal — which is expected to be finalized by the end of the year — will leave Willis shareholders with about 50.1 per cent of the new company with Towers Watson shareholders holding around 49.9 per cent.
June 30. A Bermuda company has a $2 billion plan to lead the Island to energy independence within ten years. The ambitious project, which aims to give the Island an electricity supply fuelled entirely by renewable sources, has been in the works for two years. Urban Maximum Industries (UMI), headed by founder Craig Looby, is spearheading the plan, along with US firm Hydrogen 411 Technology. The group has already showed their ideas, which entail using a mix of wind, solar and hydrogen fuel to power the Island, to Government representatives in preliminary discussions. They believe the project can be funded entirely from private-sector sources and say they have already lined up investors ready to commit about $500 million if Government gives the necessary permissions to realize the project. The pay-off for the Island, they argue, is that Bermuda would eradicate the hefty fossil fuel bill that it foots today in order to power the Island. In a press release yesterday, UMI said: "If you were surrounded with an endless amount of clean fuel would you choose to ignore it and import costly dirty fossil fuel?" The news comes as Belco is putting the finishing touches to its Integrated Resource Plan (IRP), which offers the utility's vision for the electricity supply of the future, and is expected to be submitted to Government next month. The plan includes Belco converting its Pembroke power plant to burn to burn natural gas instead of heavy oil and diesel. There are also solar and energy conservation components to the IRP. Mr Looby believes Bermuda should have alternatives to consider. He is quick to point out that he has no background in energy or engineering — his professional experience is in media production. But driven by a desire to find a way to wean the Island off its fossil fuel dependency, he has contacted experts in the field of renewable energy, as well as engineers, accountants, financiers and architects, who could help to make it happen. The inspiration for the ideas came after Mr Looby suffered a health scare in 2011. "After I got out of hospital, I was looking at how we could solve the biggest problems facing Bermuda and energy security was one. So I did some research into the options that could be put in place in Bermuda to get the Island on a path to energy independence." With Government having put forward its proposals for electricity policy last Friday and Belco about to make public its own vision, Mr Looby is well aware that decisions made now will have an impact for generations to come. "We are at a crossroads. This is a once-in-a-lifetime opportunity for Bermuda to free itself from fossil fuels." During the research, he came across Hydrogen 411 Technology, a consulting firm that specializes in numerous forms of alternative energy. The company's founder John Ballor, a former professional musician and Emmy award-winning cameraman, has a passion for renewable energy and believes Bermuda's economy could be transformed by a switch away from hydrocarbons. "There is a basic problem with both solar and wind energy — when the sun isn't shining or the wind isn't blowing, there are interruptions in supply. And any electricity system has to have sufficient capacity to meet peak demand — which Belco reported as 107 megawatts (MW) last year, down from 123MW as recently as 2010. The UMI plan could overcome those problems with generator sets powered by hydrogen fuel — derived from seawater through the process of electrolysis. Hydrogen fuel can also be used to fuel cars, buses and trucks equipped with a fuel cell, another aspect of the UMI plan. A group of wind turbines, probably eight, each capable of generating 8MW, would be a major part of the renewable capacity. The turbines would be 20 to 25 miles offshore. They would be off the south shore of the Island, not in the way of shipping lanes. We would look to generate another 50MW from solar power, using panels installed at homes and businesses. Bermuda does not have enough land for large-scale solar farms." So if such a system were built during several phases at a cost of around $2 billion, what would happen to our electricity bills? "We have projected several amortizations and what we're looking at is paying about half of what you're paying now, based on a 20-year amortization," Mr Ballor said. The plan envisages a future in which the only fuel costs will be the maintenance and costs involved in making hydrogen fuel, freeing the Island from oil and natural gas market volatility, making the economy more competitive by helping energy-guzzling businesses to slash their costs, while residents enjoy lower electricity bills and no pollution from the burning of hydrocarbons. While it may sound like a utopian dream, Mr Looby said UMI has the support of many Island residents who believe it can become reality. "We have been fortunate to have a great cross-section of Bermuda professionals on board with this, the support has been there from the get-go," Mr Looby said. "Everybody's very excited." The group of people working on it had included architects, financial services professionals, those in the power sector and transport sector. UMI says it wants to work with Belco, although it has not yet managed to hold talks with the utility's representatives. "We welcome Belco shareholders to contact us and work with us," UMI stated. "Potential local investors, we would be interested in speaking with you, as our model has a much wider deployment scope, that goes beyond Bermuda. We want to let the public know this new plant build is not going to use tax payer funds, will not require electricity rate increases, will create short-, medium- and long-term jobs and let them know the deployment can spur wage increases in tourism and drive increased tourist air arrivals by making Bermuda and hotels more competitive." UMI intends to add detail to its vision in the coming weeks as part of the upcoming national debate on the future of the Island's electricity supply.
June 30. Bermuda's top judge says he is keeping an open mind to the raft of changes to the legal system that were recently put before the House of Assembly by Government. Chief Justice Ian Kawaley told The Royal Gazette the judiciary "broadly supported" the principle of increasing the powers of the court to effectively and efficiently manage criminal proceedings. But he also acknowledged that there may be some legal concerns about the constitutionality of some provisions of the Disclosure and Criminal Reform Act 2015 and the Criminal Jurisdiction and Procedure Act 2015 as the proposed legislation represented a significant "sea change". "The Judiciary broadly supports the principle of increasing the powers of the courts to effectively and efficiently manage criminal proceedings," said Mr Kawaley. "We are supportive of that because it is in the public interest that the courts be seen to operate efficiently and that public expense is not wasted. In principle we are supportive of increasing the efficiency of criminal courts so long as it does not compromise defendants' rights or the general fairness of trials." Both the Opposition and the Bar Council and Criminal Bar Sub-Committee have called the drastic reforms unconstitutional, but Attorney General Trevor Moniz has insisted that the Island's criminal justice system was "broken and many, many years out of date." The changes mean that judges and juries will be able to draw adverse inferences from a criminal suspect who does not answer questions put to him or her where it would be reasonable to answer. Examples would include asking a suspect why they had been at the scene of a crime, why they had blood on their hands, or why they had been found carrying an offensive weapon. The reforms will allow the prosecution a right of appeal when defendants get off on technicalities, and lawyers and other third parties can be ordered to pay the courts for wasted costs caused by negligent conduct. The new legislation also gives the prosecution the power to revisit old cases involving serious offences where "new and compelling evidence" has emerged. Mr Kawaley said: "There may be legal concerns about the constitutionality of some of the proposed changes, but we are bound to keep an open mind on such matters because the courts may be required to adjudicate on such questions. The opposition there has been to the amendments is not altogether shocking bearing in mind that it does represent a sea change in the way in which the right to silence in particular has been traditionally defined. When broadly similar changes were implemented in England and Wales many years ago there was a similar outcry from defence lawyers."
June 30. Environmental groups have hit out at "irresponsible" and "disrespectful" partygoers who left piles of broken glass, rusty nails and other trash at Southlands beach on Saturday. Anne Hyde, director of Keep Bermuda Beautiful, has contacted the Bermuda Government's Waste Management team in the hope that they will track down the perpetrators and take action against them. Ms Hyde told The Royal Gazette: "We were shocked to see the photographs posted on social media of Southlands beach after Saturday's party. The ugly mess that was left behind falls into the serious category. It is not the worst that KBB has ever seen, but definitely exhibits irresponsible behavior. The most shocking part is not the trash, but the hazardous material deliberately created and carelessly left behind. Deliberate smashing of beer bottles into the bonfire and using material like wooden pallets, which contain nails, is seriously dangerous. The shards of broken glass, the dozens of nails and hot embers left unattended on the beach for any innocent feet the next day are the real tragedy of this party." According to Ms Hyde, the Government had confirmed that a permit had not been applied for ahead of Saturday's gathering. She said: "As we move into the summer months, people should be aware that they need to obtain a Parks Department permit to host a party of 20 or more people, at least that is KBB's understanding. In addition, people need to obtain a special permit to have a bonfire. The permit comes with instructions on how to start and end a safe bonfire that does not leave behind a hazardous danger to others. There were several regulations broken in this case and Keep Bermuda Beautiful would like to see the hosts of this party, whoever they are, prosecuted and fined. At the very least, they should be made to do community service. Irresponsible behavior should not be tolerated, especially when it affects the general well-being and safety of others and the enjoyment of public spaces." Ms Hyde said some partygoers did return later to help with the clean-up, after they were contacted. Selange Gitschner, of environmental group Groundswell, said: "We are all for a good party but the trash left on Southlands over the weekend was beyond irresponsible — it was criminal. The broken glass and nails left from burning pallets is what we take most issue with. We spend countless volunteer hours trying to help protect the marine environment, so when we see blatant disrespect for one's home and laziness like this, we take it very personally. We will have words with the organizers but all people who went to this private event should take a moment to reflect on their actions. Given the effort to revamp tourism, for them to leave a beach in the state they did during the height of tourist season should be seen as an act of treason."
June 30. The hopes of local construction emerging from its decline are pinned to an alarming degree on major hotel projects becoming a reality, according to company head Alex DeCouto. Even as some industry sources see a tentative turnaround this year, Mr DeCouto told The Royal Gazette that fourth-quarter statistics for 2014 had been "not very comforting". "The construction market remains in flux," said the Greymane Contracting president. Dockyard builds linked to the America's Cup are not big enough to replace major construction projects that had propped up a faltering industry, he said. "Obviously there remains hope that new projects in the pipeline will come to fruition, but in terms of real growth, I don't see anything more than anecdotal evidence," Mr DeCouto added. "In the construction industry in particular there are winners and losers; some firms may be busy but others may not be. That's the trouble with anecdotal evidence. It might not give you the full picture." According to the Department of Statistics, the estimated values of work soared almost $60 million over the previous year, to $190.9 million, for 2012 — only to fall to $147.8 million for 2013, and $116.1 million for last year. The tumble for new housing was even more precipitous: 393 new units built in 2011 fell to 228 for 2012, down to 117 for 2013 — and just 88 new residences in 2014. With the end of two sizeable projects of recent years — Hamilton's Waterloo office block and the construction of a new hospital wing — contractors are keenly awaiting vaunted new projects promised to bring $900 million into Bermuda in the coming two years. Mr DeCouto said he doubted anyone could argue that the Island was experiencing "unprecedented new lows in terms of volumes for the last two decades". "Whether or not we are truly on an upswing and not still bouncing around at the bottom remains to be seen," the former head of the Construction Association of Bermuda said — even as current president Charles Dunstan told this newspaper that he had been surprised by the activity seen thus far in 2015. I would be much more confident if two or more of these large hotels got off the ground," Mr DeCouto continued. "Given jobs figures, and some suggestion that these recent international business mergers will shed lots of white-collar jobs, I remain more bearish than anything." Mr DeCouto's remarks came as yesterday's edition of The Bottom Line quoted architect Colin Campbell reporting that Bermuda's 1998 figure of 2,000 unoccupied residences had doubled by 2014. Any more units would merely add to the surplus, Mr Campbell said. He added that more product had been created than could be filled by natural growth — and urged the Island to "open up the doors and get immigration going".
June 30. Demolition at a historic Tucker's Town cemetery, faulted in an Ombudsman's report last year, cannot be blamed on the Department of Planning or the Bermuda Government, Home Affairs Minister Michael Fahy said yesterday. Senator Fahy said the cemetery had already been zoned a Historical Protection Area when tombstones and a perimeter wall at the Marsden Methodist Memorial Cemetery at Tucker's Point were knocked down in October 2012. Two years later, on the advice of the Historic Builds Advisory Committee, the site was designated a Historic Monument. Ombudsman Victoria Pearman, in a recent report, said the Ministry and Department had a part to play "for which they must account", but Sen Fahy said the "devastating event" had been "a separate damaging action on the part of others, at least one of whom was fully aware of the protective zoning of the site". He said the zoning of a development plan could not prevent "poor judgment and bad behavior on the part of those determined upon a particular course of action", in which Planning had not taken part. Sen Fahy also disputed Ms Pearman's assertion that Planning should take the lead in determining the next step for the site, calling it an enforcement matter on which they were waiting direction from Marsden Church, and said he believed Planning had been made a "scapegoat." In a June 16 letter to Ms Pearman, Planning director Aideen Ratteray Pryse wrote that they could not be faulted, and it was up to the church to decide how to rectify the matter.
June 30. Inquiries into the fate of the dormant Salaries Review Board have gone unanswered, despite MPs continuing to debate the issue each year. The independent board, required by law to review the parliamentarians' pay every two years, is last known to have issued a report nearly seven years ago — even though MPs approved their own pay scales this March. Legislators' salaries were pegged at the same level for this fiscal year, but have had two cuts since April 2012. The Royal Gazette began questioning the status of the Salaries Review Board in April this year, beginning with Cabinet — only to be referred to the House of Assembly. We were told the Board last met in 2008 and were advised to question Premier Michael Dunkley, who is tasked with appointing its members. Queries to the Bermuda Government as to whether the Salaries Review Board will meet as legislated have been met with silence.
June 30. Two male tourists were taken to hospital yesterday after their rental cycle collided with a car. The accident happened at the junction of Middle Road and Scenic Heights Pass, Southampton, at 3.15pm. Roads in the area were temporarily closed after what Police described as a "serious collision" with a car travelling in the opposite direction. As of this morning one of the riders, identified as a 35-year-old visitor, remained at King Edward VII Memorial Hospital in stable condition. The second man was reportedly treated for less serious injuries and discharged. An investigation into the crash continues, and any witnesses who have yet to come forward are urged to call Police on 295-0011.
June 30. Oracle Team USA has officially moved into the recently refurbished Building #9 in Dockyard. The building, which had been badly damaged by hurricanes, now houses the team's gym, sail loft and offices after months of work by a number of local contractors. The renovations included roof and window repairs, fixing water damage and fitting the building with the necessary plumbing, electrical, flooring and fire safety systems. However the original architecture and maritime features have been maintained in an effort to preserve the historical value of the building. ACBDA CEO Mike Winfield said: "As with the other work being done in Dockyard for the 35th America's Cup Match presented by Louis Vuitton, the restoration of Building #9 has been carried out by a large number of local subcontractors. Of course in the restoration of a historic building like this there is the double benefit of providing economic opportunity to Bermudian businesses and at the same time creating a legacy benefit to Bermuda as a whole." Oracle Team USA operations manager Ian Stewart meanwhile said: "It's a really nice spacious facility and it's pretty unique. We feel privileged to be here and hopefully we'll be leaving behind something of value for the people of Bermuda." Wedco general manager Andrew Dias said that the coming 35th America's Cup has provided a boost to existing plans to upgrade the buildings in Dockyard. "The beauty of the America's Cup is that we had an instant tenant and we've been able to accelerate the process of restoring this and other buildings. The work that has been done, both on the exterior and the interior, is second-to-none. I think it is something that all Bermudians will be able to take pride in."
June 29. The Bermuda Health Council will this week begin publishing the identities of employers who do not have an active health insurance policy. Starting on Friday, companies who are not verified as possessing a policy will be listed on their website. Jennifer Attride-Stirling, BHC chief executive, said that the council had been investigating an average of 80 employers a month as a result of reports received. "We follow up on all cases and most employers are very co-operative in resolving the problem, however, about a quarter don't respond to follow-up and require more intensive investigation," Dr Attride-Stirling said. "This is resource-intensive and leaves employees uninsured, often despite having premiums deducted from their pay. We hope the numerous efforts to reach employers to advise them of their status and the potential consequences will help to stress the importance of maintaining their insurance cover in line with the law. We believe this is an important deterrent measure, and hope never to see a name published." Since the amendments to the Health Insurance Act came into effect, the BHC has reportedly written to 15 employers. A BHC statement said: "The Health Insurance Act 1970 (HIA) requires employers to maintain an active health insurance policy for all employees and their non-employed spouse. The BHC is tasked with ensuring that employers comply with the law. To do this, we monitor employers' insurance through reports from the public, insurers and healthcare providers. Many employees are unaware of changes to their health insurance policy status. An individual may find out that their policy is inactive only when they go to receive medical attention. To ensure employees can be aware of their policy status, the Health Insurance Amendment Act 2015 authorizes the Health Council to post on its website the names of businesses that do not have an active health insurance policy in place. The list will be updated in real time based on information confirmed with local health insurers. Employers are contacted by a variety of means and, failing a response, they are issued a warning giving seven days to provide proof of an active policy. Their names will remain on the website until proof of an active policy is provided by the employer and verified by the insurer." Those wishing to query the listings can call the BHC on 292-6420.
June 29. Bermuda's construction and real estate industries are showing tentative signs of recovery, according to leaders in the field. However, Charles Dunstan, the head of the Construction Association of Bermuda, echoed concerns that the Island needs more up-to-date information as it gets to grips with its unemployment problem. Figures released last week showed 800 jobs were lost in Bermuda as a whole in 2014. Giving a progress report on the construction industry, Mr Dunstan told The Royal Gazette his confidence was now starting to lift after a "dire" start to this year. "I'm not quite sure why, other than that maybe people are fed up and they're deciding to do some work prior to things taking off — they're getting little renovation jobs done," Mr Dunstan said. "Construction material sales over the past six months indicate a little bit of an uptick. Most contractors I talk to who have come through the recession are doing fairly well; they seem to be quite busy. It's like the stock market — it's all based on confidence." Independent Senator James Jardine has complained that last week's unemployment information from the Department of Statistics was so late it was "absolutely useless"; it was derived from surveys conducted in August last year. On that point, Mr Dunstan said: "It's a problem. It's based upon often year-old data that may have no relevance to today's picture. The best guess is there are probably around 2,000 people working in construction, down from about 3,500 some five years ago. It may be a little bit lower, maybe 1,800." Meanwhile, Buddy Rego of Rego Sotheby's International said some buoyancy has crept into the real estate sector. "It bottomed out two years ago, and it's been on the increase year over year," he said. "2012 was the absolute rock bottom. There has been a turnaround — I don't mean the business of individual companies; I'm talking about the entire market. It could well be that some real estate companies are still complaining doom and gloom because they aren't selling anything, but in the industry year over year there has been about a 10 per cent increase. That's a positive sign. We're not anywhere near the $700 million market that we had eight years ago, but there's more of a turnover." The unemployment rate for 2014 was 9 per cent, up from 7 per cent a year earlier. Anchor Investment Management estimates that the rate of Bermudians out of work sprang from 4.5 per cent in 2008 to 11.3 per cent in 2014. Non-Bermudians accounted for 52 per cent of the 6,738 total jobs lost in that time. Nathan Kowalski, chief financial officer at Anchor, said: "Employment of Bermudians actually peaked in 2004 and stayed relatively flat until 2008, before declining with the weakening of the local economy. As for more recent 2015 data, we do not have many indicators to point to as the quarterly bulletin of statistics was only recently released or the fourth quarter of 2014. Outside of CPI and retail sales, virtually no data has been given for 2015." He said leading indicators for retail sales and freight suggested that some areas of the economy were improving — and as a result, "some job growth could be present." However, he warned that consolidation within the reinsurance market "may temper this positive bias."
June 29. An $85 million plan to redevelop the Ariel Sands Resort has been approved by the Department of Planning. The project, announced last year, will include a new 22-key hotel, 26 detached villas and a new beach club on the Devonshire property. According to the plans, the main hotel building will be five-storeys in height, containing the arrival hall and children's game area on the ground floor, with the first floor housing the main hotel restaurant and bar, along with spa and salon facilities. The upper floors would contain 14 one-bedroom units and four two-bedroom units. A technical officer for the department recommended that the application be approved, stating that it was mostly compliant with planning policies and an environmental impact study demonstrated that the project would have a generally low impact on the surrounding area in the long term. Planning documents stated: "The proposal will be a significant benefit to the Island's construction and tourism industry, generating opportunities for employment as well as additional opportunities for visitors to the Island." The minutes of the June 10 meeting of the Development Applications Board (DAB) stated: "The technical officer highlighted the matters which required the board's discretion, which included a portion of the parking area associated with the arrivals building encroaching into the 15ft setback to the Woodland Reserve and the beach club terrace encroachment to the eastern lot line. The board questioned how the villa units would be separated between guests as there was only one kitchen per unit. The technical officer informed the board that the room without the kitchen would still be a standard hotel room." The board subsequently resolved to support the technical officer's recommendation and approve the application.
June 29. Power firm Belco has given Government's new electricity sector policy its cautious backing. The news came after Government on Friday said it wanted high-quality, low cost power services — as well as methods that were kind to the environment, secure and came from a mix of production methods. Minister of Economic Development Dr Grant Gibbons also told MPs that the existing Regulatory Authority, which at present looks after telecoms, would act as a watchdog as the industry moves away from a Belco monopoly. And Dr Gibbons said that Government was still considering whether liquefied natural gas (LNG) could be used as a cheaper and clearer alternative to fuel oil to generate power. He added that Belco — which owns the national grid — would also become the sole buyer of power from all generators and would have to have a "non-discriminatory" policy towards independent suppliers. A spokeswoman for Belco said: "Government engaged various stakeholders, including Belco, in a consultative process to reform the energy sector when developing the national electricity sector policy. "We look forward to ongoing dialogue with Government about aspects of the policy, including Belco's role as the owner and operator of the Island's electric grid and, therefore, the sole purchaser of energy coming into the network from multiple sources. We support Government's development of clean energy goals and the establishment of a Regulatory Authority to oversee Bermuda's energy industry, including all independent power producers." Belco has said that it hoped to make a $170 million switch over from expensive oil-based generation to liquefied natural gas (LNG) by 2019. Dr Gibbons said that LNG deserved "serious consideration" as a replacement for diesel and fuel oil. "But there are still many issues to be considered and we are in the process of securing the necessary expertise to assist with that analysis. Further discussions on LNG would lead to initial findings being published before the end of the year." Belco has 17 generators, of which five are combustion turbines and 12 reciprocating engines, which work like diesel engines. Most could be converted to run on LNG — but the oldest ones, which are around 30 years old and already inefficient by modern standards, could not. The firm has said LNG could be shipped in from the US, stored at a purpose-built terminal where it would be turned back into gas and then piped to Belco's Pembroke plant. Belco is planning to submit its Integrated Resource Plan (IRP), its own vision of the future of Bermuda's electricity supply, to Government within weeks.
June 29. David Skinner has been named the first executive director of the Bermuda Festival of the Performing Arts. Festival chairman Ian Davidson said the appointment was the result of a strategic planning process, focused on the increasingly significant challenge of creating a calendar of world class performances from a range of genres in a sustainable economic framework. "For forty years the festival has thrived making a positive contribution to the community by entertaining, educating and inspiring local audiences with a high calibre of featured performances and an extensive outreach programme," Mr Davidson said. "Our outreach programme is offered to every school in Bermuda, and master classes are available wherever possible for those already progressing in their study of the performing arts. Until this appointment, the administration, finance and management functions of the festival have been performed by a small contingent of part-time staff and a core group of very dedicated volunteers under the guidance of a volunteer chairman. During our strategic planning process, the board recognized that a more dedicated commitment was required to these functions and to maintain the standards of the festival while offering a diverse programme of world class performances that satisfies a broad cross section of the community. The festival is very fortunate to have secured the services of Mr Skinner as its first executive director to lead us through these challenging times. His business and professional background together with his personal involvement with the performing arts, as a musician and teacher, make him ideally suited for this leadership position." Mr Skinner meanwhile said he was excited about the challenge ahead of him, saying: "The Bermuda Festival has a rich history thanks to the dedication of the board, staff and volunteers over the years. I look forward to working with the organization to help sustain and develop the festival's future."
June 29. Dexter Smith, who takes over as Editor of The Royal Gazette on Wednesday, has more than 33 years' experience in the industry. Starting as a sports reporter with the newspaper as a 20-year-old in April 1982, he went on to become sports editor from 1991 to 1994 and then sports editor of the Gazette's now defunct sister paper, the Mid-Ocean News, from 1994 to 2000. He left Bermuda for London, England, in December 2000, when he began working as a freelance sub-editor on the sports desks of The Times and The Sunday Times, two of the world's most famous and respected newspapers. In January 2004, he became a full-time senior sports sub-editor at The Times, writing, editing and producing stories for the paper's print, internet, digital and tablet platforms. He was an integral part of the team behind the paper's award-winning daily print and online coverage of the 2012 London Olympics and Paralympics. He returned to Bermuda in December 2013 to take up the position of Deputy Editor, Head of Sport at the Gazette. Mr Smith, the newspaper's first black Editor in its 187-year history, grew up in Pembroke's "back-of-town" areas — Angle Street, Glebe Road, Curving Avenue — was educated at The Central School (now Victor Scott) and Saltus Grammar School. He has two sons living in England: Adebayo, 20, who is studying music journalism at the University of East London, and Kamara, 18, who is at Reigate College in southwest London. A talented all-round sportsman in his younger days, he represented Bermuda at both cricket and table tennis, and played Cup Match for St George's. He has also served as a corporal in the Bermuda Regiment.
• How did you start your career in journalism?
I was actually meant to be an accountant! I was good at maths and after I left Saltus I started a course at Bermuda College. Unfortunately a new lecturer, who had come from overseas, left the Island shortly afterwards and the course was cancelled. After that I was a bit aimless but I had a job working nights in The Royal Gazette's distribution department. I started there when I was 13 just so I could play on the Bermuda Press cricket team — you had to work for the Press to be eligible. Dane Brown, who was the distribution manager and my first cricket captain at senior level (Young Men's Social Club), saw an ad in the Gazette for a sports reporter and said I should apply. He told me: "Go and irritate them upstairs like you irritate us with all your sports stats and saying what they should and shouldn't put in the paper!" I applied and got the job, and started work at 20 under Dick Bennett, the sports editor. The plan was always to go back to school, but once you start putting money in a young man's pocket, you tend to like that — and the Gazette was paying me twice, as I was still working nights in distribution! Eventually, Johnny Richardson, the circulation manager, and Keith Jensen, the general manager, called me in and offered me a pay rise if I quit the night job — and that was that. I always fancied writing — English and the languages (Latin, Spanish) were my strengths at school, along with maths — and the job seemed well suited to me as a sports nut. I knew a lot of the people anyway through playing, so that gave me ready-made contacts. By 1990-91, I had knocked on the head the idea of returning to school to be an accountant and dedicated myself to learning on the job. I then started picking as many brains as I could. I'm grateful to people such as Ivan Clifford, the former assistant editor of the Mid-Ocean News, who made time for me when I was looking to add editing and layout to my skill set.
• As the first black Editor in The Royal Gazette's history, do you feel you carry a greater responsibility than previous editors, especially in changing the perceptions of those in the black community who may have viewed the paper historically with suspicion or mistrust?
[The appointment] is historic and no matter how I may want to couch it as being "just another editor and that it doesn't matter that I'm black", it does matter. It matters to many in our community and I have to acknowledge that with a degree of humility and some pride. However, putting pride to one side, I aim to serve the entire community, not one segment — however much of a majority it is. As a result there will be times when some feel disenfranchised, but the aim remains to be as fair and balanced to all. Central to the theme of making the Gazette open for business for all comers is my ability to set the tone from within. If I can do that with a solid, professional team behind me and we produce the kind of balance in our reporting that I crave, I will be satisfied. There will be challenges along the way but this is not meant to be an easy ride. The three men who preceded me have set the bar high — David White, whom I had a lot of time for professionally; Bill Zuill, one of my favorite people in Bermuda; and Tim Hodgson, whose general knowledge and encyclopedic knowledge of this country, in particular, is freakish. I can only hope the legacy I leave in this office compares favorably.
• What do you see as your biggest challenges as Editor, particularly with the fast pace of technological change and a rapidly shifting media landscape?
One of my biggest challenges is to change the culture of the Gazette to a degree. We now operate in a 24-hour news cycle and the platforms we're going to be giving to the public will be varied and many. It is not just about the print product. Social media plays a massive role in how we present ourselves. Those who have taken to it more easily than we have, such as Bernews and the bloggers, do not have a print product, so they are doing everything in their power to maximize what they do have. We cannot be looking at them from a moral high ground standpoint, be rather snobbish and say "let them get on with what they do" because we risk losing an important market share. As a traditional print media, there is still resistance sometimes to reacting in real time — ie putting live updates on the website — because of concerns about not having anything unique for the next day's paper. But a big story needs to be up there in some form immediately. We can always run a longer, more in-depth version in the paper. It is essential that digital and print work together. You cannot expect people to wait for tomorrow's newspaper. It can still be unique but it is a changing market and, love it or loathe it, you've got to give people what they want. I love to sit down with a big read but not everyone is like that. Some folks like to get on their phone or tablet, read one or two paragraphs and move on to the next thing. We need to be in a position to give them that.
• What strengths and attributes do you feel you bring to the job?
Consistency, experience, commitment to excellence and a dogged determination. One of my biggest goals is making sure the newspaper is received well. For a newspaper to be received well, it needs to be well written and, to a lesser extent, well presented or designed. We have not done that as well as we might have in the past, there has been an improvement and we will strive to improve on a daily basis. One of my other strengths is "turning the page". Yes, we might have had a great paper yesterday, but we cannot pat ourselves on the back — today is a new day; let's move on and go at it with the same focus and intensity. I bring compassion and humility, which I think is essential. I do not want to give the impression that this is the "big, bad Gazette" — although that was never my view, having worked in the company for as long as I have — but I do appreciate that there is a feeling out there that we are a particular type of paper that caters to a particular part of the community. I want to be seen as more than an historic face. Essentially, that means getting out into the community, being more visible, engaging the public — I think I'm adept at that — and making sure that I am in touch with the issues and what affects Bermudians and Bermuda residents.
• The Editor of the Gazette has always been a very public and high-profile position. How do you see your role in the community?
I certainly plan to be out and visible in the community and have as open an "open door" policy as possible. From a community standpoint, my strength will be to be welcoming, be open to constructive criticism and to provide a fair crack of the whip for all — whether they be warring politicians or the common man in the street. We will continue to report the news, providing it is genuine news, but the Gazette cannot be part of the political conversation. My interest is more the man in the street. We have already begun to try to place a higher emphasis on human interest stories with our Unsung Heroes and Young Achiever features. We intend to do more of those types of stories, which are popular with our readers, and speak to issues that affect the community.
• Given that it is now the Island's only newspaper, do you feel the Gazette has both a greater role to play within the community and a duty and obligation to set itself higher standards of accuracy, fairness and objectivity?
My vow is to be as accommodating as possible, get the news out there in a timely manner, be even, fair and balanced, but be critical when we need to be. When I got back to Bermuda there was some criticism about how we presented the news and accusations that we were being sensationalist in some of the headlines. A headline is there to make a point, but we are hardly the Daily Mail or The Sun, nor should we want to be. As the only newspaper, you find yourself having to be a bit straight anyway because you get lots of these molehills turning into mountains. The slightest argument, whether it is in the House of Assembly or on a playing field, can cascade into an unholy war. We must always be mindful during a time of such heightened emotions that one misplaced word can start a frenzy. The key is having a good team around me that buys into my philosophy of how I see the paper looking. That is so important to me and if I hold true to that, the rest should take care of itself.
• What did you learn from your experience working at The Times that you hope to bring to your editorship of The Royal Gazette?
The first thing I picked up on at The Times was the consistency issue. Ivan Clifford used to call me a pedant but at The Times everyone was like me — I was in good company. They were sticklers for detail and I realized that I had to raise my game if I wanted to be taken seriously. What also impressed me was the organization of the team, the structure and the quality of the staff from a writing and sub-editing standpoint — their intelligence and intellect and openness to ideas. The accent on having to perform was key, which is what made London 2012 so important. Everything we had done before was magnified three or four times, in terms of getting that product out on a twice-daily basis for 2½ weeks, and then again for the Paralympics. It was the highlight of many of our careers and the plaudits that came after made it more so.
• How do you see the newsroom at the Gazette taking shape in terms of attracting young Bermudians to the industry?
Bermudians certainly are not coming out of the woodwork. I played a role in selecting our summer interns this year and the focus was on those Bermudians who are studying journalism overseas, with a view to employing them in a year or two's time. We need that fresh injection of young ideas. Anyone studying journalism now will be heavily involved in new media and social media, so it will not be foreign to them when you say, "Listen, you need to have a personal Twitter account and follow as many reputable people as you can so that you can be alive to news, alive to possible stories — sports, news, business … it doesn't matter". Aligning yourself with the most popular social media is absolutely essential now for any news organization, so it is important that your staff are comfortable with it.
• Are you going to miss covering sports after all these years?
Of course, but it is time for a change. I'm sure the sports department would definitely say it's time for a change! I've become a bit of a beast with my weekly e-mail bulletins, asking them to tweak this or tweak that! Sport is something I have been passionate about for 40-plus years, and I will remain passionate about it, but only as part of the overall picture.
June 29. Finance Minister Bob Richards has met members of the European Union to address the Island's inclusion in a tax-dodging "blacklist." Speaking in the House of Assembly on Friday, Mr Richards said he had talks with representatives of the Organization for Economic Cooperation and Development (OECD) as well as high-level EU figures during a trip to Europe. He met Angel Gurría, the secretary general of the OECD in Paris, along with the organization's head of taxation and the secretary of the Global Forum. "We were advised that Bermuda is highly regarded and held as a shining example of co-operation and transparency, and is a leader in the field in the Global Forum," Mr Richards said. "Mr Gurría congratulated Bermuda on being one of the first early adopters of the automatic exchange project. This is due not only to the good work of this and former parliaments of Bermuda, particularly the excellent work of the Ministry of Finance's Wayne Brown, the chief representative at the Global Forum. Bermuda's absence of taxation on companies and individual's revenues and profits is 'no problem' for the OECD. Transparency and co-operation were the key issues, and here Bermuda is top of the class. The OECD is extremely unhappy by the listing by the EU last Wednesday. Mr Gurría has taken the unprecedented step of writing a letter, which I have been copied, to the EU Tax Commissioner [Pierre] Moscovici to express his and the OECD's serious disappointment at the commission's move, which he said tended to undermine all the work the OECD and the Global Forum have done to promote a single standard for blacklisting throughout the world — namely fiscal transparency." Mr Richards said he was told the OECD was 100 per cent behind the Bermuda Government in its objections to the listing, and would support the Island's efforts to be removed from the list. He said he then went on to meet senior officials with the European Commission, who expressed sympathy for Bermuda's predicament and undertook to raise the issue with Mr Moscovici's cabinet to explore how Bermuda could be quickly delisted. "Most importantly, he said there would be no spillover affect as far as Solvency II equivalence was concerned," he said. Mr Richards said he then met the ad hoc tax committee of the EU Parliament, including a number of heads of political groups. "This was an opportunity to tell the Bermuda story to a significant number of influential MEPs, most of whom were part of the powerful Economic Monetary Affairs Committee, which will play an important role in the equivalence decision. We were able to tell the MEPs about the very positive perception of Bermuda's track record in the Global Forum given by the Secretary General of the OECD. We also explained the wholly unjustified inclusion of Bermuda on the commission's new list and the efforts we are making to obtain de-listing in the shortest possible time. The questions asked reflected the fact that most of those present were from the socialist or liberal wings of the parliament. The MEPs were visibly surprised to hear that Bermuda led the way on central registers for company's interests and included the ultimate beneficiary owners of trusts in its register, unlike the UK. The takeaway message from this briefing was that MEPs are very susceptible to stereotyping all dots on the map, and the only way to combat this stereotyping is the kind of engagement that we took this week." Mr Richards described the meetings as "broad and positive. They laid the groundwork for Bermuda to be removed from the blacklist. The only thing that Bermuda has to do is get two countries that has Bermuda on its blacklist now to say that they are not on the blacklist anymore," he said. "Just two. We've already got one, Poland. We just have to find another one. There are a number of countries that have us on their list for reasons that are not justified or acceptable, but the EU is already sort of backing off their list anyway. While I was there they claimed that it actually wasn't a list. Insofar as we're concerned, we just need to work on some of the individual countries that have us blacklisted for clearly what are not justifiable reasons. If we can get enough of them to agree with us, then we come off the list, even if it's not a list."
June 28. Calls to reform cannabis laws are increasing, according to Profiles of Bermuda. They conducted a survey of 407 registered voters that found 79.3 per cent wanted the law to be changed, compared with 70.8 per cent in last year's survey. "While the results are not statistically significant from last year, there is growing support for some kind of reform to the current marijuana laws," said the group, an assessment and human resources development company. Profiles of Bermuda concluded that nearly four in ten voters prefer decriminalization, compared with one-third in 2014, and that a similar amount support legalization with Government regulation. The group said that the percentage of voters who wanted the laws to remain the same fell from 27.4 per cent last year to 19.4 per cent this year. Their survey also states that voters between the ages of 18 and 34 are leading the charge for legalization with Government regulation, with 48 per cent supporting the change. But the older population was more inclined to support decriminalization, according their poll, with 40 per cent of the 35-54 age group behind it, dropping to 37.3 per cent among those 55 and over. Profiles of Bermuda also noted that males were more likely than females to favour legalization with Government regulation (41.7 per cent compared with 33.2 per cent), while females were more likely to opt for decriminalization (40.9 per cent compared with 33.2 per cent for males). According to the survey, households whose occupants earn $100,000 or more tend to favour decriminalization, with 43.9 per cent voting for it, while households earning less than $100,000 are more likely to favour legalization. In households earning between $50,000 and $100,000, 42.9 per cent prefer legalization with Government regulation, as do 34.7 per cent of those earning less than $50,000, the survey found.
June 27. A Bill banning the smoking of electronic cigarettes indoors has been introduced to Parliament. The Tobacco Control Bill 2015 also seeks to ban the sale of flavored tobacco products — excluding menthols — and, similar to moves elsewhere in the world, prohibits false information such as "ultra light" and "mild" on such products. It was introduced yesterday morning by Jeanne Atherden, the Minister of Health.
June 27. The hiring of an education commissioner has been delayed as no agreement could be made with the leading candidate on the "economic terms of the appointment." Acting commissioner Dr Freddie Evans will continue in his role into the next school year. The process began in the fall and two candidates were short listed in January. One of the candidates was "advanced with the unanimous agreement of the Board's Selection Committee" but in the ensuing months the parties failed to reach an agreement. A spokeswoman for the Board of Education told The Royal Gazette: "The Board is most considerate of the need to have stable leadership at the Department of Education, in that regard the Board is fully supportive of the decision by the permanent secretary of education to extend the acting appointment of Dr Freddie Evans as commissioner of education into the next school year. The Board wishes to encourage all stakeholders to continue to support Dr Evans in carrying out this critical role. The Board of Education will continue to work with the Ministry of Education in evaluating next steps with regard to initiating a new search process, including new strategies to identify potentially qualified Bermudians." On the appointment of Education Minister Wayne Scott in January of this year, Premier Michael Dunkley said the appointment of a permanent secretary and an education commissioner was "imminent". Valerie Robinson-James was appointed permanent secretary the following month but the commissioner's seat will remain empty for the time being. The previous commissioner, Edmond Heatley, had a short tenure, having taken the job in August, 2013 and resigning just eight months later.
June 27. Changes to the Islands motor laws ushering in second cars for medical practitioners employed by the hospital went before the House of Assembly yesterday morning. Shawn Crockwell, the Minister of Tourism Development and Transport, said the change would allow for up to 40 additional vehicles being licensed for Bermudas roads. Traditionally the Bermuda Hospitals Board employed few physicians, and their roles were primarily administrative rather than actively practising medicine, meaning they were rarely called out during unsocial hours but that situation has changed in recent years, Mr Crockwell said. Shadow Transport Minister Lawrence Trott, gave the Oppositions support. Physicians in private practice already have the right to own a second car, and a doctor leaving BHB for his own practice could still do so but a practitioner employed by BHB who stops practising would have to give up the second vehicle.
June 27. Changes to the Island's insurance legislation were approved in the House of Assembly last night with the support of both parties. The Insurance Amendment (No 2) Act 2015, tabled by Finance Minister Bob Richards, is intended to clarify and strengthen existing laws, bringing the Island toward Solvency II equivalence. The legislation also includes a new section, which requires commercial insurers to have a head office on the Island, although he said the requirement would be handled on a "flexible and proportional" basis. Shadow Finance Minister David Burt said the Progressive Labour Party fully support the legislation, noting that the move towards Solvency II equivalence began under the PLP administration. He said that the new rules regarding head offices and outsourcing are important and could make a positive difference on the Island. "In order to be a Bermuda company, you have to have your head office and significant staff here," he said. "It's something that has not existed here. Some people will consider it a threat. Some people will view it as an opportunity. We view it as an opportunity." He said that if Bermuda can achieve Solvency II equivalence, the rules could lead to more companies setting up in Bermuda. Mr Burt questioned if this would be the final piece of legislation needed to meet the new international standards. Mr Richards thanked Mr Burt for his support, saying the legislation would address all of the issues that have been raised regarding Solvency II equivalence, but noted that the goalposts have been moved before. "At this point in time we are confident that it will, but if it changes we will do what it takes. That has always been our attitude. The EU and the European Commission are political organizations. One of the reasons we had the most recent changes is they had an election there and they had new people in the EU. As a political organization, it is subject to change and that's one of the reasons why the goalposts have been shifted."
June 27. Bermudian friends of murdered South Carolina state senator and pastor Clementa Pinckney yesterday remembered him as someone destined for greatness. Sen Pinckney — one of nine people killed in a shooting in the historical Emanuel AME Church — was buried yesterday in Charleston. While the senator only visited the Island once, he had numerous friends on the Island from his time at Allen University. Tauria Raynor said that when she went to school there in 1993, Sen Pinkney was one of the first people she met. "He was one of my mentors," she said. "I was amazed that at the age of 19 he was already a pastor and had his own church. It was strange to me. He was always down to earth, and he would tell jokes, but he always commanded respect wherever he went. We all knew he would be recognized for his greatness, but it's tragic that it happened under these circumstances." She said she regrets being unable to attend his funeral, but she was pleased to see her friend getting the respect that he deserved. "I'm happy to see that they are memorializing his body, that they understand the greatness of him. That President Barack Obama delivered the eulogy at his funeral. It says a lot about Clementa's character. Denise Saunders said that when she first landed in Columbia, South Carolina, it was Sen Pickney who met her at the airport and showed her around the campus, immediately building an friendship. "He was just a really loving person," she said. "He was the type of person who didn't force anything on you. He would always say he would rather be a sermon than hear a sermon. Clementa was the type of person who never brought the attention to himself. It was always about the cause. He was just an honest, genuine, caring person." She said she was shocked when she received the phone call that he had been killed. "I can't stop crying because it's incredible that this can happen now, in 2015," she said. "That someone can have so much hate that someone would go and sit with someone for an hour and then just shoot him. It's just sad. This person needs a lot of love. He needs a lot of love. We can just pray that he will find that love. This has affected so many families. Not just the families of the victims but the shooter's family as well. I believe that Clementa's life was not in vain. I'm grateful to have had the opportunity to know Clementa as a friend. He was a wonderful, wonderful, wonderful person. It's sad to see this, but his life was not in vain. His legacy will last." Delivering Sen Pinckney's eulogy, US President Barack Obama recalled meeting him when they were younger, saying: "The first thing I noticed was his graciousness, his smile, his reassuring baritone, his deceptive sense of humor, all qualities that helped him wear so effortlessly a heavy burden of expectation. Friends of his remarked this week that when Clementa Pinckney entered a room, it was like the future arrived, that even from a young age, folks knew he was special, anointed. He was the progeny of a long line of the faithful, a family of preachers who spread God's words, a family of protesters who so changed to expand voting rights and desegregate the South. Clem heard their instruction, and he did not forsake their teaching. He was in the pulpit by 13, pastor by 18, public servant by 23. He did not exhibit any of the cockiness of youth nor youth's insecurities. Instead, he set an example worthy of his position, wise beyond his years in his speech, in his conduct, in his love, faith and purity." The shooting took place on the evening of June 17 during a bible study session in the historically black church founded by Denmark Vesey — a one-time slave of a Bermudian sea captain. Initial reports stated that a young white male had come into the church and, after participating in discussions for about an hour, produced a pistol and opened fire. The gunman killed nine churchgoers, including Sen Pinckney, and injured one other before fleeing. Police later arrested 25-year-old Dylann Roof, was charged with nine counts of murder and one count of possession of a firearm during the commission of a violent crime. Photographs found in a purported manifesto linked to Mr Roof contained hate-filled writings attacking a number of ethnic groups and photographs of the suspect with the Confederate Flag, fuelling calls for the controversial flag to be removed from the State Capitol.
June 27. The Bermuda Regiment is to offer its Warwick Camp site for car parking today as Canadians celebrate their national day on nearby Warwick Long Bay — complete with a shuttle service to the party. The Regiment will open up the camp gates to allow revelers to park their cars safely, helping to keep the approach roads around the beach clear for emergency and other vehicles. Parking costs, $10 for a full day for cars and $2 for bikes, will go towards the Bermuda Charitable Trust, in aid of the Regiment diving team's "50 Wreck Dives in 50 Days" programme, organized as part of the armed service's golden anniversary celebrations. The first 50 cars at the Association of Canadians in Bermuda (ACIB) event will also get a free bag of ice. Regiment Colour Sergeant David Dumont said: "It's an opportunity to raise money for the diving programme and also helps keep the roads around the beach clear. People will be able to park their vehicles in a safe environment — and avoid the potential risk of a ticket for a parking violation around the beach area. We are happy to assist in any way we can to make sure the party goes without a hitch and to raise money for a worthwhile initiative, which will involve conservation work and clean-ups of trash in the waters around the Island. The Bermuda Regiment trains regularly in Canada and we're delighted we can help people celebrate its national day and further foster our already close links." The To the Top beach shuttle service has joined forces with the Regiment and will be offering $2 rides from the parking lot at Warwick Camp to the ACIB event — cutting out a 15 minute walk. Parking will be available at Warwick Camp from 9am to 6pm and the shuttle service will run from 11am to 6pm.
June 27. Minister of Economic Development, Grant Gibbons, yesterday led a take note debate on the National Electricity Sector Policy of Bermuda in the House of Assembly. Dr Gibbons said the policy "represents a significant milestone in the evolution of Bermuda's energy policies". Objectives include the provision of high quality electricity services at the least cost, that are environmentally sustainable, affordable and secure. Other initiatives include the consideration of the viability of introducing LNG (liquefied natural gas) for power generation, opening the energy market to Independent Power Producers, and the transfer of regulatory responsibility to the Regulatory Authority (RA). One Bermuda Alliance MP Glen Smith said that Bermuda must join the rest of the world by providing cleaner and more sustainable energy sources that are more reliable and financially viable and welcomed the transfer of regulatory responsibly to the RA. Mr Smith said that using natural gas would be a lot cleaner, but concluded that Bermuda must step up its energy alternatives. MP Jeff Sousa said the main objective of the policy was to open the market so it can be more competitive and drive down energy costs. Some members of the Opposition, however, raised concerns about the policy. Shadow Minister of Economic Development, Wayne Furbert, called for action to be taken more quickly, stating the policy was not as comprehensive as he had hoped. Mr Furbert questioned if Government would consider introducing a sovereign fund for consumers to fund the installation of solar systems on their property instead of having to take out a bank loan. He also said that Government should consider nationalizing energy distribution because of the "smallness" of Bermuda. Shadow Minister of Public Safety, Walter Roban, said the policy was "very specific" and "much more limited" than the 2011 Energy White Paper. He added that it does not appear to be "pushing aggressively for any targets" and called on Government to provide a progress report on present energy consumption and where the Island is in relation to previous targets. Mr Roban also questioned why solar power was the only alternative energy source mentioned in the report and added, "our goals should be bigger with solar." He said commercial use of solar could be expanded and suggested placing solar arrays on commercial buildings because some roofs are used "for absolutely nothing." Mr Roban also said an effort should be made to change the Building Code to include provisions for solar systems, and that consumers should be encouraged to install them when they renovate. Opposition Leader Marc Bean said the report showed a continuation of the work begun by the previous Government, but added that the overriding premise in switching to natural gas, which would be "much cleaner environmentally", would still be an economic one, not an environmental one. He also called on the Government to ensure that the cost of BELCO transitioning to natural gas would not be shifted to the consumer. Furthermore, Mr Bean called for the energy strategy to be directed towards alleviating the struggles of those who are already having a hard time paying their monthly bills. "As legislators our focus should be on those who can least afford it. The initial cost of solar installations is still off-putting to consumers because it is too much of a cost" for some to pay back the initial expenditure over 2½ to three years. I call on Government to consider other energy options, such as tidal energy and generating electricity from the Pembroke dump."
June 27. Equal rights campaigners in Bermuda have said the legalization of same-sex marriage across the United States yesterday should serve as a reminder for the Island to follow suit. The Supreme Court ruled that individual states cannot deny gay couples the same marriage rights as heterosexuals. The decision was made in Obergefell v Hodges upholding the protection of marriage equality under the Equal Protection Clause of the American Constitution. A spokeswoman for the LGBT support group the Rainbow Alliance said the move "recognises the fundamental and inherent dignity possessed by all its citizens." The statement continued: "It is also a timely reminder that we in Bermuda still have some ways to go. The 2013 amendment to the Human Rights Act and Mr Justice [Stephen] Hellman's recent decision recognizing the rights of same sex couples to adopt are important steps along that path for Bermuda. The Rainbow Alliance of Bermuda supports marriage equality for Bermuda." Shari-Lee Pringle was part of the activist group Two Words And A Comma which led a successful campaign to add sexual orientation to the Human Rights Act 1981 in 2013. Ms Pringle describes herself as "pansexual" meaning she is attracted to people based on their character rather than their sex. She said yesterday's ruling would "send ripples around the world. The esteemed judges have spoken eloquently and wisely on a matter that has consequences to thousands whose lives have been in limbo. While persons opposed to same sex marriage may have very valid reasons, religious or otherwise, for opposition, the question everyone must ask is: 'How does same sex marriage affect them personally and what right should they have to deny others the same legal rights and benefits as married heterosexual couples?' I'm hoping that Bermuda's politicians and people will read the arguments made by the respective judges and glean something from each of them. We have a unique opportunity to do better and be better than many of our competing jurisdictions." Tony Brannon launched an online petition that attracted more than 2,000 signatures locally and he continues to campaign for equal rights in Bermuda. He said: "This is an amazing victory for Human Rights. President Barack Obama has shown great leadership on this issue. It is now time for all the politicians to get their heads out of the pink sand on this issue. Legalization of SSM is not only the right thing to do but it will be huge for tourism — which is down this summer. It is time for Bermuda to be on the right side of history. Sadly we are behind." Joe Gibbons, a gay Bermudian, was also encouraged by the news. He said: "June is Pride Month and what more can I ask for to be proud about this landmark decision? Perhaps something similar from Bermuda?"
June 26. The gems of St David's will be in easy reach of summer visitors, thanks to a bus service that will link up with the new "beach bus" shuttling guests around the fringe attractions of St George's. The service, which starts up in July and will run in tandem with the ferry schedule until October, was created by East End entrepreneurs in partnership with the Bermuda Tourism Authority (BTA). "Call it cultural tourism or adventure tourism" according to venture partner Belcario Thomas, the aim is to connect visitors with "experiences they're not going to get elsewhere." "Bermuda is an open-air resort where you can safely get lost," he added — and St David's teems with quintessentially Bermudian experiences that are not always easy to reach. The $6 bus will collect guests from the Visitor Information Centre in St George's, taking them to the Carter House Museum, St David's Battery, St David's Lighthouse and finally Clearwater Beach. Pat Phillip-Fairn of the BTA said the St David's tour bus circuit "addresses a long standing issue with transport — it connects St George's with sites in St David's that have not necessarily had the foot traffic and visitor traffic." "What we really like is fulfilling the mandate of creating opportunities for jobs," she said. The BTA has partnered with the Bermuda Economic Development Corporation with the goal of linking tourists with vendors of authentic Bermudian merchandise. "Our customers want to connect with us culturally," Ms Phillip-Fairn said. "It's about helping Bermuda to present itself in an authentic way."
June 26. Much-anticipated financial details have been released by the Bermuda Hospitals Board (BHB), showing some success in cutting costs. In a guardedly optimistic assessment, BHB chairman Jonathan Brewin said that two years ago BHB had expected to run out of cash by the end of 2013, but has now extended the deadline "well into this fiscal year." Mr Brewin will step down as chairman at the end of this month, to be replaced by Peter Everson. While the accounts summaries up to March 31 of this year are not audited, they offer a snapshot of BHB's "evolving" financial position, including:
• Total assets as of March 2015: $587 million, up from $500 million for March 2014;
• Total revenue: $299 million, down from $312 million in 2014;
• Total expenses: $284 million, up from $282 million in 2014;
• Excess revenue over expenses: $13 million for 2015; $15.5 million for 2014
Mr Brewin said the revenue figures represented a small surplus that did not represent a profit, but rather money used to reinvest. BHB has cut $24 million from its wages and benefits costs through attrition, a wage freeze and senior management restructuring. Mr Brewin added that BHB now has a second oncologist, Dr Christopher Fosker, to boost its cancer services. Meanwhile, parts of the old Continuing Care Unit are coming up for demolition, and Mr Brewin thanked staff for the safe transfer of residents to other parts of the hospital. Quality indicators for BHB are to be released in the first week of July, as the organization marks its first ever Hospital Week.
June 26. A raft of new discoveries on Smith's Island have helped archaeologists paint a clearer picture of what life was like for Bermuda's earliest settlers. The team led by Michael Jarvis from the University of Rochester have spent the last five weeks excavating tonnes of soil as they explore sites dating back to the early 1600s. Dr Jarvis and his crew of professors, graduates, undergraduates and volunteers have focused their efforts on the Oven Site on the eastern part of the island, which is believed to have been home to some of the Island's first inhabitants. "We have exposed two parts to this house," said Dr Jarvis. "The first part dates from around 1615 and we found two gigantic post holes that would have supported the old roof. A lot more English ceramics have been uncovered that backs up our belief of its origins. The people living in this house probably arrived in Bermuda in the first three years after the Sea Venture. We also found a water cistern with a plaster lining that would have been used to capture rain water off the thatched roof. Also what is significant is that we have not found any glass or nails, which further backs up that this humble structure had open windows and doors and was held together with wooden pegs. Even more significantly we have found evidence of what the earliest settlers used as infill in the walls. From our discoveries this year it would seem that they were using liquid mortar right from the earliest periods which provides invaluable information about how the earliest homes were built." The ongoing project to explore the origins of Smith's Island has been made possible thanks largely to the Bermuda National Trust. Over the last five weeks Dr Jarvis and his team have also carried out further excavation of two other sites on the island called the Cave Site and Small Pox Bay. "The Cave Site remains a real mystery," said Dr Jarvis. "We have found considerable evidence to suggest this was a site where everyone gathered on a regular basis. There's evidence of eating and drinking and socializing here and ceramics that date back to the early 18th century. This year we found a few different colored river pebbles that must have been imported from somewhere else, but it's intriguing to think why they were there. As for Small Pox Bay it would seem this is not your typical military site just inhabited by soldiers. We discovered children's toys and needles, buttons and hair brushes that would have belonged to women too so it would seem this area was used by families." The team of archaeologists will return to Smith's Island for the last time this year today before heading back to the US and covering over the area they have excavated in the last five weeks. They hope to return to Bermuda again next year to continue their work into one of the most untouched areas of land on the Island. Dr Jarvis added: "The crew has been phenomenal this year, they have worked in temperatures five degrees warmer than last year and shifted tonnes of earth. We have also had 15 Bermudian volunteers involved in the project which has been good to see. We very much appreciate their efforts and the efforts of everyone especially the National Trust who have made this project possible."
June 26. Dexter Smith has been appointed the new Editor of The Royal Gazette. The 54-year-old Bermudian will succeed Editorial Consultant Tim Hodgson, who has held the post as an interim editor for the past two years. Bermuda Press (Holdings) Limited, owners of The Royal Gazette, announced that Mr Smith, currently the paper's Acting News Editor, will take over the position on July 1, 2015. Mr Hodgson will remain with The Royal Gazette in a new position developing content for the company's range of print and digital products. Mr Smith, who first joined the newspaper as a sports reporter in 1982, is a veteran journalist and editor with more than 33 years experience in Bermuda and the United Kingdom. A former Sports Editor of both The Royal Gazette and the Mid-Ocean News, he spent 12 years working as a sports sub-editor on The Times and The Sunday Times in London, England before returning to Bermuda in December 2013 to take up the position of Deputy Editor, Head of Sport. Stephen Thomson, Chairman of the Board of Directors of Bermuda Press (Holdings) Limited, said: "As a board, we are delighted that Dexter has accepted the position as Editor with The Royal Gazette. It is particularly gratifying when a talented Bermudian is repatriated back to our Island in his given field with years of excellent international experience under his belt. "Dexter's 12 years at The Times will undoubtedly hold him in good stead managing the editorial department of Bermuda's only daily newspaper. We look forward to incorporating Dexter's new and innovative ideas within our organization as we rapidly move The Royal Gazette into the next digital age of news." Mr Thomson also thanked Mr Hodgson for his contribution to The Royal Gazette as interim editor. He said: "Over the past two years, Tim Hodgson has worked tirelessly in the capacity of consultant editor at The Royal Gazette. His long history and editorial knowledge with our organization has been a significant asset during this time of amalgamation and change. Tim will be assuming a new and challenging position outside of the core editorial team and will be leading the development of content for various print and digital products. We are pleased that Tim has accepted this new position and will continue to be part of our future moving forward." Mr Smith said he was honored by the appointment and excited by the challenge of leading the newspaper during a time of unprecedented technological and economic change within the industry. "One of my biggest challenges is to change the culture of the Gazette to a degree," he said. "We now operate in a 24-hour news cycle and the platforms we're going to be giving to the public will be varied and many. It is essential that digital and print work together. You cannot sit back and expect people to wait for tomorrow's newspaper all the time. Personally, I love to sit down with a big read but not everyone is like that. Some folks just like to get on their phone, read one or two paragraphs and move on to the next thing. We need to be in a position to give them that."
June 26. Flying around the Great Sound with Oracle Team USA, defender of the America's Cup, proved to be an "awesome" and "exhilarating" experience for Premier Michael Dunkley. After being fully kitted out and given a safety orientation, the Premier spent nearly an hour speeding around the racecourse for the 35th America's Cup aboard Oracle's wing-sail, foiling AC45 development catamaran. "Initially it was nerve-racking because they made me sign a waiver before I got on the boat," Mr Dunkley told The Royal Gazette. "It is a bit nerve-racking until you get used to the scene and what they do." Once on the water, Mr Dunkley quickly got into the swing of things. "Overall it was exhilarating and breathtaking and I was just blown away by the experience," the Premier said. "We went up to 40 knots at times and I was probably out there for 45 minutes. I could not believe how smooth the foil cat was. You don't notice yourself going up and down on the foils or notice the boat is on uneven keel when you are tacking and stuff — and when it really gets up and goes when you get to the very fast legs of any course, they do. It's almost like you are in a plane about ready to take off. It was an awesome experience." The Premier was "impressed" by Oracle's skilled and highly efficient crew led by skipper Jimmy Spithill, the youngest skipper to win the 'Auld Mug' and 2014 ISAF World Sailor of the Year. "It is very clear to me that these guys are some of the fittest athletes in the world, and I was impressed with the skipper Jimmy Spithill," Mr Dunkley said. "I was totally impressed by the professionalism of obviously the world's best sailors. Those guys are so good at what they do. I was worried about getting in the way and something happening. But I couldn't get in the way because these guys were jumping over and going around me. I didn't impede them in any way, which is amazing." Having experienced first-hand the breathtaking speeds the America's Cup Class catamarans are capable of, the Premier said local sailing enthusiasts would be in for a real treat when Bermuda hosts the World Series in October. "The racing in October is going to be absolutely spectacular," Mr Dunkley said. "The people of Bermuda and everybody interested in watching are going to have a real thrill on their hands."
June 25. A judge has found the directors of Par-la-Ville Hotel and Residences Ltd may have "acted dishonestly" and refused to drop injunctions against them linked to an $18 million loan. Directors Michael and Yasmin MacLean, along with trustees Shane Mora and Matthew Hollis, have argued that they were acting on legal advice by local attorneys. However in a recent ruling, Puisne Judge Stephen Hellman wrote: "I am satisfied that on the particular facts of this case, there is a good arguable case that the directors and the trustees have acted dishonestly." He added that when the injunctions were initially obtained it appeared there was a case that the directors had misappropriated the money for their personal use, but based on new information it appeared more likely that they had acted to benefit the company (PLV). For several years, PLV has sought funding to erect a luxury hotel on the current site of the Par-la-Ville Car Park. Last year Mexico Infrastructure Finance LLC (MIF), a Delaware-based company, agreed to offer an $18 million loan to PLV last year, guaranteed by the Corporation of Hamilton. The purpose of the loan was to provide funds to pay expenses associated with a permanent loan which was to be negotiated to fund the hotel's development. The money was placed in an escrow account, with PLV only allowed to withdraw it after conditions had been satisfied — specifically the funding of a $225 million loan and an equity investment of $100 million, or a "substantially similar financing structure." The funds were withdrawn in October after PLV secured a Trade and Profit Share agreement with Gibraltar-based Argyle Limited, under which PLV would pay Argyle a non-refundable $12.5 million fee in exchange for a one-year open line of credit worth up to $125 million. The MIF loan defaulted on December 30 last year, with the company calling for the entire outstanding balance of $18 million plus interest. MIF has argued that PLV, through its directors, withdrew the funds by making a "fraudulent misrepresentation" that the Trade and Profit Share agreement was substantially similar to the permanent loan funding agreement required. Late last month MIF received a summary judgment by consent against the Corporation for $18 million. After a contested hearing, they also won a summary judgment against PLV in the sum of $19,397,819 based on its failure to repay the loan. Ex parte injunctions were subsequently made by the courts against PLV, its directors and trustees prohibiting them from dealing with their assets up to a value of $15,449,858, except for "reasonable sums" for legal advice, cost of living and costs of business. During a hearing in the Commercial Court on May 26, the PLV directors and trustees sought to be freed from the injunction, inviting the court to infer that PLV was acting on legal advice. In a ruling dated June 18, Mr Justice Hellman wrote: "I decline to speculate on the content of any such legal advice when I have not seen it, or their attorney's instructions, or any evidence of the circumstances in which any such advice was given. The advice is of course subject to legal professional privilege. Moreover, there is a good arguable case that the mere fact that an attorney advises that a transaction is legally permissible does not necessarily mean that it is not objectively dishonest or that the party seeking the advice would not have appreciated that it was dishonest. I am satisfied that, with respect to both its proprietary and its personal claims, MIF has a good arguable case based on solid evidence against the directors and the trustees. This is notwithstanding their vigorous submissions to the contrary." Mr Justice Hellman, however, added that he was not making any final determination as to the merits of the case, noting that he had not had detailed explanation of the actions of the defendants. "There are at least two sides to every story and the facts may assume a different complexion at trial," he wrote. The directors and trustees also argued that they should not be subject of the injunction because the monies were not in their possession and that there was no real risk that judgment against PLV would go unsatisfied because of the Corporation guarantee. Mr Justice Hellman noted difficulties with both arguments, finding that he was satisfied that there was a real risk that, unless the trustees and directors are restrained from dealing with the monies, any judgment against them would go unsatisfied. "Specifically, I am satisfied that unless restrained from doing so there is a real risk that these defendants would, insofar as they have access to it, seek to place the senior escrow amount beyond the reach of MIF," he wrote. Where the $18 million went. According to court documents, the net proceeds of the $18 million loan - $15,449,858 - were placed into an escrow account at The Bank of New York Mellon. Of those funds, $500,000 was left in the escrow account and a $1.2 initial payment, which is not the subject of any complaint, was made to PLV. On October 31, 2014, the remaining $13,749,858 was transferred into the personal joint account of Mr and Mrs MacLean as PLV did not have its own bank account. Of those funds:
• $499,999.99 went to Rational Foreign Exchange Ltd in London, Argyle Ltd's trading platform, on October 31. These funds may have been sent back to MacLean's joint account as it was sent in the wrong currency.
• $11.5 million went to Argyle UAE Ltd on November 5, also part of the Trade and Profit Share agreement with PLV.
• $500,000 went to Rational Foreign Exchange Ltd in London on November 7 as part of the Trade and Profit Share agreement with PLV.
• $340,000 went to the Cahow Trust on December 4. Mr MacLean has stated the money was used to repay a loan from the trust to PLV.
• $869,748 went to PLV's attorneys, Wakefield Quin, on December 31. The attorneys were to hold the monies on trust for PLV so it would no longer be in the MacLean's joint account.
June 25. Bryan Butterfield, a star of Bermuda's entertainment industry for several decades, has died. From the 1940s onwards, Mr Butterfield enjoyed an extensive career as a leading performer in the Island's nightspots. He also acted as an ambassador up and down the east coast of the United States in annual Tourism Briefings. Mr Butterfield led one of Bermuda's first majorette groups, was a key performer in the Easter Parade and entertained visitors with limbo shows in hotels. He won a Founder's award from Bermuda Arts Council in 2006 in recognition of his life's work. In addition, he was inducted into the Bermuda Music and Entertainers Hall of Fame. Paying tribute last night, Dale Butler, the historian and author, described Mr Butterfield as "Bermuda's most progressive, energetic, artistic, stylish and creative entertainer. Bryan was a workhorse during Bermuda's most progressive period in entertainment, and a first-class showman on the stage. He performed in an era where all of his colleagues could easily have held jobs in top hotels and clubs overseas as he, Hubert Smith, Gene Steede, Talbot Brothers, Michael Clarke and Lance Hayward, to name a few, demonstrated from their performances in Jamaica, New York, Toronto and on the cruise ships. Bryan should have been a national entertainer coach because he had the background, skills and experience. Long may his contributions live. I extend my deepest condolences to his family. I am pleased to say that the book Music on the Rock captures the spirit of this great man."
June 25. The Bar Council has reiterated its position that some proposed criminal legislation reforms "are a cause for concern." It comes after Attorney General Moniz told the House of Assembly that he had been repeatedly told by immediate past president Justin Williams the controversial reforms have the Bar's full support. In a statement released to The Royal Gazette, president Richard Horseman stated the Bar's objections and concerns set out three months ago in a letter to Mr Moniz "remain the same today." Mr Horseman stated: "Bar Council wish to reply to the comments by the Attorney General that the proposed criminal legislation reforms had the full support of Bar Council. While Bar Council is in general support of the Attorney General's push to modernize the criminal justice system, some of the specific proposals being put forward by the Attorney General are a cause for concern." Mr Horseman said the letter to Mr Moniz represented "not the commentary of one or two members of the subcommittee but rather a considered response by the subcommittee as a whole, and adopted by Bar Council. The position of the Bar Council was set out in writing on 18 March when the response and objections of Bar Council on behalf of the Bermuda Bar Association were submitted to the Attorney General. Those objections and concerns remain the same today. Bar Council wishes to reiterate that it supports all attempts by the Government to modernize our criminal justice system but there are certain proposals that Bar Council does not support in its current form." Also yesterday, the Centre for Justice backed the Bermuda Bar Association's position. In a letter sent to the Senate, the group's managing director Venous Memari said the Disclosure and Criminal Reform Act 2015 and Criminal Jurisdiction and Procedure Act 2015 could infringe the Bermuda Constitution. The five-page letter states: "We wish to associate ourselves with the Bermuda Bar Association's support for any reform that is aimed at improving the efficiency and effectiveness of the administration of the criminal justice system. However, certain provisions of the Bills potentially contravene the right to a fair hearing guaranteed by the Bermuda Constitution. We respectfully submit that the legislative measures in the Bills erode the fundamental rights of the citizen, therefore on this point alone, the Bills ought to be rejected."
June 25. An increase of nearly 10 per cent in health insurance premiums was the main driver of the cost of living rise in April. According to figure released by the Department of Statistics, the annual rate of inflation jumped to 1.8 per cent — the highest rate recorded so far this year and up from 1.2 per cent in March. The basket of goods and services on which the Consumer Price Index is based cost $126, compared to $100 in April 2006. In health and personal care, prices rose 8.5 per cent year over year, mainly as a result of a 9.8 per cent increase in health insurance premiums. Fuel and power continued to keep the lid on inflation, with prices down 7.5 per cent from April 2014. The decrease was the result of a hefty fall in the fuel adjustment charge on electricity bills, thanks to the slump in global oil prices. Food items cost 2.9 per cent more than last year. In April a 2.4 per cent increase in the cost of pasta was offset by a 2.4 per cent fall in the cost of fresh and frozen chicken.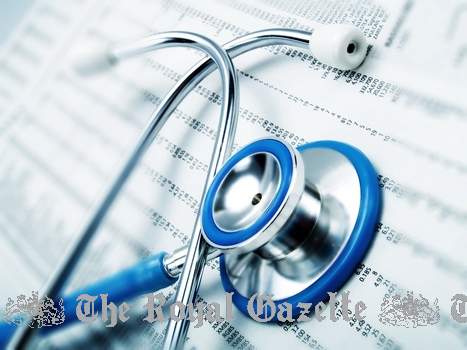 See above story
June 25. More than 800 jobs were lost in 2014, according to Government statisticians. The number of Bermudian job holders dropped by 671, from 24,504 in 2013 to 23,833 last year. The number of jobs held by non-Bermudians, excluding non-Bermudian spouses and permanent resident certificate holders, fell by 122 over the same period. Among non-Bermudian spouses of Bermudians, there were 13 fewer jobs, while the number of permanent resident certificate holders in jobs rose by four — a total number of 802 fewer jobs and a drop of two per cent on 2013. There were 33,475 jobs counted in 2014, compared to 34,277 the year before. The grim news came in the latest edition of the Bermuda job market Employment Briefs. The survey, carried out in August last year, showed 13 of the 16 economic sectors experienced a drop in the numbers of staff. The biggest loser was the financial intermediation industry, which lost 336 jobs — with roles like senior clerks, financial clerks and executive secretaries all showing losses. The survey report said: "The loss of finance and senior clerks was accredited mainly to the year-over-year decline in positions for this sector." The hard-hit construction industry saw the numbers employed fall below 2,000 — the lowest number in almost 20 years — to 1,925 compared to 2,143 in 2013, a total of 218 fewer jobs. The report said: "Considerable job losses were also reported in business services and the transport and communications sector. "Establishments that provided accounting, legal and business consultancy services reported a net loss of 98 jobs in 2014. Jobs in the transport and communications industry fell by 93 positions from 2013." Accountants and other professional services providers also took a hit — down 143 jobs, with 54 fewer posts for accountants and 45 fewer computer professionals. The report added: "Jobs in the crafts and trades worker group fell by 139 posts. There was a net loss of 34 plumbers, 31 masons and 30 electricians." But the number of jobs in international business rose by 169 positions — boosted by more job opportunities for actuaries and underwriters. But George Hutchings, a board member of the Association of Bermuda International Companies (ABIC), said figures from 2014 would not take account of the recent rash of mergers and takeovers in reinsurance — which are likely to lead to job losses. Mr Hutchings added: "There are smaller companies setting up shop here and that's what's probably driven these numbers. But we haven't yet seen the ramifications of the consolidation that's going on — with two or three of these going on, the numbers might reverse and not be so positive." Bermuda Business Development Association (BDA) CEO Ross Webber, however, was more optimistic. He said: "Our focus has been on supporting established international business companies and encouraging new enterprises to choose our jurisdiction and invest in Bermuda. We've seen direct successes after targeted business development efforts in Canada and Latin America, as examples. It's important to note that international business drives 80 per cent of Bermuda's economy — so we hope to see our work integrate more deeply into all areas of Bermuda's job sector." The number of jobs in the education, health and social work sector and the real estate and renting services area also registered increases of 42 and 20 jobs respectively. The median gross annual income for all job holders — in firms with ten or more employees — rose by 5 per cent to $63,897, up from the $60,668 for the year before. But women continue to earn more than men — an average of $65,213 against $62,584. There were also more women than men in the workforce — 16,992 (51 per cent) compared to 16,483 (49 per cent). The number of black people compared to white people in the workforce remained static, with 18,105 black people compared to 10,736 white people. Although both numbers declined in 2014 compared to the previous year, the balance 54 per cent to 32 per cent — remained the same. The number of people described as mixed or other race also fell, but maintained a 14 per cent share of the total year-on-year. Out of 487 people described as "senior officials and managers" 256 were white, 200 were black and 31 were mixed/other race. In the "professionals" category, 113 people were white, 112 were black and 14 were mixed/other race. However, white people continued to earn more than black people — a median gross annual income of $87,799 compared to $57,877.
June 25. The Christmas Boat Parade is to make its return and this year the spectator event will be themed around the America's Cup. The biennial parade is due to take place around Hamilton Harbour on December 12 from 6pm. Organizer Norma Thomson said: "This is the biggest spectator event of the year and we will be inviting the America's Cup teams that are based here, as well as the America's Cup Event Authority and the America's Cup Bermuda to all enter boats in the parade. Plus there will be special prizes for the best America's Cup boats entered by locals." Private boat owners, companies, charities and community groups are all being encouraged to enter boats in the parade. We want to make sure as many people as possible are aware of the date of the parade as early as possible," added Ms Thomson. "Getting boats to participate is always our most challenging task, but we hope that boat owners will make a special effort and come out and support the event." Anyone wishing to participate in this year's boat parade can do so. The first 30 boats to enter will receive $300 Lindo's gift certificate.
June 25. Last night's British Airways flight to Gatwick was cancelled after the plane was damaged by a catering vehicle. The delay resulted in a change of business for Members of Parliament at today's sitting of the House of Assembly, where the order of business was adjusted because of Finance Minister Bob Richards's delayed return to the Island. The incident happened at Gatwick, meaning the flight was unable to depart from the UK earlier in the day — as a knock-on effect, the flight from Bermuda was also cancelled. BA spokeswoman Sallie Singleton said: "We would like to apologize to our customers for the cancellation of our flight. We are in the process of helping customers on to alternative flights." Those expecting to fly included members of Bermuda's Island Games team, who are due to compete in Jersey. The cycling team learned this morning that they will be able to leave today, travelling via the United States. Customers can contact 1-800-247-9297 to rebook.
June 25. Visitors to the Botanical Gardens have raised a series of complaints online about the condition of the park. While the park still carries a 3½ star rating on travel site TripAdvisor, a series of visitor reviews in recent months have labeled it "disappointing". One reviewer from Toronto gave the park a single star in May, writing: "Not properly taken care of and very run down and full of weeds. Buildings closed. I was hoping for spectacular flowers and shrubs and this we did not see much of." Another reviewer, from St Louis, praised the cafe in the park in a review written earlier this month, but expressed disappointment in the gardens themselves. "The entire Island is a botanical garden, so I expected the actual 'Botanical Garden' to be amazing and lush with native plants. They were not — my backyard garden in St Louis more impressive. The gardens were small, weedy and not very well kept up. I realize that water is at a premium in Bermuda, perhaps that is part of the situation." Other recent reviews have said that the gardens "need work", are a "mere shadow of its former self" and an "embarrassment to Bermuda." Not all of the recent reviews however were negative – one reviewer from Philadelphia gave the park five stars earlier this month, calling it a "wonderful oasis in the middle of a garden-obsessed Island."
June 25. Passengers commuting on the morning ferry from Watford, Cavello and Rockaway have described being treated like "cattle" in crowded and unventilated conditions. Others have complained about late ferry arrivals and bathroom and air conditioning facilities that have been faulty for a year. Barbie King has been using the ferry service in Bermuda for 20 years and said that her most recent experiences aboard the ferry were "horrendous." She told The Royal Gazette: "These guys are rarely on time — they changed the schedule to 8am and they show up at 8.20. And then, by the time I get to Rockaway, it is so hot because the air conditioner is not working. We just feel like we are herded on like a bunch of cattle, they don't really care that there is no air conditioning, the bathrooms rarely work and often there is standing room only. They have taken away our own dedicated Watford and Cavello ferry that used to go straight into Hamilton so we are now on the ferry for 40 minutes twice a day. This is not a third world country — you can go to Mexico and get a better service. I don't understand why we can't get the bigger ferry — we all have to be on it for an hour and a half a day. They upped the fare which we were okay with as it was overdue but then they turned around and cut our schedule in half. I understand our tourism product is very important but so are the commuters — we are the ones who use this service all year round, I have consistently been turning up late for work. I asked one of the guys do I have to get a 7 o'clock ferry in order to get to work for 9." One taxpayer, Beverley Connell, was so fed up with the situation that she contacted transport Minister Shawn Crockwell and his permanent secretary Francis Richardson in May to demand action. She said that while both politicians heard her concerns, little appears to have been done. Ms Connell told The Royal Gazette: "I feel like there is just such a breakdown in management and the civil service employees get a bad rap half the time but I think for the most part it is poor management accountability and there are people sitting in chairs with titles attached to them and they are not efficiently doing their job. "Public transportation is going to be hugely important as we move towards the America's Cup event and we must have the transportation system working efficiently." In response to this paper's questions about longstanding complaints of inadequate service, a government spokeswoman said: "The Department of Marine and Ports Services can confirm this morning all ferry trips servicing Watford Bridge, Cavello Bay and Rockaway operated on time. The vessel in service was the Tempest which has a maximum capacity of 200 passengers. The first and second trips picked up 110 and 135 passengers respectively from Watford Bridge, Cavello Bay and Rockaway. "Both toilets on-board were and still are fully functional. A defect with the air-conditioning was reported this morning by crew and following the commuter trips completion at 8.45am the vessel returned to the depot for repairs. The defect was repaired and the vessel went back into service at 9:45am providing additional service between Hamilton and Dockyard." Speaking in response to claims of overcrowding aboard the vessel, the spokeswoman added: "The Department of Marine and Ports recently reduced the number of ferries used for the Green Route morning commuter service, as it was not sustainable to operate a larger vessel or two vessels on a route which can be adequately serviced by the Tempest Class of vessel with an addition 50 seats remaining empty. The Department of Marine and Port Services remains committed to providing safe, reliable and cost effective service to the ferry riding public." Shadow Transport Minister Lawrence Scott said he had suggested to Government that ferries be serviced during the quiet season. I can't help but be embarrassed for Minister Crockwell being that it has been less than a week since The Royal Gazette reported my concerns about the infestation of roaches on the public buses. For the past two years, during every budget debate, I openly suggested to the Minster that during the slow season, he and his team should take ferries out of service to have repairs, servicing and preventive maintenance performed on the fleet, although this may mean running a reduced schedule during the winter months, I believe that would allow for a more streamlined and efficient public transportation infrastructure during the heat of our peak season. Currently we are only at the start of our peak season and already we are witnessing first-hand the physical deterioration of our public transportation infrastructure."
June 25. Luxury watchmaker Bremont is to unveil a special Bermuda-themed watch to celebrate the Island hosting the historic America's Cup yacht races. And the limited edition of 250 watches from UK-based Bremont, the official timekeeper for the America's Cup and defending holders Oracle Team USA, will only be available in one jewellery store in the world — Astwood Dickinson on Front Street. Astwood Dickinson managing director Ian Smith said he had already taken 60 orders for the America's Cup-Bermuda watch. The numbered Bermuda special features the word Bermuda on the dial and a map of the Island on the rotor of the movement, visible through a crystal back. Mr Smith said: "We're the only shop in the world selling this watch, which is pretty cool. People are coming in and choosing their number — I've taken 60 orders already. It's a piece of history and a lovely thing to hand down." Mr Smith added that he had been forced to restrict buyers to a maximum of two of the chronometer-standard watches per customer due to the demand. And he said: "They are under construction at the moment and Bremont has promised we will get the watch before the start of October and the first race." The America's Cup Bermuda special, which costs $4,890 in Bermuda, features a stainless steel case with scratch-resistant face waterproof to 100 meters and is available in several dial and leather strap colour combinations. Bremont, whose logo is a aeroplane propeller, was founded by brothers Giles and Nick English, the sons of an ex-RAF pilot and engineer who instilled a love of flying, yachting and clock construction in his family. The news of the special Bermuda watch came as Bremont revealed a special America's Cup collection of four watches, which will also be available at Astwood Dickinson and other jewelers around the world. Two of the watches are themed on the trophy known as the Auld Mug, while two others are named after defending champions Oracle Team USA. Giles English, who trained as a naval architect, said: "Bremont is incredibly proud to be involved in such a historical event, not least to be the only watch company allowed to build a watch associated with the 35th America's Cup and Oracle Team USA." The stainless steel America's Cup I and the rose gold America's Cup II watches were inspired by the classic lines of legendary 1930s J Class America's Cup yachts, like Sir Thomas Lipton's Shamrock V. They feature classic opaline dials and numbers and outlines of the Auld Mug on their faces. The Oracle 1 features a rubber strap, while the II has an embossed alligator strap. The modern-styled stainless Oracle I has a new off-white dial and the Oracle Team USA on the front and back, while the similar Oracle II adds a second time zone and a matt black dial. Both are available with red rubber or black kevlar-style straps and are waterproof to 500 meters. Oracle Team USA captain Jimmy Spithill, who visited the Oracle boutique in central London, said: "They understand a lot of our componentry, what makes a boat go fast and the all the aviation similarities like lift and drag." He added: "Thanks to their background and their interests, I really see it as being a strong relationship."
June 24. The cost of post is set to increase next month, according to the Bermuda Post Office (BPO). A spokesman for the post office said that it would be introducing a rate change and "modernisation" of it postal products on July 1, with changes to local and international letter mail, parcels and International Data Express (IDE). As a result of the transition, all BPO locations will be closed for transactions on June 30, but mail delivery will continue unaffected. The spokesman did not detail the extent of any rate increases, but said: "The BPO has not issued a rate increase on the majority of its products since 2000, however, given the increased global costs for doing business, rates must be adjusted to reflect these trends. "Local postage rates are used to calculate the terminal dues that Bermuda earns as revenue for delivering mail from postal services in other jurisdictions. Terminal dues are an important source of income for all postal administrations, including the BPO. Stamp sales and terminal dues represent 74 per cent of the BPO's annual revenue which underscores the need for a rate increase. For every increase in the US, Canada and UK postal rates over the last 15 years, Bermuda's revenue potential has consistently lagged behind and reduced, along with the reduction in mail volumes." The spokesman said the 2015 Rate Change Project will adjust rates in respect to cost, while modernizing the postal product categories, weight increments and transit route references for local and international mail. "The BPO also intends to implement other revenue generating initiatives, products and services aimed at increasing overall revenues and decreasing operational costs via natural attrition and increased operational efficiency," he said. "All of this is intended to drive the BPO towards its vision of being a more innovative, customer-focused and sustainable postal service."
June 24. A new development plan for Hamilton, including a development scheme for "bonus floors", was unveiled in the Senate yesterday by Home Affairs Minister Michael Fahy. The Draft City of Hamilton Plan 2015 is to go out for three months of public consultation on June 26. Sen Fahy said it was the result of "years of consultation, research and meticulous review. Its objectives and policies reflect the priorities for the City today, which include the need to repurpose much of the vacant floor space in the City and improve the pedestrian environment." The plan sets up key objectives for different areas, including development opportunities for zones identified as the historic and retail district, the contemporary business district and the residential and community district. It will replace a 2001 plan for the city, with the exception of Northeast Hamilton, which as a distinct area has its own designs underway. The Hamilton plan lays out three "special study areas" for which public input will be sought: the waterfront, Par-la-Ville car park and City Hall car park. Policies covered in the plan include permitted uses, building heights, setbacks and parking. Certain areas of the Island's capital were identified as potentially eligible for "bonus floors", Sen Fahy told The Royal Gazette. The concept is guided by "the height of the ridge level of the Anglican Cathedral", he said, and includes the impact of the view onto or view from any historic area of the city, to specify a maximum number of storeys for buildings. However, in some locations it is possible to accommodate higher buildings and, for those sites, the Board will have the discretion to permit a greater number of storeys, up to a particular maximum building height that is measured in feet," Sen Fahy said. In "bonus floor" locations, a building can be designed that incorporates more storeys than would normally be permitted as long as the overall maximum building height, as set out in feet rather than storeys, is not exceeded. As an example, Sen Fahy cited the case of a building with bonus floors, which might have a maximum height of 112ft, that accommodated eight storeys where, seven storeys would normally be permitted. "Adjusting the floor to ceiling height from, say, 14 feet to nine feet, allows for ten to 12 storeys to be accommodated within the same building envelope where, again, normally seven storeys is permitted. The preferred design would be left for developers to determine. The Board can consider proposals involving bonus floors as long as the developer satisfies certain additional provisions. These include incorporating a significant residential and/or tourism component in the development along with community benefits to the public spaces — or, if preferred, the developer could donate to the listed building grant scheme an amount that would be the minimum of one per cent of the total development costs. Alternatively, the developer could consider some combination of the two options." Sen Fahy said guidelines on the listed building grant scheme would be issued "shortly."
June 24. The Senate debate on sweeping reforms to the Island's criminal justice system has been deferred for the second week. The changes, some of which raised concerns from the Bermuda Bar Council, are contained in the Disclosure and Criminal Reform Act 2015 and the Criminal Jurisdiction and Procedure Act 2015. Both were on for a second reading on today's order of business for the Senate. They were passed over at the request of Government Senator Georgia Marshall.
June 24. Health insurance alterations have gone before the Senate — minus changes to governmental cover for mammograms. One Bermuda Alliance Senator Lynne Woolridge said the mammography amendment had been dropped in the face of "significant public misgivings." Opposition Senator Renee Ming said the Progressive Labour Party supported the Health Insurance (Miscellaneous) Amendment Act 2015, which is largely aimed at cost savings. On mammography, Sen Ming told the Upper House she was thankful the minister had listened "not just to the people of Bermuda, but physicians". Although it had the backing of the Bermuda Health Council, it was rigorously opposed in the House by the PLP and dropped after "bras for a cause" protesters turned out in force outside the Cabinet Building. Bermuda spends $11,252 per capita on healthcare costs — the highest in the world, Independent Senator Joan Dillas-Wright said. Hospital costs are a significant contributor, she said, voicing her support for the "care in the community" component of the Act aimed at reducing reliance on the hospital. Sen Dillas-Wright commended changing the name of the Standard Hospital Benefit to the Standard Health Benefit, as it is "not just hospital-based — there is funding for care and services that can be provided in the community, and that is the way to go". She also recommended that the shelved National Healthcare Plan be "resuscitated." The Act includes a 12 per cent increase in the Standard Premium Rate. Independent Senator James Jardine voiced concern over the cost of health insurance, telling the Senate that while a healthy lifestyle was crucial, it was "extremely important that we get to grips with the costs of running our hospital — much of the cost of our insurance is located there." Diallo Rabain, the Opposition Leader in the Senate said the Act increased premiums, modified benefits and cut costs, but failed to address the impact of rising health costs on ordinary Bermudians. On the topic of a National Health Plan, Sen Woolridge said a Bermuda Health Plan was at present being worked upon. The Act was subsequently approved.
June 24. Insurance industry veteran Bermudian CEO Brian Duperreault says unintentional discrimination is holding back women in the insurance industry. And the Hamilton Insurance Group chief executive officer added that industry leadership must do more to counteract stereotypes and ensure that women get equal opportunities to climb the ladder. In the opening keynote speech at the Global Women's Conference of the Insurance Industry Charitable Foundation (IICF) in New York, Mr Duperreault said the time for talking was over and CEOs had to lead meaningful change in order for the industry not to lose the female talent it needed. Mr Duperreault addressed the same issue in a speech at last year's Bermuda Captive Conference in a speech entitled "Where are all the women?" A year later, he conceded that little had changed. "I think people in my generation think that generally, the right policies and procedures are in place to counteract bias and discrimination," Mr Duperreault told around 700 delegates. "But clearly, this isn't the case. While there are impressive women in the C-suite and around board tables, their numbers don't begin to reflect the reality of the world's demographics. We penalize women who take a break from their careers to bear, birth and raise our children. We judge their intuition and empathy as 'less than', and a male's over confidence and assertiveness as 'more than'. We default to the familiar when choosing our management teams — still white, male and conservative, in spite of a rapidly diversifying world. Most of this inequity is unintentional. Women might challenge that statement. But I know that my peer group genuinely wants to solve the gender parity riddle." In the speech, entitled "Where are the women: one year later", he referred to a PwC report that concluded that women are leaving the insurance industry because they felt firms were not doing enough to promote equality and that the insurers were the least popular employer in the financial services sector among millennials. "PwC says 80 per cent of the 600 young women surveyed felt that although insurance firms talk about diversity, opportunities aren't equal for everyone," Mr Duperreault said. Sixty-four per cent of those working in insurance said their employer is not doing enough to encourage diversity. The pace of change was much too slow. Not surprisingly, we haven't made much progress," Mr Duperreault said. "Women are still paid less. There are still too few women on our boards. Our management teams are still homogenous. Meanwhile, women are getting fed up waiting for real change and are voting with their feet. This, as our industry, needs these young women — and young men — to help us tackle the disruption that we know is coming." Mr Duperreault also cited a two-decade-long study by psychologist Janet Shibley Hyde that found there were no real differences between men and women in terms of cognitive ability, personality or leadership, in contrast to deeply embedded stereotypes. "In other words, we've been primed — by the media, urban legend and other influences — to believe that men and women each have a set of inherent, gender-based behaviors," Mr Duperreault said. "And not only have we concluded that there's typical male/female behavior, we've also decided that one type is preferable to the other. As a result, when women exhibit behavior that's judged to be 'male' — the type of behavior that usually gets a man promoted — they're penalized for going against the gender grain. But they're also penalized if they adhere to the female stereotype." Change can be driven from the top, according to a KPMG study also cited by the Hamilton Group founder, when leaders lead by example. "When a CEO leaves work early to attend a school assembly or watch a son or daughter's soccer game, it sends a message that balancing personal and professional commitments is OK — and perhaps more importantly, accepted at the company where you work," Mr Duperreault said. Millennials who were pushing for a less regimented and more balanced working life could be instrumental in delivering change, he added. "Perhaps a workforce that wants to work collaboratively, embraces inclusion and doesn't adhere to rigid schedules will solve the gender equality issue on its own. It's likely that the digital generation won't tolerate the norms that have developed on an older management's watch. I think there's some truth in that. But as the head of a growing insurance company who wants and needs talented women, and as someone who's devoted his career to this industry, I'd like to think I'm going to have a hand in creating a better place for women to work." He paid tribute to the women who have helped to shape his life, including his wife Nancy and the nuns who helped to educate him, and promised to "keep beating this drum." "I'll do what I can in my own company to make sure gender equality stays on the agenda, and I'll take advantage of the offers I get to speak at forums like this one to keep the issue at the forefront," Mr Duperreault said. "It's the right thing to do, and if I've learned anything over the past 40 years in this industry, you never go wrong by doing the right thing." Other speakers at the IICF conference included Inga Beale, CEO at Lloyd's, Mario Vitale, CEO of Aspen Insurance, and Chris Swift, CEO of The Hartford.
June 24. Italian investment firm Exor will carry on meetings with target takeover PartnerRe's analysts and investors as part of its $6.8 billion bid to take over the firm. And Exor accused PartnerRe — which is backing a merger with Axis Capital over Exor's offer — of an "irresponsible campaign of intentionally and inappropriately misleading its shareholders". Exor said: "The more the PartnerRe board misleads its shareholders on the merits of the Exor offer, the clearer it is that the inferior Axis transaction is short on substance and long on execution and integration risks for its shareholders, employees and clients." The salvo was the latest in a long-running battle for control of PartnerRe. Exor raised its original $6.4 billion bid for the firm in May to the equivalent of $137.50 a share. The all-cash deal went up against the all-share merger proposal and Exor said it intended to keep PartnerRe as a stand-alone company and retain existing management and staff. The PartnerRe/Axis deal would create the world's fifth largest reinsurer and both companies have said they would make $200 million in savings — with some of cash coming from redundancies among the combined Bermuda-based staff of 130. The Exor statement yesterday said its bid would be better for ordinary shareholders and preferred shareholders — the latter of which amount to 40 per cent of the shareholder vote. It added that its bid would mean no execution risk and retain the same regulatory covenant as the Axis offer. Exor added it had invested $600 million in PartnerRe, becoming the largest single shareholder and was "more incentivised" than any other stakeholder to close a deal with the target by the end of the year. And the Italian firm, controlled by the billionaire Agnelli family, which has large stakes in carmaker Fiat Chrysler and Italian football club Juventus among its holdings, said there would be no integration risk with its offer and it would give PartnerRe the strength of "a larger, stronger group" with assets of around $15 billion. But PartnerRe hit back and said that Exor's claim that ratings agency Standard & Poor's had not taken a view on its ratings in relation to sale to Exor. A spokesman for PartnerRe added: "Standard & Poor's has provided a view on Exor's ratings in relation to a potential acquisition of PartnerRe — it has revised its outlook on Exor's ratings to negative." It added that the ratings agency had affirmed PartnerRe's and Axis' ratings as stable in the event of a merger.
June 24. European bureaucrats yesterday backed off after a controversial hit list of "tax havens" that included Bermuda caused a storm of protest. The move came after the European Commission (EC) unveiled a 30-strong list of non-cooperative tax jurisdictions submitted by EU member states. But a spokeswoman for the Commission said yesterday: "There has been no screening or analysis of the listed countries at EU level. We will update this list during this year and will continue to do so on a periodic basis, based on the feedback we receive from member states. The list was not new, but a compilation of existing lists held by member states, which the Commission had asked for in a bid to create an EU-wide policy. The idea is to get the ball rolling so that member states can agree on a more coordinated approach to blacklisting third countries. From an EU perspective, this consolidated list is important. First, there is a strong public and political demand for greater transparency on issues related to corporate taxation and tax good governance. Member states want our anti-tax avoidance measures to address external problems, as well as those within the EU. Second, we want to move towards a more coordinated approach to blacklisting third countries — which would be of benefit to our international partners too. The current situation, where each member state uses a different national approach, means that there is a lack of clarity and legal uncertainty on this issue. It would be much better for everyone if we had a coherent EU policy on listing third countries — that is what the Commission is trying to establish. Ultimately, the aim is to have a common EU approach to defining and reacting to so-called 'tax havens'. This would carry more weight than a patchwork of national approaches and prevent tax avoiders from exploiting differences in member states' approaches to access tax havens." Finance Minister Bob Richards fired a broadside at the EC after the list was published last week. Countries were included on the list if ten or more European states had them on their own national blacklists. Bermuda appears on the list of 11 EU member nations. But Poland — which had included Bermuda on its original submission — said it should not have been included on its national list. Poland signed a tax information exchange treaty with the Island which came into effect in March this year. And Italy — another of the nations that named Bermuda in its EU submission but which signed a tax treaty with the Island in 2013 — announced earlier this year that had taken Bermuda off its national list. Mr Richards, who is currently in Europe, meeting top officials from the European Parliament in Brussels and the Organization for Economic Cooperation and Development (OECD) in Paris, branded the list as "unjustified and baseless." And he pledged to raise Bermuda's inclusion as a matter of urgency in the series of meetings. The OECD's head of tax policy, Pascal Saint-Amans, also said Bermuda should not have been singled out. He told The Royal Gazette on Monday: "Bermuda is now largely compliant — they had some deficiencies, it's true, but they were fixed. Bermuda did a good job and we can only be positive. It's a cooperative jurisdiction as regards the exchange of information."
June 23. A top international tax expert yesterday backed Bermuda in a row over the country's inclusion on an EU blacklist — and said the Island should not have been included. Pascal Saint-Amans, director of the Organization for Economic Cooperation and Development (OECD) centre for tax policy and administration, said: "The answer is clearly and unambiguously 'no' — it's not fair." He was speaking to The Royal Gazette after the European Commission (EC) published a 30-strong list of countries most often said by member states to be uncooperative on tax matters. And Mr Saint-Amans added: "It's not a new list. It's a compilation of different lists. I think the Commission wanted to highlight that these lists are out there and needed to be tidied up. I think it's unfortunate it's had the opposite effect." Mr Saint-Amans was speaking on the eve of a meeting with Finance Minister Bob Richards, who is in Europe for talks with the OECD and the European Union. Mr Saint-Amans was also quoted in a story in the influential London-based Financial Times. Mr Saint-Amans said the EC move had been "very unhelpful" as it lumped together countries that had signed up to global transparency drives with countries that had stalled, like Panama. And the Financial Times reported that Mr Saint-Amans had branded the list as "unfair, inefficient and subjective." The Commission drew up "the first pan-EU list of third-country non-co-operative tax jurisdictions" from blacklists provided by member states. Some countries, like Greece and Italy, listed high numbers of countries, while others like the UK, Germany and Sweden, did not submit any countries to the 30-strong list, which does not include EU member states. Countries were included on the list if ten or more EU member states had them listed on their own national blacklists. Bermuda appears on the list of 11 EU member states. But Mr Saint-Amans told this newspaper: "Bermuda is now largely compliant — they had some deficiencies, it's true, but they were fixed. Bermuda did a good job and we can only be positive. It's a co-operative jurisdiction as regards the exchange of information." And he added that Bermuda's adoption of automatic exchange of tax information — the new international standard — was "very good." Even the UK-based Tax Justice Network, a critic of so-called tax havens, including Bermuda, said the EC list lacked objectivity and that blacklists tended to be political and single out smaller countries — when the biggest tax problems often involved major nations. Bermuda Business Development Agency (BDA) CEO Ross Webber said: "While the OECD has confirmed that it was not the EU's intent to create a definitive list, Bermuda should never have been included." He added: "International financial centres should not all be treated as one homogenous group. Bermuda is a clear example of one jurisdiction that has earned the right to be differentiated because of our regulatory sophistication and track record of cooperation and openness on information exchange matters." Mr Richards — who was also quoted in the Financial Times article — launched a blistering attack on the list after it was revealed last week. He branded the blacklist as "unjustified and baseless" — and said that some of the countries that fingered Bermuda had failed to live up their own obligations to sign up to tax conventions. Mr Richards added: "At least five of those 11 EU member states that have us on their national blacklists have not performed their obligations in one way or the other. Two of the five were to give beneficial recognition to the Multilateral Tax Convention in their blacklist criteria; one is still in the process of considering recognition of the Multilateral Convention; one has not kept their promise to send Bermuda documents to sign to take us off their list. One of the two EU member states earlier mentioned has not even signed up to the Multilateral Tax Convention; and; one publicly announced earlier this year that it had taken Bermuda off its blacklist. We have been waiting for their cooperation. It is surprising then that we would be labeled as 'uncooperative." Mr Richards said that Bermuda has signed a large number of tax information exchange agreements with countries around the world and today has 80 treaty partners because of signing the Multilateral Tax Convention — an international tax information exchange agreement. The European Commission had not responded to a request for comment by press time.
June 23. The first 2015 Marion to Bermuda Race yacht has arrived in Bermuda. Charles Cahill's Meriton 65, Mischievous, seized line honours yesterday evening after taking just over three days to complete the 645 mile race. With her hull and sails silhouetted by the sunset, Cahill's sloop hiked across the finish line off St David's Lighthouse at approximately 7:35pm travelling around ten knots as the boat's crew on the starboard rail pumped their fists in jubilation. "It was a great sail and a really fun ride," Cahill told The Royal Gazette. "It feels so great to win line honors. This is my second Marion to Bermuda Race and it was a wonderful experience. It was a wonderful ride across and the crew did a fantastic job." Mischievous' arrival coincided with the traditional Finish Line Party for the Marion to Bermuda Race being held at St David's Lighthouse. "This is the first time I have ever been at the Finish Line Party for the Marion to Bermuda Race and actually seen any boat cross the line much less the first boat across the line," Ed Faries, commodore of The Royal Hamilton Amateur Dinghy Club, said. Peter Noonan's Swan 56, Defiance, was also due to arrive last night as at last check she was 49 miles from the finish line. Spirit of Bermuda, the sole entry in the Classic Yacht Division, is due to arrive today.
June 23. A new telecommunications company run "by Bermudians for Bermudians" is setting out to gain a share of the domestic market dominated by larger firms. LiveNet Bermuda is initially focusing on home internet and voice service for home phones and cellphones. Lower cost long distance calls and less expensive roaming options are at the forefront of its marketing drive. Troy Symonds is LiveNet Bermuda's chief executive officer. He said: "We have been looking at doing this since February. Bermudians have been looking to get in to the communication business. We wondered how we could do something in the local market." LiveNet has put together a team focused on competing in the home internet, home phone and cellphone market. One of its services is aimed at travelers and allows them to receive free incoming calls on their cellphone, even when roaming overseas. According to the firm a customer can also make competitively priced international calls and have three phone numbers programmed into on Sim card, such as a Bermuda, US and UK combination, that allows callers to get in contact with the customer as if they were making a local call in the country where they are located. Similarly, a customer can have a Bermuda home phone number together with virtual phone numbers for other countries, such as the US, UK and Canada, allowing callers in those countries to call the local virtual number and reach the home phone in Bermuda. Mr Symonds, who has worked with technical solutions firm Fort Knox Bermuda, said that although LiveNet did not have the infrastructure of a major cellphone and internet company, it is able to integrate with other organizations and roam on networks to provide its services. And being a smaller firm makes it more agile and faster to react to opportunities, he said. LiveNet hopes a key selling point will be the firm's Bermudian credentials. A spokeswoman said: "Live Net was born out of a desire for Bermudians to have a stake in the communication business in Bermuda. This is an opportunity for Bermudians to invest in their country and to have shares and ownership in the company. A the moment it's nimble and quick and it works. It's fun and innovative. We will grow and we are excited about bringing jobs for Bermudians who want to work in the communication industry." Mr Symonds believes cost-conscious customers will appreciate the suite of options on offer. He added: "We are having fun with it. We are the small guys hoping to do our best. It's an opportunity."
June 23. The 62-year-old American visitor who drowned in Sunday's snorkeling incident at the Fairmont Southampton beach property was yesterday named as Michael E Smith. According to police, Mr Smith, from South Carolina, was snorkeling with a visiting male friend in the East Whale Bay area at the Fairmont Southampton Resort at about 1.10pm when he encountered difficulty. "Apparently Mr Smith was helped ashore by his friend and others in the area who heeded the call to assist," a police statement said. "CPR was then commenced by beach staff and continued by Bermuda Fire & Rescue Service personnel at the scene, as well as EMTs during transport to King Edward VII Memorial Hospital via ambulance. However, despite these life-saving efforts, the South Carolina resident was pronounced dead at 1.45pm Sunday at the hospital."
June 23. Oracle Team USA, the defender of the America's Cup, will launch a second foiling, wing-sail 45ft prototype catamaran in local waters this summer. Grant Simmer, Oracle's general manager, said the new prototype boat will be more advanced than the team's 45ft foiler already based in Dockyard. It is expected to arrive in August and be ready to start sea trials in September. "We have just finished building another boat, sister ship of the boat we have been sailing, with some enhancements," the three-times America's Cup winner said. "Most of that boat was built in New Zealand and it will be here mid-August and then it takes us about three weeks to do the final preparation and systems tests to get that boat sailing. Early in September we will be sailing both boats here, so we have been preparing and training our sailing team to be capable of sailing two boats." Simmer, who competed with and against Sir Russell Coutts, the Oracle chief executive, at America's Cup level, said sailing and maintaining Oracle's fleet of wing-sail, foiling catamarans is a huge undertaking. "It's quite a big logistical exercise to sail two of these boats, not just on the water, but maintaining them, preparing them and keeping them reliable enough where you can get some good efficiency out of the sailing," he added. Oracle launched the first America's Cup class catamaran in Bermuda in May and were soon followed by Artemis Racing, the Swedish America's Cup challenger, who are the first challenger to launch an AC45 on these shores. "It's been a real bonus having Artemis here at the same time," Simmer said. "So having the ability to line up with another good quality team like Artemis has been fantastic. We are not actually racing but lining up together and sailing in sort of a choreographed fashion that's just been a real bonus and we have a great relationship with that team. I think both Artemis and ourselves are getting a lot stronger because of that relationship."
June 22. A sailor has died on one of the yachts competing in the Marion to Bermuda Race. Bill Fasnacht, who was sailing on Class B yacht Legacy V, died of an apparent heart attack on Saturday night. Crew mates tried CPR for an hour, using the on-board defibrillator and all other methods at hand, but their efforts went in vain as Fasnacht could not be revived. Michael Wiserman's 54ft Ketch is now en route back to the United States. "We extend our deepest sympathy to Mr Fasnacht's wife Betsy Bowman and all of his family, crew mates and friends," Allan McLean, Marion to Bermuda Race executive director, said. "We will fly our flags at half mast in his memory and have a moment of silence in his memory before the prize giving Saturday night. We wish safe voyages to all of our other friends at sea." The first Marion to Bermuda Race yacht is expected to cross the finish line off St David's tomorrow. At last check yesterday the 65ft sloop, Mischievous, led the race for line honours by a comfortable margin and was third among the Class A yachts. Charles Cahill's Meriton 65 was sailing straight down the rhumb line at around ten knots and was located 246 nautical miles north west of Bermuda. Spirit of Bermuda, the sole entry in the Classic Yacht Division, was also making steady headway at last check. The Bermuda Sloop Foundation's sail training vessel was 13th in the race for line honours and was located 350 miles north west of the Island travelling at a little more than ten knots. Sailing among Spirit's crew is Governor George Fergusson, who is participating in his maiden ocean race. Forty-five yachts started the 645 mile race last Friday in Buzzard's Bay, Marion but since then three have retired including Legacy V. Withdrawing from the race yesterday were Bruce Anderson's Class A yacht, Free Range Chicken, which broke a shroud in heavy winds and rough seas near the Gulf Stream, and Class D entry Is Fearr Cara, an Island Packett 380, helmed by skipper Ronald Ahlquist, for unknown reasons.
June 22. An American visitor who died after getting into difficulty snorkeling at the Fairmont Southampton beach property was today named as William Smith, from South Carolina. Mr Smith, aged 62, was pronounced dead at King Edward VII Memorial Hospital following the incident early yesterday afternoon. According to police, Mr Smith, from South Carolina, was snorkeling with a visiting male friend in the East Whale Bay area at the Fairmont Southampton Resort at about 1.10pm when he encountered difficulty. Police said in a statement today: "Apparently Mr Smith was helped ashore by his friend and others in the area who heeded the call to assist. CPR was then commenced by beach staff and continued by Bermuda Fire & Rescue Service personnel at the scene, as well as EMTs during transport to King Edward VII Memorial Hospital via ambulance. However, despite these life-saving efforts, the South Carolina resident was pronounced dead at 1.45pm Sunday at the hospital. A Family Liaison Officer has been assigned to assist Mr Smith's loved ones at this difficult time and inquiries regarding this sudden death continue." One witness, who asked not to be named, told The Royal Gazette it appeared the man ran into medical problems while swimming. "I think he was having a stroke or a heart attack or something," he said. "My first thought was it was a shark attack. They pulled him in from the water onto the beach and they started to give him CPR." He said that hotel staff and emergency services attempted to provide first aid to the man before he was taken away in an ambulance, but he was unaware at that time that the visitor had died. "Obviously this is a tragedy," he said. "It's unfortunate. There's really not a lot else I suppose anyone could do." Another person said they saw hotel staff attempt to revive the man on the beach, with police and other emergency services coming shortly after adding: "There were a bunch of people around him on the beach. It didn't look good." Despite the incident, the beach remained crowded yesterday afternoon with visitors enjoying the warm weather. The incident marks the third death in Bermuda's waters in the last two months. On May 19 Wilmis Herrera Moreno, a 25-year-old guest worker encountered difficulties while swimming off Long Island in the Paradise Lakes area. He received CPR, but was subsequently pronounced dead at KEMH. A day later Kevin Keeley, a 52-year-old American visitor, encountered difficulties while swimming in the waters near Watford Bridge. Despite life-saving efforts, he was pronounced dead later that afternoon.
June 22. Celebrated artist and former Minister of Parliament Robert Vaughn Barritt has died at the age of 88. Mr Barritt, a former MSA and Saltus student, studied fine arts at Mount Allison University in New Brunswick, Canada, before returning to Bermuda in 1950 to work at John Barritt and Son Ltd, the family business. However he continued with his artistic endeavors, creating a number of noteworthy oil paintings including his renderings of the civil rights movement on the Island. He later donated three of his paintings; Theatre Boycott, Upstairs Right, 1959, Two Weeks Before Christmas and Government House 1960 and Descent from the Cross, 1961, to the Bermuda National Gallery. He said of his paintings in 2008: "I'm a painter of the three R's. "Not reading, writing and arithmetic. Rum, race and religion." Mr Barritt was initially "unsure" about politics — only joining the United Bermuda Party in 1972 — but was one of the few white Bermudians to speak out in favour of universal adult suffrage at public meetings. He also joined an all-black basketball team in an effort to show his support for desegregation. Mr Barritt later turned his attention to politics, running as a UBP candidate in Pembroke East Central. In 1985, he was elected into the House of Parliament along with Lawson Mapp. It is the only time the area was ever won by the UBP. He served as the Island's Cultural & Community Affairs Minister, and was later named a UBP senator. Reacting today, the Progressive Labour Party said in a statement: "The Progressive Labour Party would like to offer condolences to the family of the late Robert Barritt, a former Minister of Cultural and Community Affairs, Pembroke East Central MP, and UBP Senator. Mr Barritt, the uncle of former Parliamentarian John Barritt, also contributed to Bermuda's social consciousness by participating in efforts supporting desegregation, and speaking out in favour of Universal Adult Suffrage. May his family be comforted by their memories during this difficult time."
June 22. A controversial Euro list of dodgy tax jurisdictions that included Bermuda has been dealt a blow after Poland said the Island should not have been included on its submission. The move came after the European Commission unveiled the 30-jurisdiction blacklist of non-cooperative tax jurisdictions singled out by member states. Poland was one of 11 EU countries that the EC used as its criterion to put Bermuda on the blacklist. The threshold for inclusion was ten countries. But now the Polish Embassy in London has confirmed that Bermuda is no longer in the eastern European nations bad books. Poland signed a tax information exchange agreement with Bermuda which came into effect in March this year. And Italy, one of the 11 countries that named Bermuda in their EC submission, but which signed at tax information treaty with the Island in 2013, announced earlier this year that it had taken Bermuda off its national blacklist. Bermuda has also signed the Multilateral Convention on Mutual Administrative Assistance on Tax Matters, a multilateral TIEA that includes Poland. As an early adopter country, Bermuda also signed another agreement, the Multilateral Competent Authority Agreement, in Berlin in October 2014 for Organization for Economic Cooperation and Development (OECD) automatic exchange of information on the common reporting standard (CRS) in which Poland is a participant. This means that Bermuda currently has three international agreements with Poland for the exchange of information for tax purposes. Finance Minister Bob Richards launched a blistering attack on the unjustified and baseless blacklist. Mr Richards said Bermuda had signed a large number of tax information exchange agreements around the world and has 80 treaty partners through the Multilateral Tax Convention, an international tax information exchange agreement. The 80 countries include all the G20 group of industrialized nations, all the Organization for Economic Cooperation and Development (OECD) countries except one and all EU countries except two because they have yet to sign up to the multilateral convention. Mr Richards said a closer scrutiny of this latest development reveals something wrong with this process. "To be included on this new uncooperative one would have to be blacklisted by ten or more EU member states not nine, eight, seven or six. Why they used ten speaks to a lack of transparency. Bermuda prides itself on being a highly cooperative business centre and has gone the extra mile to be ahead of the curve in this respect." Mr Richards was backed by Bermuda Business Development Agency (BDA) CEO Ross Webber, who blamed ignorance of the Islands economy and an imbalanced process. The Cayman Islands also hit back after it was included on the list after being named by 11 EU member nations. Cayman Finance said it was disappointed to be included especially as it based on the views of 11 EU countries it does little business with. A Cayman Finance statement said: It is not clear what standards have been used by these 11 countries to come to such a conclusion, in particular when the Cayman Islands has exchange of information agreements in place with all but one of these countries. The statement added: We are confident that if these 11 EU countries transparently and objectively evaluate the Cayman Islands robust international tax cooperation regime against global standards that the Cayman Islands will promptly be removed from this non-compliant list. Guernsey in the Channel Islands reacted to its inclusion with astonishment. Neighboring Jersey, however, is not on the list. A statement said the Crown Dependency had appeared on only nine countries blacklists and had been included because the neighboring island of Sark, for which it has no legal responsibility on tax matters, appeared on the blacklist of another EU nation. Guernsey was backed by Alex Cobham, head of research at the UK-based Tax Justice Network a long-time critic of so-called tax havens, including Bermuda. Mr Cobham said that there was no logic to the list and said Guernsey had long led Jersey in its efforts to be transparent. The tiny European state of Liechtenstein said the principality had also been an early adopter of new rules on automatic tax information exchange the new global standard and said its inclusion on the list was completely unfounded and unjustified.
June 20. Time limits are set to be imposed on clients of the Island's burgeoning financial assistance programme. Able-bodied recipients will be able to claim up to a maximum of five years, with payments reducing annually after the first year. The amendments, which will come into effect on July 1, were announced yesterday by Patricia Gordon-Pamplin, the Minister of Community and Cultural Affairs. Single parents and those claiming medical benefits may also be required to provide extra documentation. Financial assistance "remains unsustainable", Ms Gordon-Pamplin told the House of Assembly, and the relief is "not an entitlement but a privilege". Progressive Labour Party MP Rolfe Commissiong replied that the Opposition understood fiscal realities — but warned the requirements were likely to come with unintended consequences. Ms Gordon-Pamplin told MPs: "These amendments do not impact the level of care or service to our most vulnerable population, but rather are encouraging our younger able-bodied population to be more self-sufficient and reliant." She said that the budget for financial assistance swelled by 300 per cent over the past decade, while the number of clients quadrupled. Last year, the department had a roster of people receiving financial assistance that ranged from 2,462 a month to 2,727. Expenditure over the past two to three years increased from $9.7 million per quarter in the first quarter of 2012-13 to more than $12 million in quarter four of this last fiscal year. Seven people a day sought help from the Department of Financial Assistance over the last fiscal year — 1,678 people. While the highest payouts go to seniors or disabled people, the minister said that the categories of able-bodied unemployed and people with low earnings had more than doubled over the past two to four years. "This equates to a payout of $1.2 million to $1.5 million monthly," Ms Gordon-Pamplin said. "In some cases in these categories, especially those able-bodied and unemployed, [people] have been on assistance for many years." The time limits will be the first of their kind imposed, holding able-bodied recipients to a maximum of five years of continuous payment, or "a period made up of two or more awards." Such recipients will get the full amount for a maximum of one year only, she said, followed by ten per cent off the full amount each year thereafter — which would end at 60 per cent off the full eligible amount by the final year. Second medical opinions may be required, to verify medical claims for people receiving payments past three months, and single parents may be required to secure court-ordered child support payments before being approved. Where the applicant is single, separated or divorced with one or more dependent children, they must show what steps have been taken with the courts, Ms Gordon-Pamplin explained. Reacting, Mr Commissiong told The Royal Gazette: "We have to have some concern about these amendments. "Many people will say they are fair and just, and we are not ignoring financial reality, but we don't have to have people not getting the assistance they need in light of our severe economic conditions. The sliding scale and five-year cap could bring unintended consequences. We are really concerned with requiring single parents to apply through the courts for child support orders on the part of the other parent. We think this is somewhat short-sighted — it could lead to a Hobson's Choice on the part of too many clients with young children. In some cases the father is hostile or the father is one who has been willing in the past to give support but because of financial challenges is not able to provide." Mr Commissiong said a government and country must be judged by how it treated "the lowest among them", and that the One Bermuda Alliance "continues to make the wrong choices, especially in light of the significant financial contribution made for the America's Cup." The requirements are the latest in a series for the Department of Financial Assistance, which in recent years brought in mandatory life skills classes, with persons with substance abuse problems to be formally assessed if recommended. Martha Dismont, executive director of Family Centre, was "not surprised by these policy changes" but was concerned about those in need of help not receiving it. She said: "I, with a couple of my colleagues, recently met with staff at [the Department of] Financial Assistance to understand policies and procedures in order to properly advise our clients, and to explore possible solutions to some of the issues that we knew they were facing. We heard of misunderstanding by consumers of what the system is in place to achieve, and we heard of abuses of the system by consumers. The Department mentioned its concern that the rate of financial need is unsustainable. Having heard all this, I am not surprised at these policy changes. With regard to striking the right balance, these policies appear to be important due diligence steps. I would hope that it does not complicate the application process for the consumer. We already have a number of low, and no-income members of the community who struggle with complicated and bureaucratic systems. When at-risk individuals find the system more complicated than useful, they will often turn to desperate and undesirable means to survive. It will be completely unfair for those who truly need the assistance to be faced with possible unfair barriers. Single parents have not had great success in securing court-ordered child support. The health minister is looking to reduce costs, and healthcare costs are rising. We must be careful about asking for additional medical opinions, unless this is simple to do, and does not incur greater costs. I completely understand the rationale for the new policies, and in principle agree that applicants must be scrutinized and weaned off the system eventually, we clearly have to make sure that other systems in place will support the new requirements."
June 20. The Land Valuation and Tax Amendment Act 2015 has been passed in the House of Assembly. Among its modifications to property law, the legislation allows for the Land Valuation Tribunal to consider a unit's market rental value in assessing objections. Taxpayers will be able to challenge the draft valuation list using market rental evidence. It was brought before MPs by Public Works Minister Craig Cannonier, who noted that the rental value for the majority of homes had decreased, which would result in the Annual Rental Value (ARV) declining, as well as the amount of land tax owed. ARVs completed since 2009 indicate a slump in the market, which in turn meant that homeowners would see their assessment value go down. Mr Cannonier also addressed concerns raised about the department gaining access to residential homes by saying that this has always been allowed and was sanctioned under the Constitution Responding to questions by MP Walton Brown as to what circumstances would necessitate this, Mr Cannonier said that entry would be gained to properties to ensure the assessment was done correctly. He said that in the event that there was a partition that could not be seen from the outside, which might hold a tank, for example, inspectors would want access so that the value of the property was not wrongly assessed. Mr Cannonier said having to gain access to a residential home for these reasons was "very, very rarely done."
June 19. The Progressive Labour Party is calling on Governor George Fergusson to deny the progress of controversial legislation aimed at reforming the legal system. The Disclosure and Criminal Reform Act 2015 and the Criminal Jurisdiction and Procedure Act 2015 were approved by the House of Assembly this month. Attorney-General Trevor Moniz argues that the amendments will streamline the legal system and reduce costs, but the Opposition and the Bermuda Bar Association (BBA) have expressed serious concerns that the amendments are unconstitutional. In a letter, released to the media yesterday afternoon, Michael Scott, the Shadow Attorney-General, requests that the Governor withhold his assent to the Bills when they reach his office, until he has received advice from the Secretary of State. "The PLP mounted a vigorous opposition to the two Acts during the House debate. The consistent concern and criticism of the Acts, shared by these aforementioned bodies, is that the bills are unconstitutional. The BBA's position follows: 'Some of the proposed amendments infringe on the constitutional rights of individual and such infringements cannot be justified on the basis of efficiency and cost savings. The PLP regard section five of the Disclosure and Criminal Reform Act 2015 — Duty of Accused person to give a defence statement — as an infringement of the right to remain silent, which is a fundamental right protected under the Bermuda Constitution Order, providing for the right to protection of the law and is not subject to limitation imposed by the Government, minimal or otherwise. It is our view that both bills contain other provisions that are unconstitutional, including the provision that denies the accused the right to call evidence, including evidence of alibi at trial if he has failed to give prior notice to the Police or the prosecution. In this regard the Opposition is in full agreement with the Bermuda Bar when it states that: 'We do not believe this legislation, as drafted, can possibly withstand constitutional challenge.' Thus, passing this legislation as it is currently written will only lead to complex constitutional litigation, wasted court time and increased costs. Until such time as the legislation is struck down, it could also contribute to miscarriages of justice."
June 19. Finance Minister Bob Richards yesterday hit back after Bermuda was put on an EU blacklist as part of bid to crack down on multinational companies dodging tax. And he pledged to raise the problem with EU officials on a trip to Europe next week. Mr Richards will meet representatives from the Organization for Economic Cooperation and Development (OECD) as well as high-level EU figures. Mr Richards said: "I will be raising this — we will do our very best for Bermuda." Mr Richards earlier branded the blacklist as "unjustified and baseless" — and said that some of the countries that fingered Bermuda had failed to live up their own obligations to sign up to tax conventions. Mr Richards added: "At least five of those 11 EU member states that have us on their national blacklists have not performed their obligations in one way or the other. Two of the five were to give beneficial recognition to the Multilateral Tax Convention in their blacklist criteria; one is still in the process of considering recognition of the Multilateral Convention; one has not kept their promise to send Bermuda documents to sign to take us off their list. One of the two EU member states earlier mentioned has not even signed up to the Multilateral Tax Convention; and; one publicly announced earlier this year that it had taken Bermuda off its blacklist. We have been waiting for their cooperation. It is surprising then that we would be labeled as 'uncooperative'." Countries were included on the list if 10 or more EU member states had them listed on their own national blacklists. Bermuda appears on the list of 11 EU member states. Mr Richards added that Bermuda has signed a large number of tax information exchange agreements with countries around the world and today has 80 treaty partners because of signing the Multilateral Tax Convention — an international tax information exchange agreement. Those 80 partners include all G20 countries, all OECD countries except for one, and all EU countries except for two because those three countries have not yet signed the international standard on tax matters, the Multilateral Convention. Mr Richards said: "A closer scrutiny of this latest development reveals something wrong with this process. To be included on this new 'uncooperative' list, one would have to be 'blacklisted' by 10 or more EU member states — not nine, eight, seven or six. Why they used ten speaks to a lack of transparency. Not all EU members agree on how they compile their blacklists. Some are based on a combination of tax transparency concerns and low tax rates; others are triggered by low tax rates alone, and some are triggered by a lack of a tax information exchange agreements." And Mr Richards pointed out that international bodies like the United Nations, the World Trade Organization and the OECD all recognized the sovereign right of individual countries to set their own tax policies. He said: "Any national list whose trigger includes low or no income tax should be disqualified. If there had been consultation, we would have had the opportunity to point out that at least five of the 11 countries named as blacklisting Bermuda had either not performed their obligation required to consummate a tax information exchange agreement with Bermuda or had failed to keep their promise made to Bermuda to amend their legislation to remove us from their blacklist. Bermuda prides itself in being a highly cooperative business centre and has gone the extra mile to be ahead of the curve in this respect." Ross Webber, CEO of the Bermuda Business Development Agency (BDA), said: "We're concerned the EU has labeled Bermuda among 'non-cooperative' jurisdictions. It points to misunderstanding and a lack of education about Bermuda's economy and, more fundamentally, an imbalanced process. Our jurisdiction has proven one of the most transparent and compliant international financial centres in the world. Our 80-plus global treaty partnership and OECD white-list standing attest to that. We actively support global efforts to tackle corruption, tax evasion, terrorism financing and money laundering — but this report does not help advance such a goal. Bermuda's economy supports hundreds of thousands of jobs globally and leading economies rely on us. In discussions like this, it's critical that financial centres that add value — like Bermuda — are differentiated from those that do not."
June 19. The previous Government's proposals to develop a new Bermuda International Airport would have cost the Island almost $1 billion, while the terminal itself had a price tag of just under $450 million, according to Finance Minister Bob Richards. The Progressive Labour Party began planning its new airport in March 2005, and preparations cost $3.3 million from 2005 to 2009, paid to consultants HNTB, Mr Richards said. The details came in the House of Assembly from Mr Richards in response to parliamentary questions from One Bermuda Alliance MP Nandi Outerbridge. Mr Richards told the House that the current airport terminal plan was expected to cost $255 million. Shadow Transport Minister Lawrence Scott told the House that the present estimated cost was $100 million short, as it did not include all that would be required to build a new terminal.
June 19. Royal Gazette Editorial. The thunder of gunfire in a historic Charleston church is echoing throughout Bermuda today. So are the howls of anguish and grief and disbelief. On Wednesday night, a heavily armed white supremacist opened fire on the congregation at that South Carolina city's Emanuel AME Church, killing nine, in one of the most deadly hate crimes in modern American history. Charleston is a sister community to Bermuda and there are centuries-old family, cultural and historical ties between the two localities. The city's earliest inhabitants were Bermudians, both black and white, who settled the area in 1670. Some of its oldest buildings are constructed from pink-hued Bermuda stone carried as ballast in the ships which regularly plied the seas between the Island and Charleston during its formative years. And Denmark Vesey — the one-time slave of a Bermudian sea captain who spent time on the Island as a young man — was a founder of Emanuel AME Church, plotting his famously aborted insurrection against South Carolina slaveholders with fellow congregants. "It's not just a church. It's also a symbol … of black freedom," Robert Greene, who studies the 20th century South at the University of South Carolina, told the Washington Post yesterday. "That's why so many folks are so upset. It's a church that represents so much about the rich history and tradition of African Americans in Charleston." But the attack on a church held other, more recent associations. For those who are old enough to remember, the atrocity couldn't help but stir memories of Civil Rights-era outrages — most obviously the bombing of a church in Birmingham, Alabama, in 1963 which killed four little girls and maimed dozens of other worshippers and passers-by. Indeed, it's likely the perpetrator, a 21-year-old petty criminal, chose his target precisely because of the emotional and cultural resonances an attack on a predominantly black church would produce in an era of increasing racial tensions in the US. Coming as it does on the heels of the "Black Lives Matter" campaign — prompted by the killings of unarmed black men throughout the US by police officers who neither protected nor served whole sections of their communities — the Charleston tragedy will only further polarize the American racial landscape. And it would be self-deluding in the extreme to pretend the recent exacerbation of racial divisions in the US hasn't also made its impact felt in Bermuda. So the short-term repercussions of the South Carolina massacre, cultural and political, can only be grim. But it seems likely the killer's guiding star wasn't white supremacism at all but rather that true All-American fixation: instant notoriety. Like many disturbed personalities who attach themselves to political causes, he appears to be one of those suggestible creatures who believed by immersing himself in a movement he thought to be greater than himself — even a movement as vile and utterly depraved as white supremacism — he could compensate for his own manifest inadequacies. If this is in fact the case, then it would be catastrophic to permit revulsion at the actions of such a homicidal misfit to drive increasing numbers of white and black Americans — or Bermudians, for that matter — into opposing camps of distrust and mutual suspicion. Progress cannot be allowed to become collateral damage of his rampage. The reality is that as chaotic and imperfect as it's been, progress has been made — and continues to be made — in terms of racial equality and social justice both in the US and Bermuda. For more than 60 years largely peaceful revolutions have been under way in both countries to overcome the unhappy legacies of oppression and division. As has been said, men without hope, resigned to despair and despondency, do not make revolutions. "It is only when expectation replaces submission, when despair is touched with the awareness of possibility, that the forces of human desire and the passion of justice are unloosed," then US Attorney General Robert Kennedy commented at the height of the Civil Rights movement. The onus is on all of us to continue these fits-and-starts revolutions, to channel the frustration and fury we feel after tragedies like the one which unfolded in Charleston this week into constructive outlets. The South Carolina gunman may have been a lone nut, a freakish statistical anomaly. But even if he was exploiting the bankrupt dogma and absurd language of white supremacism for reasons of personal fame and recognition, his actions point to a deeper malaise. Numerous examples of the more insidious but equally dehumanizing effects of systematized racism in recent months underscore the need for all of us to continue dismantling the barriers which separate black from white with fear, hatred and mistrust. History runs by its own clock and is not always responsive to the accelerated timetables we would sometimes like to impose on it. But just because the future lies over the horizon does not mean it is something which lies beyond our ability to influence. It certainly lies within our power to take the type of routinely constructive actions which will validate the expectation that each passing year will bring with it greater opportunity and fewer limitations than the last. Hope, the type of hope which inspires expectation, the awareness of possibility and the passion for justice, was wounded in Charleston. It is now incumbent upon all of us to ensure it doesn't expire.
June 18. Reinsurance firm PartnerRe yesterday urged its shareholders to back a merger with rival Axis Capital — and accused hostile bidder Exor of "misleading or outright false statements." The attack on the Italian investment firm, which launched a $6.8 billion takeover bid for PartnerRe after it agreed terms for a merger with Axis, came only weeks before shareholders in PartnerRe and Axis are due to vote on the deal. The letter said: "The proposal by Exor to acquire PartnerRe at a price of $137.50 a share does not properly or adequately value PartnerRe as it does not fully recognise the strength of our balance sheet and the value of the franchise and its future prospects. This price would essentially only approximate PartnerRe's expected stand-alone book value at 2015 year-end." And PartnerRe told shareholders: "Tt does not come close to paying you the full intrinsic value of your investment. The price is a non-starter." The salvo is the latest in a running battle for control of the firm. PartnerRe said the merger with Axis would create "an industry powerhouse" with gross premiums written of more than $10 billion, around $13 billion in combined shareholders' equity as well as cash and invested assets of more than $31 billion. The letter added: "The merger will significantly strengthen the company's balance sheet and capital generation and provide capital deployment flexibility, including immediately returning $750 million to shareholders of the combined companies following closing of the transaction and an additional expected $2.2 billion of buy-backs and dividends expected through 2017, equivalent to 100 per cent of operating earnings." And the firm said the merger would save $200 million a year in operating costs, partly through job losses, which would "generate even greater value over the short term." Exor raised its original $6.4 billion bid for PartnerRe — equivalent to $130 a share — to $6.8 billion, or $137.50 a share, in May. The cash deal went up against the all-share merger proposition and Exor said it intended to retain PartnerRe as a stand-alone company and keep existing management and staff. The Axis-PartnerRe deal would create the world's fifth largest reinsurer — with some of the savings from redundancies among the combined Bermuda-based staff of around 130. And the two reinsurance firms — near-neighbors on Pitts Bay Road in Pembroke — would also probably require less office space. After PartnerRe rejected Exor's initial bid, it announced a sweetener for shareholders — an $11.50 per share special dividend for shareholders if the $11 billion merger was completed. The "break fee" — payable if one of the companies walked away from the deal — was also increased from $250 million to $280 million. But Exor, controlled by the billionaire Agnelli family, whose business empire includes a large stake in carmaker Fiat Chrysler and Turin-based top flight football club Juventus, said the revised Axis-PartnerRe deal was "a clear admission" that the proposal had undervalued PartnerRe. And Exor added that the special dividend would eat into PartnerRe's capital to the tune of $550 million and weaken its financial strength. Exor has built up a 9.9 per cent shareholding in PartnerRe, the largest single shareholder in the reinsurer.
June 18. Security troubles across the Caribbean region bear similarities to issues confronted in Bermuda but on a considerably larger scale, Home Affairs Minister Michael Fahy reported to the Senate. Senator Fahy attended the one-day Caribbean/United States High Level Citizen Security Dialogue on June 5 as an observer, but told the Upper House that such trips were useful for fostering connections and "putting names to faces". The gathering in the Bahamas also marked the fifth anniversary of a US security programme, the Caribbean Basin Security Initiative, which has had challenges in boosting security partnerships. Increasing crime and violence is straining the region's resourcing and causing a backlog of criminal cases awaiting trial, Sen Fahy said, while unemployment ranges from 25 to 40 per cent. An increase in homicides by an average of 165 per cent was observed from 2000 to 2010. "The consensus among the countries represented was that the low rate of educational attainment, availability of jobs, social exclusion, were making it more likely that youth would become either victims of violence or perpetrators of the same," Sen Fahy said. Frustration was evident, he added, over the lack of collaboration and sharing of information, with some countries "still operating in silos."
June 18. Bermuda's captive insurance industry will have to keep a close eye on international tax rules, an expert said yesterday. Richard Irvine, tax leader at professional services firm PwC, said: "Captives in Bermuda will need to continue to monitor the ever-changing global tax landscape, particularly with the proposed tax changes currently being considered in the US federal and state tax systems and Organization for Economic Cooperation and Development's initiative around base erosion and profit shifting." Mr Irvine was speaking after the recent Bermuda Captive Conference, partly sponsored by PwC, and which attracted a record number of delegates. PwC director of assurance Stewart Ritchie said: "There are more than 800 active captives in Bermuda and there's a huge service organization that goes along with this, supporting many jobs on the Island." And he added that Bermuda's position as the world's largest captive insurance domicile had led to the creation of a major insurance and reinsurance sector as well. The conference heard that booming economies in Latin America offered new markets, as did Canada. The industry is also seeing an increased focus on the use of captives to cover employee benefits and computer crime. PwC captive insurance leader David Gibbons said: "We all saw extensive interest from new market participants from Latin America and Canada where concern over risk management and mitigation benefits offered by a Bermuda captive fits well into their global structure and philosophy. We also saw existing captives looking for new ways to utilize the capital and connections in the reinsurance market they had built over the years to write new lines of business, specifically employee benefits and cyber risk. Latin America is an expanding market that is increasingly driving more business to the Island. As Latin American countries experience significant economic growth, many companies are expanding beyond their home borders, creating what are known as multi-Latinas. These companies are exploring ways to manage their expanding exposure to risk. One of the most effective ways they are managing their risk is through the use of captive insurers."
June 18. Roughly 700 people have applied for status under a provision of the Island's immigration law that allows certain holders of Permanent Resident Certificates to seek full citizenship. However, with only about 100 requests processed so far, six Bermudian staff from the firm KPMG have chipped in pro bono to help the Department of Immigration deal with the backlog. Home Affairs Minister Michael Fahy told the Senate yesterday that the five accountants, and one senior auditor, were all graduate students working on their Certified Public Accountant qualifications. The group would gain experience and get an opportunity to give feedback to the department on how its procedures work. Opposition Senate Leader Diallo Rabain queried why out-of-work accountants registered with the Department of Workforce Development had not been selected, but Sen Fahy cited the need for swift action. The minister said he had been approached in March by Mike Morrison, the head of KPMG advisory, and Neil Patterson, chairman of KPMG Bermuda, with an offer to help with the applications made under 20B (2)(b) of the Bermuda Immigration and Protection Act 1956. An agreement was signed on June 12, with the team of secondees to put in 1,500 hours of work over periods of three to six weeks each between June 16 and August 28. Sen Fahy said he hoped for "most, if not all" of the applications to be vetted by the end of the stint. The KPMG team's primary duties are:
• Reviewing applications for completeness;
• Contacting applicants for outstanding information;
• Helping Department staff with additional tasks such as naturalization, police reports and advertising, to enable a review and final decision by the minister.
June 18. Condolences have been paid to the AME Church in Bermuda after the attack on Emanuel AME Church in Charleston, South Carolina. Anglican Bishop of Bermuda Nick Dill described the shooting of people at prayer as cowardly, adding: "As a church, we prayed for the families of the nine victims, including their pastor, Reverend Clementa Pinckney, at a prayer gathering at noon at the Cathedral on Thursday, and commit to do so going forward. "May those who died rest in peace, and those who live experience the comfort and strength of Christ amid their shock and grief." Writing to members of the AME Church, Bishop Dill continued: "When one part of the body suffers, we all suffer. We stand alongside you to offer whatever help and support we can, praying that the living hope we share will grant strength and peace in the midst of this nightmarish situation." The AME Church in Bermuda has asked the community to pray for the victims and those affected by the shootings, and members of St Paul's AME Church held a special prayer service last night. Six women and three men, including the church pastor, were killed in the attack. A hate crimes investigation has been launched and a man arrested. Premier Michael Dunkley has written to Bishop Gregory GM Ingram, Bishop of the First Episcopal District, to extend his heartfelt condolences, describing the events as "senseless" and stressing that Bermuda was shocked by the killings. Opposition Leader Marc Bean said: "The Progressive Labour Party would like to express our shock and complete horror at the news of the massacre at the historic Emanuel AME Church in Charleston, South Carolina. "This type of hate crime brings back memories of times not too long ago in the American South and is a timely reminder of the challenges we still face in this regard. We stand in solidarity with Emanuel AME and our prayers go out to our AME families both in Bermuda and abroad. We hope that the perpetrator will be brought to swift justice."
June 18. Royal Gazette editorial. Given the right tools and the proper determination, individuals can accomplish even the most seemingly impossible tasks. "Give me a place to stand," said one of the most legendary figures of classical antiquity, "and I will move the world." The men and women Bermuda celebrated on National Heroes Day moved the world — or at least our little corner of it. And so can we all. We rightly stand in admiration of those individuals we honored last Sunday. They were not only masters of their own fates and captains of their own souls but their courageous efforts helped to determine the fate of our Island. With Sir Edward Richards and Gladys Morrell now inducted as heroes alongside Mary Prince, Dr E. F. Gordon, Sir Henry Tucker, Dame Lois Browne-Evans and Dr Pauulu Kamarakafego (Roosevelt Brown), Bermuda boasts a small but potent official pantheon of figures who shaped their own times as well as our own. They all channeled their boldness, enterprise and sheer grit towards the common good rather than personal advantage. They all overcame seemingly unconquerable adversities through the exertions of inflexible will. And they all applied themselves tirelessly to furthering their ideals. Given the scale of their achievements, given the polish and gloss which history provides, we might feel that whatever contributions we are capable of making would seem trivial and entirely inadequate by way of comparison. After all, very few of us believe we have it within our power to determine the events of our times, to leave a mark on history. But each of us is certainly capable of influencing those events which fall within our immediate purviews. Each of us can have an impact, a positive impact, on the lives of those we come into contact with on a daily basis. It is the sum total of all of these acts and interactions which will ultimately determine the history of the current generation of Bermudians. A great American statesman — and an even greater champion of the human spirit — once said: "Each time a man stands up for an ideal, or acts to improve the lot of others, or strikes out against injustice, he sends forth a tiny ripple of hope, and crossing each other from a million different centres of energy and daring, those ripples build a current which can sweep down the mightiest walls of oppression and resistance." There are those among us who certainly qualify as everyday heroes, those who do not stand up for ideals or act to improve the lot of others for recognition or personal gain or advancement, but simply because these are the right things to do. Spurred by altruism and conscience, the likes of Harold Minors exemplify the remarkable selflessness and sincerity which actually exists all around us in Bermuda — but which too frequently goes unremarked on. Mr Minors retired last week after spending 40 years helping to guide the development of hundreds of young lives at The Centre (formerly the Pembroke Youth Centre). The outgoing community outreach worker was feted by dozens of those whose lives he touched — and touched for the better — at a celebration at the Angle Street facility held on the eve of Bermuda's National Heroes Day. This event was the perfect curtain-raiser for the weekend's festivities and gave Bermuda an opportunity to reflect on the many aspects of heroism and the many forms it comes in. As Mr Minors said, The Centre has long provided an essential outlet for young people in the Pembroke community: "They need that kind of [organized] activity in their lives. We are trying to stop children getting involved in the wrong kind of stuff. You have to intervene early; if not, you can lose them to the streets." But youth programmes such as the ones run by The Centre are only as good as the adults who dedicate their time, enthusiasm and talents to them, individuals motivated by high aspirations and deep convictions such as Harold Minors. He underscores the fact all of us can indeed move the world, even if it's just by a little bit at a time.
June 18. A new philanthropy group for women in business will launch next week. The new group 100 Women in Hedge Funds (100WHF) has already notched up more than 100 members and will officially launch at the Global Hedge Fund Forum, to be held at the Fairmont Southampton next week. The organization has lined up Jim Rosebush, former deputy assistant to ex-US President Ronald Reagan and chief of staff to first lady Nancy Reagan. And Natalie Deak Jaros, co-leader of Americas hedge fund practice at professional services firm EY will deliver a speech on pushing the role of women as an economic necessity. Alison Morrison, managing director of Oyster Consulting, who helped found 100WHF in Bermuda and is now chairman, said: "We have enjoyed incredible support from women in Bermuda in all financial services industries who want to be a part of this organization. "With our membership well above the 100 minimum requirement, we are ready now to move on to the next phase of our plans." 100WHF was founded in 2001 and now has more than 13,000 women professionals around the world on its books. The group was set up to offer networking, educational and philanthropic opportunities and has raised more than $36 million for charitable causes involved in women's health, education and mentoring. The Global Fund Forum will bring together hedge fund managers and investors for one-on-one meetings.
June 17. A team's hopes of taking part in this year's Marion to Bermuda race have been dashed after the 43ft sloop they had spent weeks repairing broke down on the way to the United States. Paul Hubbard and his crew on Bermuda Oyster had put countless hours into preparing the sloop for the race after it was severely damaged in last October's Hurricane Gonzalo. But the vessel experienced engine problems on the 645-mile delivery trip from Bermuda to Marion and was forced to return home without competing in the race. "I was pretty emotional as we sailed back into Bermuda," said Mr Hubbard. "The crew had worked so hard in getting her ready to race again, so to have to come back having not really achieved what we set out to was difficult to take. We had done everything we could to get Bermuda Oyster ready, from getting a new mast and having engine parts flown in from the UK at the last minute. However, safety comes first and there was no real choice. Had we been over halfway to Marion we would have continued, but we still would not have been allowed to race with the problems we had." Last October the boat, which was on stands up at Dockyard, was seriously damaged during Hurricane Gonzalo. The problems included a broken mast as well as a small hole in the hull. Mr Hubbard financed a major renovation project that included a new mast and sails, while his crew worked all hours to conduct the extensive checks and mechanical updates required before taking part in a big race. "It was pretty glum on board by the time we made it back into Bermuda on Friday morning and we had started to develop problems with the starter batteries too," Mr Hubbard said. "I am still hopeful that we might be able to take on the Newport race next year, but there is a lot of work ahead." Bermuda Oyster was due to be the Island's sole representative in the Founders Division of the Marion Bermuda race this year. Neil Redburn, who was going to join the delivery crew in Marion and act as the boat's navigator, told The Royal Gazette: "It was very much a race against time to get Bermuda Oyster back in the water after all the damage she suffered during Gonzalo. A huge amount of work went in to getting her ready, so we are all pretty upset by what has happened. It was not through lack of effort that we were not able to take part in this year's race, but it is extremely disappointing that we won't be able to bring her home."
June 17. A unique vessel in Portuguese naval history cruised majestically into Hamilton Harbour yesterday as part of a four-month Atlantic training expedition. The tall ship Sagres and her immaculately turned out crew came gently alongside just after 10am, after a smooth 20-day crossing from Lisbon. For Commander Paulo Alcobia Portugal, the arrival brought back memories from 1992 when he was on board the same vessel as she sailed to Bermuda for the Tall Ships. "I was a young officer back then on board Sagres and we stayed in Hamilton," he said. "I have very happy memories of Bermuda and it is very nice to be back here again. Our first goal on board this ship is instruction and the training of our cadets, but we must always remember this is a emblematic ship of Portugal, so we take a little bit of Portugal around the world whenever we travel. "Sagres is a hard ship to work on — she requires a great deal of manual work because there is not a lot of mechanical systems." Sagres used to be called Albert Leo Schlageter and was built for the German Navy in 1937. The vessel served in the Second World War until the ship and crew were captured by the American forces. She was handed over to Brazil in 1948 before being incorporated into the Portuguese Navy in 1962, and named Sagres. Since then the ship has called at 113 foreign ports in 45 countries and has carried out three world circumnavigations in 1978-79, 1983-84 and 2010. Sagres has also completed training cruises with the cadets of the Portuguese Naval Academy every year. Yesterday, a crew of 132 military personnel and 42 Portuguese Naval Academy cadets arrived in Bermuda for a three-day stopover on her way to Philadelphia. Commander Portugal, who has more than 30 years experience in the navy, added: "After Bermuda we will be visiting a number of cities on the east coast of America that have strong Portuguese communities. Everyone knows Bermuda has a strong Portuguese community so it makes sense for us to come here. We hope that many people take advantage of the opportunity to come aboard the ship and meet the crew." Cadet Ana Peixoto, 19, added: "We had a very calm and quiet crossing from Lisbon. It was good to be able to put into practice all the things that we had learnt at college during the year. Bermuda looked very beautiful as we arrived and I am looking forward to seeing some of the Island's beaches." Sagres, which is due to arrive back in Portugal in September, will be open to visitors between 10am and 9.30pm today and tomorrow, and from 10am to 3pm on Friday.
June 17. Bermuda has been named by the European Union as a country that is not doing enough to crack down on tax avoidance. The Island was one of 30 countries on the list published by the EU's executive Commission today. "These tax havens cover the five continents," said Pierre Moscovici, the EU's top tax official. He added said the publication of the blacklist was a "decisive step" that would "push non-cooperative non-EU jurisdictions to be more cooperative and adopt international standards." The EU blacklist is made up of countries that figure on at least ten national lists of tax havens compiled by the 28 member nations. Bermuda is on the tax haven list, despite having signed tax information exchange agreements (TIEAs) with many EU countries, including Britain, Germany, France, The Netherlands, Portugal, Ireland, Denmark, Finland, Sweden and the Czech Republic. Although the list highlights only countries outside the EU, the tax avoidance crackdown was sparked by an investigation into the principality of Luxembourg, an EU member country. Luxembourg is alleged to have given preferential tax deals to several multinational companies. The EU's tax watchdog aims to make sure that multinationals pay taxes where they generate profits, that tax rules in one country do not penalize others, and that honest businesses don't lose out to unscrupulous competitors. "Our citizens can no longer tolerate that certain companies, often the most prosperous, avoid fair tax contributions and that certain tax regimes encourage them on this path," Mr Moscovici said. Half the countries named are from the Caribbean region. The full list is: Anguilla, Antigua and Barbuda, Bahamas, Barbados, Belize, Bermuda, British Virgin Islands, Cayman Islands, Grenada, Montserrat, Panama, Saint-Vincent and the Grenadines, Saint Christopher and Nevis, Turks and Caicos Islands, US Virgin Islands, Andorra, Guernsey, Liechtenstein, Monaco, Liberia, Mauritius, Seychelles, Brunei, Hong Kong, Maldives, Cook Islands, Nauru, Niue, Marshall Islands and Vanuatu.
June 17. A tourist was taken to hospital with suspected head injuries after a road traffic accident in Somerset. It was unclear how many vehicles were involved in the collision that took place at 11.55am yesterday on Somerset Road, near Mangrove Bay. However, a police spokesman confirmed that two visitors were involved in the crash and at least one of them was taken to hospital.
June 16. NEW YORK (Bloomberg) — Hank Greenberg won his fight to hold the US responsible for the bitter pill it forced down the throat of Bermuda-incorporated American International Group shareholders. But that's about it. The judge who called the terms of the $85 billion bailout illegally onerous also ruled that without it investors would have ended up with nothing. As a result, he awarded Greenberg no money. The split-decision sets up the possibility that both sides will appeal, and that a battle over a key element of the government response to the 2008 financial crisis will continue for months or years to come. "In the end, the Achilles heel of Starr's case is that, if not for the government's intervention, AIG would have filed for bankruptcy," US Court of Claims Judge Thomas Wheeler said. "AIG's shareholders would most likely have lost 100 per cent of their stock value." What began as a long-shot case by Greenberg's Starr International Co gained credibility over years of failed government attempts to dismiss it. Last year's trial was a showpiece for Starr's lawyer David Boies, who grilled Ben Bernanke, Hank Paulson and Timothy Geithner as Wheeler repeatedly ruled in Greenberg's favour, telegraphing his ruling yesterday. Greenberg had sought as much as $40 billion in damages for shareholders. Though the absence of an award may temper the dramatic rebuke of the government handling of the bailout, the ruling may still limit the Federal Reserve's ability to deal with the next crisis. "The judge found a way of splitting the baby," said Josh Stirling, an analyst with Sanford C Bernstein. AIG rose more than 1.5 per cent to $62.85 in late afternoon New York stock market trading. Starr sued the US in November 2011, claiming the government broke the law by insisting on 80 per cent of AIG stock and imposing a 14 per cent interest rate on the loan. Wheeler agreed, saying that while the Federal Reserve had authority to make an emergency loan to AIG, it didn't have the authority to take shares in exchange for it. The government countered the demands were justified since the loan was high-risk. As evidence, government lawyers cited similar terms in a private rescue that fell through over doubts about AIG's ability to repay. Though the bailout ballooned to $182 billion, AIG returned to the black and repaid the assistance in 2012, leaving the government with a $22.7 billion profit. Nicole Navas, a spokeswoman for the Justice Department, and Edward Evans, a spokesman for Boies, declined to immediately comment on the ruling. Wheeler, who presided over the trial without a jury, was often skeptical of the government's arguments against Starr, AIG's largest shareholder at the time of the bailout. In a preliminary ruling in 2012, he wrote that he didn't accept the government's position that the Fed's emergency powers allowed it to demand stock. He granted Starr requests to present evidence of previously confidential correspondence showing that US regulators also doubted their authority to demand stock as part of the bailout. Bernanke, the former Federal Reserve chairman, and former Treasury Secretaries Paulson and Geithner all testified that the bailout was an extraordinary measure to avoid a collapse that would have been disastrous for the economy. Geithner headed the New York Fed at the time of the bailout. Greenberg "had a compelling argument that things happened so quickly that the shareholders didn't really get an opportunity to evaluate the rescue", Cliff Gallant, an analyst at Nomura Holdings, said in a phone interview. "I assume there will still be lots of legal wrangling."
June 16. The One Bermuda Alliance was on the receiving end of some uplifting praise from across the floor as the House of Assembly prepared to break for the holiday weekend. Zane DeSilva, the Shadow Minister of Tourism, took the opportunity of the notice to adjourn to praise the Bermuda Government for its work on the preparations for the 2017 America's Cup. He told the House that he had been impressed by what he had seen going on in Dockyard and looked forward to seeing more job opportunities for Bermudians. "We went to Dockyard this week to talk to the folks up there," he said. "We spoke with ACBDA employees and the Oracle group. Congratulations to the OBA and Dr [Grant] Gibbons. It is good to see there is much going on and my hope is it continues and we continue to see more Bermudians getting jobs. It was a pleasure to see." Mr DeSilva also welcomed the news that the Swedish team Artemis Racing had decided to set up their base at Morgan's Point. "I would only hope that when Artemis get down to Morgan's Point that we see something very similar," he said. However, he chastised The Royal Gazette for putting the story on page ten, despite it being the third time in a fortnight that the paper had suggested the Artemis-Morgan Point link-up was imminent. "That is unacceptable," he said. "That should have been on the front page."
June 15. Pope Francis has nominated Fr. Wieslaw Spiewak, CR, as the new bishop of the Diocese of Hamilton in Bermuda, replacing the retiring Bishop Robert Kurtz, C.R. At 52 years of age, Wes Spiewak is a native of Krakow, Poland, where he was raised in the neighborhood of Wola Duchacka. He entered the Community in 1983 and finished his philosophy studies at the Vincentian Theological Institute at Cracow. He was sent to Rome for his theology, where he finished his studies at the Gregorian University. He was then ordained a priest on May 19, 1990 (thus recently celebrating his 25th Anniversary as a priest). His priestly ministry has included first two years as Vice-Rector of the Minor Seminary in Poznan, followed by time as Provincial Secretary and Vocation Director. He then specialized in Spiritual Theology at the Salesianum University in Rome beginning in 1997, and at the same time served as pastor of St. Mary Magdalene Parish in Capranica Palestrina, outside of Rome (near Mentorella), and simultaneously serving as Postulator General of the Congregation. Since 2013 he was also a member of the President's Council of the Conference of Major Superiors in Poland. The solemn celebration of the Episcopal Ordination of Fr. Wieslaw Spiewak will take place on October 1, 2015, in the Cathedral of St. Therese in Hamilton, Bermuda, on the patronal feast of the Cathedral and the Diocese. The Diocese of Hamilton includes all of the small archipelago of Bermuda. The local church was established as an Apostolic Prefecture on February 19, 1953, by Pope Pius XII, under the Archdiocesan Administration of Halifax, Nova Scotia. Bermuda was elevated to an Apostolic Vicariate in 1956 and was established as the Diocese of Hamilton on June 12, 1967 by Blessed Pope Paul VI.
June 13. Hundreds descended on the National Stadium this morning to witness the rare Trooping the Colours ceremony. In brilliant sunshine, more than 150 Bermuda Regiment soldiers took part in the Queen's Birthday Parade, which included a 21-gun salute and a feu de joie firing of rifles. Premier Michael Dunkley, Regiment commanding officer Lieutenant Colonel Michael Foster-Brown and police commissioner Michael DeSilva joined Governor George Fergusson for the dazzling display that began at just after 10am. It was the first time the parade has been be held at the National Stadium in Devonshire, rather than the usual Front Street venue, but that did nothing to detract from the usual military pomp and pageantry. The Trooping the Colours ceremony was last carried out in 2010, when new colours were presented to the Island's defence force. The parade also feature four honour guards, as well as 20-strong contingent from the Bermuda Police Service and the Regiment Band and Corps of Drums. The Trooping the Colours ceremony has its origins from when regiments had to show troops the colours so they knew where to rally in times of battle.
June 13. An unprecedented schedule of events lies ahead for the Bermuda Heroes Weekend holiday, which kicked off last night with free live soca on Front Street. The official induction and proclamation ceremony is set for 4pm tomorrow in King's Square, St George — and for those looking for a little pomp, the Bermuda Regiment will hold its Trooping the Colours ceremony and the Queen's Birthday Parade from 10am today at the National Stadium. Otherwise it is a weekend of festivities, and for many it will already have been a long night with the J'ouvert running from 3am to 8am at Dockyard. The Caribbean street party is so-called from the French "jour ouvert", for daybreak, and Bermuda's version of it has stuck with that tradition. Arrangements had to be made hastily after the booking of Morgan's Point fell through, but the overnight party was not expected to affect "anything from a commercial or residential standpoint within Dockyard", a spokeswoman said. Run by BHW Limited, the big events of the weekend are aimed at merging cultural tourism with entertainment. For the Parade of the Bands later today, organizers have declared that no roads will be closed in Dockyard. At least six heavy-duty parade trucks will be stationed in the South Basin from 11am, setting out at 2pm from the small bridge leading into Dockyard and then making their way to the cruise ship pier. The trucks, followed by pedestrians, should take between one and two hours, thus affecting any traffic that will be behind the parade. However, the opposite lane should remain open. Event organizers have requested drivers to avoid the roads during the parade, as well as not parking near Dockyard Terraces or Snorkel Park until after the parade is finished at 8pm. All persons attending the events have been asked to park at Malabar Field or use public transport, and parking is not expected to become an issue. Among other offerings, steel pan in Hamilton's Queen Elizabeth Park is set for tomorrow, and the Edward Cross Long Distance Comet Race will take to the waters from the West End to St George's Harbour on Monday. Also on Monday, the Bermuda Heroes Weekend raft-up will go ahead in the waters of North Shore, off Admiralty House. Last night Premier Michael Dunkley gave tribute to the two new inductees: Gladys Carlyon de Courcy Morrell and Sir Edward Trenton Richards, who join luminaries such as Dame Lois Browne-Evans, Dr Edgar Fitzgerald Gordon, Dr Pauulu Kamarakafego, Sir Henry James Tucker and Mary Prince. "Socially and politically, both of these individuals have made profound contributions to our country," Mr Dunkley said, urging people to pause and reflect on the holiday's meaning. "It's about honoring the legacies of all of Bermuda's heroes both named and unnamed. It's about recognizing those pioneering men and women of Bermuda who were committed to selfless acts of public service and whose lives were spent devoted to improving the circumstances of our people. Their sacrifice has not gone unnoticed. We owe them a debt of gratitude and we are proud to honour their service." Wishing a safe and happy holiday to all, Mr Dunkley closed by reminding residents not to drink and drive, and to stay safe on the roads and out on the water.
June 13. The naming and recognition committee for National Heroes has been likened by the Opposition to a secret society after the minister in charge, Patricia Gordon-Pamplin, declined to name members. Ms Gordon-Pamplin, the Minister of Community, Cultural Affairs and Sport, said the group was looking at other recommendations for naming roads and buildings to salute others worthy of recognition. The culture minister said that she would name members after their deliberations were completed to avoid undue pressure being placed on them. "There will be other requests for nominations. It's a broad-based committee, chosen by the community," Ms Gordon-Pamplin added.
June 13. New legislation designed to update vending practices in Bermuda came under fire from the Opposition leadership before ultimately being passed by MPs in the House of Assembly. The Vending Act 2015 was criticised for stifling entrepreneurs and creating restrictions where they don't exist at present by Progressive Labour Party leader Marc Bean and his deputy David Burt. The new statute, which replaces the 1894 Peddler's Act, opens the way for the Bermuda Economic Development Corporation (BEDC) to take the reins of overseeing the vendor sector. Under the act the BEDC's executive director has the power to grant or renew, or refuse to grant or renew a licence, with the final point of appeal being the Permanent Secretary for Home Affairs. It also makes it an offence to conduct vendor activity on all public roadsides unless the vendor has obtained permission from the Department of Public Lands and Buildings. "This would not include those identified sites that the Ministry of Public Works or related Ministries desire to have vendor activities take place. This would also not include any lands owned privately" said Junior Home Affairs Minister Sylvan Richards. The new statute creates a new register of vendors and stipulates that a vendor's licence must be on public display at all times. Most MPs who spoke during Friday's four-hour debate welcomed the creation of the register and agreed with the need to update the old 1894 Act. But Mr Bean said the new statute, which increases the minimum age you can apply for a vendor licence from 13 to 16, had not been thought through enough. "We need a free market approach. What we have is not a free market, it's an interventionalist approach," he said. "How could we be so free to international business but so restrictive to our own people in our own country?" Mr Burt, the Shadow Finance Minister, said the proposed laws were creating new restrictions for budding entrepreneurs. "Something that was legal before will be illegal after this act passes. With increased regulation you will get decreased activity. Telling people when and where they can sell does not allow them freedom." Earlier Mr Richards had told the House that the new act followed extensive consultation conducted by the BEDC with vendors. He said the rise in the number of vendors had caused many "challenges" including traffic congestion and increased vermin at certain locations and some vendors not paying taxes. "Against those concerns the BEDC has developed a modern policy to govern vendors and vending in Bermuda. The policy recommends that the BEDC be given responsibility for providing oversight of the sector. In addition, all designated and registered market sites would operate under a minimum set of standards with a business plan being filed at the BEDC. The vendor policy also proposes that authority for issuing vendor licences is transferred from Magistrates' Court to the BEDC and that criteria is implemented for securing a vendor licence for those persons eligible." Mr Richards revealed that more than 200 vendors had already voluntarily registered with the BEDC, which provided "in-depth oversight and comprehensive governance, support, and advocacy." He confirmed a vendor's licence was not needed for the sale of Bermuda-made products, while other exceptions to the need for a licence include the sale of agricultural produce or horticultural produce by the producer or fish by a registered fisherman.
June 13. Five Bermudians have joined Justice Edward Zacca, the former President of the Court of Appeal, in receiving recognition in the Queen's Birthday Honours for 2015. Mr Justice Zacca, who left his position at the end of last year, was made Knight Commander of the Order of St Michael and St George, while Debbie Jones, John Cann and James Amos were made members of the Order of the British Empire. Judith Burgess, David Frith and Stuart Hayward were awarded the Queen's Certificate and Badge of Honour. The Rt Hon Sir Edward Zacca, KCMG, OJ, was awarded for services to Justice in Overseas Territories. Until December 31, 2014 Justice Zacca was President of the Court of Appeal in Bermuda. He was first appointed as Justice of Appeal of the Court of Appeal for Bermuda on October 21, 1996. He was President of the Court from January 1, 2004 to December 31, 2014. He attended Kingston College in Jamaica from 1941 to 1947 and was Called to the Bar in Middle Temple, London, in 1954. That year, Sir Edward was admitted to practice and was appointed Clerk of Courts in Jamaica in January 1958. He served successively as Resident Magistrate, and Judge of the High Court of Jamaica, before being sworn in as Chief Justice of Jamaica in 1985. He served in that capacity until 1996. Sir Edward was appointed to the Privy Council in London in 1992. He is also President of the Court of Appeal of Turks & Caicos Islands, and a past President of the Court of Appeal of the Cayman Islands and Bermuda. He has also served as Acting Governor-General of Jamaica.
Order of the British Empire awards were for
(a) Deborah Jean Jones, OBE — for services to the community. Debbie Jones is a Diabetes Nurse Educator. She was educated at Warwick Academy, Toronto Western Hospital and University of Toronto. She is a Certified Diabetes Educator and has worked as a Research Nurse and managed the Bermuda Hospitals Board diabetes centre as well as coordinated international clinical research for Bermuda. She retired in 2014. She founded the Bermuda Diabetes Association in 1979. Mrs Jones has served as the past vice-chairwoman and chairwoman of the North American Region of International Diabetes Federation and vice-president of the International Diabetes Federation for two terms, from 2006 to 2012. She is the chairwoman of the IDF Young Leaders in Diabetes Programme. She is a board member of the Federation of European Nurses in Diabetes. She is the author of two children's books, the recipient of the Outstanding Young Persons Award, a Rotary Paul Fellowes Award and was awarded the Queen's Certificate and Badge of Honour in 1994.
(b) Dr John Cann, MBE, MD, MPH, JP — for services to improving public health in Bermuda. Dr Cann trained at Howard University and later at the University of North Carolina. After a period as a Teaching Assistant at Howard University's Department of Pediatrics, he returned to Bermuda and became the Department of Health's Medical Officer for two years. He served as the Senior Medical Officer from 1980 to 1983 and Chief Medical Officer at the Ministry of Health from 1983 to 2011. He has served on numerous statutory boards: the Pharmacy Council, Advisory Board on the Misuse of Drugs, Bermuda Hospitals Board, Hospital Insurance Commission and the Bermuda Health Council. He has also served on the Psycho-Educational Committee, Emergency Measures Organization (EMO), GEHI Appeals Tribunal, HIV/Aids Task Force, Staff Medical Board and the Seniors Advisory Council. Dr Cann sat on numerous international boards, including: Caribbean Health Research Council and the Sub Regional Commission of English Speaking Caribbean on the process of documentation and verification of Measles, Rubella and CRS Elimination. He is a member of the Sandys Secondary Middle School Board of Governors and a member of the Board of Trustees. He is also a Trustee of the Packwood Home.
(c) James Frank Amos, MBE — for services to the community. James Amos represented Bermuda at the 1972 Olympic Games in Munich. He participated in yachting, crewing for Eugene "Penny" Simmons in the Dragon Class at Kiel. He also represented Bermuda in yachting as crew in the Western Hemisphere Snipe Class Championship five times with Skipper Bernard "Easter" Hayward in the following events: 1960: Buenos Aires, Argentina (winners) and Bermuda Amateur Athletes of Year Award; 1962: Brasilia, Brazil; 1964: Montevideo, Uruguay; 1966: Oakville, Canada; and 1968: Jacksonville, Florida. Mr Amos served as an officer in the Bermuda Regiment from 1965 to 1978. He was a member of Bermuda Olympic Association for 15 years and was the vice-president from 1988 to 1992 and represented various federations dating back to 1973. For the 1987 Pan Am Games and 1992 Olympics Games he was the chef de mission. He is a past commodore for the Spanish Point Boat Club and past president for the Bermuda Yachting Association. He was a member of Paget Parish Council from 1969 to 1996. From 1980 to 1982, he was the vice-president for the Bermuda Amateur Swimming Association, from 1980 to 1985 he chaired the Youth Advisory Council and was a trustee of Saltus Grammar School from February 1982 and then became the chairman in May 1994 for six years. In May 1993, he received a Bermuda Government Special Achievement Award for sustained contribution in administration and development of yachting, swimming, track and field athletics and Olympics in a voluntary capacity. He has served on the board of the Bermuda Sports Hall of Fame since 2004. In 2012 he received the Catlin End to End Walk Charity Award. He is a member of the Friends of St Peter's Church (Their Majesties' Chapel) Board. He is also a director of the St George's Foundation.
Queen's Certificate and Badge of Honour
(a) Judith Burgess — for services to youth development and addiction prevention in the community. Judith Burgess has worked in drug prevention for 30 years. She is a founding member and the Executive Director of PRIDE Bermuda which was established in 1986. Mrs Burgess serves as the Chairperson for The Bermuda Coalition and has been a Superintendent at St John AME Church for 25 years. She has also served on the Board of the Bermuda Family Council (a government board), the boards of The Centre on Philanthropy, PRIDE International and the Eastern States Alliance of Youth to Youth in Rhode Island. She has worked with the Inter-Agency Committee for Children and Families and serves on the Bermuda Addiction Certification Board (BACB).
(b) Alan David Frith — for services to the Bermuda Pipe Band, St Peter's Church and St George's. Alan David Frith, an accomplished piper, has served with the Bermuda Pipe Band for over 55 years. From 2000 to 2014 he was the pipe major and through his leadership, dedication and hard work has made the Bermuda Islands Pipe Band the successful organization it is today. Additionally, Mr Frith has been the town crier for the Corporation of St George for more than 11 years. His friendly character and love for Bermuda together with his exceptionally loud and clear voice make him a natural for the role. He has represented the town of St George at overseas town crier competitions in the United States, UK, Europe and Canada. David Frith has also volunteered on the St George's Preparatory School Trust Board, where he served as the chairman for more than a decade. He is also a trustee of the St George's Golf Course and throughout his life has been an active member of and participant in the Sunfish class sailing group.
(c) Stuart Hayward — for services to the preservation of Bermuda's natural environment. Stuart Hayward is best known as an environmental activist. He has belonged to most of Bermuda's environmental organizations, including Keep Bermuda Beautiful, which he joined in the 1970s. He is a life member of both the Bermuda National Trust and the Audubon Society. Mr. Hayward has spearheaded numerous environmental pressure groups. In 1973 he co-founded the Admiralty House Park Association, which preserved the Admiralty House environs as a park for the people of Pembroke. In 1981 he co-founded Save Open Spaces. In 2006 he launched the Save-the-Gardens campaign that shielded Bermuda's Botanical Gardens from hospital construction. He is now the president and chief advocacy officer of the Bermuda Environmental Sustainability Taskforce (BEST). He has served on several Government boards, most recently the Environmental Authority, which he Chairs. In 1989 Mr Hayward was elected to Bermuda's legislature where he served four years as the lone Independent Member of Parliament. Mr Hayward had an extensive career as a journalist, having written for Bermuda Business magazine, the Bermuda Times, the Mid-Ocean News and, most recently, the Bermuda Sun. For ten years he wrote a monthly column for the Bermudian magazine. His significant writing achievement was as co-author and co-editor of the book Bermuda's Delicate Balance, published in 1981.
June 12. About $3 million annually has been paid by the Bermuda Government for health insurance premiums covering the Bermuda Police Service in recent years. The figures were released today by Michael Dunkley, the Premier and Minister of National Security, in response to parliamentary questions from Derrick Burgess, the Shadow Minister for Labour and Seniors. The amount was $2.89 million for the fiscal year ending in 2012, $2.94 million for 2013, $2.92 million in 2014 and $3.04 million in 2015. Housing allowances were as follows: for 2011-12, $1.47 million; 2012-13, $1.5 million; 2013-14, $1.56 million and $1.64 million for 2014-15. "These numbers reflect the benefits to which police officers are entitled under their agreement," Mr Dunkley said later. "The public will recall that, in 2013, this Government promised to engage the Bermuda Police Association in a constructive dialogue to review and revise the Conditions of Service Order to better reflect a modern benefits structure and to take account of these economic times. Those discussions are ongoing and, as indicated in the Budget Statement in February, we are hopeful some agreement can be reached during this fiscal year." Meanwhile, responding to Walter Roban, the Shadow Minister for National Security, Mr Dunkley gave the numbers of officers on paid sick leave for the fiscal years ending in 2013, 2014 and 2015 as 292, 297 and 326 respectively. Sick leave paid out for those years stood at $1.54 million, $1.26 million and $1.61 million. There were four officers on paid sick leave for longer than six months in 2012-13, versus one in 2013-14 and five in 2014-15. Medical costs paid out by the Government for those years ran at $1.92 million, $1.72 million and $1.61 million respectively.
June 12. Stonehole Bay was the picture-perfect scene for the wedding of two international stars of the figure skating world. Canadian world champion Meagan Duhamel and her long-term partner and coach, Bruno Marcotte, tied the knot in Bermuda last Friday. The couple exchanged vows on the South Shore beach before Ms Duhamel jumped on a moped for the reception that took place at The Reefs. Ms Duhamel is the 2015 world champion and a two-times world bronze medal-winner. She is also the four-times Canadian national champion. Marcotte coached Duhamel and Eric Radford to the world pairs title in Shanghai in March. The destination wedding, which was organized by local firm Bermuda Event Solutions, was big news in her home country as well as the figure skating world. "We wanted to keep things as small and personal as possible," Duhamel told Ice Network a few days before the big day. We have 24 guests, just our immediate family. I knew if I did a wedding in my hometown, in Montreal, it would be big. I never dreamed of having a big wedding. By going away, it was easy to keep it small and personal." The wedding took place in front of a small group of friends and family that included Radford, Duhamel's pairs partner, and coaches Richard Gauthier and Nick Young. A special vegan lemon cake was prepared by local pastry firm Cake Boutique to suit the figure skater's dietary requirements.
June 12. US Tax Advice by Royal Gazette columnist James Sabo. For those US citizens and resident aliens who reside outside the United States the deadline for filing your 2014 US Federal individual income tax return and FinCEN Form 114 Report of Foreign Bank and Financial Accounts has arrived. 2014 Form 1040. Treasury Regulation 6081 extends the due date for filing your US Federal individual income tax return until the 15th day of the sixth month following the close of the tax year. As the vast majority of individual taxpayers are on a calendar year their 2014 individual income tax return has an extended filing due date of June 15, 2015. For those individuals who are not yet ready to file an additional extension to file until October 15, 2015 can be obtained by filing Form 4868 Application for Automatic Extension of Time to File US Individual Income Tax Return with the internal Revenue Service on or before June 15, 2015. Form 4868 actually grants a six-month extension of time to file and a recent article by a Canadian based tax attorney argues that December 15, 2015 is actually the new filing deadline. But Treasury Regulation 6081 clearly states that the automatic six-month extension runs concurrent with the two-month extension previously noted.. 2015 Estimated Income Tax. The extension of time to file your 2014 US Federal individual income tax return did not extend the time to pay ant 2014 tax due nor did it extend the date for making 2015 estimated tax payments. 2015 quarterly estimated tax payments are due on April 15, June 15 and September 15, 2015 and January 2016. The cost of obtaining a US dollar cheque from a local bank continues to increase. Many individuals do not realise that quarterly estimated tax payment can be made to the Internal Revenue Service online if they have a US bank account. Payments can be made by registering with the Internal Revenue Service. FinCEN Form 114 Report of Foreign Bank and Financial Accounts. Your 2014 FinCEN Form 114 must be exiled before June 30, 2015. The predecessor to Form 114 was Form TD F 90-22.1 that was paper filed with the US Treasury in Detroit, Michigan. Most Americans who have lived abroad for a number of years were very casual about the filing of Form TD F 90-22.1 and their attitude was not helped by lax enforcement of the filing requirements that started 30 to 40 years ago. What many individuals are seemingly unaware of is that FinCEN is an abbreviation for the Financial Crimes Enforcement Network which analyses information required under the Bank Secrecy Act. If you have casually filed this Form in the past you should consider who is now reviewing your information. FATCA, FinCEN Form 114 and Form 8938 Statement of Specified Foreign Financial Assets. With some 80,000 foreign banks, financial institutions, brokerages, insurance companies and any other entity outside the United States in which a US citizen or resident alien has a deposit now having reported such information to the US Treasury the open question is when will the Treasury computers begin to cross-reference the information submitted by individual taxpayers and start the process of determining why certain foreign accounts have not been reported. The Internal Revenue Service Commissioner has clearly voiced his frustration with individuals who continue to avoid payment of income tax and disclosure of assets outside the United States. For the past seven years the Internal Revenue Service has voluntary disclosure programs such as the Offshore Voluntary Disclosure Program (OVDP) and the Streamlined Foreign Offshore Procedure in place that about 18,000 taxpayers have used. The Commissioner has stated that once individual taxpayers begin to receive letters inquiring as to why certain foreign accounts have not been reported and given their failure to take advantage of one of the amnesty programs that such individual will be prosecuted to the full extent of the law. Thus, for those who have not fully reported their offshore assets their window of opportunity to take advantage of one of the amnesty programs is rapidly closing. Form 8938 Statement of Specified Foreign Financial Assets. The Treasury Department has now issued final regulations as to reporting an interest in a specified foreign financial asset on Form 8938. The final regulation requires the reporting of the following assets: foreign bank and financial accounts, foreign trusts and foreign estates, stock issued by foreign corporations, foreign partnerships, notes, bonds, debentures or other debt issued by a foreign person, interest rate swaps, currency swaps and other similar agreements with a foreign counterparty and certain foreign derivatives. The reporting threshold remains at $50,000 on the last day of the year for single taxpayers living in the US and $200,000 for those living abroad, and $100,000 on the last day of the year for married taxpayers living in the US and $400,000 for those living abroad. Federal Income Tax Withholding. An individual must either pay 90 per cent of their current year tax liability or 100 per cent or 110 per cent of their prior year tax liability to avoid being subject to an underpayment penalty. The penalty is measured by tax due and paid by April 15, June 15 and September 15, and January of the following year. For those who make quarterly estimated tax payments the question as to whether they are underpaid or not is clear. It is less so in cases where an employer withholds income tax and where an employee's compensation is based on commissions and varies each month. The IRS has taken a position that income tax withheld must be recognised within one of the four above noted periods. The Court recently ruled that income tax withheld is treated as being evenly withheld throughout the year. Any tax advice in this communication is not intended to be used, and cannot be used, for the purpose of (I) avoiding penalties imposed under the United States Internal Revenue Code, or (ii) promoting, marketing or recommending to another person any tax related manner. The tax advice given by this column is, by necessity, general in nature. You should, of course, check with your own US tax consultant as to how specific transactions affect you since tax advice varies with individual circumstances. James Paul Sabo, CPA, is the president of ETS Ltd., PO Box HM 1574, Hamilton HM GX, Bermuda.
June 12. The trial of a man accused of smuggling more than 5kg of cannabis to the Island began yesterday in Supreme Court. Zicco Pearman, 25, has denied a charge of importing six packages of the drug — discovered by customs officers in his suitcases — in an incident on July 30 last year. As the trial began yesterday, Customs Officer Keisha Hollis told the court that she was carrying out compliance checks at LF Wade International Airport that afternoon when Jet Blue flight 1731 arrived from New York. At around 1.30pm, she said Mr Pearman approached her desk with two black suitcases, a knapsack and a PlayStation 4 box. "He came to my counter and said he needed to go outside and get an ATM card from his brother to pay his duty. I escorted Mr Pearman outside. He received an ATM card from a gentleman and went back to the cashier to pay his duty." Several minutes later he returned to her counter to be processed. She told the court she asked Mr Pearman a series of questions. He told her that he had been in New York for four days on vacation and to purchase items for his daughter, and had stayed at the JFK Inn, which was a five to ten minute drive from the airport. He further said that he had withdrawn $1,500 from an ATM machine at the airport before he left, but now only had $2 left in his possession. While being processed, Ms Hollis said Mr Pearman's phone rang. She questioned him about the caller, who he said was the mother of his child, and noticed that he had received a text from someone named "Tav", asking him to take a taxi to his house. Ms Hollis said she then searched Mr Pearman's knapsack and X-rayed the PlayStation, finding nothing unusual. However when she examined the first suitcase, she saw that the zipper on the lining of the case was backwards and inside out. She asked why the zipper was backwards and Mr Pearman replied it was a new suitcase, he purchased it for $59 from a guy on the street. "So I unzipped the lining and inspected the sides and bottom of the suitcase. I lifted the black plastic board at the bottom of the suitcase and found a package wrapped in black paper and black tape." In total six packages were discovered hidden in the base of the suitcase. Asked about the packages, Mr Pearman said he had no idea how they came to be in his suitcase or what they contained, but said he had left his bags unattended while in New York. Ms Hollis said Mr Pearman told her: "I was picked up at the airport in a van. I had one suitcase at the time. The driver stopped so I could buy another suitcase and then took me out to do some shopping. I left both suitcases with the driver. After shopping I went to my hotel. On Sunday afternoon the suitcases were brought to me at my hotel." Asked if the driver who picked him up at the airport had a sign, Mr Pearman said the man had just signaled towards him and he assumed it was the shuttle service he had already booked. A search of the second suitcase revealed another six, similarly wrapped packages. Asked what he had to say about the discovery, he said: "I have nothing to say. It seems my life is over right now." Under cross examination by lawyer Marc Daniels, Ms Hollis said it was possible that a word or two in her statement was not correct, but insisted that Mr Pearman had told him that the bags had been dropped off to him. Mr Daniels also suggested that Mr Pearman had told her his bank account had been frozen, but Ms Hollis said she could not recall him saying that.
June 12. St George's MP Kenneth Bascome has renewed his calls for a permanent police presence and station in the town after staff at Butterfield Bank were robbed at gunpoint. The former mayor told The Royal Gazette that he had reiterated his concerns to Premier Michael Dunkley and Commissioner of Police Michael DeSilva in the wake of Tuesday's armed raid. He said there was a pressing need to address the situation, especially due to the extra influx of visitors to the town during the summer months. "What has happened only adds credence to the call for a fully functioning police apparatus in the town. People may say I have been quiet on this but the Premier will say that at every opportunity I have voiced my concerns about this issue with him. I have also spoken with the Commissioner of Police. We need a fully functioning police apparatus and by this I mean vehicles, police officers on the beat and a police station. The reason why I say this is because particularly in the summer we have a designated ferry bringing visitors from Dockyard, several minibuses and taxis coming into the town, not to mention the many visitors who come by moped. We also have a resident population that is constantly telling me of the need for this permanent police presence." Tuesday's armed robbery at Butterfield Bank also prompted Progressive Labour Party senator Renee Ming to call for a fully functioning police station in the town. She said: "Even if there is to be no police station within the town, there must be a strong police presence to meet the needs of the old town and as a potential deterrent to crimes of this magnitude." Mr Bascome added: "I believe that the mere sight of police deters people from criminal activity. It's highly unfortunate that an incident of this magnitude has to occur before the general populace has to put credence to things I have been saying all along. I have been clear with the Premier of the value of a permanent police apparatus but it is not up to me. I will continue to state that this is a World Heritage site and should we be successful in securing a designated cruise ship, and should we be successful in having a concrete proposal for the vacant hotel site, we will need around-the-clock policing." A 39-year-old man was arrested soon after the bank robbery, but he has since been released on police bail pending further investigations. The St George's MP praised staff at the bank for the professional way they dealt with the traumatic event. "My prayers and thoughts go out to the staff at the bank who had to deal with this traumatic event and I would like to compliment them on the professionalism they showed," he said.
June 12. More than 150 Bermuda Regiment soldiers will be on parade tomorrow for a rare Trooping the Colours ceremony and the Queen's Birthday Parade. For the first time the ceremony will be held at the National Stadium in Devonshire, rather than the usual Front Street venue as the Regiment continues to celebrate its 50th anniversary year. Regiment Commanding Officer Lieutenant Colonel Michael Foster-Brown said: "It's a golden opportunity to see the Island's soldiers at their ceremonial best. "Trooping the Colours has only happened a handful of times and with the feu de joie, a celebratory firing of rifles, and the Royal salute from the field guns, it promises to be a spectacular event for families." Regimental Sergeant Major (RSM) Gavin Rayner said the Trooping the Colours ceremony was last carried out in 2010, when new colours were presented to the Island's defence force. The parade will feature a total of four honour guards, as well as 20-strong contingent from the Bermuda Police Service and the Regiment Band and Corps of Drums. RSM Rayner said: "It will be a memorable occasion and our soldiers have been practising for the last month — including at the National Stadium itself in the pouring rain." The Trooping the Colours ceremony has its origins from when regiments had to show troops the colours so they knew where to rally in times of battle. The event is free and people who want to attend should be seated in the stadium by 10am. Parking is available at the Arboretum.
June 12. Legislation altering the Island's census schedule has gone back before Parliament after a minor amendment proposed by the Senate. The recommended change in wording specifies that censuses will be held "at least once" every ten years, as opposed to "not more than" every ten years. The census rule is contained in the Statistics Amendment Act 2015.
June 12. The naming and recognition committee for National Heroes has been likened by the Opposition to a secret society after the minister in charge, Patricia Gordon-Pamplin, declined to name members. Ms Gordon-Pamplin, the Minister of Community, Cultural Affairs and Sport, said the group was looking at other recommendations for naming roads and buildings to salute others worthy of recognition. The culture minister said that she would name members after their deliberations were completed to avoid undue pressure being placed on them. There will be other requests for nominations. "It's a broad-based committee, chosen by the community," Ms Gordon-Pamplin added.
June 12. If you're dancing at the dollar's bull run party, stay close to the exit — because it's almost over. That was the take-home message from David Bloom, HSBC's global head of FX strategy, during his visit to Bermuda to give a currency outlook presentation. Does that mean the much speculated parity paring of the dollar and the euro is not going to happen? Well, it still could. Mr Bloom said there is scope for further strengthening of the dollar in the near-term, but he believes the currency's stellar rise is all but done. Evidence that the strong dollar is beginning to dent the US economic recovery, together with the prospect of a Federal Reserve interest rate rise by the end of the year, are factors that have swayed Mr Bloom's view. He said foreign exchange investors will need to shift their focus away from the dollar to other currencies. And as for where pain might be felt as interest rates rise and yields go higher, he warned that some emerging markets, including the so-called "fragile five" of Brazil, South Africa, Indonesia, India and Turkey could be vulnerable. "The dollar can still rally, but the big move, the meaty move, that's done," said Mr Bloom, referencing dynamic shifts that saw the dollar power from 1.42 to 1.05 against the euro and 1.70 to 1.45 against the British pound. He was speaking at a presentation this week for clients of HSBC Bermuda. Explaining his reasons for believing the dollar bull run is coming to an end, he described the first part of the currency's rally as "beautiful" as people bought the currency through assets, credit and bonds. But then things changed. "The rally got momentum, everybody got caught up and people started buying the dollar for the dollar's sake." This has had consequences on equities, which have weakened because the translation of profits is less. And the rising dollar causes US exports to slow and US growth to slow, effects Mr Bloom characterizes as "the dark side of the dollar." The HSBC executive said new data on the US economy had played a part in changing his mind on the outlook for the dollar. "What changed my mind was recent data developments. Tolerance for dollar strength hit its limits. It was coming to the point where it would harm the US economy." Fellow guest speaker, Ryan Wang, HSBC's US economist, detailed some signs of sluggishness in the US economy revealed in first quarter data. The energy sector has contracted and employment growth in manufacturing industries has stalled. Mr Wang said: "Eight-five per cent of the US economy outside of these two sectors is doing well." He said a negative GDP figure in the first quarter had been affected by winter weather and some short-lived industrial action at West Coast ports, but he expected US growth to be in the range of 2.5 to 3 per cent in the second quarter. Other data shows that the share of the US population employed has been declining and now is about 63 per cent, growth in wages remains subdued and the house building sector's recovery remains slow. Mr Wang said that with the global situation still weak, coupled with the strength of the dollar and no inflationary pressure in the US economy, he expects the first Fed rate rise to come in December. He told The Royal Gazette: "US economic growth was disappointing in the early part of this year and economic growth has slowed, net exports were a significant part of that weakness in economic growth. The Fed is going to be cautious. It is noteworthy that they have said the strength of the dollar has had an impact on exports." A weakening of the dollar is the likely scenario once interest rates rise, according to Mr Bloom. "Once the Fed pulls the trigger the dollar never performs well; it always performs well into a tightening, but not necessarily when we get to the tightening," he said. While not ruling out some further strengthening of the dollar, he said a big upswing could prove to be problematic. "A dollar rally from here of 10 or 15 per cent is very destructive on global assets. The world wants a weaker currency, but not too weak," he said. However, rising bond yields have the potential to cause some discomfort for investors and present a risk to some countries. On this point, Mr Bloom cast his eye towards a number of emerging markets, in particular Brazil, where the dollar had strengthened against the Brazilian real to 3.20 in March and continues to hover in the region of 3.10. A year ago it had been trading at 2.20. "We have seen Brazil come under pressure. Brazil is a big worry for the world," he said, noting a troublesome outcome for Mexico, a fellow regional emerging market, in 1994. "The Fed raised rates roughly from 3 per cent to 6 per cent, the [yield] curve steepened and within 9 months Mexico was bust. So yes, we are worried." Rising US interest rates and the resulting rise in bond yields has historically been shown to cause a decline in capital flowing into emerging markets. As a caveat to mentioning the potential risk some countries might face, Mr Bloom said: "We're not saying that is the most likely scenario, but we are saying that is the most damaging scenario." For investors who trade foreign currency, the end of the dollar bull run will mean seeking out other currency opportunities — a case of "local beats global". Mr Bloom said: "When the dollar is rallying you don't care what is happening in one country compared to another, you just buy the dollar. What we do now is look at local and what countries do we like? Which countries are outperforming? So relative currencies come back again. That's when local beats global. You start looking at issues in other countries when the dollar has stabilized." After the double presentation by the visiting experts, Richard Moseley, CEO of HSBC Bermuda, said he was delighted by the high level of interest from the bank's clients, who had filled the room to listen to Mr Wang and Mr Bloom. "It shows what is going on out there and creates a buzz," he said.
June 11. Bermuda's new United States Consul General will be Mary Ellen Noonan Koenig, a career diplomat in the US Foreign Service. She is the third career diplomat in succession to head up the Bermuda Consulate, a role that had previously been a political appointment. She will arrive in late August to assume her responsibilities, a spokesman from the US Consulate has stated. The most recent assignment for Ms Koenig, who joined the US Department of State in 1993, was as the cultural attaché at the US Embassy in Moscow. The consulate spokesman explained she oversaw one of the US Government's largest public diplomacy programmes overseas, which included academic and professional exchanges, grants programmes, English language activities, and film and speaker programmes. Her other overseas posts have also focused on public diplomacy programming and included Pretoria, Berne and Berlin. In Washington, she spent five years in the Bureau for Education and Cultural Affairs, as well as serving as the political desk officer for Ireland and Northern Ireland. Before beginning her diplomatic career, Ms Koenig worked as a freelance writer and as a legislative assistant in the US House of Representatives. She holds Master's degrees from Washington University and the National Defence University, and received her Bachelor's degree from Antioch College. Ms Koenig will be joined in Bermuda by her husband, Robert, who is a writer and journalist. The Koenigs are from St Louis, Missouri, and have four adult children and one grandchild. Ms Koenig replaces Bob Settje, who finishes his tour of duty this week and will depart Bermuda tomorrow. His next position will be as Consular Section Chief in Hong Kong.
June 11. A visiting couple were robbed of a pink handbag yesterday afternoon by a man wielding a hammer on the Railway Trail in Sandys. Detectives are investigating the incident, which took place near the Heydon Trust property between Somerset Bridge and Sound View Road at about 1.30pm. A police spokesman said the couple were walking along the trail "when they were accosted by an unknown male apparently brandishing a hammer". He added: "The female visitor's pink 'leather-looking' handbag was taken by the perpetrator, who escaped on foot, despite being pursued by the visitors." The spokesman added that the couple were not injured and that the bag was said to contain cash and a cellphone. The offender, believed to be aged 16 or 17, was described as a light-complexioned black male wearing a white T-shirt and khaki pants, the bottom of which were below the knee." Investigators would like to speak with anyone who may have seen the described culprit. Witnesses or persons with relevant information should contact the Criminal Investigations Department at 295-0011 or the Crime Stoppers hotline at 800-8477.
June 11. The Veendam will return to Hamilton next year but with a slightly reduced schedule. The Holland America cruise liner, which carries just under 1,400 passengers, will make six trips to Bermuda from Boston this year. Next year, the vessel will make four calls in Hamilton; two in May and two in June between Boston and Hamilton. The news was welcomed by Transport and Tourism Development Minister Shawn Crockwell. Mr Crockwell said: "Needless to say I am very happy that the Veendam will be returning. "Their visits this year have been very successful, their guests' experience was good and this has led to their decision to return next year. Bermuda remains a popular cruise destination, we appeal to the cruise lines and their guests. This is indeed good news and very beneficial to all of Bermuda. Holland American has scheduled four seven-day cruises for the Veendam in 2016." Holland America pulled the Veendam out of Bermuda at the end of 2012. The ship had been a regular caller between 2010 and 2012 and was the only regular caller to dock in Hamilton. She was initially supposed to call in St George's but the liner was deemed too big to transit Town Cut. In 2012 the Veendam made a total of 19 trips to the Island from New York. This year the Veendam will visit Bermuda a total of six times staying in Hamilton for three nights on each occasion.
June 10. A new insurance and reinsurance firm has set up with a massive $1.5 billion in equity — one of the largest capital raises on record. Fidelis Insurance has opened its doors after a cash injection from three private equity firms — Crestview Partners, CVC Capital Partners and Pine Brook worth $650 million. Fidelis founders and leaders are industry veterans Richard Brindle, who is group CEO and chief underwriting officer, and Neil McConachie, group chief financial officer. Mr Brindle said: "We are very excited to introduce a new, stronger model to the insurance industry with Fidelis. "By focusing on either assets or liabilities, legacy insurance models have failed to optimize have failed to optimize shareholder returns and the low returns generated by fixed income investments have been challenging. Fidelis will pursue a total return strategy by tactically shifting capital and risk between insurance and investments to maximize our return on equity across market cycles. But we are first and foremost an underwriting company. We have a vastly experienced management team that is strongly supportive of the traditional broker distribution network and has, over decades, developed many stronger broker and client relationships. These relationships will sit at the heart of everything we do at Fidelis." The firm will — instead of exclusive investment manager mandates to their hedge fund owners — allocate capital to top-tier managers running more diverse strategies that are suited to different parts of its book and will have the ability to change managers and allocations. Mr McConachie said: "In addition to seeking returns that outperform peers, we believe the diversification in assets will protect Fidelis against financial market volatility better than a single strategy market would. Optimizing across hard and soft underwriting markets, as well as through different investment cycles, makes Fidelis not only a strong new player but also very attractive for investors looking to downsize risk." The firm underwrites insurance and reinsurance business, mostly in the property, energy, marine and aviation sectors.
June 10. Tens of thousands of jobs are to be axed globally by HSBC, it was announced yesterday. However, what impact those cuts will have on the bank's operations in Bermuda, if any, is not known. It owns and operates the formerly locally-owned Bank of Bermuda. A spokeswoman for HSBC Bermuda said the bank had no comment at this stage. The London-based bank, Europe's largest by market value, said it will cut up to 25,000 jobs around the world as it seeks to reduce costs and increase its focus on fast-growing Asian economies. The move was characterized as a "redeployment of resources" during an announcement in London by HSBC's chief executive officer Stuart Gulliver.
June 10. A former White House cyber security expert has warned that Bermuda is a plum target for computer criminals. And she said that Government and the private sector would need to work together on the massive and expensive job of making the Island's networks as safe as possible. Theresa Payton, chief information officer at the White House between 2006-08, said: "It's one of those things. Bermuda's economy continues to grow and attracts large global corporations which are attractive to cyber criminals. Bermuda will want to think, from a cyber security standpoint, about what security infrastructure decisions they have to make." Ms Payton was speaking after she delivered the keynote speech at the three-day Bermuda Captive Conference at the Fairmont Southampton. Ms Payton, who now runs her own computer security company, Fortalice, in North Carolina, said when Government's thought of infrastructure, they tended to think of areas like roads, airports and buildings. But she added: "The other piece of infrastructure is cyber security. Bermuda is a very attractive place for business and this has to be on the radar when it comes to bringing business here." Earlier, she told delegates that companies that were the subject of high-profile cyber raids stood not only to lose money, but their reputations. And she said that businesses and governments needed to work together because of the high cost of cutting edge cyber security. It would be too expensive for Bermuda to bear the whole cost." Earlier, Ms Paton told delegates at the conference that any operating system which could be updated could be hacked. She added that an annual US military exercise pitted opposing sides, with one attacking a system and the other attempting to defend it — and the hackers always won. But Ms Payton said: "Every year we do this, it takes the bad guys a lot longer to get in and they get away with a lot less. Security breaches of computer systems were inevitable. What they get away with is not — it's how you respond. When new computer systems come out, security is the last thing thought about. A lot of the time security follows later — I'm not saying that's right, it's just the way things work today." Ms Payton urged companies to think about the assets they needed to protect and work from there. She told delegates that hacking was a major source of funding for terrorism, while computers and networks could be hijacked for hacking in a bid to deflect attention away from the real culprits. And she pointed out that, in a survey, 24 per cent of people said they had already ditched a service provider because of security breaches. Ms Payton told delegates that in 60 per cent of cyber breaches last year, the hackers owned the network within minutes, while 28 per cent of companies very strenuously require partners, vendors and suppliers to match their own levels of risk control. US institutions like banks and utility companies would have to increase their spending by a factor of nine to block 95 per cent of cyber intrusion. Statistics showed that more than 95 per cent of past breaches were a result of human error and that 78 per cent of attacks happened through tricking the user. Ms Payton said she had seen a bicycle wheel still locked to a post in Washington — although a thief had escaped with the frame and other wheel — with the frame being the most valuable part of the bike. She told delegates: "The breaches are going to happen ... someone is going to break into your network, but when they do it, don't let them get away with the bike. They can take the wheel or the basket."
June 10. Finance Minister Bob Richards yesterday told a conference of insurers and reinsurance leaders that offshore jurisdictions — "the dots on the map" — had been under increasing attack and branded as tax havens. But he added: "I'm here to tell you today that all the dots on the maps are not created equal. Speaking for this dot, Bermuda, we are not powerless, we are not guilty as charged and we will fight back." Mr Richards said that Bermuda was well-regulated and criminals or terrorist cash was not welcome — and that the Island was not a haven for them. He added that Bermuda faced a threat from Europe and also a tax threat from the US regarding the convergence of the investment industry with the insurance industry. Mr Richards told the Insurance Day Bermuda Summit at the Hamilton Princess: "A key plank in controlling the threat to Bermuda and Bermuda reinsurers from the US is for Bermuda to promptly respond to exchange of information tax treaty requests from the Internal Revenue Service (IRS) and to be seen by the IRS to do so." Mr Richards said Bermuda had signed tax information treaties with more than 80 countries and was set to gain further accreditation. He told conference delegates: "The maintenance of Bermuda's good name — its brand — is critical. It's that brand that has attracted you to our shores." Mr Richards said that Bermuda had proved its worth after paying out billions of dollars in the wake of natural disasters like Hurricane Katrina, in 2005, which devastated New Orleans and Louisiana. He added: "Our challenge is to is to differentiate ourselves from the other dots. The more we drive home that the insurance sector in Bermuda is not a stereotypical tax haven gimmick to key onshore decision makers, the less the threat from IRS and other tax authorities will be."
June 10. Finance minister Bob Richards has met Gibraltar's government minister in charge of gambling. Albert Isola, Minister for Financial Services and Gaming in the UK Overseas Territory which borders Spain, yesterday held talks with Mr Richards on "matters of mutual interest to both countries." Mr Richards and Mr Isola met at the Ministry of Finance in Hamilton and discussed the financial services sectors of the two jurisdictions. Mr Isola also visited the Bermuda Captive Conference, at the Fairmont Southampton, with a delegation from Gibraltar to promote the territory as gateway to the European Union single market for Island-based businesses. Gibraltar has only one casino, which opened in the 1960s, however the territory rakes in millions of dollars a year from online betting firms based there. It is estimated about 60 per cent of online bets in the UK are placed through Gibraltar-based sites. Gambling represents around 15 per cent of Gibraltar's $189 billion economy and employs about 2,500 people.
June 10. The Island's census schedule will be set to the discretion of the Bermuda Government, with the caveat that one must be held at least every ten years. The Statistics Amendment Act 2015 has support on both sides of the Senate, with Diallo Rabain, the Opposition Senate Leader, requesting clarification on where the Government planned to put the $1.7 million saved by not holding a census this year. Formerly, censuses were set at a five-year schedule. Bermuda's last census was held in 2010, although the data was not compiled until 2011. Independent senator James Jardine said more should be done to keep track of changes in Bermuda and called on the Government to "look seriously at trying to generate statistics on GDP, and unemployment and employment at least on a quarterly basis." Government senator Michael Fahy called the need for cost savings "obvious" and told the Senate that there was no particular pressing issue for the savings to go towards. The ten-year specification was included in the Act after a successful Opposition amendment in Parliament.
June 10. There is a sparkle in Noel Hetherton's eyes as he fondly recalls the seven months that he spent living in Bermuda just after the end of the Second World War. The 93-year-old can still vividly recall his batting 38 not out for the Admiralty House cricket team that helped to secure a dramatic last-ball draw against a Saltus Boys XI in 1946. He still has the paper cutting that includes the scorecard. There is also more than a hint of emotion as the Yorkshireman describes how he adopted a local stray dog called Scruffy and asked the crew of a naval vessel to take the hound back to England when he left Bermuda. Lieutenant Hetherton was posted to Bermuda in May 1946 as part of Admiral Irvine Glennie's staff after serving in the Royal Navy on the vital South Atlantic convoys during the war. He stayed for less than a year, but his time in "paradise" left an indelible mark on his life that has brought him back to the Island a further eight times over the years. This week, the lieutenant was back in Bermuda again with his family. "When I arrived in Dockyard in May 1946, I had just married and become a father for the first time," Lt Hetherton told The Royal Gazette. "There was a part of me that just wanted to be with my family. I had been away for three years and I had no idea when I would be going home. But things changed very quickly. I soon realized what a beautiful country Bermuda was and I was able to bring my wife and son out to live with me. Those seven months we spent here as a family were all about pleasure and fun. It was an incredible time to live in Bermuda. There were not many cars about then — most people had cycles — and most of the roads were not tarmacked." Lt Hetherton initially lived in Hamilton before moving to North Shore in Devonshire when his wife Anne and son Simon arrived in Bermuda. The then 24-year-old would cycle to work at Admiralty House every day, and at the weekend would go sailing in a small boat that he bought. "We were very lucky with the people we met in Bermuda," he said. "They were extremely kind to us and there are many who we have remained close with over the years." On December 15, 1946, Lt Hetherton was told that he was being demobilized and sent back to Britain. The family returned home via New York, but not before Lt Hetherton had made arrangements with the crew of a naval vessel in port to take their adopted dog back to England, too. "It nearly broke me paying the kennel fees for him while he was in quarantine," he said. "But Scruffy made it back to England and he lived another seven years with us in Yorkshire." Upon returning to England in 1947, Lt Hetherton began a career in law and two years later opened his own firm in the city of York. His daughter Susanna followed in her father's footsteps and moved to Bermuda in 1972 to work as a teacher, which allowed him to return and renew his acquaintance with the Island and old friends. In the past four years since his wife died, Lt Hetherton has embarked on a series of foreign trips to return to the countries that he visited as a sailor. His itinerary has taken him to South Africa twice, Sri Lanka (named Ceylon until 1972) and Bermuda. "I have had more than my fair share of luck in my life," he said. "Being able to live in Bermuda in 1946 and return to this beautiful Island so many times has been wonderful."
June 10. A hawksbill turtle that was accidentally caught on a fishing line in St David's had traveled more than 3,000 miles to get to Bermuda, The Royal Gazette has discovered. The animal's journey is even more remarkable because it had a broken rear left flipper. The hawksbill was pulled out of the sea off the Black Horse Tavern dock last month by fishermen who then called animal experts from the aquarium for help. The turtle was taken to the aquarium, where it was operated on to remove the line and hook from its throat. Aquarium curator Ian Walker and his staff had been monitoring the animal's progress since the operation before successfully releasing it back into the wild off Cambridge Beaches on Monday. "We are very pleased with the turtle's recovery and extremely happy that we could release it back to the wild," Dr Walker said. "It's difficult to say exactly where the turtle will head now, but it is the right kind of age for it to consider heading back to the beach where it was born, somewhere in South America, and laying eggs itself." When the hawksbill was caught, aquarium staff discovered that it had originally been tagged in Brazil. They fitted the turtle with new tags before releasing it. "We were able to make contact with the turtle project that initially tagged this animal back in 2006 and trace its movements since that time," Dr Walker said. "The results reveal an incredible journey made even more incredible because the turtle has had a broken flipper since that time. This turtle was tagged in the Biological Reserve of Atoll da Rocas, as part of our Mark Recapture Programme off Brazil, measuring 40cm in January 2006. The hind left limb was broken. It was recaptured on January 14, 2008 at the same site measuring 56cm and recaptured again two weeks later at the same site again. This was the last time that this individual was observed in Brazil." Since 2008, it has swum the equivalent of Flatts to Dublin in Ireland. "It shows how international these animals are and why we must conserve them better globally," Dr Walker said. "It is why the Bermuda Turtle Project is so important, too. If we don't tag them, we have no idea where they go."
June 10. The Argus Group has entered a strategic partnership with Cancer Treatment Centers of America (CTCA). The arrangement offers Argus Health clients preferred access to CTCA services for cancer treatment or a second opinion for those who wish to gather further information on alternative treatment plans. The CTCA network includes hospitals in Pennsylvania, Georgia, Illinois, Oklahoma and Arizona. The second opinion consultation is offered at the Tulsa, Oklahoma location. The preferred access programme will give a patient and companion access to complimentary airfare and ground transportation, on-site accommodations and two meals per day during their visit. There is no co-payment requirement and no need to file reimbursement for out-of-pocket expenses. "We know a cancer diagnosis can be incredibly upsetting so we are pleased to cover the cost of travel for both the patient and a loved one," said Alison Hill, CEO of the Argus Group. "Dealing with cancer is exactly when you need the support of your family. We hope that this arrangement with CTCA will allow our clients to focus attention on their health while we take care of the rest."
June 9. A report into Government's proposed airport development plans has identified several areas of the deal that could still be improved. The public private partnership with Canadian Commercial Corporation (CCC) has been the subject of intense public and political debate, with the Opposition claiming underhand dealings and calling for the project to be put out to competitive tender. The accusations have been rejected by those involved in the project to redevelop LF Wade International. The 200-page Deloitte appraisal, which was tabled at the end of May by Finance Minister Bob Richards, breaks down the proposed redevelopment into five categories: the strategic, economic, commercial, financial and management case. It says the strategic case for the project is the most "well-defined and comprehensive", but suggests that the commercial case requires more work. "We identified key gaps in evidencing that the sole-sourced procurement approach that was selected will offer the best value for money, and in the Government approach to delivering value for money (VFM) through commercial negotiations," the report states. "Closing the major gaps in this case before a concession agreement is negotiated, and indeed potentially to make sure that the development agreement itself is robust from both a commercial and overall VFM perspective, could add significant value and substantially reduce risk for the Government of Bermuda. This might include establishing the preferred procurement approach going forward from the present date, as well as providing a value driving framework to ground the rest of the procurement process." Previously, Mr Richards had told the House of Assembly that the findings in the report were "not surprising" and that Government still had the chance to close the gaps identified before entering into any contracts. Mr Richards also noted that Green Book prescriptions assume a competitive bid process and Bermuda Government is not obliged to follow these HM Treasury standards. The report states that "key, integral steps" are not present in the economic case, which looks at whether the project represents best public value. These include an economic assessment of a defined list of options to identify the most economically advantageous solution for Bermuda, and some specific Green Book and wider best practice considerations, such as use of a Public Sector Comparator, and optimism bias assessment. Under Green Book guidance, this analysis is expected to be performed by Government prior to engaging with potential suppliers such that the most economically advantageous solution for the Government is identified in isolation from private sector influence. The detailed methodology review and assessment also highlighted several key gaps, including: most notably, there has been no long list of options identified, short listed and assessed for NPV [net present value], the wider economic impact, risks, and non-monetary benefits. The economic case does not yet appear complete, based on the documents we have received from the Government of Bermuda." The report also suggests that Government should develop its own assessment of the VFM of CCC's proposal. It states: "In a sole-source procurement approach, the lack of competitive tension and pressure on supplier pricing can make it more difficult to achieve VFM. "The documentation we have viewed does not set out how CCC selected Aecon, how their process follows best practices, or how competitive tension in the supply chain between Aecon and their competed subcontractors would benefit the Government. Overall, the commercial case is the area where we believe the Government of Bermuda could add most value to the process and substantially reduce risk by developing the case further."
June 9. A 39-year-old man has been arrested in the aftermath of an armed bank robbery in St George. The arrest comes hours after stunned bank staff and customers watched in terror as a gun-wielding robber targeted Butterfield Bank just after noon yesterday. The man, dressed in a red hoody, leapt over the counter and demanded staff hand over cash. A police spokesman said: "A 39-year-old St George's man has been arrested in connection with the armed robbery that took place at Butterfield Bank in St George and the investigation into the incident is ongoing. Police are still appealing for witnesses or anyone with any information should contact police on 295-0011." The robbery, which was caught on the bank's CCTV system, shows the man entering the bank, vaulting the counter and confronting three members of staff. He then points what appears to be a firearm that he is holding in his right hand at staff, making further demands for cash. Meanwhile, customers who were in the bank at the time of the robbery, and one staff member, can also be seen on the footage dashing for cover and escaping the bank through a side exit. After securing an unknown quantity of cash, the man, who was also wearing white gloves, jumped back over the counter and fled the bank. The robbery lasted a little more than 30 seconds in its entirety. Police described the suspect as a 5ft 10in black male with a slender build, wearing a red hooded sweat shirt, a dark bandanna, dark shades and dark-colored pants, believed to be jeans. Chief Inspector Calvin Smith said: "Early information is that one man entered the bank brandishing what appeared to be a firearm and demanded money from the staff. "He received an undisclosed amount of cash and made good his escape on foot in the area of St George's. What we would like is for anyone in the town of St George's who may have seen an individual of that description or acting suspiciously in the square at approximately noon or minutes after noon to contact police. The members of the bank are in good spirits. There was a senior who was in the bank and was a bit overcome by the event and was taken to King Edward VII Memorial Hospital for observation, but other than that no one was injured." Ch Insp Smith was unable to say if the weapon brandished was an actual firearm or an imitation; nor could he say if the suspect may have escaped the town via the water. "It's just too early and all avenues are being looked at," he said. A spokesperson from the bank confirmed the incident, stating that as a result the bank had been closed for the rest of the day. "All Butterfield employees at the St George's location are safe," he said. "All other Butterfield Banking Centres are open as usual to serve our valued customers. The Bermuda Police Service has initiated an investigation into the incident. As such, we will refrain from further comment on the matter and defer any queries to the police." Premier Michael Dunkley, meanwhile, said: "This was a very shameful and cowardly act, and I am greatly troubled by today's incident. Thankfully no one was seriously injured. This is a very active investigation and I am confident that the police are working very hard on this matter. In the meantime, I want to echo their call and urge anyone who saw anything suspicious to please contact the police and share what they know." Progressive Labour Party Senator Renee Ming said: "[Tuesday's] incident has shocked our community and is yet another bit of unwelcome news for the people of St George's. We are thankful that no one was harmed and remain confident that the Bermuda Police Service will catch the perpetrators in due course. An incident like this highlights the need for police presence in and about the town of St George's. The Members of Parliament for the area campaigned on having the St George's Police Station fully functioning if elected. Well, it's been two and a half years. Even if there is to be no Police Station within the town, there must be a strong police presence to meet the needs of the old town and as a potential deterrent to crimes of this magnitude. I salute the brave employees of Butterfield Bank and I am thankful that no one was seriously injured during this horrific ordeal."
June 9. Jeanne Atherden, the Minister of Health, Seniors and Environment, and the Bermuda Health Council have defended the decision to increase health premiums after groups expressed a series of concerns. While a group of organizations have called for the Bermuda Government to halt the proposed rate increase, Ms Atherden said the move was necessary to curb the impact on the consolidated fund. "We try to strike a balance between keeping the Government's insurance plans sustainable in the long term and working with seniors or those most affected by premium increases," she said. "The message from Age Concern and our other community partners is one we take very seriously. My aim will be to meet with them as they have requested and as soon as possible." The statement also noted that the Government subsidizes health coverage for seniors and HIP (Health Insurance Plan) in excess of $100 million annually, but that sum still does not cover the cost of providing services. Meanwhile, the health council said that the Standard Health Benefit (SHB) — the basic health insurance package — is determined through an independent analysis of services used. "The SHB ensures that most hospital services and some other benefits are covered for every insured person in Bermuda," the statement said. "The premium for the SHB is determined through an independent actuarial analysis of all health insurance claims made by Bermuda's adult and senior population. The analysis looks at the amount of services used, their fees, any new services added and transfers to access programmes. This total cost is divided by Bermuda's insured adult and senior population, which produces the premium amount." The statement noted that the annual review is published online every year on the health council's website (www.bhec.bm), along with a brief explanation of the premium and standard health benefit changes every year. "Premium changes are derived with careful consideration of the cost of paying for the services used, and the impact to policy holders," the statement continued. "Every action is taken to minimize the premium adjustments each year. For example, coverage of the professional fees that some people, particularly seniors, had to pay out of pocket was added to the premium to protect persons on the lowest-cost plans. In the context of increased use of services, essential benefit additions and a smaller population size, it was not possible to sustain the premium at current levels." The statement urged interested members of the public to read the National Health Accounts reports, adding: "These reports show that the Government subsidizes health coverage for seniors and indigent in excess of $100 million per year. "Providing services for these populations exceeds this amount, so it is necessary to supplement it with premium contributions. This is in an effort to share the cost with the beneficiaries and curtail the impact on the consolidated fund." A host of charities, including Age Concern Bermuda, the Interagency Committee for Children and Families, the Centre on Philanthropy and Bermuda Cancer and Health Centre, voiced complaints on Monday about a series of healthcare changes, calling on the Government to halt changes to healthcare provisions and coverage until there has been "substantive community input". Nadine Lapsley Dyer, programme co-ordinator at the Interagency Committee for Children and Families, said the changes were particularly concerning because of the economic climate, noting the average annual household expenditure increased by 18 per cent from 2004 to 2013. "We have been made aware that as of July 1, there will be an increase in private sector insurance premiums," she said on Monday. "The Mutual Reinsurance Fund (MRF) tax has increased from $29.18 per insured per month in 2014-15 to $63.74 per insured per month in 2015-16. The MRF is a mandatory tax that is collected on health insurance premiums and paid to Government. The SHB premium has increased from $301.85 in 2014-15 to $338.07 in 2015-16 — an overall increase of 12 per cent inclusive of the government tax."
June 9. A group of charities has joined forces to call for a healthcare safety net, motivated by their concern about Government's lack of consultation with the community on how to best address the medical needs of Bermudians. Speaking on the group's behalf, Charles Jeffers, the chairman of Age Concern, said: "We call on the Premier, [and the ministers of] finance and health, seniors and environment, to work swiftly towards ensuring that there is a healthcare safety net for Bermudians of all ages. "We are asking for a freeze on all legislative changes to healthcare provision and coverage until there has been substantive community input on what constitutes basic and affordable healthcare coverage for Bermudians. We are asking for the institution of a task force that can effectively implement a national healthcare policy that addresses the provision of health care in a manner that Bermudians of all ages can access and afford; that best meets the needs of the people, as determined in consultation with the people, as a matter of urgency. We are asking the Government not to dismiss the call of its community." Mr Jeffers said the group was preparing a letter to Michael Dunkley, asking for his assistance in immediately addressing community concerns. The charity groups included representatives from Age Concern Bermuda, the Interagency Committee for Children and Families, the Centre on Philanthropy, and Bermuda Cancer and Health Centre. They gathered at Charities House, where they were supported by other helping agencies such as Family Centre, Pride Bermuda and the patients and consumers affected by recent changes. Mr Jeffers said: "With regard to impact to senior citizens, tremendous strain was being felt with respect to the costs of Government Employee Health Insurance scheme (GEHI) to a non-employed spouse — typically a widow or widower — has risen to $494.02 per month or $114 per week, and is set to rise again by almost $100 more in January 2016. FutureCare premiums are also set to rise by July 1, 2015. As it stands, FutureCare premiums are $450 per month. According to the 2010 Census, the median pension is $1,283 per month or $296 per week in social insurance income, which leaves an average of about $200 per week left for the average pensioner subscribing to FutureCare or GEHI to live on after health insurance coverage alone. For some pensioners, health insurance coverage consumes their entire pension." One GEHI holder, Kathleen Brangman, has found that changes in coverage have left her with $68 a month after health insurance coverage deductions. The Inter-Agency Committee for Children and Families finds that meeting the cost of health care can be bleak. "We have been made aware that as of July 1, there will be an increase in private sector insurance premiums," Nadine Lapsley Dyer, programme co-ordinator, said. "The Mutual Reinsurance Fund (MRF) tax has increased from $29.18 per insured per month in 2014-15 to $63.74 per insured per month in 2015-16. The MRF is a mandatory tax that is collected on health insurance premiums and paid to Government. The SHB (Standard Hospital Benefit) premium has increased from $301.85 in 2014-15 to $338.07 in 2015-16 — an overall increase of 12 per cent inclusive of the government tax." She described the situation as "very concerning, given the impact of our current economic climate on families", and adding that, according to the 2013 Household Expenditure Survey, the average annual household expenditure increased by 18 per cent from 2004 to 2013, including utility costs, health care and housing. In 2013, the average family spent $10,300 a year on health care, and health insurance accounted for $7,644, or 74 per cent, of this expenditure. She also pointed out that, notwithstanding government insurance premiums, which do not always provide adequate upfront coverage, the average single parent will pay private insurers up to $1,800 per month for health insurance. Next to housing, healthcare costs continue to be the second highest increased cost for families in household expenditure. "These increases will ultimately result in unfairly asking families to choose between putting food on the table and taking care of the health and well-being of themselves and their children," Ms Dyer said. Shirlene White, of the Centre on Philanthropy, described how many of the Island's charities were in danger of reducing staff or closing their doors because of a range of increased fees and taxes being introduced this year. Health insurance rises this year owing to government taxes are among the largest of all increases. "Our membership of local charities have indicated that some of them may have to choose between letting staff go or paying insurance for the few staff that remain, all at a time when the demand for service is much greater," Ms White said. "According to a recent survey of our membership, 65 per cent of non-profits are experiencing an increase in demand for their programmes and services in spite of the need to downsize." The Bermuda Cancer and Health Centre emphasized its commitment to working in partnership with the Bermuda Health Council, the Ministry of Health, Seniors and Environment, and other charitable agencies to find solutions for affordable and quality health care. According to clinical educator Rhonda Lewis, "the Bermuda Cancer and Health Centre provides over $200,000 a year to cover the cost of diagnostic imaging and early cancer detection for those who may not have health insurance or whose health insurance does not cover certain procedures. The Bermuda Cancer and Health Centre supports early cancer detection as the best current option for catching diseases such as cancer as early as possible, as it provides us with the best possible chance of curing cancer. We believe that health screenings such as mammograms and ultrasound should be available to everyone regardless of insurance coverage or ability to pay."
June 9. Eight cyclists will represent Bermuda at this month's NatWest Island Games in Jersey, six in road racing and two in mountain biking. Female road cyclists Zoenique Williams, Karen Bordage and Gabriella Arnold will contest three events; an individual time-trial, a road race and the criterium. The men's team will be comprised of Dominique Mahyo, Darren Glasford and Che'quan Richardson. The off-road competitors will be Sarah Bonnett and Deshi Smith who will participate in a cross-country mountain bike event and mountain bike criterium, in the female and male categories, respectively. Looking after the team will be managers Martin Bolton and Charles Dunstan. "These athletes have been focusing their training on this important competition for the last several months," Peter Dunne, the Bermuda Bicycle Association president, said. "Williams will also be using the event as a final tune-up ahead of competing in the Toronto Pan Am Games in July as Bermuda's sole cycling representative." Mayho has spent the past three months training and racing overseas and is scheduled to return to Bermuda in a week's time to compete in the Bermuda Road Race Championship on June 21. The team is scheduled to leave Bermuda on June 25 and return July 4.
June 8. As the cost of health insurance goes up and up, newcomer MoonGate Insurance Group aims to fill the service gaps for locals on the most basic packages. Its latest step, using an affiliate company in the United States, has resulted in MoonGate adding an entirely United States-based package. The link with Welldyne Inc gives residents access to discount pharmaceuticals, dental treatment, glasses and services such as X-rays, MRIs and the mammogram screening that dominated recent headlines. "We're really excited with this offering — we really feel this is a significant addition," Leon Bascome, MoonGate's CEO, told The Royal Gazette. "This gives you a network of over 410,000 US locations that you can go to. "On the prescription side, there are 59,000 locations — the likes of CVS, Walmart, Walgreens and Duane Reade — and there are 80,000 dentists. It's a massive network. Some people might think we're taking away from the local market, but everyone travels. This will give extra benefits and discounts to people travelling in the US." MoonGate, which launched in 2013, specializes in filling coverage gaps. It ties in with the basic packages Health Insurance Plan (HIP) and FutureCare, and also links to the Medical Air Services Association for emergency relocations. It is additionally an agent for the Freisenbruch-Meyer Group. As a testament to its growth, the company just took on business development officer Hope Johnson from the Health Insurance Department, and Caroline Mulholland for customer care and administration. With Bermuda's insurance market growing more competitive, Mr Bascome said more options are emerging. "Pricing that has traditionally been out there is getting a bit out of reach from some, so it's up to an entity like us to bring additional products to the market without a huge increase in costs," he said. MoonGate's focus is different from private insurers, Ms Hope added: "We target the co-payments and obtain better discounts." Bermudians travel frequently to the US where the option for purchasing through the company's WellCardHealth programme includes buying prescription drugs, Ms Mulholland said — adding: "Prescription drugs are also duty free." In addition, the deal with WellCard gives Bermudians access to 80 different hearing aid models and discounted diabetic supplies, Mr Bascome said. "We focus on covering the gaps, and we seem to be forging ahead in that market."
June 8. Fundamental changes to the criminal justice system" will alter a defendant's right to silence under legislation just approved by Parliament. The changes are required ahead of the implementation of Police and Criminal Evidence Act (PACE) legislation — the "final stages" of which Attorney-General Trevor Moniz said would be brought in by the end of the year. PACE, which was approved nearly ten years ago, will cut the maximum time for Police detention from 48 to 24 hours, as the justice system shifts to "greater use of civil penalties and out-of-court disposals", a spokesman for the Attorney-General told The Royal Gazette yesterday. "Unfortunately, Bermuda has a 19th century criminal justice system that is finding it difficult to adapt to the stresses and strains of the 21st century. This has led to unconscionable delays, trauma and uncertainty for victims and professional criminals gaming the system to their advantage." The wide-ranging reforms that passed on Friday over strong Opposition misgivings came more than two years after Chief Justice Ian Kawaley condemned the criminal court system as "disgracefully inadequate". While the Opposition backed some reforms, Shadow Attorney General Michael Scott said that overall the changes would bring "unpredicted consequences." Mr Moniz, he said, had "sought to sweeten what's happening, but it's very clear that if you exercise your right to silence, we now have a statute that says we can draw adverse inferences from your silence. "This is a major incursion, in our view," Mr Scott said, noting that it had also been "cause for pause" by both the Police and the Defence Bar — and attributing some of the changes to pressure from interest groups. The policy means that judges and juries will be able to draw adverse inferences from "a criminal suspect who does not answer questions put to him or her where it would be reasonable to answer", the spokesman for the Attorney General said. Examples would include asking a suspect why they had been at the scene of a crime, why they had blood on their hands, or why they had been found carrying an offensive weapon? Mr Moniz told MPs he was satisfied that the provisions being introduced were constitutional. "We are not removing the criminal suspect's right to silence. What will change is there will now be reasonable consequences to exerting that right in an unreasonable way." For example, judges cannot allow adverse inference if the accused was not legally represented when he or she was silent to the Police. In addition, a defendant's constitutional right not to give evidence at trial would not be affected. The reforms will allow the prosecution a right of appeal when defendants get off on technicalities, and lawyers and other third parties can be ordered to pay the courts for wasted costs caused by negligent conduct. The proposal that got the poorest reception from the Opposition was the power of the prosecution to revisit old cases involving serious offences where "new and compelling evidence" has emerged. "There is no agenda here — I have had no involvement in criminal prosecutions whatsoever," Mr Moniz said. The Attorney General invoked Britain's notorious Stephen Lawrence case of 1996 — the racially motivated murder of a young black man, attacked and fatally stabbed by a group of white youths while he waited for a bus. Two of Lawrence's killers were not convicted until 2012. "All we're trying to do is create law in accordance with other first-rate jurisdictions, so we can hold our heads high," Mr Moniz said, calling the reforms "an important paradigm shift". The Bermuda Bar Association had yet to comment on the reforms as of press time last night. According to the spokesman for the AG's Chambers, the next step would be to address the "premature criminalisation" of young Bermudians through an "alternatives to prosecution" programme. This would include amending the Police caution policy and introducing civil penalties for minor offences.
June 8. Three legendary sailors were brought together by a chance encounter in Bermuda's waters last week. Sir Robin Knox-Johnston, Commander Dilip Donde of the Indian Navy, and Neal Petersen have all single-handedly sailed around the globe. And according to Mr Petersen, it is extremely rare that three such experienced sailors can be found in one place — unless they are competing in a race. "I don't know if we are going to get three single-handed sailors of our calibre together in Bermuda again," the South African said. Mr Petersen, who visited Bermuda for the first time 21 years ago, had been on the Island for about a month when he recognized Sir Robin's sailing boat Haven as it arrived in St George's on Thursday. Cdr Donde and Sir Robin had been on their way to Province Town in Massachusetts from Grenada in the Caribbean, when they decided to stop by Bermuda to carry out some repairs on the ship. It was their first time visiting the Island and Mr Petersen described their meeting as a "complete chance encounter". Mr Petersen and Sir Robin have known each other for twenty years and Cdr Donde and Sir Robin have been friends almost a decade, but Mr Petersen and Cdr Donde had never met. Sir Robin explained that only about 200 people have sailed around the world alone, whereas about 600 have been to space and about 6,000 have climbed Mount Everest. This means the three men make up about 1½ per cent of all the round-the-world solo sailors in the history of mankind. "We are very relaxed in each other's company," Sir Robin said, explaining that they are bound by "mutual respect and immediate understanding" because they have endured challenges that most people can't identify with. "It's a wonderful fellowship," Mr Petersen added. Sir Robin is an English sailor and the first man to single-handedly circumnavigate the globe non-stop. He set sail from Falmouth in England on June 14, 1968, and completed his voyage on April 22, 1969. He was knighted in 1995 and in 2006 he became the oldest yachtsman to complete a round-the-world solo voyage in the VELUX 5 Oceans Race. Cdr Donde was the first Indian sailor to carry out a solo circumnavigation in 2010, covering 21,600 nautical miles in 276 days as part of a Navy project. He joined the Indian Navy when he was in his early twenties and is now based in Goa, India. He will return there in August to help train a group of women with no sailing experience for a trip around the world. Mr Petersen, a business executive and adventurer, completed the Around Alone, a 27,000-mile around-the-world sailing race in his 40ft home-built boat in 1999. Born in Cape Town, he had to overcome racial prejudice during the Apartheid era, a childhood physical disability and poverty in order to even make it to the starting line. Mr Petersen, who is also a professional motivational speaker, has been on the Island to speak in the community and has toured schools to "talk about the power of a dream" and to teach children to never give up hope. Sir Robin and Cdr Donde set sail again today. They are headed to Newport, Rhode Island, to participate in the Transatlantic Race 2015. Mr Petersen will depart the Island on June 18, as part of the Bermuda One-Two Yacht Race, but plans to return to Bermuda soon.
June 8. Hotel operators are likely to look at alternative ways of power generation, such as installing solar panels, in the wake of electricity price hikes proposed by Belco last week. Commercial users face an average increase of 15 per cent on their monthly electricity bill, with the largest commercial users seeing a rise of between 8 per cent and more than 20 per cent, according to the utility company. For hotels, the cost of electricity accounts for a significant part of operating expenses. And while hotels can reduce electricity usage to some degree, they also have obligations to ensure public areas are well lit and guest facilities, such as heating and air conditioning, are maintained at appropriate levels. Responding to news of the proposed increase in electricity prices, Stephen Todd, vice president of the Bermuda Hotel Association (BHA), said: "The concern that we have is this represents a significant increase to the overall expense that each of our members would incur. "They would have to look to see if they can reduce electricity consumption." Mr Todd said hotels already have plans and programmes in place to minimize operating costs. He added that hotels would probably look at alternative methods of sourcing electricity, such as solar energy. "That may be a consideration, although it would come at an initial cost." Mr Todd said the BHA was still in the process of assessing the likely impact of the proposed hike in electricity rates. Belco's proposed changes to the base rate, which were announced last Wednesday, have been submitted to the Energy Commission, which has the final say on whether or not to permit the new rates. The utility firm also wants to increase facility charges by one fifth. Mr Todd said hotel operators are continuing to work to attract more guests to their properties, and would therefore be cautious about countering additional operating expenses by increasing room rates. Other businesses on the Island with high electricity usage are thought to have similar concerns about the impact of the proposed hike in electricity prices. The MarketPlace supermarket chain, which operates from eight locations across the Island, estimates it would face paying at least an additional half-a-million dollars for electricity each year if the proposed new rates become a reality.
June 8. The Island's National Heroes for 2015 have been named — Gladys Morrell and Sir Edward "ET" Richards. Ms Morrell was the suffragette leader of Bermuda's votes-for-women campaign who risked imprisonment for the cause. Sir Edward was Bermuda's first black Premier, who took a powerful stand against segregation. Yesterday's announcement from Patricia Gordon-Pamplin, the Minister of Community and Cultural Affairs, ended a fallow period for nominating National Heroes. The last to be put forward was Mary Prince, in 2012. Ms Gordon-Pamplin said it had been decided that Bermuda National Heroes would be posthumous designations. "Both Gladys Morrell and Sir Edward "ET" Richards have significantly shaped our country and her development," she said. "Their contributions have been profound. Both individuals embodied many of the criteria that had been established under Bermuda's National Heroes guidelines to help determine National Heroes." Ms Gordon-Pamplin listed the criteria that the naming and recognition committee took into account before deciding to honour Ms Morrell and Sir Edward Richards. This included making a significant and lasting contribution to Bermuda, enriching the lives of others, and leaving a legacy that will stand the test of time and be relevant in the future. She said a National Hero would have contributed to the quality of life in Bermuda, been considered outstanding in their area of activity, had name recognition among the general public, was recognized by his or her profession, and was reflective of our cultural heritage and diversity. Ms Gordon-Pamplin said: "There is no doubt that both Gladys Morrell and Sir Edward "ET" Richards met most, if not all, of the criteria." Last December, Wayne Scott, then Minister for Community, Culture and Sports, appointed a naming and recognition committee tasked with receiving and reviewing nominations from the public. "The committee did not include any politicians but were representatives of the community at large," Ms Gordon-Pamplin said. The committee made recommendations to the Cabinet, who made the final selection. Ms Gordon-Pamplin said that Mrs Morrell was remembered as one of the primary forces advocating for women's voting rights in Bermuda. "Mrs Morrell demonstrated tremendous courage, perseverance and fortitude in the face of serious challenges, mountains of obstacles and personal risk of imprisonment," she added. "[She] shone a spotlight on a number of other issues in the community, including the very high infant mortality rate. She was a co-founder of the Bermuda Welfare Society; which established Bermuda's district nursing system. She was also concerned about environmental issues; hence the Morrell Nature Reserve named in her honour. Sir Edward was instrumental in shaping and directing the political landscape as we know it today. [He] was one of the principal architects of the 1968 Bermuda Constitution. During his tenure as leader of the Government, major political changes occurred. The Constitution was further refined, resulting in the now familiar bodies and titles such as Cabinet, Senate, Ministers and Premier. Sir Edward had been a schoolteacher at the Berkeley Institute, was active in organizations such as the Pembroke Hamilton Club and the Warwick Workman's Club, and previously worked as an assistant editor of the Recorder. Both of the National Heroes being inducted this year have helped to progress Bermuda to the country that we know today. We are indeed most grateful for their sacrifices, their commitment to right 'wrongs' and their fortitude." This year's National Heroes are to be inducted at 4pm on Sunday in King's Square, St George.
June 8. The One Bermuda Alliance has clawed back a slim margin of popularity with voters after a poll one year ago had a 40 per cent majority throwing their support behind the Progressive Labour Party. The Global Research poll from December 2014 also showed a small increase in the number of black voters who said they supported the OBA, up to 17 per cent. However, in a result that will surprise few residents, Bermuda's voting population remains highly polarized by race. The economy and unemployment were the top concern of voters, by an overwhelming majority: 57 per cent identified this category as the biggest issue confronting the Island. Trailing well behind was crime, at 15 per cent, followed by education, at 7 per cent. This year, the phone survey of voters showed 40 per cent backing the OBA, against 33 per cent voicing support for the PLP — up from the 25 per cent favoring the ruling party in May 2014, versus 40 per cent for the PLP. In that respect, the OBA's change in leadership appears to have paid off: a majority of voters held an unfavorable view of former Premier Craig Cannonier last May. The survey closed on the same day Mr Cannonier stepped down over the "Jetgate" scandal that had roiled the OBA over the past year. Just seven months later, his successor, Michael Dunkley, was viewed favorably by 48 per cent of voters — 83 per cent of white voters, and 30 per cent of black voters. Mr Dunkley's performance as Premier got the approval of 40 per cent of voters, with a white-black make-up of 64 per cent to 28 per cent respectively. Overall, 30 per cent of voters said they had a favorable impression of Opposition Leader Marc Bean — virtually all of them identifying themselves as black. Just one per cent of white voters said they approved of Mr Bean, versus nearly half of black voters, at 46 per cent. Twenty-eight per cent said they approved of Mr Bean's performance, while 24 per cent said they strongly disapproved. Mr Bean's approval figures from December showed a drop on results from November 2013, when a full 48 per cent of voters said they had a favorable impression of him. As for the OBA itself, a significant percentage of voters — 22 per cent — expressed strong disapproval of the party's performance, while 28 per cent approved. There was 22 per cent approval for the PLP's performance. In terms of the recession, 27 per cent of voters expressed confidence in the direction of Bermuda's economy. While 16 per cent described themselves as "not at all confident", the poll suggests a rise on the figures late in the OBA's first year in power. Just 15 per cent of voters expressed confidence in Bermuda's economy in that survey, while 48 per cent of registered voters described themselves as not confident. That poll in November 2013 showed three quarters of voters believing that the business community was "not doing all it could to share sacrifices". The earlier poll also suggests that Mr Cannonier's short tenure as Premier was troubled early in the OBA's time in office. In that poll, 24 per cent of voters approve of Mr Cannonier's performance as Premier, versus 34 per cent saying they disapproved. The number of people voicing absolute certainty that they would vote in a parliamentary election has remained fairly constant. In November 2013, 47 per cent said they were absolutely certain, with 36 per cent "very likely" to vote. In December 2014, 51 per cent said they were absolutely certain, and 29 per cent said they were "very likely". In general, while the opinions of registered voters have fluctuated, the Global Research poll shows voter intentions remaining much the same over the first two years of the OBA administration. At the time of the December 2012 election, 39 per cent voted OBA against 34 per cent PLP — against 40 per cent in favour of the ruling party and 33 per cent pro-PLP in December 2014.
June 8. The front pages of newspapers around the world, including The Royal Gazette, will be blacked out at Washington DC's Newseum today to help raise awareness of the threats to journalists. The Royal Gazette regularly submits its front pages to the journalism museum's Today's Front Pages exhibition. As part of the awareness campaign #WithoutNews aims to commemorate those journalists who have lost their lives working in the field. Some were murdered to suppress their work while others died reporting on wars and other dangerous assignments. All the front pages displayed in the Newseum will be blacked out and replaced with the Twitter hashtag #WithoutNews. The names of 14 journalists, representing more than 80 who died last year, will be added to the Newseum's Journalists Memorial in a rededication ceremony. It is a two-storey glass memorial bearing the names of reporters, editors, photographers and broadcasters who have died. Newspapers that participate in the Today's Front Pages exhibition are asked, if they have available space on June 8, to consider inserting an advert on their front pages to help raise awareness of the campaign (see page 34). Other organizations that share this mission include, the Committee to Protect Journalists, Reporters Without Borders, Freedom House and the International Press Institute.
June 6. A special book celebrating 135 years of policing in Bermuda was launched yesterday by Commissioner Michael DeSilva. The tome is the first to document the evolution of the service from its creation on October 1, 1879, and is crammed full of facts and interesting tales, as well as hundreds of photographs. Images include the first police station in Hamilton, a visit by former US president John F Kennedy, and shots of dedicated officers down the years. Noting that the Bermuda Police Service celebrated its 135th anniversary last year during October's Police Week, Mr DeSilva said: "This book commemorates those celebrations by providing a photographic journal of our history, one in which I am extremely proud to play a small part. t goes without saying that a lot has changed over the years, including our name, structure, budgets, technology, equipment, and vehicles. Not to mention our membership: countless names and faces have come and gone, leaving behind fond memories and a rich history. Given the nature of our small community, everyone in Bermuda is likely to have a friend or relative captured somewhere among the photos. But while there have been significant changes, some things in policing are timeless. Like our commitment to serving the public, preserving the peace and helping to build safe and strong neighborhoods. Community policing and partnerships, by whatever name, remains the cornerstone of how we do our work. Our ranks have increased from ten full-time men in 1879 to the men and women today that make up 432 police officers, 87 civilian support staff, 85 reserve police officers and 13 police cadets." Mr DeSilva, who was joined by former Commissioner Jean-Jacques Lemay for the launch, praised Chief Inspector Calvin Smith "for his vision to commemorate our 135th anniversary with this book". Chief Insp Smith was assisted by retired colleagues Superintendent Andrew Birmingham, Chief Inspector Roger Sherratt, Sergeant Alex MacDonald and Sergeant Chris Wilcox. "It is my privilege to be the Commissioner of the Bermuda Police Service, particularly at this point of our distinguished history," Mr DeSilva added. "It is my distinct pleasure to present this special book as editor-in-chief. It certainly promises to deliver an interesting, informative, and nostalgic walk down memory lane for anyone who has ever known anyone in the police service." The History of Policing in Bermuda is available at Brown and Company.
June 6. The plight of Bermuda's bees and the ongoing efforts aimed at restoring the population have featured in a leading US publication. Renowned US beekeeper Ross Conrad visited the Island this year and met experts, beekeepers and conservationists to discuss ways of tackling the global problem. His in-depth report about the trip was published this month in Bee Culture magazine. "I found the beekeepers and people of Bermuda to be wonderfully friendly and full of a warm hospitality that rivals their subtropical climate," Mr Conrad said. "Bermuda appears to be a beekeeper's paradise and, in some ways, it was before the Varroa mite was first discovered on the island in 2009. No one knows for sure how the mite made it to the Island, located 650 miles off the North Carolina coast. The only bees that had been imported on to the Island in recent memory were queens from Hawaii. These queen shipments were promptly discontinued however, once Varroa was found in Hawaii in 2007. Since then no bee importations have been allowed. This has created a challenge for the Island's beekeepers, since the only way they can increase their hive numbers is to either make splits or nucleus colonies and let the bees raise their own queens, or capture swarms." Government statistics indicate that the average value of the Island's honey crop was more than $170,000 between 2000 and 2009, but had dropped to $50,000 by 2010. The number of managed hives also dropped from about 350 to between 60 and 70, while beekeeper numbers decreased from two dozen to about 14 today. In his report, Mr Conrad added: "One idea being considered is to allow the importation of queens that have a scientifically proven level of mite tolerance such as Varroa Sensitive Hygiene bees. The only other viable option is to do what many beekeepers all over the world have started to do to keep their bees alive in the face of Varroa mites without placing any foreign substances in the hive for mite control. That is to resort to a combination of cultural management techniques, each of which in the long run is ineffective on its own, but when combined can suppress the impact of the mites enough to keep colonies alive year after year." In August 2013, a group of concerned Bermudians came together and formed The Buzz to address the declining bee population under the auspices of the Bermuda Environmental Sustainability Task Force. The group's chairwoman, Judy Motyer, welcomed Mr Conrad's report. "Ross's visit was wonderful for Bermuda for a variety of reasons," she said. "He had a lot of information for our beekeepers and the general public on natural ways that we can care for hives and retain the population. It also brought together the Beekeepers Association and rejuvenated some interest in this industry. It is great that we have been able to showcase what is going on in Bermuda to the wider world."
June 6. Sweeping reforms to the criminal justice system have been proposed, including shortening trials and new powers for the Department of Public Prosecutions to reopen old cases if "compelling new evidence" is brought before the court. This latter aspect of Bills brought to the House by Attorney-General Trevor Moniz will not be retroactive — but the debate heard fresh mention of the infamous 1996 Rebecca Middleton murder case. The Disclosure and Criminal Reform Act 2015 was opposed by the Progressive Labour Party, with MP Walton Brown calling it a fundamental abuse of process — and warning that the Opposition would have it repealed at the first opportunity. Tourism Minister Shawn Crockwell said the DPP's ability to reopen cases would rest only on "information that is not known today", and said it could be used to acquit as well as to convict — but Mr Brown was not swayed. Together with the Criminal Jurisdiction and Procedure Act 2015, the raft of changes were called "historic" by Shadow Attorney-General Michael Scott, who branded it reactive and rushed legislation. Mr Scott said his jaw dropped at the unprecedented "effort to roll back so much so quickly in such a short space of time", noting that there were aspects of the legislation that had been skeptically received by Police and the Defence Bar. The Royal Gazette also understands that strong reservations were put in a letter to the Attorney-General from the Bermuda Bar Association. Of particular concern to Mr Scott were amendments to a criminal defendant's right of silence. Mr Moniz argued that the blanket rule to remain silent often hampered cases, including for defendants. Mr Scott declared that the Opposition would give no support to any step to use the "adverse inferences" to be taken from a suspect's refusal to answer "reasonable questions". The second Act would also do away with preliminary inquiries at Magistrates' Court, sending them to the Supreme Court to weed out unmeritorious cases and thus freeing up the lower courts. The two bills were extensive, and Mr Moniz said that the AG's Chambers would be issuing a statement in the coming days in an effort to explain their implications. Yesterday, he told the House that the Island's outdated criminal justice system was in a "Neanderthal" state compared with other jurisdictions, adding that criminal defence lawyers overseas "can't believe" how out of date Bermuda seems. In other changes, Mr Moniz said that the shortening of trials was essential to making the criminal justice system more efficient, as well as saving money. The legislation revises much of the rules governing the prosecution's duty to disclose its case. It also sets out new guidelines for the defence's duty to prepare and serve a defence statement. The Act has faced some opposition from the legal community, but Mr Moniz told MPs that the Island was historically insular and reluctant to make progress. He described the legislation as a "sea change" that would need "tweaking" as it was put in place, adding that Government's aim was to bring more legislation to the House that would move certain minor offences away from criminal penalties to civil penalties. Among the other provisions of the Act are judges' powers to case manage a hearing and that the Chief Justice can appoint a judge to serve in a dual role of trial and chambers case management judge. There will also be new provisions governing case management in criminal proceedings. Another section requires that a chambers case management hearing should be held before a trial indictment, although these hearings are optional in the case of Magistrate's Court proceedings. The legislation also introduces changes to the empanelling of juries. The judge will be able to appoint additional jurors, and can require the alternate juror to attend the presentation of evidence at trial, and allow for their substitution where an original juror is discharged. Trials will also be able to continue if the number of jurors falls to nine, in which case a majority verdict may be taken by eight jurors. Mr Scott told The Royal Gazette that the Bill undermined "fundamental protections of citizens facing criminal prosecution. The Bill offends the old protection accorded to an accused person to have the state prove the charges against him or her, in that it requires in law that he or she reveal the basis of their defence to their accuser. So we are offended and concerned on behalf of the citizens, even by the policy basis of introducing this Bill where there is no merit of doing so in this country. Because this policy initiative has been seen to be apropos in England is not a basis for being apropos in Bermuda, with no factual basis of making this type of departure. "The Middleton murder case could not escape mention, as the One Bermuda Alliance has called for striking down the double jeopardy provision to reopen it. Last night Mr Scott told the House that "the Middleton lobby has prevailed. It looks like it — I'm not saying that it is," he added, calling for "broader and wider involvement and discussion" before reforms of such magnitude could be passed.
June 6. The Opposition applauded Government last night for removing a controversial provision related to mammograms in a new health bill. Health Minister Jeanne Atherden made good on a promise to protesters at the Cabinet Building on Thursday during the second reading of the new Health Insurance (Miscellaneous) Amendment Act. But there was criticism of the Act's increase of 12 per cent in the Standard Health Benefit at a time when the cost of living is rising. Regarding mammography, Opposition leader Marc Bean said he was pleasantly surprised to see the about-turn and that the women of Bermuda have "given a collective sigh of relief". Shadow Health Minister Kim Wilson thanked Government for listening to the people, the Opposition and health professionals. Government faced criticism after it was announced last week that under the new Act, coverage for cancer-detecting mammograms would be switched to the more stringent clinical practices of the United States. Bermuda's health system follows guidelines from the American College of Radiology, which recommends annual screenings for women aged 40 and older. While the Opposition said they agreed with some of the measures brought forward in the Act, Mr Bean and Ms Wilson both said that they could not support the 12 per cent increase in the Standard Health Benefit at a time when the cost of living is continually rising and healthcare costs are already "exorbitant." Several Progressive Labour Party MPs chastised the Government for not doing more to involve the public in the discussion. Mr Bean called for a holistic approach to healthcare reform, stating that the greatest impact of a "piecemeal approach" would be on the already vulnerable population. He also called for a greater emphasis on preventive and alternative medicine, adding that education was key because the "path to good health is knowledge of self." Ms Wilson also brought up several measures that could be utilized to cut healthcare costs, including the decentralization of outpatient surgical care to community centres, charging patients who stay in hospital after they have been discharged, and reassessing the mandatory retirement age of nurses. She also called for an improved utilization of complementary and alternative care. PLP MPs Lawrence Scott and Derrick Burgess both protested raising premiums, which Mr Scott pointed out came at a time when Belco was proposing price hikes of a similar magnitude. "Withdraw this Bill and let's sit down," Mr Burgess said. "It's not about politics. It's about getting it right for this country."
June 5. Morgan's Point has a new tenant. The Southampton layout will become Artemis Racing's full operational base in the lead up to the 35th America's Cup by early next year. The Swedish challenger confirmed yesterday that it will move its present team base from the Royal Naval Dockyard across the Great Sound to the former US Naval Annex in Southampton. Artemis Racing's new headquarters will be erected on eight and a half acres of land, situated on a 75-acre peninsula that stretches out into the Great Sound, which will provide the team with the perfect home to challenge for the prestigious Auld Mug. "Our sailing operations will be conducted in the Royal Naval Dockyard during the 35th America's Cup in 2017, and we are very excited to be a part of what will be a fantastic event," Iain Percy, the Artemis team manager, commented. "However, the size of this unique historical location at Morgan's Point will enable us to relocate our full operational base to Bermuda much earlier. We would like to thank ACBDA and Minister Gibbons for their support, which has been central to the team's relocation to Bermuda." Nathan Outteridge, the Artemis helmsman, hopes that being based in Bermuda will bolster the team's bid to snatch the oldest trophy in international sport away from Oracle Team USA, the defender. "The Great Sound is a challenging place to sail, and the conditions can vary significantly from day to day," the Olympic gold medallist and world champion said. "We hope that being based in Bermuda early will provide us with the best possible preparation ahead of the Louis Vuitton America's Cup Qualifiers in 2017." Percy, who is also an Olympic gold medallist and world champion, added: "It is a tricky venue, it's really shifty and gusty, and further to that, it's tight. There will be lots of tacks and gybes, the crew will be working incredibly hard getting the boat through the transitions. It's certainly going to be a sailor's race, which will be great for everyone watching." Artemis Racing's plans to start developing its space on Morgan's Point are well under way, with the team hoping to be fully operational there by early 2016. Welcoming the team with open arms was Craig Christensen, president and CEO of Morgan's Point, He said: "We are delighted to welcome Artemis Racing to Morgan's Point. This is a very significant development for Bermuda with the team bringing their full operations to the Island. Morgan's Point is here to assist the America's Cup in any way we can, to help make this the best event our shores have ever seen." Artemis Racing is a professional sailing team founded in 2006 by businessman and sailor Torbjörn Törnqvist, who announced his challenge for the 35th America's Cup with the Royal Swedish Yacht Club — the fifth-oldest yacht club in the world. The team is the first America's Cup challenger to launch its turbo charged wing-sail foiling AC45 catamaran in Bermuda.
June 5. Bermuda has been awarded provisional equivalence with tough new rules on business solvency by the European Commission. The Island joins Australia, Brazil, Canada and the US in a delegated decision by the Commission under the Solvency II regulations, although captives are not included in the recommendation. The decision will now be reviewed by the European Parliament and the European Council. Bermuda Monetary Authority CEO Jeremy Cox said: "This is good for Bermuda, but it is not the compete and final result we seek. "The authority has an unreserved commitment to achieving full equivalence with Solvency II. It is essentially a timing issue. The European Commission included Bermuda on this new provisional list of countries before the deadline for Bermuda's submission on measures to be implemented for full equivalence." The European Insurance and Occupational Pension Authority (EIOPA) earlier this year recommended Bermuda for equivalence — but with some reservations. Mr Cox said: "The authority has been working aggressively on addressing these caveats and we are well on target. It was hoped a final decision on equivalence would be made sometime late this year or early in 2016. The bar is very high for non-European jurisdictions yet we firmly believe that a pathway to full equivalence exists for Bermuda. Executives of the authority met with members of the European Commission in Brussels just last week and discussions were favorable. By the end of this month, we will have all remaining measures in place. Today's announcement is by no means the end — this is a phase of the journey. As noted in the delegated decision, further special reviews outside the proposed reviews are intended to take place. Full equivalence will help expand the global market for risk transfer products and in turn widen the choice of capacity for buyers of these programmes."
June 5. More 1,000 firms set up shop in Bermuda last year — a four per cent jump on 2013. The latest On the Register report from legal firm Appleby said 1,113 new companies opened on the Island, compared to 1,066 the previous year. Appleby Services managing director Rory Gorman said: "Having topped over a thousand new incorporations for the first time in five years in 2013, Bermuda improved on that figure in 2014. "The quarterly spread of these new companies was very even over the year, without any apparent peaks and troughs." The biggest sector was international business, with 888 exempted company incorporations. There were 69 overseas companies set up and 156 local firms. Across offshore jurisdictions where Appleby operates, there are now 672,500 registered — around 45,000 more than there were five years ago. Farah Ballands, an Appleby partner and global head of fiduciary and administration services, said: "Most offshore jurisdictions have had a good year, reporting increases to the total number of active companies on their registers of between one and four per cent."
June 5. Planners have given the green light for a funeral home to build the Island's first crematorium. Amis Memorial Chapel's plans to erect the new facility in St David's, on vacant land on Wallers Point Road, near the TCD centre, have been given formal approval by the Development Applications Board (DAB). The project will involve the construction of the crematorium itself, an above-ground liquid petroleum gas tank and an 8ft security fence on the land, which is owned by the Bermuda Land Development Company (BLDC). The successful application is the end of a long journey for the funeral home, which has previously applied unsuccessfully for permission to build a crematorium on three alternative sites. Amis Memorial Chapel now needs formal approval from BLDC to rent the land before construction work can begin. "We hope that if BLDC give their approval we should be able to build the crematorium in about four months," said grief counselor Martha Amis. "This is something that the Island very much needs and we are delighted that the DAB has given its approval for the project. We have now provided all the information to BLDC and hope to hear back from them soon about rental arrangements for the lot. We had to jump through a lot of hoops to get this far and conduct several emission surveys to the satisfaction of various entities. That work has all proved very worthwhile. It has been a long road, but we are very pleased that we are making progress." The latest crematorium application was the fourth time that Amis had tried to get permission to build such a facility in Bermuda. Previously, the funeral home proposed building a crematorium at Well Bottom in Warwick, next to its funeral home in Warwick, and most recently at Industrial Road in Southampton. However, all three proposals were rejected by the DAB. "The key thing to stress about this location is that there are no houses nearby," said Ms Amis. "That had been a concern in the past, although it need not have been given the highly sophisticated technology used in these kind of developments. We have seen demand for cremations rise and rise in Bermuda and we hope that this crematorium will satisfy that demand and provide a much less expensive alternative to what we have to do at the moment. At present, anyone who wishes to have a relative cremated has to pay for the body to be flown off the Island to Canada and then transported to New Jersey, before the ashes can be returned to the family." Architectural technician, Keith Simons, said: "This project will be the first of its kind in Bermuda. We have had to fulfill many requirements along the way and there are still some more conditions that we will have to abide by. It's been a real learning curve and we are very pleased to have reached this point now."
June 5. Protesters cheered outside the Cabinet Building last night after an unpopular proposal to adopt more stringent insurance coverage for mammography was dropped. It was an abrupt about-face for Jeanne Atherden, the Minister of Health, who told about 200 women and men that she would not include the policy in the health legislation going up for debate today. "Part of the development of policy involves creating an understanding around why we institute changes and how they will benefit the people," Ms Atherden told a largely peaceful crowd. Saying she intended to do so, the minister assured demonstrators at the "Bras for a Cause" gathering that the breast cancer screening policy would be left off from plans to use United States guidelines. "This has always been about clinical guidelines and adopting an approach that empowers women to make choices based on their individual needs and in consultation with their physicians to improve their health outcomes and reduce their risks." Fielding questions from protesters as she stood on the steps of Cabinet, Ms Atherden conceded that the medical guidelines had not been put to public consultation, but stressed that the move had arisen from talks with physicians and local medical bodies, including the Bermuda Health Council, which endorses the plan. The issue provoked widespread protest after it emerged from the Health Insurance (Miscellaneous) Amendment Act 2015, tabled by Ms Atherden two weeks ago. Kim Wilson, Shadow Minister of Health, registered her objections almost instantly. "This is the power of the people, that's all I can say — the people spoke, and I commend the Government for listening," an elated Ms Wilson said after the announcement. The fact is that everybody in their own individual ways, by petitions and broadcasts and social media, all came together for a common cause that transcends race, class, politics and even sex, because men can get breast cancer. This is a great example of what we can all do when we work together." Last night's demonstration, in which lawns and railings around the Cabinet building were festooned with bras, gained traction quickly this week via social media. One of the organizers, Kimberley Hines, said her idea started as a playful suggestion just a few nights ago. "It was a joke, mostly, but the others said, 'let's do it'," Ms Hines said, alongside friends Coral Welles and Rachael Burrows. Ms Welles told the protest that she had been given 34 bags of bras collected by Secrets Boutique on behalf of people who could not attend. To applause, she added: "I am not ready to pick up anything from off this yard until it gets passed tomorrow." It was a peaceful protest with little heckling of the minister, but Ms Atherden faced some heated questions, with one man accusing her of changing the script without heeding "the needs, wants and demands of the people". Another protester interrupted her, asking to know why she was telling people to see their doctors first before being screened A few people booed as Ms Atherden, flanked by Attorney-General Trevor Moniz; Cole Simons, the One Bermuda Alliance whip; and Patricia Gordon-Pamplin, Minister of Community, Culture and Sport, left the steps of Cabinet. "I feel personally that they put the cart before the horse — more research needed to be done," protester Cindy Swan said afterwards. "They keep saying that we have to go to our doctor but there are a lot of unemployed women in Bermuda that don't have health insurance." In a PLP statement issued later last night, Ms Wilson said there needed to be wider consultation — that the OBA Government "needs to stop trying to force legislation through without consulting the stakeholders and the experts. "We are very pleased with this outcome," she added. "However, it did not have to go this route had the Government acted collaboratively and in the public's best interest."
June 5. The reinsurance industry is under threat, according to financial newspaper The Economist. In an article focused on the industry, the UK-based publication said insurers were increasingly bypassing reinsurers and offloading their risk directly to the capital markets instead. It highlighted the partnership of insurer Ace Ltd and money-manager BlackRock, who earlier this year formed a joint Bermuda-based company that will effectively bypass the reinsurance market. The article detailed the spike in "alternative capital" supplied by pension funds, hedge funds and the like, largely entering the industry in the form of catastrophe bonds. It quotes James McPherson of professional services firm PwC as saying that insurance companies have merged into a smaller group of global players who are retaining more risk and consequently buying less reinsurance. Most of the Economist's observations will not be news to those who make their living from the industry in Bermuda, which is a major global centre for catastrophe reinsurance. The competitive pressures have led several companies to seek to merge with rivals. However a graph accompanying the article and reproduced with this story (see under Related Media), gives a 25-year view of pricing changes and the amount of alternative capital in the industry. It shows clearly how pricing has slumped as third-party capital has poured in, markedly so over the past three years. The article make the point that it has become more difficult for reinsurers to raise rates in the way they used to after major catastrophes, because of the influx of competing capital. "In the aftermath of hurricane Katrina in 2005, some reinsurers put their prices up by as much as 50 to 100 per cent," The Economist stated. "In contrast, the string of expensive disasters in 2011, including the Tohoku earthquake and tsunami in Japan and the Christchurch earthquake in New Zealand, did not lead to a rise in market-wide premiums, despite costing the insurance industry $116 billion, much of it reinsured. Catastrophe reinsurance prices have fallen in seven of the past ten years. Willis, a broker, says that the price for protection against disasters — normally the highest-margin part of the business — fell by 10 per cent last year on a like-for-like basis." While catastrophe bonds and other insurance-linked securities remain largely untested, the article states, and some capital market investors may be taking on risks they do not understand, the distribution of risk more widely than the relatively few global reinsurance firms is no bad thing. The Economist suggests that reinsurers should venture into new markets in the many underinsured parts of the world. A case in point was Nepal, where less than 1 per cent of the estimated damage from the recent earthquakes was insured. "The more capital available for reinsurance, the faster the insurance market can grow in such places," the report added. "Rather than fighting over crowded and shrinking markets in America and Europe, reinsurers would be wise to broaden their horizons — provided the pension funds don't get there first."
June 5. Grant Gibbons, the Minister for Economic Development, gave a ministerial statement on the new National Electricity Sector Policy that he presented to the House of Assembly this morning. Calling it a "key step" in changing how Bermuda sources and uses electricity, he said: "The principal policy objective is to facilitate a high-quality, secure, affordable and environmentally sustainable electricity service for Bermuda at the lowest possible cost through the creation of a new energy framework." He pointed to continuing developments in renewable energy, energy efficiency and conventional energy. Dr Gibbons added that it would "give Bermuda the opportunity to significantly change how it sources and uses energy." The new policy recommends the creation of a new Act which transfers regulatory responsibility from the ministry to a regulatory authority. Answering questions, he said the utility would have the right to have exclusive responsibility for the provision of transmission, distribution and retail services, and in return for that exclusivity, be subject to more rigorous regulatory oversight by the Regulatory Authority of Bermuda, including having its efficiency benchmarked against other jurisdictions. Dr Gibbons added that the implementation of a large-scale, solar-generating facility on the "finger" of the airport will be the subject of a competitive procurement process. "I am hopeful in the middle of this summer that we have an RFP ready to go out," he said. The minister added that the Department of Energy is also considering the viability of introducing LNG for power generation in Bermuda and a review of the customs tariffs for various energy fuels.
June 5. Businesses across the Island are taking stock of the likely impact from a hike in electricity rates proposed by Belco on Wednesday. Commercial users face an average increase of 15 per cent on their monthly electricity bill, with the largest commercial users seeing a rise of between 8 per cent and more than 20 per cent, according to Belco. The utility company also wants to increase facility charges by one fifth. The proposed changes to the base rate have been submitted to the Energy Commission, which has the final say on whether or not to permit the new rates. Supermarket chain MarketPlace could see its yearly electricity costs rocket by more than half-a-million dollars if the price hike is given the green light. Belco has stated it is battling rising expenses, including plant maintenance, more expensive healthcare and pension costs, and lower revenue as a result of the Island's falling population and reduced economic activity. However, those are problems that all businesses in Bermuda are grappling with, said MarketPlace president Gary Shuman. He pointed out that profit margins for supermarkets in Bermuda have remained stagnant since the early 1990s. With eight stores across the Island, MarketPlace is a significant user of electricity. The prospect of a large hike in Belco rates is concerning for Mr Shuman. "We are talking about more than half-a-million dollars from what is proposed," he said, adding that MarketPlace had worked hard during the recession to keep its costs low but now faced the prospect of a possible $500,000 hit. As a large employer in Bermuda we are close to our work associates and we know the impact higher costs have had on their budgeting and planning. The MarketPlace was 100 per cent against the proposed rate rise. It would hit us." Other businesses on the Island with high electricity usage are thought to have similar concerns. The Royal Gazette has attempted to get comments from the Chamber of Commerce, the Bermuda Hotel Association and a number of telecommunication companies, and at press time was awaiting responses.
June 5. US Consul General Bob Settje finishes his tour of duty next week and will depart Bermuda on Friday. He arrived on the Island in August 2012 to take up his role. The career diplomat had been the Regional Consular Officer for embassies and consulates in the Caribbean, Latin America, Africa, and Europe before moving here. Mr Settje told The Royal Gazette yesterday that he would announce his replacement on Wednesday, when he and his wife Melanie Settje will host their annual Independence Day celebration. The event is being held early because of their departure. Mr Settje explained that he had been appointed the Consular Section Chief in Hong Kong, leading the division of the Consulate which is responsible for services to US citizens, including providing assistance to Americans in crisis or emergencies. He described his new post as the third level down from an ambassadorial post. "I will have more resources and more staff than I do here. Hong Kong is very important to the United States and most of the world commercially. There are a lot of connections between Bermuda and Hong Kong. We hope to see Bermuda friends there." Mr Settje will take up the post in early September, after eight weeks of training in Washington in preparation for his new role, and after he and Mrs Settje have had a vacation. The couple will spend five weeks of leave travelling through the western US. Hong Kong will be his final tour. Mr Settje said: "I am a foreign service officer, so I am used to moving every two or three years. After two or three years, you begin to get itchy feet — it is part of our culture. While I do have itchy feet, I will miss Bermuda. There are several reasons. It is my first, and likely my only time, where I have been the principal representative of my country to another country. It has been a great privilege to manage my own operation. Another aspect is really local — I hadn't been here very long when I realized how much I loved Bermuda and Bermudians. My wife and my family have been treated with such incredible kindness and generosity, and from all angles: rich and poor, black and white, inside and outside government, and people who didn't know I was the US Consul General. It speaks very highly of Bermuda and Bermudians — it's something I will always cherish. That is my highlight, having led my own mission and met the wonderful residents of Bermuda." There have been other positive aspects to his tour here. "Working on issues with the Government in Bermuda, getting to know the citizens of Bermuda, attending events, speaking engagements, and even parties," he said. "Just yesterday I went to Westgate Correctional Facility in Dockyard and met with a group of prisoners for about an hour to talk about the [US] stop list." He described that visit one of the highlights of his time here, adding: "It gave me hope with these men, that when they get out they will contribute to society. It was a privilege to be among them." Mr Settje is well known for his accessible approach. He said: "My wife Melanie and I are down-to-earth folk. We're from South Dakota; I'm from a tiny town and she grew up on a farm. We try to be approachable, real people. I insist that people refer to me as Bob. It tears down that barrier." There have been no serious low points during his time at the helm of the American Consulate. "We haven't run into any type of real problems. I fear everyone will remember me for the greaseballs," he said, referring to a March 2014 US Consulate Security message for US citizens warning of contaminated beaches. There was uproar after the message, as Government scrambled to rectify the situation. "I would hope to be remembered for other things, such as the LGBT [lesbian, gay, bisexual and transgender] rights programme which really engaged the community," Mr Settje said. "And working with the Bermuda Economic Development Corporation in an effort to help young men and women to start their own businesses and contribute to the economy." The Consulate General and the Human Rights Commission brought two American LGBT speakers and rights advocates to take part in a three-day LGBT programme to mark Pride Month a year ago. The US Consulate was also active in encouraging Bermudians to attend university in the United States. "While many people do study in the US, there are not as many as you would expect," Mr Settje said. "I would like to increase that number. As a result, the Education USA Reference Centre at the Counseling and Career Centre was established at the Bermuda College in March." As he prepares to leave the Island, Mr Settje feels that relations between Bermuda and the US remain strong — a strength that goes back centuries — and he talked about some of the historical links between the countries. "I love taking people to the Sea Venture monument to look at the names," he said. "Americans always recognise the Sea Venture's captain, Christopher Newport — the Christopher Newport University in Newport News, Virginia, is named after him. And John Rolfe, who is famous for marrying Pocahontas." He pointed out that this year was the 200th anniversary of the death of Midshipman Dale, who is buried in Bermuda, and was the last man to be killed in combat between the US and England. It is also the 20th anniversary of the departure of the US military from the Island. "Time marches on but many connections remain," he said.
June 5. Bermudian businessman and political activist Khalid Wasi has released a new book detailing the history of the local Muslim community and arguing for a more naturalist perspective of the faith. A Muted Imam: Narrative of a Naturalist Imam's Message, published by Strategic Book Publishing & Rights Agency, is the result of ten years of work by the former political candidate. Speaking yesterday, Mr Wasi said he was inspired to write the book in 2004 while attending a conference at the Fairmont Southampton. "They had a pamphlet celebrating the pioneers in Bermuda and I recognized it was misleading. I realized that if I didn't write the history of the development of the Muslim community and Islam in Bermuda, it would be left to pamphlets like that. The other thing I wanted to do was recognise that a lot of what happened in the Islamic community in Bermuda was reflective of issues faced by the broader community." He said the book details what he views as the struggle between the fundamentalist perspective of the faith held by some and a more naturalized approach held by those including Mr Wasi. "I was most active as a local Muslim leader, so it engages in lots of history, political activism and the diverse struggles I was engaged in during those periods. It talks about the breakdown of the Nation of Islam, how it happened and about the struggle with Islamic fundamentalism which was emerging during the mid-to-late seventies. We chronicled the development of the community and the genesis of the various splits which led to several groups, but in the process we take in the local issues of the time; the riots of 1977, the hangings, the Pitt Report and the development of Dockyard." One key issue he said is the concept of Islam coming naturally from the environment rather than being "parachuted in", allowing it to reflect the local community rather than the culture of others. "One of the things about Bermuda is as a small country everything is imported. Everything we have even in the form of organizations has come to Bermuda. What I wanted to do was bring out the right of Bermudians to originate. We have originality and the right to create." A Muted Imam: Narrative of a Naturalist Imam's Message is available now from online booksellers such as Amazon and Barnes & Noble, and details the history and struggles of the Muslim community in Bermuda.
June 5. Three Caribbean organizations are joining forces to perform in a "T-shirt band" for the upcoming Bermuda Heroes Weekend Parade at Morgan's Point. The West Indies Association, Jamaican Association and Barbados Association will all get together for the Parade of the Bands on Saturday, June 13 — part of a full weekend of Carnival-inspired events launched by BHW Ltd. Chandrae Persad, president of the West Indies Association, said: "We are all trying to promote the carnival-type atmosphere here in Bermuda. "We will have a T-shirt band — we have had special T-shirts made and participants can decorate them and cut them up to make them unique. Bermudians are familiar with carnival and many go to the carnival in Trinidad, the Crop Over in Barbados and events like Reggae SumFest in Jamaica. We want to encourage people to come out and support the event and this new initiative for Bermuda." Ms Persad said she expected about 200 people to take part in the T-shirt band and there will be numerous other groups performing on the day. Bermuda Heroes Weekend begins on Friday, June 12, with a free soca event on Front Street featuring Kes The Band, Kerwin du Bois, Lyrikal and Barrie Hype, along with local DJ Rusty G and local band DIA from 7pm until 1am. On Saturday there will be a J'Ouvert Celebration of Our Heroes from 3am until 8am at Morgan's Point. Guests will watch the sun rise as they salute Bermuda's heroes. The Parade of the Bands will follow from 12pm at the same location. Tickets are $10 for this event. There will be a free Promoters' Day on Sunday from 3pm to 7pm at Victoria Park, which will include a Pan In The Park steel pan performance. Finally, on Monday there will be a Race Day Raft Up on North Shore outside Admiralty House and Deep Bay, where the Edward Cross Long Distance Comet Race can be viewed from. Boats leave from Hamilton at 11am and return at sundown. Anyone wishing to register as a band in the Parade of Bands on Saturday, June 13, can contact the West Indies Association on 535-5256; the Jamaican Association on 531-2122; or the Barbados Association on 595-1412.
June 4. British Airways has apologized for delays this week and has reassured passengers that it would never operate a flight unless safe to do so. Since Monday, the airline's flights to and from Bermuda have been taking a more northerly route — adding up to two hours of flight time. The flight path has been changed to fly north of Ireland, just south of Iceland, over the southern tip of Greenland, and the eastern coast of Canada to reach the Island — an extra 1,000 miles or more. Angry and concerned passengers and their families have criticised the longer journey, with some speculating the change was prompted by safety reasons. One frustrated resident, Sarah Felix, said it might be time for Bermuda to have an alternative to BA, which provides the only direct service between London and the Island. "Bermuda needs to unite to either oust BA or encourage competition by getting other airlines to travel here and eliminate their [BA's] monopoly," Ms Felix told The Royal Gazette yesterday. British Airways defended changes made by the airline but would not comment on specific flight paths. "Our flights can vary in length due to the agreed flight path, which is determined by a number of factors," a spokeswoman said. She added that the safety of customers and crew was always the airline's priority. "Our highly trained engineers inspect our aircraft and we would never operate a flight unless it was safe to do so. Our team is assisting customers to be on their way as soon as possible." Ms Felix said her mother was booked on the BA flight on Monday evening but when she checked online to see if the flight was on schedule, she discovered it had been delayed by a couple of hours. The return flight to Gatwick was also not scheduled to arrive until 11.45am on Tuesday — much later than the usual estimated landing time of 7am. "I couldn't understand why, despite there being a 2½-hour delay this end, the flight was not due to land in the UK until 11.45am — a five-hour delay overall," Ms Felix said. While her mother checked in, the Warwick resident asked the desk attendant why the flight was scheduled to take so much longer than usual. "Initially, the chap behind the desk said it was just a flight plan change," Ms Felix said. But when she questioned the attendant again, she said she was informed that the change was because of something called "ETOPS" (Extended-range Twin-engined Operational Performance Standards). On social media, several other passengers wrote that they had come to the same conclusion. ETOPS rules permit twin-engined commercial aircraft, such as the Boeing 777 that services Bermuda, to fly routes that are farther than 60 minutes' flying time from an emergency or diversion airport. This allows twin-engined aircraft to fly long-distance routes that were previously off-limits to them. A non-ETOPS route means that the aircraft can no longer fly across the Atlantic Ocean in a straight line because all the diversion airports are more than 60 minutes away. An unofficial website, The BA Source, attributed the rerouting and subsequent delays to the aircraft flying a non-ETOPS route because of a minor engine issue. "It would be nice to be given the choice," Ms Felix said. "I don't want to be flying on a plane with mechanical issues. As passengers, and without the information given by BA, we just don't know if they are putting their customers at risk, or even the trauma their passengers would go through if they had to land under an emergency at another airport. Once, there was a guarantee the flight from London to Bermuda would be on time without delay. Now, week after week, you hear of cancellations and mechanical delay." Monday's was the first BA flight to be affected by delays because of this change. The flight departed Bermuda at 10.39pm and arrived in Gatwick shortly after 10am the next day. Yesterday's BA2233 from Gatwick left five minutes before schedule and arrived almost half an hour before the scheduled 7.57pm. Last night's flight left at 9.40pm. According to the BA website, today's BA2232 is scheduled to depart at the usual time of 8.15pm and is expected to arrive at Gatwick at 7am.
June 4. Belco urgently needs to be allowed to increase its electricity rates in order for Bermuda to continue to enjoy a "first-world" electricity system. That is the view of Walter Higgins, the utility's chief executive officer, who said a continuation of "abysmally low returns" posted in recent years would deter the investors who provide Belco's capital base and its ability to make the investments necessary to maintain its creaking infrastructure. "The returns have become so untenably low that at some point you'd have to ask yourself why any rational person would invest in this business. The company must be viewed as a viable investment for either a debt provider — like a bank or a bondholder — or for any investor you might want to attract by issuing new shares. It does not look like a viable investment today with falling sales in a rising cost environment. So we have to do something about that. As much as we would like some magic solution that doesn't involve increasing the rates, there really isn't one." Asked why expenses were rising even when Belco was producing less electricity, Mr Higgins said the rising cost of pensions, healthcare and maintenance were principal drivers. "Many of the engines are already past the age at which they should have been retired," he said. "Not only are they using 30-year-old technology that burns more oil than more modern engines, but the maintenance costs to keep them running rises every year." Mr Higgins said he received an alert every time any one of Belco's 17 engines was not working. Typically this would happen between five and eight times per day. He said the people maintaining the engines — some of whom are younger than the engines themselves — did a "remarkable job" keeping them going. In 2011, Belco had applied for a rate rise that it said would have enabled it to finance a new $70 million North Power Plant to replace the oldest of its generators, which are now more than 30 years old, but the application was turned down by Government. Mr Higgins said the new engines would have paid for themselves in the space of four years through savings on maintenance costs and better fuel efficiency. The company had said at the time that the result of putting off the upgrade would be higher maintenance costs and lower reliability — and that was how things had turned out, he added. Shutting down engines permanently with the drop-off in demand had been considered to further cut costs, but this would increase the risk of supply interruptions — something Belco considered unacceptable, Mr Higgins added. Some transmission lines were more than 50 years old, he added. "Three times last year we had to dig up Cedar Avenue because an underground transmission line failed. Replacing some of that infrastructure would help to bring down those high maintenance costs," he said. Labour costs, which include employee and retiree benefits, made up 30 per cent of expenses, he said, and had fallen as a percentage of total expenses in recent years. Labour unions had helped by agreeing to a two-year pay freeze. Depreciation made up 15 per cent, maintenance and engine overhauls 12 per cent. A further 25 per cent are fuel costs. Although most fuel costs are accounted for separately in the fuel adjustment revenue, the first $30 a barrel is listed as a Belco expense and is paid for by the customer as part of the base rate tariff. Asked about the scope for further cuts, Mr Higgins said: "You have to make sage decisions about cutting costs in a utility because you do want to meet the load whenever it comes. "If you start cutting back, then when the economy comes back you won't be ready for it and if we simultaneously have an oil blowout again, we'll be right back in the soup and asking ourselves, 'Why didn't we do something about it when we could have?'"
June 4. A spontaneous decision to quietly protest by hanging bras outside of the Cabinet building has been well received, organizers have said. The demonstration against legislation that would bring in new clinical guidelines for the mammogram breast cancer detection procedure is set for 6pm today. "My mom is a breast cancer survivor — she would not be here without mammography," organizer Rachael Burrows said. "She was diagnosed about 15 years ago and had to fight her way through hell." The policy change, which would reduce the frequency with which Government's insurance would cover mammograms, would not affect women such as Ms Burrows because of her family history, feel incensed that people are saying you can just pay a nominal fee and get the scan if you want it. For some people that could be their grocery money for the week. Only lower income people who have the lowest insurance plans are having this option taken away from them. It seems grossly unfair to me." The idea for the protest, "Bras for a Cause", came two nights ago from a friend, Kimberley Hines, she said. Fellow organizer Coral Welles is also a breast cancer survivor. "It's a very emotional subject. Everybody I have spoken to is against this policy change," she said, adding that the protest was not political. "We don't want to make it a One Bermuda Alliance or a Progressive Labour Party thing." She e-mailed her concerns to Jeanne Atherden, the Minister of Health, but had not expected to receive a reply. "I would assume that she's receiving a lot of e-mails," Ms Burrows said, disputing Ms Atherden's assertion that the guidelines to be adopted from the US were not purely motivated by cost savings, since the minister had earlier told MPs that mammograms added up to 30 per cent of the Island's diagnostic imaging costs. Ms Burrows said two businesses had joined tonight's cause — Secrets Boutique will collect bras from those who cannot attend, while Bistro at the Beach is offering a free cocktail to those hanging a bra.
June 4. Struggling families cannot afford even a modest increase in their Belco rates, according to social activist Sheelagh Cooper. The Coalition for the Protection of Children head gave guarded support to Belco's announcement that it might raise its rates — but was adamant that residents on the bottom tier were already pushed as far as they could go. Yesterday's announcement from the utility company also appeared to go against an assurance from Government, made three months ago, that bills would not rise despite a fuel charge in the Budget. "Belco's initiative to lower rates for people who use less electricity was a good thing," Ms Cooper said, referring to a proposal presented a year ago that offered a drop in rates for those who consumed the least power. "It would be a good thing if they followed the same line of thinking if they raise the rates — if they hold the line on the smaller users. Those are the consumers who can't sustain any kind of hike. Nobody likes to see rates increase, but certainly not this portion of the population. We get calls daily from people whose lights have been turned off or are about to be turned off. This portion of the population is finding it harder and harder to make ends meet. Larger users of electricity can certainly afford it." A year ago, Belco proposed that families who used between zero and 15 kilowatt hours (kWh) per day — about 44 per cent of the company's residential customers — could expect to save between 5 and 21 per cent from their overall bill under a new pricing regime that would have the largest consumers paying more. However, under the new proposed residential tariffs, those same consumers — with a total monthly bill of about 300 kWh — would get a 7.3 per cent rise in their bills, with their monthly charges jumping from $107 to $115. The bigger consumers of 1,500 kWh would see an increase in their bills of more than double that amount: 15.6 per cent, or from $610 a month to $706, meaning that the biggest hit would go to those using the most power. Grant Gibbons, the Minister for Economic Development, said last night that he was limited in his ability to comment on the proposal, since it lay with the independent Energy Commission to make its recommendation on accepting all or part of Belco's tariff increases, or turning the plan down. That organization would consider the implications of Belco's offer and give its verdict on whether they were justified. "Belco have a right of appeal to the minister under the Act," Dr Gibbons said. "If they're unhappy with the decision there is an appeal to me. For that reason I would just as soon not comment." In March Dr Gibbons issued a statement to residents that a new fuel charge added to the 2015-16 Budget would be offset by the fall in oil prices. At that time, Belco said that the cost of electricity could drop even more if fuel prices stayed down. "That was for the fuel adjustment rate, the part that's directly connected to the price per barrel," Dr Gibbons said last night. "The fact of the matter is that the fuel adjustment rate has come down, but the Commission is going to have to study this particular submission to see what the overall impact would be.
June 4. A mini-business boom is on offer to street vendors at the first major America's Cup event in Bermuda in October. Between 80 and 100 vendors are to be signed up for a Front Street party to mark the on-Island start of the America's Cup World Series. America's Cup Event Authority events manager Michelle Halpin said: "This event will showcase Bermuda — it has to go off without a hitch and have that wow factor. We can't take on everyone, but we will try to get as many people as possible from particular sectors involved. We want to showcase the best that Bermuda has to offer." Ms Halpin was speaking after more than 200 people attended a meeting at Hamilton's Heritage Worship Centre on Tuesday night to hear about money-spinning opportunities connected to the 2017 event and its run-up. She said that anyone interested in drumming up business on the back of the event should register on the America's Cup website and with the Chamber of Commerce and Bermuda Economic Development Corporation (BEDC) and added: "This is just a part of the whole community involvement. We need to form a team Bermuda, not in the racing aspect, but coming together to pull this off. People have been very receptive and supportive — we've already had about 150 people express an interest in volunteering. America's Cup business connect programme would provide opportunities for construction firms, taxi operators, hairdressers and child minding services as the competition picks up. The business opportunities are vast. It's providing anything we need to construct the village or services for the families who have relocated to Bermuda. There are about 70 different sectors of the business community we are looking at." America's Cup communications director Peter Rusch said that the organizers wanted to create a "village" feel for the 35th America's Cup. He added: "One of the few places we can do that is Dockyard. That idea of a one-stop shop at Dockyard is very appealing for the organizers of the event." He added that the protected waters of the Great Sound were "ideal" for the hi-tech foiling catamarans. The meeting also heard that up to half a million people are expected to attend the first World Series event, due to be held in Portsmouth, England, from July 23 to 26. The launch event in Bermuda next month will feature a hospitality area and media centre at Pier Six on Front Street, a food court, a massive TV screen, as well as a "fun zone" and entertainment area with a 40ft stage for live performers. In addition, a family zone will be set up Albuoy's Point, featuring entertainment for children. Jennifer Pitcher, the America's Cup community outreach manager, said: "The feel will be similar to Harbour Nights; it's kind of like Harbour Nights on steroids." The deadline for vendor applications is July 5, with final decisions on successful bidders made in mid-August. BEDC director Erica Smith told the meeting: "I would encourage any business to conduct market research and to know the demographics for this event. If people know who is potentially coming here, they can position their businesses to target that market. People should get their financing in order now; I would hate to see businesses miss out on opportunities because of a lack of financing."
June 4. "We are here to listen." That is the rallying call from new St George Mayor Quinell Francis ahead of the first town hall meeting to take place under her watch this evening. Ms Francis urged residents and business owners in St George to attend the meeting at Penno's Wharf where the new council will be presented for the first time and plans for the World Series in October will be unveiled. "Michelle Halpin from the America's Cup Event Authority (ACEA) will be making a presentation outlining the events planned for St George on October 15. There will be dinghy racing in the harbour with the sea cadets and members of Team Oracle followed by a fish fry. The programme will form part of a series of events in the run-up to the racing. It's a good start for us and shows that the ACEA has St George in mind as we move forward to the big event in 2017." It has been nearly a month since Ms Francis was voted in as Mayor of St George ahead of her predecessor Garth Rothwell. "It's been pretty busy, but so far so good," she said. "I have met with a lot of different groups including the Chamber of Commerce, the World Heritage Site Committee and the ACEA and so we can formulate the town plan. Our priorities remain economic revival, customer satisfaction and infrastructure improvements and I hope that before the end of the month we will be able to present the Minister of the Municipalities with the final agreement between the corporation and the marina developers for consideration by cabinet. We would like to see this put before Parliament during the summer session." Ms Francis will remain in charge of the town's activities committee while Jamie Sapsford will run the governance, legislation and safety committee, Phillip Anderson will chair the infrastructure and development committee and Anthony Richardson will take charge of the finance and property committee. "The most important thing about the town hall meeting is that it is an open forum. We are looking for people to come with suggestions and concerns. I would like to form a business group and a residents group in the town but that will depend on whether people want to take an active role in these areas. So I hope people come and let their voices be heard because we are here to listen."
June 4. The Cabinet Office has confirmed the voluntary early retirement programme has been reintroduced for eligible persons in the public service. A Government spokeswoman reported that Head of the Civil Service, Dr Derrick Binns, had told civil servants last Thursday and encouraged those who qualify to consider the opportunity. "The early retirement scheme applies to Government employees between ages 55 and 64 years old," the spokeswoman said, "For this upcoming voluntary early retirement initiative, individuals must have attained the age of 55 by September 30, 2015, or must be members of the Police, Corrections or Fire Services who are entitled to receive a pension upon retirement from the public service on the grounds of age or years of service on September 30, 2015." The Cabinet Office introduced the voluntary early retirement scheme as a cost-saving measure, and so far the Government has realized a $6.2 million in savings in salaries.
June 3. Telecoms watchdog chief Robert Watson says approval of a deal for Digicel to take over phone firm BTC will increase innovation and competition. Mr Watson, chief executive of the Regulatory Authority of Bermuda (RAB), added Digicel had agreed to conditions on the takeover designed to ensure a good deal for consumers. "We were asked to look at the new possible ownership structure. Digicel has proven to be an operator, operating systems around the world and we were looking for innovation and competition. We got these assurances from Digicel and we feel they are a good company to ensure a competitive, innovative choice for the people of Bermuda." Mr Watson was speaking after Digicel on Monday completed the takeover of BTC from previous owners Barrie Holdings, who bought the firm from KeyTech less than a year ago for $30 million. The sale leaves Digicel and KeyTech, which owns CableVision and Logic and has cellphone firm CellOne as an affiliate, as the two main network providers on the Island. Mr Watson said: "We have conditions in there to keep an eye on them. Our interest is to make sure competition remains robust on the Island and innovation is key to that, not only with Digicel, but from anyone on the Island." He added that the RAB had "not heard any complaints" about the conditions and that the regulators had worked with the firm to thrash out an acceptable framework for the takeover. Mr Watson said: "We both wanted things and we met in the middle. We took the time to review the file, consult the industry and seek the views of the people of Bermuda. We think it's a good way to move forward. We want to see competition, choice for the consumer, a competitive choice, and prices at a competitive level. When you have strong companies like the KeyTech group of companies and the Digicel group, you have two very well-structured companies who will be very strong competitors." Regulators approved the takeover deal last month — but admitted there was a risk of a powerful duopoly, which could lead to a lack of competition on prices and market share. But the RAB said that was unlikely, given Digicel's intention to invest in system upgrades and extensions. Another major condition of the RAB approval was the safeguarding of access to wholesale networks and services at a fair price for other companies with communications operating licences. And a key requirement for Digicel, for the present, to keep financial and product accounting separate from all other Digicel affiliates.
June 3. Plans are under way for a $1 million development of the restaurant and beach facilities at Shelly Bay. The owners of Snorkel Park Beach, Tom Steinhoff and his business partner, have submitted detailed proposals to the Department of Planning. These include the creation of a family friendly restaurant and bar at the existing building, water sports facilities, rentals and a beach shop, and a single unit vacation rental. The business could create up to 20 jobs and they are in talks with two parties — a "very experienced semi-celebrity chef" from overseas, as well as a local chef with success in the Bermudian market, to head up the kitchen. Mr Steinhoff said that while he had hoped to have the facility up and running in time for this summer, the permission phases had taken longer than expected. He predicted that the project would be completed within six to eight months, although some of the beach concessions could be available sooner. He told The Royal Gazette: "It is exciting. We will have a full family friendly restaurant on the beach with a bar and good food. There is a huge outside deck and the sunsets are going to be spectacular. We are hoping to do some bike rentals to take advantage of the new railway trail and extension — it is a great central hub for that. We want to create community events there, whether it is bike racing or paddleboard racing, maybe an enhanced Good Friday event for the neighbors. We would certainly like to work with the people who have the sporting events there, too. We've got the kid-friendly playground and we are certainly looking at it being very local friendly. We will cater to some tourists but our primary market is our neighbors — I look at it like a club for the Hamilton Parish residents to come and enjoy the facilities." Mr Steinhoff said the restaurant would offer food for all budgets and he hoped to use local produce. "We want to serve great local seafood but I'm a meat guy so we will have amazing meat dishes. Certainly, the lunchtime menu will be more casual beach food but with a little Bermuda flair and I'd like to see good use of local produce. We are in talks with two parties — one is a very experienced, semi-celebrity chef from overseas who has won several TV show cooking competitions, and the other is a local vendor who knows the local market and has been successful. There have been successful restaurants at the facility but it has been a struggle for others. Part of it was that it is a Government building and Government wouldn't allow alcohol in their buildings, but now they do." The business partners are in talks with two local contractors to carry out extensive construction work on the building, which has been sitting empty for several years. "The building needs a face-lift and some structural repairs," Mr Steinhoff said. "It's quite a serious undertaking. Everything has taken longer than we hoped for in terms of getting permission for a liquor licence for the dining facility and we wanted to improve some parking in the area. We have worked through those and we are full steam ahead now. Parks has granted us a temporary permit to put some water sports down there — lilo rentals, chairs umbrellas, paddleboards, kayaks, peddle boats. We are working on trying to get the public bathrooms running so we can have some amenities down there, and we can sell juices and waters, just no liquor yet. There are probably not enough waterside beach facilities in Bermuda. If we are utilizing the area then maybe it will generate added interest in the facility and maybe it leads to upgrades in the park. It is a great park facility and hopefully it will encourage people to use it more."
June 3. A fresh salvo came from the Bermuda Trade Union Congress (BTUC) last night in its lingering dispute with Government over whether or not acceptable cost cuts were settled on this year. The statement hearkened back to days of industrial action and protests in January as the Government, with the latest Budget looming, put pressure on the unions to extend furlough days, The BTUC has now released the minutes from a last-minute January 28 meeting that was held after union-led marches on Cabinet. According to the union, the seven-page document confirms that a "sufficient amount" of cost savings were found during hours of talks that night. This contradicted remarks by Premier Michael Dunkley after the talks, in which he said targets had not been reached — and that Government would continue to explore other options for cutting costs. The minutes depict hours of wrangling that gradually whittle cost savings to a point where the private and union sides seemingly concur that the target has been reached. They also illustrate the pressure on the union side to go public with a definitive statement that furlough days were conclusively off the table — with the fear that after three days of protests, there was a risk of "unrest" unless the fears of Government workers could be put to rest. The January meeting had 27 in attendance: a three-man private sector group; four representing the Government side, and 20 for the BTUC. The minutes provided give a summary of the discussions rather than a full transcript, and parts of the discussion are listed as inaudible. However, they appear to support the case for the Budget Reduction Working Group attaining a target figure of $67 million in savings, as the three groups propose different areas to squeeze increments of savings. For example, with $6 million in savings left to find, the group is shown calculating $500,000 in employee overheads. Police allowances are examined next but are said to be "not in play". Bringing the remaining cuts down to $1.9 million, Jason Hayward, the president of the Bermuda Public Services Union, is quoted as suggesting "we are home", based on a calculation of the savings reaped by a hiring freeze. Bermuda Industrial Union president Chris Furbert then comments that Mr Dunkley had mentioned earlier in the week that "if they were $4 to $6 million short it would not be an issue". The minutes continue: "[Mr Furbert] said that based on the conversation the group was only one million short. Mr Hayward added that the hiring freeze was a biggie and that it helped the group make the budget. He said that the unions would support the hiring freeze 100 per cent". After a break for discussion among the groups, Gary Phillips, on the private sector team, is quoted as saying that "first of all, let me say, we think we are there", but cautioning that "we have to manage this process". As the working group readied itself to leave the room, the members heard from Cabinet Secretary Derrick Binns, on the Government side. Dr Binns cautions the group that he "would prefer that no discussions be done with the press until his principals had been advised on what had been accomplished". However, in the minutes, Mr Hayward is adamant that the union group must be held to its promise "not to leave the room until the savings were found and there was no furlough". When Dr Binns queries the need for it to be done "right this minute", BTUC representative Keisha Douglas is recorded as saying there would be unrest without it. Both the private and Government teams then go to discuss issues with their principals in a caucus at about 10.30pm. The minutes show that at 11pm, the BTUC team was no longer present. A public statement later made by Mr Dunkley included keeping furlough days as "a last resort" — and January closed with the BTUC accusing him, along with Finance Minister Bob Richards, of "slander" for saying that final reduction targets had not been reached. The BTUC subsequently called on the Government to release the minutes, which they said supported their position that a target had been successfully attained. Last night, the group declared victory, adding that the minutes also showed that the decision to cap Financial Assistance and suspend the annual Agricultural Exhibition lay with Cabinet rather than the unions.
June 3. A seminal book written by Bermudian archaeologist Edward Harris has been published in its eighth foreign edition. Dr Harris's Principles of Archaeological Stratigraphy is based upon his invention of the Harris Matrix in 1973, which set the industry standard for archaeological recording on excavations. The most recent Czech edition was translated by the archaeologist Jozef Chajbullin Kostial, of Prague. The book was first published in 1979 and is now available in Italian, Slovene, Hungarian, Japanese, Polish, Spanish, German and Czech. This year it will appear in a Chinese edition and French, Russian and Slovak translations are being prepared. The copyright of the book was purchased and the book has been put on the internet for free downloading at a website supported by the University of Vienna in Austria and the National Museum of Bermuda.
June 3. Raising awareness of the threat lionfish pose to our endemic species will be the focus of the fifth annual Groundswell Lionfish Tournament next month. The event, due to take place on July 18 at the Bermuda Institute of Ocean Sciences, will educate the public about the invasive Indo-Pacific fish as well as reduce their numbers in our waters. Organizers Matt Strong and Selange Gitschner, of advocacy group Groundswell, which hosts the tournament, anticipate that this year's event will be the biggest yet — and could help to generate funds for scientific research and management methods. "Last year we had tremendous support from the general public — it was our largest turnout with over 800 people, including 100 participants," Mr Strong said. "We were able to get sponsorship from Gorham's and Hiscox, and it allowed the tournament to do better than break even. This year CellOne has come on board, too. In the past we had to put our own money in to make it a success but last year we were able to give some $1,750 to scientists who were researching the lionfish invasion — Corey Eddy and Tim Noyes from BIOS. Corey is doing his thesis on the invasive lionfish in Bermuda and what it is doing to the reef ecology, and Tim Noyes is working on deep water reef research. Those are two vitally important scientific components. There is also the Lionfish Taskforce, which is working on fish traps with the Department of Environmental Protection — we would like to raise some money for that project. We want everything raised on the day to go towards research or culling." This year, only those with lionfish permits will be allowed to enter the tournament. Ms Gitschner said: "If you have a lionfish licence we expect to see you out on the water on July 18. Every lionfish removed makes a difference. "All fish caught on the day are processed for research and the flesh will be used for tasting." The tournament begins at sunrise and culminates in a weigh-in and free after-party, open to the public, at BIOS from 3pm. Entry is $25 and includes a tournament T-shirt designed by a local company, Isolated Surfboards. Chef Chris Malpas will be preparing lionfish to sample, as well as the Island Restaurant Group, and there will be children's activities including lionfish model painting. "The idea is to show people that lionfish are a problem and we will show them how to catch them, handle them, prepare them and cook them," Mr Strong said. "We have over fished our native species — we have eradicated five species of grouper from Bermuda. Probably the only natural defence are predators that we have wiped from our reef. The idea is to take the pressure off the native fish and put the pressure on the lionfish — if we don't do that now it is probably going to be one of the only fish we can target later because they are so aggressive and we are seeing their numbers increase dramatically."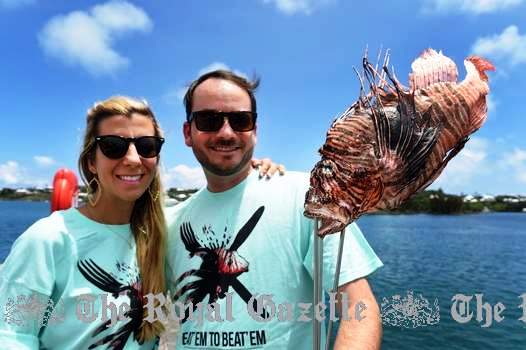 Lion fish hunters. See above story.
June 2. The Bermuda Regiment is to embark on a shipwreck diving project of epic proportions as part of its 50th anniversary celebrations. Sergeant Major James Self, who is in charge of scuba diving operations within the regiment, is in the process of organizing upwards of 50 soldiers to carry out 50 wreck dives over a 50-day period, with a focus on ocean conservation and marine archaeology. He hopes to involve some of the most influential players in the Island in terms of ocean conservation and marine archaeology and has already garnered the support of Philippe Rouja, the custodian of historic wrecks, and Dr Edward Harris, the director of the National Maritime Museum, as well as a number of dive operators. The project is due to take place between August 1 and September 19 and is still in the planning stages. The inaugural dive series marks the beginning of a longer-term programme by the Bermuda Regiment dive team to support the Island's reef, marine life and abundant maritime history. "I saw the anniversary as an opportunity to get as many soldiers diving in the water and it has escalated beyond my belief," Sgt Maj Self told The Royal Gazette. "I am hoping we will do something that is really big for the Island. It is very much a personal development thing here on all fronts — there will be elements of teaching, lessons before they go out on the water. It will include conservation: we will do some clean-ups and other big projects during that 50 days. I want them to learn about ocean science and conservation such as spawning studies, fish aggregation and ecosystems and also a bit on the archaeological side of our historic wrecks. We are aware there are about 45 to 50 publicized wrecks, but I am hoping to dive some of the wrecks that are less known to expose the regiment to it and create interest. Dealing with the lionfish problem is also a huge part of this." Sgt Maj Self said that he believed there is a potential to get more Bermudians interested in diving in general. "At the regiment, over the last two years, I have gone from having a handful of divers to about 35 now. I want to get at least 50 in total. To get young Bermudians in the water is what we want to achieve. There is a massive scope to get more Bermudians in the water during the winter months, which is when the diving is best — not just in the summer. The more encouragement we can give to the local population, the more we will get people who are generally interested in looking after their reef and the Island and the sea." There will be an official public launch of the event on June 25, when there will be expert speakers and also a lionfish culling permit course. But Sgt Maj Self said that the success of the event depended on corporate and public sponsorship. "The future health of the ocean surrounding Bermuda is everyone's business and any assistance with buying equipment or other support is an investment in the future," he said.
June 2. Global drinks giant Bacardi yesterday celebrated its 50th year on the Island with the launch of a special limited edition Bermuda rum. President and CEO of Bacardi International Jacques Tortoroli unveiled Bacardi Reserve — a reincarnation of a company legend with just 2,400 bottles to be sold exclusively in Bermuda. Mr Tortoroli uncorked the first bottles at Casa Bacardi, a special store set up at the corner of Queen Street and Reid Street in Hamilton, where the $50-a-bottle Bacardi Reserve will be available until Wednesday, July 15 or until supplies run out, as well as other spirits produced by the firm. Bacardi was forced out of its Cuban homeland after the revolution of 1959 propelled Fidel Castro and a Communist regime to power. The firm finally settled on Bermuda as its global HQ in 1965, setting up in its iconic Mies van der Rohe-designed building on Pitts Bay Road. Mr Tortoroli said: "Fifty years ago, when our company was looking for a new home, Bermuda was ideal with its stable environment, commercially sound infrastructure and its favorable location. "Bermuda became the hub for rapid expansion of the company that now operates in more than 100 countries. In celebrating this milestone, we have created this Casa Bacardi store to highlight our connection with Bermuda over the years and to proudly display our broad selection of our premium portfolio of products." He explained that Bacardi master blender Juan Pinera had retrieved the unique Reserve formula from the firm's archives for a single batch, hand-crafted production run. The blend — originally created 35 years ago by master blender Manuel Oliver — was discontinued in 2002 when the firm launched Bacardi 8-year-old. Mr Tortoroli said a "significant" chunk of the proceeds of the sale of the reborn rum will be donated to anti-substance abuse charity CADA's "Let Us Drive" programme, which has ferried more than 12,620 revelers home from Hamilton since it was set up in 2007 with continued support from Bacardi. He added: "Bacardi's care in supporting communities where our employers work and play is a source of pride for us." In Bermuda, Bacardi has for 50 years supported the community through donations, scholarships, volunteerism, sponsorships and mentoring through internship programmes. At our Bacardi headquarters building on Pitts Bay Road we proudly display our company's trademark in the entrance foyer as a symbol of the Bacardi family's longstanding commitment to the people of Bermuda." And Mr Tortoroli said the firm would throw a block party at its HQ on Thursday, June 18 — the exact anniversary of their move to the Island — to show its appreciation of the Island. Mr Tortoroli added that Bacardi was monitoring the thaw in the relationship between the US and Cuba, which had been under a strict American embargo since the 1959 revolution against dictator Fulgencio Batista. He said: "We will see how things develop. We are in more than 100 countries, so I'm sure we will maintain our good relations with the people of Bermuda. We have been here 50 years and plan to be here longer." Casa Bacardi was officially opened by Premier Michael Dunkley, who told dignitaries that June 18 was his own birthday — so he would not forget the party date. Mr Dunkley told Mr Tortoroli: "In the past 50 years, you have developed a very special relationship with Bermuda." And he said that firm's decision to base itself on the Island showed confidence in Bermuda as a place to do business and praised Bacardi's community spirit. Mr Dunkley added: "That confidence has remained for these 50 years and we look forward to the next 50 years of the relationship. That's what makes the strength of Bermuda — we attract people here for many reasons, but their commitment builds Bermuda." CADA chairman Anthony Santucci said: "This gives us more opportunities to send people home safely and we're grateful to Bacardi, our lead sponsors, and our support sponsors Burrows Lightbourn, Gosling's and the Corporation of Hamilton."
June 2. International telecoms firm Digicel has completed the takeover of the Bermuda Telephone Company (BTC), it was confirmed yesterday. Digicel Bermuda CEO Robin Seale said: "This is an exciting time for Digicel Bermuda and BTC as together we are better positioned to serve our customers across Bermuda. With the acquisition now complete, we are even further committed to delivering the best value, service and network on the island while expanding our suite of products and services to offer a larger portfolio to our customers. Digicel is already heavily investing in increasing the capacity of our service and the acquisition of BTC will provide the framework to broaden that even further; growing our business, creating more jobs and investing in the future of Bermuda's communications industry. We look forward to working with BTC and its employees." Digicel pledged to create more jobs and invest in performance and reliability of the BTC network if its January bid was successful. The Regulatory Authority of Bermuda (RAVB) approved the deal last month — subject to conditions. The RAB admitted there was a risk of a combined Digicel and BTC and rivals KeyTech, who formerly owned BTC, and its CableVision and Logic subsidiaries, together with cellphone firm CellOne as an affiliate, forming a powerful duopoly and lead to a lack of competition on prices and market share. But the RAB said that was unlikely, given Digicel's intention to invest in upgrades and extensions. Another major theme of the RAB conditions was the safeguarding of access to wholesale networks and services at a fair price for other companies with communications operating licences. And a key requirement was for Digicel, for the present, to keep its financial and product accounting information systems separate from all other Digicel affiliates. The RAB also said that BTC had to be maintained as "a viable commercial entity" and put in place safeguards to ensure it was not asset-stripped or transferred overseas. BTC was bought from KeyTech less than a year ago by the Barrie Holdings group of investors for $30 million. Barrie Holdings executive chairman Roy Graydon, who came from a telecoms background in Canada, said the group approached KeyTech after they learnt that the firm wanted to buy CableVision, but that the purchase, while still owning BTC, would be difficult.
June 2. Bermuda Commercial Bank Limited is moving its custody services relationship to Royal Bank of Canada's (RBC) investor & treasury services, an award winner in the global custody services sector. "We are extremely excited about this new relationship. Through RBC investor & treasury services, BCB will be able to provide superior custody services to our clients. Our dedicated team of professionals will continue to nurture and build upon existing relationships," said Peter Horton, CEO of BCB. "This association furthers our commitment to servicing our clients in the best way possible." In a statement BCB said its custody provides a single dedicated contact person to ensure that the client does not feel 'lost in the stream' as is the case in many large institutions. The bank statement continued: "BCB can provide a seamless multidisciplinary support infrastructure tailored to business requirements, while maintaining appropriate levels of risk management, compliance and corporate governance as required by Bermuda licensed entities and Bermuda regulations." Chris Seip, COO and head, of RBC investor & treasury services, Canada said: "We are delighted that Bermuda Commercial Bank has chosen us as their global custodian. This new mandate recognizes the quality of our services designed for corporate and private clients. We look forward to working with BCB and supporting their business objectives."
June 2. Ascendant Group Ltd's chairman Peter Durhager yesterday revealed that the firm had commissioned an independent investigation into whether the company's chief executive officer had a conflict of interests in also being chairman of a US natural gas company. Mr Durhager, through a spokeswoman, said that the study, which was conducted by former Supreme Court Justice Geoff Bell, concluded that there was no conflict of interests in Walter Higgins' two roles. The Ascendant chairman made the comment in response to a question from this newspaper, after concerned shareholders suggested that Mr Higgins' role as chairman of natural gas company South Jersey Industries was a conflict, given Ascendant's proposal to change its primary fuel to natural gas. Mr Durhager added that the Ascendant board is 100 per cent behind Mr Higgins. Mr Higgins himself responded to other concerns of the group of shareholders, all former Belco managers. Ascendant's Integrated Resource Plan (IRP) proposes a conversion to natural gas (methane) as a primary generating fuel, but he added that alternatives such as propane, butane and ethane had been explored, as well as renewables which also feature in the IRP. He said the IRP process, mandated by law in many countries, was new to Bermuda, and stressed Belco's plans could not be acted on before approval by the Energy Commission and consultation with the public. "What we're trying to do is to come up with the lowest-cost way of providing a reliable electricity supply, while also meeting policy goals, such as more use of renewables. If there are people who think we're on the wrong path with LNG, they will have the chance to say that and to give their own input. After the public have their input, the Government will decide what is the right path for the community." Mr Higgins said the lack of "any other business" on the agenda did not mean shareholders at Friday's AGM would not have a chance to speak. "We will stay there and answer questions as long as shareholders want to ask them," Mr Higgins said. The reason "any other business" was not on the agenda was in the interest of shareholders not present at the meeting, he said. If a matter not on the agenda was voted upon at the AGM, then that would effectively disenfranchise proxy voters who could only vote on matters that had been listed, Mr Higgins said. "The idea that a shareholder can raise and issue at the meeting and ask for a vote to happen is not good corporate governance and it's not allowed by our by-laws," the CEO added. On directors' remuneration, Mr Higgins said directors were compensated with a combination of cash and shares — so when Ascendant's dividend was slashed they suffered financially along with other shareholders. Directors had not had a remuneration increase over at least the past two years, Mr Higgins said, adding that no cut was planned. The amount board members received was based on what comparable Bermuda companies paid, with an eye on retaining the best and brightest people possible to oversee the company, he added. As for revealing remuneration to individual directors, Mr Higgins said: "Other companies do not divulge it, it's not considered best practice and it's not a requirement of a Bermuda company — so our company is not inclined to do that."
June 2. A group of Ascendant Group Ltd shareholders intends to raise concerns about the direction in which the company is headed at Friday's annual general meeting. The five are all former managers at Belco, a subsidiary of Ascendant, and they believe the electricity utility is committing itself to using natural gas as a fuel — at a conversion investment cost in the hundreds of millions of dollars — without properly exploring alternatives. The group claims that Ascendant chairman and chief executive officer Walter Higgins has a conflict of interests in that he is chairman of South Jersey Industries, a Pennsylvania-based group that has interests in the Marcellus shale natural gas fields. And the disgruntled shareholders will also demand information on directors' remuneration in the belief that board members have not suffered financially, while the shareholders that the directors represent have seen their dividends fall by nearly four-fifths over the past decade. Ascendant responded to these concerns yesterday. Ron Lucas, Belco's former human resources senior manager and one of the group, said in an interview: "We're a group of shareholders objecting to the way the company is being run. We're only interested in seeing the company back in good stead. And we're more concerned about the future of the Island than Belco, because what's right for Bermuda will be right for Belco in the end." Another member of the group, Rod Holloway, Belco's former manager of common services, said it was critical that a review of the options for the future of the Island's electricity supply was carried out — especially given the plunge in the global price of crude oil over the past year that had significantly changed the arithmetic around the choice of fuel for the future. "In the past at Belco, we always used to look to use an outside consultant to add perspective," Mr Holloway said. The group are concerned that the agenda for Friday's AGM does not include the item "any other business" — something they say has traditionally been included in the past to give shareholders an opportunity to air their opinions. Mr Lucas wrote to Ascendant company secretary Cheryl-Ann Mapp to request that "any other business" and "directors' remuneration" be included on the agenda. In an e-mail, dated May 21, Mr Lucas warned that if these items were not added he would inform the press that "in my opinion and the opinion of others the Board is deliberately suppressing the voice of shareholders". Ms Mapp replied that directors' remuneration was governed by company by-laws and was "not the remit of shareholders", while "any other business" did not appear because "the Notice should contain all the business to be considered" at the AGM. That the board intended to suppress the voice of shareholders was "wholly untrue and unwarranted", Ms Mapp added. Mr Lucas wrote back that the AGM was "perhaps the one opportunity each year for individual shareholders to ask questions of the Directors related to company performance and actions which on this occasion the Agenda denies." Mr Lucas said Mr Higgins had called him personally to reassure him that he would get an opportunity to ask questions at the AGM. Shares of Bermuda Stock Exchange-listed Ascendant have collapsed from $42.50 to $5 over the past ten years. Over the same period the quarterly dividend payout has plunged from 39 cents per share to eight cents. Last year, the Ascendant board decided to slash the quarterly dividend from 21 cents to eight cents, given diminishing sales and profits. Mr Lucas believes the directors' remuneration should reflect this. "The dividend has been cut in half, so the directors' remuneration should also be cut in half," Mr Lucas said. "That is what we wanted to propose." Ascendant last month announced profits of $5.9 million for 2014, generating a return on equity that the company described as "unacceptably low", after years of declining electricity sales due to a declining population and a struggling economy. And the company also revealed it will request permission from energy regulators to raise electricity rates. In the coming weeks, Ascendant will also submit its Integrated Resource Plan to Government outlining its views on the future of Bermuda electricity supply, with the centerpiece being a plan to switch from fuel oil to natural gas as a principal fuel. This would involve building a new terminal to receive liquefied natural gas (LNG) shipped in from overseas, where the cooled and pressurized liquid would be regasified before being sent via pipeline to Belco's Pembroke generating plant. Most of the 17 engines now burning oil to generate electricity would also be converted to burn natural gas. The group, which includes an energy expert and engineer, agrees with Mr Higgins that the need for Belco to replace ageing generators is urgent. But they believe the company is underestimating the cost of conversion to LNG. In an interview with The Royal Gazette last month, Mr Higgins estimated a "ballpark figure" of $170 million to get Belco ready to burn LNG. The group estimates the necessary investment would be more than $250 million. "Who is going to invest that amount of money in a company that is making only about $5 million in profit?" Mr Lucas asked. There were two probable solutions, he said. Either a loan from an LNG supplier in return for a long-term contract of up to 30 years, or a takeover of Belco by an LNG supplier. This theory led them to be concerned about Mr Higgins' alleged conflict of interests as chairman of South Jersey Industries. "Walter Higgins is now chairman of a huge LNG holding company and so his interests are primarily related to promoting LNG and not looking at the best solutions for Ascendant and Belco," the group stated. Bermuda needed to be aware of environmental and safety concerns surrounding LNG, they added. These included the potential for "potentially catastrophic" explosions, terrorist attacks and the requirement for exclusion zones around regasification plants that "would not be possible on land in Bermuda". While they agree that natural gas was "the environmentally cleanest fuel", they said there was potential for methane leaks more environmentally damaging than carbon dioxide produced from burning fossil fuels. The group added that with fuel development and energy price changes over the past two years, there was a need for a study into the best short- and long-term solutions for the Island by an independent engineering consultant with expertise in electricity generation for smaller communities. Mr Lucas pointed out that the US Virgin Islands had chosen liquid petroleum gas (LPG) after a review. Regardless of the long term, urgent action is needed now to refurbish Belco's generator fleet, according to the group, which argues that Ascendant needs to make a $20 million annual profit just to replace and refurbish its engines and infrastructure. "If Bermuda's economy picks up to the extent that electricity demand is where it was a few years ago, then we would be getting brownouts," Mr Lucas said. "Belco urgently needs two new engines now and two more in the next few years. This will cost about $80 million for four new engines and a new building to house them."
June 2. By Sylvan Richards JP, MP is Junior Minister of Home Affairs. "The Immigration and Protection Amendment Act passed in the House of Assembly on Friday aims to encourage hotel development and boost the property market by liberalizing restrictions, while ensuring Bermudians are not unfairly disadvantaged. For seven long years, Bermudians have been struggling with our own great recession. One area that has been particularly hard hit is the property market – both hotels and residential – which have suffered from slack demand and falling values. Many Bermudian homeowners owe more on their houses than what they can sell them for. Condo owners have been particularly hard hit. What the Bill does not do is change the overall acreage of land in Bermuda that may be held by non-Bermudians which will remain at 2,500. Whilst the Opposition have done their utmost to spin this Bill into something negative, this is a positive move for economic growth and job creation. The highlights of the Bill are as follows:
• The Annual Rental Value [ARV] has been lowered from $177k to $153k for house purchases for non-Bermudians and non-PRC holders. The lower level was put in place by the former Government, before being raised in June 2012. An ARV of $153,000 equates to a home value of approximately $2.5 million. The Bill will also allow non-Bermudians and non-PRC holders to purchase condos with a minimum ARV of $32,400 or higher. The total number of properties they can purchase, whether residential unit or condo, will be capped at two.
• PRC holders can now purchase homes or condos of any ARV. The total number of properties they can purchase will also be capped at two, and they will still pay the land-holding charge for a licence, currently 4 per cent of the property value and rising to 6 per cent on September 30. PRC holders cannot purchase in developments where there has been government assistance.
• The Bill will lift the current restrictions on time periods that buyers of fractionals and other tourist accommodation can stay in those units in any one calendar year, but they will still be subject to immigration control in that they will be required to seek residential certificates from the Department of Immigration.
• The Bill will allow the Minister to extend time for estate representatives to deal with probate matters under exceptional circumstances.
• The Bill will remove parish restrictions on acreage held by non-Bermudians but will keep the cap island wide of 2,500 acres. The level was raised to 2,500 from 2,000 by the former Government. PRC purchases will remain in the acreage count. Non-Bermudians currently own 2,003 acres of residential property and 171 acres are attributable to designated condominiums (where at least one unit in each is owned by a non-Bermudian).
The government carried out extensive consultation before making amendments to this Act. While many recommendations were regarded as acceptable and in keeping with government's overall policy thrust, some of the changes suggested would, in the government's view, have the unintended consequence of removing protections offered by the anti-fronting provisions brought in by the previous government in 2007. We have made every effort to ensure that the intent of the anti-fronting provisions is maintained. The economic benefits of this Bill are clear. The sale of properties to non-Bermudians provides government revenue from the stamp duty on the purchase, land-holding charge on the property and the licence application fee. These transactions also provide opportunities in the banking, legal, realtor and construction sectors. As industry stakeholders have reported, when high-net-worth, non-Bermudian purchasers acquire property in Bermuda, they typically expend considerable funds renovating the property and, in some cases, the renovation costs have matched or exceeded the initial purchase price. This contributes to an economic multiplier effect with increased Government revenue from import duties and payroll tax on construction, landscaping and housekeeping workers. More jobs and more money circulating within the local economy is the result. This Bill is good for Bermuda and Bermudians. The opposition are using a playbook that seeks to confuse the public by blurring the lines between truth and fiction. As a former PLP Premier recently wrote in an open letter to an OBA Senator, the opposition must engage in: "… a sustained programme of information, disinformation and criticism," which he considers an acceptable strategy for the PLP to take back the Government. A sustained programme of disinformation? Is this what the electorate expects from our elected officials? The record shows that since the OBA became the Government, property sales and planning applications have increased and the market outlook is positive. Investments are being made in hotels and new residents are renting homes. This Bill aims to provide further stimulus to continue this trend. This Government is working to nourish the green shoots of recovery that are growing from St George's to Somerset. We are working to empower Bermudians and will not be swayed by political partisanship while we focus on moving Bermuda forward."
June 2. To mark the start of hurricane season, the Bermuda Electric Light Company yesterday reminded the public to start preparing well in advance. "Please prepare now for stormy weather, ensuring that you have all necessary supplies and that you have made plans to keep your loved ones safe," a post on social media advised. It added that trees should be trimmed back at least 10ft away from power lines and that the public should make sure that generators are operational. "At Belco, we start our preparations in the spring; including getting in extra materials and ensuring that everyone is up to speed on emergency procedures. Please don't wait until a storm is approaching. Be prepared for the 2015 hurricane season," the post concluded. Hurricane season began yesterday and runs through to November 30. While forecasts suggest a quieter than average season, the Bermuda Weather Service last week also urged the public to stay on their toes." Last season was correctly forecast to be less active than average, however, I don't think anyone would say it was a quiet season for Bermuda," James Dodgson, the deputy director of the Bermuda Weather Service, told The Royal Gazette. "Whether the forecast is active or inactive, it only takes one tropical storm or hurricane to make it a busy season for Bermuda." Mr Dodgson urged the public to keep regular tabs on the forecast and warnings, and when a warning is issued, to carry out their tropical storm/hurricane preparedness plan.
June 2. A victorious Tom Butterfield cycled into Paris yesterday with friends in tow after crossing 500 miles in support of the Masterworks Museum of Bermuda Art. With his latest excursion, Mr Butterfield has thus far raised around $135,000 to keep Masterworks shows and educational programmes going. He set out from St Rémy in the South of France on May 26, accompanied by companions Michael Hamer and Jay Nichols — and closed the journey by cycling up the Champs-Élysées for a victory lap around the Arc de Triomphe at around 2.40pm. "The first two days we had headwinds that kept us tied to our saddles and we didn't cover the distance we had anticipated," Mr Butterfield said. However, ideal conditions followed as the team tackled the back roads on their way north, stopping recently near the village of Chablis and the wine capital of Beaune. Pot holes, uneven paths and rocks dealt the team a broken chain and one tumble, but the rain gear stayed in their saddle bags. Mr Butterfield, who recently underwent back surgery, has suggested the journey would be his last such trip, but Masterworks administrator Sarah Miles said it would probably be more like "his last for now. Tom's been in incredibly high spirits — no aches or pains; he didn't find the trip too challenging, and his wife Gill has done a miraculous job of finding places for them to stop at," she said. "We're thrilled with his achievement." The slog to Paris isn't the only race undertaken for Masterworks lately: in just six weeks the campaign mustered pledges from about 200 people, Ms Miles said.
June 1. Bonds offered by the Bermuda Government offer the lowest risk for investors of any country in the Caribbean region, according to Euromoney's Country Risk (ECR) survey. Bermuda ranks 44 in the magazine's global rankings, on the same level as Spain and Peru, and its analysts are predicting a pickup in the economy to start this year and next. The Island receives a score of 58.7 out of a maximum possible 100 points, on a scale in which a higher score represents a lower risk of default. Second-placed Trinidad & Tobago (56.95) and third-placed Bahamas (50.06) were the only other countries to score more than 50. The score is calculated from a combination of economic and political risk scores. While the Island's political risk score of 74 is better than any of the other island nations in the Caribbean region, the economic score of 40 is bettered by Trinidad and Tobago, the Bahamas and the Dominican Republic. Euromoney pointed out that Bermuda's score had risen slightly from last year. "The country has experienced mixed fortunes to date, with its economic-GNP outlook and government finances scores shaved because of GDP contracting in 2014 for a sixth consecutive year — resulting in voters losing some trust in the Government's ability to manage the economy, the Profiles of Bermuda annual survey claims. "ECR experts nonetheless expect the economy to turn around in 2015-16 and have had their faith in banking sector, currency and Government stability restored. Bermuda's scores for capital repatriation risks, information access/transparency, the 'soft' infrastructure and labour relations — which are among 15 indicators contributing to the total risk score — have also been raised."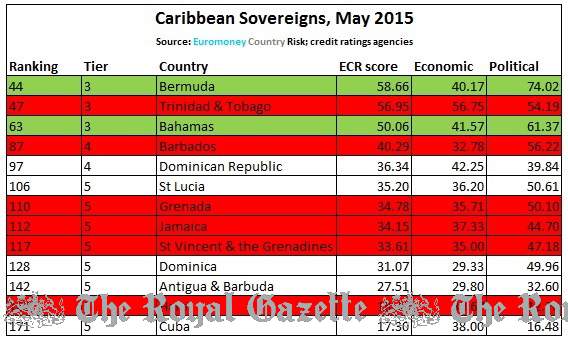 See above story
June 1. The Bermuda Government's links with the Canadian Imperial Bank of Commerce and CIBC World Markets were detailed in a testy exchange between Minister of Finance Bob Richards and Shadow Minister of Finance David Burt. During Friday's House of Assembly, Mr Burt posed Parliamentary questions on CIBC and its relationship with Aecon Group, the Canadian construction company that is in the running to build a new airport terminal. In his written questions, Mr Burt queried the terms of reference for the engagement of the CIBC and/or CIBC World Markets. Mr Richards has previously described CIBC as the Government's financial advisor, telling Parliament that the bank had informed him back in April 2014 of a potential public-private partnership available from the Canadian Commercial Corporation (CCC) to get the new terminal built. The CCC has issued statements of its own saying it was initially informed of the potential job at LF Wade International Airport by Aecon. Mr Richards has repeatedly said that the selection of Aecon as the contractor ultimately lay with the CCC, rather than the Government. On Friday, Mr Richards told the House that CIBC had been selected on a sole-source basis, "based on the minister's 43 years in finance and the finance business". The shadow minister had asked how much the company was paid each year from 2012 to 2015, and when they started working for the Ministry of Finance. Posing additional questions in the House, Opposition Leader Marc Bean asked if CIBC had been used as a "back channel" between Bermuda and Aecon, to which the Minister responded: "CIBC has not only been a back channel, but a front channel and a top channel and a sideways channel — they were all the channels. CIBC was our principal adviser on the project." Mr Richards added that CIBC are not major shareholders in Aecon. "There is nobody who owns more than ten per cent of Aecon. CIBC Asset Management owns 1.6 per cent of Aecon. They own them on behalf of clients — not the bank — for individuals and institutional investors." He called the allegations that CIBC owned "major or even minor" parts of Aecon "incorrect, inaccurate and wrong". Mr Bean then said that CIBC owned shares in Aecon, and asked if the Minister thought that meant there was a conflict of interest, or if it was unethical to be negotiating as a back channel in a company in which they have a shareholding. However, Mr Richards explained that CIBC held the shares on behalf of their clients, adding: "Therefore there is no conflict of interest." He said Aecon was the presumptive vendor, but that "as I stand here today, nothing has been signed." Total payments made by the Accountant General to CIBC and/or CIBC World Markets over the period 2012 to 2015 were "zero", the Minister said.
June 1. Partnerships will gain more of the same rights as businesses under amendments to the law that Government hopes will boost the Island's asset management sector. Economic Development Minister Grant Gibbons said the changes to the Partnership Act 1902 were designed to improve Bermuda's product offering and increase Bermuda's competitiveness as a jurisdiction of choice. Dr Gibbons' Ministry sponsored the four bills that have been passed by MPs and Senators with support from the Opposition Progressive Labour Party, as well as the governing One Bermuda Alliance. "The fact that these Bills received bipartisan support in both the House of Assembly and the Senate indicates that these amendments are a necessary step in our continued efforts to modernise our laws, improve our products and maintain pace with the market. The vast majority of partnerships on the registry are private or closed investment funds, and we are taking a number of steps to stimulate growth in Bermuda's asset management industry. This includes efforts to increase the number of asset managers in Bermuda. The efficiency and effectiveness with which we deliver solutions to the market is critical to sustaining Bermuda's reputation as a premier international business centre and encouraging more businesses to establish offices in Bermuda. As of April 30, 2015, there were approximately 800 active funds in Bermuda, and we're looking to increase that number. The current Bills, along with other legislative initiatives being advanced by the Ministry of Economic Development, are an important part of our efforts to achieve growth in this area." A Government statement read: "Several of the amendments will achieve parity among certain rights afforded to companies and those provided for partnerships. Some of the specific changes include: 1) increased flexibility and efficiency with respect to internal governance and administration of partnerships including changes in partners or in the partnership structure; 2) enabling partnerships to relocate to Bermuda from other jurisdictions; and 3) additional clarification on certain responsibilities of partners."
June 1. Employers who break the law in failing to cover their staff's health insurance will soon be named by the Bermuda Health Council. Every month, hundreds of people are found to have no health insurance — and the council has only been able to reinstate half of policies on average. Such cases can ultimately end up before the courts, but the process can be a lengthy one. Both sides of Parliament supported the Health Insurance Amendment Bill 2015, aimed at finding quicker means of prompting business owners to keep their staff covered. "In difficult economic times, employers may be tempted to cut corners, but it is critical that employees are protected to ensure that they have current health insurance," said Jeanne Atherden, the Minister of Health, quoting from a 2014 Throne Speech pledge. "This Bill delivers on that promise." Most employers failed to notify staff when insurance lapsed, Ms Atherden said, meaning workers only discovered they were not covered when they sought medical attention. It is an offence not to notify employees in writing. "These offences can be prosecuted, but this is a costly and time-consuming process which does not achieve the aim of the principal Act, which is to ensure that employees are insured. This does not mean an end to any remedy by the criminal law, but the publication proposed by this Bill will alert employees sooner, where there is an issue, and very likely cause delinquent employers to prioritize their responsibility." She said that in the last fiscal year, between 234 and 631 employees had been discovered monthly to be without active health insurance. At present, the Health Council follows up with all employers with inactive policies, but Ms Atherden said this reduced inactive policies by "50 per cent on average". Speaking for the Progressive Labour Party, MP and former Health Minister Zane DeSilva gave Opposition approval. "This is something I was certainly in support of, prior to the election of 2012," he said, saying the Bill would "name and shame those who need to be named and shamed." David Burt, the Shadow Finance Minister, said members of his own constituency had been affected by the problem, and he had seen no results from reporting it to both the Health Council and the Police. PLP MP Walton Brown approved "naming and shaming those who willfully violate the law". He also called for similar measures for employers who flouted work permit policy — saying the Government in previous sessions had seemed "pained" when it came to identifying them. Speaking in the wake of November's Throne Speech, Bermuda Health Council's chief executive, Jennifer Attride-Stirling, told this newspaper that delinquent employers would be named online. However, she told The Royal Gazette that regulators were keen to avoid the term "name and shame", calling the move merely preventive, as well as a means to inform staff.
June 1. The cost of the hospital's new acute care wing is about to be passed on to consumers through higher premiums, as the price of the Standard Hospital Benefit goes up by more than ten per cent this month. The Standard Health Premium (SPR) is set to rise from $301.85 a month to $338.07 — roughly two thirds of which will go to the Bermuda Hospitals Board (BHB). The cost for this mandatory minimum benefits package, which is being renamed the Standard Health Benefit, is borne equally by employers and their staff, meaning the hike of $36.22 will be split each month. Announcing new health insurance amendments at the last sitting of Parliament, Jeanne Atherden, the Minister of Health, said that $23.64 of that increase would go towards addressing the "crisis of funding" confronting the BHB. The transfer, which will generate an estimated $13.7 million, will spare the hospital from increasing its fees — although a 1 per cent increase in BHB fees also lies ahead. The premium is set by Parliament rather than the BHB, and is based on annual actuarial recommendations. The SPR has risen steadily over the years, although it dropped substantially last year from $325.84 — a first, according to Ms Atherden. The premium was set for $271.61 in the 2013 fiscal year, and $252.27 in the 2012 fiscal year. The latest increase, which is a 12 per cent rise, is the sharpest in recent years: the SPR went up by a little less than 8 per cent in the 2012-13 increase — although actuaries at the time had recommended a 19 per cent increase — and rose by 6.8 per cent in 2011. Although hospital costs constitute the bulk of the SPR increase, other factors contribute: $6.17 is expected to be added by a pilot programme offering primary care to uninsured indigent patients and persons on Financial Assistance who receive the Bermuda Government's Health Insurance Plan (HIP), in cases of chronic disease such as diabetes and high blood pressure. An extra transfer to HIP, which the minister described as "severely compromised" as the insurance plan of last resort, will add $4.40 to the SPR, while a transfer to cover regulation costs for the Bermuda Health Council will add 33 cents. Other changes to standard benefits have taken a little more than a dollar off the SPR — including a switch in mammogram screening to United States guidelines, a move that has come under fire from the Progressive Labour Party.
June 1. The fast ferry Millennium is on reduced service after a breakdown in one of its four main engines last Wednesday, which put it out of commission for three days. Bad weather late in the week would likely have meant the Millennium would not have been able to run on Thursday and Friday, a Marine and Ports spokeswoman said. She continued: "A plan is underway to effect repairs as soon as possible and contingencies have been made to replace the vessel on route when the repairs commence if so required. The Millennium has resumed service today albeit at a lower service speed which will see an increase in travel times of up to five to ten minutes dependent on passenger load and weather conditions. Millennium has provided sterling service these last two plus seasons. She operated 1,681 trips without one mechanical cancellation since inception of service in 2013."
June 1. The One Bermuda Alliance last night issued a statement of support for backbencher Leah Scott, who appeared to break with party ranks during Friday's House of Assembly. A spokesman said Bermuda's people wanted their elected officials to work together, adding that "they would expect that when there are disagreements to conduct themselves in an appropriate manner; thus we support our colleague." However, the OBA maintained that the Opposition had been divisive in action and language on too many occasions and that the Opposition Leader had been the chief protagonist, calling it most unfortunate and unhelpful. Ms Scott's appeal for an end to divisive rhetoric came during the second week in which both sides of Parliament collaborated on legislation, leading some MPs to call for further partnership. The Junior Education Minister fought back tears during the debate on immigration policy — siding with Opposition MP Walton Brown's call for a bipartisan review of policy. Voicing sympathy for protesters who had marched on the Senate against the Immigration and Protection Amendment Act 2015, Ms Scott told the House: "People are very passionate because Bermudians feel that their birthrights have been taken from them." She added: "They're unhappy and we need to listen to their voices. We need to listen to what they have to say. So while I agree that we need wholesale reform, we need to listen and we need to come together. People are scared. I understand the fear. I have been in a situation where I have seen the Belco man come to turn off my lights." Empathising with the humiliation of being unable to cover bills, Ms Scott had to pause during calls of support from the Opposition. "At the risk of getting my knuckles rapped, as a Government we need to listen to what the people are saying. The public is calling on legislators to hear them. People don't get up and march just because they want to. They're saying, 'I need for you to hear me; I am hurting, I have a voice and I want you to listen'." Her remarks came after several Progressive Labour Party MPs urged the Government to recognise the suspicions that surround "piecemeal" amendments to immigration. "It is an emotive issue, and I think we ought to talk about why," PLP MP Jamahl Simmons said, telling the House that the Island's debate on immigration had failed to progress from the 1950s. "The arguments are the same," Mr Simmons said, adding that MPs back then had argued for more people to come in and bolster Bermuda's economy. It has been shown historically that it is the back-door route to cement political power, cement economic power, and entrench powers that have been in rule since the first boat pulled up on our shores. This is an emotive issue for many people because they have seen this movie before. They have seen the process of our history where the same arguments are made by essentially the same people — or their children, or their children's children." While the Opposition supported aspects of the Bill, Mr Simmons said comprehensive reform was needed, as collaboration would "take some of the emotiveness and some of the trust deficit out of the immigration debate." Cole Simons, the OBA Whip, stressed that "the PLP and the OBA have different philosophies, and we believe in different strategies in turning this economy around", while OBA MP Patricia Gordon-Pamplin said the Island's situation was too urgent to "sit around and wait for comprehensive immigration reform". Ms Scott's remarks, which came next, came with a plea to "stop practising personal battles and vendettas against each other. "People are tired of hearing, 'oh, it's the PLP's fault'," she said. "We have gone past that ... we have been in Government for 2½ years and we need to come up with some viable solutions." Calling the standard of parliamentary debate "embarrassing" and "humiliating", Ms Scott said that young people were jaded with politics. "Yes, the Westminster system is divisive. We can be different," she said. After returning to support the Act, Ms Scott broke down in tears, telling MPs: "We don't have a lot of time." She apologized for "getting emotional and getting off track, but I had to speak what was on my heart". Later, during the Motion to Adjourn, she was commended by David Burt, the Deputy Leader of the Opposition, who added: "It is great to see someone from the backbench of the Government actually get up and speak from the heart. I sympathize with the honourable Member because I heard the incredible pressure and strain that she was under." Mr Burt told the Government: "Don't discipline her. Let it prick your conscience, and understand that you do not have unlimited power." He added that recent disputes that had roiled Parliament, including his own expulsion from Parliament on March 13, could be traced back to what he described as OBA intransigence to calls for a joint select committee on immigration reform. "All these distractions came from that one instance of OBA obstinance," he said.
June 1. A new schedule for a national census has been approved after what were initially strenuous objections from the Opposition. In a switch from the five-year schedule set in 2002, and last carried out for the 2010 census, the count is now left to the Premier's discretion, with censuses planned for 2016 and 2020. Debate over the legislation was initially hostile, but in an accord between the One Bermuda Alliance and the Progressive Labour Party, the Government side acceded to an amendment stipulating that a census would be held at least once every ten years. Premier Michael Dunkley gave Parliament his assurance that the census would proceed in the 2016 fiscal year. The delay in not having a census this year would allow more cost-effective and better collection of information, Mr Dunkley said, based on the advice of the Department of Statistics. However, PLP MPs Walter Roban and Wayne Furbert said the legislation would leave Government flying in the dark when it came to decisions on health and education, and policies such as health care. Mr Furbert derided the notion of censuses being proposed by the Premier from "time to time", while Mr Roban told MPs that recent years had seen profound changes to Bermudian demographics that were barely understood. Shawn Crockwell, the Minister of Tourism Development and Transport insisted that Government would not be left lacking the necessary information to make clear decisions. Instead, the Bill would give Government "the ability to have censuses done when we think it is necessarily required." The strongest language in the debate came from Marc Bean, Leader of the Opposition, who accused the OBA of seeking to take power as an "arbitrary Government." Mr Bean suggested their intent was to "manipulate data so that the negative impact of their social engineering will not see the light of day" — a reference to immigration policy, which Mr Dunkley vehemently denied. After Parliament went into committee on the Statistics Amendment Act 2015, PLP MP Walton Brown proposed switching the line "from time to time" for "at intervals of not more than ten years. "The reason for this is to codify in law what has historically been in best practice," Mr Brown said, although OBA MP Patricia Gordon-Pamplin said that "time to time" referred to the precedent of legislation being implemented "as soon as is practicable." Mr Furbert disagreed, saying: "If we can get ten years in there somewhere in the right lingo, I think we can hold hands once again." Mr Dunkley proposed an amendment keeping "from time to time" but stipulating "providing that the minister shall direct that a census be taken not more than every ten years." Mr Bean accepted the new wording, prompting Mr Dunkley to thank the Opposition for their support. Afterwards Mr Dunkley declared himself "gratified" by the bipartisan support. He pointed out that in addition to the widespread policy uses of census data, the information was also required by the Constituency Boundaries Commission to determine the boundaries of each constituency — a function that had to be undertaken no later than seven years from the date on which the previous Commission submitted its report. Setting the census to every five years made "eminent sense", but he said costs ran up to an estimated $1.7 million. "Deferring the Census in 2015 allows the Government to allocate funds to more pressing initiatives," Mr Dunkley said. It would also buy extra time for the Department to look into online data collection and thus cut down on the use of field interviewers, the highest cost in any census. Problems with interviewers hampered the last census, which was initially short on personnel and then required an extension, in part because interviewers were said to be more concerned than usual about door-knocking.

History & daily newspaper reports
Authored, researched, compiled and website-managed by Keith A. Forbes.
Multi-national © 2020. All Rights Reserved