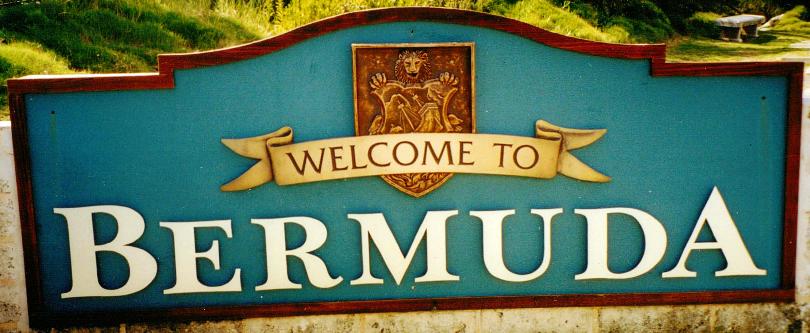 11165+ web files, a regularly updated Gazetteer, overall an in-depth description of our island's internally self-governing British Overseas Territory 900 miles north of the Caribbean, 600 miles east of North Carolina, USA. With accommodation options, airlines, airport, actors, actresses, aviation, banks, beaches, Bermuda Dollar, Bermuda Government, Bermuda-incorporated businesses and companies including insurers and reinsurers, Bermudians, books and publications, bridges and causeway, charities, churches, citizenship by Status, City of Hamilton, commerce, communities, credit cards, cruise ships, cuisine, currency, disability accessibility, Devonshire Parish, districts, Dockyard, economy, education, employers, employment, environment, executorships, fauna, ferries, flora, former military bases, forts, gardens, geography, getting around, golf, guest houses, highways, history, historic properties, Hamilton, House of Assembly, housing, hotels, immigration, import duties, internet access, islands, laws, legal system and legislators, main roads, marriages, media, members of parliament, money, motor vehicles, municipalities, music and musicians, newcomers, newspaper, media, organizations, parks, parishes, Paget, Pembroke, performing artists, residents, pensions, political parties, postage stamps, public holidays, public transportation, railway trail, real estate, registries of aircraft and ships, religions, Royal Naval Dockyard, Sandys, senior citizens, Smith's, Somerset Village, Southampton, St. David's Island, St George's, Spanish Point, Spittal Pond, sports, taxes, telecommunications, time zone, traditions, tourism, Town of St. George, Tucker's Town, utilities, water sports, Warwick, weather, wildlife, work permits.

Bermuda's 2019 February History and News
Events that made newspaper headlines in the second month of this calendar year
By Keith Archibald Forbes (see About Us) exclusively for Bermuda Online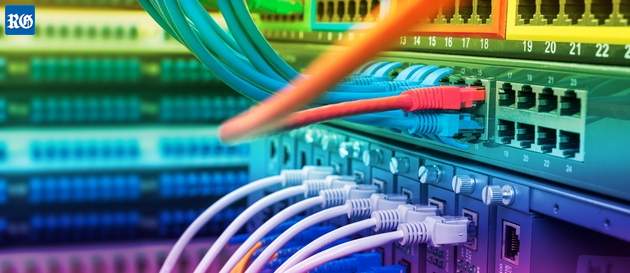 Benefit of website linkage to Bermuda Online while traveling
See at end of this file all our many History files
Bermuda's only newspaper, the Royal Gazette, is not published on Sundays or Public Holidays but sometimes has some Sunday and/or Public Holiday news online.
February 16

February 15

The Speaker of the House of Assembly today blocked a statement on payments to pepper-sprayed protesters who forced a postponement of a House of Assembly meeting in 2016. Dennis Lister told Wayne Caines, the national security minister, to hold off on the statement until a Joint Select Committee set up to examine the events of December 2 2016, which saw police use the spray on demonstrators against the redevelopment of the airport, had reported. The Ministry of National Security said earlier this week an undisclosed settlement - said to be about $225,000 - had been agreed with complainants who were seeking legal action against the Police Complaints Authority. The payments came after the PCA's investigation of the clash found fault with senior police management, but not with individual officers tasked with clearing demonstrators.

Training opportunities for Bermudians will increase after resources were boosted in the Government's workforce development department, the House of Assembly heard today. Lovitta Foggo, the Minister of Labour, Community Affairs and Sport, said staff transfers meant a greater number of sessions could be offered. This month these included help on computer essentials, creating resumes and interview skills. Ms Foggo explained: "I wish to highlight that the public will notice an increase in training offered monthly, focusing on employability skills. This is made possible as a result of the transfer of staff from the Community Education and Development Programme." She said the department was trying to make sure the public was "pleased with the level of service" it provided and the staff transfer meant an intake officer was due to start next month. Ms Foggo added: "The role will enable the department to provide a higher level of customer support and concierge service at the moment clients visit the department. The role of the intake officer will include greeting persons entering the establishment, determining the nature of client visits, ensuring persons meet with the appropriate personnel, providing general information about the array of services and assisting clients with technology and registering on the Bermuda Job Board." MPs heard the main functions of the department were career development and training. Ms Foggo said that at the end of last month a total of 428 people had been awarded National Certification in designated occupations — welders, electricians, automotive service technicians and landscape gardeners. She added new partnerships with industries for short-term trainee programmes and efforts to help employers train their Bermudian staff was also under way. Ms Foggo said: "The intent is to encourage career advancement and increase entry level opportunities for Bermudians. The department has successfully engaged six new companies to train Bermudians in the occupations of computer programming, commercial cleaning, waiter servers and water waste management." Other areas that have seen achievements for apprentices recently included hospitality, where five people were awarded the "universally recognized" Red Seal certification, and communications, where nine people completed the Bermuda Telephone Company apprenticeship programme.

Consultation on a planning blueprint for Bermuda will end in March, Walter Roban, the home affairs minister, announced today. The draft Bermuda Plan was published in December and after the consultation period will go to a tribunal to be finalized. Mr Roban told the House of Assembly: "Once the plan is finished, we intend to fulfil our Throne Speech commitment to introduce legislation to protect the designation of the island's important conservation and agricultural areas and open spaces." In the inaugural Throne Speech, the Progressive Labour Party pledged to "identify the open spaces that must be protected for generations to come", and bring legislation that would "take this protection beyond ministerial discretion". The Bermuda Plan will also dovetail with plans for local food production and community gardens, and the use of open spaces for recreation, Mr Roban said. Public consultation is to wrap up on March 15.

A total of 3,268 people were on Financial Assistance in January, the health minister told MPs today. Kim Wilson was speaking as she updated the House of Assembly on changes to the programme. She said eligibility for financial assistance is to be reformed based on a "low income threshold" to be set by the Department of Statistics. Ms Wilson added the Government would also look at ways to recover debt from the estates of dead financial assistance recipients to help fund the programme.

A clash between protesters and police outside the House of Assembly will be discussed by the national security minister today. Wayne Caines will talk about the aftermath of the December 2016 events in the wake of revelations that his ministry had made a cash settlement with protesters who had brought complaints against police after pepper spray was used on them. The confrontation came after demonstrators blocked access to Parliament to stop a debate on a controversial deal to build a new airport terminal. Mr Caines is expected to give details on the payout, which was agreed to avoid further court actions, and is said to total $225,000. About seven ministerial statements will also be delivered as MPs return to the House after the winter break. David Burt, the Premier, will talk about his trip to the World Economic Forum in Davos, Switzerland, in January. Lieutenant-Colonel David Burch, the Minister of Public Works, will tell MPs about plans for waste-water management. The House will also hear an update on standards-based grading in schools from Diallo Rabain, the Minister of Education. In addition, statements on the Department of Workforce Development, the Financial Assistance programme, and the island's policies for managing open spaces will be made. Legislation will be tabled for updates to proceeds of crime legislation and a debate is scheduled on proposals to give greater legal protection to people with mental health problems.

A cannabis researcher and doctor will outline the use of medical cannabis to medical professionals in Bermuda next week. Mark Ware, the chief medical officer at Canadian medical cannabis grower Canopy Growth, said he planned to give a balanced presentation on the benefits and potential harm of medical cannabis. Dr Ware said: "As with any other drug, it is a drug with potential harm, but is also a drug with potential benefits." He said people often had one of two perceptions about cannabis — that it is harmful or that it is a life-saving cure-all. But Dr Ware said neither of the views was accurate and he aimed to give a realistic assessment in an attempt to educate and stimulate interest in the drug's medical properties. Dr Ware, who has an international reputation in the field, said "cannabis is experiencing a revival around the world". He explained that some countries have growing capabilities and those that do not could contribute to the industry through clinical research. Dr Ware said small countries like Bermuda could play a role in the industry, but that would be for the Government to decide. Dr Ware will talk about research at Spectrum Cannabis, Canopy Growth's global medical cannabis brand. The associate professor in family medicine and anesthesia at McGill University in Montreal will also review cannabis in pain management and sleep and anxiety problems and highlight the latest evidence for cannabis based medicine. Dr Ware's visit to the island came after David Burt, the Premier, revealed that cannabis cultivation for medical reasons would be legalized. Mr Burt announced last October that the first set of licences would be issued this year. Dr Ware, who studied medicine in Jamaica, said he became interested in medical cannabis when he worked at a clinic treating sickle cell anemia in the country in the 1990s. The pain specialist has since carried out research on medical cannabis and was appointed chief medical officer of Canopy Growth last year. Dr Ware is the director of clinical research of the Alan Edwards Pain Management Unit at the McGill University Health Centre, and executive director of the non-profit Canadian Consortium for the Investigation of Cannabinoids. He also practices pain medicine at the McGill University Health Centre and has acted as an adviser on medical cannabis policy to the Canadian Government since 2001. He was vice-chairman of the Federal Task Force on the legalisation and regulation of cannabis in Canada in 2016. Canopy Growth is a cannabis and hemp company that produces cannabis products in dried, oil and Softgel capsule forms. The event will be at the Bermuda Underwater Exploration Institute on Monday from 7.30pm to 9pm. Tickets cost $20 and all proceeds will go to Agape House, the island's hospice. To register, e-mail info@buei.bm or phone 292-7219.

Two independent overseas doctors are to review the medical records of 75 patients of doctors Ewart Brown and Mahesh Reddy to check if they were "over-tested", a court heard yesterday. The files, along with those of 190 other patients, were seized by detectives in raids on two medical clinics owned by Dr Brown, a former premier, in February 2017 and have been sealed on the orders of a judge ever since. A Supreme Court hearing was held yesterday to determine a "protocol" for how the medical records can be used by police investigating allegations that the clinics — Bermuda Healthcare Services in Paget and Brown-Darrell in Smith's — ordered unnecessary diagnostic imaging scans for patients to boost profits. An application to adjourn the proceedings by lawyer Jerome Lynch QC, representing about 150 of the clinics' patients, was rejected by Puisne Judge Shade Subair Williams on Tuesday. Mr Lynch argued again yesterday that the judge should decide if the police acted illegally in seizing the files before she agreed to order a protocol for the use of the material. The proposed plan for the files is for any personal information to be removed by counsel for Bermuda Police Service before they are scanned and sent to experts in Britain and the United States for review. Mr Lynch said his clients were concerned that if their files were reviewed and evidence of "over-testing and putting patients in jeopardy" was found, as the police expected, the records would "inevitably" be turned over to detectives. He added: "We would have almost no say in that process. At the present time, the patients' position is absolutely clear — 'this is our material. You have never asked us, our permission, to have it. You could have. You didn't.'" Dr Reddy, the medical director at Bermuda Healthcare Services, contested the seizure of the files in a series of closed-court hearings after the raids, leading to the records of 265 patients being sealed. The court heard yesterday that Dr Reddy and the clinics no longer planned to pursue their initial claim against police that the files were illegally taken. Mr Lynch, whose clients got permission to intervene in the proceedings, said it was understandable that the plaintiffs had chosen not to pursue that argument. But he added: "With respect, it's not their privilege to give away. It's ours to keep." He said the importance of doctor-patient confidentiality was even greater than legal professional privilege because of the damage that could be caused by a breach of confidence. Mr Lynch added that it was also of "significant" importance that the public had confidence in the "state which seeks to seize that material". Delroy Duncan, for Dr Reddy, objected to the grant of access to the files and said his client supported the patients' position. Mark Diel, for the police, said his clients had tried throughout the process to "assuage any concerns about confidentiality". He asked that the protocol be restricted only to the use of the files of those patients represented by Mr Lynch. The files of others — those who are either patients of the clinics but not represented by Mr Lynch or who were referred to the clinics for scans by their own doctors — will remain sealed for the time being. The judge said the protocol would be decided upon, despite the objections of Mr Lynch and Mr Duncan, and that it had been agreed that the files of 75 of Mr Lynch's clients would be sent to the experts. The case was adjourned until next Thursday. Dr Brown has denied any wrongdoing and has not been charged with any offence. Dr Reddy's home was raided by detectives in May 2016 and he later won a civil case against the police for unlawful arrest.

Registration is now open for the 15th Bermuda Captive Conference to be held on June 10 to 12 at the Fairmont Southampton hotel. The three day-conference, Bermuda's largest industry event, this year has adopted the theme "Elevate", encouraging risk managers to consider the many ways captives can contain costs and manage coverage, whether for a Fortune 500 corporation or mid-sized business. "Our 2019 theme is an energizing call to action," said conference chairman Michael Parrish. "We hope to connect with both risk managers who may not have considered captive insurance before, and owners of existing captive insurers to demonstrate how they can innovatively tackle new and emerging risks facing any size of business in today's corporate environment. We're inviting delegates to 'elevate their perspective, elevate their network, elevate their captive'." The conference features educational sessions, keynote speakers, social activities, and networking events. Incorporating a trade floor showcasing support services and organisations, the conference attracts captive insurance managers, brokers and service-providers, corporate risk managers, and captive owners. Last year, more than 800 attendees registered from the US, Canada, Latin America, and the UK, as well as Bermuda, organisers said, driving total hotel room nights close to 1,000. Notably, organisers said, the conference attracted more captive owners and risk managers than ever before. "We're looking to build on the phenomenal success that's been established over the past 14 years and we expect to have a strong attendance again," Mr Parrish said, adding the new conference website streamlines the registration process for sponsors and attendees. "Our agenda will examine innovative programmes that can be developed in a captive, and topics will include cutting-edge issues such as insurtech, cybersecurity, autonomous driving, global employee benefits, and the shared economy." The early-bird registration deadline is March 31. Bermuda is home to more than 700 captives generating about $40 billion in annual gross written premiums in 2018, according to the Bermuda Monetary Authority.

Chris O'Kane has stepped from his role as group chief executive officer of Aspen Insurance Holdings Ltd after the completion of the company's takeover by US private-equity group Apollo Funds. Mr O'Kane has led the insurer and reinsurer since it was set up in 2002 in response to market opportunities in the wake of the September 11 terrorist attacks on New York and Washington. Apollo announced the completion of the deal this morning and Aspen's shares ceased trading on the New York Stock Exchange and the Bermuda Stock Exchange. Glyn Jones has stepped down as Aspen chairman and will be succeeded by Mark Cloutier, who will assume the roles of executive chairman and group CEO. Mr Cloutier stepped down from his previous role as executive chairman of London-based insurer Brit Ltd in December last year. He was CEO at Brit from 2011 and became executive chairman in January 2017. Mr O'Kane also ceases to be a director. Also leaving the Aspen board with immediate effect are Albert Beer, Matthew Botein, Gary Gregg, Heidi Hutter, Karl Mayr, Bret Pearlman and Ron Pressman. John Cavoores and Gordon Ireland will remain as directors and will be joined on the Aspen board with immediate effect by Josh Black, Alex Humphreys, Gernot Lohr, Gary Parr and Michael Saffer, as well as Mr Cloutier. Mr O'Kane said: "Seventeen years ago, with 38 colleagues, $600 million of assets and a vision, we formed Aspen. As a result of hard work, determination and an unwavering dedication to our clients, Aspen is now a force in the reinsurance and insurance markets with over $12 billion of assets and around 1,150 employees. I am extremely proud of our accomplishments and I cherish the relationships and friendships, both within Aspen and in the broader market, which we formed along the way. I would like to thank all my colleagues at Aspen as well as our clients and brokers for all their considerable support over the years and it delights me to see Aspen poised to go from strength to strength under the new leadership of Mark Cloutier. I wish Mark and Aspen every success for the future." Aspen said its 5.95 per cent and 5.625 per cent preference shares will remain issued and outstanding and listed on the New York Stock Exchange. Alex Humphreys, partner at Apollo, said: "We are excited for our funds to be acquiring Aspen as it embarks on the next chapter of its development. We are delighted to be working with Mark again following our successful investment together in Brit Insurance. Mark has a long and successful track-record in the insurance sector and we believe he is ideally placed to lead Aspen through a period of transition to substantially improved profitability. We look forward to working with him and Aspen's talented management team to drive value creation over the coming years." Mr Cloutier said he felt honored to be appointed as the CEO of Aspen. "I truly believe that the company benefits from strong underwriting talent and specialized expertise, which makes it ideally positioned to deliver innovative solutions to the increasingly complex risks faced by its customers. I am very excited about what Aspen can achieve in the coming years. I would like to thank Chris for his key role and support over the last few months and for making the transition from public to private so seamless. He has built an impressive franchise over the past 17 years and we wish him well in his future endeavors." Apollo was advised by Willis Towers Watson and Libero Ventures and Sidley Austin LLP served as its legal counsel on this transaction. Goldman Sachs and JP Morgan Securities acted as financial advisers to Aspen and Willkie Farr & Gallagher served as its legal counsel on this transaction.

A man charged with smuggling $647,900 of heroin into Bermuda was seen stashing a package in his bag after it had been searched by a customs officer, the Supreme Court was told yesterday. Witnesses said the man, Omar Davy, 38, ran from the airport minutes later and left the bag behind. Two taped-together packages were later found in the bag. The packages contained a total of 220.88 grams of heroin. Mr Davy, from Jamaica, denied charges of importation of the drug, possession with intent to supply and wilful obstruction of a customs officer. Sharjan Rumley, a customs officer, testified that she was on duty at the LF Wade International Airport on July 10 last year, when Mr Davy arrived on the island. She said Mr Davy was sent to her desk around lunchtime for a secondary search after he got off an Air Canada flight from Toronto. Ms Rumley told the court Mr Davy said he had come to Bermuda to visit his girlfriend and deal with a traffic ticket. She said he appeared to be nervous and "kept pushing his shirt down and pulling his pants up continuously". A search of his bag turned up nothing suspicious but a drug-sniffer dog indicated that Mr Davy had drugs on his person. Ms Rumley said she went to her supervisor twice, the second time to get permission to conduct a personal search. But before the search could take place, Mr Davy fled, chased by customs officers. CCTV footage of the incident showed that after Ms Rumley walked away the first time, Mr Davy pulled an object out of his pants and put it in his bag. He was also seen to cover the object with clothing. Ms Rumley told Archibald Warner, defence lawyer for Mr Davy, that she did not see the package when she came back to the search bench. Mr Warner suggested that Mr Davy had asked her not to say anything, which she denied. Ms Rumley said: "I would have informed my senior officer of my findings and what he said." Macio Talbot, a trainee customs officer, told the court he chased Mr Davy out of the airport and into the car park, where he said the defendant tried to get into a car. He said: "He opened the door. It was the driver's side. I cannot remember if there was any one in the vehicle. I don't believe there was." Mr Talbot said Mr Davy ran through a gate into an area he referred to as the helipad, near the roundabout that led to the airport. He shut the gate in an attempt to trap Mr Davy, but realised the fence was open on the side closest to the water. Mr Talbot said: "There were many ways he could still exit. There was no gate on the water side to hold him in. He went on to the temporary bridge and flagged down an oncoming truck. I yelled to the driver not to let him in but I figured I was out of range for him to hear." Craig Burchall told the court he was behind the wheel of the truck that Mr Davy flagged down. He said: "As I started driving, I noticed he was a little rattled. Nervous. He was kind of anxious. I asked him if he was OK. He looked a little stressed. He said he was stressed. I asked him if I could pray for him, and he said 'yes'." Mr Burchall said he continued to drive, but before he could get off the Causeway a motorcycle overtook him and forced him to stop. He said Mr Davy told him to keep going. He said: "That's when alarms started going off in my head. I couldn't figure out what was going on." Mr Burchall said the rider — who was wearing a blue shirt and black pants — signaled to Mr Davy to get out. The court heard the man on the motorcycle was Zeko Burgess, who worked at the airport for Bermuda Security Group. Mr Burgess said he was leaving to go on break when he saw customs officers and others chasing a man out of the arrivals area. He added in a written statement read to the court that he got on his bike when he was told the man they were chasing had flagged down a blue truck, which was on the Causeway. Mr Burgess said he rode on to the Causeway, overtook a series of vehicles and forced the truck to stop. He said: "The passenger was hesitant to get out but he did. He said he wanted to jump overboard. I told him it wasn't worth it." Mr Burgess said he left the area when the man was arrested by police. The trial continues.

An American expert in internet law hired by the Government to tackle cyber bullying has warned that Bermuda has still to draw up a national action plan to deal with the problem. Parry Aftab, one of the world's first cyber lawyers and a leader in digital privacy law, was a consultant on a national action plan in the summer of 2017, but left the island before the plan to crack down on cyber bullying and revenge porn was completed. Ms Aftab said that an "unfortunate combination of events and challenges", including a change of government in the July 2017 election, delayed the project. She told The Royal Gazette: "I spent several weeks in the late spring and early summer in Bermuda. You did have the change of government and there was a great deal of time that nothing could be done. We ran into summer and the America's Cup and a number of other things got in the way that made us unable to get what I wanted done. Hopefully, someone will pick up the reins and might have more flexibility in their schedule, but I am always around to talk to anyone who might need my help." Ms Aftab conducted interviews with more than 1,000 schoolchildren aged between 10 and 17 and about 100 teachers while in Bermuda. She gathered anecdotal evidence on incidences of cyber bullying, which she said were often not reported. Ms Aftab said at the time that there were "major gaps" in Bermuda's laws. She added: "Cyberbullying, including revenge porn — or sext bullying as we call it when it involves children — is vast in Bermuda. Because you are a country with 60,000 residents, it is more effective because everybody knows everybody. The intention is to embarrass the person as much as possible. The children I spoke to really cared about the issue because it affects them." However, she added: "No one really has statistics on this anywhere because most people don't report it and try to hide it. So few report it at all that any statistics should be looked at with suspicion. All you can do is look at the anecdotes and say it happens a lot more here than other places. We did see a higher than usual rate of revenge porn, I think because everyone knows everyone, and it can do serious damage. Part of what we were going to do was look at the law and address gaps — we never got that far to be able to do that. Also, the schools did not have the required protocols in place — schools generally don't and when they do it is something that they copied and pasted from someone else. You need to make sure that the students themselves know what the rules are and understand what the consequences are and where to go for help." Ms Aftab, from New York City, is the managing director of compliance firm Wired Trust and is a former board member at social media platform Facebook. Chardonae Rawlins, a psychology graduate and mental health worker, said in an interview with The Royal Gazette this week that her research also signaled a major problem with revenge porn in Bermuda. The Department of ICT Policy and Innovation has said it continued to run a programme on safe online practices and is organising its second annual Digital Leadership Conference. Senior analyst Maryem Biadillah added that the department had run Cybertips, designed to promote safe internet use, since 2007 and a special website on safe use of computers. Ms Biadillah said the department had teamed up with the Bermuda Police Service every year to visit schoolchildren of all ages to warn about internet dangers such as cyber-bullying. She added: "IPI worked briefly with Dr Aftab in 2017 to organize Bermuda's first anti-cyber bullying conference. IPI then went on to tackle the wider subject of digital leadership skills through Bermuda's first student-led digital leadership conference in 2018. This year's conference is scheduled for March and A'ric Jackson, a youth motivational speaker, is expected to deliver the keynote speech. Ms Biadillah confirmed that all work has ceased with Dr Aftab. A government spokeswoman did not respond to a request for comment on why Dr Aftab was no longer working in Bermuda.

February 14

Plans for a fintech hub appeared to have taken a step backwards yesterday after a Cabinet minister said money set aside for the project would be spent elsewhere. The third floor of a Hamilton building was due to be transformed into an "incubator" for budding blockchain businesses. But Jamahl Simmons, the Minister without Portfolio, revealed funds for the scheme have been reallocated to pay for free training for Bermudians who want to work in the sector. Mr Simmons was speaking after the Government said the hub scheme was put on hold to check if it would be the best use of money, a move later branded "acutely embarrassing" by the Opposition leader. Craig Cannonier added that the halt on the project showed a failing policy. Mr Simmons said on Tuesday: "Hundreds of Bermudians attended our fintech education information sessions last week determined to seize the training opportunities that will prepare Bermudians to acquire jobs as more companies set up operations in Bermuda. Therefore, it is ironic that the former premier whose government slashed scholarships for Bermudians and the former works minister who spent $1 million to build one roundabout would criticize this government's decision to reallocate funds from a proposed building project to provide training for the 320 Bermudians that have registered. The best investment a government can make is in its people and we decided that it made better sense to provide training to Bermudians free of charge rather than build a government-owned co-working space. "This government will continue to invest in Bermudians and no amount of noise or hollow statements from the Opposition leader will distract us from our mission of putting Bermudians first." Mr Cannonier, then minister of public works, told the House of Assembly in 2016 that $728,000 had been spent on the Blackwatch Pass and North Shore Road roundabout project, with the total cost expected to be close to $1 million. The Royal Gazette reported on Tuesday that plans to renovate the top floor of the former IAS building on Church Street in Hamilton had been shelved to check if its proposed services were already offered by the private sector. A design contract valued at $74,000 was awarded to Clarico Ltd but the work was put on hold at the first of four phases. Mr Cannonier, the One Bermuda Alliance leader, asked: "Why is this happening only now? The project to create a fintech hub has been in the pipeline for more than 18 months and only now do we see Government looking at what already exists. Those responsible should be acutely embarrassed. And if it is about being fiscally prudent, why isn't Government cutting its own costs instead of hiking the tax burden on Bermudians? It is also an admission that the fintech policy is not working. Government has tried to mask this policy failure by saying it is being fiscally prudent but it seems obvious that there is no demand for this type of facility. If there was, I am sure we would have been told so, over and over again." The hub was first proposed by the Progressive Labour Party for Southside in St David's before the party won power in July 2017. David Burt, then Opposition leader, said in June that year that there was a need to "move with the times". But he said seven months later that the Southside proposal could be replaced by a smaller start-up in Hamilton. The city project was compared to the early days of California's Silicon Valley by Wayne Caines, the national security minister, who had responsibility for fintech when he spoke at a public meeting last May. Mr Caines said then that any of the start-up businesses from the fintech centre could be the next Amazon or Google — and that he hoped they would stay on the island after they hit the big time. A request for proposal was published last September as the Government sought design services for "a premier fintech hub that has co-working space" to include "sleeping pods, social quarters, environments for gaming, media centre and hot desks". Clarico's submission was one of three proposals. A government spokeswoman said last week: "We are closely reviewing our resources to ensure that we are not duplicating any services which may already be provided for in the private sector." The Government did not respond to questions asked on Monday on whether or not Clarico was, or will be, paid.

The Department of Public Transportation and Bermuda Industrial Union have reached agreement on the new bus operator rosters, and the definition of night work to allow implementation of the new 2019 Bus Schedule to proceed. On January 11, representatives from the Ministry of Tourism and Transport, DPT and the BIU met to discuss concerns over the scheduling of night work for the 2019 Bus Schedule; in particular, the high concentration of night work in 12 of the 80 rosters. As a result of this meeting, it was agreed that a DPT operations team comprising select management and staff would revise the rosters to improve the distribution of night work. This exercise was successfully completed to the benefit of bus operators and the supervisory team. With the scheduling of night work a longstanding issue, the DPT and BIU have now agreed on a definition for night work, and will agree on a memorandum of understanding to provide assurance and clarity for bus operators and management. This will also aid in the development of future work rosters. At yesterday's meeting of the BIU Bus Operators and Allied Workers Division, the membership accepted the revised rosters and agreed to implement the new bus schedule. The implementation work is now under way and a start date for the new schedule will be announced in due course. Zane DeSilva, the Minister of Tourism and Transport, said: "I want to congratulate the team at DPT and the BIU for their collaboration and commitment to resolving this challenging issue in the interest of advancing the new bus schedule. Scheduling and completing the work rosters has been a challenging task, and now despite a delay, I am pleased to announce that we are on the verge of implementing the new bus schedule."

The woman who led the Progressive Labour Party to its first election victory said last night the contribution of black Bermudians deserved more recognition. Dame Jennifer Smith was speaking at a dinner hosted by the Hamilton Princess & Beach Club in recognition of the former premier for Black History Month. She said: "We need to start letting people know what we have done in Bermuda. We need to look at our history, and I dare say, with a magnifying glass so we can truly tell Bermudians what our history is." Dame Jennifer, who led the PLP to its historic win in 1998, said: "We are what we become through our experiences in life." She said she chose the Bermuda Heritage Museum as the charity to receive part proceeds from the dinner because of its importance in spreading knowledge of Bermuda's history. Dame Jennifer also spoke of the importance of giving back to the country. She said it was important to know the roles friendly societies have played in Bermuda's development. She urged people to continue to give back to the country. "All of us need to know that we can give back to our country," she said. More than 55 people were at the dinner and Dame Jennifer shared some of her experiences with guests. People attending the dinner were pleased that Dame Jennifer was being recognized as a part of Black History Month celebrations. Scott Simmons, the MP for Southampton West, said she introduced him to politics. "She has been a wonderful example ever since and I have been grateful to her for what she presented to me." He added: "I have been very satisfied with the relationship that I have had with her. There is an element of respect that I have for the Dame because she has been extremely respectful, not only as it relates to politics, but she has a respect for the community that goes a very very long way. She has paved the way for a lot of us young people to recognize the significance of accountability to community." Robert Horton said: "Dame Jennifer has demonstrated her commitment to service of this community. I remember she spoke of wanting to make a contribution to this community and I think any examination of her outstanding career shows that she has not failed in that regard." He added that she has been a role model to all Bermudians. Mr Horton said: "She is a fabulous Bermudian; I'm proud that I know her. I'm so proud that she is being celebrated during Black History Month." Trina Bean, who worked with Dame Jennifer, said: "She has set the bar so high for many of us. I consider her a mentor, a friend, a confidante and I'm so proud of her accomplishments and all that she has done." Former premier Paula Cox said: "She has earned the right to be acknowledged; she was a woman who has courage. She will always earn my respect as a woman who has always been prepared to step up and step out." Michelle Khaldun, who worked with the former premier said: "She demands excellence and that's what she gives. I admire her tenacity to question things and to make sustainable changes." Norma Astwood, who served with Dame Jennifer in the Senate, said she would like to see more young women following in Dame Jennifer's footsteps Dame Jennifer is one of two former premiers to be celebrated with dinners at the hotel for Black History Month. Sir John Swan will also be celebrated on February 23.

Racist graffiti and death threats to a politician have been scrawled on the walls of a store and a medical centre. The messages were painted on Empire Grocery and North Shore Medical & Aesthetics Centre on North Shore Road in Devonshire. Patrick DeSilva, a manager at the grocery store, was horrified by the vandalism. Mr DeSilva saw the vile abuse when he arrived for work at about 6.30am yesterday. He said: "It's really ridiculous, it should never happen. These people have an opinion — but do not put it on people's property, defacing it." He added that he had "no idea" who was behind the graffiti and that police had launched an investigation. Mr DeSilva, whose mother owns the business, said customers were also "appalled" when they saw the scrawls. He added: "They said that should never be done." Mr DeSilva said the One Bermuda Alliance MP whose name was included in the vandal's writing had visited the shop after the incident. Kyjuan Brown, the medical director of NMAC, was also upset by the damage to his building. He said: "Clearly, their issue is not with us, but with the Government. If they want to make a political or public statement, they need not use my wall." Dr Brown said the wall was a "great platform" for the vandal to get their message out. He added: "It's a shame that it's at our expense." Dr Brown contacted police over the damage and made a complaint. He said: "They apparently know who the person is, as this is not the first time they have vandalized people's property." A roadside wall near the overpass at Marsh Folly Road in Pembroke was also daubed with similar graffiti. Walter Roban, MP for Pembroke East, said the vandalism was "slanderous". He added in a post made on Facebook: "I wish to condemn such acts of community disrespect. The owners, workers and patrons of these establishments deserve respect and I am outraged by such behavior. It is important that we voice our views and opinions in a respectful manner and do not partake in efforts to use vandalism to voice or views. This behavior will not be tolerated." Mr Roban said that anyone with information about the vandalism should contact police. Craig Cannonier, the leader of the One Bermuda Alliance, condemned the graffiti and described it as "vile" and "appalling". He added: "This kind of thing has no place in our society. This is not the first time we have seen this kind of thing and it has to stop." A spokesman for the Bermuda Police Service said that officers were first alerted to the damage at about 6.30am. He said: "The graffiti was documented and reassurance provided to the staff of both businesses." Police asked anyone with information to contact 295-0011.

A directive by the education commissioner for student progress reports to be issued by the end of the month will be met, the education minister said yesterday. Diallo Rabain said: "Nothing in life is guaranteed, but as far as I am concerned, the commissioner has issued the end of February as the timeline ... and that is the date that they will be released." He was speaking after Kalmar Richards set the deadline for public primary and middle schools staff last week. Ms Richards said in her letter that a second progress report would be sent to parents in April, with a final report card in June. Mr Rabain was asked whether the announced dates were supported by the Bermuda Union of Teachers and the Bermuda Public Services Union, which represents principals. He said that "conversations are taking place" which involve both unions. The minister also gave an update on talks with both unions. Mr Rabian said that he had met the BUT on January 28 for a "very productive" quarterly meeting "that focused on collaboration with the ministry and identifying areas for transforming the public school system". He added that a joint consultative committee meeting held with the BUT and the Department of Education was also held last month where "several concerns" raised by the union in December were "discussed and resolved". Mr Rabain said the concerns included new phone systems for Prospect Preschool and Dalton E. Tucker Primary School and fire alarm upgrades. But Mr Rabain added that the BUT had asked for the assistance of the labour office for talks on problems that included primary school substitute teachers and the hiring of teachers on yearly contracts. He said the meeting would take place next week. Mr Rabain also discussed talks on a work-to-rule launched by principals last October. He said that meetings with school principals had made "meaningful progress". Mr Rabain added: "Of the 24 issues that were initially submitted, there are only three matters that remain outstanding." He said the rest involved pupil services, the school improvement plan and standards-based grading. Mr Rabain added that talks with the BPSU aimed at ending the industrial action had resumed last week. He said: "We are now waiting to hear back from the principals." Mr Rabian also discussed "comprehensive" IT audits that were conducted in all 18 primary schools last month. The schools with the greatest number of problems were Francis Patton, Port Royal and Victor Scott. He added: "These issues comprised ageing Cannon multifunction devices, and non-working smartboards and smartboard projectors." Mr Rabain said that the audit found that 28 computers needed to be replaced. He said the IT team would be back in the schools over the next two weeks to fix the problems. Mr Rabain said that the IT team had also contacted suppliers to look at the possibility of "delivering fibre-optic connectivity and increasing bandwidth to all schools within our system". He added: "The IT team is also working on finalizing a solution for reducing the response time of PowerSchool, the department's internal communication platform for parents, teachers, principals and students."

Bermuda was home to 711 active captive insurance companies at the end of last year. The figure was down by 28 from 12 months earlier and down by 65 over the past two years. Bermuda Monetary Authority said yesterday total captive premiums amounted to approximately $40 billion. In a statement the BMA said the figures meant Bermuda remained "the premier jurisdiction for captives". Nineteen new captives registered in 2018, up from 17 in 2017. Craig Swan, the BMA's managing director, supervision (insurance) said: "The majority of the new captives originated from the US, but they also came from Europe, Canada, Latin America and Africa. The new captives covered a diverse range of company structure, including pure captives, association captives and long-term captives. "In terms of the lines of business being written, there was no one predominant area among the new captives. Instead, there was a good mix of property and casualty classes, including general liability, professional liability, workers' compensation and motor."

An endangered species of snail unique to Bermuda has been returned to the island after a breeding programme in Britain. Four thousand of the Poecilozonites bermudensis snails, bred in a joint effort between the Zoological Society of London and Chester Zoo, are being tagged and released by the Department of Environment and Natural Resources. The snails, thought to be extinct, were sent to London in 2014 after specimens were found living in an alley in the City of Hamilton. Mark Outerbridge, the department's wildlife ecologist, said that the return of the snails to their natural habitat was part of a programme to restore the species. The snails, which date back more than one million years, had last been seen in the 1970s, according to recordings made by Stephen Jay Gould, a paleontologist and Harvard University professor. The snails were common before the 20th century, but numbers declined as a result of carnivorous snails and terrestrial flatworms. Dr Outerbridge said only a "handful" of residents had actually seen a living endemic land snail. He added: "However, their fossilized shells are commonly found embedded in the rocks along South Shore. I don't expect they will ever be as numerous as they once were, but hopefully this species will get a new lease of life once it becomes established on the island nature reserves." The snails are being released on Nonsuch Island and another privately owned island. Surveys by the department and a team of volunteers found that both islands have snail-friendly habitats, with no evidence of the predators that almost drove them to extinction. Breeding and range expansion were observed in a limited number of endemic land snails which were released and monitored on Nonsuch Island in 2016. That influenced the decision to release a larger number of captive-bred snails. The department said it would continue to monitor the snails at both reintroduction locations and that additional islands would be selected for future releases.

One Communications has accused the telecoms industry watchdog of a lack of openness because it has failed to show the public how it spends its money. The firm wrote to the Regulatory Authority of Bermuda to outline a string of complaints in response to its proposed work plan for 2019-20. Michael Tanglao, the company's general counsel, claimed there was "no public understanding" in relation to aspects of the body's finances and pointed out that the document appeared to have repeated parts of the previous year's report. However, a spokeswoman for the authority, set up to regulate the island's electronic communications and electricity sectors, said it tried to be clear about its work — but was restricted by legislation. The watchdog has to release its agenda for the year ahead, including strategic priorities and estimated budget, to allow for public consultation before a preliminary report is submitted to ministers. But, in a letter posted on the RAB website, Mr Tanglao wrote: "Stakeholders and the minister are not being provided the reasonable information needed to properly inform any comments on the work plan." He explained: "As in previous fiscal years, the RA continues to propose work plans that provide no disclosure of past performance for financial outcomes, objectives and work streams in the prior period. As a result, there is no public understanding as to whether the RA's proposed revenues were in fact approximately $3.3 million as forecasted in the 2018-19 work plan. There is no public understanding as to how much of those funds were actually spent in the prior fiscal period, nor is there any public understanding as to whether the RA's use of the monies resulted in completion of the work streams it proposed as the justification for its prior budget." The RAB was set up to ensure competition in the regulated industries, to protect customers and promote Bermudian employment, ownership and the economy. Its income is generated by fees from electricity and electronic communications providers as well as consumers. Among the tasks outlined for this year was further work on the integrated resource plan — a wide-ranging project for the future of Bermuda's electricity supply. The RAB also expected to implement any "remedial actions" after a 2017-18 market review to assess the state of competition in the electronic communications industry. Mr Tanglao's letter claimed that the accomplishments touted for 2018-19 matched those said to have been achieved the previous year. He added: "The same work streams are being proposed for 2019-20 that were proposed for 2018-19." Mr Tanglao wrote that more detailed information should be provided on the $3 million-plus of electronic communications fees collected and spent in the previous reporting period. The RAB said this week the report submitted to ministers had significant changes compared with the public consultation document. Companies that hold an integrated communications operating licence were required to pay 1.75 per cent of their "relevant turnover" to the RAB last year. A further 3.5 per cent was set for government authorization fees. Although restrictions apply on whether these can be passed on to customers, these levies were expected to play a part in rates. Mr Tanglao wrote: "The overarching concern raised by OneComm in this letter relates to the lack of transparency in the budget performance and related finances of the RA. It is important for the RA, the minister and all other stakeholders to understand the direct costs of the current regulatory regime, as those costs are a significant component of overall industry pricing." He highlighted the lack of RAB annual reports online. The Regulatory Authority Act 2011 ruled that annual reports and financial statements should be posted on the watchdog's website "as soon as practicable" after they are tabled in Parliament and published in the Official Gazette by the relevant minister. But the most recent annual report on the RAB site was for the year ended March 2014. A spokeswoman for the authority said that financial statements for the three years that followed had not been published in the Official Gazette and the 2017-18 documents were under audit. Mr Tanglao also raised concerns about the timing of the proposed work plan's publication. The Act states that the watchdog must open public consultation on its agenda at least six months before the start of the financial year. Ministers should get a preliminary report and proposed finances no later than three months before the new financial year starts in April. But the RAB's work plan was published on October 31, 2018, only five months before the new financial year and with a deadline for responses of November 30 last year. One's letter was dated the previous day and the RAB said its preliminary report was submitted at the end of December last year. Mr Tanglao wrote: "If the consultation period is shortened by a month, the opportunity for iterative public discussions of the issues is essentially eliminated. As a result, the policy benefits of the public consultation process are undermined." The authority said the deadline was waived by the home affairs minister. A RAB spokeswoman added that it intended to publish its financial details as soon as possible. She said: "It remains that the information is not yet publicly available through the authority's website, a matter which, despite not being within its control, the authority is endeavoring to resolve as soon as practicable." She said audited financial statements would show more details comparing the actual costs to what was forecasted. The spokeswoman added: "The work plan submitted to the relevant ministers included significant changes from the consultation draft, including in relation to past accomplishments and upcoming projects, upon further authority analysis and consideration of public comments." She said major projects were "generally published on the website once completed". The spokeswoman also explained: "The Minister of Home Affairs concluded that there was good cause to waive the deadline for the authority to begin the public consultation on the authority's work plan for the 2019-20 financial year, due to synergies with the second anniversary of the start of the Electricity Act 2016 and related legislative deadlines."

February 13

A confidential settlement paid by the Government to protesters who were pepper-sprayed in a demonstration outside Parliament should have been made public, an Opposition MP said yesterday. Michael Dunkley, who was the One Bermuda Alliance premier at the time of the December 2016 demonstrations over the new airport development, called the payoff "a deal done under the cloak of darkness". The Ministry of National Security said an undisclosed settlement had been agreed with complainants who were seeking legal action against the Police Complaints Authority. The payments came after the PCA's investigation of the clash found fault with senior police management, but not with individual officers tasked with clearing demonstrators who had blocked the gates of Parliament. A ministry spokesman said the parties had come to "an amicable conclusion". He added: "The settlement is a legally binding, confidential document which prohibits the parties from divulging the details or nature of the settlement. As such, the Ministry of National Security and, by extension, the Government, is unable to comment any further on this matter." Mr Dunkley said: "Government ministers certainly can make such payments as they believe are appropriate, but they have to be justified. It needs to stand in the sunshine of public scrutiny." He said the settlement "sends a message that the Government does not put much strength in the report the PCA filed. If they did, they would not even consider payment. They would let the judicial process take place." Mr Dunkley said he believed the amount paid out could be as high as $200,000. A total of 23 protesters were involved in a civil action filed against the PCA in February 2018. The plaintiffs, represented by law firm Trott and Duncan, asked for a judicial review "in the matter of the Police Complaints Authority Act 1998 and in the matter of the Police Complaints Authority report" of August 10, 2017. The Royal Gazette was told by a source last summer that the case had been settled. But neither Delroy Duncan, for the protesters, or Jeffrey Elkinson, the PCA chairman, would comment on whether a settlement had been reached. LaVerne Furbert, from the Bermuda Industrial Union, which assisted the protesters in obtaining legal advice, also declined to comment. A public access to information request submitted to the PCA by The Royal Gazette in September last year, which asked for all records held by the authority on the civil case, was rejected. The decision has been appealed to information commissioner Gitanjali Gutierrez. A request for records from the Supreme Court about the case, also filed in September last year, was unsuccessful. Mr Dunkley also warned that the settlement could set a precedent for other ministries. He added that 14 police officers were injured as a result of the protest. Mr Dunkley said: "Government has not said if they will get anything. That looks like a double standard to me."


Bermuda's health watchdog has released an information brief as part of a push towards a value-based healthcare system. A spokeswoman for the Bermuda Health Council said that alternative payment mechanisms could be used to "reimburse the delivery of health services, better incentivise collaboration, and move closer to universal health coverage". She added that the information provided in the brief "is part of a larger community conversation around goals for transitioning our system from a volume-based payment model to one based more on value". The spokeswoman said that the price Bermudians are paying for health insurance had continued to rise. She added: "When paired with the high incidence of chronic illness and an ageing population with growing healthcare needs, we are faced with the task of supporting the allocation of resources necessary to achieve better outcomes, while still improving affordability for the public." The spokeswoman said that the healthcare system should be balanced to ensure that patient care needs are met and that healthcare providers are "fairly and appropriately" reimbursed. She added: "The right payment mechanism encourages providers to offer necessary, cost-effective care without compromising quality, and also ensures that prevention is covered and wellness is prioritized." Annabel Fountain, the president of the Bermuda Medical Doctors Association, said that volume-based reimbursement was sometimes linked to medically unnecessary work, including lab tests, diagnostic imaging and surgeries. She added: "These systems are very expensive and often do not support preventive care and can even do more harm." Dr Fountain said that value-based systems weighed service outcomes, including patient satisfaction, reduced hospital readmission rates and wait times, and reduced complication rates. She added: "Incentives are applied to encourage cost-effective practices, while supporting quality outcomes." Dr Fountain said: "Unfortunately, not all outcomes are based on the quality of the care received." She explained that many outcomes are based on other factors including socio-economics, genetics, and psychological and mental health. Dr Fountain said: "We are concerned that this might not be acknowledged. However, audit of clinical processes can provide evidence that clinical guidelines have been followed, supporting reimbursement even if the outcome is not optimal." The brief can be seen on the Bermuda Health Council website at bhec.bm/fact-sheets.

Patients whose health records were seized in police raids on Dr. Ewart Brown's medical clinics do not want their files to be examined by detectives, their lawyer insisted yesterday. Jerome Lynch QC told the Supreme Court that the 150 or so people he represented, whose personal information was taken two years ago without their permission and is still being held as part of a police inquiry, should be able to have a say in how the records were handled. Mr Lynch said at a hearing in chambers before Puisne Judge Shade Subair Williams: "The patients are saying 'we do not want you to have our material'." He added that the files could contain information on patients with HIV, or mental health issues, or who are facing death in the near future. "It's difficult to imagine something more sacrosanct than the personal records between a doctor and his patient," Mr Lynch said. "The anxiety that these people have felt is extraordinary." Police raided Bermuda Healthcare Services in Paget and the Brown-Darrell Clinic in Smith's in February 2017 as part of an investigation into allegations that the clinics ordered unnecessary tests for patients to boost profits. Mahesh Reddy, medical director at Bermuda Healthcare Services, contested the seizures in a series of closed-court hearings and the files of 265 patients were sealed on the orders of a judge. The records remain in the possession of the Bermuda Police Service and yesterday's hearing was to determine a "protocol" for how they could be used, with submissions due to be made by lawyers for Dr Reddy, the plaintiff, and the police, the respondent. However, Mr Lynch argued the proceedings should be adjourned until the court determined if the police acted lawfully when they took the files and whether they had acted illegally since, as alleged in a complaint made to John Rankin, the Governor, last month. Mr Lynch, acting in a separate capacity as lawyer for Dr Brown, made the complaint to the Governor, accusing the police of using sensitive patient information to pressure a potential witness. Police deny the claims. Mr Lynch said yesterday that the patients he represented, who were given permission in November to intervene in the case, did not agree to any protocol. The QC said they did not believe that the police officers involved in the investigation would stick to the protocol or that their personal information would be safeguarded. Mr Lynch said one patient was asked by a detective about medical matters which could only have come from the person's file. He alleged: "The officers who would be in charge were ... abusing their positions." Mr Lynch said: "We say that it's important before the court can fairly adjudicate on the question of access to be able to determine whether or not the police have acted improperly. If they have, what faith can the court have in a protocol that's to be administered by them?" He said lawyers had identified Chief Inspector Grant Tomkins as "one person in the police service who has acted improperly" along with another unidentified officer. Mr Lynch said that was why they had asked for Mr Tomkins "to be removed from the investigation and we have asked for contempt of court proceedings". Delroy Duncan, on behalf of Dr Reddy and the clinics, said his client was "duty-bound" to support the patients' position. Mark Diel, for the police, said Mr Lynch's application was "a delaying tactic and it should be seen for what it is". He added that Mr Lynch told the Sherri J radio show on January 22 that 70 of the files seized did not belong to patients of Dr Brown's clinics, but to people referred there for scans by their GPs. Mr Diel said: "We would seek an order that the protocol be approved in relation to those in any event." Mr Duncan said he was concerned about the "spectre of 70 Bermudians who do not know that their files are in the possession of the police and are going to be reviewed, without their knowledge and without representation". He added: "We must be in the twilight zone." Mrs Justice Subair Williams rejected Mr Lynch's application for an adjournment and ordered his clients to pay the police's costs for yesterday's hearing. She said she saw no reason to delay determination on the protocol and it would be dealt with at a hearing tomorrow morning. The judge said it was proposed that the police would scan and send the medical files to two overseas experts, in Britain and the United States, to review and that Mr Tomkins could be excluded from the process if that was found to be necessary. She added: "At this point, I don't see how any of the issues that have been raised by the intervening party would further prejudice the patients or the applicants from the existing reality ... that the sensitive materials are currently under the sealed possession of the Bermuda Police Service, which relies, to some degree, on its own integrity to abide by court orders." The judge ordered the media not to reveal the names of any patients involved in the proceedings.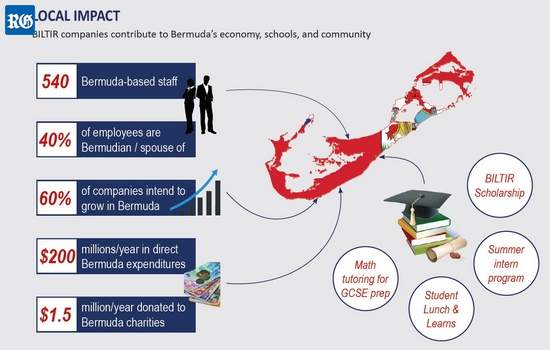 Bermuda's long-term insurance and reinsurance industry is marking a banner year of increased company registrations, driving vital job growth in the jurisdiction. The number of Bermuda-based companies in the sector, which provides global coverage of life, annuity and pension products, more than doubled in 2018, compared to the previous year. A total of 15 new long-term companies were licensed in Bermuda last year, compared to six registrations in 2017 — marking the greatest year-on-year growth across all insurance sectors, according to recent figures released by the Bermuda Monetary Authority. "The growth in our insurance market's long-term sector underscores Bermuda's status as a centre of excellence and expertise in this industry," noted Roland Andy Burrows, chief executive officer of the BDA, which this week launched a video highlighting the industry's expansion. "Importantly, the sector not only plays a critical role globally, but also contributes a growing number of jobs locally to strengthen our island's economy." The long-term re/insurance sector was responsible for the creation of at least 37 corresponding new jobs in 2018, according to the Bermuda Business Development Agency (BDA). "Bermuda has become one of the most respected global hubs for long-term insurance and reinsurance business, with an accessible regulator and both NAIC qualification and Solvency II equivalence — one of only two jurisdictions in the world to achieve the latter," said Ronnie Klein, senior adviser to the Bermuda International Long Term Insurers and Reinsurers (Biltir), an advocacy group that represents 58 member companies, including licensed re/insurers and service providers. The life and annuity business has grown substantially during the past few years with the assistance of Biltir, and we only expect future growth in the industry." Executives of Biltir — which has published a new fact sheet — joined BDA representatives at a lunch hosted by Premier David Burt, Minister of Finance Curtis Dickinson, and Minister of National Security Wayne Caines this month to discuss the sector's growth, its employment criteria, global reach, and local educational initiatives. Among community outreach projects, Biltir provides student internships, an annual scholarship, lunch-and-learn sessions, and a math-tutoring programme for island high-schoolers. Long-term insurance and reinsurance, which help protects consumers from underfunded retirement years and unsupported dependents, is a growing market globally. In Bermuda, the sector comprises a diverse group of companies with more than $300 billion in assets — making it the market's largest insurance sector by assets. A Biltir study found member companies contributed an estimated $200 million to the local economy annually. "Our industry will continue to grow as world populations age and the need for protection of retirement assets keep rising," noted Sylvia Oliveira, CEO, Wilton Re Bermuda and a Biltir director. "The life sector complements Bermuda's traditional P&C insurance industry through risk diversification and longer asset durations. The entire market benefits." Representatives of member companies, joined by the BDA, will attend the 13th annual ReFocus event in Las Vegas next month. Co-hosted by the American Council of Life Insurers (ACLI) and the Society of Actuaries (SOA), the March 10—13 conference attracts more than 700 attendees. The delegation aims to highlight the Bermuda market's burgeoning life sector, as well as Biltir's own annual life and annuity conference, scheduled for Thursday, September 19 at the Fairmont Southampton Hotel.

The number of tourists tying the knot in Bermuda has rocketed in the past four years. More than 7,500 people visited the island for weddings last year, compared with fewer than 4,000 in 2015, according to the Bermuda Tourism Authority. The weddings have also boosted Bermudian businesses. But Yolanda Furbert, owner of To Have and To Hold, said the number of tourists who married in Bermuda was even higher because the BTA figures did not include hundreds of marriage ceremonies conducted for cruise ship passengers. She said: "They are coming to Bermuda, getting off the ship and going to the beach or the church to get married." Ms Furbert said her business had been inundated with calls and e-mails about weddings for this year and 2020. She estimated that she had seen a 10 per cent to 15 per cent increase in destination wedding work, which benefited a range of businesses. Ms Furbert said: "I had one in June who brought 85 people with them. They came a week before the wedding and stayed four nights afterward. This is not just benefiting the wedding planners, it's benefiting the hotel people, the Airbnb's, the photographers and others." Nikki Begg, founder of Bermuda Bride, has also seen a sharp increase in demand from couples who want to tie the knot in Bermuda. She said: "We have found in the past two or three years the number of people planning destination weddings in Bermuda has dramatically increased and we have had to adjust our business model to adapt to these changes." She said the increase had helped her launch a second company, My Bermuda Wedding, to allow Bermuda Bride to focus on larger-scale celebrations. Ms Begg said: "With Bermuda Bride, we have increasingly recognized that people are coming down for three, four or five days. They want to create an experience for their guests, and this is huge. They want to do more than have a nice dinner and dance the night away and go home married." Ms Begg said the median number of guests for a Bermuda Bride wedding was about 120, but as many as 230 people can come to the island for a larger event. The company has rented out entire spas, organized gin tastings and cruises for wedding parties in the days before and after the wedding. Ms Begg said: "They are not just staying at the resort and going to the wedding any more. They are seeing Bermuda as a vacation for their guests. This is one of the things that I am really excited about for the sake of Bermuda's tourism because it means the impact is not just for hotels and the wedding planners." She said Bermuda Bride had already booked weddings for 2021 and now had to limit the number of bookings to ensure a quality experience. Figures released by the Bermuda Tourism Authority last week showed that 7,509 couples and guests flew to Bermuda for a destination wedding in 2018. That was a 34.6 per cent increase on 2017, when 5,538 visitors flew to Bermuda for a wedding, and an 89 per cent increase on the 2015 figure of 3,965. Ms Furbert has also been asked to help organize marriage proposals for guests. She said: "We had one gentleman come down here to propose. He wanted to do it at the stroke of midnight on Horseshoe Bay. All of her family was there. That was another 15 people who wouldn't have been here otherwise. They were only here for the proposal." She added that the island was the perfect destination for weddings. Ms Furbert said: "We are absolutely gorgeous. You can come and get married on the beach in January. It is a little chilly, but we have had weddings on the beach in February." Glenn Jones, the director of strategy and corporate communications at the BTA, said: "This area has been a focal point for the sales and marketing team for the past few years so it's very rewarding to see these results because we know it means we're keeping wedding suppliers busy and giving them opportunities to grow their businesses." The BTA has released a Lost in the Moment Bermuda destination weddings video, hosted Munaluchi Bride's Coterie Retreat in Bermuda and secured coverage in American magazine Town & Country. Mr Jones said that the BTA would continue to focus on destination weddings, particularly among the "jet-setter audience", as part of the National Tourism Plan. The island will be highlighted by Modern Luxury Weddings as part of a partnership with the BTA and that David Tutera — a "powerhouse" in the wedding planning industry — will run a symposium in Bermuda in April.

The secretary and chief operating officer of the City of Hamilton is to retire this month. A spokeswoman for the City of Hamilton said Ed Benevides "has been at the helm of the city since 2008 and has decided to retire at the end of this month having reached retirement age". Charles Gosling, the Mayor of Hamilton, said that Mr Benevides had played an "integral role" at the corporation over the last decade. He added: "I've always appreciated his advice and input, as well as the long hours he committed to the city." Mr Benevides was suspended on full pay after he was charged along with three others in connection with a failed hotel development on Hamilton's Par-la-Ville car park. Mr Benevides and Graeme Outerbridge, the former mayor, had been accused of agreeing corruptly to obtain property for the benefit of Michael and Yasmin MacLean by authorizing the release of $15.4 million from an escrow account at the Bank of New York. Mr Benevides, Mr Outerbridge and Mr MacLean, the proposed developer of the hotel, were also accused of dishonestly obtaining the money in the account, belonging to Mexico Infrastructure Finance. The MacLeans were further charged with stealing $13.7 million belonging to MIF and using stolen money knowing that it "in whole or in part directly or indirectly" was the proceeds of criminal conduct. The charges against Mr Benevides, Mr Outerbridge and the MacLeans were dismissed last month. Puisne Judge Charles-Etta Simmons ruled that there was insufficient evidence to proceed. Mr Gosling said: "I can imagine that the court's ruling was a huge relief to him and his family, as was it to the city." He added: "I'm just relieved for him and his family that this unfortunate episode is behind them." Mr Gosling said that Mr Benevides left "momentous shoes to fill" and that he was grateful that he would remain as a consultant until the end of the year. The spokeswoman said that applications to replace Mr Benevides would be accepted "soon". She added that the full job description would be posted in the Official Gazette and on the City of Hamilton's website.

Arch Capital Group Ltd posted net income of $126.1 million in the fourth quarter of last year, despite significant catastrophe losses. The Bermudian-based insurer and reinsurer estimated $118.2 million in pre-tax catastrophic losses, primarily related to Hurricane Michael and the California wildfires. The quarter's net income broke down to 31 cents per share and represented a 5.9 per cent annualized average return on equity. It was down on the $203.5 million, or 49 cents per share, of net income recorded in the corresponding quarter in 2017. After-tax operating income available to Arch common shareholders, a non-GAAP measure, of $189.2 million, or 46 cents per share. This beat the 37 cents per share consensus estimate of analysts tracked by Zacks and represented an 8.8 per cent annualized return on average common equity. The results were helped by favourable development on prior-year loss reserves, net of related adjustments, of $74.4 million, the company said. The combined ratio — the proportion of premium dollars spent on claims and expenses — was 87.8 per cent, compared to 86.3 per cent in the fourth quarter of 2017. Gross premiums written in the quarter increased 16.7 per cent year over year to $1.69 billion. Book value per share was $21.52 at December 31, 2018, a 1.7 per cent increase in the 2018 fourth quarter and a 6 per cent increase for the year.

Bermuda-based reinsurer Maiden Holdings is facing a class-action lawsuit which alleges that it made "misleading statements" about its business. Several law firms yesterday posted press releases to persuade investors who had lost money from the sharp fall in Maiden's share price over the past year to join the suit. The firms aim to recover damages through the courts for buyers of Maiden shares under US securities laws. The suit focuses on Maiden's reinsurance of its AmTrust portfolio and states that it failed to ensure that this business was properly priced and that it did not expose Maiden to the risk of excessive losses. The suit, which was filed in the US District Court for the District of New Jersey, on Monday, names Michael Wigglesworth as the plaintiff and Maiden Holdings Ltd, as well as former executives Arturo Raschbaum, Karen Schmitt and John Marshalek as defendants. The action is on behalf of all purchasers of Maiden common stock between March 4, 2014 and November 9, 2018, seeking to pursue remedies under the Securities Exchange Act 1934. Maiden's share price has fallen more than 80 per cent over the past year and the company has reported five losses in the past six quarters. Maiden did not respond to a request for comment by press time last night.

A police officer charged with causing grievous bodily harm to a motorcyclist by driving without due care and attention after his car and a bike crashed appeared at Supreme Court yesterday. Joel Cassidy told the court that he saw a motorbike hit the passenger side of Inspector Barry Richards's car and fly into the air. Mr Cassidy, a tour driver and horticulturalist, feared the motorcyclist was dead. He said: "He was unconscious. He was not breathing. He didn't have much blood coming out of his mouth — there was a little bit, but he wasn't gurgling or anything like that. I felt for a pulse in his temple, his neck, his hand. At that point I thought he had passed. There was no response. No nothing." Mr Richards, 50, has denied causing grievous bodily harm to Oronde Wilson by driving without due care and attention on September 19, 2017. Mr Cassidy told the court that on the afternoon of the crash he was driving tourists on a tour around the island in a minibus. He said he was driving west on North Shore Road, singing to his passengers, when he saw two motorcycles overtake him at high speed. Mr Cassidy added: "I looked in my rear-view mirror expecting that someone was chasing them, but no one was there." He told the court he came around a corner seconds later and saw a car going across the westbound lane as if to enter My Lord's Bay Road. Mr Cassidy said: "When I came around the corner, the car was well committed. He was already in the middle of the road." He added that one of the motorcycles that had overtaken him was able to pass behind the car, but the other hit the vehicle and flew into the air. Mr Cassidy said he used his minibus to block the road and went to help the injured rider. He told the court he later left the injured man with a woman passer-by who was on the phone with emergency operators. Mr Cassidy said he approached the driver of the car, which was stationary in a field about 75 metres away. He said the driver, who he identified as Mr Richards, was conscious but holding his side. He also noticed a police radio in the car. Mr Cassidy said he returned to his passengers to apologise for the incident and noticed the motorcycle rider was bleeding heavily from the mouth. He added: "Blood was coming from deep inside his body. It was a dark, dark red. It wasn't mouth blood." Dale Fox told the court he was the motorcycle rider that steered around the back of Mr Richards's car. He said he was driving west along North Shore Road when he saw a second motorcycle pull into the road from Lime House Lane. Mr Fox and the other rider continued west about a half-bike length apart, with a minibus in front of them. He told the court: "We stayed behind the bus for a while. It was doing a tour, so, to me, it was going slow. We remained behind it until we were near Clearwater Guest House and we proceeded to overtake the bus. The road was clear." Mr Fox said he and the other rider were traveling at "no more than 60km/h" when he saw a car pull into their lane. He said: "We were just riding along and suddenly from the left-hand side coming into our path was a vehicle. I proceeded to go around the back of the vehicle. I observed the rider of the other bike go into the air." Mr Fox said he rode a short distance farther and stopped. He added that the car had driven on to a field and stopped feet away from a hedge that separated the field from another property. He ran to Mr Richards to check on him. Mr Fox said: "He was in shock. He asked me what happened. He told me to go and make sure the other guy was OK." Prosecutor Kenlyn Swan told the court the Crown would prove Mr Richards was on the phone at the time of the collision and had driven without due care and attention. Ms Swan said: "The complainant was riding his motorcycle west. The defendant was driving east in his grey motor car, traveling behind a very large coaster bus. We say the defendant was distracted. He was on his mobile phone. He didn't have a clear line of sight. Although you may hear evidence that the complainant was traveling in excess of the speed limit, we say that it's because of the defendant being distracted on his mobile phone, in a rush and failing to keep proper care and attention. Failing to have a clear line of sight, he drove into the lane with oncoming traffic, causing the collision." The trial continues.

Peter Stubbs, a former chief inspector with the Bermuda Police Service, has died. He was 83. Mr Stubbs, who died on January 31, was buried yesterday after a service at Christ Church in Warwick. He was a senior officer in the Special Branch and a high-ranking member of the Freemasons. He was a devoted sportsman and a founding member of the police rugby club. He captained the side and was later touch judge and president. Mr Stubbs was born in Manchester, England, and joined the Bermuda police in 1957 after serving two years in the Royal Military Police. His service started in central division in Hamilton, followed by the traffic division. A spokesman for the Bermuda Ex Police Association said Mr Stubbs excelled as a motorcyclist and was a member of the Police Motor Cycle Display Team. Other roles included service as a sergeant in uniform in Hamilton, and as a press liaison officer. He spent much of his career in Special Branch, apart from several years as officer in charge of the eastern division. As well as rugby, Mr Stubbs played darts, tennis, snooker and golf for police teams. He retired in 1981 and later served as head of security and building maintenance for HSBC bank. Mr Stubbs presided over the Bermuda Senior Golfers Society and was a director, captain and ranger at Riddell's Bay Golf Club. He was honored in 2015 for more than 50 years' service to Freemasonry in Bermuda. He joined the Broad Arrow Lodge in Hamilton in 1963, was installed as Worshipful Master in 1968, and was District Grand Senior Warden from 2006 to 2015. A spokesman for Broad Arrow said Mr Stubbs's health problems kept him away for the past four years, but that he had been "a kind and caring mentor to all who knew him". He added that Mr Stubbs was "deeply respected for his in-depth knowledge of the craft and became a master in Masonic ritual and rite". He was recognized by the Grand Lodge in England as a leader on Masonry in Bermuda. The spokesman added: "He is missed. Not only the Broad Arrow Lodge, but the fraternity at large has lost a Mason's mason." Mr Stubbs is survived by his wife, Kate, and two children, Jacqueline and Robert.

A footballer was fined $1,000 and banned from the roads for 18 months after he refused to take a breath test. Magistrates' Court heard yesterday that Jahkai Hill, 28, was stopped in his car at a roadside breath test checkpoint on January 1. The court heard that he asked police: "Why are you doing this outside of a club?" He refused to take a test and told police: "I'm not going to take the test because I know I'll fail." Hill was told by officers that refusal to take a breath test was an offence and he was arrested. He also refused a test at Hamilton Police Station. He told officers: "I know I'm going to fail anyway, so no." The Warwick resident, who is a defender with First Division leaders Southampton Rangers, admitted the offence. Magistrate Tyrone Chin ordered him to pay the fine by March 12.

February 12

Bermuda must focus on air arrivals to keep the tourism industry flying high. Zane DeSilva, the tourism minister, said increases in visitor numbers announced by the Bermuda Tourism Authority, were welcome. He said: "When I consider that this is the third straight year of growth for Bermuda's Tourism Industry, I have to pause and recognize Kevin Dallas, BTA CEO, all of the men and women of the Bermuda Tourism Authority and our tourism stakeholders. Bermuda should be immensely proud of the hard work and dedication you have all put towards making Bermuda the destination of choice, and helping improve our local accommodation, entertainment and activities. With cruise arrivals contributing the lion's share of our tourism growth, however, it is time to focus our efforts on growing leisure air arrivals. More work must be done to encourage persons to fly to Bermuda, stay in our hotels, eat in our restaurants and spend time enjoying all Bermuda has to offer. Only then will all sectors of our tourism industry enjoy the full benefit." Figures revealed by the BTA last week showed an 11.7 per cent year-on-year increase in visitor arrivals and a 28 per cent increase in visitor spending. A record total of 770,683 visitors came to Bermuda in 2018 with 203,697 tourists flying to the island for leisure — the highest figure since 2002.

The island's gambling watchdog has been rapped on the knuckles for the second time this month for a failure to comply with public access to information rules. Cheryl-Ann Mapp, chairwoman of the Bermuda Casino Gaming Commission, did not provide The Royal Gazette with a response after she was asked to review the public authority's decision to withhold records about the National Anti-Money Laundering Committee. Gitanjali Gutierrez, the information commissioner, in a decision due to be made public today, said failure to reply was a breach of the Public Access to Information Act. Ms Gutierrez said the commission told her the failure to answer may have been because of a "computer and e-mail system failure" in April last year. She added: "The gaming commission submitted that it had drafted the internal review decision and intended to issue it, but due to the system failure, a number of e-mails failed to send. The gaming commission was unaware that the e-mail attaching the internal review decision had failed to send." The Royal Gazette submitted a Pati request to the BCGC on January 31 last year for all communications between the commission and the National Anti-Money Laundering Committee, a government advisory body set up to combat financial crime. The request asked for reports and documents produced by the commission for the NAMLC, including a "National Risk Assessment Tracking Document". The commission's alleged failure to meet a deadline for production of the tracking document was one of the reasons given by former tourism minister Jamahl Simmons for why the BCGC was brought under ministerial control at the end of 2017. He said the document was needed for a national risk analysis being conducted by the NAMLC and the commission had a legal obligation to produce it, but failed to do so under former chairman Alan Dunch. Mr Dunch resigned over the Government's decision to place the regulator under ministerial control. He and the commission's former executive director, Richard Schuetz, said no one from the NAMLC or the tourism ministry had ever told the BCGC that it was failing to meet its NAMLC obligations. The BCGC rejected The Royal Gazette's Pati request on March 8 last year on the grounds that release of the records "could have a serious adverse effect on the financial interests of Bermuda or on the ability of the Government to manage the national economy". The newspaper asked Ms Mapp to review that decision and, after receiving no response, appealed to the Information Commissioner's Office. The ICO launched a review and Ms Mapp then sent a response, on January 22 this year, upholding the initial decision to withhold the records. Ms Gutierrez said: "The information commissioner does not require the gaming commission to take any further action at this time in relation to the applicant's request for an internal review." She added that she had been given Ms Mapp's decision and it was now under review by the ICO, at the request of The Royal Gazette. Ms Gutierrez, in a separate decision reported on last week found that Ms Mapp breached the Pati Act through a failure to respond to another request from The Royal Gazette for records on betting shops. She ordered the chairwoman to respond on the betting shops request by March 19.

Demonstrators hit by pepper spray in a clash with police at a protest outside Parliament over the new airport terminal building have been paid a settlement to avert further legal action. The payment, reported last night on ZBM News, was said to avoid a costly judicial review into the Police Complaints Authority, which had investigated the confrontation with police that took place on December 2, 2016. In August 2017, the PCA's six-man team reported no misconduct on the part of individual officers, who were sent to remove demonstrators blocking the entrance to the House of Assembly. Protesters prevented MPs from entering Parliament to stop that day's debate on controversial legislation to set up a public-private partnership with a Canadian corporation to build and run a new airport terminal. The airport proposal by the former One Bermuda Alliance government was criticized by the Progressive Labour Party as well as activist groups such as the People's Campaign. Several officers deployed to clear the gates of Sessions House on Church Street pepper-sprayed demonstrators, resulting in 26 complaints against police. Fourteen officers were said to have been assaulted during the clash. While the PCA later criticized senior police officers for the tactics used on the day, the group did not blame individual officers. The complainants later called for a judicial review, which was postponed last year. Applicants were not identified in the Supreme Court, and sources told The Royal Gazette in May 2018 that the subsequent retirement of "key players" was likely to complicate a review. Wayne Caines, the Minister of National Security, said last night that he could not comment on the matter. A ministry statement said an "amicable conclusion" had been reached with applicants and that the settlement would avoid the cost of a lengthy court hearing.

The Bermuda Chamber of Commerce's Budget Breakfast is sold out. The event, to be staged at the Hamilton Princess and Beach Club on February 25, will feature Curtis Dickinson, the Minister of Finance, speaking before a business audience three days after he delivers his maiden Budget Statement in the House of Assembly. In making the announcement, Kendaree Burgess, the Chamber's chief executive officer, said: "We are so pleased with the support and interest this annual event garners within the Bermuda business community. The early interest and sell out of the event should provide for a lively discussion and review of the Budget Statement." Mr Dickinson will be joined by panellists John Wight, president of the Chamber of Commerce, Nathan Kowalski, chief financial officer of Anchor Investment Management, Roland "Andy" Burrows, CEO of Bermuda Business Development Agency and Chris Furbert, president of the Bermuda Industrial Union. The panel will be moderated by Arthur Wightman, PwC Bermuda leader.

Proposals to abolish the Corporations of Hamilton and St George's or turn them into quangos could come into force before local elections in May, the Mayor of Hamilton said today. Charles Gosling said he only learnt of the proposals in a meeting with Walter Roban, the Minister of Home Affairs, yesterday, just before "two options to ensure growth and development" were put out for ten days of public consultation. He added: "There has been essentially no consultation." One option presented by the ministry is to change the corporations into quangos, and the second is to dissolve the local authorities altogether and bring them under direct Government control. Mr Gosling said the dissolution option was unlikely. He explained: "That gets into constitutional issues — I would hope that they would not have the appetite to enter into that." Legislation brought to the House of Assembly in March 2018 by Walton Brown, then the home affairs minister, deferred ordinary municipal elections from May 2018 to May 2019. Mr Gosling predicted any changes to municipal governance would go ahead before the elections. He said: "Obviously if this goes into law it would have to happen pretty quickly. They have a ten-day period prior to getting this tabled in the House of Assembly. They would have literally a week or two to get it through Parliament before the electoral process would have to start by law. But this is a fait accompli." A policy document, which went live for public consideration today, can be viewed at forum.gov.bm.

Police today warned that fake $50 Bermuda banknotes are in circulation. A police spokesman said 10 of the fakes had been seized by police in the past 10 days. He added: "Employees are once again advised that if counterfeit cash is detected during a transaction, the member of staff receiving the fake money should hold on to it, note the description of the individual who tendered it and contact police immediately. Similarly, members of the public should take a few seconds to examine any money they may receive, especially the larger denominations." The counterfeit notes have the serial numbers A1402579 and A1361701. The spokesman said anyone who has been given a fake banknote should contact police. He added that anyone with information on the creators of the counterfeits should also contact police or the anonymous Crime Stoppers hotline at 800-8477. The spokesman said: "It is a criminal offence to pass to another, possess, make or reproduce any counterfeit currency." The offences are punishable with up to five years in prison.

A fake bank e-mail cost a resident thousands of dollars, police have revealed. A police spokesman said the e-mail, which was claimed to be from Butterfield Bank, led to the recipient's account details being compromised and the loss of "several thousand dollars". The spokesman said the incident highlighted the dangers of scam messages designed to obtain confidential information — known as "phishing". He added: "Once again, the Bermuda Police Service would like to remind members of the public to remain vigilant regarding phone calls, e-mails and other correspondence from unknown persons that attempt to obtain personal information or other sensitive data."

Drinks giant Bacardi is on the rock for good, its chief executive has promised. Mahesh Madhavan said that the Cuban-founded company was committed to Bermuda as its global headquarters. Mr Madhavan added: "We have completed 157 years of the company — not only another 157 years but the next 500, I hope, will be in Bermuda." He was speaking as dozens of Bacardi staff on the island completed their annual "back to the bar" event, designed to coincide with the founder's day at the family-owned firm, at Docksider in Hamilton. Bacardi set up in Bermuda in 1965 after it was forced out of Cuba by the Communist regime set up in the wake of the 1959 revolution headed by the late Fidel Castro. There are signs that the grip of Communism is loosening on the Caribbean island and that the US trade embargo imposed after the revolution has since been relaxed, leading to hopes that exiles may be able to return. But Mr Madhavan said: "For us, Bermuda is home, irrespective of what happens there. We might go there and build a connection, but Bermuda is our home now." He added: "Bermuda is the place we make all our decisions. The board meets here six times a year and we have a leadership team coming here seven times a year. Bermuda is the hub for all major decisions to be made." Mr Madhavan said uncertainty caused by Britain's decision to quit the European and the French social justice "yellow vests" protests, which descended into violence, had hit business in Europe towards the end of last year. He added: "Consumers don't know whether they should spend or save for a rainy day and that results in them going to cheaper brands." But he explained that downturns were "cyclical" and affected different parts of the world at different times. The year was good. We are on track with budgets ... we're on track to deliver what we told the family and board of directors we would deliver." Mr Madhavan and John Burke, the chief marketing officer and president of Bacardi Global Brands, joined other staff for the tour round 12 bars in Hamilton last Thursday night in a drive designed to promote Bacardi — and get ideas from bar owners and customers on how to develop its brands. More than 7,000 Bacardi staff in 134 cities around the world took part in the event, Mr Burke said: "It's fantastic to meet real people who are trying our brands and we're able to talk to them about our brands. We invite our teams to go out into bars and meet people, talk to them about our products and our brands and learn more about our consumers because we're on a mission to put the customer at the heart of what we do. For us, it's market research because the people who work in bars are telling us what the customers have told them. That helps us better serve our customers." Mr Madhavan said: "At times, we get ideas too ... sometimes the best advice comes from our customers. There's definitely been a bit of a buzz. The fact we had it on radio, we had people talking about it and people were looking forward to it. It was a great way to get people out of their homes. It all boils down to connecting — that's what Bacardi has always been great at. It's a reboot. Getting people back to bars and socializing." The company's portfolio includes more than 200 brands — and not just rum, but English gin, Italian vermouth, Scotch whisky, French vodka, Mexican tequila and one of its newest acquisitions — a stake in Teeling, an Irish whiskey distiller based in the heart of Dublin. Mr Madhavan said: "People don't realize the company has all these brands — it's good to get out and tell them about them."

Everest Re Group racked up net catastrophe losses of $875 million as it posted a fourth-quarter net loss. Hurricane Michael, the California Camp and Woolsey wildfires and an Australia hailstorm event were the main drivers of the natural disaster losses, the Bermudian-based reinsurer said. For the fourth quarter, Everest's net loss was $382.3 million, or $9.50 per common share, compared to net income of $571 million, or $13.85 per diluted common share for the fourth quarter of 2017. However, for the full year, Everest was profitable, reporting 2018 net income of $103.6 million, or $2.53 per share. Dominic Addesso, Everest's chief executive officer, said: "During 2018 there were nearly $90 billion of insured industry losses, the fourth highest on record. Despite these events, Everest had both positive net income and operating income for the year. This result is testament to the diversification of our business across geographies, classes of business, and sources of capital. Everest's long-term returns remain impressive, with five and ten-year average returns on equity still in excess of 10 per cent." After-tax operating loss was $236.9 million, or $5.89 per common share, for the fourth quarter, beating the $6.31 per share loss that was the average forecast of analysts tracked by Yahoo Finance. The group's combined ratio was 134.1 per cent for the quarter and 108.8 per cent for the year. Net investment income amounted to $140.2 million for the quarter and $581.2 million for the full year 2018, up 7 per cent over the full-year 2017 results. Net after-tax realised losses amounted to $143.9 million for the quarter. Everest's shares fell $1.42, or 0.6 per cent, to close on $220.38 on the New York Stock Exchange, before the results were released.

A mother has accused the child protection agency of failing to help her 15-year-old daughter, who ended up involved in drugs and became the subject of a string of cases in Family Court. The woman, who cannot be named for legal reasons, added that the Department of Child and Family Services had attempted to blame her for its "incompetence". She said: "It's a lot of underhandedness and loose ends on the part of Department of Child and Family Services, and I'm paying for it." The woman said that after she was released on parole for a serious criminal offence, she started to have discipline problems with the teenager. She explained: "She needed an old-fashioned 'cut tail', but in my predicament I couldn't do it, which is why I reached out and asked for help. I went to the Brangman Home and [the Department of] Child and Family Services begging for help, but they pretty much said 'we can't do anything until something happens'." The mother said that the problems escalated until the child left her mother's house in August last year and moved in with her paternal grandparents. The woman added: "I don't agree with this residence — it has no rules. She's able to call the shots, and she's just literally doing what she wants." The woman added: "I was getting reports of my daughter smoking marijuana, drinking and being out at all hours. I contacted her grandparents and they said that her dad was providing the weed, so I contacted DCFS and showed them the messages and videos and everything." But the woman said the grandparents were allowed to keep the child even though the DCFS had not carried out an assessment on the home environment. She explained: "I was told by DCFS that my children's grandparents were due to come in to get assessed, but they failed to show up for four appointments. Let's take it a step farther and say it was cocaine — if I say 'my daughter is on cocaine and her father is providing it and here's video proof', if you care about the welfare of my child, how do you keep her in that environment?" The woman claimed the DCFS had omitted her complaints about her daughter's drug use from documents submitted to court to try to protect itself from any blame. She said: "I found out during custody cases that the DCFS never even put my complaints in the report." But she added that details of her own conviction had been submitted to the court. The woman said: "Three days after we went to court, there was chaos in the home and she was sent back to my house, but that was never in future reports, either. It's just all these false, inaccurate and misleading facts in their reports, ultimately just to get what they want." The woman said that the grandparents had now abandoned the custody battle, but that she had still to attend Family Court hearings about supervision orders for her daughter. She said: "I just started a new job and she's not my only daughter — I'm the sole provider for my children. I already have to leave for parole board meetings. The woman added that she could not afford a lawyer and legal aid was not offered in Family Court. She added: "I'm trying to get my life back on track and I'm tired of being assessed. It's unfair to my family and to me. They've done a huge injustice to my daughter. They failed her." A spokeswoman for the Ministry of Legal Affairs said its "policy is not to disclose information to the media on any individual's case". The woman's claims are the latest attack on the DCFS. The Royal Gazette had already revealed this month that two department staff were still under investigation after allegations of abuse and neglect against a boy in the department's care. Two other staff members were "disciplined in accordance with the government code of conduct, discipline and misconduct procedures" and were understood to have returned to work under supervision. Alfred Maybury, the DCFS director, was put on administrative leave on full pay in August last year over his handling of complaints against his staff and claims that he had failed to follow the Government's financial instructions. Mr Maybury also returned to work at the end of last month after the complaints against him were found to be "not substantiated" in the wake of an internal investigation.

A court ruling that cleared non-Bermudian "belongers" to compete in sport for the island affected "a tiny fraction" of youth athletes, a top lawyer said. Peter Sanderson, who has handled cases involving people found to be belongers to Bermuda under the Constitution, added: "Maybe people didn't appreciate how few people this is — it boils down to probably a couple of dozen children." Mr Sanderson was speaking after Alia Atkinson, a Jamaican Olympic swimmer, said on a visit to Bermuda to run a clinic that the ambiguous status of some Bermuda residents was "heart-wrenching". Narinder Hargun, the Chief Justice, ruled last December that two people "belonging to Bermuda" as children of naturalized British Overseas Territories Citizens had the same right to compete in sports events as "a citizen and/or national under Bermuda law". The Chief Justice wrote: "In my judgment, Bermuda law affords a large measure of equality to the concepts of Bermuda status and belonging to Bermuda." Belongers cover a mix of categories that Mr Sanderson said reflected the make-up of the island. It included naturalized British Overseas Territories citizens, as well as the spouses of Bermudians and British Overseas Territory citizens and holders of permanent resident's certificates. Mr Sanderson said, in terms of young people eligible to compete in sport, belongers represented perhaps "one in 20 of the number of Bermudian children" He added: "Out of that, how many of them are in a sport? It's a tiny fraction of a tiny fraction." Mr Sanderson, who is the head of litigation at Benedek Lewin Ltd, said that Bermudians should not feel disadvantaged at having to compete against belongers, who could hold multiple citizenship. He added: "The suggestion that belongers can represent two countries, whereas Bermudians cannot, is false. All Bermudians born in Bermuda have British nationality in addition to British Overseas Territory citizenship — they are eligible to represent the UK in sporting events if they so choose and are selected to do so." Mr Sanderson added: "There are also many, many Bermudians who have a third nationality through a parent — commonly American, Jamaican, Canadian or Portuguese, among others. I understand there are Bermudian athletes who have opted to compete for other countries in the past. Ultimately though, sports federations do not allow dual-national athletes to hop back and forth between nationalities. You have to stick with one or the other." Mr Sanderson said the Chief Justice's ruling involved the Bermuda Amateur Swimming Association, but set a precedent that could affect other sports. He added: "It's not binding on the other sports bodies, but they should be able to see what the law is. The court has ruled on what the situation is. If other sporting bodies choose not to follow it, then they could themselves face legal action." Mr Sanderson admitted that long-term residents and belongers obtaining Bermuda status was "contentious". Days of demonstrations shut down Parliament when the former One Bermuda Alliance administration attempted to table Pathways to Status legislation in March 2016. The legislation was designed to make it easier for long-term residents to gain permanent residency and status. The Bill was withdrawn after the protests for a review intended to lead to comprehensive immigration reform. Wayne Caines, the national security minister, is responsible for immigration under the ruling Progressive Labour Party government. He said last month that he expected "key elements" of reform to be debated and passed in the House of Assembly "before the end of July 2019". Mr Sanderson said: "It's understandable that there's anxiety about it. I don't think anyone is suggesting that just by being born here, you should get status. Everybody accepts that's not enough. It seems accepted that you should be here for a significant time before becoming eligible. But these are people who are already here and have been here for a long time, so you're not going to see a massive change in how Bermuda looks." Mr Sanderson highlighted that "there was a pathway in place for children brought up here, until 2008 — up until 11 years ago, anybody born in Bermuda could apply for status once they turned 18". He said: "It's only in the past decade that we have not had a pathway to status for people born and brought up here. This is not the norm for Bermuda — it's a problem that has been allowed to develop." Mr Sanderson added that the section that allowed status in Bermuda's immigration laws expired at the end of July 2008 and that "successive governments did nothing to fix it". He said: "It seems people have forgotten that — a lot of people got status that way." Mr Caines has not yet specified what sections of immigration law would be changed first. Mr Sanderson said: "Kids born or brought up here is an obvious one. The other would be adults who have been here for more than a certain number of years. By allowing the process to stall, it has put the courts in the unhappy position of having to enforce minimum constitutional standards. If the Government neglects that area, they end up losing control of the process. The best way for the Government to maintain control is to put forward workable reforms."

February 11

The structure of Bermuda's municipalities could change drastically as the Government considers two options to ensure growth and development. The Corporation of Hamilton and St George's could be changed to quangos which would give the Government increased oversight of key initiatives. Or the corporations could be completely dissolved — repealing the Municipalities Act and integrating functions into the Government's administrative structure. The two proposals were put forward following public consultation in 2018 on the future of the municipalities. An Act was passed in Parliament last March to defer municipal elections for a year until May 2019, to allow the Government time to hold consultations to determine appropriate methods to strengthen and modernize governance of the municipalities. Walter Roban, the Minister of Home Affairs, said the City of Hamilton and the historic and cultural town of St George's were critical to the economic health and wealth of Bermuda. Mr Roban said: "Both must be rejuvenated into becoming vibrant entities in order to attract more visitors and greater investment opportunities for our island and its people. At present, both entities have crumbling infrastructure and empty buildings that do not reflect a thriving city and town that is attractive to both visitors and investors." He said the municipalities were at mainly responsible for infrastructure. But Mr Roban said the corporations did not have "the financial and other means to achieve and sustain the vision to rejuvenate the cities. It is also evident that central Government has greater access to the resources and expertise needed to achieve the vision." The Government stated that its vision for Hamilton was to make it a "smart city" with a thriving residential centre, and an entertainment hub with distinct districts to touch all aspects of city life, including a tourism interface. The development of a multifaceted waterfront, increased use of vacant office space, effective traffic management and the development of various industries are expected to help in achieving this vision. For St George's, the Government envisioned a mega yacht port and marina with enhanced infrastructure, amenities and activities with a management plan for the world heritage site and a sustainable year-round industry. A policy document has been created for public consideration, and consultation will run from tomorrow to February 22. The document can be viewed at forum.gov.bm.

A new hi-tech electronic tagging system to keep track of offenders and send instant alerts when they break rules is to be introduced. The Government is looking at ways to develop its rehabilitation programmes for criminals and has asked proposals for a state-of-the-art network. A request for proposal from the Ministry of Legal Affairs said the Government planned to bring in a system that uses GPS tracking and wanted at least 50 individual devices. The RFP said: "The Government of Bermuda is seeking to expand and maintain its programmes to monitor, manage and change behaviors in offenders, with the protection of the community as the primary consideration. Electronic monitoring involves having an electronic bracelet — device — attached to an offender deemed to be in need of intensive monitoring and/or having restrictions placed on their movements. As they remain in the community, with mechanisms to promote behavior change and minimize risks to the community, the Government is seeking a reliable partnership with a proponent who will effectively and efficiently manage, maintain and monitor this programme utilizing state-of-the-art equipment and services." The document, published online, told suppliers they were expected to provide costs for a complete system that used existing technology, as well as prices for optional extras. The RFP added: "Although cost is a significant consideration, product reliability and performance, customer service and support, staff knowledge and qualifications and company financial stability are also critical to the selection of the preferred proponent for the proposed system." The ministry's existing electronic monitoring programme uses GPS or cellular tracking devices to keep tabs 24 hours a day on people who are on parole or bail. Potential suppliers of the new equipment were told it must be "highly reliable in a wide range of climatic conditions and environments". Specifications included that the GPS monitoring devices should be able to "pinpoint the location of any client" and feed back data "at least once every 15 minutes when the offender is compliant and immediately when the offender commits a violation". The monitoring devices are expected to have at least 36 hours of battery life and work in both fresh and salt water up to three metres deep. Kathy Lynn Simmons, the Attorney-General, told the Senate last July that the "overall design and data" of the tagging system was under review to see how it could be improved. Options included devices that could detect alcohol levels in sweat, home detention devices and units that could be used in domestic violence situations. Ms Simmons, who is also the Minister of Legal Affairs, added that 26 devices were in use at the time and the programme was budgeted at $250,000 a year. A ministry spokeswoman said the average daily use was higher. She explained last week: "We can confirm that on most occasions there are 30 units in active use. The final determination on the number of units for the upcoming fiscal year will be made based on the vendor selection from the RFP process." The Royal Gazette asked for further information about what was expected from the new contract, including the predicted cost and whether developments such as the detection of alcohol would be included. But the ministry declined to comment because the RFP had been issued and "some of the questions may put potential vendors at an advantage". The RFP included the opportunity for suppliers to provide details about additional devices or services, such as alcohol monitoring and the associated costs. Anyone interested has until noon on February 28 to submit a proposal.

Progress reports for primary schools and middle school pupils have to be issued by the end of the month, the education commissioner has told principals and teachers. The information was contained in a letter from Kalmar Richards sent to school staff last Friday on grading and reporting procedures until June, the end of the school year. Ms Richards said that a second progress report would go to parents in April followed by a final report card in June. She added: "These reports will be pulled from Power School." Ms Richards said that a report on pupils' "personal and social development" would also be provided. She added: "This report will have to be completed manually and the first report will be sent at the end of February. We recognize that based on what is being asked, we will need to provide professional learning, technical support, and improve the response time for Power School when scores are being entered. The Department of Education will provide the professional learning, a team of teachers will provide technical support, and our IT team has put a solution in place to address technology concerns related to length of time that it takes for Power School to respond when grades are being entered." Ms Richards added that one of the "major goals" of the Bermuda public school system was to "become a standards-based education system". She said: "Over the next few years, we will make this transition for the benefit of the children in our schools." Ms Richards added that a steering committee had charted the path for public schools to move from a traditional grading system to the standards-based model. She said that the expectations outlined in the letter for primary and middle school teachers "take into consideration the reality of where we are in relation to our transition to a standards-based system". Ms Richards added that the views of principals, teachers and parents were considered and that the targets were "not determined in isolation". She said that teachers would score pupil assignments using a 0 to 4 scale. A four showed "advanced understanding", while a zero represented "no or insufficient evidence". She added that the scale would "promote consistency between scoring from last term and this term". Ms Richards said: "It is important for you to note well that the scoring process that is expected ... is a traditional approach to grading and that it is only being used as an interim step as we transition to a standards-based education system." Training in the new system was provided to teachers and principals last month after a request from the Bermuda Union of Teachers. Teachers have been locked in conflict with the Government over a series of problems, including standards-based grading, which the teaching union said had added stress to already overburdened staff. Shannon James, the president of the BUT, admitted last week that not all primary and middle school teachers had uploaded grades to Power School because of confusion about the introduction of standards-based grading. However, Mr James added that teachers had kept hard copies of pupil grades. A spokeswoman for the Ministry of Education confirmed last week that there was "variance from school to school" in the addition of pupil grades to Power School. She promised the variations "will be reduced this month forward" and that teachers would be expected to update grades every two weeks as schools move towards standards-based grading. Ms Richards last month apologized to teachers for "insufficient support, training and communication, and for the impact that it has had on principals, teachers and schools".

A clampdown on an epidemic of "revenge porn" in schools is long overdue, a psychology graduate has warned. Chardonaé Rawlins said that new laws and a standard set of rules to tackle the problem should be introduced across the school system. Ms Rawlins, who has an honours degree in psychology from Kingston University in London, added: "I am in the process of drafting up a demo of anti-bully and revenge porn policies that are referencing the UK policies to give to the schools. "Every school should have it. There are different protocols for bullying than for revenge porn. Teachers and guidance counselors need specific training. Research has proven that children go to the guidance counselor first rather than their parents and so they need to know the proper protocol otherwise it may do more harm than good." Ms Rawlins, 22, said she was researching the psychological effects of revenge porn and the online posting of intimate images of people without their consent in Bermuda. She is an intern at the clinical psychology clinic Solstice in Hamilton, and will start a master's degree in child and adolescent health at University College London in September. She is also awaiting approval from a UK ethics committee to carry out further research. Ms Rawlins said: "We're currently living in a generation where social media is the highlight of our lives. With social media comes the negatives such as cyber bullying and revenge porn as well as various mental health affects that should be addressed. Many people overlook how mental health can be impacted severely based on these things and I think that's also important to highlight. Research has shown that victims of revenge porn have almost identical mental health effects as victims of rape, including suicide ideation. Hopefully, my research will be able to shed light on what is actually happening in our community." She added that she wanted to gather statistics on revenge porn and pornography distributed without consent in Bermuda as part of her research. She said anecdotal evidence suggested that the problem was rife in Bermuda's schools. Ms Rawlins explained that schoolchildren, as well as adults, send out collections of intimate images and videos of people without their consent during some weeks of the year called Leak Weeks. She said: "Leak Week happens a few times per year and falls on the peer support theory of 'monkey see, monkey do' — you see your friends sending it out, you think it's cool and you send it to someone, it gets in the wrong hands and then it just goes all around the island. For the younger generation, they will be sending the news via Snapchat and WhatsApp. It happens randomly and it is specifically for revenge porn." Ms Rawlins said that her research in Britain showed that half of people who fell victim to bullying or revenge porn reported they suffered from depression as a result. About 45 per cent suffer from anxiety and 11 per cent have attempted suicide. Ms Rawlins told parents: "If your child goes through this or is exposed in Leak Week — help them and seek help for them. Help them to understand that life moves on it is not the end of the world. Give them a tool kit to get through situations like this — you must uplift them instead of tearing them down." The Royal Gazette contacted high schools to ask if they had policies in place to tackle revenge porn, but only Saltus Grammar School and Warwick Academy replied by press time. Saltus said it had a "robust" technology use policy that included rules against bullying and harassment and that all pupils and parents were required to sign it. Warwick Academy has an anti-bullying, discipline and internet usage policy and its counselors are trained to spot if a child needs psychological help. Dissemination of pornographic images and videos of anyone aged under 16 is illegal and classed as child pornography, even if the material is of the sender. Bermuda has several laws designed to cover child pornography, as well as illegal use of phones and electronic devices. However, Ms Rawlins said: "I believe that we should amend current legislation to add a specific subgroup for image-based sexual abuse because I feel that victims want to prosecute but there is no specific legislation to aid in the process — it is not tailored towards revenge porn. The law would also stipulate that training be mandatory. Teachers have to be trained in the UK, guidance counselors have to be trained — it is legislated. You have to understand the definitions. The laws do not protect older people — the Criminal Code Act is focused on child pornography. We need to come up with new legislation to protect women and men from revenge porn rather than just trying to piggyback off of different acts. " Kelly Hunt, executive director of the Coalition for the Protection of Children, said: "We must formulate a healthy approach to internet usage that utilizes education and technology itself to prevent harm and protect our children. We urge the Ministry of Education to adopt a clear responsible use of technology policy so that expectations are outlined and actions taking place on school property are addressed." Information and support:
Local. solstice.bm or call 292-3456. MWI Crisis hotline 236-3770
Overseas. revengepornhelpline.org.uk. ditchthelabel.org. anti-bullyingalliance.org.uk/tools-information/all-about-bullying/ anti-bullying-policies

Six divers from the Royal Bermuda Regiment and the police service have completed a tough weeklong evidence recovery and search and rescue course. The group — two police officers and four soldiers — qualified in the National Association of Police Divers course, designed to prepare personnel for work in difficult conditions. Lieutenant Alex Gibbs, who organized the course, said: "It's coming out of the realm of sport diving and into the realms of professional public-safety diving." The Bermuda Police Service already has a diving team, but the US-based NAPD programme is different from the course they qualified in, so including police officers is a good way to foster closer relationships. Lieutenant Gibbs, 27, from Smith's, said: "The nice thing about having the two police officers on the course was that it gave them an idea of how we operate and opens the door to more cross-training in the future." He added that the RBR's growing diving capability gave it another string to its bow — and increased its public service role. Lieutenant Gibbs, who will take over as aide-de-camp to the Governor this month, said: "It's beneficial to the long-term goals of taking people from the regiment who may never have been diving before and getting them all the way to rescue level and public safety diver. We can help the police on operations and also facilitate joint services training — it all adds value to the role of the RBR." Lieutenant Gibbs, already an experienced diver, served as a rescue swimmer for the 2017 America's Cup races alongside other RBR divers and also worked in a safety role at the ITU World Triathlon Series event last year. He said: "All this is a new role for the Regiment, outside what the general public might be used to, like hurricane relief." Lieutenant Gibbs, Corporal Michael Furtz, Corporal Satyrah Robinson, Lance Corporal Nathan Frick and Lieutenant-Colonel David Curley joined Pcs Hugo Benzinger and Richard Marriott for the course, which finished at the weekend. The training involved the use of basic search patterns, evidence recovery, hull searches of ships, as well as night dives. Lieutenant Gibbs said: "We're not always going to dive in ideal conditions. They have to be prepared to be called out in the middle of the night, in bad weather, for things like a body recovery, which has happened before, and be able to cope with high stress situations." He added: "As the RBR looks at the strategic review, redefining our role and bolstering our assistance to the civil authorities, diving definitely falls under that remit. It's all part of being a modern, adaptable force able to make an even more valuable contribution to the community we serve."

Argo Group posted a net loss of $43.6 million for the fourth quarter of last year, driven by a fall in the market value of its equity investments during the last three months of the year. However, the Bermuda-based insurer and reinsurer managed to grow gross premiums written to $3 billion for the full year, an increase of 9.6 per cent from 2017. Adjusted operating income was $18.8 million, or 55 cents per share for the quarter and $111.7 million, or $3.22 per share for the year. Full-year net income for 2018 was $63.6 million, up from $50.3 million in 2017. The combined ratio — the proportion of premium dollars spent on claims and expenses — was 99.5 per cent for the quarter and 97.9 per cent for the year. During the fourth quarter, Argo said it recognized the change in the fair value of its equity securities as a pre-tax loss of $83 million, or $66.4 million net of taxes, or a loss of $1.96 per diluted share. "Our results in 2018 demonstrate the continued execution of our strategy to optimize the efficiency of the platform, grow in lines with the most profit potential and scale the business globally," Mark Watson, Argot's chief executive officer said. "Our business has been performing well against a difficult market environment. We posted 9.6 per cent growth in annual gross written premiums including a 12.1 per cent rise in the US, improvements in current year margins, and a 260-basis-point improvement in the annual expense ratio. While late year volatility in the investment markets masked the full impact of our solid results, we believe we are well positioned to continue to deliver strong shareholder value." Book value per share was $51.43 at December 31, 2018 compared to $53.46 at December 31, 2017. Argo's shares rose 35 cents, or 0.5 per cent, in New York Stock Exchange trading today ahead of the release of the results.

A motorcyclist caught drink-driving with no helmet and two passengers on his bike was fined $2,700 and banned from the roads. Ezra Ararat, 33, was spotted on Front Street by police Magistrates' Court heard. He pulled over and his passengers ran off. Ararat, from Devonshire, told police: "I wasn't driving, I had three shots of Hennessey." A later breath test showed 150 milligrams in 100 millilitres of blood — almost twice the legal limit of 80mg/100ml. Ararat admitted drink-driving, carrying two passengers and failure to use a helmet last Wednesday night. He said: "I am fully responsible for my actions and I apologise to the court." Magistrate Juan Wolffe banned him for 18 months

February 10, Sunday

February 9

Renovation work at Sessions House could force the judiciary out of the building and create a backlog of cases, it was revealed yesterday. But Chief Justice Narinder Hargun said that the Government was "keenly aware" of the problem over Supreme Court 1 and wanted to make sure suitable temporary accommodation was available while the work was carried out. Mr Justice Hargun said the judiciary was unable to use a courtroom in the former court registry on the corner of Front Street and Court Street. He added that the loss of the Sessions House courtroom would leave only one court shared between the Supreme Court and the Court of Appeal, which would also lead to delays in trials. Mr Justice Hargun said: "Last year, Chief Justice Ian Kawaley advised that the accommodation issues had been resolved with the opening of the court registry on Front Street. This meant that the Supreme Court would have available to it two criminal courts — one in Sessions House and one in Dame Lois Browne Evans Building — and the Front Street court could be reserved at all times for the Court of Appeal. However, regrettably the Front Street facility has been closed for health reasons. With the closure of the Front Street court, we do not have a separate facility for the Court of Appeal." The Court of Appeal has been using a courtroom in the Magistrates' Court or Supreme Court 1. The Chief Justice said the loss of the registry courtroom meant one of the two courts used by the Supreme Court for criminal cases was taken over by the Court of Appeal for nine weeks of the year. Mr Justice Hargun added: "In addition to the loss of the Front Street court, we understand that it is proposed to totally renovate Sessions House, as was the case with the Senate building. The proposal is that the criminal division will be asked to vacate this court sometime this year. However, to date no suitable space has been found." Mr Justice Hargun was speaking as the legal profession marked the start of the new legal year in Supreme Court 1. The Chief Justice added that in an effort to prevent delays between conviction and sentencing, the Supreme Court will only order reports in cases of young, first-time offenders and in cases where mental health had to be assessed. Senior magistrate Juan Wolffe highlighted the efforts taken to help those who come before Magistrates' Court to prevent them from falling into a cycle of incarceration and criminality. He said that the Drug Treatment Court and Mental Health Court had both helped give offenders a way to tackle their problems. Mr Wolffe said he had started discussions to introduce a Probation Review and Re-entry Court. The new court would work to reduce the likelihood of people released from prison going on to commit further offences. He said: "I invite every member of this community to step inside Magistrates' Court on any given day and witness the phenomenal work the magistrates, acting magistrates and administrative staff are doing." Mr Wolffe called for legal changes to allow online payments of fines, child support or debts. He also asked that video-link evidence equipment should be bought so witnesses in sex offence cases would not have to face the people accused of assaulting them. Larry Mussenden, the Director of Public Prosecutions, said other technology could be used to improve the court system. He highlighted digital disclosure of documents among the Bermuda Police Service, the Department of Public Prosecutions and defence lawyers involved in the case.

A proposal to slap a tax on rented homes in the Budget has been taken off the table, the Minister of Finance said yesterday. Curtis Dickinson made the announcement after complaints that landlords had tried to use the suggested levy as an excuse to raise rents from next month. He said he had made it clear the residential rental tax would not be implemented to avoid the exploitation of tenants. The minister told The Royal Gazette he had other plans to boost government revenue. A joint press release from the Ministry of Home Affairs and Ministry of Finance hours earlier repeated that no decision had been made to implement the levy after landlords' attempts to hike rents were made public. It said: "This clarification is provided in response to phone calls to Consumer Affairs from tenants reporting that their landlord has informed them that their rent will be increased 'due to the new tax' as of March 1. Consumer Affairs has addressed this behavior with the offending landlords." Mr Dickinson said later that he had decided to go a step further. He explained: "I just thought it was important to be very clear that the behavior that was referenced in the press release needs to stop, because there's not going to be a rent tax for residential properties. The best way to do that was to make a public statement." He added: "I was getting a lot of concern on my part around people potentially being taken advantage of. I have formulated a view on how I intend to take this forward." Mr Dickinson said that his tax plans will be revealed when the Budget was delivered on February 22. He added that the Pre-Budget report, which included the residential tax proposal recommended by the Tax Reform Commission, was an opportunity to canvass public opinion on proposals. Mr Dickinson said many people were opposed to the levy which, combined with a tax on commercial properties, was expected to bring in $41 million. However, he claimed opinions "varied" and others were supportive of the idea. Mr Dickinson added: "I have figured out that there's probably a more effective way that is balanced, easily implement able and collectable, and has minimal negative impact on the broader economy. I didn't want people to be taken advantage of by folks who were trying to forecast, incorrectly, what it is that's going to be contained inside of the Budget. In the Budget, we will be very mindful of our fiscal situation and we will be very prudent about remedies we will put into place to move us in the right direction." Mr Dickinson could not confirm how many complaints were made about landlords raising rents. But he said: "If it was one, one was too many. What I didn't want to have happened is to have people be exploited because of a lack of information so in order to remove the opportunity for people to do that I decided, in the case of the rental tax, to be clear about where we are going." Mr Dickinson added that he had "no idea" if a rental tax would feature in future Budgets. He said: "I need to get through this year first and see how it all plays itself out." Paulette Robinson, who spoke out against the tax at a Pre-Budget public meeting last week, said she feared the residential rental tax could return inside the next two years. She said yesterday: "I want him to remove it permanently ... it's going to come again next year, or the year after that — I'm looking beyond my nose." Ms Robinson warned: "They would be taxing the wrong people — if they need to tax, do it elsewhere." Nick Kempe, the One Bermuda Alliance shadow finance minister, said: "It was clear there was widespread opposition to the residential rental tax, which was causing anxiety among our elderly population in particular. Although the tax was among a raft of new taxes being considered, Government intended to raise taxes by $50 million in 2019-20 and residential rental taxes were set to raise $26 million. So, given that 2018-19 still had a Budget deficit of $89 million and given that Government has not cut any costs, what tax will replace the rental tax after this about-face?" Mr Kempe added: "This government has already introduced new taxes and it is clear its only plan is to introduce more."

The Information Commissioner's Office has ordered the release of records related to the appointment of a former Director of Public Prosecutions. But the office has upheld a decision by Government House not to release other records because they are protected from disclosure under public access to information law. Gitanjali Gutierrez, the Information Commissioner, said: "In considering the balance of the public interest, the Information Commissioner accepts the applicant's arguments concerning the general public interest in transparency and the promotion of greater public understanding of the process or decisions of public authorities. It is essential, however, that public officials, have the ability to seek free and frank advice prior to making their decisions." Ms Gutierrez's ruling, issued on January 24, came after an applicant asked for Government House records related to the appointment of the DPP in 2013 and 2015. Cindy Clarke, a Bermudian and Deputy DPP, is understood to have been the only applicant to respond to the job advert in 2013. She was appointed to take over from Rory Field, a work permit holder, subject to what George Fergusson, then Governor, said would be as a "suggested transitional period". But Mr Ferguson said the appointment became "untenable" after "certain subsequent developments". Mr Field agreed to carry on as DPP in December of that year. He was reappointed to the post in 2015 for a two-year term, but stepped down in February 2016. He was replaced by Larry Mussenden, a Bermudian. A Pati request was submitted in December 2015, after Mr Field's reappointment, to ask for "all information and documentation on the selection process for the appointment of the Director of Public Prosecutions in 2013 and January 2015, including the number of candidates who applied for the role and the number who met the required criteria for the position". But Government House a month later refused to release the records because they contained personal information and information received in confidence. It revealed after an internal review that there was only one candidate who applied in 2013 and four who applied in 2015, including Mr Field. However, Government House refused to release other documents about the decision-making process. The applicant appealed to the Information Commissioner, but Ms Gutierrez found some of the records were "outside the scope of the Act's application". She said Government House accepted in its submissions that there may be a public interest in the recruitment process, but argued the records would also reveal personal information about the applicants. Ms Gutierrez said: "Government House noted that disclosure of the records would provide further transparency about this process. Government House concluded, however, that this interest is significantly outweighed by the privacy interests of the individuals involved. It also emphasized that some of the people to whom the information relates had an expectation that the information would not be made public. This includes the candidates for DPP, as well as some of the individuals involved in the recruitment or interview process." Ms Gutierrez said the applicant maintained there was "overarching" public interest, particularly given the important role played by the DPP. She said: "The applicant further submitted that public officers in public roles have fewer expectations of privacy and confidentiality compared to an external candidate regarding their candidacy for a senior post, such as the DPP. The applicant reasoned that the public had an interest in knowing why, despite a well-publicised succession plan to ensure appointment of a Bermudian, the candidate was deemed not able to take on the DPP role." Government House refused to disclose other documents on the basis that they fell under several exceptions, including that they represented information given in confidence and the Governor's communications with the UK Government. Ms Gutierrez upheld the refusal in the case of several of the records, which she said fell into the excepted categories, but ordered the release of many others, either in whole or in part. She ordered Government House to disclose three documents and parts of another 43 documents by March 7.

Three "illustrious Bermudians" who have made significant contributions in their fields took their place among a special Bermuda College group at a black-tie dinner tonight. Andrew Banks, Peter Durhager and Wilbert Warner were inducted into the Company of Honorary Fellows of the college. Mr Banks, the husband of former premier Dame Pamela Gordon Banks, is the co-founder of Boston-based equity firm ABRY Partners. He is involved in a number of international charities which work in education and healthcare in the developing world. Peter Durhager has had a career that has spanned banking, telecommunications, technology, insurance and the energy sector. Mr Durhager co-led the Bermuda bid to host the 35th America's Cup and has said he believed in "giving while living". He has helped communities through philanthropic organisations and social entrepreneurship. His daughter Margaret accepted the induction on his behalf. Dr Warner, an internal medicine specialist, started his medical career in Bermuda's health department as the police and prisons medical officer. He said the establishment of a multidisciplinary HIV clinic at the King Edward VII Memorial Hospital in 1998, and the positive impact that has had on many lives since then, was one of his proudest achievements. Duranda Greene, the college president, welcomed guests to the event at Paget's Coco Reef Resort.

A three-vehicle crash led to traffic delays this afternoon. The crash happened on Middle Road, Hamilton Parish, close to Shelly Bay. It appeared to involve two cars and a light truck. Police said there were no serious injuries, but traffic diversions were set up as officers examined the scene. Police said the road was reopened about 6.30pm.

A former Bermuda police officer badly injured in the Belco riots in 1965 has died. Barry "Tim" Burch, who served between 1962 and 1965, was 79. Mr Burch and then colleague George Linnen were credited by Andrew Bermingham, a retired police officer, with saving the life of seriously injured PC Ian Davies at the height of the trouble on February 2, 1965. Mr Bermingham, then also a constable, said: "It's fair to say that Tim and George probably saved Ian's life on that day." An iconic front page photograph in The Royal Gazette the next day showed Mr Davies sprawled in the road bleeding from head wounds. Mr Burch stood guard over him while Mr Linnen tended his injuries — and a 23-year-old Mr Bermingham is pictured running to their aid. Mr Bermingham said Mr Burch, who arrived in Bermuda in May 1962, was a "methodical and popular police officer". He added: "In the aftermath of this, he left Bermuda very quickly — he had recently married, had young children, and he quickly moved on like a lot of those policemen. Tim had a nasty injury. Half his ear nearly got sliced off. It definitely took its toll on him and others. There was an exodus after Belco." Mr Bermingham said: "Many of the players in events that day are fading away." Mr Davies died in 2005 and Mr Linnen died last year. Roger Sherratt, a former chief inspector who runs the Bermuda Ex Police Association, said Mr Burch started his career a police cadet in Berkshire Constabulary in England. He later served for three years in the British Army's Royal Military Police before he moved to Bermuda in May 1962. Mr Sherratt said: "While here, he met and married the love of his life, Patricia, who was working as a nurse at King Edward VII Memorial Hospital." The couple married in March 1963 and their first daughter, Sally Ann, was born on the island. But when Mr Burch's three-year contract ended in late 1965, he left, settled in Ontario with his wife and two children and took up a career in insurance. Mr Burch died on November 30 last year in Binbrook, Ontario. The riots broke out after union supporters picketed Belco's headquarters on Serpentine Road, Pembroke, to try to gain union recognition at the plant. But demonstrators and the police, deployed with orders to keep the peace, clashed. A total of 17 policemen and an unknown number of demonstrators were injured after the morning of violence — and three officers, including Mr Burch, suffered serious injuries. Mr Burch almost lost an ear and Mr Davies suffered head injuries that affected him for the rest of his life. A third constable, David Long, was stabbed in the neck. Mr Bermingham said the violence marked a turning point for the island. He added: "Of all the incidents we had in Bermuda, nothing outdid this for violence — it was the most serious civil disorder in modern history at that time. This was at the start of a period of unrest that went from 1965 to the general strike in 1981." Mr Bermingham added: "There had been a dock strike in 1959 where a major confrontation was avoided, thanks to intervention from senior police officers, senior union officials and members of the judiciary. Mr Bermingham said the Belco incident was a day when "tempers and emotions overrode everything and trouble started". He added: "In my 54 years in Bermuda, I've had good days and bad days, but that day was the most dramatic experience I have ever lived through." The Bermuda Industrial Union commemorated the 50th anniversary of the riots in 2015. Police on duty at the time and demonstrators met at the union headquarters in Hamilton to share their memories. Mr Bermingham said: "It was very much a coming together. There was reconciliation and understanding on both sides."

An angry parent said her son was terrified after a police team with sniffer dogs swooped on his school. Pupils at CedarBridge Academy said a "lockdown" took place at the school as police searched the buildings as part of a security exercise. The mother said: "My son was traumatized, he wanted to come home, he said the girls were scared and some of them were crying. The dogs were running all around them. I think it was really unprofessional, the parents did not know what was going on. What is this world really coming to? It's sad when you go to school and get searched by a dog." The mother said she received a text about the incident from her son on Thursday morning. He explained later that teachers were alerted by an e-mail from Kenneth Caesar, the school's acting principal, to expect a "lockdown safety issue". An e-mail was sent to parents after the search and asked them to talk to their children about the "importance of learning in a safe environment". But one mother said she did not get the message and was upset at the effect the exercise had on her son. She added that the police dogs visited every classroom and sniffed bags as well as pupils' lockers. The mother, who asked not to be named, said the children were "startled" by the exercise but that she was told later it was something that has happened at the school for years. But she insisted parents should have been warned. The mother said: "You don't take dogs up to school and do all that stuff without the parents knowing, you need to get some kind of consent." Sources at the school said the police search was a routine safety check and was not linked to an assault on a pupil and teacher during a field trip to St George's the previous day. An e-mail from Mr Caesar sent on Thursday morning said: "From time to time, it is important we ensure the safety protocols we have in place are functional. Today, the school underwent a code-blue exercise in conjunction with the Bermuda Police Service. The Bermuda Police Service, including members of the K9 unit, participated in the exercise." The drill came after a fire drill on Wednesday. The school said both exercises were successful. The message advised parents: "This evening, your child may discuss their experiences at school today. Please take the opportunity to speak with your child about their safety and reinforce the importance of learning in a safe environment. Today's activities are not associated with events that took place yesterday. The planning for this week's exercises have been ongoing. Please deem this message as a response to all phone calls and inquiries. We appreciate your concern." A 17-year-old pupil was attacked by two men on Wednesday when CedarBridge Academy staff and pupils visited Somers Gardens in the Olde Towne. The boy suffered scratches to his neck and a 30-year-old teacher suffered a finger injury when she tried to intervene. Diallo Rabain, the Minister of Education, said later that members of the school's security team would join the remainder of the trip to Somers Garden over the following two days. Bermuda Police Service directed inquiries about the search to the education ministry. The ministry did not respond to a request for comment.

February 8

Premier David Burt met with leaders of the Bermuda International Long Term Insurers and Reinsurers at Camden on Wednesday. The discussion included how the Bermuda Government can work with Biltir to grow the long-term insurance industry in Bermuda and increase the number of Bermudians employed in the sector. In a Twitter message, Biltir thanked the Premier for taking time to meet, share views and learn about the sector, and added: "We stand ready to work with you and your government to contribute to Bermuda and Bermudians."

Landlords were warned today not to pass a proposed rental tax on to their tenants. The Government said tenants have called Consumer Affairs reporting that their landlord has informed them their rent will be increased "due to the new tax" from March 1. However, the Government stressed that the tax, outlined in the Pre-Budget report, is only a proposal at this stage. A spokeswoman said: "Consumer Affairs has addressed this behavior with the offending landlords. It should be noted that if Consumer Affairs receives a report of any effort by a landlord to impose an increase on a tenant related to the proposed tax, it will be swiftly investigated. If a landlord is found to be doing this, then such actions would be classed as 'a false, misleading or deceptive consumer representation' under the Consumer Protection Act 1999 Part III Clause 11." The new rental tax was included in recommendations from the Tax Reform Commission and mentioned in a Pre-Budget report from the Ministry of Finance last month. It would introduce a 5 per cent levy on rental income from properties with an annual rental value above $22,000. It would also apply to property owners if they own multiple properties with a combined ARV of more than $90,000, even if the ARV of the individual properties is below the $22,000 threshold. The TRC predicted the tax would generate about $41 million a year. Finance minister Curtis Dickinson, who will deliver the Budget on February 22, has stressed no final decision had been made on the tax. Mr Dickinson has said a need to increase Government income must be balanced against extra burdens on people who were already struggling. The Government said in its statement today: "Consumer Affairs has received several telephone calls from concerned members of the public over the past few days regarding the proposed rental tax cited by the Minister of Finance during his Pre-Budget Report. The Ministry of Finance and the Ministry of Home Affairs wish to clarify several points. Firstly, residential units that fall under Rent Control, with an ARV of $22,800 or less, would not be impacted by the proposed tax. Secondly — and perhaps most importantly — the rental tax was only a proposal that was being considered as part of the pre-Budget consultation process. The Government has not announced a decision on this yet and will not do so until the Budget is read on February 22. The proposed rental tax was simply a recommendation of the Tax Commission that was added to the Pre-Budget Report, along with other tax proposals. It was included in order to extract public feedback, which we have been pleased to receive. It should be stressed that no decision has been made by the Government to implement it at this time." For more information on rent control, visit www.landvaluation.bm.

Zane DeSilva, Minister of Tourism and Transport, celebrated continued growth in the tourism industry as announced by the Bermuda Tourism Authority. But Mr DeSilva said greater focus must be placed on increasing visitor air arrivals. He said: "When I consider that this is the third straight year of growth for Bermuda's Tourism Industry, I have to pause and recognize Kevin Dallas, BTA CEO, all of the men and women of the Bermuda Tourism Authority and our tourism stakeholders. Bermuda should be immensely proud of the hard work and dedication you have all put towards making Bermuda the destination of choice, and helping improve our local accommodation, entertainment and activities." Mr DeSilva added: "With cruise arrivals contributing the lions' share of our tourism growth, however, it is time to focus our efforts on growing leisure air arrivals. More work must be done to encourage persons to fly to Bermuda, stay in our hotels, eat in our restaurants and spend time enjoying all Bermuda has to offer. Only then will all sectors of our tourism industry enjoy the full benefit." Figures revealed by the BTA yesterday showed an 11.7 per cent year-on-year increase in visitor arrivals, along with a 28 per cent increase in visitor spending. The increases marked three consecutive years in leisure air arrival growth. A total of 770,683 visitors came to Bermuda in 2018 — the most ever — with 203,697 tourists flying to the island for leisure, the highest figure since 2002.

The acting chief executive of Bermuda's healthcare watchdog set up a company with a top executive from the US-based Lahey Clinic but "immediately terminated" the arrangement because of a potential conflict of interest, it has been revealed. Ricky Brathwaite, the former director of health economics at the Bermuda Health Council, incorporated Dyenic Group International with Linda Moulton, the former chief executive of Lahey's executive and international health programmes, in Massachusetts in May 2016. Alicia Stovell-Washington, the health council chairwoman, said Dr Brathwaite and Ms Moulton, who met in Bermuda, ended their business relationship in June that year after the BHeC decided there were "potential perceived conflicts with Ms Moulton's then employer, Lahey International". She added: "Per recent statements, the health council would like to make mention that Dr Ricky Brathwaite states that he has never engaged in relationships with any aspect of the Lahey business or Dr Ewart Brown outside of his official capacity at the council." Dr Stovell-Washington was speaking after a report on ZBM News on Wednesday questioned why a "high-ranking officer of the island's health services watchdog partnered with a person formerly responsible for attracting foreign business" to Lahey, a hospital in Massachusetts. The report included a March 2016 photograph of Ms Moulton presenting a plaque from Lahey to Dr Brown, the former premier, for starting a programme that brought specialists from Lahey to treat patients in Bermuda. Dr Brathwaite joined Bermuda Health Council as programme manager for health economics in 2014 and later became director of health economics. He was made acting CEO of the regulatory body in December, after former chief executive Tawanna Wedderburn was fired. When he met Ms Moulton, she was responsible for helping Lahey to develop markets to provide medical care to patients outside of the United States. Ms Moulton said last night: "An entity was formed in 2016. There was a concept of shared faith, through the Seventh-day Adventist church, and a commitment to service, which led to an idea of helping underserved communities. "Once we realised that it might lead to confusion because of our professional roles, we handed it off. The entity still exists, as you can see from the filings." Ms Moulton added: "I left Lahey to take my current role working with an organisation that provides healthcare and education in East Africa. It's really that simple and was formed with good intentions." Lahey already had a relationship with Bermuda and sent its specialists to the island as part of the programme announced by Dr Brown in 2007, when he was premier in the Progressive Labour Party government. Dr Brown's own business relationship with Lahey, involving his two medical clinics, would later come under the spotlight when the former One Bermuda Alliance government sued the hospital for allegedly conspiring with him to carry out a "corrupt" scheme "at the expense of the Bermudian government and people". The lawsuit, filed in the United States, claimed Dr Brown used his position as a government minister to promote Lahey's interests in Bermuda, and the hospital paid him "bribes disguised as consulting fees" to do so. The hospital and Dr Brown denied the accusations and the case was dismissed by a judge in March last year. Dr Stovell-Washington said the health council was made aware in May 2016 that Dr Brathwaite had incorporated Dyenic, which stands for Dynamic Youth Envisioning New Ideas for Change. She added: "This initiative was one that Dr Brathwaite had begun in 2001 while studying at the University of Maryland. Ms Linda Moulton, whom Dr Brathwaite met in Bermuda, then partnered with him on an expanded initiative to provide support to vulnerable youth and underserved communities in the United States and other African diaspora countries outside of Bermuda." Dr Stovell-Washington added: "The health council board discussed the potential conflict of interest of the arrangement in June 2016, which resulted in the decision for Dr Brathwaite not to engage further due to the potential perceived conflicts with Ms Moulton's then employer, Lahey International." She said: "Dr Brathwaite still volunteers as a mentor and provides support to programmes for youth here in Bermuda and in the United States." Dyenic's certificate of incorporation with the corporations division of the Commonwealth of Massachusetts said that it provided "strategic consulting to hospitals and healthcare systems". Ms Moulton filed its last annual report in April last year and Dr Brathwaite was still listed as having an interest. Dr Brathwaite told The Royal Gazette yesterday: "There was never any operations of any business that took place." A spokesman for the Lahey clinic said that "employees are required to proactively disclose any potential conflict of interest to Lahey's health compliance department". He added: "Linda Moulton is no longer an employee of Lahey Hospital & Medical Centre or any business unit within the Lahey health system." A Ministry of Health spokeswoman said: "The Bermuda Health Council recruits its own employees — the Ministry of Health is not involved in its hiring. The ministry was made aware of a business partnership, which began years after Dr Brathwaite began employment at the health council. The matter was addressed at the time by the Bermuda Health Council." The health council was set up to regulate private health service providers, ensure the provision of essential health services and to promote good health.

A daylight armed robbery yesterday at a Warwick gas station has prompted a fresh call from police for the public's help. Two men wearing dark coloured clothing — one brandishing a knife and the other armed with what appeared to be a firearm — struck at about 4.20pm at the Warwick Esso Tigermarket. No one was injured, and the two removed a quantity of cash and made good their escape. A police spokesman called on anyone with information, as well as any witnesses, to contact Detective Sergeant Dean Martin at the Serious Crime Unit on 247-1739. Alternatively, information can be provided confidentially via the independent and anonymous Crime Stoppers hotline 800-8477 or online at www.crimestoppers.bm.

An American university rugby player's death in Bermuda last year was the result of an accident or misadventure, a coroner's inquest ruled yesterday. Coroner Maxanne Anderson extended her "sincere condolences" to the family, friends and team-mates of Mark Dombroski "who I am sure have suffered extreme stress and a great loss". She said: "It is clear that Mark was a talented, outgoing and generally nice person with lots of friends, who loved his family." Ms Anderson was speaking as she delivered an eight-page written verdict after a two-day inquest last month into the death of the 19-year-old Philadelphia student. Mr Dombroski's body was found in the dry moat at Fort Prospect, near police headquarters, on March 19, 2018. He went missing a day and a half earlier after he left a Hamilton bar alone after a night out with friends. Mr Dombroski was in Bermuda with a team from St Joseph's University to play in the Ariel Re Bermuda International Sevens tournament. Ms Anderson said she accepted the findings of Christopher Milroy, a Canadian forensic pathologist. Dr Milroy said last March that a post-mortem examination found that Mr Dombroski died from a fall and that there was no evidence of foul play. Lisa and John Dombroski, the student's parents, said last night it was "hard to say" whether or not they believed the verdict was the right one, although it was what they expected. They added that the verdict had not brought closure for the family. They said: "Not at this point. It is very tough as the first anniversary looms ahead of us." The couple thanked Bermudians for their prayers and support. They added: "We have terrible pain and grief, but faith that God is always there, loving, comforting and strengthening us. Mark was full of life, love, fun and faith, devoted to family, friends, and team-mates. We've received many heartfelt, touching letters from friends describing how he was always there for them. They fill a three-ring binder." The couple described their son as a "terrific athlete" who won 12 awards in six sports over "his too-short life". They added: "We carry Mark's legacy forward by trying to live as he did — reaching out to others and being friendly, kind and inclusive. Through the Mark Dombroski Foundation, we are helping young people be happy, safe, and cared for." The inquest heard testimony from several of the rugby player's friends, as well as investigators. Jack Heffernan, a team-mate, told police that Mr Dombroski had been in a bad mood because of problems with his girlfriend. Andrew Sullivan, another player, said that his friend was "happy" and "excited" when he saw him at the Dog House bar on Hamilton's Front Street He added Mr Dombroski's mood had changed over the course of the night. CCTV footage played at the inquest showed Mr Dombroski's movements from the time he arrived at the Dog House. He was later captured on several cameras as he walked along Front Street towards East Broadway. Detective Constable Christopher Sabaean testified that in all of the CCTV videos he viewed "there is no one behind" Mr Dombroski. The student was last captured on a motion-activated camera on Alexandra Road in Devonshire at about 1.30am. The inquest heard that alcohol and cannabis were found in Mr Dombroski's urine at the post mortem examination. A spokesman for the Bermuda Police Service said yesterday that Mr Dombroski's death was a "tragic accident that greatly impacted the Dombroski family, and, indeed, the whole community". He added: "We continue to extend our sincere condolences to the friends and family of Mark Dombroski. Hopefully, the coroner's findings will bring some closure to the matter." The spokesman said that police had conducted a "thorough, professional investigation".

Police have met with liquor licence holders to explain their powers to shut down establishments where anti-social behavior breaks out. About 40 representatives met at the Police Club at Prospect, Devonshire yesterday — with further meetings planned for the East and West Ends. Three establishments have been hit recently with 24-hour closures in response to specific incidents. The group met with Superintendent James Howard, Sergeant Andrew Exell — the liquor licensing officer — and Chief Inspector Robert Cardwell as facilitator. The group discussed the obligations of licensed established, and touched on the issues of drug use and underage drinking. Questions over licensing can be directed to Mr Exell at 247-1146 or e-mail at Aexell@bps.bm.

Pupils behind a successful online retail company are to raise funds to travel to a major business convention in New York. The Berkeley Institute youngsters want to showcase their Leisure in the Triangle website at the Youth Business Summit in April. Seon Tatem, 17, chief executive of the company, said: "It's important for us to attend the summit because it will give us a stepping stone into the real world and give us some real trade experience. The main reason for going is to gain more experience and then we will be able to pass that experience on." Leisure in the Triangle sells products such as Bermudian-branded bathing suits, lotions and perfumes. The team behind the website have already notched up a top-five finish in the January qualifiers for the Youth Business Summit, which involved 96 schools. Robert Thomas, 16, chief administration officer, added: "It's important for us to get exposure to the business world but also, because our business incorporates Bermuda, it helps us to expose our island to the world. It puts Bermuda on the map." The students want to raise a minimum of $15,000 to fund the travel of seven key staff to the New York conference. They said if they beat their target, more pupils involved in the business will be able to join them. Andreaz Glasgow, 15, chief operating officer, said: "We really want to take the whole class of 22 and so we have a series of different fundraisers coming up." The students will hold a tag day on Saturday outside Hamilton's Supermart on Front Street, the Phoenix Centre on Reid Street, People's Pharmacy on Victoria Street, the Bank of Butterfield on Bermudiana Road and at Shelly Bay Market Place on North Shore Road. The pupils will be on site from 9am to 4pm at all the locations. The youngsters will host an open house/pot luck event at the Berkeley Institute from 4pm to 8pm on February 22. Everyone who attends the open house will get a virtual credit card to let them shop at Leisure in the Triangle. Tickets are available from Berkeley Institute pupils, at the school or by e-mail to littbermuda@gmail.com. Tickets will also be available at the door and donations can be made online at ptix.bm/litt The students also plan to hold further fundraisers at the school, including a grub day.

Sushi-loving west enders can rejoice; there's something new to try. Gulfstream restaurant in Southampton opened a sushi bar two weeks ago to complement its regular seafood/Italian fusion menu. According to general manager Luca Ferrante, things have been going well. "We have had good feedback," he said. "We have had a lot of regular customers who have started coming in to try the sushi. We have been forward in asking them if we can do anything better, but so far we've had a good response from them. People are surprised and happy when they come in and see our new sushi bar. We've had three gentlemen who came to pick up pizzas, say 'oh, my wife likes sushi'. They came back later in the week with their wives to try it." Gulfstream hired trained sushi chef, Joecel Burgos, to run the sushi bar. "I was born in the Philippines," Mr Burgos said. "I started working in a Japanese restaurant when I was 20. I started at the beginning and got my skills up, high, high." He worked in a sushi bar in Cyprus for five years, before coming to Bermuda. "The people are nice in Bermuda," he said. "I like it. It's a new challenge." One of the favorites on the new menu is the volcano roll which has deep fried spicy salmon roll, tobiko and masago (fish roe), tempura flakes, scallions, eel and spicy sauce. "When you eat it is crunchy and spicy," Mr Burgos. "It is like a volcano in your mouth." The Kiss of Fire with salmon and jalapeños is also popular, as is the surf and turf roll with soft shell crab and beef tenderloin among other things. Mr Ferrante said one of his favourites is the Kobe beef on crispy rice, one of the most expensive options on the menu at $26. "It's about the quality of the food involved," he said. Mr Burgos said none of the sushi options are particularly challenging for him to make. "I love my job, so there is nothing difficult for me," he said. Gulfstream's sushi menu also offers a number of Saki options such as sho-chiku bar nigori, a sweet nigori with flavors of ripe bananas, vanilla and melon and creamy sweet rice custard; and horin junmai daiginjo, a combination of fresh spring water and yamada nishiki rice. But the general manager said the addition of the sushi bar represents an upscaling of Gulfstream, not an upgrading. "Things were going well, but we're always looking for extra service to motivate the customer to come in to try different things," he said. "Lots of people like sushi so we decided to go for it. Of course, we have sashimi and nigiri as well." He thought the restaurant's location on the South Shore across from Horseshoe Bay was in a good spot to pick up hungry people on their way from town headed towards Dockyard. "It is a winning situation for everyone, the restaurant and customers," he said. Living in Warwick, he said he often just wants to have a glass of wine in the evenings and relax. "To have more pizza and sushi options close by is very convenient," he said. To install the bar, imported from Italy, they had to rearrange seating arrangements on the west side of the restaurant. But Mr Ferrante said after some tables were moved, and five stools were installed at the sushi bar, they lost only three seats. At the moment sushi is available at Gulfstream only in the evening, seven days a week. But the restaurant is in the process of hiring a second trained sushi chef, a friend of Mr Burgos. By April, they hope to have him in place, to offer sushi for lunch and dinner.

A bus stop near the airport will be removed to make way for the development of the new passenger terminal. The transport ministry said the stop next to the roundabout connecting the Causeway, Kindley Field Road and Cahow Way will be out of action from Monday. A spokesman said: "The removal of this stop is expected to have minimal impact on service delivery and all buses will continue to service the existing airport facility via Cahow Way. "The new airport will also feature an on-site bus stop providing convenient access for the public."

Firefighters had to use cutting equipment this afternoon to free a Bermuda High School primary pupil who was trapped in playground equipment. According to a spokesman for the Bermuda Fire and Rescue Service, the call for help came in shortly before 1.30pm. The youngster was treated at the scene by medics.

February 7

Two former premiers will be celebrated at Black History Month dinners. Dame Jennifer Smith, who led the Progressive Labour Party to its historic first General Election victory in 1998, will be honored at an event next Wednesday. Sir John Swan, who was premier under the United Bermuda Party government from 1982 to 1995, will be the star guest on February 23. Both dinners will be held at the Hamilton Princess & Beach Club. During the dinners, members of the public will get the opportunity to rub shoulders with the honouree at a short reception and hear them talk about their experiences before a three-course meal with the menu picked by Dame Jennifer and Sir John to reflect black Bermudian culture. Some of the proceeds will be donated to charities chosen by the ex-premiers. Dame Jennifer said: "I think this is a wonderful way to celebrate black Bermudian history and culture and I look forward to sharing my experiences." Sir John added: "Too often, the focus of Black History Month is on American history in this time, so this is a nice way for us to bring it home to Bermuda." Dame Jennifer's menu will include Bermuda onion tart, grilled wahoo with oven-dried cherry tomatoes and black olives with bread and butter pudding for dessert. Her chosen charity is the Bermuda Heritage Museum. Sir John picked a codfish breakfast, crispy yard bird and "good ol' apple pie", with a donation to go to the Salvation Army. Tim Morrison, general manager of Hamilton Princess, said: "We are excited to be celebrating Black History Month by honouring a couple of great Bermudians." Both of the dinners will be accompanied with Bermudian cocktails. The dinners cost $90 per person, plus gratuities or $130 including wine pairings, plus gratuities and will start at 7pm.

A record number of tourists visited Bermuda last year and pumped more than $500 million in the economy, it was revealed yesterday. See http://www.royalgazette.com/assets/pdf/RG39875626.pdf. The Bermuda Tourism Authority said that 770,683 visitors arrived in Bermuda in 2018, up by 84,775 people or 11 per cent on 2017. Kevin Dallas, the BTA chief executive, said the figures were a tribute to the "real men and women" of Bermuda's hospitality industry. He added that the tourism industry was "on a sustained path of recovery". He added that a "totally fresh approach" to tourism was put together by the BTA in 2014 and 2015 which was bolstered by the industry who "believed in our vision and helped build on the new foundation". Mr Dallas said: "That two-step process is the reason the country's tourism has progressed so impressively. These stellar results represent real men and women in Bermuda's hospitality industry who have seen positive impacts on their lives, whether they own a small business or call someone else the boss." Mr Dallas was speaking as the BTA unveiled the year-end numbers for last year. The number of tourists who arrived by air was up 12 per cent from 2018 and their spending went up by 11 per cent. The BTA said the 203,697 air visitors, up by more than 24,400 people on 2017, was the highest number in 16 years. The authority added that cruise visitors were also up by 16 per cent. A spokesman for the BTA said the "steadily rising number of leisure travelers is driving greater direct spending into the local economy" with total leisure visitor spending up 28 per cent in 2018 from the year prior. He added: "Per person leisure spending fell slightly for air visitors in 2018, not unexpected in the wake of the America's Cup, but because the amount of these travelers was sharply higher, total spending grew." The spokesman said that hotel occupancy and the amount of airline seats flying to Bermuda last year both grew "but only modestly, coming in relatively flat". He added: "This trend could be a drag on near-term growth." The BTA said the employment of Bermudians in the hotel industry had grown by 23 per cent between 2016 and 2018 "according to the Government's most recent quarterly statistics bulletin". Mr Dallas said the past three years was the "first chapter" in Bermuda's tourism comeback. He warned there was still a "long way yet to go". Mr Dallas said: "Bermuda can get there though, with a continued spirit of collaboration and using the National Tourism Plan like a North Star to navigate our path to success.

Jurors this evening unanimously found 53-year-old Morris O'Brien guilty of rape in a crime committed 30 years ago. O'Brien said nothing but was taken into custody for sentencing at a later date. Prosecutors in the four-day trial alleged that O'Brien raped a 15-year-old girl in 1988, when he was 23. Earlier, the complainant told the court that in September of that year she had been woken by knocking at the door to her family home. She said when she went to the door she saw O'Brien outside and told him that her sister was asleep and the rest of the family were not home. But she said he forced his way through the door, gripped her by the arms, and pushed her to the living room, where he raped her. The complainant, who cannot be identified for legal reasons, said that O'Brien "stalked" her after the incident, and on one occasion passed her a love note. O'Brien told the court he had never raped the complainant, and that the night she described "never happened". But he did admit having sex with the girl three times while she was underage. O'Brien also accepted that he had written the love note, but did not mention it when he was interviewed by police because forgot about it over the past 30 years. The jury debated four hours before returning a guilty verdict around 7pm.

The lives of Bermudian veterans of two world wars are to be highlighted as part of a research project. The Commonwealth War Graves Commission, which cares for military cemeteries around the world, said it wanted to include service personnel from the former British Empire in stories to be published on its website and elsewhere. Victoria Wallace, the director general of CWGC, said: "Everyone understands what the UK regiments did, but the contribution of the people who served in Bermudian regiments isn't as well known." Ms Wallace said she was inspired to include Bermudians in the memorial effort after she saw the careful conservation work carried out by the Bermuda National Trust, which includes the care of military graves on behalf of the CWGC. She explained: "We come every year to check on the 140 graves here on the island and it's been a delight to see such care taken at the cemeteries everywhere. It's a real credit to the Bermuda National Trust and all the work they've done. We hope that by actually making links with the BNT that we have a lovely opportunity to ensure that Bermuda's role in the two world wars is properly recognized." Ms Wallace said that the commission had started to post stories on services personnel from other countries on their website, blog and newsletters last October. She added that the CWGC had still to collect information about Bermudian veterans. Veterans' families welcomed the memorial project. Pamela Darrell, 93, said that her Royal Navy veteran husband, Owen, who died in 2013, would have appreciated the commemoration. She added: "It would mean a lot to him because his time in the navy was very important to him, so I'm sure he would be very proud." Mr Darrell, originally from Pembroke, joined the navy in 1941 and served on a minesweeper for five years. Joy Jones, 68, his daughter, said: "I have some relatives that are interested in what dad did, and when my grandkids learn about World War Two we can show them that they have a connection to this." Ms Jones added that personal stories helped to make history feel more real. She explained: "They were both called world wars and I think that the world aspect is made meaningful by having individual stories as a part of it." Bill Zuill, director of the BNT, said that the commemoration of home-grown veterans would be popular with Bermudians. He explained: "There's so much interest in our genealogy and people wanting to know more about their ancestors and family members and that's increasing all the time."

A premiums hike in the government employee's health insurance scheme could hit seniors on fixed incomes, campaigners for the elderly have warned. Now the Bermuda Senior Islanders' Centre has urged older Bermudians to push politicians to force down health insurance costs in the wake of a rates rise in the scheme for government workers. Contributions from public sector staff and retirees increased by more than 5 per cent last week, which increased their monthly charge to more than $400. Rates for non-employed spouses and dependents were also affected by the hikes. Fred Hassell, the director of Bermuda Senior Islanders' Centre, said the organisation was worried about the impact on people with limited means. He said: "We're concerned about seniors affected by increases in the cost of living while on determined incomes. We feel for those who can't absorb the increase and are forced to use their meager income to cover the additional increase in premiums. Our advice for fellow seniors is to keep up the pressure on MPs to do more to get the cost of health insurance in the reach of all citizens." Government Employees Health Insurance rates went up last Friday from $381.85 to $402.51 a month for each worker or retiree and the cost for non-employed spouses rose by nearly $31 to $603.77 — a 5.4 per cent increase. The Ministry of Finance claimed the increases struck "the right balance" between availability and cost of the coverage. The change came after seniors and other recipients of Contributory Pension Fund benefits heard last December payments would be boosted by 1.4 per cent, with the rise backdated to August. Claudette Fleming, the executive director of Age Concern Bermuda, highlighted that several problems needed to be tackled as the population ages. A population projections report predicted that one in four residents will be aged 65 or over by 2026. Dr Fleming said: "The state of the GEHI programme is indicative of the severe impact of the demographics of our time. A delicate balance must be exercised to keep the plan solvent while at the same time not causing financial harm to those who may need the coverage the most, especially for retirees. This demographic scenario will play itself out many times over on many different fronts as the Bermuda population ages rapidly. The oversight body of GEHI have a responsibility to ensure that it is available to current employees and retirees. Policyholders can inquire and make a judgment call on how well GEHI is being managed." Dr Fleming added: "In the meantime however, demographics are not on our side when it comes to insurance. FutureCare remains an option for those seniors who cannot afford increased premiums. However, even FutureCare will have its limits at some point. We encourage seniors to think about options, albeit these options are extremely limited." The GEHI scheme covers all government pensioners, employees and their dependents, The Government's website said it was a programme that provided "premium healthcare at fair rates" with swift claims processing. A Ministry of Finance spokeswoman said the increases came after an actuarial report on the scheme. She added: "This premium adjustment will help to ensure that the GEHI plan remains viable in the long term and meets the primary objective for which it was established, to provide affordable health insurance benefits for government employees, retired government employees, and their enrolled dependents. The ministry has considered the impact that these premium increases will have on the members of the plan and believes this adjustment strikes the right balance between social and fiscal responsibility."

Catastrophe losses drove Aspen Insurance Holdings Ltd to a net after-tax loss of $146.8 million for the fourth quarter of last year. The quarter's costly events included wildfires in California, Hurricane Michael in the US and Typhoon Jebi in Japan. The operating after tax loss was $124.4 million, or $2.23 per share, worse than the $1.03 loss per share average estimate of analysts tracked by Yahoo Finance. Aspen is going through the process of being acquired by funds affiliated with private-equity firm Apollo Global Management in a deal worth $2.6 billion. Chris O'Kane, Aspen's chief executive officer, said: "Aspen's fourth-quarter 2018 results were impacted by the significant natural catastrophe activity that we witnessed across the industry during the period. However, we improved our underwriting performance for the full year and achieved our target for reducing our expense ratio. We are making good progress with our proposed transaction with the Apollo Funds and have received most of the required regulatory approvals. We anticipate completing the transaction during the first quarter of 2019." The closing of the deal is subject to closing conditions, including receipt of regulatory approvals, as well as the maintenance of certain financial strength ratings by Aspen's subsidiaries. Gross written premiums of $603.1 million in the fourth quarter fell by 12.4 per cent compared to the $688.3 million recorded in the corresponding quarter a year earlier. in the fourth quarter of 2017 Aspen's total expense ratio was 36 per cent in the fourth quarter, compared to 46.1 per cent in the fourth quarter of 2017. Amortization and non-recurring expenses of $5 million included $11.6 million of expenses related to the operational effectiveness and efficiency programme, $5.7 million of retention costs and $0.4 million of adviser fees relating to the proposed transaction with the Apollo Funds, partially offset by the write-back of a $14.1 million buy-out provision.

Two men held up a Warwick gas station in an armed robbery today. Police were called to the Esso Tigermarket on Middle Road at about 4.20pm. A police spokesman said two males completely covered in black and wearing full face helmets brandished a bladed article and an apparent firearm, demanding money. They left with an undisclosed amount of cash. No staff were injured. The pair were described as between 5ft 10in and 6ft. Although the incident was similar to an armed robbery last week at Ice Queen in Paget, the spokesman said the matter was early in its investigation and no links could be made. Anyone with information was asked to contact CID on 295-0011 or the confidential Crime Stoppers hotline on 800-8477.

A schoolboy was attacked during a field trip yesterday and a woman teacher needed hospital treatment after she stepped in to help him. A group of CedarBridge Academy pupils were on a visit to St George's when the incident happened about 1pm. Diallo Rabain, the Minister of Education, vowed later to take action and said school security staff will escort two field trips to the Olde Towne over the next two days. Police said pupils and teachers were entering Somers Garden when a 17-year-old was attacked by two men and suffered scratches to his neck. The 30-year-old female teacher tried to intervene and suffered a finger injury. She also dropped her black iPhone 8, which the robbers grabbed before they fled. The teacher was taken in a private vehicle to the King Edward VII Memorial Hospital for treatment. An initial police report on the incident said the attackers had grabbed a gold chain from the teenager. In a later update, a spokesman explained that was not supported by "preliminary inquiries". Mr Rabain said: "The antisocial activities that took place against a CBA teacher and student today will not be tolerated and will not go unaddressed. Whether students are in the classroom or off-campus, it is their right to feel safe and secure at all times. The safety of our students and teachers is a top priority for the Ministry of Education and the Department of Education. An immediate plan of action is that members of the school's security team will accompany students tomorrow and Friday on the remaining tours of Somers Gardens. However, this incident has caused the department to explore safety procedures to implement while teachers and students are on field trips." Mr Rabain added: "The Bermuda Police Service has our full co-operation while carrying out necessary investigations and we appeal for any witnesses to contact the police. My deepest regrets and heartfelt thoughts go out to the families of the teacher and student who were involved in this incident today." Police said one attacker was believed to be aged between 18 and 20, 5ft tall and wearing a black tracksuit. His accomplice was about 5ft 5in and wore a green or grey tracksuit. Police have appealed for witnesses.

February 6

A government minister rejected advice from civil servants to block all-terrain vehicle tours on the Railway Trail, a court heard. The Supreme Court heard yesterday in a civil case that Lieutenant-Colonel David Burch, the public works minister, overruled technical officers from the Department of Parks and licensed tour operator Rudolph Hollis to run ATV tours on sections of the Railway Trail in the West End. Ben Adamson, the lawyer for the plaintiff Bermuda Environmental Sustainability Taskforce, said that officials had warned that to allow the tours on the Railway Trail, Scaur Hill Fort Park and Hog Bay Park would breach several laws, including some designed to protect the natural environment. Mr Adamson added that the use of ATVs on the Railway Trail was "unlawful at the time of the decision, and they remain unlawful today". He said that the officials had raised "palpable points" about "the safety, illegality, and environmental impact" of the plan. Mr Adamson added that Colonel Burch did not offer any reasons for why he disagreed with the advice. Permission for the tours was granted under the former One Bermuda Alliance government in 2017. Mr Adamson said that officials had warned Colonel Burch the tours would breach the Bermuda National Parks Act and the Road Traffic (Western Section of the Railway Path) Order 1955. Charles Richardson, representing the minister, said it was "absurd" to suggest that Colonel Burch had not considered the advice from officials, He explained: "I think it can be said as a bold headline that the reason why the licence hasn't been granted, in fact, is because the minister wants to make sure that all the crooked roads are made straight so that no one is actually acting illegally." Mr Richardson said BEST's legal action was "highly premature". Mr Richardson said: "No one has done anything illegal yet ... It's a decision that hasn't been acted on." He added: "It's almost like saying I've decided to go outside and cut the lawn and therefore my neighbour can get an injunction on me for noise, when I haven't even started the lawnmower. Absurd." Mr Richardson said that Colonel Burch could make a decision to grant a licence but withhold its issue until required legal changes were made. He added: "That's exactly what's happened here." Mr Richardson said that it was not necessary for Colonel Burch "to list every single iota" that he had considered when he made the decision to grant approval. He added that if Colonel Burch had said he had "considered all the facts" and carried out "due diligence", that was sufficient "unless my learned friends can show positively that he didn't do that". Mr Richardson added that concerns raised by officials were still under consideration. He insisted that the tours did not represent a major change of use of the Railway Trial. Colonel Burch announced in the House of Assembly last March that he had granted approval for a "licence to use vehicles on Government of Bermuda Property for a trial period of one year". He said that the conditions of the licence would allow for termination if conditions were not adhered to. Mr Richardson emphasized that a permit to operate the tours had not been granted. Hundreds of objections to the plan were made by members of the public during a consultation period in 2017. Legislation to introduce the quad bike tours was approved by MPs last July.

Prison officer patrols around Westgate prison will be stepped up after a drone was seen hovering above the facility. Wayne Caines, the Minister of National Security, said plans were being drawn up to make the area around the Ireland Island North prison a "no-fly zone". Mr Caines also warned the use of technology to commit crimes would not be tolerated. Acting Commissioner of Corrections Keeva-Mae Joell-Benjamin contacted Mr Caines early on Sunday and told him that a drone was spotted flying over the prison. Police were also alerted to the drone sighting. Mr Caines said: "While there is no evidence indicating the drone was used for illegal purposes, I want to remind the public that it is an offence to drop contraband into prison grounds, and the use of technology to commit criminal offences will not be tolerated. As a precaution, patrols in the area will be enhanced, prisoners will be closely monitored and any persons found committing offences will be brought before the courts." A government spokesman said meetings were to be held with the ministers responsible for telecommunications and transport, telecommunications companies and the Attorney-General "to find immediate solutions to prevent future occurrences and to make those areas a no-fly zone".

The owners of a company that was poised to make tens of millions of dollars from a controversial casinos deal with the Government are now involved in buying a Bermuda bank. Bermudian businessmen John Tartaglia and Michael Moniz, owners of MM&I Holdings, were named last week on a notice to incorporate Permanent Capital Holdings Ltd, a local affiliate company of a private American investment firm, which announced yesterday that it was purchasing Bermuda Commercial Bank. The pair were listed in the legal notice alongside lawyers Mark Pettingill and Grant Spurling, of Chancery Legal law firm, and Logan Sugarman and Lewis Katz, managing partners of New York-based Permanent Capital. Mr Pettingill, a former politician who is Permanent Capital's lead counsel in Bermuda, told The Royal Gazette the intention was to "maintain the status quo" and "grow" the bank with its existing team. He said providing banking services to the gaming industry was "absolutely not a focus" and did not form part of BCB's business plan. Mr Pettingill added: "There is no gaming industry on island to bank." A spokesman for Permanent Capital said Mr Tartaglia and Mr Moniz were directors of a local holding company that was being used to enable the merger agreement to go ahead, and neither they, Mr Pettingill nor Mr Spurling would be the ultimate owners of BCB once the transaction was completed. Mr Sugarman added in a statement today: "It is unfortunate that in using a local law firm and its recommended interim legal structure, Permanent Capital was linked to another local business with which it otherwise has no association. The sole owners of Permanent Capital Ltd and the sole owners of BCB post-close, are and will be Lewis Katz, Logan Sugarman and Chris Maybury." Mr Tartaglia and Mr Moniz were behind an attempt to land a lucrative government contract to provide a cashless gaming system to any casinos that opened in Bermuda, as outlined in a special report in The Royal Gazette in October 2017. MM&I entered a non-binding memorandum of understanding with the Government a year before casino gaming on the island was approved in Parliament — while Mr Pettingill sat in Cabinet as Attorney-General, along with the late Shawn Crockwell, who was the tourism development minister and responsible for gaming. The ten-year deal, with the option for another ten years, would have allowed MM&I to reap 40 per cent of gross gaming revenue from all electronic gaming devices on the island, as well as an 8 per cent transaction fee on money exchanged for chips on dealer-operated tables. The rewards were expected to be substantial, based on projections in a 2010 green paper on gaming. The government-commissioned report estimated that casino gambling could generate potential revenues of between $84 million and $146 million a year, with electronic gaming accounting for about three quarters of that. The potential cashless gaming deal was flagged up as a cause for concern by the Bermuda Casino Gaming Commission, which warned that individuals associated with MM&I's partner firm, Florida-based Banyan Gaming, had previously surrendered their gaming licences in two major US gambling jurisdictions. The MOU was terminated by the Government in July 2016. Banyan representatives appeared as "expert" panellists at a Progressive Labour Party forum ten months later and told the audience that a cashless system for casinos should be mandated by law. Present at the forum were Mr Pettingill and Mr Crockwell, who set up a private law firm after leaving Cabinet, which went on to represent MM&I. In response to The Royal Gazette's special report, MM&I said in a statement issued by Mr Pettingill that it would give the majority of any profits it made from a casinos deal to "churches, community clubs, vulnerable citizens' programmes, etc". Mr Tartaglia said in July last year that MM&I no longer had "any interest in participating in the gaming industry in Bermuda". Banyan's chief executive, Ken Jarvis, said the company had "no intention of becoming involved in the Bermuda gaming industry". No casinos have opened in Bermuda since the law to allow them was passed in December 2014. Regulators said one of the key stumbling blocks has been the unwillingness of local banks to be involved in the industry. The Royal Gazette asked the island's three largest local banks a year ago if they had decided whether to conduct financial transactions for any casinos that open here. HSBC said it had taken a global decision to limit its involvement with the gambling sector. Clarien said it would make a "risk-based decision" on whether to have further discussions with its stakeholders, including its overseas correspondent banks, once it had a better understanding of the island's casino legislation and regulations. Butterfield Bank declined to comment.

A woman who claimed she was raped 30 years ago denied yesterday ever having "consensual" sex with her alleged attacker. Kamal Worrell, for the defence, suggested that she had sex with his client on at least three occasions, twice in her family home and once on a beach during a camping trip in St George's. The 45-year-old said that the only time she had sex with the defendant was when he raped her when she was aged 15 and that the only time she had camped in the St George's area named was when she was "4 or 5 years old". She added: "He was not around at that point." Neither the alleged victim or the defendant, a 53-year-old Pembroke man, can be identified for legal reasons. The woman told the Supreme Court on Monday that the defendant forced his way into her family home and raped her on the floor of the living room in September 1988. At the time the defendant, who denies a charge of rape, was 23. She added the defendant had later "stalked" her and gave her a "love letter", but she kept the incident a secret for almost a year before she told her mother. The witness said yesterday she had known the defendant since she was about 6 or 7 years old and regarded him as a family friend. She said his family had lived near her own and that before the incident she thought he was a kind person. The woman denied having any sexual relations with the defendant before or after the incident and that she tried to avoid him after the attack. The woman was questioned by Mr Worrell about why she had waited until last year to report the alleged attack. She told the court: "I just want justice and relief. Do you know how hard it is to have something over your head for so many years? Sometimes to get rid of the pain when I was younger I went out drinking. Smoking weed. I did other drugs just to cope." She added: "I don't sleep. I never could sleep. It plays on my mind sometimes. It's like you are playing a record and the record just goes over and over and over." The witness said she only gave a statement to police about the incident on April 3 last year. She explained that after she told her mother about the attack, her mother approached a family friend who was a police officer. The family later went to a lawyer to get a restraining order against the defendant. The witness said during the meeting she heard the term "statutory rape" being used instead of "rape". She said: "I remember the officer saying it was something we had to go to a lawyer with because it was very serious." The woman told the court she was not aware at the time what "statutory rape" meant. She said: "Back then, no. Now, yes. Statutory rape is sex with a minor." She told the court that she did not pursue a case at that time, but a restraining order against the defendant was filed. The woman added that she did not remember if the restraining order was ever lifted. She offered to re-enact the alleged attack with Mr Worrell in the court. The woman grabbed him by the arms, pushed him to the floor and forced his legs apart with her knee. Mr Worrell afterwards questioned her on her statement to the police, where she said she could not remember how the defendant had pushed her legs apart. However, she insisted after the re-enactment that he had used his knee. The woman said: "It's like when you are in an accident. When you go to the scene, things click in your head." The trial continues.

Chubb Limited has reported fourth quarter profit of $355 million, or 76 cents per share, a fall of about 76.8 per cent year-on-year. Core operating income was $935 million, or $2.02 per share, down from $3.17 per share, however that beat Wall Street expectations, with eight analysts surveyed by Zacks Investment Research expecting the earnings to come in at $1.93 per share. The Zurich-based company's property and casualty combined ratio was 93.1 per cent. Its after-tax catastrophe losses for the quarter were $506 million. For the full year, Chubb achieved a $4 billion profit, or $8.49 per share, up 2.6 per cent, with core operating income of $4.4 billion, up 16.5 per cent. Evan Greenberg, chairman and chief executive officer, said: "Chubb performed well in a quarter marked by elevated natural catastrophe losses, on the one hand, and stronger premium revenue growth, improved commercial P&C pricing globally and record net investment income, on the other. Core operating income was $935 million compared with $1.5 billion prior year, which included a one-time tax benefit and lighter CAT activity. Our P&C combined ratio of 93.1 per cent included 8.5 points of pre-tax CAT losses." Mr Greenberg said the full year results provided "a more meaningful perspective given the natural quarter-to-quarter volatility of the risk business. Net premiums written grew 4.5 per cent. The full-year P&C combined ratio was 90.6 per cent, compared to 94.7 per cent [in the] prior year, and that's with $1.6 billion of CAT losses — about $700 million more than we expected." Mr Greenberg added: "We have good momentum as we execute on our business initiatives across the globe and take advantage of an improving price and underwriting environment that the industry needs. Our organisation is optimistic about the year ahead and we are off to a good start."

White Mountains Insurance Group has reported a $141 million comprehensive loss attributable to common shareholders during the fourth quarter. For the full year, the loss was $146 million. That compares with comprehensive income of $23 million and $631 million for the fourth quarter and full year, respectively, in 2017. The 2017 full-year figure included a $557 million gain from the sale of the OneBeacon insurance company. Bermuda-domiciled White Mountains reported book value per share of $896, and adjusted book value of $888 at the end of 2018. Book value for the fourth quarter was down 5 per cent, and for the full year was 4 per cent lower. White Mountains said that the estimated gain of $55 per share as a result of a transaction announced this month by MediaAlpha, an advertising company in which it is a significant equity holder, would have resulted in its book value per share being $951. Manning Rountree, chief executive officer, described the fourth quarter as "tough" and said the book value of shares was impacted by "the rout in the equity markets on our investment portfolio". He said: "BAM enjoyed a strong fourth quarter, ending the year at new highs for par in force, total premiums and claims paying resources and, in December, making a $23 million cash payment on the surplus notes. NSM posted mixed results across its existing business lines in the quarter, while closing two new bolt-on acquisitions. MediaAlpha had yet another strong quarter, ending the year at new highs for revenues and Ebitda [earnings before interest, taxes and amortization]." BAM is a mutual insurance company that is owned by its members. It insured municipal bonds with par value of $5.4 billion in the fourth quarter, compared with $3.3 billion in the final quarter of 2017. For the full year it insured municipal bonds with par value of $12 billion, up from $10.3 billion. For the fourth quarter and full year BAM had pre-tax losses of $8 million and $61 million, respectively. Seán McCarthy, CEO of BAM, said: "Total premiums grew 7 per cent in 2018 to a record high of $111 million, despite lower new-issue municipal bond volume. Solid investor demand for BAM's guaranty, including increasing interest from large institutions, helped BAM's secondary market activity grow 21 per cent. We also completed our first assumed reinsurance transaction, bringing total par in force to a new high of $52 billion." Meanwhile, NSM Insurance Group, which is a full-service MUG [managing general underwriter] and programme administrator for speciality property and casualty insurance, reported a pre-tax loss of $3 million for the fourth quarter. MediaAlpha reported break-even results and pre-tax income of $9 million in the fourth quarter. It had advertising and commission revenues of $79 million ad $296 million for the fourth quarter and full year, respectively. White Mountains announced this week that MediaAlpha has signed a definitive agreement to sell a significant minority stake to Insignia Capital Group in connection with a recapitalisation and cash distribution to shareholders. White Mountains will receive an $85 million cash payment as a result of the deal, and will retain a 42 per cent ownership interest in MediaAlpha. During the fourth quarter, White Mountains repurchased and retired 7,425 of its common shares for $6 million, at an average share price of $841. For the full year, the company repurchased and retired 592,458 of its common shares for $519 million, at an average price of $877. White Mountains total return on invested assets declined 4.4 per cent in the fourth quarter, and 1.7 per cent for the year. Mark Plourde, managing director of White Mountains Advisors, said: "These are disappointing results, driven by our asset allocation and the sharp decline in equity markets in the fourth quarter. The fixed income portfolio returned 1.2 per cent for the year, outperforming the BBIA Index return of 0.9 per cent. Common stocks and other long-term investments returned -3.6 per cent for the year, outperforming the S&P 500 return of -4.4 per cent. Our international equity portfolios under performed, while our other long-term investments portfolio outperformed."

A businesswoman will continue her father's work for the Corporation of St George after she won an election to represent the town as a councillor. Cyniqua Anderson beat Mark Soares by more than three votes to one at the polls yesterday. She is the daughter of Phillip "Phoopa" Anderson, whose death last year created the vacancy. Ms Anderson claimed 237, or 76.45 per cent, of the 310 votes cast. The total number of registered voters for the extraordinary municipal election was 1,326, meaning turnout was about 23 per cent. Ms Anderson is the owner of Just Dreams Event Management and design firm Decor, both based in St George's. Her father was elected a councillor for the Corporation of St George in 2012 and died in December, aged 58. Ms Anderson told The Royal Gazette previously: "Notwithstanding the desire to continue with my father's dedication to the town and impactful work, I am a child of the soil. I have lived in St George's my entire life and have seen how the community has been shaped." She added: "I have strong ties to this town and, essentially, a duty to run for this post to ensure that St George's is a place that inspires others to see what I see in the often overlooked parish of Bermuda." Mr Soares, the owner of the town's Bermuda Yacht Services, has been chairman of the East End division of the Chamber of Commerce and cofounder of the St George's Marine Expo. He said after polls closed yesterday: "More people came out than I thought, I guess I didn't really know what to expect. I understand close to 300 or more came out ... it's a great turnout. It's nice to see that people care and come out to cast their vote and voice their opinion; that's greatly appreciated." Mr Soares believed he and his fellow community members were "all concerned citizens" and the voters were interested in typical issues such as policing and taking care of the municipality's streets. Results were published on the Parliamentary Registry website shortly before 9.20pm. They came several hours after Ms Anderson was declared prematurely as the winner when the site was being put through its paces. Tenia Woolridge, the Parliamentary Registrar, explained last night: "During the testing of the Parliamentary Registry website earlier today, test data was inputted and some visitors to the site may have seen a winner declared. Once the test data was deleted, the page showed no results."

Police warned motorists to always drive with their doors locked after a man on a motorbike was filmed opening the driver's door of a moving car. The video, shot on York Street, St George's, also showed the man moments earlier attempt to open the door of another car, but pulling away when he found it locked. The biker managed to get the door of the second car open, but rode away. The incidents, which happened on Sunday about 7.30pm, were recorded and distributed on social media. A police spokesman said an investigation into the incidents had been launched and appealed for the drivers of the cars and whoever made the recording to come forward. He added that anyone who had a similar experience should contact police on their main number or use the 911 number in an emergency.

A bookstore said yesterday a cyber attack on its computer system could have "wrecked" the business. The owners of the Bermuda Bookstore said the ransomware attack, in which hackers freeze a company's data and demand cash to unlock it, had meant the loss of important order and inventory details. The owner said the attack had not compromised customers' personal details. Miriam Kaye, one of the Hamilton store's managers, said: "We're still in business. We have lost our inventory and our customer orders and our e-mail has been down, for the most part." She admitted: "I never understood what ransomware was, and I really feared for our business the first couple of days. We are an institution. We've been in business more than 70 years and at this location more than 50 years. It's tough enough doing business as it is. This could have wrecked us." Staff discovered on Saturday that their IT system had been hacked, probably through a staff home computer linked to the shop system, which locked them out of their business network. The store found the message: "Hello, dear friend! All of your files have been encrypted. Do you really want to restore your files?" The store was told to contact the hackers, who would later demand cash to restore the network. Police advised management not to respond to the message and the shop is rebuilding its data with the help of an IT professional. Ms Kaye said: "We had to think outside the box and come up with a contingency plan. Patrons have been quite understanding. But we will be increasing our security." Ms Kaye warned: "This does not just happen to multinationals and governments. It can happen to anybody, of any size, and it can be devastating. So don't think it can't happen to you." She added: "Be on the alert — and back up everything." Ms Kaye said customers with a special order should contact the store at 295-3698. A Bermuda Police Service spokesman said the public should be wary of e-mails from unknown people or businesses and not to click on any links in suspect e-mails. He added suspected internet fraud should be reported to the Financial Crime Unit at 247-1757 or fraud2@bps.bm.

Bar bosses clashed with police over their stance on security at a sports club after an early-morning brawl left six people injured. Superintendent James Howard said operators were obliged to make sure customers behaved, but Southampton Rangers Sports Club management claimed it was "disturbing" for officers to try to shift the blame to its on-site security staff. Police visited the venue during a function last Friday, but ruled out a more long-term presence. Club management said they had asked for officers to attend at its 3am closing time, when a brawl broke out in the grounds. The disturbance resulted in six men aged between 21 and 32 attending the King Edward VII Memorial Hospital for treatment. They were all later arrested, as well as a 27-year-old woman who drove three of them to KEMH. The seven have since been released on police bail. Mr Howard announced a 24-hour closure of the club in the wake of the incident. Police told licensed premises it was "imperative" that they take "social responsibility" for customers' safety and conduct. Mr Howard said on Monday: "It is the responsibility of the relevant licensed premises to ensure orderly behavior throughout its time of operation, particularly at times of closure where the impact on patrons in regards to standards of behavior should be managed. We are now working with the executive team at Southampton Rangers to identify why their security staff were not able to prevent this situation and to ensure no such incidents occur again in future." Mr Howard explained: "Southampton Rangers employed a private security firm to manage their event on Friday evening, which is consistent with the action of many licensed premises across Bermuda. During the course of the evening, the Bermuda Police Service conducted visits to licensed premises, including Rangers to ensure orderly behavior and compliance with relevant licensing requirements. The BPS responded to a call of disorder at Southampton Rangers early Saturday morning, at the time of its closing, and attended promptly. Given the demands on the BPS during this time, and the assessment of activity at Southampton Rangers earlier in the evening, it was not appropriate to place dedicated officers at this location." Southampton Rangers' management said on Sunday that a security team was in place for the fundraising event "along with a police presence requested for closing as is standard" for any function at the premises. They strongly condemned the weekend's antisocial behavior and said the club had worked hard to stamp out violence in recent months. The management team insisted yesterday that police have been informed on "numerous occasions" of people hanging around the car park "waiting to harass individuals" at closing time, and that is why a police presence was routinely requested. They said: "It is not enough for the police to say it was not appropriate for officers to be there." The club added: "The management team finds it disturbing that the police would try to shift blame to the security team on duty that night."

February 5

A clerk from the British Parliament has been seconded to Bermuda to work on financial oversight with the Public Accounts Committee. Stephen McGinness, the clerk of the House of Commons PAC, will work alongside the group whose job is to look at how public cash is spent and scrutinize value for money. A press release from Westminster said the Bermuda PAC would welcome Mr McGinness from February 4 to 15. It is part of the UK Overseas Territories Project, a three-year project on public financial oversight involving the Commonwealth Parliamentary Association UK, the UK National Audit Office and the Government Internal Audit Agency. The release said the move would "provide bespoke face-to-face assistance in the preparation of inquiry planning, public reporting, and communicating findings with the aim of strengthening the capacity of the committee". Mr McGinness said: "With 20 years in the UK Parliament, and eight as a parliamentary clerk, I hope I will be able to bring my experience and expertise to assist in the day-to-day running of the Bermuda Public Accounts Committee. I also intend to build long-lasting relationships with colleagues in Bermuda that can continue to support the work of the PAC as well as my own work in the UK." The UK Overseas Territories Project has organized previous clerk attachments to PACs in Anguilla, Cayman Islands, Montserrat, St Helena and Turks and Caicos Islands, drawing on expertise from the legislative bodies of Isle of Man, Northern Ireland, Wales and Jersey. The release also said PAC chairwoman Patricia Gordon-Pamplin will attend the UKOTP Oversight of Public Finances Forum in Miami in March. The forum will explore progress in Territories, address common challenges faced by PACs, internal and external audit agencies and explore further potential development of public financial oversight.

Troops will be out in force at an island business this weekend as they practice public order skills. Soldiers from the Royal Bermuda Regiment are to take part in a drill at the Link Bermuda headquarters in Devonshire. The exercise is part of their training to protect key points around the island. Major Preston Gill, who will command the drill, said: "Our soldiers continually work on their skills in order to provide the most professional support to the civilian authorities possible. We are always grateful for the support the RBR receives from the people we work to protect and no one need feel alarmed if they see soldiers on maneuvers in and around Link Bermuda on Saturday and Sunday." He said 60 soldiers will be involved in the training but no disruption to traffic or homes in the area was expected.

Residents on BHB's Gordon Ward have access to an electric scooter, thanks to a donation from Bermuda Red Cross. The donated scooter will be used by various residents who have mobility issues, to help them within and outside the hospital building. Mr Roland Peters, Clinical Resource Nurse for Gordon Ward, comments: "We are very grateful for this kind donation which is very much appreciated by our unit residents. Some of our residents have physical disabilities, but very much want to be able to move around and get outside. This scooter will help improve the quality of their lives and give them some independence." Ann Spencer-Arscott, Executive Director of Bermuda Red Cross, comments: "We are so happy to donate a scooter which will be such a valuable resource for Gordon Ward residents. This is part of our mission to meet the needs of our local population. While this scooter was a donation, we also have a number of scooters available to rent for people who might have temporary mobility issues or are visiting the island. These are a resource for people in Bermuda and they can call us to book one as needed."

Budding students can apply for funding of up to $35,000 to help cover the costs of their learning. Diallo Rabain, the education minister, announced today that a number of scholarship options will help people of all ages and backgrounds. They included money for books, incentives for teachers in training and second chances for adults to follow college or university studies. Mr Rabain said: "The Ministry of Education has been intent on introducing new scholarships and making them more accessible to students. We have continued to expand opportunities for postsecondary education and training to help support Bermudians of all ages and various backgrounds and career interests. Through these investments, we are demonstrating that we value promise, growth and achievement. The ministry will continue to provide scholarships and awards for public school students, students with disabilities, those studying technical education, mature students as well as top scholars from public schools, private schools and Bermuda College." The minister said the committee received 301 applications in 2018, which was about double the number for the previous year, and resulted in a total of 50 awards and scholarships. A Non-Traditional Student Award has replaced the mature student award to help people aged 25 and older "who need a first or second chance to attend college or university". This was previously open only to people aged at least 35 and it has been expanded to include applications for online study at accredited institutions. Minister's Bermuda College Book Awards help students in financial need to buy books and a Minister's Exceptional Student Award is for graduating students, school leavers or people with disabilities up to the age of 25. Further Education Awards of up to $10,000 are offered for students with at least a year of college or university credits who are pursuing overseas postsecondary study. The Minister's Achievement Scholarship is for graduating public school students and offers $25,000 for postsecondary study abroad. Graduating senior school students, as well as college and university students, can apply for Bermuda Government Scholarships of up to $35,000 for postsecondary tuition and basic accommodation. Awards of $5,000 are available for graduating dual-enrolment students in Bermuda College's Applied Technical Programme. They fund the completion of an Associate's Degree after public school graduation. A shortage of local teaching candidates in certain areas is addressed with the Teacher Education Scholarship for promising Bachelor of Education students. Subjects included social studies, geography, English language arts, mathematics, modern foreign languages and special education. Successful applicants of the $20,000 awards must return to teach in the Bermuda public school system. A Minister's Technical and Vocational Award is available for graduating public school students or recent public school alumni attending Bermuda College with a strong interest in technical and vocational studies. More detailed information on scholarships and awards, including eligibility and application requirements are available at www.Bermudascholarships.com. Questions can be sent by e-mail to scholarships@moed.bm.

Last week the Minister of Labour, Community Affairs and Sports the Hon. Lovitta Foggo JP MP presented completion certificates to some of the 15 individuals who recently finished their Prior Learning Assessment Recognition (PLAR) professional development training. Participants representing the Automotive, Electrical and Landscape industries, the Occupational Advisory Committee, the Industry Assessment Panel, and staff from the Department of Workforce Development completed the PLAR training and have now received Certificates as PLAR assessors to support National Certification. The training session, which was sponsored by the Department of Workforce Development, was led by Dr. Charles Joyner and Mr. Mark Allison Gallupe from the Canadian Association for Prior Learning Assessment (CAPLA). As a part of their training, participants learned methods for assessing individuals based on their informal learning, prior experience and on-the-job training. As a result of the training that they received over the summer, these individuals now serve as Industry Assessment Panel (IAP) committee members, assisting tradesmen in obtaining national certification in their designated occupations, through a series of assessments. "This process creates a pathway for persons to obtain National Certification based on their work experience, demonstration and job portfolios," explained Minister Foggo. "Recognizing skills and competencies is a priority for the Department of Workforce Development and the National Certification process. Our future prosperity depends upon our ability to assess and recognize the learning of all our Tradesmen. Recognition of Prior Learning (RPL) is a philosophy with immense value for those who work with tradesmen. The main principle is that everyone has knowledge and skills that can, and should, be recognized. We can help tradesmen identify and prove their learning by using reliable tools and supportive systems that take into account their unique needs. Whether transferring academic credits, seeking completion of a formal diploma or submitting workplace competencies to employers for recognition, the use of quality RPL tools, systems and policies can make it happen for them."
Dawn Santucci Smith Department of Parks Landscape Gardener
Tracy Wright Department of Parks Landscape Gardener
Karim Roland Francis Mid Ocean Club Landscape Gardener
Hutson Carter II Mid Ocean Club Landscape Gardener
Andrew Francis Public Works Automotive Service Technician
Darrel Mellor GB's Auto Automotive Service Technician
Michael Hartung Bermuda Motors Automotive Service Technician
Desmond Woolridge Transport Control Department Automotive Service Technician
Philip Burgess Electrical Electrician
McAllister Burgess Electrical Electrician
Andrew Smith HiTech Electric Electrician
George Outerbridge Department of Workforce Development Director
Allen Richardson Department of Workforce Development Training and Assessment Officer
Wolde Selassie Department of Workforce Development Standards and Enforcement Officer
James Welch Department of Workforce Development Standards and Enforcement Officer.

Drink-driving road crashes could be cut even more if breath test checkpoints were not advertised in advance, the former head of the Bermuda Police traffic unit said yesterday. Chief Inspector Robert Cardwell, who led the Roads Policing Unit from 2013 to last month, said: "I would like to think that eventually we will move away from the need to publish the specific dates and that it will become the norm on any given day. Perhaps when we move to this the impact will be even bigger." Mr Cardwell said the checkpoints were still an effective deterrent to people driving after drinking or using drugs. He added: "Certainly when we started, we would catch anywhere between six and nine impaired drivers on any given Friday night. I note that more recently this number has dropped to one or two. As Bermuda is such a small community, I hope that this number will eventually drop to zero. When it does, we will see this starting to impact the number of fatal road traffic collisions. We have determined through investigation that most of our fatal traffic collisions occur after the deceased has attended a social event and has consumed alcohol." Legislation to allow breath test checkpoints was passed last year, but police must advertise the parishes involved and the days of operation in advance. Mr Cardwell, 46, who was promoted to chief inspector earlier this year, is now in charge at Hamilton Police Station. He backed the objectives of The Royal Gazette's Drive for Change campaign for the introduction of checkpoints, better speed control and a higher standard of training for the roads. Mr Cardwell said that Rachael Robinson, the Transport Control Department's interim road safety officer, had worked with the Bermuda Police Service on improvements to Project Ride, a car park-based mandatory motorbike training course for school pupils He added: "As an ex officio for the BPS on the Bermuda Road Safety Council and working with the other road safety advocates, it has been identified that more work must be done in training our youth on the roads, I know Ms Robinson has worked tirelessly with the BPS to revise the Project Ride syllabus and I think that revision is very near to implementation." Mr Cardwell said that technology, enforcement and higher penalties were all part of the solution to excessive speed on the roads. He added: "The roads policing unit goes out and literally issues thousands of speeding tickets a year. "I think that resolving the problems associated with excessive speeding is a combination of having the resources available to enforce speeds supported by effective technology to manage speeders. We should also take a second look at the penalties for speeding to see if the consequences are sufficient enough to deter." Mr Cardwell said the implementation of the Bermuda Police Road Safety Strategy was one of his biggest achievements as head of the traffic police. He added: "In the first year, 2015, we managed to gain a lot of momentum in the road safety messaging and we saw road traffic fatalities fall to only seven. I really wanted to see an even more substantial reduction in road traffic fatality and serious injury collisions. My research in writing the Road Safety Strategy left me to draw conclusions that enforcement played such a small role in reducing collisions." Mr Cardwell said an attachment to the Essex Police traffic unit in Britain last year, where he learnt about their approach to road traffic death investigations and forensics, was "a real eye-opener". He added Bermuda could learn from the way the UK dealt with drug-drivers. Mr Cardwell said: "I understand the amount of drug-driving arrests in the UK is now up and over the number of drink-driving arrests. I would like to think that drug-driving legislation will soon come online in Bermuda to increase road user safety even more and be an added tool to combat instances of impaired driving not only through alcohol but also through drugs."

Voters will go to the polls today to elect the newest member to the Corporation of St George. They will choose between Cyniqua Anderson and Mark Soares for the position of councillor. Both are East End businesspeople who agreed that the people of St George were its greatest strength. A vacancy was created in the Corporation of St George after the death of Phillip "Phoopa" Anderson — Ms Anderson's father — in December. The Parliamentary Registrar reminded voters yesterday that the polling station will be open from 8am until 8pm at the Pennos Wharf Cruise Ship Terminal. A statement added: "To be eligible to vote, the voter must be registered within the municipal area and bring a valid photo identification to the polling station." Voters were reminded that using phones and other portable electronic devices was banned inside the polling station. The Parliamentary Registrar's office will also be open from 8am until 8pm today to help voters with identification cards and other election information.

West End Development Corporation is again looking for "ambassadors" to welcome Dockyard guests and make sure they enjoy their time in the former naval base. The ambassador programme was launched in 2017 to positive reviews from guests and the quango. Aqueelah Somner, who oversees the programme for Wedco, said: "Feedback from Dockyard guests was excellent, so we decided to repeat the idea. We would like to hire four ambassadors who will start work in April until August. They will all be trained in customer service by Wedco and will become Certified Tourism Ambassadors. In addition, all the ambassadors will receive first aid training and two will be CPR certified." Andrew Dias, Wedco's general manager, added: "We are very happy to be repeating this ambassadorial service. We know last year's team did a superb job and were very well received. As a popular place for locals and tourists alike, we need to ensure that we treat our guests extremely well."
• For more details of the job, visit dockyardbermuda.com/jobs/

A 45-year-old woman has faced the man alleged to have forced his way into her home and raped her 30 years ago. The woman told the Supreme Court yesterday that she did not tell anyone about the attack until almost a year afterwards because she felt "ashamed". The woman was a 15-year-old schoolgirl and her alleged attacker was 23 at the time. The defendant, now 53 and from Pembroke, denies a charge of rape. Neither he or his alleged victim can be identified for legal reasons. The woman told the court she was awoken by a knock on the door of her family home on a September night in 1988. She said she went downstairs, cracked the door open and saw the defendant outside. She told him that her sister was asleep and the rest of her family were out. She said: "That's when he forced himself in. He pushed open the door and gripped my arms. I was walking backwards and he was pushing." The woman added he pushed her on to the floor in the living room and raped her. She told the court she remembered pain but was unable to cry out. "I couldn't say anything. I couldn't scream. Words wouldn't come out of my mouth. It was like someone reached inside my throat and pulled the voice out." The woman added she blacked out and when she regained consciousness the man had left. She said she cleaned blood off the carpet with a kitchen cloth, took a shower and returned to bed. The woman added: "My brother came home and went upstairs and heard my crying. He asked me what was wrong and I said nothing." She said she went to school the next day, but left after two classes. She added: "I was hurt. I was ashamed." The woman said she saw the defendant several weeks later as she walked home from school. She added he asked her if she had told anyone about what had happened. The woman told the court she said she had told no one and asked him to leave her alone. She added she saw him at the same spot on repeated occasions over the next few months. She said: "He used to be there watching like he was some sort of stalker. Just watching." The woman added that on one occasion the man gave her a "love letter". The defendant was alleged to have written in the note, which was read in court, that he loved her, was worried about her and wanted to "make love" to the teenager. She said she broke her silence and told her mother about the attack ten months after it happened, when she had turned 16. The woman added she also gave her mother the note, which her mother had rediscovered just over a week ago. The trial continues.

A child sex offender is to be released from prison in less than a week, the legal affairs minister announced yesterday. Kathy Lynn Simmons, also the Attorney-General, said Melvin Martin will be freed from Westgate prison on Sunday. Charities welcomed the public notification last night and said it was "another step in the right direction" to better child protection. A joint statement by the Coalition for the Protection of Children and Saving Children and Revealing Secrets said: "Again, we are encouraged that this offender's profile has been issued as a general warning and hope that the preventive measures outlined are in place for this and other individuals who are proven threats to our children." Martin's release date was announced after consultation with police under legislation designed to highlight sex offenders feared to "present a risk of significant harm". The 33-year-old, from Sandys, was jailed for sexual exploitation of a minor, making child pornography, accessing child pornography and unlawful carnal knowledge. He was sentenced to 8½ years in November 2009, but his jail term was increased to 14 years by the Court of Appeal in 2010. The CPC and Scars praised the legal affairs ministry for issuing the information to the public. They said: "This is another step in the right direction towards better protecting our children. We hope that all youth-serving organisations and caregivers take note and we would like to remind the public that all forms of child pornography are both illegal and exploitive." Debi Ray-Rivers, founder and executive director of Scars, a charity dedicated to the prevention of child sexual abuse, added: "Scars is calling for every parent and or caregiver to become educated in prevention. This includes every youth-serving organisation, faith-based centre, schools, camps and clubs to be certified in prevention, require background checks, implement codes of conduct, including a social media policy, travel policy and transportation policy, and monitoring the employees' and volunteers' activity after hiring." Kelly Hunt, the CPC's executive director, said: "The Coalition for the Protection of Children continues to advocate for the three-pronged approach for sex offenders which includes mandated, evidenced-based treatment as a provision of parole, ongoing supervision in the community on release and limitations surrounding access to children." The Women's Resource Centre also supported the public announcement. Elaine Butterfield, its executive director, said: "It has been a long struggle with many years of advocacy by helping services, with many attorneys-general, to get to this very necessary point where the public can rely on those who should be protecting them to take this bold stand. Although there is more to be done, we commend the Attorney-General for what is now a consistent action. We look forward to continuing to support the Attorney-General to create a community where women and their families are emotionally and physically healthy, safe, confident and able to realize their potential." The Government's statement said that the minister had also decided to inform schools of Martin's release. It explained the notice was in line with section 329H of the Criminal Code 1907, which provided Ms Simmons with the power "to disclose information in relation to sex offenders who are considered to present a risk of significant harm to the health or safety of the public, an affected group of people, or an individual". The Government statement was accompanied by fact sheets designed to help parents and guardians who wanted to speak to their children about the risk of sex assaults. They were advised: "If child abuse is suspected, contact the Intake and Investigations team at the Department of Child and Family Services, Magnolia Place, 45 Victoria Street, Hamilton, or the Kidsline at 278-9111. Additionally, contact can be made with DCFS co-ordinator Lisa Talbot at 294-5882, or supervisor Maureen Trew at 294-5876." The announcement came a year after the release date for Jonathan Cumberbatch, then 55 and from Warwick, was publicised. Ms Simmons ruled that the convicted sex offender, sentenced in 2010 to 12 years' imprisonment for crimes against children, was "of the highest risk to the community". The Progressive Labour Party promised before it was elected in 2017 to name sex offenders for "certain offences". The pledge came after public outrage when sex offender John "Chalkie" White was released in November 2016 without the families of his victims being notified.

A group of men denied involvement in a brawl that caused the temporary shutdown of a Hamilton bar. Zachary Fox, 20, Paul Smith Jr, 21, Ayinde Eve, 25, Sanchea Douglas, 24, and Jahni Holder, 24, all from Pembroke, pleaded not guilty yesterday in Magistrates' Court to being involved in the fight in The Docksider Pub & Restaurant on Front Street. Senior magistrate Juan Wolffe released all five on $1,500 bail and ordered that they stay out of the bar, keep to a curfew and report to Hamilton Police Station twice a week. The fight happened about 3am on January 19. The court heard there were no reported injuries, but police ordered Docksider to close for 24 hours. Mr Douglas and another man, Jah'Rico Smith-Gardiner, 20, from Sandys, also denied being involved in a separate fight on Court Street on the afternoon of January 21. Mr Smith-Gardiner was released on $1,500 bail and Mr Douglas was released on $2,000 bail. Both men were also ordered to avoid the area of Court Street north of the junction with Victoria Street. Mr Wolffe adjourned both cases until March 11.

A new partnership built between landlords and an island charity will mean rundown rented homes can be repaired. Sheelagh Cooper, the chairwoman of Habitat for Humanity Bermuda, said: "Over the past few years we have come across so many homes and especially apartments in desperate need of repair that were occupied by tenants." She was speaking after the charity introduced a new policy last year that allowed tenants to benefit from its renovation projects as well as homeowners. A trial was successful and the programme is now expected to be expanded. Ms Cooper said: "Ordinarily these properties would not fit the criteria for Habitat help because the applicant was a tenant rather than the homeowner. We struggled with this for some time and last year we piloted a new approach which involves a contract between Habitat and the landlord of the property ensuring a continued reasonable rent, or even a reduction in rent, for a specified period after renovations are complete. Other variations include a repayment plan in which a portion of the rent going forward is assigned to Habitat to cover the renovation costs. In either case, there are clear conditions put in place to ensure that the landlord does not exploit the generosity of Habitat by increasing the rent once the property is upgraded. 2018 was another banner year for the charity which exceeded its annual goal of 12 projects with 15 homes renovated. All but one of the projects were completed pro bono with the use of a great deal of volunteer labour and generous contributions from building supply companies. Everyone who has done renovations knows just how tricky these things can be as one never really knows for sure what one will encounter." The island charity is an affiliate of Habitat for Humanity, which was founded in the United States in 1976 and has built or repaired more than 400,000 homes for families around the world. It was established in Bermuda in 2000 to address the need for good, affordable housing and its target is to restore neighborhoods with refurbishments to one property at a time. Habitat for Humanity fixes common problems like leaky roofs, mould, broken windows and doors, as well as major electrical or plumbing troubles that can lead to hazardous living conditions. Ms Cooper said people often asked why "Habitat project" signs are not put up at sites on the island where the charity is carrying out its work, in the same way as they are in the US and Canada. Ms Cooper explained: "We don't do that here out of respect for the privacy of our partner families." She emphasized the charity works only in Bermuda as there had been confusion with other organisations that do "wonderful work" abroad. She added: "We just feel that the need is so great here that we have plenty on our plate. In 2020, Habitat will have been repairing homes in Bermuda for 20 years and we remain an all volunteer organisation with no paid staff, so every donor dollar goes directly into one of our projects. We do, however, need to pay for skilled labour such as carpenters, electricians, plumbers and masons, so we are appealing to folks who have those skills to come forward and donate even a few hours of their time to extend this important work in our community."

February 4

A political agenda, not price, was behind union opposition to the airport redevelopment project, the man who spearheaded the deal has claimed. Bob Richards said that he did not believe a claim made by Chris Furbert, the president of the Bermuda Industrial Union, that the organisation was opposed to the redevelopment of LF Wade International Airport solely because of the cost. He added: "Mr Furbert and his colleagues were against this for a political agenda." Mr Richards, the finance minister in the last One Bermuda Alliance government, was speaking after a press conference was given by the head of the island's blue-collar union last week. Mr Furbert claimed that the union was never opposed to the airport project in principle. He said: "Let's just be clear, because I think that, somehow or the other, [Craig] Cannonier and the One Bermuda Alliance, and some of the other people ... would have you believe that we've always been against the airport project. We have always been against the cost of the new airport project." Mr Richards said that he saw the comment made by Mr Furbert while at an airport in London, England. He said: "When I read it, I laughed out so loud people started turning around and looking at me." Mr Richards said that Mr Furbert and the BIU "had an organized opposition to this airport almost from the start". He said that the union had urged its members to reject a proposal when airport staff shifted from being Government of Bermuda employees to Skyport workers, "even though the proposal contained a significant pay rise for the staff". Mr Richards added that at the time there was a government employee pay freeze in place. He said that in addition to the pay raise, the proposal also let workers keep their government benefits. Mr Richards added of the union: "So they clearly weren't acting in the interests of their members." He added that staff took the offer "irrespective of what the union was urging them to do". Mr Furbert also took issue with comments made by Craig Cannonier, the leader of the OBA, who had claimed that the Progressive Labour Party had "tried to shut down" the airport project. Mr Cannonier said: "The hypocrisy and the irony that this government now is full-heartedly embracing the airport — I'm saying to Bermudians ... exercise your discernment when you see these things." Mr Cannonier was speaking after the completion of the airport's new terminal building was marked with a roof-wetting ceremony. Zane DeSilva, the Minister of Tourism and Transport, Lawrence Scott, the Government Whip, and Curtis Dickinson, the Minister of Finance, took part in the event. Mr Furbert highlighted the OBA's opposition to a public-private partnership redevelopment at the King Edward VII Memorial Hospital, which opened in 2014. He said: "Let's just rewind the clock back a little bit because my understanding was the hospital project was started under the PLP government." Mr Furbert said Mr Richards had expressed concerns about the hospital deal while the OBA was in Opposition. He added: "Two years later, his government is down there for the opening ceremony for the hospital." Mr Richards said that likening the two projects was comparing "apples and oranges." He explained: "While there were some concerns about the cost of the hospital wing, the level of protest and objections and civil unrest — there's no comparison between those two. To make a comparison is really conflating two different things." Mr Richards said that the "resistance and interference" run by the OBA to the hospital project was nothing like that by the PLP and the union to the airport project. He added: "The union was out on a mission to prevent that thing from happening. "And I don't think we ever did that for the hospital." Mr Richards said that details of the public-private partnership deal for the hospital redevelopment, which was struck under the PLP government, were never made public. He added; "There could be nothing more public than the process that we had for the airport. We bent over backwards to provide the public the details." A report by overseas consultant LeighFisher last February found the terms and conditions of the airport contract with the Canadian Commercial Corporation and developers Aecon were "broadly consistent" with similar public-private deals. The report also stated that the interest rate for long-term debt and the return on equity for Aecon were "within market range". But the LeighFisher report said the project was not competitively tendered, which could increase negotiating leverage, maintain competition and lead to best value for money. The airport deal won the 2017 North American Deal of the Year at a ceremony in New York last year organized by London-based IJGlobal magazine, a leading specialist publication in project finance and construction.

A teenager and another woman were arrested after a fight on Front Street in the City of Hamilton. Police attended a report of two women involved in an incident at about 3am on Saturday. The 19-year-old, of Devonshire, was arrested and later released on police bail. A 26-year-old Pembroke woman was also arrested and was in custody yesterday. Anyone with information or video footage of the incident was asked to call police on 295-0011.

The board of Bermuda-based reinsurer Sirius International Insurance Group Ltd has elected a new chief executive officer and a new chief financial officer. Kernan "Kip" Oberting will succeed Allan Waters as CEO of Sirius Group, and Ralph Salamone will replace Mr Oberting as CFO, in each case effective February 9, 2019. The company said it was implementing its succession plan. In addition, Meyer (Sandy) Frucher, the chairman of the Nominating and Governance Committee of the Sirius board, was appointed as interim non-executive chairman. Mr Waters has stepped down as a director of Sirius Group, effective February 9, 2019, and will stay on to provide advisory services to Mr Oberting and other senior executives. Mr Oberting, 49, has served as president of Sirius Group since September 2018 and CFO since April 2016. He has also served as president of Sirius Capital Markets since April 2016. Prior to that, Mr Oberting served as a senior partner of White Mountains Capital from July 2012 until April 2016. Mr Salamone, 52, is the CEO of Sirius Global Services, a position he has held since 2010. He has also served as the CFO and treasurer at Sirius America Insurance Company since 2012. Mr Frucher said: "On behalf of the board of directors, I want to thank Allan for his remarkable leadership as CEO. Allan has left a significant legacy and made lasting contributions to Sirius Group. Under his leadership, Sirius Group was publicly listed and diversified its shareholder base with four globally recognized investment firms as cornerstone investors. Today's leadership announcement is part of a thoughtful succession plan culminating in Allan's existing management team being appointed to continue to lead Sirius Group into the future." Mr Oberting said: "I am honored and privileged to be the next CEO of Sirius Group, and I appreciate the confidence that Allan and the board of directors have placed in me. I also want to thank Allan for his constant support, and am fortunate to have him as both a mentor and friend." Sirius Group is a Bermuda-based holding company with re/insurance operating companies in Bermuda, Stockholm, New York and London.

Bermuda-based White Mountains Insurance Group Ltd will receive an $85 million cash payment as the result of a deal involving a company in which it owned a majority stake. MediaAlpha has signed a definitive agreement to sell a significant minority stake to Insignia Capital Group in connection with a re-capitalization transaction. The transaction values MediaAlpha at approximately $350 million. White Mountains will remain a significant equity holder in MediaAlpha going forward with a 42 per cent ownership interest on a fully diluted basis. MediaAlpha's founding managers will continue to lead the business, and each will remain a significant equity holder. MediaAlpha is an advertising technology company that has developed distinctive platform solutions for auto, motorcycle, home, renter, health and life insurance. White Mountains said the $85 million payment it would receive would result in a gain of about $55 to the insurance group's book value per share. Manning Rountree, chief executive officer of White Mountains, said: "This transaction is an important milestone for MediaAlpha. It recognizes the significant value that the MediaAlpha team have created to date, and it sets the stage for further value creation going forward. "We are excited to welcome Insignia Capital as our new institutional investment partner. The Insignia team has a proven track record of investing in high-growth marketing technology businesses, and their strategic and operational guidance will be highly valuable." The transaction is expected to close within 60 days. It is subject to the satisfaction of customary closing conditions and MediaAlpha securing new third-party debt financing of approximately $100 million, the proceeds from which will be used to effect a dividend re-capitalization.

Qatar Insurance Company, the parent of Bermuda-based Qatar Re, made a profit of $182 million last year. Gross written premiums were $3.5 billion, an increase of 8 per cent. Although the company was impacted by severe catastrophe losses in the second half of the year, its combined ratio decreased from 105.8 per cent to 101.3 per cent. The underlying combined ratio — excluding prior-year reserve developments and natural and man-made catastrophe losses — was 98.7 per cent. Khalifa Abdulla Turki Al Subaey, president and chief executive officer of QIC Group, said: "For the global insurance industry, 2017 and 2018 were the costliest back-to-back years on record. Insurers and reinsurers had to digest catastrophe losses close to $230 billion. Still, rate increases remain elusive as the growth of alternative capital with lower return hurdles places secular and not just cyclical pressure on (re)insurance margins in the low-frequency, high-severity space. Against this backdrop, our strategic decision, taken more than a year ago, to shift the underwriting focus to a lower-volatility segment has proven right." The group said it has entered a phase of consolidation in its international operations, shifting its underwriting to lower-volatility classes and shedding under-priced business. Mr Al Subaey, said: "This comprehensive de-risking was successfully completed towards the end of 2018 and we should be able to reap the fruit of this effort in 2019 and beyond. At the same time, as Qatar's dominant insurer and a leading regional operator and investor, our group is set to benefit from Qatar's impressive recovery from the economic blockade that was imposed on the nation by some of its neighboring countries in June 2017. For these reasons, we are cautiously optimistic for the remainder of the year even though global economic and industry uncertainties continue to loom large." QIC's international carriers, Qatar Re, Antares, QIC Europe Limited and Markerstudy achieved gross written premiums of $$2.7 billion, and increase of 11 per cent, year-on-year. Qatar Re is now ranked at 27 among the global top 50 reinsurers, according to AM Best.

The annual Relay for Life event has brought vital aid to Bermudians lacking insurance coverage, a Bermuda Cancer and Health Centre spokeswoman said. The 2019 relay is to be launched today at City Hall, when this year's theme will be announced. Now in its sixth year, the 24-hour walk dedicated to cancer fighters, survivors and caregivers has raised millions. Deborah Titterton Narraway, the BCHC's chief marketing officer, said that there was "no out-of-pocket payment" for patients coming to the charity who were underinsured or who did not have health insurance. Patients' treatment can be subsidised through the organisation's Equal Access Fund, which gets a major funding boost through the Relay for Life. Last year, more than $780,000 was raised at the relay — all of it going to the Equal Access Fund to cover diagnostic services and radiation treatment. Close to $3 million has been raised over the past five years of Relay for Life, Ms Titterton Narraway said. Its first four years drew $2.2 million towards the building of a $10 million Radiation Therapy Unit. The unit can treat 95 per cent of cancers where radiation is recommended, allowing residents to get care on the island. Ms Titterton Narraway said: "Being able to do it at home where people are still able to go shopping, still able to go to work, to celebrate a birthday with family, adds so much to the quality of life." The financial assistance offered to those who are uninsured or underinsured have also helped patients to cope. Ms Titterton Narraway said: "When patients find out they don't have to pay anything from pocket, that is such a huge weight taken off their shoulders." She added that at least 82 of the 226 courses of treatment carried out over the past 18 months in the Radiation Therapy Unit went to patients who were either uninsured or underinsured. This allowed patients to receive $2.4 million worth of radiation therapy, courtesy of the Equal Access Fund. The cost of radiation treatment depends on the type of cancer and the course of treatment required. Treatment can range from $5,000 to $10,000 for pain management and upwards of $100,000 for treatment of prostate cancer. "For patients who don't have insurance to show up at the doctor and hear that you have cancer, no matter what stage of life you are in, not many people plan for the cost of cancer treatment," Ms Titterton Narraway said. In the past two years, BCHC has subsidised over $2.5 million in diagnostic services and radiation therapy. "Relay for Life plays a huge role in raising funds — it's raising funds to support our community," Ms Titterton Narraway said. She added: "Relay for Life is all about the community, celebrating survivorship, remembering those whom we have lost and fighting back against cancer." She said the large support yearly "speaks volume to what the community will do to support each other". Over the years, the insurer Liberty Mutual, formerly Ironshore, has been the top sponsor, contributing more than $488,000 through corporate sponsorship, combined with the work of its staff. This year's relay is to be held on May 17 and 18.

Prayers were offered for swift repairs to a Warwick church after part of its ceiling fell in. Services at St Mary the Virgin have been moved to a hall until the damage is fixed. A statement on the Anglican church's Facebook page said: "Sadly, this week's heavy rains brought down the ceiling in church. "In order to be safe, we will be holding the services in the church hall until further notice. We are very, very sorry about this, but the repair work — inside and out — may take several weeks, and will involve extensive time, logistics and costs." Worshippers were advised to speak to church wardens for more information. A photograph posted on the social-media page showed where a section of the ceiling had fallen away, including part of a moulded design around a hanging light. In another image, pieces of what looked like plaster were strewn across the aisle and between pews. It was understood no one was inside the church when the damage happened. One user wrote: "That is so sad. Really hope the clear up op isn't too challenging. You are in our thoughts." Another commented: "So sorry to see this. Prayers for a swift clean up and repair. Grateful no one was hurt."

Six men will be banned from Southampton Rangers Sports Club for life after an early-morning fight that left several people injured. The club's executive took a zero-tolerance approach towards those involved in the brawl, which also resulted in a 24-hour police shutdown for the venue. Seven people were arrested in the wake of the incident on Saturday and two football matches scheduled for the ground yesterday were played elsewhere because of the closure. Club management insisted yesterday there was no room for violence at their premises and the latest action has increased the number of banned to 12 since its annual meeting last November. They said: "The Southampton Rangers Sports Club management strongly condemn the antisocial behavior that marred the club's grounds after a fundraising event had concluded early Saturday morning. The management team has worked diligently since the most recent AGM to eliminate any forms of antisocial behavior which has resulted in six ban letters being handed out in that short period of time. The new disciplinary team has been given the names of the individuals involved in this incident and registered letters are being mailed out this week to inform the persons involved that they are not welcomed on our property. It should be noted that a security team was in place along with a police presence requested for closing as is standard for any event held at our club." The management said police were not present at the venue's 3am closing time, when the brawl broke out on its grounds. Officers and ambulance crews were called to reports of a disturbance at the club and two men, aged 23 and 32, were taken to King Edward VII Memorial Hospital to be treated for non-life threatening injuries. Another four men, aged 21, 24, 25 and 30, went of their own accord to hospital for treatment. All six were arrested and last night the 24-year-old and 32-year-old remained in custody with the rest released on police bail pending further inquiries. A 27-year-old woman who drove three of the men to KEMH was also arrested before being released on police bail. The club was closed for 24 hours from 10pm on Saturday as the Bermuda Police Service told licensed premises it was "imperative" that they took "social responsibility" for customers' safety and conduct. Southampton Rangers management said yesterday: "We are appealing to the police and the courts to do their utmost in assisting the community clubs and other establishments in preventing incidents like this from happening again where a few individuals are traveling the island intent on causing trouble. The management team have been encouraged by the support we have received from our surrounding community. We ask that if anyone is able to assist in any way around the club that you reach out as we have learnt that many hands make light work and that it will take all of us to stamp out these acts of antisocial incidents within our community." It came little more than a week after police ordered a 24-hour shutdown at Docksider Pub & Restaurant on Front Street as a result of a fight. Superintendent James Howard, of the BPS Tactical Division, said on Saturday: "Antisocial behavior will not be tolerated. The public expect a robust response from the police where the conduct of certain individuals causes or is likely to cause significant harm. Our focus of activity will therefore reflect this and we will respond to incidents of antisocial behavior where vulnerability and or a high risk of threat or harm has been identified. If this is the case, then liquor licensed premises can expect to receive an order from me authorizing the closure of their premises. I am hopeful that the closure will allow the management of any establishment to use the time to review any incident, in addition to improving security measures." Ben Smith, the One Bermuda Alliance shadow minister for both national security and sport, said any closure order would make bar managers think about how they can better protect their customers. Yet he believed that issues related to violence must be addressed by the country as a whole. Mr Smith said: "The antisocial behavior is happening constantly now and obviously the clubs are the ones that are getting the black eye for it, but it's just another venue for the bad behavior, so we have to figure out a way to tackle the bad behavior. There is a lot of effort going into planning and coming up with ways to help people not make bad choices but the shame of it is, bad choices are happening week after week." He added: "Part of the problem now is, it seems to be treated as if it's some people's responsibility and not everybody's. I think across the community we are going to have to start conversations, come up with a plan, then everybody's got to be in on it. At the same time, we are going to have to look at increasing our security when there are events." Mr Smith suggested that the Royal Bermuda Regiment could be recruited to support police in that regard. Anyone with information about Saturday's incident was urged to call the Criminal Investigation Unit at 247-1744 or the anonymous Crime Stoppers hotline at 800-8477. Southampton Rangers management team can be contacted at southamptonrangers@gmail.com.

Violet Lightbourne, a Salvation Army stalwart and "prayer warrior" known across the community as Auntie Vi, has died at 96. A retired major at the charity, Ms Lightbourne was internationally known through her dedicated service. With her late husband, Albert, a Bermudian and also a Salvation Army major, she travelled throughout the Caribbean. Their work ranged from Belize, Barbados and Grenada to Jamaica, before they settled in Bermuda with their family in 1961. Ms Lightbourne hailed from Basseterre, the capital of St Kitts & Nevis. Her daughter, Jasmin Stewart, said her mother joined the Salvation Army "quite young, at 18 or 19" through her husband. Ms Stewart explained: "We believe that you have to be called into the service. It's not a vocation. She was deeply spiritual — she gave her heart to the Lord at a young age and was convinced that service was needed. It was not just to live a good life. It was to serve." As a young woman, Ms Lightbourne was nicknamed "deep waters" for her quiet demeanor. But she could be "fiery, if you crossed the line", Ms Stewart said. "She could be strict. She was never afraid to say what was what, and she was very strong in her faith." Fearless and devoted to helping, Ms Lightbourne would go by herself into bars to talk to patrons and hand out Salvation Army literature, she said. "Her empathy impressed me," Ms Stewart said. "She would comfort people and cry with them in a genuine way. Not everybody can be like that." Ms Stewart grew up with two brothers: the late Ron Lightbourne, and their eldest, Oliver. But they shared some of their childhood in Grenada with Stuart Hayward, the Bermudian former MP and environmentalist, who was sent to live with them at age 14. Mr Hayward recalled traveling with "Uncle Albert" to the island, to get his schooling back on track in the 1950s. "Aunt Vi was as bubbly as they come, very religious, and a good sport," Mr Hayward said. "I always felt I was part of her family. She gave me a lot of encouragement and laughed at my jokes. I think she helped very much in my transformation from a troubled soul to a relatively healthy and promising human being. She encouraged my, shall we call it, creativity, even when it strayed into something more like mischief." Grenada took a battering from Hurricane Janet in 1955. The storm, which Mr Hayward found an adventure but which frightened "Aunt Vi", "curtailed any more school", he said. His sister, Sylvia Hayward, spent much of her teens with the family in Bermuda, and called Ms Lightbourne "a great cook and a very loving, generous soul". Ms Hayward said: "She personified her Christian beliefs, always doing good. Her reproofs were gentle. She laughed a lot, hugged a lot and always was interested in what was happening in my family life. She loved Stu fiercely and admired him for his fearlessness. She loved my mom and dad just as much and encouraged Ron to hang with him, so much so that Ron was like a second son to my dad." Calvin Ming, the Bermuda Salvation Army's public relations and development director, said her kindness and empathy were "infectious". Mr Ming said: "She was joyful and, in Christian terms, always praising the Lord. She was unafraid to talk with anyone." Ms Lightbourne would comfort addicts and the homeless, and much of her Bermuda work was devoted to the elderly. Mr Ming said: "Auntie Vi was what we call a prayer warrior. Every community needs a person who takes on the tough issues and prays earnestly. Many children all over the community where bought into Ms Lightbourne's influence. You always knew that you were loved, and the Salvation Army was central for her. She loved everyone. That can only come from one place." A celebration of Ms Lightbourne's life was held on Saturday at the Hamilton Citadel of the Salvation Army.

February 3, Sunday

Axis Capital Holdings Limited made a net loss for the fourth quarter of $198 million, or negative $2.37 per diluted common share, compared to loss of $38 million, for the same period in 2017. The combined ratio increased to 117.3 per cent, a rise of 16.6 points year-on-year. Gross premiums written increased by $76 million, or 7 per cent. The Bermuda-based company's profit for the full year was $400,000, which compared to a loss of $416 million in 2017. The combined ratio was 99.9 per cent, down 13.2 points compared to 2017. Gross premiums written were $6.9 billion, up $1.3 billion, or 24 per cent, year-on-year. Commenting on the fourth-quarter results, Albert Benchimol, president and chief executive officer, said: "In 2018, we delivered improved full-year underwriting performance, both with and without cats. Following three quarters in which we achieved tangible progress towards delivering on our financial goals, however, heavy attritional property and catastrophe activity led to unsatisfactory results in the fourth quarter. Throughout the past year, we took a number of significant actions to strengthen our portfolio and, over the past few months, we've accelerated these initiatives. Additionally, we anticipate that recent improvements in pricing and market discipline will also have a positive impact on the pace of our improvements." Mr Benchimol said Axis has made significant progress in advancing its strategy and in strengthening our business. He added: "We furthered our relevance and positioning in key markets, including transitioning our London operations to a leading position at Lloyd's with the integration of Novae, and we scaled up a transformation programme that is improving our efficiency and our agility in a rapidly evolving market." The book value per diluted common share of Axis Capital in the fourth quarter was $49.93.

February 2

Bermuda will find it hard to promote itself as a "sparklingly clean" gambling jurisdiction if the industry regulator is not upfront about its own finances, overseas experts have warned. Gene Johnson, a gaming consultant, told The Royal Gazette that a report on the Bermuda Casino Gaming Commission's rejection of a public access to information request for records about its income and expenditure raised red flags about its accountability. Mr Johnson said: "Bermuda, to do it right, wants to present itself as a sparklingly clean, all above board, heavily regulated gambling jurisdiction. It's a question of transparency. This is not comforting to investors or banks looking to engage with the gaming commission and provide financial wherewithal. For any regulatory authority, its No 1 attribute, the primary quality that makes it relevant, is trust and accountability. The reason you have that regulatory authority is so you can have the trust and confidence that everything is going to be above board and regulated in the transactions that go on in casinos. If a taxpayer-funded agency is not providing information on how they are spending their money, that tends to erode the credibility and trust." Mr Johnson, executive vice-president at Victor Strategies in New Jersey, said: "If I'm not mistaken, the gaming commission in Bermuda is taxpayer-funded, so essentially what they are saying is Bermuda's citizens won't be able to see how their tax dollars are being spent." Roger Gros, publisher of Nevada-based Global Gaming Business Magazine, said the commission's refusal to release records was "very unusual". He added: "Regulatory agencies are supposed to be transparent. That's why they are there. If you can't count on them to give you the most basic of information, they are being far from transparent. They are being totally opaque." Mr Gros agreed secrecy was likely to deter any reputable casino operators from considering Bermuda as a place to invest and discourage banks' involvement in the fledgling industry. He said the banks are not going to come in unless everything is above board and squeaky clean. Mr Gros added that the Pati refusal was the latest in a series of warning signs related to the commission, including its inability to recruit a new executive director for the past year-and-a-half and the Government's decision to lessen its independence and bring it under increased ministerial control. Mr Gros added: "I don't see the Bermuda casino industry moving forward at any kind of speed." The gaming commission has been given at least $5.4 million of taxpayers' cash since it was set up in 2015. It turned down a Pati request from The Royal Gazette last November for details of its income and expenditure for the last two financial years on the grounds that the records contained information received in confidence. It also refused to release:
• the total amount it spent on legal fees for a civil case against its former executive director Richard Schuetz;
• any memorandums of understanding it has or has had with outside agencies;
• details of any agreements it has with the United Kingdom Gambling Commission; and
• the consultancy agreement it has with George Rover, the former deputy director of the New Jersey Division of Gaming Enforcement.
Commission chairwoman Cheryl-Ann Mapp upheld the refusal on January 22, the same day the commission published details in the Official Gazette of contracts it holds worth $50,000 or more, in line with the Pati Act. The Official Gazette notice revealed that it had spent almost $600,000 on legal services over the past two years, including nearly $66,000 on an injunction against Mr Schuetz. Ms Mapp did not respond to a request for comment.

Once a week garbage collection is to become permanent, the public works minister announced yesterday. Lieutenant-Colonel David Burch said that the aim was "to rid the country of garbage and manage the expectations of the public by not falsely promising something we cannot deliver". He added: "There are a number of factors that indicate that we can adequately transition — and have done so — to once a week garbage collection". Colonel Burch said the number of vehicles in service, workers being subjected to abuse, unreliability of pick-up, injuries to staff and high overtime costs had all influenced last year's decision to cut twice-weekly collection to one day. He added the yearlong trial has been successful, with overtime cut by more than half and injuries and accidents reduced. He added: "If I spent $1.2 million in overtime to do garbage collection and I still cannot collect the garbage on time, and I am now spending $320,000, that gets my attention. We as a country are currently in budget. And we have spent time trying to get in the cash limits that have been set by the Ministry of Finance so that the Government can meet its mandate and its commitment to the people of Bermuda and also manage the debt. At the end of the day, the money that we spend, the money that the Government spends, comes from all of us in this country who pay taxes. And so if we can encourage folks to modify their behavior and effect some savings and still not be a detriment to our community then I am inclined to do so. Residents had adapted magnificently to the new schedule and only a few still complained. The common refrain I have heard is that most people are pleased with the reliability of collections." Colonel Burch added that the weekly collection would remain despite the addition of five new trash trucks to the fleet. He explained the new trucks, which have twice the capacity of older vehicles, were expected to improve collections in areas that have communal bins. "The new trucks could lift bins, which would tackle complaints from areas that use the large grey communal bins. The trucks arrived last December and are expected to hit the roads within the next three weeks "assuming all goes well with the manufacturer's representative". A new wash station is expected to be created at the Marsh Folly depot in Pembroke to ensure the latest trucks are kept in good condition. Colonel Burch also warned people to make sure waste was bagged properly. He said: "We are determined to address this bad behavior by encouraging our workers to take pictures of any infractions, report it to their managers so that we can take actions. They are not expected to collect trash that is thrown all over the road because of someone's bad behavior, Members of the public can also take pictures of poor disposal and send them to the ministry. We will enforce the rules and address the guilty as appropriate. We, as a people, all of us must do better." He added that householders and businesses should consider recycling and composting. "We are experiencing an increase of maggots in the waste mainly due to the combination of food waste and the climate which are the perfect condition for them to flourish. Government had bought 395 wheelie bins and 45 recycling bins, which were expected to arrive soon. These will be sold at landed cost and target neighborhoods that use communal collection."

A woman denied conspiracy to import more than $45,000 worth of drugs yesterday. It was alleged in Magistrates' Court that Kenneita Wade, 32, attempted to bring about 897 grams of cannabis and 24 capsules of methamphetamine — crystal meth — into Bermuda. The incident is alleged to have happened on December 27, 2017. Senior magistrate Juan Wolffe adjourned the case until March 4 and released Ms Wade, of Warwick, on $5,000 bail with the condition that she did not leave the island.

Two East End businesspeople are to face off next week for a seat on the Corporation of St George. Cyniqua Anderson, daughter of the late Phillip "Phoopa" Anderson, whose death in December created the vacancy, is the owner of Just Dreams Event Management and design firm Decor, both based in St George's. She is up against Mark Soares, the owner of the town's Bermuda Yacht Services, to become a Corporation of St George Councillor. Ms Anderson said: "Notwithstanding the desire to continue with my father's dedication to the town and impactful work, I am a child of the soil. I have lived in St George's my entire life and have seen how the community has been shaped. She added: "I have strong ties to this town and essentially a duty to run for this post to ensure that St George's is a place that inspires others to see what I see in the often overlooked parish of Bermuda." Mr Soares, who has been chairman of the East End division of the Chamber of Commerce and co-founder of the St George's Marine Expo, said: "Working in partnership with the Corporation of St George's, and with very little investment, we were able to secure St George's to be the host for many of the vessels during the Superyacht Regatta of the America's Cup. I believe that the town of St George's is in a period of rebirth, and I would like to volunteer my time to the Corporation of St George's and be part of some of the decisions that will guide the town to a prosperous future for the sake of the residents and business owners." Ms Anderson said her main concern was the lack of a consistent effort in tourism. She added: "Tourism is our bread and butter. The lack of a regular cruise ship is one of our biggest issues, but not our only one." Ms Anderson added she wanted to improve the tourist experience in the town, which would also help business owners. She said she also wanted to encourage youth employment in tourism and tackle the ageing sewage and water systems. Mr Soares highlighted crime as the biggest threat to St George and said that he would work for a stronger police presence in the town if elected. He said: "I agree with the concept of community policing in the town, and, to the Bermuda Police Service having more of a presence in the town." He added he wanted to bring more events to St George and pedestrianise some streets on a part-time basis. "This should encourage and add to the atmosphere in the town for both residents and visitors with al fresco dining and other things." Both candidates agreed that St George greatest strength was its people. Ms Anderson said: "St George's has a host of talented individuals who are extremely passionate and extremely proud of our town. We need to not only leverage that, but promote and support each other's talents and contributions." Mr Soares added: "St George has a wide cross section of residents with a broad range of ethnic and economic backgrounds. The people are the heart of this great town."
• The election will be held on Tuesday, February 5. The polling station will be at Pennos Wharf Cruise Ship Terminal and all registered municipal residents are eligible to vote

A terrified fast-food restaurant manager said he feared for his life after he was confronted by knife-wielding raiders in the early hours of yesterday. Shane Curtis was punched in the face by one of the robbers and later learnt a colleague had been threatened with what appeared to be a handgun during the robbery at Ice Queen in Paget. Mr Curtis, a night manager at the popular takeaway, said: "I had gone into the office, I was just scribbling a note for the next shift and then, all of a sudden — 'bam' — they just burst in. This guy comes in with a knife, shouting 'Where's the safe? Open the safe.' Apparently he had jumped over the counter and he just ran right through. I saw my life flash before my eyes. The boy had a knife, I got robbed — he found my bag on the shelf, he took my wallet. When I stood up to confront him, that's when he hit me and I just fell back. I said 'this can't be happening'." Mr Curtis was speaking after three men wearing helmets and dark visors entered the restaurant at about 2.45am yesterday. Two others were working in different areas of the building and one had a gun pushed into his side by a man who demanded that he open the till — which only the manager can do. Police said the third man was also armed with a knife and the gang escaped with "a quantity of cash". Mr Curtis added: "It happened so quickly, according to the video, the incident lasted all of a minute and 40 seconds — and then they were gone. They were like stealth ninjas because by the time I got on the phone to call 911 they were gone and nobody saw which way they went. We have security cameras on the property but I wonder if there are security cameras on the street, because then the police can figure out which way they went." Mr Curtis suffered a cut above his right eye and said that there was "a lot" of blood. But, he said he declined medical treatment, although he and his two co-workers were shaken. Mr Curtis added he suspected the men, who fled on foot, waited until the late night takeaway had no customers. Mr Curtis, who has worked at Ice Queen for more than two years, told The Royal Gazette: "It wasn't terribly busy, the perpetrators must have been watching the place to pick a time when there was nobody there. It's almost as if they were casing the place." He added: "When I started this endeavor, I thought I was going to bring some kind of decorum and acumen to this place but it is what it is. It's a fast-food restaurant and people are going to do what they're going to do." Mr Curtis thanked the police for their response and pleaded for anyone with information on the robbery to come forward. A Bermuda Police Service spokesman said inquiries into the raid continued. Two of the suspects were said to be 6ft tall. One wore a camouflage-design helmet and a black hoodie with white writing on the front. The other had a black helmet and black clothes. The third man was said to be 5ft 6in, wearing a black helmet and a black varsity-style jacket with white sleeves. Anyone with information should call the police serious crime unit on 247-1739 or the independent and confidential Crime Stoppers hotline on 800-8477.

Seven babies made their debut at the hospital in the space of just 24 hours, it was revealed yesterday. The births of five boys and two girls happened between Tuesday and the early hours of Wednesday at the King Edward VII Memorial Hospital. A Bermuda Hospitals Board spokeswoman said such a high number of births was unusual, but not unprecedented. She added that the last time so many births had been recorded in such a short space of time was 2017, but that similar events had happened about 14 times "in recent history", with the highest number being nine births in a similar time frame. The spokeswoman commended hospital staff for their professionalism over a busy day. The parents and babies born on Tuesday and Wednesday are: Gina Liburd and Wayne Wales, daughter Glow Gentle Wales, 11.04am January 29, 2019. Ouafae Hajjioui and Kevin Daley, son Ryan, 11.54am January 29. Lichel Tumulak and Mario Ferraro, son, 1.55pm, January 29. Kristen and Daniel Heinlein, son Hayes Heinlein, 5.28pm January 29. Brittany Bean and Leon Weekes, daughter Maci Barstowe-Weekes, 6.39pm January 29. Yuedi Ding and Alvin Du, son Jackson Du, 11.41pm January 29, and Vanessa and Michael Thompson, whose son has not yet been named, 5.41am January 30.

An early morning fight at the Southampton Rangers Sports Club that left six injured and five in custody has resulted in a 24-hour ban at the establishment. Police said this afternoon that they would shut down the club from 10pm tonight until 10pm tomorrow. As a result, the Paget versus Boulevard game that had been scheduled there for Sunday has been moved to the Pembroke Hamilton Club field on Middle Road in Warwick. Superintendent James Howard of the Bermuda Police Service's Tactical Division said: "It is imperative that liquor licensed premises take 'social responsibility' for the safety of their patrons and the conduct of those persons who threaten that safety, which has a profound effect on the community that they are a part of and Bermuda as a whole." A police spokesman said police and ambulances responded to a report of a brawl at the club at about 3am. The spokesman said: "A 23-year-old man and a 32-year-old man were transported from the scene via ambulance to King Edward VII Memorial Hospital for treatment of injuries, which were not considered to be life threatening. The 23-year-old man was admitted to hospital for further medical assessment. Three men, said to be 24, 25 and 30-years-old respectively, believed to have been involved in the antisocial incident, arrived at the hospital in a private car for treatment of their injuries while a fourth man, said to be 21-years-old, also attended the hospital separately for treatment." The spokesman said all four men who went to hospital "of their own accord" were later arrested along with their driver, a 27-year-old woman. Another 32-year-old has also been arrested in the wake of the incident, and all five were this afternoon in police custody. Mr Howard announced the 24-hour forced closure of the sports club, saying: "Antisocial behavior will not be tolerated. "The public expect a robust response from the police where the conduct of certain individuals causes, or is likely to cause, significant harm. Our focus of activity will therefore reflect this and we will respond to incidents of antisocial behavior where vulnerability and or a high risk of threat or harm has been identified. If this is the case, then liquor licensed premises can expect to receive an order from me authorizing the closure of their premises. I am hopeful that the closure will allow the management of any establishment to use the time to review any incident, in addition to improving security measures." Anyone with information about the fight is urged to call the Criminal Investigation Unit at 247-1744 or the anonymous Crimestoppers hotline at 800-8477.

February 1

Canadian tax authorities have launched about 100 audits into taxpayers named in the Paradise Papers, a huge batch of documents stolen from the database of law firm Appleby. The audits were revealed in the Canadian Parliament, the Toronto Star reported. Three thousand people or corporations were identified by the Canadian Revenue Agency as having "links" to the Paradise Papers database. Some 100 Canadian taxpayers named in the database have been selected for audit, but the CRA reported that none had been referred for criminal prosecution for tax evasion and no money had been recouped. "Audits and criminal investigations such as those linked to the Paradise Papers are complex and, due to those complexities, can require months or years to complete," the documents state. The documents known as the Paradise Papers were obtained by German newspaper Süddeutsche Zeitung and shared with the International Consortium of Investigative Journalists. The CRA stated that 25 employees had been assigned to work on Paradise Papers issues specifically, including "research, data analytics, risk assessments, audits and co-ordinating efforts with the agency's international partners".

Sir John Swan has found the enemy — and the enemy is us. Bermuda's longest-serving premier, for decades one of the island's most successful businessmen, said more must be done to improve conditions in Bermuda. He was speaking in the context of The Royal Gazette's five-part series addressing Bermuda's shifting demographics over the next seven years, and the challenges they present for the island. "The country's big economic middle class is rapidly sliding into economic despair," Sir John said. "Nobody is talking about it, no one is saying 'I am hurting and we need to do something about it. People should be shouting at the top of their voices because the promise of Bermuda is not being fulfilled when we once had so much. We had so much, in fact, that people thought we had too much. Now, we don't have enough and we, as fellow Bermudians, are not doing enough to restore things to the extent that would afford our people the confidence and the security that their needs can be met and that there are opportunities for economic growth. Even the Chamber of Commerce, the Employers Council and companies generally have all put their heads down. It is no secret than many businesses are not doing well. However, business people are not involved enough in getting something done, so we have stagnation. We talk about international business, but on the domestic side, we are not doing near enough ourselves. We are like the comic strip character Pogo, who said 'I have found the enemy and the enemy is us. We must grow the economy by creating a critical mass so that we can get economies of scale on things such as healthcare and food that have become excessively costly due to our small numbers. Contributions to the Bermuda economy can vary by industry sector. The service and hospitality industries require a lot of manpower," Sir John said. "We don't have enough Bermudians to fulfil all those jobs. We have brought foreigners in to fill the gap. Most of these workers do not or cannot bring their families with them and therefore must support their families at home by sending them a regular portion of their income. Therefore, this money does not circulate in the Bermudian economy and does not contribute to the creation of jobs through the use of goods and services." The island's Fiscal Responsibility Panel, in a report released in November, said that immigrants and returning Bermudians with the right skills will help to create jobs, not displace them, in a growing economy. Sir John says he understands that an increase in the number of foreign nationals in the workforce can be a highly political issue. "Bermudians feel the foreigner will displace them," he said. "However, if a person is displaced due to a lack of economic activity, that person is displaced anyway. We have to look at how we can serve the Bermudian people by creating conditions that bring about economic activity and accept that we can't always do it by ourselves. How much tolerance do we have? There might be naysayers, but we need to attract foreigners here like we did in the past. Those non-nationals created jobs that you, or maybe your parents or even your children enjoyed, and that allowed people to have a comfortable middle-class life. By middle class, I mean you pay your bills, your rent or mortgage and have money left over for recreation and to educate your children so you can prepare for their future." Steps must also be taken to reinvigorate the City of Hamilton, Sir John said. "We have to create economic activity for the City of Hamilton because, like it or not, it is pretty dead," he said. "We need to look at Hamilton as we once looked at Dockyard years ago. We asked 'what should we do with this place' and our answer was a tourism and cruise ship resort. Similarly, we need to make Hamilton an economic growth destination by allowing buildings — hotels or apartments — to be owned by foreigners. That will bring foreign capital into Bermuda and would not be a drain on our Bermuda dollar position." Sir John called on Bermudians to support Government's efforts to diversify the economy. "Fintech and blockchain technologies have great promise for Bermuda if we get it right and I think we can," he said. "That is why we should support the Government in their efforts to bring the industry here. There will always be the naysayers when something new is being introduced. I encountered that when I was negotiating the tax treaty with the United States, but with persistent perseverance for five years, it happened, and we enjoyed the greatest period of success we ever had. At the time, we had no debt as we do today and far more Bermudians enjoyed a comfortable middle-class life. Therefore finding an additional pillar of the economy is a must. I am giving support where I can and I ask everyone to do the same." The time to act is now, Sir John said. "Not only are we on the edge of a cliff, we are falling off," he said. "We have an ageing population, a shrinking youth population and the number of non-nationals in Bermuda has decreased by over 4,000. Unemployment of Bermudians has been on the increase. The number of people covered by health insurance is shrinking and the cost is going up. People can't afford healthcare, corporations can't afford healthcare, and there doesn't seem to be enough being done to change things and ease that pressure. Economic growth is desperately needed to restore our economic viability."

Kathleen Faries is the new chairwoman of ILS Bermuda, having filled the deputy role since 2015. She succeeds Greg Wojciechowski, who served as chairman during the past four years. The new deputy chairman is Tim Tetlow. Ms Faries and Mr Tetlow will work closely on the launch of the seventh Bermuda Convergence event, scheduled to be held at the Hamilton Princess and Beach Club in October. "It has been a privilege to contribute to the success of ILS Bermuda and our annual ILS Convergence event since our inception in 2013," said Ms Faries, who is head of the Bermuda branch of Tokio Millenium Re. Over these past seven years, we have witnessed the impactful growth of this 'alternative' now referred to as 'partner' capital coming into the reinsurance market. With the market now at $90 billion, these capital providers have continued to increase and broaden their knowledge of the market and we like to think that our ILS Convergence event, and certainly Bermuda as a world-class reinsurance and ILS jurisdiction, has facilitated this growth and sophistication." She thanked Mr Wojciechowski for his commitment and leadership of the organisation, and said she looked forward to continuing to work with him as part of the leadership team. Meanwhile, Mr Tetlow said: "Having directly participated in the expansion of ILS outside of property catastrophe, it is a delight to serve as deputy chair of ILS Bermuda as ILS shifts to 'partner' capital from an alternative." Mr Wojciechowski, chief executive officer of the Bermuda Stock Exchange, will remain an active member of the ILS Bermuda committee. He said: "It is an honour and privilege to have worked with the talented members of the ILS Bermuda committee over the years and I look forward to continuing our commitment to provide a solid commercial platform supported by world-class infrastructure and a well-respected regulatory framework, which contributes directly to Bermuda's position as a centre of excellence for the creation, support and listing of ILS vehicles". The Bermuda Stock Exchange accounted for about 80 per cent of the global market capitalization of ILS at the end of 2018 with approximately $30 billion of outstanding volume. At the end of 2018, Bermuda had 28 new Special Purpose Insurers registered in Bermuda, an increase of over 14 per cent on the 2017 total.

In the final article in a five-part series examining the impact of the ageing of Bermuda's population, The Royal Gazette looks at the potential solution: economic growth. Facing an ageing and shrinking population, declining workforce, spiraling healthcare costs, unfunded pension liabilities and a national debt in excess of $2.4 billion, experts say there is only one sensible path for Bermuda to follow if we are to avoid a long period of economic decline. "The only realistic counter to the island's demographic challenge of a rapidly shrinking and ageing population is significant positive migration of people of working age," the island's Fiscal Responsibility Panel wrote in a report released in November. "Immigrants and returning Bermudians with the right skills will help to create jobs, not displace them." Bermuda's demographic challenge is outlined in the recently released report, Bermuda's Population Projections, 2016-2026. The report reveals that, based on current projections, by 2026 the island's population will decline by 111 people — and the share of seniors in the population will climb from 16.9 per cent to 24.9 per cent. Elderly dependency rates will rise to 40 per cent, meaning there will be 40 seniors for every 100 working people. One in nine of us will be 75 or older; the median age will be 49. "By the standards of most developed countries, this is an extraordinary rate of change," the panel wrote. "And with a fertility rate of only 1.4, these trends will accelerate in subsequent decades, absent policy reforms that raise fertility or enhance net immigration. The threat this poses can hardly be overstated; this would be a downward spiral of demographic and economic decline. If these projections materialise, the Government will have no choice but to continue to raise taxes on the ever-shrinking proportion of the population in work — further encouraging emigration of the young and skilled — while at the same time reducing the quality or quantity of services provided to the growing number of elderly people. The political, economic and social consequences for all Bermudians — but especially those most dependent on government services — would be severe." Our ageing population, declining workforce, underfunded public sector pension funds and escalating healthcare costs are "a certainty, not just a risk, which will result in serious medium and longer-term pressures on public spending and challenges to growth", the panel wrote. "It will also make it more difficult to deal with a large debt overhang. While demographic trends are, by their nature, slow-moving and may not be immediately visible to the public, this is perhaps the single most serious long-term issue Bermuda faces and one that now needs to be addressed with some urgency." The question, of course, is how to go about growing the economy in order to create more jobs. Government has identified growth through economic diversification as a priority. "In principle, it is clearly desirable to reduce Bermuda's dependence on insurance and reinsurance," the panel wrote. "This would reduce both the short-term risk to overall employment and tax revenues from cyclical conditions in that sector, and the longer-term risk that technological or market developments cause the sector to continue to consolidate. Diversification would also provide alternative employment opportunities for Bermudians. However, meaningful diversification will be easier said than done. Beyond tourism, Bermuda has few obvious sources of natural comparative advantage — it is small, remote, high-cost and its domestic skills base is insufficient at present to support new high-growth industries. Given these restraints, the obvious candidates for new sectors in Bermuda are in the [broadly defined] technology and financial services sectors, which are high-value, can be delivered remotely and where Bermuda's world-class regulatory and legal infrastructure is a valuable asset. The Government's focus on promoting fintech, while liberalizing regulations that currently inhibit the growth of financial and related services beyond insurance (such as global law firms and banks) is therefore appropriate. We would caution, however, against excessive focus on particular niche products such as digital or cryptocurrencies where there are potentially significant financial and reputational risks. It would be very damaging for Bermuda, at a time when it is already under international scrutiny in relation to tax and transparency issues, to be perceived to be providing an excessively lax regulatory environment for products where there clearly are major issues with manipulation and fraud. Attracting and growing new sectors will, above all, require access to a skilled and flexible workforce. Obviously, the prospective shrinking of the labour force will limit future economic growth prospects (a challenge also recently underscored in the report of the Tax Reform Commission). As we noted last year, improving the quality of Bermuda's education system at all levels should be a priority. The recent Census revealed the sensitivity of Bermuda's growth model to the changing age and education composition of its citizenry. It also revealed the relatively weaker position of those in the younger age groups in terms of their low level of completed education and higher unemployment rate. Potential productivity growth will be further weakened by the propensity of those with higher education to emigrate. It is important to note that, in the context of growth and diversification, jobs for Bermudians and higher levels of skilled immigration are likely to be complements — that is, go together — rather than being substitutes or alternatives." Said John Wight, president of the Bermuda Chamber of Commerce: "Bermuda has a strong value proposition. Our regulation is second to none globally. Our infrastructure is sound. Our proximity to the northeastern United States is an advantage, and we have a pristine reputation for doing business the right way. There are many reasons why businesses should operate in Bermuda. We just need to work collectively, Government and the business community, to seek these opportunities in the same way that we did to achieve Solvency II equivalence, which was such a critical issue for insurance and reinsurance companies in Bermuda." Other countries face similar challenges, Mr Wight said. "Canada has recently announced they are going to bring in one million immigrants over the next three years in order to support and sustain their economy because they have an ageing population like we have. They have recognized that they proactively need to bring in people with certain skill sets to maintain and grow their economy. We can't turn a blind eye to what our ageing population means to our economy." Government, the panel wrote, must reform immigration practices and policies if Bermuda is to return to a sustainable economic and demographic trajectory. "Modernising and liberalizing Bermuda's administrative immigration practices and policy might facilitate at least some net growth in the labour force, particularly if combined with measures to encourage the return of overseas Bermudians with marketable skills and some moves towards the provision of citizenship to the families of non-citizens that have been long resident in Bermuda. Recent actions to accelerate the processing time for work permit applications and to implement a re-organization of the Immigration Department are very welcome indeed, and now need to be followed up with broader reforms of practices and policies. We welcome the new impetus behind reform in this area signaled by the Government, and were encouraged by our conversations with ministers, officials and other stakeholders. We hope that 2019 will indeed see fundamental changes to administrative practices and policy that will streamline and ease the process of acquiring work permits and, in the words of the Throne Speech, 'simplify issues surrounding Bermudian status, the status of PRC holders and Bermudian status for mixed-status families'." Liberalization of immigration policies could help Bermuda to become less prone to outside forces, said a leading financial analyst. Nathan Kowalski, a columnist with The Royal Gazette, said: "One aspect that would attract investment and hopefully make immigration to Bermuda by future entrepreneurs and businesses more palatable would be an open and transparent immigration policy that has a path to citizenship. Otherwise, Bermuda could risk remaining a transitory nation subject at an ever-increasing rate to the whims of the global economy." Economic growth can also be generated through a form of economic immigration, says Don Mills, chairman and senior partner of Halifax-based Corporate Research Associates and a partner in local firm, Total Marketing & Communications. In 2015, Mills — speaking at a conference in Bermuda — proposed the sale of citizenship to a limited number of individuals willing to make a $5 million investment in economic activity to create jobs on the island. If 100 people were granted citizenship on that basis, he said, it would create a $500 million investment in Bermuda. Personal spending, he said, could increase that number to $1 billion. "There is an opportunity to open up citizenship to people who can bring economic benefits to the island," Mills says now. "I am pretty sure you can find 100 people in the world who would be interested in having citizenship in Bermuda, and who would have no significant impact on Bermudian society but who would have a significant impact on the economy. My comments in 2015 were not received very favorably — and I understand that — but something has to be done." In light of the looming demographic shift, the fiscal responsibility panel said that Bermuda must take steps to ensure the viability and relevance of Bermuda's social welfare framework. "Our two previous reports argued for a dialogue with all Bermudians on the challenges that will arise as the population ages and on the need for a revisiting of existing views on the work-retirement balance during the elderly years," the panel wrote. "And like other countries, Bermuda must now respond to demographic changes with policy reforms that encourage individuals to work longer, incentivise the retraining and employment of older workers as the work environment changes, liberalize immigration policies, and confront the challenge of an increasingly elderly population in need of additional caring services. Simply put, from the perspective of fiscal sustainability, the need for these changes is serious and urgent."

Opinion. By Bill Storie. "In the Royal Gazette's final article of five in conjunction with the Bermuda's Demographic Challenge series, the over-65s are highlighted. Today we discuss the fourth and last age group — the over 65-year-olds. Commonly referred to as "The Silent Generation". In Bermuda, this age group numbers about 11,000 today and by the year 2026 will rise significantly to about 16,000, according to government projections. The characteristics of this generation include being hard-working when they were employed, have strong willpower and determination, and respect authority. Like most people in this cohort around the world, the over-65s in Bermuda have four core concerns — health, sustainable income, family and lifestyle.
Health. Without doubt health is the primary concern of this cohort. It splits into three sections — healthcare, health costs and health insurance. While the three are all related, they are separate issues with separate consequences. As the senior population continues to grow rapidly, the availability of healthcare needs to keep up. This is simply whether health treatment is available (we'll get to cost later). Stretching already heavily laden hospital, ancillary medical services — diagnostics, surgery and aftercare — and general practice services, is a challenge that will only grow. The cost of healthcare at the full-cost level is enormous and will never roll back. Whether healthcare is covered by health insurance in full or in part, is critical, but the actual cost of medical services is very high. As a country, we demand best healthcare — and by and large we get it, notwithstanding the occasional need to go overseas. However, we pay heavily for it. Many seniors still carry access to their employer's health insurance facility, albeit in most cases the premiums are paid by the senior and a copay will inevitably arise. The rising cost of health insurance is a serious issue. Moreover, the need for some form of long-term care insurance is increasingly crucial. The overall population perhaps should be paying from their earlier, and employment, years. The cost of long-term care — residential or at home — is staggering.
Money. The majority of seniors are relatively comfortable money-wise. They watch their cash flow, and in many cases own a substantial asset (house with no mortgage). Nonetheless, many seniors are suffering financially and all of us could do with extra income. However, if we have planned properly for our old age and if we are careful about spending then given that our income is most likely stagnant (pensions and investment income), we probably don't lie awake at night worried about money. The unexpected expense can be troublesome, of course, but once again, if we planned correctly, we should have some, or most of that, covered.
Family. As many seniors are grandparents, they have responsibilities both in terms of giving time (driving, babysitting, etc) and perhaps money (helping with school fees). Most of us cherish the idea of having the grandchildren around us every day, but we must always be conscious of overextending ourselves physically and, perhaps, psychologically. Losing sleep and proper rest at this age will build up over time and medical issues will arise. Hopefully, we can send the grandchildren home every night, apart from the occasional sleepover. Yet many seniors have a permanent live-in family, over and above the immediate family they reared themselves. This can cause significant strain on relations and cost of living.
Lifestyle. Maybe we have dreamt of our golden years for many years and maybe we are now living those dreams. Maybe not. We are getting older and whether we deep-down accept it, the fact is we are ageing and that can cause mild to heavy fear. We may have varying levels of concern about the ageing process and its inevitably. Our sleep patterns can be affected by worry of any type — family issues, health issues, money issues, etc. Apart from eating properly it is critical to get our rest — ideally in a regular pattern. Catching up on lost sleep at this age is a challenge. It is important we stay active, physically and mentally. We need to keep all parts of the body in good order. Many people, after full-time employment, will seek part-time work or volunteering. The benefits to society at large are immense. Many charities would not function without volunteers. Sharing your lifestyle preferences with your spouse/partner is important. If one wants to go skydiving and the other just wants to look at the sky, the disparity may be awkward. Each should do their own thing certainly, but with joint understanding and agreement. The last concern for many seniors is loneliness. That can also include boredom. Being left alone for whatever reason is a distressing situation for many, in particular women. There are no simple remedies unfortunately, but recognition by the family, on a regular basis, will help considerably. Yet perhaps the most important takeaway from this series does revolve around this particular age group. It may be a convenient cliché that the serious consequences of our ageing population is just a "ticking time bomb" and, as such, the only step to take is to kick it down the road and let others work it out. That would be a dereliction of duty by all of us.
Ideas to consider
Finances. Be clear about your pension and how it works. Be clear about your health insurance including limits, copay, etc. Be frugal and keep budgeting.
Stay active. Make an effort to exercise or volunteer. Do mind games on the computer. Meet new friends. Travel well (but frugally). Play with the grandkids (roller-blading may be a bit excessive).
Have fun. Regardless of your responsibilities or energy-draining activities, you must have fun. Do what you want to do. Enjoy it today, and do it again tomorrow.
Timeline advisory. Check your gas tank.
• Bill Storie is CEO of The Olderhood Group Ltd, a Bermuda-based company and exclusive Bermuda Partner of Career Partners International, with over 350 offices worldwide. He is also producer and host of The Ozone, a weekly radio show on Magic 102.7FM. He can be reached on www.olderhoodgroup.com or Bill@olderhood.com


Last Updated: February 16, 2019
Multi-national © 2019 by Bermuda Online. All Rights Reserved