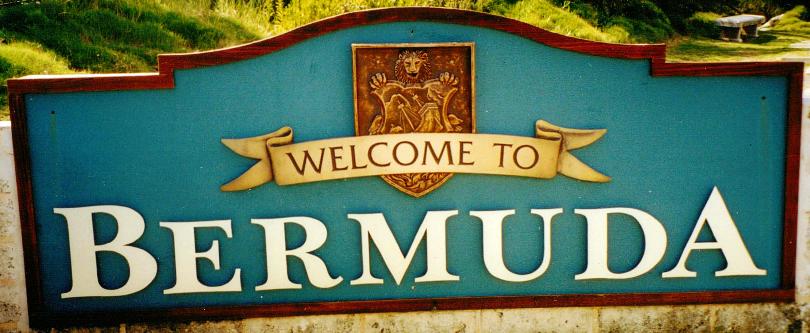 Click on graphic above to navigate the 165+ web files on this website, a regularly updated Gazetteer, an in-depth description of our island's internally self-governing British Overseas Territory 900 miles north of the Caribbean, 600 miles east of North Carolina, USA. With accommodation options, airlines, airport, actors, actresses, aviation, banks, beaches, Bermuda Dollar, Bermuda Government, Bermuda-incorporated businesses and companies including insurers and reinsurers, Bermudians, books and publications, bridges and causeway, charities, churches, citizenship by Status, City of Hamilton, commerce, communities, credit cards, cruise ships, cuisine, currency, disability accessibility, Devonshire Parish, districts, Dockyard, economy, education, employers, employment, environment, executorships, fauna, ferries, flora, former military bases, forts, gardens, geography, getting around, golf, guest houses, highways, history, historic properties, Hamilton, House of Assembly, housing, hotels, immigration, import duties, internet access, islands, laws, legal system and legislators, main roads, marriages, media, members of parliament, money, motor vehicles, municipalities, music and musicians, newcomers, newspaper, media, organizations, parks, parishes, Paget, Pembroke, performing artists, residents, pensions, political parties, postage stamps, public holidays, public transportation, railway trail, real estate, registries of aircraft and ships, religions, Royal Naval Dockyard, Sandys, senior citizens, Smith's, Somerset Village, Southampton, St. David's Island, St George's, Spanish Point, Spittal Pond, sports, taxes, telecommunications, time zone, traditions, tourism, Town of St. George, Tucker's Town, utilities, water sports, Warwick, weather, wildlife, work permits.

Bermuda's 2016 May History and News
Events that made headlines in the fifth month of the current calendar year
By Keith Archibald Forbes (see About Us).

See end of this file for all of our many History files
Bermuda's Royal Gazette newspaper is not published on Sundays or Public Holidays.
May 31. The former chairman of Bermuda-based insurance giant Hiscox said the firm could move back to London if the UK votes to quit the European Union. Robert Hiscox, who chaired the firm for 43 years until 2013 and is now honorary chairman, told the UK's Press Association the company had moved from London to Bermuda a decade ago because of the British tax and regulatory regime under the then-Labour government and the EU. Mr Hiscox said: "We don't want to bring it back while we're in the EU. If we leave, then it depends on the domestic regime whether we come back or not, but it's possible." He added, however: "But we love being in Bermuda. It's a useful place. It's close to the US where we do a lot of business and it makes us feel international. It's not just a tax dodge." Jeremy Pinchin, the CEO of Hiscox Bermuda and Hiscox Re, yesterday distanced the company from Mr Hiscox's statements on Brexit — and reaffirmed the firm's commitment to the island. Mr Pinchin said: "Robert is honorary president of Hiscox. While he is a major shareholder, he is not on the board of Hiscox. The issue of leaving Bermuda domicile, whether Britain leaves the EU or not, is not on the board agenda and we remain committed to Bermuda." Mr Hiscox also launched an attack on David Cameron, the Prime Minister, and his "corrupt" campaign to remain an EU member and accused the British Treasury, the finance arm of government, which released a paper predicting a massive recession if Britain voted to exit the EU, of putting out "illegal propaganda. The part the government has played in this debate is astonishing. Their corrupt statements and illegal propaganda pouring out is something to behold, especially the Treasury document." Mr Hiscox's comments echoed those of former Conservative Chancellors of the Exchequer, the equivalent of Finance Minister, Nigel Lawson and Norman Lamont, who are now members of the House of Lords and part of a major split in their party over the EU. Mr Hiscox added that major City of London institutions that had come out in favour of continued membership of the EU were an elite motivated by their own interests. He said: "All the experts coming out for 'Remain' are all part of the elite, from Goldman Sachs downwards. They've all bought into it. It's in their own self-interest. I'm astonished when I meet people from 'Remain'. I'll never understand why they want, in a global race, to tie the UK to 27 other countries, some of which have no legs. Why do we want to have millions of rules delivered by an unelected tyrannical elite in Brussels?" Mr Hiscox was one of 300 business leaders to sign an open letter calling for the UK to leave the EU. Mr Hiscox now runs a bookshop in Marlborough in the English county of Wiltshire.
May 31. Canadian developer Aecon's 35 per cent stake in Bermuda's proposed new airport terminal will come primarily from borrowing rather than from equity capital, according to Bob Richards, the Minister of Finance. The minister added that the island would likely have taken a hit from ratings agencies if the Bermuda Government had sought to borrow the full sum on its own. Mr Richards told The Royal Gazette that the new terminal, which will be built by a special purpose company called Project Co, will be backed by others as well as Aecon, which will have a 35 per cent minimum equity. "They will also be looking for other equity partners to finish off the equity ownership of Project Co," the minister said. "But most of the capital for the terminal will be debt capital, not equity capital. It will be borrowed by Project Co, as a bond issue in international markets." Institutional investors will be able to invest as partners with Aecon, he said, or invest in the debt. "The equity amount is a small piece of the total finance. Aecon will have to invest their own cash to the extent that they will at least have to own 35 per cent of the equity. But the equity will be a small part of the capital." Mr Richards spoke to The Royal Gazette in the wake of details given on the project's financing, in response to parliamentary questions. He stressed that "the only thing Aecon will own — or have an equity ownership in — is Project Co, the company that has the management contract. They will not have any equity ownership in the airport or the terminal itself. That will continue to be 100 per cent owned by the Government of Bermuda." MPs heard on Friday that the profit target for a new airport terminal was estimated at about 15 to 16 per cent. "When you invest in a project, you want to have a target — a way to return on your investment," he said. "That is not the same as the interest rate that the Bermuda Government would pay." Mr Richards said that the Opposition had implied that the Government "could borrow money for a lot less than 15 per cent", adding: "But we're comparing apples and oranges. The 15 to 16 per cent is the return on equity, that Aecon can get on the equity portion. What if the Bermuda Government were to borrow the money, $250 million, and just build it the old-fashioned way? We would get downgraded by S&P and Moody's, we estimate by two notches. In being downgraded, we would have to pay more interest on the amount of money that the Government itself owes. And if we get downgraded, the local banks get downgraded too."
May 31. Building materials intended to fix the St George's swing bridge have rusted after sitting outside for five months, The Royal Gazette has discovered. Dennis Lister, the Shadow Minister of Public Works, called the matter "symptomatic of the Government's approach to repairing our infrastructure". In January, a section of Kindley Field Park was set aside as a storage area for a Bailey bridge being constructed for the swing bridge across Ferry Reach, which is badly damaged by rust. But since then the materials have remained seemingly untouched while being exposed to the elements. Mr Lister told this newspaper: "One would think that once you've acquired the building materials, the next step is to make the installation and repairs. They were raced down there and now they're sitting there rusting. If the materials have deteriorated enough that they can't be used, then it will obviously be a waste of money." The bridge — which links St David's to St George's — has been closed since April 2014, allowing motorists across but not opening for ships attempting to pass through. Last December, traffic was reduced to a single lane and a weight limit of ten tonnes was put in place after an engineering survey. The Minister of Public Works, Craig Cannonier, said the bridge had become "seriously structurally compromised" and that some supports were so corroded they would "crumble away" when touched. In January, as Bermuda Government engineers awaited structural reports, Mr Cannonier insisted that the bridge was safe for single-lane traffic, despite its rusting traverse beams. He added that the matter was a "Government priority" and that a Bailey bridge would be erected over the structure while work was carried out. February's 2016-17 Budget statement revealed that $20 million was being set aside to restore the bridge. In late March, the Ministry of Public Works performed a structural inspection of the bridge, swinging it open twice for testing purposes. A fortnight later, the Government put out a request for proposal for repairs — calling on tenders by April 22 for "installation of interim repair measures" at the bridge in a Royal Gazette notice. The notice added: "The project involves the procurement and fabrication of structural steel elements and their installation to the underside of the Swing Bridge Bridge Deck in St George's." In mid-April, the plan to erect a Bailey bridge was abandoned in favour of strengthening the bridge from below, with Mr Cannonier citing concerns over traffic build-up and emergency vehicle access. At the time, a spokeswoman for the Ministry of Public Works said work on a full-scale remediation for the bridge had already begun. The Ministry of Public Works did not respond to requests for comment on the issue.
May 31. Legislation establishing a new kind of liquor licence specifically for tourism events has been passed by the House of Assembly. The new Liquor Licence Amendment Act 2016 also increases the fees payable for other kinds of liquor licences with the exception of member's club licences that will remain the same. Initially the statute had sought to increase the cost of member's club licences from $375 to $1,000. However, after the Progressive Labour Party raised concerns over how the move could adversely affect member's clubs, the Bermuda Government amended the proposed statute to keep the fee at the same level. Attorney-General Trevor Moniz told MPs that the new tourism event licence would allow successful applicants to sell alcoholic drinks for up to three days. He said the maximum time limit over a three-day period was between 6pm on the first day to 2am on the third day. He revealed the licence was not confined to the upcoming Heroes' Weekend event and that fee would be $150 for a one-day event, $300 for a two-day, and $450 for a three-day. Mr Moniz said that the fee structure decision had followed an "exhaustive review". The Act states that to qualify for a tourism event licence the event has to be approved by the chairman of the Bermuda Tourism Authority. Applicants must then go through the normal procedure of obtaining a licence through the Liquor Licensing Authority. The licence itself will specify the time period within which alcoholic drinks can be sold and the exact location where they may be sold. Shadow Attorney-General Michael Scott told the House that the Opposition broadly agreed with the new legislation, describing the licence as a useful string in the bow of the island's tourism product. However, Mr Scott said that the PLP "took great issue" with the rise in fees. PLP MP Kim Wilson raised concerns over what exactly qualified as a "tourism event" and whether the Bermuda Tourism Authority had the authority to approve an event as such. Mr Moniz said the creation of the new licence was about "getting the right balance. We are trying not to provide a rigid definition for what a tourism event is, which is why it has been left open-ended. I don't know what the panic is about and I would urge the Opposition to let the thing go forward."
May 31. Prosecutors could pursue extradition proceedings against two Bulgarian men if they successfully appeal against the "manifestly inadequate" sentences imposed on the duo. Chavdar Bachev and Georgi Todorov were jailed for four months each after they admitted plundering nearly $20,000 from ATMs across the island using bogus gold credit cards. The two men were released from their sentence on May 13 and are believed to have returned to their home country. However, yesterday as the Department of Public Prosecutions outlined its case before the Court of Appeal, Larry Mussenden, Director of Public Prosecutions, said his department would pursue extradition proceedings against the two men if appeal judges found the original sentences to be "manifestly inadequate. We ask the court to allow this appeal and leave it for the DPP and the Attorney General's Chambers to consider all the other issues like extradition," said Mr Mussenden. "The defendants should have to answer to the right sentence." Bachev, 42, and Todorov, 41, were caught red-handed with more than $19,000 in cash at the airport as they tried to leave the island after their crime spree in February of this year. They stole $4,500 from HSBC, $4,100 from Butterfield Bank and $11,300 from Clarien using bogus credit cards that were later recovered from the ATMs. They had also wired $2,700 out of the country to a third party. The duo later told police they had found a bag containing the credit cards as well as a stash of cash in a bus stop as they sheltered from the rain. They admitted to officers that they used the cards to steal from ATMs and "got greedy" before trying to flee the island. During yesterday's hearing, Mr Mussenden told the panel of appeal judges that the DPP took "huge exception" with comments made by sentencing judge Charles-Etta Simmons, who said the offences were "not the most serious". Prosecutor Loxly Ricketts told the court that Judge Simmons was wrong to classify the offences as crimes of opportunity and should not have considered the defendants' separation from their family, repayment of the stolen cash and the fact they would not be eligible for early release because they were not Bermudian as mitigating factors. "The focus should have been that the defendants were acting with the greatest forethought," Mr Ricketts said. Referring to the Bulgarians' claims they had found the cards and the cash in a bus stop, Court of Appeal president Sir Scott Baker said: "It seems a surprising story." Referring to the Justice Simmons's assertion that loss of family life was a mitigating factor the president added: "I find it difficult to see how it is a matter of mitigation if they chose to commit the offences in Bermuda. It seemed to me there were only two matters of mitigation, their previous good character and the early guilty pleas. That is it." Richard Horseman, representing both Bachev and Todorov, maintained that the sentences passed were appropriate and that his client's story was "a credible one". The Court of Appeal reserved its judgment until later in the appeal session, which last two weeks.
May 31. Bermuda is continuing to explore and implement renewable and "cleaner" energy options, and is seeking to have renewable sources meet 35 per cent of the island's electricity needs by 2025. That aspiration was reiterated by Grant Gibbons, the Minister of Economic Development, as he applauded a landmark moment earlier this month when Portugal met its entire electricity needs for four consecutive days using renewable energy. For 107 hours the European country, which has a population of 10 million, met its electricity requirements using a combination of solar, wind and hydro power. Last year renewable sources together provided 48 per cent of the country's electricity needs. "It's fantastic that Portugal has been able to change their energy needs from dirty sources to clean sources," said Dr Gibbons. However, he pointed out that there are some important differences between Portugal and Bermuda, one being the ability for Portugal to connect to the electricity grids of neighboring Spain and nearby France in order to address any shortfall in energy production when renewables sources are not able to meet demand. Dr Gibbons said that was necessary because solar panels could not harness energy at night, and wind power was also dependent on weather conditions. The minister further noted the difference in available land area for solar farms and wind turbines in Portugal, compared to Bermuda's limited space. However, the island is moving in the direction of renewable sources, as evident from the electricity policy statement last year, which set out inspirational figures. By 2020, the aim is to have 8 per cent of the island's energy needs provided for by renewable sources, increasing to 35 per cent by 2025. Businesses such as Gorham's and Lindo's Group of Companies have been running sizeable solar panel arrays for a number of years, while other businesses have stepped up their use of energy efficient equipment to counter rising energy costs. Meanwhile, Belco and its parent Ascendant Group are looking at alternative sources of electricity generation and have drawn up an Integrated Resource Plan for consideration by the Energy Commission. An increase in the availability of liquefied natural gas, and the possibility of larger scale solar power operations, are among options being mulled. One area of Bermuda that has been earmarked as a potential solar power facility is the peninsula of land known as "The Finger" at LF Wade International Airport. It is anticipated that project will go out to tender later in the summer. "There's about 80 or 90 acres of land there. Whether we use all of it is still to be seen. It is a nice opportunity for us to use that land for solar and photovoltaic energy production," Dr Gibbons said. He estimated the project might produce about 25MW of peak load electricity, with peak load referring to daytime electricity use. Dr Gibbons said the solar power would not help with night-time demand, but anticipated changes as things evolved regarding electricity storage options. He added that various models are being looked at with regard to the proposed project before it is put out to tender. As for other alternative energy solutions, he said wind was one possibility, although there is reluctance among many people about placing wind turbines off the island's coast. And he noted that there is continuing growth in the use of solar panels by householders and businesses, and he said that there was room for that to increase further. Until fairly recently, the Bermuda Government had been providing subsidies totaling about $800,000 to encourage the installation of solar panels by residents and the private sector. "The good news is we do not think we are going to need subsidies as the cost of solar panels is going down and has become quite competitive," said Dr Gibbons.
May 31. The merging of the Department of Environment Protection and the Department of Conservation Services is expected to save the Bermuda Government $387,000 annually. Cole Simons, the Minister of the Environment and Natural Resources, told the House of Assembly the move followed recommendations in the Sage report and provided "an opportunity to streamline business processes and create service efficiencies". It will involve the realignment and amalgamation of 15 sections into consolidated programmes focused on marine, plant and animal management, pollution control and terrestrial conservation. "In August 2015, the Cabinet approved a merger of the two departments, creating a more cohesive and coordinated approach to the management of Bermuda's environment and the use of its natural resources, under the guidance of a single director," Mr Simons said. "Going forward, the Department of Environment and Natural Resources will provide strategic direction and management in the formulation and implementation of legislation, policy and standards to protect Bermuda's environment. It will monitor and provide guidance for the prevention and control of pollution, manage marine activities and support Bermuda's agriculture and fisheries sectors." The Department of Environment and Natural Resources (Consequential Amendments) Bill 2016 was broadly welcomed by both sides in the House on Friday. David Burt, the acting leader of the Opposition, said he was pleased that the Government was following recommendations contained in the Sage Report, but questioned what the situation now was in relation to legislation governing banned breeds of dog. Mr Simons replied: "We are currently operating under the 1978 Act. The former minister had a canine advisory committee that made recommendations that were incorporated into the 2008 Dogs Act. We are currently looking at that to see what can be done to address the challenges in our canine community."
May 30. America's Cup organizers say they are confident that Dockyard will be able to cope with the huge influx of visitors expected to descend on the West End for the event. A transportation hub will be created in Dockyard to allow easy access to and from the America's Cup village, while a transportation plan will also be formulated by the end of this year. In recent weeks concerns have been raised about the transportation system in Dockyard and its ability to handle the arrival of two large cruise ships and their combined passenger load of more than 6,000 visitors. But Mike Winfield, chief executive of America's Cup Bermuda, told The Royal Gazette that he was confident Dockyard would be able to handle the influx under the plans that the ACBDA and America's Cup Event Authority will implement. "We have got to make delivery of people to and from the Dockyard area easy, attractive and efficient," Mr Winfield said. "We will have way more transportation than normally operating in an organized and efficient manner that will meet the schedule of the race. I am confident transportation in and to Dockyard will meet the needs and expectations." The America's Cup transportation plan to accommodate the huge numbers expected to descend on Dockyard for the event will be finalized in November, while the Security, Health and Safety and On Water Operations plans will be finalized in December. Preparation for a new transportation hub in Dockyard will begin in the winter along with the purchase and installation of floating docks to provide extra berthing for America's Cup boats, ferries and support craft. The America's Cup Village is expected to be completed by next spring in time for the beginning of racing that will begin in exactly a year.
May 30. The former Harrington Sound Post Office could be sold for $700,000, according to a draft Sale and Purchase Agreement. The document, tabled in the House of Assembly last Friday, lists the potential buyer as Frank Martin Pollard. In addition to the Hamilton Parish property itself, the buyer would obtain the former post office building, which is described as: "part single/part two-storey, consisting internally of an open space, a kitchenette, toilet and a secure store room to the rear of the main building. At a lower level is another toilet and a detached store." The draft documents call for $70,000 deposit for the land purchase. The post office was closed in November 2014 and the property was formally put up for sale last May. Craig Cannonier, the Minister of Public Works, later stated that the ministry had identified 30 government buildings that it would be looking to sell off. The move was described as part of a policy intended to reduce rent payments and the overall deficit while improving efficiency. Mr Cannonier said of the initiative in January: "The ministry is charged with managing about 800 buildings, which for an island and government this size is pretty unprecedented. Over the years we have taken an inventory of what we have and we are now asking the question, 'What do we need to be efficient?' The challenge is that many of them have not been maintained and have just been sitting there falling apart. We have some valuable real estate here and if it does not fit within the asset management plan then we need to ask why are we holding on to them when they could be well used by the public, non-profit organisations, first-time homeowners or even new hotel development." Mr Cannonier said that the sale of Harrington Sound Post Office was the pilot phase of the policy of selling off government land and had prompted a "phenomenal response".
May 30. Former chief immigration officer Martin Brewer has been awarded more than $100,000 after being defrauded by a Ponzi scheme in the United States. The Financial Industry Regulatory Authority made the arbitration award after Dr Brewer and Richard Weber, a postman from Arlington, Texas, claimed they had been targeted by Richard Gomez, of Legend Securities. Dr Brewer joined the Bermuda Department of Immigration in 1987 and was chief immigration officer from 1996 to 2009. At a weeklong hearing in Tampa, Florida, he and Mr Weber said Mr Gomez had recommended in 2011 that they invest in the Praetorian Fund, a fraudulent Ponzi scheme, and United States Coal Corporation, an unregistered security. The hearing was told that Gomez had been employed by 14 brokerage firms in little more than eight years before joining Legend, that he stopped showing up at the office within a short period after he was hired, and that he had minimal production. It also heard that Legend failed to comply with its supervisory procedures over Gomez. Goodman and Nekvasil, which represented Dr Brewer, announced in a press release that the arbitration panel agreed with Dr Brewer and Mr Weber, and found Legend liable for negligence. Dr Brewer was awarded $79,653 out-of-pocket losses and a further $26,946 in prejudgment interest. Mr Weber was awarded $70,722 out-of-pocket losses and $16,886 prejudgment interest. The panel also awarded $5,000 in sanctions for Legend's violation of panel discovery orders, $5,658 in costs and $14,062 in hearing session fees to Finra. Kalju Nekvasil, of Goodman and Nekvasil, stated: "This award shows that brokerage firms must aggressively supervise their agents."
May 30. Michael DeSilva, the Commissioner of Police, has been elected president of the Association of Caribbean Commissioners of Police. This marks the first time a Bermudian commissioner has held the post. Describing the new role as "a complete honour", Mr DeSilva added: "The Bermuda Police Service is one of the smallest in the association, but we have a good reputation in the international law enforcement community of being a modern, progressive and highly capable agency." Founded in 1987, the ACCP is composed of commissioners from 24 police services through the Caribbean region, as well as from Central and South America. Its mission is to provide collaboration and co-operation between law enforcement agencies in the region to tackle crime, and to share strategies that improve policing, crime prevention and community relations. The association held its Annual General Meeting and Conference in Paramaribo, Suriname during the week of May 16. The theme of the conference was border security. The commissioners examined international co-operative efforts that are being made to mitigate increasing threats of organized crime and terrorism that relate to the movement of people and commerce between countries. Mr DeSilva was elected as president at the meeting's conclusion. Five executive committee posts are elected annually, and they may be held for a maximum of three consecutive terms, the Bermuda Police Service announced this afternoon. "The BPS has been a member of the ACCP since 2000 and we have maintained a strong presence on the executive committee," Mr DeSilva said. "My two immediate predecessors, Commissioners George Jackson and Jonathan Smith, both held executive posts during their tenures. I am looking forward to the experience and the opportunity to work with such a diverse array of international partners." Responding in a statement, Jeff Baron, the Minister of National Security, said: "An important part of the mission of the ACCP is to provide collaboration and cooperation between law enforcement agencies around the region and to share strategies that improve policing, crime prevention and community relations. I believe that Police Commissioner DeSilva is certainly up to the task to provide robust and strategic leadership to this important Police body. Policing in Bermuda is one of the most difficult professions. On a daily basis our Police Service has a challenging task in maintaining law and order and protecting and safeguarding the members of our community and they should be commended for their service. There are common challenges that each of the member nations of the ACCP face and the Commissioner's representation of Bermuda at such a high level is quite timely, as Bermuda has recently had to grapple with its own issues regarding crime and violence. I believe that the ACCP will be well served with Commissioner DeSilva at the helm and I encourage all of Bermuda to join me in extending congratulations to him."
May 30.Opinion. By Nathan Kowalski CPA, CA, CFA, CIM, chief financial officer of Anchor Investment Management Ltd. "The value of a currency is, ultimately, what someone will give you for it — whether in food, fuel, assets, or labour. And that's always and everywhere a subjective decision." - James Surowiecki. Every day millions of local transactions are conducted with the Bermuda dollar. Most people go about their daily lives without an afterthought of conducting business with our colorful currency. The fact that little concern is noted suggests there is implicit confidence in the Bermuda dollar. The Bermuda dollar and the US dollar are used interchangeably in most forms of commercial life in Bermuda because the Bermuda dollar is pegged to the US dollar. A fixed exchange rate regime is one in which the government or central bank ties the official exchange rate to another currency to maintain another currency's value, normally in a narrow band. Fixed exchange rate regimes offer greater certainty for exporters and importers and tend to assist governments in maintaining lower inflation. They do, however, limit flexibility and the natural economic rebalancing that may arise when countries of varying inflation rates diverge in prices. This is where the calculation of a real exchange rate offers information of relative values. Real exchange rates. The real effective exchange rate (REER) is essentially the weighted average of a country's currency relative to an index or basket of other major currencies adjusted for the effects of inflation. Real exchange rates are usually calculated for all goods and services in an economy rather than for a single one. This can be accomplished simply by using a measure of aggregate prices (such as the consumer price index or gross domestic product deflator) for the domestic and the foreign country in place of the prices for a particular good or service. Using this principle, the real exchange rate is equal to the nominal exchange rate times the domestic aggregate price level divided by the foreign aggregate price level. Since Bermuda's main trading partner is the US and the currency is pegged to the US dollar, we have chosen to compare Bermuda to the US. Using a simple approach of comparing relative levels of inflation, as measured by the Consumer Price Indices, since 1972 we note, by this measure at least, the Bermuda dollar is about 17 per cent overvalued versus the US dollar. This is depicted graphically in the accompanying chart. Basically, this model illustrates that since the inflation rate in Bermuda has been higher than the inflation rate in the US, all other factors considered equal, the purchasing power of the Bermuda dollar will be less, relative to the US dollar. Or, to say it a different way, higher inflation in Bermuda than in the US lets one buy less per dollar than in the US. It is worth noting that valuing currencies is a relative game that involves much more detailed analysis than this simple model but it does offer some guidance as to the Bermuda dollar's relative value versus the US dollar. Changes in terms of trade and differences in fiscal policy, tariffs, and even the levels of financial sophistication can also help explain REER differentials across countries. Implications and Outcomes of the REER and the Peg. As noted above, based on a simple REER analysis, if the Bermuda dollar was floated versus the US dollar then it may be worth about 17 per cent less, considering all other factors equal. Maintaining the peg has led to some less noticeable consequences and implications. Here are a few implications of the real-exchange rate differential and the peg for Bermuda:
Loss of competitiveness. A floating currency often offers an offset for inflation differentials. By looking at the REER, economists can determine which countries have lost their competitiveness to other countries. In many aspects Bermuda has lost some competitiveness versus the world due to its high cost. It is probably most noticeable in the labour market where a comparable worker costs much more than that of a worker abroad. The immediate outcome of this has been more offshoring and outsourcing. Of course, if productivity is much higher in one nation versus another then higher cost or wages are warranted but in many cases and for many jobs that have been outsourced there was no or very little productivity advantage of being in Bermuda. Some jobs simply don't offer much scope for productivity enhancement and so their location will be determined ultimately by cost. A weakening currency would offset relatively higher wages.
You may not be as rich as you think. If our cursory analysis of the Bermuda dollar is correct it would imply that there may be greater risk than perceived for Bermuda dollar assets. Any currency devaluation or adjustment to the peg would seem to put at risk assets like real estate to be devalued lower vis-à-vis the US dollar. Currently, with the peg, sales of Bermuda dollar assets are freely converted into US dollars after foreign currency purchase charges at a one-to-one rate. Currency risk tends to increase discount rates or the cost of capital used to make investments and lowers asset values. If REER was used to value economic factors, such as GDP per capita for example, they would be less than otherwise reported.
Do you like Janet Yellen? Since Bermuda's currency is not floating and pegged to the US we are essentially outsourcing any function of a central bank. We are, in essence, held to the vagaries of the US dollar and its relative movements globally. If you are a fan of the US dollar and its value, then a pegged Bermuda dollar is great. If you question the value of the dollar then you may be concerned tying your own currency to one of dubious value. Bermuda also, by proxy, is subject to the Federal Reserve's monetary policy decisions.
Should we float or devalue? No. Devaluation or a floating rate are really not an option. To quote Robert Stewart from A Guide to the Economy of Bermuda (2003): "[Bermuda] does not manufacture or grow anything of any significance. It does not have a financially independent industrial or agricultural base like Argentina, where devaluation is an option, though a painful one. In actual practice devaluation is not an option for Bermuda … no one would be willing to hold a floating Bermuda dollar. It would become just a worthless piece of paper. If Bermuda were unable to earn foreign currency, then the standard of living would fall dramatically, as would salaries and wages and the real value of real estate. The Bermuda Government would be compelled to make huge budget cuts. Seeking to maintain the Bermuda dollar without a tie to major currency would not work." Because of the potentially negative consequences of floating the Bermuda dollar, it is important that we continue to maintain a solid balance of payments, or current-account surplus. Bermuda is currently backed by sufficient foreign exchange, mainly in US dollars, earned by Bermuda from international business and tourism. If, at some point, Bermuda failed to generate adequate levels of foreign income from outside trade, the Bermuda dollar would risk becoming a worthless currency. Jamaica is one example of a country in which as series of devaluations has caused its standard of living to erode because the country does not earn sufficient foreign currency to pay for its imports from abroad. In Bermuda our current-account surplus, or profit, stood at $224 million for the third quarter of 2015, offers a nice cushion. The future value of the Bermuda dollar hinges on this positive balance of trade and, at least in real terms, a stable inflationary environment."

May 30. Opinion. Nicolette Reiss. "A Washington Post analysis, backed by consistent research findings, has shone a sad but rational light on the rise of Donald Trump to Republican candidate when it seemed a joke, an impossibility to all right-minded thinkers at the beginning of the United States presidential race. "Backed by sociologist theory and fear — as well as anger, greed, envy; all seven deadly sins — any ethnic group that loses status/power, even if it is a loss that helps to balance the playing field, can be polarized by the right politician. Many attributed Trump's rise to the idiocy of his supporters, but there's more opinion than fact in that viewpoint. The astounded intellectuals who espouse this idiocy theory have failed to identify with the majority of unenlightened, segregated white Americans who have experienced a few shocks and loss in standing, position and, ultimately, a real challenge to their historical supremacy. We have a black president; the US is no longer the world's powerhouse and the effects of equal opportunity legislation and rising non-white populations have allowed minorities to attain positions of power — heretofore held by white males. While the average white male Trump voter may not be racist, he has also had only superficial contact with non-whites and his experience is that which is portrayed by the media and happily perpetuated by the Trump candidacy. All they know is that their "tribe" is decreasing in demographics and political posts; the presidency being the most recent position of power. Whatever arguments for or against Obama's presidency are irrelevant; what's irrefutable is that he inherited one of the worst economies of any president and a more weakened United States of America on the world stage. As the average white family's wealth was being eroded by these events, all they then saw was a black man steering the ship. This black man then, in their view — and I'm not arguing this point here — moved to fix something they didn't see as broken (health insurance) to provide coverage as a right to those who could not afford it. They claimed that this was no time — maybe there would never have been an acceptable time — to ask them to make any (more) sacrifices (slightly higher deductibles/co-pays/premiums) to subsidize an ethical (socialist) policy that all other developed nations have implemented. There is no point in noting that universal healthcare should have been instituted long ago in more prosperous times, but the net effect of this particular law at this time of diminished cultural dominance bred anger and resentment and pretty much laid the groundwork for a polarizing candidate to have effect. Those who may well have in other times been proud to support a policy for the greater good now simply saw it, and other changes, as something to oppose because it helped "them" not "us". You see, the bulk of Trump supporters are not comprised of the working class, the perceived beneficiaries of Obamacare. Trump supporters have experienced a steady, unabated demographic shift that has contributed to the loss of power, influence and a legacy of unquestioned cultural dominance. Instinctively, as a group not interested in or familiar with any other cultures, creeds, religions, being filled with growing resentment, their choices come down to "us" versus "them" and a clampdown on immigrants is exactly what these voters want — and, with their mindsets, the promise of a wall is a bonus. The Trump supporter is a manifestation in ethnocentricity. Trump's swashbuckling attitude and aggression is the panacea for their diminishing power and his policies appear quite reasonable when seen from their standpoint. Anger, resentment, jealousy and fear all cloud rational judgment or push reasonable feelings and fairness aside. The ethnic resentment fuelling the Trump supporters and converts has been present for some time — the political correctness movement was a misguided attempt to do the right thing and was clearly directed by individuals with no external points of reference. When alighting in the Midwest, in a near-exclusive white environment, I drew concern at my use of the word "black" to describe my friends. That I had these black friends should have tipped them off, but I was exhorted to refer to my friends as African-Americans. "Black" was, they believed, derogatory. I do recall actually snorting at this, noting that none of the people I was discussing were American and that black was more than acceptable — noting that only white people who didn't have any black friends used the term African-American. I finally convinced the Midwesterners that BET had not been renamed African-American TV by Russell Simmons and that the history books continued to refer to Huey Newton and Bobby Seale's self-defence group as the Black Panthers. Oh and was February called African-American History Month by any television announcers, historians or cultural event organizers? But I digress. Back to Trump and understanding how ethnic resentment has historically manifested to shed a brighter light on such supposedly irrational support that liberal intellectuals can explain only as the result of mass retardation. In more extreme situations, this resentment ends in violence, yet this violence is not the result of some deep-seated, inherited, cultural feuds. While such ancient hatreds could be and were blamed for ensuing violence, it was the loss of status, influence and all that which a dominant group has been led to believe it is entitled to have that is at the root. The ultimate loss of power (control) — ergo, political power — this is the primary igniter for any escalating antipathy. For these intellectual liberals to conclude that Trump's success can be because of to only mass idiocy seems to reveal their own deductive limitations. Few people are capable of expressing with equanimity opinions that differ from the prejudices of their social environment. Most people are even incapable of forming such opinions — Albert Einstein The more outrageous Trump behaves, the more shocking his utterances in public, the better. He continues to "break rules" and to deliver sound bites that would end the political chances of any other candidate. But this empowers his voters who see a champion, who is reasserting the white privilege that they grew up with as their misguided birthright. Trump provides comfort to a large segment of the US that does not like it when the status quo they enjoyed is no more.
Minority students are accepted in universities (alma maters) ahead of their children.
Federal legislation imposes quotas as a remedy for past injustices
Local council and government seats historically held by your family and friends are challenged and lost, putting a prompt end to cronyism
Women are pushing up the bar and are now a competitive force
Advances in technology completely change the way your job is performed
Age, experience are a liability; connections mean less
An educated immigrant class not hindered by the sloth of entitlement nor, any more, the colour of their skin leapfrog you; and then it's 2008 ...
This particular perfect storm of circumstances has been fostering resentment quite insidiously. Complaints emerged about Black History Month ... what if we had a "White History Month ..."; the number of blacks killed by white police officers has been unconscionable and these travesties compounded by predominantly white grand juries, denying the victims their Sixth Amendment rights. The abject failure of the justice system with respect to the Zimmerman killing of unarmed schoolboy Trayvon Martin looms large over every subsequent shooting and the natives — well, the whites — grow more and more restless as the growing resentment against "them" permits them to not only accept these unconscionable killings but even defend them. And when a black icon uses her platform to support the Black Lives Matter movement, evoking the Black Panther Party for Self-Defence in her choreography, the reactions of uninformed whites was frightening in its ignorance and intolerance. The Panthers were then equated with the Ku Klux Klan and many who knew no better were quick to jump on that bandwagon because it suited their sympathies — the facts would only be inconvenient. The institution of Black History Month was immediately vilified although unremarked. And one term that should die a quick death is "reverse racism" — it only illuminates the idiocy already attributed to Trump supporters, being oxymoronic: if racism is reversed, it's neutralized. Combine the growing white ethnic resentment with Trump's platform that has attracted ethnically conservative and economically progressive populists who want increased spending on social security and a decrease in immigration, and you unite "white Americans' ethnic and economic anxieties into a powerful populist coalition". So while I could never support a Trump presidency, his rise is not a mystery when one takes just a little time to locate the research that is readily available and cited in the less sensational online papers and blogs. This research clearly identifies ethnic resentment as the destructive seed sowed that ultimately led to the violence and atrocities pursuant to the break-up of Yugoslavia and the violence throughout Eastern European history. It also explains the civil unrest right here in Bermuda and why hardcore party members remain steadfastly loyal to leaderships that have plundered the public purse, lined their own pockets and/or betrayed their ideals. Both parties are populated with these individuals — most, or many, of whom are far from ignorant, but their intelligence is necessarily handicapped by their cultural bias that defines them. We've seen members on both sides justify all sorts of nonsense and even lose credibility. When one ethnic group loses status or its members start feeling that they don't have the status they deserve, the group gets resentful. Nationalist politicians then swoop in to capitalize on the resentment to capture political power. And the resentment about ebbing power can make unthinkable political positions into common and even prominent beliefs. When have we seen this before? If you are gleefully pointing across the aisle, you are both right ... why don't you examine your own folly first? But, sadly, the Bermuda I've known has failed to evolve and indeed, we are no better than these "misguided, racist, anti-immigration" Trump supporters that we may feel superior to ... we should not if we, too, remain equally close-minded in support of a party based solely on ethnicity when that party or Cabinet has betrayed our trust and risked our island's rather fragile stability. The only explanation why seemingly intelligent, moral individuals would continue to support a leadership that betrayed the public trust, abused its position and harmed the economy and reputation is because he or she is controlled by this phenomenon of ethnic resentment. Polarized party members on both sides have been afflicted and taken advantage of by their leaders who fell prey to the effects of too much power for too long. Are we able to recognise when we are as pliable emotionally as millions of Americans who continue to support Trump no matter what he says? I challenge all of my fellow Bermudians to locate their integrity and become one of Einstein's few."
• Nicolette Reiss is a qualified and licensed certified public accountant and chartered property casualty underwriter with operational and technical experience in reinsurance/insurance and financial services.
May 30. Historian and teacher Colin Benbow, who wrote the definitive history about the Boer War prisoners in Bermuda, has died at the age of 85. Mr Benbow first came to the island in the mid-1950s and quickly became entrenched in researching the island's history while teaching — first at Warwick Academy and later at Bermuda Technical Institute. While he wrote histories of Corporation of Hamilton, the Bermuda Telephone Company and local woman's suffrage leader Gladys Morrell, he was most known for his book Boer Prisoners of War in Bermuda, now in its fourth printing. The book, which began its life as an essay written for a contest, details the more than 4,600 prisoners of war kept in internment camps in Bermuda between 1901 and 1902. In an interview, Mr Benbow told The Royal Gazette he selected the subject because so little had been written about it. Over the years it has garnered international attention, with many relatives of the prisoners contacting Mr Benbow personally over the years. When South African leaders Thabo Mbeki and F.W. de Klerk visited the island in 1989 and 1997 respectively, Mr Benbow led the figures on a tour of the Boer cemetery on Long Island. His love and fascination with history eventually brought Mr Benbow to the Bermuda Historical Society. There, he served as the curator for the society's museum for about 12 years. Mr Benbow also made a foray into politics for a period, representing the United Bermuda Party in Devonshire South between 1976 and 1980. In 2009, Mr Benbow was one of 400 individuals highlighted in Bermuda 1609-2009, a commemorative book celebrating the figures who made extraordinary contributions to Bermudian culture. Longtime friend Andrew Bermingham said that in addition to writing and teaching, Mr Benbow was a stamp collector of note, who donated much of his collection to the Corporation of Hamilton and later the National Museum of Bermuda, and a lover of "unusual animals. He had a small menagerie-come-zoo at his home," Mr Bermingham said. "He was a great friend of mine and he did a lot for Bermuda in many ways. He was always an advocate of teaching history, particularly Bermuda history, and he wrote lots about it. The best way I could describe him was that he was a good man. He didn't suffer faults gladly, but underneath that he had a genuine and kind heart. He set his goals, and in writing he set a very high bar form himself, which he achieved."
May 29. A 65-year-old holidaymaker was declared dead this afternoon after washing up unconscious on Elbow Beach. Beachgoers spotted the man at approximately 4.20pm, 250 metres east of the entrance steps to the beach, and immediately began performing CPR on him. An ambulance arrived shortly after, at which point medics attempted a further ten minutes of resuscitation, before taking him to hospital. The man, who had been snorkeling, is believed to be from Liverpool, England. He had been on the island for roughly a fortnight with his wife visiting his son, who moved to Bermuda four months ago and works in law. An onlooker said: "It was pretty shocking and there's a somber mood now. This was a perfect beach day — there was music playing and people were partying — but it has turned into a day of disaster." According to police spokesman Dwayne Caines, first responders attended at 4.25pm. "It appears that a 65-year-old visitor from the UK was snorkeling in the water when he got into difficulty and became unconscious. He washed up on shore. Members of the public commenced CPR until the ambulance came and he was rushed to King Edward VII Memorial Hospital, where he was later pronounced dead. No further information will be available until next of kin is notified." The victim was in the company of his wife at the time of the incident.
May 28. The Centre for Justice is applying for judicial review of the same-sex marriage referendum. The group believes the questions on the ballot paper for June 23 breach rights including equality of treatment and freedom of thought and religion, and give rise to discrimination on the grounds of sexual orientation and family status.
May 28. Nearly 2,000 sailors will be racing for Bermuda to kick off next month's National Heroes Weekend, in the third-biggest Newport to Bermuda competition that the island has hosted. However Kenneth Bascome, still fresh to his appointment as Junior Minister of Tourism, warned that for St George to cash in on this and other developments to Bermuda's visitor economy, its corporation will need to seize the day and work closely with the Bermuda Government. His remarks came as the St George's North MP also brought before Parliament two hotel concessions orders, for developments at Elbow Beach Hotel and the former Surf Side Beach Club. Both are likely to be debated in two weeks' time. Mr Bascome told The Royal Gazette that he disliked using "tourism" for his role, adding: "The name should be changed to the Visitors Development Ministry." The ministry came under criticism from the Opposition in yesterday's House of Assembly, with Progressive Labour Party MPs questioning why Michael Fahy, recently appointed Minister for Tourism Development and Transport, still remained in his former Home Affairs premises instead of moving over to his new office in the Transport Control Department. Responding to the allegations that the Government was wasting office space, Michael Dunkley, the Premier, called it "conjuring up issues", and said he had tried to find temporary locations that worked best. Meanwhile, Mr Bascome said he looked forward to "an in-depth discussion with the minister — I believe the two of us will cause Bermuda to take its rightful place where I believe it has always been, as a premier destination". With bigger sailing looming in the form of America's Cup events, Mr Bascome said the event still faced scepticism at home. "Bermuda will be well positioned to cater to the influx of visitors, but numerous people still believe the America's Cup is not actually going to do anything for them. I beg to differ. The opportunities are there. You have to put yourself in a position to take it." Mr Bascome said the same applied for the potential benefits coming to the Olde Towne with extra cruise and ferry calls coming, courtesy of a deal between the Government and Norwegian Cruise Lines. "There is potential for St George to grasp this opportunity," he said. "The corporation, with the support of the Government, needs to take the bull by the horns in helping to get its infrastructure up to scratch. It is not my responsibility to drive the corporation's agenda. They need to approach the Government; I can then pick up the baton and help convince the Government that St George needs its support."
May 28. Plans to turn a building at Shelly Bay into a new restaurant have been granted planning approval by the Development Applications Board. While the plans for the Shelly Bay Beach House sparked controversy due to the inclusion of a new parking lot near the existing playground, that element of the plan was shelved by the developer in the wake of a public outcry. The plans approved by the DAB instead proposed an expansion of the existing parking area to the east of the property, providing spaces for 14 additional cars, and minor alterations to a parking area to the west of the building to create a handicapped parking space and one space for an existing rental unit on the property. When completed, the proposed restaurant would have seating for 100 patrons, an ice cream counter and a beach rental shop. According to the minutes of the meeting, the board questioned the technical officer about who owned the property. The technical officer responded that the building and park were both owned by the Bermuda Government, and the Estates section of the Ministry of Public Works had confirmed that only the building would be leased out to a private entity — which would pay for all renovations for the building. The board also asked about bathrooms, and were told the restaurant would have three bathrooms on the upper floor, while bathrooms on the ground floor would remain open to the public and renovated by the Ministry of Public Works. Given all the details, the board resolved to approve the application.
May 28. The printing of passports for British Overseas Territories Citizens is soon to switch over to Britain, in a move that the Progressive Labour Party warned could lead to delays in processing. Patricia Gordon-Pamplin, Minister of Home Affairs, said the move, which was mandated by the UK, would take effect on June 29, meaning BOTC passports could take up to four weeks to process. While the minister said the shift meant that BOT citizens would receive the most up-to-date biometric passports available, it was unwelcome news for the Opposition. Walter Roban, the Shadow Minister of National Security, said the PLP had "never been happy" with the switch, announced a year ago. "We in the Overseas Territories are effectively losing autonomy that we have had for decades for our citizens," Mr Roban said. The Opposition also had concerns over "well-publicised backlogs" that have troubled the UK services in the past. The application process will not change, and passport applications can be found with a list of fees on the government website. The minister added that Bermuda's office would retain a stock of passports to be printed on compassionate grounds, or for urgent government business.
May 28. American-based National Oceanic and Atmospheric Administration has forecast a near-average Atlantic hurricane season, but note "uncertainty" in the usual climate signals. In a statement yesterday NOAA predicted a 70 per cent likelihood that the Atlantic experiences ten to 16 named storms. Of those named storms, four to eight could become hurricanes while one to four could become major hurricanes, reaching Category 3 strength or above. "While a near-normal season is most likely with a 45 per cent chance, there is also a 30 per cent chance of an above-normal season and a 25 per cent chance of a below-normal season," the statement continued. The statement also noted that Hurricane Alex, which blew through the North Atlantic in January, was included in the estimations. Gerry Bell, lead seasonal forecaster with NOAA's Climate Prediction Centre, said: "This is a more challenging hurricane season outlook than most because it's difficult to determine whether there will be reinforcing or competing climate influences on tropical storm development. "However, a near-normal prediction for this season suggests we could see more hurricane activity than we've seen in the last three years, which were below normal." The statement noted, however, there is a degree of uncertainty about the status of the Atlantic Multi-Decadal Oscillation, an ocean temperature pattern that is believed to cause increased hurricane activity during its "warm" phase, and La Niña, a weather system associated with increased hurricane activity. The statement came as the body was watching a subtropical system southwest of Bermuda which was expected to become the second named storm of 2016. James Dodgson, acting director of the Bermuda Weather Service, said that while some contributing factors made it difficult to accurately forecast how busy the season would be, even a single storm could have a great impact. "The best advice BWS can provide, in association with any of these seasonal forecasts, whether they suggest an active or inactive year, is to always be prepared, no matter what the numbers are saying. It only takes one tropical cyclone (tropical storm or hurricane) to make it a busy season for Bermuda, with potential significant impacts."
May 27. The Cabinet Office, operational centre for the Bermuda Government, is to get a new home as of next Friday — while a relocation for the Senate is yet to be announced. Health and safety concerns forced the move, according to Michael Dunkley, who said it was his goal to have Cabinet back at 105 Front Street by Remembrance Day. The Cabinet's temporary home will become the first floor of Innovation House nearby on Reid Street, which comes with a generator for back-up power. The move was questioned by the Opposition, since the directors of Innovation Limited are Michael Freisenbruch and Michael Branco, the former One Bermuda Alliance deputy chairman. However Mr Branco told The Royal Gazette that he had stepped down in October 2013 to focus on his family. A company spokesman added that the Government Estates Department had negotiated a discounted rental agreement, which included looking at other premises. Mr Dunkley said the relocation required a short-term lease, and that Innovation's site suited the short walk from the other buildings on Cabinet grounds, which will remain in use. The Premier told the House of Assembly yesterday that the building, which opened in 1884, was beset with maintenance problems — evident during the 2014 Throne Speech, when the Senate Chamber's roof leaked heavily. In February, an air-quality assessment picked up elevated carbon monoxide, high internal humidity, and mould, while damaged floor tiles showed asbestos in the basement, which was sealed. Works include the replacement of "decaying windows", the Premier told MPs, while the exterior will be sealed and painted, and termites will be tackled. Most of the job falls upon staff from the Department of Public Lands and Buildings, with a $240,505 contract for new windows going to BS&R, and painting to Kaissa for $67,000. Designed in 1837, the main building houses the Office of the Premier, the Secretary to the Cabinet, the Deputy Head of the Civil Service and all related administrative officers. Innovation House, adjacent to Rock Island Coffee, was taken over by its new directors in December 2015. Cabinet will be the first tenant to join the premises, which houses several other businesses.
May 27. NEW YORK (Bloomberg) — Carlyle Group LP's Olivier Sarkozy, the head of the private-equity firm's financial services group, has resigned, people with knowledge of the move said. Mr Sarkozy, the half-brother of former French President Nicolas Sarkozy, is a director of Bermuda's Butterfield Bank. He led Carlyle's initial $150 million investment in Butterfield in 2010. Last year, Carlyle bought 23.4 million more Butterfield shares. Mr Sarkozy joined Washington-based Carlyle in 2008 from UBS Group AG. Carlyle raised two financial services investment funds under his leadership. The first raised $1.1 billion and the second got $1 billion. Mr Sarkozy will continue as a senior adviser to the firm, one of the people said. The people asked not to be named because the departure hasn't been announced. A spokesman for Carlyle declined to comment. Mr Sarkozy didn't respond to e-mail and phone messages seeking comment. Mr Sarkozy, who turned 47 yesterday, led Carlyle's investments in Butterfield, TCW Group, BankUnited, Boston Private Financial Holdings, Central Pacific Financial Corp and Duff & Phelps, among others. His first fund, which started investing in 2008, was generating a 13 per cent annualized return after fees as of March 31, according to Carlyle's first-quarter earnings statement. The firm hasn't yet disclosed a return for the second fund, which started investing in 2013. In March, Carlyle added David Zwiener as an operating executive in the financial institutions group. Mr Zwiener served as interim CEO of Bermudian reinsurer PartnerRe when the company was working on a merger plan with Axis Capital Holdings, a tie-up that was eventually derailed by Italian investment firm Exor. Mr Zweiner co-led Carlyle from 2007 to 2008 before working at Wachovia Corp, Dowling Capital Partners and PartnerRe. At UBS, Mr Sarkozy was global co-head of the Zurich-based bank's financial institutions group, working on deals including Sallie Mae Bank's attempted $25 billion take-private transaction, the $17 billion merger of Mellon Financial Corp and Bank of New York Co, and Wachovia Corp's $14 billion acquisition of SouthTrust Corp. He previously spent 11 years at Credit Suisse First Boston. He married fashion designer and former actress Mary-Kate Olsen last year. Carlyle, which manages $178 billion in private-equity holdings, real estate, credit assets and hedge funds, started its financial services deals team in 2007. Other recent departures from the firm include Mitch Petrick, who oversaw its credit and hedge-fund business, and Jacques Chappuis, who led its funds-of-funds unit. The two executives are senior advisers to Carlyle.
May 27. Community groups have taken a cautious approach to Belco rate changes, saying they will look closely at how the move will affect the less fortunate. Starting next month, residential customers will pay 8.7 per cent more on their first 250 kilowatt hours, 5.7 per cent more on the next 450 kWh and 17.7 per cent more on anything over 700 kWh on their monthly bill. Belco said the impact would be softened by the fuel adjustment rate being at a nine-year low of 7.65 cents per kWh, meaning the total bill for small and average residential users will be lower when the new rates take effect next month than it was 12 months earlier. An average user who had a monthly bill of $225.38 in June 2015 will have a bill of $217.45 when the new rates kick in next month, Belco said, representing a decrease of 3.52 per cent. However, bills will also be subject to fluctuation based on the fuel adjustment rate — for a clear look at the relationship between the fuel adjustment rate and global oil prices, see page 11 of today's Business section. Speaking yesterday, Charles Jeffers of Age Concern said that the main question many in the public had about the rate change was how the move would affect the company's profit margin. "What we have to look at is what the profit margins are going to be," he said. "Obviously they have to cover their costs and they have to pull in a reasonable profit but what are the expectations of their shareholders? I also know they are looking for some kind of investment into new equipment because some of their equipment is outdated and has been for a few years. They really need to be clear with the public what they are doing." Asked about how the changes would affect seniors, Mr Jeffers said a wait-and-see approach might be appropriate, noting that Belco had stated that those who use less electricity might see their bills shrink. If so, that's nice for the people at the lower end, but it needs to be laid out in a way so everyone understands. I would expect that most seniors would be at the lower energy usage group, and if they are using a small amount of electricity, according to what they are saying, their rates are going to go down. Of course, Age Concern will be looking very closely to see what it means, but until people get one or two bills under the new system you really cannot tell." Claudette Fleming, the executive director of Age Concern, added: "Moving forward into the summer, we look forward to a corresponding increase in social insurance payouts to assist seniors in meeting the increasing cost of living demands that seniors have to meet on fixed or diminishing incomes. "It seems only fair to our seniors and an appropriate time, as regulators/legislators set the tone and the opportunity for what constitutes a 'reasonable' financial investment." Meanwhile, former parliamentarian Quinton Edness expressed concerns that far more people would see increased energy costs than would see lower. "I bet if you get down to it, you would find out a lot more people are being affected by higher costs than by lower costs. What the Government has to do is find out how to reduce or maintain the cost of energy in Bermuda. One of the largest figures in most families' monthly bills is the energy costs. It's particularly stressful for seniors. Their income is static and a great deal of them are suffering in silence because they cannot afford the cost of living in Bermuda." He called on the Bermuda Government to do more to encourage the adoption of solar energy in Bermuda, making the cost-saving technology more broadly available, as well as pursuing alternative energy sources such as tidal energy and geothermal energy. Martha Dismont, the executive director of Family Centre, said the organisation was taking a close look at the changes and how they would affect the public. "Obviously we are looking into how this will impact people, particularly lower income households," she said.
2016. May 27. Power charge increases by Belco will force up costs for hotels and grocery stores. Stephen Todd, chief executive of the Bermuda Hotel Association, said that rising power costs would impact his members. He added: "There are concerns — we have just now started to see an increase in occupancy. We're going to be utilizing more in the way of power and that will equate to additional operating expenses for each of our members." He was speaking after Belco announced that commercial power rates were set to go up between 16.5 per cent and 22.4 per cent, dependent on the amount of power used, from next month. Mr Todd said: "We are anticipating it will represent an increase in the overall operating expenses to our members. We're in the process, from an individual property standpoint, evaluating this. We will be working with a relationship manager at Belco to determine how we best manage this and understand the overall cost to our individual members. We're looking at how it affects us for this year and the projected expenses for 2017." He added: "We're getting feedback and intelligence from the members now — I'm expecting that over the next few days we will get a better indication of how it will affect them." Mr Todd said: "We understand the rationale behind it, but every additional cost increases expenses and that makes it much more expensive to operate." But he added that hoteliers — keen to stay competitive in a regional and world market — would only raise room rates as a last resort. He said: "That is something we are conscious of on an ongoing basis. We don't want to increase the cost of rooms. "We have to ensure we are competitive and a destination the visitor will choose to come to." Fredrick Gorham, head of Hamilton grocery store Supermart, added that supermarkets were also unlikely to mark-up prices to cover extra outlay on power. Mr Gorham said: "My understanding is the base rate is what is going up and fuel adjustment will go up and down." He added the store was still working out what the increases would mean for the business. Mr Gorham said: "Nobody is happy when their electricity bill goes up. But we have put a lot of time and effort into trying to reduce our electricity costs. If we changed the prices every time something else changed people would be dizzy — the bottom line is we have to absorb this. I would say it will increase our costs, but we are busy trying to figure it out now. It sounds like a lot, but I don't know if it is. As it stands right now, electricity bills are lower because of the price of oil, but who knows where that's going to go?" The Energy Commission backed Belco's bid for increases after hearing that the firm's return on capital was lower than similar island utilities. The power firm had asked for a rate to bring its return on capital up to 10.5 per cent. The Energy Commission approved increases that will raise the rate of return to 7 per cent this year and 8 per cent in 2017. Belco argued that it needed to increase earnings to maintain necessary investment in plant and infrastructure.
May 27. Belco's customers will feel the effects of some significant increases in electricity prices when higher tariffs kick in next month. But greater pain is likely in the coming months when the fuel adjustment rate — which has just hit a nine-year low — catches up with the spike in world oil prices that has occurred over the past three months. The fuel adjustment rate reflects the cost of the diesel and heavy oil fuel that Belco burns, including the Bermuda Government duties levied on it. As a "neutral pass through" element of the bill, it has zero impact on Belco's earnings. There appears to be a lag of around three months between a move in crude oil prices and a corresponding impact on the fuel adjustment rate, as the graph accompanying this story clearly illustrates. Most notably, in mid-2014, when the crude price started to plummet, the fuel adjustment rate continued to rise for three months before it too started to fall. The opposite is happening right now. The May fuel adjustment rate has been set at 7.65 cents per kWh, less than half of what it was just two years ago and the lowest rate charged since 2007. This will have a dampening effect on the tariff increases — for now — and has allowed Belco to state that an average residential customer using 600 kWh would actually see a 3.5 per cent decrease in their total Belco bill from a year ago under the new tariffs. That average customer will pay $45.90 as a fuel adjustment rate at today's level, down from $69 in May 2015 and $99 in May 2015. But that element of the bill is likely to surge higher again in the coming months. Yesterday afternoon, US crude prices were at around $49.40 a barrel, having topped $50 earlier in the day — up more than 80 per cent from the 13-year low of below $27 barrel just four months ago. Using recent history as a guide, as depicted by the graph, it is likely that a spike of this magnitude will lead to a sharp rise in the fuel adjustment rate in the second half of the year — depending on what Belco actually paid for its fuel. An aggravating factor for consumers is the increasing customs duty charged on fuel. The Government raised the duty last year and again this year. Duty now adds $31.79 onto the cost of a barrel of fuel oil and feeds directly into the fuel adjustment rate. As Belco points out, duty on fuel makes up 5 cents of the fuel adjustment rate — around two thirds of the charge at this month's level.
May 27. The Nike Golf PGA Team Championship of Canada will return to Bermuda for a second year of competition in October. Mid Ocean Golf Club will again host the tournament of 104 visiting golfers, who will qualify in events across Canada this summer. The championship forms part of a packed winter of golf for Bermuda, with the Hackers Cup, Gosling's Invitational, Bermuda Open and Goodwill tournament all scheduled to take place during what that Bermuda Tourism Authority called a "growth year for golf on the island." Before the Nike Golf event in October there will be a World Pro Sports Championship, an event which has grown out of the partnership between the BTA and the organizers of the Bermuda Golf Classic, NFL Invitational. "Our sales and marketing team is advancing Bermuda as a golf tourism destination," Bill Hanbury, the BTA chief executive officer, said. "Golf visitors are important because they have a positive impact across the Island's tourism economy, far beyond just golf courses." During the early part of this year, the BTA influenced several visitor golf events that improved travel numbers during the quieter months of the year for tourism. Those events include an Executive Women's Golf Association event, Chris Langford Pairs and the Grey Goose World Par 3 at Turtle Hill Golf Club. "More and more cruise vacationers are disembarking and heading to the golf course," said Andrew Brooks, the BTA's director of golf sales and marketing. "And last week I spoke with another college golf coach about the possibility of bringing teams to Bermuda next year for a spring tournament. Cruise golfers and college springtime golfers are two areas where strong growth is happening and we think it is sustainable growth."
May 26. More than 700 people are expected to attend a major conference on insurance captives next month. Ross Webber, chief executive officer of the Bermuda Business Development Agency said this year's Bermuda Captive Conference would be "bigger and better than ever". He added: "I'm looking forward to joining colleagues and highlighting Bermuda's value for delegates from a jurisdictional point of view. We are in an era of increasing global regulatory pressure and politicized or misinformed beliefs about offshore financial centres, yet Bermuda's top-tier reputation and high levels of regulatory compliance serve to differentiate our market. Raising awareness is key." Mr Webber will take part in the conference's first round table debate, an overview of captive market and business trends worldwide. He will be joined by Craig Swan, managing director of supervision at the Bermuda Monetary Authority, Jill Husbands, chairman of Marsh IAS Bermuda, Alan Gier, the global director of risk management and insurance at car giant General Motors who is also president of the Bermuda Captive Owners Association, and Grainne Richmond, president of the Bermuda Insurance Management Association. Mr Gier said: "Properly managed captives are an important risk management tool for any risk manager and captive conferences offer the opportunity to stay current with the industry and learn from colleagues and business partners about key trends as you develop your captive strategy and business plan." He added: "Bermuda should be on everyone's list of preferred captive domiciles owing to its excellent reputation for transparency, regulatory environment and ease of doing business. I am excited to be on a panel with leaders of the Bermuda business community and look forward to sharing my thoughts about current issues affecting the global economy." The conference, to be held at the Fairmont Southampton between Monday, June 13 and Wednesday, June 15, will also feature Michael Dunkley, the Premier, who will make the opening speech. And the keynote speaker will be Joe Flower, an international expert in healthcare, genomics and biotech, who will discuss the future of healthcare and the impact of advances in technology, drugs and treatment. Ms Husbands said: "The Bermuda Captive Conference is very important to our clients and colleagues — it's an opportunity for them to keep current with trends and issues affecting their Bermuda captives and also provides a dynamic networking opportunity. The conference allows overseas attendees to learn more about the Bermuda market by meeting industry experts and experiencing the island first-hand."
May 26. The next 12 months will involve a flurry of activity in the West End with a further two teams establishing bases in Dockyard and the completion of the America's Cup Village. Oracle Team USA and SoftBank Team Japan have already established their Dockyard bases, while Artemis Racing set up their state-of-the-art base on the tip of the Morgan's Point peninsula overlooking the Great Sound. Construction of the Land Rover BAR headquarters is expected to begin in September. A month later work on the Groupama Team France base will begin in the same location. The America's Cup transportation plan to accommodate the huge numbers expected to descend on Dockyard for the event will be finalized in November, while the Security, Health and Safety and On-Water Operations plans will be finalized in December. Preparation for a new transportation hub in Dockyard will begin in the winter along with the purchase and installation of floating docks to provide extra berthing for America's Cup boats, ferries and support craft. At the start of the new year, super yacht berthing will be established at Dockyard and Hamilton, while in the spring Emirates Team New Zealand will relocate to Bermuda. The America's Cup Village is expected to be completed by next spring in time for the beginning of racing that will begin in exactly a year.
May 26. The clock may be ticking, but preparations for the America's Cup push on "ahead of schedule", with organizers confident Bermuda will deliver a sailing spectacle that will be remembered for generations to come. With just 365 days until the teams sail out into the Great Sound, those behind the island's successful bid, as well as those who put their faith in the country to stage one of the biggest events in sport, say the event has already provided unparalleled opportunities for children as well as a major boost to the economy. But they insist the legacy and ultimate success of the Louis Vuitton America's Cup 2017 event will depend on buy-in from the whole community. Harvey Schiller, the commercial commissioner of the America's Cup Event Authority, told The Royal Gazette that Bermudians had stood "shoulder to shoulder" with the rest of the world in preparing for the event. "The level of professionalism has been as good or better than any of the events I have been involved in, including Olympics and World Series," he said. "The challenge of making it a successful America's Cup falls on everyone in Bermuda. Everyone wants the chance to stand on the victor's podium, every Bermudian has the opportunity to do that in a year's time." Dr Schiller acknowledged that the ACEA could have done a "better job" telling people about Bermuda after the island was awarded the event. But he maintained the Bermuda brand had received global exposure during World Series events. "To have a successful sporting event you need three things: firstly, security, and we could not have chosen a safer place in the world. We are in the right place on and off the water," he said. "Secondly, the right field of play, and we have the perfect racecourse. Thirdly, much depends on how the media react and that has all been very positive." Meanwhile, Mike Winfield, chief executive of America's Cup Bermuda, revealed preparations were ahead of schedule and that he was confident the island would deliver "the type of venue to the levels of excellence required. We have to have the entire population of Bermuda working towards putting on this event and put aside any naysaying and negativity and work towards a single goal." Both Mr Winfield and Dr Schiller hailed the significance of the Endeavour programme and establishment of a Bermuda team for the Red Bull Youth America's Cup, which they said had ensured America's Cup opportunities had trickled down through the community. Dr Schiller said: "For any sport to be relevant in the future you have to engage the younger generation. The things that have been done in Bermuda engaging with that generation are providing a model for other countries around the world. That is an important part of the future of sailing and a legacy that everyone should have pride in." Grant Gibbons, the Minister of Economic Development, added: "The Endeavour programme is being offered to every M1 student in Bermuda. It teaches science, technology, engineering, art and maths through sailing. Already more than 800 students have participated. By adopting the Red Bull Youth America's Cup Team BDA, Oracle Team USA is supporting the ambition of 15 remarkable young Bermuda athletes, some of whom had very little prior exposure to sailing. Now they have an extraordinary opportunity to represent their country on the world stage."
May 26. Bermuda businesses are to be briefed about money-spinning opportunities from the upcoming America's Cup. The Bermuda Tourism Authority is to hold a special session for businesses involved in the tourism market next month. The free event will take place at the Bermuda Underwater Exploration Institute on Thursday, June 16 from 4pm to 5.30pm.
May 26. Bermudian engineering company Brunel has won a contract for structural and civil engineering at the airport redevelopment. The firm was appointed by Canadian company Aecon, the lead firm in the airport project. Steve Nackan, the president of Aecon Concessions, said: "We engaged Brunel because they have a valuable perspective to offer this project. The team has extensive knowledge of local construction practices, permit processes, planning and building codes, and, of course, Bermuda's culture and environment which will impact the airport's design." Brunel will help with design documentation, drawings and details, advise on local conditions as well as assist with design related to transport like buses, taxis and scooters. The Bermuda firm will also work with other global engineering teams to ensure that the new airport's construction will be in line with Bermudian culture. Jamie Pehkonen of Brunel said: "We look forward to collaborating with a truly global team of experts to make this important project a reality for the island. Our technical as well as local expertise makes us an ideal partner to help build a modern airport befitting Bermuda." The main structural engineering firm for the project is Quinn Dressel from Toronto and the lead civil engineering company is the Toronto arm of global consulting company WSP. The redevelopment of the airport is a joint venture between the governments of Bermuda and Canada, with the Canadian Commercial Corporation, a Crown corporation of the Canadian government with expertise in international contracting for major building projects.
May 26. The Public Accounts Committee has called for changes to financial instructions after a report from the Auditor-General about the handling of a forged cheque. The report stemmed from an incident in which false cheques — intended to unjustly implicate former Premier Ewart Brown and former minister Derrick Burgess — were placed in government files. After the discovery, Cabinet approved the use of government funds for a defamation suit against former government chief architect Lawrence Brady and Canadian architect Sam Spagnuolo in an Ontario court. A Canadian law firm was brought in to bring defamation charges and ran up legal bills of more than $30,000, which were paid by the taxpayer. However, in a special report Auditor-General Heather Jacobs Matthews found that the Bermuda Government had breached financial instructions as it appeared the ministers rather than the public would have benefited financially had the lawsuit been successful. The PAC subsequently launched its own investigation, convening nine meetings on the subject and summoning numerous civil servants to testify. In the House of Assembly on Friday, David Burt, the chairman of the PAC, said the committee agreed that, based on the strict letter of the law, a lawsuit in private names could be viewed as a violation of financial instructions. However, he added: "Given the unusual circumstances of this case, PAC acknowledged the Government's position, that it considered this action to be for government purpose, and thus in line to the financial instructions. "The PAC takes note of the Auditor-General's recommendation that the surcharge funds be paid back, but it does not support the recommendation, as the committee accepts the explanation that the Cabinet approved the funds, and that it was the view of the Cabinet that the funds were for government purpose." Mr Burt said the PAC recommended that the Government consider amending financial instructions to allow Cabinet to support a civil action taken on behalf of a minister against anyone who "defames and damages the reputation or credibility of the minister" while they are carrying out their duties. The PAC also recommended that in such cases, it should be clear that the proceeds of any such action would revert to the Government. However, speaking as Shadow Minister of Finance, Mr Burt added: "It is my view that this entire saga was an extreme waste of money from beginning to end. It was a very sad day in our history." Bob Richards, the Minister of Finance, noted the frustration of PAC members in trying to resolve the matter, saying a core issue was a lack of accountability in the Civil Service. Mr Richards added that he believed, but could not prove, that millions of dollars of government money had been potentially wasted due to this issue. "I'm working to do something about the culture of non-accountability but I know we are a long way from par here because it goes back a long, long time. When was the last time heads rolled in the Government? Ministers' heads roll all the time, but who else's does?" Michael Scott, who was Attorney-General at the time of the controversy, said a special report had been "entirely inappropriate" to get to the bottom of the matter. "No wonder some members of the PAC of the day regarded this as a frustrating fool's errand," he said. "I'm sorry that the matter isn't resolved. Hopefully, in some small way, the opportunity to thrash this out in this chamber refreshes the public memory of what is at stake here."
May 26. A minister targeted by a plot involving forged cheques has lashed out about the handling of the investigation. Addressing the House of Assembly, Derrick Burgess, who was linked with Ewart Brown in the plan, said that throughout the process no one ever condemned the person or persons who forged the cheques. "The victim of this cruel act was made out to be the villain by all concerned," he said. "No one condemned the perpetrator. Not one of them. And they talked about integrity and principles. They have none of that, because it didn't happen to them. Their children didn't have to feel that happen. When you don't feel it yourselves, you act differently." He harshly criticised the former Auditor-General, Heather Jacob Matthews, for how she carried out her investigation, including her decision to approach government lawyers and threaten them with legal action if they did not release documents protected by privilege. "The Auditor-General went as far as threatening lawyers in the Ministry of Justice and the Attorney-General's chambers because they wouldn't release documents to her," he said. "She threatened to lock them up and fines." He said later: "It's obvious the Auditor-General was energized and wanted to do a damning report." Recollecting the incident, he said he first recalled seeing a story about cheques and a pair of unnamed ministers in the Mid-Ocean News in December of 2008, but did not pay attention to it until months later when the then Minister of Finance broached the subject in a Cabinet meeting, in which he was told he needed to get a lawyer. Mr Burgess said that once he was approached about the cheques, he was able to prove his innocence in a matter of minutes, showing that neither of the cheques had been made out to him or cashed by him. Rather, both cheques were cashed by the party they were originally made out to. Asked about the question of where any profits of the lawsuit would go, he said it was a matter that could have easily been fixed. "I have a document that the lawyer sent in August of 2011," he said. "He spoke to the Attorney-General's chambers in Bermuda and that question came up. The lawyer said that money was to go to Government, but no documents were ever made up. I'm not the lawyer. I didn't make the choice to have this in my name. I was called by the Attorney-General's chambers to ask me if I minded that this case went in my name. I asked why, and they said in Canada governments cannot sue for defamation. I said I had no problem with that." The Progressive Labour Party backbencher also defended his record as a minister, saying that he worked hard to reduce the budget in his ministry. He noted one case when he was approached about a project to renovate offices for the Bermuda Police Service and was told the estimated cost of the project was $1.2 million. Surprised, he asked for estimates from two businesses and was given quotes of $310,000 and $287,000. "Where was that million going? You don't make a mistake like that," he said. "What was that about? I wonder how long this has been going on. That scares me, because I can tell you when I was Minister of Public Works when I was asked to cut my budget, I did it. No problem. We worried about trying to save money, not spend money. That has always been my style." He said he was looking forward to speaking to the PAC today about government spending.
May 26. Independent senator James Jardine drew attention to the lack of financial information on quangos and other government operations during yesterday's Senate sitting. He spoke as the financial statements of the Consolidated Fund of the Government of Bermuda for the financial year ending March 2015 were presented to the Upper House. Quoting from that document, Mr Jardine said: "Significant financial activities for the Government occur outside of the consolidated fund. As such they do not represent the full nature and extent of the overall financial affairs and resources of the Government of Bermuda." He said he had raised the point about six times in the past and while he acknowledged that the One Bermuda Alliance was looking into the matter, he urged expediency. "It is extremely important to have combined financial statements," he said. "I would hazard a guess that there are at least 40 or 50 other sub-financial statements for quangos and other government operations. They are not shown in these financial statements. If you consider the BMA [Bermuda Monetary Authority], for example, Wedco, BLDC [the Bermuda Land Development Corporation] — all of these quangos hold immense assets and also liabilities contingent and otherwise that are not necessarily disclosed, although mention is made of them." He urged the Government to move forward as quickly as possible to put together combined statements, adding that more quangos were being created, such as the Bermuda Tourism Authority and the Gaming Commission. "Every time new quangos are established, people are hired, money is spent, money is raised and debts are incurred," Mr Jardine added. "We have no overall picture of what is going on." One Bermuda Alliance senator Georgia Marshall commended the Auditor-General's office for its third financially unqualified report in a row, meaning the financial statements were free from material misstatements. "In the past I have quoted from and alluded to past auditors' reports and you will recall that in 2007 the auditor gave a qualified report," she said. "Not only did the Auditor-General give a qualified report but he indicated that more than half of the departments had failed to provide sufficient information and financials so as to allow the auditor to prepare the report. In 2006 and 2005, a third of those had been insufficient to provide a clean report. This was an abysmal state of affairs but I am pleased to see that under the hand of the Minister of Finance, Bob Richards, that this has been turned around."
May 26. Draft hotel concessions for the Tucker's Point Hotel and Resort were approved in the Senate yesterday. The Bill aims to improve the tourism product at the hotel while providing opportunities for Bermudian workers. Michael Fahy, the new Minister of Tourism, Transport and Municipalities, outlined a number of construction and renovation projects lined up for the resort. These include a $6 million renovation at The Point restaurant and enhancements to the pool, beach club and marina. He said the $15.8 million concessions over five years were necessary to sustain Bermuda's tourism product while "preparing the asset for long-term success". Independent senator Joan Dillas Wright said she welcomed the move but hoped that the Bermuda Government would follow through with its commitment to train and hire Bermudians. One Bermuda Alliance senator Georgia Marshall replied: "The OBA has been committed since day dot to improving work for Bermudians. "It is up to Bermudians who are qualified to make the applications. Be proactive. There are jobs available."
May 26. Belco will be conducting a series of small group discussions with its customers in an effort to "improve customer experience". Total Research Associates, which will carry out the research in June, is creating discussion groups representative of Belco's customer base, through a recruitment telephone call. In a statement, Belco advised this will involve a series of demographic questions, but that all information will remain confidential.
May 26. Electricity prices are to rise after regulators gave power utility Belco permission to increase its rates for the first time in three years. The new rates, which will take effect next month, will result in residential customers paying 8.7 per cent more on their monthly bill for the first 250 kilowatt hours used. For the next 550 kWh used, there will be a 5.7 per cent increase and for the top tier — anything over 700 kWh — a 17.7 per cent hike will apply. The graduated facilities charge will also rise by between $5 and $20 per month, depending on the amount of electricity used. Commercial rates will go up between 16.6 per cent and 22.4 per cent, depending on the amount of electricity used. Belco pointed out yesterday that the impact will be softened by the fuel adjustment rate being at a nine-year low of 7.65 cents per kWh. The utility said that the net effect means that the total bill for small and average residential users will be lower when the new rates take effect next month than it was 12 months earlier. An average user who had a monthly bill of $225.38 in June 2015 will have a bill of $217.45 when the new rates kick in next month, Belco said, representing a decrease of 3.5 per cent. The decrease is entirely due to the steep fall in the fuel adjustment rate, from 11.5 cents per kWh in June last year to 7.65 cents for next month, as a result of the fall in global oil prices meaning cheaper fuel for Belco's generators to burn. "The Energy Commission, recognizing that Belco requires a reasonable return on capital in order to make the ongoing infrastructure investments required to deliver the highly reliable electricity system for business and residential customers, has instructed the utility to revise its rates in order to achieve a 7 per cent return on capital in 2016 and 8 per cent in 2017," Belco said in a statement yesterday. Belco had sought a higher rate increase to bring its return on capital up to 10.5 per cent, which it has argued is in line with utilities in similar jurisdictions. "As part of the filing, Belco had an independent report prepared on the cost of capital, which indicated that a suitable return for Belco, in line with peer island utilities, should be 10.5 per cent, well above the 1.8 per cent realized in 2013, the 3.3 per cent in 2014, and the 6 per cent in 2015," Belco added. "Over the past several years, despite higher system reliability, Belco's realized return on capital has been consistently much lower than other island utilities." Belco has argued that it needs to increase earnings to maintain the necessary level of investment in its plant and infrastructure. The power company said it had invested about $390 million since 2000, even as electricity sales plunged during the recession. "Given the prolonged erosion of sales revenues in a capital-intensive and high fixed-cost regulated business, Belco could not sustain high levels of investment with unreasonably low earnings," yesterday's statement added.
May 25. Whether on land or sea, Oracle Team USA have figured out a way to win. Yesterday's Appleby Bermuda Half-Marathon Derby was another example as the defender of the America's Cup won the club/corporate team relay title in a time of 1hr 35min and 41sec. Anchoring Oracle to victory was Jimmy Spithill, the team skipper, who thoroughly enjoyed the experience. "It was a lot of fun, but geesh it was hot!" Spithill said. "I was speaking with Ashley Estwanik and she said it was one of the toughest runs she can remember, so that's saying something if she's saying that. But it was fantastic to see all of the families, the kids and all of the supporters out. We drew out of a hat and I got the last leg, which was perfect because of all the support there. It was really great with all of the people really cheering on the team." Spithill, the youngest skipper to win the America's Cup, competed along with Oracle team-mates Kyle Langford, Sam Newton and Kinley Fowler. "Our trainer spotted it [relay division] and said, 'who wants to do it?' and we were like, definitely," Spithill said. "We just love getting involved in the local community and so thankful, and it's just awesome to be a part of it. Any activity we see we want to be a part of it. We just want to integrate into the community and really get to know people." Oracle were not the only America's Cup team competing as Artemis Racing, the Swedish challenger, fielded two teams. Artemis II, comprising of Thomas Powrie, Michaella McCloskey, Hannah Powrie and Ayden Menzies, took third on the podium with a time of 1:46:29. Finishing second behind Oracle were MAAC Juniors, whose team was made up of Nicholas Pilgrim, Andrew DaSilva, Trent Harris and Alex Southern, who crossed the line in 1:36:10.
May 25. The Naval Dockyards Society has launched a last-ditch bid to save the old Victoria Row buildings. The society, which is based in Britain, has applied to the Bermuda Government to have the structures listed as an emergency measure and demolition work halted. At the end of last month, the West End Development Corporation, which owns the 19th-century buildings, announced that it had "reluctantly" started knocking them down. Wedco maintained it had exhausted all avenues in trying to find investment or a developer for the dilapidated buildings. But the start of demolition work prompted the NDS to call on the Government to impose an emergency listing on Victoria Row. "It is inadequate for Wedco to say an external investor must come in and help them out when they have historically left the houses to neglect since 2009," said Ann Coats, the chairwoman of the Naval Dockyards Society. They have the financial and professional duty of care for the estate in their hands, but have not reinvested revenue in their maintenance. They have not commissioned a condition survey to find out what needs to be done. They rejected the Habitat for Humanity scheme in 2006 and 2008 because they would not agree to give existing tenants priority or not to raise the rents after refurbishment. They have not taken a long-term view to conserve their historic estate sustainably, but have let neglect and hurricanes diminish it so the problem can go away." Victoria Row is part of the old Dockyard "town" that included schools, a hospital, theatre, stores and a post office and supplied the technical expertise and labour to run the giant industrial complex. Only a few buildings survive in usable condition to represent that thriving community. Victoria and Albert Rows are the last remaining examples of the housing built for Dockyard tradesmen or artisans and their families. Other, similar rows — Portland Place, Princess Louise Terrace, Clarence Terrace, and Marine Terrace at Lodge Point — have all been demolished. Ms Coats added: "The Naval Dockyards Society has argued since 2012 that Victoria and Albert Rows should be preserved and refurbished to show the world that Bermuda is committed to sustainable conservation, but they have done nothing except ask an investor to step in. There is no quick-fix solution for historic properties. On April 1, 2016, the society put them in touch with a professional surveyor and historic architect to provide a full historic building survey, cost plan, and development and investment analysis to establish options for refurbishing Albert and Victoria Rows, but this was rejected. Without a condition survey Wedco do not know how much it will cost to refurbish. In the view of the Naval Dockyards Society, only a Buildings Preservation Trust, which could apply for interest-free government loans and link with such organisations as Habitat for Humanity, which would also train craftspeople, can provide a long-term solution. Such collaboration among many small stakeholders can work. That is why the NDS has applied for emergency listing, to halt demolition and give Victoria Row a fresh chance 160 years after they were first built."
May 25. Michael Dunkley's travel expenses for a recent trip to the Azores and New York totaled more than $13,000, according to the Bermuda Government. The Premier traveled to the Azores on May 1 to sign a Memorandum of Understanding between the two countries, and then journeyed to New York to participate in the Louis Vuitton America's Cup World Series Races. Mr Dunkley was accompanied on the Azores leg by Attorney-General Trevor Moniz, Derrick Binns, the Cabinet secretary, and Kimberley Durrant, the director of Bermuda's London office. Meanwhile in New York the Premier was accompanied by Grant Gibbons, the Minister of Economic Development, and Dr Binns. The total air travel expenses for the seven-day trip was $7,901, while ground transportation cost $2,853. A further $2,498 was paid out in accommodation charges during the trip, bringing the total cost to $13,253.
May 25. A Bermuda gas station has secured exclusive rights to sell a mosquito repellent said to be effective against carriers of the Zika virus and other diseases. Bermuda 2000 Ltd, operators of the Rubis Causeway service station at Blue Hole Hill, said it had been appointed to distribute NOsquito, a natural repellent free of the chemical repellent DEET. NOsquito is a skin patch that releases Thiamin B-1 into the body, which is released through skin pores and protects against insect bites. Graeme Hagen, owner of Bermuda 2000, said: "With the spread of the Zika virus throughout our region and the corresponding travel and health advisories from the World Health Organisation the Centres for Disease Control and our own Ministry of Health, it is important that Bermudians take precautions when they travel, especially to countries that have confirmed cases."
May 25. Summer is upon us once more. The island welcomed the start of the party season yesterday with the traditional Bermuda Day Parade. A crowd of thousands lined the streets to watch a colorful assortment of floats, dance troupes, Gombeys and more take to the streets of Pembroke and Hamilton. Some had marked out their space on the pavement with sticky tape, while others were even more careful — setting up their stalls the previous day to ensure the best spot possible. Tourists on the MS Veendam cruise ship, docked on Front Street, also had a prime view of the day's festivities. The parade — the theme of which for 2016 was "A Tapestry of Cultures" — began at the junction of Marsh Folly Road and Bernard Park and ended at Wesley Square on Church Street. The Bermuda Longriders Motorcycle Club & Association kicked off proceedings at 1.30pm, followed by the Royal Bermuda Regiment Band (playing the mambo classic Sway among other compositions) and Miss Bermuda, Alyssa Rose. Sunshine was in short supply, and a brief 3pm downpour meant a slew of umbrellas popped open simultaneously, but the party atmosphere remained. Rhythmic performances were provided by groups including the brightly dressed Sui Generis, the Bermudian flag-toting United Dance Productions, and the sparkly St George's Original Dancerettes. Meanwhile, the Department of Corrections showed off a memorable float celebrating the island's culture with nods to its agricultural past, the Bermuda Triangle and even The Royal Gazette. Elsewhere on the day, entertainment came in the form of everything from clowns to rollerbladers to hovering remote-controlled drones. Tia Cannonier, from St George's, said: "The parade has been great. I'm looking forward to seeing my daughter perform with the Dancerettes." Sarah Williamson, from Belfast, said: "It's very lively and very friendly. I'm liking the enthusiasm." Ryan Pink, from Ontario, said: "This is my first Bermuda Day. Everyone's really excited, I've been enjoying the floats and I'm hoping to find some good food, too."
May 24 Bermuda Day Public Holiday. Lamont Marshall was crowned the Appleby Bermuda Half-Marathon Derby winner. Marshall won his first title in a time of 1hr 13min 59sec, ahead of second-placed Trey Simons in 1:18:25 and Evan Naude, who came third in 1:21:00. Ashley Estwanik was women's winner in 1:27:25, with Deon Breary finishing second in 1:34:58 and Vivienne Lochhead coming third in 1:37:24. Meanwhile, Quincy Kuzyk and Ashley Irby won their first junior titles in the Heritage Day Junior Classic, adding their names to a list of former winners that include Tyler Butterfield, Aaron Evans, David Darrell, Tyler Smith, Trey Simons, Kyrah Scraders and Ashley Berry. Kuzyk and Irby, both 14 and competing in the 13-15 age group, beat out last year's overall winners Ryan Outerbridge and Selah Tuzo who was going for a fourth straight title among the girls. Kuzyk finished the two mile race in 11:05 with Irby covering the distance in 12:19.
May 23. The official Bermuda Day 2016 souvenir book, Tapestry of Culture, is now available at a cost of two dollars. The books can be bought at The Chewstick Culture Hub and a limited edition of Bermuda Day t-shirts are also available for purchase.
May 23. George Thomas, a doctor, radio show host and former Minister of Education, has died at the age of 79. Dr Thomas, who served as Minister of Education under the United Bermuda Party from 1984 to 1986, was also an ordained minister, as well as a member of the National Drug Council. Described by his son George Thomas Jr as "the consummate servant of others", Dr Thomas was familiar to generations of Bermudians through the babies that he delivered and patients to whom he tended. "Rarely does a day go by in Bermuda without someone stopping me to ask how he is doing and explaining how he touched their life directly in a positive way," his son said. "He practised medicine with purpose, pride and passion in a bygone era when caring for patients truly came first. Countless former patients have confirmed that in no uncertain terms." During his retirement in Virginia, Dr Thomas remained closely involved in the church, serving also as a hospital chaplain at Bon Secours St Mary's Hospital. "We are celebrating the life of this incredible man, not mourning," added his son. "His legacy is alive in the numerous babies he delivered, people he counseled patiently in times of need and in his grandchildren. I am certain he is resting in peace." Lynn Woolridge, the chairwoman of the One Bermuda Alliance, issued a statement of condolence. "It was with great sadness that we learnt today of the passing of former Member of Parliament and Minister of Education, Dr George Thomas," Senator Woolridge said. "Dr Thomas' life was one of service — to his patients, constituents, church family and all Bermudians who benefited from his kindness, compassion and dedication to serve others. On behalf of the One Bermuda Alliance and all Bermudians, I offer condolences to his family and friends and all those who were touched by his kindness." Acting leader for the Progressive Labour Party David Burt also spoke of his passing. "The Bermuda Progressive Labour Party extends our heartfelt condolences to the family of Dr George Thomas, former United Bermuda Party Minister of Education from 1984 to 1986. We thank Dr Thomas for his service to our country, and wish his family peace and comfort during this time."
May 23. A Paget man was this morning charged with a plot to import heroin, along with possessing about 50g of cocaine freebase. Damon Morris, 26, was formally charged with conspiring with others to import 86.38g of diamorphine, commonly known as heroin, between an unknown date and December 13 last year. He was also charged with three counts of possessing cocaine freebase with intent to supply on January 22 and one count of possessing drug equipment — specifically a scale — on the same date. According to prosecutors, that quantity of heroin could be sold for as much as $253,380 on the streets of Bermuda, while the cocaine could fetch up to $18,800. Mr Morris was not required to enter a plea as the matters are indictable and must be heard by the Supreme Court. Magistrate Khamisi Tokunbo released Mr Morris on $50,000 on the condition that he find two like sureties, surrender his travel documents, wear an electronic monitoring device and attend Hamilton Police Station three times a week.
May 23. A major overhaul of Bermuda's laws on bribery, corruption and fraud has been unveiled by Attorney-General Trevor Moniz. Mr Moniz told the House of Assembly that new legislation would be introduced to bring the island's legislative framework governing the crimes up to date. He maintained that significant gaps remained in Bermuda's legislation and administrative practices relating to offences. "By enacting new legislation which is based on an international gold standard in the UK's Bribery Act 2010, Bermuda is signaling to the rest of the world its serious intentions to meet and surpass the highest standards. As in the UK, Bermuda's corruption offences date back to the 19th century. The UK and other jurisdictions have since moved on, and it is important that Bermuda do so as well." Mr Moniz revealed that the proposed Bribery Act would provide a "modern and comprehensive scheme of bribery offences. Failure to report bribery when under an obligation to do so or interfering with such a duty are very serious offences attracting very stiff penalties. These offences are expected to be included as part of the Bermuda Bribery Act. No longer will it be acceptable behavior to turn a blind eye when corruption is seen or suspected in the public service. In addition to updating the law of bribery, Government will also propose amendments to Bermuda's anti-corruption framework, comprised of a range of other legislation. Preventive anti-corruption policies and practices will have to be in place, including enforceable codes of conduct for public officials in order to promote the highest standards of integrity, honesty and responsibility among public officials." Mr Moniz told MPs that the Bermuda Government's proposed Fraud Act would abolish the deception offences inherited from the UK. "In their place there would be a general offence of fraud together with four new specific offences — one of obtaining services dishonestly, two involving articles for use in fraud, and one of participating in fraudulent business. These specific offences would complement the general offence of fraud and would likely be charged as alterative counts in any information or indictment."
May 23. A professor of business from a top US university said Bermuda was a clean jurisdiction. Professor Arthur Reed, from Bentley University in Massachusetts, said: "I've always been impressed by Bermuda's role in the financial services area. The professionals I know on the island, I've always had the highest regard for, whether they be Bermudian, from the UK or the US." Professor Reed was speaking as he and a group of his students who are on a tour of the business landscape of Bermuda met senior figures at the Bermuda Business Development Agency. It it the tenth successive year he has a led a group of business students to the island. Professor Reed said that the Bermuda business model was a good one, with strong regulation. "From my perspective, it does work — a business can come to Bermuda, set up a captive with a stable government and a strong regulatory environment. That's an important part of being able to conduct business." Professor Reed and his group of ten students, all studying for master's degrees in accountancy, tax law and business administration, are on the island for two weeks, visiting business headquarters, as well as financial regulators the Bermuda Monetary Authority. Professor Reed said: "I have confidence in the people that are conducting the audits. I talk to the people at the BMA and I know they are good. Bermuda has top people in great positions who provide good service to their clients." And he added that he had looked through the massive leak of papers from a Panama law firm, which lifted the lid on dodgy offshore dealings, and noted that Bermuda had not been hit by the fallout. Professor Reed said: "Delaware and Nevada are more secretive than Bermuda is." He added he was impressed by Bermuda's strict anti-money laundering and "know your customer" philosophy. "We have gone through all the things that are part and parcel of what is done here and these provisions have some pretty serious consequences if you violate them. We have had a lot of great business support down here over the years. It's good because the students get to understand the role that Bermuda plays in the financial services area. They get the real world experience of hearing from businesses what it is they actually do as opposed to just reading about it."
May 22. A ladies' drill and rifle team set up with help from the Royal Bermuda Regiment is set to take part in the annual Bermuda Day Parade. Run by Sergeant Debbie Symons, the 25-strong Bermuda Rifle and Drill Team will take second spot in the line-up for the parade. The squad, which includes new recruits as well as experienced performers, has been working since February to hone their skills for the big day. "We're not part of the regiment but we are thankful for all the volunteer support they have given us with drill instruction and physical training," Sergeant Symons said. Kezine Thompson, 52, from St David's, has been with the group since the beginning. "I came back this year and I haven't missed a training session — I think I'm the oldest here," she said. "We might not do all the things the army does but when we get home, we feel we've done a stint in the military. There's definitely a physical fitness aspect and the discipline is good and it's an honour to take part in the parade." Robin Dillas, 48, joined the drill and rifle team two years ago. "The team make you feel comfortable and the routines are great," she said. "We've bonded together and we're just ready to have fun on Tuesday and let people see how good we look and how good our formations are." Nichole Williams, 45, from St George's, said she was ready for her first appearance with the team. "I've been working very hard," she added. "It's been an exciting experience and everybody's been very encouraging. I like the physical part and the discipline we get." Colour Sergeant Sergio White, who runs Positive Results gym on St John's Road, Pembroke, volunteered his time to help boost the team's physical fitness. "I've helped get them is shape — they are coming on," he said. "I've been doing some running, hill training, weights and they visit the gym once a week. They're all very keen and motivated. Some of them have said even after May 24, they will continue to work to keep healthy."
May 21. The annual accounts of the Bermuda Government's consolidated fund have been given an unqualified audit opinion for the third successive year. The announcement was made yesterday by Bob Richards, the Minister of Finance, as he formally put the financial statements before the House of Assembly. Mr Richards told MPs that the three most recent unqualified audit opinions followed six years of qualified opinions. "Despite the clean audit opinion, the Auditor-General has, for the fifth consecutive year, included explanatory paragraphs as 'other matter' which she deems appropriate," Mr Richards said. "These other matters relate to the increased level of the net debt and the need for Government to take concerted action to address it, ongoing incidents of noncompliance with the Government's financial instructions and the preparation of summary financial statements for the Government." Mr Richards gave a detailed breakdown of the consolidated fund's financial statements. He concluded saying: "The level of debt mentioned above is not only unsustainable but economically and fiscally imprudent and the Government has already committed to redouble our efforts and determination to eliminate government deficit in three years, and eventually pay down on our debt."
May 21. Bermuda's legal community paid tribute to the retiring Justice Norma Wade-Miller at a special ceremony in Hamilton. Yesterday afternoon, the Puisne Judge's peers, friends and family packed into Court 1 of the Dame Lois Browne-Evans Building. Chief Justice Ian Kawaley, presiding over the jovial and lighthearted event, called Justice Wade-Miller "the complete judge" and "an outstanding role model" in her 35 years of service since arriving on the island from her native Jamaica. She was the first woman in Bermuda to be appointed as a substantive magistrate then as a high court judge, as well as the island's first female Acting Chief Justice. She has also served as chairwoman of the Criminal Injuries Compensation Board for the past 25 years, as chairwoman of the Judicial Training Institute of Bermuda since 2008, and as Bermuda's representative in the International Hague Network of Judges since 2012. Chief Justice Kawaley spoke about Justice Wade-Miller's time as chairwoman of the Justice System Review Committee and the Family Law Reform Subcommittee, calling them "important initiatives which have borne bountiful fruit". Larry Mussenden, the newly appointed Director of Public Prosecutions, was among those who shared their memories of working with her, as well as their admiration and gratitude. "Your presence in the courtroom has always been a calming factor in trials," Mr Mussenden said. "You have a way of making sure the most serious matter is heard properly and fairly on both sides." Richard Horseman, president of the Bermuda Bar Association, said: "You set a path for others and through your efforts you have helped shape the direction of law in Bermuda. All my brothers and sisters recognise your distinguished career. From the bottom of our hearts, we thank you." In a sometimes emotional speech, Justice Wade-Miller thanked the speakers for their "thoughtful and generous" tributes, and called the event "a bittersweet moment. I leave the bench in a reflective mood, but with many happy memories," she said. "I look forward to continuing to make a contribution towards the betterment of our society in the meaningful, albeit less conspicuous ways, that retirement allows." Magistrate Nicole Stoneham has been appointed as a Puisne Judge of the Bermuda Supreme Court in Justice Wade-Miller's place, having served as magistrate since 2010, mainly in the Family Court.
May 21. New minister The Reverend Alistair George Bennett, who also happens to be chaplain to the Queen, will be ministering at Christ Church in Warwick on Sunday at 8am and 11am. The 64-year-old was officially sworn in as the new minister of the Presbyterian church last Friday. His favourite subjects growing up were maths and science. So no one was more surprised than him when he decided to switch paths and venture into full-time ministry in 1978. "It was a big change in direction for me," said Mr Bennett, the new minister of Christ Church in Warwick. "I went to St Andrews University [in Scotland] and graduated there with a degree in pure mathematics, with the notion I might go into the financial world. But it was really at that stage when I felt I wanted to work more with people. I decided to study theology and went to Edinburgh and did my divinity degree there." To this day Mr Bennett is still passionate about the relational side of ministry. The father of three admits he and his wife, Judi, felt "warmly welcomed" by local residents. "It very much felt like a new chapter because we had been in Melrose [in the Scottish Borders] with my previous congregation for more than 31 years," he said. "So this is very much a new beginning for us. I was inducted last Friday evening and jumped right in by conducting both morning services on the Sunday, so now it's just a question of me getting to know the people and settling in. I will be leading the services again this Sunday and soon will have the joy of my local driving test to face." Mr Bennett was brought up in a Christian household in Bridge of Allan, a town in central Scotland. He was baptized as an infant and attended church regularly as a child, but "drifted away" from his faith in his teen years. "In terms of me coming back to the faith it was nothing dramatic," he said. "It was a gradual process. I started attending church again and eventually felt this desire to explore the possibility of ministry. I was also encouraged by my own minister at the time and of course, after starting the divinity degree you are involved with church congregations, and that felt right. It was an affirmation. And I went on from there to be an assistant minister." Since then it's been an honour for him to be by people's sides during the good times such as celebrations, baptisms and weddings; as well as during the bad times — when they're dealing with illness or personal loss. "In leaving my previous congregation, what touched my wife and I both was the number of cards and letters we received that were just words of thanks for being with them," he said. "That was actually quite humbling and quite rewarding." Over the years, Mr Bennett has watched society becoming more and more secular — especially in the UK and Western Europe. The solution, in his opinion, is to continue to make the church a welcoming place — somewhere people feel at home and valued. "The Church needs to do more to touch people's lives," he said. "For a lot of young people in the UK, church isn't part of their life. Society has become very secular, so we have to create points of contact with them and make sure the experience, if they get to experience a church environment, is a positive one." He has learnt that people's faith is often shaped by their life experiences — both the happy and sad times. "Faith isn't a once-and-for-all thing. It's a continuing process," he explained. "It's a journey and one you don't make on your own. You make it with others. That's the benefit of church — it connects people sharing in that community."
May 21. Police are looking for two men after an armed robbery at the former Pink Beach hotel property in Smith's. According to Bermuda Police Service spokesman Dwayne Caines, two suspects approached the construction site manager shortly after 5pm yesterday and repeatedly made demands for cash. They had what appeared to be a firearm. When he replied that he did not have any money, they snatched a chain from his neck and fled on a motorcycle. Mr Caines said: "The Bermuda Police Service does not believe this was a random attack. Early indications suggest this was a targeted attack." Both suspects were described as thin, light-skinned males and between 5ft 7in and 5ft 9in. One was wearing a red hoodie, the other had dark clothes. Anyone with information is urged to call the police on 295-0011 or the confidential Crime Stoppers hotline on 800-8477.
May 21. From satirical artwork targeting Hitler to treasured children's cartoons humanizing the animal world — the works of the late Peter Woolcock are to go under the hammer next Friday. Many people will know Mr Woolcock for his weekly political cartoons in The Royal Gazette but he was very much known to the world as an "animal artist", with a technique that gave life and depth to his characters "in that Woolcock way". Mr Woolcock died in December 2014 after falling from the pavement on to a passing car. He was on his way to deliver what turned out to be his final cartoon to the offices of The Royal Gazette. He had been planning to open an exhibition at the Bermuda National Gallery but died before the wish was realized. However, the gallery decided to go ahead with an exhibition — which opened in January of this year — that focused on Mr Woolcock as "an artist and a man". His daughter, Diana Andrew, shared "boxes and boxes of sketchbooks, jottings and photographs" which honour the legacy of her father. She told The Royal Gazette: "When my father passed away, the outpouring of love and affection from the island as a whole was incredible. Dad seemed to have touched everyone reaching across racial, social and economic lines. His passing impacted so many people and it has been remarkable that the exhibition at the Bermuda National Gallery has stirred up emotions in so many people. Humour was an everyday part of dad's life. He saw humour in everything. Not only in his political cartoons printed every Friday in The Royal Gazette, but also in his life's work. Dad held a special place in the hearts of the people of Bermuda and this auction will afford them the opportunity to own a piece of artwork by someone many saw as a national treasure. The purpose was to honour dad and it has achieved that. If he were here he would be thrilled. Humbled, but thrilled." The auction includes some of Mr Woolcock's earliest surviving works including cartoons of Hitler, as well as a sketchbook with "sensitive and personal anecdotes" documenting his time during the war, and original works from his compilation of three books recently published in Woolcock's Wonders. There will also be a collection of his children's illustrations, comic strips and selections of original weekly cartoons printed in The Royal Gazette and his Woppened book series through the years. Gary Phillips, chairman of the gallery, said: "It has been a tremendous and awesome privilege for the Bermuda National Gallery to have had this opportunity to shine a light on the totality and genius of Peter Woolcock's work. Bermuda has come to appreciate Peter Woolcock, not only for his talent as an artist but also for his insightful talent and his 'unbuttoned voice' as a political cartoonist. He understood, like no other, that, in the words of Oscar Wilde, politicians don't mind being 'insulted as long as they are not ignored'. As we applaud this gentle giant of a man and artist, we also salute and thank Peter's family for entrusting his work to the Bermuda National Gallery and for allowing, through this auction, a greater number of people to own these precious, collectible pieces." One donor came forward to buy and give Mr Woolcock's Beastiary series to the collection, which BNG executive director Lisa Howie described as "a boon for the museum and for the potential growth of a children specific art collection. Peter would be thrilled that his beasts are being kept together and that the BNG is expressing a commitment to child-centred art. Certainly, in terms of value, the series is more valuable kept together. And to this point, the family will be offering artwork to be sold in series, giving collectors that same value-added opportunity. The bigger picture is that we will be able to foster learning with art activities for children based on Peter's Beastiary series for generations to come. Such is the essence of our art museum: preservation, education, and long-term commitment to our island community." A portion of the proceeds will go towards the Bermuda National Gallery, Saltus Grammar School gymnasium refurbishment and the Warwick Academy Bursary Fund.
May 21. The Bermuda Government has already spent more than $3 million on school maintenance and repairs, and is expected to spend at least another $3 million in the next fiscal year. Wayne Scott, the Minister of Education, outlined the expenditures yesterday as he provided an update on the continuing work to upgrade and improve infrastructure at public schools across the island. He also revealed that more than $1 million had been spent on painting the interior and exterior of ten schools in the 2015/2016 financial year. "While $1.5 million of capital funds were budgeted for school works for the fiscal year 2015/2016, a revised estimate increased this to $3.5 million as the works got under way and the scope of work increased. As the works were essential to ensure that the schools were open for the new school year, savings were made in other capital accounts." The government-commissioned Score report highlighted widespread failings, including serious infrastructure problems, across the public primary school system. It also outlined several scenarios to address the problems, including the potential closure of four schools — Heron Bay Primary School, St David's Primary School, Gilbert Institute and Prospect Primary School. Mr Scott added: "The school's works project for fiscal year 2016/2017 is well under way. Departments from both the Ministry of Education and Public Works are continuing to co-ordinate their efforts in response to findings within the Score report. Over the Easter break crews worked overtime to hit as many of the target works as possible while our students were on break. Schools identified to be cleaned and painted internally this year include Devonshire Preschool, Warwick Preschool, St David's Primary School, Victor Scott Primary School, West End Primary School, Elliot Primary School and Purvis Primary School." Mr Scott told the House of Assembly that in 2016/2017, the maintenance work completed at government schools involved seven work units with more than 120 staff. He said he anticipated that more than $3 million would be spent in this fiscal year by the Ministry of Public Works on government schools maintenance and repairs. "Many of our schools are dated and require extensive maintenance and repairs. They were designed and built for another era, one that did not envision air-conditioning, computers and smart boards. Most maintenance works cannot be completed when school is in session for health and safety reasons and, frankly, because they would be highly disruptive to learning. The majority of the works are therefore planned for and completed when students and school staff are out on vacation." Mr Scott pledged to make sure that the schedule of work on schools would be publicly available on the ministry's website and would be updated regularly.
May 21. Rudolph Commissiong, a pioneer of steel band music in Bermuda, recalls his life and times as a pan man played against a backdrop of revolution and segregation "In Trinidad & Tobago I started learning how to play the steel pan in my late teens — at 17 years of age, actually. I was influenced to do so by one of the most famous bands at that time; a neighborhood band called Casablanca and by one of the best tenor pan players I had ever heard named Ormond "Patsy" Haynes. With about eight friends, we started a band called the Hit Paraders. We were fortunate to have a well-known and talented musician by the name of Art De Coteau teach and arrange the music for us. We soon started playing for private parties and were doing quite well, but most of the guys had other interests as young men and so the band folded. On the advice from one of my friends, I joined a band from the Woodbrook neighborhood called the Dixie Stars. This band was formed after members decided to split from a band called Dixieland, which was the most popular band at that time. This was 1952 and by 1953, I became the band's leader. Soon we were offered a job by Errol Lau, who lived near where we practised. He was the manager of the Bel-Air Hotel at Piarco International Airport. We started playing there two nights a week and within three months, we were asked by the owner, Sonny Hamid, to do five nights. We became the only steel bandsmen to make a living as full-time musicians then, with each member making $48 per week. In 1953, this was considered a very good wage. There were other advantages as well. For example, by working at the hotel at the airport, it gave us great exposure to the rest of the world. With Trinidad being an international flight hub, all flights going from Europe to South America and vice versa would overnight in Trinidad. Because of this, a lot of influential people from overseas would see and hear us play. The band also became very popular with the locals in Trinidad. We were always overbooked for private parties on weekends and were regular fixtures at the Trinidad Country Club, the Yacht Club, the Arima Tennis Club and the US Naval Base at Chaguaramas. In 1953, we also became the first band to be sponsored by a major company. We became the Shell Dixie Stars Steel Band. Our instruments were painted yellow, with the Shell logo on each drum. In March 1954, we got our first job overseas. We were contracted to play in Barbados at the Coconut Creek Club and later at the Club Morgan in Bridgetown, the capital. For this trip, we adopted the Bel-Air Hotel name and were known in Barbados as the Bel-Air Dixie Stars. It was during this engagement at Club Morgan that we were recalled to Trinidad because the Trinidad Commissioner for Trade with Canada, Rex Stollmeyer, had arranged with Imperial Oil and Esso for their sponsorship in order for the band to play at the Canadian National Exhibition in Toronto. That is when we became the Esso Steel Band. Their sponsorship lasted until 1987, when I left the band. We departed Trinidad for Canada sometime in August and our appearance there was a huge success — the first organized tour of a steel band to play in Canada. After two weeks in Toronto, we went to Montreal. We played about three or four shows there, with the last appearance taking place at McGill University. After the show, a lot of West Indian students studying at the school at that time came backstage to offer congratulations and their thanks. It made them feel like they were back home in the Caribbean, if only for a couple of hours. Interestingly, one of the people who came and chatted for a while was Stanley Ratteray, of Bermuda. He introduced himself and we had a short but very nice talk. Little did we know that our paths would soon cross again. On our trip back home, we stopped in Caracas, Venezuela, and did a half-hour spot on Venezuelan television that was arranged by our sponsor, Esso. We arrived in Trinidad a couple of days later in October 1954 and soon after we were asked by someone in government to take part in a mini-carnival that was being staged for Princess Margaret at Government House grounds. She must have been impressed because she asked that we play again at another reception in her honour at the Princess Building in Port-of-Spain. In March 1955, someone passing through Trinidad from Brazil to his home in Bermuda saw us playing at the Bel-Air. On his return, he suggested to the manager of a nightclub called the Alibi Room in the New Windsor Hotel in Hamilton, Bermuda, that he should fly down and take a look at the band. In a couple of weeks, a fellow by the name of Don Gibson came down to see us, a contract was signed and we were on our way. We arrived in Bermuda in April 1955 and were met at the airport by a couple of reporters from The Royal Gazette and Mid-Ocean News, officials from Esso and representatives from the Department of Tourism. However, what was really special was that we were serenaded by Hubert Smith and the Coral Islanders, who were playing right on the tarmac as we disembarked the aircraft. About one week later, we started doing one show a night at the Alibi Room in the New Windsor Hotel on Queen Street in Hamilton. There were long lines of people, mainly tourists, all the way up Queen Street, trying to get in. The one thing that we were not told, though, before we left Trinidad was that Bermuda was rigidly segregated racially. The only blacks that we saw in the room were the waiters. This really bothered members of the band tremendously, as that was not our experience in Trinidad. One day during rehearsals I took a break and walked through the terrace, which was part of the building at the back and side of the nightclub to a bar, which I thought was part of the hotel and called Casey's Bar. There were about half a dozen white men drinking and talking. I ordered a beer. The bartender stood there rather frozen, then one of the men who I assumed knew who I was told the bartender something about the band. The bartender then said: "OK, but you will have to take it with you. You can't drink it here." That was very degrading and something that lived with me for a long time. I think that it was August 1955 that we were contracted by the Travel Writers Association of America to play at its annual dinner. This was held at the Waldorf Astoria Hotel in New York City in one of the large ball rooms. It was attended by some 500 writers and their guests, and some really big stars headlined the show. It was a most exciting night for us. We returned to Trinidad in November and by March 1956, we were contracted by Don Gibson and the owner of the Coral Island Hotel in Flatts, Bermuda. Mr Barber had just opened a new nightclub in the hotel, which was called The Pirates Den. The show was headlined by a top American act, "Tony & Eddie". They were fantastic entertainers and the club was sold out every night. We spent that winter in Bermuda and it was the end of the tourist season, so The Pirates Den closed and reopened in April 1957, a month before my first-born son was born. Again there were large crowds every night. Meanwhile, two executives from Esso Cuba, who had seen us at the Alibi Room in September 1955 while at a convention on the island, went back to Cuba and arranged for us to tour Cuba, Nassau and Jamaica exclusively for Esso Standard Oil, a company originally founded by John D. Rockefeller. We left Bermuda for Cuba in October 1957. This was solely a promotional tour for Esso. We would do television and cocktail parties or any other promotional activity that we were asked to do, such as opening a new plant or gas station. We arrived in Cuba to great fanfare and were met at the airport by the media, executives from Esso and officials from the Ministry of Culture. Esso rented a house in Marianao, a suburb of Havana, for us to stay. This was a fairly big house with six bedrooms and four baths. The reason why they put us there was so that we could practise and store our instruments (drums), which we would not have been able to do at a hotel. We became friendly with a lot of people in the neighborhood because they loved the music. It was a really upscale area, but we were warned to be careful because the house was once owned by a captain in president Fulgencio Batista's police force. They were major fears at the time that Fidel Castro's guerrillas, who were already terrorizing Havana in 1957, could have their eyes on the property. At least twice or three times a week, we could hear bombs exploding in Havana. On one occasion, we were booked to appear on TV, so Esso sent a couple limousines, which was customary, to pick us up. As we were approaching downtown Havana, a police officer on a motorcycle rode up alongside the car, waved us to stop, got off his bike with his gun drawn and started talking to the driver, who was forced to explain why these six guys were in his car. Considering that so much was going on in Cuba, we were all very scared when we got to the TV station, as we were searched and patted down about three times before we got to the studio with its cameras and lights. However, we did the half-hour show without a hitch, but the experience was extremely traumatic. We spent three weeks in October, and most of November in Cuba, but because Castro's fighters were getting closer to the capital, Esso decided that we should leave. They did not want to be responsible for us being caught up in a civil war. Everybody was trying to leave Cuba; it was getting really bad. We were sent to Nassau earlier than they had planned and the timing could not have been better. Soon after, president Batista fled the country and Fidel Castro, Che Guevera and the victorious insurgents entered Havana on January 1, 1959. The morning that we left Havana for Nassau, Jose Marti Airport was in complete chaos. Thousands of people — some middle class but mostly well to do or wealthy — were trying to get out. We were ushered through the crowd by some Esso people and some strongmen that they had hired. It was very chaotic. We had mixed emotions, but we were glad to leave because everything was so uncertain in Cuba. But at the same time, our emotions were mixed, as they were tinged with sadness because of the beautiful people and the great culture that we were leaving behind. We were in Nassau for about three weeks, but after Cuba, this became a sort of a letdown. We left for Kingston, Jamaica, then on to Montego Bay, where Don Gibson from Bermuda opened a nightclub in a hotel called the Chatham. He hired us to perform there and brought Lance Hayward and his quartet from Bermuda to work as the resident band. They became a big hit. Lance was a very talented jazz pianist and had some equally talented musicians, such as Tootsie Bean, with him. For whatever reason, the nightclub did not do very well and closed after a month. I think it was February 1958, and we were essentially out of a job. The contract with Esso was up and the tour ended in Jamaica, so they asked us if we wanted to go back to Trinidad or back to Bermuda, where the tour started. We said Bermuda. We arrived in Bermuda not knowing how long we would be allowed to stay. We did not have a job, but all the guys had some money that we had made and saved from the now completed tour. After about three days, I got a call from Conrad Englehardt, the general manager of the Inverurie Hotel. How he found that we were back in Bermuda and my phone number, I do not know. However, he said he had a great idea and that I should come and meet him. I went over to the hotel the next day. He asked me what our plans were. I told him that I was not sure, but I was open to hearing anything he might have to offer. He said he was thinking of having the Bermuda Hotel Association apply to the Immigration Board for us to stay on the island and work at the hotels. The hotels would apply for and hold the work permit. He was sure he would get the other hotels' approval and had no doubt that immigration would go along. He based this on us being a holiday attraction and on that there wasn't anything in Bermuda that was comparable; we would be an asset to the island. That he knew Colonel Astwood, who was the chairman of the Immigration Board, and Colonel Gosling, the deputy of the board, for whom we had once played for no charge on the occasion of his daughter's wedding in 1955, did not hurt either. It was on the next Monday that we talked again, and with the Immigration Board meeting on Wednesdays, by Friday permission was granted. We started working Mondays and Fridays at the Inverurie, Saturdays at the Elbow Beach, Thursdays at the Bermudiana, Tuesdays at the Castle Harbour and Wednesdays at the Belmont Hotel. It was June or July 1958 when I got a call from Stanley Ratteray. He reminded me that we met backstage the night we gave a concert at McGill University in Montreal. He was now a practising dentist in Bermuda, having graduated in 1956. We met for lunch at the Spot Restaurant, which was one of the only restaurants in Hamilton that served blacks. We were there for about an hour, and except for the first 15 minutes, our conversation was all about the racial discrimination and segregation that black Bermudians had to endure. He was very angry and determined to do something about it. We became very good friends, as a matter of fact, and I asked him to be the godfather of one of my sons. He would visit my home at Spanish Point for cocktails on Sunday afternoons and me and my wife at the time, Vera Le Gall Commissiong, did the same by visiting his house to join him and his wife, Pat, on Middle Road near Somerset Bridge. Not long after, there were friends of the same mindset who would be invited to join these Sunday afternoon sessions. Some of them were friends of Vera, who was a schoolteacher. At that time, some of those who joined us were teachers as well. One of them, Rosalind Williams, and her husband, Ed, became the most important members of the Progressive Group (the name we adopted). Rosalind became the secretary and worked tirelessly. She was the most dedicated to the cause. She and Ed offered their home in Flatts as a permanent venue to meet, which was a huge risk to both. Had the segregationists found out what was going on, they would have lost their home, their jobs and been blackballed for the rest of their lives in Bermuda. At one of the meetings, I proposed that as a first step to break down segregation and white supremacy in Bermuda, we start with a boycott of the theatres. The motion was adopted unanimously and the rest is history. Meanwhile, the band was doing great working at the hotels and it was in 1960 when I decided that we needed something other than the steel band music, so as to add some variety to the show. The idea hit me that I should add a featured vocalist to the band. At that time, there was a group called the Chalets and they were very good, and everybody was taking notice of their lead vocalist, a young man by the name of Hubert Smith Jr. This guy could really sing, so I asked him if he would like to join my band. He said yes. We made a little history as well, as we became the first steel band to feature a vocalist. Harry Belafonte was big at the time and his interpretation of calypso music was really making inroads on the American music scene. Hubert Smith Jr could sing all of Belafonte's songs; some of them as good as Belafonte. He also had the tourists begging for more whenever we did Yellow Bird. We were on top. By 1964, most of the original members, including me, had acquired Bermudian status, so there was not a need for the Hotel Association to hold our work permits. While there had never been a problem, all the guys in the band felt a sense of being free. Between the years 1955 and 1970, there were other steel pan players who joined the band and made us better: Kelvin Dove, originally from, and one of the founders of Invaders Steel Band, Herman Johnston, tuner, arranger, leader of West Symphony from St James, Trinidad, and Steve Dupres, who rejoined the band after a few years with Pierre's Dixieland Steel Band and after winning the Music Festival with the Dixieland Steel Band. In 1963, we were sponsored by the largest newspaper in Hartford, Connecticut, to play at the annual expo at the Armory in Hartford. This was for two weeks and I was told that we were seen by at least 20,000 people during that time. During the years we switched from some hotels to others. For instance, we quit the Belmont Hotel and went to the Hamilton Princess. We also quit Castle Harbour when the Sonesta Hotel was built and opened. We also started working two nights per week at the Elbow Beach and one night per week at Southampton Princess. We always worked seven nights per week and life was good. In 1985, we were brought by Mayor Flynn of Boston to appear at City Hall Plaza in conjunction with a series of free outdoor summer concerts put on by the city each year. Some of the jazz shows, for example, would be right on the Boston Common itself. This was such a success that they would bring us back in 1987. Each time that we played at this event, it was estimated that there were at least 5,000 people in attendance. As early as 1984, I noticed that the tourist trade was declining in Bermuda. Some of the visitors that I would talk to would express the view that Bermuda was becoming too expensive. For instance, the cost to take a taxi, whether it was by way of a tour of the island or just to go from Elbow Beach to Hamilton, was becoming prohibitive for growing numbers of visitors. I myself, while travelling during the winter break, noticed that some islands such as Aruba, Barbados, St Maarten to name a few, had more to offer for less than what it cost back home. I told the guys in the band of my observations and that they should consider moving on. In 1987, my present wife and I got married in Honolulu, Hawaii. We chose Honolulu because we had been there at least four times and loved it. I retired from the band, and as a musician, and moved to Boston. We lived there for a short while, then moved to Maui, Hawaii, in 1989. In 1990, my wife, while working at the Wailea Four Seasons Hotel, saw a drummer walking through the lobby with his instruments. Being one who always boasted about her husband and the Esso Steel Band, she stopped this fellow and struck up a conversation. It turned out that he knew everything about the band, having met Neville Paynter. Neville was our vocalist and drummer between 1968 and 1981, after Hubert Smith Jr left the band. He was on his honeymoon when he met this fellow, and sent him three or four of our record albums after returning to Bermuda. A few days later, I got a call. It was from the drummer my wife met whose name was Bryan. He wanted to know if I could come out of retirement and resume playing again. He said there was plenty money to be made. At first, I said no, but after about the fifth call, I said I would try it for a while. I had taken a single tenor pan with me, so I started practising. We soon put an advert in the paper for a bassist, guitarist and a vocalist. A young lady by the name of Eva, who like a great Brazilian footballer went only by her first name, was soon hired as a vocalist. She was more than I could ask for. She was from Sacramento, California, loved to sing jazz, had a really great voice and, of course, star presence. The two guys — Jan Nielson, the guitarist and bassist, and Joe Miles, the congo player — were very talented as well. We called the quartet Steel Groove and started working at a restaurant called Hamburger in Paradise, a very popular place with tourists. Soon we were doing only conventions at all of the large hotels: the Ritz Carlton at Kapalua, The Westin in Kaanapali, Four Seasons in Wailea, the Hyatt in Wailea and others. One day in 1995, we had scheduled a rehearsal for two in the afternoon. I found it strange, however, that Eva was late as she was a real pro and never late. At about one hour later, she came in with tears streaming from her eyes. She informed us that she just came from her doctor who told her the terrible news that she should get all her business affairs straight, as he estimated that she only had about six months left to live because of a diagnosis of cancer. We were all shocked because none of us knew about the cancer that was about to take her life. That information sucked the energy out of the three of us, especially me because I was a cancer survivor, having had cancer diagnosed in my right vocal cords in 1990. Eva — her name means East — was loved by all of the musicians on Maui. It did not matter what genre: whether it was jazz, country, popular or traditional Hawaiian. She lived the true Hawaiian life of being nice to all, loving the land and being positive at all times. She started taking care of her business interests and making sure that the homes she owned in Hilo and Hana were in good shape. She also made arrangements for her son, who was about 12 at the time, to join his father in Germany. She made one last effort to defeat the illness by going back to Sacramento, where there was a hospital that treated people with cancer. I called her about two days before she passed. She was too weak to talk, but told the nurse to tell me that I should tell all the musicians that we knew that she loved them and that she would see us on the other side. Her body was flown back to Maui, where her friends made sure that she had a true Hawaiian funeral out at sea. We were not the same after Eva's death. I remember taking a couple of jobs after she passed, but eventually we just stopped playing. Maybe we were haunted by her beautiful voice, now stilled. My wife, Patty, and I started thinking about returning to Massachusetts because her parents were much older and developing some health issues. She wished to be closer to them. I told her I would rather live in an area where there were beaches. After growing up in Trinidad and living in Bermuda for 32 years and Maui for 7½, I had to live near the ocean. She agreed. We came back east and bought a house on Cape Cod, and we are still here today. I have not played music since.
Esso Steel Band roll call (1955-1987)
PAN MEN
Rudolph Commissiong
Carl Borde (former leader of Tripoli Steel Band)
Mervyn Oliver
Kirby Rambert
Maxie Perez
Ivan Nelson
Steve Dupres
Herman "Rock" Johnston (founder and leader of the West Side Symphony)
Kelvin Dove (former member and founder of Invaders)
Georgie Ng-Wai (former member of Dixieland)
Carl Rodney (brother of Earl Rodney)
Junior Martinez
Neville Paynter (vocalist/drummer)
Hubert Smith Jr (vocalist)
David Cannonier (percussionist/vocalist)
Tony Antoine (drummer)
Maurice Nearon (vocalist)
Rudolph Benjamin (vocalist)
Eight albums:
The Esso Steel Band (Bermuda Master Tone label)
Esso Steel Band (Live at the Elbow Beach Hotel)
Esso Steel Band "On Top" (O.U.R. label)
Sunshine (O.U.R. label)
Bermuda Gold (O.U.R. Label
Front Street (O.U.R. Label)
In Bermuda (Edmar Label)
Still a Beautiful World (O.U.R. Label)
Awards and citations:
Medal and Certificate of Honour from Queen Elizabeth II (in recognition of valuable services as an advocate and active campaigner for racial equality as a member of the Progressive Group) December 31, 1999
Founders Award (presented to the Esso Steel Band for music) 2005
The Trail Blazers Award from the Bermuda Government (for the 1959 Theatre Boycott in Bermuda as a member of the Progressive Group) 2009
Drum Major Award (from the Progressive Labour Party for bravery in helping to secure social and racial justice as a member of the Progressive Group, which was the architect of the 1959 Theatre Boycott) 2009
May 20. With the UK's blessing, because it handles all Bermuda's external affairs, The Bermuda Government will explore the potential of establishing a connecting air service between the island and the Azores. The announcement was made yesterday by Michael Dunkley in the House of Assembly as he provided information about the trip this month to the Azores by a government delegation. "We could not help but notice that Azorean Airlines has a direct flight between the Azores and San Francisco," the Premier said. "Just imagine if en route to San Francisco that flight stopped over in Bermuda. Many Bermudians and persons with Azorean connections would undoubtedly take advantage of a direct route between our islands. This is an opportunity that we will pursue with Azorean Airlines." Mr Dunkley told MPs that the delegation, which included Attorney-General Trevor Moniz, also visited the São Miguel Science and Technology Park. "A technology park such as this would benefit Bermuda and something that we should aspire to implement," he said. "Innovation has the ability to enhance our sustainable development and to provide economic diversification, thereby further enhancing our global competitiveness." During the visit, a Memorandum of Understanding was signed between Bermuda and the Azores to help promote "co-operation and mutual understanding" between the two countries. The Premier said the agreement would enable the two governments to co-operate in a variety of fields, including cultural and historical as well as marine conservation and sustainable development. "The Azores is a strong viable partner to Bermuda and a Memorandum of Understanding will only strengthen that special relationship between both communities," Mr Dunkley said. "Agriculture is a fundamental part of the Azorean economy and we visited a number of agriculture businesses. One of these businesses was a tea plantation, which has been in operation since 1883 and takes pride as the only tea plantation in Europe. We had the pleasure to visit a dairy farm, where it was of interest to note the owner maintains tourist accommodation. This is just the beginning of an enhanced friendship with the Azores. We have much in common and there are many areas we can share our areas of expertise."
May 20. The House of Assembly is set to return today, discussing an expansion of human rights legislation to further block discrimination. It is understood that during today's session, the House of Assembly will debate the Human Rights Amendment (No 2) Act 2016, which would change the definition of the phrase "disabled person" to include mental impairment. The amendment would also prohibit the publication of notices which discriminate based on criminal record, disability, ethnic or national origins, marital status, religion, political opinion, sex or sexual orientation in addition to race and colour, which are already included in the legislation. The House is also expected to debate the International Co-operation (Tax Information Exchange Agreements) Amendment Act 2016 and consider the draft hotel concessions for the Tucker's Point Hotel and Resort. According to a revised order paper, the Government will table a sale and purchase agreement for the Harrington Sound Post Office, along with financial records for the Bermuda Tourism Authority early in the session. The session will be the first for the recently reshuffled Cabinet, which now includes Sylvan Richards as Minister of Social Development and Sport and Cole Simons as Minister of Environment.
May 20. Occupants are to be given two months to vacate the former 9 Beaches property after the Bermuda Land Development Company confirmed that it was applying for a court order. This follows the threat less than a fortnight ago from Francis Mussenden, the BLDC chief executive officer, that IRC Sandys Ltd has run out of time. "Although the Supreme Court awarded BLDC the Writ of Possession against IRC Sandys Ltd in December of last year, the BLDC will give all remaining occupants an additional two months' notice to vacate the property once the Order for Vacant Possession is granted by the Supreme Court," he said at the time. "IRC Sandys has sublet the property without the prior consent, authorization or knowledge of BLDC. However, we believe that this is a fair amount of notice for the occupants. BLDC has exhausted all other options and is disappointed that we have had to resort to this, but we have been left with no other choice." The deteriorating development at Daniel's Head in Sandys was leased to IRC Sandys six years ago, with plans for an $80 million revamp. However, MPs heard in February from Craig Cannonier, the Minister of Public Works, that the BLDC was instead owed $2.283 million. It was originally hoped for work at 9 Beaches to break ground late in 2011, but the project persistently struggled to secure financing. The eco-friendly resort shut down in 2010.
May 20. The Bermuda Government will modernize the island's laws relating to bribery and corruption. Attorney General Trevor Moniz told the House of Assembly that new legislation, based on Britain's Bribery Act, would be brought forward. He said significant gaps remain in Bermuda's legislation and administrative practices relating to bribery and corruption. "As in the UK, Bermuda's corruption offences date back to the 19th century. The UK and other jurisdictions have since moved on, and it is important that Bermuda do so as well." Mr Moniz revealed that the proposed act would provide a "modern and comprehensive scheme of bribery offences. In addition to updating the law of bribery, Government will also general propose amendments to Bermuda's anti-corruption framework, comprised of a range of other legislation. Preventative anti-corruption policies and practices will have to be in place, including enforceable codes of conduct for public officials in order to promote the highest standards of integrity, honesty and responsibility amongst public officials." Mr Moniz also told MPs this morning that Government would look to update the island's laws relating to fraud. "Government's proposed Fraud Act would abolish the deception offences inherited from the UK. In their place there would be a general offence of fraud together with four new specific offences — one of obtaining services dishonestly, two involving articles for use in fraud and one of participating in fraudulent business."
May 20. Frequent censuses will allow the Bermuda Government to make policies and decisions based on current information, according to Michael Dunkley. The Premier addressed the House of Assembly this morning on Census Day and urged everyone to participate. "It goes beyond just counting the numbers," said Mr Dunkley. "Ultimately it's about improving your quality of life, supporting all our families, ensuring safer communities and strengthening our workforce and economy."
May 20. The Regulatory Authority's first report has been put before the House of Assembly. The report, which covers the first 15 months of the authority's operation up to March 31, 2014, reveals an increased competition within the internet service provider market and a decline in prices. Grant Gibbons, the Minister of Economic Development, said: "The industry also experienced a shift from fixed telephone services to mobile services, and saw an increased demand for both mobile and fixed broadband. "The mobile sector also saw an overall increase in subscriptions in 2013, and experienced a slight increase in outgoing calls, but realized a significant decrease in text messages during 2013."
May 20. A total of 317 applications for Bermudian status have been approved since January 1, 2013, while a further 523 are pending. The applications have been made under a clause of the Bermuda Immigration and Protection Act 1956. The latest information was disclosed to the House of Assembly this morning as a result of questions from Progressive Labour Party MP, Walter Roban. Patricia Gordon-Pamplin, the Minister for Home Affairs, confirmed that the Bermuda Government had not paid any private firms to process Bermudian status applications. She added: "The Ministry of Home Affairs and the Department of Immigration has paid out $142,958 to private firms relating to all immigration matters since January 2013 to present."
May 20. Cabinet Minister Sylvan Richards yesterday refused to comment on how he will vote in the same-sex marriage referendum, branding a question posed to him on the topic as "inappropriate". The Minister of Social Development and Sport was asked by The Royal Gazette at a press conference to reveal how he will answer the two questions on the ballot paper on June 23, which will ask voters if they are in favour of same-sex marriage and if they are in favour of civil unions. He replied that he found the question "inappropriate" and was not prepared to reveal how he planned to vote. When it was pointed out that Michael Dunkley had told a press conference the previous day that he planned to vote yes for civil unions, Mr Richards said he had already spoken previously in public about his views on the topic. The One Bermuda Alliance politician was also asked to comment on the Premier's decision to shift responsibility for the Human Rights Commission to the Cabinet Office, meaning it does not fall within Mr Richards's new brief. "At this point, I am new to the Ministry, so I haven't formulated an opinion on that," replied Mr Richards. "At this time, I have no opinion on that." Mr Richards planned to table a private member's bill in the House of Assembly in February proposing a referendum on same-sex marriage but did not do so after what he described as "consultation with my parliamentary colleagues. My personal belief is I do not support civil unions. However ... we're going to keep the dialogue going inside the One Bermuda Alliance because this is an issue of national importance and it is my personal belief that Bermudians should have the right to vote on the way forward in this particular matter." In 2013, he voted against an attempt by Progressive Labour Party MP Wayne Furbert to specifically block same-sex marriage from a Human Rights Act amendment. "It's time for us to practise what we preach: we are to love one another," he said then. "And guess what — the sun will rise tomorrow."
May 20. About 30 people met to discuss immigration issues surrounding adoption as part of the first public meeting of the Immigration Working Group hosted by the Bermuda Public Services Union last night. Any person who is adopted by a Bermudian is deemed to be Bermudian until their 22nd birthday. In order to achieve Bermudian status, the child must be adopted before they turn 17 and apply for status before they turn 22. However under proposed legislation, children under the age of 12 would be automatically awarded Bermudian status when adopted by a Bermudian. The amendments would make no changes for children above the age of 12, who would still be required to apply for status after five years. The audience was informed that in the last year, around five adoptions were finalized. The majority of those were said to be cases of adoption by a step-parent, and the majority of children adopted were over the age of 12. One of the main questions raised during discussions about the proposed amendments was that of the age limit of 12. Glenda Edwards, a former supervisor at Family Services who helped draft the Adoption Act 2006, said during discussions at that time some expressed concerns over "adoptions of conveniences". Meanwhile, lawyer Rick Woolridge noted that internationally there are serious concerns about sex trafficking and grooming in cases of teenage children. Some, however, questioned if the requirement for older children to apply for status would prove an additional burden for parents. Other members of the public questioned how many children can be adopted by a home. While the audience members were told that there is no legislated limit on the number of children that can be adopted by a household, all adoptions are strictly and carefully assessed to ensure that the potential parents can support their children financially and emotionally. Another issue raised during discussion was the difference made by the location where a child's adoption takes place.
May 20. Retired journalist and former Bermuda resident Morley Safer has died at 84. Safer, a fixture on the news programme 60 Minutes since 1970, lived for a period in the 1980s at Mizzentop in Warwick with his wife, commuting to New York for work. He served as a TV news correspondent during the Vietnam War before joining the award-winning 60 Minutes, which aired every Sunday on CBS. It has been described as "the most successful television broadcast in history" and Safer enjoyed the longest run anyone has had on primetime network television — 46 years. In the wake of his passing, local resident Joy Nash recalled a brief encounter with the journalist many years ago. "I was riding on a horse and he was standing out by the entrance." she said. "He saw me and immediately asked, 'Where did you get the horse?." She told Safer that it was hers and, recognizing him from television, asked if he was Morley Safer. "It was nice to see someone who was famous. I'm sorry to hear that he died." Meanwhile, a letter published in the Vancouver Sun by former Bermuda resident Margaret Shapiro recollected a kind moment shared on a flight from Bermuda to New York. Mrs Shapiro wrote that she was living in Bermuda at the time when she heard her sister had been killed in a car accident in Canada. When she got on the plane, she was in the seat next to Safer. "He asked me where I was going and I told him the very sad circumstances," she wrote. "Normally I would have been excited to sit beside someone I had seen on TV for years. But I was so numb with grief that nothing really mattered. I told him I was concerned about making my flight to Vancouver as I had to change terminals and there were ice storms in New York that day. He told me to stick with him and he would see to it that I made my connection. He stayed with me until I picked up my bag and then directed me to his limousine waiting for him. He instructed his driver to take me to my terminal. As we traveled through the freezing rain, he showed me a book of flight schedules and told me, 'If you miss your flight, keep moving. Go to this airline and try to get there via Chicago'." She described Mr Safer as one of the kindest individuals she had ever met.
May 20. The seawater at Bermuda's top tourist beaches has been given a clean bill of health as the summer vacation season gets into full swing. Environmental health officers have been regularly testing the quality of the bathing water at the nine most popular beaches for swimming since the start of April. And their latest results — obtained this week — put all the beaches in the clear when it comes to the quality of the bathing water, with low levels of pollution. Senior public health analyst Elaine Watkinson told The Royal Gazette it was "early days" in terms of collecting and analyzing water samples as the testing only began on April 4, but she added: "From the results we have got, it still looks good. We are early on in the season but we can look at the last two years' data and expect that sort of low trend to continue. There is nothing we know of that has changed." She said as the summer progressed, officials would gather enough data on levels of bacteria to produce a geometric mean — a measure of an overall average — for each beach. Graphs showing the quality of the water in the East End, West End and central area would then be shared with the public, as they have been for the previous two summers. "The most important area for us to concentrate on is the major beaches," she said. "We sample over a period of time over all the main months when people swim and we are looking at the data over a period of time. We go by the US EPA (Environmental Protection Agency) guidelines. The individual readings don't mean as much as the readings over a period of time. So what we do is collect an average value using 30 days of sample results. Every time we do another test and get another result, we get another average value." The sampling sites are: Clearwater Beach South, Clearwater Beach North, Elbow Beach West, Elbow Beach Central, Elbow Beach East, Grape Bay, Horseshoe Bay East, Horseshoe Bay Central, Horseshoe Bay West, John Smith's Bay, Shelly Bay, Snorkel Park, Tobacco Bay and Warwick Long Bay West. The water taken from those beaches is tested for enterococci, a group of bacteria used as an indicator of pollution or faecal contaminants, in accordance with EPA methodology for recreational water quality for salt water. The EPA's maximum acceptable level of enterococcus per 100 millilitres of water for a single sample is 130 cfu. The latest test results show all 14 sampling sites well below that level, with half showing a level of less than 1 cfu. Even the beach with the highest level, Tobacco Bay, in St George's, is still only at 15 cfu. Since the testing began, Snorkel Park at Dockyard has exceeded the 130 cfu level on one occasion and environmental health officers are working with the West End Development Corporation, which owns the beach, to determine what caused the spike. On April 4, the level of enterococcus at Snorkel Park was 71 cfu per 100ml. The EPA guidelines suggest retesting if the level is above 70 cfu so another sample was taken the following day and the results showed the level had dropped to 4 cfu. On April 11, the level of enterococcus at Snorkel Park was 151 cfu per 100ml — exceeding the EPA's acceptable limit. The next day it was retested and the level had dropped to 61 cfu. The most recent sample taken this week showed a level of 1 cfu — in line with samples taken at Horseshoe, Elbow and Clearwater beaches. Wedco general manager Andrew Dias said yesterday that the beach at Snorkel Park was not open on April 11 as there was no cruise ship at Dockyard. "There is no obvious source [of the pollution]," he said. "Obviously, we jumped on it immediately — both Wedco and environmental health. It's still an active investigation that we continue to monitor. We are not resting on our laurels. While we are pleased with the latest results, we are still obviously investigating. We are retesting a lot more frequently to try to pinpoint if it's coming from the land in any shape or form. We are taking proactive measures." He pointed out that no sewage was pumped out from land to sea at Dockyard and the sewage treatment plant beneath Casemates was tertiary level — "the highest world standard that you can have for the treating of sewage. None of the water goes into the sea. The water that comes out is basically potable water and is then reused for flushing and irrigation. That water is sampled daily and injected with chlorine." Mrs Watkinson said: "The area is being inspected to try to identify possible sources. When we get spikes of enterococci it could be down to a number of different factors or sources. It could be storm water run-off or even cleaning activities in the area or from animal contamination or from some sort of pipe leakage. It's difficult to say for sure." Snorkel Park operator Tom Steinhoff said the "blip" on April 11 had clearly not come from swimmers in the water so the source was a "concern". "The storm run-off [factor] is interesting because we did have a ton of rain. It could be an anomaly because of high rain levels." He said the latest results were welcome, adding that Snorkel Park was looking forward to a busy weekend and May 24 holiday. The Government promised in April 2014 to tell the public if sewage pollution levels off Bermuda's beaches hit danger levels, after the United States Consulate warned US residents and tourists that the island's waters could be unsafe at times, depending on wind and weather conditions. The first test results to be made public in 2014 included Hungry Bay in Devonshire, after fears were raised that sewage was ending up there from the Seabright sewage outfall in certain weather conditions. Hungry Bay is not listed as a sampling site this year and nor was it last year. A Department of Health spokeswoman said: "Hungry Bay is not a bathing beach. The Department is focusing the recreational water monitoring programme on popular bathing beaches in accordance with advice from Carpha (Caribbean Public Health Agency)." She added: "Sampling results show that water quality of all monitored bathing beaches in Bermuda satisfies US EPA recreational water quality criteria. Bathing water quality results generally can be described as 'excellent' for Bermuda's South Shore beaches. The public will be notified if waters exceed acceptable values by posted notice on the affected beaches, media release and by advisory.
May 20. Bermuda should introduce a living wage law, a world leader in corporate responsibility said yesterday. Michael Hastings, global head of corporate citizenship at professional services firm KPMG, was speaking after he highlighted the UN's sustainable development goals, aimed at ending poverty and hunger and promoting peaceful and fairer societies. Lord Hastings, listed as one of the most influential black Britons and sixth on this year's list of top black British business leaders, said: "I would encourage it — a minimum wage sets a benchmark standard for basic dignity. It doesn't turn the poor into the wealthy, it's not about vast transfers of money. It's giving them latitude. The difference between seven dollars an hour and ten dollars an hour is life-changing." Lord Hastings said that poverty affected about 16 per cent of the population in the US and 10 per cent of the population in the UK. "Bermuda is a small community — 60,000. I don't know what the numbers would be which are below an acceptable level. But it would surprise me if Bermuda didn't have an equal number — 4,000 out of the 60,000. In a community of 60,000, 4,000 people is a lot of people to have out of the corner of opportunity. Who knows, there could be an entrepreneur lurking there who could get an education elsewhere and transform the whole economy. A living wage is not transfer of wealth from the rich to the poor, it's an investment every community needs to empower dignity and the poor will benefit — it will raise their opportunity and raise their potential." Lord Hastings, who has also held senior posts with the World Economic Forum and is vice-president of the UN's Children and Education Fund, discussed KPMG's commitment to sustainable development at the Bermuda Underwater Exploration Institute and told the audience that the developed world needed to work harder to create fairer and more prosperous societies in poorer countries. And he quoted Hillary Clinton, the former US Secretary of State, who said that had the western world invested post-Second World War in the education of people in places like Pakistan, Afghanistan, Iran and Iraq and they learnt how to build strong economies, threats from these areas could have been avoided. Lord Hastings said: "We are spending billions to squash the dangers around us. It's a great investment to invest in the poor. We have to change the paradigm. We also have to change the view that the money isn't available. The one per cent now control more wealth that the 99 per cent put together. Economies like Bermuda, which are wealthy, they are also beacon economies. The reason Bermuda is a beacon is that there is so much wealth contained here. Bermuda should lead in setting benchmarks. It should also take a lead in the investment world in how funds are allocated. Where money is fluid, there is an opportunity to leverage for others." Lord Hastings added that Bermuda had problems in the areas of low income, the cost of healthcare and that public education "is not as sharp as it could be In the world in which we live, everybody is a neighbor. If we deal justly and rightly with our community we set the freedom where we can deal justly and rightly with other communities."
May 19. The One Bermuda Alliance faced another demonstration — as well as tough questions from its own supporters — over the airport redevelopment yesterday. More than 100 people, many chanting and waving placards, gathered outside City Hall to protest against the Bermuda Government and Canadian developer Aecon's $250 million plan. Inside the building, finance minister Bob Richards faced a series of probing questions from OBA members after he delivered a presentation on the subject. Even the choice of venue became a source of controversy, with the City of Hamilton announcing shortly beforehand that its building should not be used for political purposes and they had been unaware of the meeting. However, it went ahead in the Bermuda National Gallery and, although OBA members later acknowledged Mr Richards had provided good information, many were said to still have qualms at the end. The minister repeated his pledge to reveal all after the deal is finalized at the end of the summer, and once again stressed the urgency of upgrading L.F. Wade International Airport. Many protesters outside were upset that the meeting was for OBA members only but Mr Richards later told The Royal Gazette he had said nothing that he had not said in previous meetings. "I will continue to talk to small groups," he said. "I will have a number of meetings to the public when there is some real, substantial progress to report. I haven't conveyed anything to these folks that I haven't conveyed before publicly. It's just that the noise has drowned out the message. In this case I was able to have a message that was not drowned out by noise." Other Cabinet ministers present included Michael Dunkley, the Premier, Patricia Gordon-Pamplin, Craig Cannonier and Senator Jeff Baron. Before entering the meeting, Mr Dunkley told this newspaper: "The people are entitled to the freedom of speech, but it's got to be done in the right way. Intimidation and all of that just doesn't wash in today's world." Leaving the meeting, the Premier said: "The people inside are enjoying the session, and I applaud them for coming out and having to put up with some extracurricular activities on the way." Campaigners were carrying placards with slogans such as "Enough is enough" and "We're tired of being hoodwinked", and chants included "Aecon is a con" and "No airport deal". About 20 police officers were present throughout the evening, but the event remained peaceful. One protester, Sandi Gilbert from Pembroke, told this newspaper: "We don't think the airport should be going through, and I think it's wrong that the OBA are having a meeting with their members to discuss what they're doing with the airport when they should be telling the people." Meanwhile, a 78-year-old demonstrator questioned the cost of the heavy police presence, asking: "Is the bill being sent to the organizers of the meeting? Don't tell me to pay taxes to a police officer to perform a function where I'm restricted from going in. It's not fair." Some also criticised Hamilton mayor Charles Gosling for allowing City Hall to be used for the occasion. "This place is not supposed to be rented out to a political party. Now they're banning the public that pays to keep this place running," one female protester said. At about 3pm, a few hours before Mr Richards was due to begin his presentation, the City of Hamilton released a statement saying: "The City of Hamilton has a policy that does not allow for events of a political nature to be held at City Hall or on/in any other City-owned property. The City regrets the fact that one of its tenants was unaware of this policy. We have taken steps to ensure that they are fully informed. City Hall continues to adhere to said policy and looks forward to receiving its tenants' support moving forward." Chief operating officer Edward Benevides later added: "The Bermuda National Gallery has rented out their area to a private function which they are entitled to do without having to get the landlord's permission. Had they been aware of the policy they may or may not have asked us if they could move forward. However, they were not and accepted a rental of their space. Going forward I am certain there will be more dialogue between tenant and landlord to determine an amicable way forward that will allow their funding efforts and prove to be less embarrassing to the landlord." The Bermuda Police Service said in a statement: "The Bermuda Police Service were made aware thereafter that planned protests were to take place at this same location in objection to the OBA's plans to construct a new airport. Police attended City Hall in anticipation of a peaceful protest. We have an excellent professional relationship with the Corporation and committed to working with them to ensure the event took place in a manner that was both lawful and safe for participants and visitors to City Hall alike."
May 19. Bob Richards faced streams of questions from concerned One Bermuda Alliance members at the airport redevelopment meeting last night. One source at the meeting said about 15 people took turns to quiz the finance minister, most of whom aired reservations. "I don't think those qualms were alleviated, but we did have explanations," said the source. At one point, an audience member expressed his fears at what would happen if the deal with Canadian developer Aecon was to go wrong. Acknowledging the man was upset, Mr Richards stressed that the island needs a new airport, and that the proposed arrangement is the only way to do it without putting it on Bermuda's bank balance. The source said that 40 or 50 OBA members attended the meeting, adding: "As we entered the building people were screaming and shouting at us and getting in our face, saying 'we don't need an airport'." The meeting, which lasted more than an hour, was said to have been informational, although Mr Richards told the group he could not reveal all the facts as the contract is still not finalized. That should change by the end of the summer, he said. The minister underlined the necessity for the development, saying that otherwise it would cost more than $100 million in renovations that would still not adequately fix some of the airport's existing problems. Aecon and the Government will eventually have a profit-sharing agreement, Mr Richards said.
May 19. Premier Michael Dunkley has defended his financial record following criticism of his decision to increase Cabinet from ten to 12 ministers. The Premier urged those questioning the move to "look at the whole picture", pointing out that his new-look Cabinet has five ministers working part-time. Senator Jeff Baron, Sylvan Richards and Cole Simons all joined Cabinet in Friday's reshuffle, as Ministers for National Security, Social Development and Sport, and Environment respectively. The only outgoing minister was Shawn Crockwell, who resigned from his tourism and transport role during the Pathways to Status protests in March. Mr Dunkley spoke to The Royal Gazette after economist Craig Simmons and political commentator Charles Jeffers both queried the fiscal wisdom of increasing Cabinet by 20 per cent. "We're moving in the wrong direction, at least from a taxpayer's perspective. But politics is a different story," said Mr Simmons, a lecturer at Bermuda College. "Why they've added the additional ministers, I don't know. We should have fewer ministers with more ministries," said Mr Jeffers, the former leader of the National Liberal Party. The five part-time ministers are: Grant Gibbons (Economic Development), Michael Fahy (Tourism, Transport and Municipalities), Patricia Gordon-Pamplin (Home Affairs), Cole Simons and Sylvan Richards. The 2016-17 Budget book states that a part-time minister in the House of Assembly earns half the annual salary of his or her full-time counterpart — $50,421 versus $100,841. This means that the 12-person Cabinet is paid the equivalent of 9.5 full-time salaries per year. Mr Dunkley said that, despite the part-time ministers' designation, they were "industrious and conscientious people" who worked beyond expectations. "All of the ministers in Cabinet know that I'm on the job 24-7 and to expect a call from me at any time, and they answer," he said. "So I think we're getting excellent value for money, even in these very tough times." Mr Dunkley added that the Cabinet's Budget this year of $7 million is $2 million less than it was five years ago, and that he operates as Premier with a skeleton personal staff. When Mr Dunkley assumed the leadership role from Craig Cannonier in 2014, he dispensed with his predecessor's chief of staff Dale Jackson and press secretary Charmaine Burgess, while retaining the services of special advisor Don Grearson. "As a businessman with 35 years' experience, budgets are very important to me and I operate within them," Mr Dunkley said. "Everything I've done has been about making sure we're getting value for money and protecting taxpayers' dollars. I ask the people of Bermuda to look at it in that light, and to hold me accountable for the work that we do going forward."
May 19. Michael Dunkley has announced that tomorrow will be Census Day, with the official process of counting the population beginning on Saturday. It is anticipated that the process will last through the fall. In a press statement yesterday, the Premier said: "As a general reminder, the benefit of a census is that it provides a snapshot of the size and profile of the population and housing stock at a given point of time. "Historically, census data has been used to develop effective strategies relating to infrastructure, education, health, employment and other economic and social issues. The length of time between the 2010 and 2016 censuses is the smallest in Bermuda's history. We believe that more frequent censuses would allow government, its partners and community stakeholders, to make policies and decisions based on current information." Mr Dunkley said he hoped to have the community's full participation in the 2016 census and that he would make it as convenient as possible for people to do so. The census will be conducted in four phases using the following methods: a web-based application for the collection and management of census information during the 2016 Census of Population and Housing; computer-assisted telephone interviews; computer-assisted personal interviews using net-books; and a mail-out questionnaire option. Mr Dunkley added: "I should point out that, historically, data collection in Bermuda's censuses involved person-to-person interviews only. In the 2010 Census, the Department of Statistics introduced telephone interviewing as a data-collection method. This year, as we introduce the primary and preferred method of online data collection, again, we are encouraging all residents to participate. We believe that the e-census method is the quickest, easiest and most convenient method. Please follow the steps on the letter that is being mailed to your household today. As an assurance, I think it's important to remind residents that all information and data gathered from you is protected as outlined in the Statistics Act, 2002. So all information collected is held in the strictest of confidence." Mr Dunkley said it was the "civic duty" of members of the community to participate. Last year the government counted 64,000 people but Mr Dunkley stressed that the census "goes beyond just counting the numbers. Ultimately it's about improving your quality of life, supporting all our families, ensuring safer communities and strengthening our workforce and economy. And we need your help in shaping our community's future."
May 19. Cannabis users could soon be given a formal police caution rather than the threat of prosecution, according to newly-appointed Director of Public Prosecutions Larry Mussenden. Mr Mussenden said he was considering the change after Government passed the Police and Criminal Evidence Amendment Act 2016. In a statement released this afternoon, Mr Mussenden said: "I am now considering issuing a formal caution guidance in respect of simple possession of cannabis. I have started some research on a guidance for simple possession of cannabis (i.e. below a certain weight to be determined). I am consulting various stakeholders on the matter and I will review any previous guidance issued in relation to cautions. I welcome the views of the general public on the subject and what a caution policy could look like to them. No decisions have been made yet and I make no commitment to anyone that their view will be all or part of any guidance." Mr Mussenden said he welcomed public input on the following points:
Determining if and why cautions should be granted at all for simple possession of cannabis
Blanket policy — formal cautions issued for all simple possession of cannabis
One pass policy — formal caution issued for first offence for simple possession; second and subsequent offence results in a prosecution in Magistrates' Court
Three strikes policy — formal caution for first and second offences; third offence results in a prosecution in Magistrates' Court
Education component — defendant has to take a short education course on risks of smoking cannabis before a caution is issued
Should age and no previous offence be a factor in issuing a caution
"I am interested in the views of the general public who have wide ranging experiences involving simple possession of cannabis and the effect on their lives of arrests, convictions and travel issues," continued Mr Mussenden. "I welcome any written comments and submissions by June 10, 2016 (3 weeks). Submissions can be submitted by e-mail or dropped off or mailed to Department of Public Prosecutions, 2nd Floor Global House, 43 Church St., Hamilton. After proper consideration of all relevant information, in due course I will make a decision in respect of a formal caution guidance."
May 19. Premier Michael Dunkley has urged voters to make sure they are on the "right side of history" when they vote in the same-sex marriage referendum. The Premier told a press conference yesterday: "I intend to vote yes for civil unions on June 23. I ask all people to come out, to think about the subject, to discuss it with their colleagues and to realize that you need to be on the right side of history on this one because our lives are evolving and we need to be there." Yesterday was the last day for Bermudians to make sure their name was on the parliamentary register before the referendum next month. Mr Dunkley said he hoped as many people as possible would take advantage of this "unique opportunity" to have their say on the topic. "We'd like everyone to come out and express their opinion on this," he said. Asked to state his position, the Premier replied: "I have expressed my position on a number of occasions. I have made it very clear that I respect people's opinions but I support human rights and I think it's very important that people come out and vote yes because I don't think in the year 2016 we can discriminate against anybody's rights. Whether I support or dislike somebody's lifestyle, that's not up for me to judge. But for me, as an individual, it's to make sure I respect and understand people's rights and I intend to vote yes for civil unions on June 23." The ballot paper on June 23 will ask voters two questions: if they support same-sex marriage and if they support civil unions. Mr Dunkley did not reveal how he would vote on the first question. He said Bermuda was a "vibrant democracy" and he supported freedom of expression. "I'm not going to try to twist anybody's arm on this subject," he added. "It's a very important subject for people and I think quite often people have a difficult time discussing it out in the open. I have no problem expressing my opinion and I respect other people's views on this." He was asked if he was concerned that Sylvan Richards, the Minister of Social Development and Sport, was opposed to same-sex marriage and civil unions. "I don't have any concerns about that," replied Mr Dunkley. "We have had discussions in our caucus and certainly I have had discussions with the Minister." He said last week's Cabinet reshuffle saw responsibility for the Human Rights Commission shift to the Cabinet Office, meaning human rights were not included in Mr Richards's brief. The Premier insisted that though the referendum result would be non-binding it was "not a waste of time at all". He said it was a chance to "get people out, to get a better understanding of this issue and to ensure we continue to move in the appropriate direction". The Premier stated in April that he personally supported civil unions. "It's going to happen," he said in an interview with The Royal Gazette. "I think people need to think about history and which side of history they want to be on." He has previously stated he believes marriage is a union between a man and a woman. Parliamentary Registrar Tenia Woolridge told this newspaper late yesterday that she had seen an upsurge in voter registration since the referendum was announced. "We have received a high volume of forms in the office — both changes [to existing registrations] and first-time registrations," she said. "I will not be able to say what those numbers are until late Monday." At the last count, on April 15, there were 43,743 registered voters.
May 19. The continuing low price of fuel and electricity helped drive down inflation to 1 per cent in March. It was the third consecutive month that inflation has fallen since it hit 1.8 per cent in December. Inflation in March was 0.3 percentage points lower than the previous month. In real terms the measurement means customers paid one per cent more for a basket of goods and services than they did for an identical basket in March 2015. The average cost of goods and services in the consumer price index edged down 0.1 per cent between February and March. The fuel and power sector dropped 7.6 per cent, year-on year, with lower electricity prices the major driver. However, this was balanced out by a 7.1 per cent increase in the health and personal care sector, and a 2 per cent rise in food prices compared to the corresponding period last year. On a month-by-month basis the food sector was marginally lower, helped by a 5.6 per cent decrease in the price of fresh and frozen pork loin roll, fresh cantaloupes 4.6 per cent lower, and frozen stewed beef down 2.9 per cent. The rent sector was unchanged in March, while the transport and foreign travel sector was 0.7 per cent lower, driven by cheaper airfares and overseas hotel accommodations. The all-items index dropped to 100.1 in March. The Consumer Price Index data was released by the Department of Statistics.
May 19. Ascots has topped a list of Bermuda restaurants on an influential travelers website. The Pembroke institution, which has been in business for 25 years, was awarded top spot and a certificate of excellence by Trip Advisor, based on reviews by the public. The restaurant pipped Mad Hatters and Barracuda Grill, both in Hamilton, which were second and third respectively. Angelo Armano, co-owner of Ascots with chef Edmund Smith, said: "We're happy that people keep coming and that people seem to be happy. "We're in good shape. The secret is to provide the customer with what they're looking for — comfort, good food, good service and an ambience that's comfortable. We try always to be a step ahead and try to stay focused. And we all try to do a good job. Maybe Ascots, over the years, has been able to connect with people in a more intimate way and we do try to personalize the service every day and work to give our guests what they're looking for. When people come out, they want to relax and have a good time. We provide good service and a product that's always fresh and up to the standard it should be." Ben Jewett, head chef and partner in Mad Hatters, which has been open for ten years and is located next to the Mariners Club, said he was particularly pleased by the accolade because it came from members of the public who took the time to vote and post positive reviews on Trip Advisor. Mr Jewett added: "We've had a top ten position on Trip Advisor for the last five or six years. The real reason for the posts and what they say, what makes us stand out, is the consistency of our product. Also, we have a very friendly, laid back, personal type of service. Everybody is made to feel comfortable. It's a great setting here and it's very laid back and casual." Mr Jowett said his kitchen was "adaptable and flexible so we can give the customer what they want. We change our lunch menu every week. It's the same foundation, but we keep it different and lively and we also have dinner specials every day. We are constantly changing the basis of what we do. Trip Advisor stands out because it's a critic, but not a food critic coming by and one person deciding if you win or lose. This is hundreds of people making these decisions. It gives everybody a chance to stand on their soapbox and give their opinion." Philip Barnett, the head of Island Restaurant Group, which owns Barracuda Grill, said he was pleased with the award, but added: "We are working hard to get up to that number one spot." He said that IRG's Hog Penny took eighth position in the listings, with its Hamilton stablemate Pickled Onion tenth place and Dockyard's Frog & Onion in thirteenth. Mr Barnett said: "At Barracuda Grill it's our people firstly. We've got Ryan Gibbons working there behind the bar who really is Bermuda's best bartender. He is very passionate about his job and creates great cocktails. And our chefs are vital; collectively, they have 50 years of experience and the floor staff are so professional in what they do. The passion they have in clearly describing specials. I can't speak enough about our people." Mr Barnett added that the same philosophy extended across the group. "We are a company made up of individuals who come together every day and try to be the very best they can be. They are in it because they want to be, not because they have to be and our guests have always responded very well to that." Mr Barnett added: "There are so many things that can go wrong; there are so many things that come together to get a meal on the table. Just to keep this gigantic machine moving forward takes great people." And he said: "We have tried to be very focused and simple with what we do. We know we do seafood very well and Barracuda Grill focuses on that. Hog Penny is a pub that's been around for a very long time. It's the oldest licensed establishment in Hamilton. Most pubs fall in and out of favour depending on the year, but it's the best pub in Hamilton and we're happy to shout that from the rooftops."
The top restaurants in Bermuda, as rated on the Trip Advisor website:
1. Ascots, Pembroke
2. Mad Hatters, Hamilton
3. Barracuda Grill, Hamilton
4. Fourways Inn, Paget
5. Wahoo's Waterside Bistro & Patio, St George
6. Flanagan's Irish Pub, Hamilton
7. Swizzle Inn, Hamilton Parish
8. Hog Penny, Hamilton
9. Waterlot Inn, Southampton
10. Pickled Onion, Hamilton
11. Tempest Bistro, St George
12. Little Venice, Hamilton
13. Frog & Onion, Dockyard, Sandys
May 18. Michael Dunkley's decision to add two ministers to Cabinet has prompted accusations of profligacy. Economist Craig Simmons and political commentator Charles Jeffers both expressed concern over the Premier's Cabinet reshuffle on Friday, which increased its size from ten to 12 members. But Mr Dunkley stood by his judgment, with a Cabinet Office spokeswoman calling the new ministerial team "very strong" and adding that the cost to the taxpayer would be minimal. Senator Jeff Baron, Sylvan Richards and Cole Simons were all added to Cabinet last week, as Ministers for National Security, Social Development and Sport, and Environment respectively. The only outgoing minister was Shawn Crockwell, who resigned from his tourism and transport role during the Pathways to Status protests in March. According to this year's Budget book, a minister in the House of Assembly earns $100,841 full-time and $50,421 part-time. The Bermuda Constitution Order 1968 allows for a minimum of seven Cabinet members and a maximum of 14. "It's difficult to see how a 20 per cent increase in the number of ministries will help lower our debt," said Mr Simmons, who lectures at Bermuda College. "If issues of governance or efficiency do not motivate increasing the size of Cabinet, then what is the motive? We're moving in the wrong direction, at least from a taxpayer's perspective. But politics is a different story." In 2013, the Sage (Spending and Government Efficiency) report was published — providing recommendations on how to create a more efficient and accountable government. The 140-page document recommended that Cabinet be reduced to a maximum of eight ministers, including the Premier, as well as cutting the House of Assembly from 36 to 30 seats. The report said: "The Sage Commission believes the Government of Bermuda has become bloated, jeopardizing the island's ability to compete on the global stage. Government is much larger than it needs to be to conduct the island's business and to deliver necessary services to taxpayers." Mr Jeffers, the former leader of the National Liberal Party, said he was "surprised" at the decision to increase Cabinet to 12 members. "Bermuda has a problem with the Westminster system. It's probably the most over-governed place in the world," he said. "Why they've added the additional ministers, I don't know." Mr Jeffers also suggested that the Environment Ministry handed to Mr Simons could have simply been integrated into another portfolio. He added: "We should have fewer ministers with more ministries. I'm strongly in favour of political reform in Bermuda — we need to change the whole system." Reducing the size of Cabinet was a One Bermuda Alliance campaign vow before the party came to power in 2012. At a town-hall meeting on the economy in 2011, then Shadow Finance Minister Bob Richards declared that the OBA would reduce the size of Cabinet should his party be elected. In December 2013, then-Premier Craig Cannonier cut the size of Cabinet from 13 ministers to ten, saving the taxpayer $240,000 a year. He said that the streamlining move would "produce a leaner, more effective and efficient Cabinet" and showed that the OBA Government was fulfilling its pre-election promise. Sylvan Richards penned an opinion piece at the time, which was published in The Royal Gazette, supporting his removal from Cabinet as Minister of Environment and Planning. Calling the move "a decision I fully embrace and understand", he reminded readers of the OBA's promise to "set a good example" by downsizing Cabinet to save taxpayers' money. "A smaller group is a more streamlined group, a group that can work quickly and well together. The country surely deserves the most efficient Cabinet we can put together." Shortly after Friday's announcement, acting Opposition leader David Burt chastised Mr Dunkley for "disregarding" the recommendations of the Sage Commission and using taxpayer money to bolster his own job security. A Cabinet Office spokeswoman said yesterday that Mr Dunkley was "keenly aware" of the Sage Commission's recommendations, that a 12-person Cabinet was "not unusual" and that he had already addressed the matter on Friday. She added: "The Premier has only one staff member costing the taxpayer additional funds, while three members are civil servants who work as his appointed staff and thus no extra costs are incurred by the Government. It should be stressed that while five ministers are part-time, they fulfill their responsibilities as required and expected. The Premier is confident that the current ministerial team in place is a very strong one, and quite capable of managing and addressing the needs of the country."
May 18. A drug dealer who was caught with more than $100,000 worth of cannabis and cocaine at his home has been jailed for six years. Police descended on Daymon Simmons' Beacon Hill property in Sandys on August 27, 2014 and recovered the haul of drugs as well as $12,900 in cash. During a search of the house, officers seized 385g of cocaine and smaller quantities of cannabis and cannabis resin. At a Supreme Court sentencing today, Simmons, who has a young daughter, told the court: "I'm sorry for letting my family and my daughter down. "I will try and make the best of this bad situation and I never plan to be in front of this court ever again." Simmons lawyer, Marc Daniels, described the offences as "an act of desperation to provide for his family". Simmons, 41, admitted three counts of possessing drugs with intent to supply, possessing drugs equipment and allowing his home to be used for the misuse of drugs.
May 17. The Minister of Home Affairs will have to reconsider an application for a permanent residency certificate after the Supreme Court set aside decisions by himself and the Immigration Appeal Tribunal. The applicant at the heart of the case, Nigel Paul Clarke, relied on the notion that he began his ordinary residency in Bermuda on June 22, 1989, when he accepted a job offer while on vacation on the island. Mr Clarke's work permit was not approved until August 14 that year and he did not actually take up physical residence in Bermuda until September 23. The Immigration and Protection Act allowed those who were ordinarily resident in Bermuda since before July 31, 1989 to apply for a permanent resident certificate, provided they met certain criteria and applied before the deadline of August 1, 2010. His application was rejected by the Minister of Home Affairs in November 2010 on the grounds that Mr Clarke had not taken up residence in Bermuda until after the July 31 deadline, while the IAT dismissed his appeal in September 2014. The IAT found that while Mr Clarke's actions — including the selling of his family home in the UK — were potentially relevant to the date when his ordinary residence in Bermuda began, but determined that the facts and matters relied upon did not reach the required threshold. Mr Clarke subsequently appealed the decisions to the Supreme Court. In a judgment dated May 11, Chief Justice Ian Kawaley found that the July 31, 1989 deadline was not arbitrary, noting that it was the same date the Bermuda Government abolished the discretionary grant of Bermudian status, and the deadline was intended to provide a sense of stability for applicable long-term residents. However, he wrote that the case could be considered a "marginal scenario", stating that the Minister was able to take a flexible approach in such borderline cases. "There is no meaningful distinction between an applicant who is engaged to work in Bermuda and makes a preparatory visit before July 31, 1989, but only actually arrives to commence work six weeks later, and an applicant who actually arrives to commence work on July 31, 1989, assuming all other PRC eligibility requirements are met," he wrote. The Chief Justice later added: "I find that the Minister erred in law in failing to consider potentially sufficient evidence in support of the appellant's PRC application on the ordinary residence issue. The IAT also erred both in its approach to the law and the facts, but more importantly, in making its own decision on the ordinary residence issue rather than remitting the matter to the Minister to decide. It is impossible to conclude that no substantial miscarriage of justice occurred. Based on the material presently before the court, and in light of the generous scope of the minister's discretion when dealing with marginal cases for the legal reasons explained above, it is not easy to conceive on what basis a reasonable minister, properly directing himself, would refuse the appellant's PRC application." He set aside the decisions by both the IAT and the minister and remitted the matter back to the minister to reconsider, stating: "The appellant's PRC application was based on an elegant but counterintuitive legal analysis which advanced, from the outset, a potentially valid case on ordinary residence which was never fully understood."
May 17. A former CedarBridge teacher is suing the Ministry of Education, claiming she developed post-traumatic stress disorder from working at the school. Karen Clemons, who is representing herself in the Supreme Court, says she was targeted because she spoke out against the inadequate provision of special education at the Devonshire senior school. Yesterday, on the first day of the civil case, Ms Clemons took to the witness box and described her ordeal at CedarBridge as "death by 1,000 cuts". The court heard Ms Clemons worked at CedarBridge between 2000 and 2006, when she left "because of a mould issue in the classroom". She then went on to work in a string of other schools including the Berkeley Institute, Paget Primary and Somerset Primary. The court heard that Ms Clemons learnt of her PTSD diagnosis from a counseling psychologist in October 2009. Representing the ministry, lawyer Norman MacDonald suggested that Ms Clemons initially researched the symptoms of PTSD and then went to her psychologist to obtain a report that supported her case. Ms Clemons replied: "That is not true. That is not what happened. I wanted to find out what was wrong with me. I provided her with information of events that led up to my injuries so she could make an informed opinion." Under further cross-examination, Mr MacDonald quizzed Ms Clemons about why she had been put on review in 2004 at CedarBridge for non-compliance with school policies. He told the court that Ms Clemons had "put in the wrong grades, missed deadlines and failed to submit attendance records". Ms Clemons acknowledged that she had been put on review in 2004, but maintained there were a "great number of inconsistencies" in the way teachers were treated for similar failings. She also claimed that teachers were "handicapped" because they were not adequately informed about which students had behavioral problems. "I am not used to working in the dark and not knowing what type of student I have," she said. Ms Clemons, who had worked as a teacher for six years before starting at CedarBridge, also claimed "it was a waste" for her to have a mentor in her first year at CedarBridge, given her experience. Mr MacDonald suggested to Ms Clemons: "Your complaints are based on US standards that you were nurtured in. Each jurisdiction may not have to adhere to the same standards." Ms Clemons acknowledged that there are no statutes set in Bermuda as there are in Texas, rather just policies, but said that from an educator's perspective she experienced a "great deviation" in standards at CedarBridge. Mr MacDonald added: "Kalmar Richards [the principal] would have had to follow those policies whether you agree with them or not." Ms Clemons told the Supreme Court that she had never previously sought treatment for stress-related illnesses or sued an employer in any other jurisdiction. Asked what caused her PTSD, Ms Clemons said: "I developed it after recognizing the students were the victims and were suffering detrimental effects on their welfare and their future. I couldn't bring about any change or improvement. I was targeted for speaking my mind — it was like a death by 1,000 cuts."
May 17. A new series of stamps highlighting Bermuda's involvement in the First World War is set to be released this week by the Bermuda Post Office. The series, designed by Keno Simmons, celebrates the service of the 500 young Bermudians who left the island to fight, and the 80 who lost their lives. Contingencies from both of the segregated militias of the day — the white Bermuda Volunteer Rifle Corps and the black Bermuda Militia Artillery — took part in combat in Europe, working alongside the Lincolnshire Regiment and the Royal Garrison Artillery respectively. The first of the stamp series, valued at 50¢, shows the first contingent of the BVRC on the Hamilton Docks, awaiting their deployment in May 1915, while the $1 stamp depicts the Bermuda contingency of the Royal Garrison Artillery, along with a map showing the locations where they were engaged. The $1.15 stamp shows a letter sent from the island to W.F. Anderson, who was attached with the Lincolnshire Regiment, and returned with the notation "Killed in Action 1/4/16", along with the dog tags of Harold Trimingham. The series continues with a $1.20 stamp, which focuses on a postcard sent back to Bermuda by BVRC's Cyril Young and a photograph of Cyril Chesterfield Easton of the BMA, and a $1.35 stamp which highlights a pre-war recruitment poster for the BMA and a Royal Garrison Artillery cap badge. The final stamp, valued at $1.55 in the series portrays 19-year-old Cecil Montgomery-Moore, who earned the Distinguished Flying Cross after shooting down three German planes. The stamp series is set to be released on Thursday.
May 17. Bermuda needs a structured system to prevent caregivers from becoming overwhelmed by their responsibilities, seniors advocacy group Age Concern has claimed. The charity hosted a seminar at its Paget headquarters centred on difficult care giving decisions and how best to look after a loved one who has a mental or physical condition. Sharing their thoughts were consultant geriatrician David Harries, Atlantic Care giving nurse Judy Canalley, retired Pals nurse JoAnn Armstrong and retired community health nurse Anita Furbert. Ms Furbert revealed in her presentation several telltale signs that a loved one may have entered the early stages of cognitive decline. This could include poor management of household finances and chores, bad hygiene and forgetfulness. Claudette Fleming, executive director of Age Concern, said that the prevalence of Alzheimer's and dementia are on the increase in Bermuda as people live longer. "It's important to understand the difference between everyday and abnormal forgetfulness, even with the ageing process," she added. Ms Fleming praised services such as Atlantic Care giving and Dr Harries's private practice, which offer assessments of an individual's ailment to ascertain their levels of capability and dependency. She added: "But we don't have a coordinated system on the island. In fact, we have a long way to go in building one, so a lot is left on the caregiver to figure out their next move after the assessment. The process is a lot harder than it probably should be." Ms Fleming praised caregivers for their selflessness, but warned them not to take on more responsibility than they can handle. "Caregivers need support, without a doubt," she said. "They save the Government a lot of money, and can sometimes offer much better care than professionals because they have a vested interest. But being a caregiver can also be incredibly burdensome as well as rewarding. There are studies which show that caregivers can actually pass on before the ones they're caring for. You have to balance what you're physically and mentally capable of doing yourself before you take it on. That can be difficult." Although witnessing the mental decline of a loved one is inevitably stressful, Ms Fleming underlined the importance of pre-emptive planning to reduce unnecessary complications. "We strongly encourage people to put proper wills in place, establish the power of attorney and have the essential family conversations," she said. A spokeswoman for the health ministry said: "The ministry is conscious of the invaluable contribution of caregivers in the care of seniors, persons with disabilities and other dependent individuals. For this reason, the Ministry's Ageing and Disability Services now register private care providers so that some of the support services can be paid for. There have also been some excellent training events hosted by our community partners. We encourage continued collaboration of all sectors in the community to assist with the burden borne by caregivers, and provide emotional and material supports where possible."
May 16. The Consultative Immigration Reform Working Group will hold its first public meeting this week. The group, which will examine the issue of immigration policy, was appointed after a week of protests outside Parliament sparked by the controversial Pathways to Status legislation. The first meeting will focus on the topic of children adopted from overseas by Bermudians and the rights and privileges that should be extended to them. It will take place on Thursday between 6pm and 8pm at the Bermuda Public Services Union headquarters. The working group has said that it plans to have its policy on the issue formulated by June 10 after consulting with stakeholders. Anyone unable to attend the meeting can make submissions through the group's drop-box located on the ground floor of the Government Administration Building on Parliament Street, by calling 500-4664 or by e-mail.
May 16. The Bermuda Casino Gaming Commission has seen a "robust demand" for applications to establish properties as designated casino sites. Richard Schuetz, the executive director of the commission, said the demand for applications was stronger than he had expected, adding that so far two of the applications had been returned. While he said those submitted applications had some minor deficiencies, the commission and the applicants were in communication to remedy the issues. "I would say we have seen a robust demand for applications so far. Questions have been coming in at a healthy rate. It's great news for a couple of reasons. If there are more designated sites it means that any interested casino operators would be able to consider multiple locations. It's also evident that there is a robust demand for gaming on the island. Legislation allowing property owners to apply for "designated site" status came into effect this year. Property owners who want to build an integrated resort casino or a casino on an existing tourist resort must apply to have the property listed as a designated site before seeking a casino licence. However, legislation specifies that receiving a site designation does not guarantee a casino licence. There is no legislated limit to the number of designated sites on the island, only three casino licences can be in effect at the same time." Mr Schuetz said that work on further gaming legislation and regulation was moving forward smoothly, and that the recent resignation of Shawn Crockwell as tourism minister had not led to a change in direction." We have met with Grant Gibbons and he seems to be very inquisitive, he seems to be very open minded," he said. He added that the commission was still working hard to ensure a sustainable gaming industry in Bermuda, despite having a much smaller workforce and budget than the team responsible for introducing gaming in Singapore — the basis for the Bermuda model. "I have always viewed our constituents as those unemployed Bermudians who could be working in the industry," he said. "We still believe that 90 per cent of the people employed in the casino could be Bermudian. There's just a lot to do."
May 16. Promoting the island's pristine shoreline for visitors and developing a thriving beach economy will not come at the expense of environmental considerations. This was the pledge from the Bermuda Tourism Authority's Glenn Jones, who spoke to the Hamilton Rotary Club last week about the BTA's vision for improving five beaches. Mr Jones, the BTA's director of public and stakeholder relations, later spoke to The Royal Gazette about plans for developing Bermuda's beach economy. "We have been working for a while on how to improve the island's beach economy to grow the number of jobs for Bermudians and increase what visitors spend here," Mr Jones said. "We went out and did an extensive survey with recent visitors to Bermuda and also talked to visitors who haven't been but are in our target audience. We asked them what they look for in a beach experience. We took that information and measured it against what we have currently to figure out where the gaps were that need to be filled in. Those gaps are really an economic opportunity for the country." The BTA has been working with the Bermuda Government to help develop the island's beach economy and is about to embark on a campaign of public engagement. Mr Jones said that all parties were aware of the importance of environmental concerns as they worked to promote and improve Bermuda's beach product. "We know if we ruin the environmental aspects of what visitors love about Bermuda we will also ruin the economic opportunity. That's why we propose no new structures at beaches where they don't already exist. It's also important to remember that there are 40 public beaches in Bermuda; our approach is focusing on five. Just 12 per cent. We believe that is restrained and responsible."
May 16. The maximum pay for executives and physicians at King Edward VI Memorial Hospital has decreased, according to figures released by Bermuda Hospitals Board today. Compensation for executives — including base pay, performance pay and any housing allowances/relocation expenses — has dipped from $650,000 in 2011-12 to $470,000 in 2015-16 while the maximum for physicians has plummeted from $1.69 million to $694,700 during the same period. The maximum total — including tax and payroll deductions — fell from $703,500 to $504,200 for executives and from $1,788,700 to $742,500 for physicians. The CEO's wage dropped by more than 28 per cent — slashed from $703,356 to $504,179. Meanwhile, the total compensation for BIU employees, such as nursing aides and non-managing staff, has risen slightly from a range of between $41,900 and $94,500 to a range between $42,600 and $102,000. And BPSU employees, including managers, clinical directors, registered nurses and psychiatrists, saw their minimum total compensation fall while their maximum total increased. The total compensation range for such employees in 2011-12 was between $48,800 and $206,300; the range in 2015-16 was listed as being between $44,200 and $244,600. A BHB statement also noted there has been a freeze on executive salaries and there has been no performance-based pay since 2011-12.
May 16. A British marine conservation charity could help the island close the net on illegal fishing in Bermuda waters. Executive chairman for the Blue Marine Foundation [Blue] Charles Clover — The Sunday Times investigative journalist who reported in the award-winning documentary The End of the Line — visited the island at his own expense this month and met with government representatives about a possible partnership. The main focus was helping to improve the island's currently limited monitoring and enforcement capabilities. Mr Clover told The Royal Gazette that he wanted to make clear that, unlike the Pew Foundation which attempted to introduce its Blue Halo marine reserve to the island in 2013, his not-for-profit organisation was only interested in helping Bermuda to find its own solutions, sharing expertise and sourcing funding from international bodies, individuals and organisations within Blue's extensive pool of contacts. He said: "I am not going to do anything unless Bermuda wants it — that is where people went wrong before. But if you have a shopping list, I can take it around the world and buy it for you. That is what Blue does." His offer coincides with Britain's Blue Belt initiative — a momentous conservation commitment to assist overseas territories in protecting their waters. Bermuda already has harsh fines in place for illegal fishing but there are inadequate monitoring and enforcement resources, especially for offshore grounds. If a long-line vessel was caught fishing illegally in Bermuda's offshore Exclusive Economic Zone, the Government could find itself hit with a $1 million fine. Meeting with Jeanne Atherden, in her former capacity as environment minister, and chairwoman of the Marine Resources Board Susan Wilson, Mr Clover highlighted satellite technology that is being used on Pitcairn Island with some success, as well as the use of Royal Air Force drones to monitor illegal inshore recreational and commercial fishing in the Ascension Island. "Both Susan and Jeanne seemed very interested in what is going on with these leading-edge enforcement tools around the world," he said. "One of the things I will look at is whether we can help Bermuda in any way to deliver better enforcement of its EEZ. Lack of monitoring and enforcement in Bermuda is well understood and we can help in providing expertise and funding for it. In the fullness of time Bermuda may want to get a handle on recreational fishing rates — if you are monitoring a reef, drones can be very useful." While Mr Clover acknowledged the fine condition of Bermuda's reef systems, going as far as to say the island should host a marine conference to show the world what it has achieved, he says data is essential for proper monitoring and that there is still a very real threat of illegal fishing farther from shore. "There is a widespread suspicion that tuna fishermen are coming into Bermuda waters and you would need to look out there and see what is going on — Taiwanese long-line fishing gear has been found in Bermuda without any growth on it. Nothing stops changing the potential for illegal, unregulated and unreported [IUU] vessels to sneak into Bermuda's waters and the threat has never been greater — they are faster, they are more effective. Are there people who you could be fining? If you could levy a $1 million fine against one vessel you have suddenly got a budget for quite a lot of things." A spokeswoman for the environment ministry said: "During his brief time on the island, Mr Clover met with the minister and the Marine Resources Board as the advisory body to the minister on marine-management matters. As a result of these and subsequent discussions, the government looks forward to exploring the potential for assistance in better understanding Bermuda's deepwater marine environment and exploring better enforcement measures for the 200 miles of our offshore Exclusive Economic Zone." During his visit to Bermuda, Mr Clover screened The End of the Line in a number of schools. The documentary explores how overfishing is "changing the world and what we eat", predicting there will be no fish for humans to eat by 2048. NB: Cole Simons has taken over the environment portfolio from Jeanne Atherden after a Cabinet reshuffle.
May 16. The Volleyball Volunteers Army were crowned champions of the 24th annual Corporate Volleyball Tournament at Bernard Park on Saturday. More than 170 players from 26 teams took part in the competition which aims to build team bonding as well as introduce newcomers to the sport. Featuring a DJ, food vendors, bouncy castle and mini-volleyball for children, the tournament, held at Bernard Park for the first time, included four pools of six or seven teams. The top four teams in each group advanced to a play-off round while the bottom two or three went into a consolation round. Finishing second were Bacardi International Limited, with CrossFit BDA placing third. KPMG were the consolation round winners. Elisabeth Rae, the event organizer, said: "It was a good day of fun. People who have never played volleyball before tried it along with those who play all the time. It was a good mix. "I think those who played got a lot out of it. We want this to be a team-building and socializing event so people who work together get to do something fun outside the office."
May 16. Ashley Estwanik had a commanding lead at the 7km point in the Royal Bermuda Regiment Charity Breakfast Run 10K, then, with the race all but in the bag, a mis-turn took her off the designated course and out of the competition. She had been following the official lead vehicle and continued to do so when it made a wrong turn on York Street, St George, and headed up Government Hill Road rather than continuing along the official route of Mullet Bay Road. By the time the mistake was realized it was too late to make amends. Michael Schindel, 33, was first across the finish line in 44min 3sec. He had broken clear in second place by the halfway point and stayed ahead of runner-up Jon Smith in 44.55, and third-placed Timothy Paterson in 45.47. Women's race winner Vivienne Lochhead, 43, was fourth overall in 45.59. She later commiserated with Estwanik, who took a positive view and said it had given her a good morning workout. Second in the women's race was Allison Schindel in 47.17, with Kristen Palmer third in 48.48. This was a new location for the Regiment's pre-May 24 event, which is usually held at Warwick Camp. With yesterday's race, which started and finished at the RAA building on Grenadier Road, the Regiment has created what is arguably the island's toughest 10K with a course that includes a string of energy-sapping hills. In a junior 3K race, Myeisha Sharrieff was the fastest in 17.28, ahead of Che-Chulae Mone Dowling in 19.52. The 5K walk was won by Gilda Cann in 42.25, ahead of Gina Bradshaw in 43.12, and Mara Curley in 46.42. First man was David Curley, fourth overall, in 46.45.
May 16. The sounds of bagpipes mingled with the beat of Gombey Dancers in Dockyard this weekend as the island's culture was celebrated. Local vendors also showcased Bermuda cuisine, art and jewellery on the Clocktower Lawn during yesterday's event that was organized to help mark Heritage Month. Rebekah Cabrall, the West End Development Corporation's marketing and social media coordinator, hailed the event a great success. "It went very well," she said. "We had two ships in port; one that left at 3pm and the other which just arrived in the morning; so it was great to give both visitors and locals this cultural experience. We certainly fulfilled our goal as there was a steady flow of people attending the event throughout the day and everyone who attended seemed to really enjoy the event. The Department of Cultural Affairs and Wedco even received many comments of thanks for putting on the event, which successfully showcased many cultures that make up Bermuda's rich and unique tapestry. We look forward to providing more of these events in the future, for locals and visitors to enjoy."
May 16. "Important changes" have been made at the Summerhaven home for the physically disabled during the three-month tenure of an administrator, the Ministry of Health has said. In a statement, a ministry spokeswoman said that although the administrator's tenure had now ended, further improvements were under way at the Smith's facility. The administrator was appointed in February to address concerns raised about Summerhaven and to ensure the private facility was in compliance with care home regulations. "The ministry has worked with the Summerhaven board of trustees and agreed a way forward to ensure compliance with regulated requirements and to protect the safety and well-being of residents at the facility," the spokeswoman said. "Procedures have been agreed to ensure residents' concerns are addressed consistently and transparently. The ministry's ageing and disability services will continue to work with the Summerhaven management and board to ensure registration requirements are met and there is ongoing collaboration with residents and staff to assure the success of Summerhaven."
May 16. Flora Duffy retained her position atop the Columbia Threadneedle World Triathlon Series rankings despite skipping the latest race of the season in Yokohama on Saturday. Gwen Jorgensen, of the United States, won the event for the fourth consecutive time and advanced nine places into fourth as a result. With Duffy expected to be named in the Bermuda Olympic squad next month, the triathlete's focus is now fully on Rio in August. Jorgensen, the favourite to win the gold medal in Brazil, crossed the finish line in 1hr 56min 2sec, more than a minute ahead of Ashleigh Gentle, of Australia, who clocked 1:57:20. Japan's Ai Ueda was third in 1:57:25. Mario Mola, of Spain, captured the men's race in 1:46:27, securing a comfortable 15-second win over Crisanto Grajales, of Mexico. Grajales made a world series podium for the first time, along with Kristian Blummenfelt, of Norway, who was third in 1:46:45. There was better news for some of the island's other triathletes, with Marina Olcheski-Bell winning the Caribbean Triathlon Championship in Miami yesterday. Olcheski-Bell completed the course in 2hr 17min 15sec to win the inaugural event, which attracted only 16 competitors. In the Caribbean Sprint Triathlon Championships at the same venue, Nick Pilgrim and Lynsey Palmer were in outstanding form as they won their respective divisions. The 13-year-old Pilgrim finished the race in 56:34.09, some 36 seconds ahead of Cameron Roach, with Jean Marc Granderson in third in 57:41.19. Granderson was first out of the water yesterday covering the 750 metres distance in 5:47, with Pilgrim close behind in 6:13 and Roach in 6:22. Roach was quickest on the 20km bike ride finishing in 26:49, with Pilgrim losing further time on the front two as he clocked a 27:51 compared with Granderson's 27:15. It was on the road that Pilgrim finally broke clear, producing a blistering run to finish the 5km route in 20:50, nearly a minute quicker than Roach and almost two minutes quicker than Granderson who posted a time of 22:49. Palmer, meanwhile, eased to victory in the female division, leading from start to finish to come home in 58:56.68, more than two minutes ahead of Lori Sharpe, 1:01:00.22, with Sarah Kennedy third in 1:04:54.67. Steven Petty was the other Bermudian at the event, winning the men's 60-64 division in 2:36.11.16. He was thirteenth overall.
May 14. Aside from having a drink to drown his sorrows Larry Mussenden is unsure what his future holds. Still reeling from the shock of his defeat in the Concacaf presidential election, the Bermuda Football Association president said the time had come to "lighten the load." Mussenden went in to yesterday's vote thinking he had support from 24 nations, more than enough to win with 41 votes at stake. In the end Victor Montagliani, his rival, got 25 votes, and Mussenden just 16. A body blow for a man who expected significant backing from his fellow Caribbean Football Union presidents, countries who held 31 of the votes cast. "I'm disappointed, obviously," Mussenden said. "I think I have to look back at how people view a leader coming from the CFU. If I analyze it I think some of the foreign language voters within the CFU were looking for somebody else, rather than a traditional Caribbean football person. I'm happy with my campaign. I knew the people and I thought that people could make their decisions based on who I am. I have been around [football] a long time." As director of public prosecutions in Bermuda, Mussenden already has plenty on his plate, added to that are his roles within football, which includes his position as chairman of the Fifa appeals committee. "I'm involved in football, it won't stop me being involved in football, but I am looking forward to lightening that load somehow." Eventually the disappointment of the defeat will wear off, and there was plenty of support from within the Congress for a man Montagliani described as a "dear friend. Elections are easier when you hate someone, it is harder when you are friends," Montagliani said. "Larry, you made me a better man. Thank you for pushing me, for making me become who I needed to be. You are an integral part of Concacaf and I thank you." Immediately before yesterday's vote Mussenden appealed directly to the Caribbean nations urging them to "move forward together. We need a president who is one of you," he said. Ultimately almost half of the CFU nations ignored that plea, and the feeling from inside the Bermuda camp was that far from being a point in his favour, Mussenden may have suffered precisely because he was from the CFU. Yesterday's vote was the first time that Concacaf has had "free and fair elections" as one delegate put it, and the evidence shows that the evolution of Concacaf includes a desire for change. "There was a freedom there that did not exist before," one Mussenden supporter said. "Countries are no longer being bullied to vote one way, and they used that freedom to see what change might be like. That can only be good for Concacaf in the long run, it just was not good for Larry this time." Following in the corruption-riddled footsteps of Jack Warner and Jeffrey Webb, when the CFU voted as a block, was never going to be easy for Mussenden. His platform of transparency and good governance was his antidote to that, still, having a third Concacaf president from the Caribbean was something voters were clearly not comfortable with. Not that that lessens the shock. Bermuda Football Association members were still scratching their heads some hours later, and the suspicion that Mussenden paid the price for Warner's and Webb's misdeeds will be one that is hard to shake. None of which should detract from Montagliani, who ran an impressive campaign and his ability to speak three of the four languages prevalent in the Concacaf region certainly won him admiration and respect. His presidential bid took him to more countries than Mussenden's did, and his brief speech on winning hinted at a candidate — one who thinks of himself as one of 42 presidents, and not a man who stands alone — who understood the fears and hopes of the region. "I understand, you made me understand," he told Congress. "The walls are down, it's time to come together and work together. I stand before you not promising perfection, or promising a presidency without mistakes, but to work hard for you every day." The walls in the Caribbean may be down after Montagliani successfully split that vote, but they have risen in the Central and North America federations, both of whom voted in a block. That shift in power could change things dramatically, and one of Mussenden's supporters within the Caribbean suggested that the ghosts of the past had impacted that directly. "The idea behind the CFU is right, but Jeffrey [Webb] and Jack [Warner] betrayed that, and this is the result. People were afraid to vote for one person again." Montagliani also promised to devote himself to the job full time, something Mussenden cannot, and did not do. Whether his role as Director of Public Prosecutions played any part in his defeat is something even he is unsure of. "That might have been factor, but I don't know," Mussenden said. "People did not come up and raise that as an issue with me." Despite saying he wanted to step away from some of his football commitments Mussenden may yet be persuaded to change his mind. The CFU elections have been set for July, and Gordon Derrick, the CFU president, is being investigated by Fifa as part of the ongoing corruption scandal. Mussenden has reportedly already been approached about the position, and by his own admission he did "have fun running for president."
May 14. Next week Concacaf will be celebrating "Women's Football Day" and the Bermuda Football Association will mark the event with a five-a-side football festival at the Clyde Best Centre of Excellence Field next Saturday. "We are asking for all female players between the ages of 13 and 20 to come out and enjoy a day of football," said the BFA. The festival will be held from noon to 3pm and players will be required to register in advance in order to be assigned to one of the teams. The BFA is encouraging all females to come out and participate in the festival which is aimed to promote and celebrate the women's game which continues to grow both on the island and worldwide. Players can register. Inquiries can be directed to the BFA office at 295-2199.
May 14. The fresh deck of ministers in the new One Bermuda Alliance Cabinet includes a promotion for Jeff Baron and a new portfolio for Patricia Gordon-Pamplin. Meanwhile, Kenneth Bascome, now Junior Minister for Tourism, said he looked forward to following through on his good working relationship with Bill Hanbury, the CEO of the Bermuda Tourism Authority. The St George's MP takes on the role at the end of a week with long-awaited news of fresh cruise services coming to the Olde Towne. "I have had a passion for tourism for the last 40 years — I believe Mr Fahy and I will create a dynamic team," Mr Bascome told The Royal Gazette, referring to the switch of Michael Fahy from Home Affairs over to tourism and transport. Mr Bascome said he looked forward to "being in the room and pushing" for St George's tourism, warning that St George's has seen "a lot of promises that have fallen through" over the years. Mr Fahy, he said, is "a very strong-willed person, but I believe I have a little more hand in the product itself". Jeff Baron, assuming the portfolio of National Security after three years as junior minister, was praised by Michael Dunkley as bringing experience in the police and private security, along with his service as a peacekeeper for the United Nations. "My top priority will be establishing my own tempo and being really active for the ministry," Senator Baron said. Legislative priorities would include following through on initiatives promised in last November's Throne Speech. I have been eyewitness to some very successful initiatives over the last three years," he added. "I look forward to advancing more of them." Ms Gordon-Pamplin, as a new Minister of Home Affairs who has already held three portfolios in the OBA Cabinet, took a relaxed view of immigration as "the hot seat. I've always been in the hot seat, in health, in public works and in community, culture and sport," she said. "I've been in the hot seat ever since we became the Government. In terms of priorities, I have not yet had to chance to come fully to grips with it — give me a week and I'll have a different answer. I am humbled to have the faith and confidence of the Premier for me to stay in Cabinet, and I'm always willing to serve the people of Bermuda in whatever I am doing."
May 14. Former home affairs minister Michael Fahy told The Royal Gazette he took no relief in handing over responsibility for immigration, once described as the "third rail" of Bermudian politics. "I say that obviously with some sense of regret, in that we were not able to achieve all that we set out to achieve," Senator Fahy added, in reference to the stalling of the Pathways to Status initiative that had been originally presented as a much-needed means of putting Bermuda's outdated immigration regime in order. Mr Fahy said he was confident that the new minister, Patricia Gordon-Pamplin, would be able to "continue with what we were not able to achieve. Throughout my time, immigration has obviously been tumultuous," he said. "But throughout, it has been my mission to make changes for the benefit of all Bermudians. Some have not seen it that way, and that's unfortunate, but in the long term, those changes that have been made will be seen to be in the right direction. Already some of what we have done has tremendously assisted in bringing about an economic turnaround in Bermuda." Along with responsibility for the municipalities, Mr Fahy retains the parish councils from Home Affairs. Taking on tourism, he said gaming legislation would be a high priority, as well as the new economic incentive legislation that would replace the old hotel concessions. Banning tinted visors was a high priority in taking on transport, but another "third rail" lies in store for Mr Fahy with the airport redevelopment project — a major initiative of the OBA Government that he said needed to be addressed soon. The new minister added that the island had "a real opportunity with the shipping and aircraft registry to expand our economic base". His next order of business, Mr Fahy said, would be to "do the rounds and meet with the department and staff — one of the things I did in Home Affairs was hold regular staff meetings". Asked about those who had demanded that he leave Cabinet, Mr Fahy told The Royal Gazette: "Everyone is entitled to their opinion. The Premier has continued to express confidence in what I can bring to the table. I'm happy that this confidence has continued to be expressed, and I will continue to bring us forward."
May 14. Senator Jeff Baron, Sylvan Richards and Cole Simons have been added to the One Bermuda Alliance Cabinet as part of a major shake-up. Senator Michael Fahy, who received intense criticism during the Pathways to Status protests this year, has handed over the immigration portfolio to Patricia Gordon-Pamplin. Mr Fahy is now heading up a new ministry featuring municipalities, as well as the transport and tourism duties previously held by Shawn Crockwell, who resigned during the Pathways affair. Ms Gordon-Pamplin's former community responsibilities have gone to Mr Richards. Mr Baron, formerly the junior national security minister, takes over the full role in that ministry, with Michael Dunkley concentrating on his duties as Premier. Mr Simons steps up from backbencher to the environment, planning and parks position. There are also increased responsibilities for Kenneth Bascome and Nandi Outerbridge. The move, announced at Government House during a swearing-in ceremony this afternoon, finalizes the OBA's new line-up a week before the House of Assembly resumes next Friday. New announcements:
Cole Simons: environment, planning and parks
Jeff Baron: national security
Patricia Gordon-Pamplin: home affairs
Michael Fahy: transport, tourism and municipalities
Sylvan Richards: social development and sport
Kenneth Bascome: junior tourism minister
Nandi Outerbridge: party whip.
Mr Dunkley told those present urgent work lies ahead, adding: "International agencies have validated our progress, but we also know there are many Bermudians who continue to struggle. The work, in other words, is not finished." The Premier said the Government was committed to continue to give Bermudians a home that was "more fair, more open, more inclusive, and with a strong economy that supports their dreams and aspirations, young and old, black and white, blue collar and white collar". Responding to the news, Acting Opposition leader David Burt said: "Today's Cabinet shuffle is a last-ditch effort by Premier Dunkley, who is hemorrhaging support within his party and the country, to try to regain control. Bermudians recognise that a change in faces does not represent a change in policy." Mr Burt said it was "shocking" that the size of Cabinet had been increased to 12 ministers "which will cost the taxpayer more money simply for his own job security". Mr Dunkley's full statement follows: "I have come to Government House today to announce the following changes to Cabinet. I have invited Cole Simons to be the Minister of Environment. Cole is one of our most seasoned MPs, who has been serving as Government House Leader and Whip. Cole has always had a strong interest in environmental matters, and I want to focus that passion on the job of protecting and maintaining the environment. Cole's responsibilities as minister will therefore also include Planning and Parks. The environment is critical to Bermuda's success on virtually every level. The Island needs to sparkle, and that objective is central to Cole's mandate. We are lucky to live in one of the most beautiful places in the world — it is part of who we are — and this Government will do its best to keep it that way. I have invited Jeff Baron to serve as Minister of National Security. Jeff has been the Junior Minister of National Security for more than three years. He's worked closely with me in that capacity. I have watched him progress. He's well qualified, having served in the Bermuda Police Service, with the United Nations as a peacekeeper, in private business as a security consultant and in the Senate as Government spokesman for National Security. Jeff is a next generation leader who will bring energy and commitment every day to building a safe, prosperous and secure future for the island. Our work in the Ministry is not finished. We still have significant challenges that must be tackled regarding crime and violence. During my tenure as Minister of National Security, I believe that we accomplished some significant achievements in the ministry. We have worked hard to ensure that our community was safeguarded and secure and I believe that Minister Baron will carry on that great work. In my Cabinet Office responsibilities I will dedicate my focus to advancing the important work associated with public service reform and the critical priority of continuing to move Bermuda forward so that we can all prosper — and of course work closely with all ministers in our work for a better Bermuda for all. I will continue to work closely with Minister Baron on National Security issues. Minister Pat Gordon-Pamplin will serve as Minister of Home Affairs. Pat is very experienced in government, in business and in politics, and is well respected across the community. She has a compassionate heart, a fighting spirit and an ability to understand all sides of a question. She is an excellent communicator and has proven abilities in managing difficult challenges. I have asked her to take on Home Affairs and to continue with reforms that will help us build a fair and sustainable future. Minister Michael Fahy will serve as Minister of Tourism, Transportation and Municipalities. Michael is one of the Government's most capable Ministers. He has a huge capacity for work and an ability to get things done. In more than three years at Home Affairs, he streamlined Planning procedures, made significant progress on the long road to immigration reform, and oversaw changes that have strengthened the Corporation of St George's to meet the needs of the Old Towne. All of these accomplishments have helped Bermuda move towards economic recovery. Michael will continue his oversight of the municipalities. At Transport, he will move forward on Throne Speech commitments to ban tinted visors and bring forward roadside sobriety testing. At Tourism, he will continue the Government's multifaceted work to rebuild the industry. I have invited Junior Minister Sylvan Richards to serve as Minister of Social Development and Sport. Sylvan is a welcome return to the Cabinet. He's built a successful career in international business and brings a strong, clear voice to the table. Sylvan has a deep commitment to community life and social progress for all Bermudians. This appointment is a natural fit for him. The ministry name has been changed to reflect more clearly the work that is done under the banner of Community and Cultural Affairs. Today I am delighted to welcome Kenny Bascome to serve as Junior Minister of Tourism. Kenny is a pillar of St George's. He cares deeply about the community and has been passionate about tourism all his life. Over the next few years, the Olde Towne is going to see a lot of big, positive change — a new hotel, cruise ships, and a marina. Junior Minister Bascome will work closely on behalf of the east and Bermuda in general supporting our tourism growth. Finally I am pleased to announce that Junior Minister Nandi Outerbridge will serve as Junior Minister for Social Development and Sport. Nandi is our youngest MP. I have watched her grow in confidence and knowledge. She has proven her abilities to meet the needs of her constituents and to speak up for the needs of young Bermudians. Nandi has also impressed me with her organizational abilities and teamwork. In that regard, I am appointing her Government House Leader and Party Whip, taking over from now Minister Cole Simons, with whom she has worked as an understudy. These appointments represent the changes to the Cabinet. All other ministers remain in place. As a team, we will continue moving Bermuda forward, and doing so with urgency. We have made progress. We've ended years of decline, putting the Island back on solid ground and growing in ways that will benefit Bermudians in all walks of life. International agencies have validated our progress, but we also know that many Bermudians remain in the grip of bad times. The work, in other words, is not yet finished. Everyone on this Cabinet team understands that and we will continue the push to make Bermuda work for Bermudians — to make it more fair, more open, more inclusive, with a strong economy that supports their dreams and aspirations — young and old, black and white, blue collar, white collar — all of us together in partnership. That concludes my prepared remarks. I am delighted to welcome new members and thank them for their commitment to serve. I would also like to thank our entire parliamentary team for their support and hard work for the people of Bermuda."
May 14. The search for a successor to Bermuda Tourism Authority CEO Bill Hanbury will begin this summer. Mr Hanbury's three-year contract with the BTA concludes at the end of 2016, and his replacement is expected to be identified by the fourth quarter of this year. "Bill's upcoming departure was not unexpected, as his three-year contract comes to an end with the BTA," chairman David Dodwell said. "We now turn our attention to implementing our succession plan. It is time for the BTA to move into phase two of rebuilding Bermuda's tourism industry. The BTA board wants to take this opportunity to thank Bill for his leadership of the BTA staff and his dedication to Bermuda. Bill has been instrumental in creating a first class operation, staffed with an experienced and dedicated team. In his tenure he has demonstrated positive results and forward movement of our tourism product. Phase one of BTA growth and development has been fully achieved. The structure, staffing and directional focus of the BTA has clearly demonstrated important results for the country." Mr Hanbury was the BTA's first CEO and will work side by side with his successor the successful candidate transition into their new role. The changeover is expected to be completed by the end of December 2016. "When Bill leaves us in December, it will be on a high note," Mr Dodwell said. "We have seen positive results since the start of 2016 and we fully expect this trend line to continue throughout the rest of year. The future looks very bright for Bermuda tourism as we set the table for the America's Cup and beyond. We feel strongly that this is a testament to his hard work and the efforts of his team." A statement released by the BTA added: "The BTA board will be diligent in seeking out the very best CEO candidate to continue the strong leadership of the BTA The Board anticipates a robust process of selection and vetting of candidates against clearly defined criteria and objectives. To ensure a thorough process with best practices, the Board will be working with an agency, which will be named shortly to ensure pre-screening of all applicants. The board will seek a diverse slate of candidates for the position."
May 14. RG Editorial. "It has been said Bermuda has a tendency to hurry slowly, that it's the land where time has almost, but not quite, stood still. There's more than a little truth to this, of course. Our leisurely pace is part of our charm. Indeed, one of the island's more memorable tourism marketing taglines in recent years — "Unspoiled. Unhurried. Uncommon." — spotlighted our relaxed ambience as being among our most appealing features. But gearing an entire community to run on what's jokingly referred to as "Bermuda Time", sometimes in the face of even the most pressing challenges and demands, is not always desirable. Time is likely the only thing Bermudian officialdom still has in abundance in these cash-strapped, post-recessionary times. Even so, the powers that be occasionally give the impression they delight in hoarding it. So Bermuda residents can be forgiven if they sometimes conclude that their government is operating in slow motion. We all have stories to tell about various exasperatingly plodding official responses to even the most glaring and well-defined problems. We've all had personal experience with government departments and services lacking in any sense of urgency or initiative. And we have all had dealings with individual politicians, bureaucrats and government functionaries for whom time is as loosely understood and abstract a concept as, say, celestial mechanics. Having said all that, though, we are living in an increasingly fast-paced age where even instant gratification takes too long for far too many people. We've all but eliminated waiting from so many areas of our lives, now that everything from balancing our bank account to booking a vacation is just a mouse click away, that patience is in real danger of becoming the forgotten virtue. This craving to have our needs met instantly has led to irrational frustration with areas where time is, in fact, the only magic bullet. It was never reasonable, for instance, to expect the Bermuda Tourism Authority — a body created only three years ago — to rebrand, reposition and begin to regrow the island's hospitality product overnight. Yet in some quarters, such miraculous results were not only expected but indeed demanded. Since its very earliest days, the BTA has been routinely derided and mocked for not being able to arrest and reverse a decades-long decline in the island's hospitality industry simply by wishing it away. But in an island where the public debate is too often driven by magical thinking rather than anything approximating rational analysis, the more absurd expectations placed upon the BTA by some critics were perhaps unavoidable. Now with visitor arrival figures inching upwards, capital investment in the tourism infrastructure increasing and a slate of new cruise ship visits to St George unveiled just this week, it is clear the BTA is fulfilling its mission statement to revitalize an industry that was near moribund just a few years ago. The independent body's multiple, interrelated objectives — stimulating economic growth, encouraging a welcoming environment for tourism investment and, perhaps most crucially, creating employment opportunities for Bermudians — are all being met and its performance is impressive by any yardstick. "The BTA deserves a lot of credit," former tourism minister Shawn Crockwell said recently. "With all of the criticism and ridicule that the BTA has had to endure over the last couple of years, people need to give them their due. I have said for some time, a new marketing strategy, a new organizational structure, a new managerial approach will take time to see results. It is going to take a couple of years and now we are seeing it and they deserve to be applauded, particularly because they stuck to it despite the naysayers and criticism." Mr Crockwell, who oversaw the BTA's creation when he held the tourism portfolio and stewarded the fledgling organisation during most of the first two years of its existence, knows whereof he speaks. Freed of the red tape and bureaucratic encumbrances that stifled innovation and creativity at the old Ministry of Tourism, the BTA was clearly an idea whose time had not only come, but was in fact long overdue. In terms of marketing Bermuda as a vacation destination, it is fair to say the island remains very much uncommon and unspoilt. But the mechanics of managing and selling our tourism industry are now, thankfully, somewhat less unhurried than was once the case.".
May 13. Casinos are likely the least problematic element of the gaming industry, according to the former chief executive of Britain's Gambling Commission. Jennifer Williams, who met with local politicians this week to discuss the coming implementation of integrated resort casinos, said that there was a widespread misconception about the negative impact of casino gaming. "When our legislation went through to enable more casinos across the country, there was an incredible uproar about casinos," she said. "And it's nonsense because if there is an issue about gambling, and you can debate about how much there is, casinos are the most supervised, controlled places for gambling environments in the world. In the UK, there is very little trouble coming from casinos, unlike pubs or arcades or things. They are just not that sort of environment. They are just so supervised; everything is recorded. There's a mythology about money laundering in casinos, but it's not an obvious place to launder money when you have your picture taken and recorded at every point. That's not to say that if you have a corrupt management you wouldn't have a problem, but that is why there is so much effort on the depacking who the investors are and who benefits by all regulators." Ms Williams set up the UKCS, which regulates commercial gambling and lotteries in the UK, in 2005 and led the body until her retirement last year. She said was invited to the island by Richard Schuetz, the CEO of the Bermuda Casino Gaming Commission, and was invited to speak with local leaders on Wednesday. During the meeting, she said she was inundated with thoughtful questions about the issues and challenges surrounding gaming. "People were very interested in my experience, but also what the issues for Bermuda would be. People are always concerned about any expansion of gambling; problem gambling and money laundering, that sort of thing. But the reality is it's going on anyway. It's probably not that much of an expansion, but you already have the problems of problem gambling. You probably already have a huge population doing remote gambling, using their phones. In the UK, we thought it was much better to have people inside a regulated space." She said that she emphasized the importance of creating a flexible regulatory structure to allow the industry to develop over time, noting that some areas in the United States have encountered difficulties because they were attempting to replicate the regulations in place for bricks-and-mortar gambling sites for internet gaming. "Rather than take into account the flexibility of technology, they seem to be trying to tie it all down in what is a very bureaucratic-type way," she said. "We talked a bit about that flexibility and innovation. There was a good question about if there are only two or three maximum places, how can you have innovation? The competition is coming from the products that are within the premises and the suppliers and the software people. You need your regulations to be flexible, otherwise things can become stagnate. Ms Williams said she did not believe Bermuda should attempt to become a hub for internet gaming, calling the success of jurisdictions such as Gibraltar an "accident of history and tax". She said: "In Gibraltar-type markets, there is very low corporation taxes. Because of that and other places not allowing that kind of gambling activity at the time, they were able to build up a great concentration of such businesses. I'm not sure if the telecommunications system here would be up for it. Gibraltar is having to spend a fortune in putting in telecoms to keep themselves going. I'm also not sure what it would do for employment. In Gibraltar, they are bringing in all the IT whizz kids. In Bermuda, I'm sure you have some IT whizz kids, but if you don't have enough, you would be bringing in loads and loads and loads of expats. I just don't know what the advantage to operate here would be, but I'm not an investor."
May 13. By Richard Schuetz, executive director of the Bermuda Casino Gaming Commission. "Archaeologists have come to understand that gambling has been a part of the human experience on this planet from the early days of civilization. In recent times, this presence is felt around the globe, and it has been growing rapidly. Gambling is a common offering across the United Kingdom, Europe has numerous betting opportunities and gambling exists in many locations throughout Asia. Gambling can be found in Central America and South America, and throughout the Caribbean. In North America, there is gambling in Canada and in 48 of the 50 United States. In country after country, the ability to legally gamble is the new normal. In the past few decades, there has been a particularly rapid increase in the proliferation of legal gambling all over the world and three forces have basically driven this process. The first of these forces is the desire to generate tax revenues. Politicians face a great many demands by their constituents to provide services, and yet these constituents certainly do not appreciate politicians raising taxes. This has generated a search for alternative sources of government revenues, of which gaming has become an example. In the US, the state of Pennsylvania is a jurisdiction that desired to cure a budget deficit through the vehicle of legal gambling. With the 2004 passage of the Act that allowed casinos, the state now collects $1.4 billion annually in gaming tax revenues. Consistent with Pennsylvania's desires primarily to offer this industry as a source for government revenues, the tax on slot machine winnings exceeds 50 per cent, which certainly limits the scope of the resorts and the ability of the operators to reinvest. It is also interesting to note that many Pennsylvania residents were gambling before casinos were being offered within their state, but they were gambling in the neighboring state of New Jersey. Since the casinos began opening in Pennsylvania, the casinos in Atlantic City have been suffering a substantial loss of customers who do not need to leave their state any more to gamble. No longer do people from Pennsylvania travel to New Jersey to help that state pay its taxes. Those tax dollars now stay in Pennsylvania. Another reason to legalize gaming is to work to curtail illegal gambling within a jurisdiction. In many locations around the world, the decision is not whether a jurisdiction will have gambling, but, rather, whether it will be regulated or continue to operate in the underground. The problems with illegal gambling are numerous and include potential corruption in the political, judicial and enforcement functions of government. In addition, illegal gambling often is accompanied by less than appropriate debt collection practices, there are no consumer protections, the vulnerable are often exploited, it creates a favorable environment for money laundering and the industry pays no taxes. The last of the significant reasons to legalize gambling is to enhance investment and employment within a jurisdiction. In this sense, legalization is used as a tool of economic development. This was true in Nevada when that state legalized gambling in 1931; this was true in Atlantic City in the 1970s; and it was true in Singapore and Macau at the start of this century. The Singapore model is one of the more interesting modern cases of using casinos as a tool of economic development. The nation was suffering a certain malaise in its tourism sector and so introduced casinos as a complement to enhance the demand for its tourism product. It was the perception of Singapore's leaders that modern travelers have a wide variety of demands as to how they like to spend their entertainment dollars, and a casino was one of these outlets. Furthermore, the revenues generated within the casino allow for the associated resort to more fully develop a wider array and better quality of amenities. While there is no pure case as to why a jurisdiction legalizes, the previous three reasons typically comprise the important determinants in a movement to introduce casinos. Generally, it can be determined what the jurisdiction was attempting to accomplish by looking at the details of the law, especially with respect to the tax rate. What is often a problem with jurisdictions is that they cannot make up their minds as to what they are trying to accomplish, for a jurisdiction may want serious tax revenues and high employment and investment, but unfortunately as the tax rate goes up, the level of employment and investment falls. As a general statement, as the tax rate increases, the size, scope and amenities within a casino resort decrease, as do the levels of investment and employment. This is the danger of a jurisdiction having conflicting or contradictory goals. In looking at the 2014 Bermuda Casino Gaming Act, it articulates clearly a goal of generating enhanced investment and employment on the island, and so one should expect a low tax rate to best accommodate this goal. In short, it appears that, as with Singapore, Bermuda's leaders are interested in using the casinos as a tool of economic development by adding an important and expected amenity for the global traveller as an aid to enhancing the tourism product offered by the island."
May 13. Logic Communications has added a new voice service for its residential customers, allowing them to make unlimited local calls on a landline for a monthly fixed fee of $19.95. Calls can be made to anyone in Bermuda, whether they are a Logic customer or not, and are made on a standard fixed-line telephone. In a statement, the company said it is the first on the island to offer a complete communications solution on one bill, namely internet service and access, local voice calls and cable TV. The new local service offers a number of features, including voicemail, call waiting and forwarding, three-way calling and call return. Residents switching to the service can keep their existing telephone number. The service is delivered over Logic's fibre-optic network with a quality that is equal to voice service via a landline, according to Logic. Lloyd Fray, Logic's CEO, said: "We're excited to be launching an alternative voice product. We know that more and more customers are looking for one telecommunications provider that can provide them with all services on one bill. Our voice service provides excellent value for money as well as convenience for our customers."
May 13. JetBlue Airways has condemned Lawrence Scott for attempting "to mislead the community" as to why he lost his supervisor job with the airline. The New York-based operator, which normally does not comment on employment matters in the media, departed from protocol to denounce the Progressive Labour Party MP's claims that he was fired for political reasons. JetBlue corporate communications manager Elizabeth Ninomiya added that the company was looking forward to exposing the truth behind the shadow transport minister's termination once the matter reaches court. But Mr Scott rejected the allegations of "serious misconduct" and challenged his former employers to say exactly what that "misconduct" was. Yesterday morning, Ms Ninomiya contacted The Royal Gazette to issue the following statement: "JetBlue takes seriously its responsibility to offer crew members a respectful and fair workplace. In any case where crew member misconduct is suspected, a full investigation is conducted before the crew member can be separated from the company. Public claims by Mr Scott that his termination was based on factors other than his own non-compliance with JetBlue policies are an attempt to mislead the community on the realities surrounding this case. JetBlue does not intend to engage in public arguments on this matter and respects the process set forth by the judicial system in Bermuda. We look forward to presenting the court with the facts, which will demonstrate that Mr Scott's termination was based solely on serious misconduct during his employment with JetBlue.
May 13. Bermuda recorded a fifth successive quarter of economic growth in the last three months of 2015. Quarterly gross domestic product figures released by the Department of Statistics today showed that GDP was $1.4 billion in the fourth quarter of last year, up 0.5 per cent year over year, or an increase of 0.1 per cent in real terms — after inflation is taken into account. This marked a much slower pace than the 4.3 per cent real GDP growth seen in the third quarter. But it meant the island's full-year GDP totaled $5.77 billion last year, up by just over 2 per cent from the $5.65 million recorded the year before. A report by Government statisticians said about the economy's fourth-quarter performance: "The main drivers were a $24.3 million increase in household final consumption as well as $9.4 million less in payments for imports of goods. "In contrast, a $17 million rise in the imports of services and an $11.8 million fall in gross capital formation (construction and machinery) contributed negatively to GDP growth." The report added: "After adjusting for inflation, real GDP rose by 0.1 per cent. Overall inflation for the fourth quarter, as measured by the implicit price index, increased 0.4 per cent." Households spent 3.1 per cent more in the fourth quarter, reflecting a bigger spend on motor vehicles, food purchased in stores and restaurant services. After adjustment for inflation, household consumption went up by 1.7 per cent. Government consumption fell by 1.4 per cent, attributed to a lower expenditure on wages, salaries and employee overheads, with the figure being 1.8 per cent with inflation factored in. A 7.1 per cent fall in investment in machinery and equipment like telecommunications equipment and furniture was also recorded or 7.8 per cent in real terms. The net surplus on trade in goods and services declined by $1.6 million in the fourth quarter of 2015, equal to 0.8 per cent and due mostly to higher payments for imported services. The price tag for imported services went up by $17 million, attributed to higher payments for telecommunications services and advertising. But a 4.4 per cent fall in the imports of goods and a 1 per cent rise in the exports of services contributed positively to the net surplus on trade in goods and services. In real terms, the net surplus on trade in goods and services increased by 3.6 per cent.
May 13. Michael Weeks, the Shadow Minister of Health, delivered profound personal thanks to healthcare professionals for this year's celebration of Nurses Day. The Pembroke East Central MP told The Royal Gazette he had "just collapsed for no reason" while out with his wife about a month ago. Mr Weeks got a battery of tests at King Edward VII Memorial Hospital and is waiting on the results of an extensive exam from Johns Hopkins Hospital. At a gathering yesterday on the steps of City Hall, Mr Weeks gave health workers, and nurses in particular, his profound thanks for "exceptional" care home and abroad. "The attentiveness, the fortitude and consistency of effort given by these individuals was something to behold," he said, singling out the Bermuda staff. "They made me feel comfortable despite my ailment. I must take a moment to salute all those nurses who attended to me and to tell them that their hard work did not go unnoticed." Jeanne Atherden, the Minister of Health, also took to the podium to deliver the official Nurses Day proclamation saying: "The Bermuda Nurses Association, as the voice of the registered nurses of this country, and the Ministry of Health, continue to work together to chart a new course for a healthy nation that relies on increased delivery of high-quality evidence-based primary and preventive healthcare." Reminding nurses that their passion remained key to the success of their profession, Chief Nurses Officer for the Department of Health Gaynell Hayward-Caesar added: "Happy Nurses Month. You are the winds beneath the wings of our healthcare system. You rock — you are it!" The National Nurses Day proclamation event was hosted by Beverley Howell, who was this month named Nurse of the Year 2016.
May 12. By Richard Schuetz, executive director of the Bermuda Casino Gaming Commission. "With casino gaming now authorized on the island, the Bermuda Casino Gaming Commission will work to ensure that the protection of public integrity is at the core of all gaming activities. To accomplish this, here are five significant areas of interest on which gaming regulators will focus. The first area of interest to a gaming regulator typically is referred to as suitability testing, and it has to do with ensuring that the owners, operators, managers, employees, vendors and sources of finance are free from any inappropriate past associations and behaviors, and represent high ethical standards. This is done for two reasons: the first is to protect the image of the industry because if a person with a bad past becomes a part of a casino operation, it can tarnish the image of the whole industry; the second reason is that our suitability testing is based on the theory that if someone behaved in an inappropriate fashion in the past, the probability of them behaving badly in the future is increased. We therefore work to ensure that people with a record of bad conduct do not participate in the industry. The second area of concern to the gaming regulator addresses operational and financial controls. These are the regulations, policies and procedures that control how things are done within and around a casino operation. These controls act to ensure that the assets of the operation are safeguarded appropriately and concern such areas from working to minimize the risk of money laundering to making sure that a wager was paid correctly. This area of regulatory interest can become very complex, as there are thousands and thousands of transactions performed within a casino every day and processes must be in place to mitigate the risk of any of these transactions being performed incorrectly. The third area of interest for the gaming regulator is to ensure that all fees, taxes and related payments are appropriately accounted for and paid. You may have watched various old movies about casinos and heard the expression "skimming". This refers to skimming money out of the casino before the tax calculation is applied, and was a form of tax avoidance in the previous era of gaming. The job of the regulator is correctly to monitor all taxable streams to ensure that they are accurately reported and the right taxes are paid. The fourth area of regulatory concern is to ensure that the games offered are fair, honest and operate with a high degree of integrity and security. When one plays a casino game, they expect there to be four aces in each deck of cards, that the outcome of a slot machine is determined randomly, and that the roulette wheel is true and balanced. In short, the regulator is there to ensure that the games are not subject to any deception or manipulation. This area has become very complex over the years with the technological innovations surrounding many of the games, especially slot machines. The last area of great concern to the gaming regulator is to provide protections for the vulnerable. They can include individuals under a certain age, where the regulators work to ensure that safeguards are in place ranging from keeping the under-aged away from the gaming experience to protections for those individuals who suffer from problem or pathological issues with gaming. The activity of gaming can be experienced with an appropriate balance by the vast majority of people, but there is a small percentage that struggles in keeping that balance. It is there that measures and treatment options should be in place to assist these individuals. There has been a great deal of research across the globe over the past decade in this area, with advances in both methods to mitigate the risk and to treat the affected. The modern regulatory agency needs to stay abreast of this science to ensure that the appropriate programmes and controls are in place."
May 12. The postal deadline for people living abroad to vote in next month's European Union Referendum closes on Monday, Deputy Governor Ginny Ferson has advised. Scheduled to take place on June 23, the poll popularly known as "Brexit" will decide whether or not the United Kingdom stays in the European Union. "British, Northern Irish and Commonwealth citizens who have registered to vote in the UK in the past 15 years are still eligible to vote, even if they are now living elsewhere," Ms Ferson said. "This may well apply to a number of Bermudians in addition to UK and other expats. Should the UK leave the EU there would be no knock-on effects specific to Bermuda. But a UK exit may mean that freedom of movement within the EU is likely to be up for renegotiation for all British passport holders. On Tuesday, the Electoral Commission's communications director Alex Robertson published a blog post encouraging the UK's 5.5 million citizens living abroad to register online to vote.. "What used to be a real hassle can now be done online in five minutes with just your National Insurance number and passport to hand," he said. Online voters must register by June 7 to vote in the referendum, with proxy voting another available option. Ms Ferson added: "I believe that Brits all over the world are watching this closely, as are many non-Brits, and I would certainly encourage all those who are eligible to vote to consider doing so."
May 12. The public is invited to a meeting to discuss the future use of Cross Island in Dockyard once the America's Cup is over. The West End Development Corporation will host the event on Monday, May 16, at the Chamber of Commerce building in Hamilton at 7pm. Andrew Dias, general manager for Wedco, said: "For Bermuda, this is a large area of land and we want to ensure that we get as much input and as many ideas as we can before we decide which option we feel is the best. "We stated at the last public meeting that all options are on the table and that is still very much the case. We also said that the intent was for any new use to be long-term, and to be financially viable, and that also remains the same." An original plan for the area included a marine college, the relocation of Marine and Ports, West End Yachts Ltd and a yacht marina, but was reconsidered after the Bermuda Government overturned the approved use. Wedco then set up a subcommittee to explore other options for the site while launching a public consultation process. Mr Dias added: "We are trying our best to ensure as many people as possible, and not just those in the West End, have a say on the use of this incredibly important piece of land and we hope people will turn out for the meeting and add constructive comments." The public can also contact the subcommittee by e-mail.
May 12. A public meeting of the Public Accounts Committee scheduled to take place this afternoon has been postponed due to the expected absence of the financial secretary. The meeting had been set to take place at 2.30pm, with the PAC members speaking to financial secretary Anthony Manders about the controversial airport redevelopment project. A notice released today however stated that Mr Manders was still recovering from illness and would not be able to attend. The PAC is comprised of Members of Parliament and is authorised by the House of Assembly to closely examine and report on matters relating to the accounts of the Government of Bermuda and, in particular, to investigate findings reported by the Auditor-General in the Auditor's Annual and other Special Reports. The chairman of the committee is David Burt, the deputy leader of the Progressive Labour Party and shadow finance minister.
May 12. Professionals from around the world will meet in Bermuda in July to discuss trends in the insurance industry. The Insurance Bermuda Triangle, held in conjunction with the International Association of Defence Counsel annual meeting, will be held at the Fairmount Southampton on Tuesday, July 12. Topics at the conference will include the enforcement of international arbitration awards, London/Bermuda arbitration, insurance and reinsurance in a low-carbon economy, mergers and acquisitions in the Bermuda insurance market and changes to English law governing insurance. A spokesman for the conference said: "Other planned event highlights include a discussion among representatives from XL Catlin and other insurance professionals on their experiences in the insurance merger and acquisitions market, as well as a presentation by Jeremy Cox, chief executive officer of the Bermuda Monetary Authority, on green climate issues in the reinsurance industry." Registration for the event is complementary for insurance industry professionals and in-house counsel.
May 12. Hamilton Insurance Group has opened up new offices in London to boost its presence in the Lloyd's of London market. And yesterday Bob Richards, the Minister of Finance, joined Brian Duperreault, Hamilton's chairman and chief executive officer, and Dermot O'Donohoe, Hamilton at Lloyd's CEO, to mark the event. Mr Duperreault said: "When we launched Hamilton in December 2013 we had three key objectives. These were to develop our acquired reinsurance operations in Bermuda, to establish a platform at Lloyd's and to launch an insurance brand in the United States — all of which would leverage the outstanding analytical capabilities of our technology and investment partners Two Sigma to create a new way of doing business." Hamilton announced two weeks ago that it would link up with American International Group and Two Sigma to create an insurance platform for small and medium-sized businesses. The three companies are looking to become the leader in the sector in North America, where the market is estimated to be worth $76 billion. Mr Duperreault said that the new London office and the push in North America meant Hamilton was "delivering on all fronts. I congratulate Dermot and his team for the impressive progress they've made in building a diversified platform at Lloyd's in such a short space of time. Their new offices are a fitting testament to all they've achieved." Mr O'Donohoe said: "I am most grateful for the hard work of everyone at Hamilton at Lloyd's. Our 45 employees coordinated multiple work streams in offices designed to accommodate a handful of staff. Working with our partners at Lloyd's, their efforts resulted in Hamilton at Lloyd's being fit for purpose and ready to write business as of January 1, 2016. Our staff's dedication to Hamilton's vision is the reason we are where we are today and why I am so optimistic about our future growth prospects." Hamilton bought up a niche sports underwriting managing agency last year and renamed it Hamilton Underwriting Ltd and Syndicate 3334 to establish a diversified presence at Lloyd's. Syndicate 3334 now writes seven classes of business — accident and health, contingency, financial institutions, property direct and facultative, professional indemnity and space and treaty insurance.
May 12. News that St George would again play host to a regular cruise ship next year has been roundly welcomed by the town's business community. Community leaders also hailed the deal between the Bermuda Government and Norwegian Cruise Line that will see at least 12 liners in the East End each year between 2017 and 2022 as a huge boost for the Olde Towne. Under the agreement NCL has pledged to invest $150,000 a year to enhance the cruise visitor experience in the town, while also sponsoring two catamarans from Dockyard to St George as part of the package. "This is just wonderful news for the town," Theresa Gibbons, manager of The Island Shop said. "It's going to bring hope back to St George's." Ms Gibbons, who has managed the store for more than a decade, added: "To have a regular cruise caller again and get the people in the town at night will be awesome." David Rose, who opened Davidrose Jewellery four years ago in St George, told The Royal Gazette: "There's already a feeling of excitement, anything to help the town is beneficial to us. I grew up in the town when the roads were packed with people. This announcement will help us return to those days and see the town popping again." For the last five years just a handful of cruise liners have visited the East End annually, while Dockyard has enjoyed a steady increase in cruise traffic attracting the newest and largest generation of cruise ship. This year five different ships are expected to berth in the East End, a significant increase from previous years. Marion Paynter, manager of Frangipani, said: "A regular cruise ship would provide a great deal to the town and 12 extra calls a year is excellent news. We have been crying out for this kind of news from some time." Denise Trew, who runs All About Eve ladies boutique, added: "We would be delighted to welcome a regular cruise ship back to St George's. The town has not been making money for a long time, but when we had a ship at Ordnance Island and Penno's Wharf we did make money, so more cruise ships and more visitors is good news for the businesses in the town." Meanwhile other business owners in the town expressed a more guarded optimism about the boost to cruise arrivals. Tara Cassidy, who owns La Garza art studio, said: "It's good news and I'm also very pleased that Town Cut will be left as it is. But we need to make sure our passing sailors are taken care of as well as they provide a lot of income to the town. I would like to see the money invested by NCL go towards improving the town's infrastructure and a more community centred approach." Debbie Loader, manager at the World Heritage Centre, added: "It should be great for the town, but it will be interesting to see how they handle the ferry situation from Dockyard. At the moment we get four ferries a day and four set of visitors who spend money in the town. I would like to see the cruise ship dock at Ordnance Island so we keep the ferries from Dockyard coming into Penno's Wharf." Past and present community leaders in the town praised the work of Government and NCL for their commitment to St George. MP Kenneth Bascome described the announcement as the beginning of St George's "renaissance" as a destination. He said "I would like to give my praises to the former minister Shawn Crockwell who led discussions along with his permanent secretary and congratulate the Bermuda Tourism Authority for their part in the process. I'd also like to thank the Government and NCL for making this deal happen. This is an opportunity for a renaissance for the town and the town's business people. We all need to get on board with it and do positive things so that when the visitors come here they go home and tell their friends and family about the wonderful town and Unesco site that is St George." Former mayor, Henry Hayward, added: "NCL has shown great commitment to St George's over the years and this is good news for the business community of the town. This is the right way to go about it and will have a hugely positive effect in the future." Reacting today, Progressive Labour Party Senator Renee Ming said in a statement: "Any increase in cruise visitors to the Olde Towne is welcomed and will surely benefit St George's merchants and residents alike. With so many Bermudians out of work, and Bermudian businesses struggling to stay open or being forced to shut their doors, this represents a positive step forward. My main concern as a St Georgian is that we have a thriving economic environment in the East End where entrepreneurs can thrive and where our St George's residents can find opportunities to work. In that regard, I have no problem welcoming this news." Shadow Tourism Minister Jamahl Simmons stated: "We encourage the government to continue pushing for more cruise arrivals to St George's. We must ensure that Bermuda's transportation services are coordinated to ensure that passengers in Dockyard and Hamilton are given the opportunity to spend quality time within the Town of St George and that we are prepared at all levels to give our visitors the Bermuda experience that they have paid for and deserve."
May 12. Twelve extra cruise ships are to call on St George from 2017 to 2022 as part of a deal announced yesterday with Norwegian Cruise Line. The agreement with the Bermuda Government includes bringing two catamaran ferries to the island for a run from Dockyard to the East End, along with a yearly investment of $150,000 by NCL to sponsor tourism enhancement in co-operation with the Bermuda Tourism Authority. The deal was welcome news for the Olde Towne, which for years has been penalized by the trend for ever-larger cruise ships. Announcing the deal, Michael Dunkley described NCL as "one of our most respected and longest-serving partners", and noted that cruise passengers spent about $45 million in Bermuda last year. "Both the Government and NCL believe that if we are to continue to prosper, then maintaining a strong, lasting and mutually beneficial partnership is a must," the Premier said. At a press conference at the Cabinet Building, Mr Dunkley was joined by Frank Del Rio, CEO of Norwegian Cruise Lines, and Colin Murphy, senior vice-president of destination and strategic development. "We recognise that the global cruise industry is an ever evolving one and for many visitor markets, like Bermuda, it is a key economic contributor," Mr Dunkley said. "We understand that in the face of increasing competition from other visitor markets, as a destination we too must adapt to the current industry trends, or risk getting left behind." The boosted service to the Olde Towne "will aid greatly in the revitalization of St George's", he added. The commissioning of two new ferries, both their construction and delivery to the island, is taking place in consultation with the Department of Marine and Ports Services. The Premier said other agreements were potentially in the works. According to Bill Hanbury, the CEO of the Bermuda Tourism Authority, there are 23 calls on Hamilton set for next year. Mr Dunkley said that in discussion with NCL "we will continue to look at opportunities to bring more into Hamilton". Hailing the collective effort between the Government and the BTA, Mr Hanbury said it was "very important that we continue to focus on the cruise line industry, which provides a tremendous boost to the overall economy". St George has long been hampered as a port by the cruise industry's trend towards increasingly bigger vessels, but Mr Del Rio said NCL would be directing Oceania and Regent Seven Seas Brand luxury vessels to the East End, with roughly 700 passenger capacities. This will include a new Seven Seas Explorer, which he described as the "most luxurious cruise ship ever built", and which could call on Bermuda by the winter of 2017/18. Calling the deal a favorable one for NCL as well as Bermuda's economy, Mr Del Rio added: "They will spend two to three days on the island — and they have got deep pockets."
May 12. The referendum on same-sex marriage and civil unions will be held on June 23, giving campaigners on either side six weeks to get their message across to voters. A formal notice was published in the Official Gazette yesterday, confirming the two questions that will appear on the ballot paper:
• Are you in favour of same-sex marriage in Bermuda?
• Are you in favour of same-sex civil unions in Bermuda?
Neither side of the debate was willing to say yesterday when their official campaigns would be launched but one supporter of same-sex marriage said he expected there to be a concerted push in the last three weeks leading up to the referendum from those encouraging voters to answer "yes" to both questions. Tony Brannon told The Royal Gazette: "The feeling is that rather than waste any energy in May, the plan was to go hell for leather during the last three weeks. Everyone's attention spans are nanoseconds these days. Three weeks [before] would be a good time." Mr Brannon, who launched a petition calling for same-sex marriage last year, said various organisations were in talks about co-ordinating a joint campaign but nothing was confirmed yet. "I am totally open to being in lockstep with a common effort; I'm waiting to hear if there is a common effort officially. Obviously, it makes sense for everyone to get together on it, but in the meantime I'm just doing my own thing." It is expected that groups including the Rainbow Alliance, Marriage Equality Bermuda, Same Love Bermuda and the newly registered charity OUTBermuda will be involved in pushing the "yes" message in the run-up to the referendum. Among those leading the effort will be members of the Bermuda Bred Company, a group of binational couples who won a landmark ruling in the Supreme Court last November, giving same-sex partners of Bermudians the same rights to reside and seek employment as spouses of Bermudians. Mr Brannon, meanwhile, has been promoting the hashtag #lovewins and the slogan "Yes Yes Love Must Win" on social media, as well as inviting supporters to submit photographs of themselves to the website samelovebermuda.com for a rainbow filter to be added — the rainbow being a symbol of LGBTQ pride.
May 12. Larry Mussenden is confident he can win today's Concacaf presidential election despite some suggestions that the vote is too close to call. His mood has probably been helped by the fact that he received the endorsement of the Caribbean Football Union executive committee yesterday. While the committee do not cast a vote, their opinions are likely to carry significant weight behind the scenes in the final hours before the secret ballot, which is due to take place around 2pm Bermuda time. "I feel very confident as a result of today's meeting, but I still take nothing for granted," Mussenden said yesterday. "I still have work to do, I'm going to work right up until tomorrow." The election is likely to come down to just a handful of the 41 votes up for grabs, with several countries already making it known who they support. Victor Montagliani, Mussenden's rival, has the backing of several Caribbean nations, plus the United States and a claim to the support of the Central American nations, although none have expressed that support publicly. Mussenden meanwhile has eight Caribbean nations at his side, and was given the opportunity to sway the doubters during the CFU meeting. Emphasizing his connections to the CFU, Mussenden, a former CFU vice-president, and president of a CFU country, hopes that, along with his pledge to work for the betterment of Concacaf as a whole, will be enough to get him the support he needs. "I went over the merits of electing me as president, why I felt I was the best candidate, and that I was going to be committed to working with everybody in Concacaf. I feel I can do a very good job for everybody, and that was well received in the meeting." The main order of business at the Concacf Congress in Mexico City this morning, the election also occupied a fair amount of time at yesterday's gathering. During a sometimes fractious 3½-hour affair, the merits of Mussenden's candidacy and that of Montagliani were discussed at length, among other things. Hanging over those discussions were the ghosts of presidents past, specifically Jack Warner and Jeffrey Webb, both of whom have been charged as part of the United States Department of Justice investigation into Fifa. Webb and Warner enjoyed the almost unanimous backing of the CFU, and it is a mistake some are loathed to repeat. "There is a feeling that the CFU don't want to be bullied into all voting for one person," a person who attended the meeting said. "There is a determination to have a free vote. I wouldn't say it [the CFU] is split down the middle, but it might all depend on what inroads Larry makes into Uncaf, [Central American Football Federation] and Nafu [North American Football Union], and similarly what inroads Victor has made into the CFU." Those sentiments were echoed by several Caribbean nations, although one delegate said that what was "said in the meeting today is not necessarily what will happen tomorrow." There was plenty of support for Mussenden too in the meeting, with Cayman Islands, Trinidad, and St Vincent among seven nations who pledged their support Mussenden also felt that the endorsement from the CFU executive could only be a positive thing and would not be seen as an attempt to force other nations to vote one way, or another. "I think we have turned a corner and countries are free to vote for whoever they wish," Mussenden said. "The CFU executive decided that because there was a CFU candidate running, then I would get the endorsement." Both Mussenden and Montagliani will have an opportunity to make a final pitch for votes this morning when they will be given ten minutes each to address the Concacaf Congress. There turn will come after that of Gianni Infantino, the Fifa president, who will open the Congress around 10am Bermuda time.
May 12. Bob Richards, the Minister of Finance, is in London and is expected to join a number of global leaders today at an anti-corruption summit. The event comes only a month after millions of documents were leaked from Panamanian law firm Mossack Fonseca, with claims some of the entries show offshore shell companies being used by wealthy individuals and entities to conceal their fortunes and evade taxes. This week Mr Richards was fulfilling a number of engagements in the British capital, including yesterday's opening of Hamilton Insurance Group's new office in the city. The minister was expected to attend the Anti-Corruption Summit: London 2016. As prelude to the summit, a one-day conference entitled Tackling Corruption Together brought together civil society, business and government leaders from around the world. That event, held yesterday, highlighted and supported the fight against corruption, with leaders discussing "commitments to end impunity, prevent corruption, empower victims and support activists, in an effort to bolster good governance and transparency and support sustainable development", according to a statement on Commonwealth of Nations' website. Patricia Scotland, the secretary-general of the Commonwealth, presented the opening and closing remarks at the conference, which was hosted by the Commonwealth Secretariat in partnership with a number of other organisations, including Transparency International and Thomson Reuters. The conference was held at Marlborough House, Pall Mall, and looked at ways to prevent corruption, uphold rules of law, support whistle-blowers, and use data and digital technologies to fight corruption. Today's anti-corruption summit is being hosted by David Cameron, the British prime minister, and aims to agree a package of practical steps to expose and drive out corruption. Mr Cameron said corruption was "an enemy of progress and the root of so many of the world's problems. It destroys jobs and holds back economic growth, traps the poorest in desperate poverty and undermines our security by pushing people towards extremist groups." Mr Cameron caused controversy this week when he was caught on camera remarking to the Queen that Nigeria and Afghanistan are among "the most corrupt countries in the world". Nigerian president Muhammadu Buhari and Afghanistan's Ashraf Ghani are among the leaders attending the summit. Meanwhile, Christine Lagarde, the managing director of the International Monetary Fund, yesterday said corruption has "a pernicious effect" on the world economy. In an essay, she claimed that $2 trillion in bribe money courses through developing and developed countries each year. Ms Lagarde said corruption hinders domestic and foreign investment and leads to less social spending on education and healthcare, which mostly hurts the poor.
May 12. KINSHASA (Bloomberg) — Democratic Republic of Congo's state-run miner Gecamines said it wasn't informed about the sale of one the country's biggest copper projects by Freeport McMoran and it plans to investigate the deal in order to "assert its rights". A Bermudian-based company, TF Holdings Ltd is at the centre of the $2.65 billion proposed deal. Advisers for Gecamines will "examine the announced terms of the transaction with regards to its rights under the agreements binding it directly or indirectly to Freeport McMoran", the company said in an e-mailed statement. US-based Freeport announced on Monday that it sold its indirect 56 per cent stake in the Tenke Fungurume mine, which also produces cobalt, to China Molybdenum Co. Gecamines owns 20 per cent of the mine, alongside investors Freeport and Canada's Lundin Mining Corp China Molybdenum will acquire Freeport's ownership via a 70 per cent interest in TF Holdings. Lundin, which owns the other 30 per cent of TF Holdings, has 90 days to match the offer for Freeport's stake. Gecamines has opposed similar transactions in the past. In 2012, it almost stopped the acquisition of Anvil Mining NL by China's Minmetals Resources Ltd. The deal proceeded after they reached an agreement that included Anvil paying $55 million to Gecamines. "Gecamines will assert its rights, as it has been doing so these past years when facing unilateral withdrawal decisions from its partners through attempts to indirectly transfer the control of joint venture companies to third-party entities," it said.
May 11. A new tax on services will increase costs to consumers and may need more civil servants to administer it, Chamber of Commerce president John Wight warned yesterday. Mr Wight said the new general services tax, likely to be set at 5 per cent, was "a necessary evil" but that it was difficult to make a clear assessment of its impact until more details were available. While such taxes can be powerful generators of revenue for the Government, the Budget estimates that the GST, after related costs, will eventually give the Government about $50 million per year. However, they will also create inflation in the cost of services to the consumer and potential addition of jobs to the civil service. Although there are no clear definitions of which companies and which services will be in or out of the tax net for the GST, it appears that medium to large-sized local businesses will bear the brunt of it — companies that make up a large of the Chamber of Commerce membership. While businesses are still attempting to recover from a downturn that for many began more than five years ago, the prospect of a new tax is not a welcome one. However, the Chamber does recognise that the Government has few options to raise the funds needed to address its serious financial shortfalls." Mr Wight was speaking as Finance Minister Bob Richards, who announced the new tax in February's Budget statement, launched talks with the Chamber on the implementation of the new tax, set to come into force next April at the earliest. Mr Wight said: "The Minister has informed the Chamber that he wishes the Chamber to have input into the general services tax design and implementation. We very much look forward to this collaborative process to support both the Government and Bermuda businesses." Mr Richards said in February that banking, insurance, healthcare providers and small businesses will be exempted from the services tax. He added that Bermuda needed to broaden its tax base to balance Government's books and cut down the island's $2 billion plus debt. Mr Richards said the delay in implementing the tax was due to "significant adjustments" needed for both service providers and Government, which will have to ensure proper enforcement of the tax. The Bottom Line business magazine, due out at the end of this month, will feature an article on the new tax.
May 11. After years of stalled plans to redevelop the defunct 9 Beaches resort, the Bermuda Land Development Company is preparing to seize the property off its tenant. Francis Mussenden, chief executive officer of the BLDC, said the quango had "exhausted all other options and is disappointed that we have had to resort to this, but we have been left with no other choice". The deteriorating development at Daniel's Head in Sandys was leased to IRC Sandys six years ago with plans for an $80 million revamp. However, MPs heard in February from Craig Cannonier, the Minister of Public Works, that the BLDC was instead owed $2.283 million. Mr Mussenden told The Royal Gazette that in the aftermath of the agreement being terminated last year, the courts found in BLDC's favour to receive judgment for unpaid rent. "The judge also ruled on December 22, 2015, that IRC Sandys Limited must vacate the land," he added. This Friday the provost marshall, under a court ruling, "will attempt to evict the tenant from the land as they have refused to vacate it following judgment". Mr Mussenden added that the BLDC planned to put the property on the market "as soon as possible". David Dodwell, who has a less than 1 per cent holding in IRC Sandys Ltd, last night chose not to comment on the matter. The hotelier is also chairman of the Bermuda Tourism Authority. It was originally hoped for work at 9 Beaches to break ground late in 2011 but the project persistently struggled to secure financing. The ecologically friendly resort shut down in 2010 but is not deserted, with one tenant contacting us last night to say that she was still paying rent on a premises at 9 Beaches — and feared eviction now that a notice had been posted on the site.
May 11. Bermuda's current account surplus in the fourth-quarter of 2015 was $204 million, down $38 million on the same period in 2014. The deficit on the goods account decreased $7 million to $223 million. There was a $49 million surplus in services transactions, while the surplus on the island's primary income account fell to $410 million in the fourth-quarter. A balance of payments and international investment position bulletin, issued by the Department of Statistics, noted: "The decrease in the current account surplus reflected mostly a reduction in net receipts for insurance services and a small decline in the surplus on the primary income account. In contrast, the deficit on merchandise trade narrowed due to lower payments for imported goods." The island imported goods valued at $227 million, down 3 per cent year-on-year. There was a $31 million drop in goods imported from the US, while imports from Canada grew by $17 million. Imports of fuel fell $18 million, and imports of food, beverages and tobacco contracted by $4 million. However, there was a rise in imports of finished equipment and transport equipment of $7 million and $5 million respectively. Revenue from exports during the quarter fell by $1 million to $4 million.
May 11. Lawrence Scott's dismissal from JetBlue Airways was not discussed beforehand at a New York meeting featuring figureheads from the airline and the Bermuda Government, a source has revealed. On Monday, Mr Scott, a Progressive Labour Party MP, claimed that he had been terminated from his supervisor job at JetBlue because of his vocal opposition to the redevelopment of LF Wade International Airport. The shadow transport minister accused Canadian developer Aecon, which is scheduled to undertake the $250 million project, of strong-arming JetBlue into dismissing him from his ten-year tenure with the American airline. Mr Scott, who was suspended in March and terminated in April, has filed for wrongful dismissal in the Supreme Court and lodged a complaint with the Human Rights Commission over the matter. The Warwick South East MP insinuated that his firing was linked to a meeting held in New York in February, attended by Michael Dunkley, the Premier, Shawn Crockwell, in his former capacity as Minister of Tourism Development and Transport, Cabinet Secretary Derrick Binns, senior JetBlue figures including chief executive officer Robin Hayes and representatives from Bermuda's aviation and tourism industries. However, The Royal Gazette's source, who participated in the discussions, rejected this suggestion. The non-political source, who asked not to be named, said: "There was no conversation at any time during our visit concerning Mr Scott. "The purpose of the meeting revolved around additional airlift capacity." Mr Dunkley also strongly refuted Mr Scott's implication. "It is extremely concerning, regrettable and dangerous that the Opposition can publicly make false declarations and unsubstantiated allegations and try to peddle them as fact," the Premier said. Quite simply, the allegations are false and what is being suggested by the shadow minister did not happen." A Cabinet Office spokeswoman added that the meeting's true purpose — to discuss the carrier's past, present and future relationship with Bermuda — had been outlined to the media both before and after it took place. At Monday's press conference, Mr Scott said that the reason given for his sacking at the time pertained to an unapproved donation of airline tickets he made to charity. Meanwhile, his leaked termination letter listed the following reasons for his removal: "Lying or providing false statements during an investigation; violation of safety and/or work rules; conduct detrimental to JetBlue's best interests; and incompetence and/or misconduct, including professional misconduct." Mr Scott was supported in his allegations by David Burt, the acting Leader of the Opposition, who described the "unjust targeting" of his party colleague as "absolutely shocking" and "quite shameful". In response, Aecon president Steve Nackan said that his company's focus was on "the development of a world-class airport for Bermuda". He added: "This particular issue is strictly between JetBlue and Mr Scott." A spokesman for JetBlue said that the company did not comment on employment matters.
May 11. The Bermuda Tourism Authority and the Ministry of Public Works have produced a "Beach Vision" for the island, charting the direction for development. The "vision", based on the results of surveys and focus groups carried out by the two bodies, states that the Bermuda beach experience should be "iconic, memorable for its natural beauty complemented by cleanliness and casual amenities that are culturally authentic — true to the island's attitude of unpretentious relaxation and warm hospitality." Craig Cannonier, the Minister of Public Works, said that the surveys had indicated that the cleanliness of the beaches and associated restrooms was paramount, along with a lack of overcrowding. "Our aim is simple. To deliver a beach experience that lives up to this vision, with a focus on five public beaches in particular — John Smith's Bay, Horseshoe Bay, Shelly Bay, Tobacco Bay and Clearwater. The main tenet of our plan is to improve the facilities at beaches that already have infrastructure in place, as opposed to creating new infrastructure at beaches where none currently exists." A statement by the ministry said that surveys of potential and past visitors to the island, based in the US East Coast, found the ideal Bermuda beach is clean with "abundant beauty and powdery sand". They also sought casual dining options near the beaches and moderate prices for food, beverages and services at public beaches. Focus groups in Boston and New York similarly found that participants showed a preference to beaches that were easy to access with a "relaxing energy" and many available services. They also expressed interest in basic amenities, with clean bathrooms listed as a necessity. Parks officer Craig Burt said: "When reviewing the beach vision for Bermuda, we considered aspects such as sustainability and the protection of natural assets. It's about enhancing what's already there, without changing it drastically. The National Parks Act permits only minimal development on beaches in order to ensure that they are not exploited." Mr Cannonier added: "Every good plan starts with a vision. The beach vision is by no means set in stone; it continues to be a work in progress. Ultimately, these beaches belong to the people of Bermuda so we need the public to let us know if we got this right, whether our plan for the future is one they can be proud of.".
May 11. A cash reward would help police flush out the criminals responsible for a spate of armed robberies across the island, according to a former high-ranking officer. Wayne Perinchief believes that the perpetrators of the crime wave are the same individuals, and that the boon of a reward could prompt informants to come forward with vital intelligence. The former assistant commissioner, who left the police service in 1995 after 30 years, told The Royal Gazette that it was imperative that rival MPs did not use the rising tide of gunpoint raids as a political football. "This phenomenon is not unusual, it happened during my time as assistant commissioner and it will continue to recur, so I am not overly critical of the police or the present administration," said Mr Perinchief. "With these guys that are operating at the moment, they are hitting the same, small, black businesses. The perpetrators are probably people who frequent these establishments and the focus needs to be on who these guys are. It's probably the same people that are committing these robberies; it's the same profile and the same modus operandi." In mid-April The Royal Gazette reported that nine small businesses had been targeted in the space of 15 weeks. Six of the nine incidents since Boxing Day last year saw staff threatened with either a knife or a firearm and to date there has been just one conviction. Last Friday, Continental Motors on North Shore Road, Pembroke was robbed at gunpoint — it was the third such attack in eight days and followed robberies at the Gem Cellar in Hamilton and Hunt's in Warwick. Mr Perinchief, a former Minister of National Security until 2012, admitted he had been surprised it had taken police so long to catch those responsible for the crime spree. But he maintained that the time for a ban on dark visors had passed, adding: "Prevention is better than cure. If the Chamber of Commerce, the police or another organisation was to put up a substantial reward, I believe these guys would be apprehended through informants," he said. "If I had been in charge of the investigation I probably would have had more officers in plain clothes actively working. Recently, I have seen an emphasis on uniformed police in the community, and that can be a deterrent. But we are diluting the officers in the bars and sports clubs and the ones that really penetrate the community. That kind of plain-clothed policing can really lead to good intelligence and good results where there is a series of similar crimes like this. I have been surprised at how long it has taken for police to get a grip of the problem and pick up these guys. I would have thought that information would have been gathered as to who they are."
May 11. A film detailing the connection between Bermuda and Jamestown is set to be screened in St George's tomorrow. Jane — The Story of Cannibalism in Jamestown and Bermuda's Rescue details what has become known as the starving time when the Jamestown colony was collapsing until they were saved by the arrival of ships from Bermuda. The screening, organized by the Department of Community and Cultural Affairs and the St George's Foundation, will take place at the World Heritage Centre and will be followed by a discussion panel led by David Givens, the senior staff archeologist of Jamestown Rediscovery. Historical evidence indicates that during the winter of 1609-10, the colonists suffered through sickness, starvation and Indian attacks led to the deaths of more than 200 men, women and children crowded into James Fort. In 2012, archeologists working in a cellar dating back to the period found a mutilated skull and severed leg bone of an English teenage girl. She was found among butchered animal bones and other food remains discarded by the Jamestown colonists during the starving time. While several written accounts of survival cannibalism in the American colonies exist, this was the first time that cannibalism had been proven by forensic evidence. A butchered horse and dogs were found in the same deposit, signs that they were discarded during that desperate winter. Of the 200 to 300 settlers crowded inside James Fort only 60 emaciated survivors remained to greet an arriving ship the next spring. The screening is scheduled to begin at 6.30pm. Admission is free, but space is limited. For more details contact the Department of Community and Cultural Affairs at 292-1681.
May 10. Australia is to hit multinational giants with a new diverted profits tax to crack down on tax avoidance using jurisdictions like Bermuda. The new tax — to be introduced next year — will slap big companies with a 40 per cent tax on profits shifted offshore. A spokeswoman for the Australian Tax Office said the new tax would give government "greater powers to deal with multinationals who transfer profits, assets or risks to offshore-related parties using artificial or contrived arrangements to avoid Australian tax and who do not co-operate with the ATO". The new tax will affect firms who move money abroad with the result that less than 80 per cent tax is paid than would otherwise have been paid in Australia. The move follows an Australian Senate committee hearing into the tax affairs of large companies last year. Major oil producer Chevron came under fire after the committee heard that the firm had 200 companies registered in Bermuda and a further 200 registered in the low-tax US state Delaware. Chevron, the company behind Australia's biggest liquefied natural gas project, also told senators that Chevron Australia Transport, a Chevron subsidiary with a stake in a shipping firm, is owned by Chevron Australia Transport Bermuda. But Chevron executives insisted the company had "open and transparent" dealings with the Australian tax authorities and that the firm had done nothing illegal or taken part in tax avoidance. Labour senator Sam Dastyari, however, said that Chevron was "Australia's biggest tax dodger." And he described Chevron's tax arrangements as "a rort" — Australian slang for taking unfair advantage. Chevron was last year hit with a $269 million bill for unpaid Australian taxes between 2004 and 2008 after a federal-court case. The firm said it would appeal the decision to the Australian High Court. The ATO spokeswoman said: "By imposing a penalty rate of tax, requiring the diverted profits tax to be paid on assessment and broadening the ATO reconstruction powers, the diverted profits tax will encourage greater openness with the ATO, address information asymmetries and allow for speedier resolution of disputes including under our transfer pricing rules." The consultation period for the framework for the new tax closes next month. The Australian Senate committee also quizzed executives from Google, Apple and Microsoft. Google came under fire last year for funneling billions of dollars to Bermuda after it revealed it had sent nearly $12 million to the island to avoid paying tax on its profits. Google's tax arrangements — although legal — were condemned in the UK and Europe and prompted an international crackdown on corporate profit shifting. Britain was the first country to introduce a tax on the diverted profits of international business in 2015. The UK tax is charged at 25 per cent where a foreign company "exploits the permanent establishment rules" or where a UK company with a UK taxable presence creates a tax advantage but using transactions or subsidiaries that "lack economic substance". Australia's corporate tax rate is 30 per cent, which means that large businesses who transfer profits to jurisdictions with a tax rate of less than 24 per cent would be caught by the penalty charge. The 40 per cent diverted profits tax will apply to transfers to low-tax jurisdictions where "it is reasonable to conclude that the arrangement is designed to secure a tax reduction and lacks economic substance". It will not apply to firms that otherwise meet the revenue test if their annual turnover is Australia is less that $18.4 million unless the company is "artificially booking revenue offshore".
May 10. Bermuda yesterday figured in a list of more than 200,000 shell companies set up by a Panamanian law firm. Nearly 150 Bermuda entities are named in the massive leak of documents from Panama lawyers Mossack Fonseca, dubbed the Panama Papers. And the latest release of papers lists 402 officers of companies, 29 intermediaries and 218 addresses. The huge data leak — said to be the biggest in history — contains 11.5 million records dating back as far as the 1970s and leaked by an anonymous whistle-blower last year, features on the International Consortium of Investigative Journalists' website. Mossack Fonseca specialized in setting up shell companies for clients ranging from top company executives and wealthy executives to associates of Russian head of state Vladimir Putin and the family of UK Prime Minister David Cameron. Previous leaks from the Panama Papers have also led to stories alleging the use of offshore companies by money launderers, art smugglers, international criminals and repressive regimes like Syria. The ICIJ, however, stressed that setting up an offshore company was not illegal — although some have been used by criminals and the wealthy to hide their fortunes from the tax authorities in their homelands. Among the Bermuda names mentioned in the latest release from papers are law firms Appleby, Codan Trust, part of law firm Conyers Dill and Pearman, LOM Nominees Ltd, bankers HSBC and its predecessor the Bank of Bermuda. Last night a spokesman for the Ministry of Finance poured cold water on Bermuda's inclusion in the leaked papers. He said: "Bermuda is one of the world's leading financial centres. Considering some of the spurious connections being made in this avalanche of information, it would be surprising if there was no connection whatsoever to Bermuda firms or individuals. However, the number of connections is small compared to our peer group. But it should be appreciated that the International Consortium of Investigative Journalists (take great pains to establish a broad disclaimer that accepts the legitimate uses for offshore companies and trusts. "They state unequivocally that they do not intend to suggest or imply that any persons, companies or other entities included in the ICIJ Offshore Leaks Database have broken the law or otherwise acted improperly. The fact remains that insurance and reinsurance is our principal business and that Bermuda remains a minor player in the type of business activity highlighted in the Panama papers. This is evidenced by countries that have the most holding companies, the most intermediaries or those allowing bearer shares. Our screening system and beneficial ownership register is the reason that Bermuda does not feature so prominently in the Panama papers." Mossack Fonseca has denied any wrongdoing and said that, on the few occasions it learnt that clients were using offshore companies for illegal purposes, it ended its relationship with them. The firm last week issued a "cease and desist" order against the ICIJ and threatened legal action if any more information was released. More than 370 ICIJ reporters in nearly 80 countries probed the files for a year. Their investigations uncovered the secret offshore holdings of 12 world leaders, more than 128 other politicians and scores of fraudsters, drug traffickers and other criminals whose companies had been blacklisted in the US and elsewhere. The ICIJ said on their website that it had removed information that might invade the privacy of shell company owners like bank accounts, financial transactions, e-mails and other correspondence, as well as passport details and phone numbers. The statement added: "The selected and limited information is being published in the public interest."
May 10. LONDON (Bloomberg) — Freeport-McMoRan Inc agreed to sell its Democratic Republic of Congo copper mine to China Molybdenum Co for $2.65 billion as the Phoenix-based company reduces debt racked up in the commodities boom. China Molybdenum will acquire Freeport's indirect 56 per cent stake in the Tenke Fungurume mine, which also produces cobalt, via a 70 per cent interest in Bermuda-based TF Holdings Ltd, Freeport said in statement yesterday. The two companies also agreed to negotiate the sale of its interests in other cobalt assets. Freeport, which plunged 71 per cent last year as commodity prices collapsed, has been seeking to offload assets and reduce a debt load that stood at $20 billion at the end of 2015. Chief executive officer Richard Adkerson said last month he expected to sell more mines and the Tenke deal brings the total to more than $4 billion this year. "This transaction is another significant step to strengthen our balance sheet and enhance value for shareholders," Adkerson said in the statement. TF Holdings is a Bermuda-based holding company that indirectly owns 80 per cent of Tenke Fungurume Mining SA. Freeport has 70 per cent of TF Holdings and an effective 56 per cent interest in Tenke. Freeport shares fell 10.8 per cent in New York trading yesterday. The stock has rallied more than 70 per cent this year. Tenke is one of Freeport's five so-called core mines, which also include Cerro Verde and Morenci, as well as El Abra in Chile and Grasberg in Indonesia. Canada's Lundin Mining Corp owns 24 per cent of Tenke, while Gecamines, Congo's state-owned copper producer, holds 20 per cent. Lundin hasn't received a notice from Freeport about the sale, chief executive officer Paul Conibear said in an e-mailed response to questions yesterday. Lundin has the right to match any offer for Freeport's stake, and has 90 days after receiving notification to make the decision, he said. As part of the Tenke sale, Freeport may get a further $120 million based on copper and cobalt prices. It also agreed to negotiate exclusively with China Molybdenum on the sale of its interests in Freeport Cobalt, including the Kokkola Cobalt Refinery in Finland for $100 million and the Kisanfu Exploration project in the DRC for $50 million. For Freeport, the deal would allow it to meet requirements with creditors to avoid having to provide collateral for its revolver and term loan. The producer of gold, silver and copper agreed in February to sell a 13 per cent stake in the Morenci mine in Arizona to Sumitomo Metal Mining Co for $1 billion.
May 10. Family and friends have paid tribute to television icon Reg Grundy whose love for Bermuda, they say, was "absolute". The Australian media mogul, whose TV credits included the globally successful soap opera Neighbours, Prisoner: Cell Block H and Wheel Of Fortune, passed away in his wife's arms at their Bermuda estate on Friday, aged 92. Locally, Mr Grundy, OBE, PhD, is known for his photographs of the island's longtails, which adorn the walls of L.F. Wade International Airport as well as the Commissioner's House in Dockyard. His wife, Joy Chambers-Grundy, who moved to Bermuda with her husband in 1982, highlighted some of his many commitments to the island including a gift to the National Museum to carefully reconstruct Bastion E and to incorporate 20 longtail nesting boxes in the walls. The bastion, still under construction, is to be named the Dr Reg Grundy Bastion in his memory. She released a statement to say of her late husband: "While some might think his life was glamorous and jet-setting, he preferred a simple walk through Warwick Park or a swim at Horseshoe Bay or popping into Bermuda's coffee shops, like TEN. Reg Grundy did not seek the limelight, he loved Bermuda and called it his haven." She told The Royal Gazette: "The love of my life has gone. My husband cast a huge shadow which fell around the world, and the tokens of esteem which have come to me have been absolutely overwhelming. I was a teenager when I met him and I fell in love with him almost immediately. Reg was unpretentious, an honourable man whose handshake was his bond and he treated all people equally. Beautiful Bermuda was his fortress. He used to sing the old Irving Berlin hit, I'll Be Loving You Always, to me and I will miss him all the days of my life." Mrs Grundy said her husband did not seek acclaim but was awarded the Order of the British Empire, the Australian Film Industry's Lifetime Achievement Award, the Companion of the Order of Australia, the International Founder's Emmy and Monaco's Golden Nymph Award among others. He was a close friend of former Premier Sir John Swan, who remembered his commitment to Bermuda and its people. Sir John told The Royal Gazette: "On behalf of my wife and I, I would like to send my deepest sympathy to his family. We have known the Grundys for longer than I can remember and they were always committed to Bermuda in doing things that help Bermuda to identify itself. He was able to bring many international people to here in various areas of endeavor. When he brought people at these levels and they liked it. They were able to go back and speak of Bermuda in a very affectionate sense. His love for Bermuda was absolute. We all have to pass on but we have lost one of Bermuda's good friends. He and his wife were a very close couple so when you met with them you always appreciated the bond between them." Elder statesman Quinton Edness was a close friend of Mr Grundy and was in awe of his creativity. "We were friends for close to 30 years," he said. "He was an outstanding person and very talented creatively. He had such fabulous ideas all of the time. He had a wonderful sense of humour and was just a fun person to be friends with. My wife Vicky and I are really very distraught at his passing. Both he and Joy are two of our very best friends. He absolutely loved Bermuda and the Bermudian people. He always wanted to be here. We hope Joy will know God's comfort during this trying time." Mr Grundy oversaw the running of Grundy Worldwide, his international television production and distribution company that in the 1980s and 1990s was the largest independent production company in the world. His catalogue of programming was distributed to close to 80 countries and his organisation consisted of local production companies in countries including Australia, New Zealand, Britain, America, Germany, France, Italy, Spain, Hong Kong and Singapore. Mr Grundy has published several photography books, including Bermuda Longtail, which was distributed to all of Bermuda's schools in 2012. His love of photography was also revealed in his fine art book, The Wildlife of Reg Grundy which was published to critical acclaim in 2010. His latest book, Mother and Child, published last year, includes a passage about his love for "the glorious longtail of Bermuda" writing in the introduction: "Joy says that if I come back to Earth I'll be a longtail. I wouldn't mind that a bit."
May 10. Heather Jacobs Matthews will finish as Auditor-General tomorrow, Government House has announced. Heather Thomas, the former Director Internal Audit, will take up her duties on Monday, June 6, with Claude Nantel acting in the role between from this Thursday until Thursday, May 19, and Tracey Pitt acting from Friday, May 20, until Sunday, June 5. Mrs Matthews has been Auditor-General since the summer of 2009. Governor George Fergusson said in a statement: "I take this opportunity to pay tribute to the enormous commitment and professionalism of Heather Jacobs Matthews as Auditor-General of Bermuda over the past several years. During my time in Bermuda I have seen for myself the extraordinarily high standards that she has brought to the role. Mrs Matthews has shown exceptional commitment and brought a real sense of duty to her work. She has also worked diligently to ensure that she remained robustly independent in carrying out her duties in an often difficult constitutional role. I wish her all the best in the future."
May 10. The Bermuda Hospitals Board has pledged to release full details on the salaries and benefits enjoyed by its executive officers this month. The publicly funded quango rejected a public access to information request for the records from The Royal Gazette this year because it said it had to release them anyway within three months, under separate legislation. The three-month period cited by the board in its refusal letter ended on April 26, but the information still was not made public. This newspaper has appealed the refusal to disclose to the independent Information Commissioner, as is the right of requesters under the Pati Act 2010. Asked to comment this week, a BHB spokeswoman said: "To ask BHB to respond through the media at this time circumvents the process set out in the Pati Act. This is the subject of an active inquiry by the information commissioner and this inquiry is not complete. BHB wishes to respect the process that is legislated and will therefore not comment at this time, other than to state it will be making salary data public later this month as planned." The amount paid to the executive team that runs the island's only hospital has long been the subject of speculation, including in the House of Assembly, but the board has resisted revealing the information, arguing in the past that it was confidential. The One Bermuda Alliance pledged while in Opposition that it would be made public and Patricia Gordon-Pamplin, when health minister in December 2013, told MPs the information would be included in future BHB annual reports — but no reports have been issued since. The late Louise Jackson claimed in Parliament in 2011, when she was shadow health minister, that David Hill, then the BHB's chief executive officer, earned $800,000 a year and then chief of staff Donald Thomas earned $700,000. Mrs Jackson insisted the salaries, bonuses and other perks should be made public, but Zane DeSilva, health minister at the time, said quangos were under no obligation to make such information available. The Bermuda Hospitals Board Act 1970, in section 20(2)(b), requires the BHB to deliver an annual report to the health minister, which includes the "scales of salaries and wages paid to officers and servants of the board". It was this section of the Act that the BHB's information officer cited in her refusal to release the information to The Royal Gazette under Pati. She wrote: "Please be advised that pursuant to section 16(1)(d) of the Public Access to Information Act ... the Bermuda Hospitals Board is refusing to grant your request on administrative grounds, namely that the salary information that is required by law, pursuant to section 20(2)(b) of the Bermuda Hospitals Board Act 1970, will be made public within the next three months." The BHB has not released an annual report since September 2012. Its website features reports for the years 2004 to 2011, but none give details of the individual salaries and bonuses funded by taxpayers. The board spokeswoman said: "We are working on the 2011-12 annual report right now and this should be published shortly. As soon as we have audited financial statements for 2013, 2014 and 2015, they will go into production. They will all include salary data for the relevant years." She added: "We have checked BHB annual reports back to 1976 and salary data has never been included. This indicates that the historical interpretation of the Act had been not to print the ranges publicly. The same practice was followed by other Bermuda quangos, until recently." This newspaper asked the BHB to share salary information on its chief of staff's salary in July 2012, but a spokeswoman told us: "BHB salaries are not public information."
May 10. Businesses who import goods from overseas have been urged to use electronics options as they declare their goods . . . or pay a price. Government announced today that the Customs Department will levy a manual data inputting fee if the declaration is submitted on paper. That fee will be charged to the declarant at a rate of sixty cents per record on each Bermuda Customs Declaration (BCD) submitted. And the fees could be substantial for some large importers landing different types of items, explained a Government press release. They will be levied by way of a direct charge to the importer's duty account. The new regulation will come into effect in the fall. First raised during the Budget Debate in March by Deputy Premier and Minister of Finance Bob Richards, the fee is not a revenue raising measure, added the release. "It is an incentive to declarants of imported goods to file electronic submissions. The fees offset the considerable cost in overtime to the Customs Department of manually inputting the data into the Customs Automated Processing System (CAPS). Importers may submit electronic BCDs () by filing to CAPS via the Customs File Transfer Protocol (FTP) site or by entering declaration data using the browser-based "Webtrader" facility offered by the Customs Department. File transfers through the Customs FTP site require the in-house development, or the off-the-shelf purchase, of software. The Webtrader service is completely free of charge." More information can been found by contacting The Customs Department by mail, visiting Customs House on Front Street or contacting the CAPS Helpdesk Section of The Customs Department.
May 10. Two Bermudians who have been researching the charms, intricacies and origins of the Bermudian dialect will see their work published in a book being sponsored by the Ministry of Community and Cultural Affairs. Linguist and speech therapist Brittani Fubler and Rosemary Hall, who is completing a PhD on the subject at Oxford University, will both contribute to the book which is expected to be published in 2018. Ms Hall told The Royal Gazette: "We are both doing individual and joint research. Because it is very academic we want to make it more accessible to the general public and so we are hoping to include some history about Bermuda, the dialect, personal stories and photos — we are just celebrating our culture with a focus on our dialect. The fieldwork involves making recordings with Bermudians and it is a great way of getting oral history. We are getting amazing stories from the Thirties and Forties." Ms Fubler added: "And those are just as important as our study on the dialect. We are hoping to get some prominent Bermuda icons in there as well as 'nana' and 'papa' from around the corner and we would like to include some children as well because they are important. We are both really excited." Ms Fubler and Ms Hall hosted two events dedicated to Bermudian dialect last week, sponsored jointly by Community and Cultural Affairs and the Bermuda Historical Society — a lecture and an open discussion. One of the main topics of discussion was dealing with the "misconception" that using a dialect is wrong. Ms Hall explained: "We were trying to help combat some negative attitudes about the accent. We talked about switching accents between different situations, which is normal but a lot of people we spoke to in our interviews said they are worried it doesn't sound proper, they are ashamed of their accent or try not to use it. We were trying to stress that the dialect is unique and it is something to be proud of. In linguistics, which is the science of language, we see all dialects as equally grammatical and by that we mean there is internal structure. It means communication succeeds so changing word order from standard English is grammatical and is fine. In professional settings and in education it is important that everybody has access to the dialect of English that we come to identify as being standard but it is not objectively any better than any other dialect of English. In one way it is not unique, there are regional dialects around the world. I think sometimes Bermudians think they are speaking incorrectly when standard English dialect is actually the minority — only about one per cent of English speakers use it." Some classic Bermudian sayings were discussed in the forum as well as some new additions. Ms Fubler recalled: "Someone brought up 'I talk to her' which means we are dating though people don't really use it much anymore. There are some ingrained ones like 'ace boy' which are not going anywhere and a more recent word that was mentioned — 'wassy' which means intoxicated." Ms Fubler and Ms Hall would like to hear from anyone who is interested in getting involved in the book.
May 9. Willis Towers Watson, the global advisory, broking and solutions company, which has offices in Bermuda, has reported first-quarter revenues of $2.2 billion. That total is an increase of 11 per cent compared to Willis and Towers Watson pro forma revenues of $2 billion for the same period in 2015. The merger of Willis Group Holdings and Towers Watson & Co was completed on January 4. The company has presented consolidated financial results and legacy segment results for the first quarter ended March 31, 2016 for Willis and Towers Watson. Adjusted revenues, which include $32 million of revenue not recognized due to purchase accounting rules, were $2.3 billion, or an increase of 13 per cent. Adjusted EBITDA, which is earnings before interest, taxes, depreciation and amortization, for the first quarter of 2016 was $671 million, or 29.6 per cent of adjusted revenues, versus pro forma adjusted EBITDA of $579 million, or 28.8% of revenues, for the prior-year first quarter. Net income attributable to Willis Towers Watson for the first quarter was $238 million, a decrease from pro forma net income attributable to Willis Towers Watson of $251 million, year-on-year. Diluted earnings per share were $1.75, and adjusted diluted earnings per share were $3.41. "I'm very pleased with how our colleagues have come together and laid the ground work for future success," said John Haley, Willis Towers Watson's chief executive officer. "It's been gratifying to see the high level of engagement across all parts of the company, with a strong focus on how best to serve our clients. This gives me enormous confidence that we will make Willis Towers Watson a truly unique and successful organisation through the value we bring to our clients, our colleagues and our shareholders." For the quarter, the Willis Capital, Wholesale and Reinsurance segment had commissions and fees of $331 million, an increase of 12 per cent (from $296 million in the same quarter in 2015. The segment's double-digit reported growth was largely driven by recently-acquired Miller Insurance Services, which added $49 million of revenue in the quarter, while the organic decline was primarily related to the departure of a team of associates in the fine arts, jewellery and specie business as well as the timing of certain business. The Willis Capital, Wholesale and Reinsurance segment had a reported operating margin of 46 per cent in the first quarter.
May 9. Bermuda got full exposure in New York during a Louis Vuitton America's Cup World Series riverside event. Visitors learnt about the island at the Bermuda Tourism Authority booth, which was decorated with a moongate entrance. Guests could have a picture taken in a photo booth with Bermuda-themed props and backgrounds and could peer through a special viewfinder featuring photos of the island. BTA staff were on hand to answer questions about Bermuda and the hotly anticipated America's Cup event in 2017. Lamar Caines, assistant research manager for the BTA, said: "This is basically an opportunity for us to expose people who came down for the races to Bermuda and what we're offering next year. Guests had an opportunity to have their picture taken with different Bermuda signs, so that's awesome exposure that people are going to take home and their friends are going to see. So the exposure extends far beyond just those that came here today." Hamilton Princess shared the Event Village space with the BTA and offered massages for visitors. Robert Marusi, director of hotel sales for the Hamilton Princess, added: "It's good because this event is putting Bermuda back on the map where it should be and it's certainly raising awareness for our iconic hotel that's been modernized and giving us the exposure that we need." Also representing Bermuda was TABS, located in the Sail Racing store, selling Bermuda shorts as well as swimwear featuring images of the America's Cup catamarans racing in Bermuda. TABS founder, Rebecca Hanson said: "It's a huge privilege to be here and to be against all of these international brands as well. We're right there with Sail Racing and Sperry and the watch brands, it's fantastic. It's a great opportunity. The pink shorts are selling well and the new kid's swim shorts are selling well." Premier Michael Dunkley joined local partners and others in spreading the "Bermuda message" to the crowds attending the World Series events. The Premier participated in an interview with Forbes.com, media engagements at the America's Cup Media Centre and paid a visit to the BTA booth for some interaction with staff and guests. During each of the media opportunities Mr Dunkley highlighted Bermuda's attractiveness as a leisure and business destination, the progress of the island's tourism product, upcoming hotel development, the transformation of Dockyard into the America's Cup Village and the overall importance of Bermuda hosting the 2017 America's Cup. In his capacity as National Security Minister and chair of the Emergency Measures Organisation (EMO) Mr Dunkley was provided an extensive assessment of the safety and security operations overseeing the LVACWS weekend of events. Mr Dunkley said: "It was exciting to see the buzz this event is creating and just how many people know about Bermuda. People who've been to the Island appreciate how good the sailing conditions are and how good a venue it is. Bermuda showcased extremely well this weekend. Everyone who represented the Island, from the BTA to our local sponsor organisations, certainly ensured that we were top of mind this weekend. As Premier, it made me very proud to see how well Bermuda was being received. Our aim was to promote our Island to the thousands of people here this weekend, and I'm encouraged that our efforts will bear fruit in enticing people to come to Bermuda in May and June 2017, which will ultimately benefit Bermuda." Mr Dunkley returns to Bermuda today.
May 9. Photographer and TV icon Reg Grundy has died at the age of 92 on his Bermuda estate. He was surrounded by members of his family and died in the arms of his wife, Joy Chambers-Grundy. The Australian media mogul, whose TV credits included the globally successful soap opera Neighbours, Prisoner: Cell Block H and Wheel Of Fortune, moved to Bermuda in 1982 with his wife. Locally he is renowned for his photographs of the island's longtail, which adorned the walls of L.F. Wade International Airport and the Commissioner's House in Dockyard. He highlighted his passion for the bird in his most recent book Mother and Child, writing: "I do have a favourite bird, the glorious longtail of Bermuda, which I have been photographing consistently for 30 years. It is a magical miracle of flight, sweeping majestically in the sky with its pristine white body and its long tail of black and white feathers gliding behind. Joy says that if I come back to Earth I'll be a longtail. I wouldn't mind that a bit." Mr Grundy, OBE, PhD, has published several photography books, including Bermuda Longtail, which was distributed to all of Bermuda's schools. He created the largest independent television company in the world, Grundy Worldwide, and was known for his introduction of TV series Neighbours in the mid-1980s, which gave birth to the career of Kylie Minogue. He has won numerous awards including the International Emmy for accomplishments by an individual whose work is recognized throughout the world.
May 9. Shadow transport minister Lawrence Scott lost his aviation job because of his stance against the airport redevelopment, the Progressive Labour Party has claimed. At a press conference in Alaska Hall yesterday, Mr Scott said he had opened legal proceedings in the Supreme Court against JetBlue Airways after being fired from his supervisor role in April. Pending an investigation into his conduct, Mr Scott was initially suspended in March. When informed of his dismissal, he said that a human resources manager told him that the action resulted from a suspicious "charitable donation" of tickets he made on behalf of the airline in 2015. Mr Scott's termination letter was leaked to ZBM News last month, outlining four reasons for his removal. These were: "Lying or providing false statements during an investigation; violation of safety and/or work rules; conduct detrimental to JetBlue's best interests; and incompetence and/or misconduct, including professional misconduct." When asked about the charges by The Royal Gazette, Mr Scott said it was unclear how they related to the sole explanation he was given for his sacking. "If the reason for my dismissal was over the donation of tickets, how do those reasons factor into that?" he asked. Acting Opposition leader David Burt said that the true reason for his party colleague's sacking was because of pressure from Aecon, the Canadian firm that is set to redevelop L.F. Wade International Airport, because of its displeasure over his public denouncement of the government-approved project. In response, Steve Nackan, president of Aecon Concessions, said last night that Aecon's focus was on "the development of a world-class airport for Bermuda". Mr Nackan added: "This particular issue is strictly between JetBlue and Mr Scott." However, Mr Burt said that "the fact that Mr Scott was targeted at his place of work is a clear violation of his constitutional and human rights". Mr Burt described the situation as "absolutely shocking" and "quite shameful". Mr Scott alleged that six months ago, a senior representative from JetBlue's government affairs team had revealed to him the political machinations at play. "He informed me that the company was receiving pressure from Aecon as a result of my parliamentary and town hall speeches against the airport redevelopment," Mr Scott said. The MP, who said it had been "a dream come true" when he joined JetBlue in 2006, claimed that he had paid "the ultimate sacrifice" with his career and vowed not to let his fellow countrymen suffer the same fate. "I'm standing here today and not backing down because I don't want this to happen to anyone else," he said. "That's most important to me." Mr Scott added that he had applied for other jobs within the aviation industry, but had not secured a new position, saying that "opportunities are limited". He declined to expand on the allegations against him. "With this being in front of the court, I need to be mindful," Mr Scott said. "All the details are in the court documents, and right now I would be remiss to give out such details." Mr Burt added: "The PLP unreservedly condemns this unjust targeting of Mr Scott, and we will continue to stand by him as he seeks full legal redress." A spokesman for JetBlue said that the company did not comment on employment matters.
May 9. Larry Mussenden will explore the creation of a Caribbean Professional League if he is elected president of Concacaf on Thursday. The Bermuda Football Association president promised to "work with the CFU [Caribbean Football Union] leadership to develop a professional league" in his election manifesto. A professional league is an idea that has been explored before, and one which Mussenden would like to revisit. "I would like to form a committee and do a feasibility study to look at options," Mussenden said. Among those options could be a franchise-based league similar to the cricket CPL, which has just expanded its reach to include six games that will be played in Florida. "Another option is one team per island, or for small countries maybe a few islands form a team," Mussenden said. Players from member associations that do not have a team could be picked up by those that do, while associations may also be encouraged to be part of a team, in a similar partnership to the one that briefly existed between the BFA and the Bermuda Hogges. Mussenden's hope is that the creation of such a league would improve the standard of football at all levels across the Caribbean, from grass-roots to the international stage. Victor Montagliani, who is running against Mussenden for the top job in the region, has hinted at something similar in his One Concacaf pamphlet, although he does not specifically mention professional football. "One Concacaf will lead a process where Concacaf plays a stimulus role in providing solutions for players to have more accessibility to professional environments," Montagliani writes. "Concacaf to lead process with its members to generate opportunities in the creation of leagues, regionally [Caribbean] or domestically [Canada]." Of course the hardest part of creating a professional league would be to pay for it and then have it become self-sustaining. Mussenden has proposed selling television rights to help fund the league and would also like to see an airline come on board as a corporate partner so "we could have a good travel solution." The election at the Concacaf Congress in Mexico City on Thursday will be preceded by a CFU meeting on Wednesday afternoon, and followed by the Fifa Congress on Friday. Mussenden and a BFA delegation fly to South America tomorrow, with Mark Wade, the vice-president, David Sabir, the general secretary, and James Davis, the BFA treasurer also attending.
May 9. The choices facing Bermuda over how it should generate the electricity supply of the future are becoming increasingly complex, with the rapid changes taking place in the global energy sector. That is the view of Walter Higgins, chief executive officer of Belco and its parent company Ascendant Group, who said the dramatic fall in oil prices in recent years and the fall in the cost of solar power infrastructure had created more options. Belco is to submit an Integrated Resource Plan expressing its views on the future of the electricity sector to the Energy Commission by as early as next month. In an interview, Mr Higgins also explained why he believed the increases in electricity rates that Belco has applied for — which would add about 7 per cent to the bill of a typical household and between 8 per cent and 20 per cent for commercial customers — were justified. The Energy Commission's response to that request is expected soon. The submission has been delayed over the past year to take account of fuel market and technology changes, as well as the passing into law of the Electricity Act, which outlines government's vision for the power sector. Mr Higgins said the price of oil had declined dramatically in the few years since Belco started its IRP planning. The analysis initially favored converting to liquefied natural gas as a principal fuel rather than the heavy oil and diesel that Belco's ageing generators burn today. "The first thing that's happened is the decline in the price of oil," Mr Higgins said. "There has been a slight recovery, but it's still much lower than it was two or three years ago. That's a factor that needs to be taken into account." An increase in the availability to Bermuda of LNG was another development. Mr Higgins said Kazakhstan and the Middle East had emerged as potential sources, and the US was preparing to export LNG in quantities suitable for small islands like Bermuda. "We've gone from having few choices to many choices," Mr Higgins said. "It's a dilemma. If price were the only consideration, then low oil prices suggest staying with oil, even it means replacing some of our engines. But if it's about meeting policy objectives of using cleaner fuel and reducing carbon emissions, then you would look at natural gas." The fall in the cost of building a utility-scale solar farm — as the Government wants to see happen on land known as "The Finger" near LF Wade International Airport — had fallen about 80 per cent in the past five years and 50 per cent in the past two years, changing some of the arithmetic in the IRP, Mr Higgins added. He said Belco's proposals would be a basis for discussion that offered analysis of different options, but that the decision on which way to go was one for the country to make. Ascendant announced profits of $14.5 million for 2015, up more than $7 million from the year before. Belco's operating profit was $17.8 million, representing a return on the approximately $299.4 million of capital invested of 6 per cent, according to Ascendant's chief financial officer, Mark Takahashi. Last year marked a large improvement from 2013 and 2014, when Belco's return was 1.8 per cent and 3.3 per cent respectively. Mr Higgins said these returns were too low for Belco to be able to make the investments that were necessary in maintaining and upgrading the island's electricity system. The company has invested some $300 million since 2000. A return of around 10.5 per cent would be more appropriate and in line with what peer utilities in comparable jurisdictions were allowed to earn, he argued.
May 9. People at mass gatherings this summer are urged not to let themselves be "taken advantage of" by potential sexual offenders. Nurses from the Sexual Assault Response Team are reminding people to be responsible if they are drinking and to be aware of their surroundings to avoid situations that could set the stage for sexual assaults. They warn such attacks are more common at the weekends and during celebratory events, and alcohol is a common denominator in most cases. "With mass gatherings you have more people and so people are generally in a very social frame of mind," Sart co-ordinator Gaynell Hayward-Caesar said. "There will be more social events, there will be more alcohol and alcohol is one of the common factors that we find with individuals that we see who have been sexually assaulted. Your inhibitions are decreased, so your guard is down and you may not be aware of what is happening around you. Unfortunately, in some circumstances, you have other individuals who may take advantage of that situation and who may perpetrate the situation because of the opportunity." Ms Hayward-Caesar and Sart nurse Judith Brewster say hosts and other industry stakeholders should also be vigilant and advocate for potential victims. "We want people to be aware of their surroundings, to buddy up — don't leave your partners alone — and bartenders are to be aware of potential victims, to advocate for the potential victim because they're vulnerable," Ms Hayward-Caesar said. "You want to be aware and the trauma that you are exposed to can be majorly disruptive to your life, to your loved one's lives, to your future, your education, everything can be put at risk as a result of that." Sart consists of forensic nurses, the Bermuda Police Service, the Department of Child and Family Services, the Department of Public Prosecutions, doctors and abuse advocates such as the Centre Against Abuse. Last year, the team's specially trained nurses examined 12 victims of sexual assaults, seven of which were under the age of 18. But Ms Hayward-Caesar and Ms Brewster stressed that not all sexual assaults were reported. "Most assaults are by known assailants, not by strangers," Ms Hayward-Caesar said, adding that while both men and women can be sexually assaulted, the former are less likely to report. "Most times the perpetrator will blame the victim as well as the alcohol," she added. "They need to take responsibility. Also, the victim must be informed that it is not their fault. Most times they are judged. For the victim it is actually an experience, for the perpetrator it is a feeling, an expression of dominance, power, control. The biggest issue would be you're not respecting your peer, you're not respecting even a person that's younger." Sart also deals with incidences involving adolescents who have been experimenting with alcohol and may not be aware how much they are consuming. Ms Hayward-Caesar said: "They shouldn't be consuming it at all but when they do, they're not used to it so their tolerance levels are lower and they can become fully inebriated. We've had numerous clients that we have seen, adolescents, who have come in still inebriated and unaware what has happened to them. They think something has happened. That puts us back to being aware of how much alcohol you are consuming and also looking at reducing your risk." The team advises people to not leave friends or partners alone when out, not to assume a situation is safe, not to leave their drinks unattended and to control their drinking. Ms Brewster said: "If you can't control, have a buddy that says 'look, I think you've had enough. People must be responsible in the end, they must be responsible including the adolescents but we have to be the ones to guide them into that area of responsibility. When you lose count, that's when you've lost control and then you'll continue to drink until oblivion. You can become either one: a perpetrator or victim — it's a possibility because your inhibitions are now lost." Sart is also urging people not to turn a blind eye if they sense someone is in danger. Ms Brewster said this also includes hosts, adding "if you see one person coming onto another in a very strong way or its inappropriate, don't be afraid to step in, don't be afraid to advocate on behalf of that person or not allow that person to leave alone or with that person who could turn out to be a perpetrator." And Ms Hayward-Caesar said: "The bartenders also have a responsibility to be mindful of individuals who may be drinking a bit too much and who may then be vulnerable to predators — that's male and female. The bottom line is if you see something, do something because sexual assault is not about passion, it's violence. This is a public health issue. One of the roles of public health is to encourage and promote healthy behaviours. I want to really emphasise that the public health prevention efforts are intended to prevent sexual assault before it is perpetrated. We need to shift our focus from intervention and treatment following an assault to primary prevention. Like the old cliché 'prevention is greater than cure. If you see something, do something. Everyone has a duty to protect and prevent potential victims from sexual assaults, according to the Sexual Assault Response Team (Sart). You have a responsibility, if you see something, do something — that's the key," Sart coordinator Gaynell Hayward-Caesar said. Sart nurse Judith Brewster added: "We in Bermuda tend to be sort of more laid-back with certain issues and look the other way, so to speak, and don't want to get involved. The onus is really up to us, and I say us meaning us in the community." The forensic nurses issued the following advice:
People should not leave their friends or partners alone when out drinking or socialising and be mindful of how much alcohol they are consuming.
Drinks should also not be left unattended.
Taxi drivers and bus drivers should be accountable, responsible and advocate for potential victims. If they pick up passengers who are drunk or in distress, they should call the police or the hospital and not drop off potential victims to an undisclosed location.
Bartenders should be mindful of customers who are drinking too much or are alone and as a result can be vulnerable. They should not be afraid to intervene if they see something that is not right.
Party hosts should know who is at their party and be aware of party crashers. They should also keep an eye out for those drinking too much and those who come to the party already drunk.
Large events should be monitored and not overcrowded to reduce the risk of any type of assault.
Parents hosting parties for young people should also take their responsibilities seriously and hotels should make sure that there is always a chaperon present if there are young people.
Social media should be used responsibly and people should be aware that photographs and videos of them in an inebriated or compromising condition can be circulated without their knowledge. Any inappropriate material should be reported to the police and not shared.
Anyone who sees a situation where there is a potential threat should intervene or contact the appropriate authorities.
Sart also wants people to remember to report sexual assaults at all times, that victims should try and get to safety, not shower or drink, and not change their clothes, or if they do to save them in a paper bag and freeze them, because these are all potential avenues of obtaining forensic evidence. Victims should try and get a sense of who their attacker or attackers are. Those in the helping profession should also report if someone has been sexually assaulted. This includes persons in a position of trust, such as teachers and faith-based leaders in the community.
May 9. Tapping into workplace pensions should only be an "absolute last resort", according to a local pensions expert. Marie-Jo Caesar, chief operating officer for pensions at Colonial Group International, made the remarks after The Royal Gazette reported that locals had taken $17 million from their pensions. According to figures obtained by this newspaper from the Ministry of Finance, the millions went towards hardships such as rental arrears, mortgages and medical bills, in the wake of a 2010 change to the law. However, Ms Caesar cautioned that the withdrawals could lead to difficulties later in life. "I understand that these withdrawals were due to financial hardships and probably would not have happened otherwise, but it is so important to understand that people may not reach their retirement goals as a result. It can cause you not to be able to retire when you had planned or cause you not to be able to afford to live out your golden years as comfortably as you had envisioned." Ms Caesar called on members of the public to investigate every option first, and said it was important to try and build up an emergency fund in a low-risk and easily accessible account. "The most important consideration is accessibility, so don't worry too much about the interest you are receiving for now. Investing for retirement is a long-term plan and therefore getting yourself into good money management habits, through proper budgeting and saving, will put you in a much better position to be able to handle unforeseen emergencies without having to sacrifice your retirement plans." She added that people were now living longer and one of the top risks retirees are faced with was longevity risk. "Outliving your money is a real risk and withdrawing money in the short term can derail you off your long term path to achieving the retirement you want."
May 8. Sunday.
May 7. Problems with the sewage plant at King Edward VII Memorial Hospital have not resulted in any risk to public health, the Government said. A spokeswoman for the Department of Environment and Natural Resources confirmed there were "issues" with the plant and these were being rectified. She said: "The Department can confirm that there has not been a risk to the public and the quality is being closely monitored." A spokeswoman for the Bermuda Hospitals Board, which runs KEMH, said sewage from the hospital was treated at the on-site sewage treatment plant before going into the main Corporation of Hamilton sewage line. "The plant is managed and maintained by Paget Health Services through its facilities management service provider, Black & Macdonald. There have been some operating issues that Paget Health Services and Black & Macdonald have been working through, in partnership with the Department of Environment and Natural Resources and BHB. KEMH sewage treatment is being very closely monitored and the plant remains operational while the issues are being resolved." The Department of Environment said it, along with the Environmental Authority, licensed KEMH's wastewater treatment plant under the Clean Air Act 1991. The spokeswoman said the department and the authority had been working closely with BHB, Paget Health Services, Black & MacDonald, BCM McAlpine, which built the new acute care wing, and the original equipment manufacturer to "ensure that the effluent quality meets the licence requirements by setting a manageable timeline to rectify the issues. The stated issues relate to the organic content of the waste water being more variable than expected, which presented challenges to the plant. There was also an issue with the levels of fats, oils and grease. Improvements were made to the equipment and processes and further improvements are currently underway. We anticipate these issues will be fully resolved in the coming months."
May 6. NEW YORK (Bloomberg) — Evan Greenberg, who built one of the world's largest insurers by combining Ace Ltd and Chubb this year, sought to portray the merged company as a more stable alternative than hobbled rivals who are seeking to rebound. "When there's a wounded animal loose, be careful, stay out of the way," Greenberg said yesterday on a conference call discussing first-quarter results, when asked by Barclays Plc analyst Jay Gelb about the competition for market share among commercial insurers. Zurich Insurance Group and New York-based American International Group are among insurers that have reshaped underwriting leadership in recent quarters after being burnt by higher-than-expected claims costs. Shares of Zurich and AIG have each dropped about 12 per cent since December 31, compared with the 4.3 per cent year-to-date gain at Greenberg's Chubb in New York. Greenberg, a former executive at AIG, didn't name the rivals he was thinking about. He has said he's prepared to sacrifice premium revenue to competitors who are willing to settle for lower margins to win business. Still, disruption in the market could favour his Zurich-based company in the long run, he said. "It's a double-edged sword, and you've got to be careful," Greenberg said. "We're in a market where it's competitive, and some things are being sold at prices that are below costs we think are reasonable. On the other hand, there is this pull and desire for stability and certainty, and familiarity, and that is drawing more towards us." Chubb on Wednesday posted first-quarter net income of $439 million. That compares with a $183 million loss at AIG, which was hurt by the poor performance of hedge fund investments. Zurich is scheduled to report results next week. "We represent a very attractive market, and alternative, for large accounts seeking a deep balance sheet, great underwriting expertise," Greenberg said. Greenberg expects to cut $750 million in annual expenses by 2018 due to the takeover, which is $100 million more than the original plan, according to a statement on Wednesday. Chubb also expects to boost investment income by as much as $120 million annually.
May 6. TORONTO (Bloomberg) — The wildfires spreading around Canada's oil-sands hub of Fort McMurray may become the costliest catastrophe in the country's history with losses potentially reaching C$9.4 billion ($7.3 billion). Insurance losses could reach that high if nearly all homes, cars, and businesses in the Fort McMurray area were destroyed and owners filed a claim to insurers, according to a research note to clients from Bank of Montreal analyst Tom MacKinnon. He said it's more likely that one-quarter to half of assets would be damaged, leading to total insurance industry losses of C$2.6 billion to C$4.7 billion, as much as quadruple the costliest Canadian natural disaster. The fires have forced the evacuation of a 88,000 people in northern Alberta, the largest in the province's history, and scorched at least 40 square miles in the region, home to oil and gas producers including Suncor Energy and Cnooc's Nexen. At least 1,600 homes and structures were damaged as of Wednesday, more than triple the number from the Slave Lake Fire in Alberta in 2011, previously the country's most costly fire and third-most expensive catastrophe overall, according to Aon. "Preliminary assessments indicated that entire neighborhoods were completely destroyed as well as pockets of the downtown area," according to a May 4 research note from a unit of the London-based risk consultant and insurance broker. Numerous businesses have also burnt, although it is too early to calculate economic impact of insured losses given the fire is ongoing. "Once the fire was ignited and strong wind gusts arrived that tracked it into Fort McMurray, it set the stage for a major and devastating event." The most costly disaster in Canada's history was the flooding in Alberta three years ago, which caused C$1.7 billion in losses as 75,000 people were evacuated, according to Aon. The second most-costly was the ice storm of 1998 in the provinces of Ontario and Quebec, which caused about C$1.6 billion in insured losses, the company said. The Slave Lake Fire caused about C$700 million in losses to insurers. Intact Financial, the country's largest property and casualty insurer with about 19 per cent of its premiums from Alberta as of last quarter, is already being affected by the fire. The Toronto-based company said 40 losses were reported to the company so far, executives said yesterday. The company insures about 2,800 homes and rental units, 300 businesses, and an undisclosed number of cars in the greater Fort McMurray area. Aviva, the No 2 largest property and casualty insurer by written premiums operating in Canada, has mobilized response teams on the ground in Alberta, focusing on directing claims and issuing cheques for living expenses, according to a statement from the London-based company. RSA Insurance Group, the third-largest, is reaching out to policy holders. Company representatives were either unavailable or didn't immediately respond to requests seeking comment. Insurers reinsure for claims above certain thresholds, seeking to diversify their exposure and risk to just such events. "We've been monitoring the situation since last weekend and activated our catastrophic response plan yesterday," Intact chief executive officer Charles Brindamour said on a conference call on Wednesday. He also said the company's exposure in the current fires is lower than the Slave Lake disaster. The majority of losses will likely be related to homes and businesses, according to BMO's figures. Certain neighborhoods of Fort McMurray have lost more than half of their homes, including Waterways, where 90 per cent of homes were destroyed, and Abasand, where half of the homes were destroyed and YouTube videos show walls of flame roaring near roofs. There's still no official estimates yet on the number of homes and businesses affected, but it will be a significant amount for insurers, according to Bill Adams, Insurance Bureau of Canada vice-president for the western and pacific region. Most home and business insurance will cover fire damage and the cost of additional living expenses during an evacuation, according to the organisation.
May 6. NEW YORK (Bloomberg) — Third Point Reinsurance Ltd, the company that counts on hedge fund manager Dan Loeb to oversee investments, posted its fourth loss in seven quarters as the portfolio slumped and underwriting was unprofitable. The first-quarter net loss was $51.1 million, or 49 cents a share, compared with profit of $50.5 million, or 47 cents, a year earlier, the Bermudian-based company said yesterday in a statement. The average estimate of six analysts surveyed by Bloomberg was a loss of 50 cents a share, adjusted for one-time items. Loeb's hedge fund said in a letter to shareholders last month that the quarter was one of the most "catastrophic periods" for hedge funds since the firm was founded. Hedge funds lost 1.9 per cent in the period, according to Hedge Fund Research's global index, the poorest performance since 2008. "Despite challenging conditions in both the financial and reinsurance markets, we continue to believe in our total return model," chief executive officer John Berger said in the statement. Third Point Re's book value, a measure of assets minus liabilities, declined to $12.37 a share as of March 31 from $12.85 at the end of 2015. The first-quarter investment loss was $40.1 million, compared with income of $64.9 million a year earlier. Allergan Plc, the pharmaceutical company that was among the Third Point hedge fund's top holdings as of December 31, slumped 14 per cent in the first quarter. Loeb's firm disclosed in February that it took a stake in Morgan Stanley in the last period of 2015. The bank fell more than 20 per cent in the first three months of this year. Loeb said in February that he boosted equity bets amid a market rout, saying a sell-off had created "silly prices" for securities. The insurance underwriting loss widened to $6.6 million, from $3.9 million in the first quarter of 2015. The combined ratio was 104.9, meaning the company spent about $1.05 in claims and expenses for every premium dollar. That deteriorated from a ratio of 102.8 a year earlier. The push by other money managers into insurance has made it harder to find profitable contracts. Policy sales slipped about 7.5 per cent to $197.2 million from $213.3 million. David Einhorn's Cayman Islands-based reinsurer, Greenlight Capital Re Ltd, reported on Monday that net income was $28.7 million in the three months ended March 31, the company's first profitable quarter since 2014. Greenlight Re has surged 12 per cent since December 31 in New York trading after plunging 43 per cent in 2015.
May 6. Newly appointed Director of Public Prosecutions Larry Mussenden has pledged to help modernize the way the department prepares and conducts trials. Mr Mussenden set out plans to introduce new case-management software with the department and expressed hopes that vulnerable and expert witnesses would be able to give evidence via video link to increase trial efficiency. He also told The Royal Gazette that he would support bringing in stenographers to Supreme Court trials to make transcripts of proceedings more readily available and reduce delays in appeal cases. "I would like to modernize the way we do things and take advantage of modern technology," said Mr Mussenden. "Using video links for vulnerable witnesses, including seniors and children, as well as experts, would be a nice step. A lot of trials revolve around experts and sometimes it comes down to one or two questions. If you can take this evidence by video link, along with the evidence of vulnerable witnesses, it would make sense. We don't have a case-management software system. Most lawyers in Bermuda have this. I am keen to bring in a new software system to improve efficiency and move away from the paper-based so that we can access files and information remotely. This would also allow us to keep track on precedents and the history of cases that could be accessed on tablets in court. But we have to abide by a number of IT protocols before this becomes a reality." The new director also suggested that jurors could be given tablets during Supreme Court trials that provided images and information about crime exhibits in the case, which would be remotely accessible. Mr Mussenden gave his full backing to the jury process in Bermuda and said he would be happy to see more Supreme Court trials take place in the "more modern environment" of the new courts of the Dame Lois Browne-Evans building. "I have always enjoyed pulling a case apart and will continue to do that. A few of my previous clients were happy that I took the post, but were equally disappointed that I could not be their lawyer any more." Mr Mussenden served as a Crown counsel between 1996 and 2001 before embarking on a career into private practice, during which time he also held the post of Attorney-General between 2003 and 2006. Since taking the director's position on April 13 he has tried to meet with all the 25 lawyers and staff in his department. "I believe Bermuda has a team to be proud of." He said he would continue to combine his duties in the football arena with his legal commitments, and looked forward to personally going out into the schools, churches and youth groups to steer young people away from crime. "Over the last 20 years I have always combined football and the law and I plan to do the same moving forward," said Mr Mussenden. "However, I have had to step down from my role as chairman of the Olympics football appeals committee. I would have been in Rio this summer and when I think about it, tears roll down from my eyes."
May 6. Chubb Gallery and the Bermuda National Trust have joined forces to present an exhibition featuring the paintings and poetry of Bessie Gray. The exhibition — Visions of the Past — will be shown as part of the Heritage Month celebrations and will run until July 27. Born in 1854, Ms Gray was one of Bermuda's first female artists and it is believed that she was untrained but possibly tutored by Edward James, a British artist who was on the island during the American Civil War. James depicted a painting party on the lawn of either Clermont Gray's parents' house, or Wentworth, Ms Gray's own house next door. According to the Trust, "Gray was a gifted and prolific painter in watercolour and confined her work to landscapes and florals. A published poet, she combined these talents to produce a series of booklets and calendars that remain some of the most beautiful publications ever produced by a Bermudian artist." The works on display are from a variety of collectors who have agreed to loan their artifacts as well as from the Bermuda National Trust's own collection. The Gray paintings in the collection of the Trust are held in the Bermuda Archives. "There are several other pieces on display that are in an unbelievably well-preserved condition," said a Trust spokeswoman. "They are in fact on show for the first time, having survived in the darkness of a trunk for over 100 years. In a remarkable story, descendants of Bessie Gray unveiled the paintings when clearing an old trunk given to Jennifer Gray, Director of the Bermuda National Trust, by her father. The fresh vibrant appearance of these paintings shows what the entire collection would have looked like when first painted. The exhibition reveals an artist willing to experiment not only with her medium, but in her subject matter and presentation. You do, however, get a sense of her passion for florals, especially roses which she was very gifted in capturing with great accuracy." Samantha Froud, Chief Administration Officer for Chubb's Bermuda Operations, commented: "Chubb is delighted to partner with the Bermuda National Trust for our annual Heritage Month exhibition. We sincerely thank the members of the Gray family who have loaned their artwork to make this exhibition possible. "It is an honour to feature the work of one of Bermuda's first female artists and we invite the community to visit the Gallery to enjoy these beautiful pieces of history." The Chubb Gallery, located at the Chubb Building, 17 Woodbourne Avenue, Hamilton is open to the public weekdays from 10am-4pm.
May 6. The 29th Bermuda End-to-End is set to be an "outdoor adventure" for thousands of participants today. While yesterday's swim was postponed and today's cycling portion was cancelled because of bad weather, walkers are still in for a "different but special" treat. "Our team is ready to deliver an outstanding event come rain or shine," Anne Mello, chairwoman of the End-to-End Charitable Trust, said. "It's going to be different but special at the same time. We're a hardy lot. We're used to good weather and bad weather so walking tomorrow should be an outdoor adventure." Ms Mello added that there will be enthusiastic volunteers manning the water stops along the route. "They'll be ready to send you on your way with a drink and some fun surprises. And our dedicated road marshals will help you find your way across the island safely. We also have excellent support from Marine and Ports for the ferry ride to get you home safely," she added. It had been estimated that as many as 1,000 cyclists planned to take part, but with more rain forecast for this morning, cycling was considered too dangerous. We've been planning this event for an entire year and anticipating it as much as our participants. However, the current weather conditions and tomorrow's morning predictions have led us to conclude that it would be unsafe to ask people to cycle on wet, slick roads." The 8.30am cycle ferry service from Hamilton to St George's was also cancelled but tickets can be saved and used for next year's event. Participants who signed up for the cycling have instead been urged to take part in the walk and can join the event anywhere on the route, any time of the day. Buses for walkers will leave Hamilton at 6.15am for a 7am start in St George's. The Middle-to-End Walk starts at 10am from Albouy's Point and the Fun Walk will begin at 2pm at Beacon Hill in Somerset. Finish support in Dockyard will end at 5pm. Meanwhile, the End-to-End swim is now set to take place on Friday from the Hamilton Princess at 5pm. The Bermuda Weather Service cancelled its severe weather watch yesterday morning but a small craft warning remains in place until this evening. A thunderstorm advisory is active until this afternoon. Gusts are to reach near gale force at times, with widespread rain and showers and risk of thunderstorms. A frontal system is expected to push through to the island's east this evening, with easing winds and drying weather arriving tomorrow.
May 5. The new Chubb Ltd, Bermuda-based, got off to a strong start by exceeding the expectations of both Wall Street and Evan Greenberg, the company's chairman and chief executive officer, in the first three months of this year. Formerly known as Ace Ltd until its $29.5 billion combination with US insurer Chubb Corp was completed in January, Chubb Ltd last night announced its first quarterly earnings as the new combined company. The company's operating income, a measure that strips out the impact of one-off items and acquisition-related costs, was $1.02 billion, or $2.26 per share in the January-through-March period, surpassing the $2.16 per share expected by industry analysts tracked by Yahoo Finance. Mr Greenberg said the integration efforts were "on track and going well" and added that "the value creation that will come from the new Chubb is exceeding our initial expectations. Our people are highly focused on serving their clients and writing business, and as they do so, we are knitting ourselves together at every level of the organisation. Reception to the new Chubb in the market from customers, agents and brokers around the globe has been terrific. We also now project that we will surpass our original run-rate target for integration-related expense savings and, separately, we expect to increase our investment income run rate from what we would otherwise earn as a result of investment portfolio management improvements." The Swiss-based company with underwriting operations in Bermuda reported net income of $439 million. "We're off to a good start as the new Chubb with strong earnings for the first quarter, driven by excellent operating and underwriting results exclusive of the impact of one-time acquisition-related costs," Mr Greenberg said. "Comparing our results in 2016 to 2015 as if we were one company in both periods, our earnings per share in 2016 was $2.29 and our underwriting income of $720 million was up 23 per cent over prior year with an excellent combined ratio of 88.9 per cent. Book value per share was up over 10 per cent, or 2.3 per cent when excluding the merger impact, while our annualized operating return on equity for the quarter was over 10 per cent." The merger has made Chubb the largest publicly traded property-and-casualty insurer in the world. It ended the first quarter with shareholders' equity of nearly $46 billion. Gross premiums totaled $7.39 billion and net investment income was $674 million. "Total premium revenue in the quarter was impacted by market conditions as we maintained underwriting discipline, as well as continued foreign exchange headwinds and integration-related activities," Mr Greenberg said. "Our client renewal retention rates were very strong in the quarter, so the impact to growth came predominantly from new business, where greater momentum has begun to build. The impact of merger-related focus is diminishing and foreign exchange should have a reduced effect in the second quarter. In fact, we are already beginning to see evidence of both." Chubb shares closed regular trading in New York down 44 cents at $117.82.
May 5. Lancashire Holdings saw its profit almost halved to $28.3 million in the first quarter. However, the company kept its combined ratio steady at 72.7 per cent, only a fraction higher than the same period last year. Price reductions on renewals in January and April were evident in all classes, but particularly the energy sector where renewal prices were 86 per cent of those achieved in the first three months of 2015. Elaine Whelan, the group's chief financial officer, said the price reductions "were broadly in line with our expectations on both the inwards and the outwards books" She added: "Although the market continues to be challenging, we remain well able to maintain our core portfolio. However, absent a market-changing event, there is no reason to believe pricing will improve in the near term, and it is therefore more likely that we'll return capital than retain it later in the year." Lancashire Holdings's gross premiums written were $230.8 million for the quarter, down from $244.3 million. The group's profit after tax dipped $25.4 million, while its net operating profit dropped to $32.4 million from $52.1 million. Alex Maloney, chief executive officer, referred to the group's return on equity of 3.8 per cent as "strong". He added: "I am pleased that we have managed to defend our core book of business, with premium income at a similar level to a year ago. In what remains a very tough underwriting environment, brokers are looking for quality of service and security and are increasingly tiering the insurance market on that basis. Whether in Bermuda, London or at Lloyd's, our Group platforms are valued for their ability to provide excellent client service in those lines in which we specialize, and we are fortunately seeing opportunities not only to maintain but also to build our participation on some of our core books of business. This has helped insulate our business from some of the chillier blasts faced by the smaller following markets." Lancashire's total investment return, including internal foreign exchange hedges, was 0.7 per cent for the quarter, compares with 1 per cent a year ago. Within the Lancashire group are Bermudian-based Lancashire Insurance Company and Kinesis Capital Management, together with Lancashire Insurance Company (UK), and Lloyd's member Cathedral Underwriting Limited.
May 5. Bermuda Government whip Cole Simons and Junior Minister for Home Affairs Sylvan Richards have been touted as possible newcomers to the Cabinet. A source close to the One Bermuda Alliance told this newspaper that Mr Simons could take on immigration, after intense criticism of Senator Michael Fahy, the Minister of Home Affairs, during the protests over the Pathways to Status initiative. It would be a first ministerial portfolio for Mr Simons, who is the OBA's whip and house leader, and has served as a backbencher or Opposition MP since being elected in 1998. Mr Richards, who was demoted as environment minister more than two years ago and recently split from party ranks on the issue of same-sex marriage, is said to be a contender for community and cultural affairs. Michael Dunkley announced last week that a Cabinet shuffle could be announced before the reconvening of the House of Assembly on Friday, May 20. The source also told The Royal Gazette that Senator Jeff Baron, the Junior Minister of National Security, could be lined up to run that ministry, allowing Mr Dunkley to concentrate on his duties as Premier. Tourism could also be merged with another portfolio to create a new ministry, potentially headed up by Patricia Gordon-Pamplin, the Minister of Community, Culture and Sports. "I don't know where Michael Fahy would go but I think he will stay in the Cabinet," the source said. "Some people say the fact Jeff [Baron] stepped down was to prepare him to come into the Cabinet to step in as national security minister. The Cabinet might be increased by the looks of it if Minister Fahy is not removed. If Jeff Baron comes in, it will be an addition." The source added that tourism could not continue as its own ministry as the day-to-day management is done by the Bermuda Tourism Authority. Political commentator Charles Jeffers, former leader of the National Liberal Party, said he believed that Mr Fahy should relinquish the immigration portfolio. "I would say let Fahy sit in the Senate and be a junior minister of something," he said. "The unfortunate thing about him is it is not so much what he wants to do, it's his ... sort of way. He reminds me of his former counterpart in the PLP Colonel [David] Burch — they are like, 'I'm going to do what I am going to do and I don't care what you have to say' and Burch would even tell you that. You can do the wrong thing in a way that people can accept it and you can do the right thing in such a terrible way that people will reject it." Mr Jeffers said Mr Baron "might do well" but that backbenchers such as Glen Smith and Susan Jackson would find a ministerial role difficult to balance with their careers. Offering his thoughts on other OBA MPs, he continued: "One of the people who has been pushing and working in the tourism industry for a long time has been Kenny Bascome. He has to be convincing in Cabinet and be able to persuade his colleagues in Cabinet but whether he has that persuasive power I don't know. Sylvan is a little short of temper but I think he has a lot of ability. Mark Pettingill I can't see coming back into the Cabinet at this particular stage and I think that Nandi Outerbridge still has a way to go. They are going to be hard-pressed because who else is there?" Mr Jeffers, who is the deputy chairman for seniors charity Age Concern, said he had faith in Jeanne Atherden and would fight for her to remain Minister for Health, Seniors and Environment.
May 5. The Bermuda Government is still pursuing the trustees of failed sports facility Sandys 360 for hundreds of thousands of dollars of taxpayers' cash paid out by mistake. A public access to information request by The Royal Gazette to the Ministry of Finance has revealed that $807,000 paid in "error" in August 2011 to those responsible for the West End community pool and sports centre has still not been recovered. The disclosure comes soon after public works minister Craig Cannonier told MPs that $1 million was being set aside in this year's Budget to give to the same trustees to buy the Sandys 360 building in Somerset. With regard to the $807,000, the Ministry of Finance's information officer told this newspaper: "At this time, no recovery of the funds owed to Government has occurred. The Government will continue to progress this matter with the trustees of Sandys 360." The Royal Gazette has since asked for a full list of the names of the trustees and disclosure of actual records showing how Government has sought to get the money back but has not received that information yet. The $807,000 was a duplicate payment which should never have been made. The same amount had already been given to Sandys 360 from the Government's Reserves Fund in two separate transactions — $627,000 in April 2011 and $180,000 in July 2011 — to help the struggling facility pay its debts. The duplicate sum was flagged up by the Auditor-General in a critical report she released last year, which detailed widespread disregard for official financial rules within the civil service and is now the subject of a Commission of Inquiry. During 2011, Sandys 360 Sports, Aquatic and Enrichment Centre — which officially opened on September 12, 2009 — was still operating but in early 2013 it admitted it could not pay its bills and its doors finally closed in November of that year. Taxpayers stumped up millions of dollars to help pay for the facility before it was built and during its brief four-year existence — though the exact amount of public money spent on the doomed endeavor is unclear. Under Pati, The Royal Gazette is seeking a complete list of all payments to Sandys 360 from the public purse, as well as a financial report on the entity carried out by KPMG at the request of the Government. According to comments made by Mr Cannonier during the Budget debate in March, the Government is planning to buy the purpose-built facility from the trustees of Sandys 360 for $1 million this financial year. The building is on the site of the Sandys Secondary Middle School on Scott's Hill Road, with an entrance on Broome Street. The Ministry of Finance's information officer said of the $807,000 duplicate payment: "It was the intention of the former government to recover the funds owed by way of reducing grant funding going forward to offset the receivable and to continue supporting the entity." She said the current government decided to "cease supporting Sandys 360" though it was revealed by senator Michael Fahy last July that "a little money" was still being spent to keep it operational. The information officer revealed that Sandys 360 was also in debt to the Government in relation to payroll taxes, land taxes and social insurance contributions but she refused to disclose the amount owed, citing three exemptions under the Public Access to Information Act: commercial information, information received in confidence and disclosure prohibited under other legislation. This newspaper will appeal that refusal to the independent information commissioner, as well as a refusal by the Department of Public Lands and Buildings to release the KPMG report. Stanley Lee, one of the Sandys 360 trustees, told this newspaper in December it was up to the Government to release the KPMG report on Sandys 360 "since they initiated the process".
May 5. KeyTech and CellOne have created a new full-service telecommunications combination, sealing a series of linked deals involving both companies and US-based Atlantic Tele-Network. Frank Amaral will lead the combined company. For the past seven years he has been chief executive officer of CellOne. Meanwhile Lloyd Fray, CEO of KeyTech, is to step down on May 16 after 13 years with the company. In a statement, KeyTech said combining the businesses would result in residential and business customers receiving enhanced options and value pricing, with new capital bringing accelerated investment in Bermuda and Cayman. It is the latest change for KeyTech, which less than a year ago absorbed CableVision Bermuda. KeyTech is the parent company of internet provider Logic, and previously shared ownership of CellOne with Massachusetts-based ATN. However, in a series of linked deals, KeyTech has taken sole ownership of CellOne after ATN agreed to give the company its shareholding of the company, together with $42 million, in return for further shares in KeyTech that took its shareholding to 51 per cent. The transaction was announced in October, but regulatory approvals in a number of jurisdictions were needed before all the pieces of the jigsaw deal could be finalized. Last month the Regulatory Authority of Bermuda approved the consolidation of ATN and KeyTech, while the Information and Communications Technology Authority in the Cayman Islands gave consent for WestTel Ltd to transfer its interest in KeyTech to ATN. In a statement yesterday, KeyTech said the transaction "brings together CellOne's premier mobile services and network with KeyTech's Logic and Cablevision brands that provide extensive broadband internet, telephone and video services. Together, the group will deliver mobile, fixed and international telecommunication services across Bermuda." KeyTech said businesses will be able to take advantage of CellOne's "island-best" network coverage and Logic's scalable network. Gary Phillips, chairman of KeyTech, said: "With this transaction completed, we can now compete for consumers' and businesses' full range of telecommunications needs. For years, our companies were separately investing in technology and infrastructure and offering best-in-class services. As a unified group, and with the benefit of additional capital from ATN, our investments will accelerate and lead to expanded services for customers and economic growth for Bermuda." Incoming KeyTech CEO Mr Amaral will work with the company's new board to set the organization's strategic direction and lead its day to day operations in Bermuda and Cayman. He said: "With the decades of experience within the KeyTech group and a local leadership team, we are ready to do even more to amaze customers through great service and enhanced product offerings. Over the coming months, Bermuda and the Cayman Islands will begin to experience the benefits of our collective operations. Our goal is to provide very efficient service, the most innovative options and highly competitive pricing." Mr Phillips said: "The board and I want to thank Lloyd Fray for his many years of service and we are grateful for the accomplishments under his leadership that made KeyTech attractive to this investment by ATN. We look forward to continued success under Frank's leadership and direction." ATN is a trading company that invests in the communications and renewable-energy industries. The company's association with Bermuda dates back to 1998 when it was a primary investor in CellOne. It is listed on the Nasdaq stock exchange and has a market capitalization of $1.2 billion. Among ATN's subsidiaries is Commnet, which provides telecommunications to much of the central and western US states. ATN also has telecoms subsidiaries in the US Virgin Islands, Aruba, and Guyana. Last week the company reported first quarter revenues of $89.7 million, up 5 per cent year-on-year, while its profit for the quarter was $6.1 million.
May 5. Unprecedented wildfires ravaging Canada's west have brought unease to Bermuda's Canadian community — especially those with links to Fort McMurray, Alberta, now completely evacuated. Sarah Morgan, whose brother Nicholas Waddington is a Fire Captain in the city of more than 60,000, said her family there had likened its blackened and deserted neighborhoods to the aftermath of a "zombie apocalypse. There's mass confusion, grid locked traffic, and people grabbing what they can and running, just trying to leave the city," Ms Morgan, a 13-year resident of Bermuda, told The Royal Gazette. Power has been lost, gasoline and other supplies are scarce, and in some areas stores are either burnt down or impossible to access, while 80,000 people have evacuated. Last night Ms Morgan said her brother, a firefighter since 2003, did not know if his own residence remained standing, but had seen streets close by "going up in flames". Many of Mr Waddington's colleagues, who will all work non-stop until the wildfire has retreated, have lost their homes. Fires are nothing unusual for Fort McMurray, Ms Morgan said: the northern oil town is surrounded by trees and its climate can be dry. "It's scary to have it at this time of year. Normally they happen in the summer, and not at this scale." The fire, which broke out days ago after a strangely warm and arid winter, yesterday defied effort to halt it. Ms Morgan said she had spent a restless night texting and e-mailing friends and family back home and worrying for their safety. "I've heard from a lot of friends who have lost homes," she added. As of yesterday, no deaths or injuries had been reported, but locals had stories of some close calls. Rhonnda Oliver, a member of staff at The Royal Gazette, expressed shock at seeing places she had known during her five years there completely destroyed. "It's never going to be the same. Both neighborhoods I used to live in are gone by about 80 per cent. You're left kind of speechless, knowing it's just gone." Mrs Oliver, who has had family there since the oil rush of the 1970s, said the local Highway 63 offered only two main ways out of the city, but even that at one point had been temporarily jumped by advancing flames. "It's been a very warm winter. It's a northerly city, so there's not a lot of snow. Everything is tinderbox dry and the forest encroaches on the city. I haven't heard what might have set off these fires, but it could be anything." Heather Conyers, the Honorary Canadian Consul in Bermuda, called it "quite a horrible sight to see, to say the least. I can only hope that everyone gets out safe and sound."
May 4. A United Nations report has found that multinational companies registered more profits in Bermuda than in China, Canada or Germany. The report, published yesterday by UN think tank Unctad, showed that companies from a sample of 26 developed countries booked $43.7 billion of income on the island in 2014. Unctad points out that this equates to 779.4 per cent of Bermuda's gross domestic product. In comparison, the same group declared $36.4 billion in China, $40.9 billion in Canada and $32.4 billion in Germany, while about $30.4 billion in profits were booked in the Cayman Islands. The report will add to the scrutiny of offshore financial centres including Bermuda from revenue-hungry major economy governments who want the multinationals to pay taxes in the places where they make their money. Astrit Sulstarova, who heads Unctad's Investment Trends unit, was quoted by the AFP news agency as saying: "How is it possible that in Bermuda you have more profit declared than in China? It seems that there is something that is fishy there." Unctad found that companies put $221 billion into countries with low tax last year — slightly down from the year before. Luxembourg and the Netherlands, while $72 billion of investment went into two British Overseas Territories in the Caribbean, the British Virgin Islands and Cayman Islands. The top four sources of money going into the BVI and the Caymans between 2010 and 2014 were Hong Kong, the US, Russia and China. The report focused on "special purpose entities", or SPEs, that have little connection to the local economy in the countries in which they are based, but which are used as holding companies, or vehicles to raise capital. "The proportion of investment income booked in low-tax, often offshore, jurisdictions is high — and possibly growing. The disconnect between the locations of income generation and productive investment results in substantial fiscal losses, and is therefore a key concern for policymakers." The Organisation of Economic Cooperation and Development has attempted to address this disconnect through its Base Erosion and Profit Shifting initiative, known as BEPS. The European Union has also taken actions to clamp down on tax avoidance practices, which the report found had caused multinationals to take billions of dollars out of Luxembourg and the Netherlands in the last quarter of last year. Unctad said the report's findings point to the growing emergence of holding companies as major aggregators of multinational companies' properties. "In the case of Bermuda, the outsize profits of foreign affiliates in the country largely reflect income attributed to investors from the US," the report states. "According to statistics from the US, the majority of the outward direct investment position in Bermuda is in holding companies, who likely serve to channel investment to other countries as well as aggregate income." Holding companies accounted for 40 per cent of multinationals' total quarterly income between 2003 and 2008. This proportion had risen to 52 per cent in the years since 2008. "The growing importance of holding companies is due to a number of factors, including the greater reliance on regional centres to coordinate activities in host countries, but their frequent location in jurisdictions with low tax rates or favorable fiscal regimes suggests that tax motivations play a key role," Unctad concluded.
May 4. KeyTech and CellOne have created a new full service telecommunications combination. It will provide residential and business customers with enhanced options and pricing, while new capital means accelerated investment in Bermuda and Cayman, according to a statement. The company will be led by CellOne CEO Frank Amaral. KeyTech and CellOne, a subsidiary of Atlantic Tele-Network, announced that the agreement to combine businesses has closed. The transaction, originally announced in October 2015, brings together CellOne's premier mobile services and network with KeyTech's Logic and Cablevision brands that provide extensive broadband internet, telephone and video services. Together, the group will deliver mobile, fixed and international telecommunication services across Bermuda. Businesses will be able to take advantage of both CellOne's island-best network coverage and Logic's scalable network. Customers will have more efficient access to a full range of services. KeyTech chairman, Gary Phillips, said: "With this transaction completed, we can now compete for consumers' and businesses' full range of telecommunications needs. For years, our companies were separately investing in technology and infrastructure and offering best-in-class services. As a unified group, and with the benefit of additional capital from ATN, our investments will accelerate and lead to expanded services for customers and economic growth for Bermuda." CellOne CEO, Frank Amaral has been named CEO of KeyTech, and he will work with the new KeyTech Board to set the organization's strategic direction and lead its day to day operations in Bermuda and Cayman. He has been COO and CEO of CellOne for seven years, Lloyd Fray, current CEO, who steered KeyTech over the course of his thirteen years of service to the KeyTech group. He will step down May 16. Mr Amaral said: "With the decades of experience within the KeyTech group and a local leadership team, we are ready to do even more to amaze customers through great service and enhanced product offerings. "Over the coming months, Bermuda and the Cayman Islands will begin to experience the benefits of our collective operations. Our goal is to provide very efficient service, the most innovative options and highly competitive pricing." Mr Phillips said: "The board and I want to thank Lloyd Fray for his many years of service and we are grateful for the accomplishments under his leadership that made KeyTech attractive to this investment by ATN. We look forward to continued success under Frank's leadership and direction."
May 4. Premier Michael Dunkley said Bermuda marked an historic occasion yesterday as he signed a memorandum of understanding in the Azores with Vasco Cordeiro, President of the autonomous region. The Premier said the trip also enabled him to discuss practical measures with Mr Cordeiro, such as Bermudians being able to use their local drivers' licences while travelling in the Azores. While Azores Airlines would not be able to adopt a regular Bermuda flight, Mr Dunkley said he believed there was "real potential" for more travel between the two islands. The trip has been important because of the "strong, centuries old" relationship linking Bermuda to the Azores, he said, and building on the links initiated by Mr Cordeiro's visit last year. Bermuda's immigration reforms and its potential for the local Azorean community came up in his discussions with the president. "They are in a very different position from ours with their much greater landmass, but they are appreciative of our policies. They are also appreciative of the impact that Azorean people have had on our lifestyle and our economy." The Premier told The Royal Gazette that he had grown up around many people of Azorean descent. "I gained a tremendous respect for their culture, their hard work and their initiative," he said, saying the island had also been "blessed" by similar ties to the Caribbean. "We have to recognise these relationships and foster and grow them in the competitive world that we live in." A "hectic" schedule includes calling on the Pico Vermelho geothermal power station, where experts on other forms of renewable energy such as wind and solar power can be consulted, and the Sao Miguel Science and Technology Park. Mr Dunkley said the meetings in the Azores would allow the delegation to see "if some of their policies can be transplanted to Bermuda".
May 4. Former tourism minister Shawn Crockwell has hit back at reports that he intends to join the Progressive Labour Party, telling The Royal Gazette: "There is absolutely no intention for me to cross the floor." Mr Crockwell, who resigned from Cabinet in March owing to his lack of confidence in the One Bermuda Alliance leadership, pointed to his friendships with some in the PLP but said the Opposition party has difficulties of its own. "I am a member of the OBA and if and when that changes I will control the message and explain why. I have friends on the other side and in the current political climate we talk and everyone is concerned about the future of Bermuda on both sides — but the other side has its problems as well. The Premier indicated there will be a reshuffle before the Parliament resumes on May 20 and I expect that to happen and I look forward to supporting who that may be." On Tuesday, ZBM news reported that Mr Crockwell could be considering crossing the aisle due to his disappointment in the Bermuda Government's approach to immigration reform as well as his lack of support for the new airport deal. However, Mr Crockwell said: "There is no truth in that story. I don't know what the origins of that story were." Regarding the deal brokered between the OBA and the Canadian Commercial Corporation for the redevelopment of LF Wade International Airport, the former Minister of Tourism Development and Transport added: "I was a member of the Cabinet when the airport agreement and negotiations were taking place, so to say that I was against the airport project was also incorrect." Mr Crockwell said that he welcomed positive news coming from the Government including the rise in arrivals announced by the Bermuda Tourism Authority and credit rating stability. "I think the BTA deserves a lot of credit," he said. "With all of the criticism and ridicule that the BTA has had to endure over the last couple of years, people need to give them their due. I have said for some time, a new marketing strategy, a new organizational structure, a new managerial approach will take time to see results. It is going to take a couple of years and I think now we are seeing it and I think that they deserve to be applauded, particularly because they stuck to it despite the naysayers and criticism." Mr Crockwell resigned in part due his belief that Michael Dunkley, the Premier, was out of touch with the black community following days of protests against immigration reform. But he insisted he would remain a party member, telling this newspaper at that time: "If the OBA starts to lose numbers, then you have an unstable government. You may not have a government at all. So, it's important that we have continuity and move forward, but I cannot support the direction and leadership of this government." Asked yesterday whether he would consider rejoining Cabinet in the future, he added: "I am a political animal, which is something I can't help because I am concerned about the future of Bermuda and I believe we are at a very delicate juncture in Bermuda's history. I think the next election will be very important because there is a recovery taking place and we have to ensure we build on that. I do believe the OBA needs to address some of the social issues. I am certainly looking for the Government to bring forward some progressive policies and legislation that could help improve the current conditions of average Bermudians. I think the Government can do it if it has the will and so as a member of the Government I am looking to see the executive do that and if they do that, that will restore my confidence."
May 4. Bermuda-based Blue Capital Reinsurance Holdings Ltd posted a $5 million profit to beat Wall Street estimates. The company, which offers collateralised reinsurance and insurance-linked securities investments, said the net and operating income was 57 cents a share, exceeding the 52 cents forecast by analysts tracked Yahoo Finance. Underwriting decisions, operations and other management services are provided to Blue Capital by Blue Capital Management Ltd, a subsidiary of Endurance Specialty Holdings Ltd. The company said book value per common share was $20.44 at March 31, 2016, reflecting a 2.7 per cent increase for the quarter and an 11.5 per cent increase over the past 12 months, each inclusive of dividends. Reinsurance premiums written were $17.4 million in the first quarter, a decline of $2.7 million, or 13.4 per cent, compared to the same period in 2015. The company said this was "primarily due to a shift in the composition of the business to a greater proportion of quota share reinsurance". The combined ratio — the proportion of premium dollars spent on claims and expenses — was 52.2 per cent compared to 44.6 per cent in the first quarter of 2015. Loss and loss adjustment expenses for totaled $1.7 million, comprising $1 million in first-quarter quarter losses and $0.7 million from adverse development on losses related to the December 2015 UK storms. General and administrative expenses were $1.5 million, or $0.2 million higher than a year before, largely due to higher performance fees. Acquisition costs of $2.2 million declined 4.4 per cent from a year ago, as the transition to a greater proportion of quota share premiums led to reduced fronting expenses. Blue Capital declared a dividend of 30 cents per common share, which was paid on April 15, 2016 and a special dividend of $1.24 per common share which was paid on March 15, 2016. Adam Szakmary, Blue Capital's chief executive officer, said: "Blue Capital's strong results in a quarter marked by significant financial market volatility highlights the value of our strategy of providing investors with diversified access to the preferred traditional property-catastrophe market." Blue Capital's shares fell 3 cents to close at $17.45 in New York yesterday.
May 4. West End residents expressed their anger and frustration over the multimillion-dollar airport redevelopment project last night. About 50 people attended an information session hosted by the Progressive Labour Party at Sandys Secondary Middle School. Shadow transport minister Lawrence Scott, and Walter Roban, the Acting Deputy Leader and Shadow Minister of Immigration, reiterated the PLP's concerns about the project and presented the party's alternative plan before giving residents the opportunity to express their views and ask questions. "From what I hear tonight I think we do have a plan to let them carry on because if we didn't want it to carry on, we would be going forward to close the Government down," one man said, leading to other audience members voicing their agreement that the Bermuda Government should be "shut down". Another woman said she had been at the last meeting where representatives from the Canadian construction firm Aecon were present. "I got so emotional that if I could have, I probably would have done something I would have regretted later because I had a one-on-one talk with the gentleman from Aecon. A lot of stuff that they said just didn't make sense." She said she was "embarrassed" that the Bermuda Government "was not there to present these people to us I am going to tell you like I told him; I don't care what the OBA says, Bob Richards, the Governor, we are not building this airport if I have anything to say about it, we are not building it, we can't afford it. We can't do this, Bermuda. We have got to get up here and if we have to shut this island down like we did for immigration, we are going to shut it down because we can't afford this." Other residents also questioned why representatives from Aecon had been allowed to lead information sessions. "They have persons, the company that is going to do the work come in and convince us what is better for us. I would think that our Government should be able to convince us what is best for us without having foreigners that have an investment in this whole deal which will get the cream of the pie to come in and convince us that this is best for you and you won't have to pay a thing," one man said. "Let's pull the plug, no is no," another member of the audience added. "It's time to just stand up and say they've got to go." Also present at the meeting, which was moderated by Constituency 34 chairman Makai Dickerson, were West End MPs Dennis Lister, Jamahl Simmons, Kim Wilson and Michael Scott. Mr Richards, the Minister of Finance, has repeatedly defended the airport project. In a press conference following the PLP's last meeting on the subject, he said "naked politics" was the reason for its opposition to "an infrastructure project that will replace a crumbling facility, create hundreds of badly needed jobs for Bermudians and not increase the public debt".
May 4. Bermuda attracted more air and cruise ship visitors in the last three months of 2015 compared with the year before, but they spent less money. There were 90,731 air and cruise ship visitors in the fourth quarter compared with 81,009 for the same period the year before, but they spent a combined $56.2 million compared to the $61.3 million of on-island spending in 2014. For the entire year visitor spending was $333.1 million, down from $347.9 in 2014, and $393.6 million in 2013. The figures are detailed in the Bermuda Government's Quarterly Bulletin of Statistics. Imports to the island fell to $225.4 million during the fourth quarter, with the collapse in the price of oil accounting for much of the 3.1 per cent drop. Fuel imports during the last three months of the year were down 46.9 per cent. The value of imports for the machinery commodity group decreased 8.4 per cent and imports of food, beverages and tobacco decreased 7.5 per cent. In contrast, imports from all other commodity groups increased. Fourth-quarter total imports have fallen from $260 million in 2013, and $232.7 million in 2014. Employment income was up 1.9 per cent, or $14.3 million, with the hotels and restaurants sector recording the largest percentage increase in remuneration of 6.3 per cent due in part to a larger workforce, and increased wages and tips. Residents declared overseas purchases totaling $17.5 million during the fourth quarter, which was down 1.3 per cent, although the full year figure was $59.3 million, just over $1 million higher.
May 4. Ascendant Group Ltd's operating earnings doubled to $14.5 million last year as electricity sales rose for the first time in six years. The group, which owns Belco, attributed the $7.2 million increase in earnings to improved results at the power utility, driven by higher sales, reduced windstorm expenses and a reduction in bad debt expenses. Walter Higgins, Ascendant's chief executive officer, said the 2.3 per cent increase in electricity sales suggested that an economic upturn could be under way. He added that the company was preparing its long-awaited proposals for the future of electricity production in Bermuda in its Integrated Resource Plan that it plans to submit to the Government next month. Ascendant added that it expected a decision soon from the Energy Commission on the application made by Belco last year to increase electricity rates. The company argued the increase was necessary because its return on capital was "unacceptably low" when compared to peer utilities and insufficient for Belco to be able to make necessary investments in its infrastructure. "Since 2000, Belco has invested a total of $390 million to provide Bermuda with a first-world electricity system," Ascendant stated. "Belco cannot sustain these levels of investment with its present earnings. In June 2015, Belco submitted a request to the Energy Commission to increase electricity rates to provide a suitable return on capital consistent with peer utilities as determined by a third-party Cost of Capital Report. It is anticipated that the Energy Commission will make a final determination of Belco's request shortly." The rate increases requested by Belco would increase electricity costs by about 7 per cent for the typical household and between 8 and 20 per cent for major commercials users. Last year Belco saw its first increase in electricity sales since 2009. The utility sold 590 million kilowatt hours, up from 577 million in 2014. But it is still a long way from the 2009 peak of 656 million kWh, reflecting the shrinkage in the economy since then. The sales rise was driven by residential sales, which were higher due to temperatures that were warmer than 2014 and historical averages. But sales to commercial customers remained flat, as energy efficiency and conservation measures offset the effect of the warmer weather. Mr Higgins said: "It appears Bermuda may have begun its recovery from eight years of recession. There is renewed interest in energy, infrastructure and tourism related developments and the electricity sector is going through a transformative period." He added that the Electricity Act, passed in March this year, and the national electricity policy, both of which set out a vision for greater use of renewables and a more efficient electricity system, were "in line with our Integrated Resource Plan". Belco had planned to submit the IRP last year. Mr Higgins explained: "We delayed submitting our original IRP to the regulator in 2015 in order to better understand the pending policies and processes, as well as thoroughly consider how recent fuel market changes and technology advances have affected the suitability and viability of liquefied natural gas and large-scale deployment of renewable energy systems. We intend to submit the IRP to the regulator in June 2016." Falling oil prices enabled Belco to buy cheaper fuel last year, a saving reflected on electricity bills by the plunging fuel adjustment rate. The average price Belco paid for a barrel of fuel was $101.06, which includes taxes, shipping and handling, down from $128.60 in 2014. Nearly a quarter of the cost of last year's fuel, or $23.05 per barrel, was made up of Customs Duty, a figure that has since risen to $31.79 per barrel after duty increases in the Government's 2016/17 budget. Ascendant Group cut operating expenses by more than 12 per cent to $197.5 million last year. Lower fuel costs were a factor, as well as a significant reduction in bad debt expenses and a decrease in labour overtime costs, as there were fewer storm expenses and fewer unplanned outages. Ascendant's consolidated net income was $17.4 million, a $0.2 million decrease from 2014. This figure was impacted by a one-off gain of $5 million from amendments to employees' post-retirement benefits plans and also by costs arising from the restructuring of Bermuda Gas. Last month Ascendant sold Bermuda Gas, a propane distribution and commercial service company, to Rubis for $17.7 million.
May 4. Identified as having one of the highest rates of asthma in the world, Bermuda needs to take action to help and bring down the number of sufferers. Launching World Asthma Day on the steps of City Hall today, Minister of Health Jeanne Atherden said: "We should all be very concerned about the high prevalence of asthma in our community and we should commit to doing all that we can to ensure adequate care for sufferers and to minimize their numbers." The event was organized by the charity Open Airways, which strives to help those who suffer the condition. "The theme of World Asthma Day 2016 is: 'Do you have an Asthma Action Plan?'", added the minister. "A vital part of managing asthma is having an action plan. If you suffer from asthma, you, your family, caregiver and your doctor should develop a plan — it makes a difference. Your asthma plan will help you to effectively take control of your asthma and to reduce your suffering. Your plan should help to reduce your absences from work, reduce frequent doctor's visits and trips to the emergency room and your plan should help you to increase your lung function. If you suffer from asthma, start today on your written action plan with the help of your healthcare providers. Visit your doctor and make an appointment with an asthma nurse so that you can create an Asthma Action Plan that suits your individual needs and help to keep your asthma from getting worse. Bermuda, we have one of the highest rates of asthma in the world and poorly controlled asthma is a huge burden on healthcare costs. If you have asthma, learn how to manage your asthma and take control of it. Have an asthma action plan so that you can breathe better and live a full and active life."
May 4. Government House has refused to release records detailing why a Bermudian twice lost out on the post of Director of Public Prosecutions. The Royal Gazette made a public access to information request late last year for "all the information and documentation on the selection process" for the job when it was advertised in 2013 and 2014. Long-serving Deputy DPP Cindy Clarke, a Bermudian, is understood to have been the only applicant to respond to the job advert in 2013, and she was appointed to take over from work permit holder Rory Field, subject to what Governor George Fergusson referred to as a "suggested transitional period". But the appointment became "untenable", according to Mr Fergusson, after what he said were "certain subsequent developments". Mr Field agreed to carry on as DPP in December of that year and Government House later said there would be no investigation into why the Bermudian candidate was not appointed. In January last year, English barrister Mr Field was reappointed as DPP for another two years, prompting Michael Dunkley to "strongly" express his concerns to the Governor. The Premier said he would raise the issue with the Foreign & Commonwealth Office junior minister with responsibility for the UK Overseas Territories, while shadow Attorney-General Michael Scott described the reappointment as a "slap in the face" to those who believed Bermudians should come first. About 15 lawyers staged a mass walkout when Mr Field gave an address to a special sitting of the Supreme Court, citing their disappointment at the non-appointment of a "perfectly qualified Bermudian". Mr Field resigned last December. Subsequent adverts for his post said only Bermudians or candidates living on the island could apply and Bermudian lawyer Larry Mussenden was announced as his replacement last month. The aim of our Pati request was to find out why Ms Clarke was twice passed over for promotion but it was rejected by Deputy Governor Ginny Ferson, information officer for Government House. She decided the records were exempt from disclosure as they contained personal information and information received in confidence. This newspaper appealed Ms Ferson's decision to the Governor and he agreed with her that the personal information exemption did "apply to the material relative to the decisions affecting the appointment (and non-appointment) of candidates". He said other information given in confidence by "candidates and others involved in the selection process from outside the public service" was also exempt. Mr Fergusson did release some information. He told us that in 2013 one candidate applied who met the criteria for the job and in 2014 there were four candidates, including Mr Field. He also shared e-mail correspondence relating to the search for a replacement for Mr Field in 2013 and 2014. An e-mail from Mr Fergusson, dated July 18, 2013, stated that he had discussions with both the Premier and Chief Justice Ian Kawaley about filling the position. "The immediate background is that Rory Field's contract expires in September," the Governor wrote. "I had previously agreed with him that I would appoint him afresh for the period of September-31 December to enable him to complete Privy Council cases in which he had been engaged and to allow for the completion of Cindy Clarke's attachment to the Crown Prosecution Service in time for her to be a candidate. Rory Field has notified me that, if offered the opportunity, he would like to stay on for a further full term. I have informed him that I want to give Bermudian candidates an opportunity to compete for the role." He suggested that an advert be produced, recommending it specify that the competition was "limited to Bermudians". The subsequent advert stated that the applicant should be "Bermudian or free of Bermuda immigration control". When Mr Field's contract again approached a close in 2014, e-mailed discussions about filling the post resumed. In September 2014, Mr Fergusson wrote to Dr Justice Kawaley noting that a draft of the advert for the post included lines specifying that the candidates should "be Bermudian or free of Bermuda immigration control" and that "only candidates currently practising in Bermuda need apply". Mr Fergusson added: "That was the original model — before you came and persuaded me to go for a full international offering, with Bermudians being given preference." Dr Justice Kawaley responded that there had been a "proofing mistake" on his own part, adding: "I thought I had deleted the Bermudian-only requirement as we discussed at the JLSC [Judicial and Legal Services Committee] meeting — that was my main point on the issue!!!" The Governor proposed an amendment which would state that preference would be given to Bermudians or applicants who were practising on the island at the time but Dr Justice Kawaley responded that the use of "preference" would result in a much larger scope. The Chief Justice later wrote that the JLSC decided to exclude overseas applications altogether but allow non-Bermudians already on the island to apply. The final version of the advert — which appeared in The Royal Gazette on September 17 and September 23, 2014 — included a line stating that only Bermudians or candidates practising in Bermuda could apply. Dr Justice Kawaley later recused himself from the selection committee, with an e-mail from Governor Fergusson to Justice Edward Zacca stating that the Chief Justice felt he was "too well informed about some of the circumstances of the last appointment process". We have appealed the Government House Pati decisions to the information commissioner, as is the right of any requester under the legislation, and are awaiting to hear the outcome of her independent review.
May 4. Harbour Nights — the weekly Front Street Festival — resumes this evening after its winter hiatus. Kendaree Burgess, Executive Director of Bermuda Chamber of Commerce, said: "We invite all of Bermuda to join us today for the official Harbour Nights kick-off. Opening night will feature more than 50 local artisans and crafters, a cultural food bazaar, and of course, live, local entertainment. The entertainment line-up for this evening includes performances by Jump2Bfit, Anointed Steps Dance Ministry, 3 Kings, and the Gombey troupe 'Gombey Evolution'. This season, we are looking to highlight unique Bermudian experiences or pastimes such as Janice Warner, who is well known for her knowledge of Bermuda Gombeys and a founding member of the Warner Gombey Troupe. Bermuda Kite Workshop will be on site for making kites and displays, and Bermuda Hibiscus Trail, which will allow persons to take a self-guided tour of the popular flower throughout the island. The event runs from 7pm to 10pm.
May 4. A loud "boom" has left scores of residents in the West End mystified. Reports of an explosion and shaking houses on Monday evening led to a search in Sandys by the Bermuda Police Service and the Bermuda Fire and Rescue Service. But nothing untoward was found and neither LF Wade International Airport nor the Bermuda Weather Service reported anything out of the ordinary. "I heard something but I didn't know what it was," legendary footballer Clyde Best, who lives on East Shore Road, told The Royal Gazette. "I wish I knew because it was mind-boggling. It was just like a big boom. I'm sure there was a little shake — you heard the whole house rattle. I went outside — everyone was outside." Mr Best said he thought a wall may have collapsed in the garden but everything was fine. "I've been in earthquakes but it was nothing like that," he added. Another resident of East Shore Road, who asked not to be named, said it almost "felt like a cannon going off. It sounded slightly like an explosion-slash-earthquake because the whole house actually shook. It kind of scared me and I came outside." She said her neighbors had also come out and she checked around the house before heading back inside. Raymond Crofton, who lives on Honeysuckle Lane, said he felt the tremor and heard the loud noise despite the TV being on. "It had to be a massive blast for that to shake the foundation," he said. "That was something that was man-made; just a blast or a tremor, not an earthquake. It's really peculiar and it should be checked out." A Mangrove Bay Road resident, who also did not want to be named, said the noise reminded him of a sonic boom. "I thought something had fallen in the cellar immediately below me as I was sitting in the living room reading. It was a huge jolt in a split second and it shook for maybe one or two seconds." When he went outside, he noticed that putty had been dislodged from his French doors. Sherman Burchall, of Cedarcraft Lane, said he also heard the noise but did not feel a tremor. "I heard it and so did my granddaughter and son. We all came out at the same time wondering what it was. It was loud enough to get your attention." But Mr Hayward said they assumed it was thunder and left it at that. Charlita Hayward, of Sound View Road, said she heard a loud noise at about 3am or 4am but did not hear the "explosion" earlier on. "It sounded like a scrambler that had backfired. It was like a loud explosion again." She checked to make sure her children were all right and that nothing had happened in the house but found nothing out of the ordinary. According to fire service spokesman Sergeant Jamal Albuoy, the BFRS responded to a report of a loud sound resembling that of an explosion near the Watford Bridge area at 9.58pm. But he said "no smoke or fire was discovered. At 10.37pm, a subsequent call to our dispatch reported a strong smell of gas around the Morgan's Point area. An investigation was conducted of the Morgan's Point area; however, nothing was discovered and our appliance has returned back to the station." Craig Christensen, the chairman and chief executive officer of Morgan's Point Ltd, told The Royal Gazette yesterday that the whole area had been checked "but nothing happened here. I don't know where or what that came from." Meanwhile, a resident of Gatehouse Lane said she heard and smelt nothing out of the ordinary. "If it had come from Morgan's Point I would have heard it. Any noise over there, we hear." Sergeant Albuoy said yesterday that there were no new developments and that the source of the sound had not been identified. He added that the smell of the gas had not been determined and "neither can we confirm if the two incidents are related". Police officers also searched the areas where the noise was reported, including East Shore Road, Honeysuckle Lane, Beacon Hill Road and Mangrove Bay Road after receiving numerous calls. According to the Bermuda Weather Service, which received several inquiries, there was no seismic or meteorological activity last night that could have accounted for the disturbance. A spokesman for the airport said: "There was no aircraft activity around the time the noise was heard that could have accounted for the sound in question." And a spokesman for the Department of Marine and Ports Services said Harbour Radio had not received any reports and as far as they know, nothing happened at sea. Robert Godfrey, the operations manager at Rubis Energy which now owns Bermuda Gas, said they are "continuing to follow up on leads and investigate but haven't come across anything untoward". Mr Godfrey added that they had conducted an internal investigation that "had borne no fruit" and "as it stands, we've not had any customers call in". And a Belco spokeswoman said the utility company knew nothing about it.
May 3. NEW YORK (Bloomberg) — American International Group, the insurer that's shrinking under pressure from activist shareholders, posted a third-straight unprofitable quarter on losses from hedge funds and declines in the value of other investments. The first-quarter net loss of $183 million, or 16 cents a share, compares with profit of $2.47 billion, or $1.78, a year earlier, the New York-based company said yesterday in a statement. Operating profit, which excludes some investment results, was 65 cents a share, missing the $1 estimate of 20 analysts surveyed by Bloomberg. Chief executive officer Peter Hancock is reshaping the insurer's portfolio, expanding bets on highly rated bonds and property lending while scaling back on hedge funds after the company was burnt on those investments. AIG also is among insurers that have large holdings of bonds tied to energy and mining, assets that were pressured by declines in commodities prices. "Results were impacted by market volatility on investments," Hancock said in the statement, which also highlighted his efforts to cut costs and simplify the company. "By transforming AIG into a leaner, more profitable and focused insurer, we can leverage our risk expertise." The loss on hedge funds widened to $537 million from $349 million in last year's first quarter. Results also included $1.11 billion in net realized losses, compared with a gain of $1.34 billion in the first three months of 2015, according to AIG's statement, which didn't include a breakdown of impairments. The insurer dropped 2.8 per cent to $55 in extended trading in New York. AIG had slipped 8.7 per cent this year compared with the 1.8 per cent climb in the S&P 500 Index. Results were released after the close of regular trading. AIG also intends to exit personal insurance in dozens of countries after announcing deals to scale back in Taiwan and sell operations in Panama, El Salvador and Guatemala, Hancock said in his annual letter in March. The CEO also announced a reinsurance agreement that month in which Swiss Re agreed to take on some of AIG's risks tied to casualty policies. The changes, along with job cuts, are designed to improve return on equity in the long run. Activist investor Carl Icahn has mocked Hancock for failing to generate a 10 per cent ROE. AIG agreed in February to appoint hedge fund manager John Paulson and a representative of Icahn's firm to the insurer's board. The normalized ROE, which excludes some one-time items, was 8.9 per cent in the first quarter, compared with 7.8 per cent a year earlier. Book value, a measure of assets minus liabilities, climbed to $78.28 a share from $75.10 at the end of last year, helped by stock repurchases. Profit at the commercial insurance operations, run by Rob Schimek since his promotion in December, fell 39 per cent to $889 million. Kevin Hogan's consumer business slipped 17 per cent to $788 million. Both divisions were hurt by deteriorating investment results. At the largest segment under Schimek, property-casualty coverage, income slipped 38 per cent to $720 million. Policy sales fell 15 per cent to $4.31 billion on the Swiss Re deal. The combined ratio improved to 96.9, meaning the insurer had an underwriting profit of 3.1 cents on every premium dollar, after paying claims and expenses. That compares with a ratio of 97.1 a year earlier. Hancock has planned some initiatives for growth, including a joint venture announced last week with Hamilton Insurance Group and hedge fund firm Two Sigma Investments to sell coverage to small- and mid-sized enterprises. The goal is to better use data analytics when underwriting insurance policies. At the mortgage insurer, which guards lenders against borrower defaults, profit rose 12 per cent to $163 million as claims costs declined. Hancock has filed for an initial public offering to sell a stake in the United Guaranty mortgage insurer, and plans to eventually exit the operation. At the other unit under Schimek, institutional markets, profit plunged to $6 million from $147 million, hurt by investment results. At the retirement operation, the main segment under Hogan, profit slumped 42 per cent to $461 million, driven by hedge fund losses. Life insurance fell 39 per cent to $105 million. AIG said personal insurance generated $222 million, compared with $26 million loss a year earlier. The improvement reflects lower expenses and better underwriting results tied to US property coverage.
May 3. White Mountains Insurance Group increased its adjusted book value to $704 per share during the first quarter, a rise of 0.9 per cent. When adding in the estimated gain from the sale of Sirius Group, a $2.6 billion deal which closed last month, the share book value would have been $794. The Bermuda-based group's profit attributable to shareholders fell to $13 million compared with $84 million in the first three months of 2015. "The year is off to a great start. Both the Sirius Group and Symetra transactions have closed, OneBeacon reported a solid 95 per cent combined ratio, investments were up, BAM/HG Global continues to grow, and most of our insurance services businesses are building value." said Ray Barrette, chairman of White Mountains. "Including April, we have repurchased nearly 600,000 shares of White Mountains at good prices. As of today, we have about $2 billion of capital that is undeployed. Looking forward, we expect to gradually return capital to shareholders while exploring new investment opportunities." White Mountains's Bermuda-domiciled financial services group Symetra has been bought by Sumitomo Life Insurance of Japan, while reinsurance firm Sirius was sold to CM International, the Singaporean-based arm of China Minsheng Investment Corporation. Since the start of the year White Mountains has spent $460 million on share buy-backs. Adjusted comprehensive income was $50 million for the quarter, compared with a loss of $3 million in the same period last year. OneBeacon's book value, including dividends rose 4.4 per cent, however gross written premiums were down 2 per cent at $280 million. One Beacon exited a number of business lines during 2015. White Mountains's BAM unit insured $2.2 billion of municipal bonds during the first quarter. Bob Cochran, BAM chairman, said: "Demand for municipal bond insurance was solid to start the year, as increasing demand from institutional buyers of municipal bonds offset the negative impact from a decline in interest rates. BAM insured more new-issue transactions than any other insurer during the first quarter, and guaranteed $2.6 billion of municipal bonds, up 3 per cent from the same period a year ago even as total municipal bond volume fell 7 per cent." White Mountains other operations reported a collective pre-tax loss of $26 million, compared with a loss of $24 million a year ago. Shares of White Mountain closed yesterday at $834, up $4, or 0.48 per cent. The company has a market capitalization of $4.5 billion.
May 3. Tourism chiefs have reacted with "cautious optimism" to news that air arrivals for the first quarter of 2016 hit their highest level for seven years. Between January 1 and March 31, 18,189 leisure visitors flew to Bermuda — an increase of nearly 14 per cent compared with 2015 and the largest figure since 2008. The first-quarter statistics released by the Bermuda Tourism Authority yesterday also indicated a change in the demographic of tourist with more younger visitors travelling to the island. The welcome boost to air arrivals, which included a rise in travelers visiting family or friends in Bermuda, comes after air capacity for the first three months was increased by nearly a quarter compared with 2015. "That increased air capacity is so important," Jessica Mello, vice chairwoman of the BTA said. "We have worked very hard to get these extra flights and also fill these seats and these extra flights provide more options to visitors. Compared to the last time we had the same number of seats available, we are filling more of them now. All of the growth has come in New York and Boston, which is where we have focused our marketing and advertising and is a validation of those efforts. But it's not just the number, it's the mix of people too. We are seeing a different demographic as a result of the large investment in product and experiences." The quarterly report revealed that just over 40 per cent of the leisure air arrivals came from New York City, while 13 per cent originated in Boston. Air arrivals from the UK dropped by just a handful of passengers compared to the previous year, while the Canadian market continued to diminish and shrunk by another 15 per cent compared with last year. Meanwhile, the number of younger visitors in the 18 to 24, 25 to 34 and 35 to 44 age categories all showed significant increases for the first quarter compared with the same period of 2015. Bill Hanbury, CEO of the BTA, said: "The BTA's integrated and targeted marketing efforts are getting traction in our key markets and demographics. When you combine good data, innovative, creative, and solid execution Bermuda's tourism economy benefits." Cruise arrivals for the first quarter of 2016 also increased significantly from just over 300 passengers in 2015 to 3,341. Business air travel between January and March dropped by a little more than 2 per cent compared with 2015, but the number of air passengers visiting friends and family on the island rose by nearly 24 per cent. David Dodwell, chairman of the BTA, told The Royal Gazette: "We hope to see this trend of rising air arrivals continue through this year and remain cautiously optimistic. There are factors outside our control like the Canadian economy, but the increase in arrivals from the US has more than made up for the drop in Canadian numbers." Direct spending by air visitors into the local economy during the first quarter rose 4 per cent compared to the same period a year ago. Holidaymakers spent an estimated $20.4 million, about $768,000 more than the first quarter of 2015. Hotel occupancy also grew 7.4 per cent during the first three months of the year compared with 2015. On average hotels commanded slightly less revenue for their rooms in the first quarter and visitors' length of stay was shorter. Mr Dodwell said: "All these numbers are leaning in the right direction which is very positive from a hotelier perspective because they allow the hotels to employ for longer. What is also worth noting is that the Caribbean is down for the first quarter in hotel occupancy for the first time in the last eight to ten years, while we are up." Mr Hanbury added: "We know the first quarter is just the start of the year and in order to stay in positive territory we must maintain this trend of growth in the second and third quarters as well."
May 3. Implementing a minimum wage in Bermuda could impact the people already struggling to make ends meet, according to Craig Simmons. The economist and Bermuda College lecturer said minimum wages were "distortionist" and could lead to joblessness among those they were trying to help. Mr Simmons was one of four panelists at the "what is a living wage?" symposium organized by the Bermuda Trade Union Congress to commemorate International Workers' Day, or May Day, yesterday. "Economists aren't particularly fond of minimum wages," Mr Simmons said. "The technical term is that they are distortionist — they create joblessness among the very people you are trying to help." According to Mr Simmons, the lowest-paid workers in Bermuda are those in hospitality, agriculture, fishing and mining, earning an average of $30,000 per year. "Instituting a minimum wage would very likely directly impact those folks," he said. "If you take the restaurant as a case in point, forced increases of wages of waiters is going to force the restaurant or the owner of the business to increase his prices and given that the restaurant business is rather competitive and is struggling to make ends meet now, it's inevitably going to lead to job loss." Mr Simmons suggested alternatives to the minimum wage model, such as a guaranteed income schemes, a wage subsidy or conditional and unconditional cash grants. Nathan Kowalski from the Bermuda Chamber of Commerce also cautioned against any policies that would involve cost increases. He said: "In economics 101, the more things cost, the less you use or the less you buy. If we increase the cost of doing business, we could end up at the very least not hiring an additional, marginal worker because it's getting too expensive. And also, it's not a clear 100 per cent that if you raise the wage that the cost of everything else doesn't go up. So maybe the person who is getting paid more, doesn't necessarily have more in their pocket." Mr Kowalski said he would rather see a focus on having a bigger economy, more opportunities and more competition, which would create "higher wages as people bid for workers. If we look at policies and aspects that grow that pie, grow opportunities, everyone benefits along the way." Meanwhile, Jason Hayward argued that increasing the minimum wage or living wage of workers would not necessarily lead to job losses. "When companies pay bonuses to the top performers, they don't lay off employees right after they pay those bonuses," said the president of the Bermuda Public Services Union. He pointed to the United States Department of Labour reporting that in recent years, academic research had shown that "increases in the minimum wage had little or no effect on the employment of minimum wage workers, even during times of weakness in the labour market. Many of these companies are making large profits and could pay the minimum wage or the livable wage." According to Mr Hayward, a minimum wage is a legislated minimum that an employer can pay to an employee, while a livable wage is a benchmark that is not legislated but takes the cost of living into consideration. Mr Hayward also argued that the lack of a minimum wage had contributed to workforce displacement. "We are able to bring in persons who are able to live for a low wage that is not palatable for a Bermudian to work in," he said. "If we increase that to a livable wage it reduces the dependency on foreign labour by the employer and gives more opportunities to our Bermudians." And he stressed that implementing a minimum wage could pay for itself. "Maybe because workers get paid more, their output increases, their motivation increases, their productivity increases and as a result of those increases, they are paying themselves." Mr Hayward also noted Michael Dunkley, the Premier, stating in a letter during the Pathways to Status protests that there would be a conversation about a livable wage. "The Government has recognized that there is increased social tension in the community because people are struggling and we need to alleviate some of the stress that people are experiencing by putting some things in place such as a livable wage," he said. "The time has come where the livable wage conversation comes to the forefront and the time is now to implement a livable wage." Erica Smith, of the Inter-Agency Committee for Children and Families, agreed with Mr Hayward that the issue was about "fundamental human rights". Appearing on behalf of Martha Dismont, the executive director of Family Centre, she noted various reports including the 1969 Wooding Report, the 1978 Pitt Report and the Mincy Report that highlighted income and wage disparities. "I would like to move beyond discussion to action," Ms Smith said. "At the very minimum, we need to do some research, we need to do some policy development and we need to determine whether or not it is actually feasible for Bermuda to implement a livable wage income." Ms Smith added the IAC had been tasked with researching and developing a livable wage for Bermuda.
May 3. The Bailey bridge at Martello Tower in St George's has been replaced after 46 years with the help of the son of the man who originally built it. Robin Gray, managing director at local metal working company Ornamental Iron Works, was on site at the tower at Ferry Point yesterday, following in the footsteps of his late father Donald who incorporated the company in 1963. In 1970, the firm was commissioned to design and build a footbridge to allow access from the land to the middle section of the Martello Tower along with a ladder to allow access to the bottom of the moat. Robin, who took over as managing director in 1989, told The Royal Gazette: "My father's bridge was reaching the end of its useful life. We were commissioned by the Department of Parks to rebuild it and replace it. "It is very similar to the original — the walls are just a little bit higher to make it safer. "I am very happy to have done the work." The original bridge, built by his father, has now been destroyed. The tower itself was constructed by the British Army to protect Ferry Reach, the channel that runs from St George's Harbour to Castle Harbour.
May 3. Local fishermen have been warned to stay away from protected marine areas, known as the "hind grounds". The Department of Environment and Natural Resources announced today that the areas were closed to all fishing activities as of May 1. These areas provide sanctuary for hinds and groupers when they gather to spawn during the warm summer months, explained the department, and fishing in these areas is prohibited through August 31. The two large protected areas (see maps), one to the southwest and one to the northeast of the island, both contain square-shaped extended closure areas, which are closed to fishing until November 29 each year. They have existed in various forms since the 1970s and, together with other fisheries regulations, are part of efforts to help to conserve local fish stocks, and protect them from over fishing. As the spawning season begins, maps of these important fisheries management areas are posted as a reminder, along with their co-ordinates, said a department statement.
May 3. A Reid Street office building has been renamed Innovation House after it was sold last year. The building, previously known as Ram Re House, will house technology company Fireminds and meet the expansion needs of insurance firm Freisenbruch-Meyer Group. Innovation Ltd, whose directors are Michael Branco, chief executive officer of Fireminds, and Michael Freisenbruch, president of Freisenbruch-Meyer Group, took over the building in December. Innovation House has attracted new tenants since the building was purchased and has 80 per cent occupancy, with space available on the first floor, a statement from the owners said. Mr. Freisenbruch said: "Michael and I have had opportunities to work on many projects together over the years. As we had a mutual need to find a solution for our growing companies an investment in commercial real estate made the most sense. For me, it was important to stay close to our Front Street office. Michael and I both feel confident in the Bermuda market, with the continued business growth that is taking place." Fireminds is an expending software development and cloud solutions company that employs more than 20 people in Bermuda and 43 globally. Mr Branco said: "It was a great opportunity to invest in commercial real-estate and do so with a great business partner. Innovation House has multiple telecommunication access providers, a generator and UPS, which results in the redundancy and resiliency that tenants appreciate and the perfect location for Fireminds' headquarters and network operations centre."
May 3. A Dockyard restaurant is getting a new name and new cuisine after being taken over by two couples. Freeport restaurant has been renamed Anchor Restaurant, Bar and Lounge and its new owners say its menu will feature contemporary cuisine with a selection of Bermudian cuisine to satisfy the demands of tourists and locals alike. Husband-and-wife teams Natasha and Mazahim Shabdeen and their partners Srinivasan Nandagopal and Kayalvizi Srinivasan have taken over the eatery. "We will be open seven days a week serving breakfast, lunch and dinner with entertainment on the weekend and we will also offer a take-out service," Mrs Shabdeen said. "Our team has been working on owning and running a restaurant for the past four years. We have been looking at various properties, preparing a business plan, conducting surveys among the locals and doing research. Between the four of us, there is more than 50 years of hospitality experience." Mrs Shabdeen said her husband and partners were keen to give back to the community and help train young people. "We want to revive the service art among our young people and we will do this by offering two students every summer from the Bermuda College an opportunity to intern at our restaurant and work in each area of service. Our daughter is currently completing her Associates in hospitality management at the Bermuda College and will continue in England in the fall to obtain her Bachelor's degree in hospitality and tourism management and our partners' son is aspiring to be a chef — so it is a family affair for us." Joanna Cranfield, the business development manager for Wedco, said it was good to see new life being breathed into the restaurant. "It is in a very important location, as you come into Royal Naval Dockyard by road, so it is very prominent. It is a great addition to the area and I cannot wait to see it when it is opened." The Restaurant will have a soft opening early this month, serving breakfast and lunch and guests will be able to enjoy the Bar menu until 5pm and full service for breakfast, lunch and dinner after May 15.
May 2. Vacation air arrivals rose in the first quarter of 2016 to the highest figure for eight years. A total of 18,189 leisure visitors flew to Bermuda between January and March: an increase of nearly 14 per cent compared to the 16,002 in the same period in 2015. The latest statistics, revealed by the Bermuda Tourism Authority this afternoon, follow a major boost to air capacity for the beginning of 2016 that involved the United Airlines Newark flight resume service and an additional flight from JFK airport by American Airlines. "Last year the BTA worked diligently with partners in the public and private sector to grow the amount of airlift to Bermuda in 2016," Bill Hanbury, CEO of the BTA, said. "Much of the increased capacity is flying New York and New Jersey, part of a group of states categorized as the Middle Atlantic, where the BTA is concentrating much of its marketing and sales efforts. "BTA's integrated and targeted marketing efforts are getting traction in our key markets and demographics. When you combine good data, innovative creative, and solid execution Bermuda's tourism economy benefits." Cruise arrivals for the first quarter of 2016 also increased significantly from just over 300 in 2015 to 3,341. Business air travel between January and March dropped by a little more than 2 per cent compared to 2015, but the number of air passengers visiting friends and family on the island rose by nearly 24 per cent. Direct spending by air visitors into the local economy during the first quarter rose 4 per cent compared to the same period a year ago. Holidaymakers spent an estimated $20.4 million, about $768,000 more than the first quarter of 2015. "We launched a new brand platform for Bermuda in 2016 and we've been very focused on integrated marketing and sales efforts through our own team as well as with hotel and airline partners," Victoria Isley, the BTA'S chief sales and marketing officer said. Hotel occupancy grew 7.4 per cent during the first three months of the year when compared to the same period in 2015. On average hotels commanded slightly less revenue for their rooms in the first quarter and visitors' length of stay was shorter. Mr Hanbury said: "In the key categories — vacation air arrivals, visitor spending and hotel performance — the first quarter was a success. However, there is no victory lap today, only an affirmation to stay the course. We know the first quarter is just the start of the year and in order to stay in positive territory we must maintain this trend of growth in the second and third quarters as well." The quarterly report revealed that just over 40 per cent of the air arrivals came from New York City, while 13 per cent originated in Boston. The number of younger visitors in the 18 to 24, 25 to 34 and 35 to 44 age categories all showed increases for the first three months compared to same period of 2015.
May 2. American citizens in Bermuda have been invited to a town hall meeting at the official residence of United States Consul Mary Ellen Koenig. Attendees will be able to ask questions about topics of interest and there will be a presentation about voter registration and absentee ballots for the upcoming election. With space limited to 120, those wishing to attend should register and on doing so will be notified that a space has been reserved for them. "To ensure the presence of as many Americans as possible within the limited space, the Consulate has limited attendance to Americans only and is, therefore, unable to accommodate non-American family members," the US Consulate said in a statement. "The first 120 registrants will receive notice that a space has been reserved for them. They will be asked to confirm their attendance several days prior to the meeting. Registrants not among the first 120 will be put on a wait list and notified should a space become available. Consul General Koenig looks forward to welcoming Americans to her home." To gain admittance to the town hall meeting, all attendees will have to present their American passport. The meeting will beheld at Cedarhurst at 33 Wilkinson Avenue in Hamilton Parish from 5.30pm to 7.30pm on May 19. American citizens over the age of 18 can register online at the US Consulate's website.
May 2. Investors and potential buyers have been invited to take another look at Government's failed Grand Atlantic development on South Road in Warwick. When completed in 2011, the project attracted interest from only a handful of Bermudians and eventually just one of the homes was purchased. Since then attempts to sell the complex have been thwarted but today Government, the Office of Project Management and Procurement and the Bermuda Housing Corporation issued a Request For Proposal. "The Grand Atlantic is an impressive property development in a desirable neighborhood with tremendous Atlantic Ocean views on the South Shore in Bermuda," said Major Barrett St Vincent Dill, general manager of the BHC. While originally built as a multi-family housing investment, it is now considered a condominium property. Government said it was flexible "in terms of approach and will work to ensure appropriate further development. Investors and potential buyers are being offered the best in Bermudian style and traditions with a property that features a variety of local flora and units with panoramic views of the water and gardens. With access to acres of park grounds and a beautiful, secluded beach, the location is perfect for outdoor living and nature enthusiasts and for accessing the rest of the island." The development consists of 98 units in total, either three- or two-bedroom, each with their own parking bay. Responses should be delivered to the Bermuda Housing Corporation no later than 4pm on Friday, June 24.

History & daily newspaper reports

Authored, researched, compiled and website-managed by Keith A. Forbes.
Multi-national © 2020. All Rights Reserved